Guys, I suggest you grab a chair, popcorn, and a drink. It's about to get all lit in here.
Chidera and Chukwudi's traditional wedding will give you that wow expression. Their traditional wedding in Imo state was pretty epic and of course, you already know it is an Igbo wedding ceremony. Talk about a wedding that really spotlights the traditions and culture of the Igbos, this wedding is one. From the introduction of families to the wine carrying, every part was beautifully done.
Now, this couple really is one stylish couple, the bride was a complete damsel in her three wedding outfits for the day and her groom, of course, brought in his 100 percent dapper game to all his looks. If you think all the awesomeness ended here, then you should see their white wedding which was nothing short of amazing. Also, check out all Chidera's fashionable wedding looks here.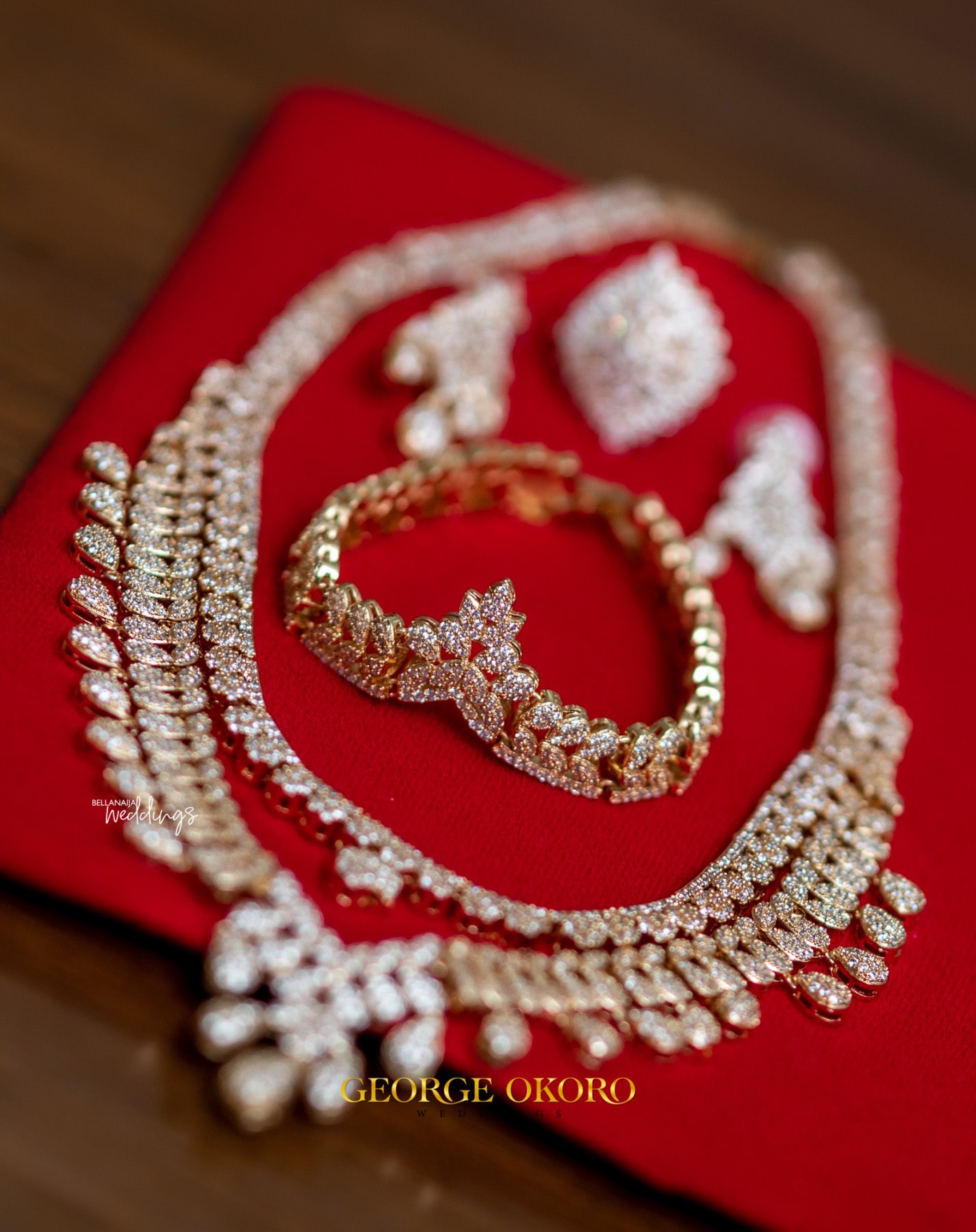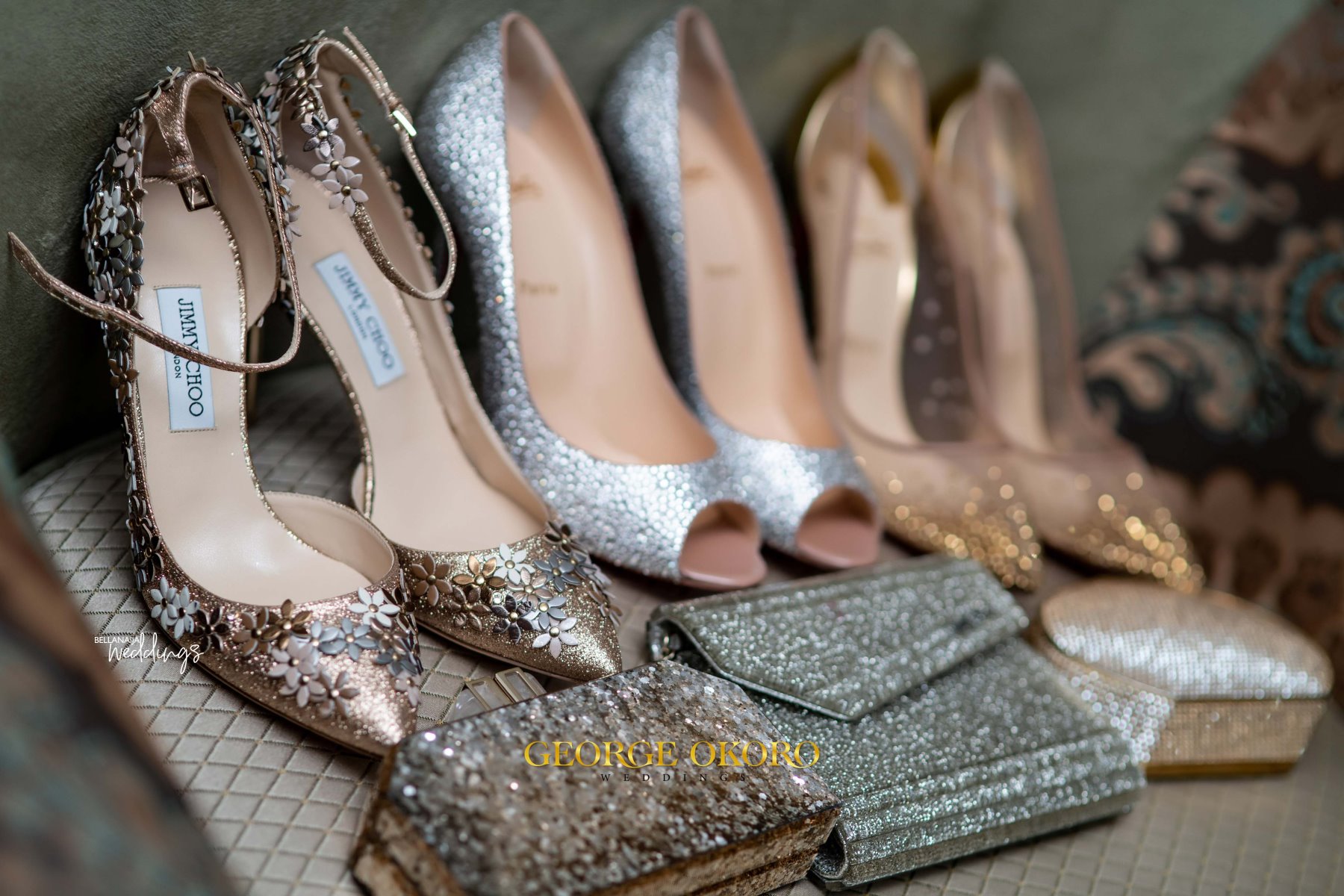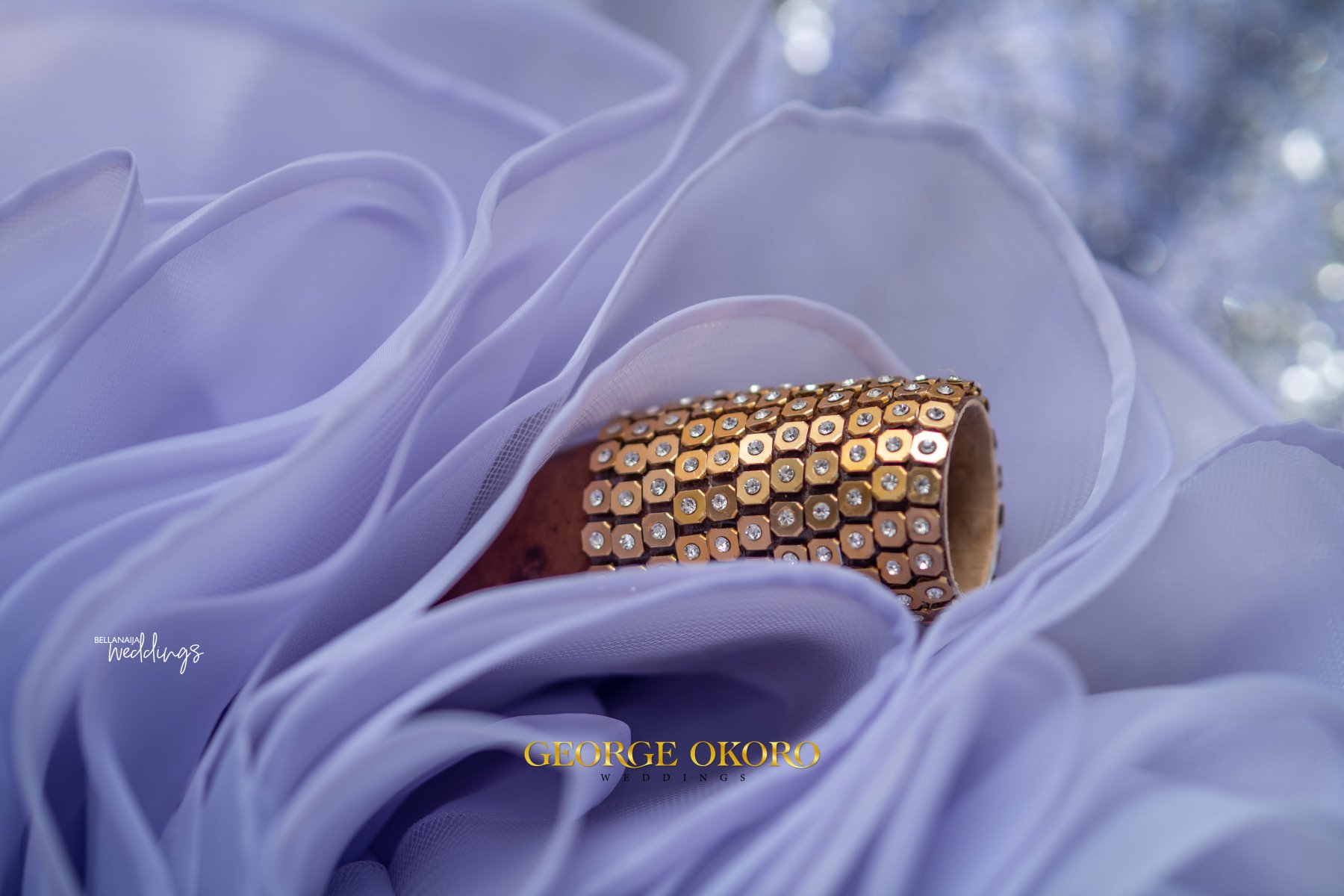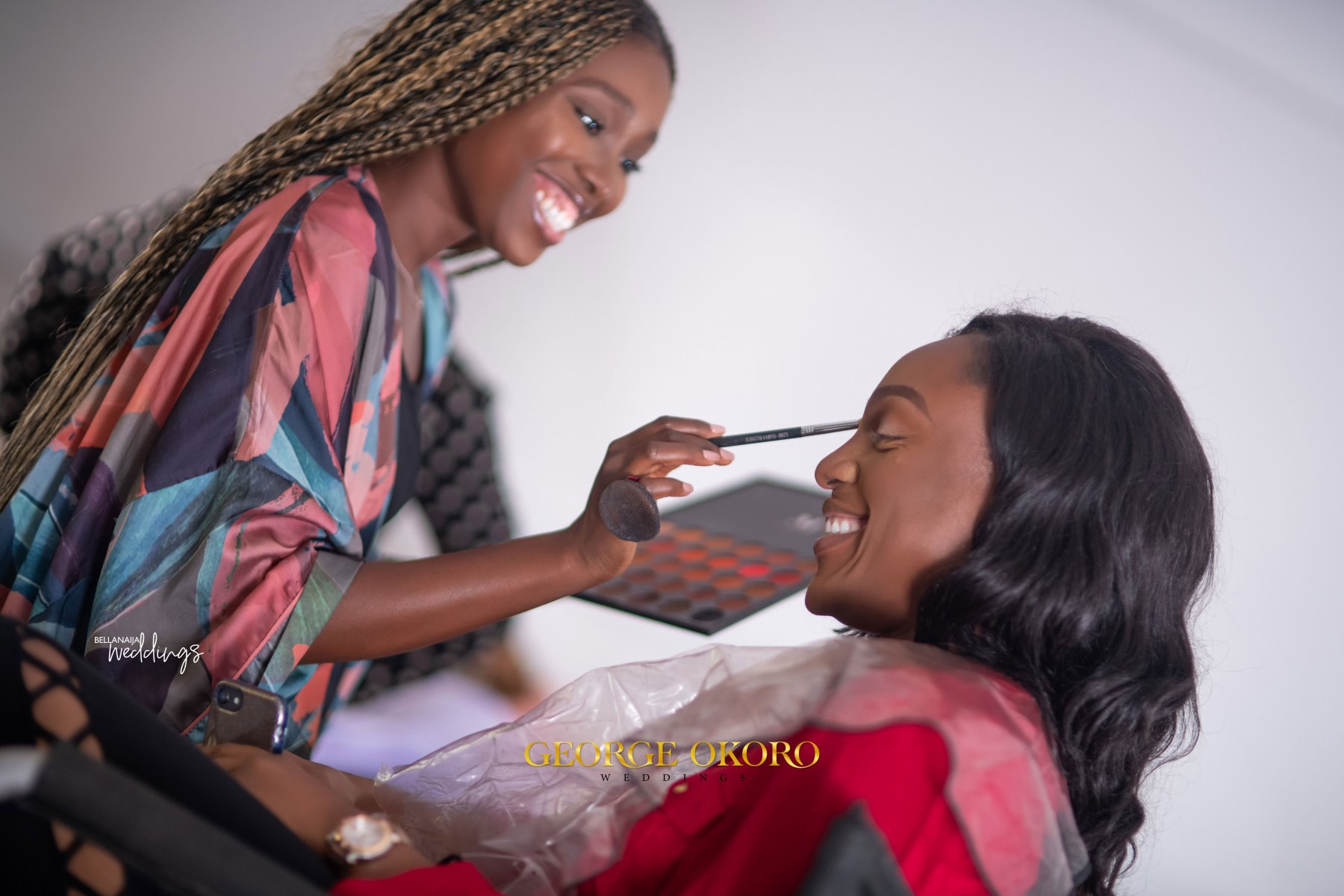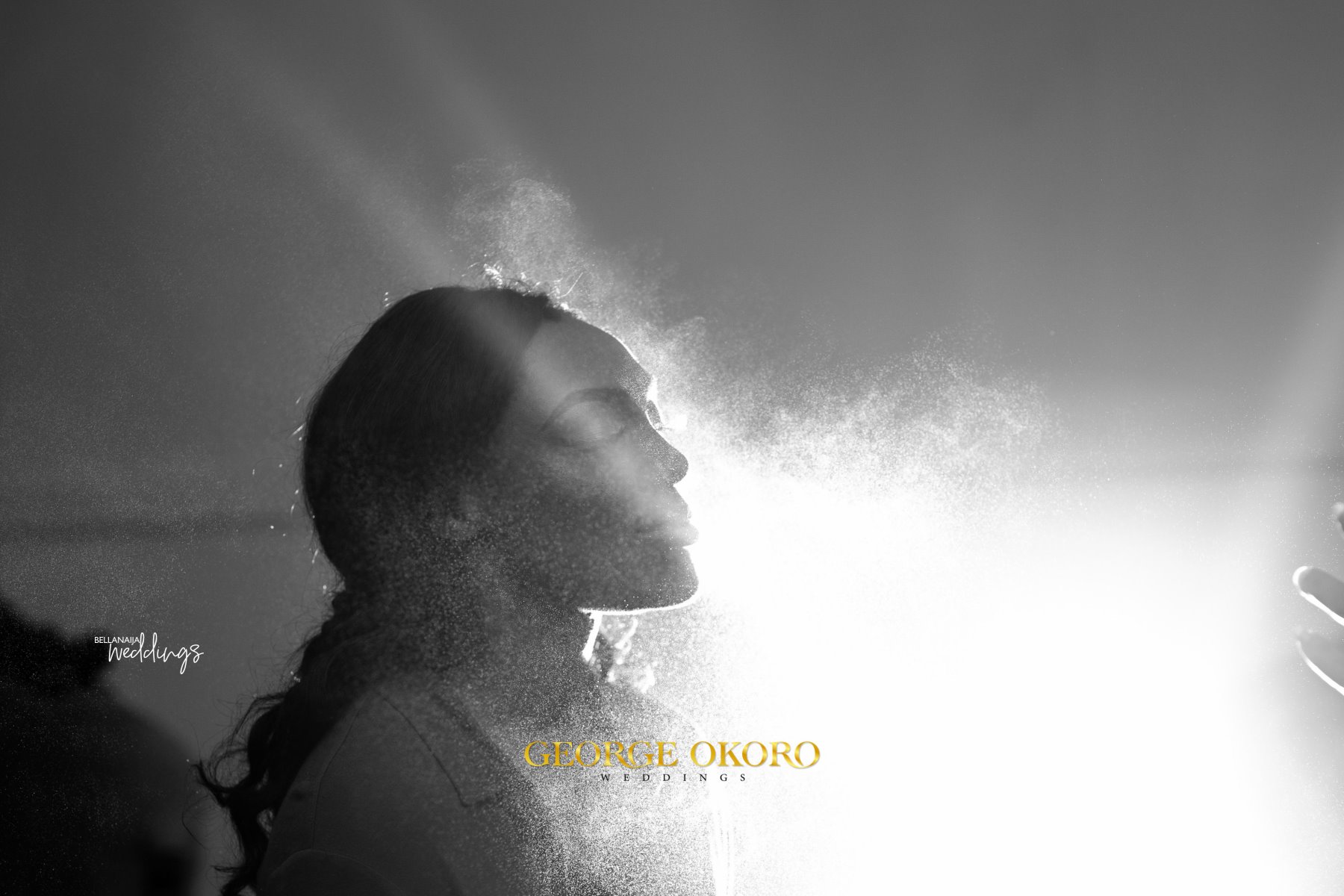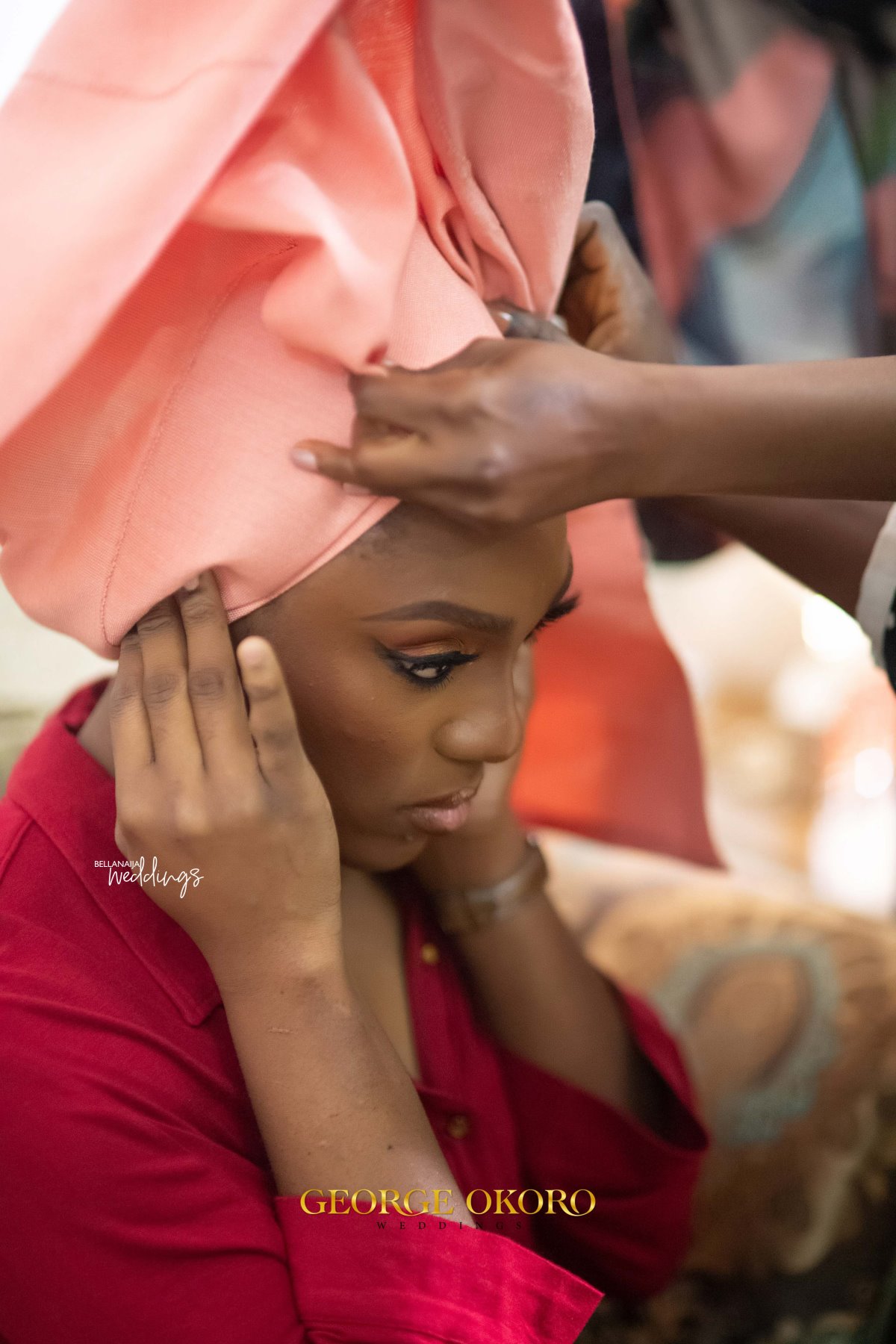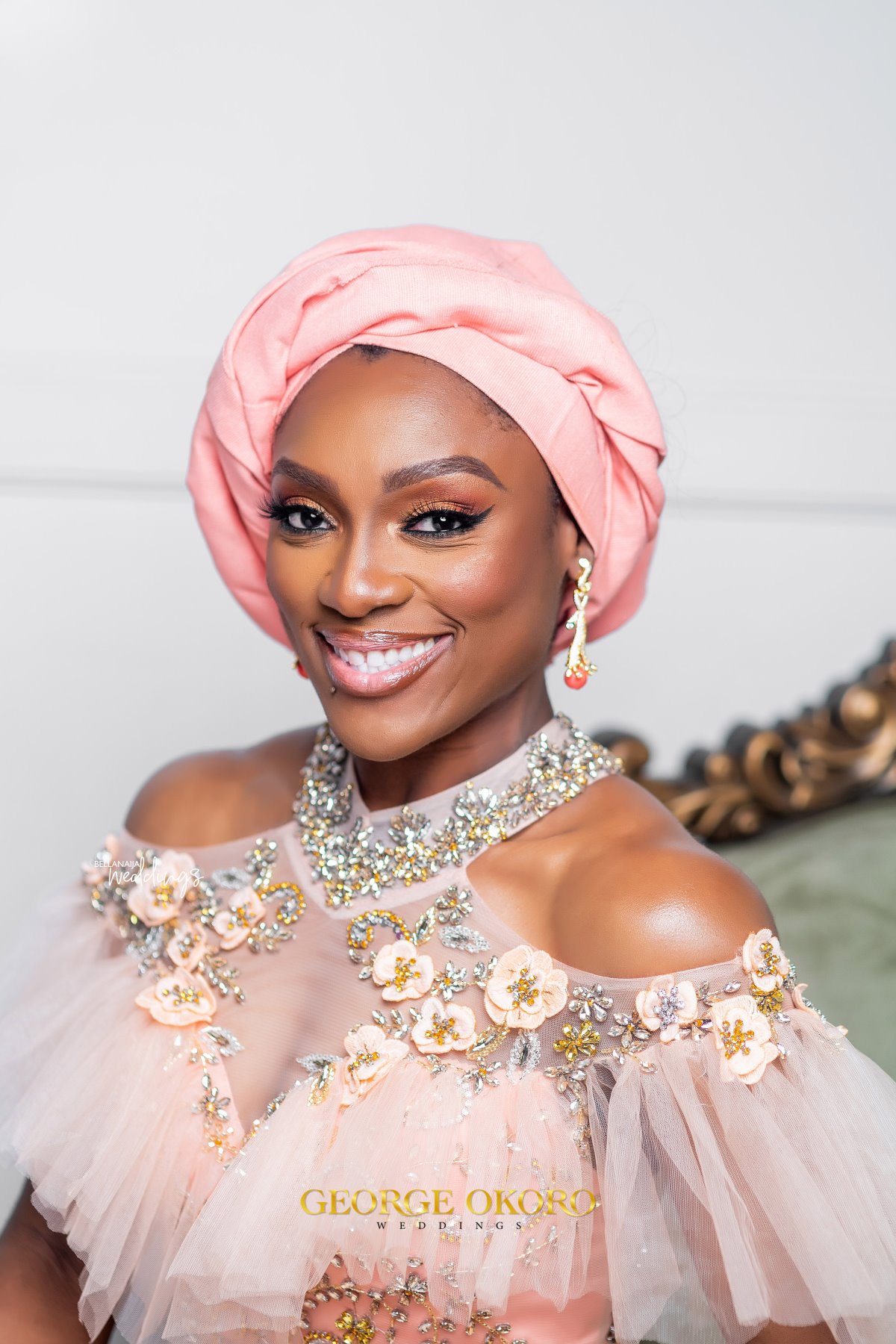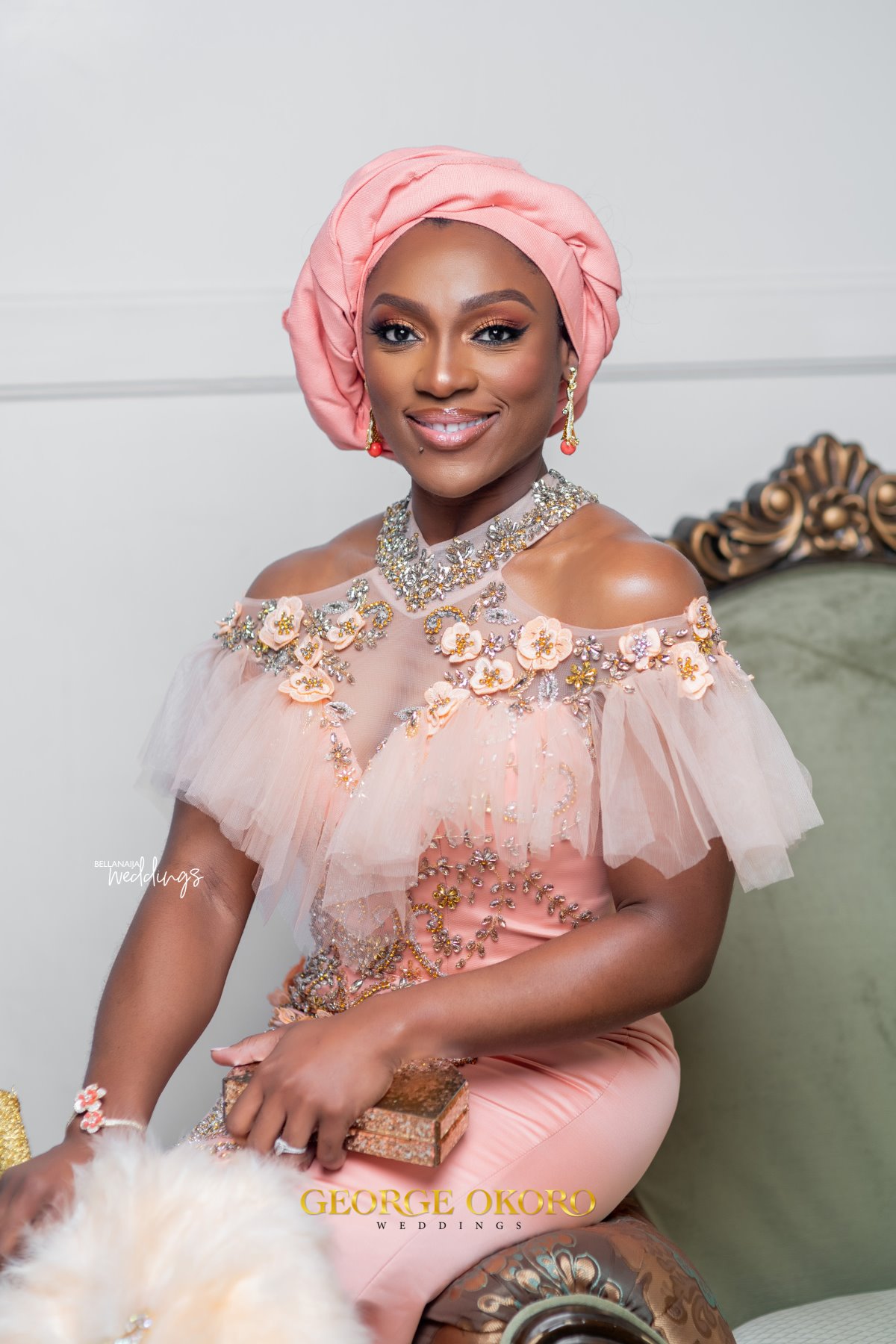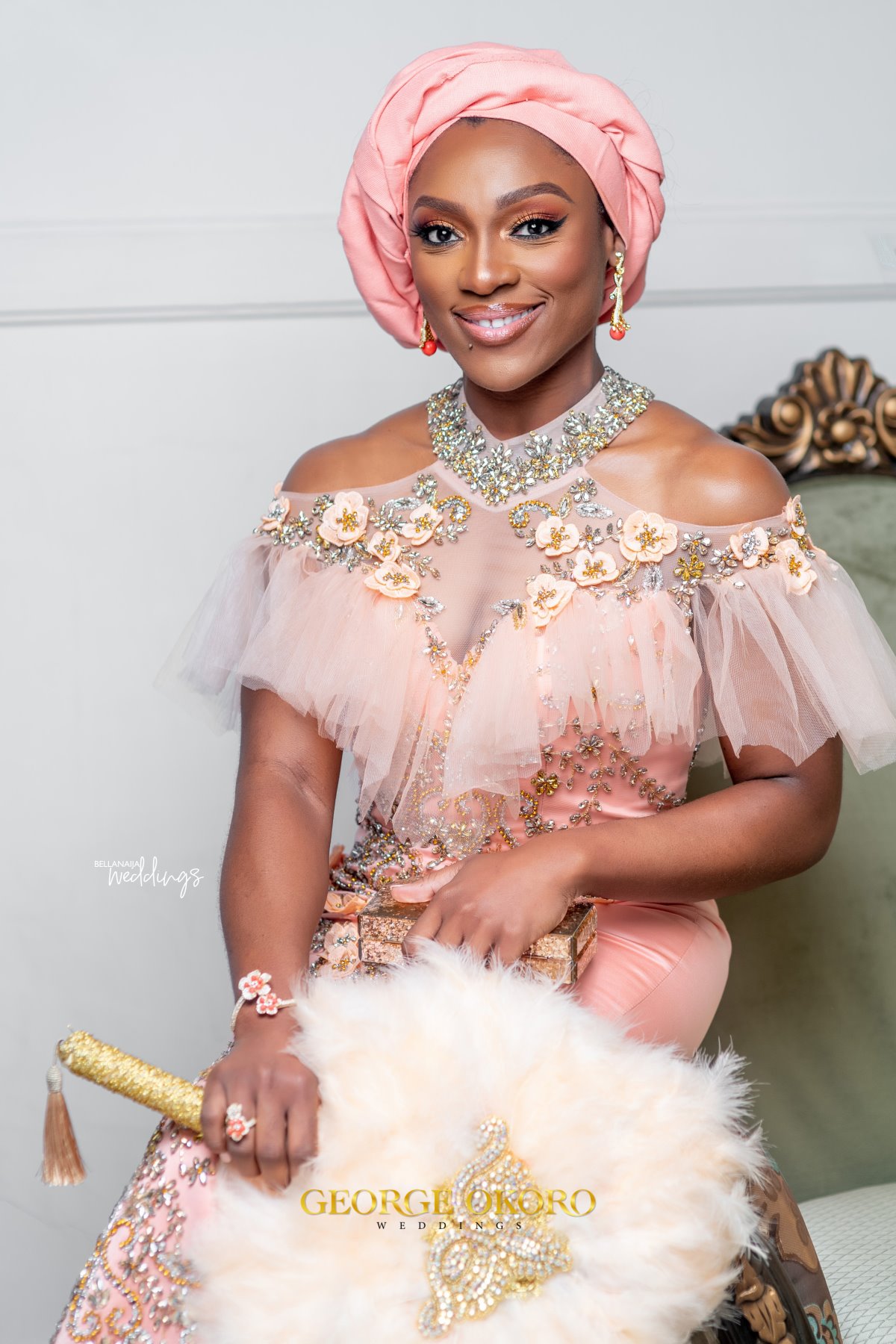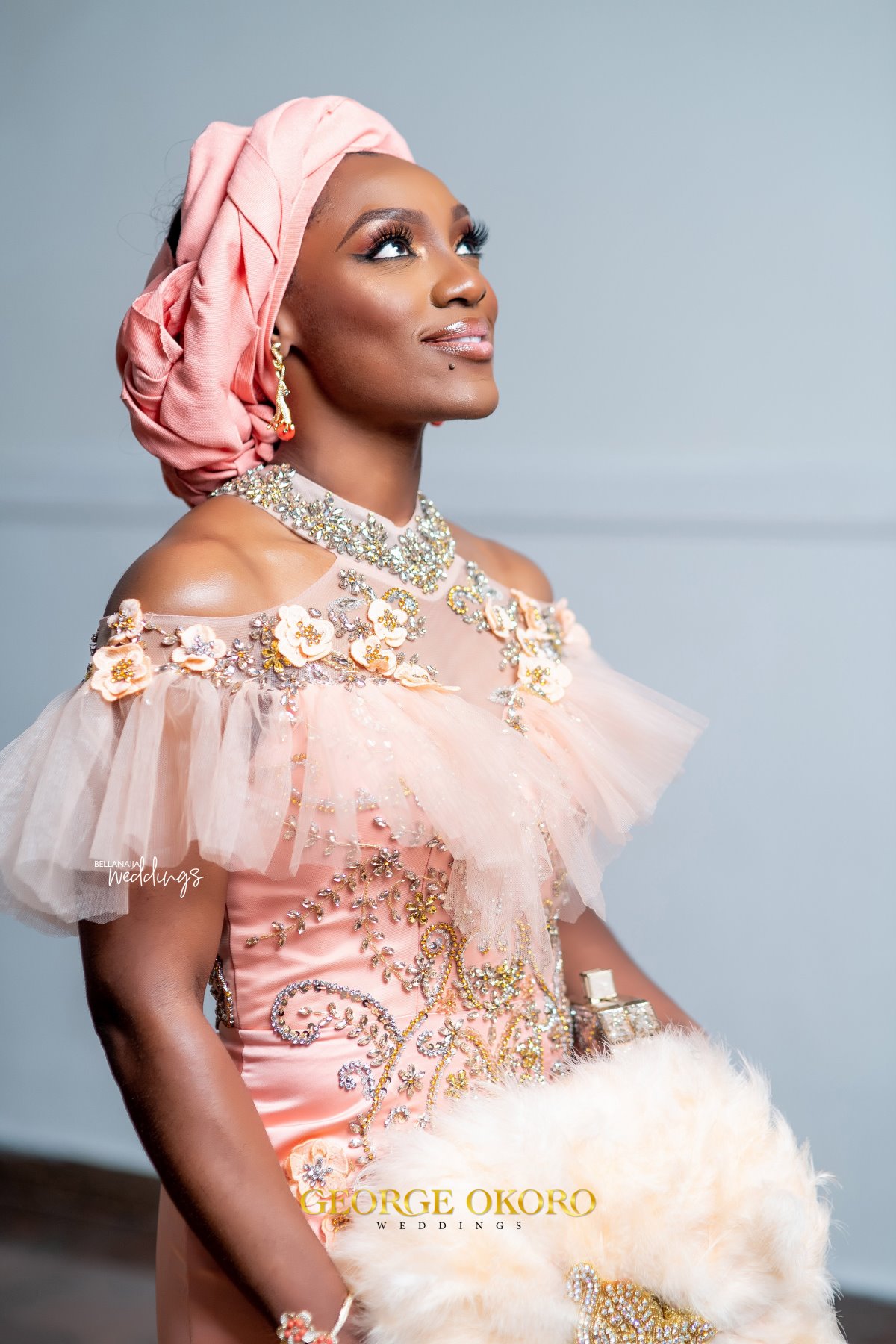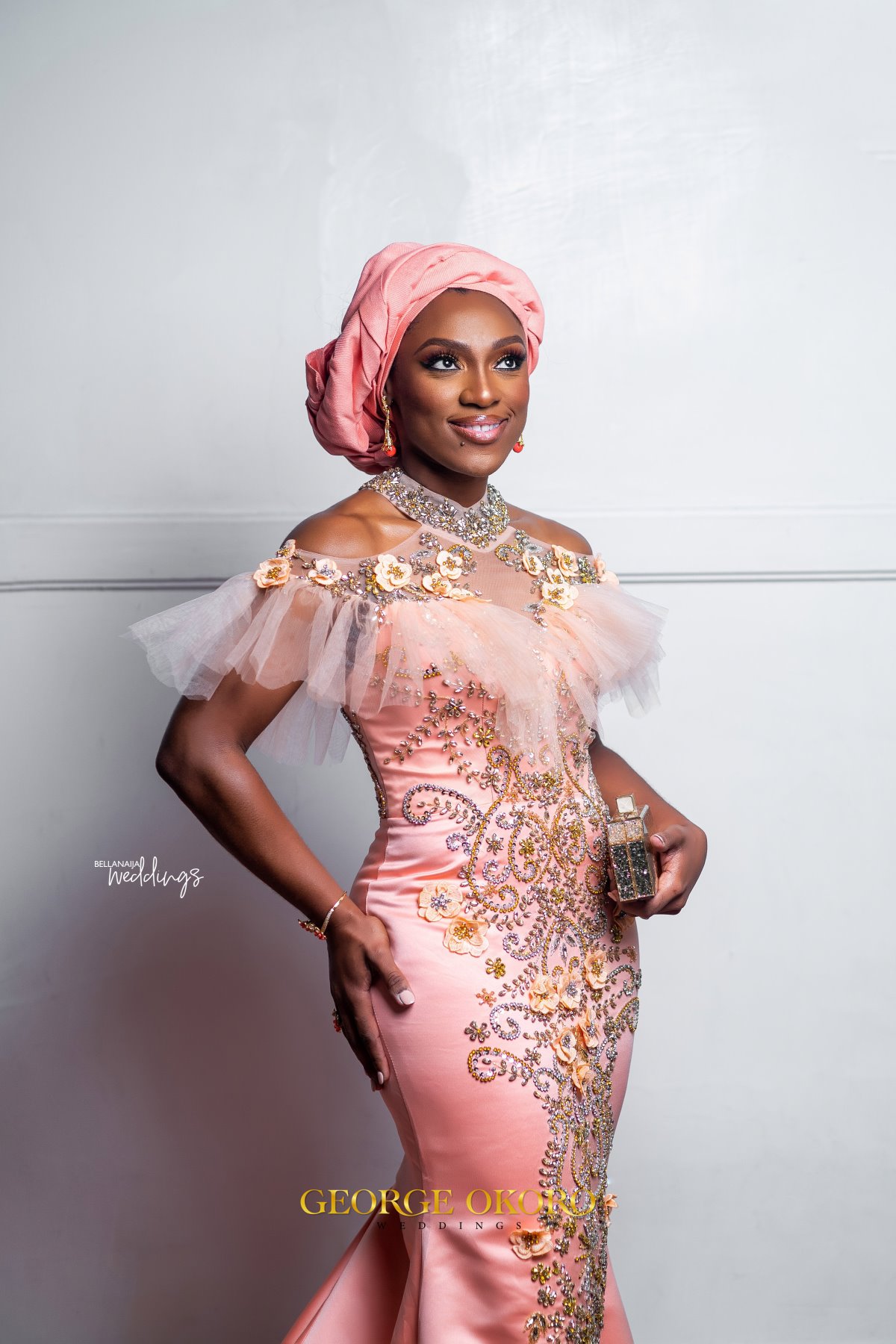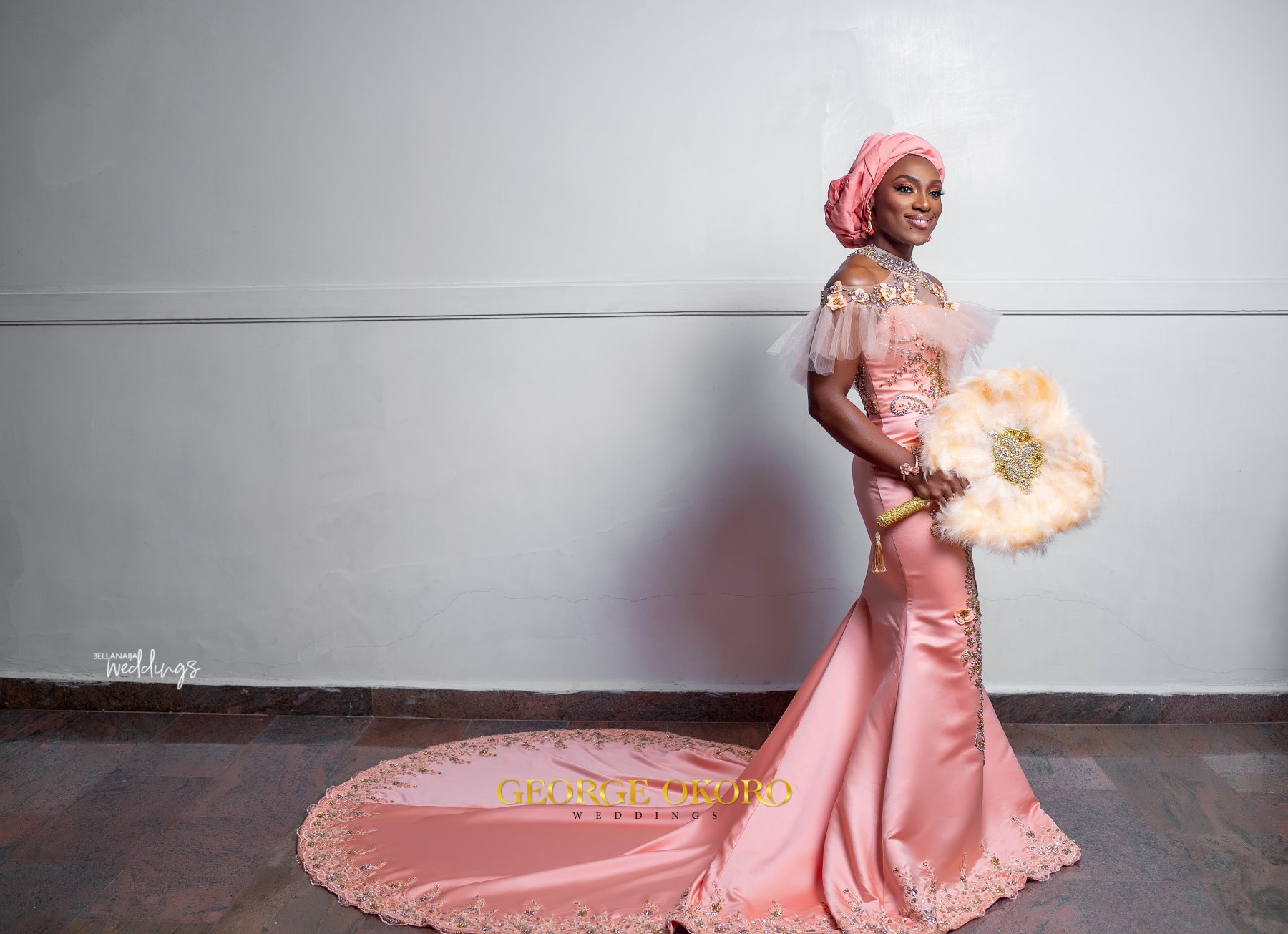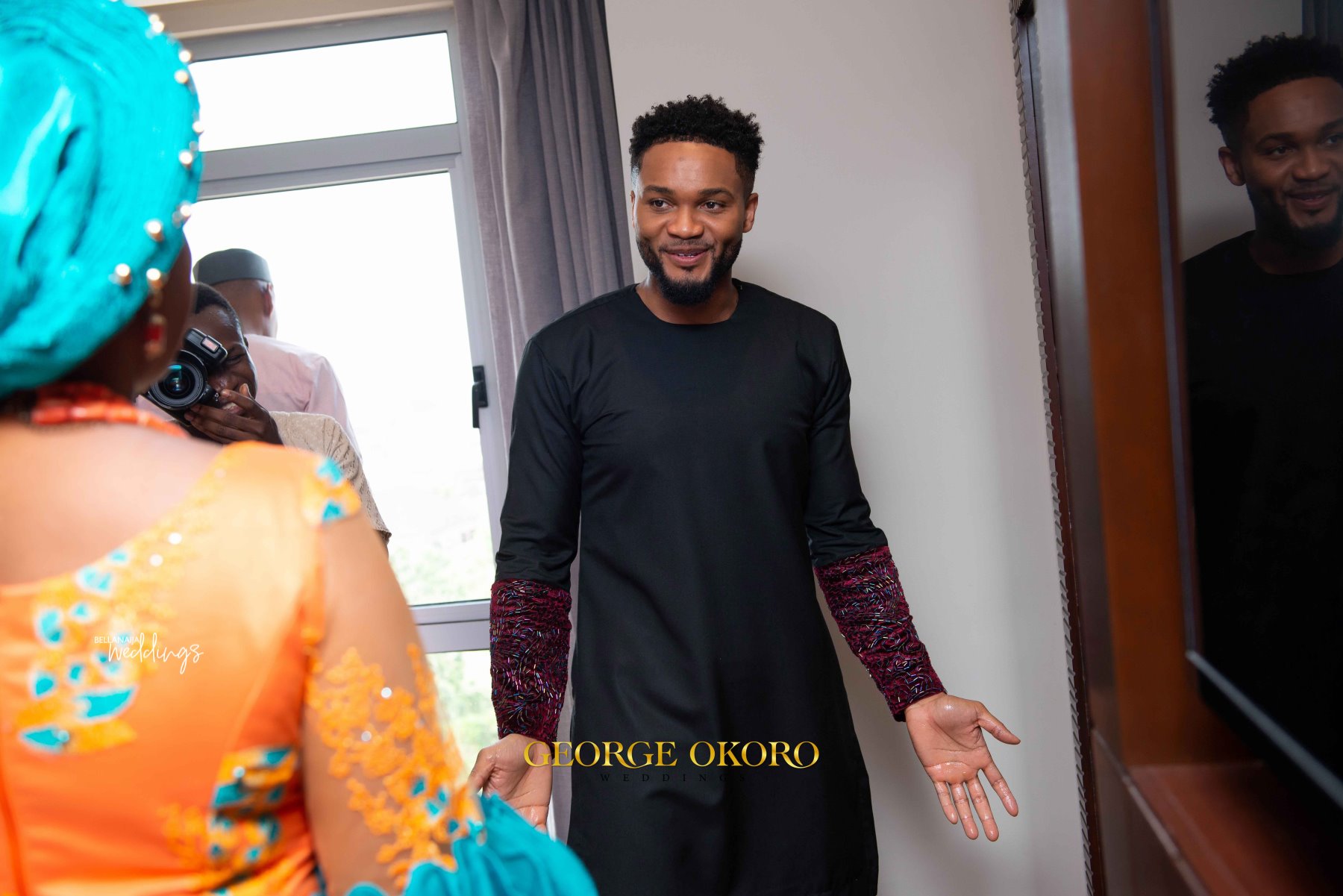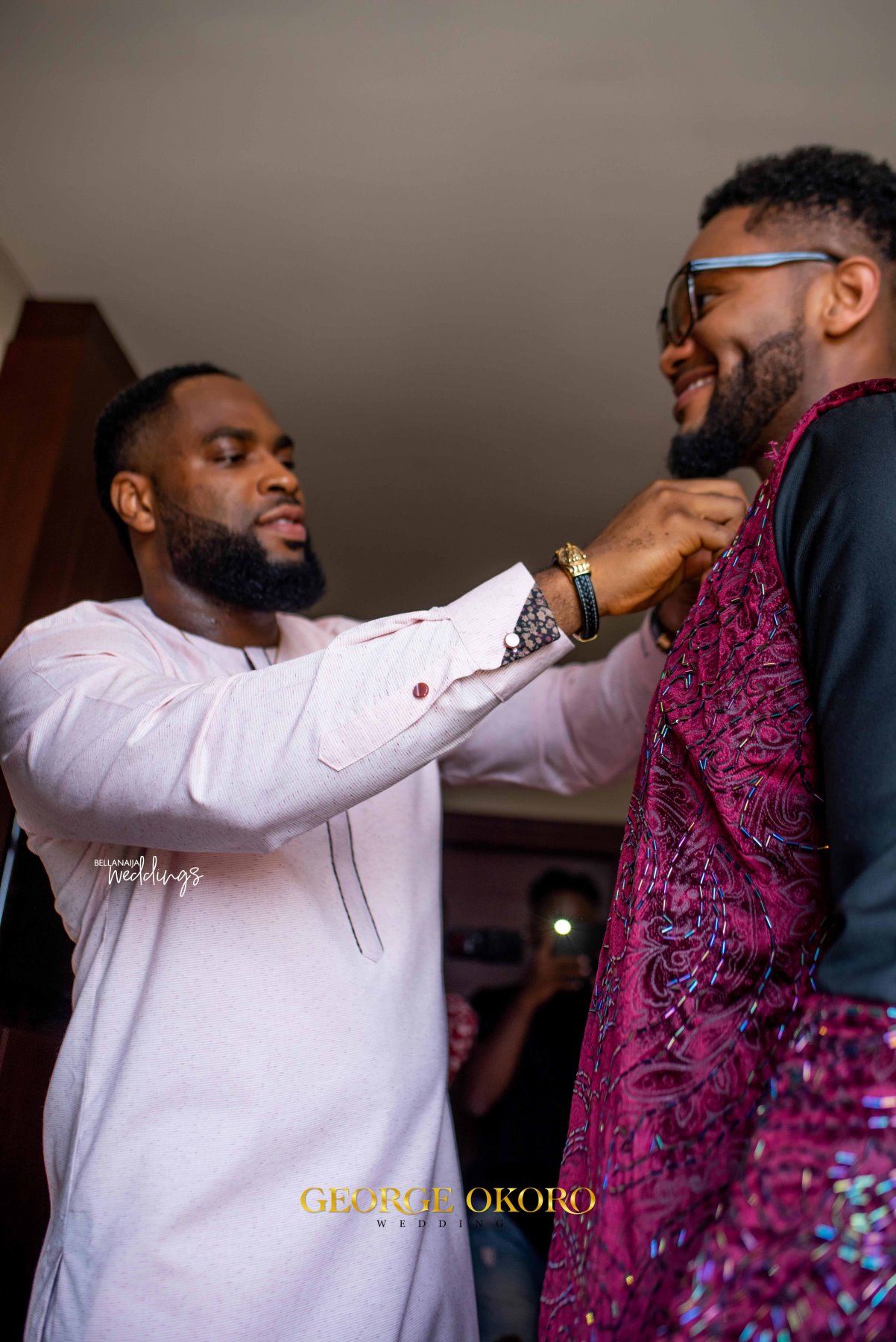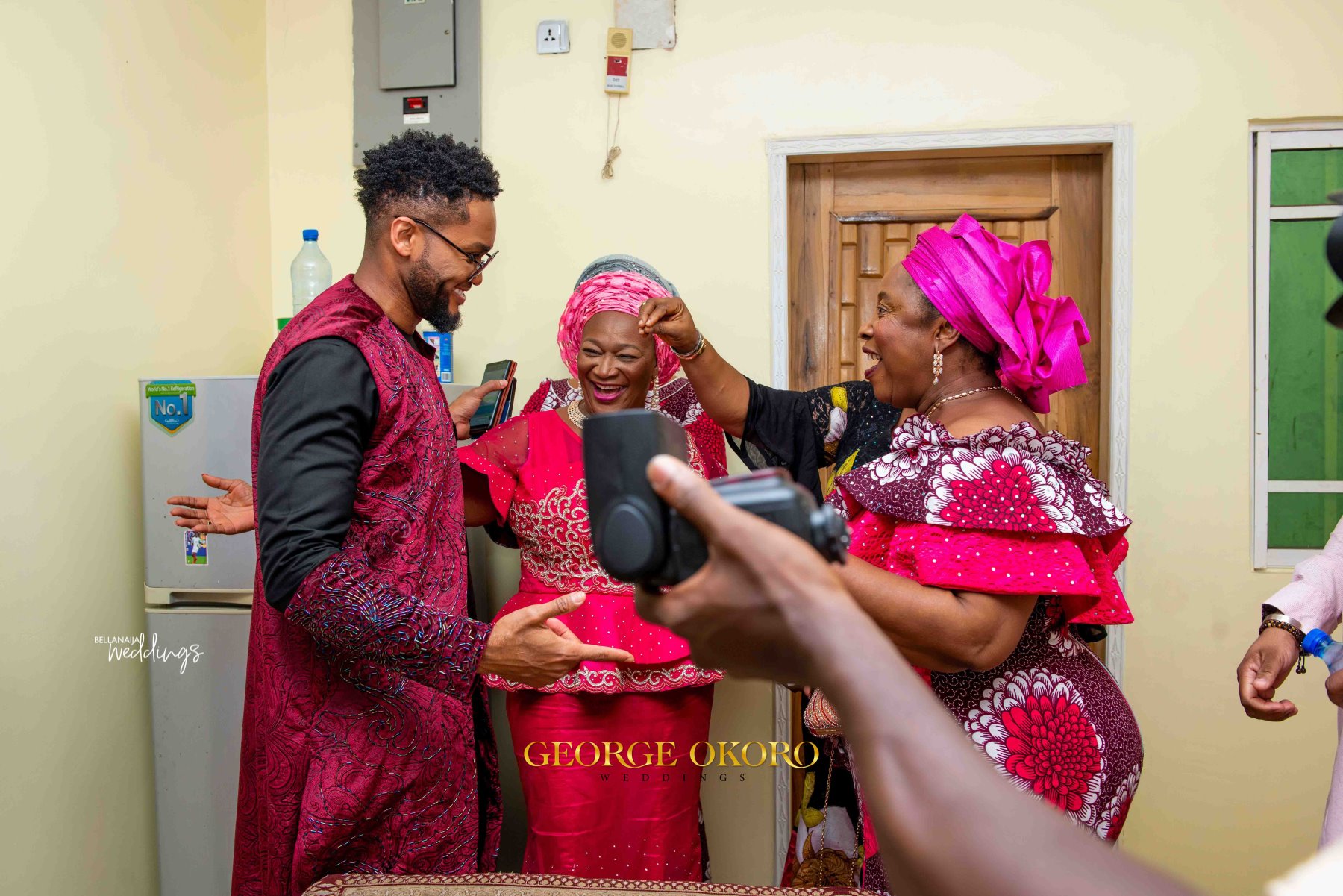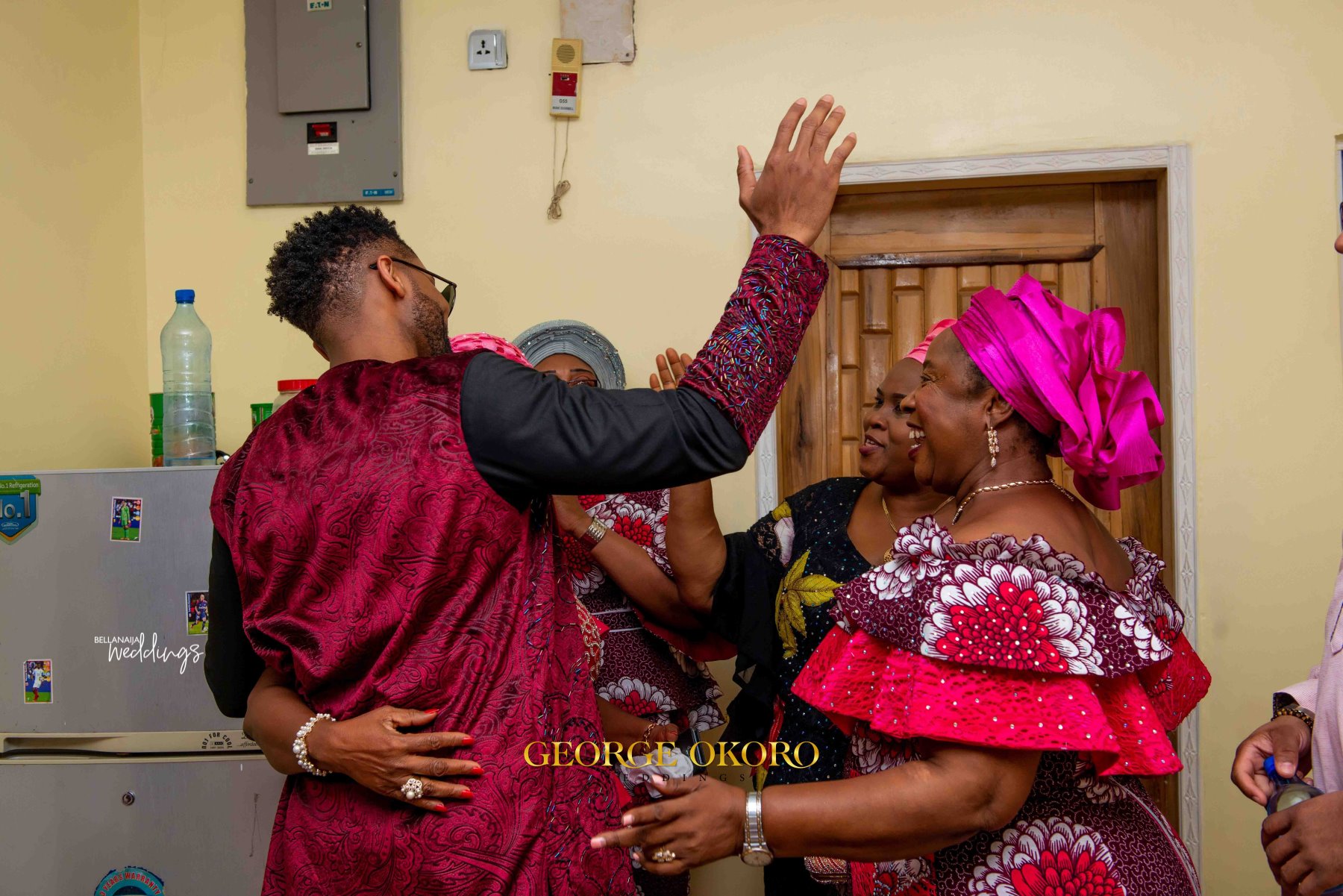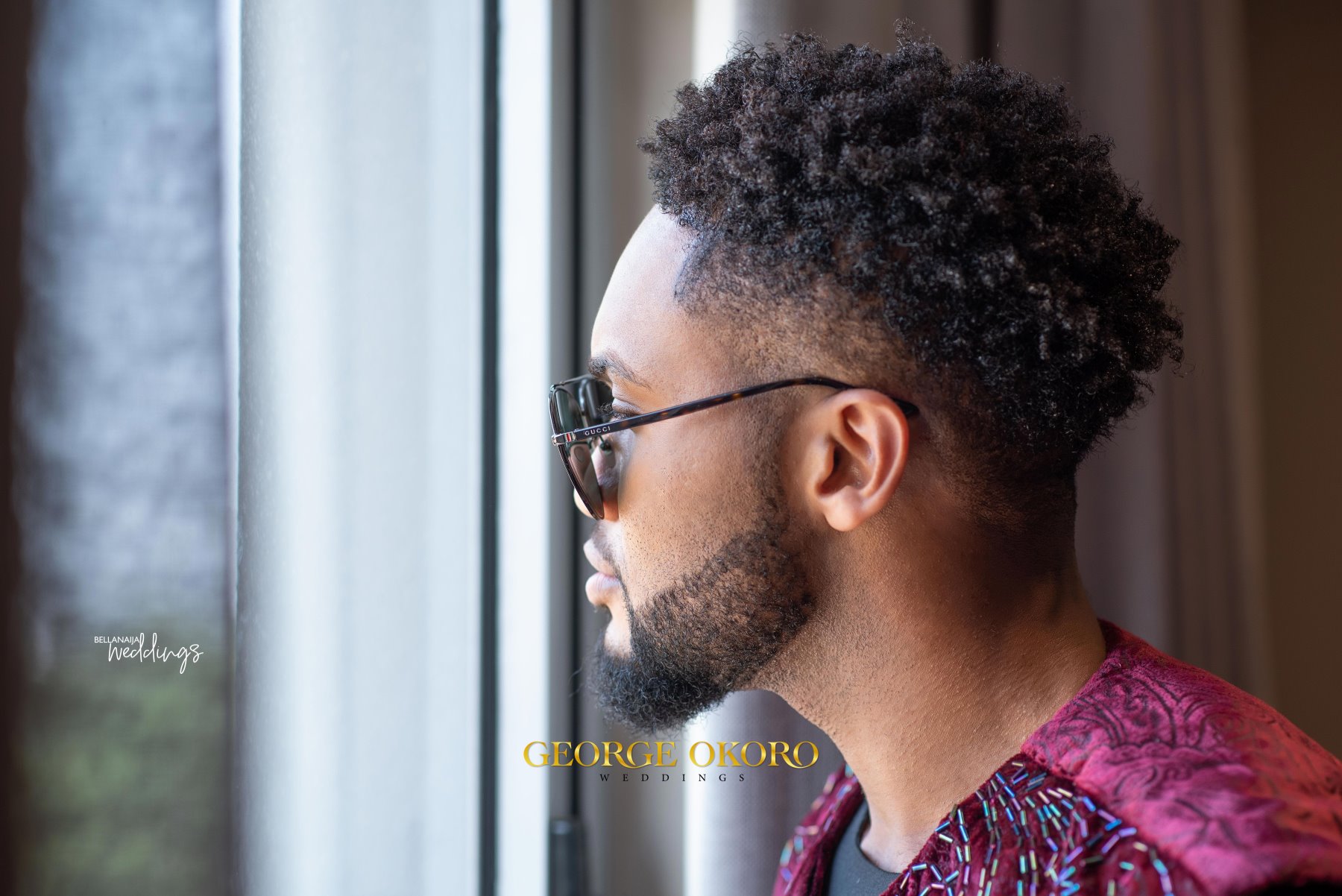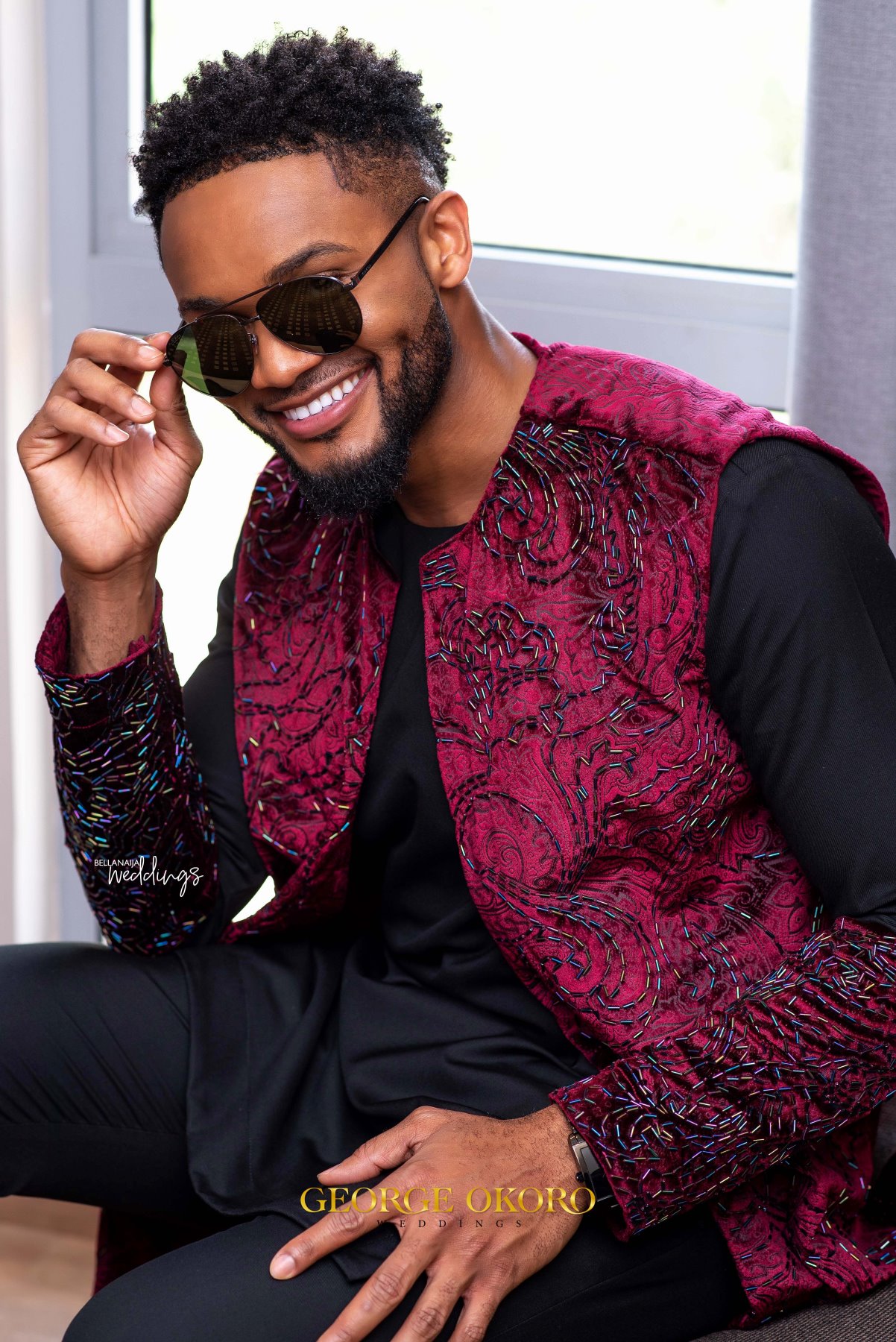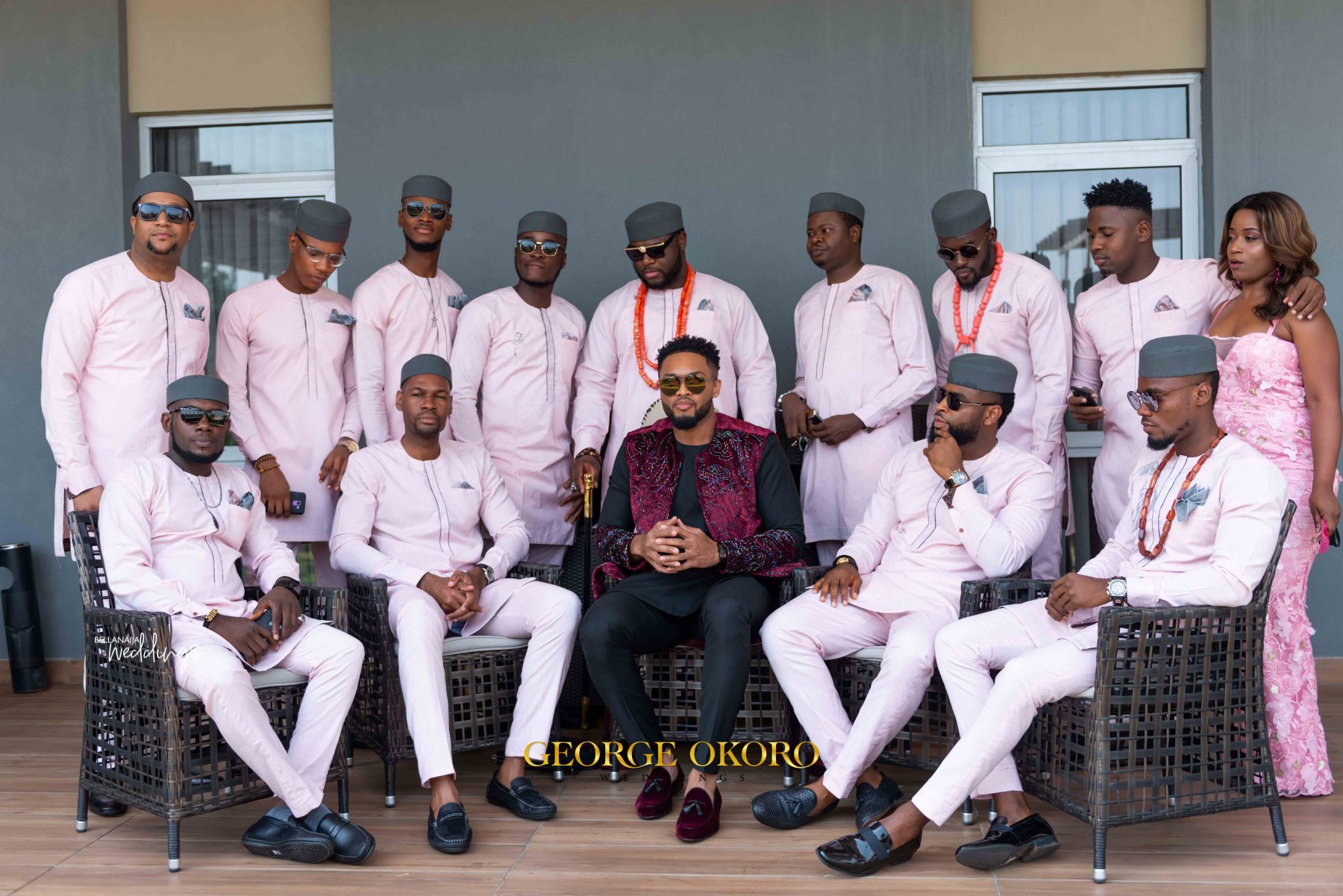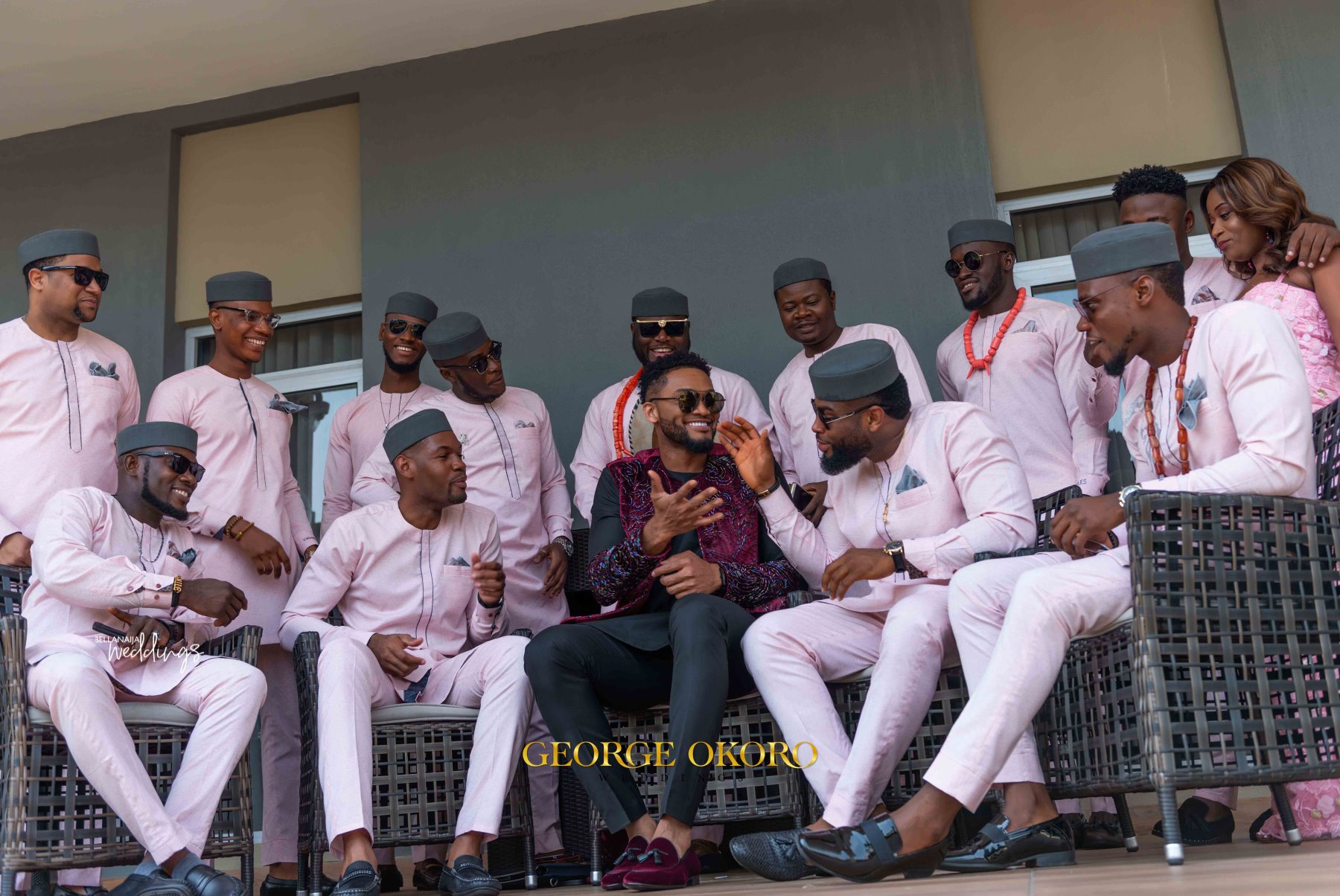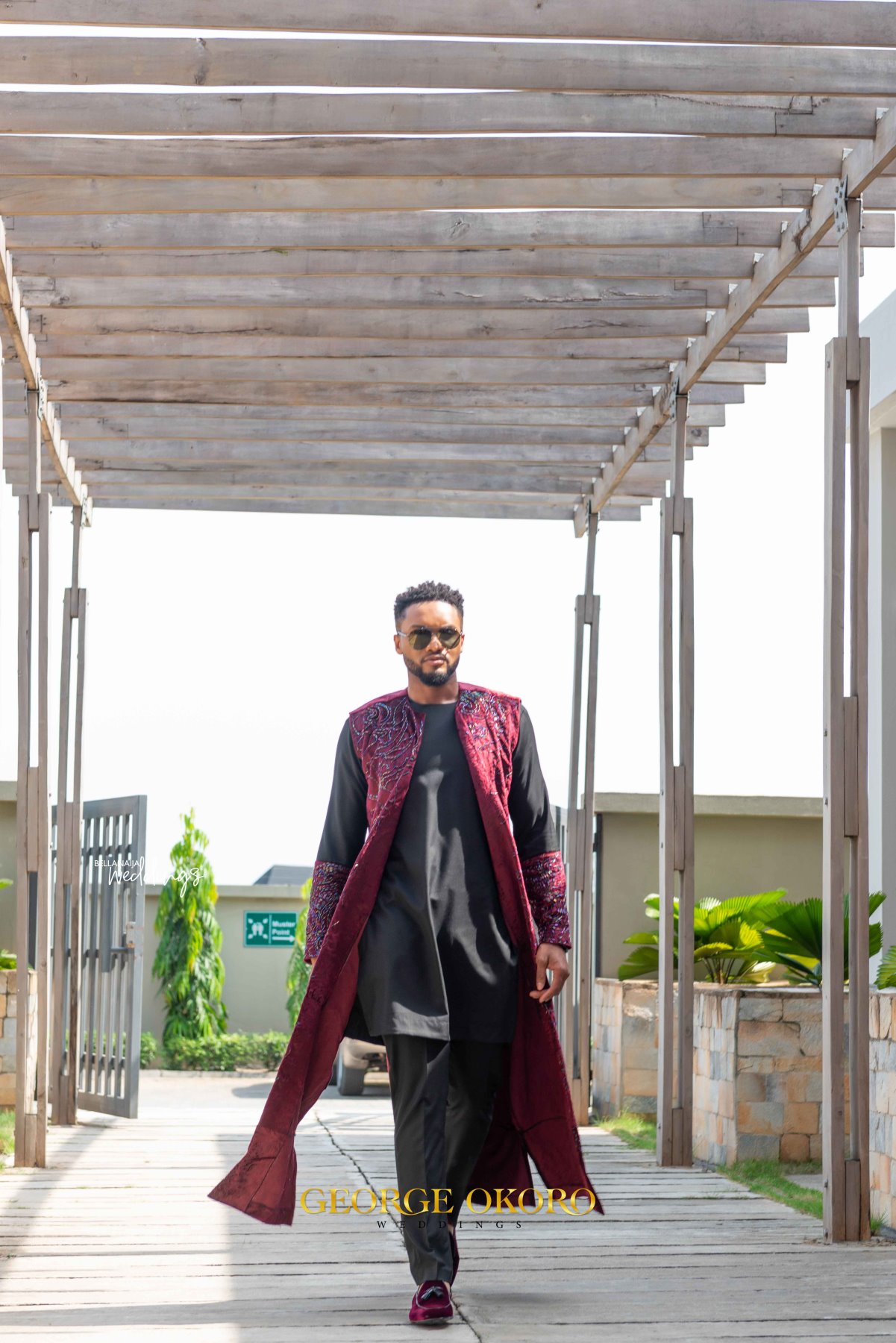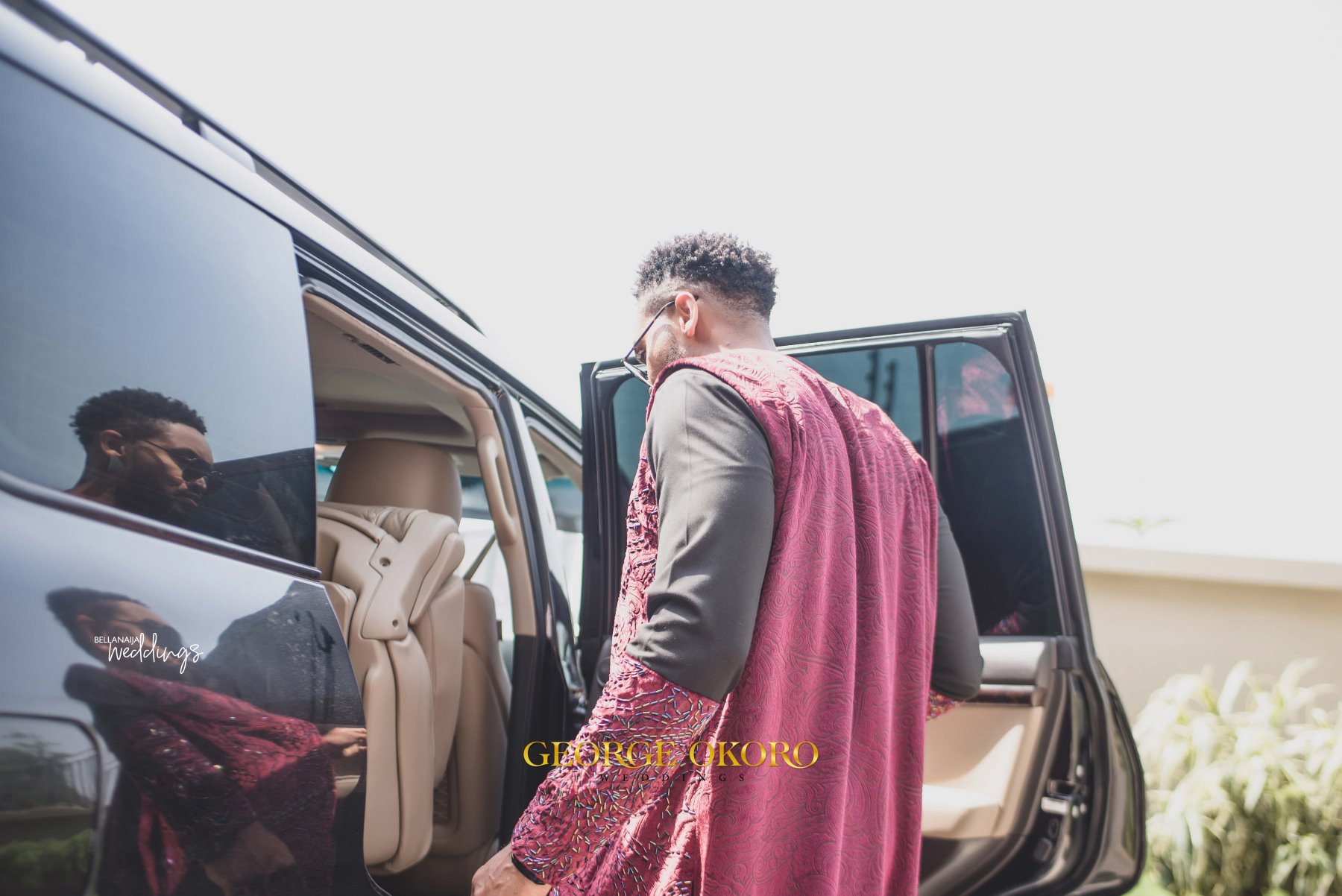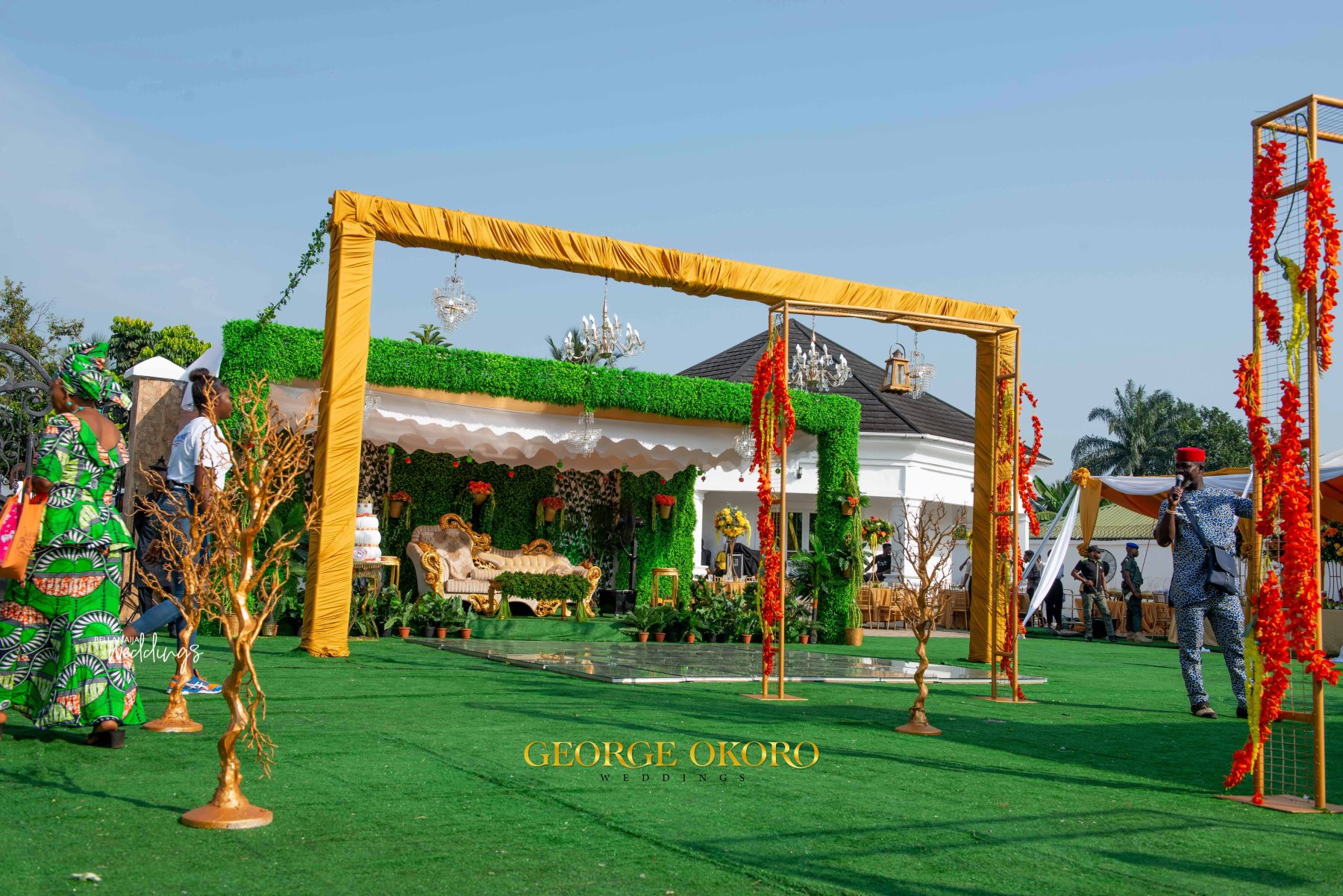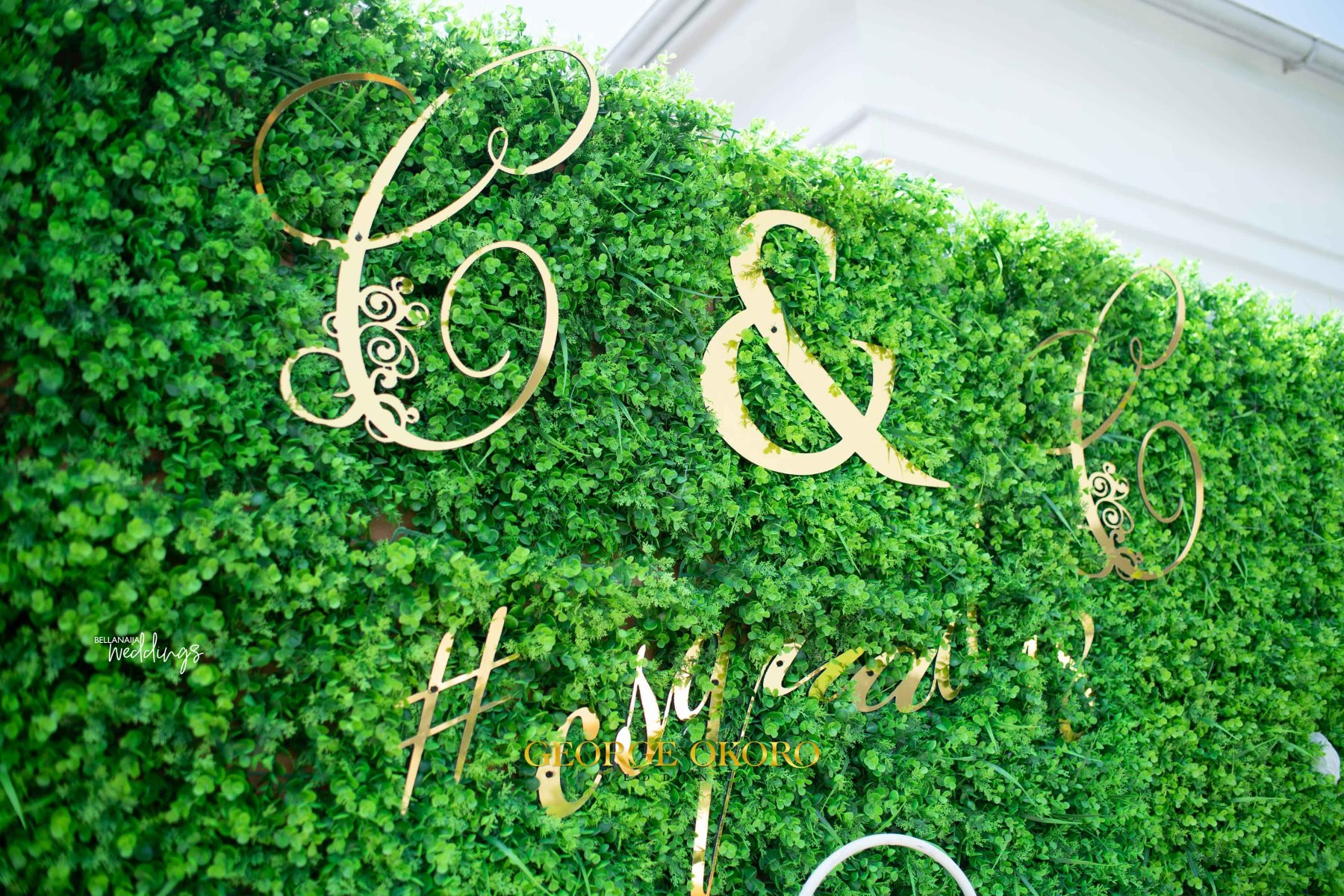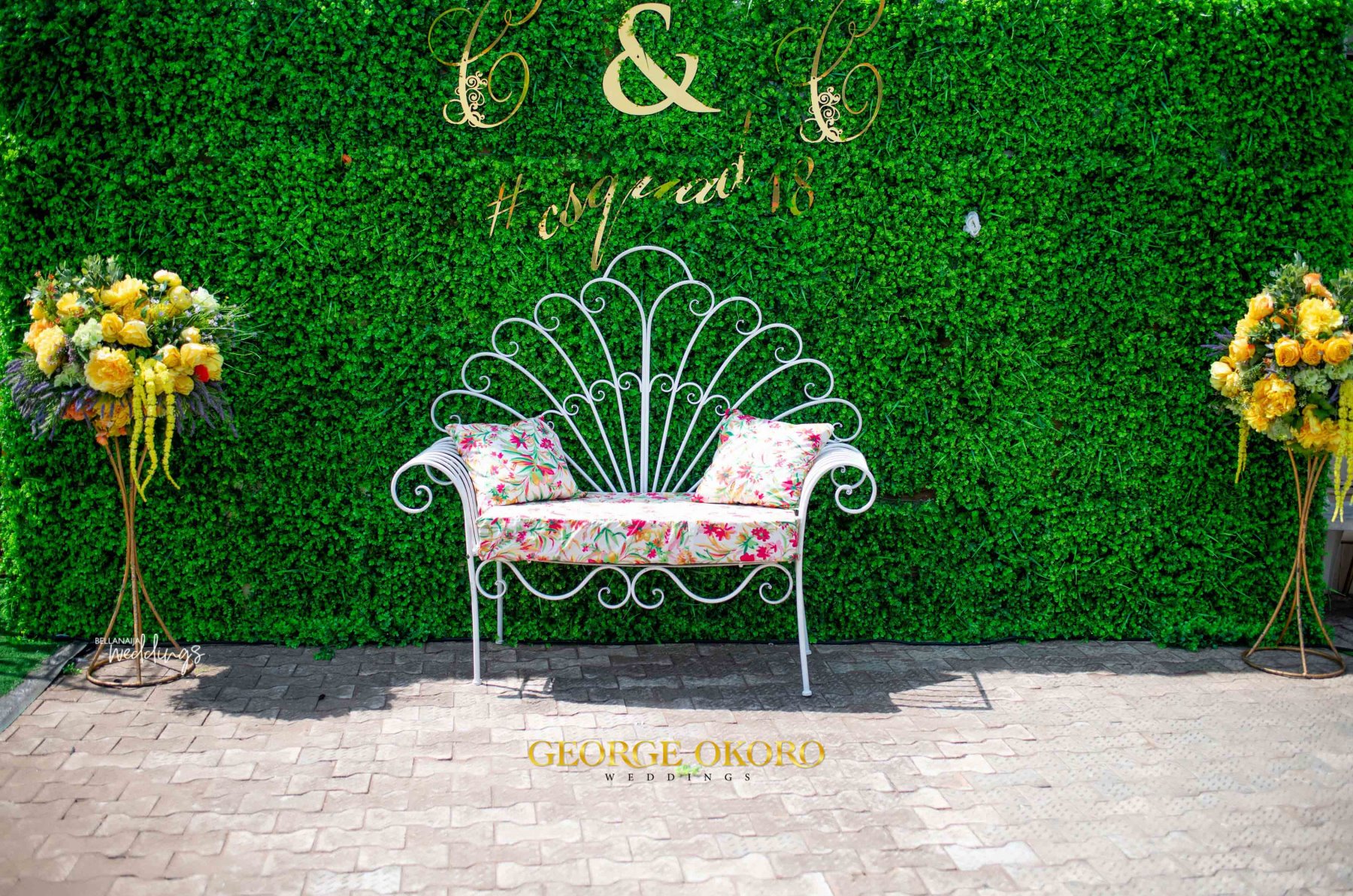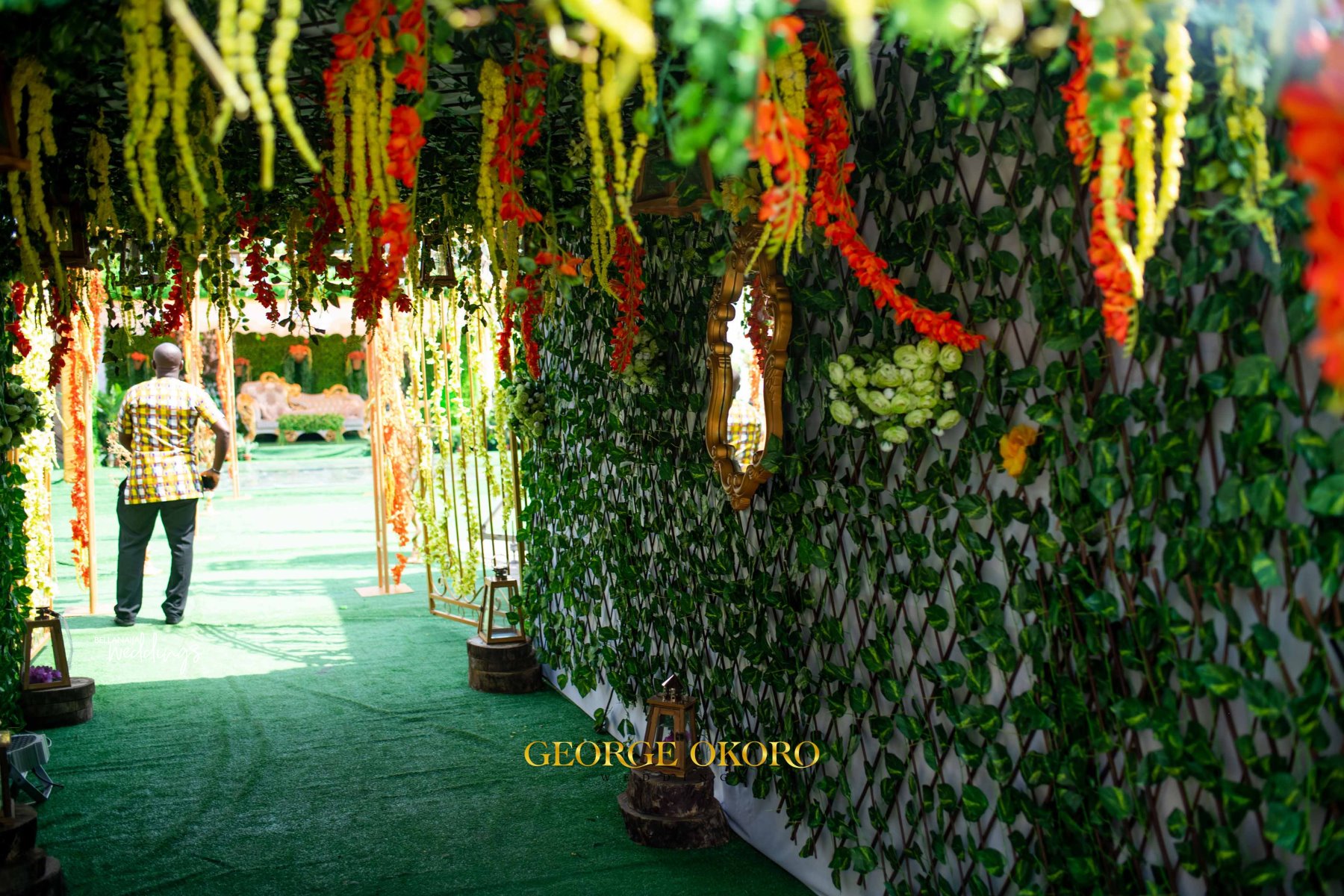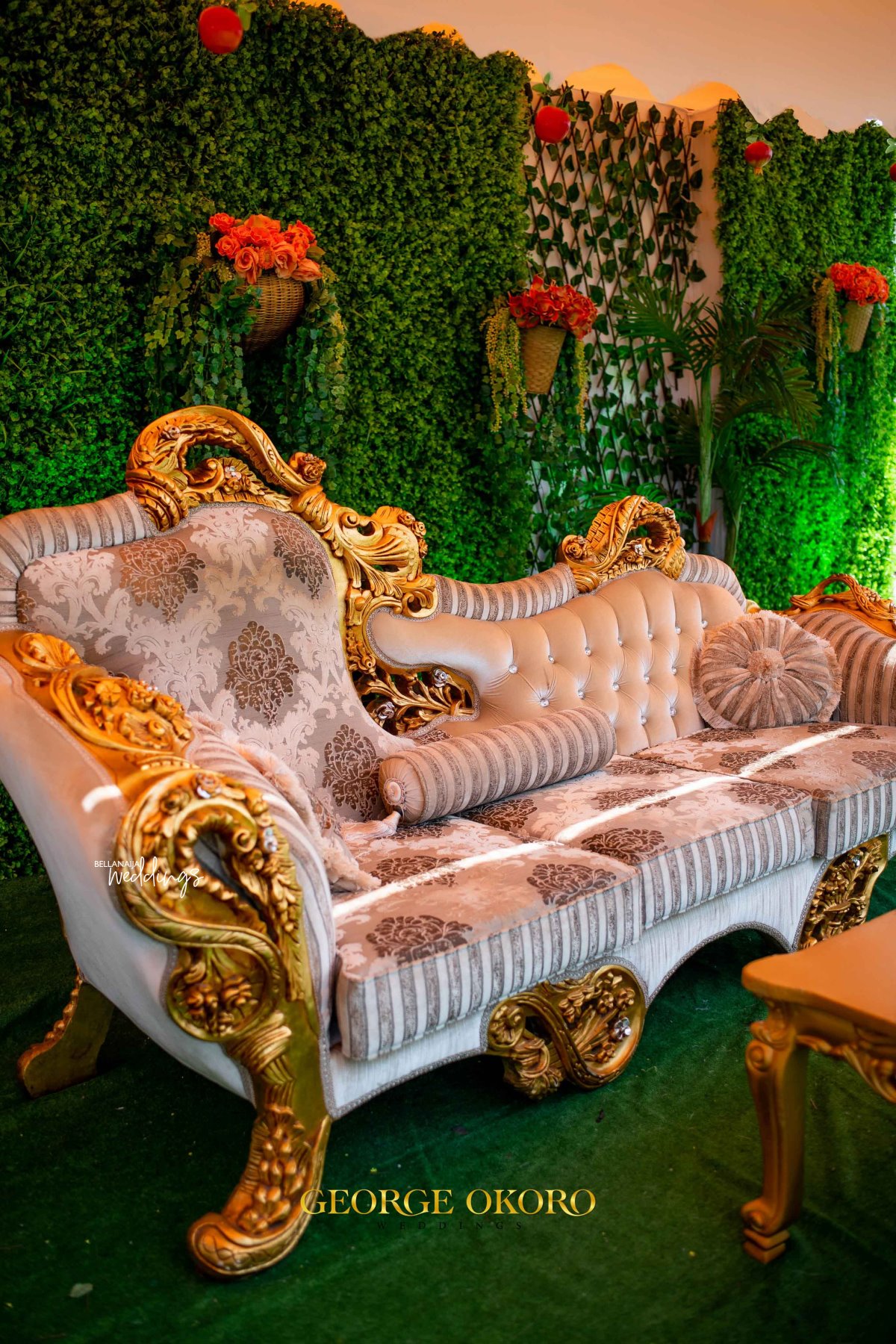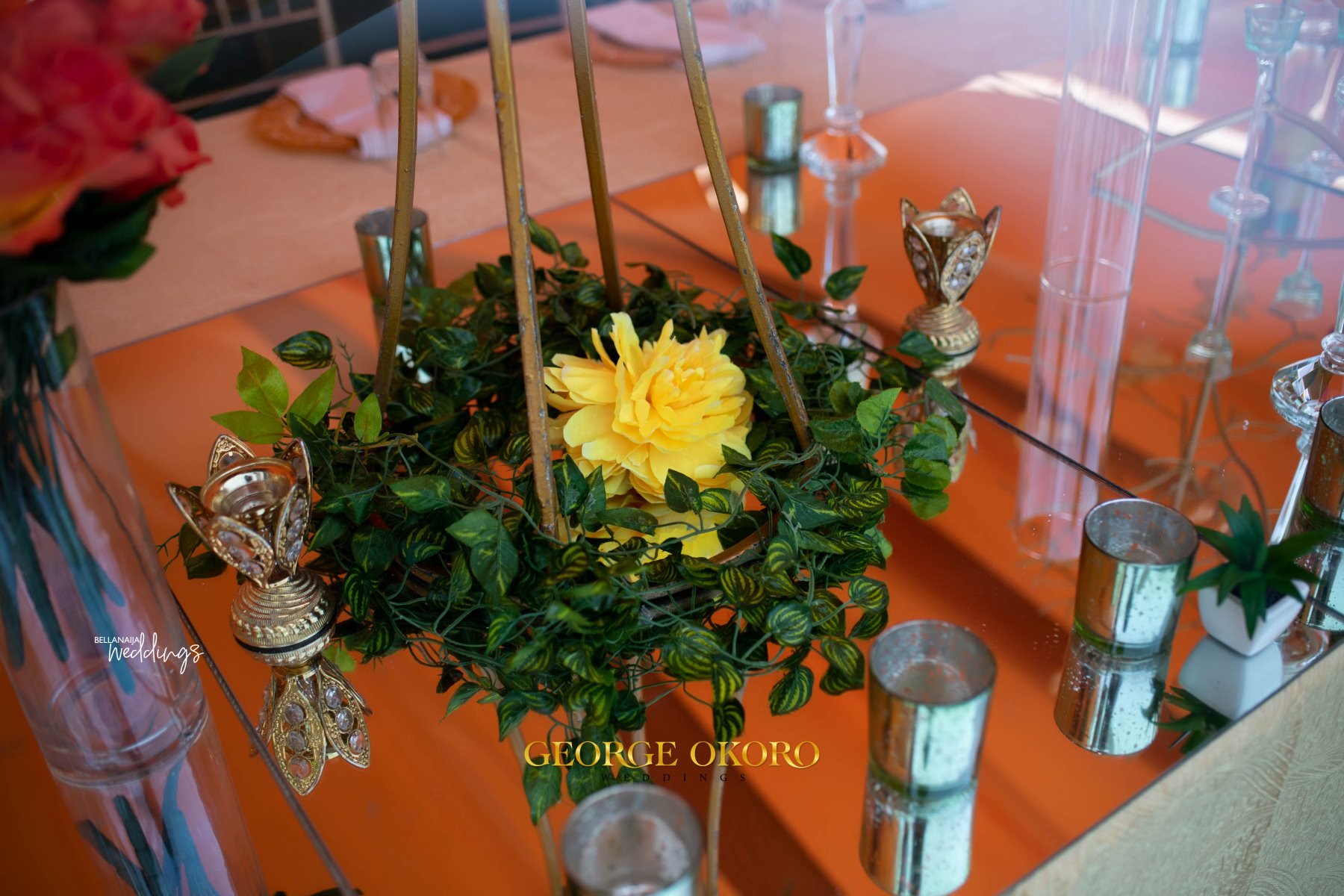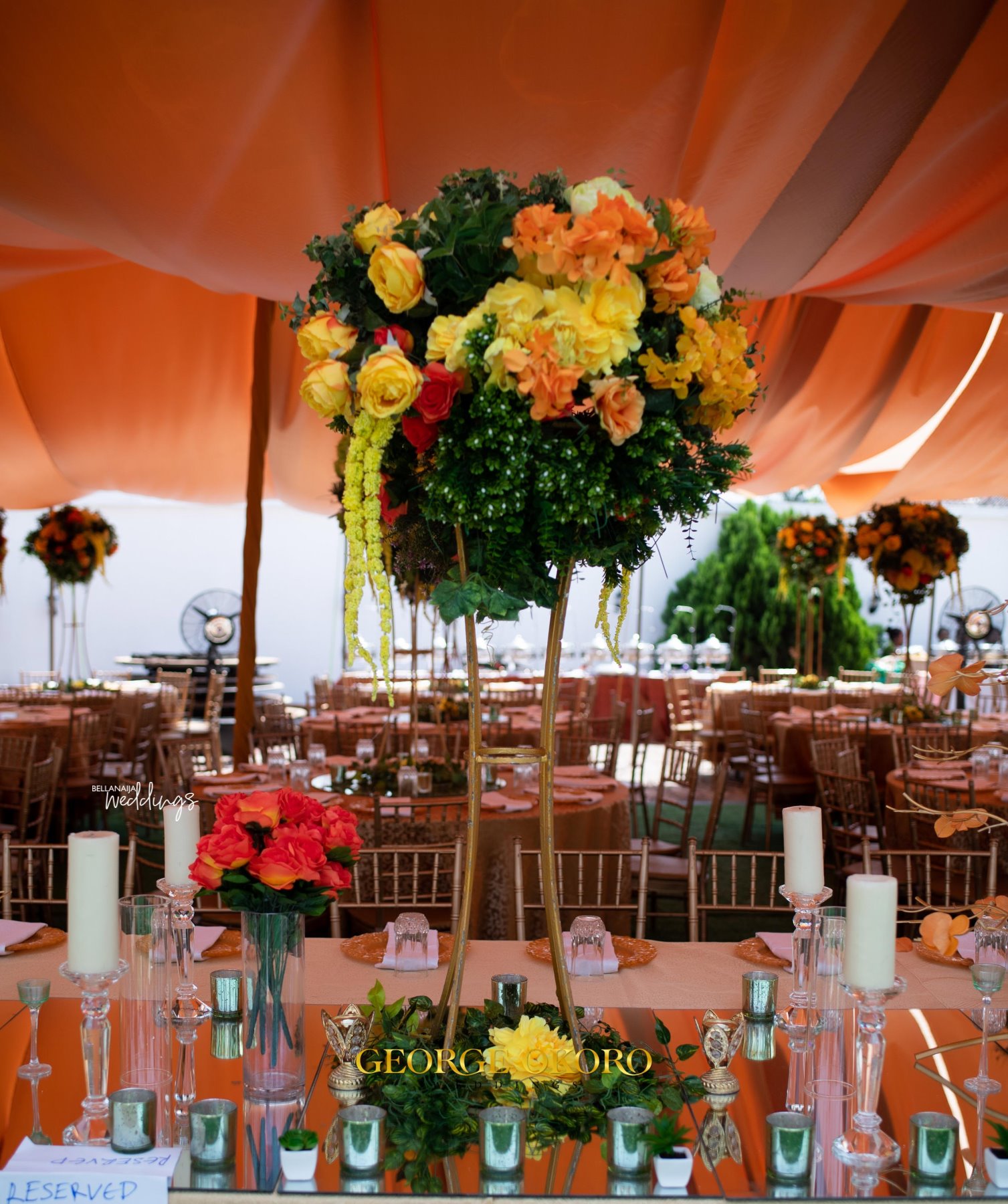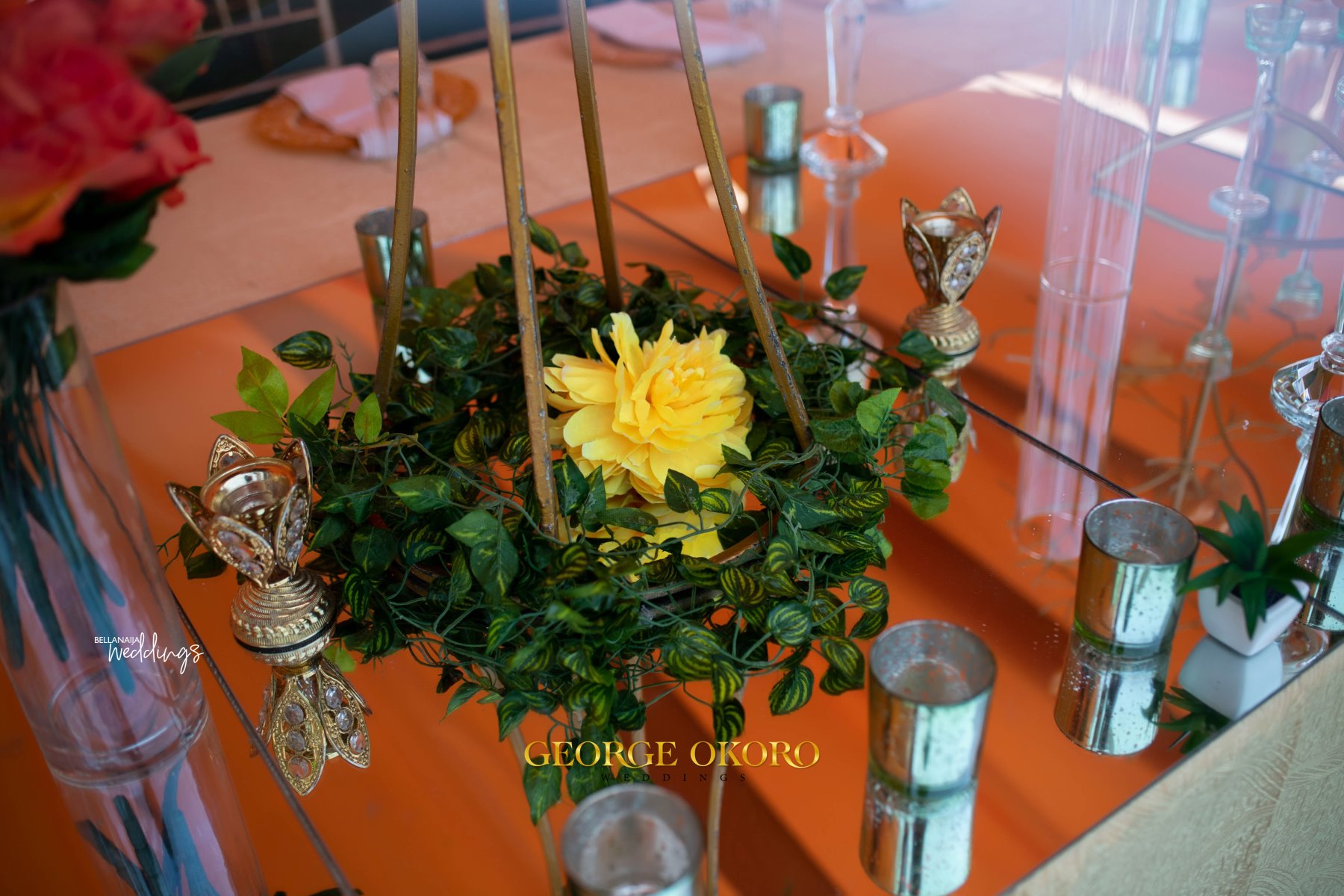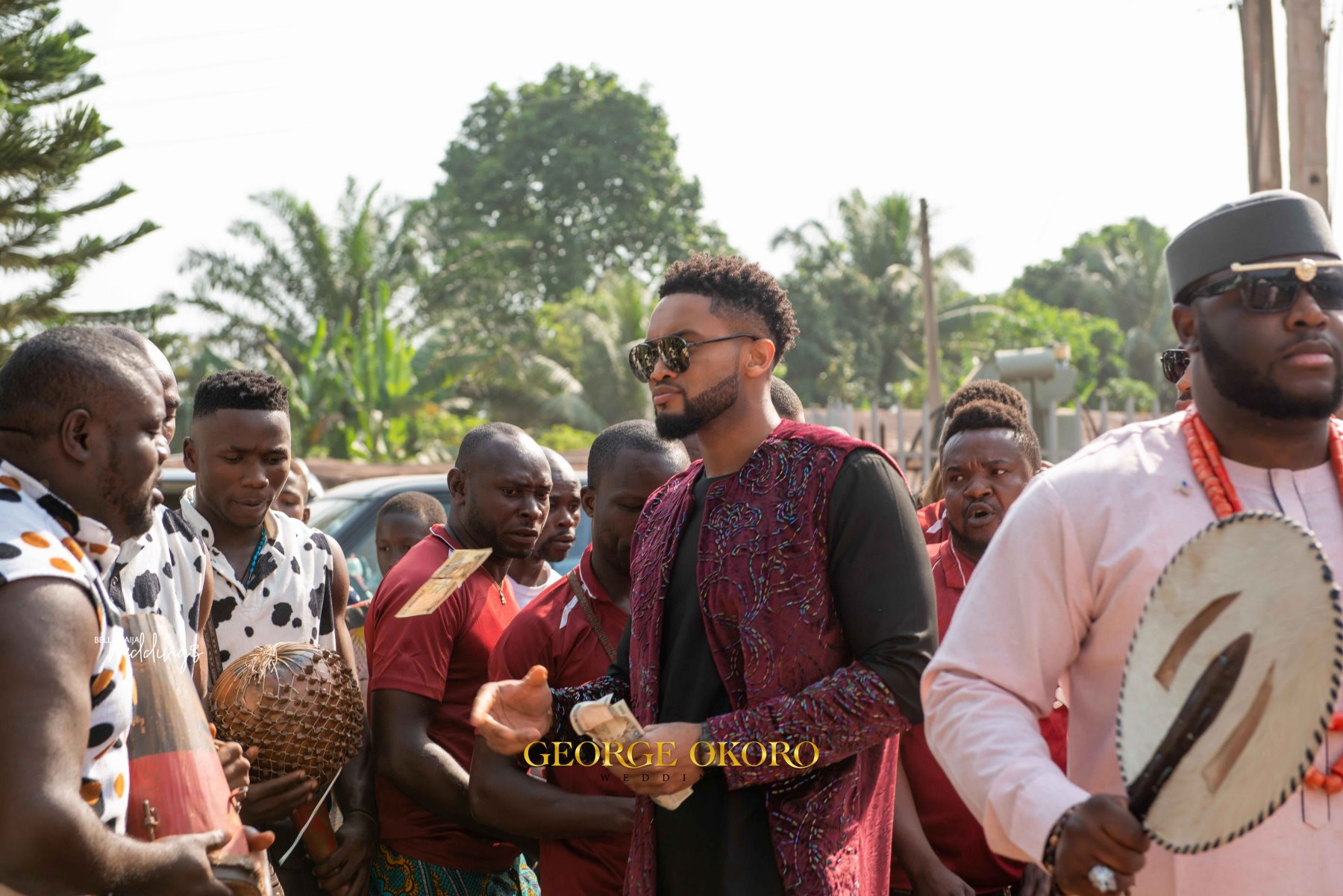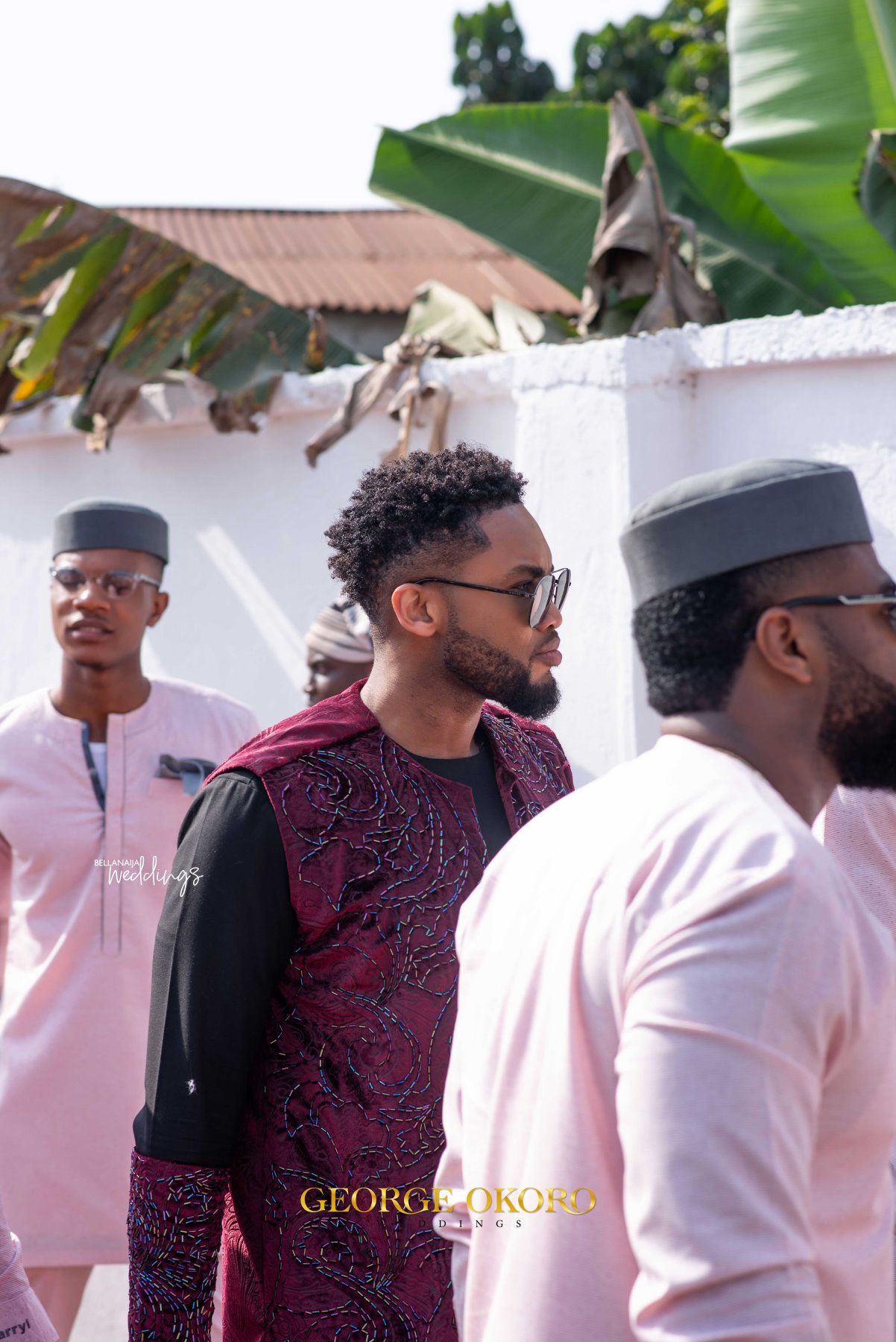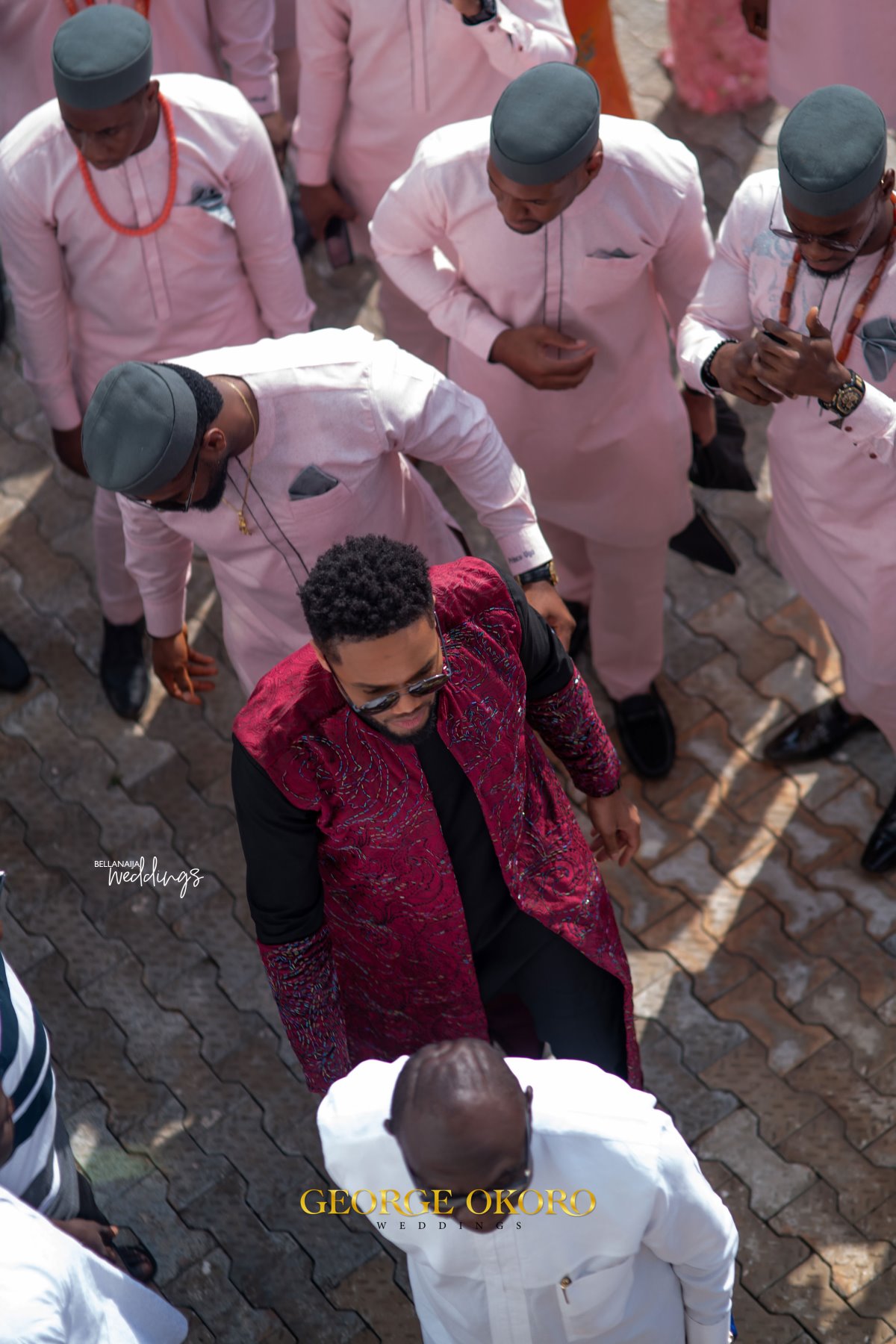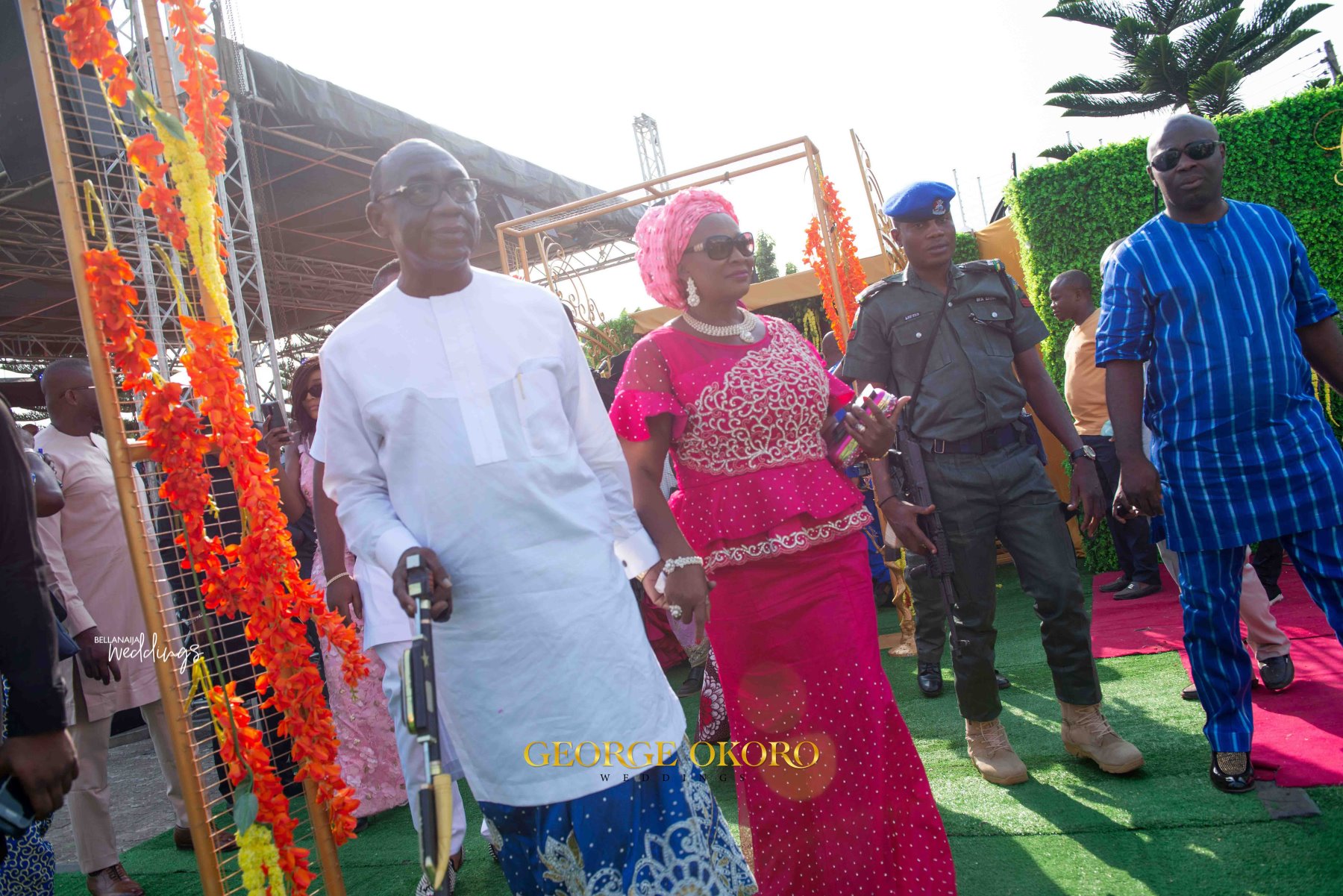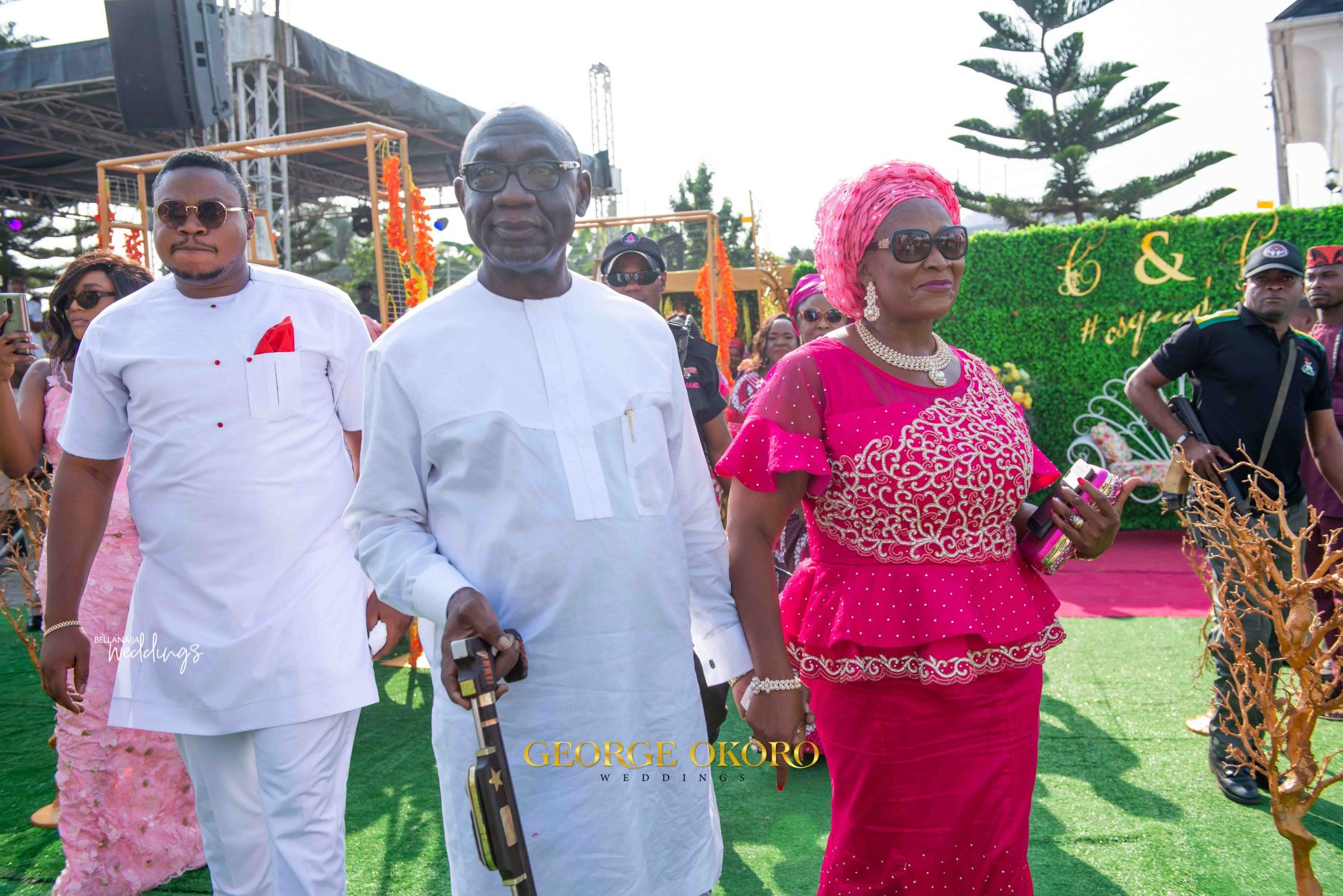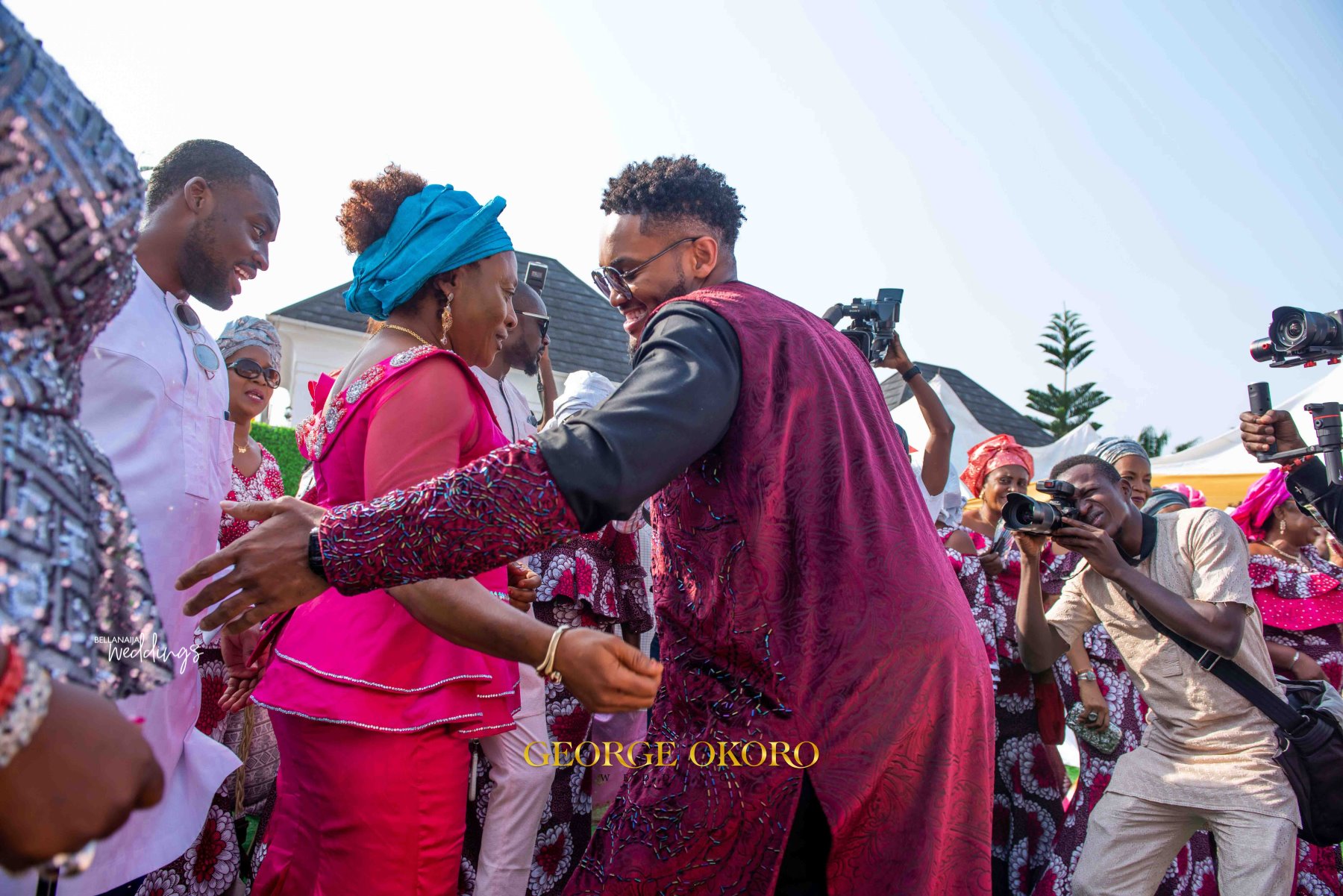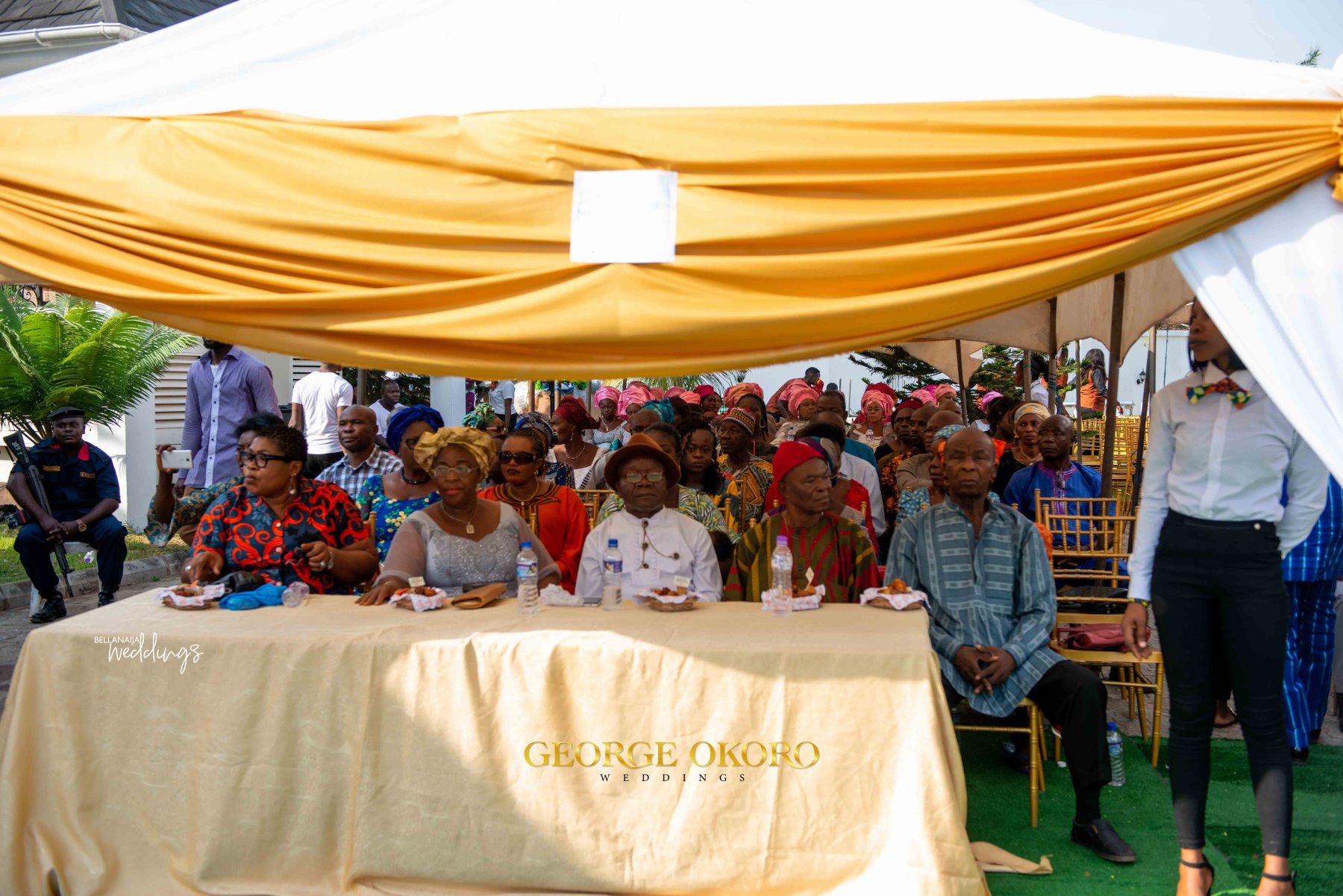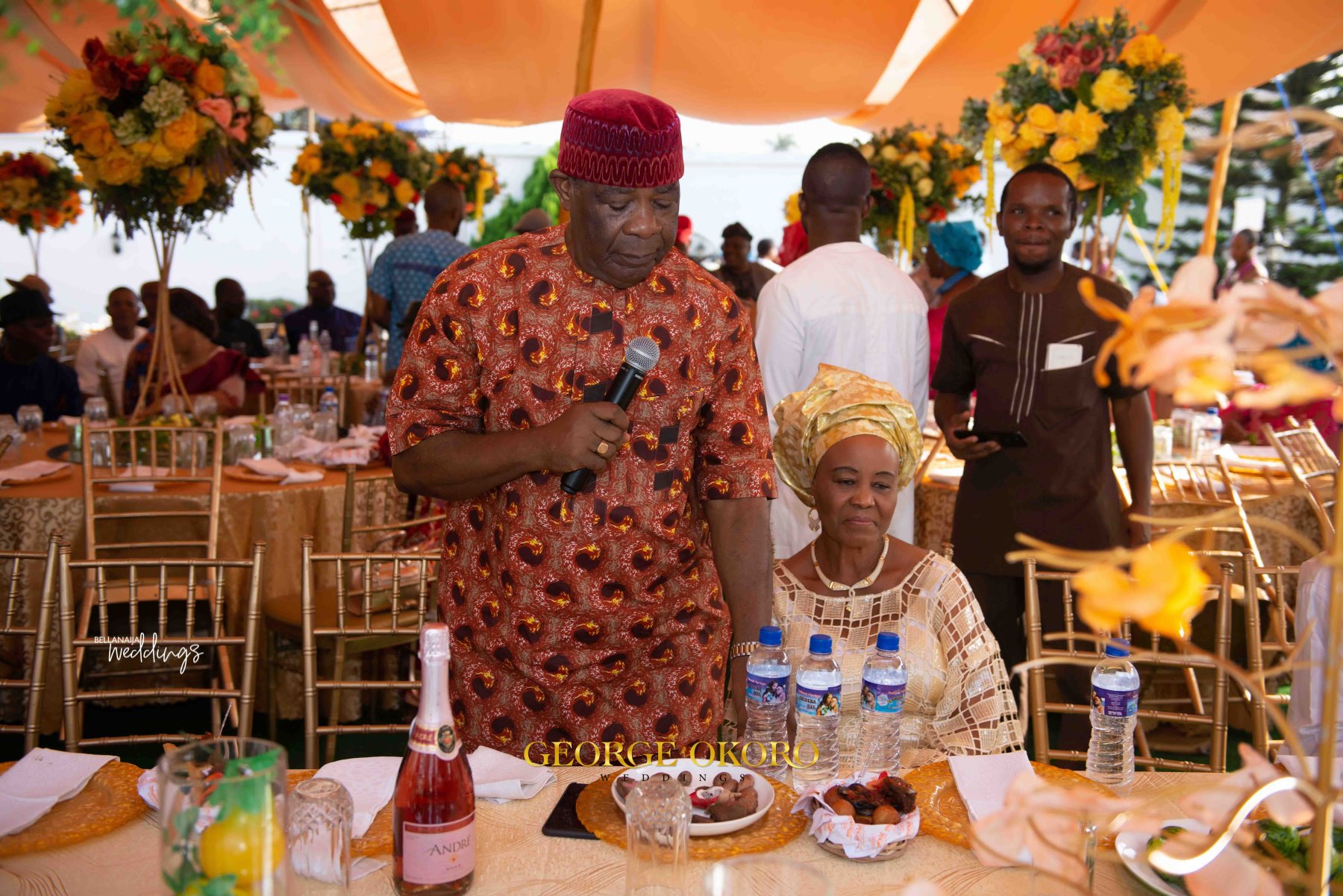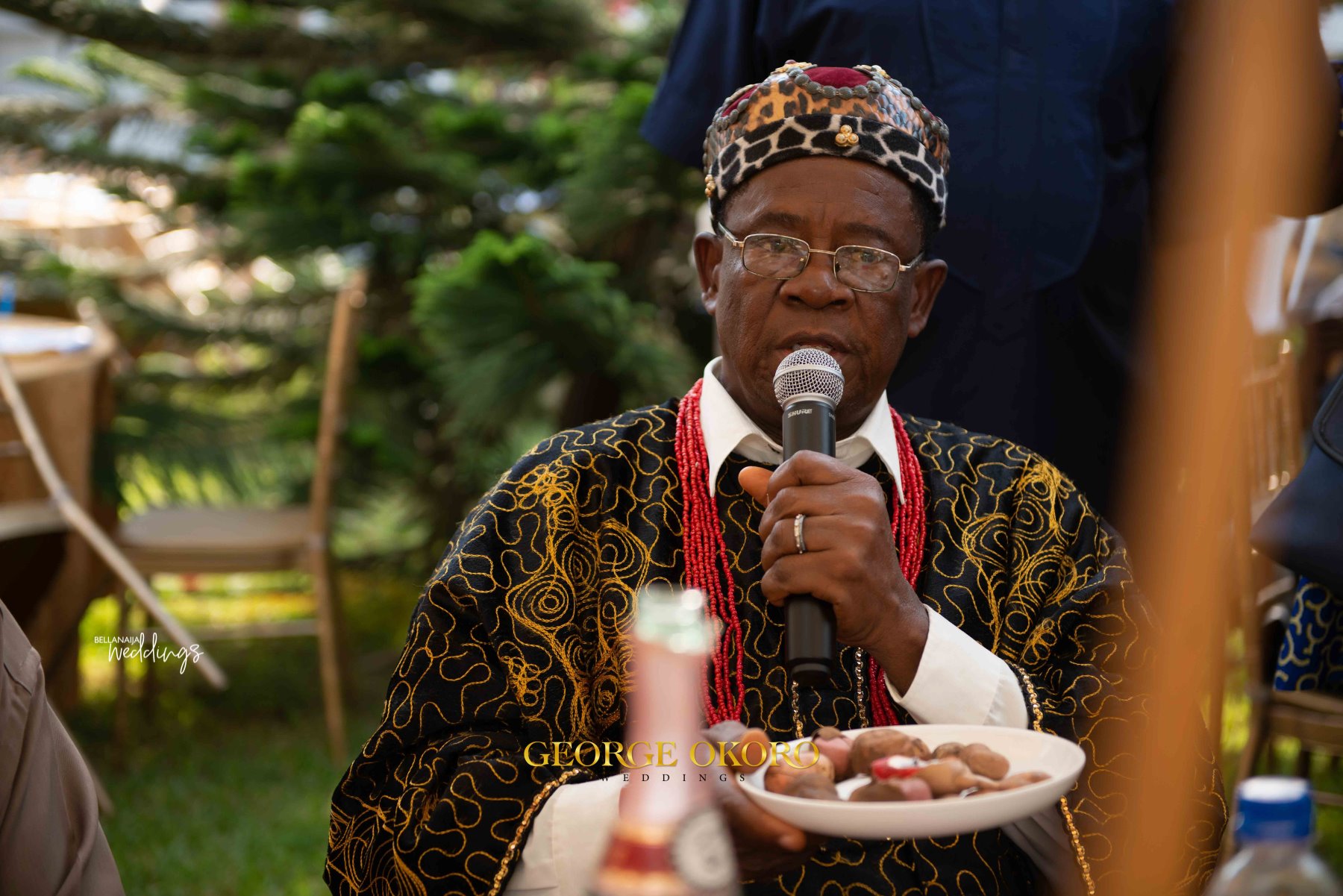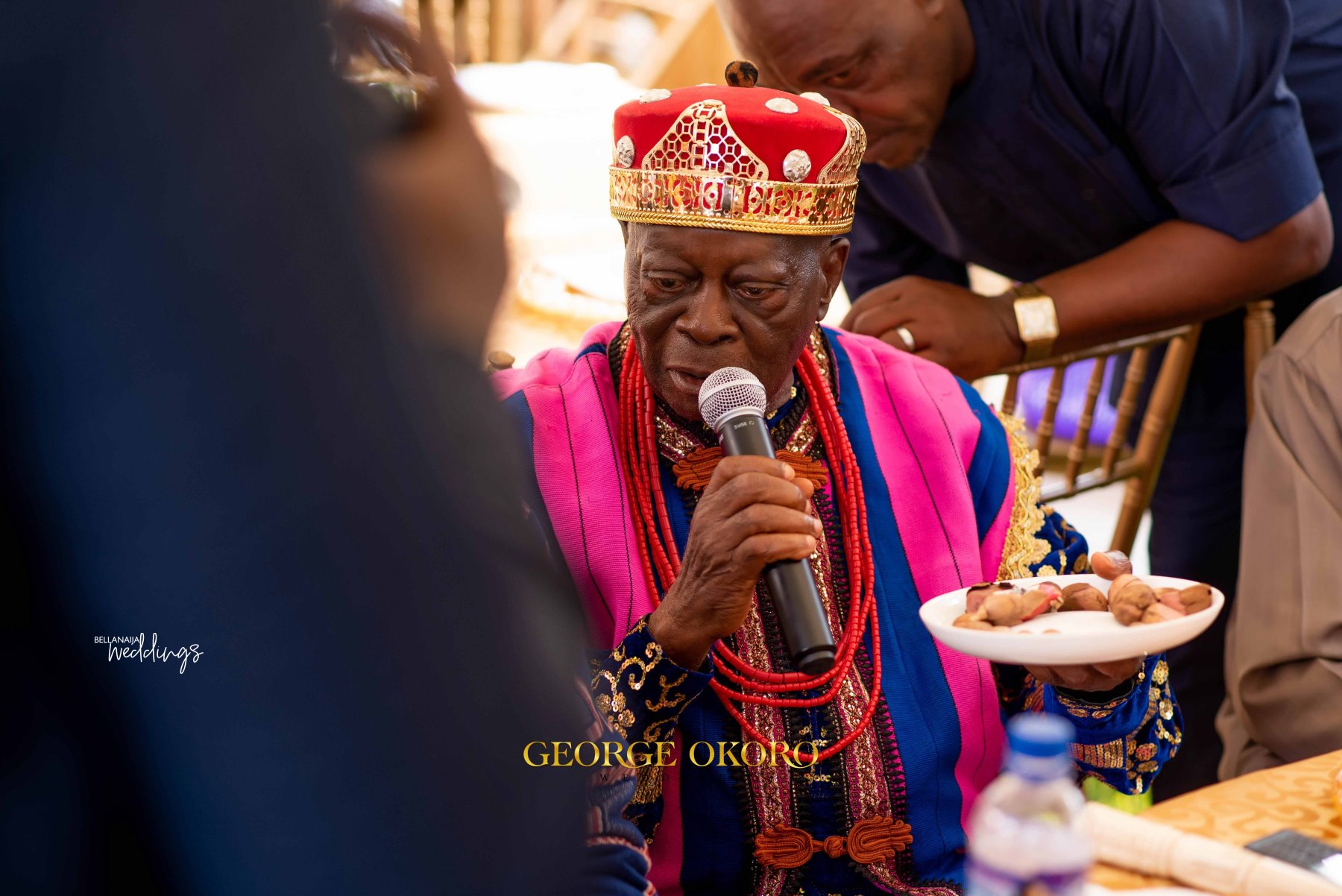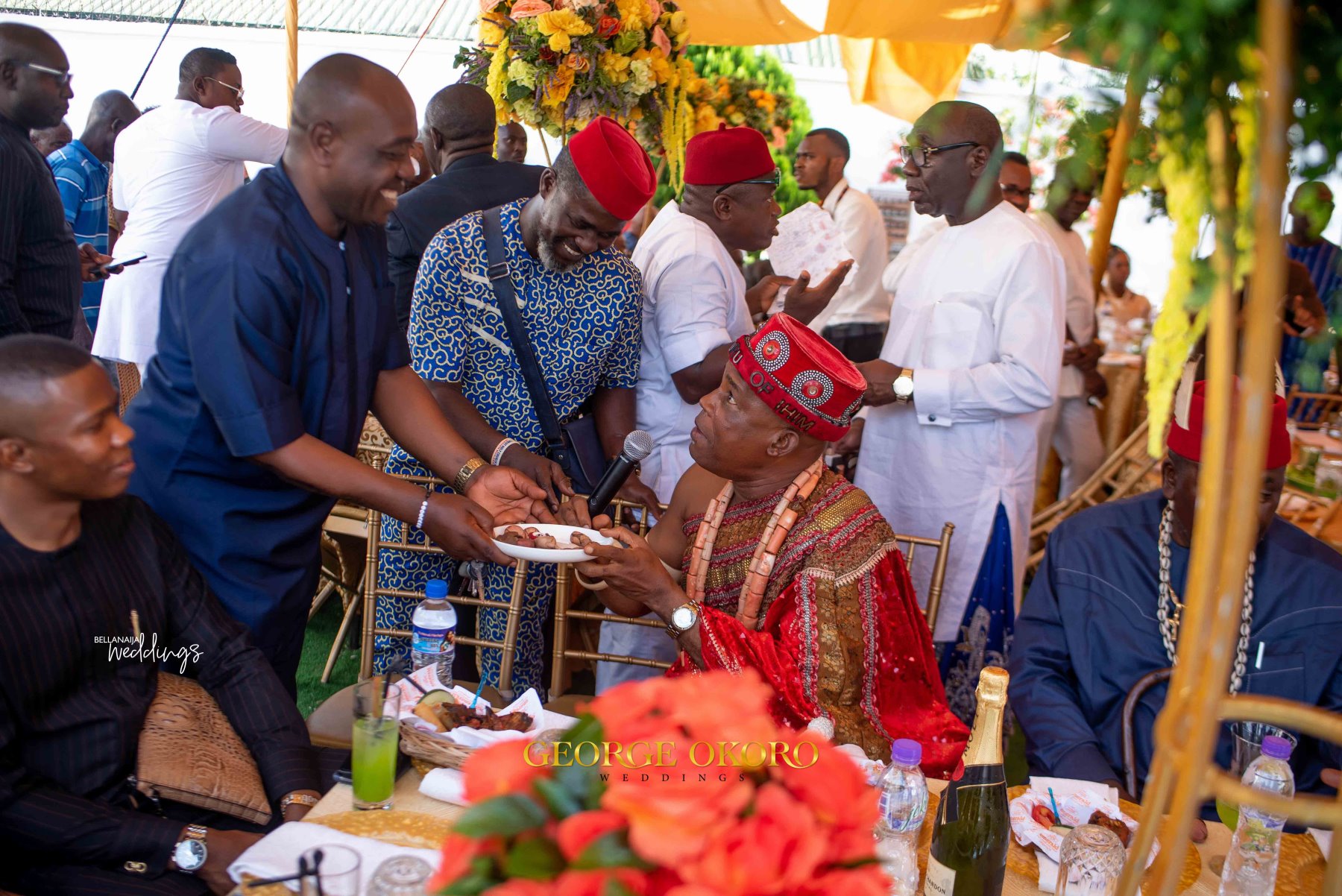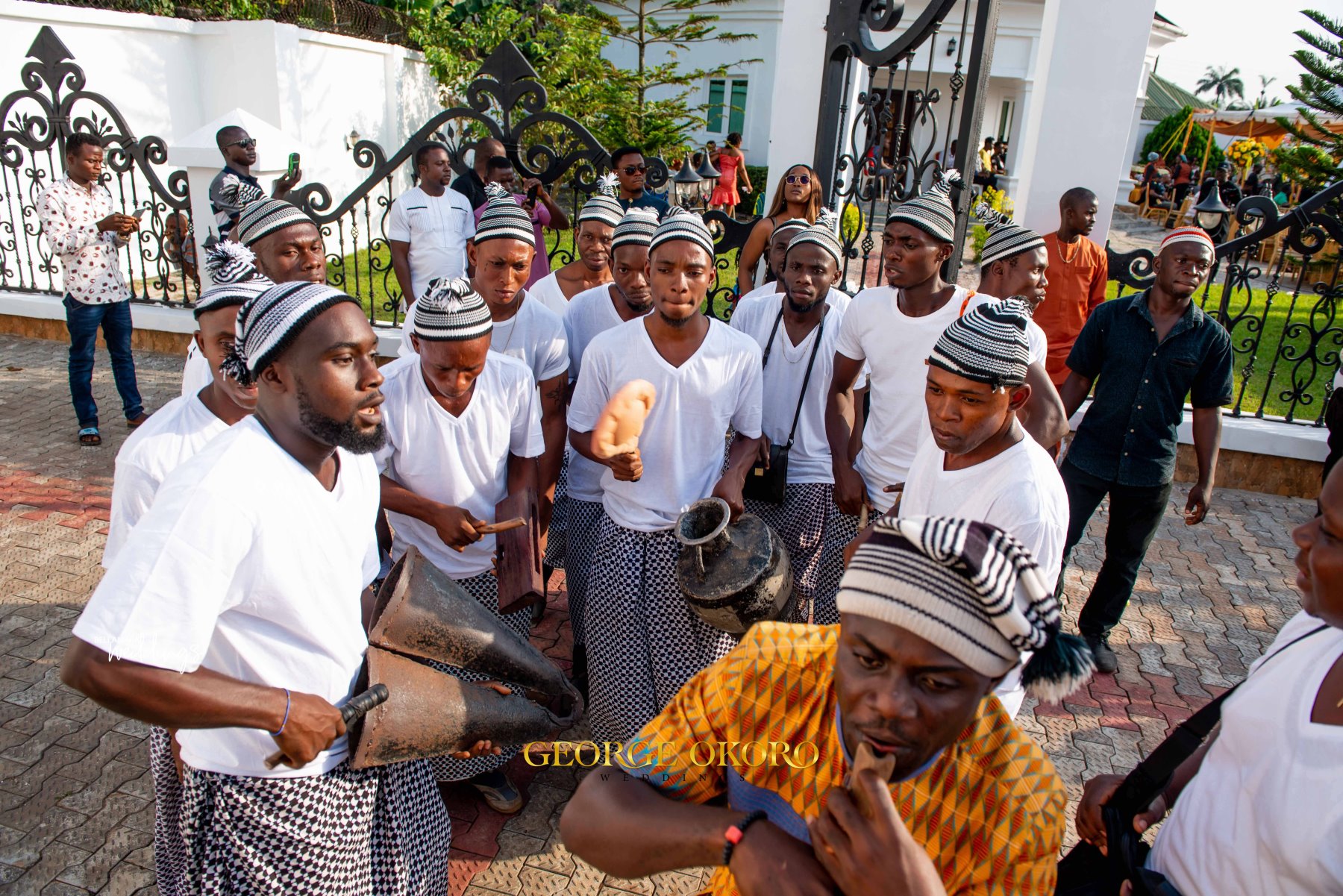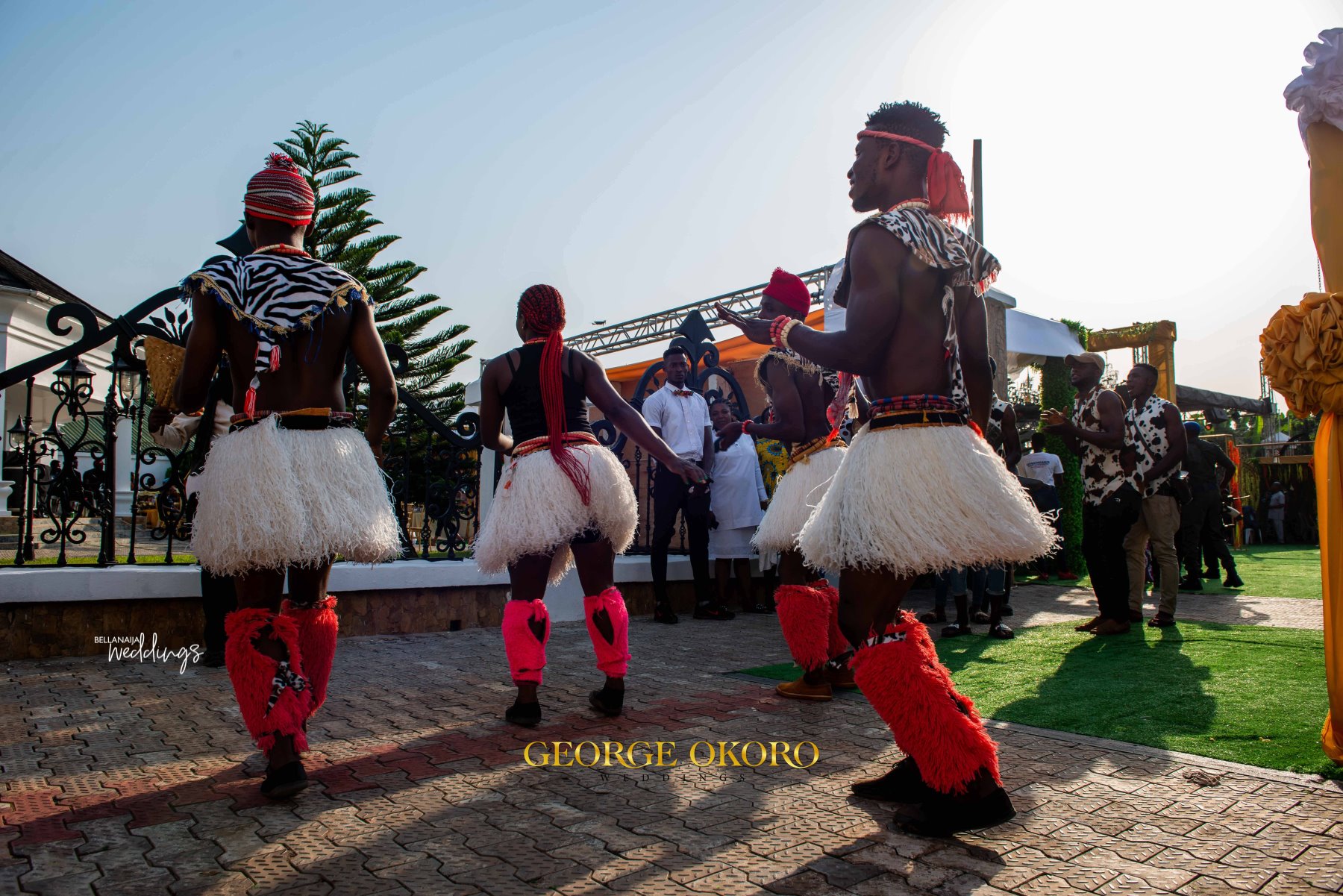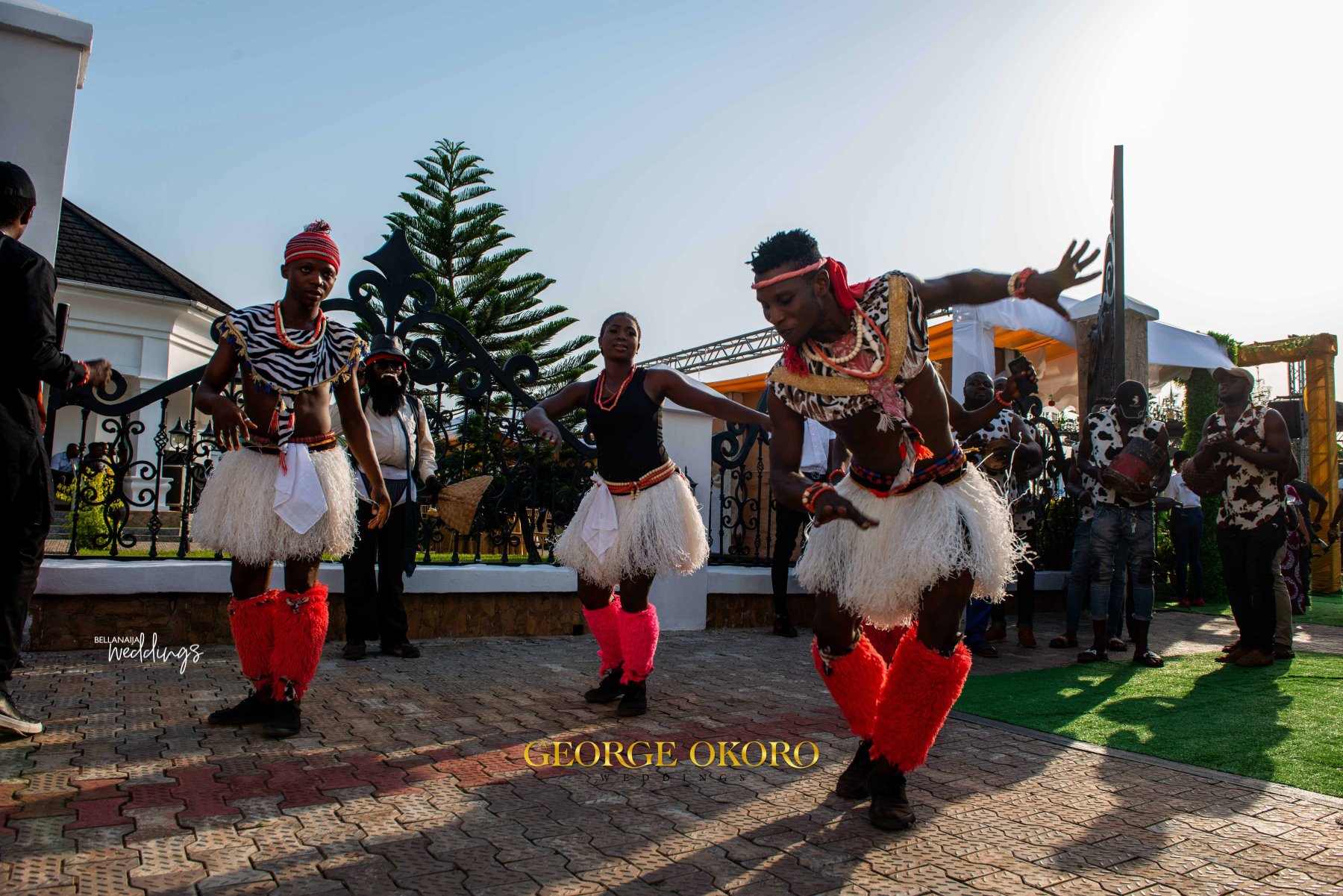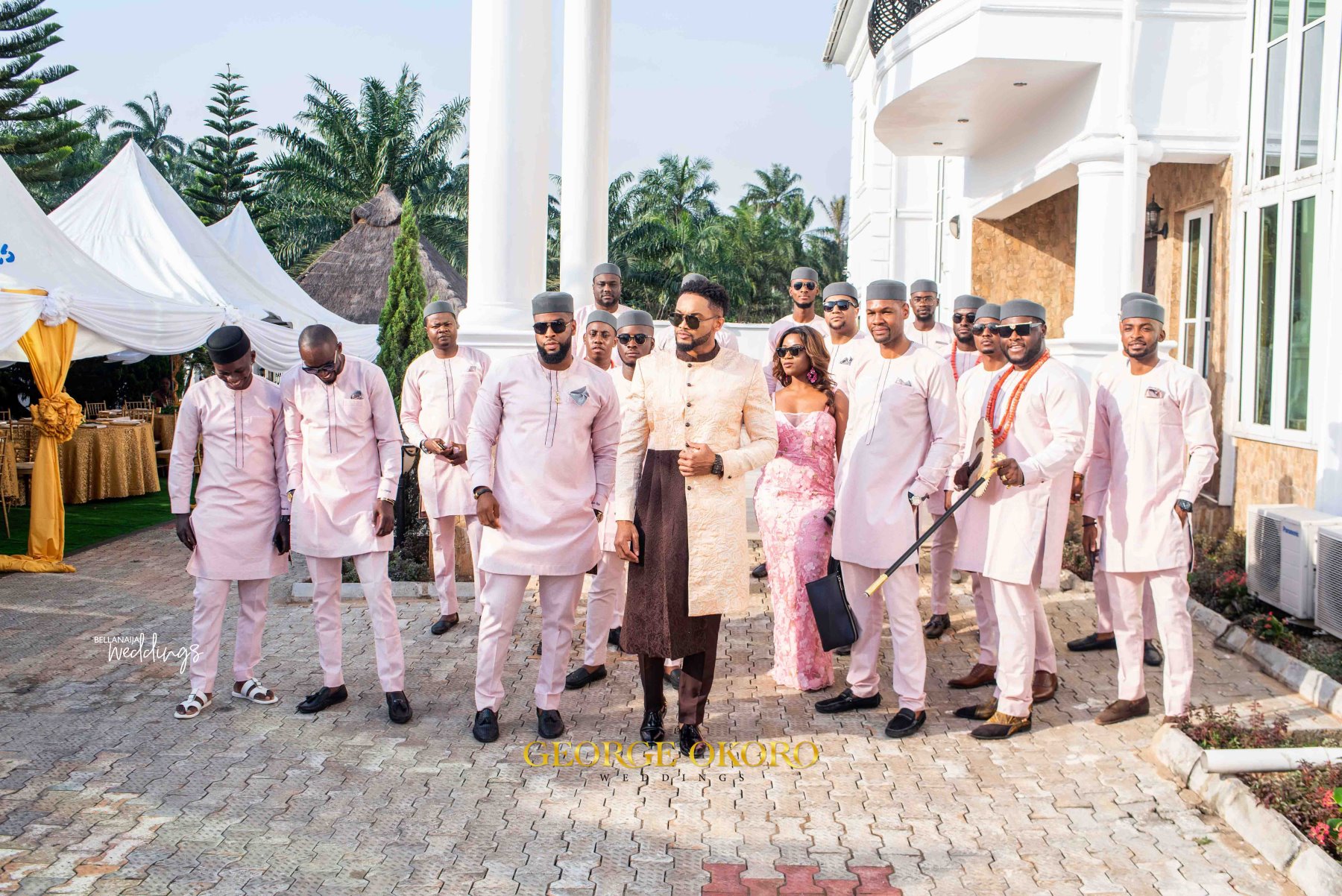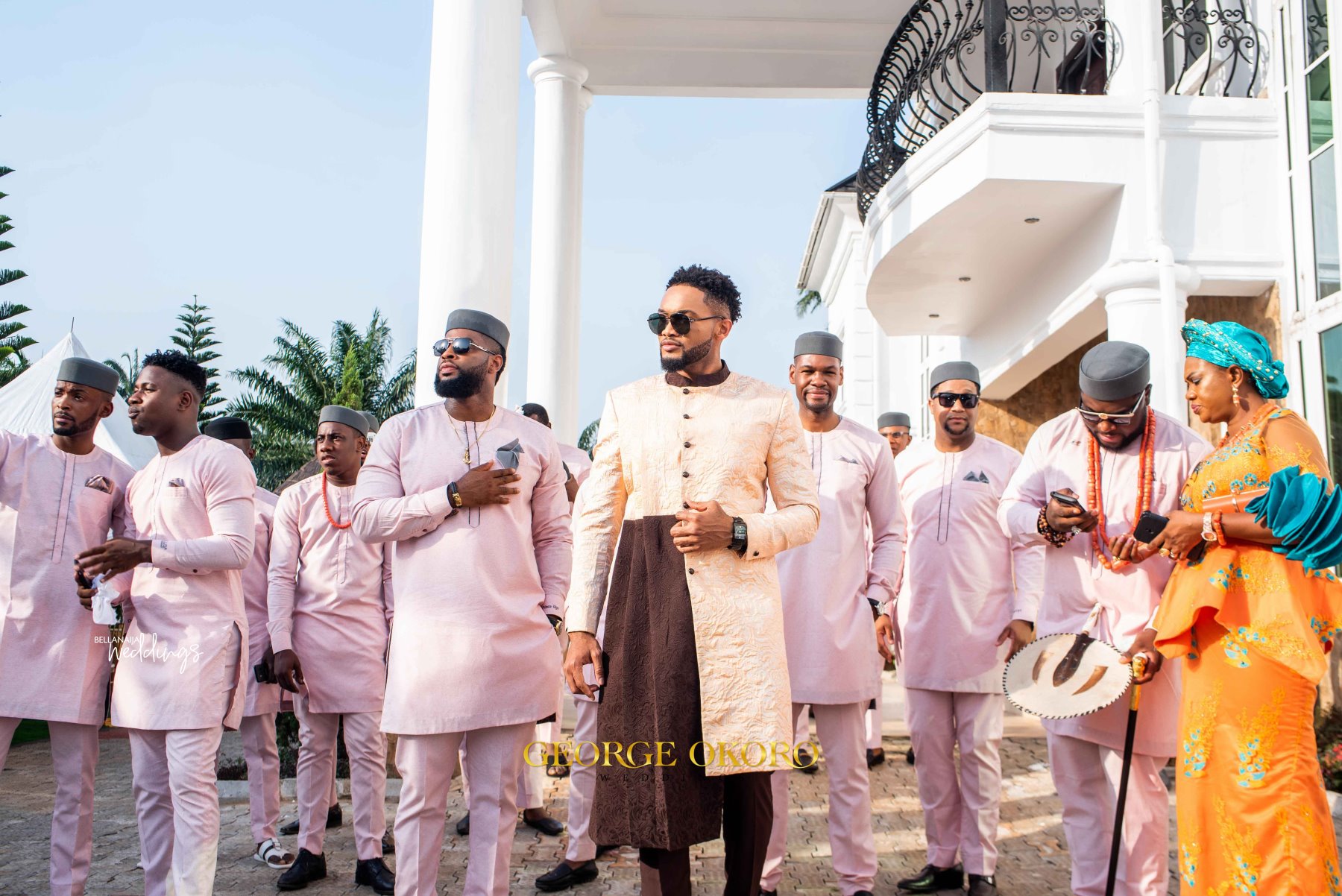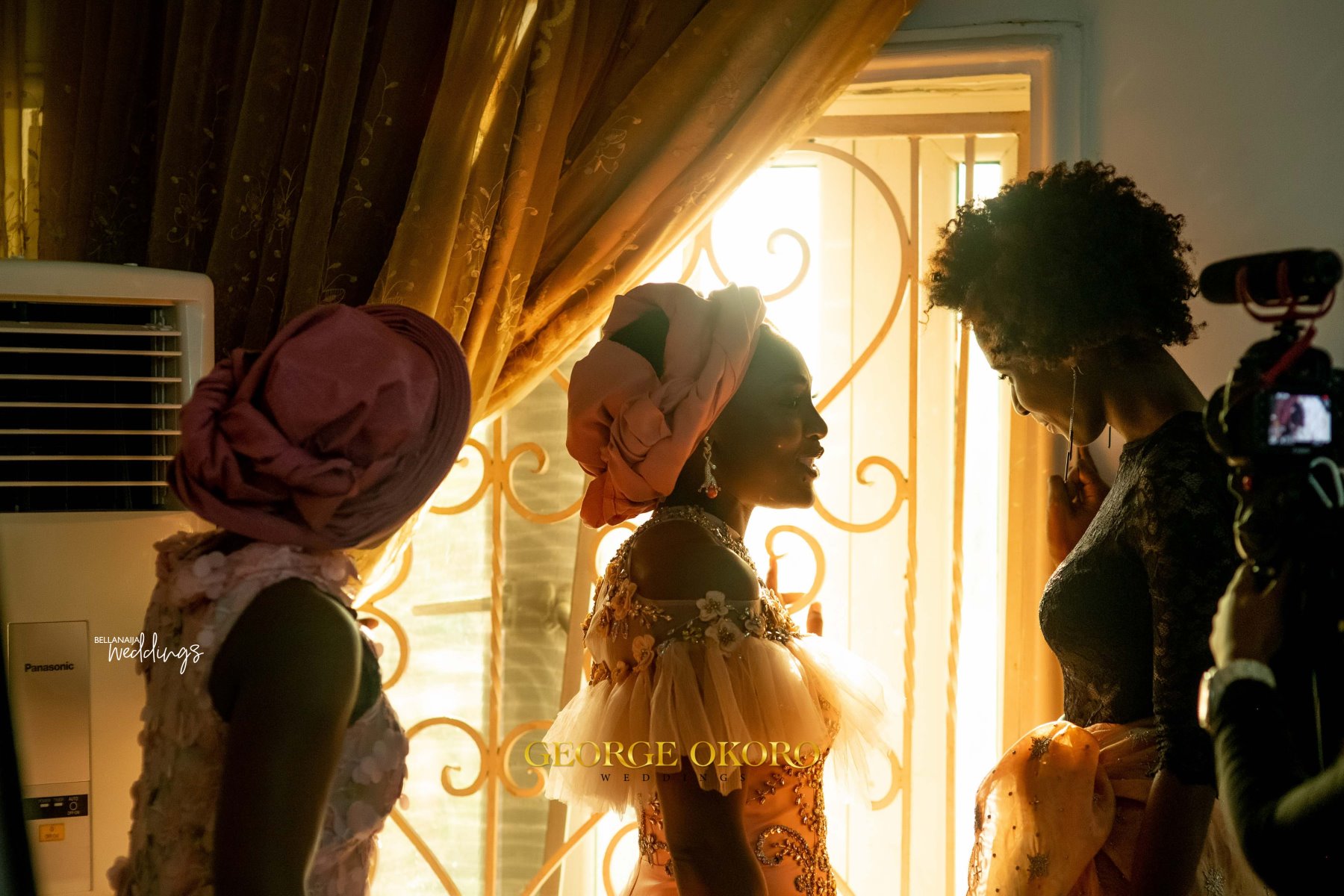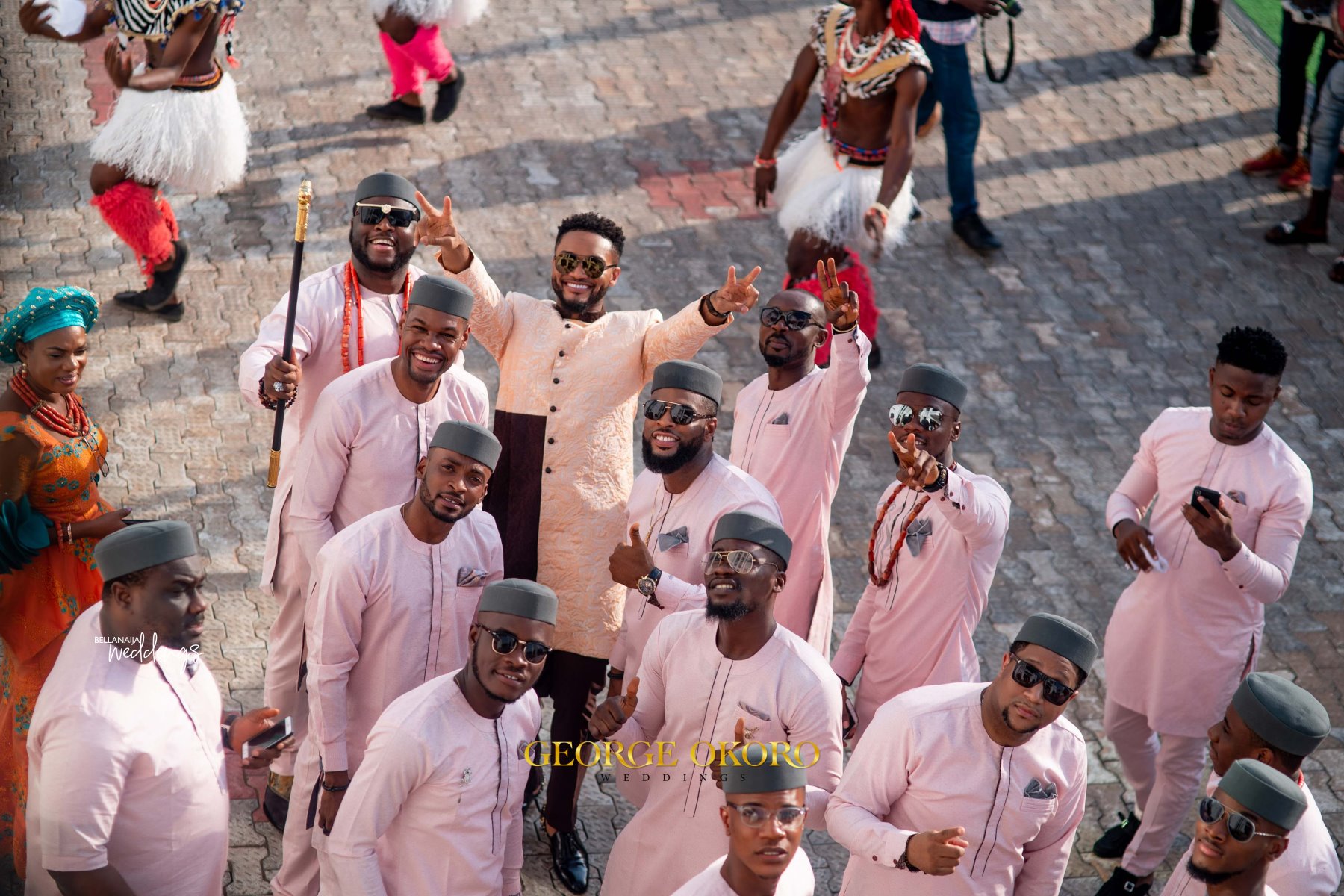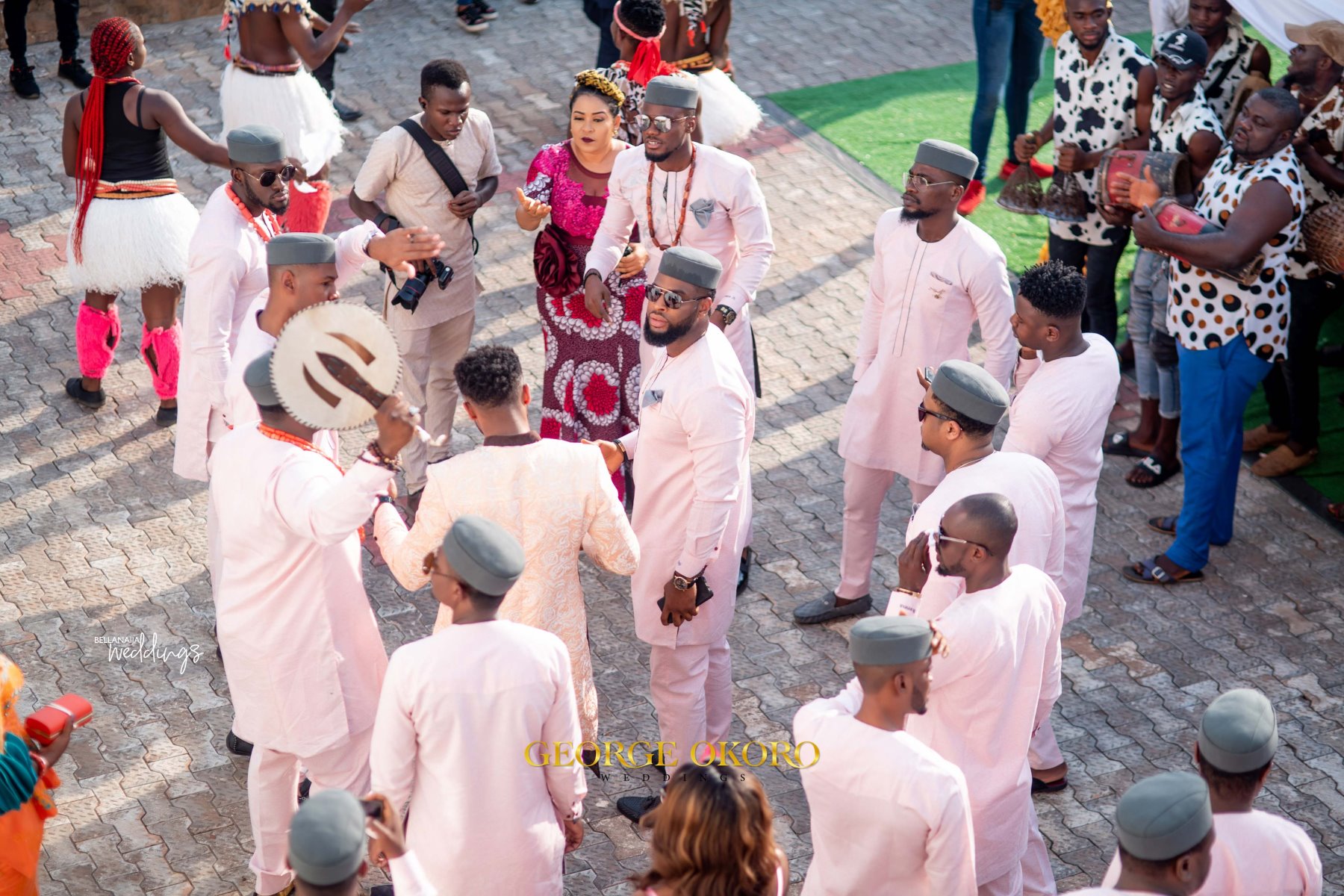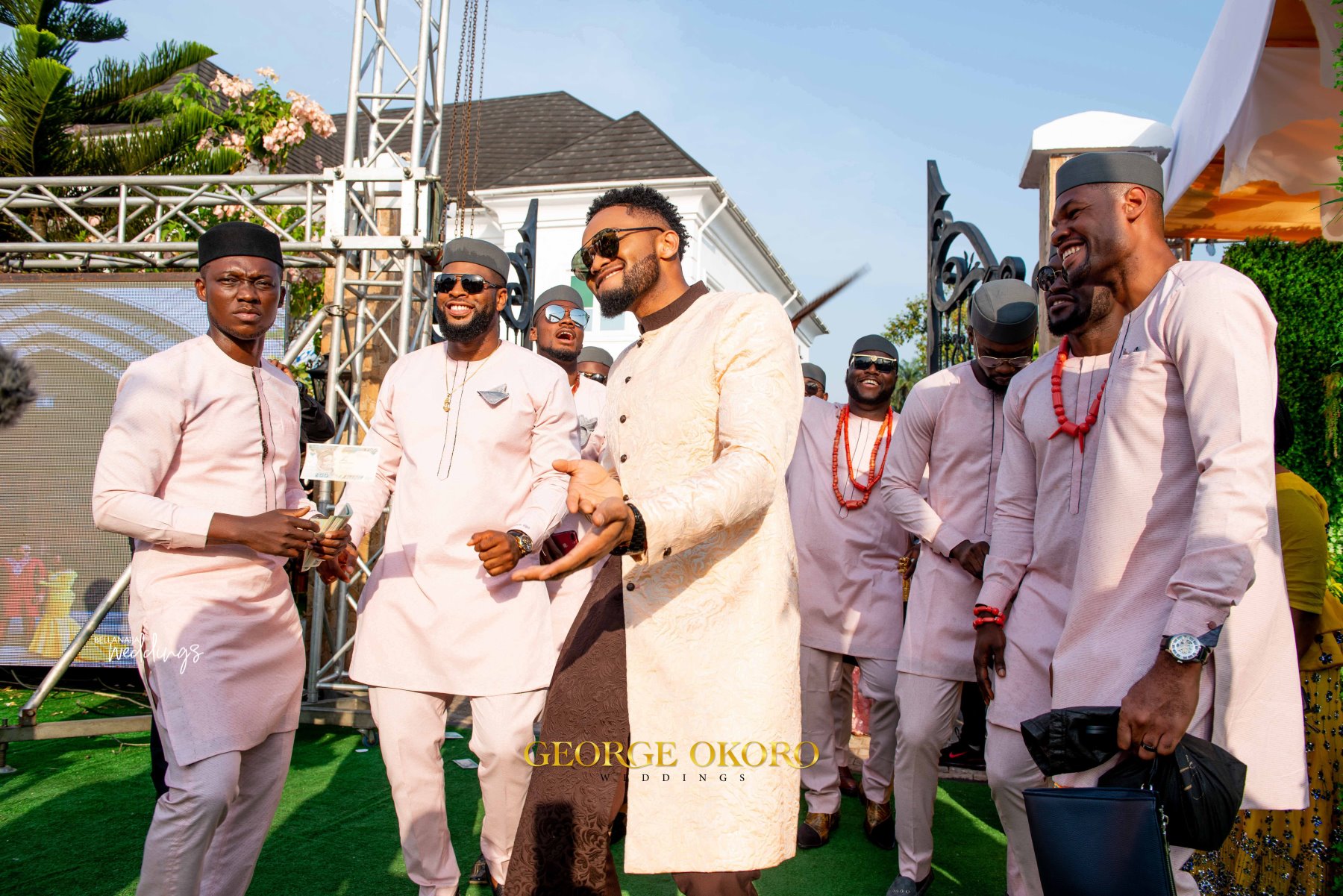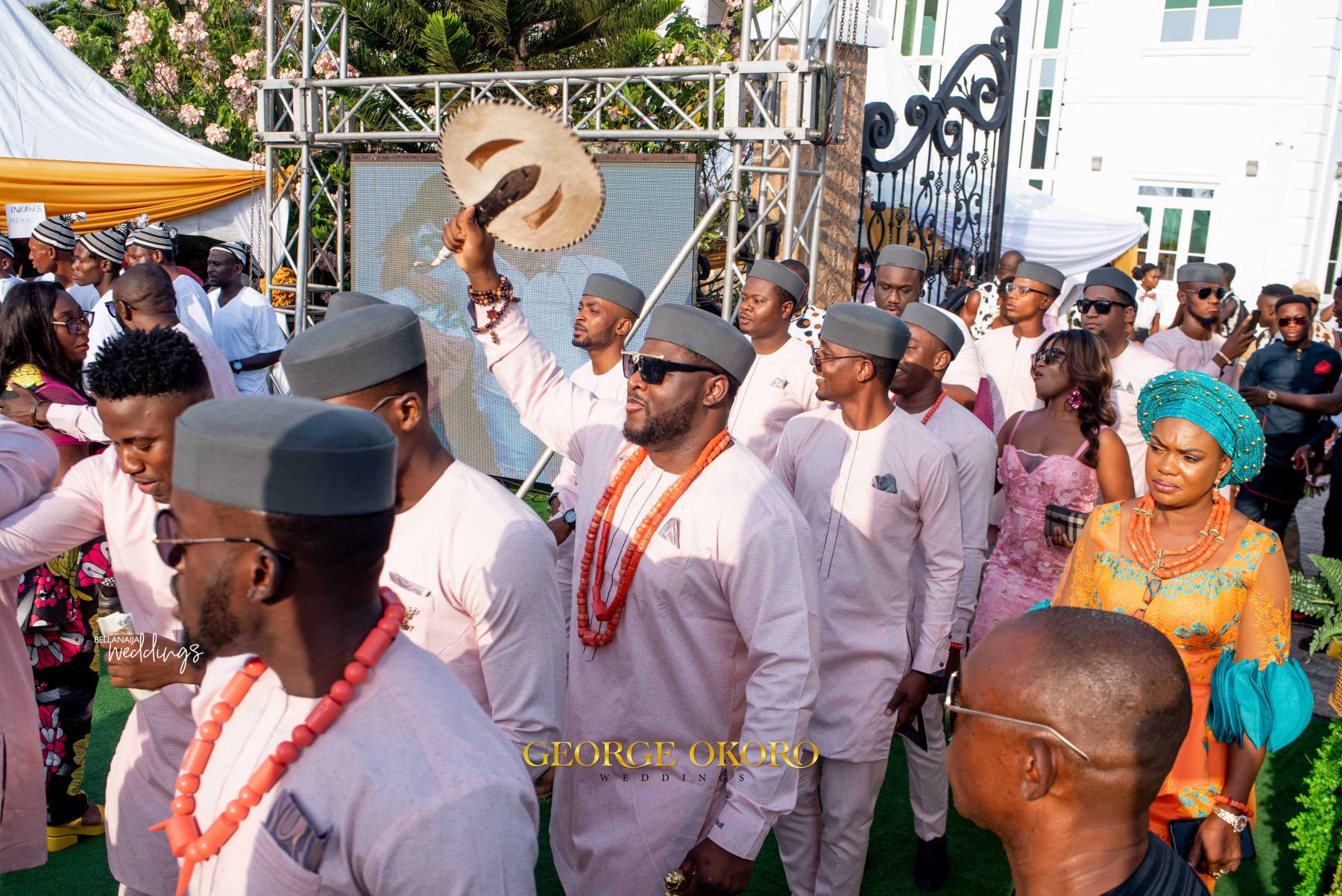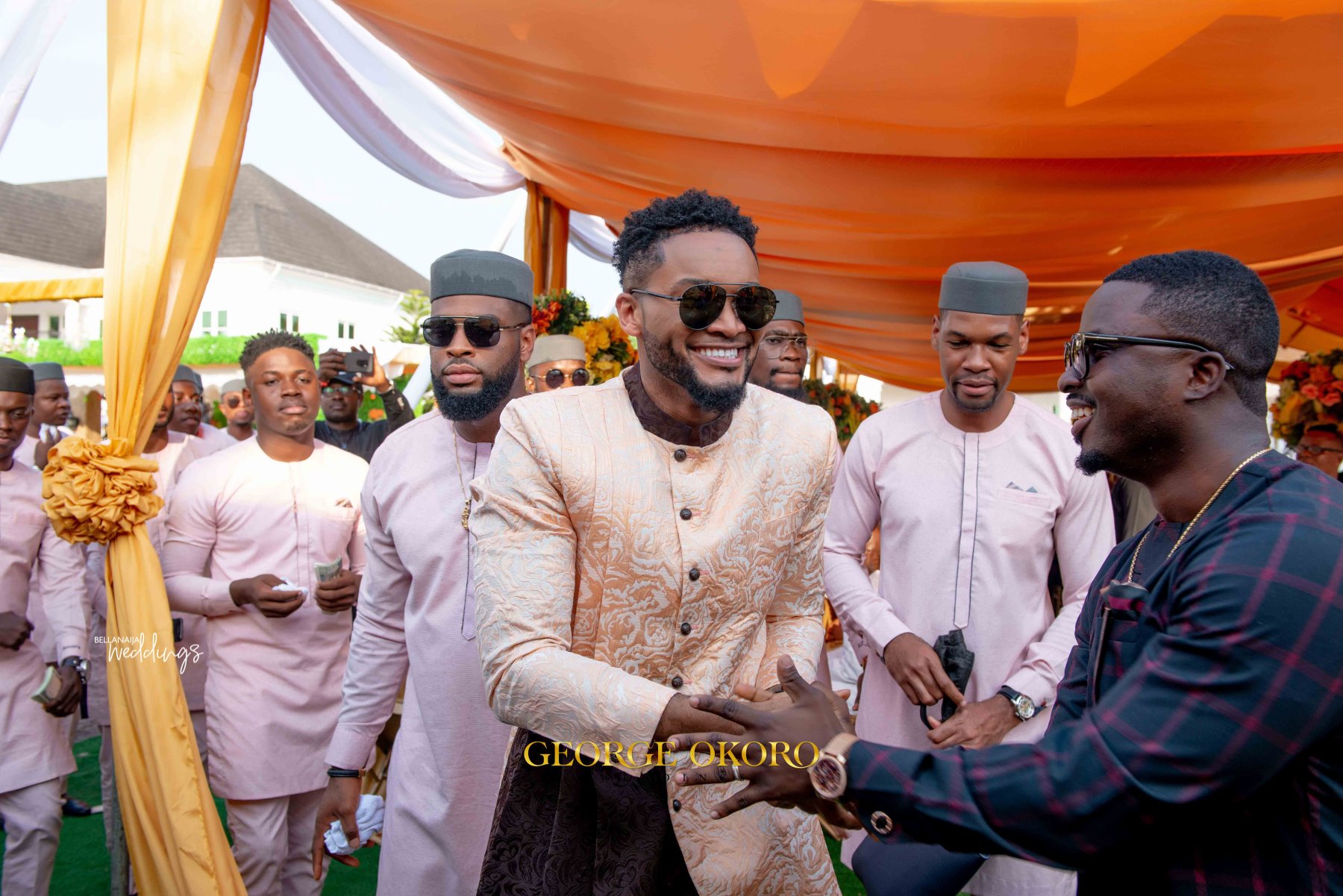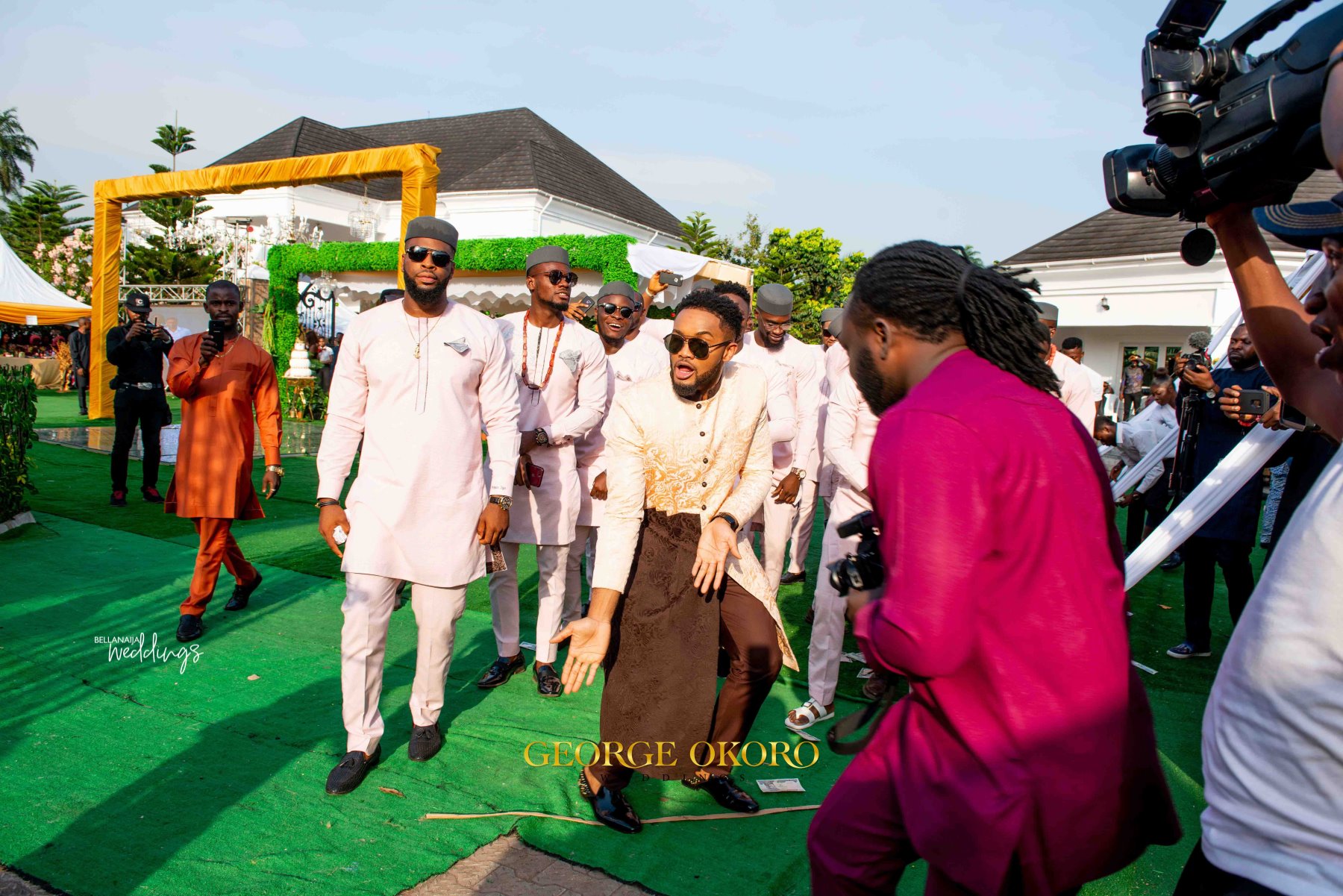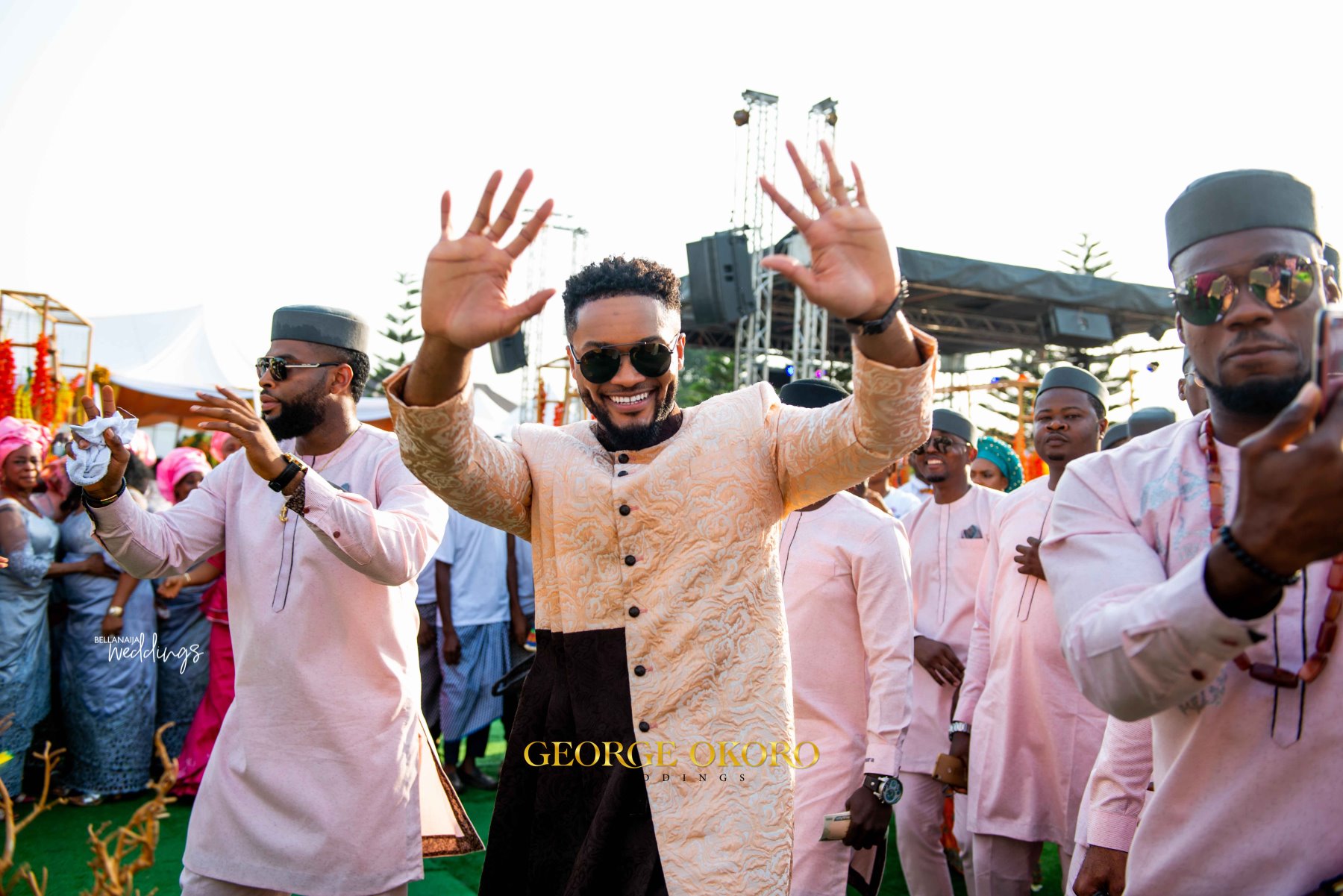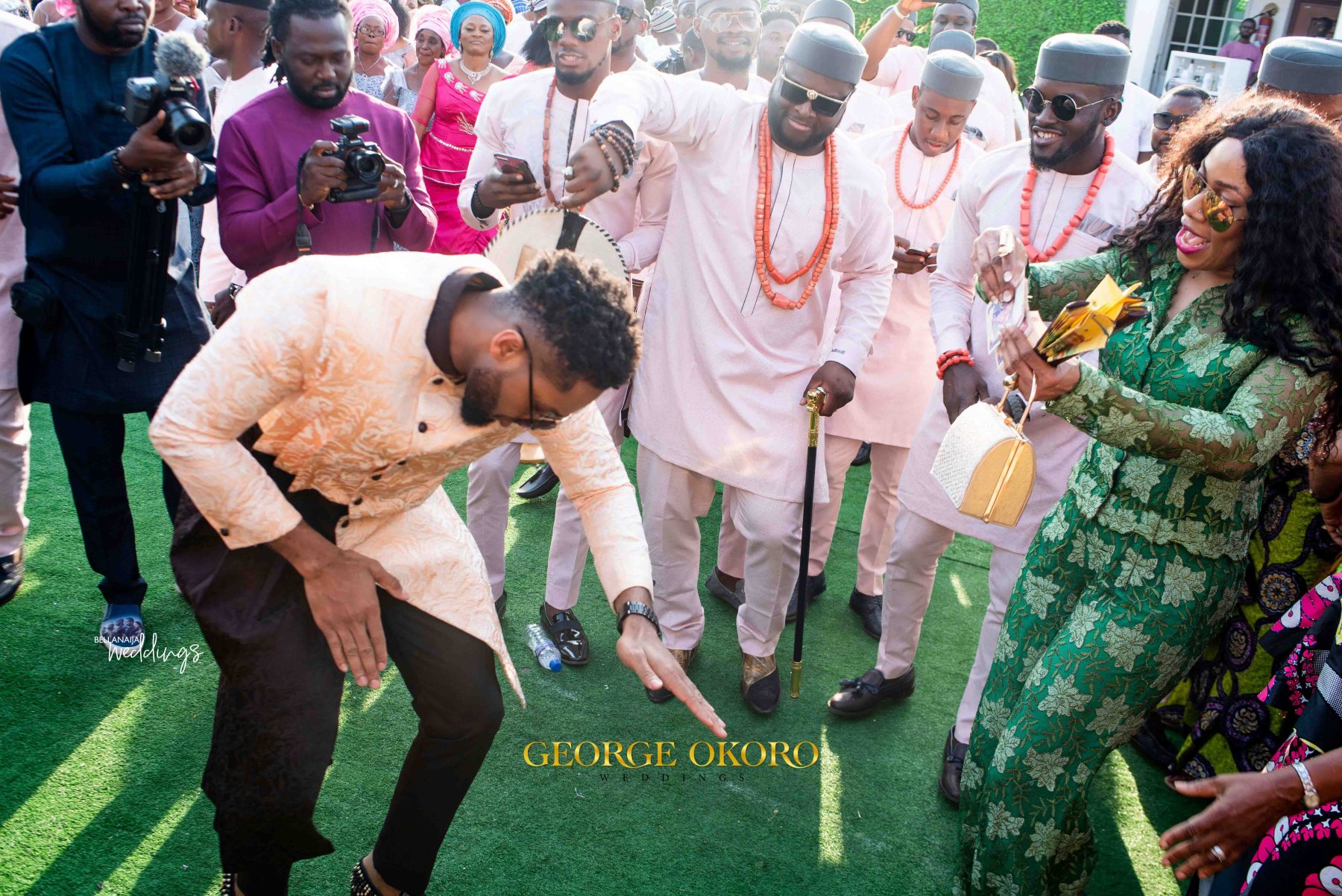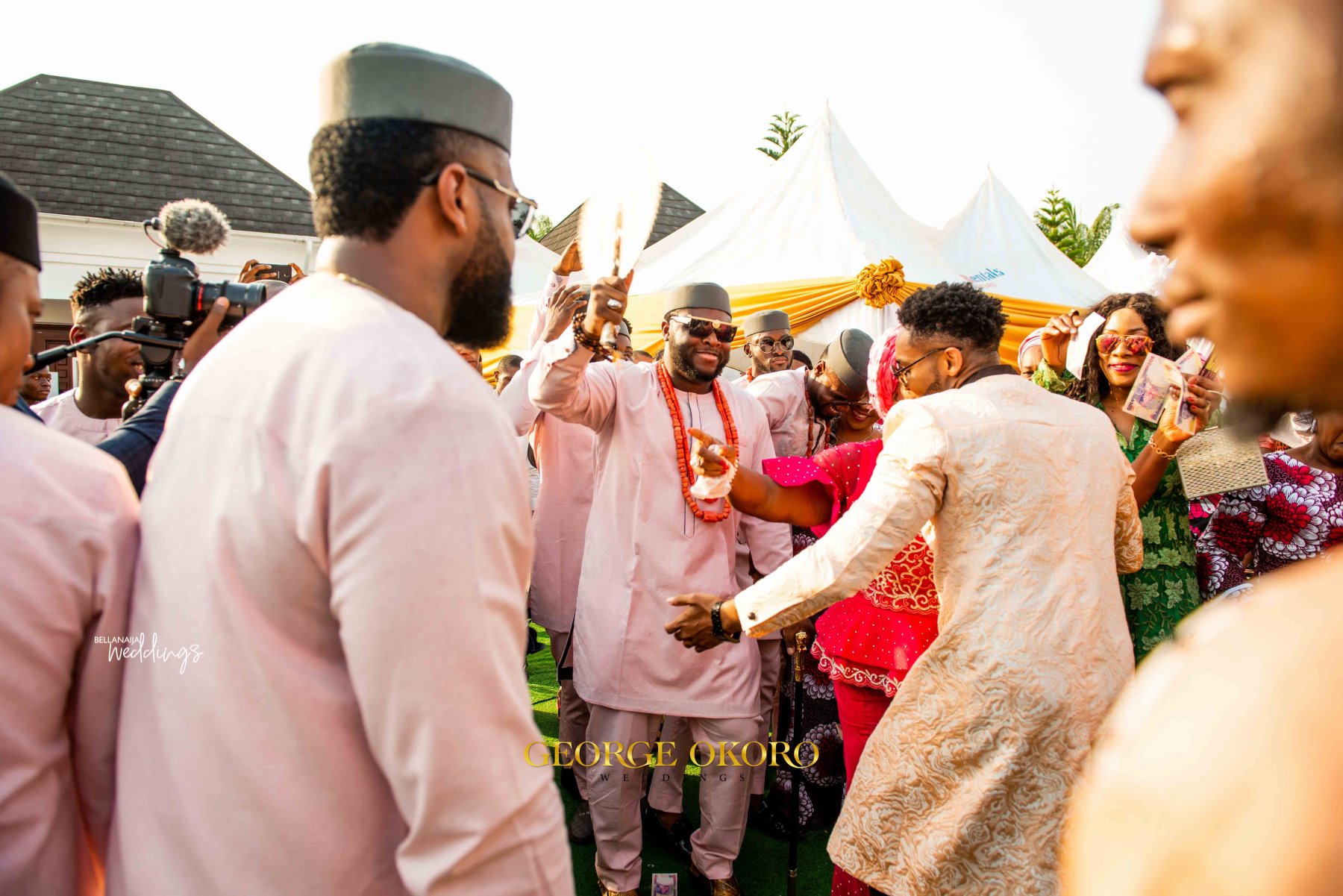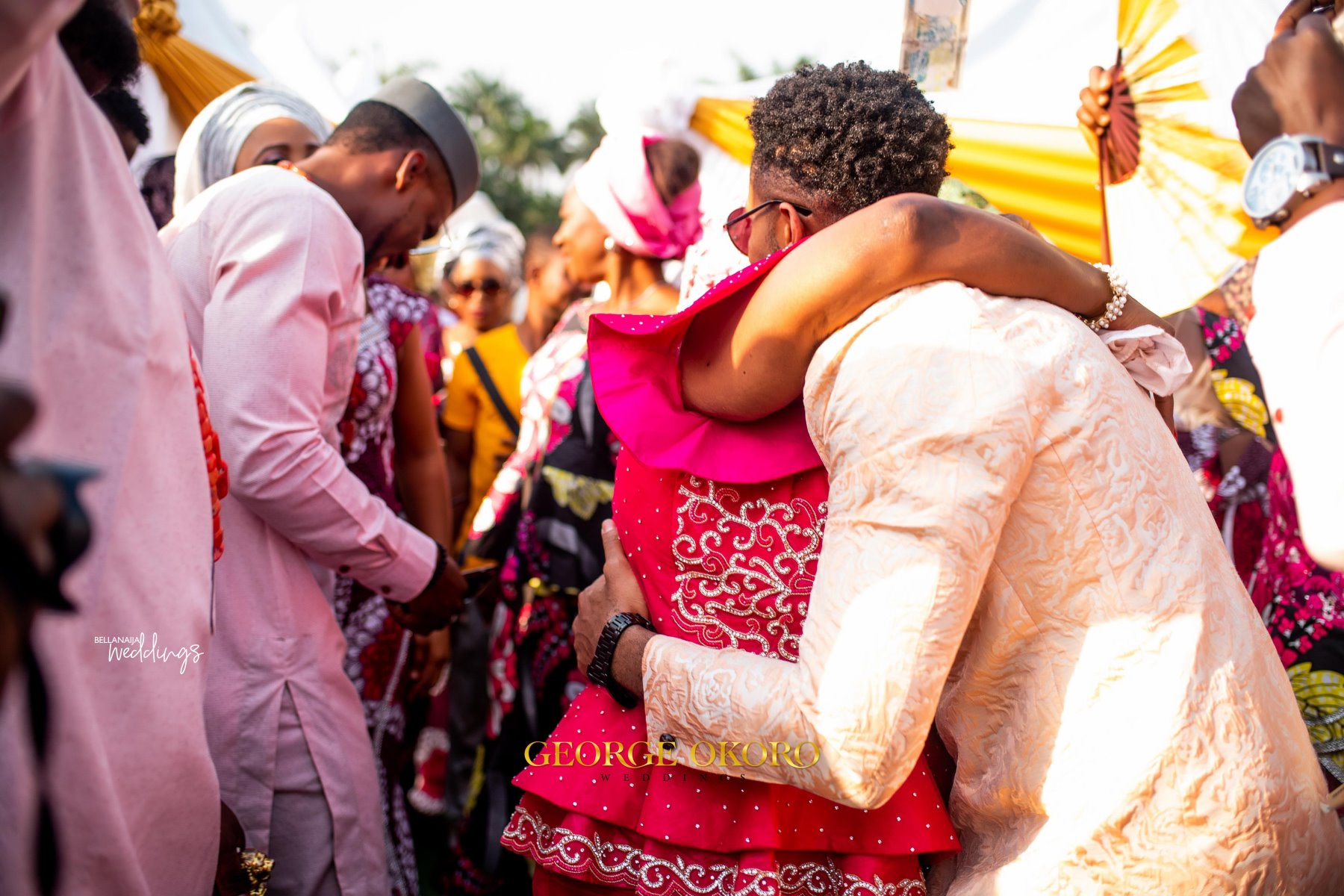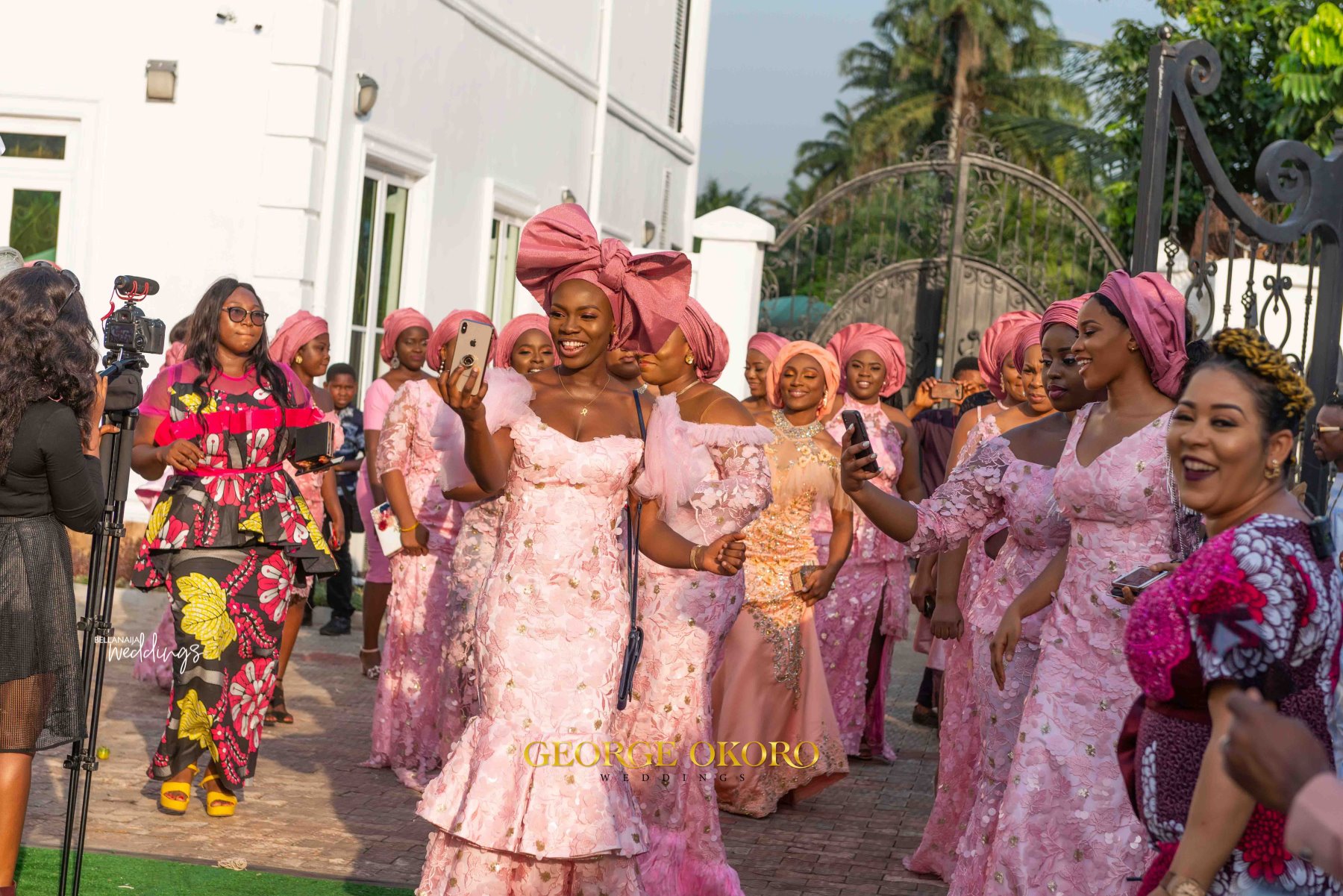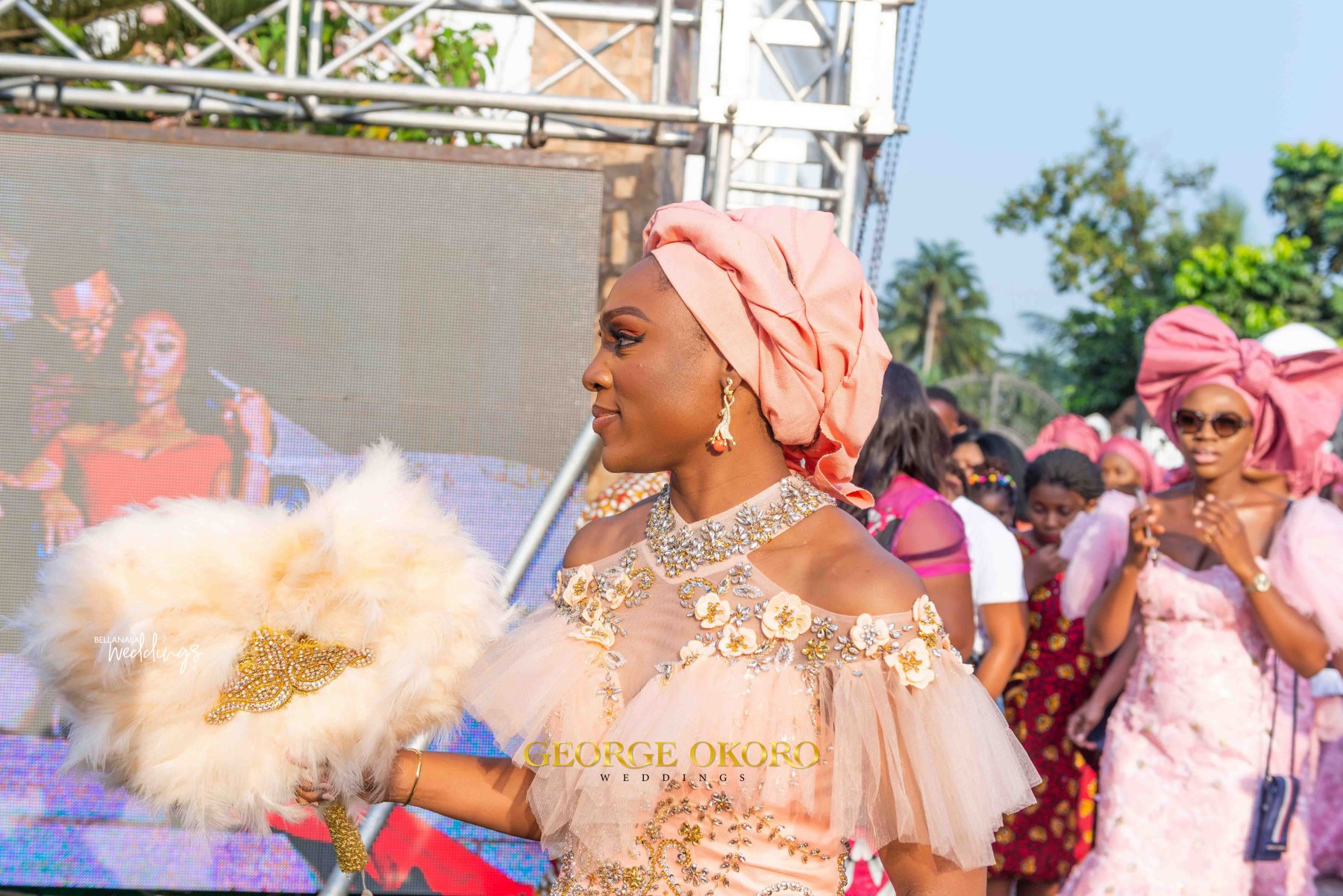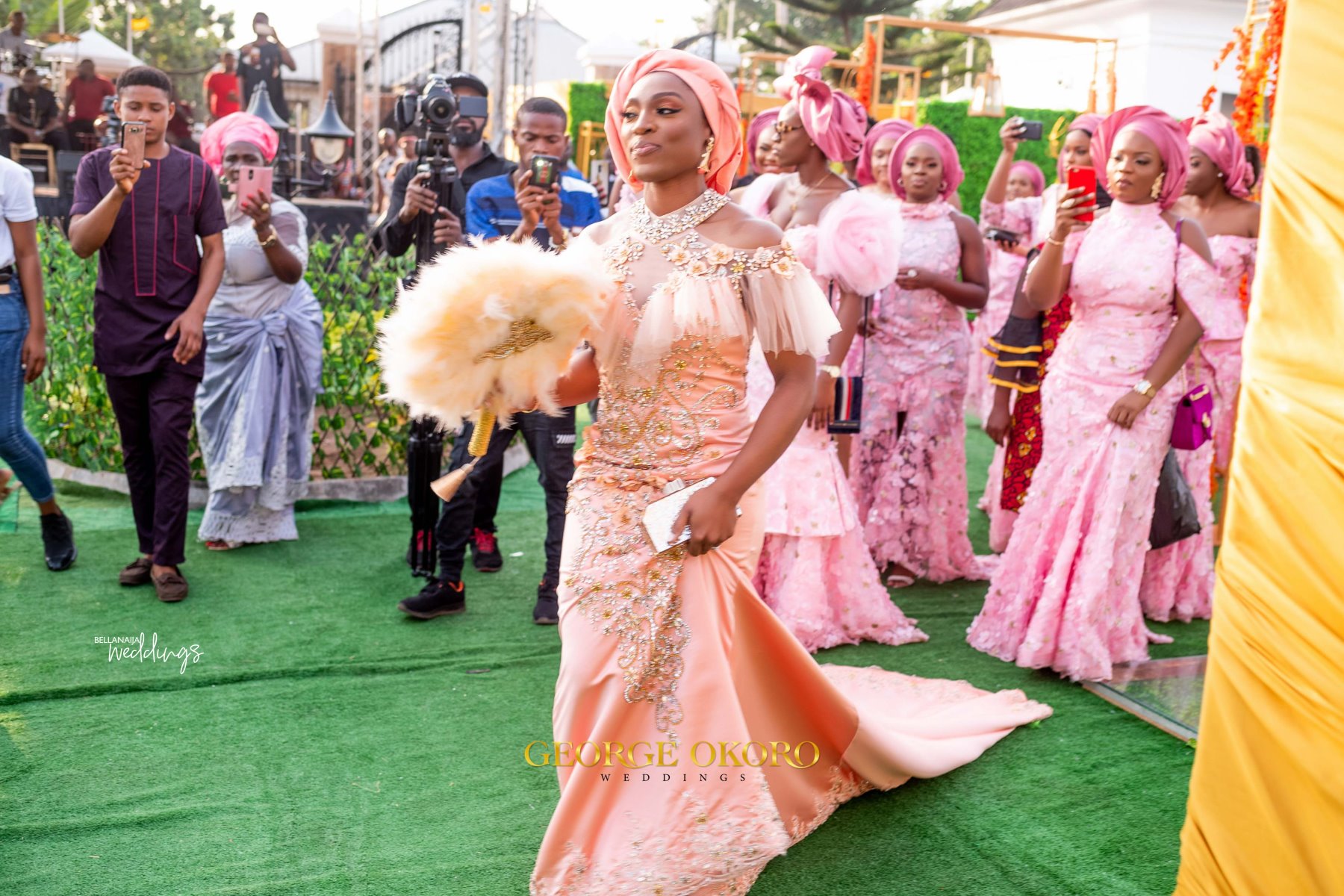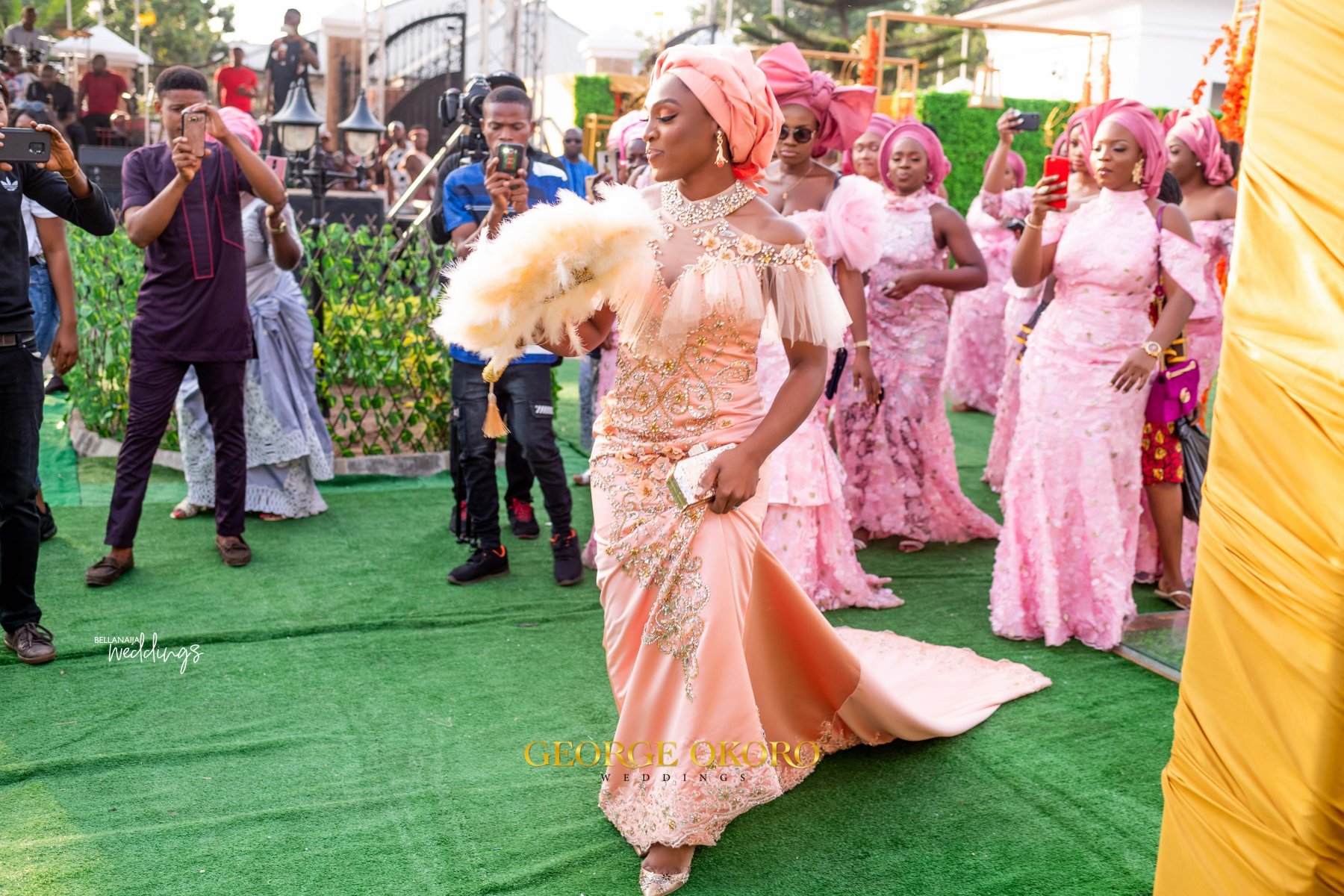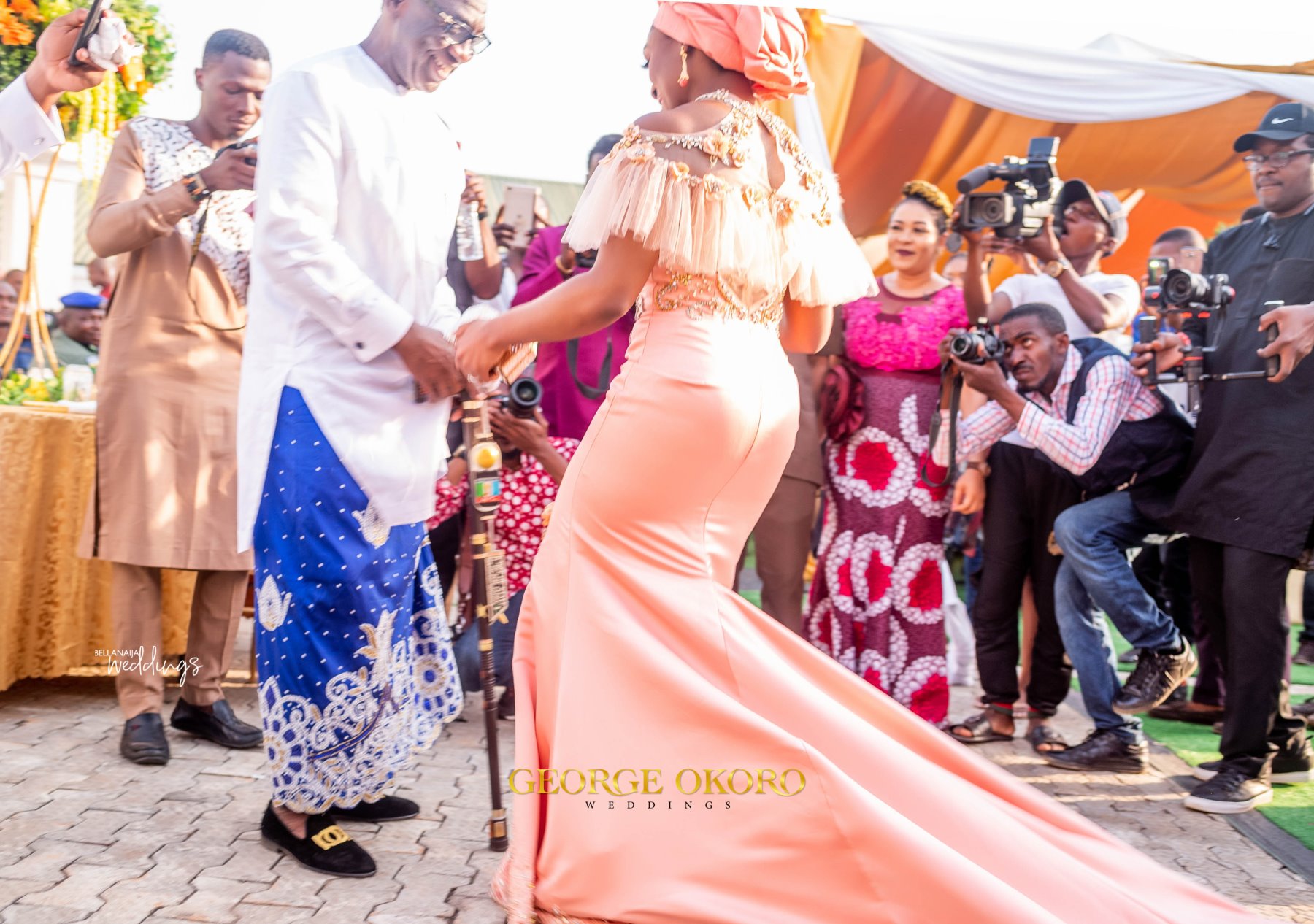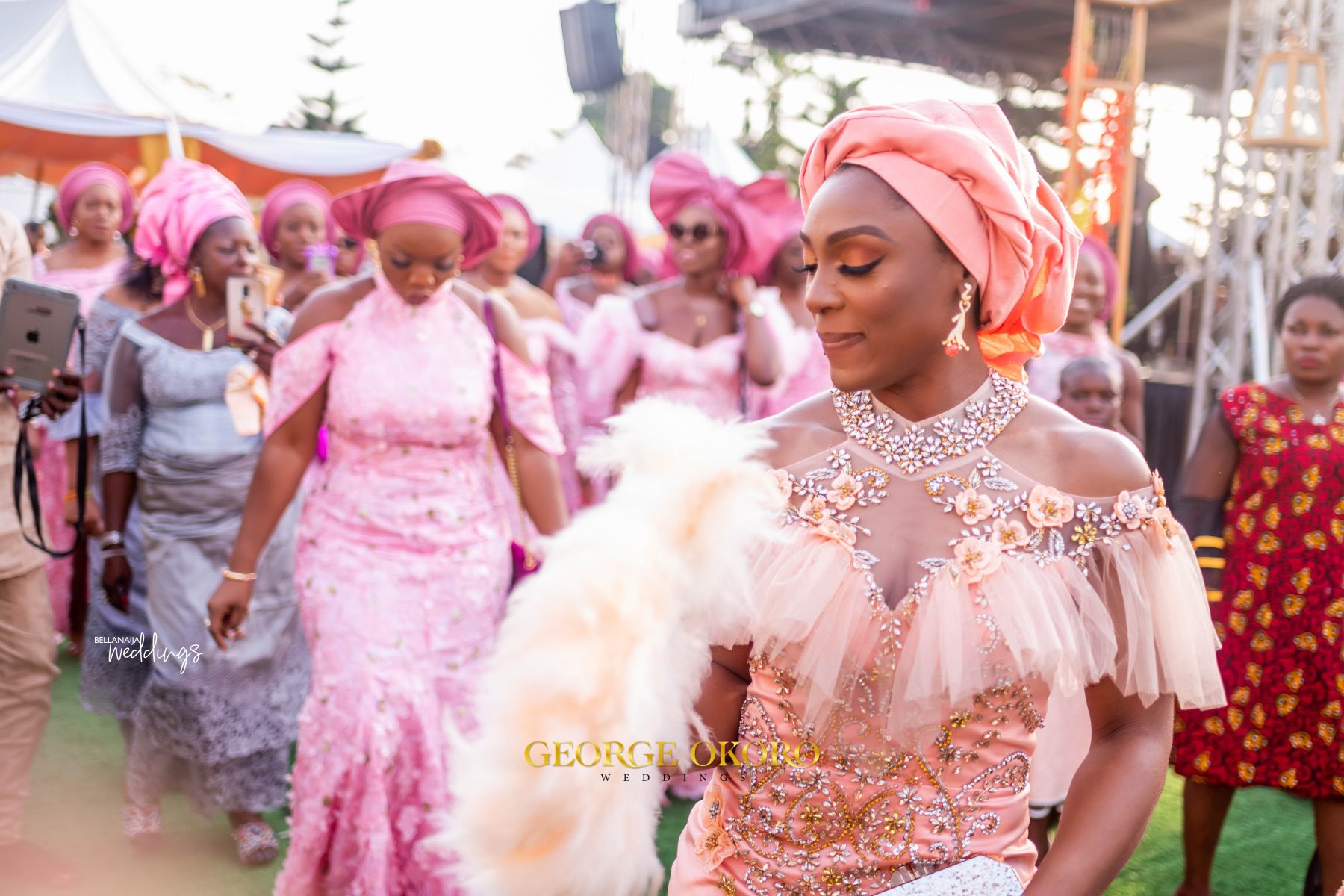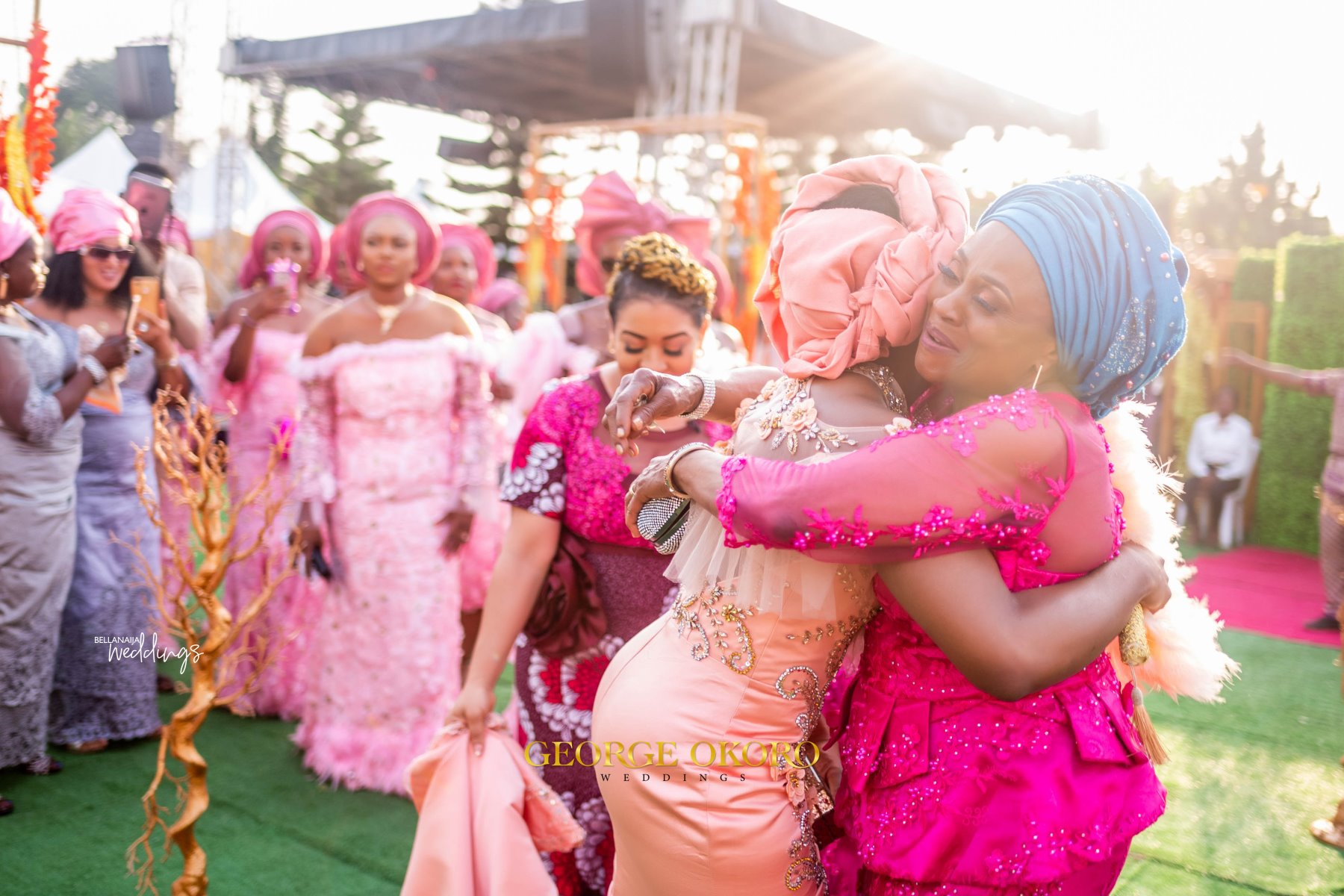 Palm Wine Carrying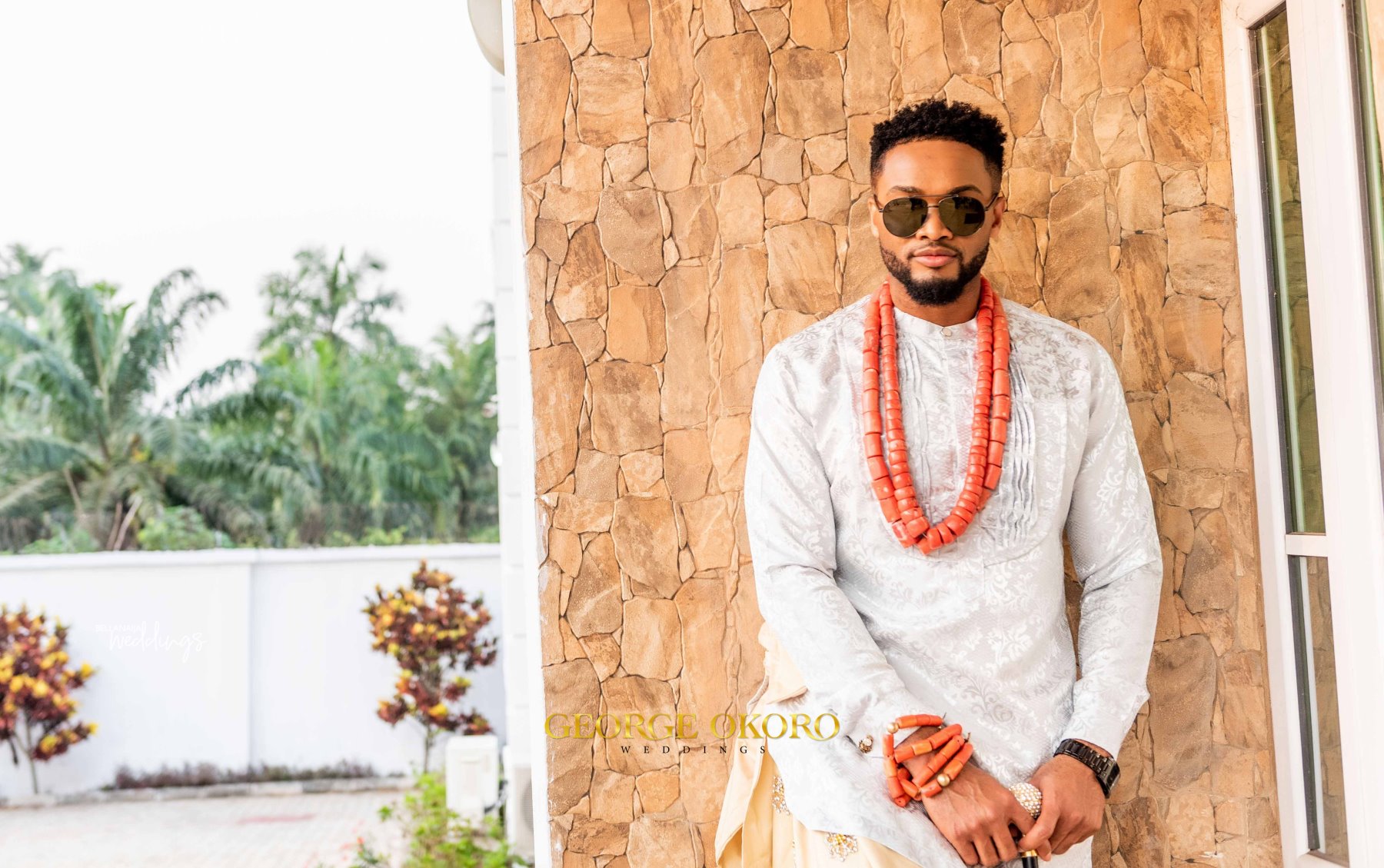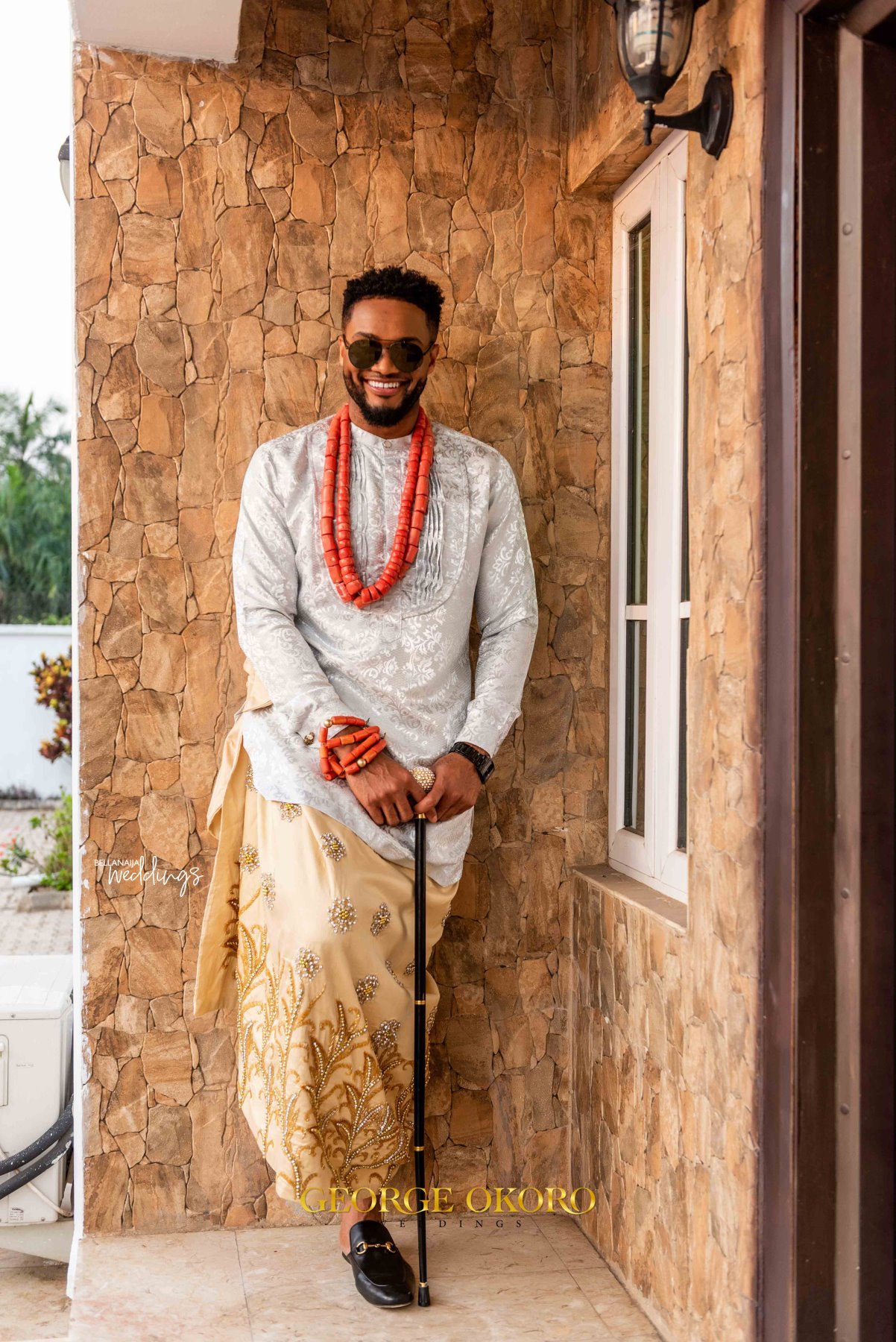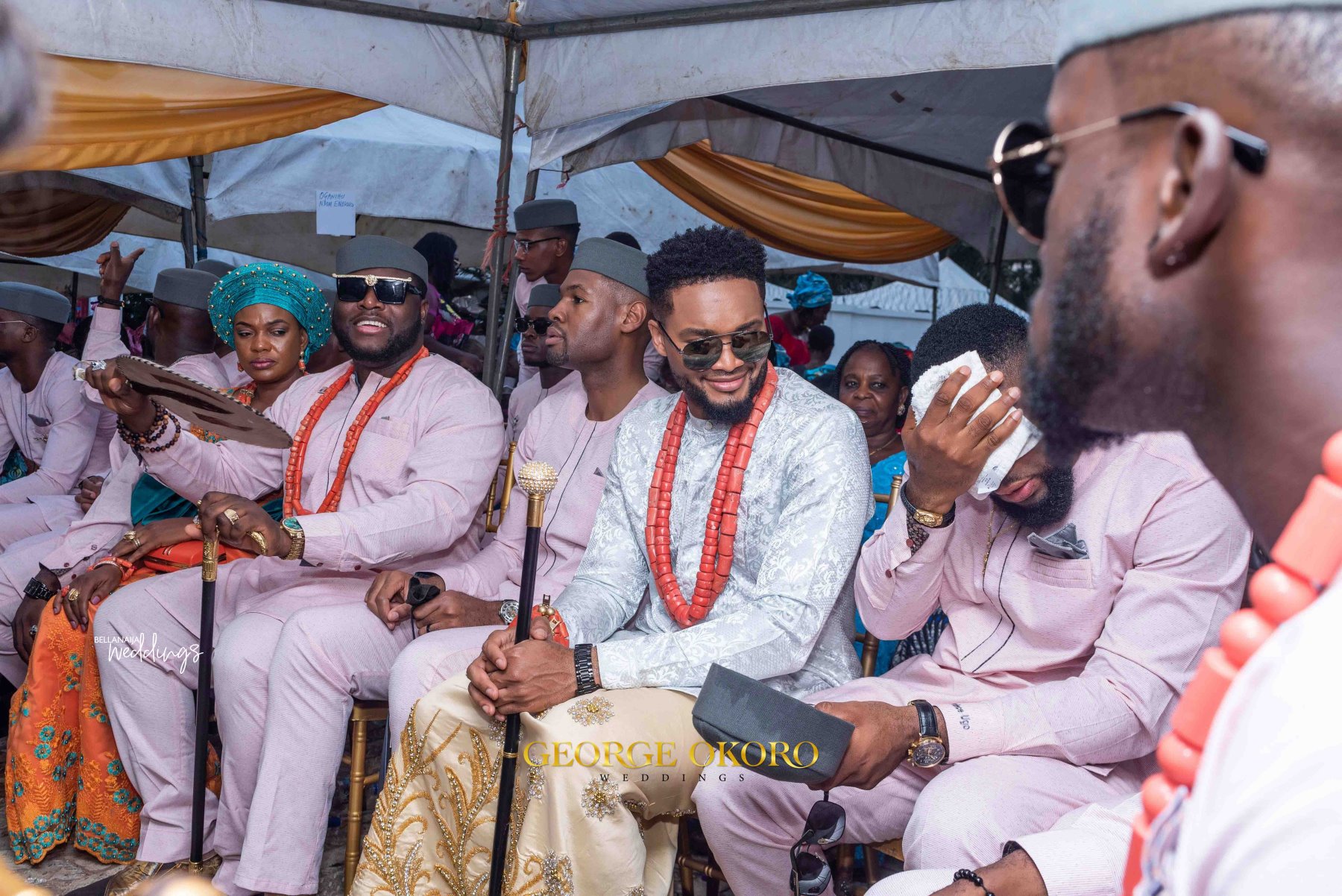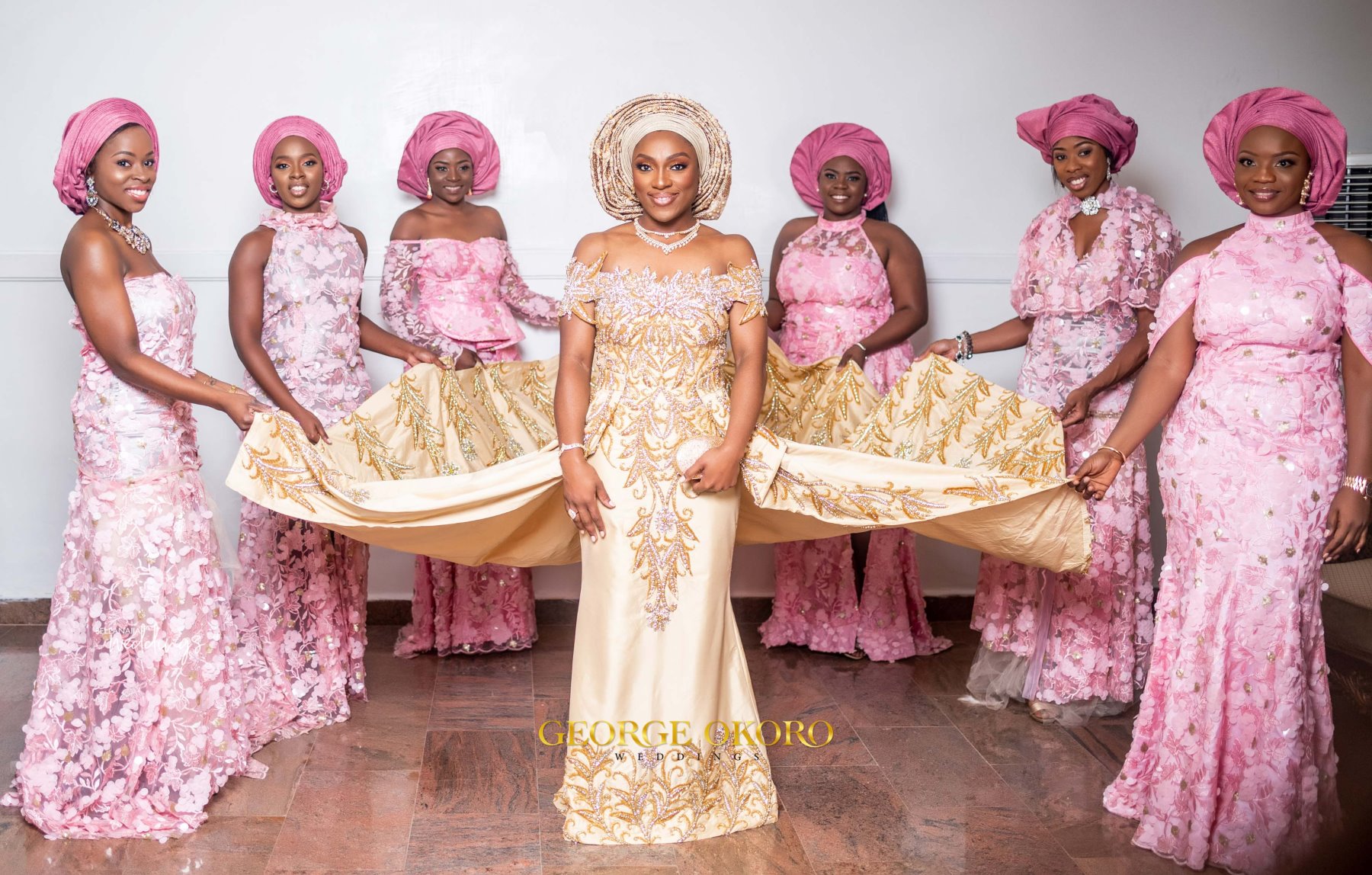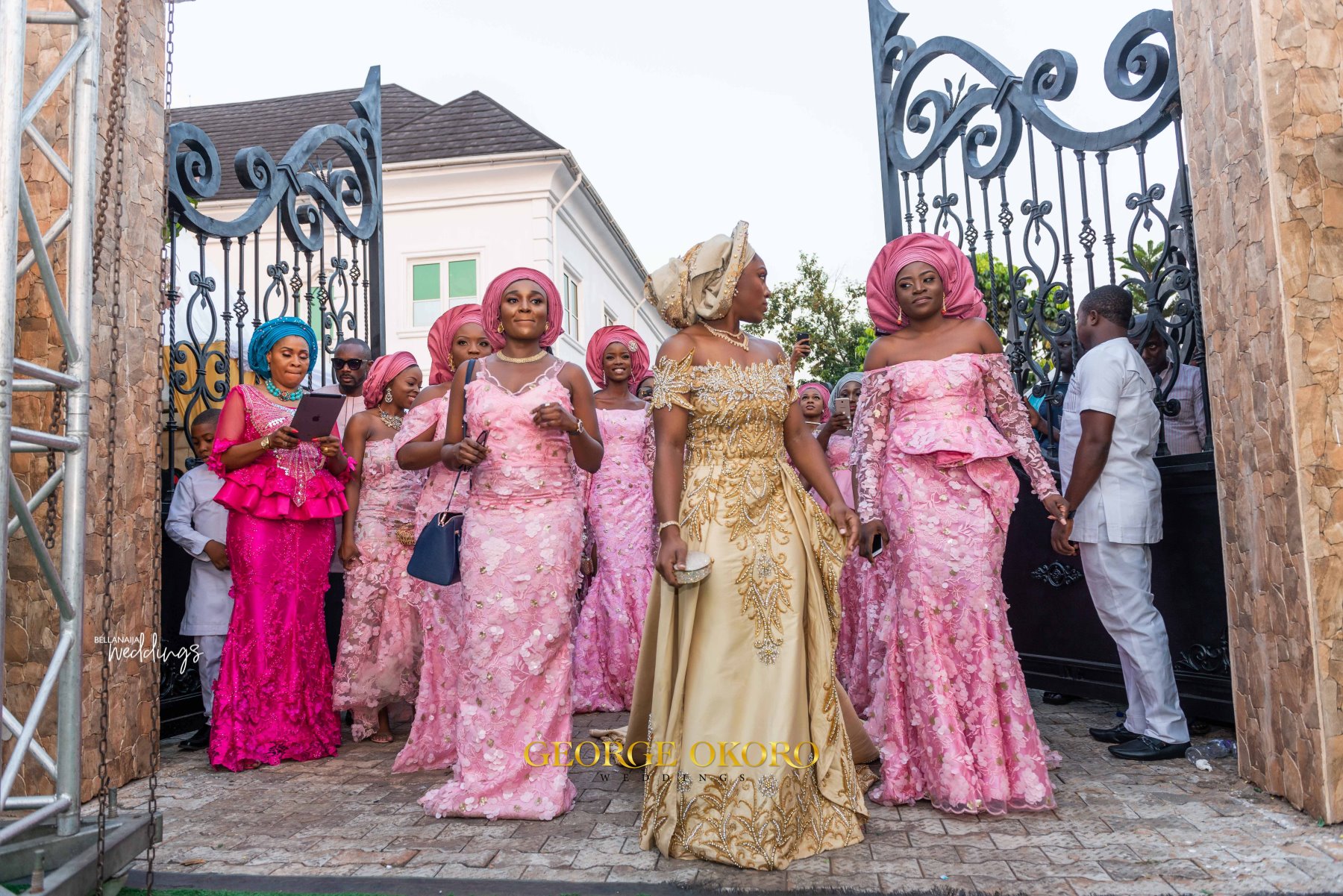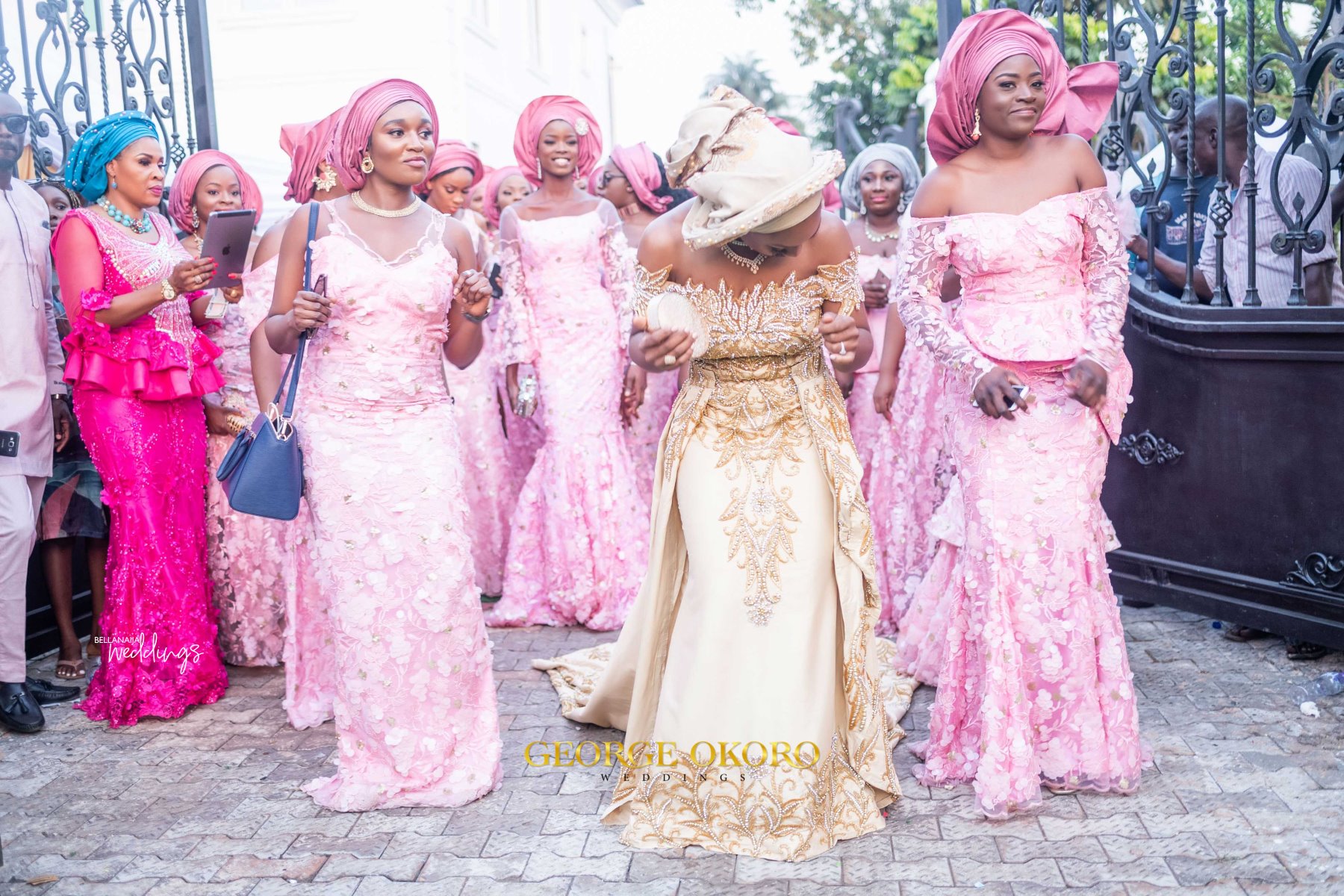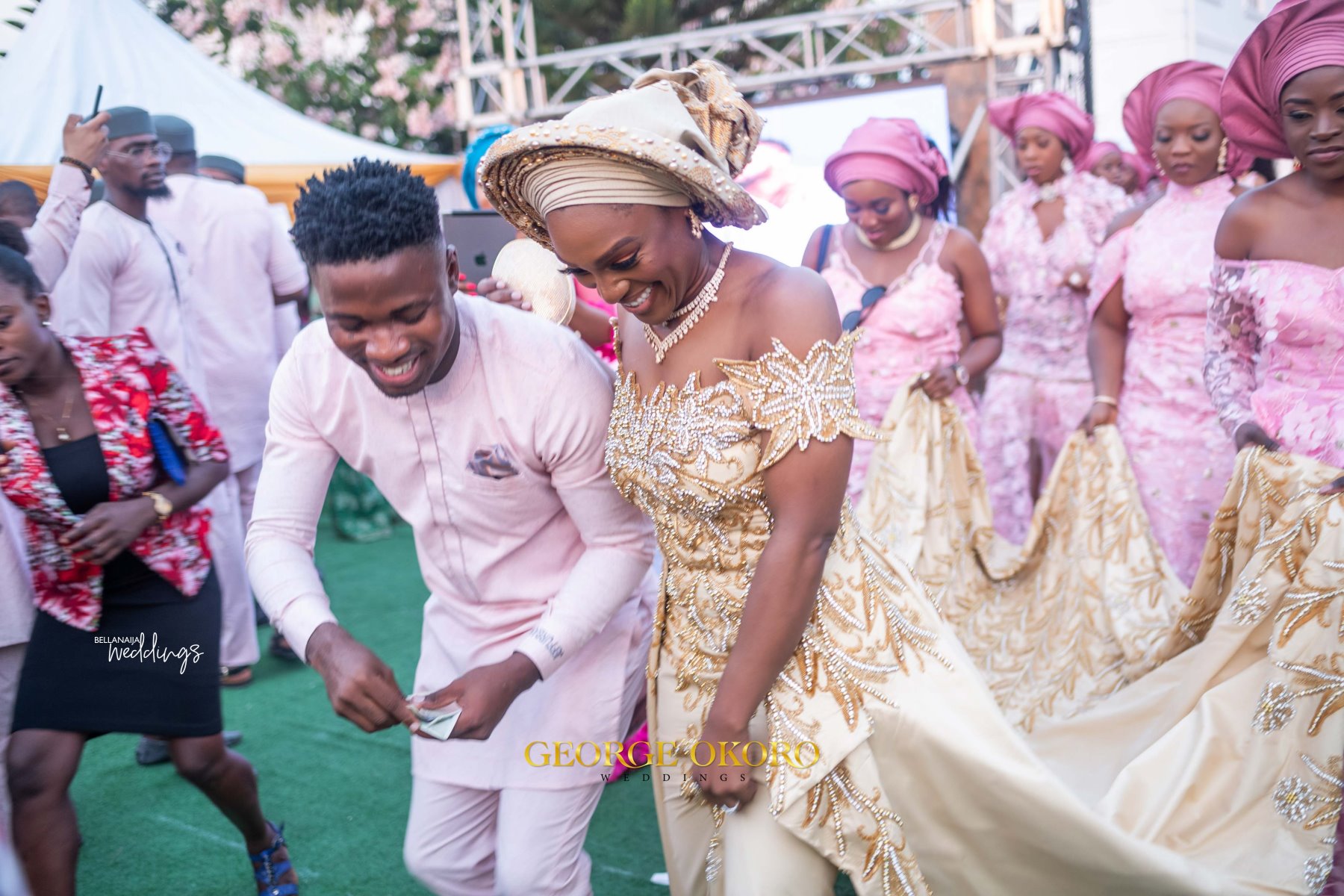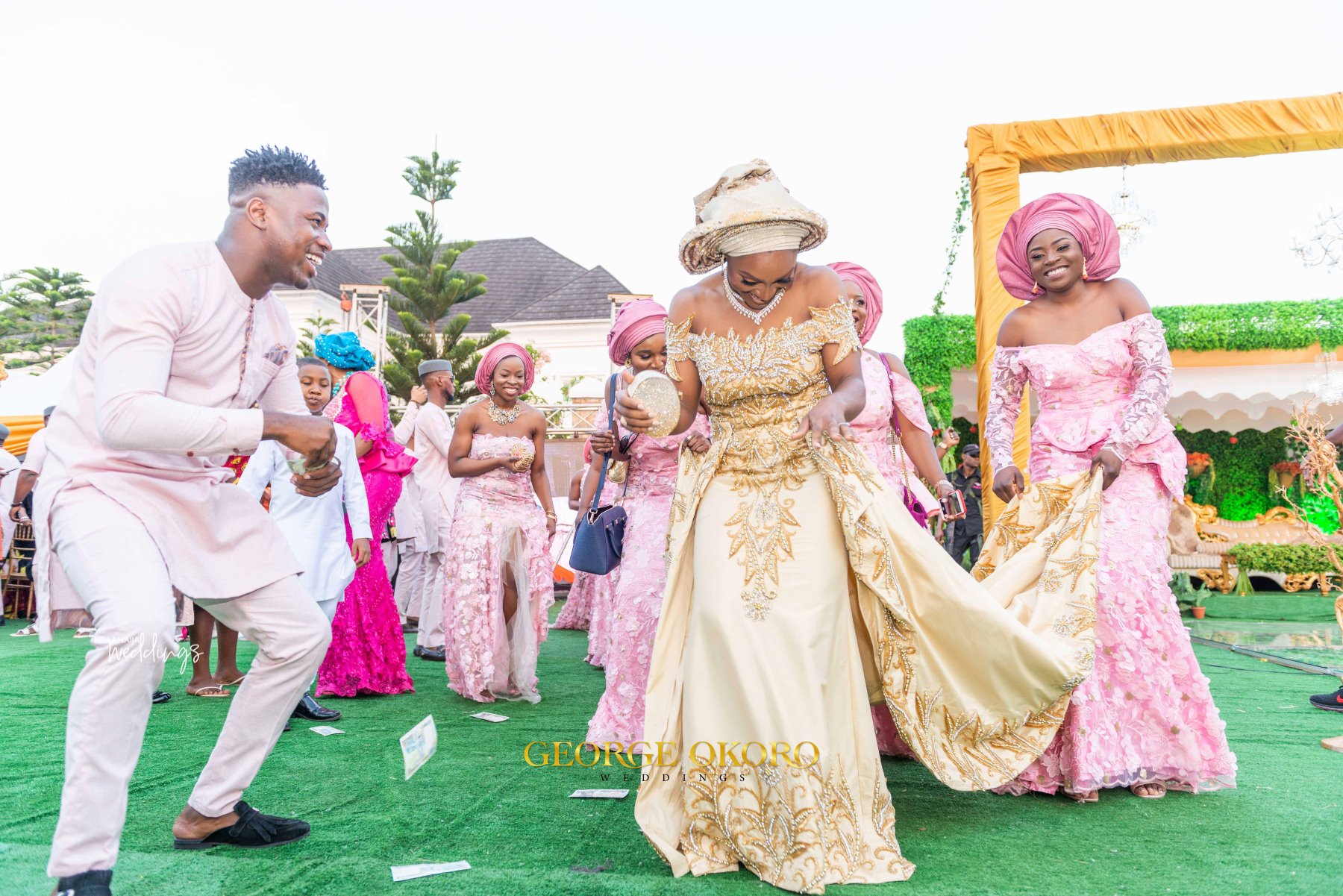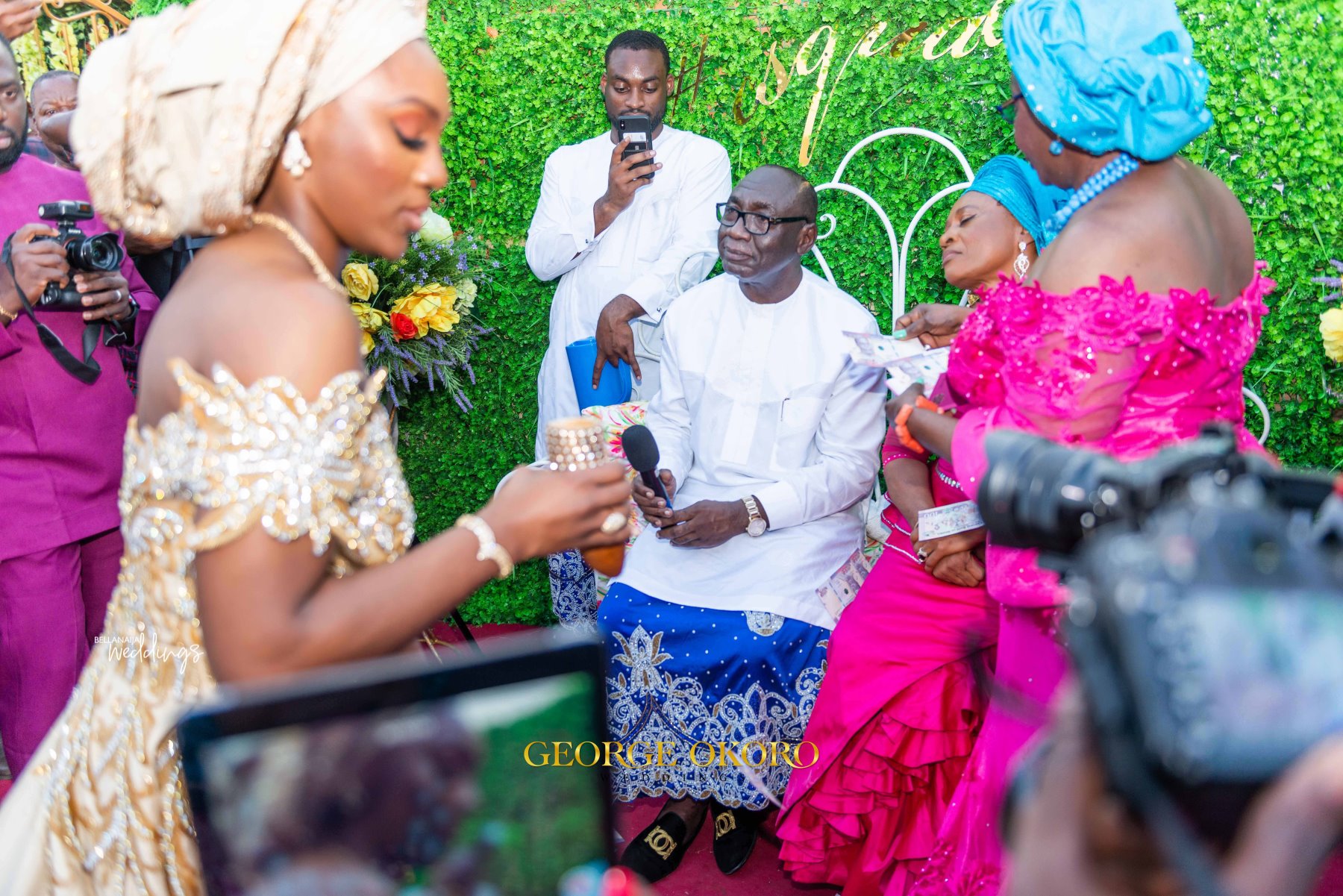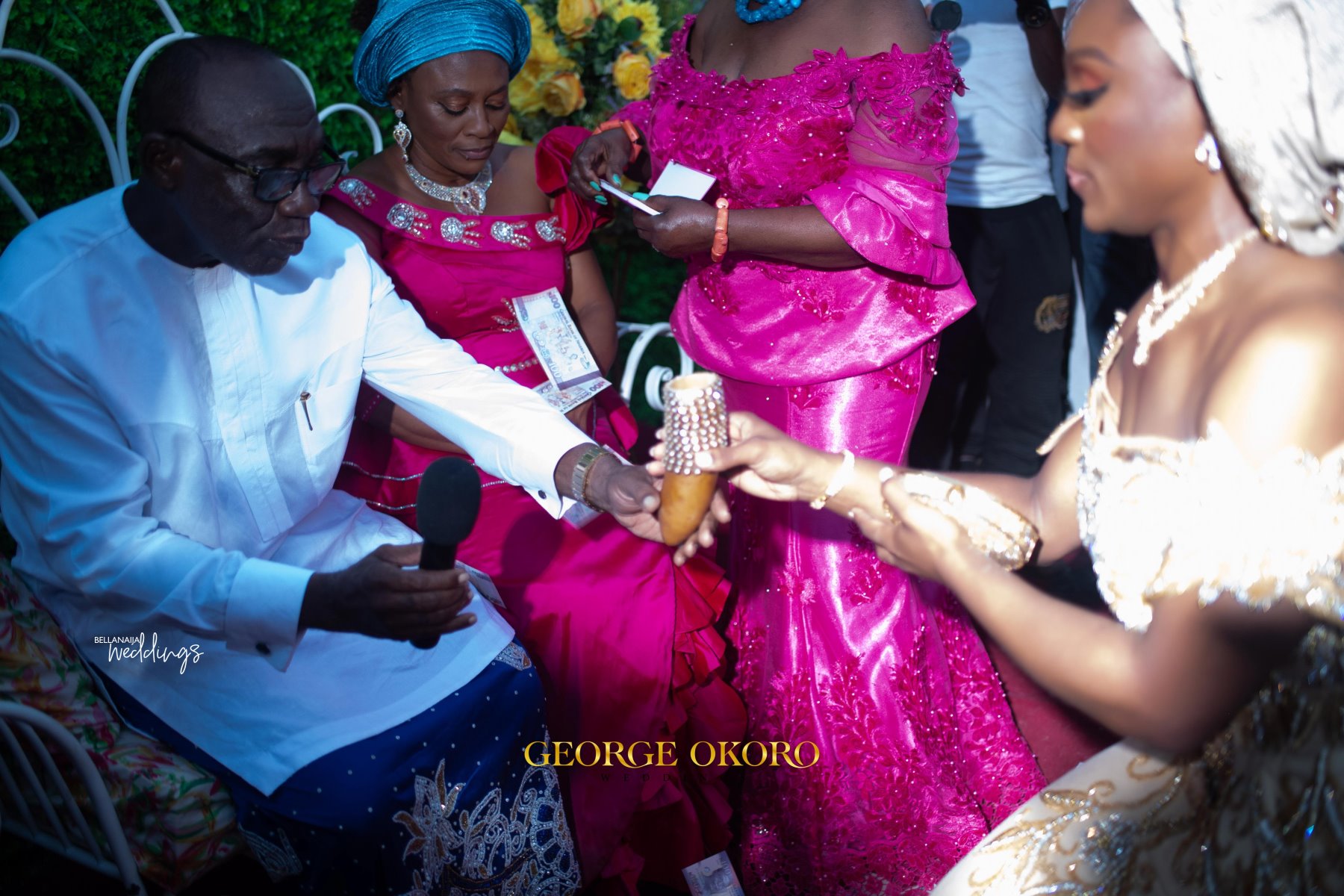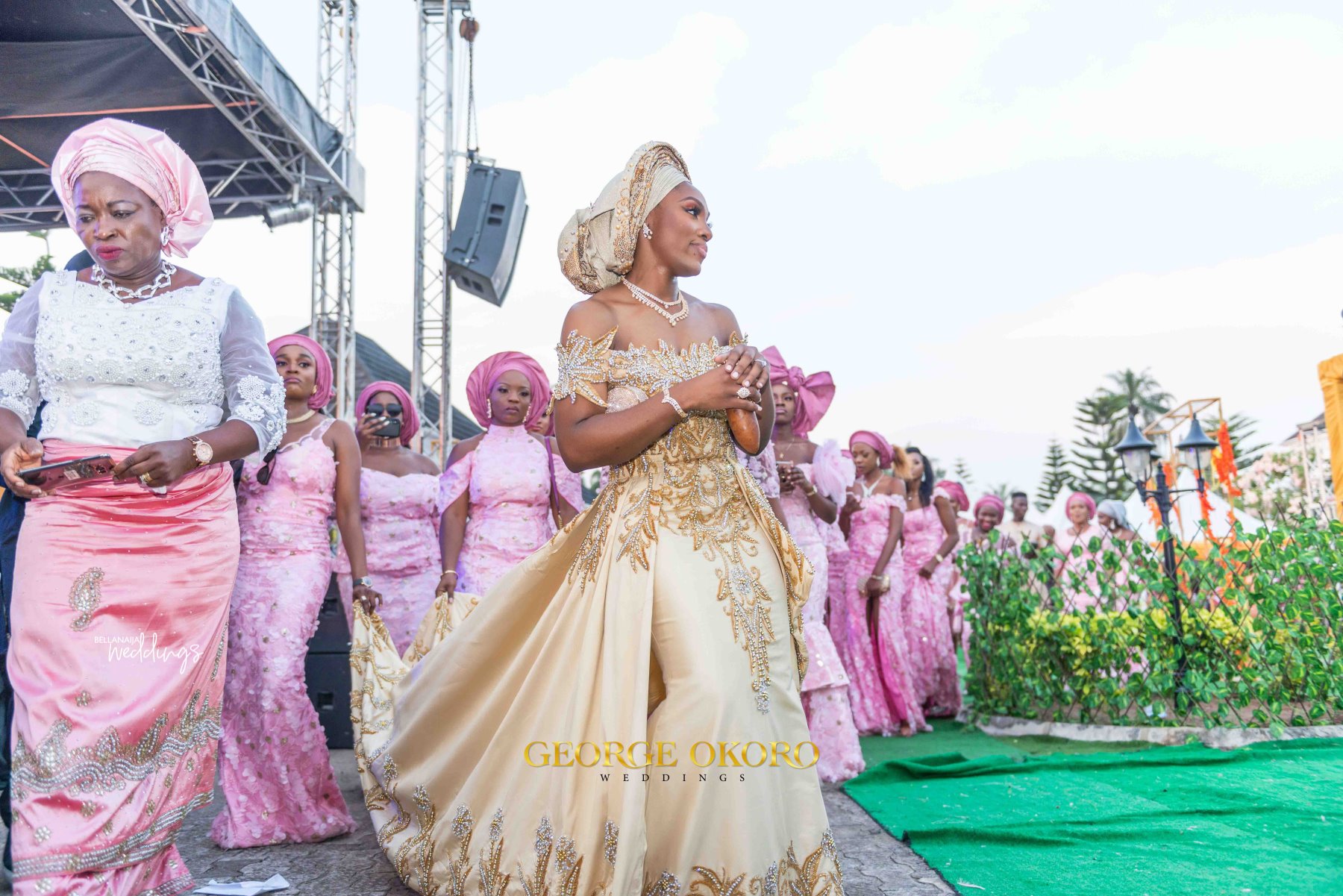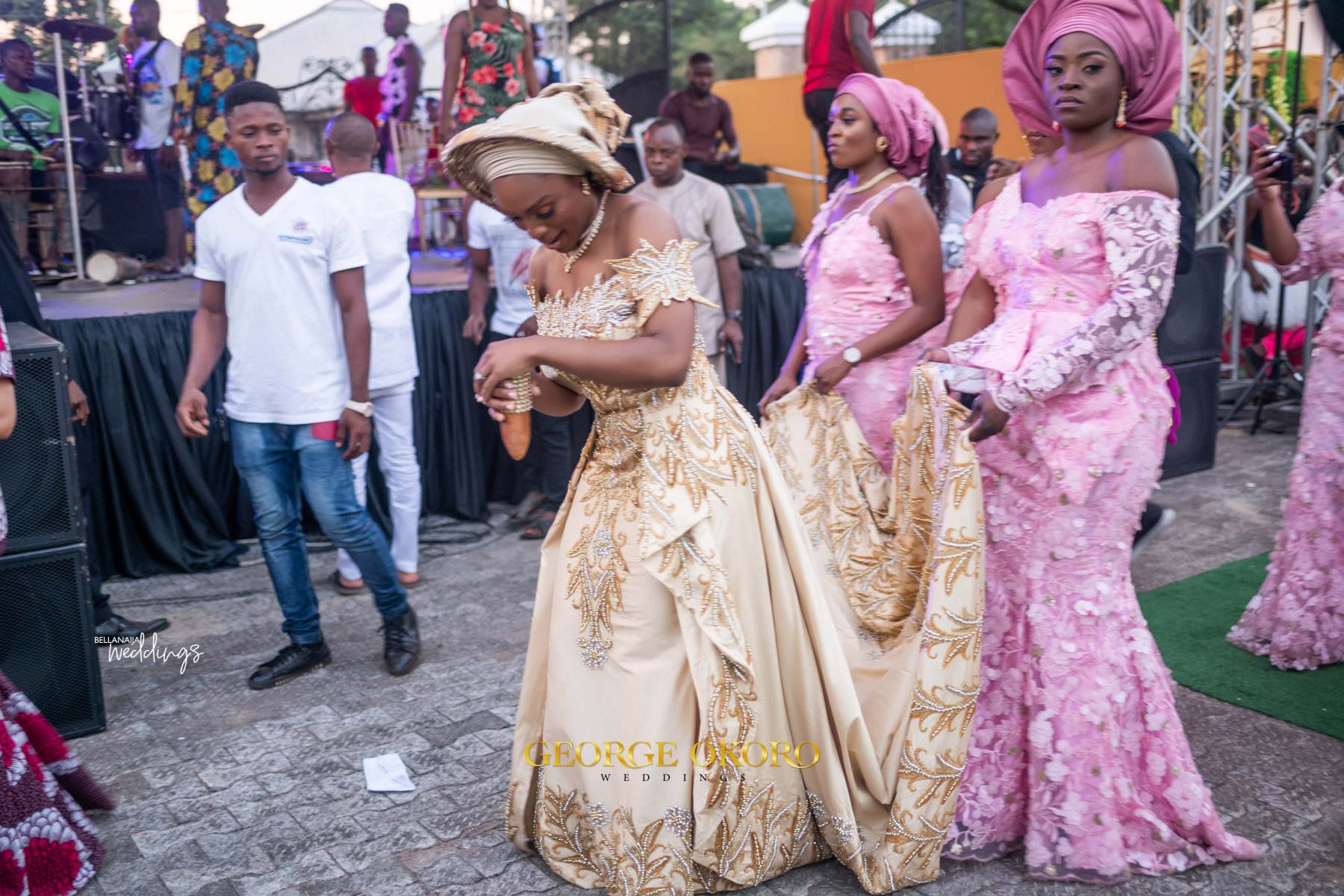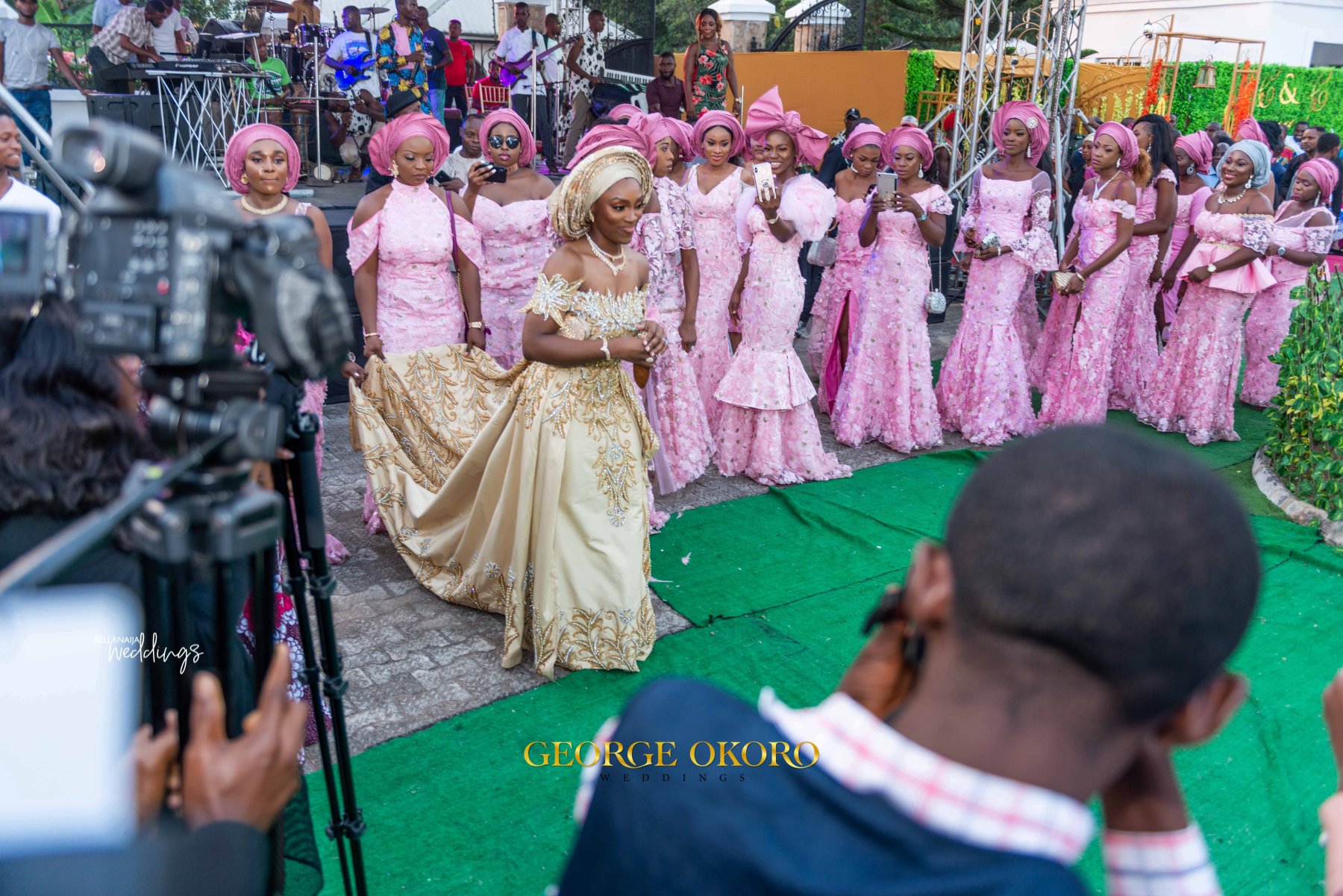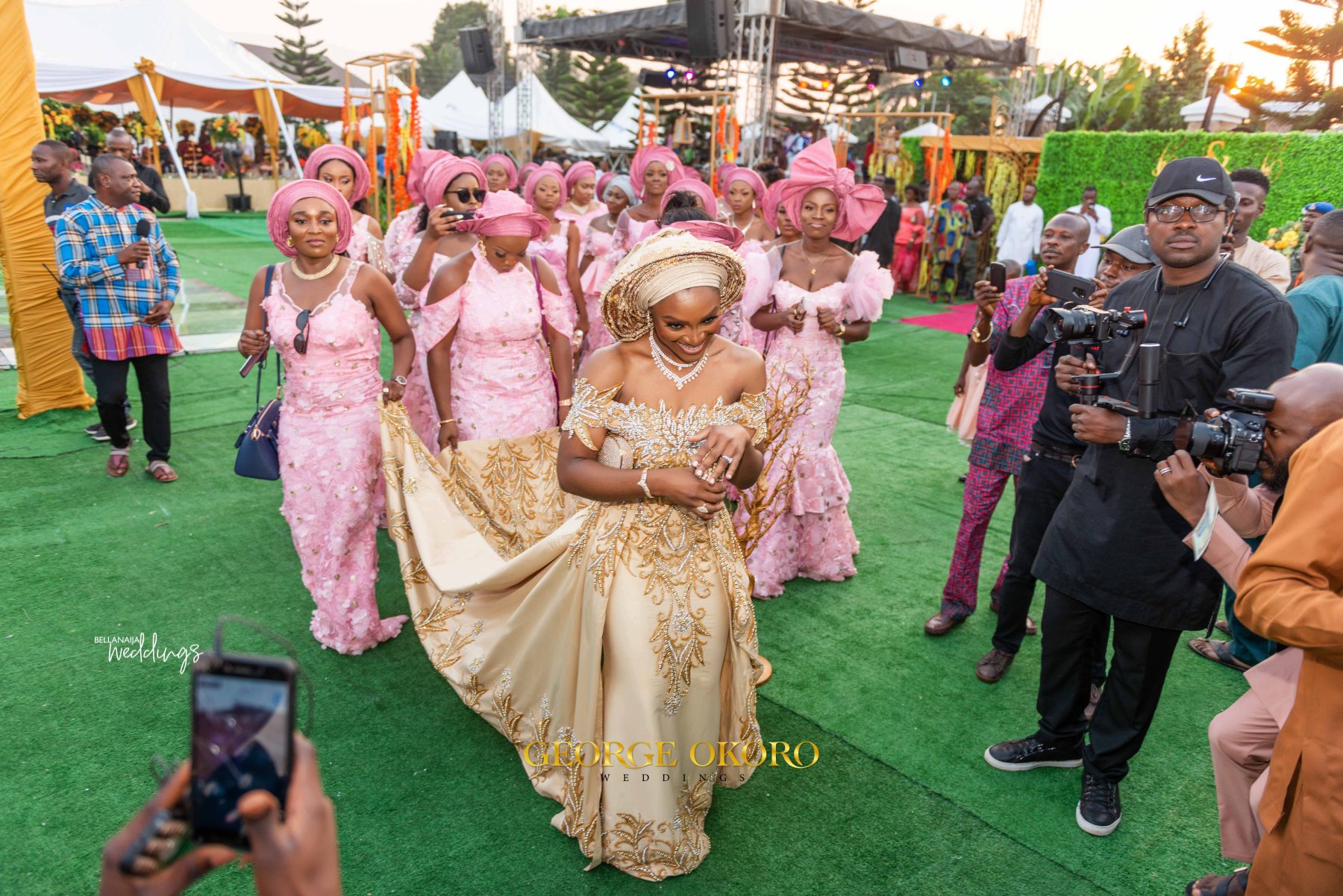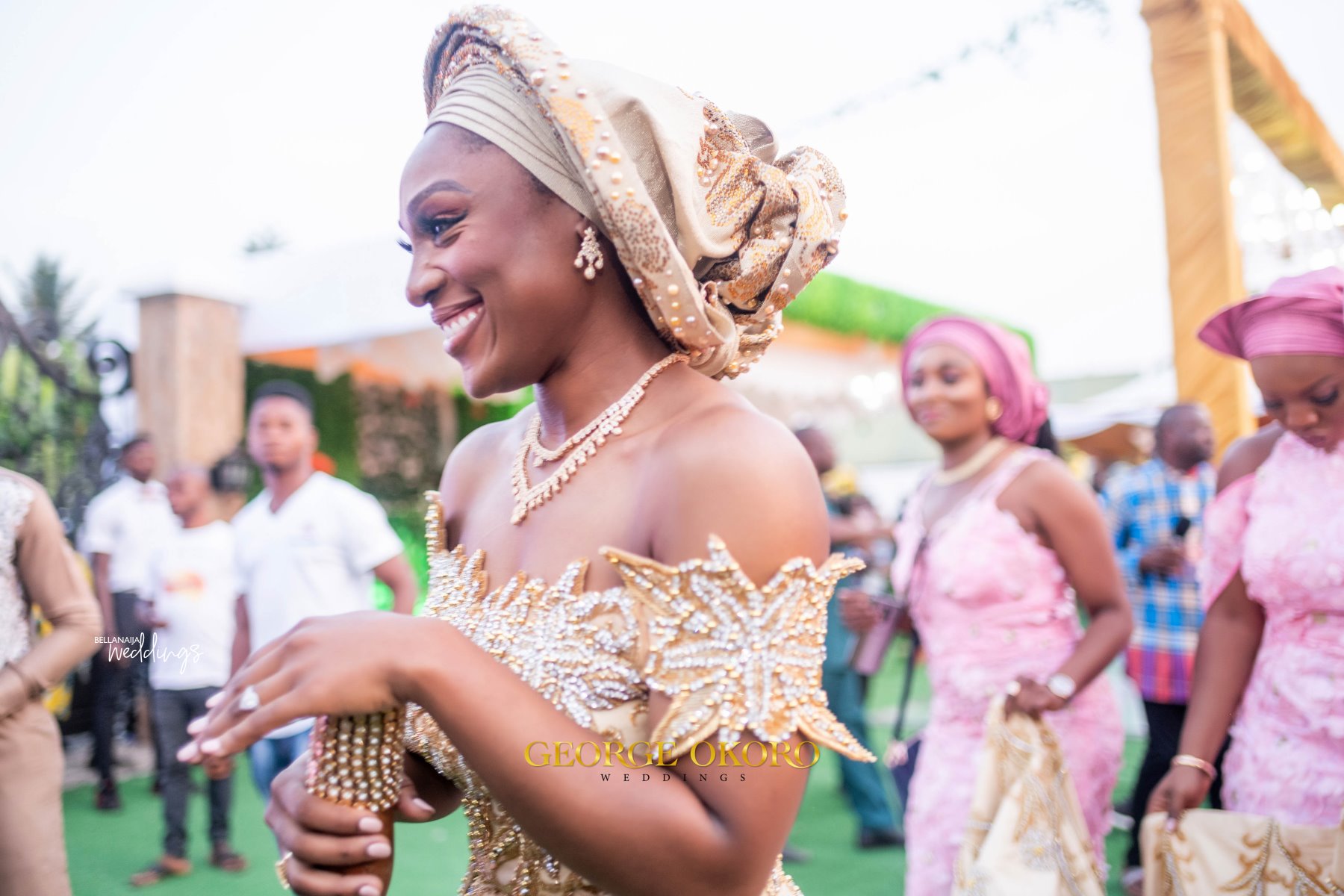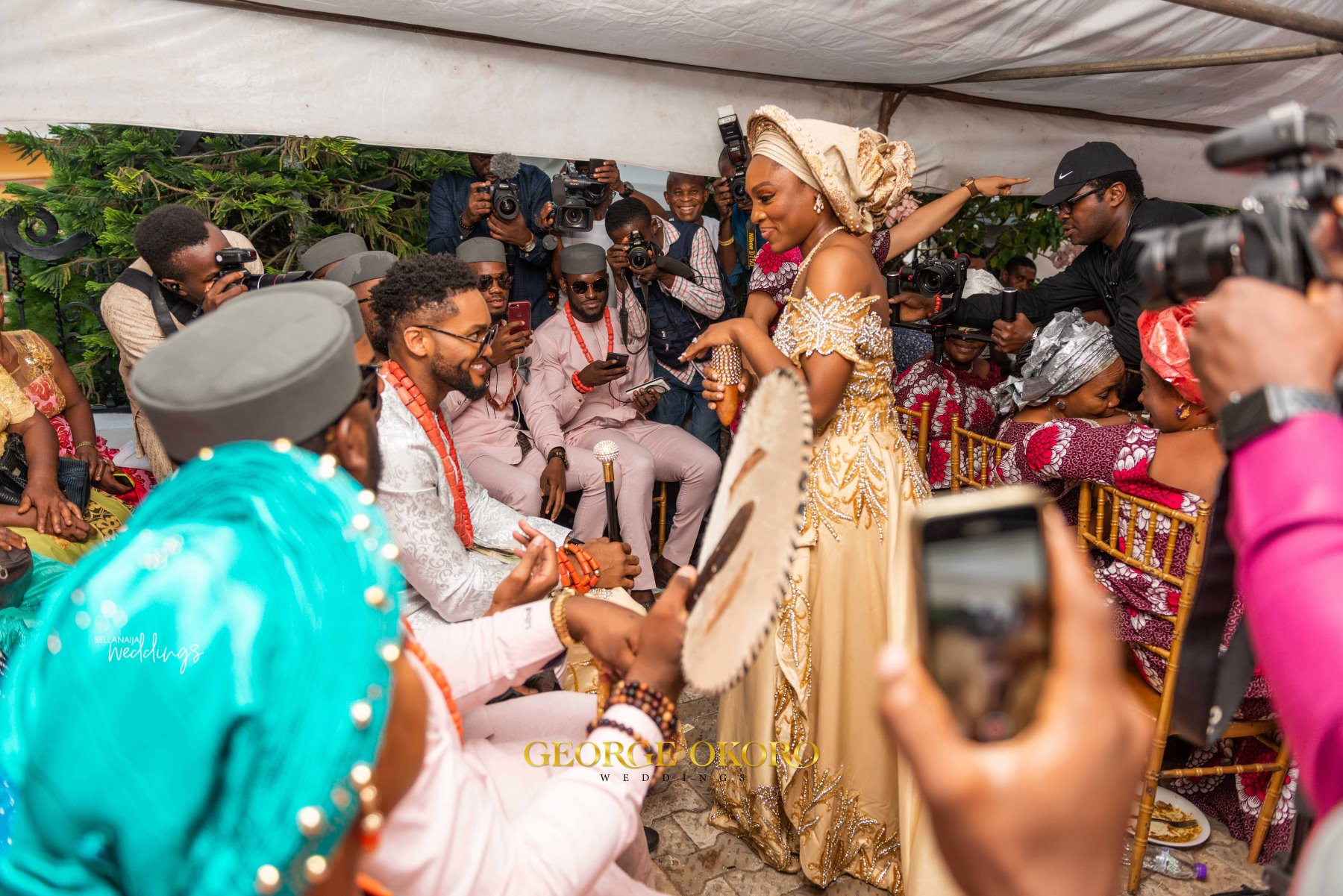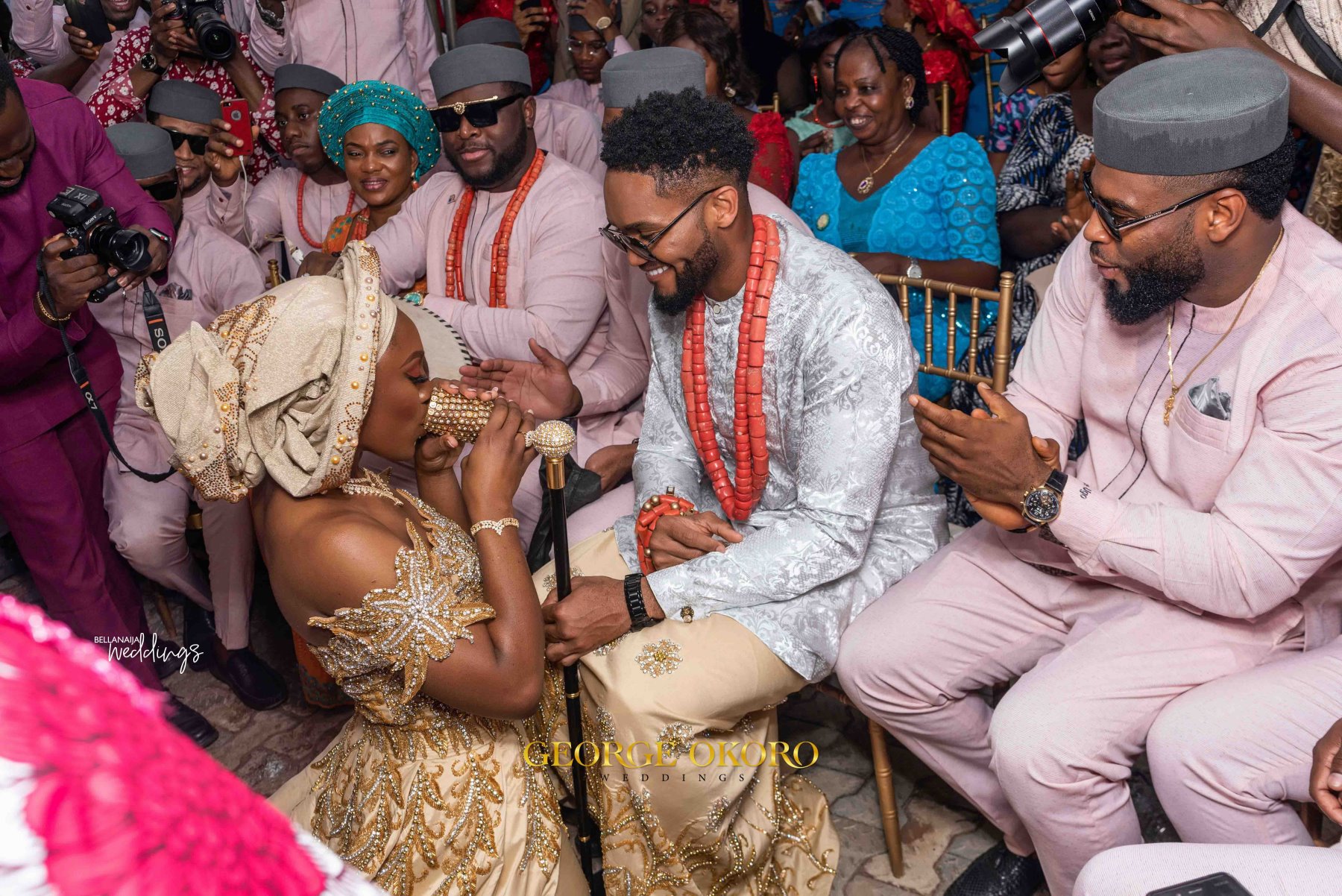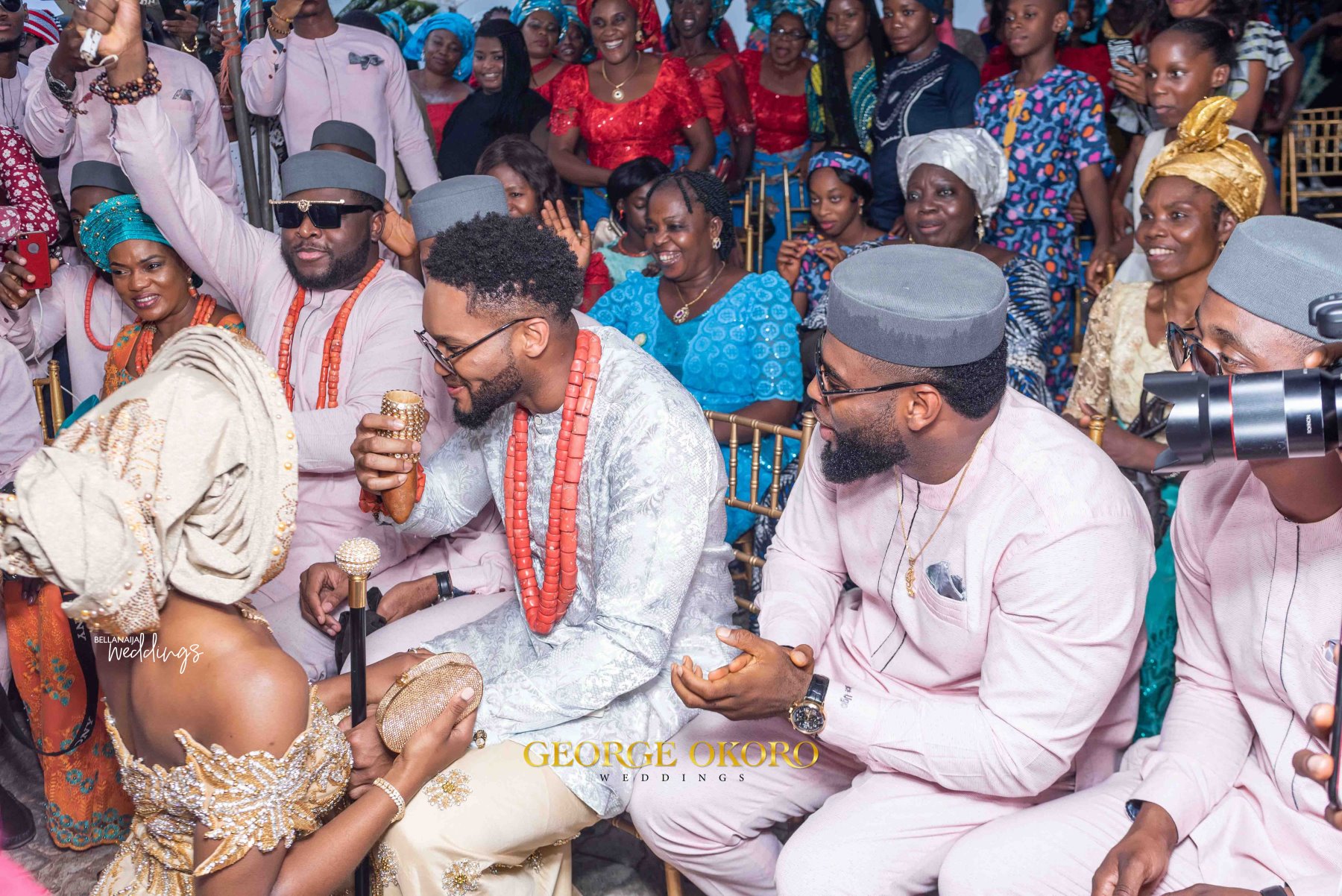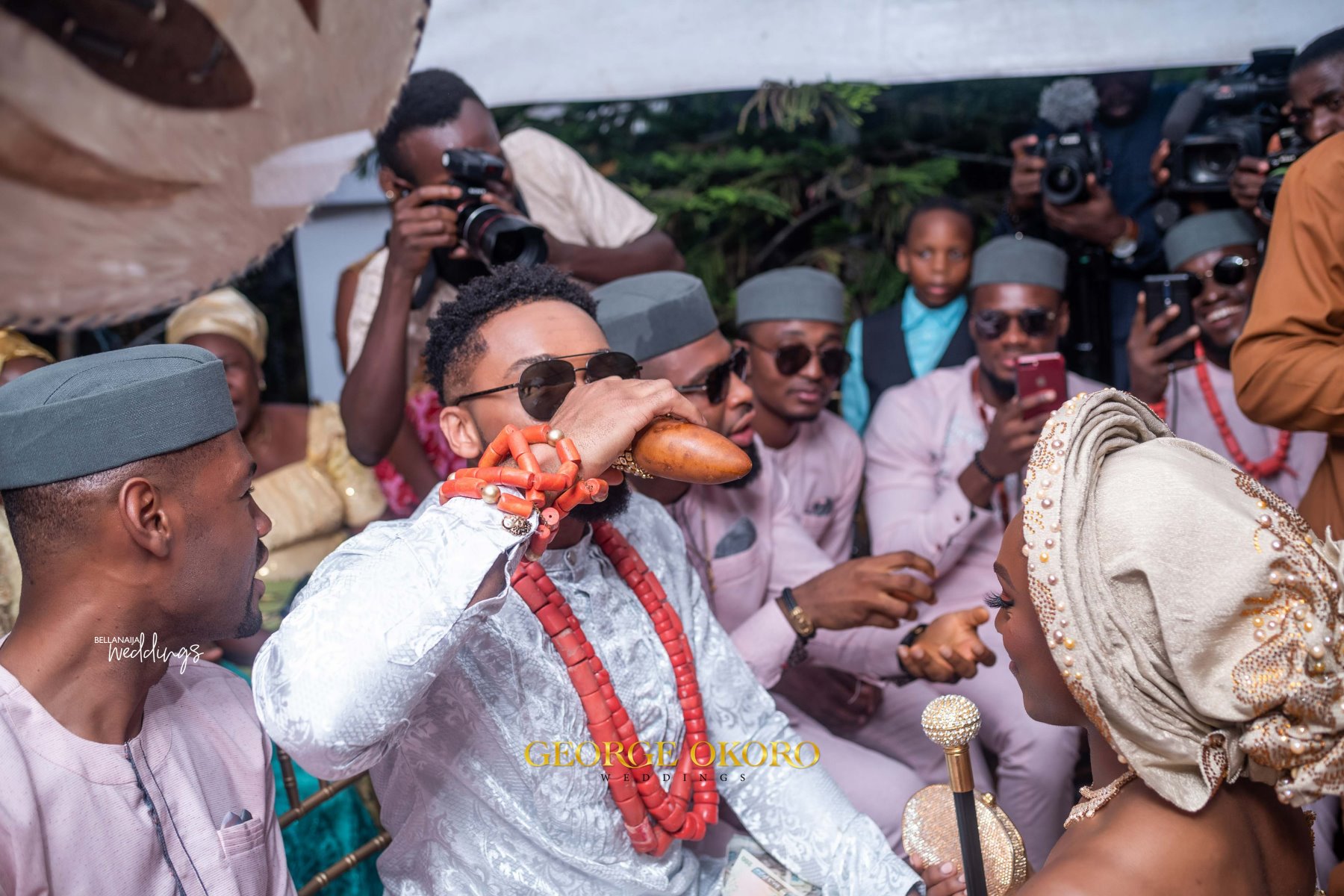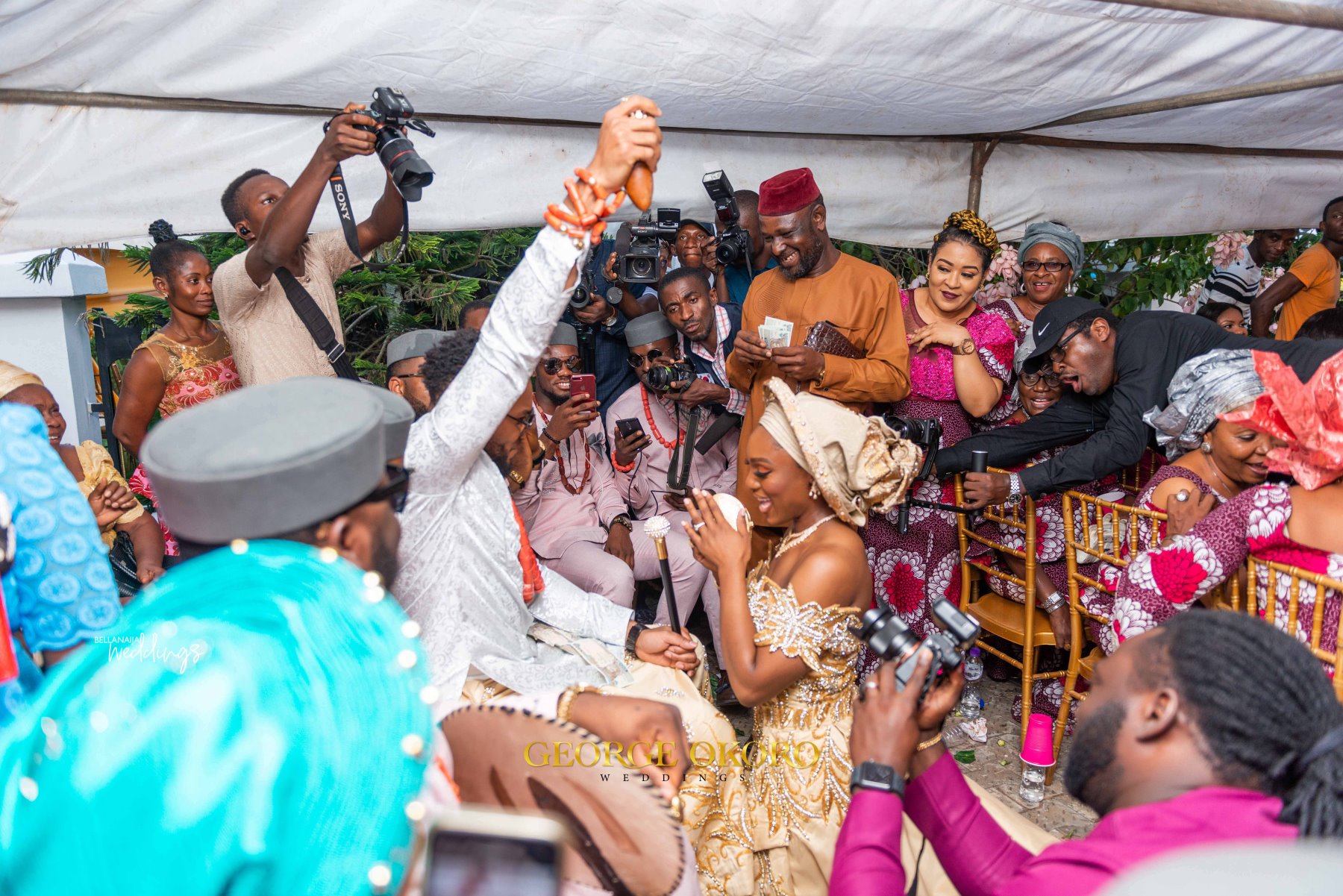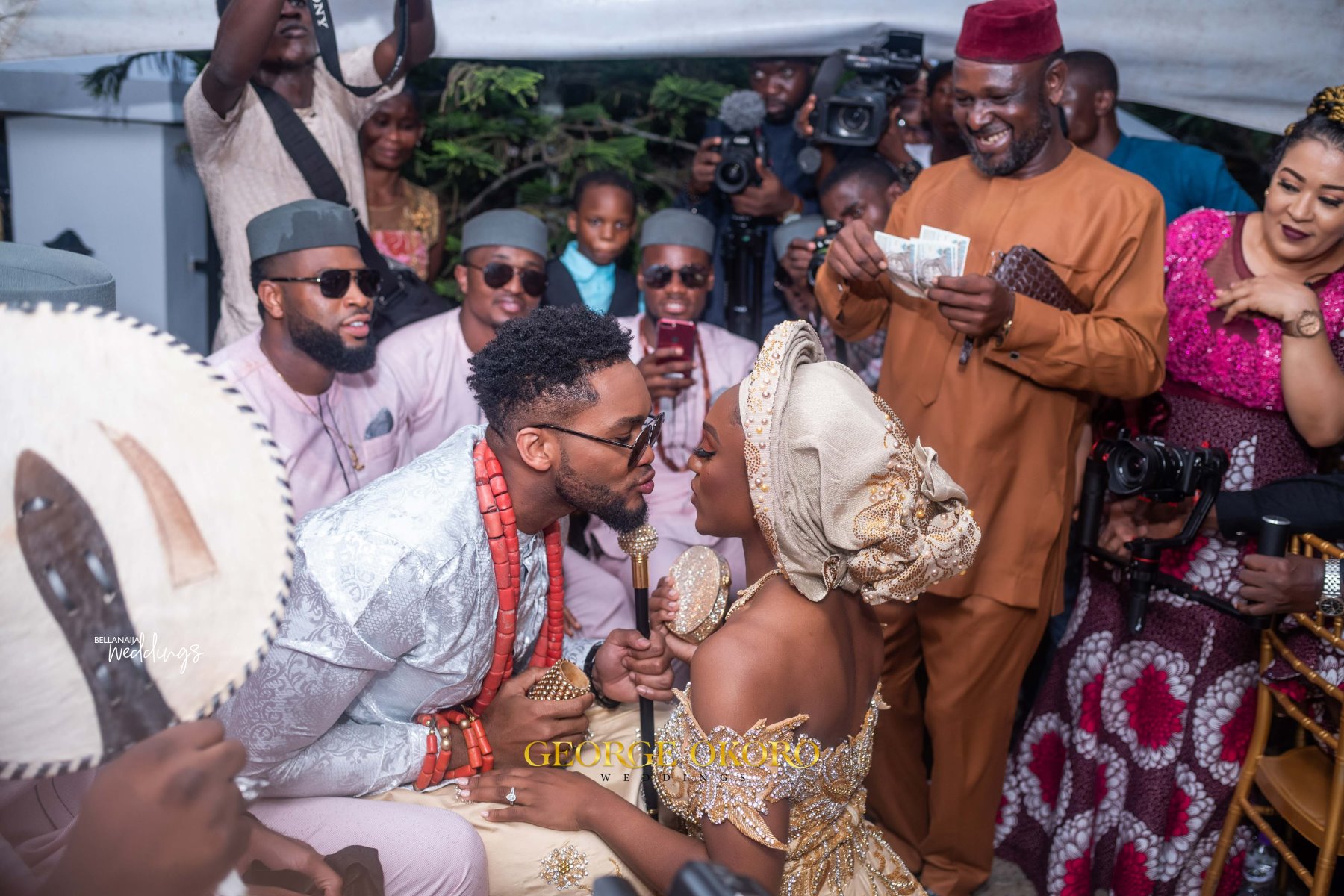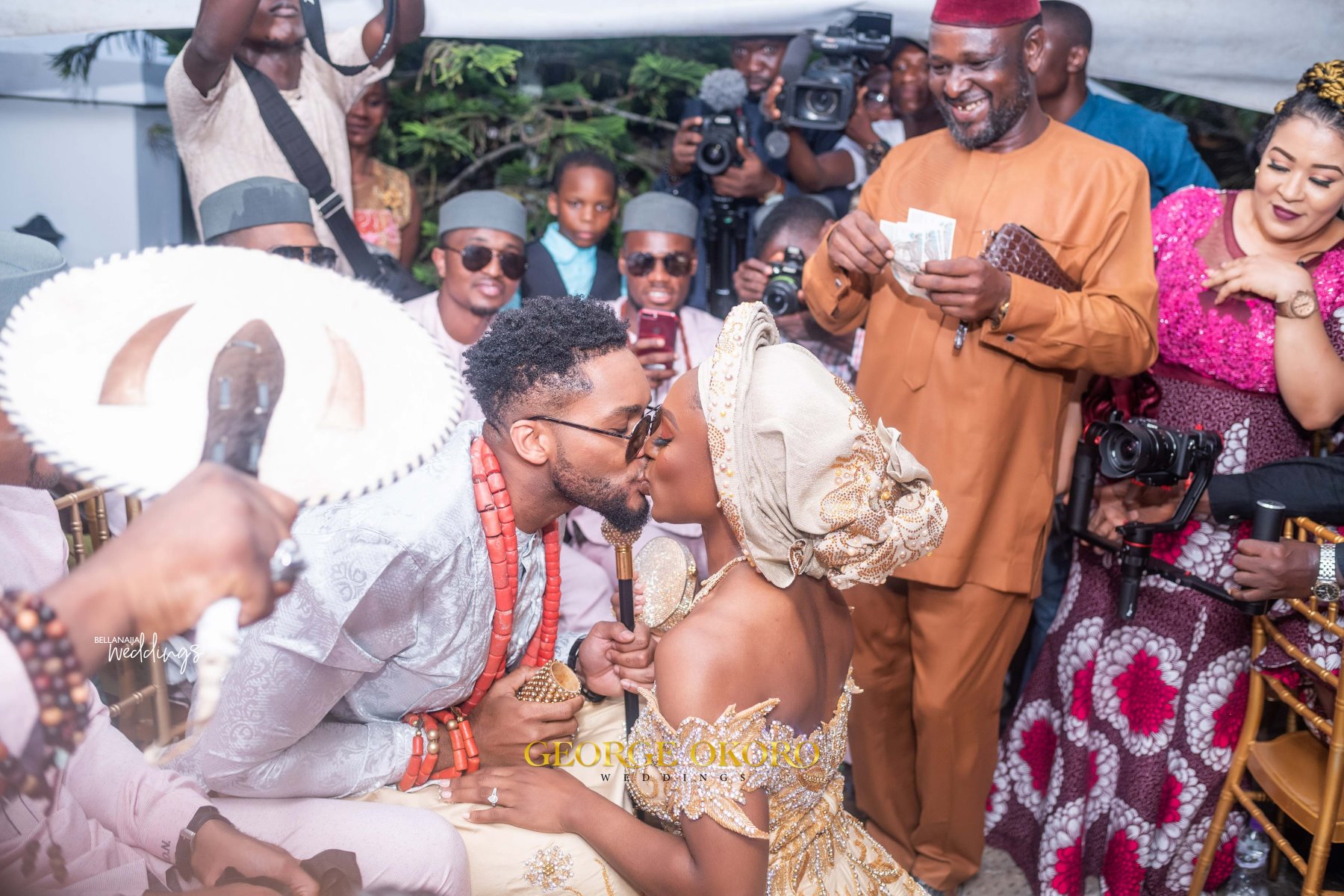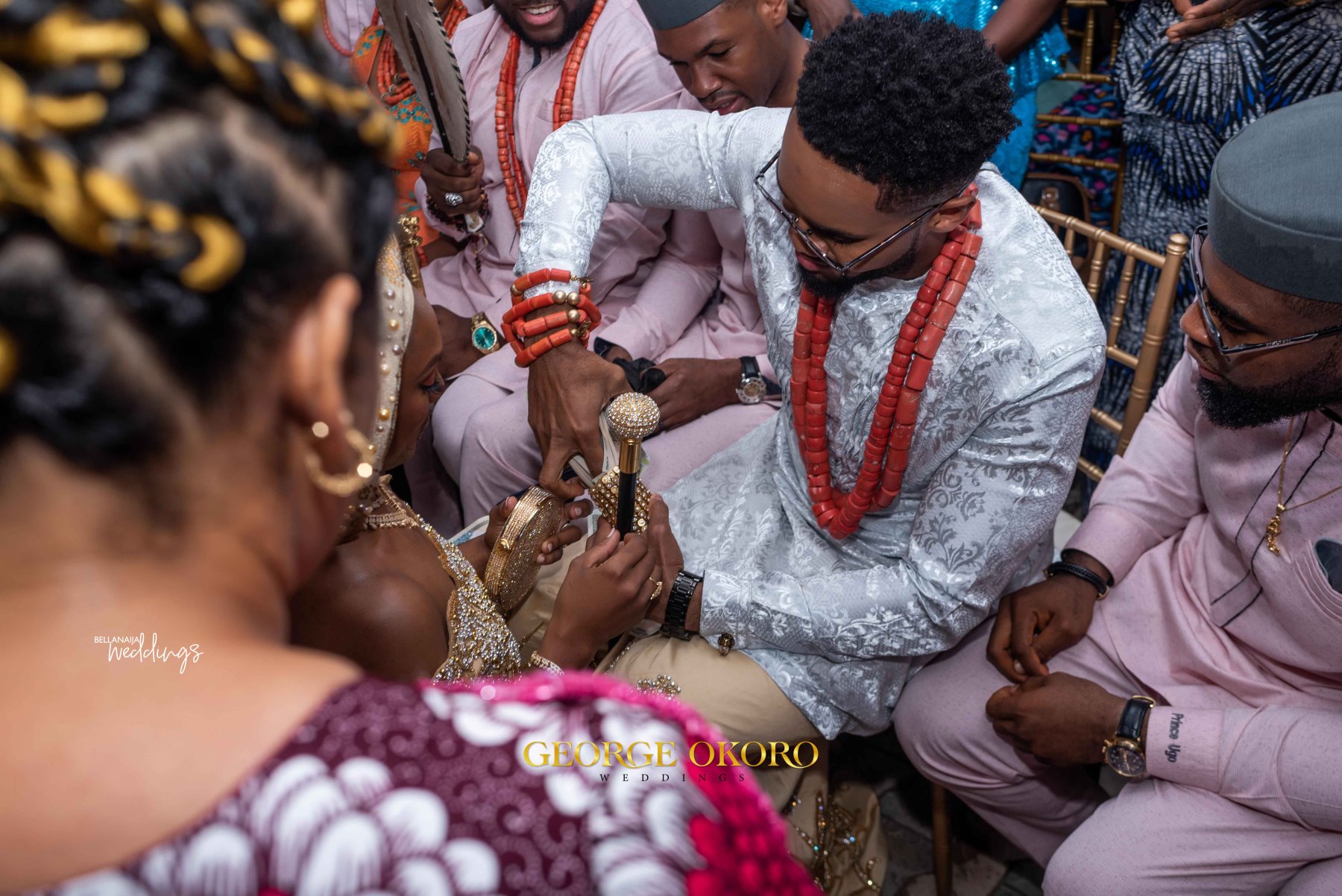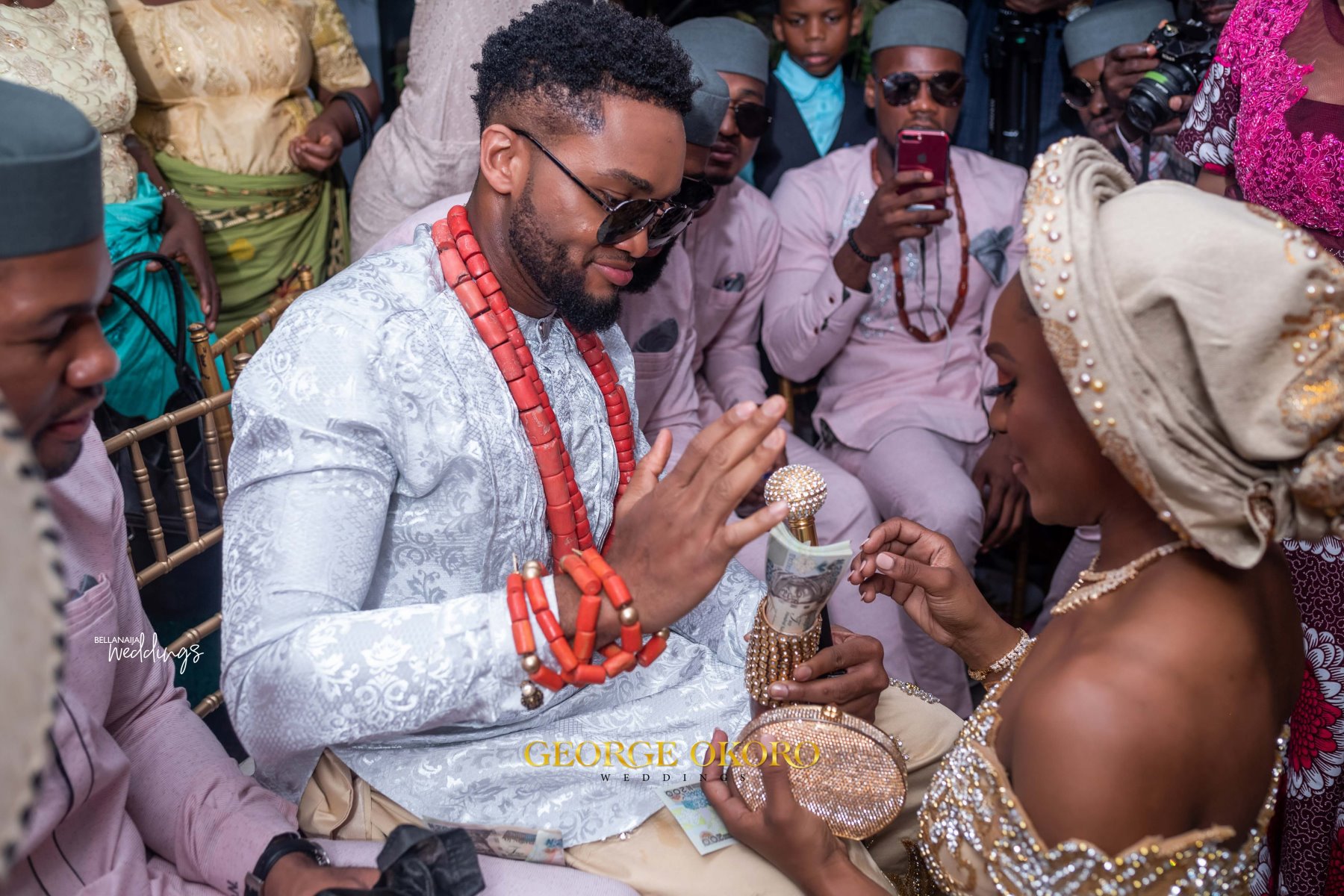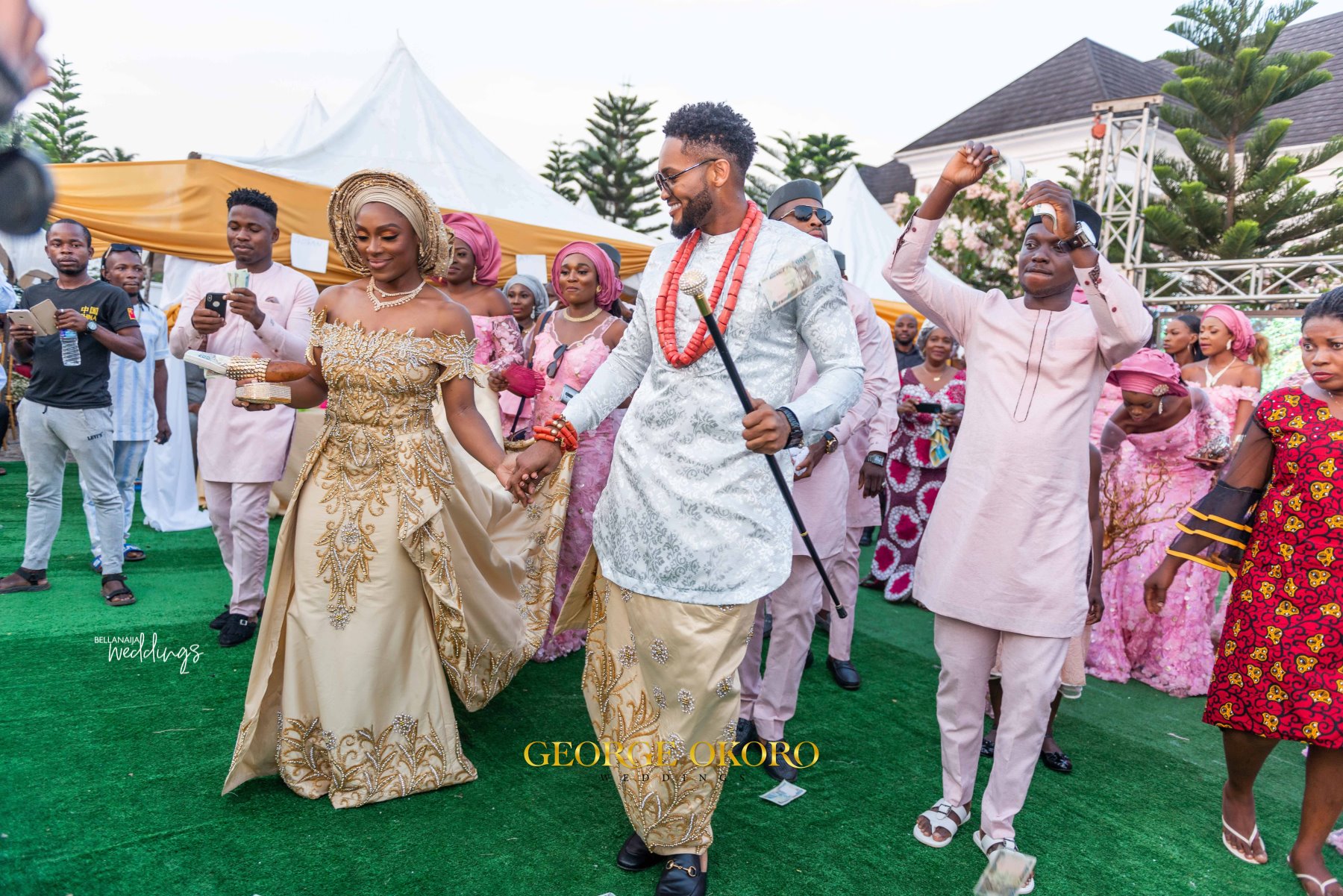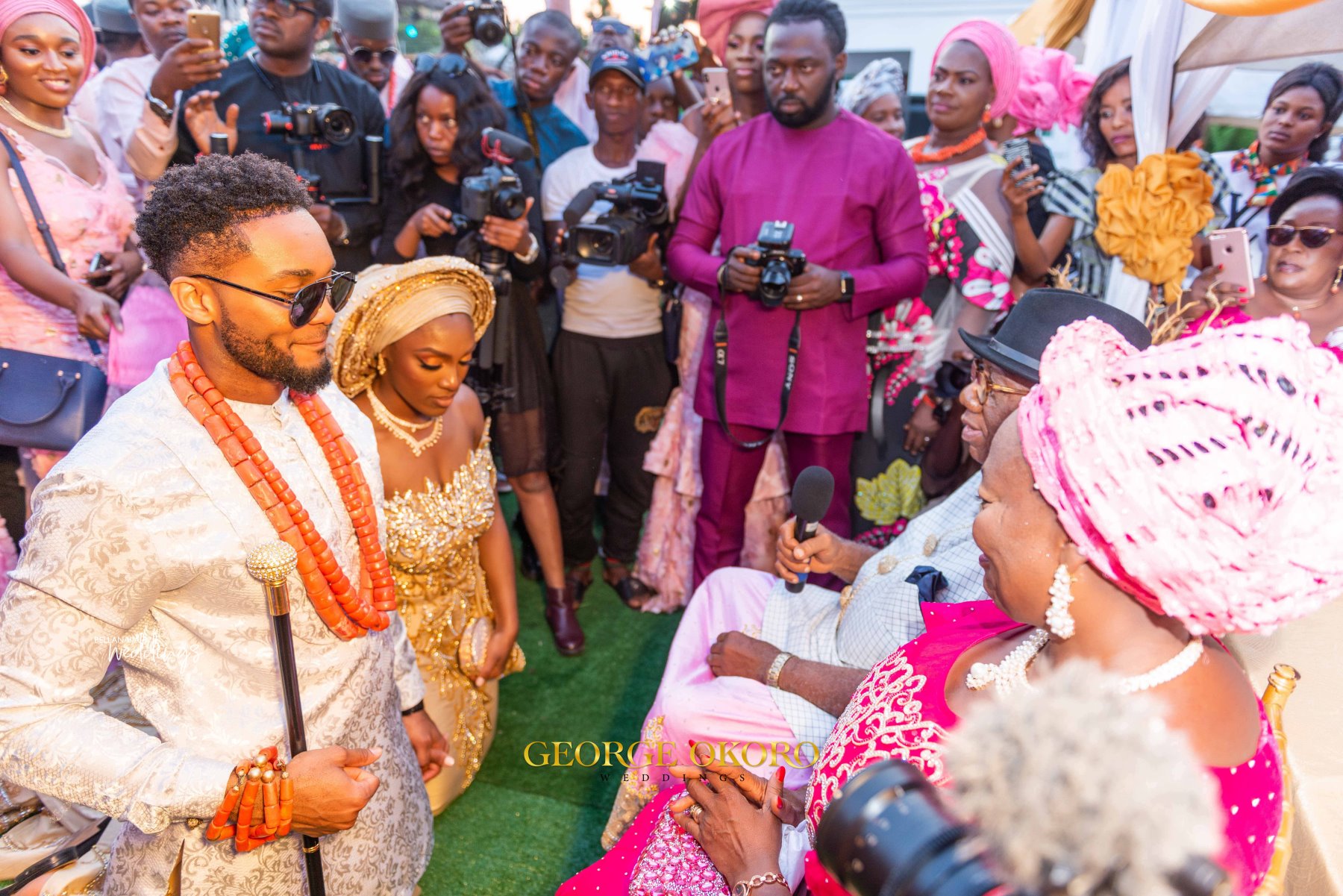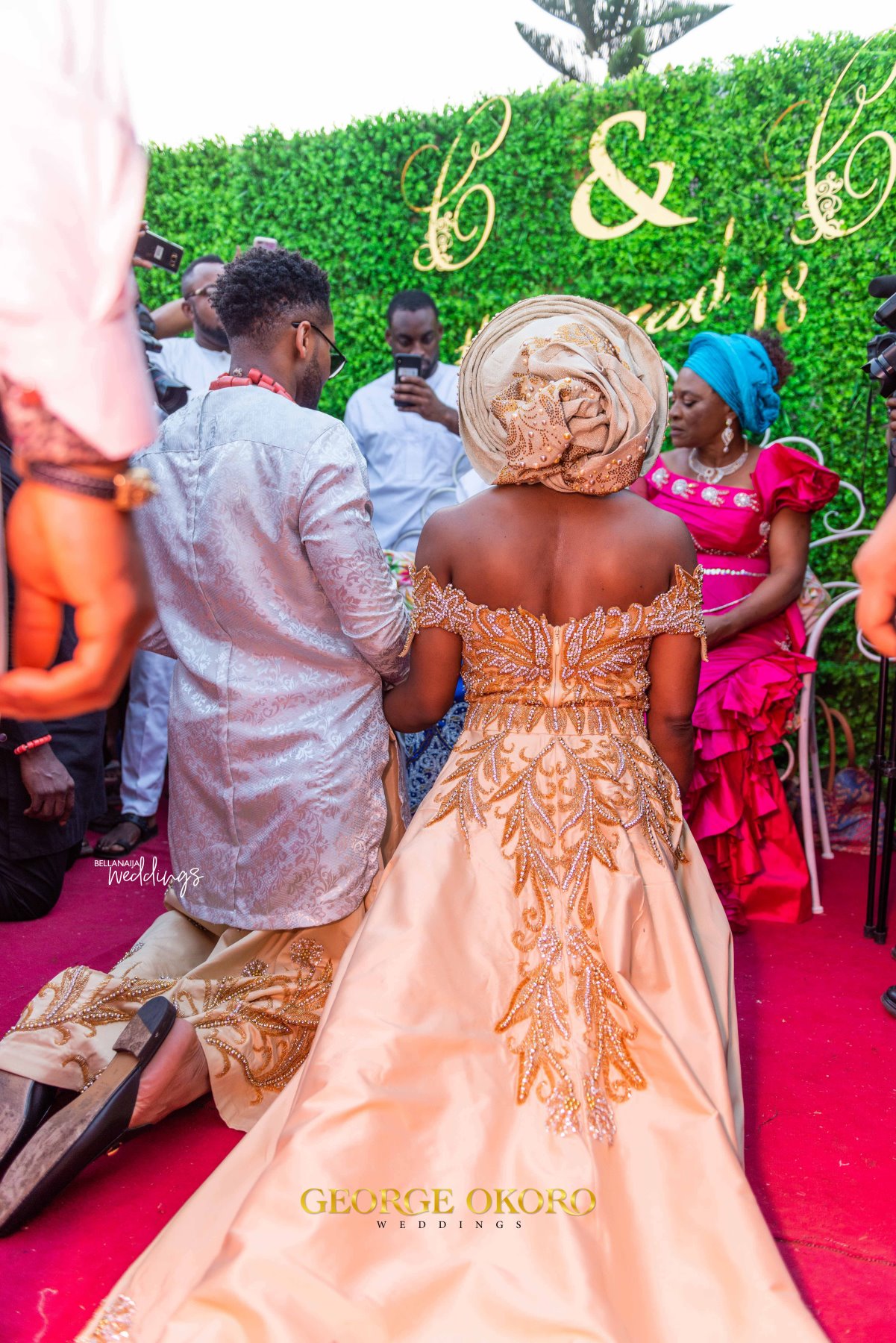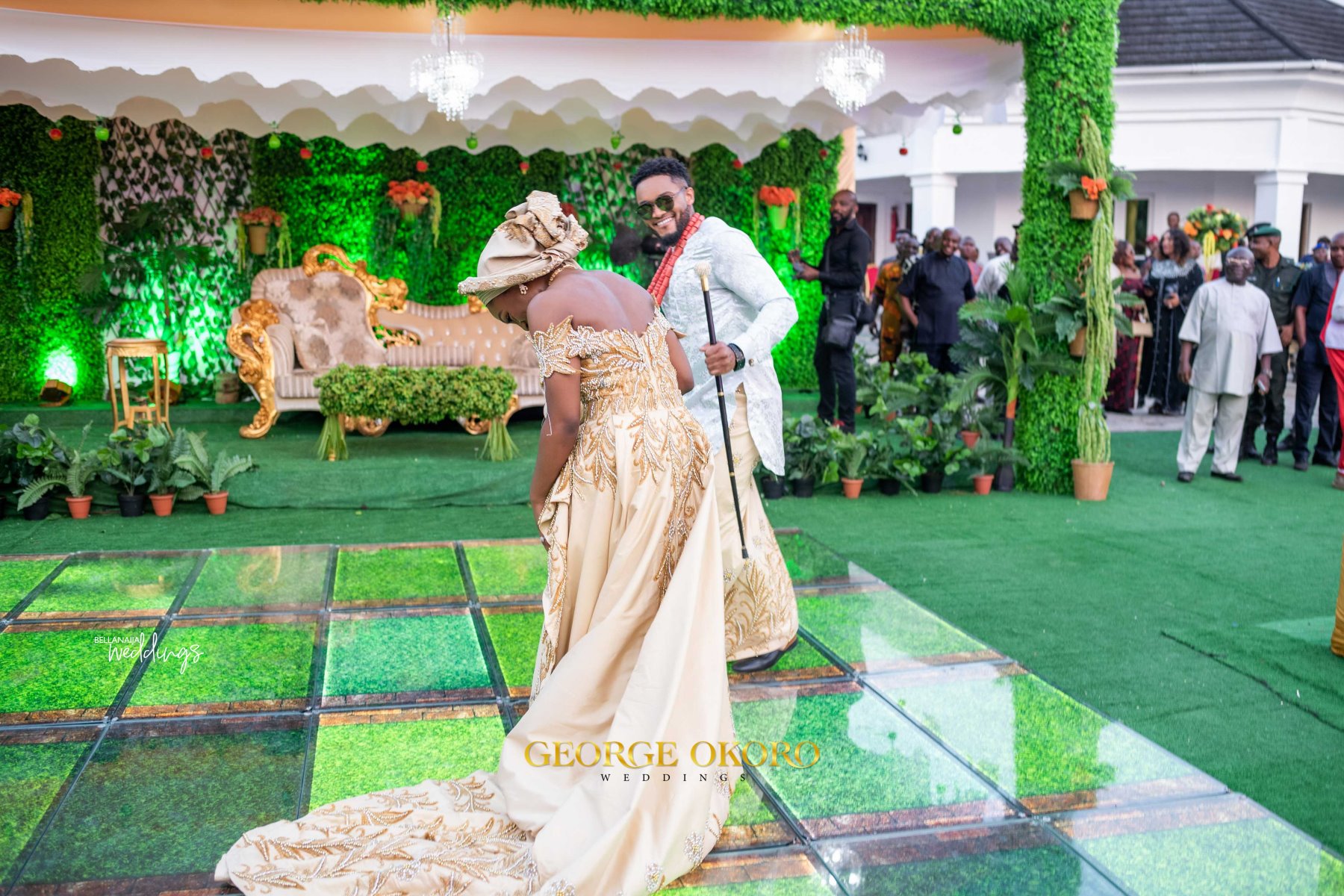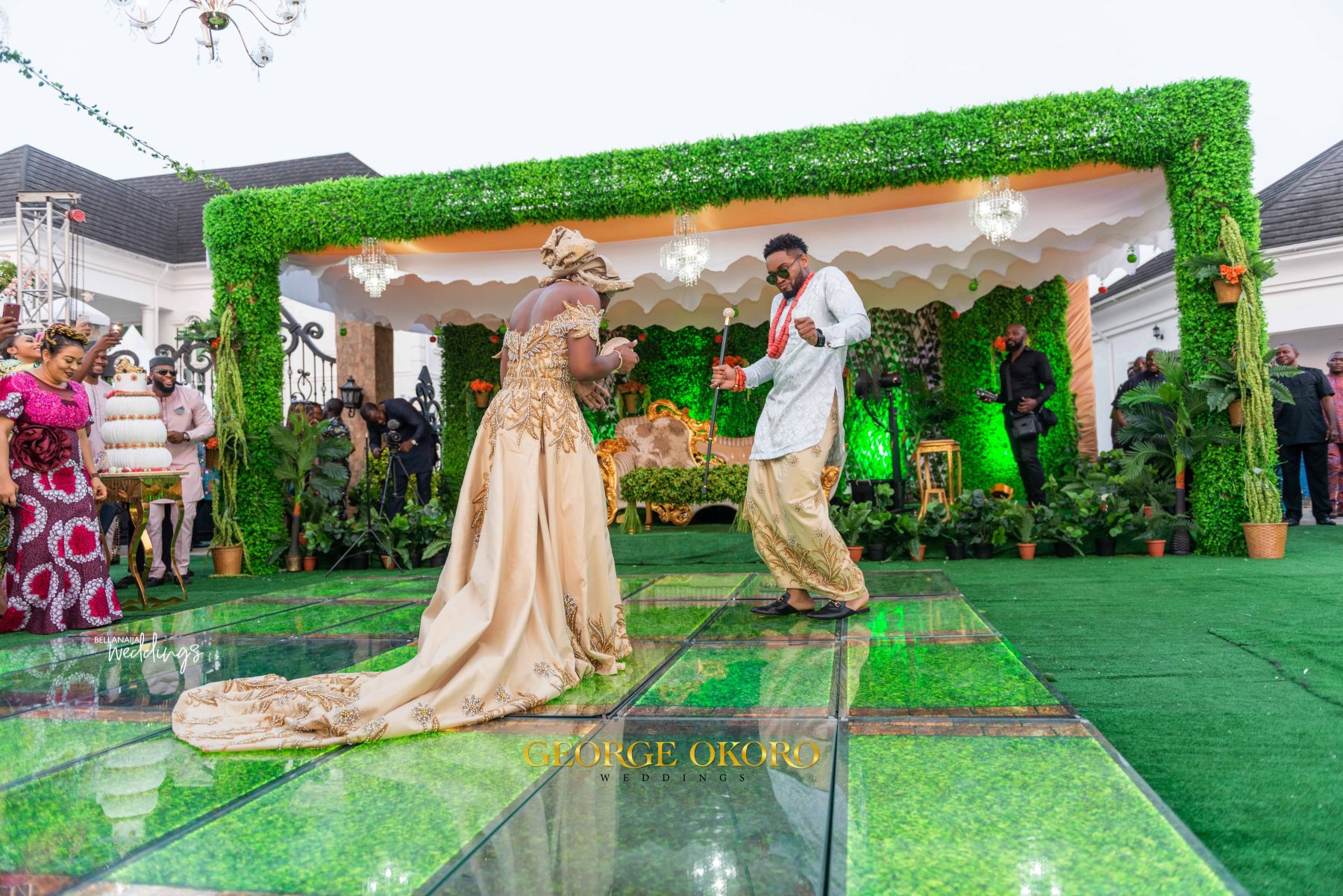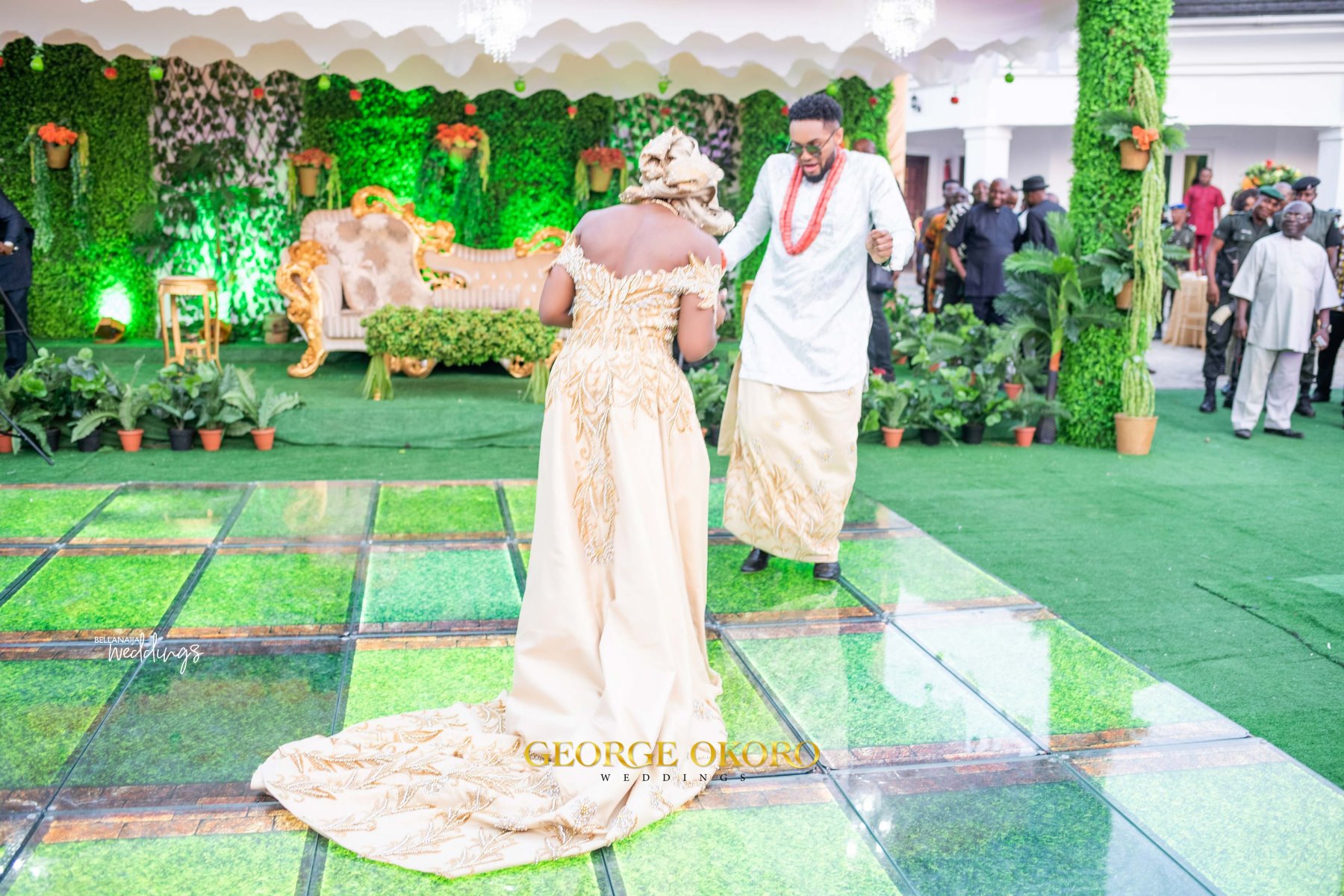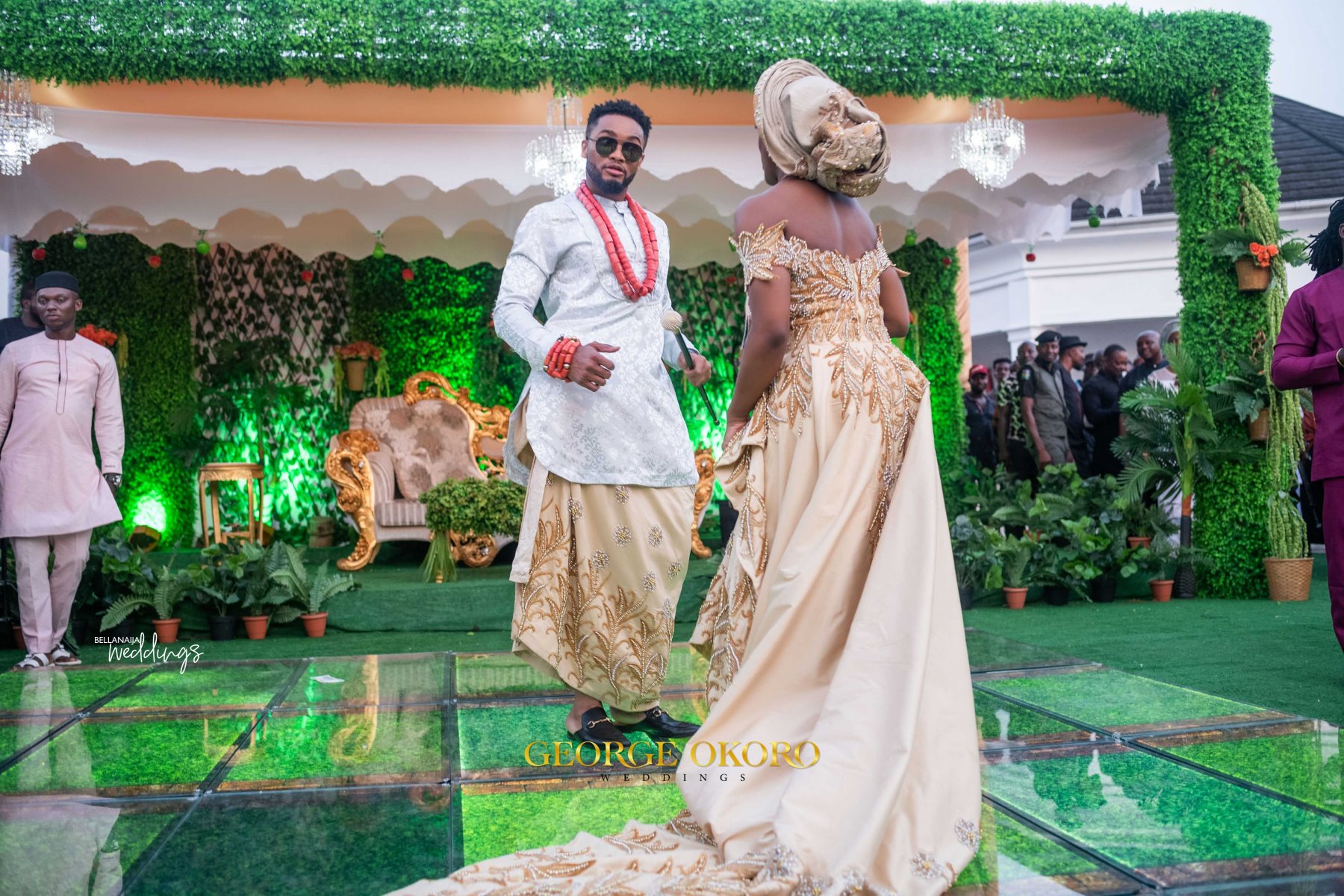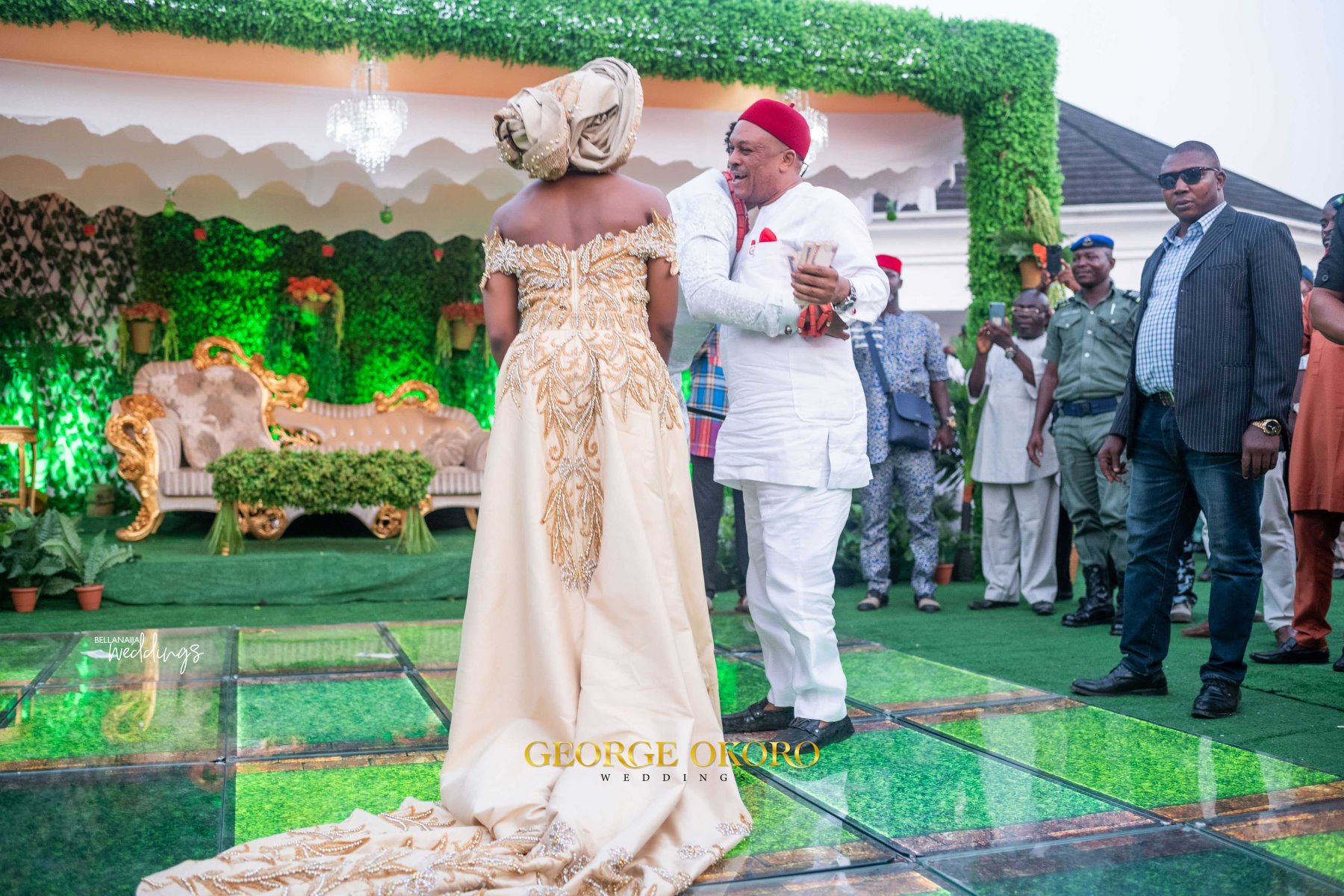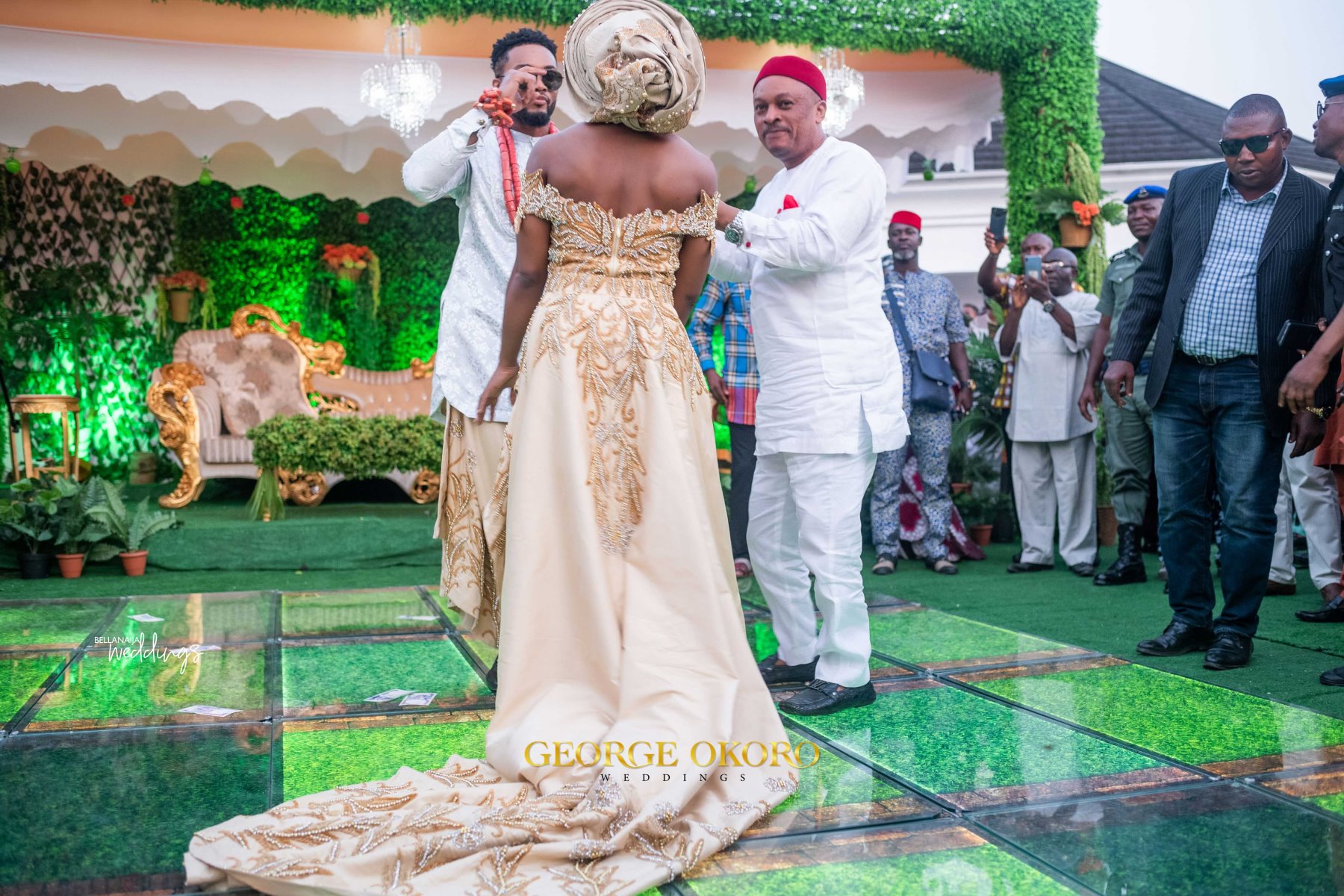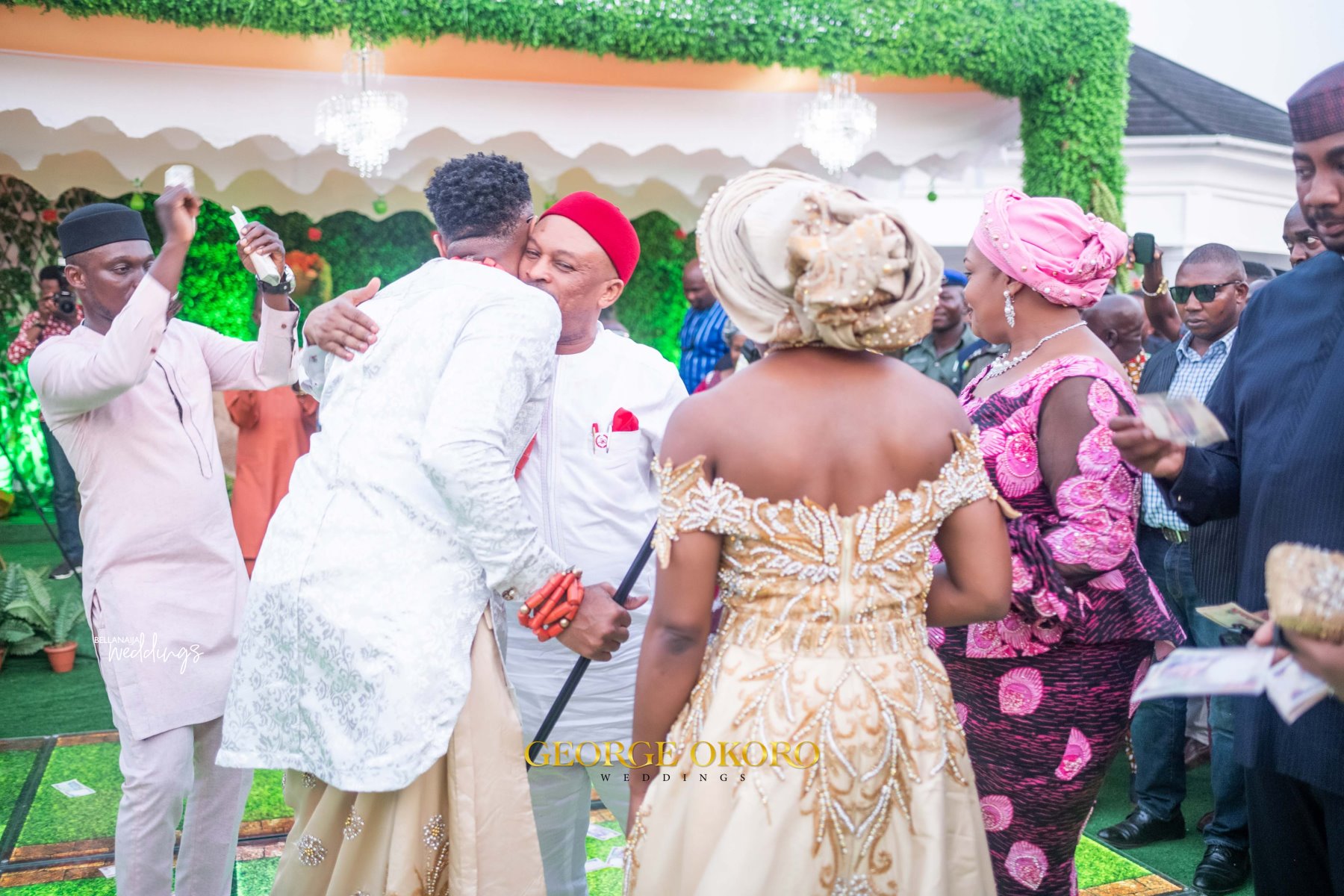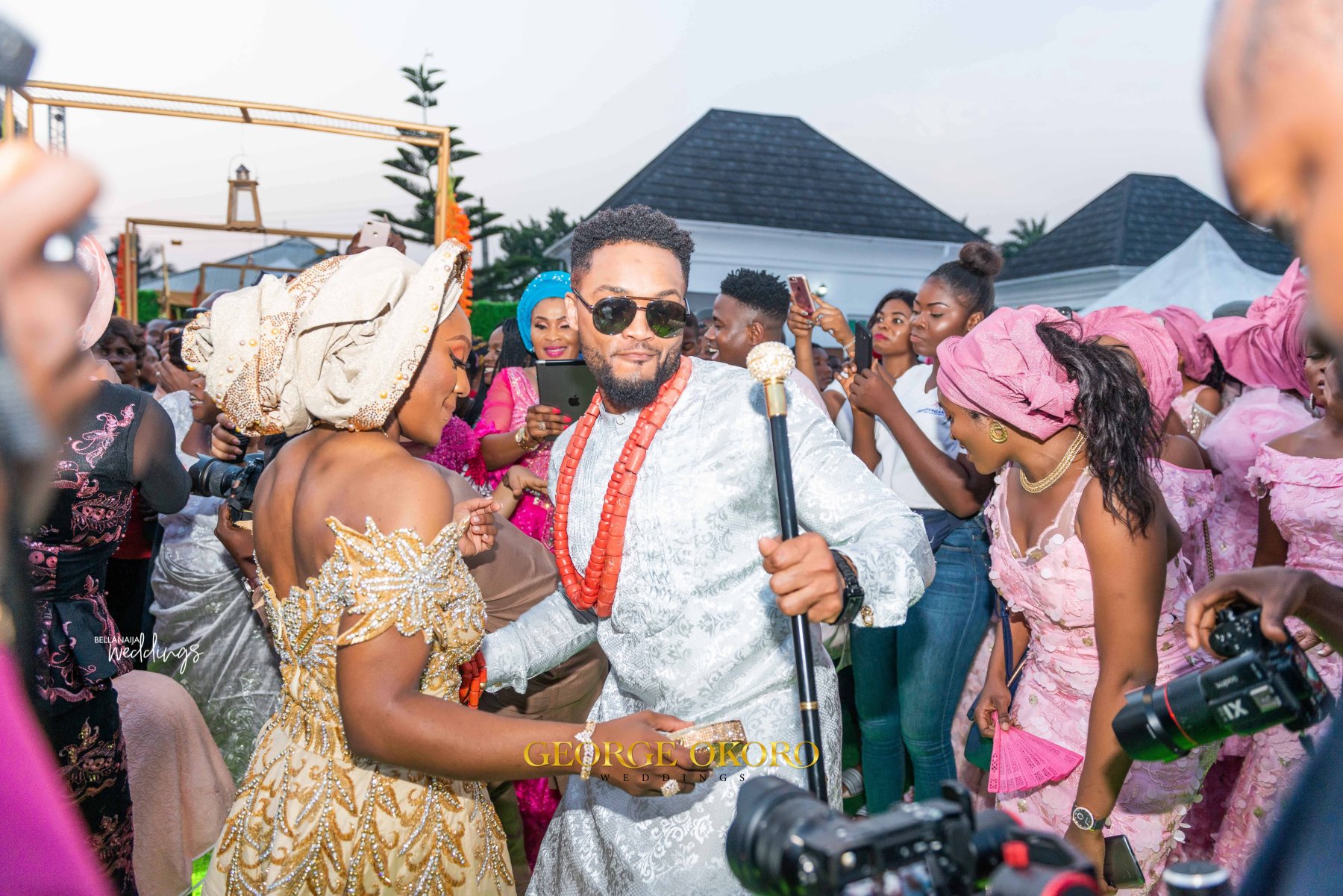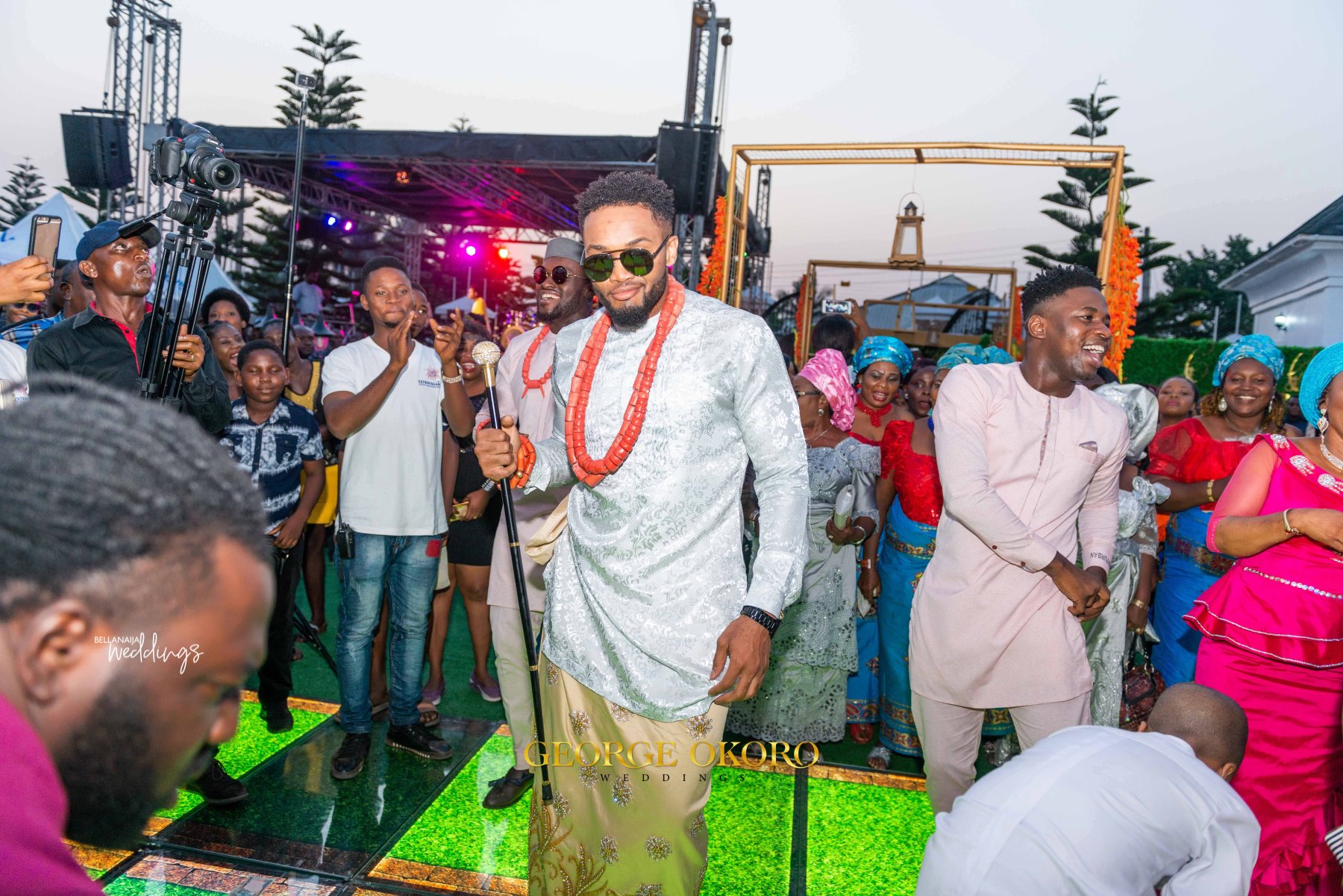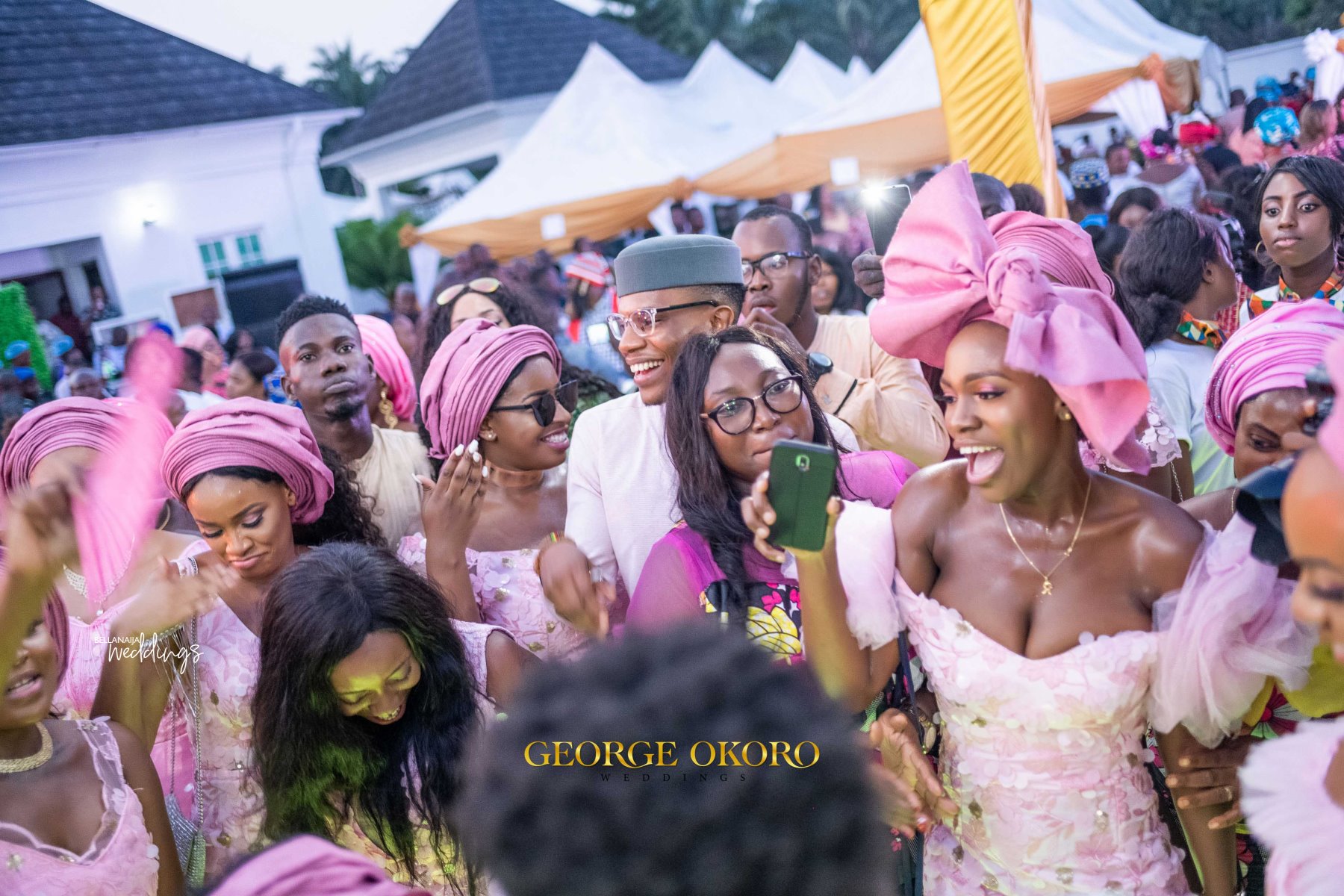 Last look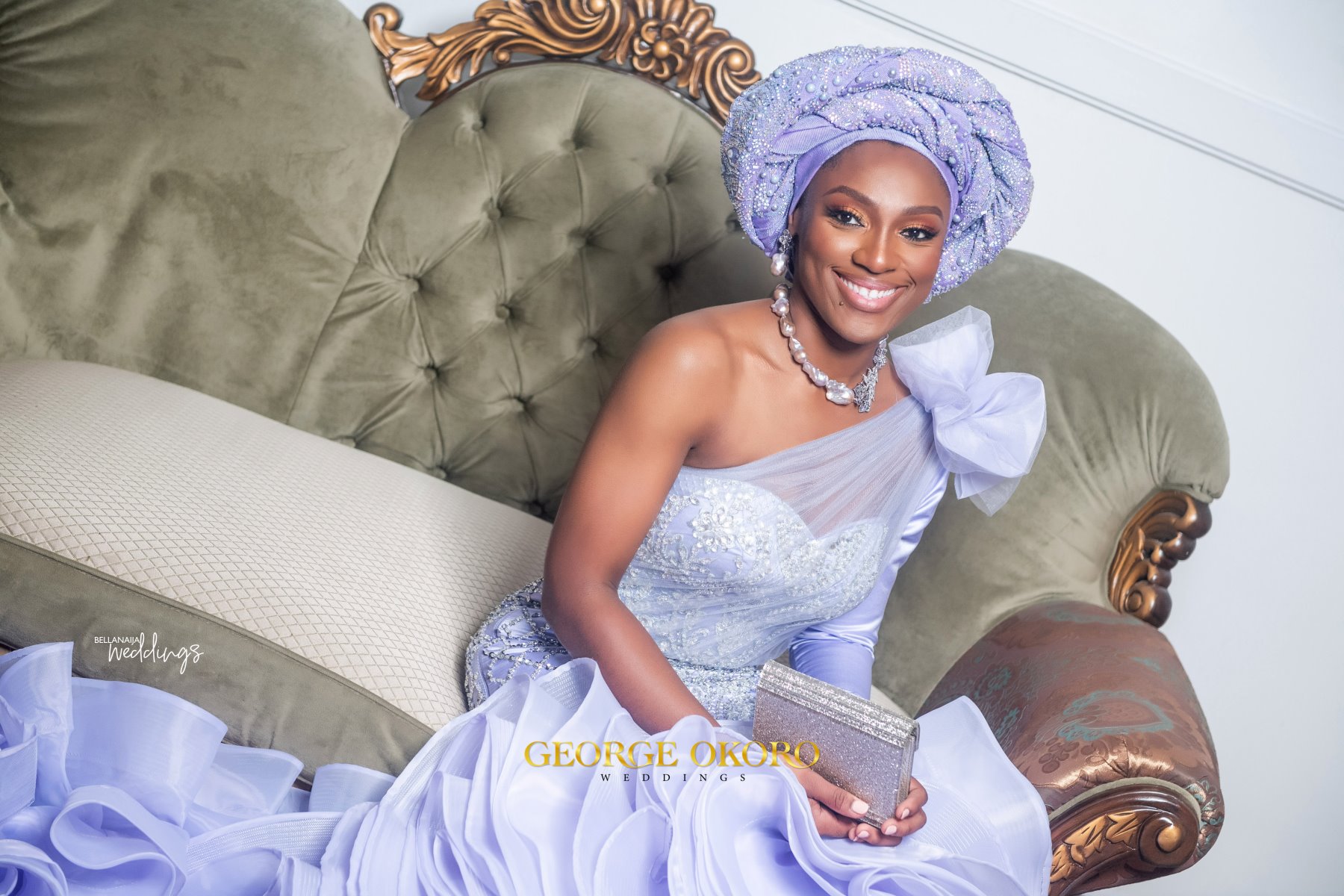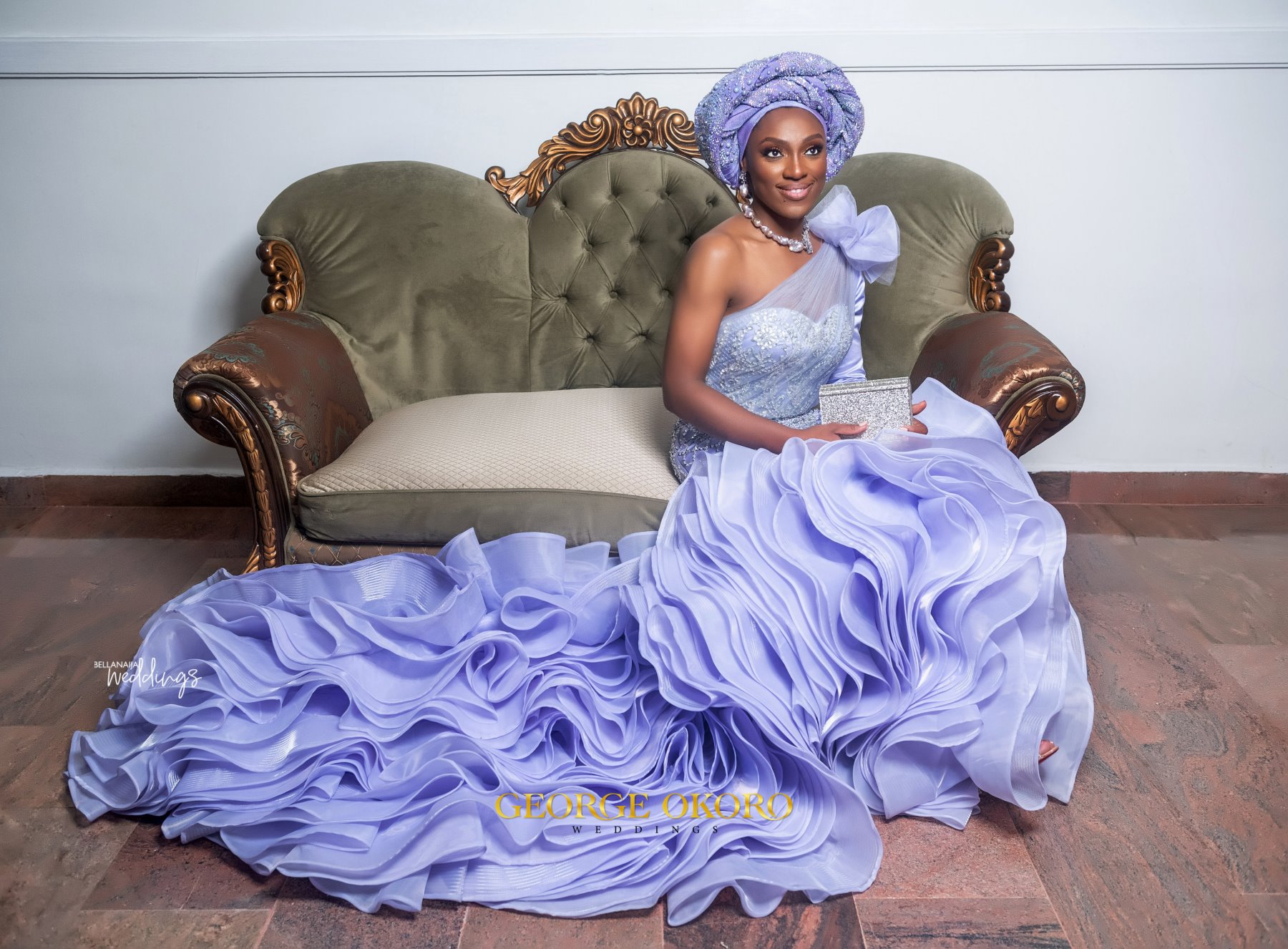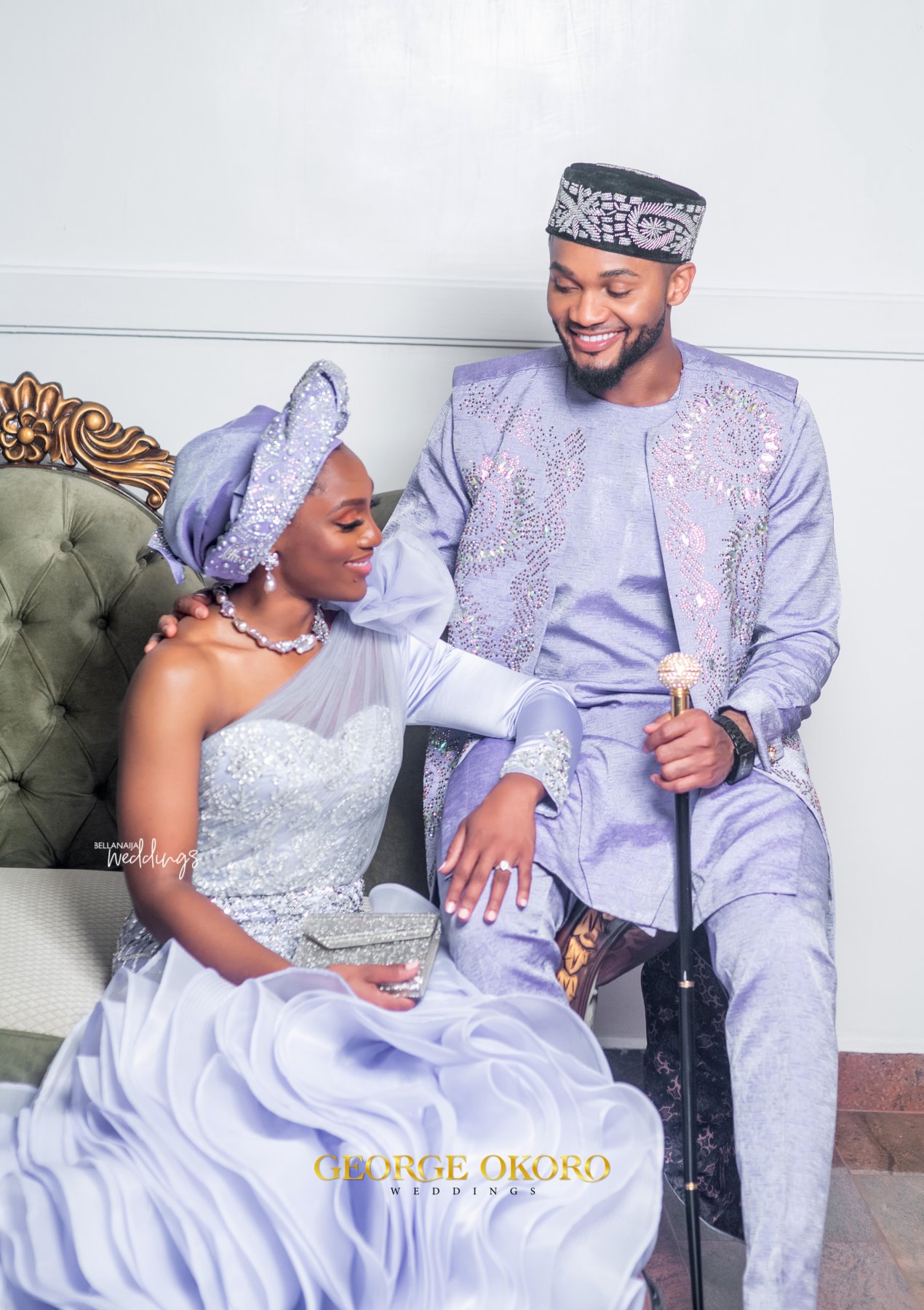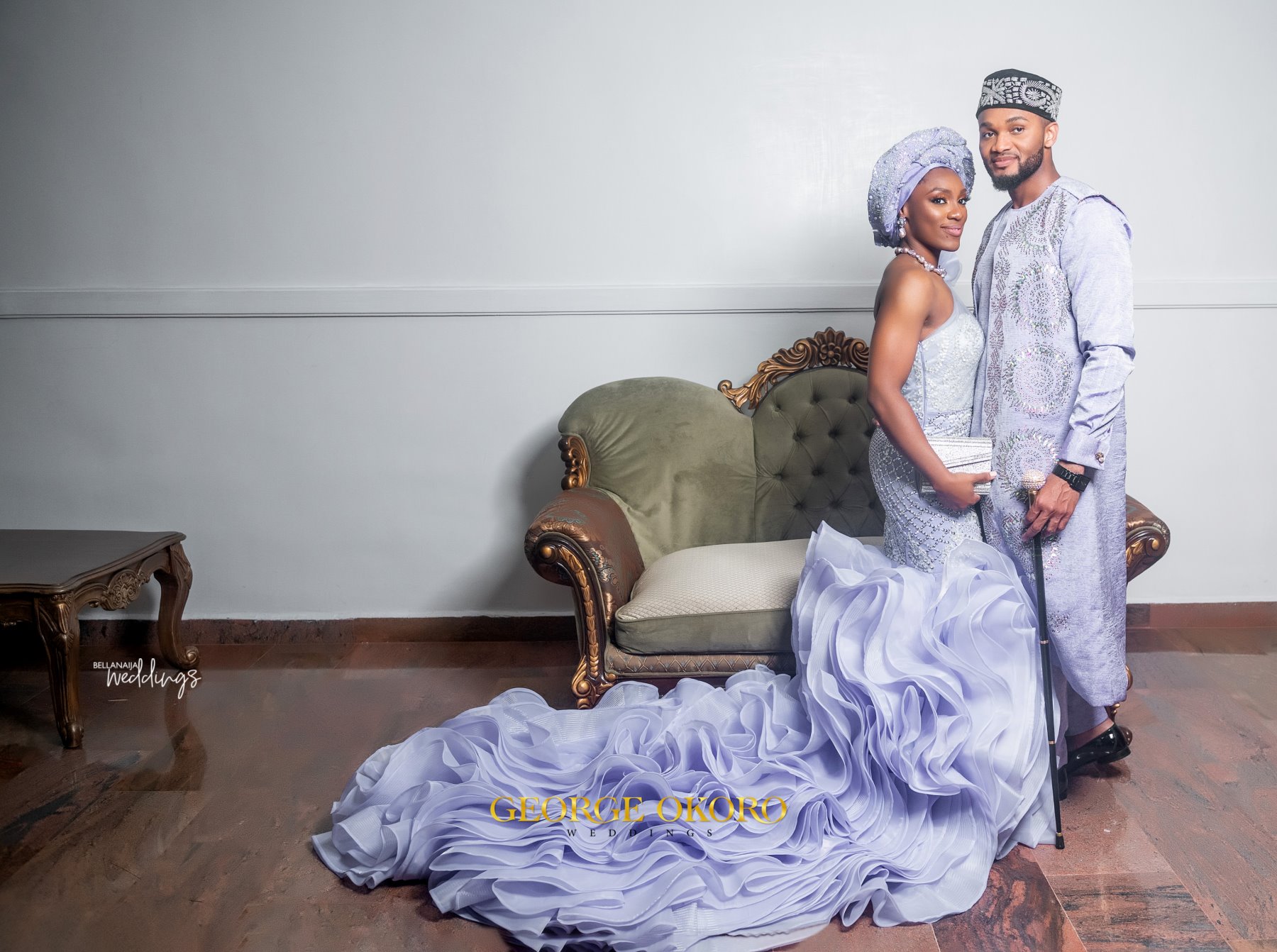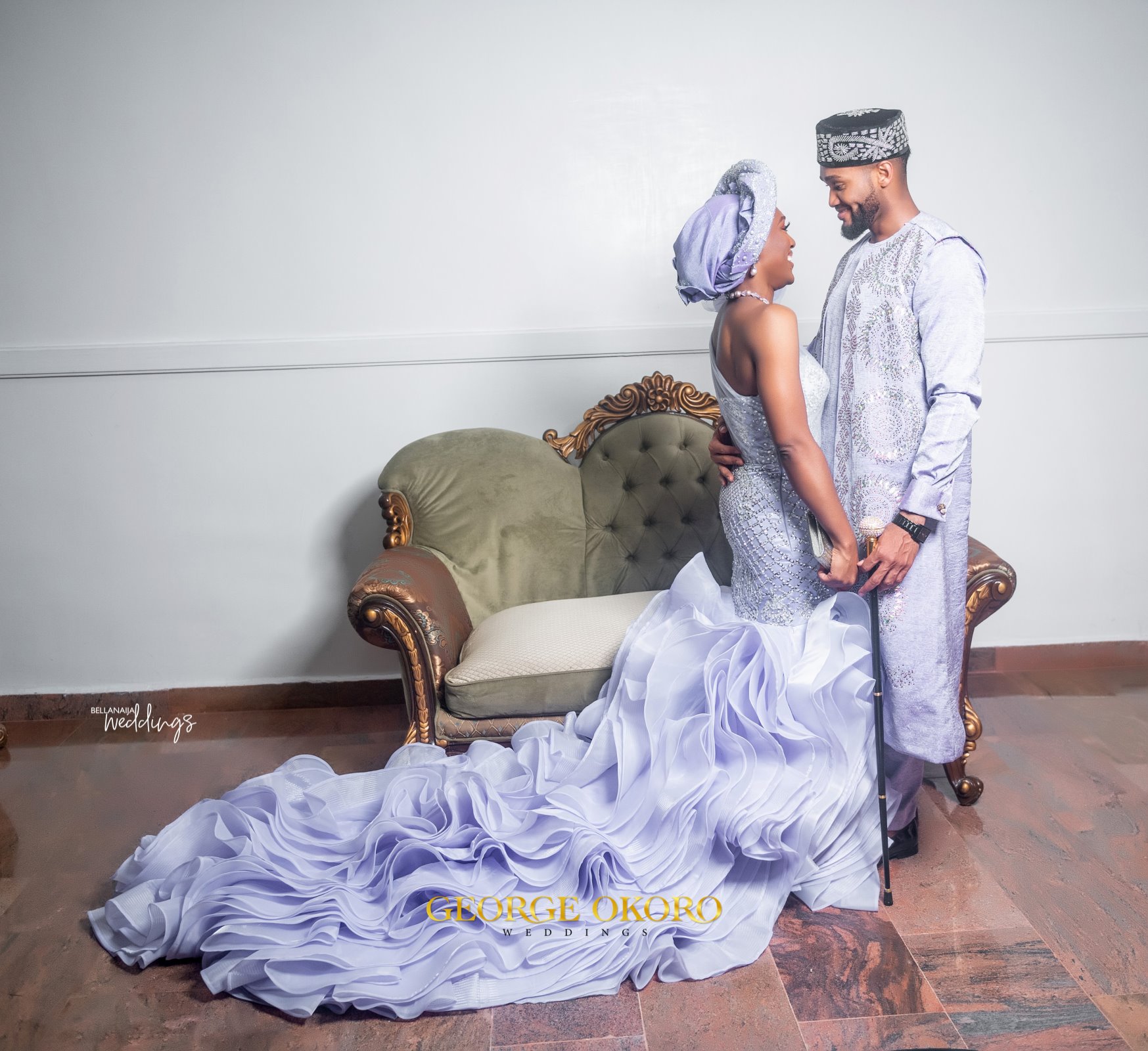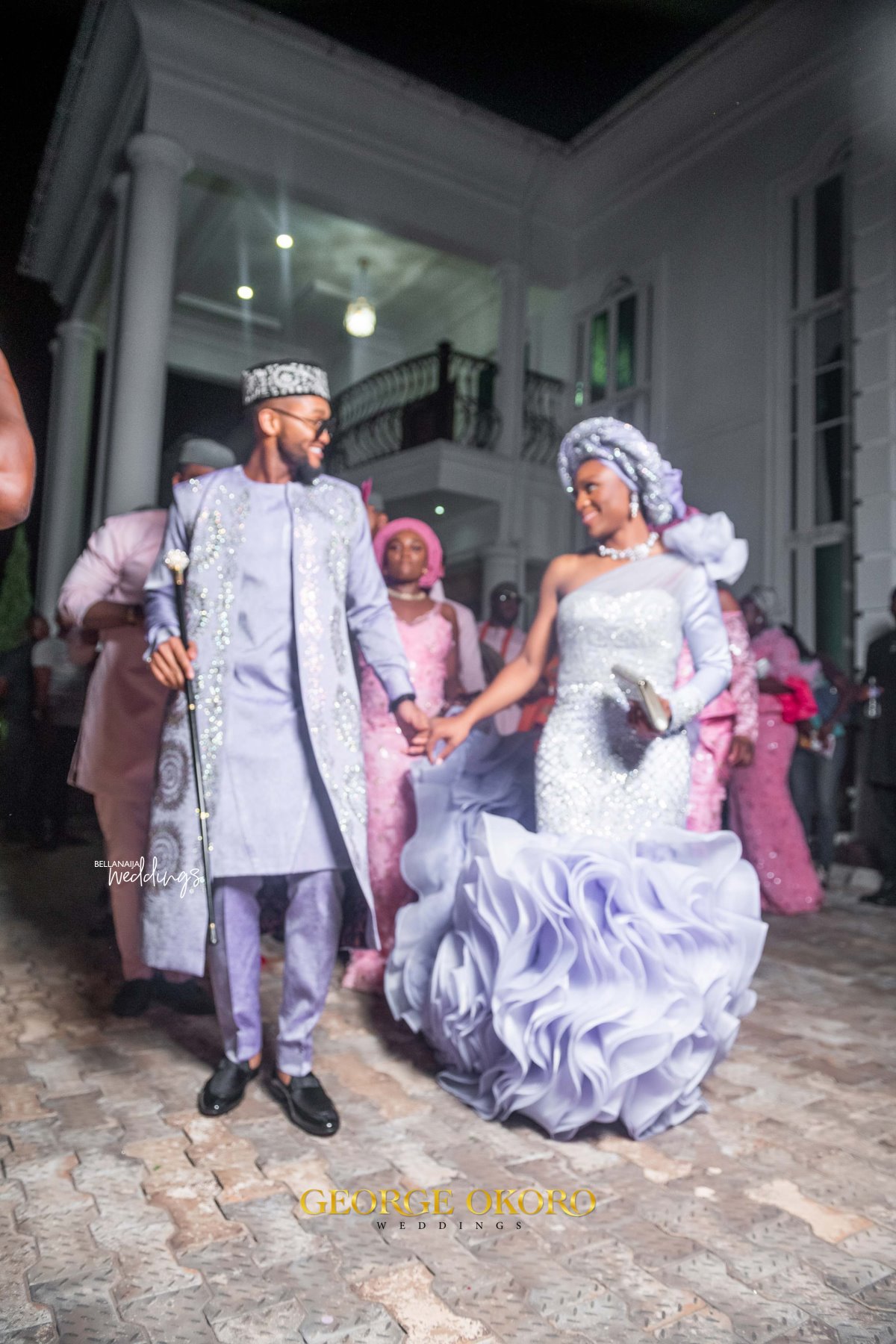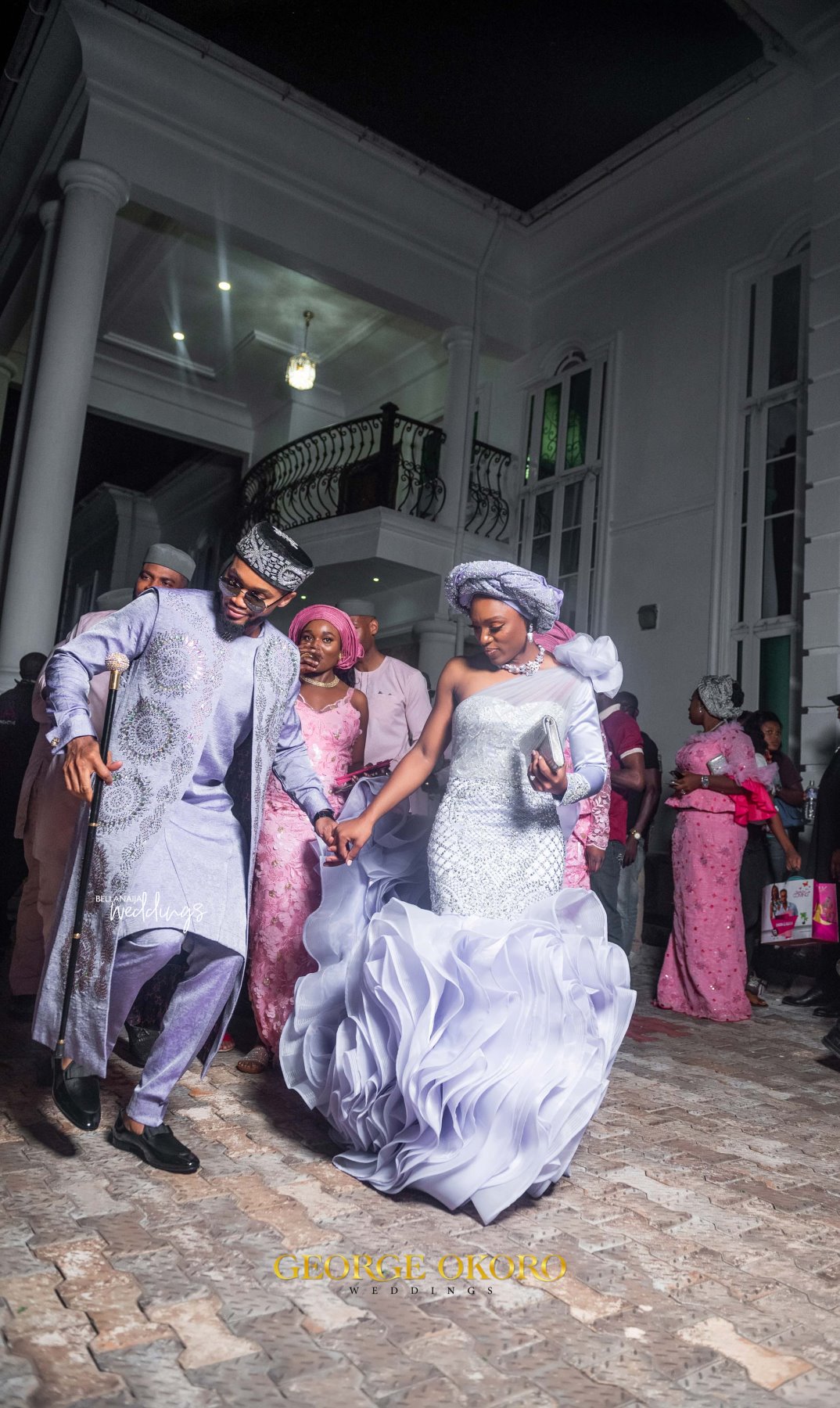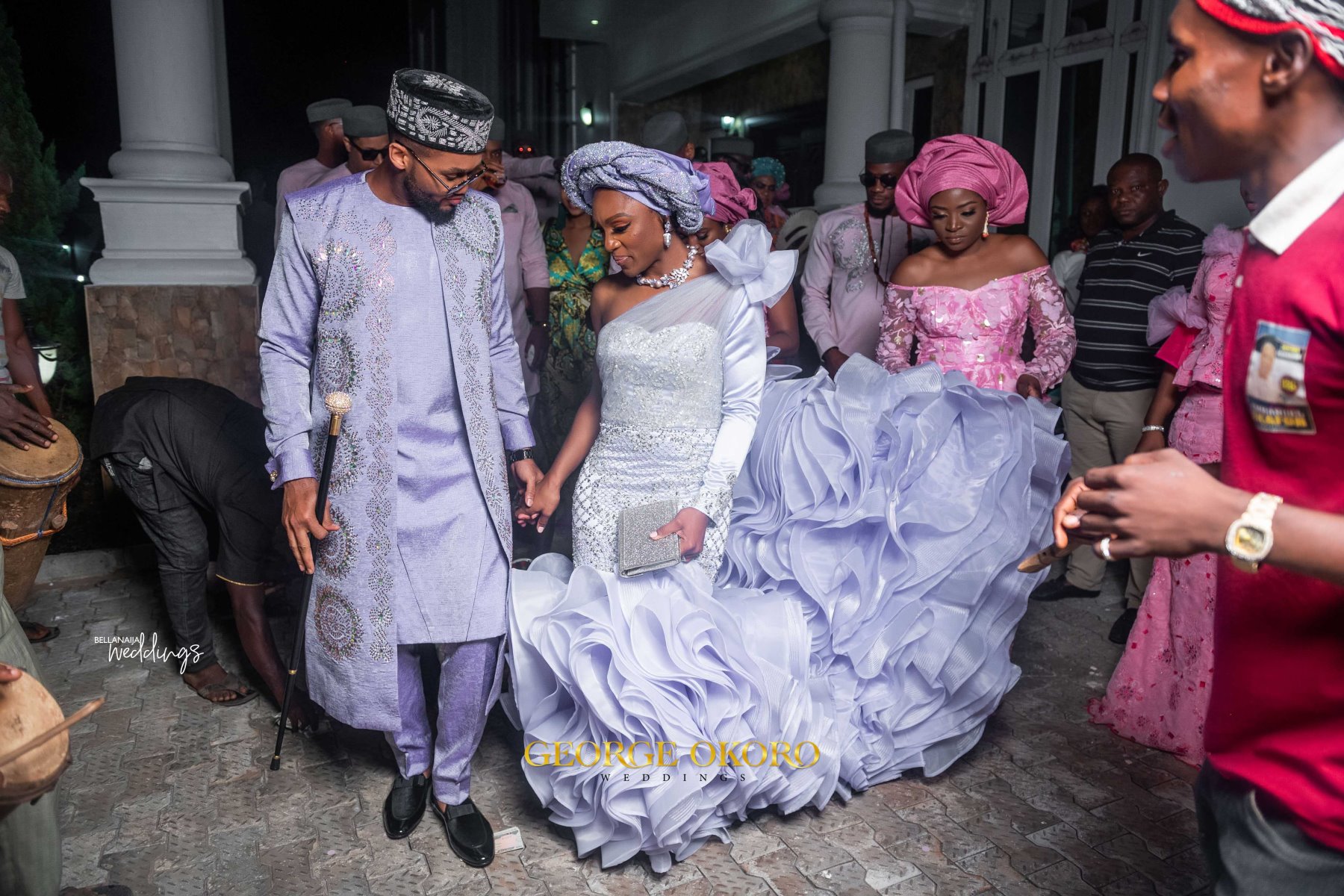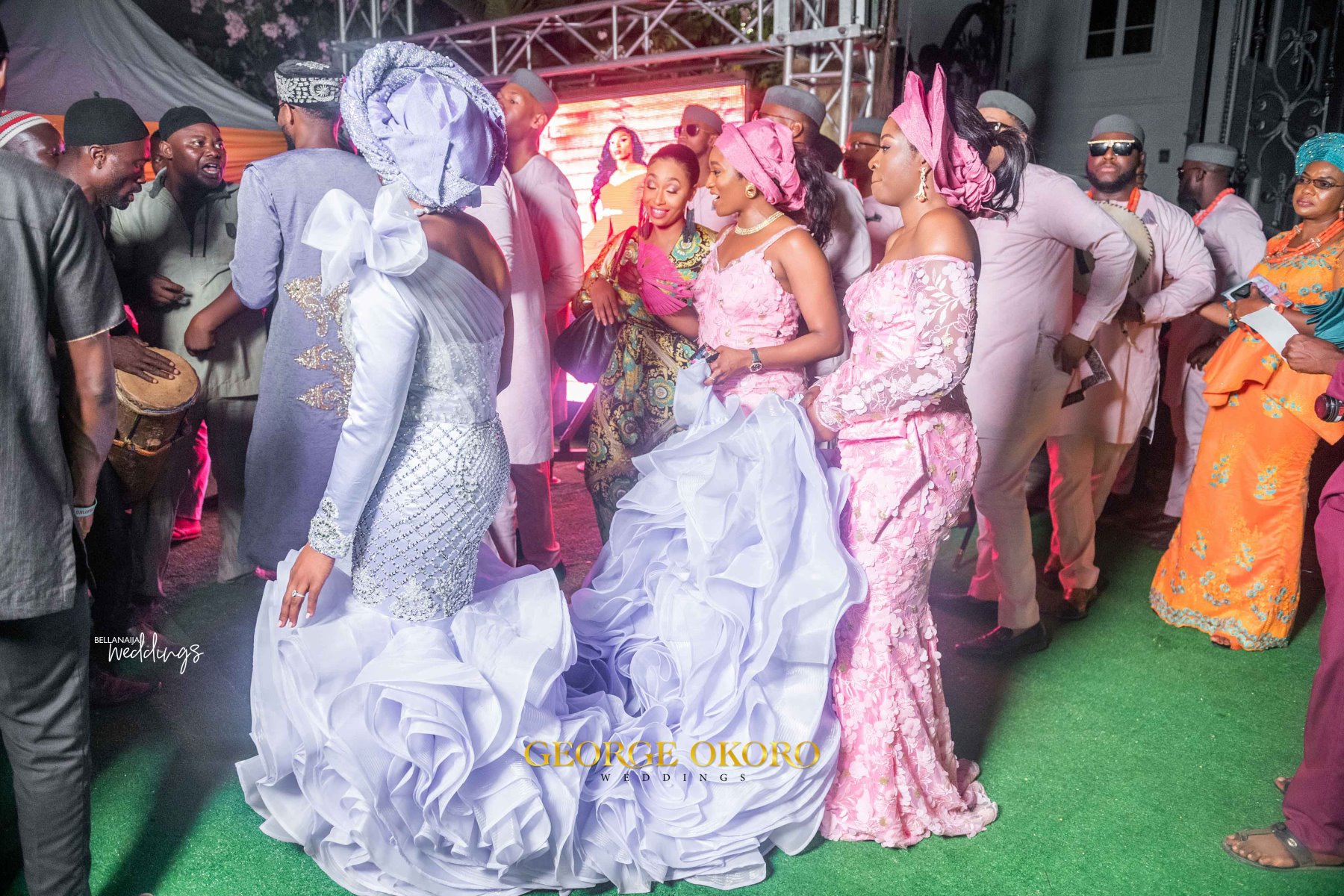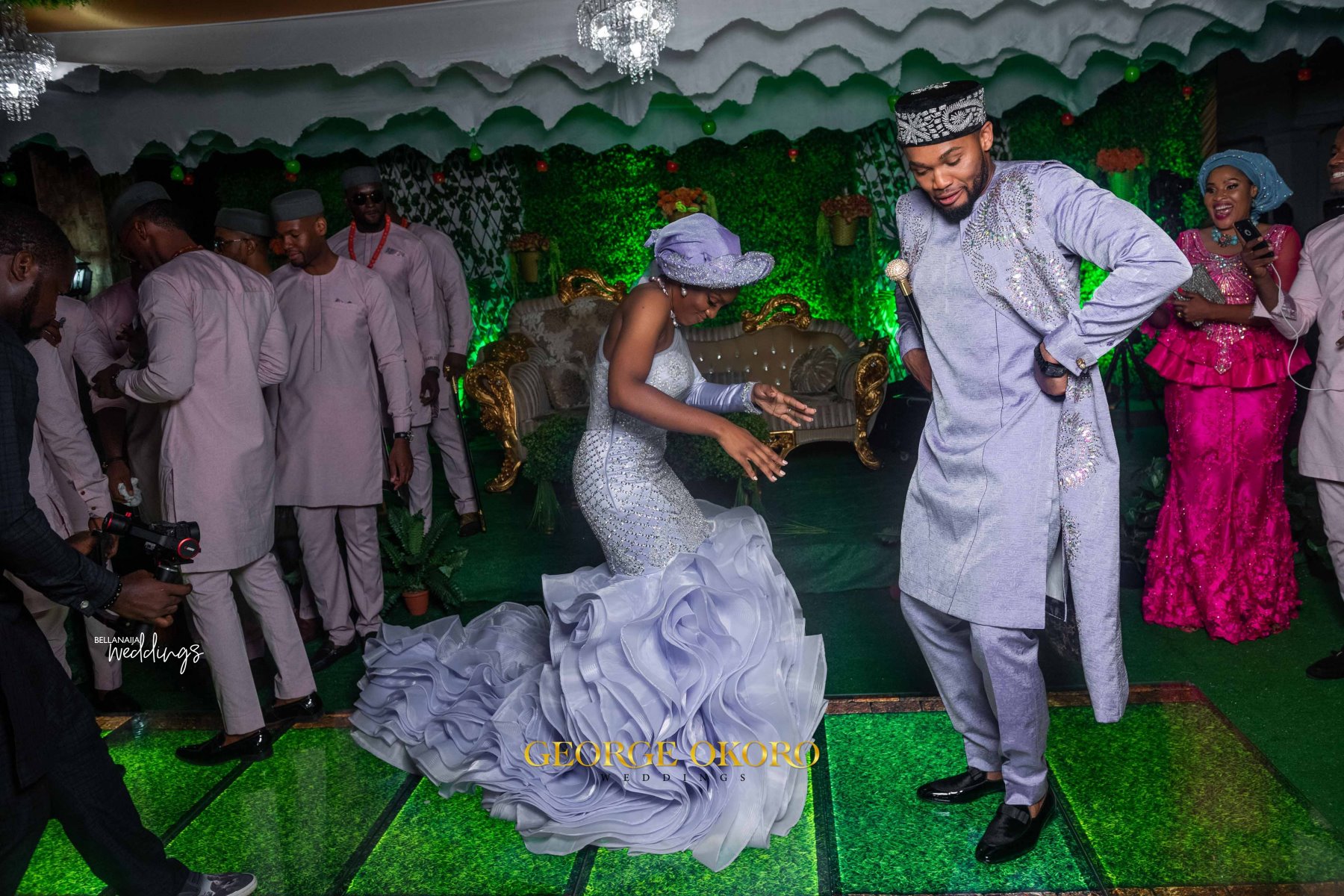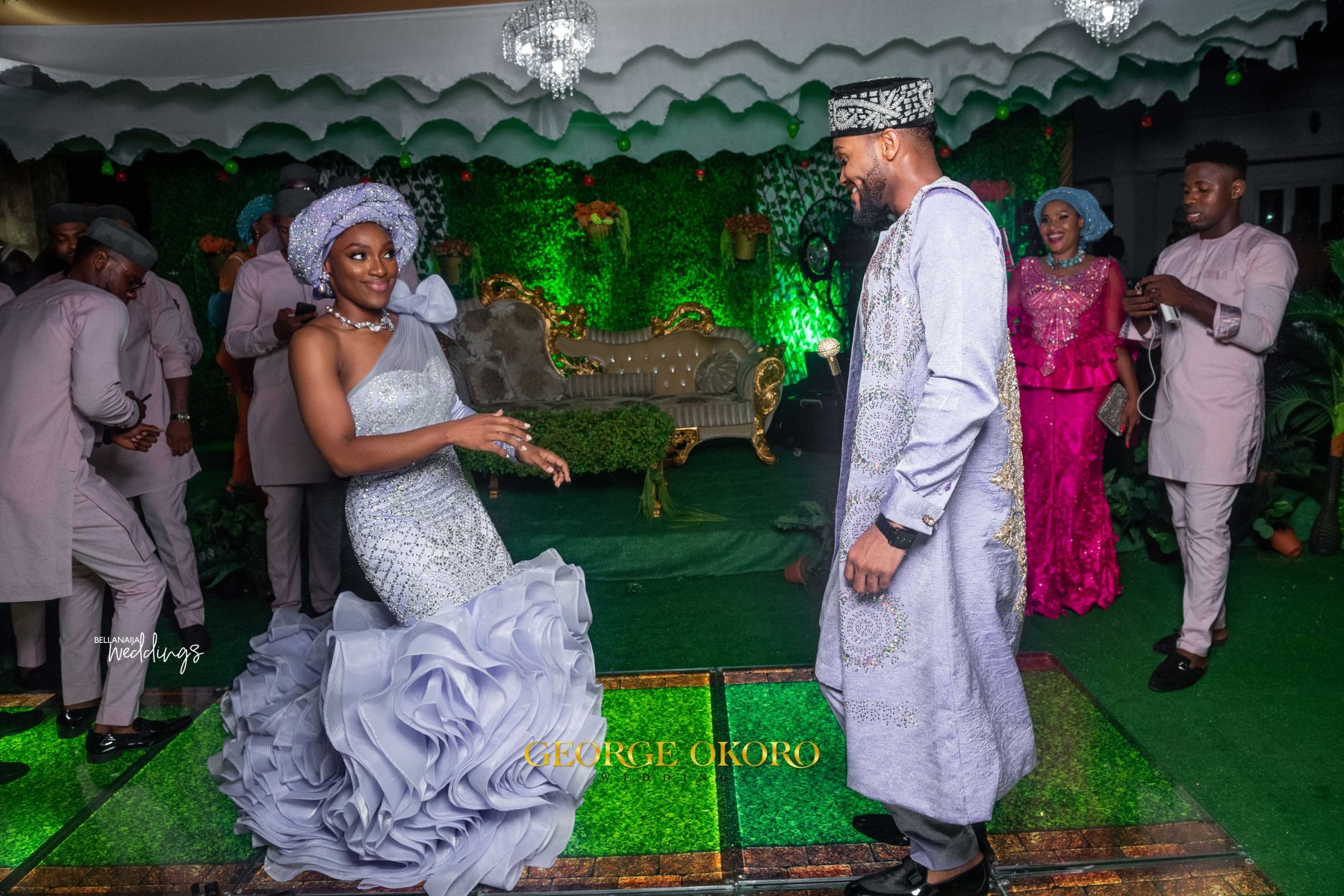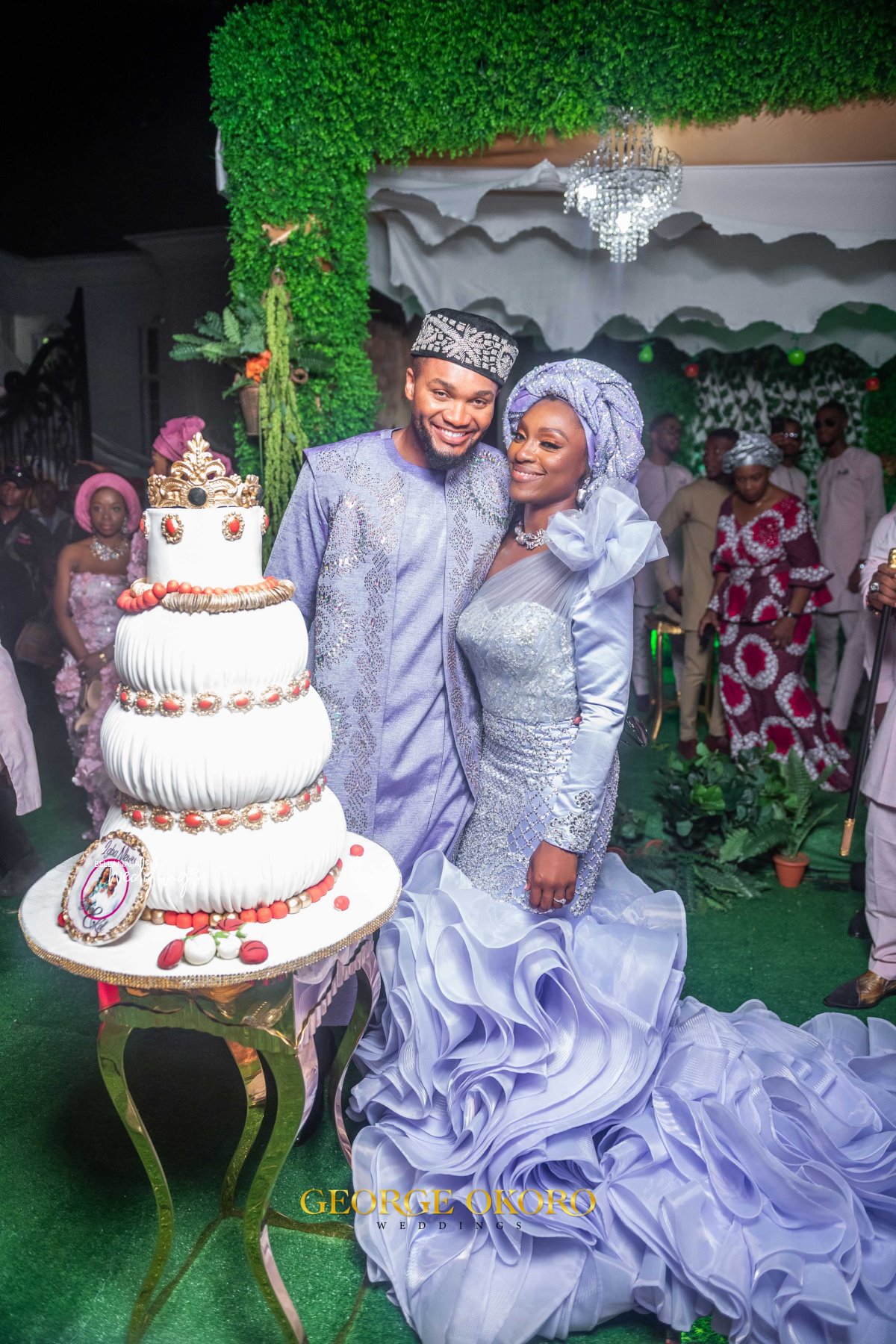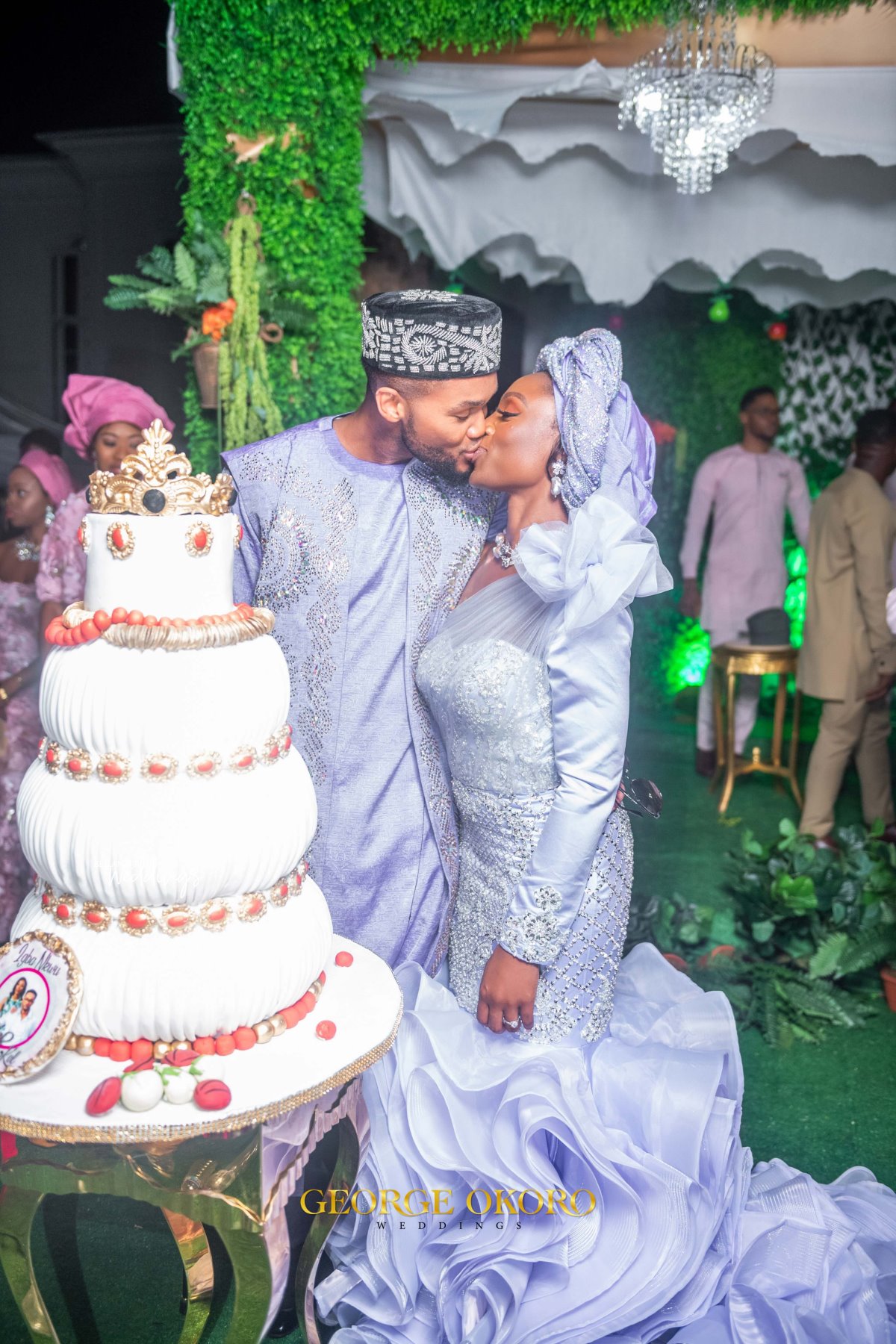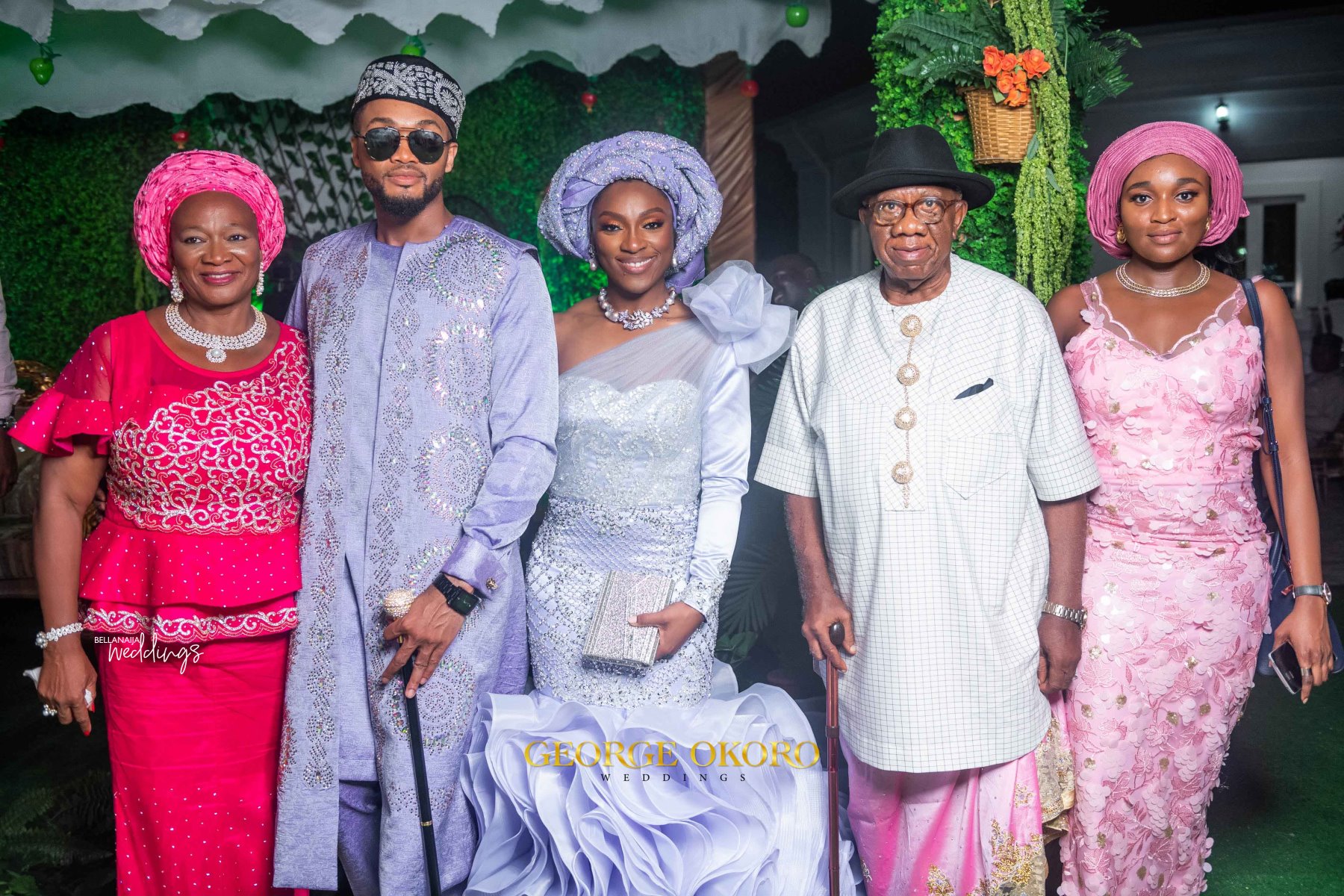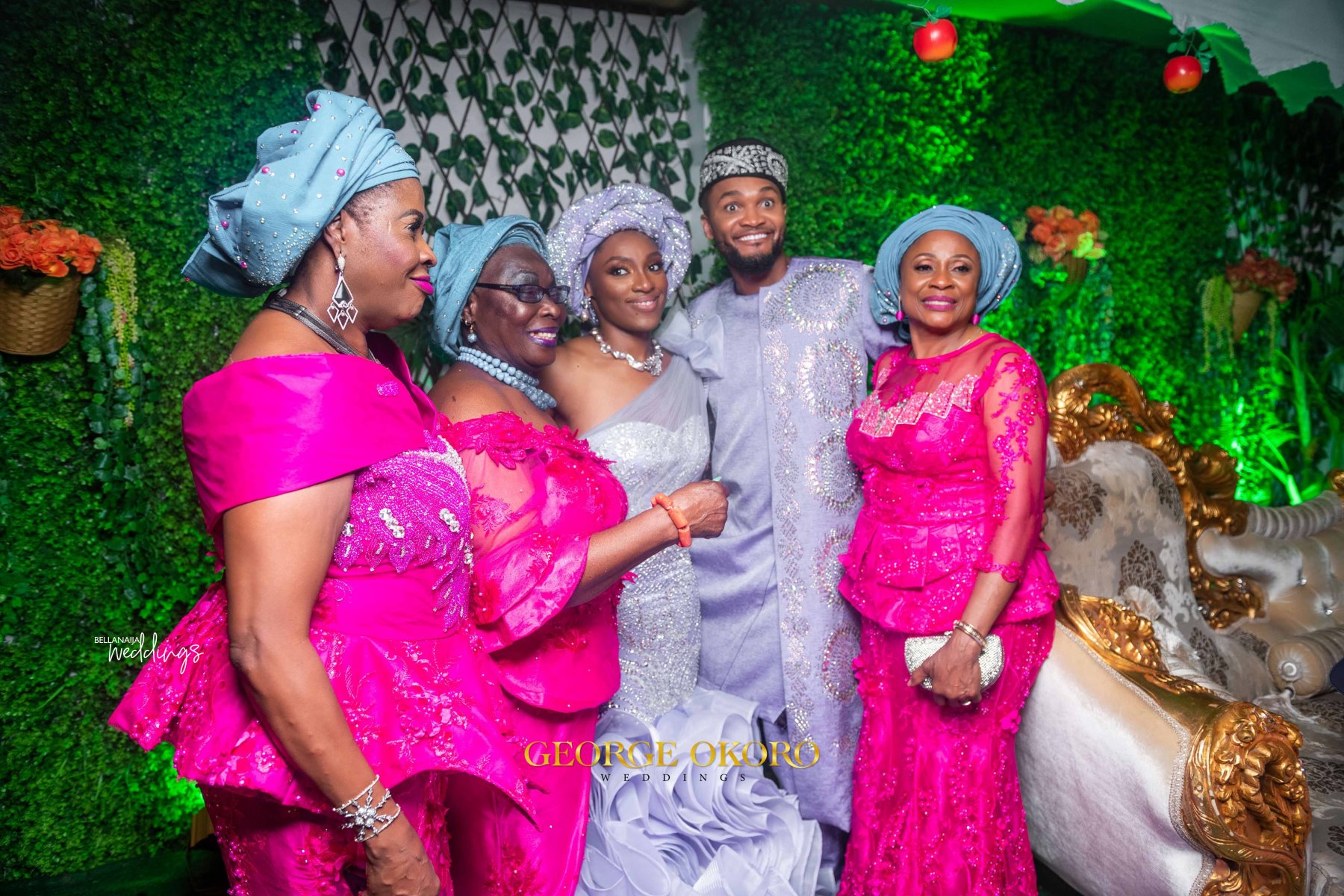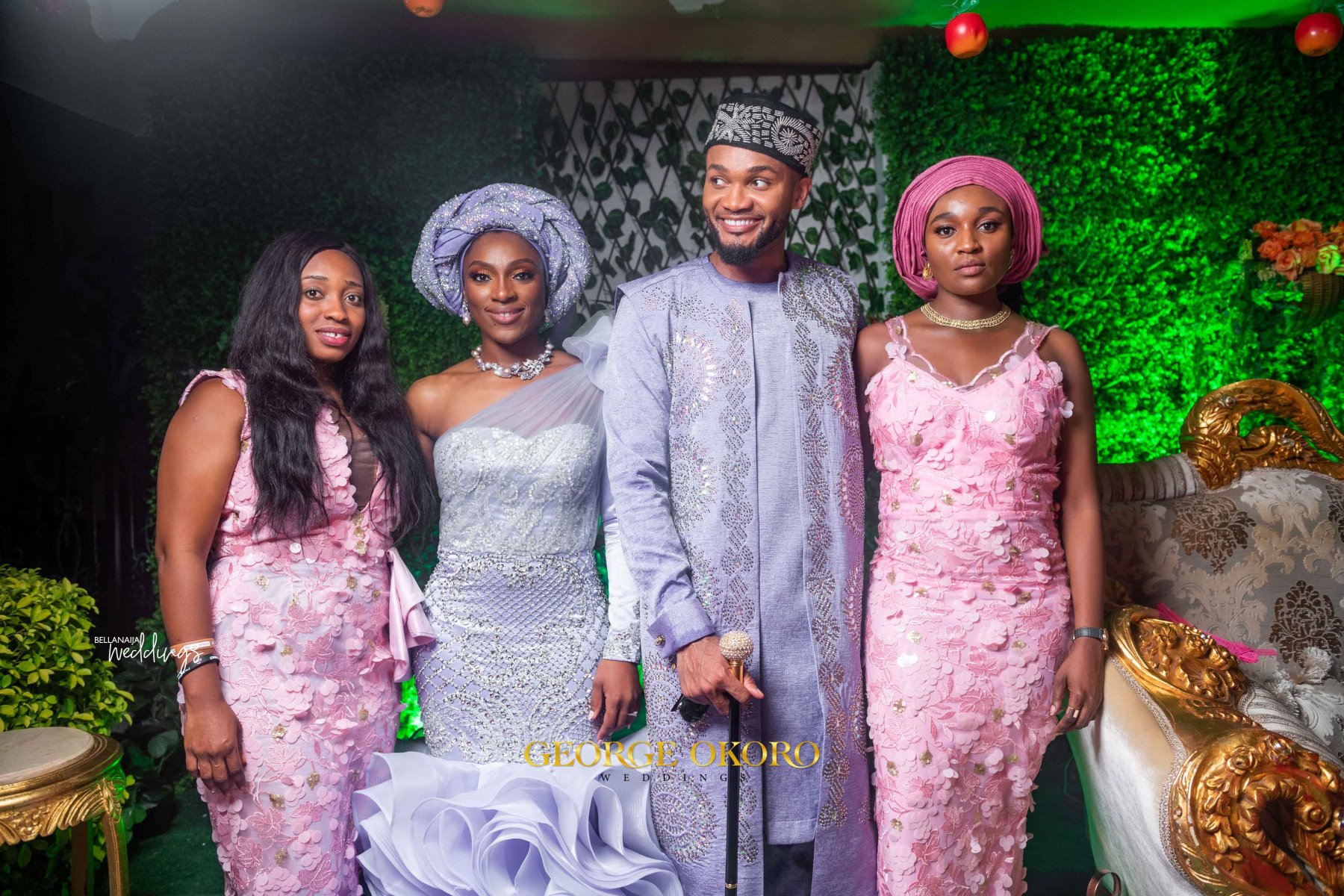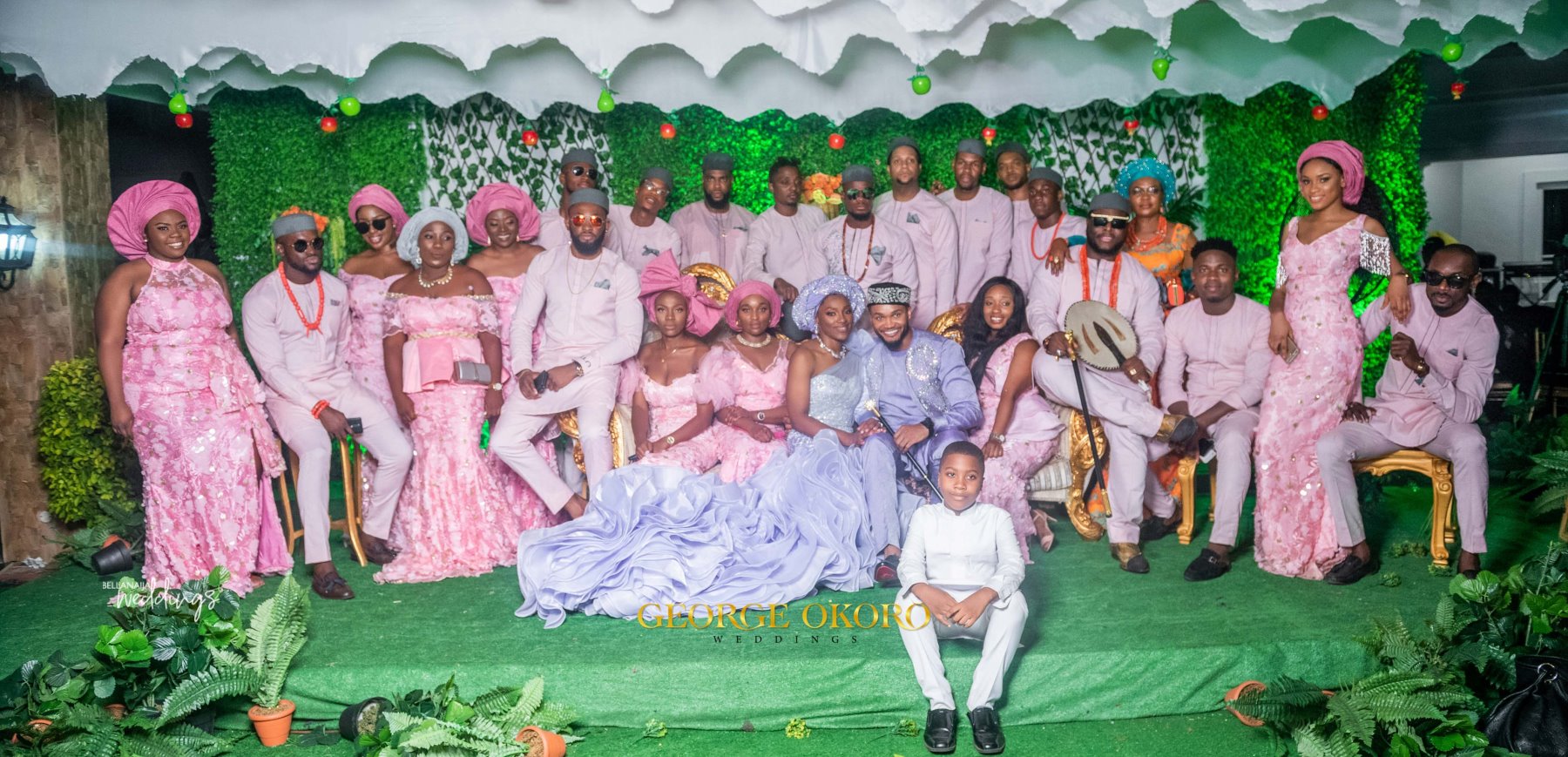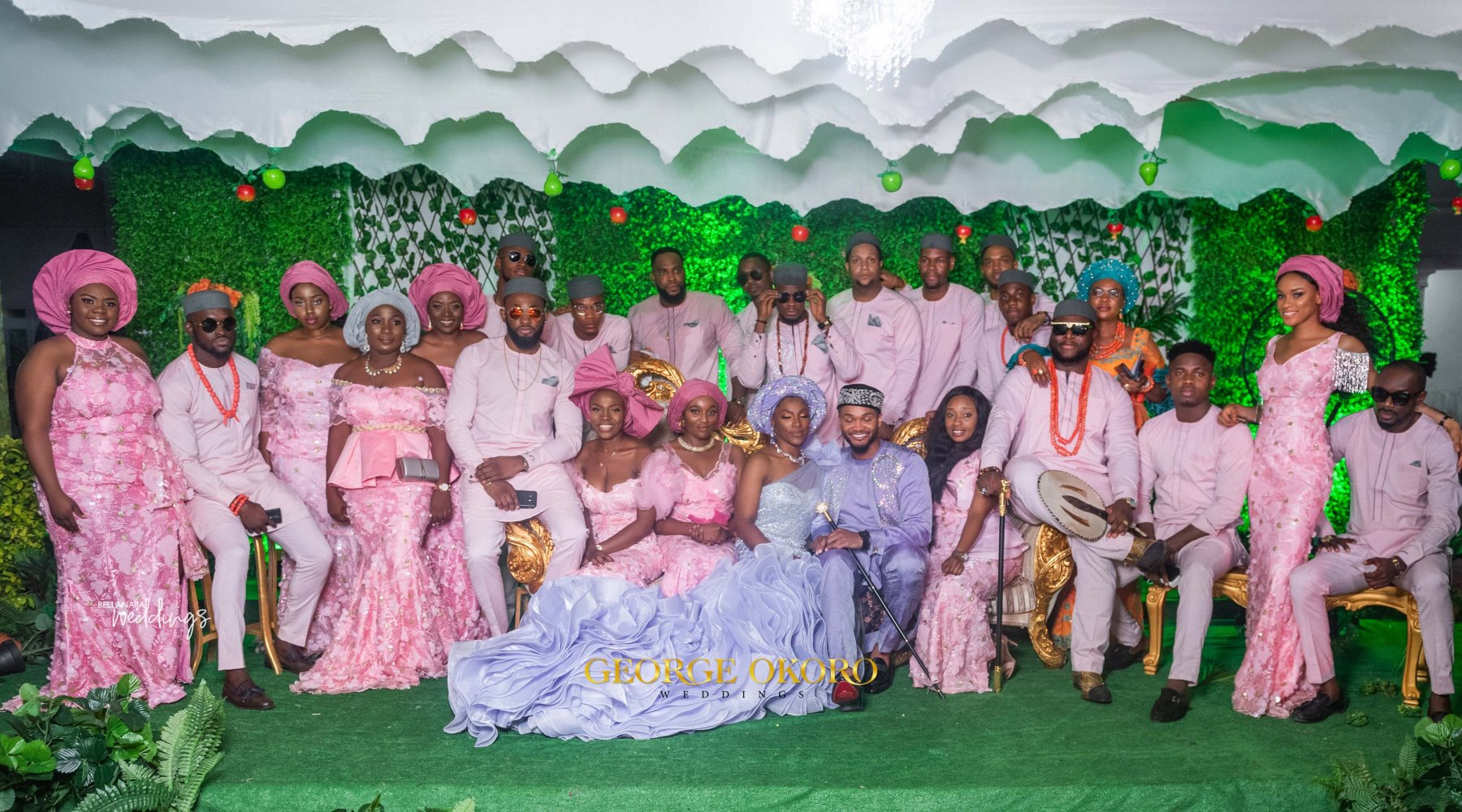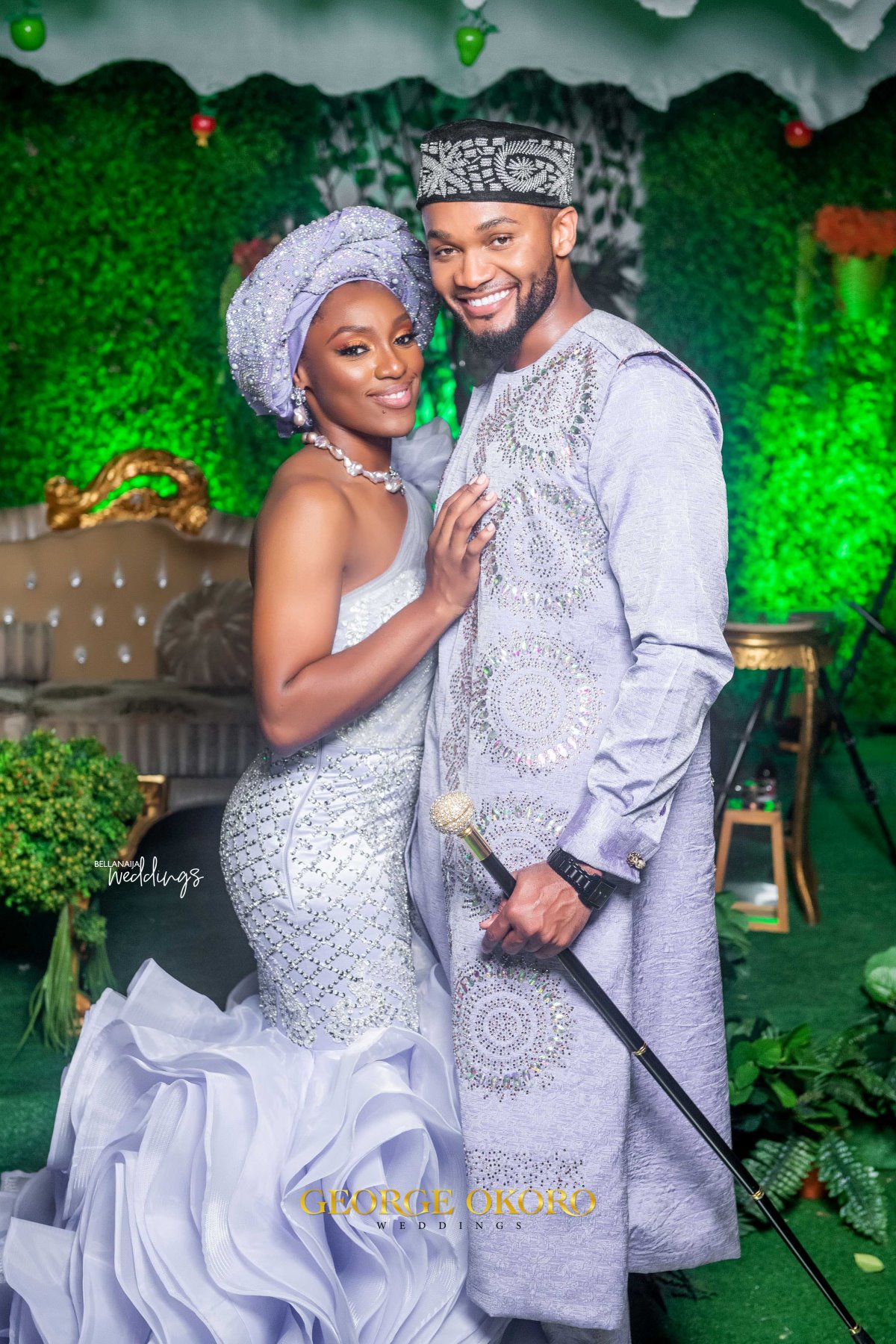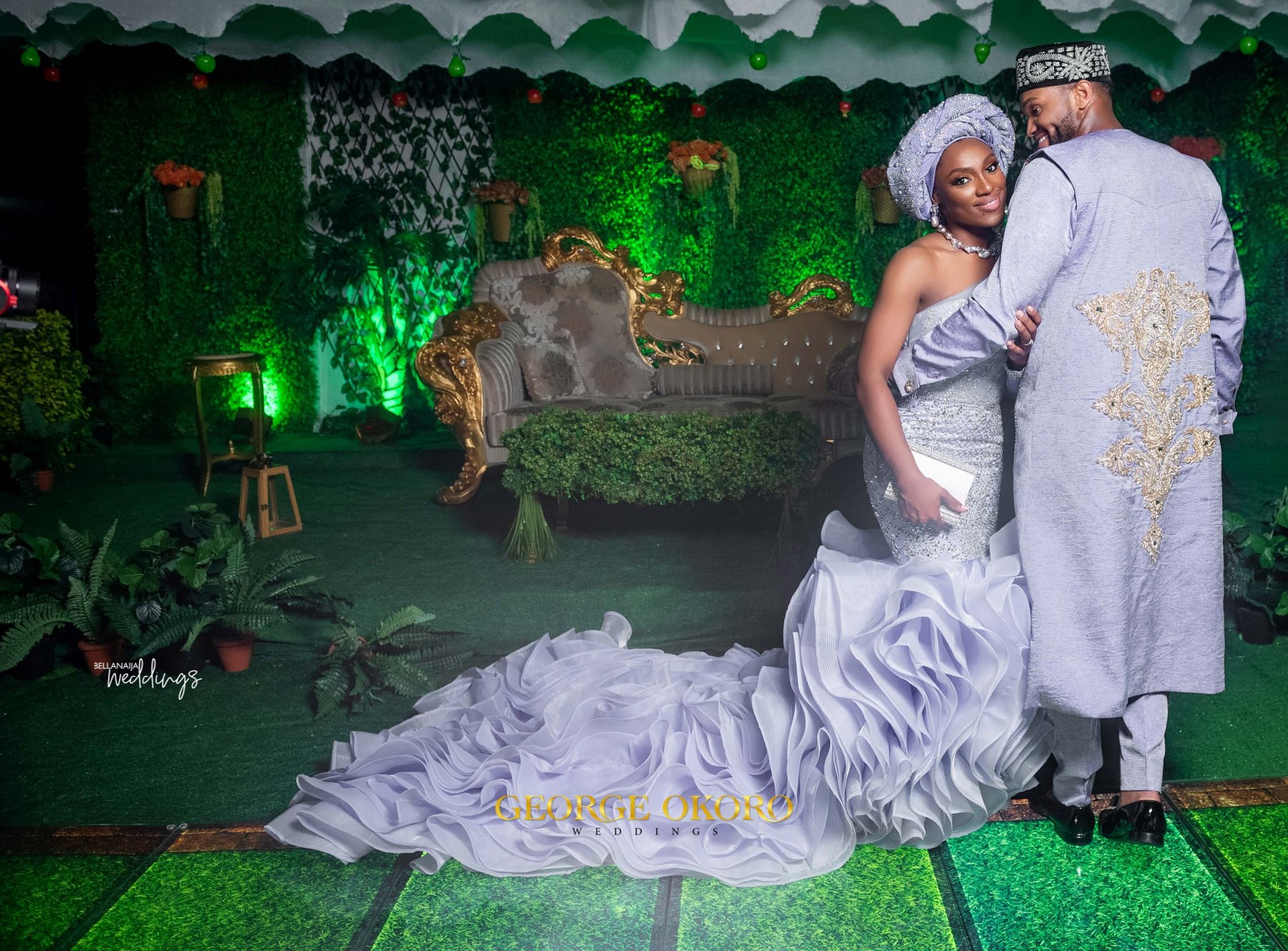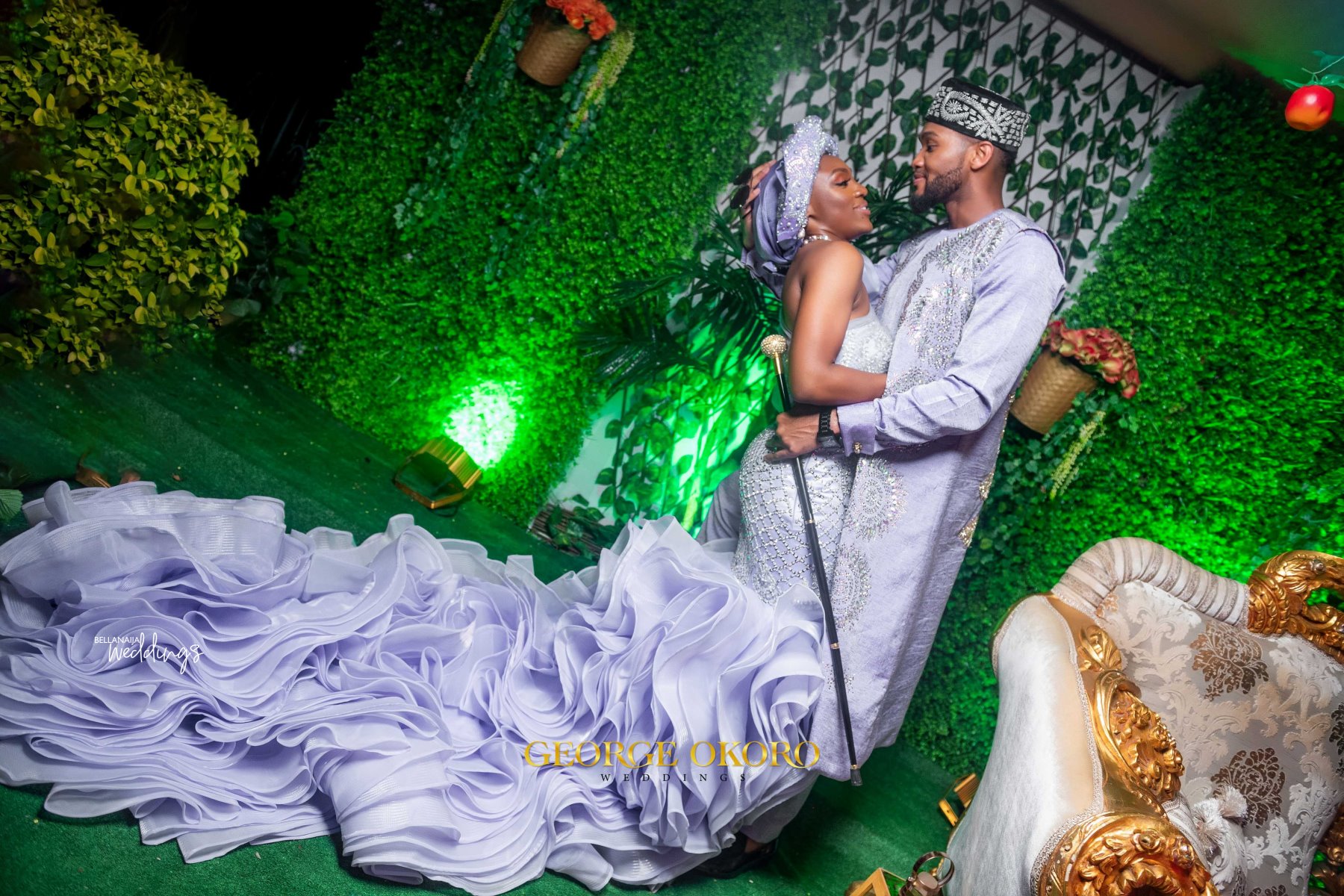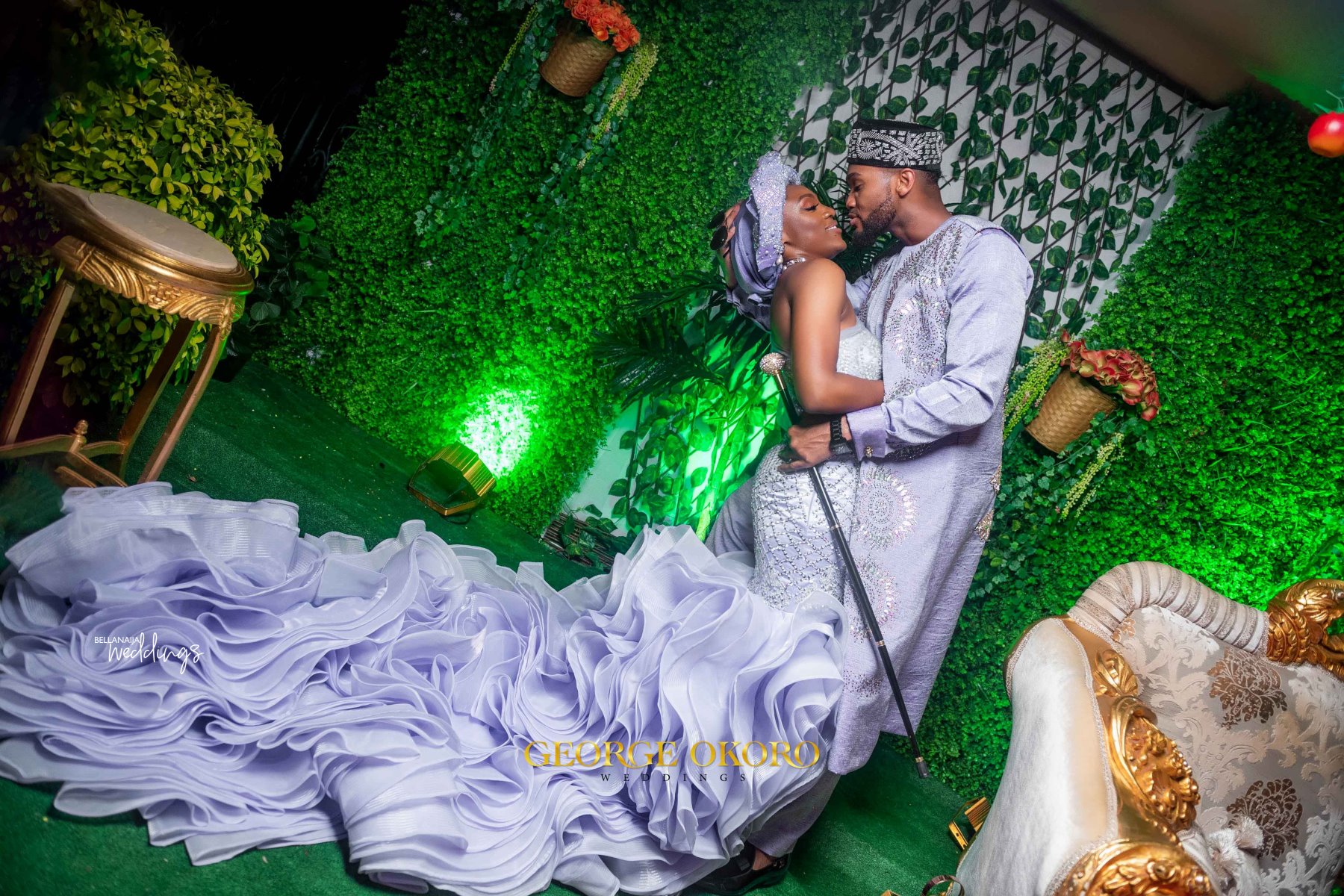 Credits
Bride: @chic_dera
Groom: @officialkelc
Makeup: @iamdodos
All Four Traditional Grooms Outfit and Groomsmen: @jeffurbanclothing
Decor: @nwandossignatureevents
Photography: @georgeokoro | @georgeokoroweddings
Videography: @cinematicsng
Lighting: @innovatemedia1
Peach Outfit: HouseofL'Atelier and @jeffurbanclothing
Shoes: @jimmychoos
Fan: @JeffUrbanclothing
Clutch: @Judithleiber
Gold outfit: @lilyan_couture
Shoes: @louboutinworld
Clutch: @judithleiberny
Gele: @bimmms24
Traditional cup: @lilyancouture
Lilac outfit: @HouseofAtelier and @jeffurbanclothing
Clutch: @jimmychoo
Gele: @bimmms24
Shoes: @louboutinworld
Grooms Peach and Burgundy Shoes: @officialjosephs