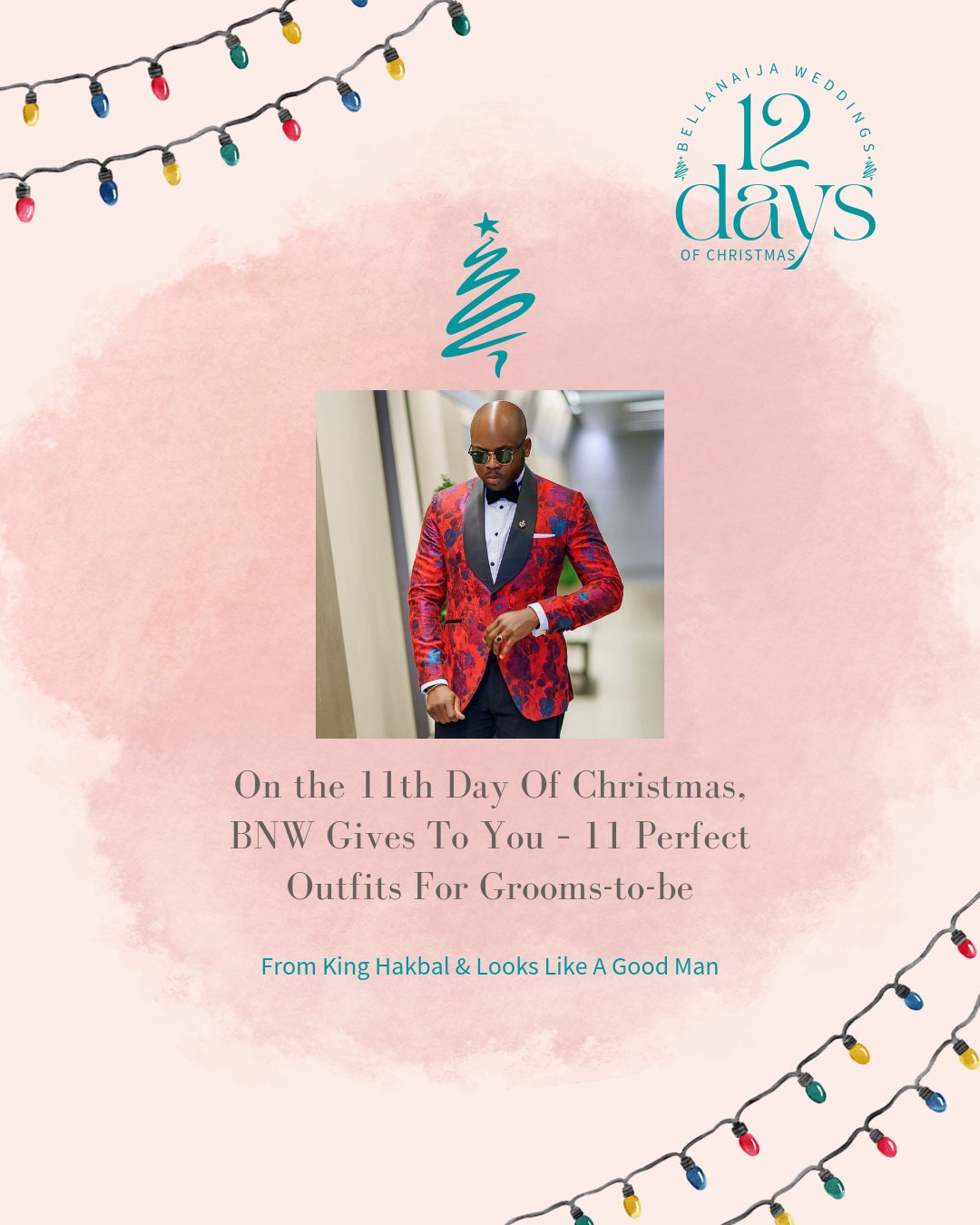 Editor's Note: Hello there! Trust the season is smiling upon you with sweet goodies. We've got goodies of our own as we will be bringing you fun and interesting features as we happily countdown to Christmas. Christmas is officially 1 day away and on today's episode, we bring you 11 perfect outfits for grooms-to-be!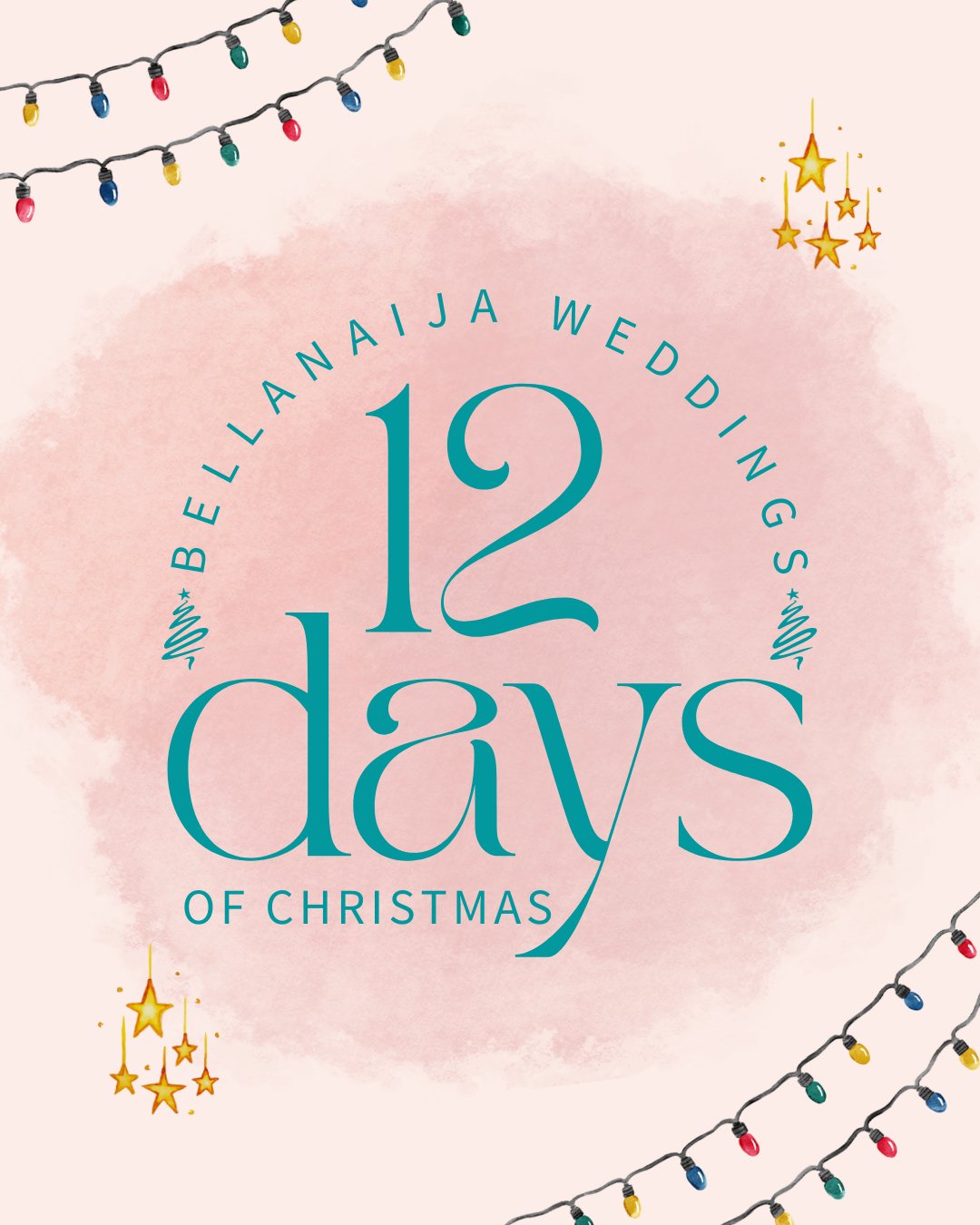 How else do we know it's your big day unless you come through stylish and regal? If you are the fashion-forward groom-to-be or one who is a lover of style and fashion then we've got the perfect inspiration for you! We spoke to Hakeem Adeyinka Balogun of King Hakbal, as well as the fashion brand Looks Like a Good Man and from our conversation, here are 11 impeccable designs to make grooms-to-be look stylish and slay effortlessly at their traditional and white weddings. Check them out!
White Wedding Looks
As a groom-to-be, we believe that you need to deliver that head-turner looks smoothly. Your white wedding is a great opportunity to explore your style and your options should not just end with a simple black tux.  As you scroll through King Hakbal's top picks, you will realize that the modern groom has far more options.
Look 1
This floral pattern suit with shawl lapel is unique and exceptionally beautiful. The sharp red toned down with shades of blue is a great idea. This is a perfect look when paired with black pants and a simple bow tie.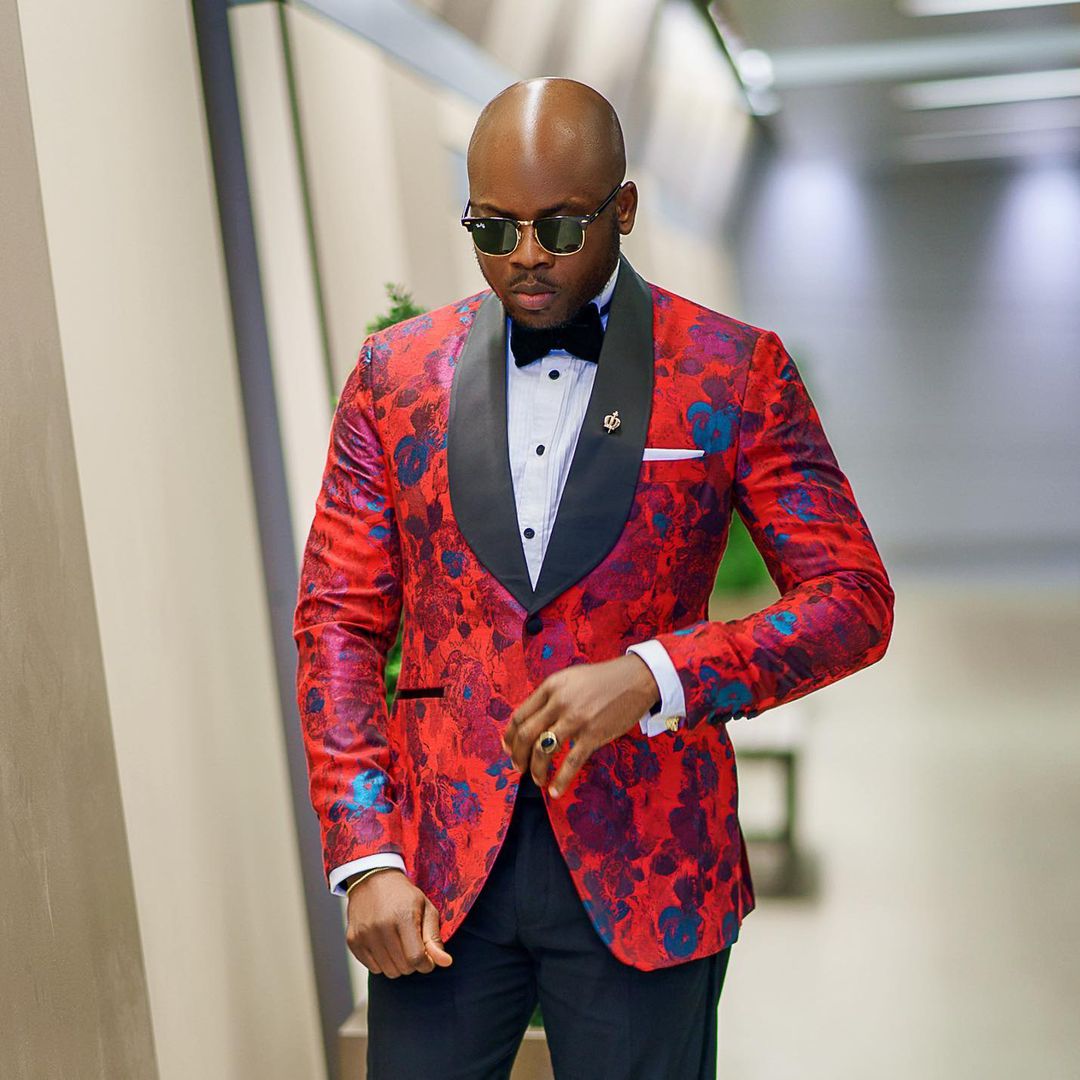 Photography @niyicharlesphotographs
Look 2
This is one unique velvet blazer with bedazzled details. Between the cozy texture and the brilliant red colour, this look could easily translate for a gorgeous end-of-year wedding. This look hits differently when paired with a waistcoat and simple bow tie.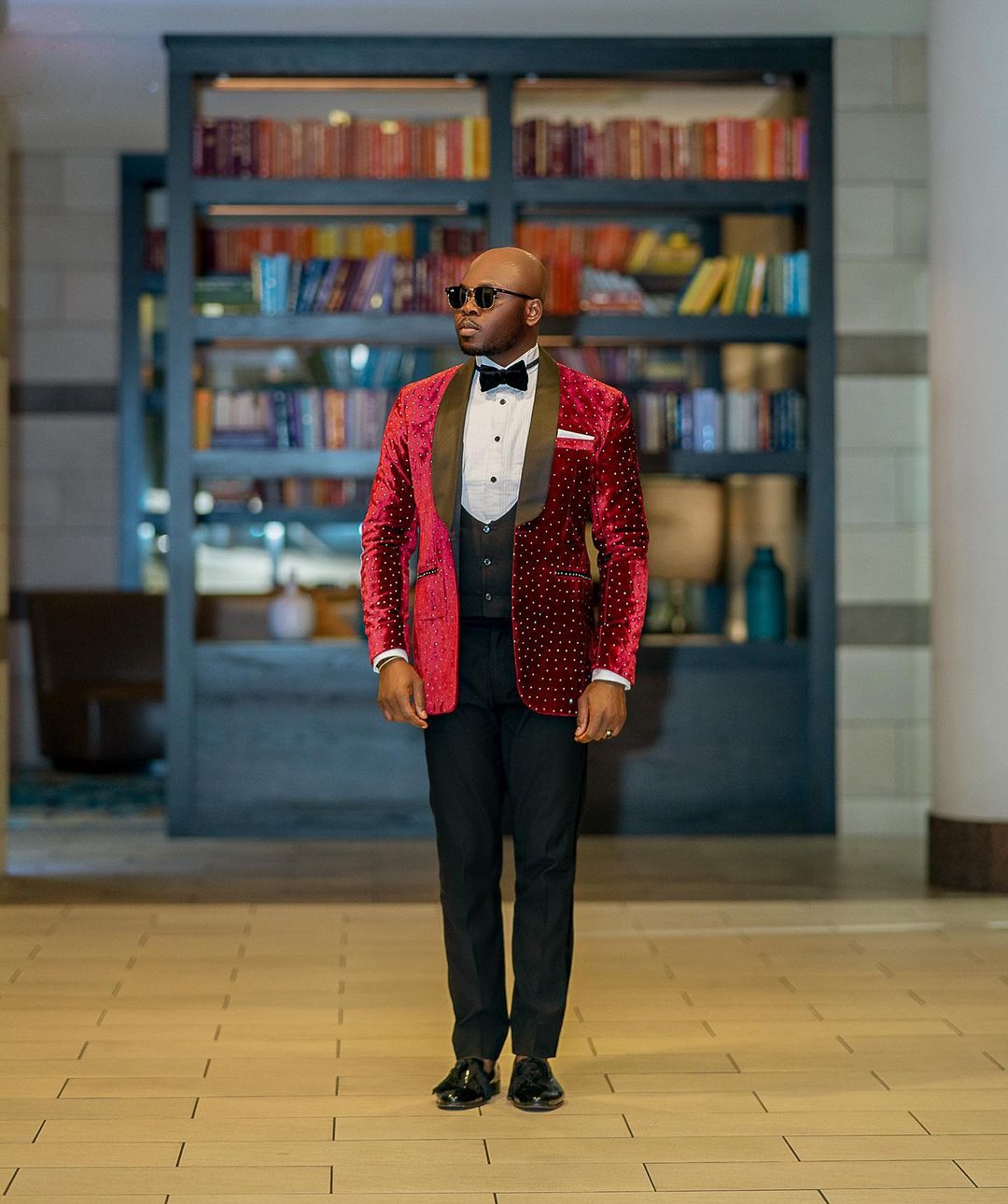 Look 3
This geometric design tux has plenty of personality and is a sophisticated design. Pair this with a crisp pair of black pants, a bow tie, and some shined-up shoes, and be sure to light the room up!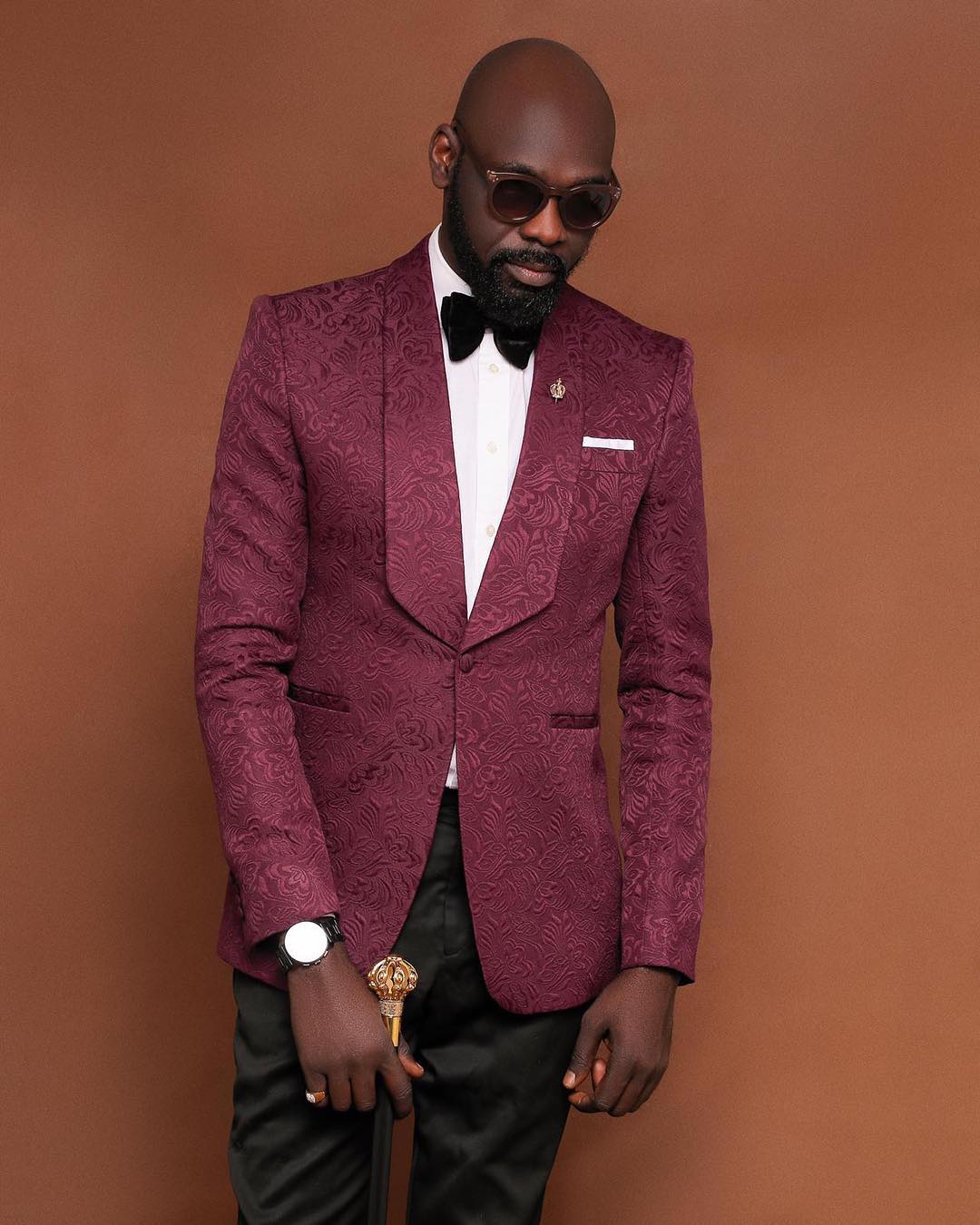 Photography: @akingeorgephotography
Look 4
Who said your suit can't come in one colour? Not King Hakbal. This look is a prime example of just how exquisite monotones can be. This all-brown look is elegant and unique. We can totally picture this look at a beautiful outdoor ceremony!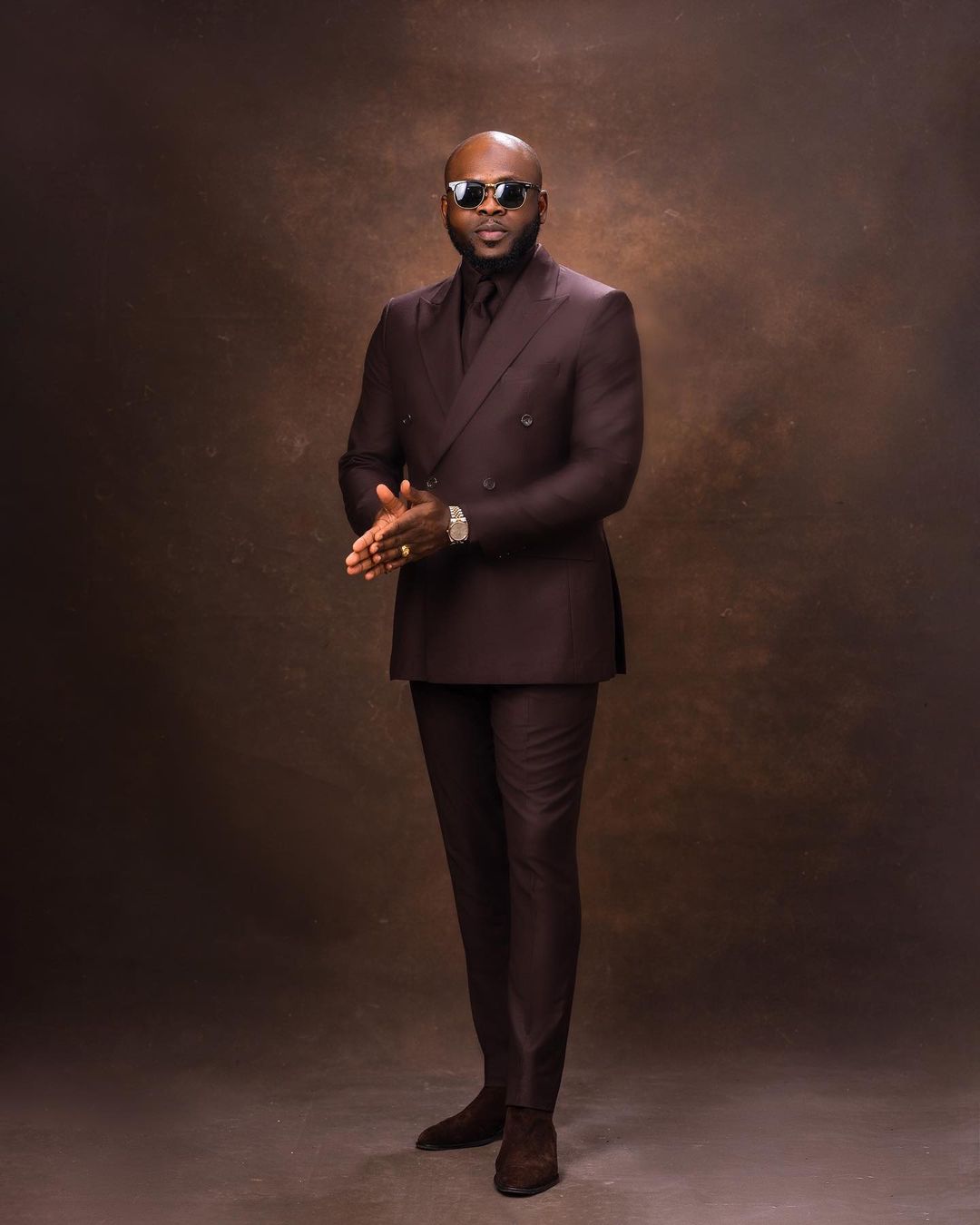 Photography @emmanueloyeleke
Look 5
Newsflash: White is not just for the bride. Grooms can rock this colour effortlessly too! When worn over a crisp white shirt with matching black pants, the look practically screams "refinement."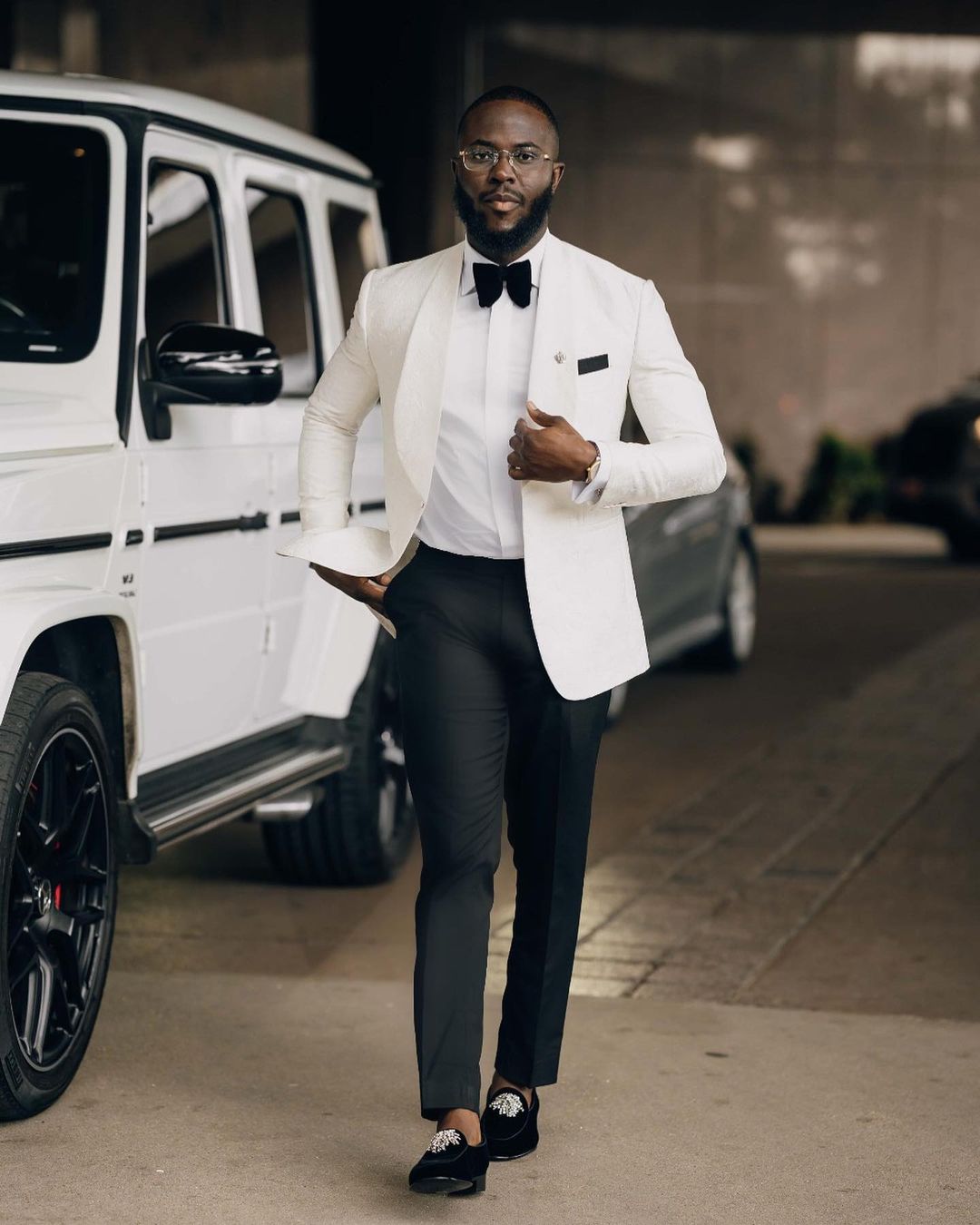 Photography @c3pictures_gallery
Traditional Wedding Looks
For traditional weddings, the groom has to rep culture and the best way to do this is to show up as stylish as possible! We bet you love every look as you scroll.
Fashion brand, Looks Like A Good Man Shares:
Look 6
This modern look gives off all the regal vibes of a northern trad. This cape with golden accents worn over a black Jalabia is simply the perfect look for someone's prince charming.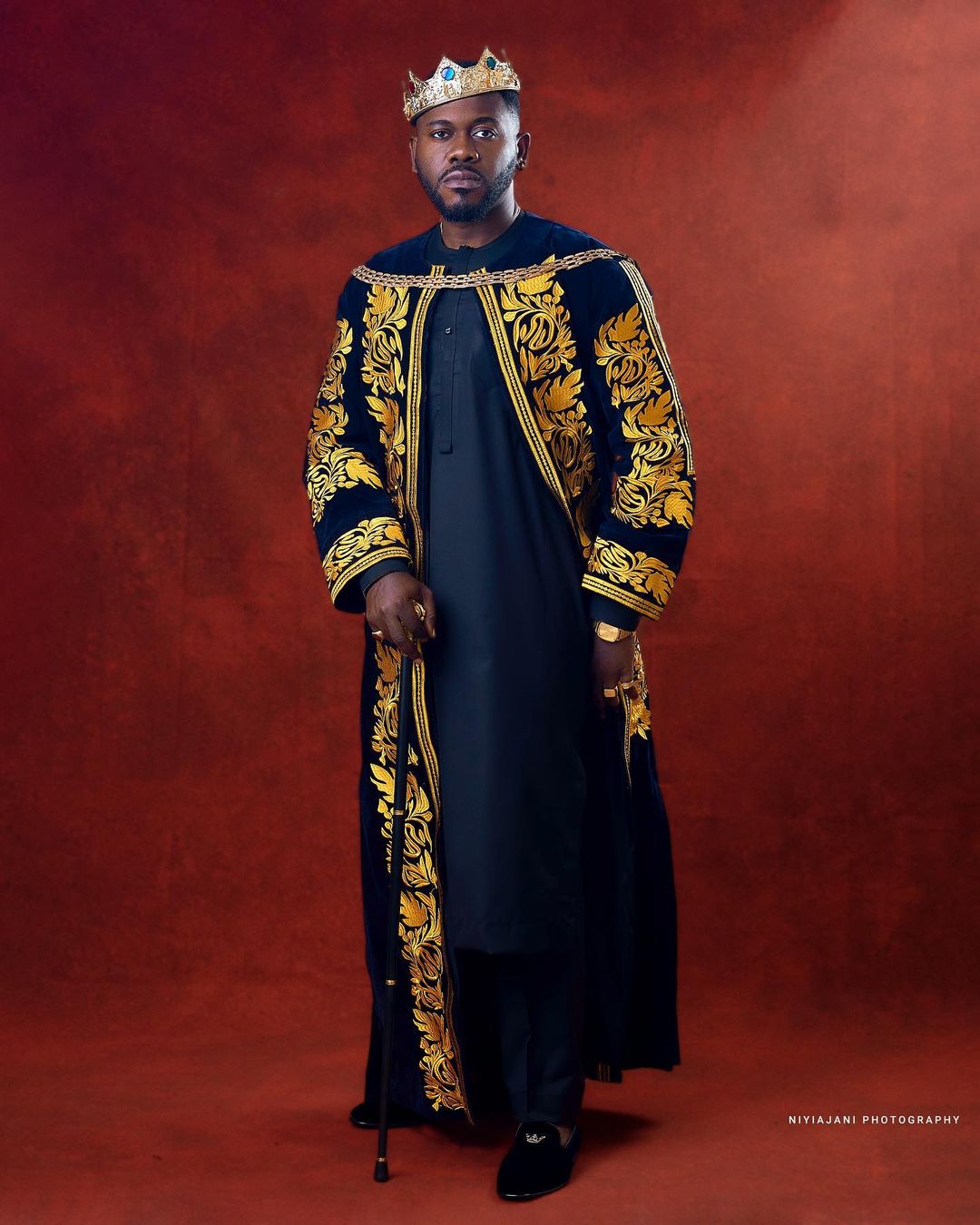 Photography @niyiajaniphotography
Look 7
You bet you will steal the show on your trad with this golden look! It is paired perfectly with corals and coloured shoes to give your look that pop!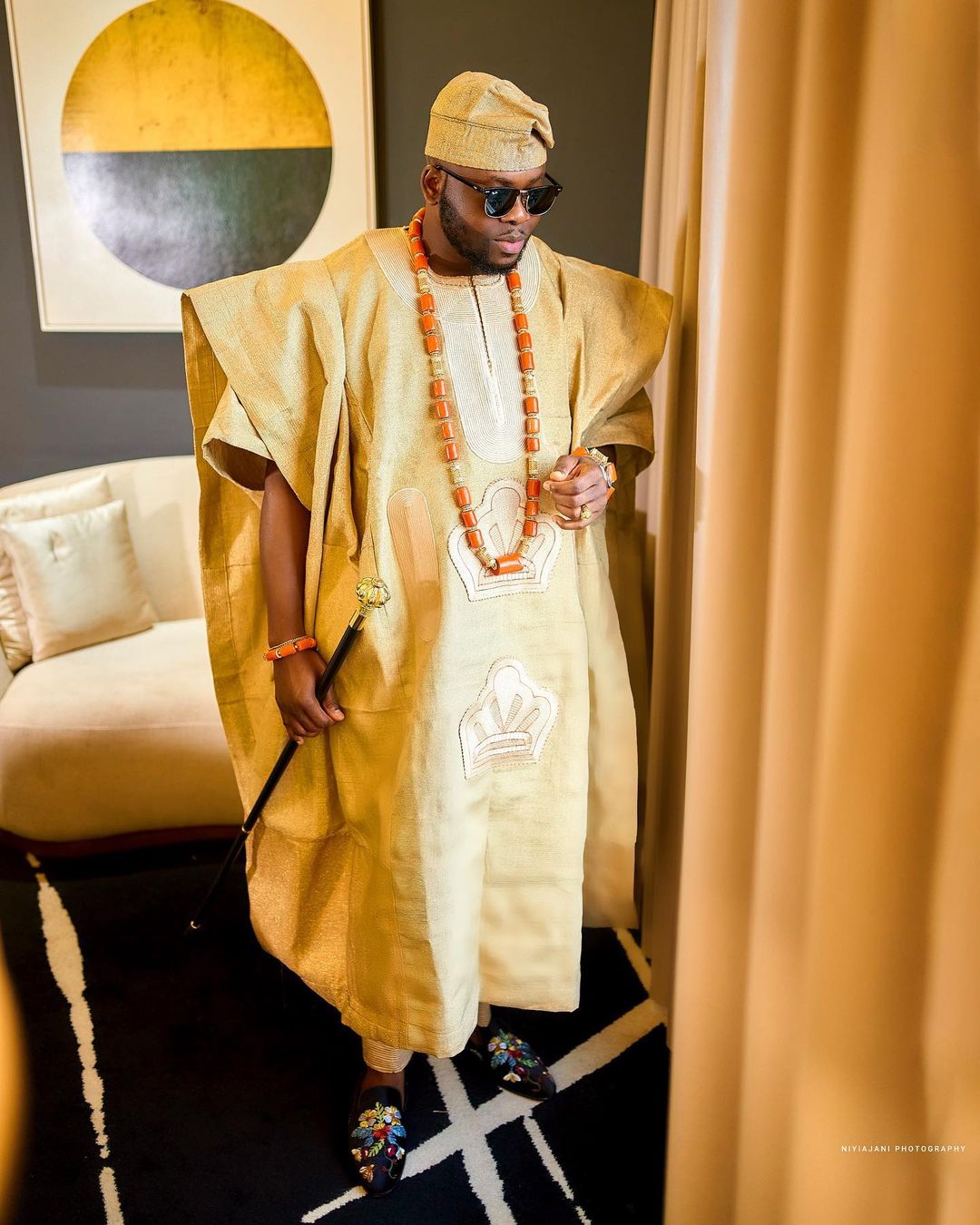 Photography @niyiajaniphotography
Look 8
Everything about this outfit is… Wow! From the jacquard fabric which gives a luxurious feel to the simple collar embroidery. With this look, all eyes will definitely be on you!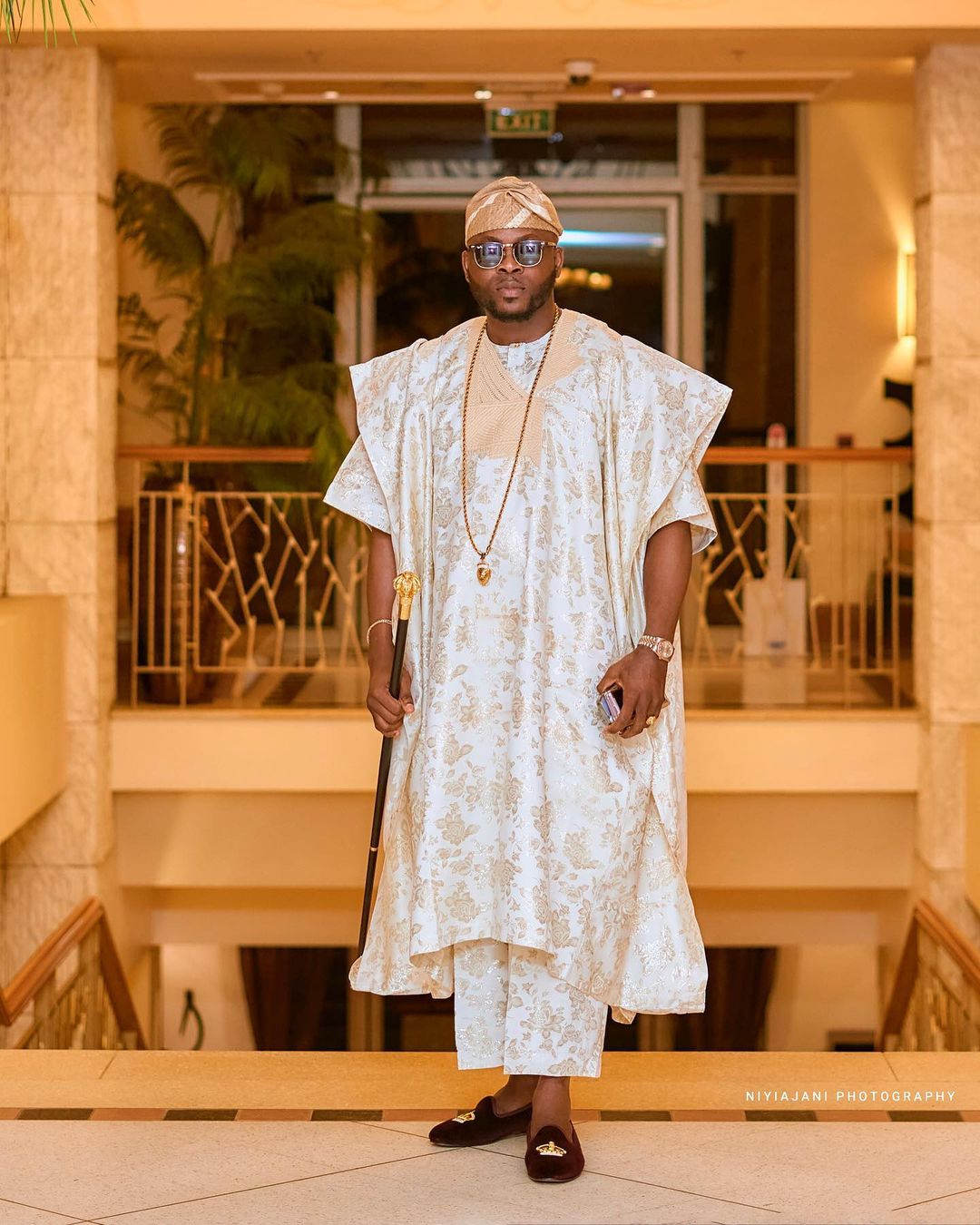 Photography @niyiajaniphotography
Fashion brand, Looks Like A Good Man Shares:
Look 9
Modern Igbo 3-piece Outfit with a sleeveless jacket.
They come with jackets over the inner 2 pieces. The jackets can either come without sleeves or with sleeves as with our next look. Modern-day Igbo grooms go for this look a lot as it can blend easily with their culture and it's away from the regular Agbada look.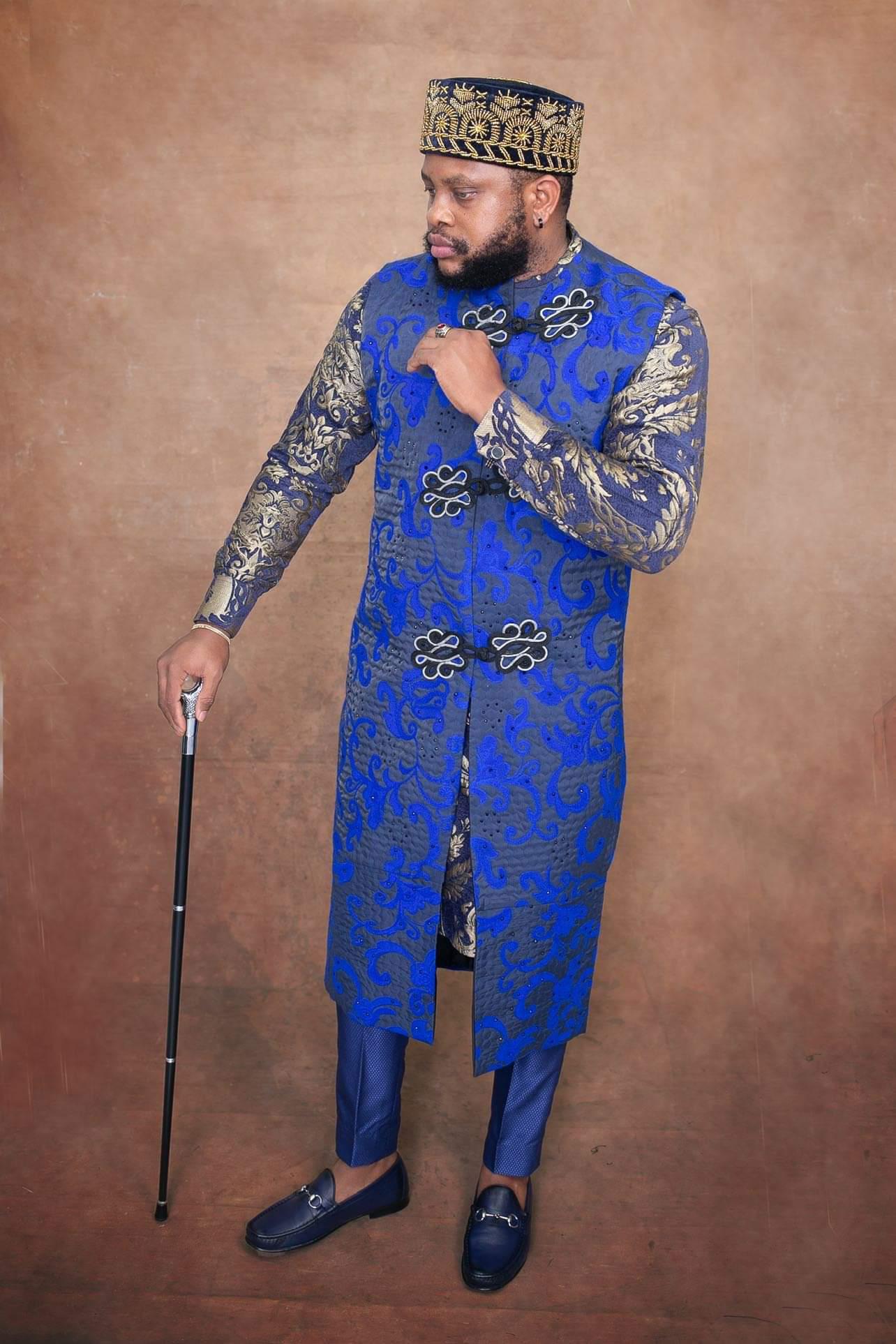 Look 10
Modern Igbo 3 piece Outfit with sleeves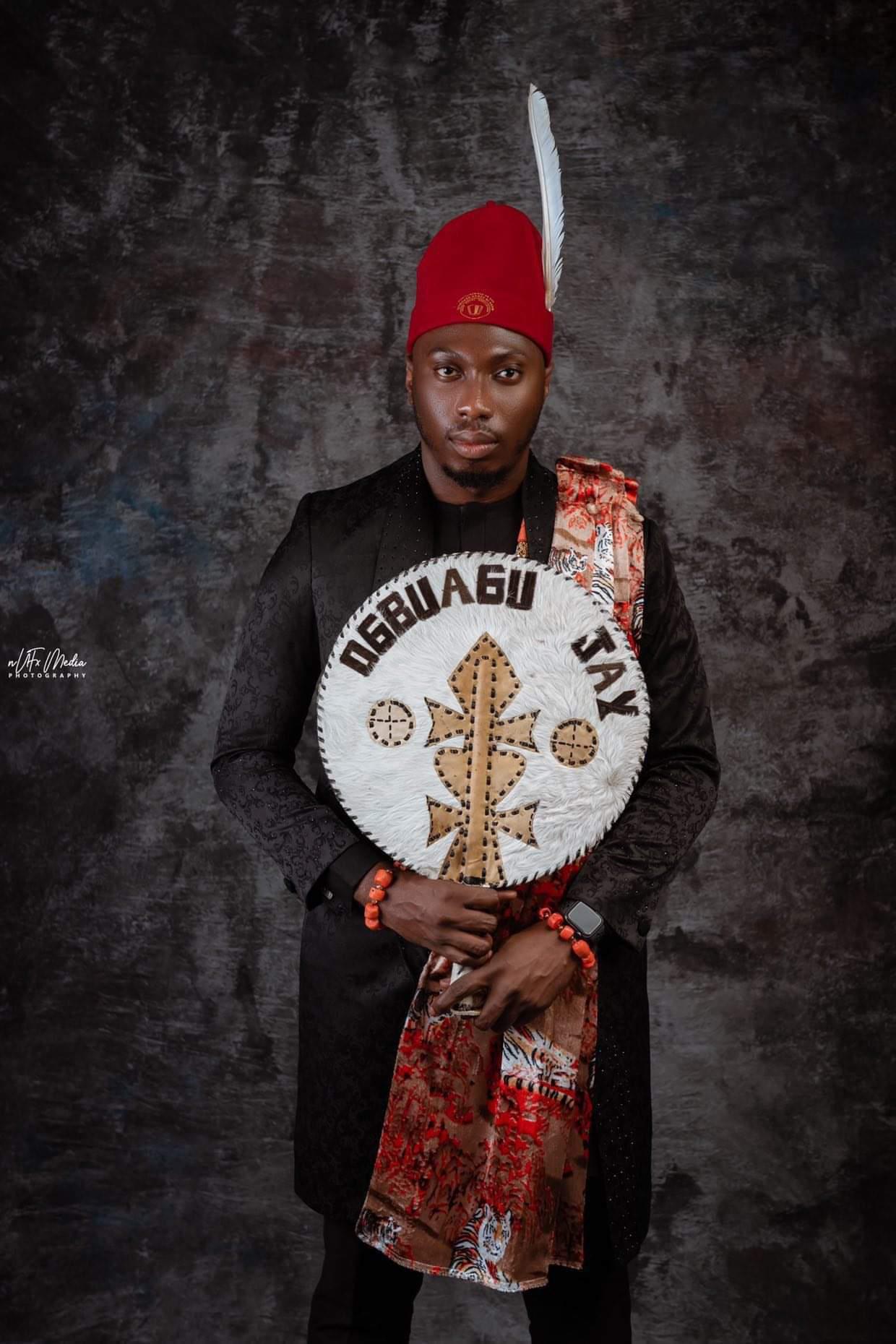 Photography @nufxmedia
Look 11
This is a modernised Efik traditional look. It comes with a George wrapper, a slightly oversized tunic and a waistcoat. Some of them come with an extra wrapper tied over the neck but depending on the groom, they can be styled differently.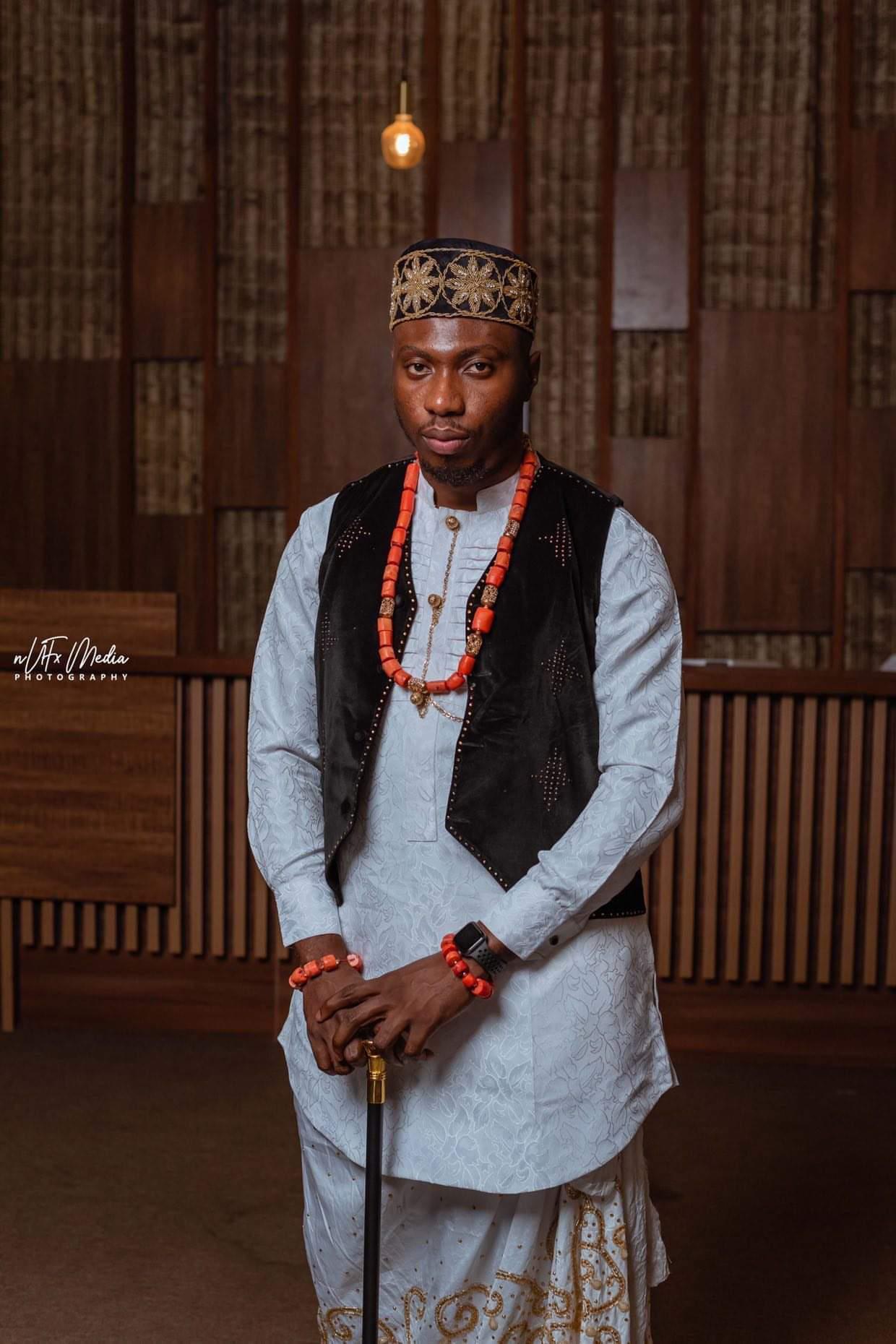 Photography @nufxmedia