Editor's Note: Hey, fam! We are super pumped to bring you our new series called "12 Conversations With 12 Incredible vendors Across 6 Cities". For the next few days, we will be featuring talented wedding vendors from Lagos, Accra, Toronto and the United Kingdom on different aspects of the wedding industry. Today, we will be talking to a foremost and award-winning wedding planner based in Lagos, Nigeria, Funke Bucknor-Obruthe of Zapphaire Events. You can catch up on our previous conversation with Abuja-based photographer, Henry Nwazeze here.
Meet Funke Bucknor-Obruthe
Eighteen years as a foremost event planner has earned Funke Bucknor-Obruthe a place amongst Nigeria's industry leaders. She is the founder and current C.E.O. of the Zapphaire Events Group (comprising Zapphaire Events Limited, The Zapphaire Training Academy and Decor by Furtullah) a pioneer events planning company in Africa that has for many years continued to set the trend for event architecture and design in Nigeria. Funke's passion for innovation and excellence has built a leading Wedding and Events brand that has delivered well over 1,500 successful events across the globe and has still remained relevant. Her passion for walking brides through the wedding process led her to publish The Essential Bridal Handbook – a first-of-its-kind wedding resource for the African market. For this reason, she also set up Funke Says – a YouTube series for brides which guides them through their wedding planning process. This avid entrepreneur is also obsessed with sharing industry knowledge and giving others room to bloom. This resulted in the creation of the Zapphaire Training Academy in 2009 which has birthed over 500 events professionals.
More avenues to share knowledge was the recently organized Zapphaire Connect Series which brought together past interns and staff of Zapphaire Events and alumni of the Zapphaire Training Academy to collaborate, network and help them forge ahead in their businesses and careers in the Events Industry, Also she went ahead to organize THE EVENT XPERIENCE AFRICA (TEXA) which is an annual conference geared towards equipping an ever-growing audience of event entrepreneurs with the right tools needed to thrive in the industry. The conference is targeted at seasoned event professionals and beginners alike empowering them to be more and do more at the same time providing them with the opportunity to learn, unlearn and relearn. The maiden edition was in January 2019 and had over 600 participants from different parts of Africa.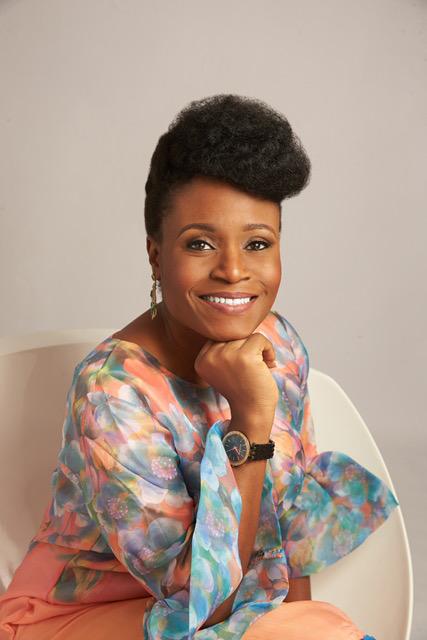 As a highly regarded influencer and speaker who seeks to impact lives, she has spoken at various seminars, workshops and conferences within Africa and globally. Little wonder why she is regarded as one of the top 3 wedding planners in Africa and was recently appointed a member of the Advisory Board for The Destination Wedding Planner's Congress (DWPC). In 2016, she was also hosted by the King of Dubai for being one of the Top 10 event planners on the African Continent. Being recognized within and outside Africa for her countless contributions to the Nigerian Events Industry, Funke was included in the BBC 100 most inspirational women in the world 2016 (and this had only two women from Nigeria) and has also been featured in several local and international media platforms such as Forbes Woman Africa, CNN inside Africa, among others. She has bagged several Entrepreneurship Awards, Merit Awards, awards for outstanding contributions to the Events Industry, and awards for wedding planner of the year. Funke is a founding member of APPOEMN (Association of Professional Party Organizers and Events Managers of Nigeria), an Associate member of WIMBIZ (Women in Management and Business), A member of ILEA (International Live Events Association)an Alumnus of Enterprise Development Centre of the Pan African University. Funke holds an LLB Degree in Law from the University of Lagos and a BL from the Abuja Law School with which she practised briefly. An Alumni of the Pan-Atlantic University (OM, She reads as much as she loves to write.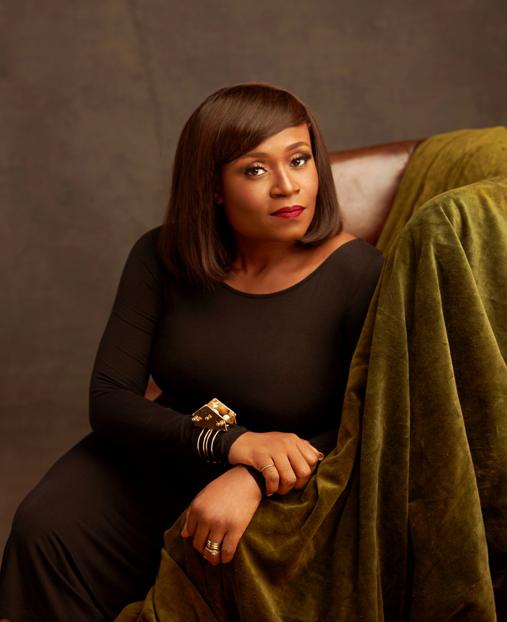 We asked Funke Bucknor-Obruthe a few questions. Keep scrolling to read.
How long have you been the business?
I have been in business for 18 years, in fact, we are celebrating our 18th Anniversary in a few months Amazing!!!
How has your work influenced/transformed the African wedding space/around the world?
The African wedding industry has grown incredibly over the years and I am so grateful to be a part of this growth, Zapphaire Events has been a frontier in the event space in Africa because of her excellence, exceptional service and steady innovative culture. Setting and keeping up with trends while creating memories.
What are the 5 things a bride-to-be should know and do before their day?
Firstly, a bride should know that she shouldn't worry too much about all the little details, as the day would just be the perfect day for her and her groom. We always advise all our brides at Zapphaire events to make the wedding their own by personalizing it.
Secondly, prioritizing and compromising. What's the most important element to you and what can you do without on your budget.
Thirdly, I would like to remind brides to be that the day is about her and her groom to be and they should focus on what's important ( due to many factors some couples tend to forget this truth).
For number four, they need to remember that marriage is the main event, not the wedding and focus on that. Have premarital counselling and make sure you don't stop even when you are married, at least for the first few years.
Finally, pray, pray, pray.
If you were to give a couple-to-be one advice about the entire wedding planning process, what will it be?
The one advice will be- at every point during the planning process and even on the wedding day, no matter the pressure, remember that the day is your big day – it's all about you.
Tell us 3/5 things about you that people don't know?
Umm, I love seeing people happy, I'm actually quite shy, I'm scared of heights, I love hanging out with my friends and finally, I love travelling and meeting new people.
What's your Favourite vacation destination spot?
Cancun. They have some amazing resorts
One word that bests describe you.
Fun. Spell my name – F—U—N. There you go, Funke.
We are pretty sure you found out some things you didn't know about the delectable Funke Bucknor-Obruthe today. We kept our conversation short just so that you can check up on them and their work. To see more of his Funke Bucknor-Obruthe of Zapphaire Events, do check @zapphaire_events on Instagram.