Editor's Note: Hey, fam! We are super pumped to bring you our new series called "12 Conversations With 12 Incredible vendors Across 6 Cities". For the next few days, we will be featuring talented wedding vendors from Lagos, Accra, Toronto and the United Kingdom on different aspects of the wedding industry. Today, we will be having the incredible  Abuja-based photographer, Henry Nwaeze popularly known as Big H.
Meet Henry Nwaeze
Henry Nwaeze popularly known as Big H is a portrait and wedding photographer based in Abuja. His journey as a photographer started after he got married in December 2011, when he purchased his first camera. Having come from a corporate background, Henry dedicated countless hours over the years learning to develop his skill set in photography by staying humble and striving to learn and improve on a constant basis.
Big H now mentors and shares his acquired knowledge with young and upcoming photographers at his annual Big H Photography Class. In his free time, Big H is a loving husband and father of two wonderful kids and is highly dedicated to family. He enjoys listening to music at all hours of the day and finds joy in spending quality time with his wife, kids, siblings and mother. On a normal day, you can typically find Henry seated in his Studio or documenting a beautiful bride during her wedding events.
Henry's ultimate goals are to create and encourage talented individuals in the art of photography and media production; to create a caring and welcoming place where every individual is valued, and in friendship, through fun, learn and grow together; to provide and produce services of the highest industry standards having the art of storytelling at our core.
We asked Big H a few questions. Keep scrolling to read.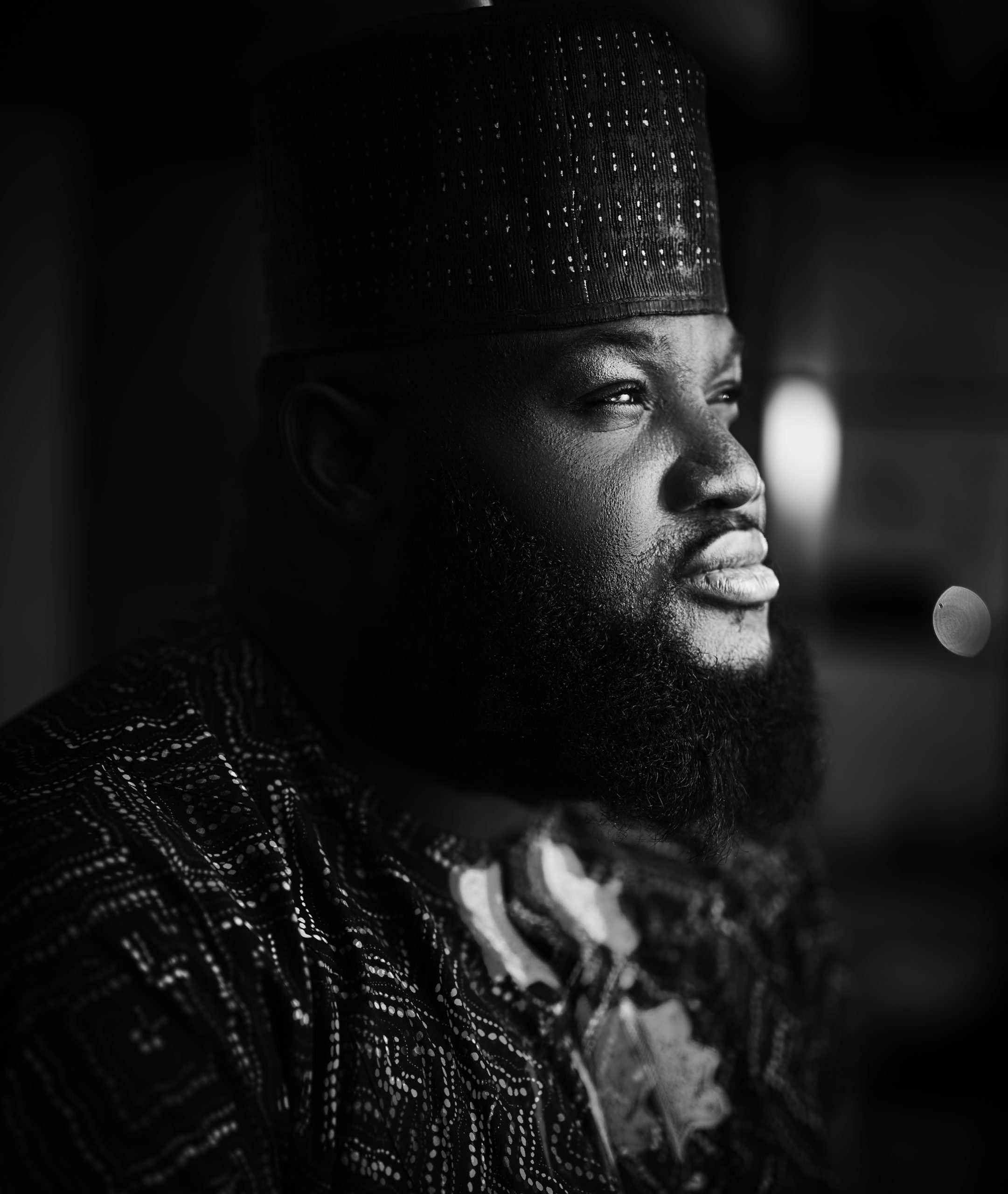 How long have you been in the business?
I've been a photographer for 8 years however I've been shooting weddings consistently since 2015.
How has your work influenced/transformed the African wedding space/around the world?
My work is still a work in progress. But I like to believe that it's original and peculiar to my style and the things I love. Shooting weddings in an editorial style has shaped my approach to weddings and how I choose to light my weddings. I love fairytales and I'm working towards giving clients a bit of editorial, fairytale, storytelling and everything nice. African photographers are doing great and there's no better time to be a photographer like now.
Now that small/intimate weddings are taking over, why is wedding photography a must?
It's becoming increasingly likely that smaller weddings are taking over. People getting married during this COVID season are cutting down on a lot of things and no one saw all this coming. It's important to document the so-called new normal. If things ever get back to how we know them to be; then only images/visuals would be able to tell the full story of what it was like to get married during the COVID-19 pandemic. Photographers are custodians of history. If we don't document it how would they tell the story? Also, just because things are changing doesn't mean you shouldn't have great images. Wedding photographers should work closely with couples on the best ways to navigate these times.
When you are capturing a wedding, what moments are you be looking out for?
The bride's portrait is always the first thing that comes to mind. The bride in her beautiful wedding dress. I also like to cover the first dance. There's just something very magical about it. If I miss these two shots then I go home very unhappy. It's also important to ask the client about the things that are most important to them. Walking down the aisle might be more important to some than the cutting of the cake picture. Some clients prefer formal shots of family members. So hearing from your client is key
Tell us 3 or 5 things that people don't know about you?
Firstly,  I used to study medicine, well once upon a time. Then many people don't know I'm happily married with kids. I  also like to sing, singing was my first love before photography. Then I used to work for my dad's construction company before going into photography full time. Finally, I'm a very shy person without my camera.
What's your favourite vacation destination spot?
Big H Studios, lol. I haven't gone on a holiday in forever so I can't even give an honest answer to that. But I would like to go to Zanzibar, Mauritius, Greece and a host of other places.
One word that best describes you?
Passionate. Extremely Passionate but that's two words.
We are pretty sure you found out some things you didn't know about the popular Big H today. We kept our conversation short just so that you can check up on them and their work. To see more of Henry Nwaeze of Big H Weddings, do check @bighweddings on Instagram.