Oftentimes, we find ourselves in a box of expectancy and things societally considered as normal or otherwise. When it comes to weddings, we hear things  like, "no, you can't do it this way, it's a wedding." But how about we lift the restrictions and break away from the norms.
For your big day, you should definitely be able to bring your fantasies to life without having to compromise. This styled shoot-themed "The Luxury Bride", is doing away with the cliche standards and embracing the freedom for brides to fully express their style on their big day. We're absolutely in love with the beautiful concept and outfits in this shoot. Everything about this shoot speaks of beauty, freedom, and luxury.
Here's how Hairstylist, Beauty Beam describes the shoot:
"THE LUXURY BRIDE" debunked "CLICHE":

People define and believe "luxury " to be the most expensive thing or way of life, but it is of the mind. This shoot is to let every bride know that their thoughts, fantasies and dreams can always be brought to life, in any colour.
If your big day is coming up, and you're thinking of how to incorporate the colour black into your style, then here's some inspo for you! Check out all the photos from the shoot below.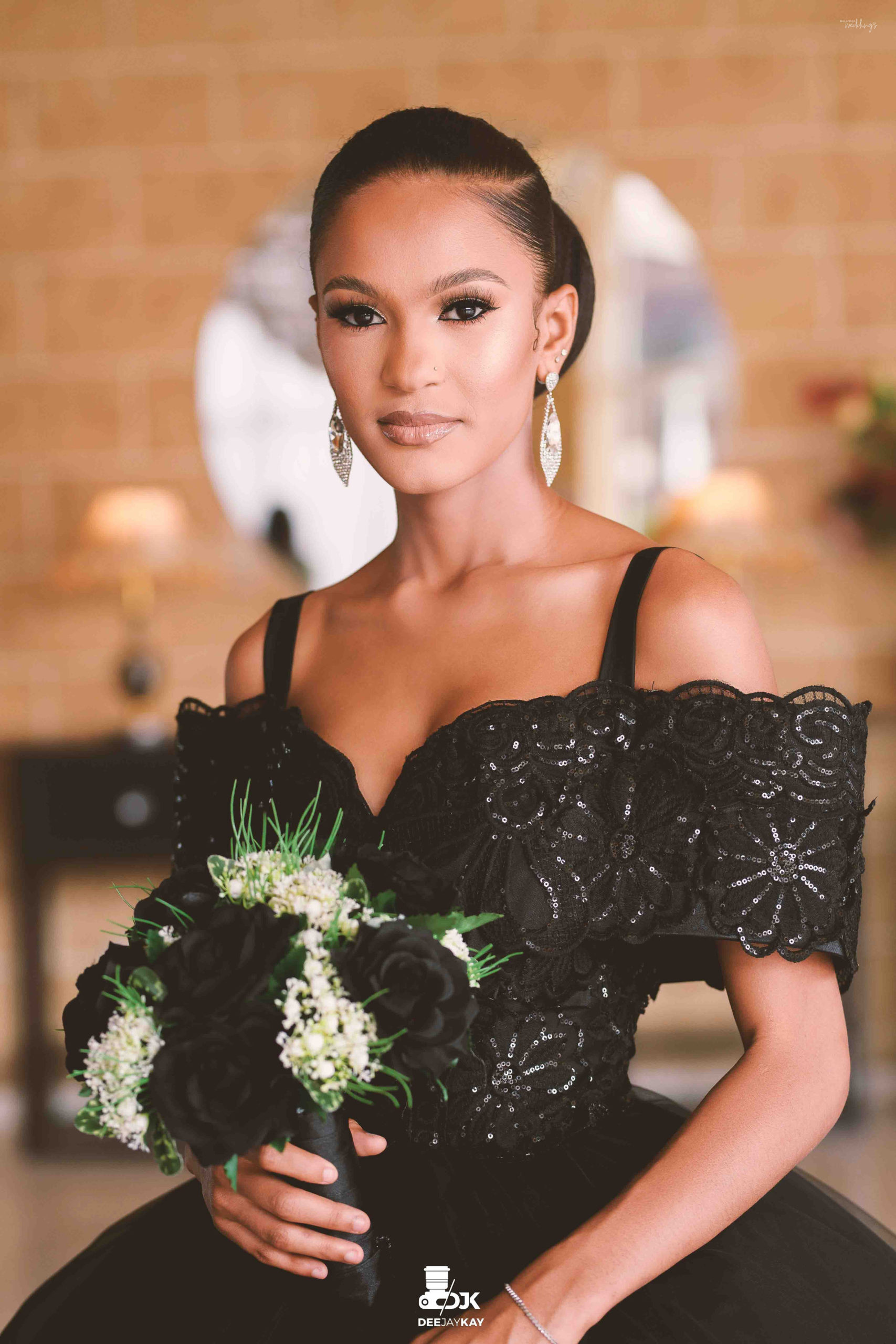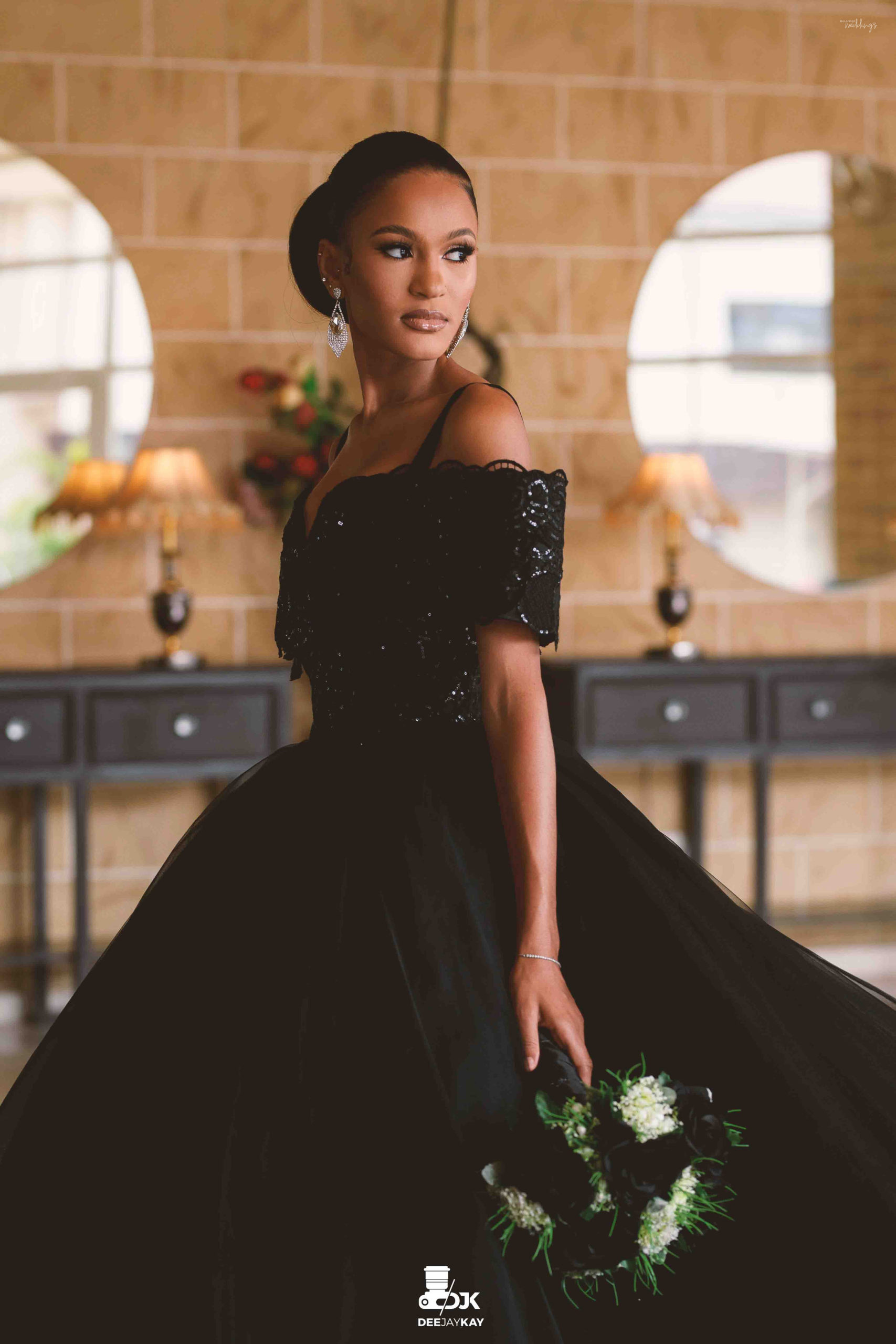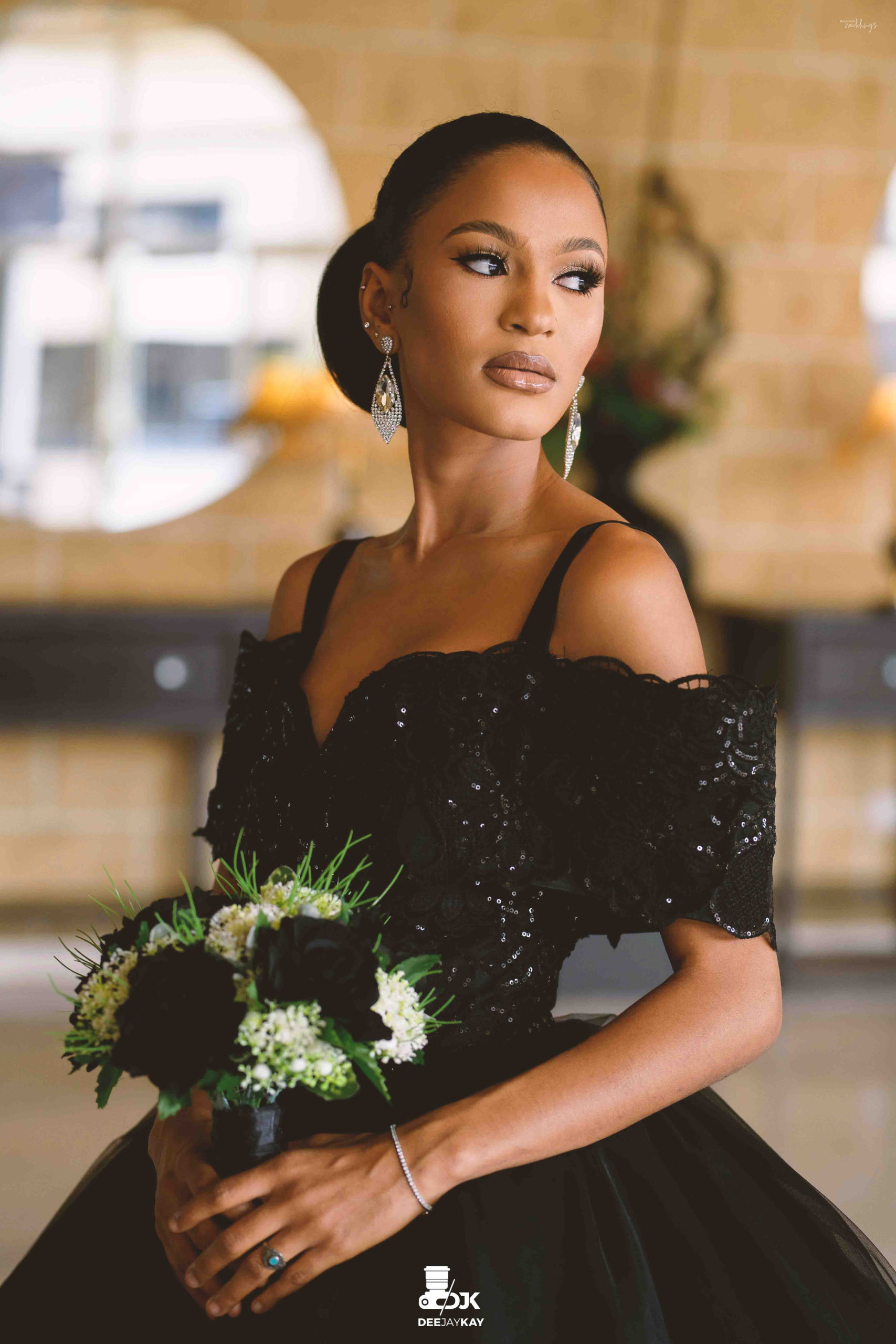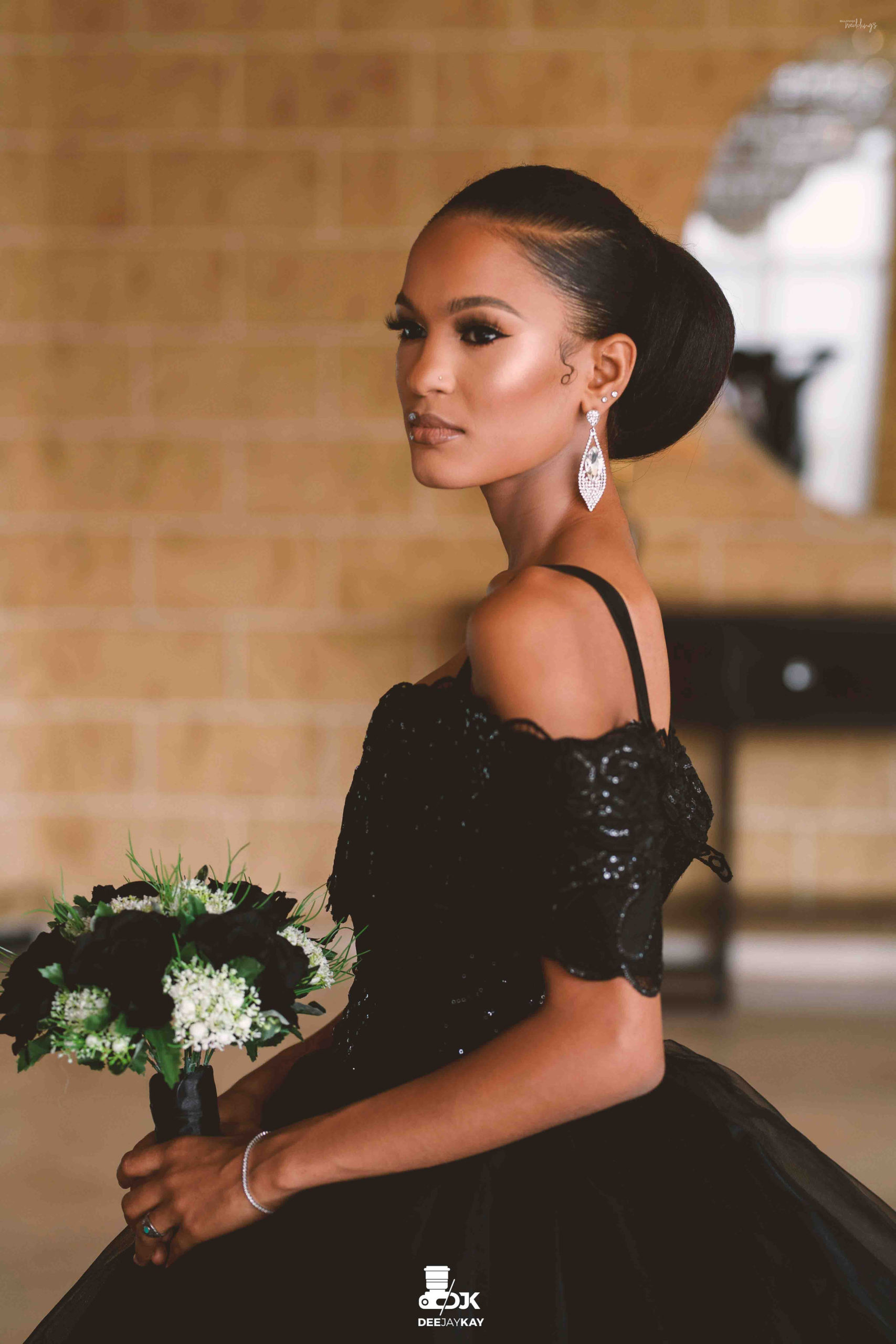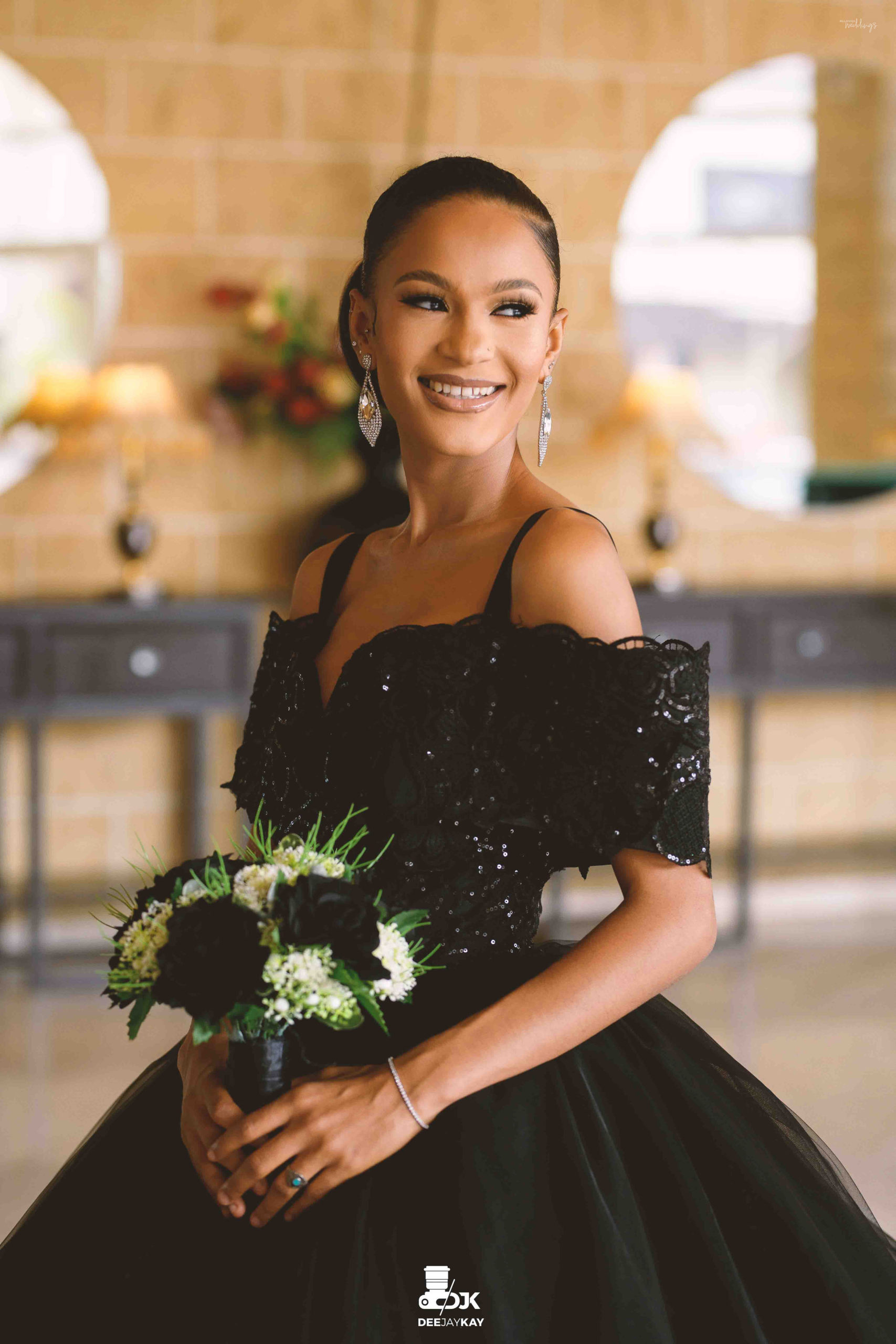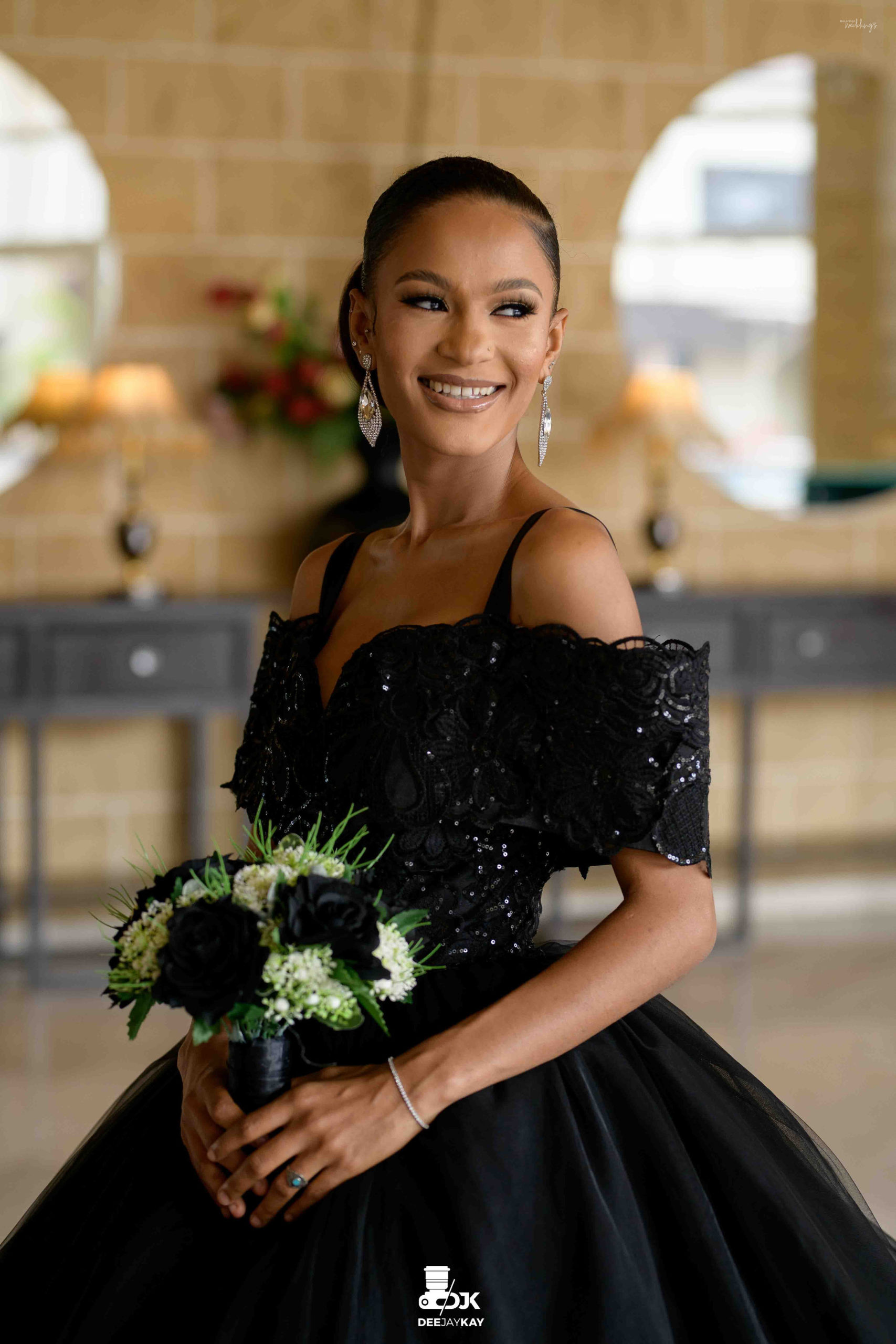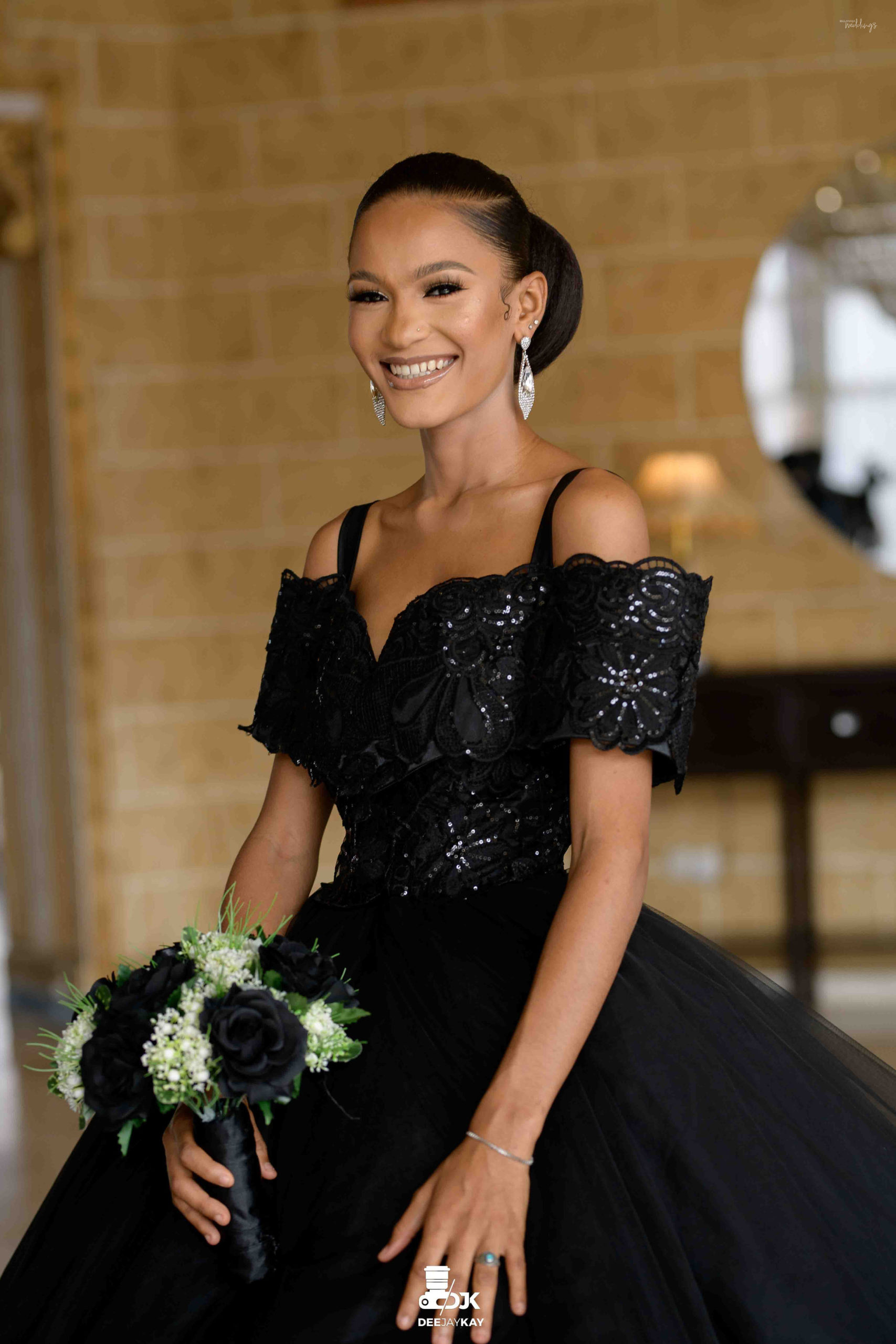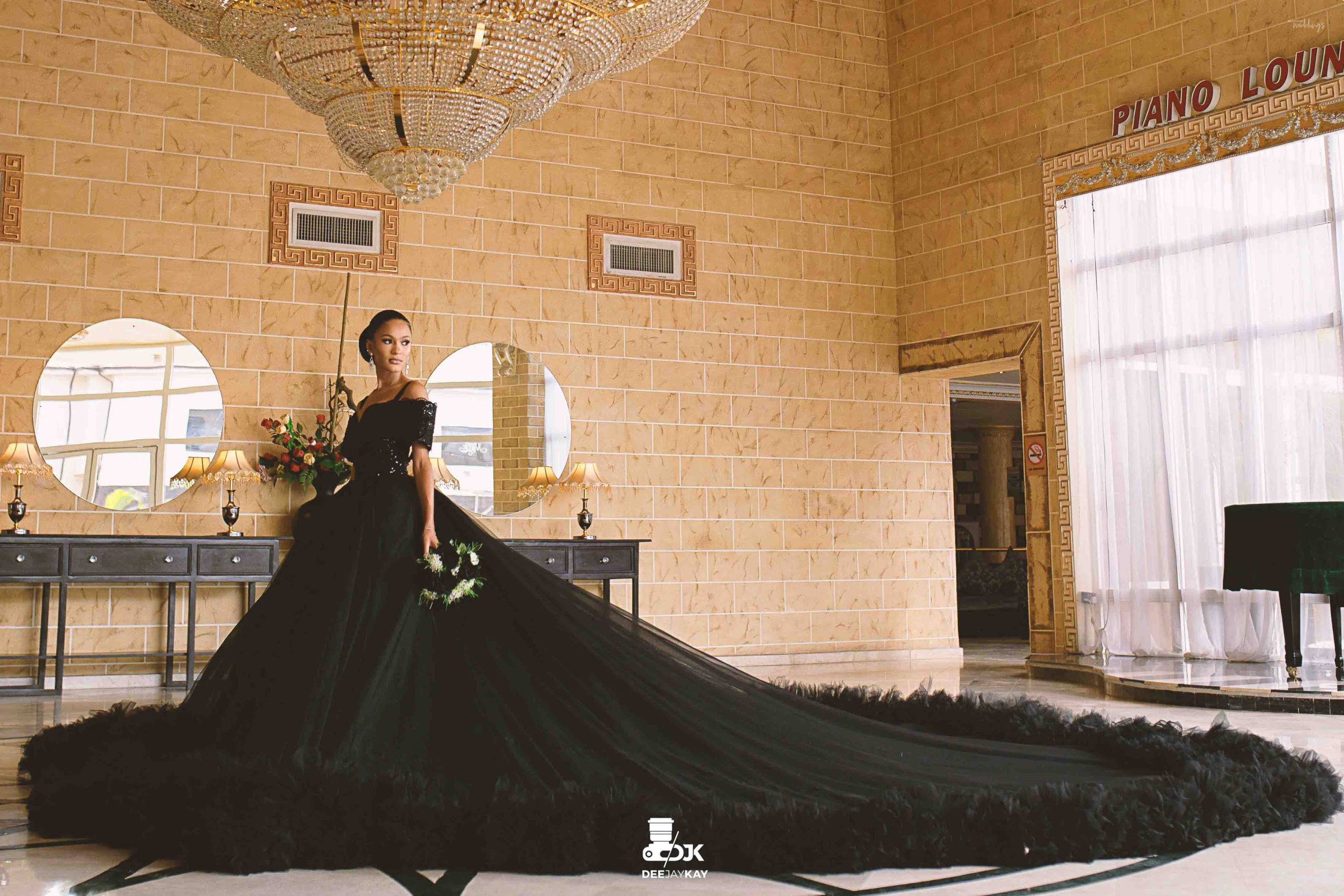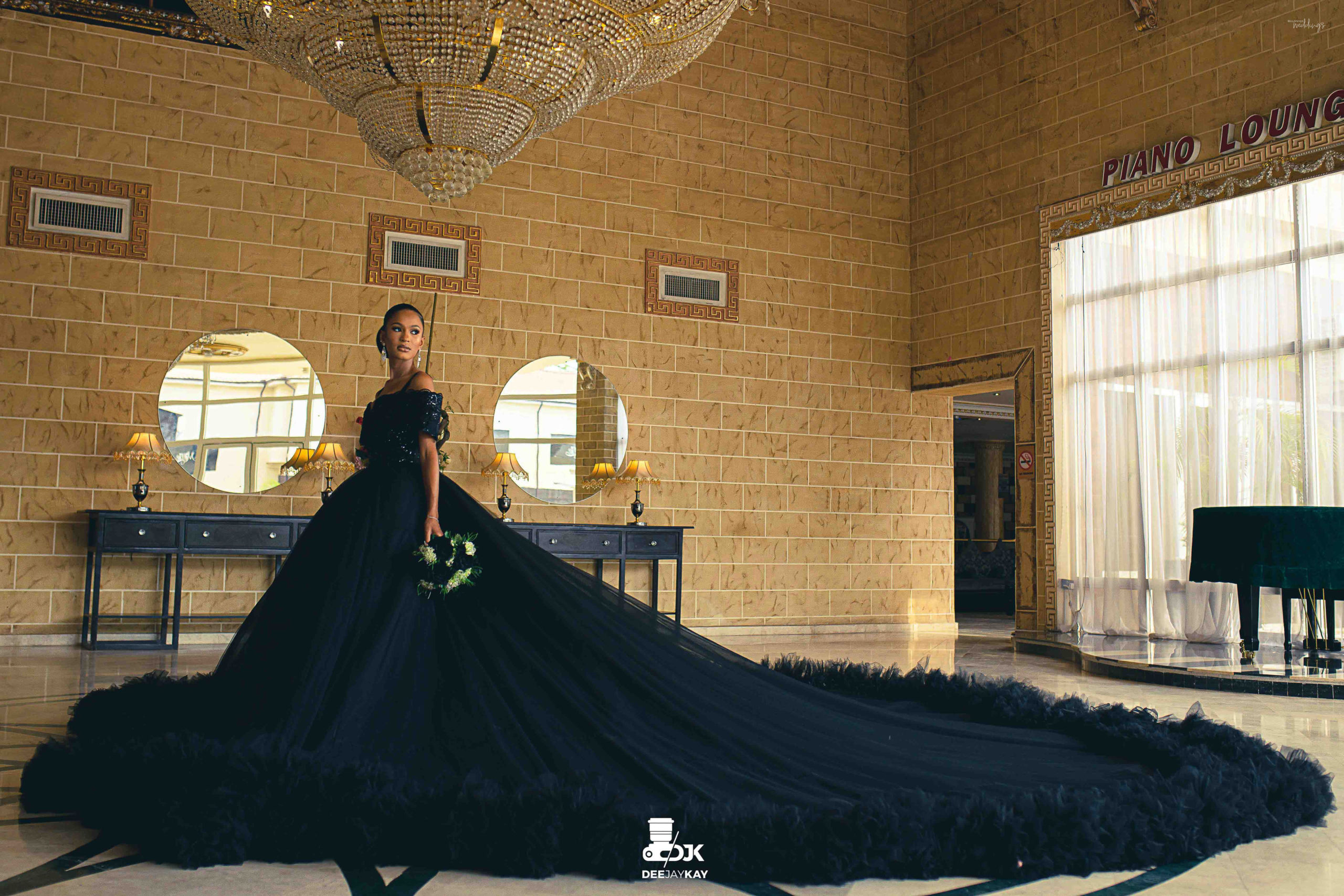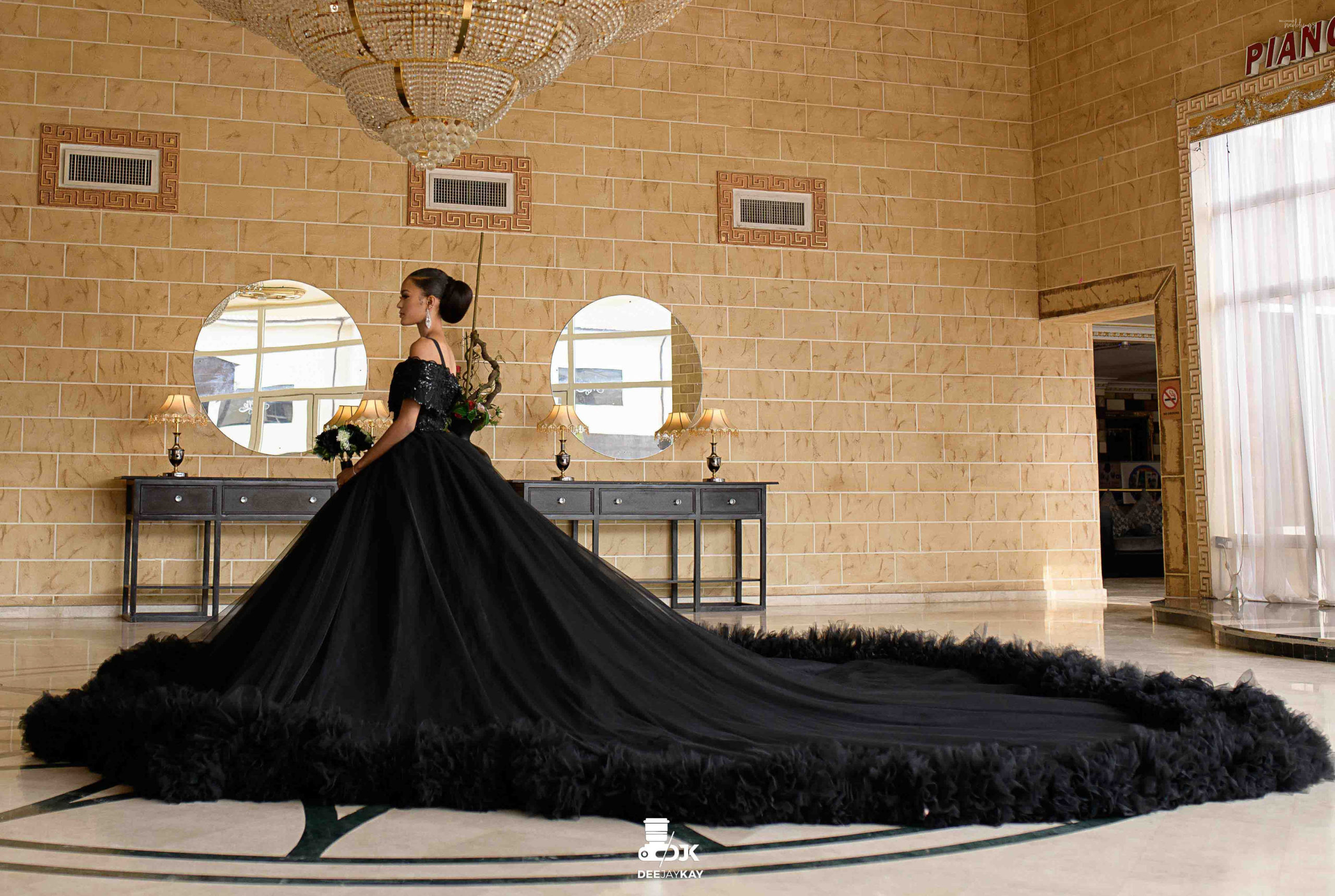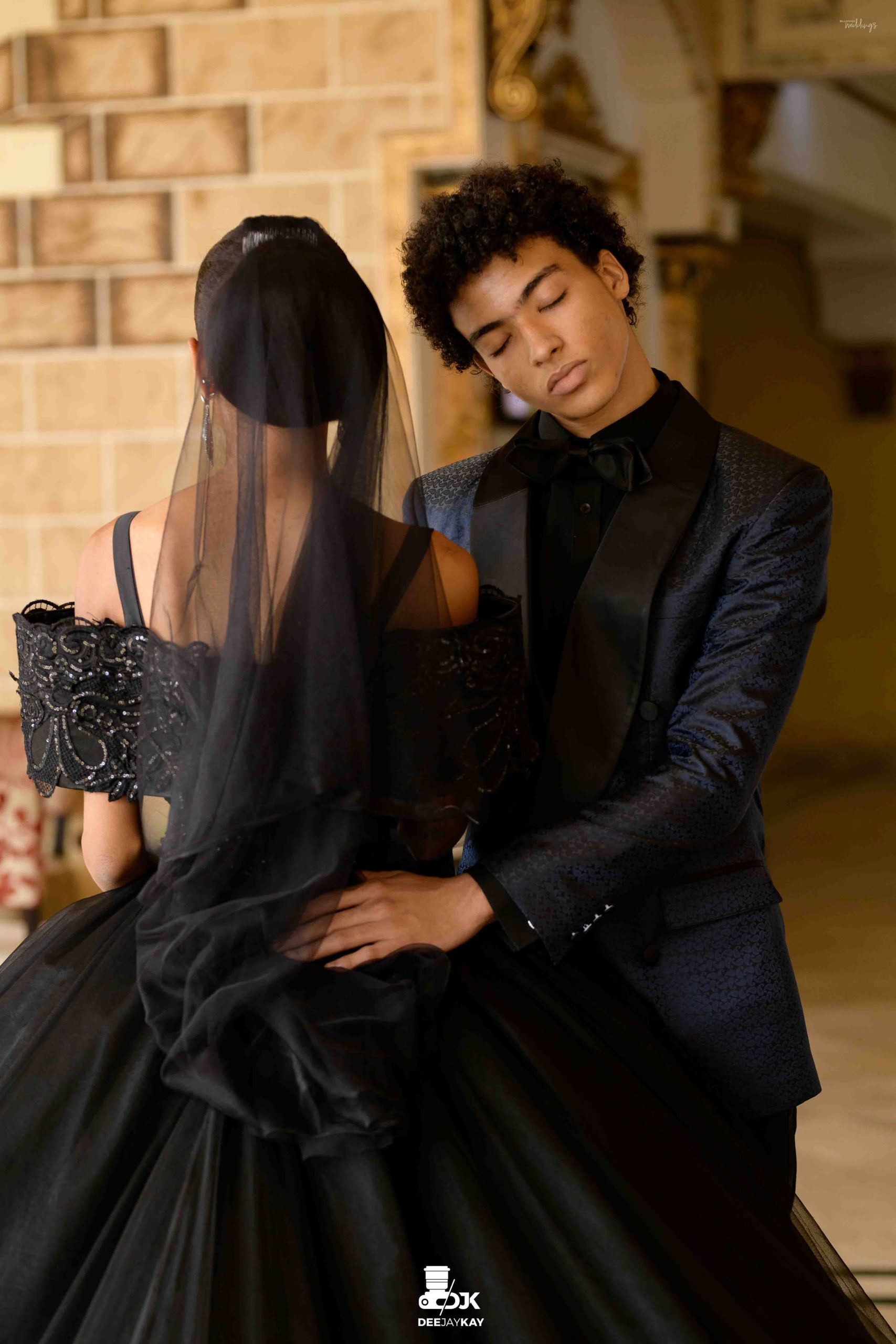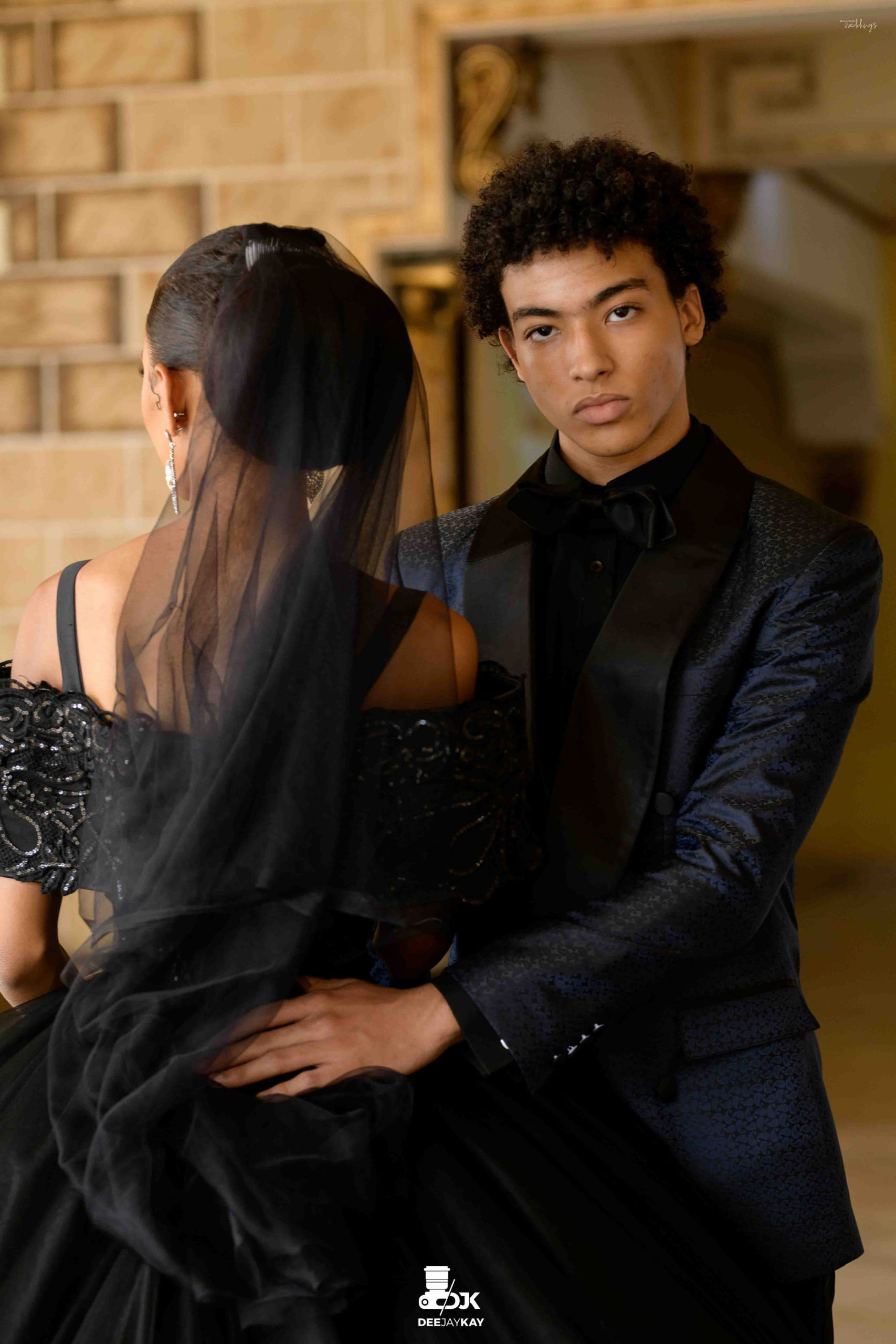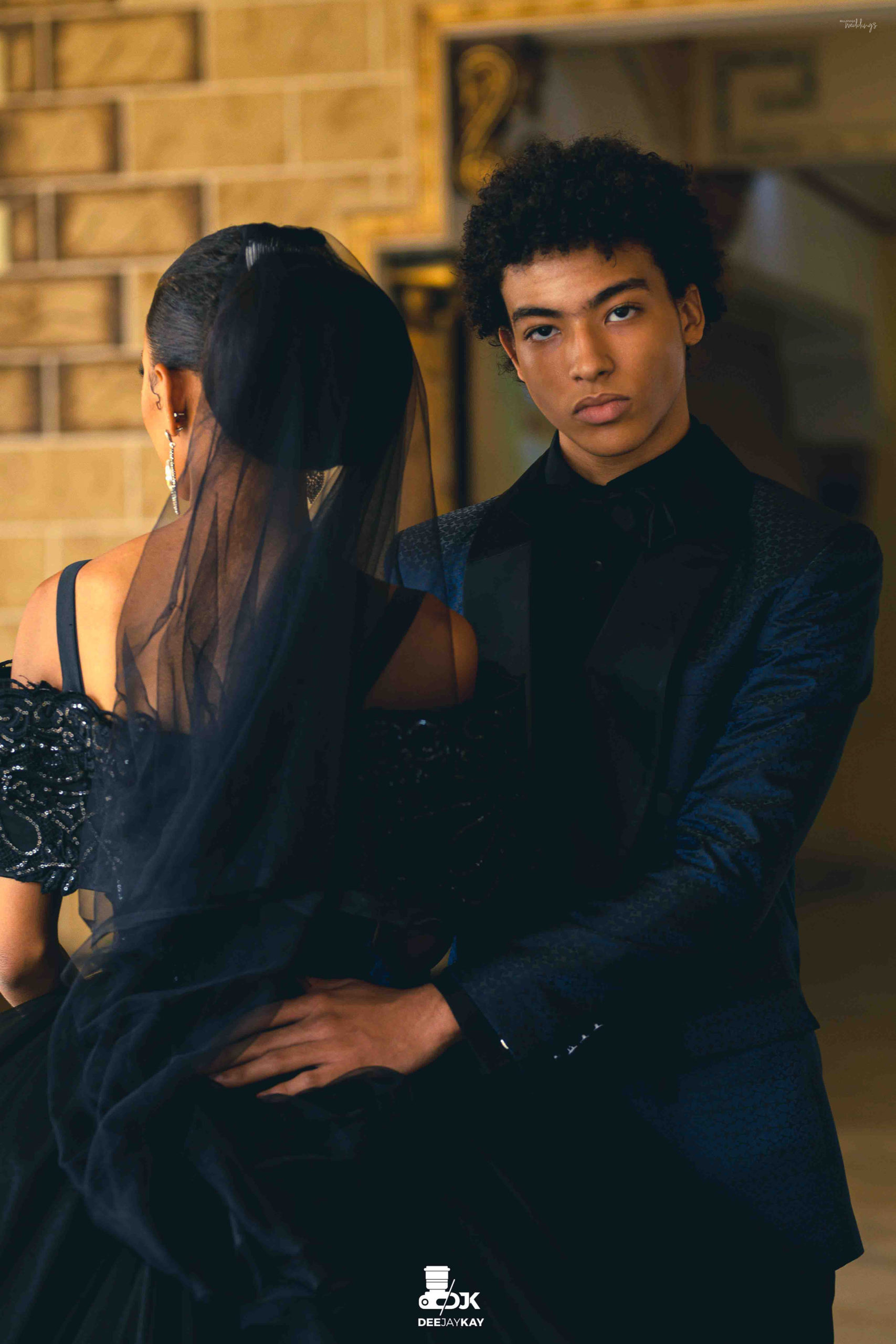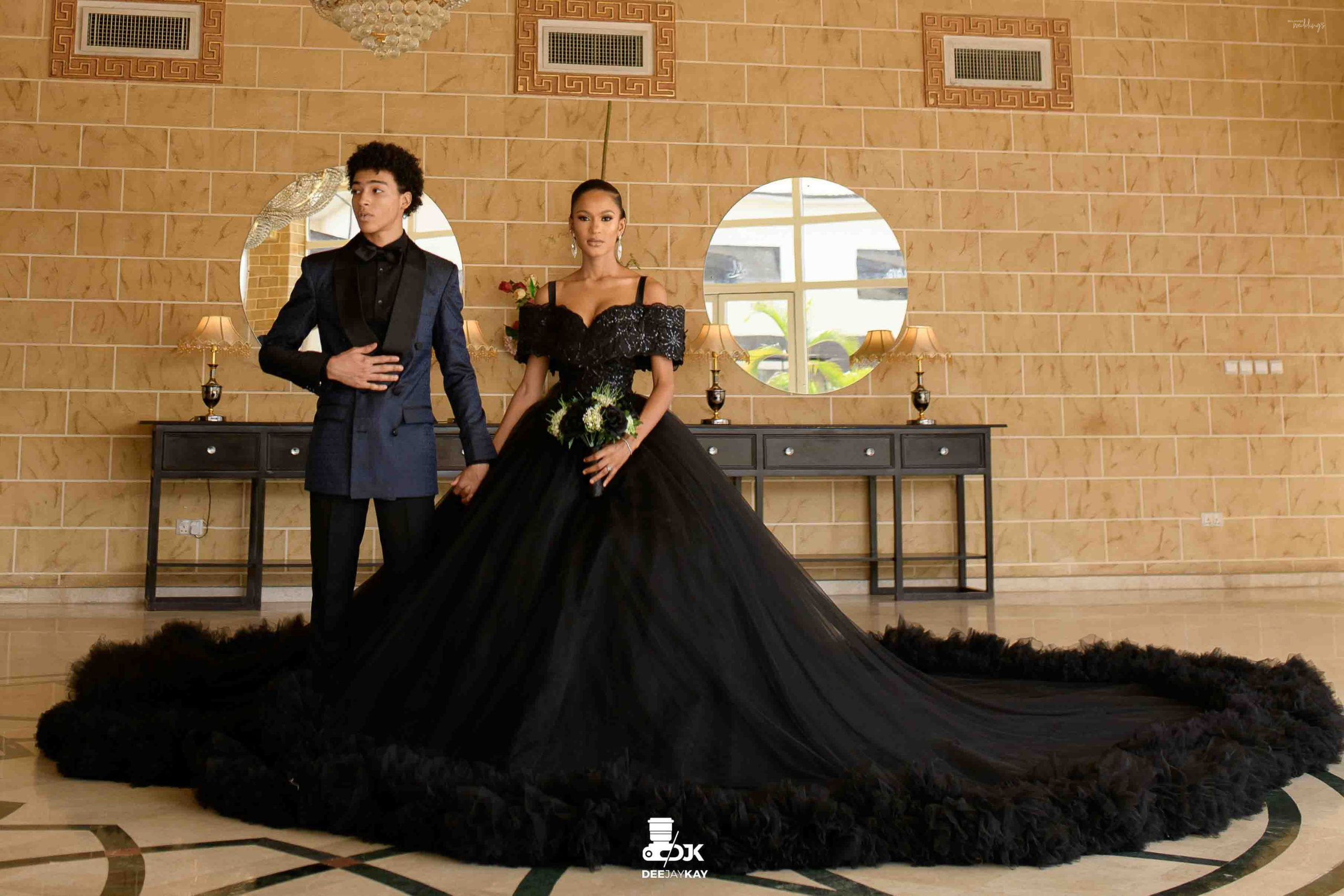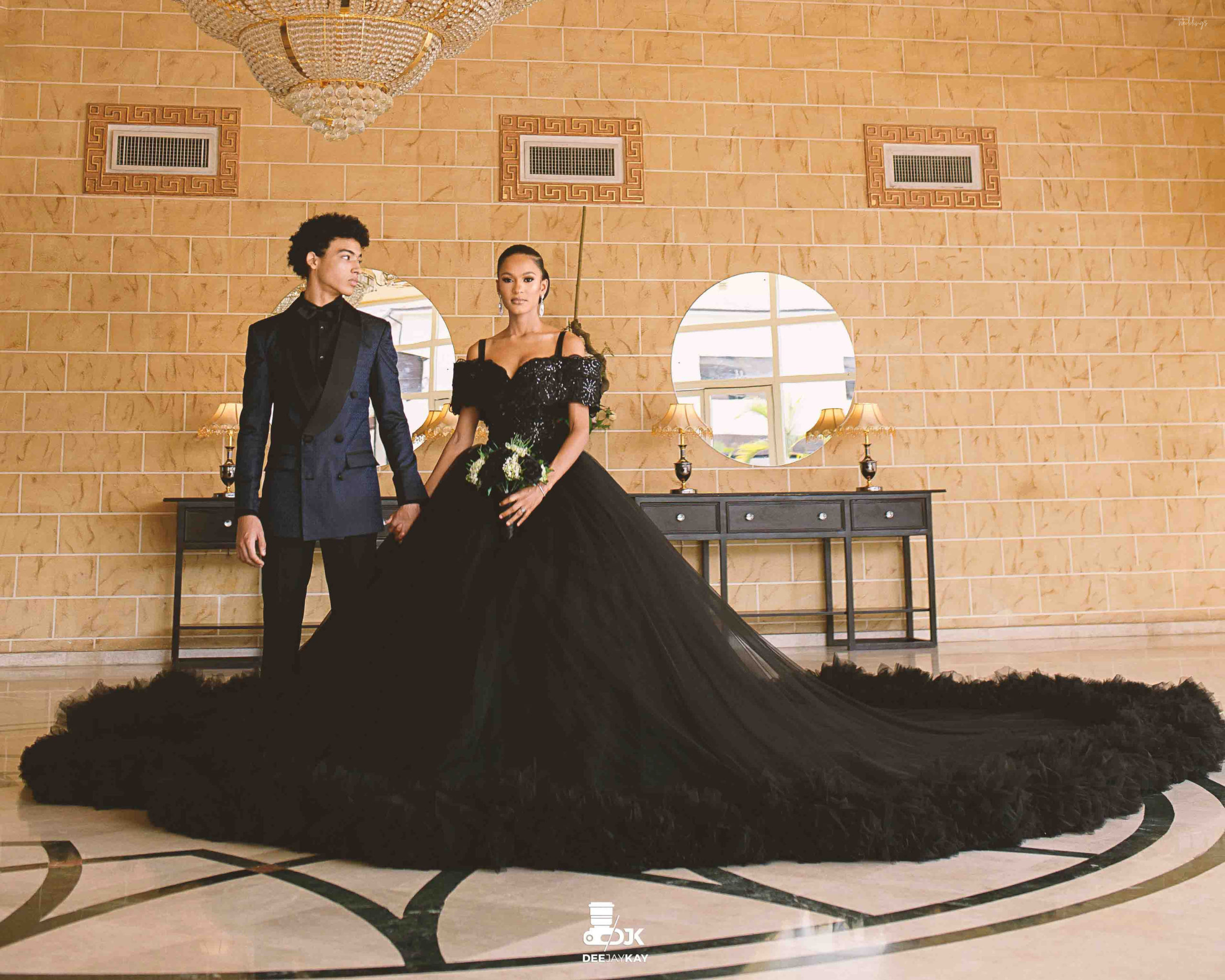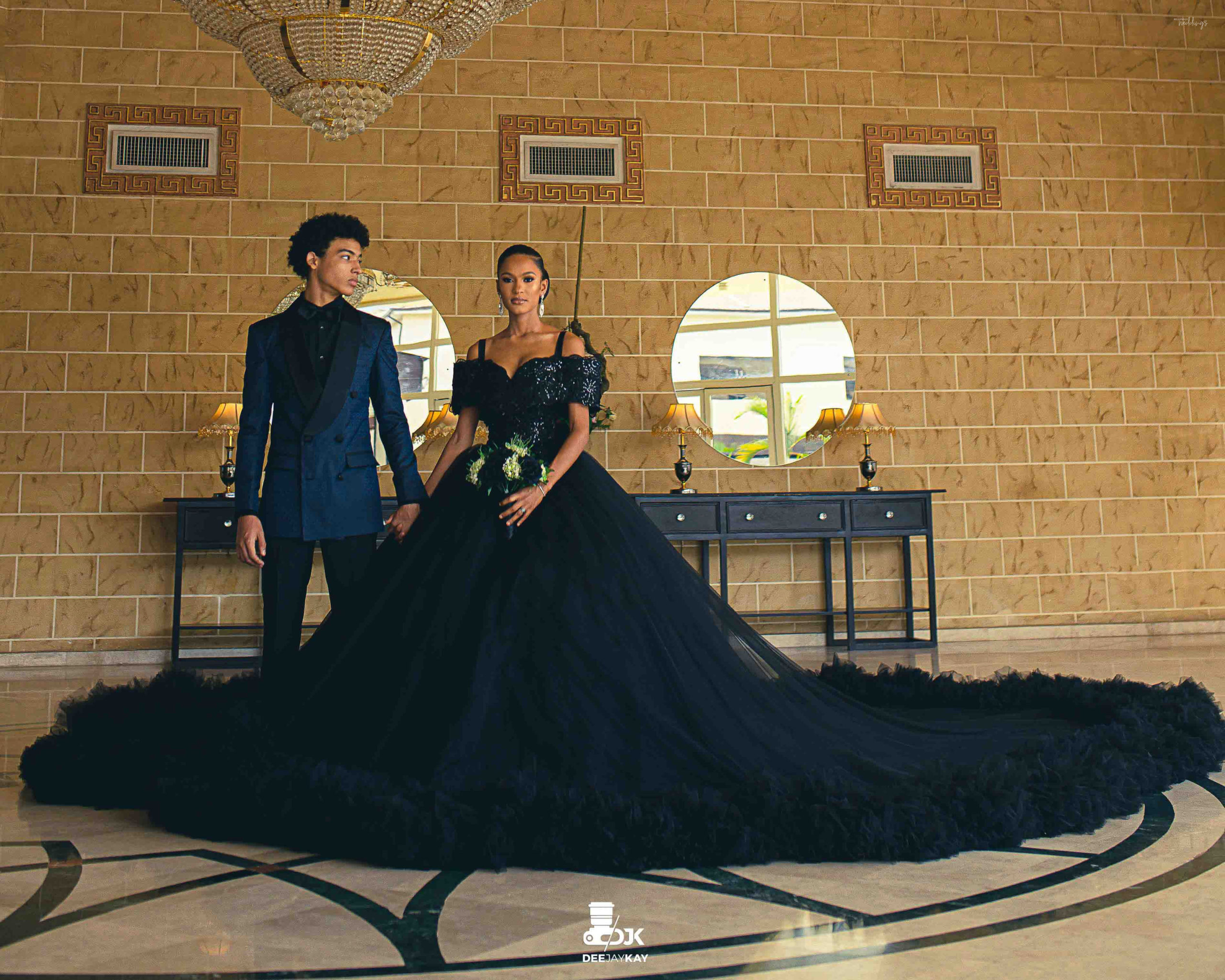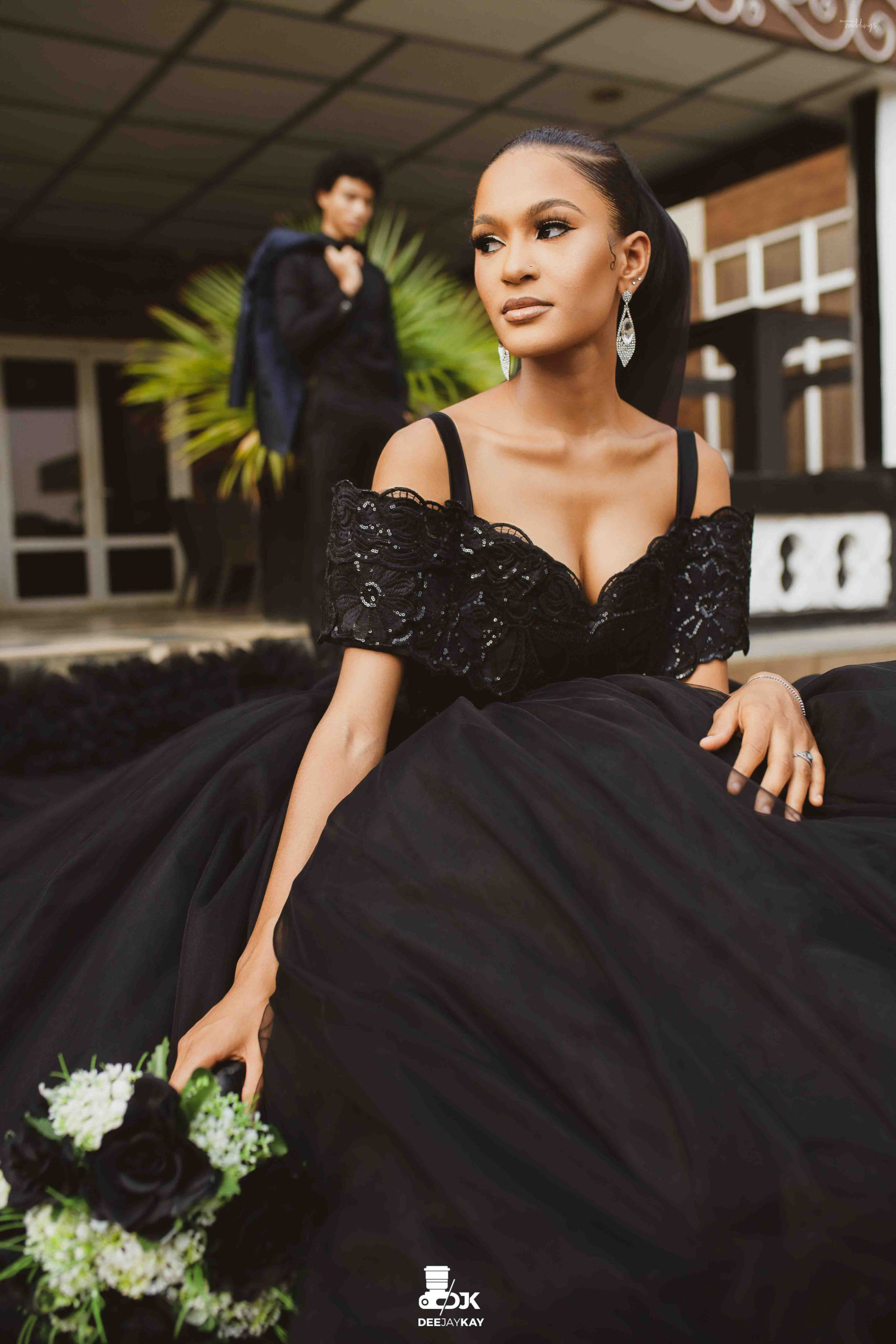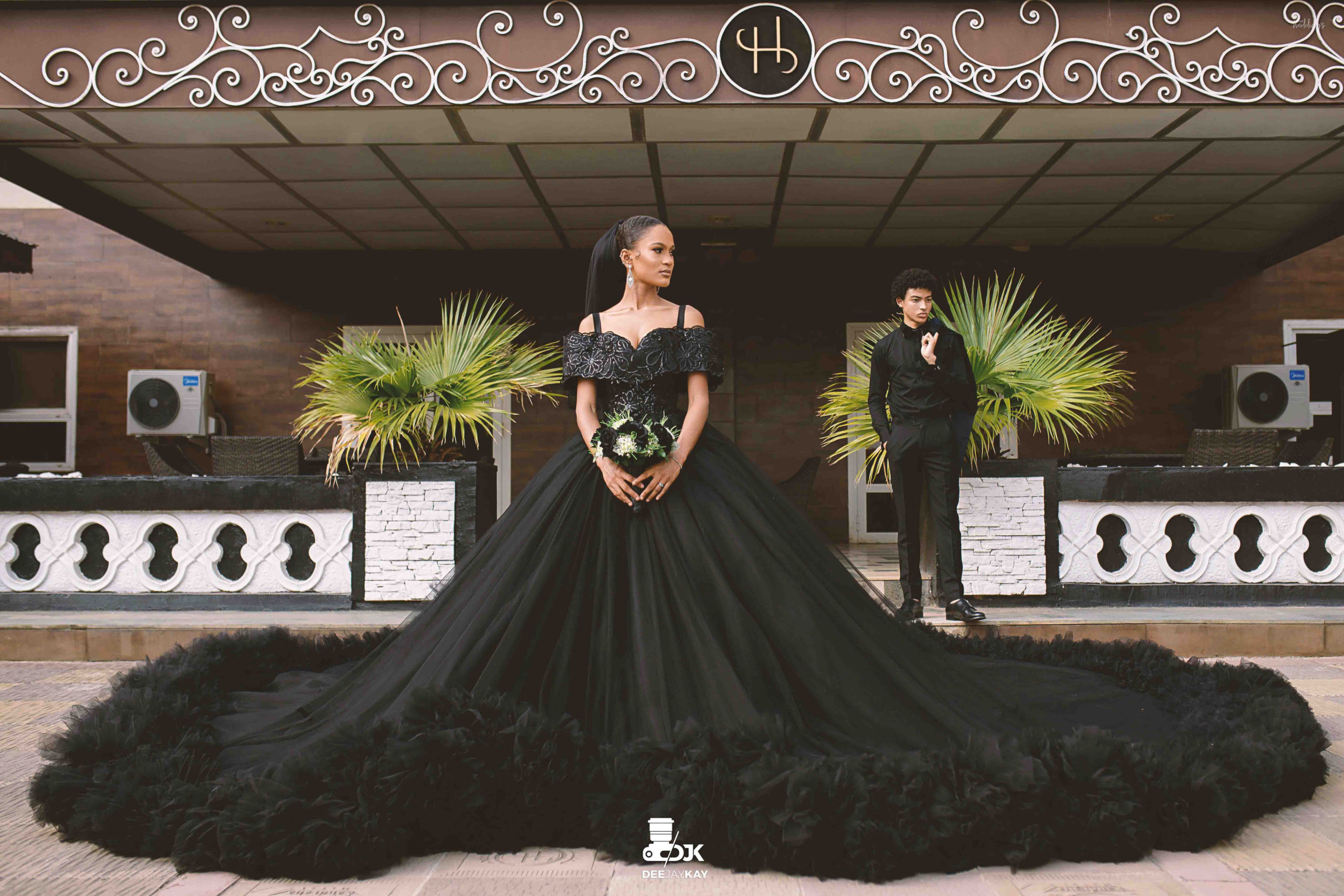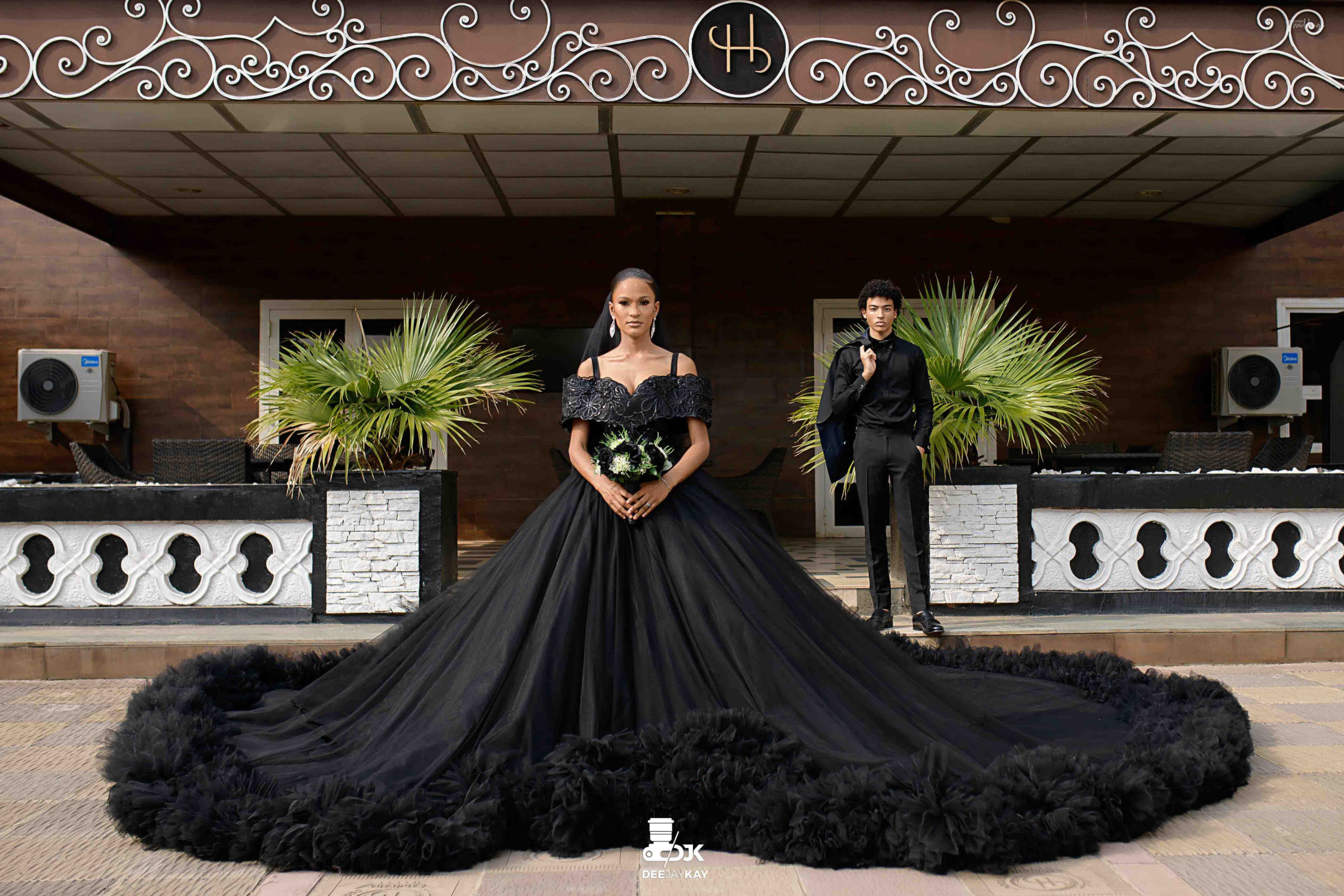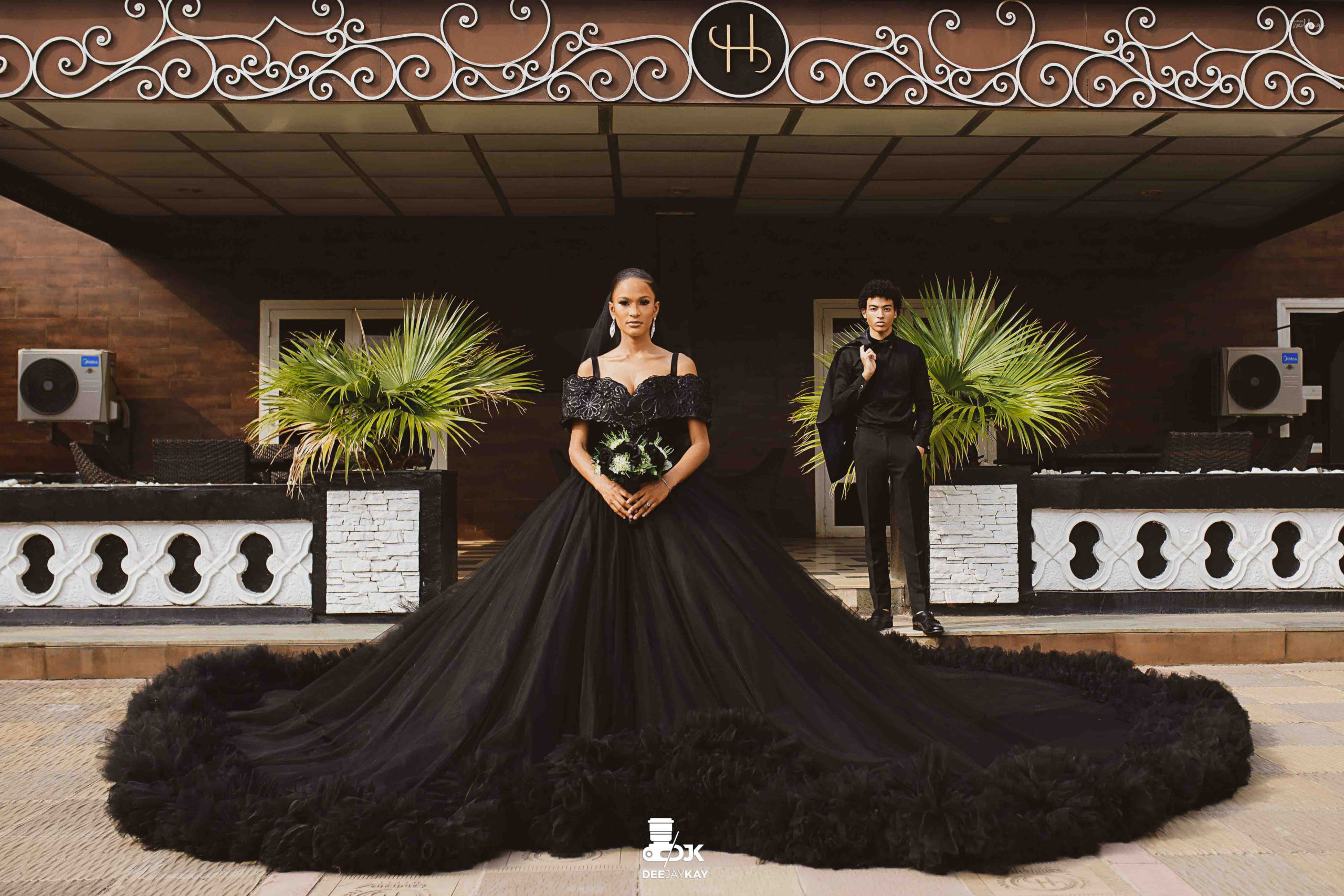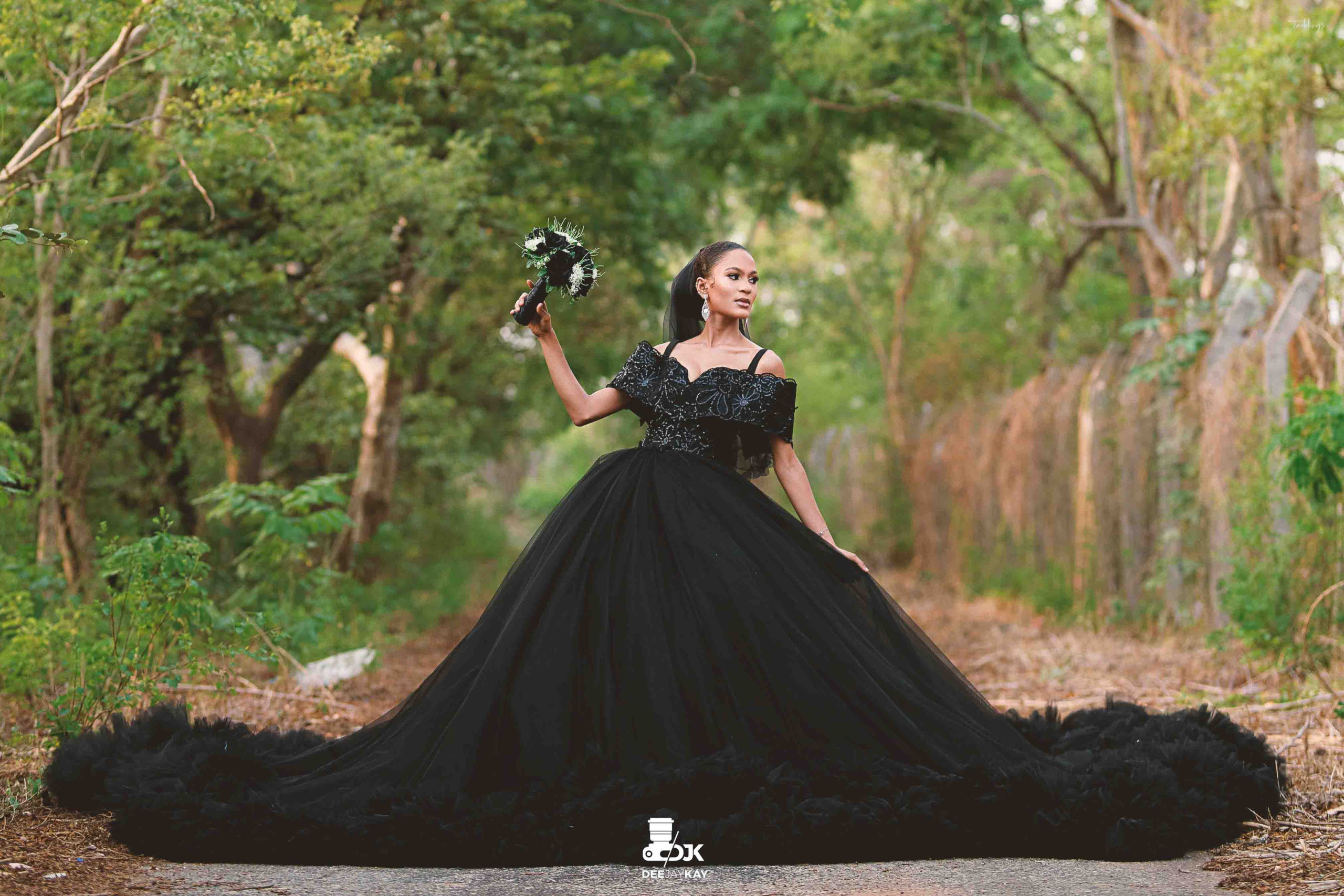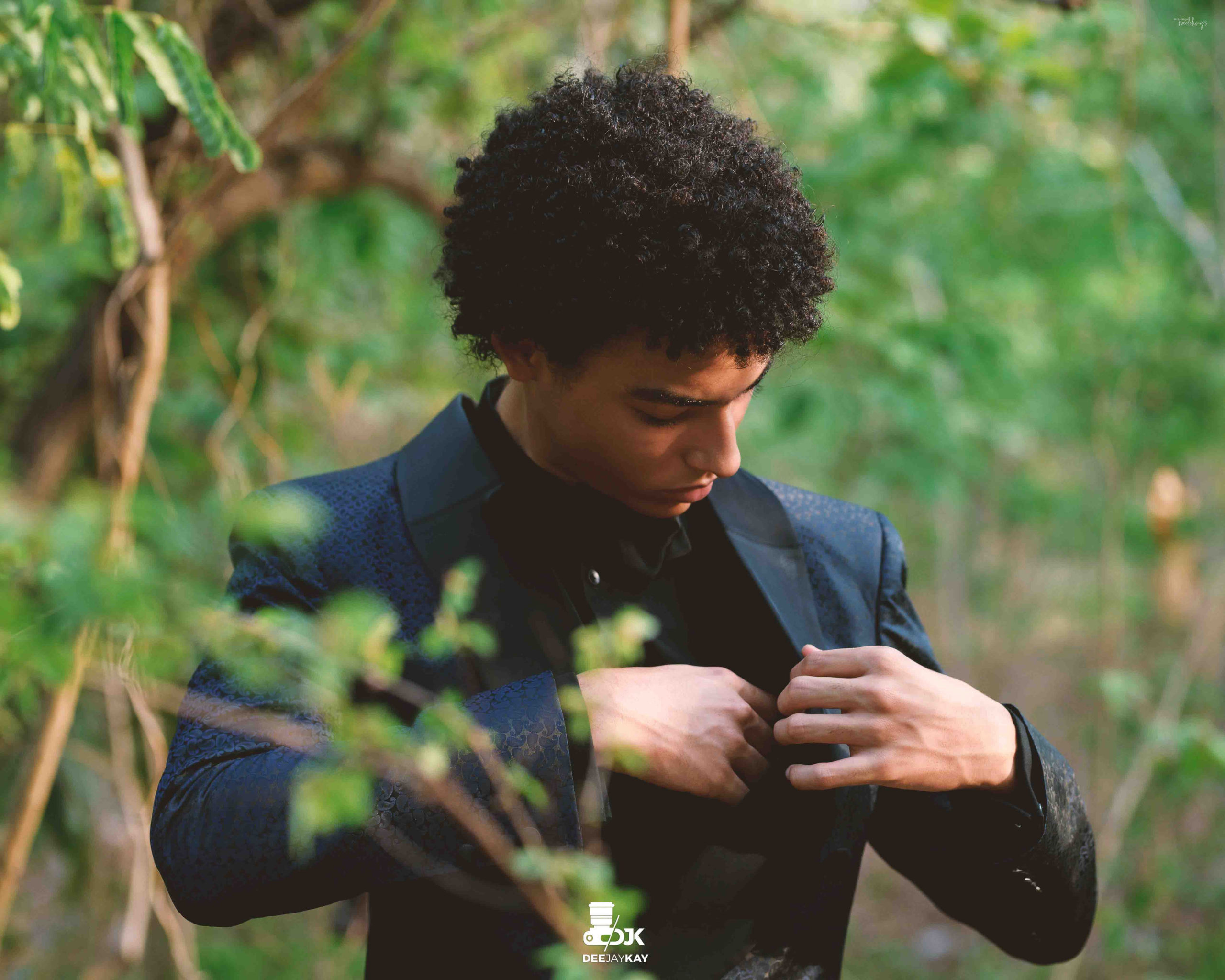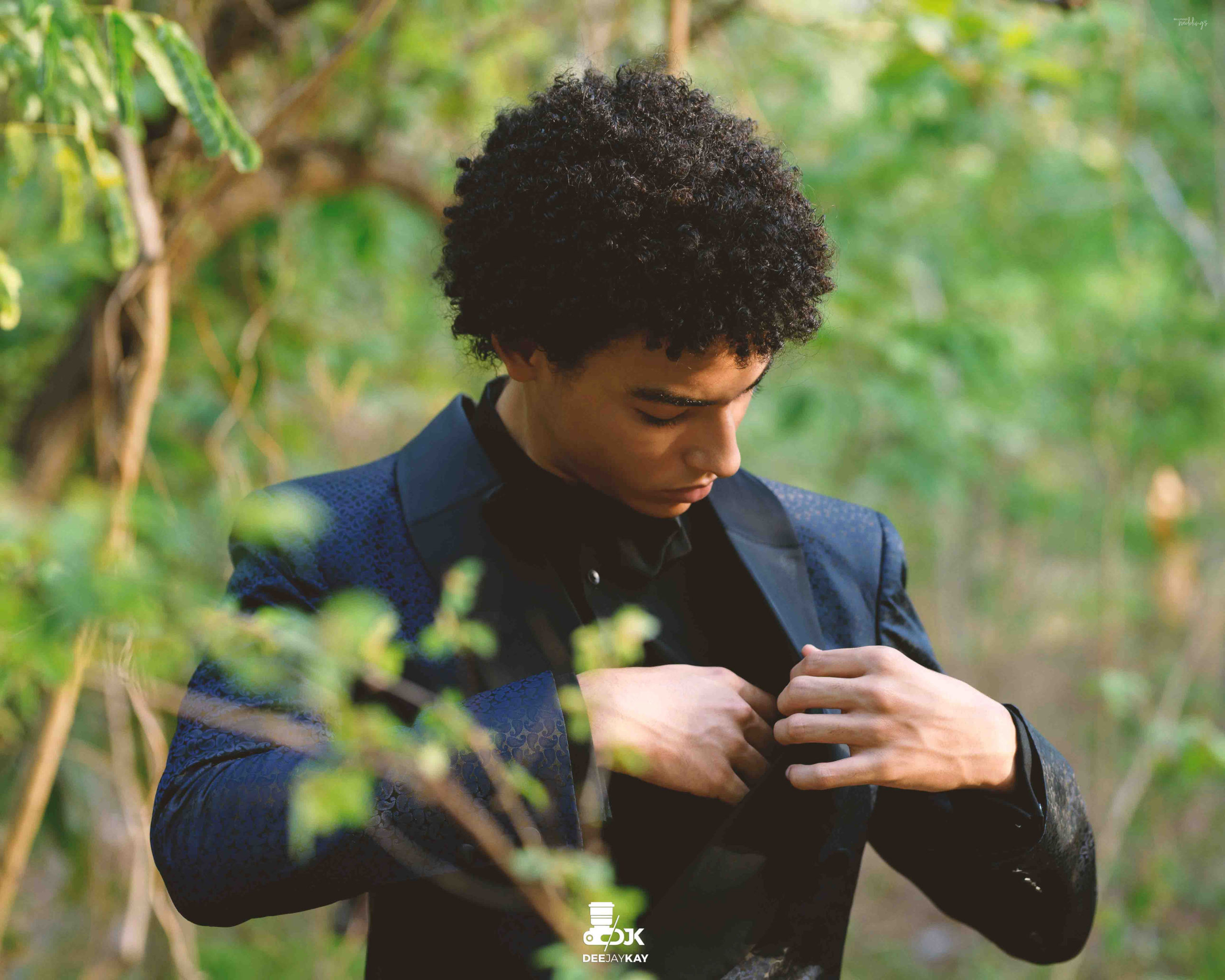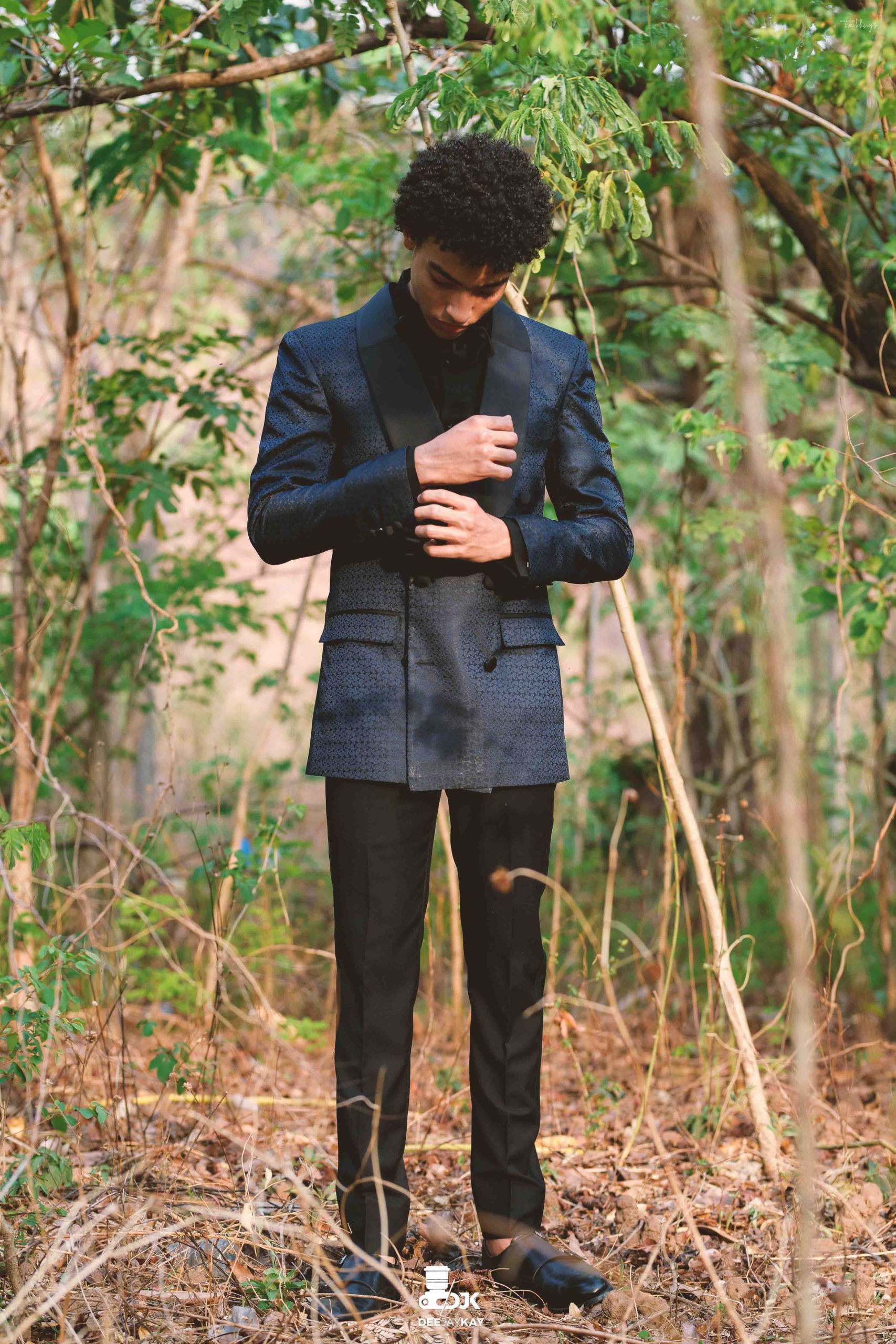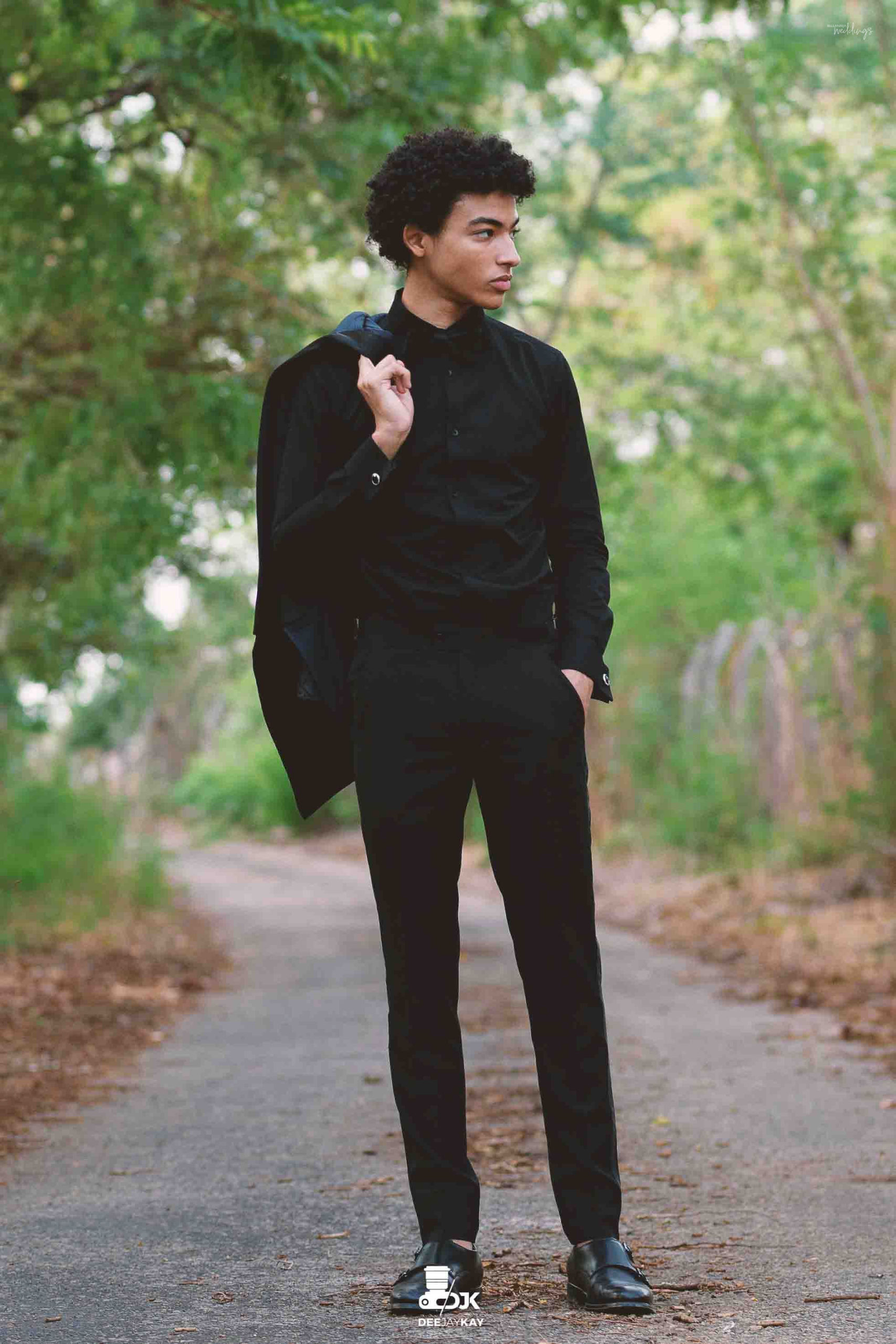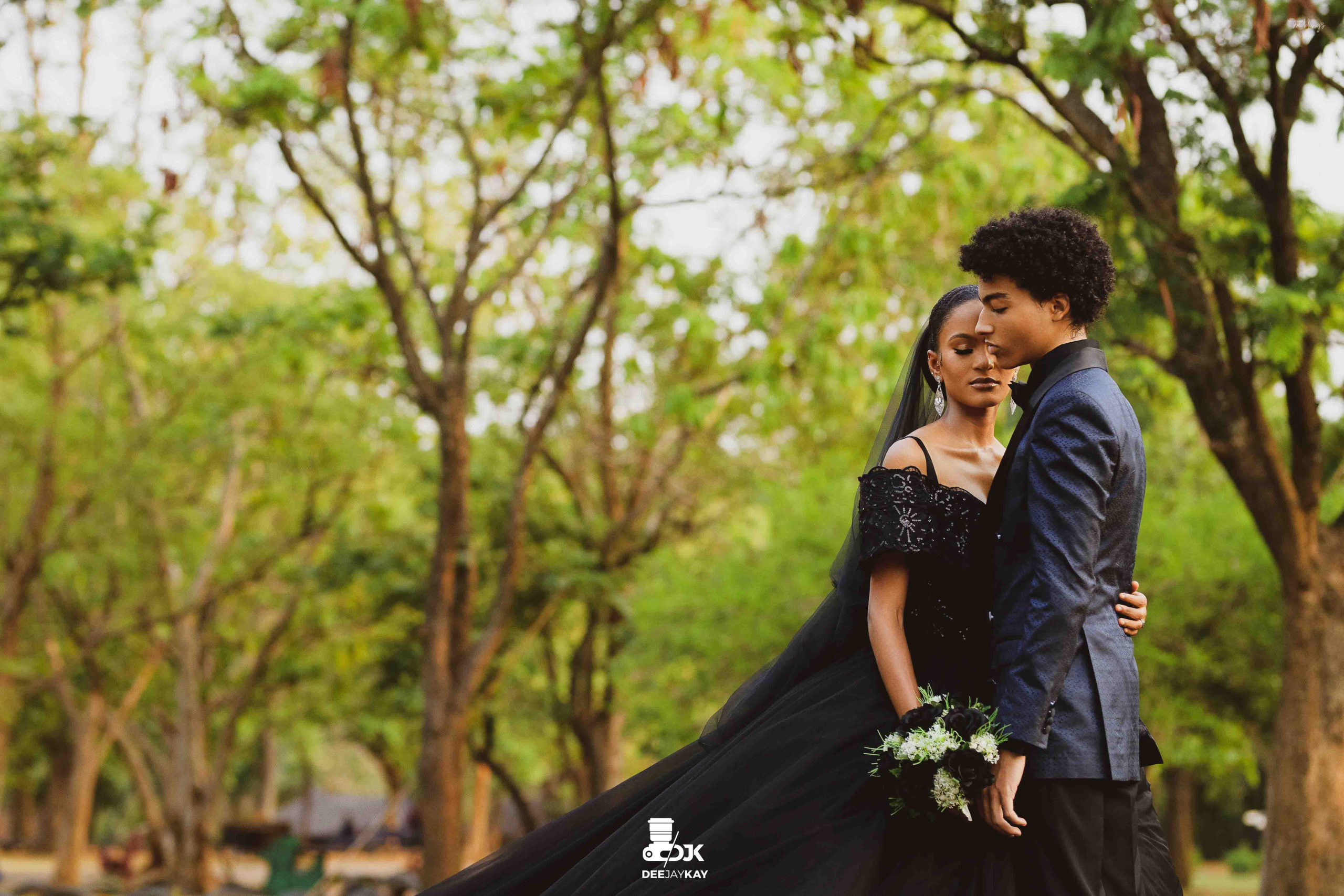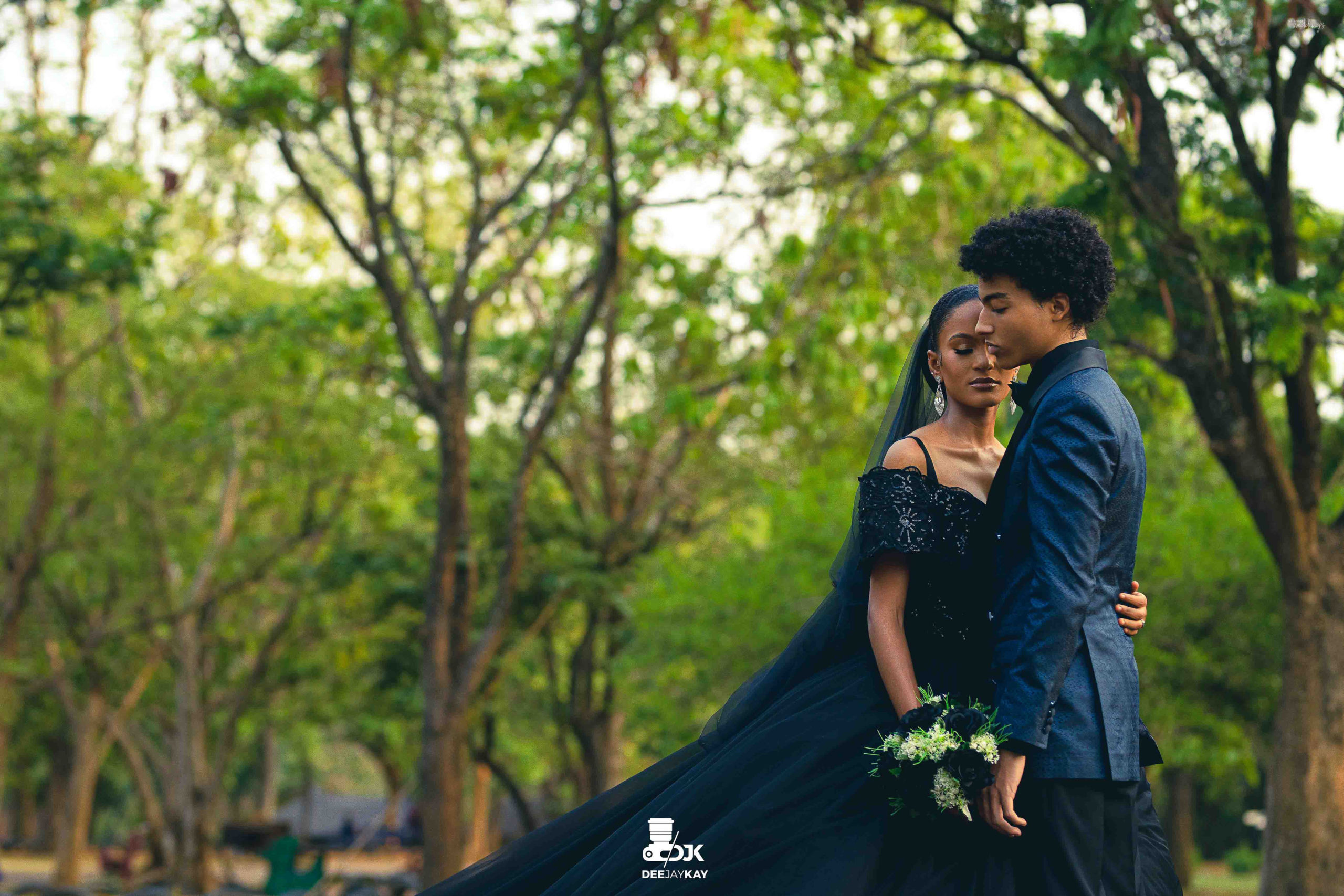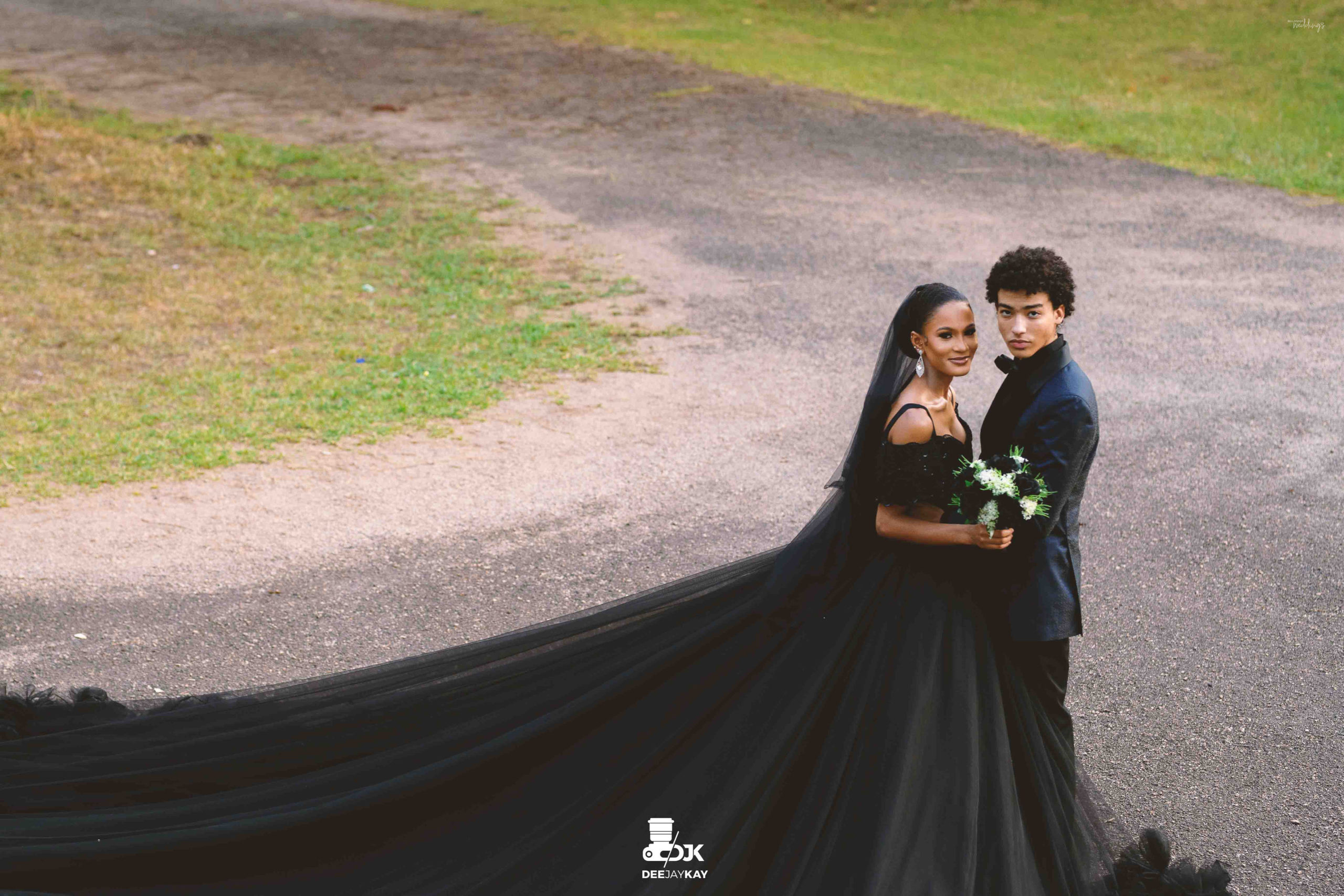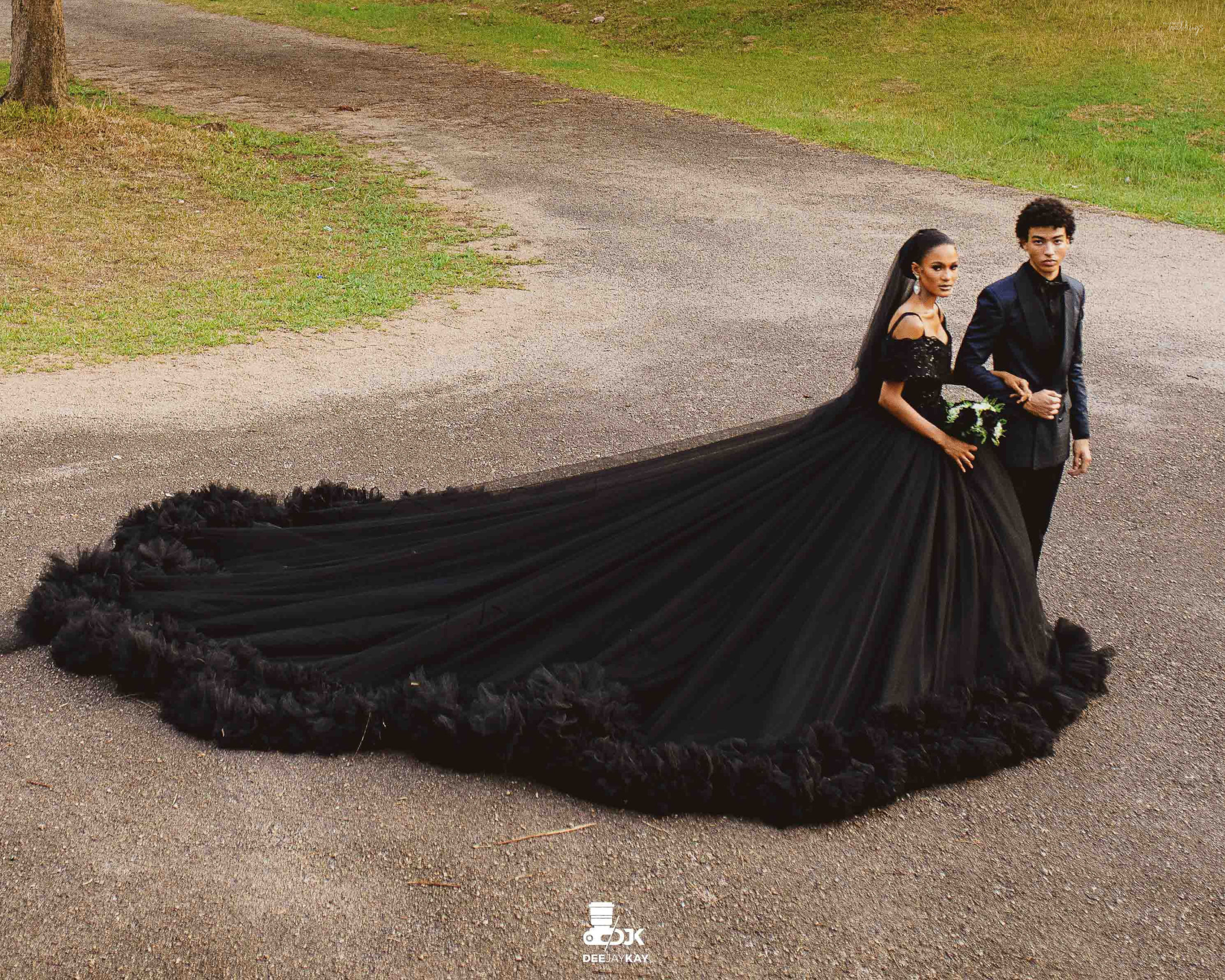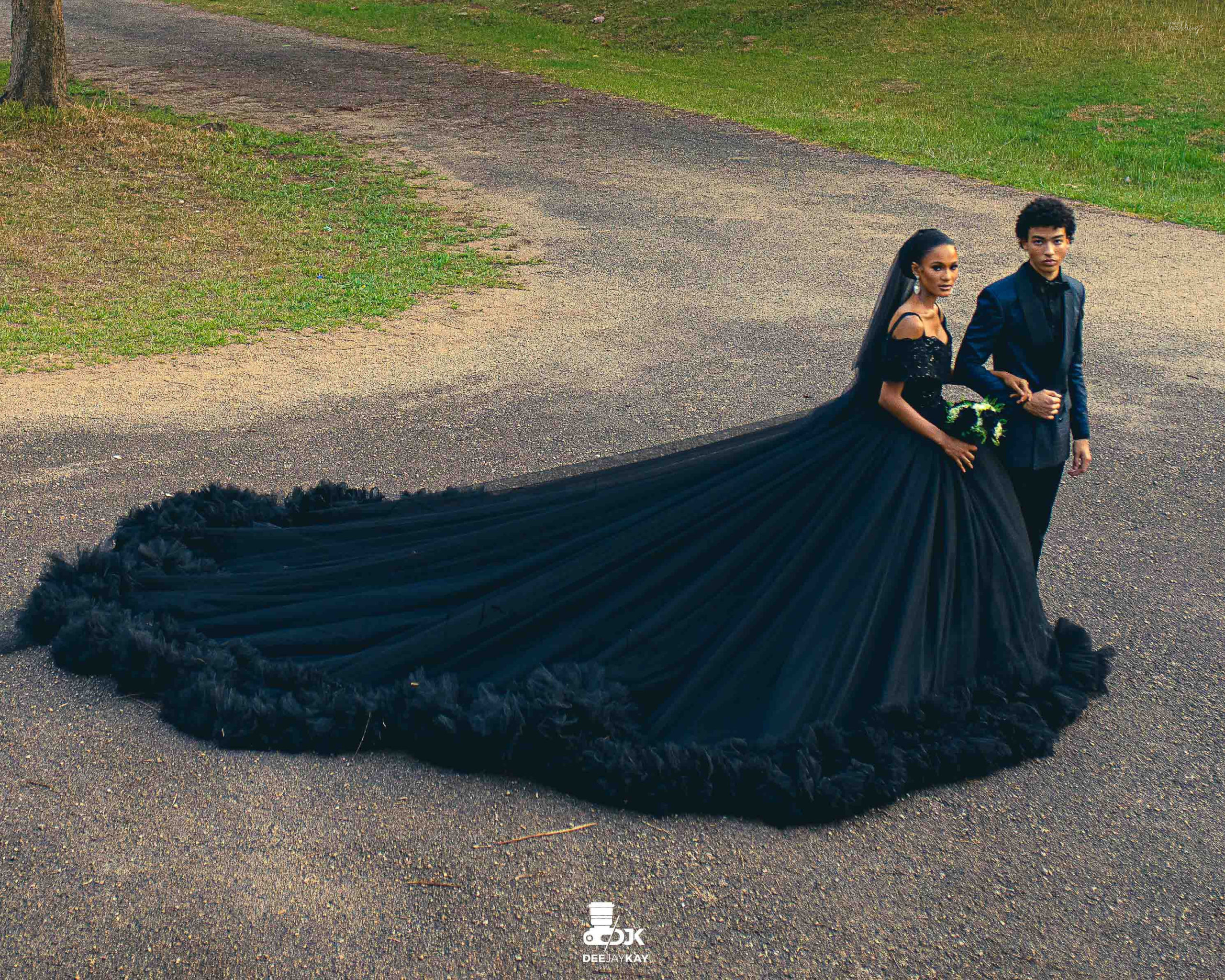 Credits
Hairstylist: @beautybeam14
Dress: @horllardfashion
Makeup: @Jideofstola
Photography: @deejaykayphotography
Female model: @Cutehannywhite
Male Model: @Alan_ae_
Suit: @Elijahtafari_