Last week, the BellaNaija Weddings team was live in Houston, Texas for the very first time!
Ahead of the very much anticipated BellaNaija Weddings Bridal Brunch hosted by Dure Events.  The event kicked off with a Welcome party for all the vendors, sponsors and guests and a men's intimate event tagged " The Masterpiece of a Classic man".
It was a fun time learning about the groom's fashion and styling for their special day. It was also a good time to meet a whole lot of the vendors and the team that had been working tirelessly to make the day a reality. It was such an amazing experience from the layout to the ambience to the guests, food, great music, and artwork.
Let's just relive the moments together. Here's how it all started:
The event kicked off with our amazing host, Chioma of Dure Events welcoming everyone to the day.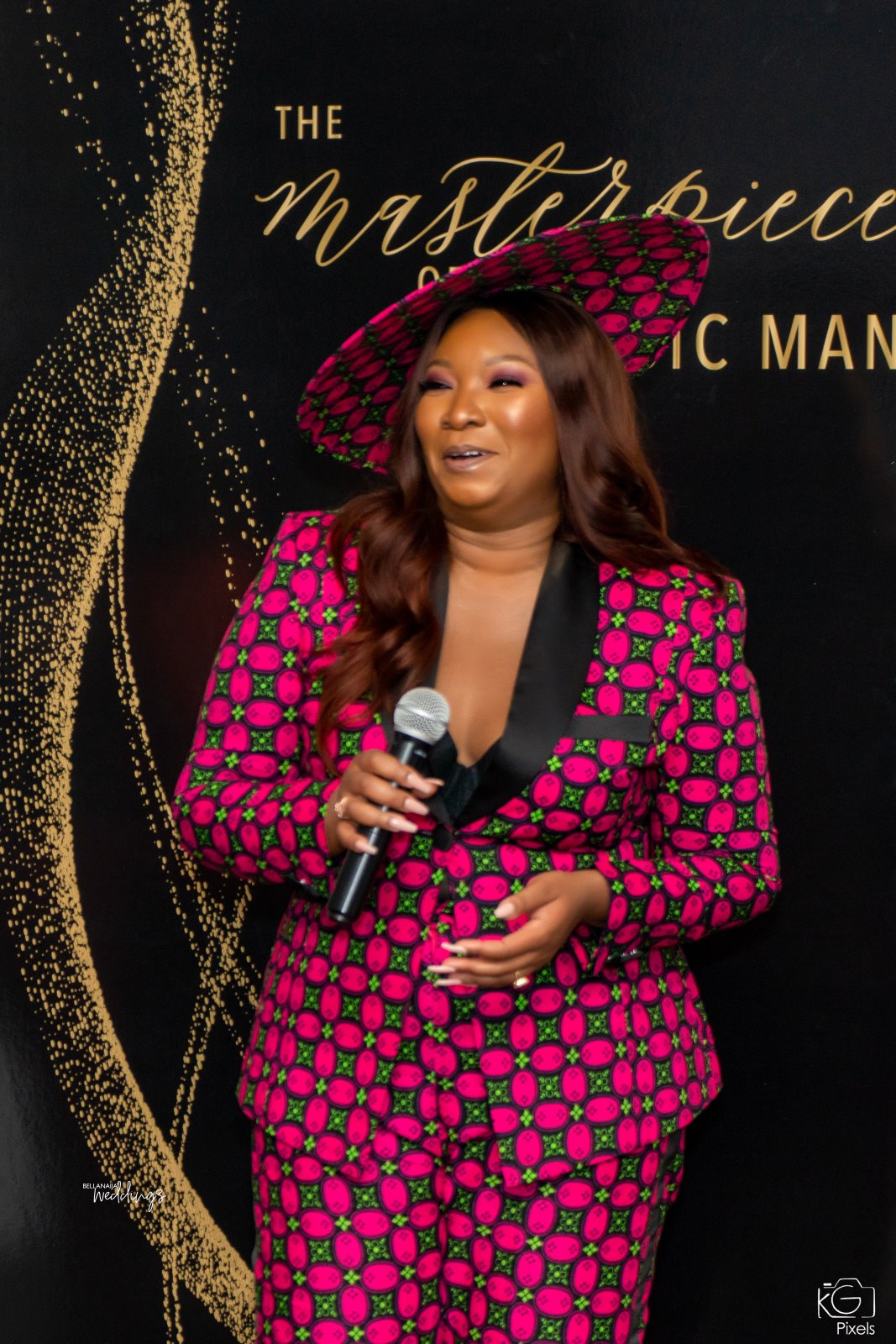 And then we went on to hear from the Mercy Akamo, Head of Content and Innovation, BellaNaija Weddings as she welcomed and introduced the BellaNaija Weddings to everyone.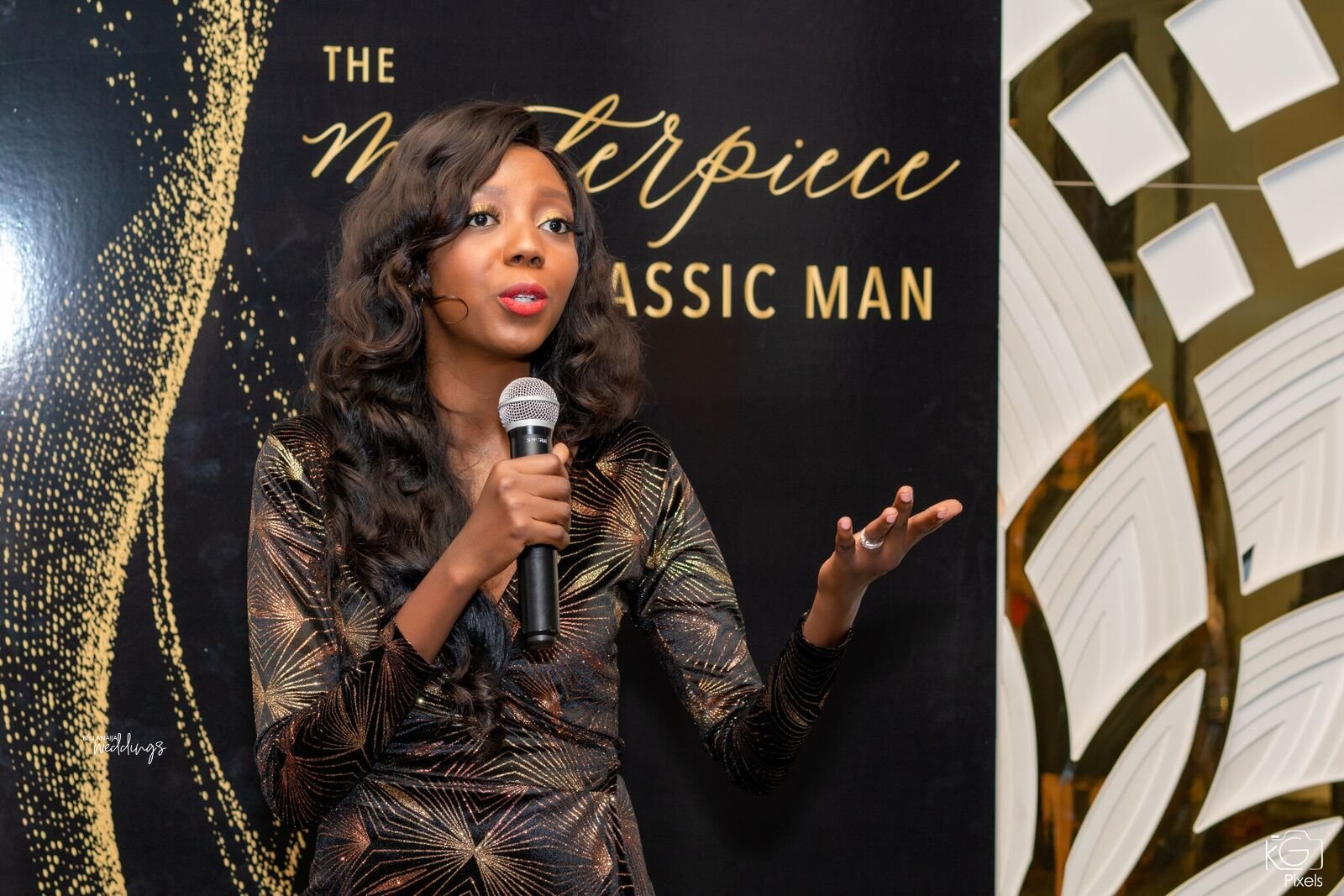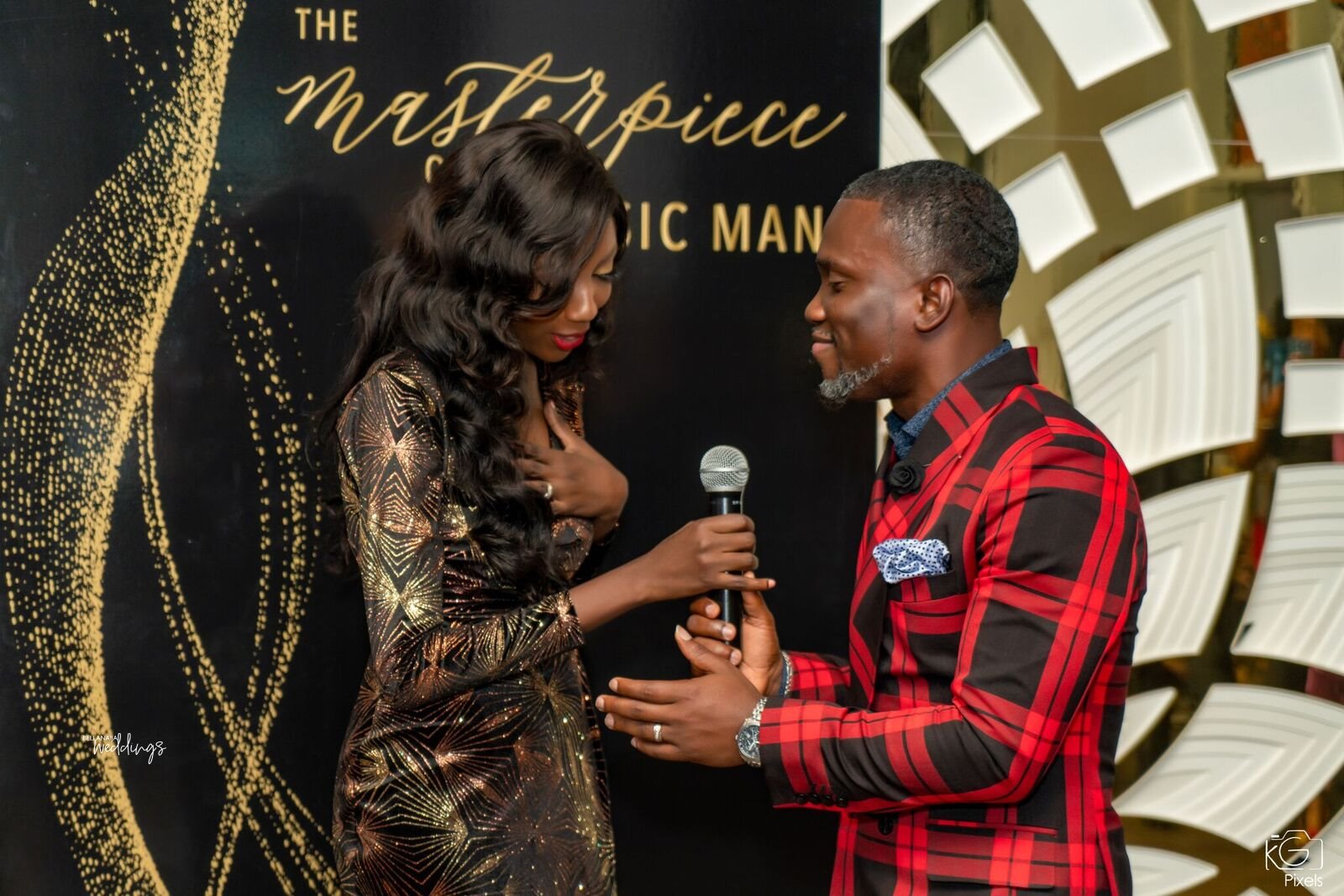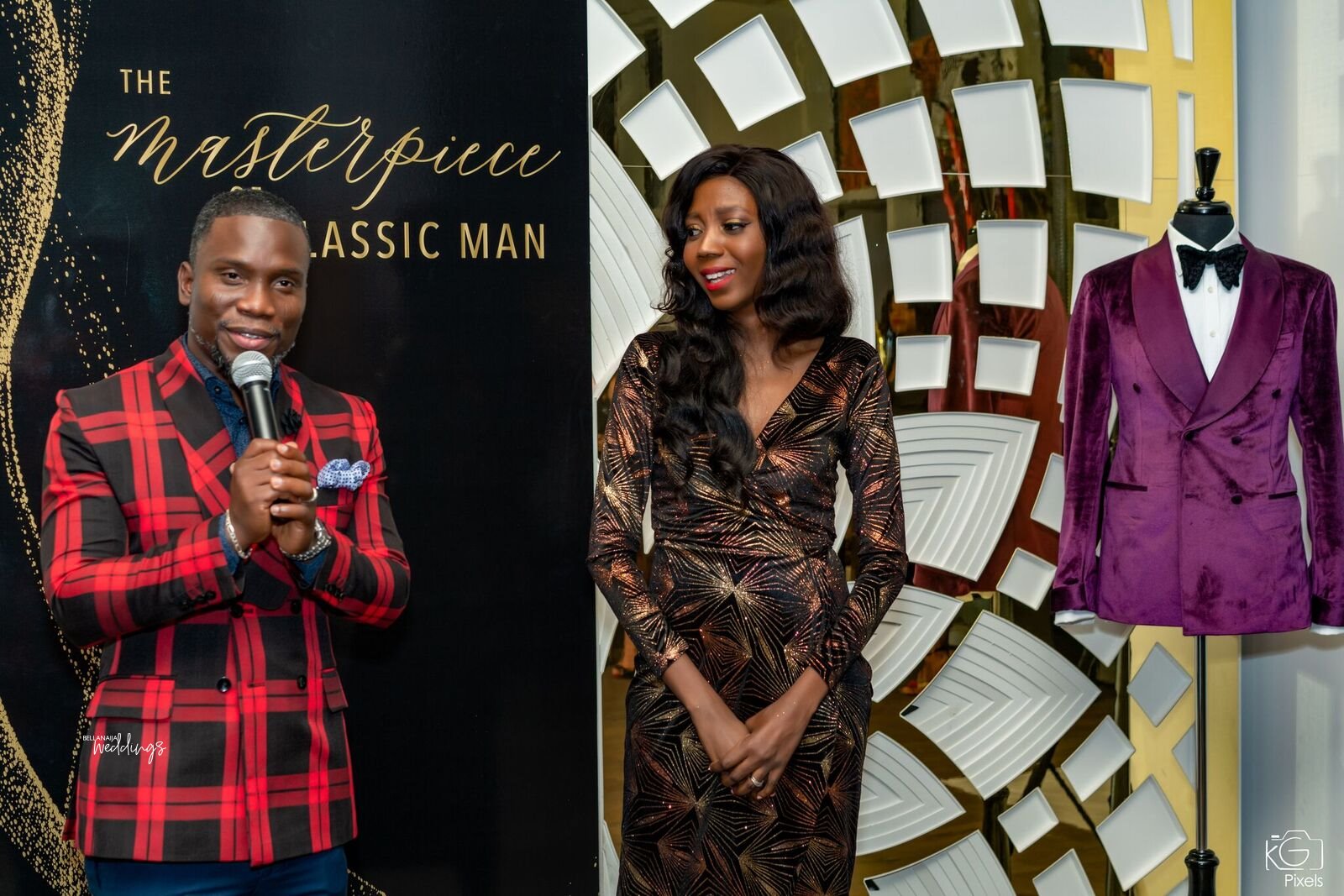 Then the talented JPR Styling guru introduced himself in seven seconds to the audience.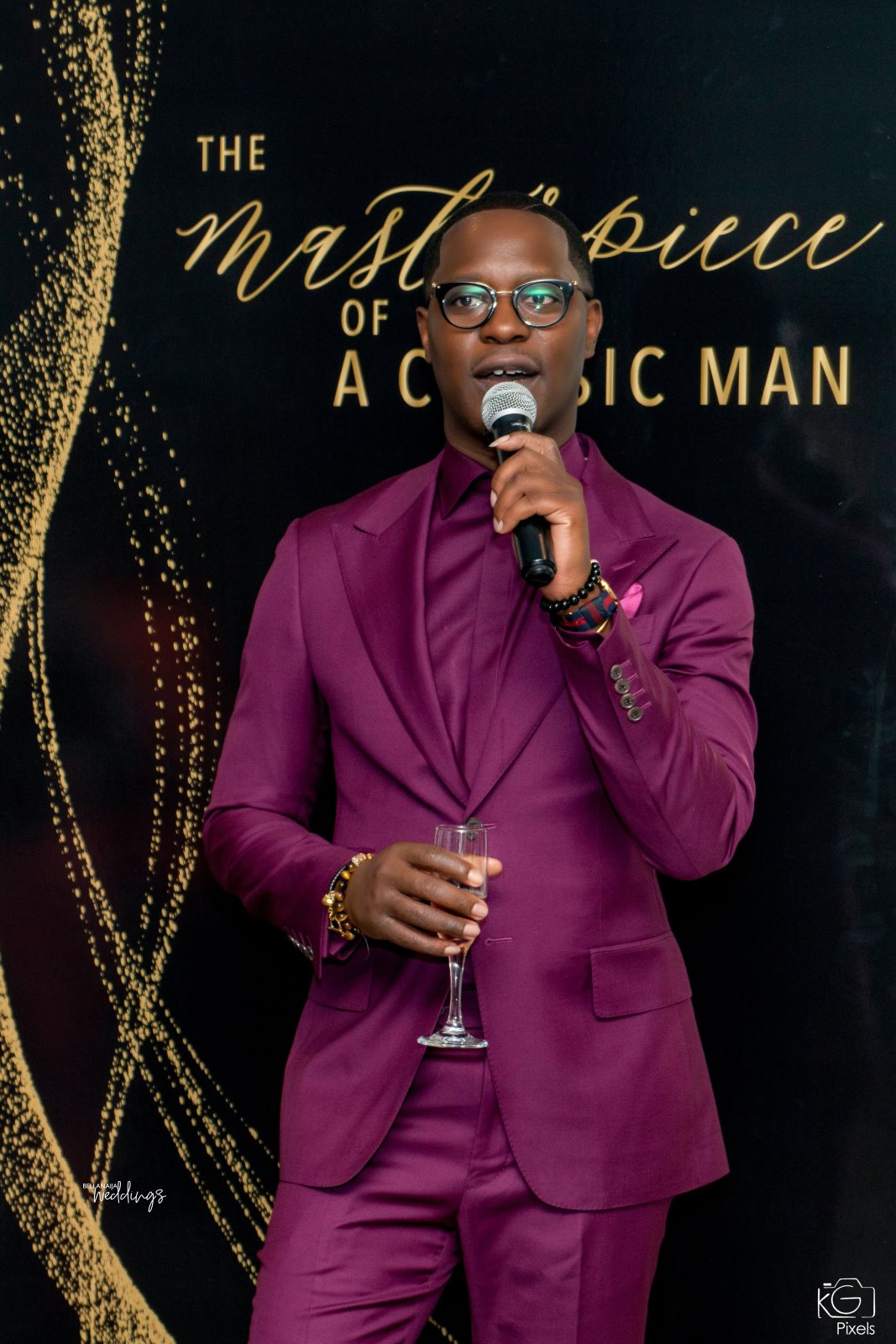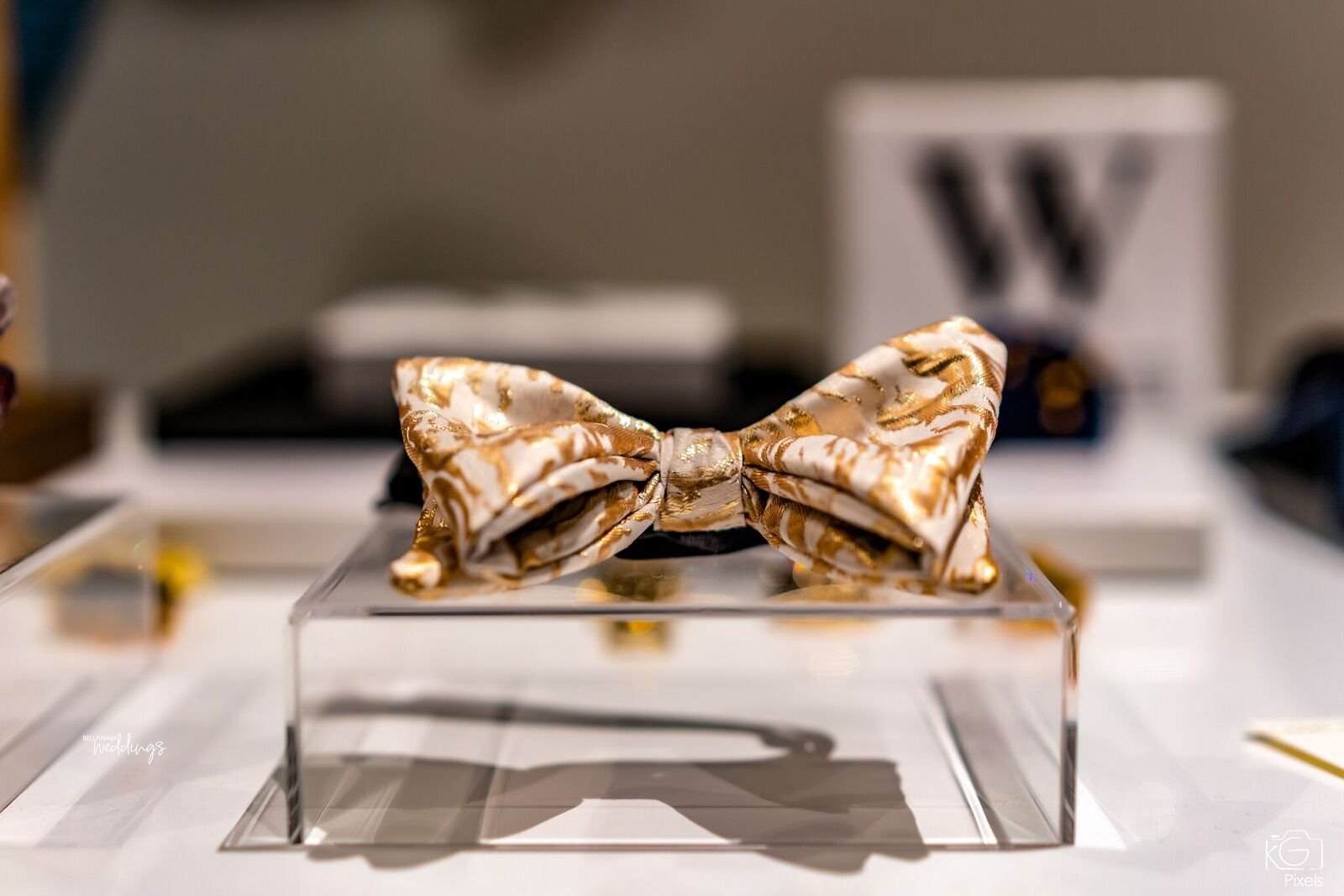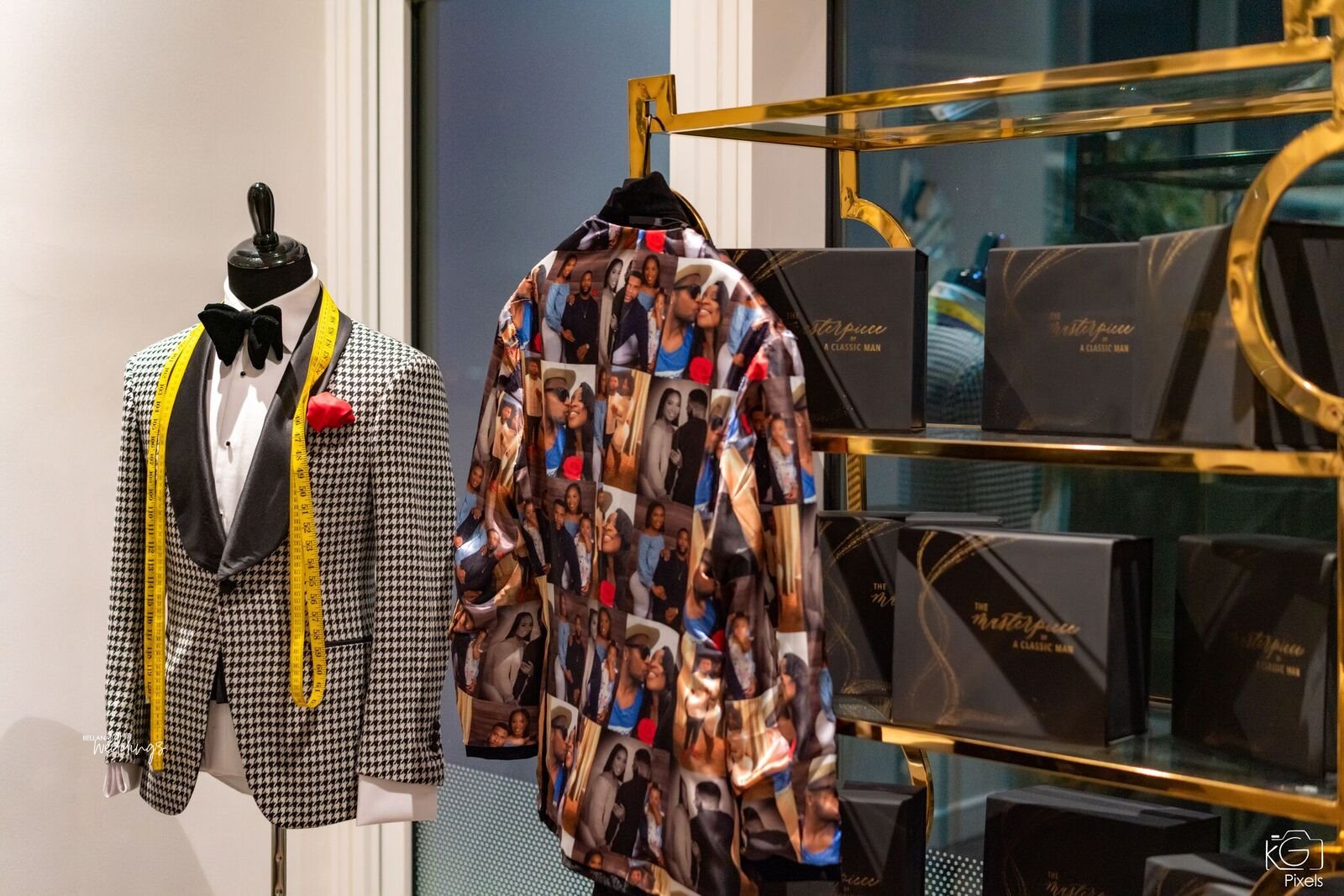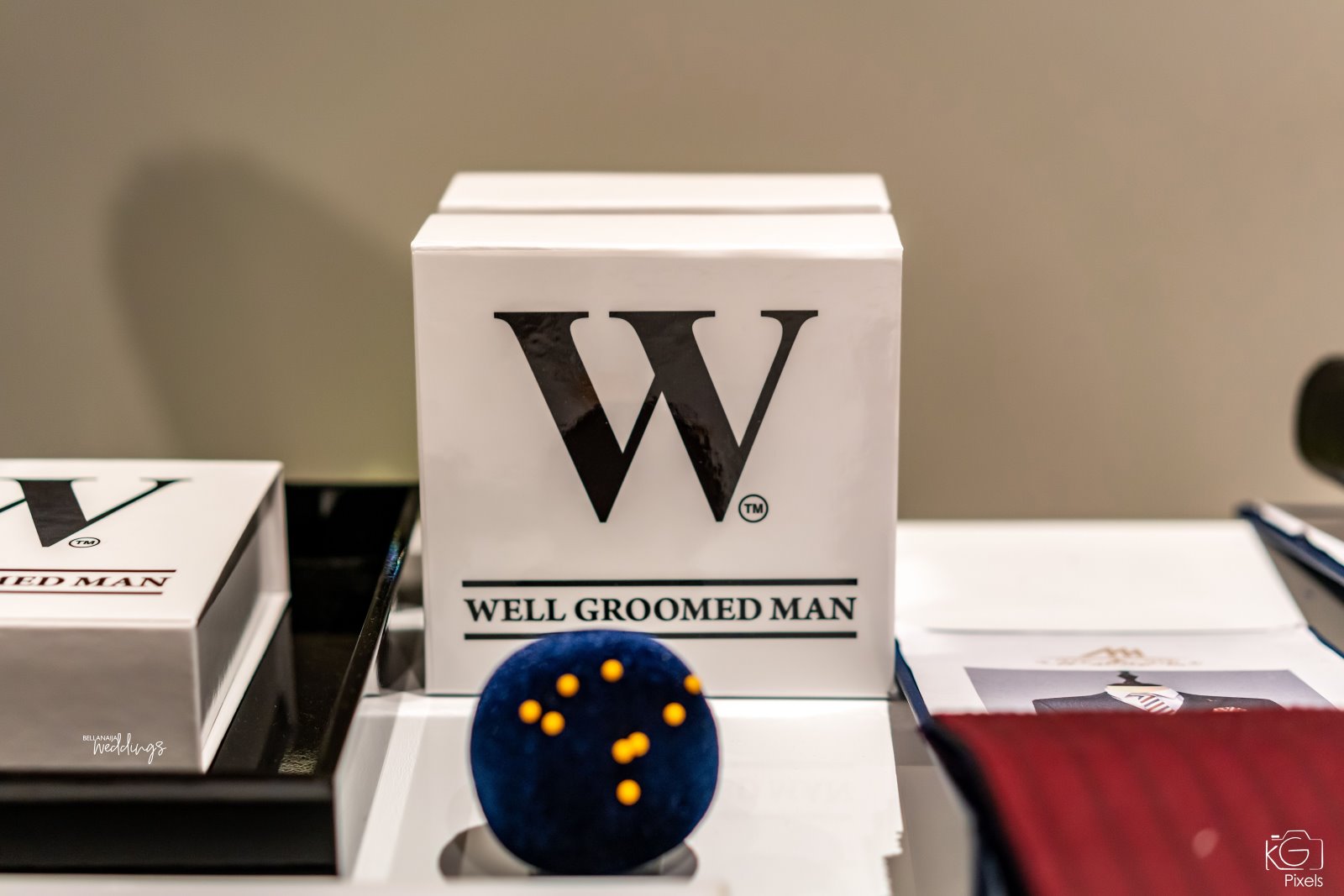 Right after, we had Chef Emeka introduce the four-course meal for the night!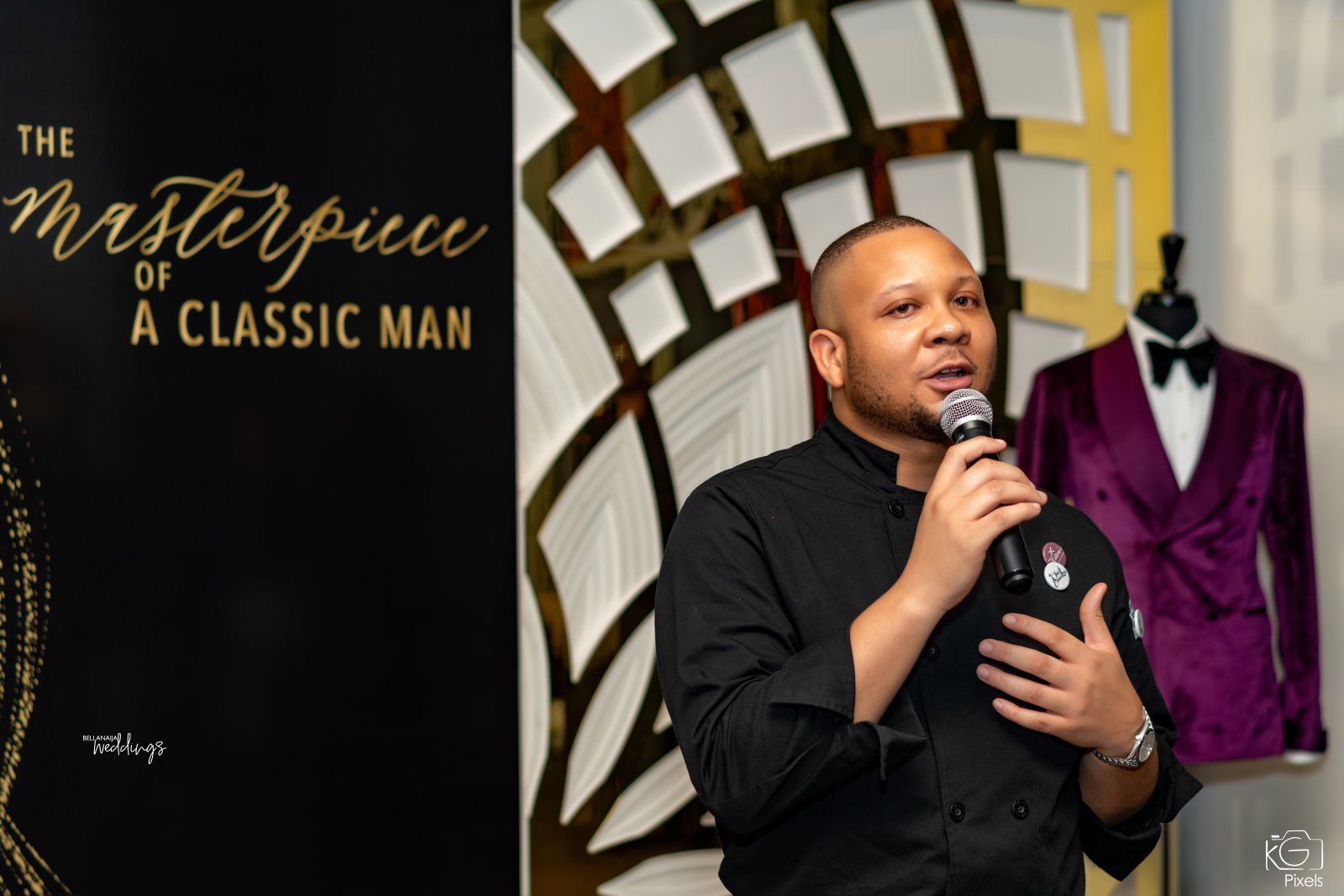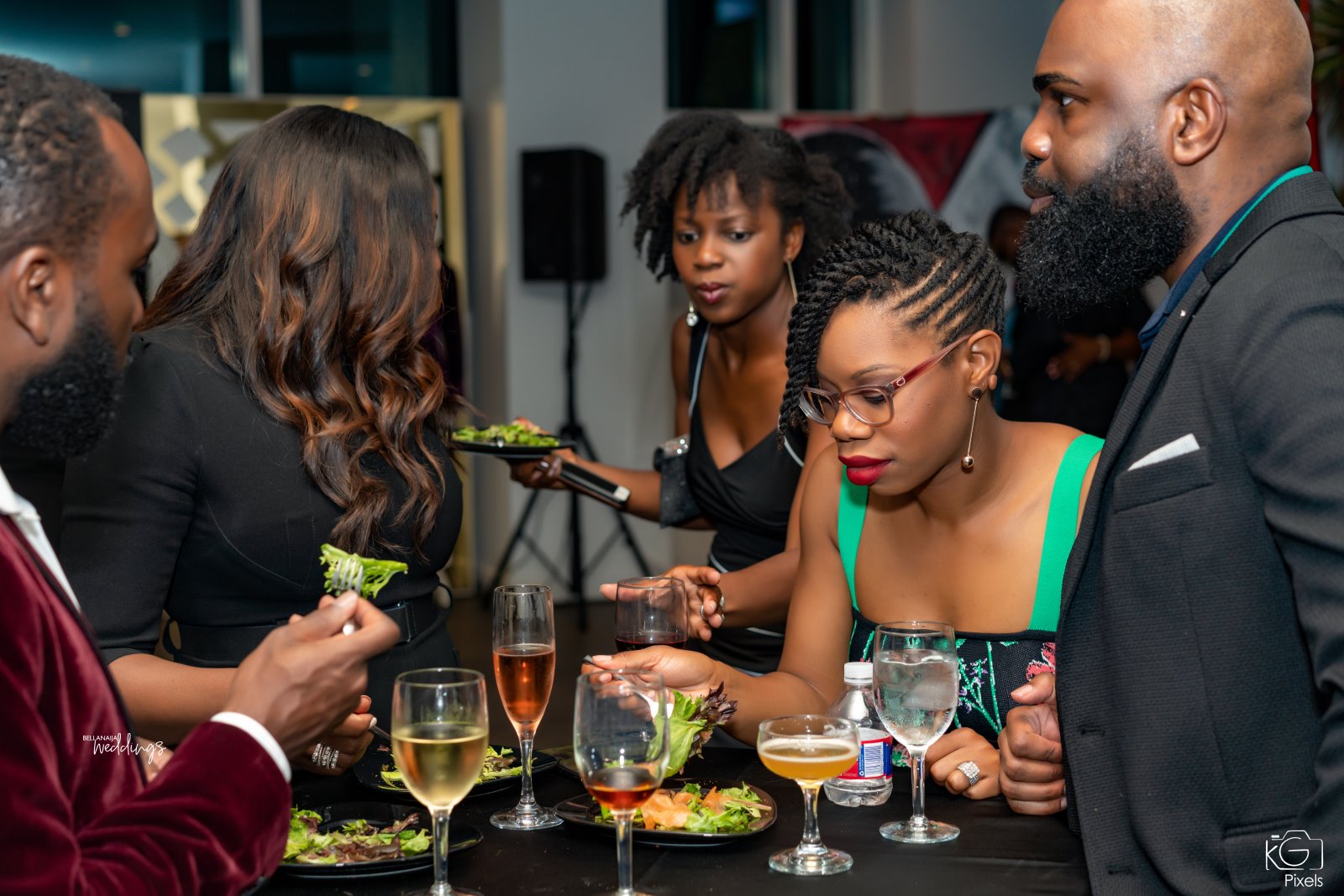 Take a look at gifts from one of our partner, Clive Christian.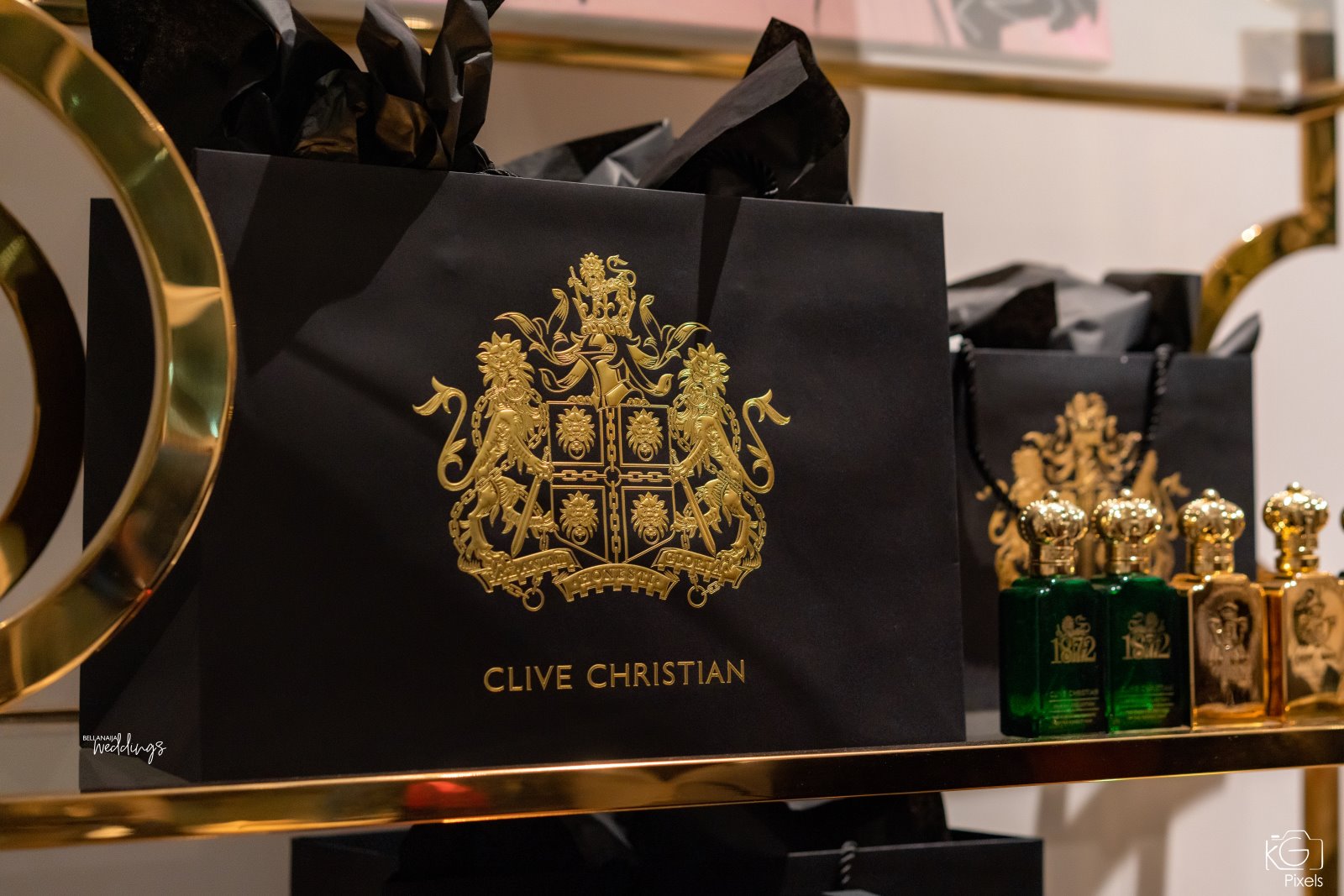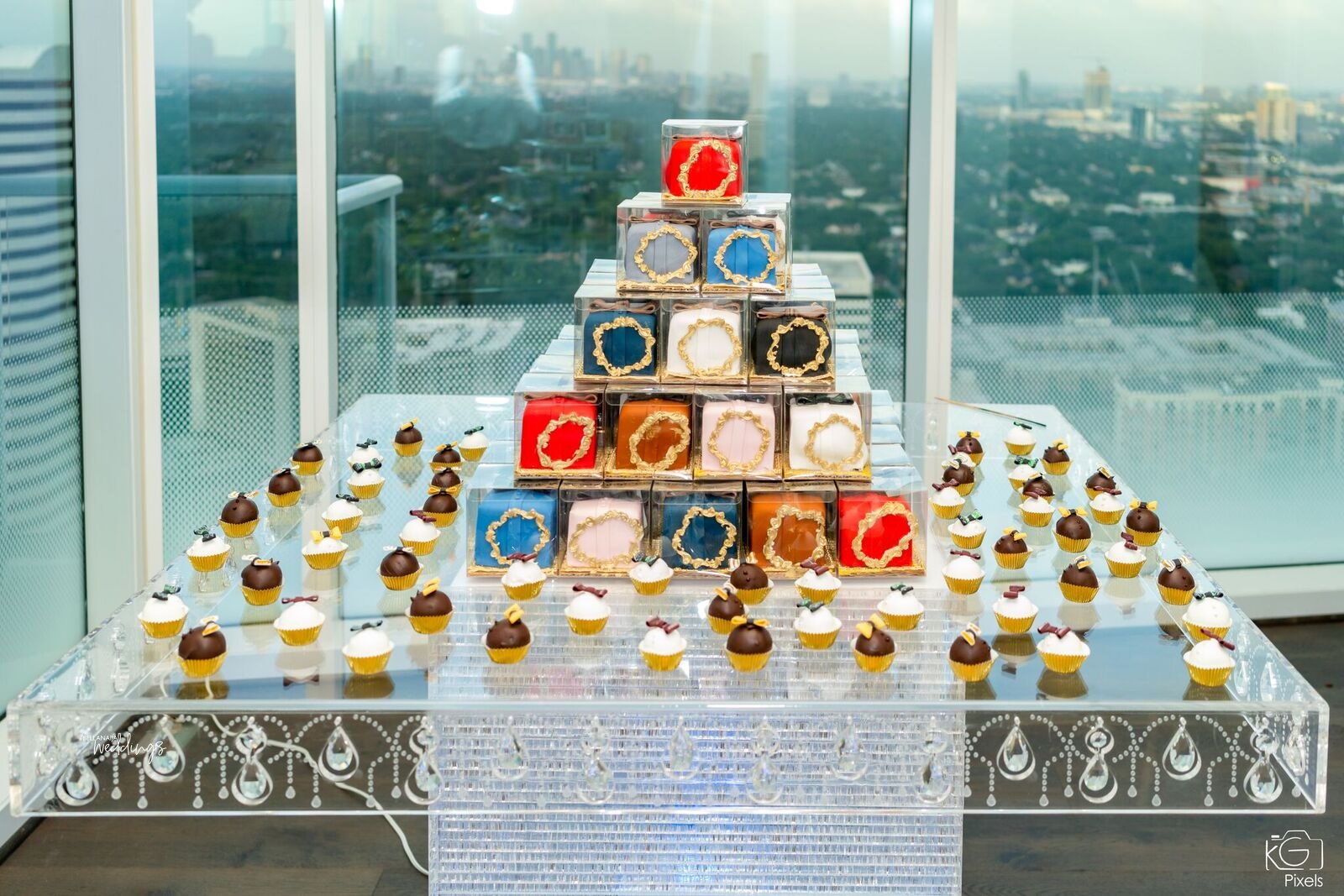 Right after that, it was time to chill and have fun.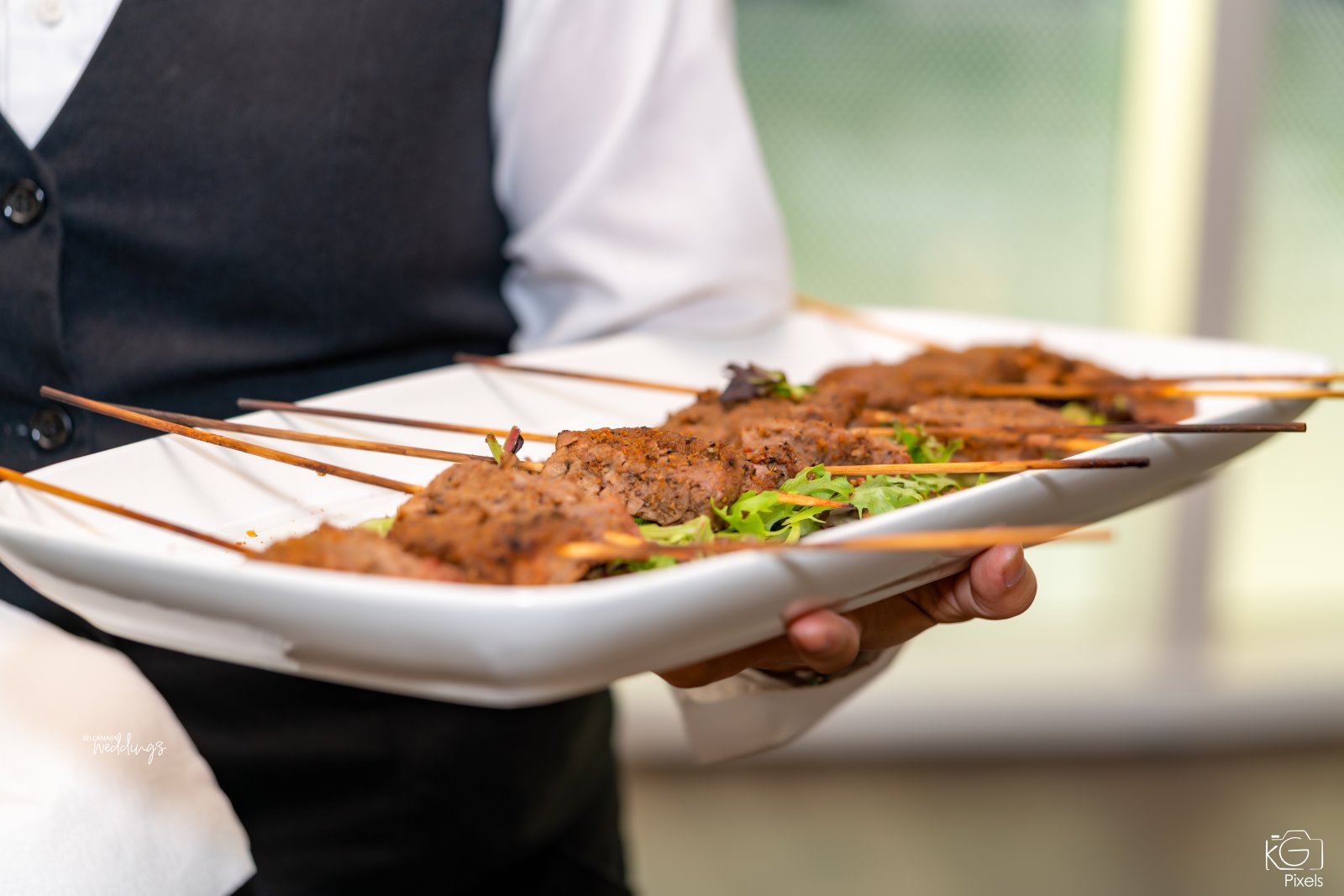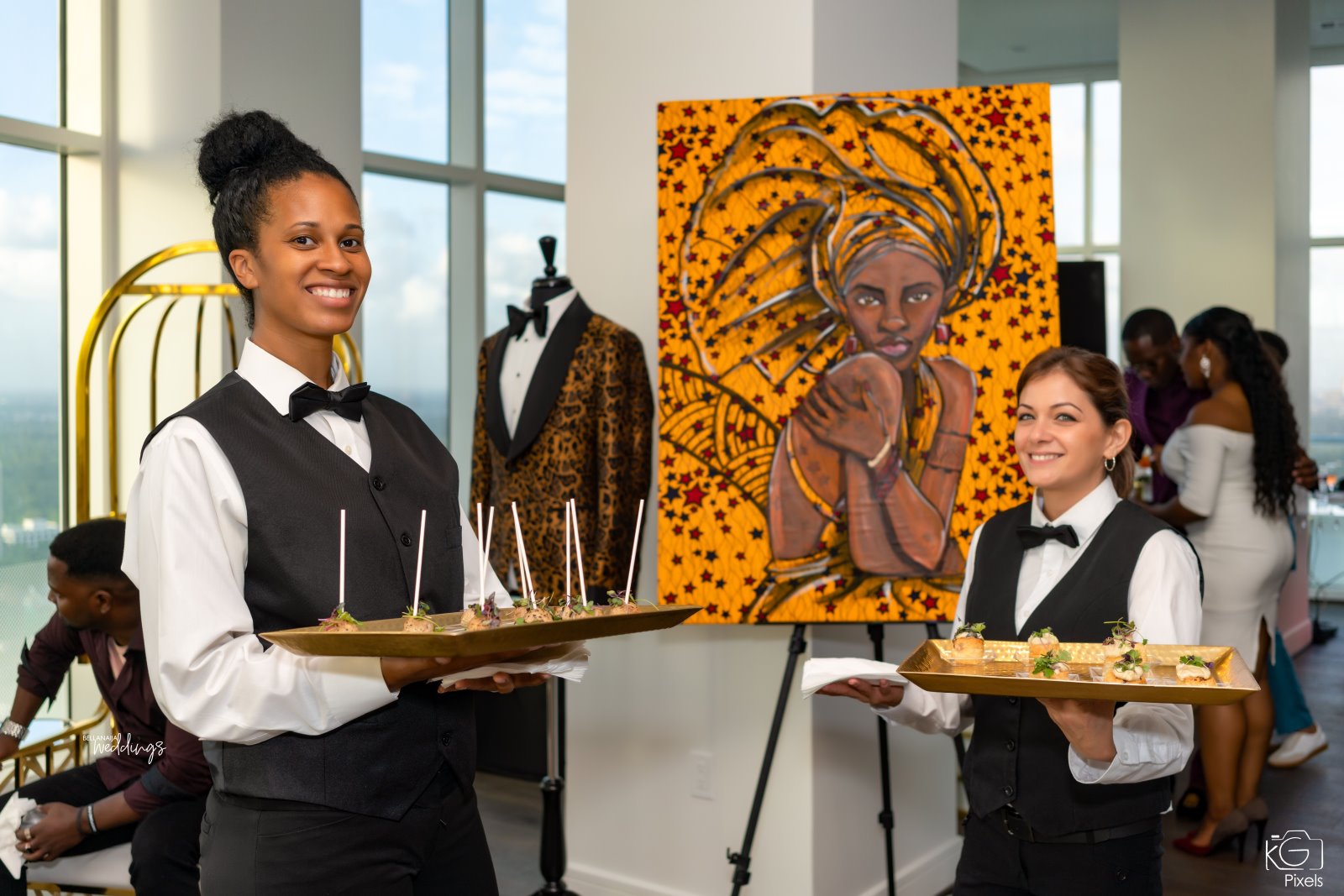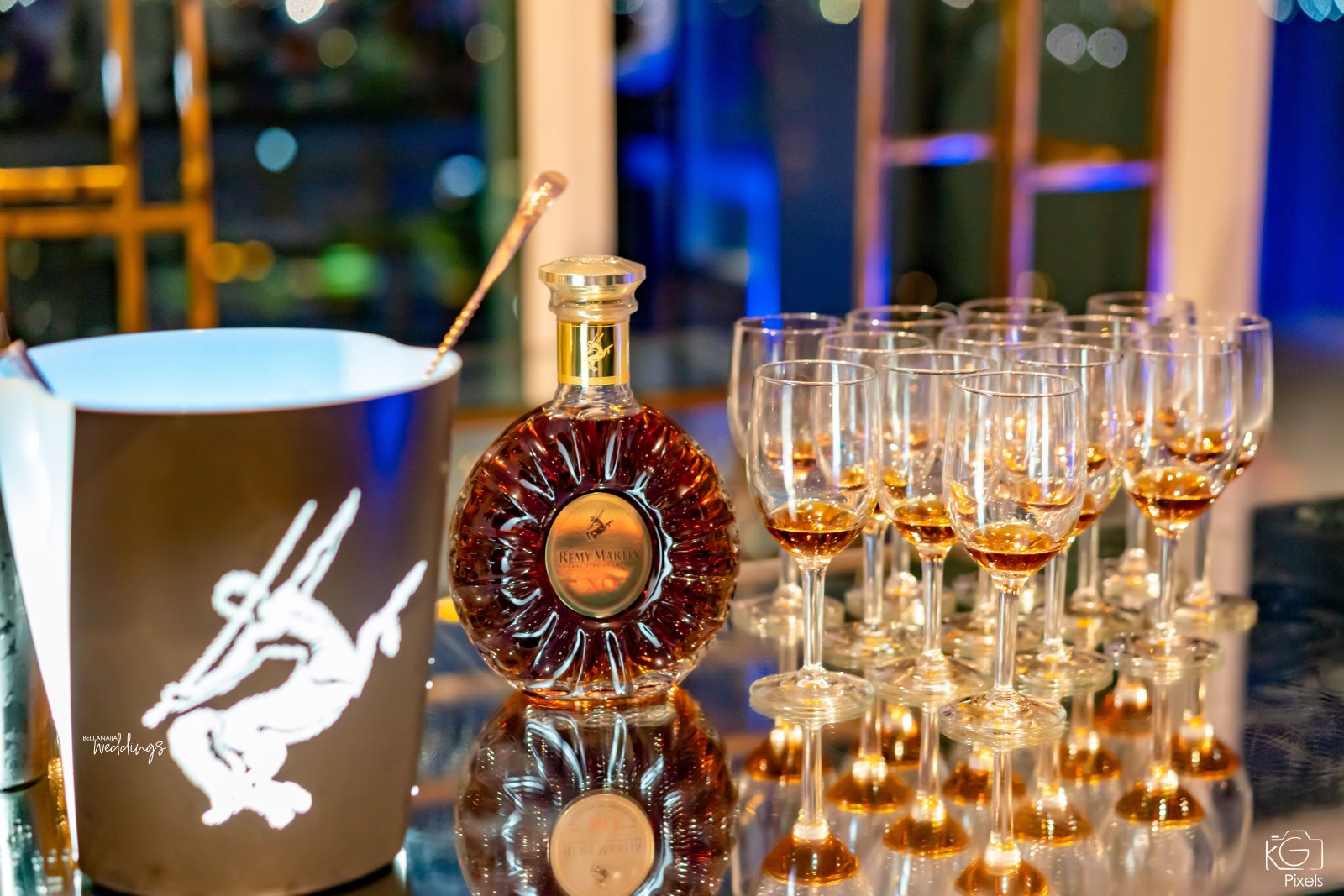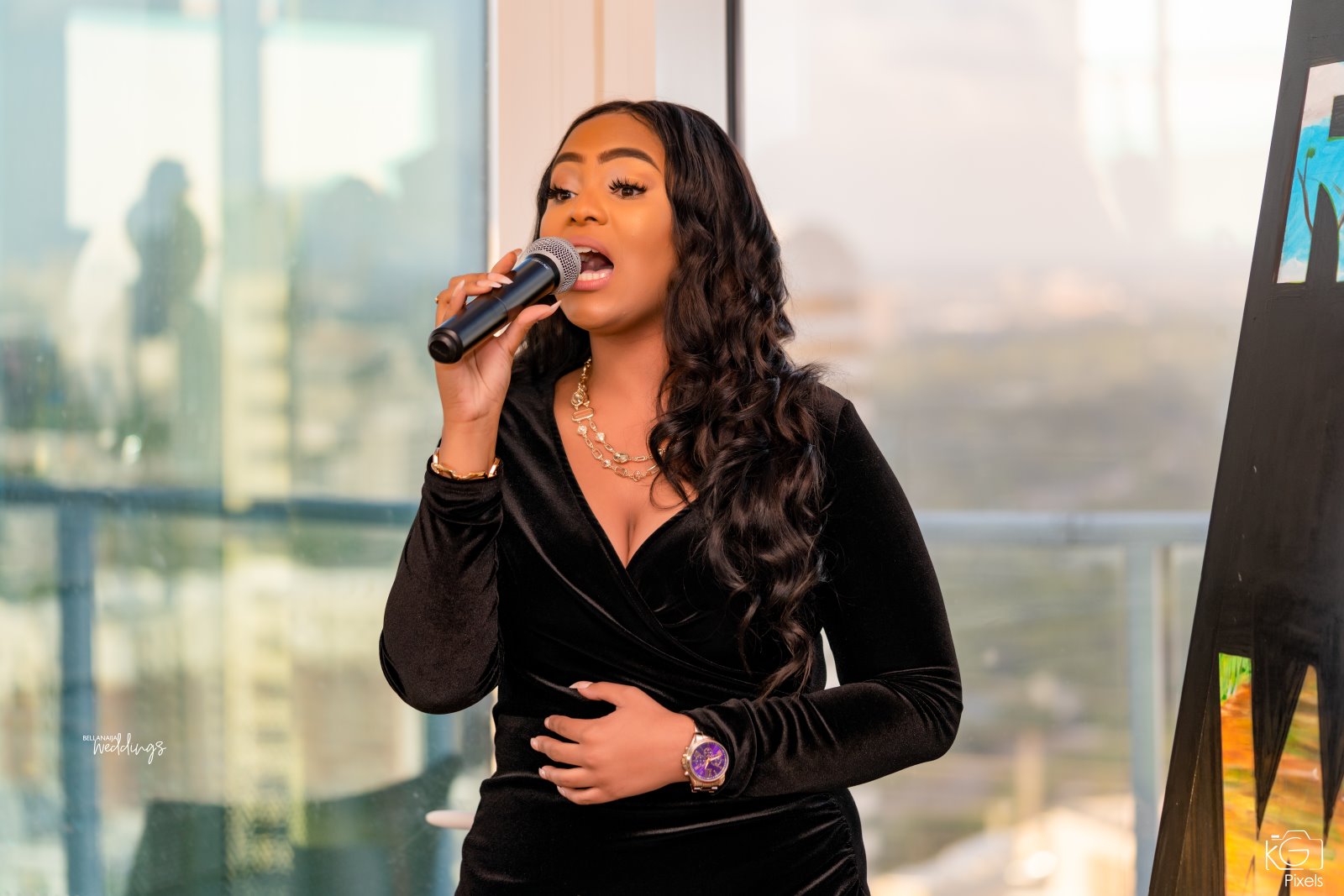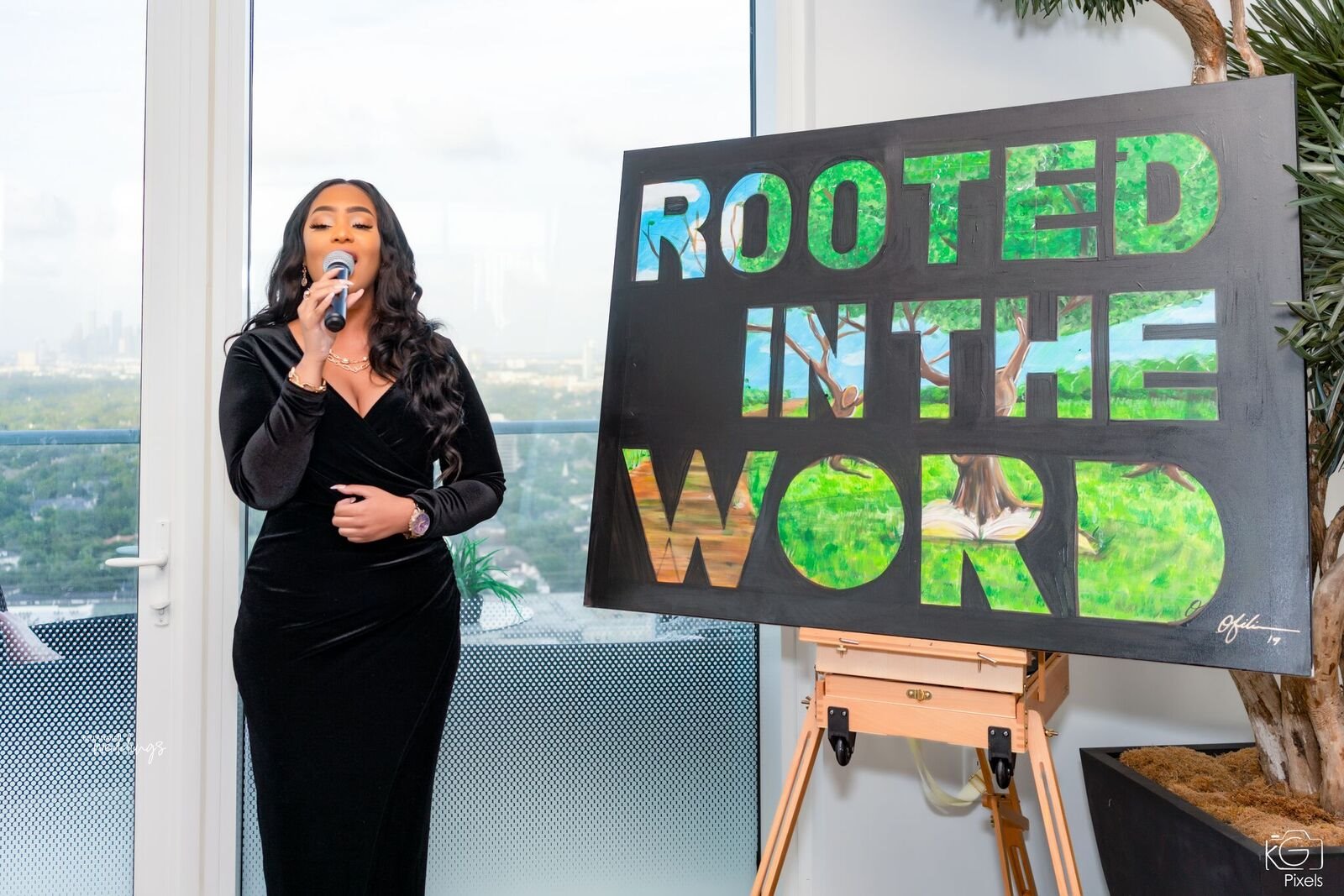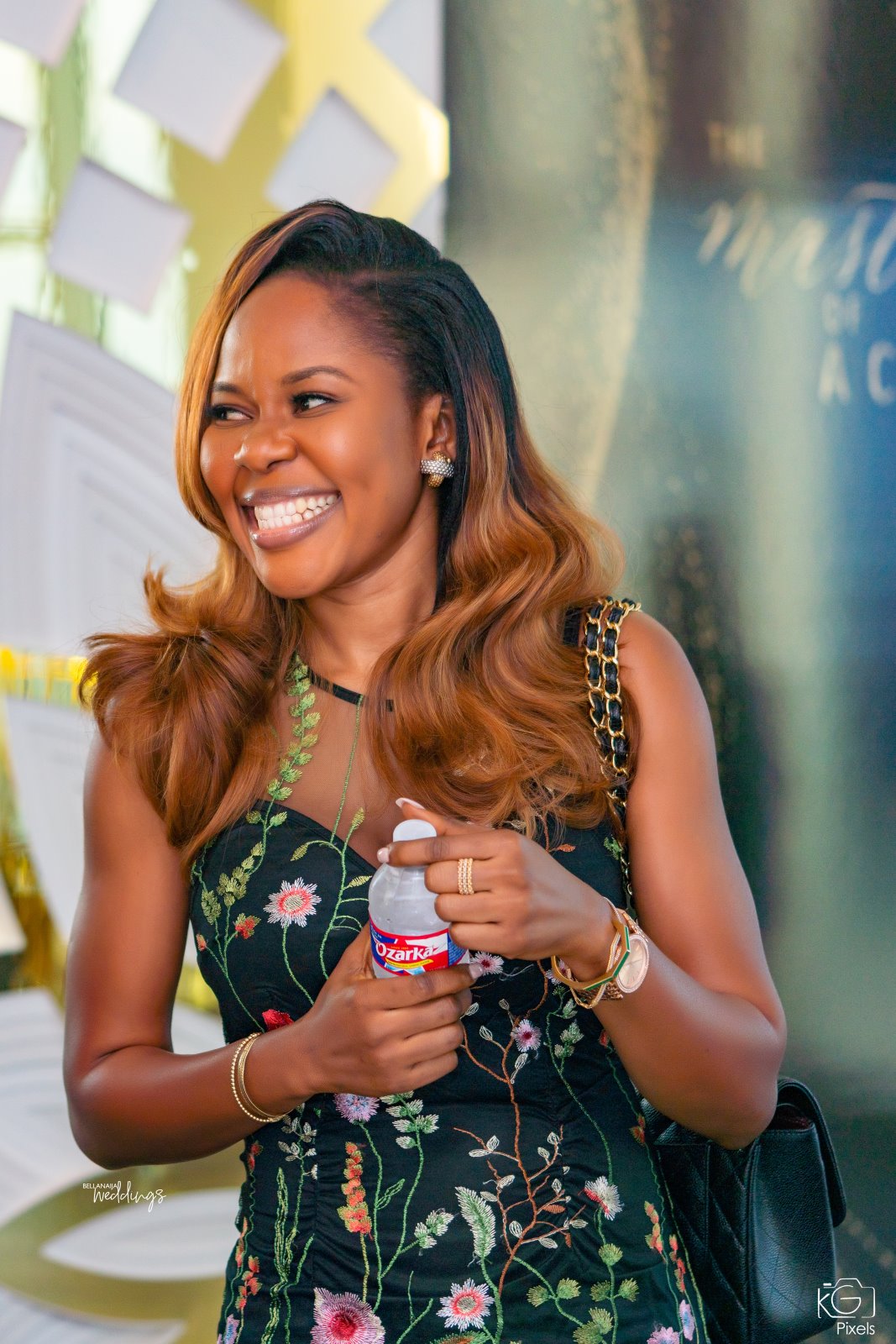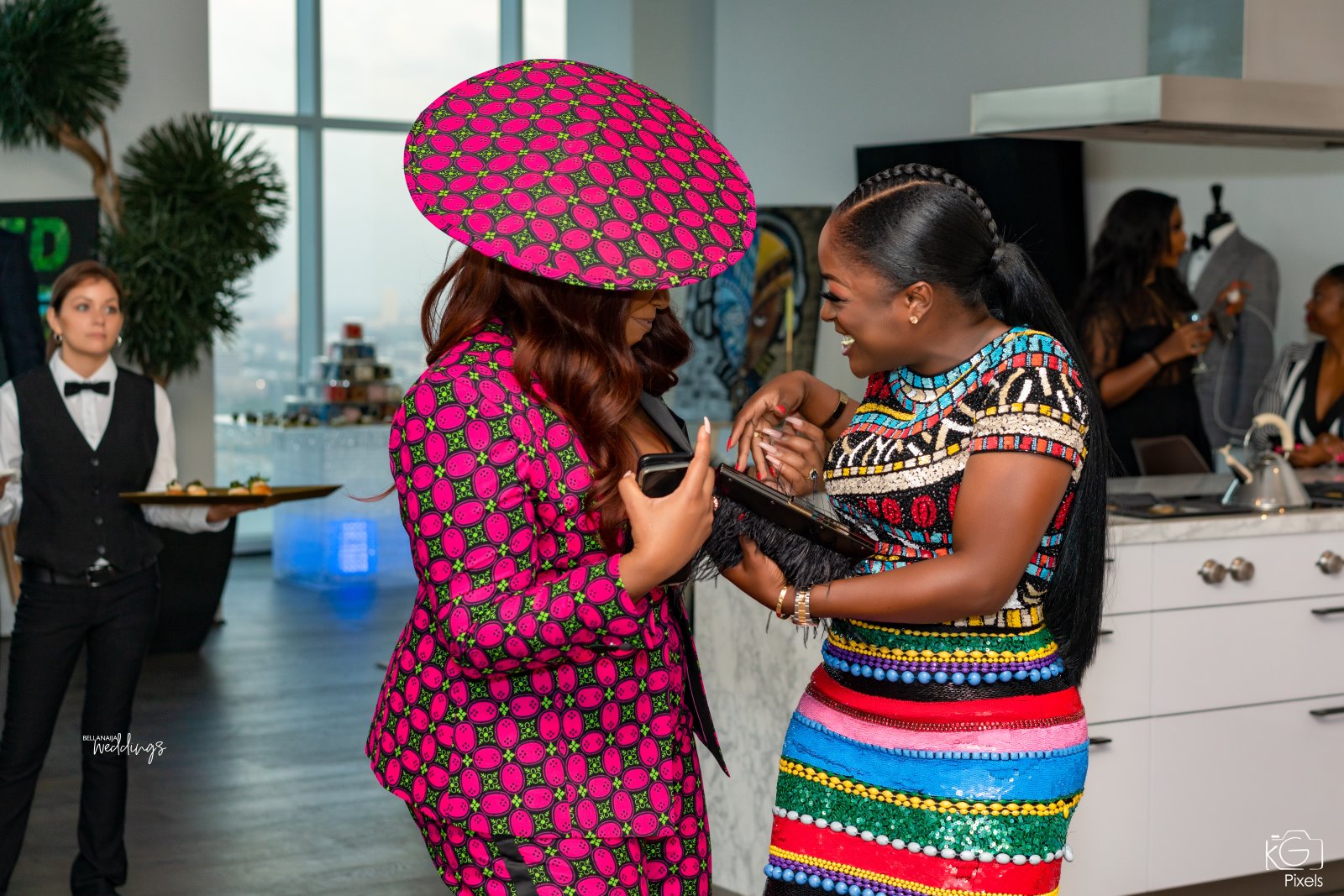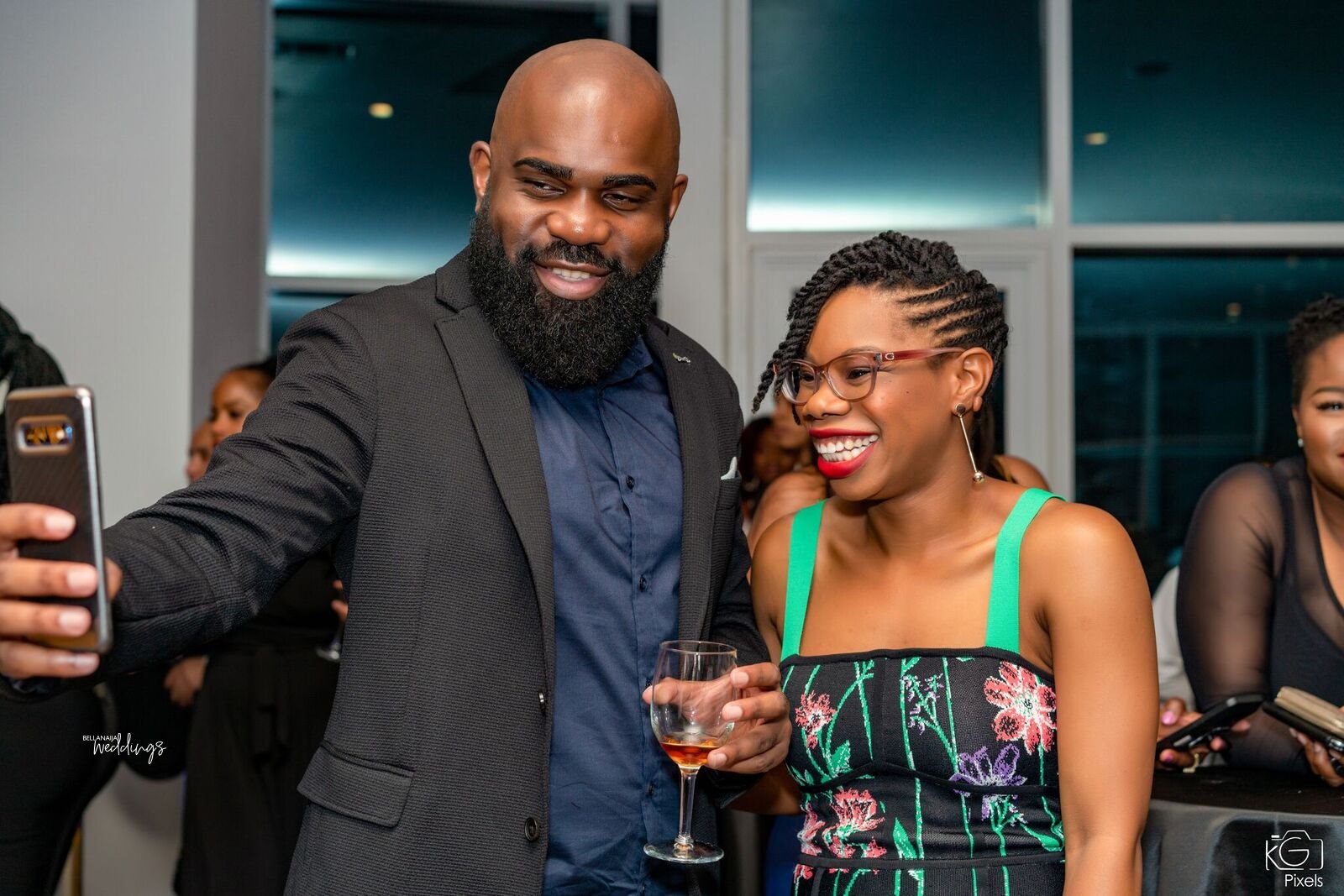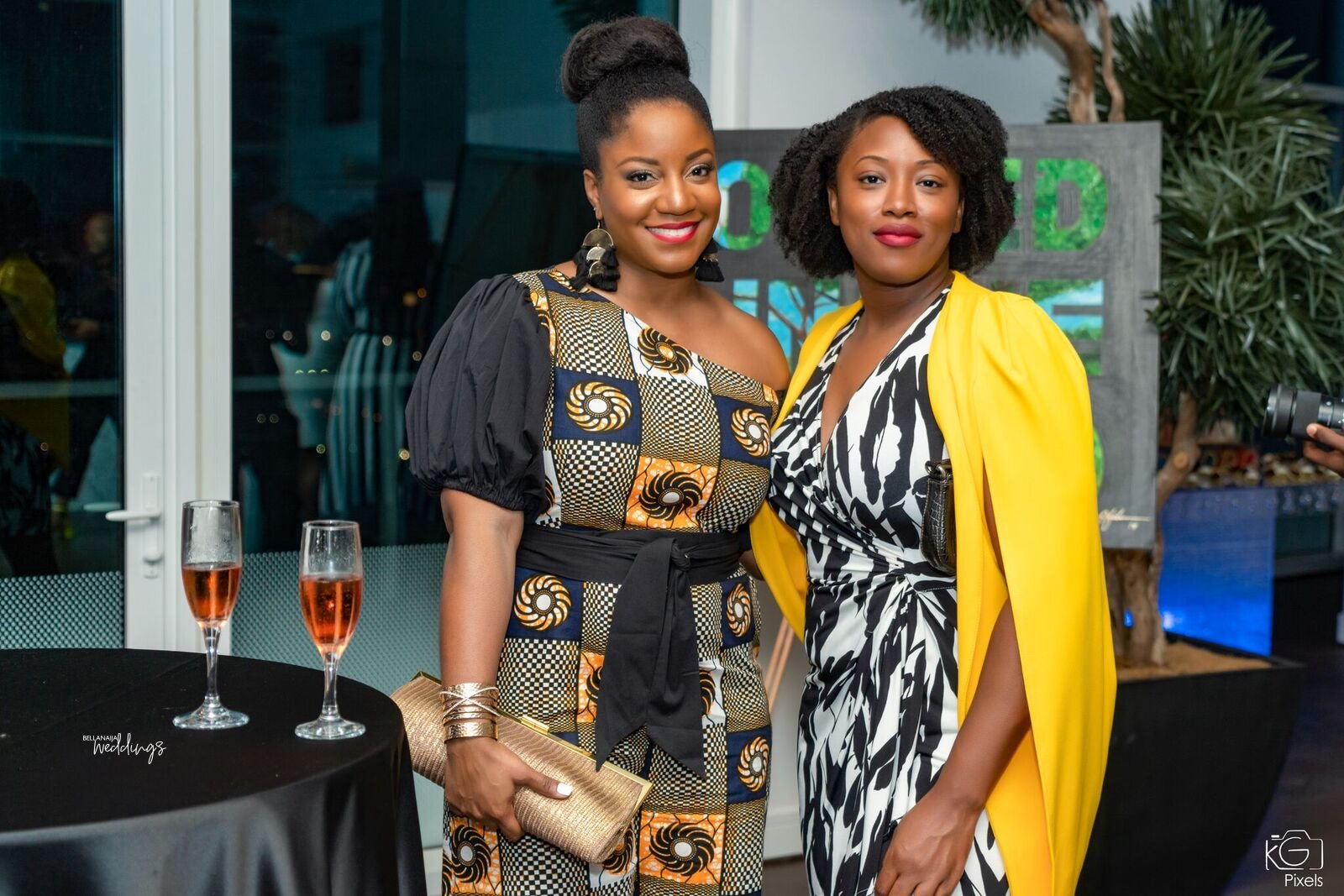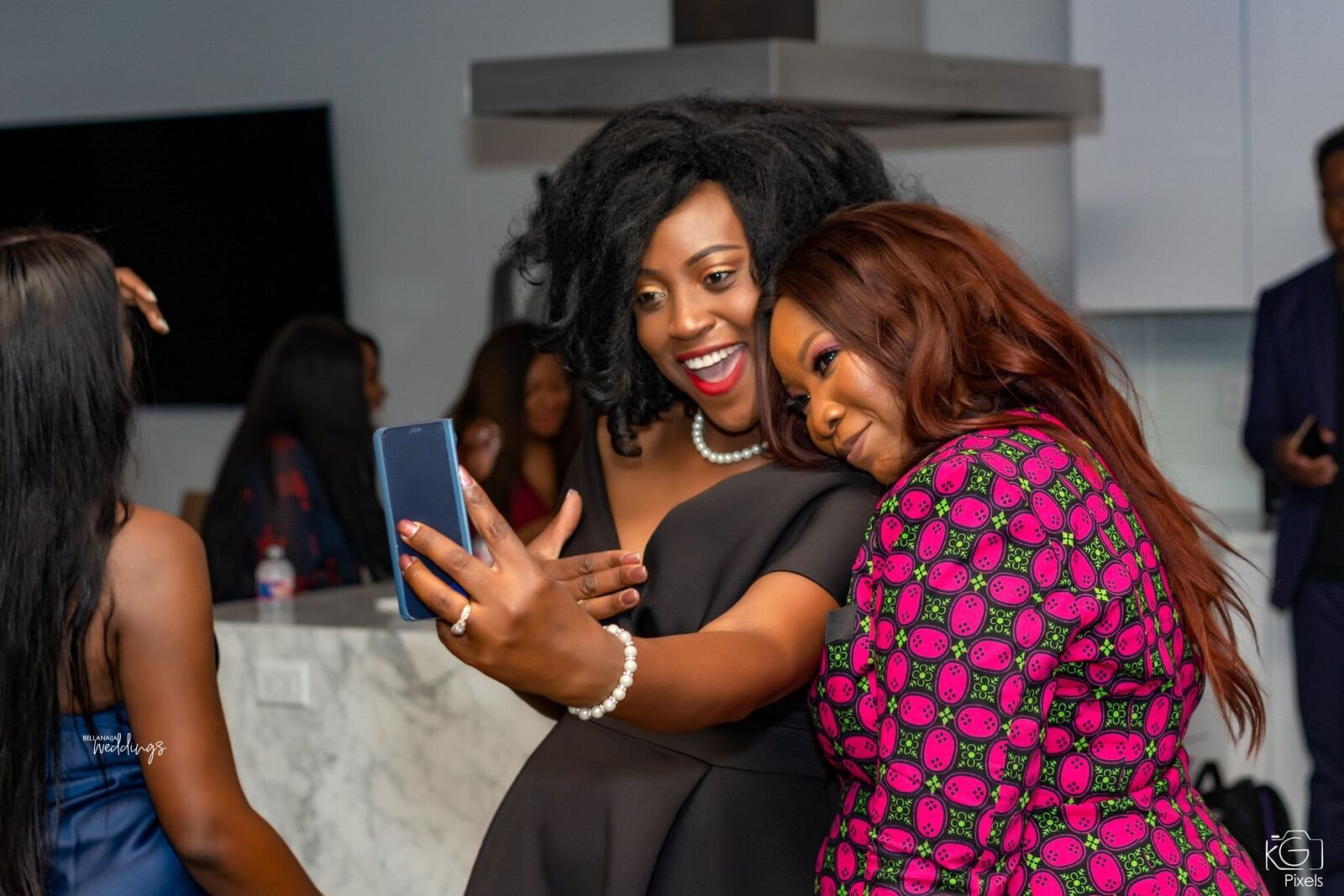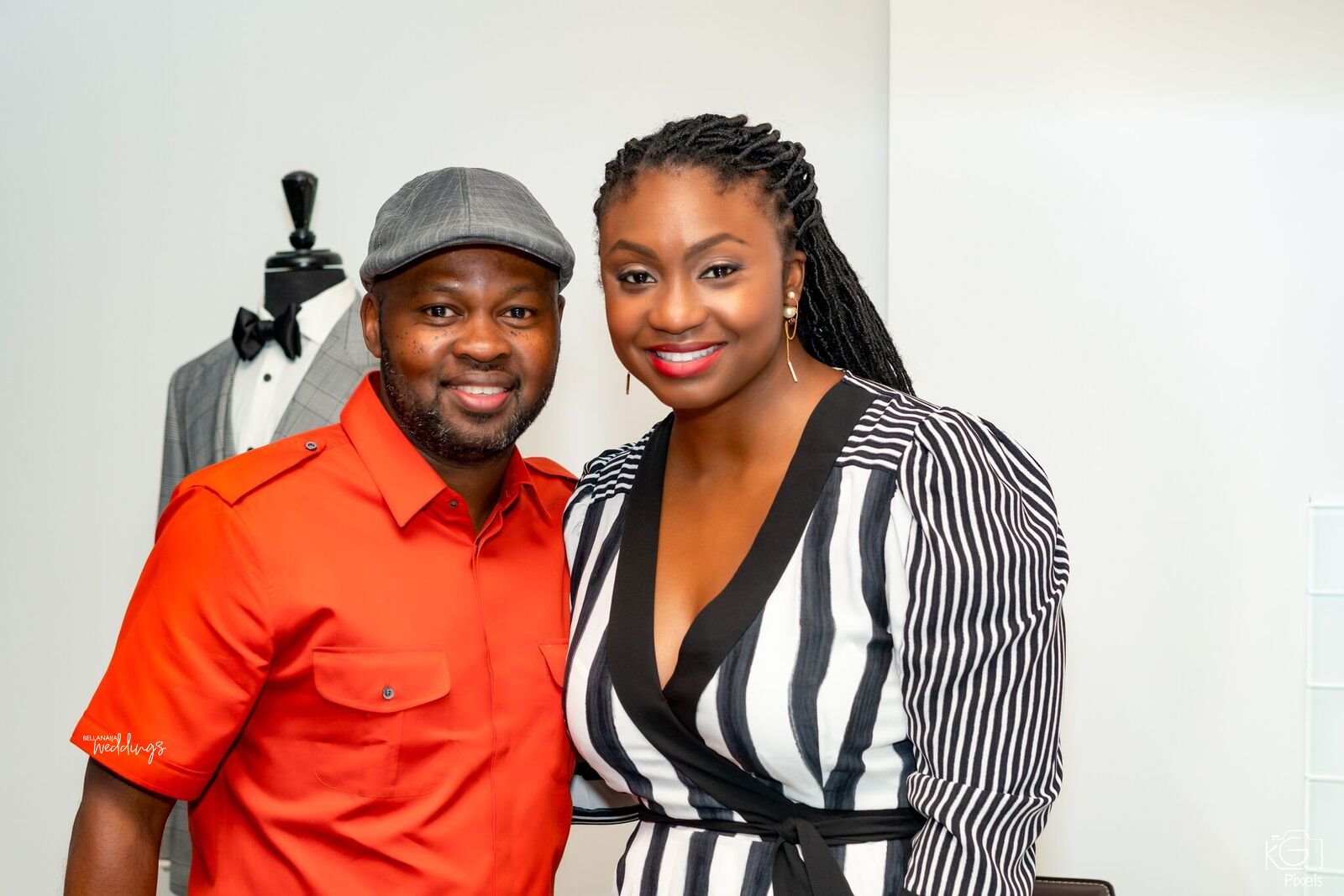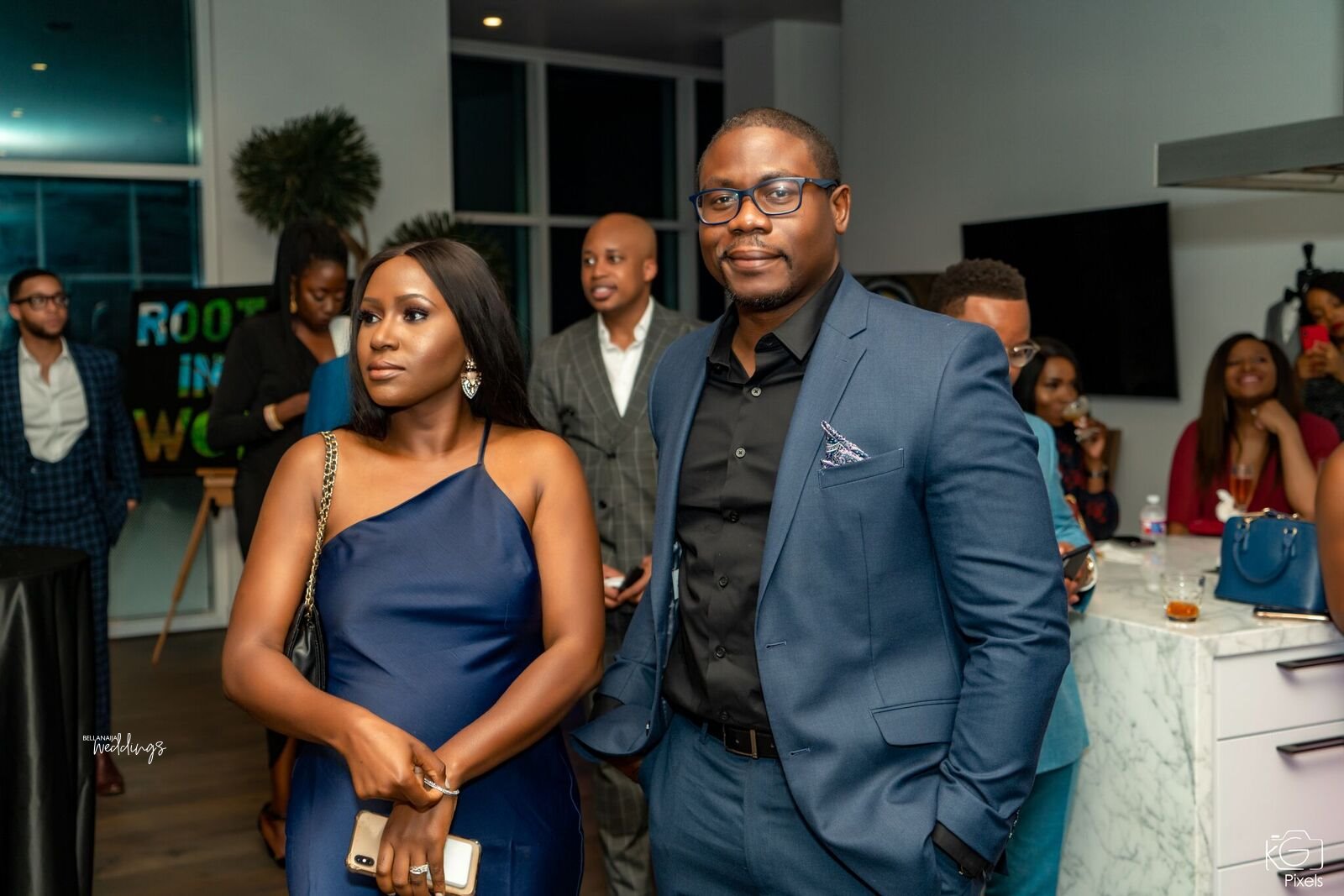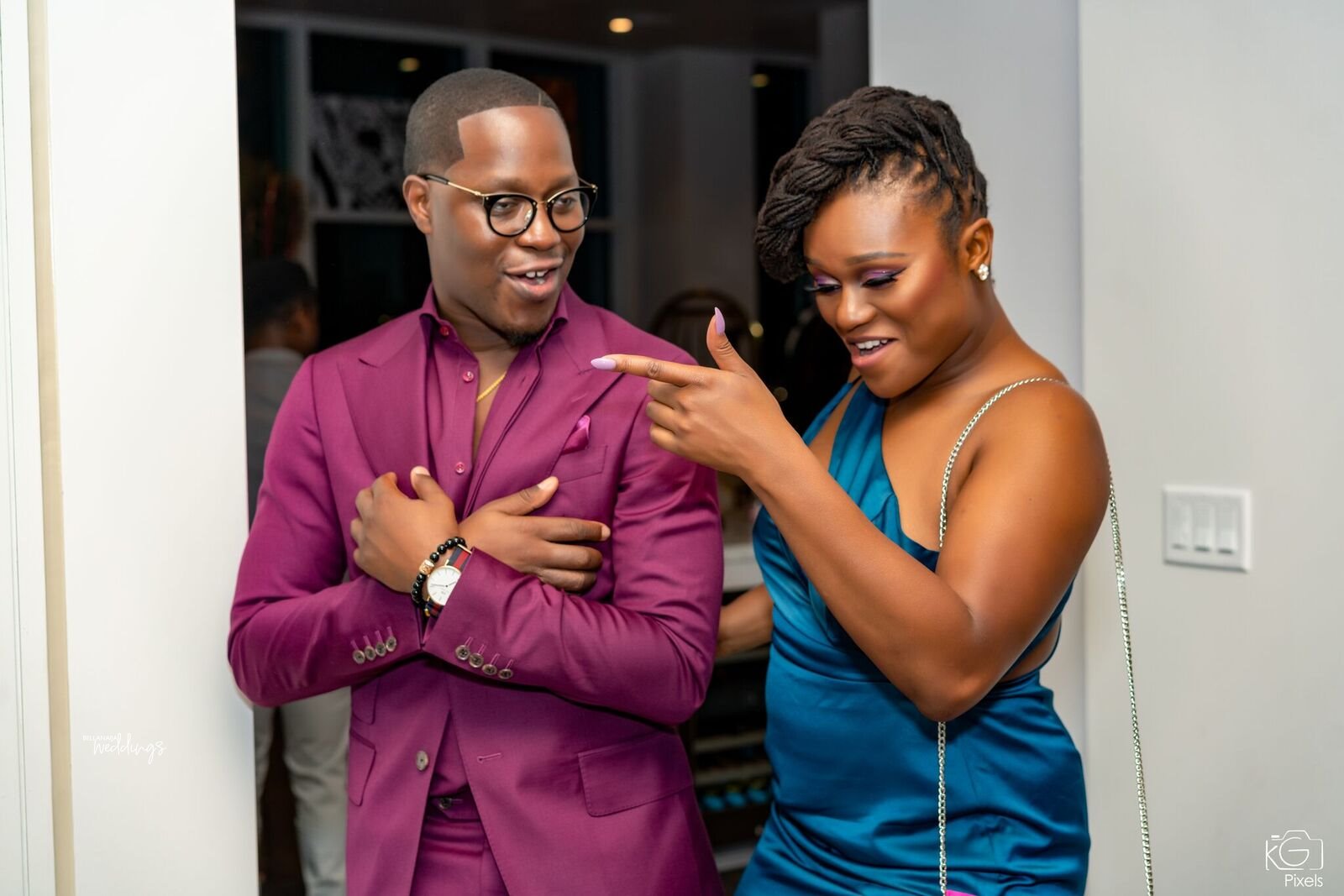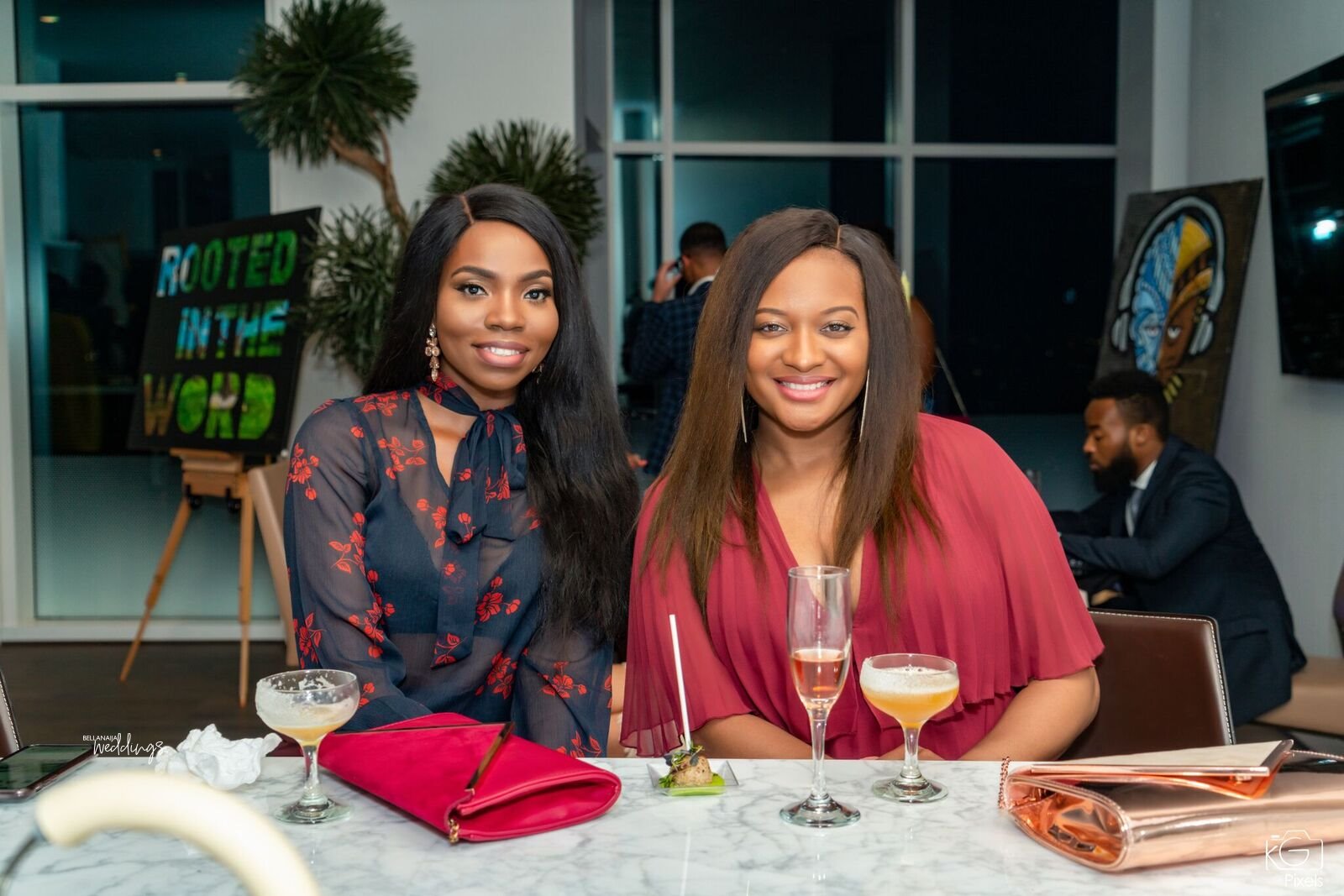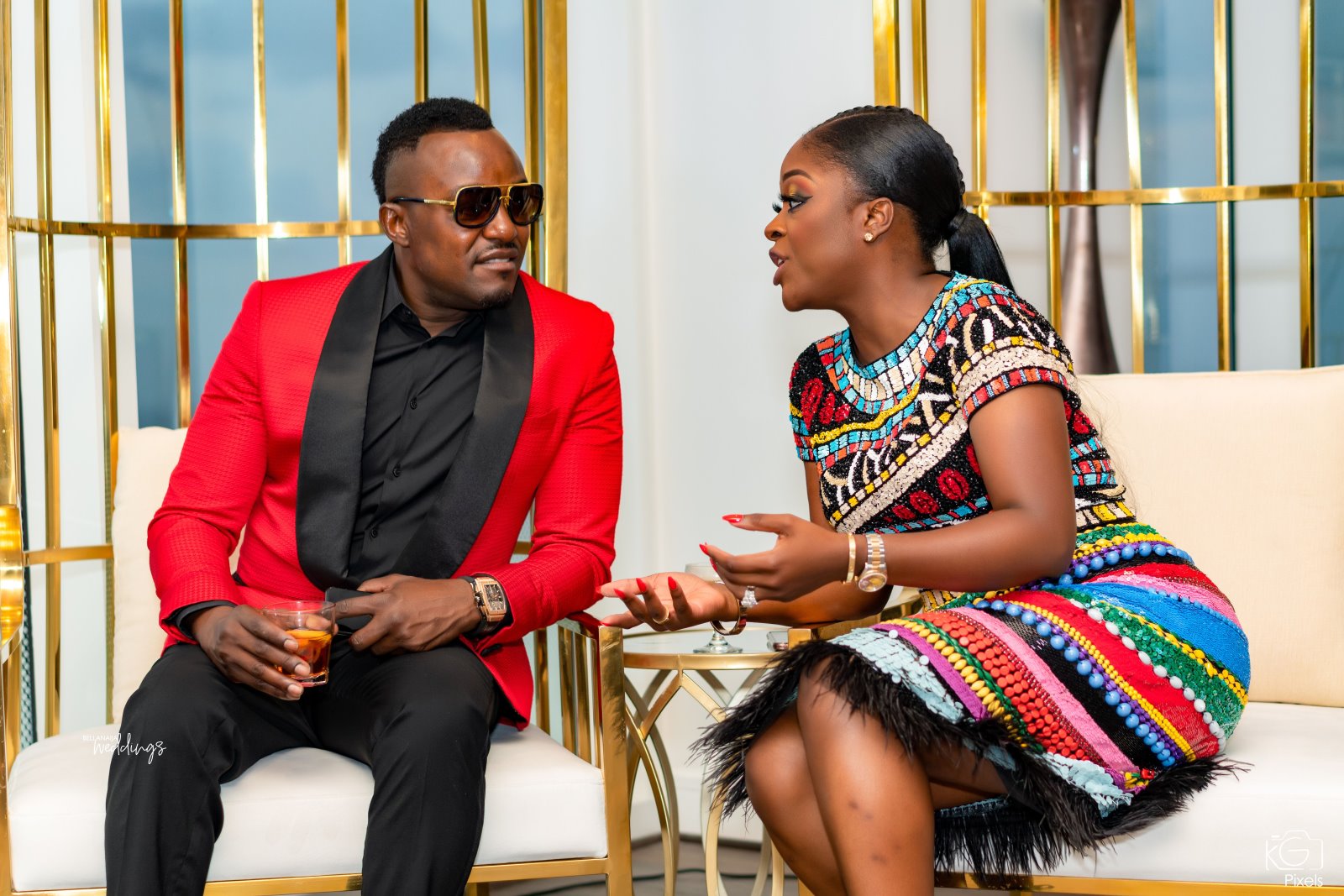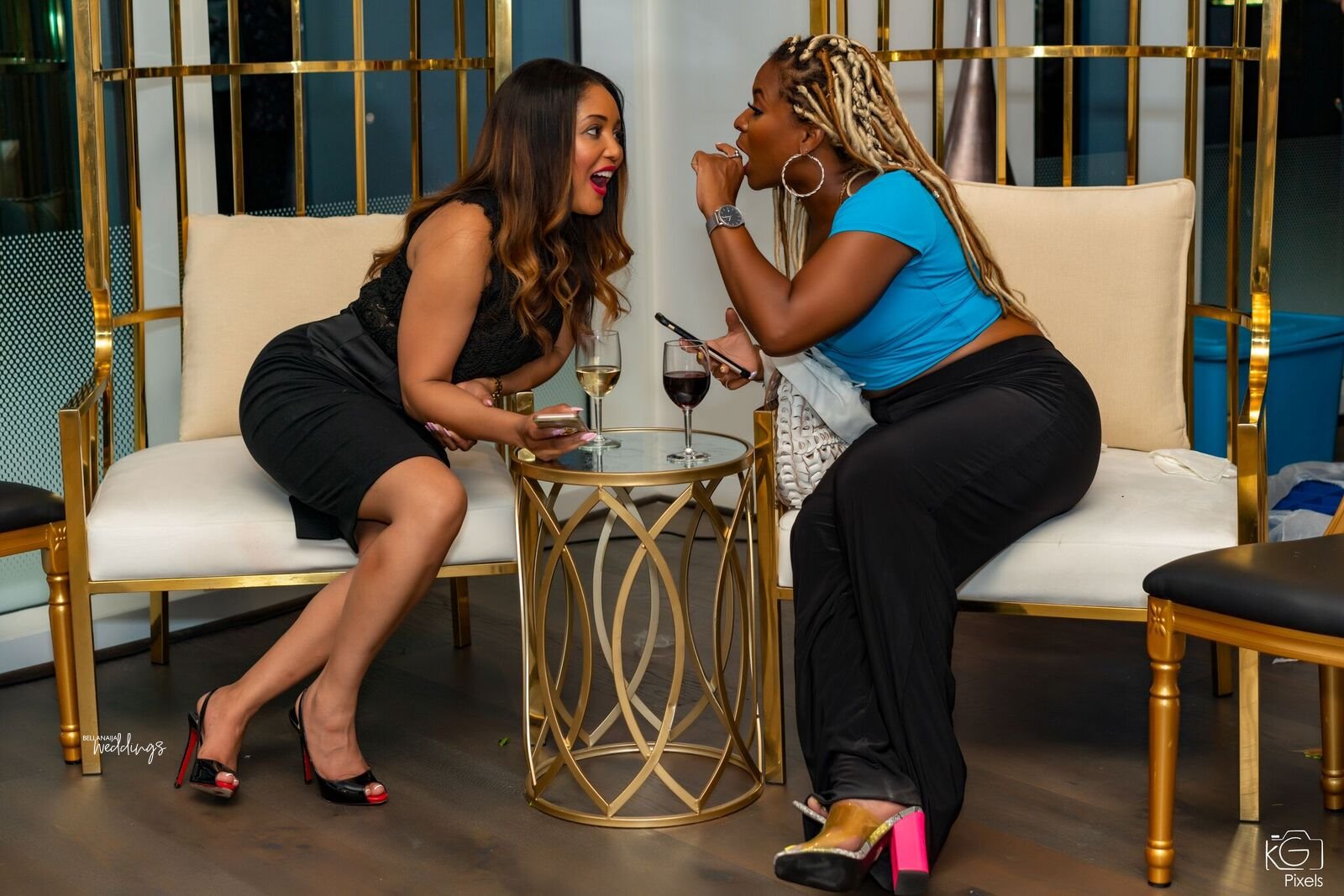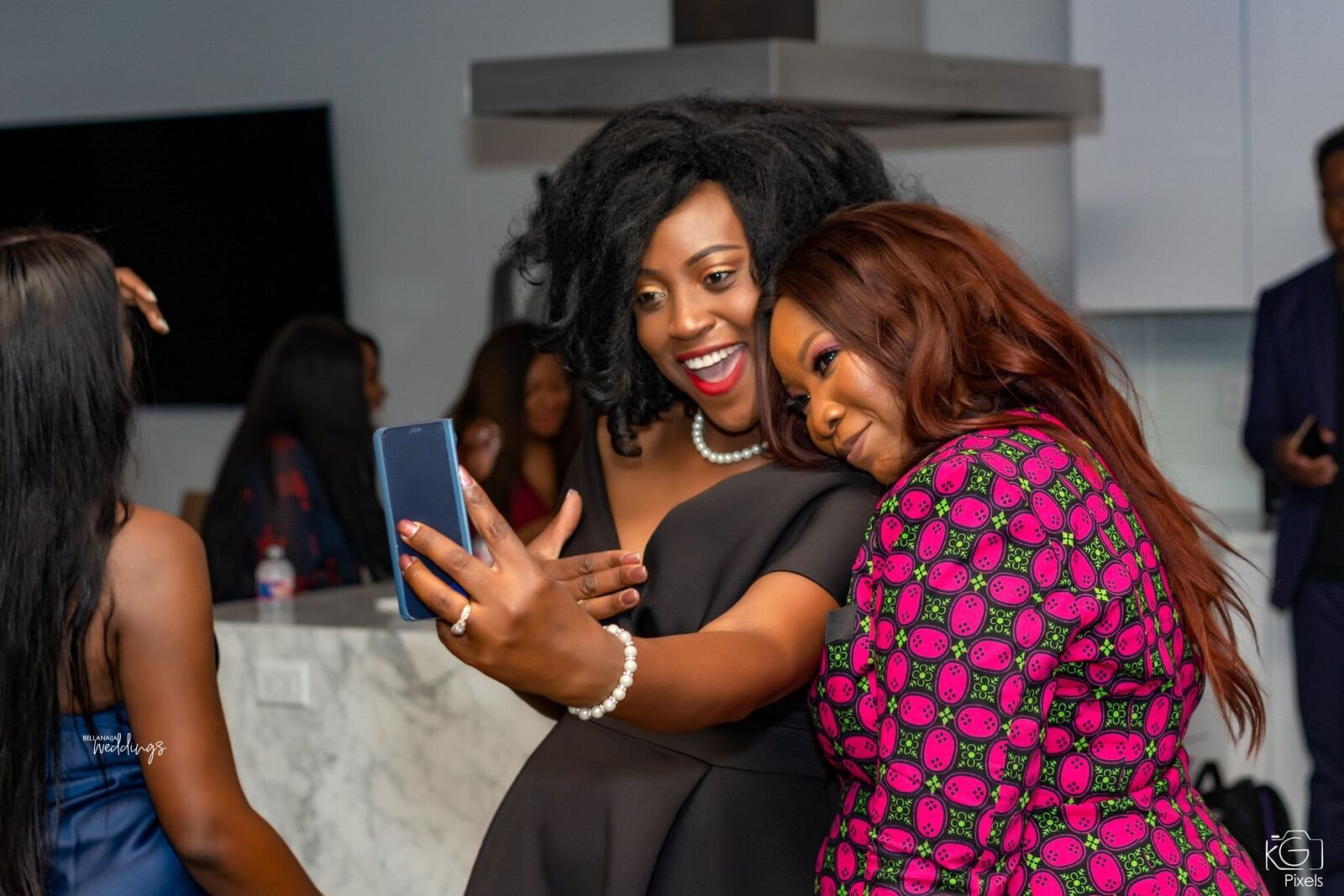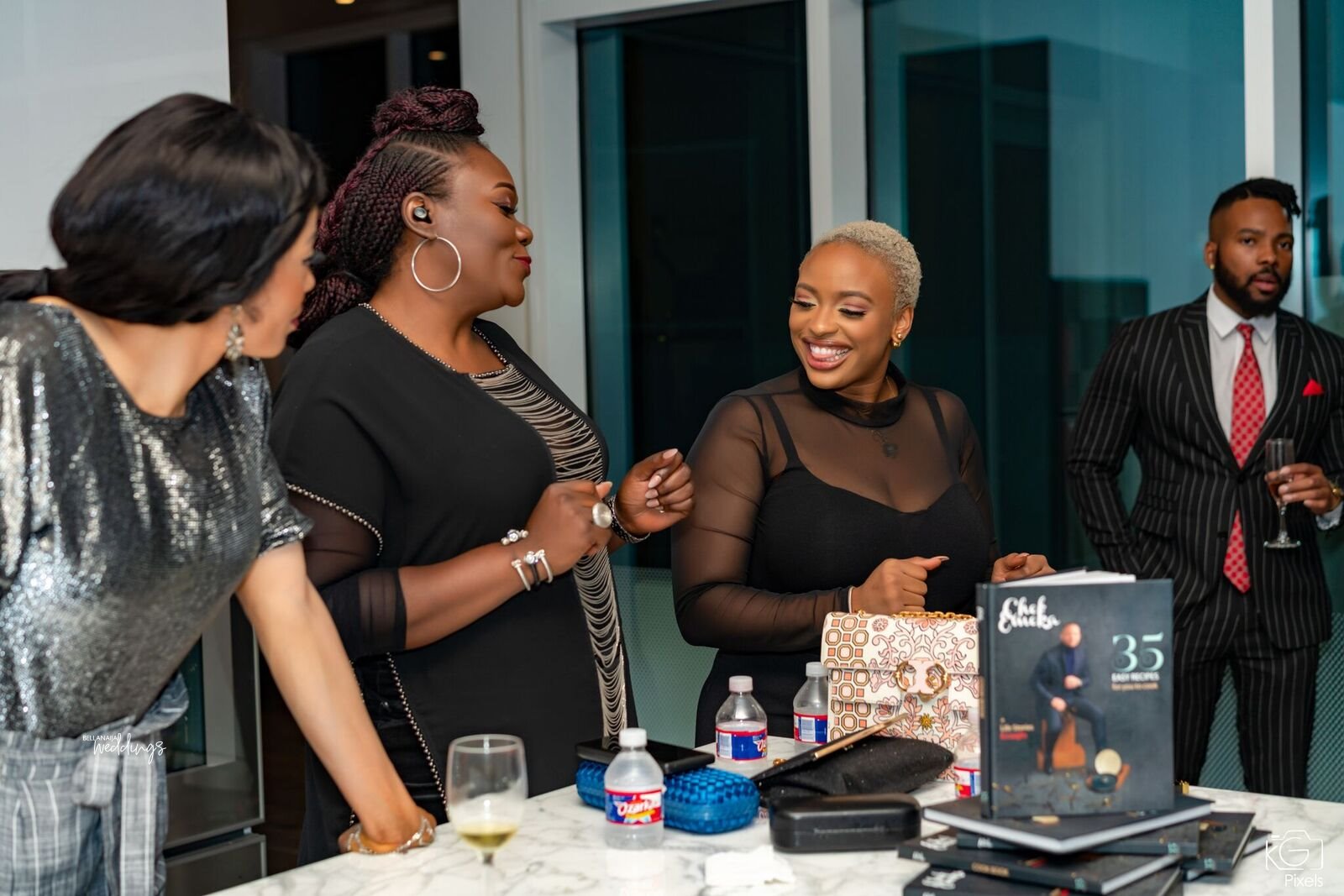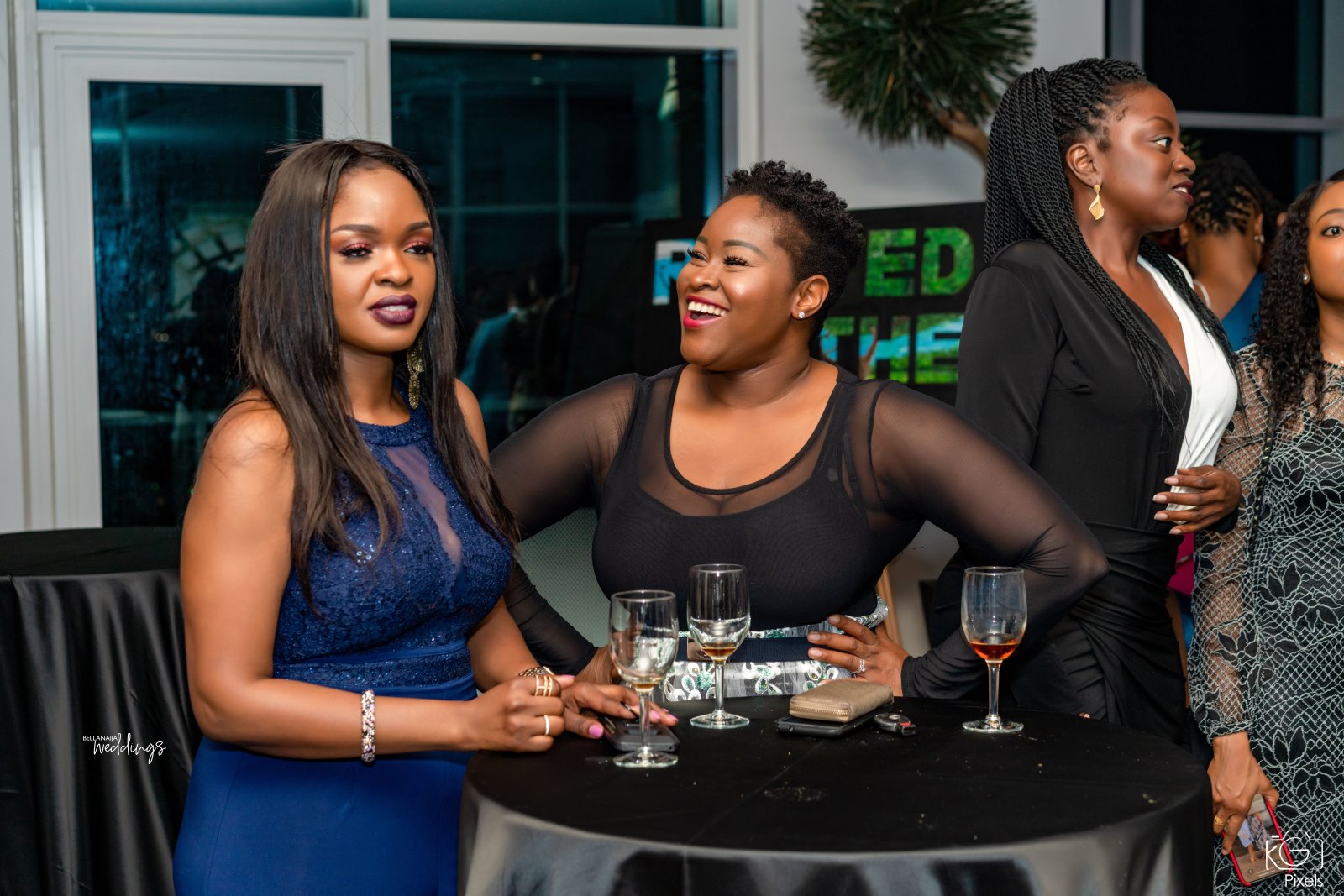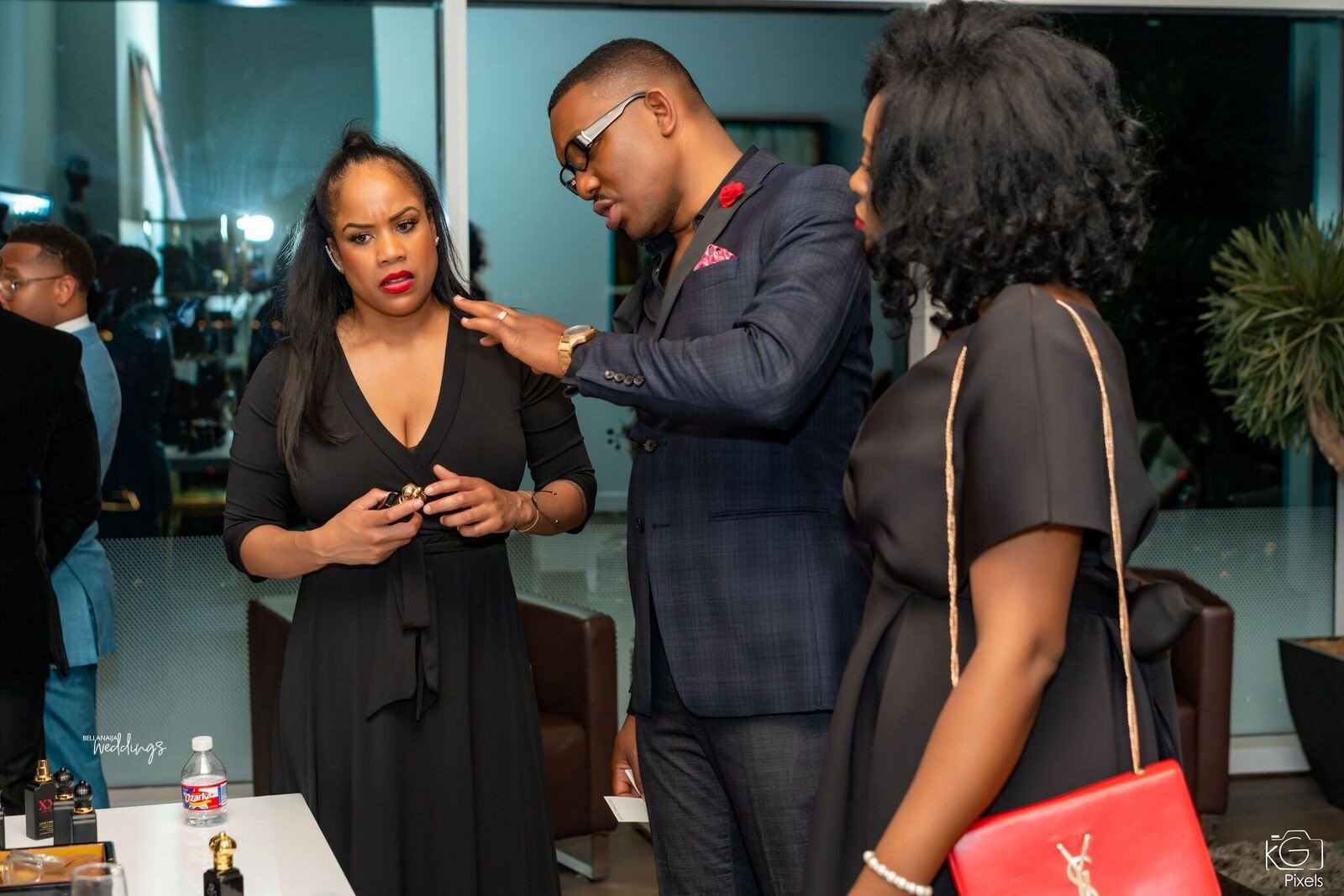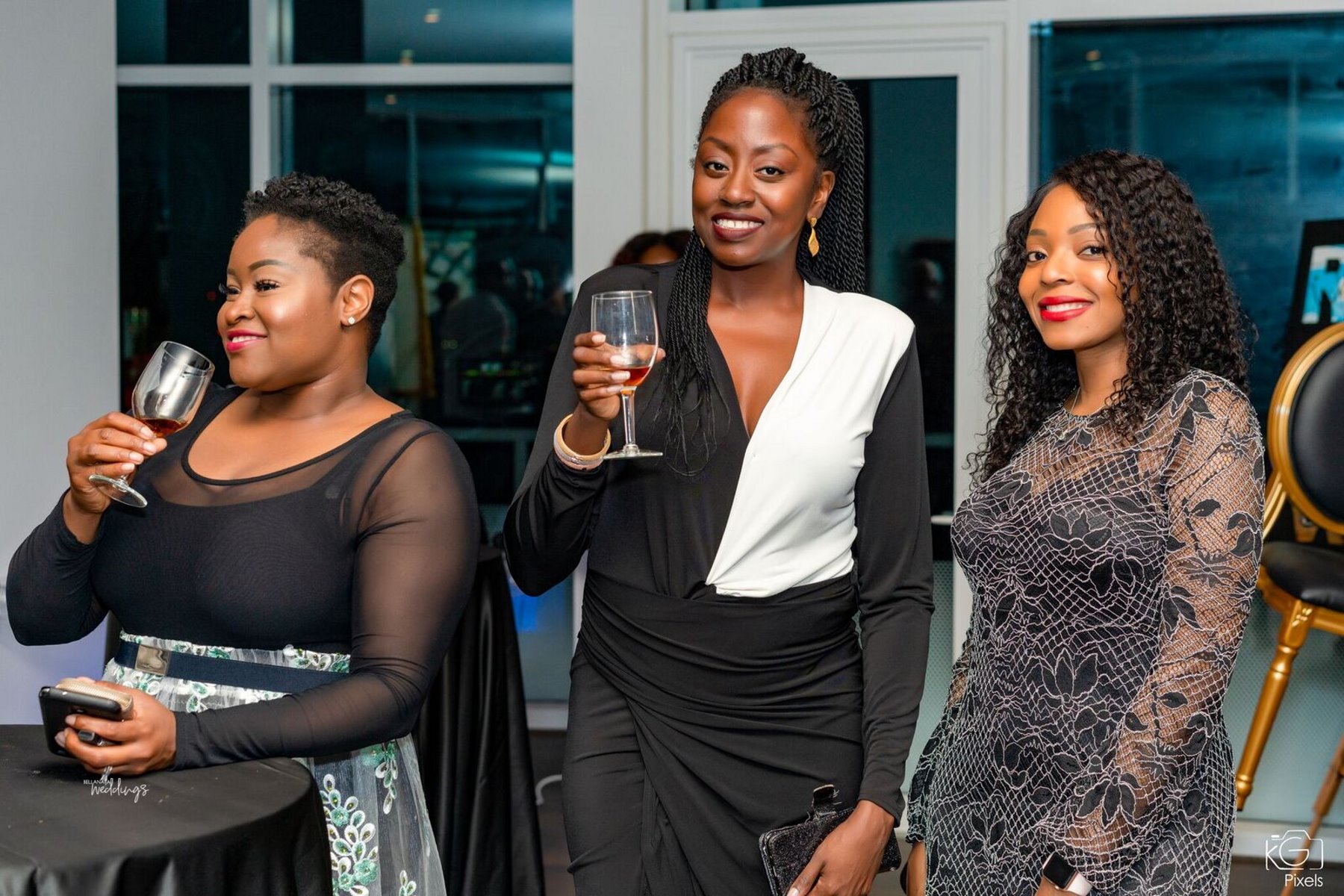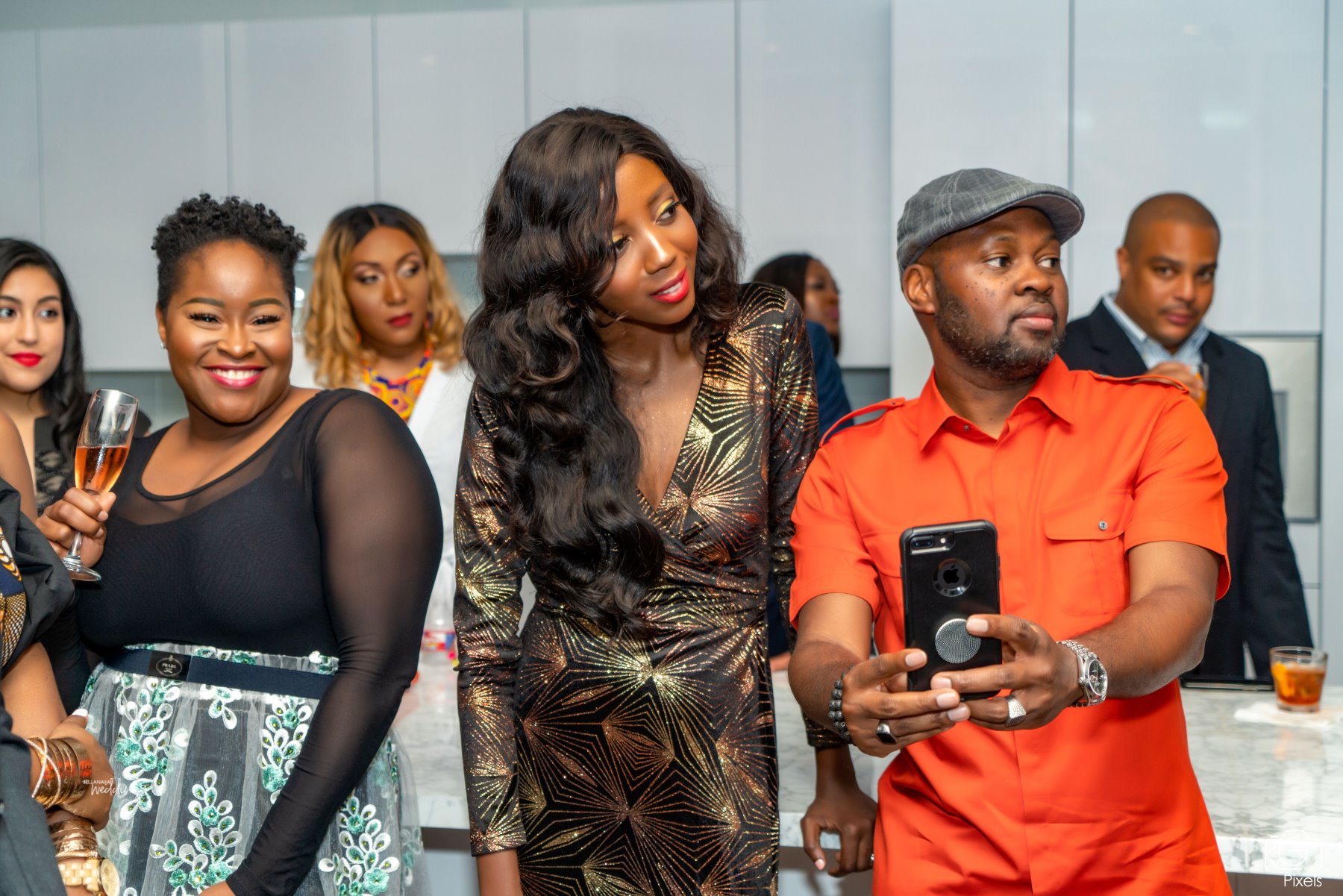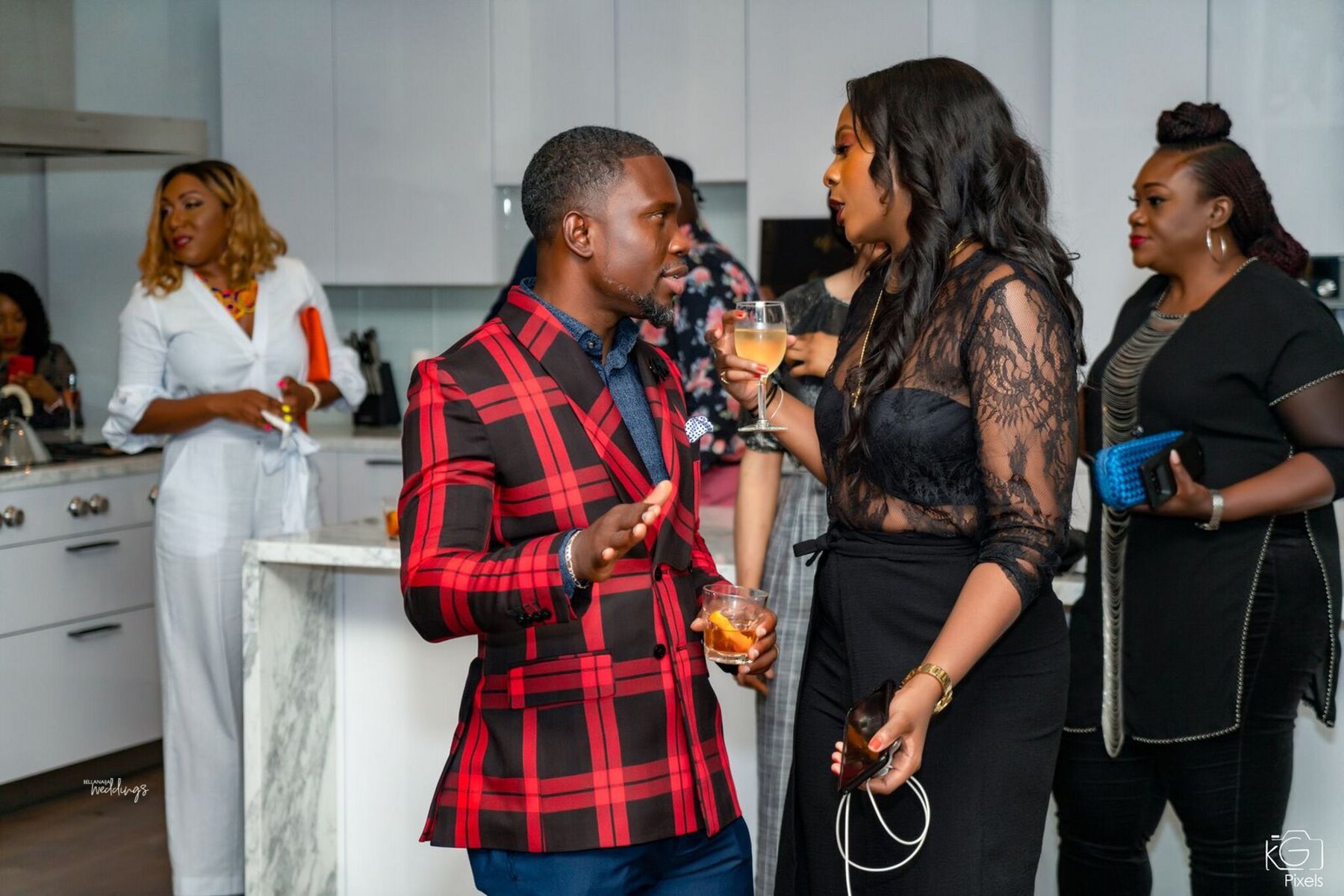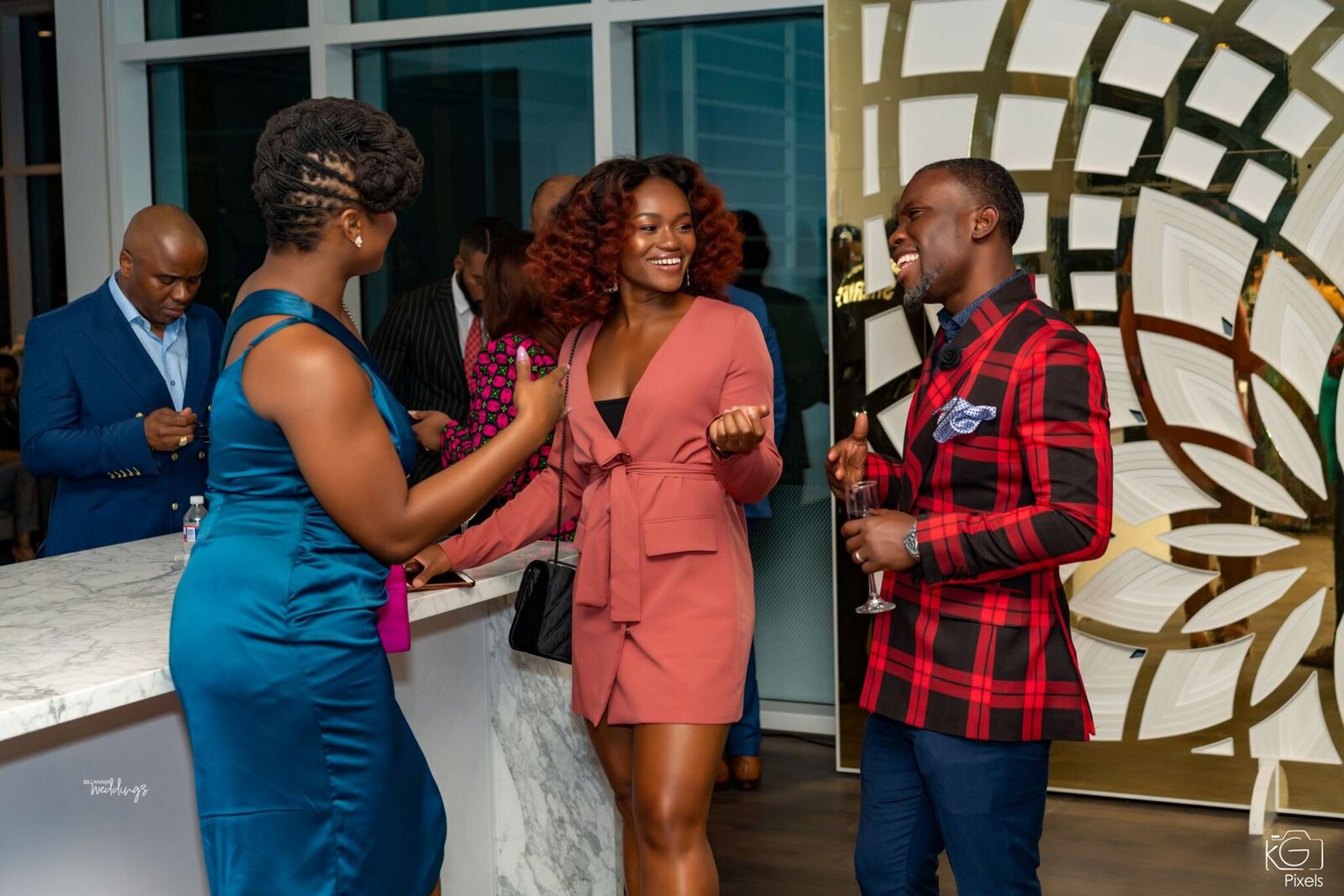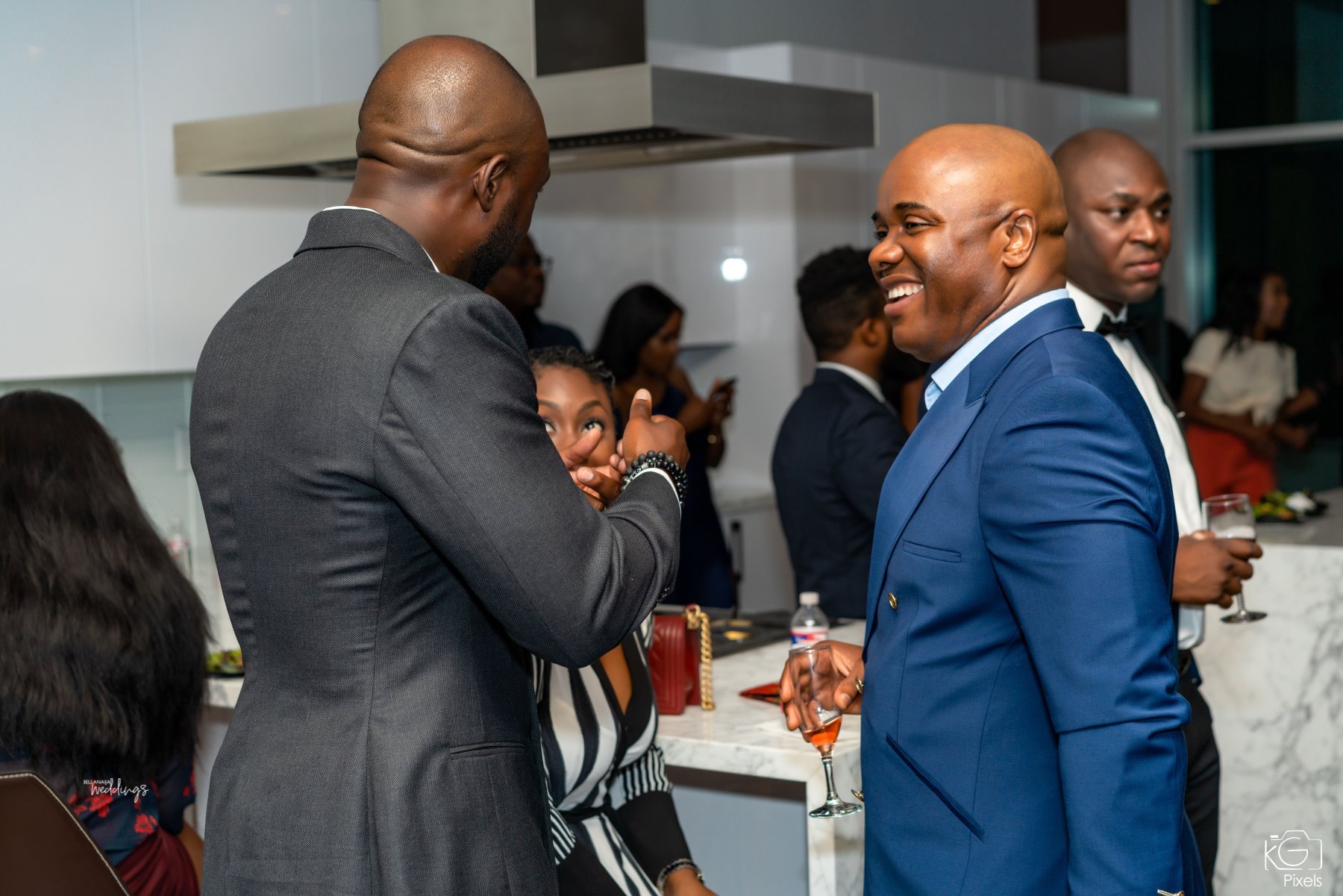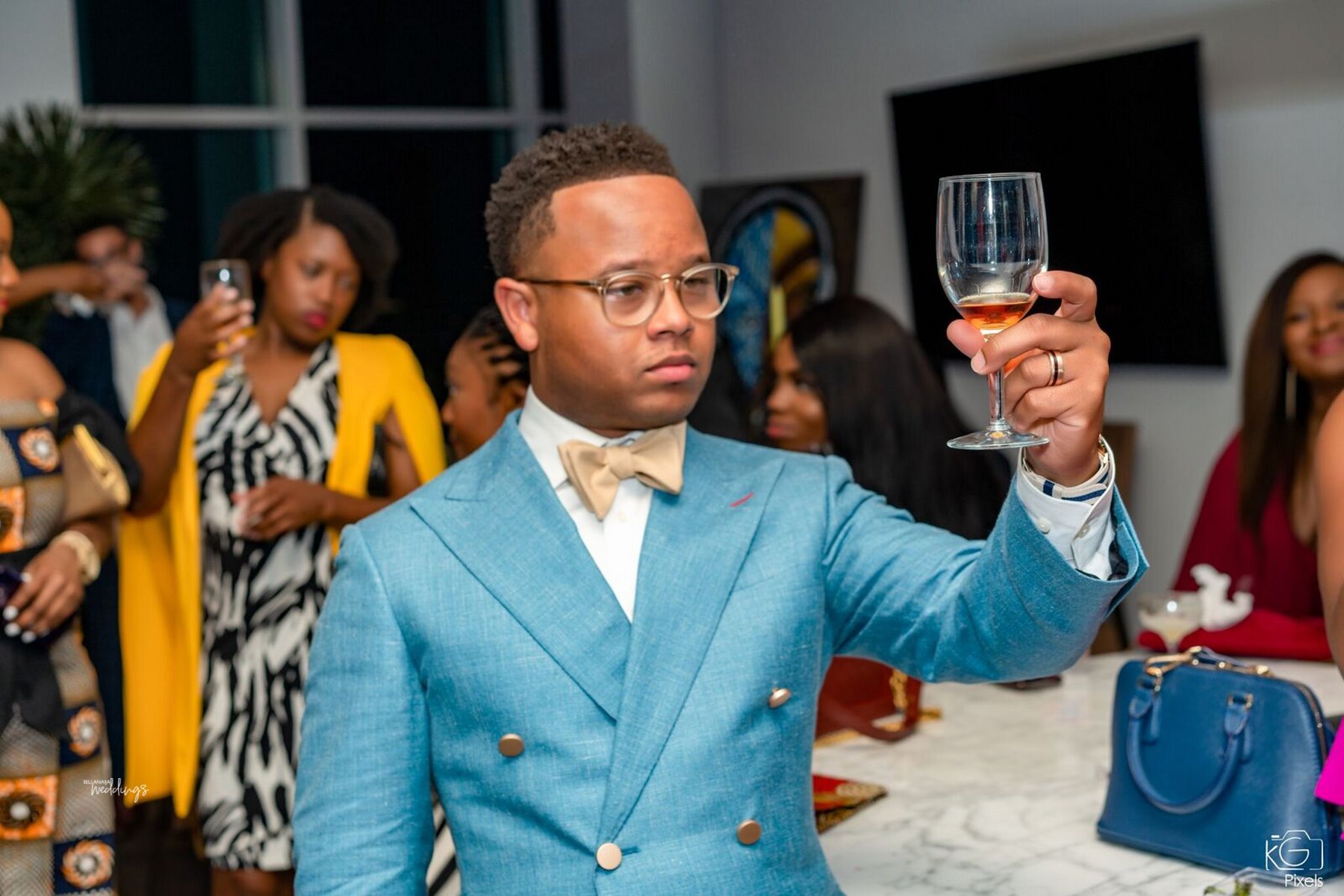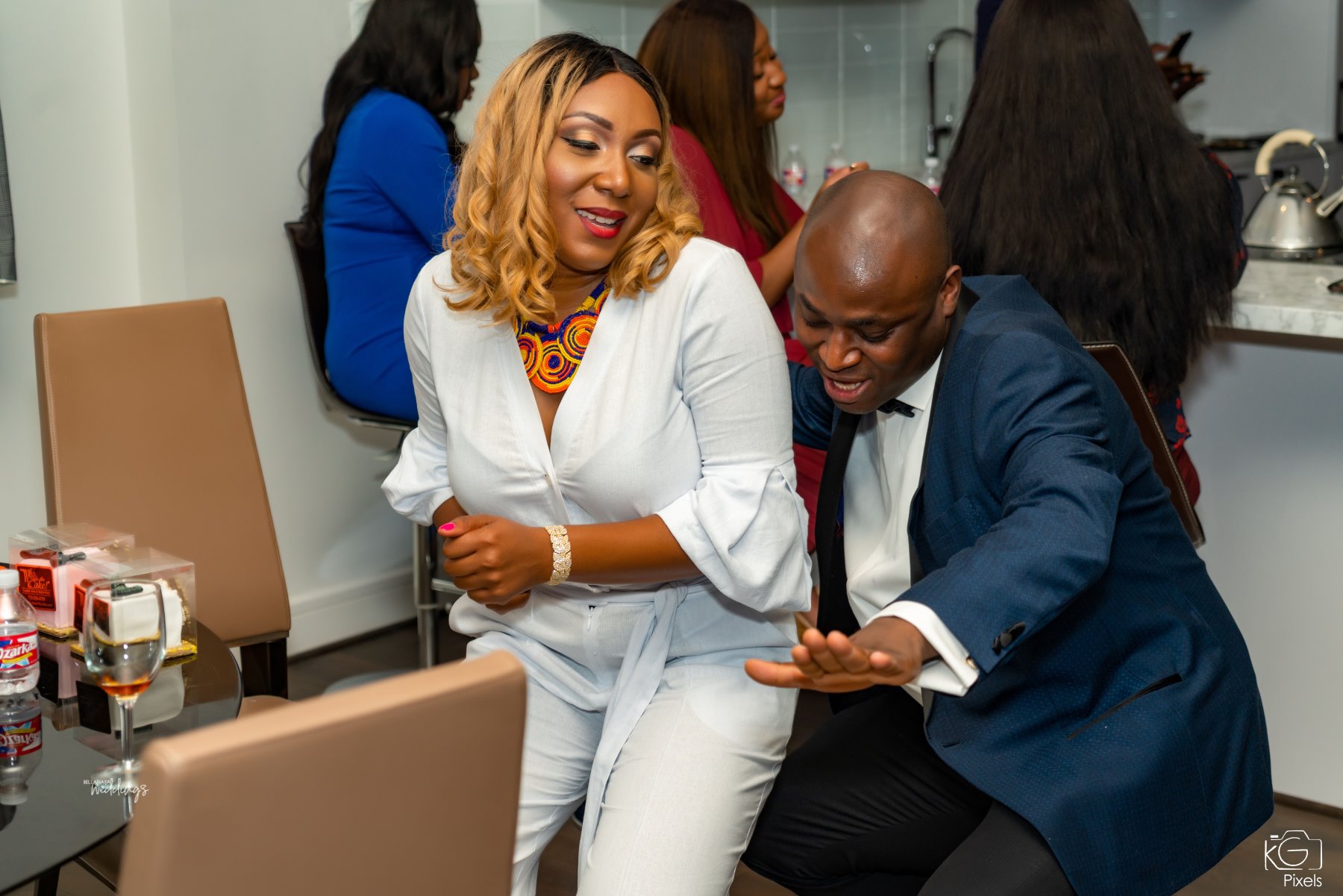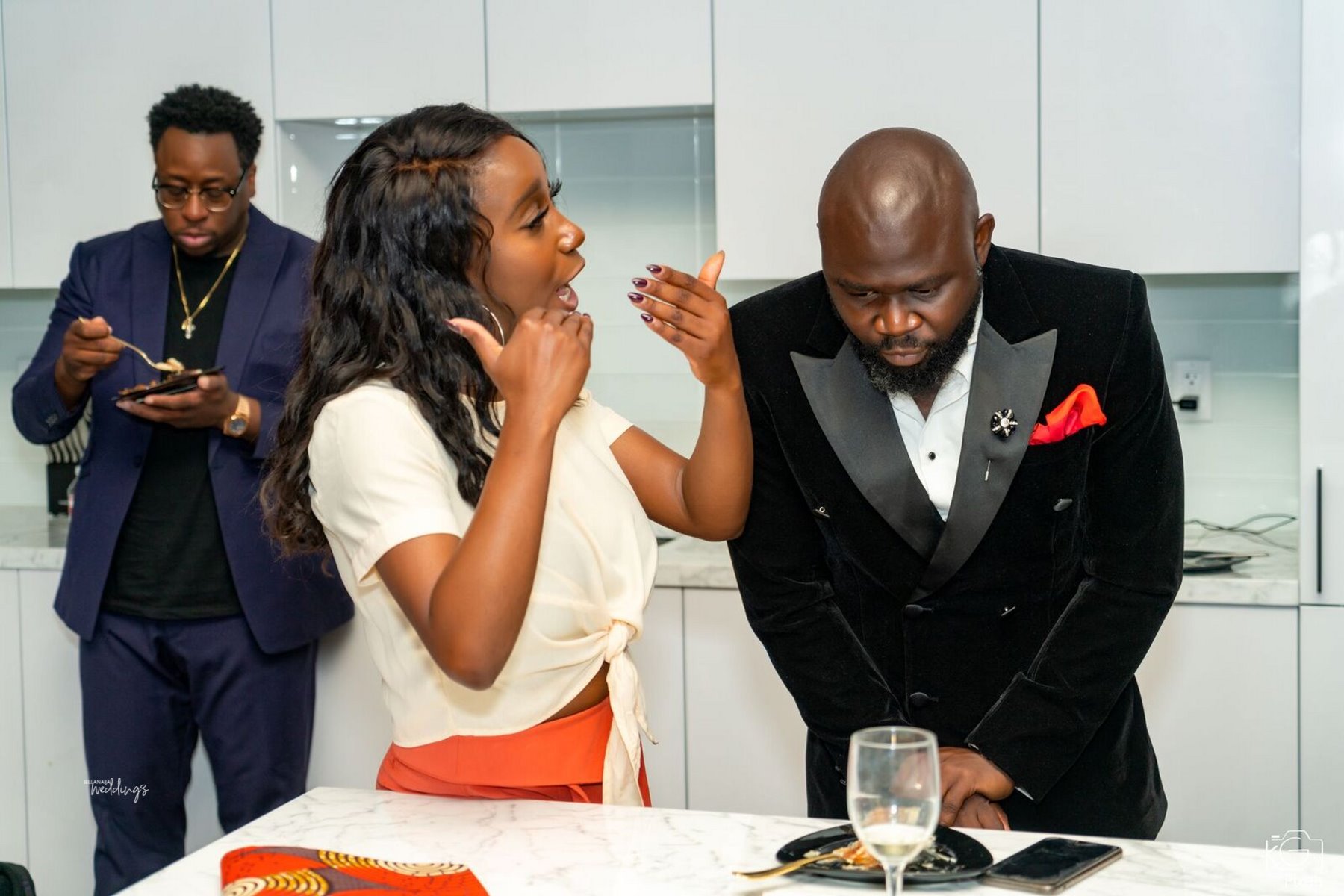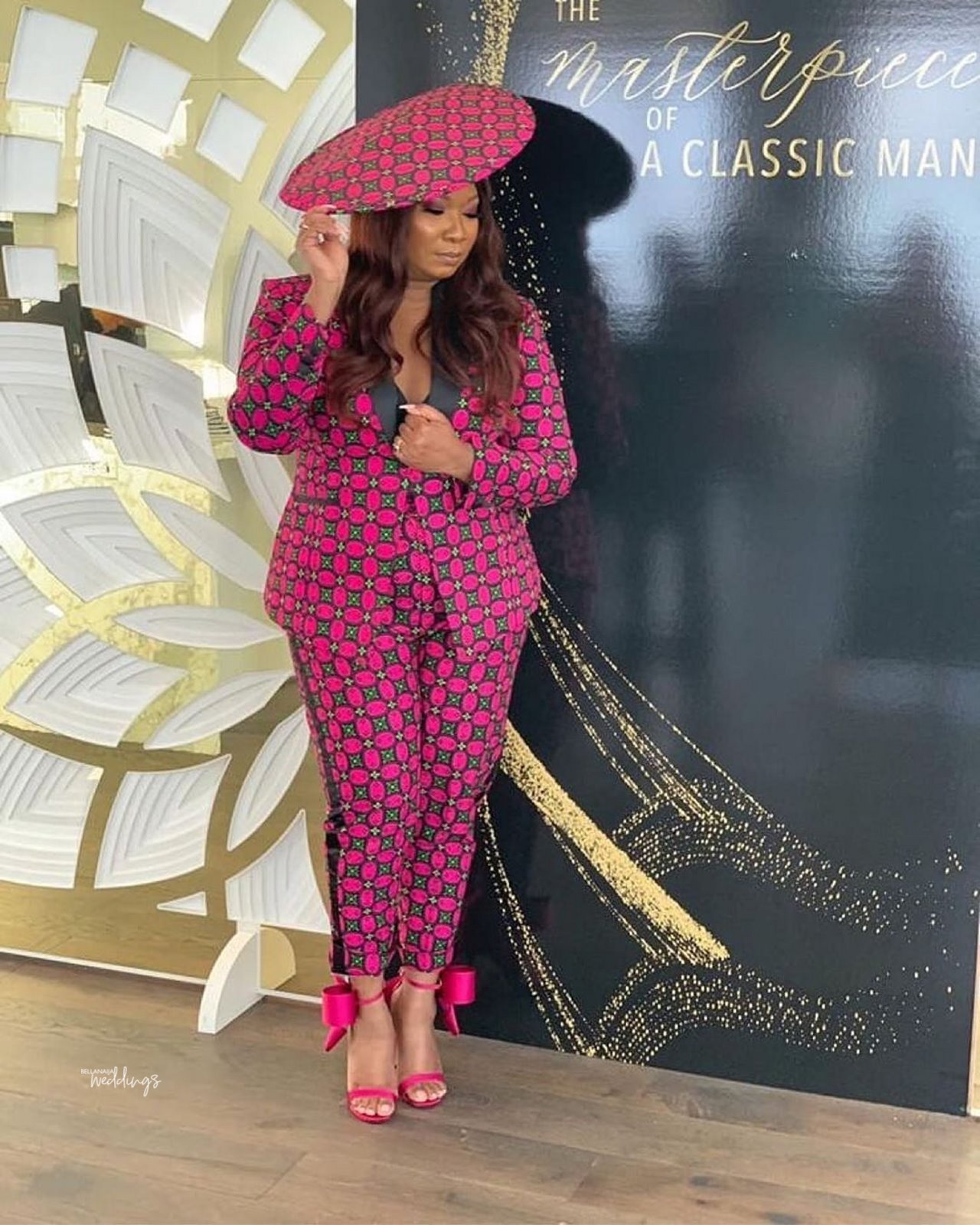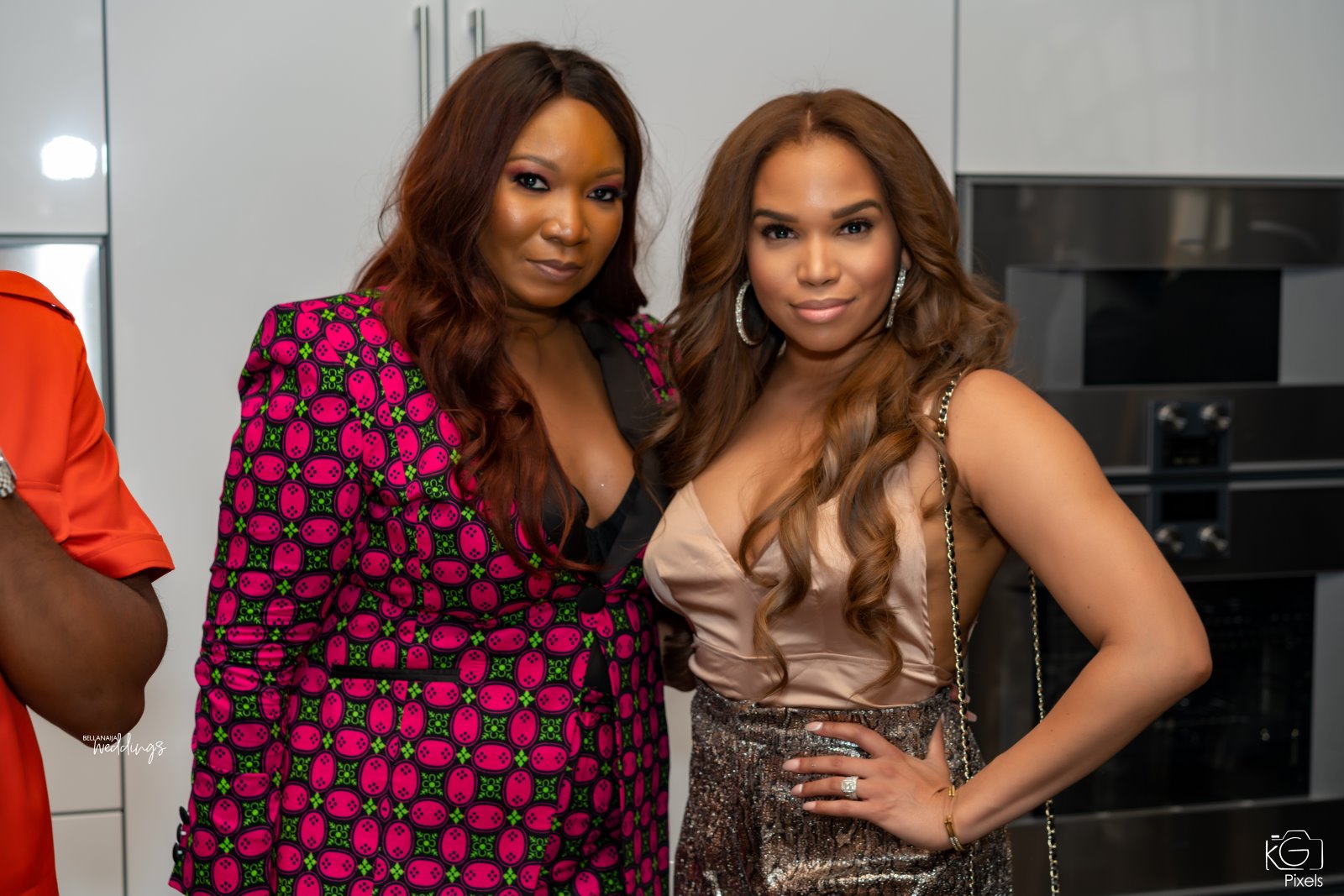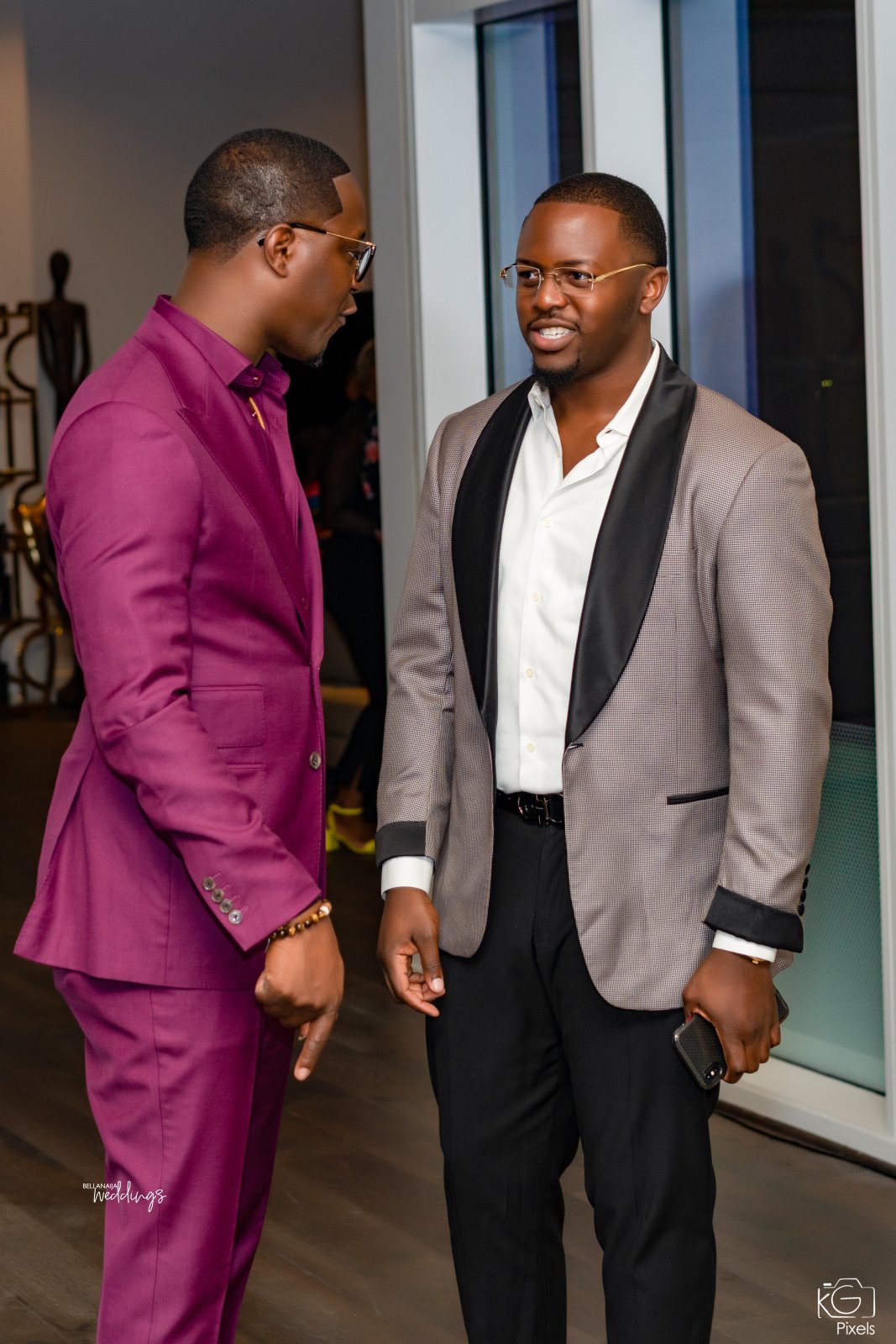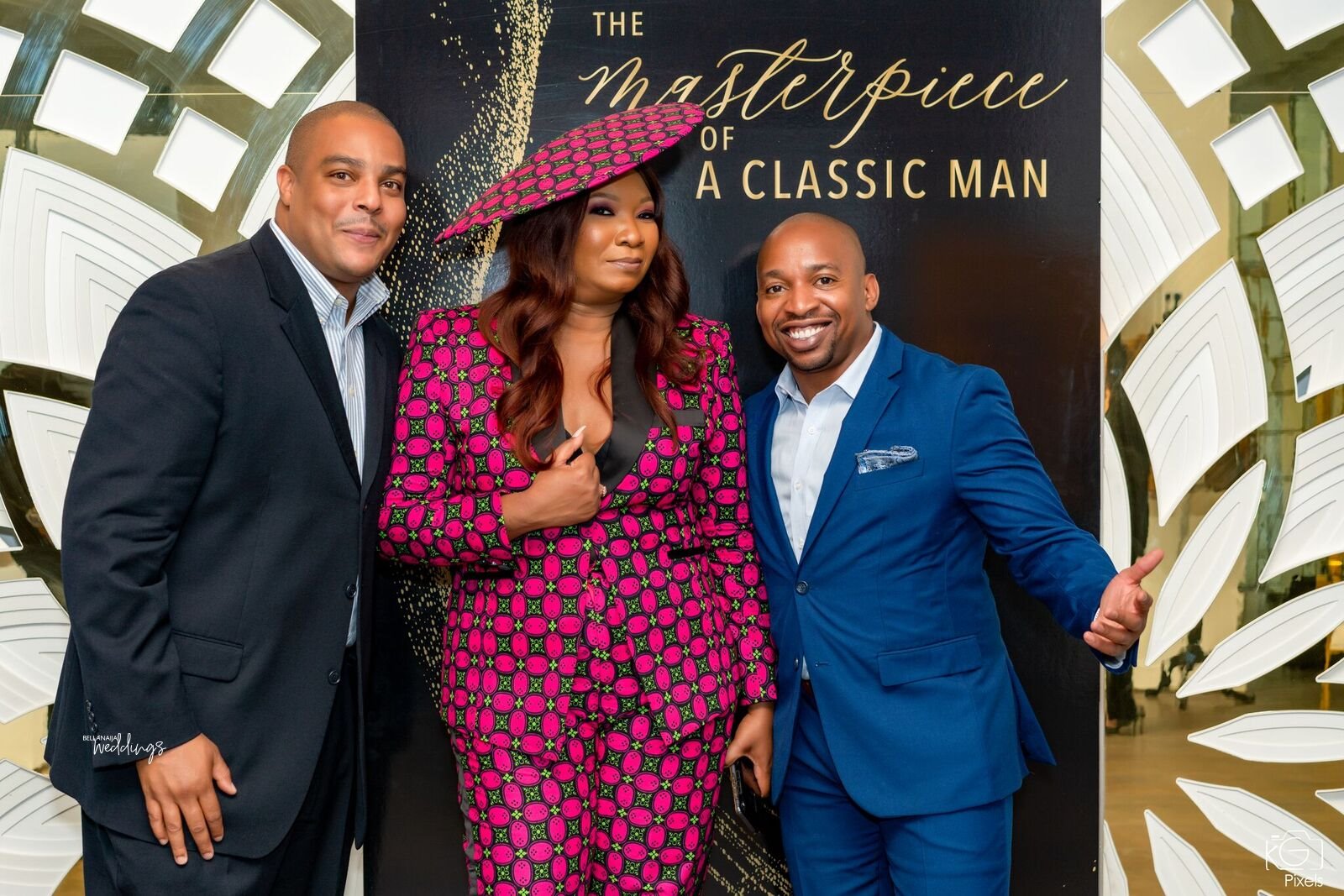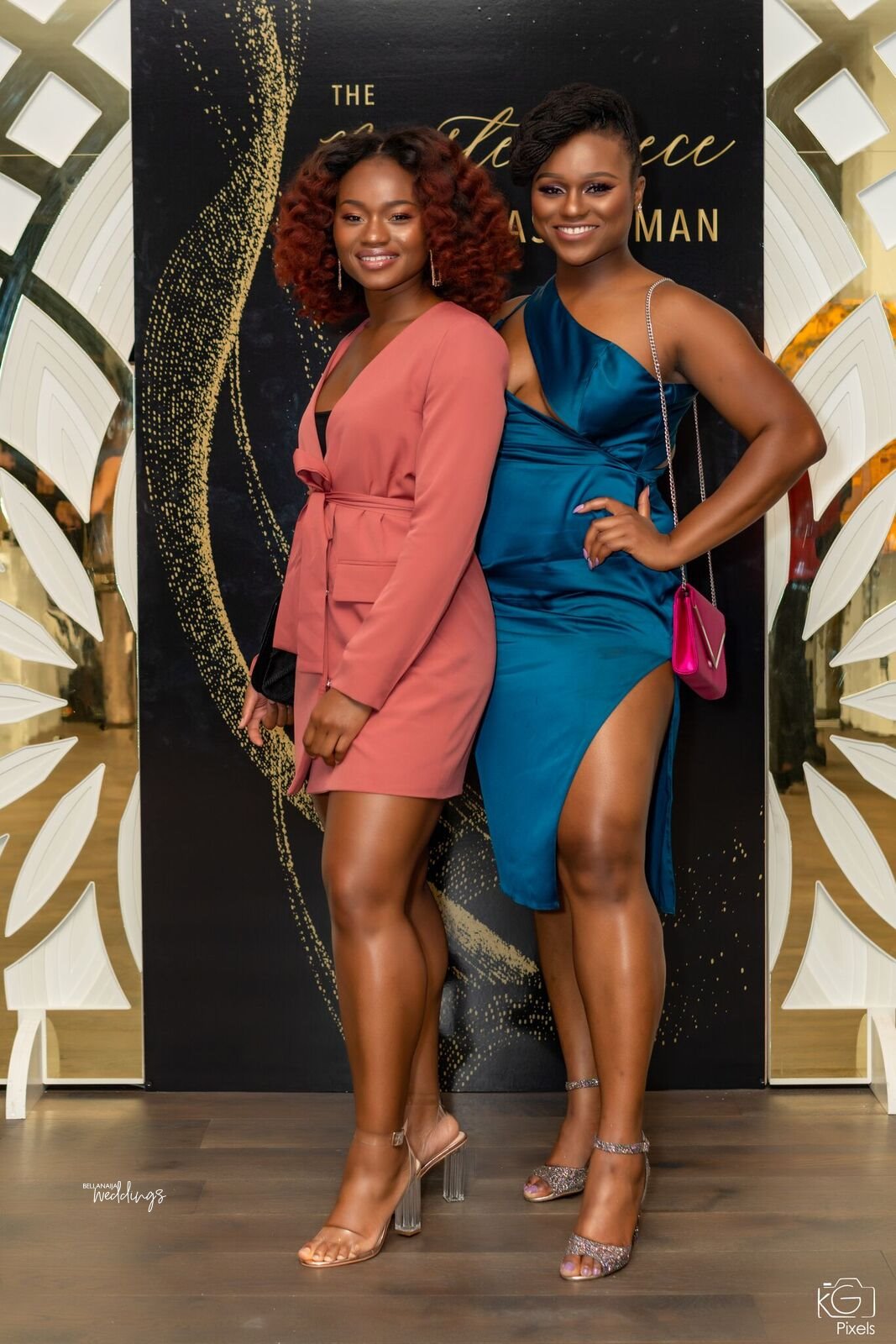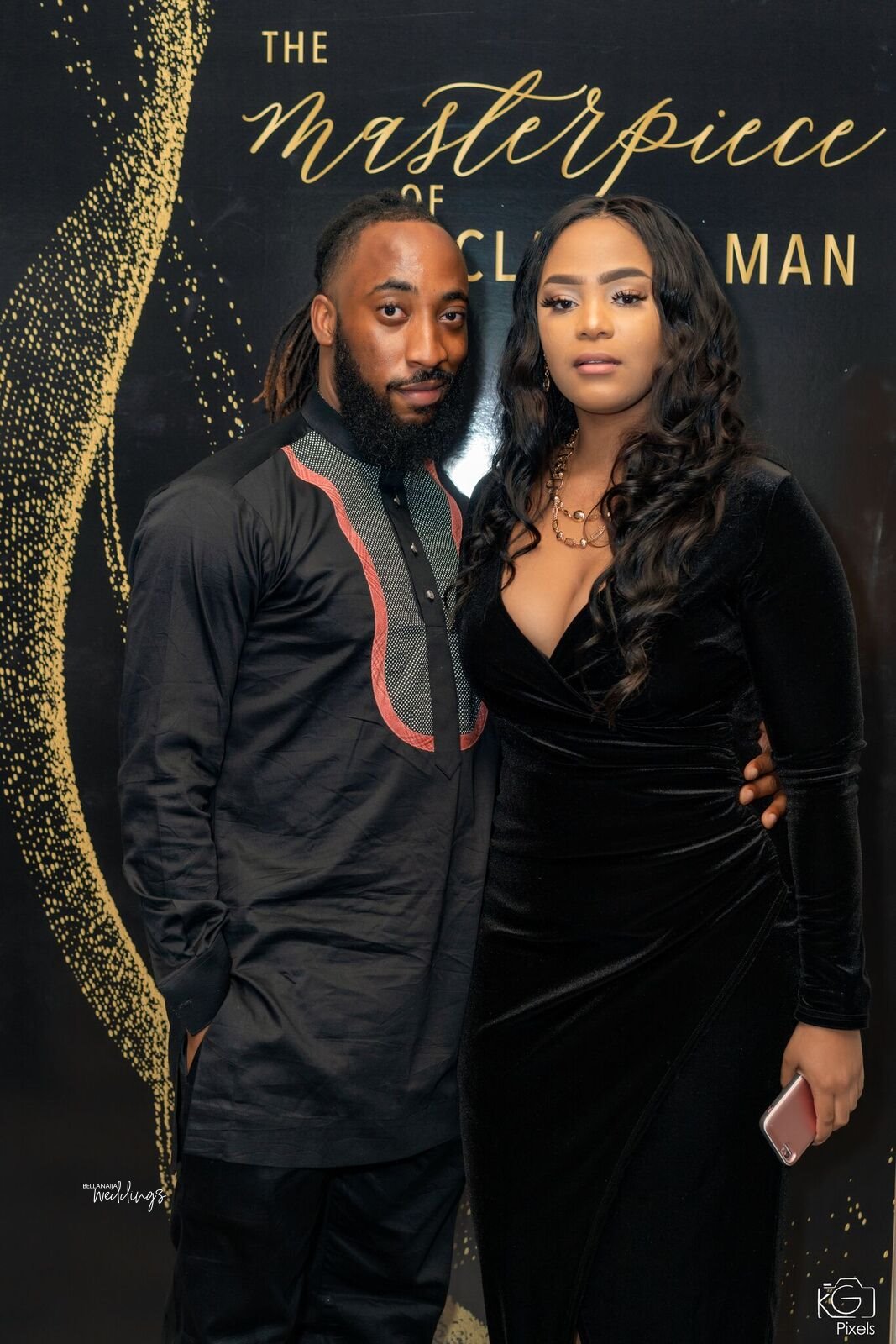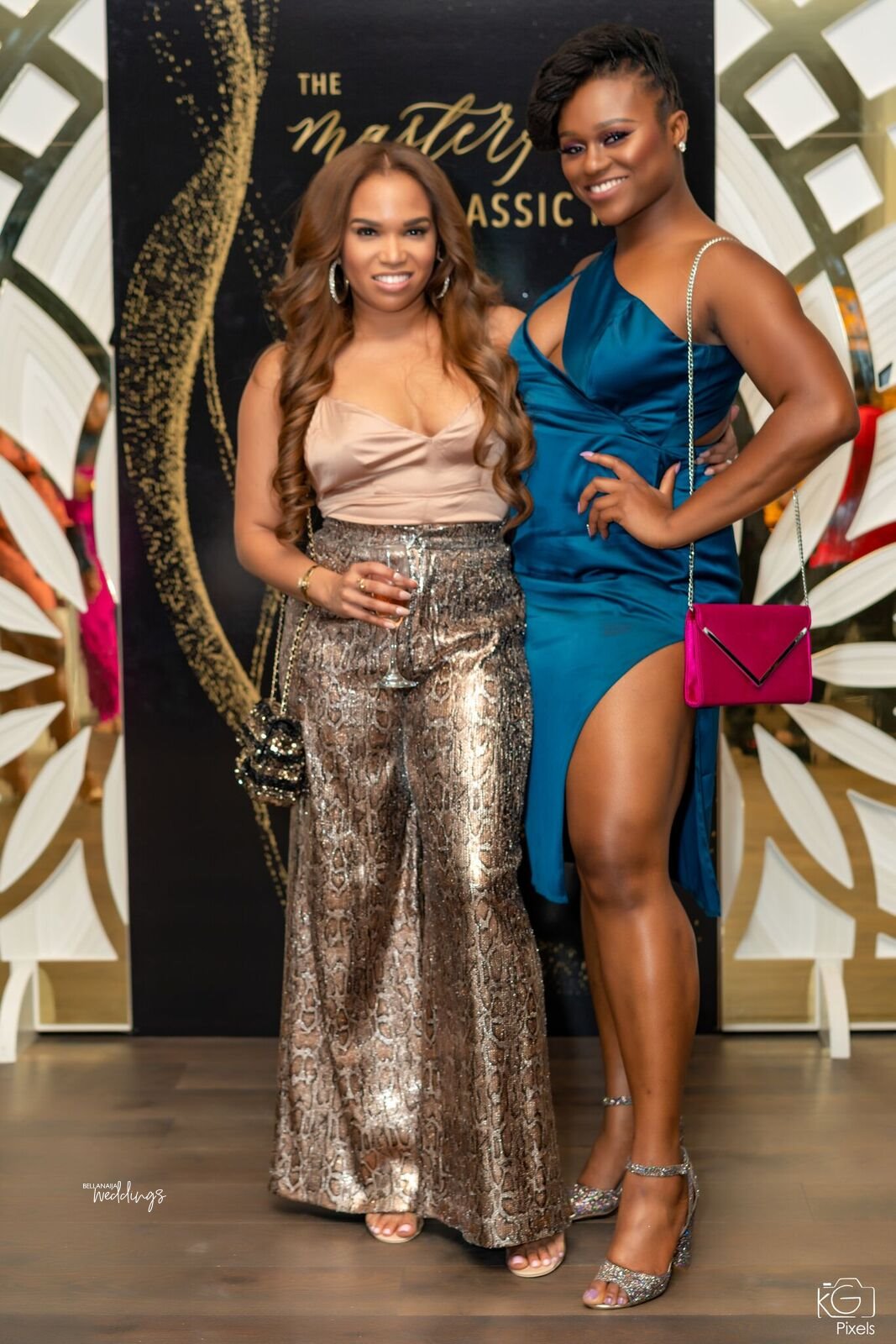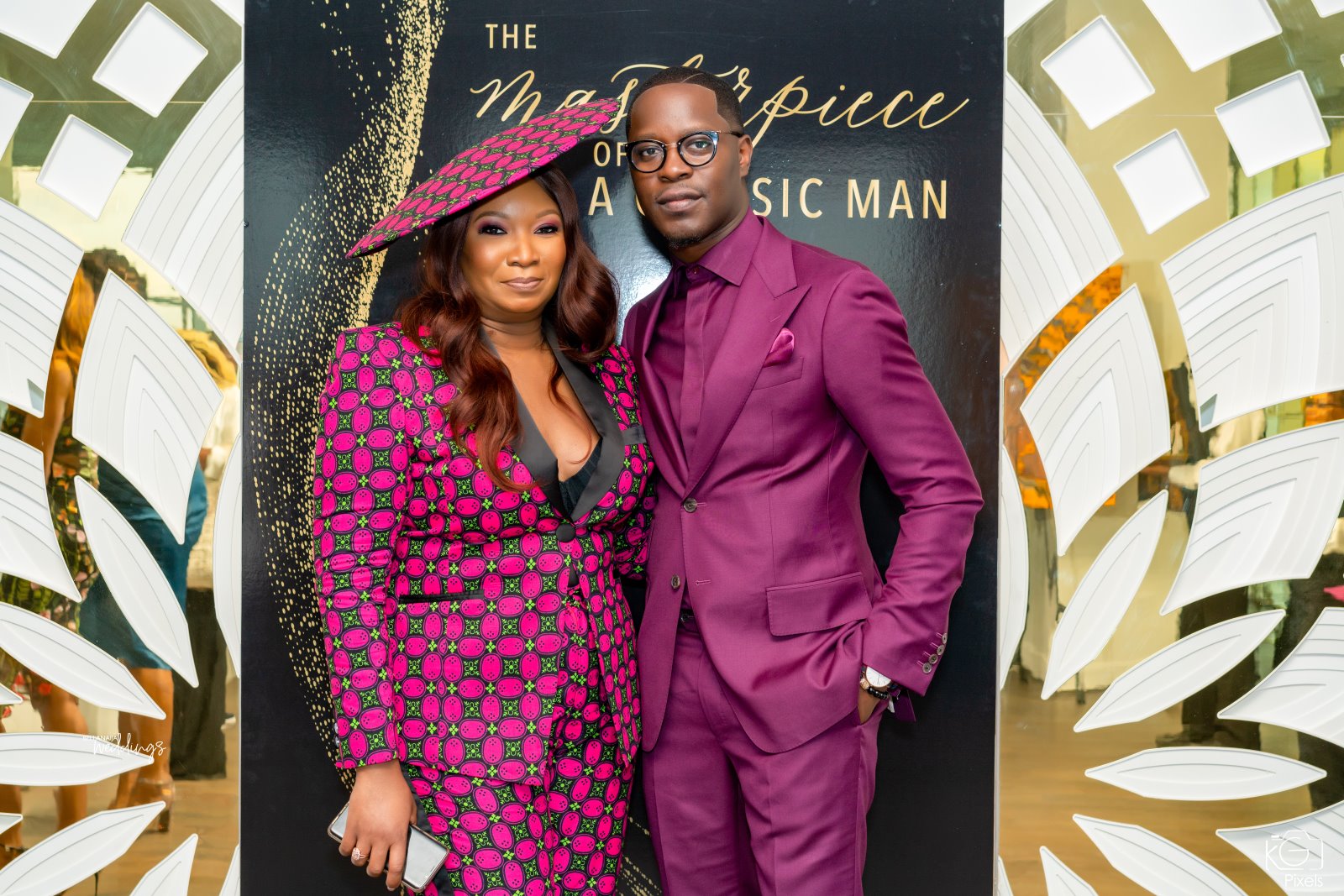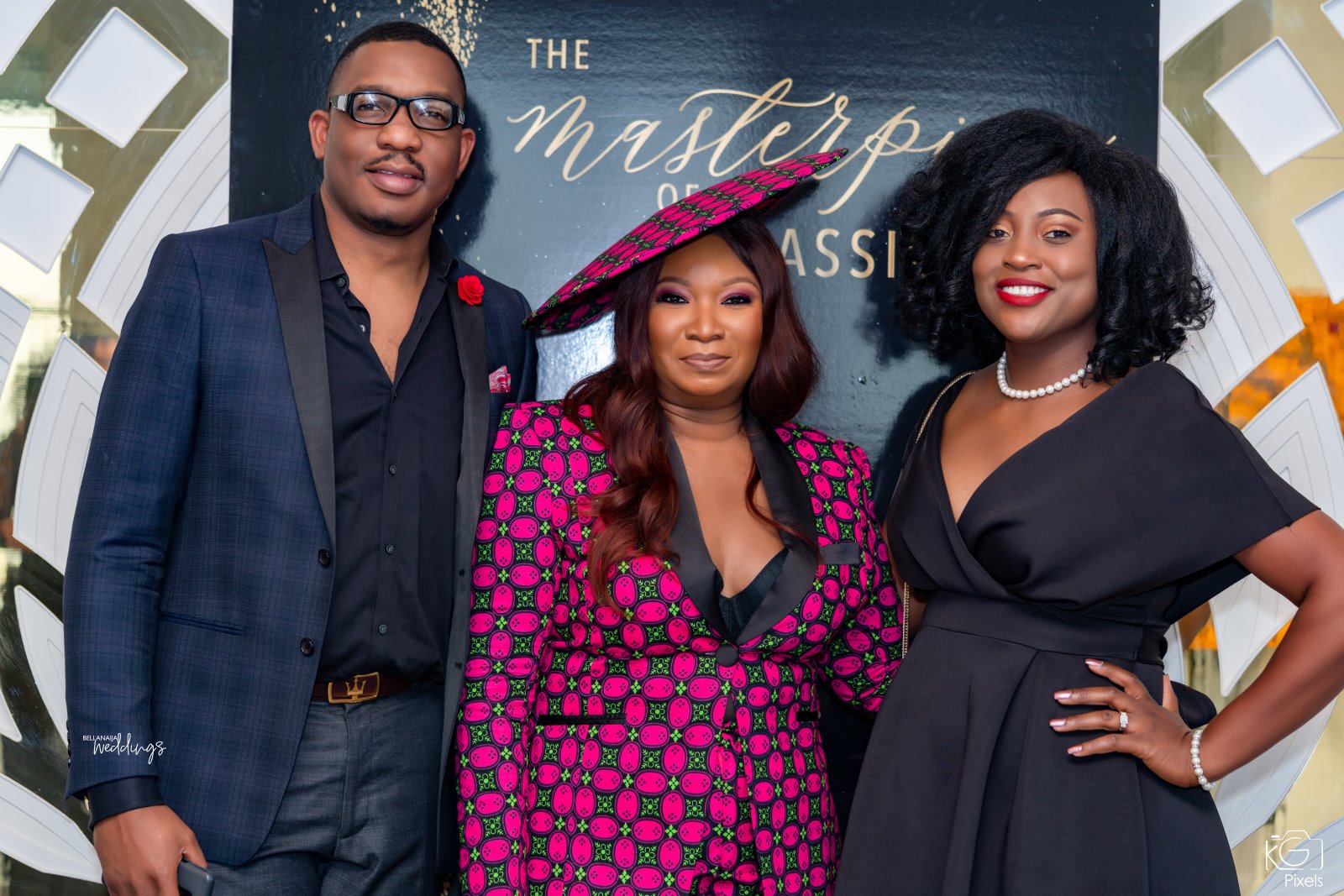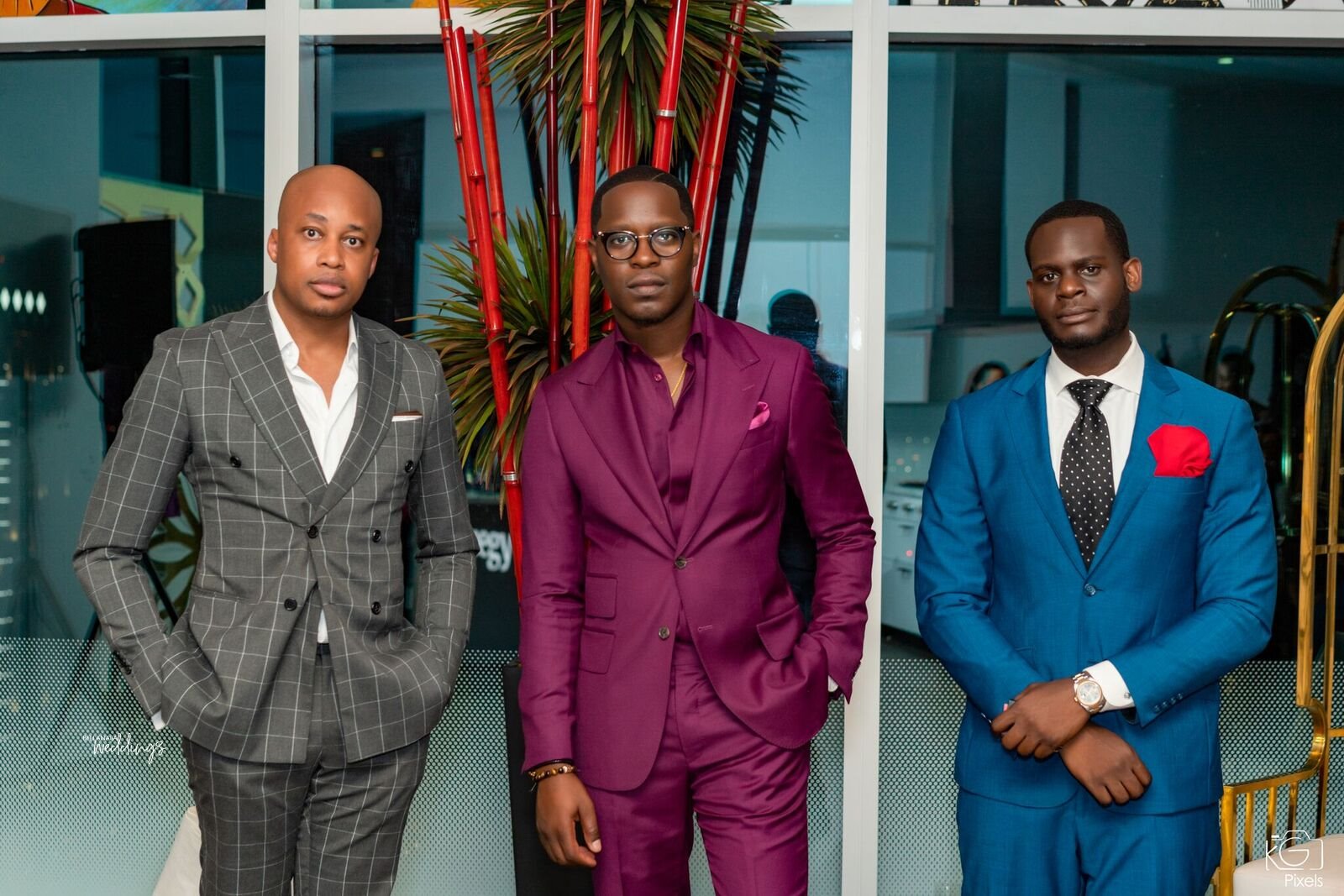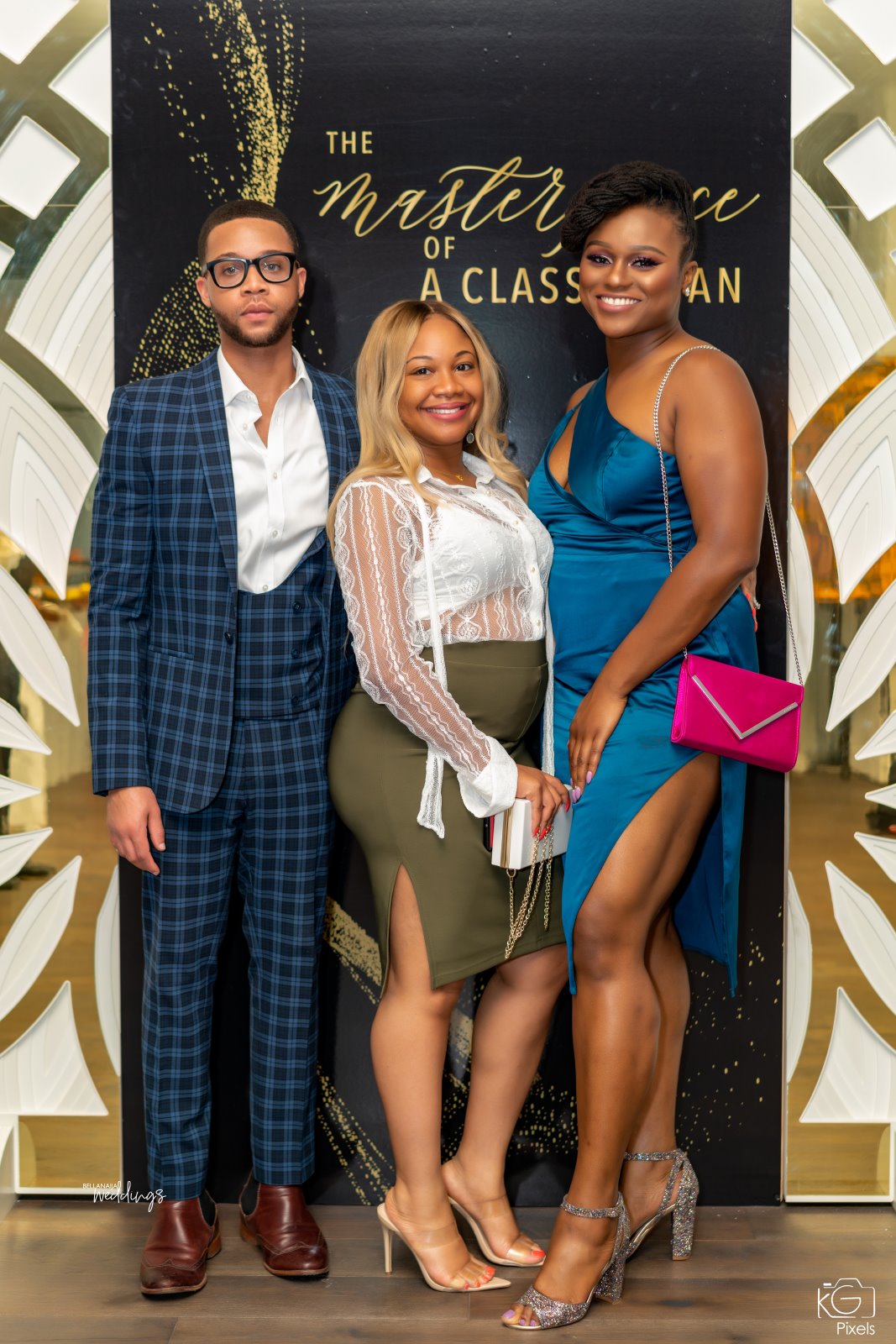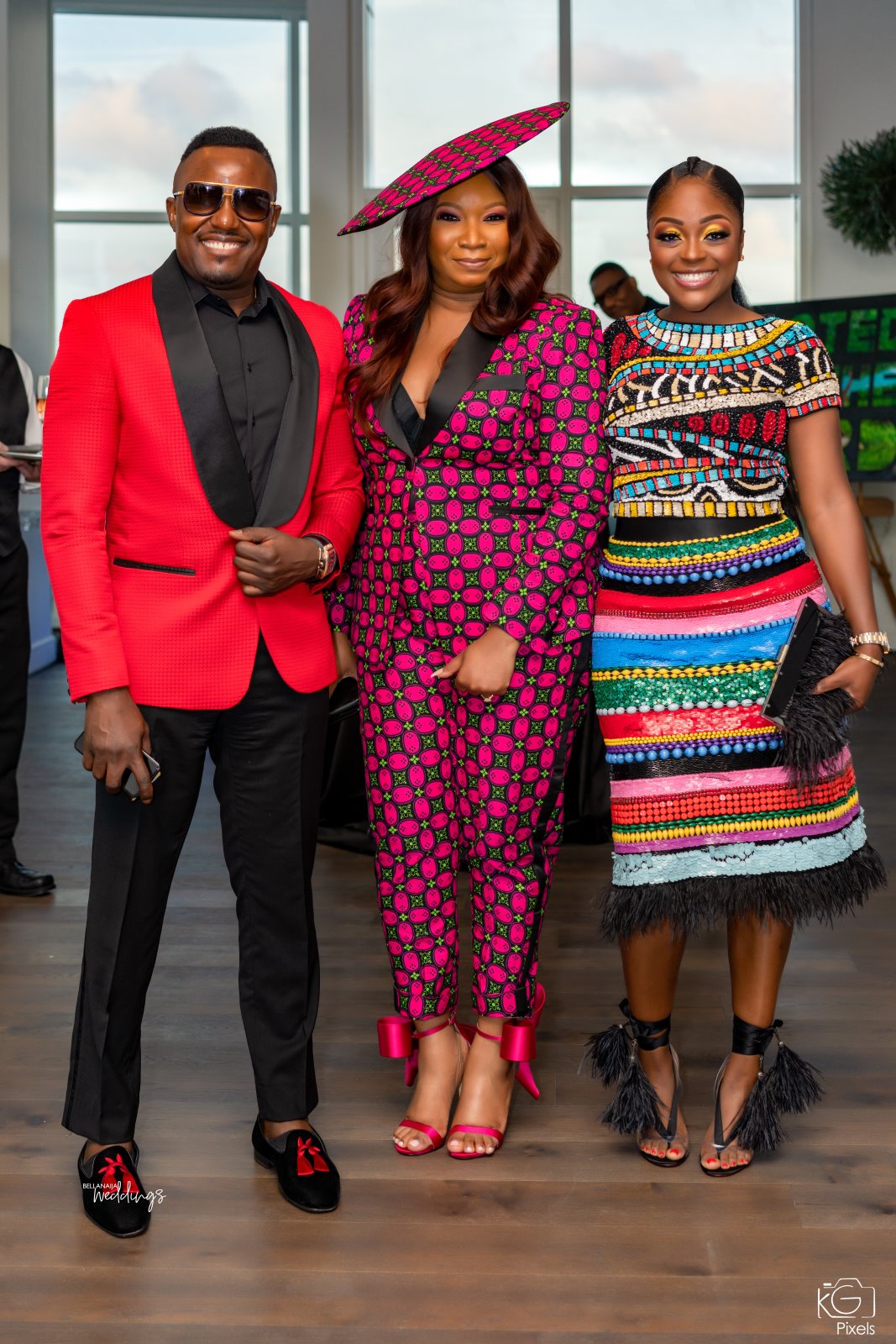 The BellaNaija Weddings Bridal Brunch welcome party was super amazing. It was just the right supply of energy we needed for the bridal brunch in itself. Do catch up on the highlights of the brunch right here.
Credits
Host & Planner: @dureevents
Photography: @kgpixels
Live art: @visualpaint
Food: @chefemeka
Groom Styling: @jprstyling | @wellgroomedman 
Videography: @malekfotoweddings