The anticipated #BellaNaijaWeddingsBridalBrunch USA finally went down with a big bang and we can't get over it.
The event hosted by Dure Events took place at Sugar Creek Country Club, Houston, Texas, USA. The florals and decor were to die for. The stage and props were simply beautiful. The vendors and partners paid attention to detail and did an impressive job. Beautiful music, sumptuous meals, stunning guests, insightful panel sessions and thoughtful gift boxes, the event was simply the best.
If you didn't get a chance to attend the event, and you want in on how extremely beautiful the event was, not to worry, we have photos of the event below. We have also added photos from the bridal collection displayed at the event and photos of attendees. Check out the photos and thank us later. You can check out the highlights of the welcome party and also the interview with FOX26 Houston.
First, take a look at the decor.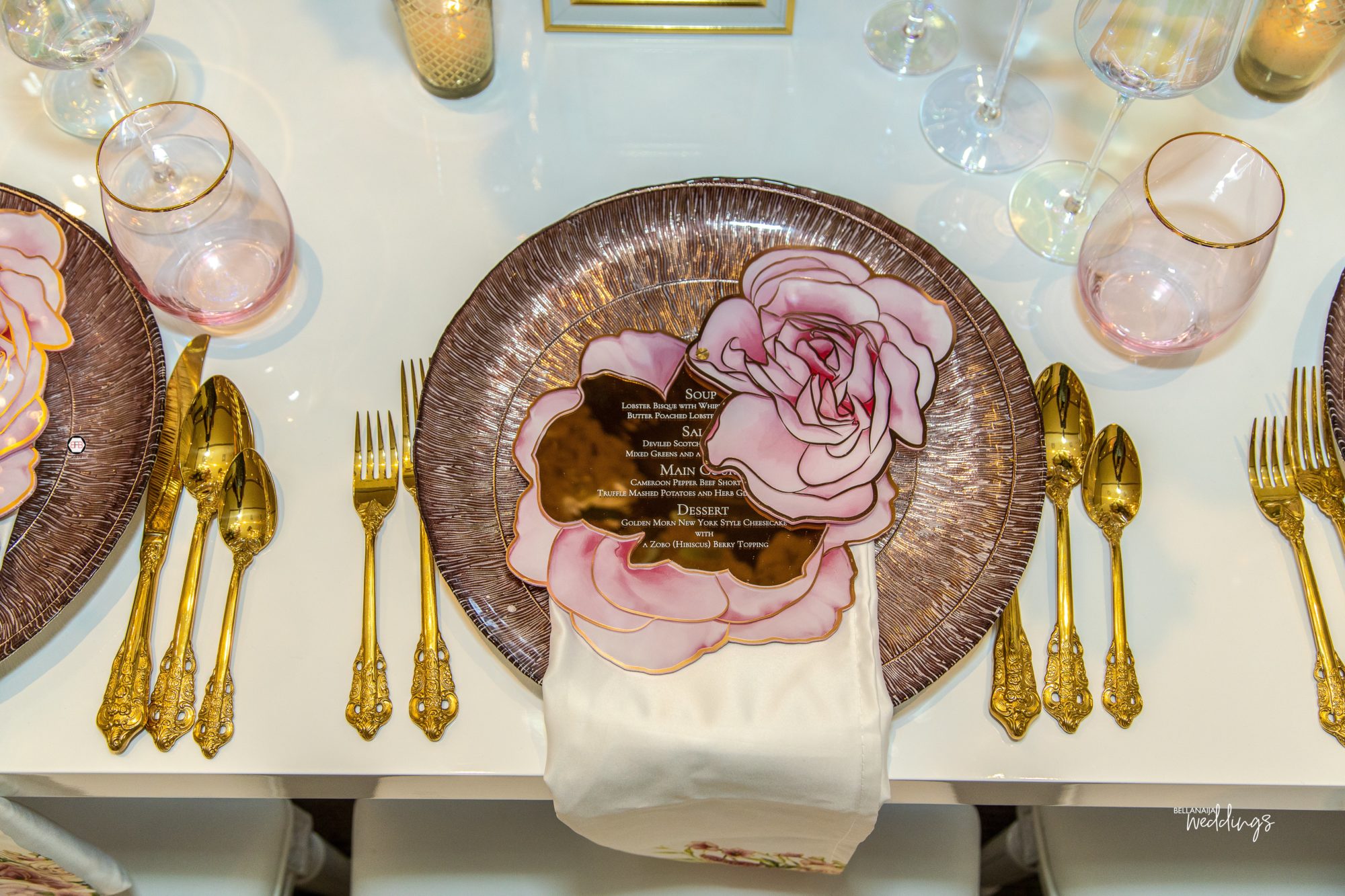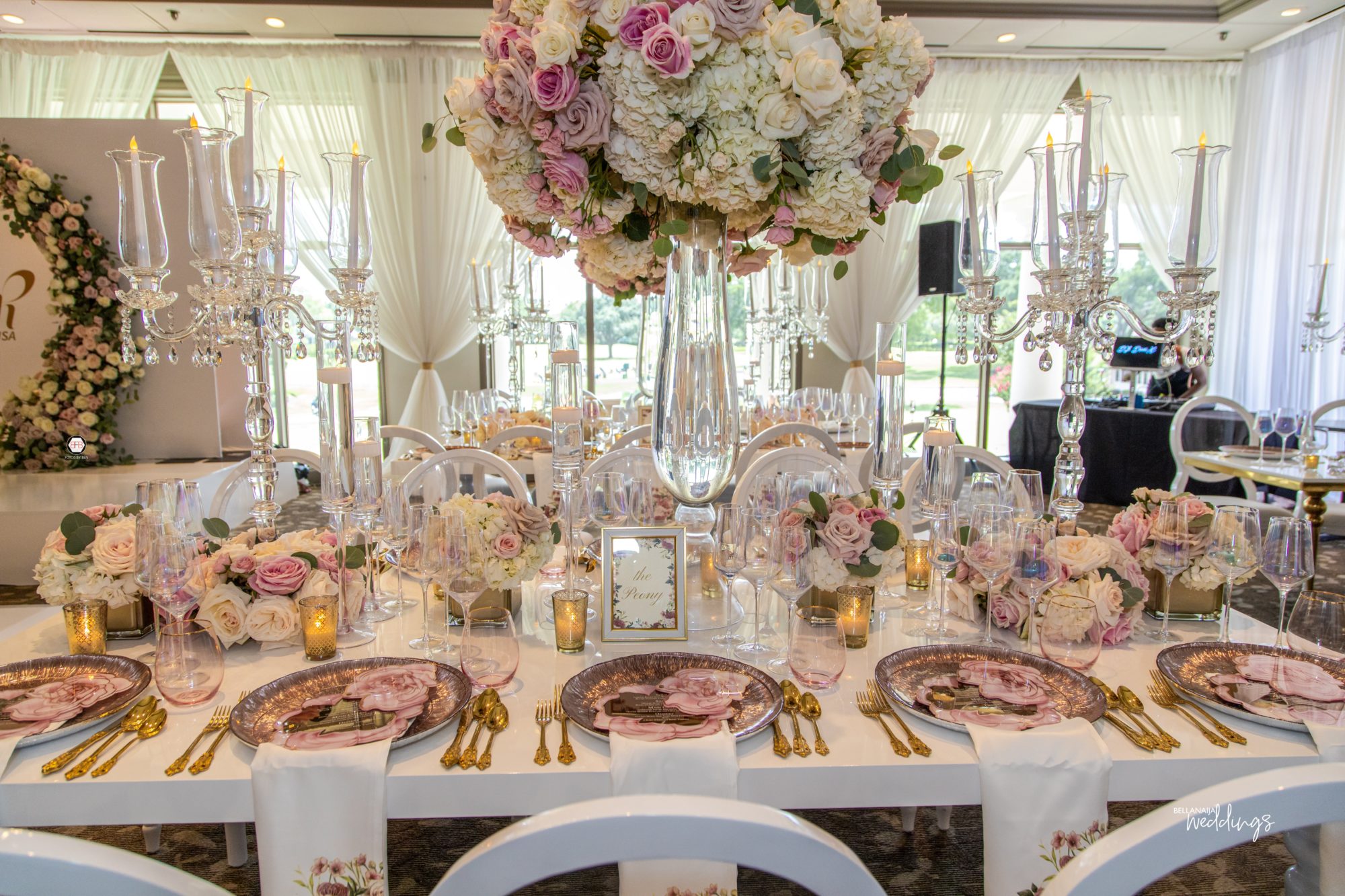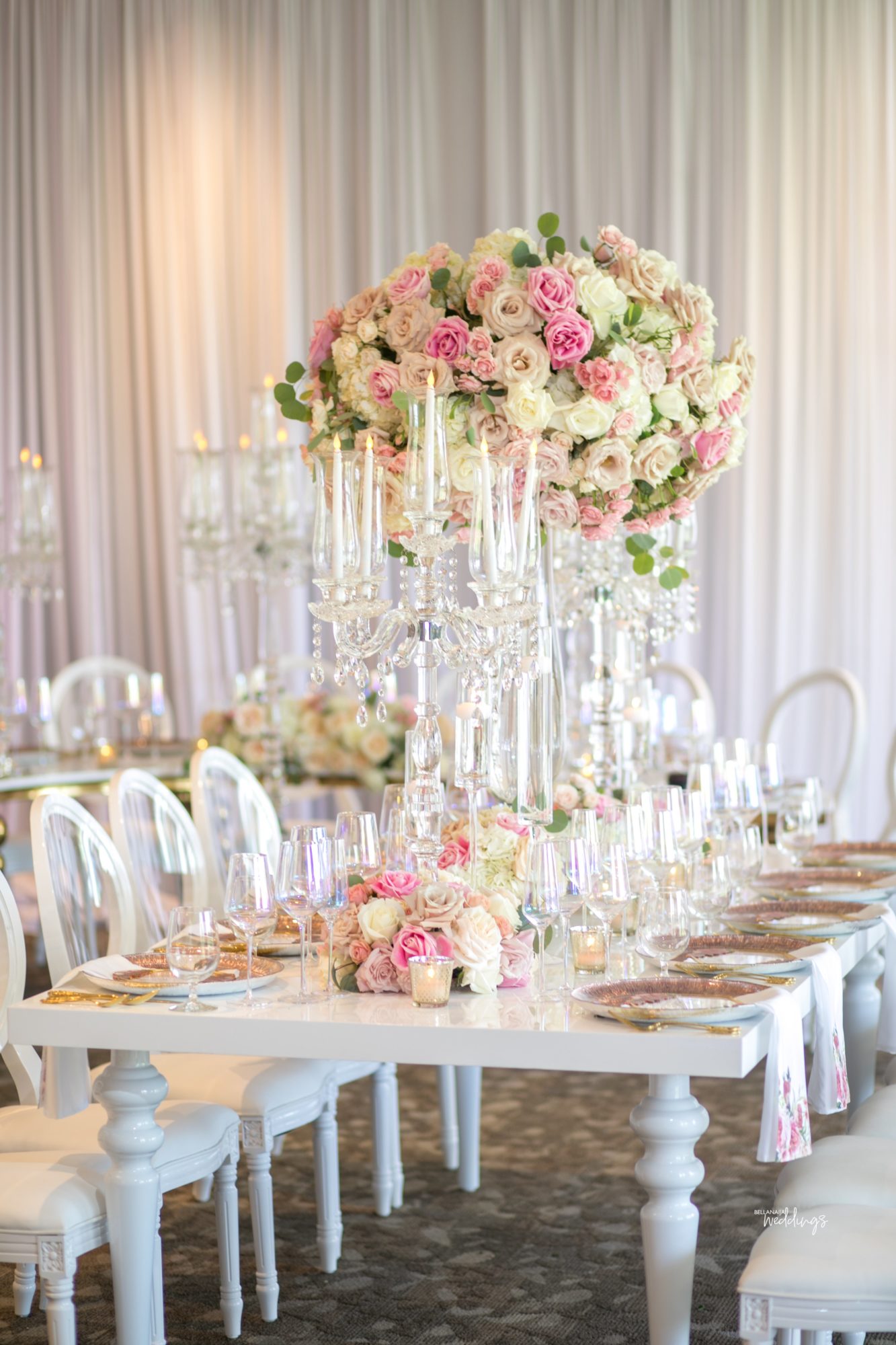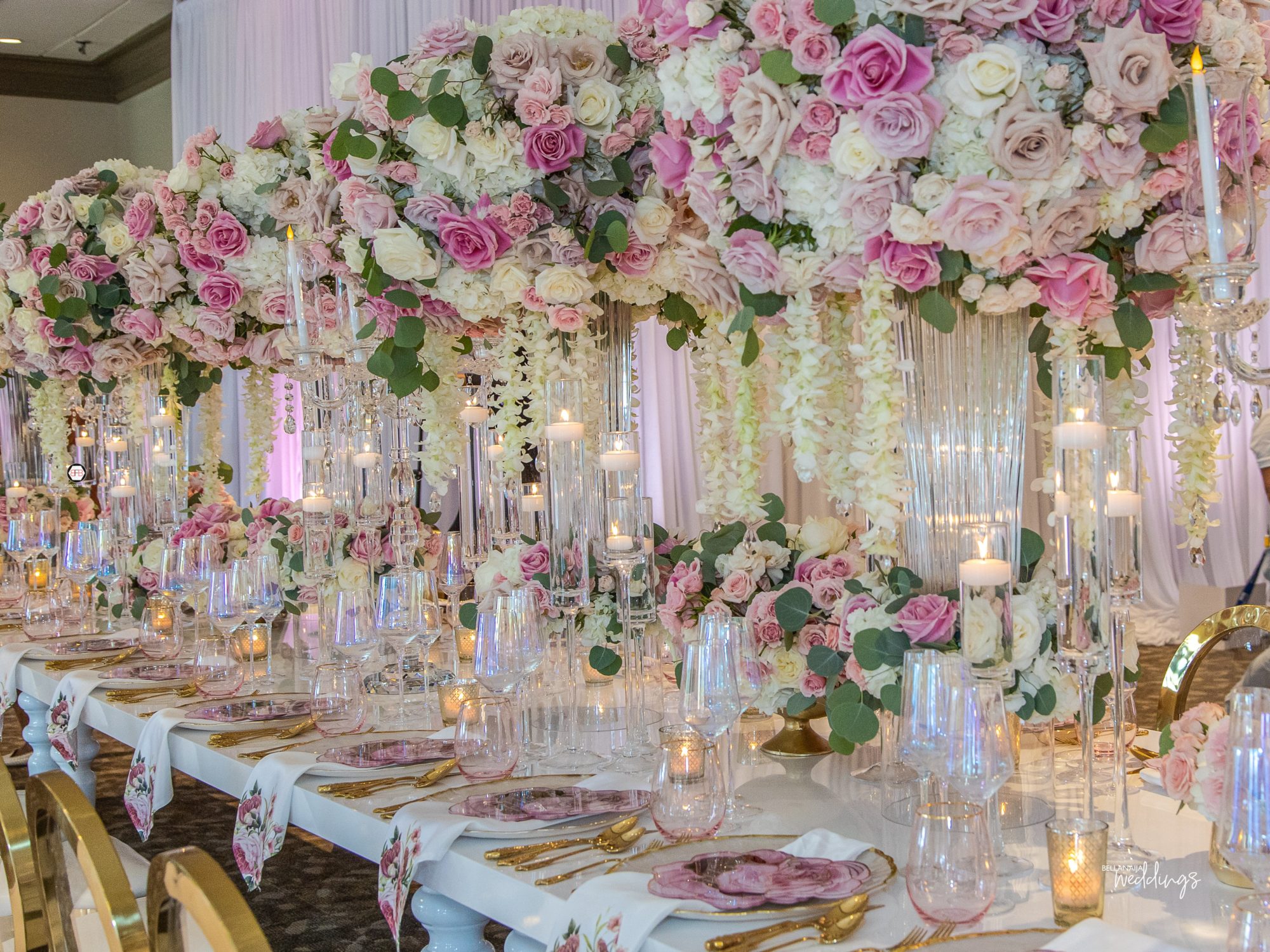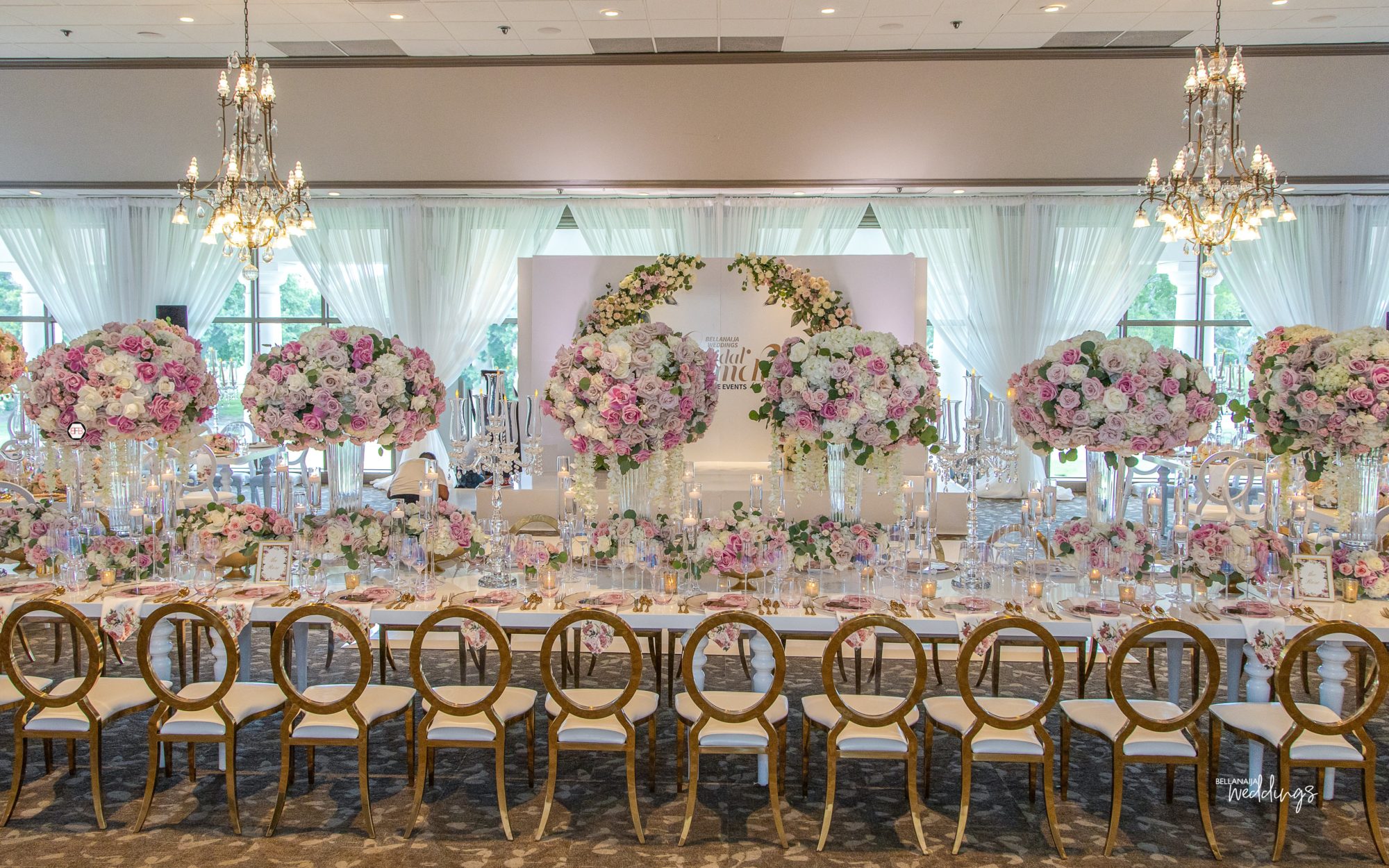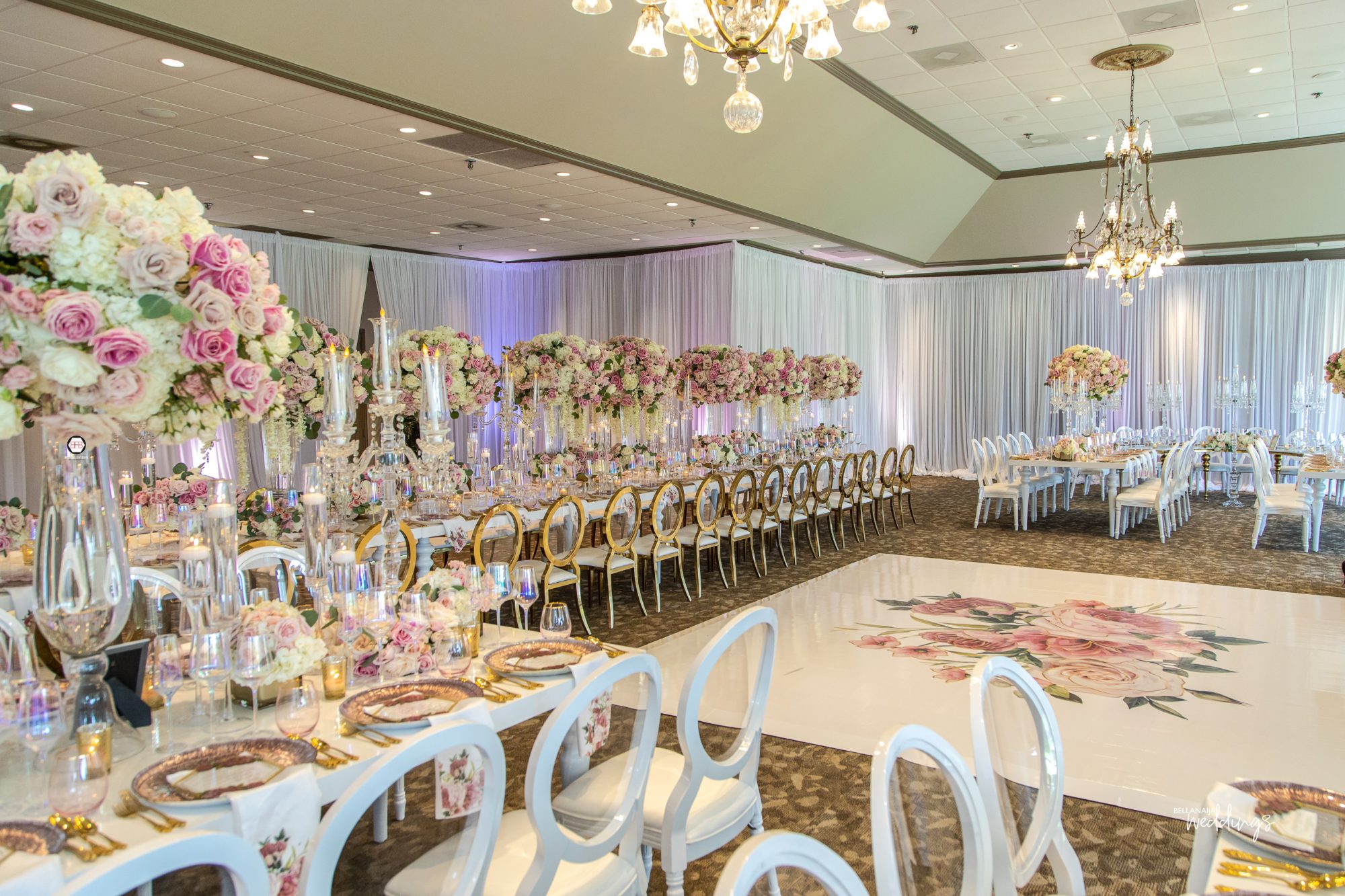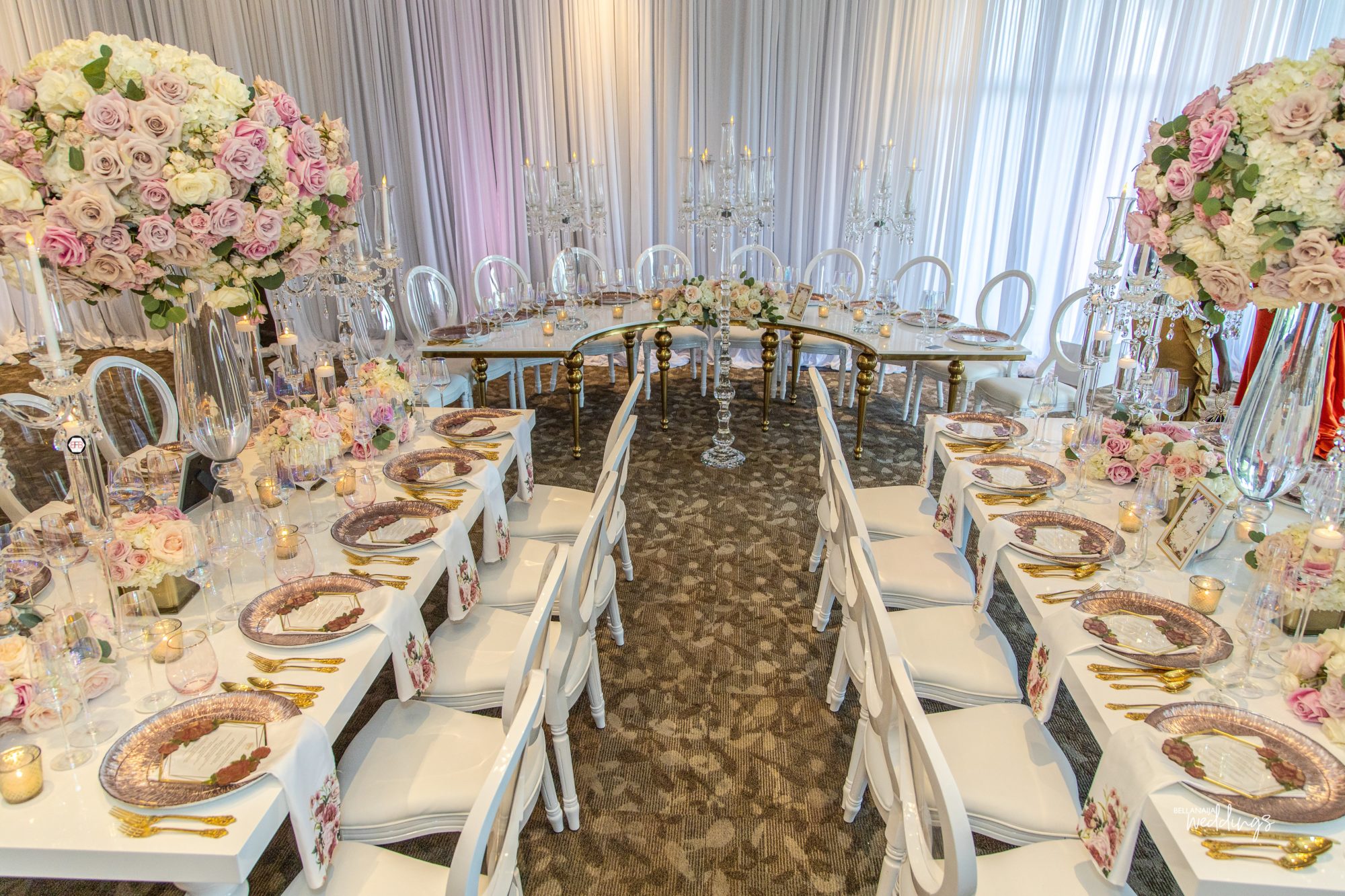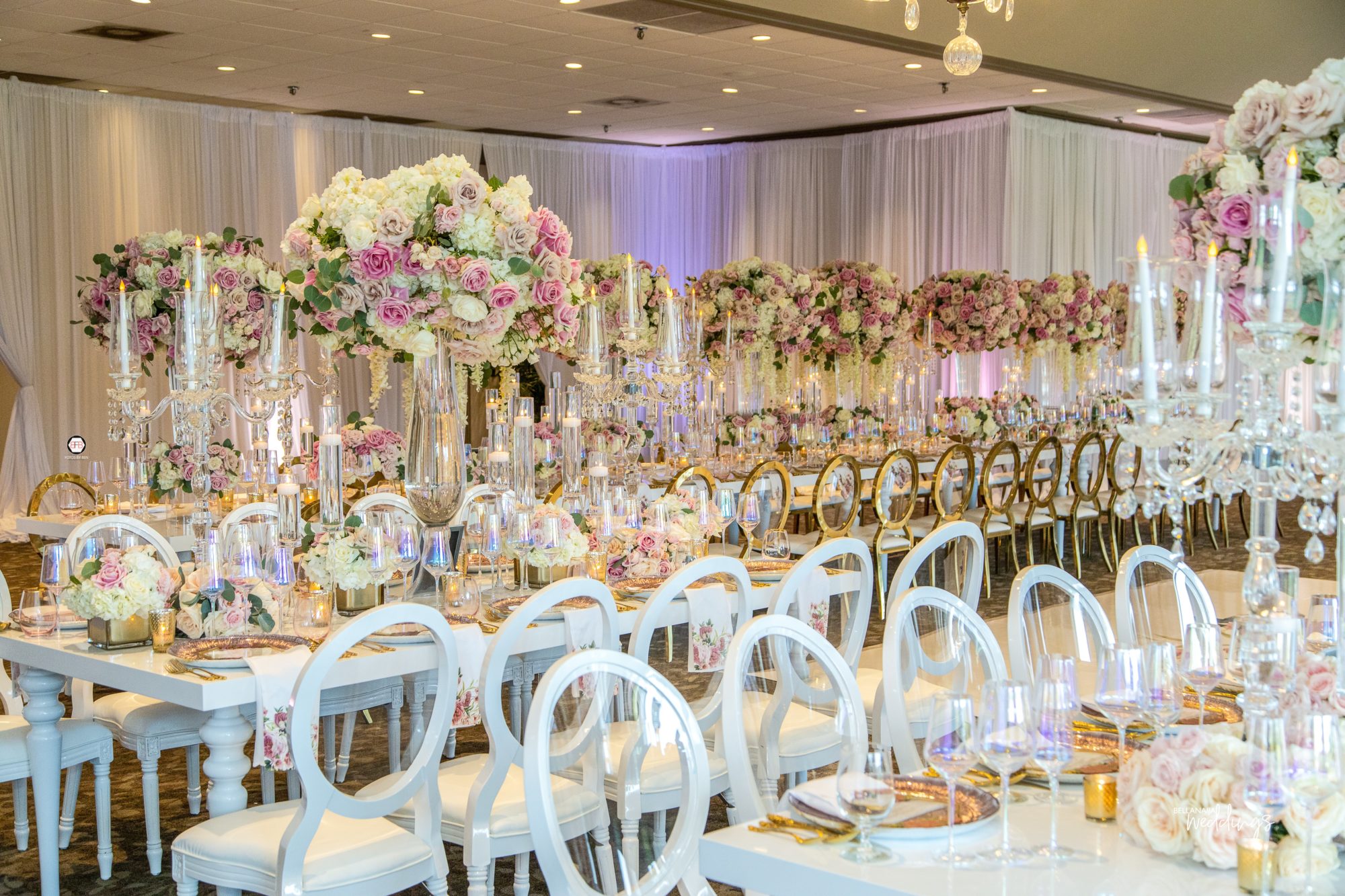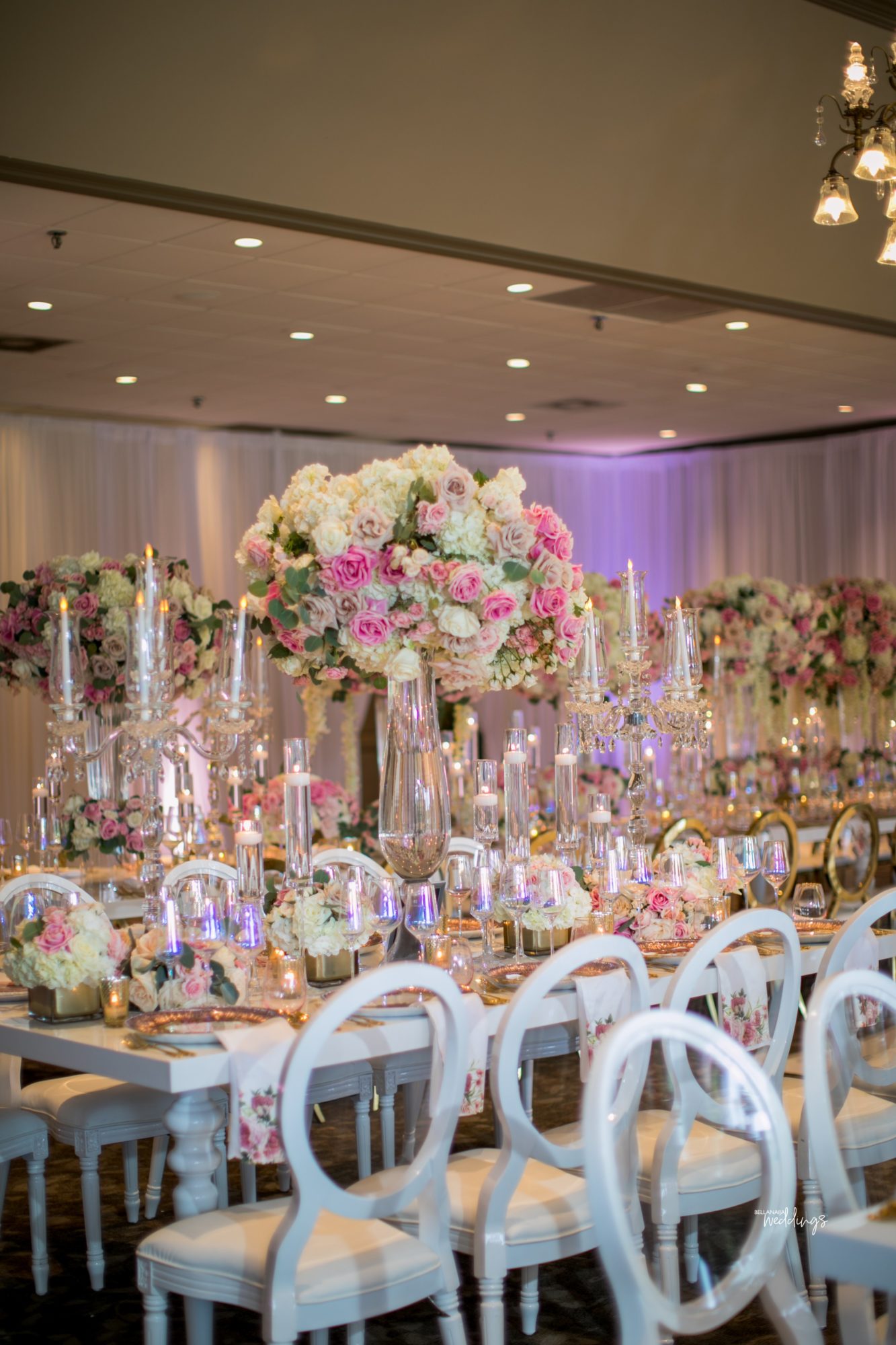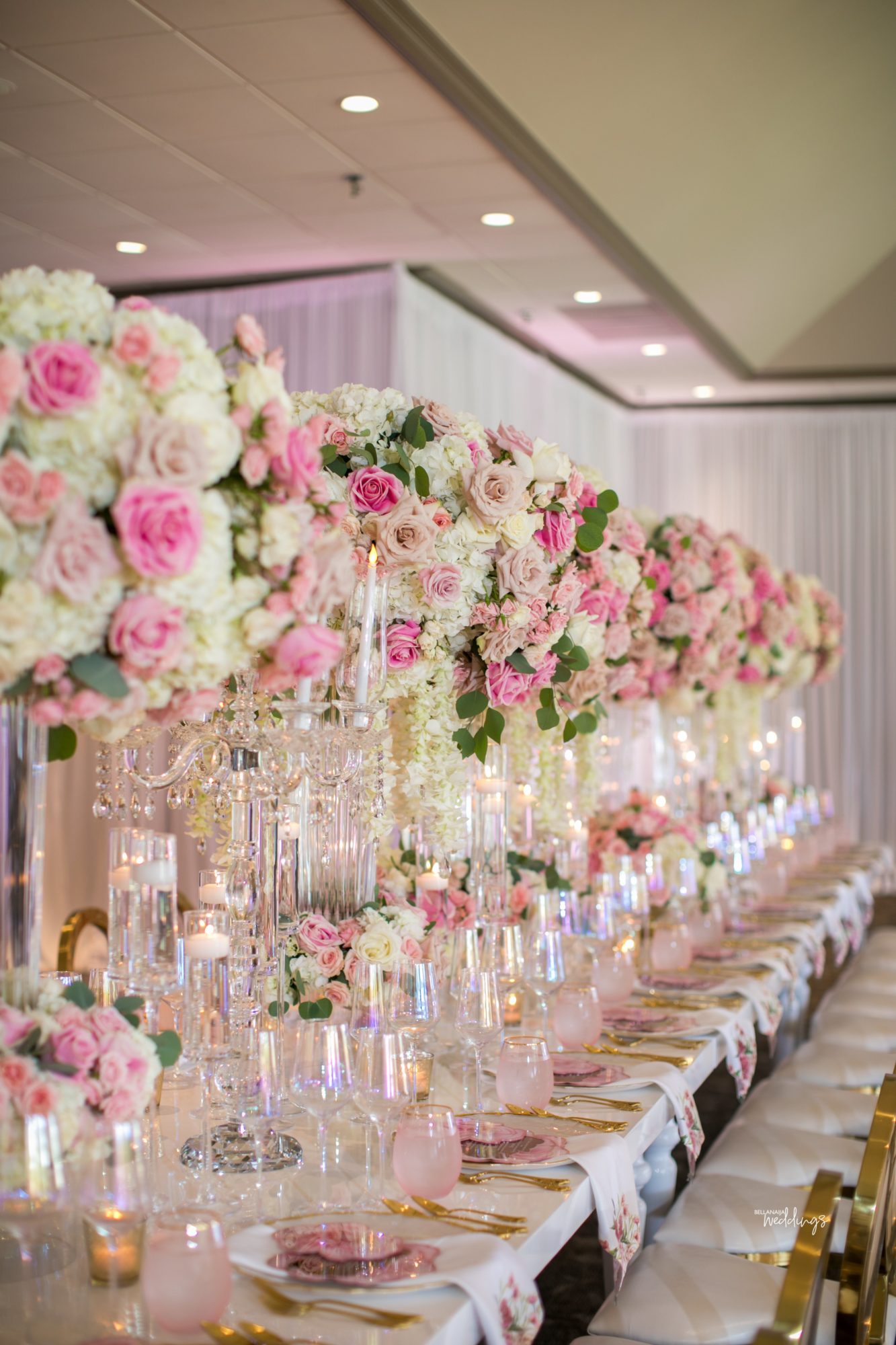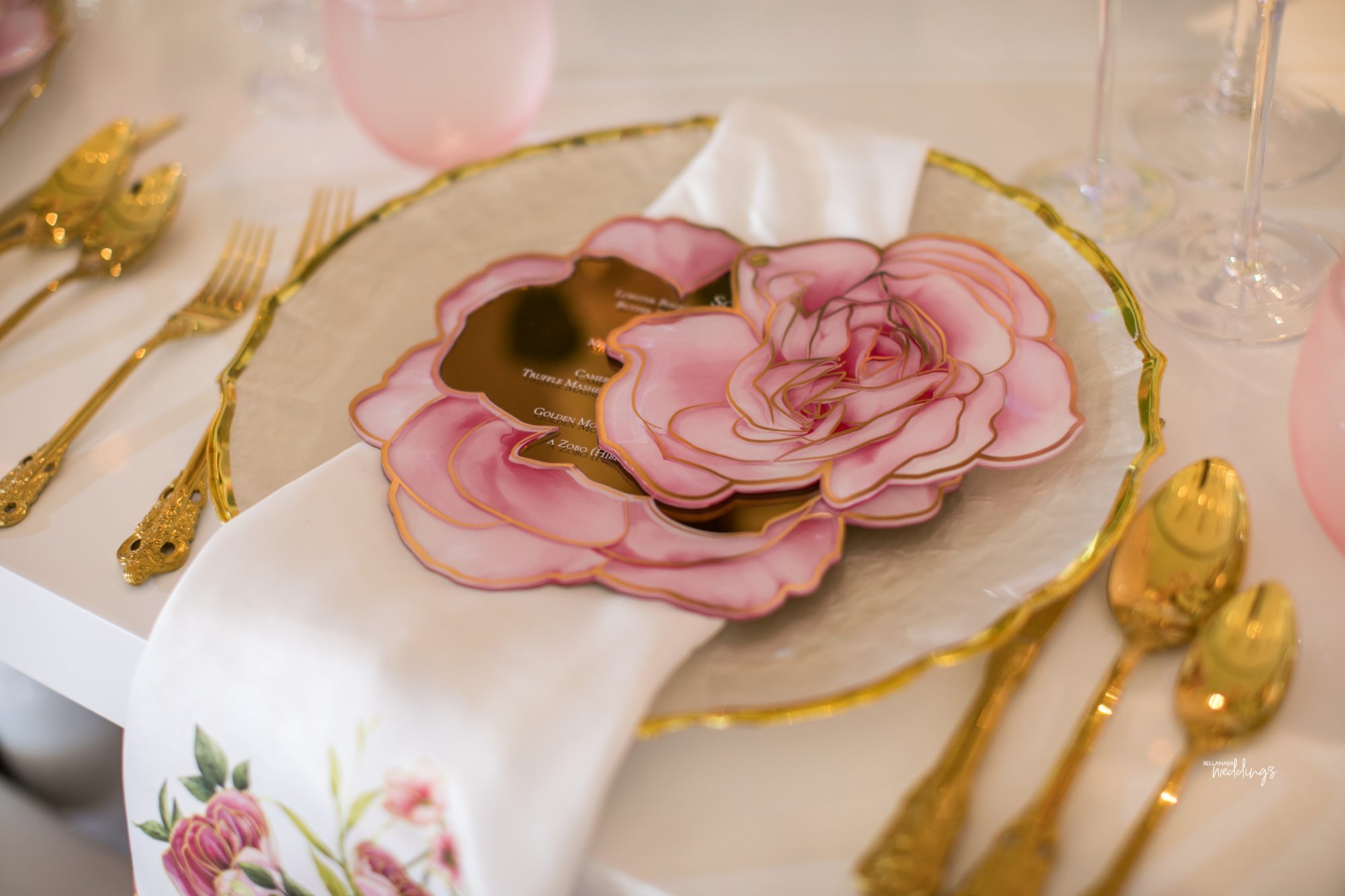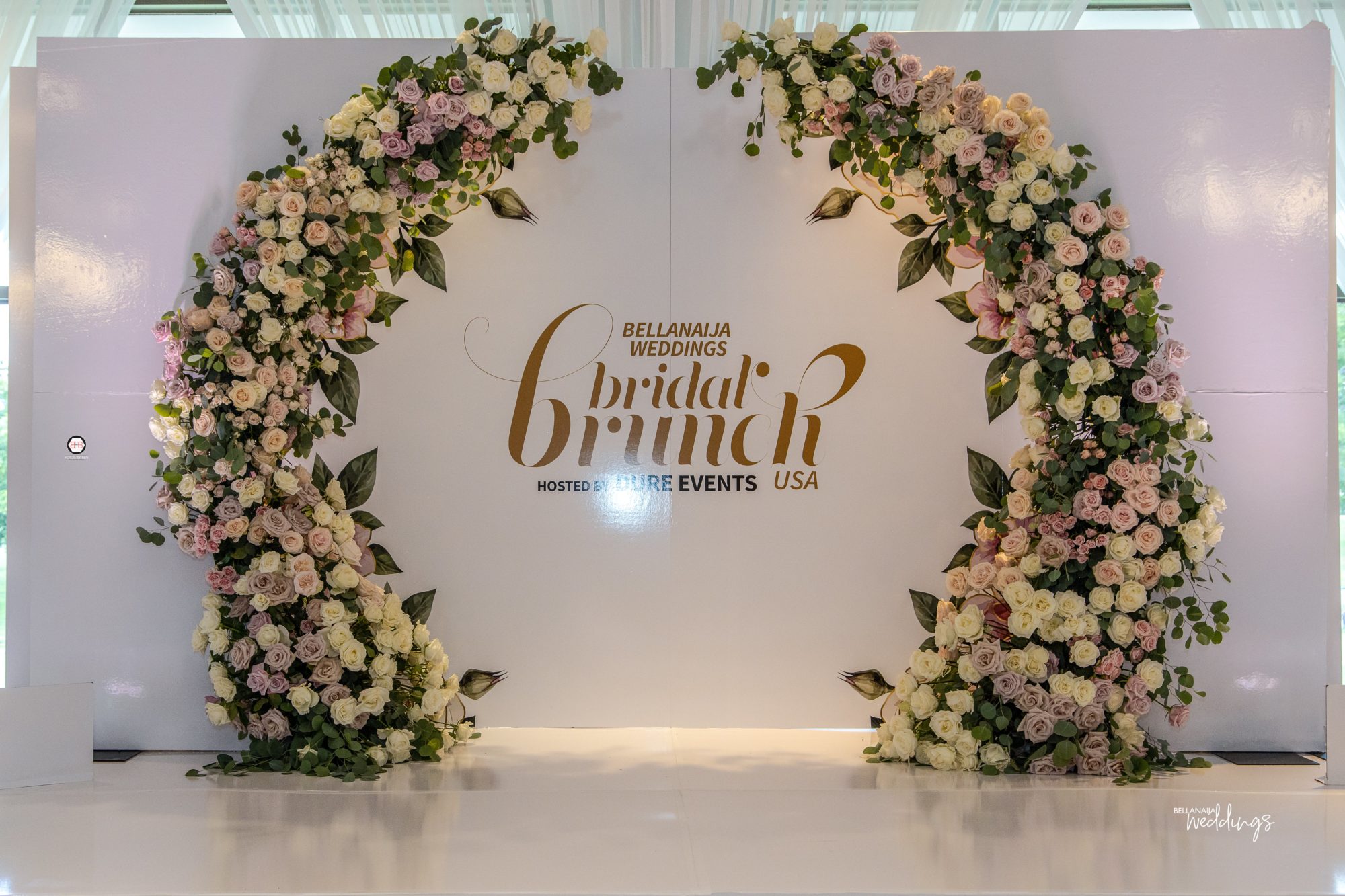 Our invitation was pretty-in-pink-and-purple!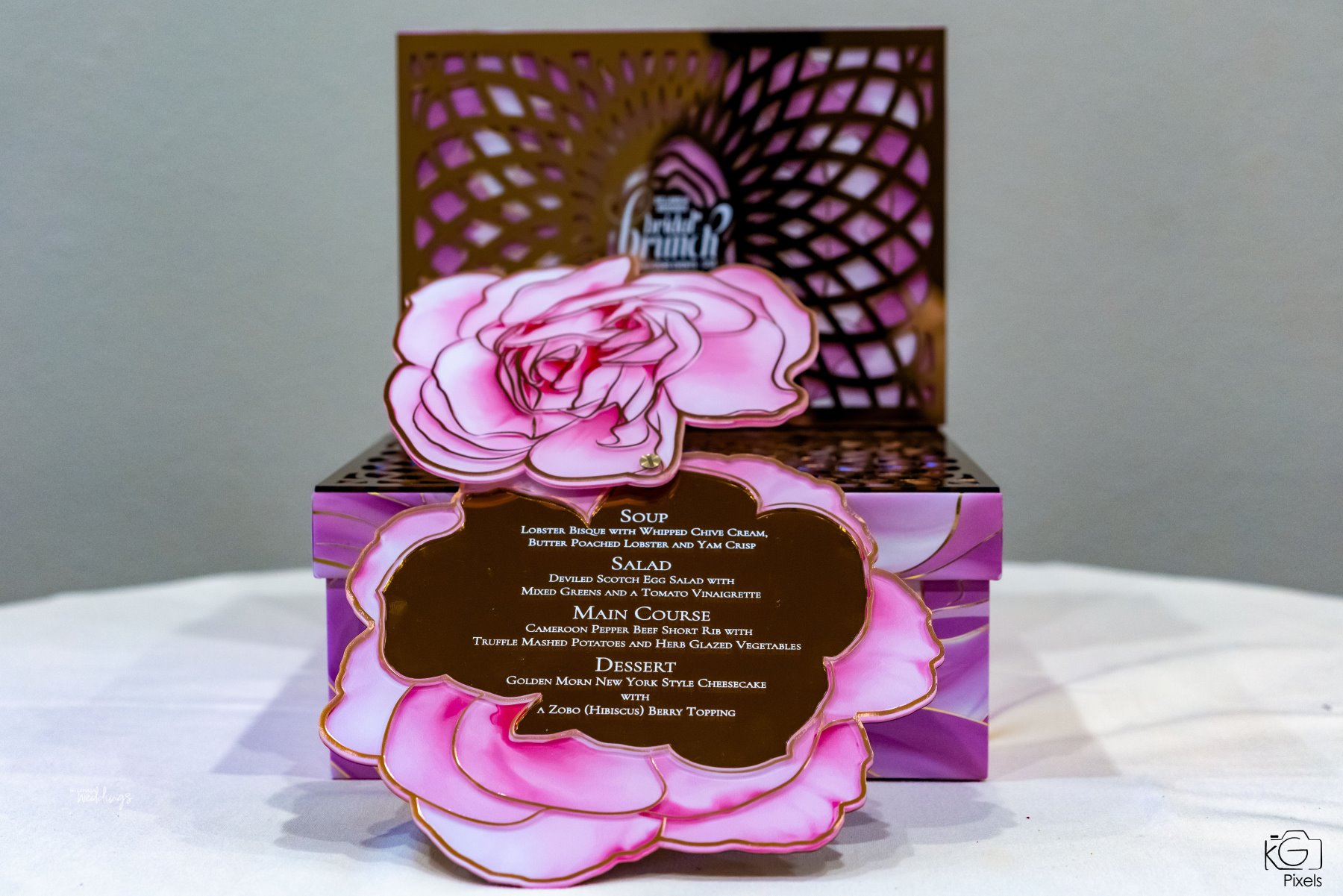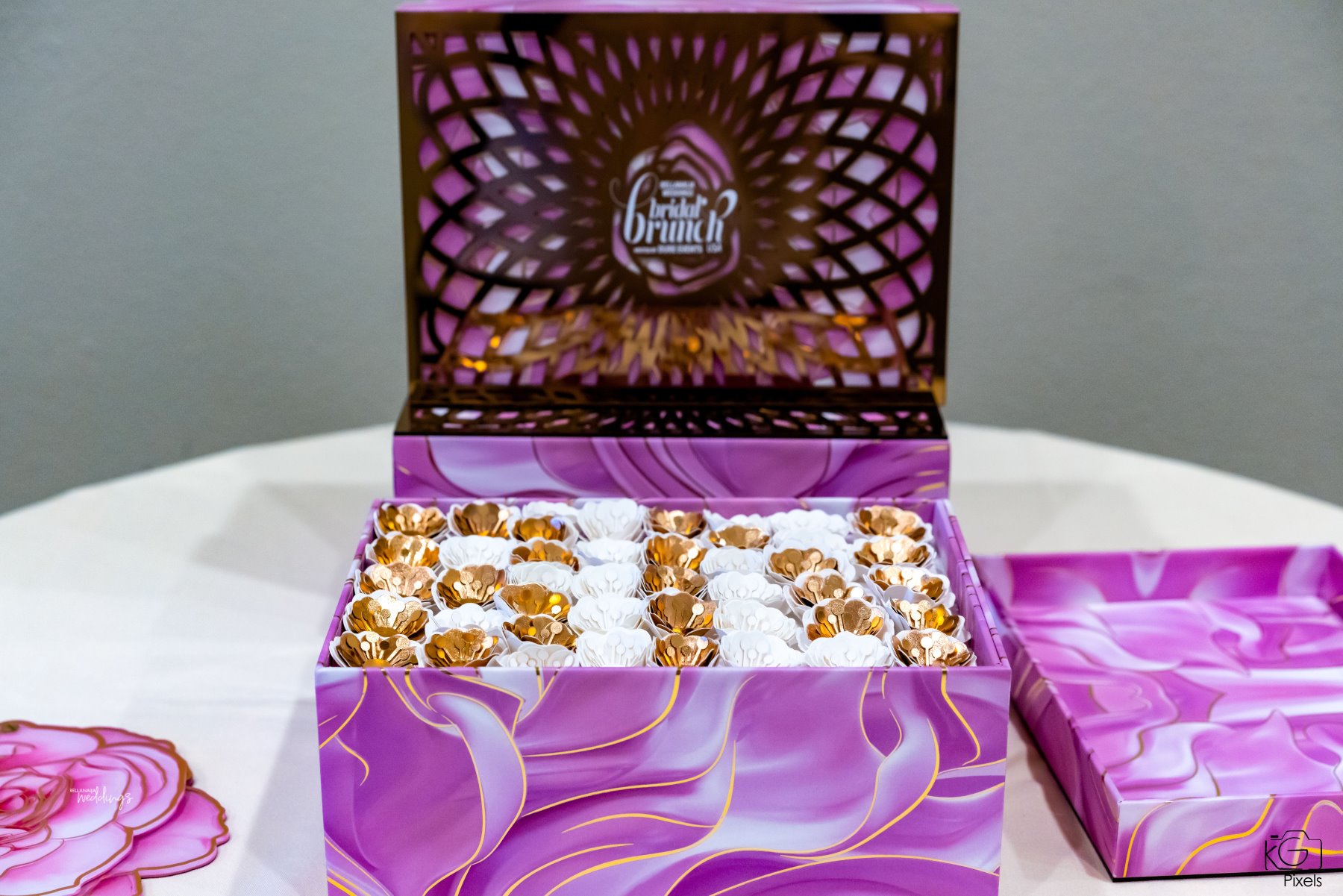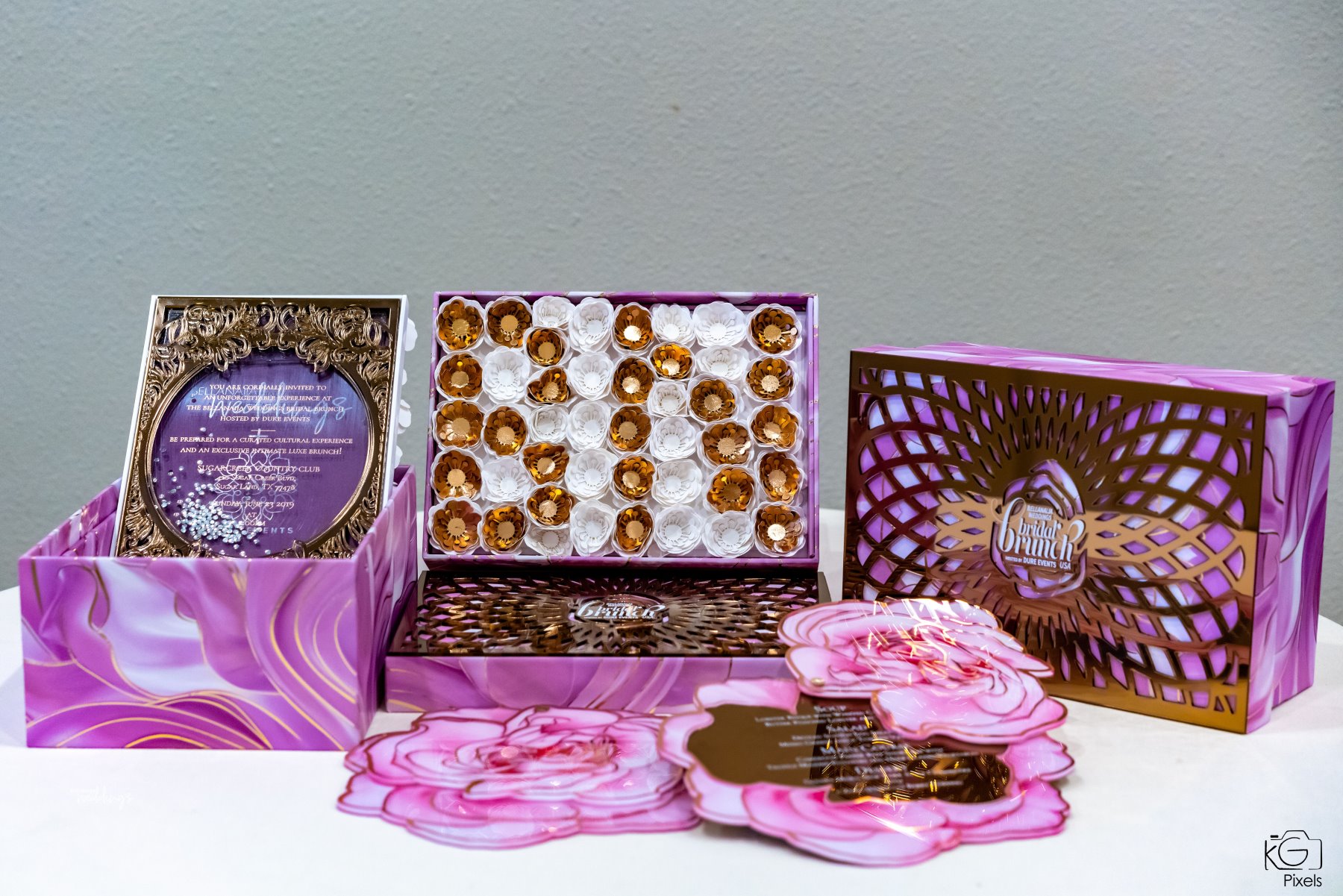 The event kicked off with the amazingly engaging host and compere of the event, Seun Compere speaking to our guests as they arrived. See photos of her interactions with partners, vendors, and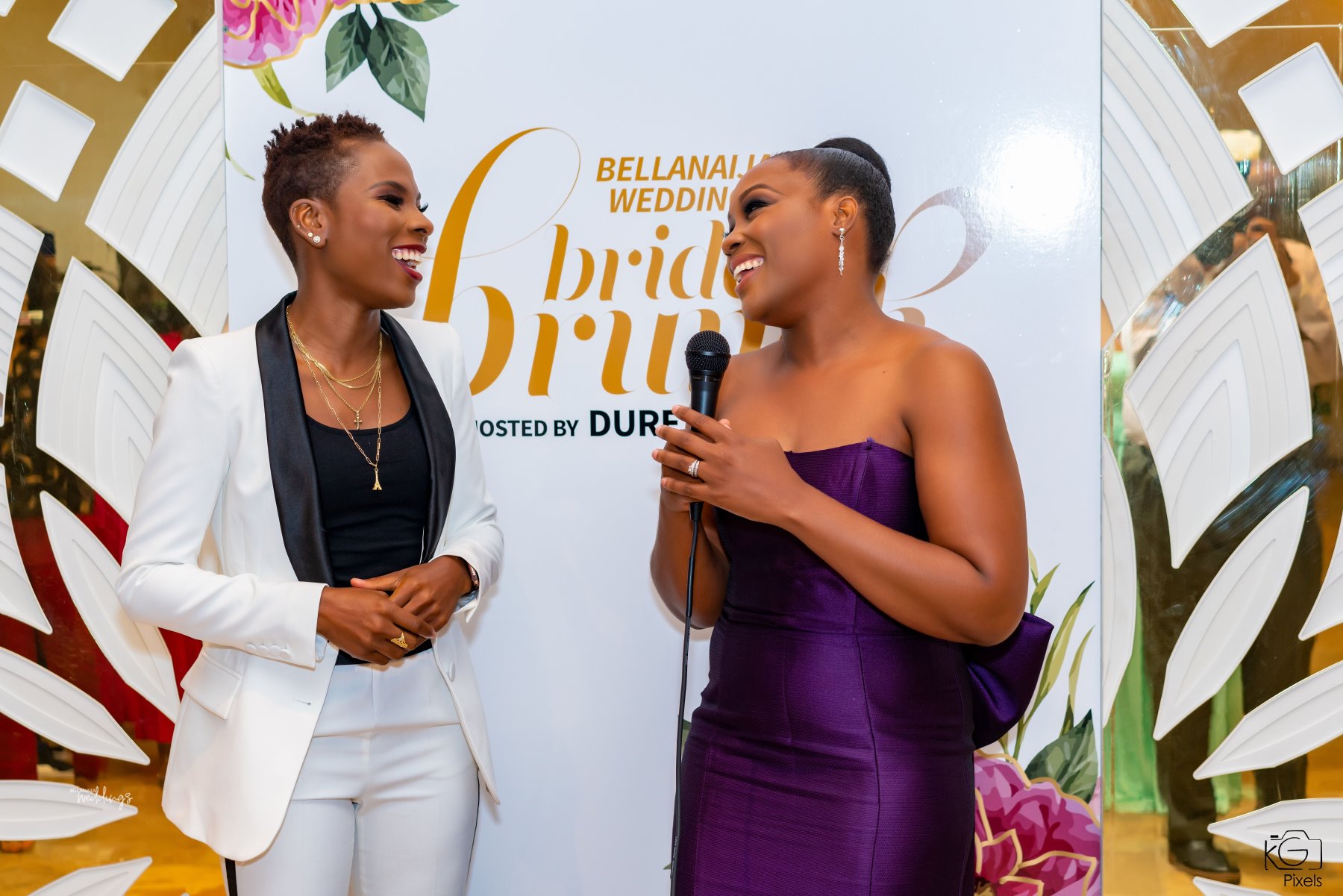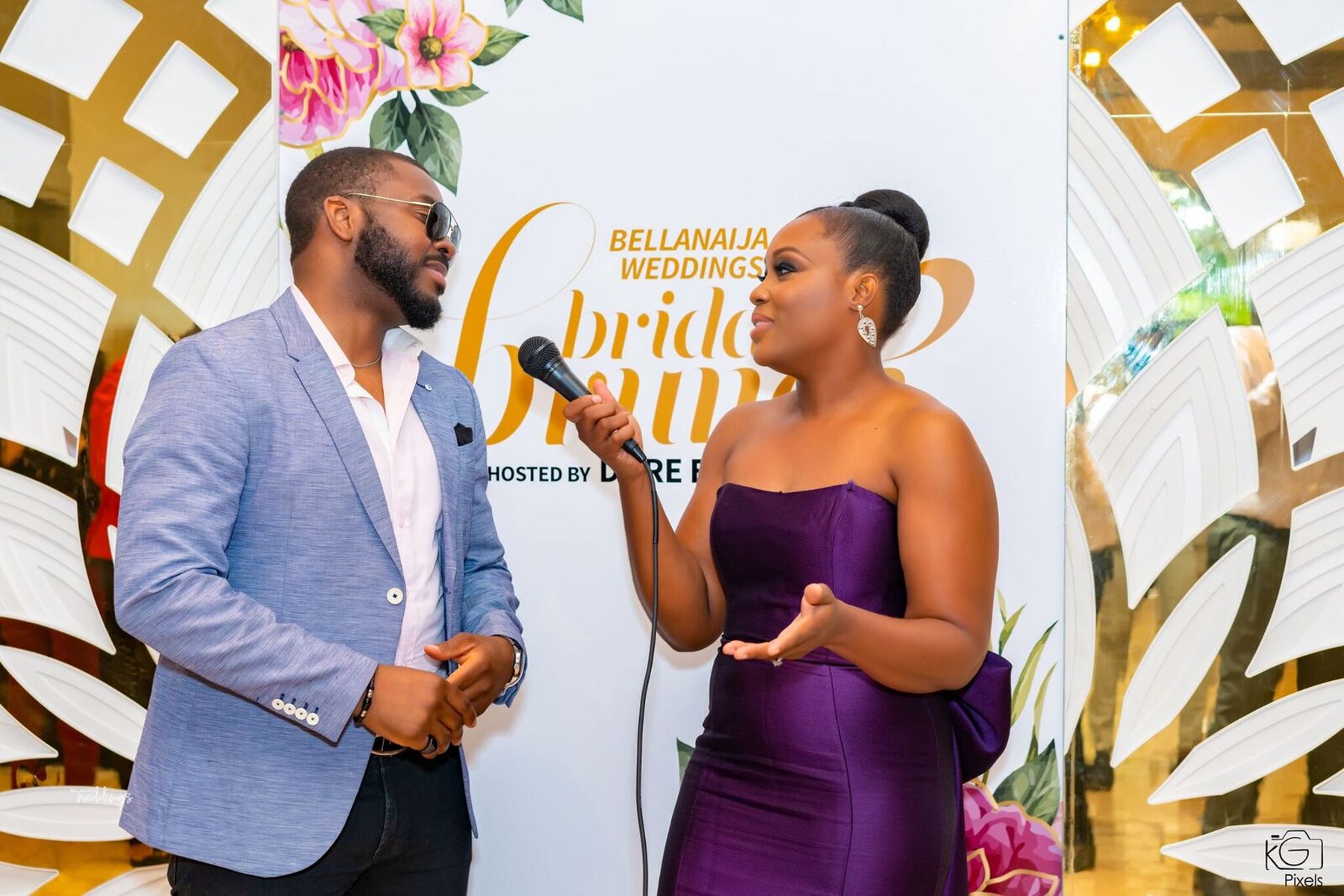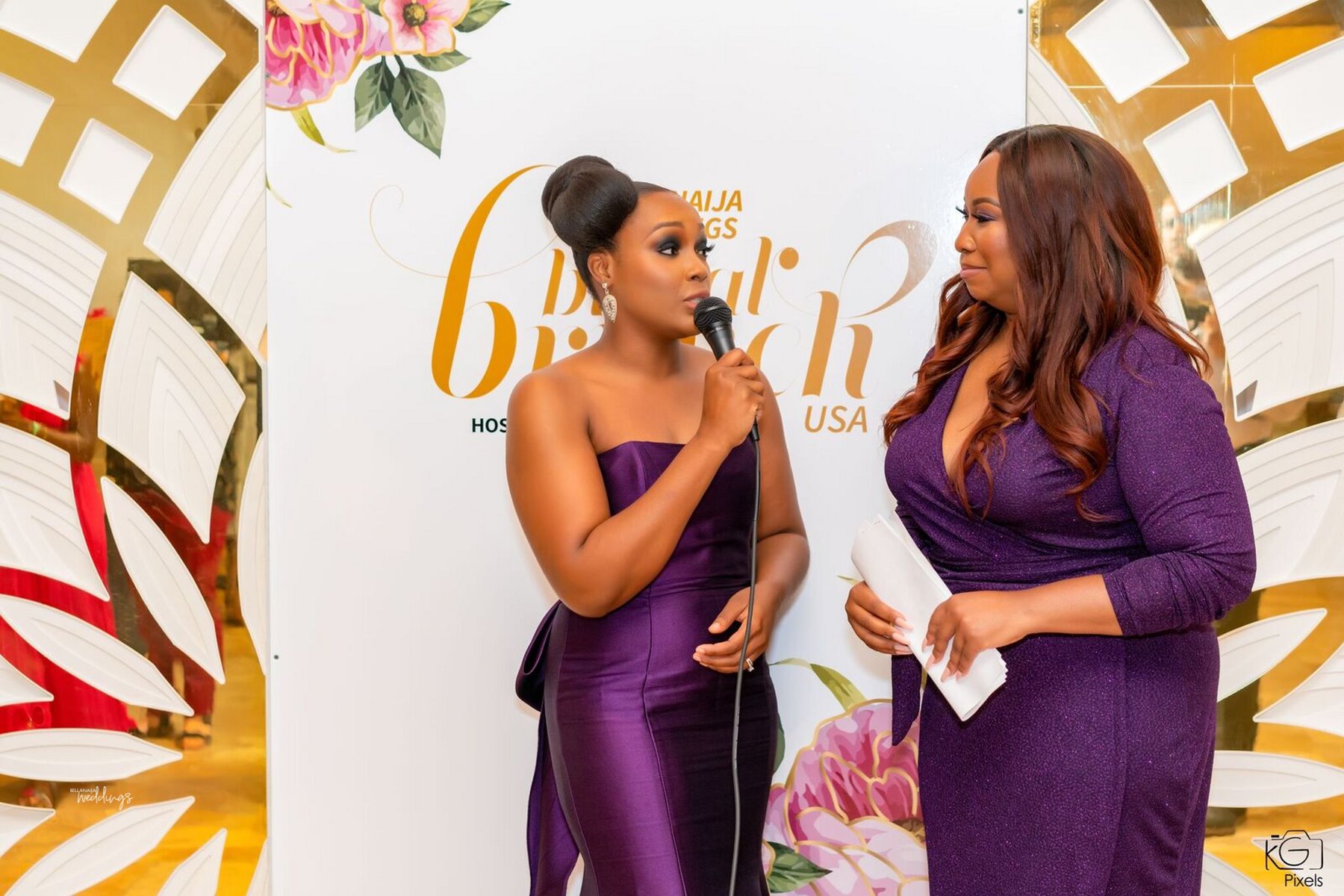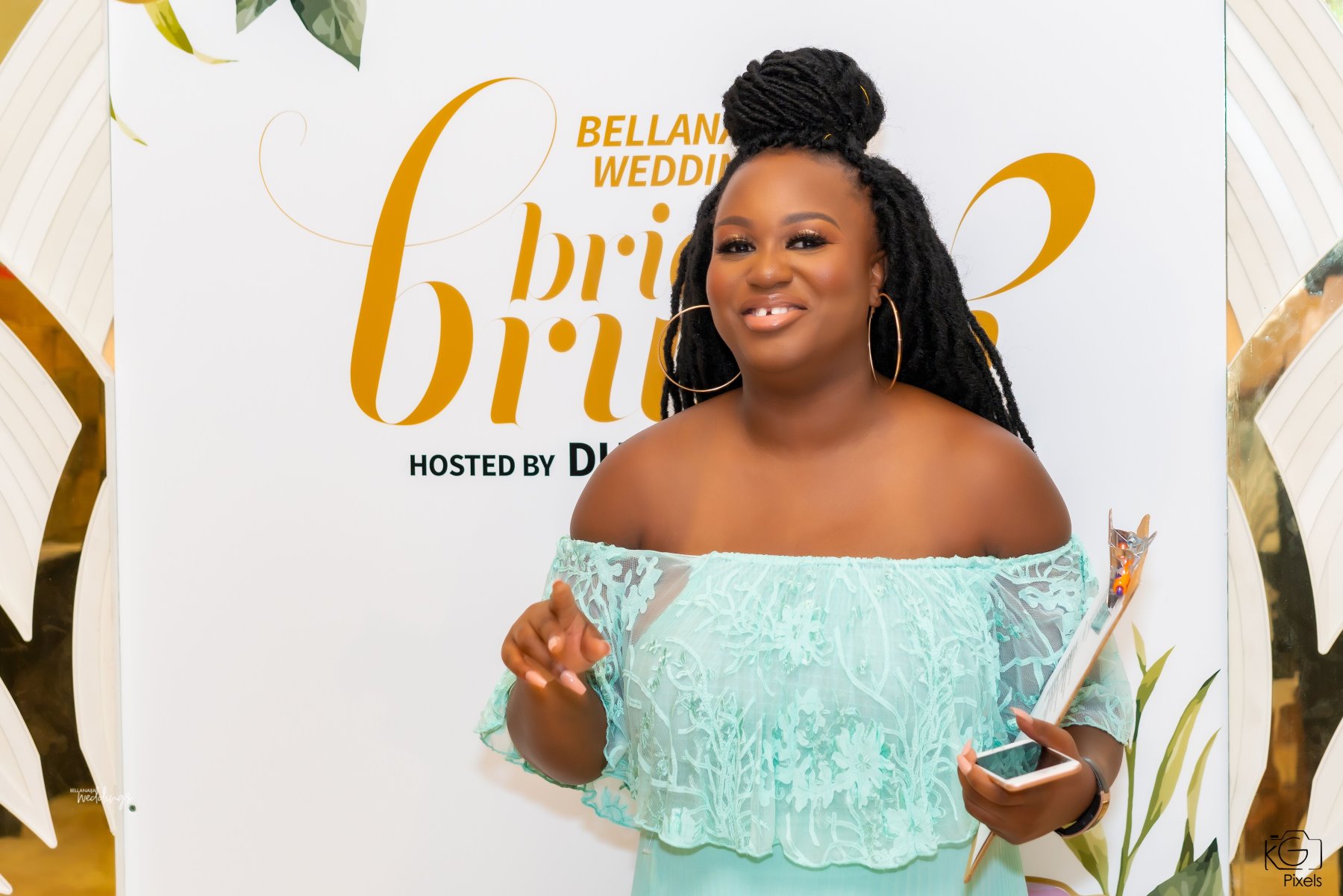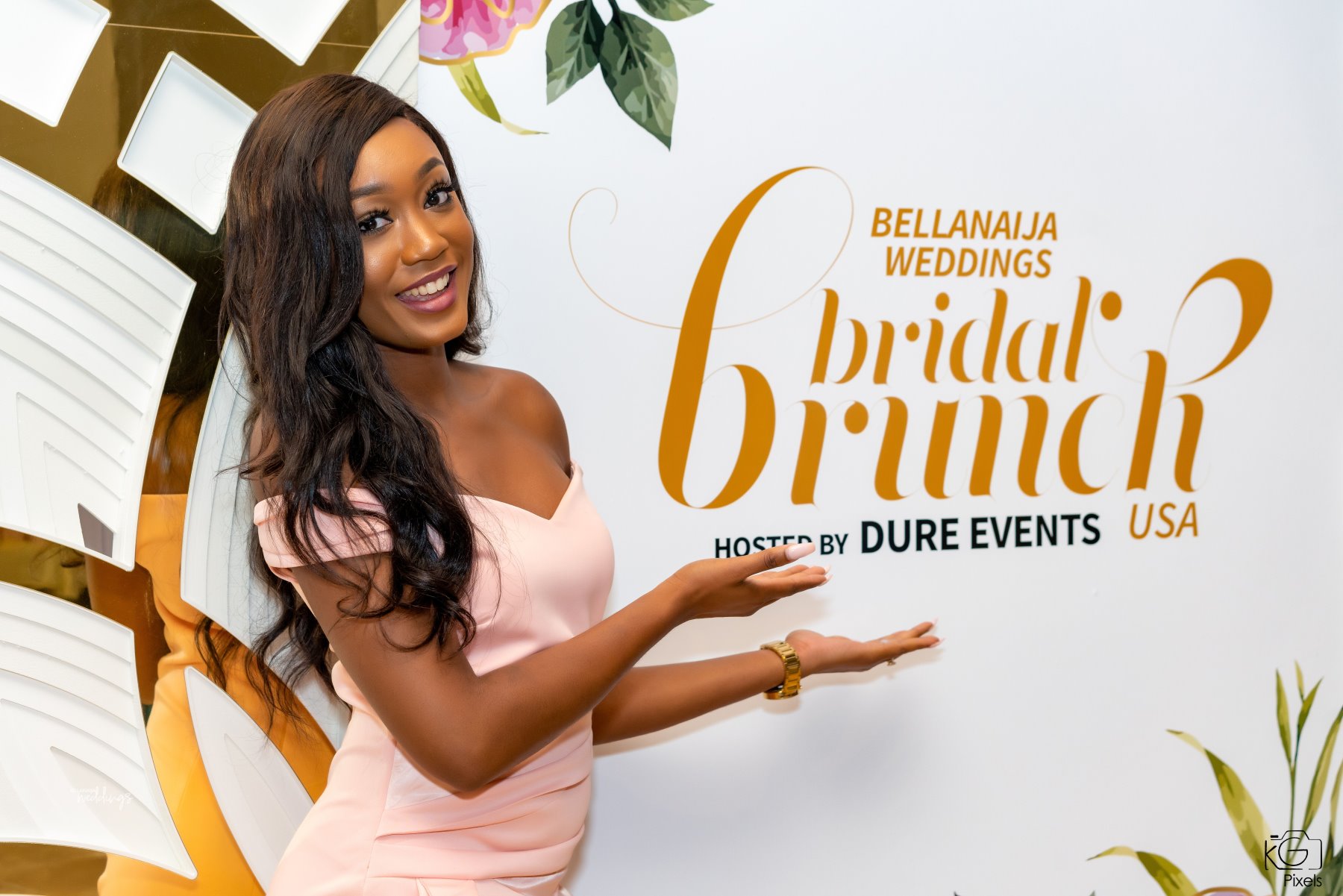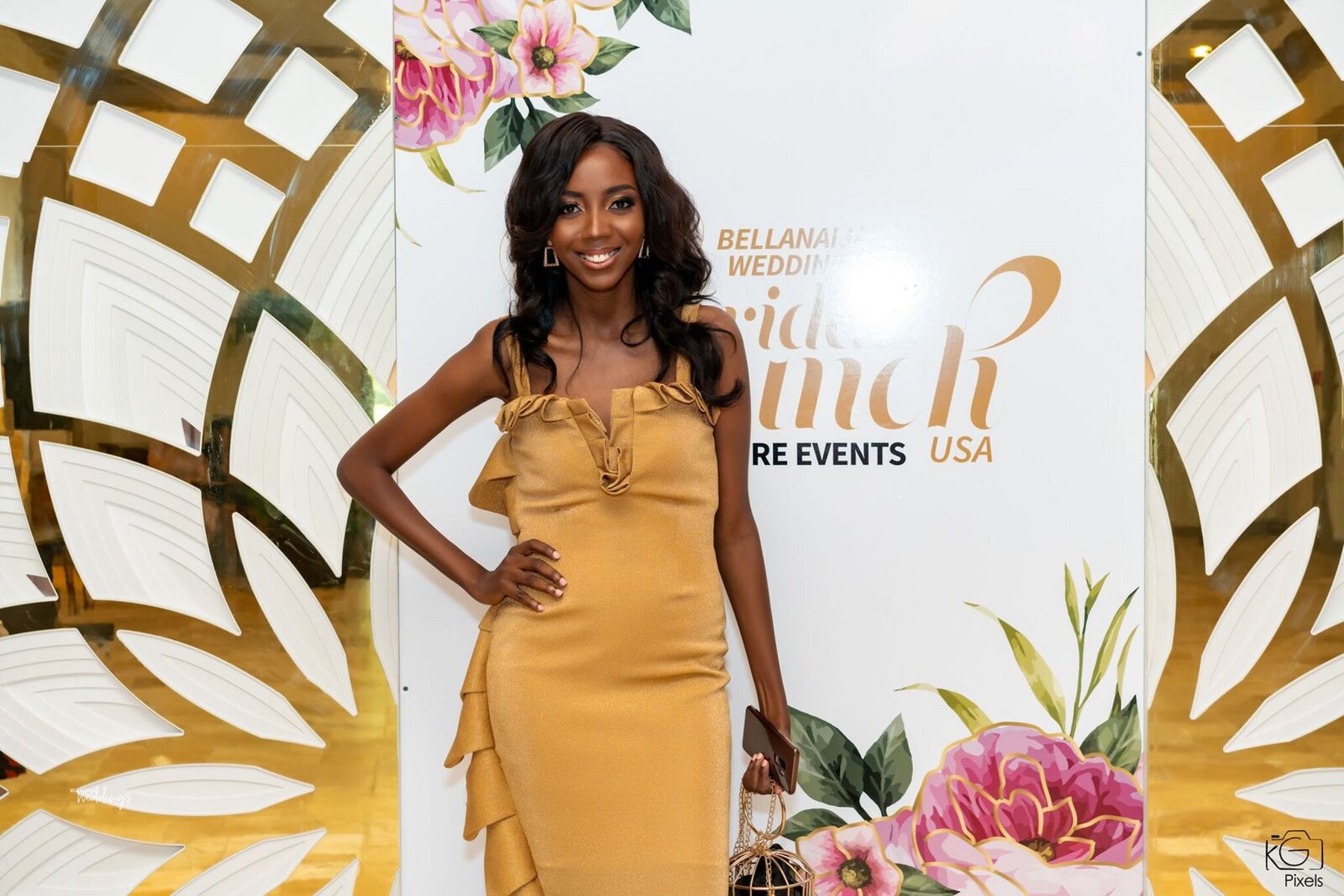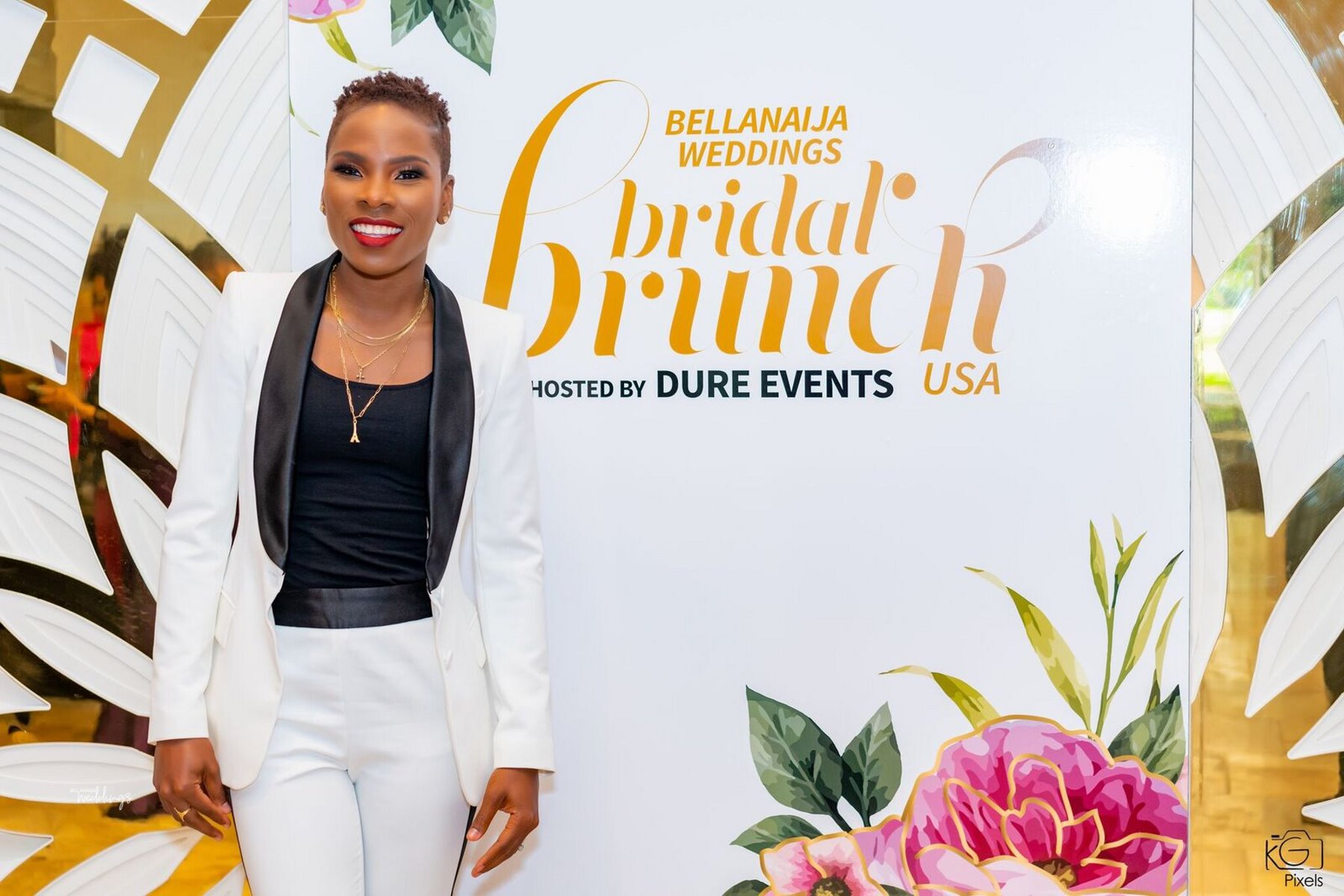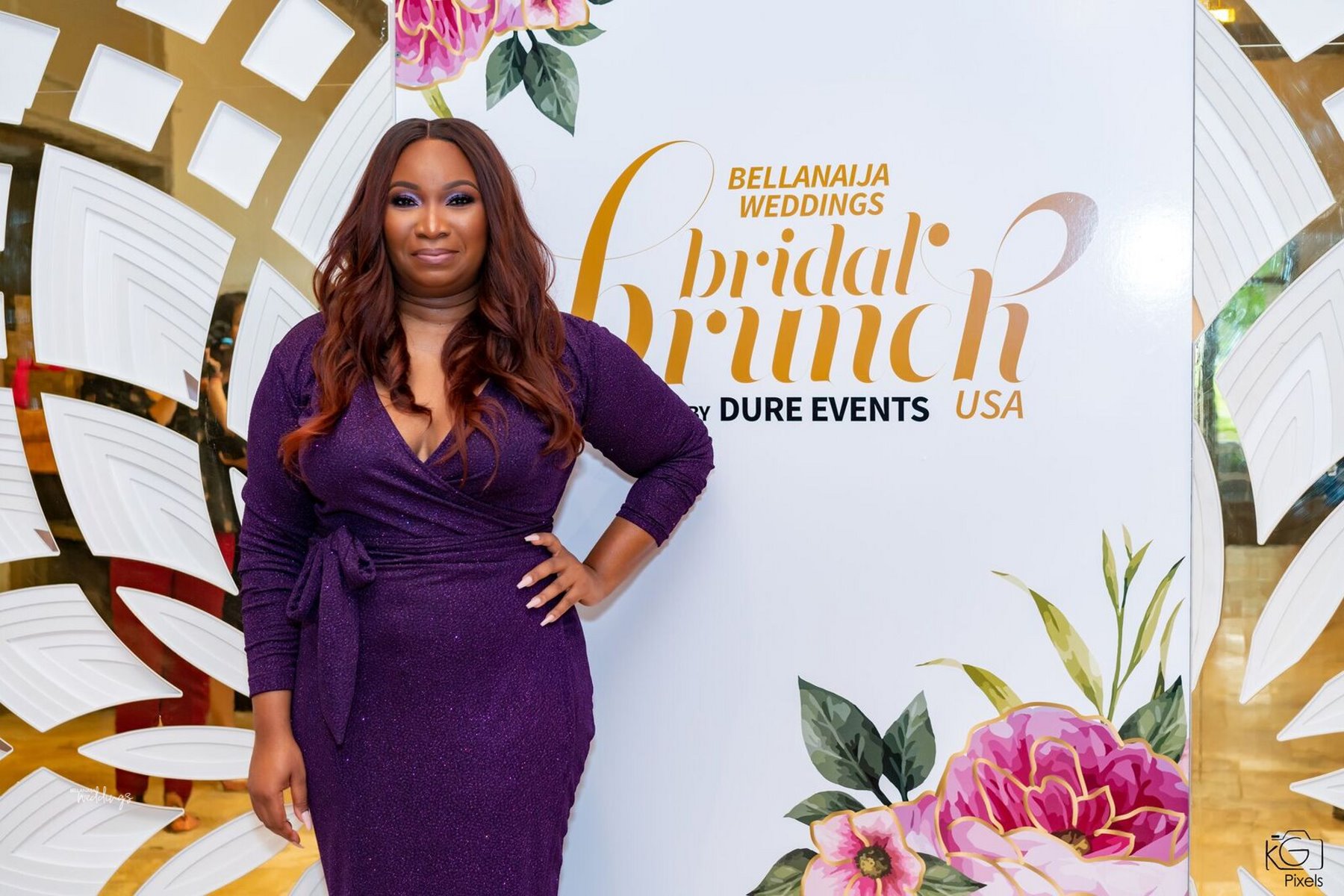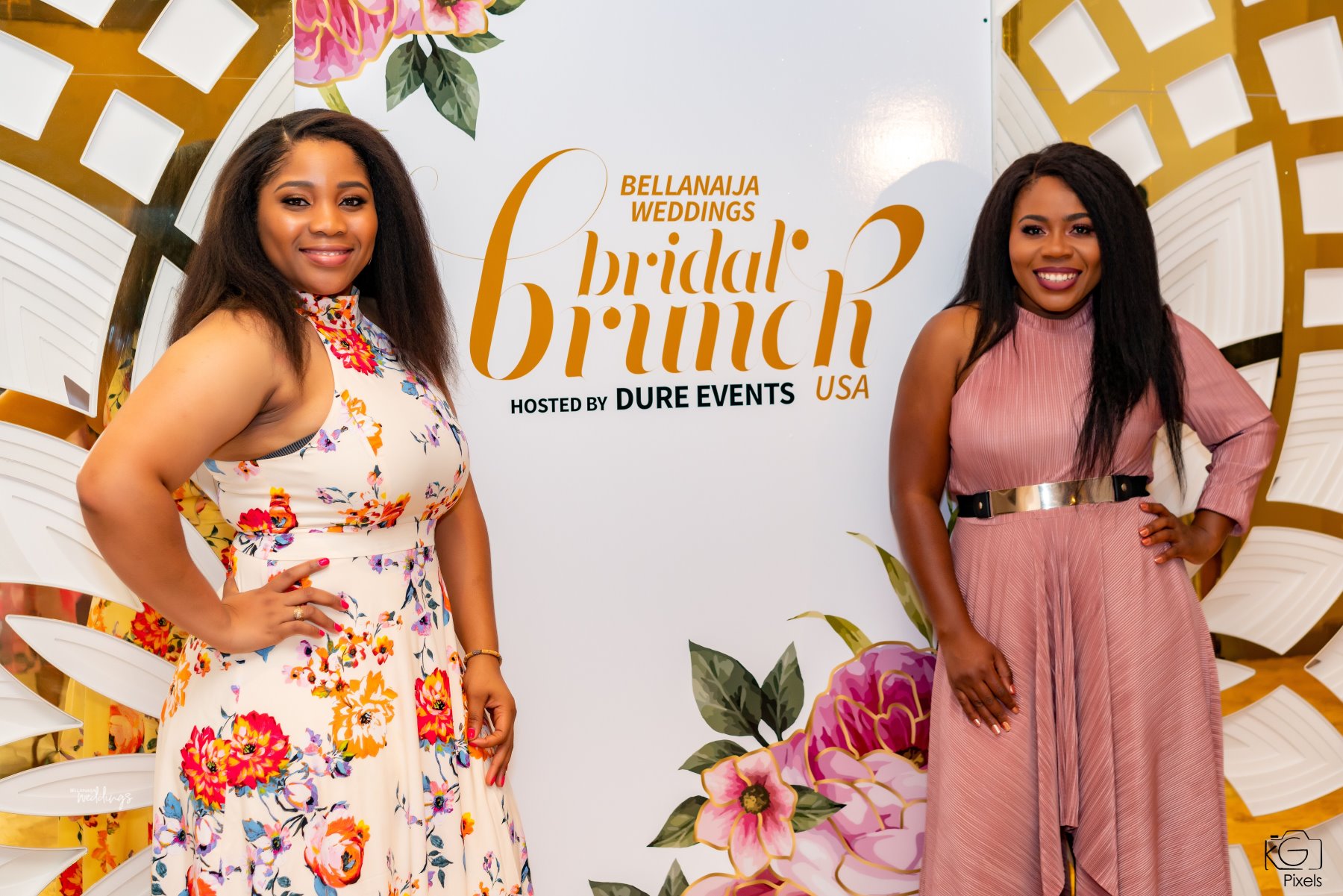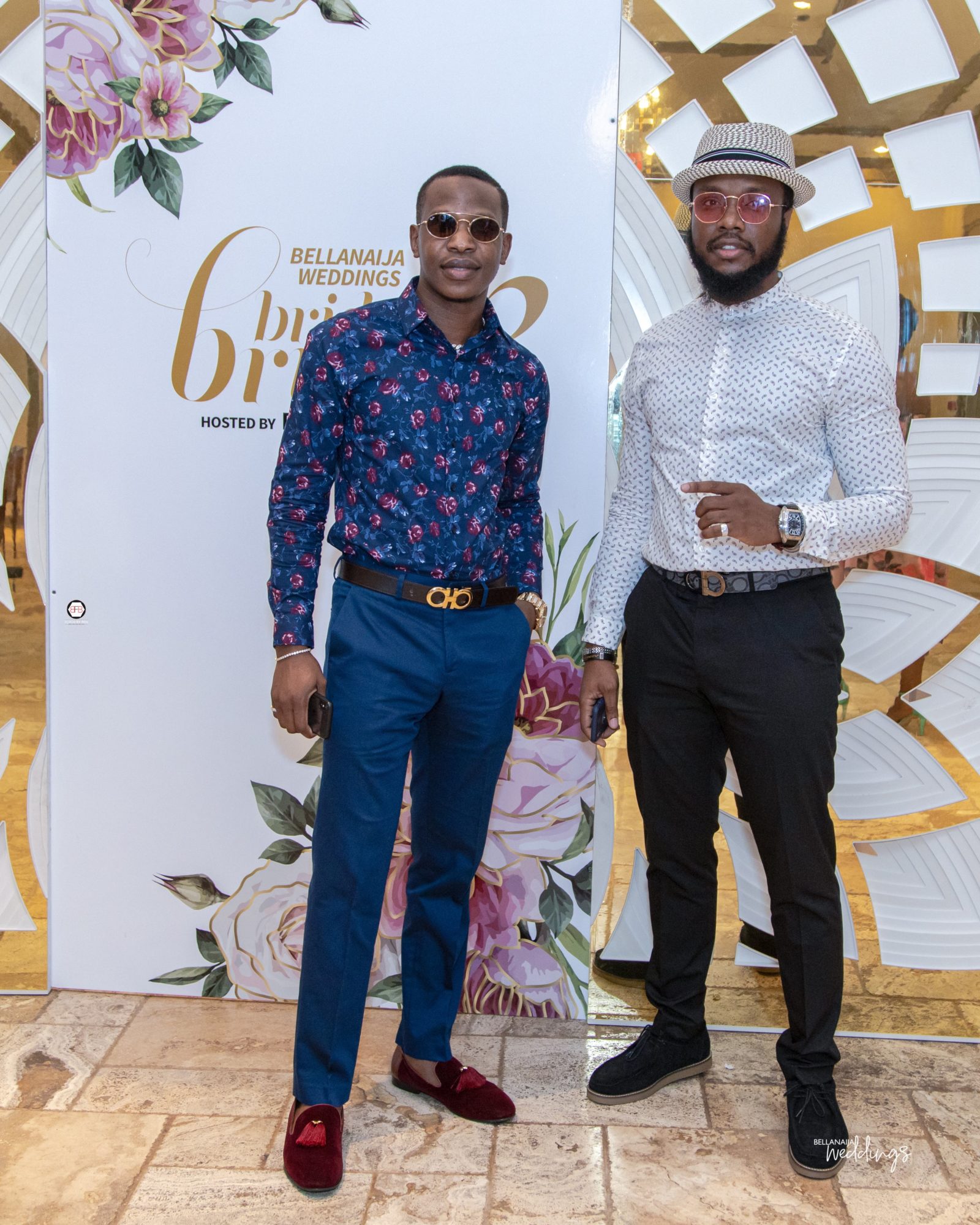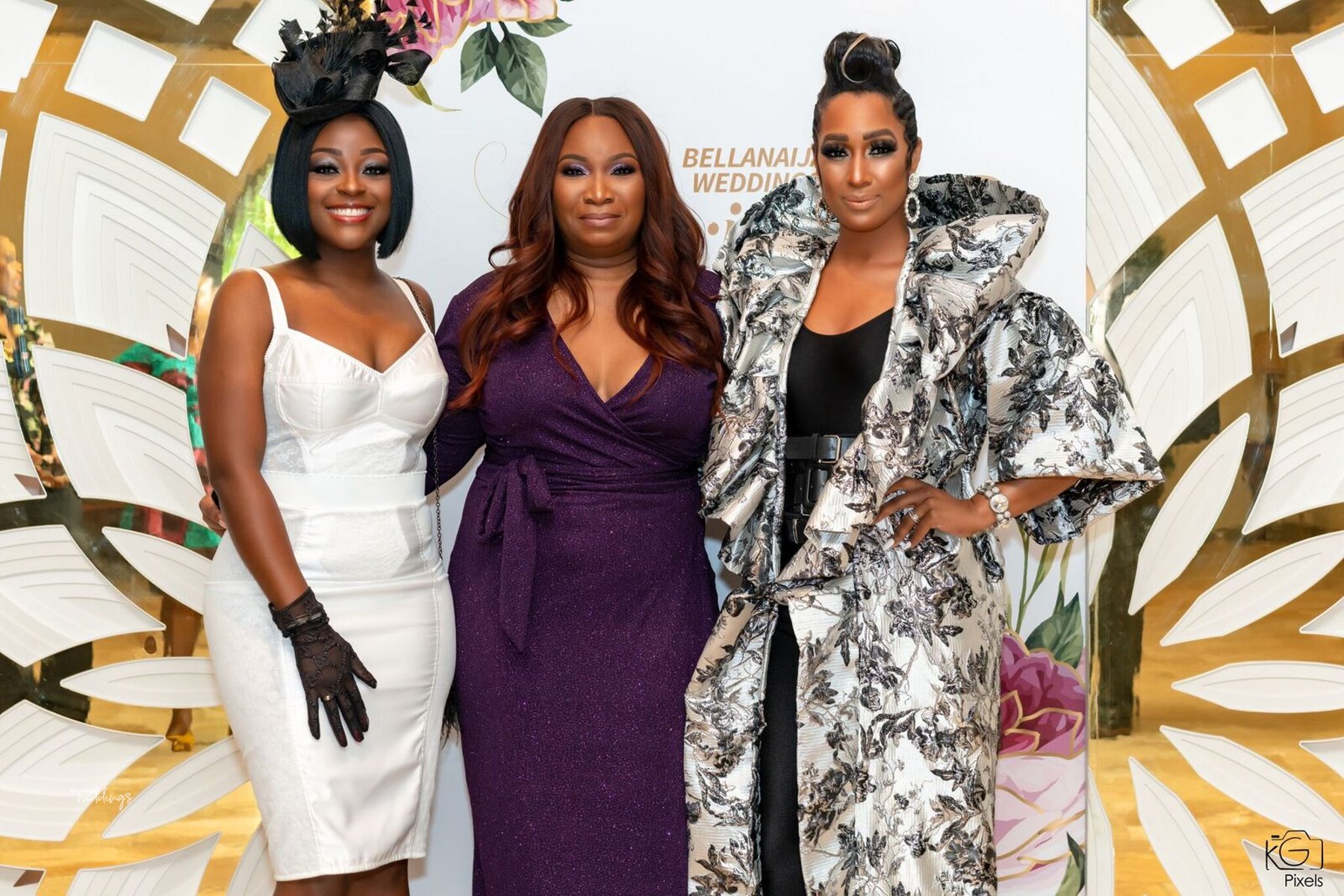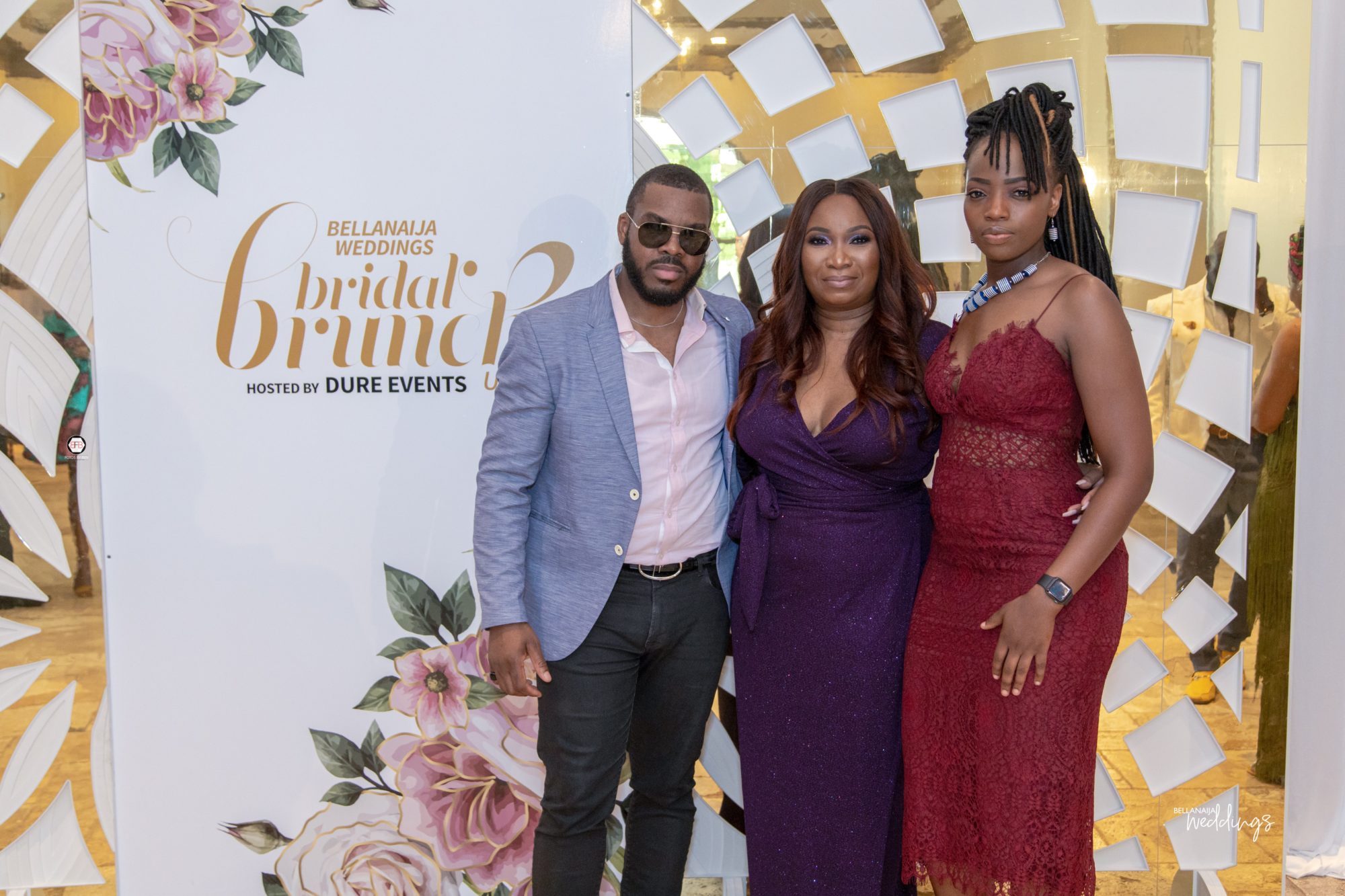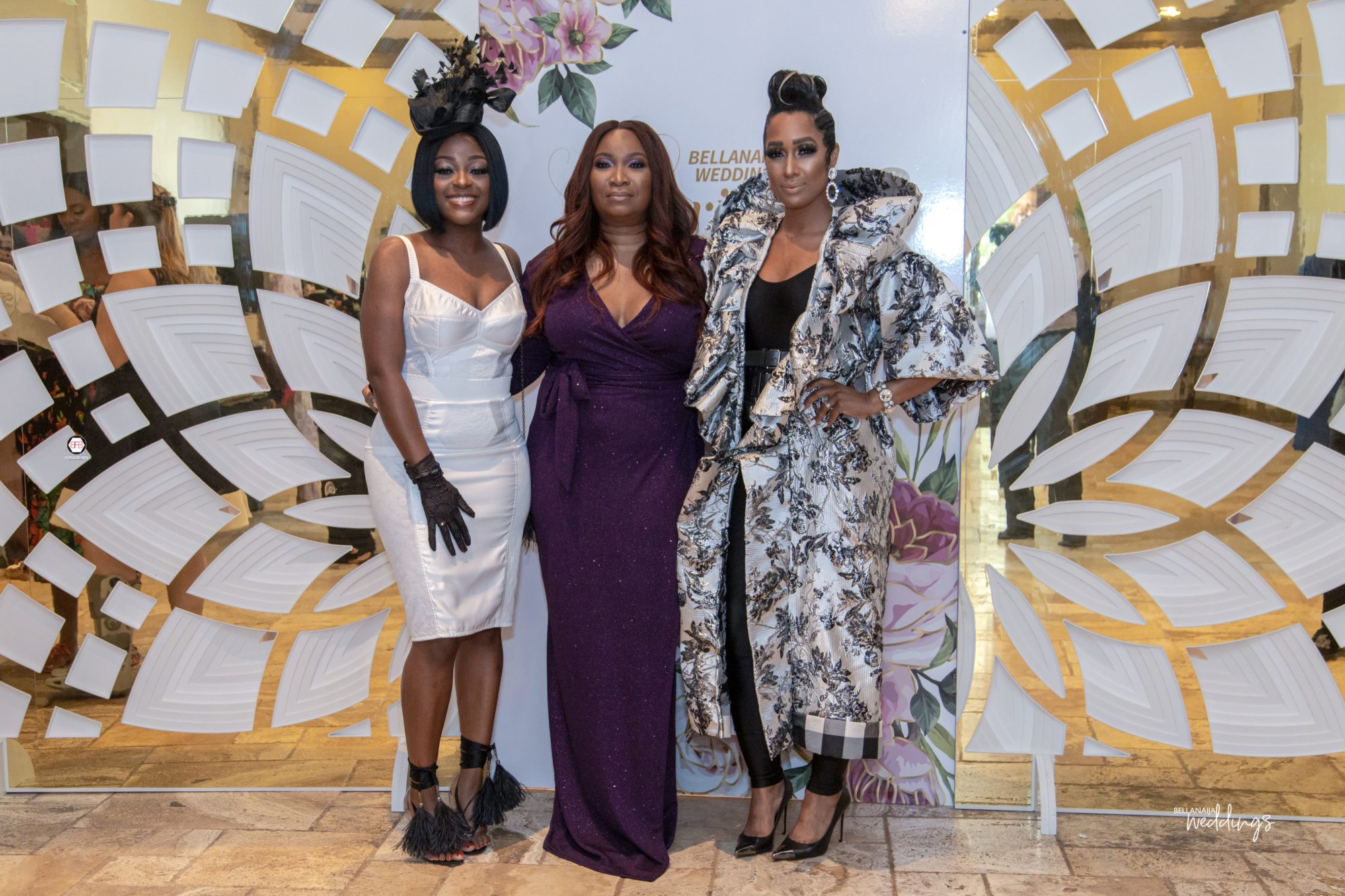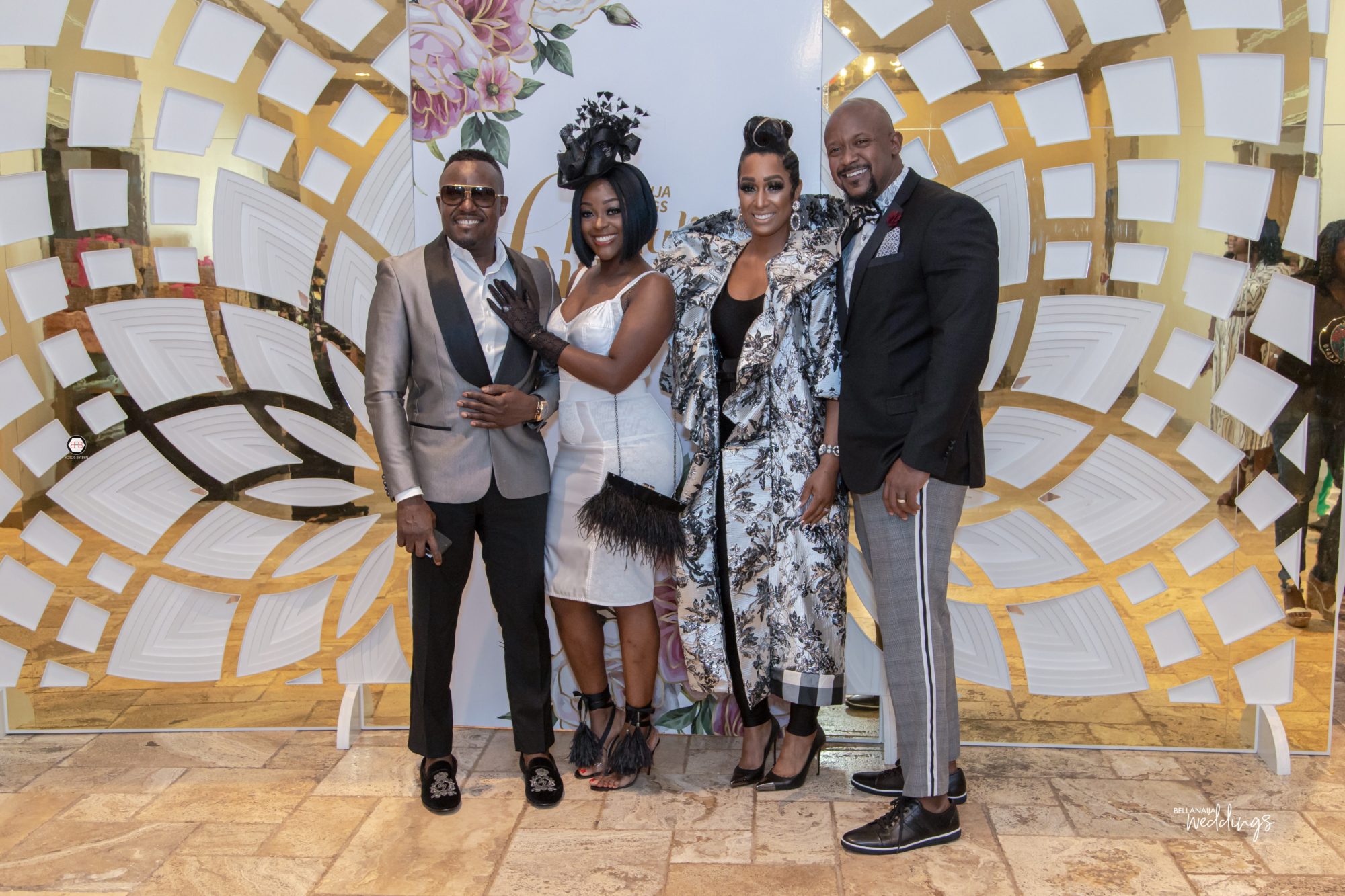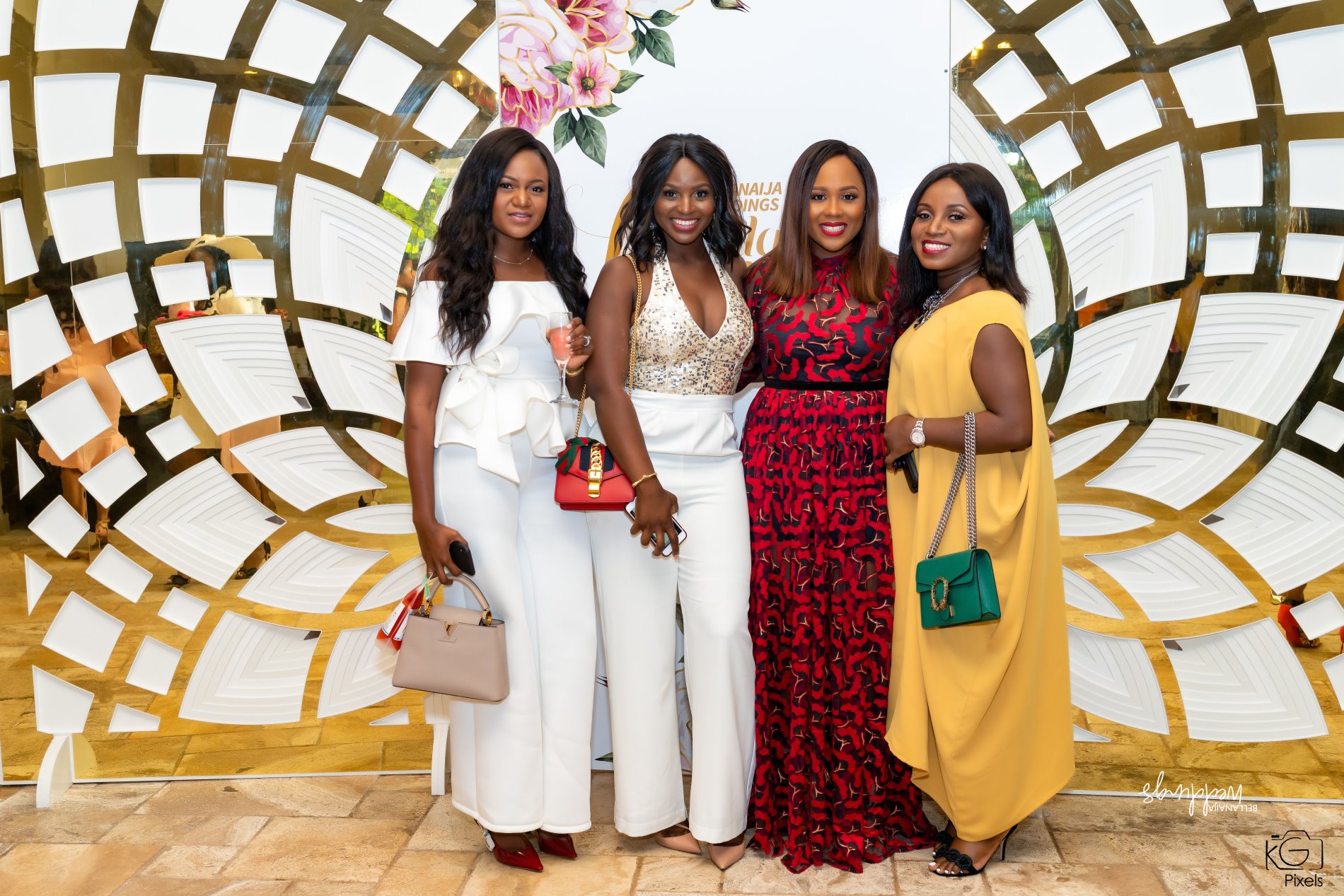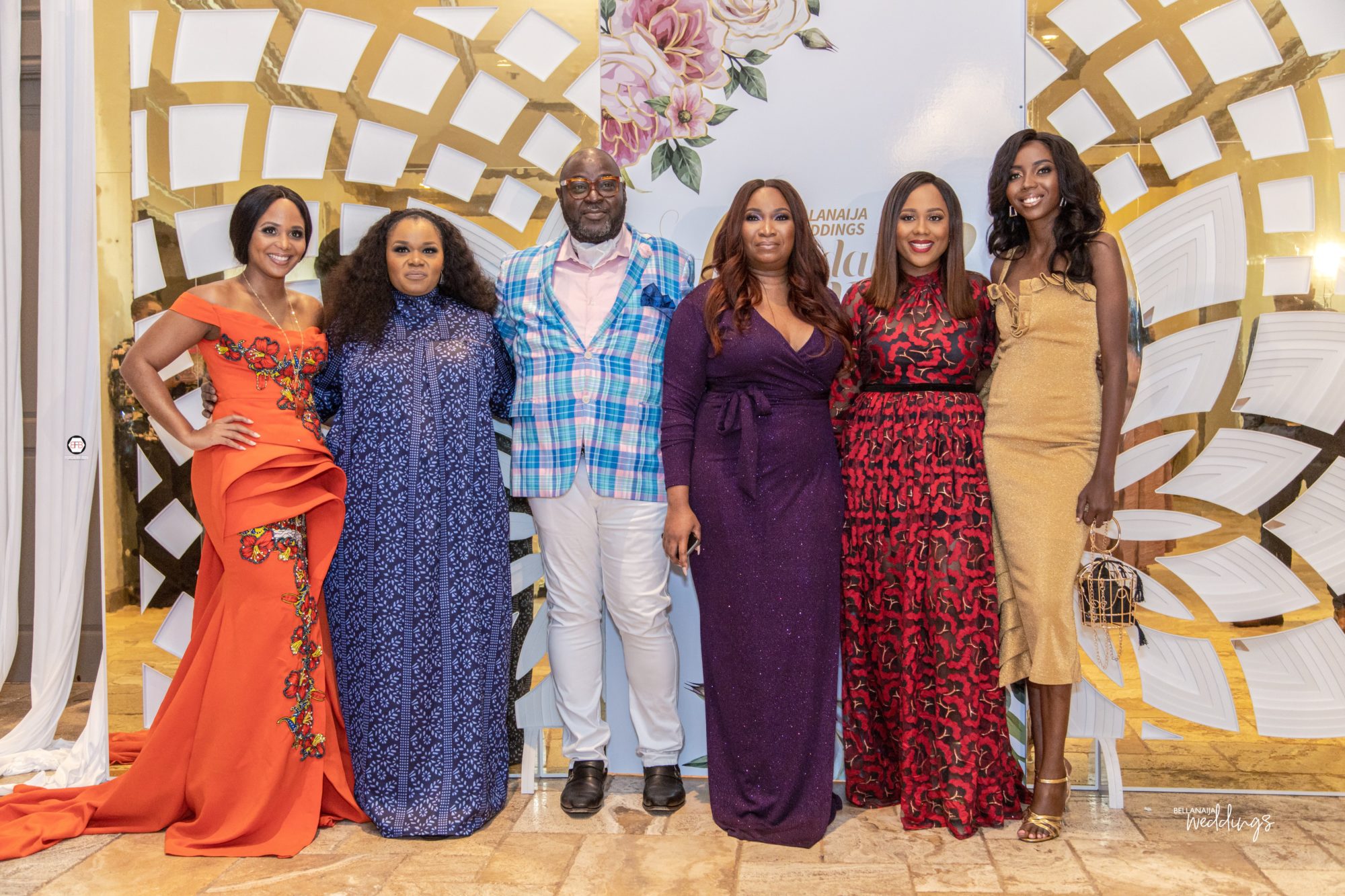 Then talented The Jas Sound welcomed us into space with her melodious voice.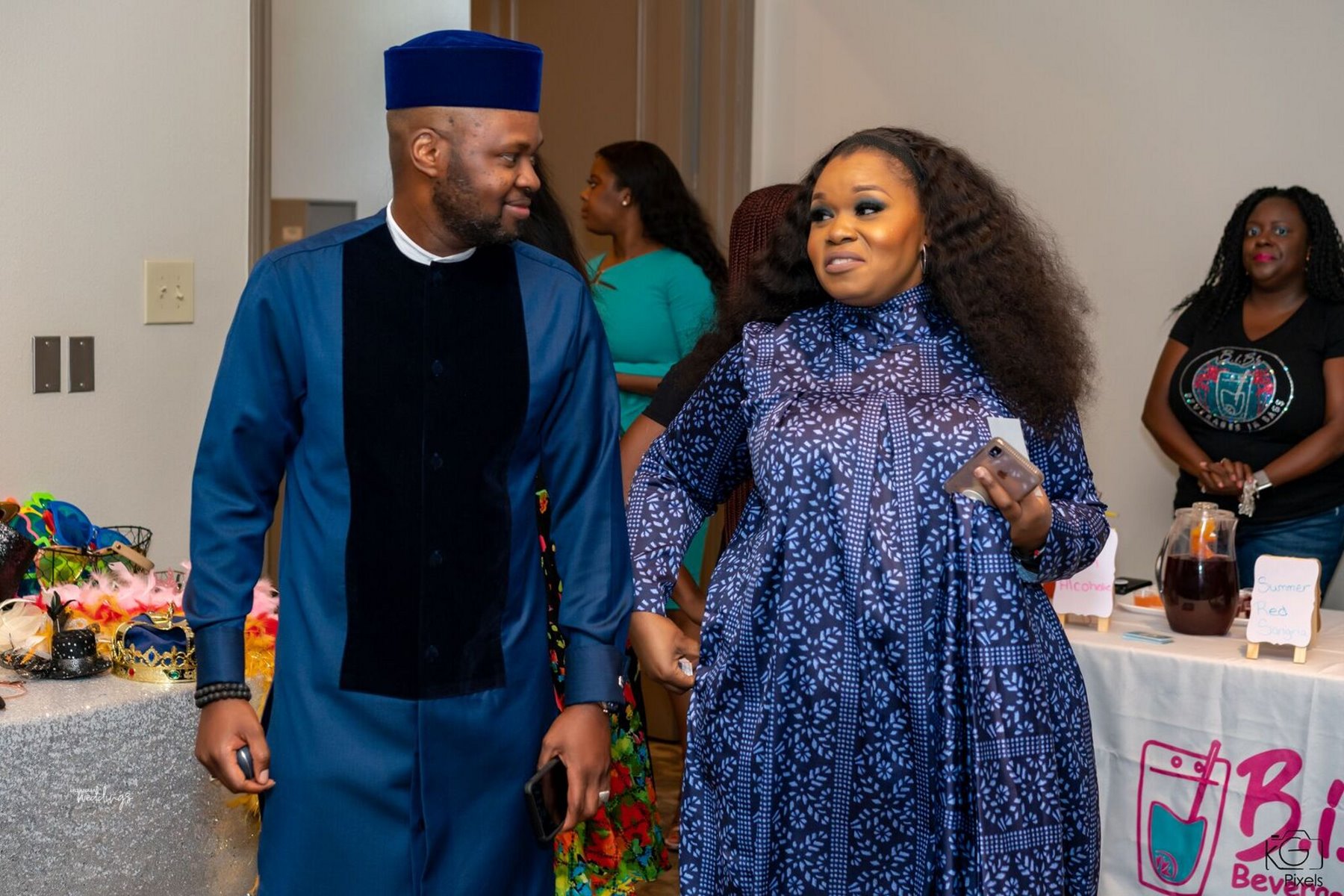 Then the compere, Seun introduced the BellaNaija Weddings, Head of Contents and Innovation, Mercy Akamo to the audience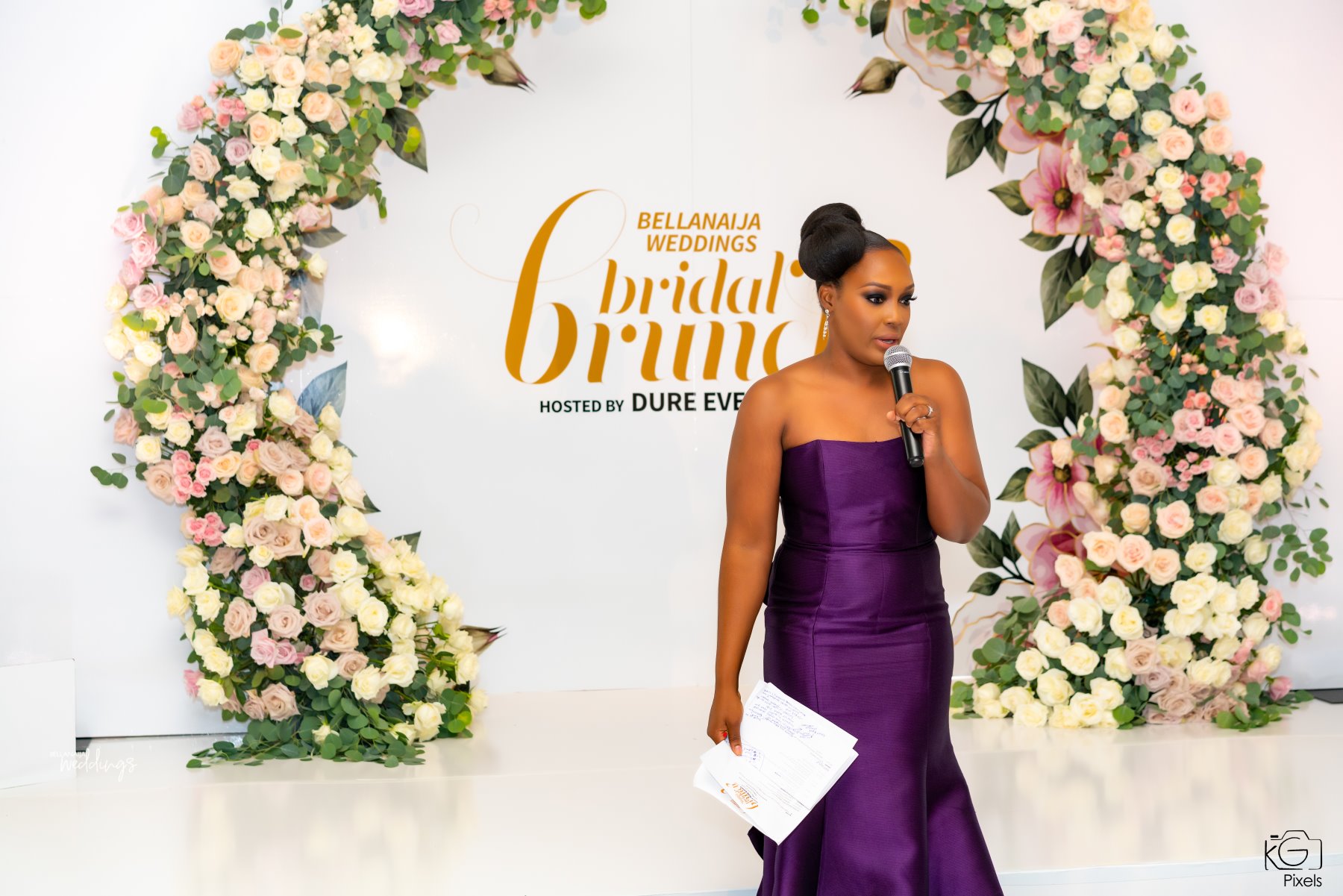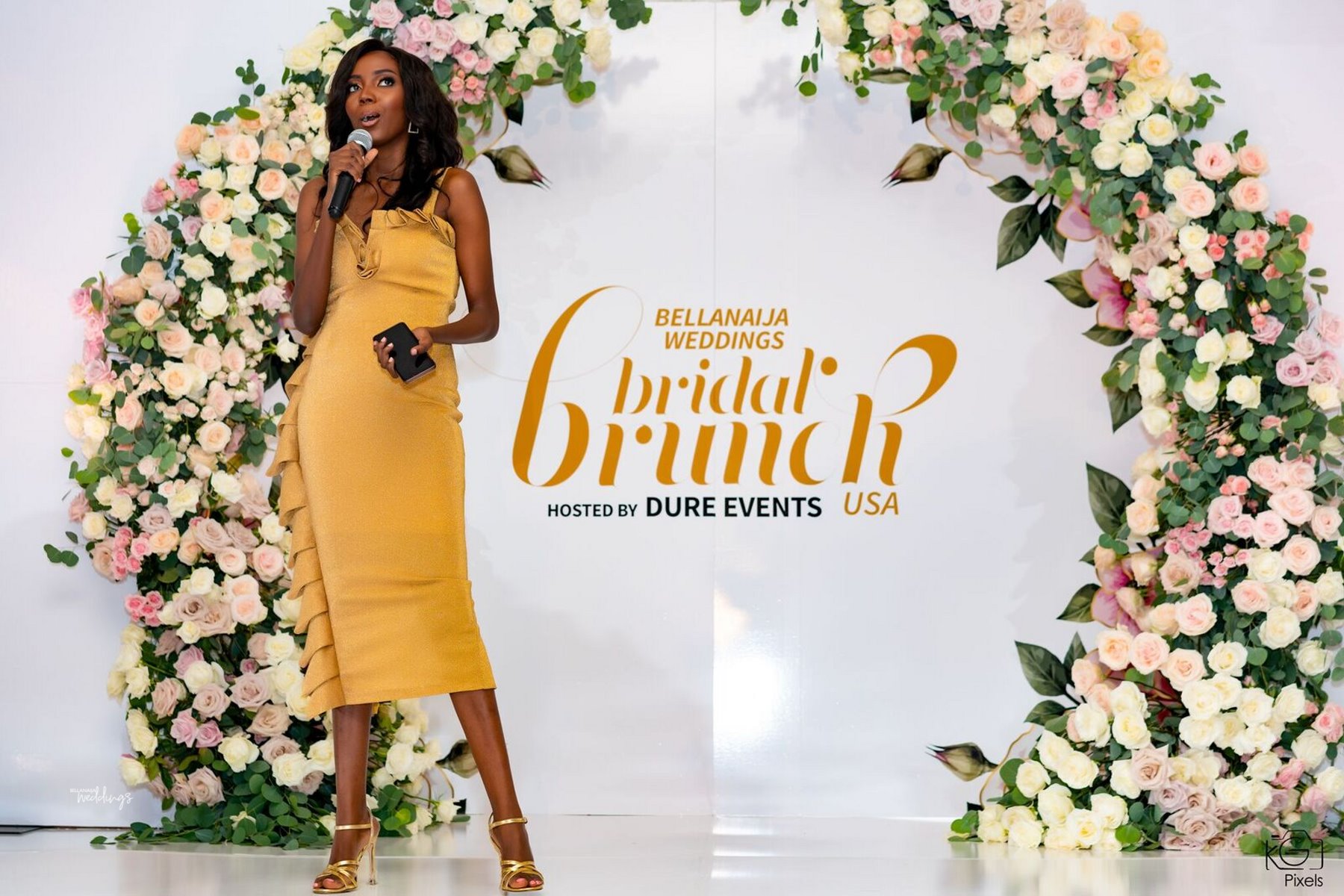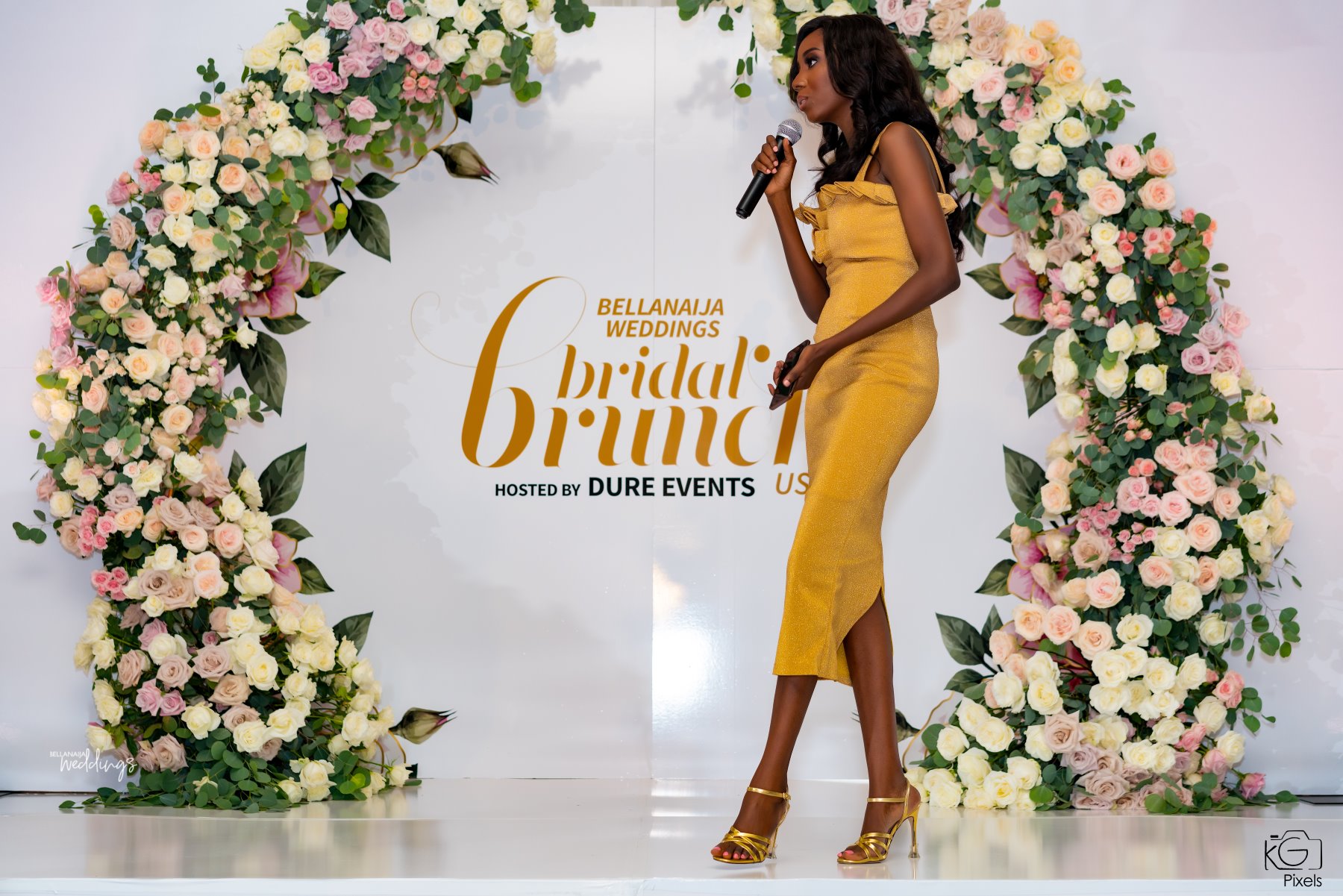 Then she went on to introduce, our host and planner, Chioma of Dure Events.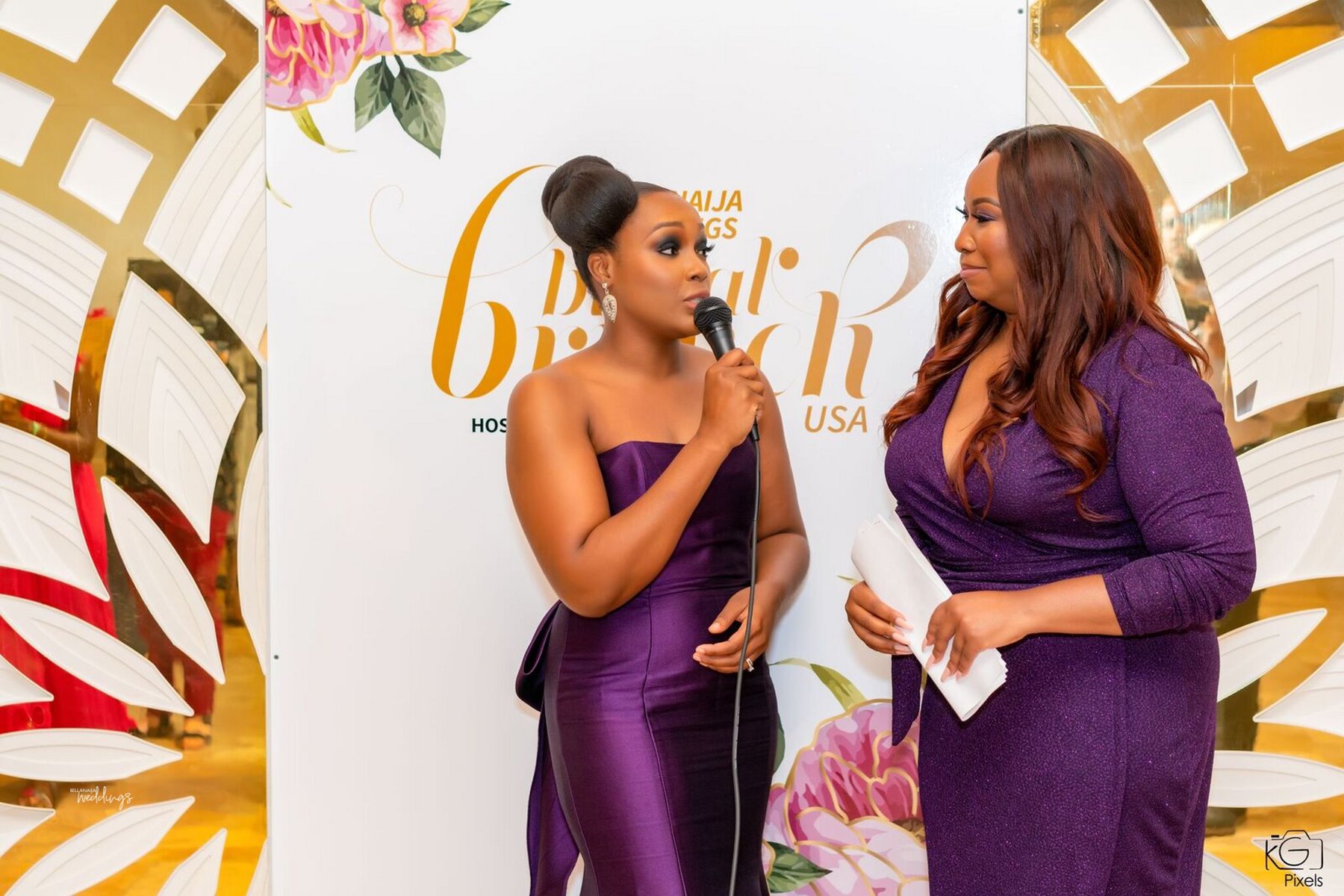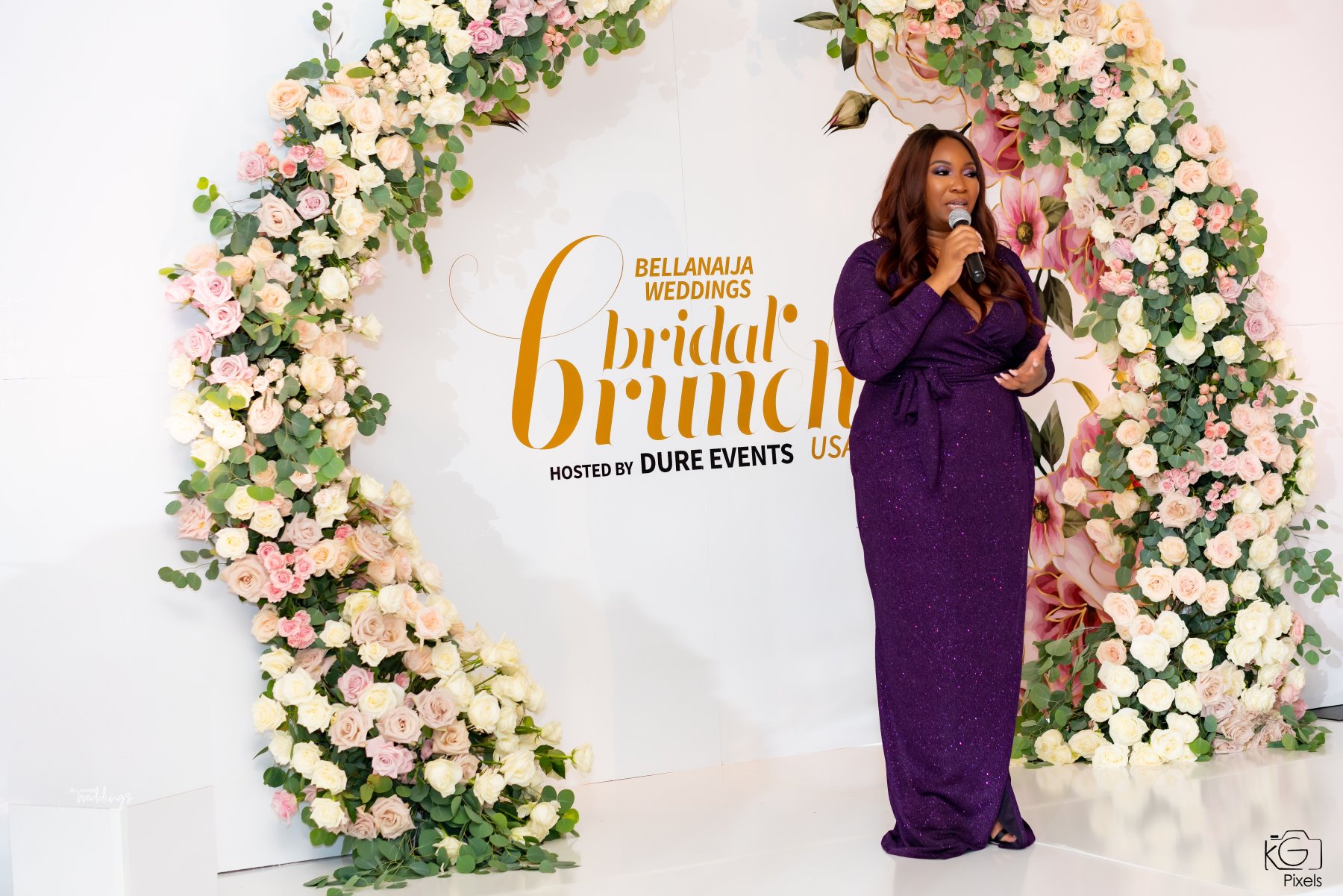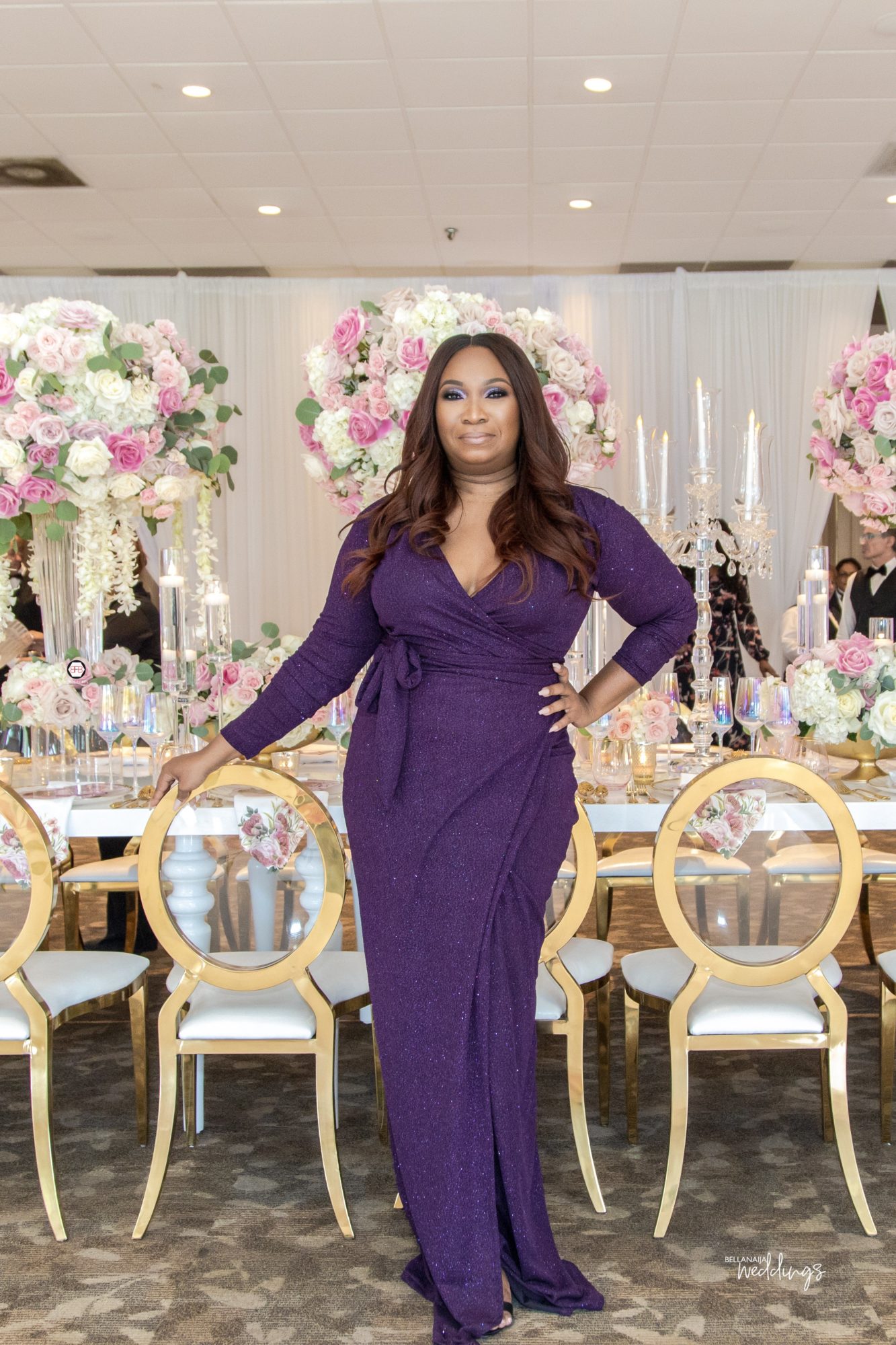 Look how stunning our guests showed up.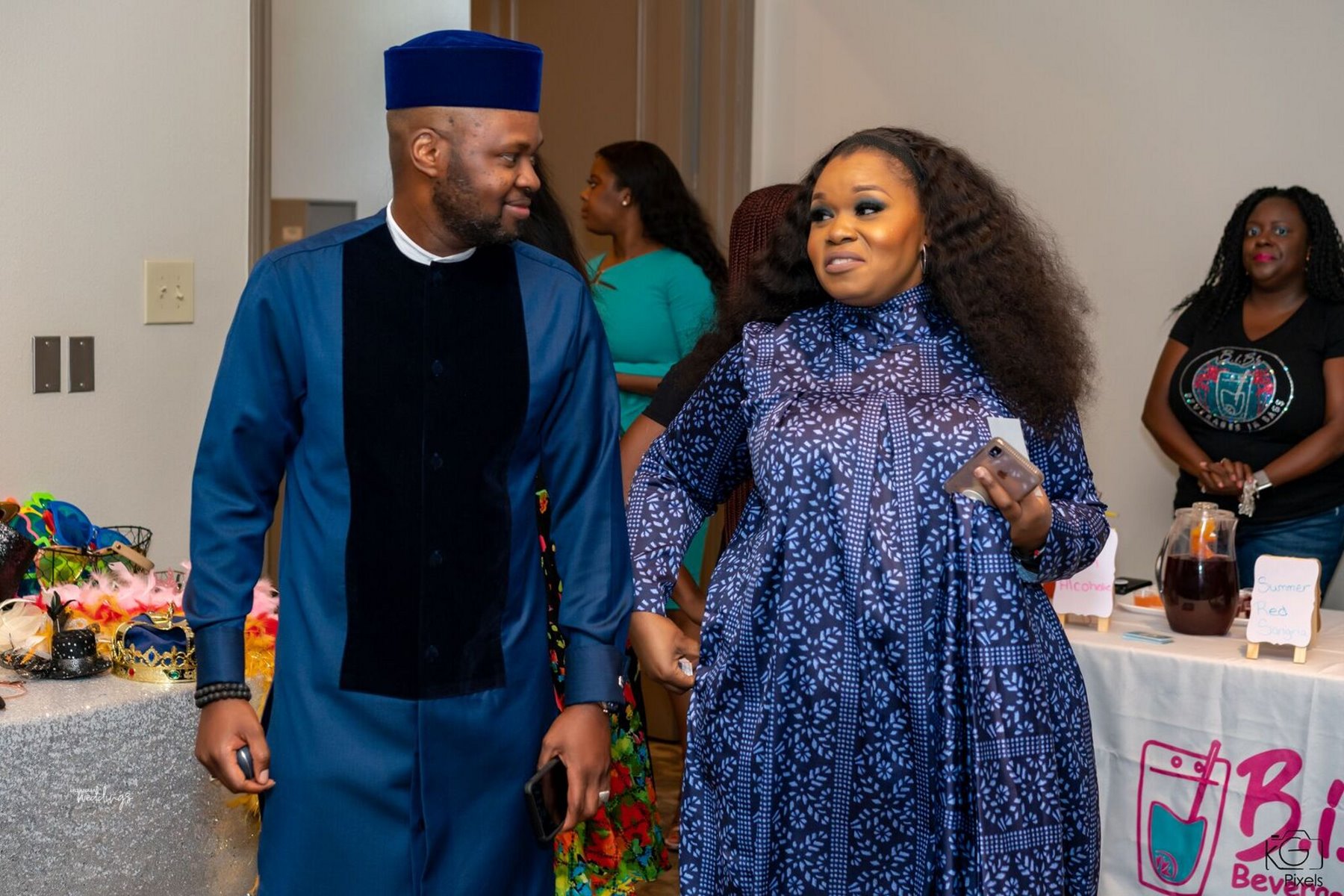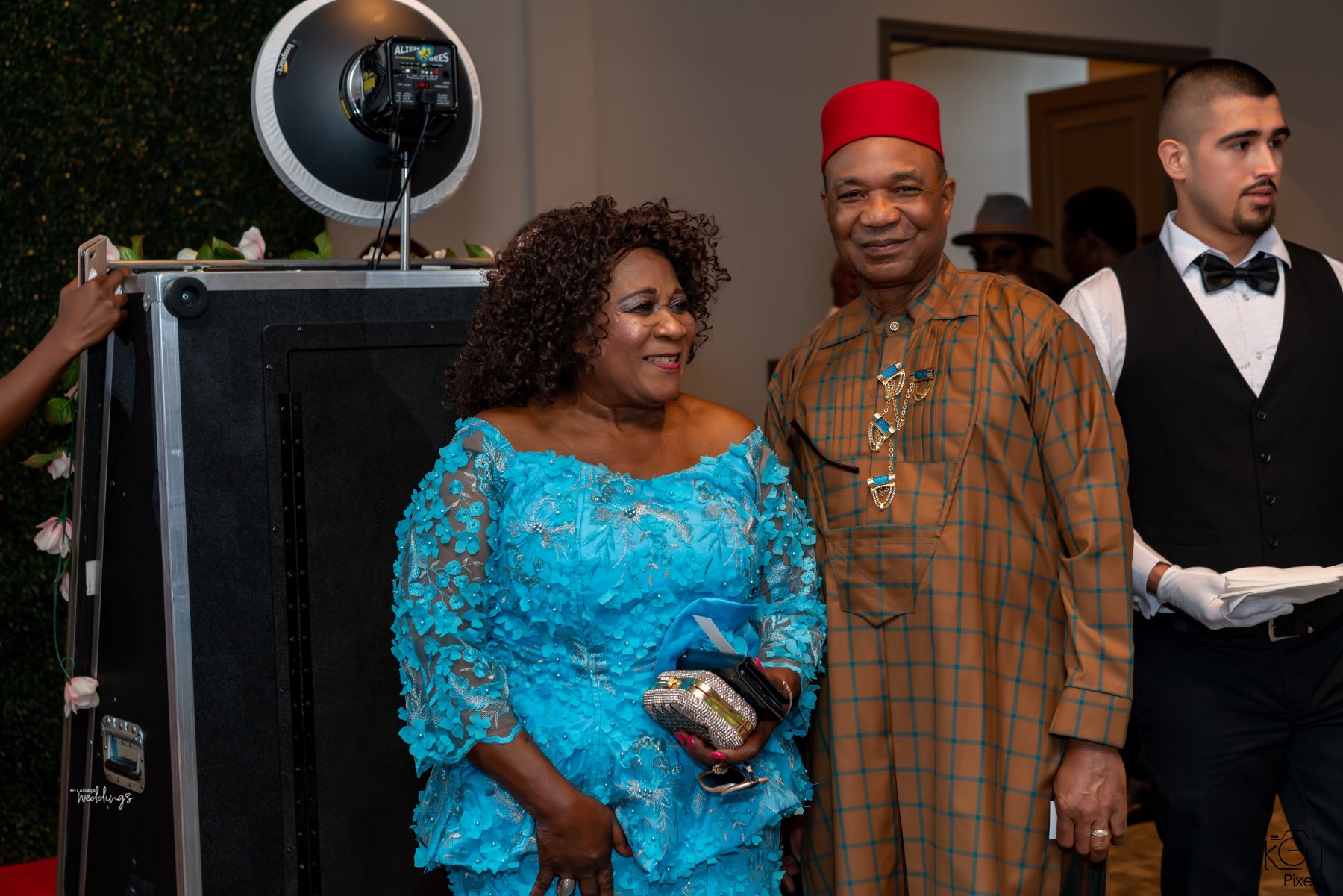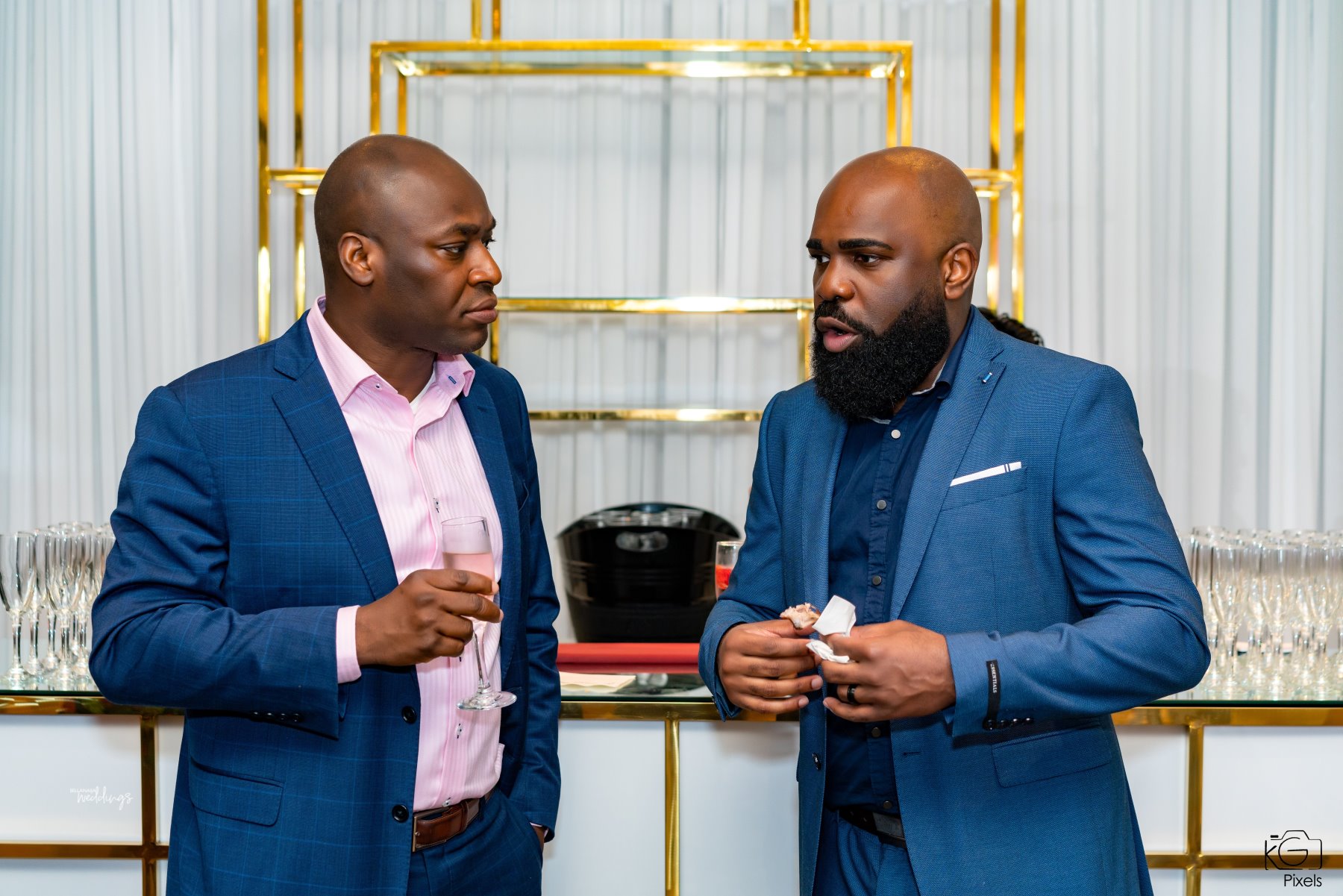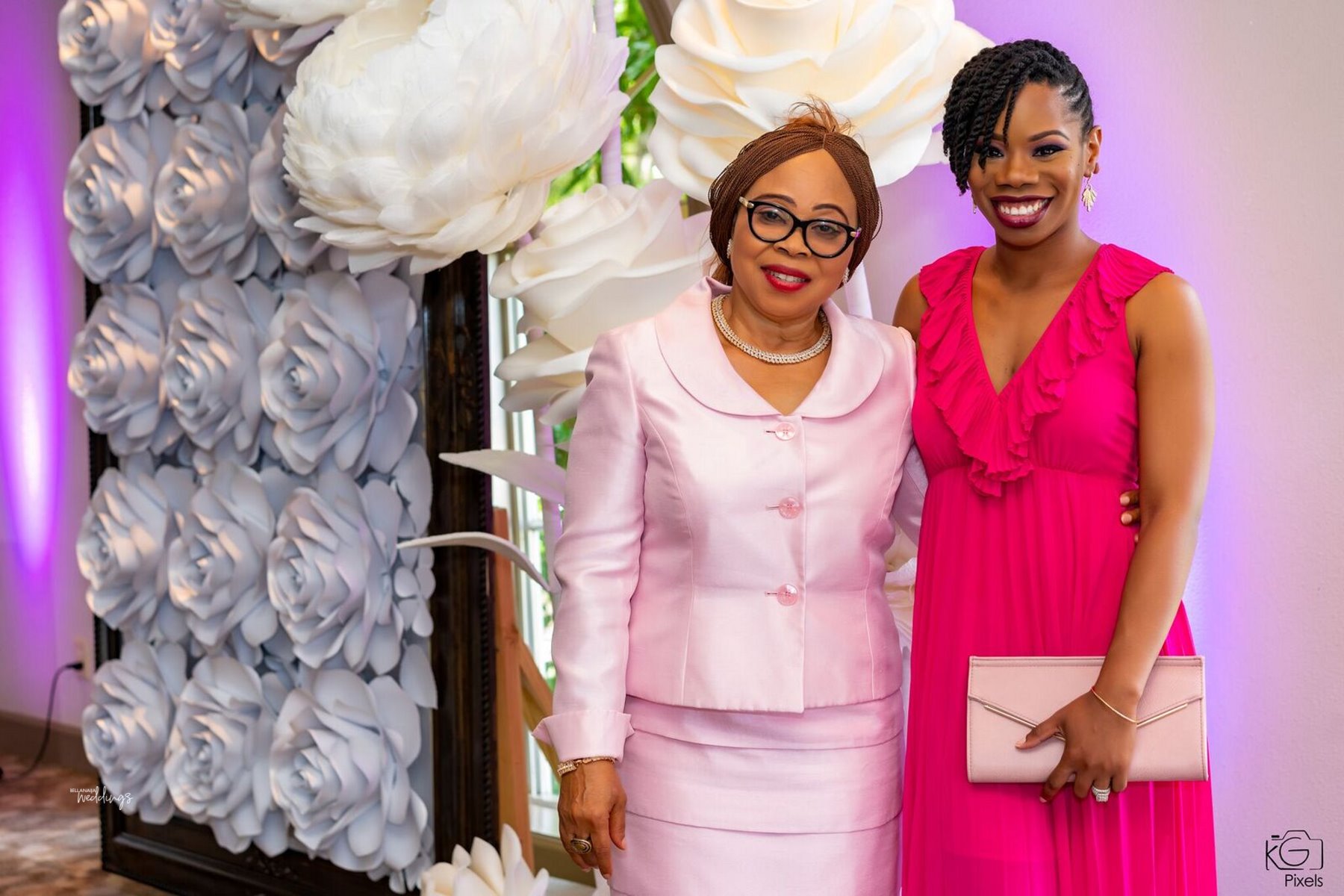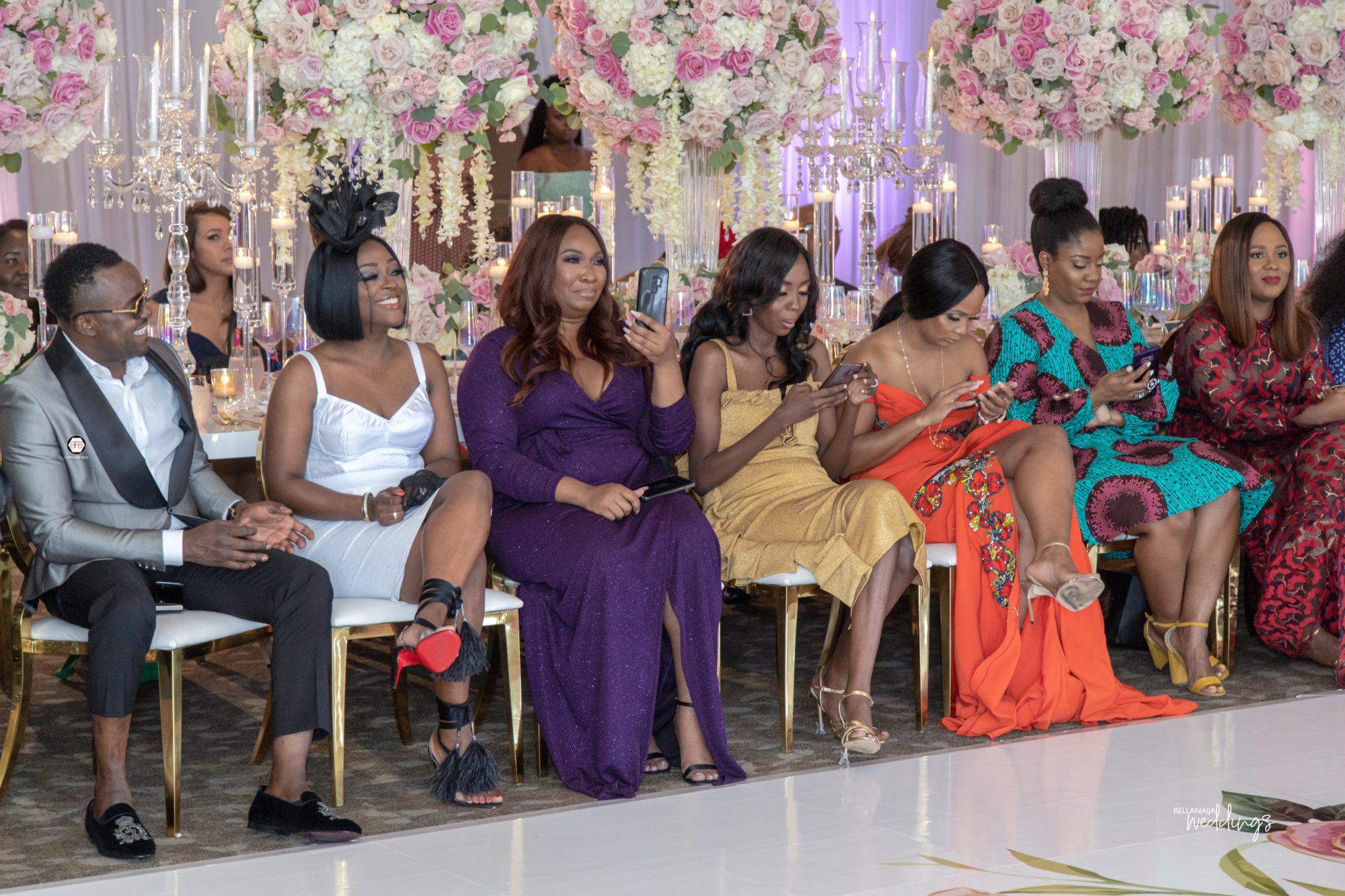 The panel session with Ink Eze of AsoEbiBella, the duo of Oda Creative, Kesh Events, Chioma of Dure Events, Abi Matesun of Malekfoto Weddings was very enlightening. The session was moderated by the beautiful Jessica Chinyelu, it ranged from talking about creating a luxury wedding experience, the importance, and personalization of wedding invites, trends and the importance of wedding videography. There was so much to learn.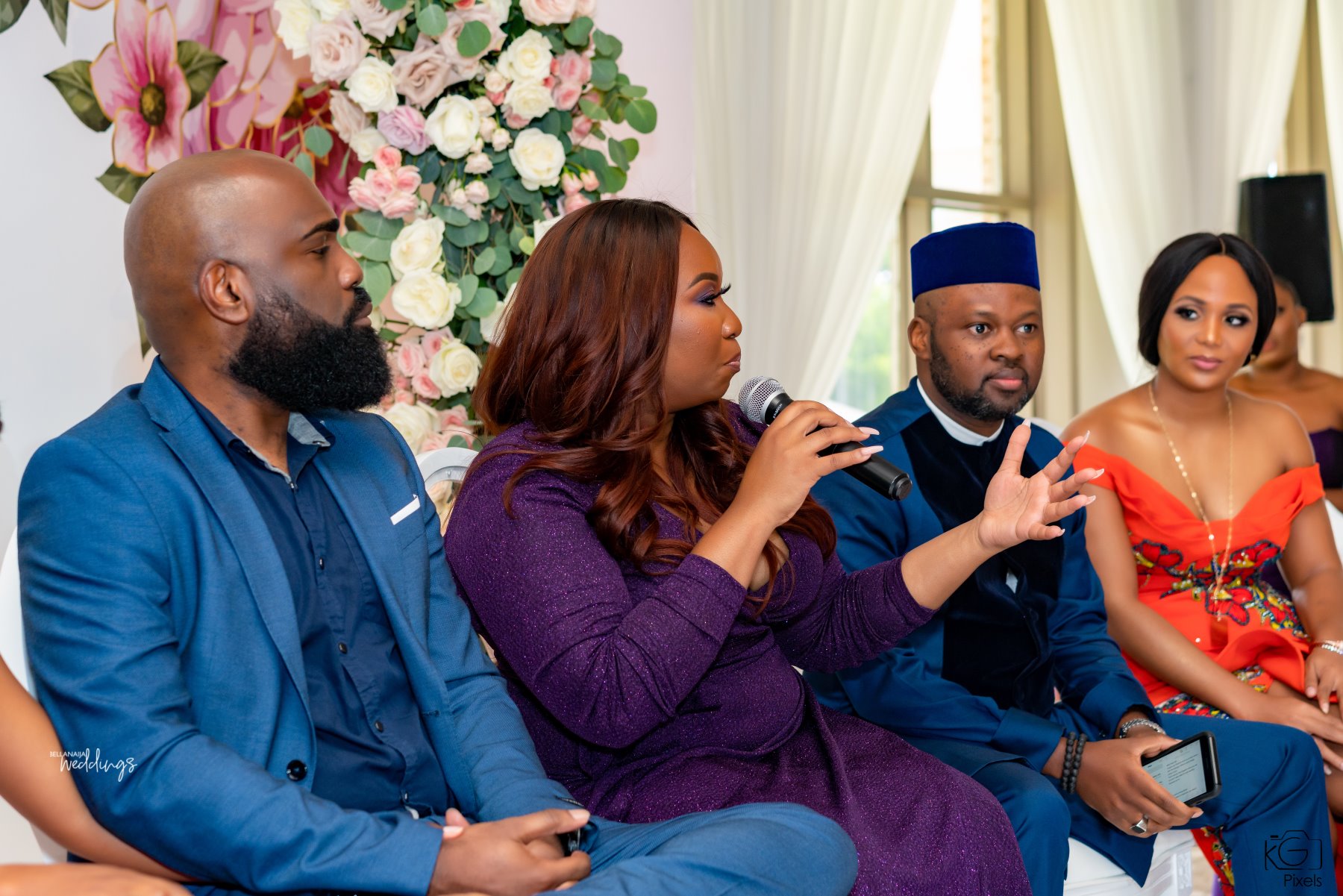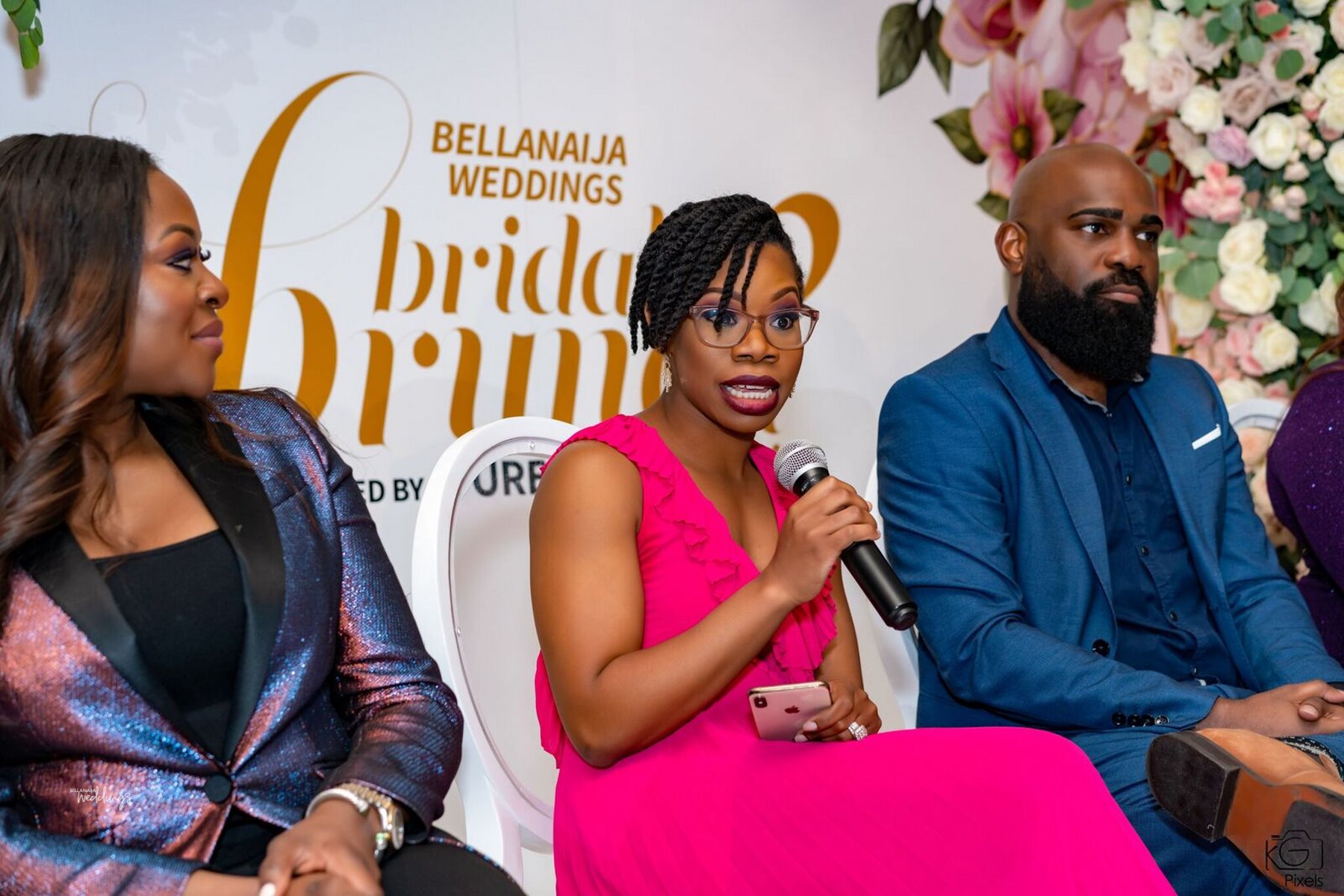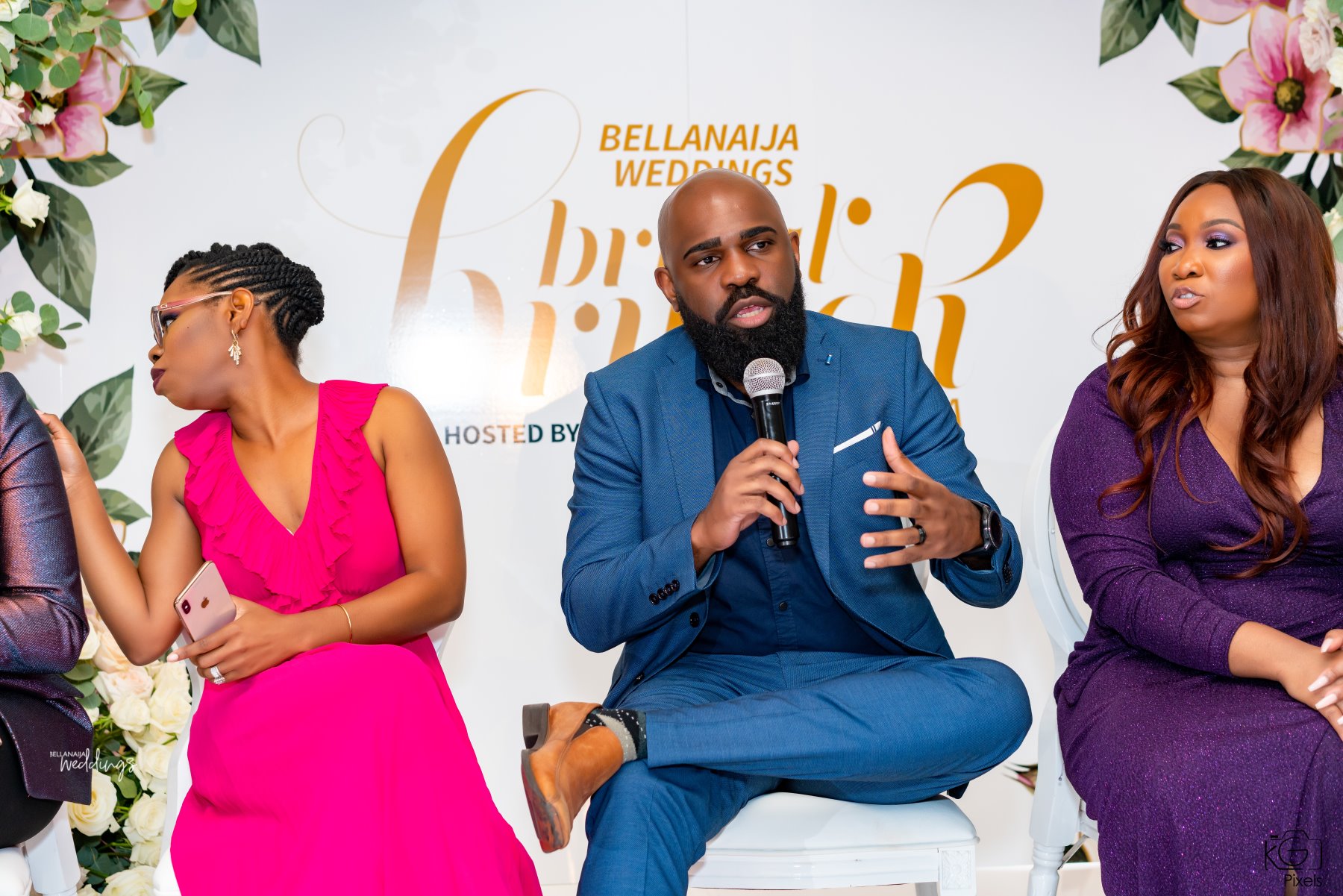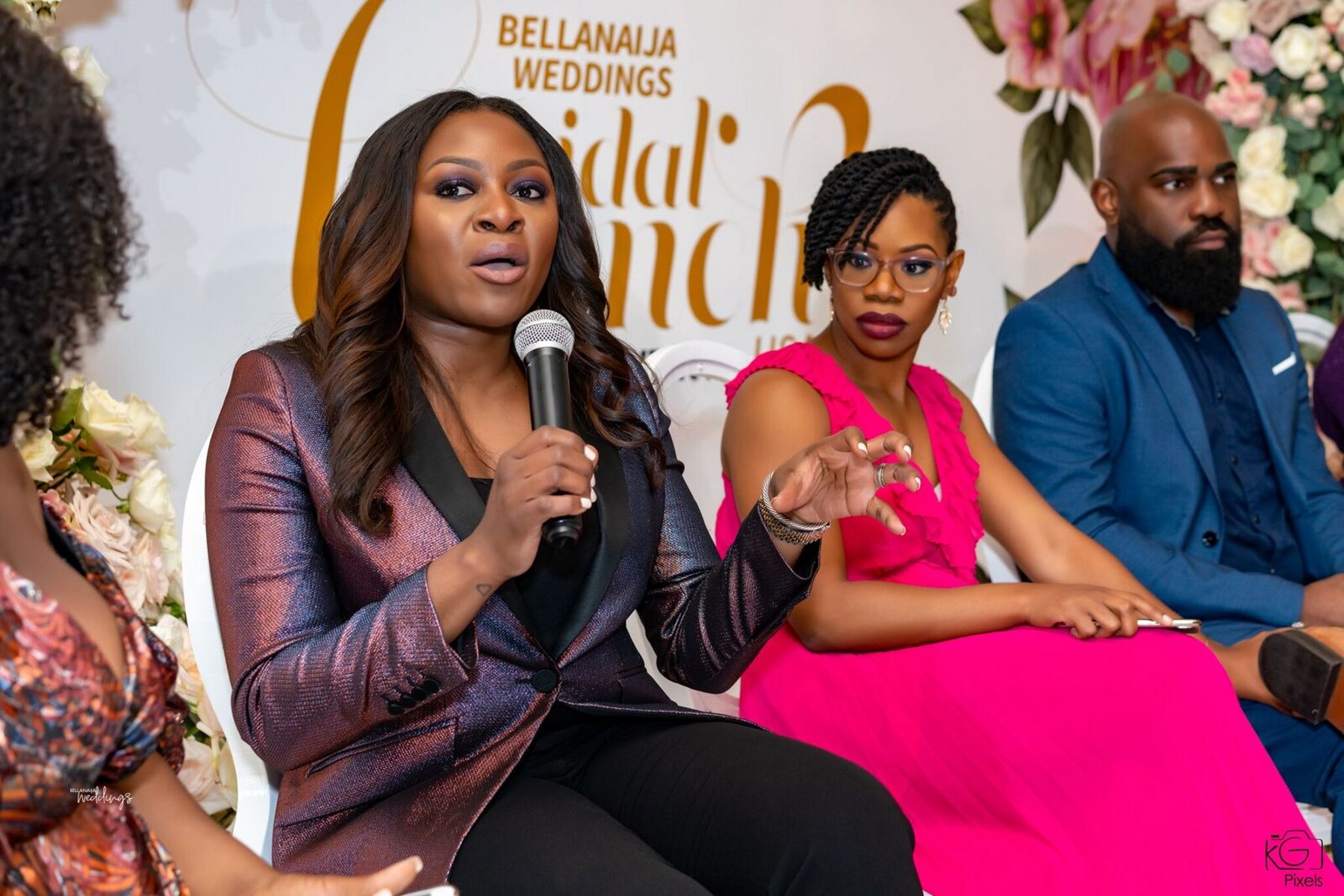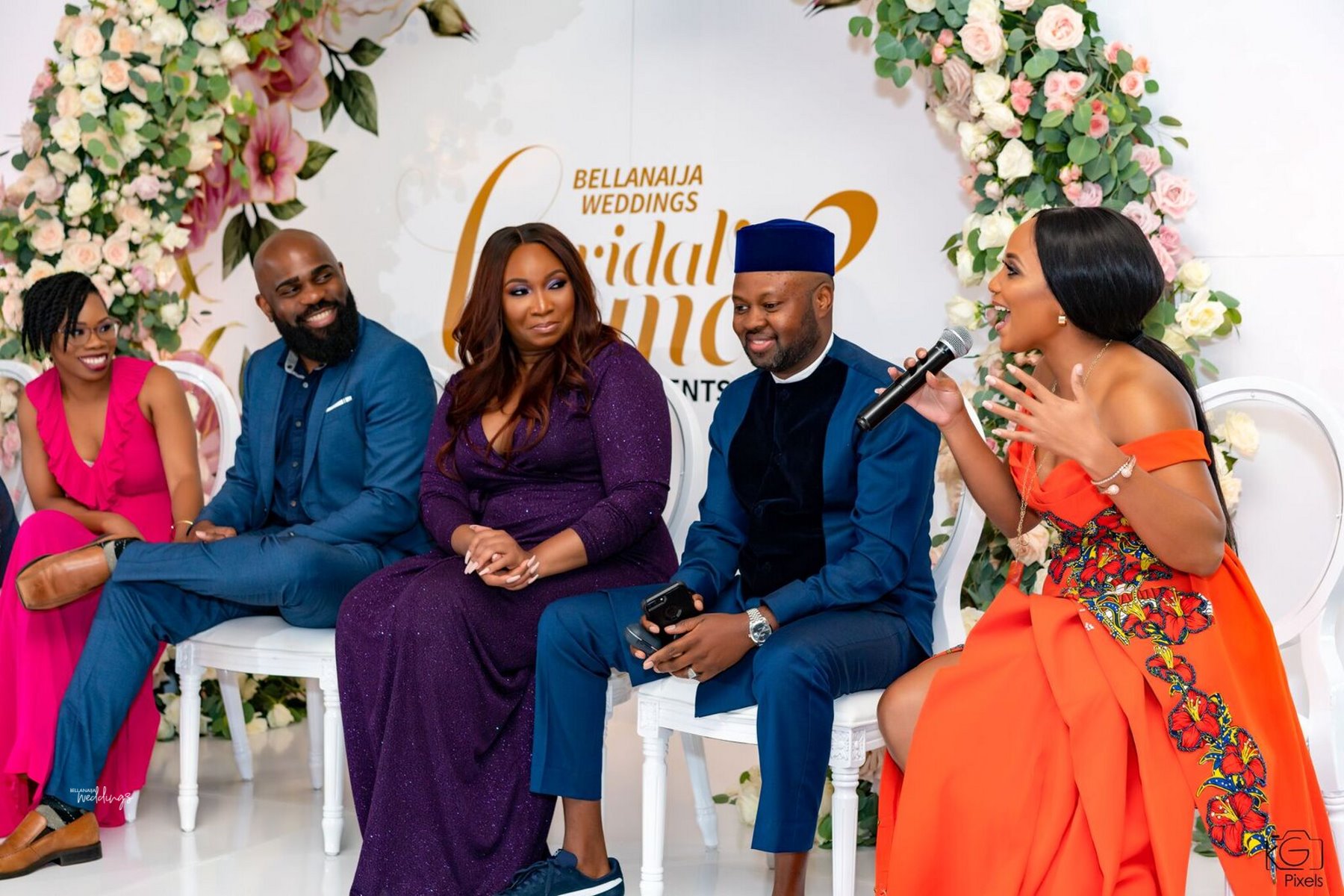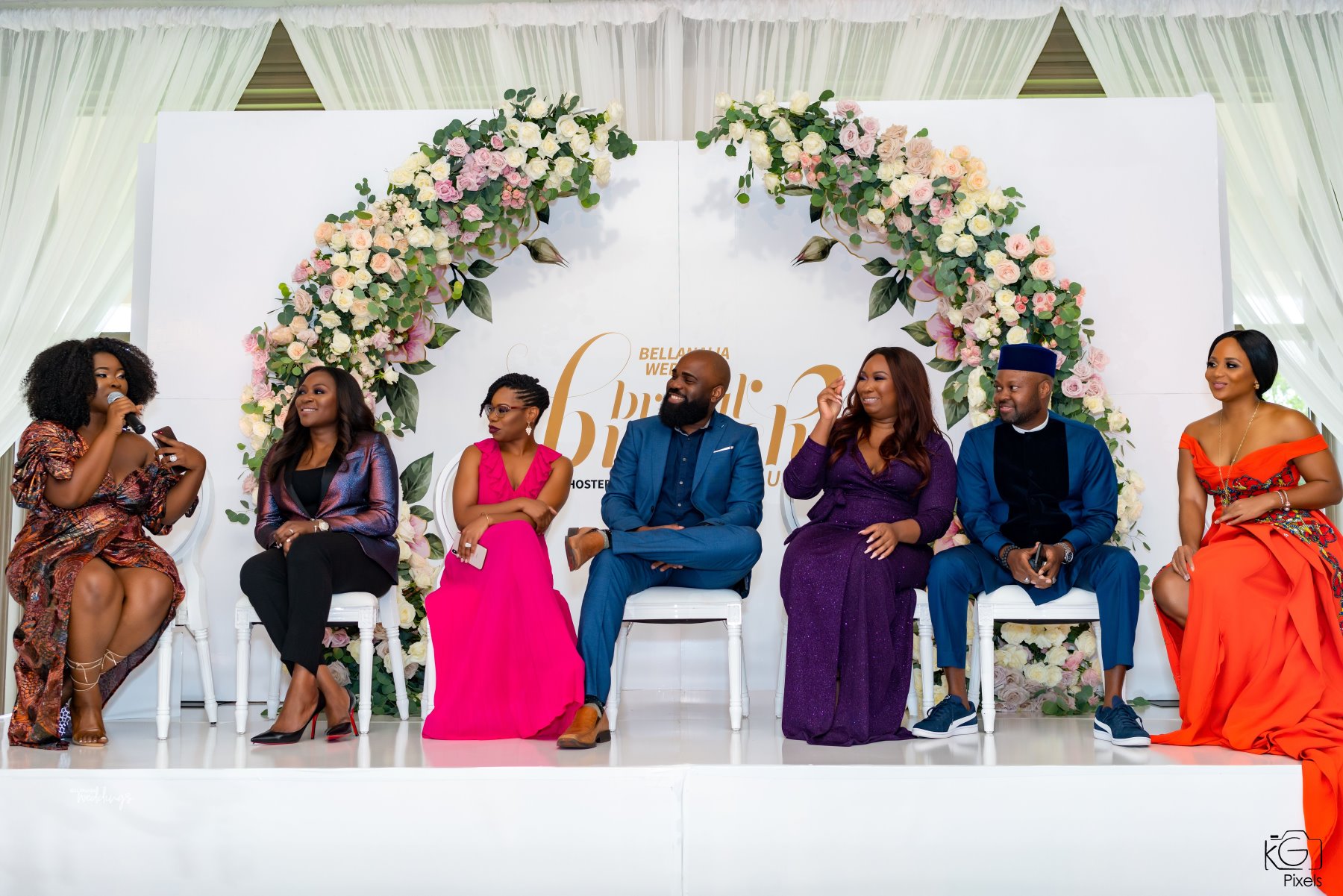 Then our very own Uche Pedro sat down with Banke Meshida-Lawal, popularly known as Banksbmpro to talk about her journey in the beauty industry and also on beauty conversation for the bride-to-be.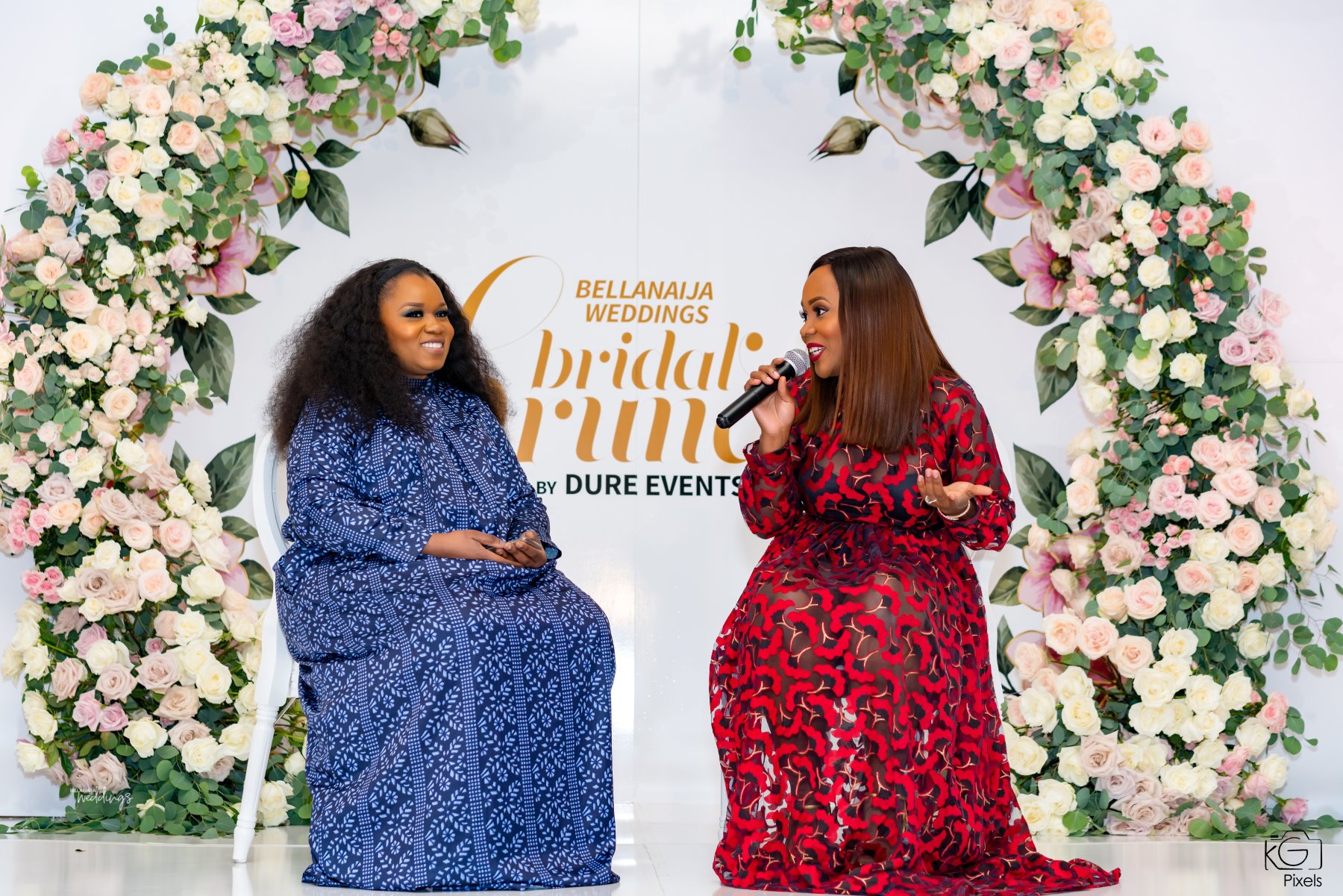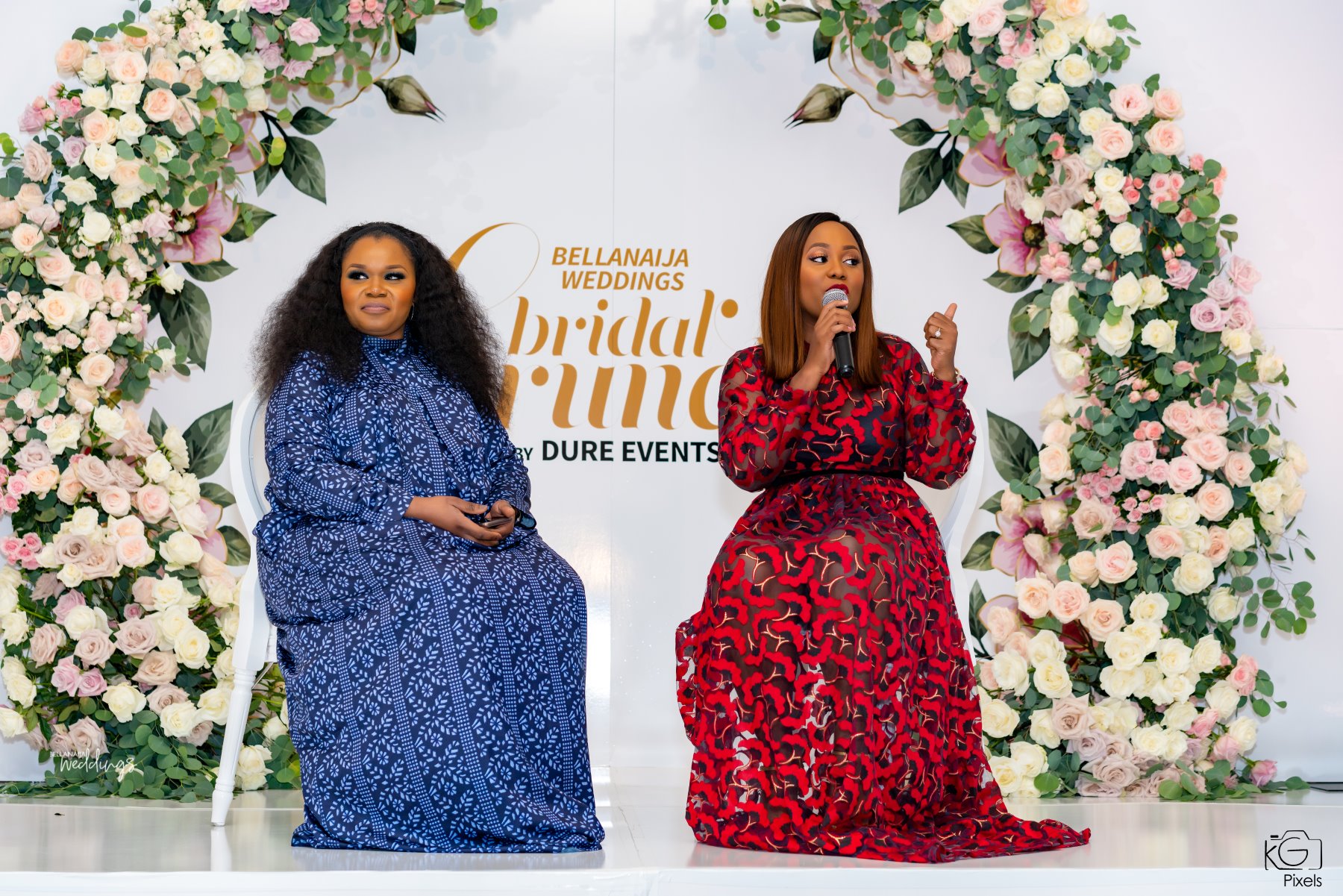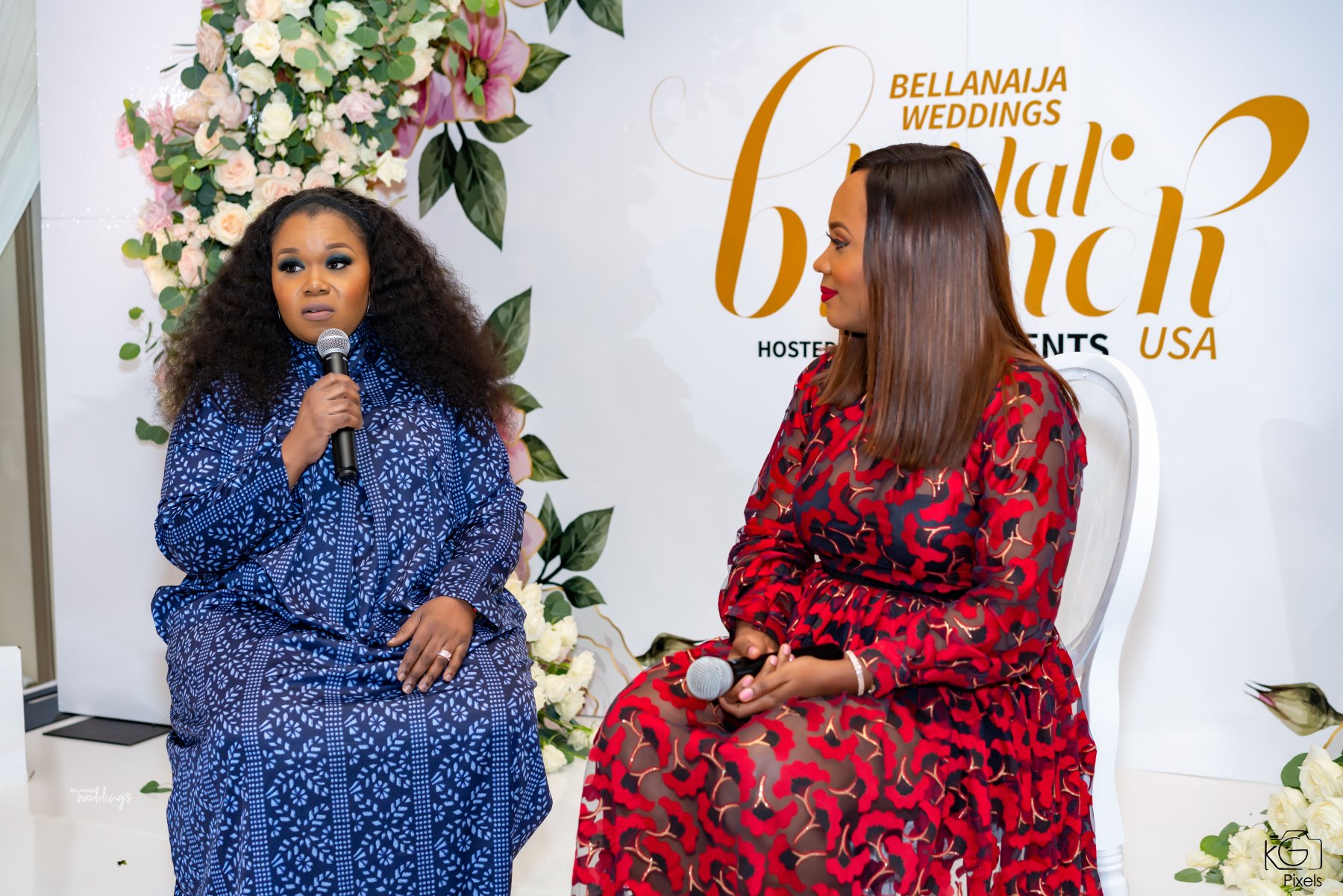 We had beautiful music and sound from The Jas Sound, Then we had the incredible, DJ Prince, and DJ DonX on the spin through the day.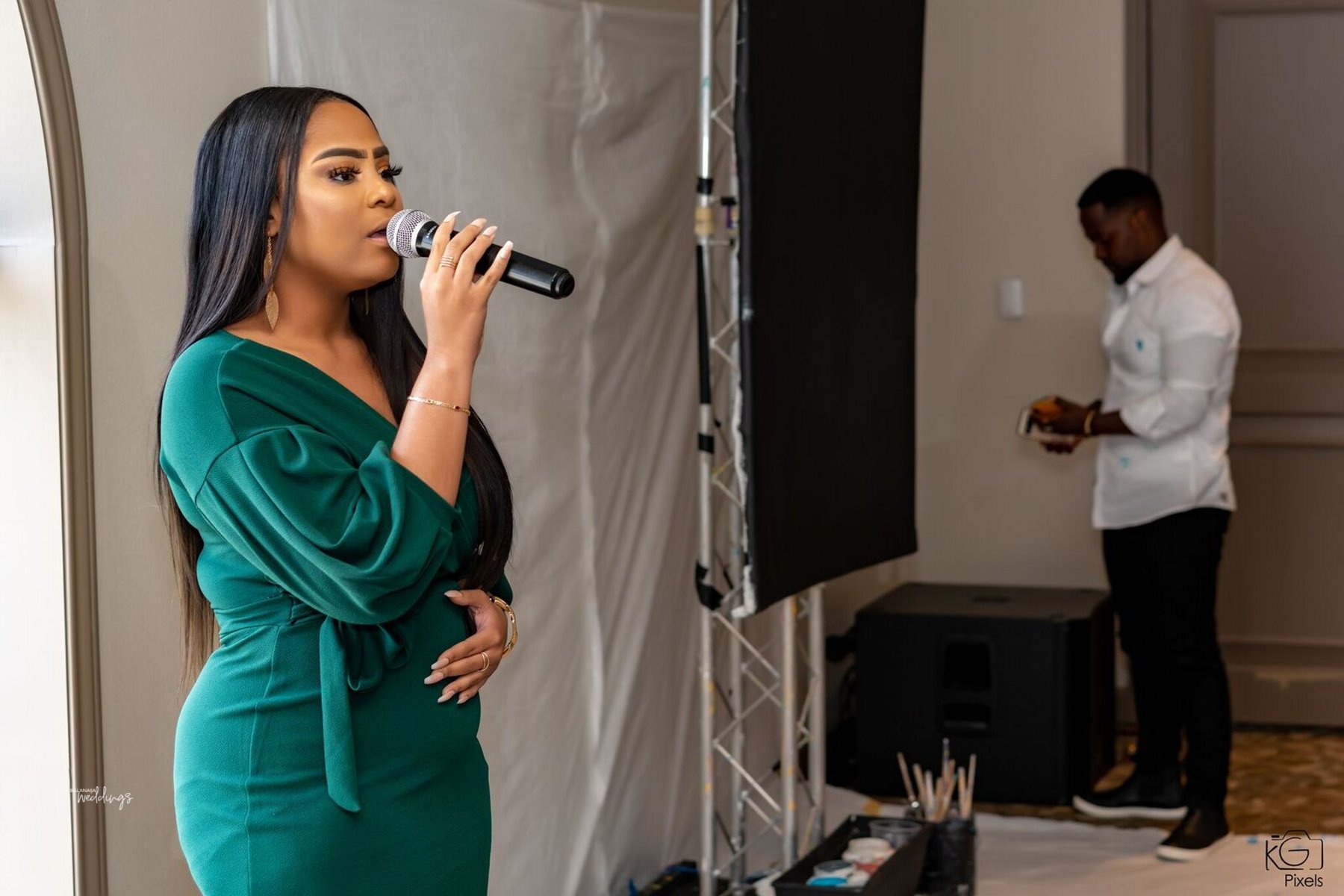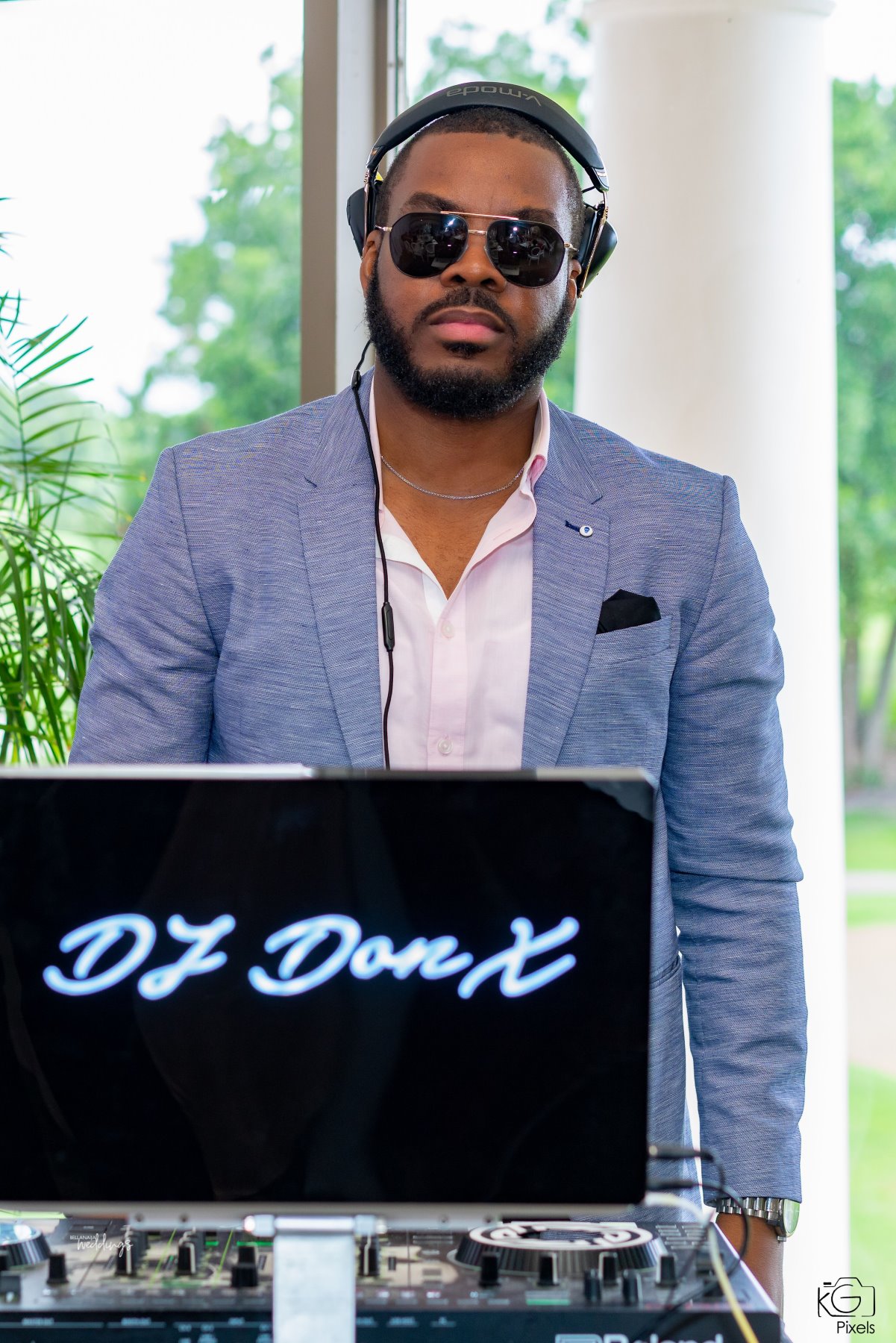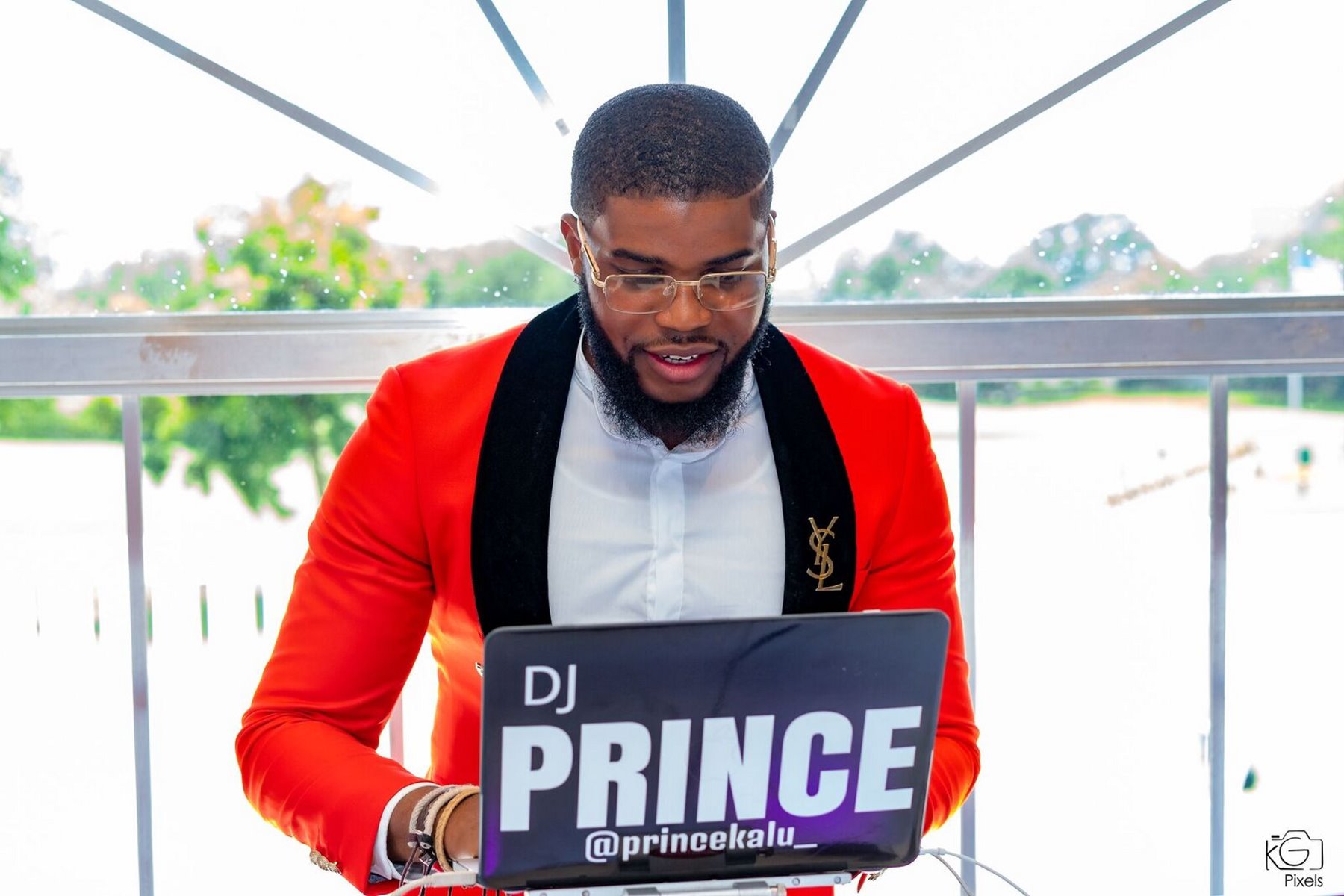 Now, let's talk about food!  Sumptuous meals were served by our food vendors and we even got an insightful talk from the Head Chef of Le Cordon Bleu Paris Alumni, Chef Emeka.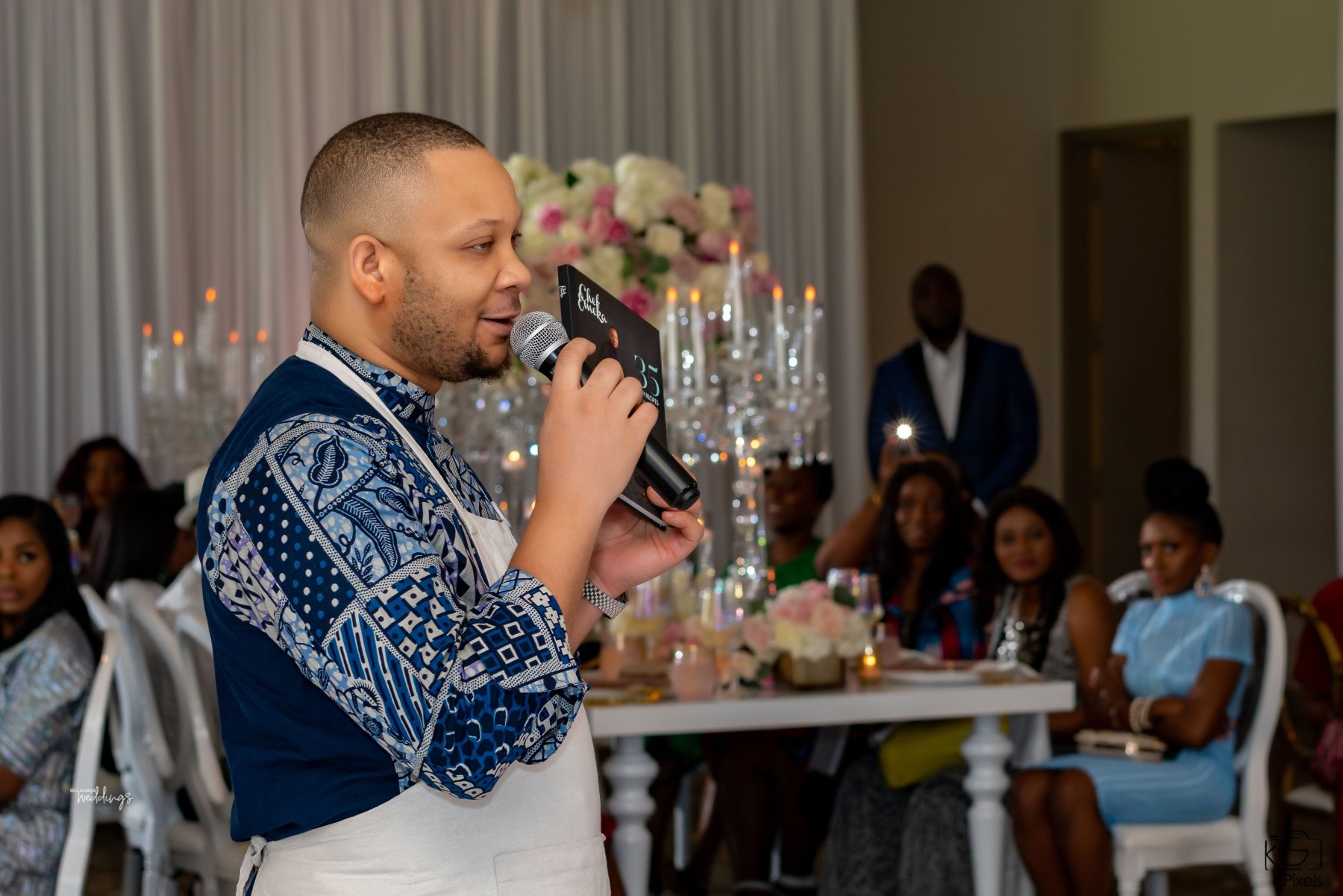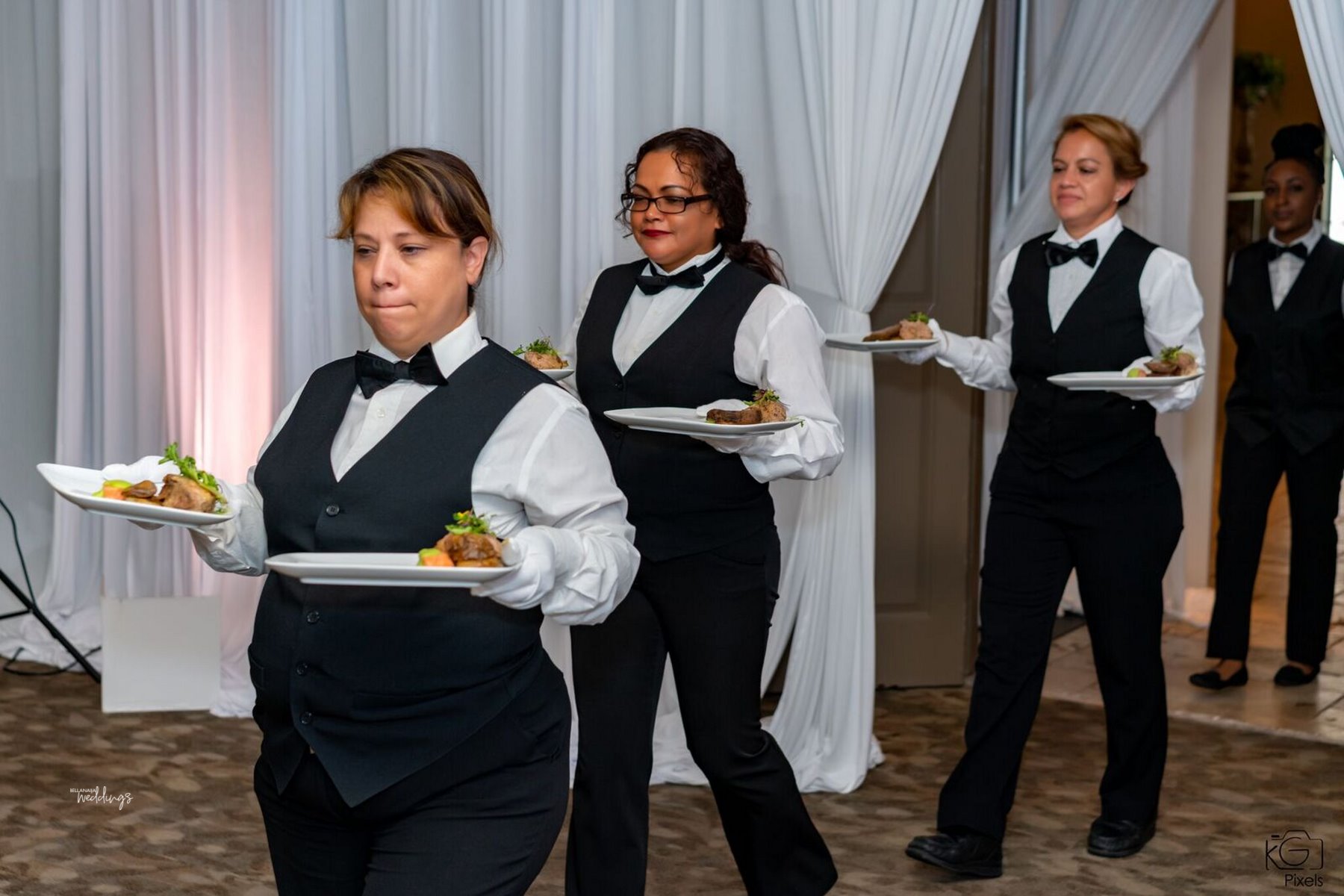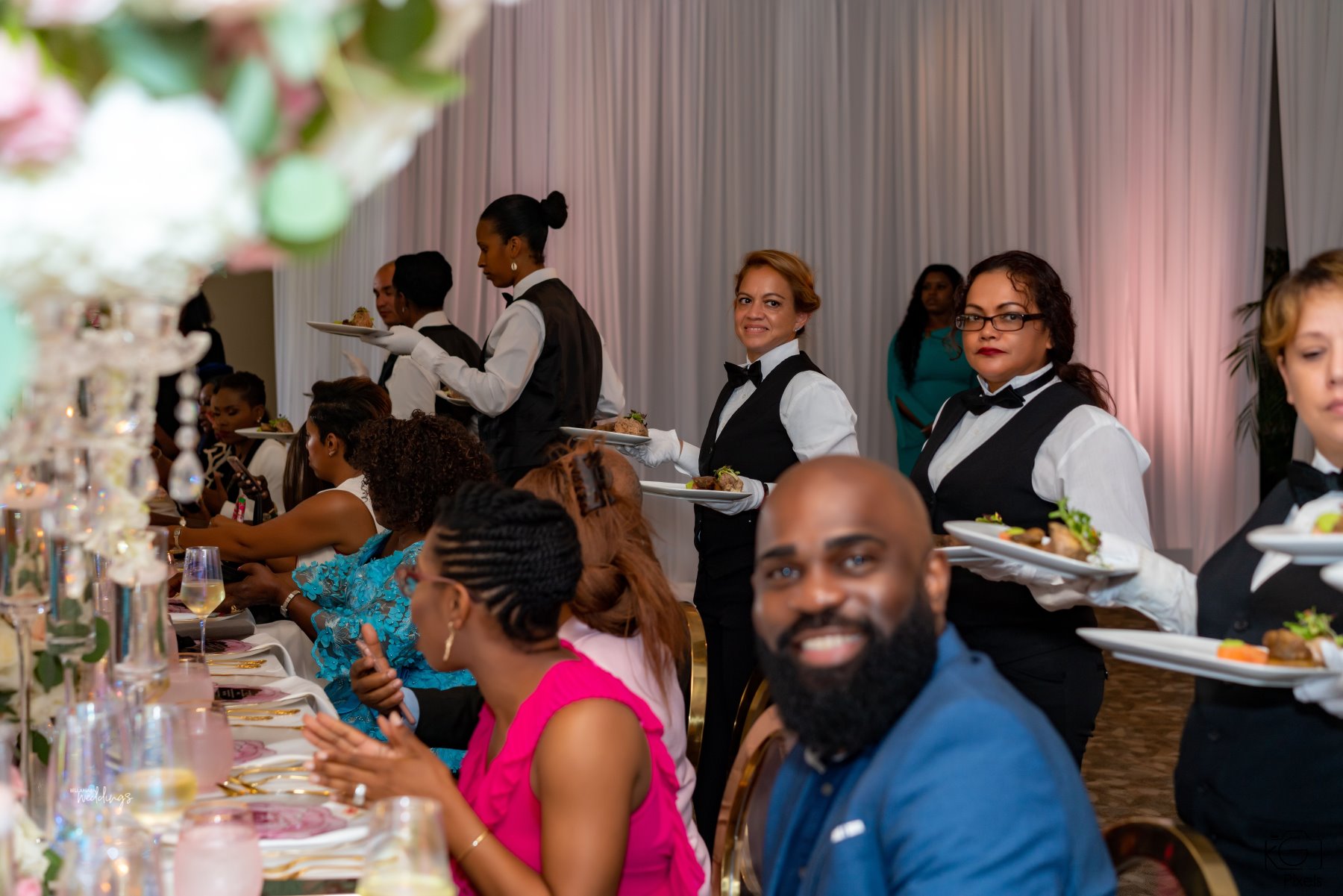 Then it was time to get some of our 2019 brides-to-be on the stage. We had them give us a remarkable runway show and then we had time to dance.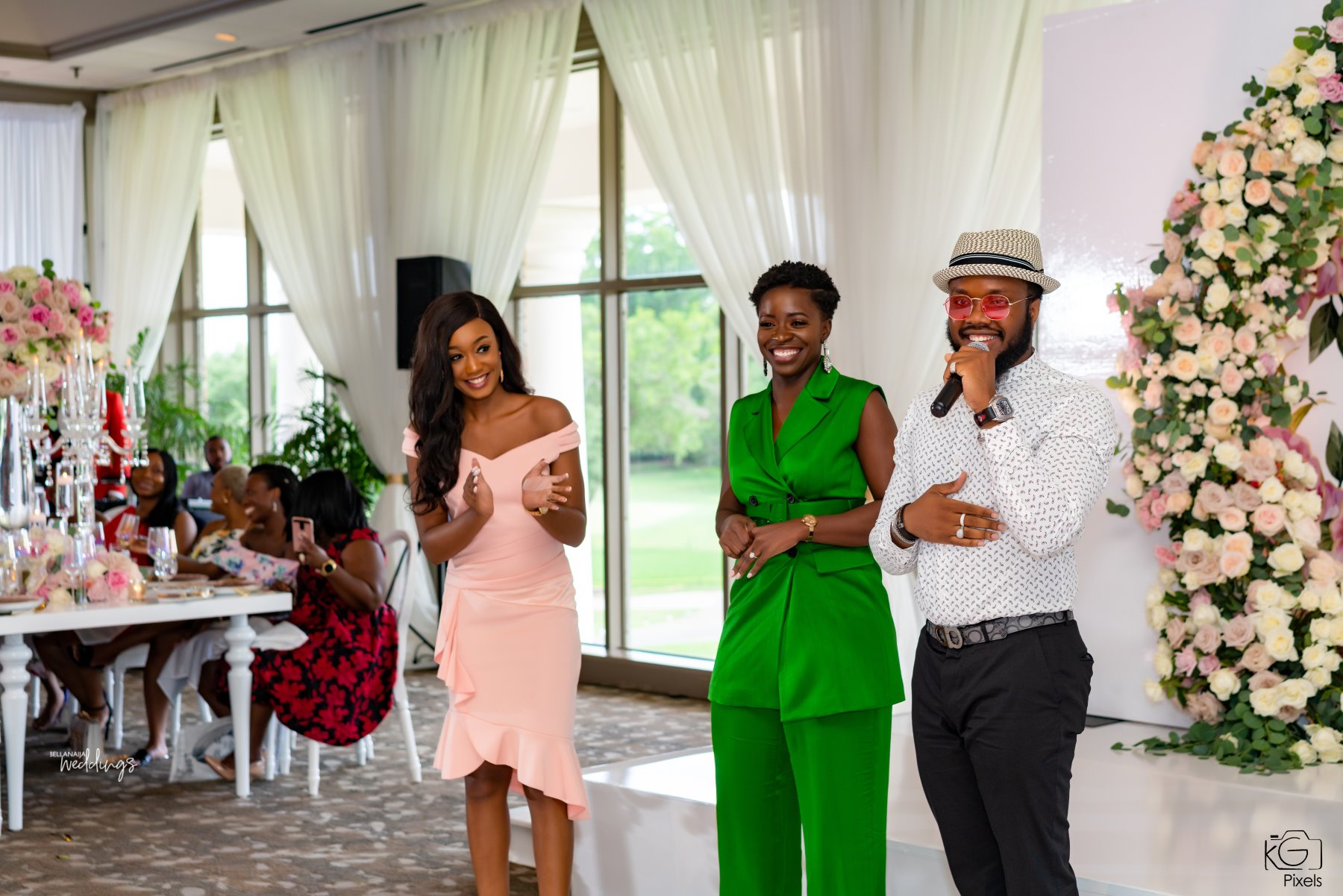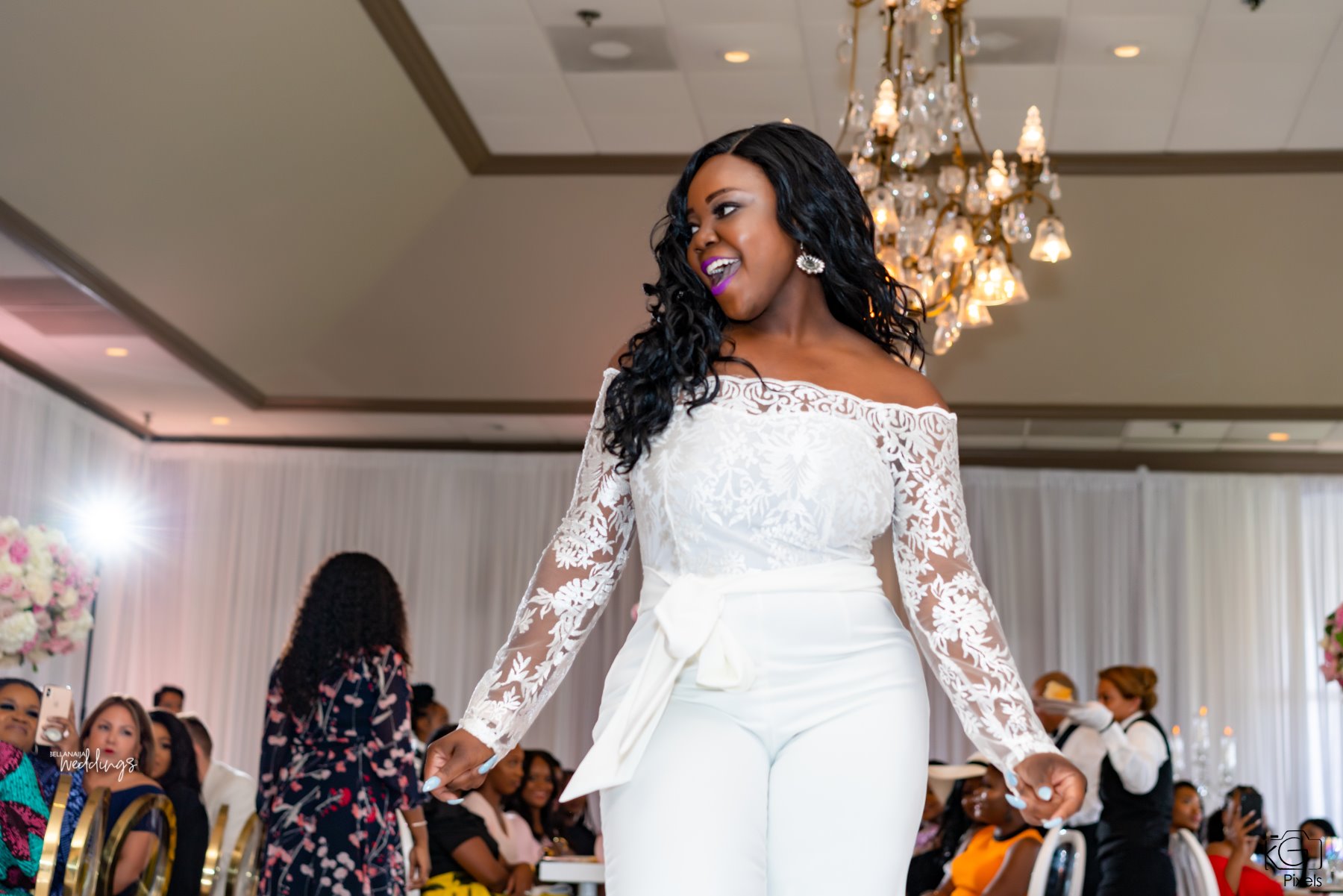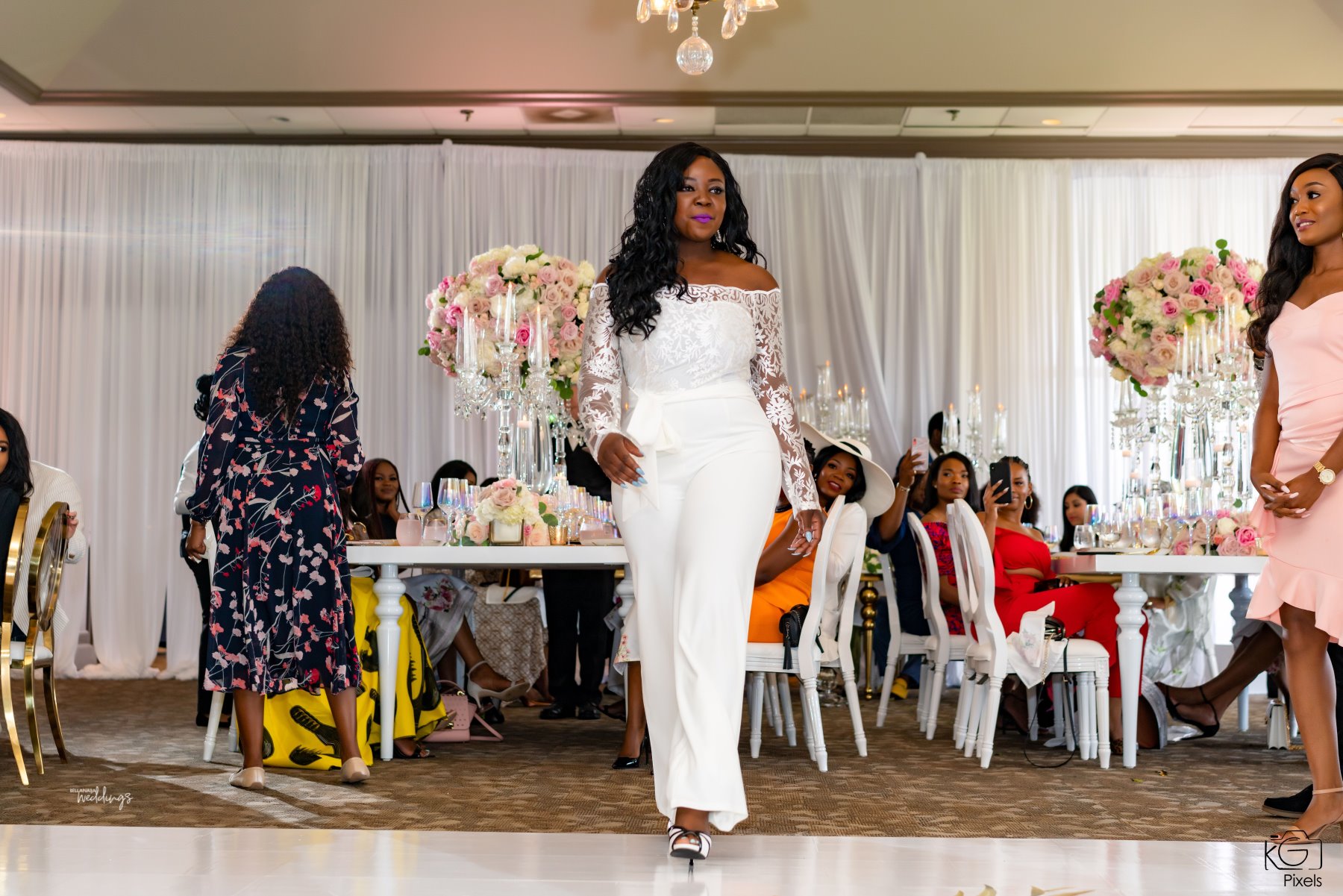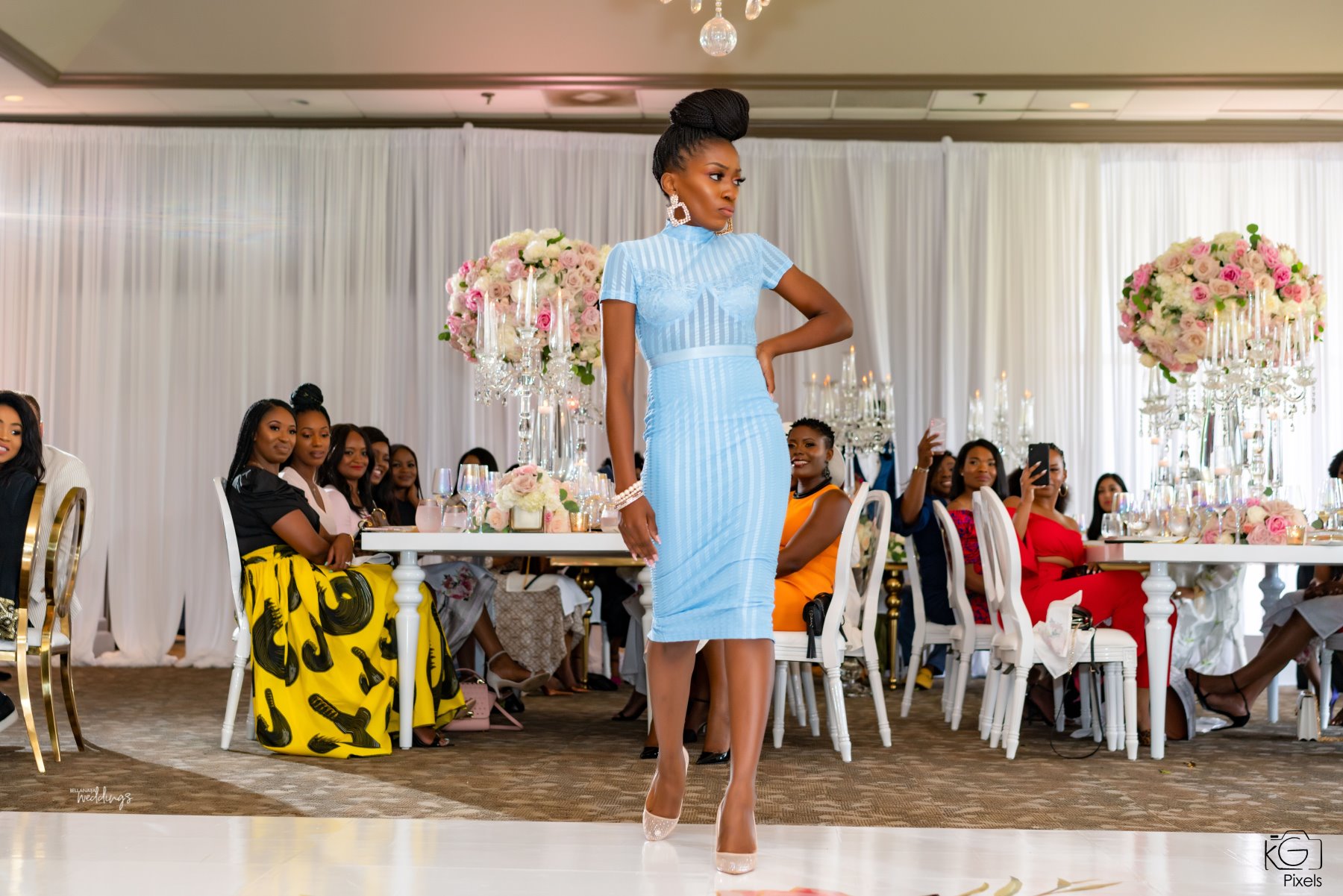 Now let's dance.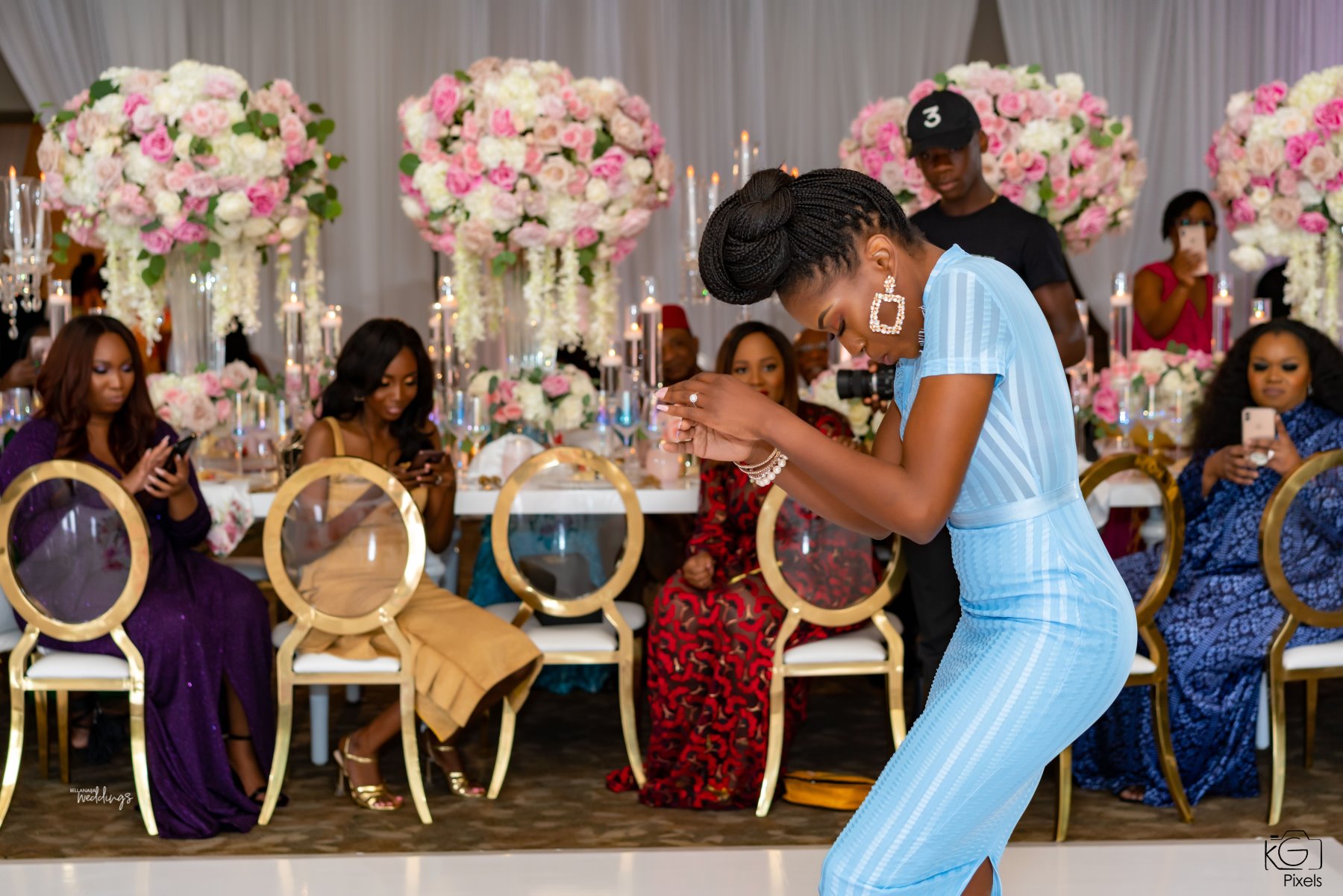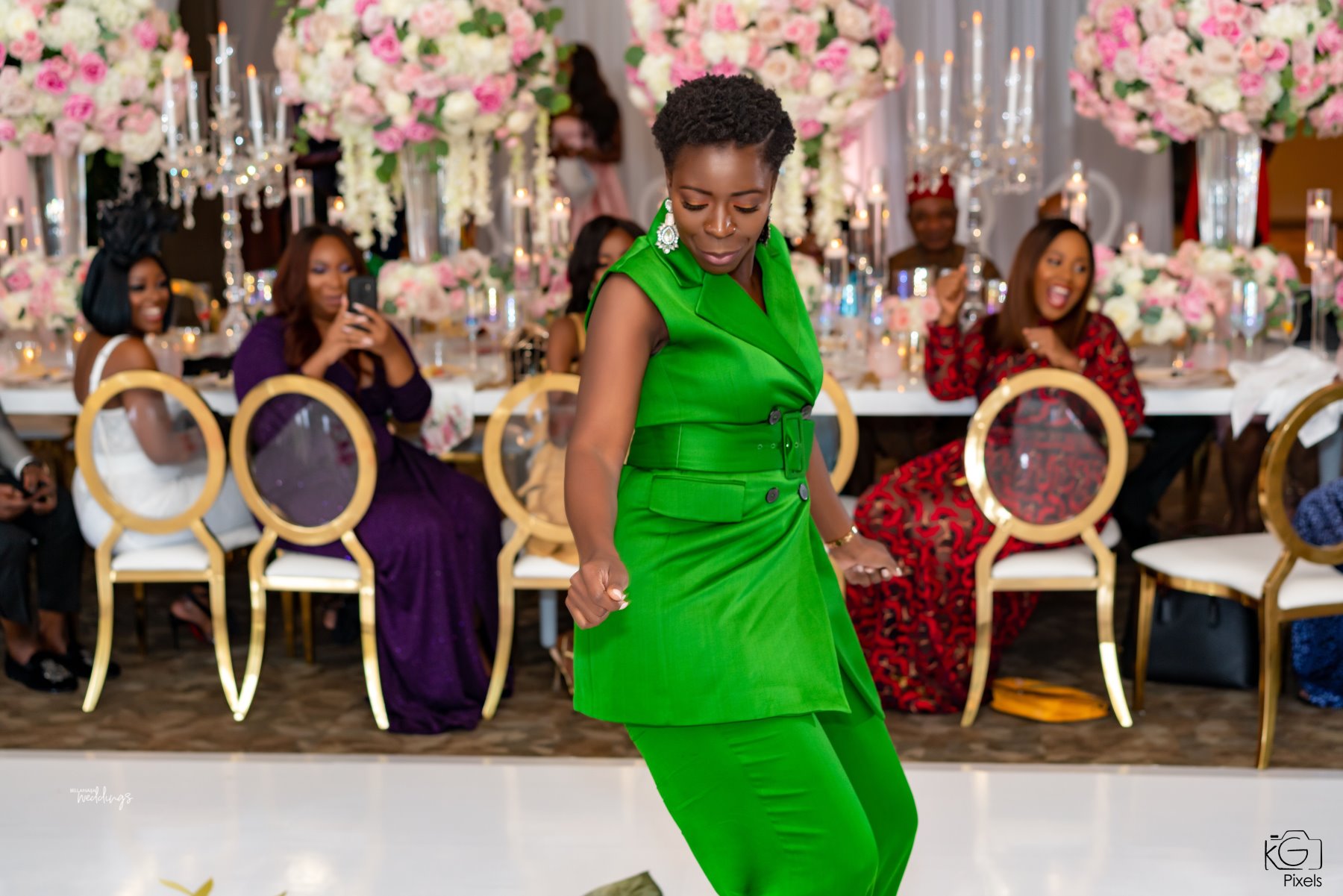 We got two winners and Mercy Akamo presented them with gifts from our partner, Clive Christian.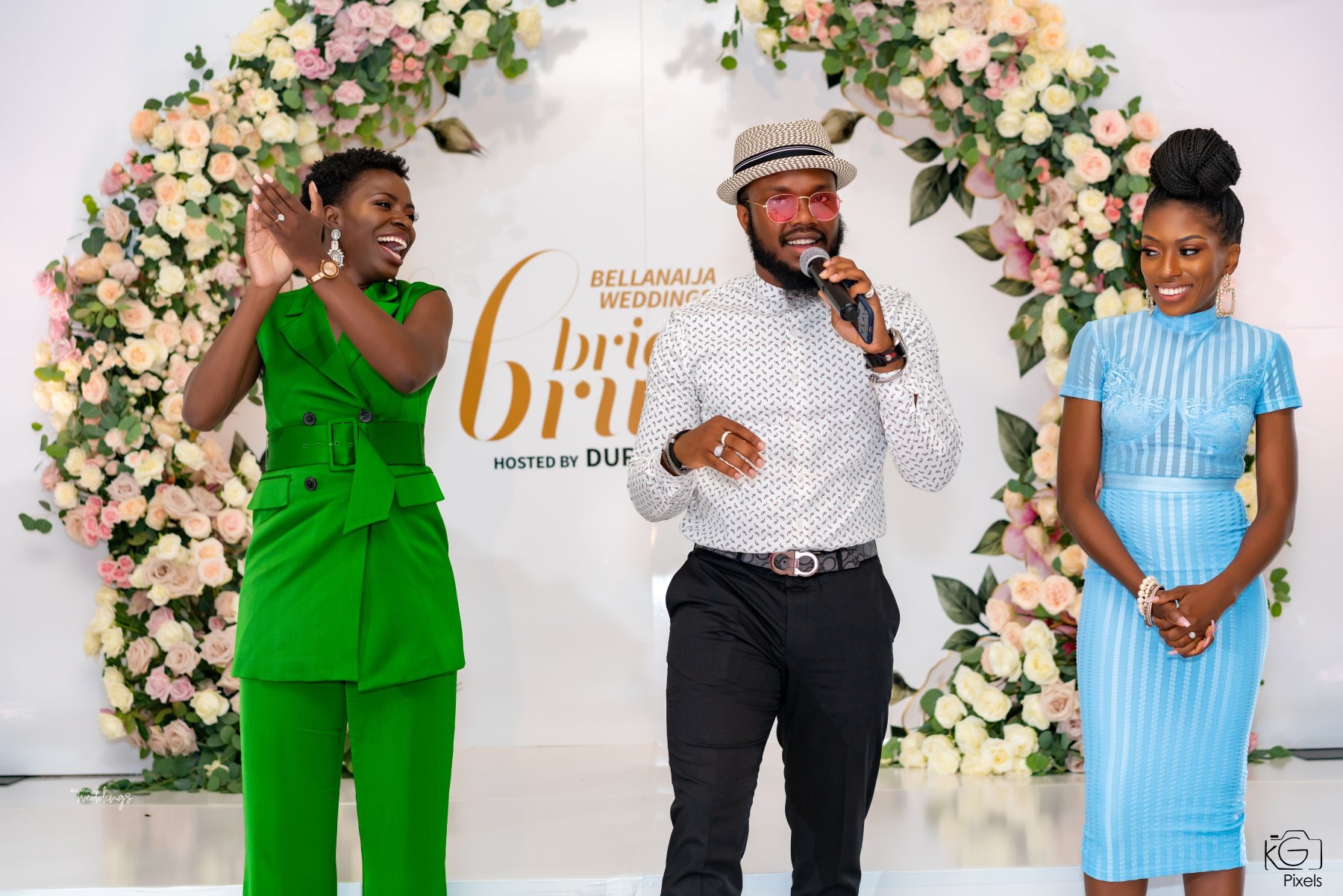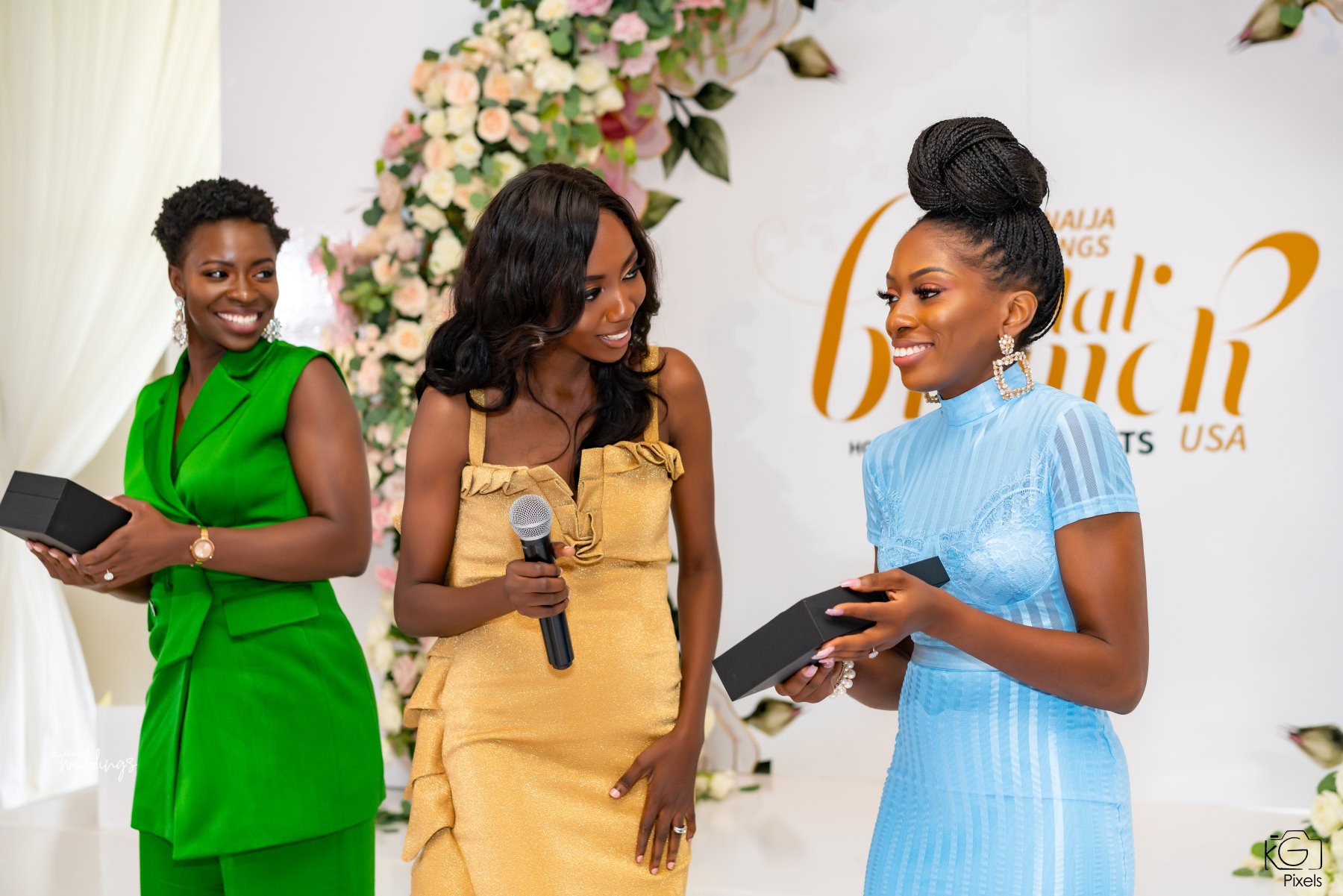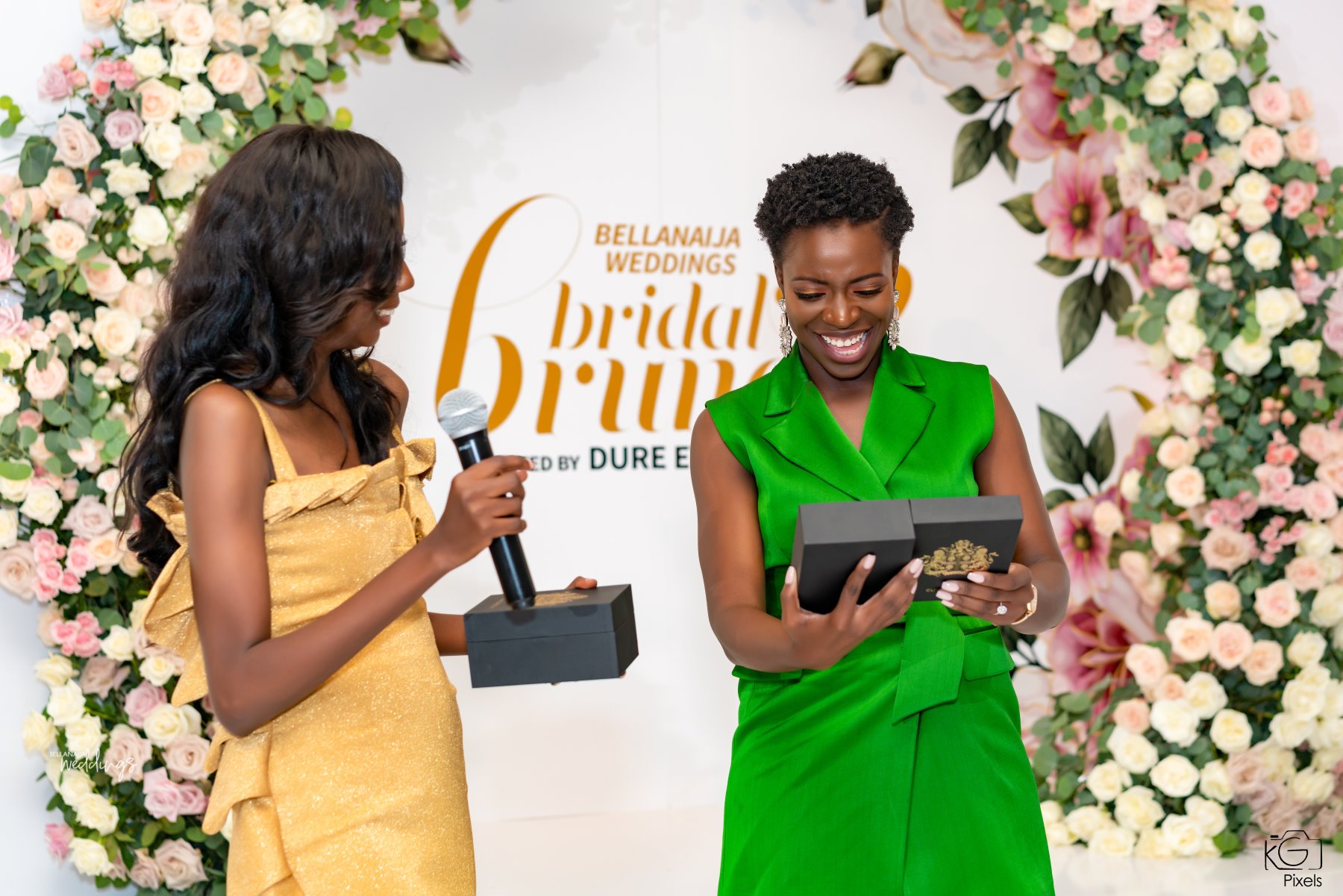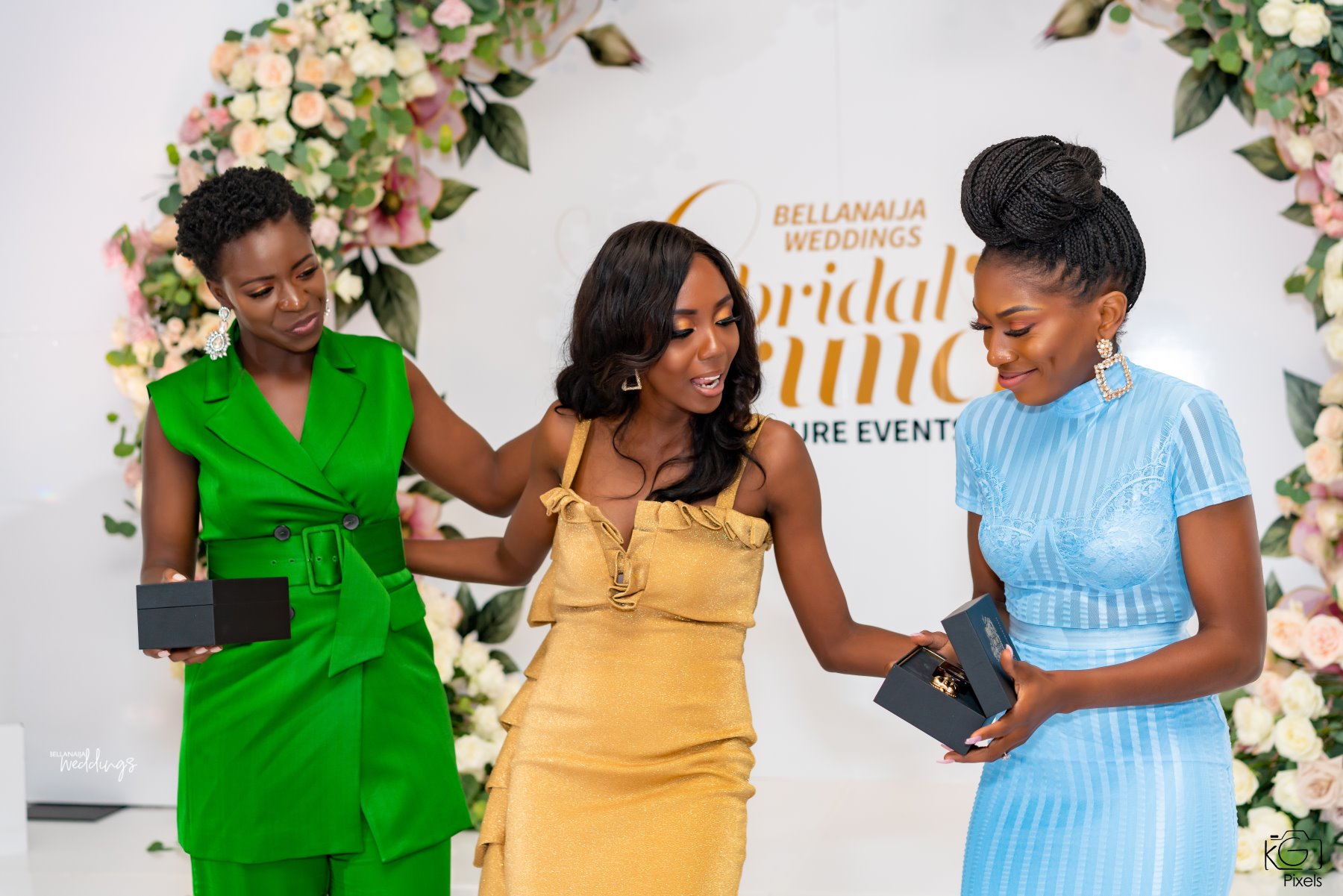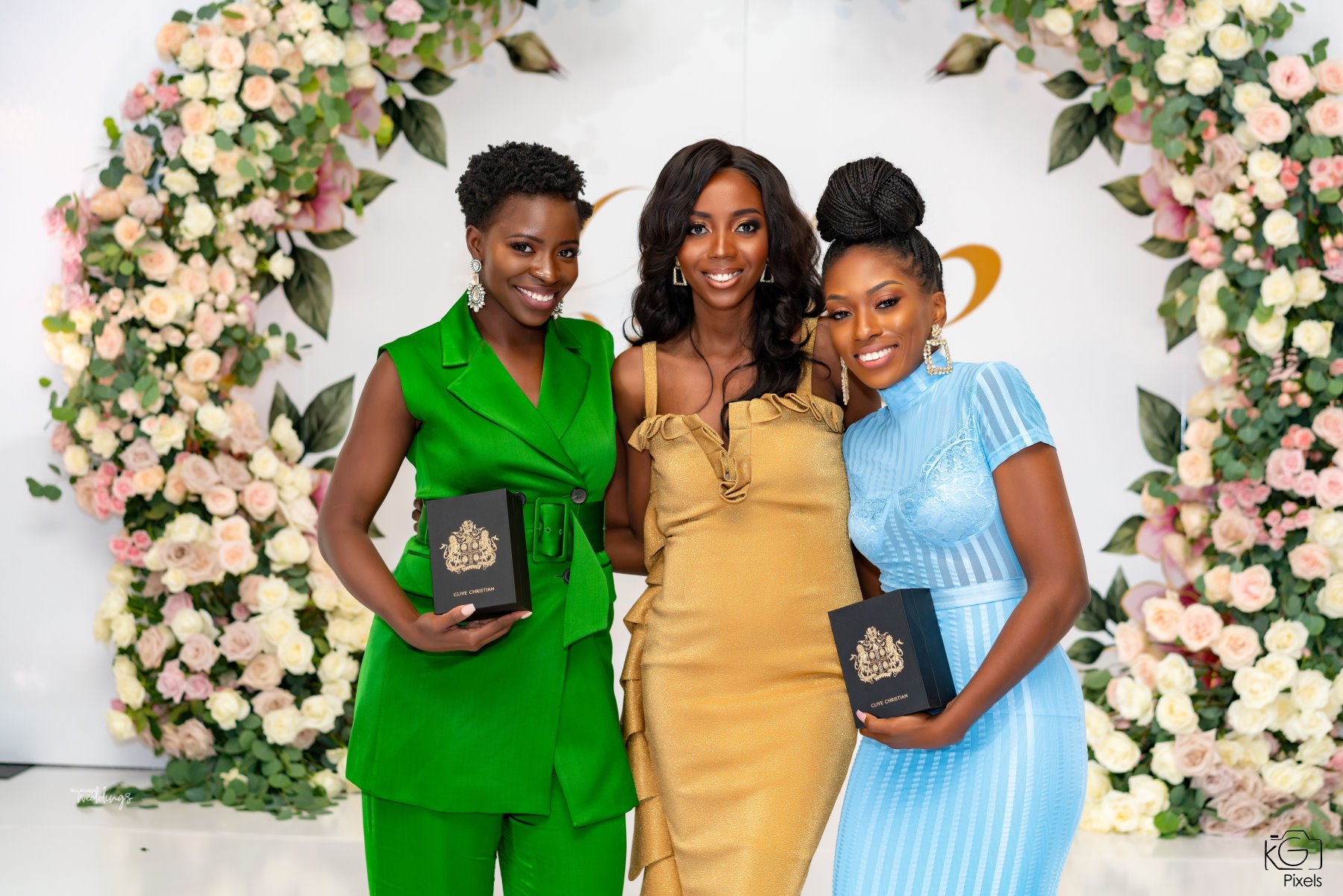 Next, we had an incredible time as some of our very own African designers showcased their collection. First off, we caught a glimpse into the Ese Azenabor 2019 bridal collection.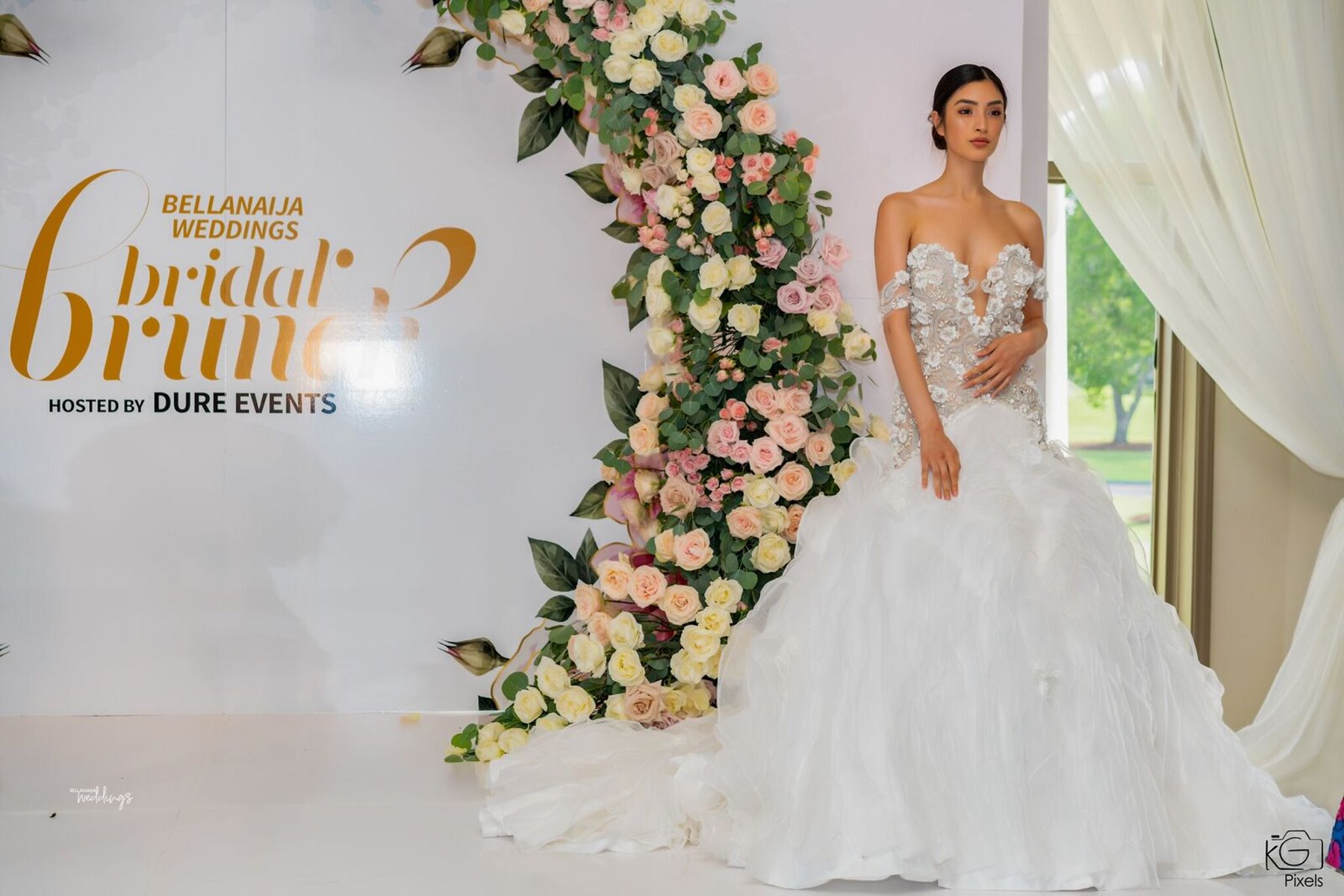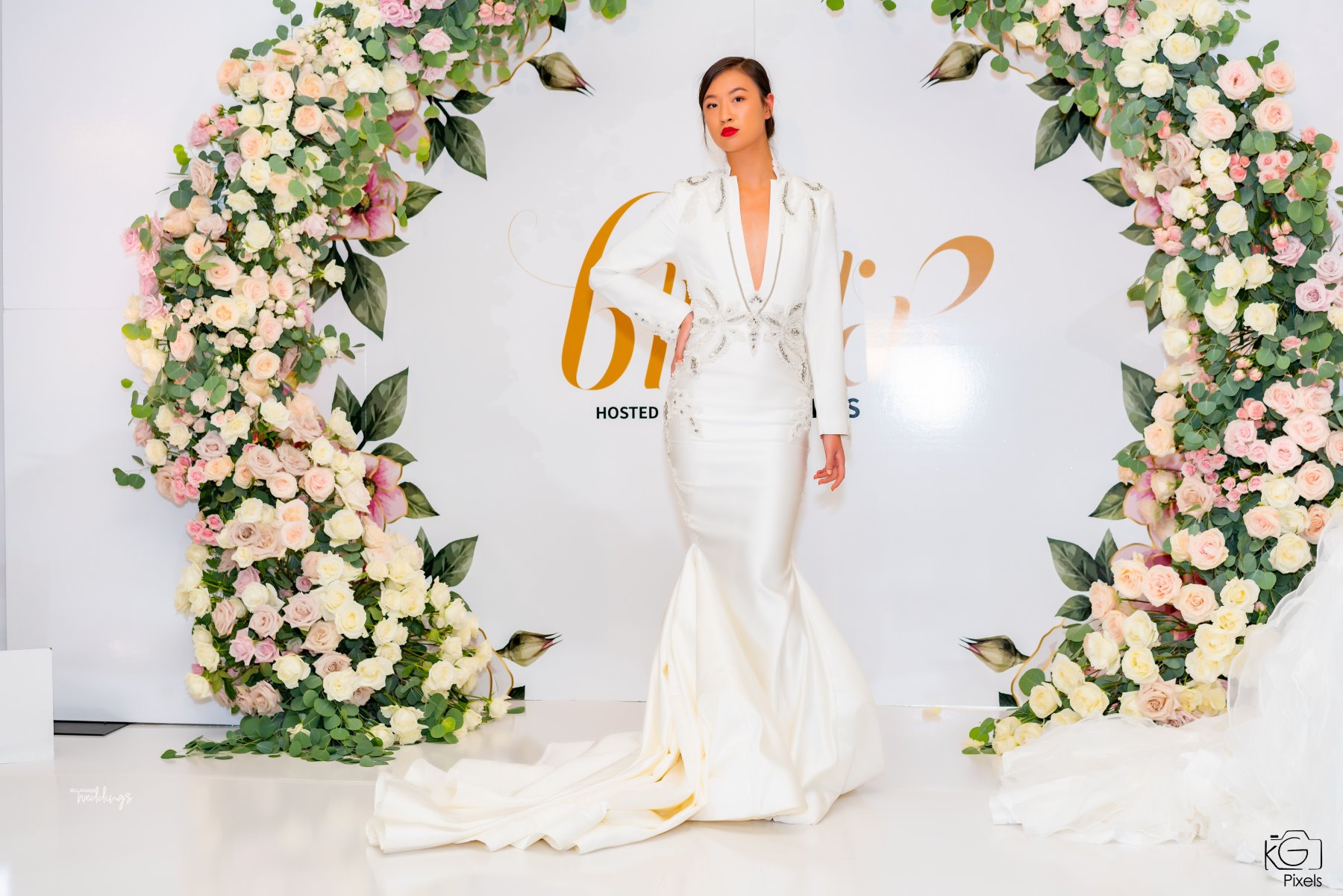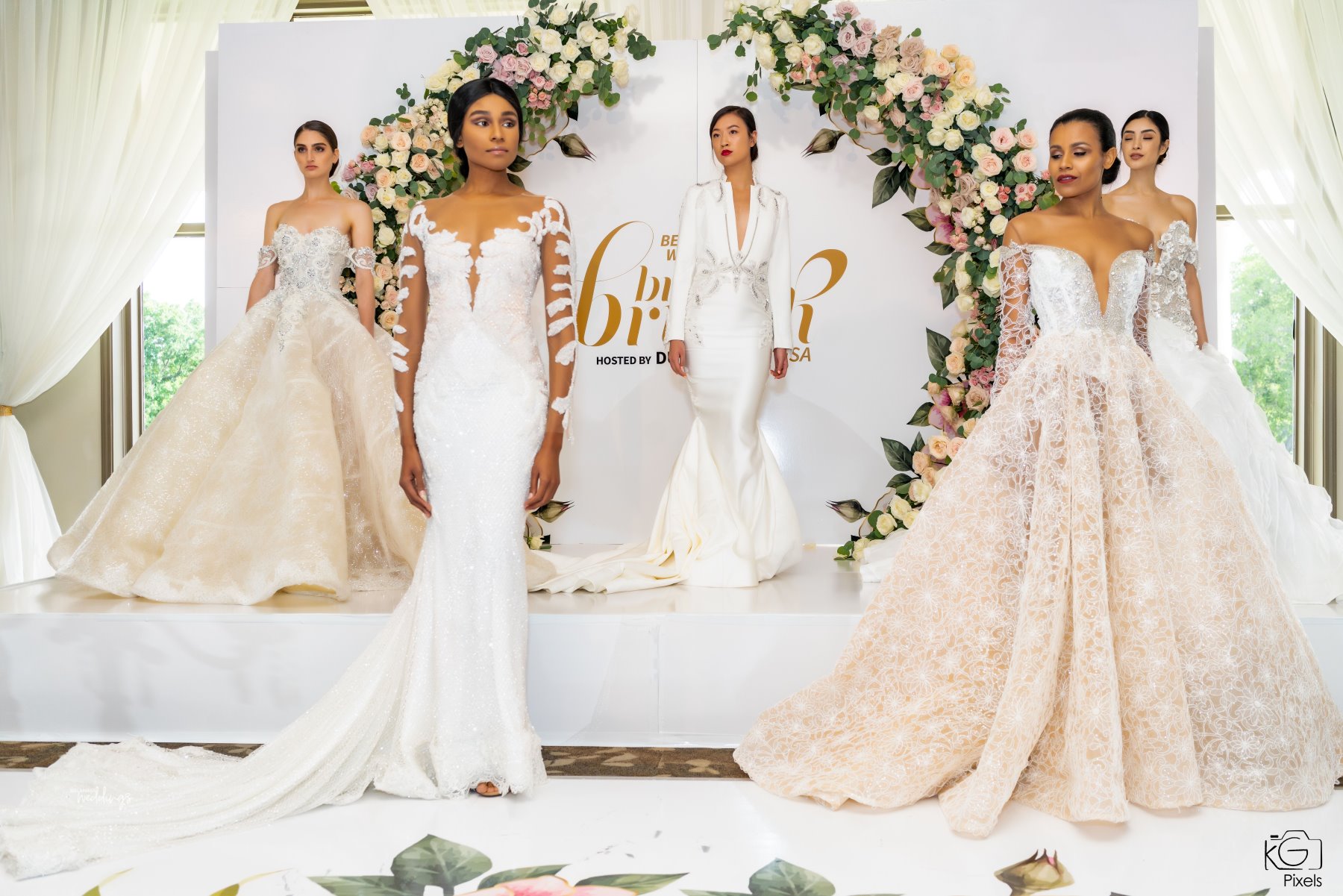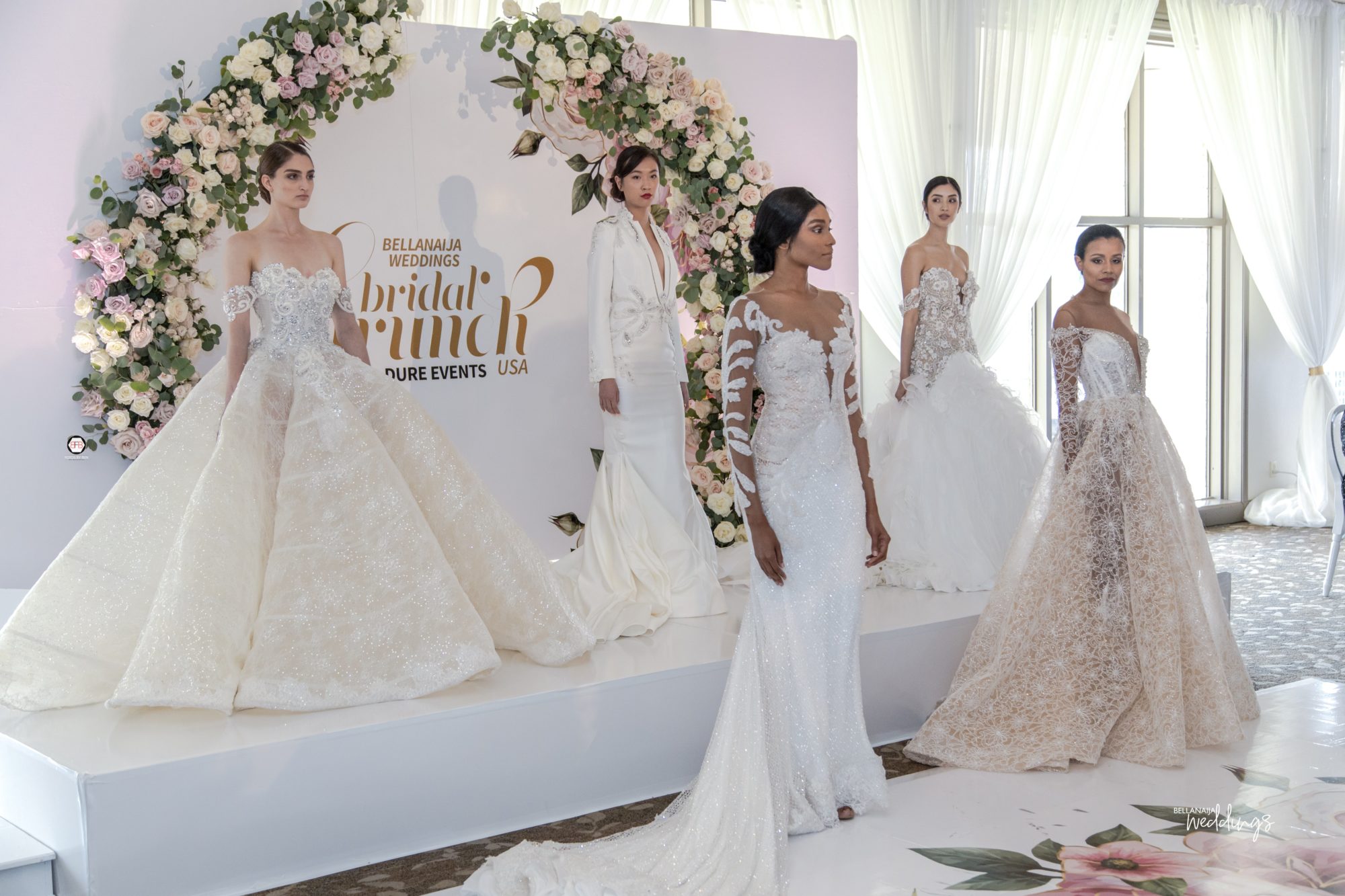 Then we went backstage to speak to Ese Azenabor after her bridal showcase.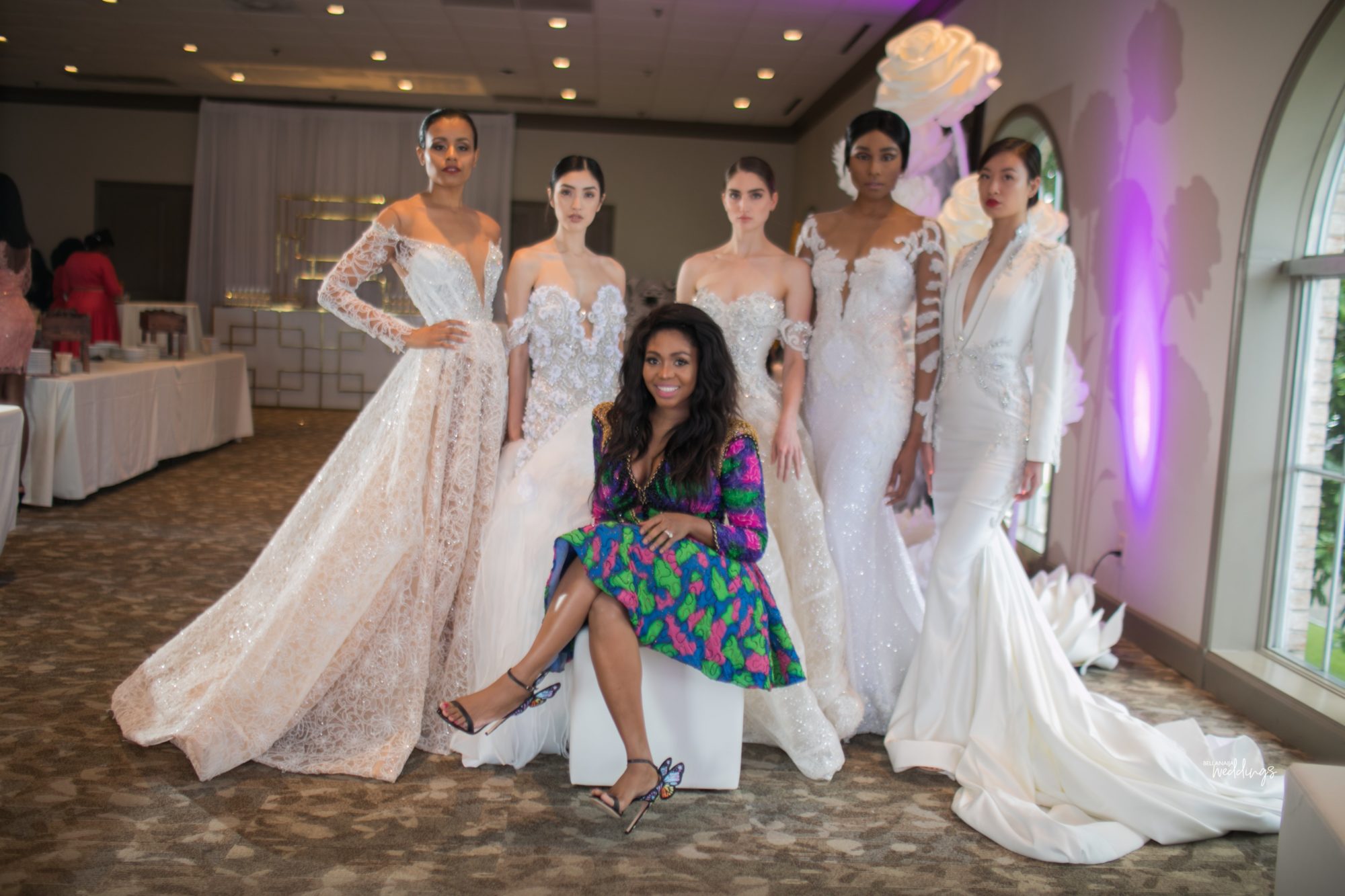 Then the waist snatcher, Matopeda King displayed her beautiful evening dresses.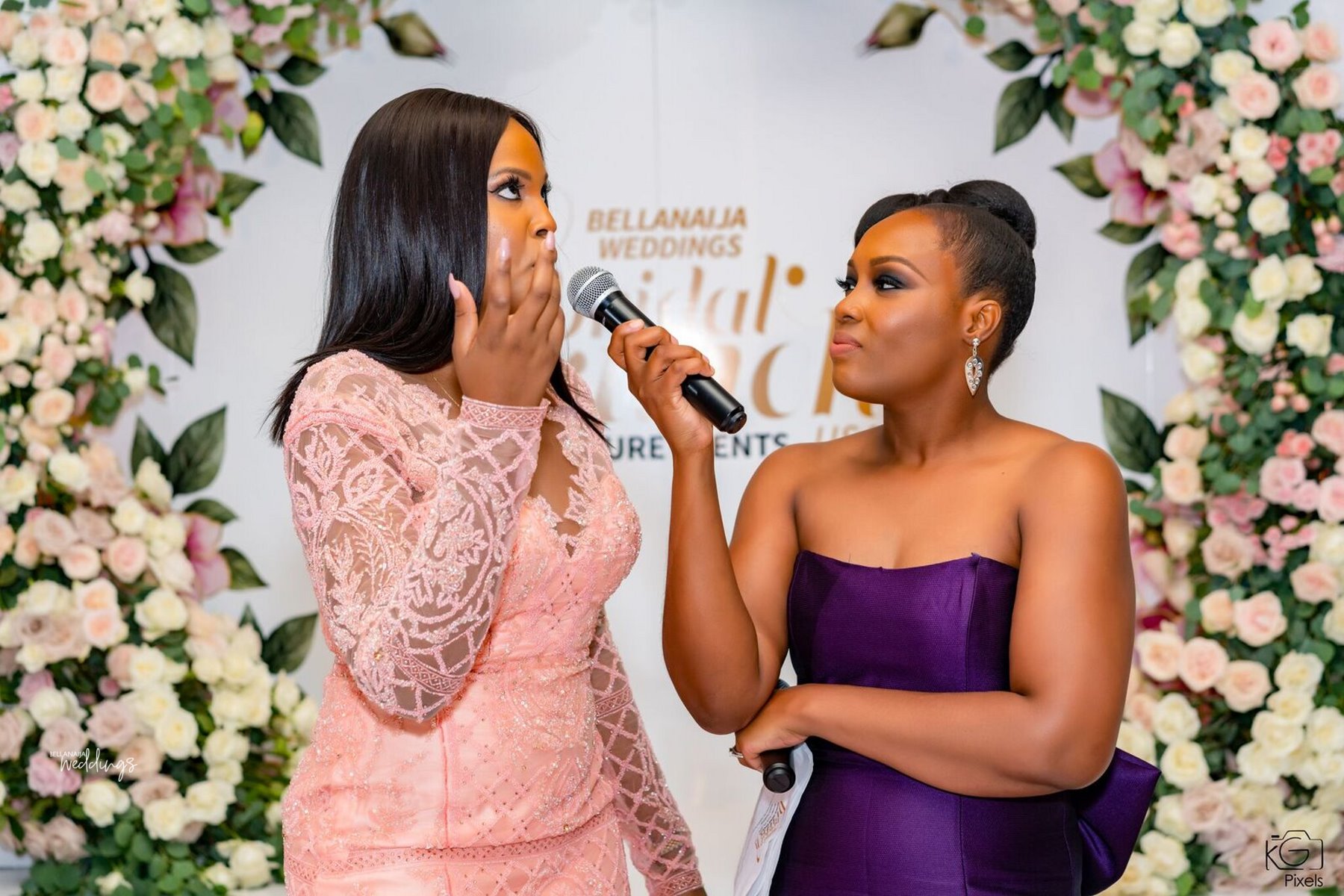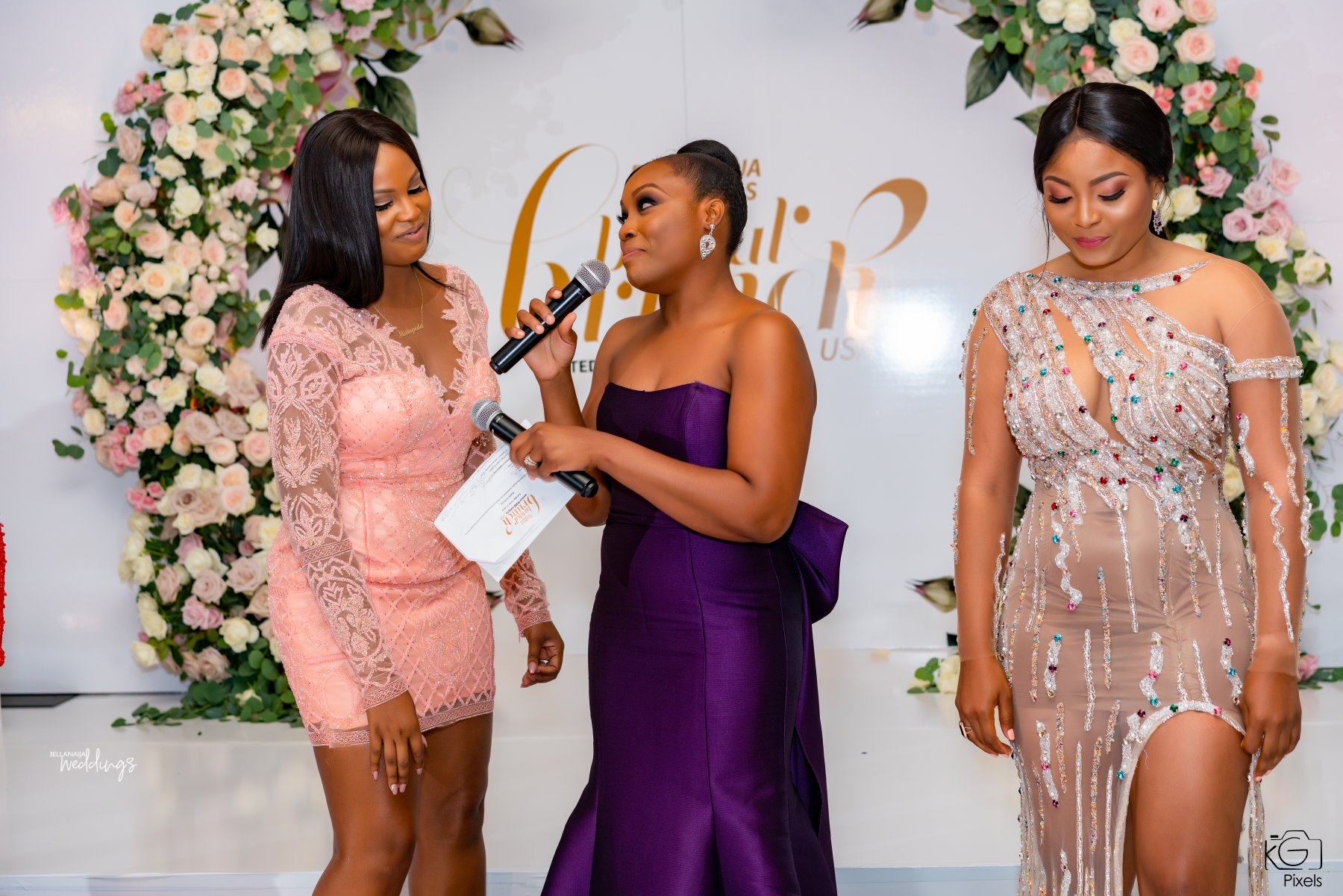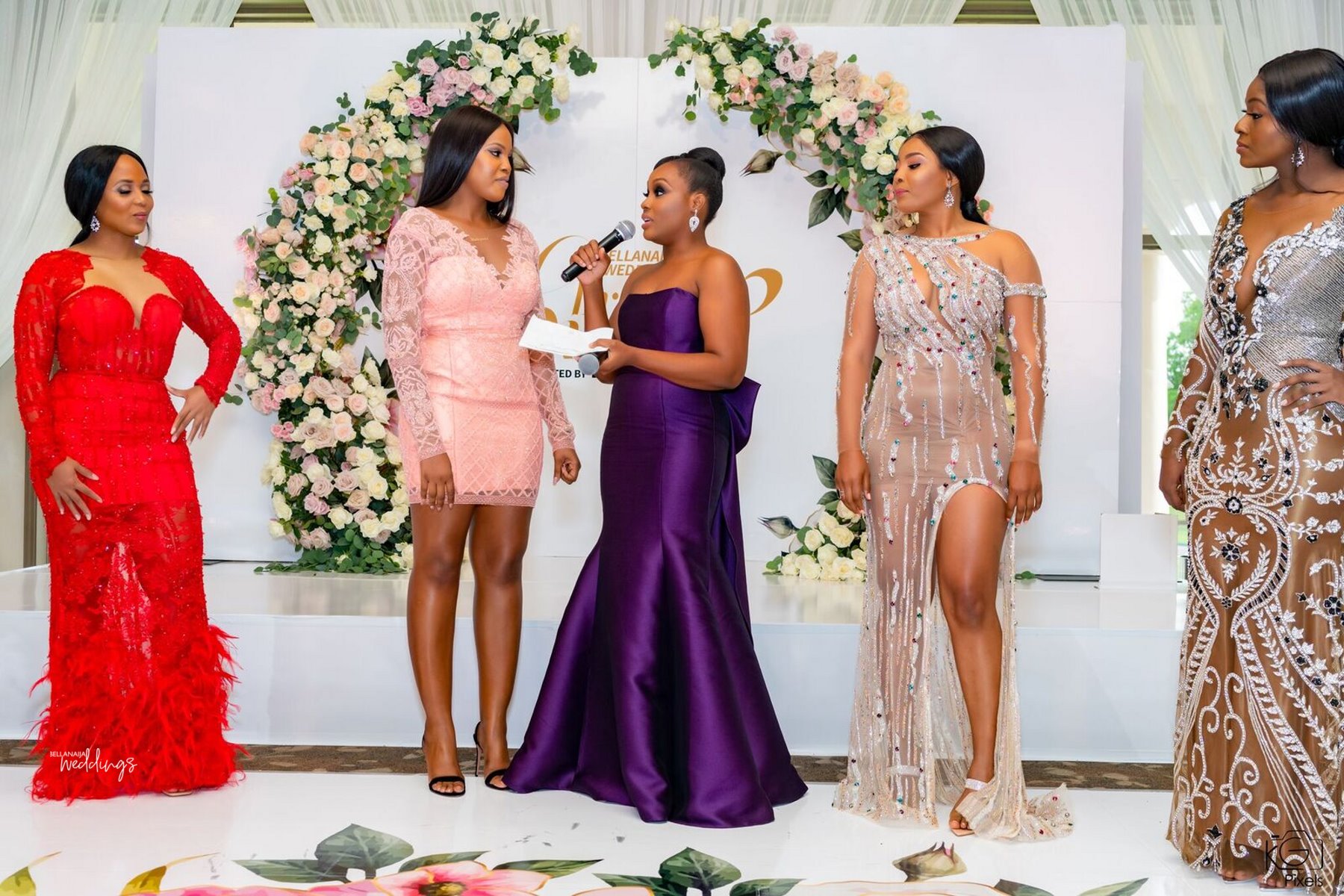 Then we went backstage to speak to the beautiful Tope of Matopeda about her showcase.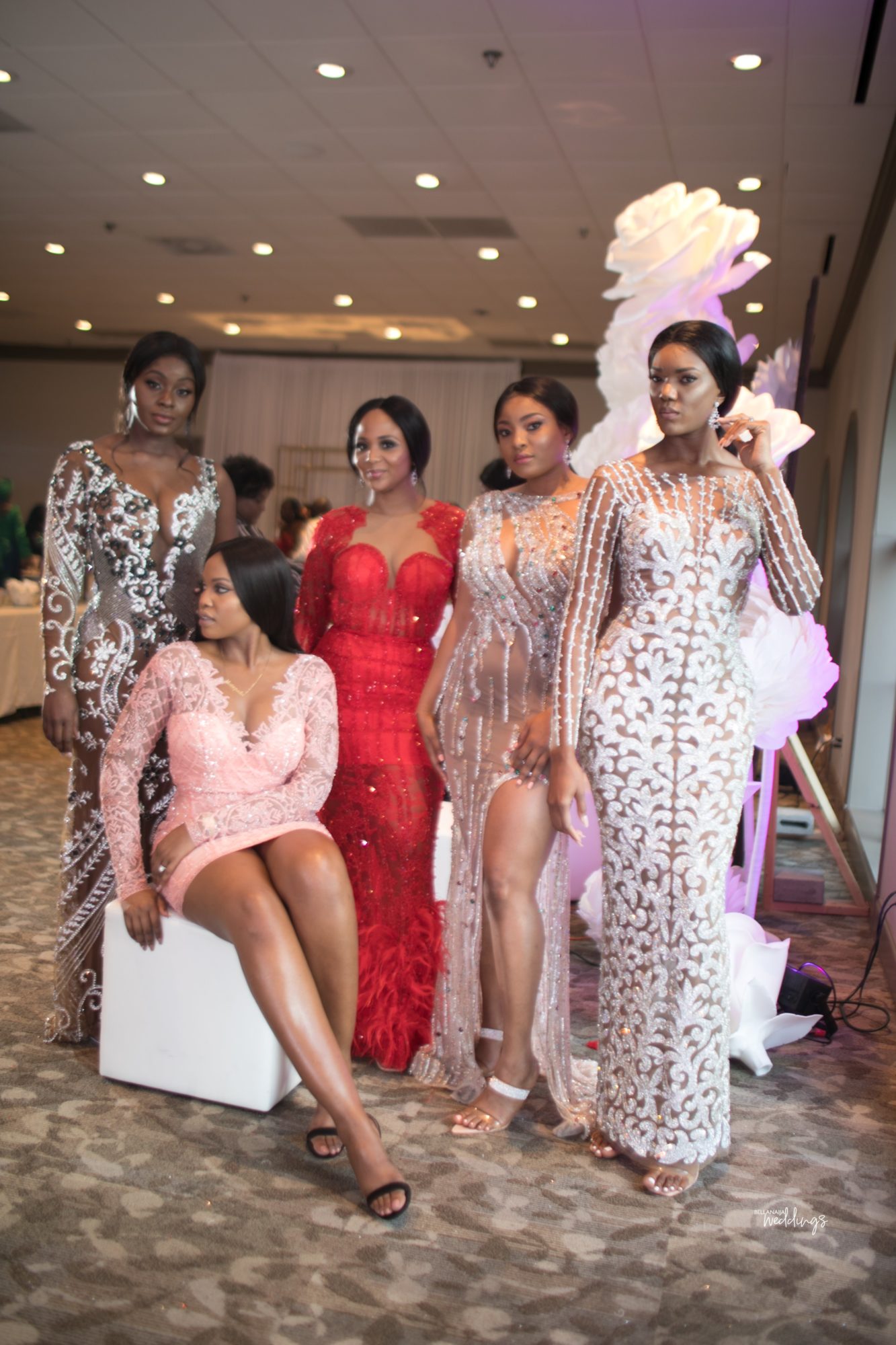 We also brought a piece of culture to it, Traditions by Bimms displayed a number of beautiful Asooke designs for brides-to-be.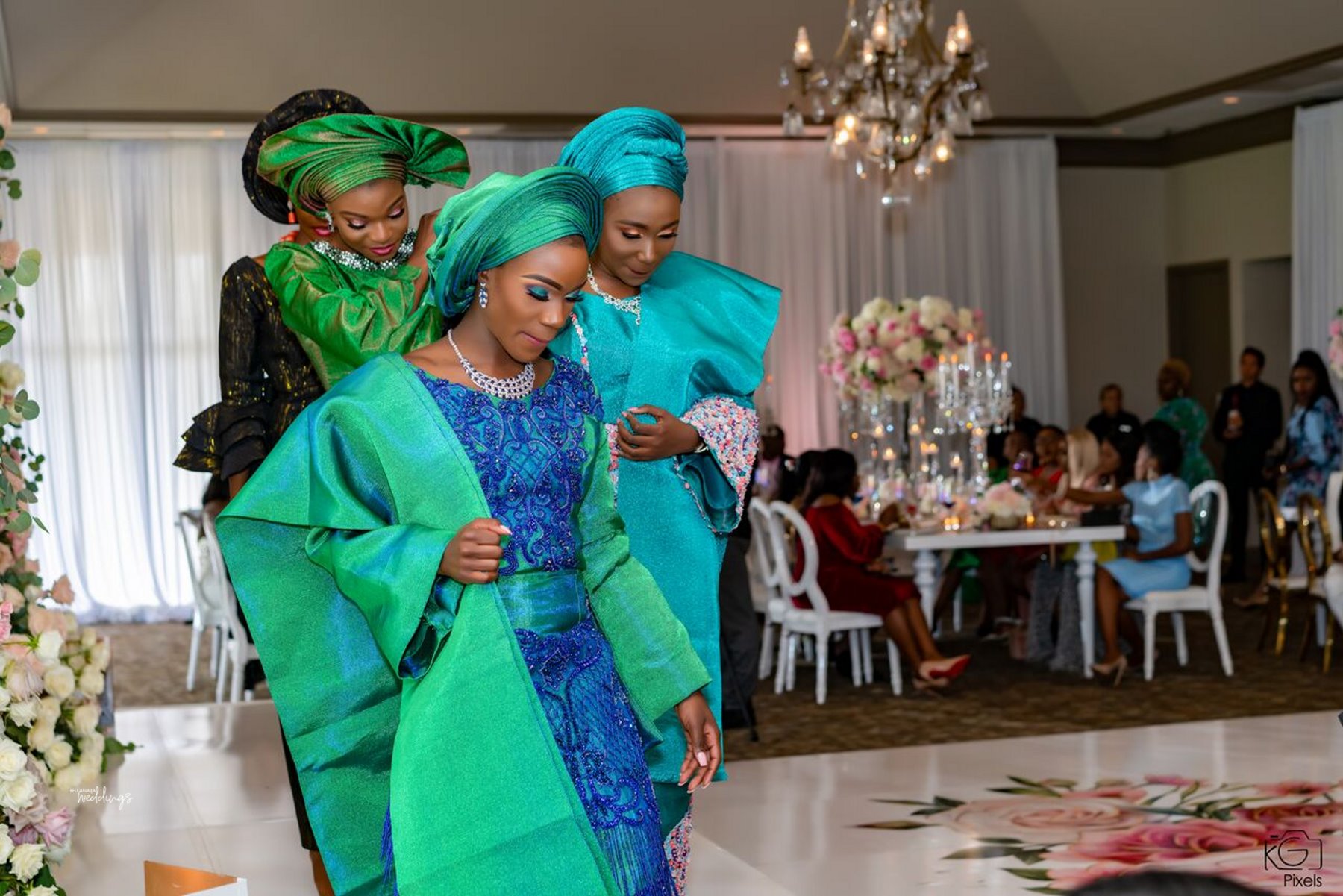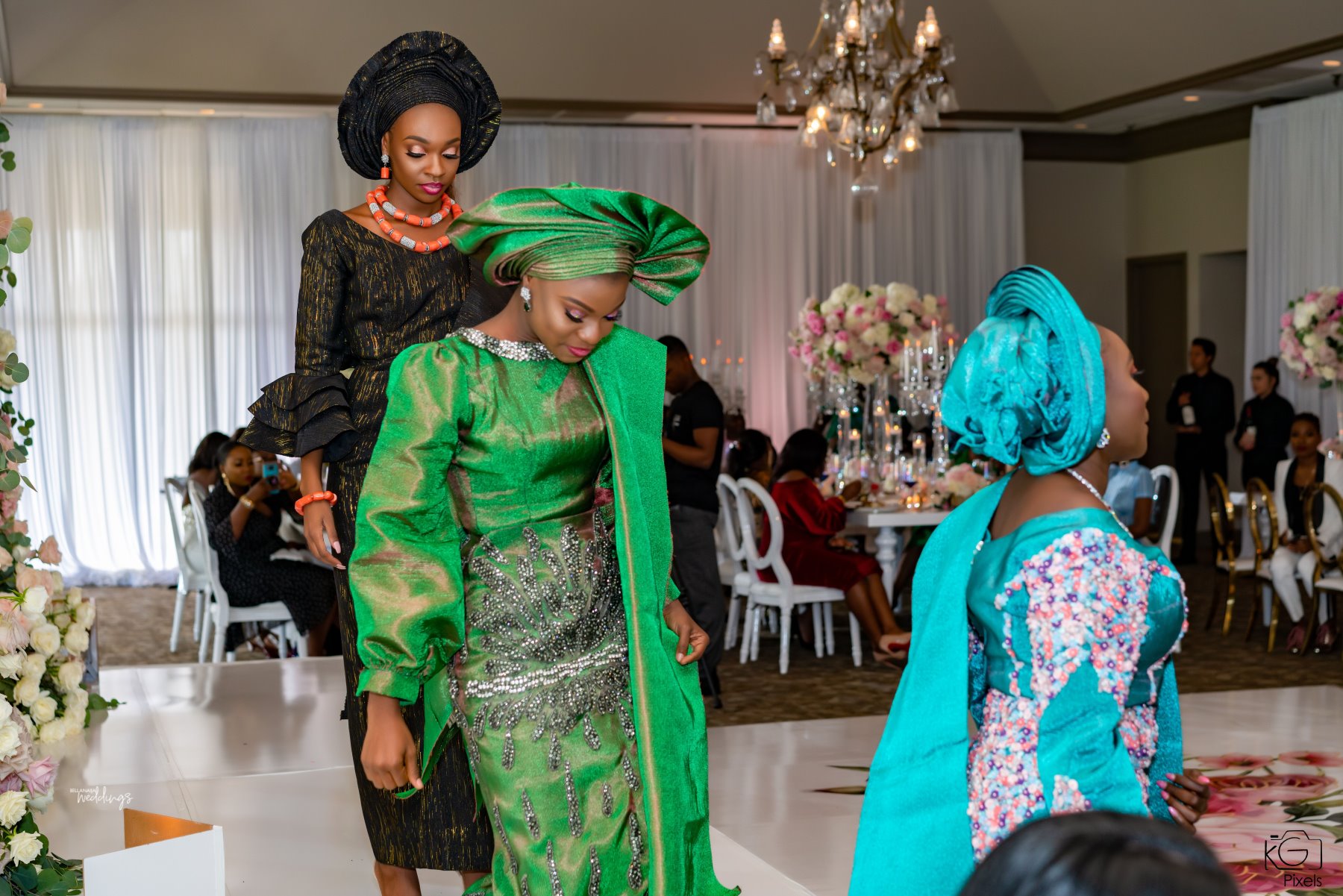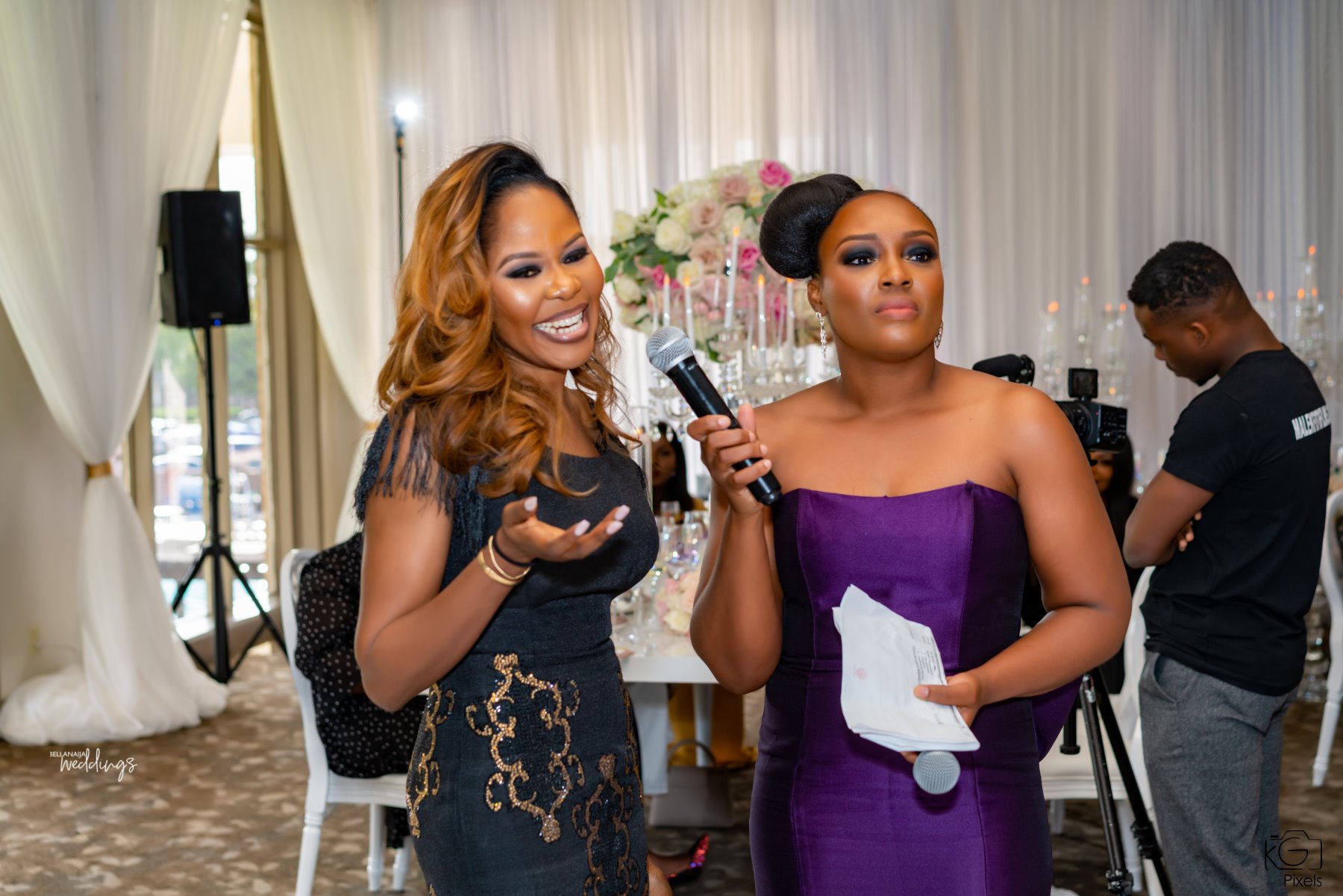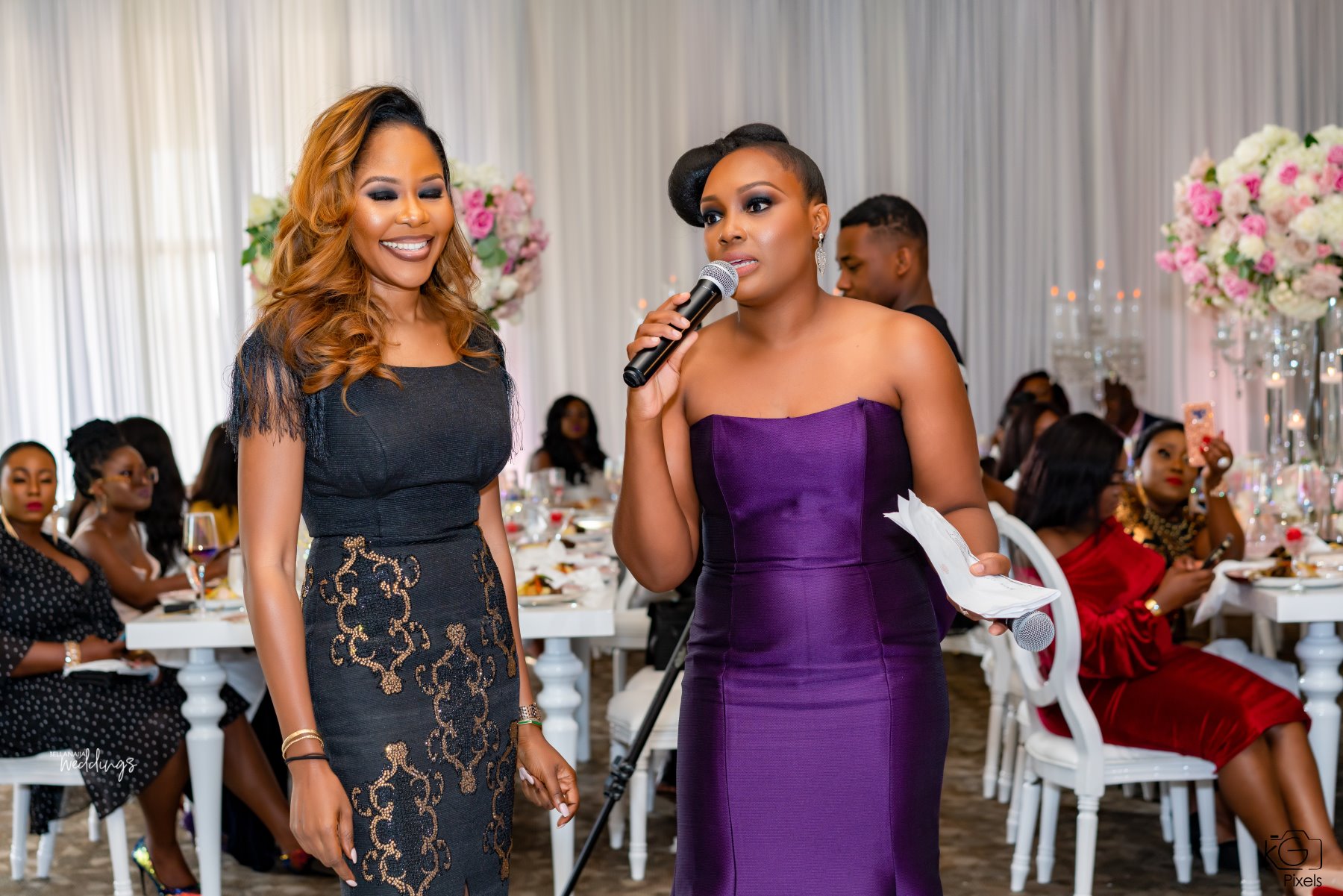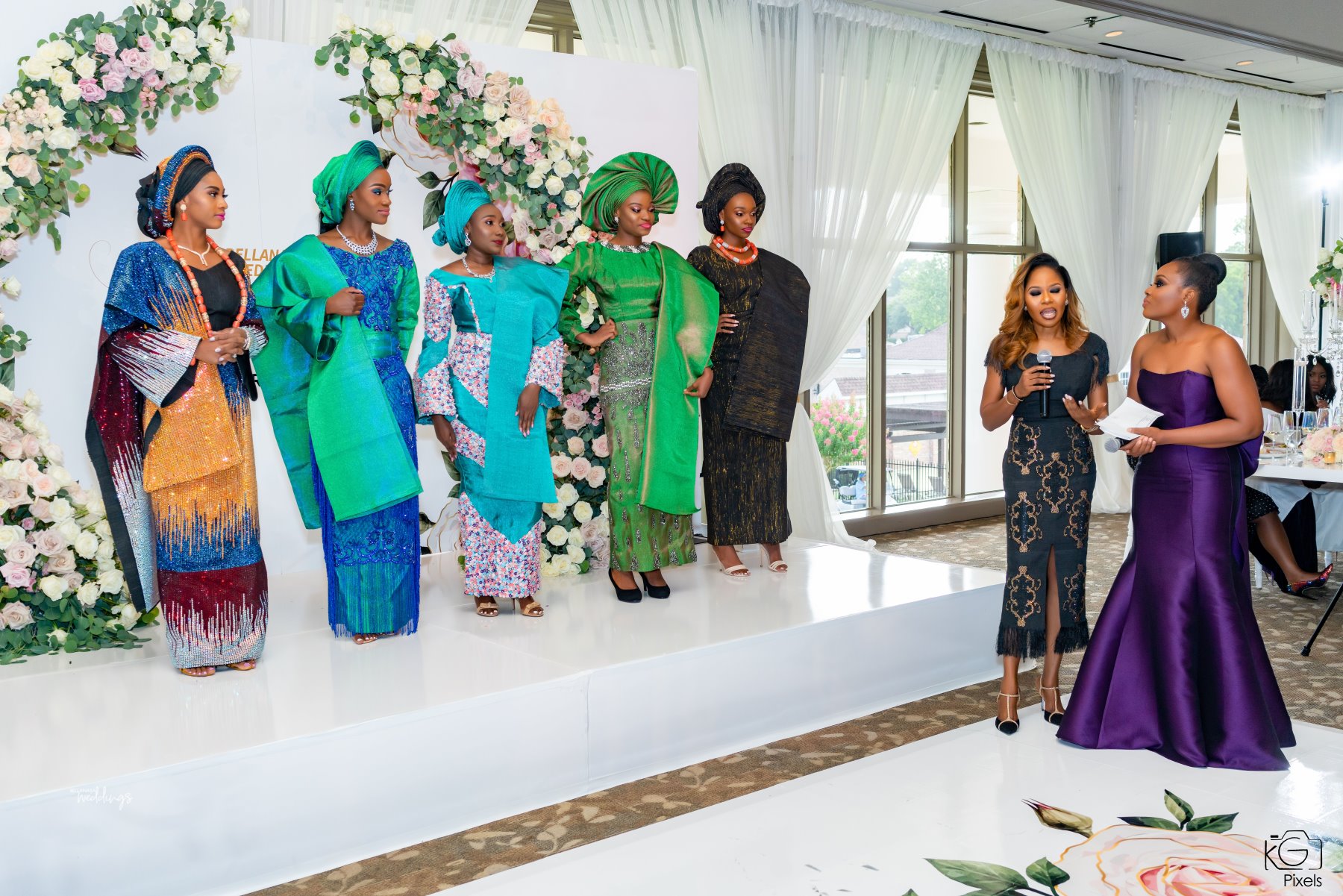 We also caught her backstage and here's all she had to say.
Now, our host, Seun got some of the married couples in our midst to play some games.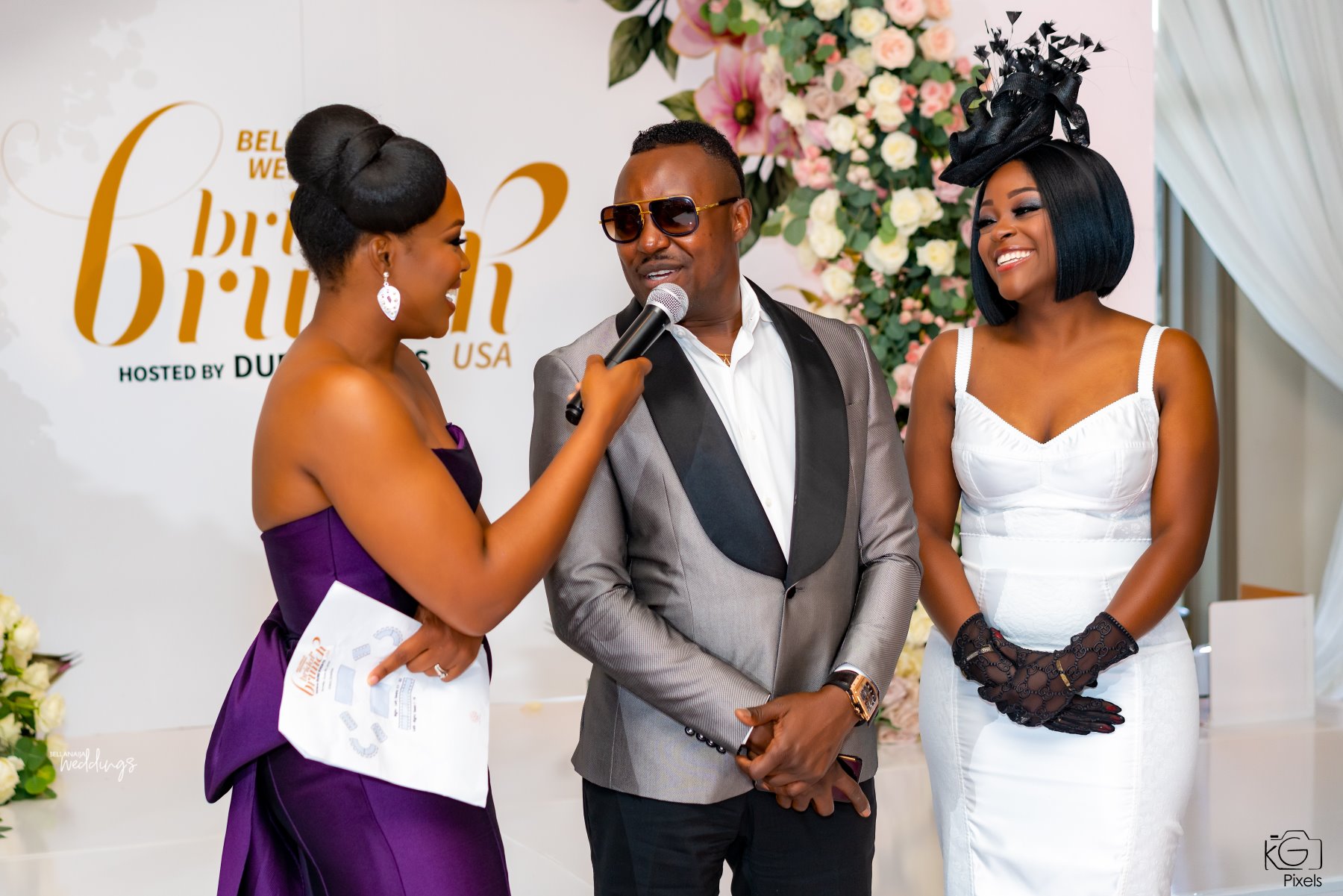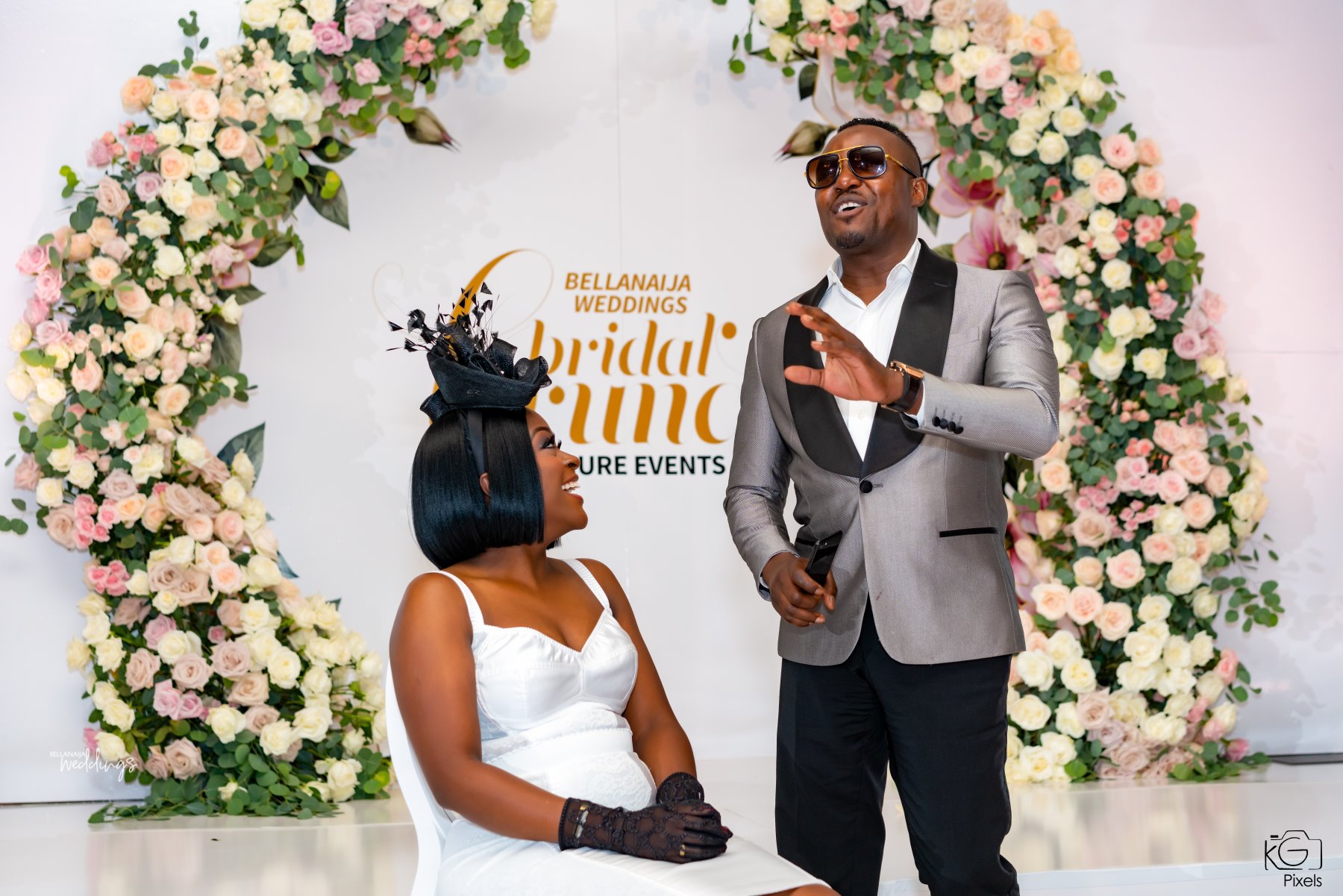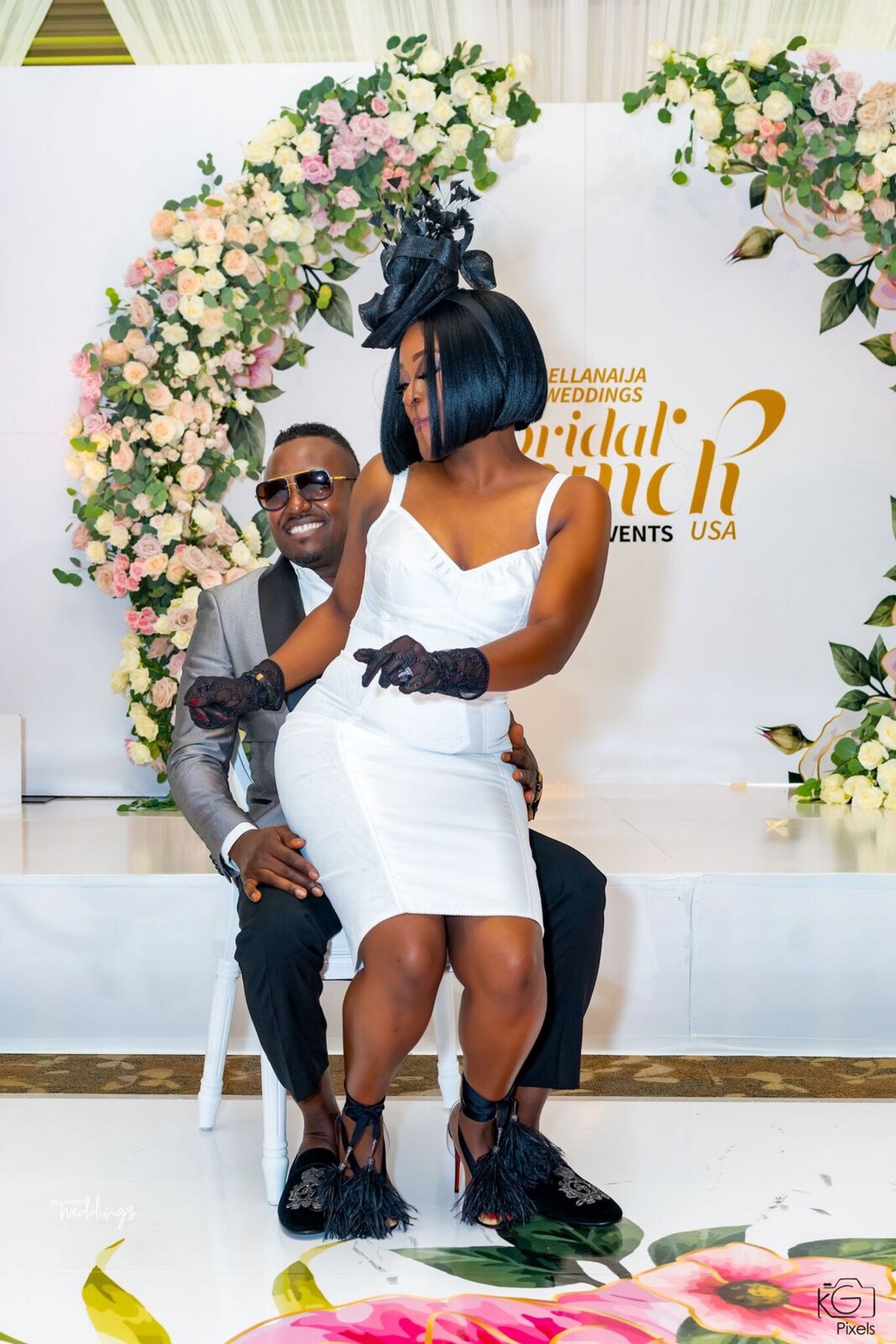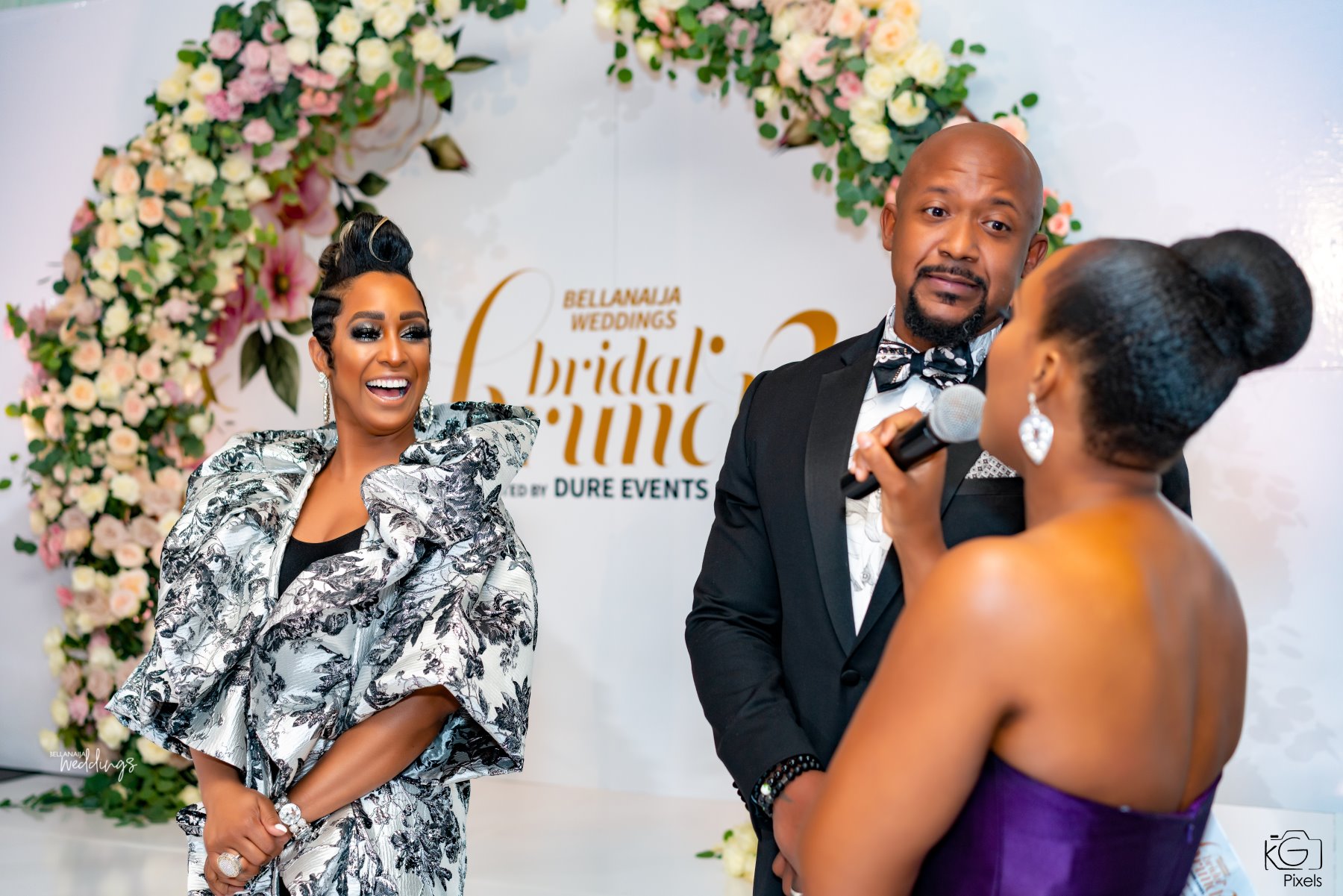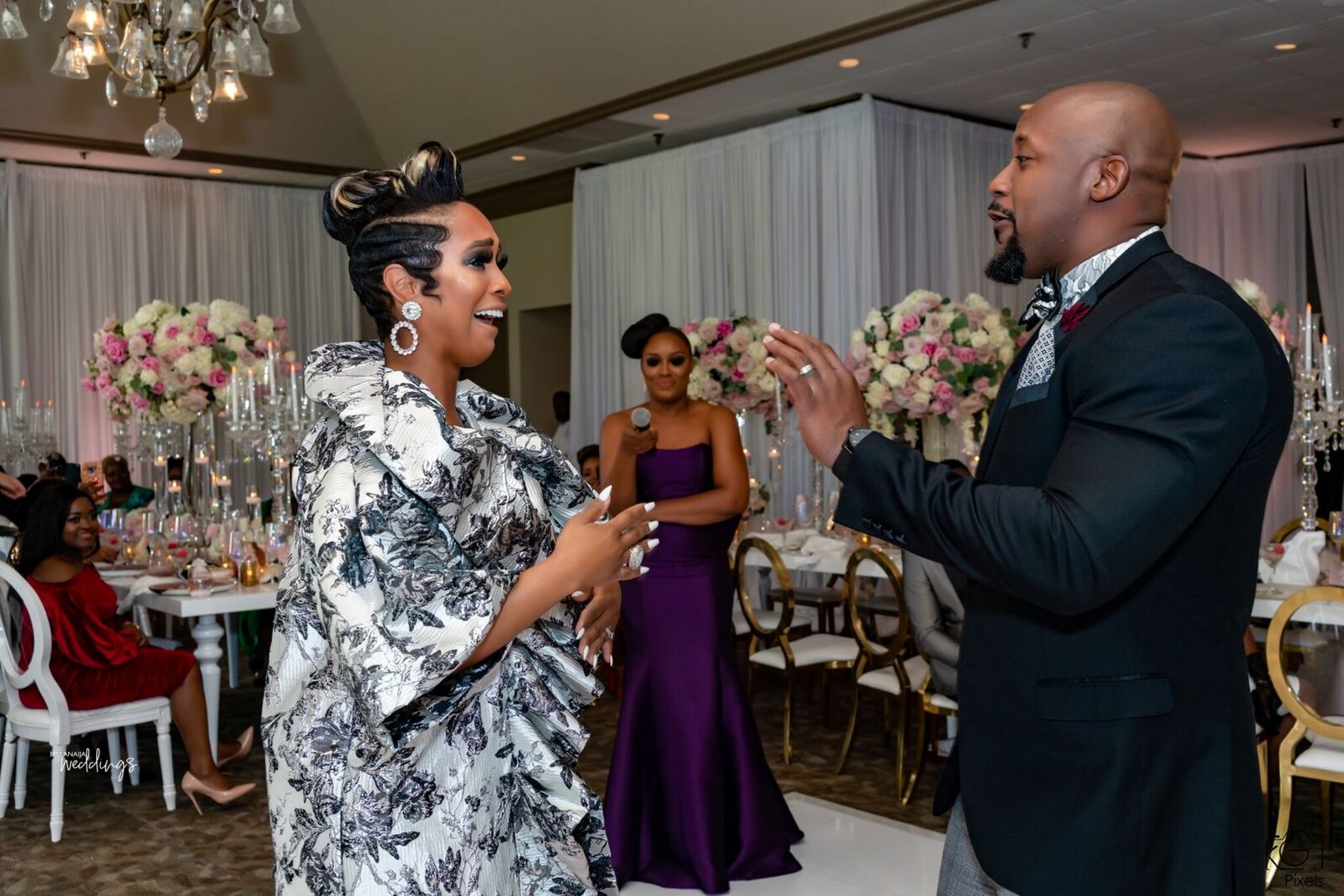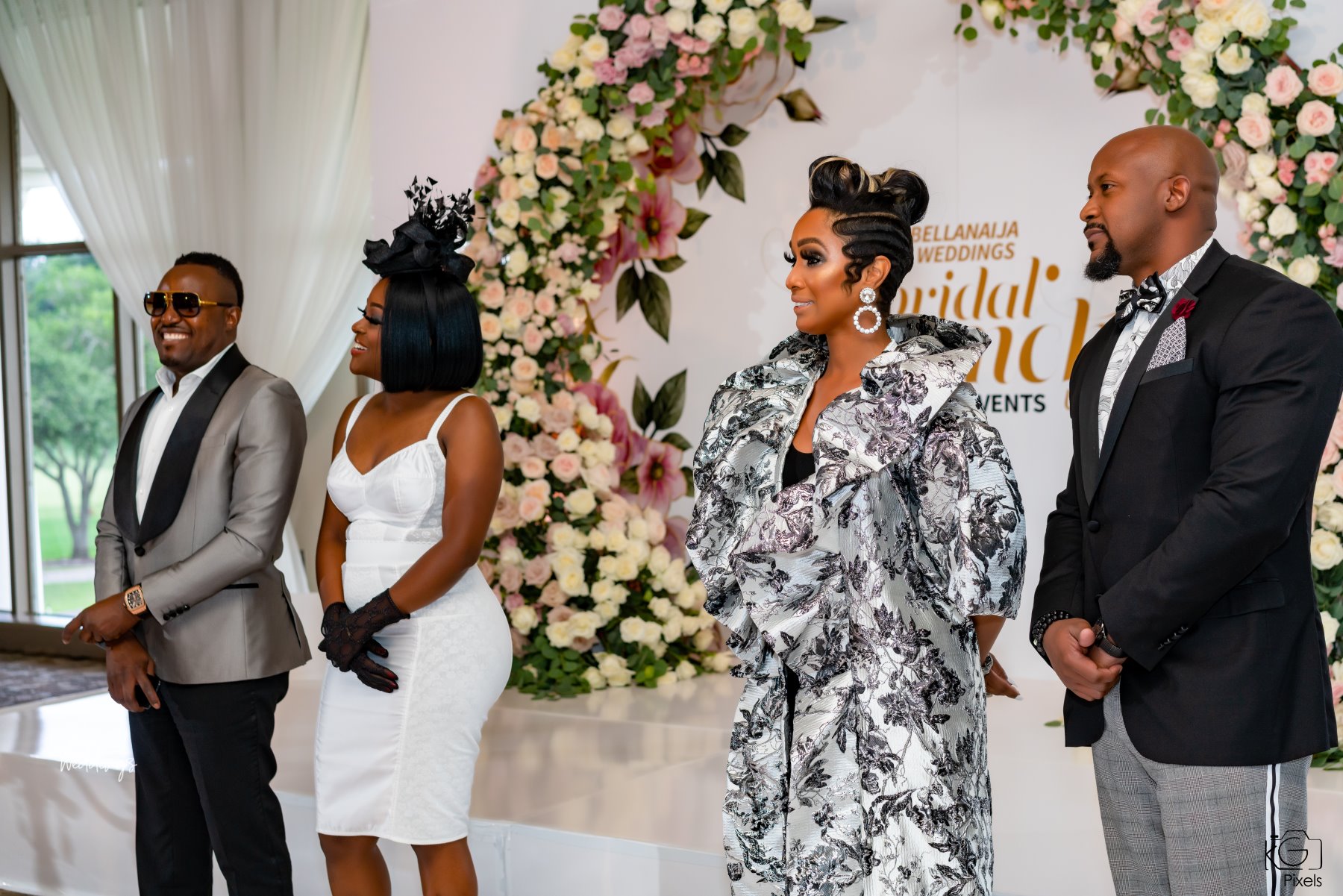 Yes, we played a game, then Banke Meshida-Lawal picked a randomly for one of the guests to win a free honeymoon trip.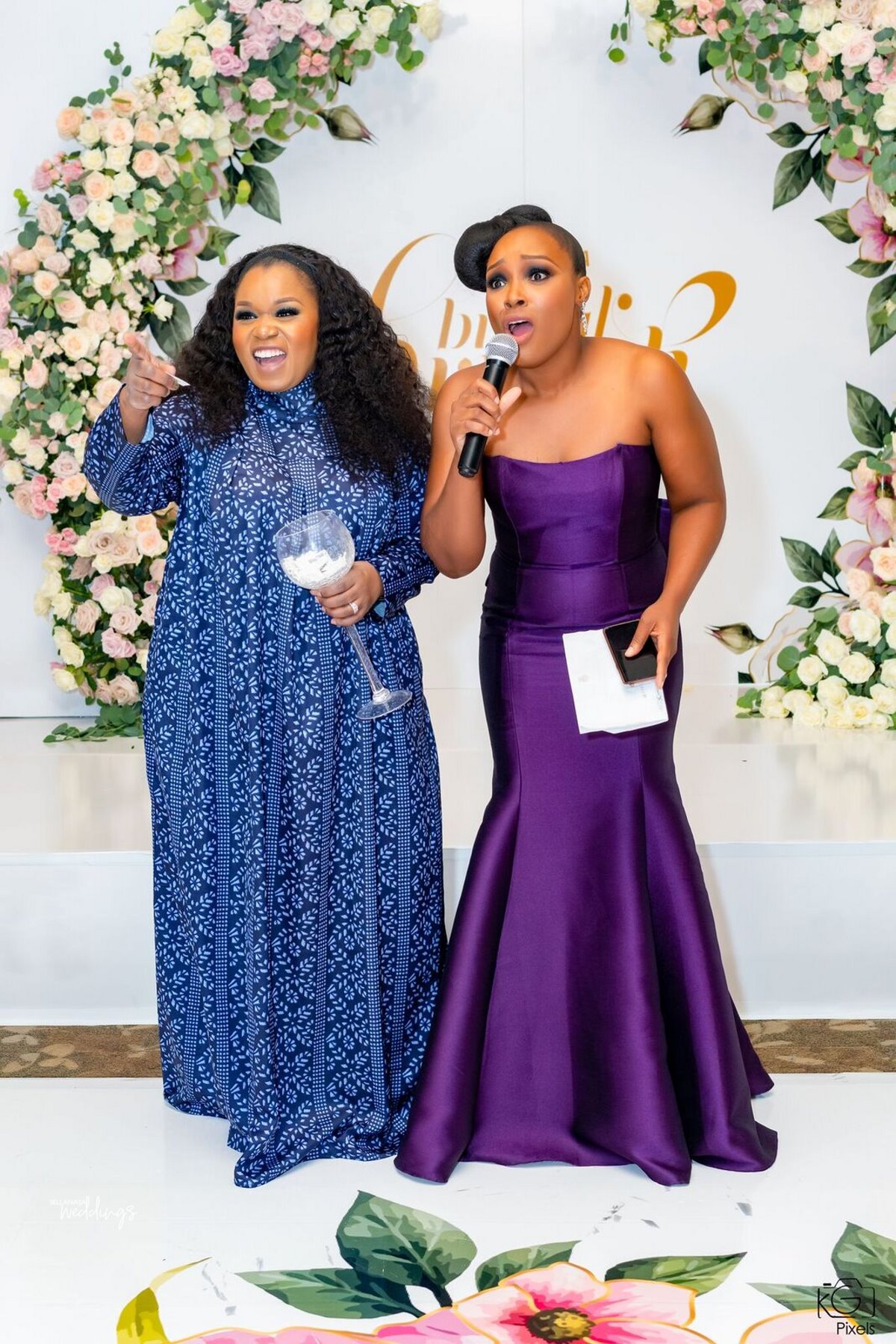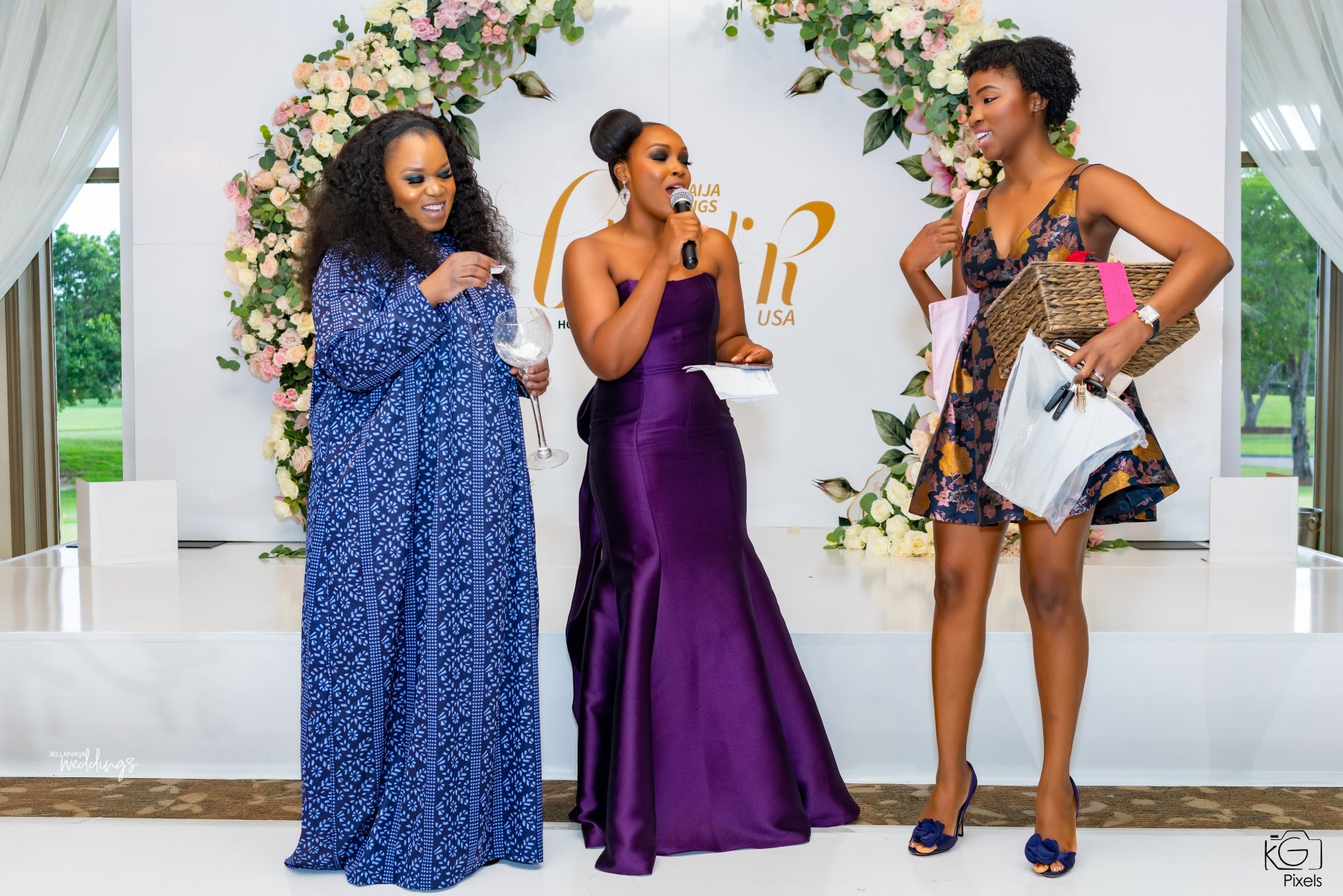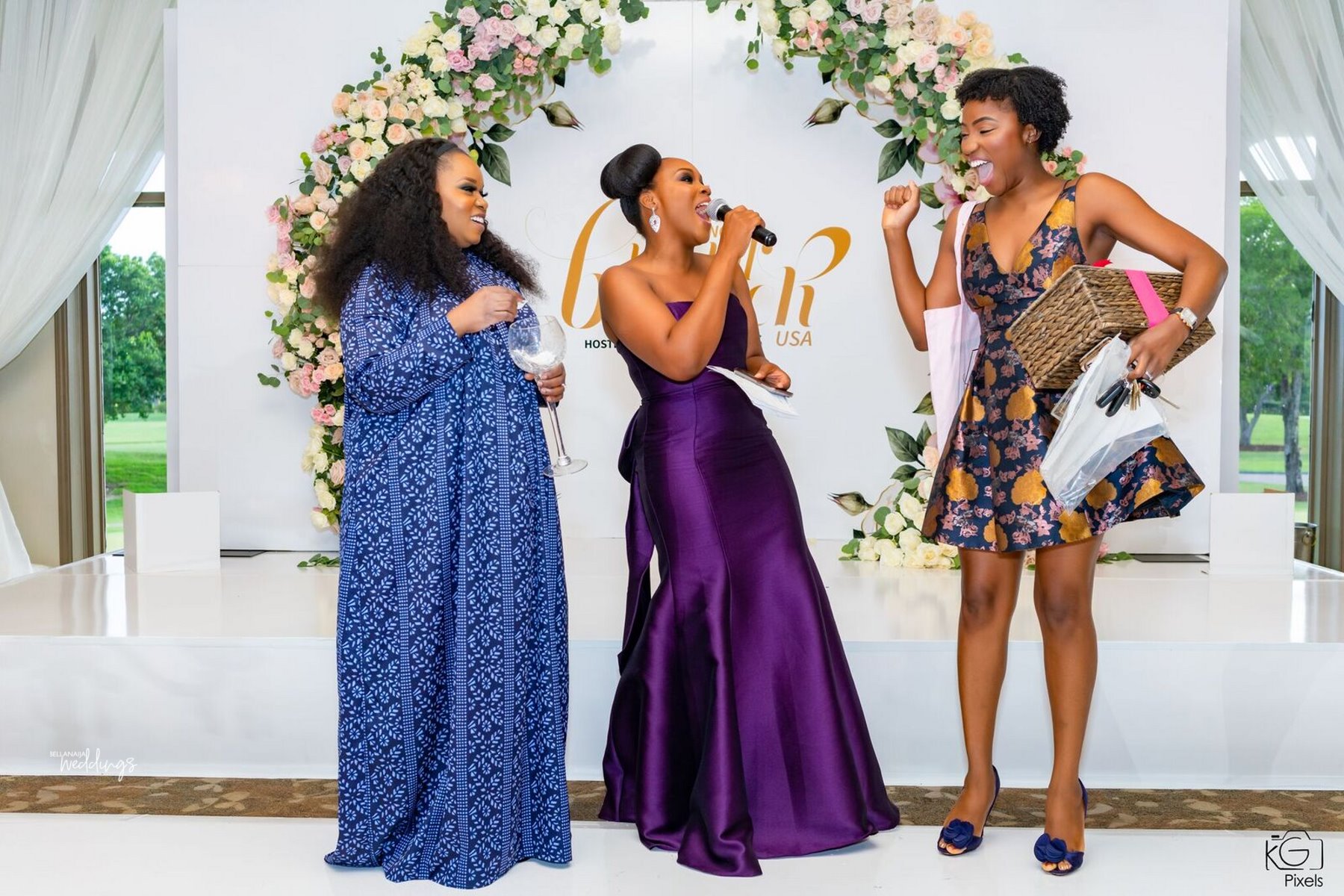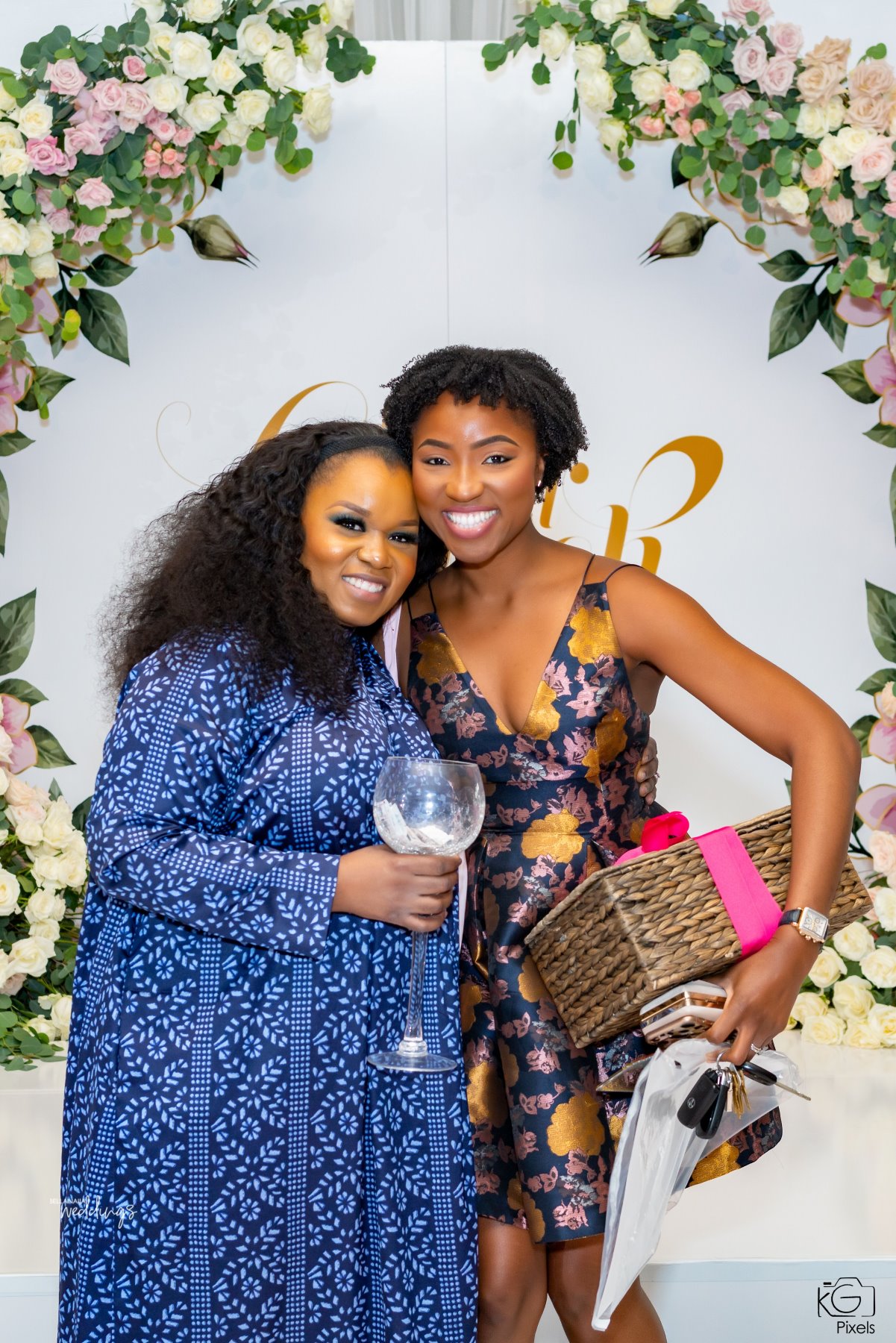 Sizzling hot, right? The guests also engaged in super fun activities and had the time of their lives. Every guest a sketch of themselves from the super talented Ofili Designs.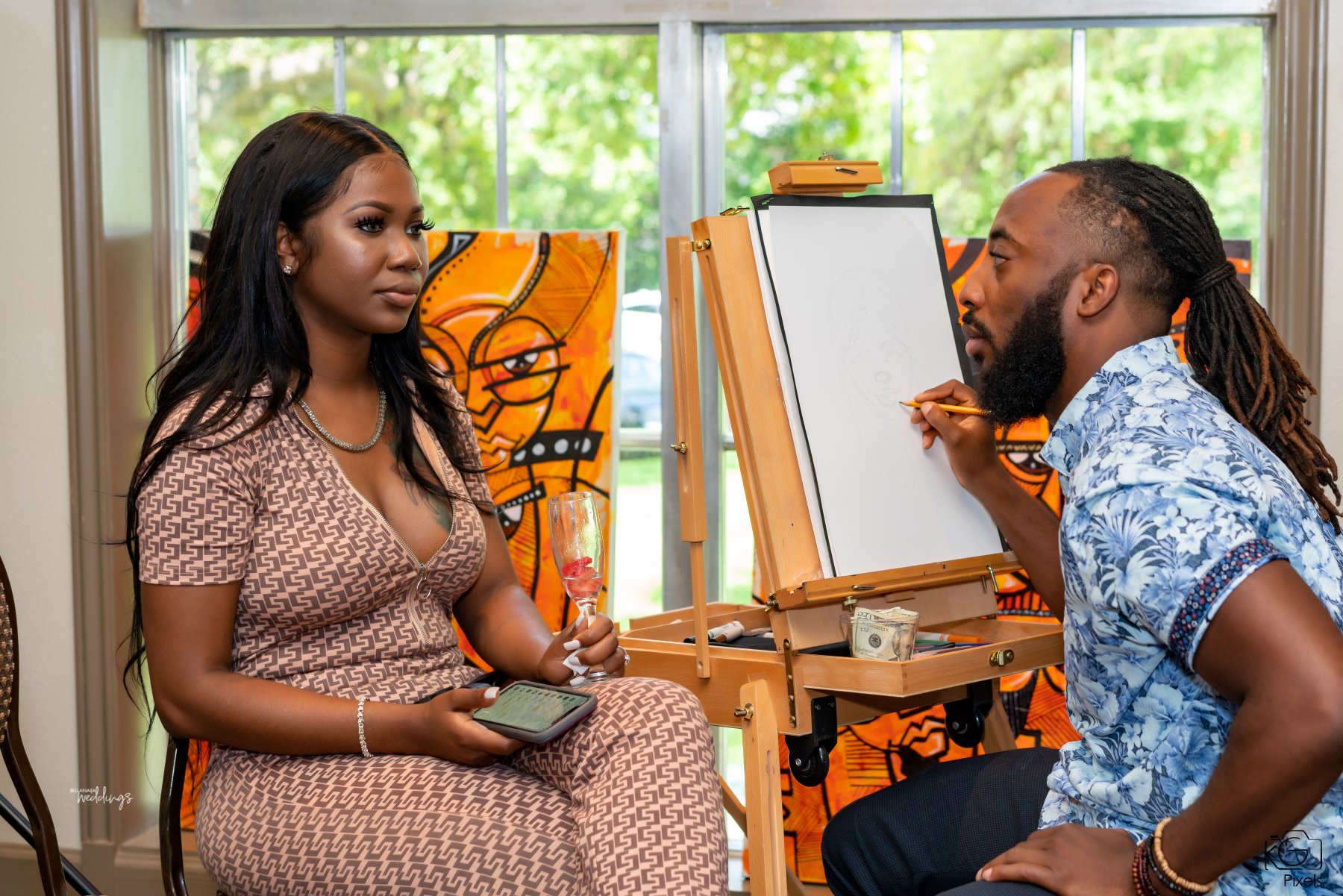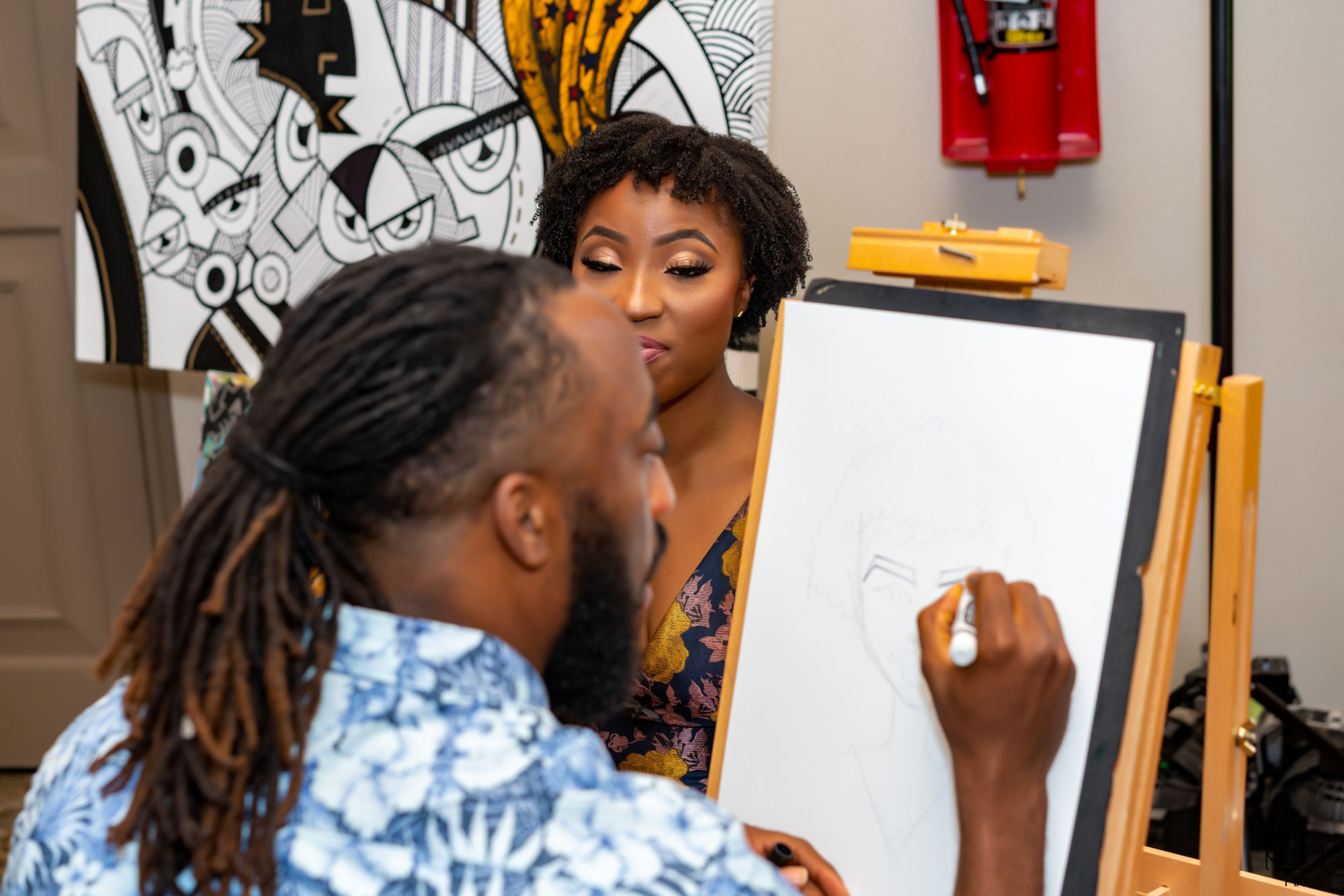 You can tell from the smile on everyone's face that the #BellaNAijaWeddingsBridalBrunch USA was a massive hit!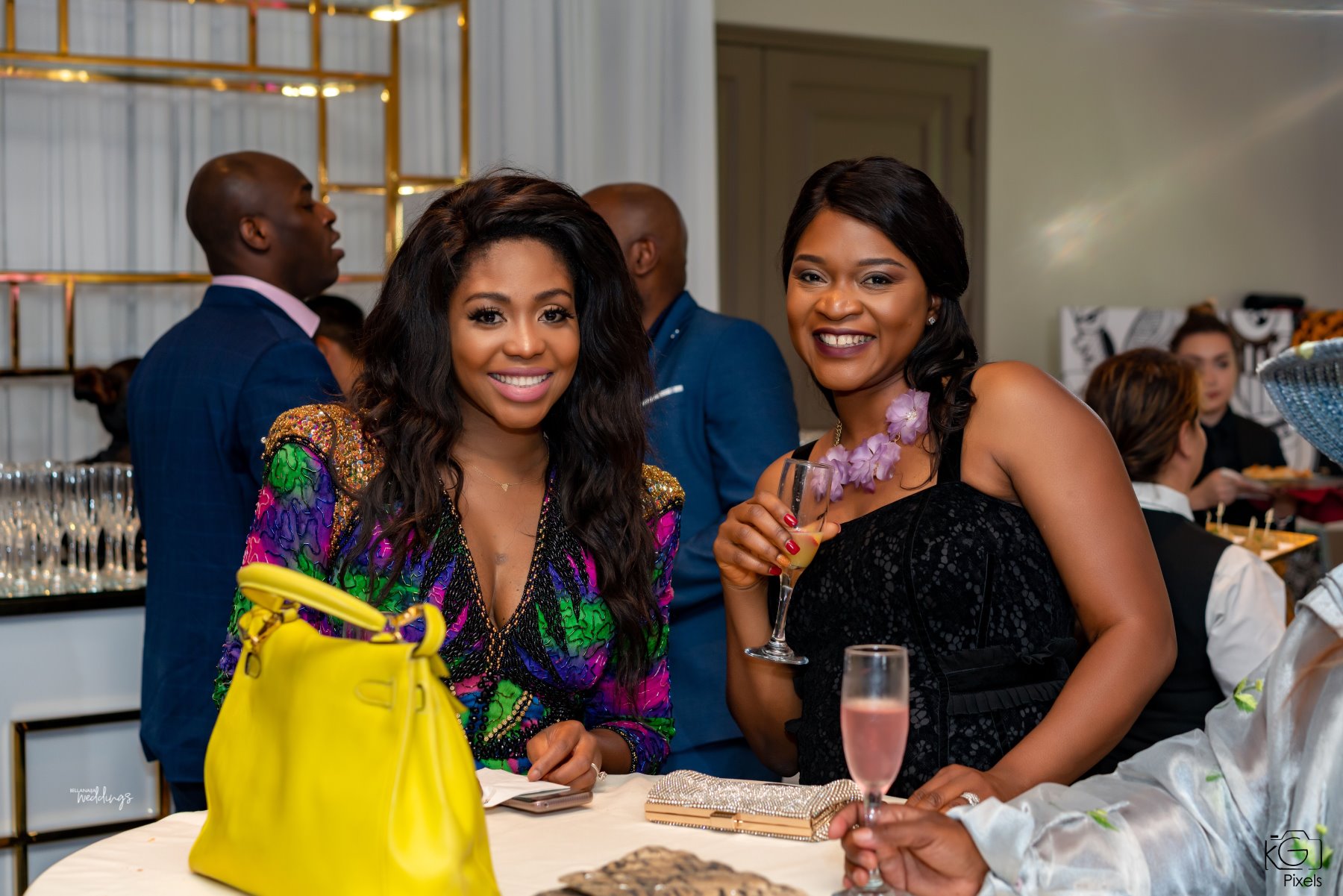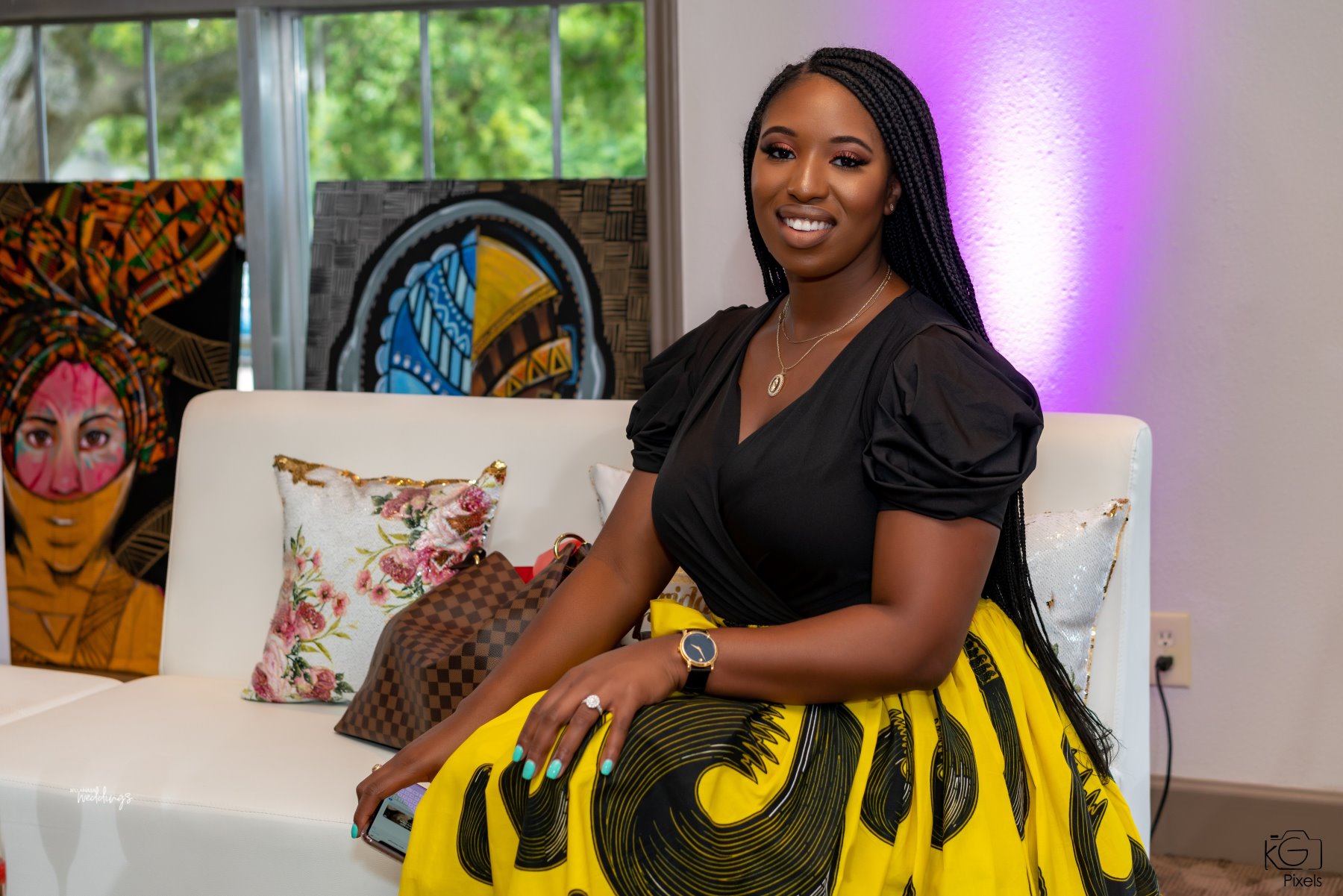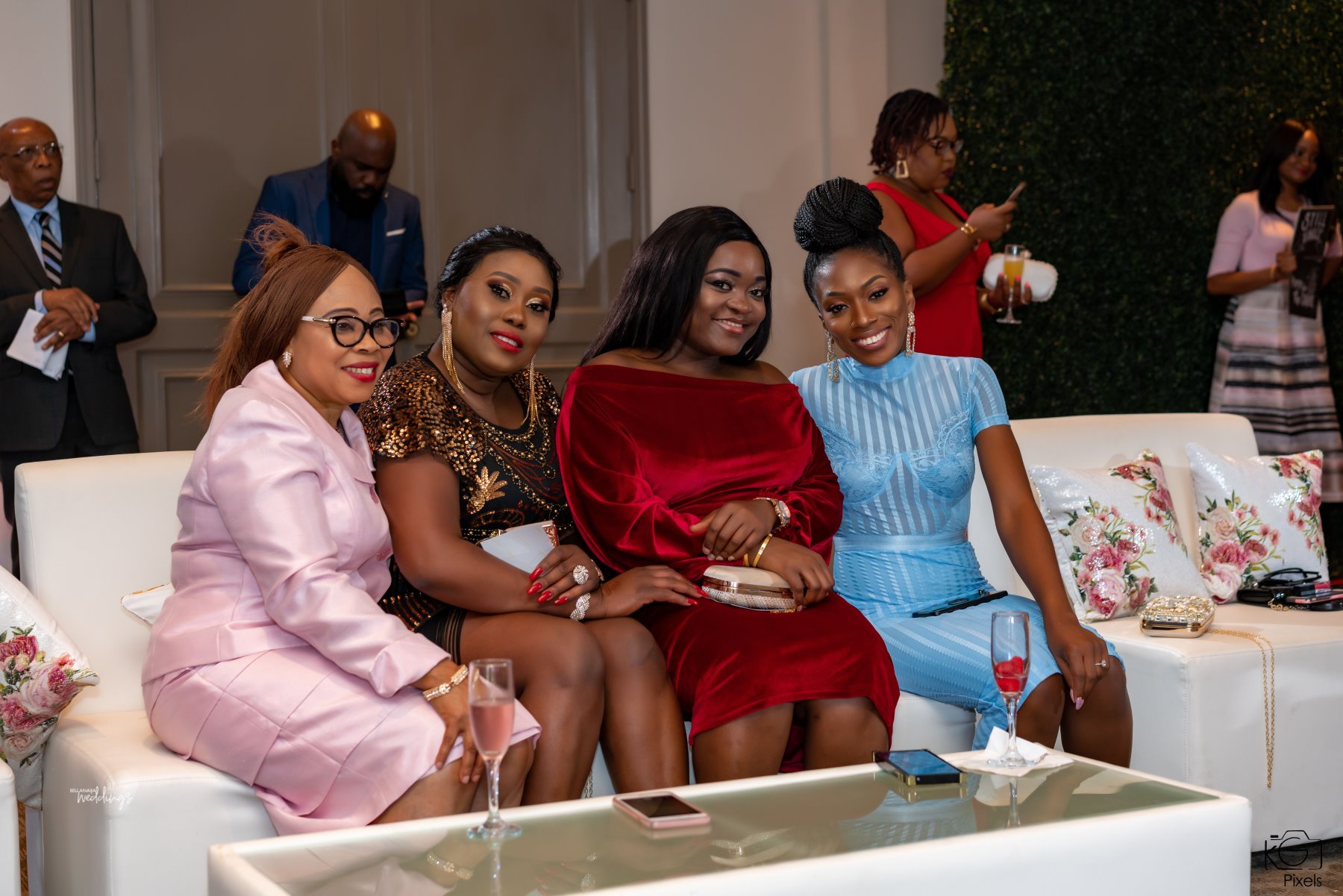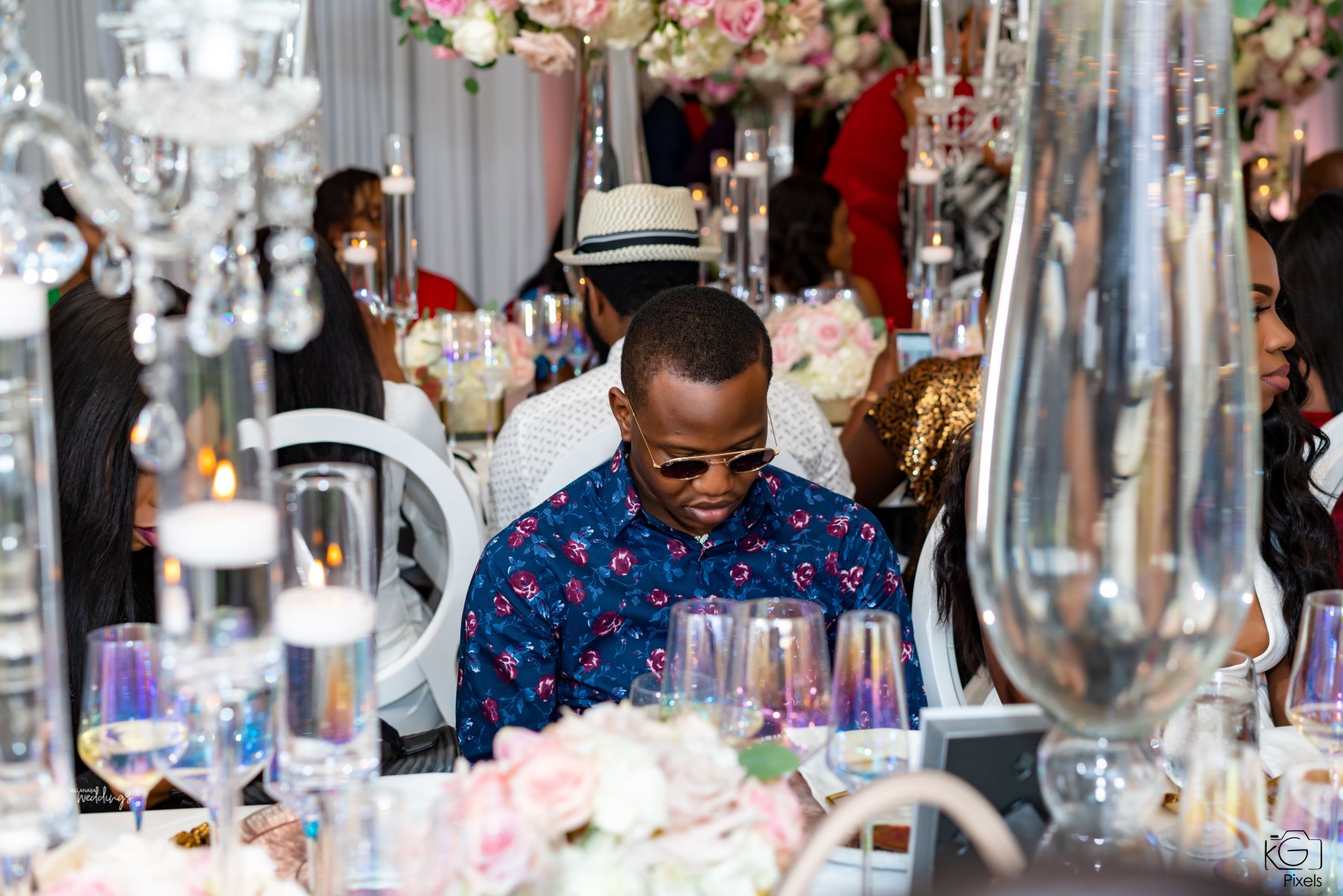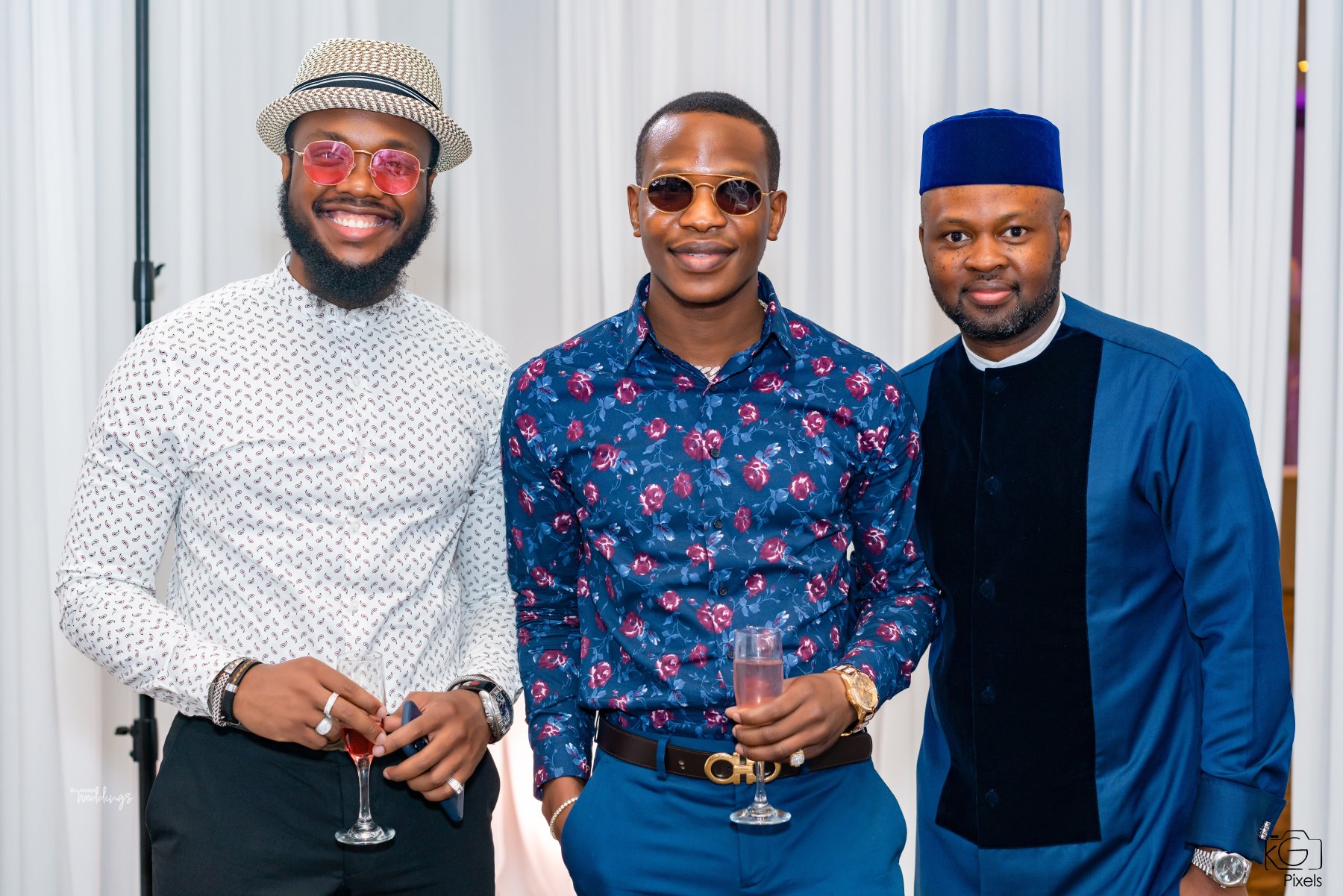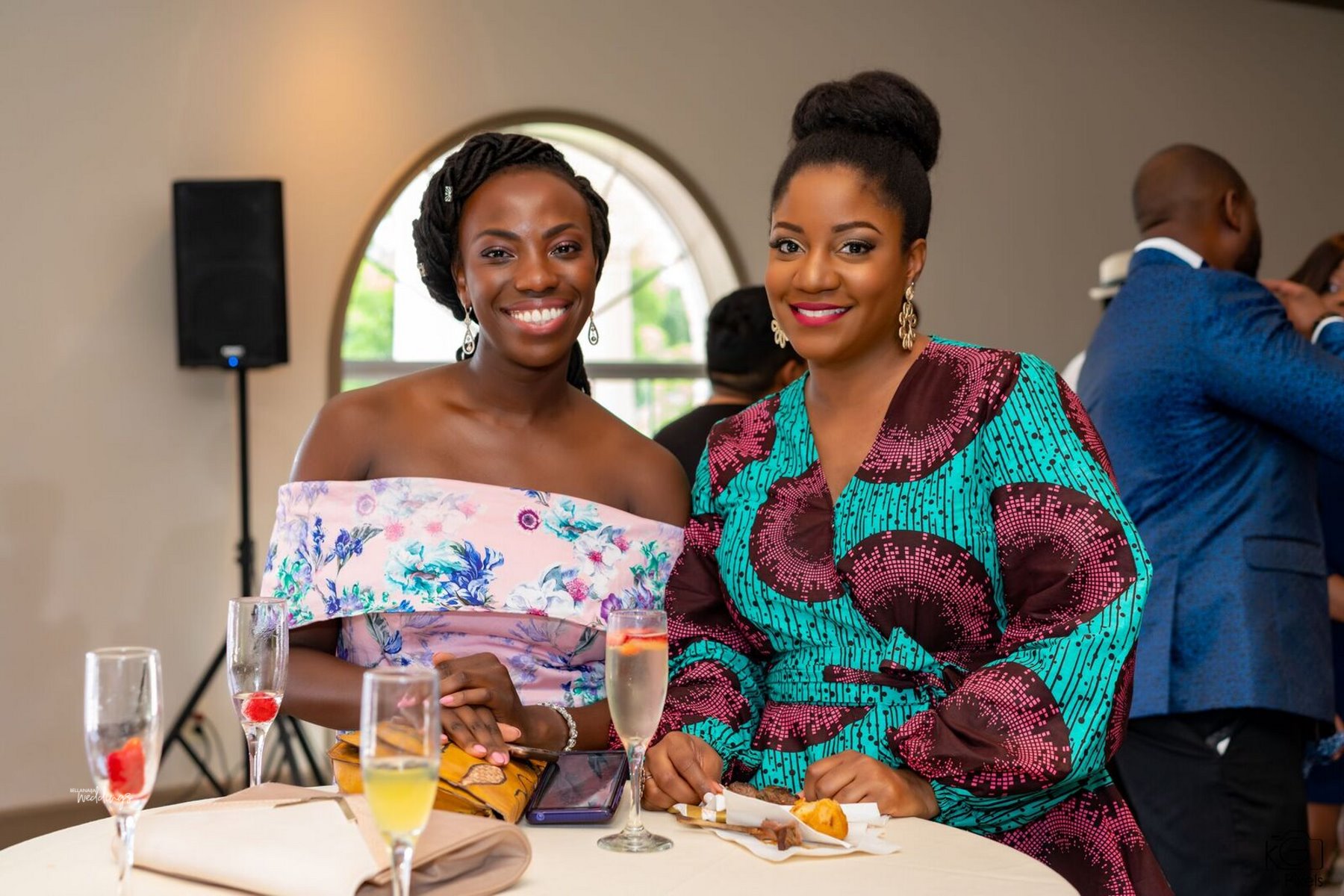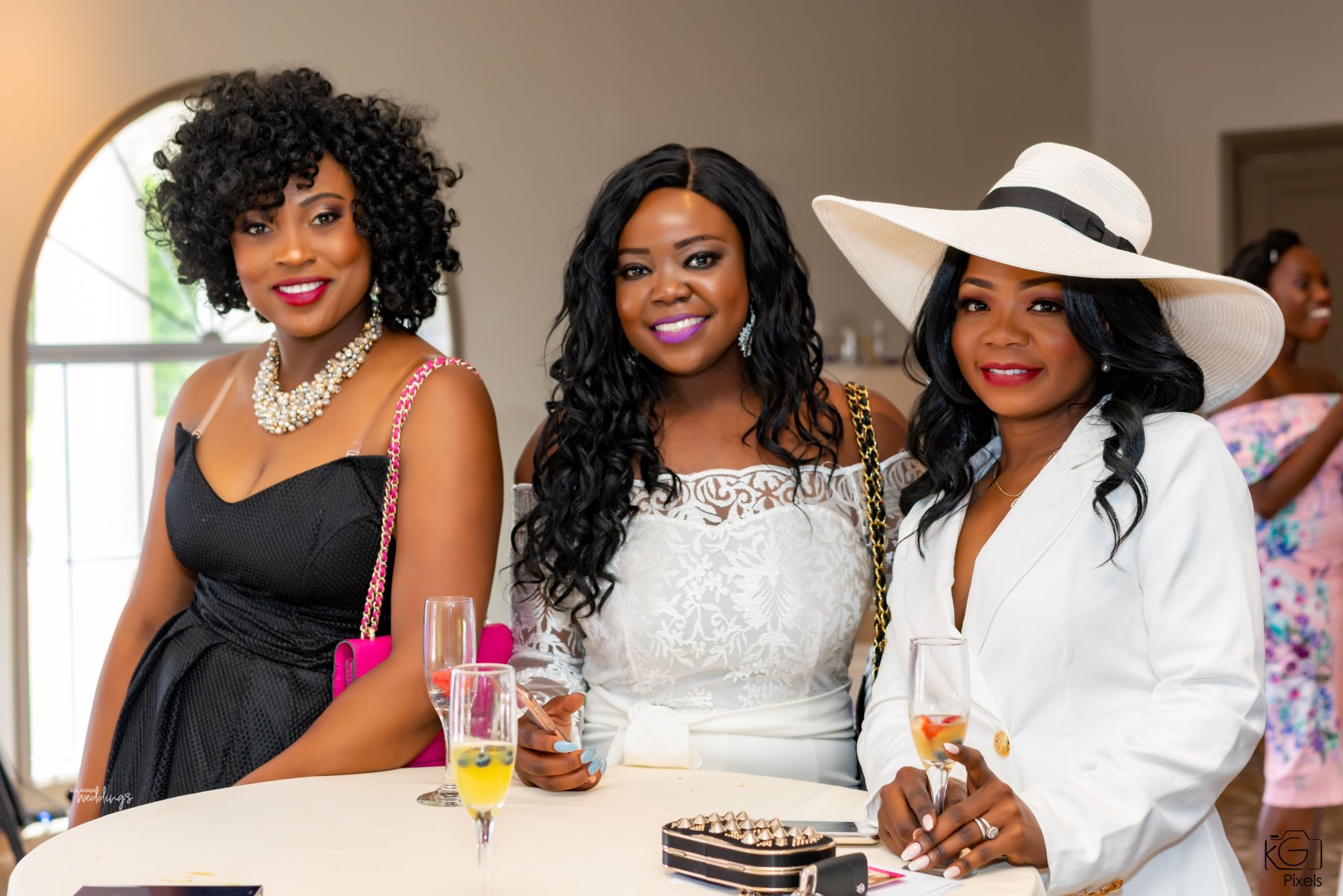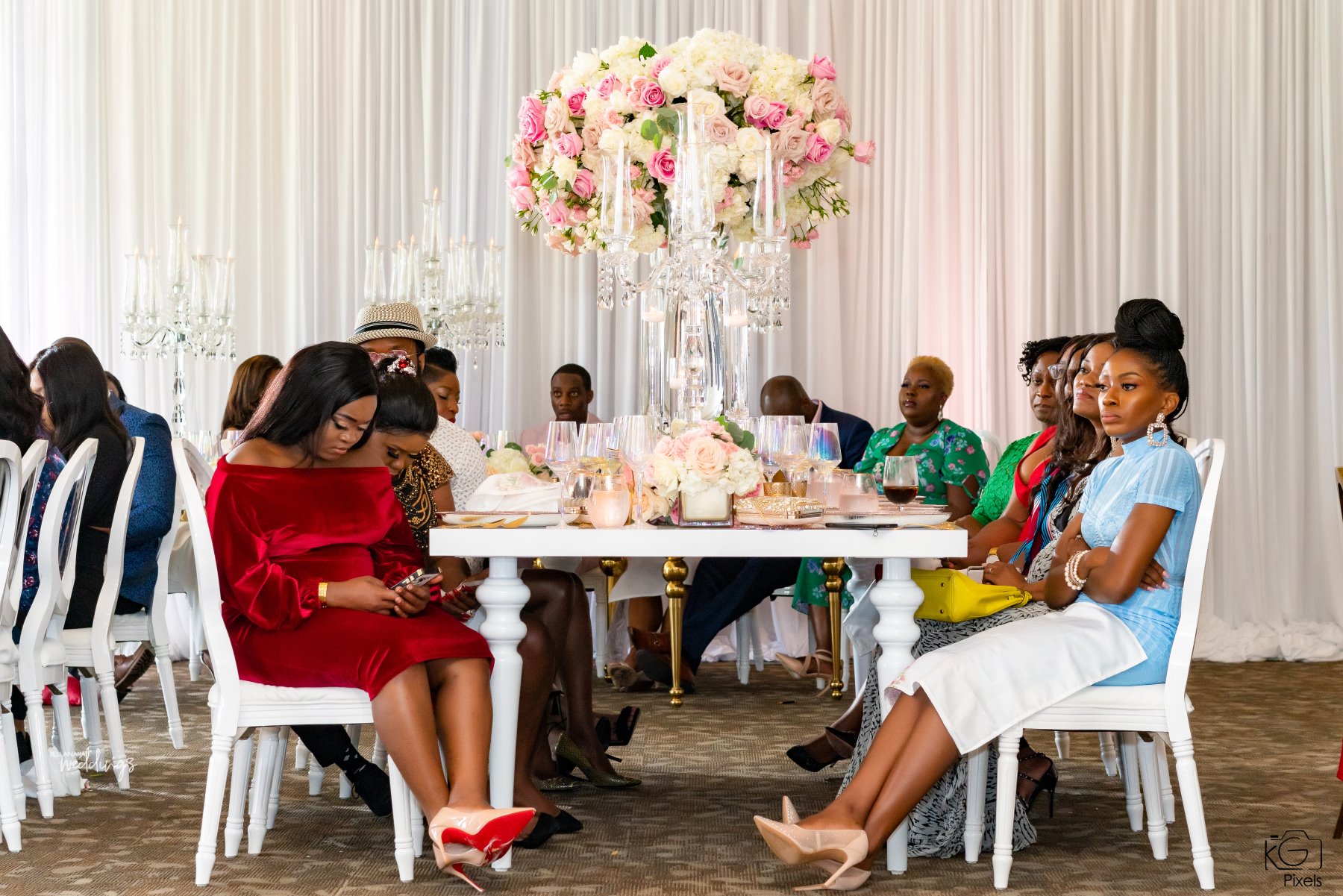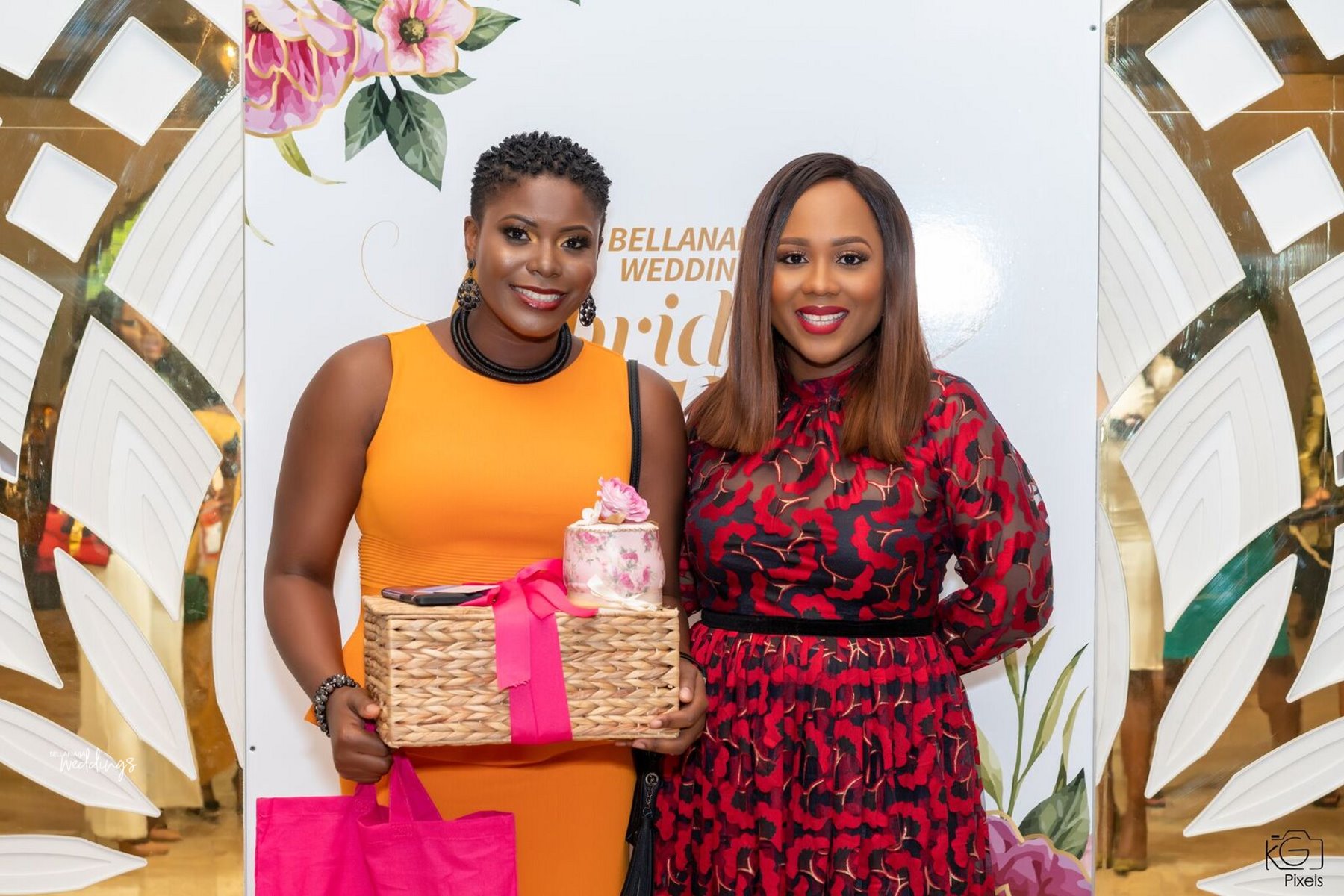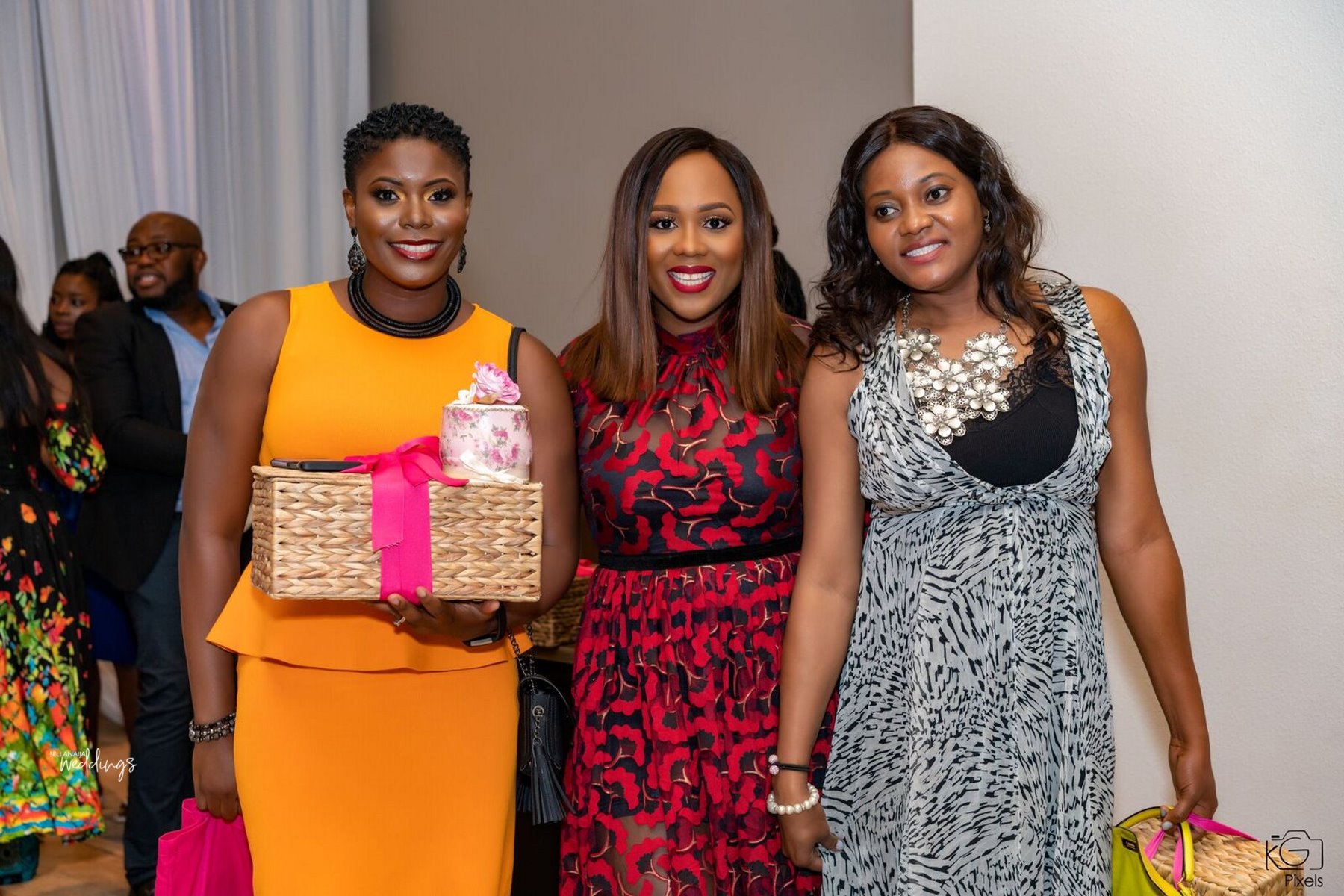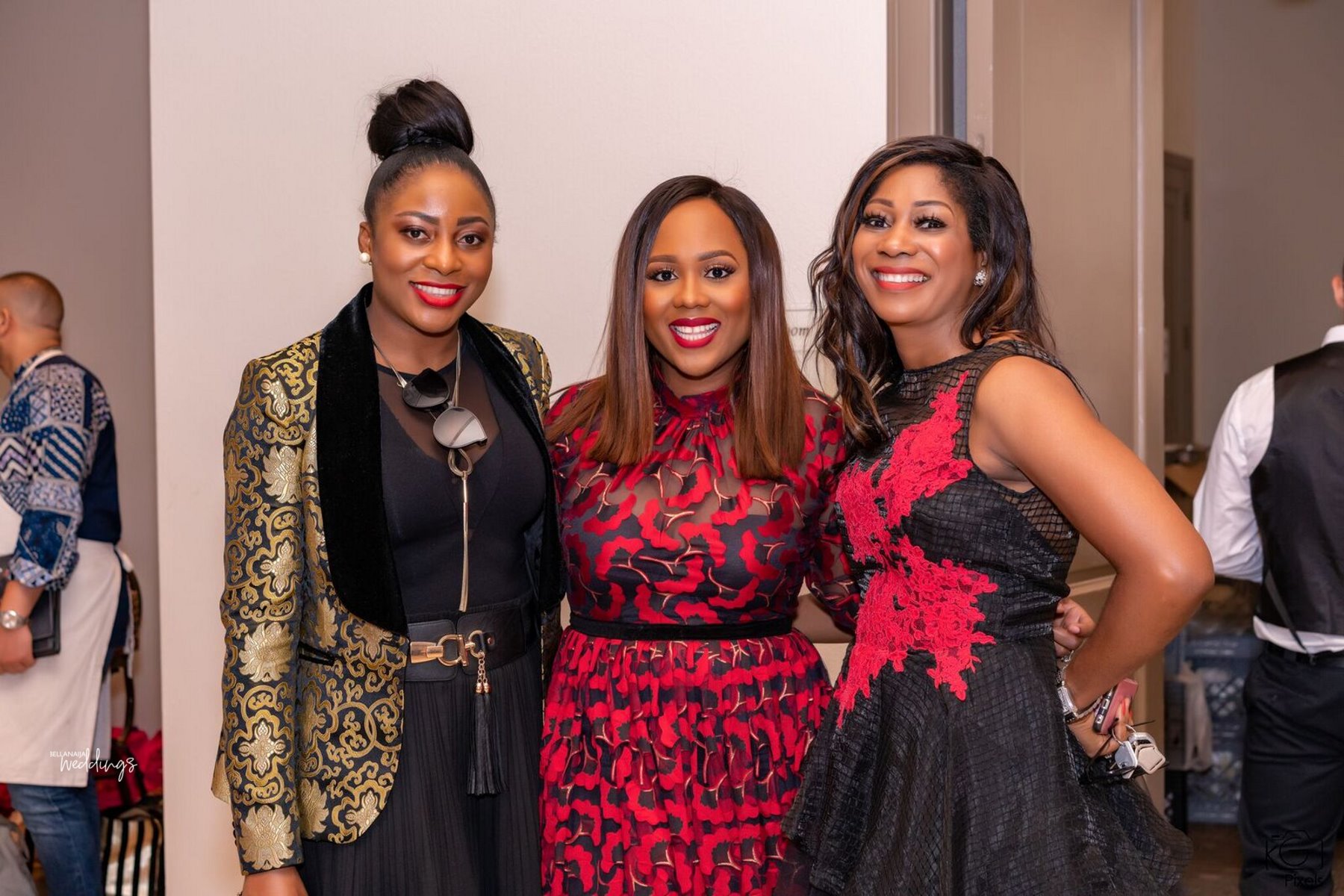 Right after all the fun times, Uche Pedro expressed her gratitude to everyone for making it down to the brunch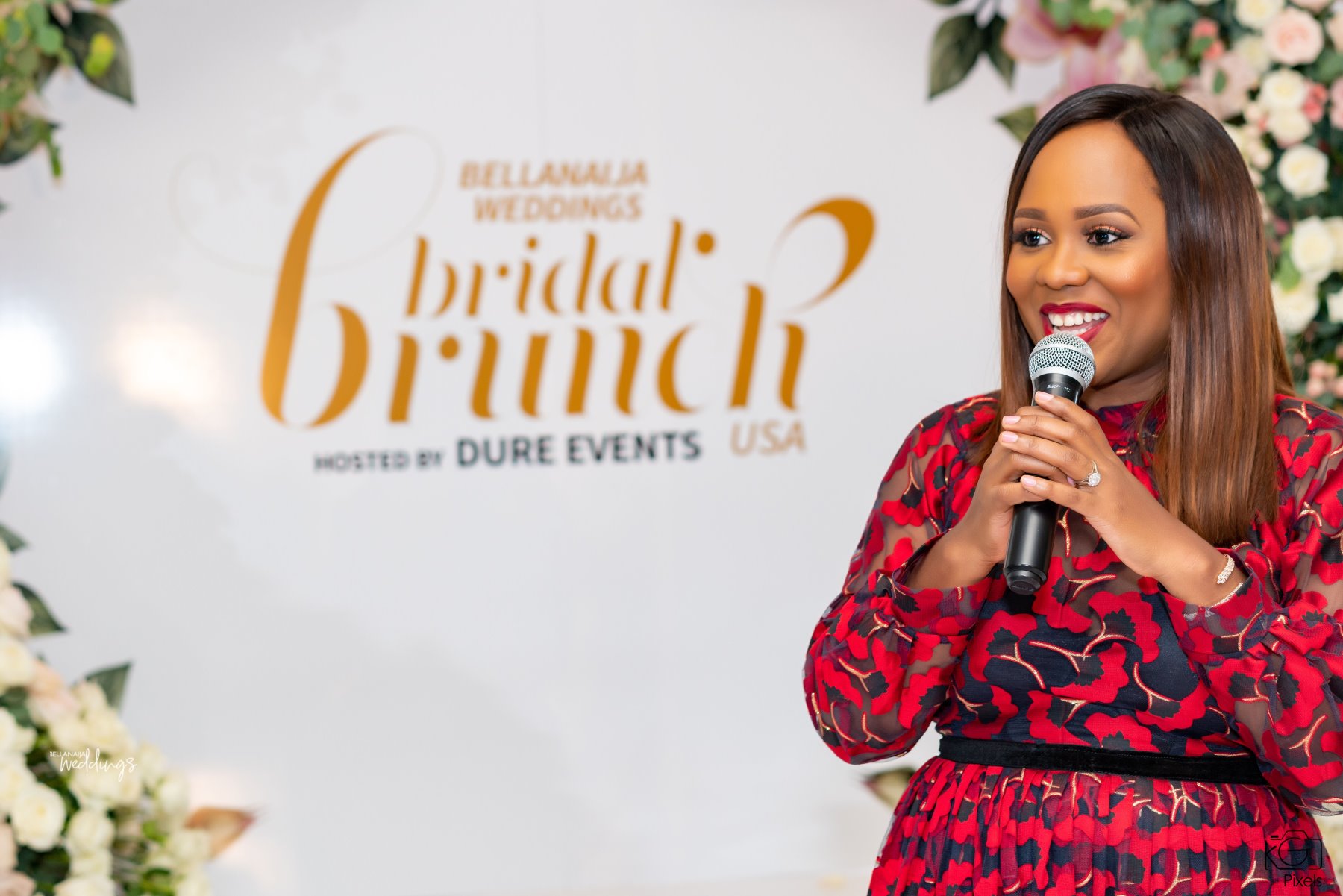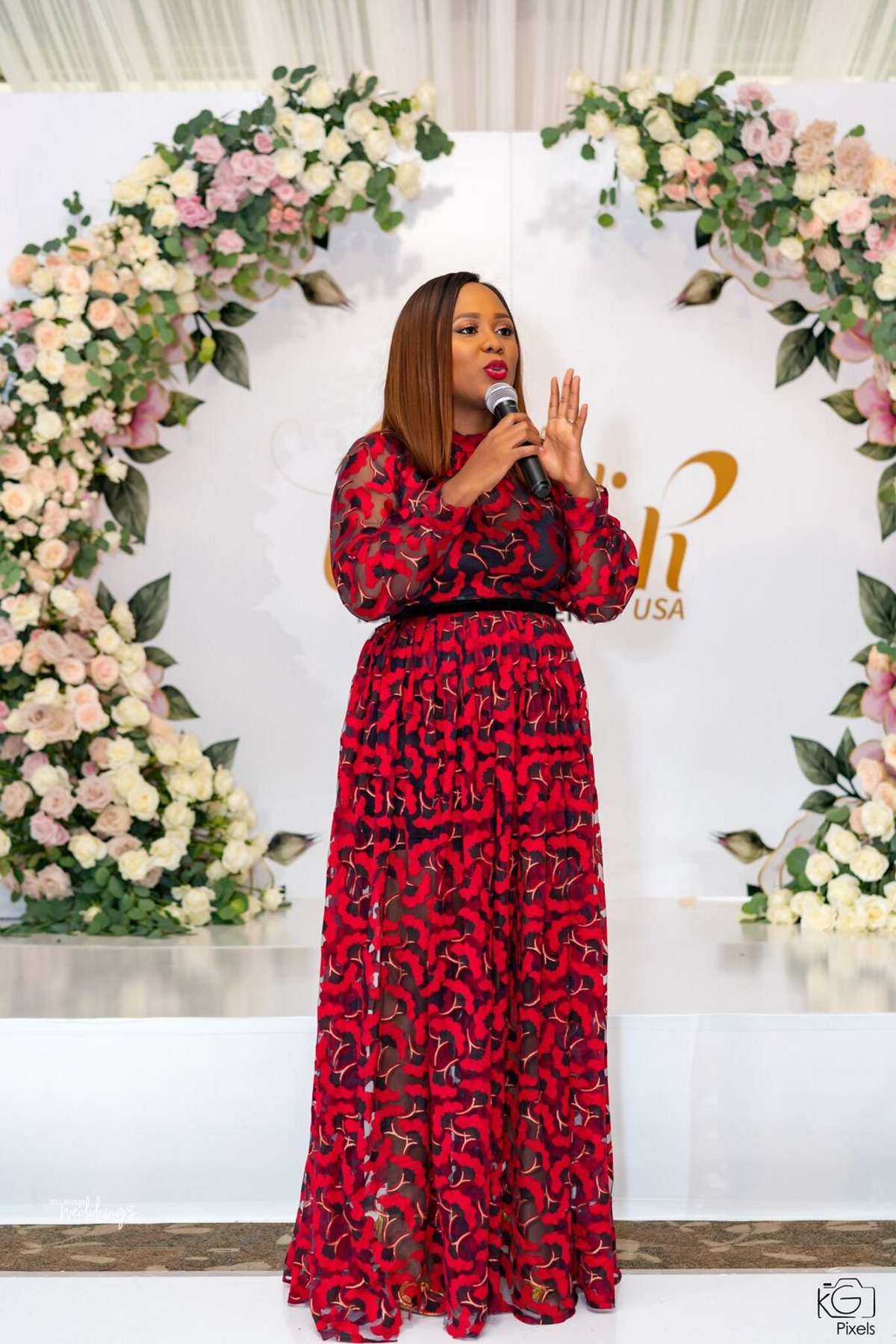 Then it was dance, dance and dance!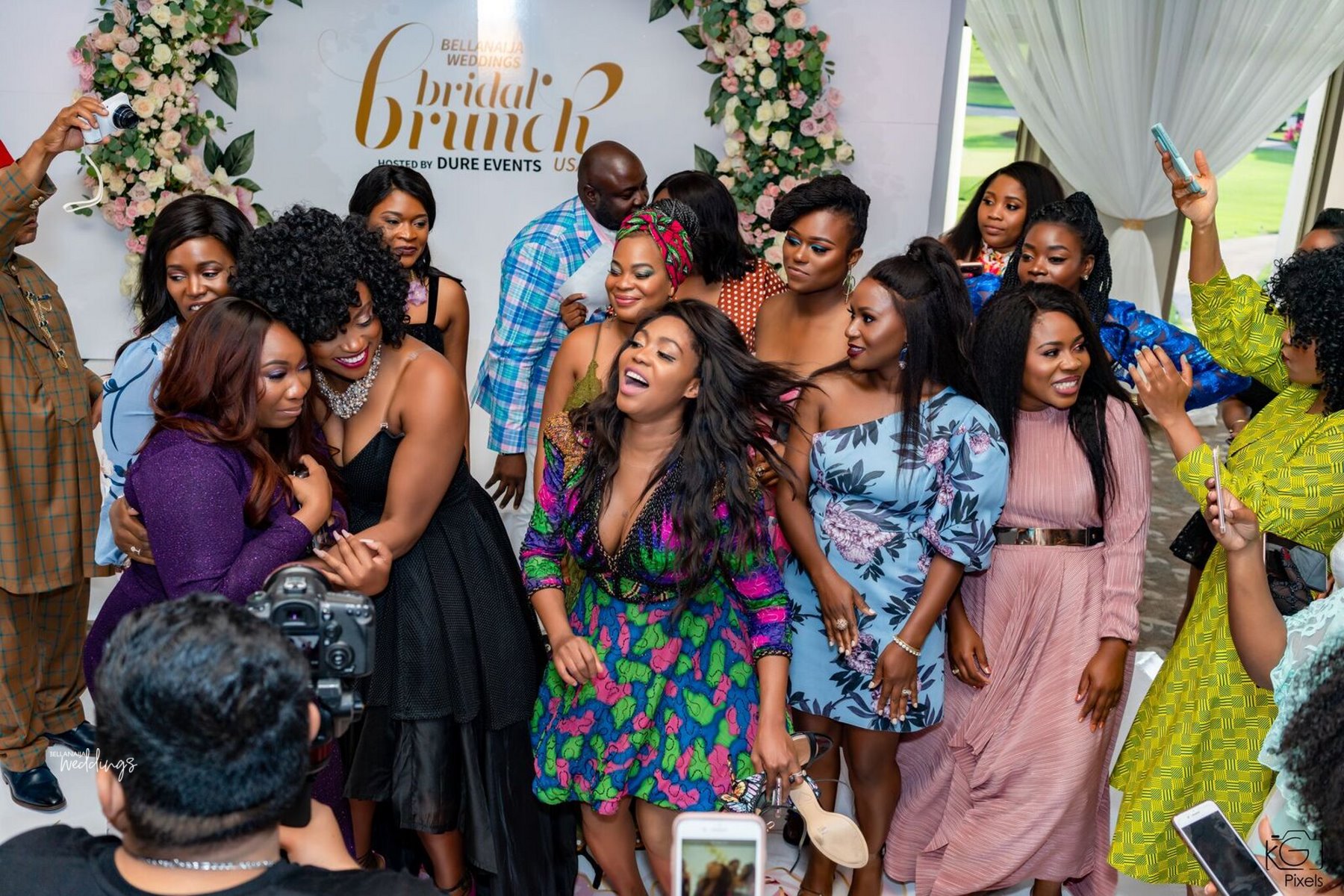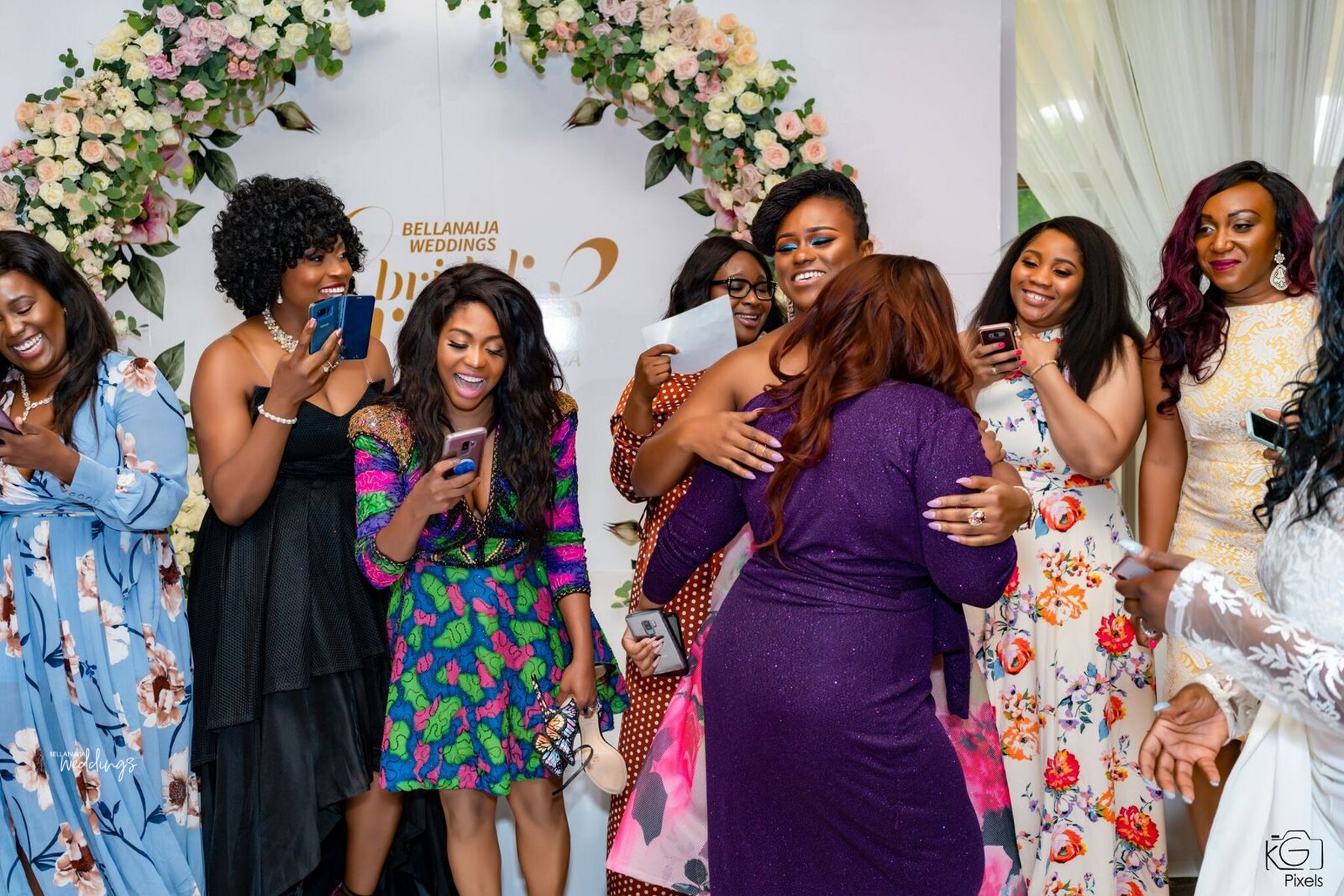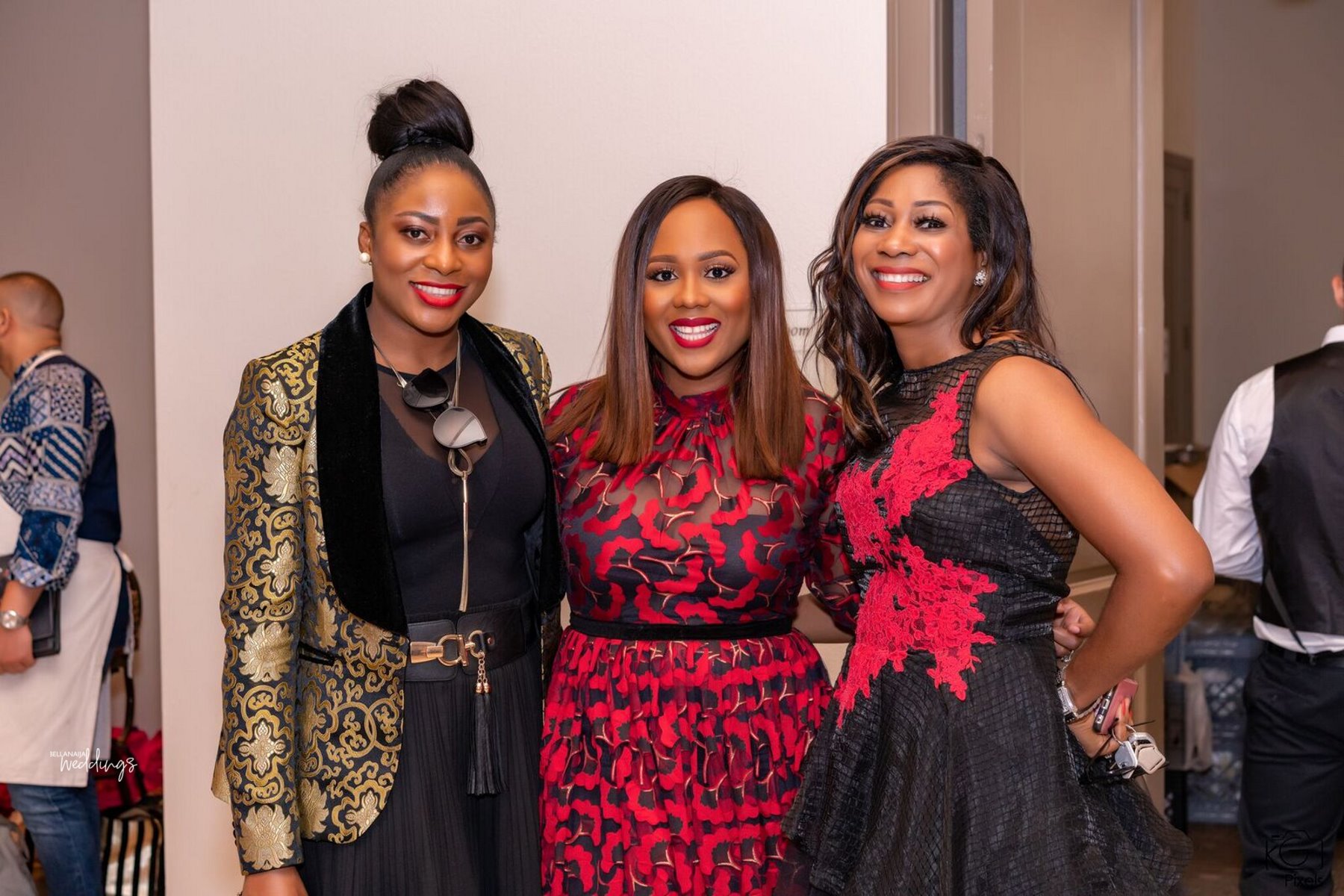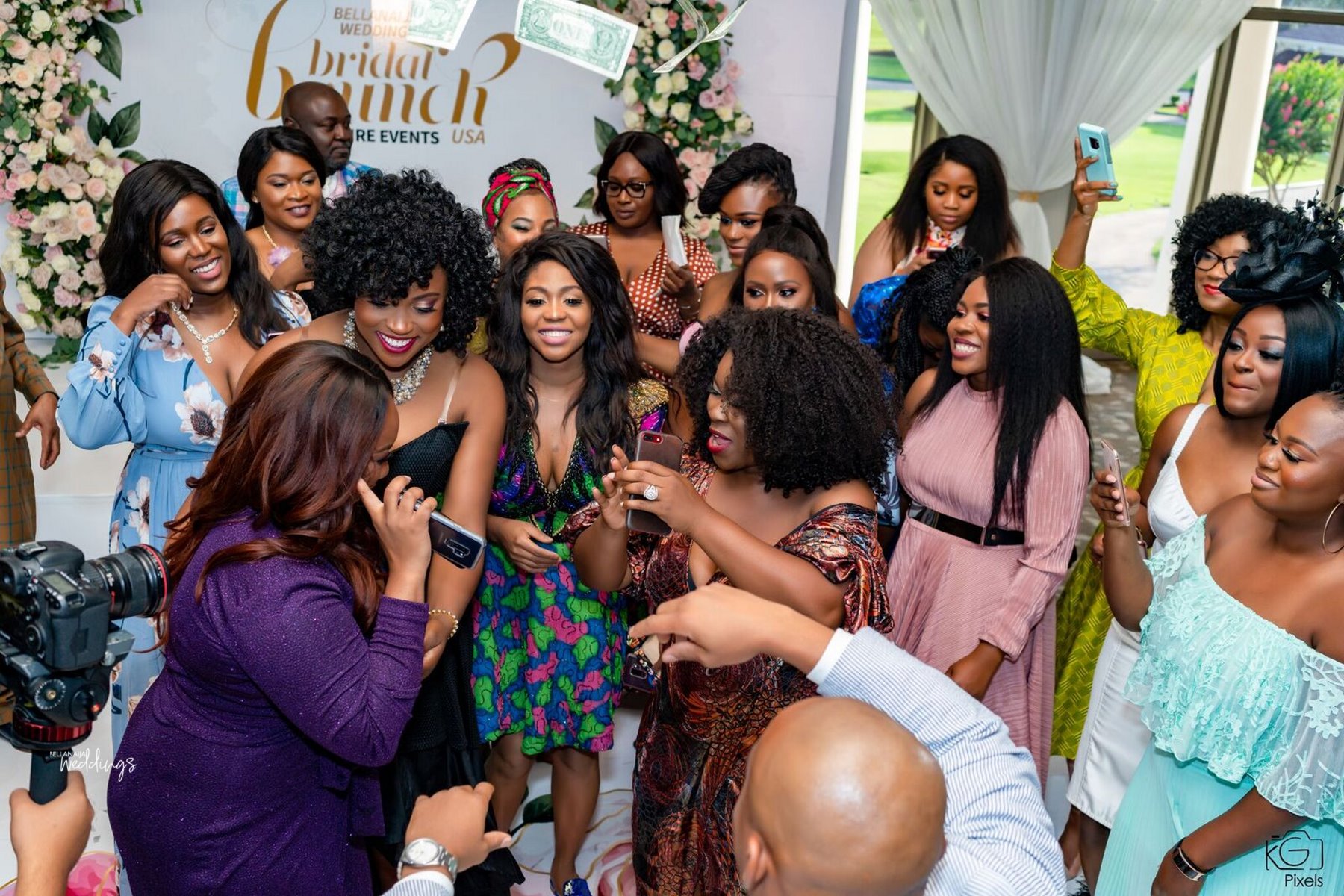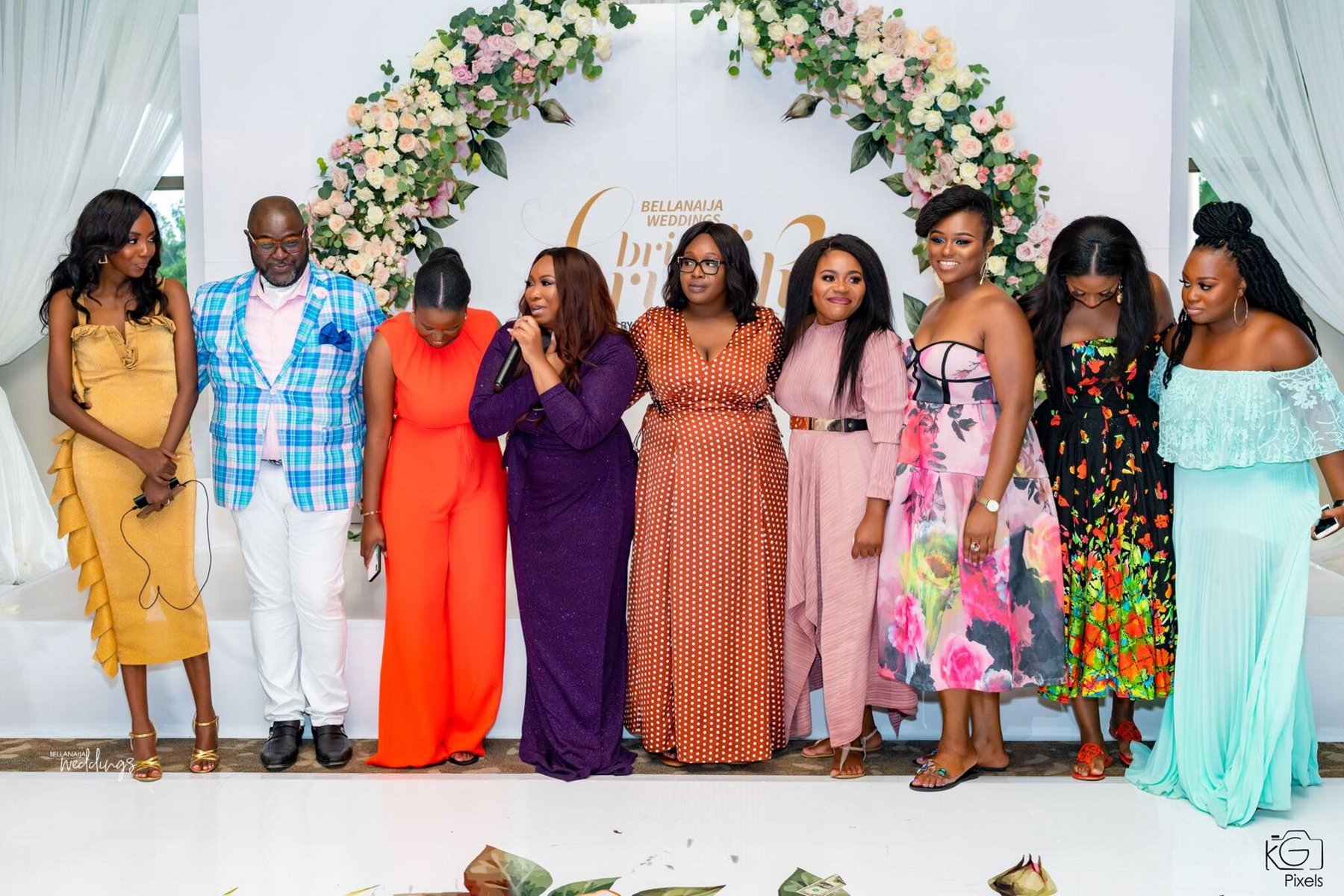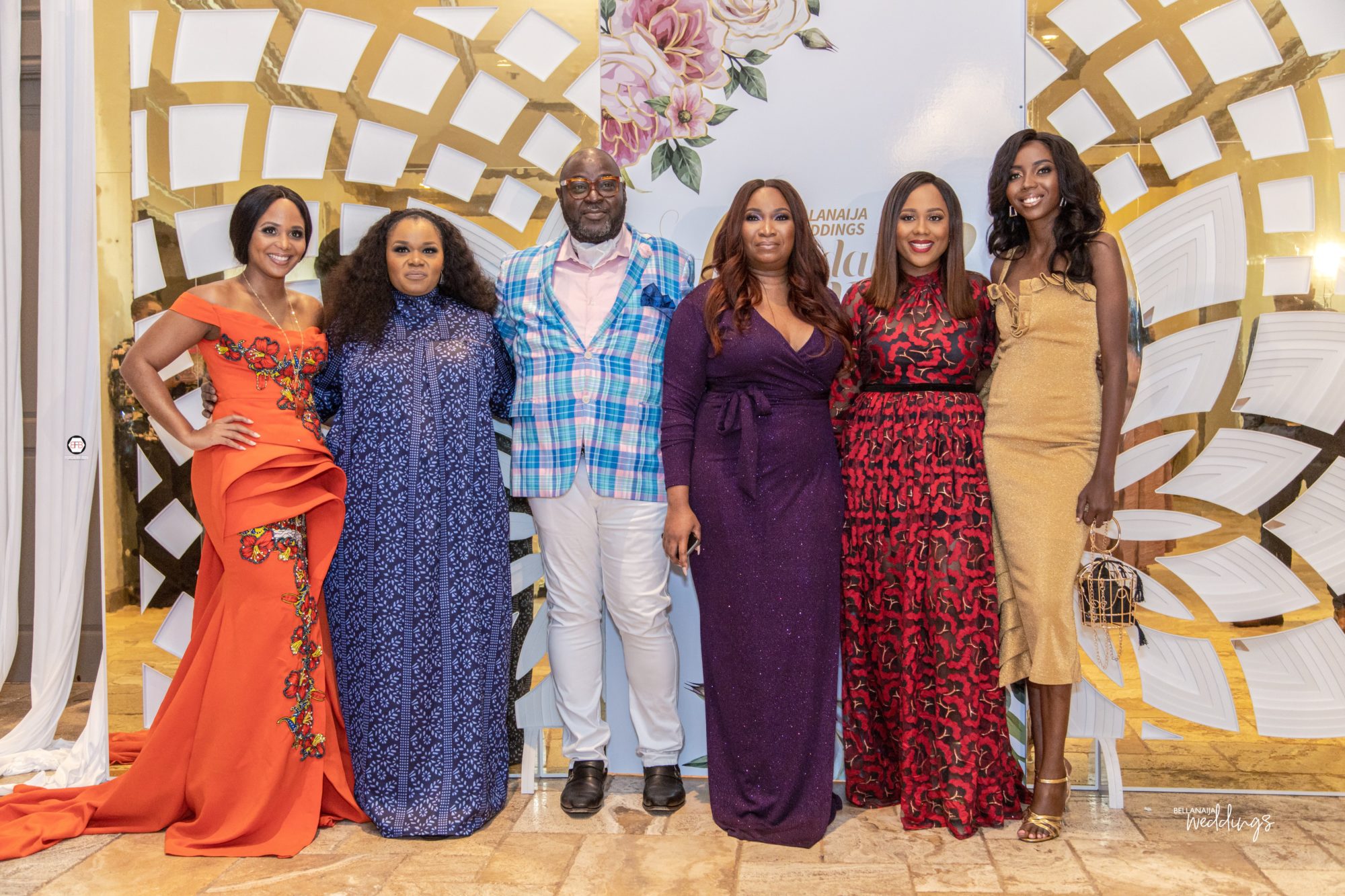 Credits
Host: @dureevents
MC : @seuncompere
Music: @the_jas_sound | @princekalu_ | @djdonx  | @djomu
Gele: @segungele
Fashion: @bimms24 | @eseazenabor | @topefnr
Visual artist: @visualpaint
Creative Vendors: @isabellainvitations | @keshevents | @royalluxuryevents
Decor: @royalluxuryevents
Flowers: @keshevents
Dance Floor: @lacedvinylshoppe
Rentals: @rent_tabletop
Menu & Graphics: @isabellainvitations
Stationery: @odacreative
Videography: @malekfotofilms
Art & Live Caricatures: @ofilidesigns
Floral Walls: @floralglam 
Food Vendors: @rent_tabletop | @chefemeka | @twothirtyfourkitchen | @primediaquiri  | @cakesbyginahou | @drinkbibs
Photobooth: @pictureperfect_reflections
Photography: @weddingsbyraat | @kgpixels | @colordujourphotography | @createdbyclique
Hair: @transformedbyo
Swag Bag: @adornunlimited | @clivechristianperfume | @imose_beauty |@shopkisara | @aramiessentials  | @notjustpulp | @gbengaartsmith | @raya.jewellery
Travel Sponsor: @virginatlantic
Makeup: @goldwlthbeauty | @ifebobartistry
Welcome Party: @jprstyling | @wellgroomed.man
Giveaway: @eliseluxurytravel
Venue: @sugarcreekcountryclub
LED Screen: T Sound Production