Aww, Bunmi and Opeyemi are such a beautiful couple. Ohh, and their love story is so sweet, you would totally enjoy it. We would love to share it but think it's best the bride Bunmi, let's you in on it.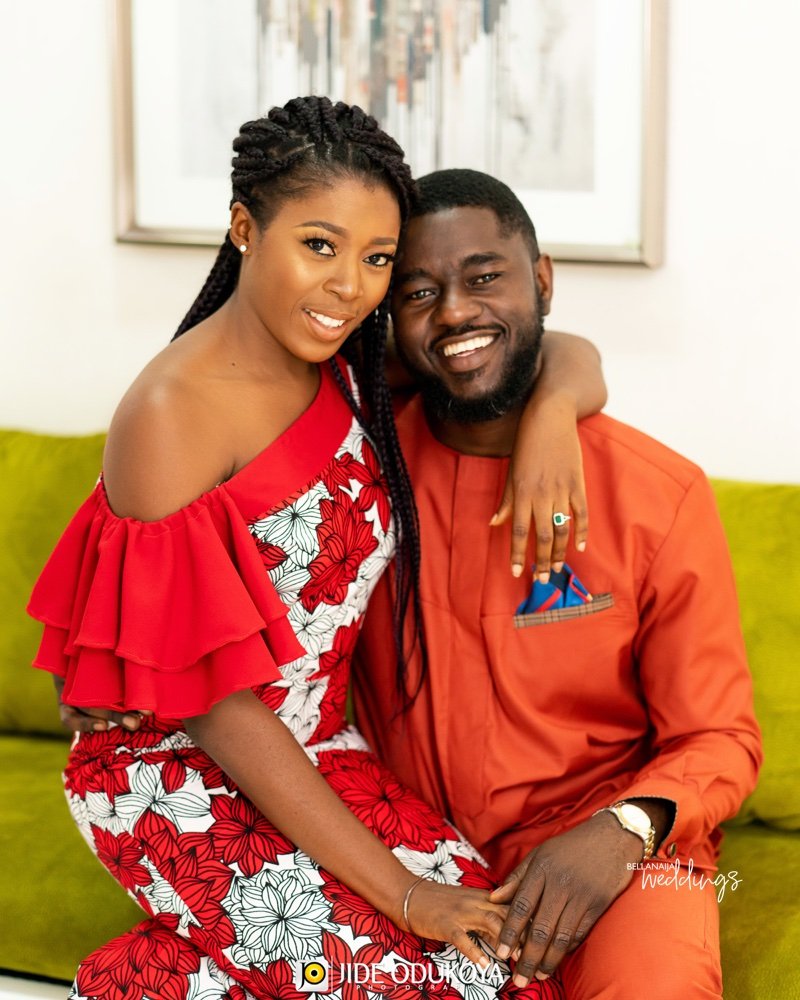 Ope and I went to the same university and attended the same fellowship. We met in 2008 during my first year, at the end of year fellowship dinner. We both came with our own dates; Ope was with his girlfriend at that time. While greeting my date who happened to be his very good friend, he made a comment about me being the Holy Spirit seeing as his friend was Pastor of our fellowship. I'd thought "What a Joker". I hadn't even gotten his name.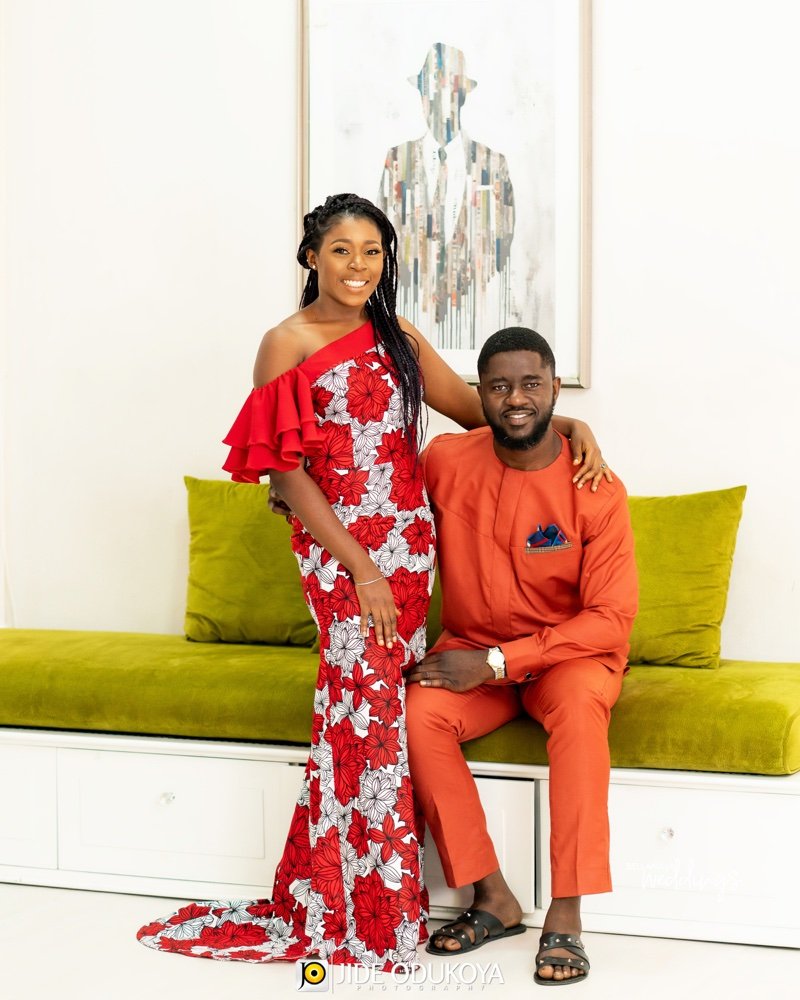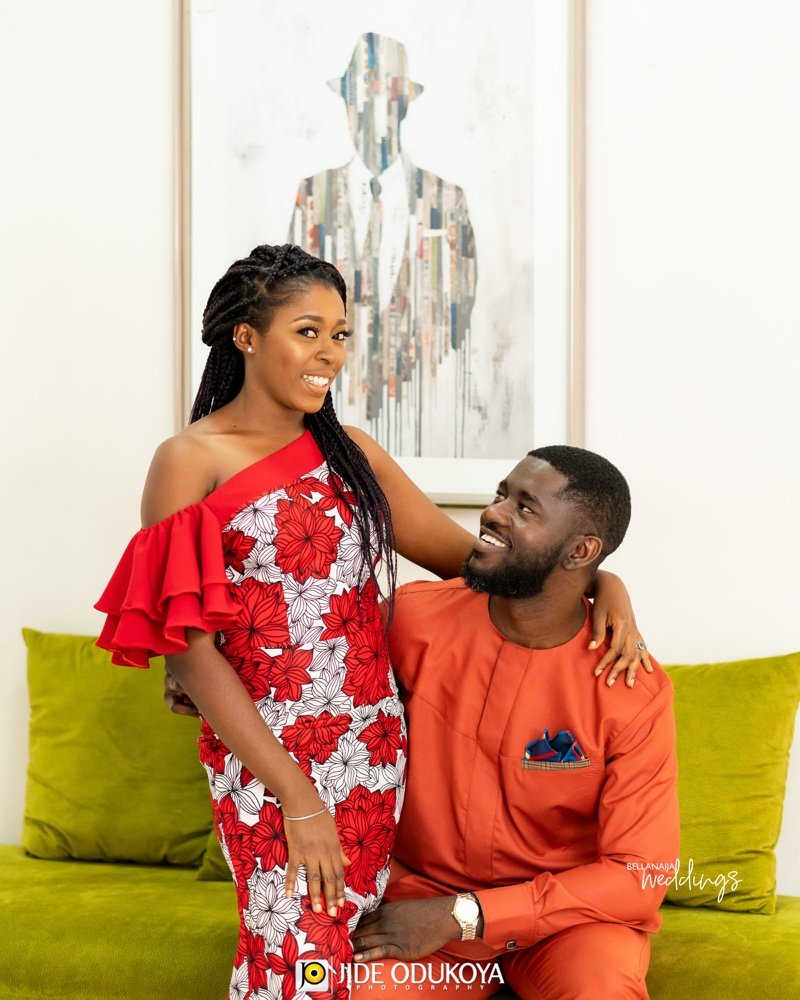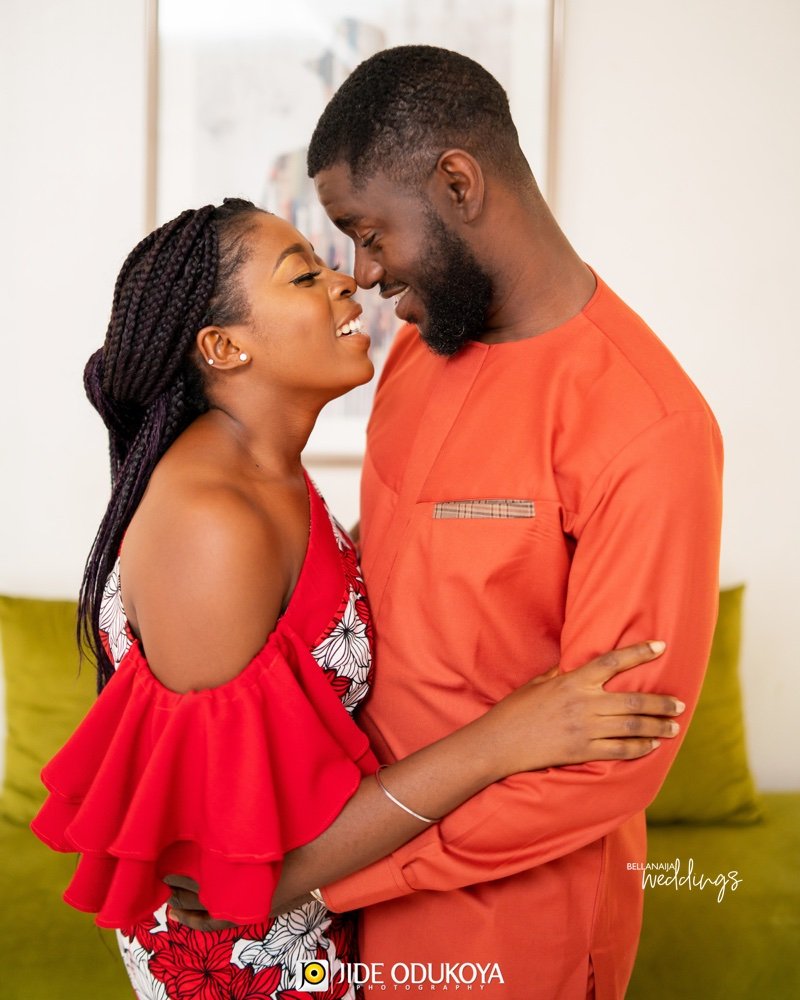 Sometime later on in the semester, after one of the weekday fellowship services, we got talking and then he walked me to my hostel. From there, one thing led to another and we became really good friends. We didn't start dating until about 3 years later.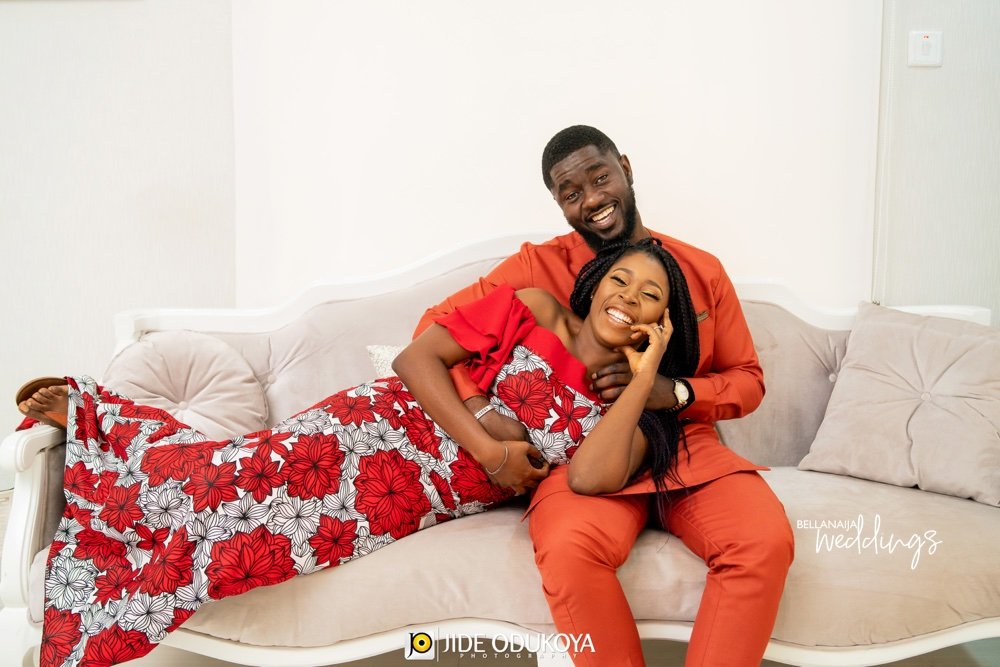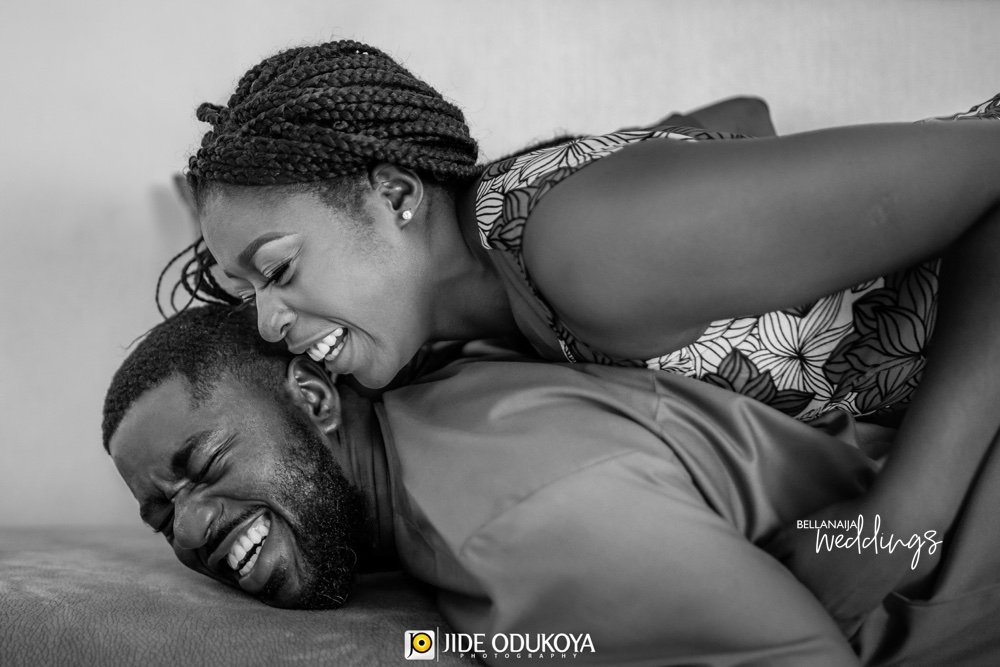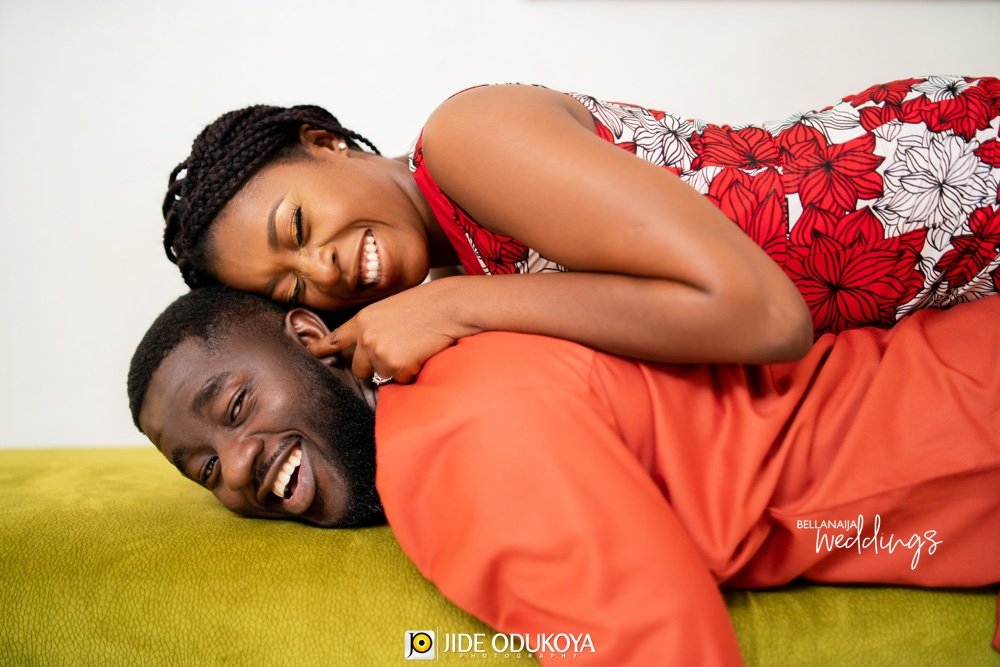 So beautiful! How did he propose?
It finally happened on April 1st of this year. It was also Easter Sunday and we had decided to have a barbeque at Ope's place. Although I'd been expecting the proposal to happen for ages (hello, we had been dating for over 7 years by then! Lol). I had absolutely no clue the proposal was going to happen that day. For one, Ope sucks at surprises so it rarely ever happens. Also considering that he's not a crowd person, inviting a group of friends over with the aim of popping the question was something I would never have thought of. Like that's so Un-Ope.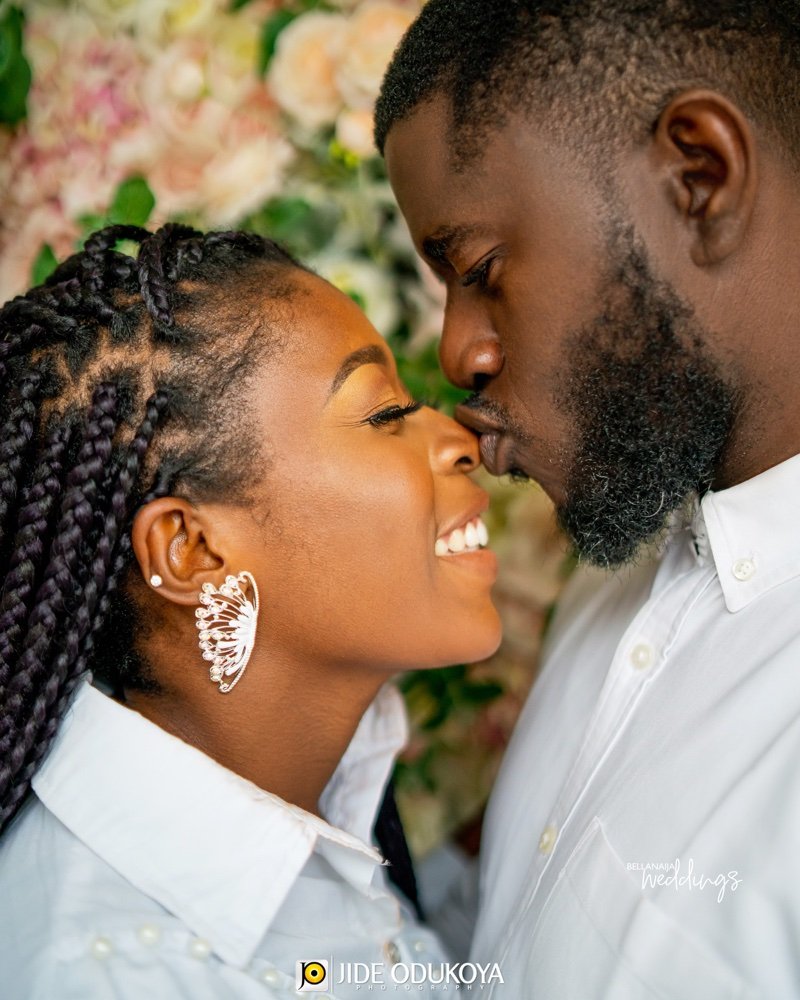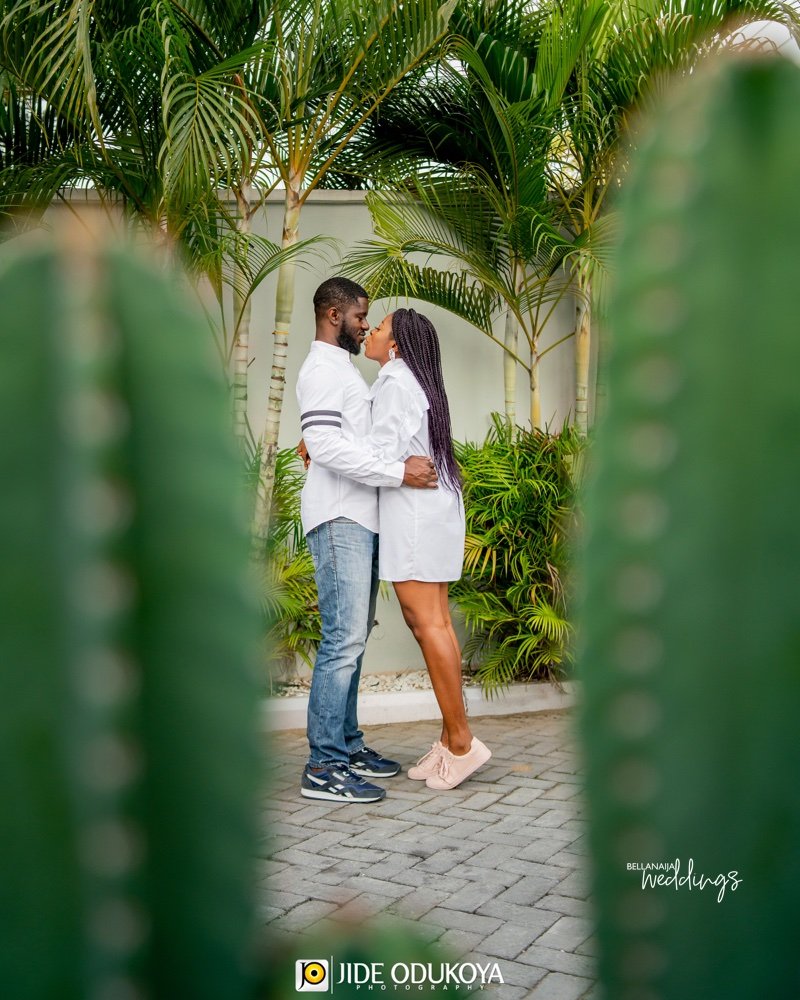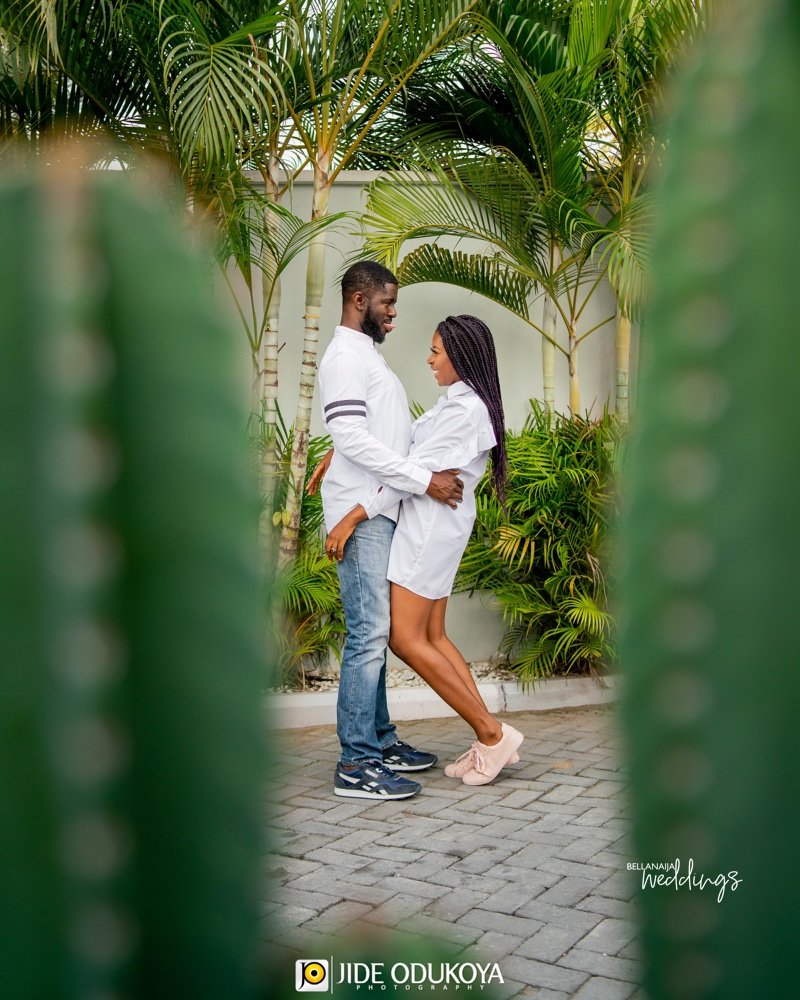 So, I was flipping burgers when Ope took the floor to give a thank you speech. He's "The Funny Guy" so of course, he had to be comical about it. It wasn't anything out of the ordinary. As I flipped a burger which one of our friends had been trying hard to relieve me of , Ope called me to his side. Even then, I wasn't even thinking along the lines of a proposal. I thought maybe he was just…in his feelings. Not until the speech turned to a review of our years together and our relationship. I figured he must have been extremely nervous because boy, the speech was LONG. Eventually, he went on one knee and brought out the most beautiful ring, most perfect ring… Of course, it was YES!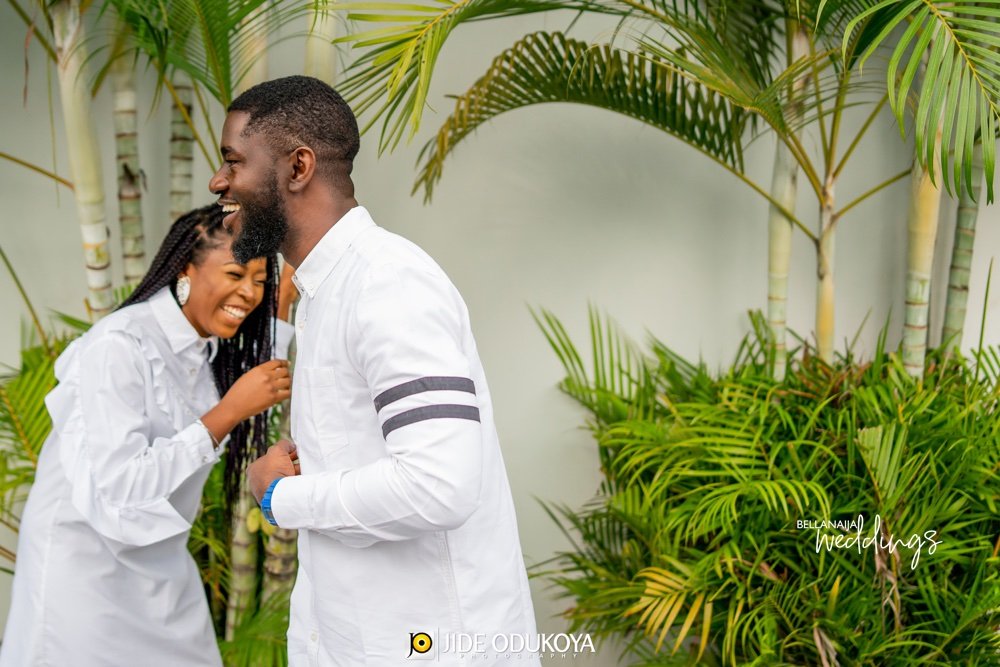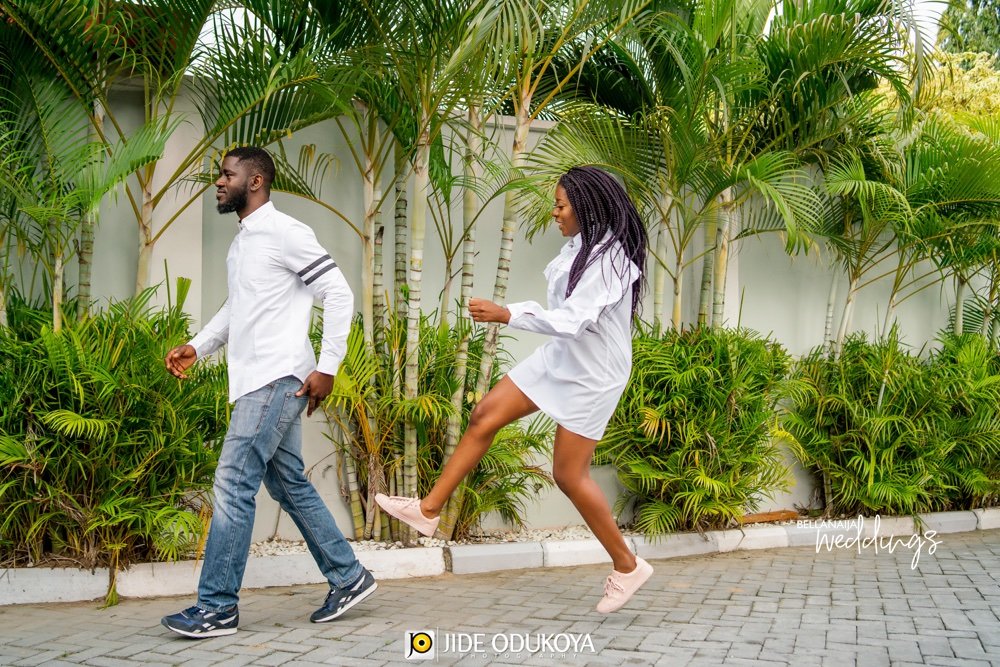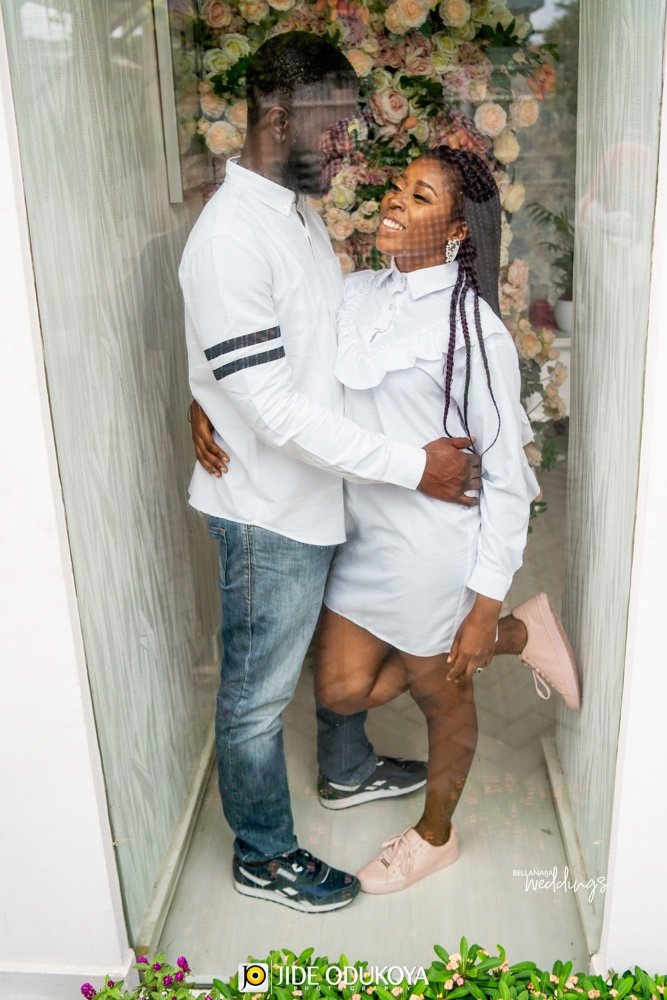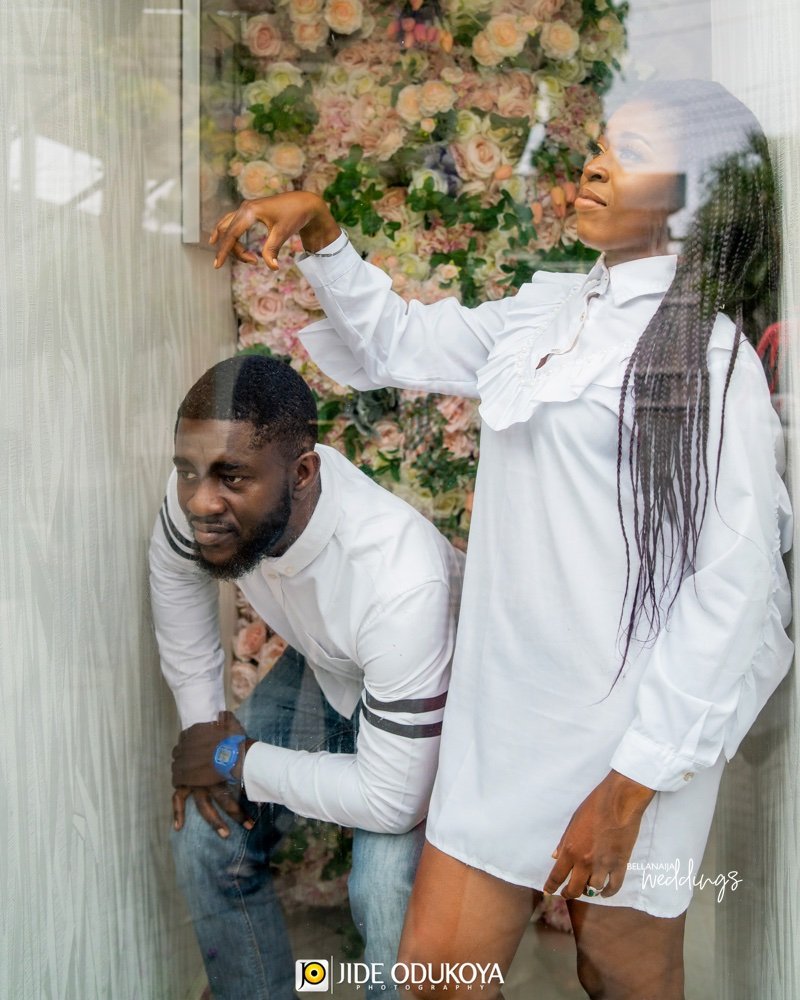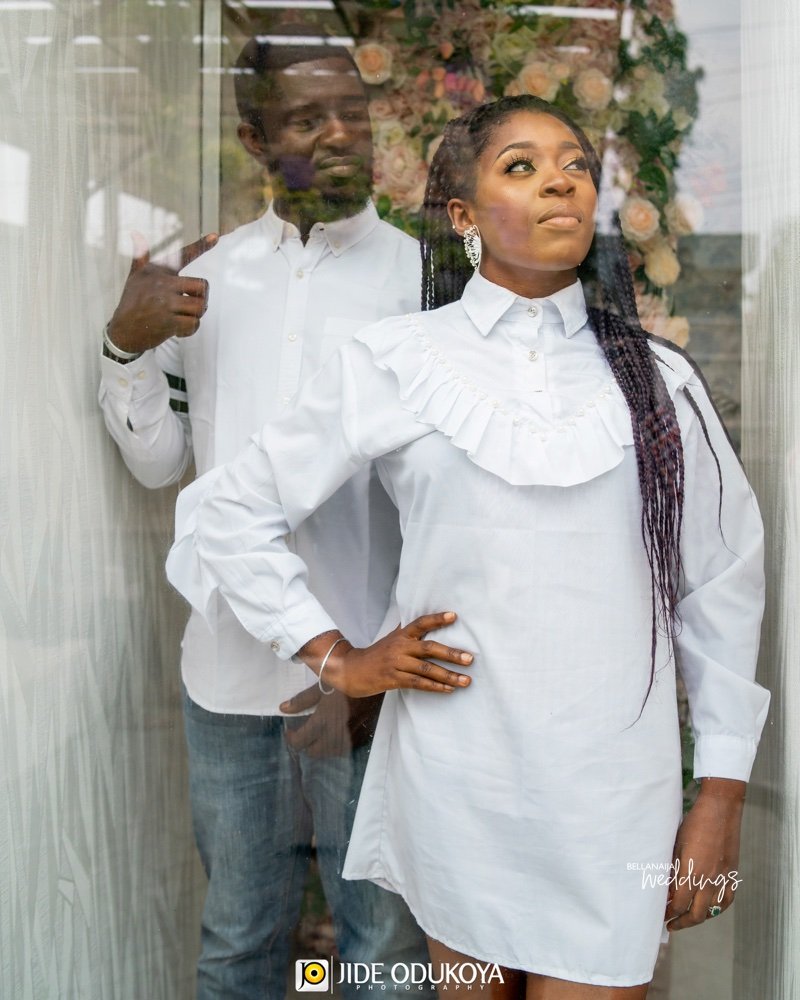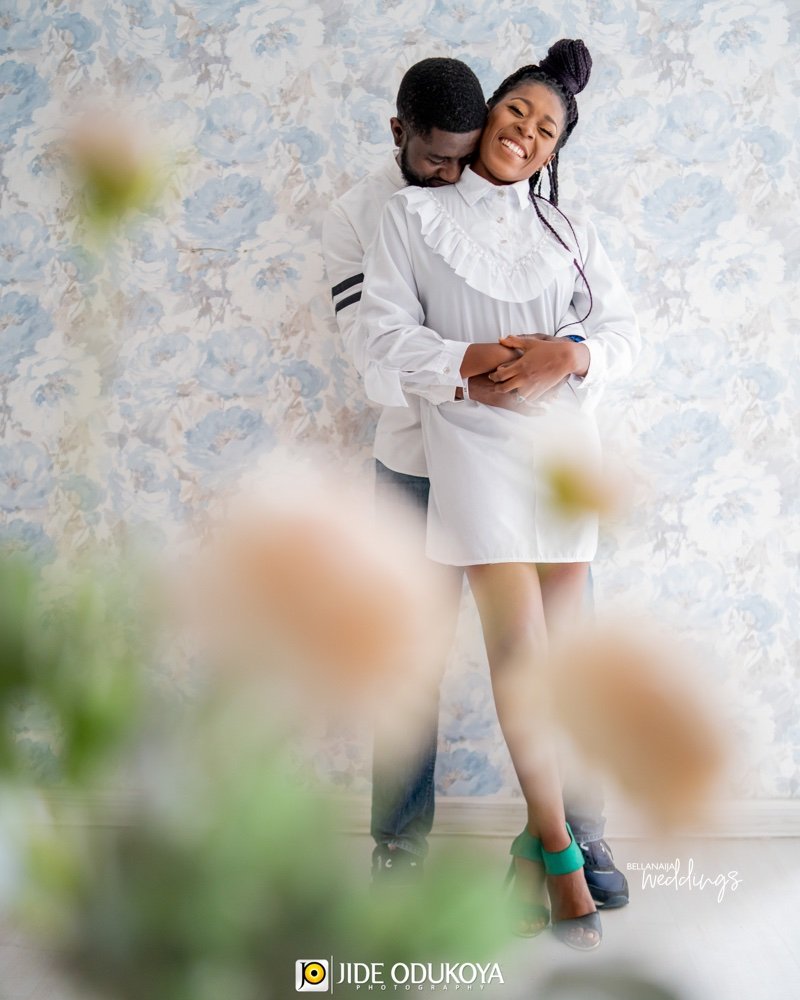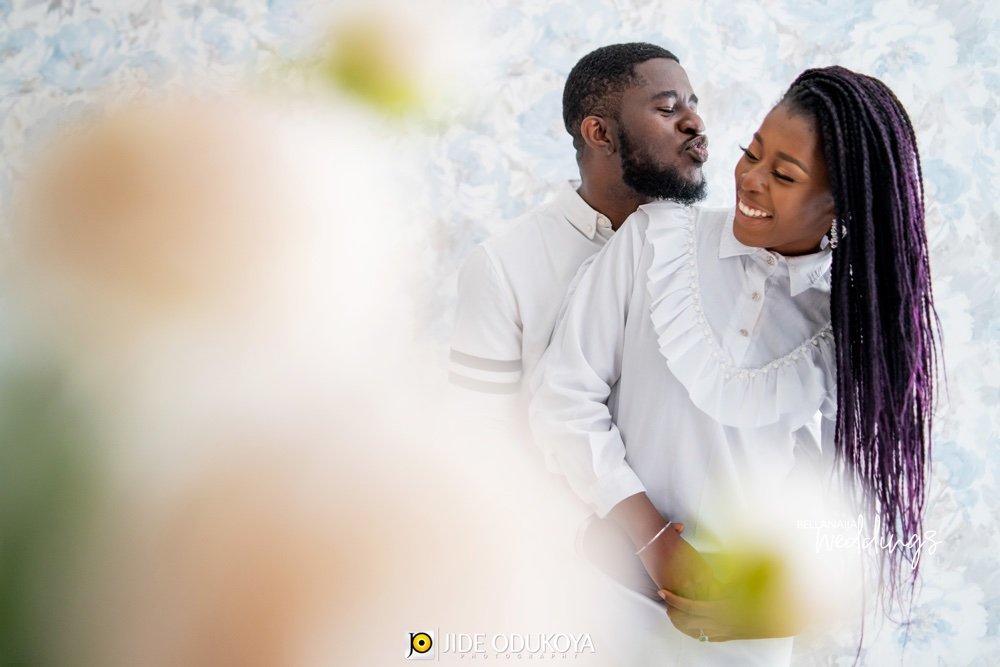 Bunmi also shared a bit on their pre-wedding shoot.
Our pre-wedding shoot didn't have any particular theme it was centered on. We just wanted a personal, down-to-earth shoot that captured us.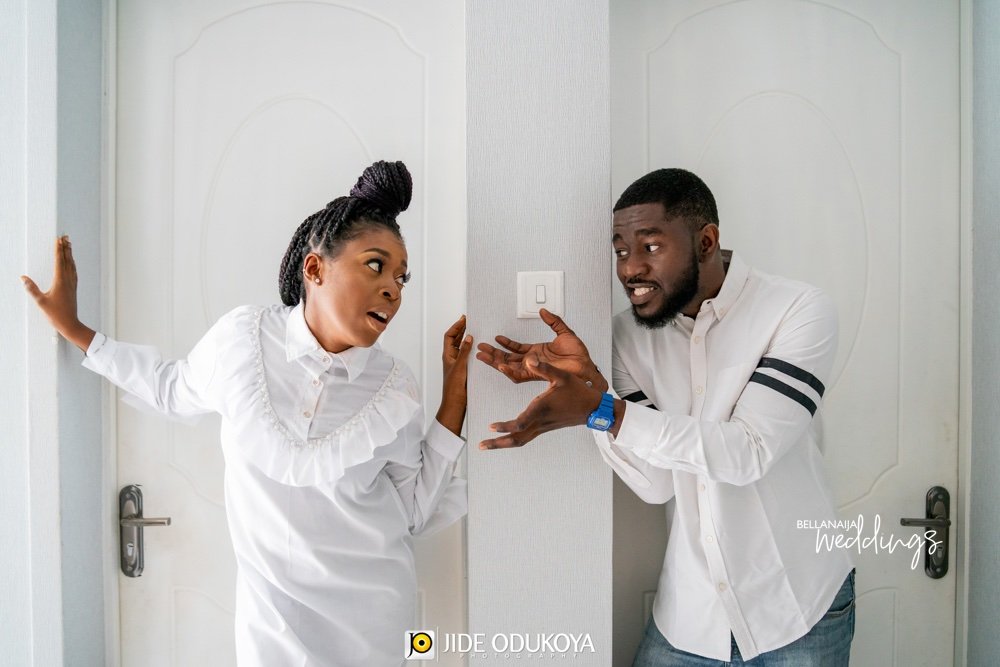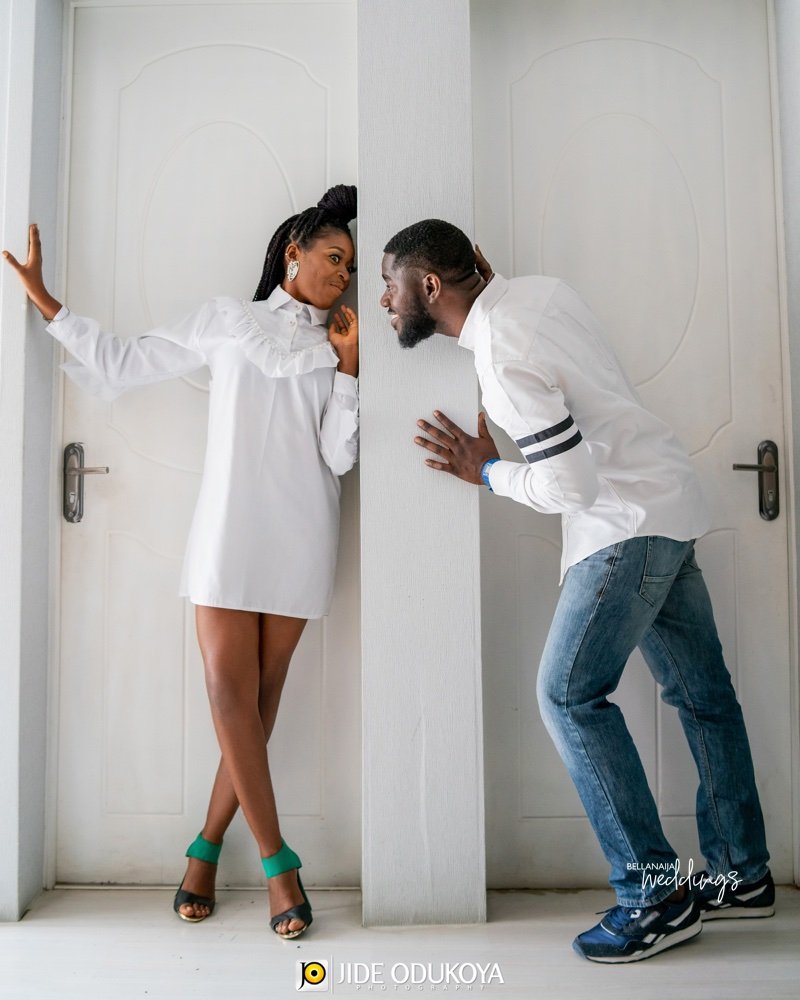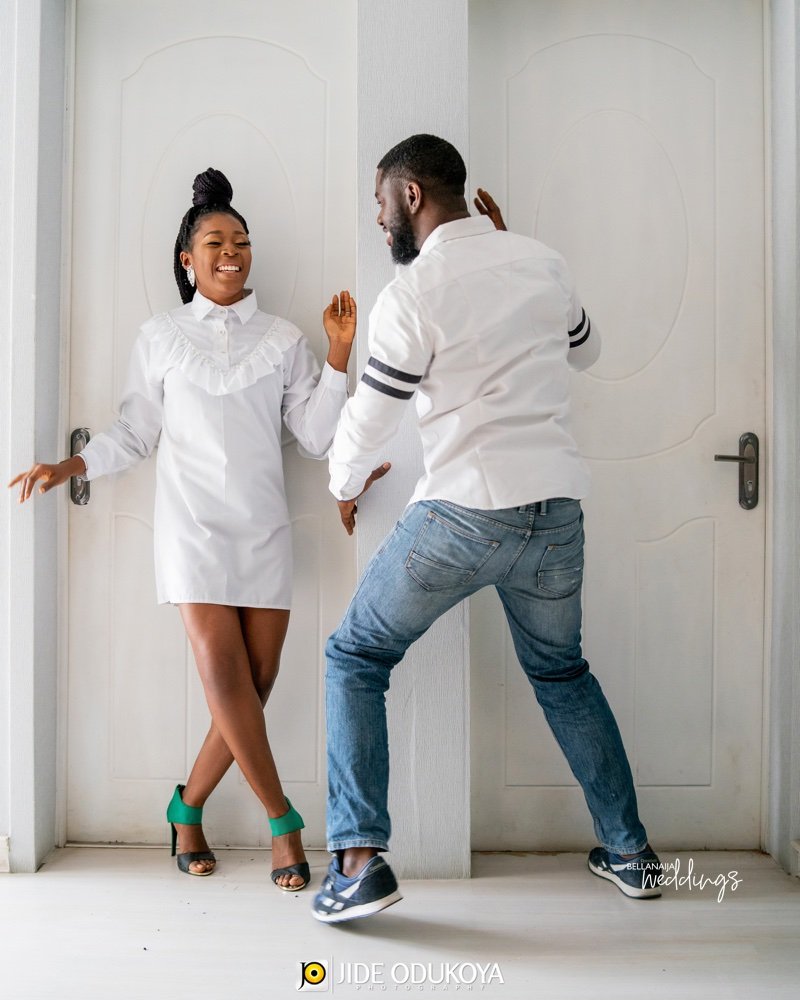 With this in mind, The Wedding Mall was it for us. For one, it's a very chic and cozy place. It's almost like being in your home but with exquisite interior décor. It was also very natural that we would choose the Wedding Mall. My former office is located in the building so there was a personal nostalgia there as well.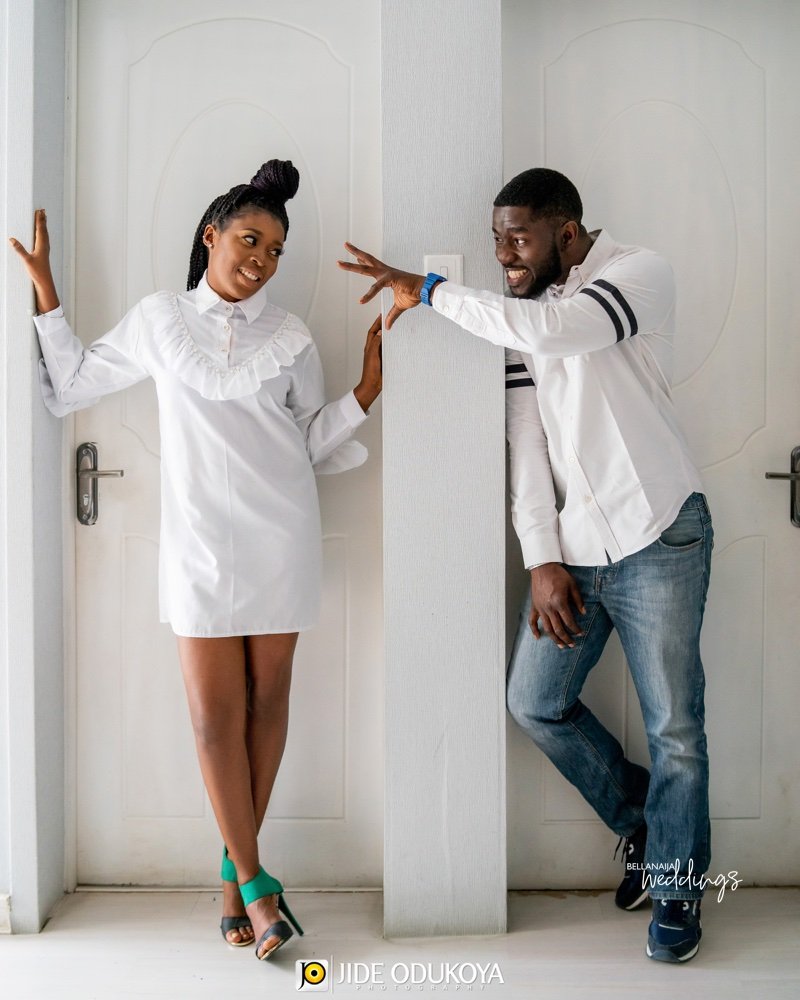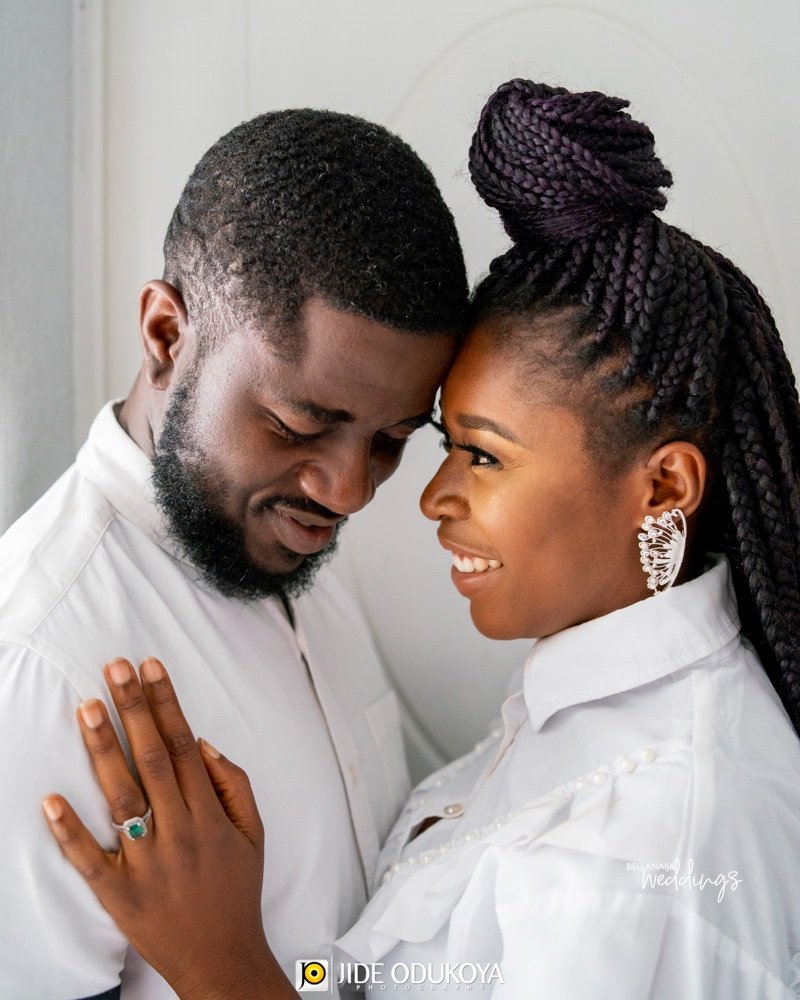 Credits