Singing because love is a beautiful thing in Johnny Drille's voice.
#thatBTLove2019 pre-wedding shoot is all shades of fun and pretty. We can tell that Bouogo and her forever love, Tolu are absolute lovers and playmates fully dishing out all the love and playfulness they have on the inside. We definitely can't say no because they are too cute. Honestly, love how they had a great time creating these joyous moments as the journey to becoming one starts.
You'd think you have had enough of their cuteness by seeing their pre-wedding photos but wait until you read their love story from both the bride-to-be and groom-to-be. You might just catch yourself smiling.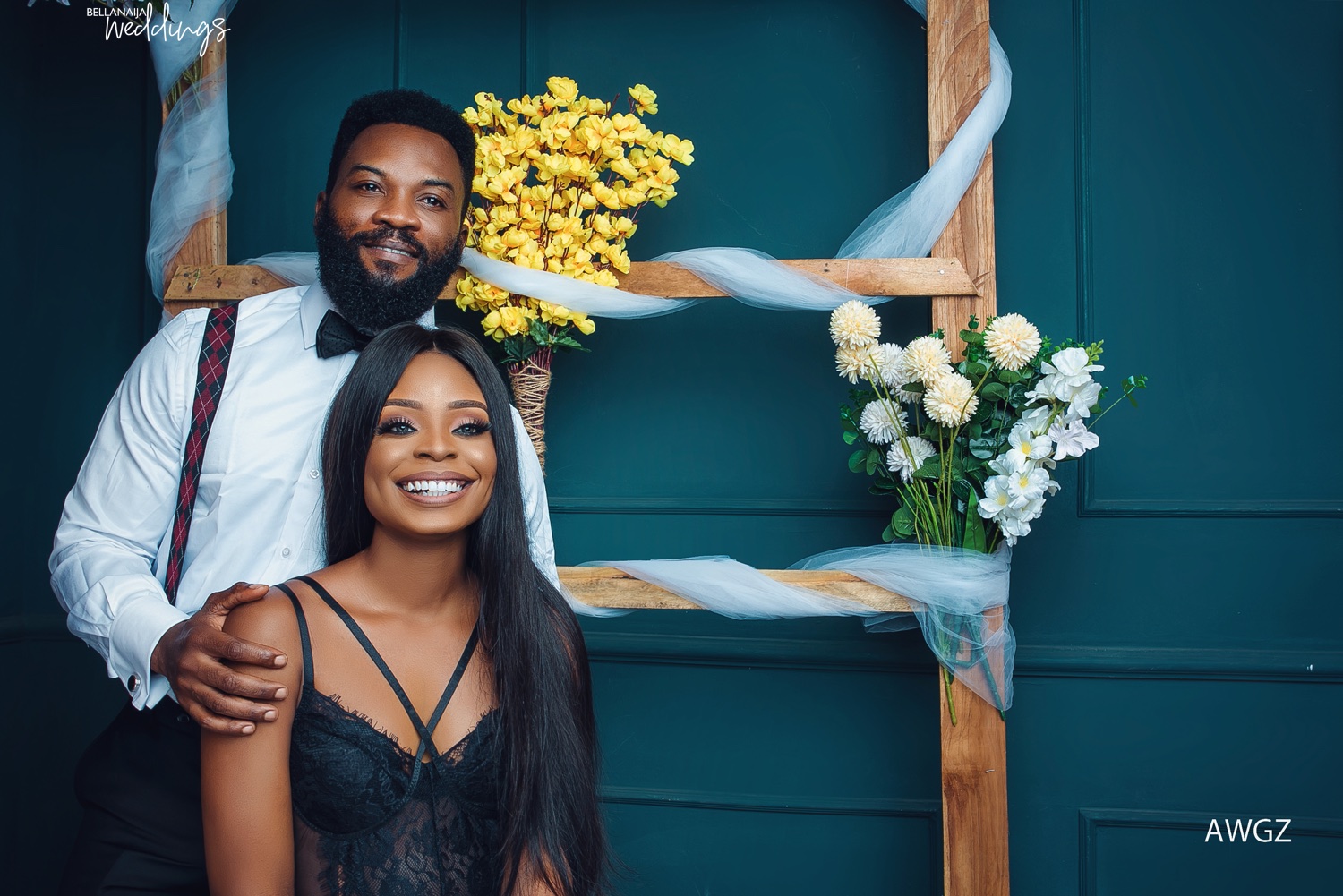 This is how it all started according to the groom-to-be, Tolu:
I met Buogo in early 2016 through a friend, who had invited her to a games evening I put together. On that day we only spoke briefly, had fun playing games and that was it. Fast forward to later in 2016, I met her again through another friend this time, who by the way was working with her. They had come to visit a mutual friend and on this particular day, destiny got us speaking for a longer period than the first time. We got to know each other, talked about work and careers and then we promised to stay in touch but we didn't really succeed at that. In 2017, she came to mind when I needed some furniture (she's a great furniture maker between, patronise her!) and in other to seize the opportunity to see her, I ordered furniture from her. This time we became so close, went out on dates and eventually started our relationship in July 2017 and have since become inseparable!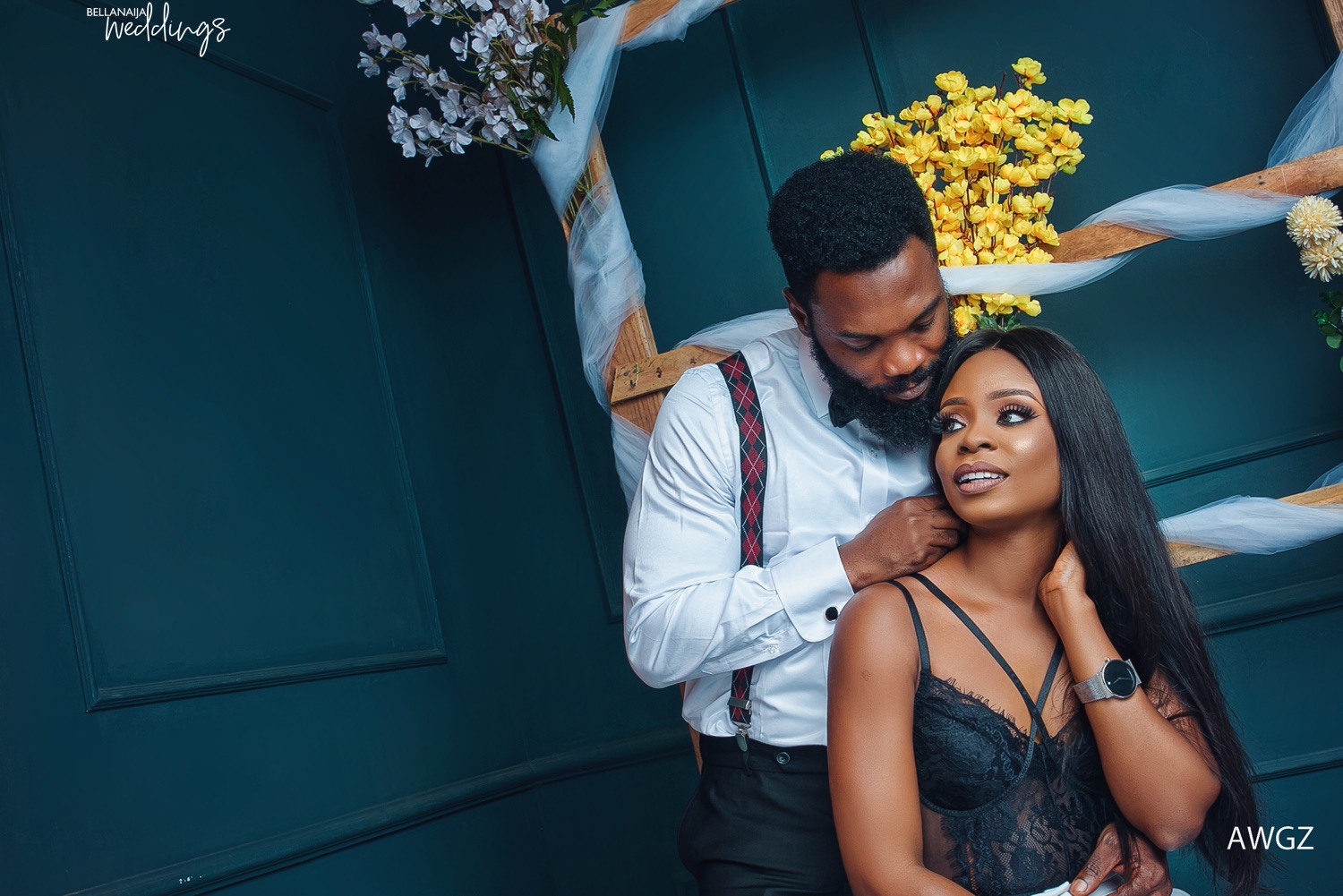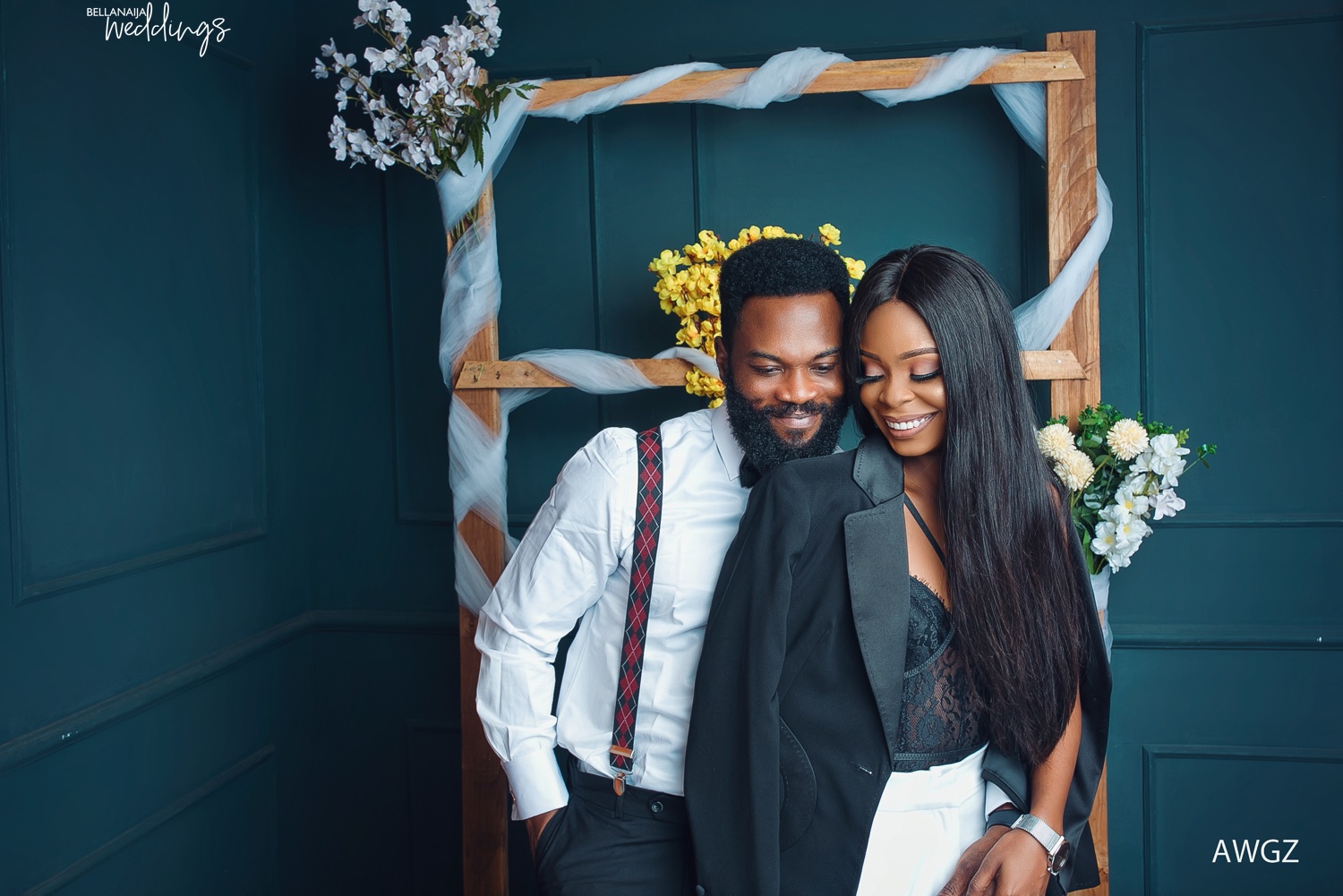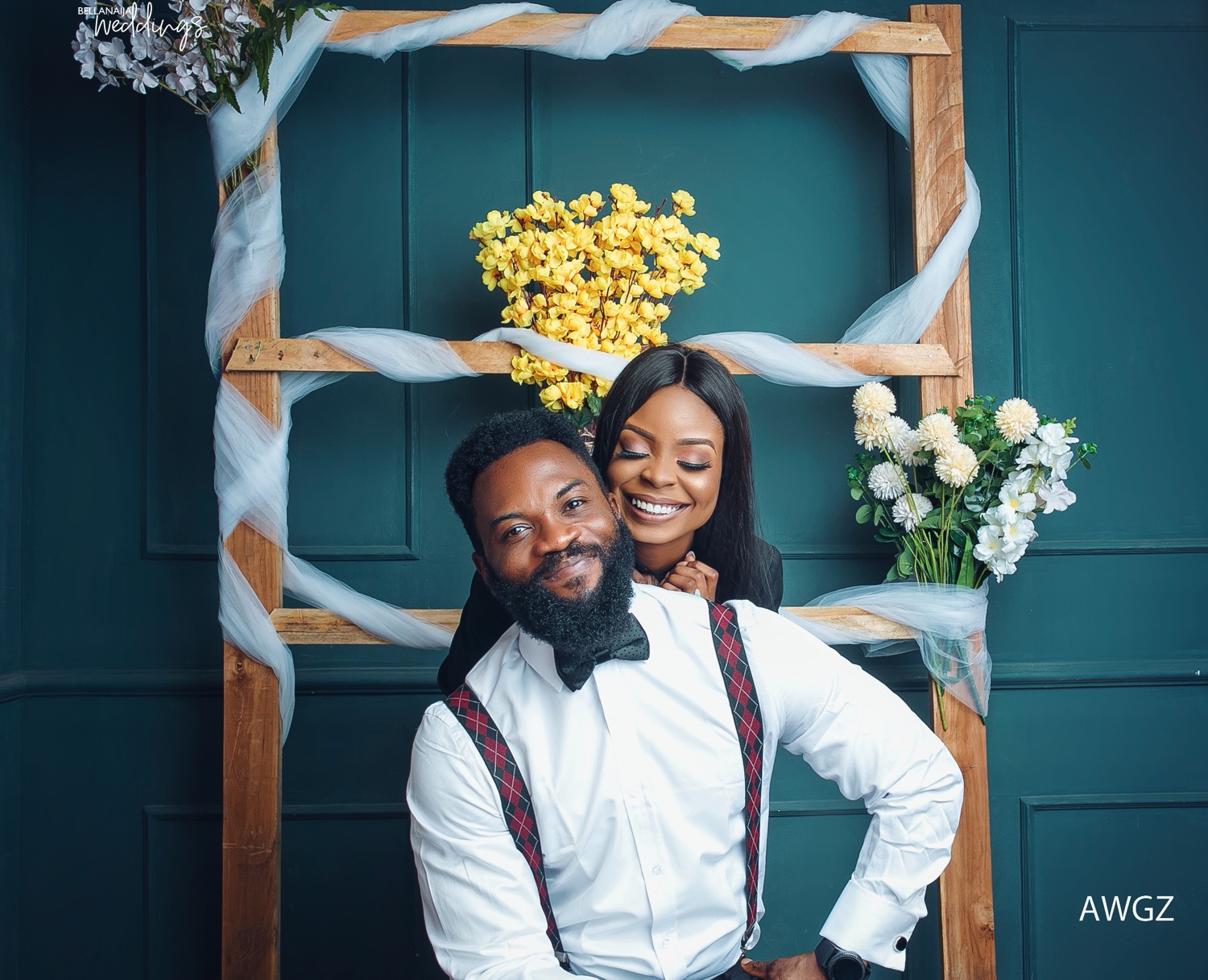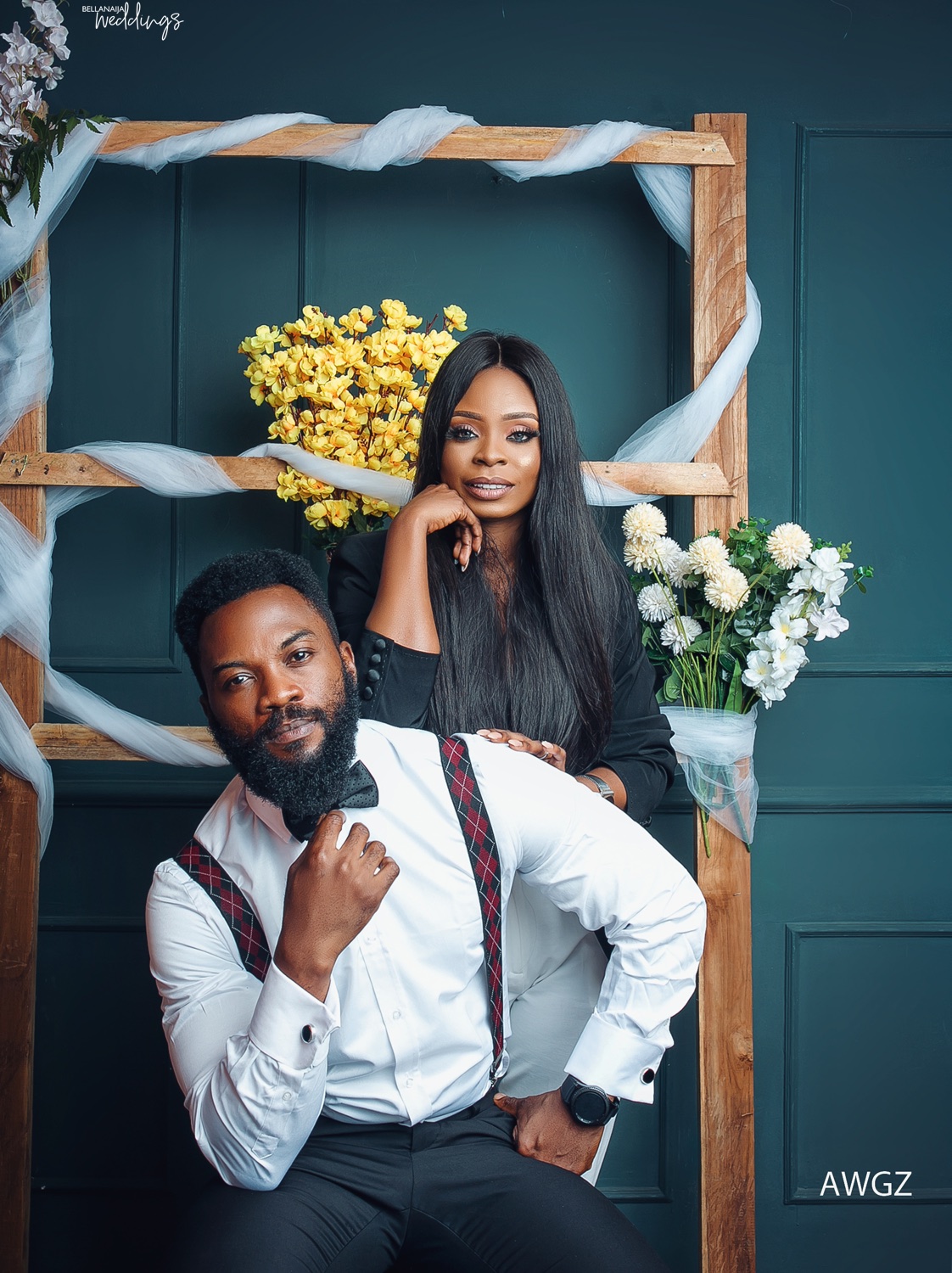 Now let's hear Buogo's side of the story:
The first time I met Tolu was in 2016. I was invited to a games night at his and when I saw him I thought he was an unserious fellow( he just had that look). Our team ended up winning the games night and the experience was fun but I had no interest in him. Later in 2016, my friend and I were hanging out, and we decided to go see another friend of ours. When we got there, we saw Tolu who had come with another girl on that day. We all gisted that day and I remember telling him the babe he had come with wasn't bad, he should consider being serious and shoot his shot! ?. I was just being friendly but for whatever reason, Tolu had later confessed that he thought I was flirting with him. ? The day ended there and again, we both went on about with our lives.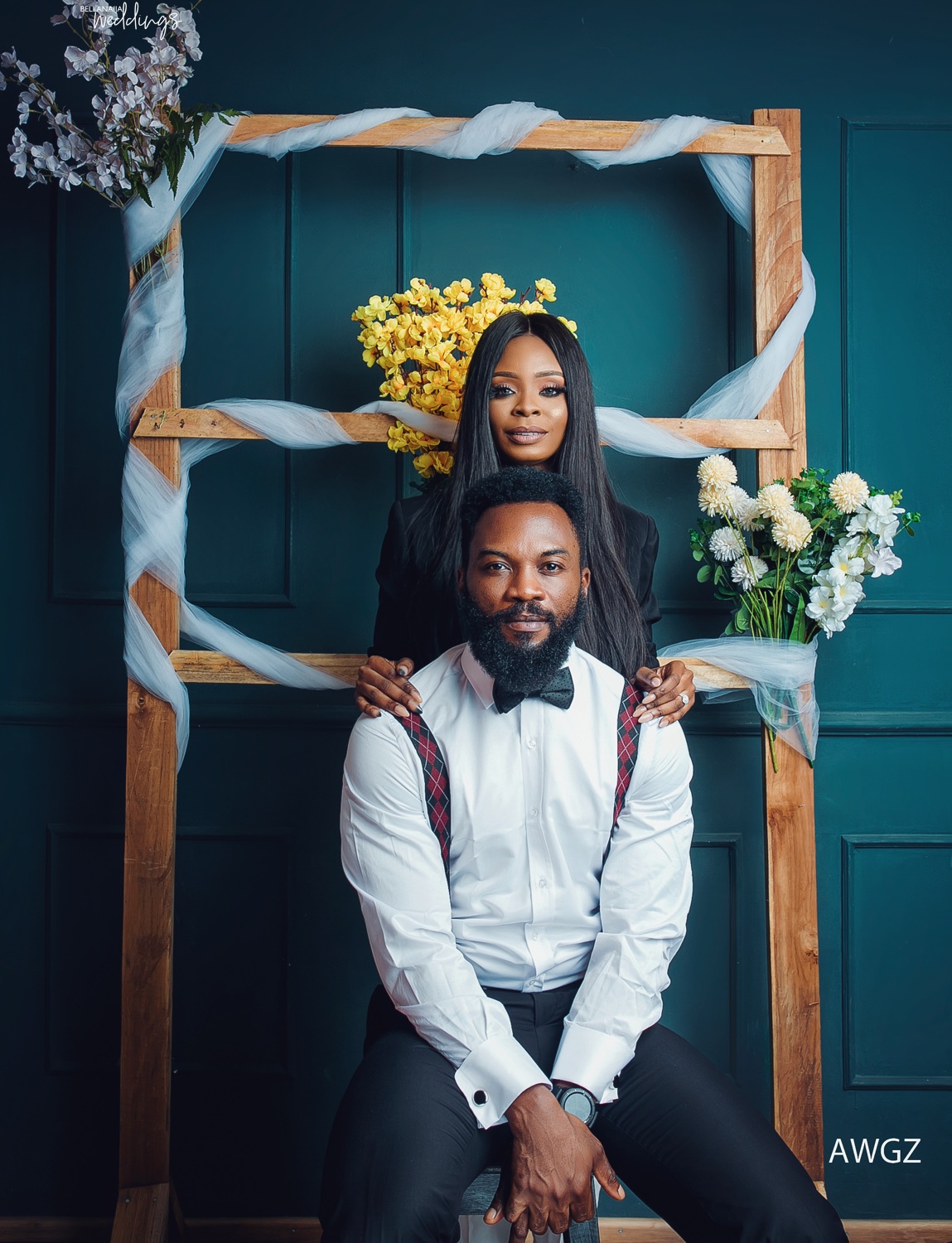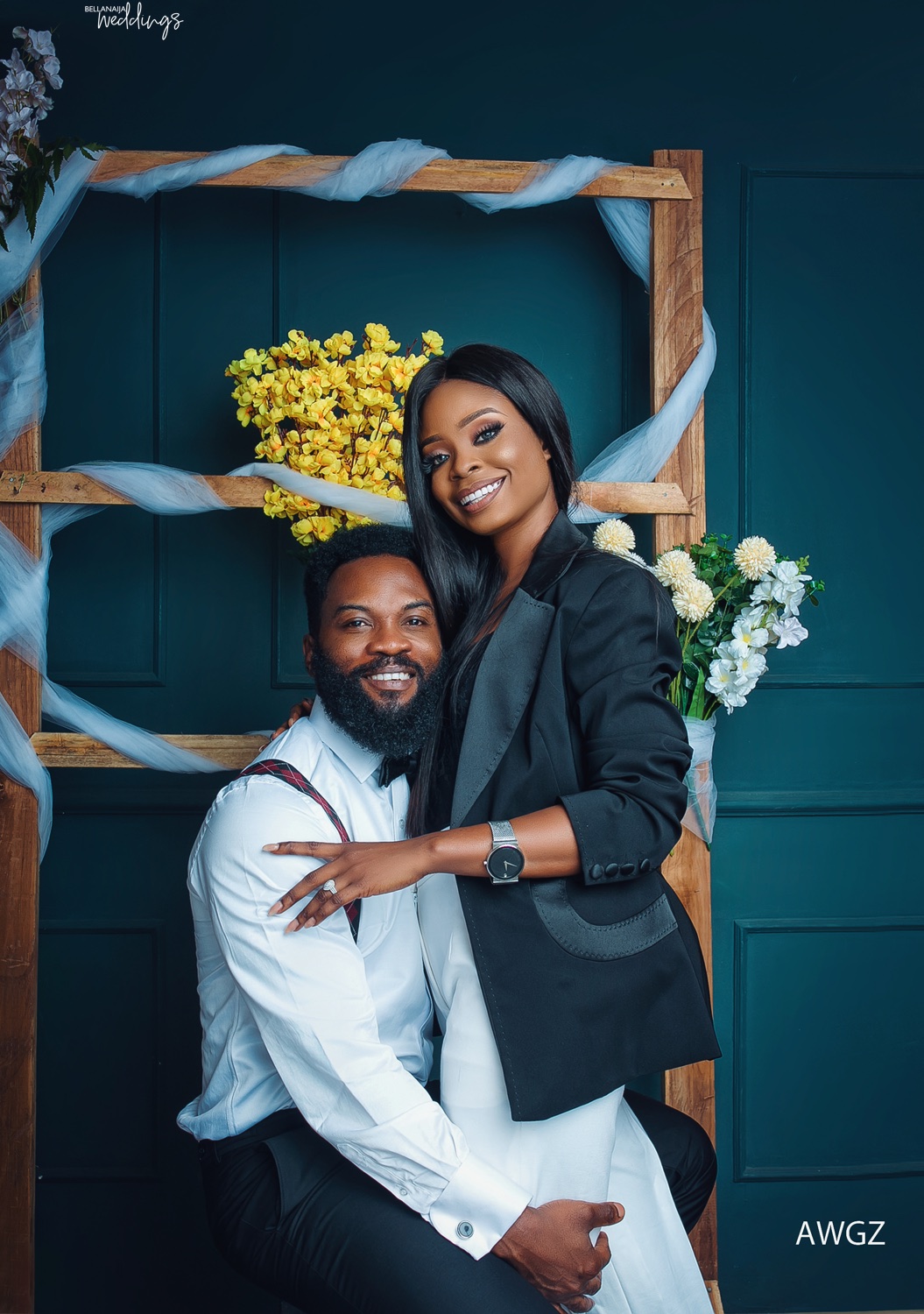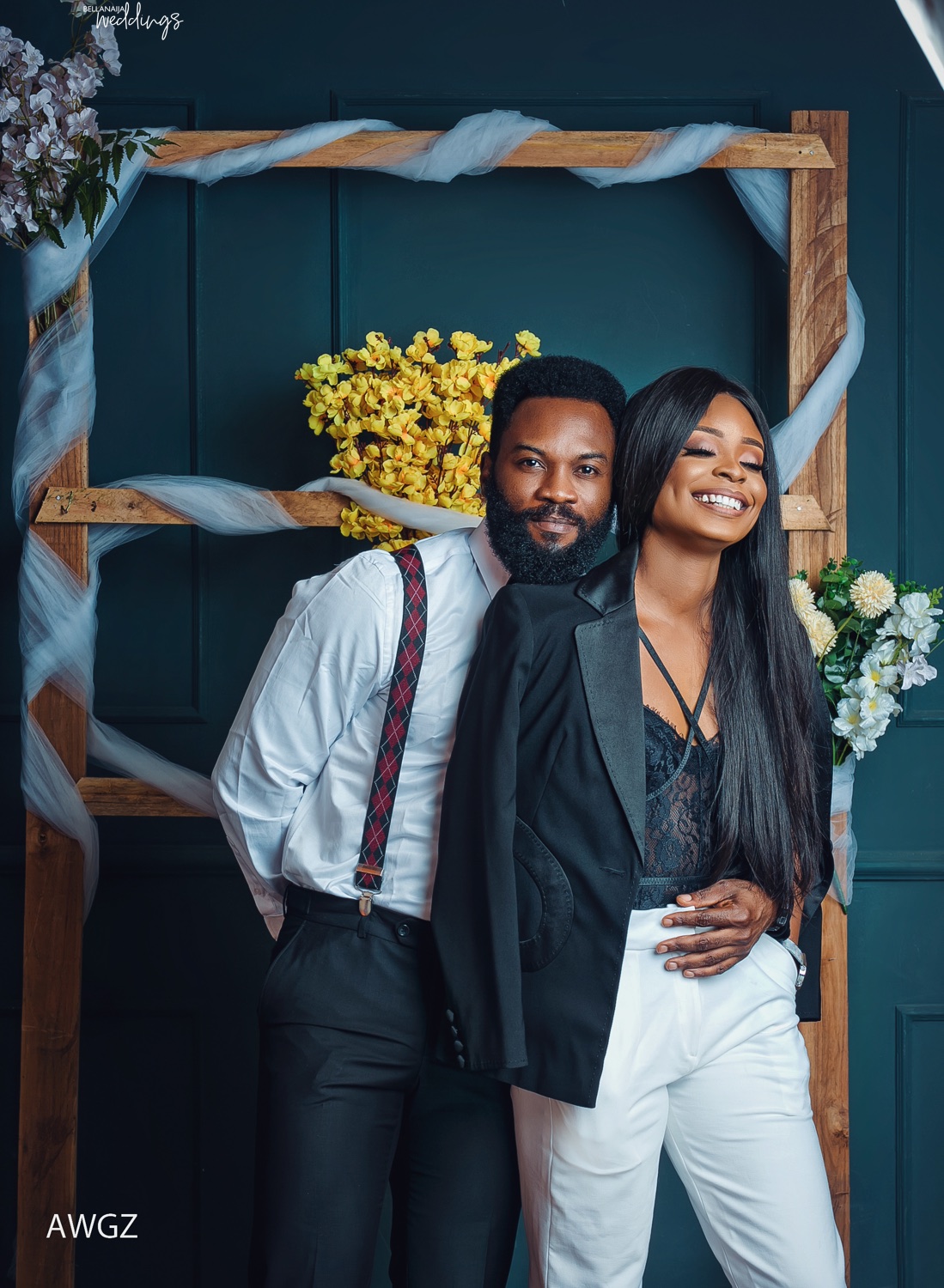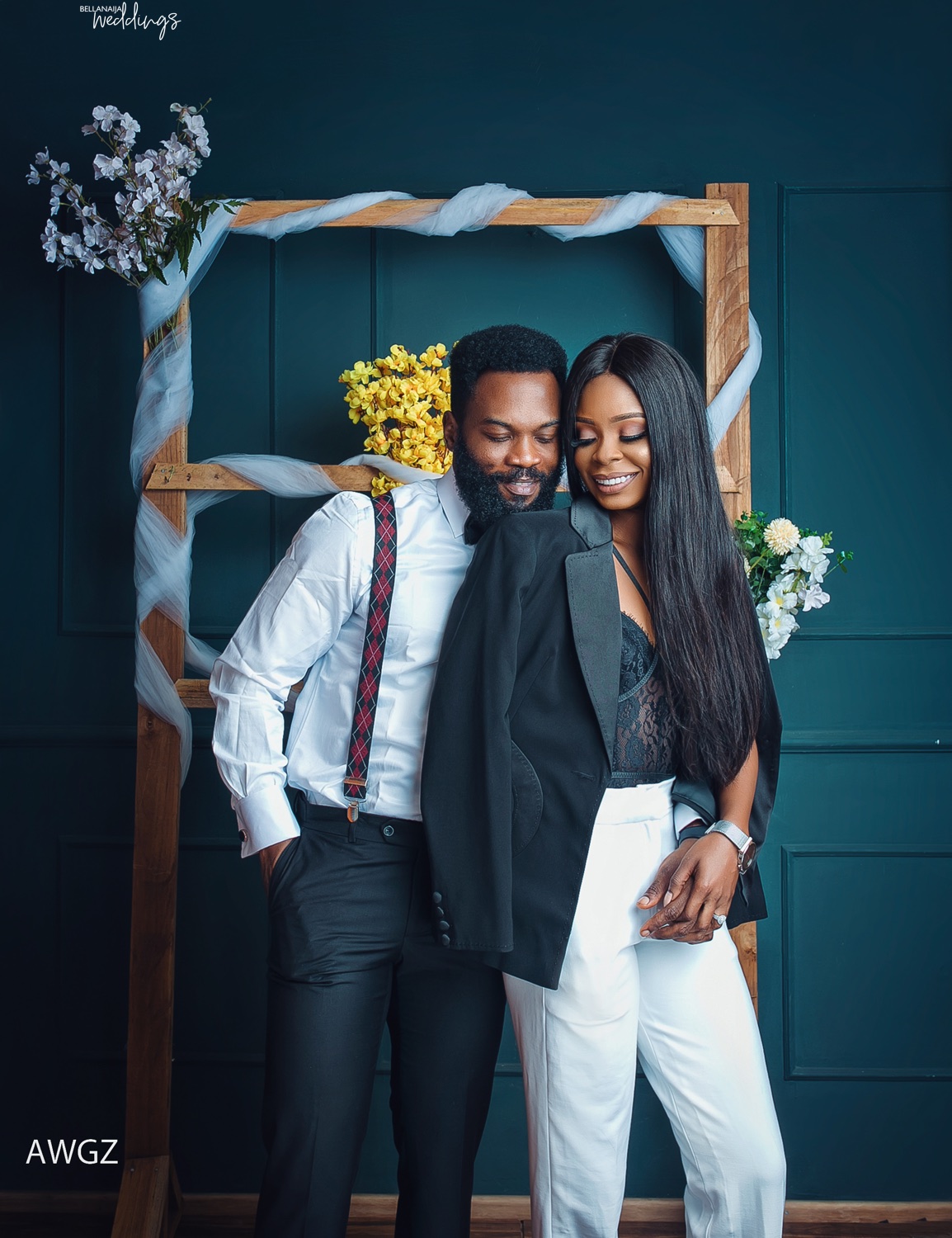 In 2017, Tolu called me that he needed a sofa set. We finalised on what he wanted and I got it delivered. During the production time, he had once asked me to have lunch with him, I remember saying to him that I don't mix business with pleasure and we could reschedule for after my work was done. However, during the delivery, his door scratched one of the sofa chairs. Tolu took an up-close image to notify me on how I had to come to see it. That was how he got me to hang out with him. It was a nice date and yes, we went on more dates but I felt we had too many similarities which would make us clash a lot, as we are both stubborn. I shared my concerns with him but Tolu is very persistent. He never gives up until he gets what he wants. He kept at it and officially asked me out two days after his mom's birthday that year. I said yes and in all honesty, there's nobody I'd rather be with. It has been such a beautiful ride.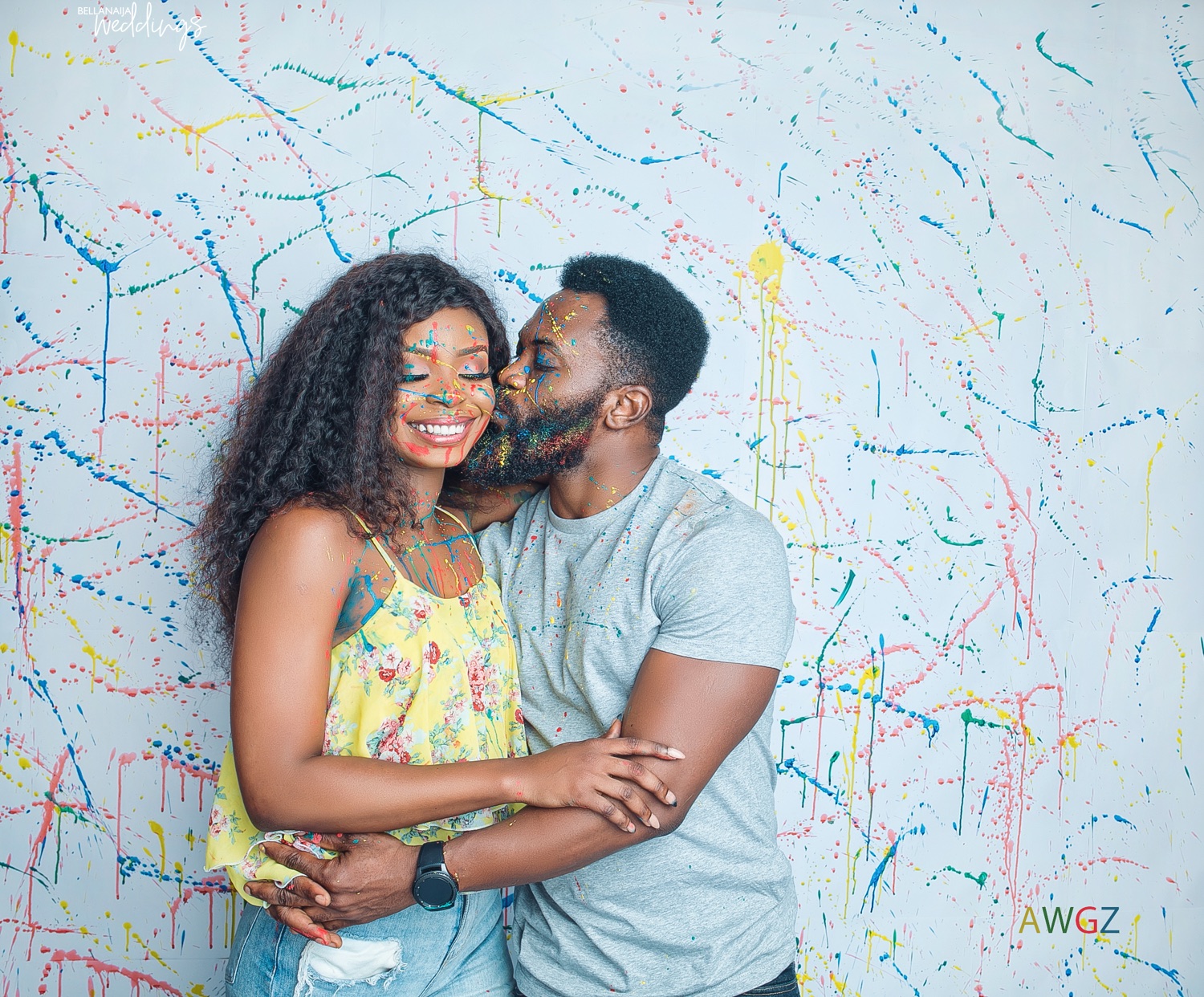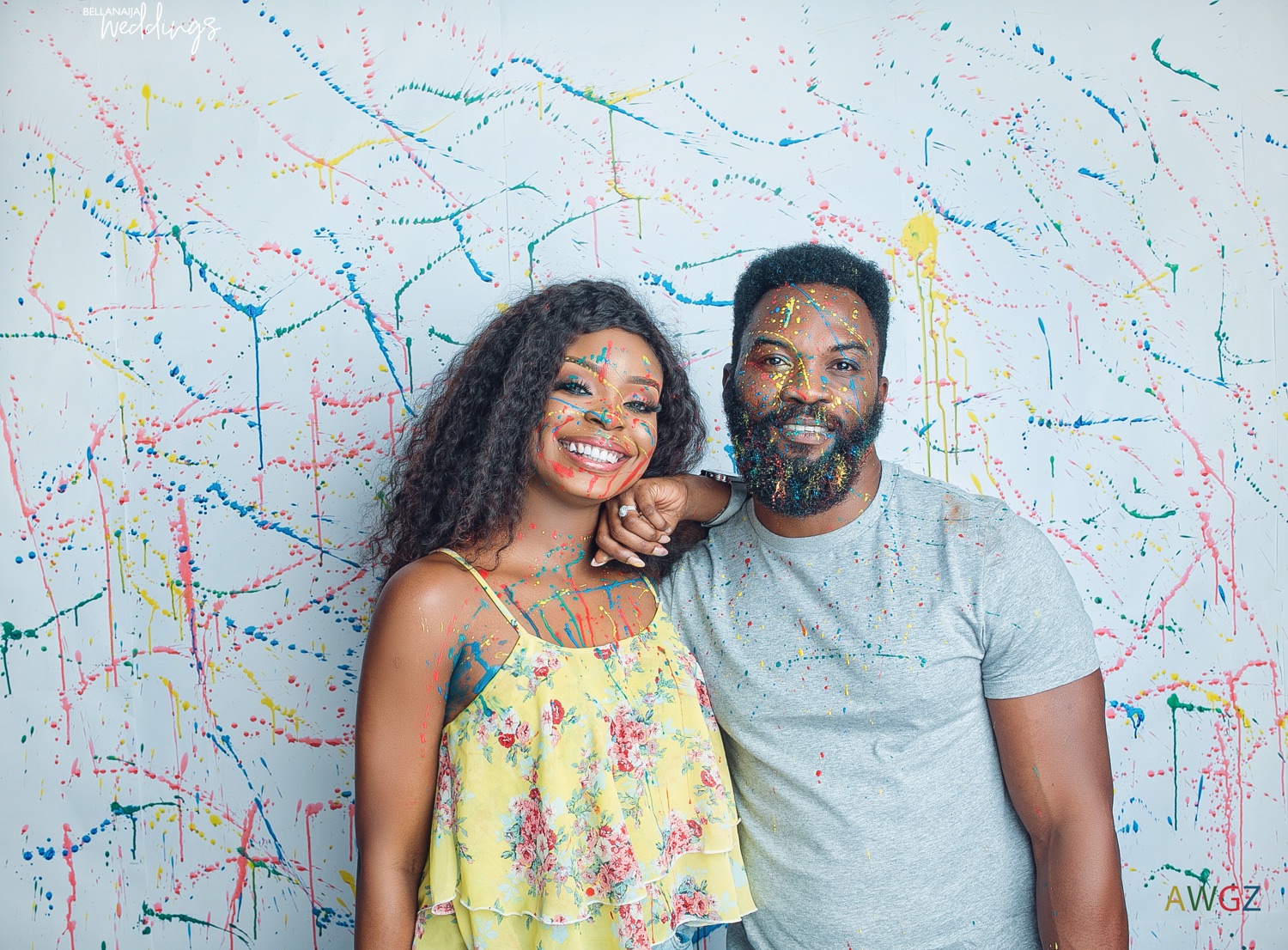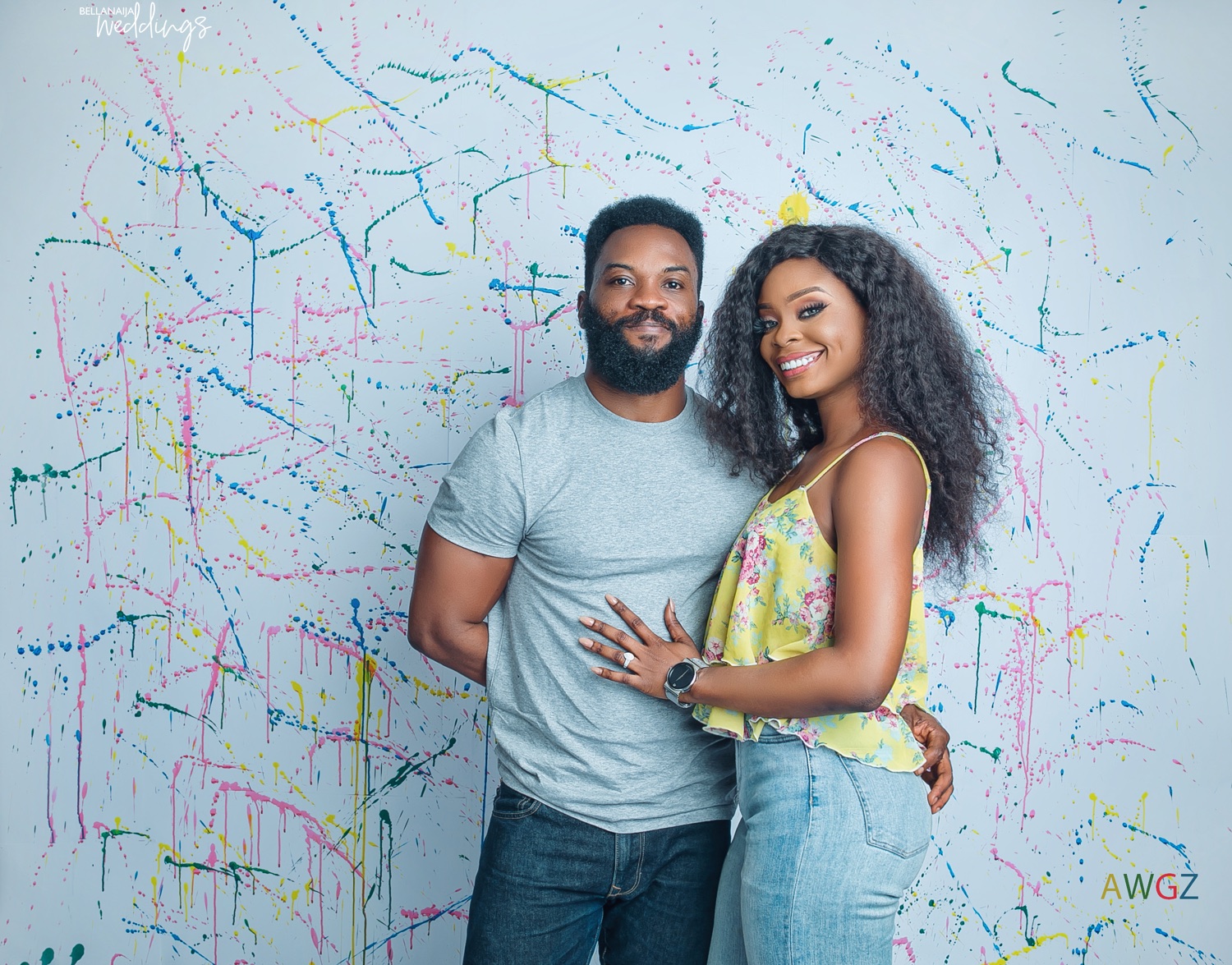 Here's how Buogo recalls Tolu popping the big question:
It happened on Friday, May 10th, this year. Tolu had suggested we go have dinner at Chai Tang and I'm like sure, it sounds nice. After we got there and ordered, he went to the restroom which didn't seem off at the point. My sister called and told me she wanted to go out that night but she had forgotten her wallet at home and she needed my card so she can pay for her hang out with her friends. I told her I was at Chai Tang and she'll have to come to meet there. Once she was outside, she'd call so I could just bring out the card and she wouldn't have to disrupt our dinner. I agreed. A few minutes later, she called me that she was outside, I quickly went out to give her my card and she goes 'let me say Hi to Tolu, it won't be nice if I just go like that'.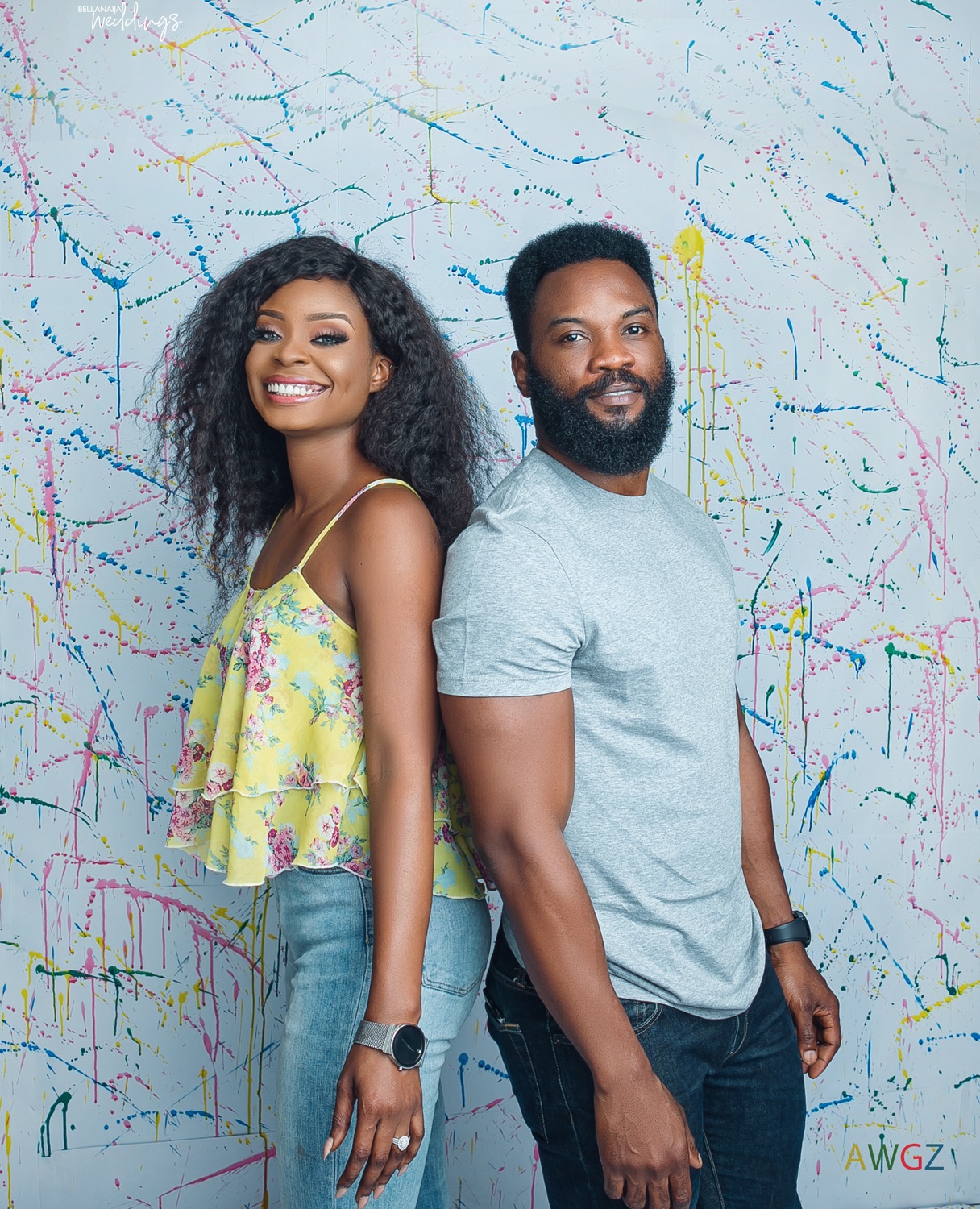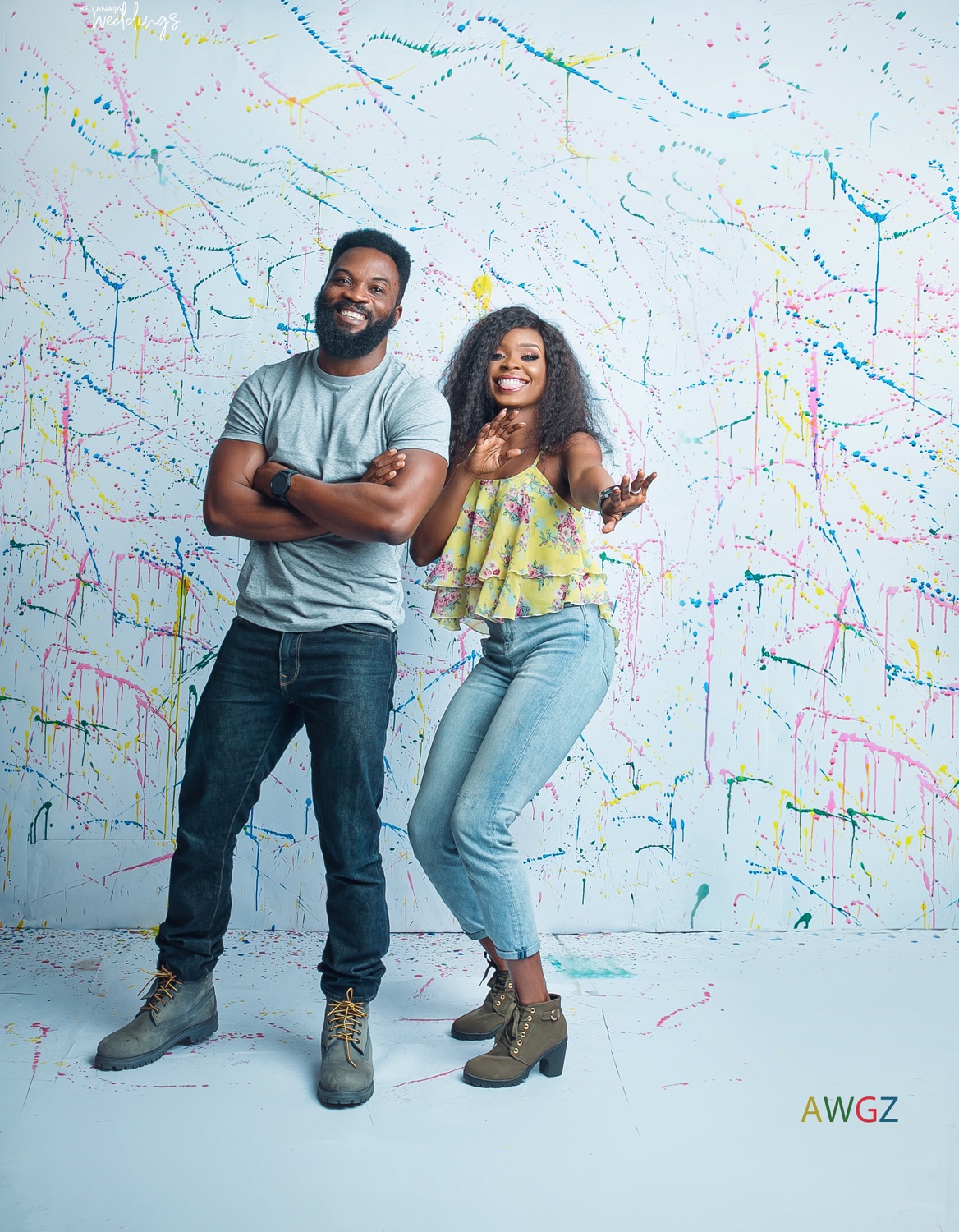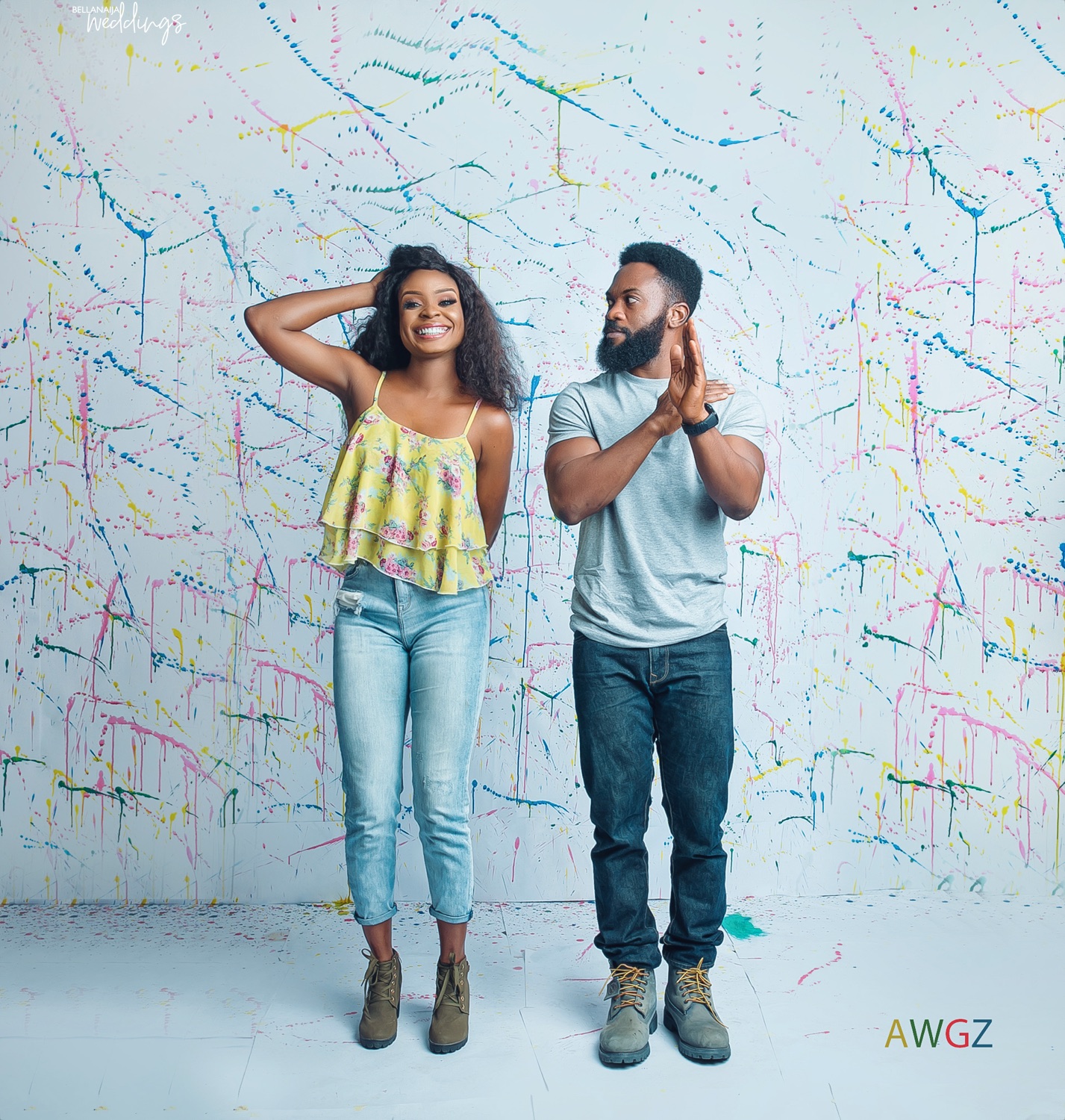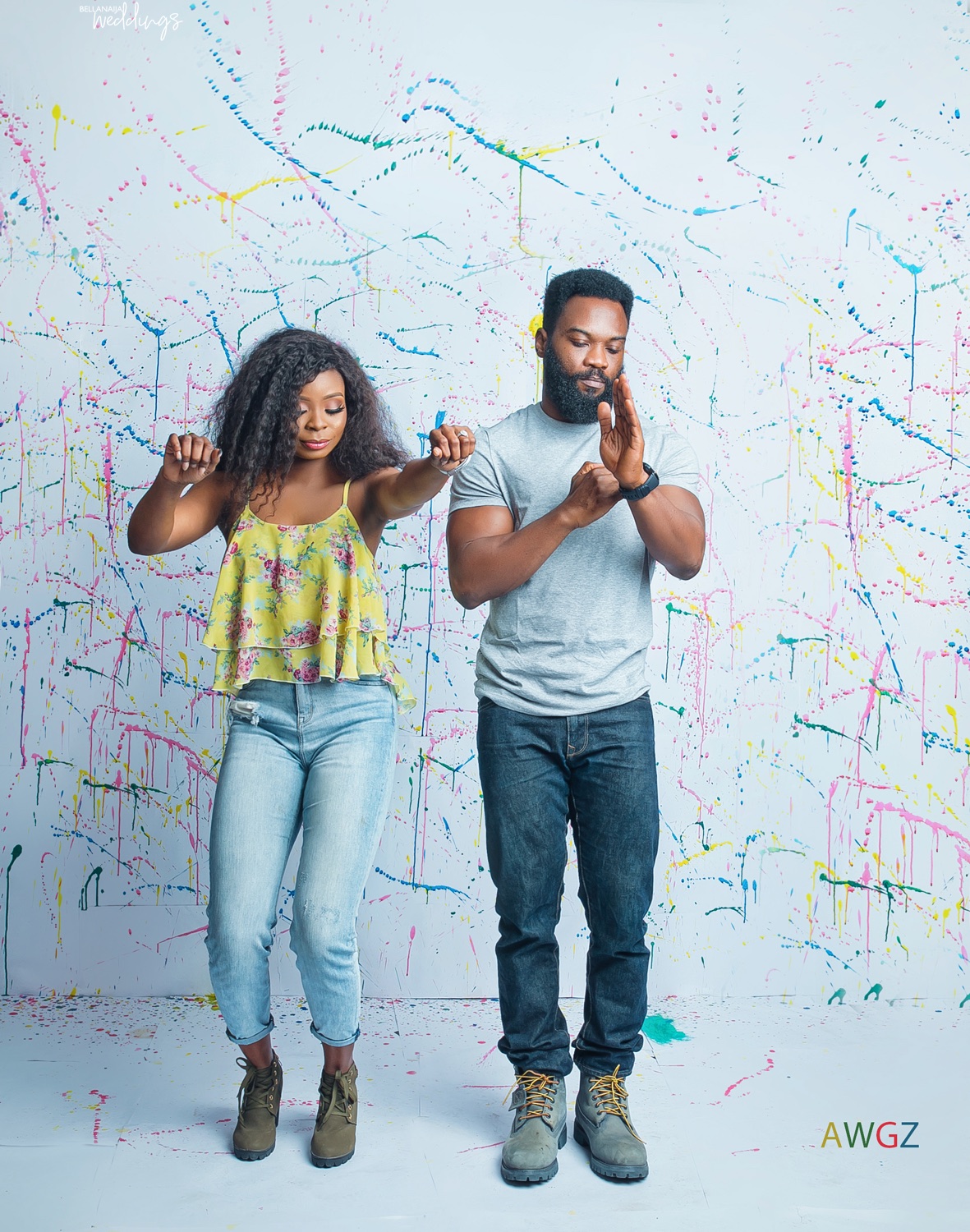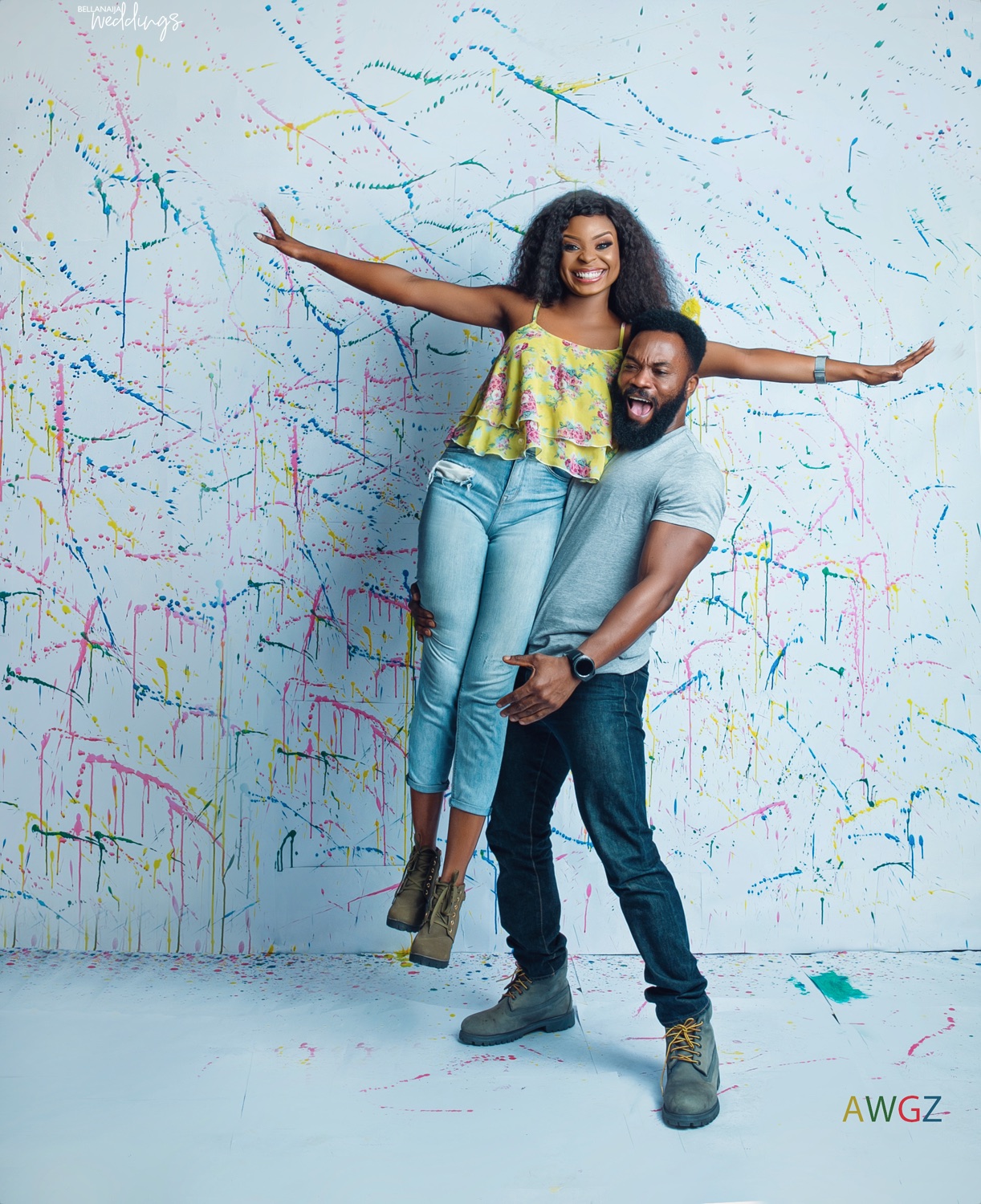 So we walked in together and she said hello to him. She pleaded with me to walk her back out to her car. As soon as I stepped out of Chai Tang, some people were singing and holding roses, I told my sister that we should move fast so we won't block them and she was just there, staring at me and I'm thinking girl move until I realised the show was for me. As soon as I figured it out, I just kept blushing/smiling. Tolu walked out while I was being serenaded and he kept smiling at me while they were singing. At that point, I saw my brother and my friend and they were all smiling. He then got on one knee and asked me to marry him and that I should be sure oo. Of course, as a gangster that I am, I didn't cry? and I said YES, I'm sure. I'm about to marry the love of my life.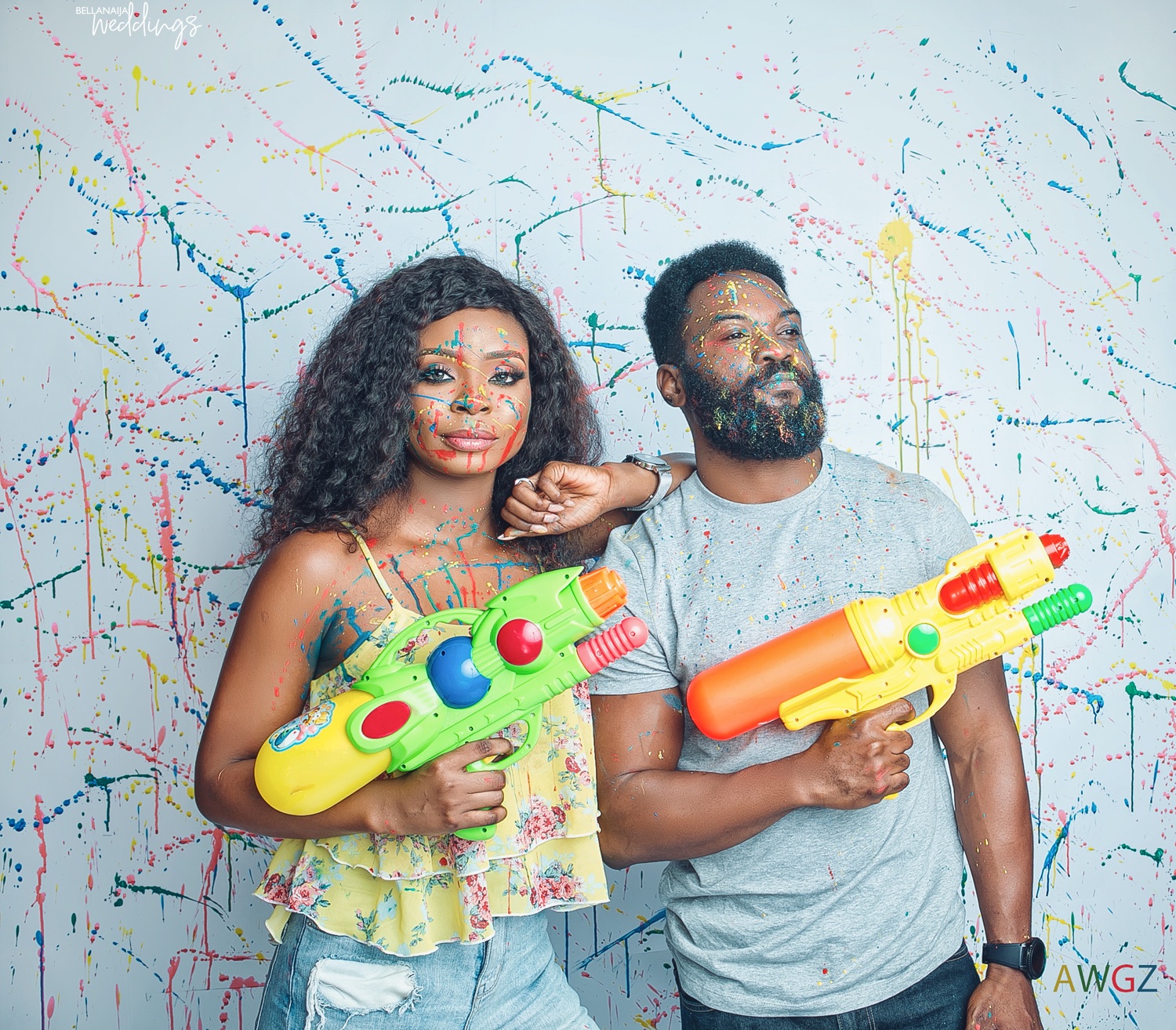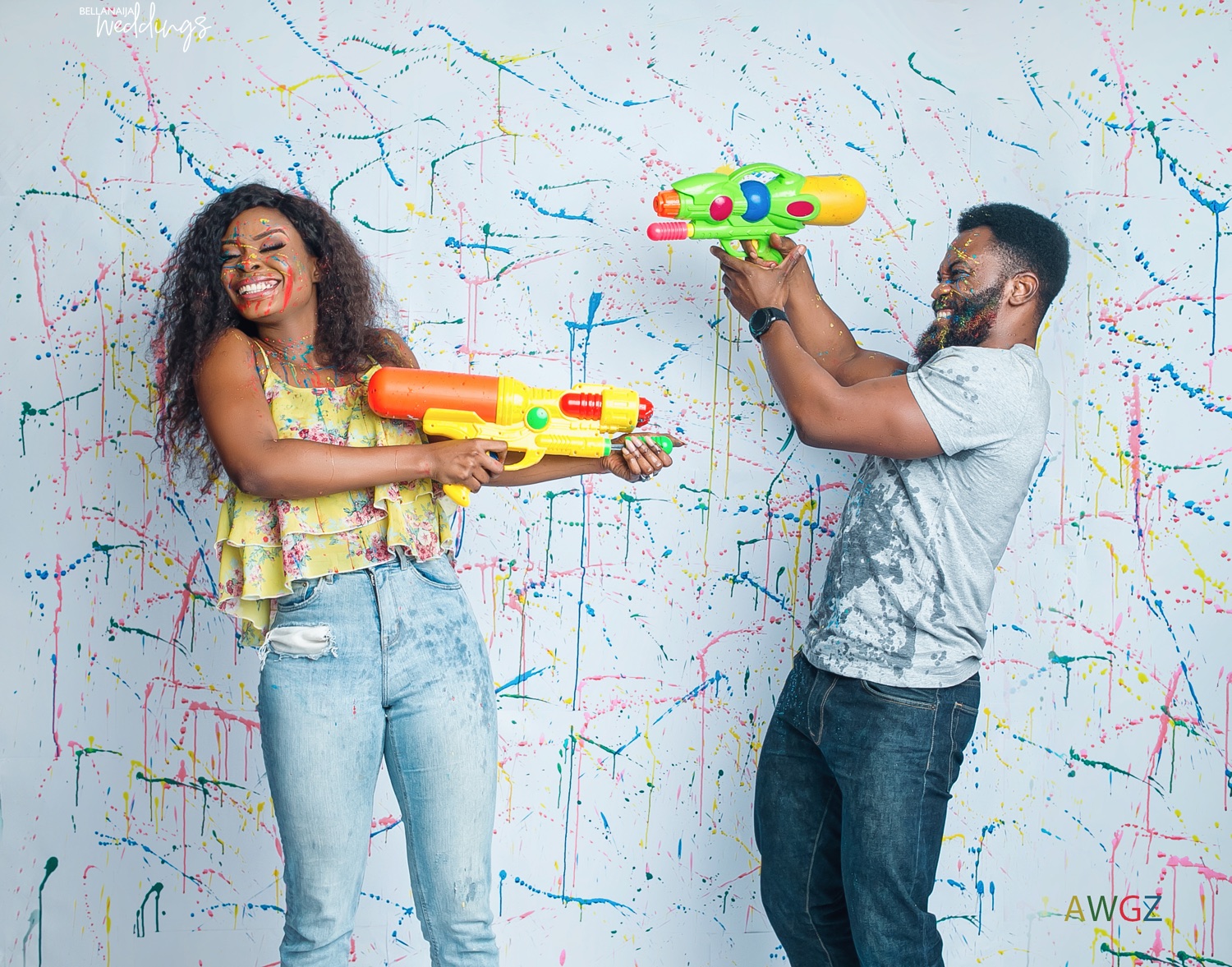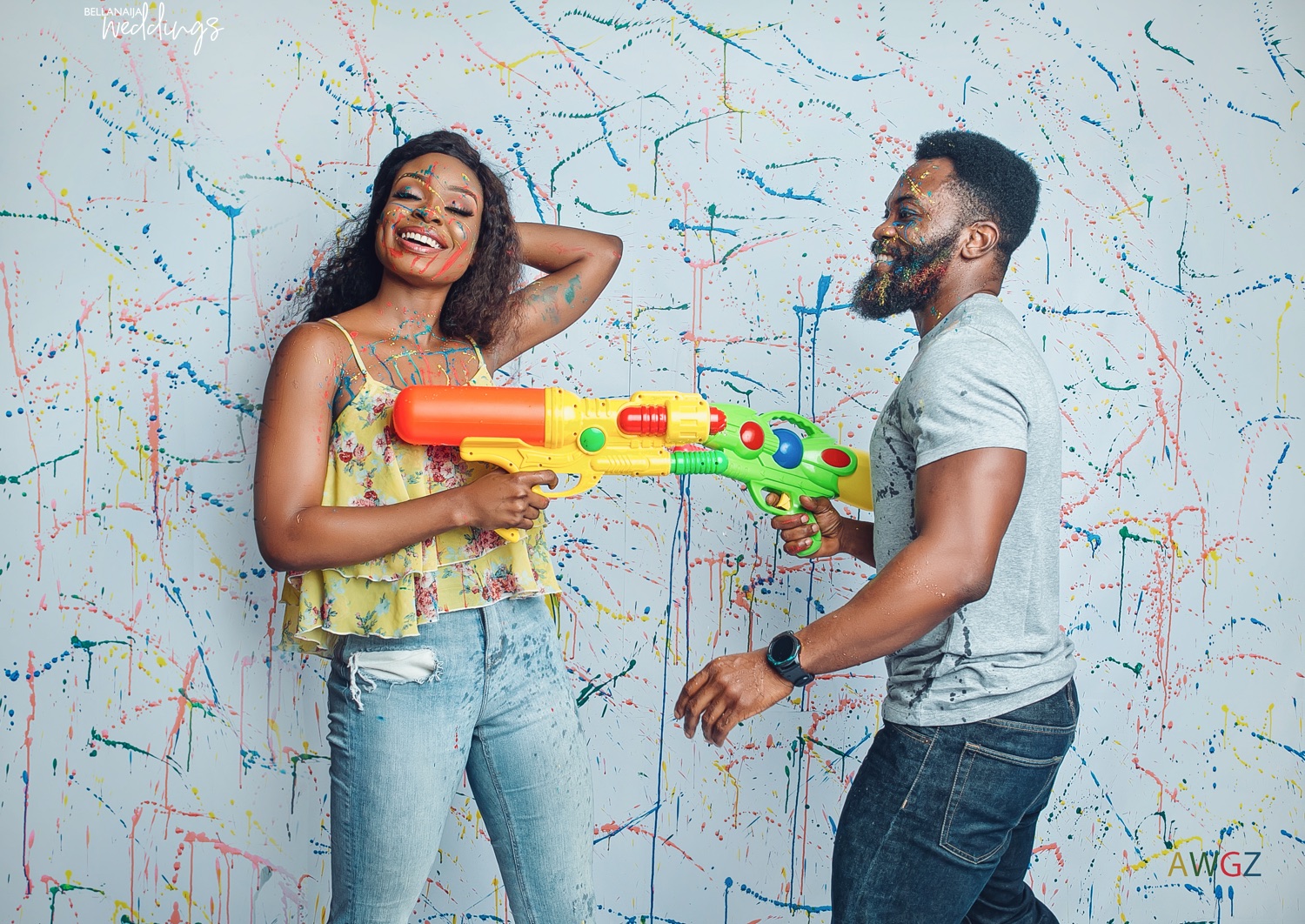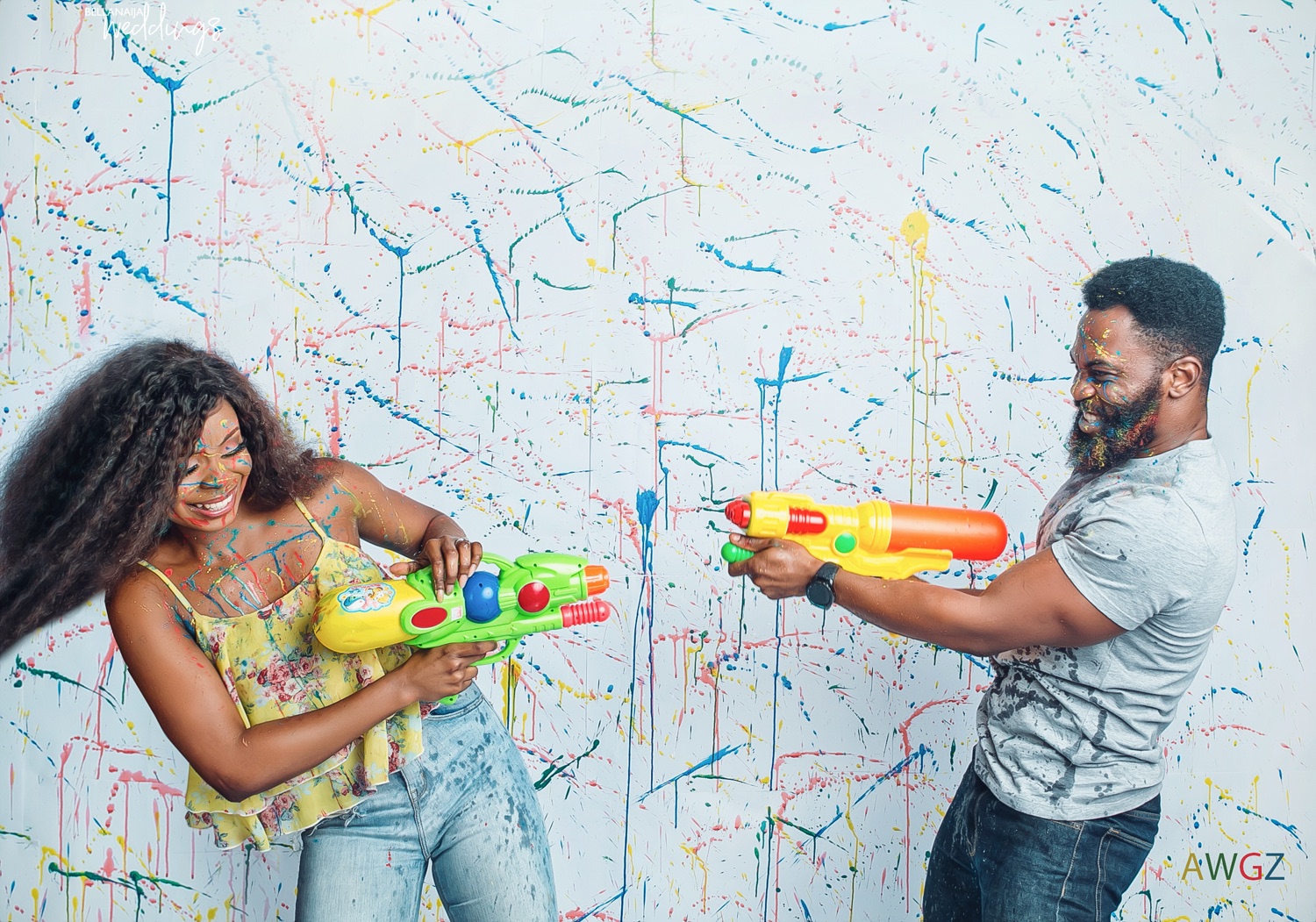 Credits
Bride-to-be: @wooddesignes
Groom-to-be: @iamtflava
Planner: @lh_events
Photography: @awgzzz
Makeup: @edens_glam