If you have seen their Ghanaian traditional wedding, then you'll understand why we are super excited.
#TheRedCarpetWedding couple is totally making us blush with their outdoor white wedding. Every moment captured of Louisa and Lloyd on their big day just further emphasizes how beautiful love is.
Because we want you to experience their day for yourself, we will just leave you to it but be sure to look out for when the bride sang her vows to her groom. Awww, it was beautiful. You should also watch their wedding highlight video below. Of course, don't miss out on their traditional wedding.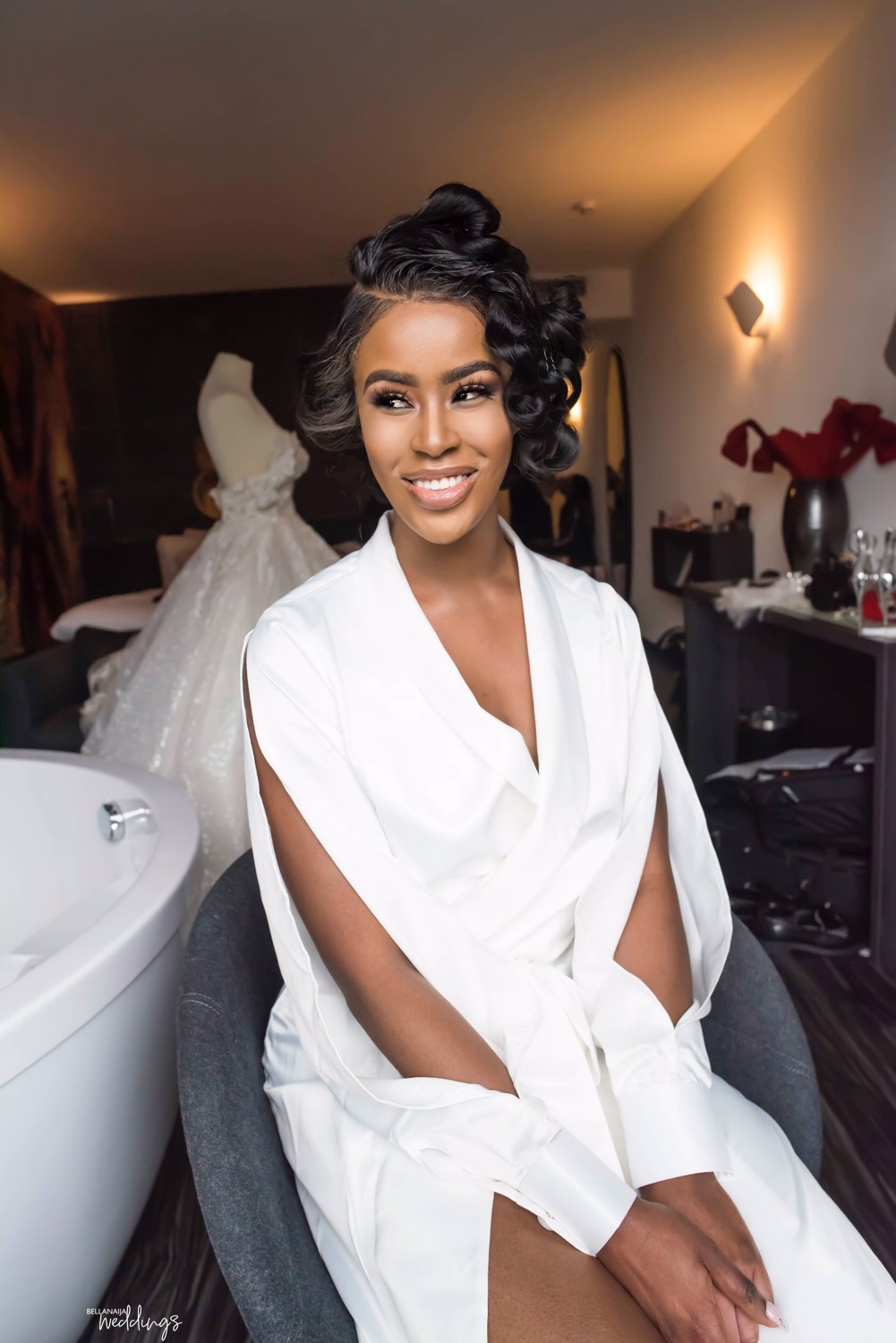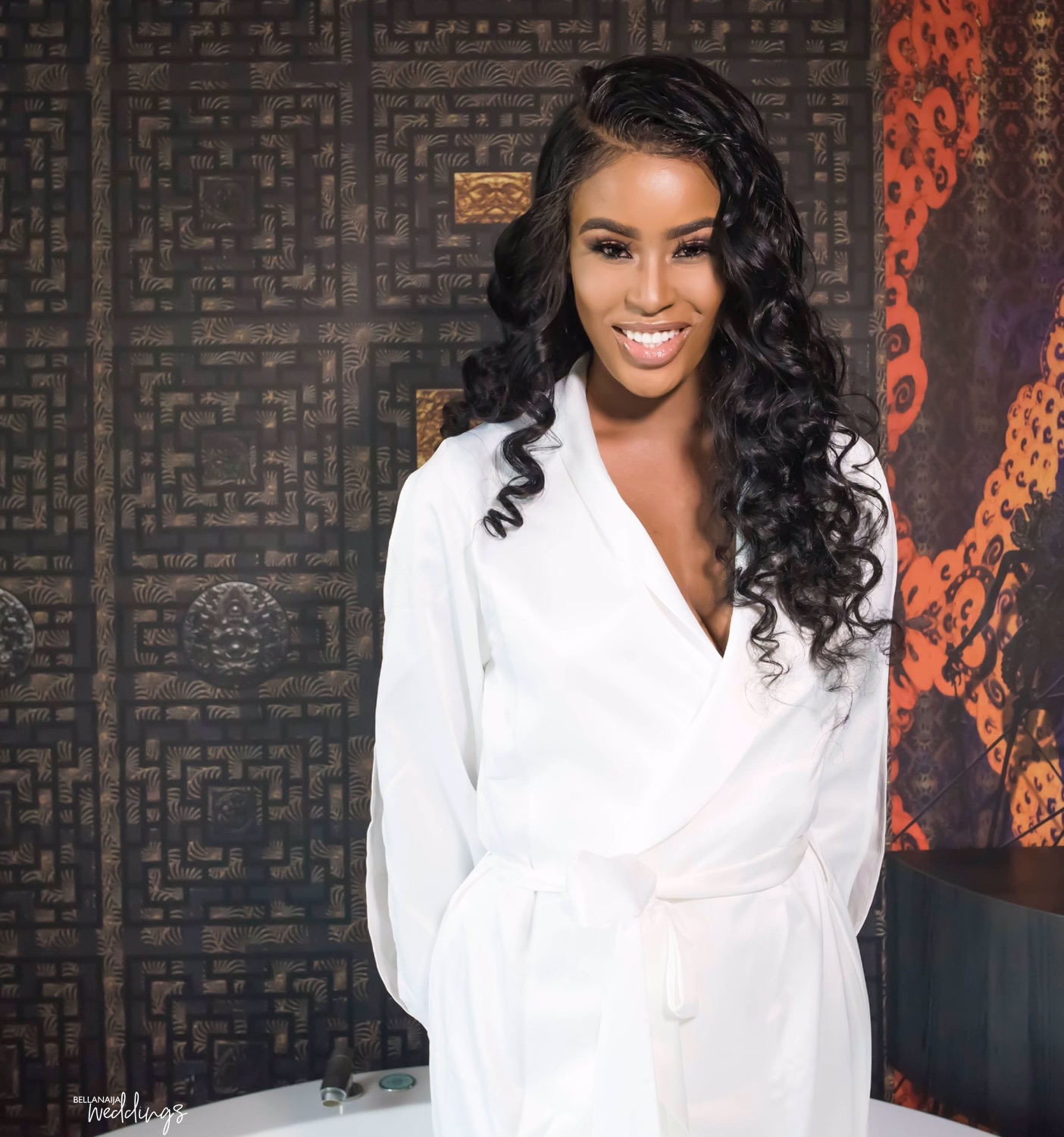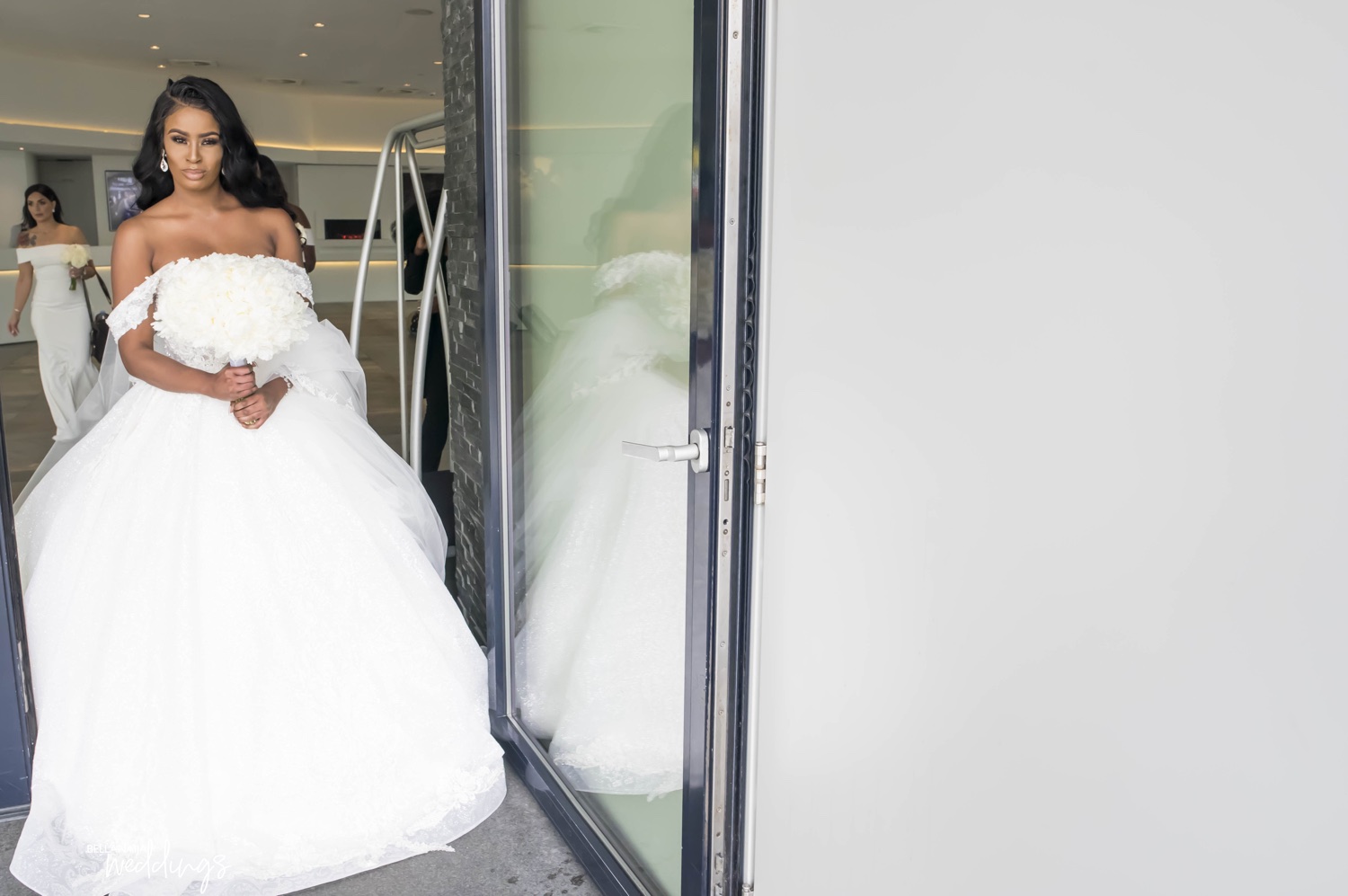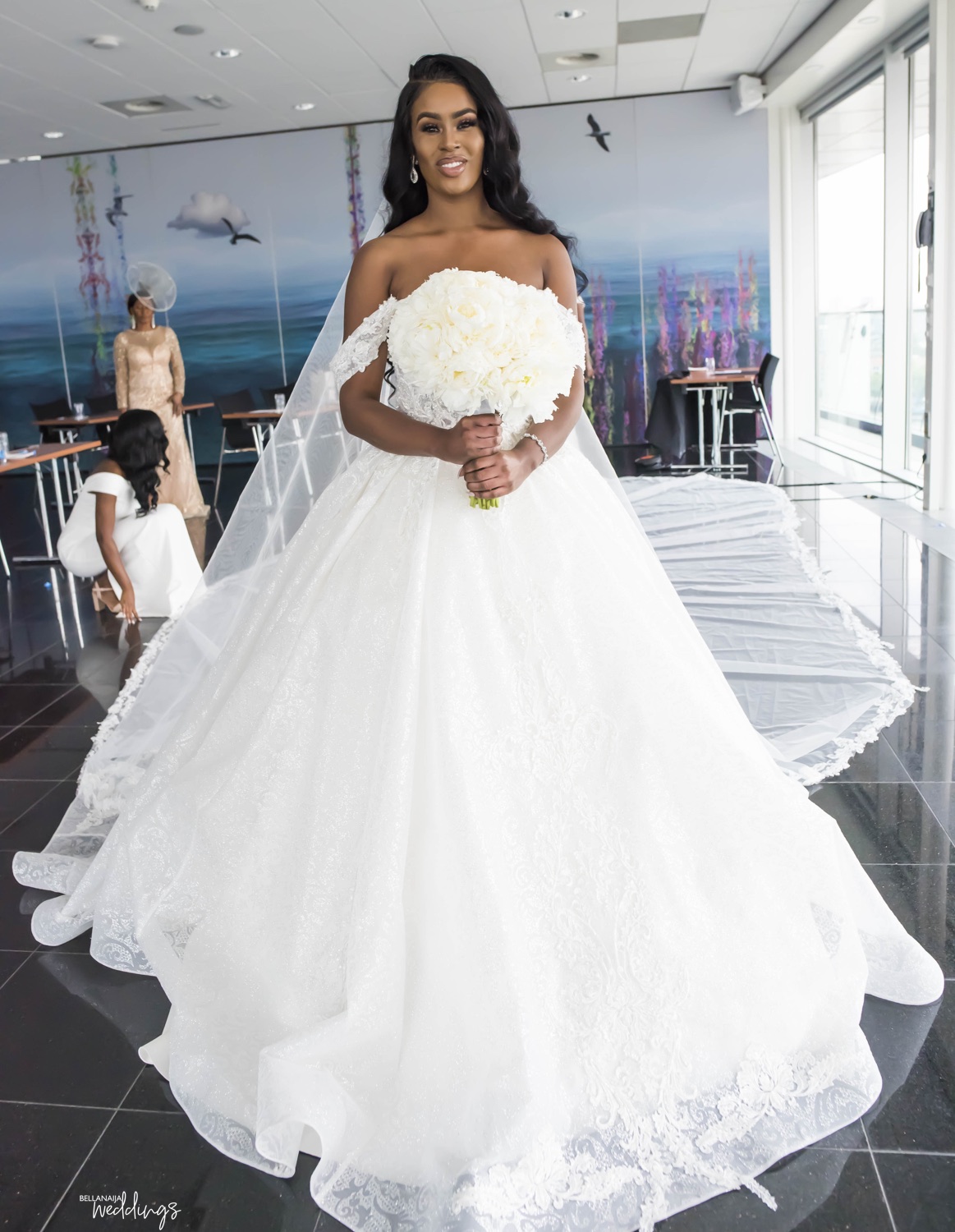 How did you decide on your bridal look? You looked stunning
I always wanted to look like an elegant Queen. Let me tell you a secret, I travelled abroad to look for the perfect dress. I thought I had found it, so I bought the dress and took it home with me. Months later, I decided to wear the dress again just to see if my "elegant Queen" look was coming together. The moment I wore it for the second time I was over it. I didn't like the dress anymore. It just wasn't the dress I wanted to walk down the aisle in. So I got myself a new custom made A-line dress that perfectly matched with my vision. My dress was created by "Dreamwedding4u". That same day, I saw another wedding dress in her shop, a mermaid dress that looked so unique. I couldn't get my eyes off the dress and couldn't stop thinking about it so it had to be my reception dress.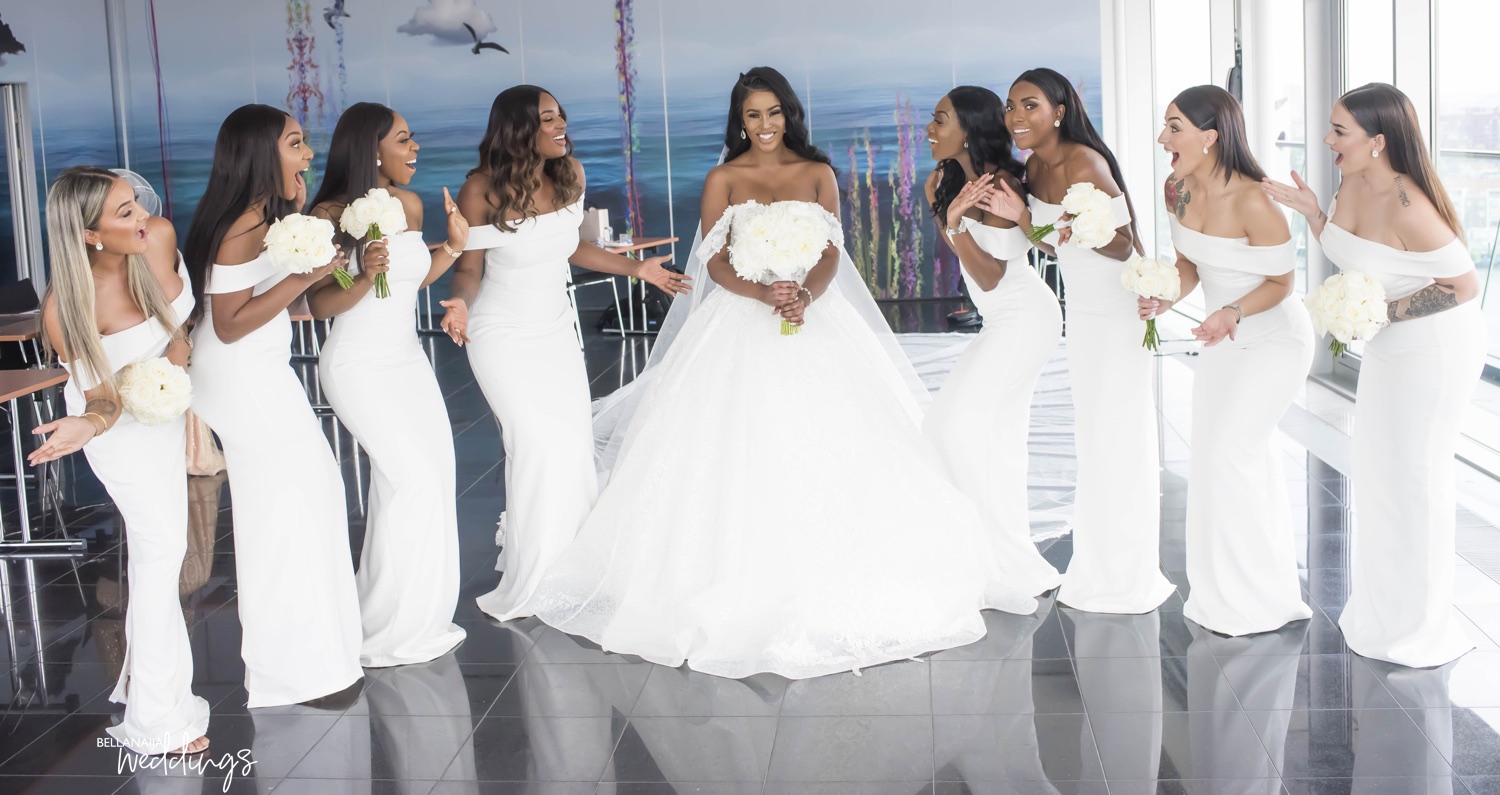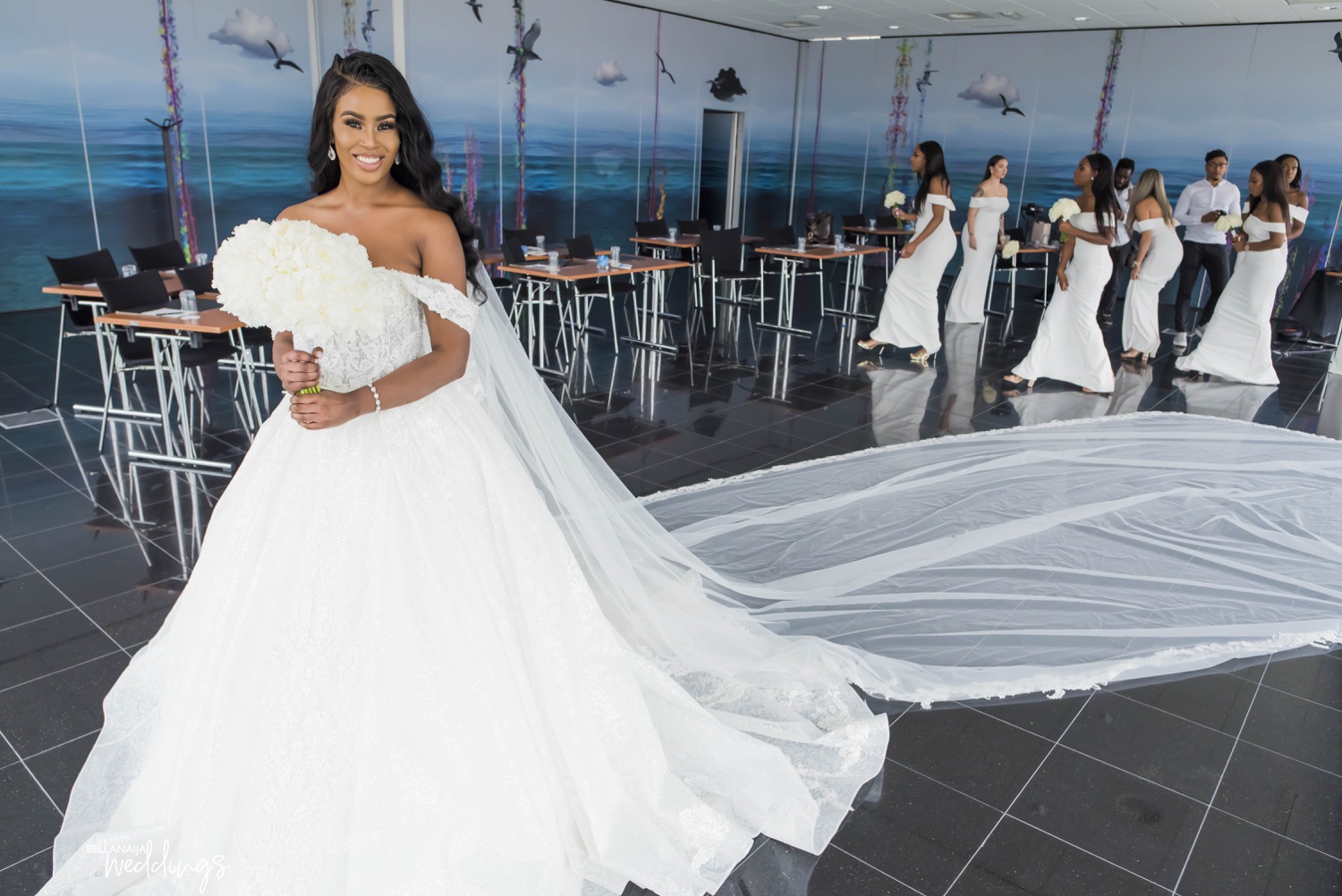 How did you decide on your makeup look?
In terms of makeup, I met Jennifer Johnson from Adaobi Artistry in the UK when she was doing makeup for Bernicia Boateng for my sister Doreen's wedding. I was part of the bridal party and Jennifer got to do my makeup. The moment she started working on my face I knew I wanted her to do my wedding makeup. Amazingly humble and so talented. I'm very picky when it comes to makeup but this girl is gifted. My hair was done by glorious hair. I always trust her with my hair so no doubt she would be my hairdresser for the big day's. My glam squad was a fact.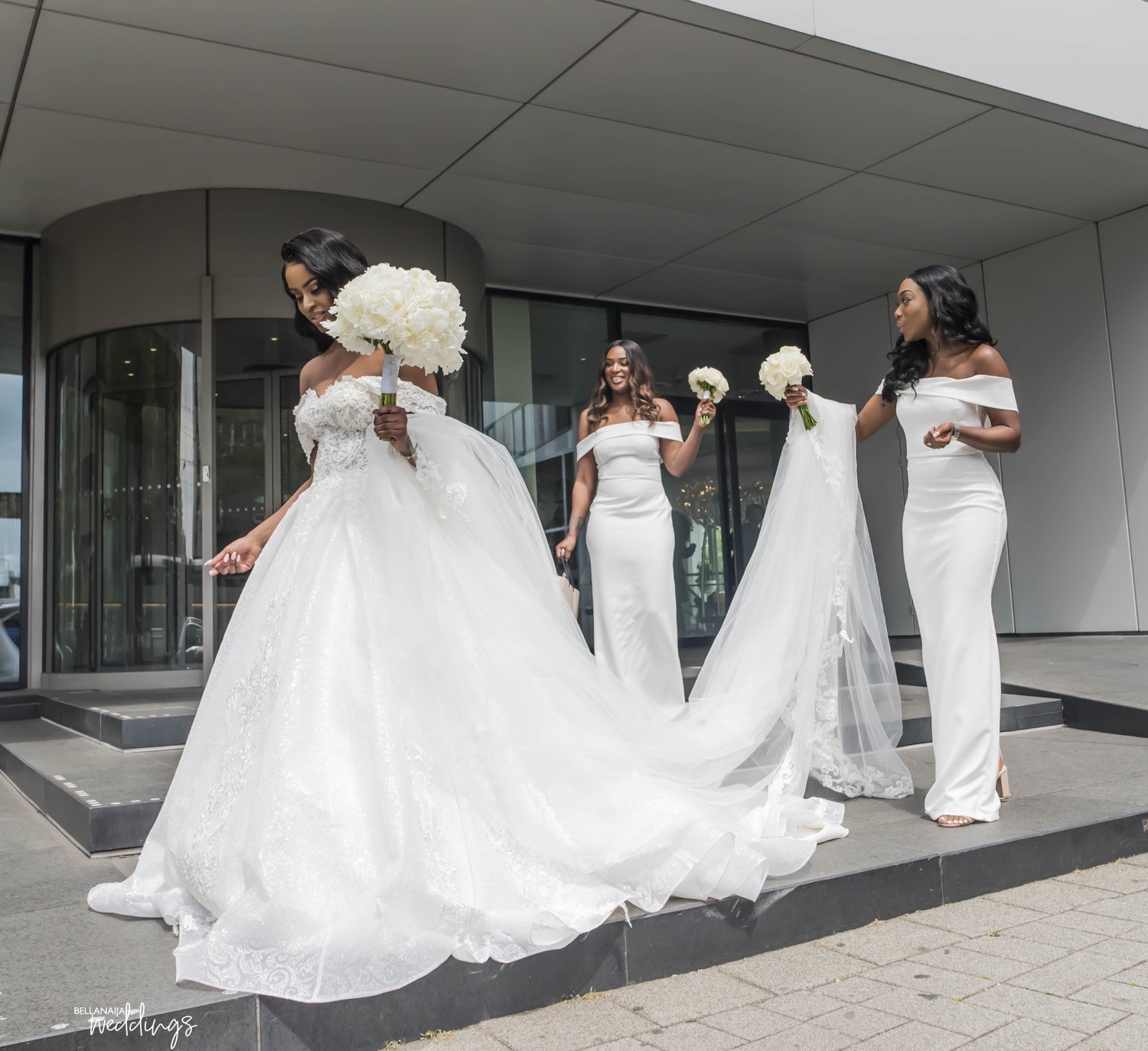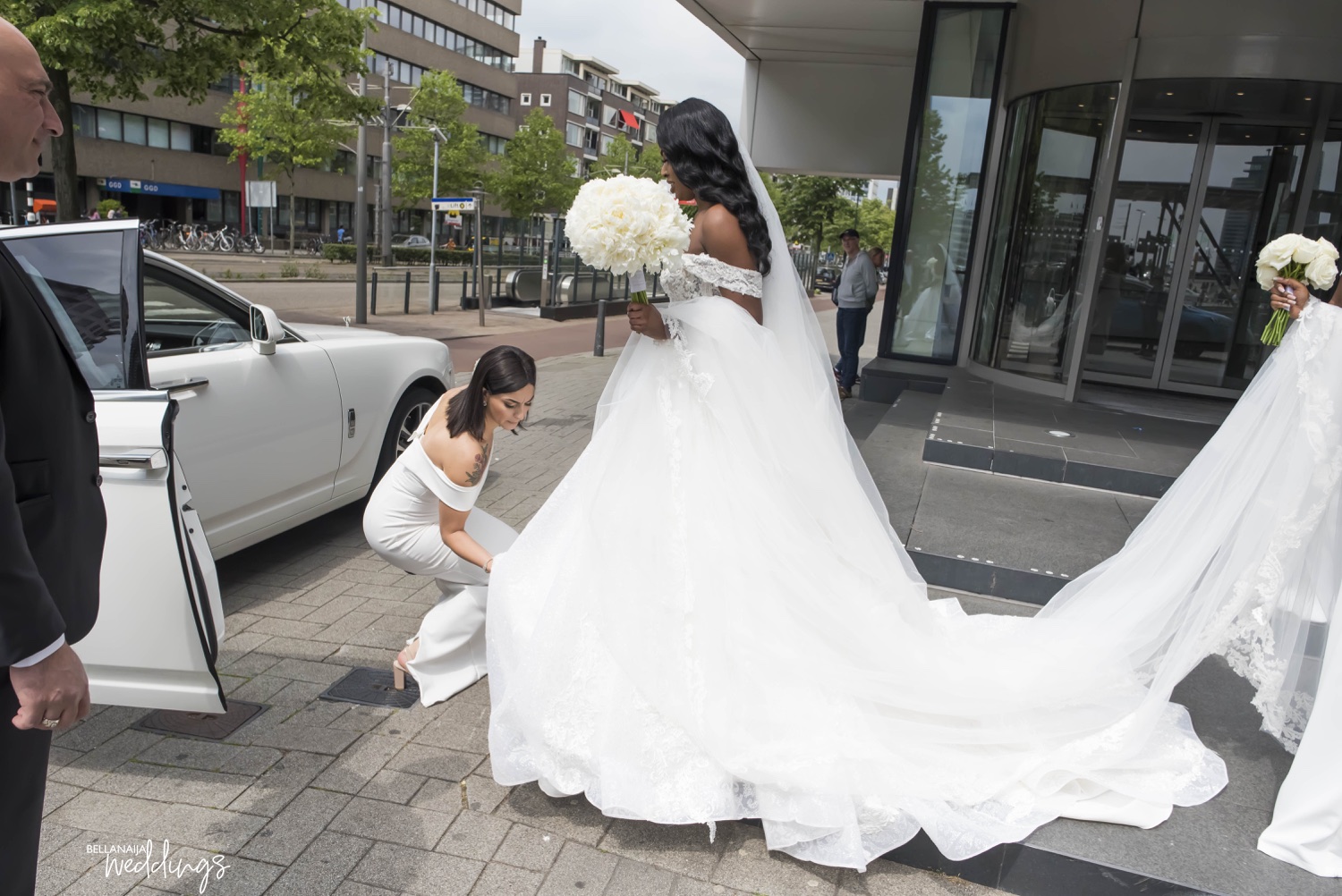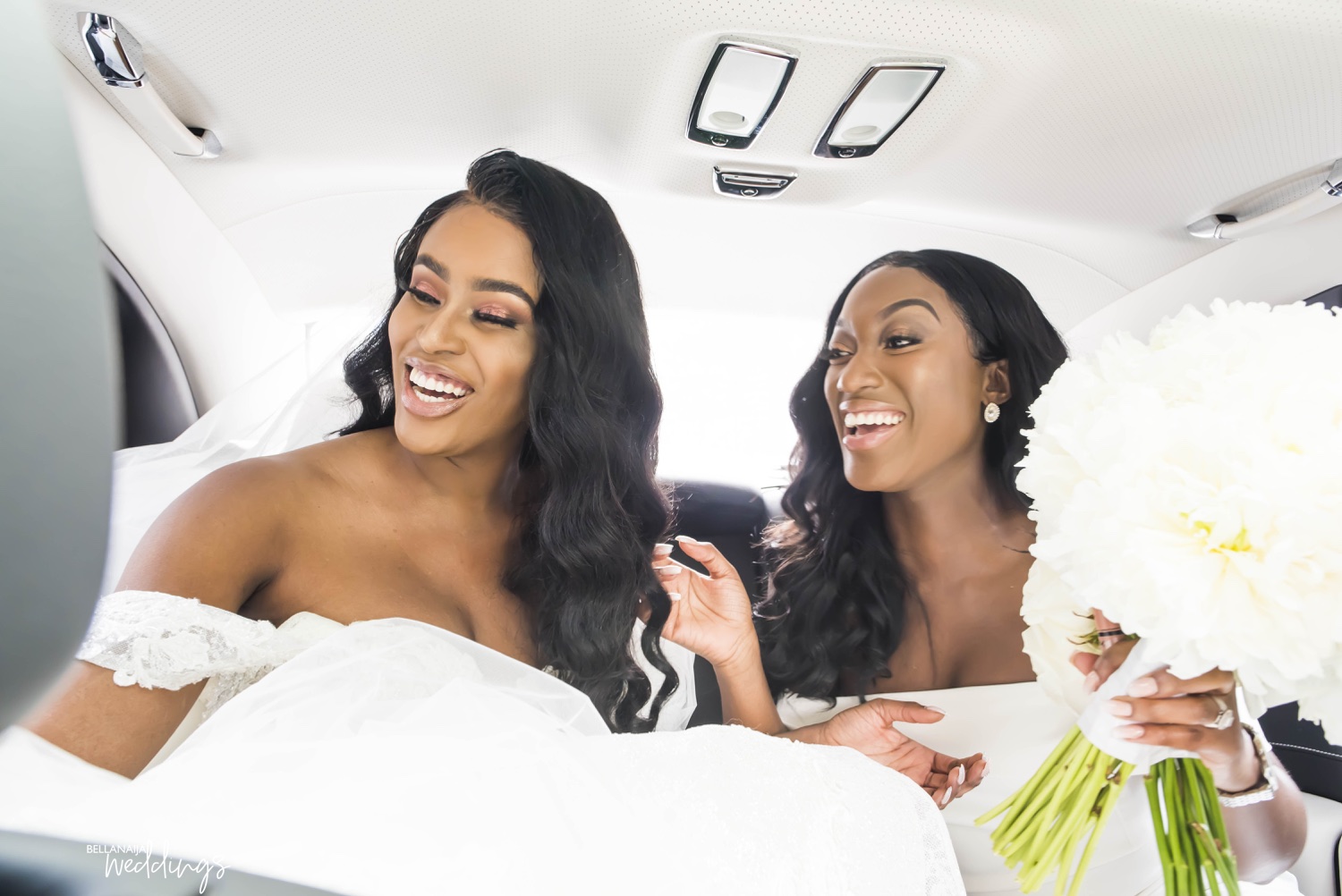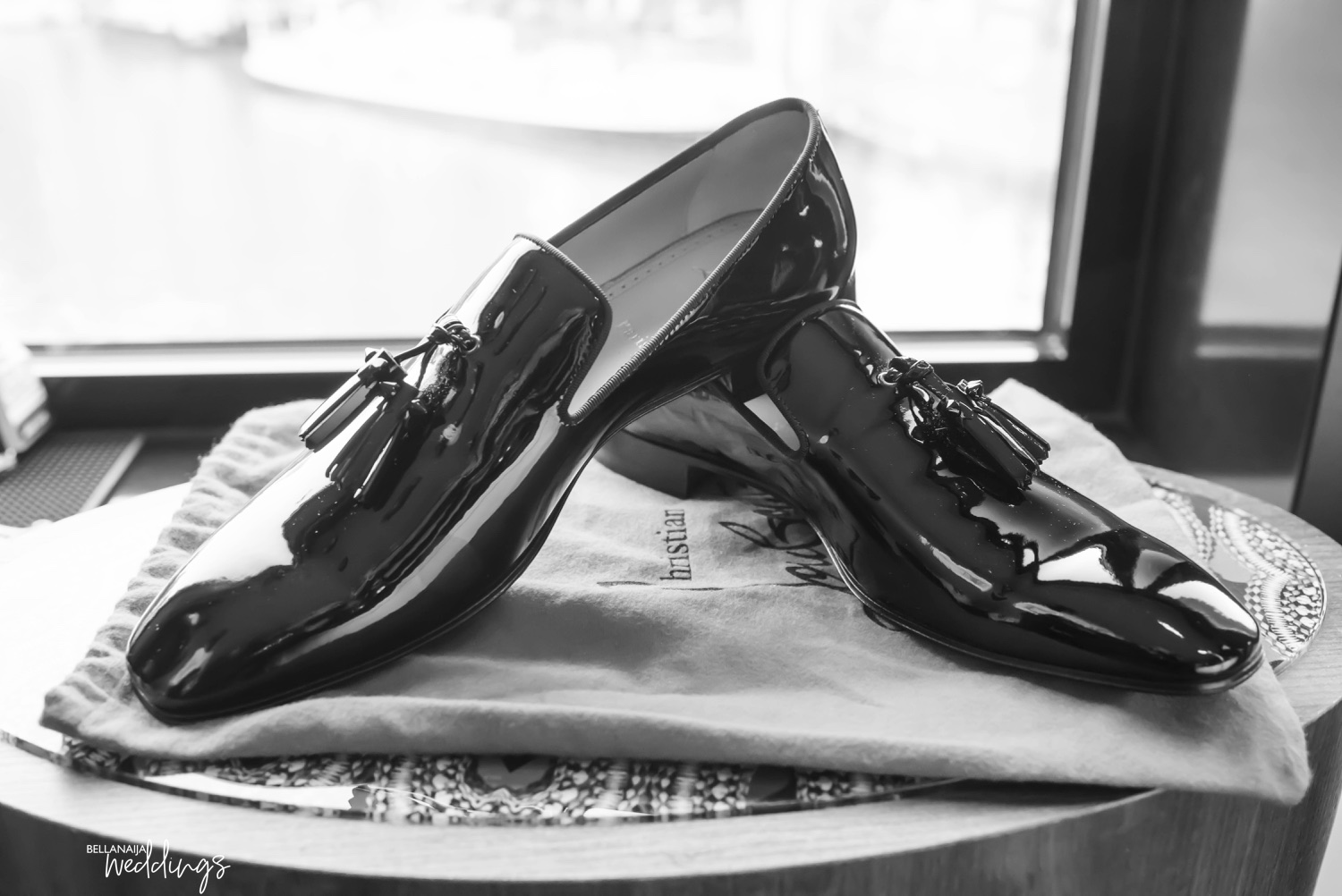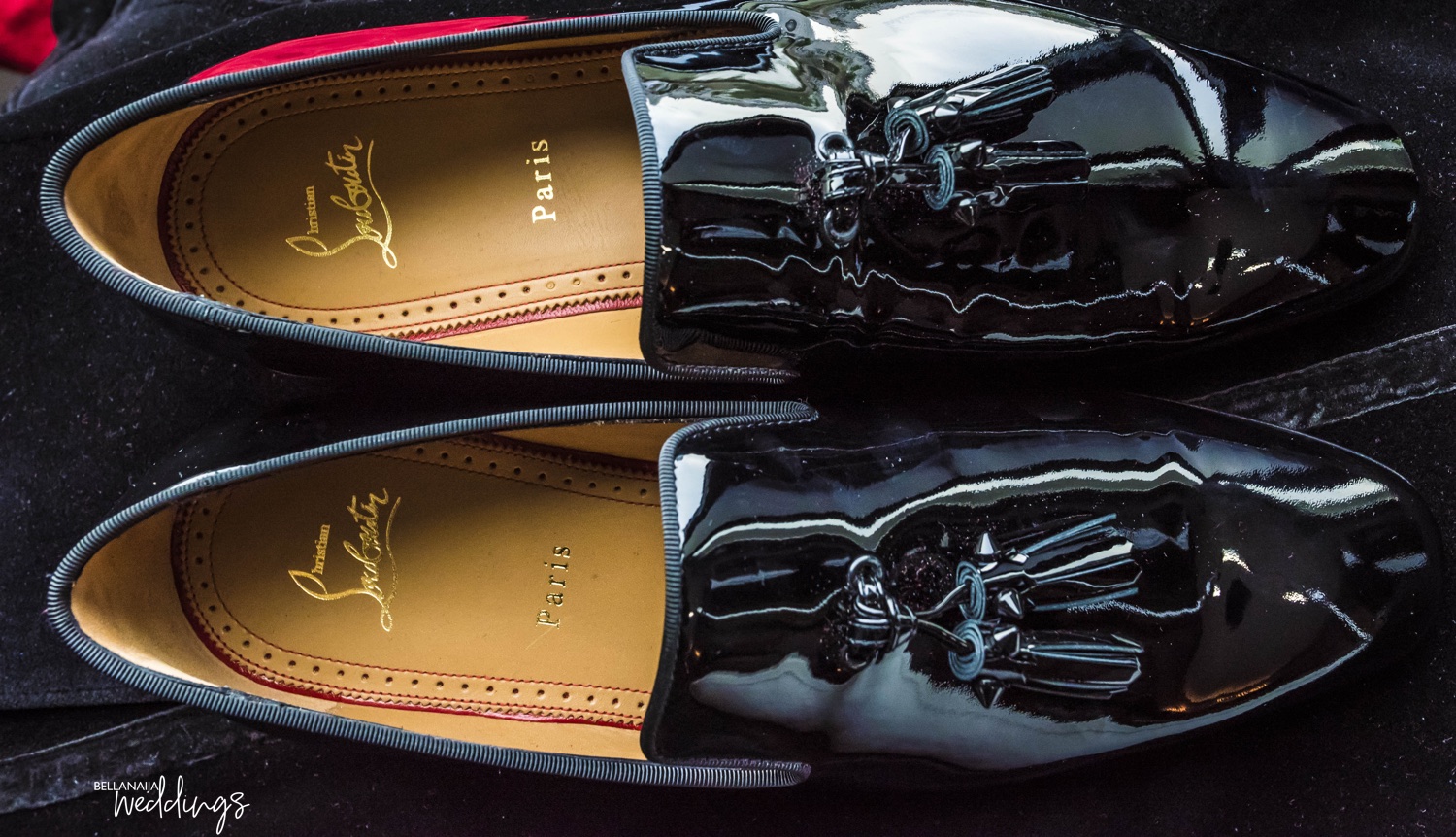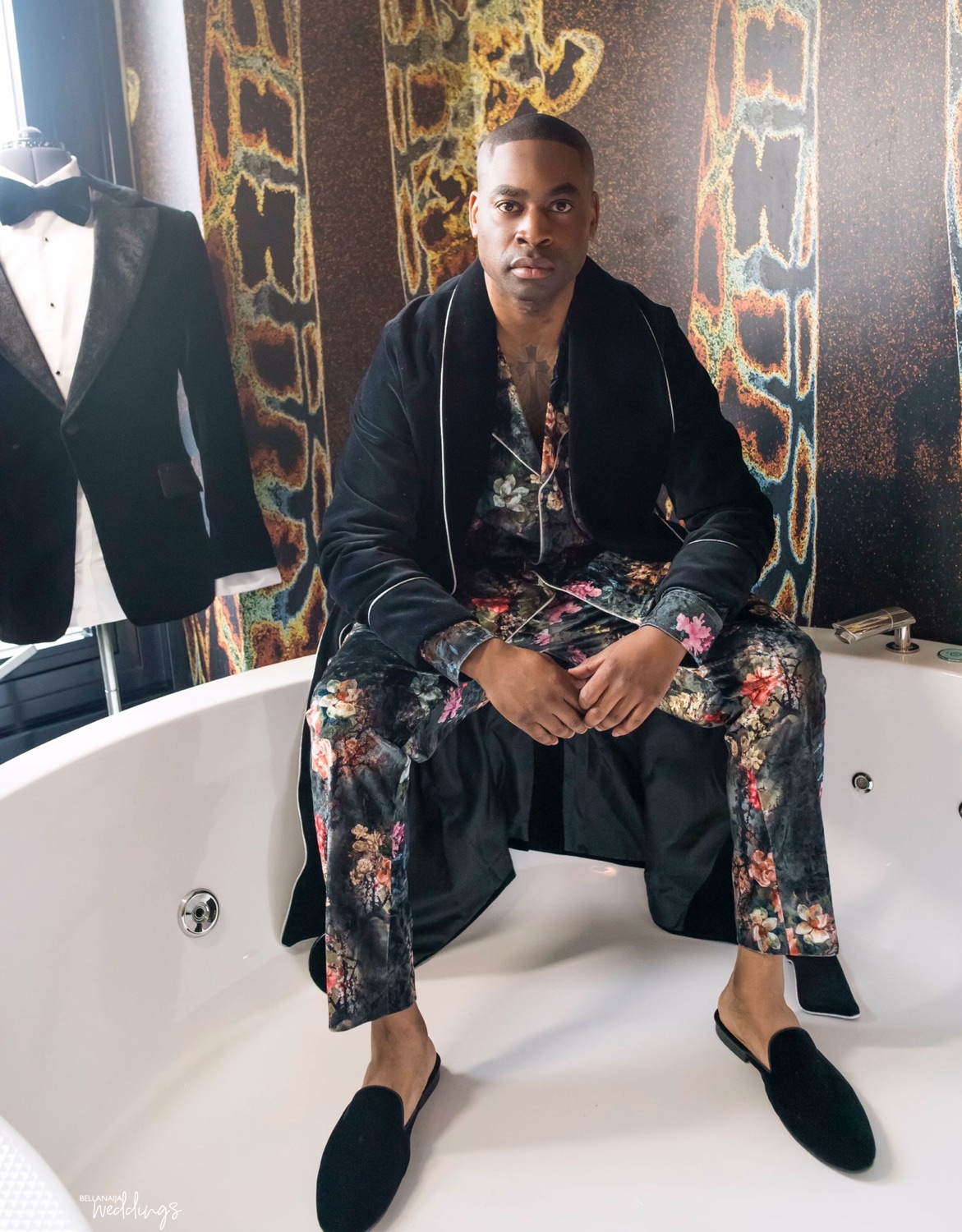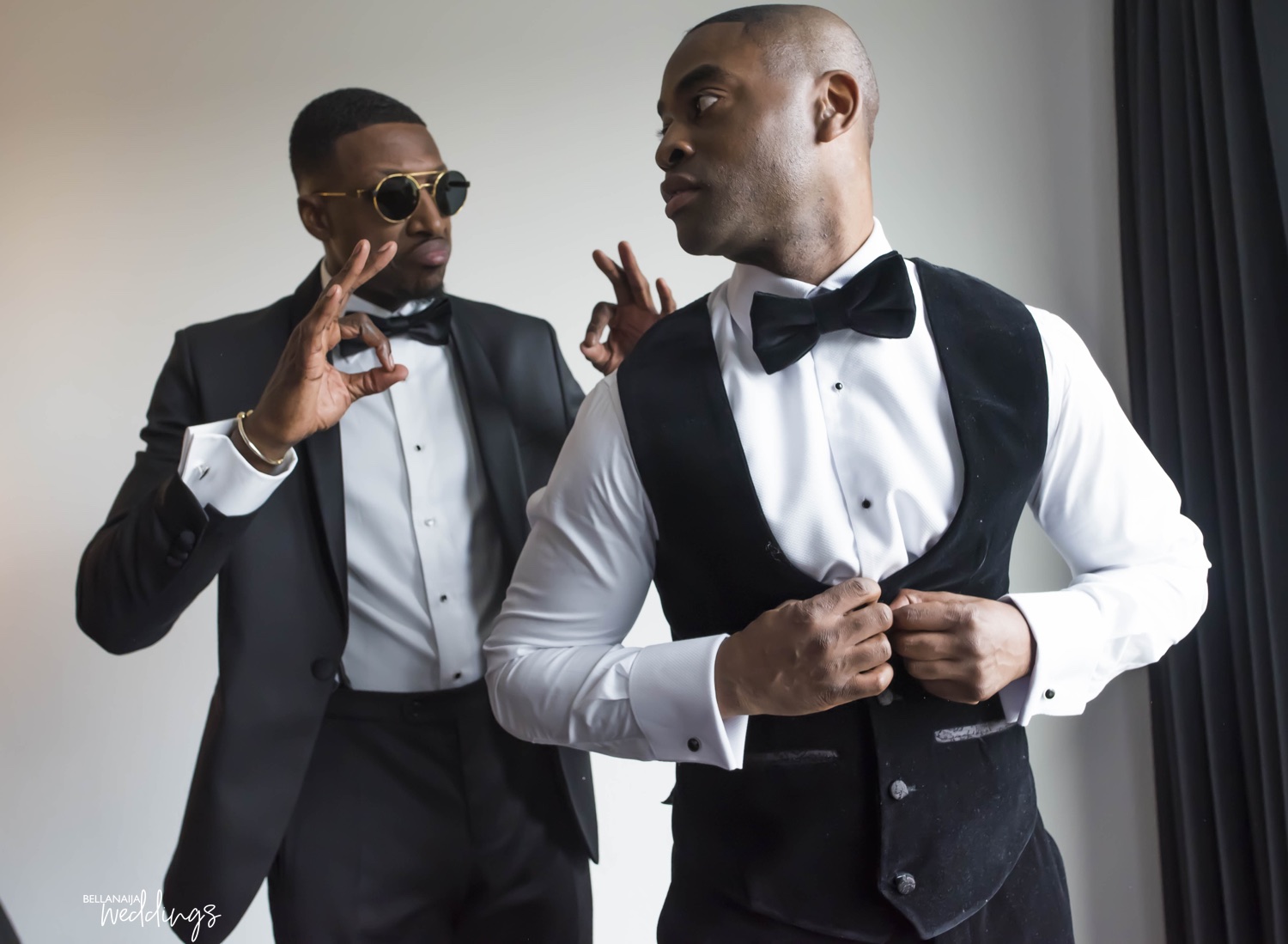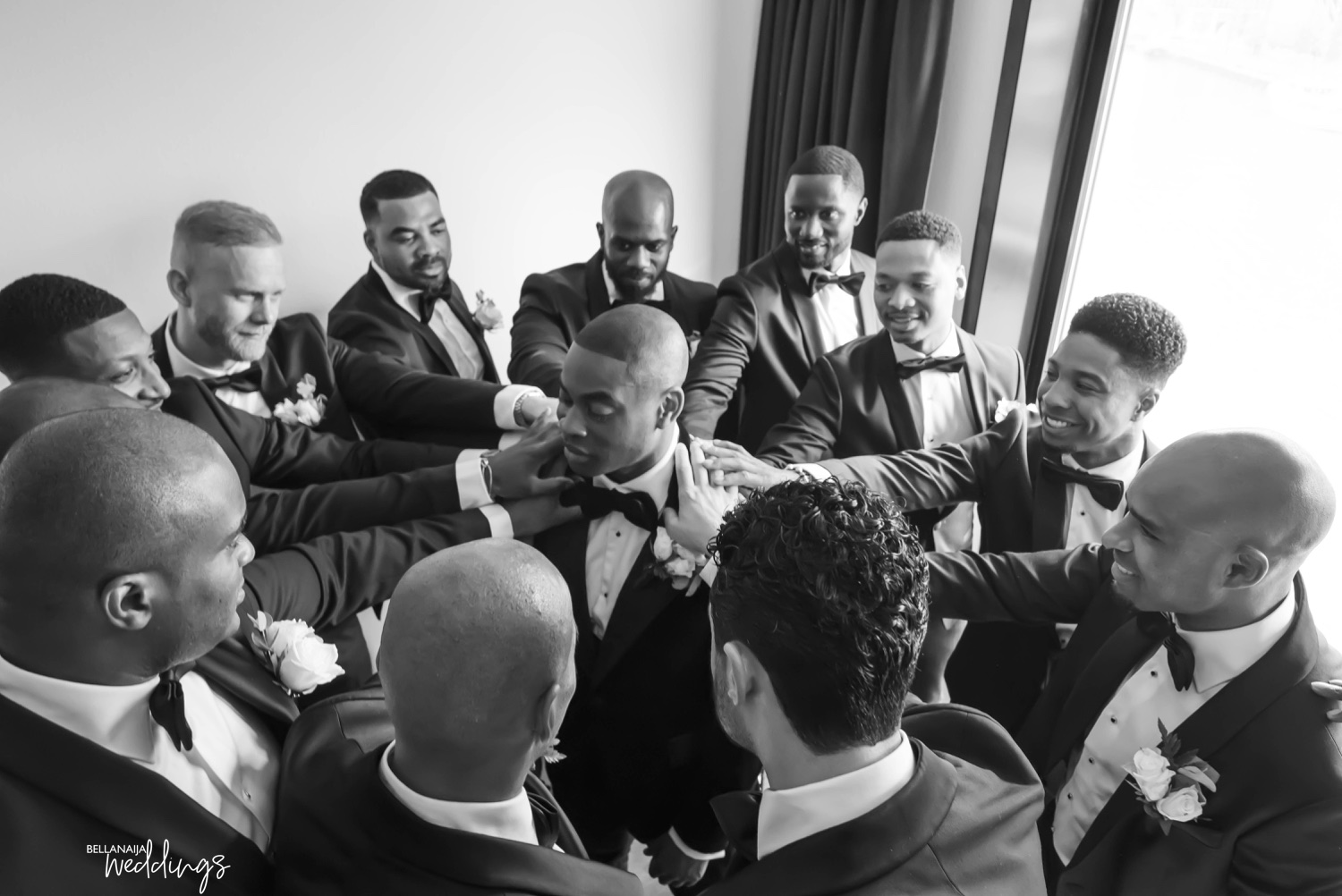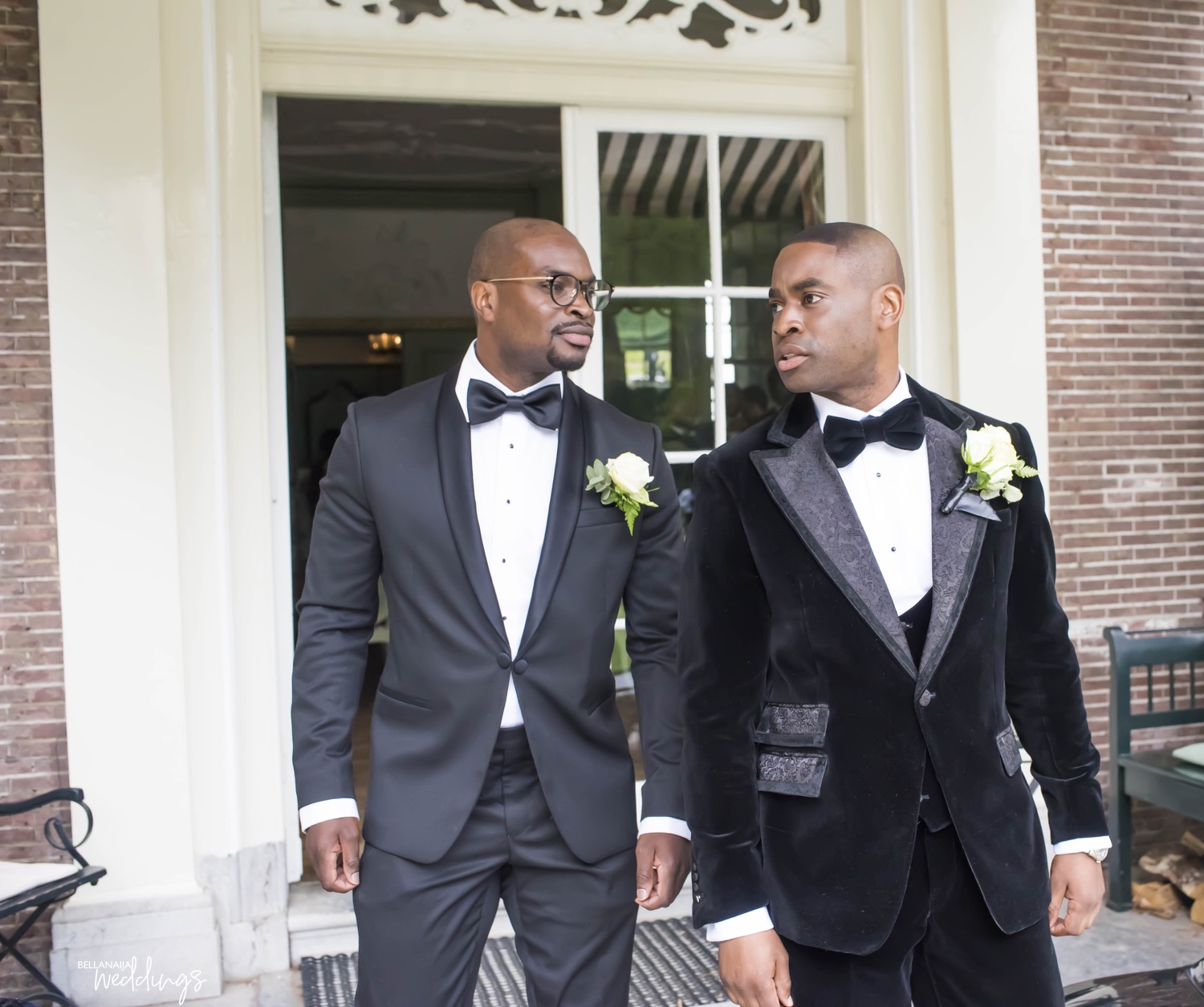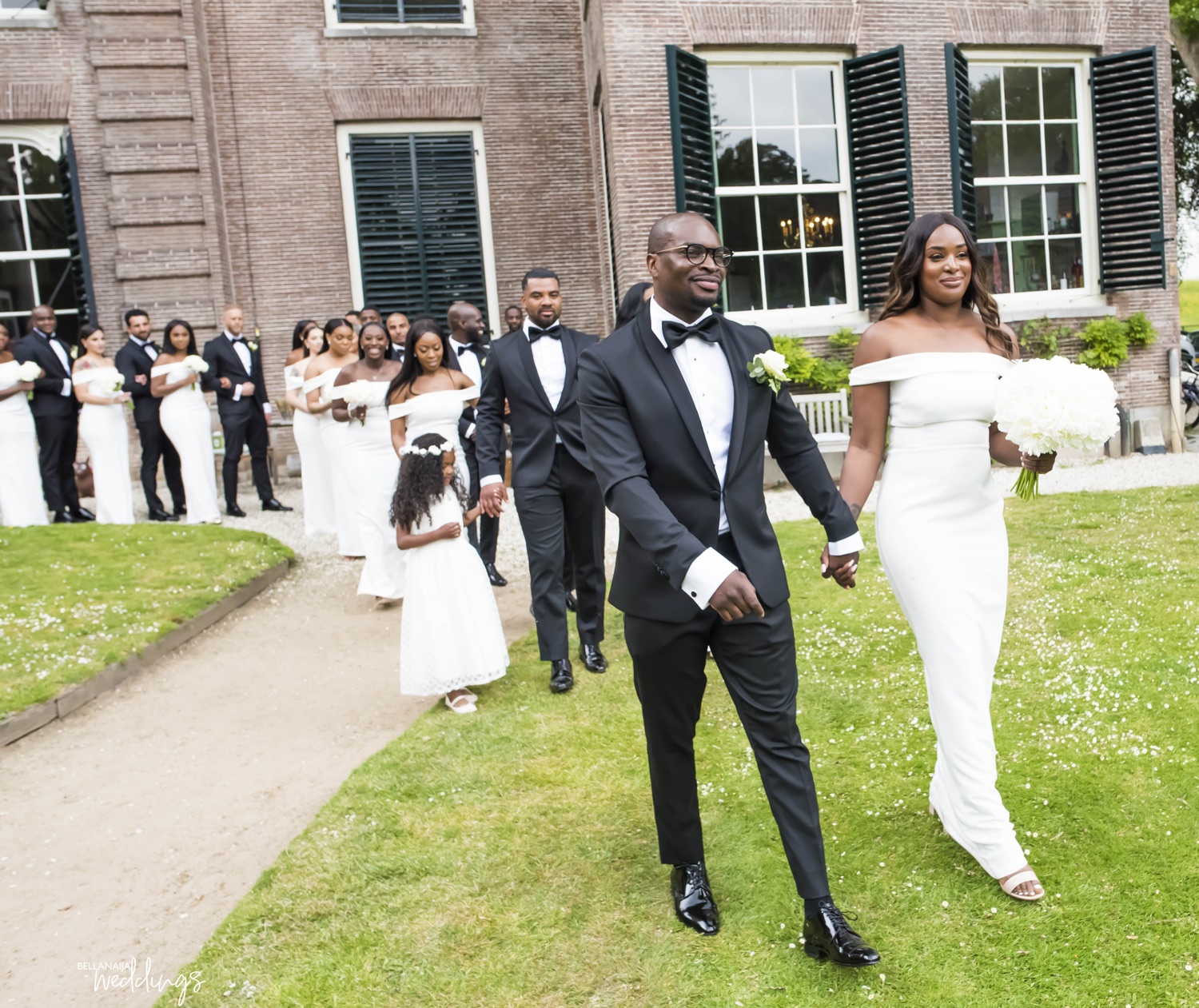 How did you feel walking down the aisle to your groom?
My brother gave me away. Which was very special to me. I lost my dad a few years ago, so me getting married was very heavy and emotional. Dad couldn't walk me down the aisle, but I could feel him watching over me that very moment. My husband's face, while I walked down the aisle, made me so happy. The day was finally here!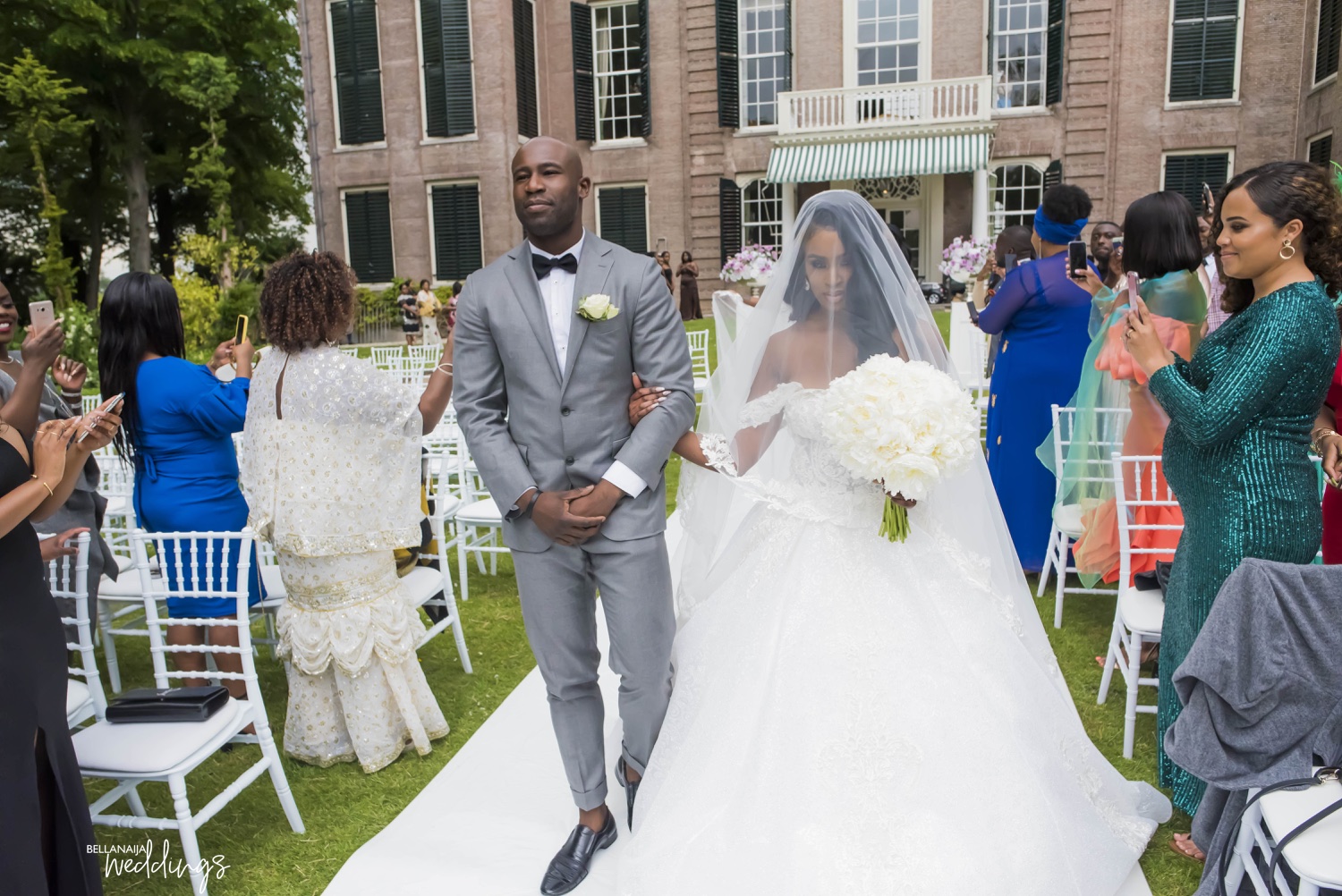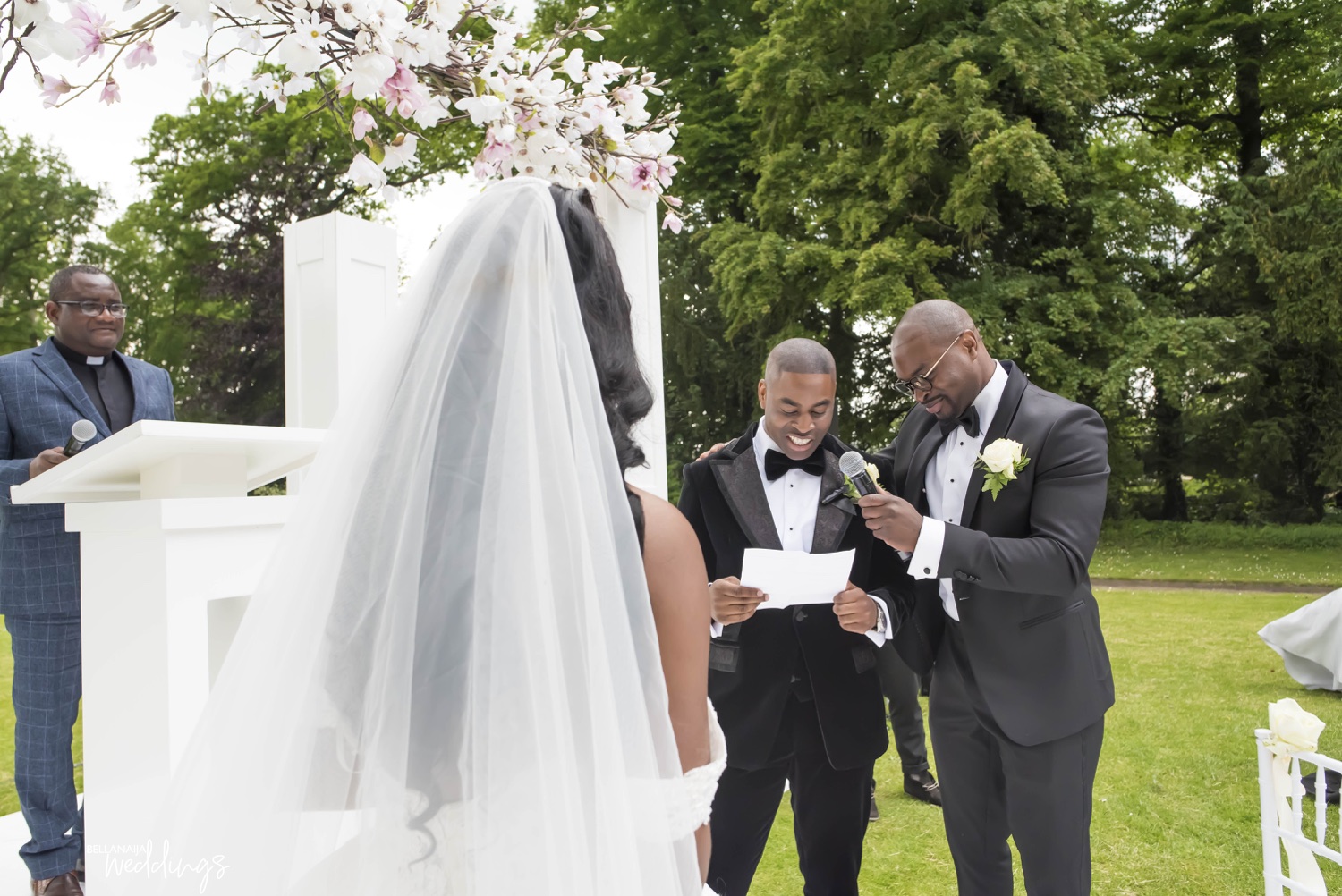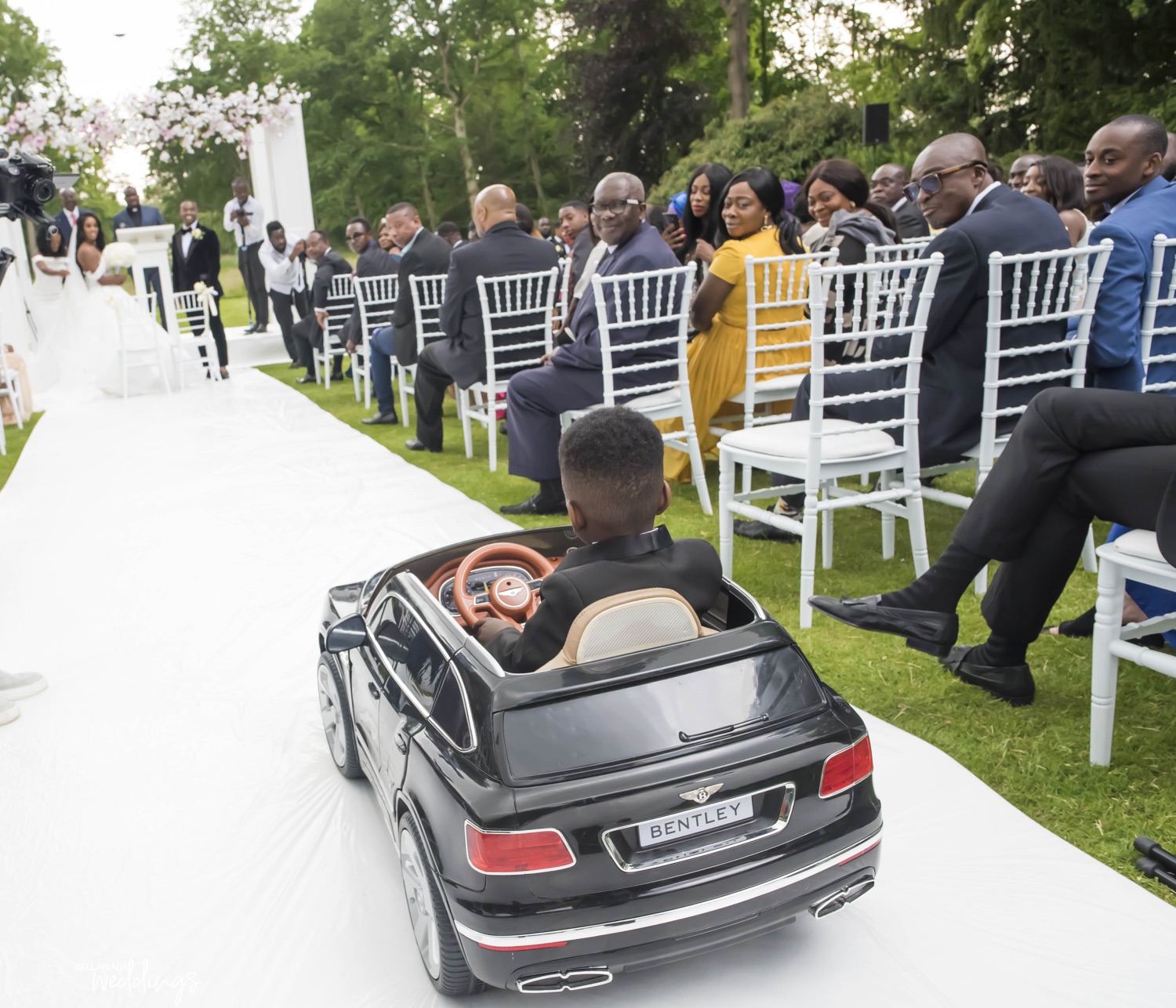 What's your most memorable moment from the white wedding?
When my husband cried. It was the first time seeing him cry. We've been through a lot, and I'm the cry baby usually. He is always the person that calms the situation down by staying strong. So when he cried at the white wedding I was so surprised. It really touched me. It's ok to show emotions men!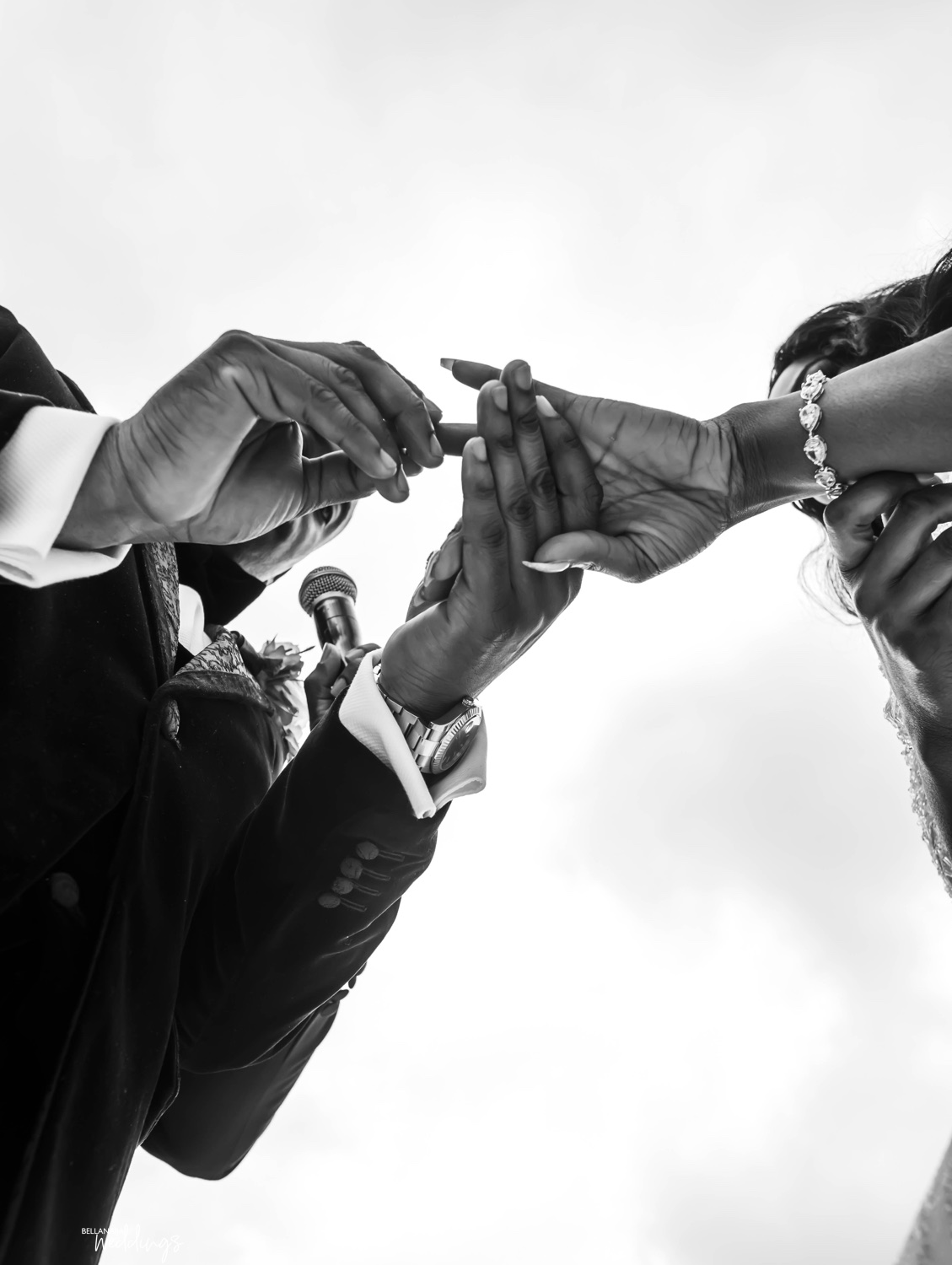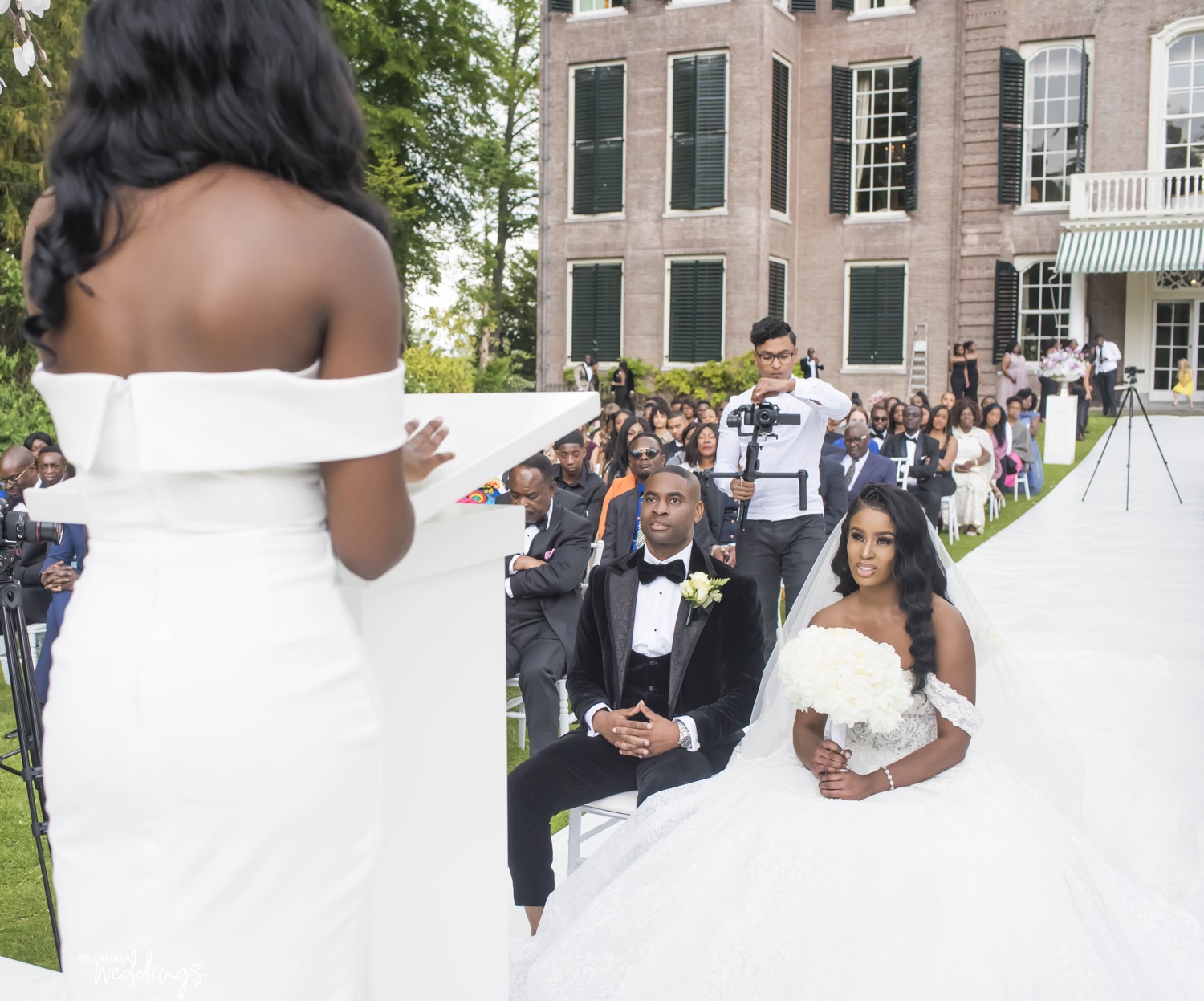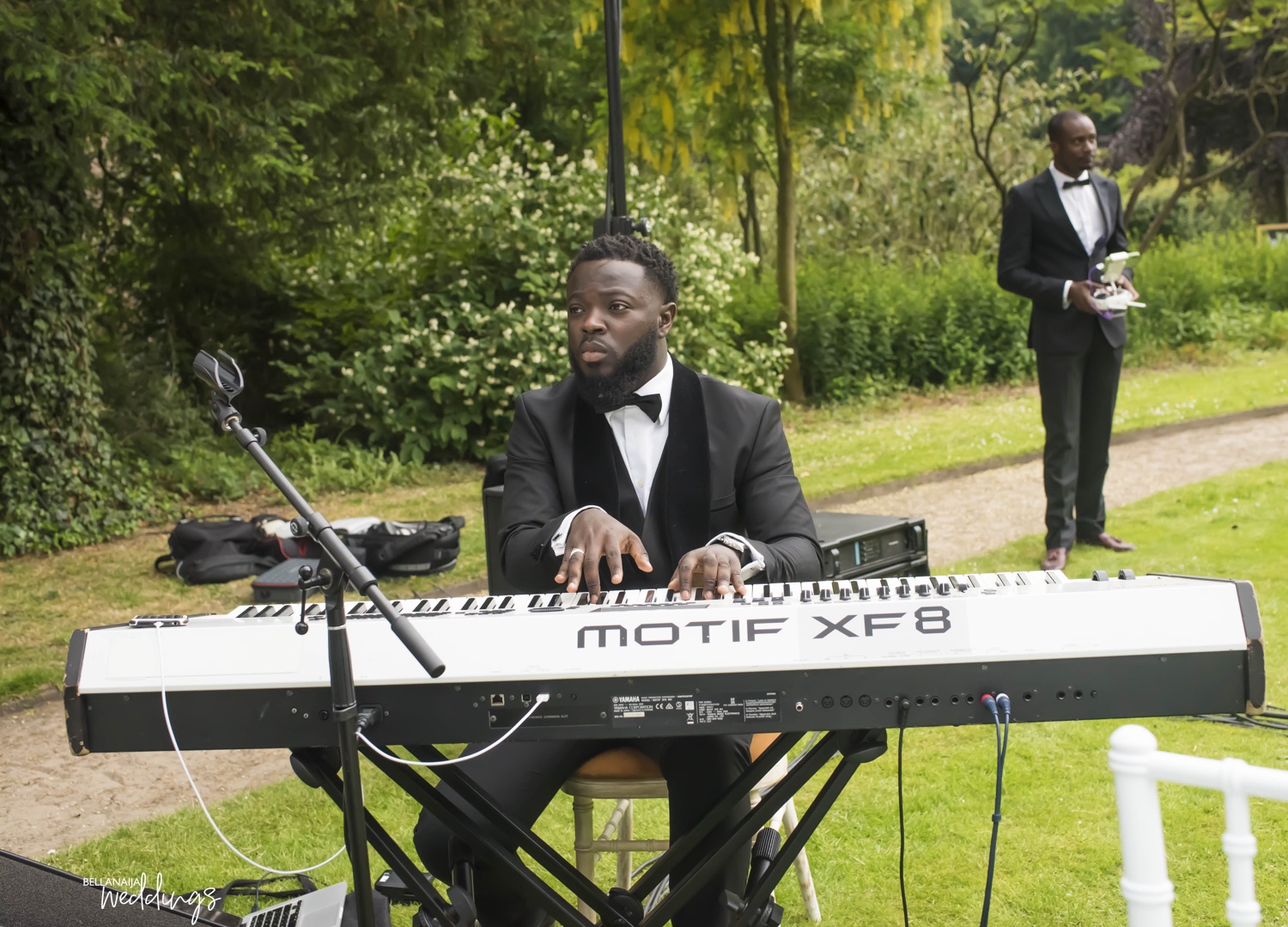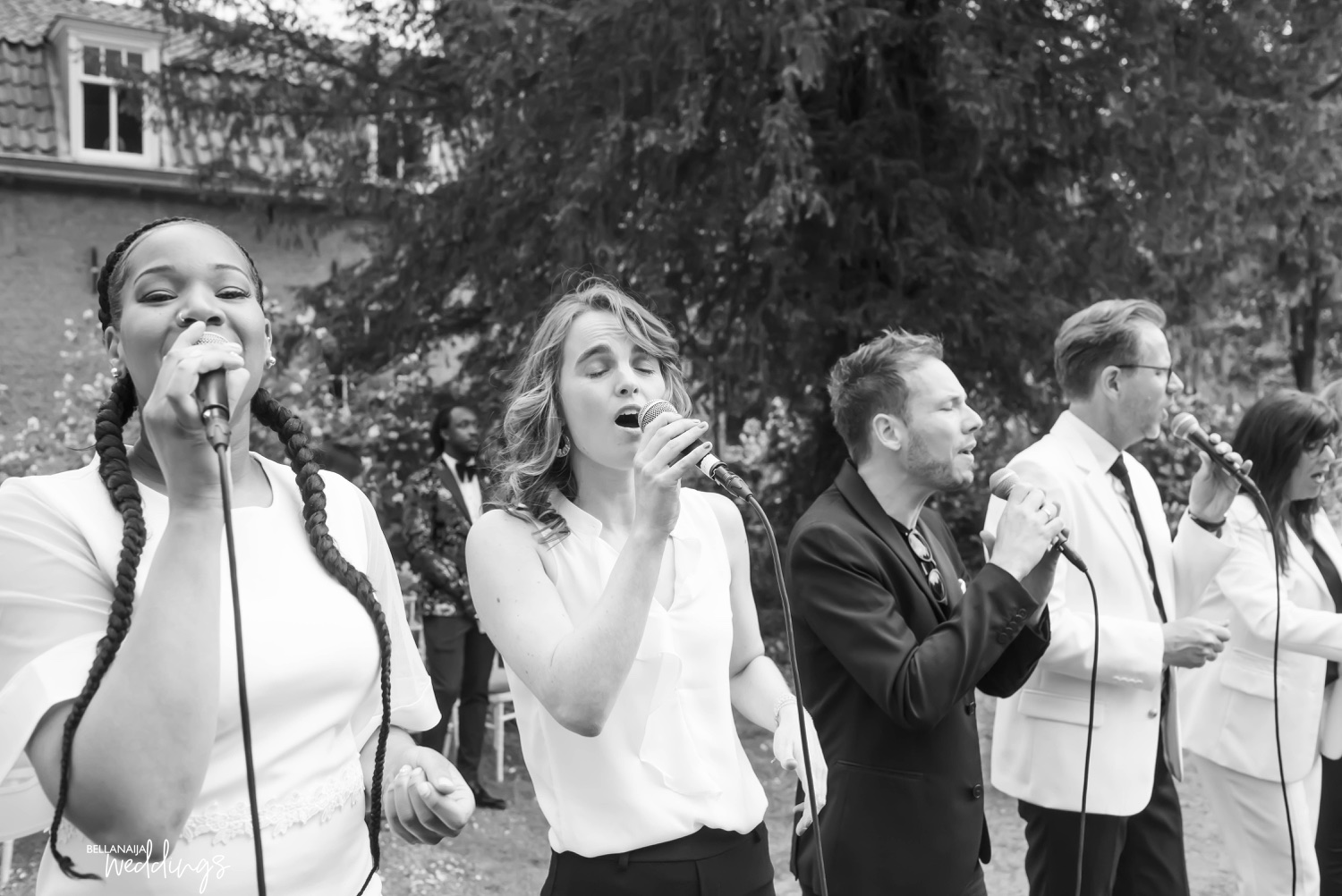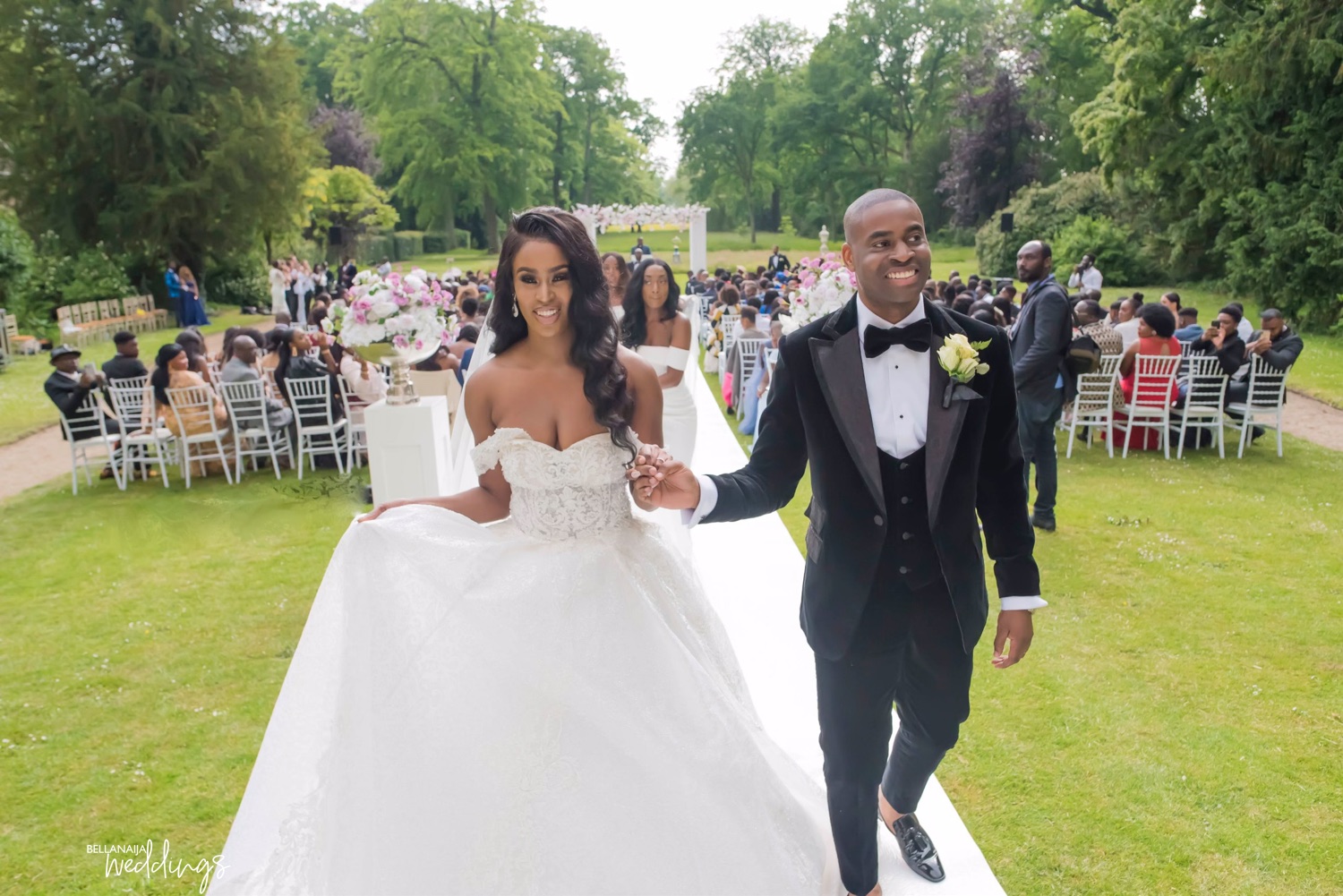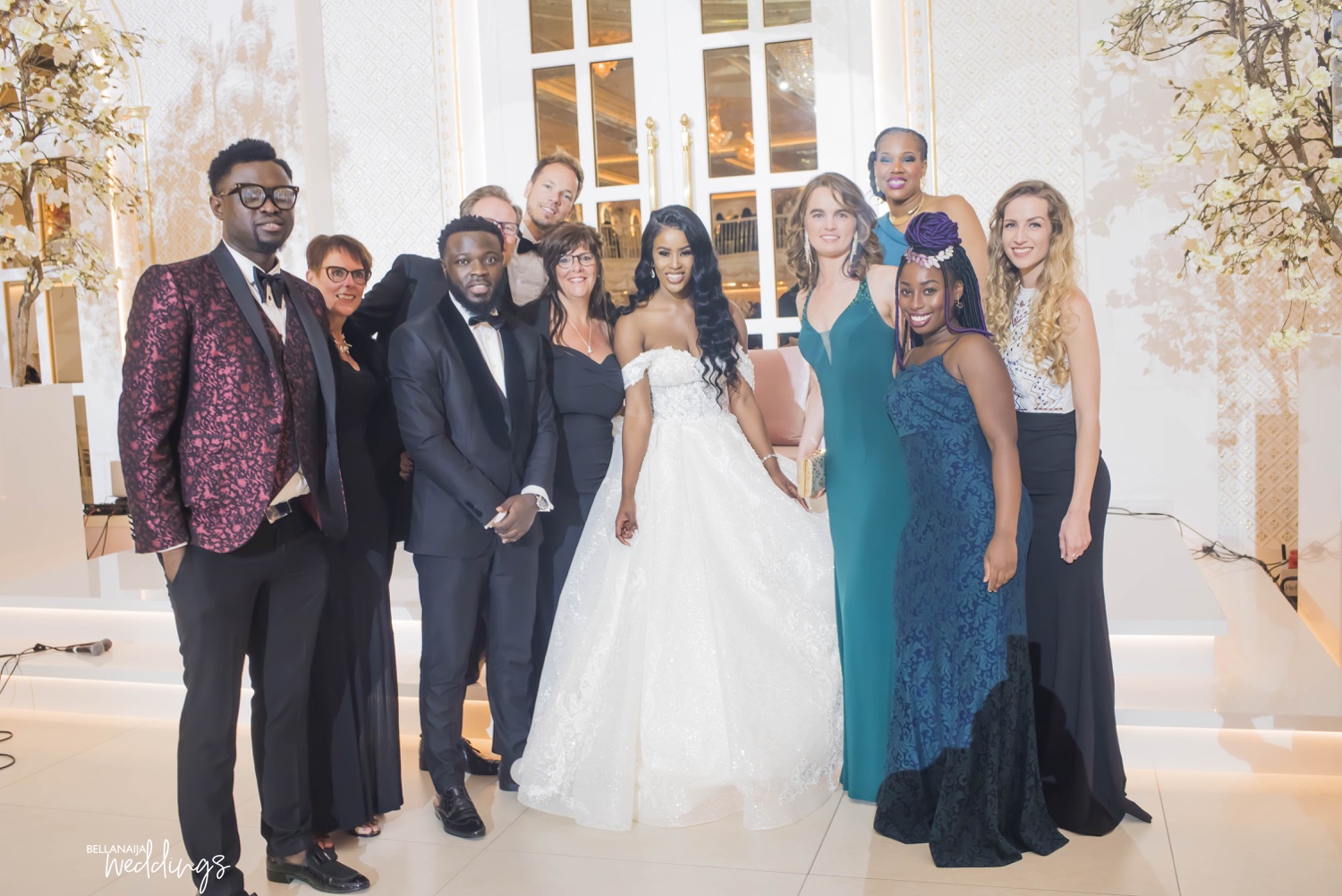 Any advice for intending couples?
It might sound cliche, but enjoy it! Enjoy the journey and create priceless memories. Everything goes so fast! For memories are a gift because they can't be taken away from you. Release stress, team up with your partner and enjoy! Because the wedding is over before you know. Involve God in all you do and put your trust in God alone and know that your Marriage is far more important.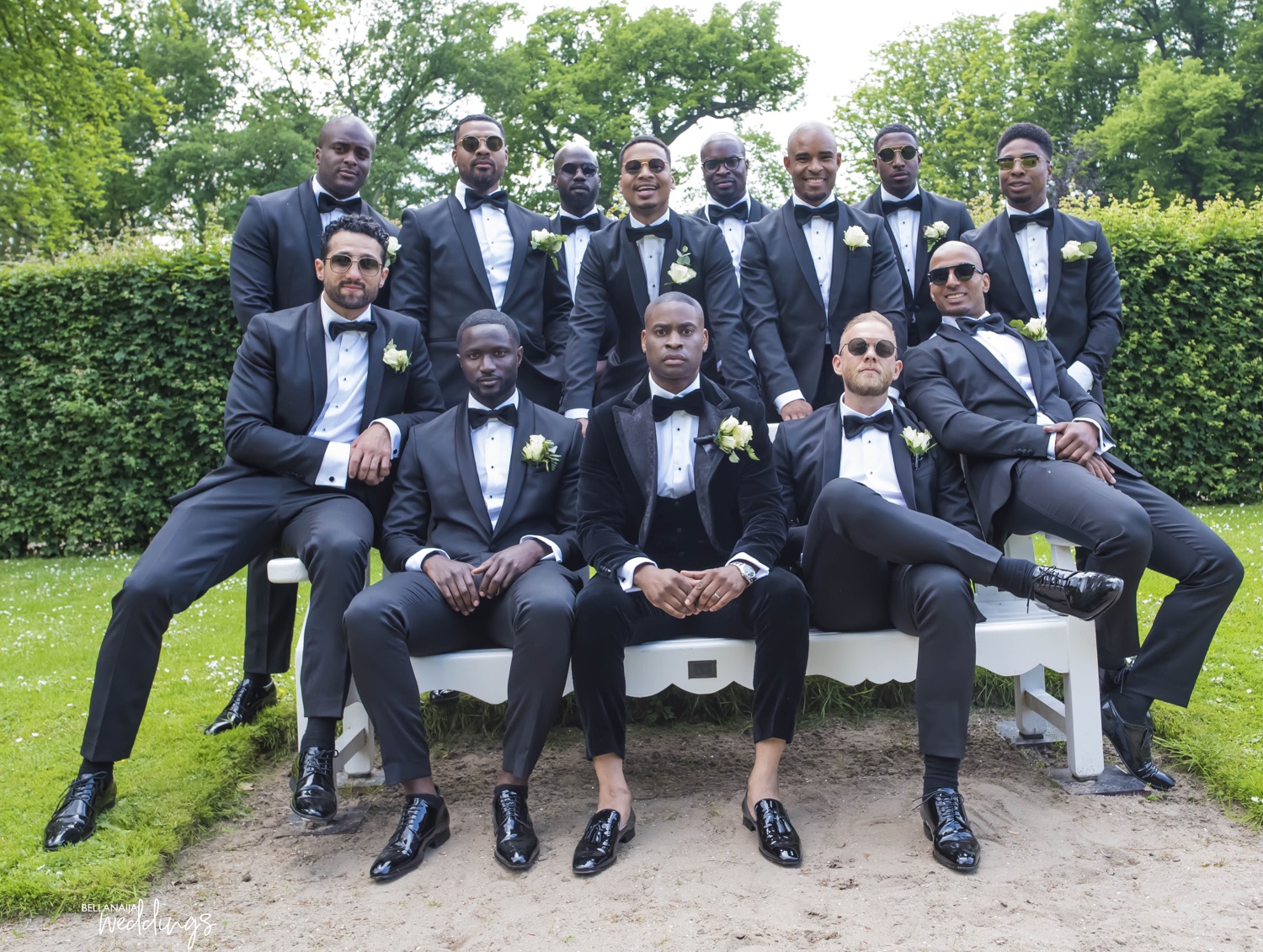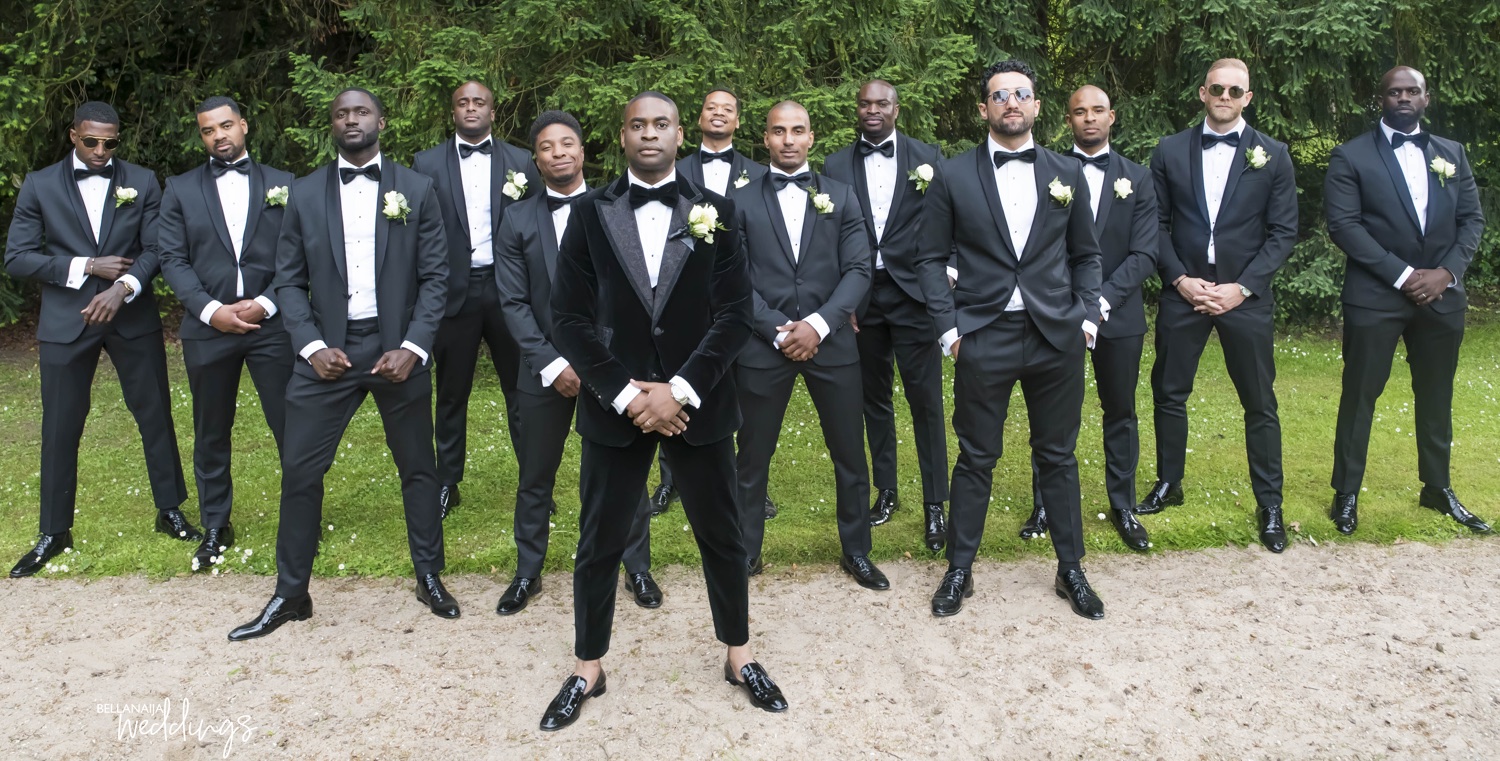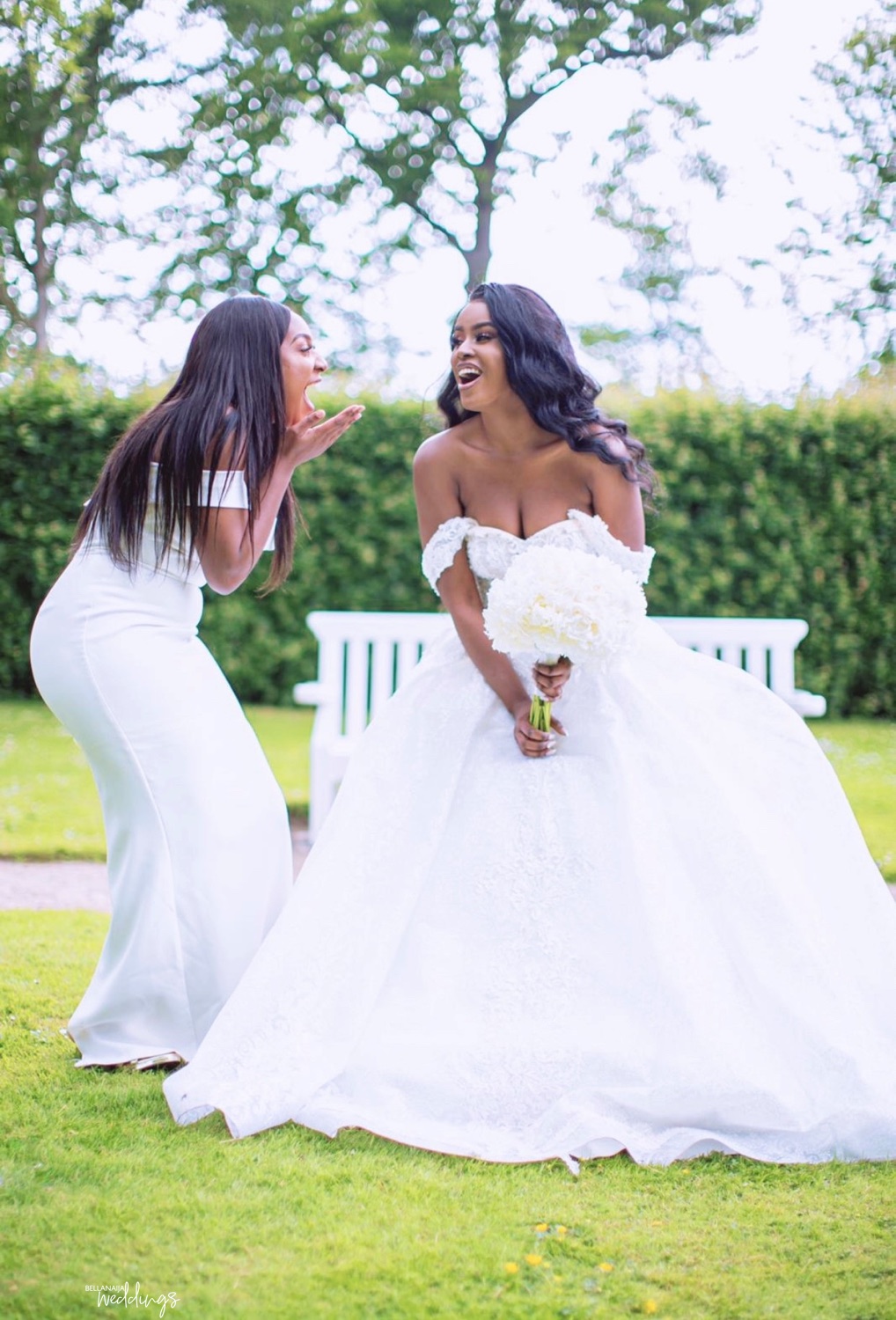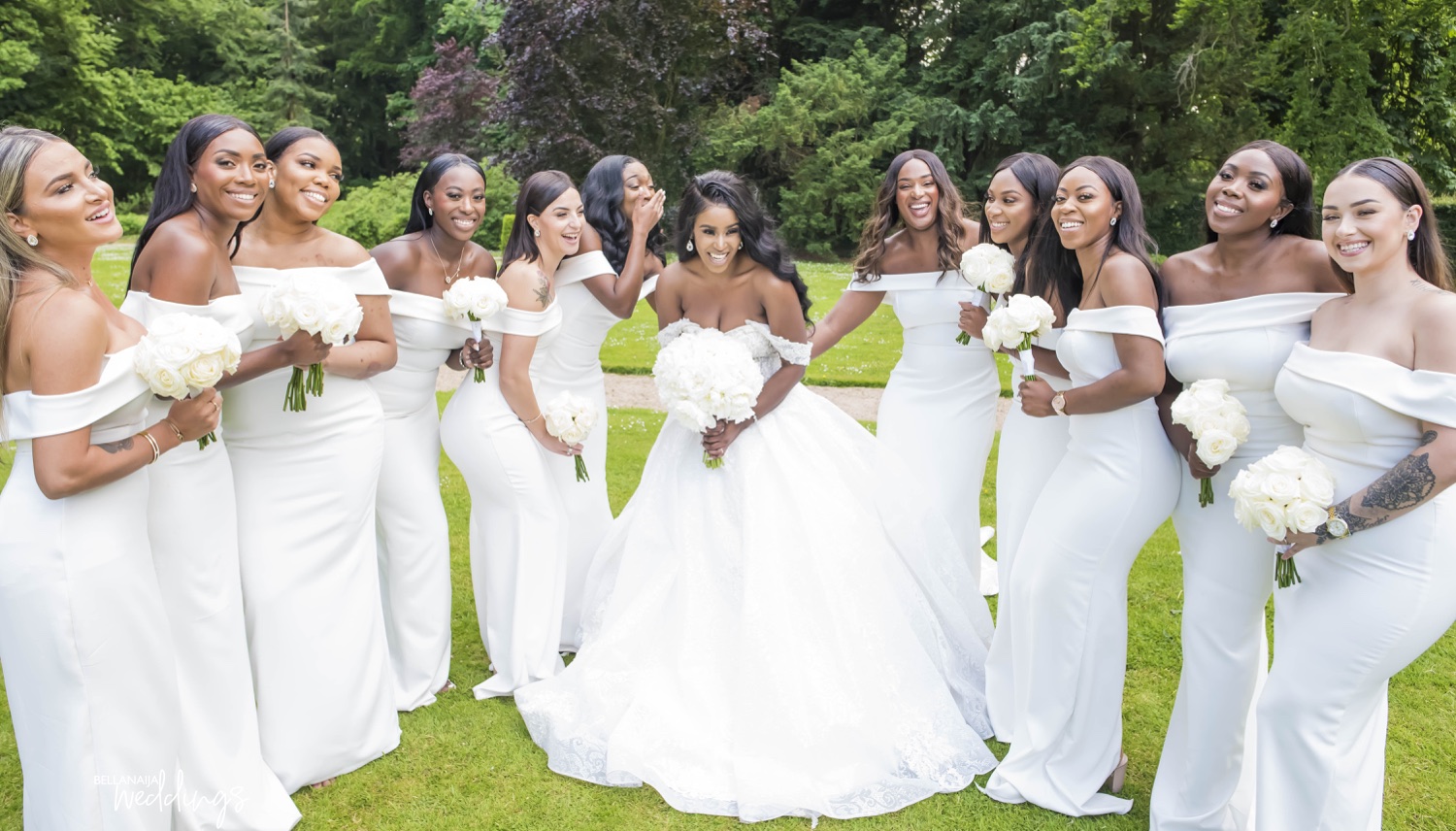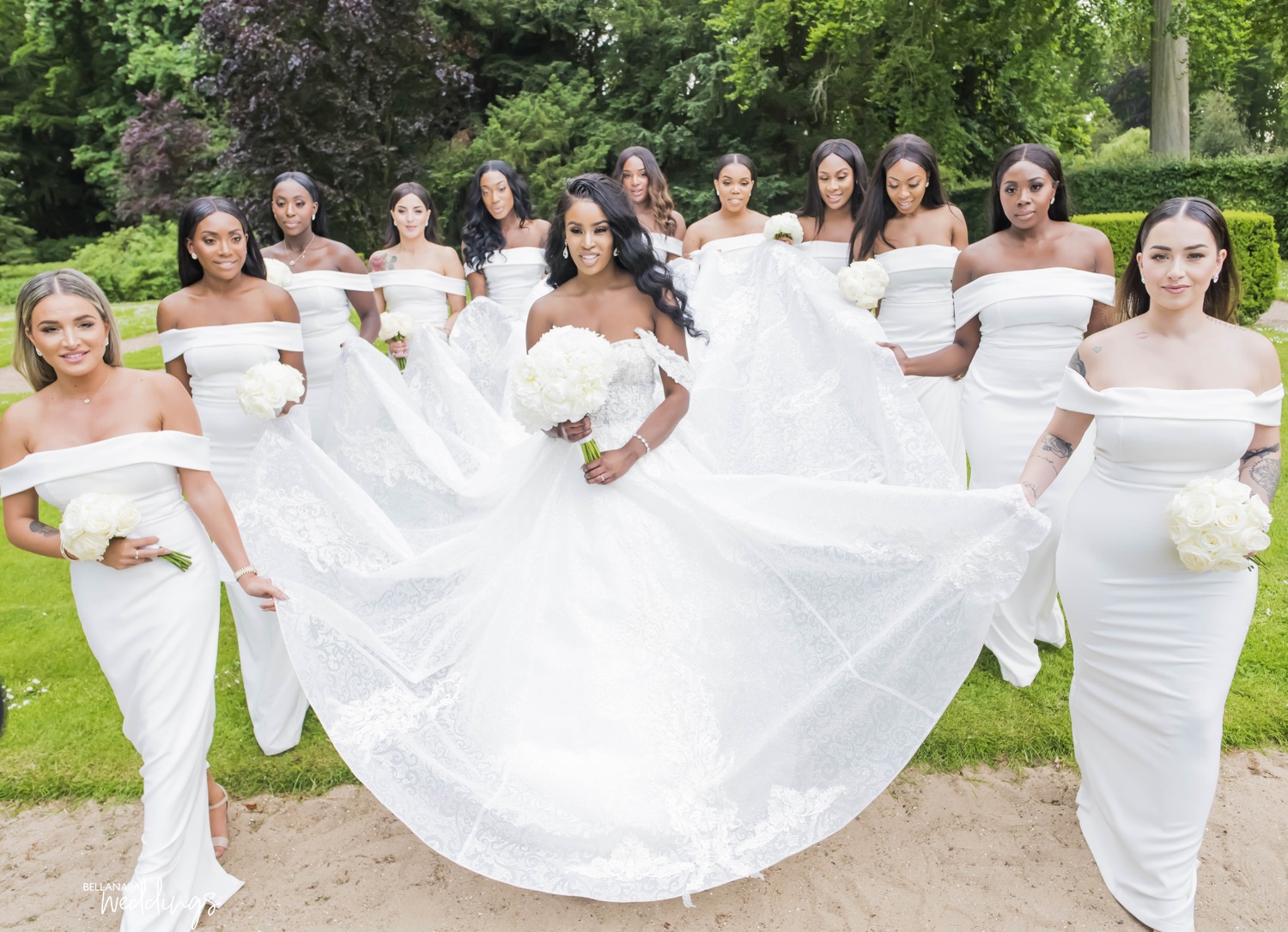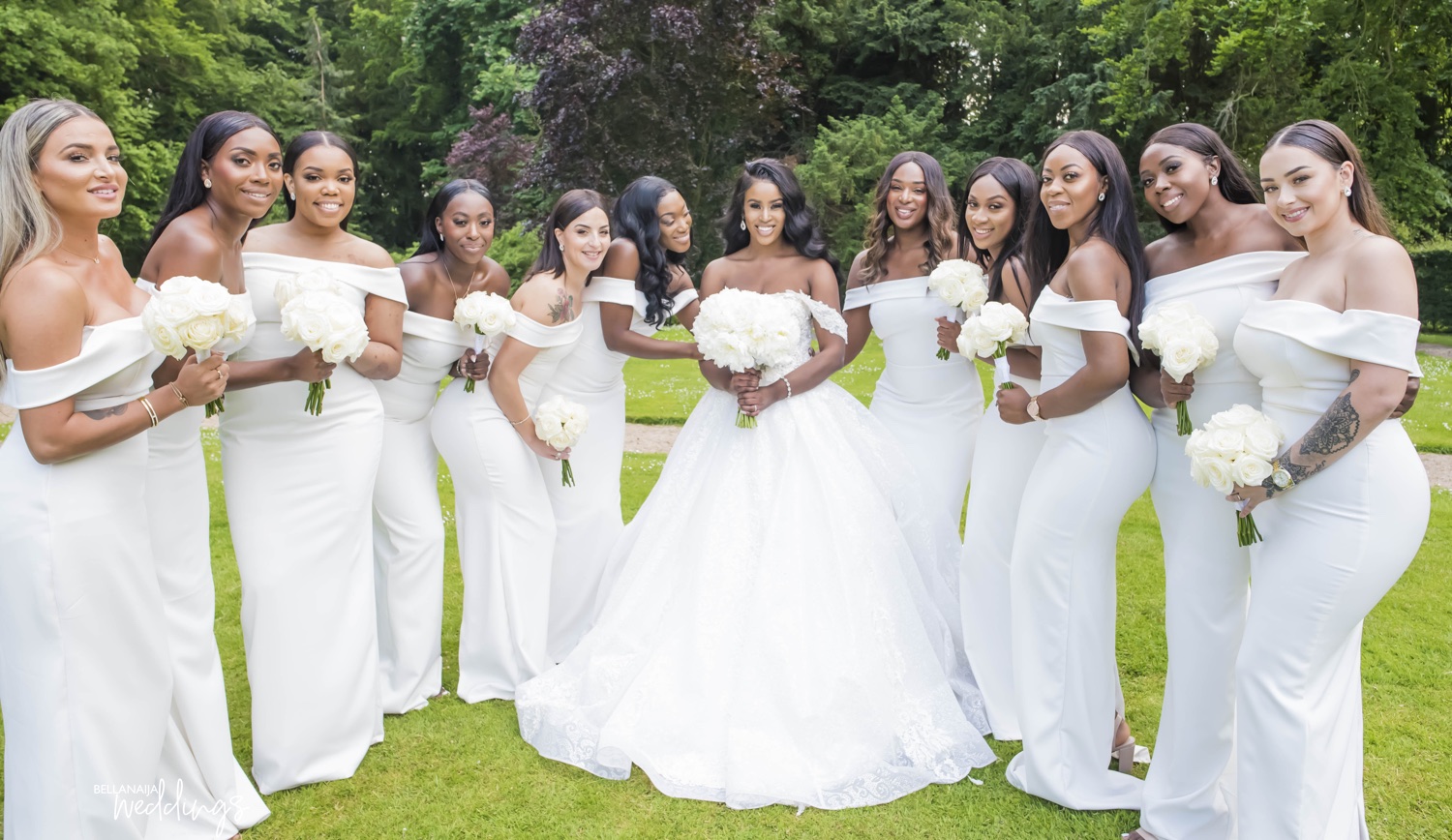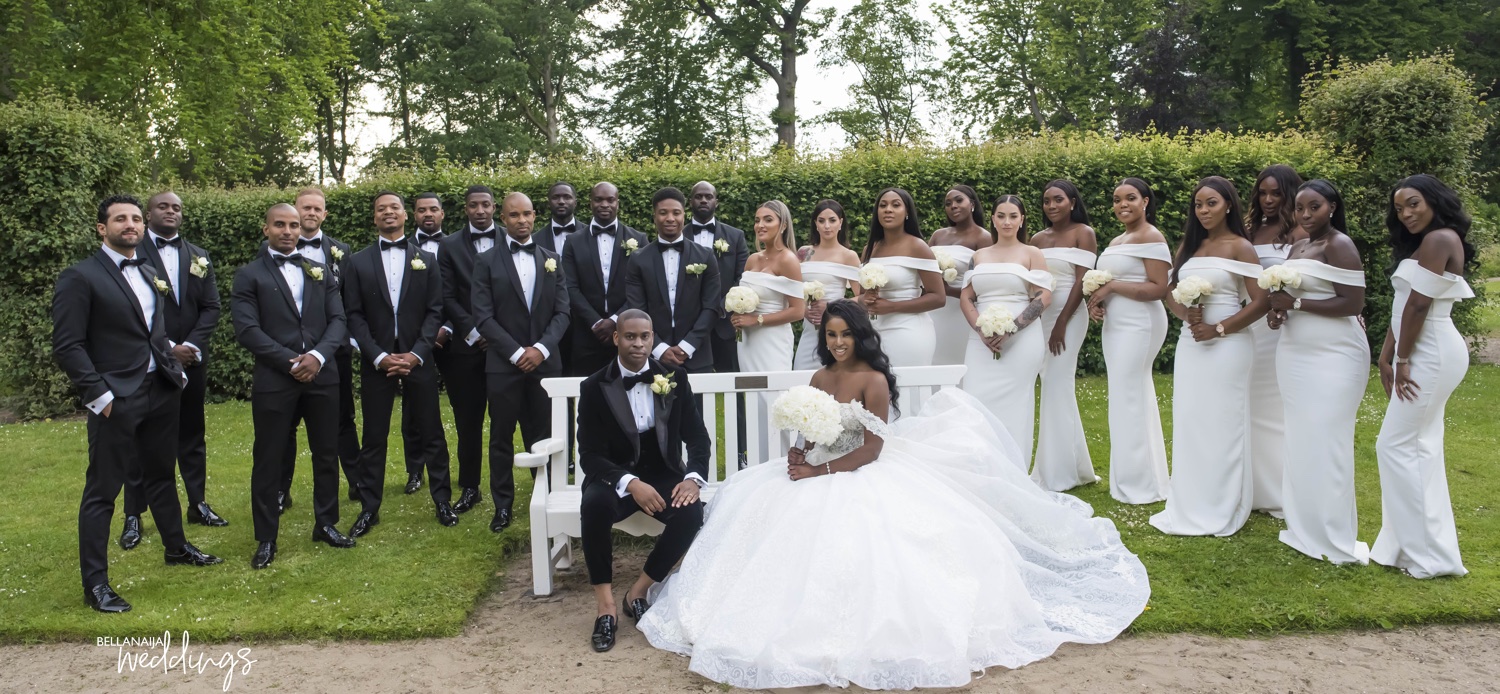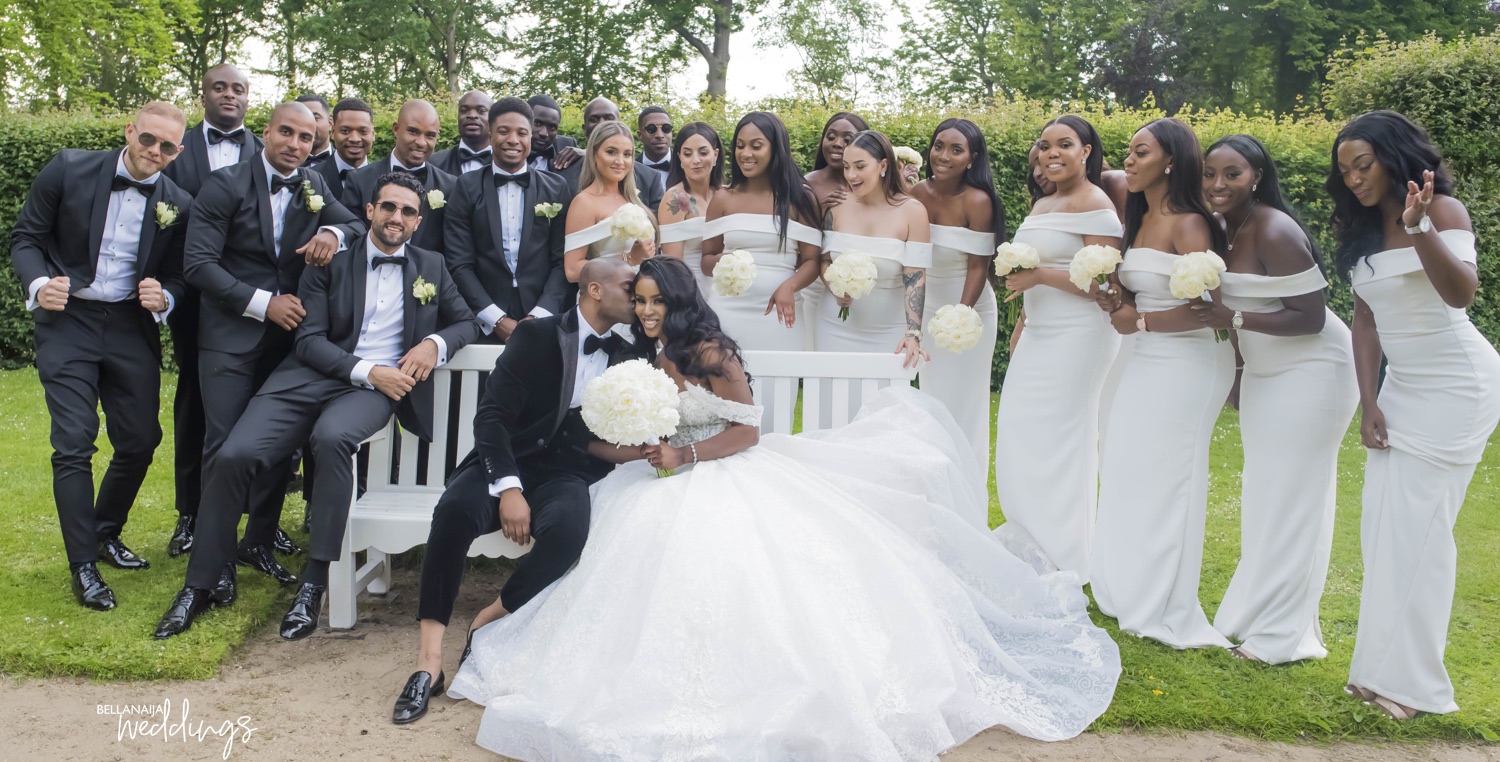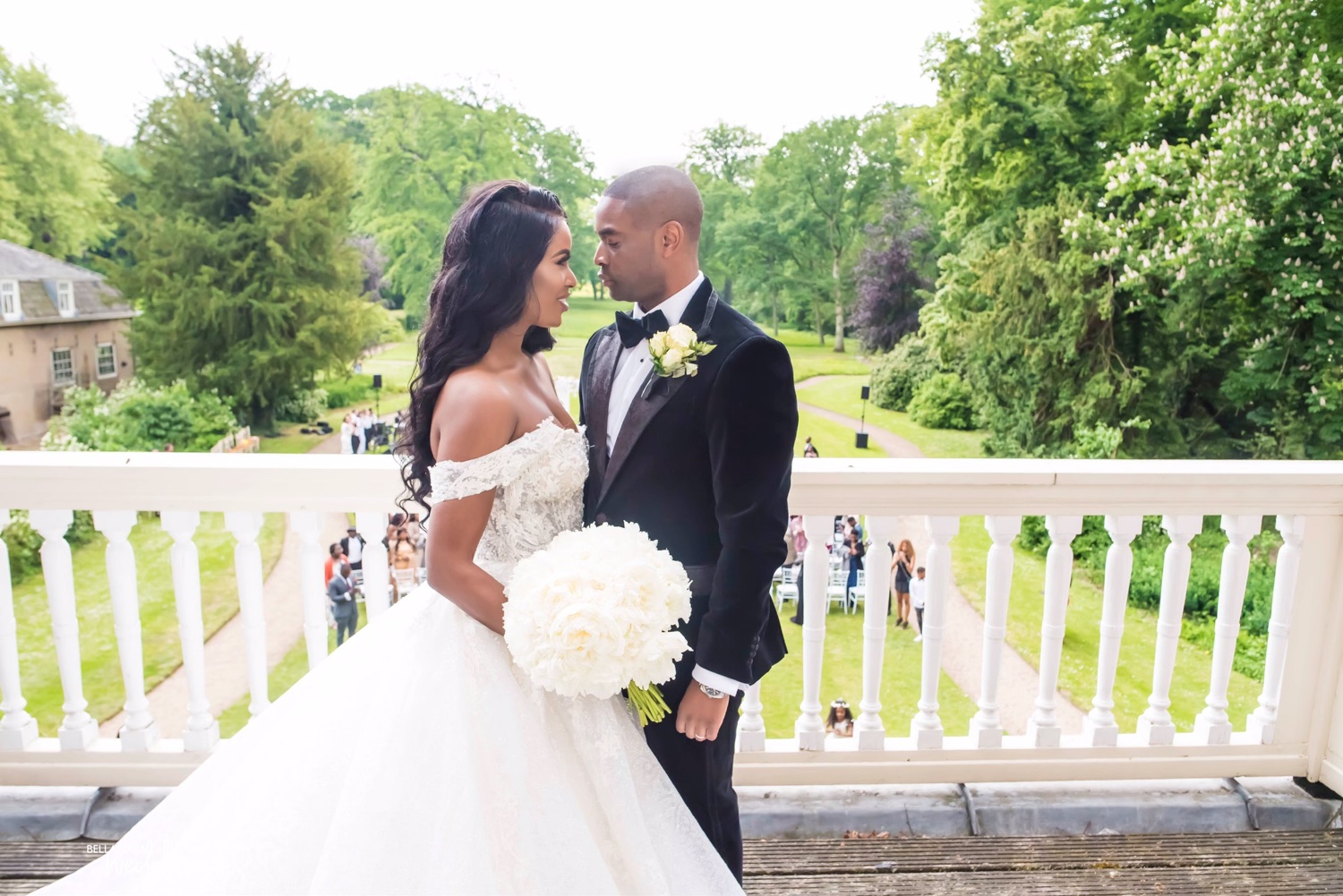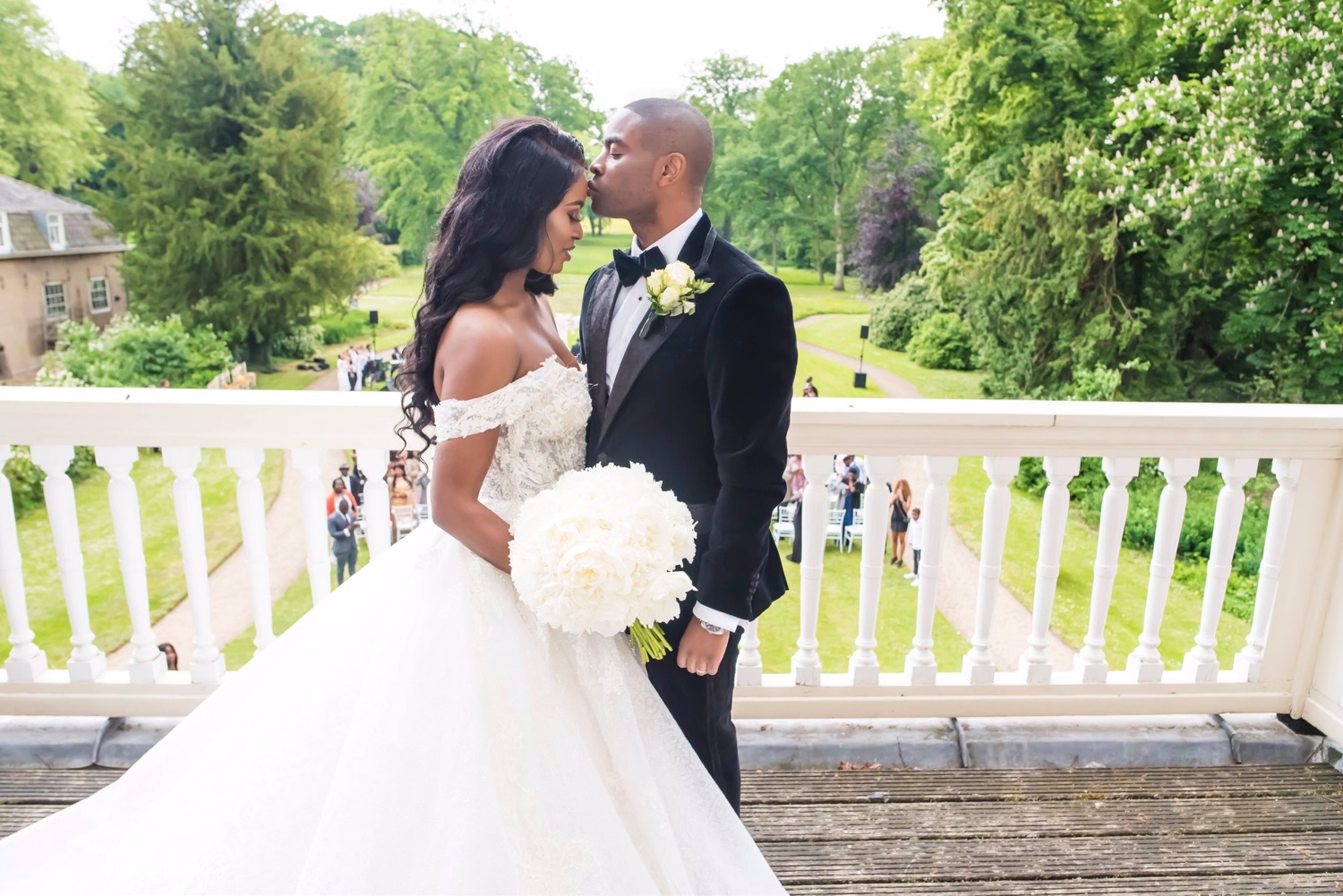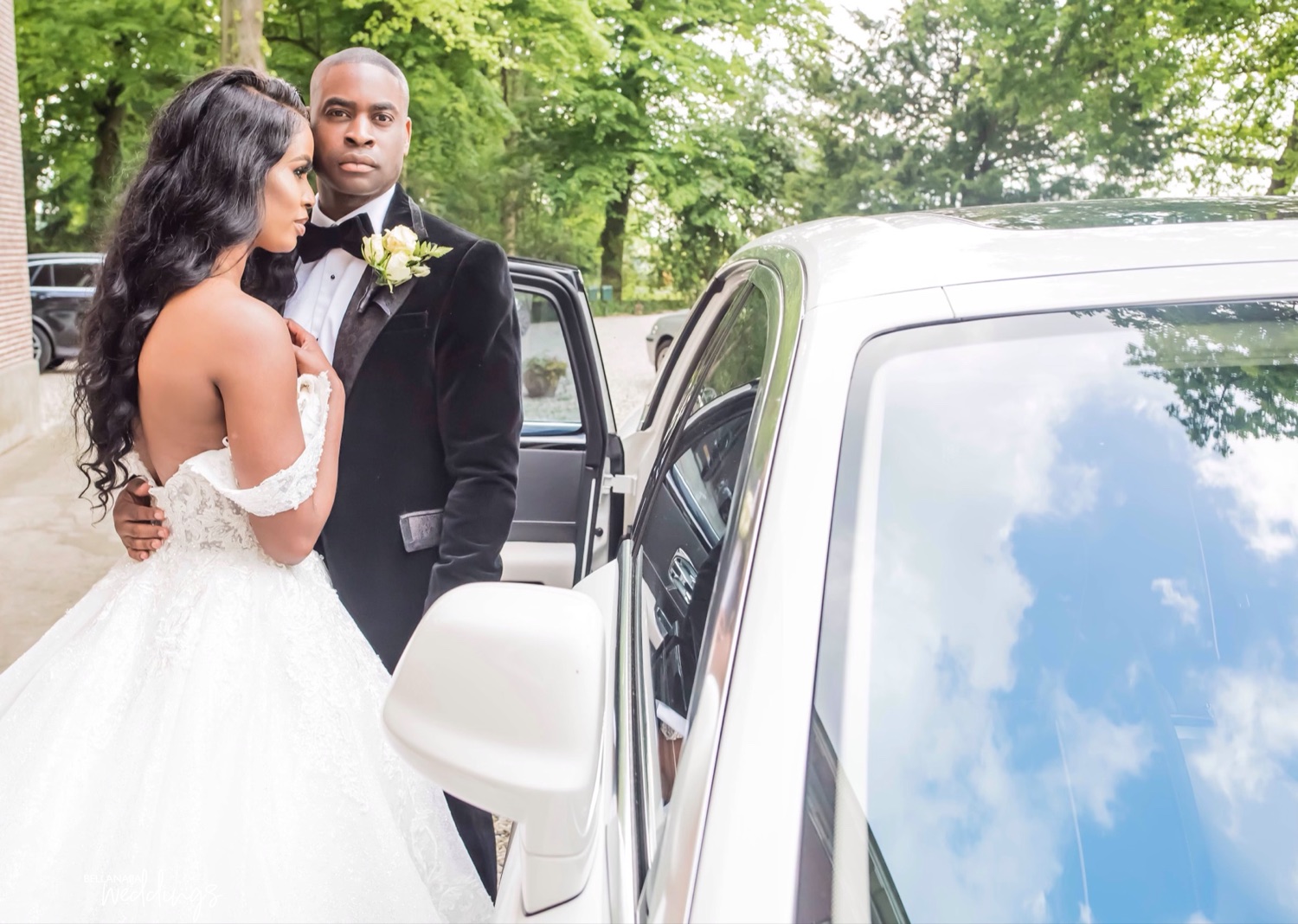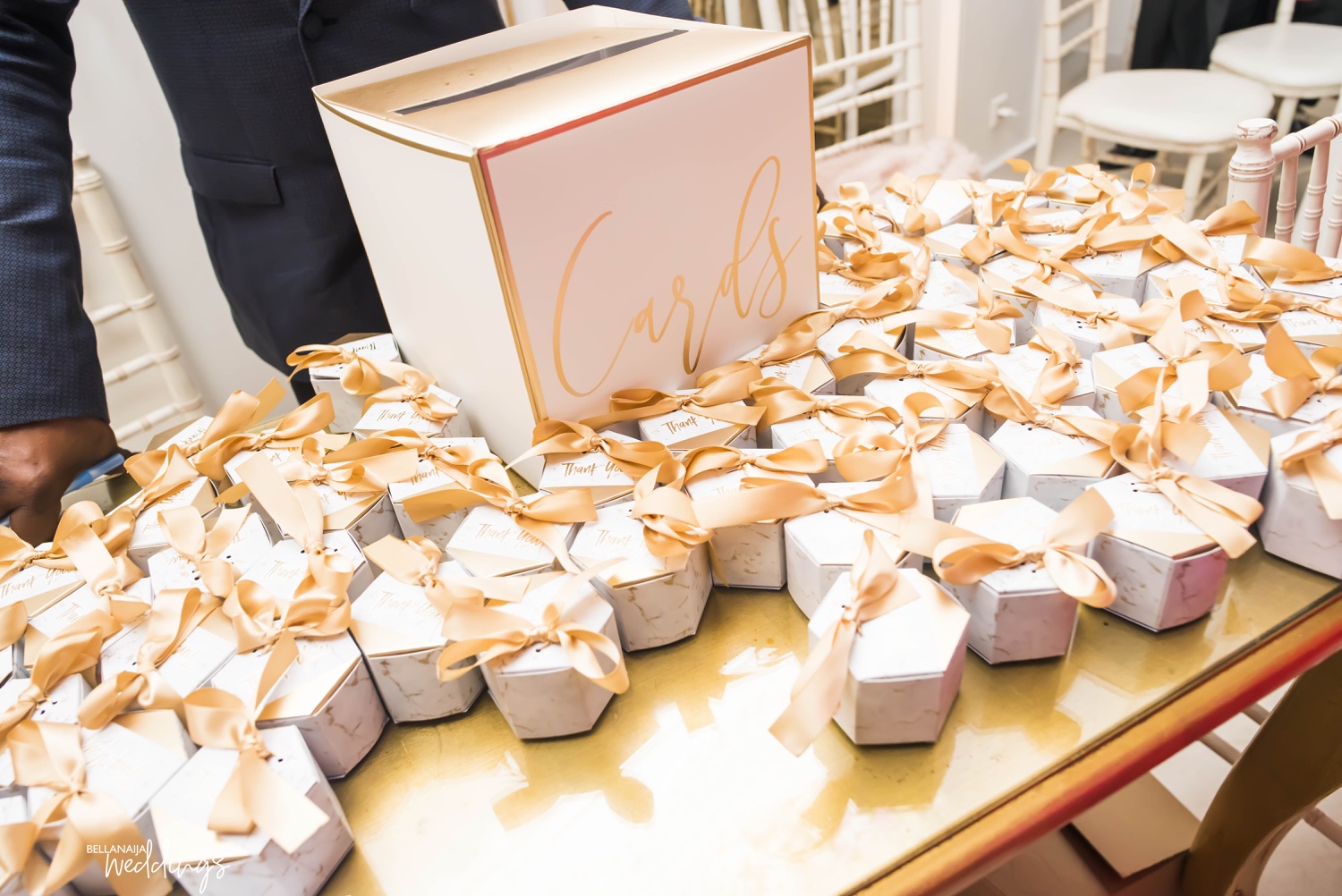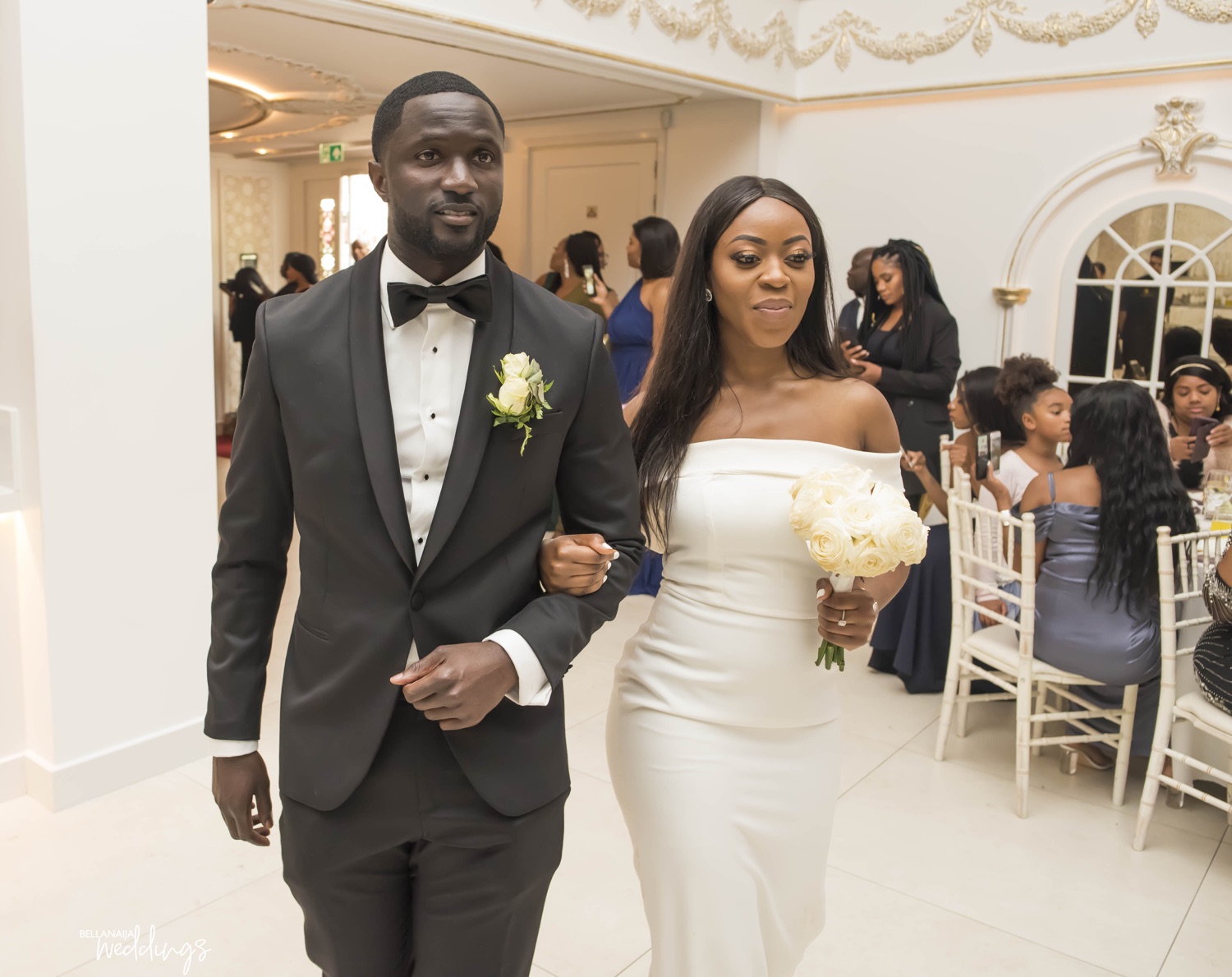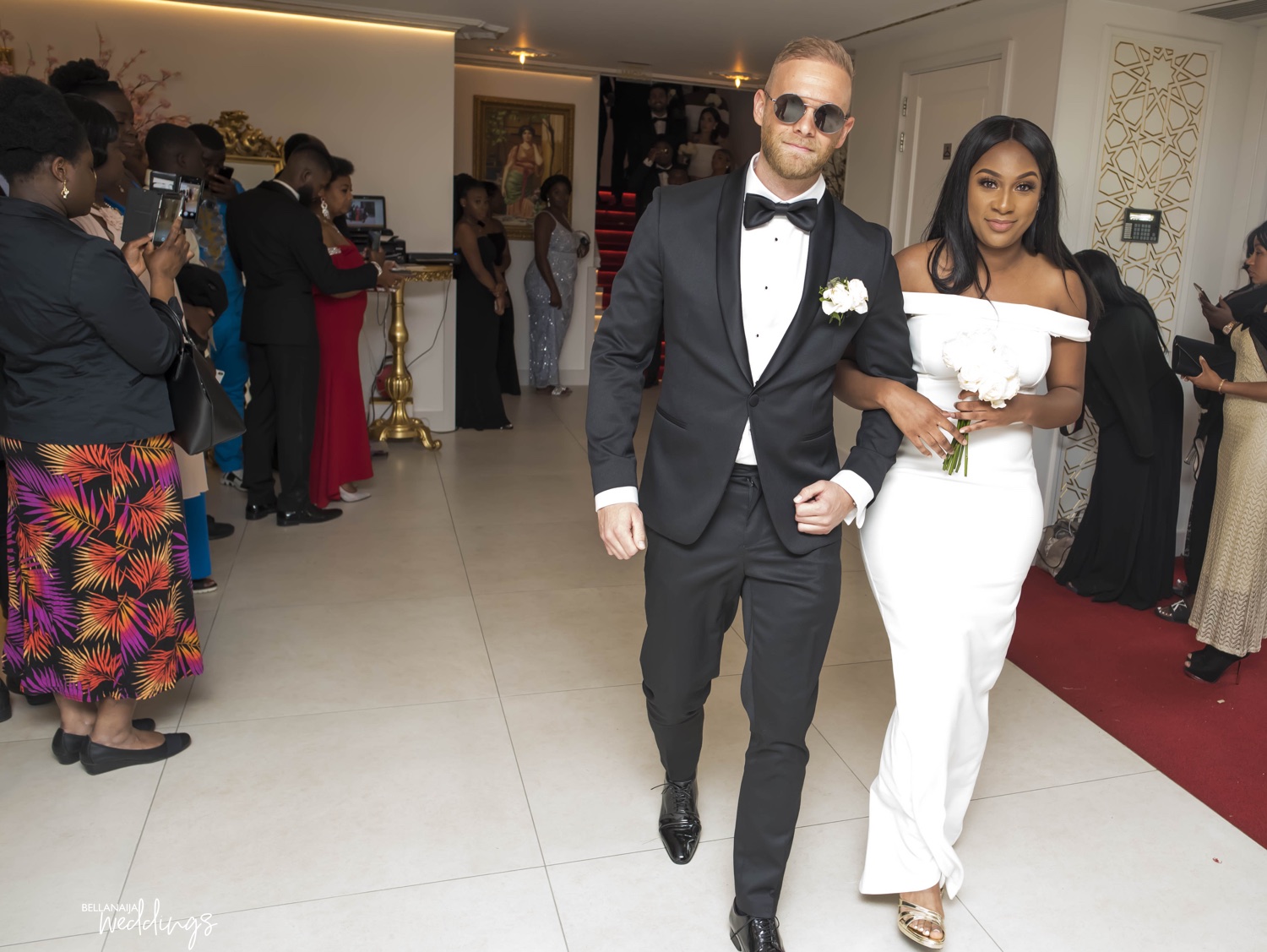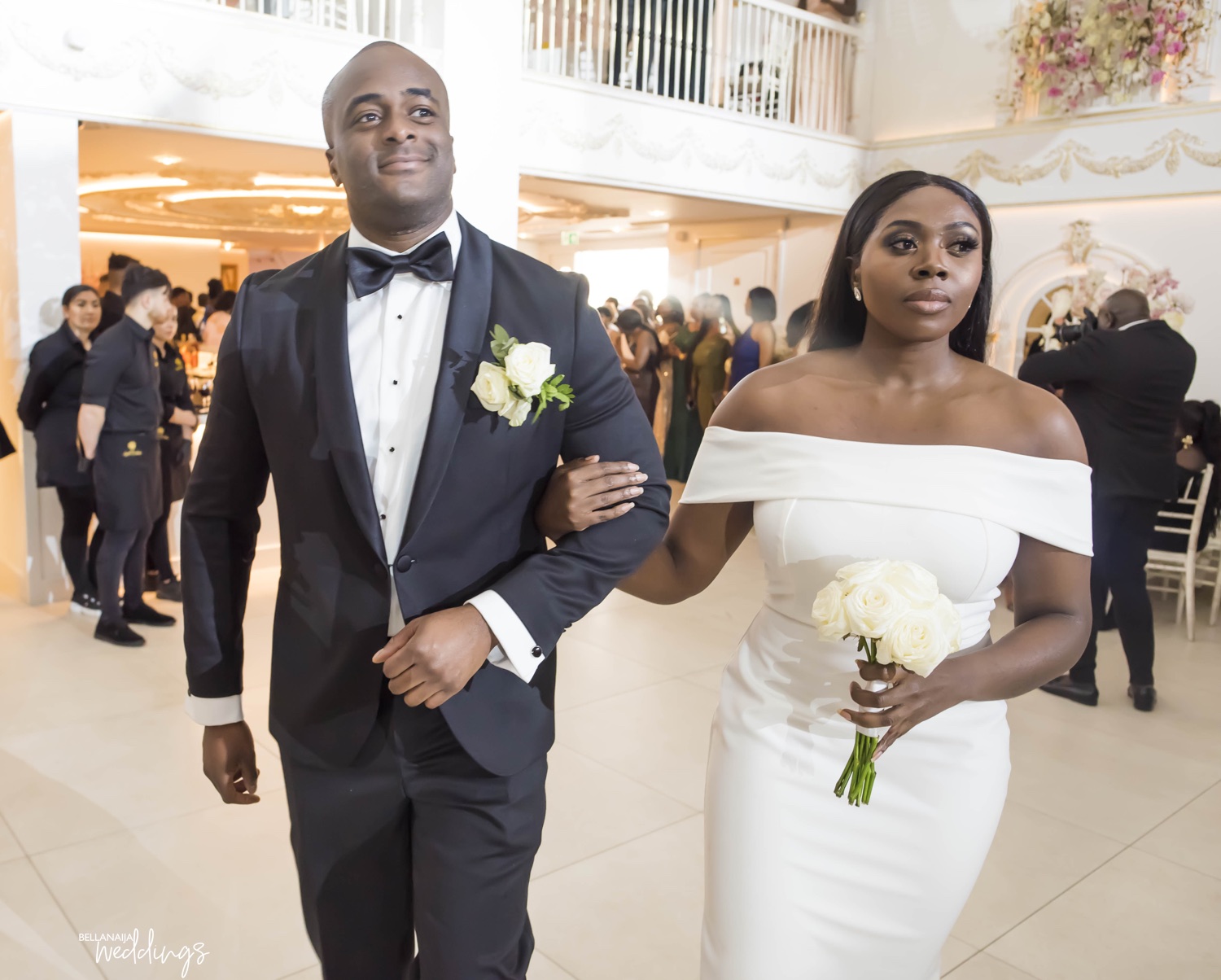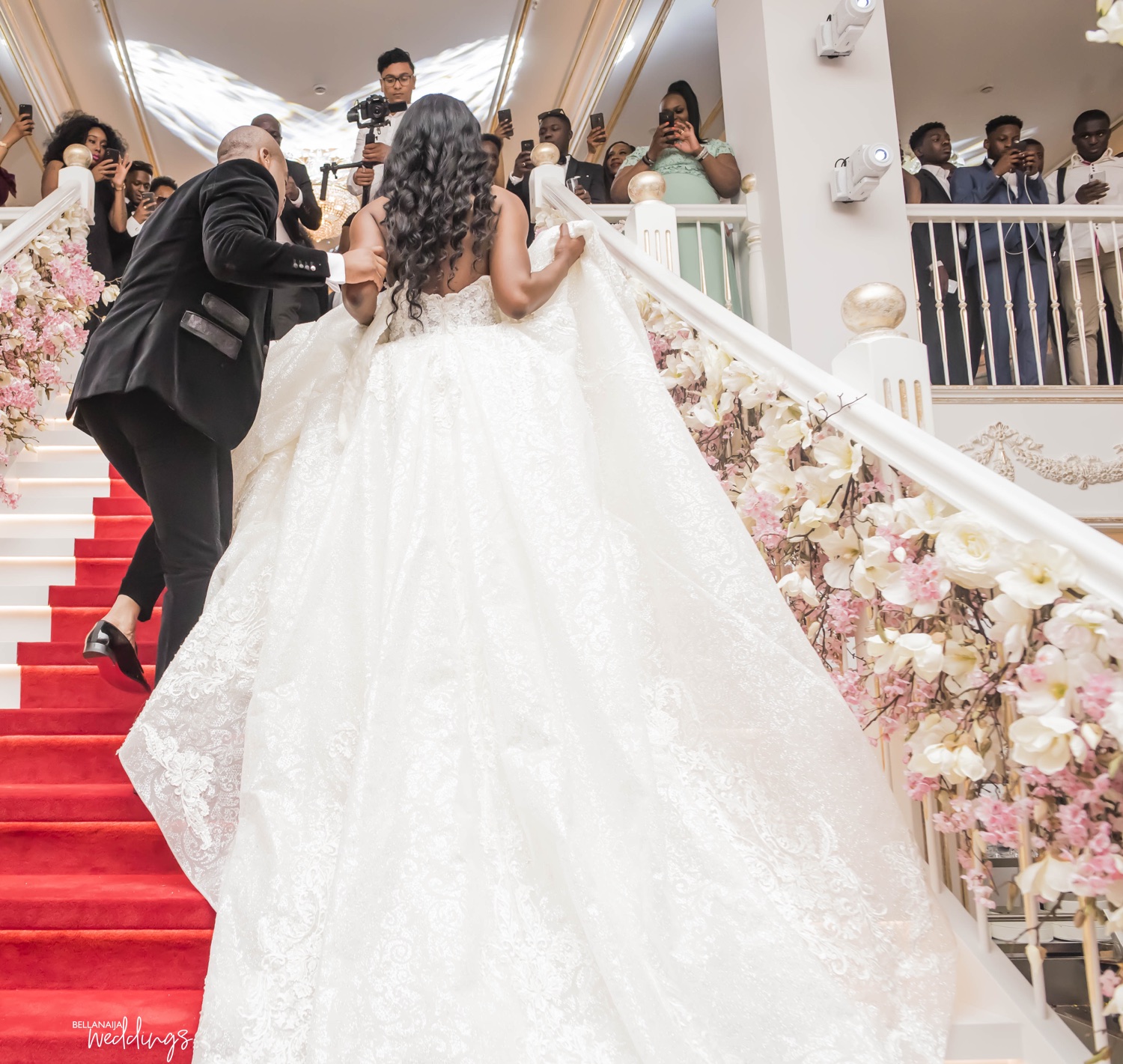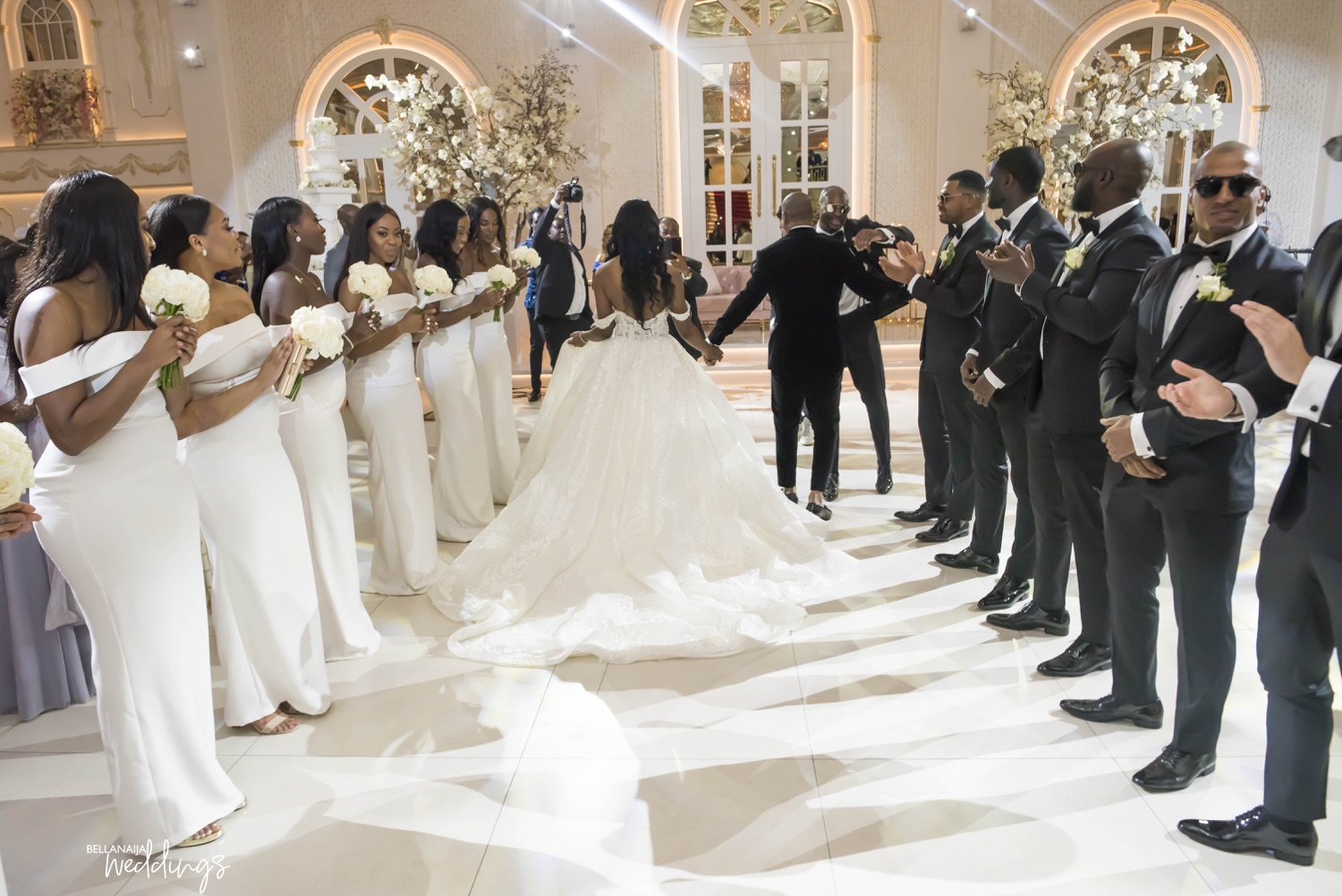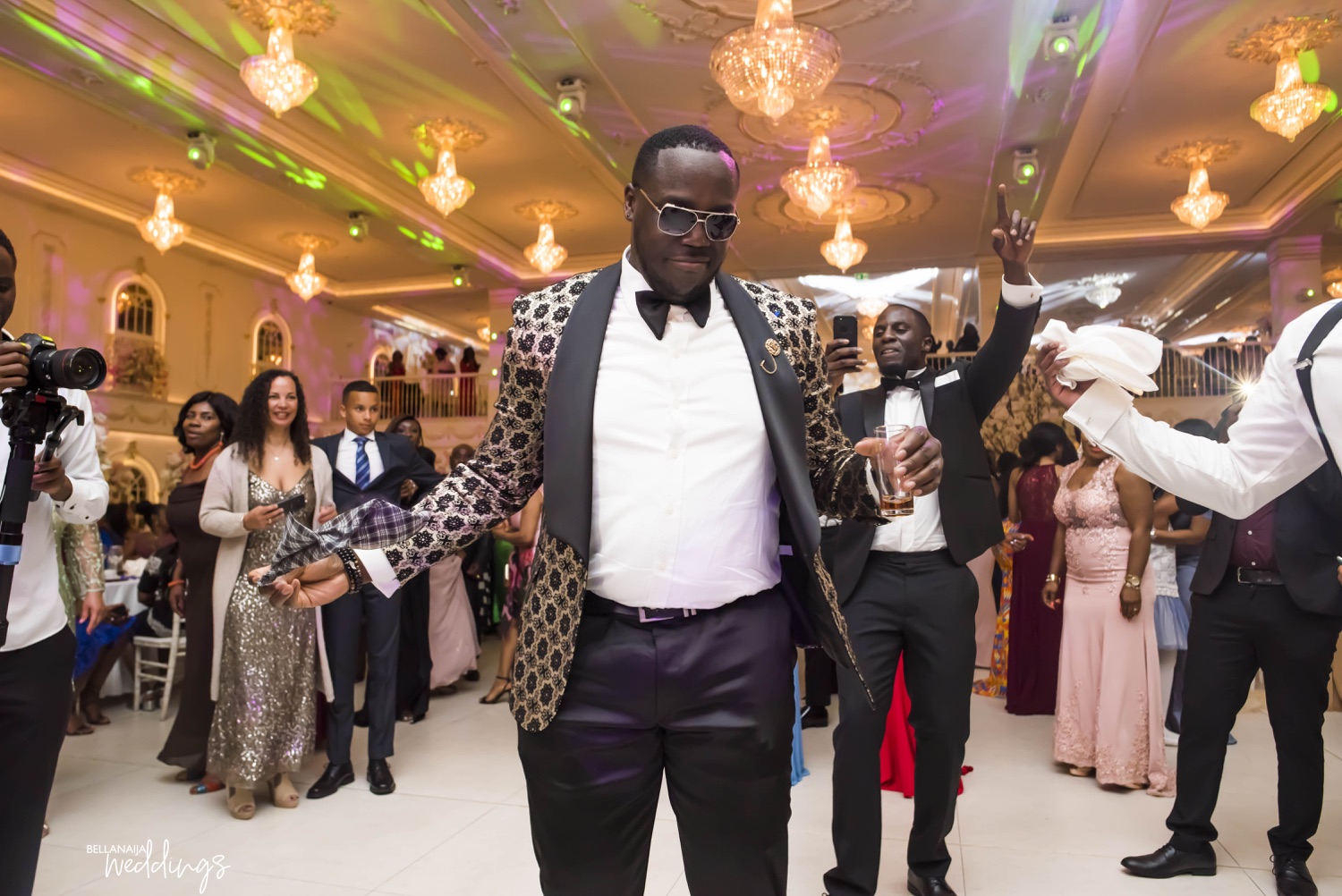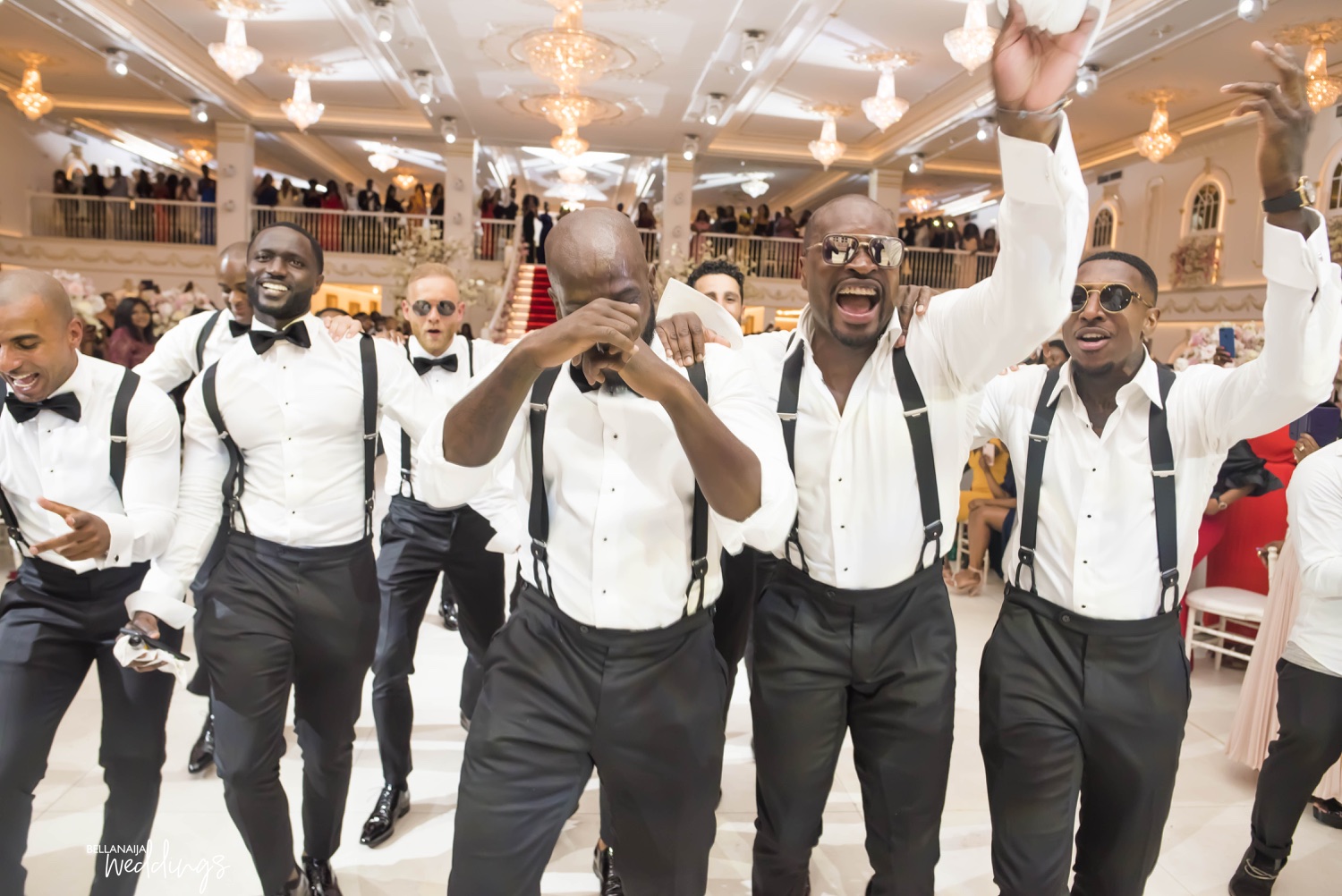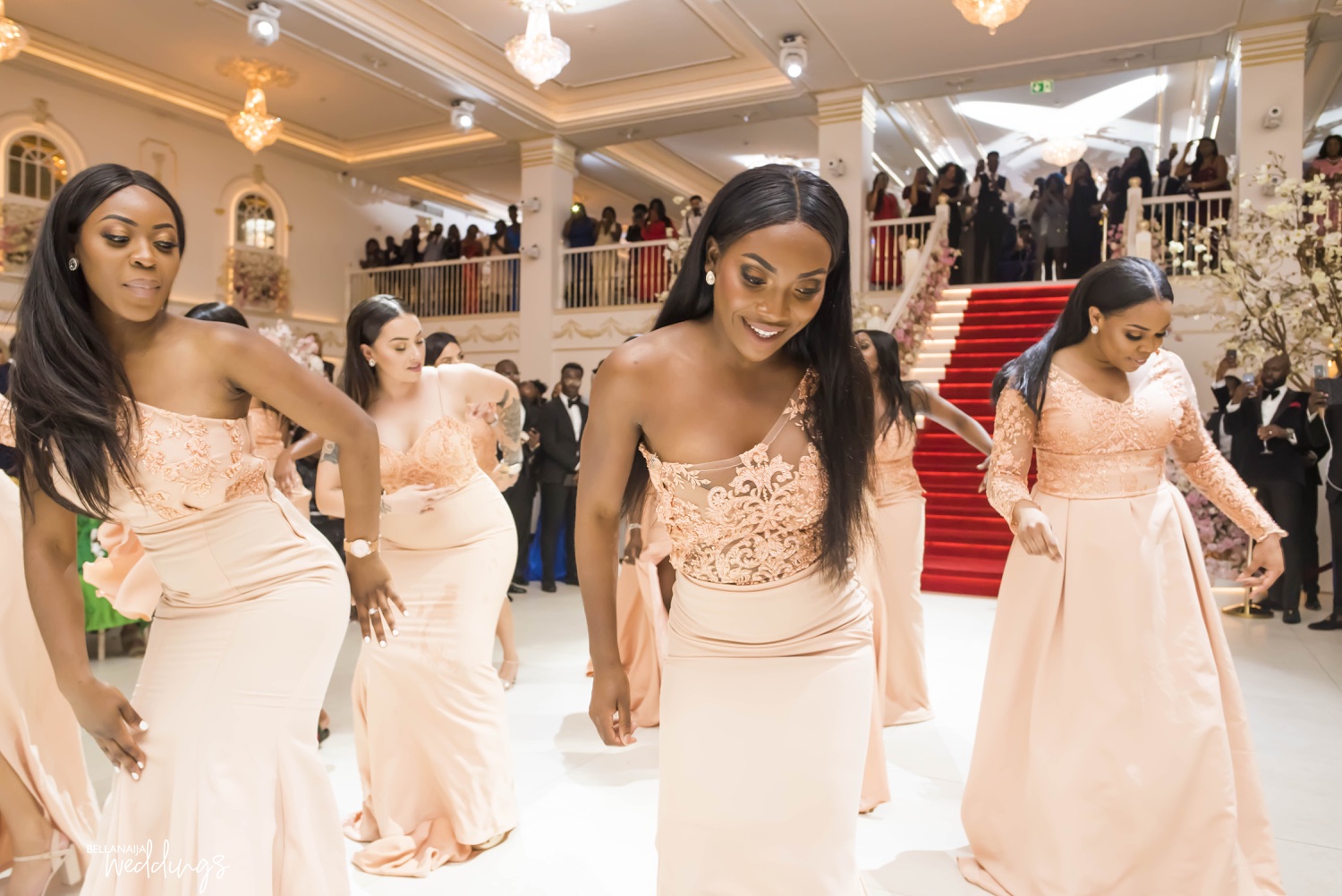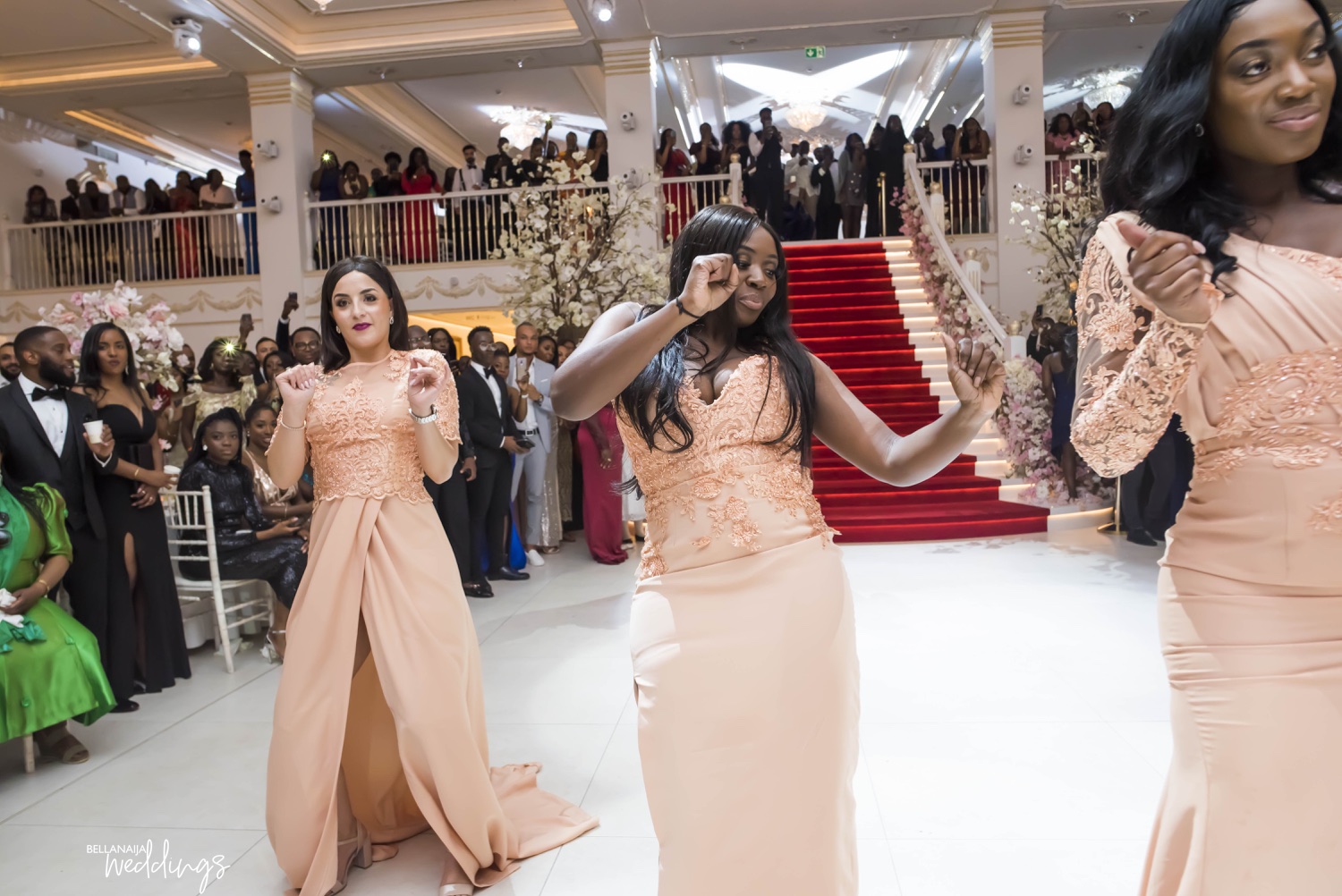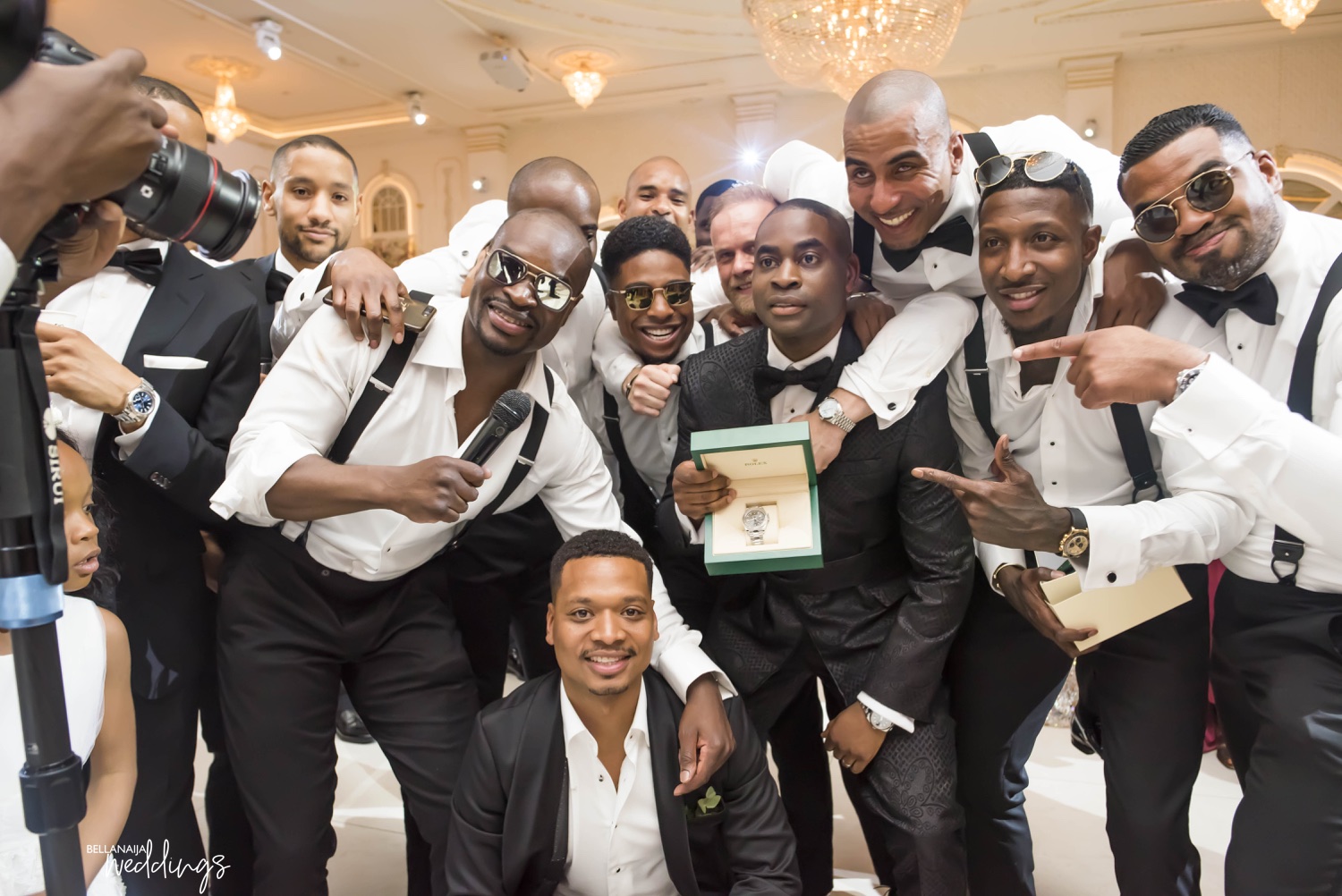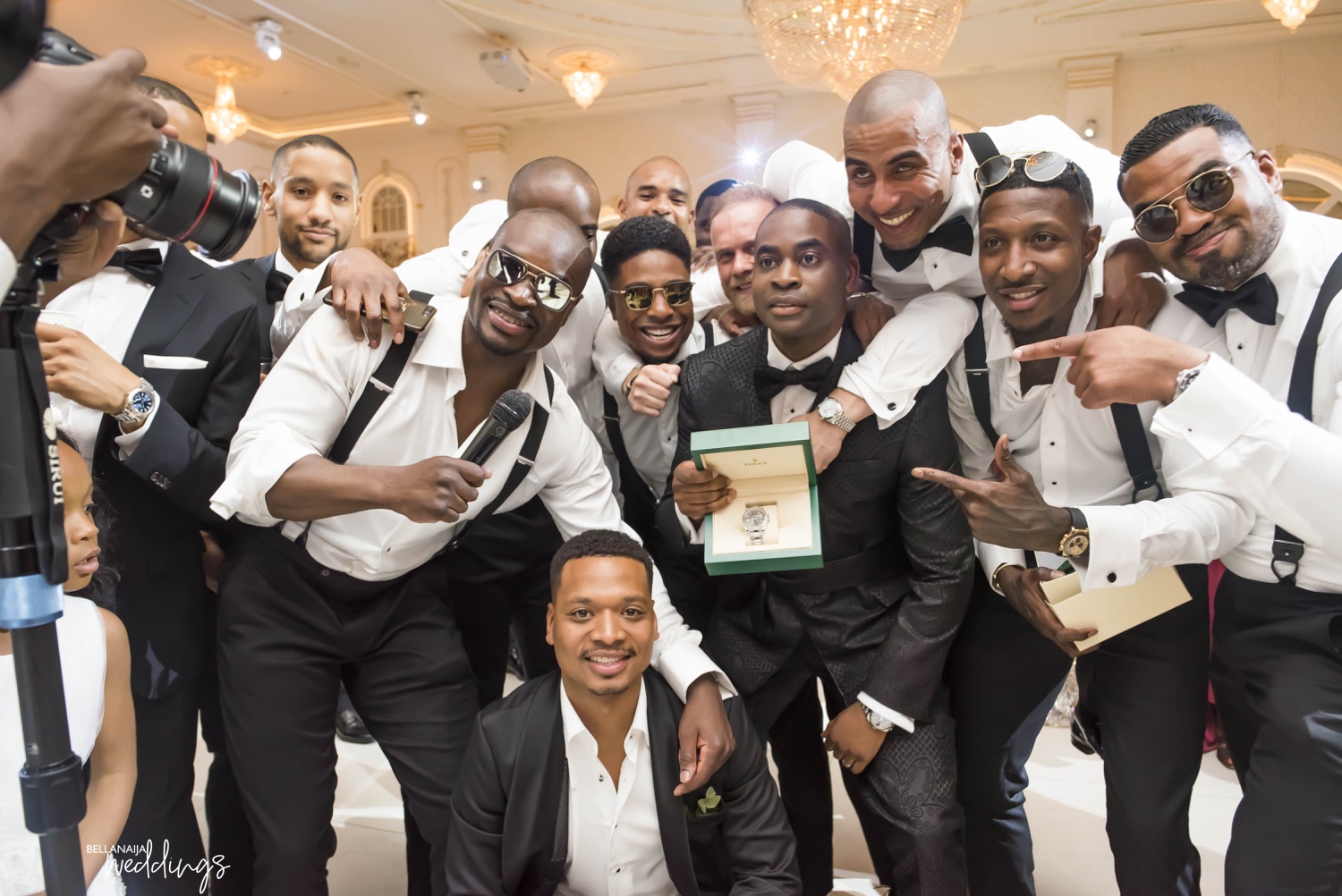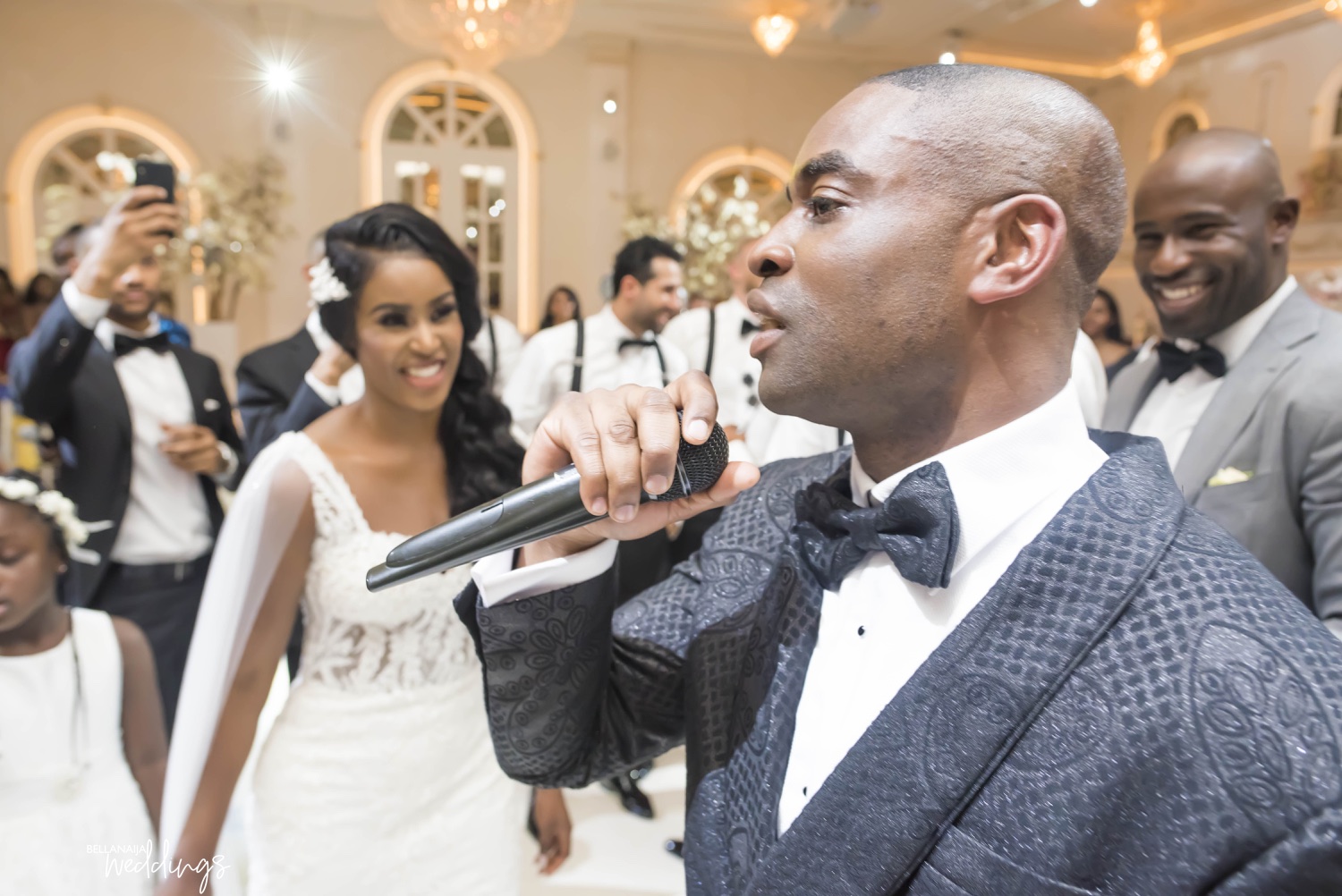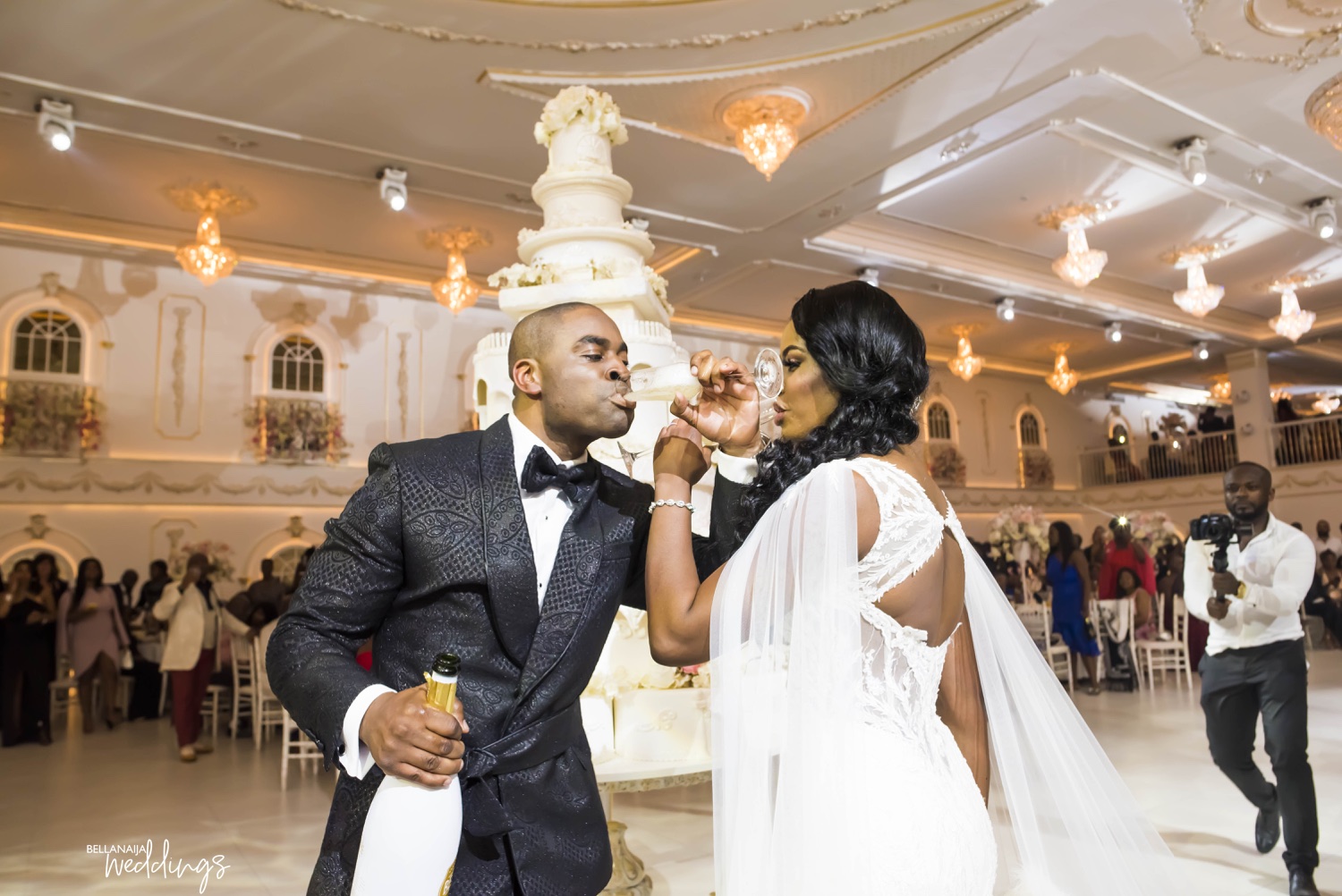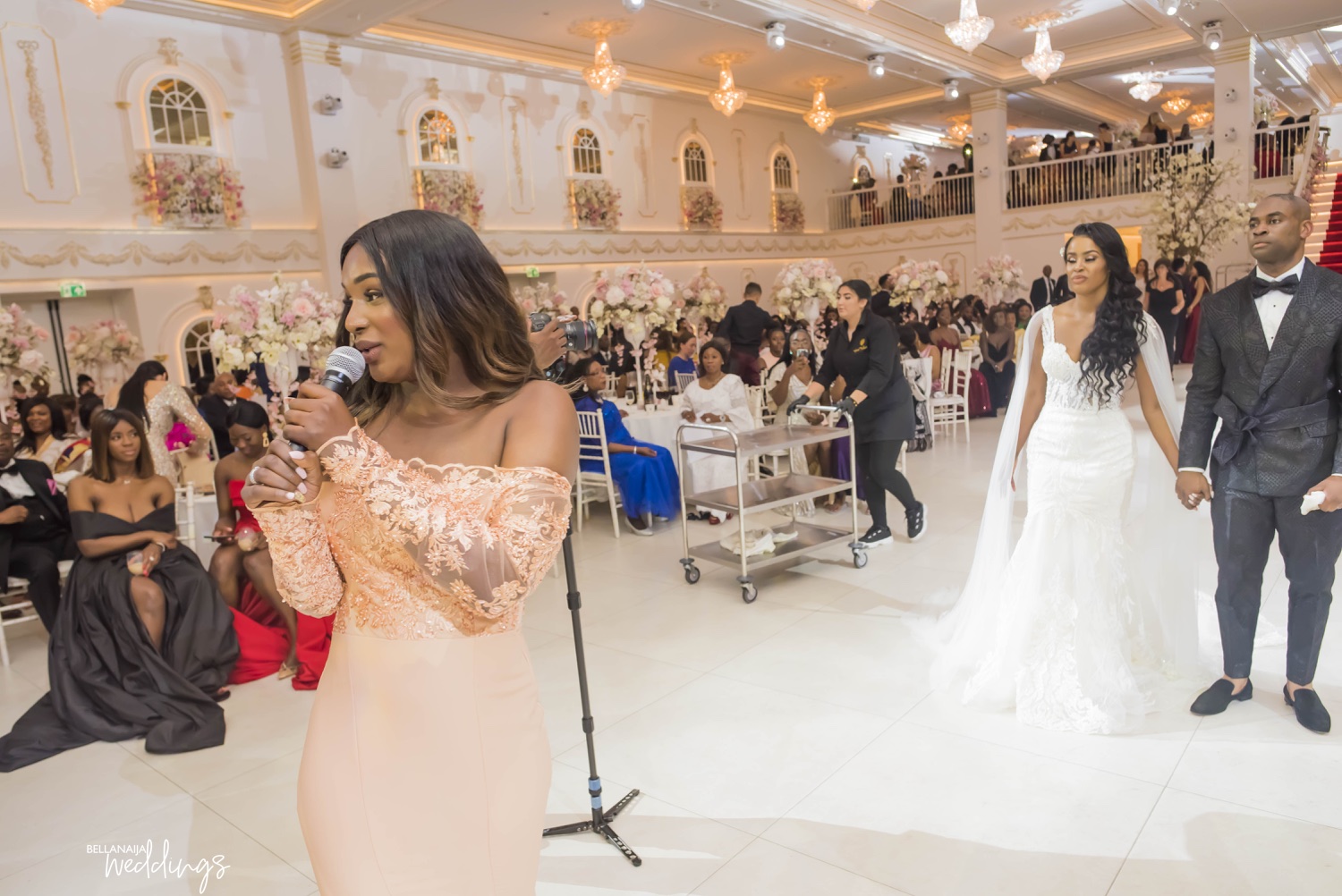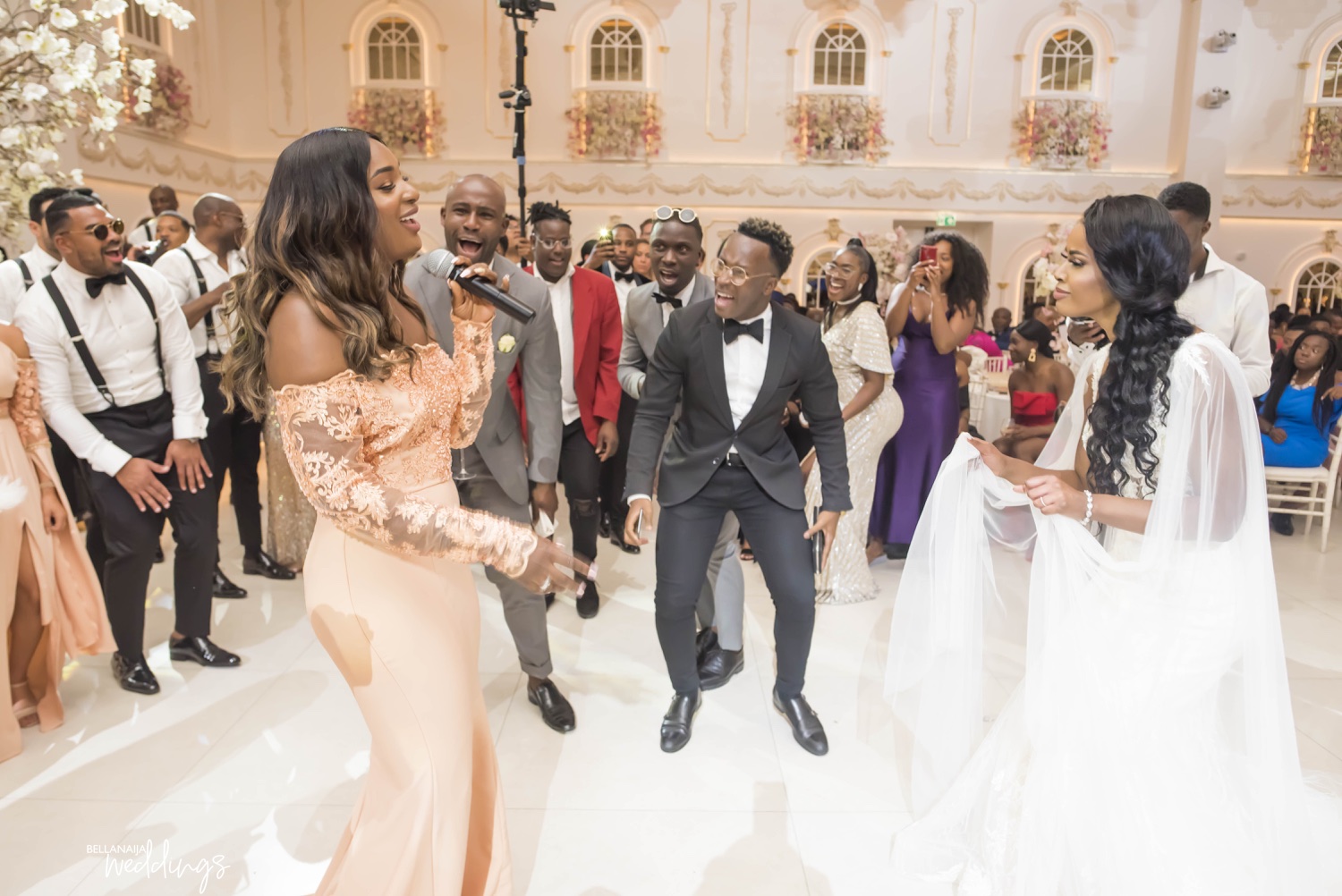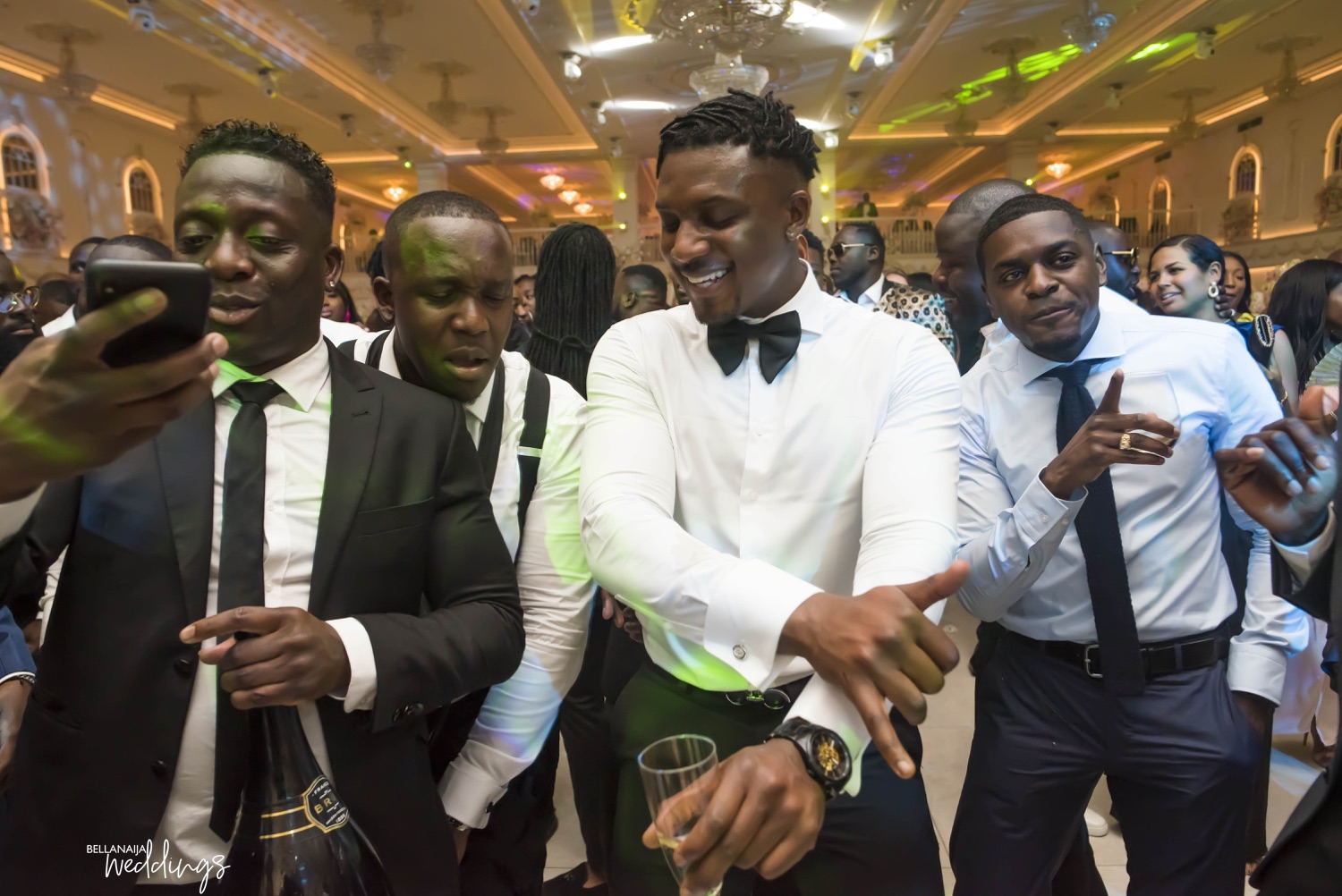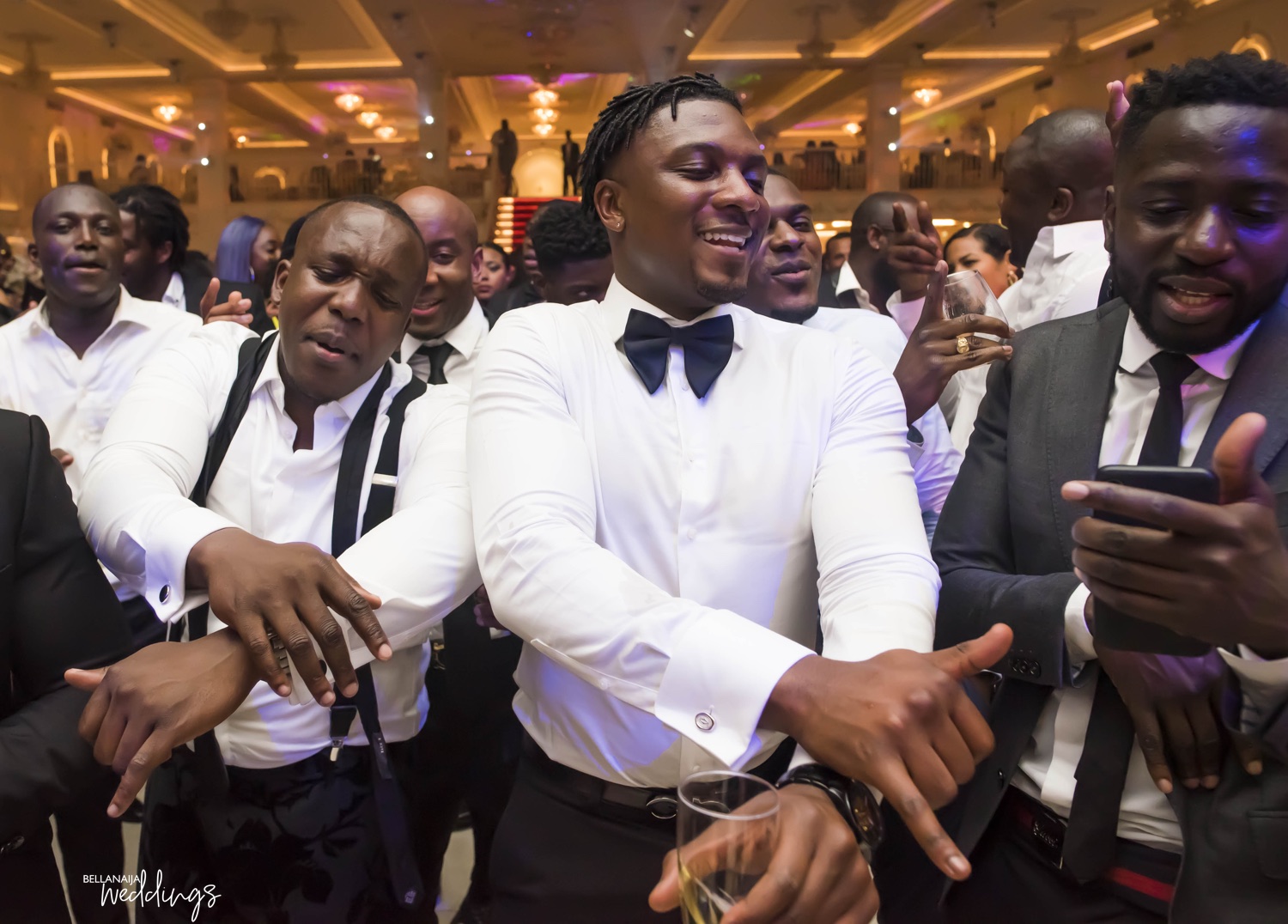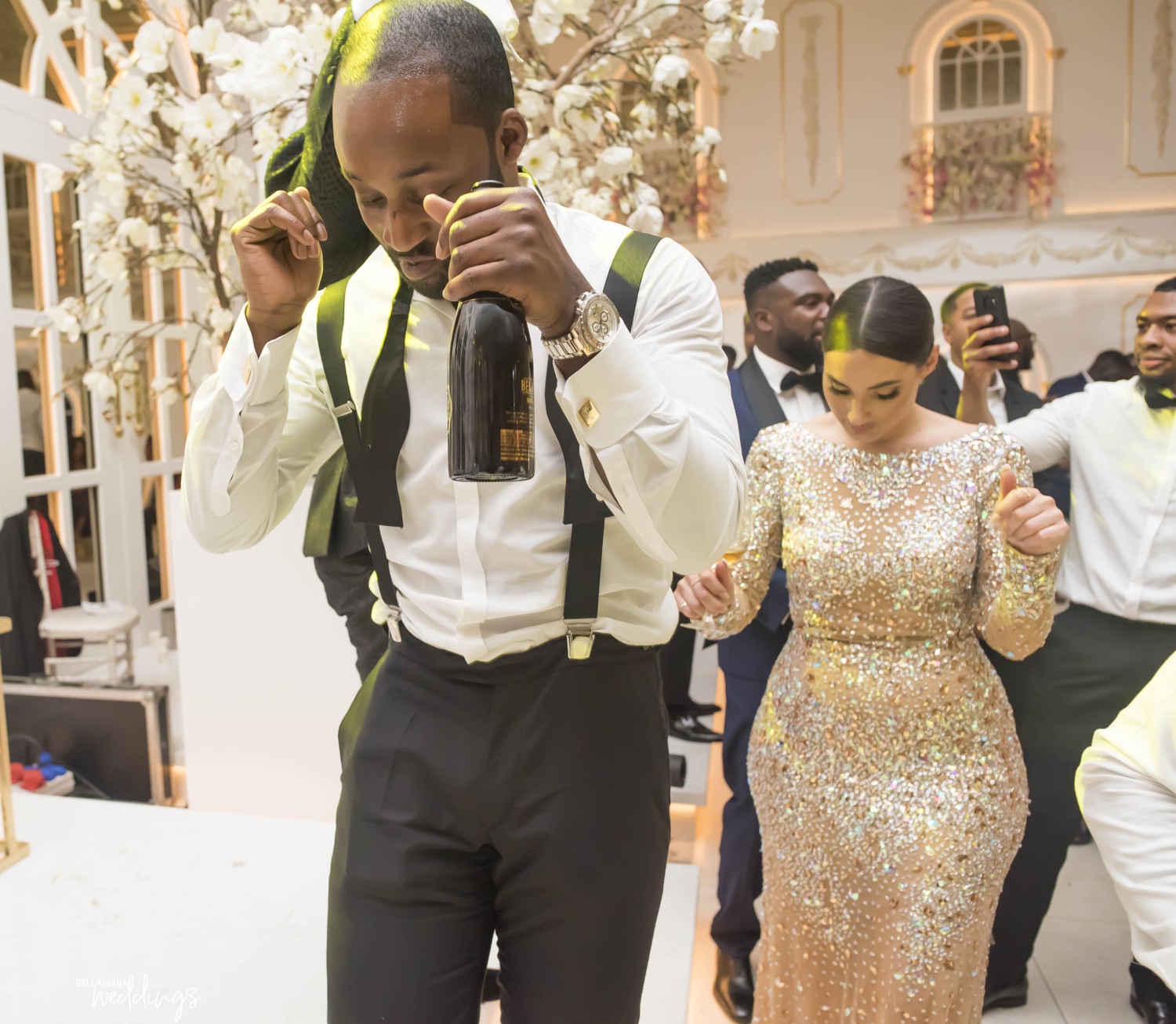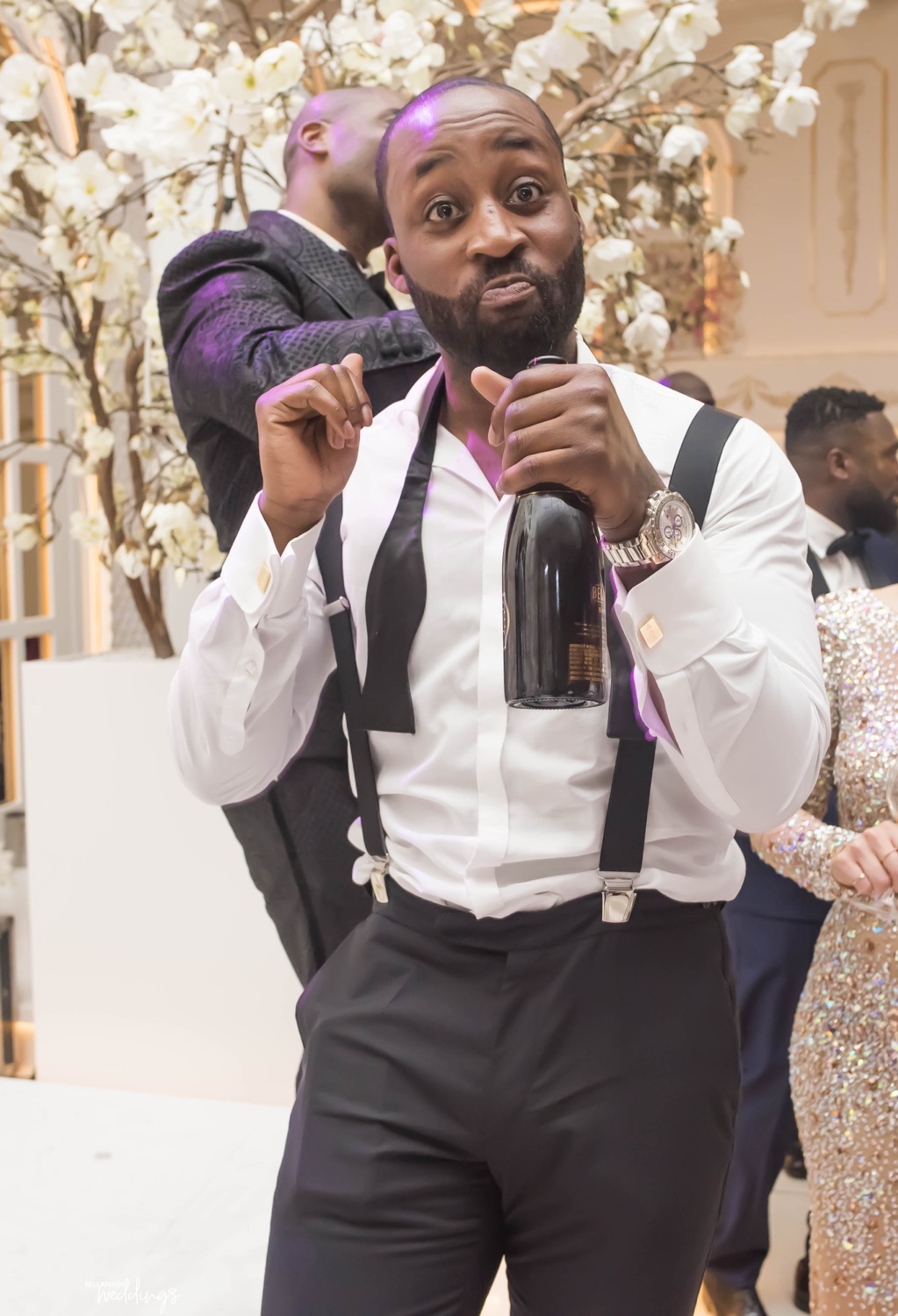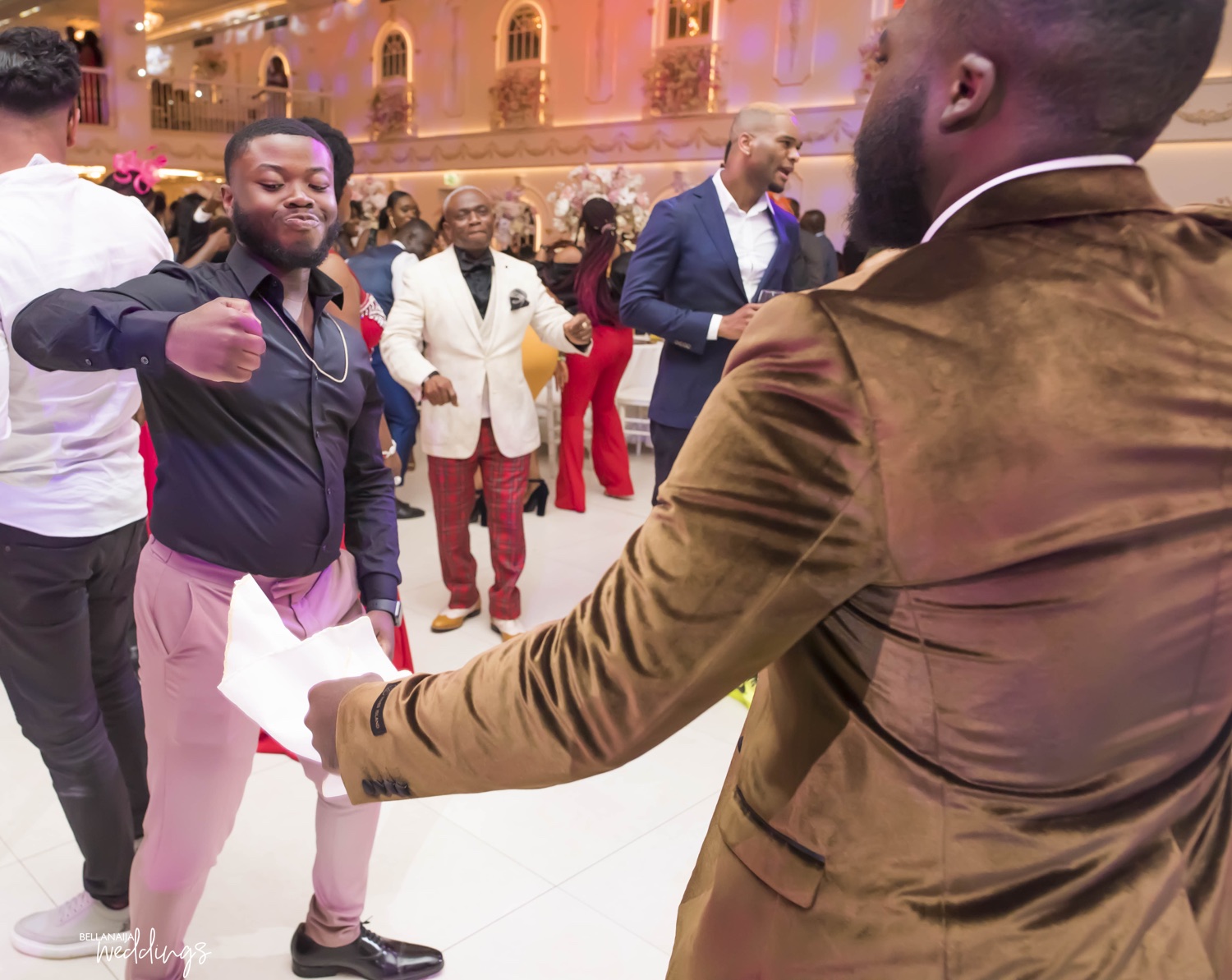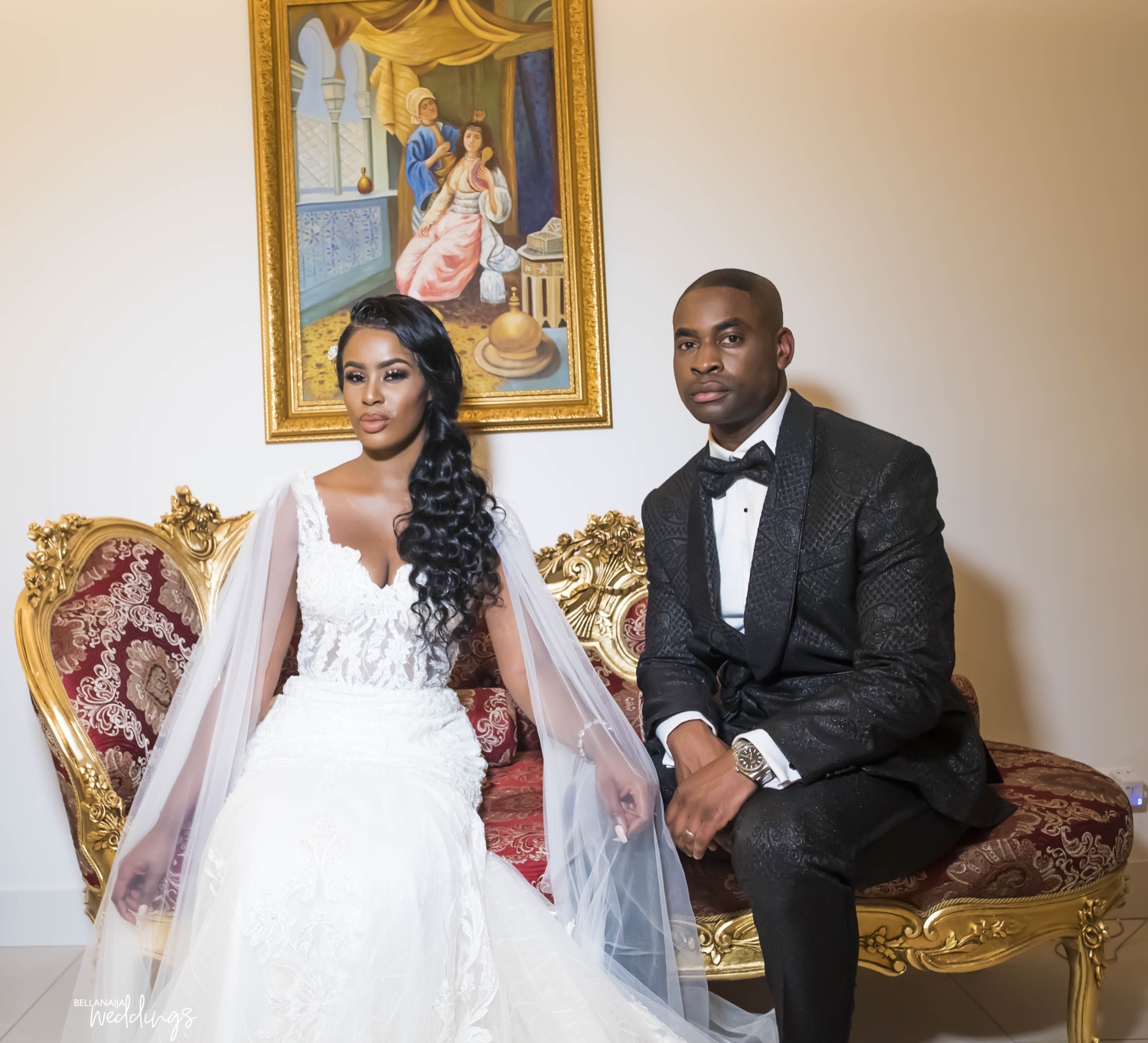 You can see all the highlights of their day in the video below:
Credits
Bride: @louisafofie
Photography: @t.philips
Videography: @tbbm_weddings
Line producer: @janiceschmeltz
Planner: @_llevents
Coordinator: @cosmosandlipstick @okodiie_ @prixie_abena
Dresses: @dreamwedding4u_boutique @dreamwedding4u
Makeup: @adaobi_artistry
Hair: @gloriousshair
Decor: @mimieventsnl