Nothing beats the sweetness of love – this is an established fact. Yes, we're saying you can quote us on this! 😅 Today, we're taking in all the beauty of #TheBigDealWedding21 and we're taking you on the full ride with us.
Wedding photographer, Nnamdi of Officialbigdealweddings is officially one with the love of his life, Chetanne who he met when while he was on a job covering her sister's wedding! Now, it's their own wedding and we are absolutely giddy about it.
After their colourful Igbo trad, The love birds said "I do" in an outdoor white wedding ceremony with friends and loved ones present to share in their joy. After the vow exchange, they proceeded to dig it at the reception party and it was all shades of fun! The love, joy and great cheer in the air can be seen clearly in these beautiful photos.
Enjoy their white wedding photos below.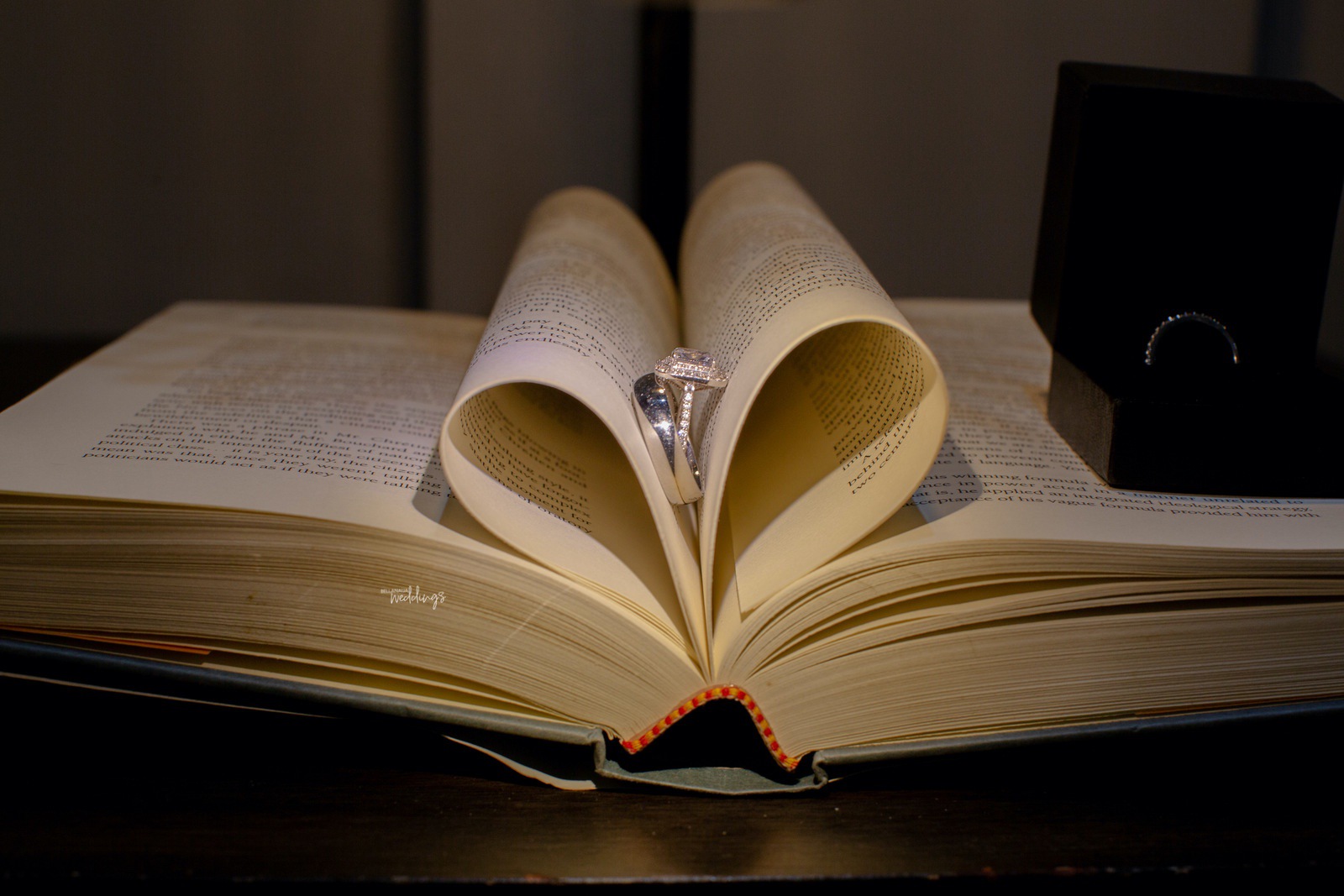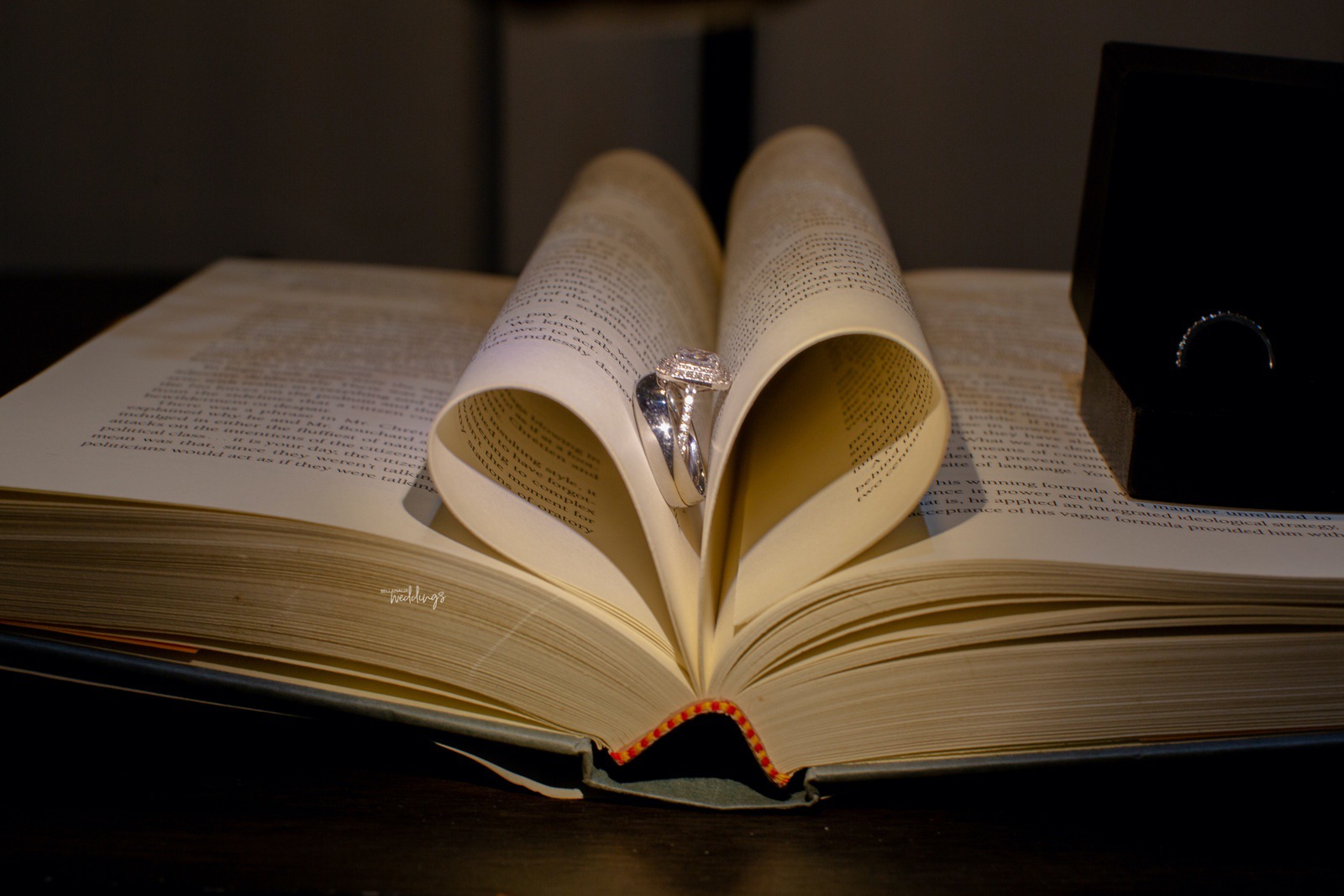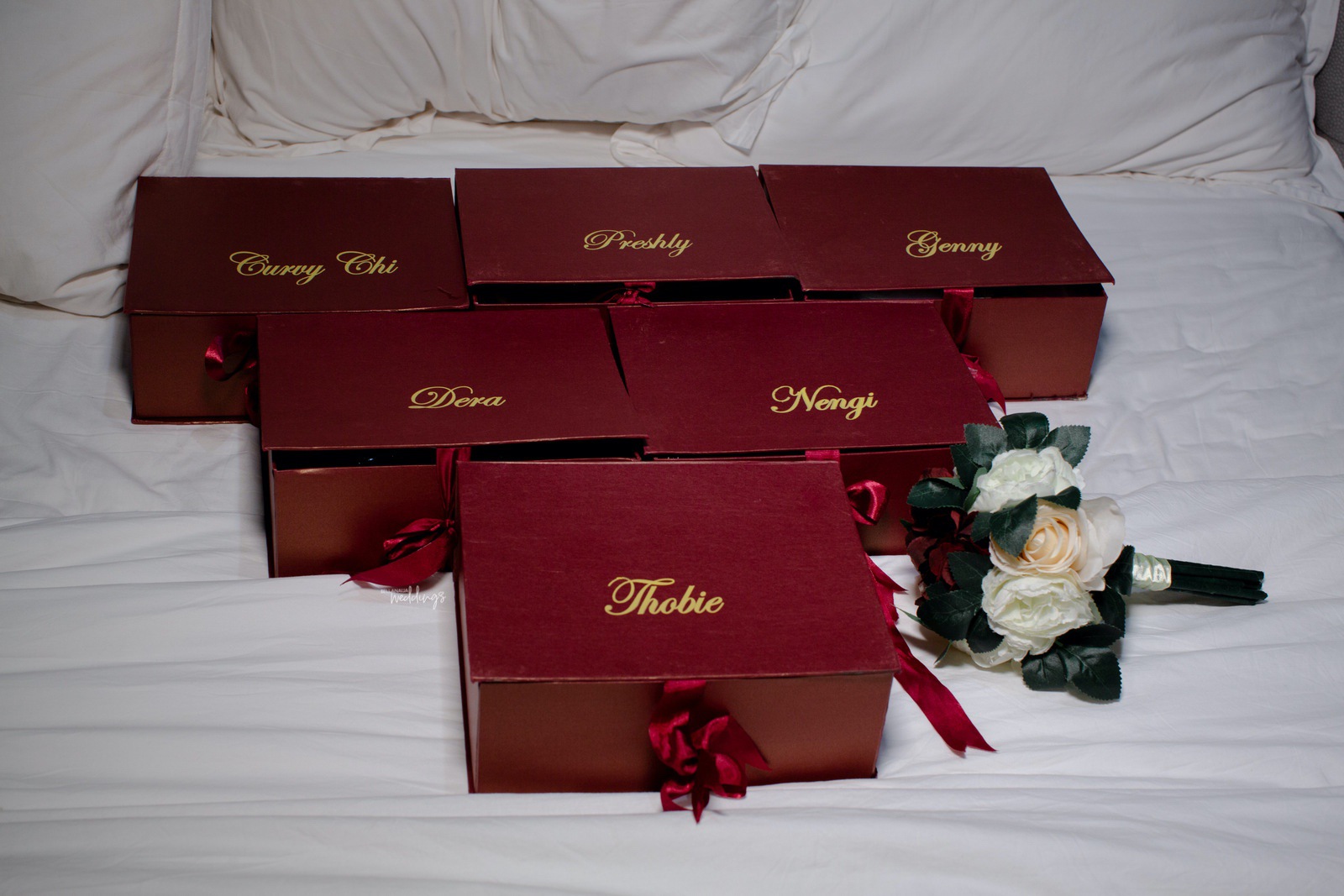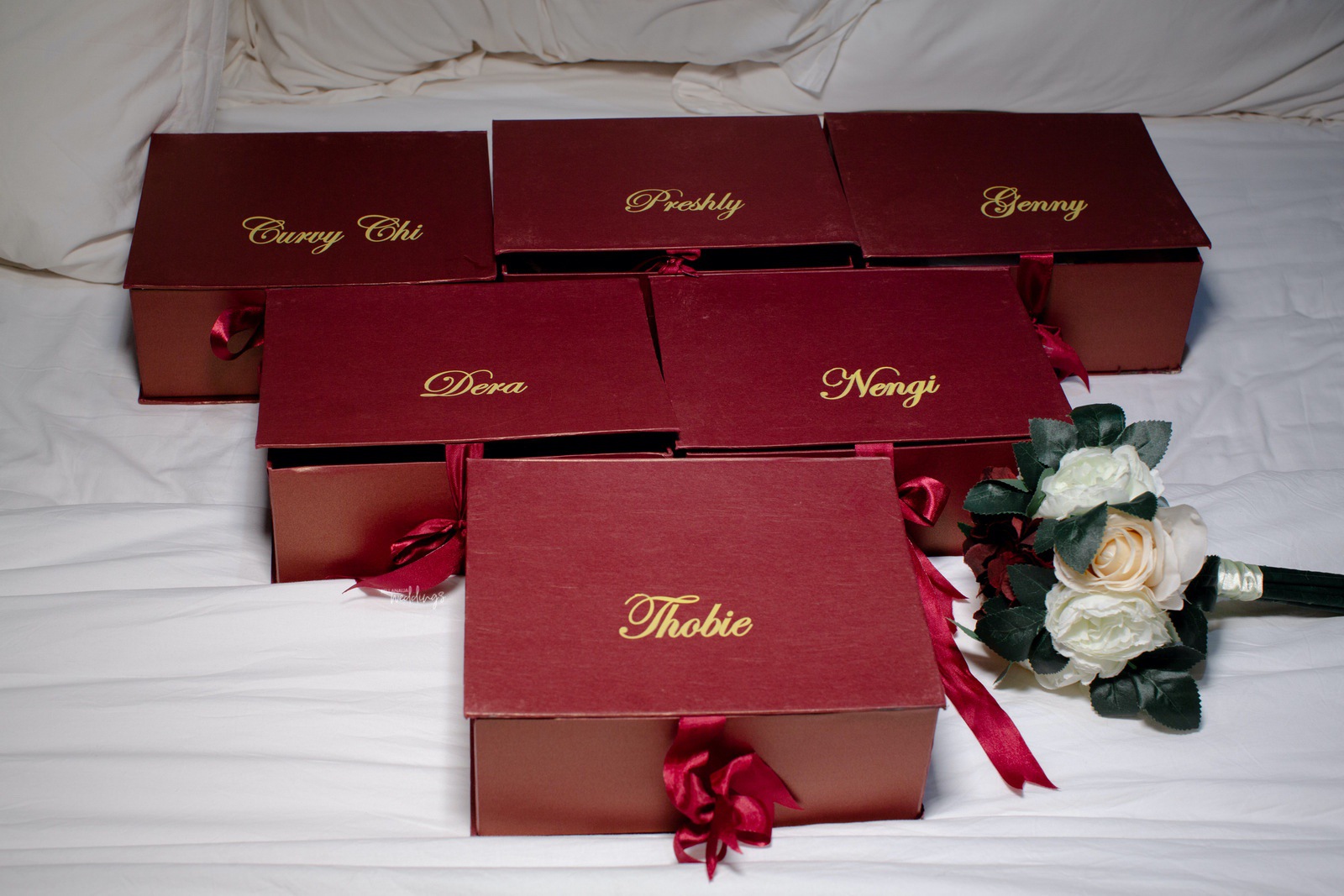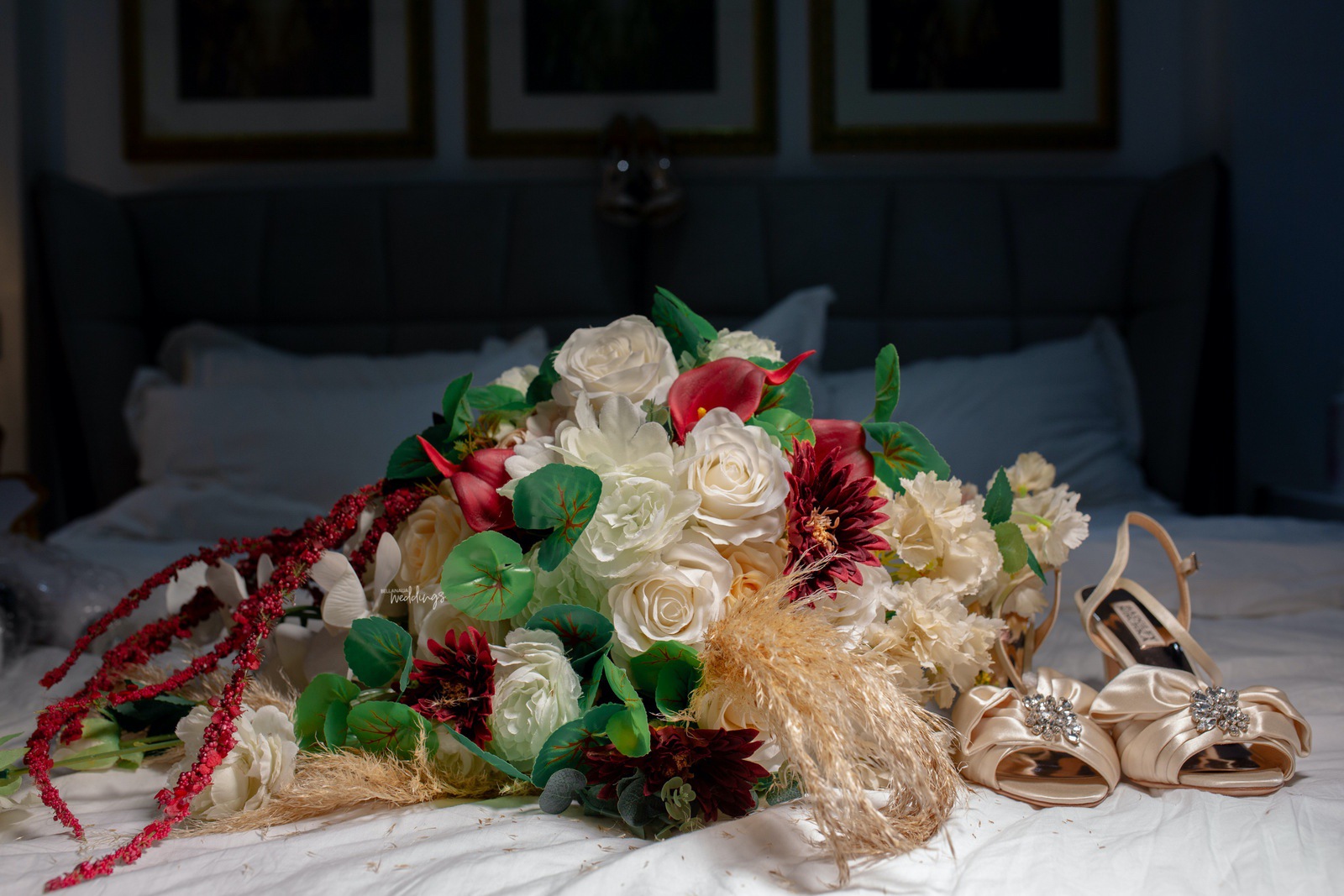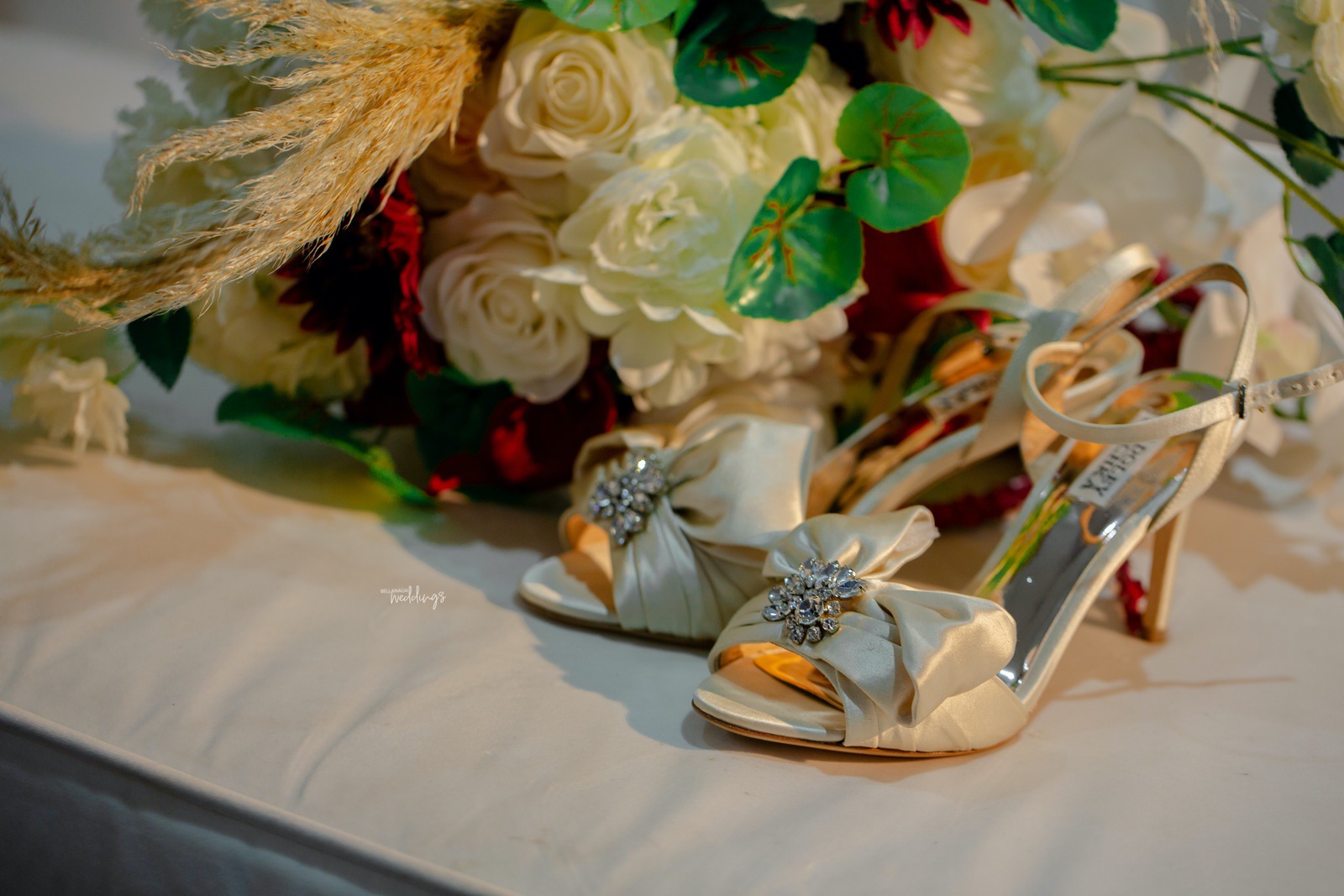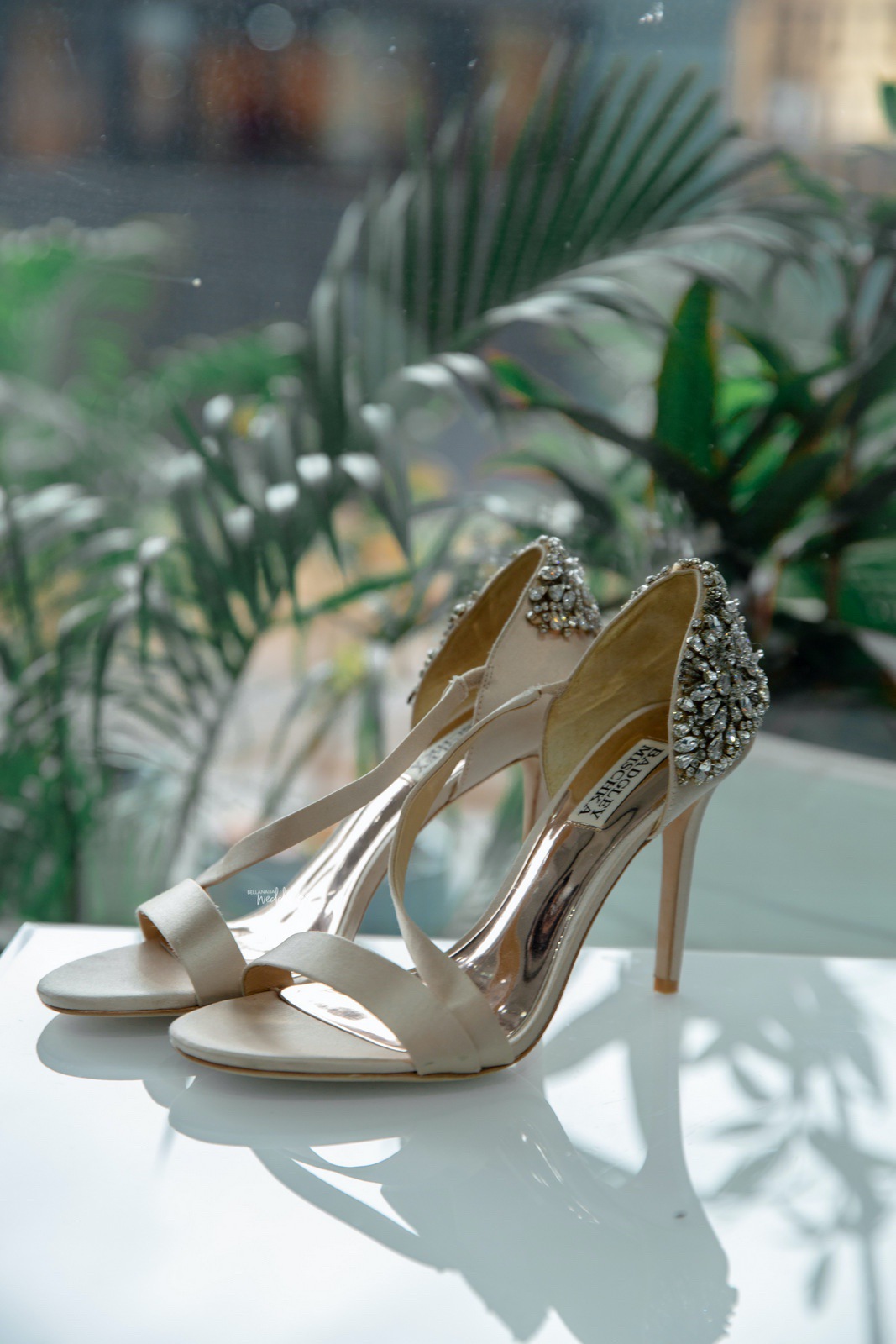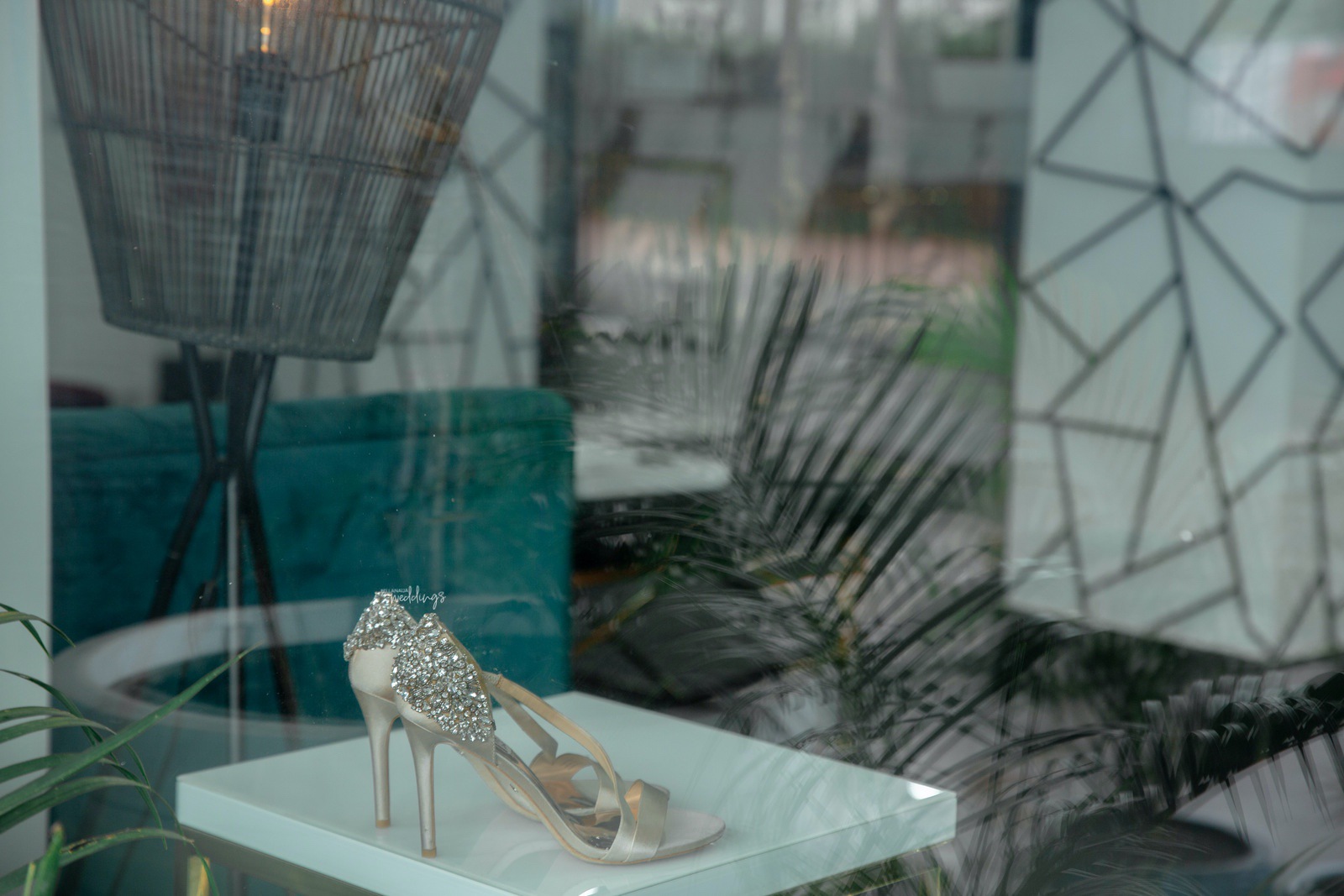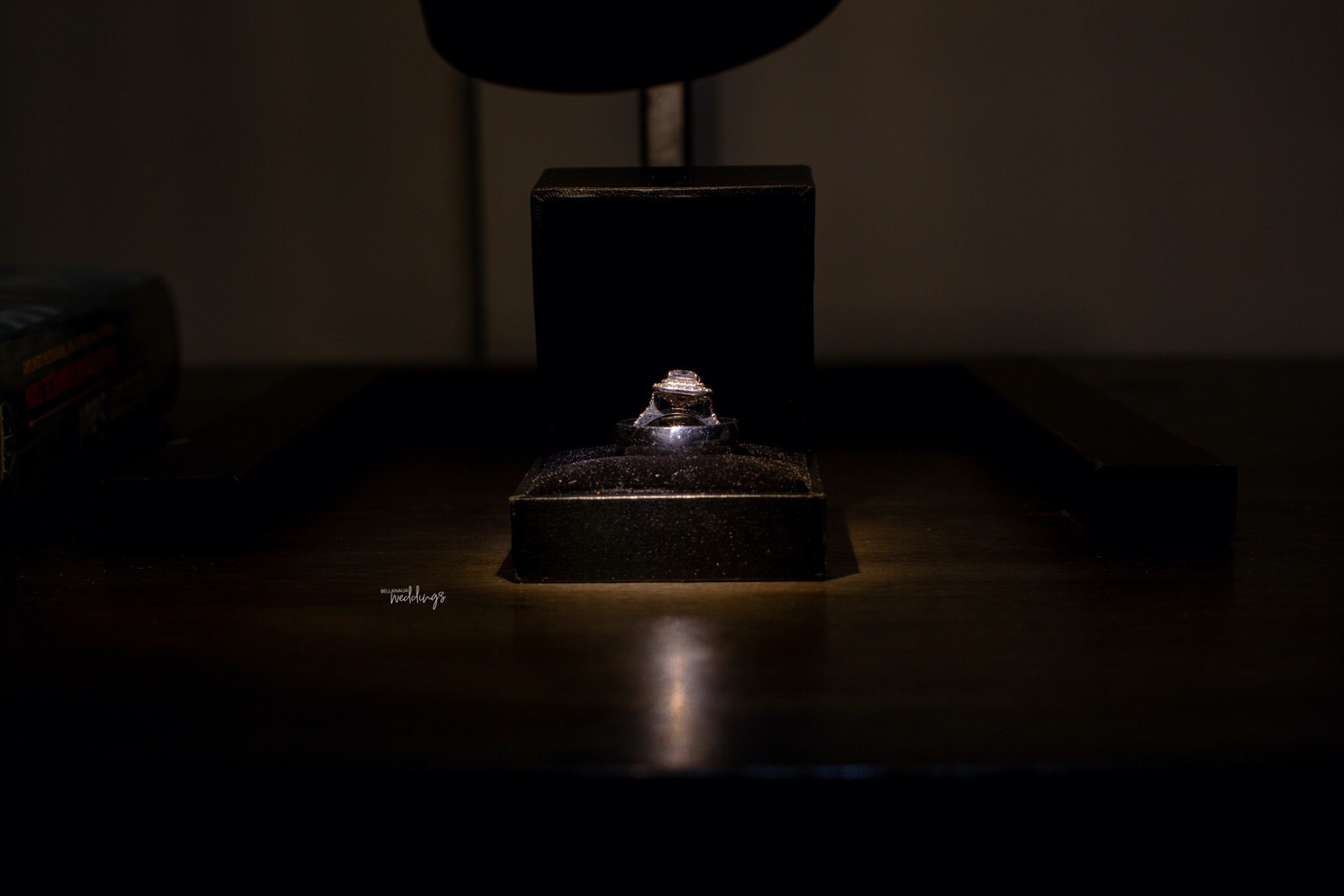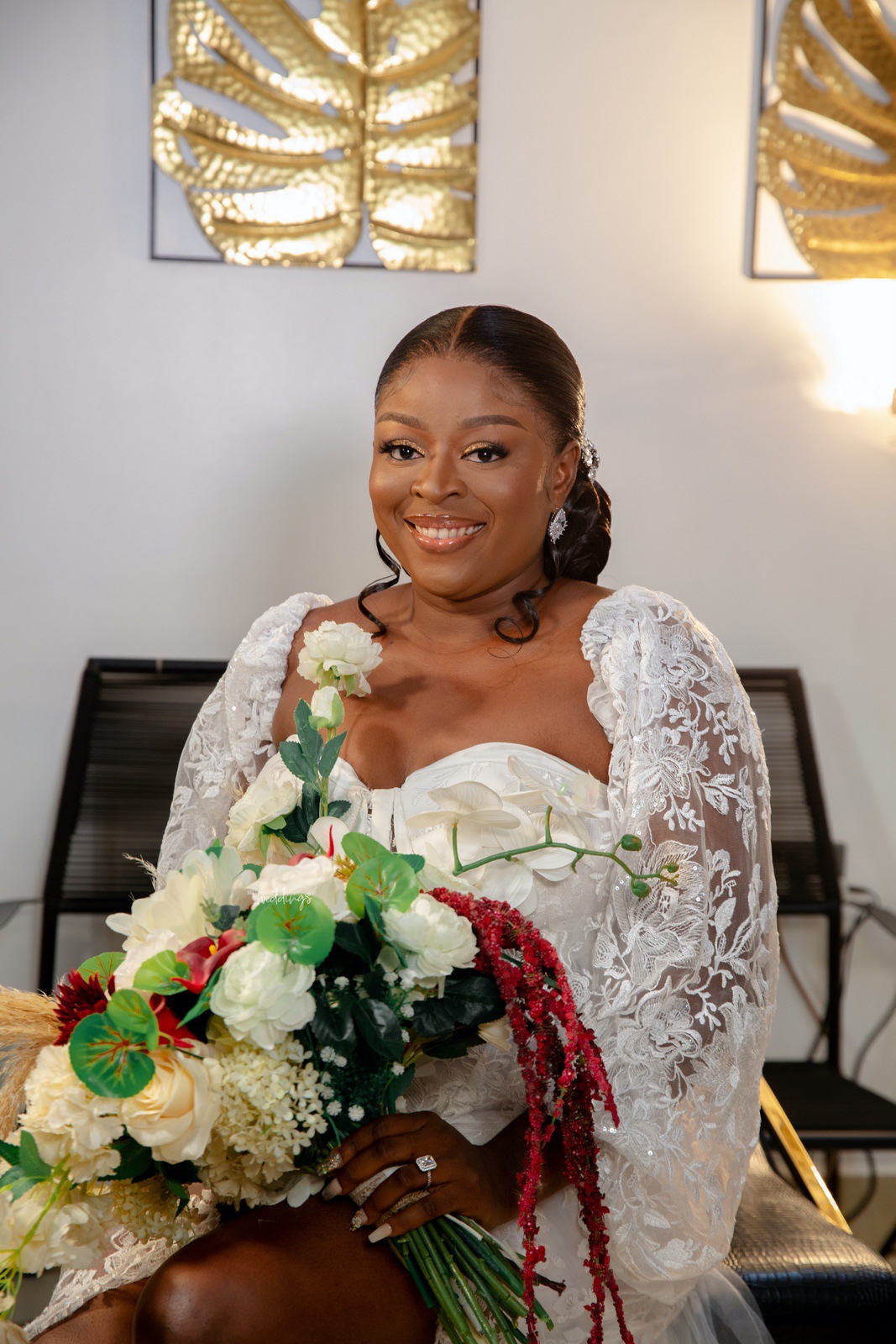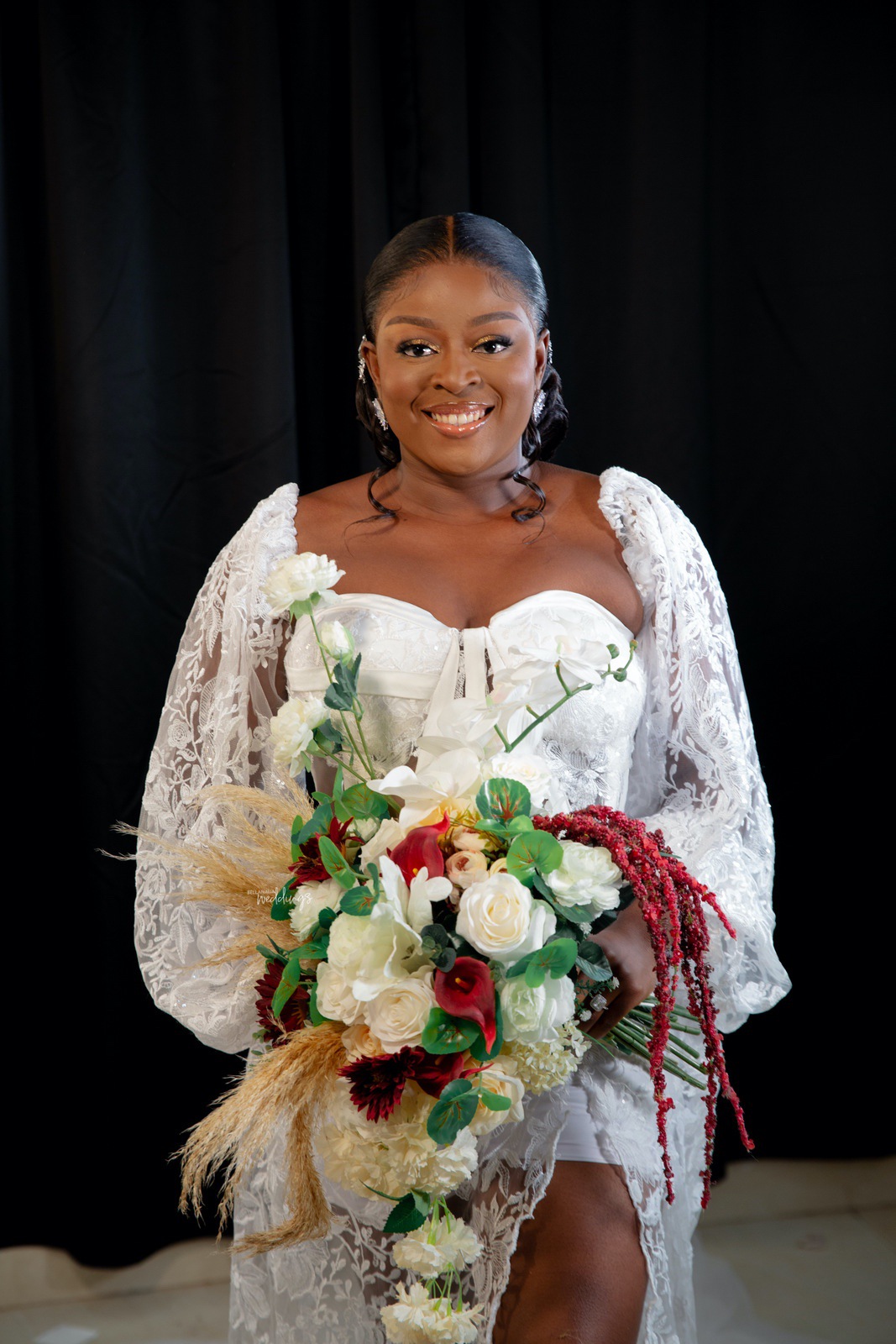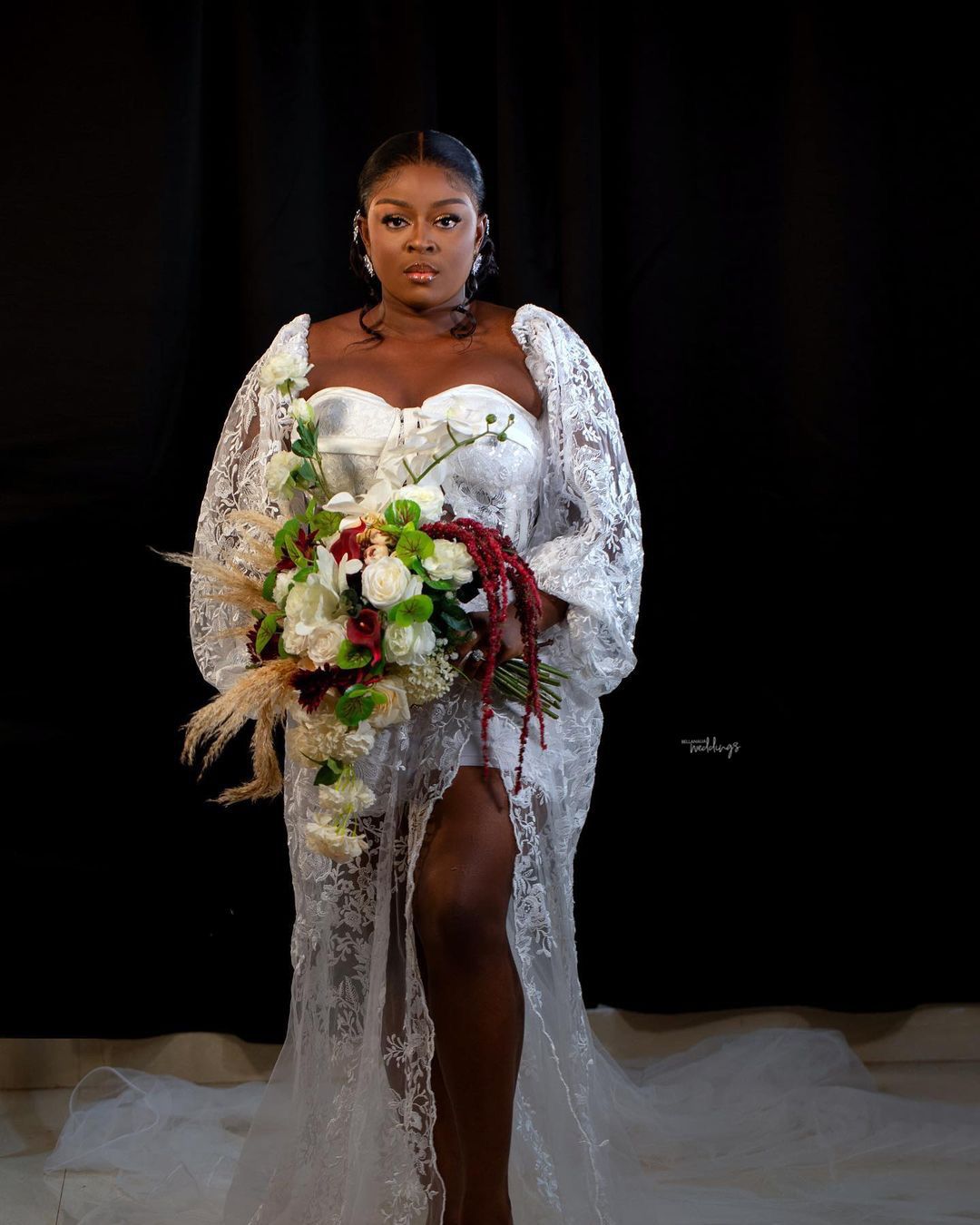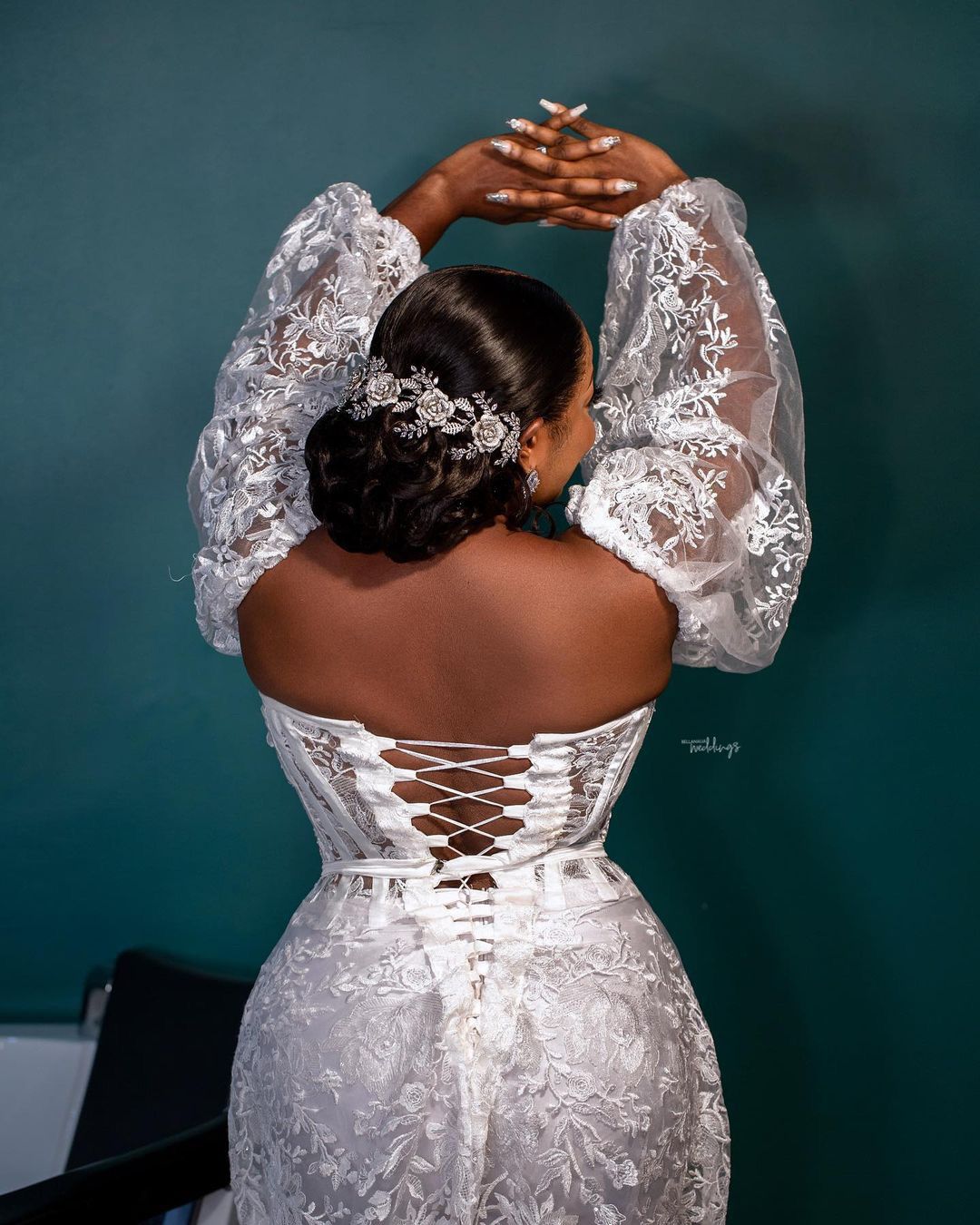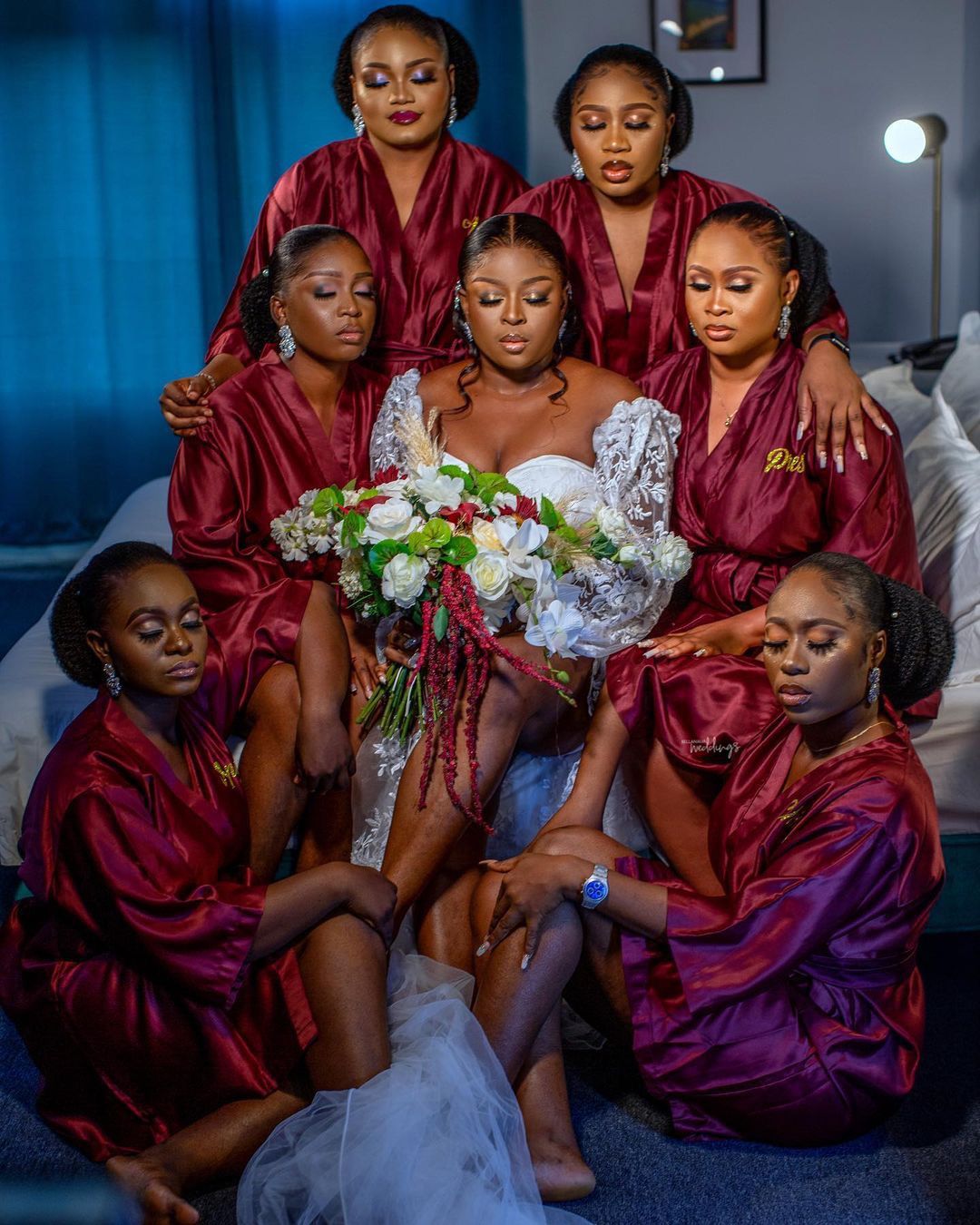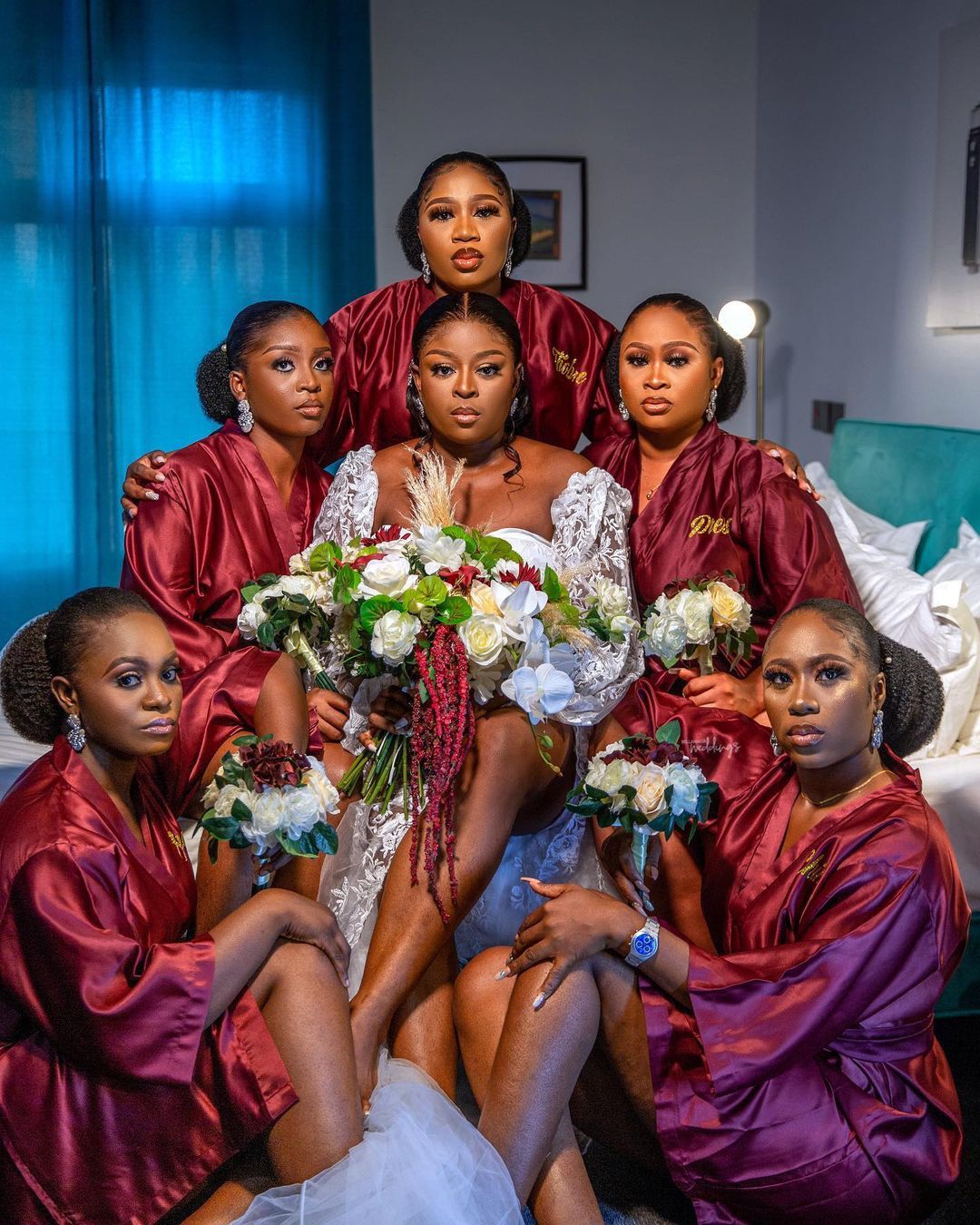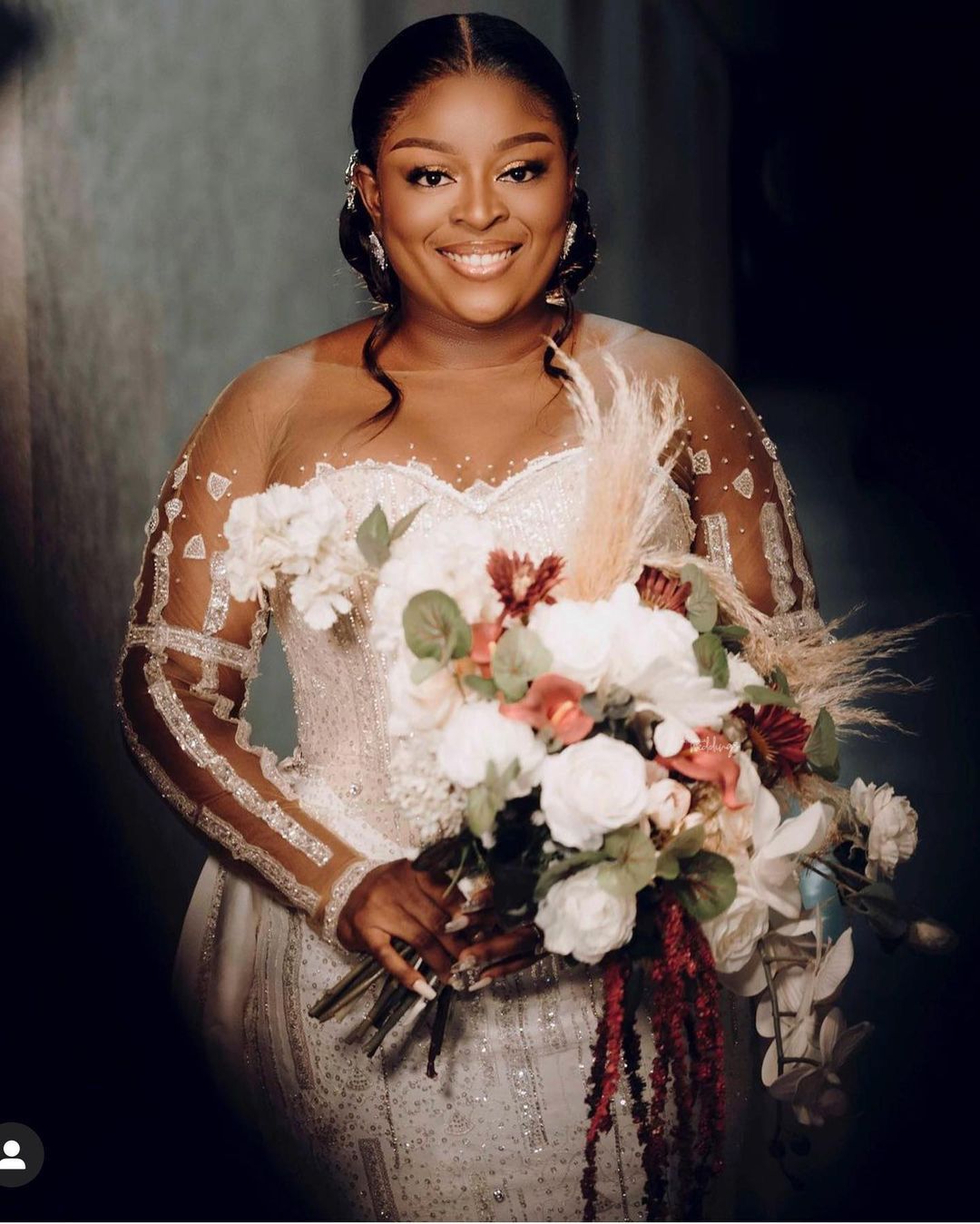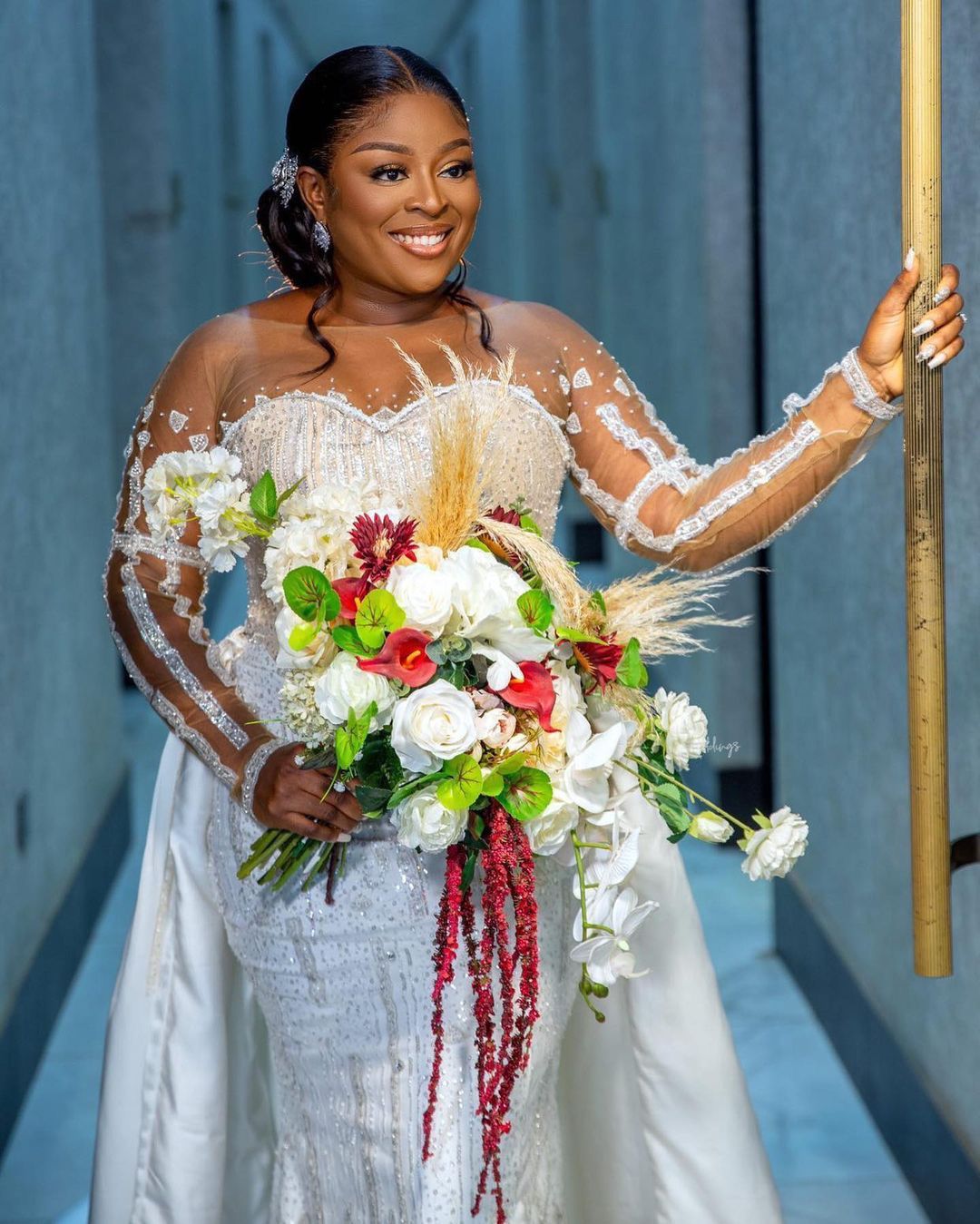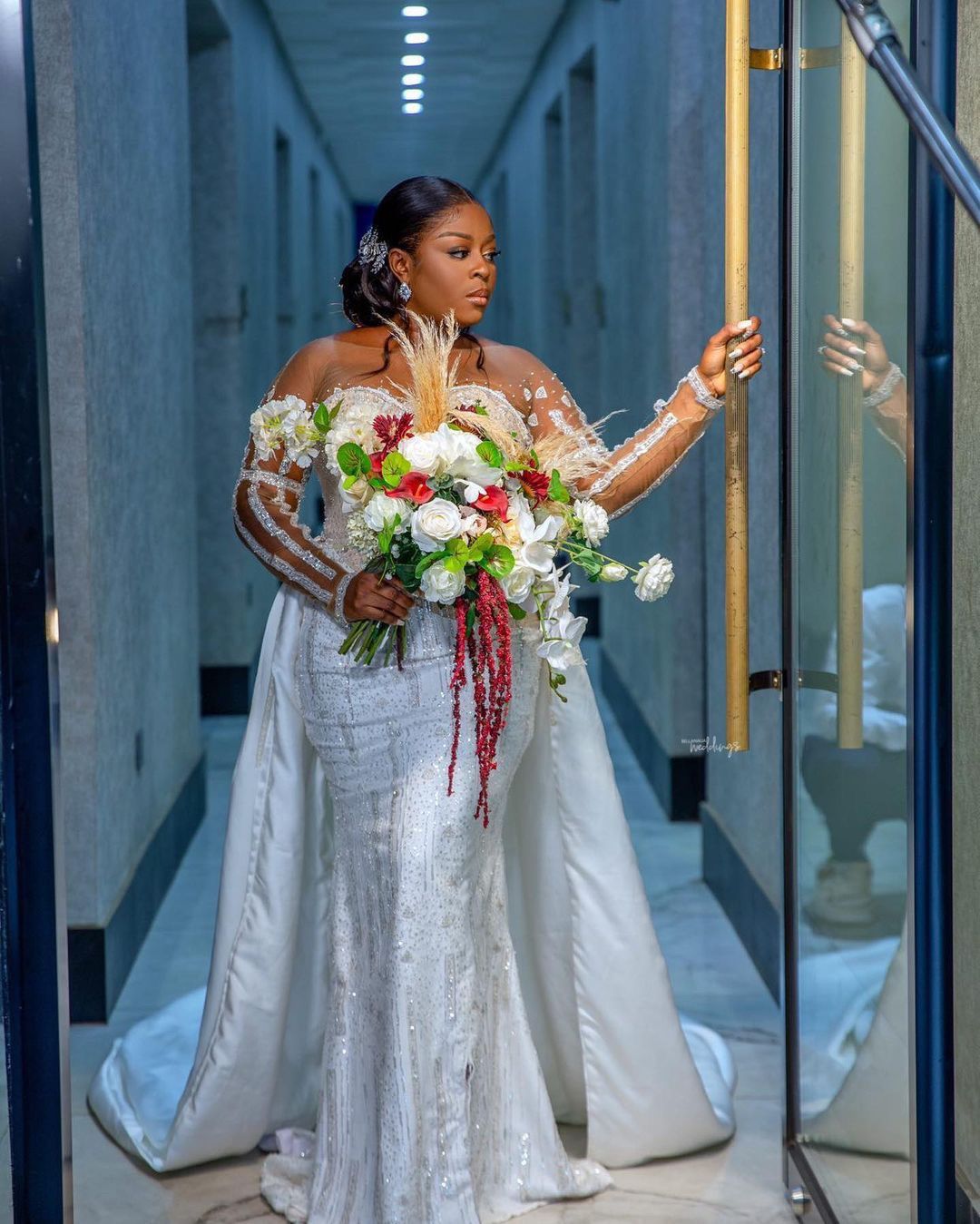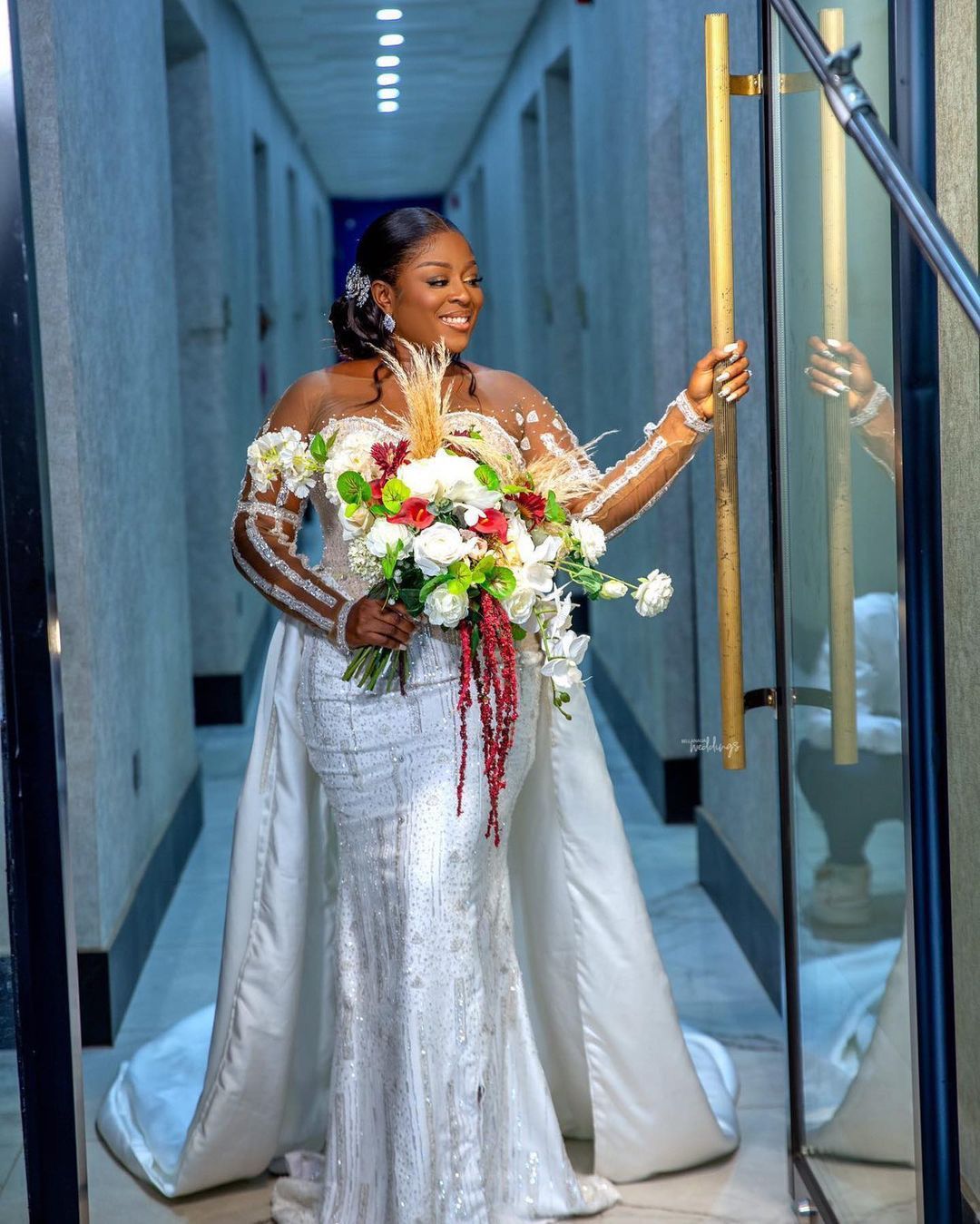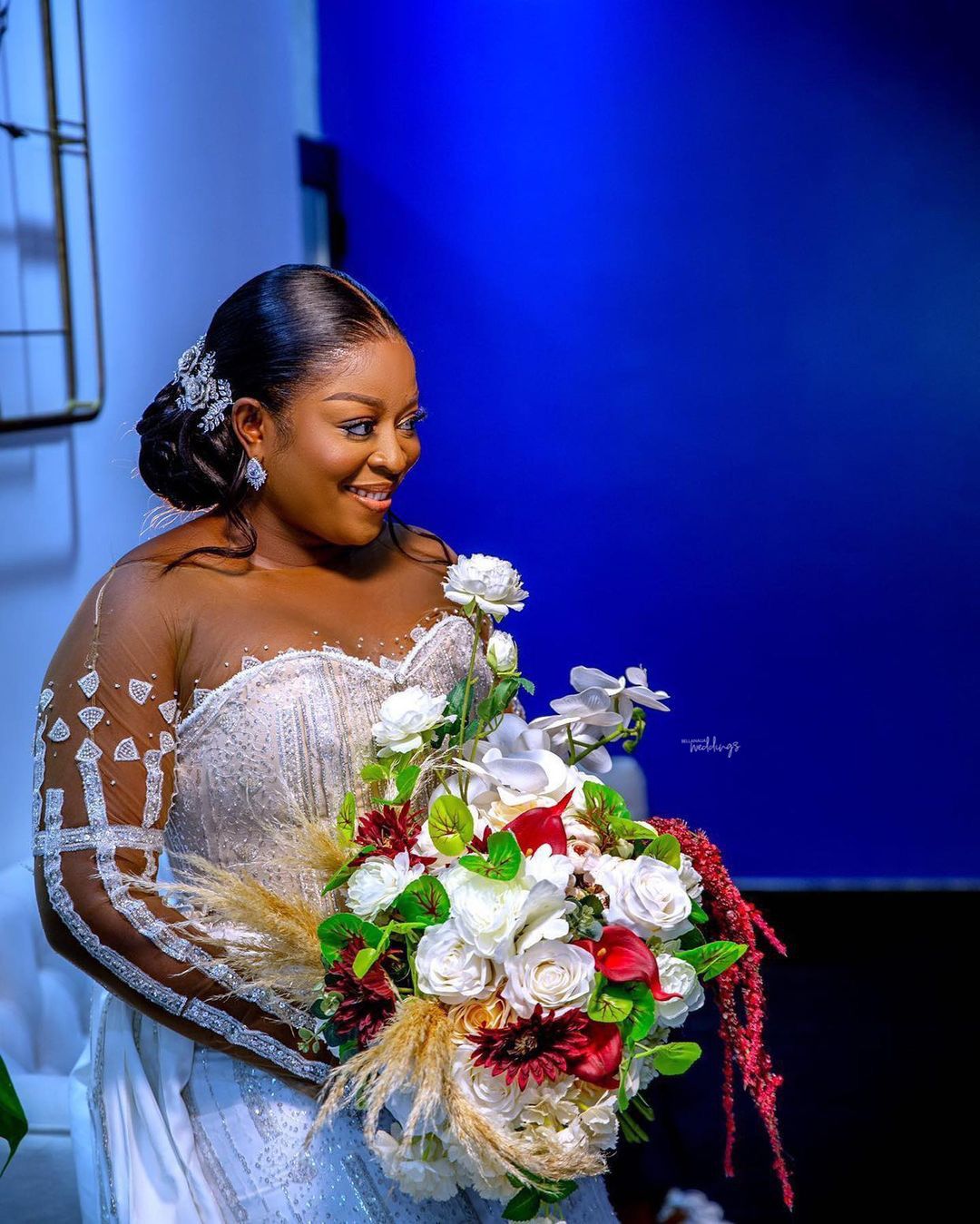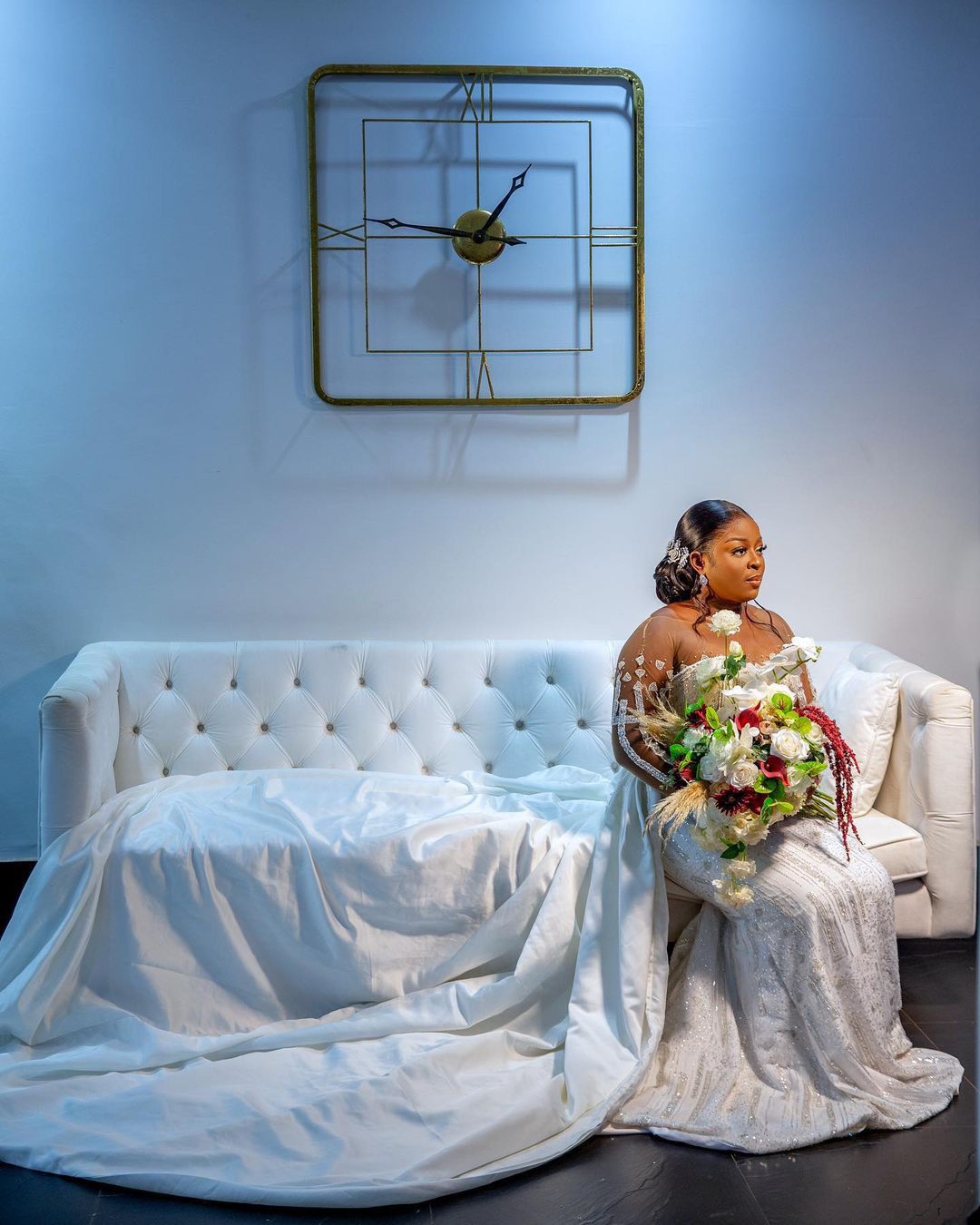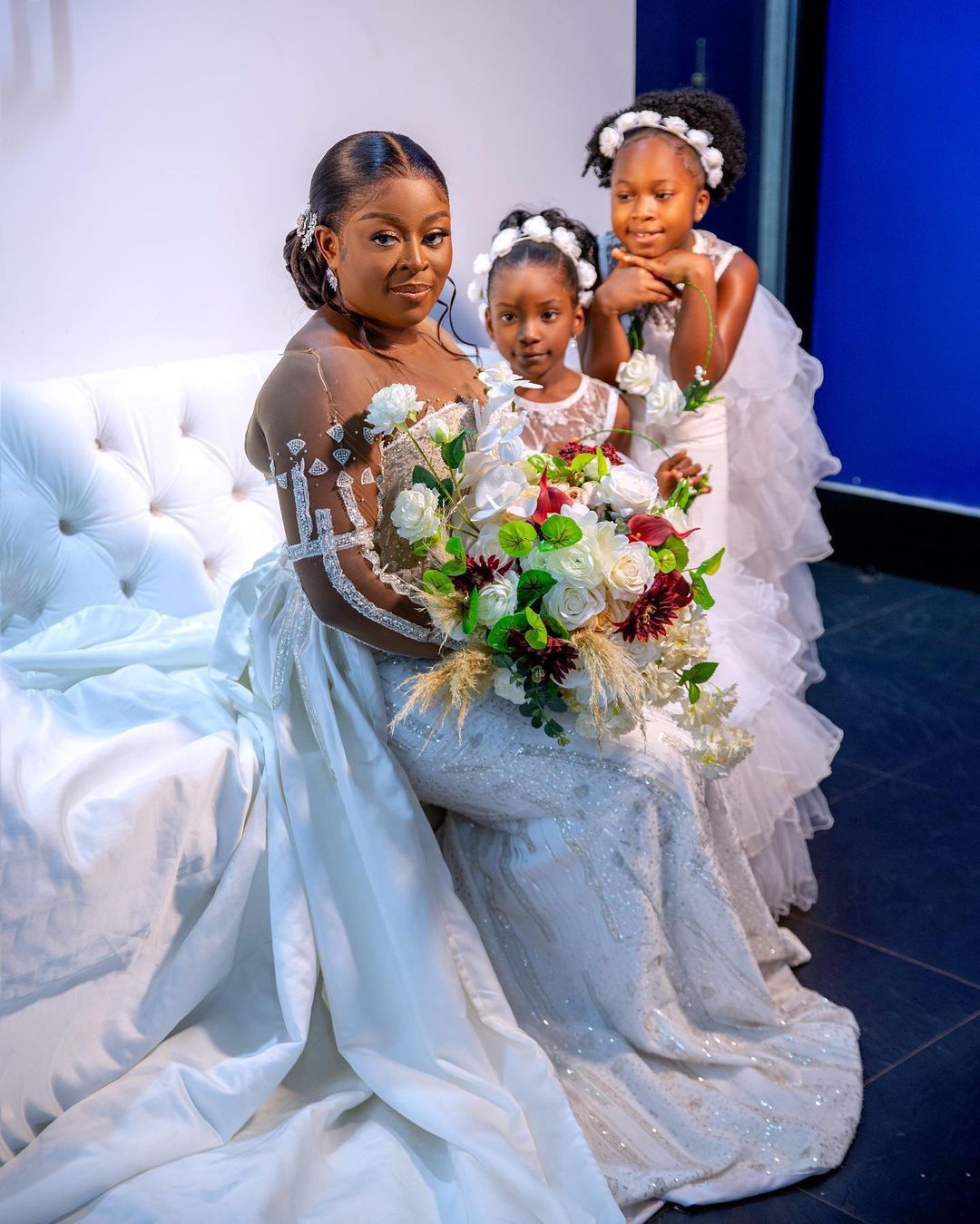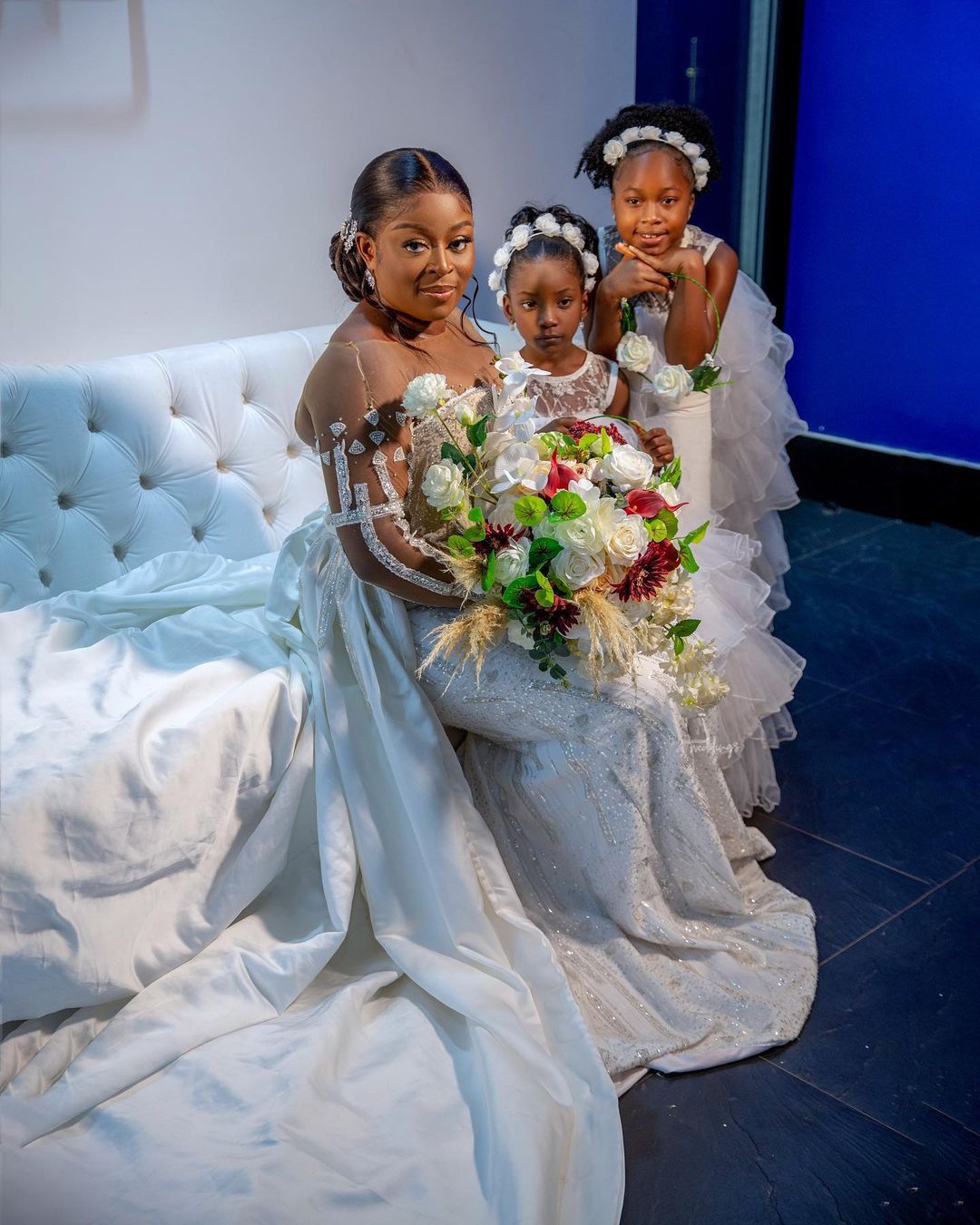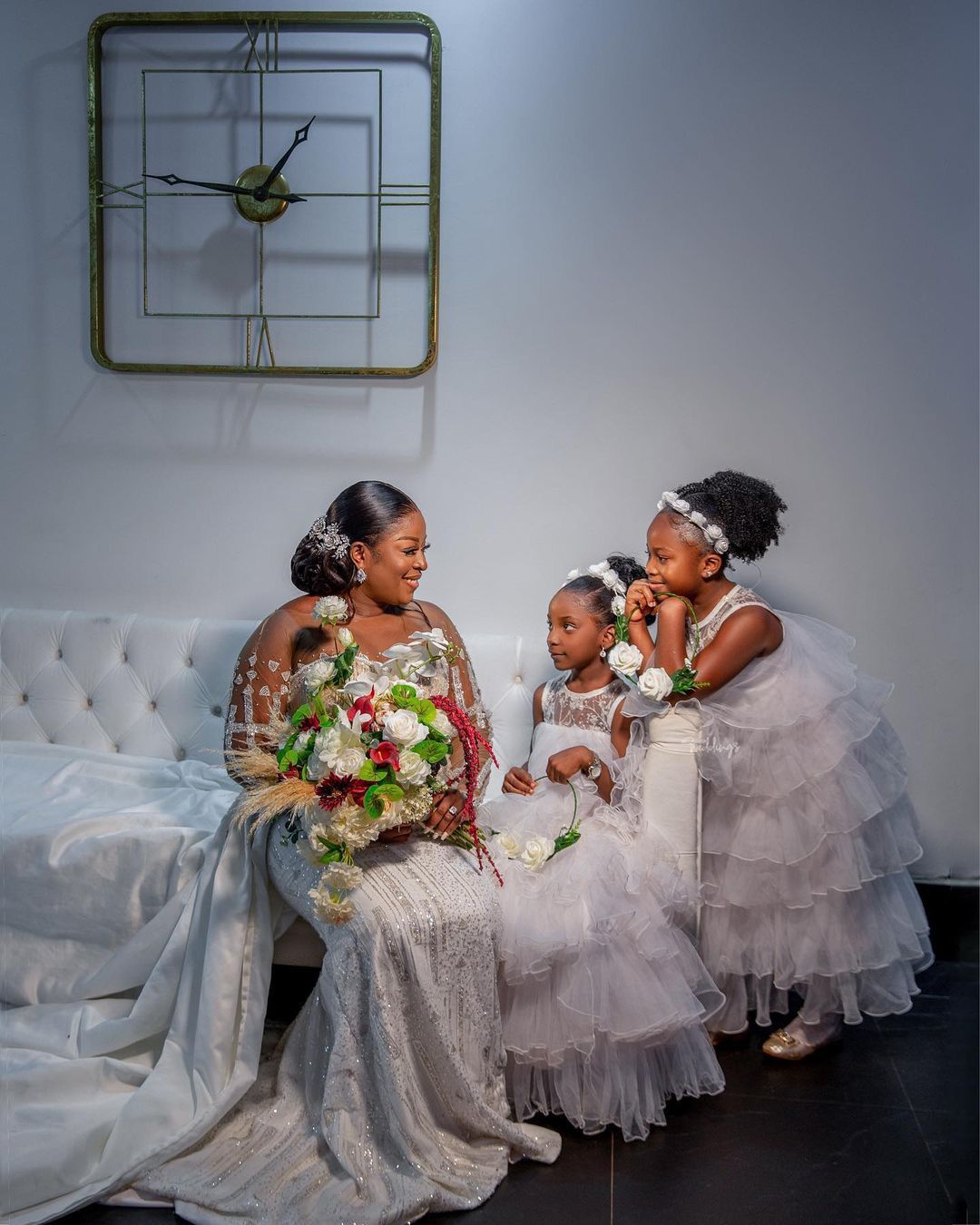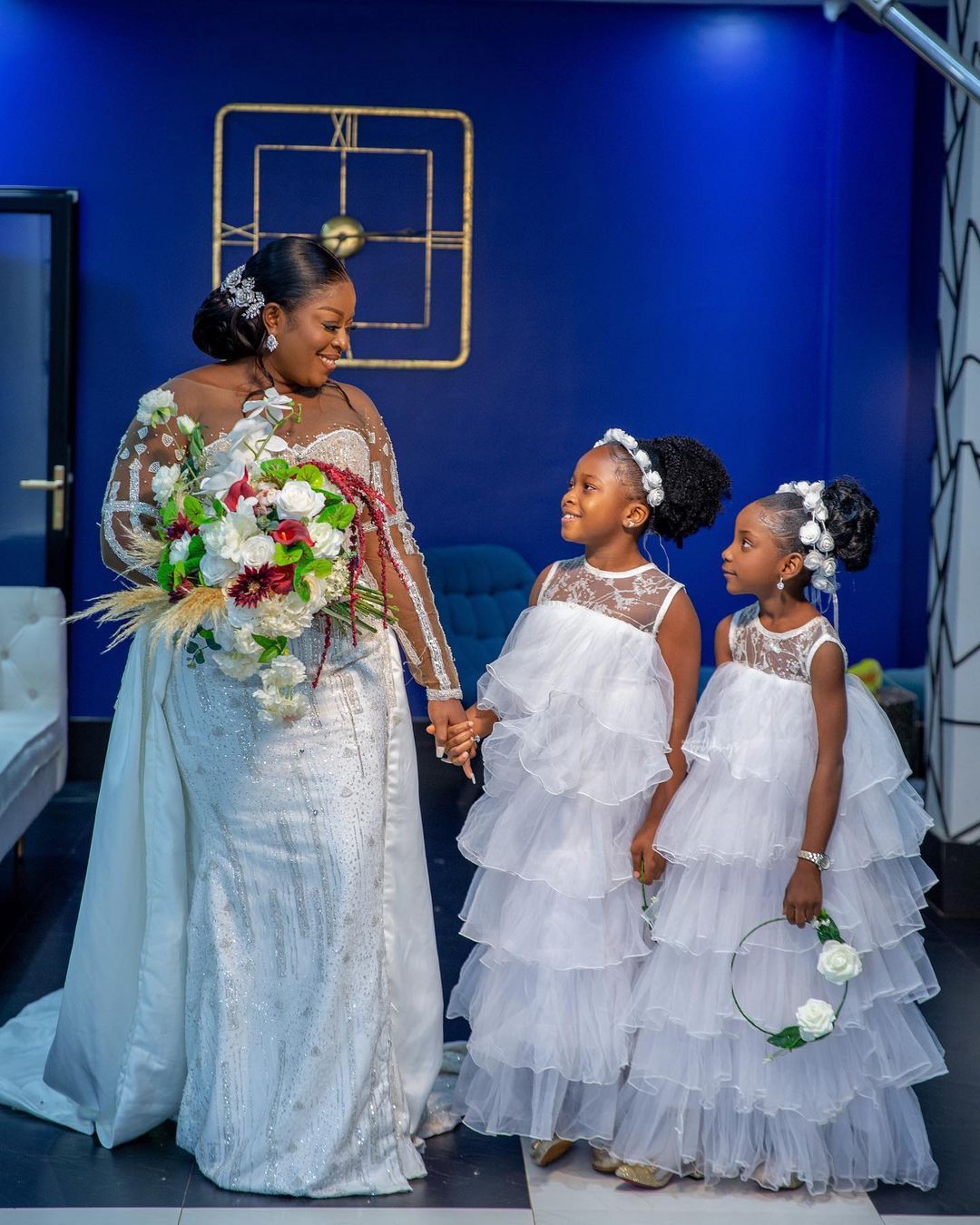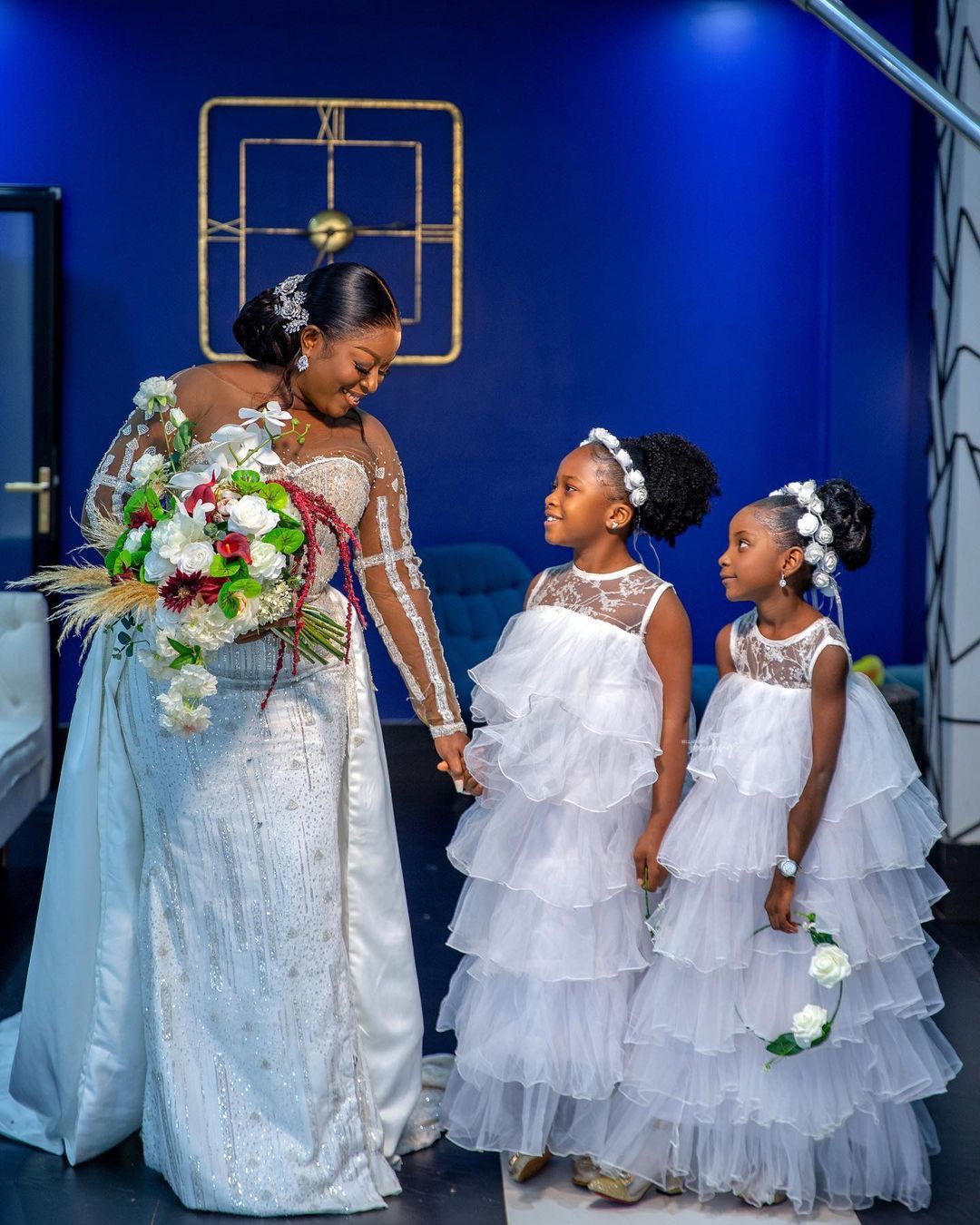 Let's check out the groom as he gets ready too!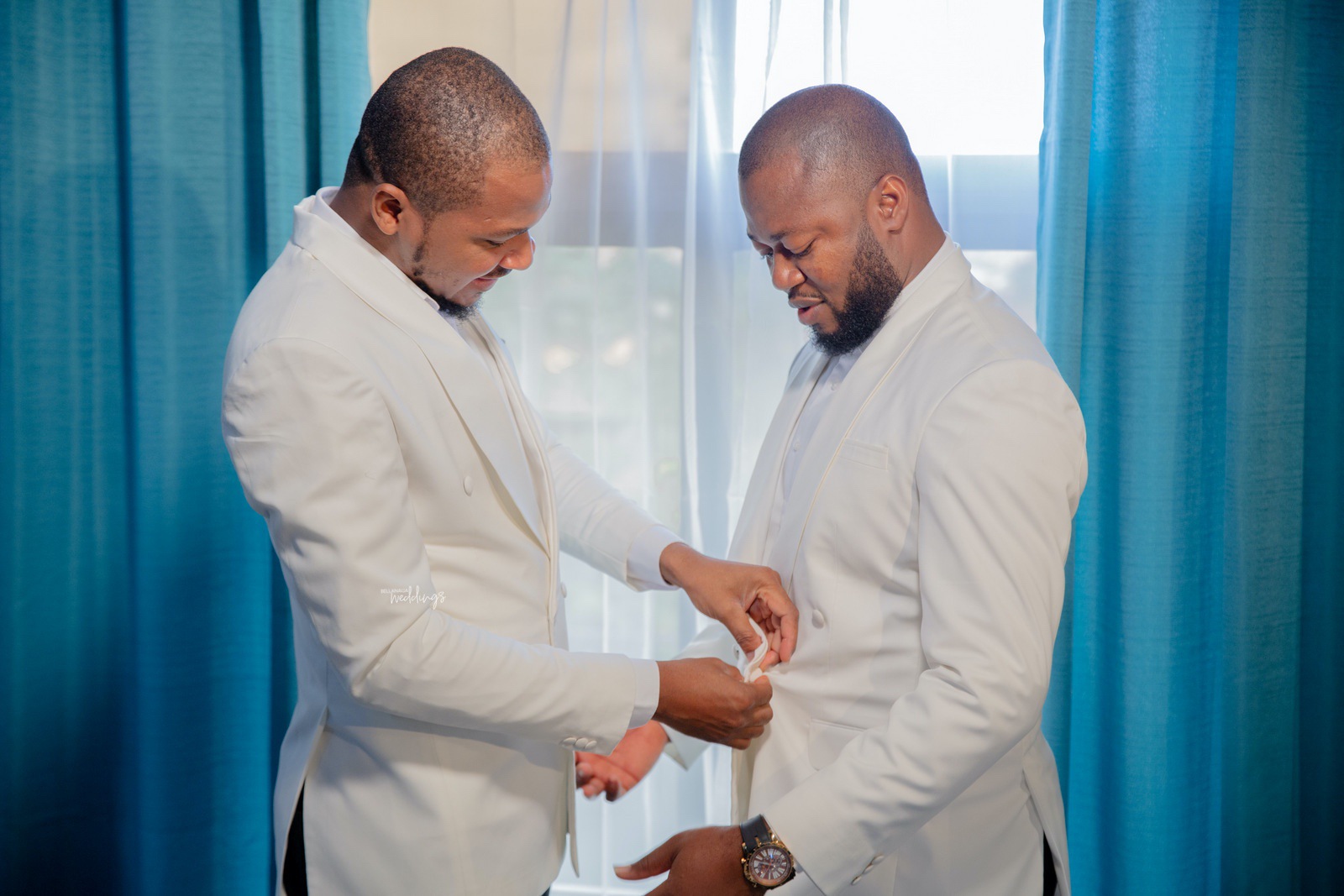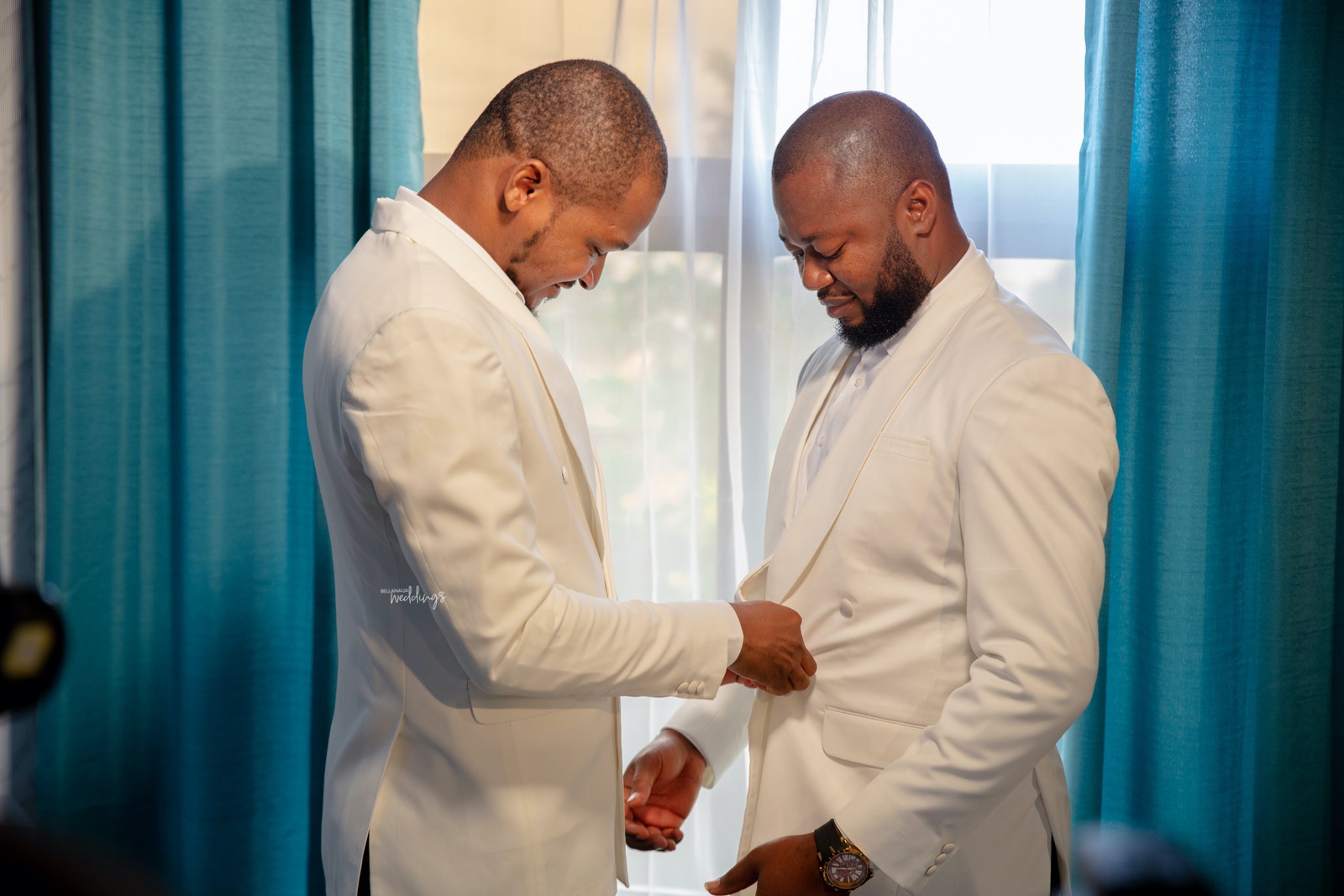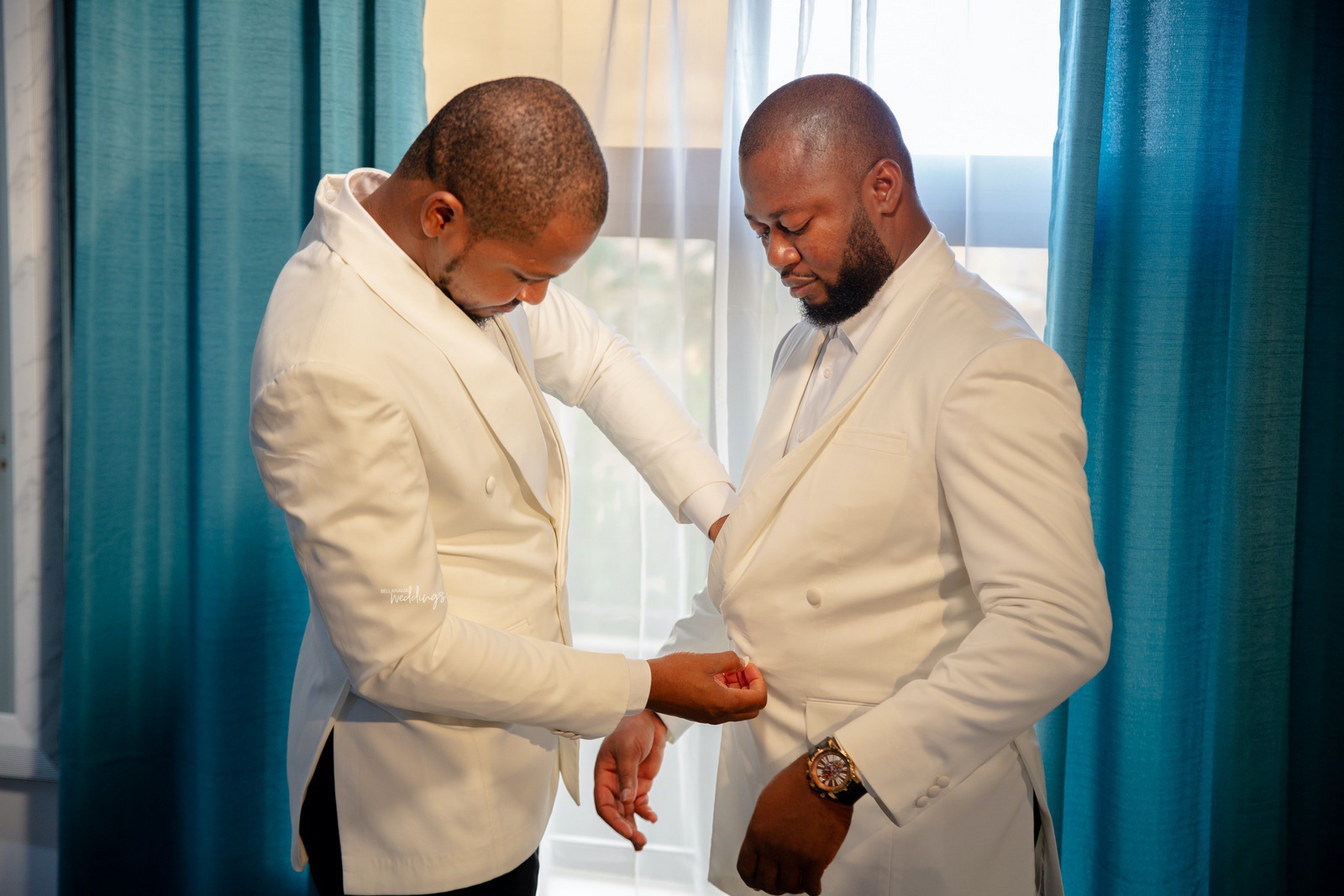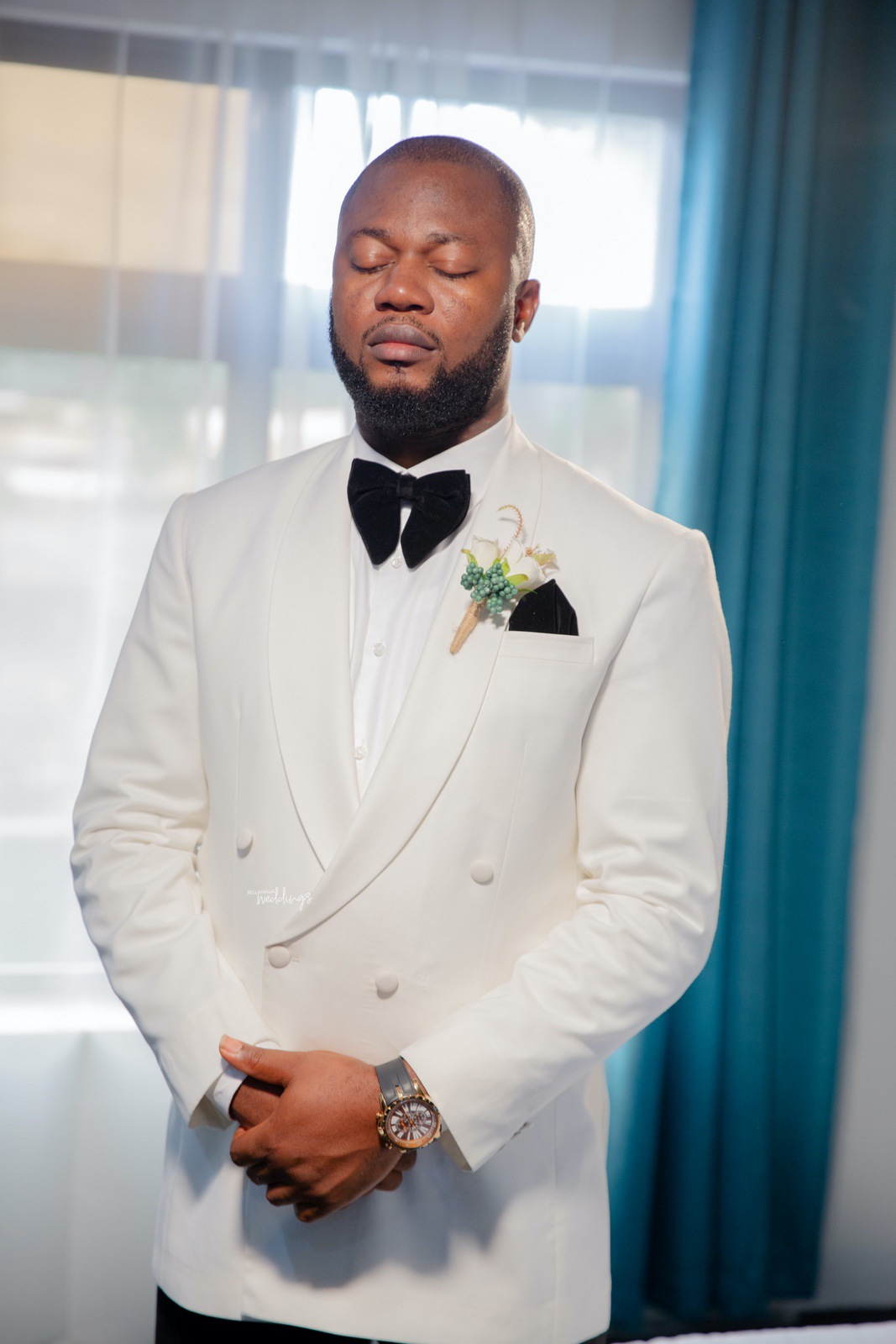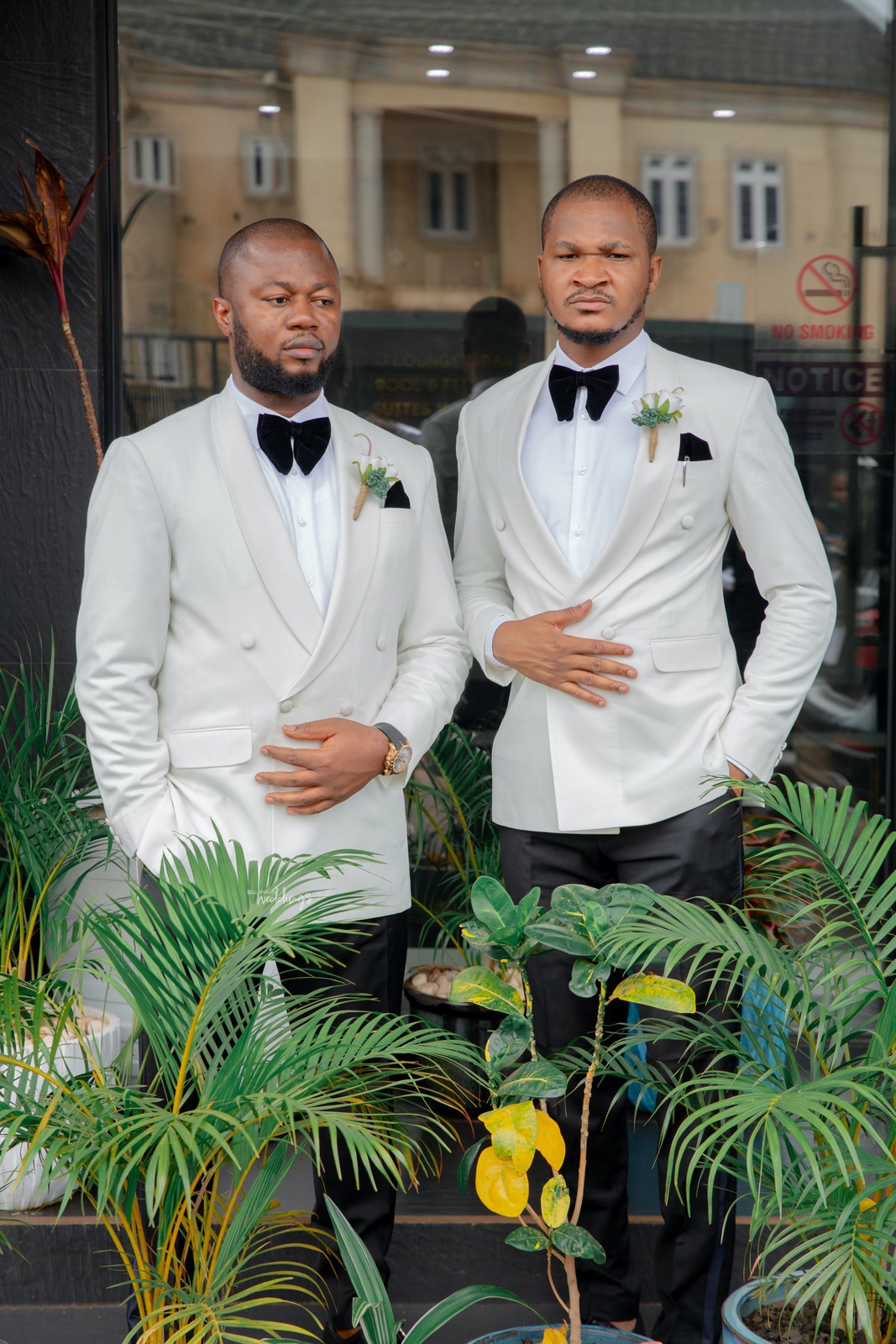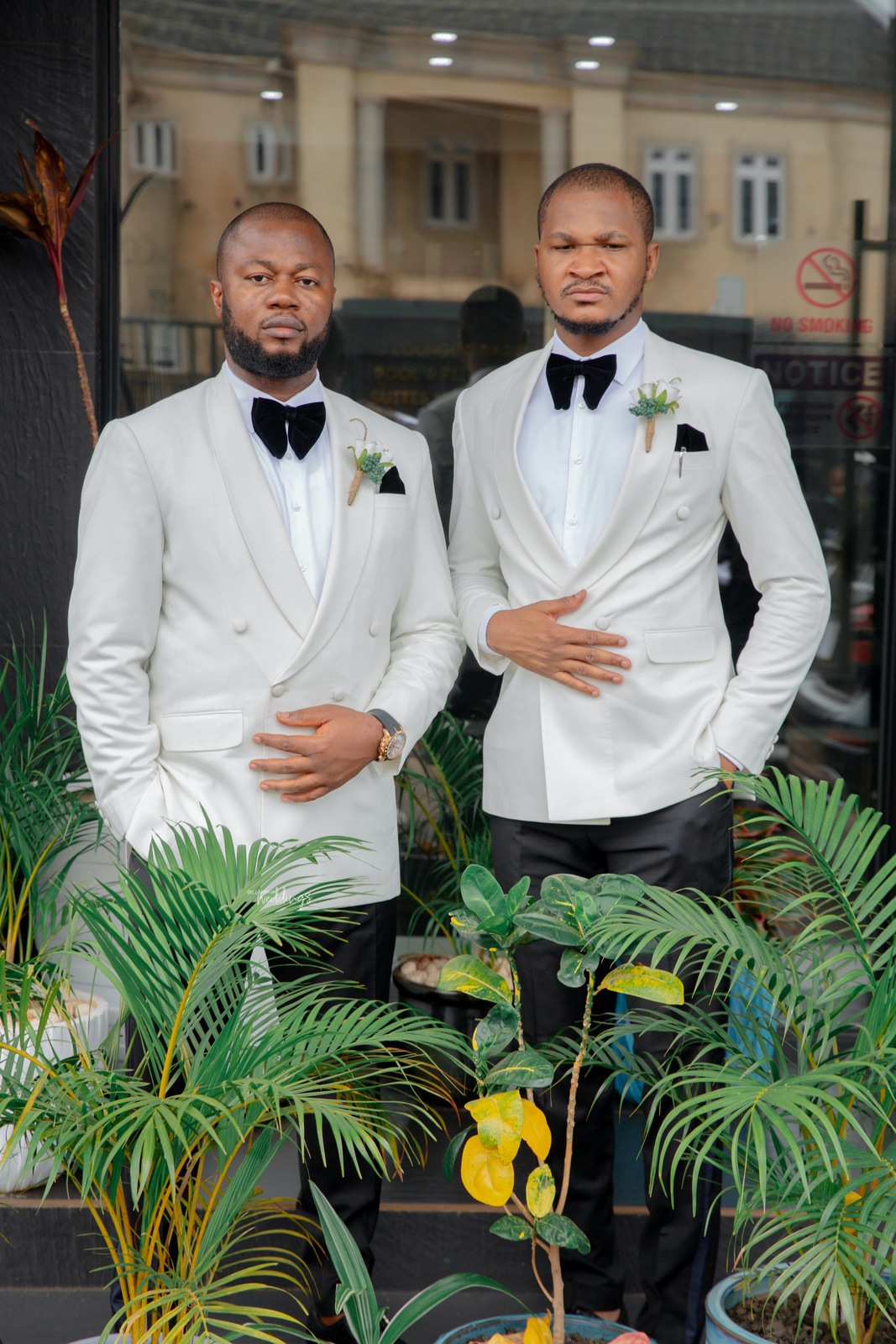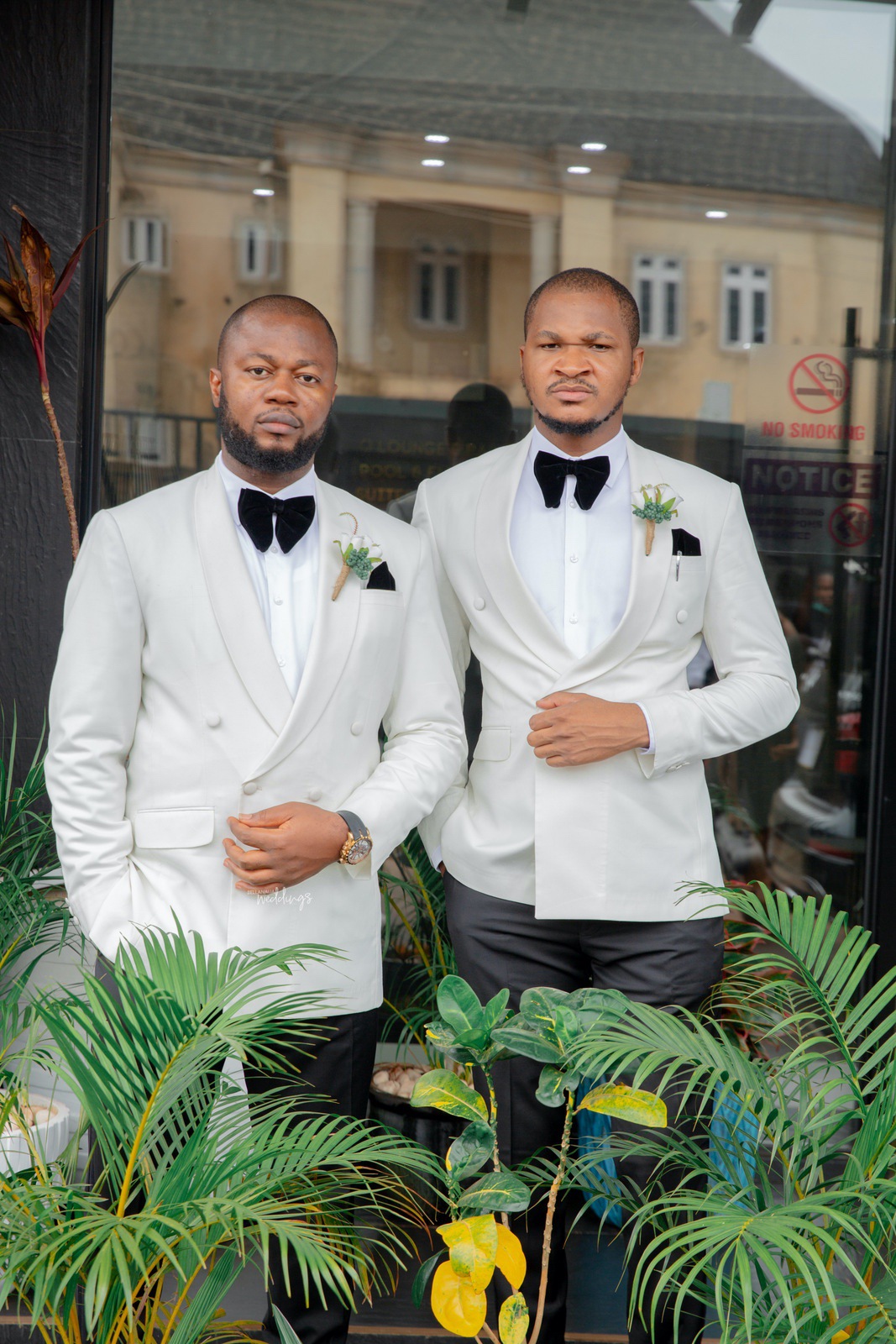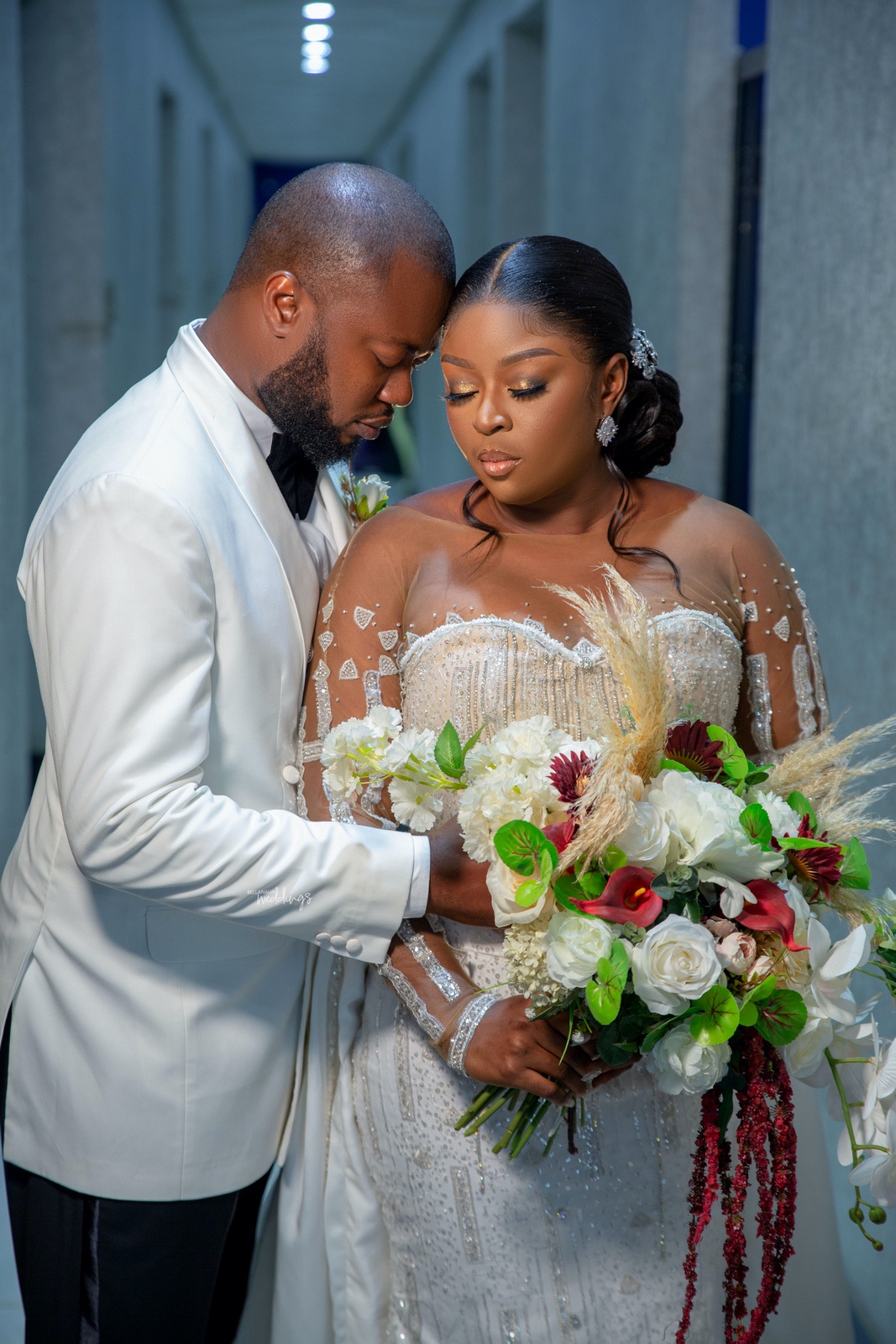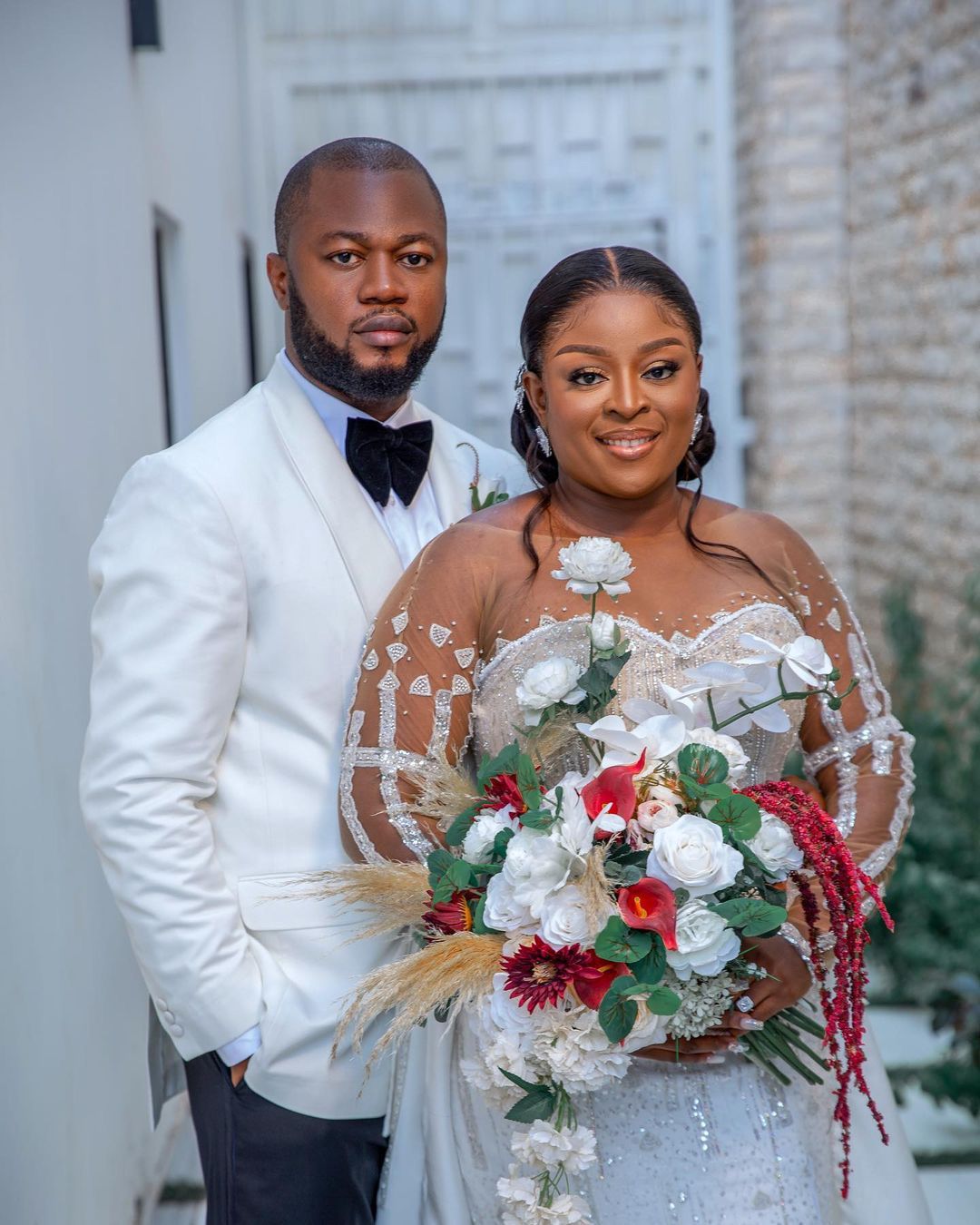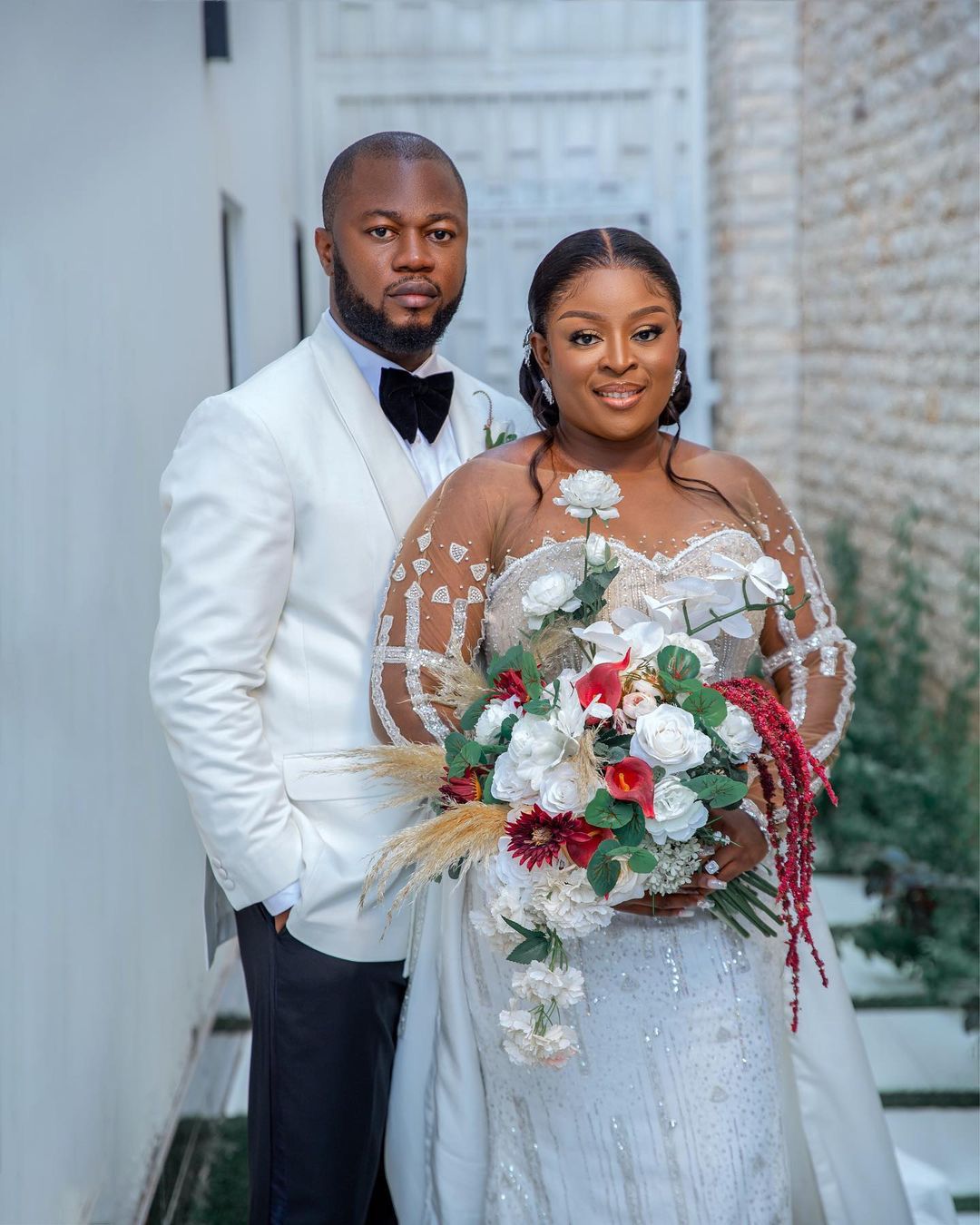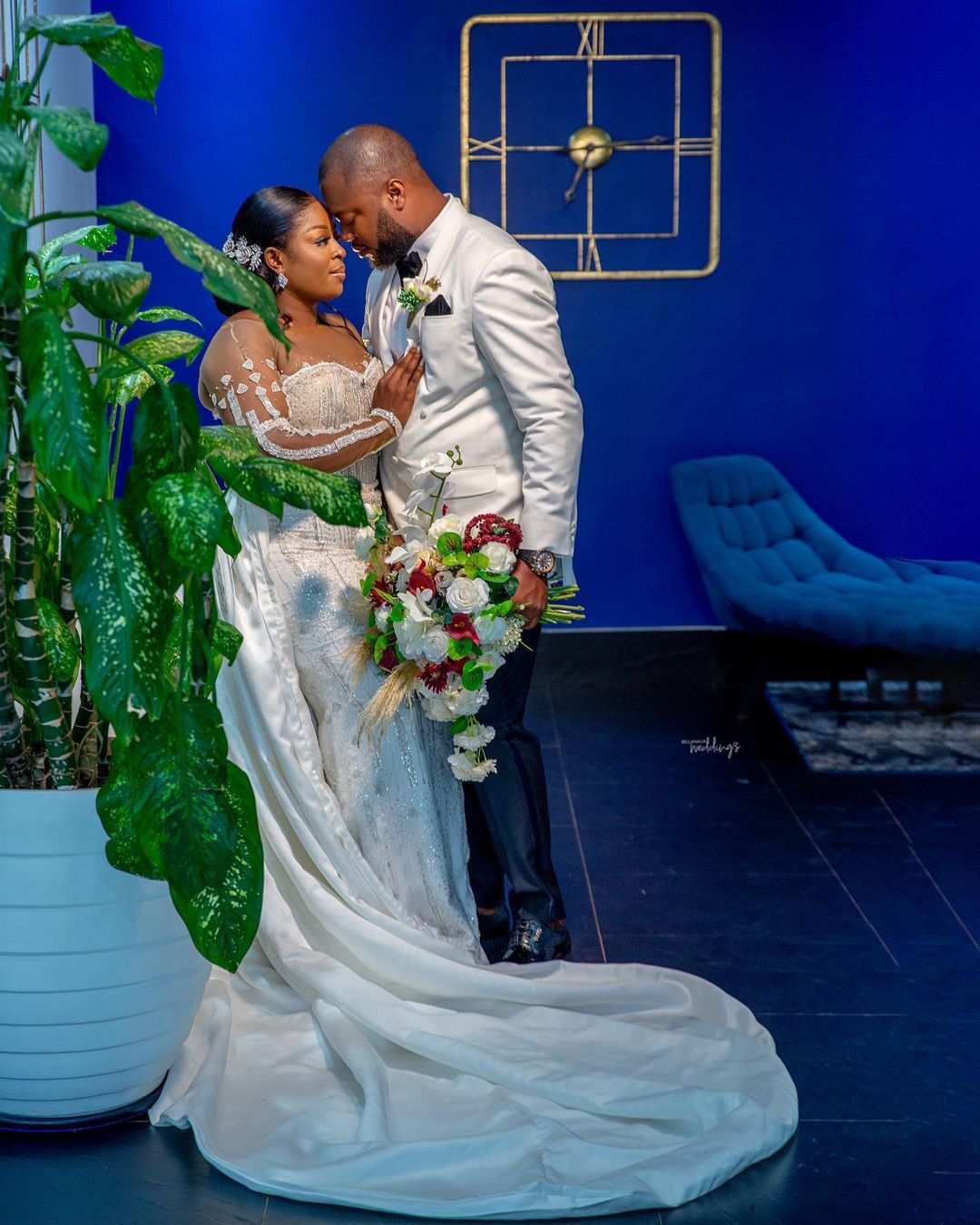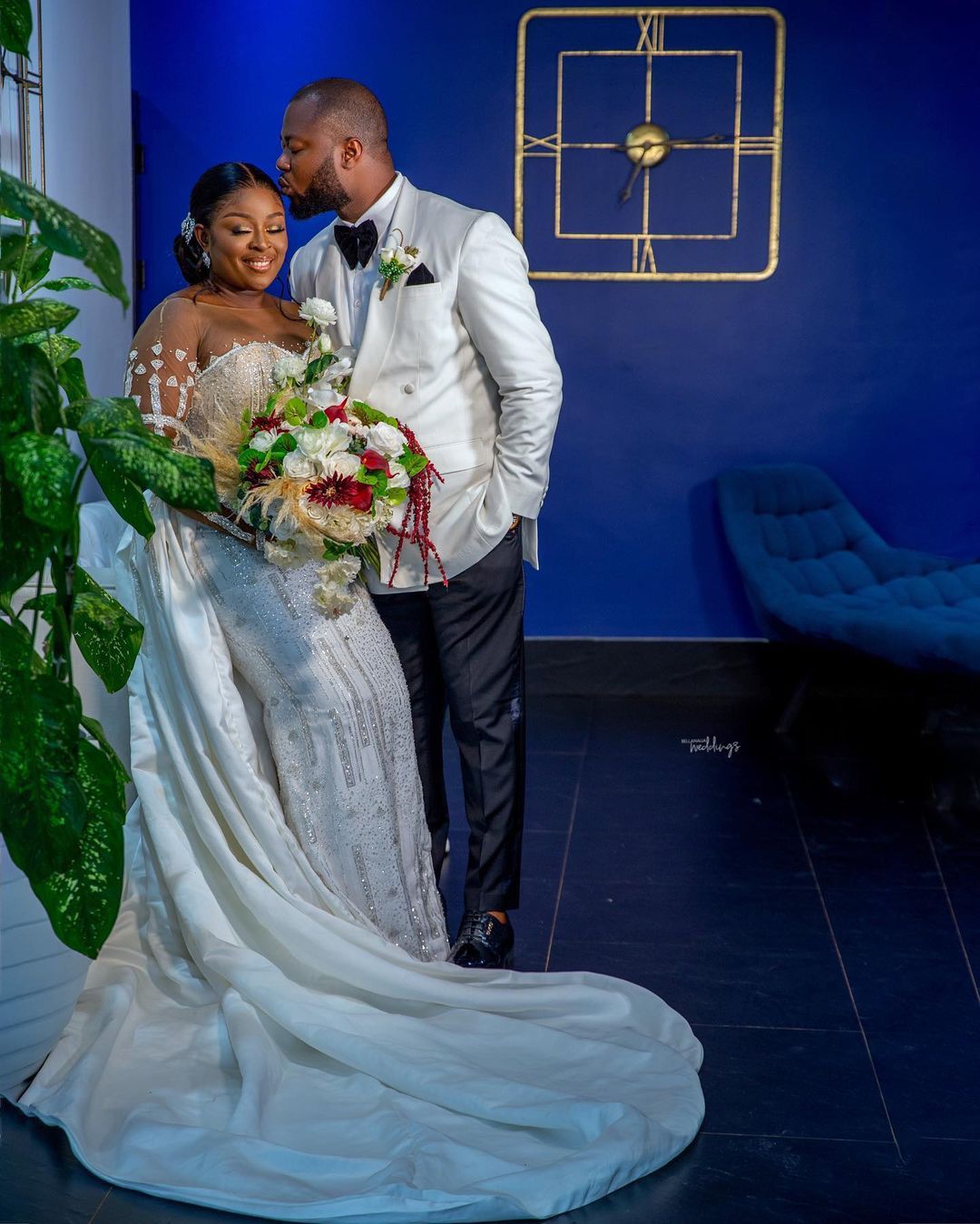 Let the ceremony begin…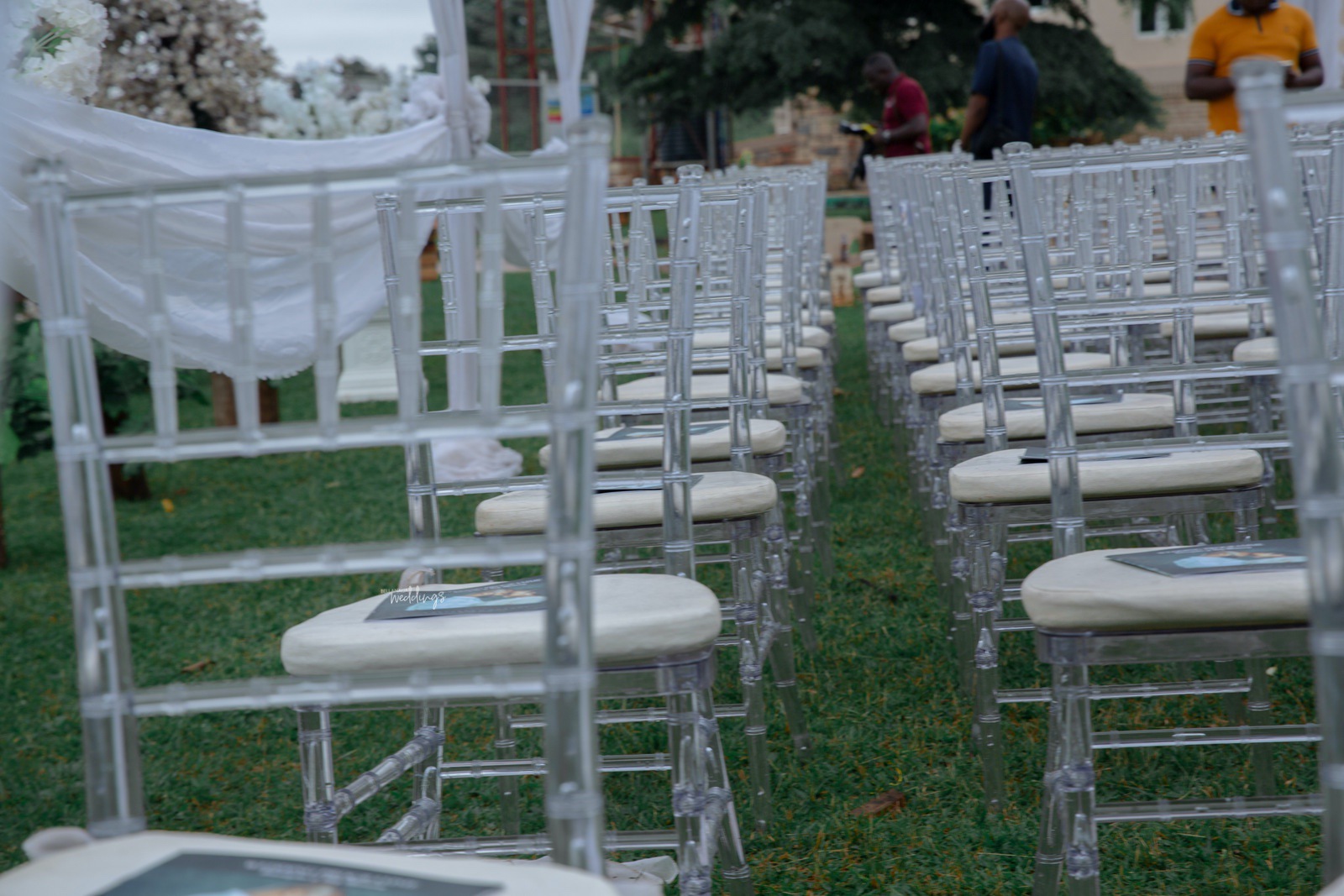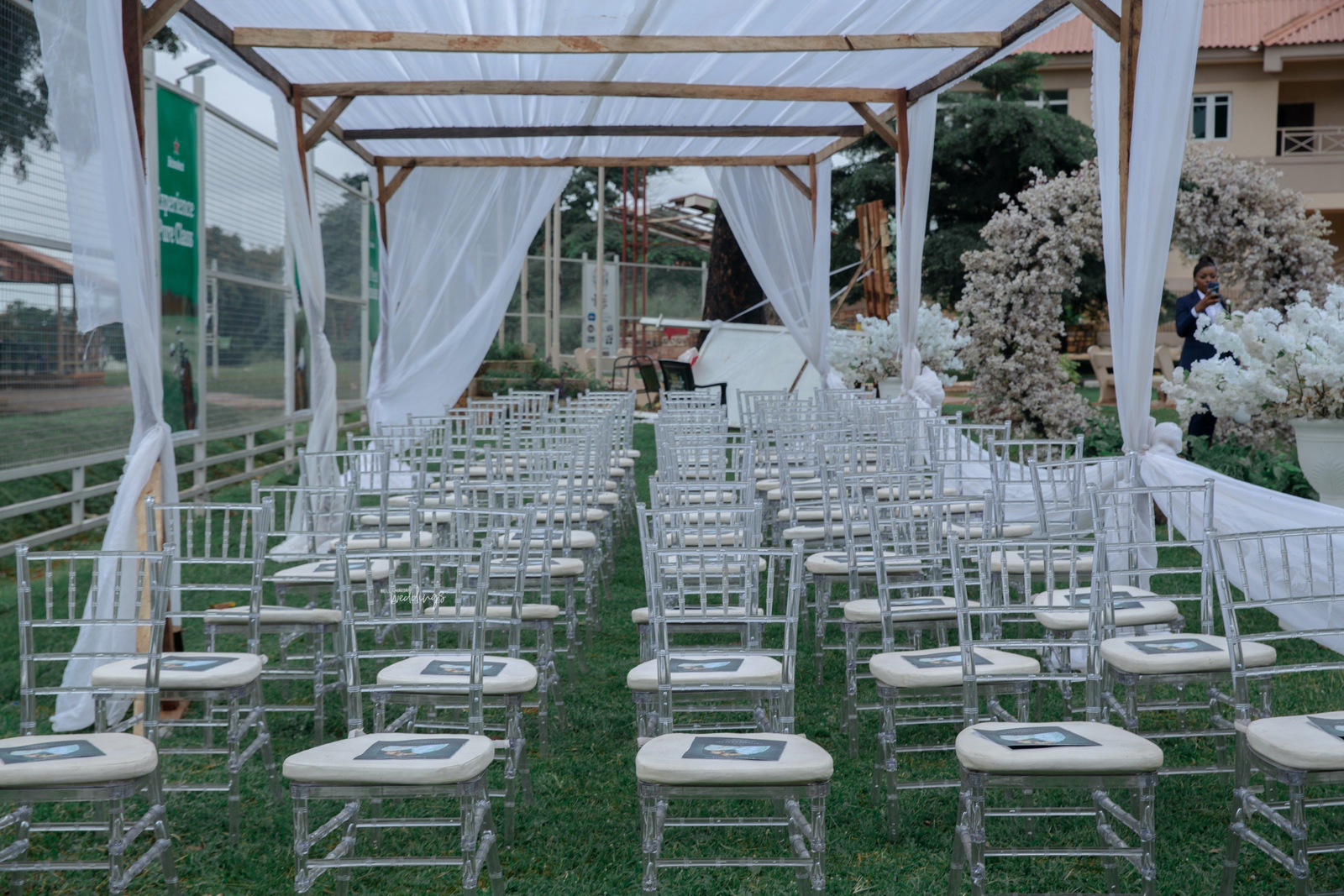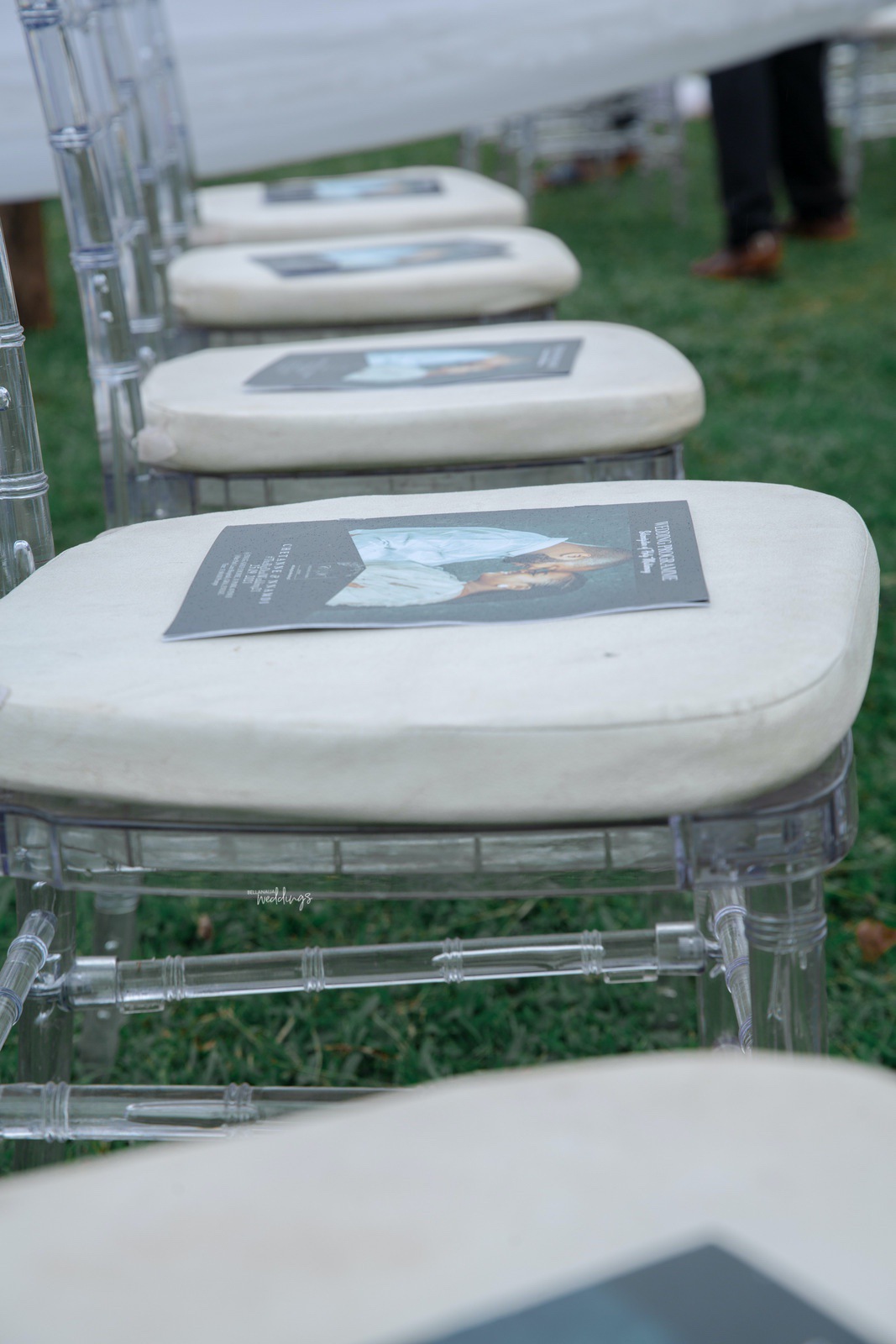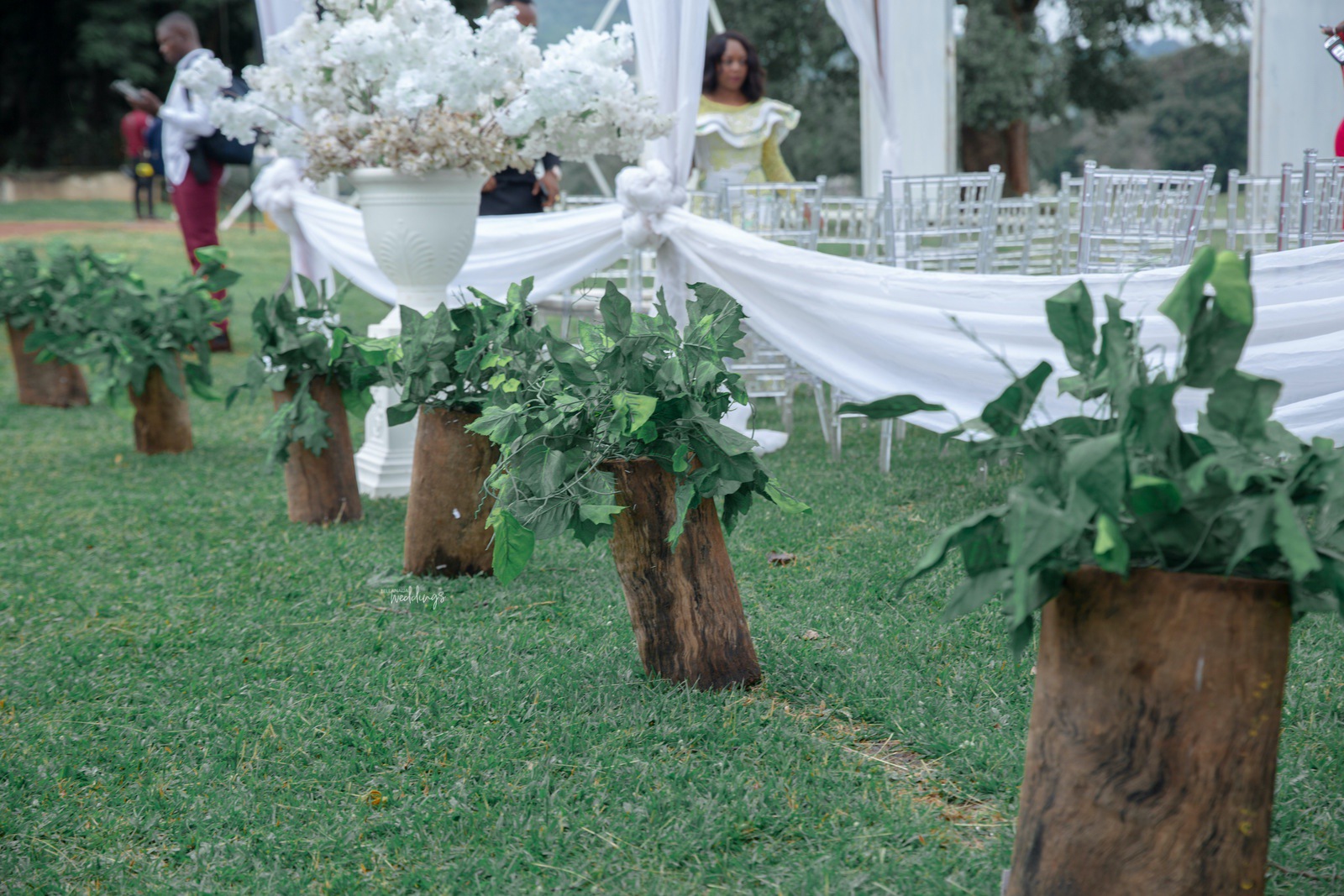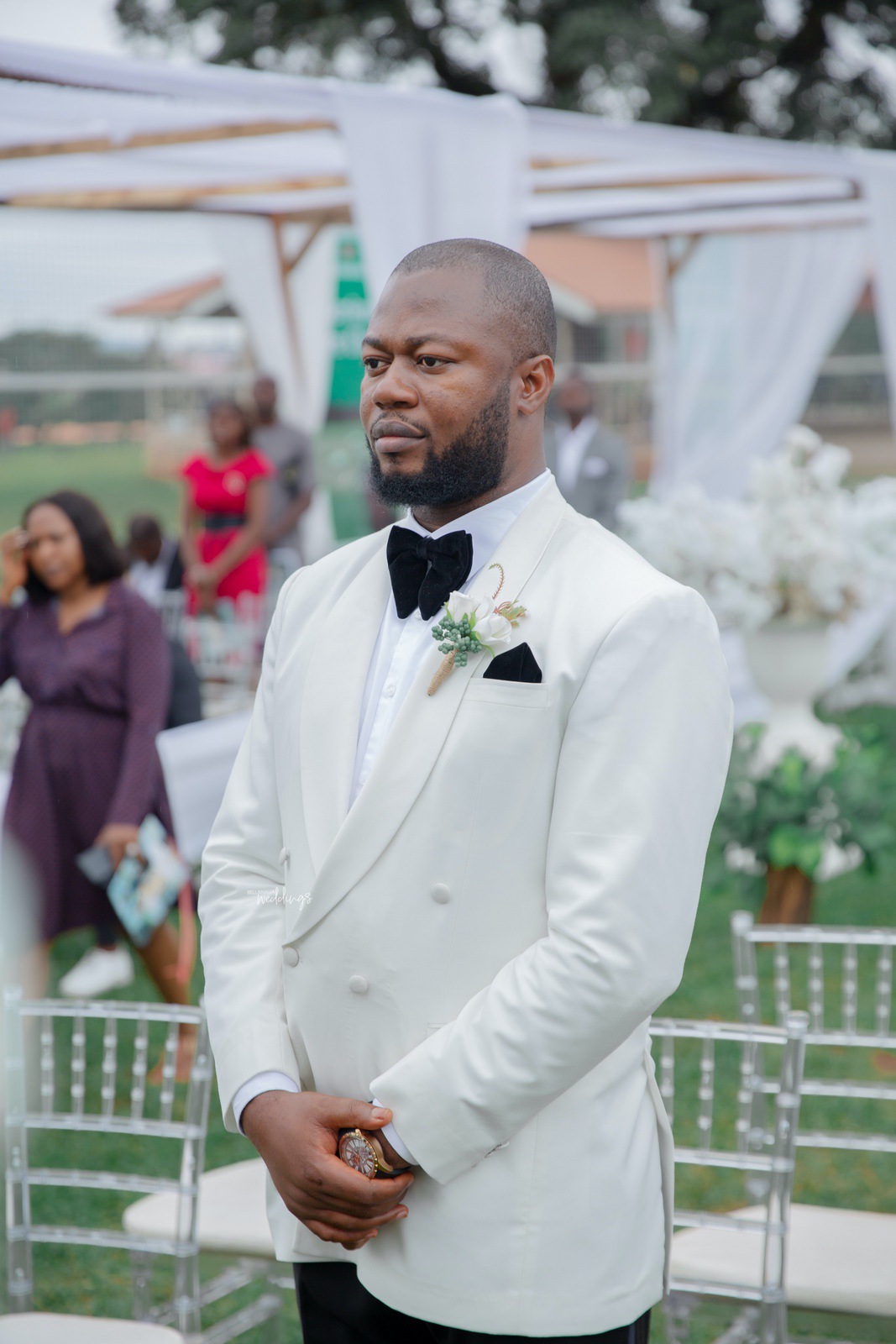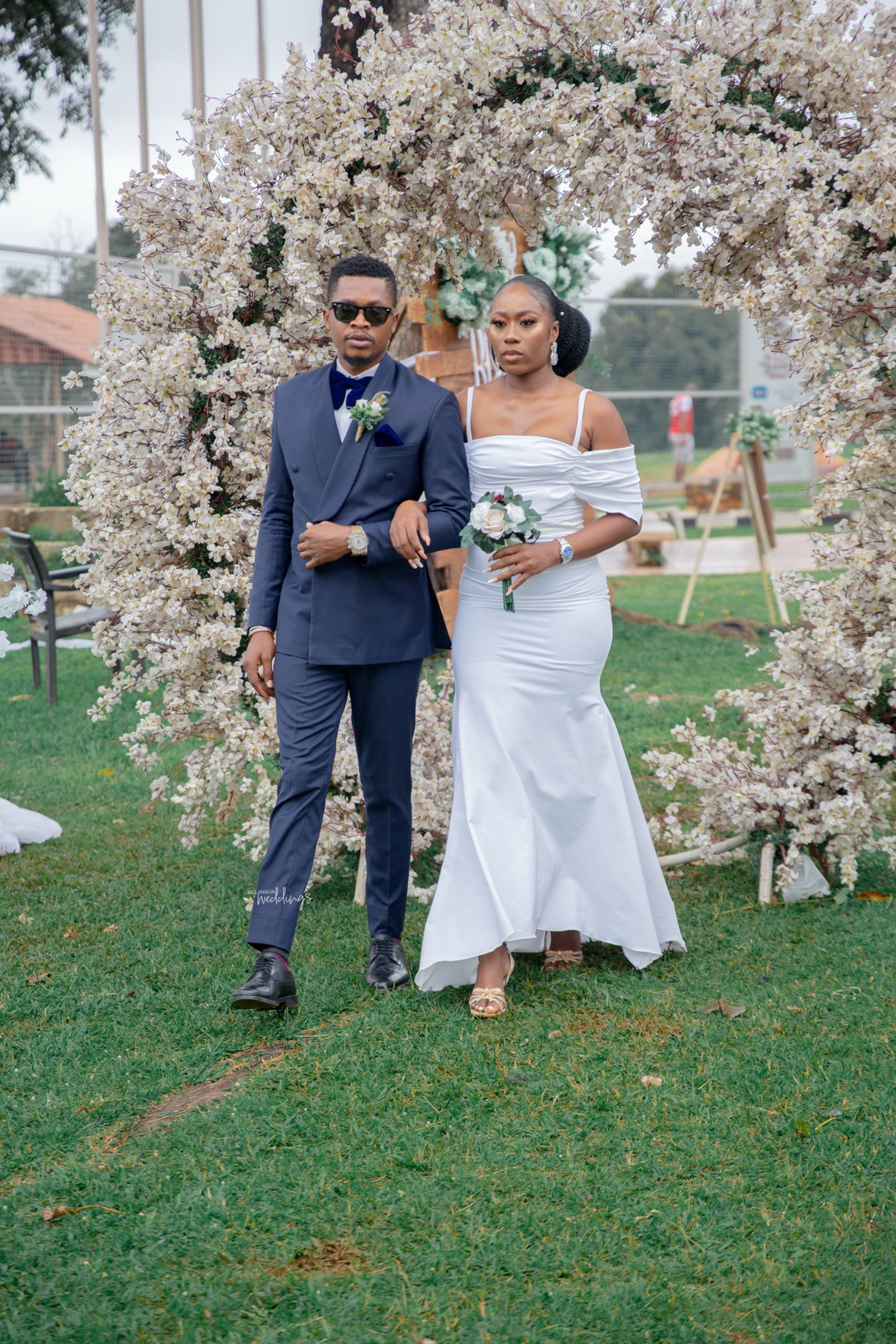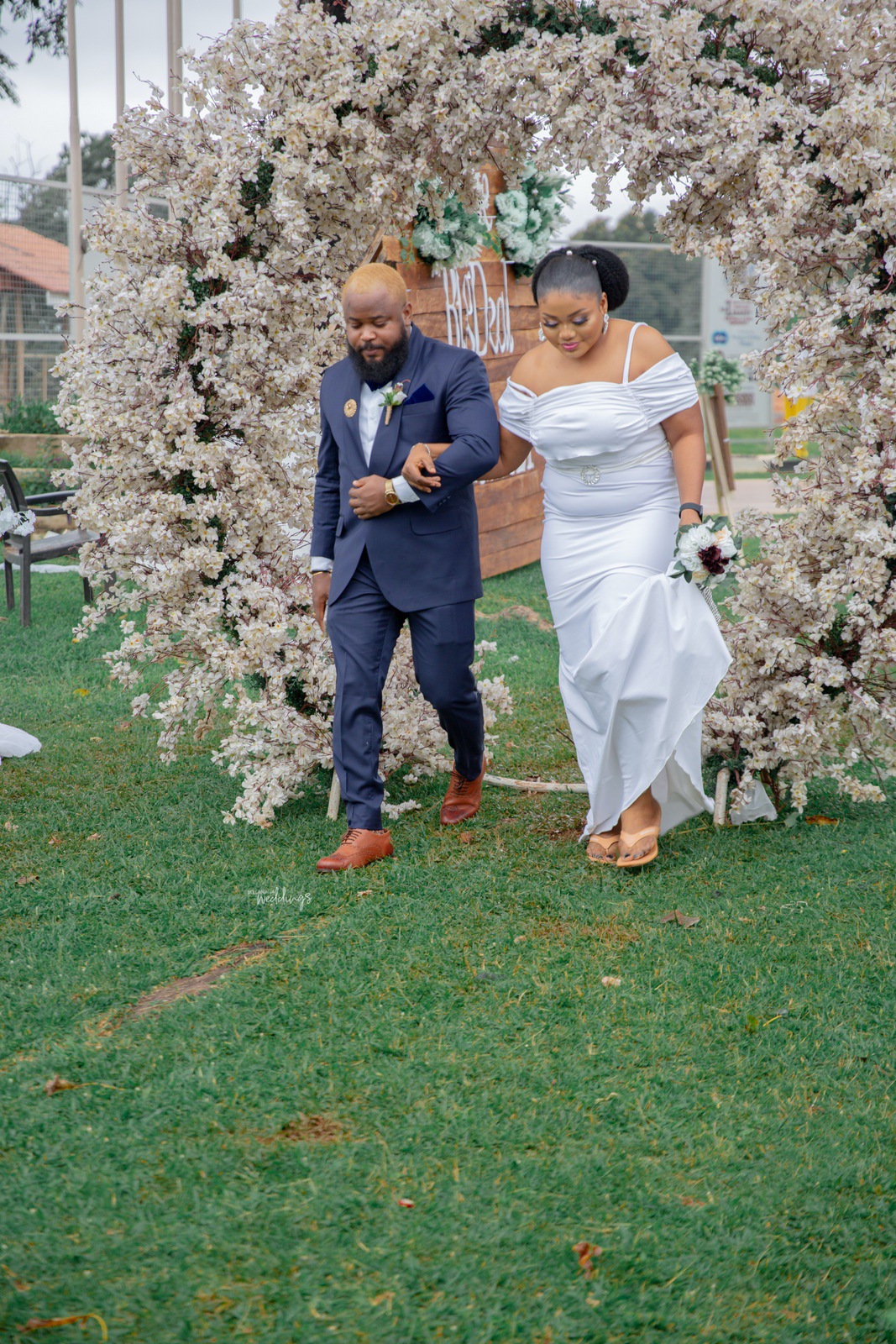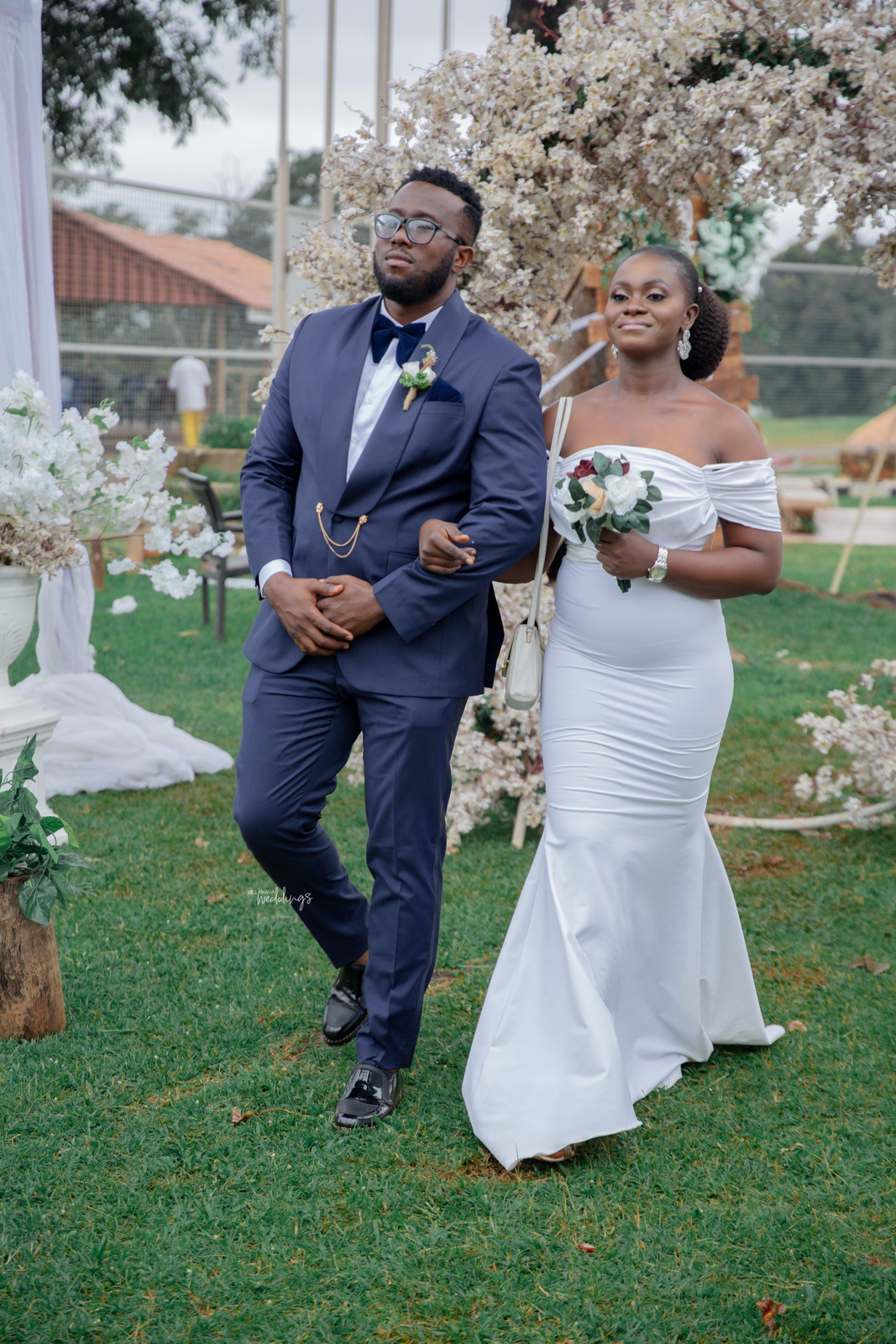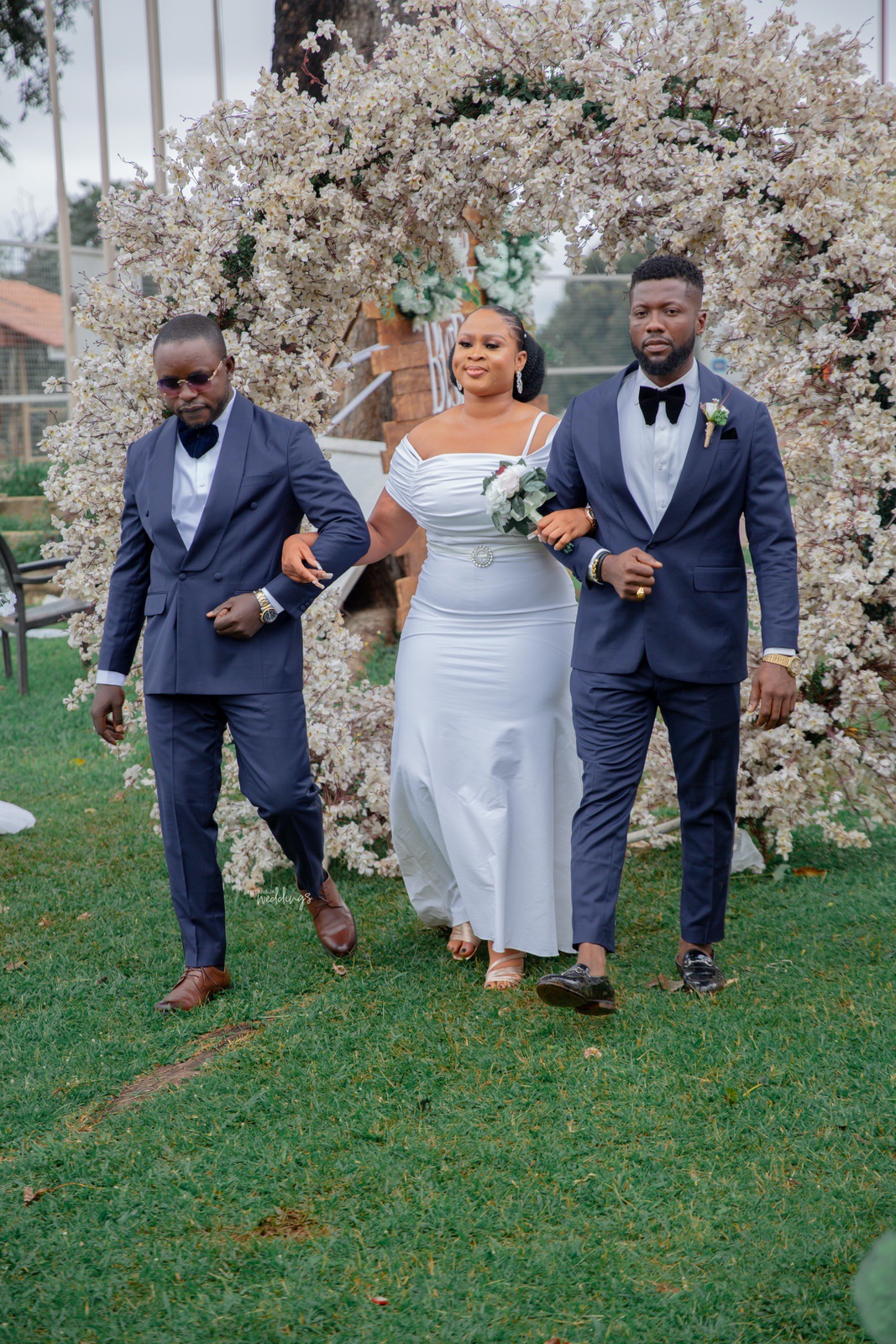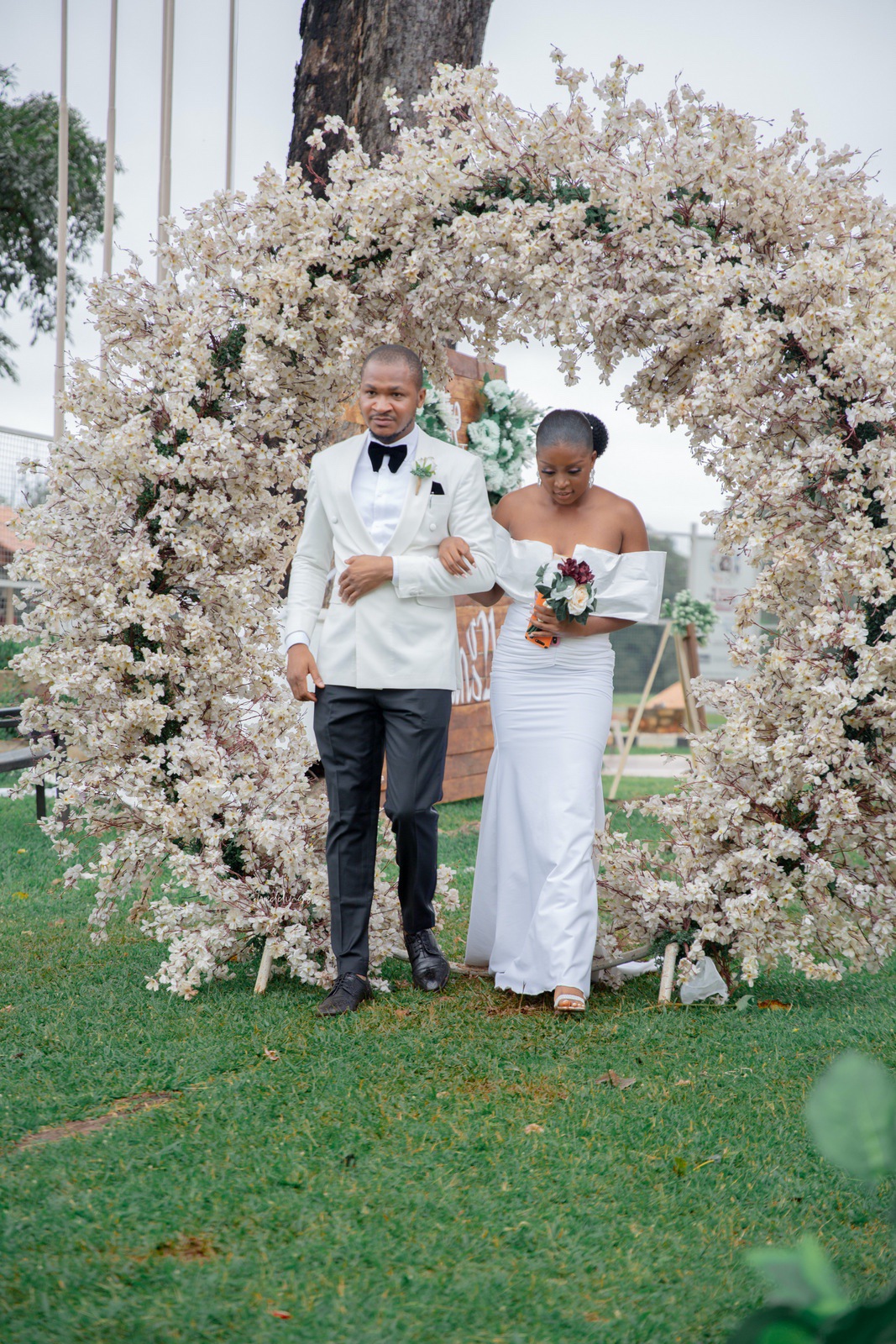 Here comes the bride…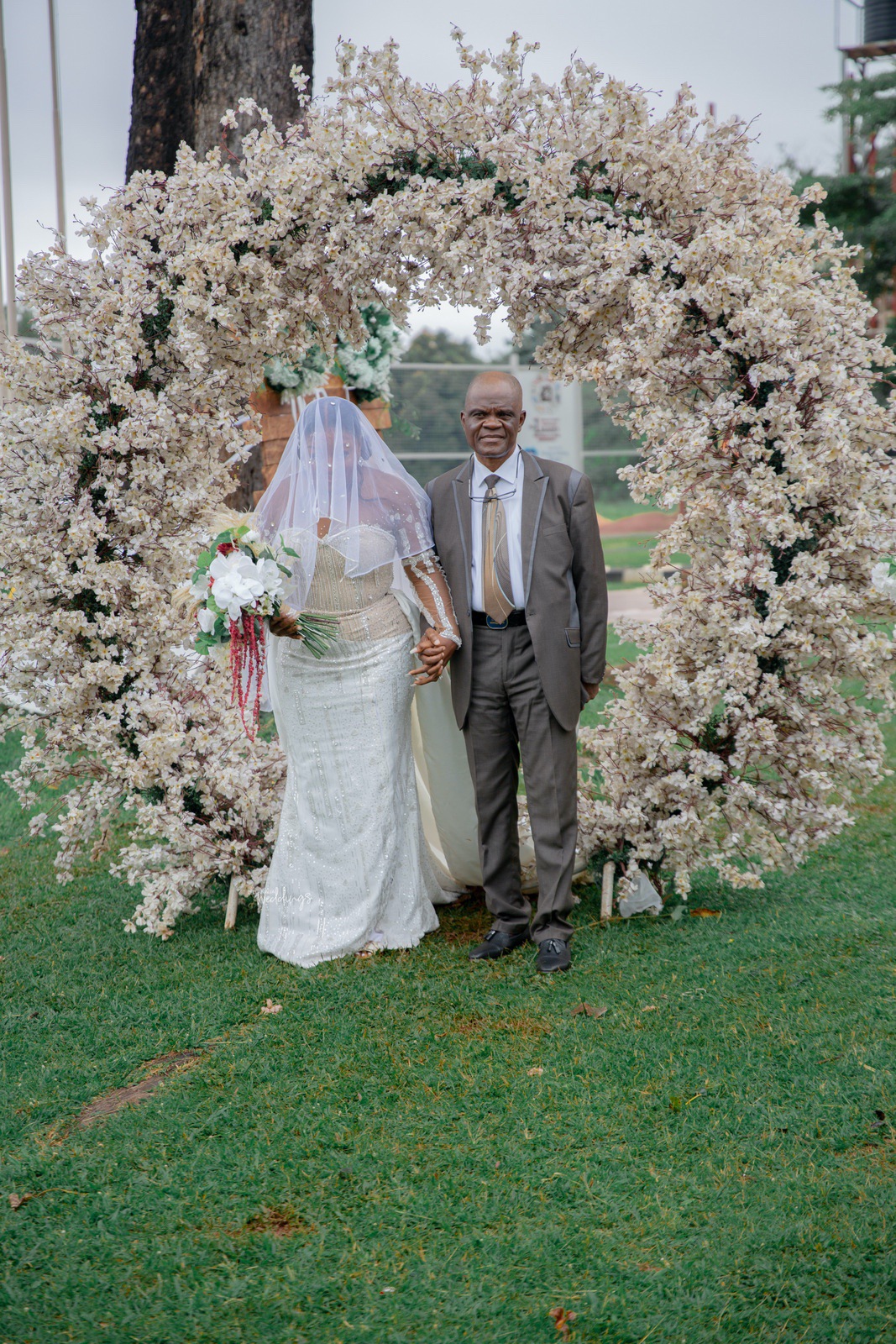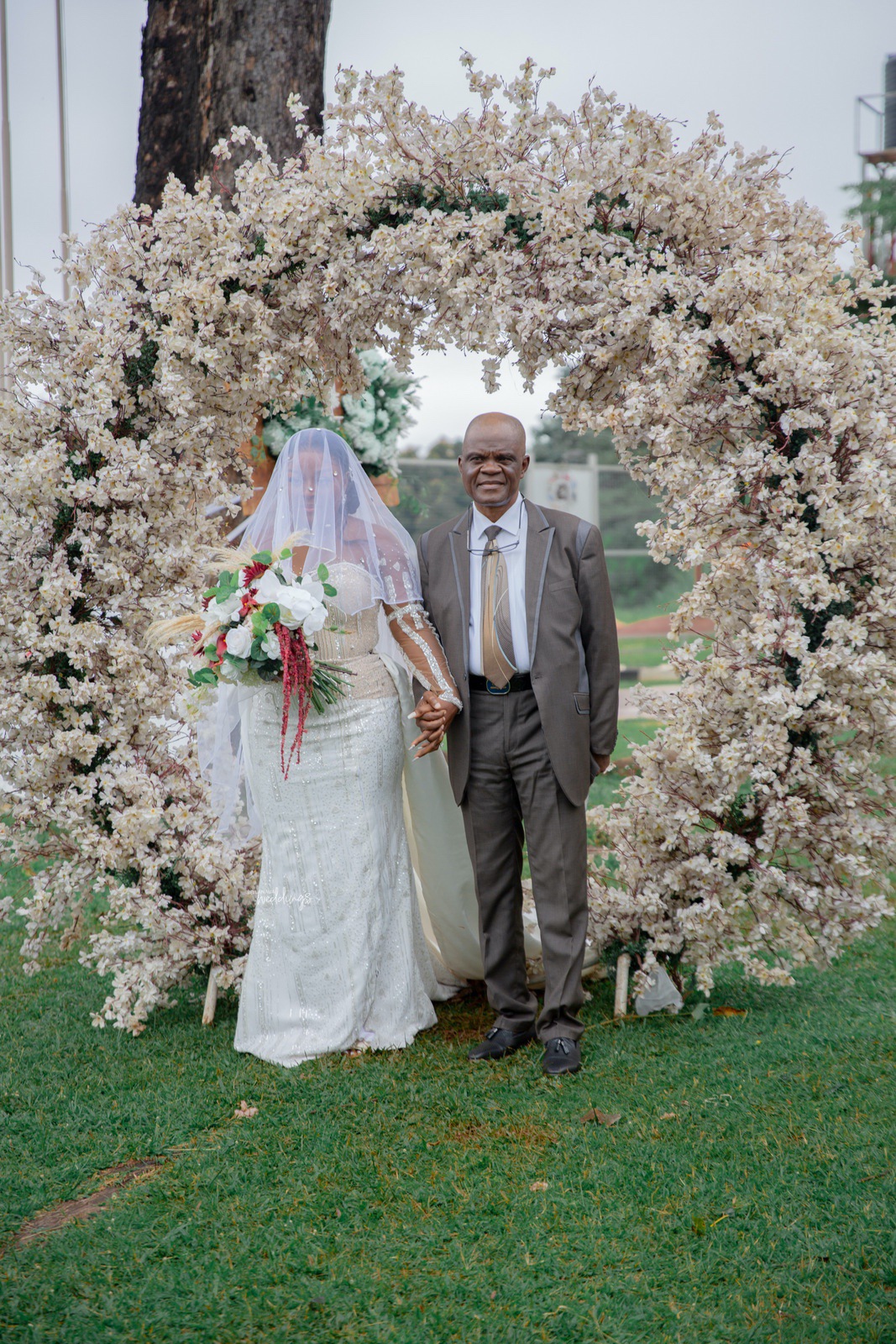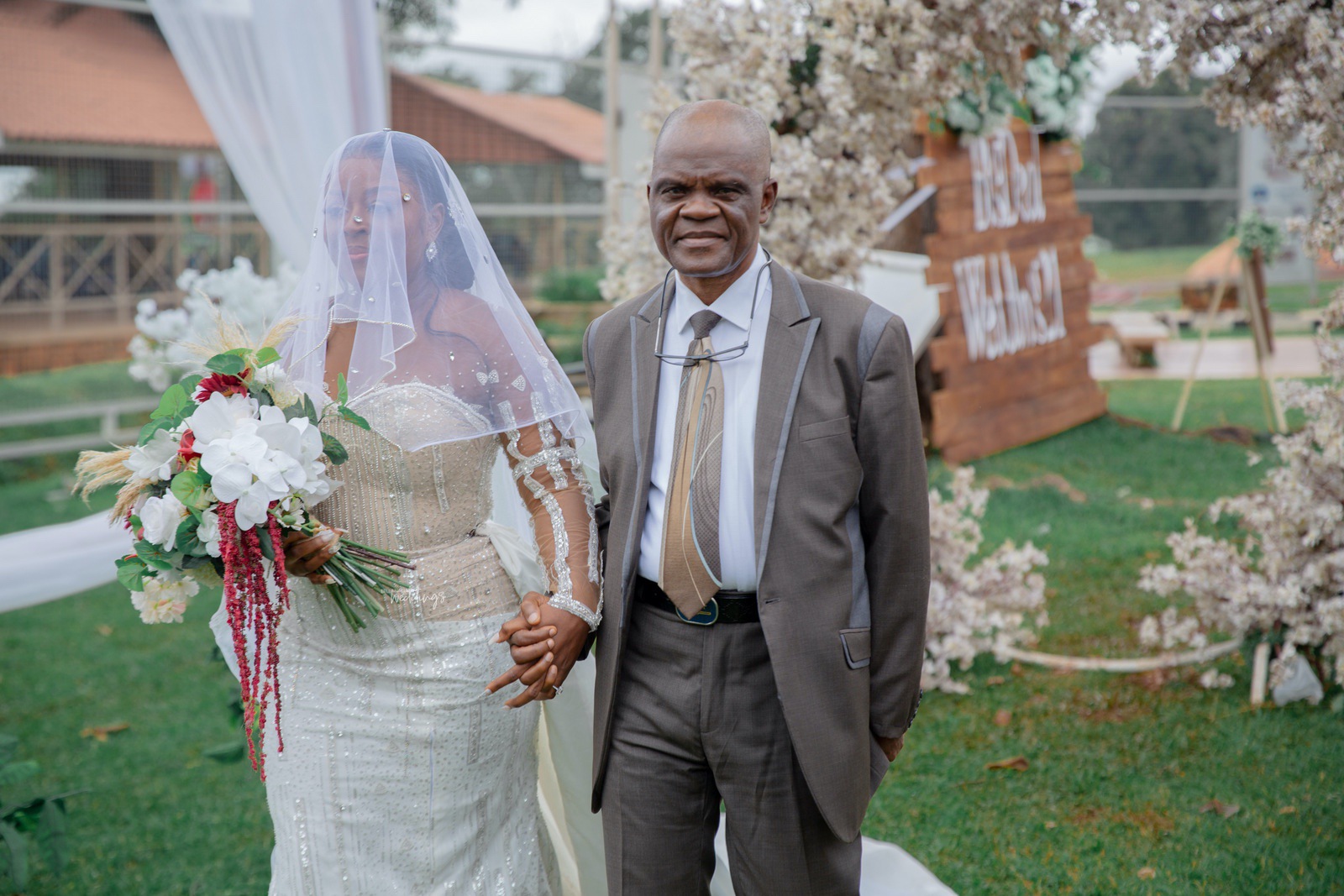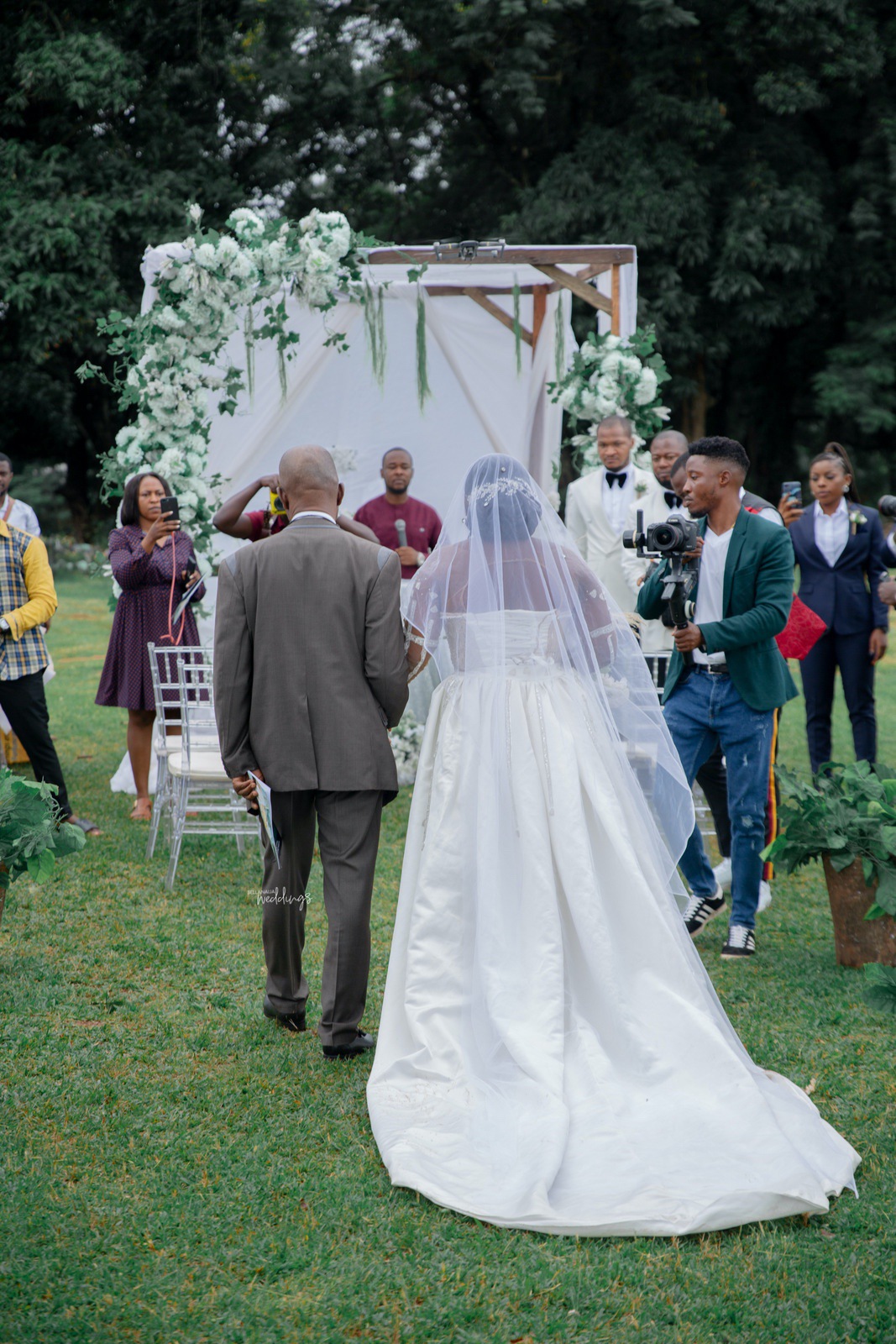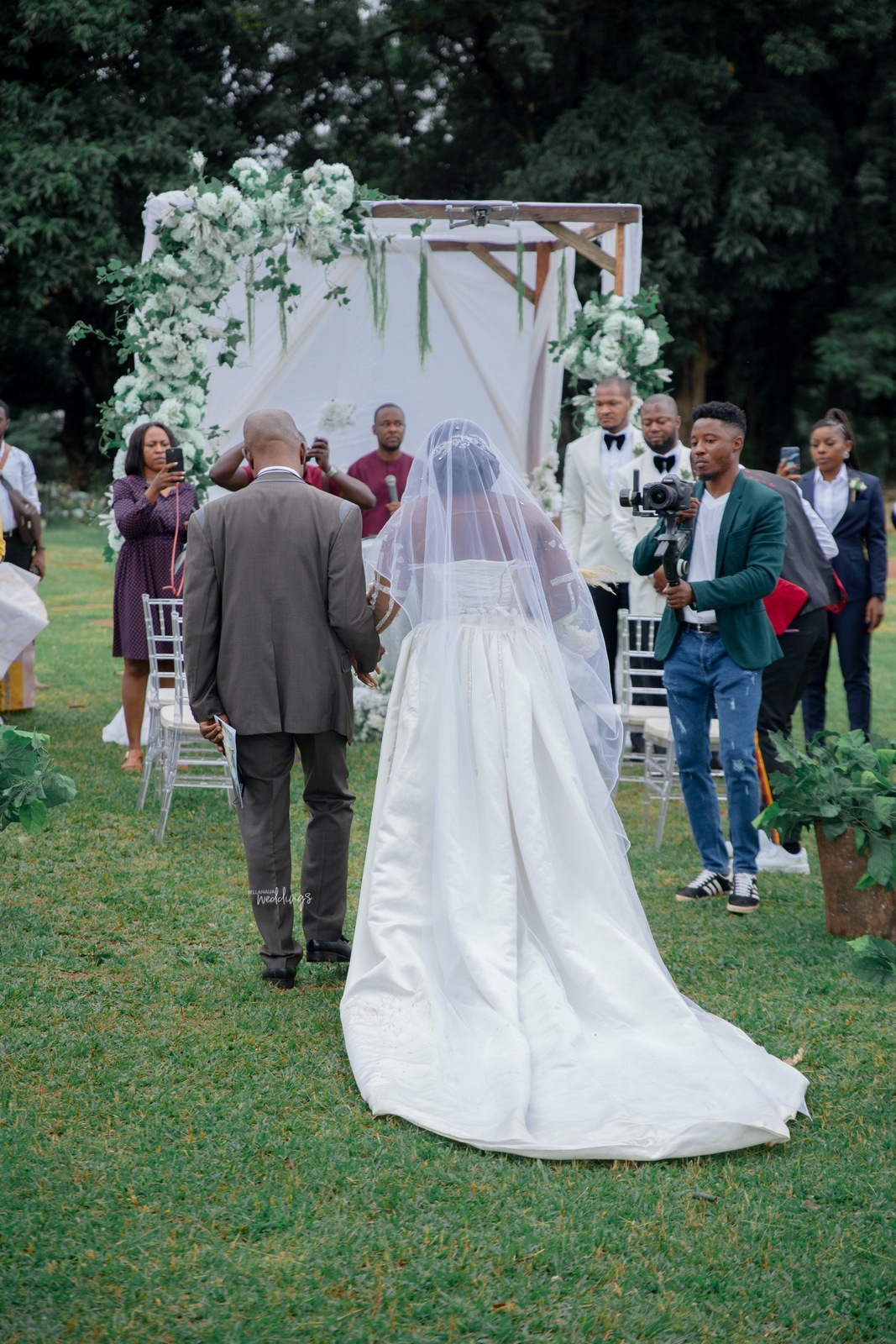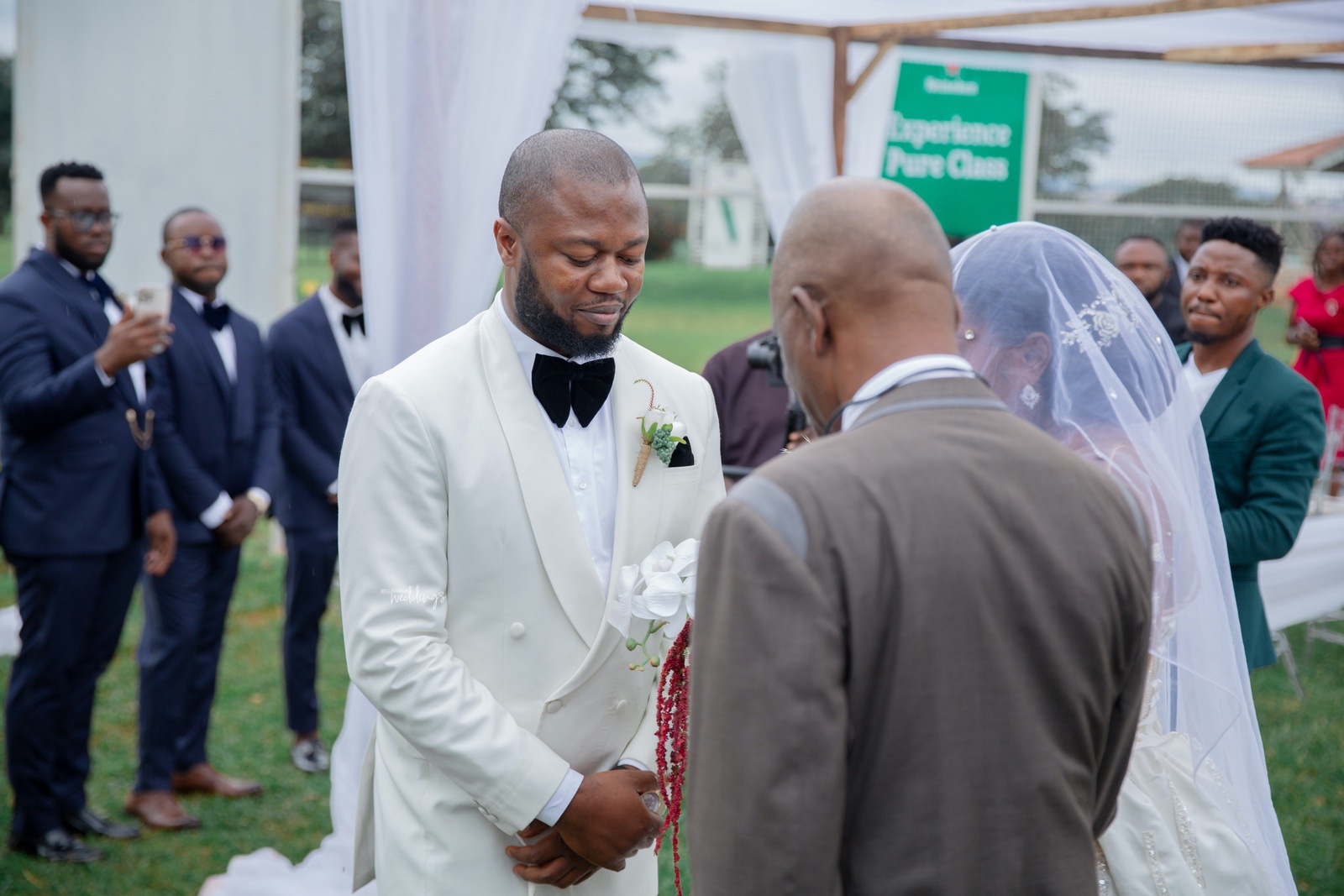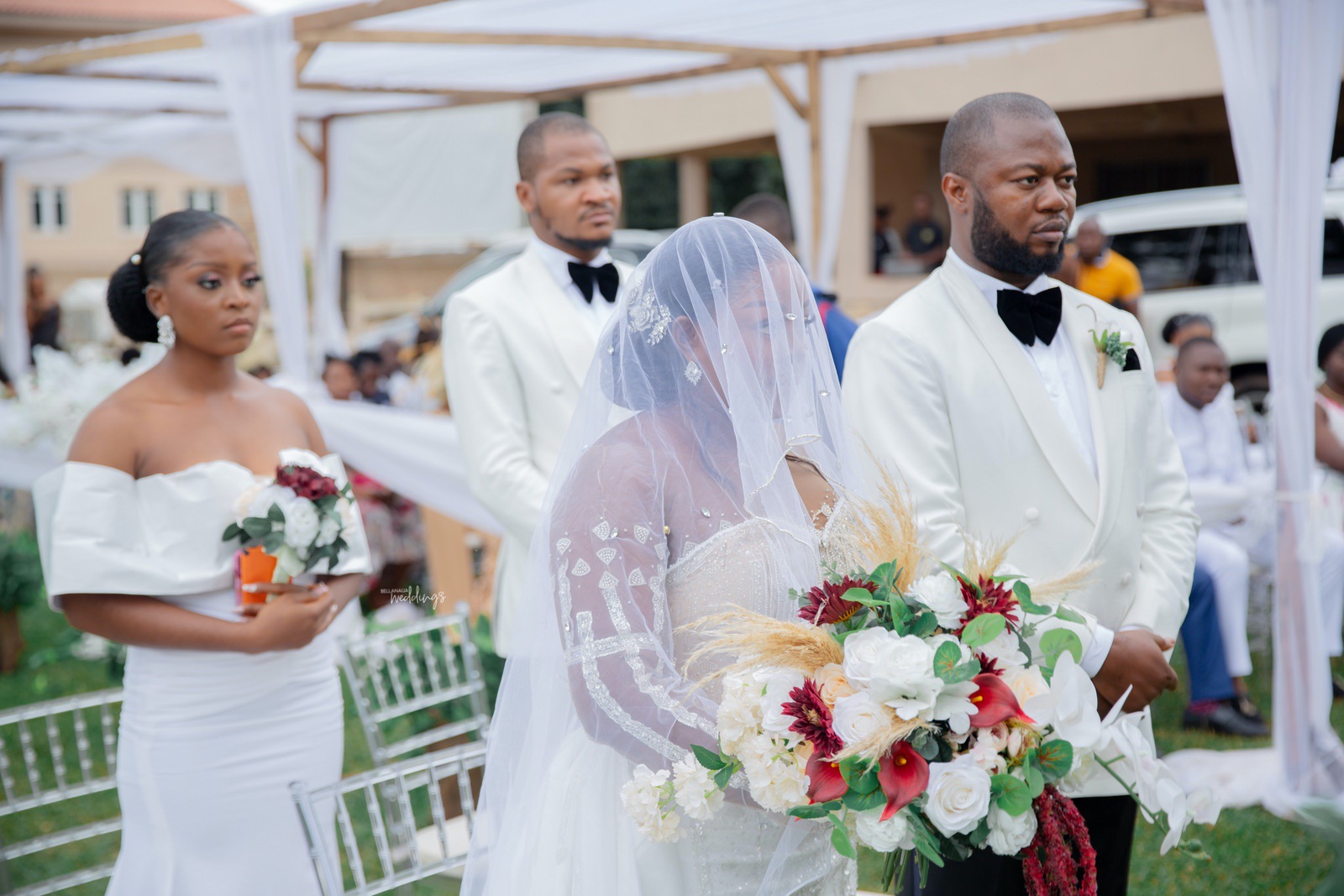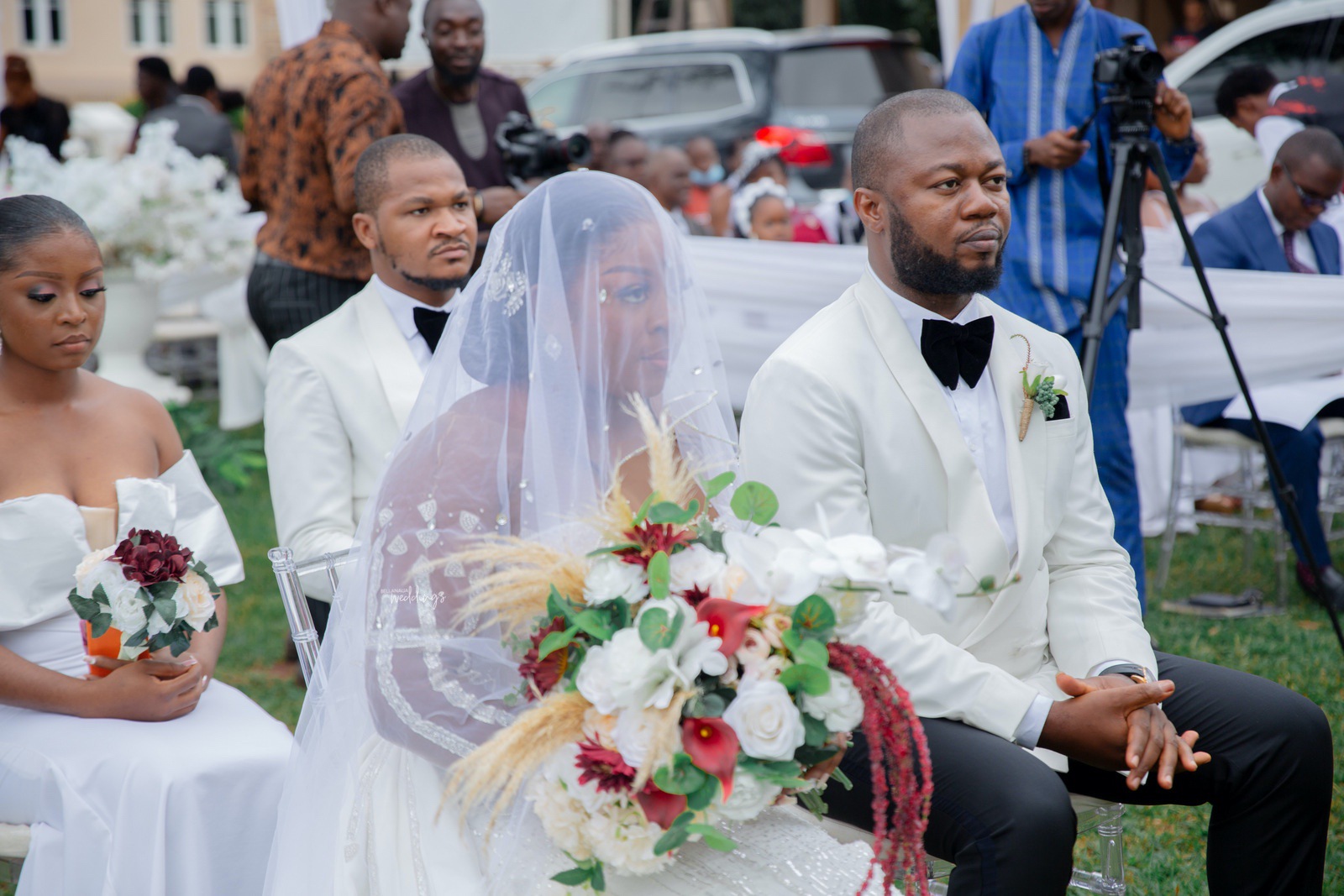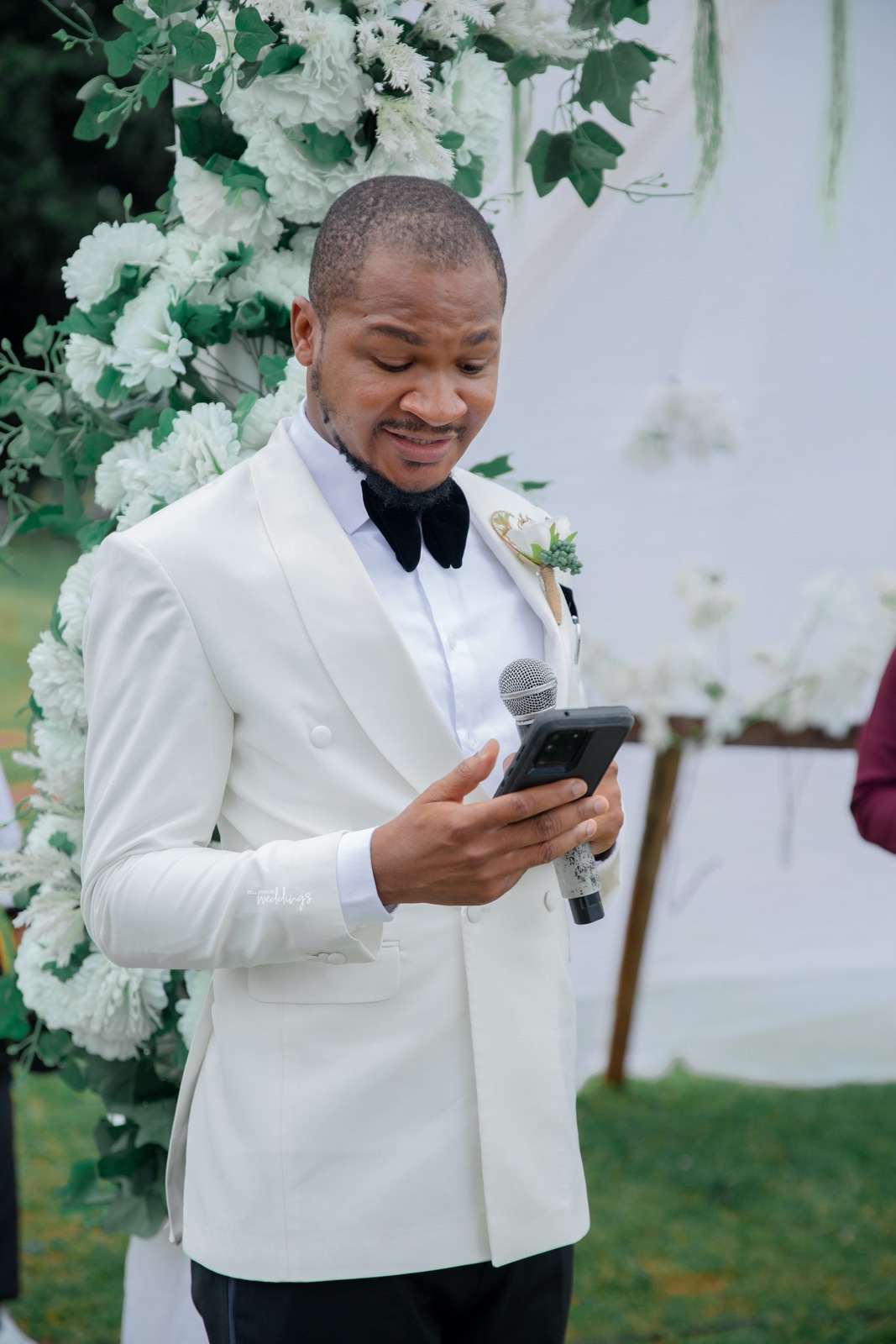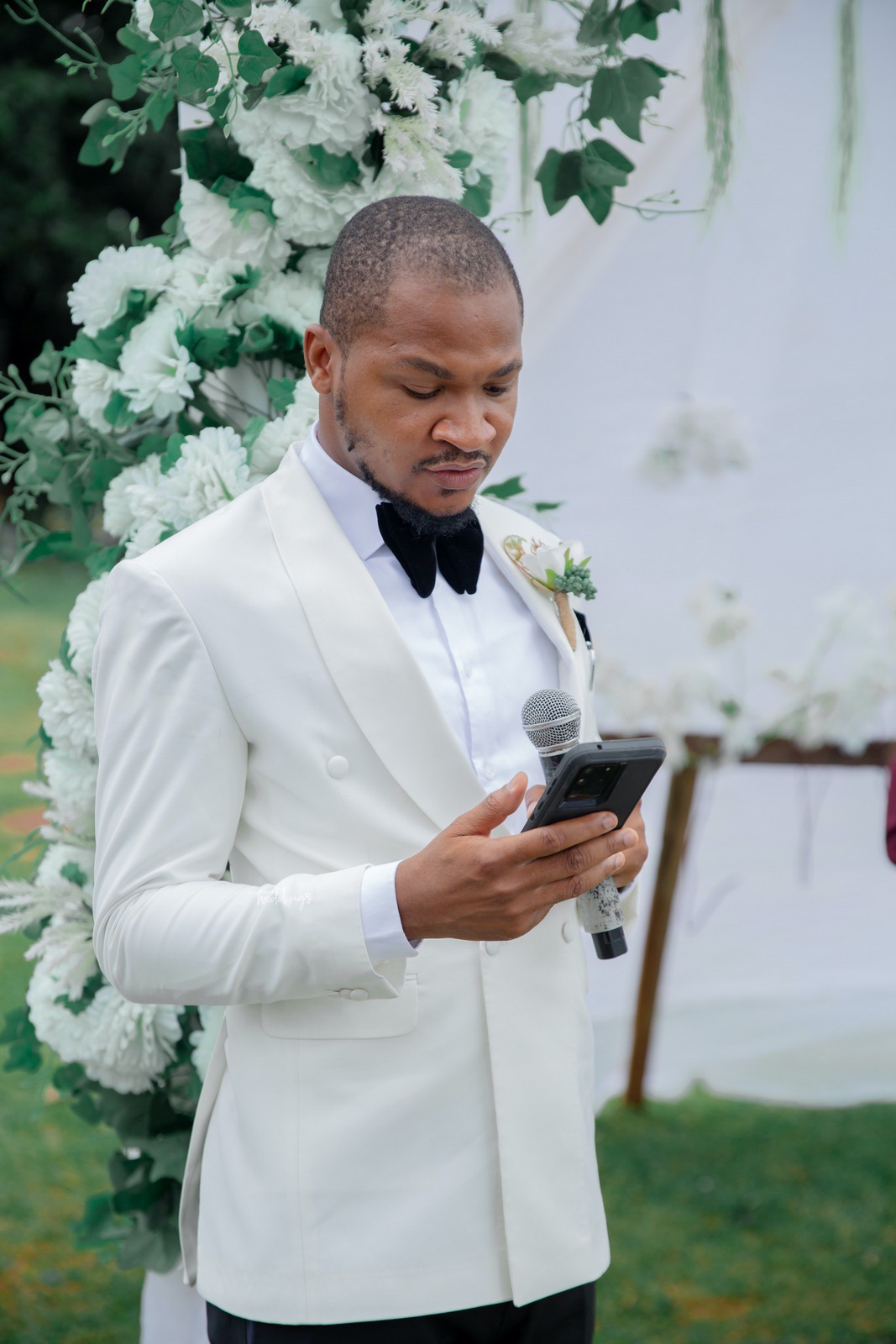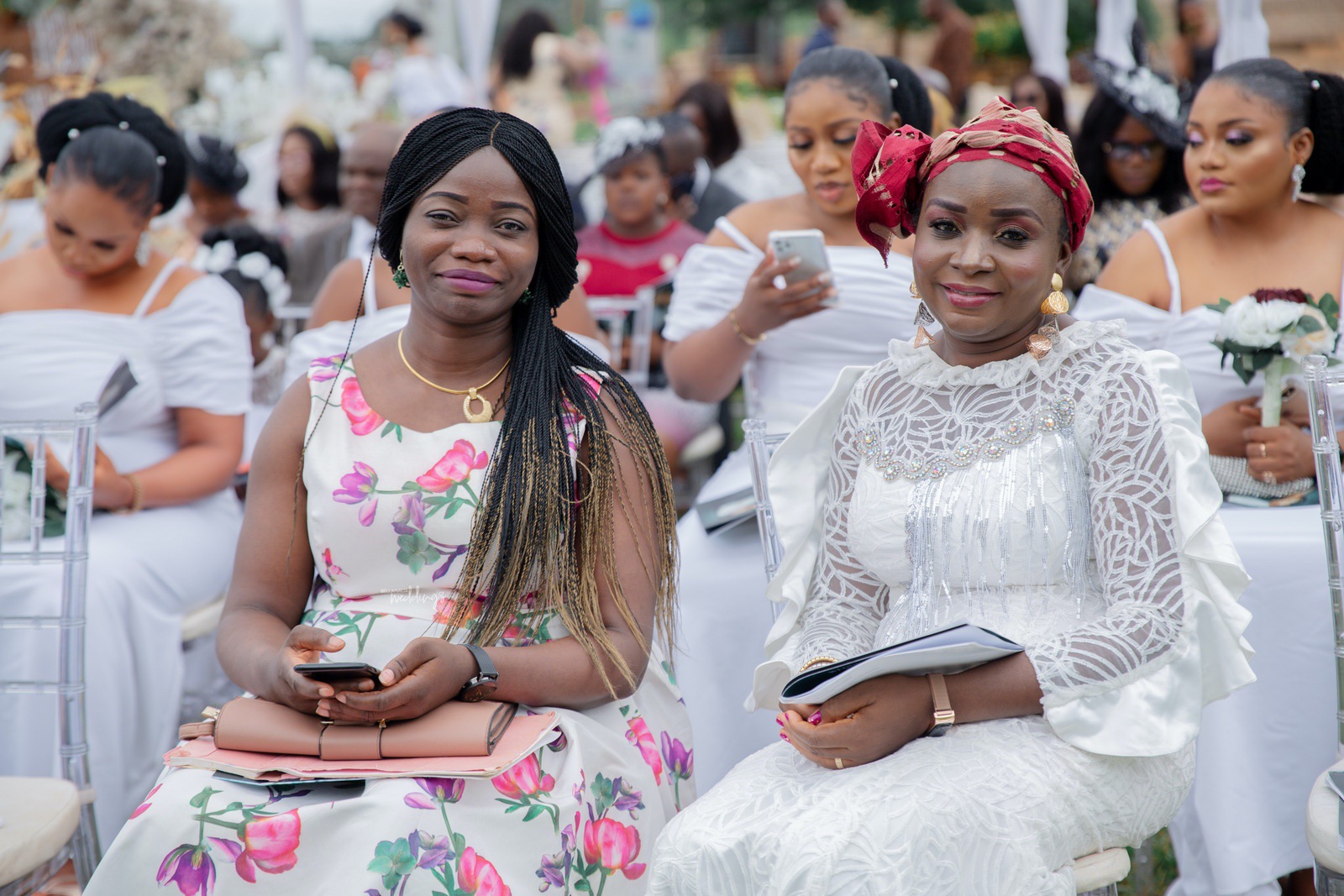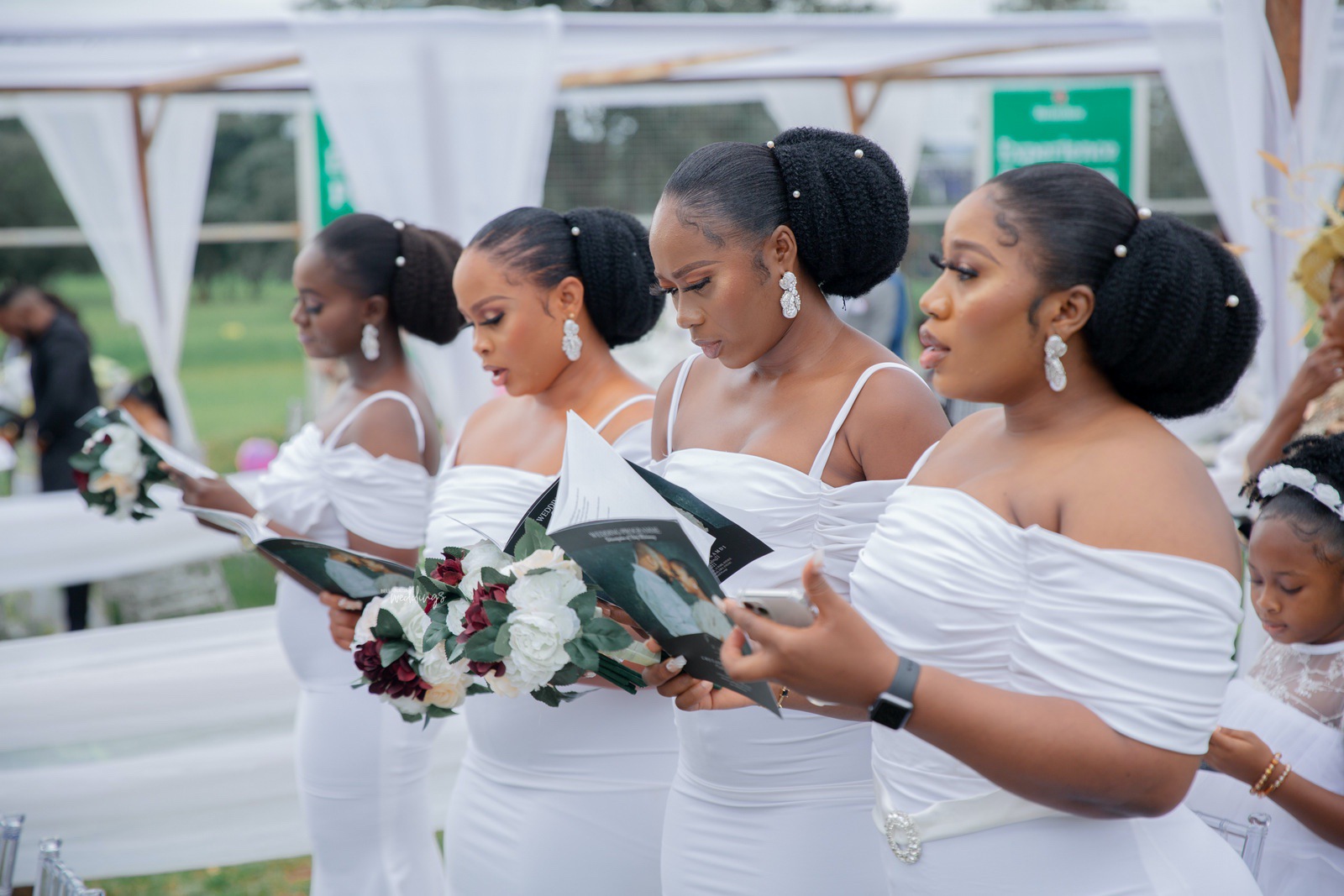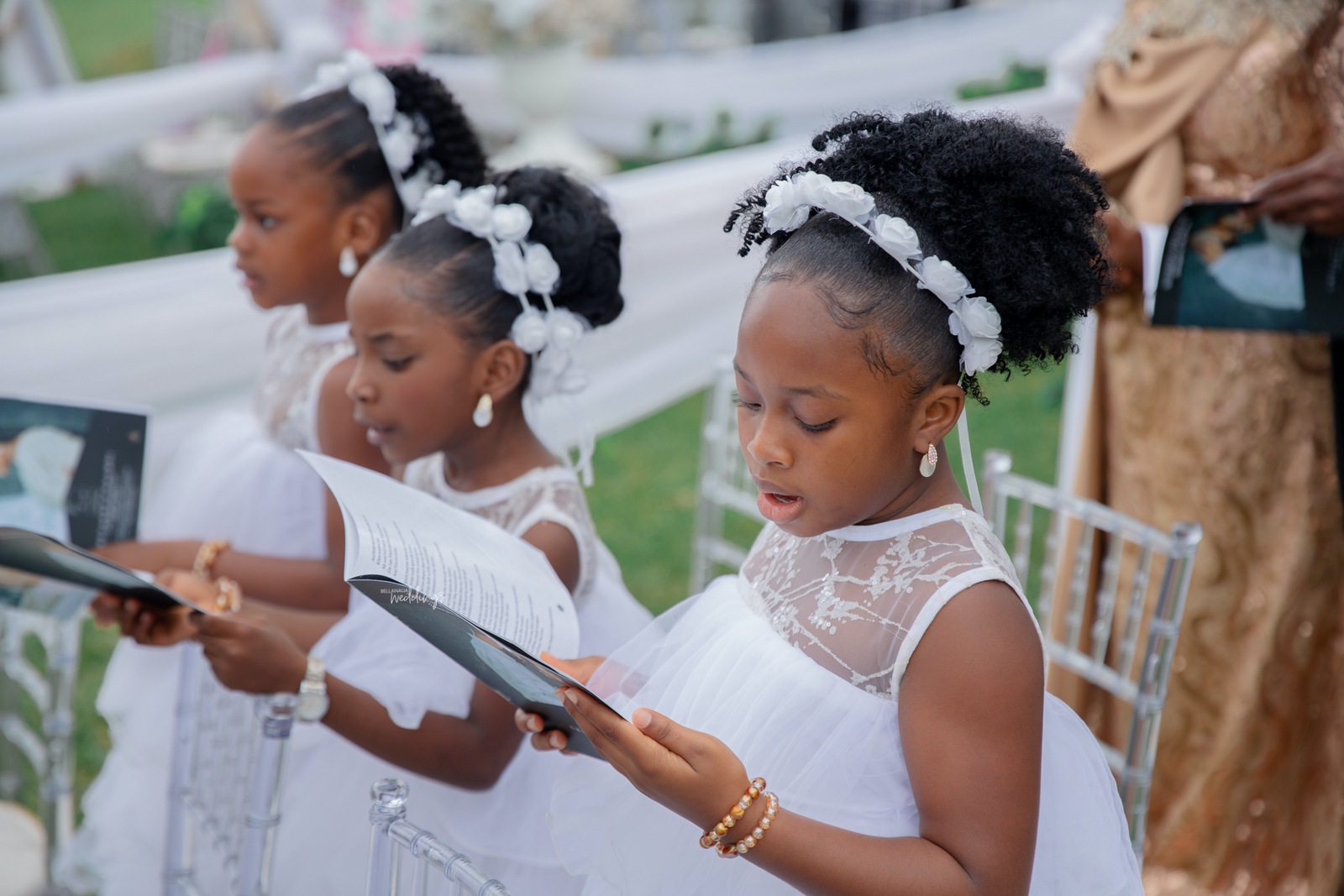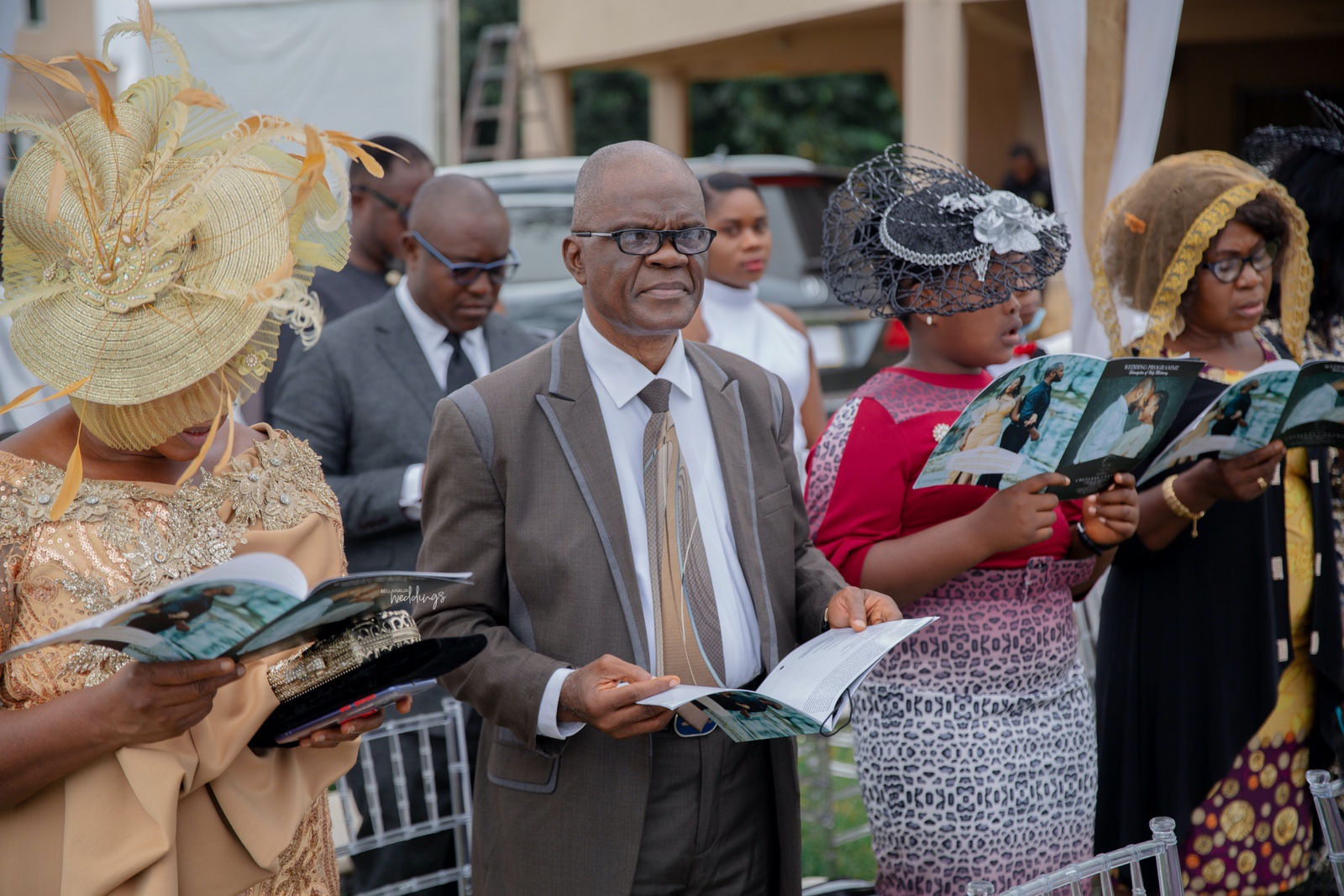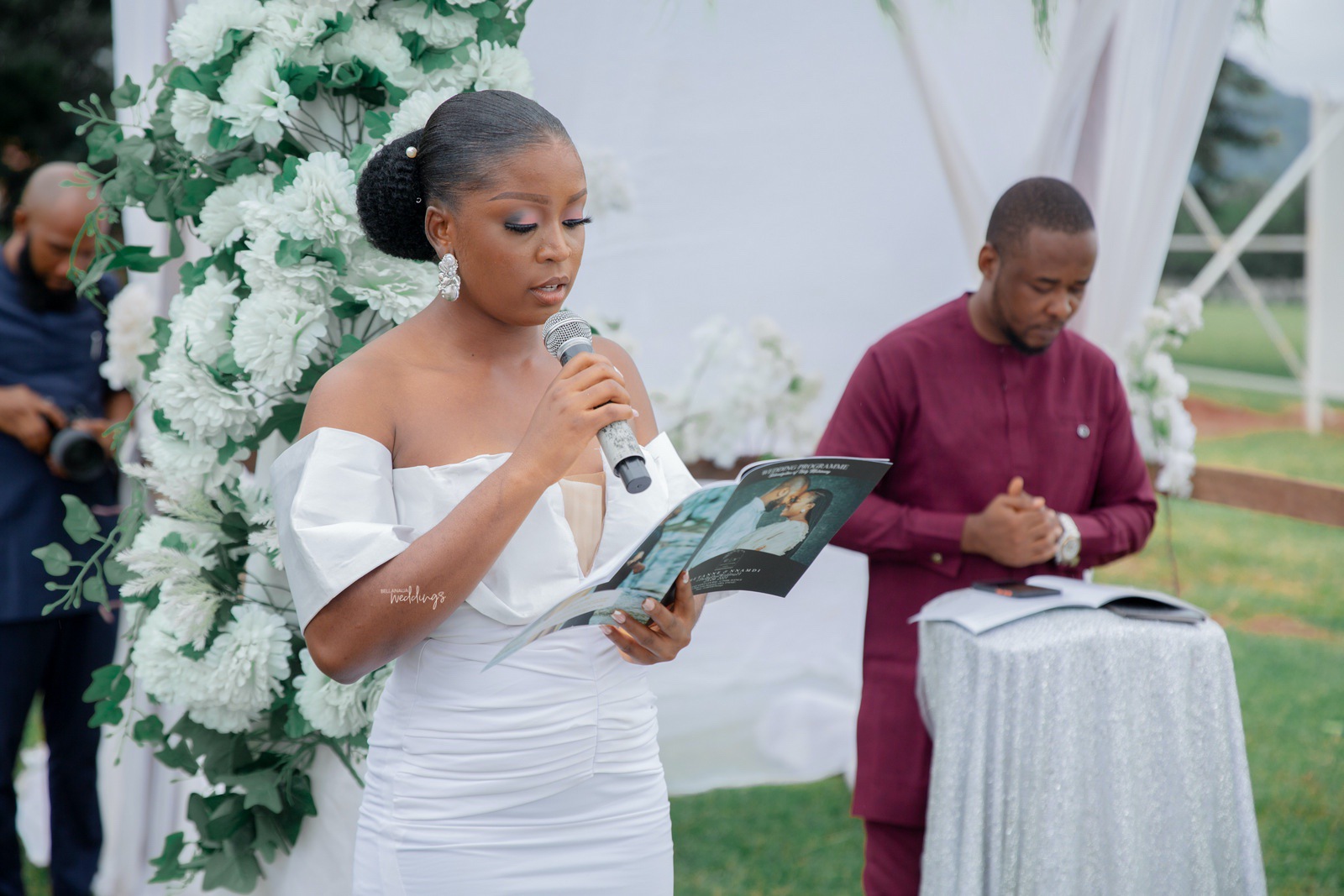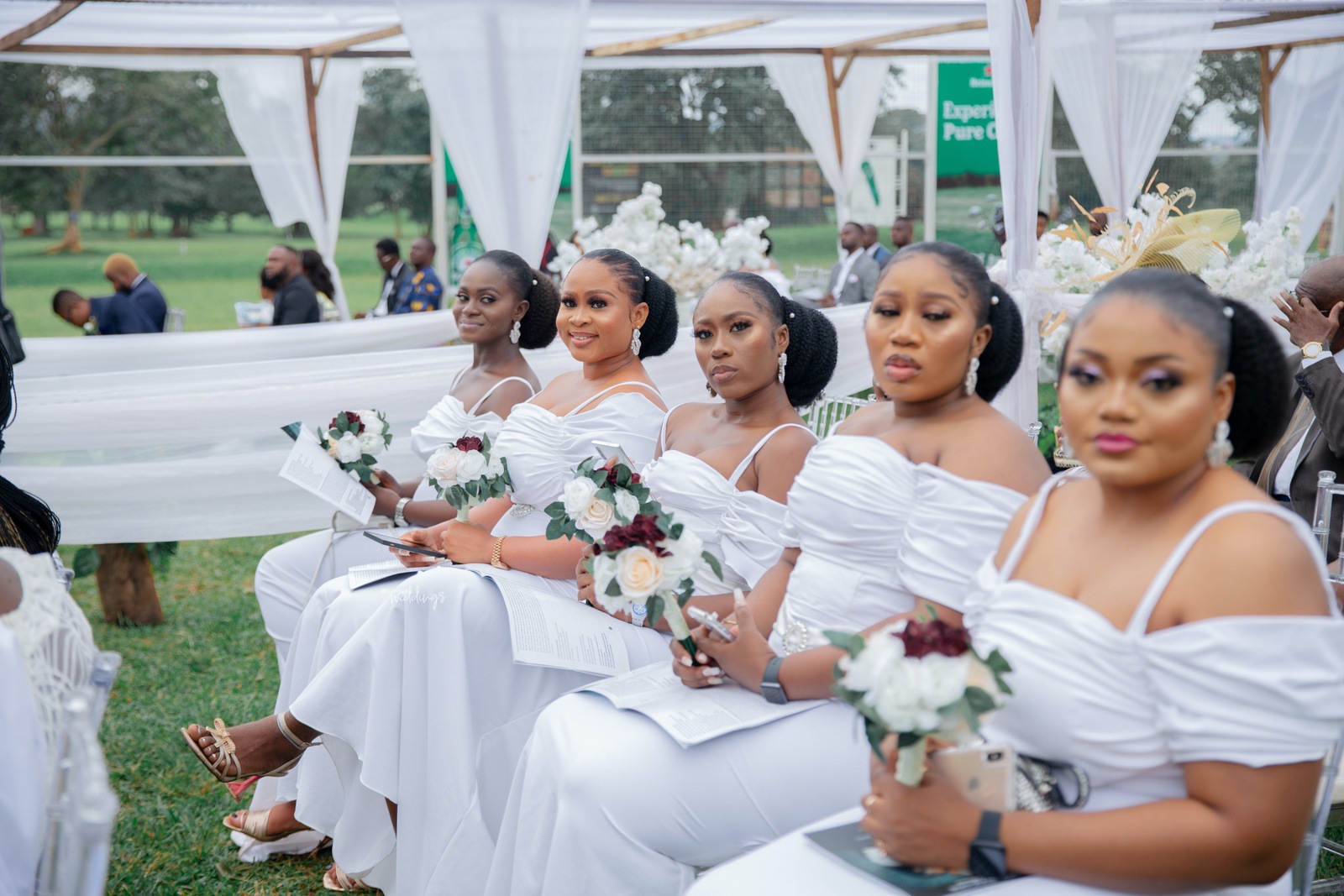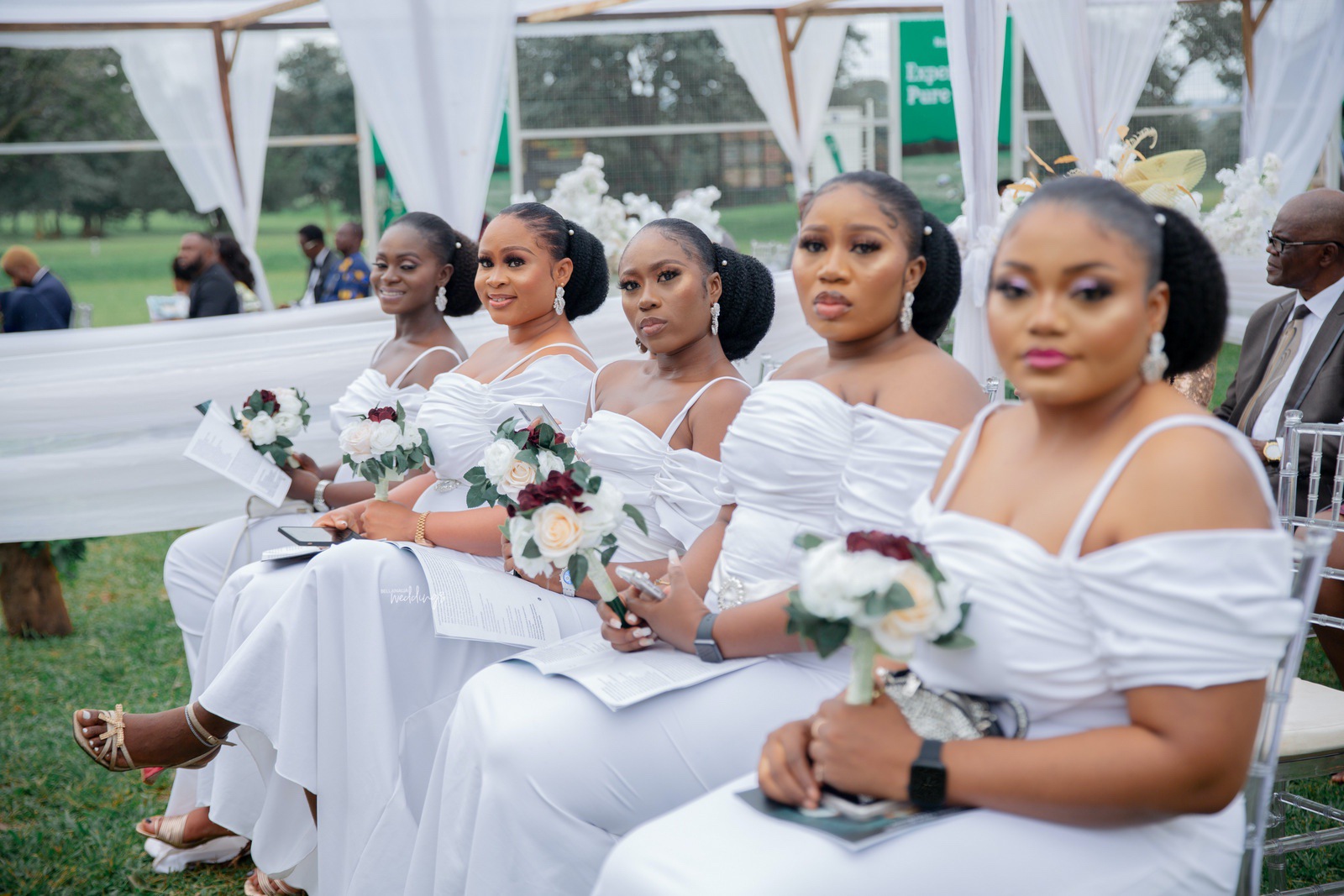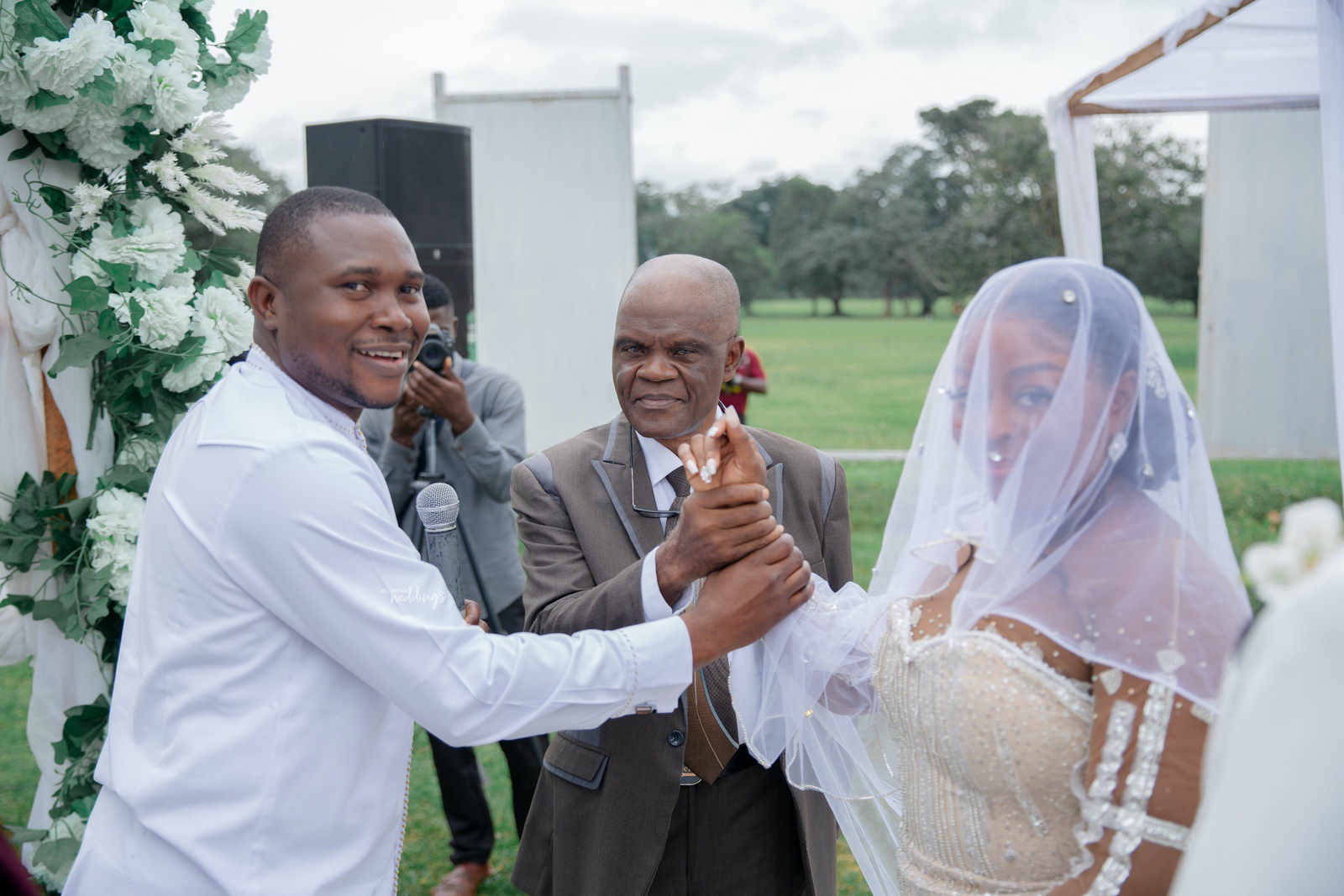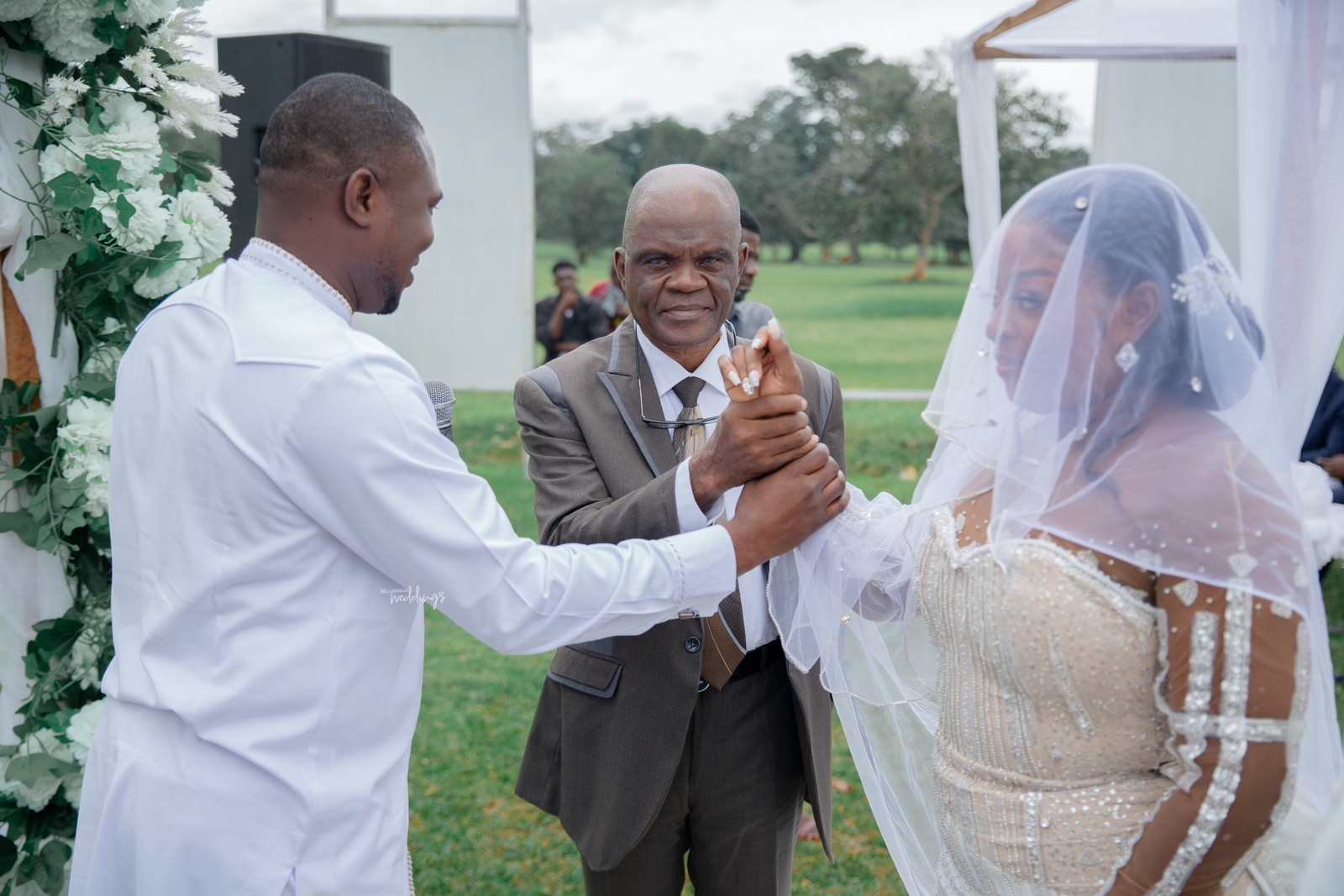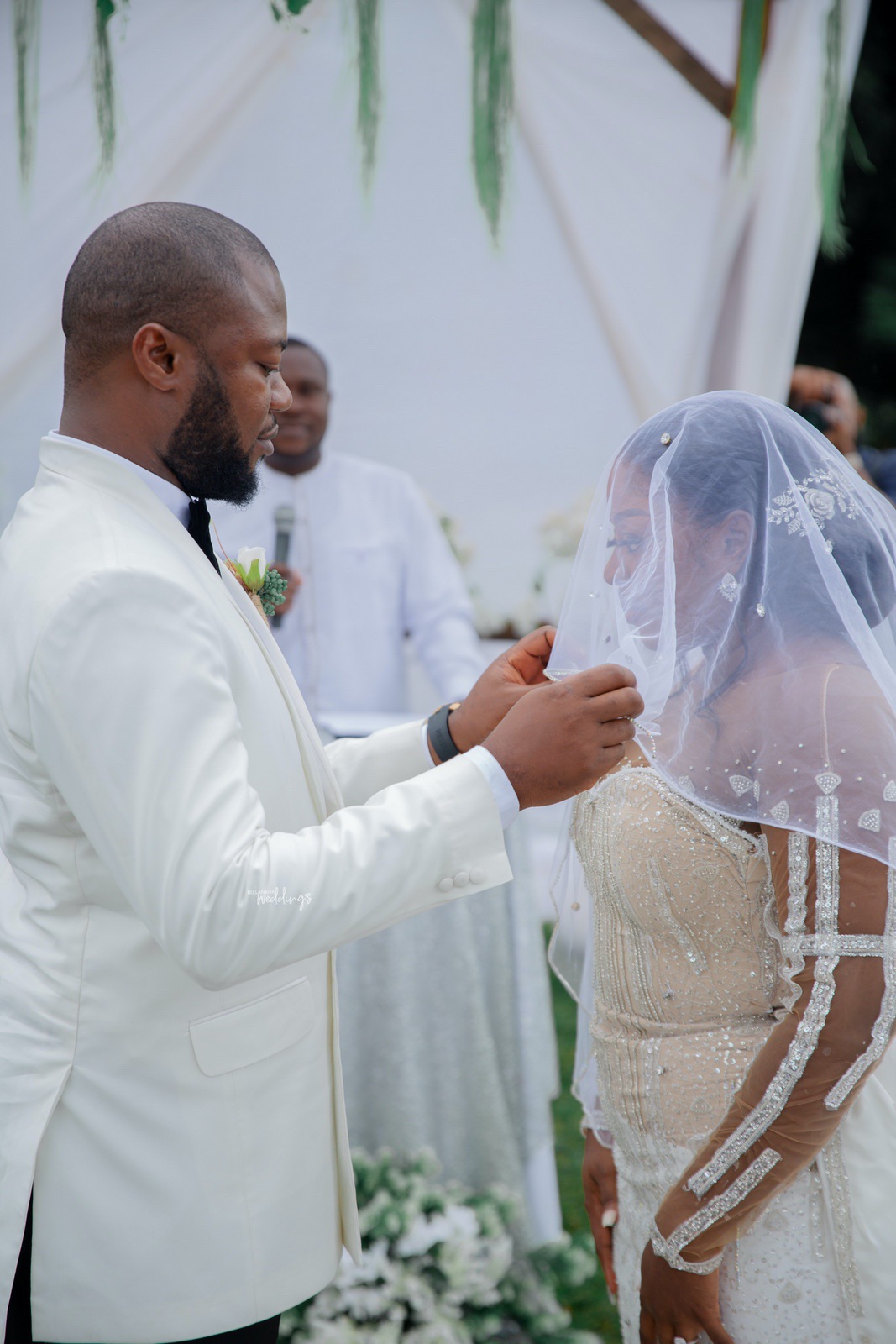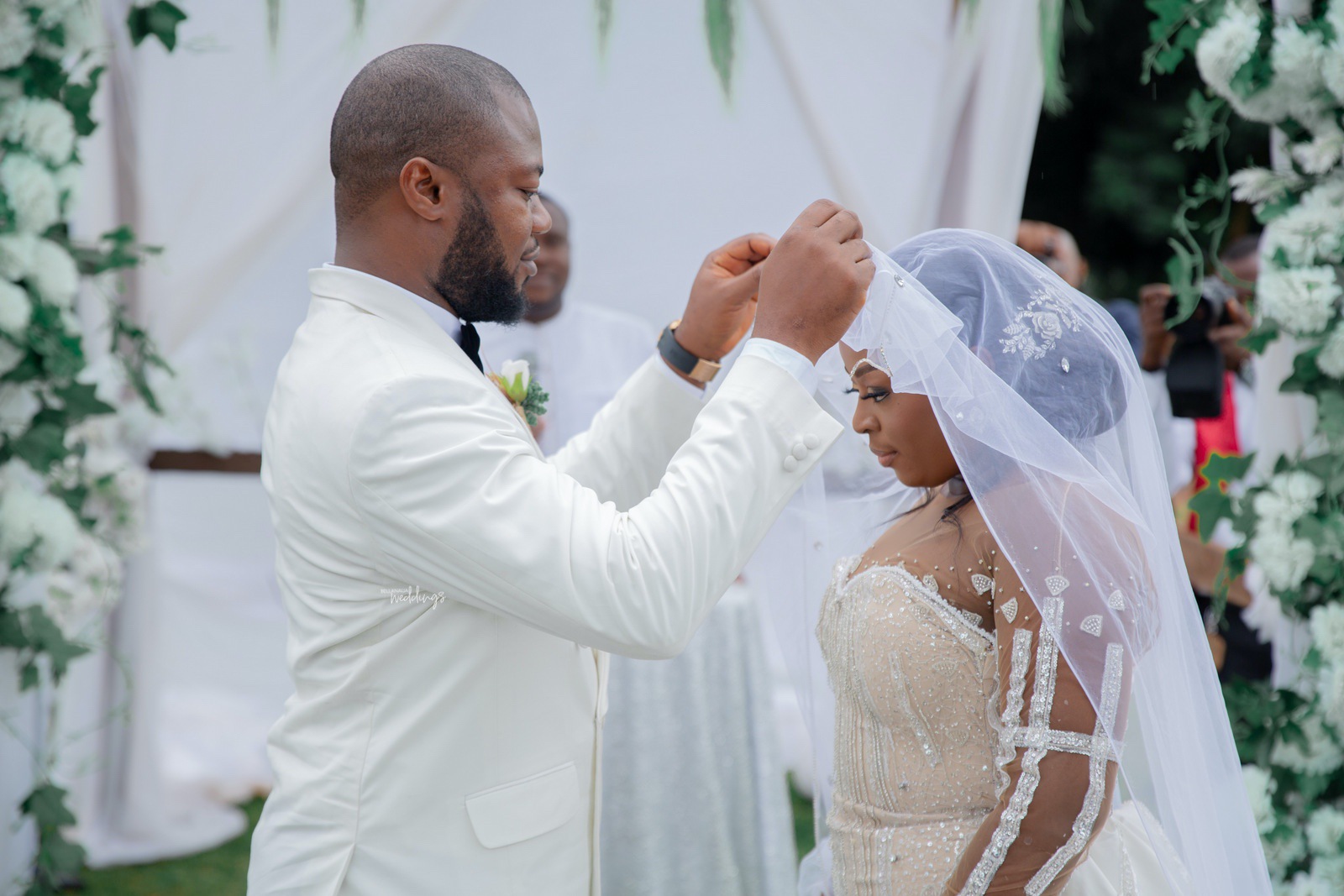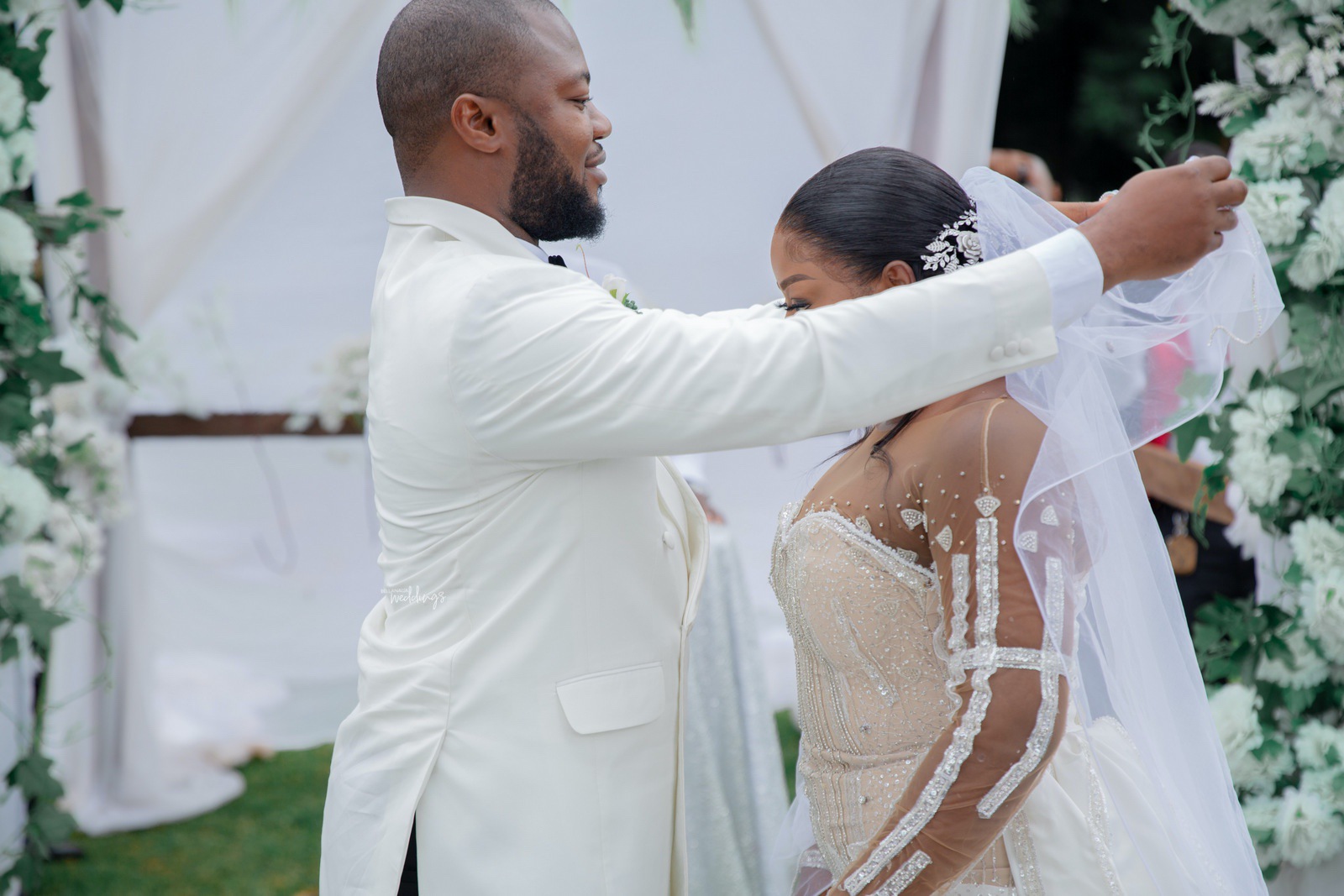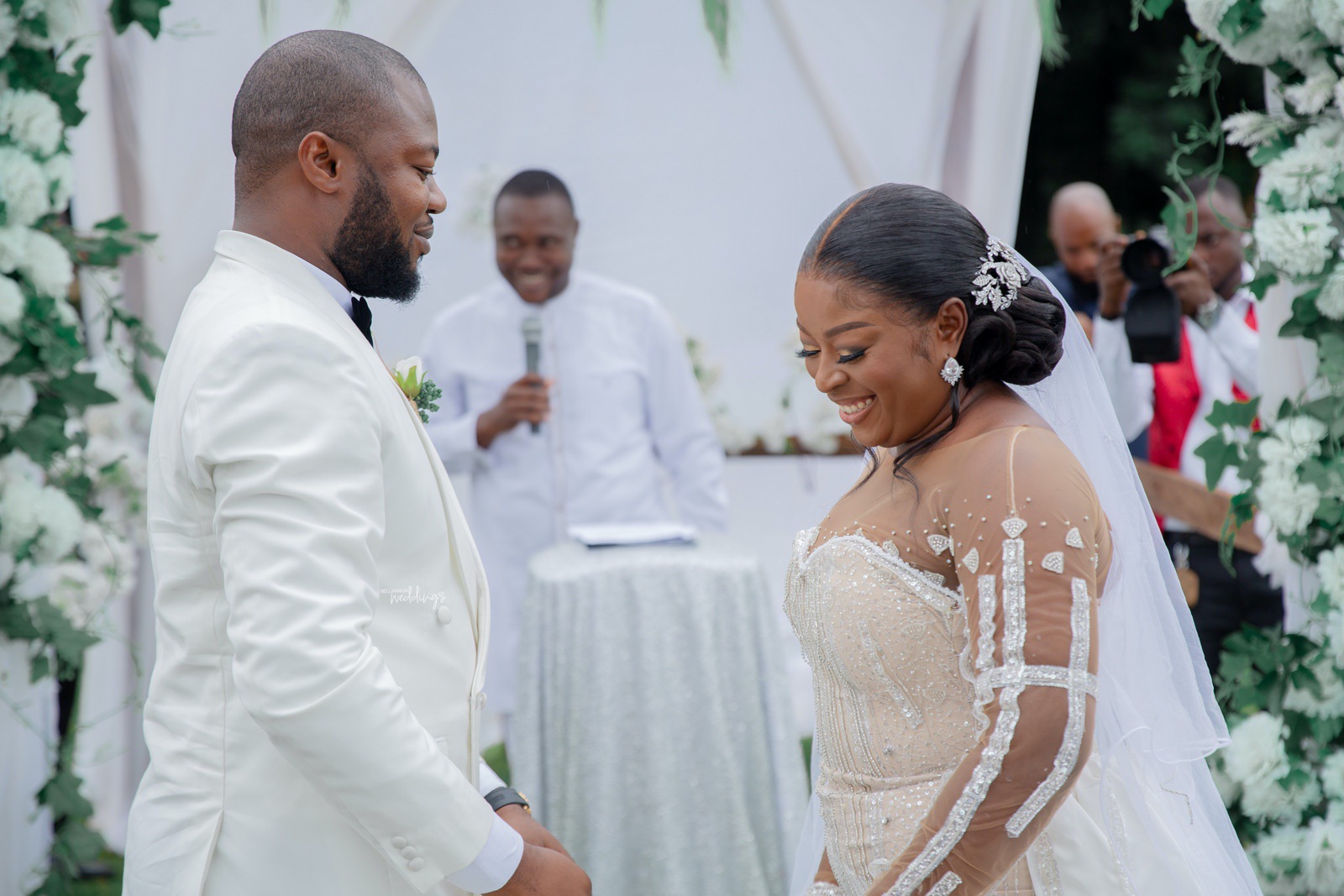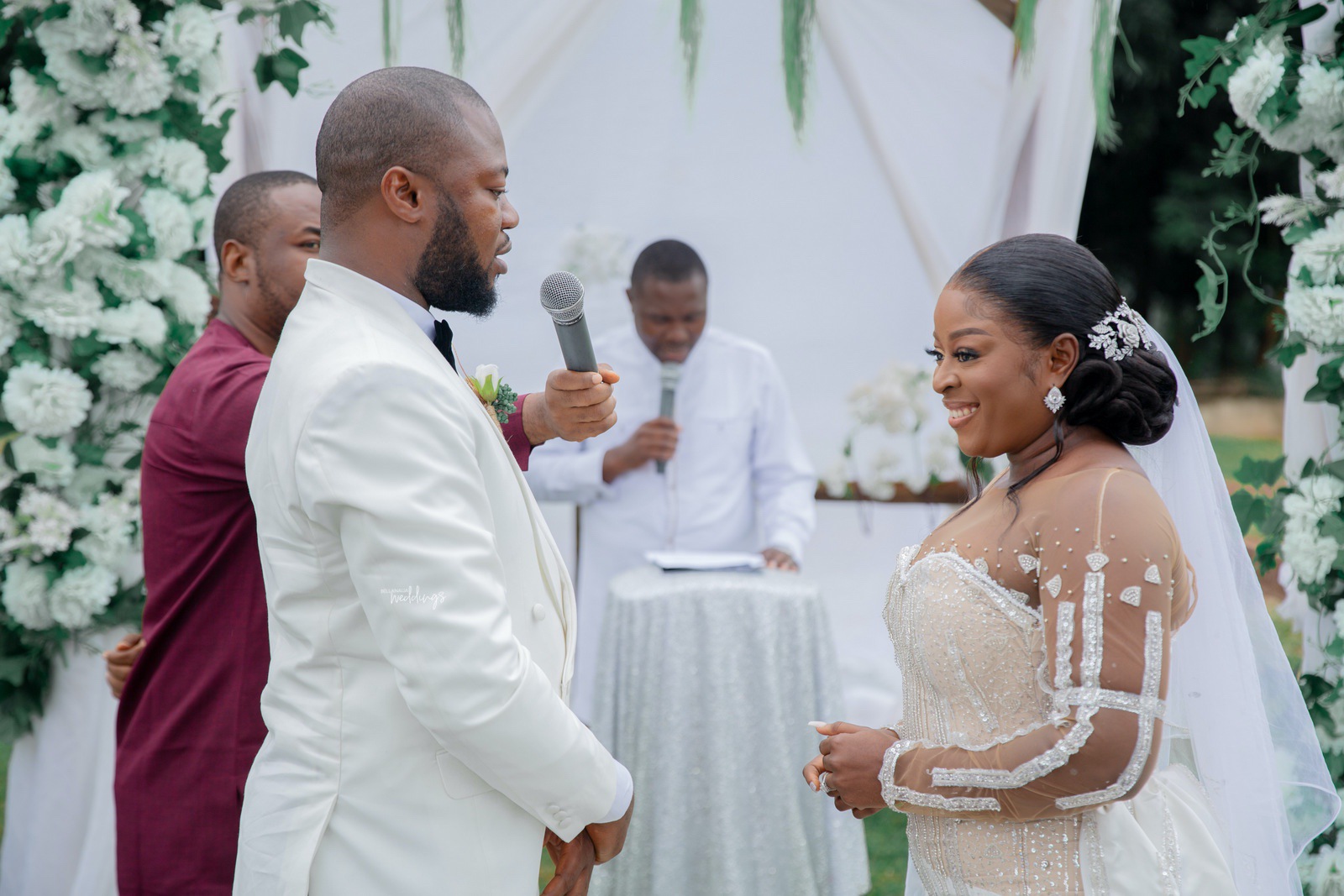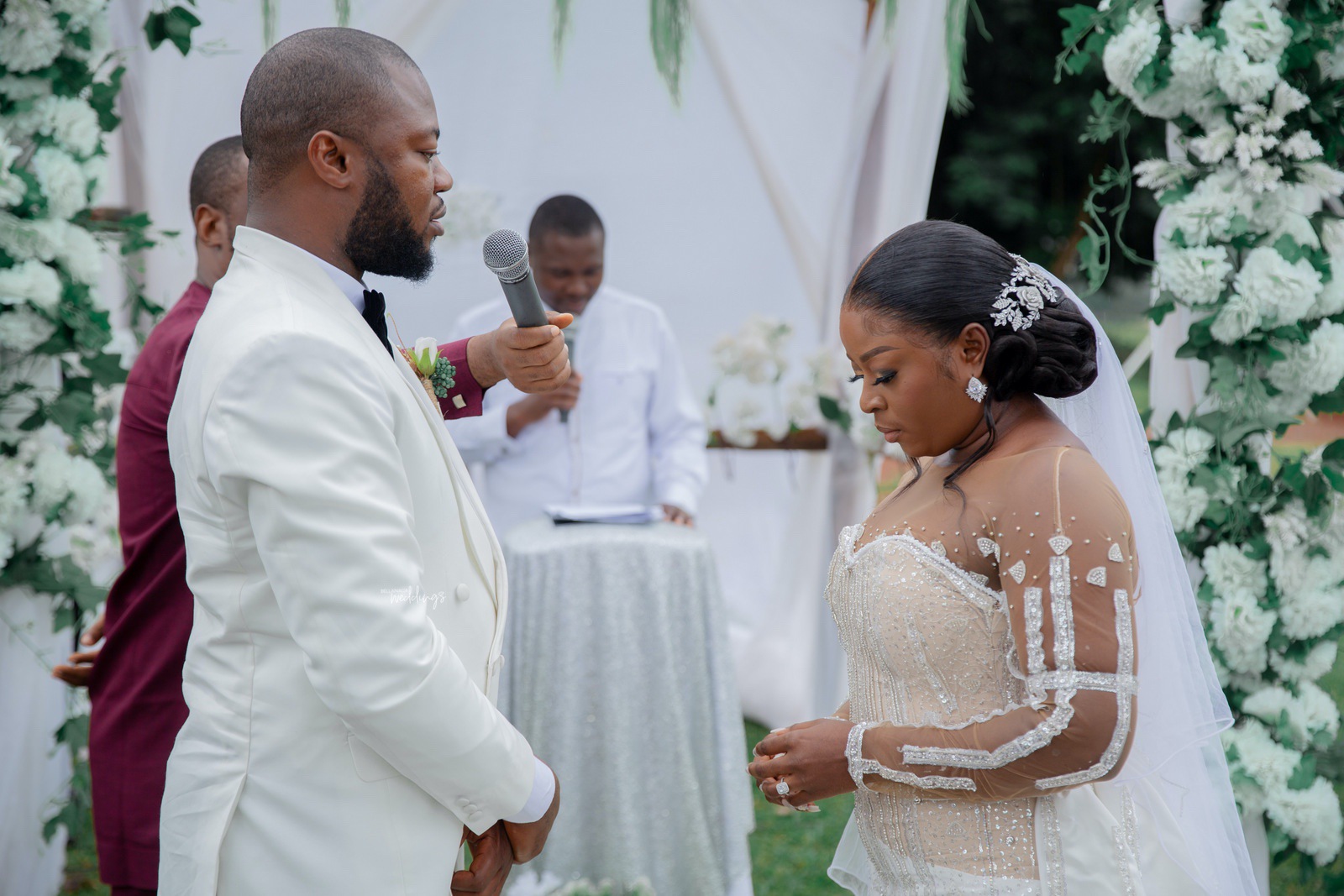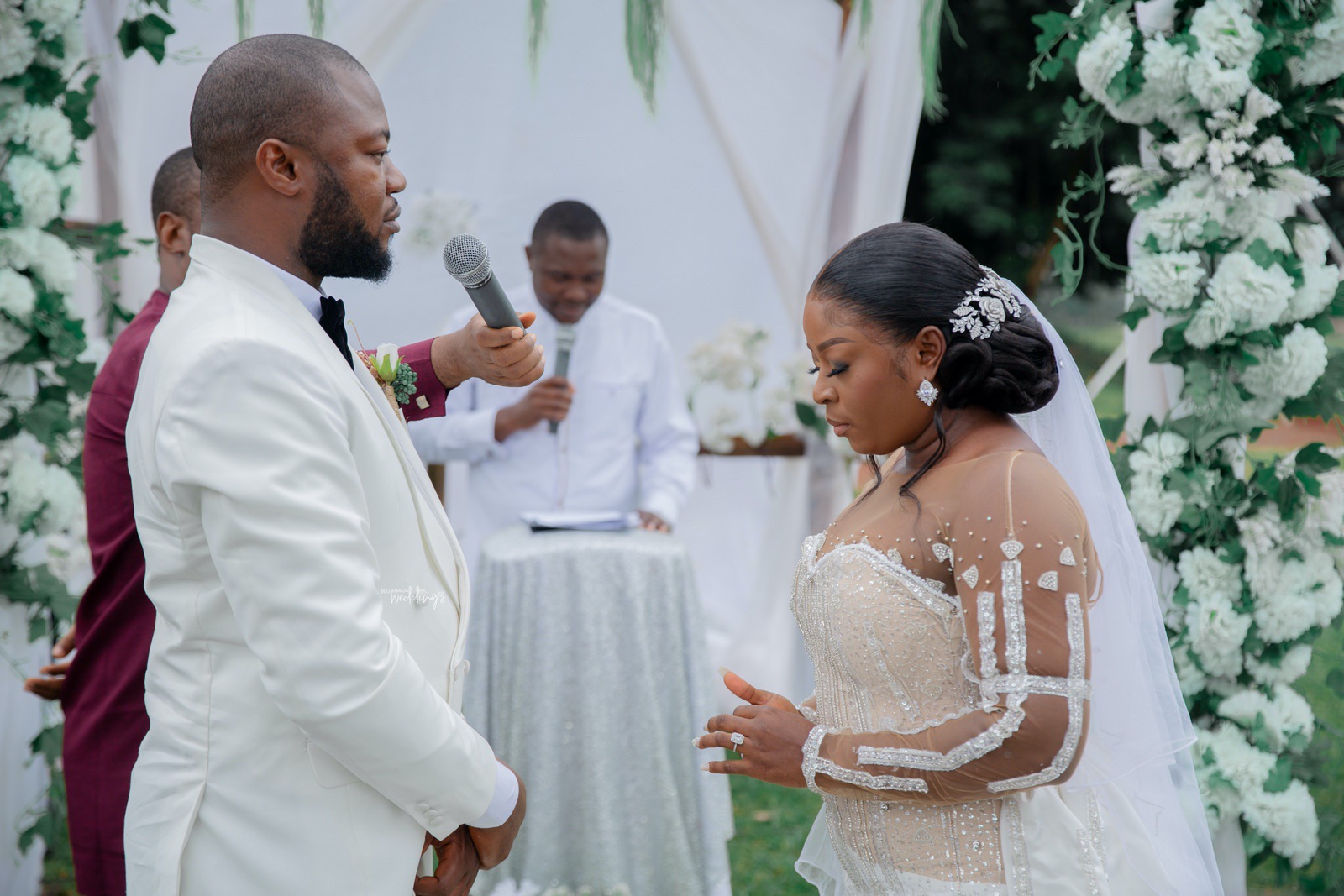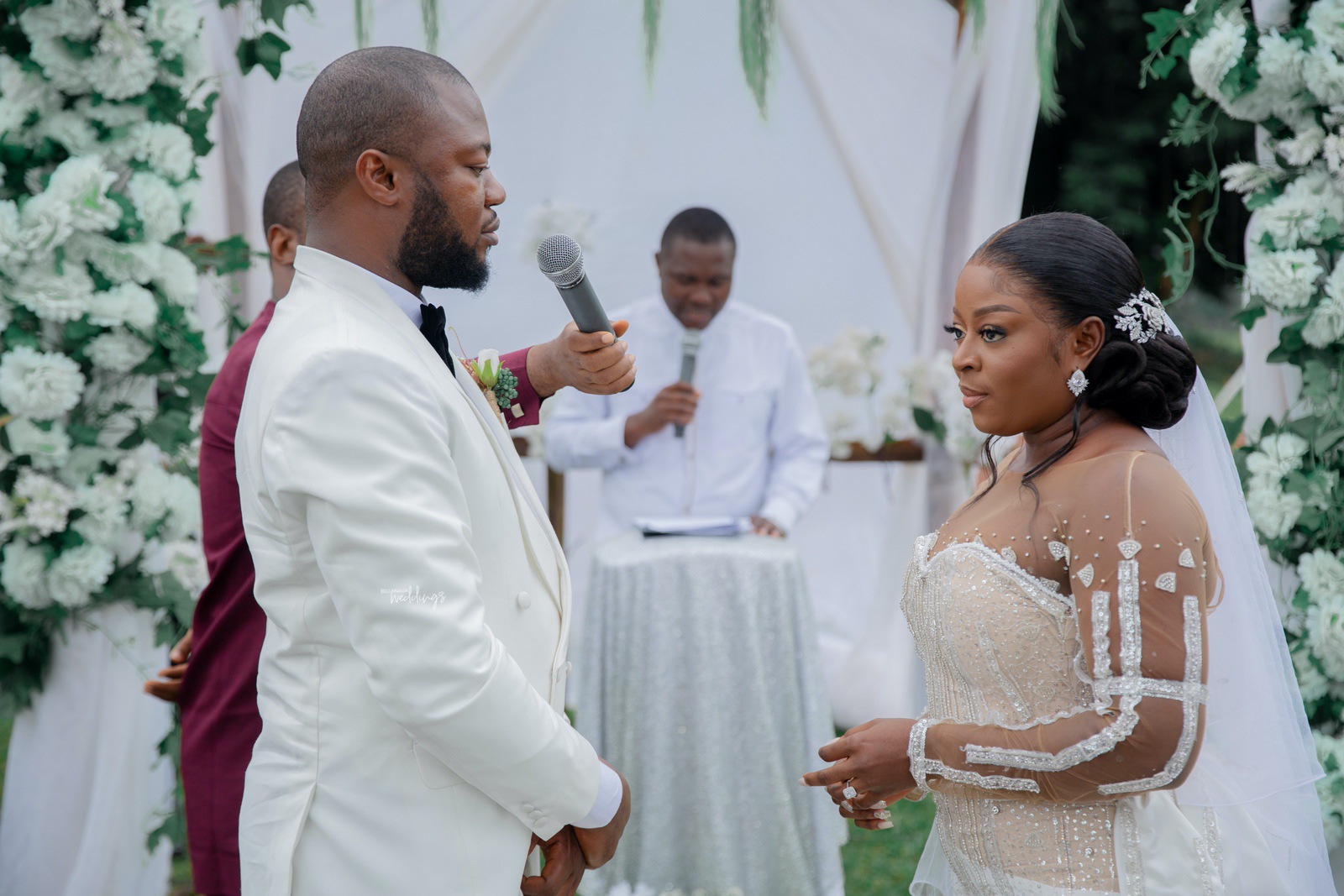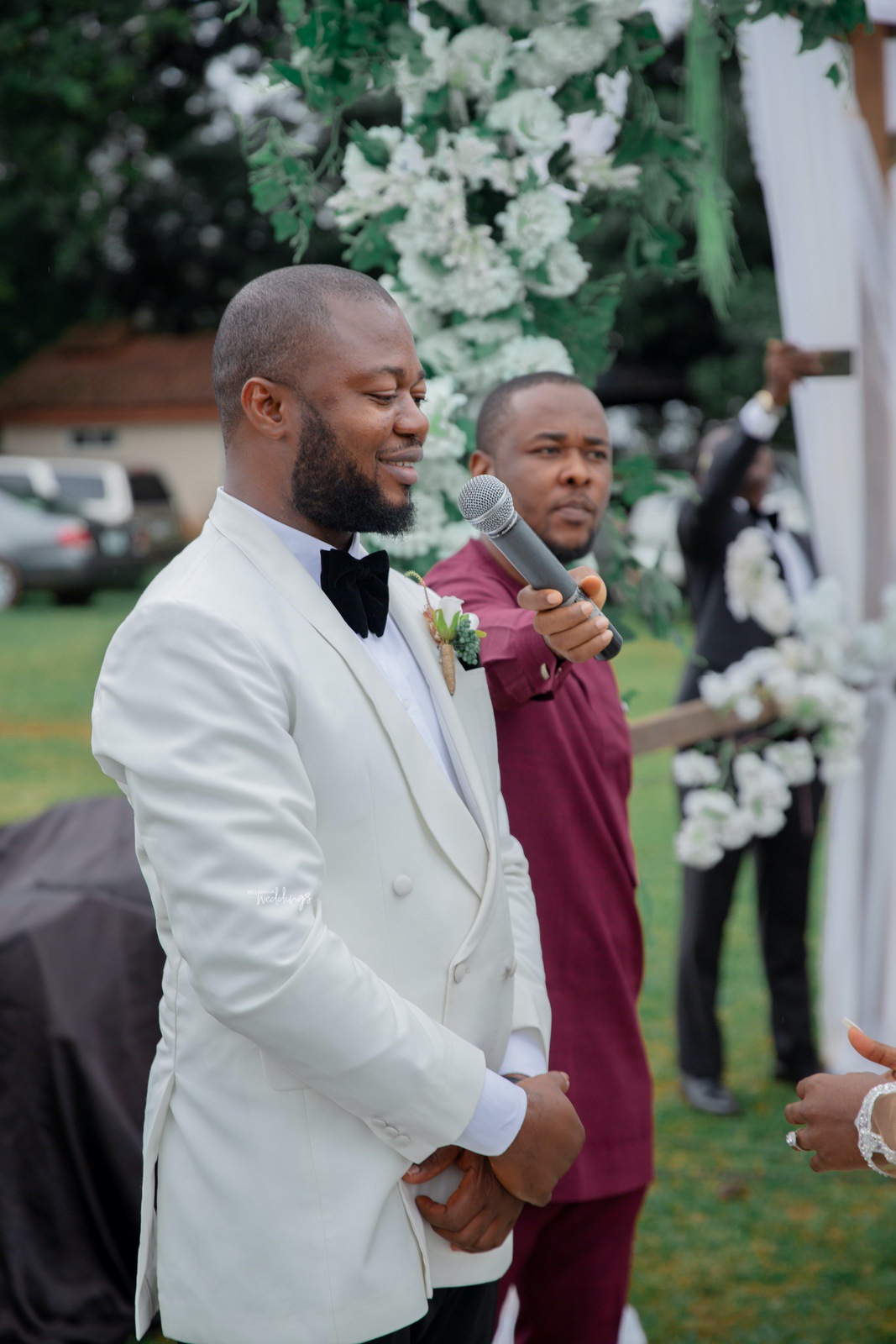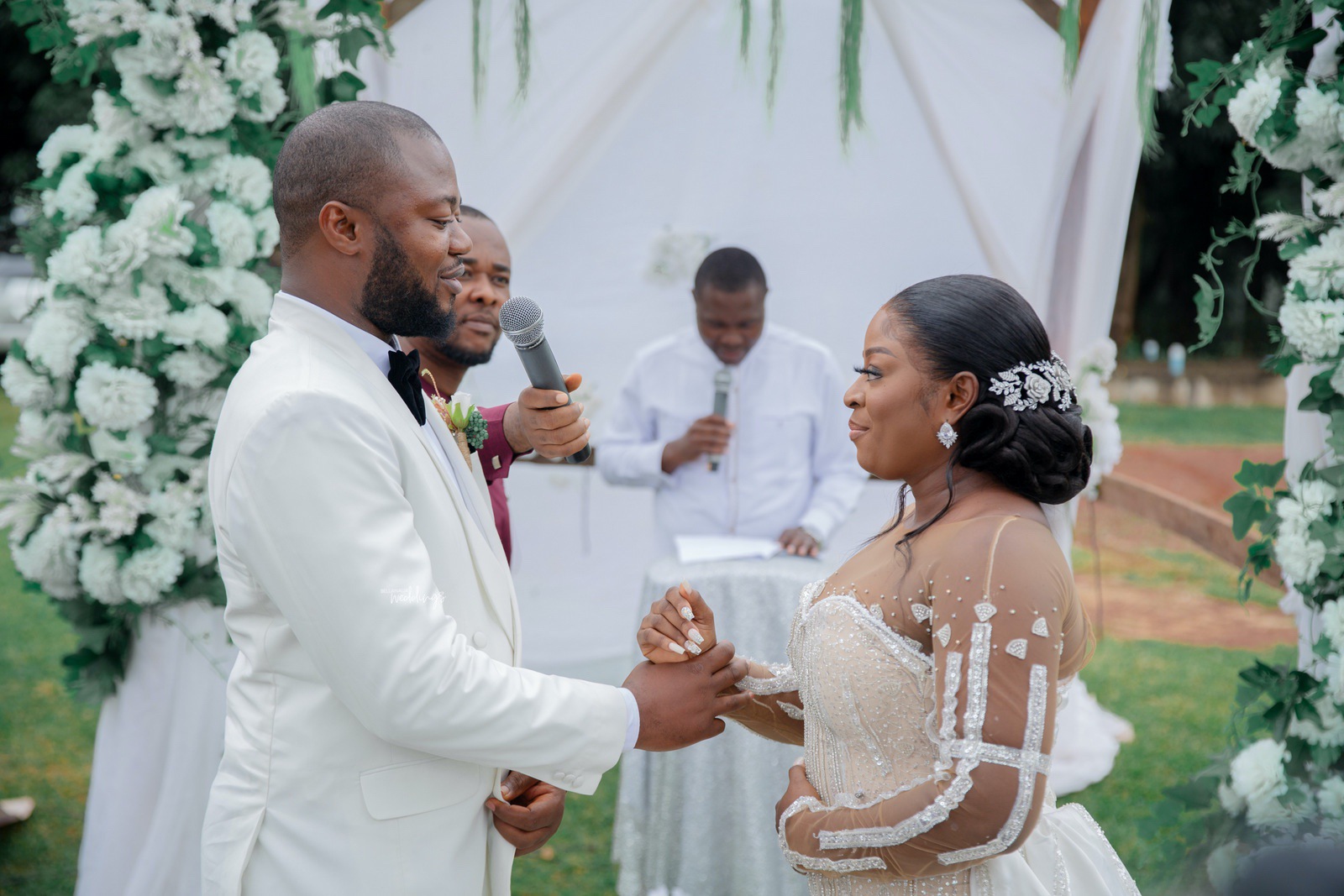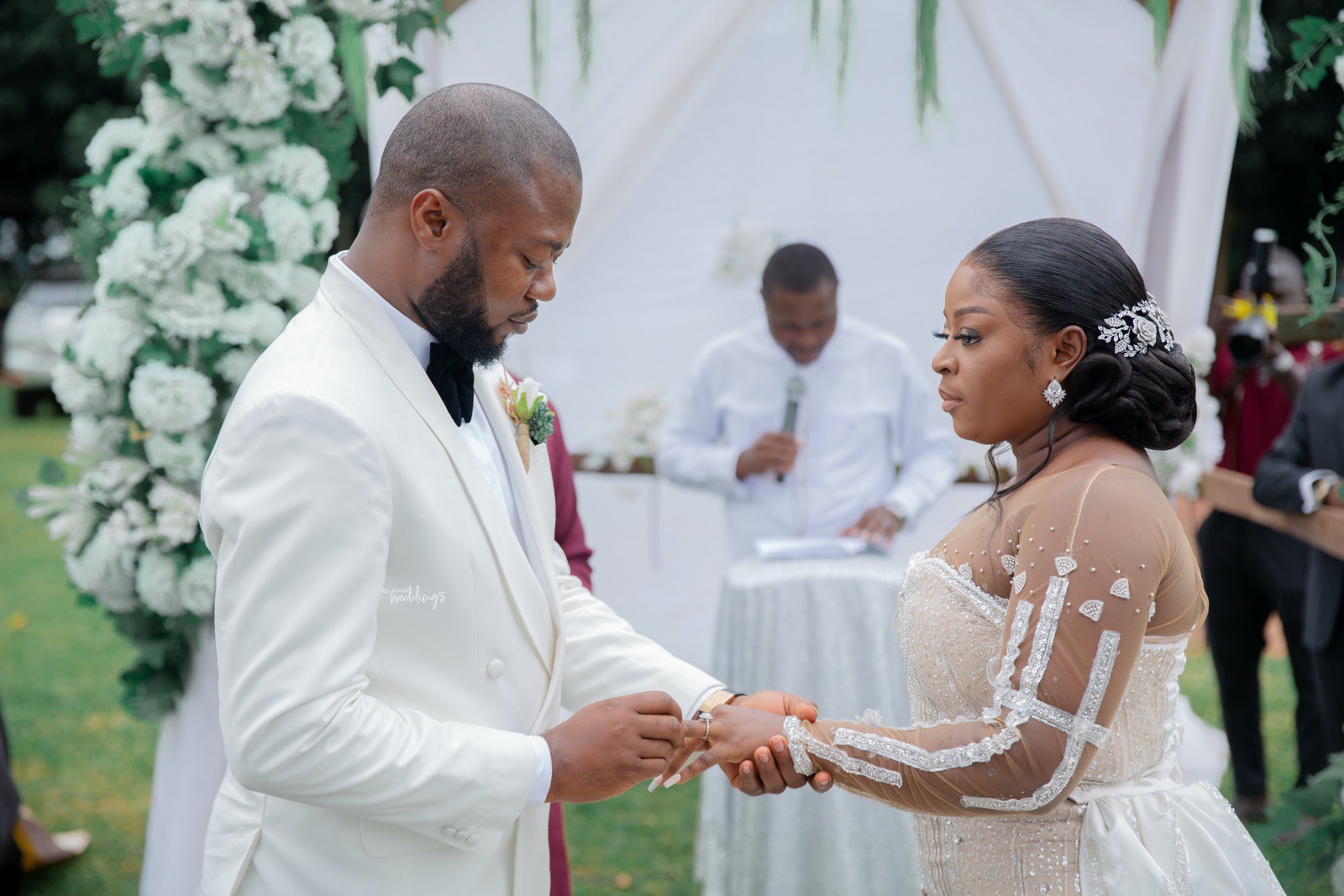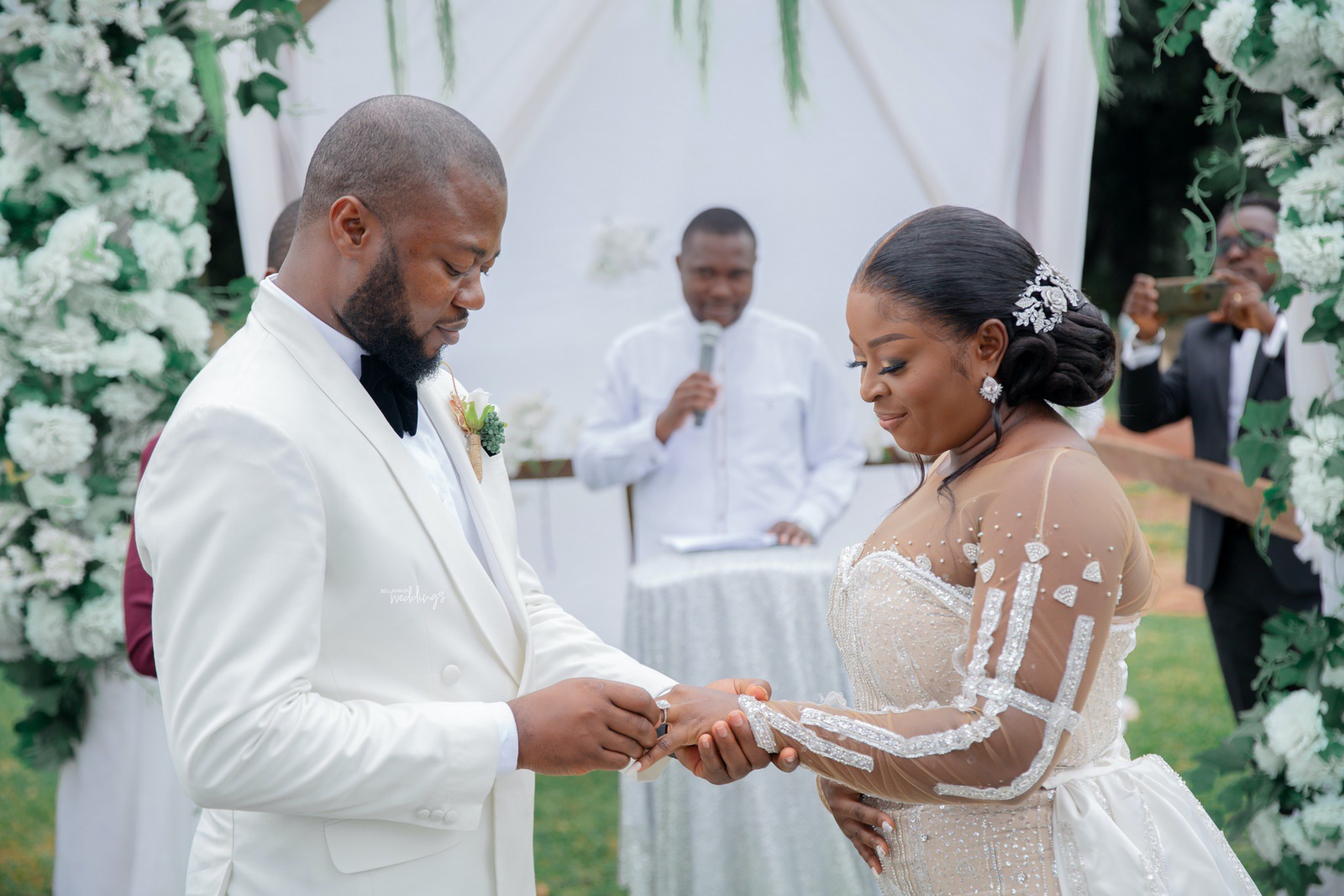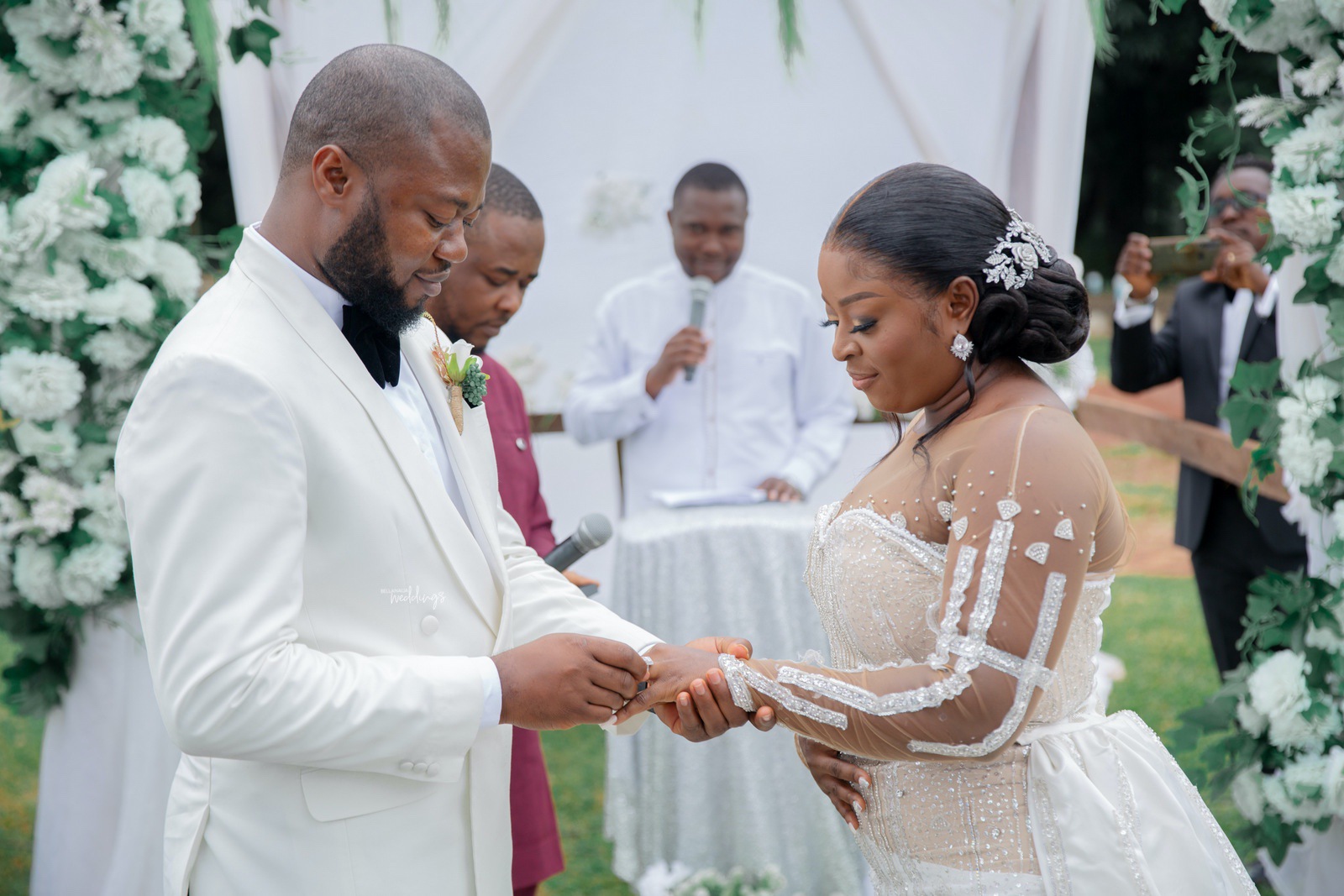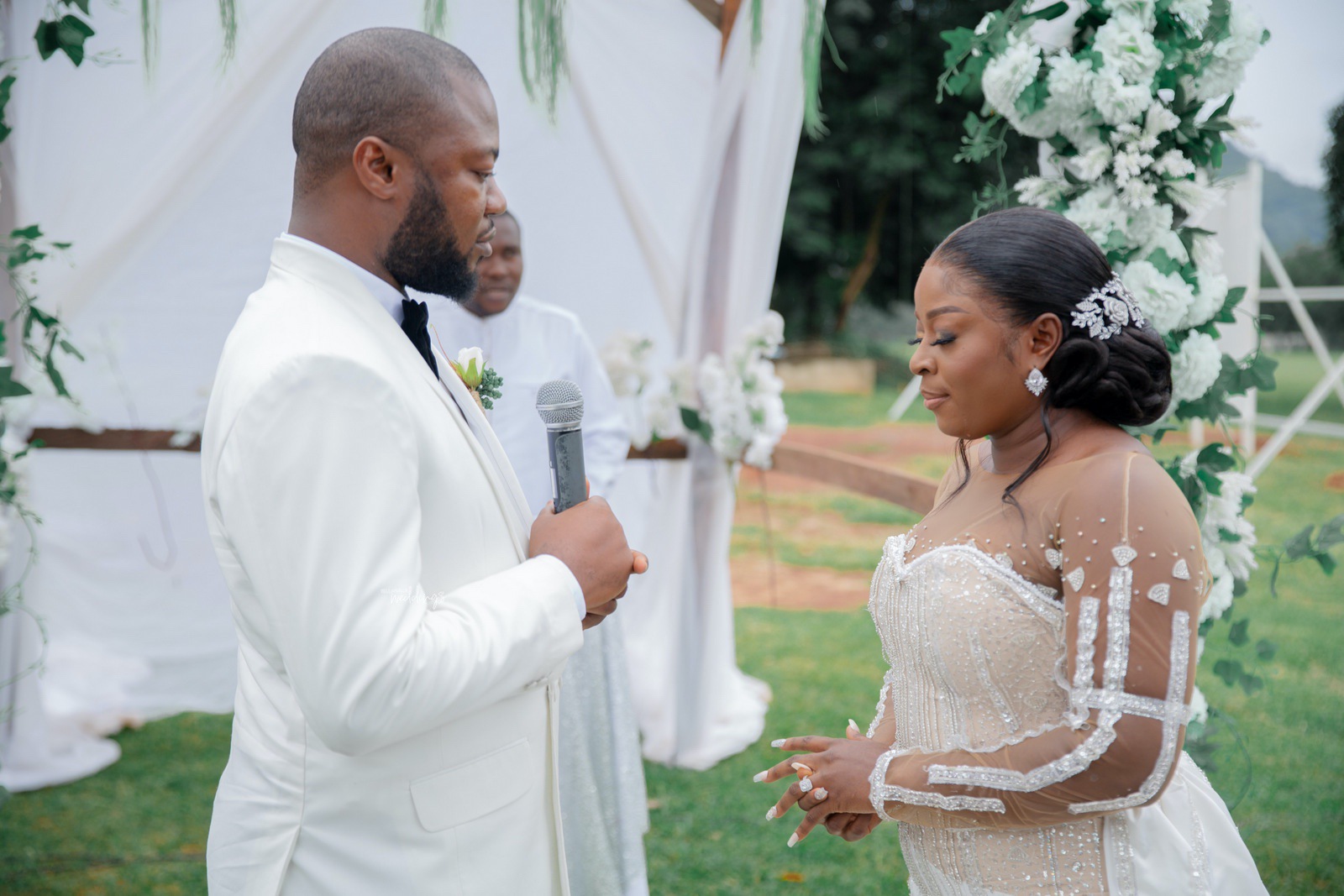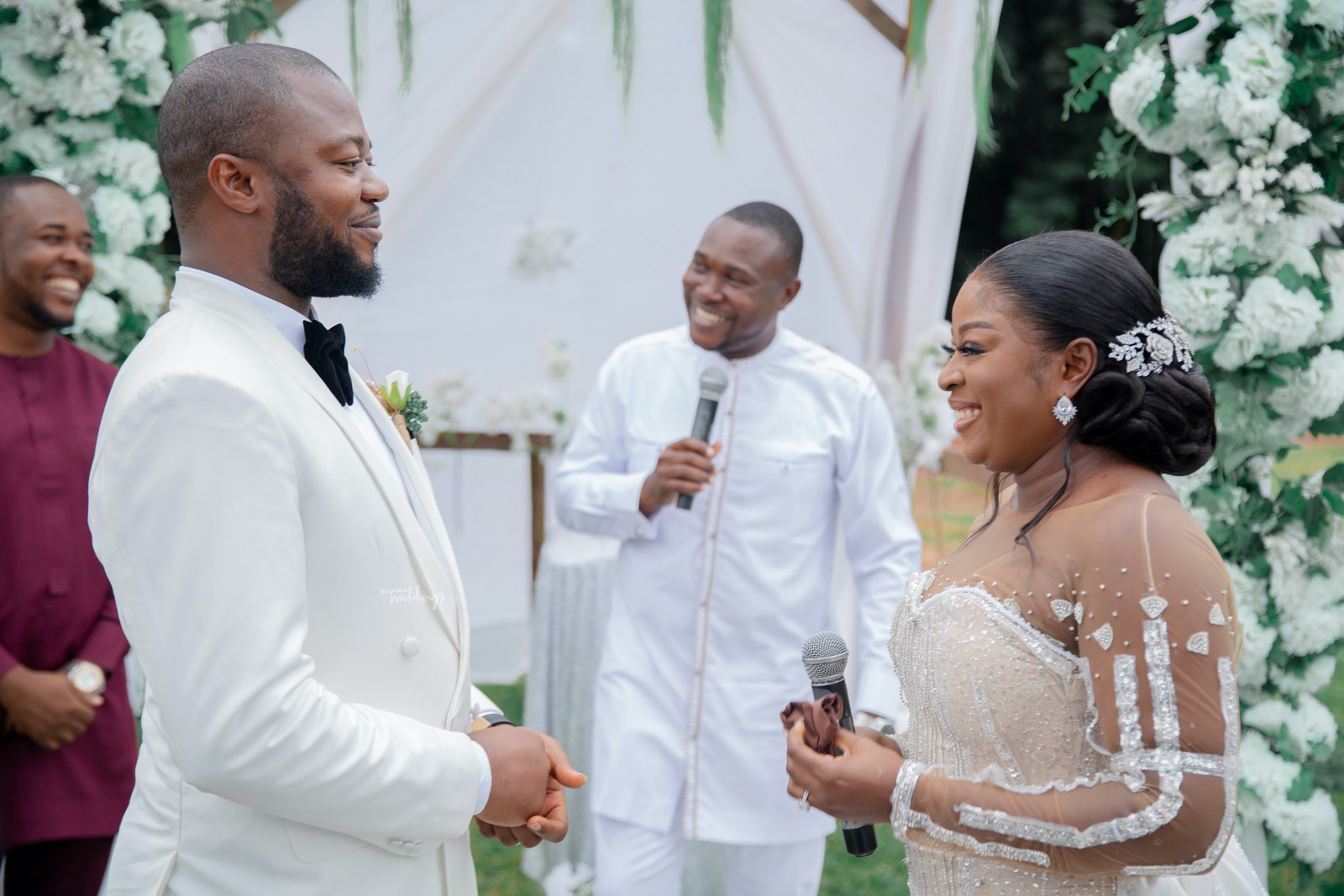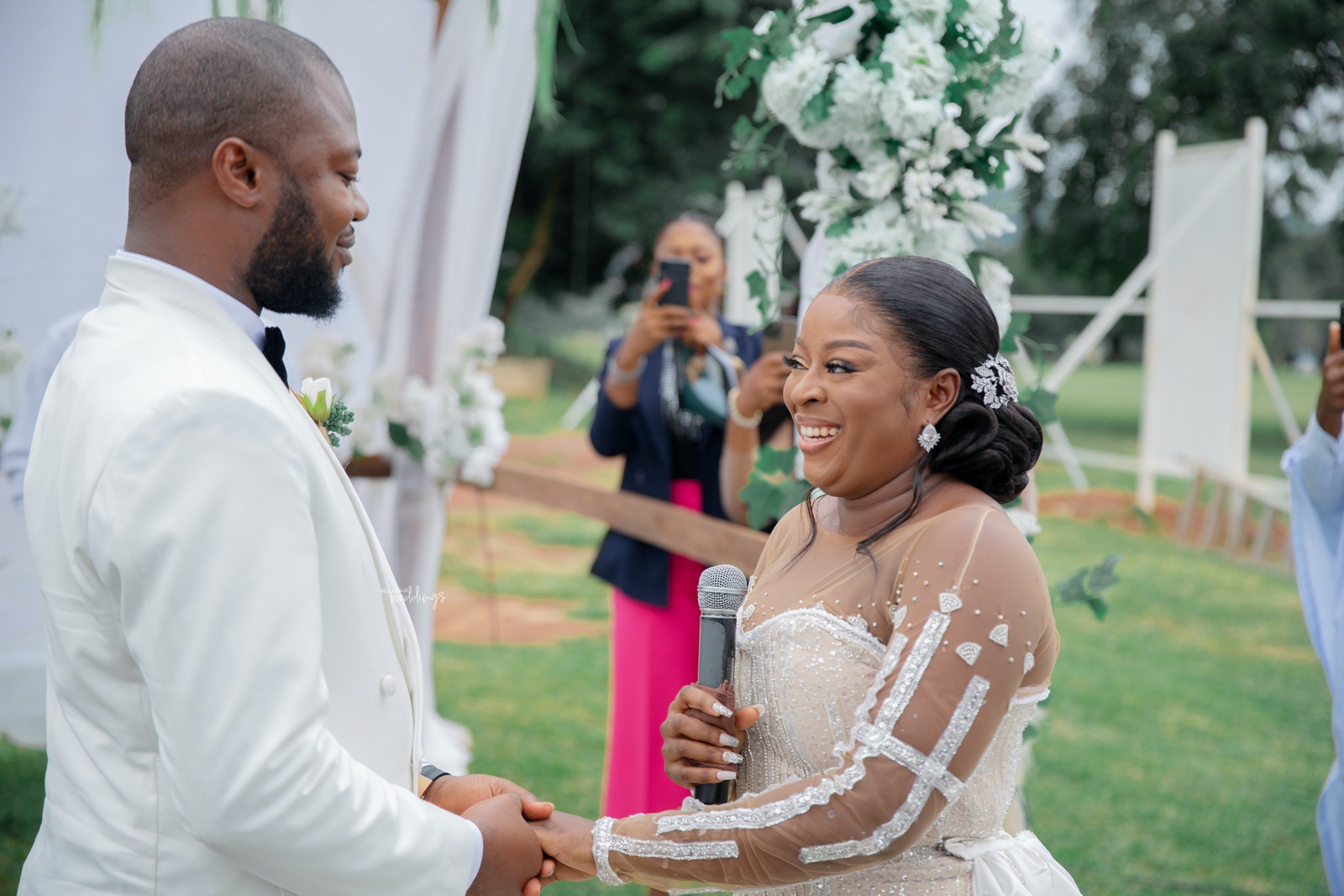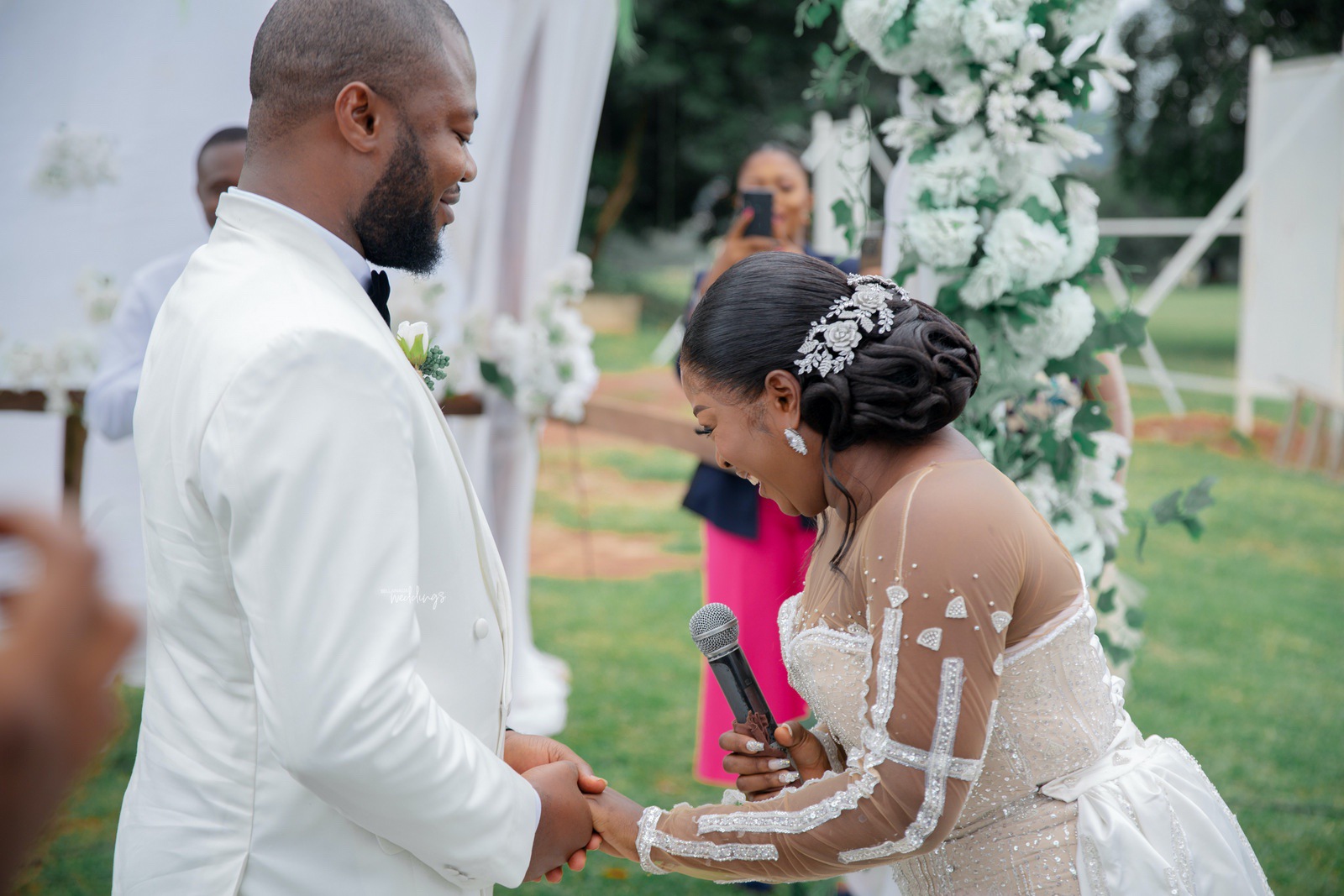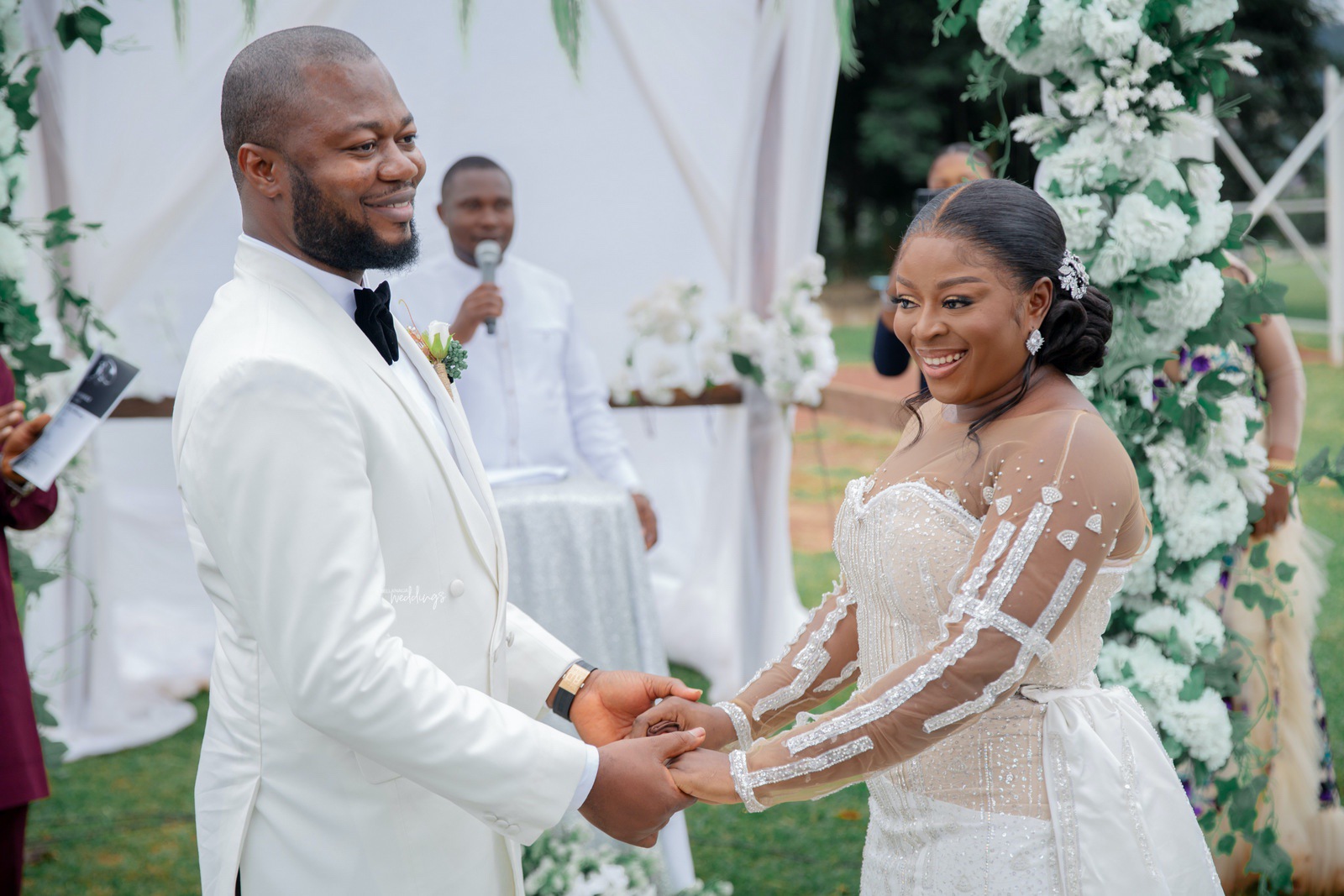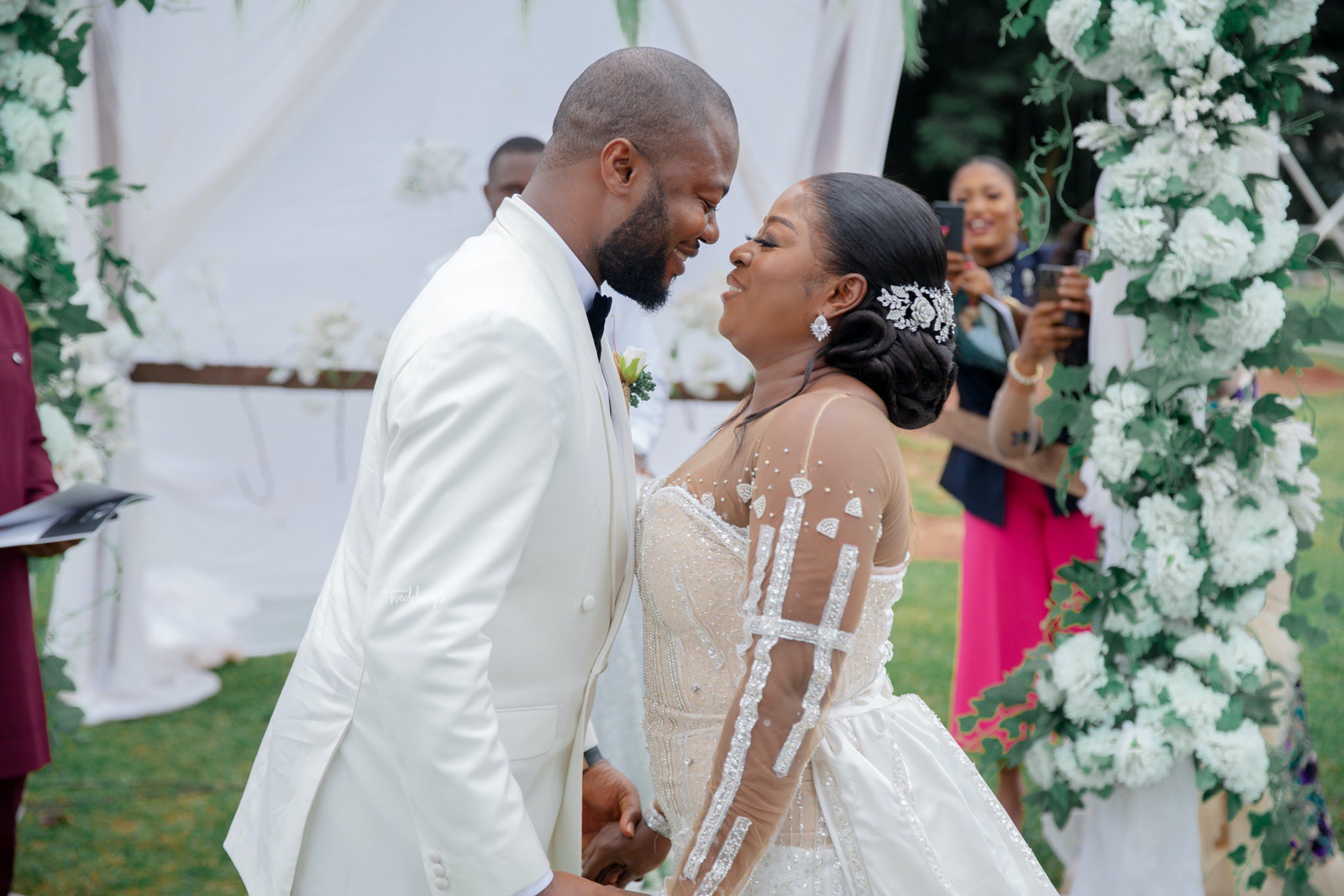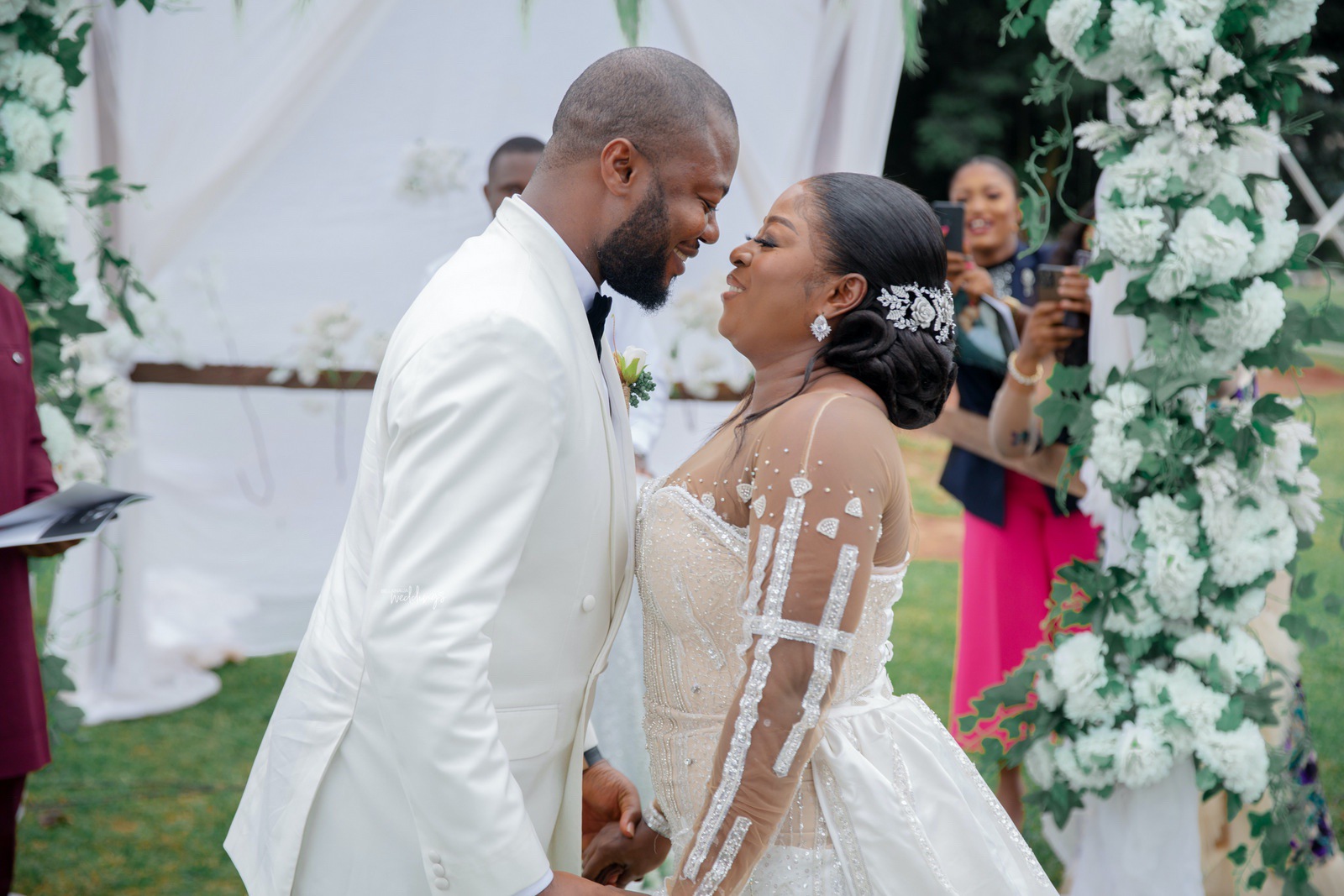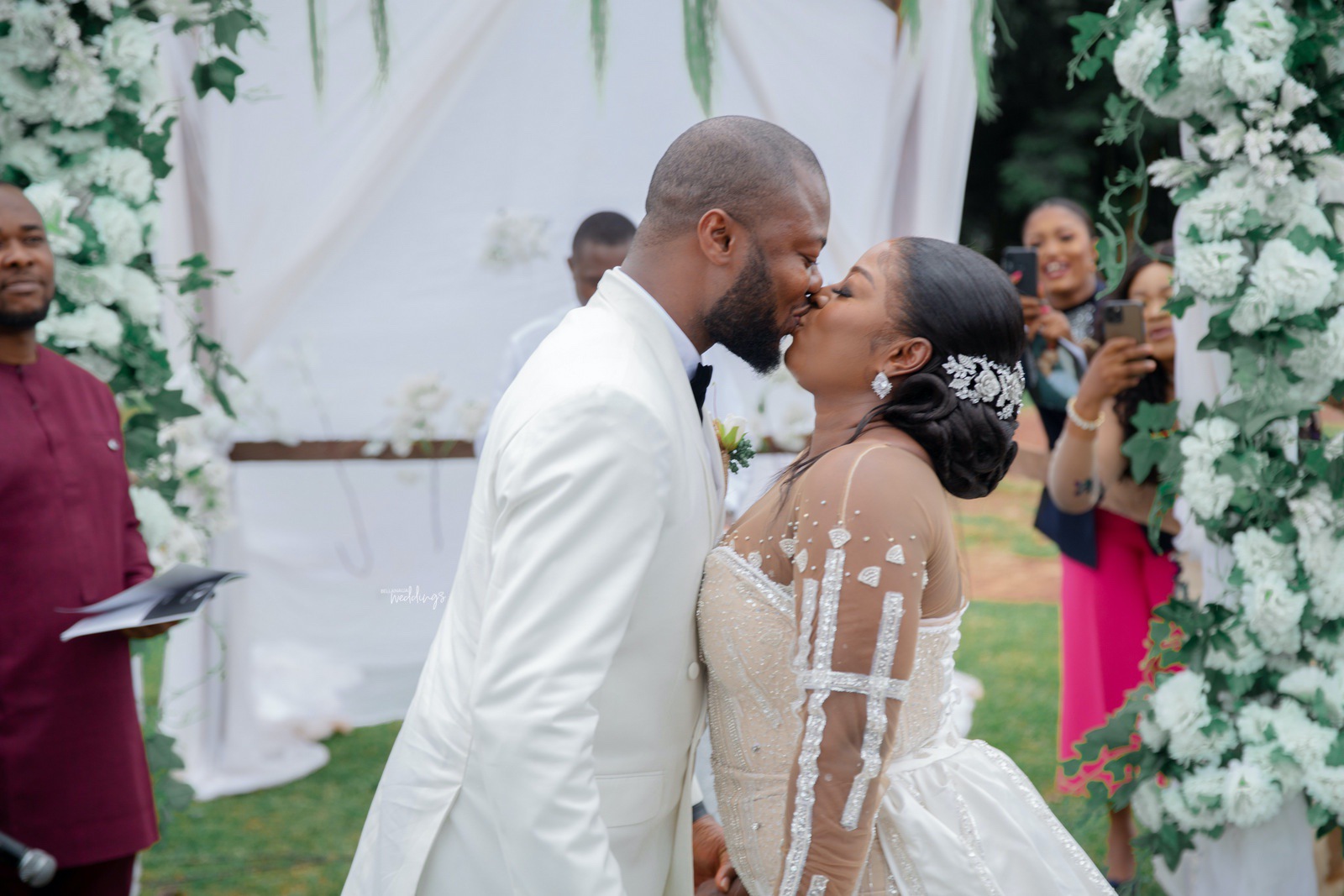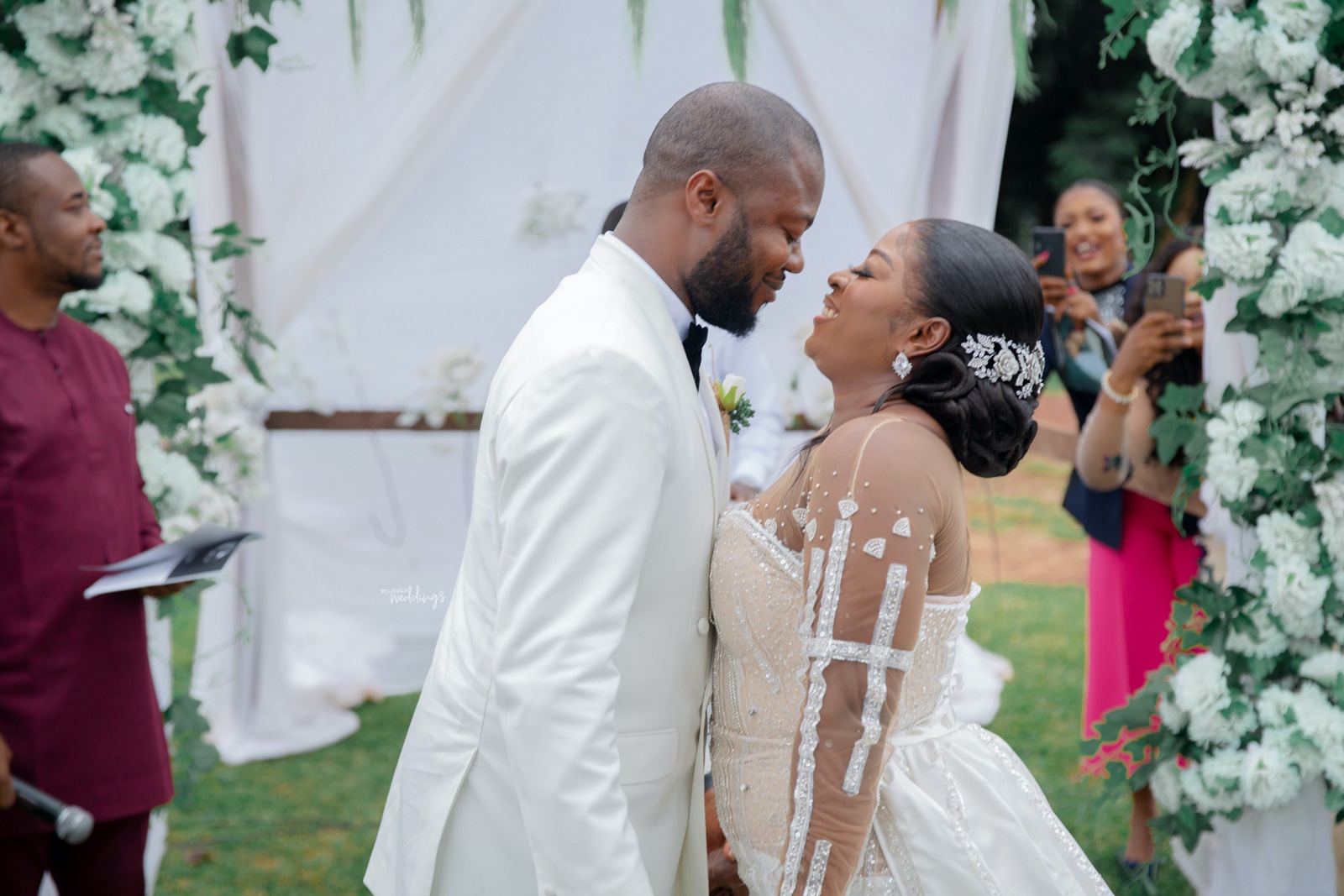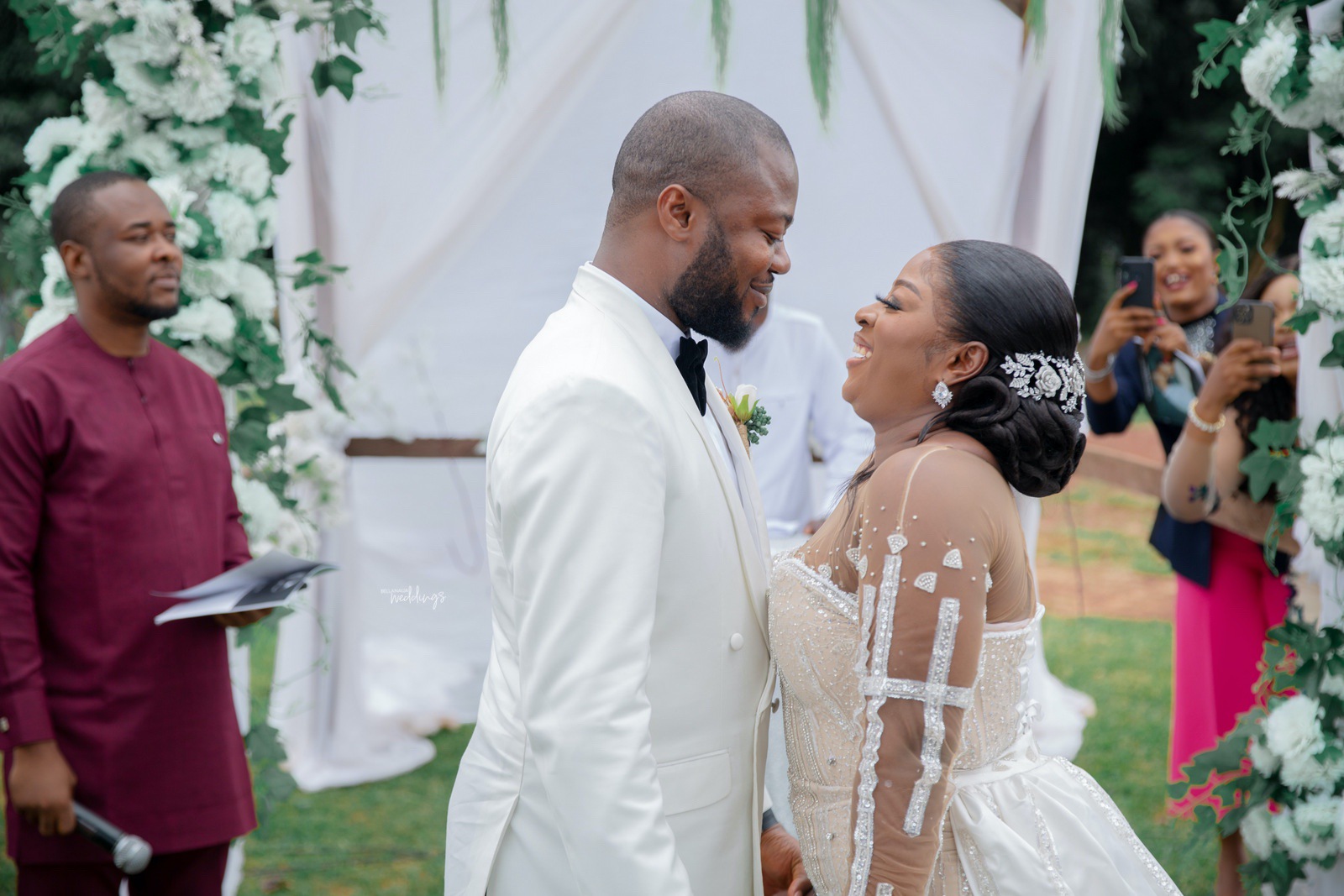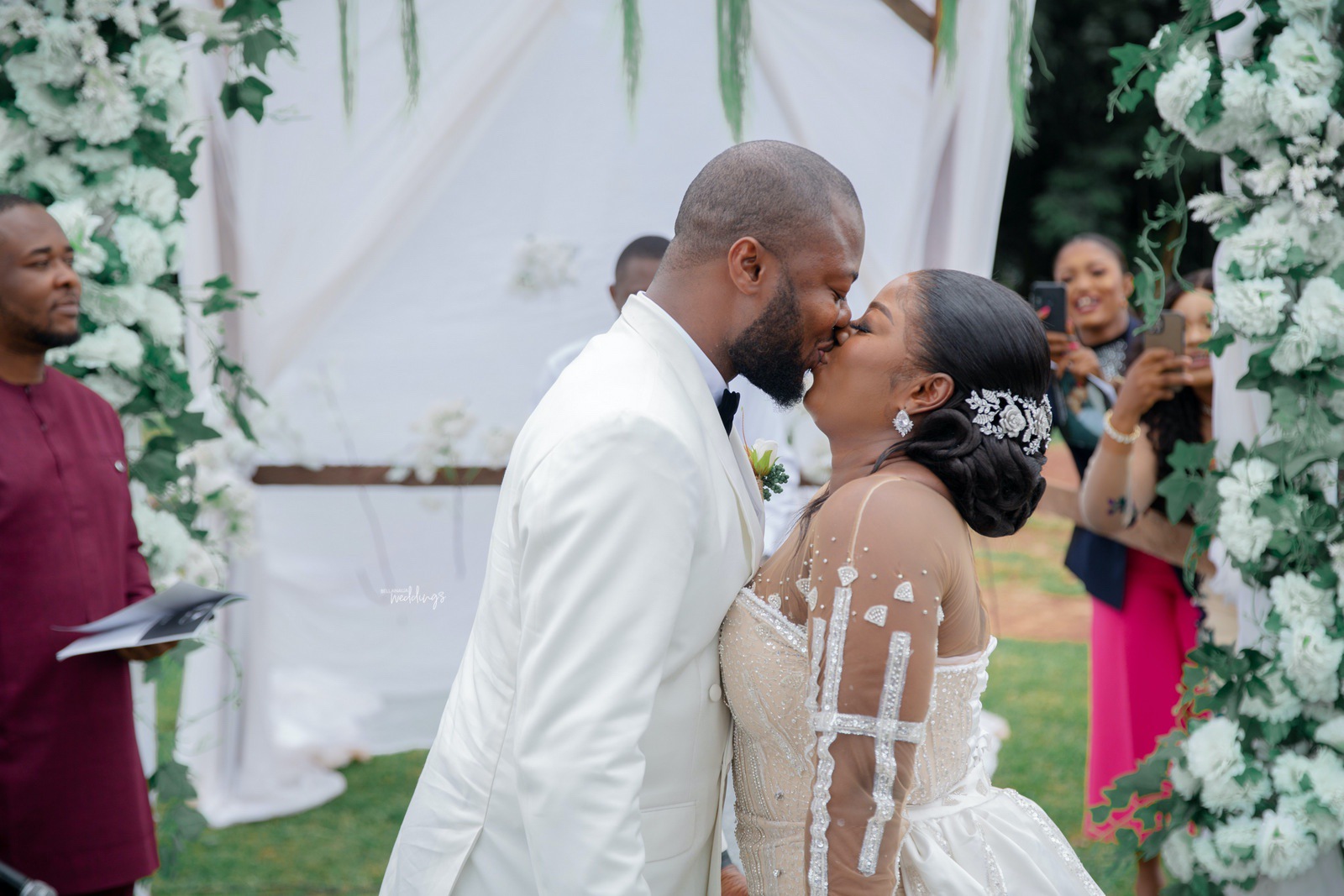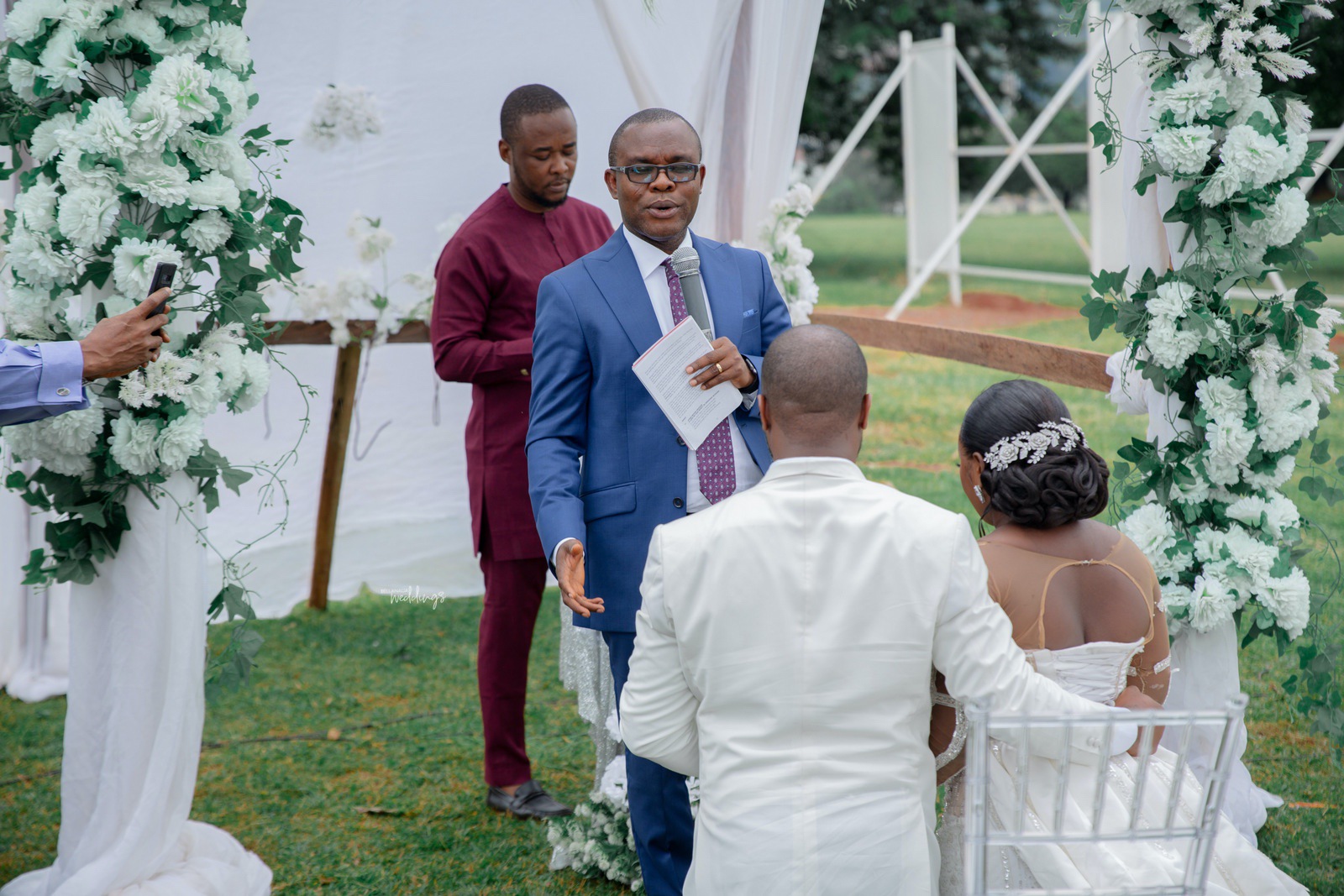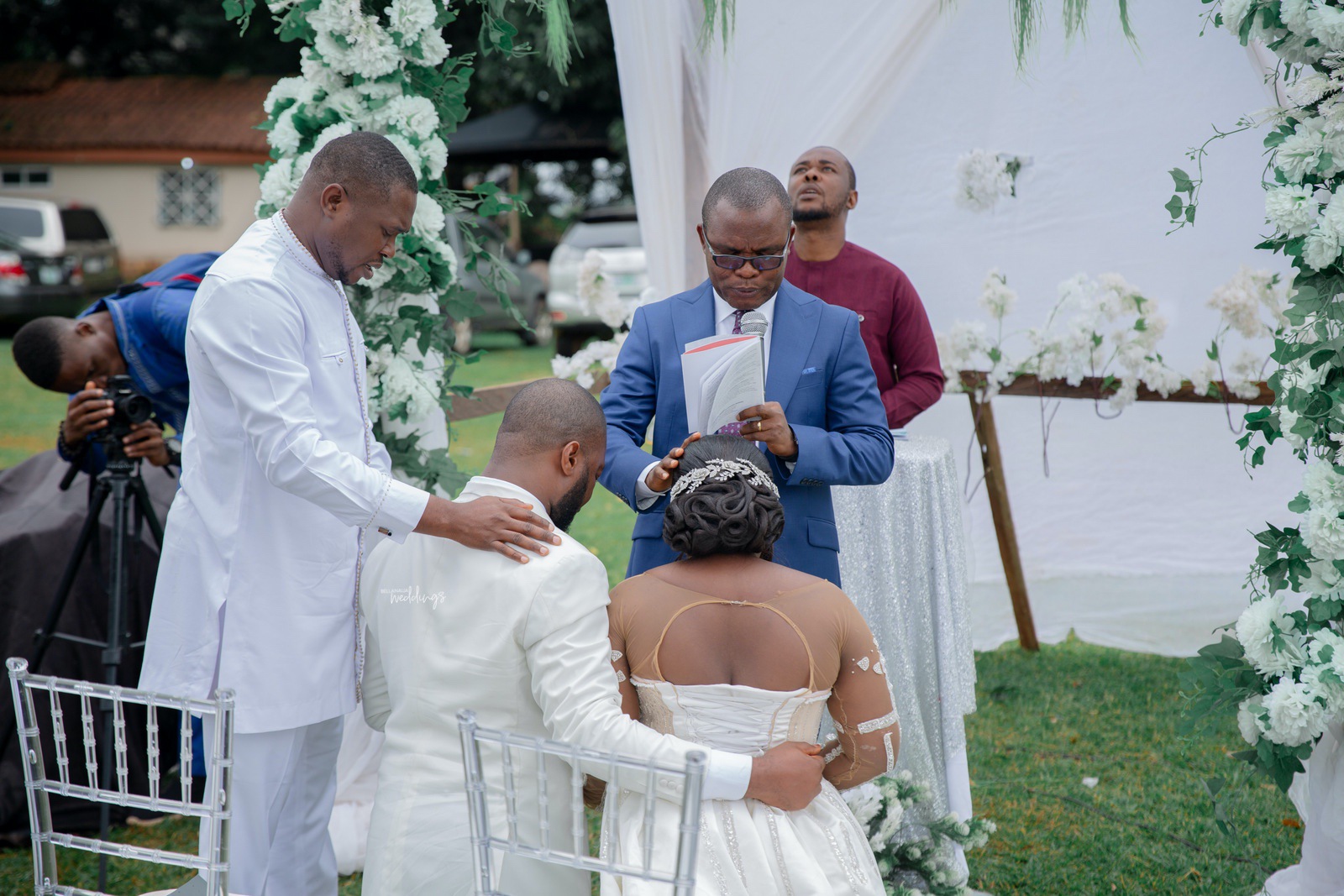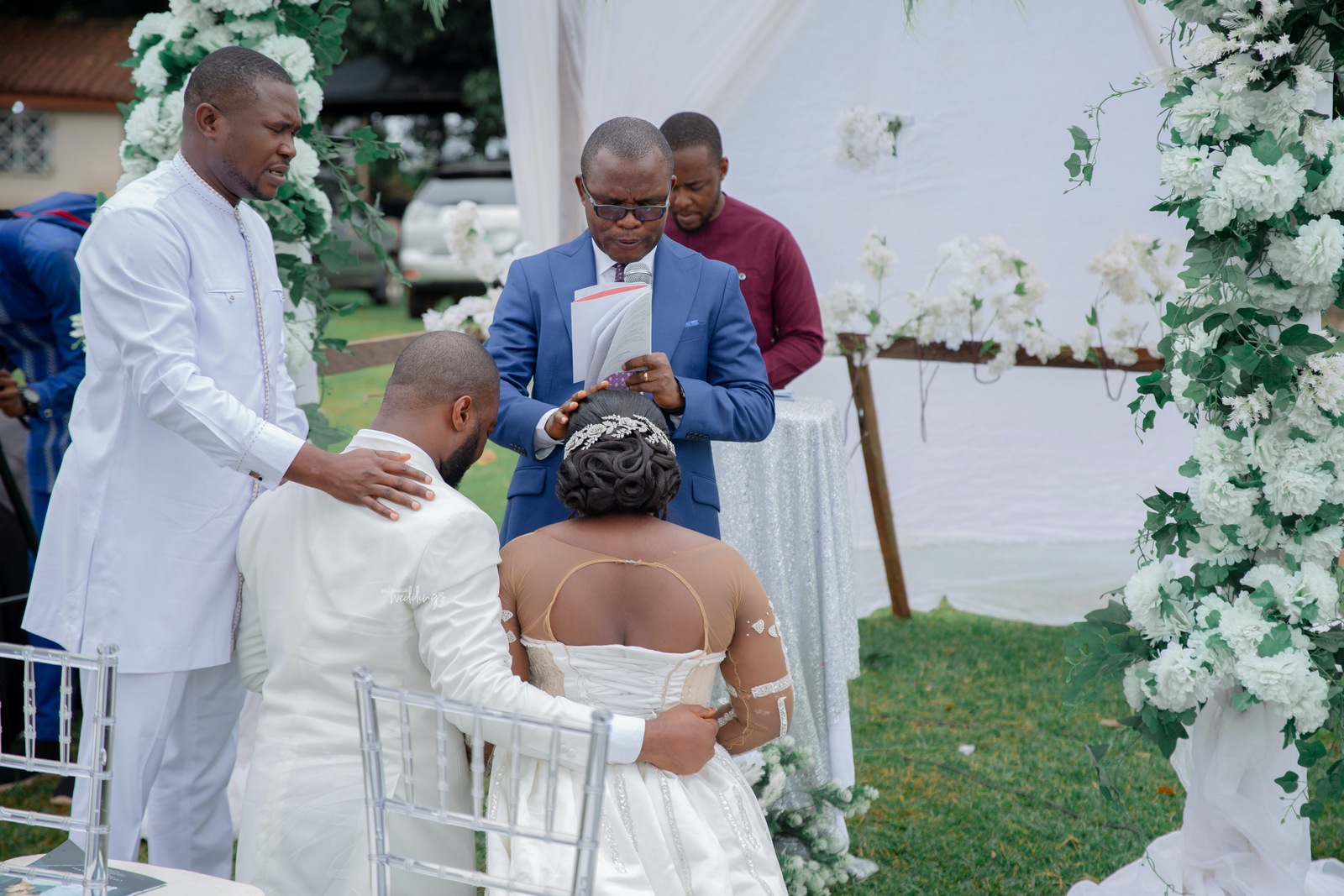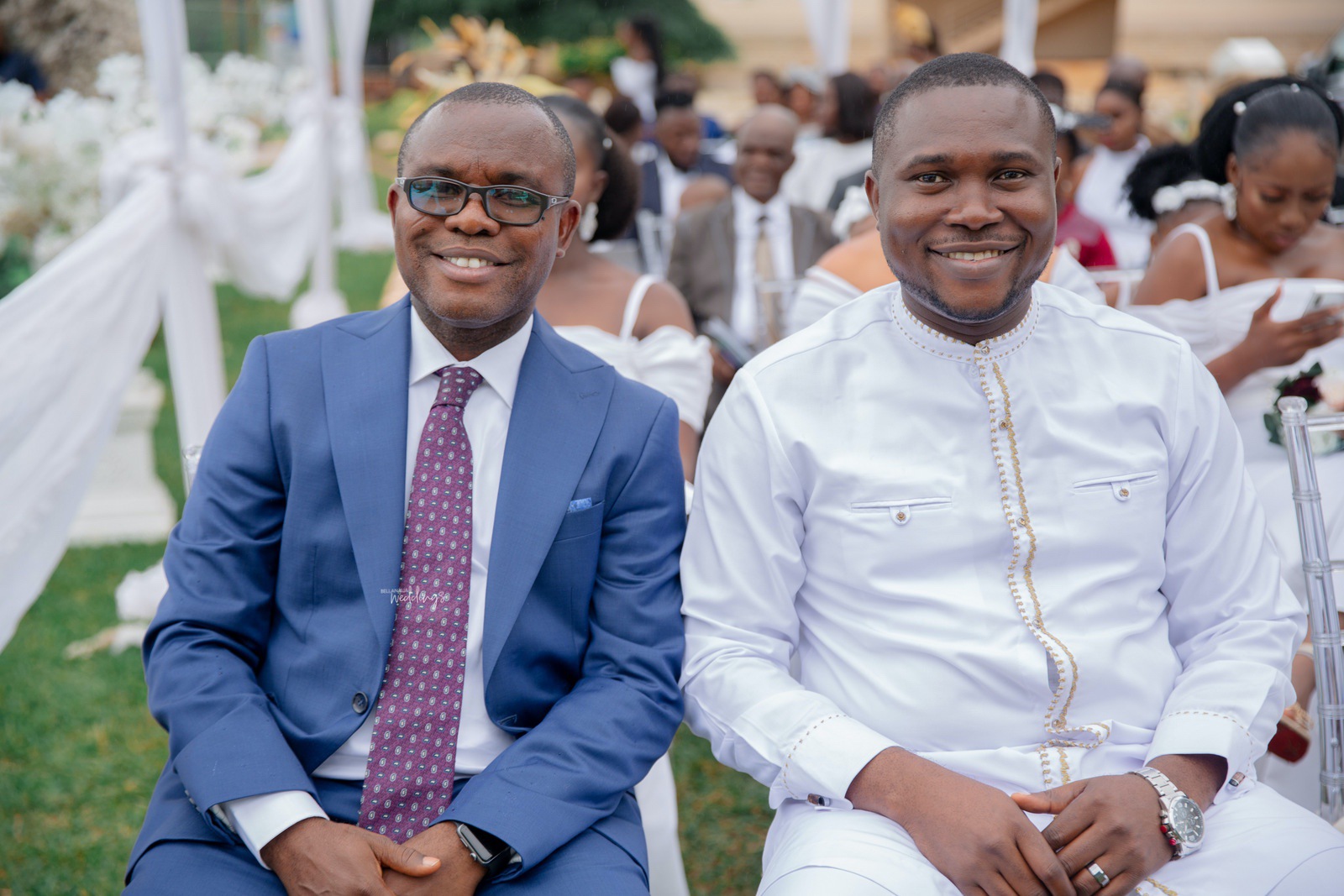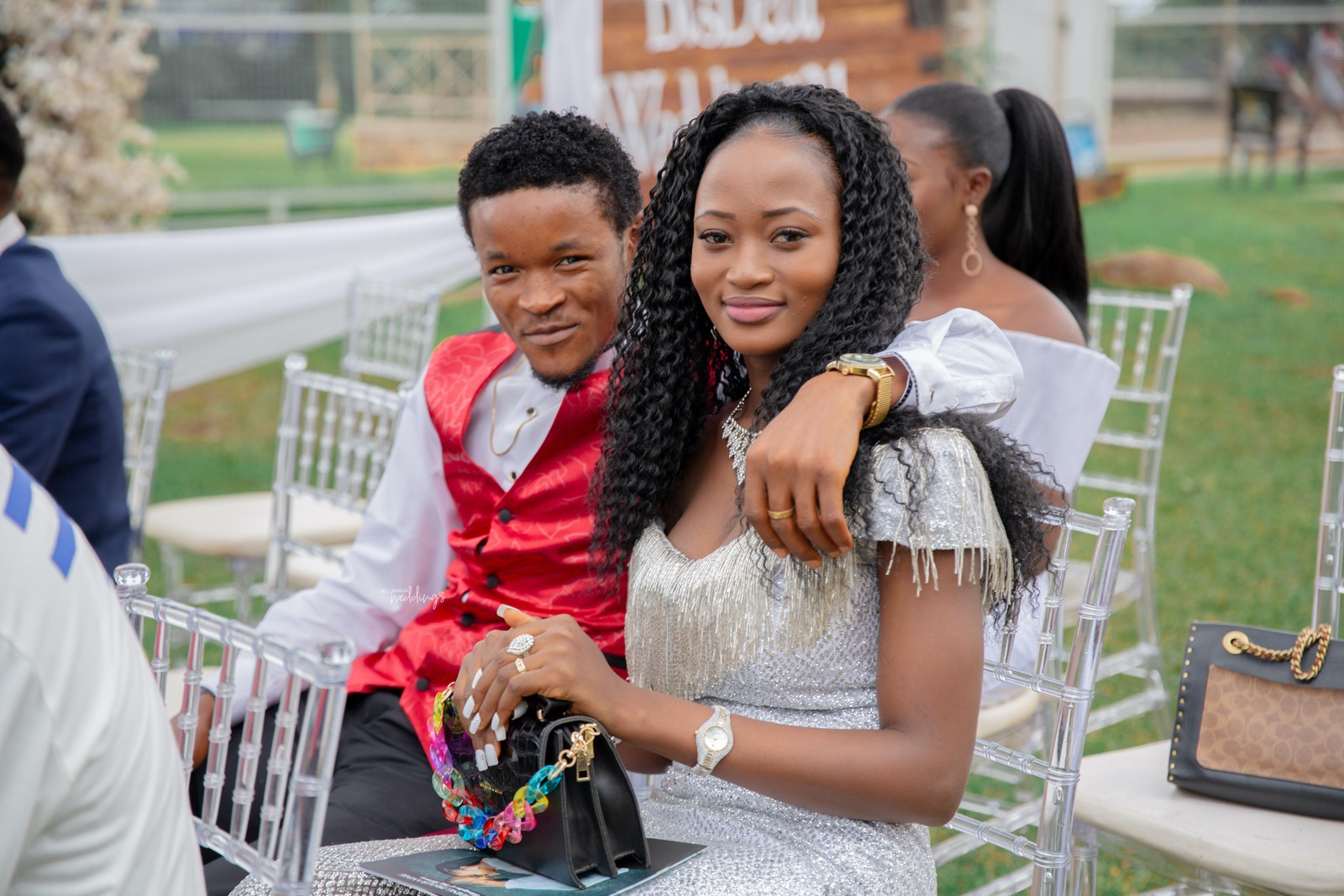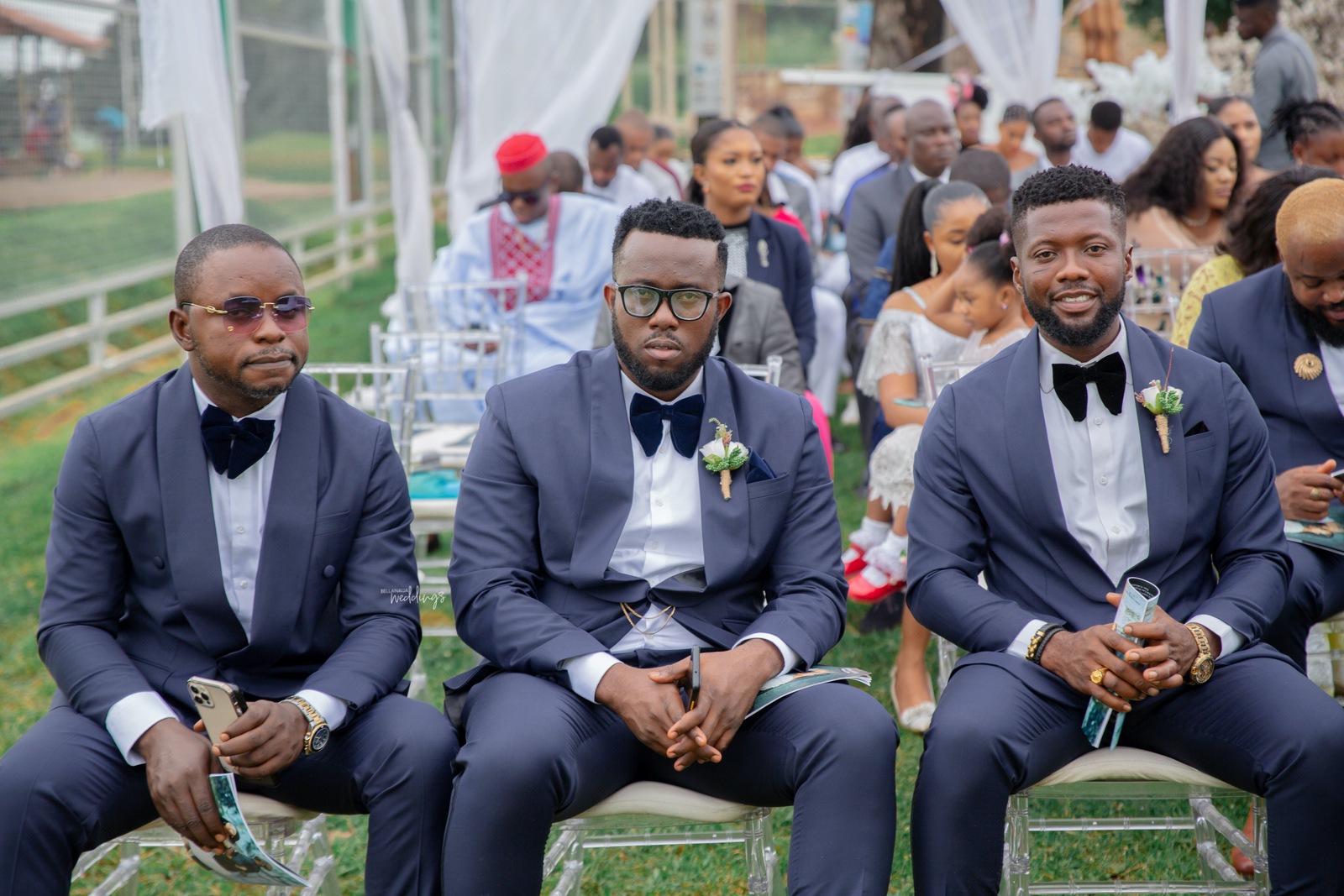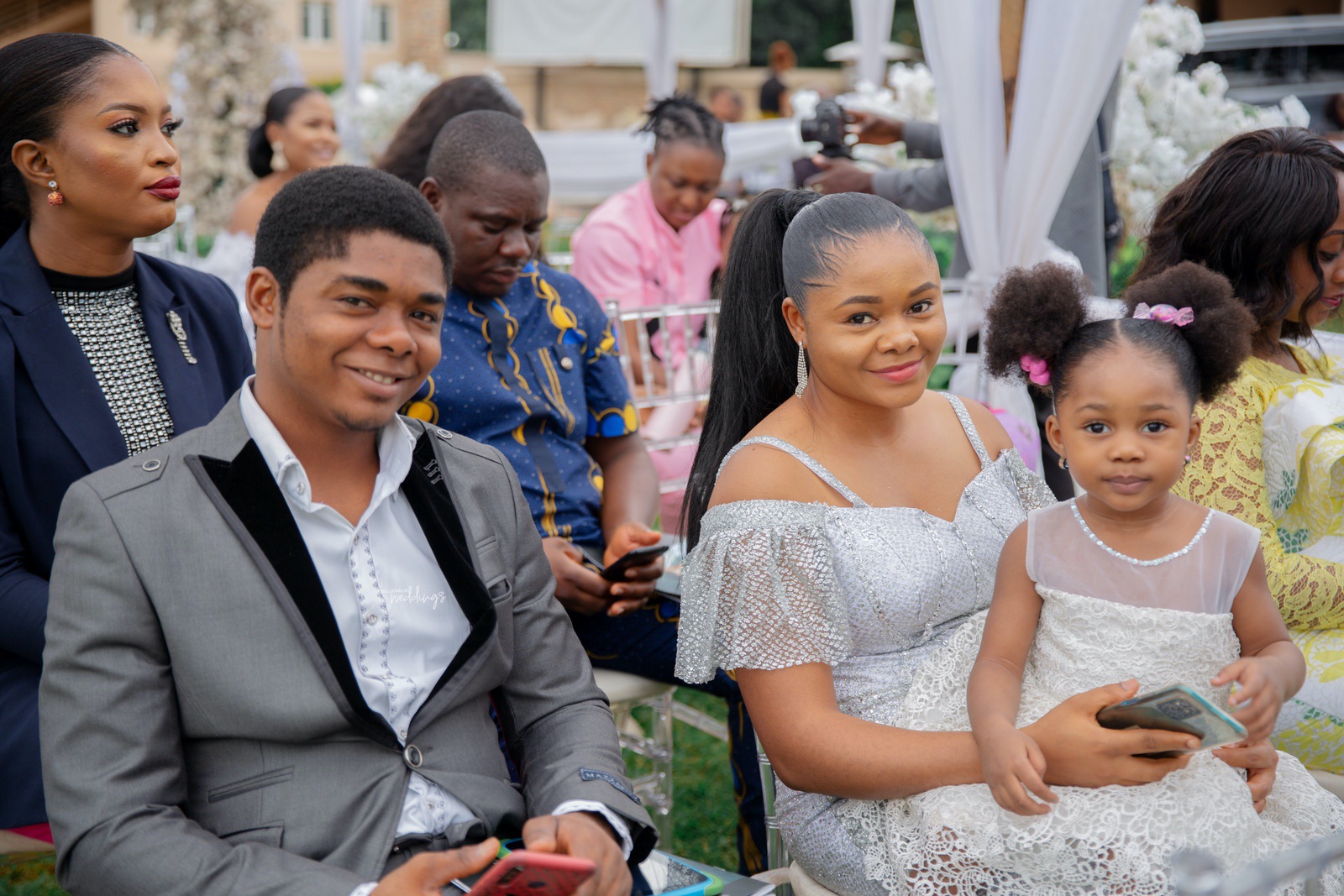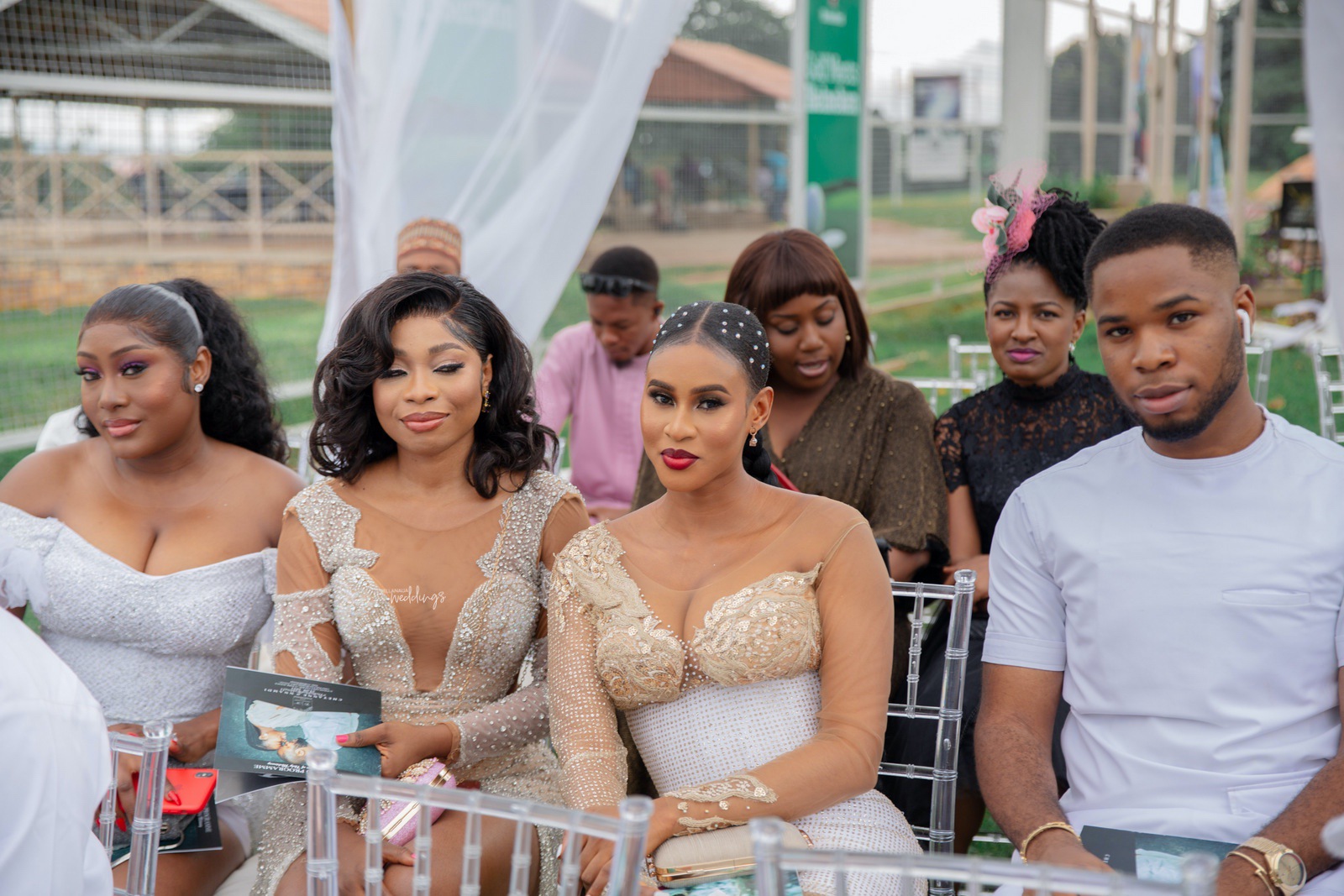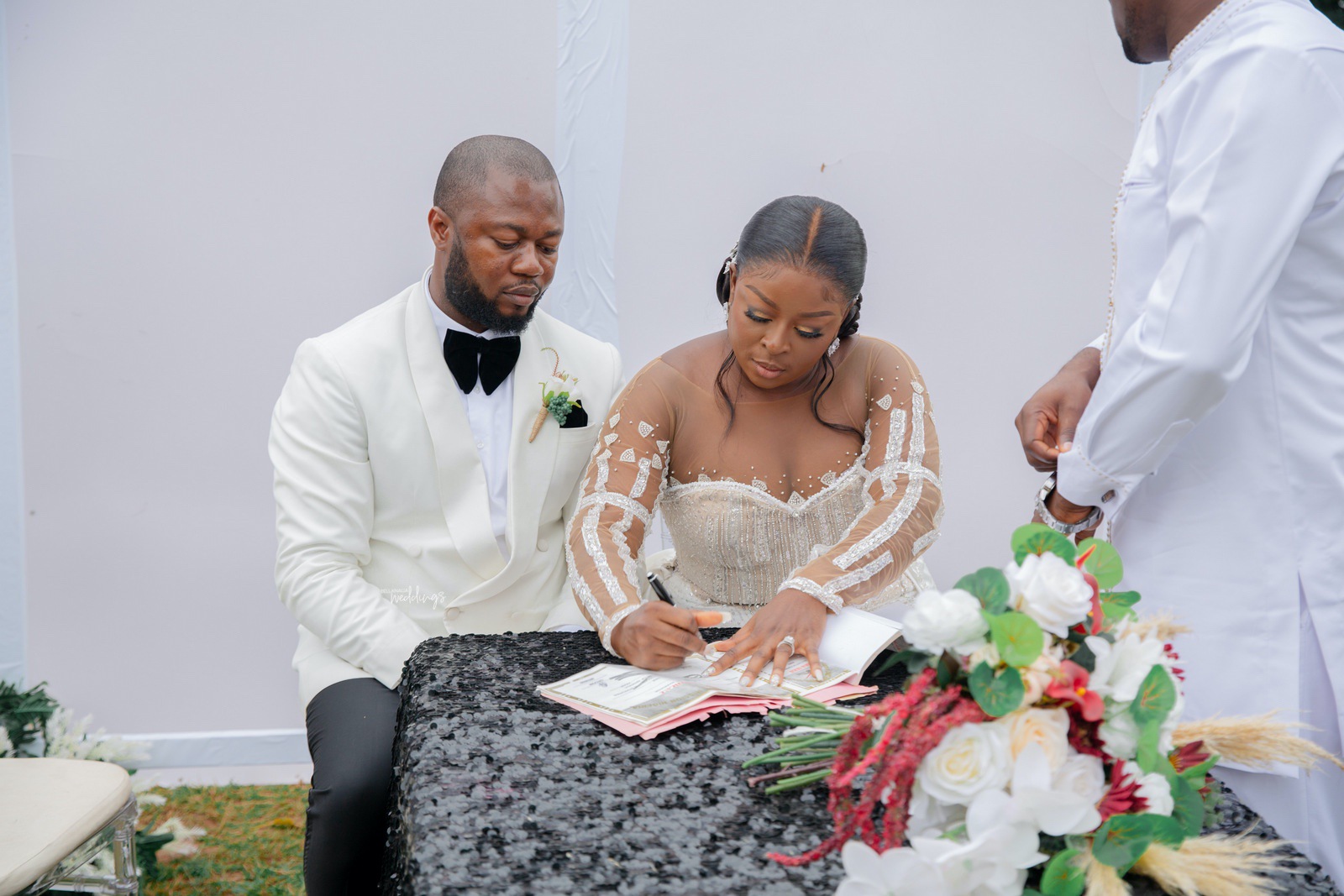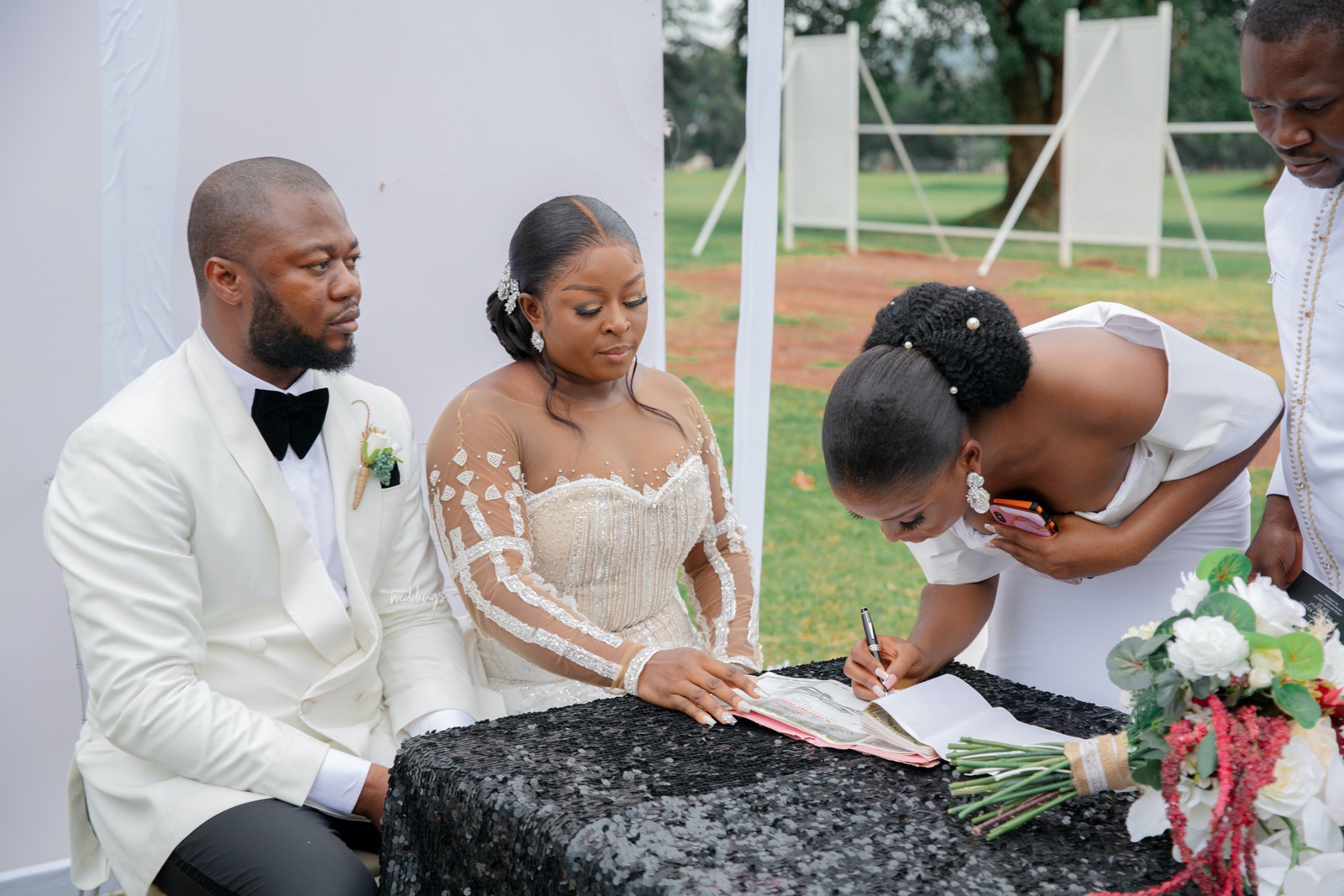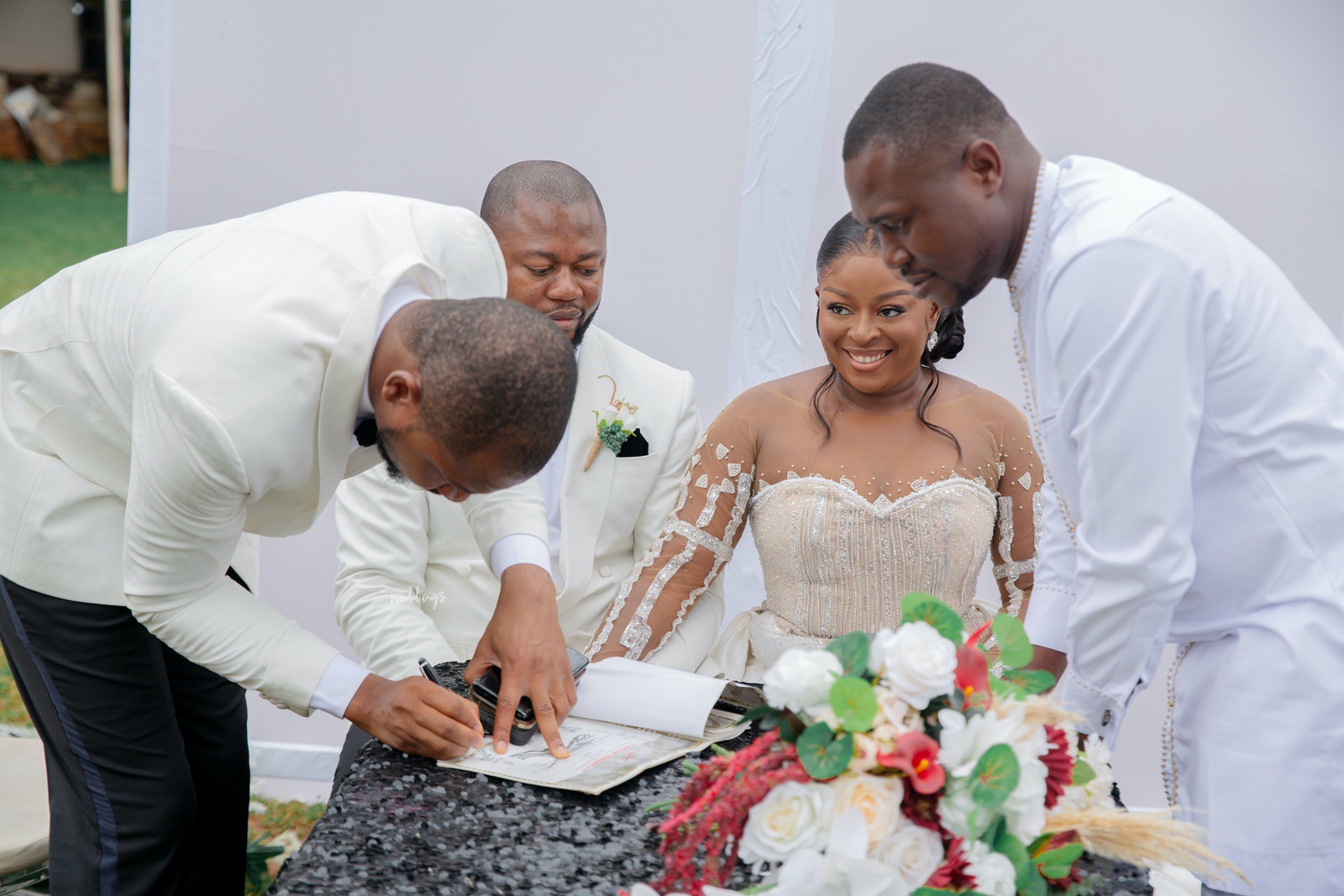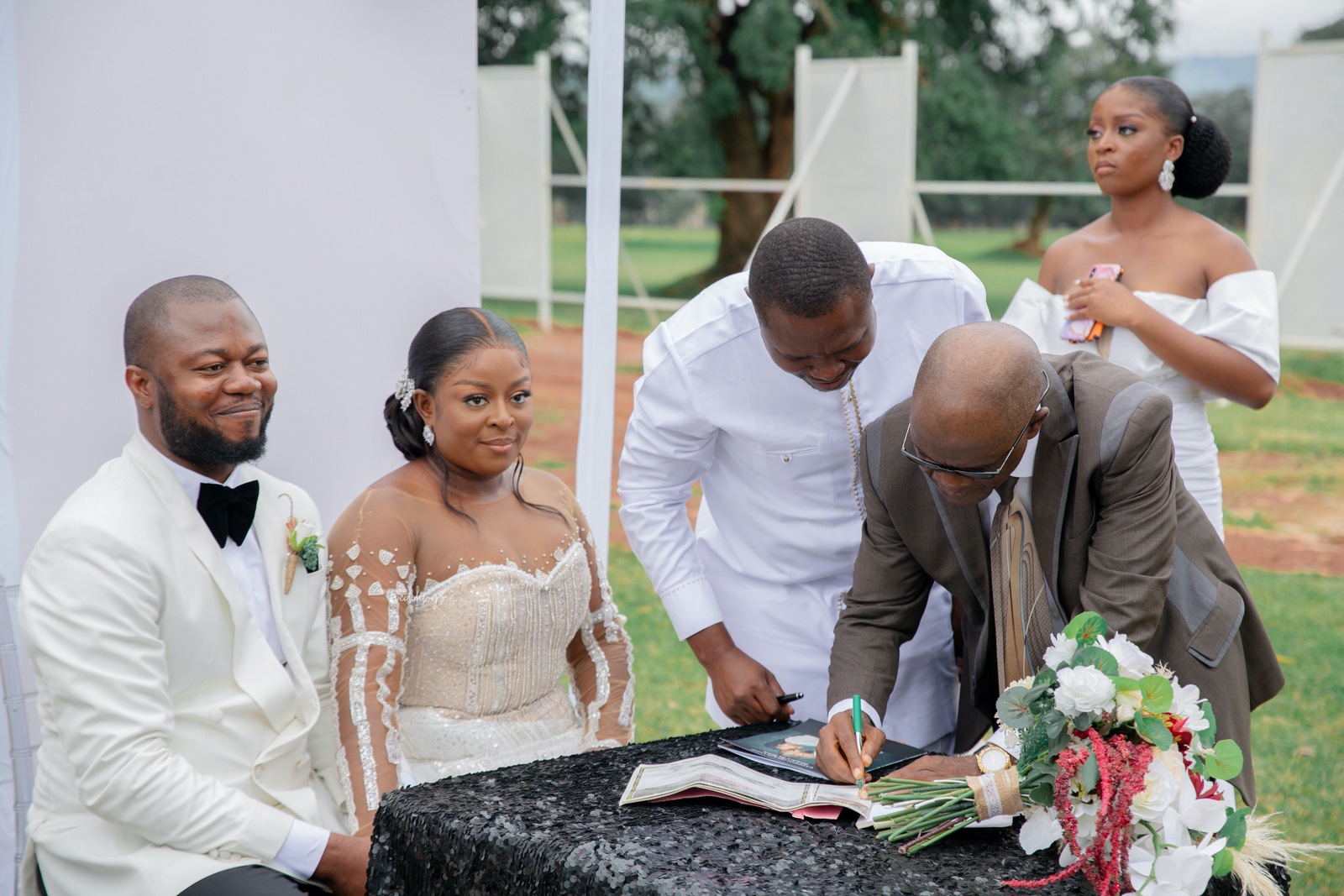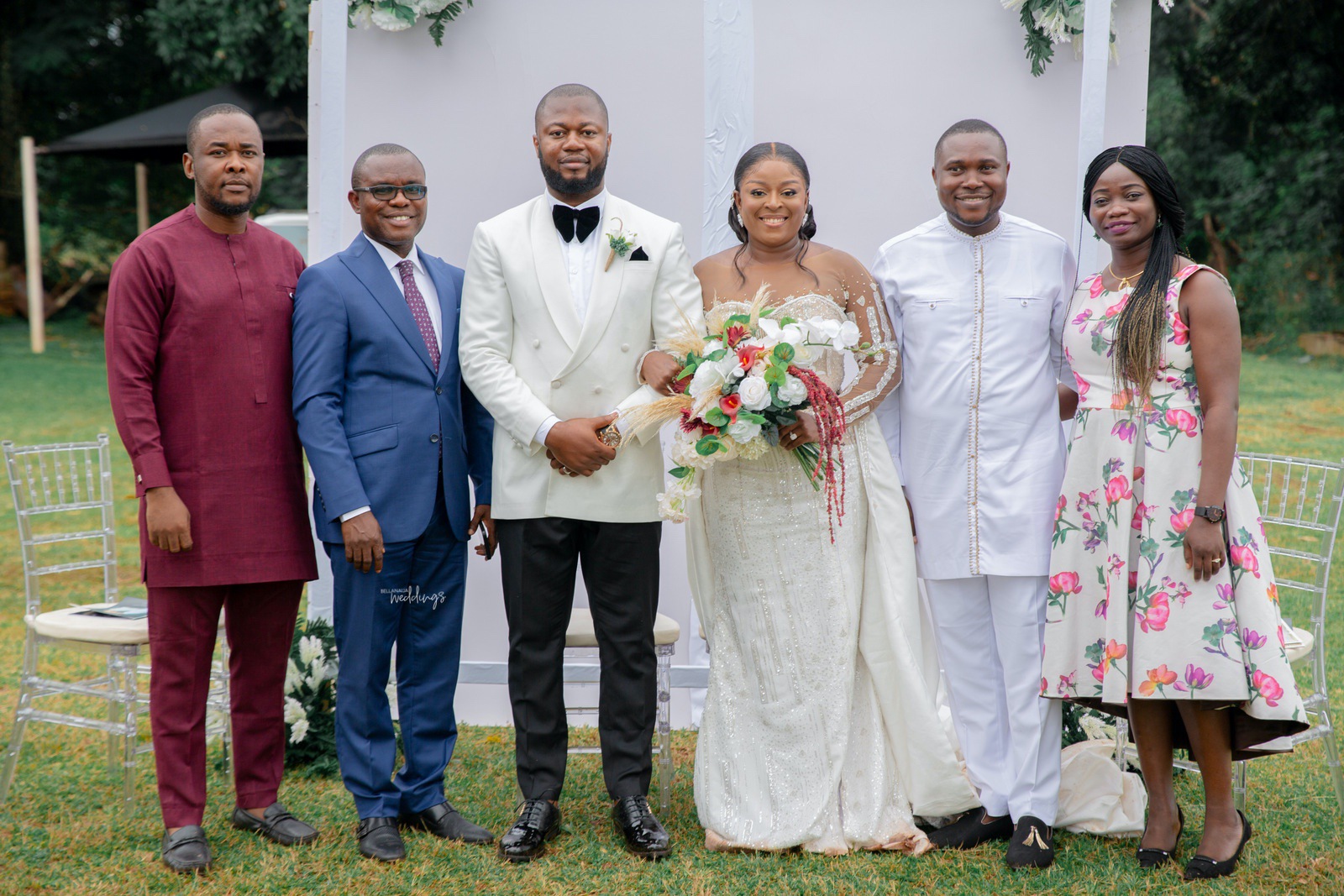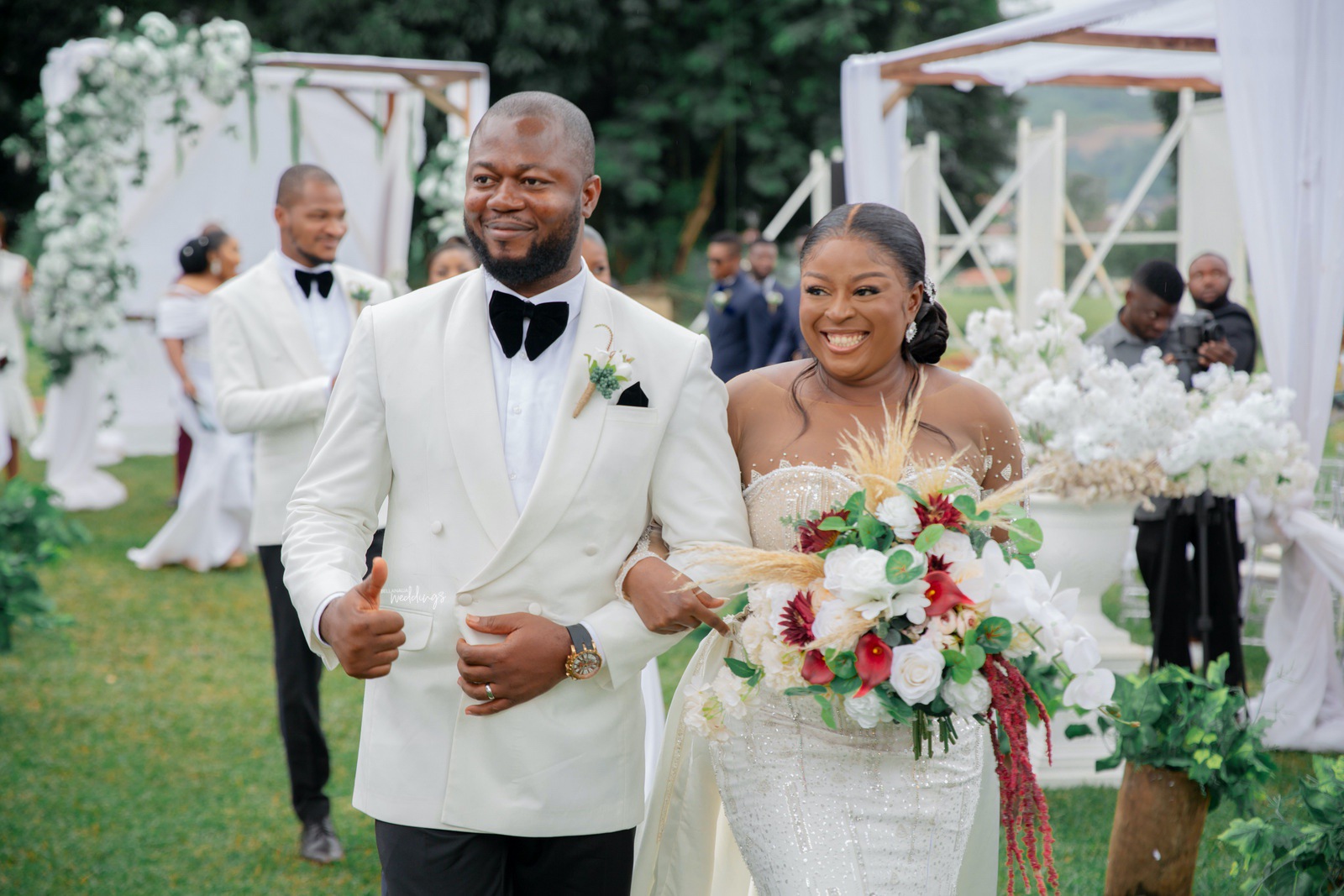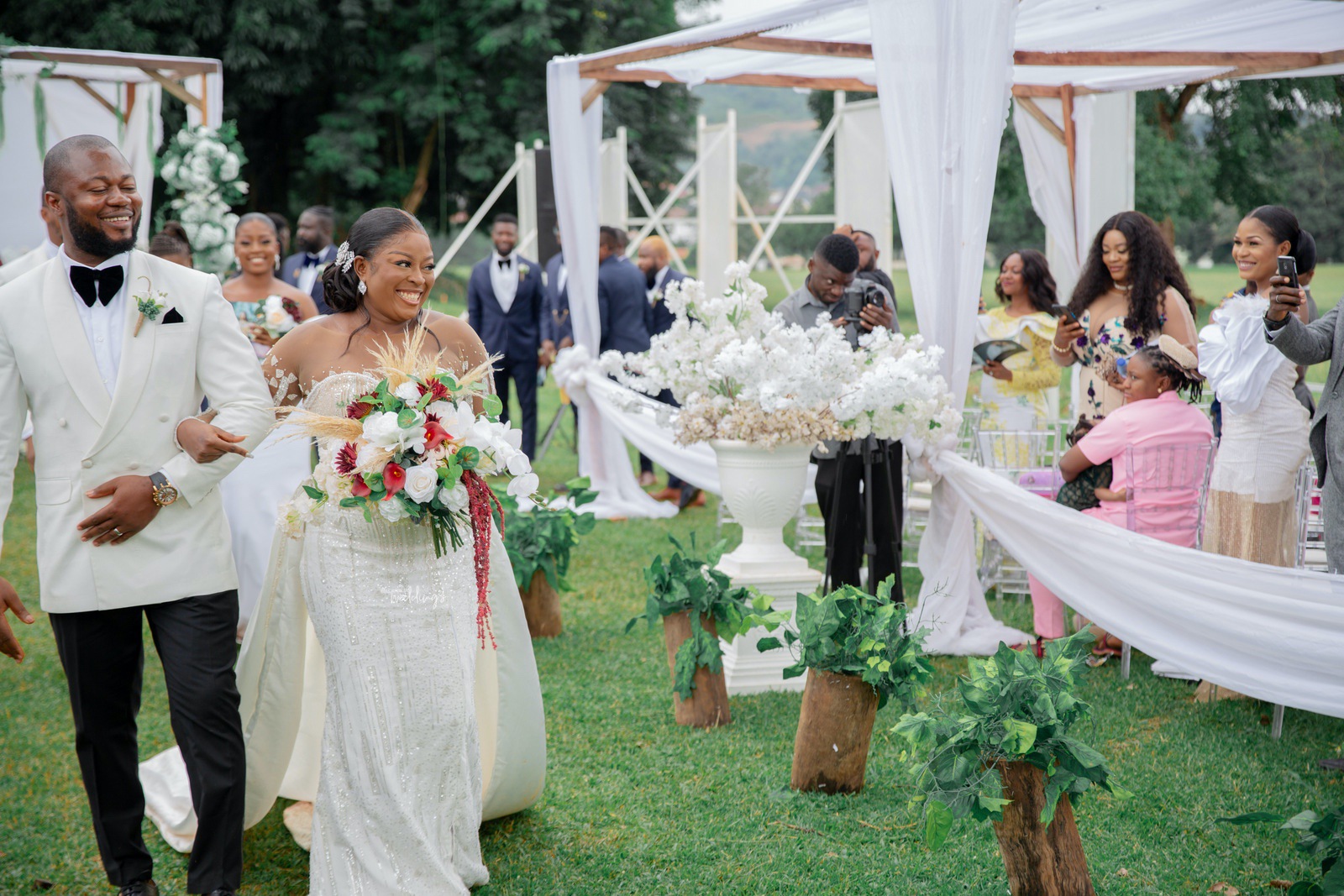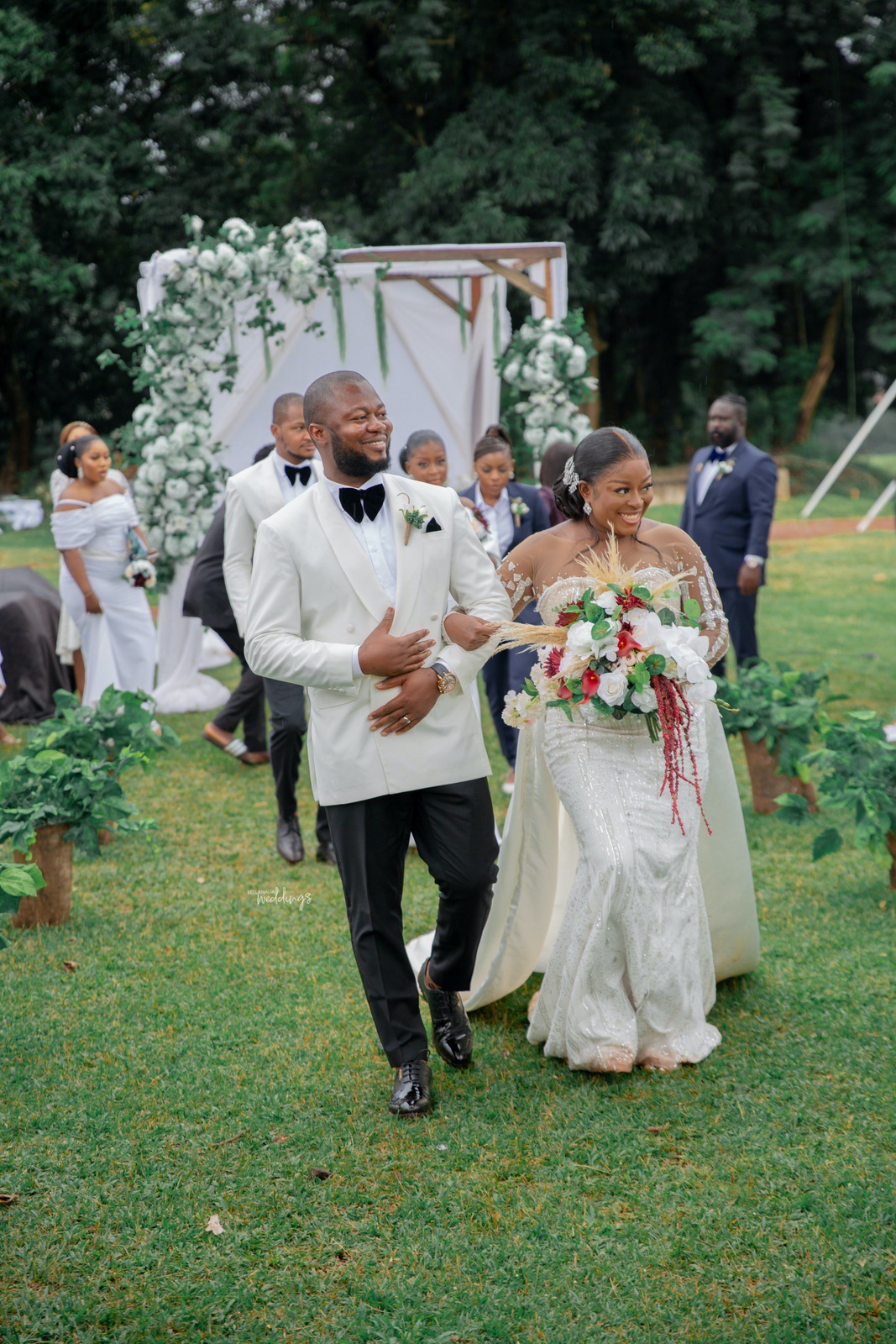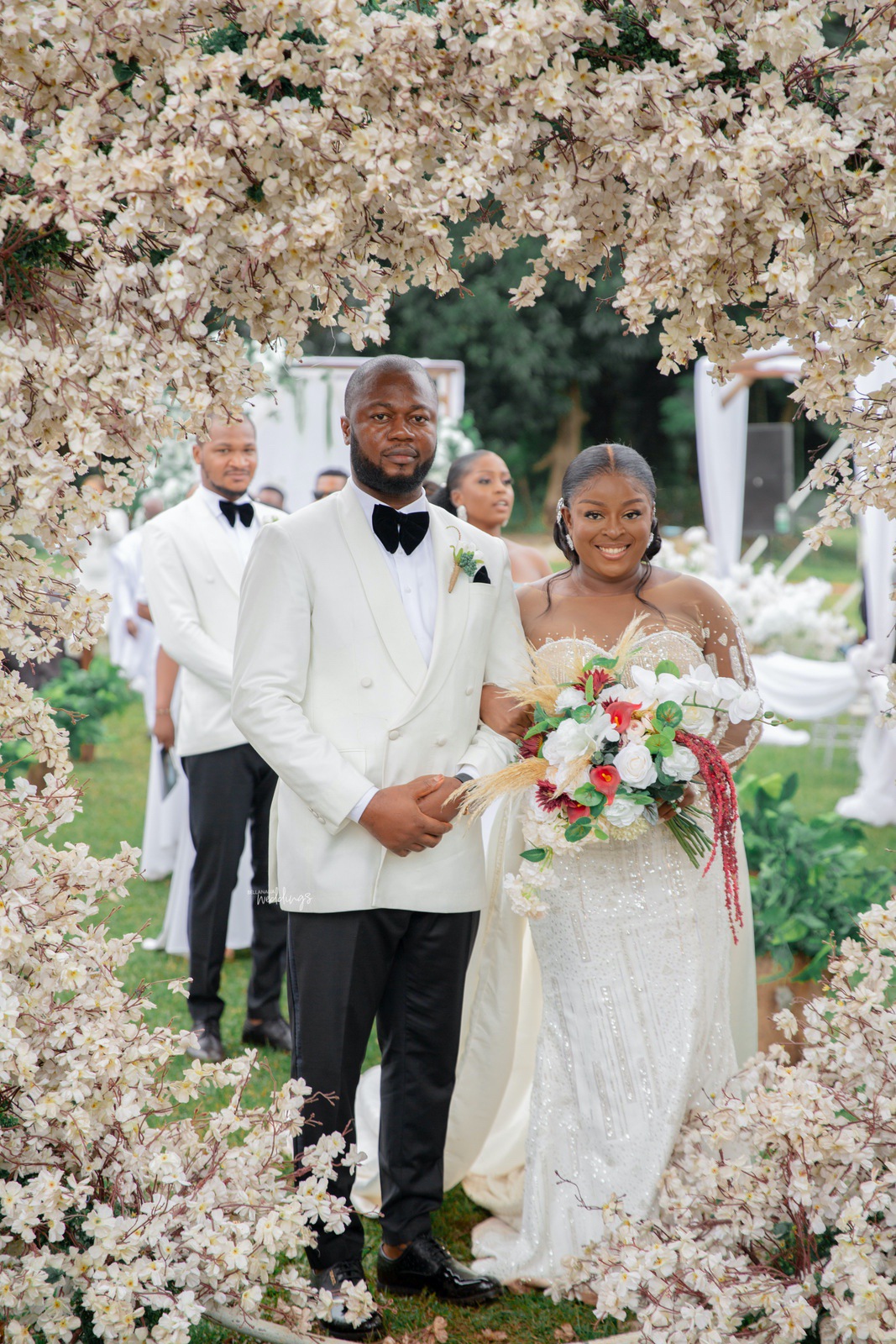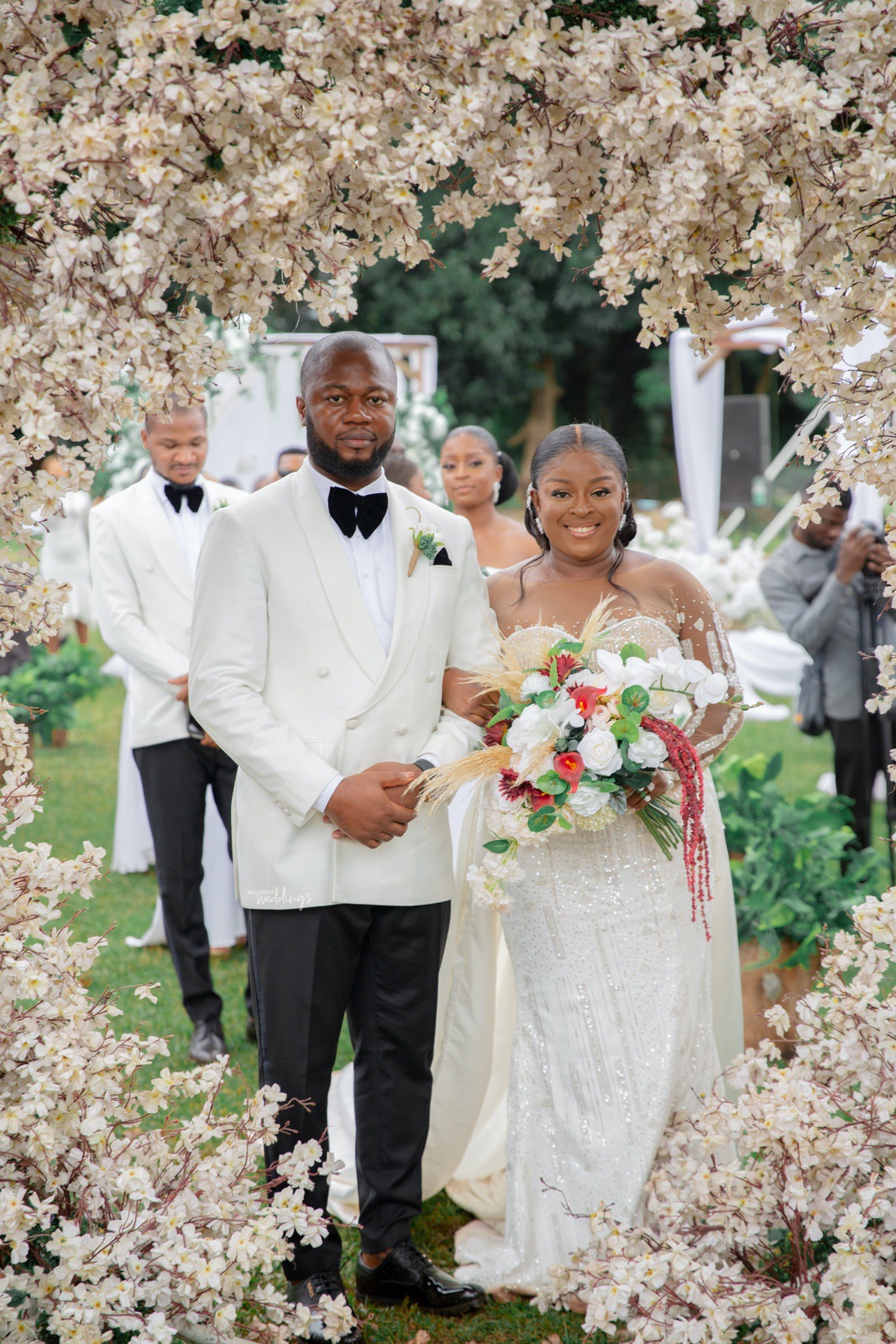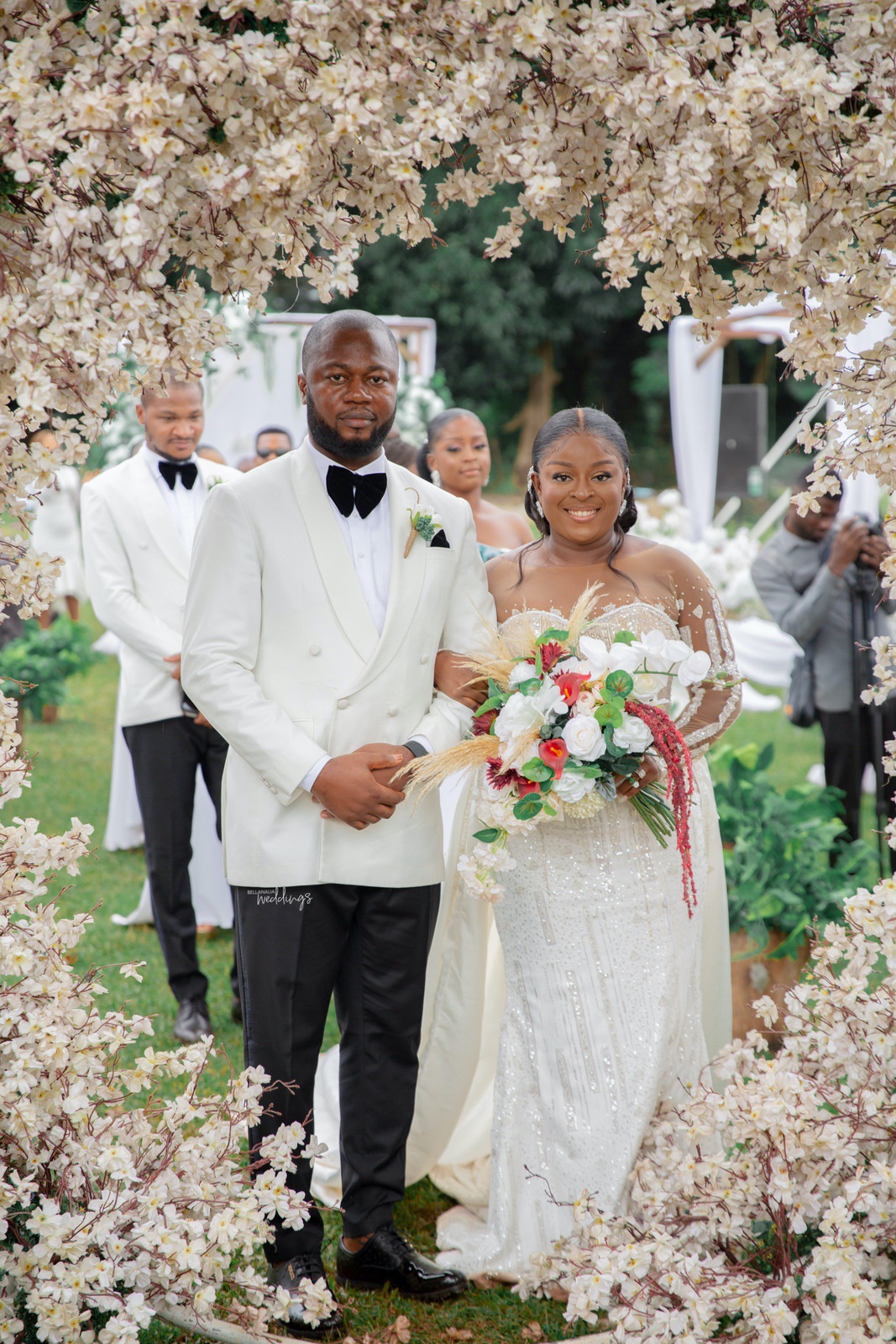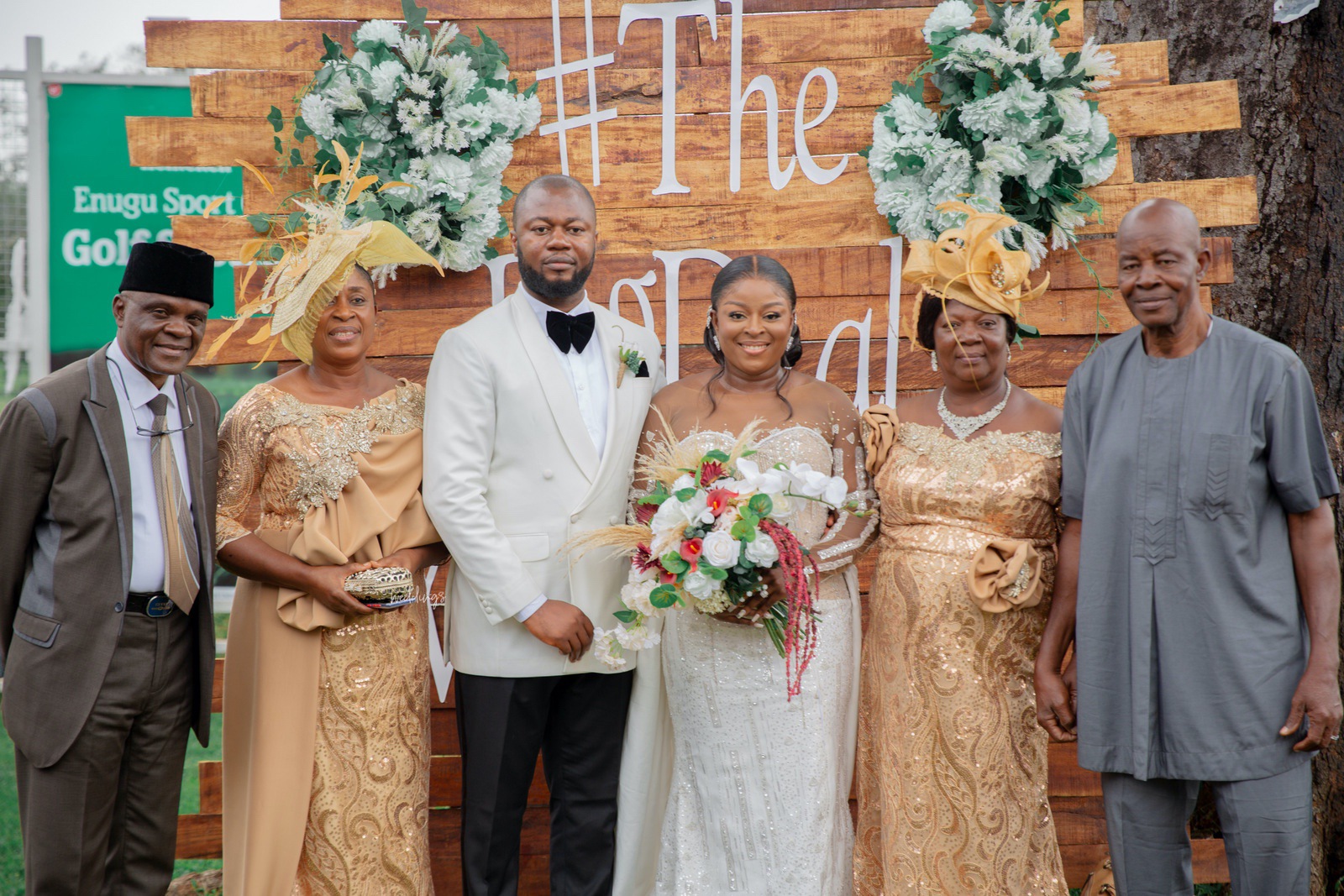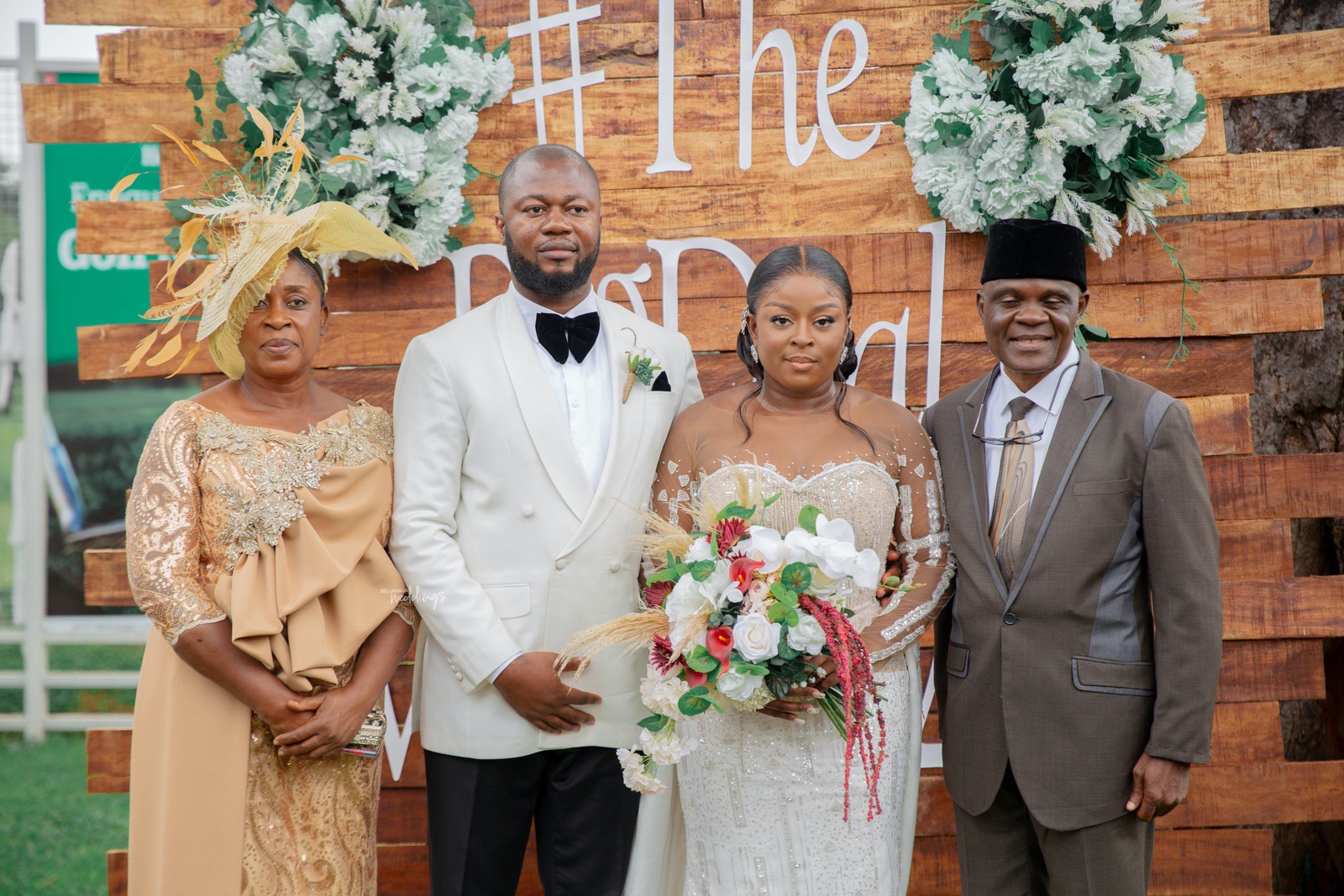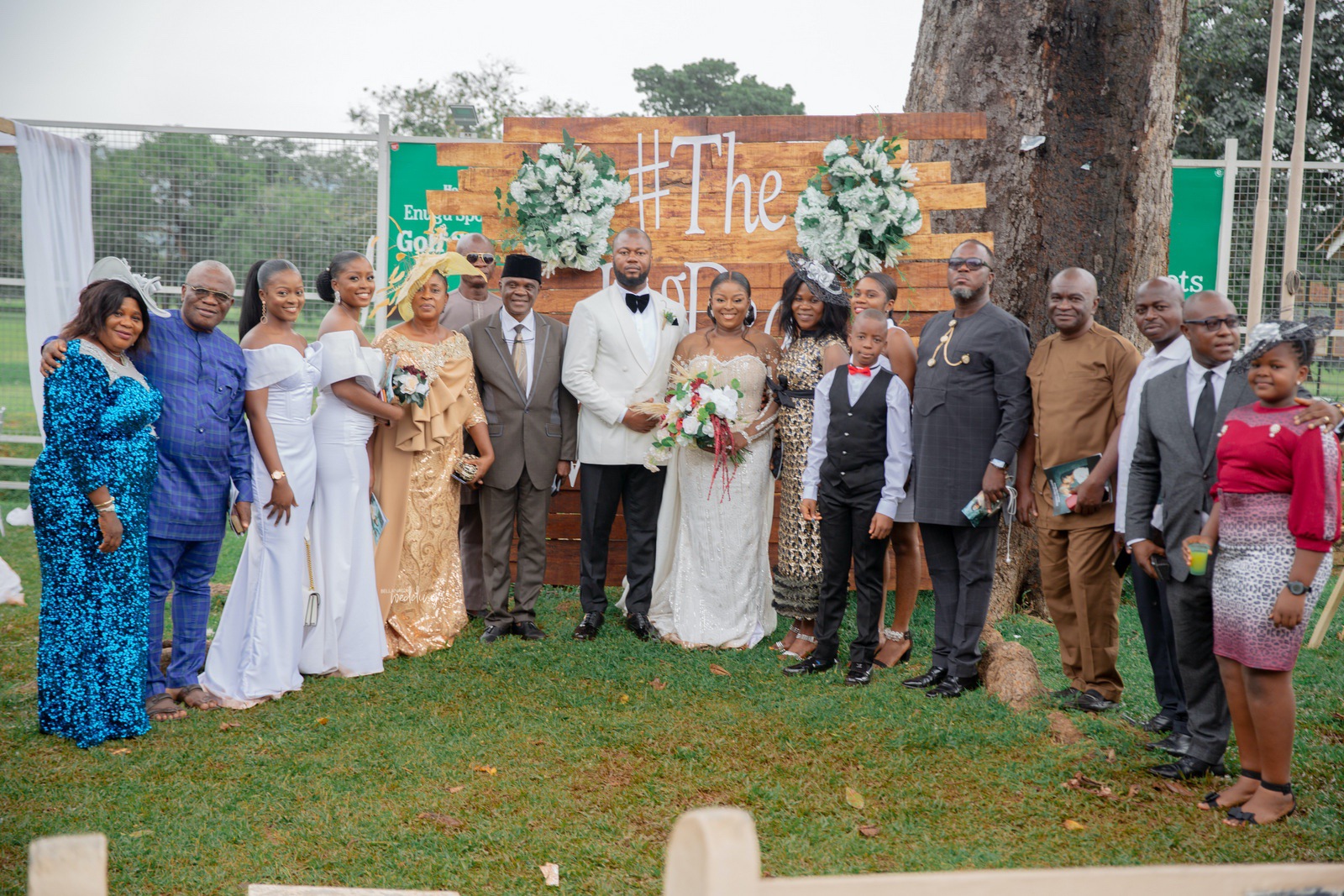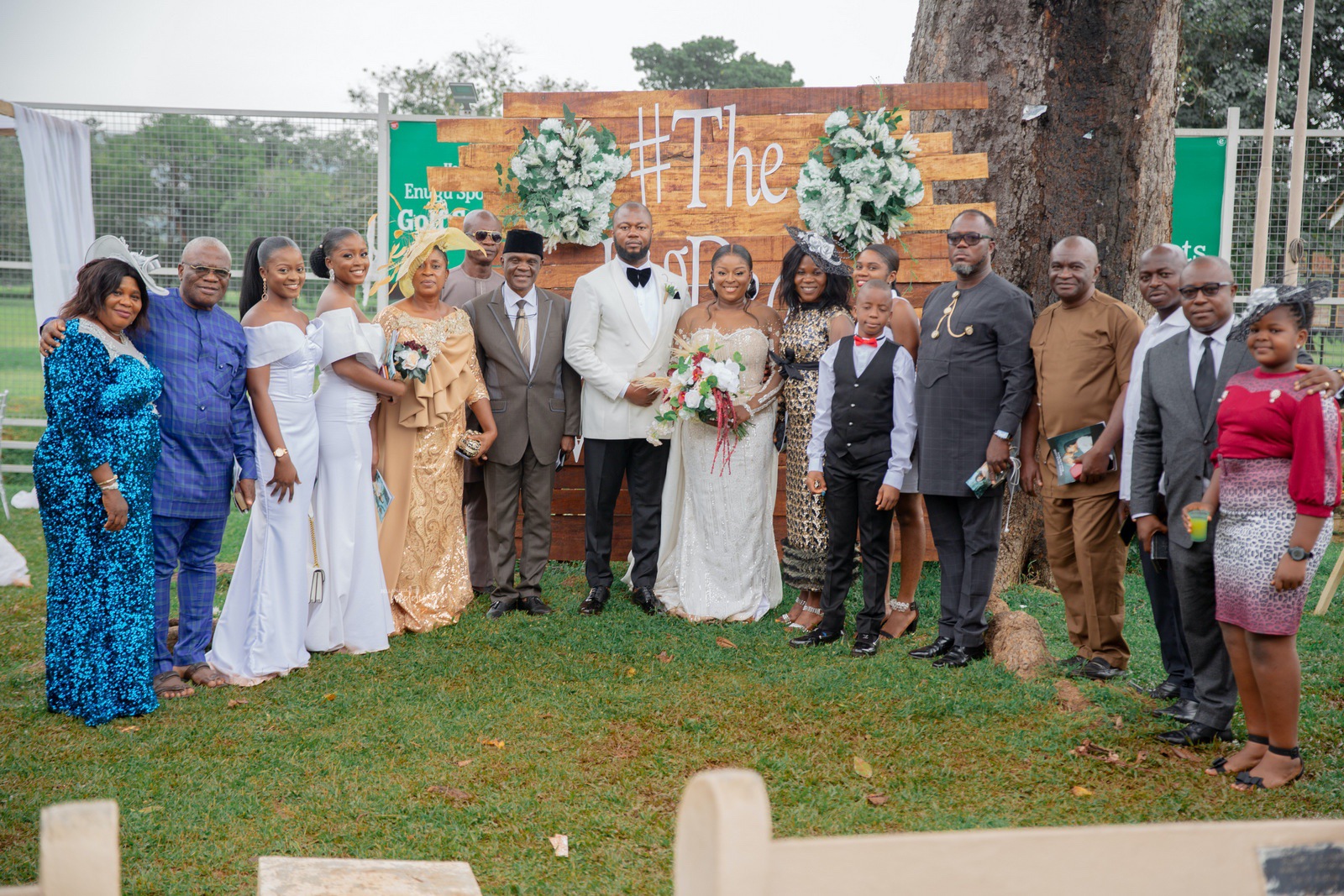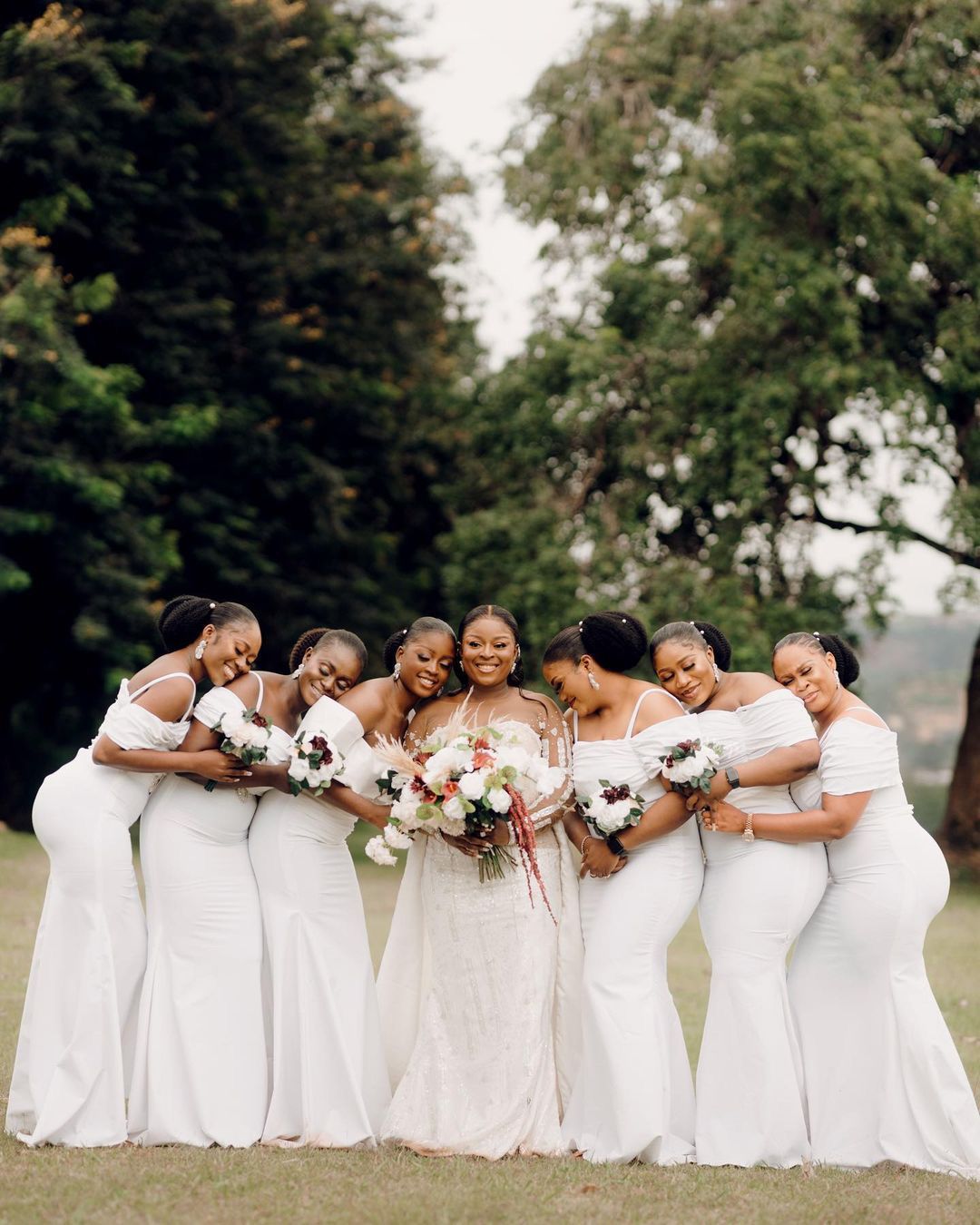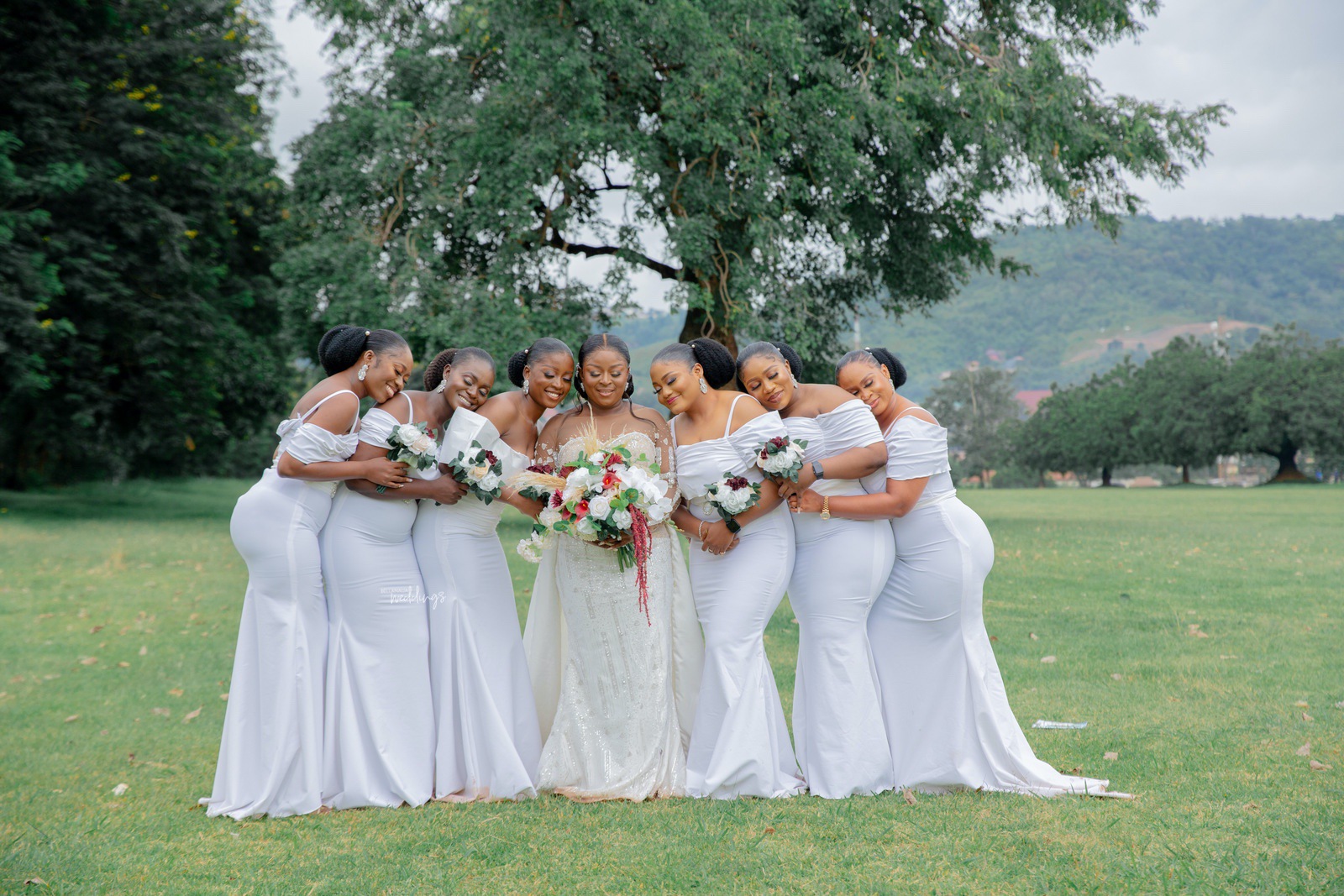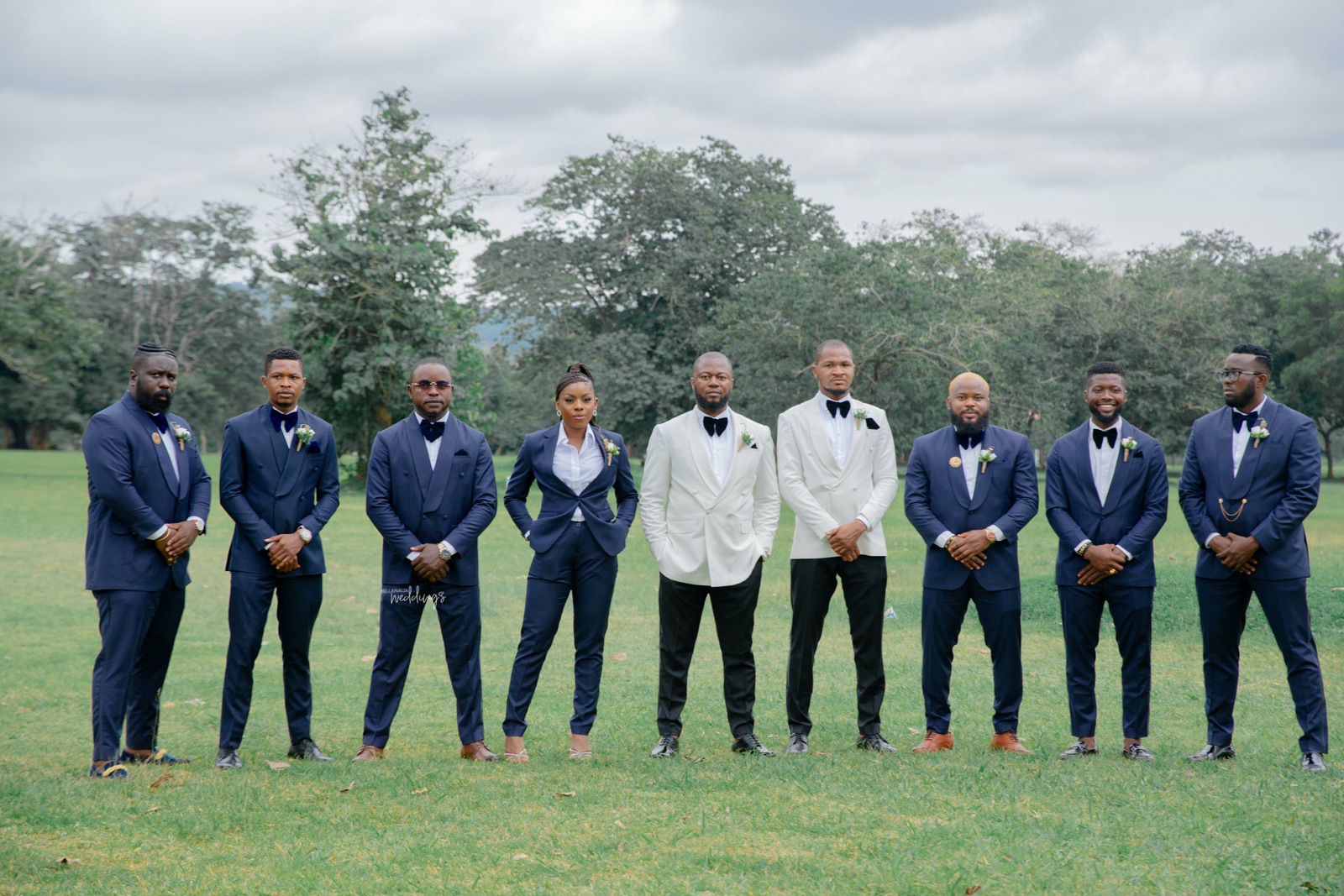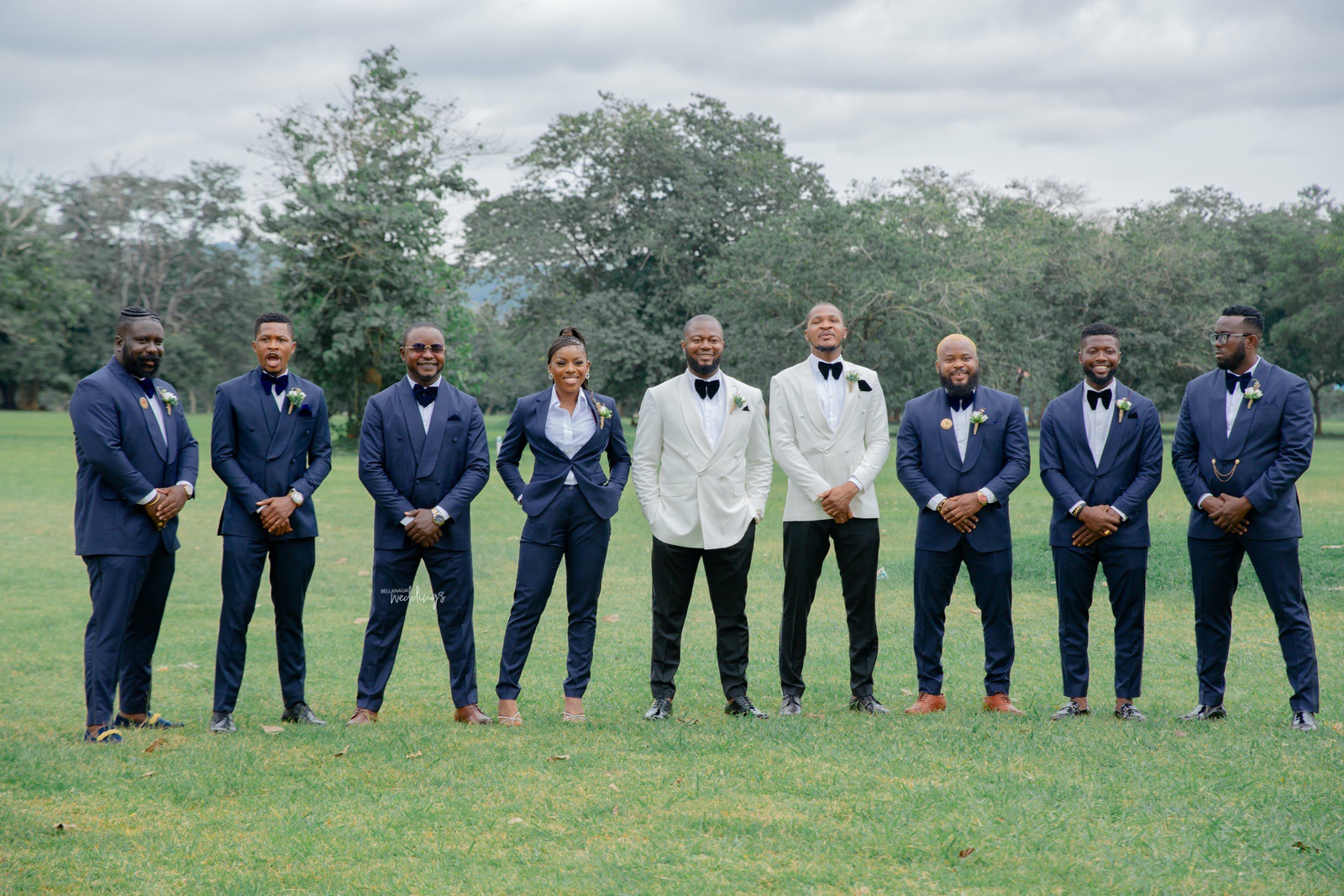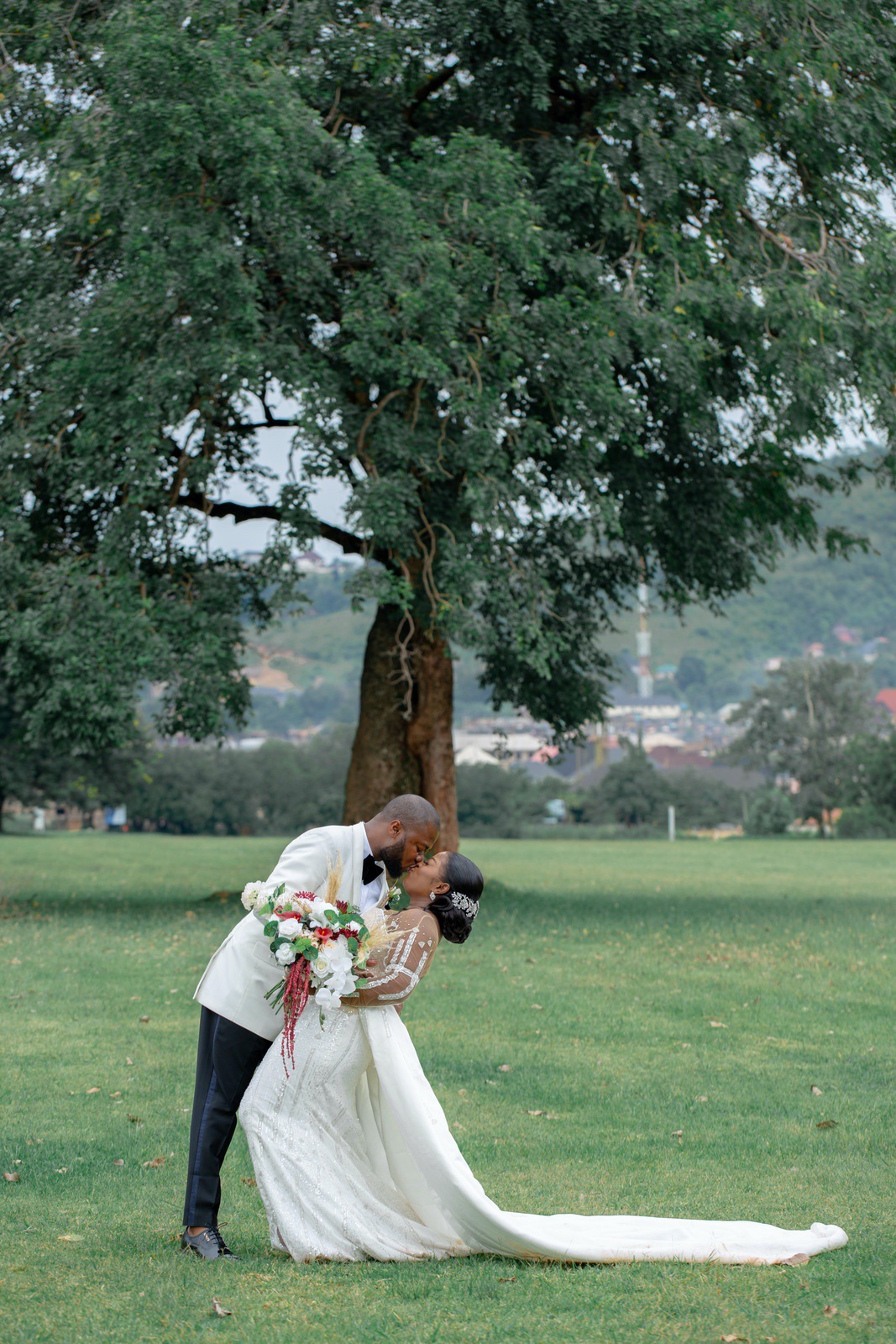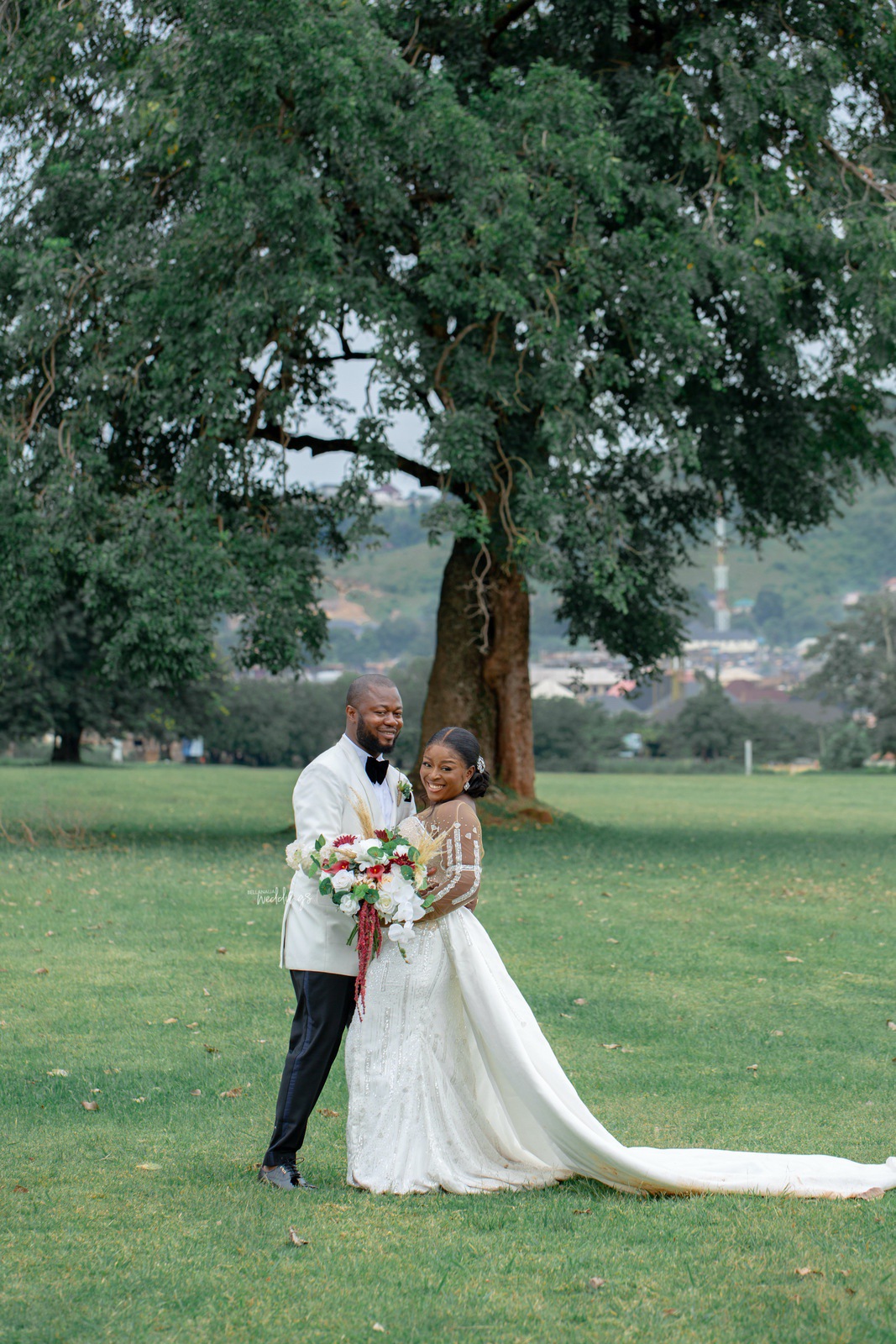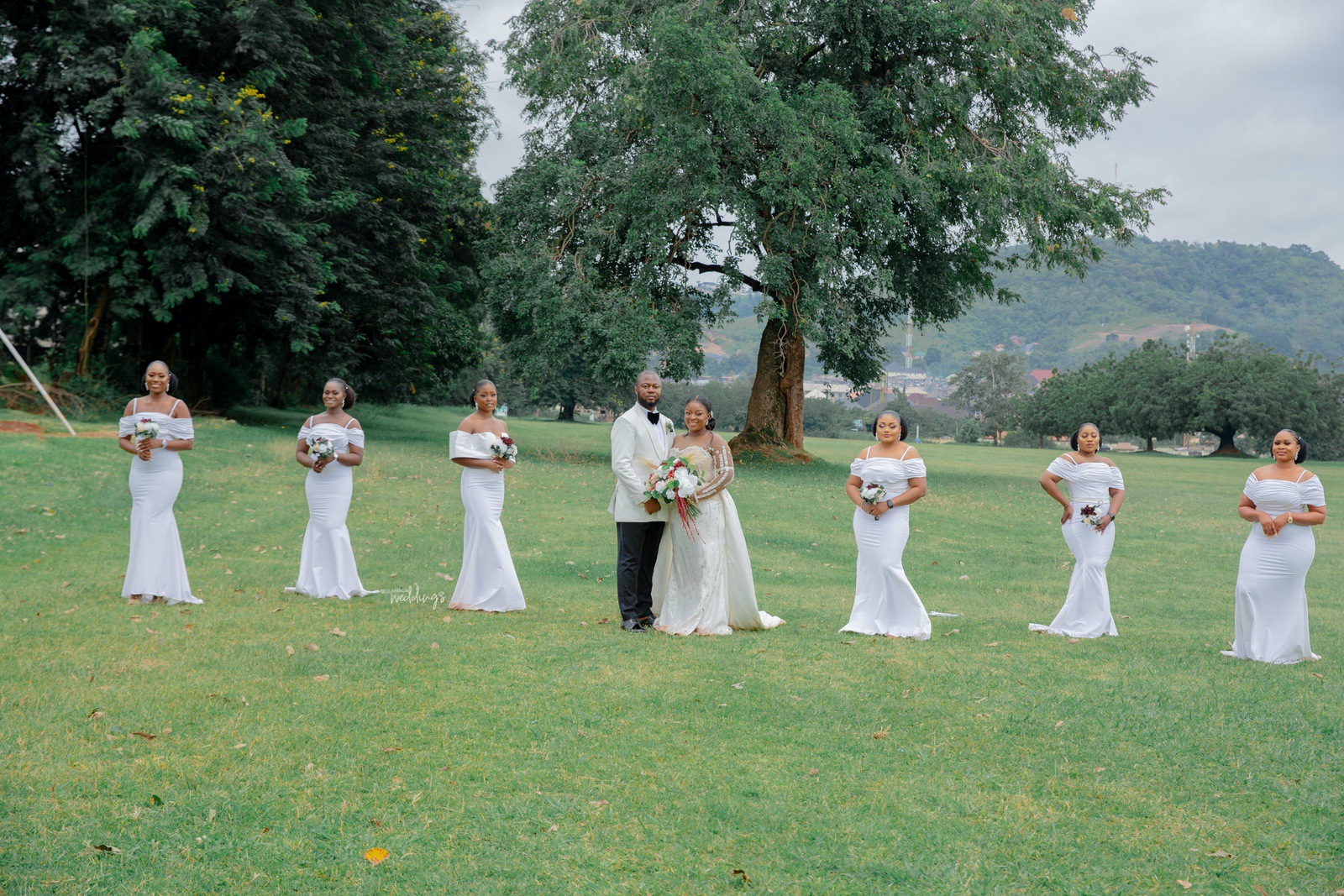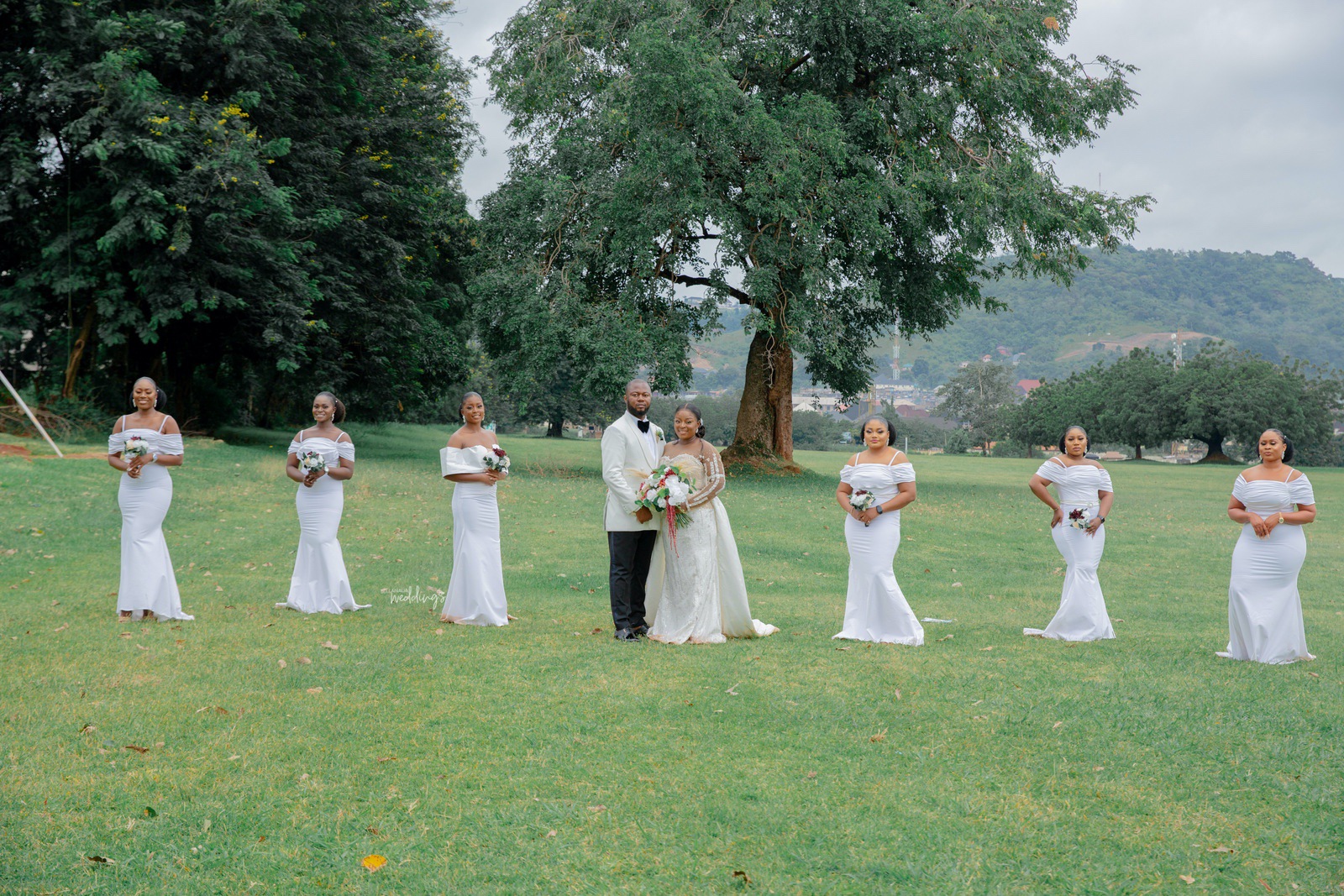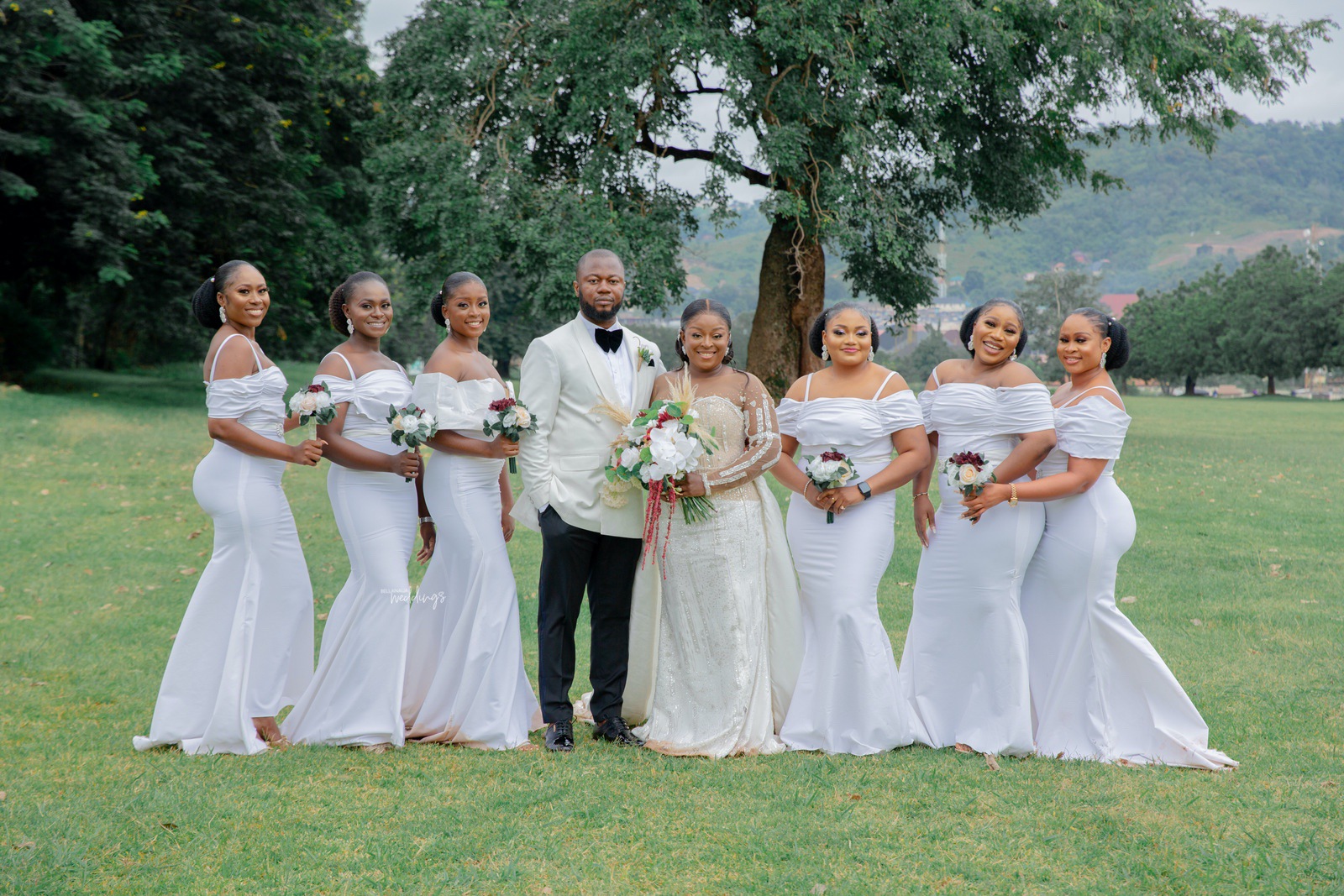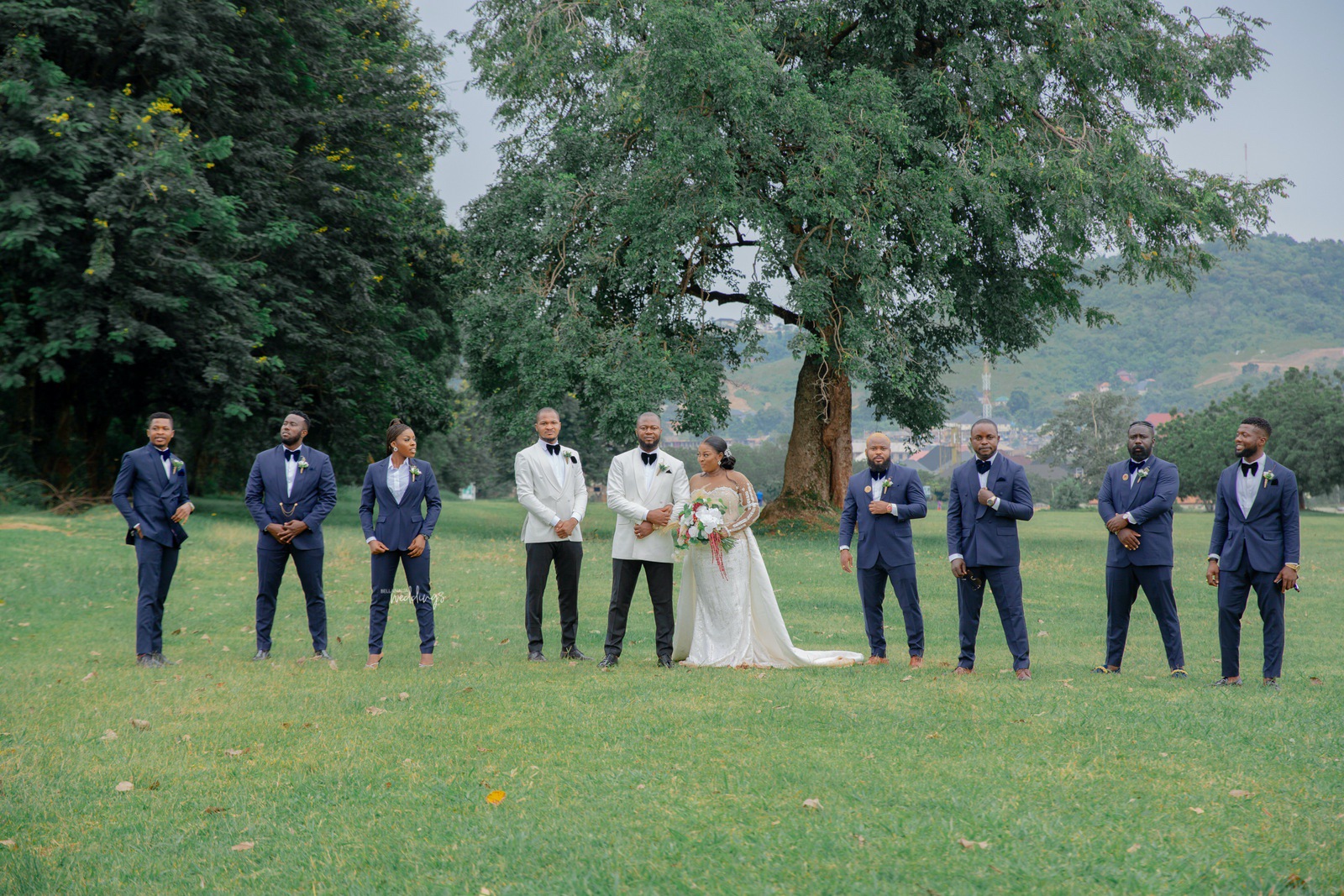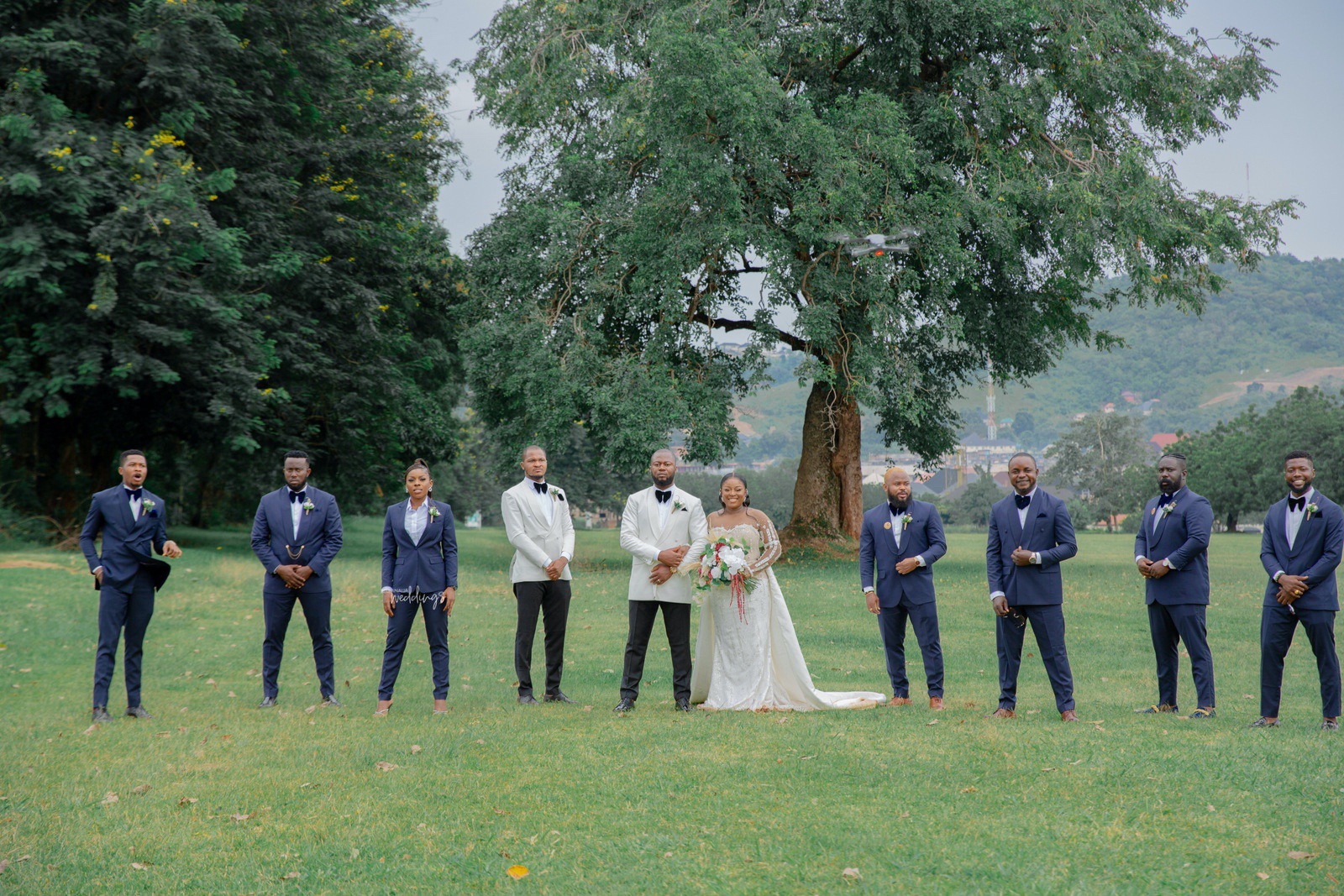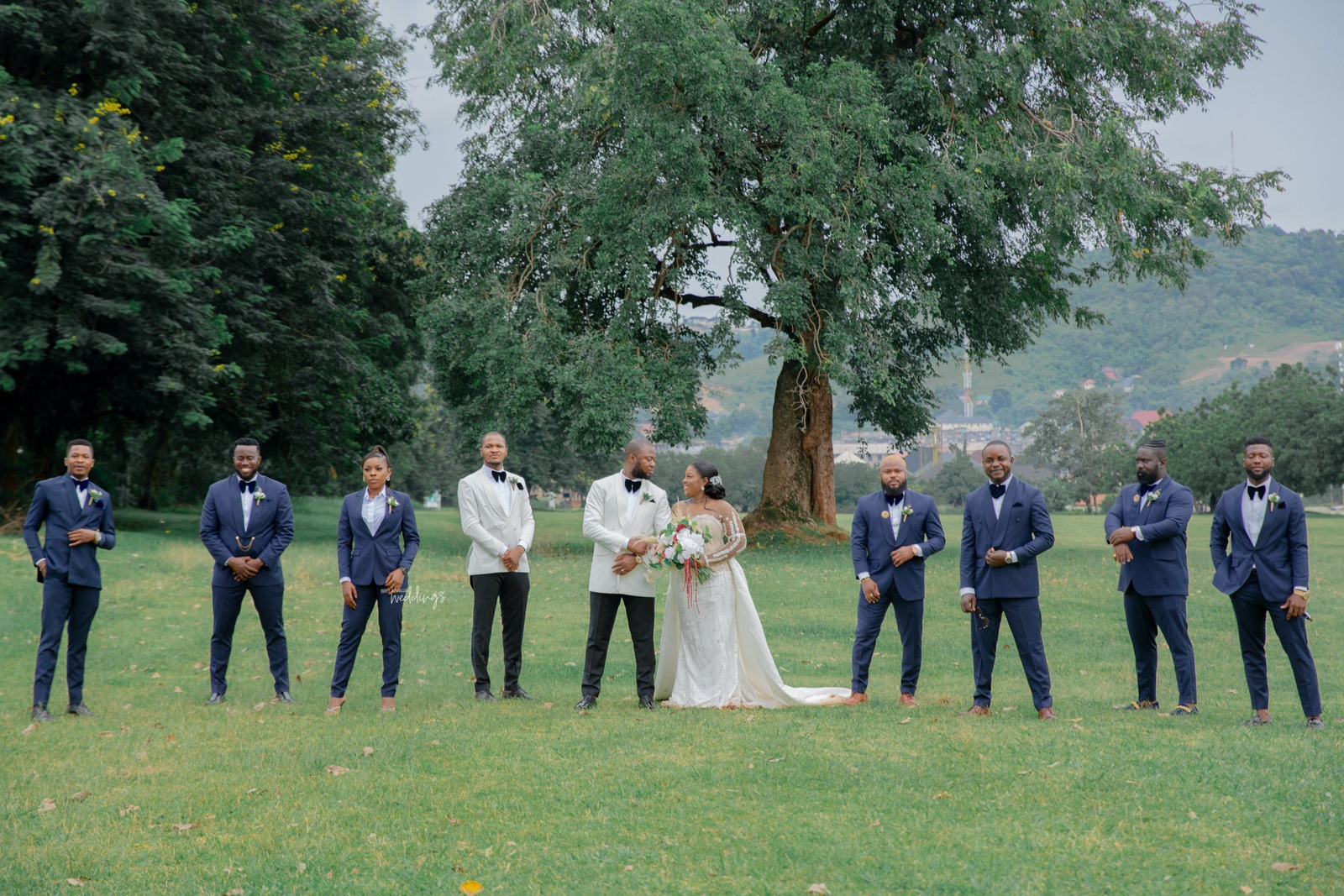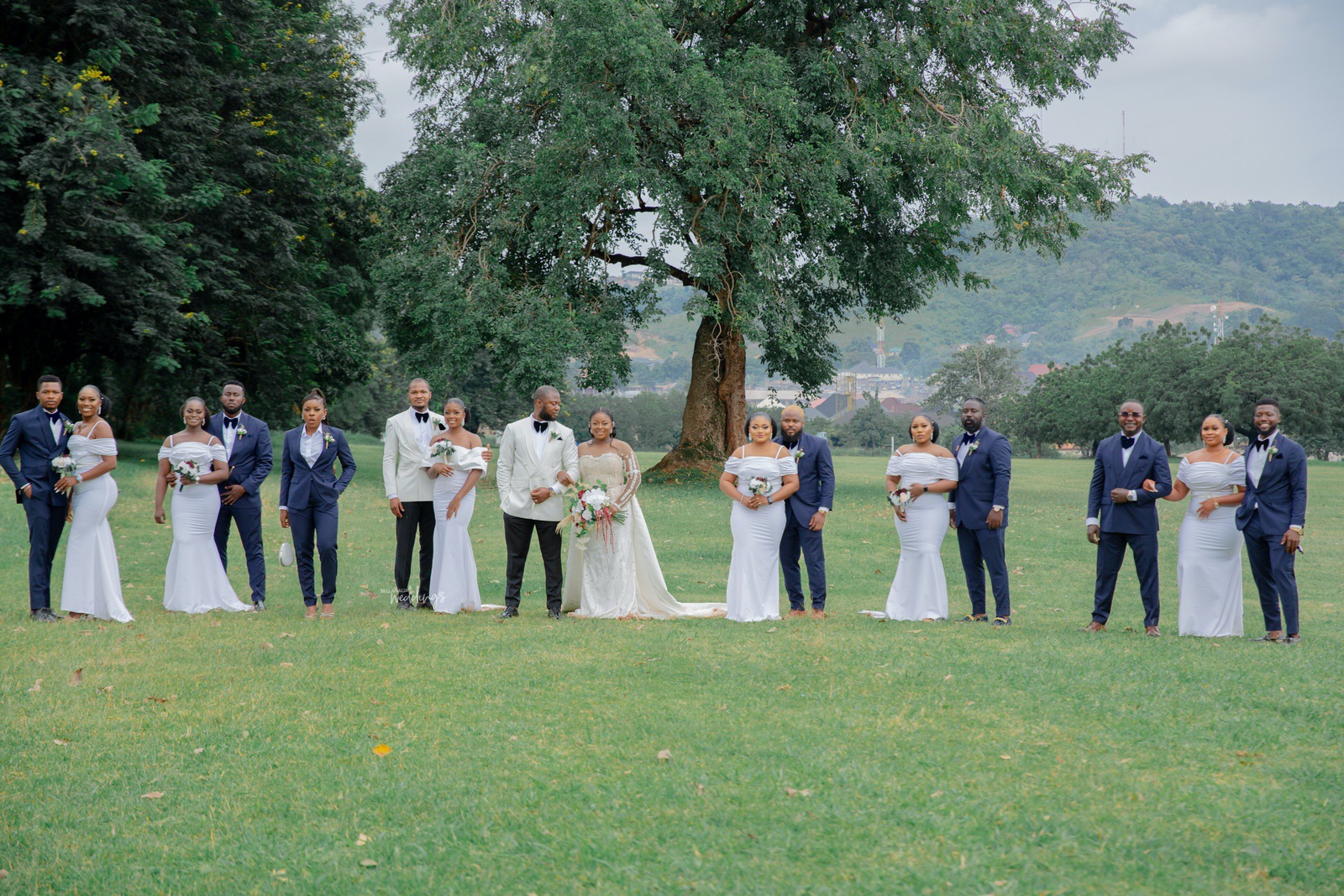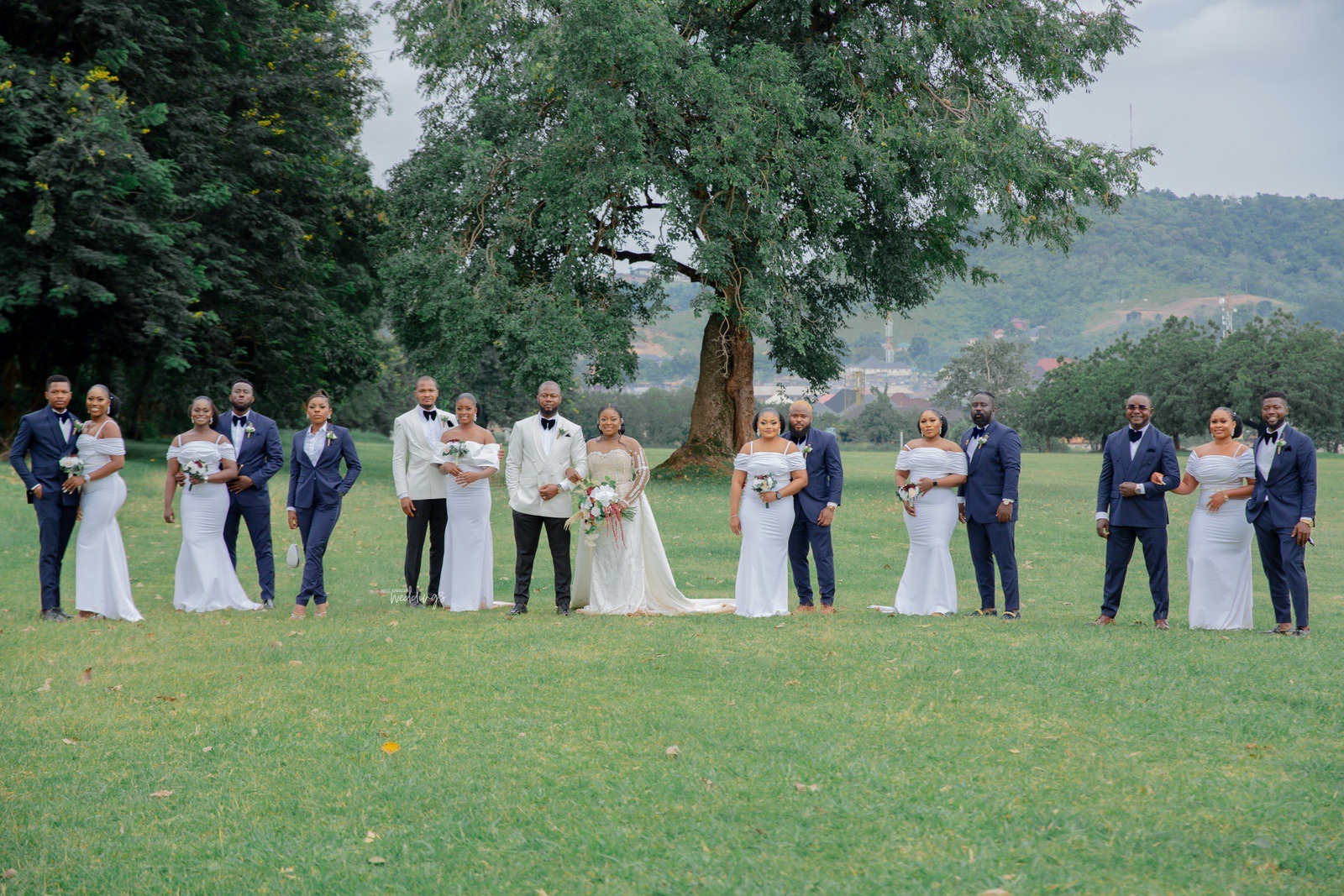 Now, it's reception O'clock!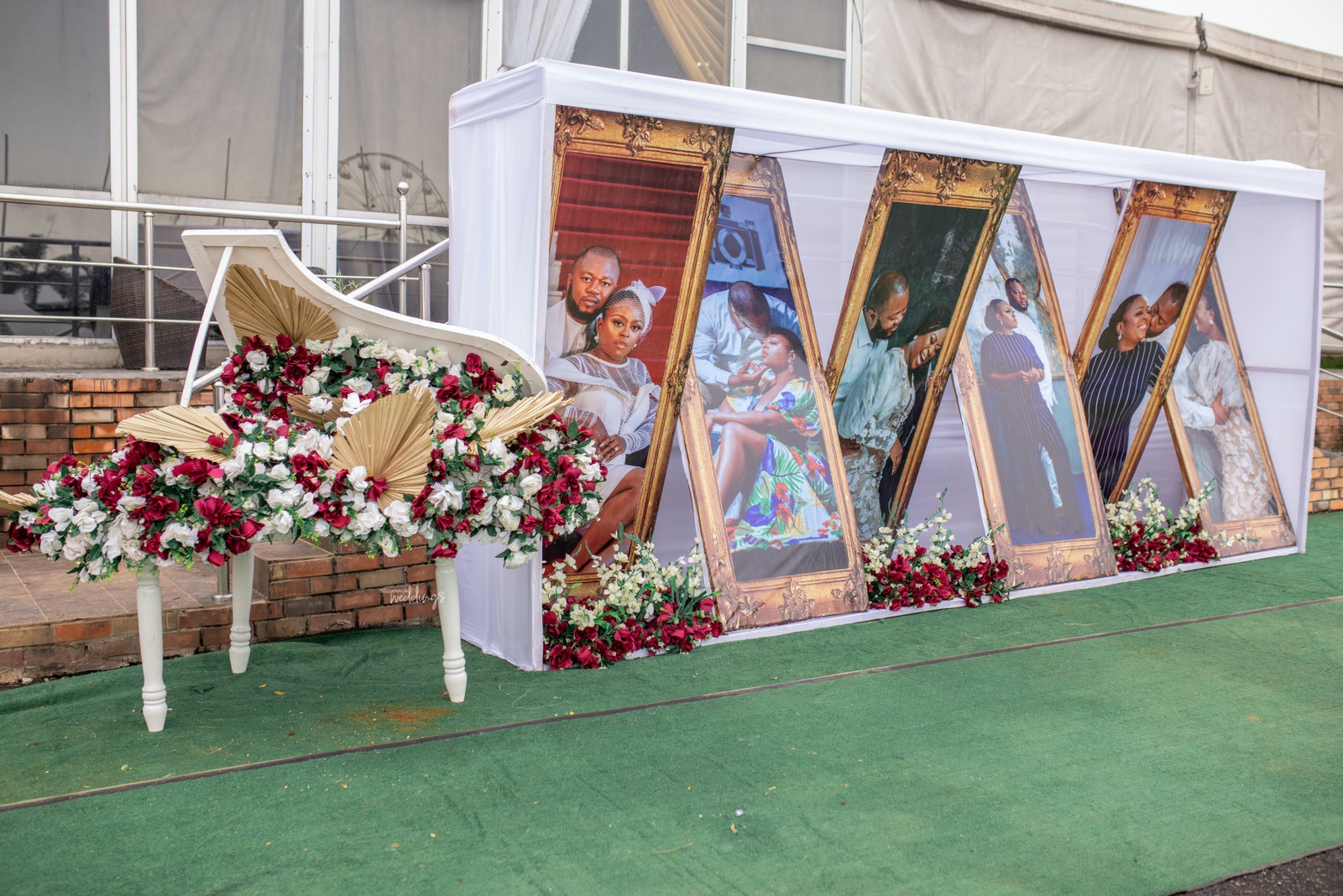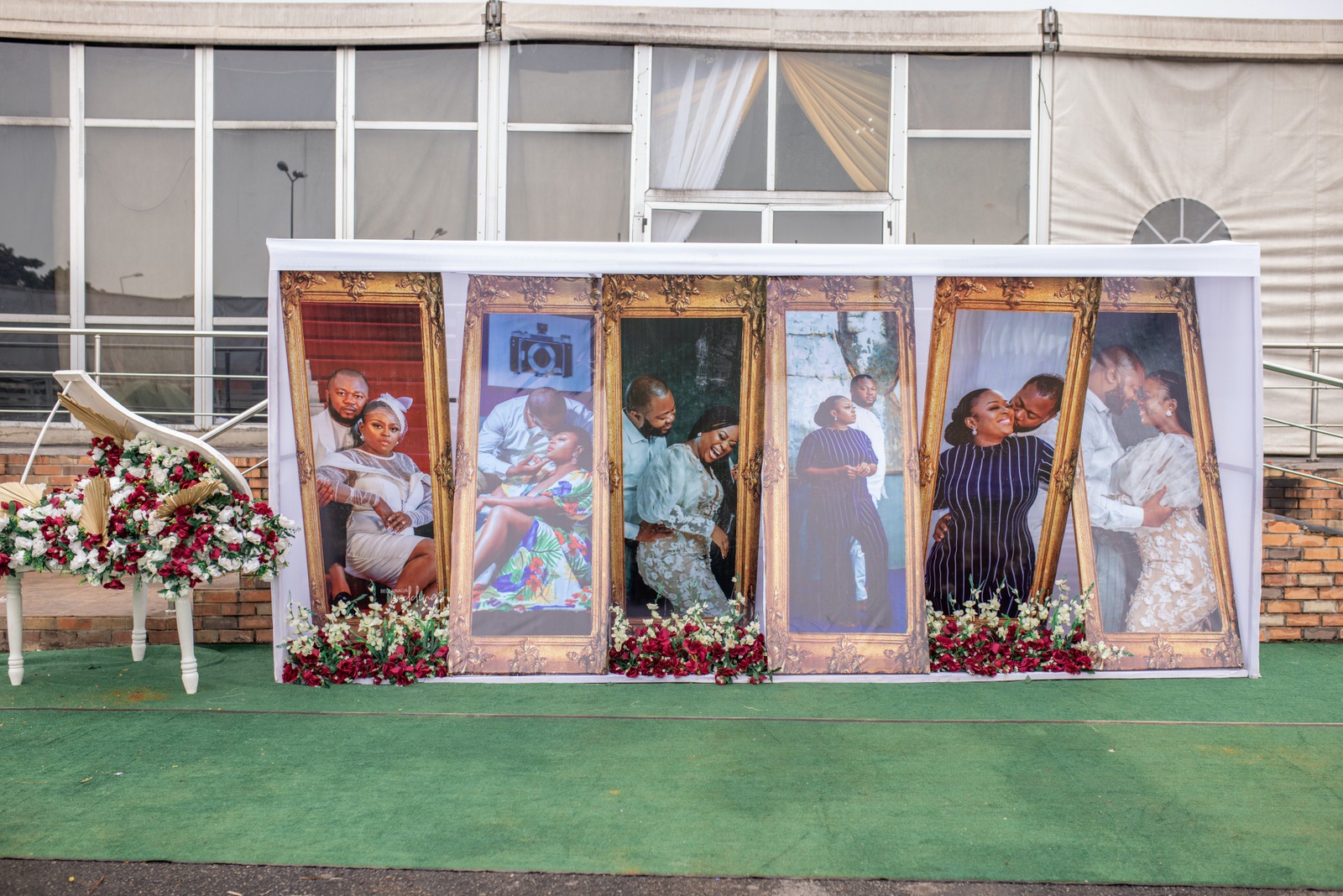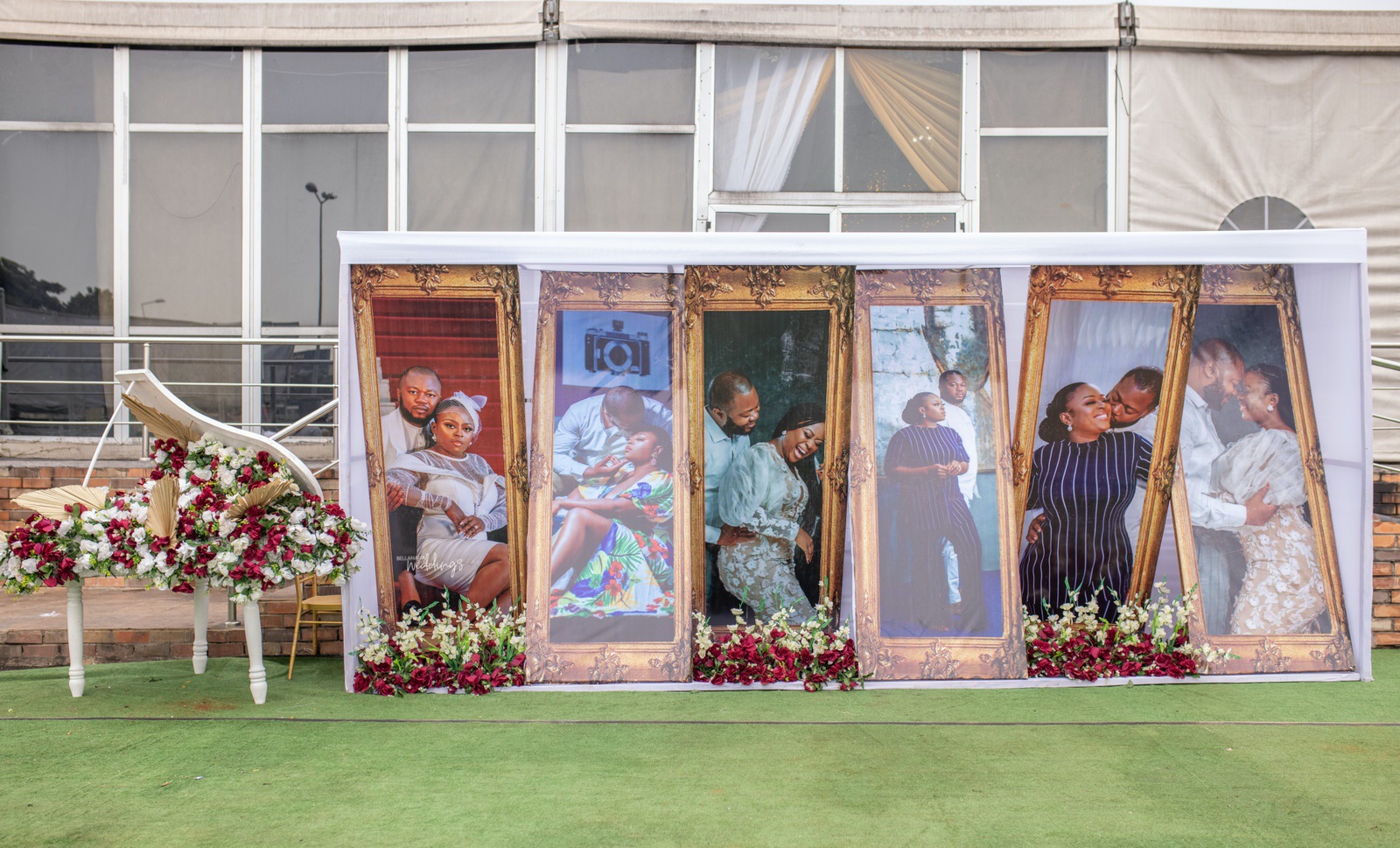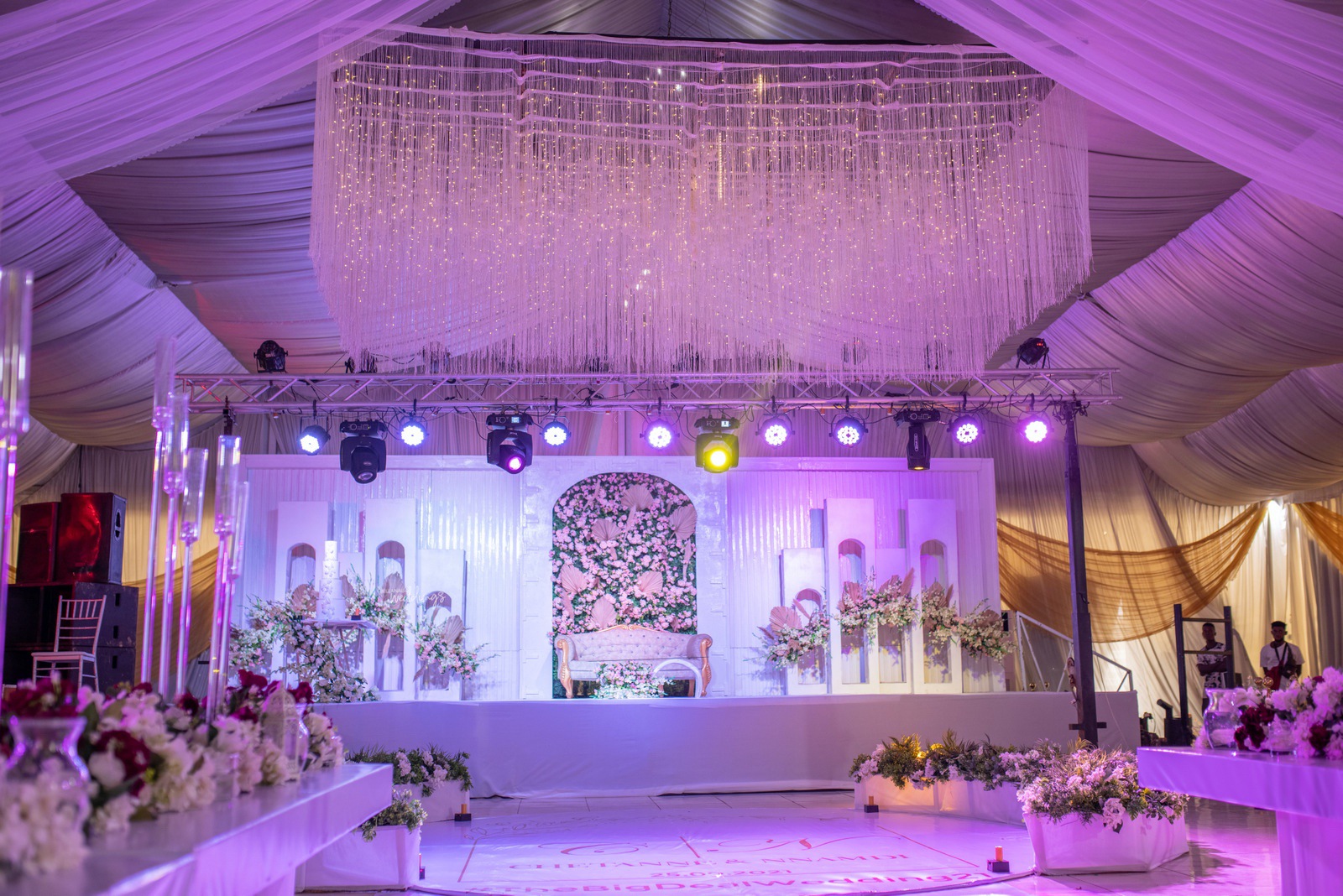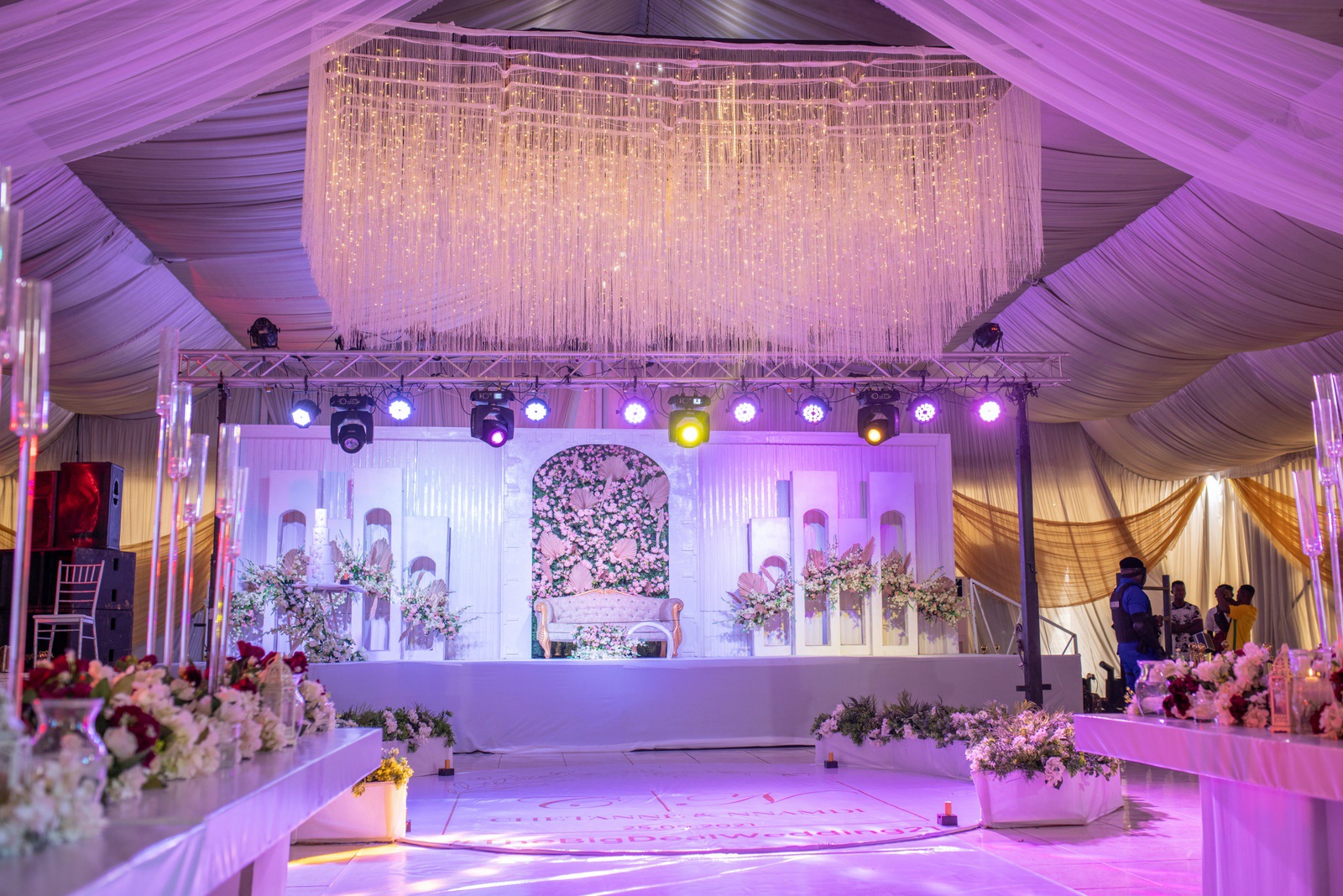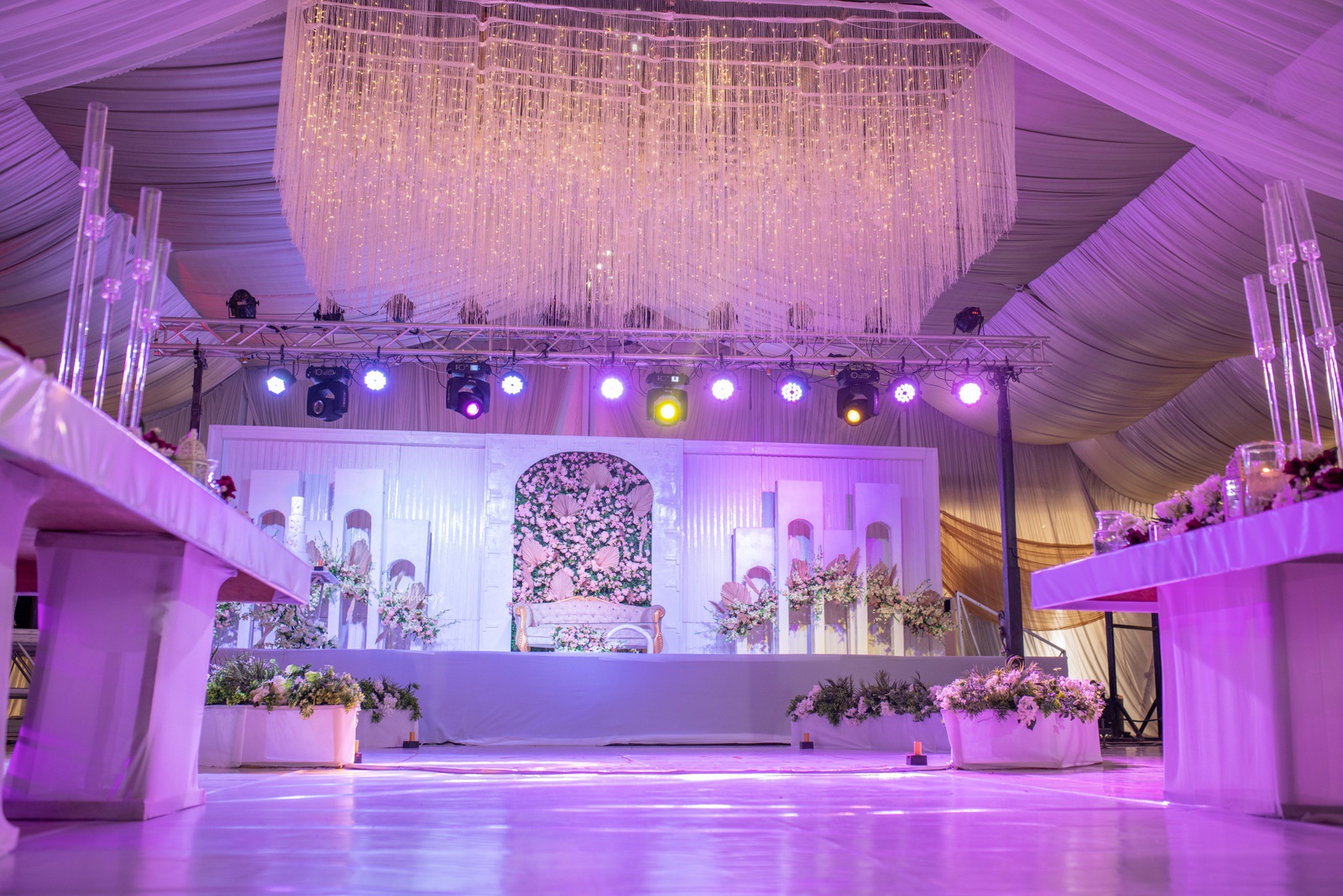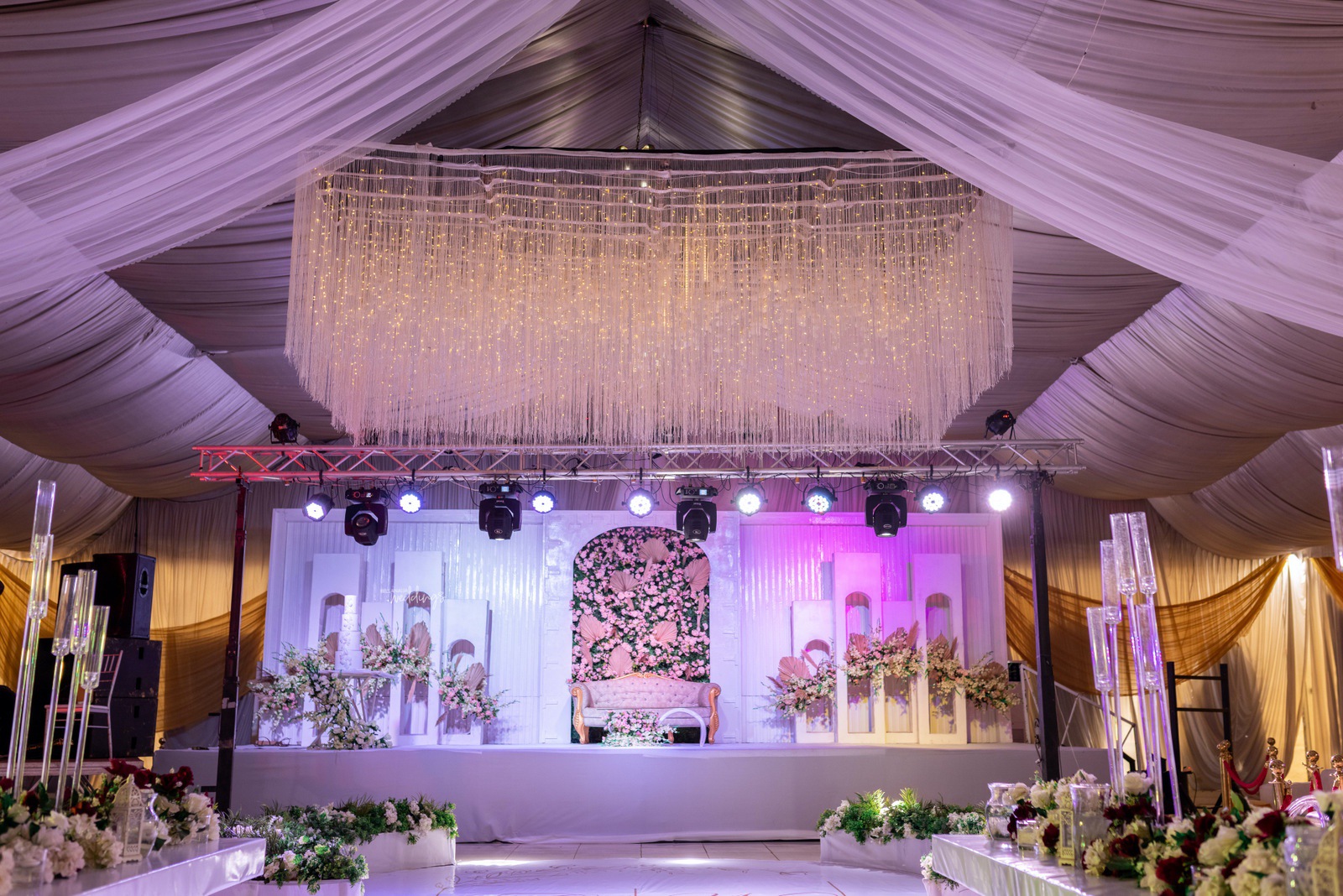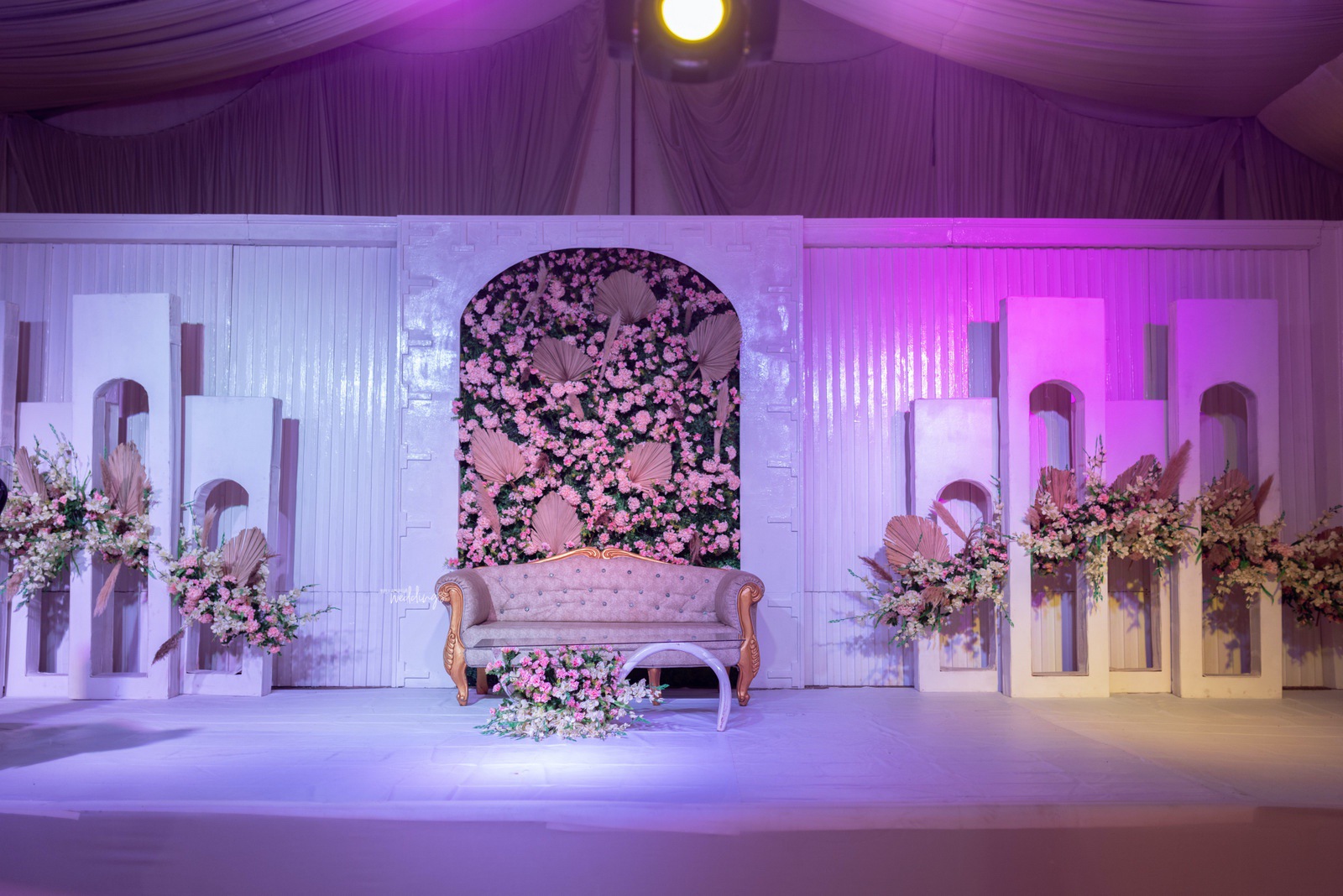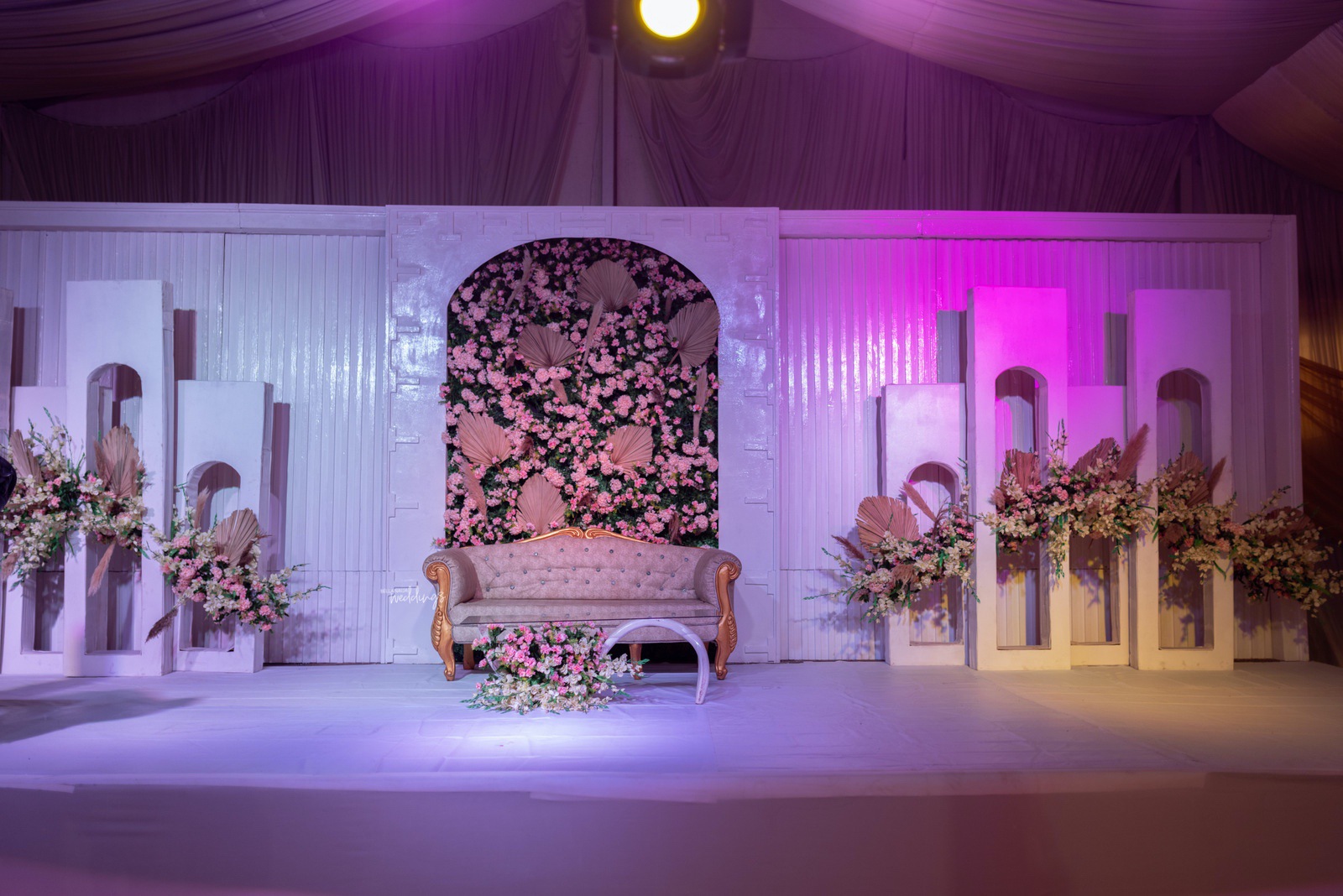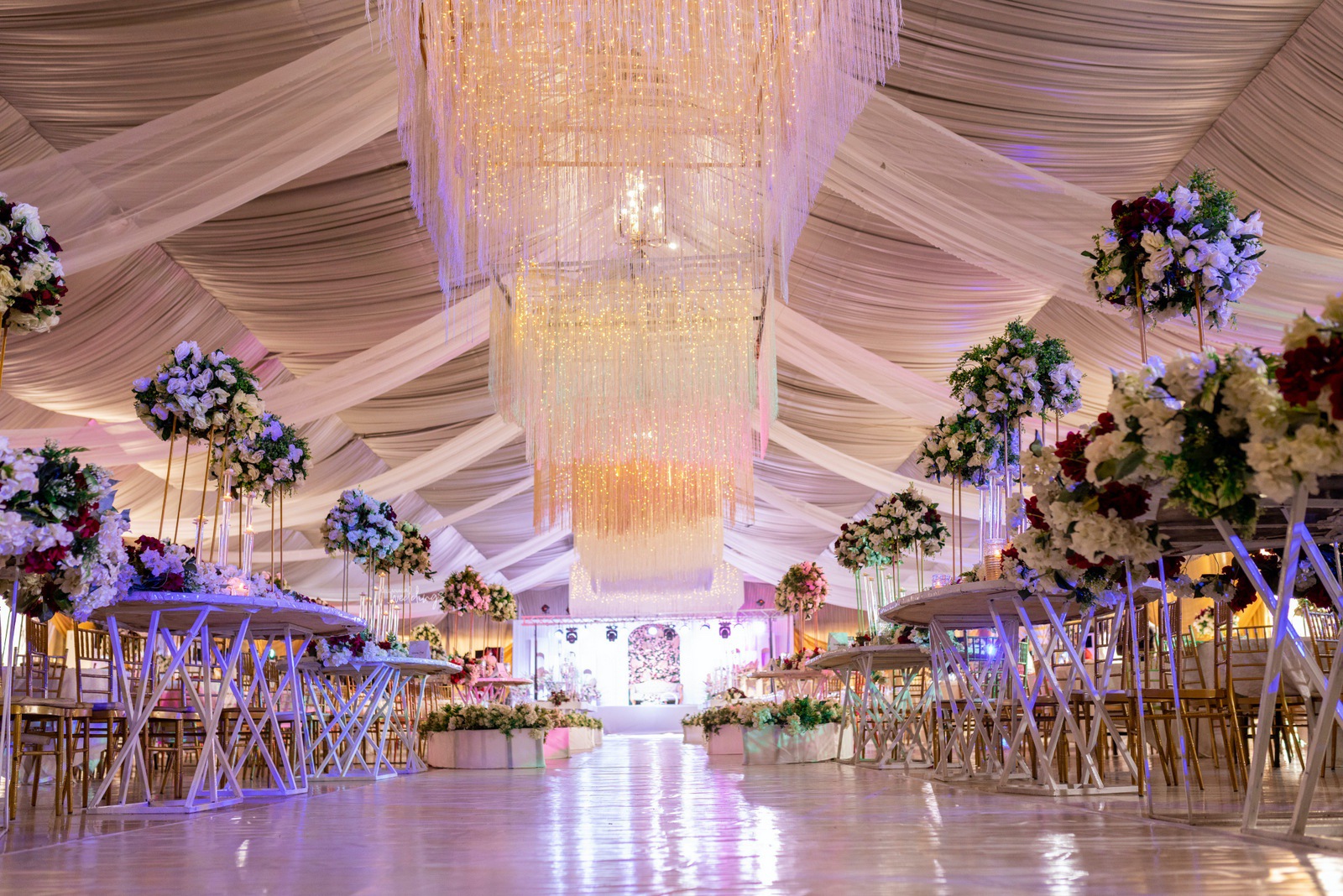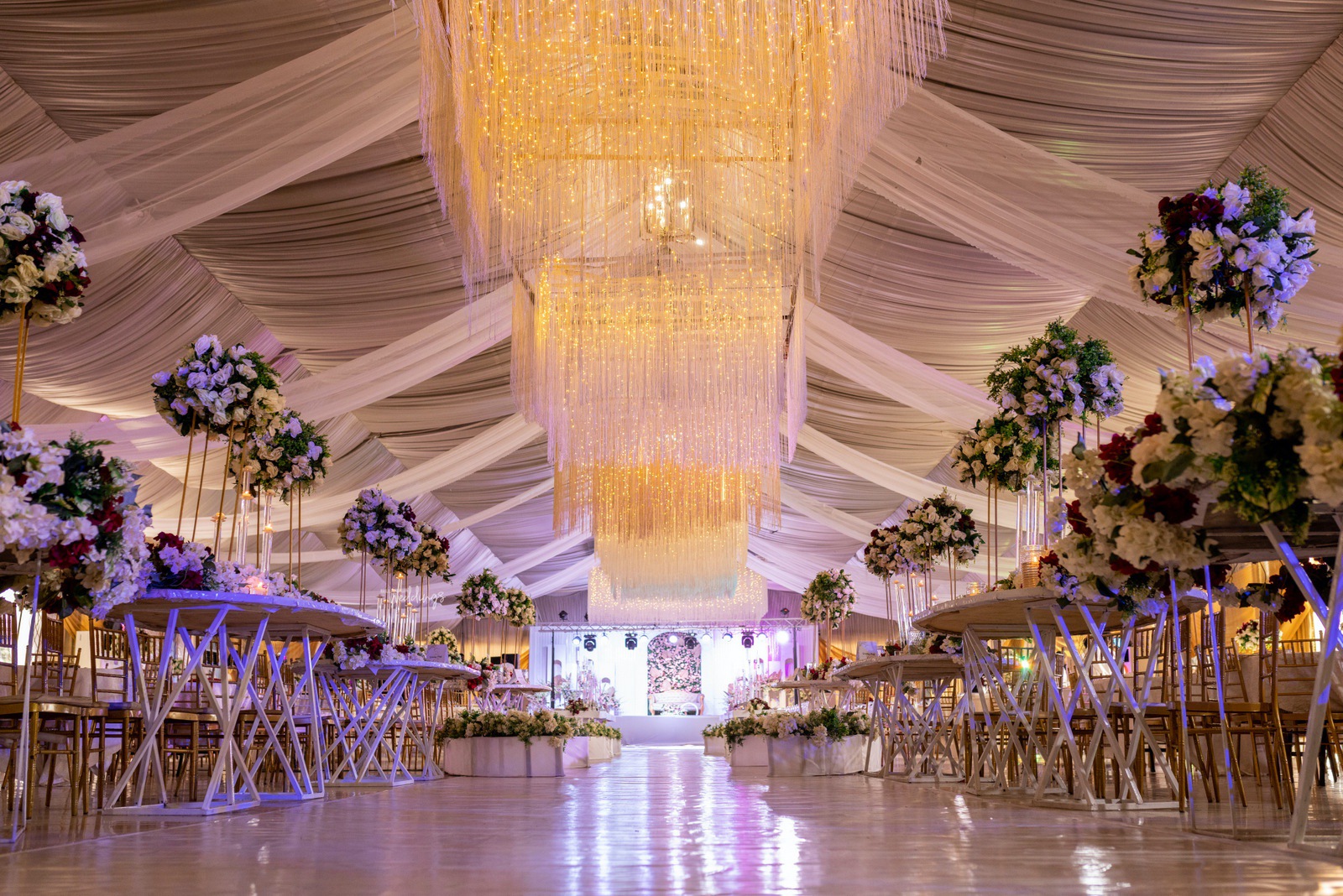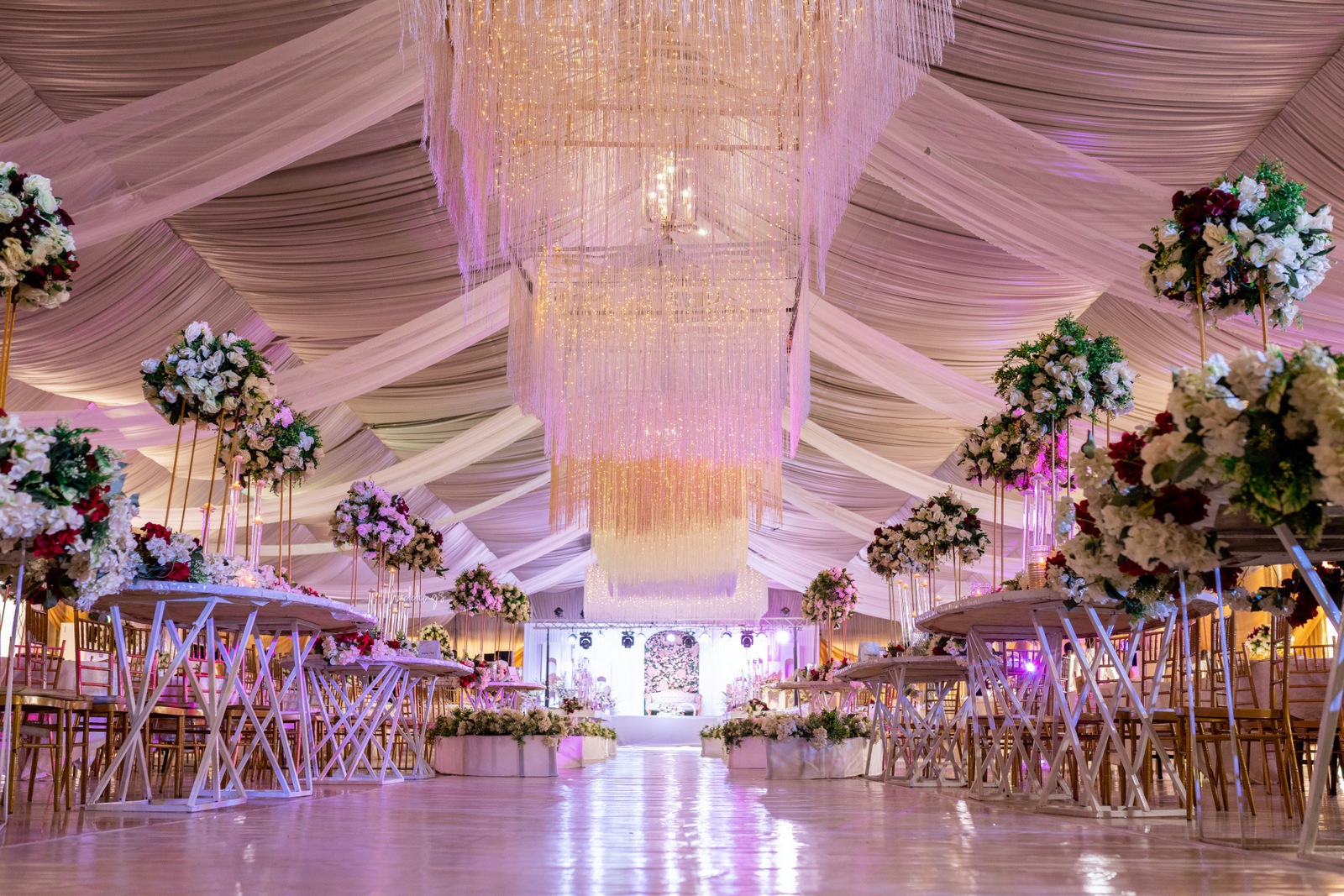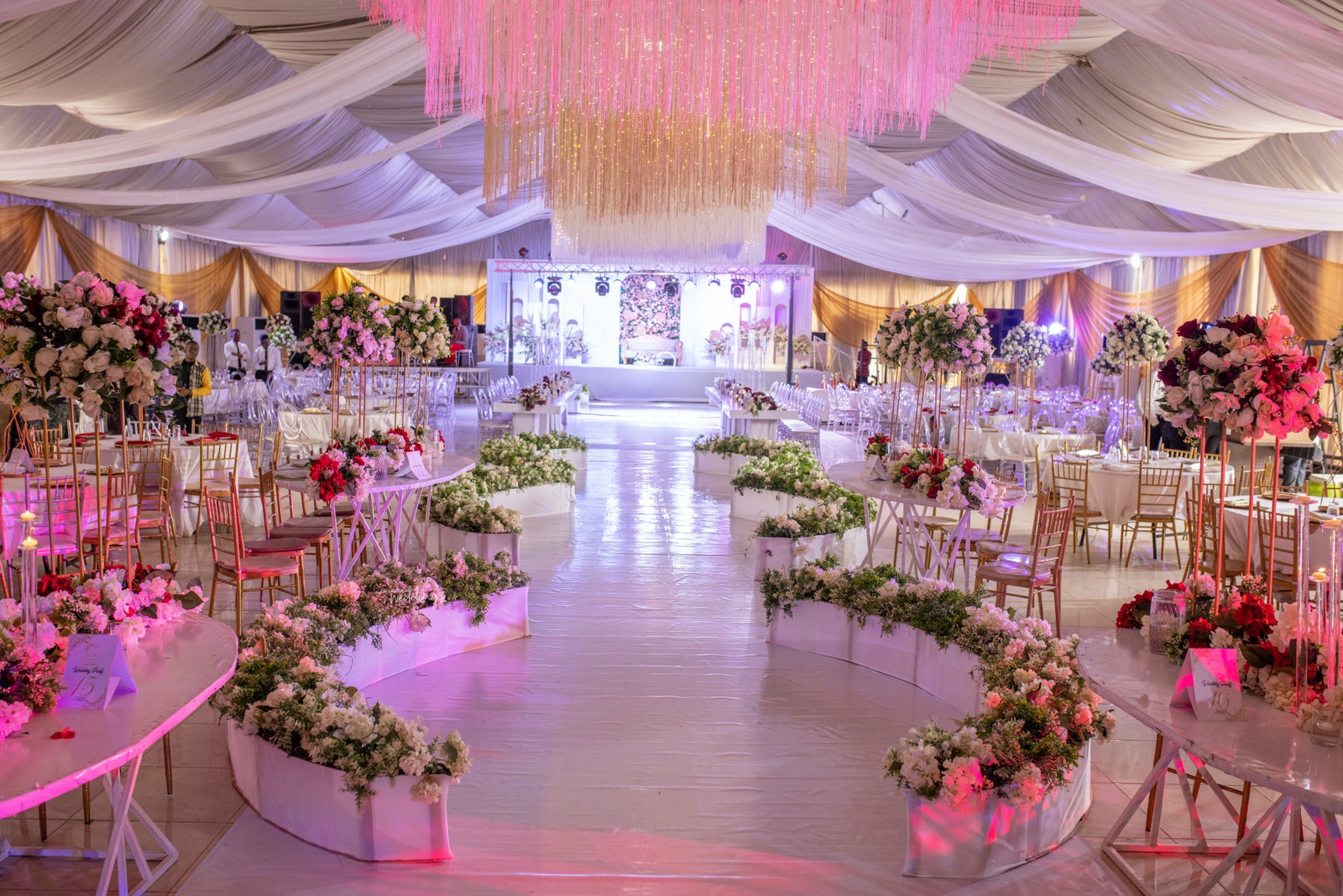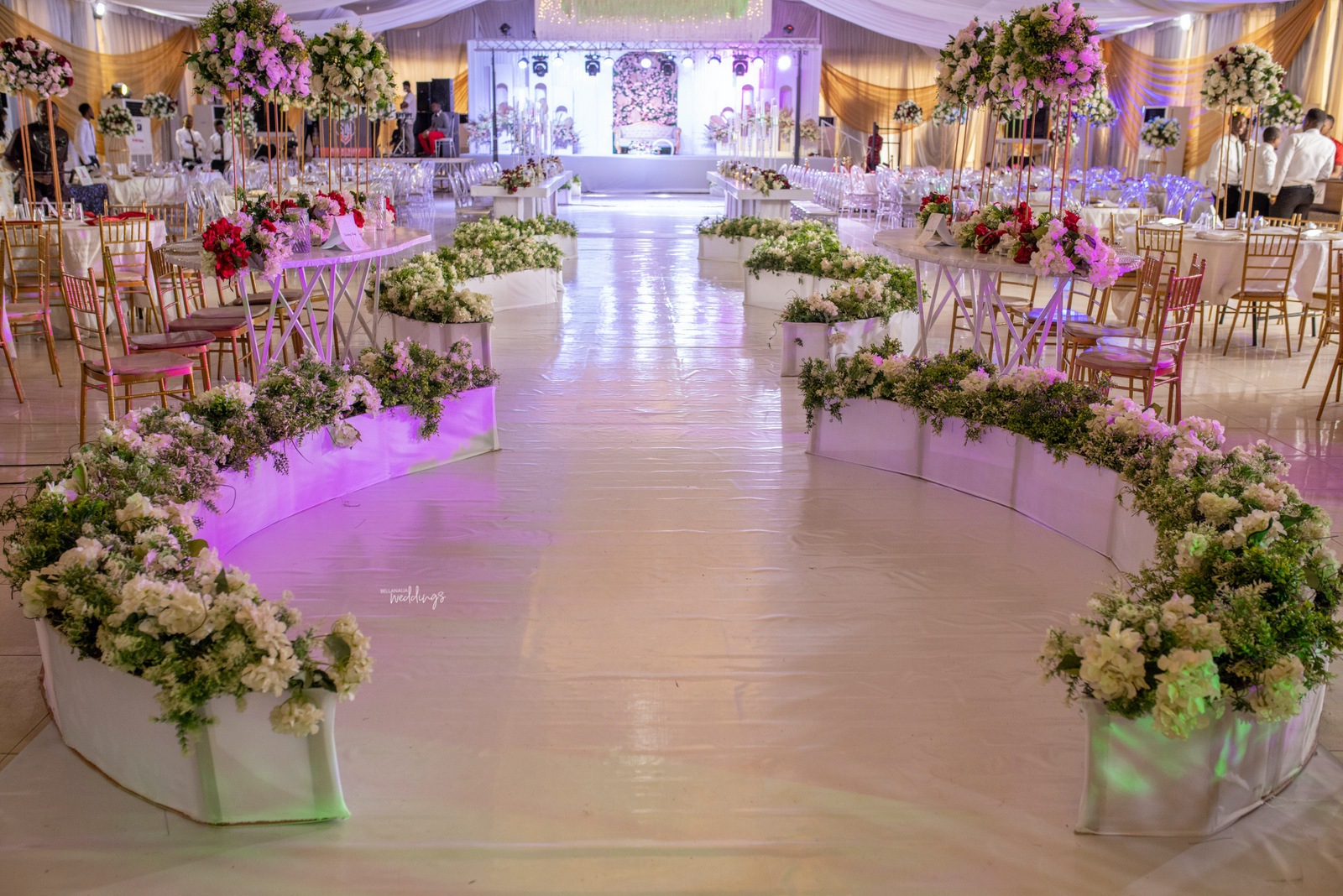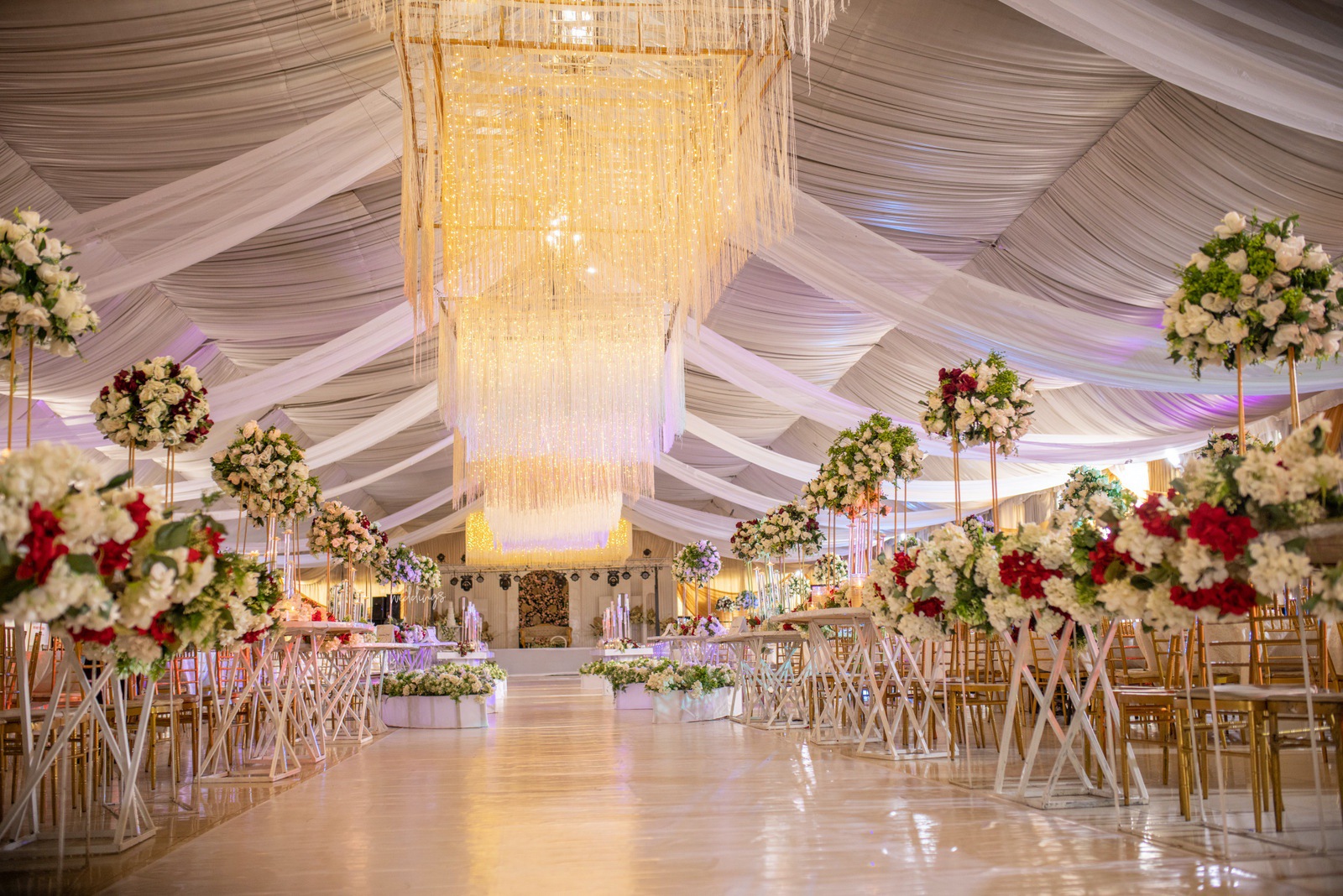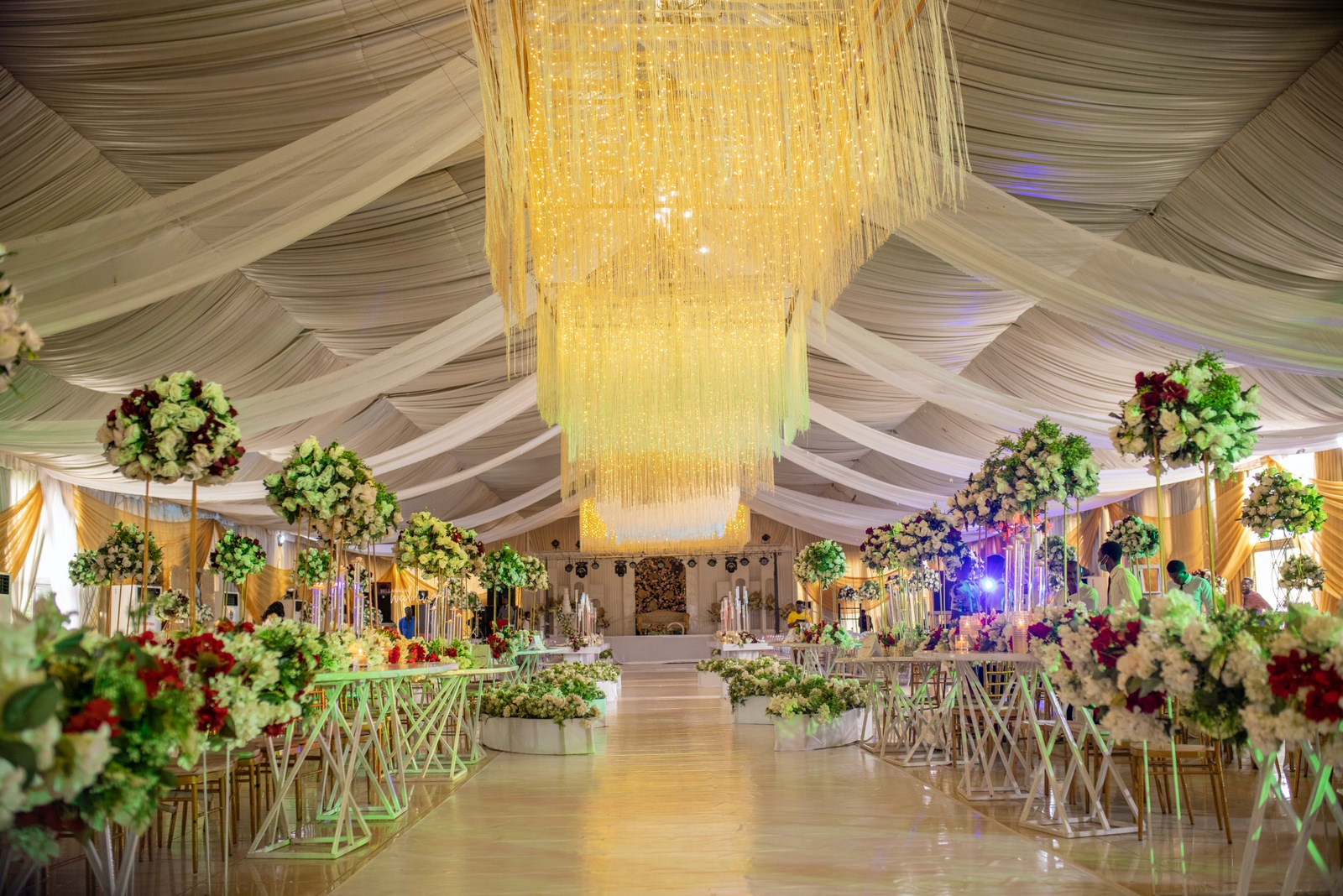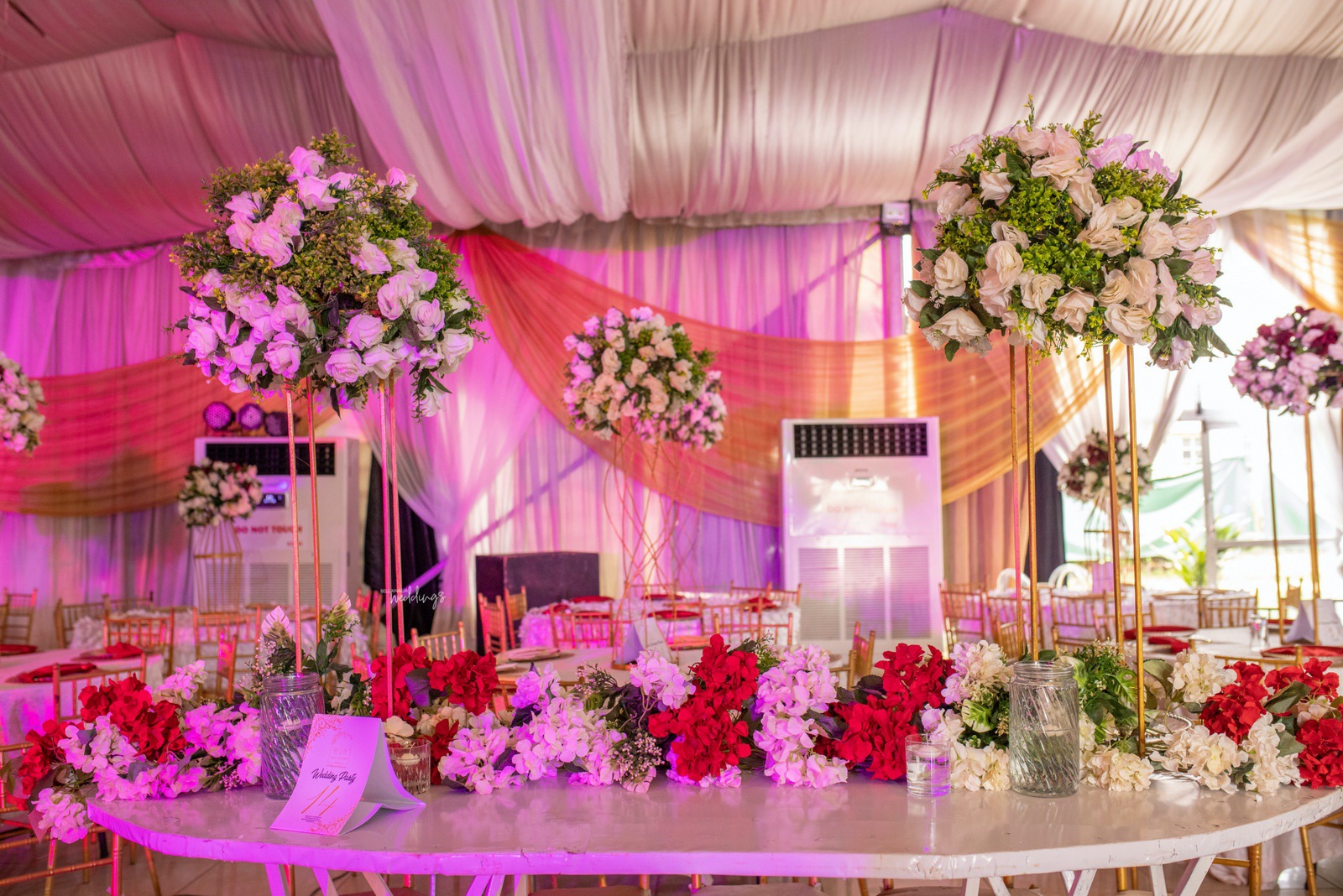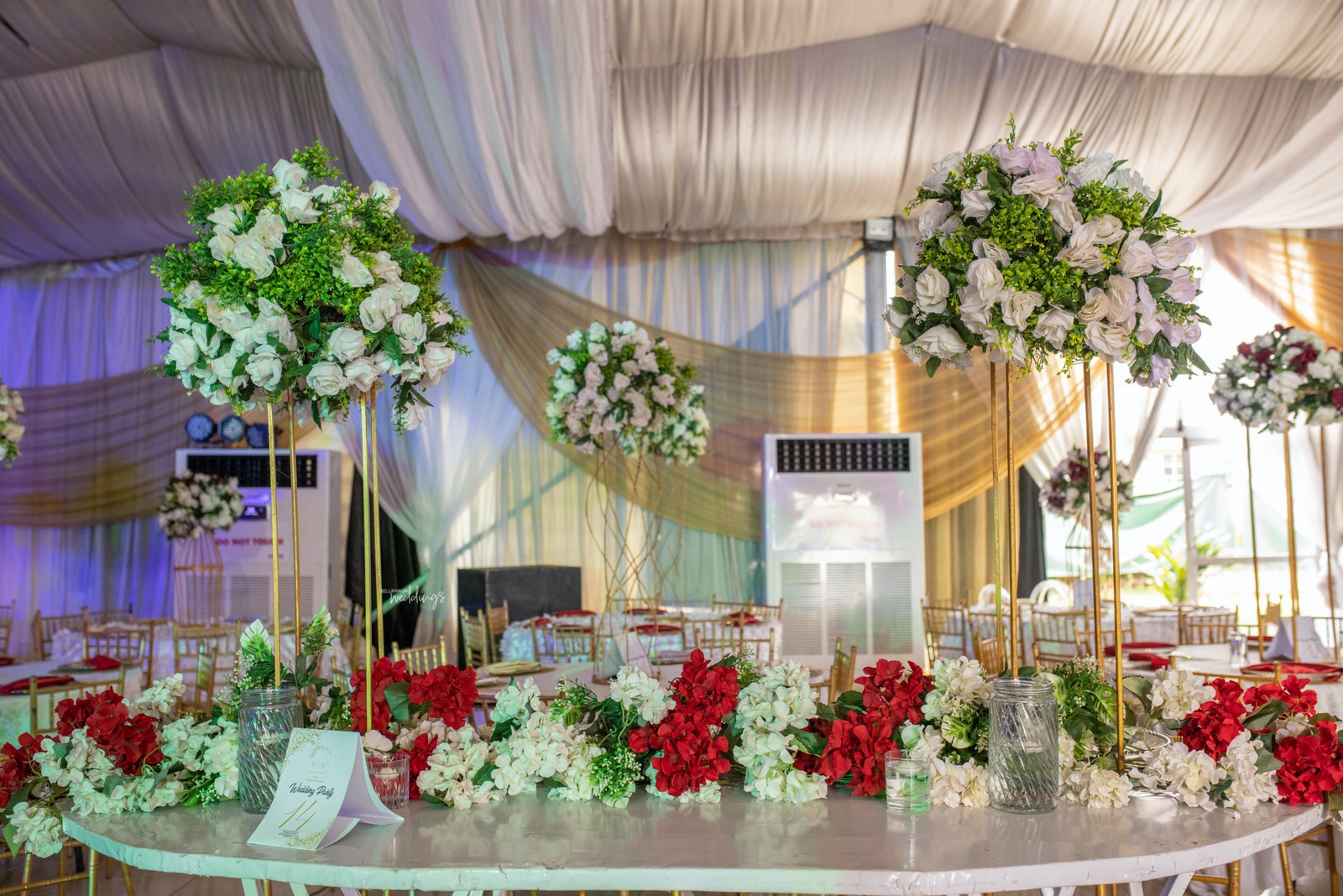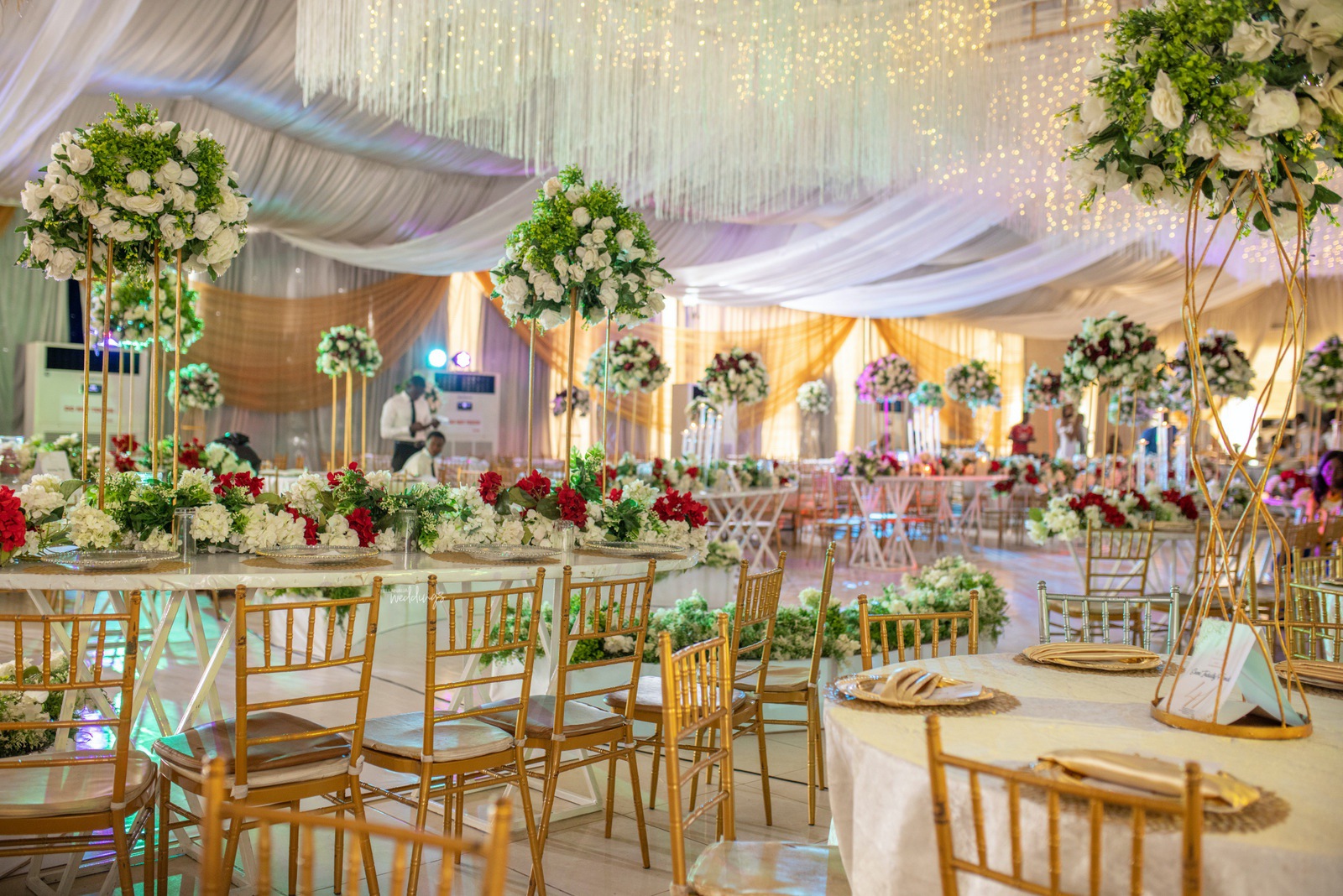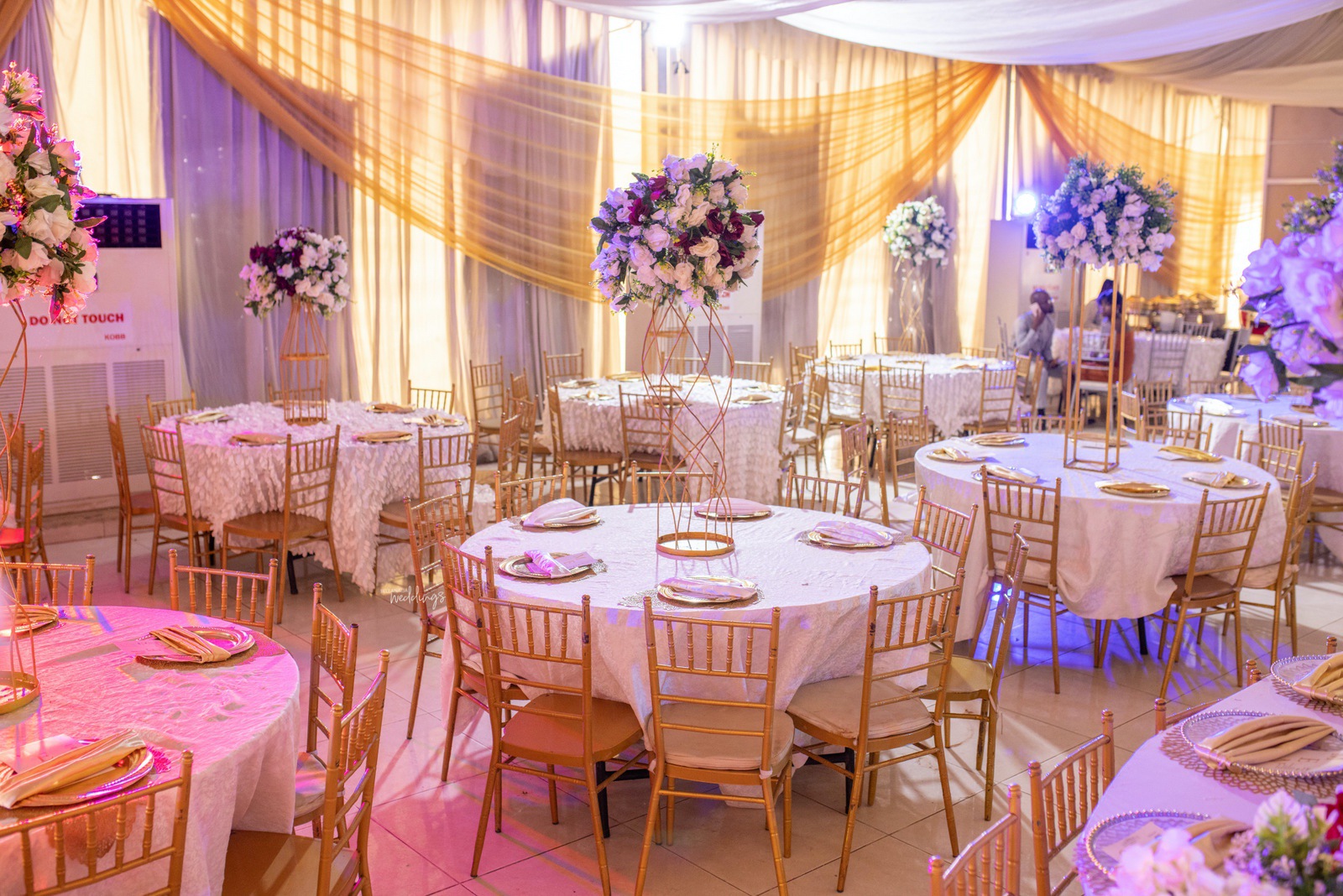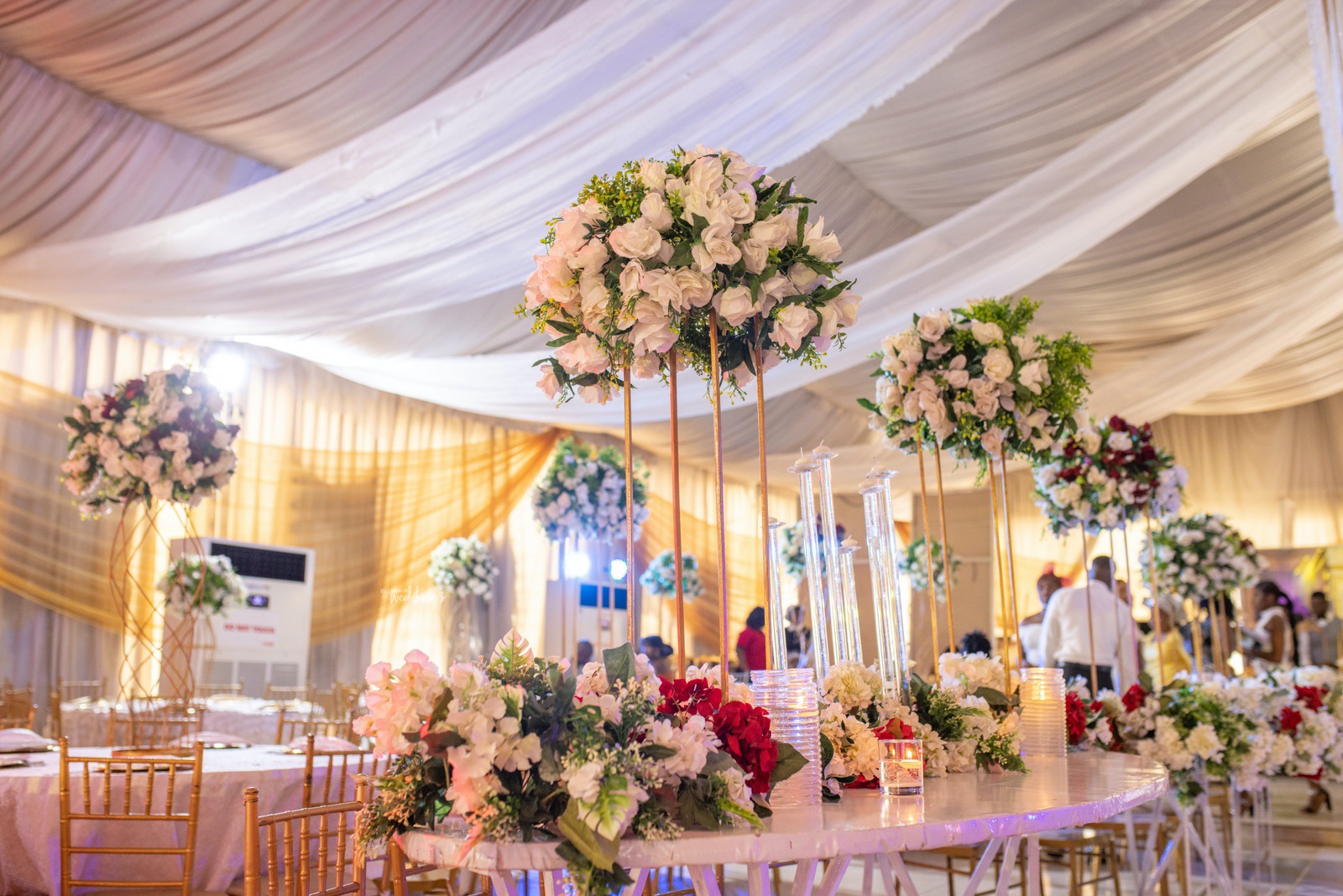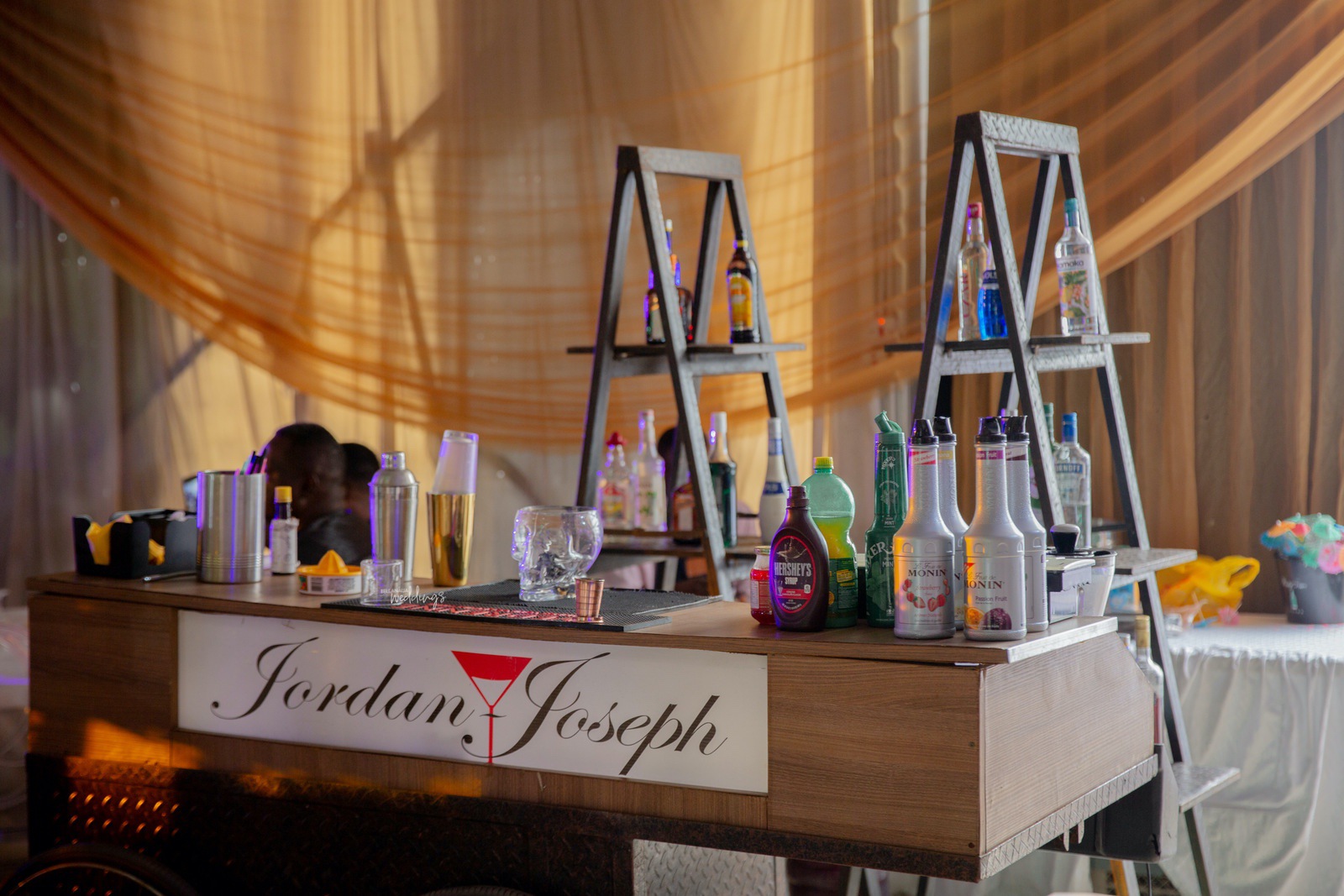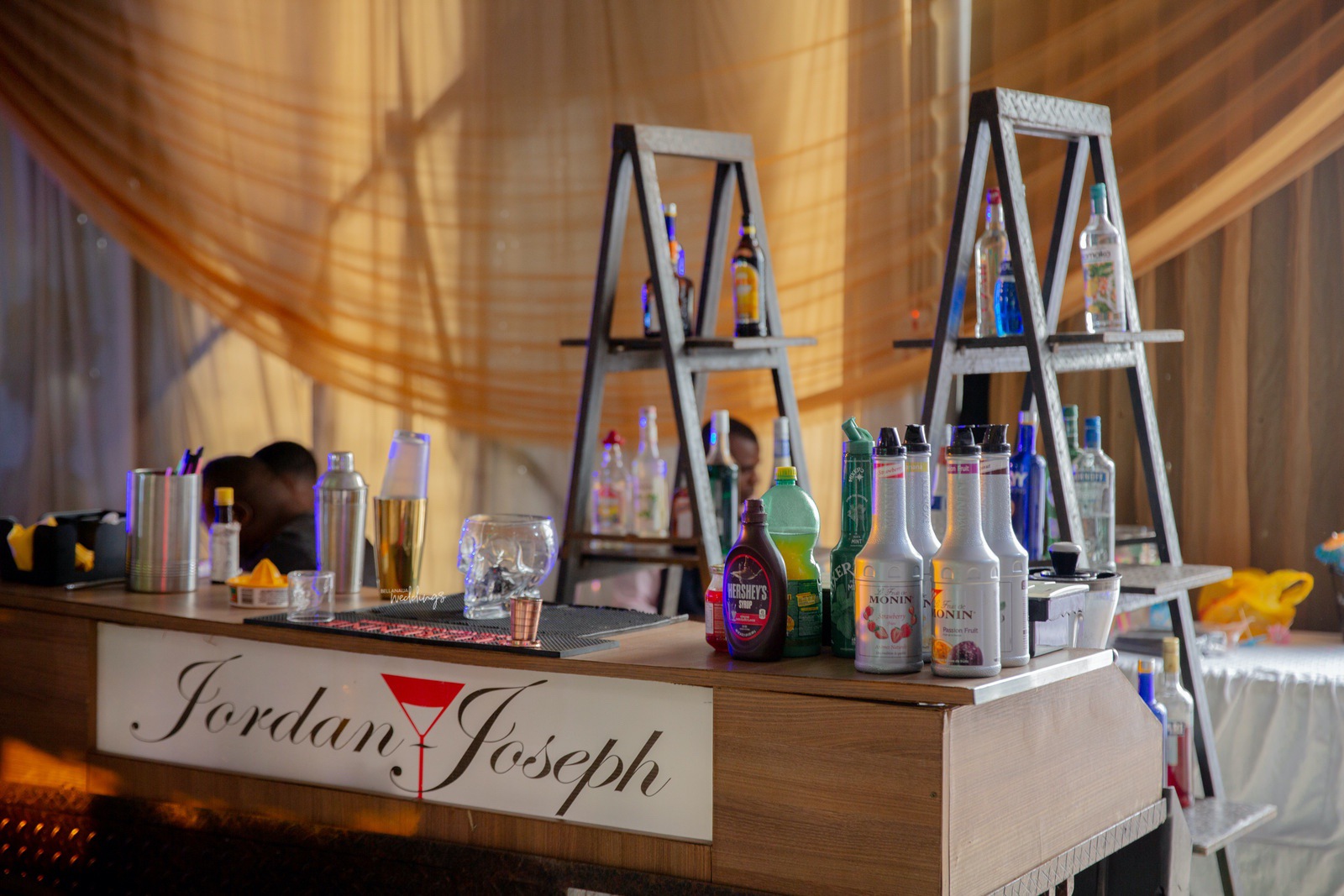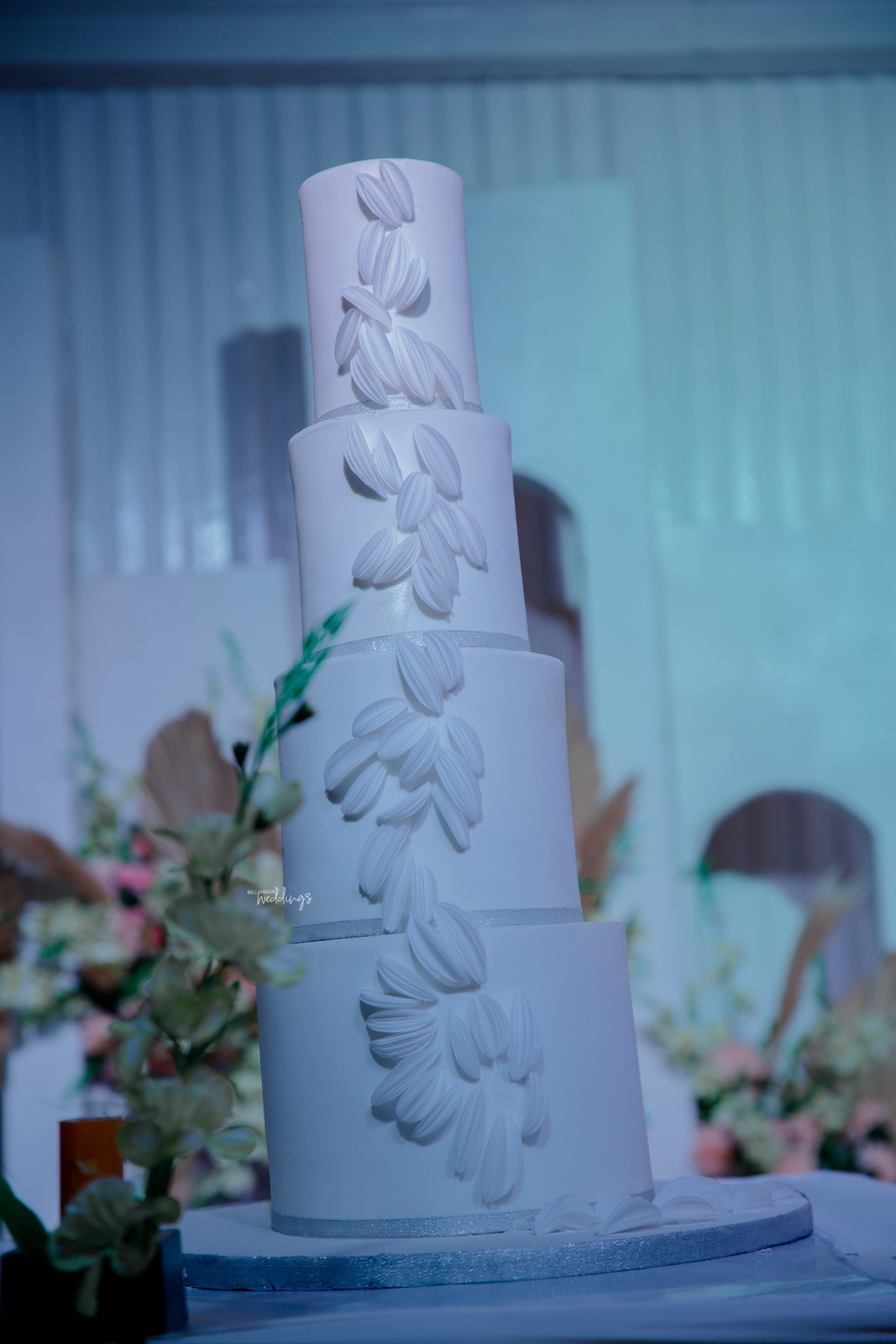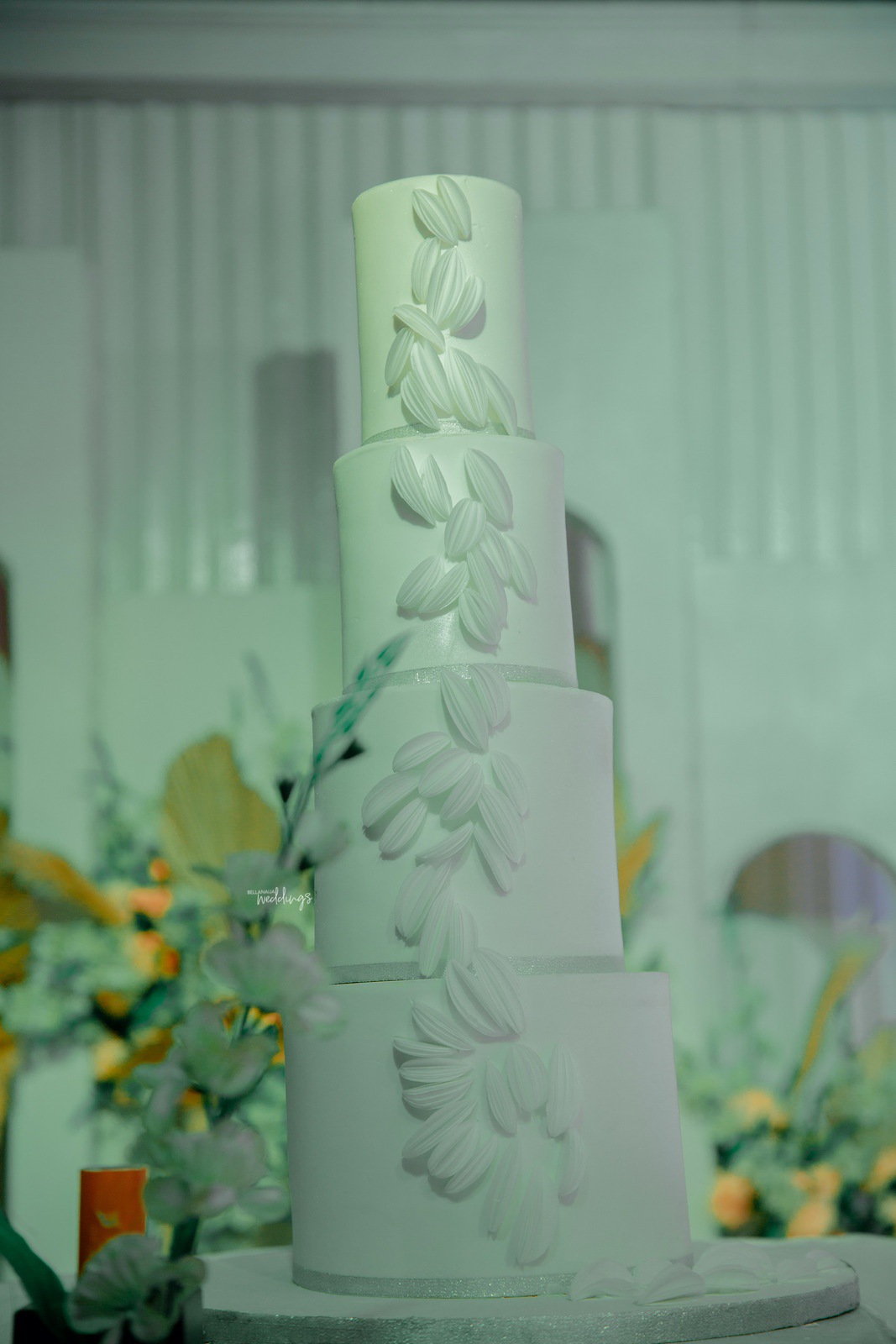 Let the ceremony begin!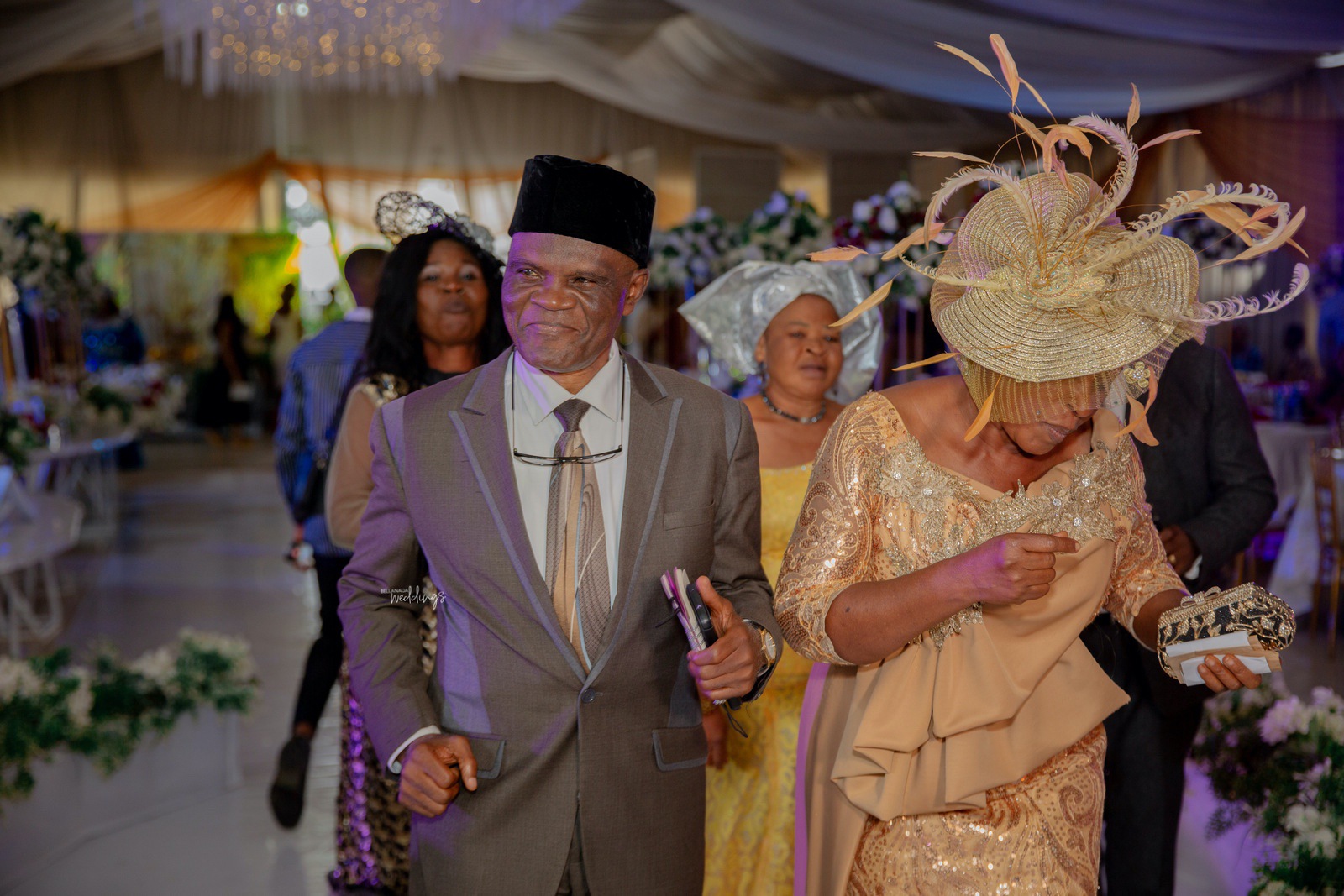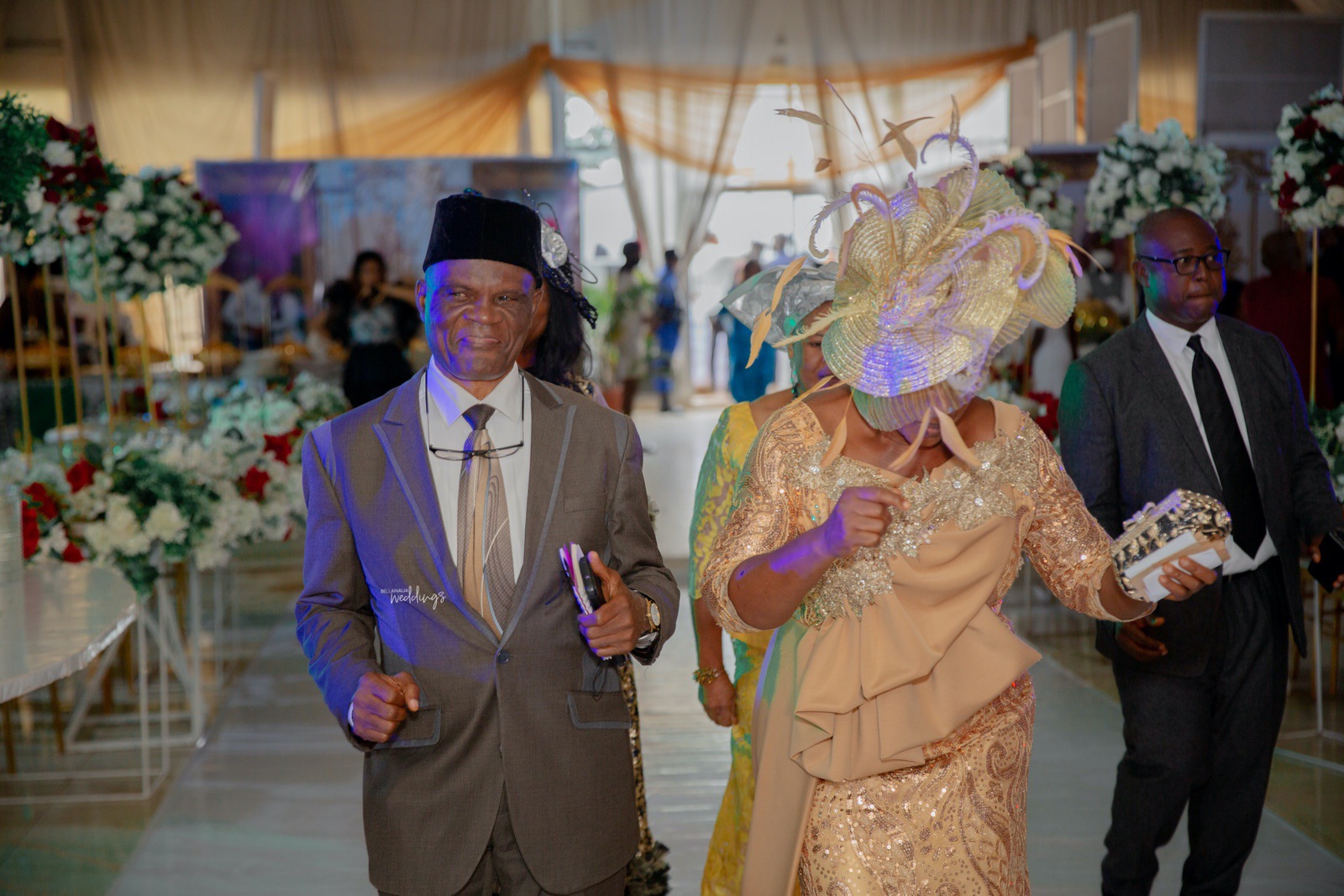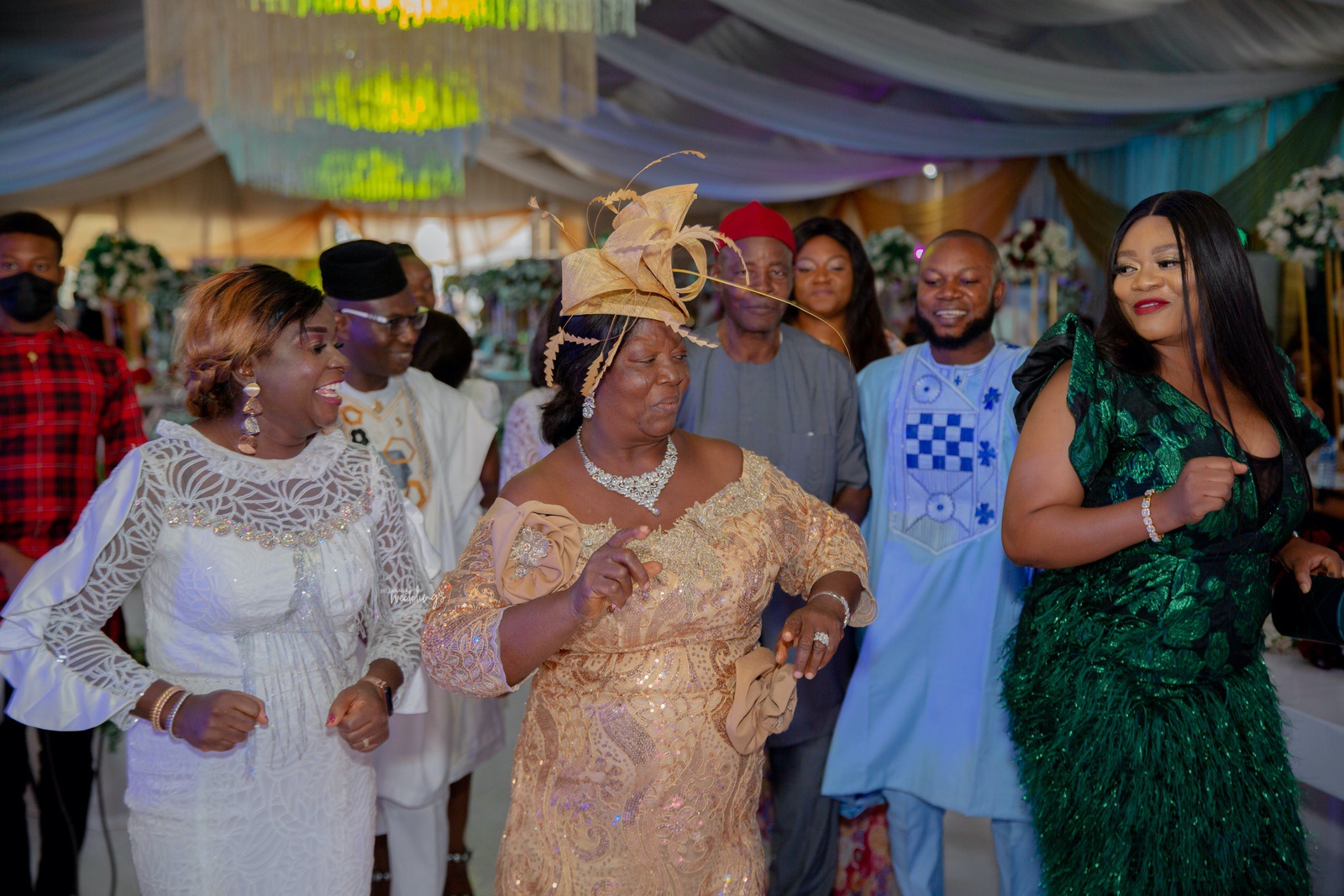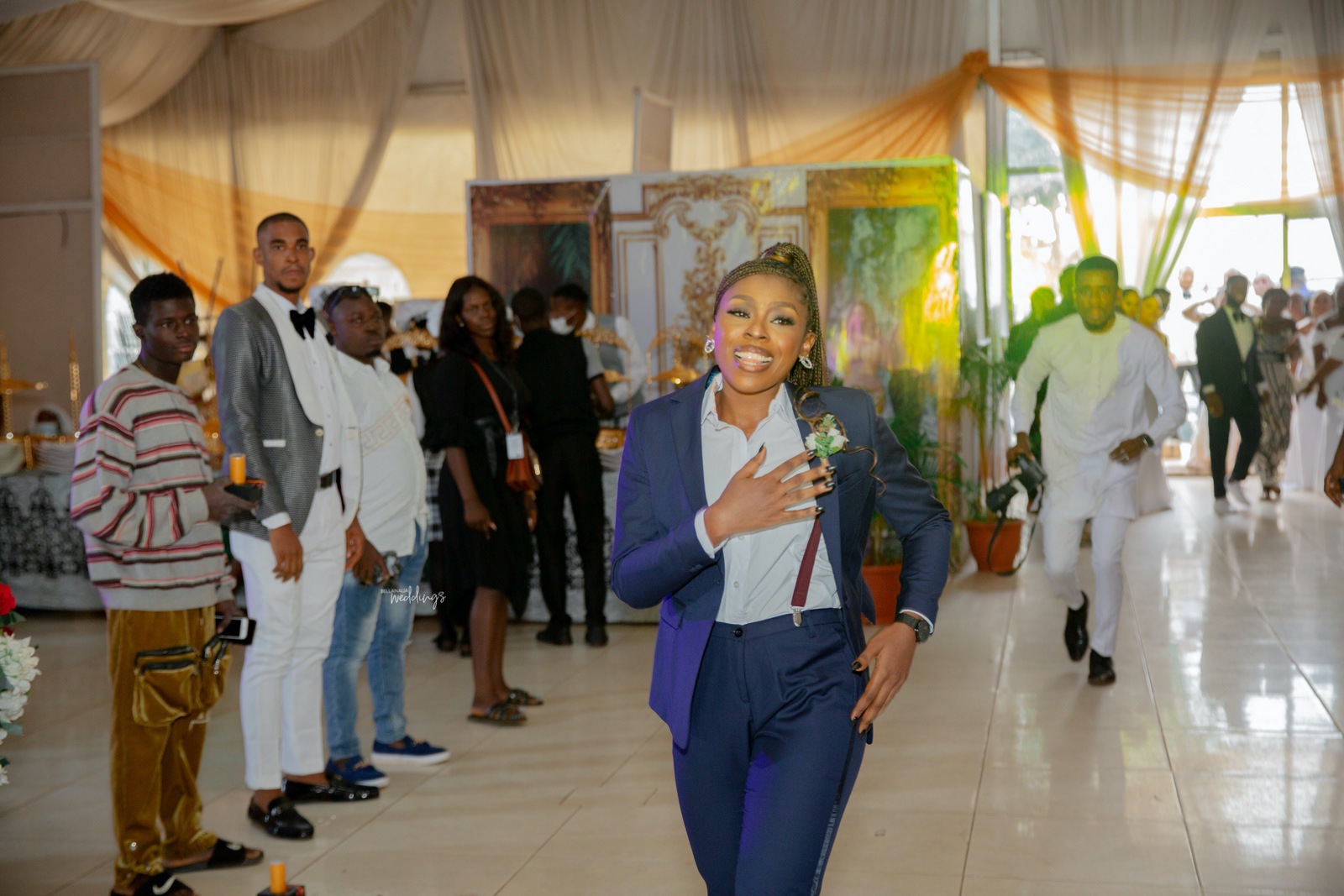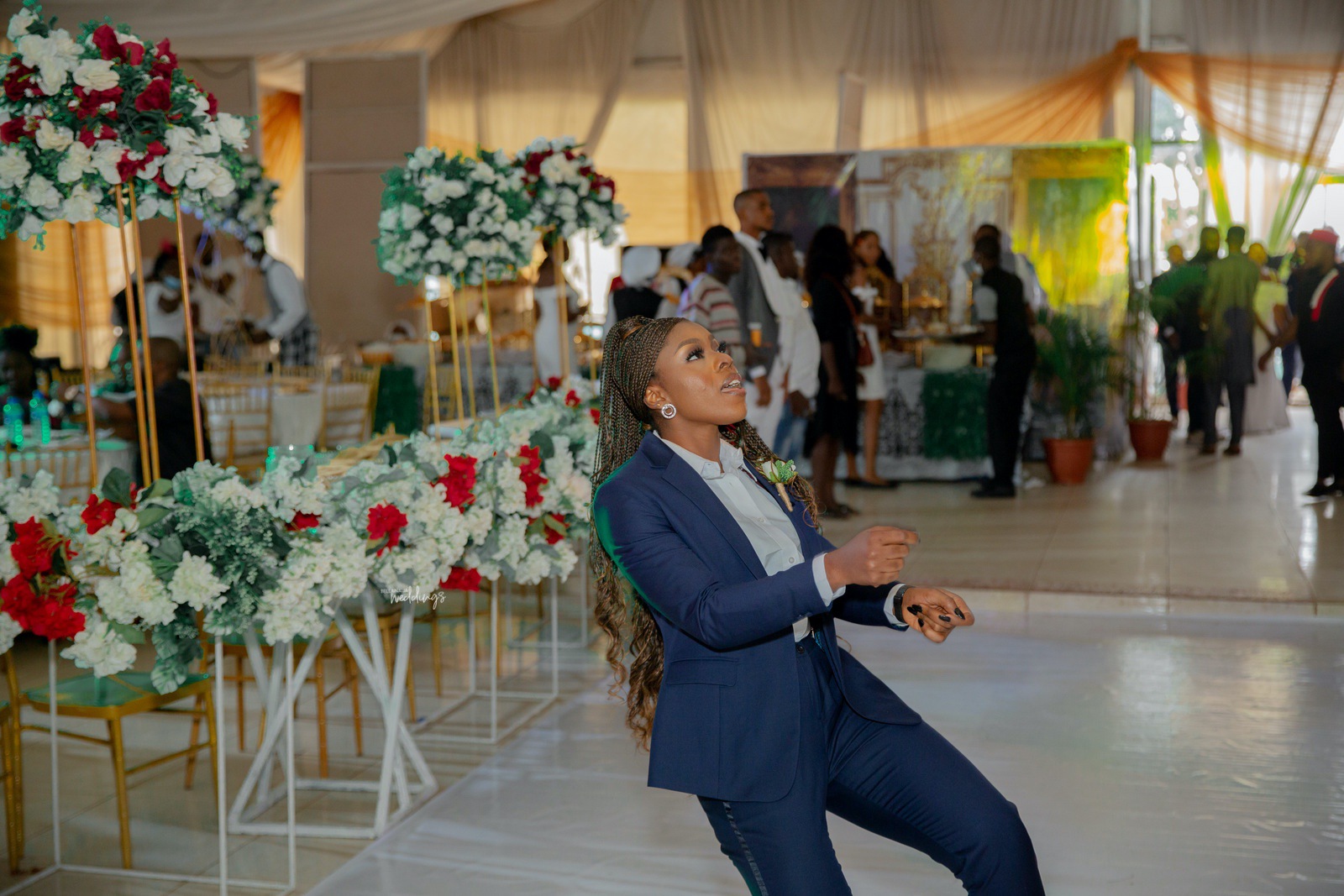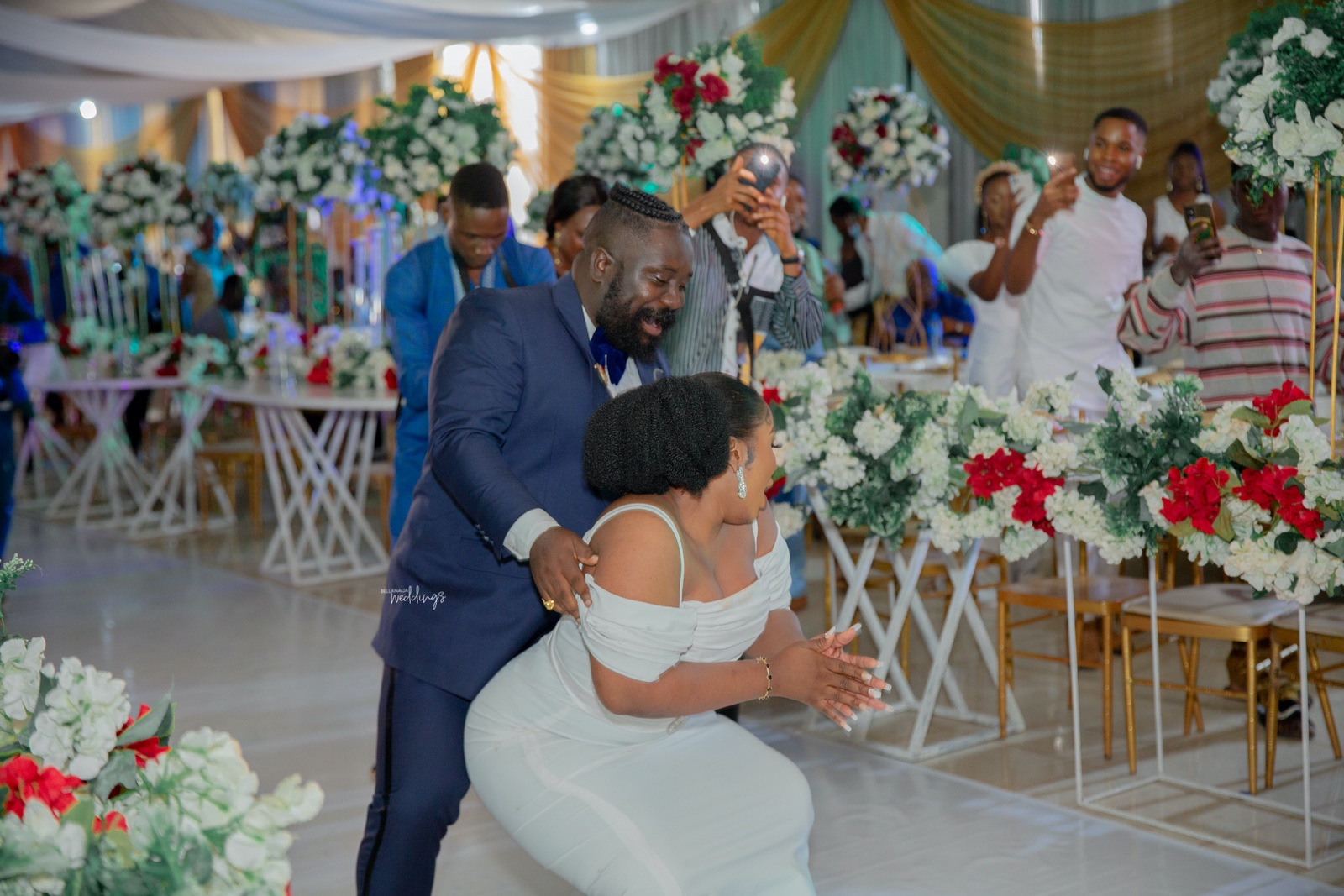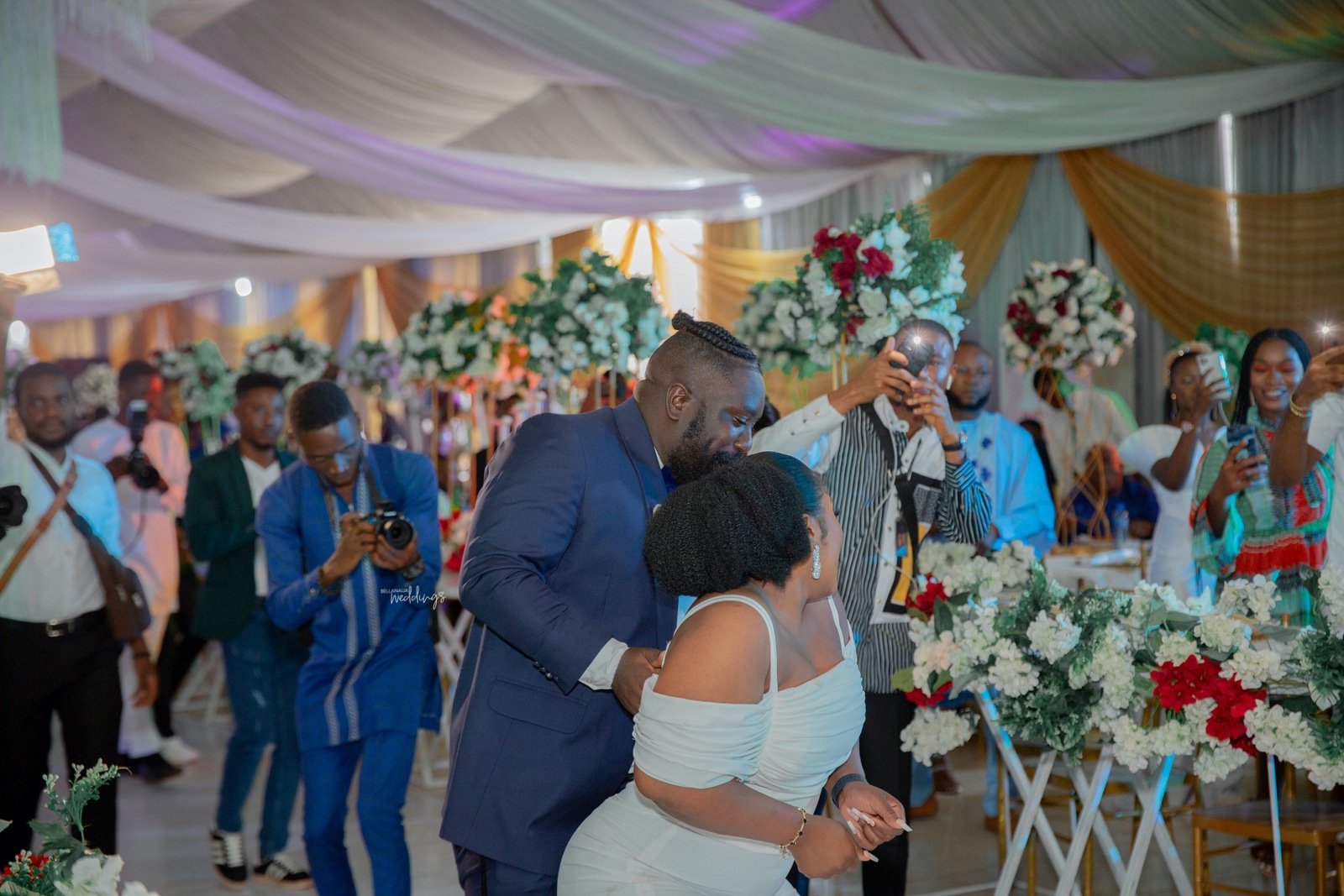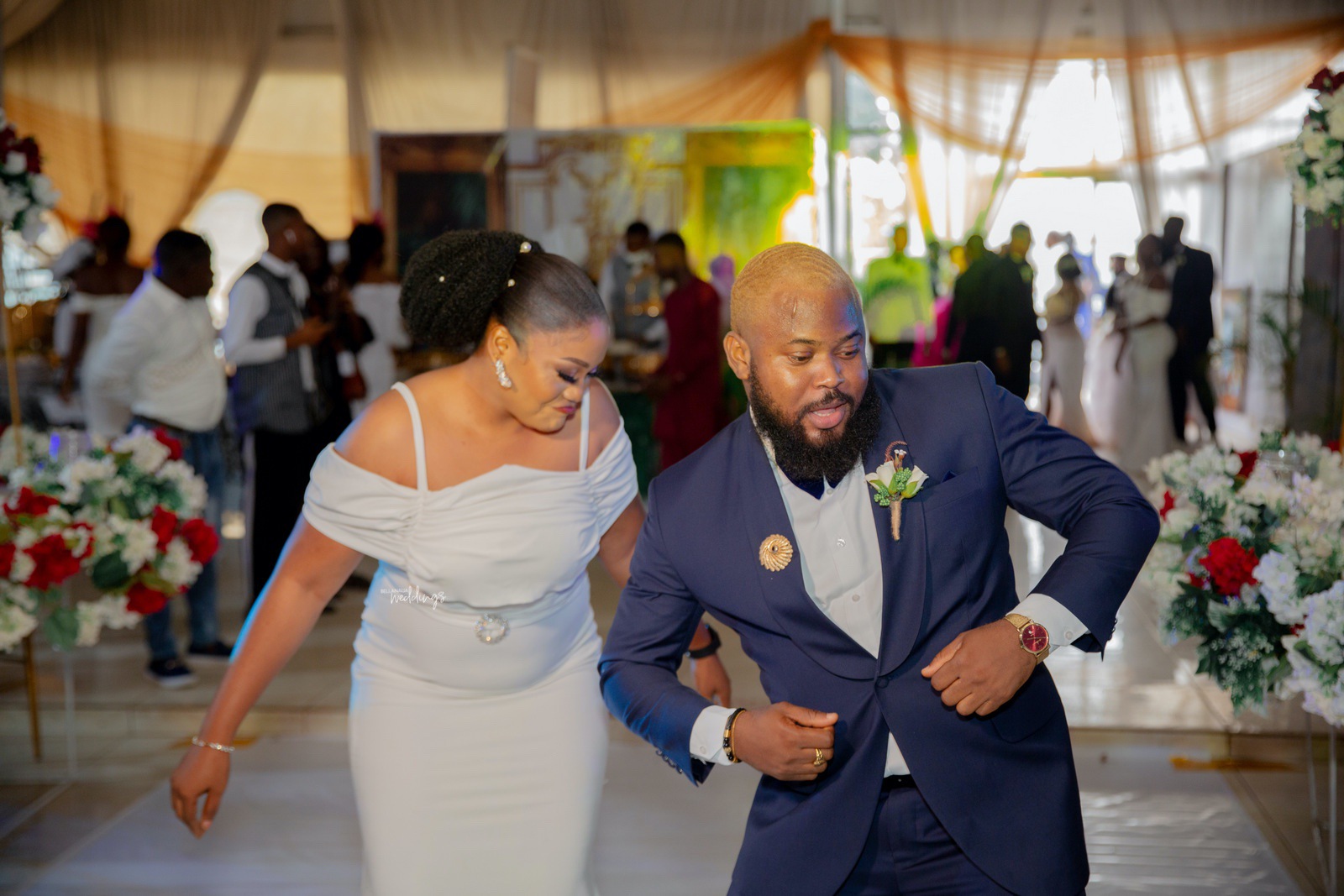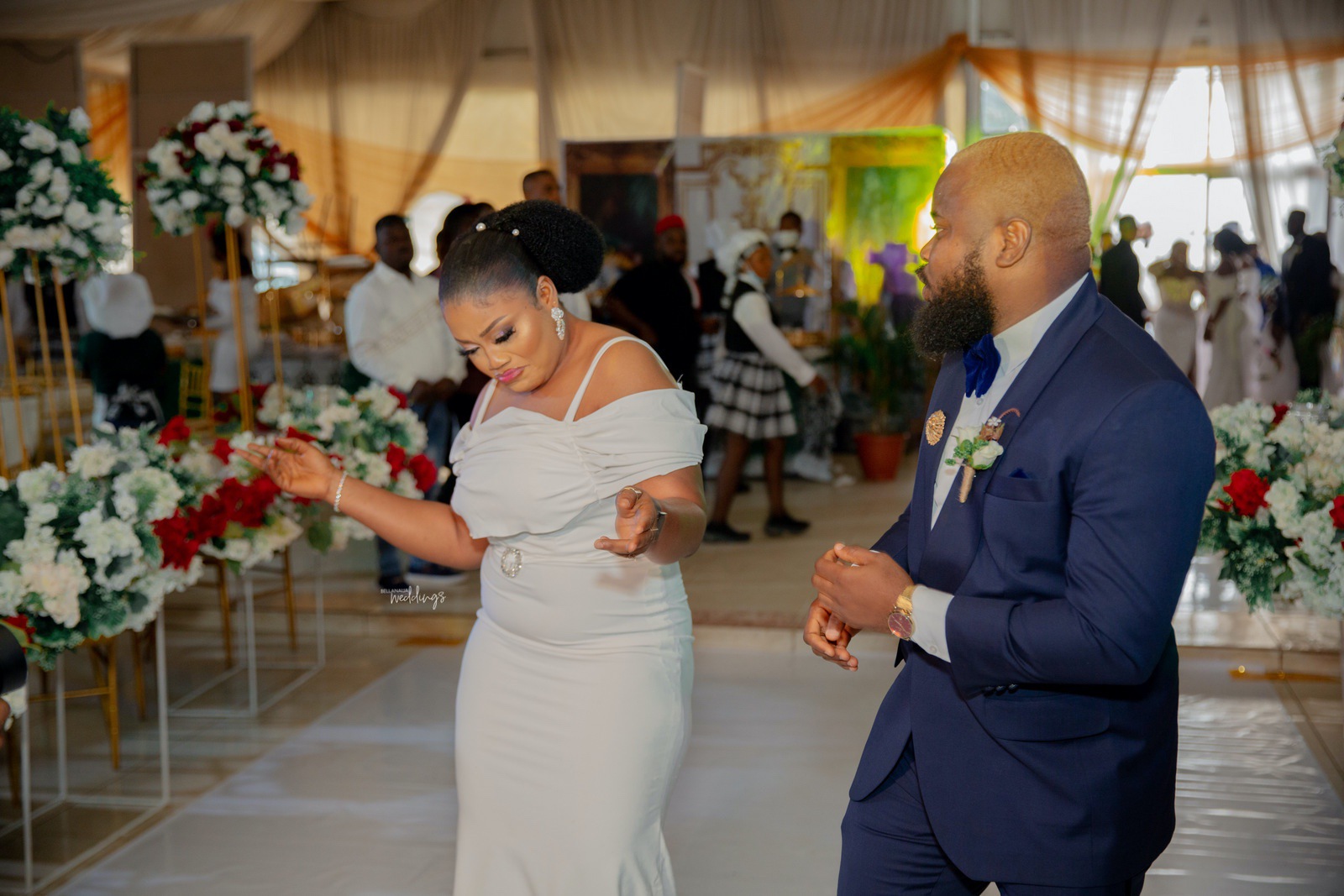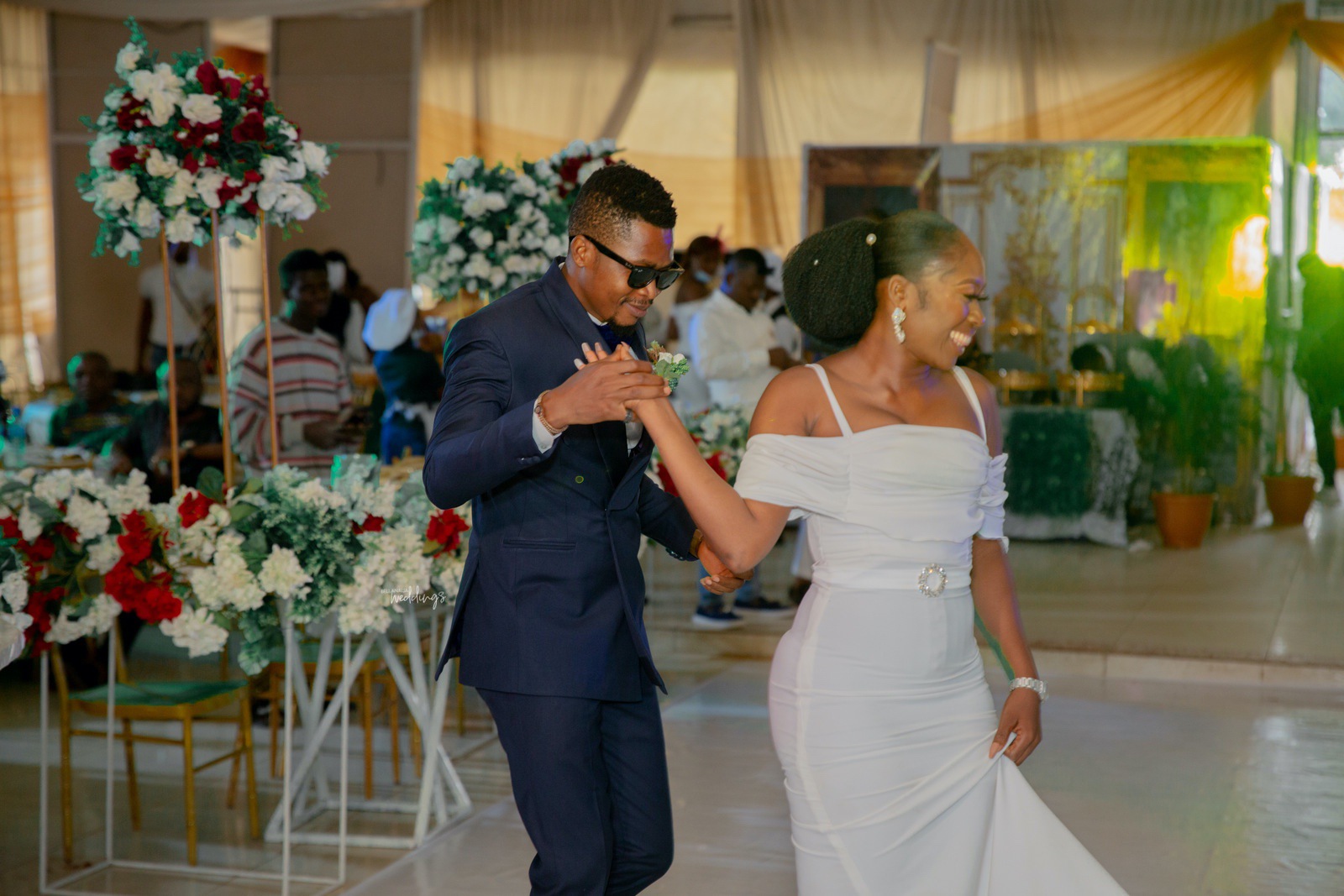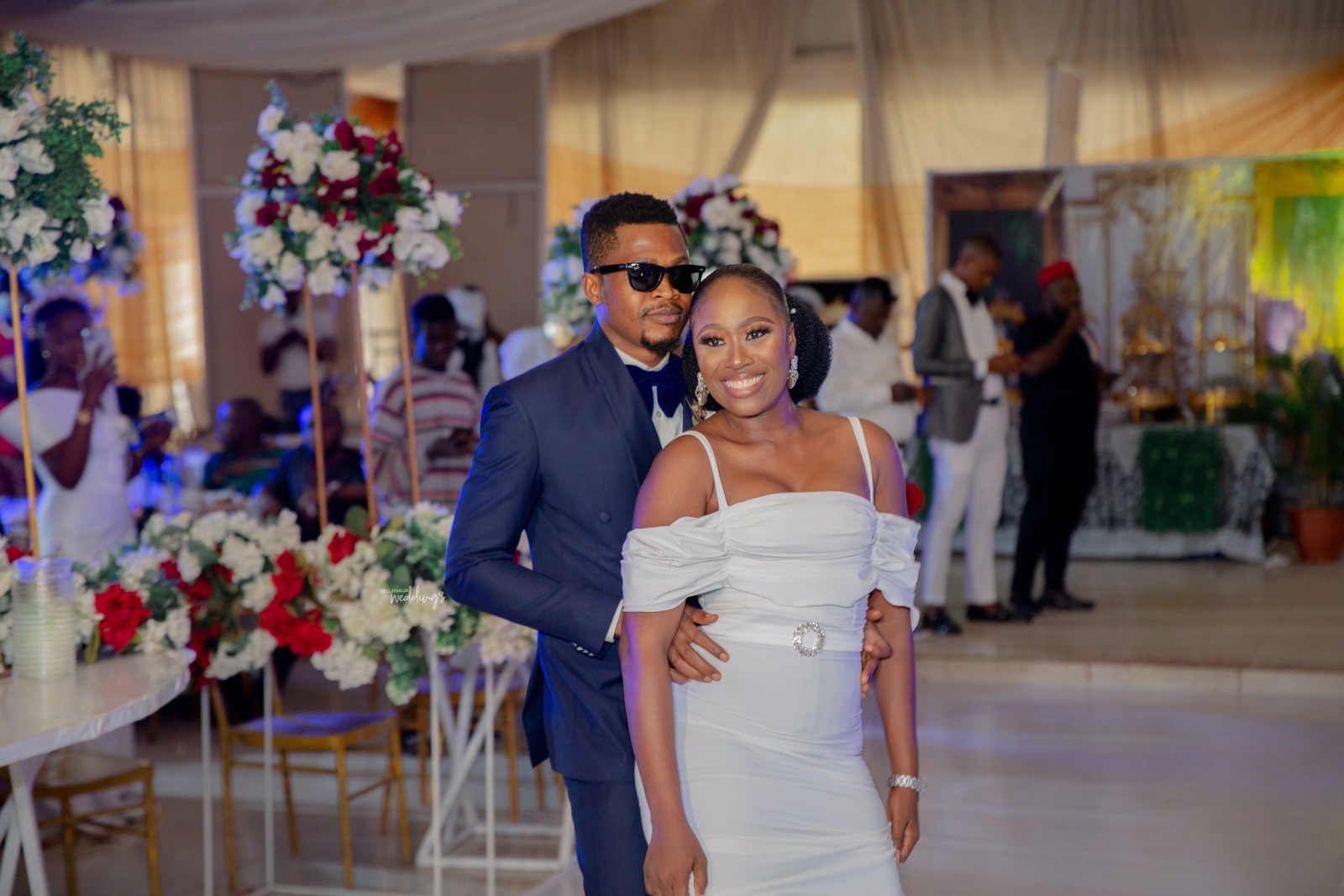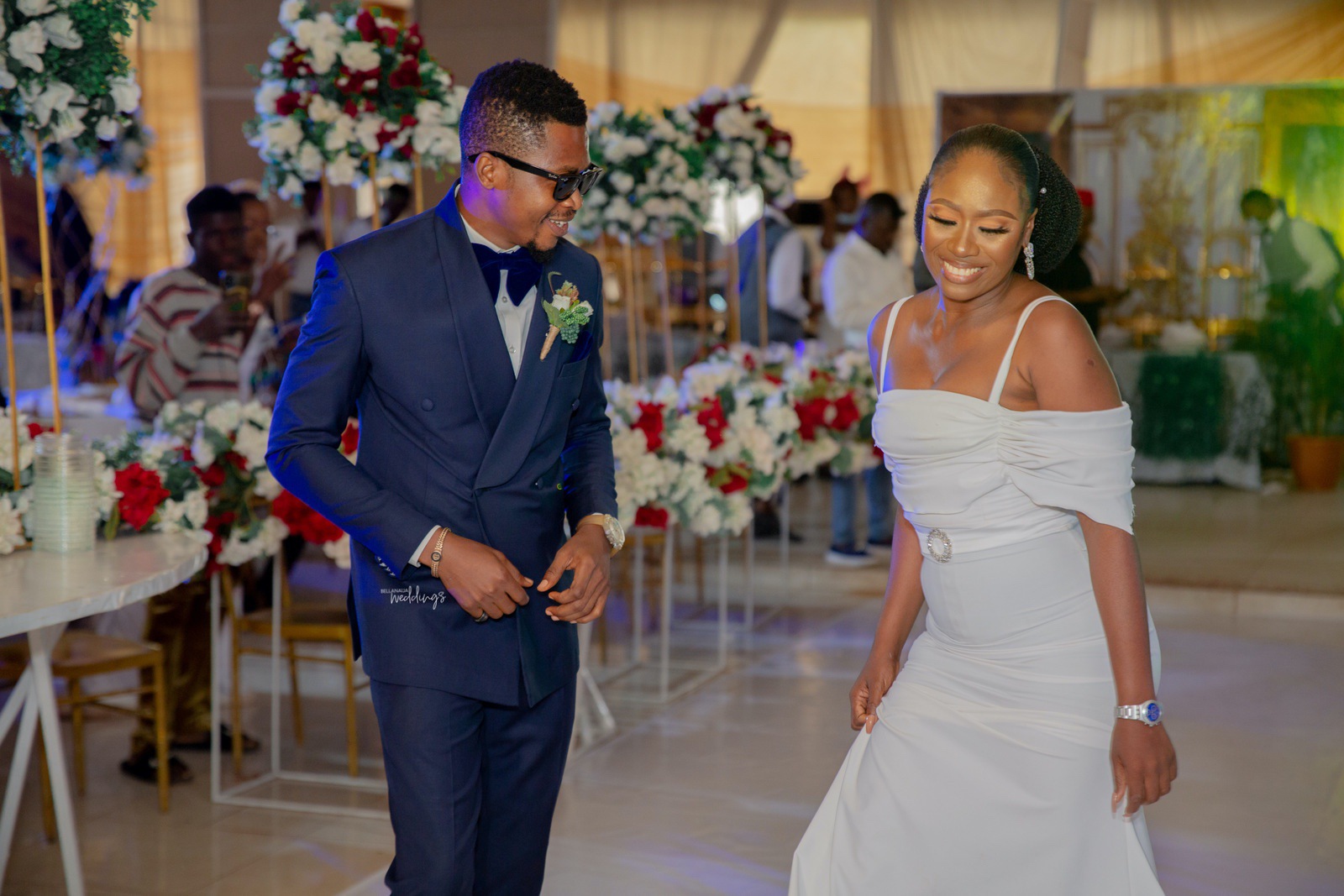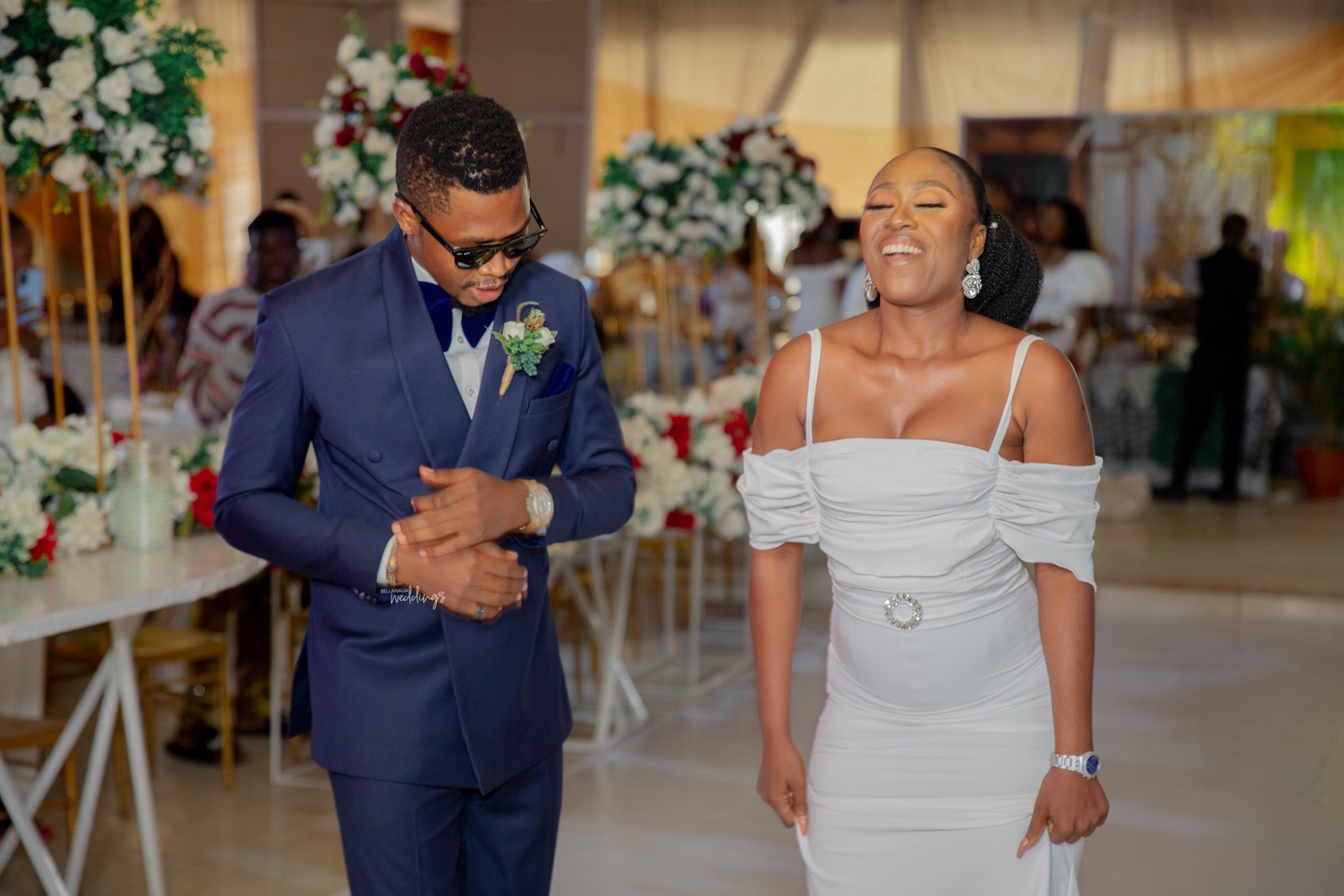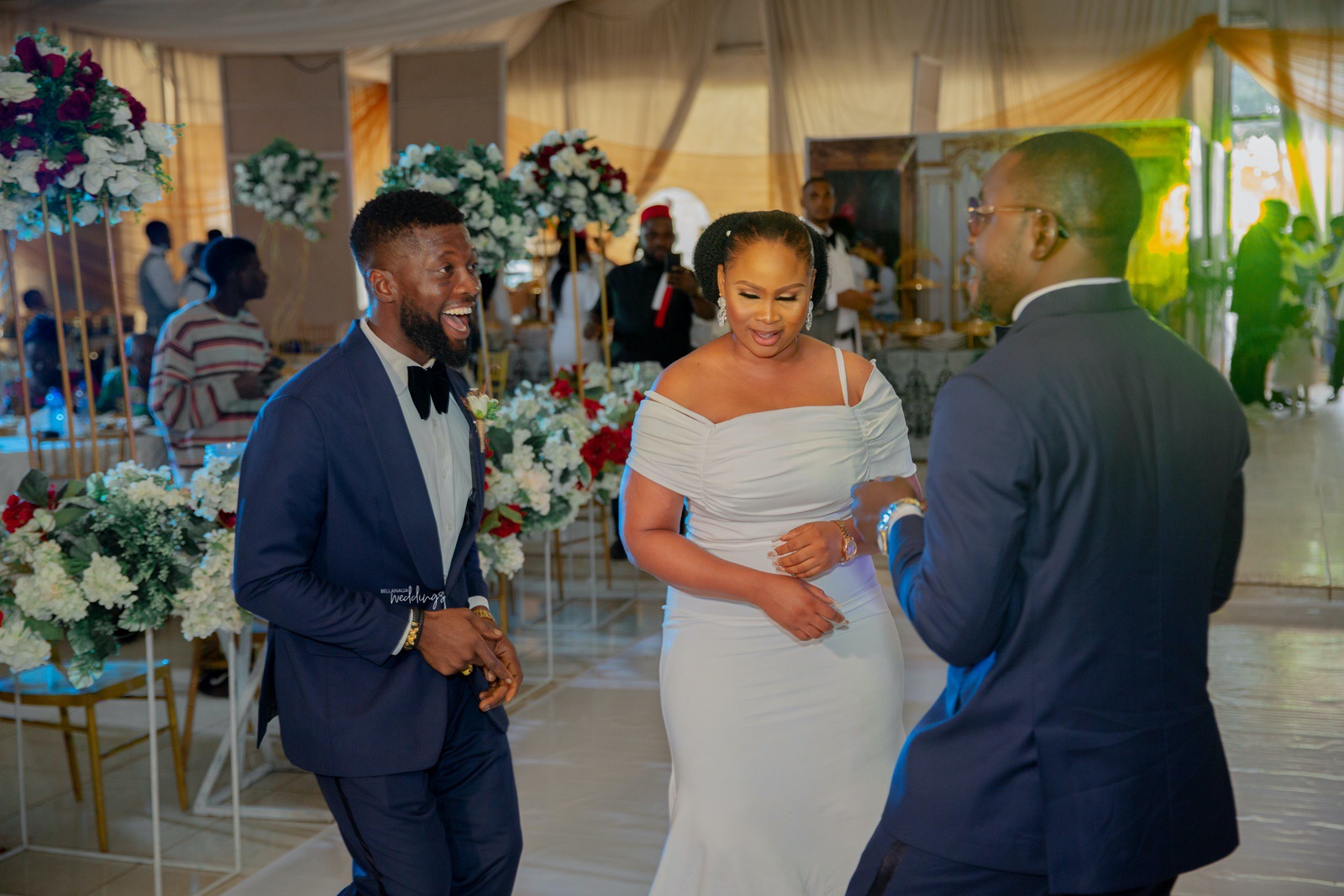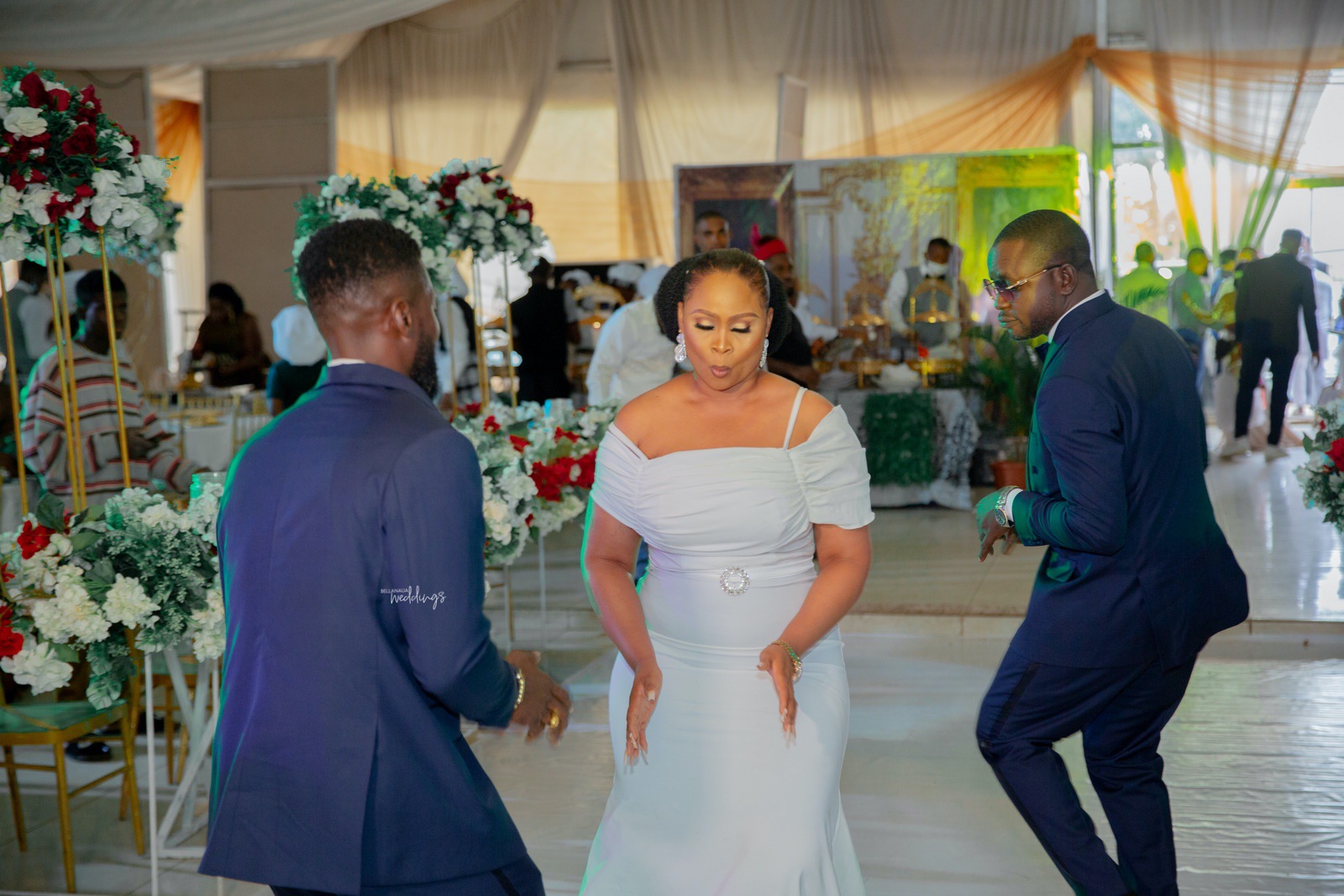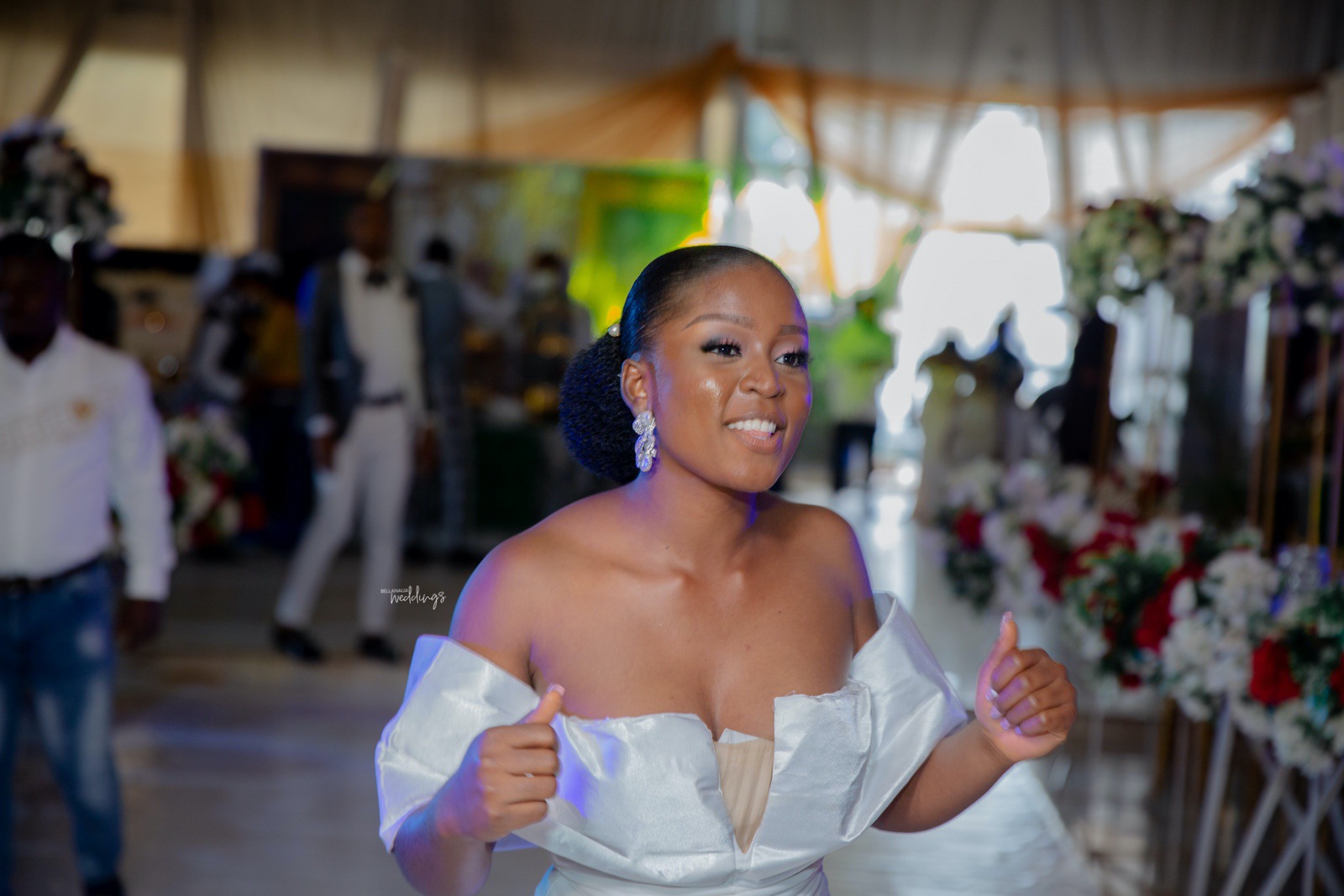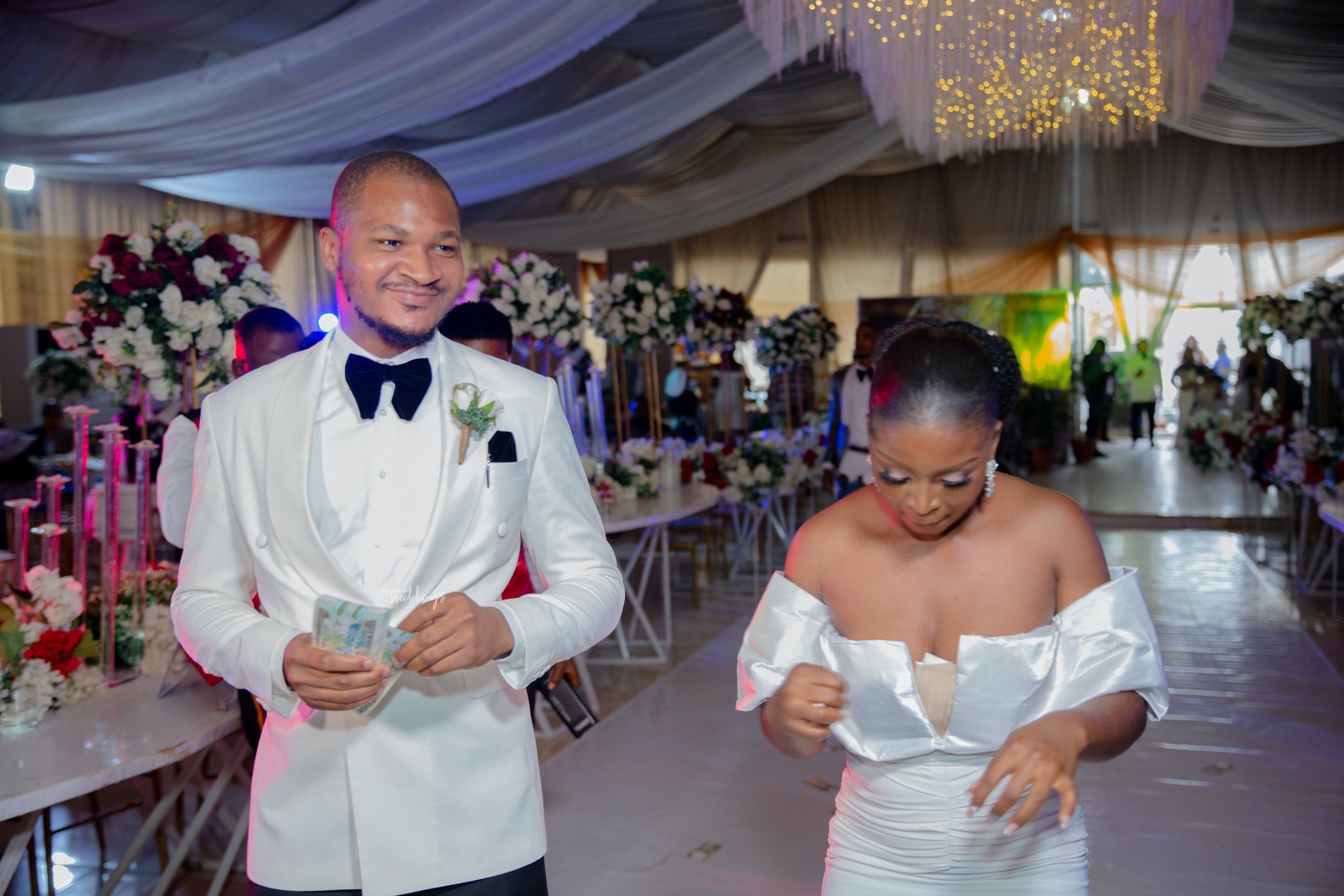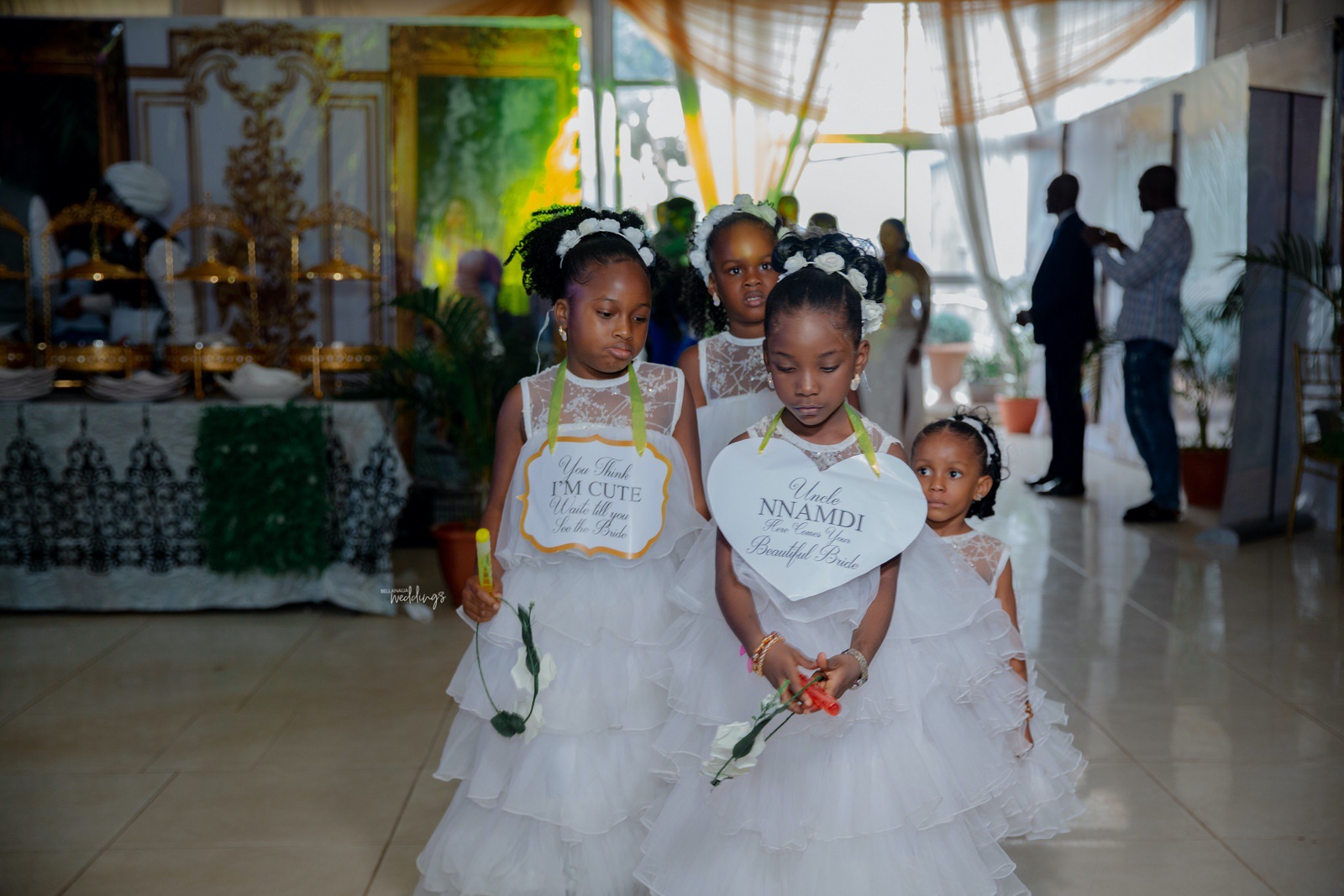 Make way for the latest couple!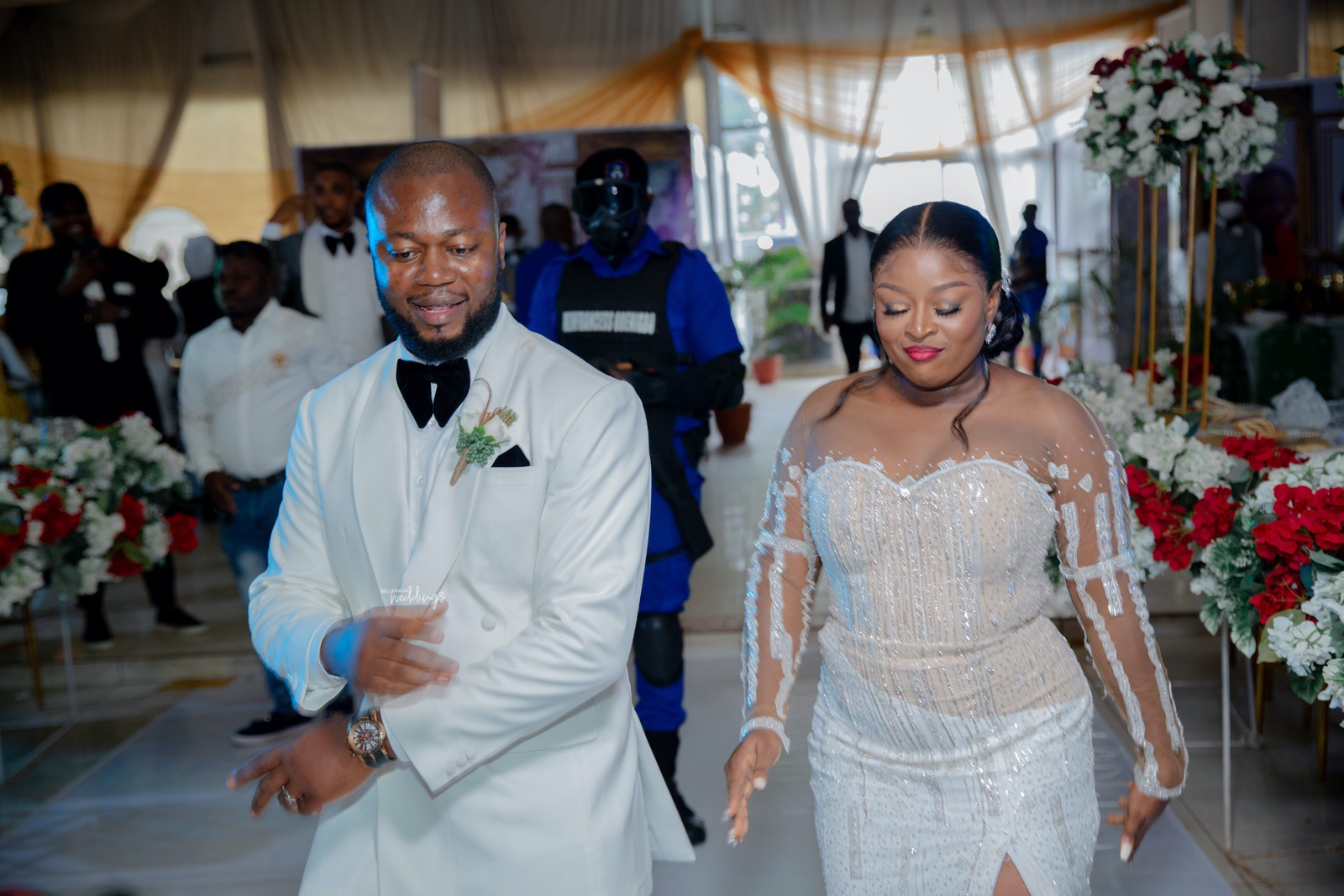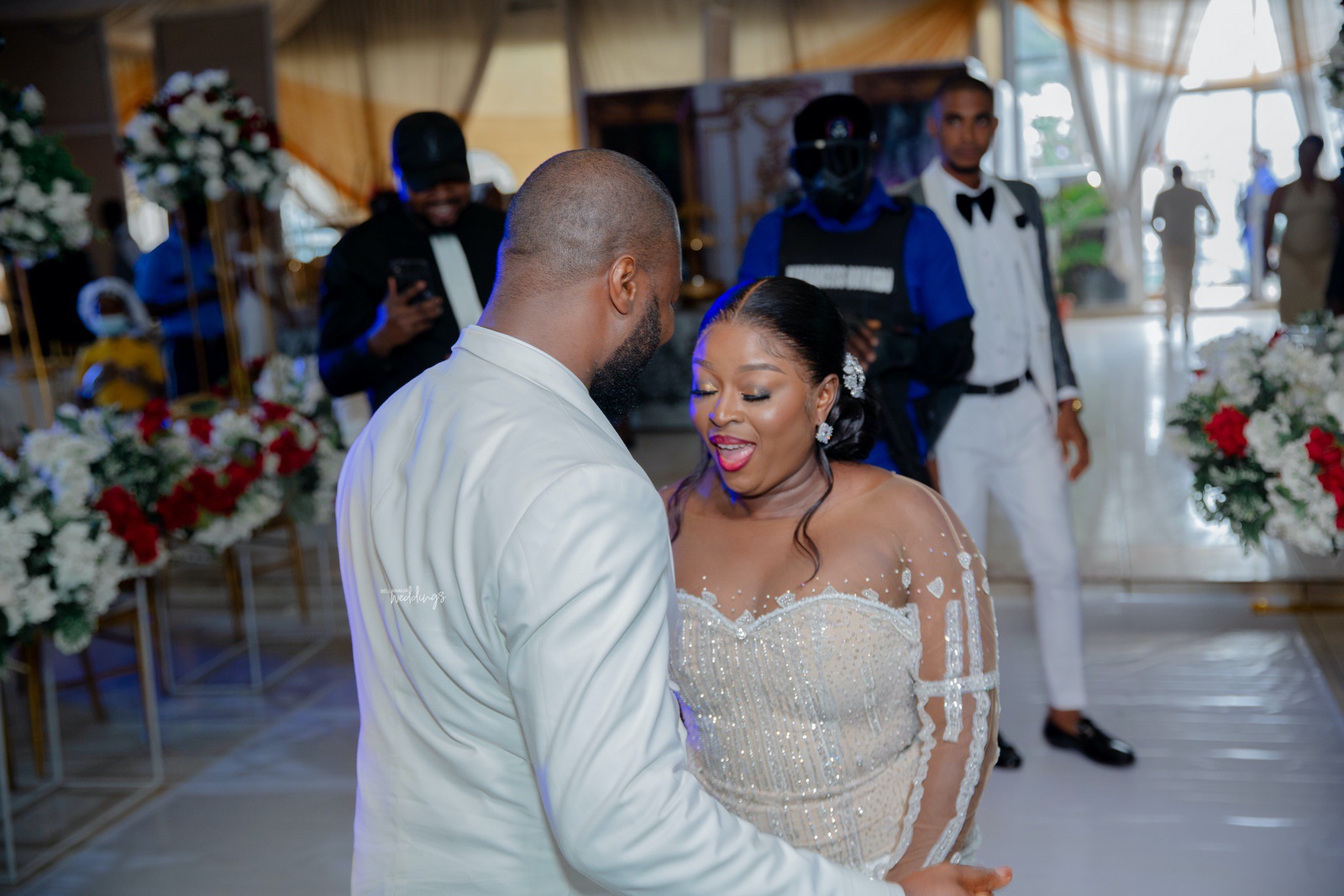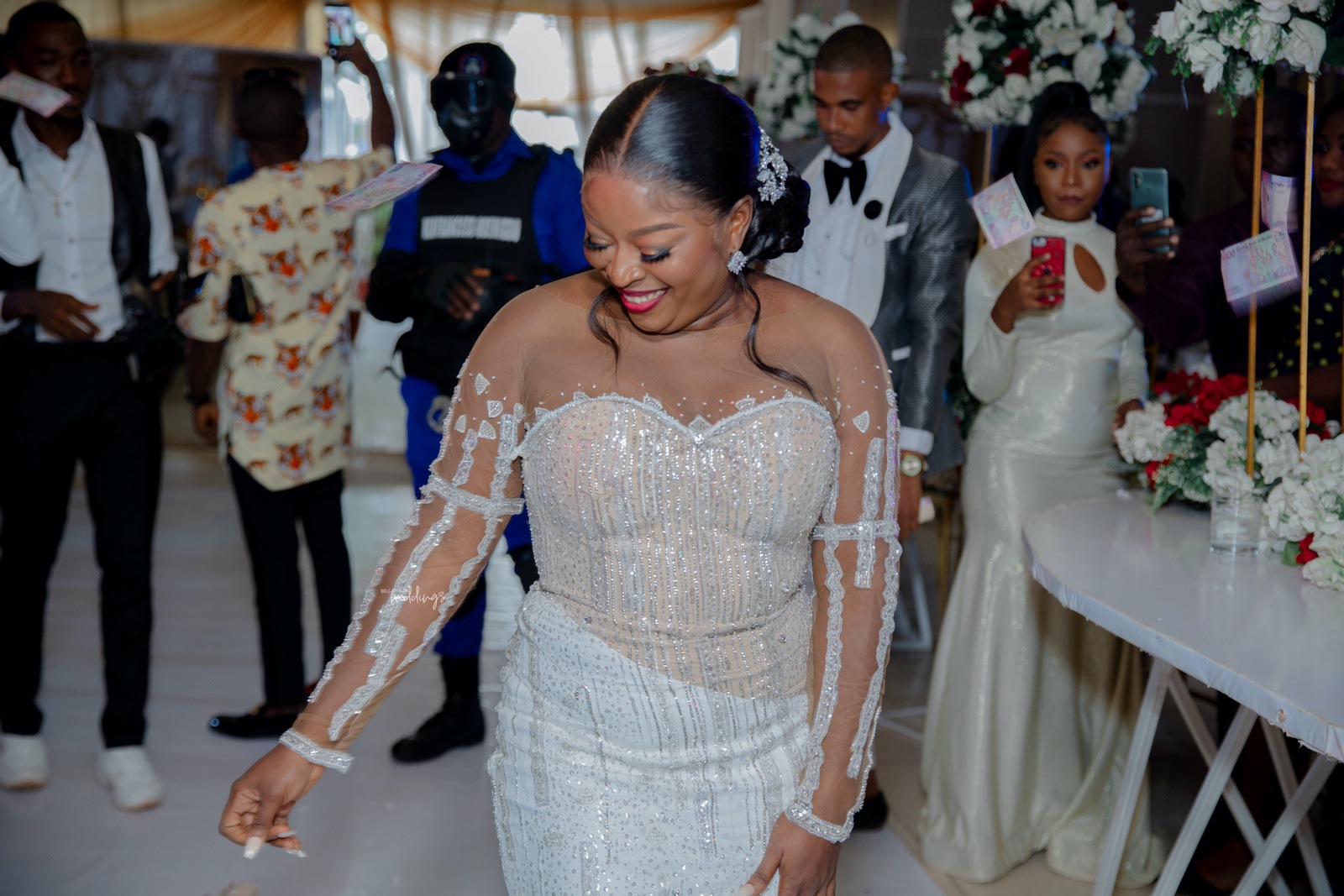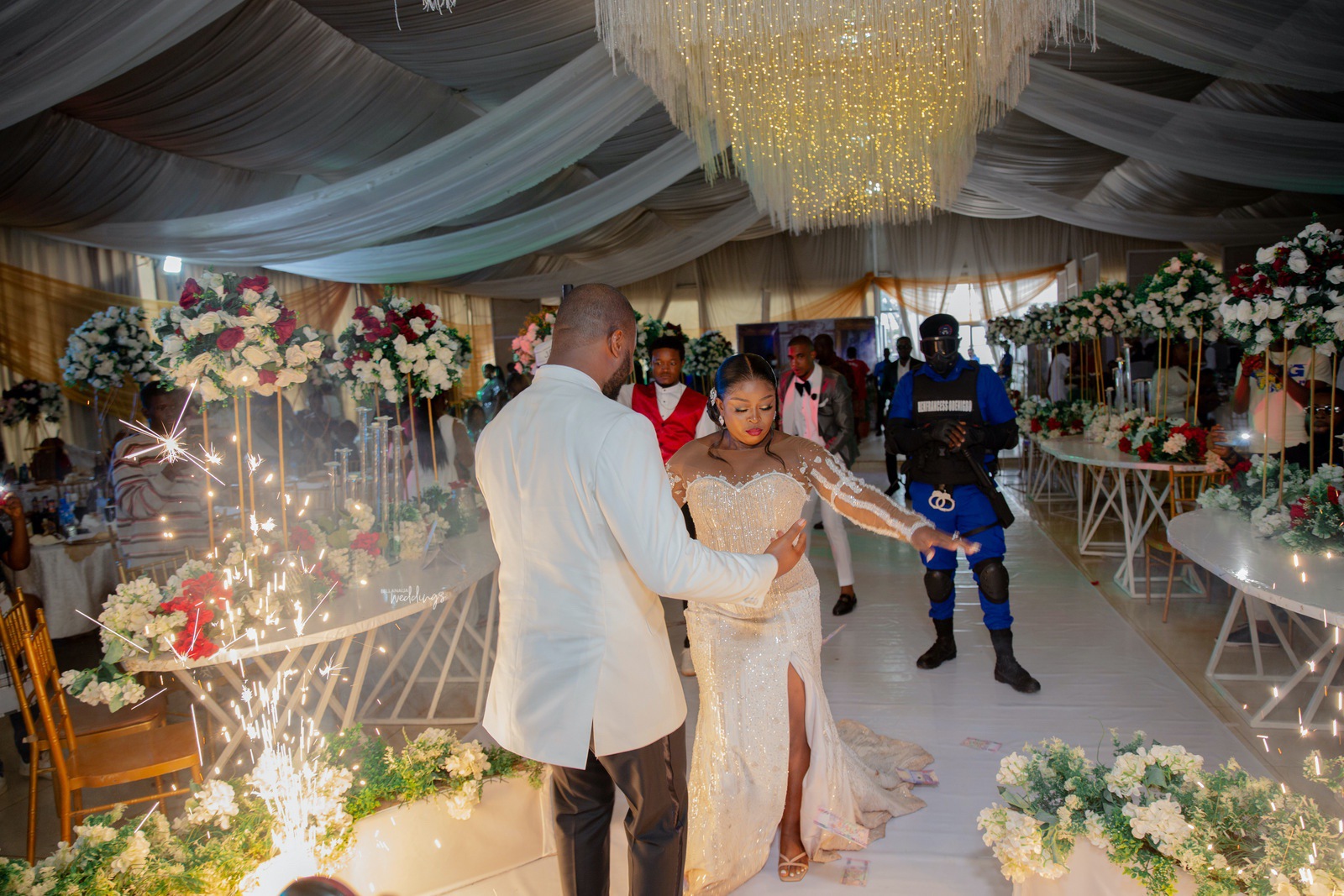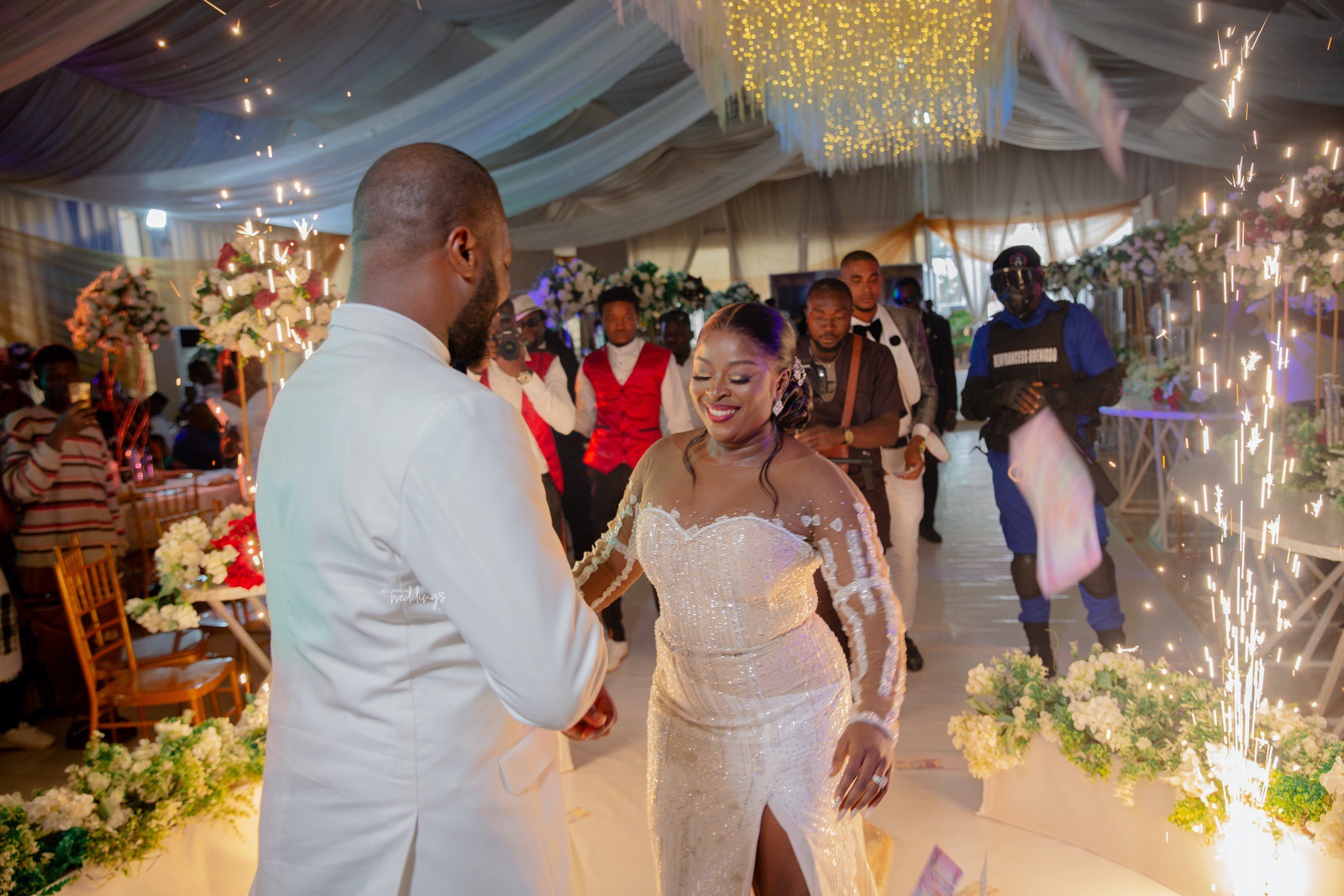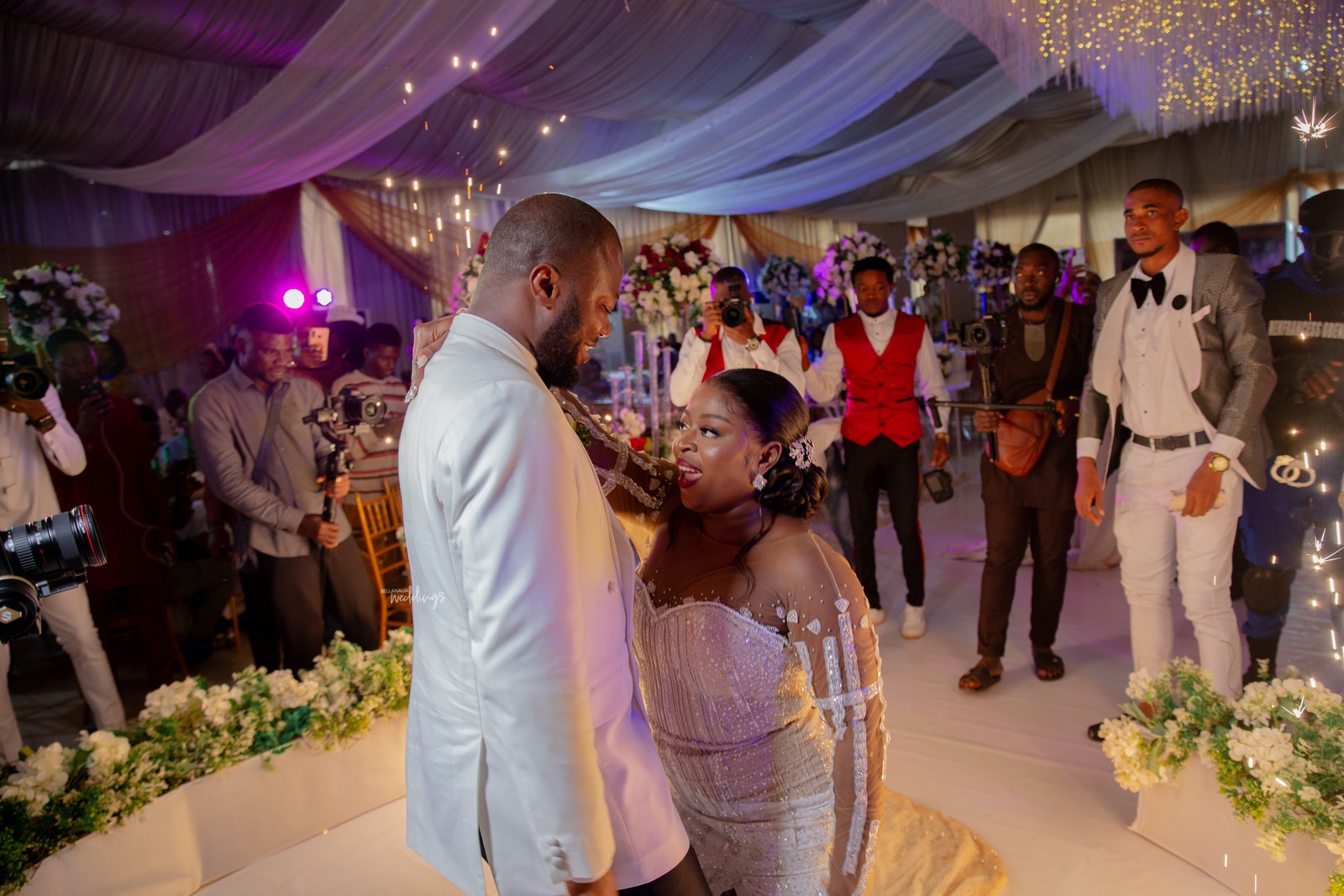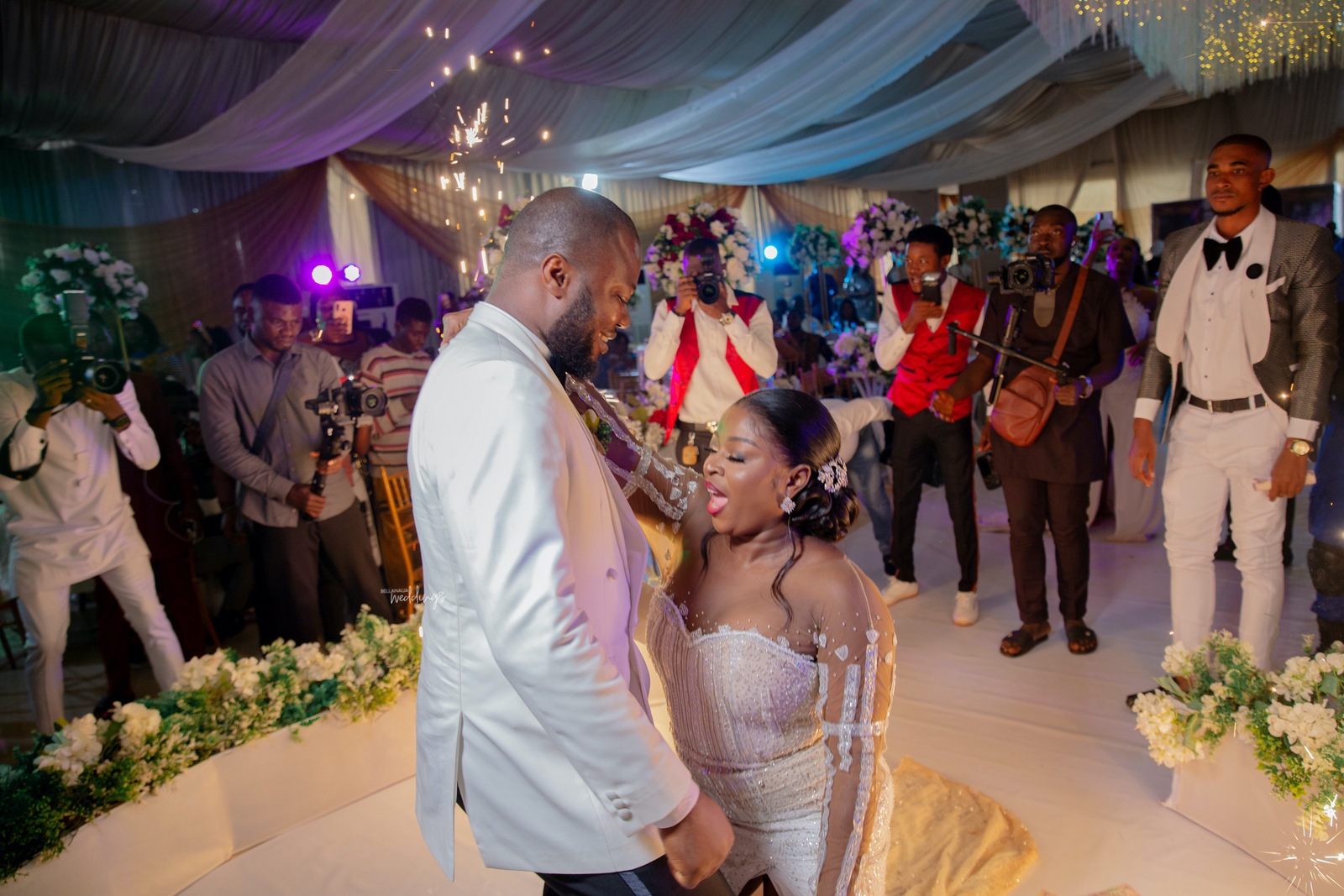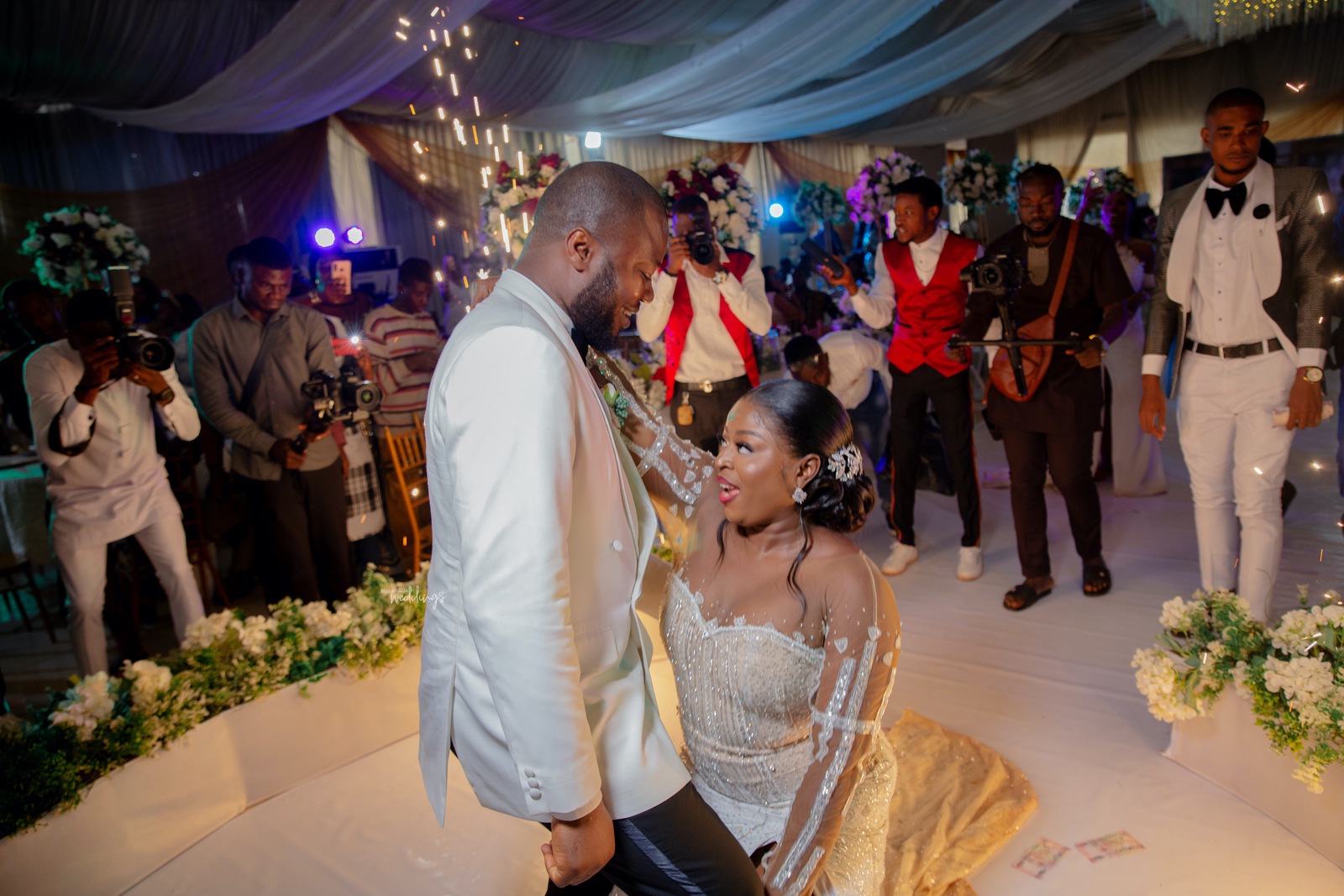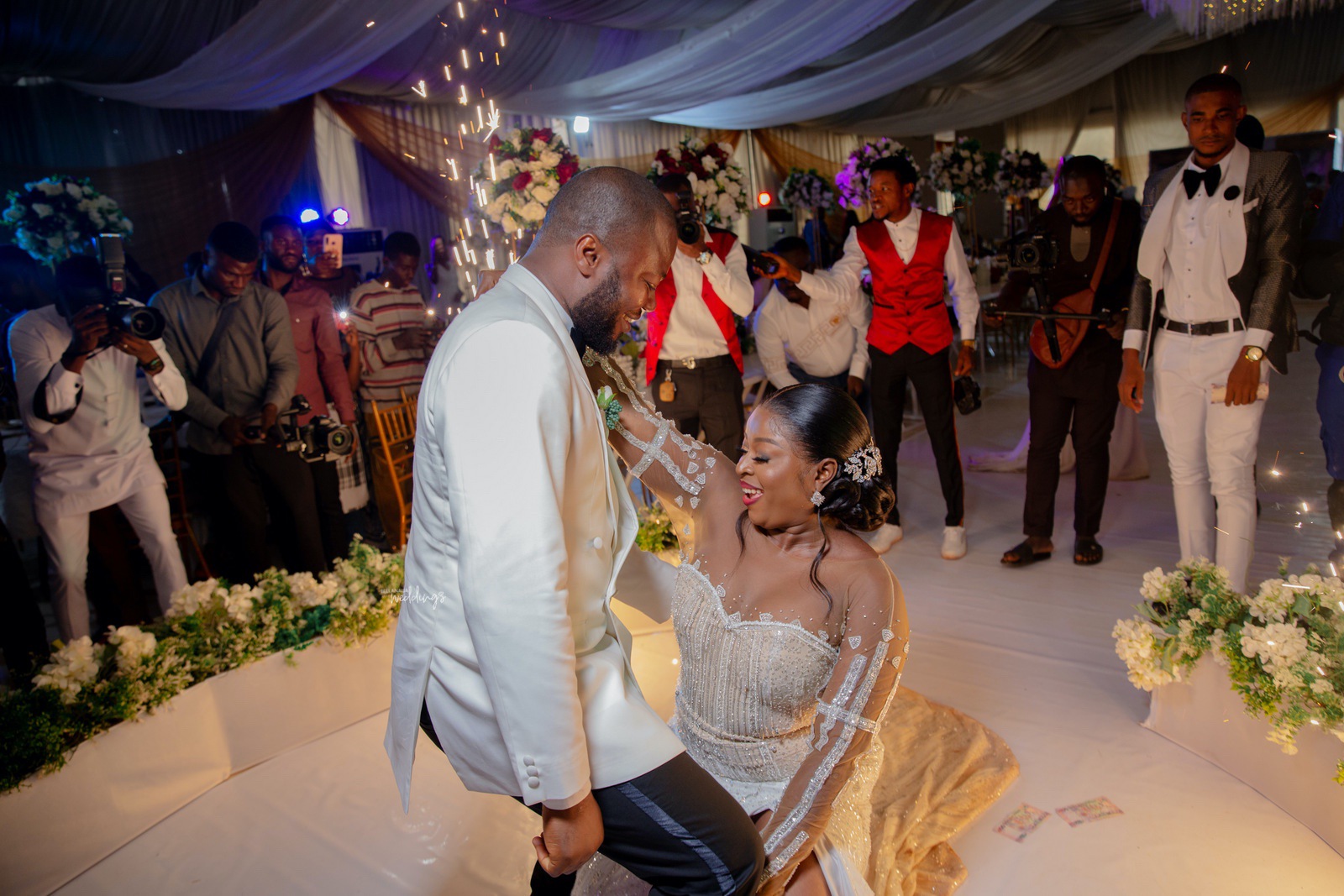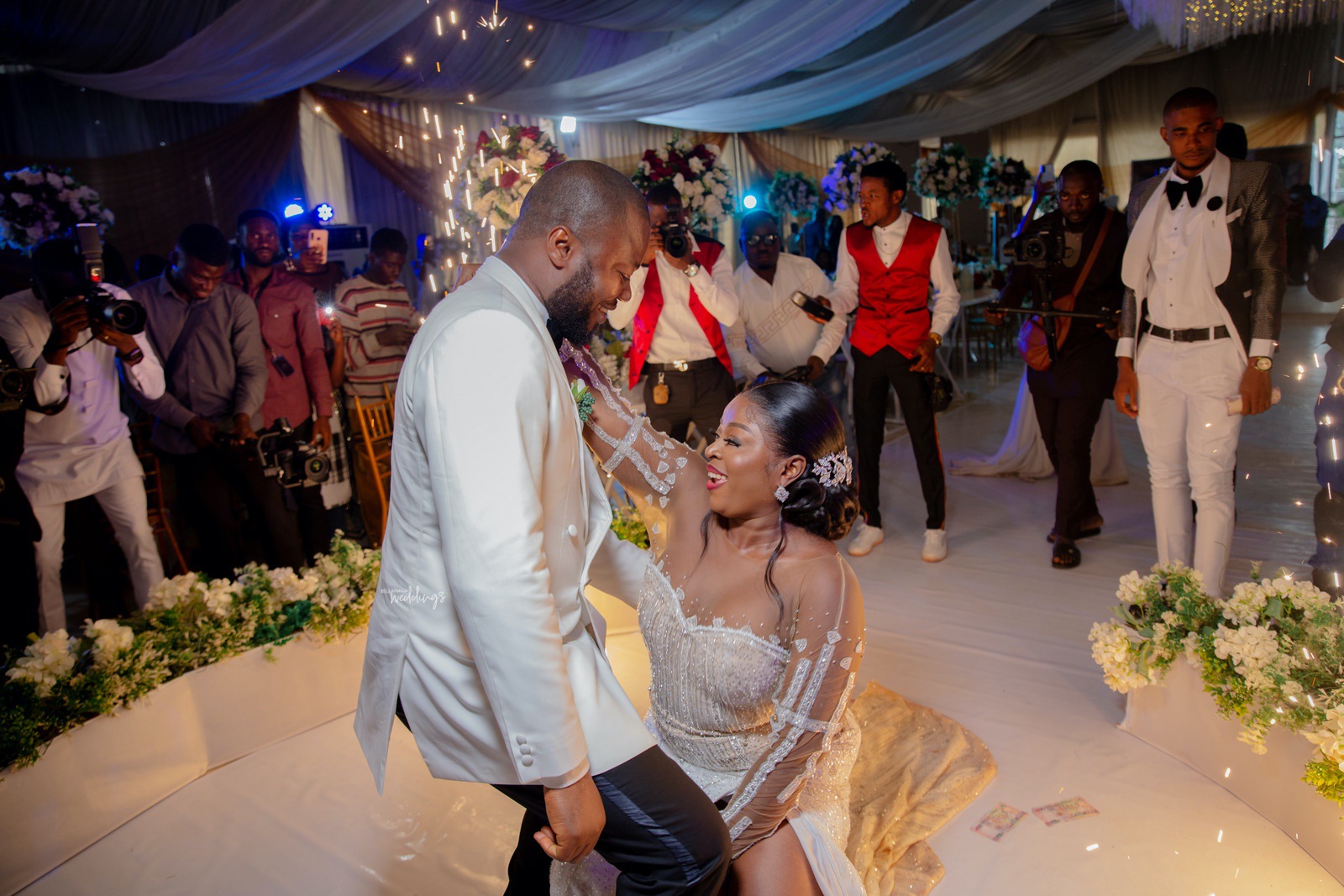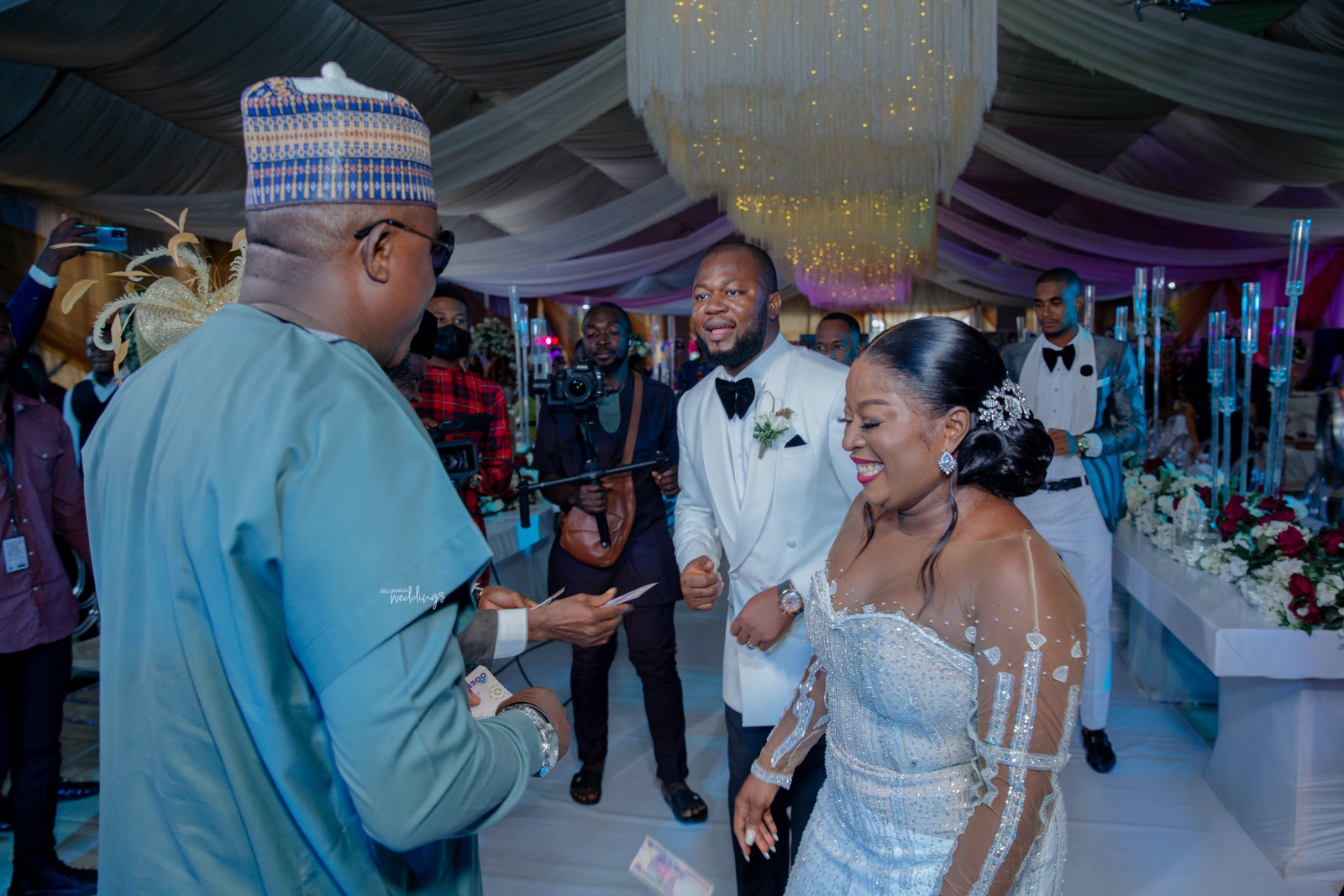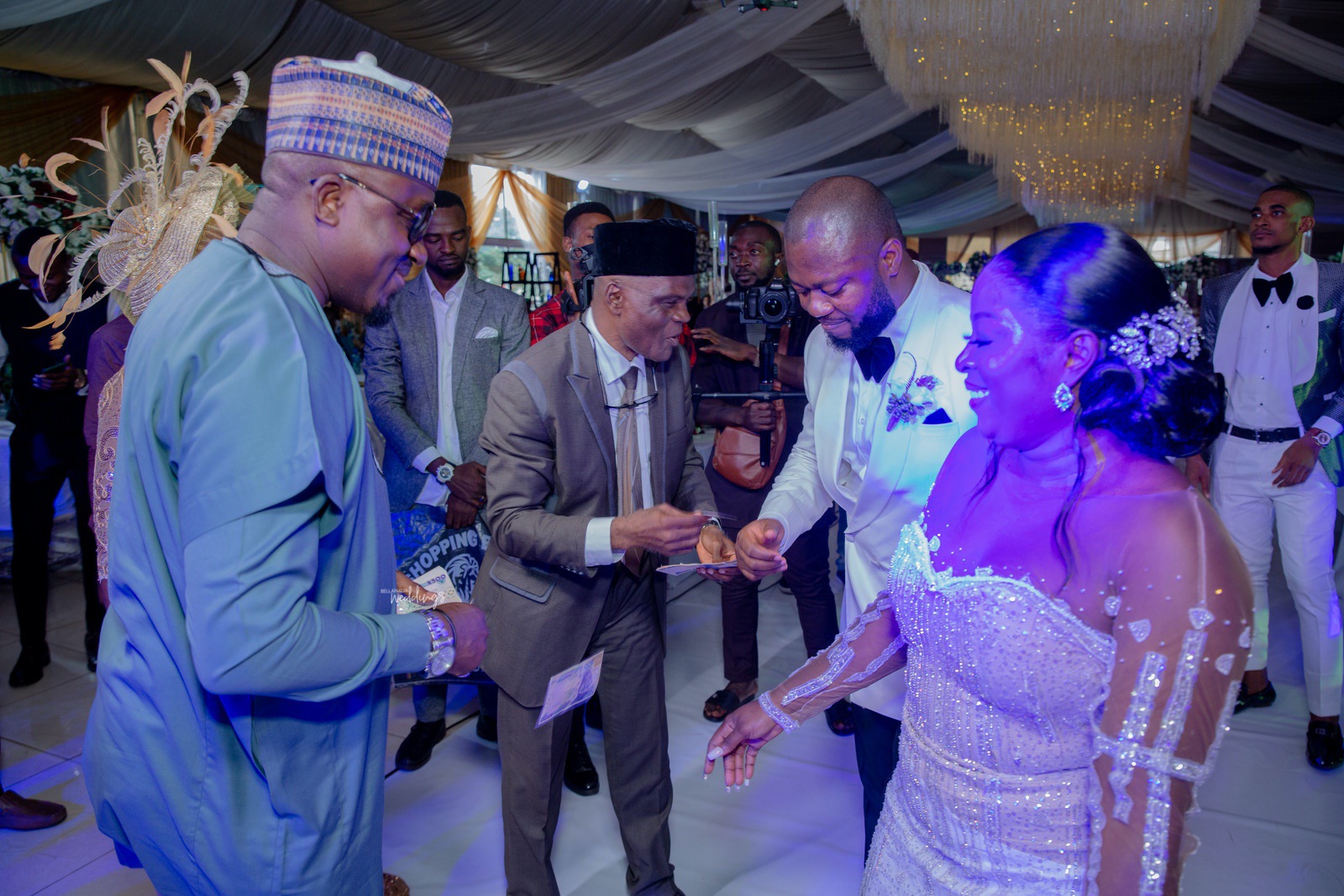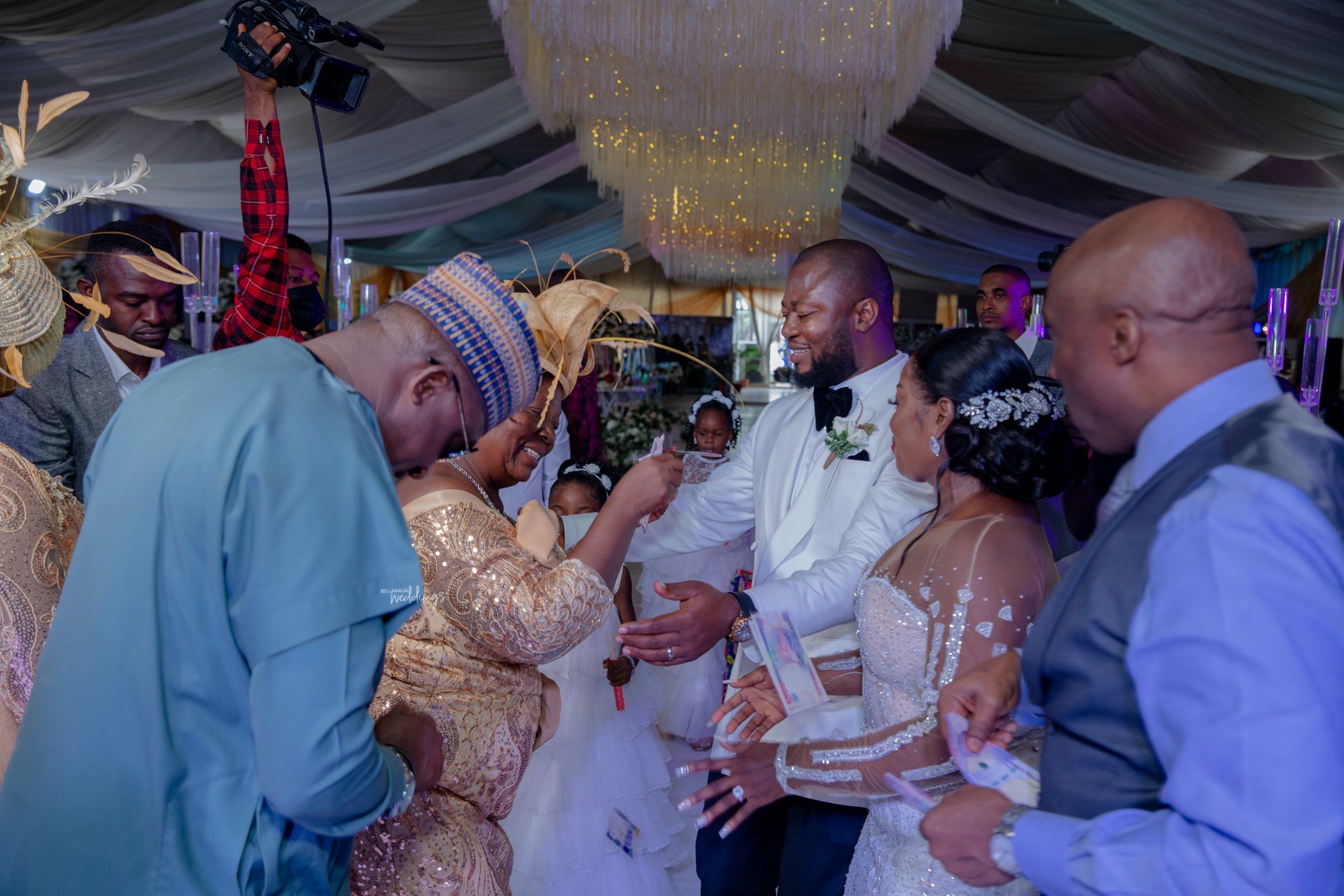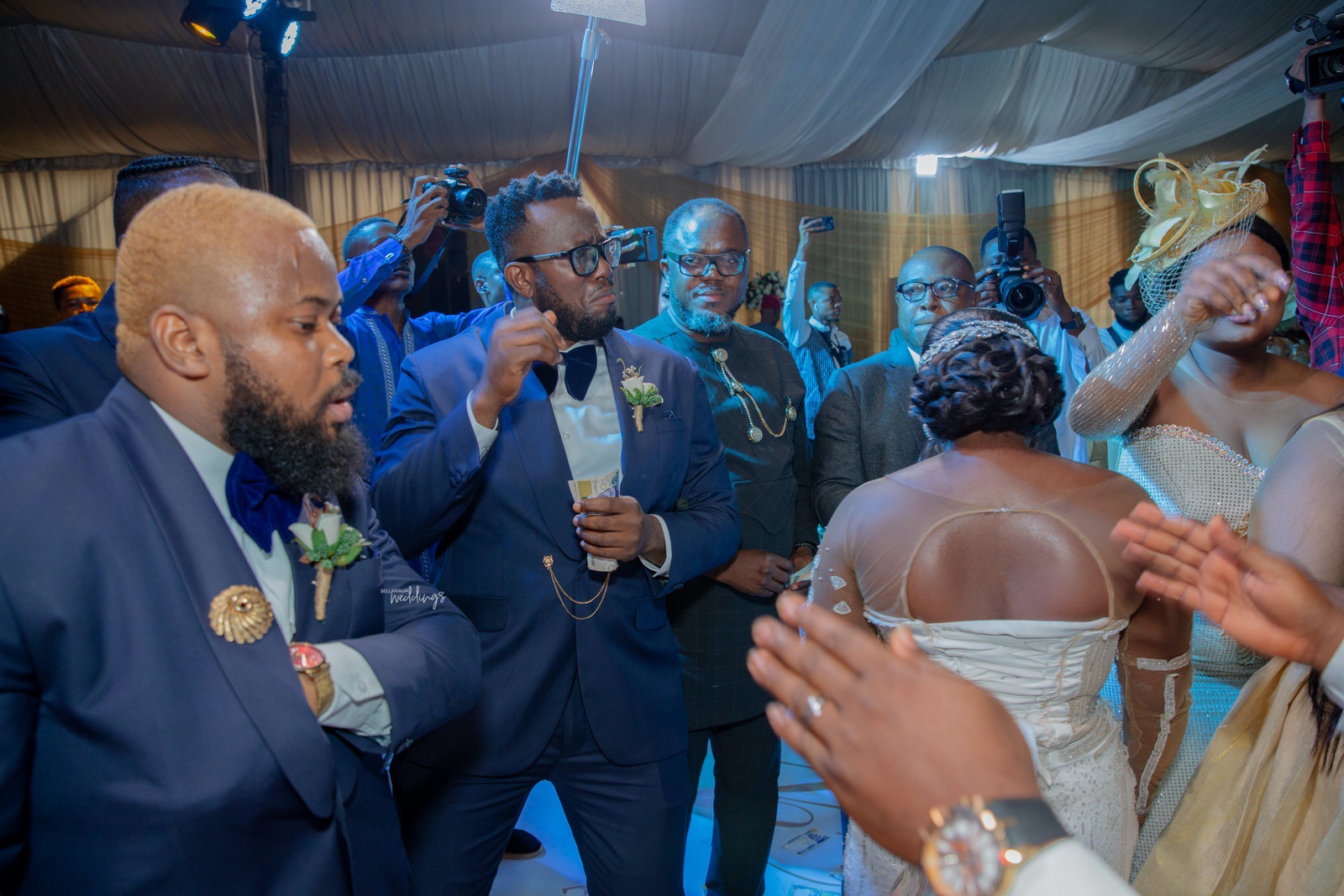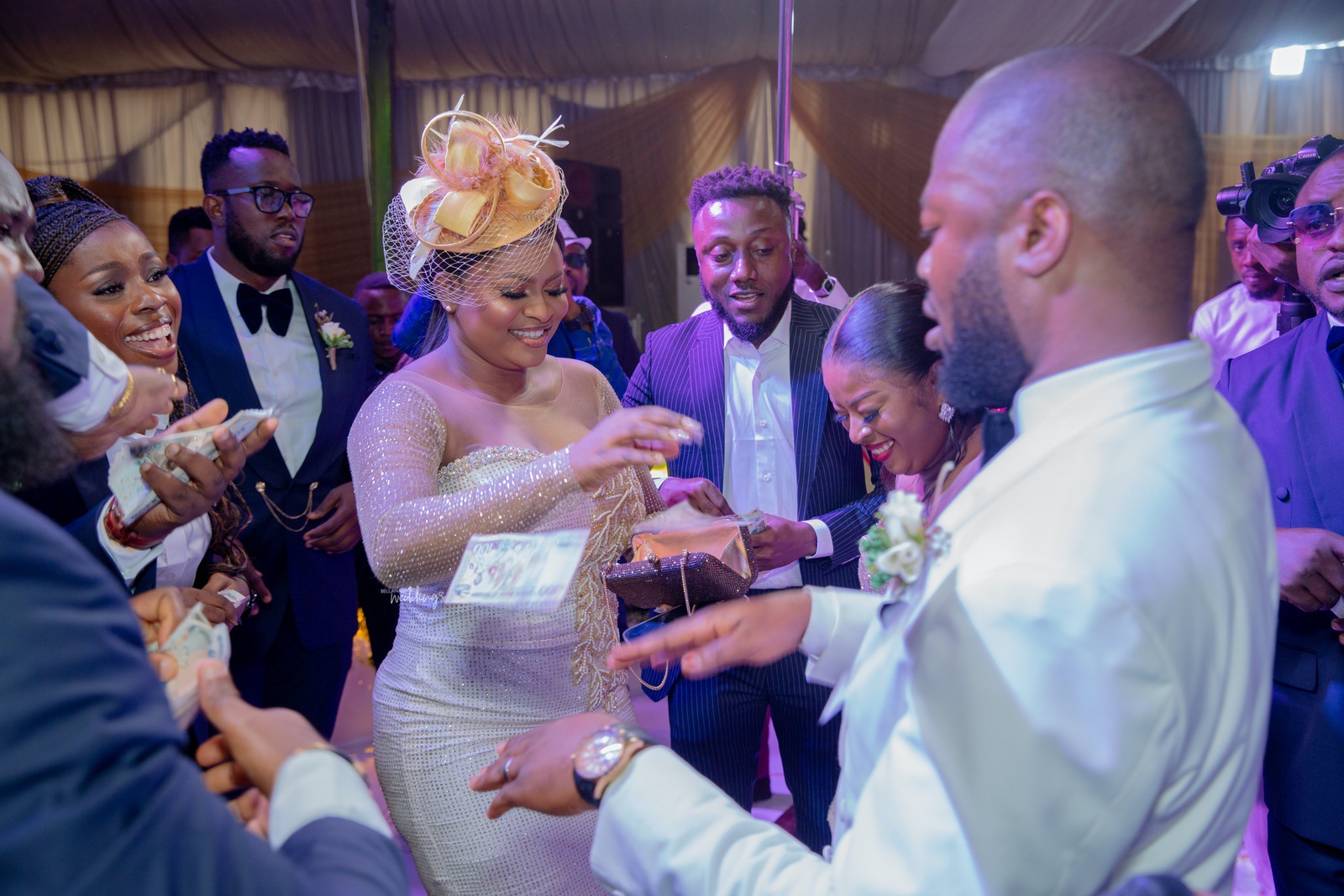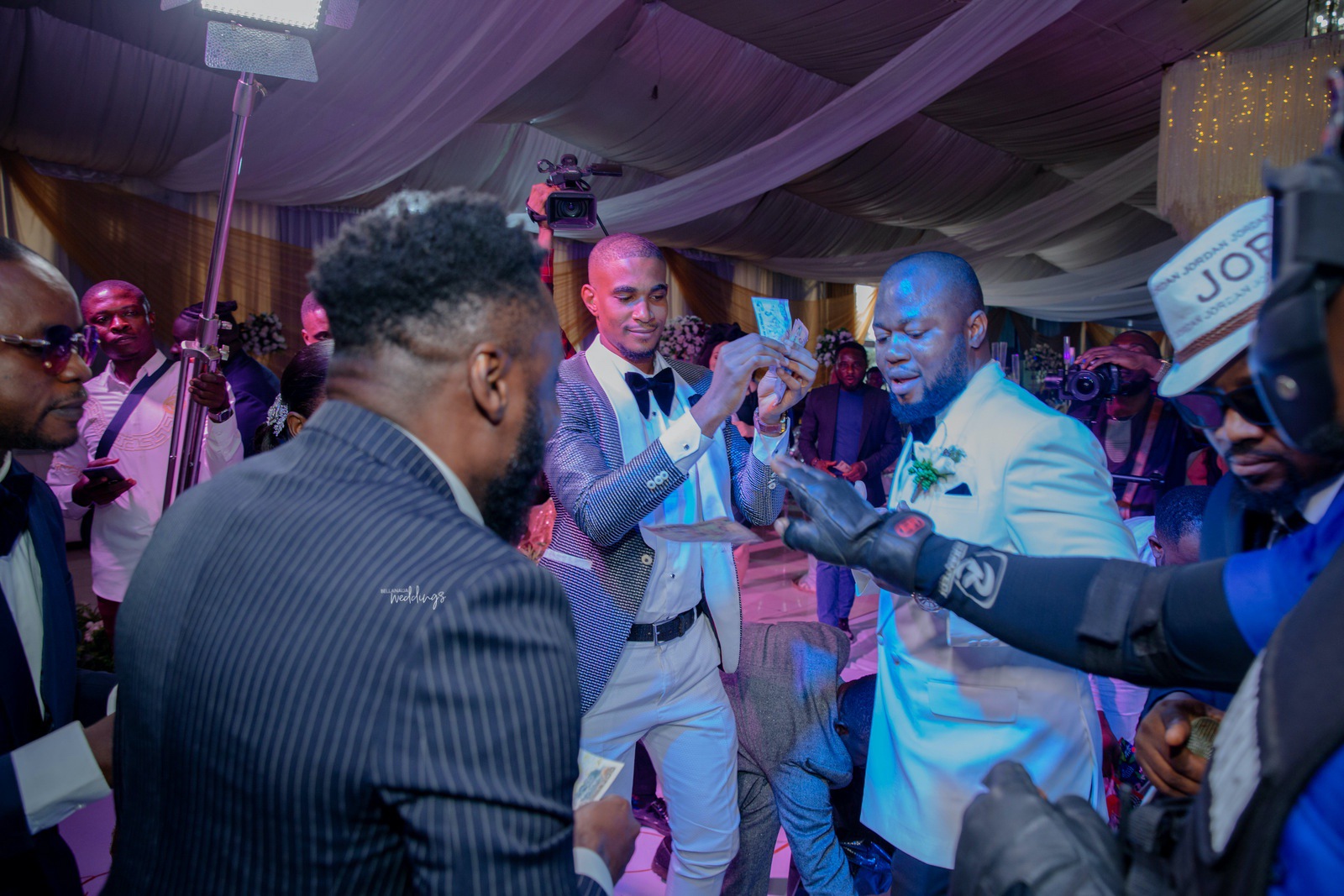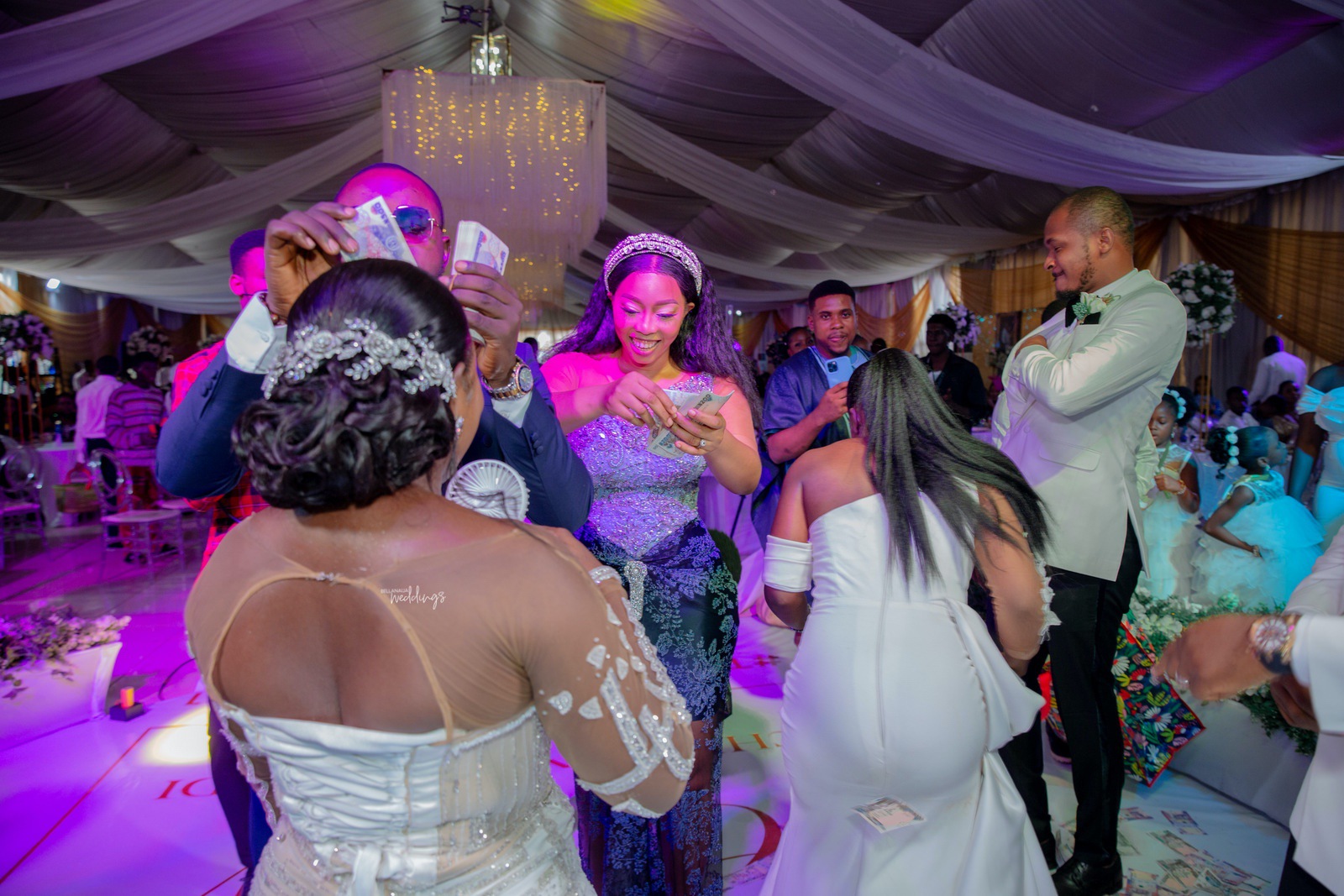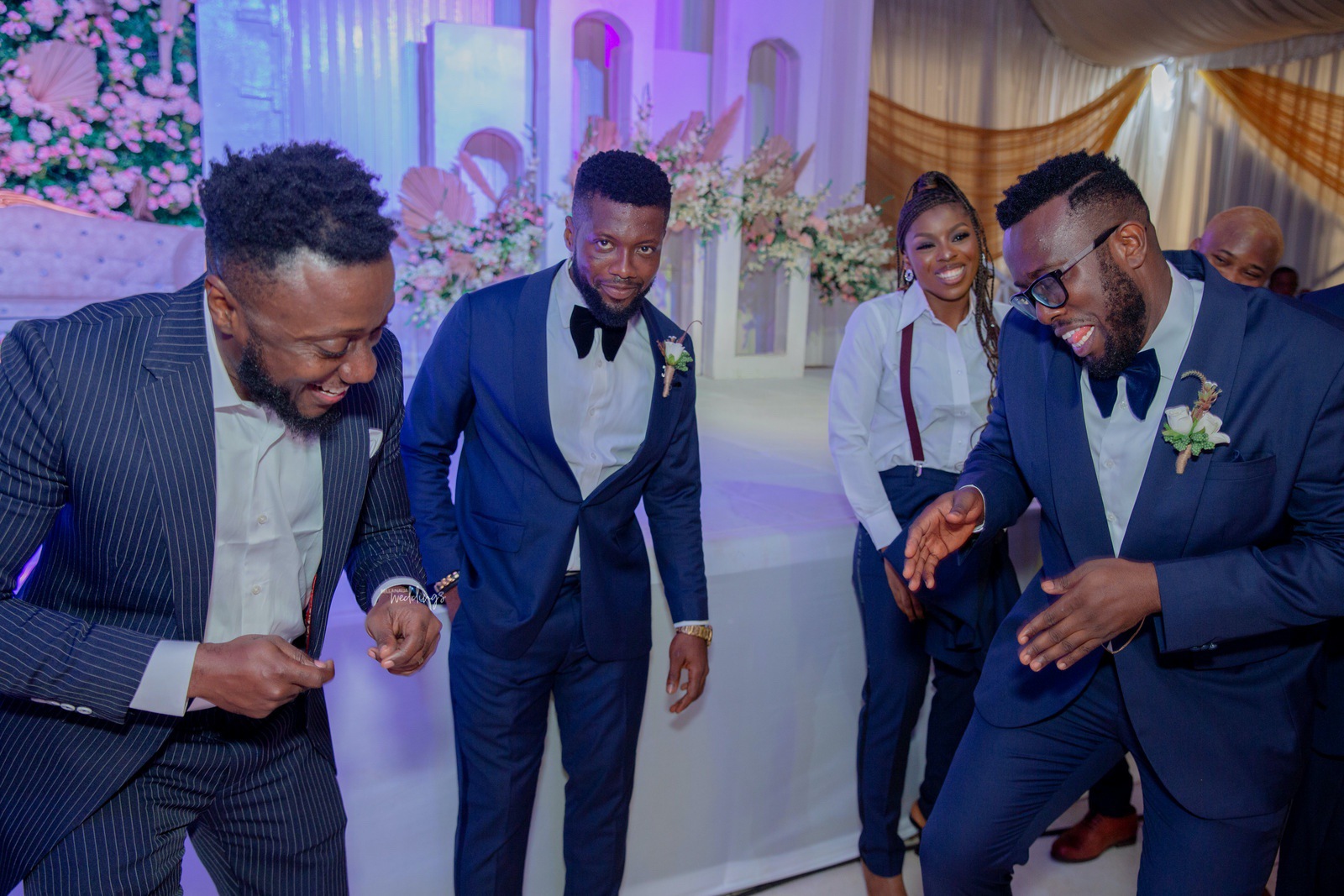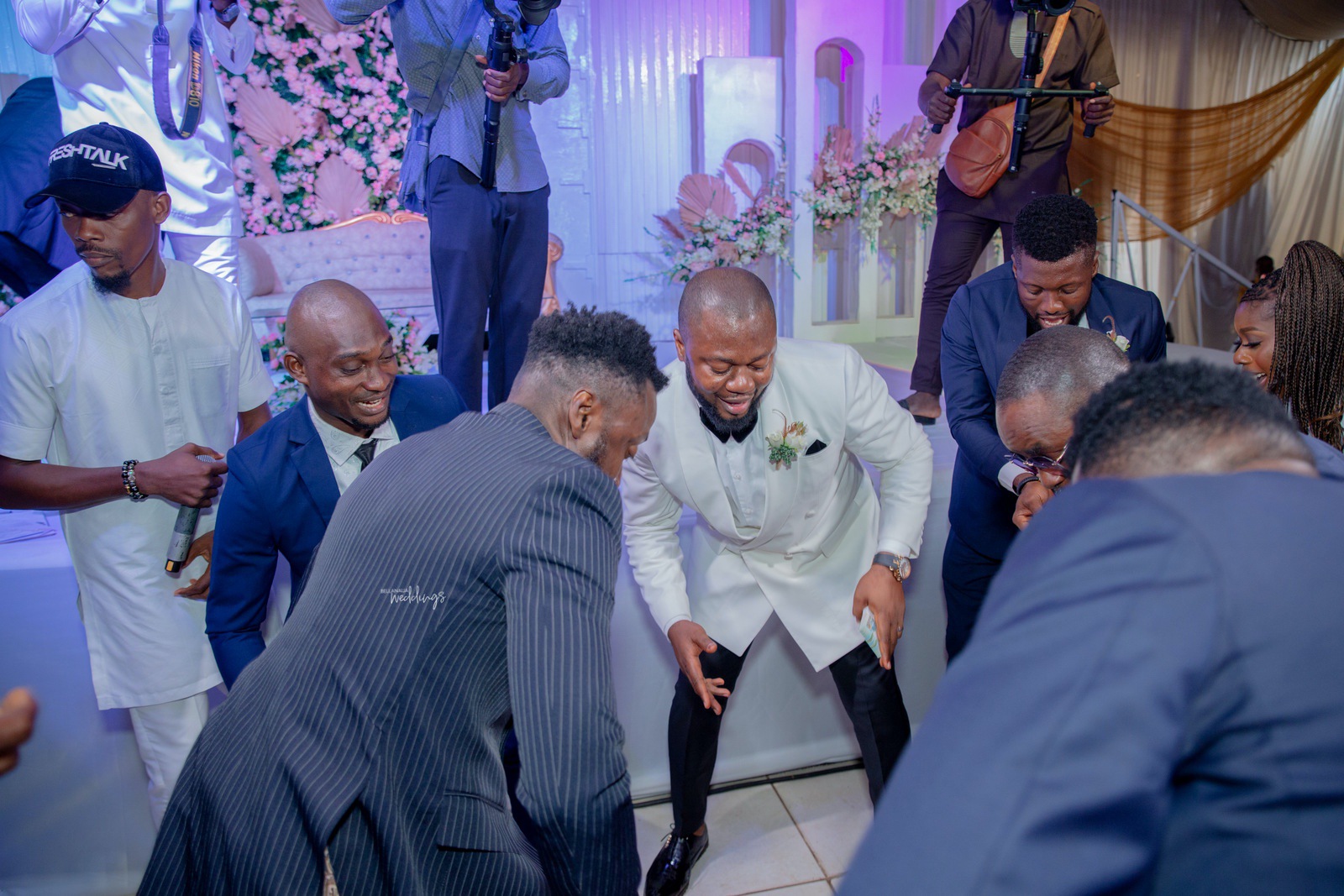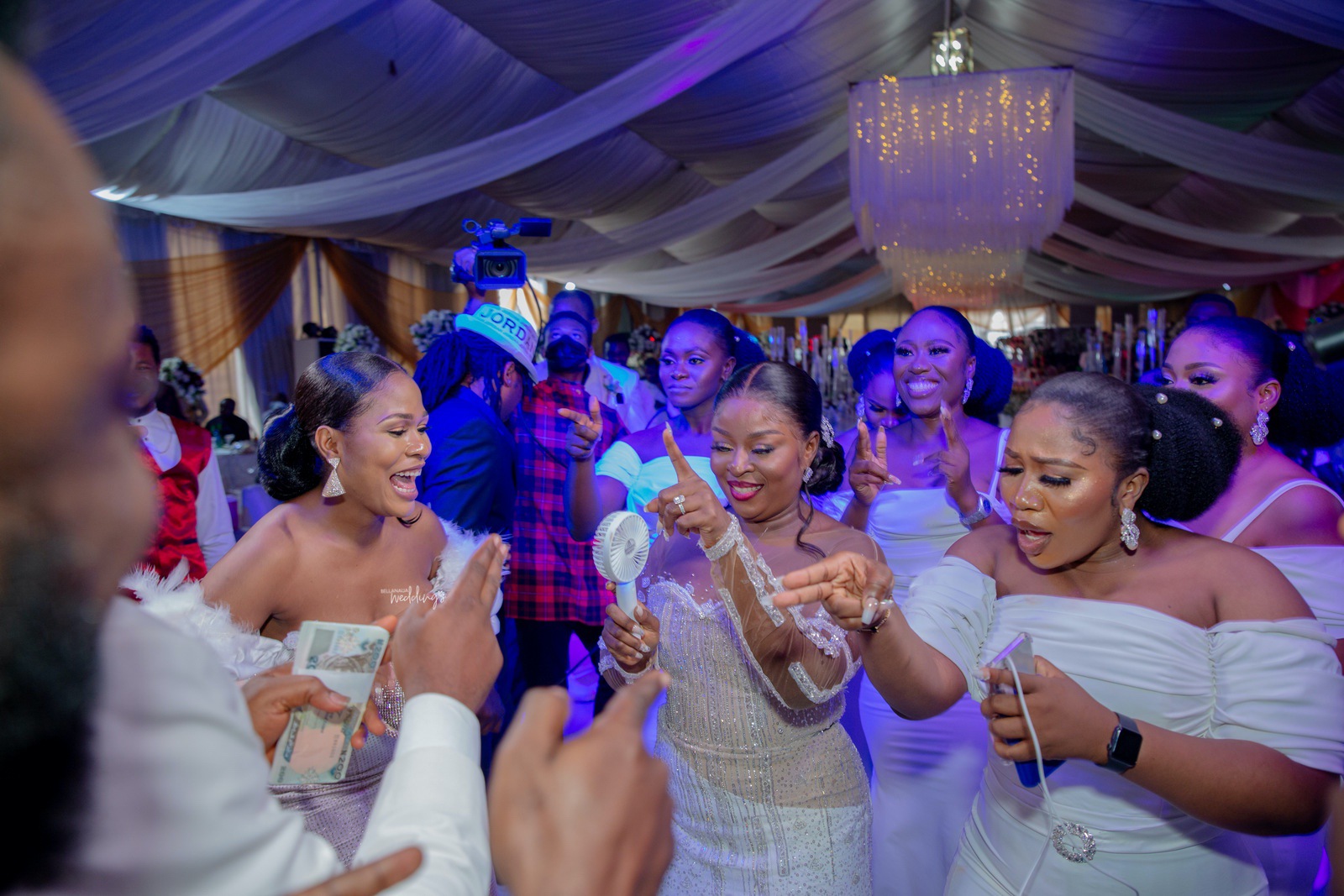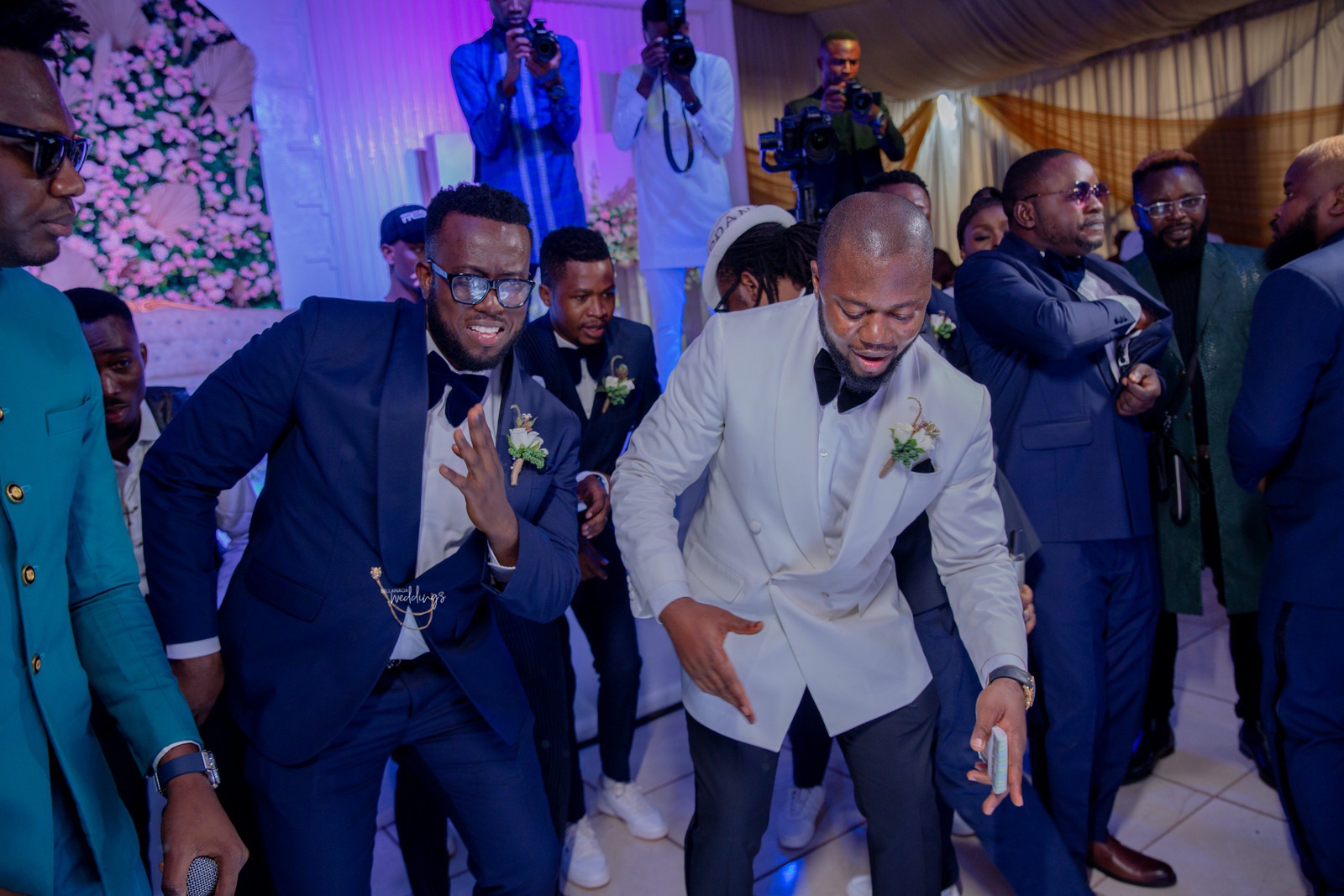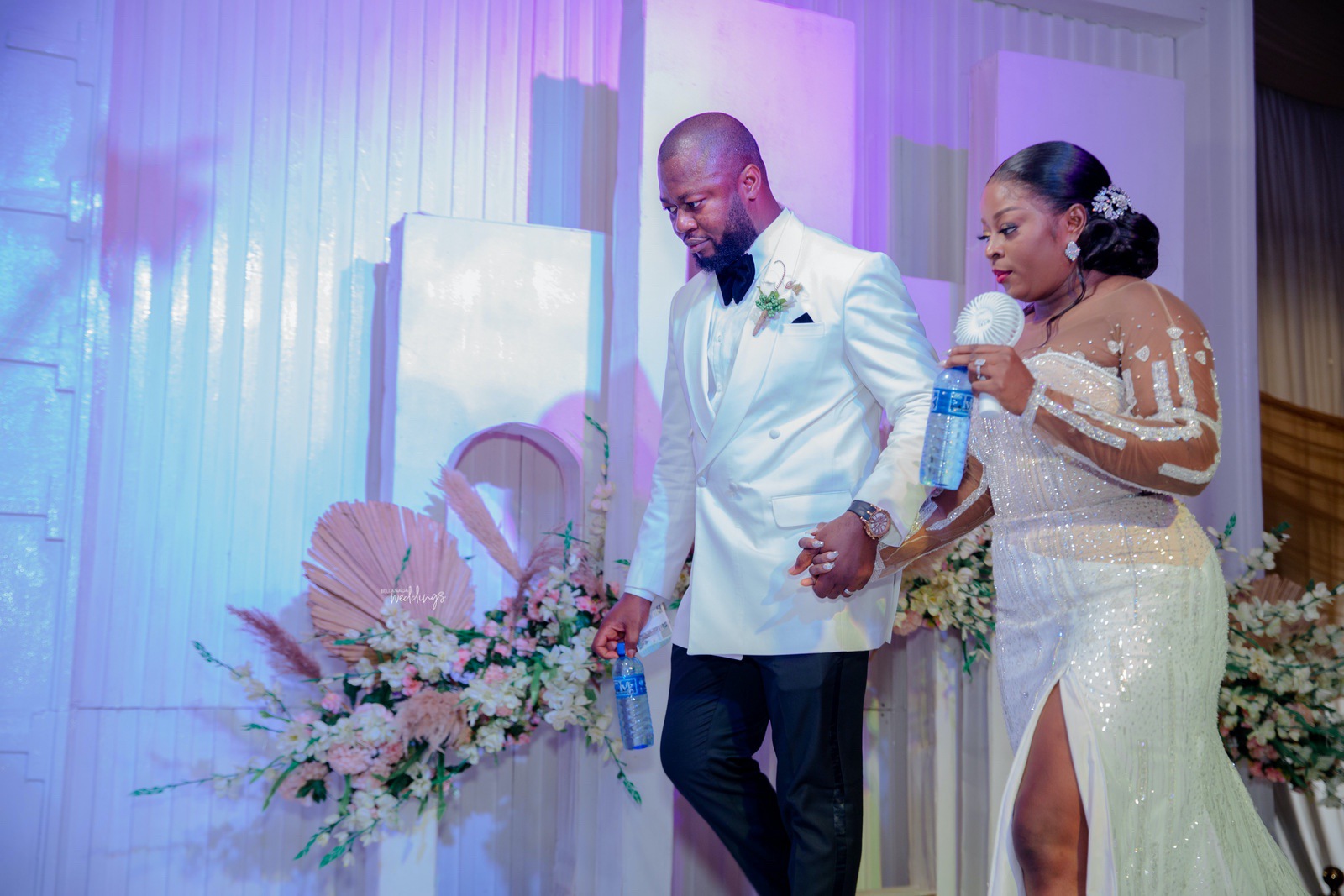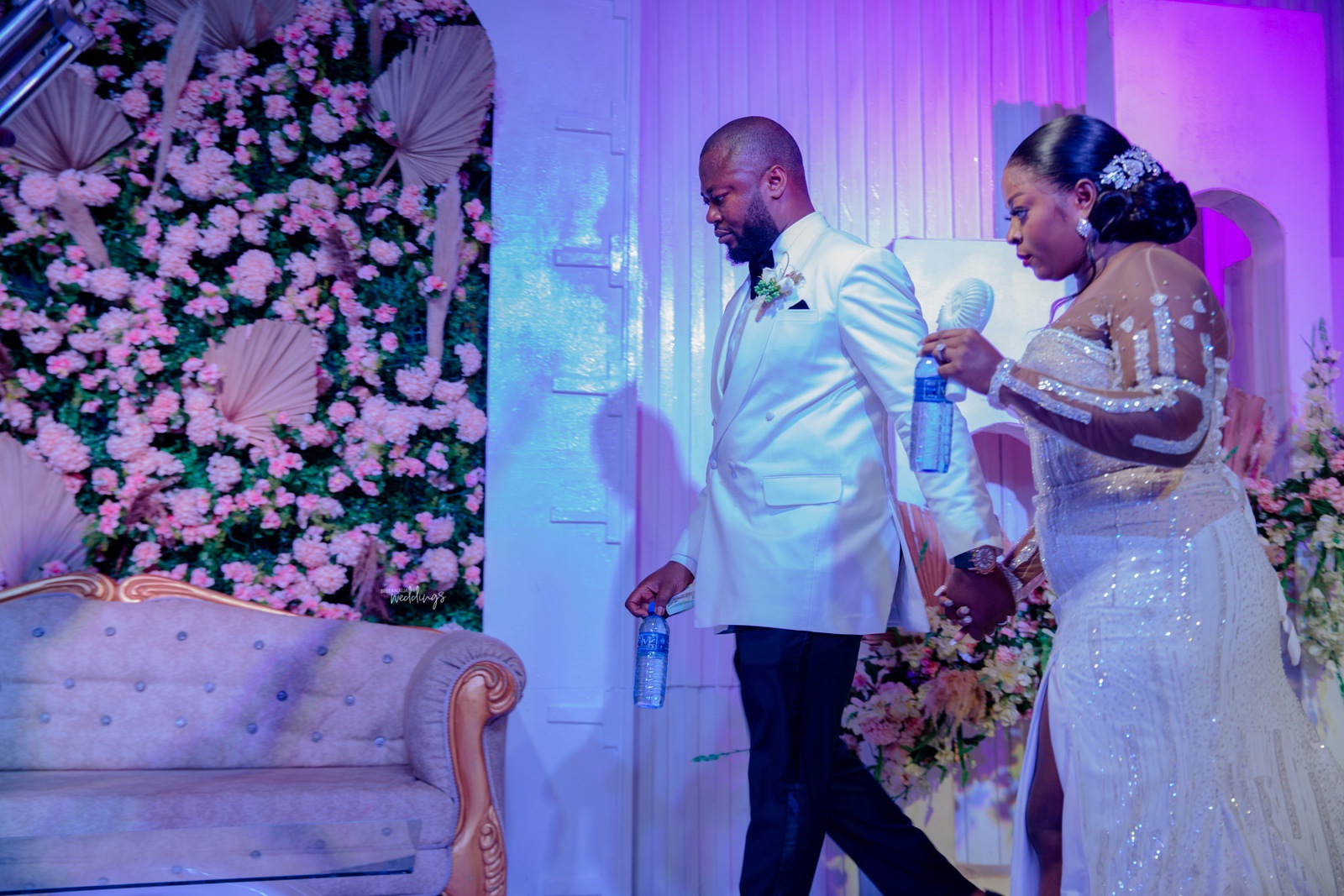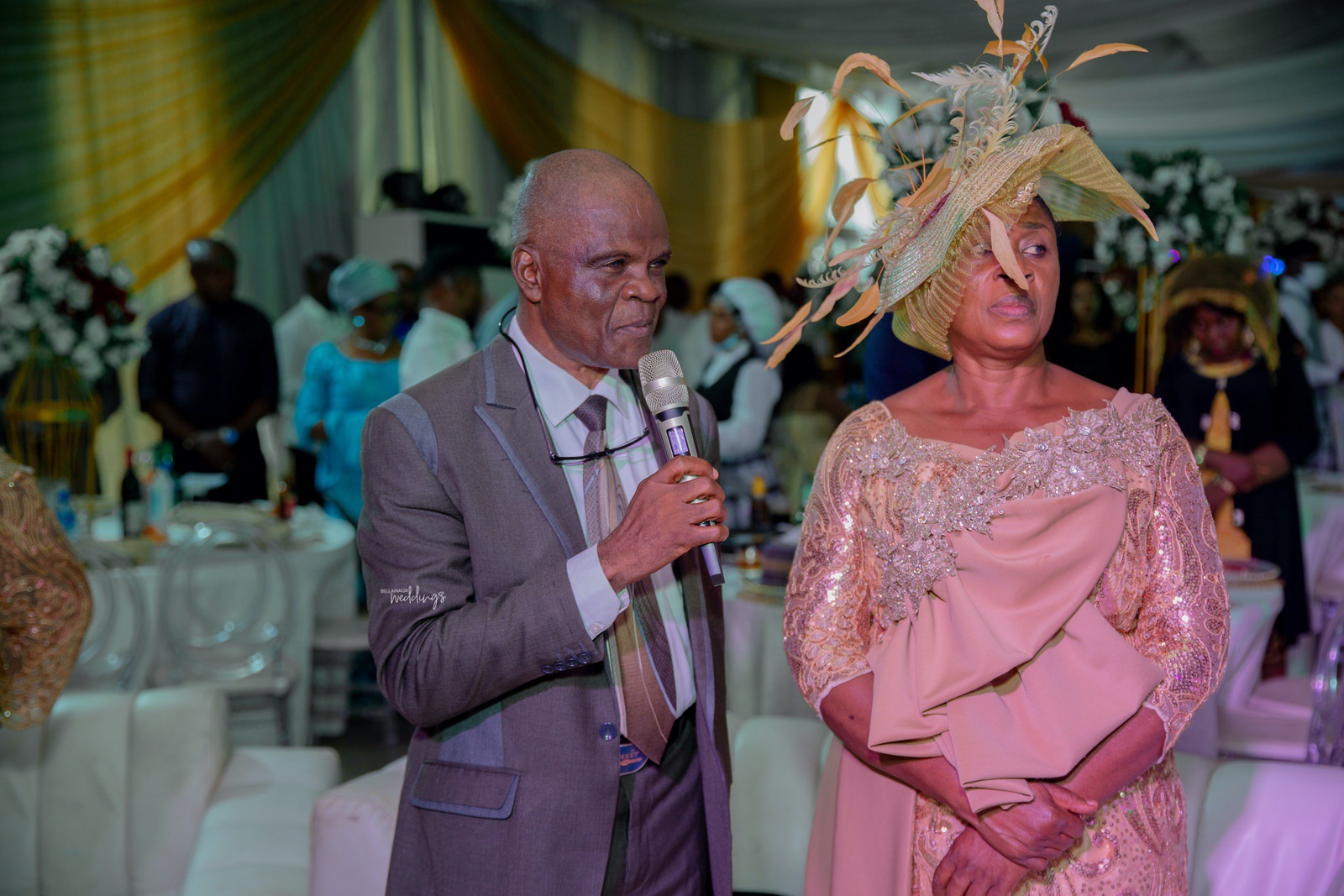 Time to cut the cake…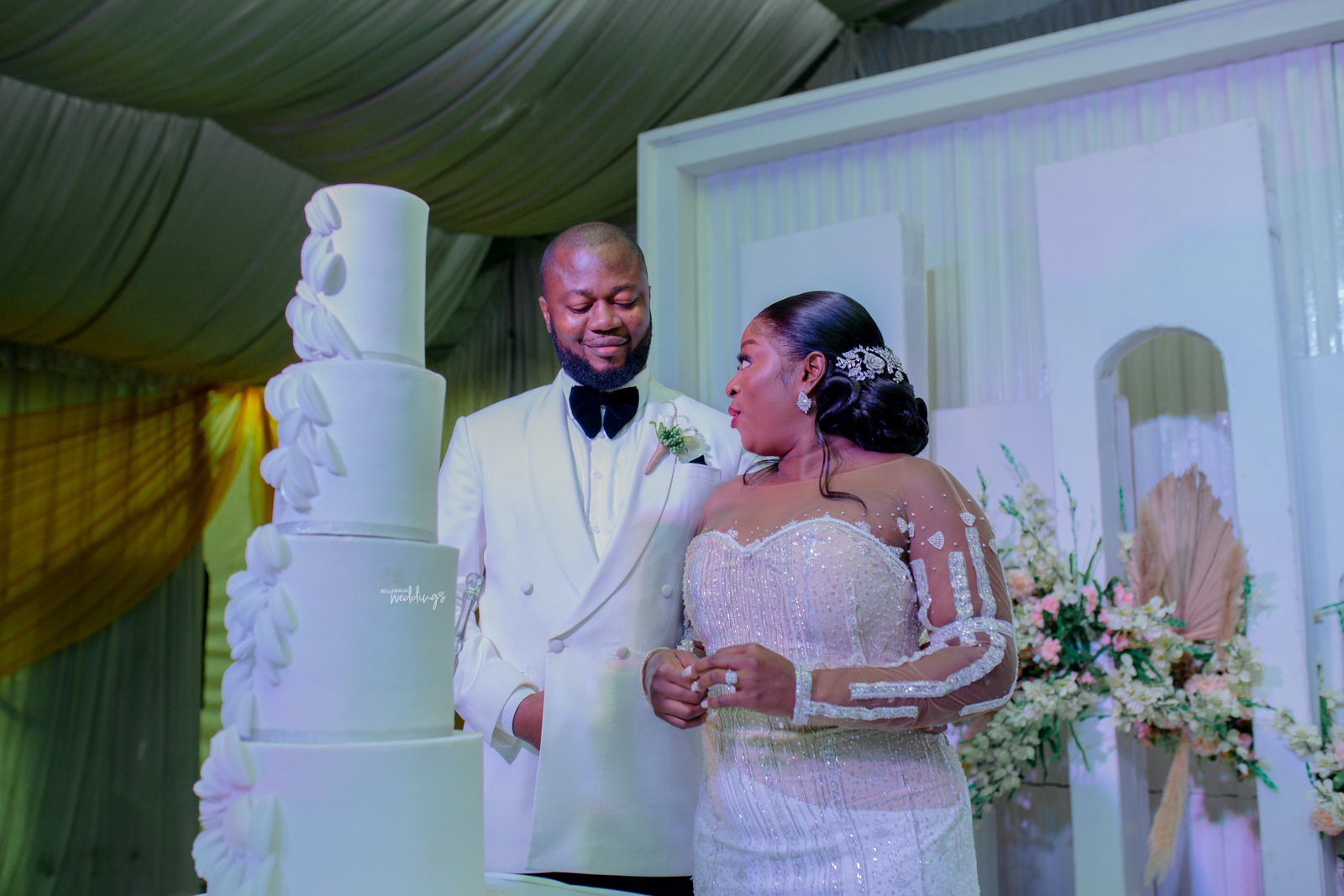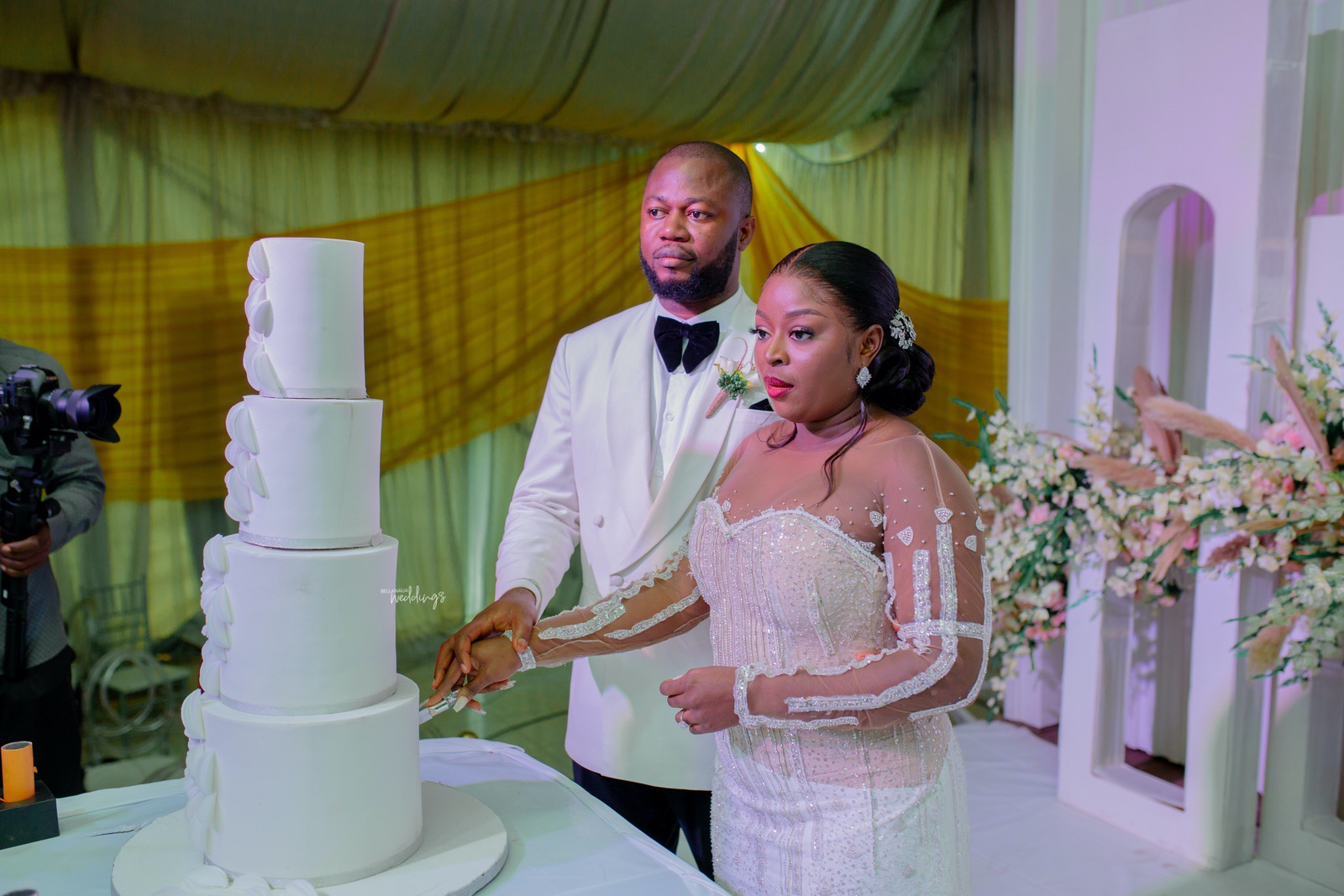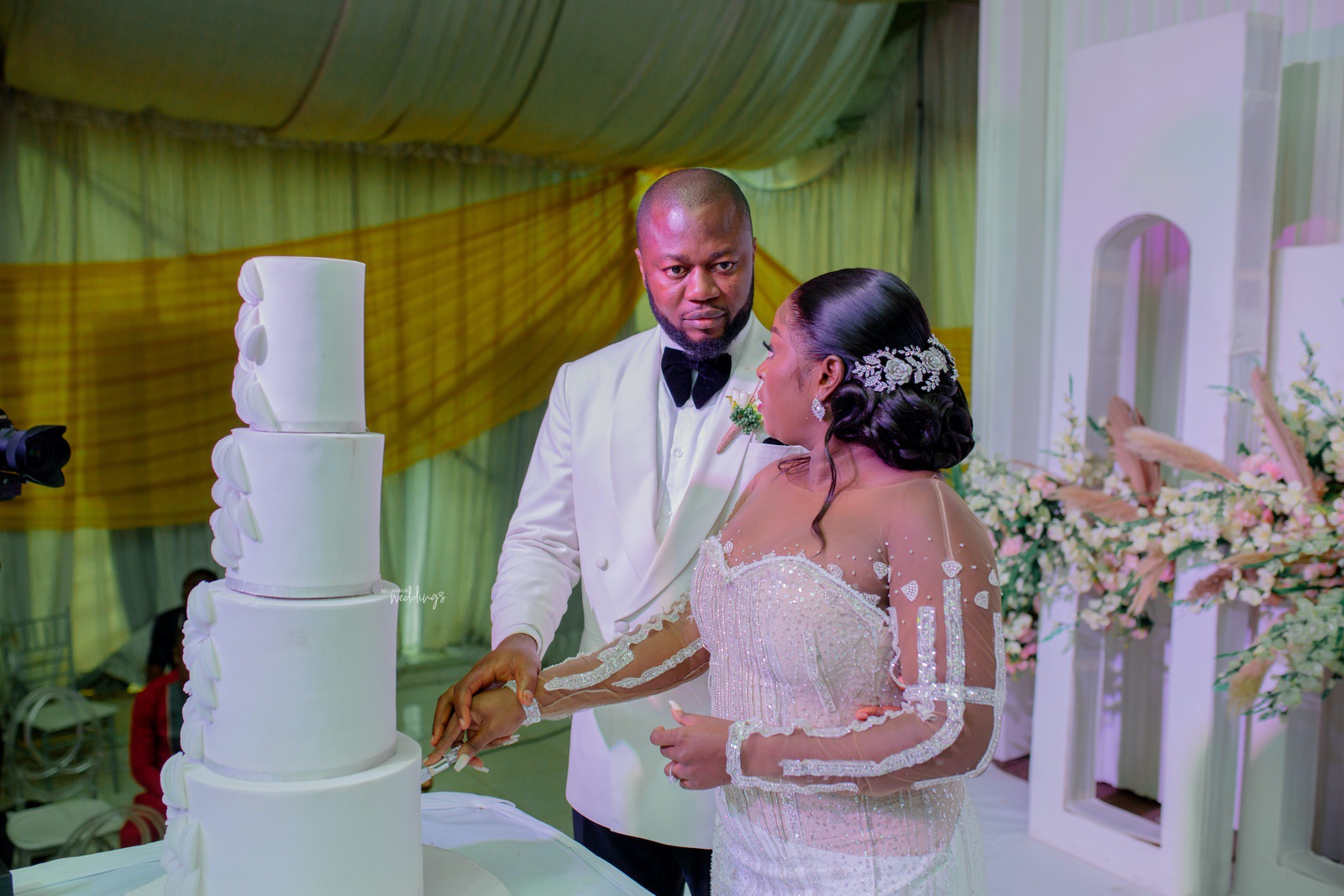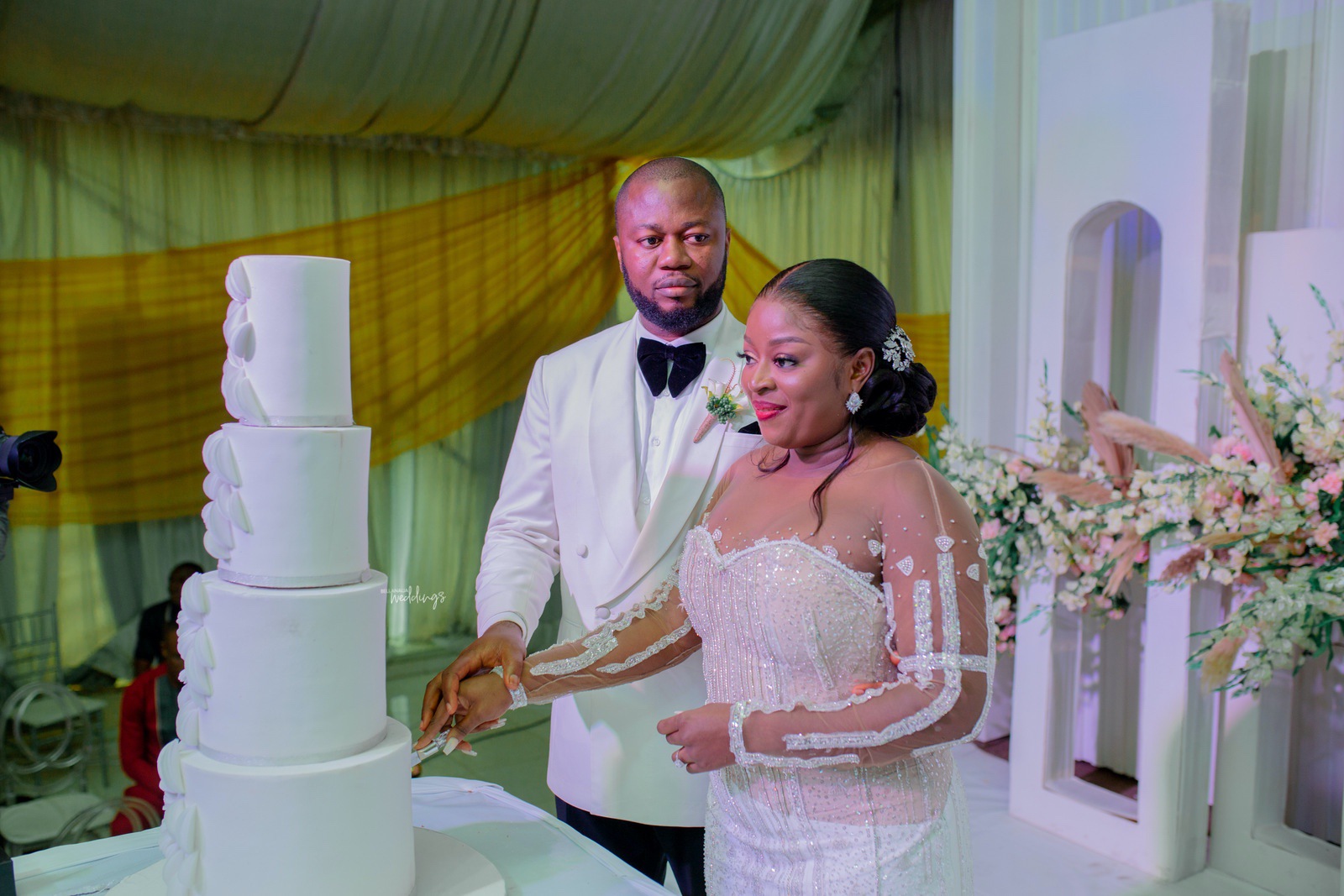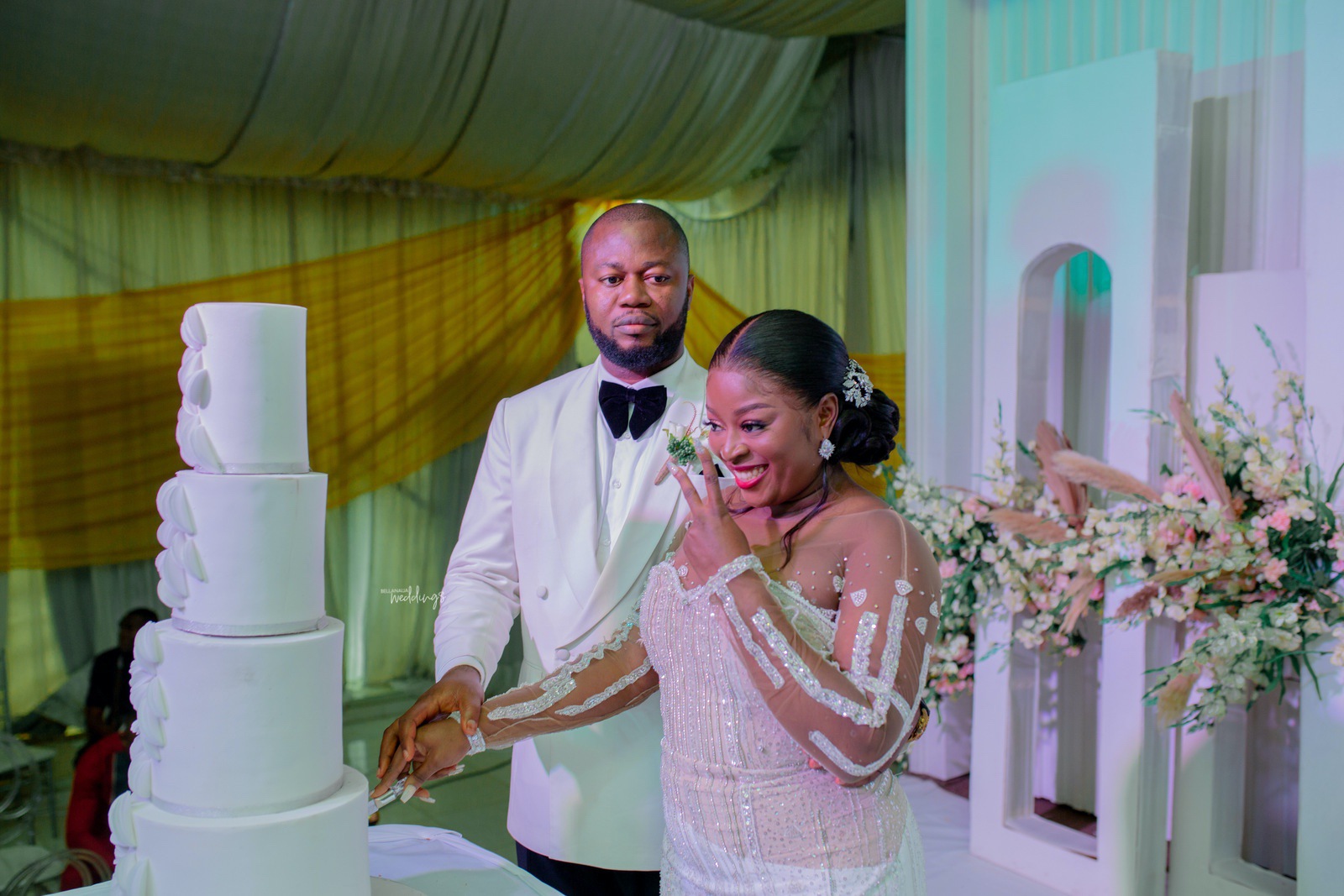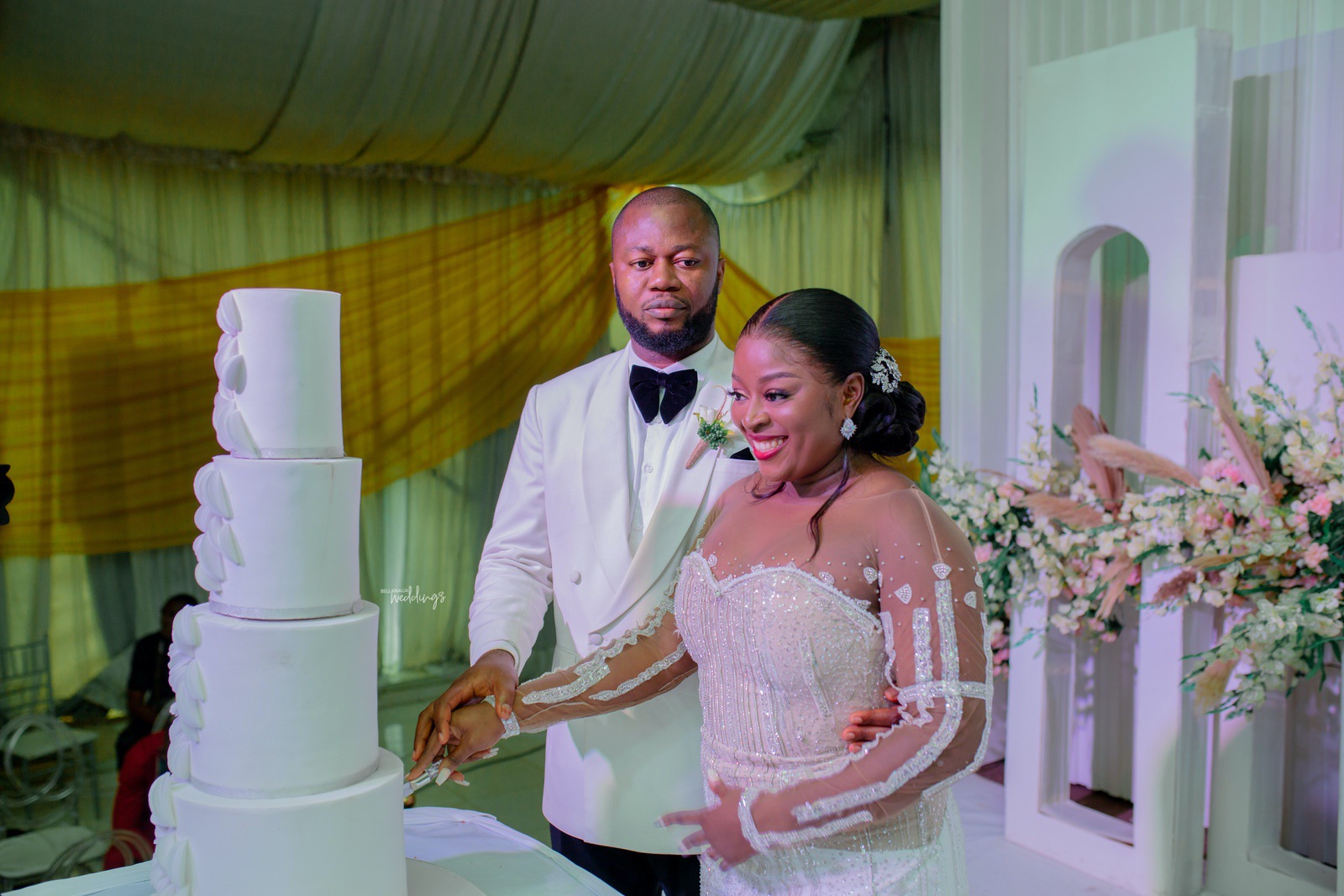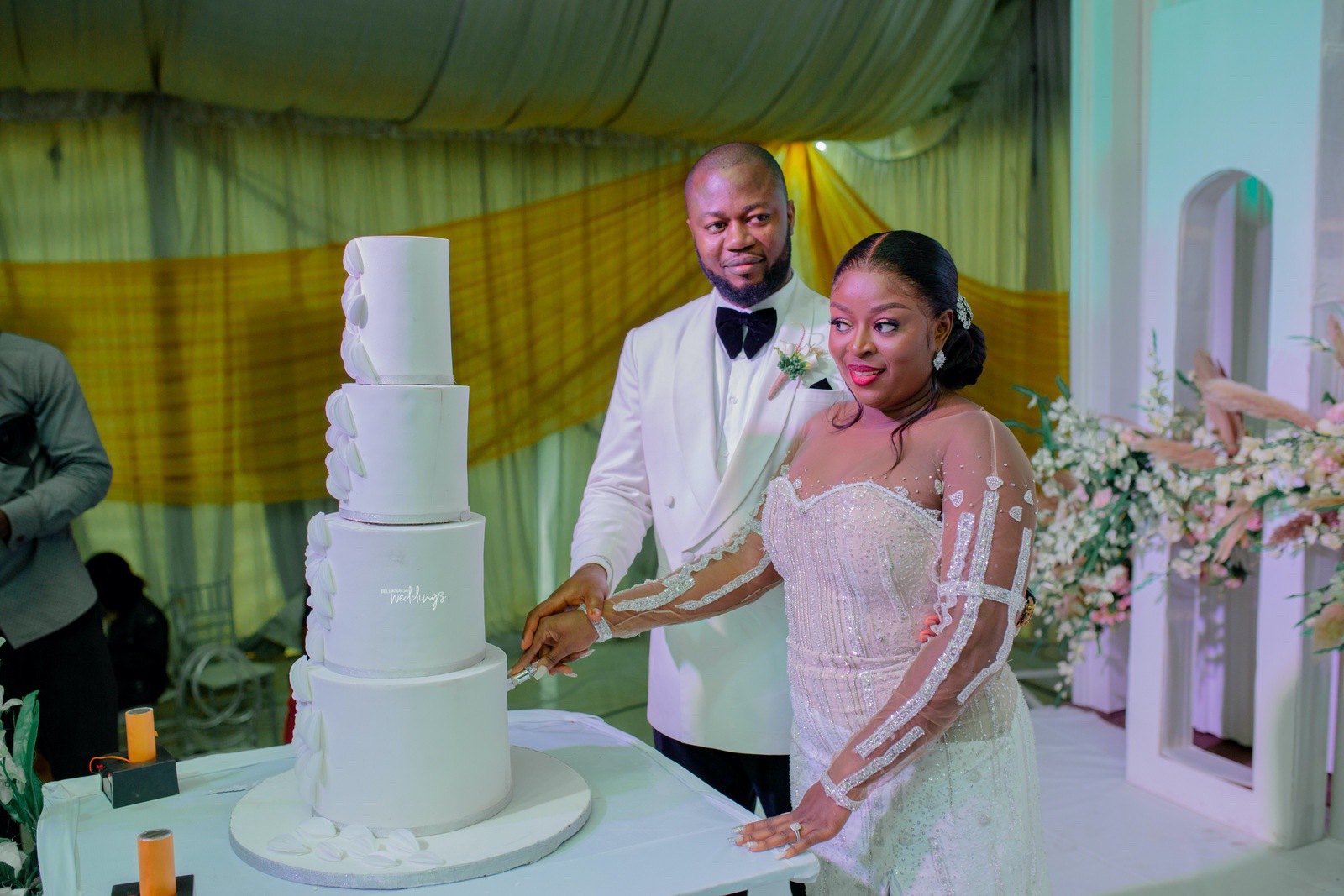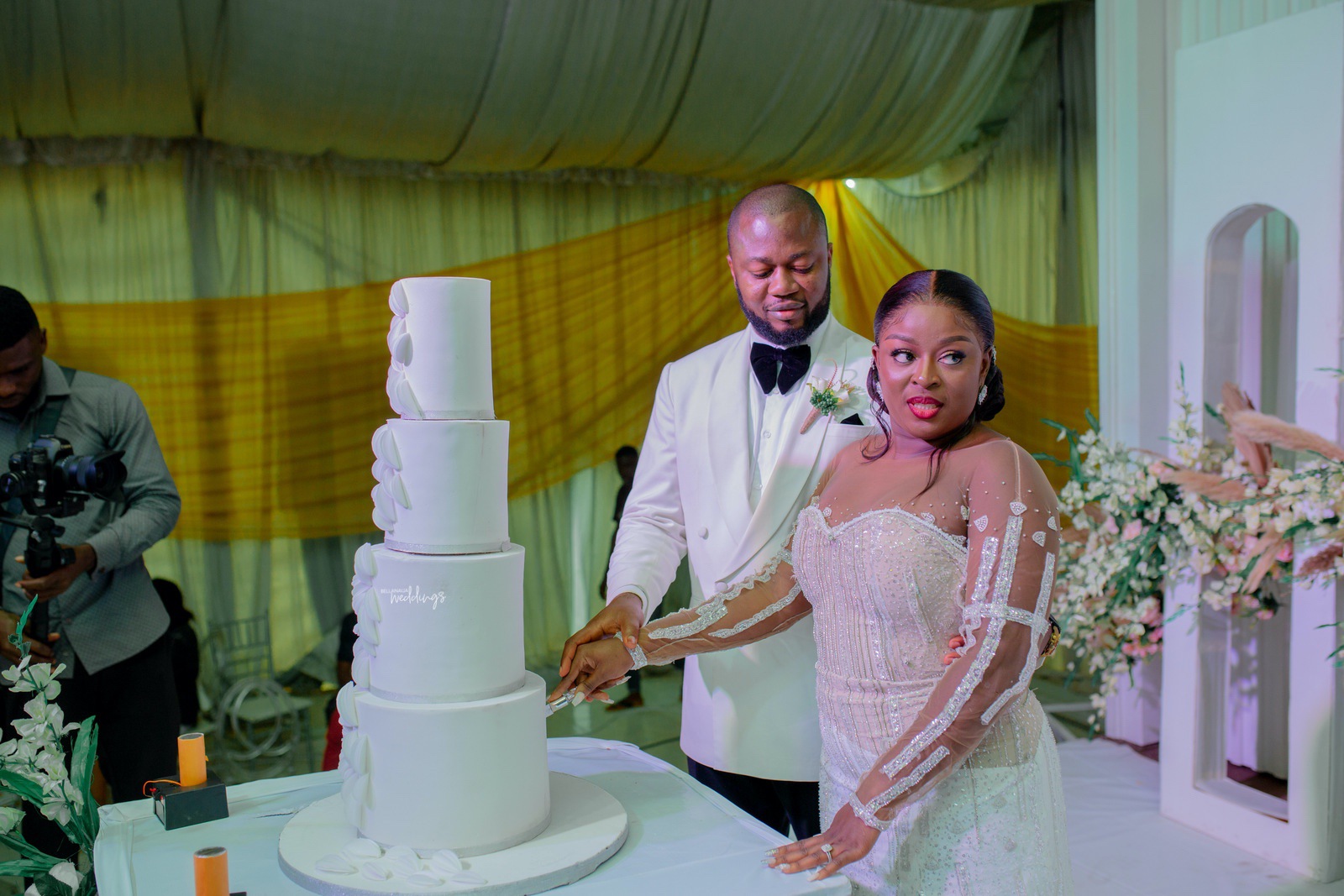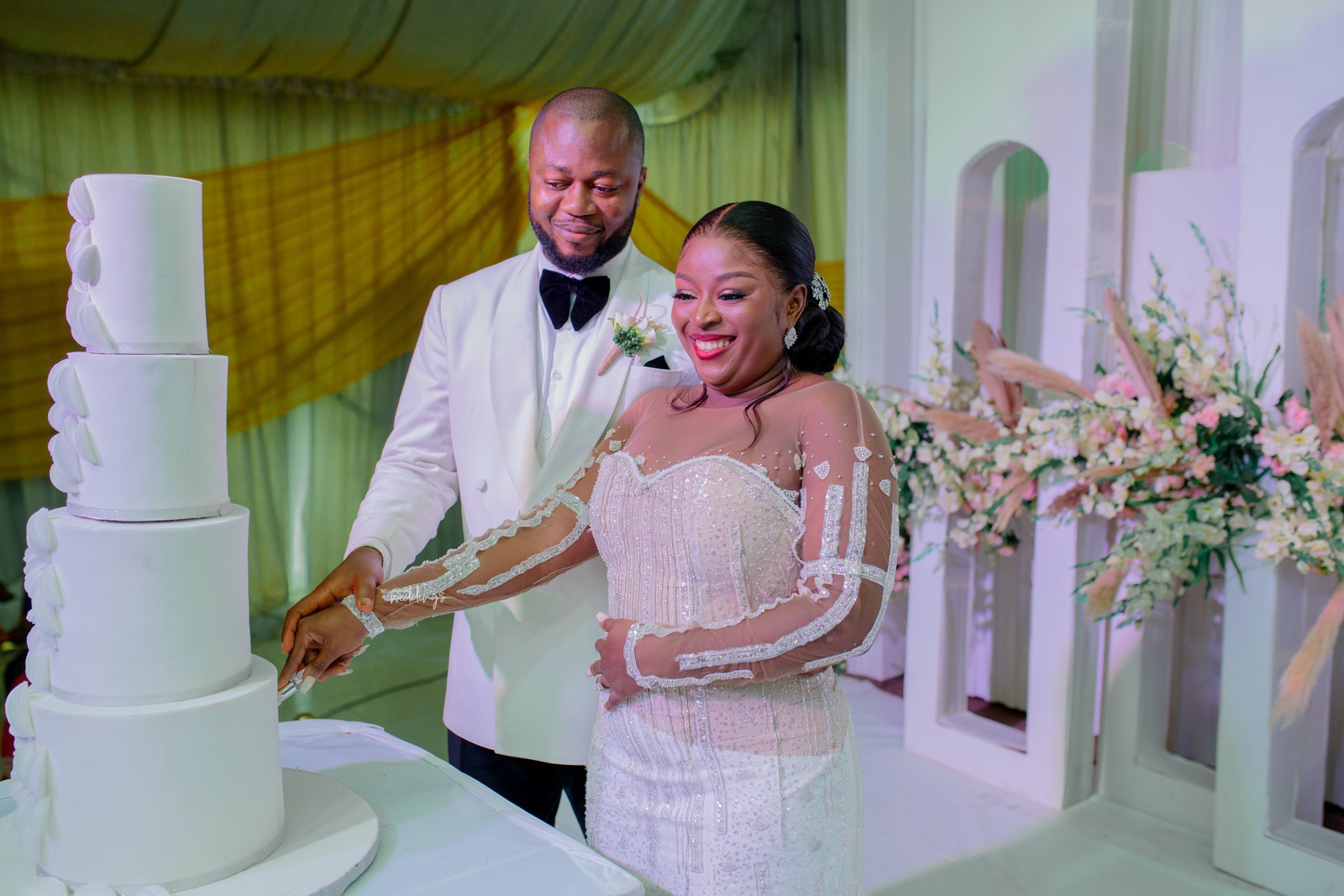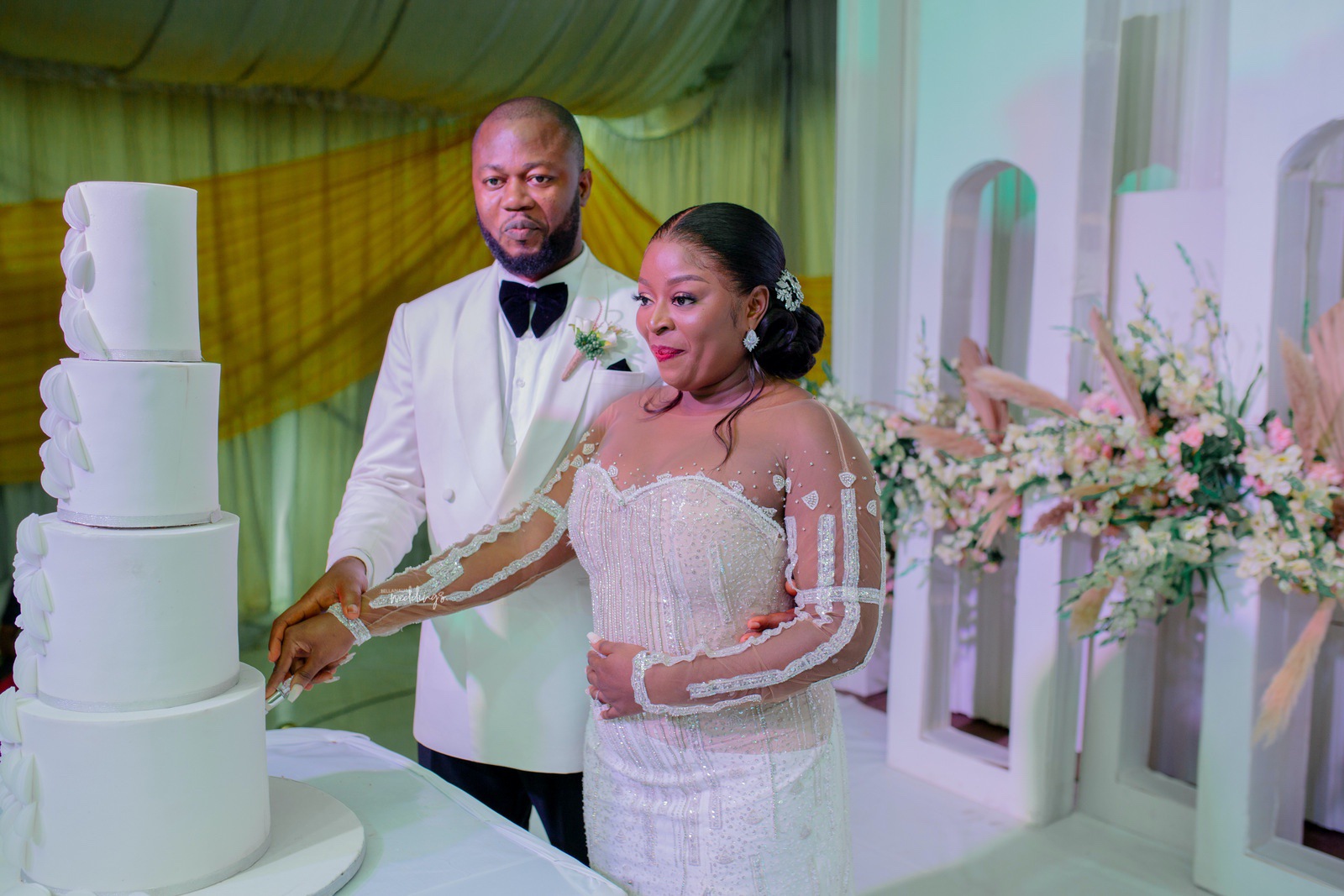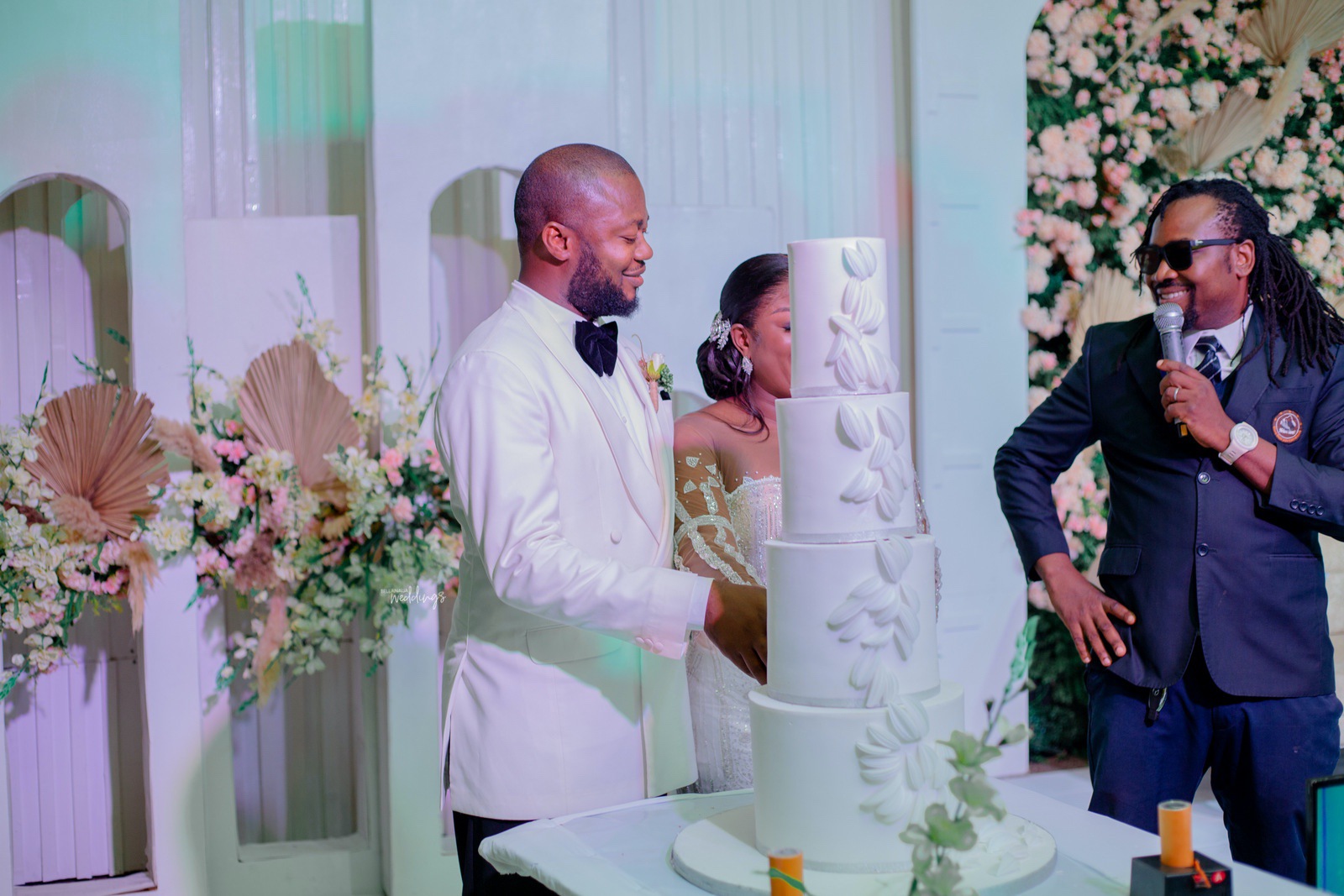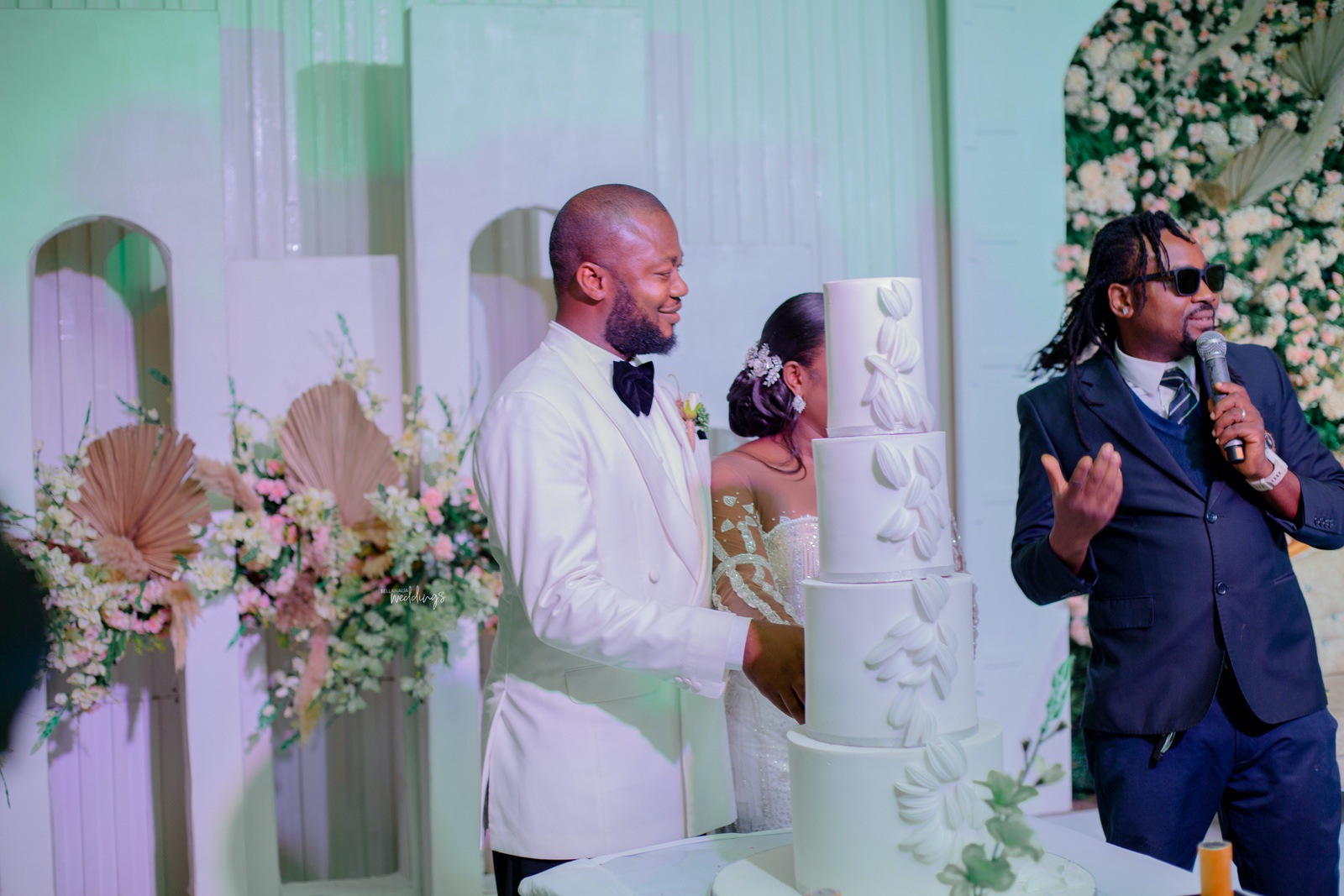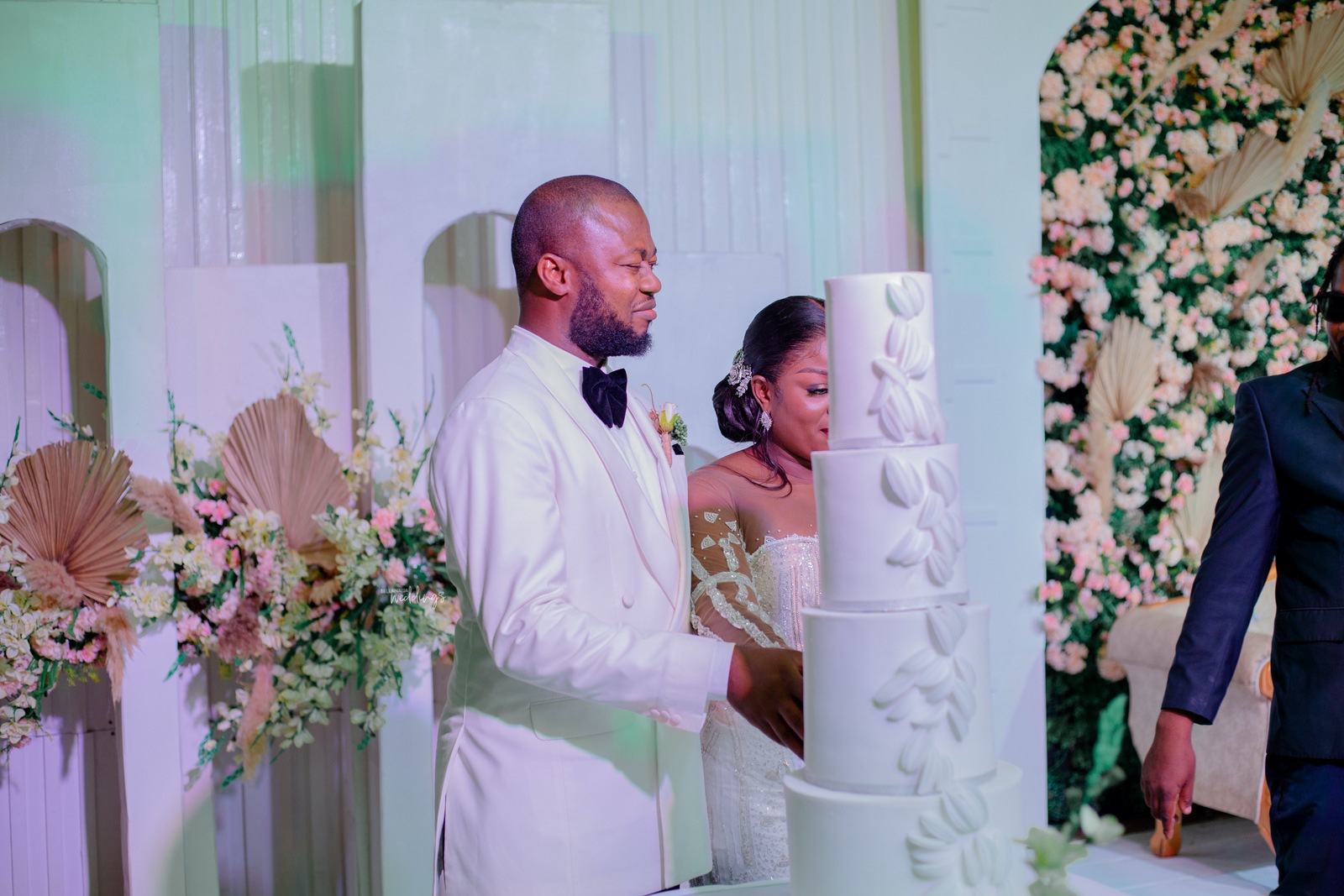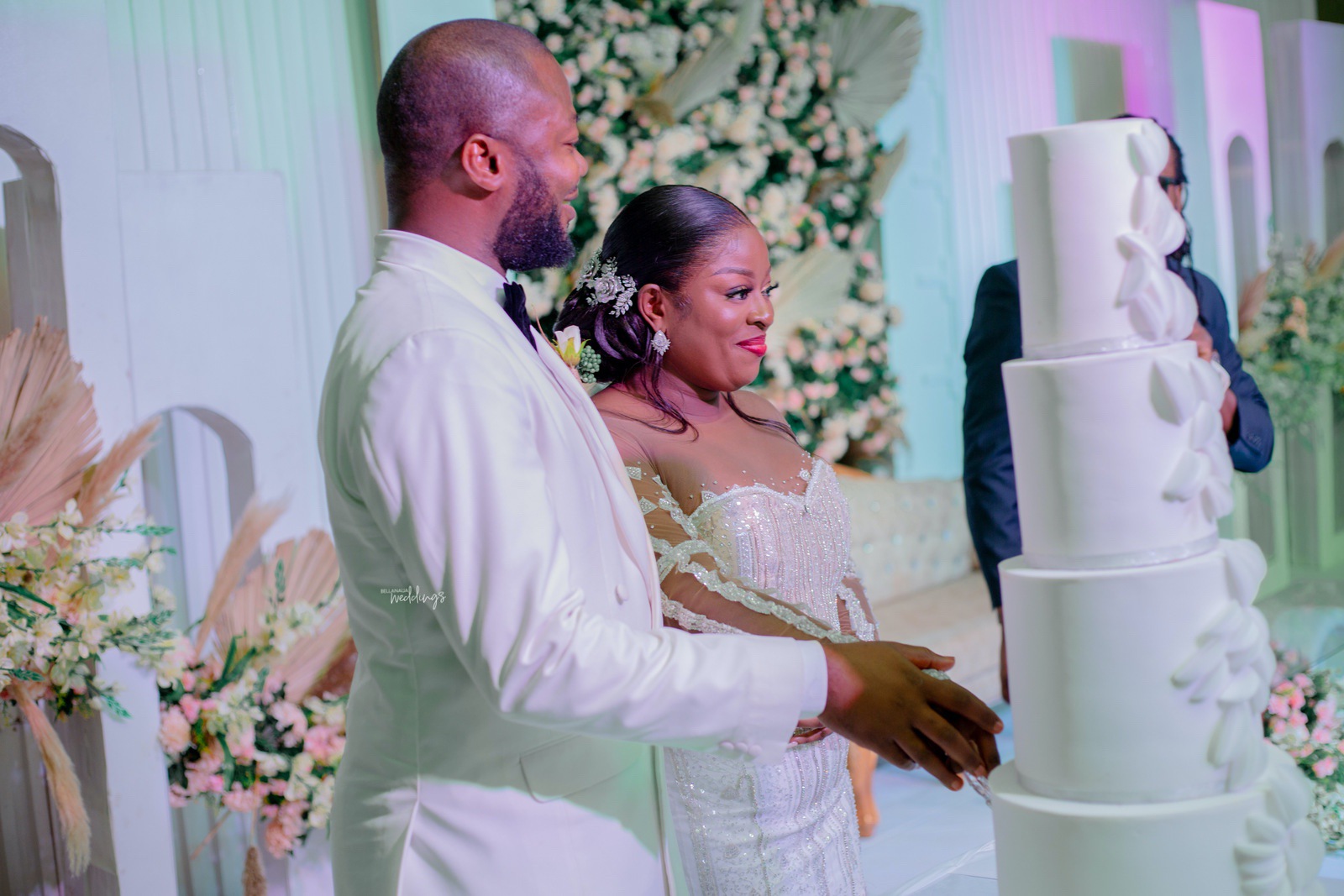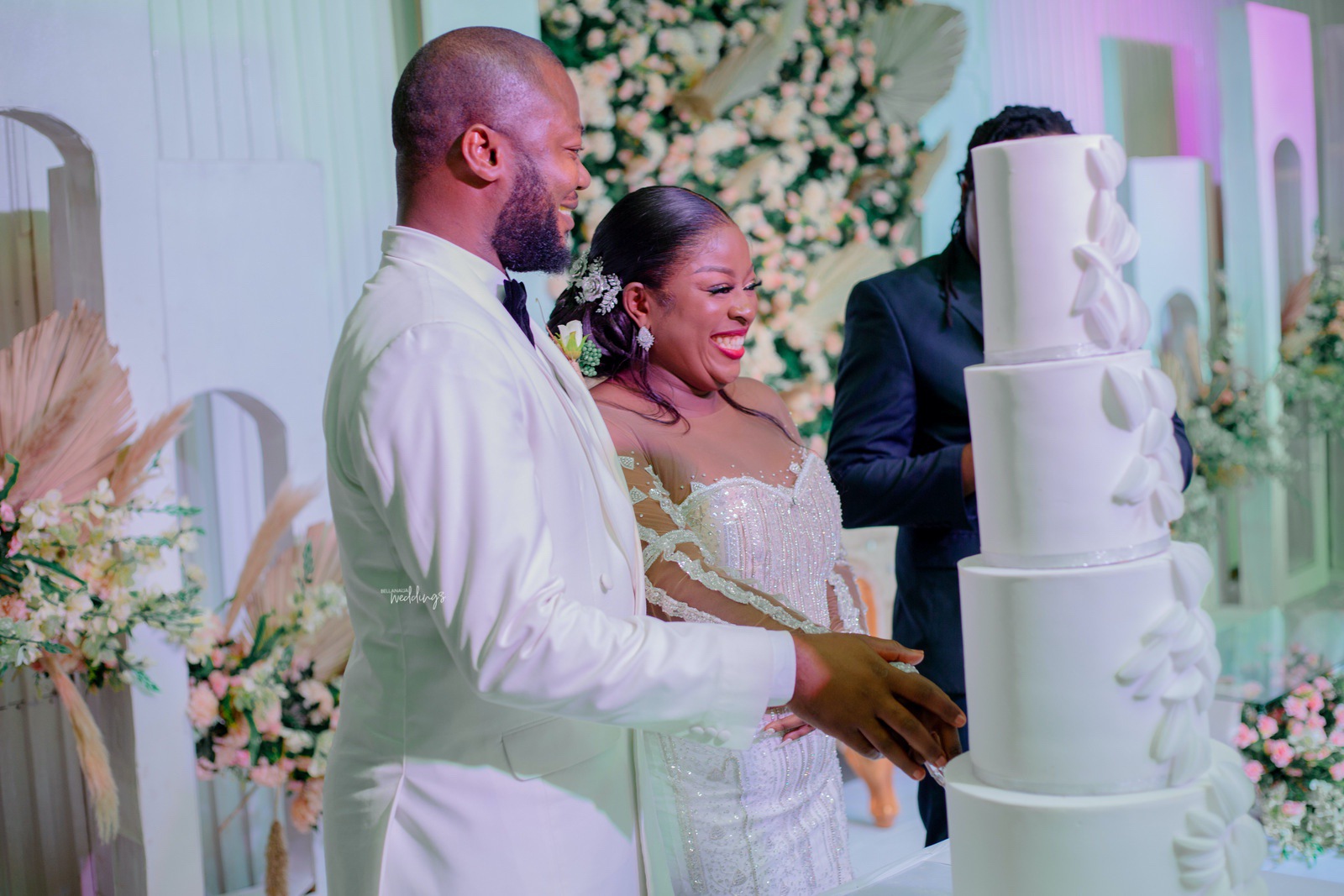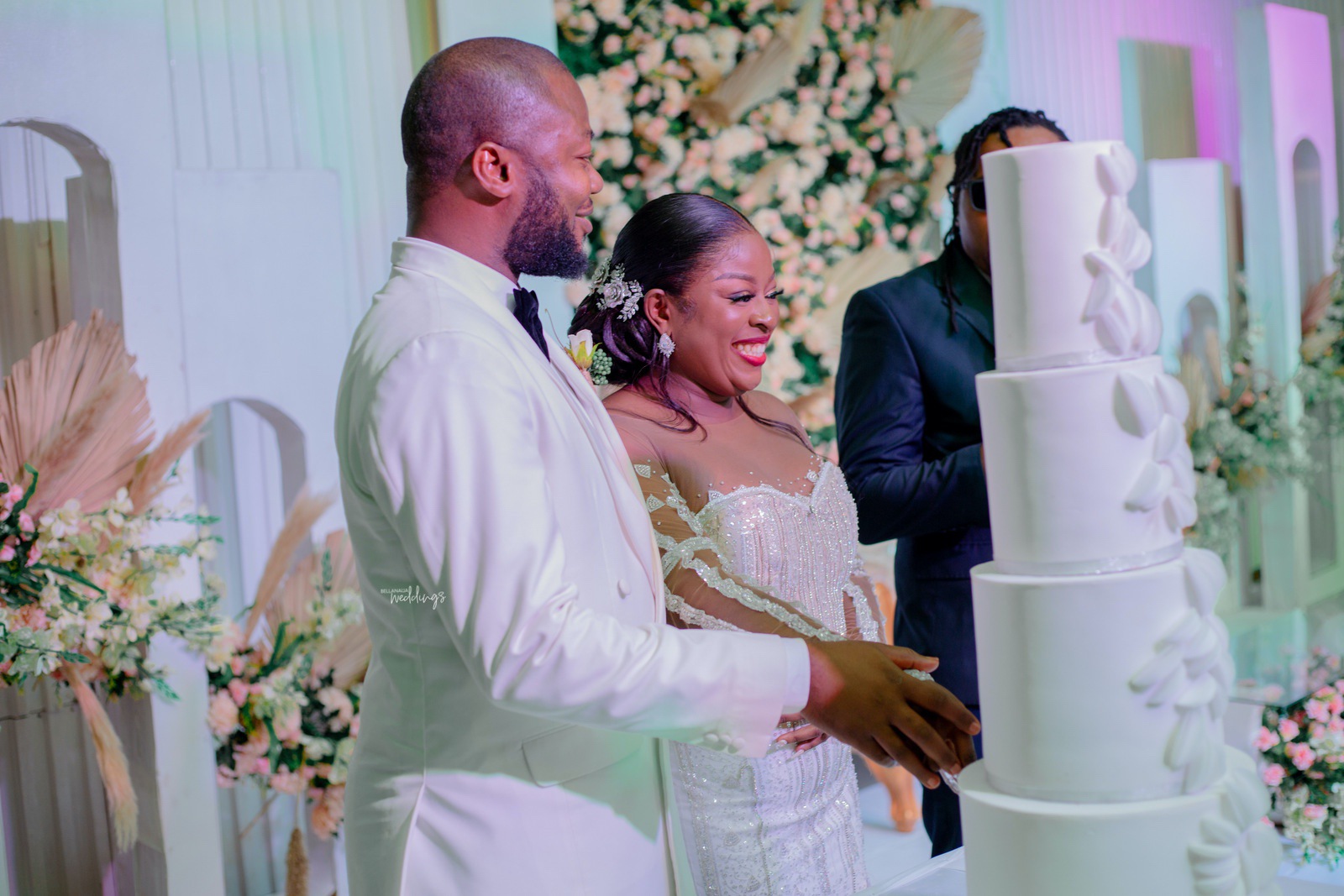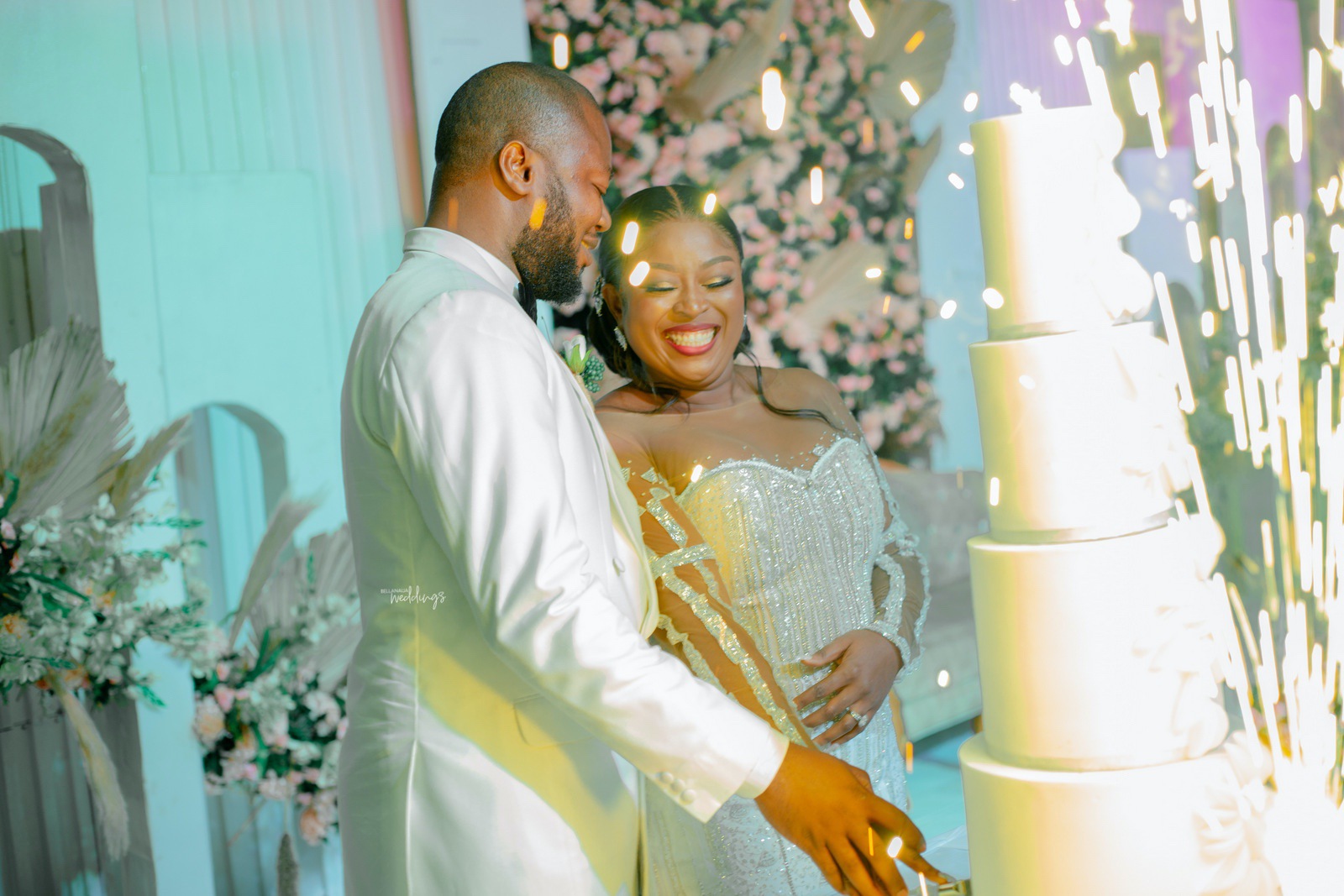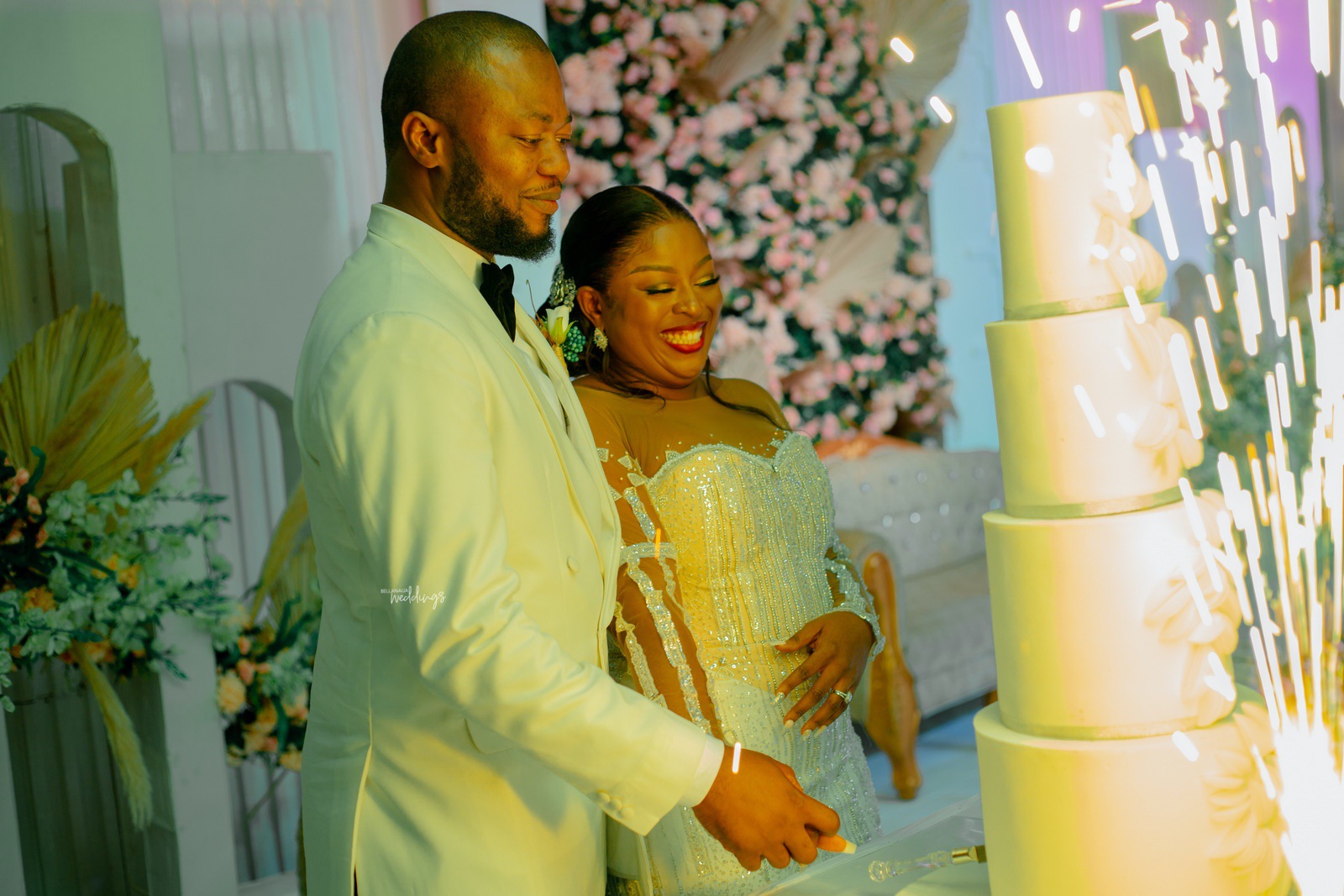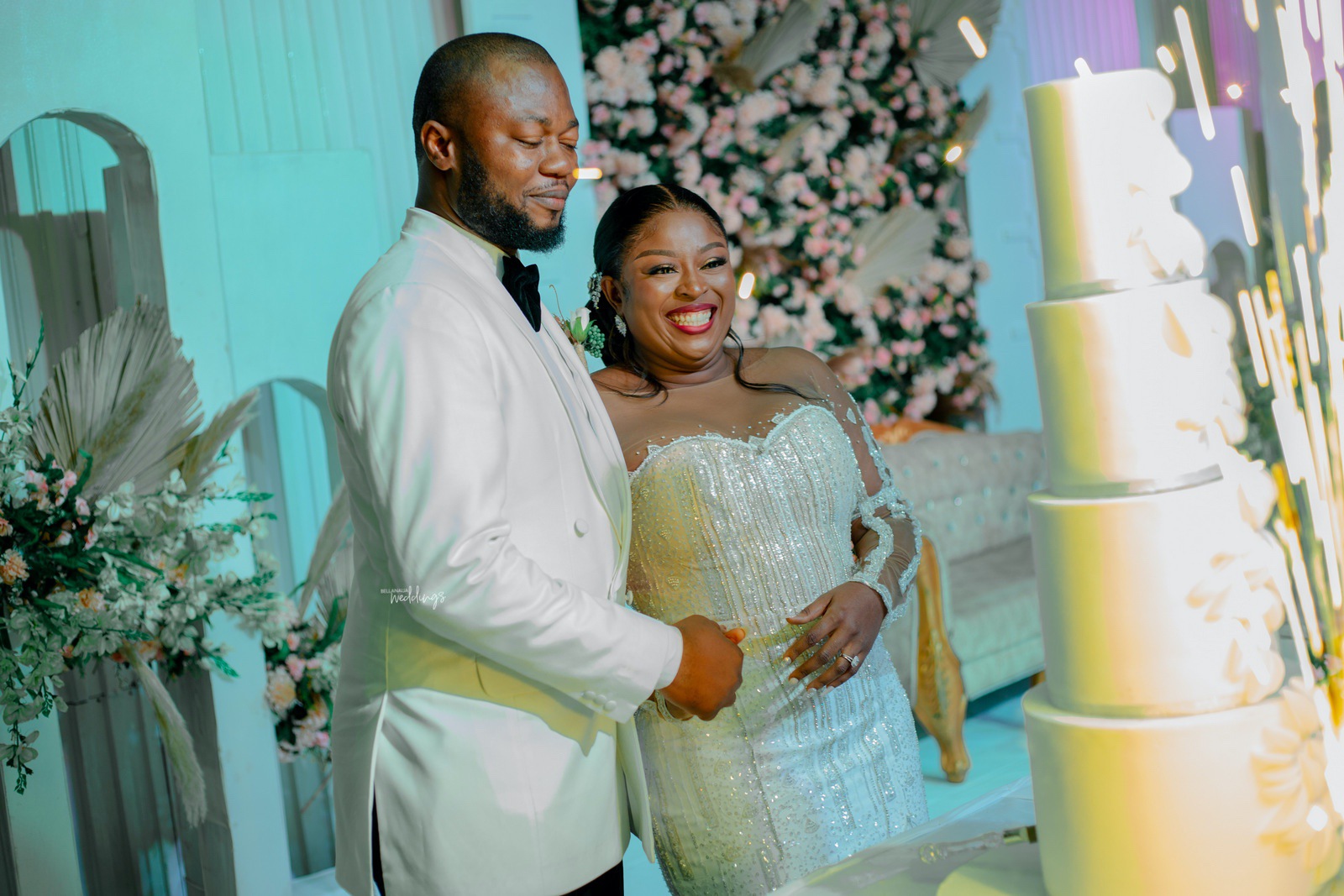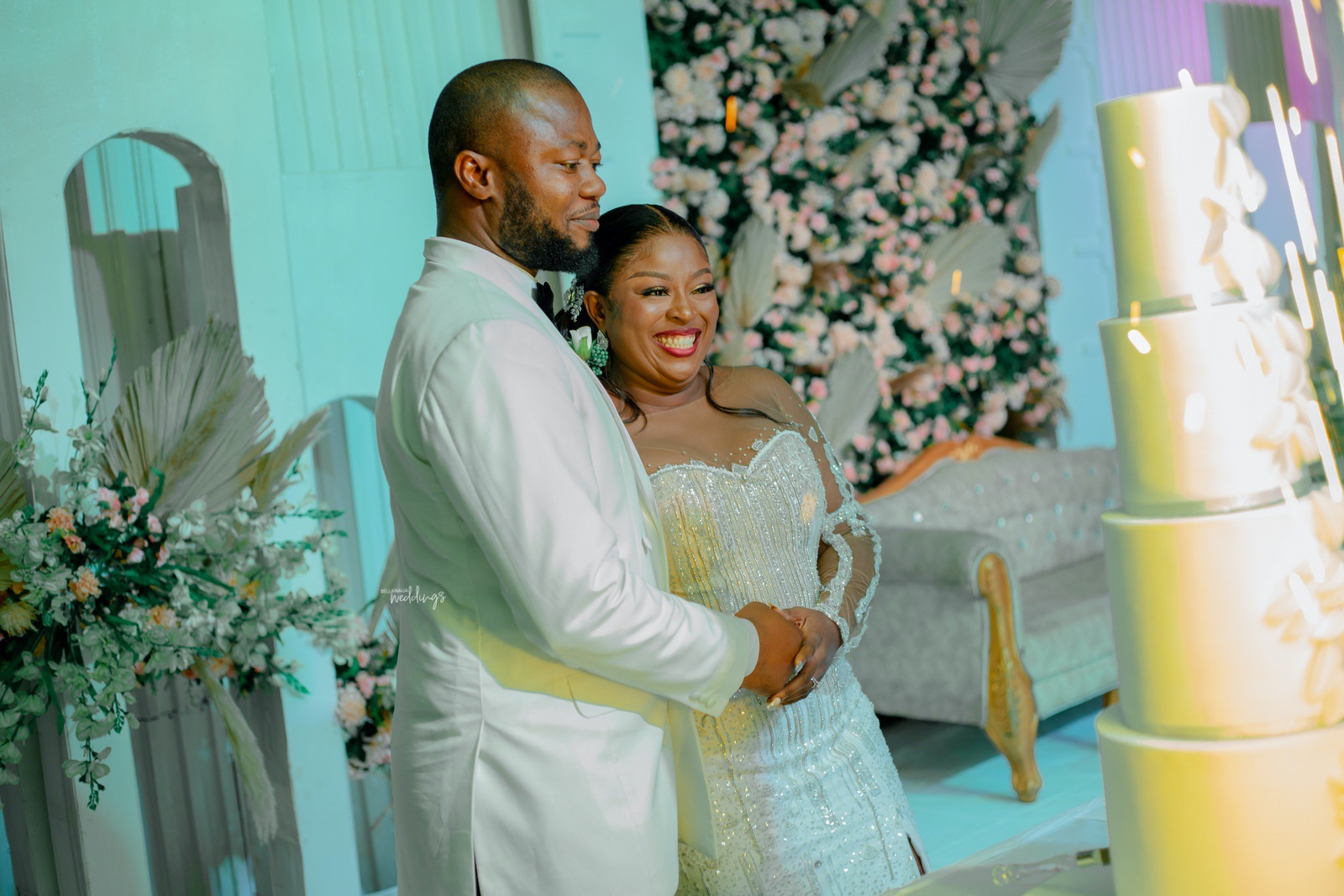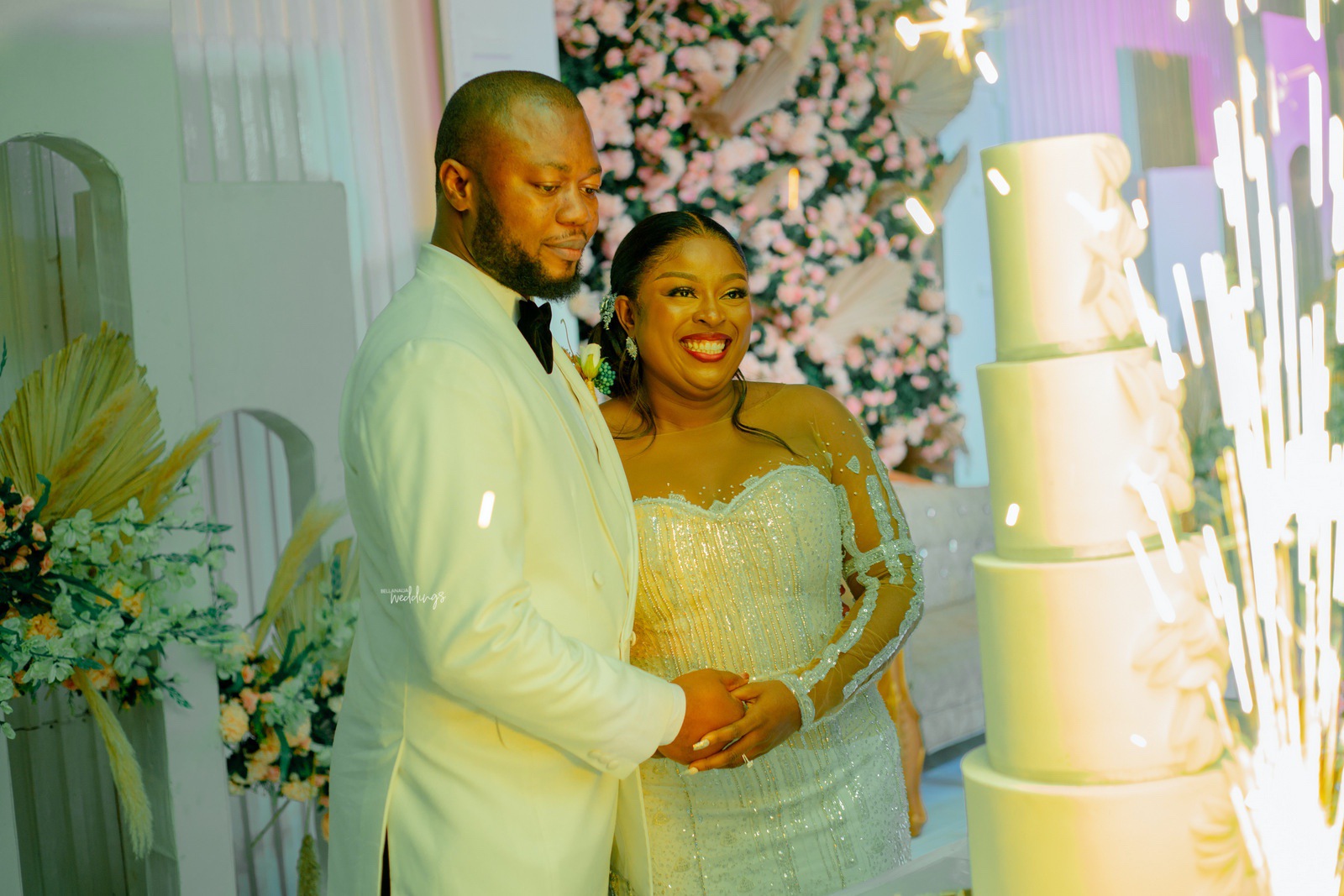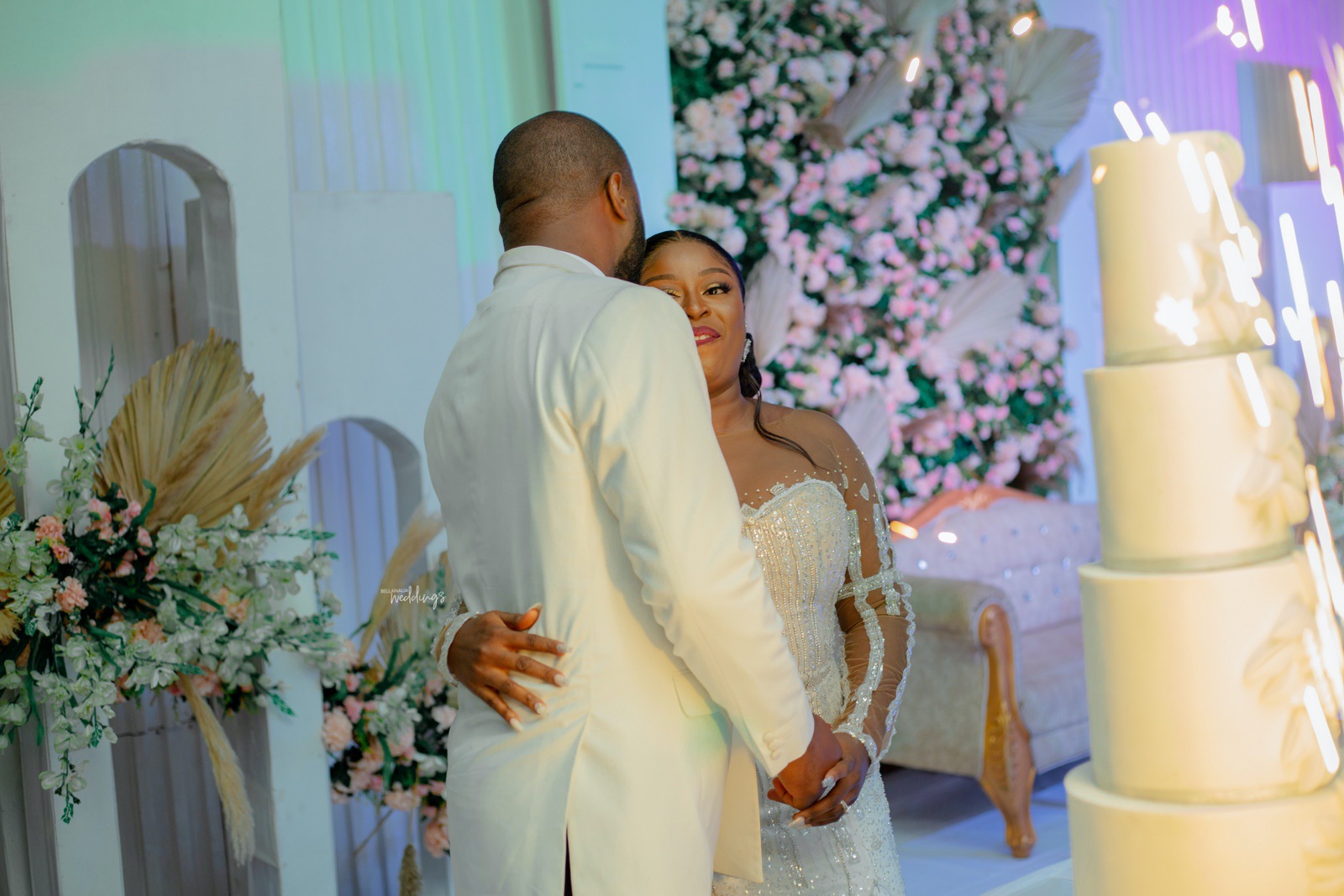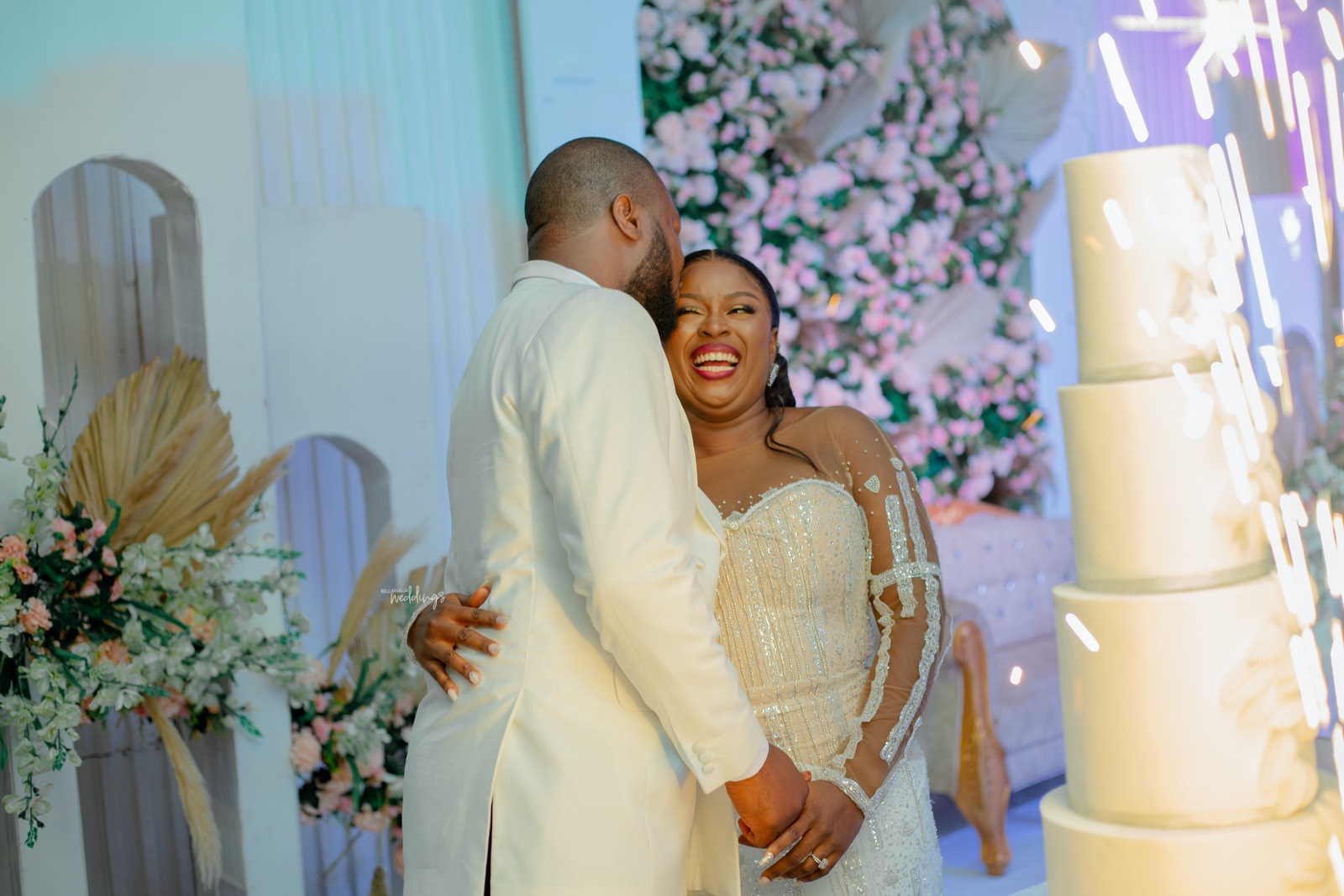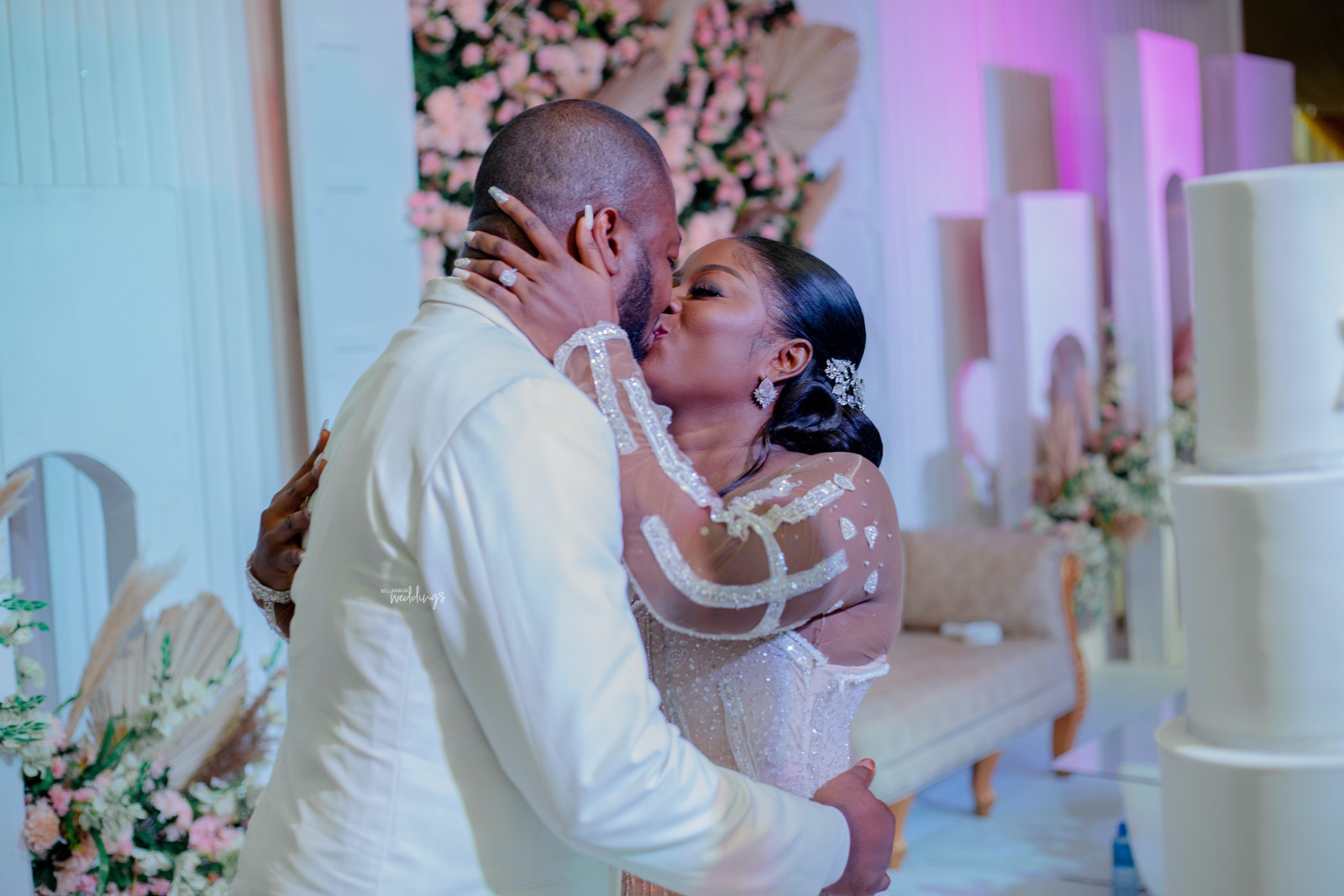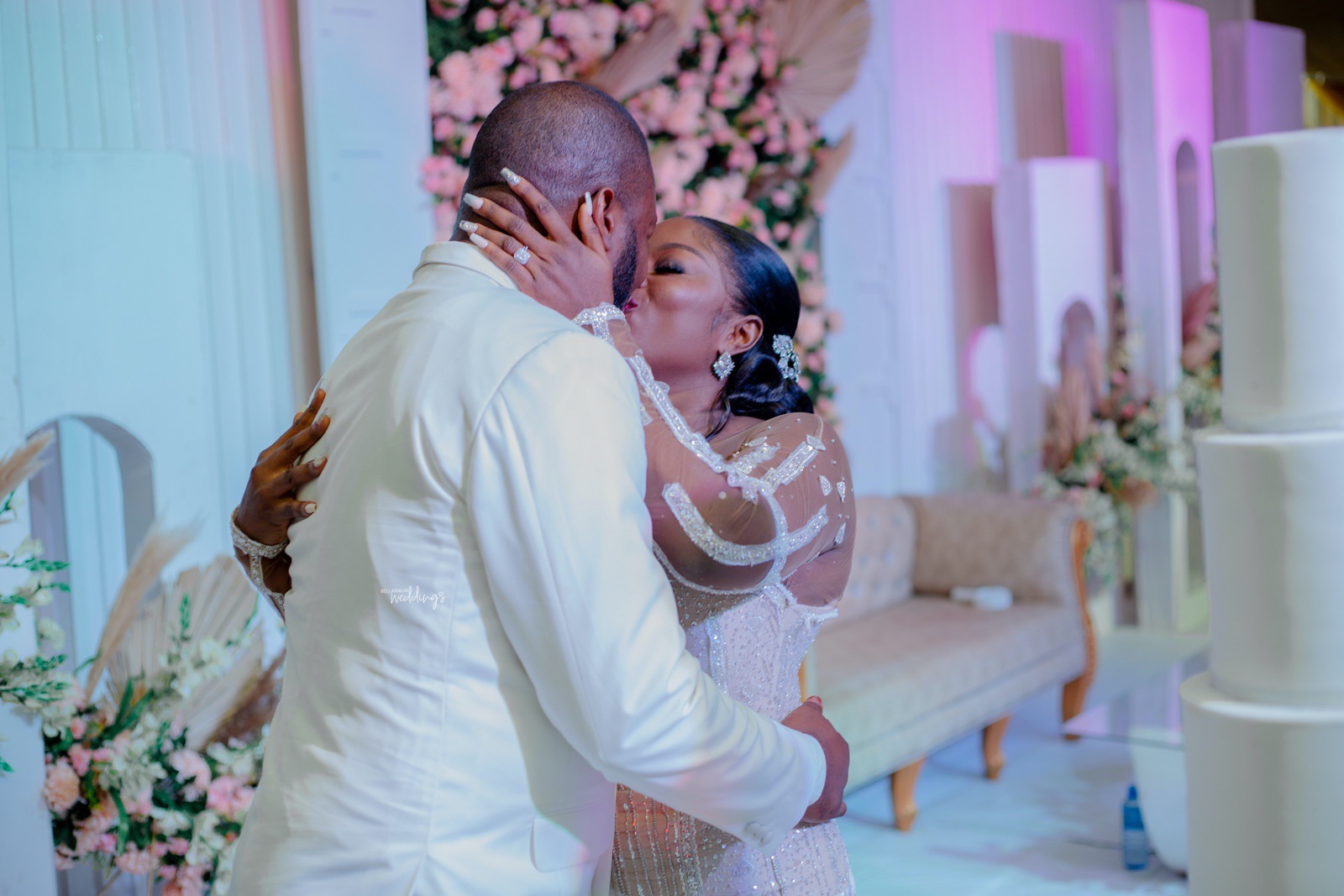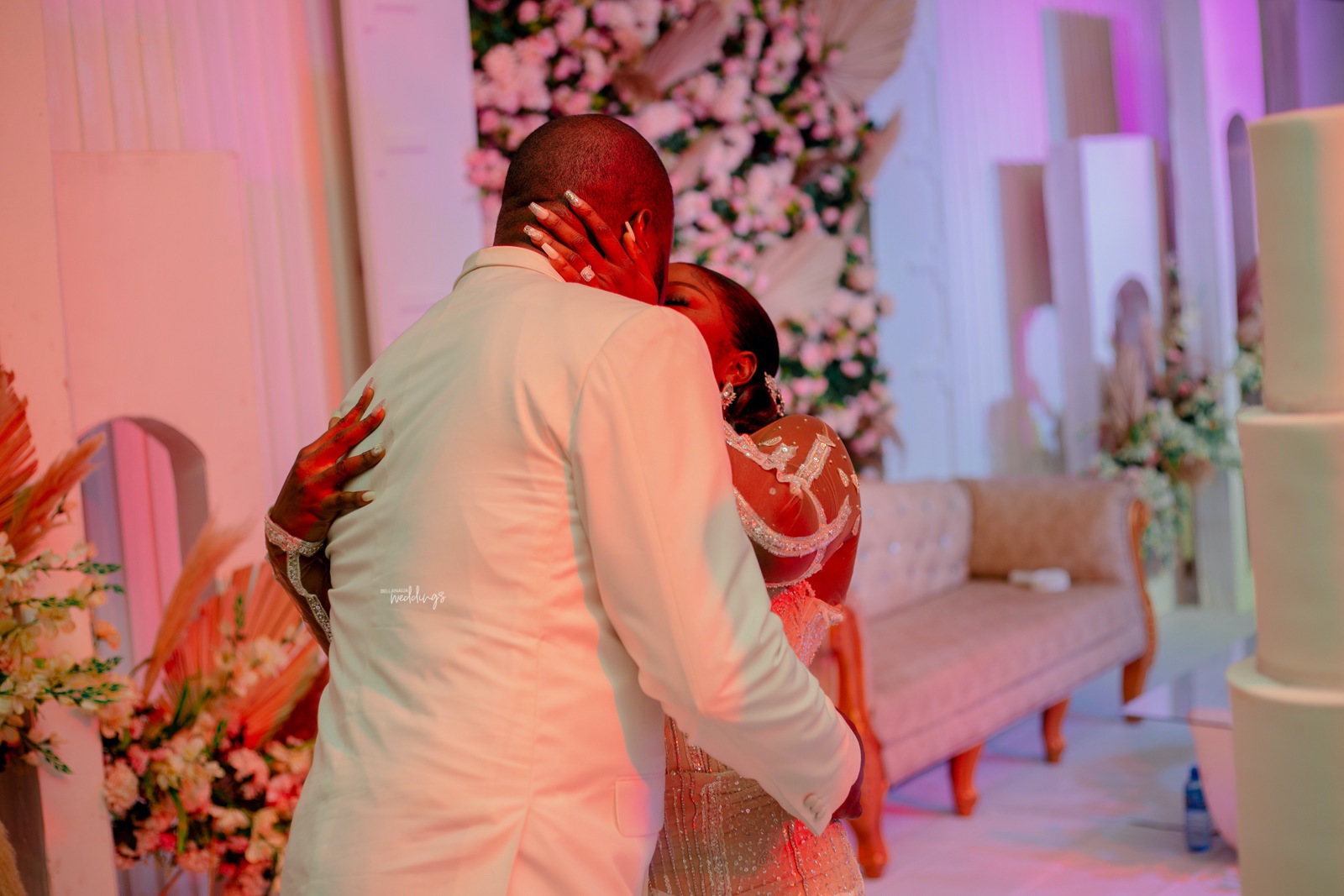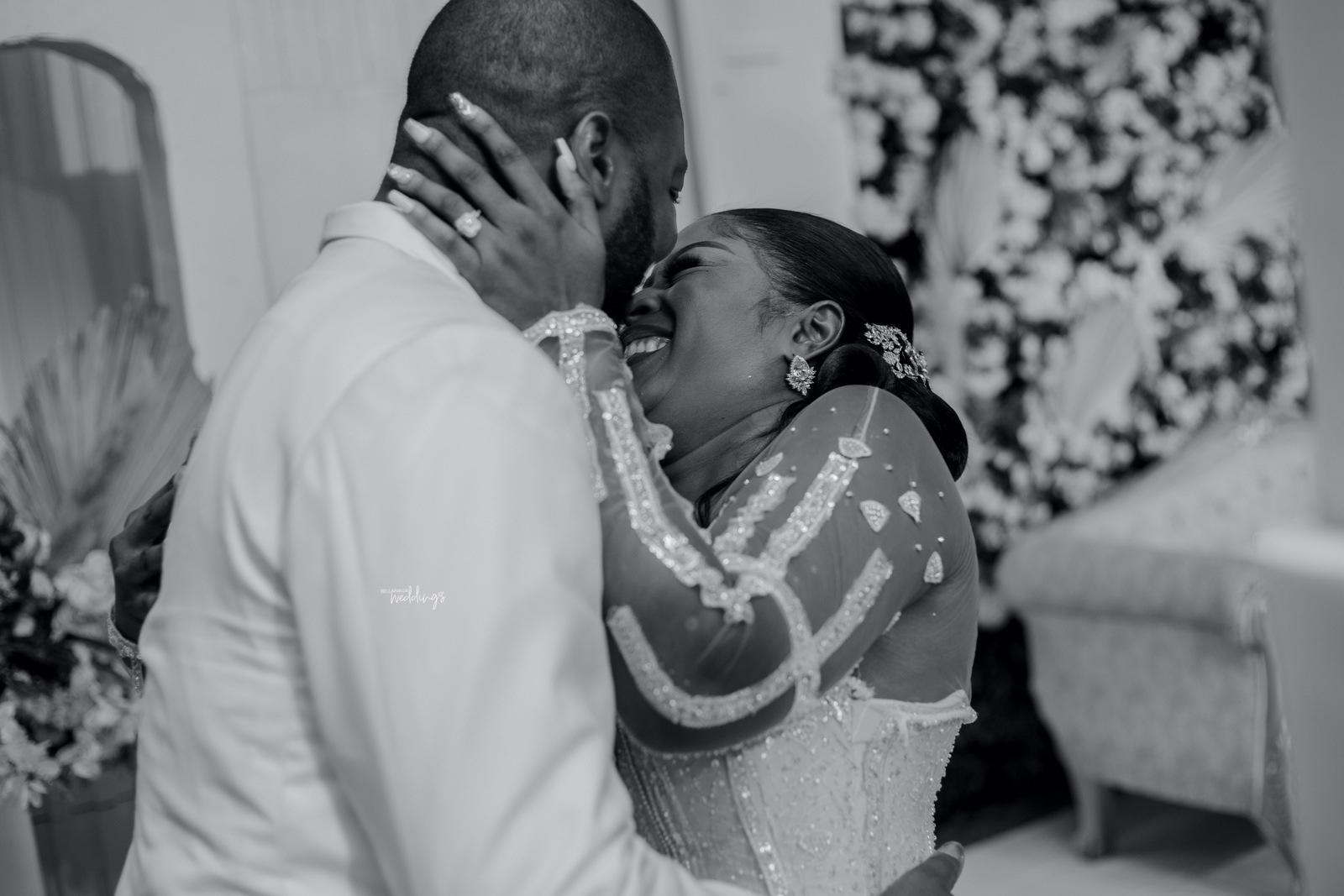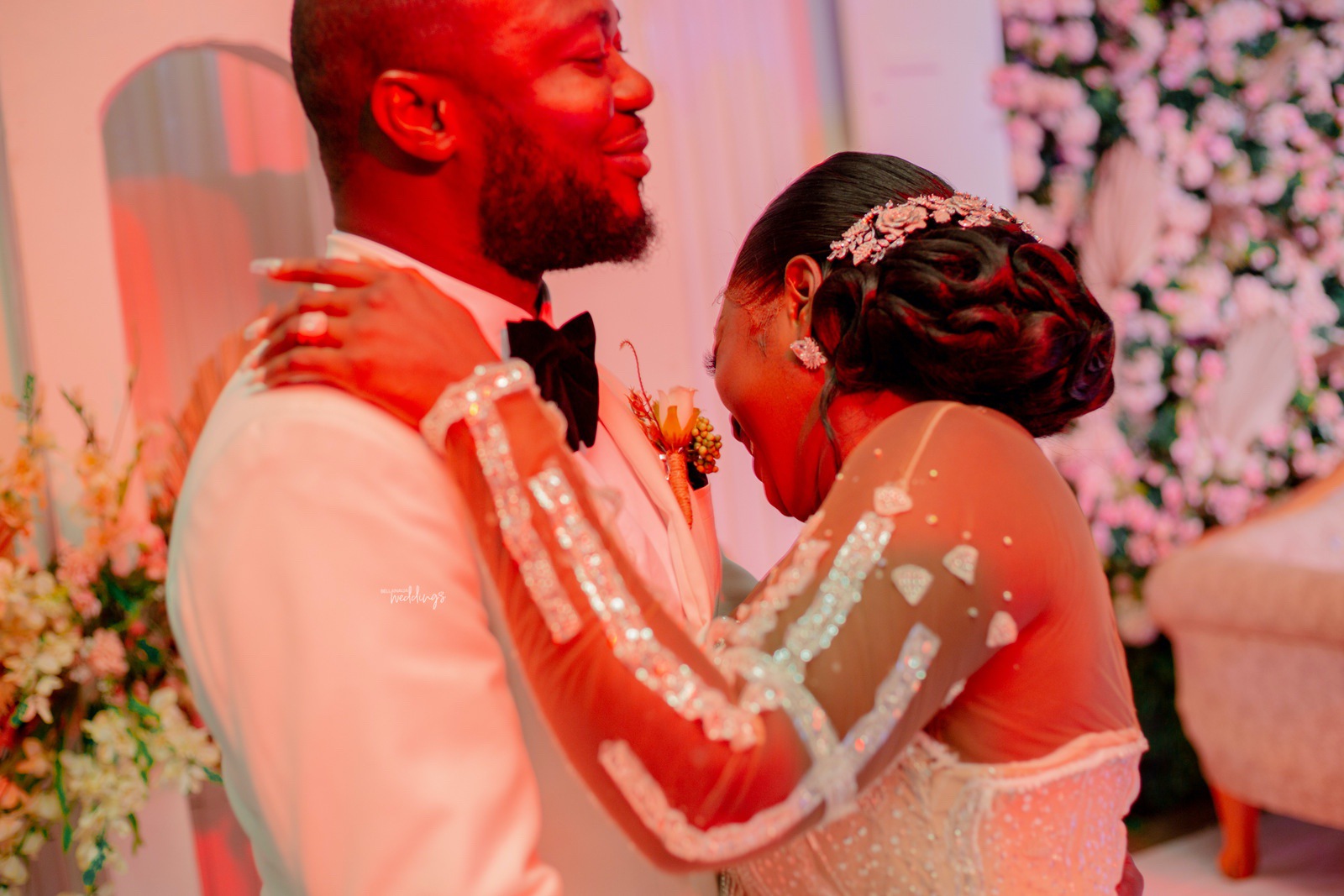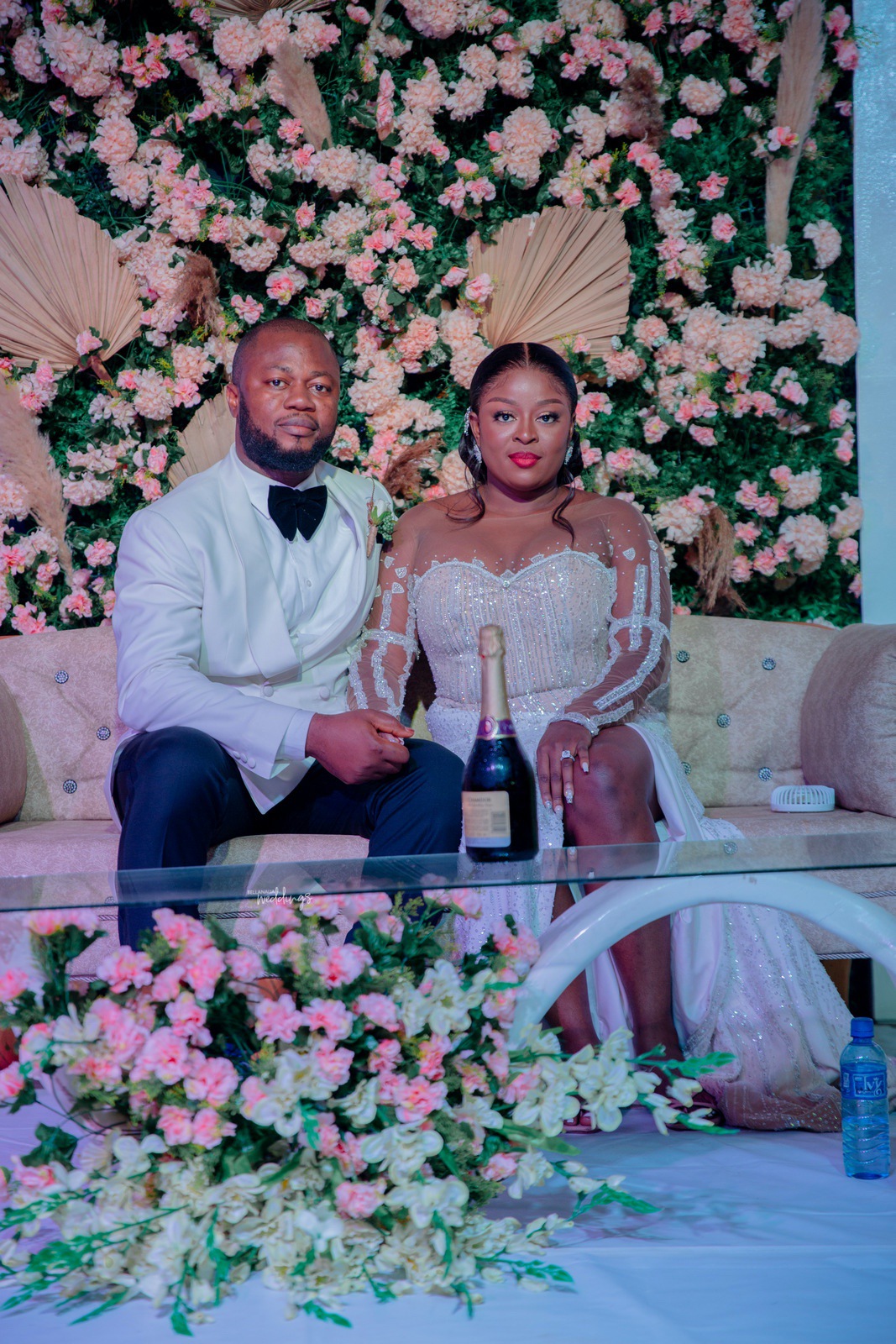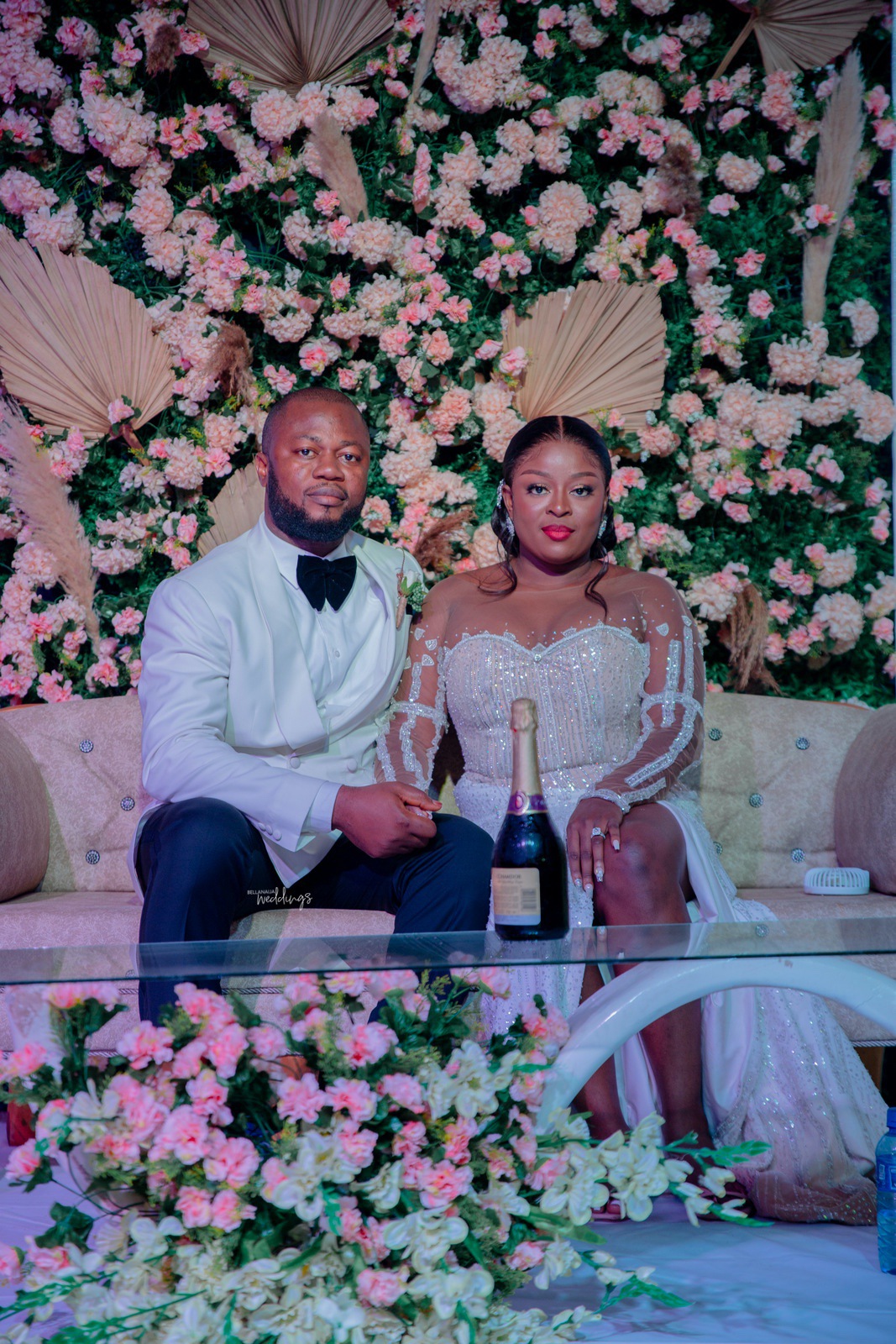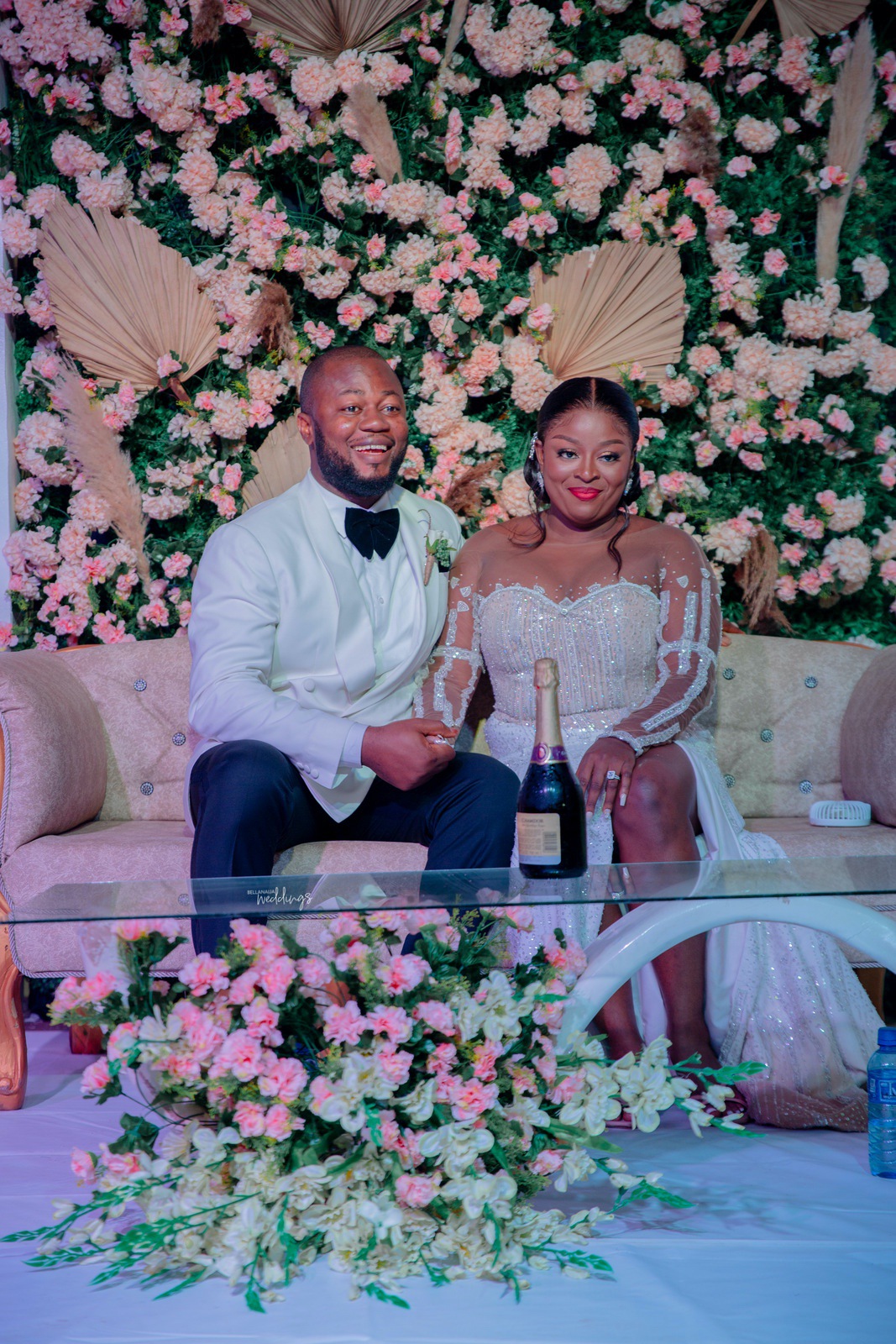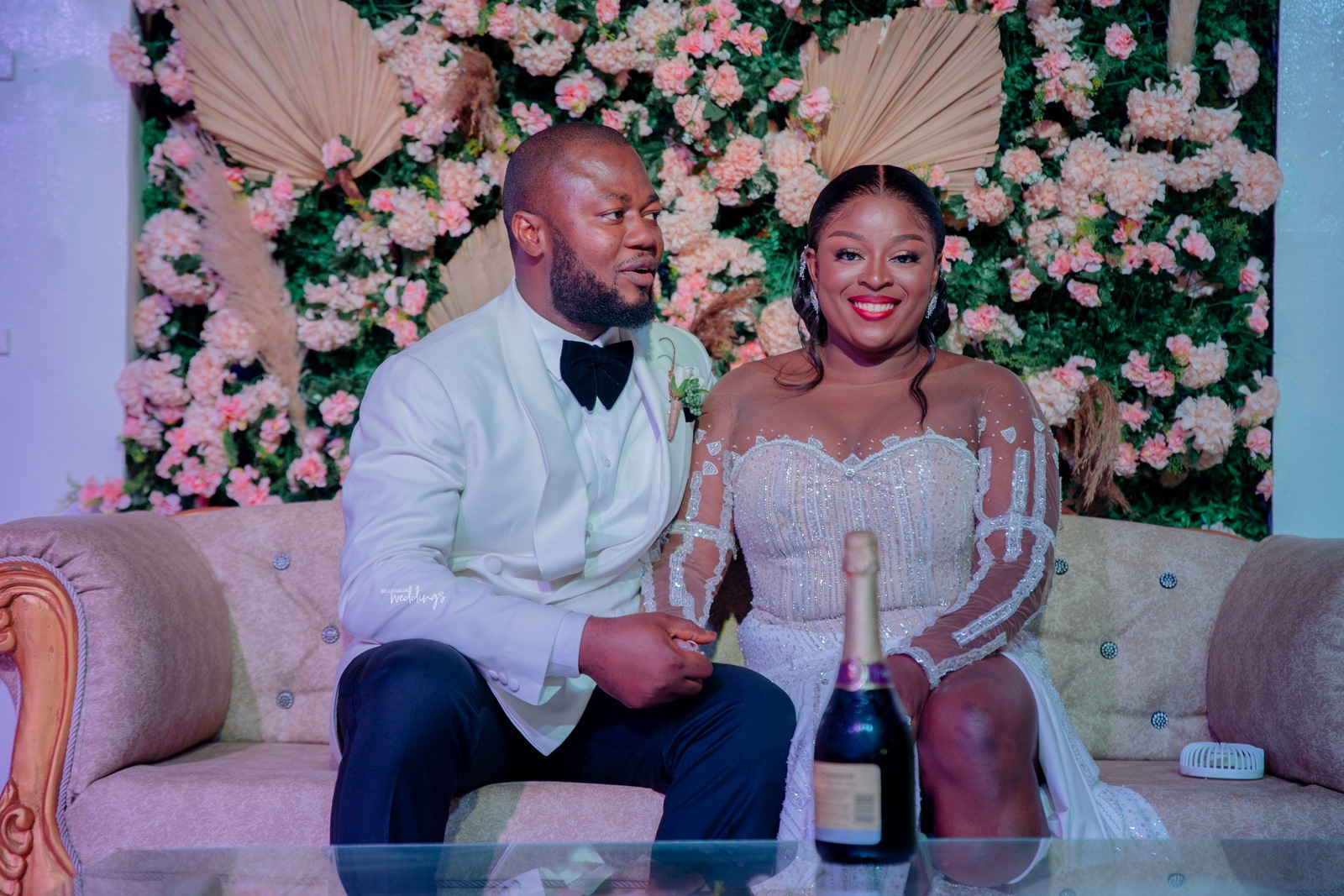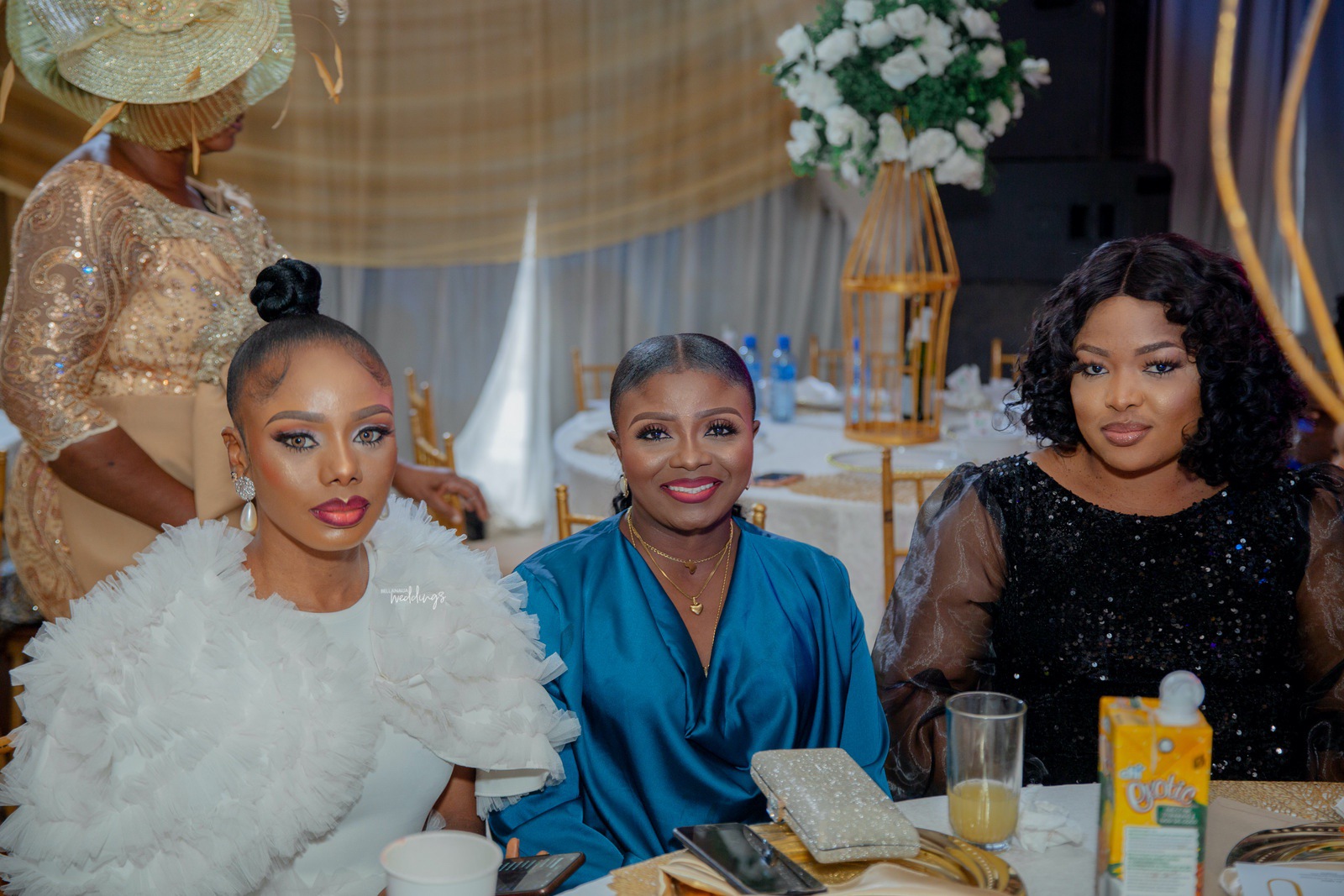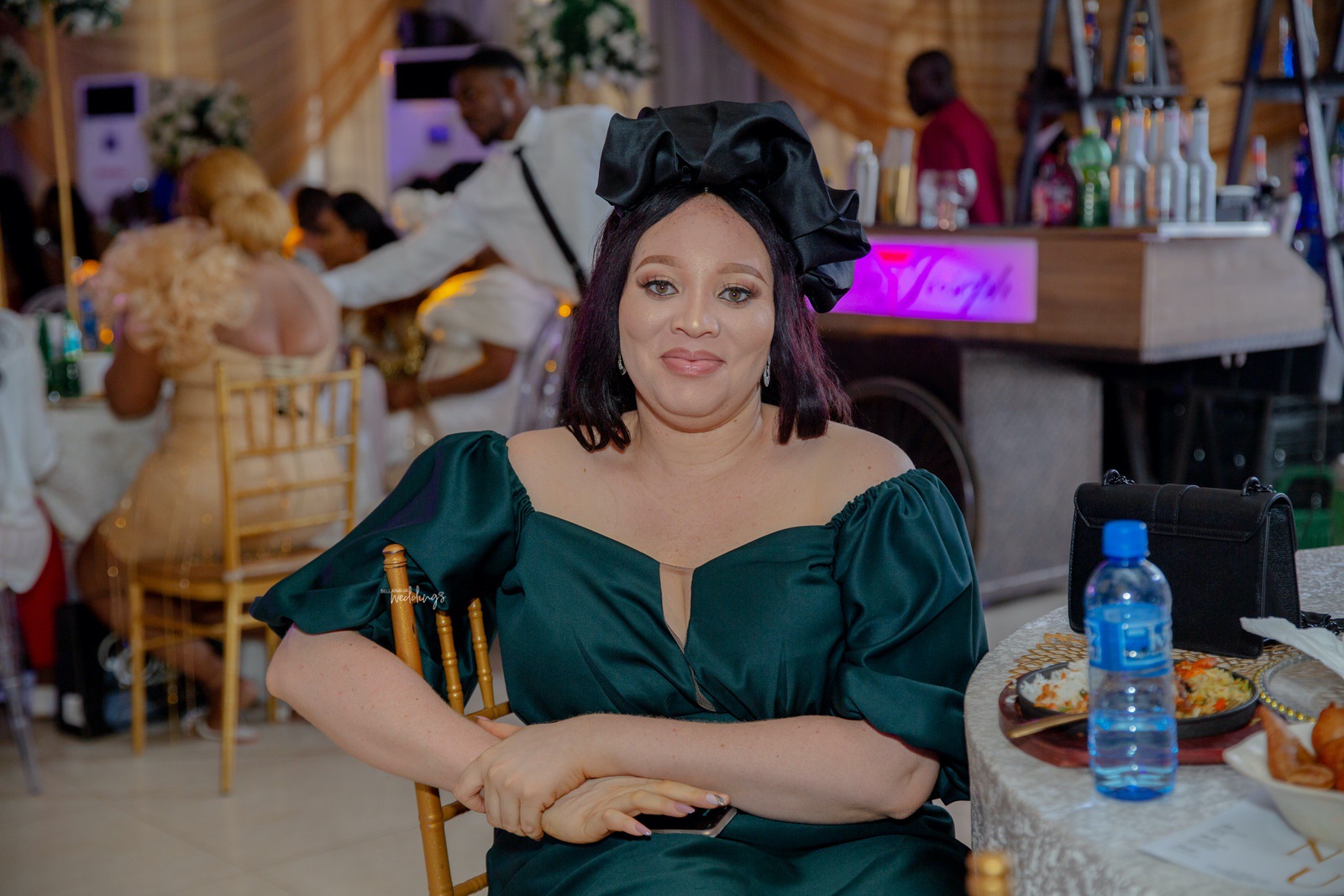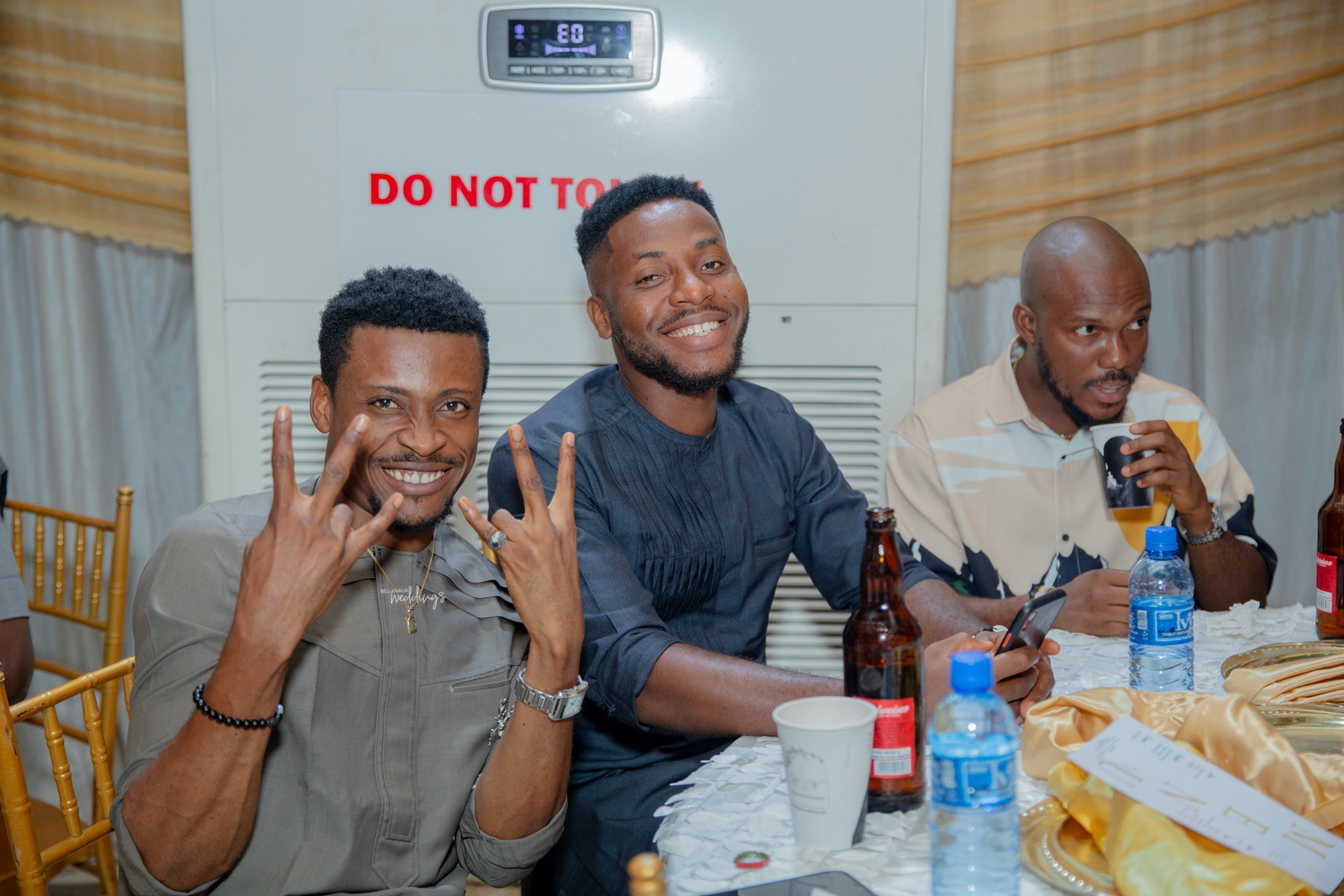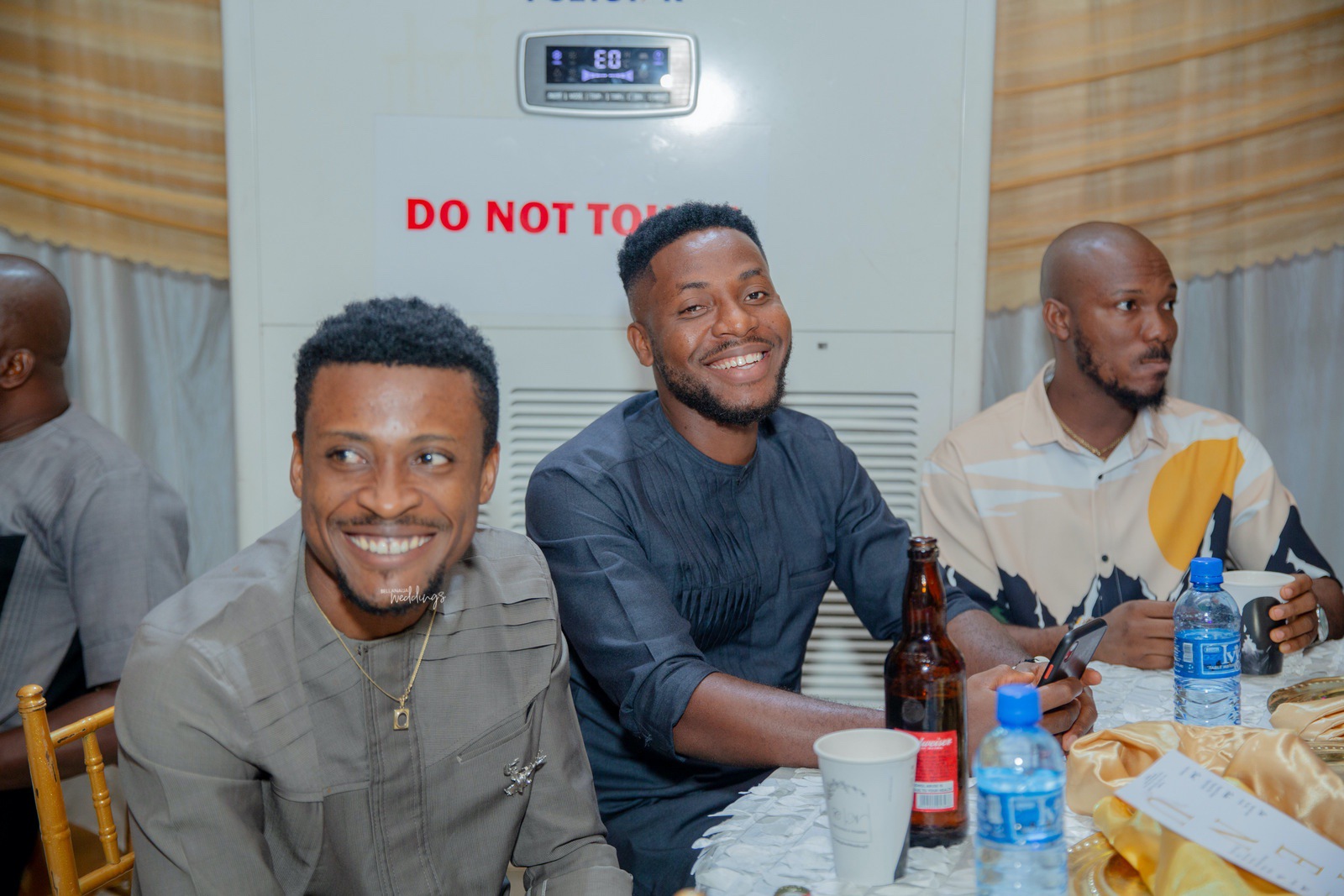 The magic of the first dance…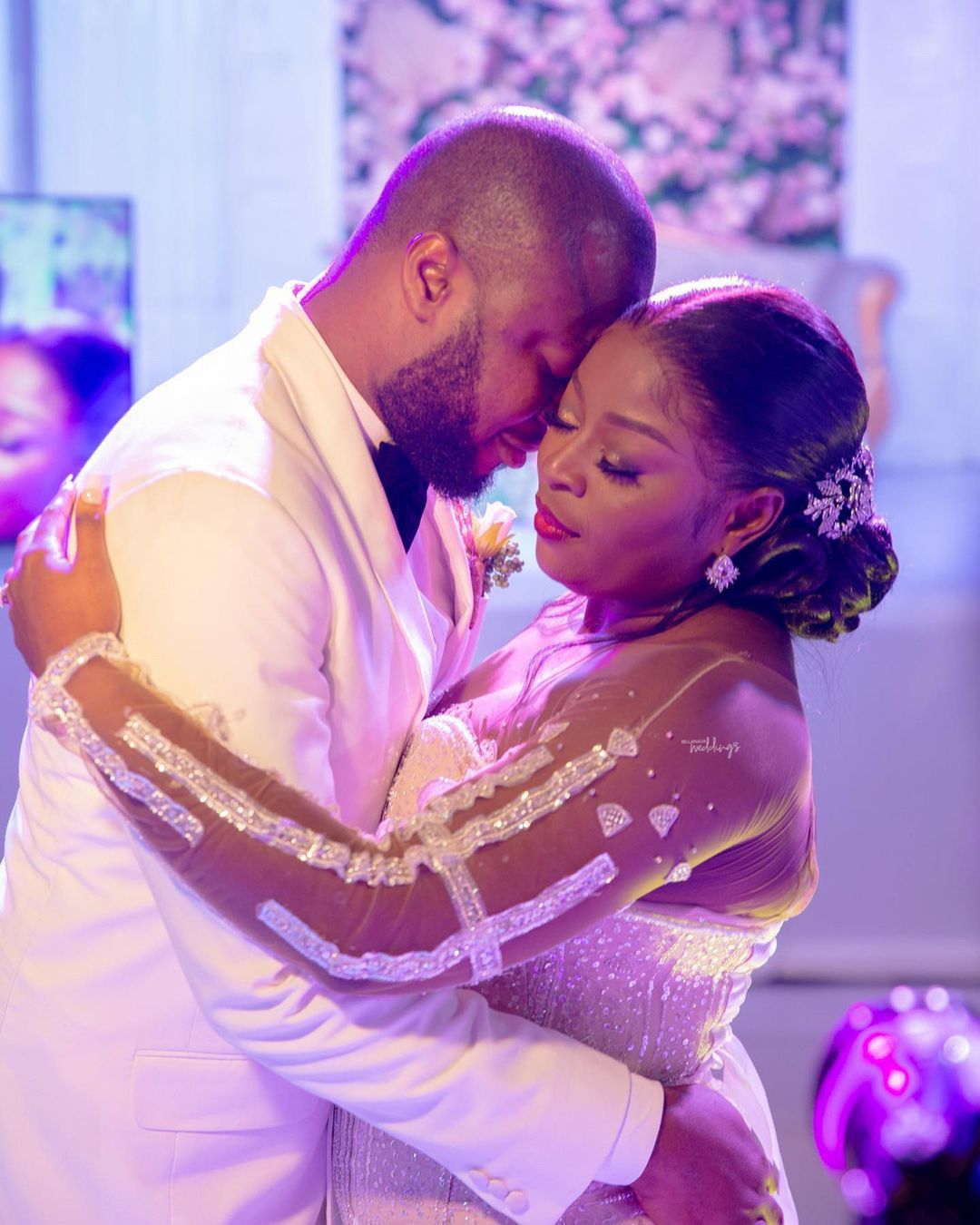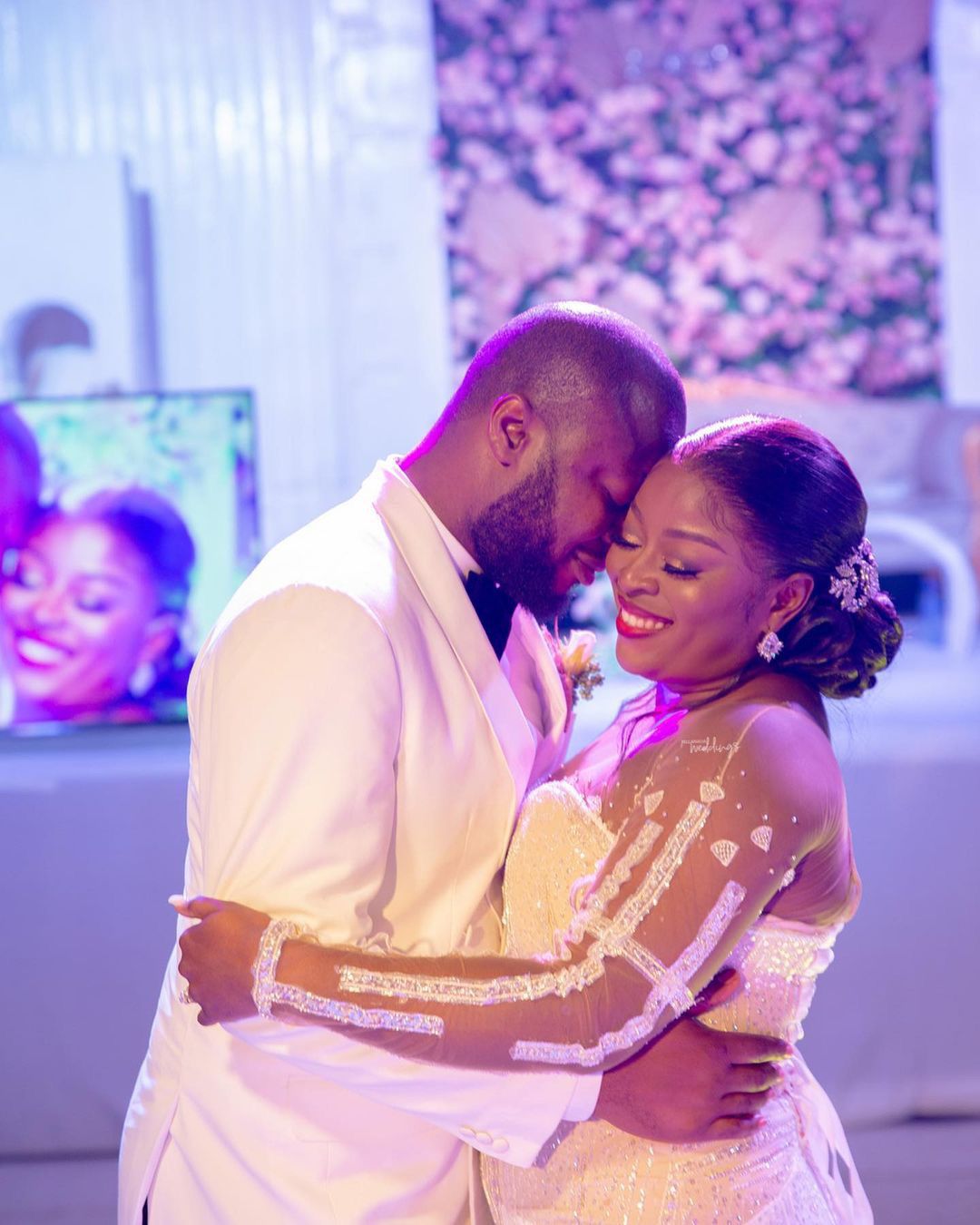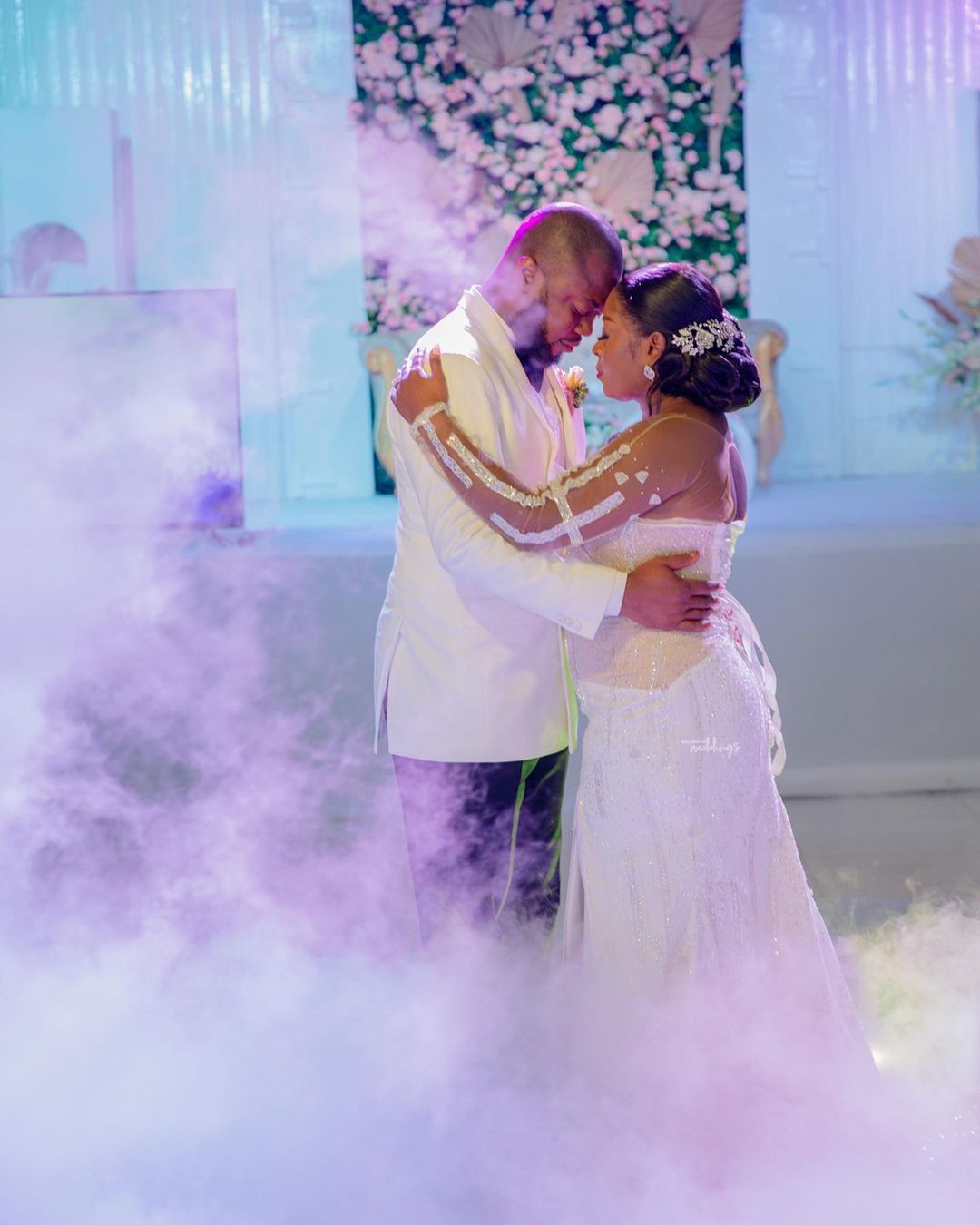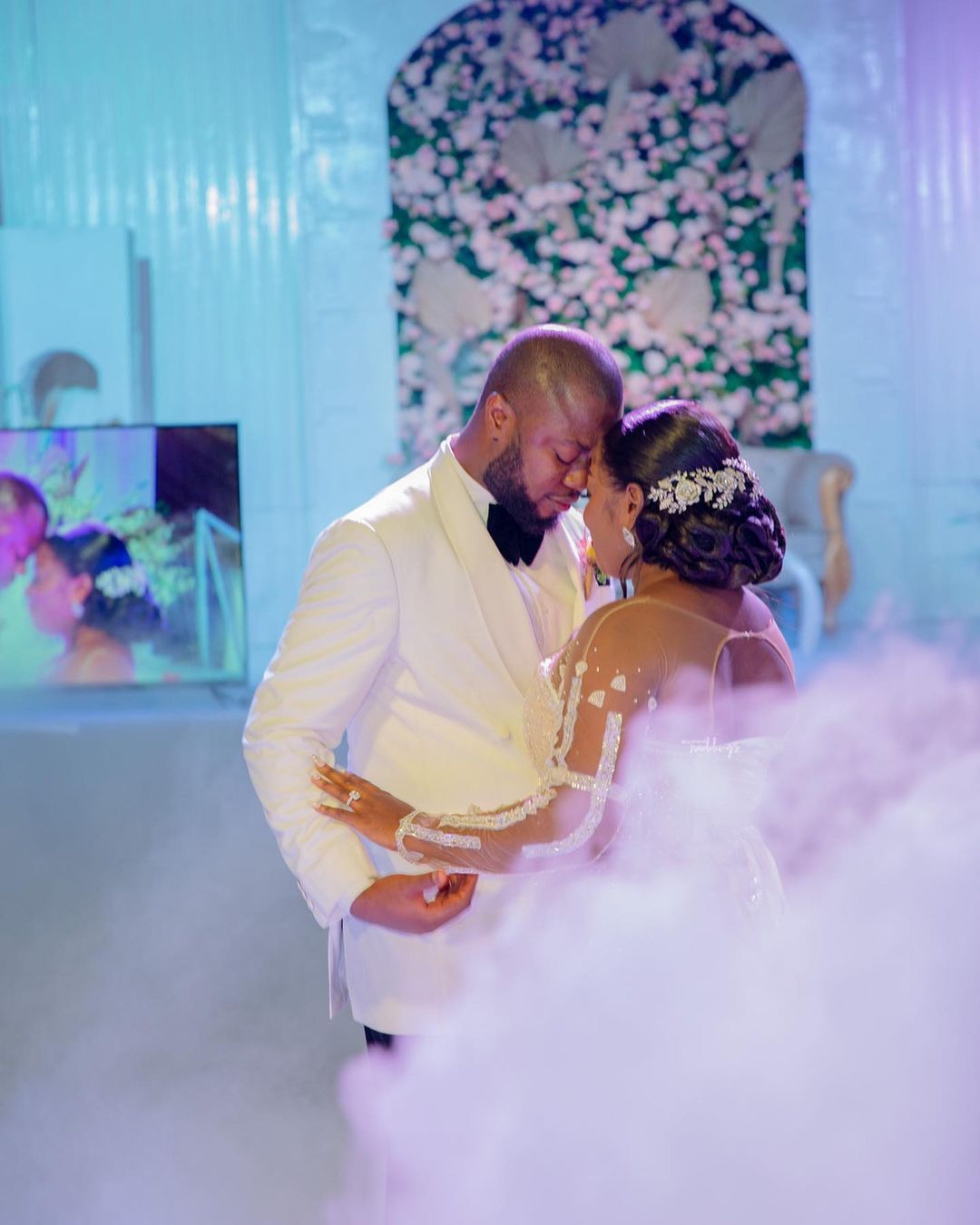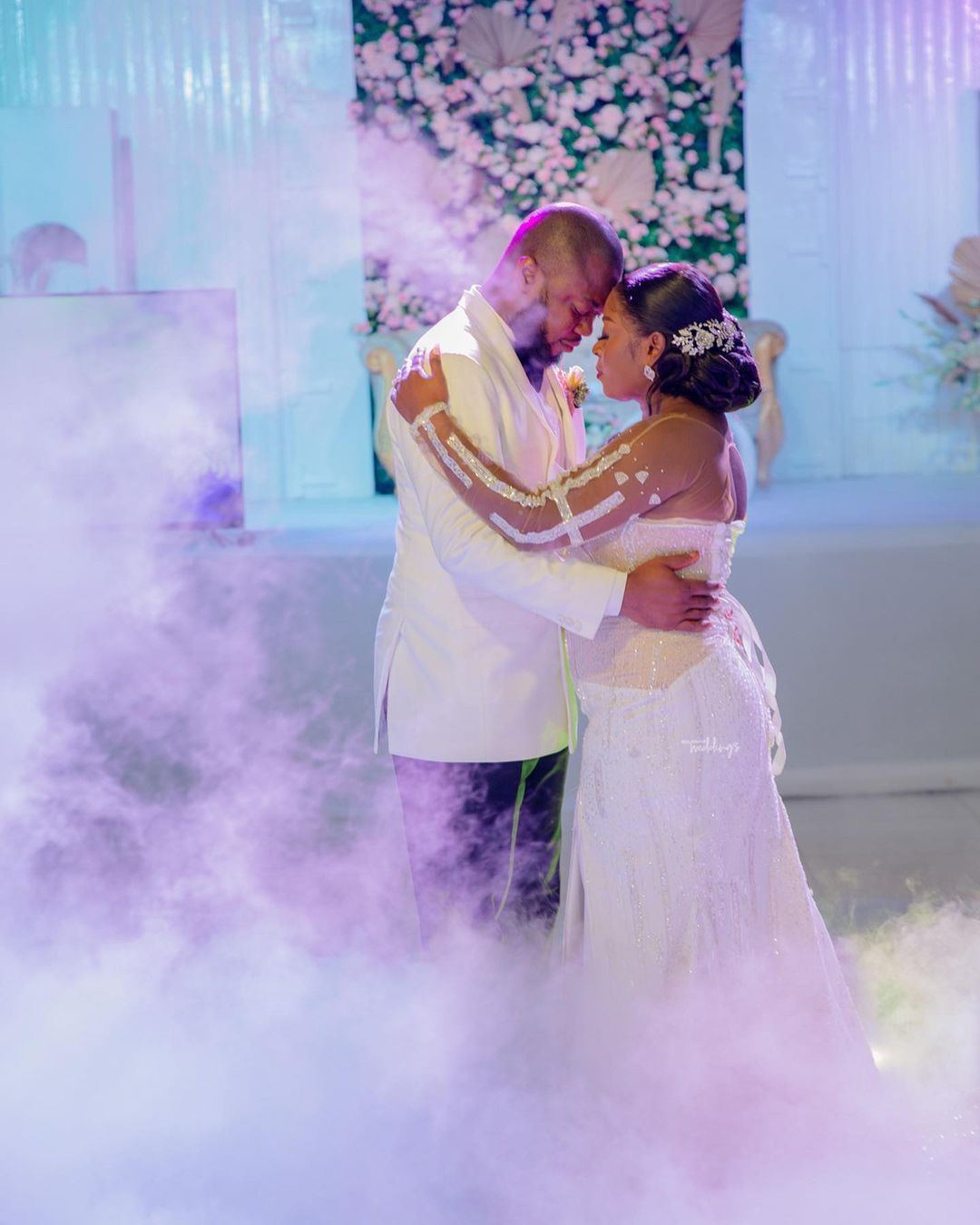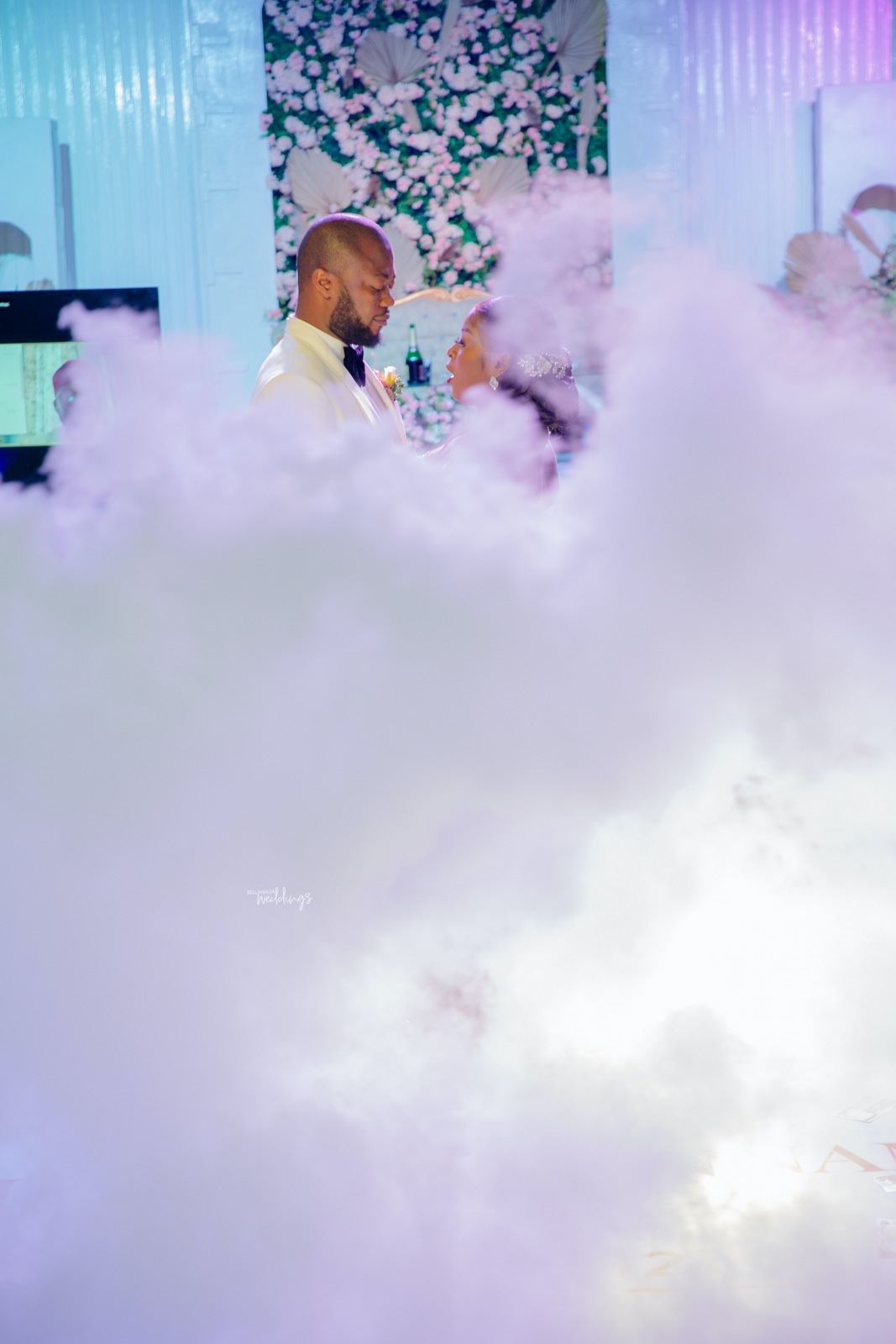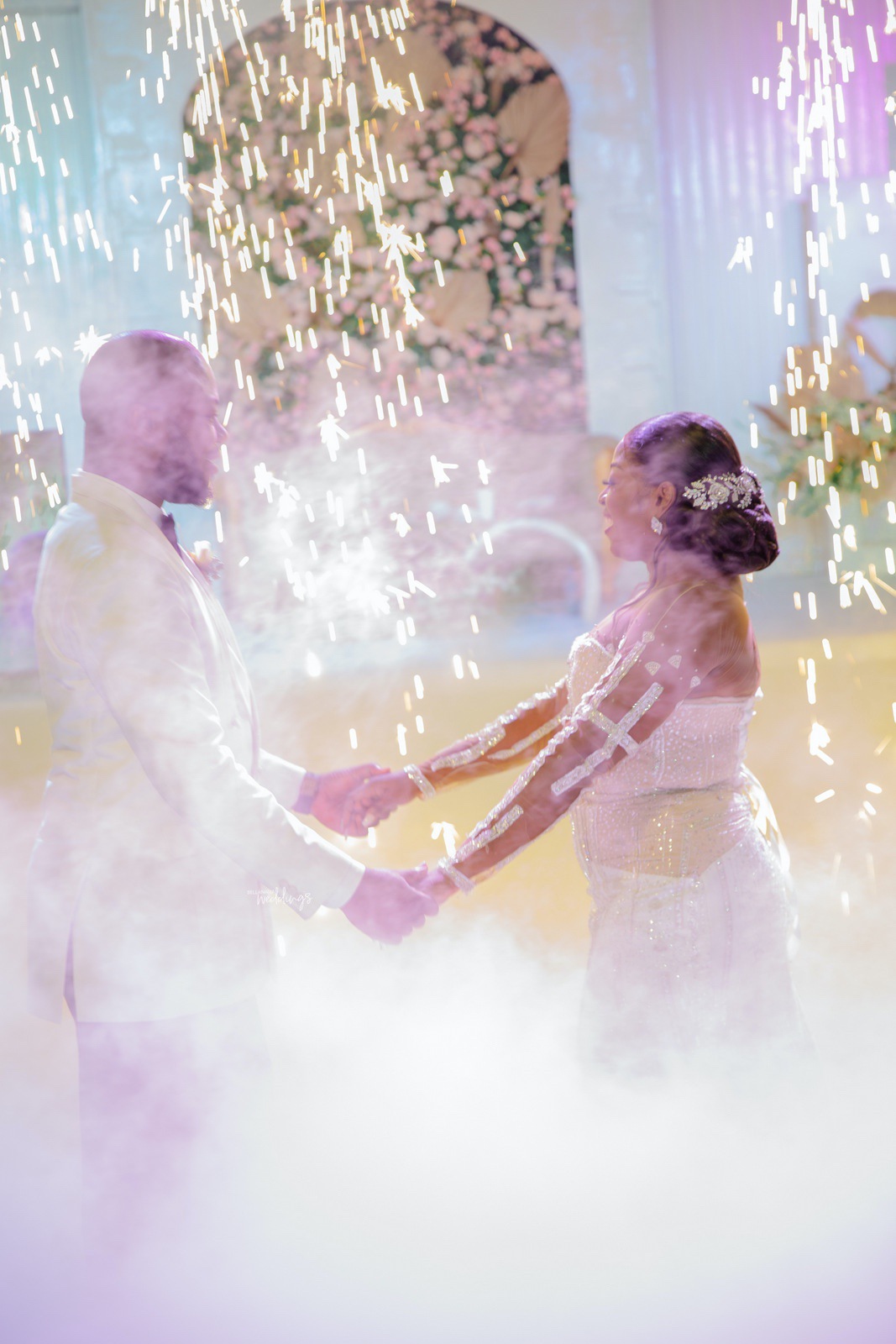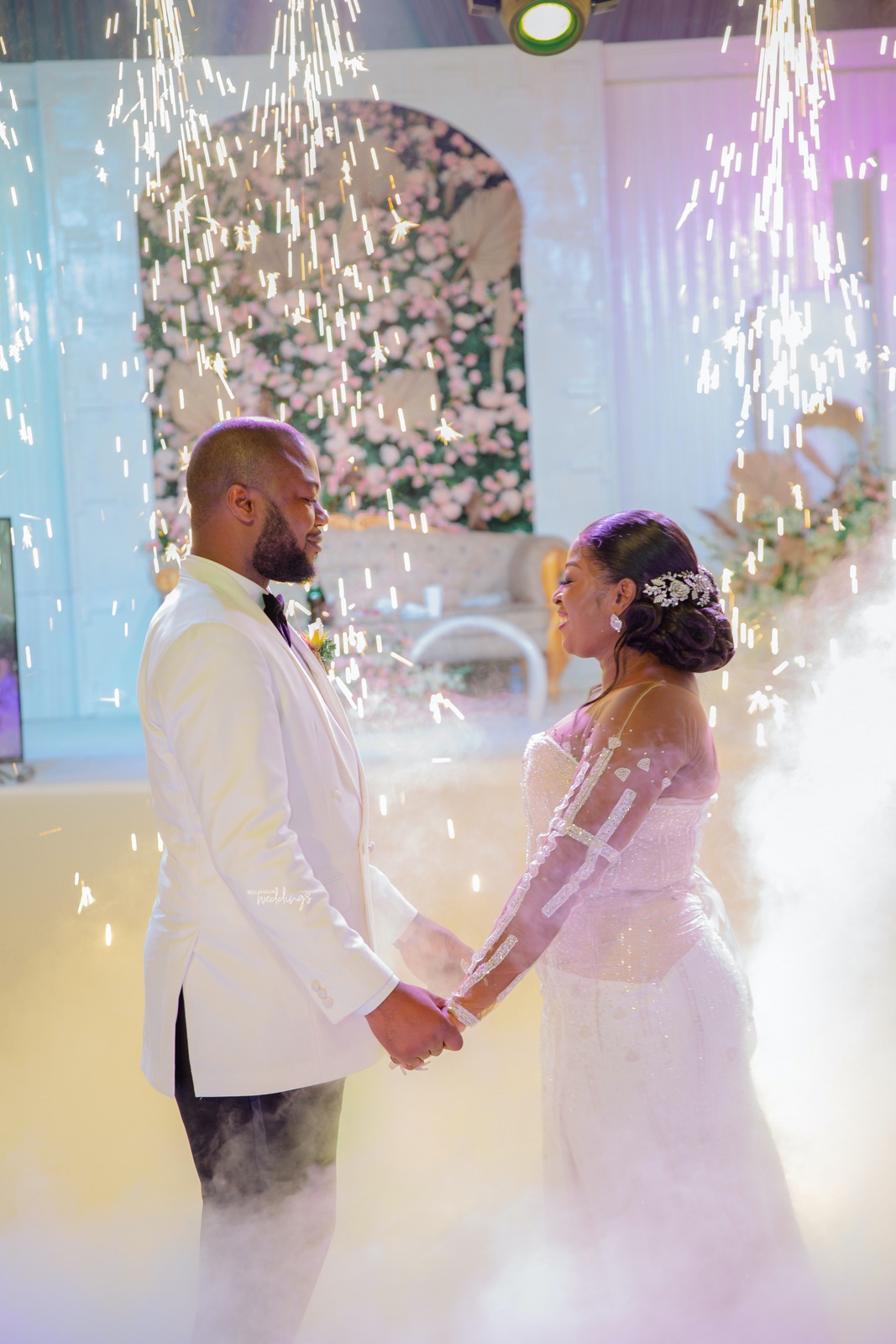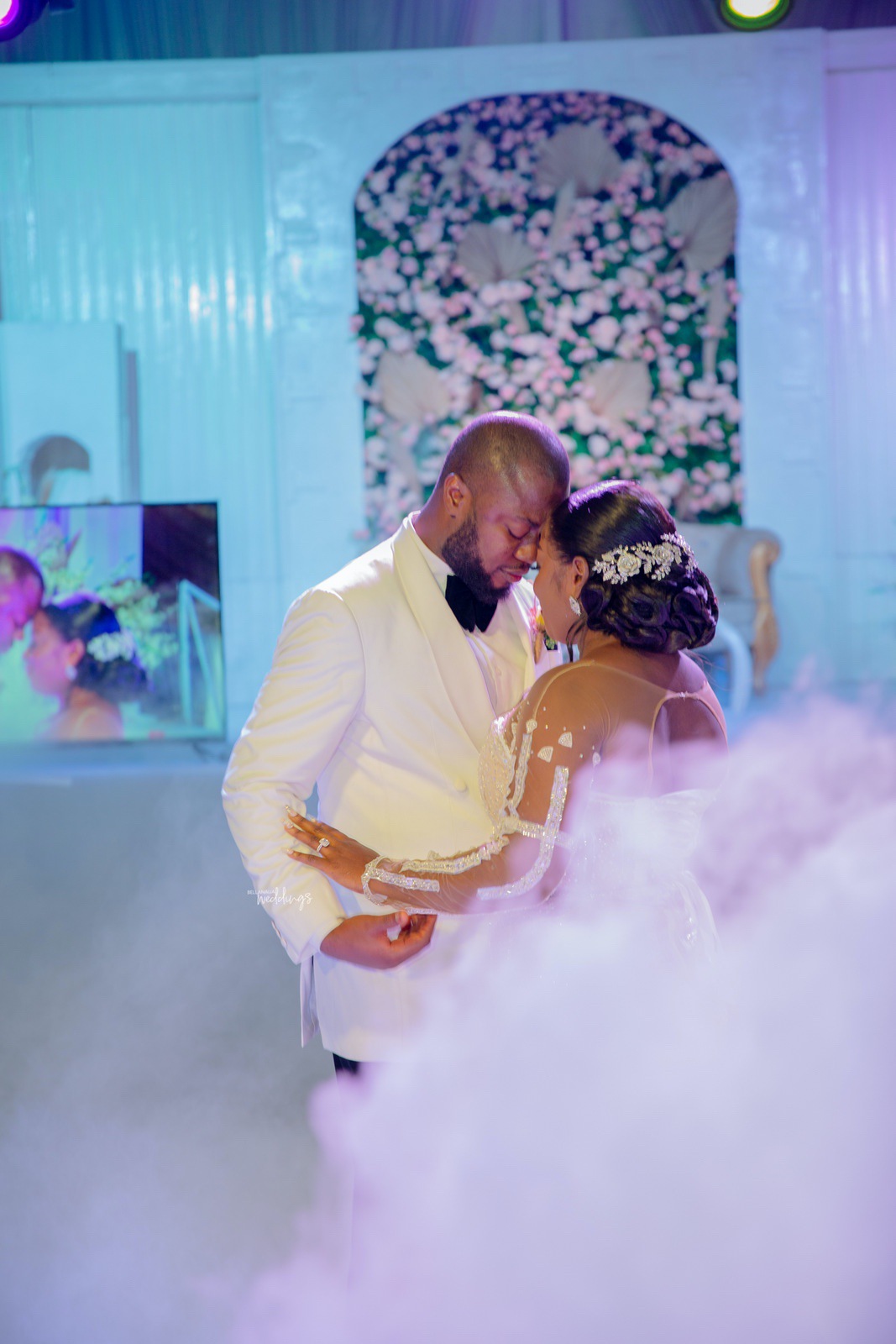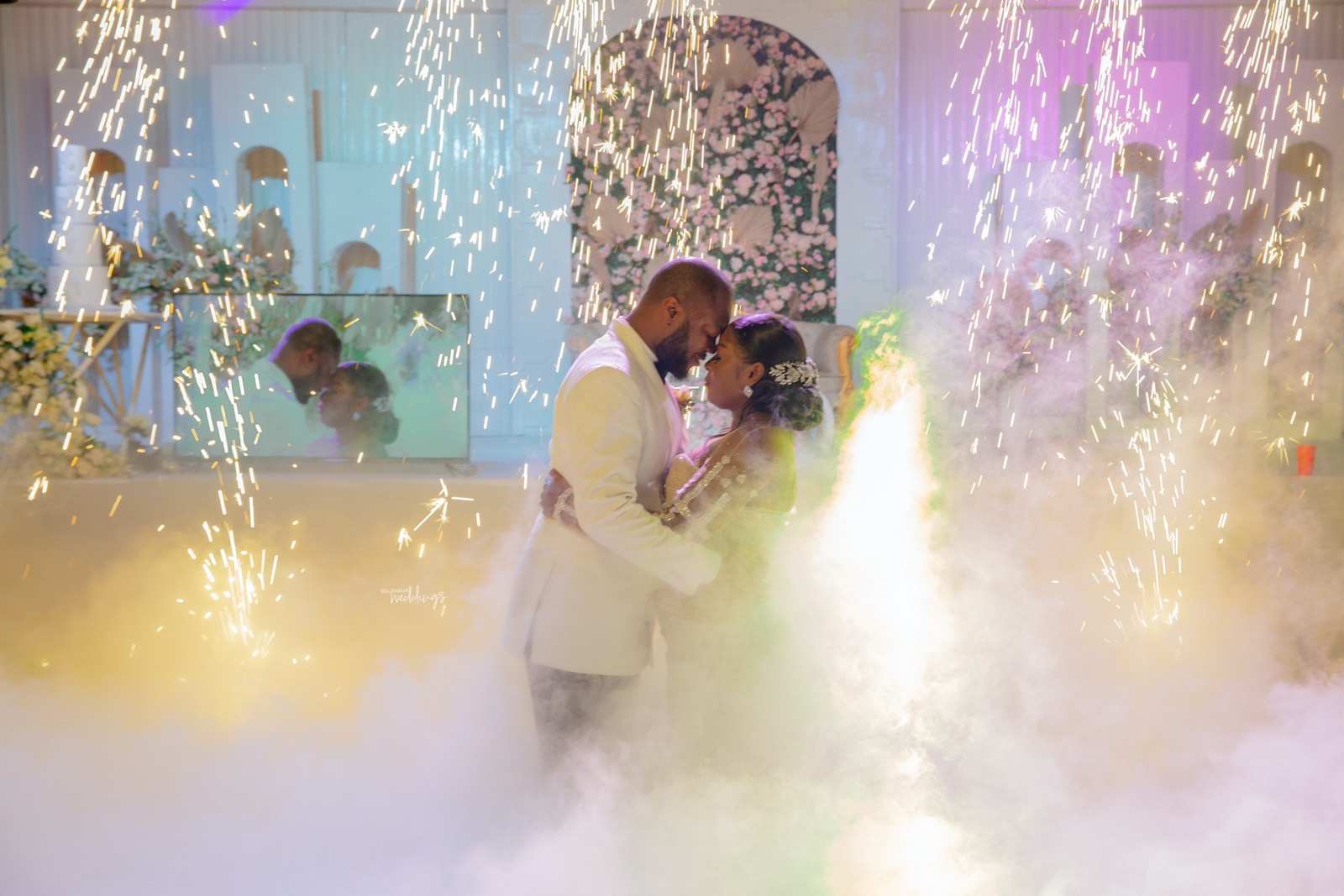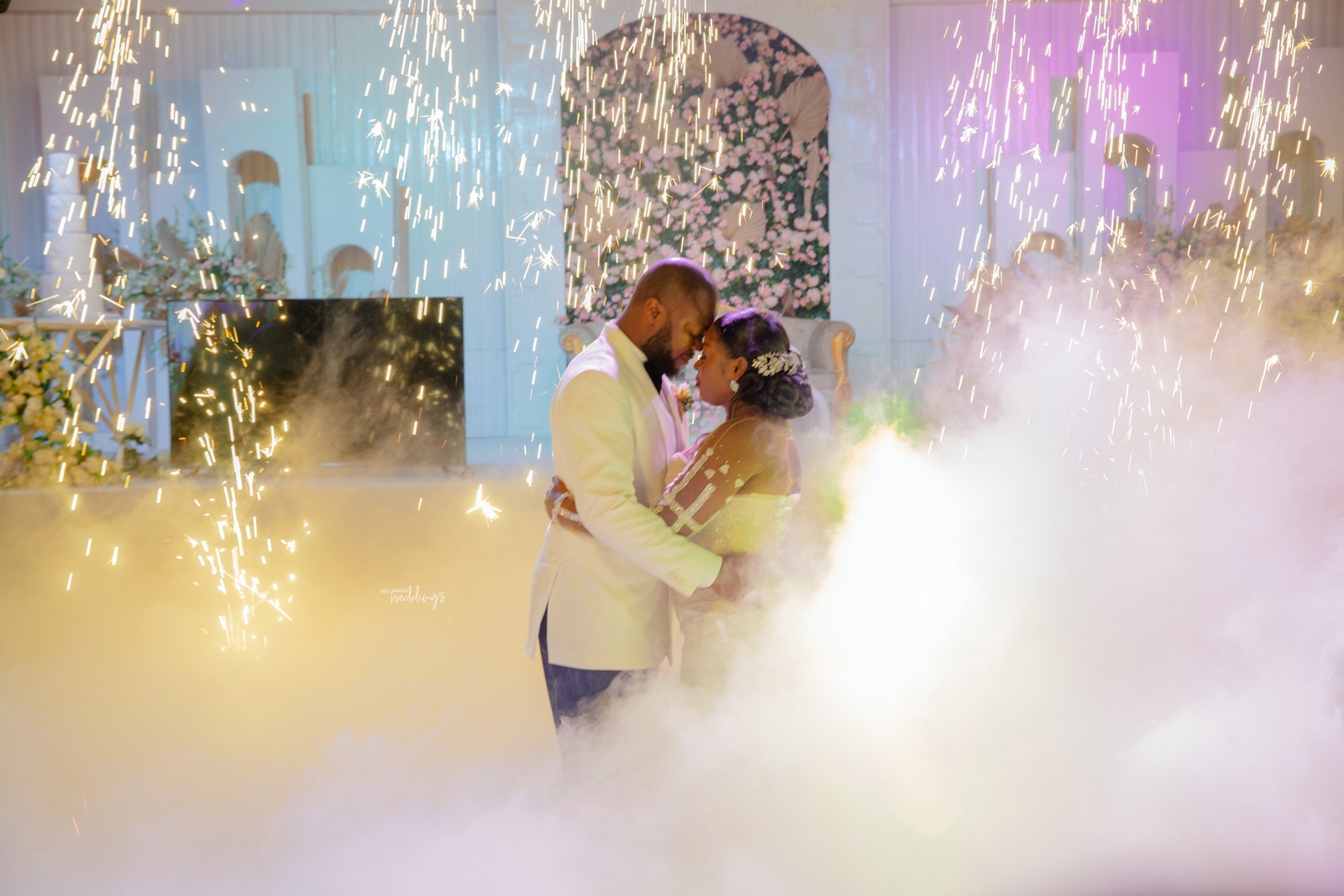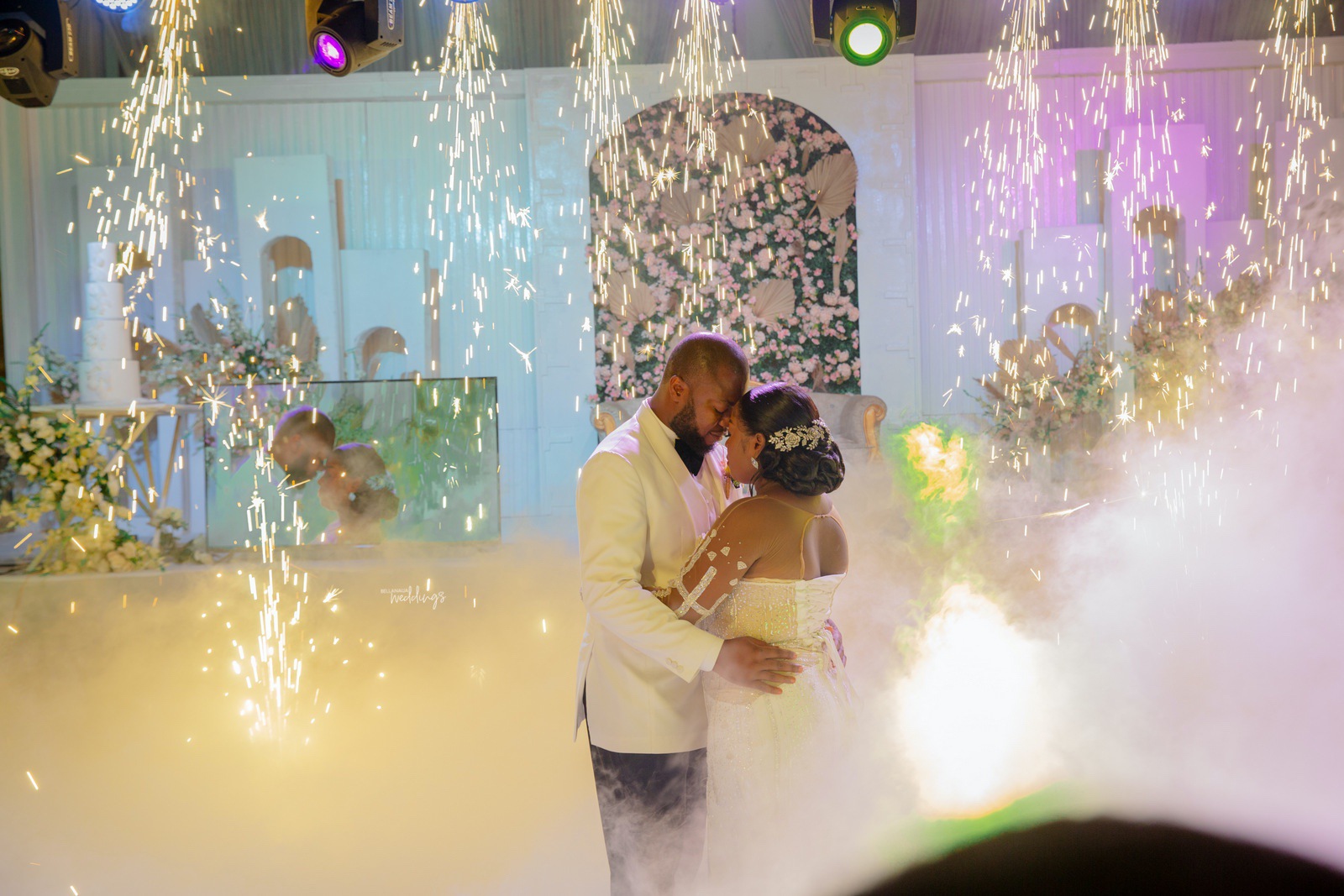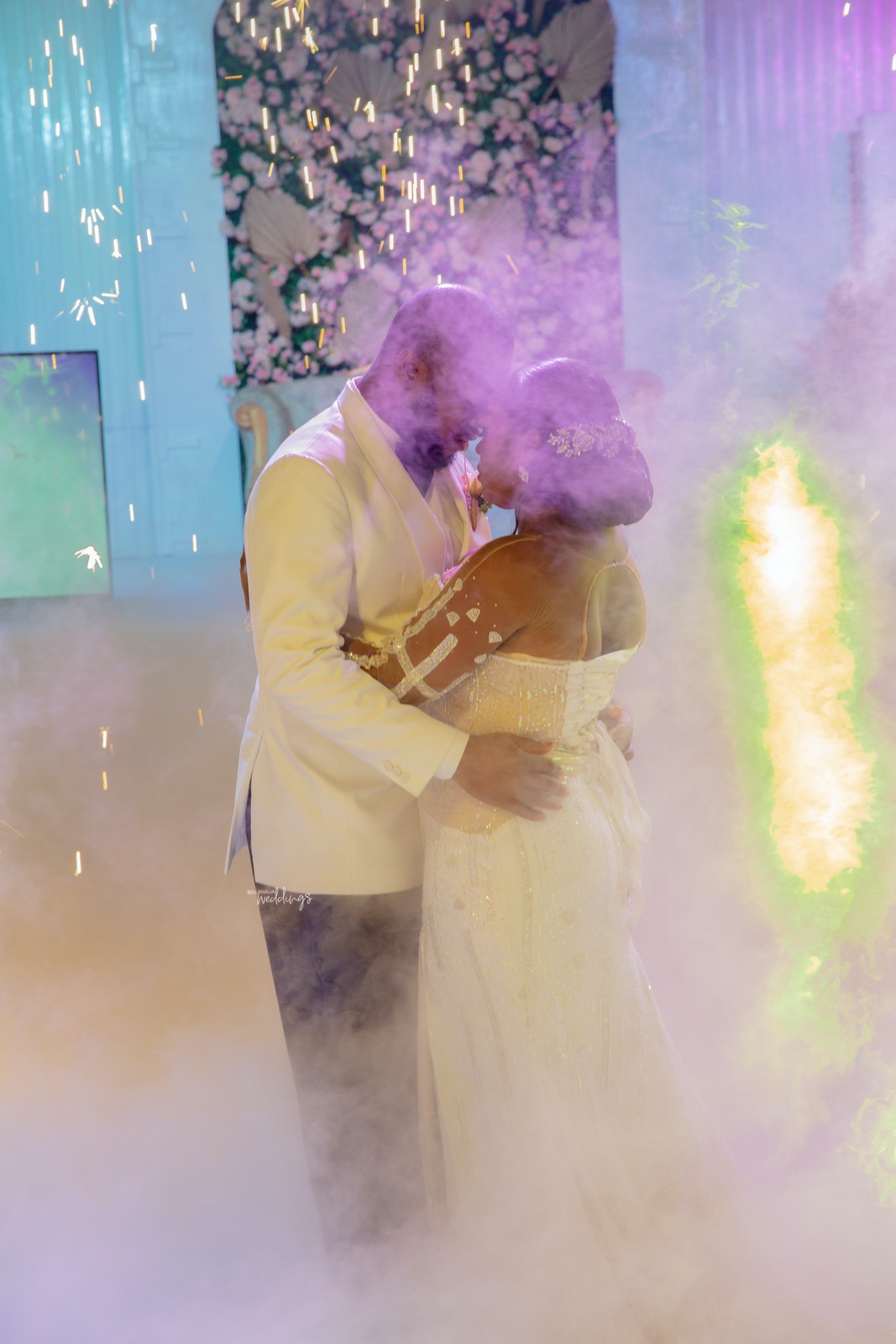 Daddy and his baby girl…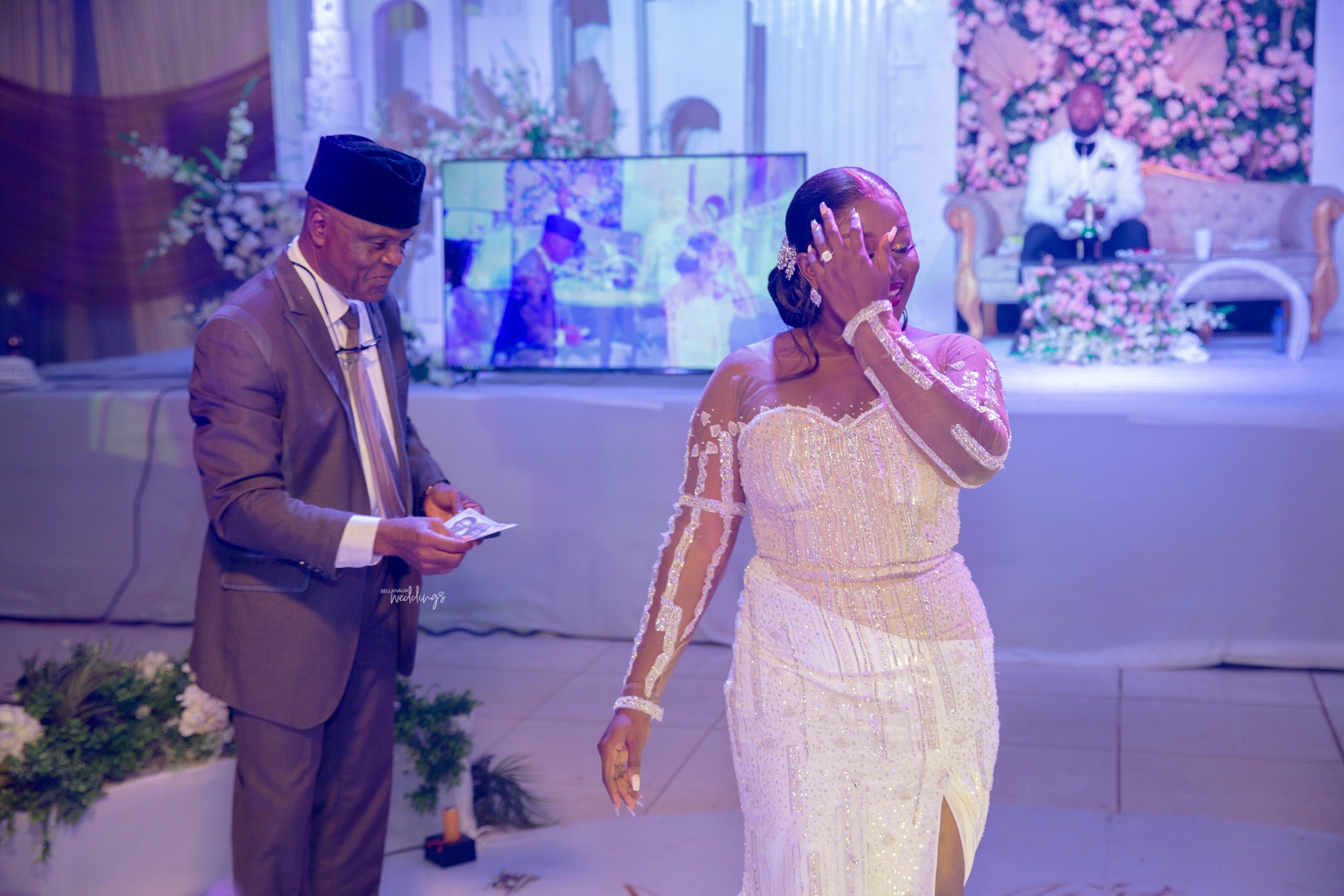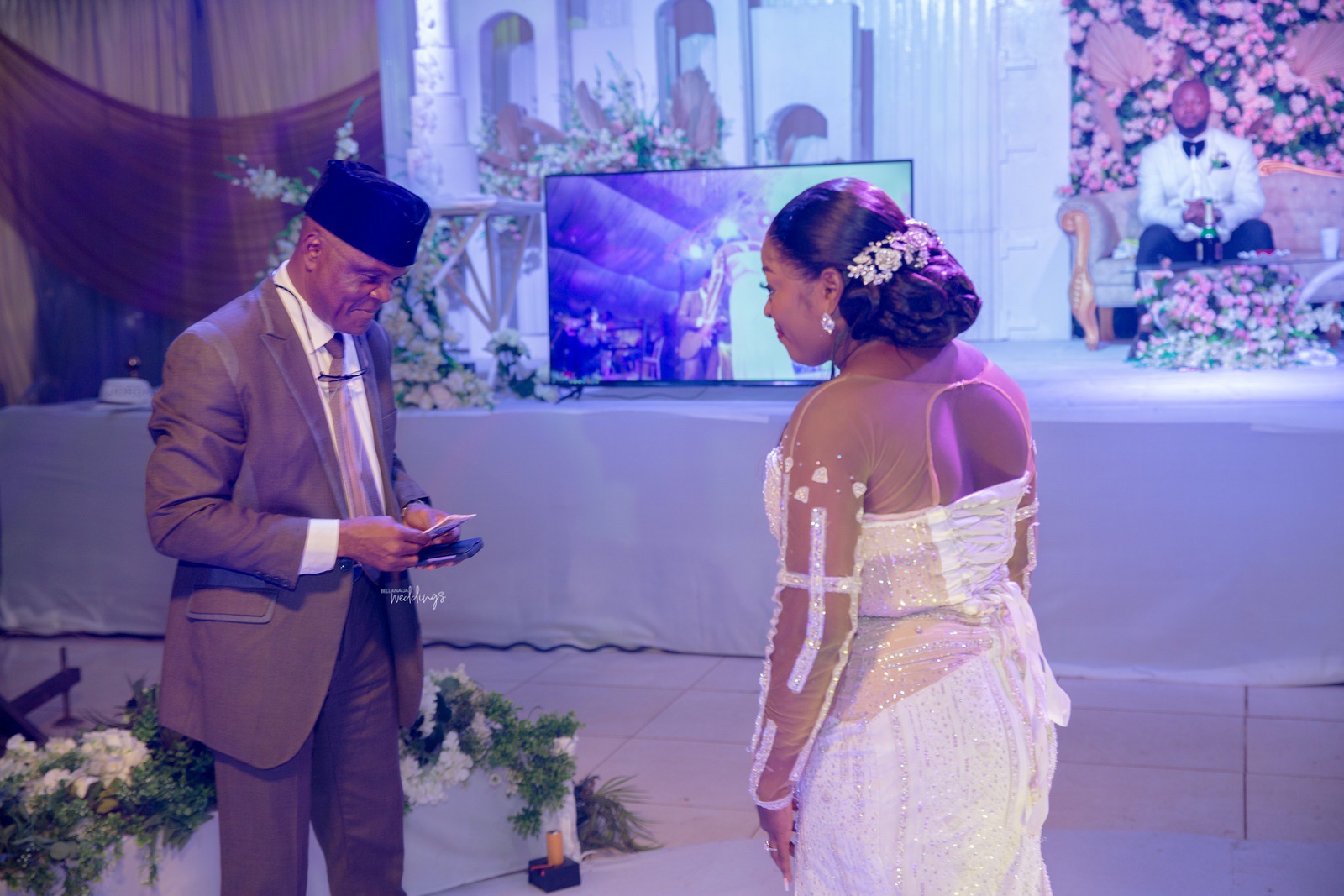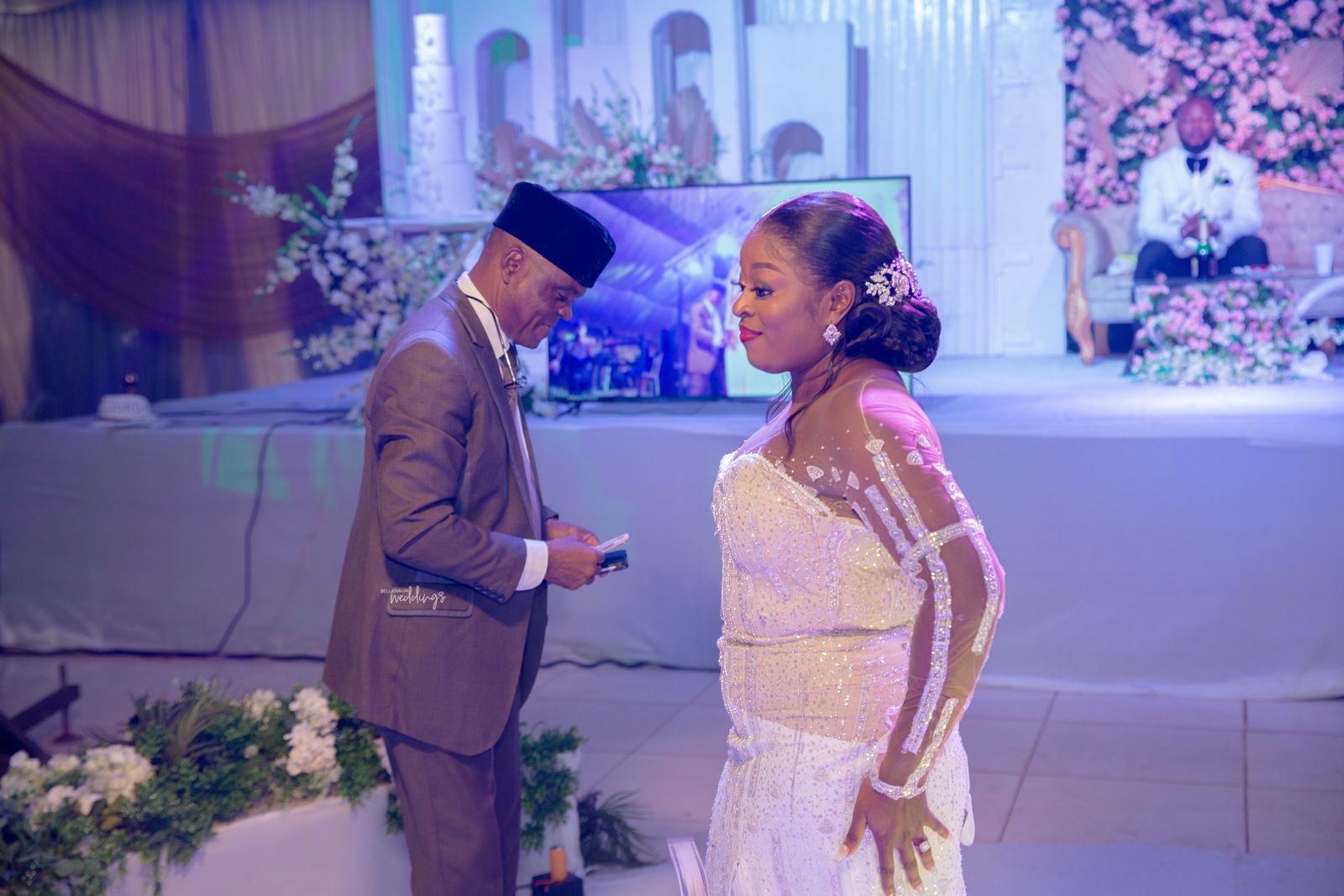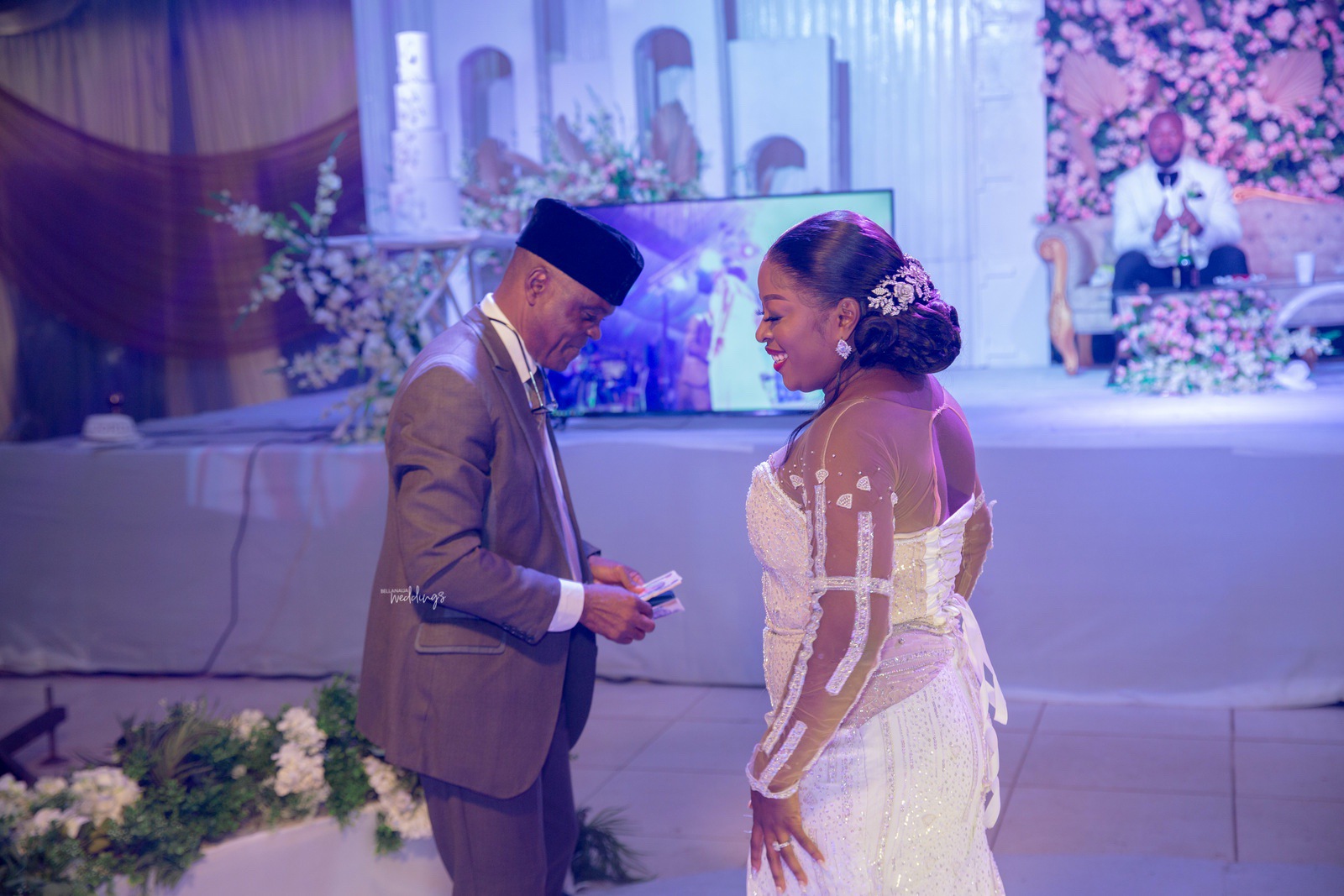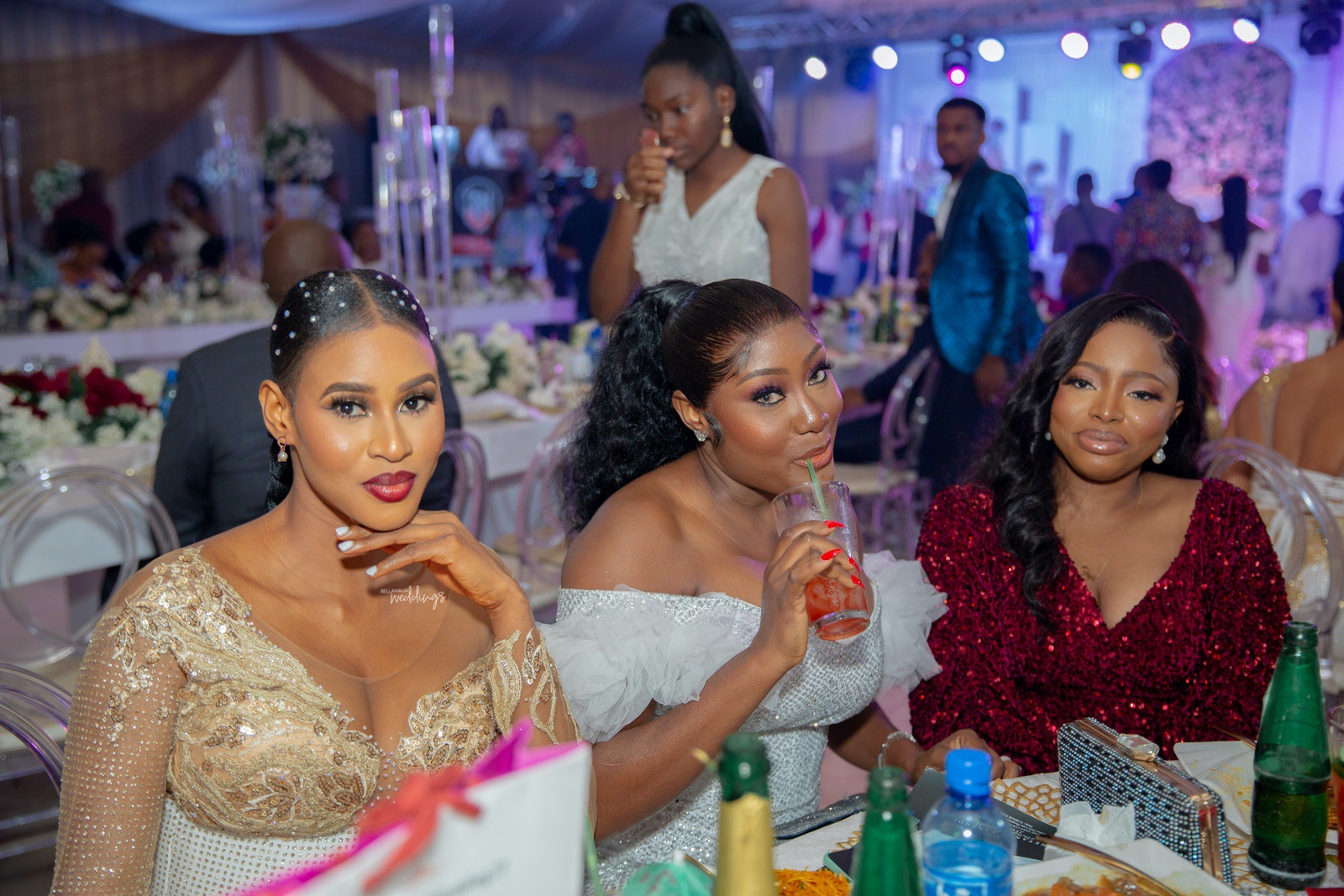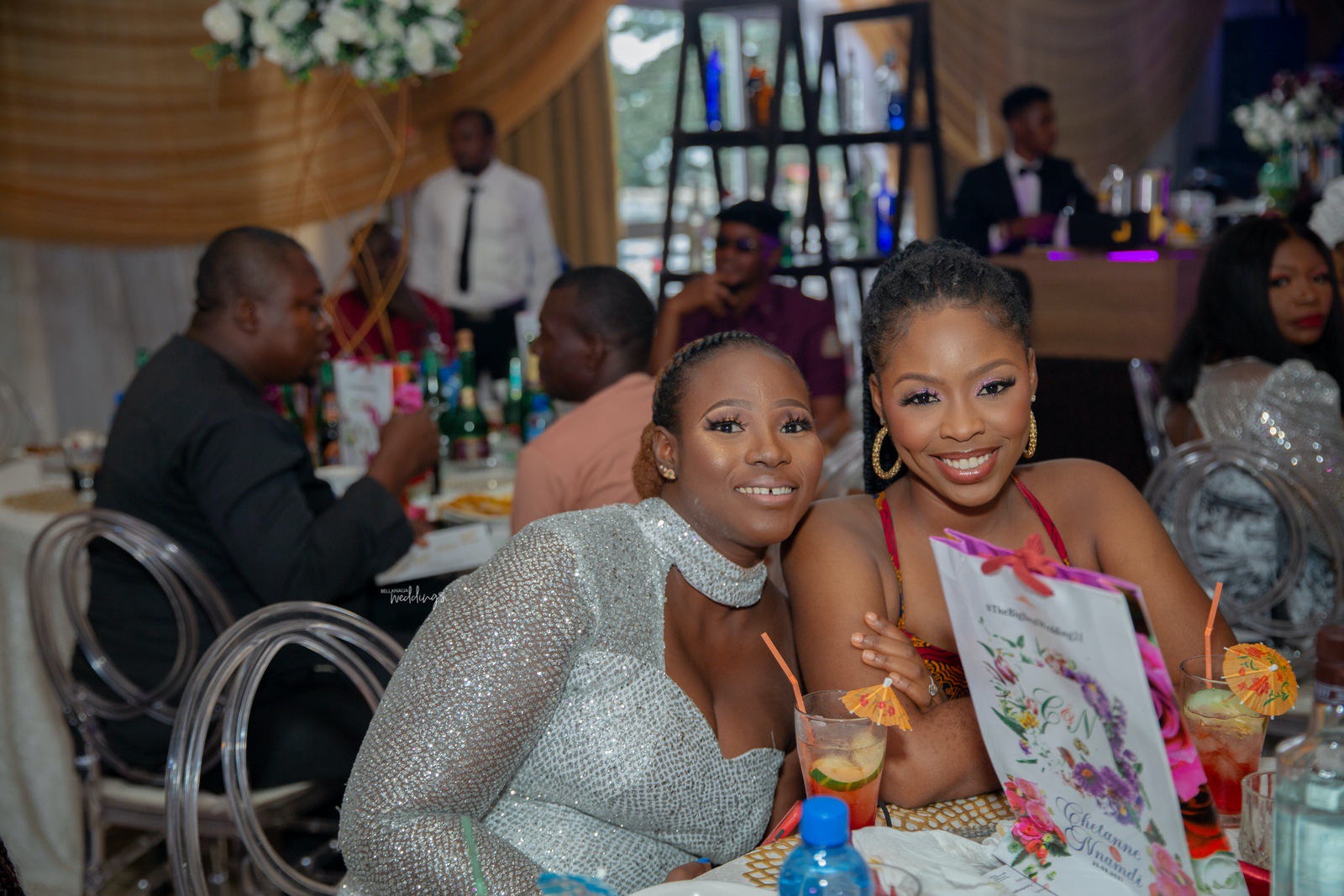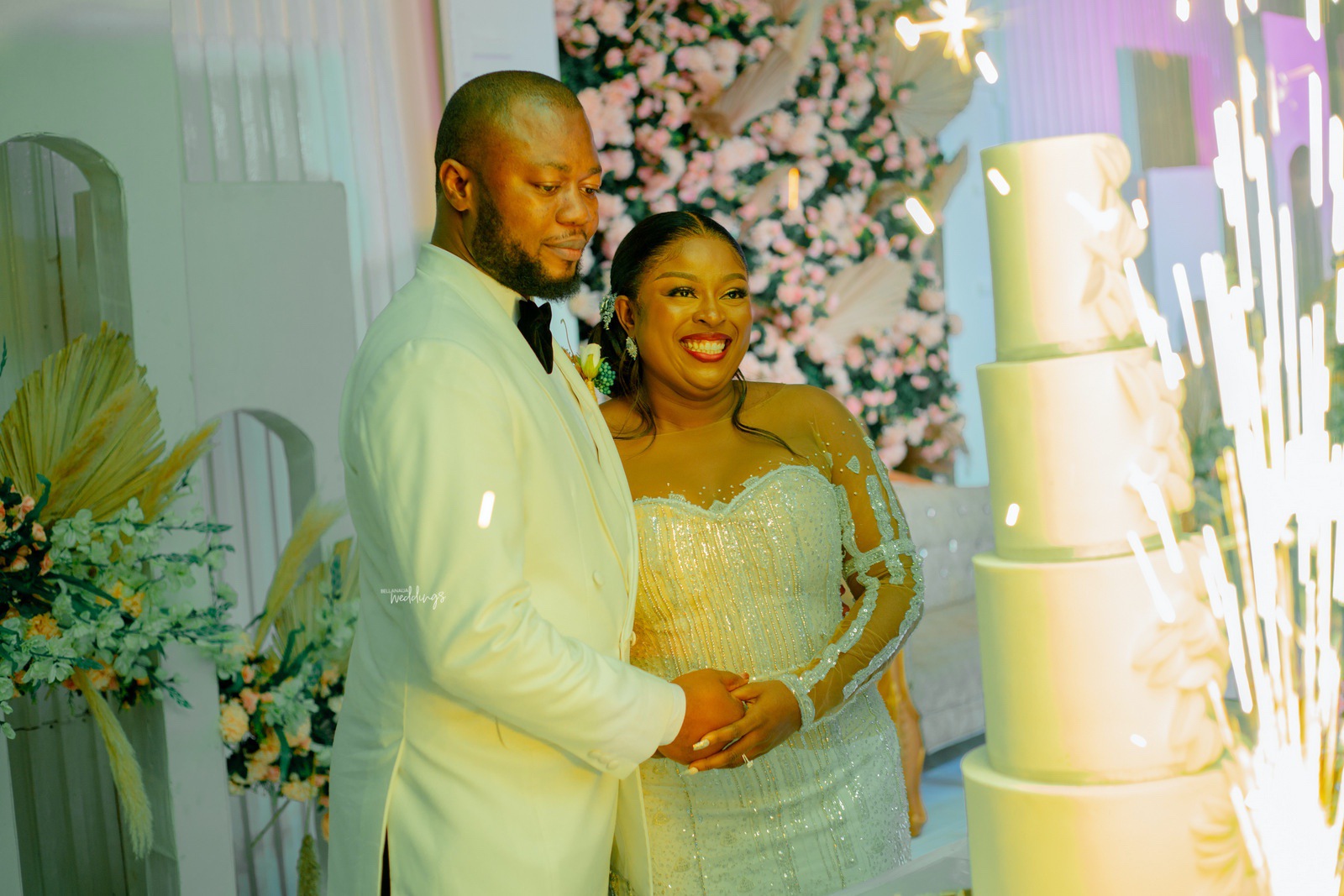 Credits
Bride: @chettiebright
Groom: @officialbigdealweddings
Planner @stmmagicalcreations_events
Makeup @bellabylyn
Hair @hairbyposhclass
Photography @officialbigdealweddings | @adigunweddings | @asquarestudios
Bouquets @all_bellaz
Accessories @raydiance_effect_store
Bride's Outfits @rey_perla
Bride's Stylist @ama_reina
Groom's tux @cogentfashion
Hall Decor @alexeventss
Effects @effect_bysixtus
Vow Ceremony decor @whitemagicnig
Cake and desserts @elsies.bakehouse
Food @Evagreen
Finger foods @innatesmallchops
DJ @deejayslimv
Lead MC @lyricsmoe
MC @freshtalkcfr
After Party Props @afterpartyprops
Paper Cups @tppcng
Barbecue Fish @tiller_grill
Souvenirs @rukky_souvenirs