Friends are the sunshine of life. Someone said true friends are like gold, rare to find but of great value. And we totally agree!
We totally relished all the moments from #TheAJExperience traditional wedding and as we eagerly to the white wedding. But before then, Chiamaka's friends organized a surprise bridal shower for her and it was everything. It's so lovely when you have thoughtful friends who go lengths for you! The pleasant surprise had Chiamaka gushing and she shared how it all went down. Continue scrolling to see.
The photos are clear evidence of how much fun the girls had. Enjoy all the moments below.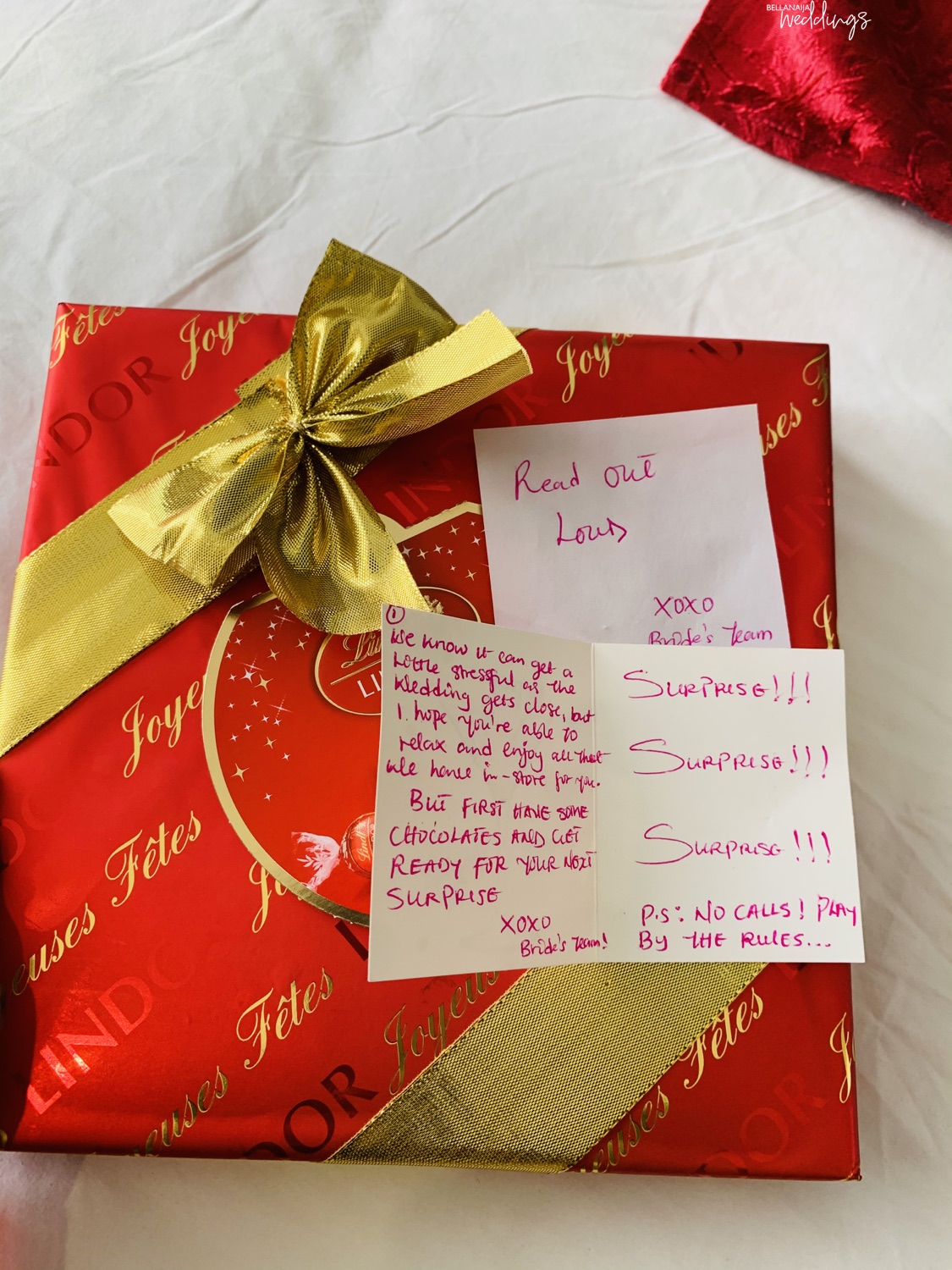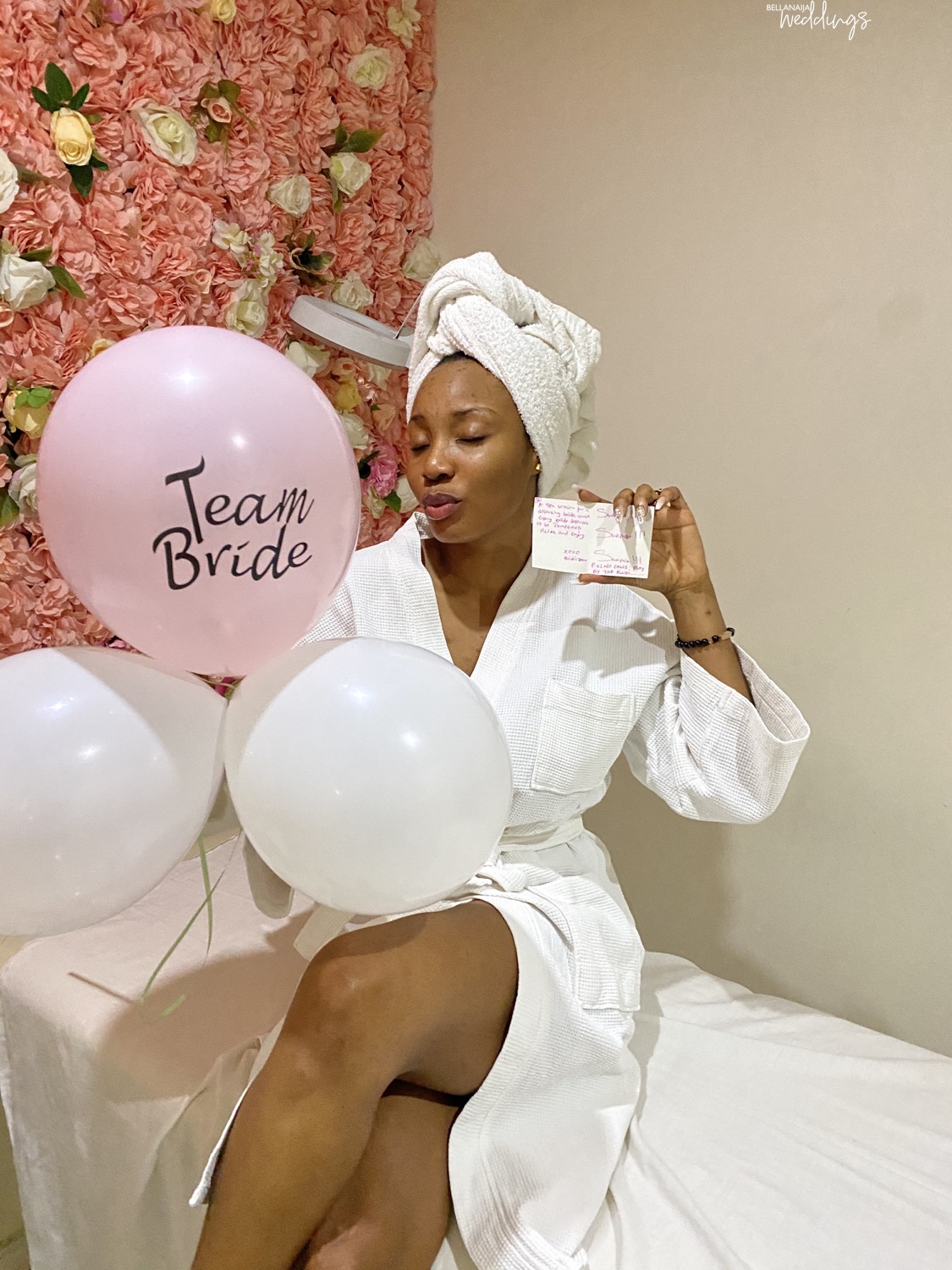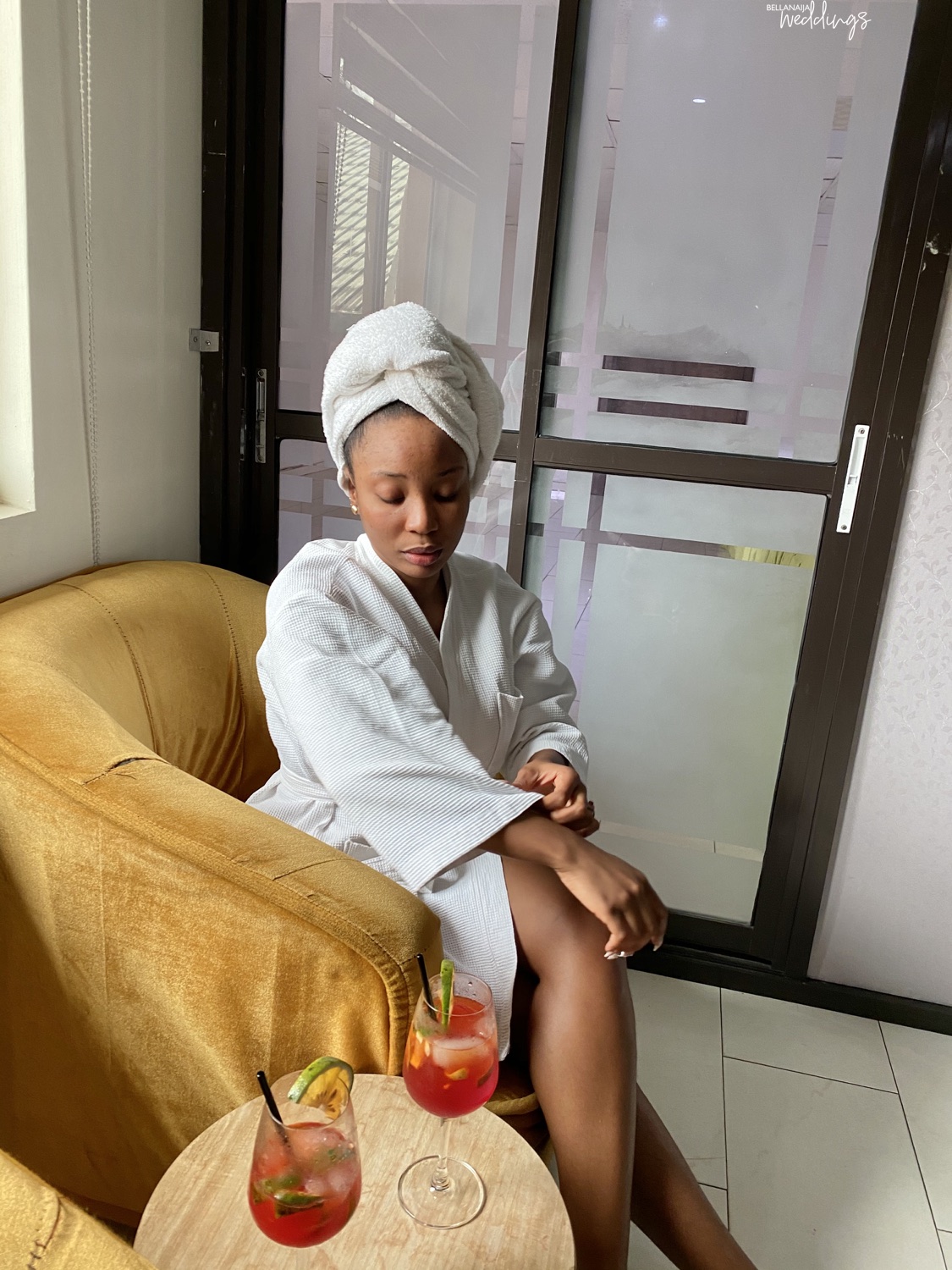 Chiamaka's Account of her Bridal Shower…
It was just another ordinary Thursday. I checked into my hotel room and met a breakfast platter with chocolate and a note. At first, I thought they were from my husband (I like man ? I know). The note read; "We know it can get a little stressful as the wedding gets close. But we hope you can relax and enjoy all that we have in store for you. First, have some chocolates and get ready for your next surprise… xoxo Bride's Team".

Wow! Day out with the girls? Not bad. After the first card came 3 more cards, one at the spa where I had one of the most relaxing experiences which included a sauna bath and Swedish massage.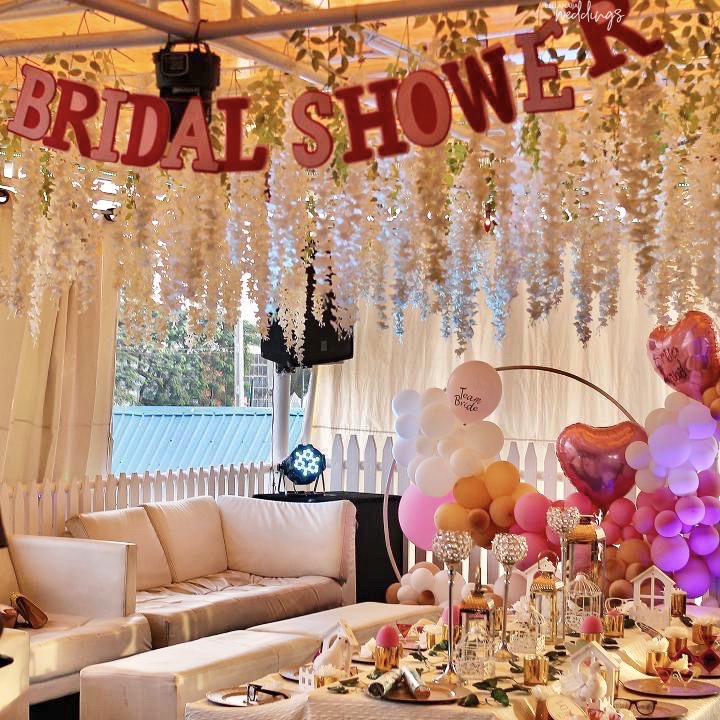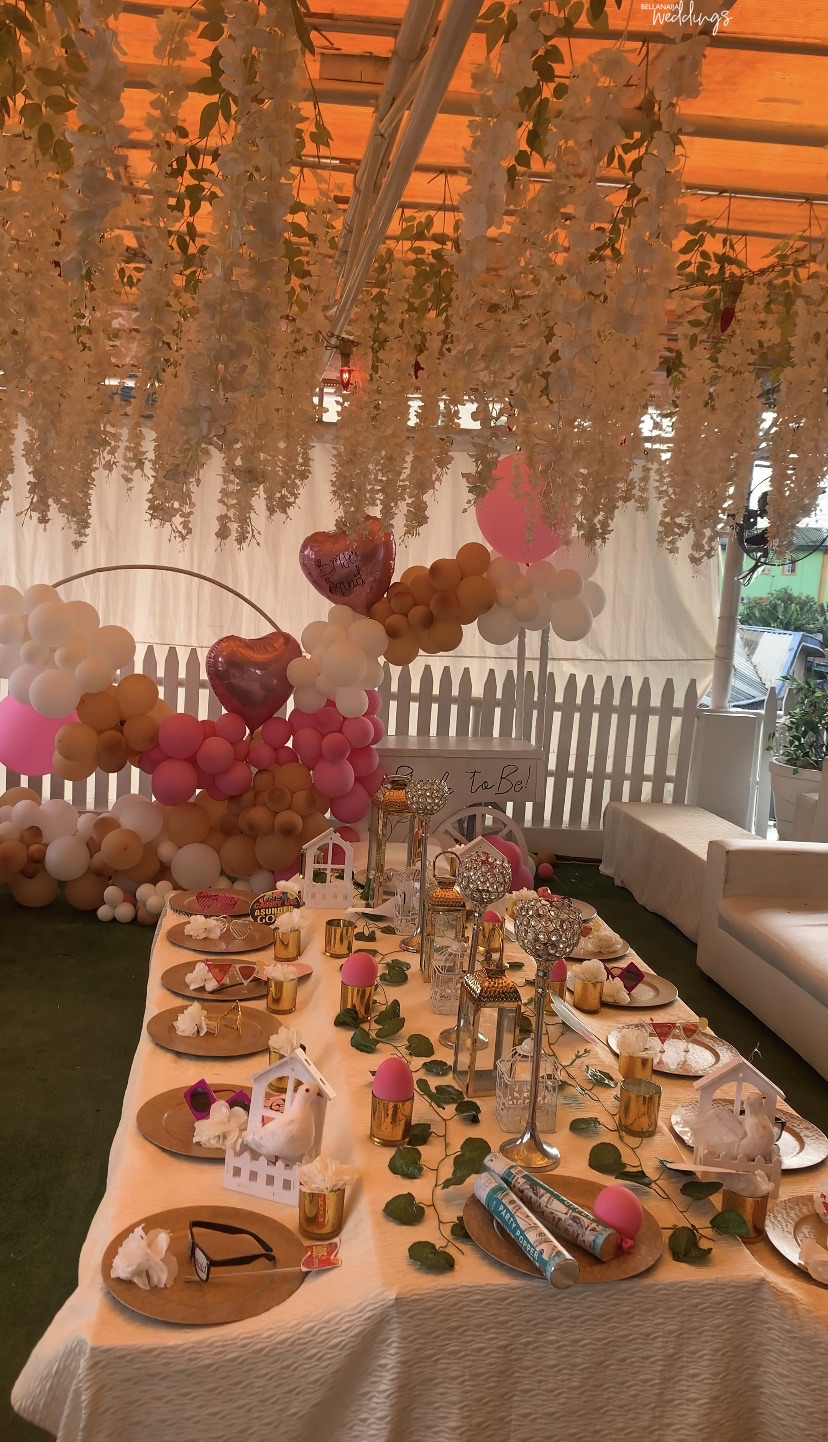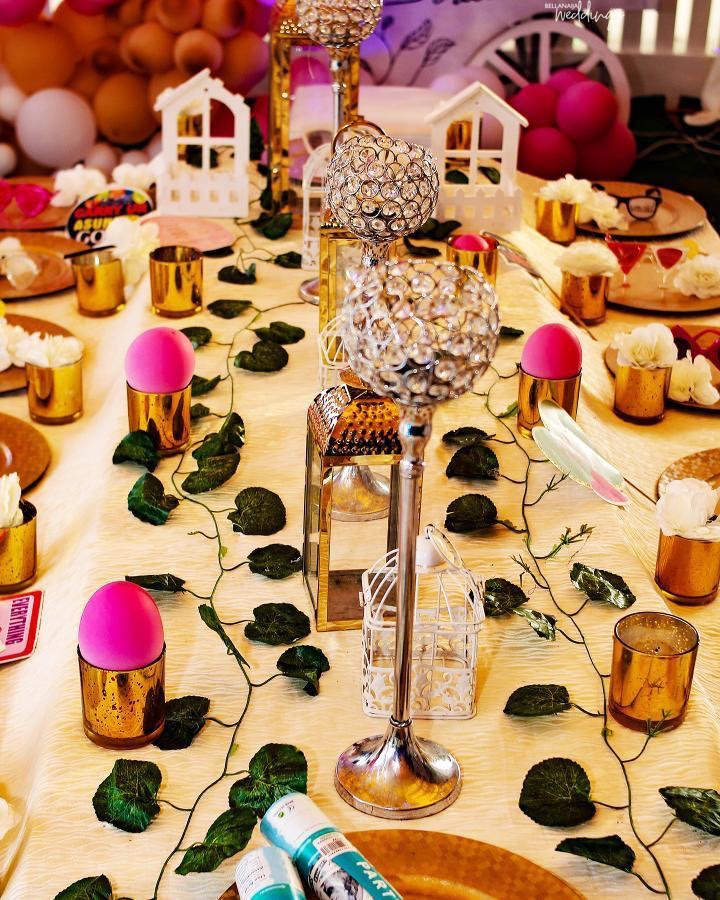 The last two cards were given to me at the makeup studio where I got a face beat. I was made to fit a dress made by my bridal team. It was all fun and games because I had no idea what next to expect. It felt like all my dreams were playing out in front of me. I noticed my wig and shoe was there as well… Lol they even went as far as stealing my stuff? I thought to myself. ???

After the makeup session, came the final note telling me to come with the driver for another treat. I got to the rooftop venue where I met all my girls and I was totally blown away. At that point I couldn't help but shed tears, I was literally shaking. To top it all my husband sent a surprise limousine to cruise me and my girls around town. With a chest of champagne inside.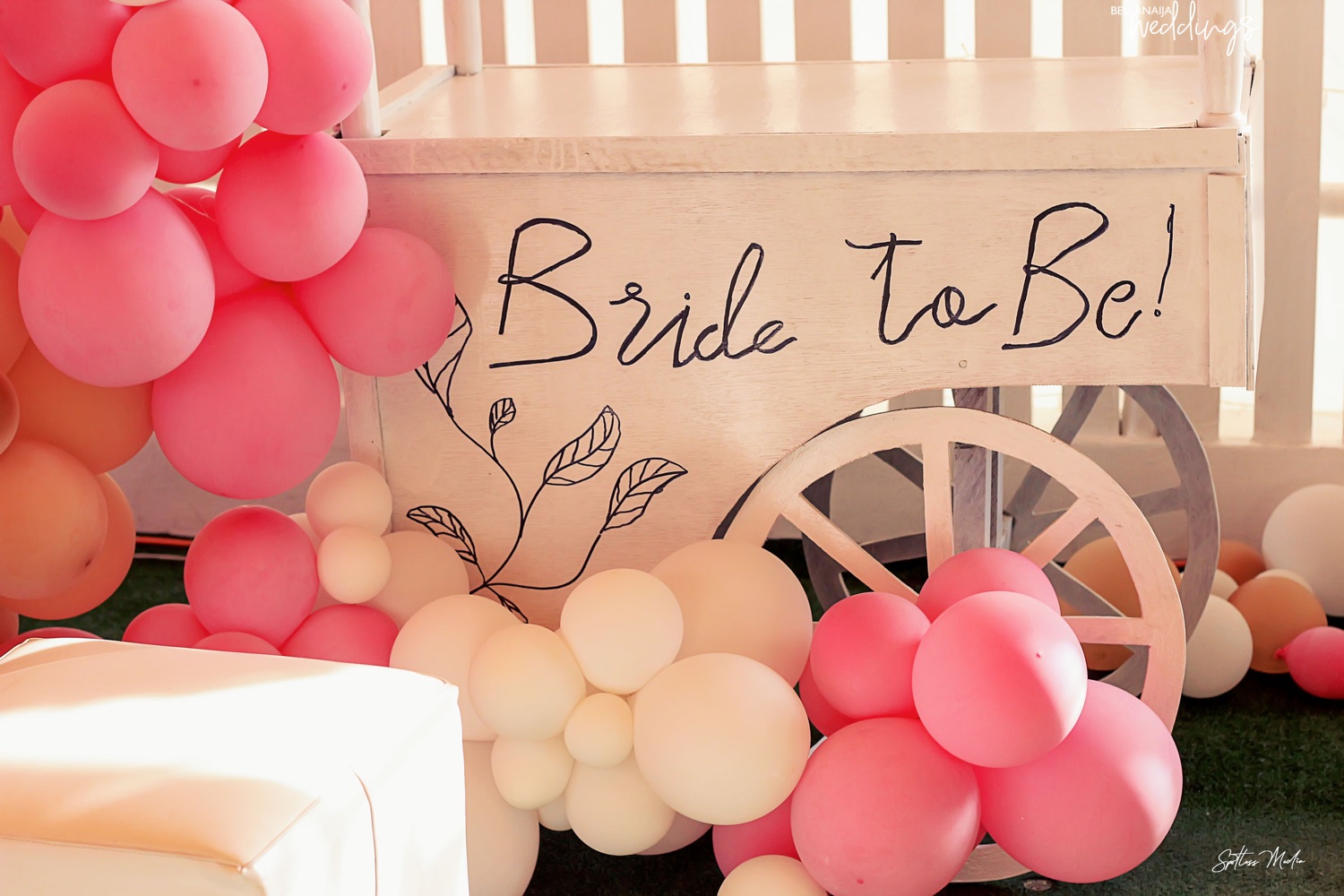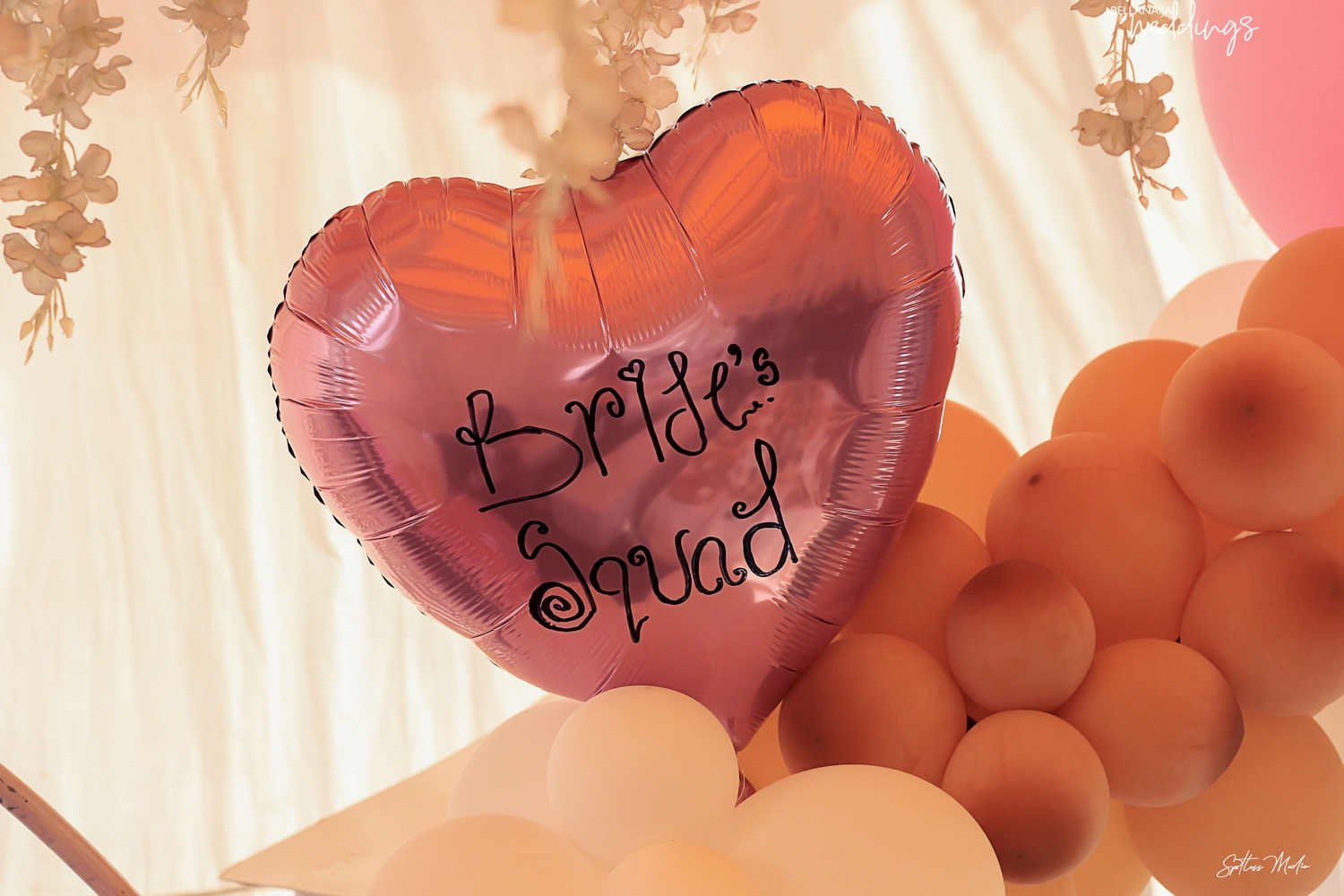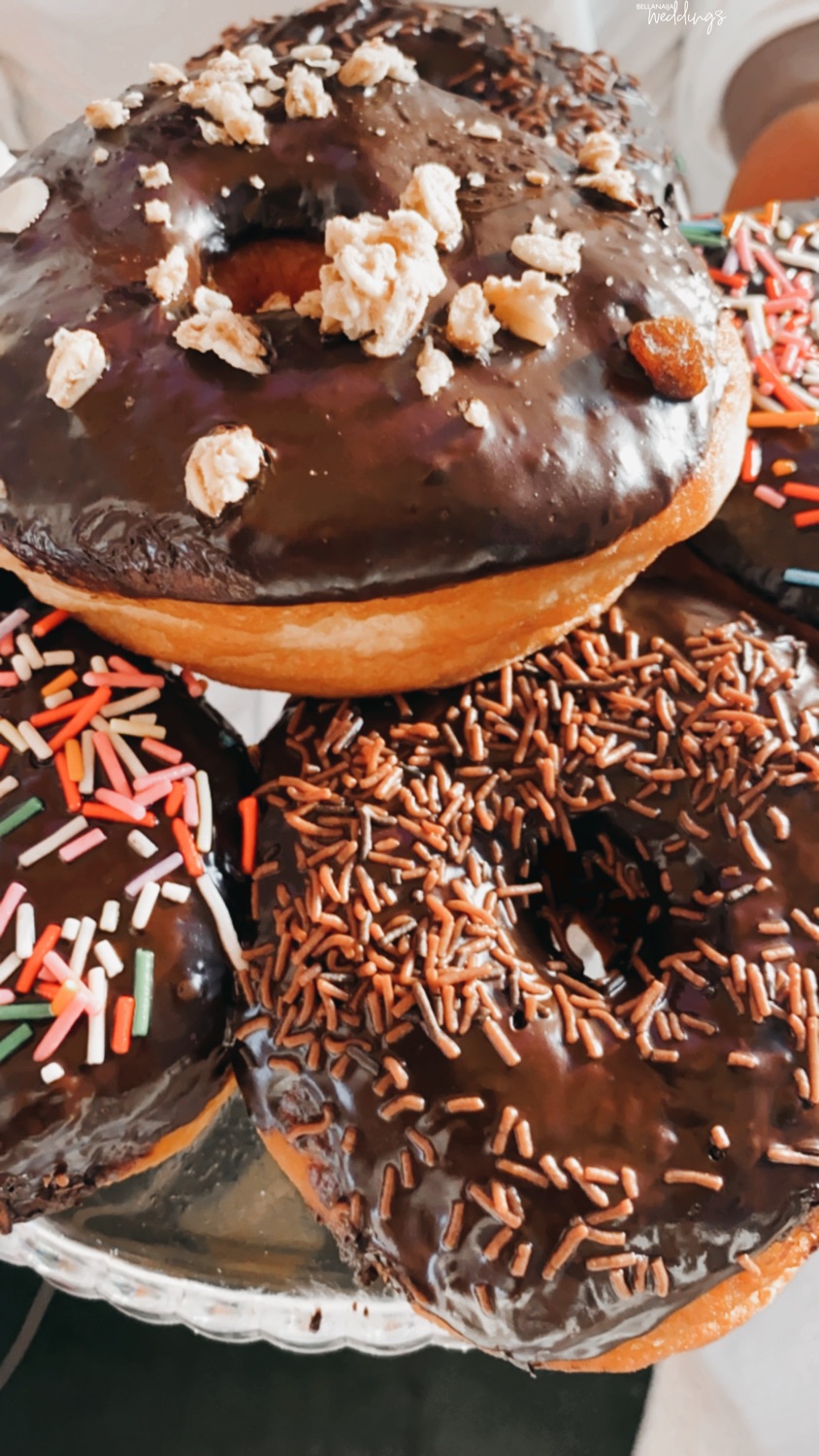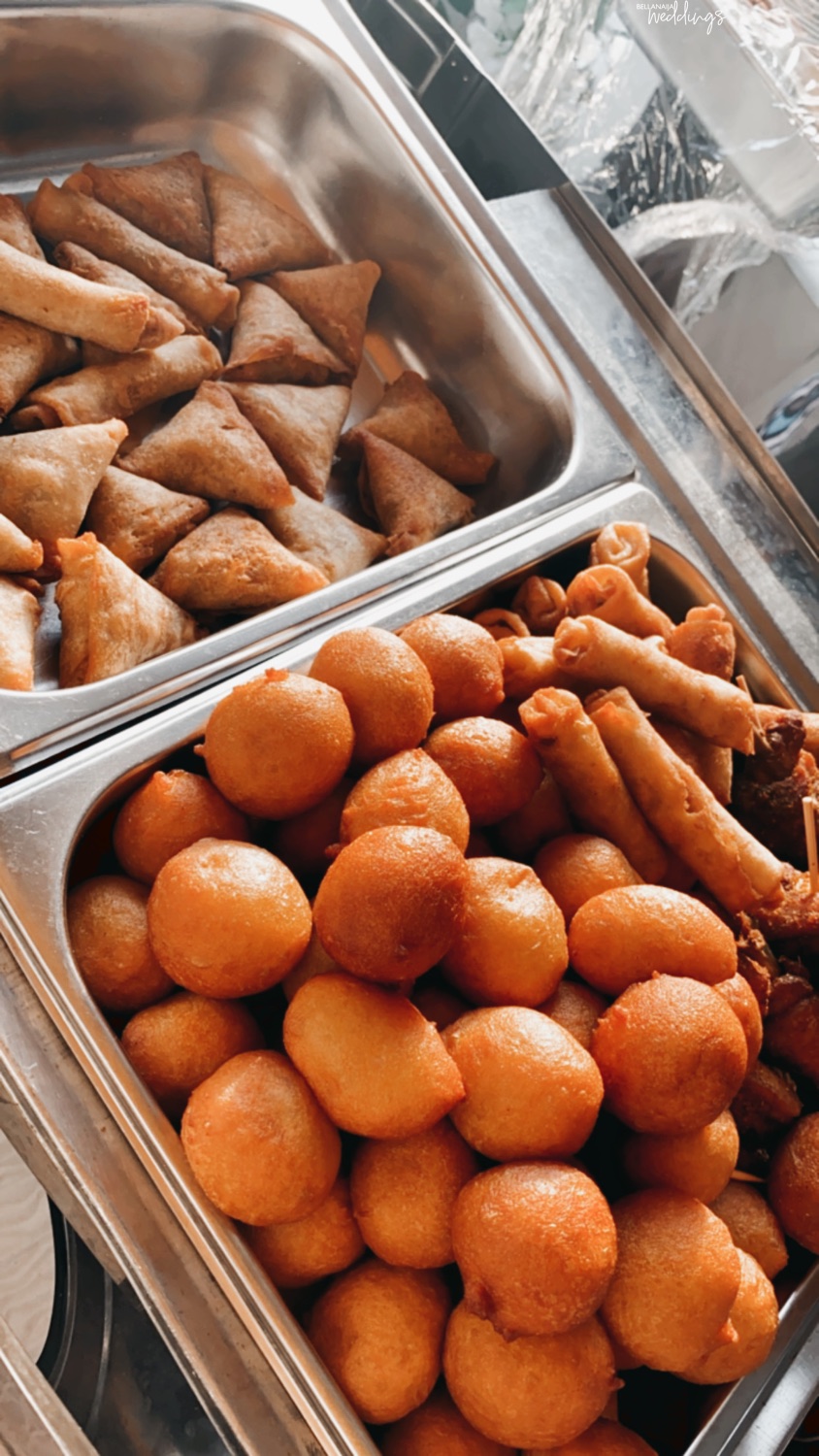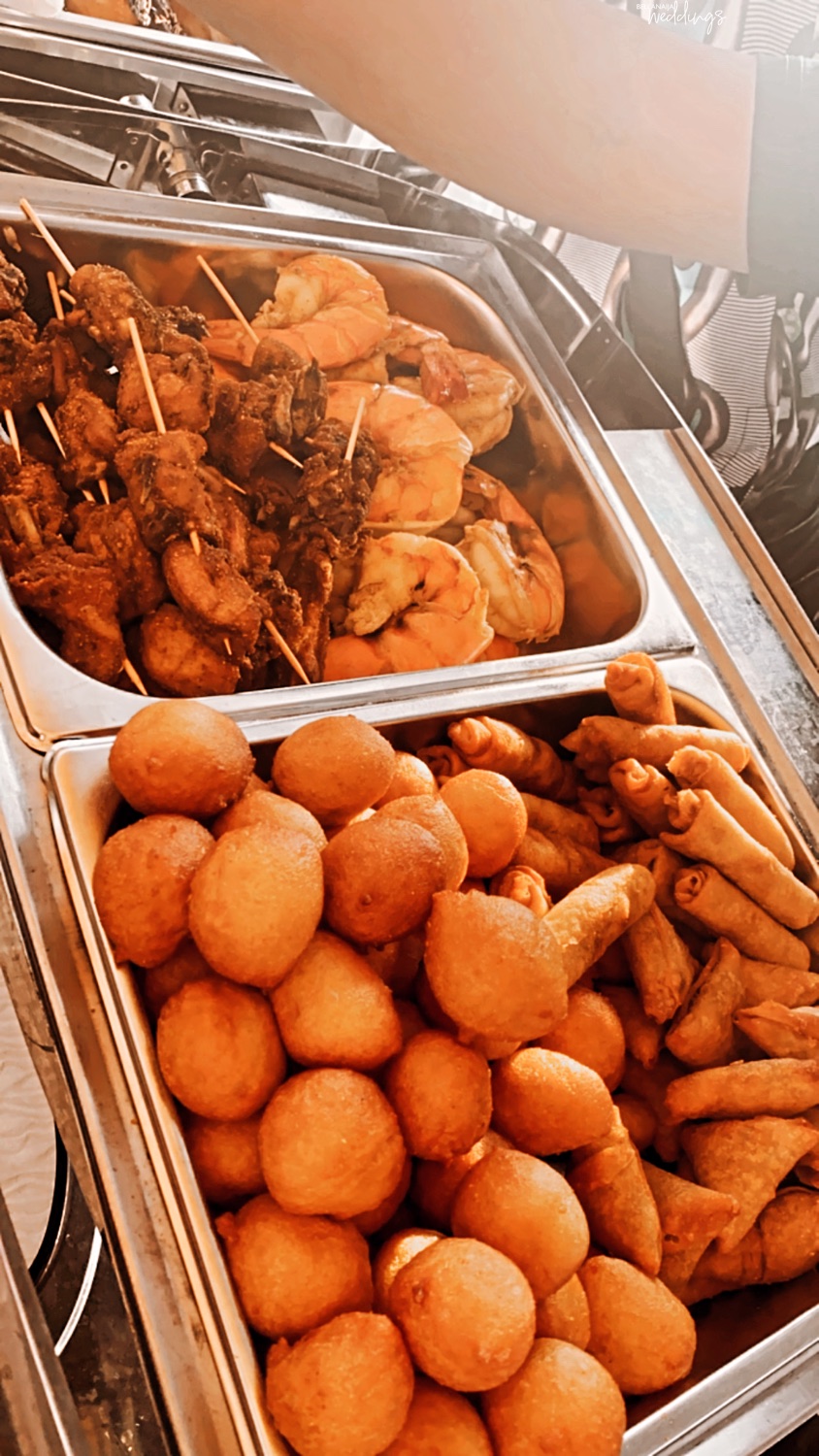 My bridal shower was such a dream! One of the most thoughtful things anyone had ever done for me. I am so blessed with friends and family that listen. Special shoutout to my bestie who organized and put everything together. My bridal team was hands down the most amazing.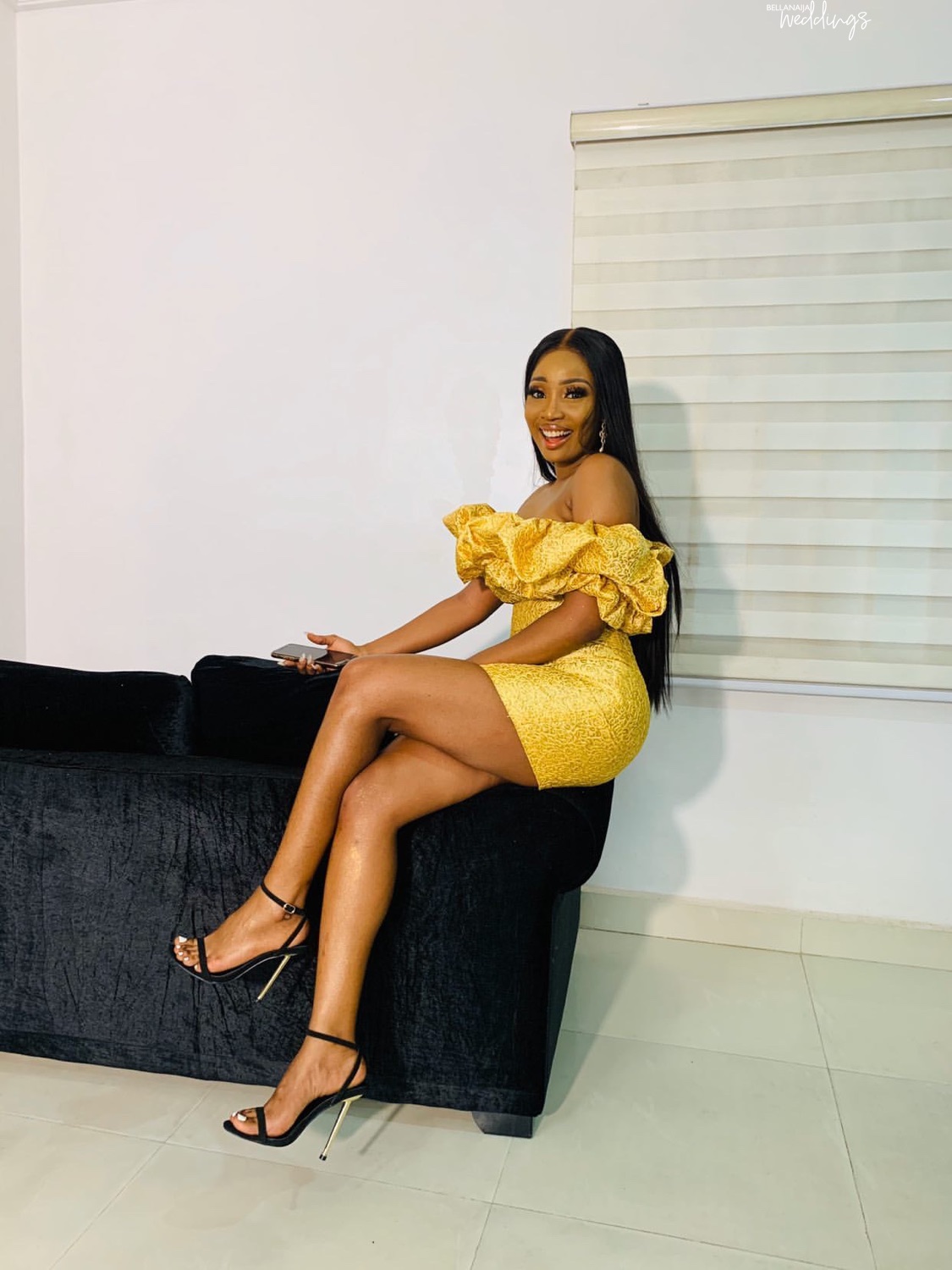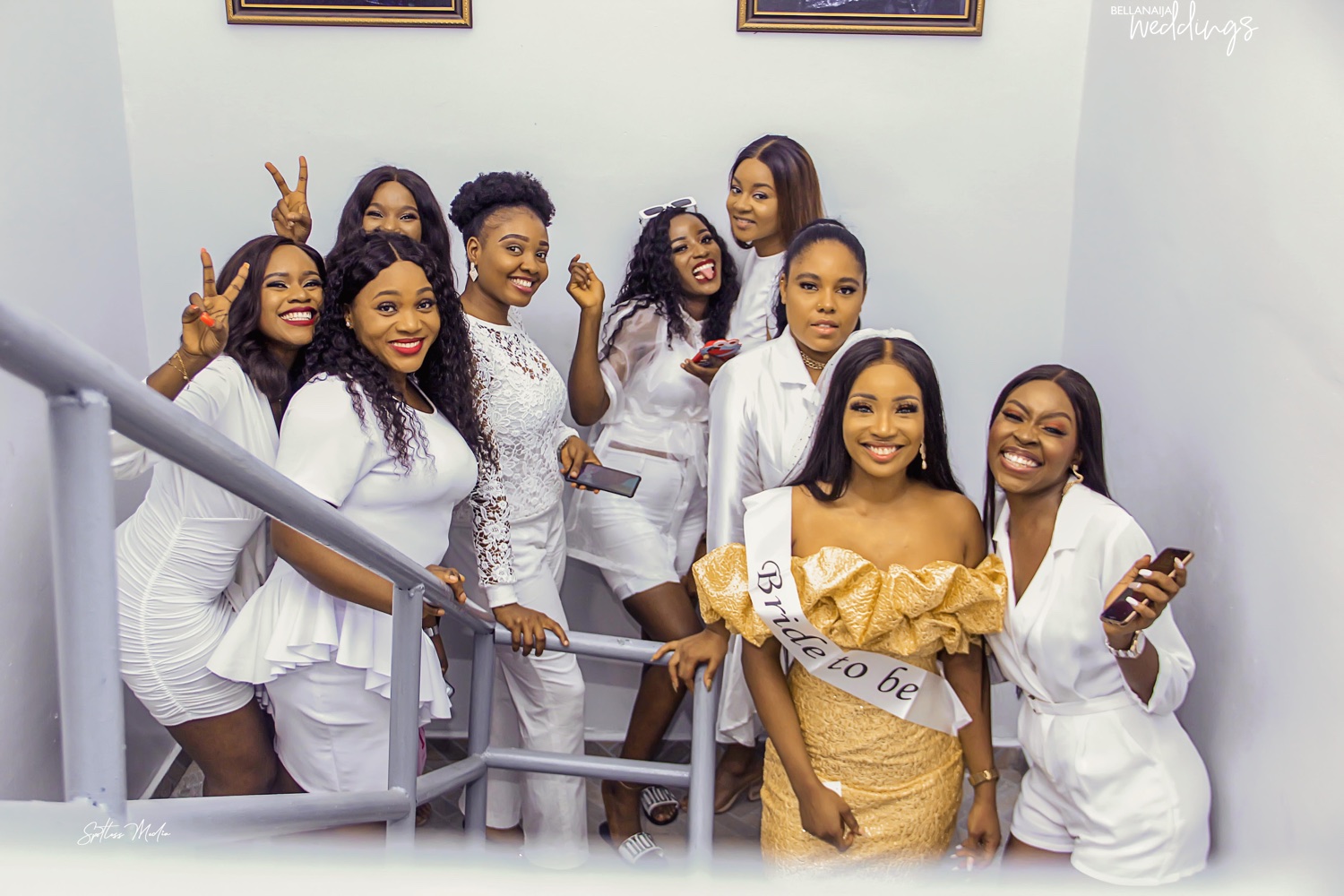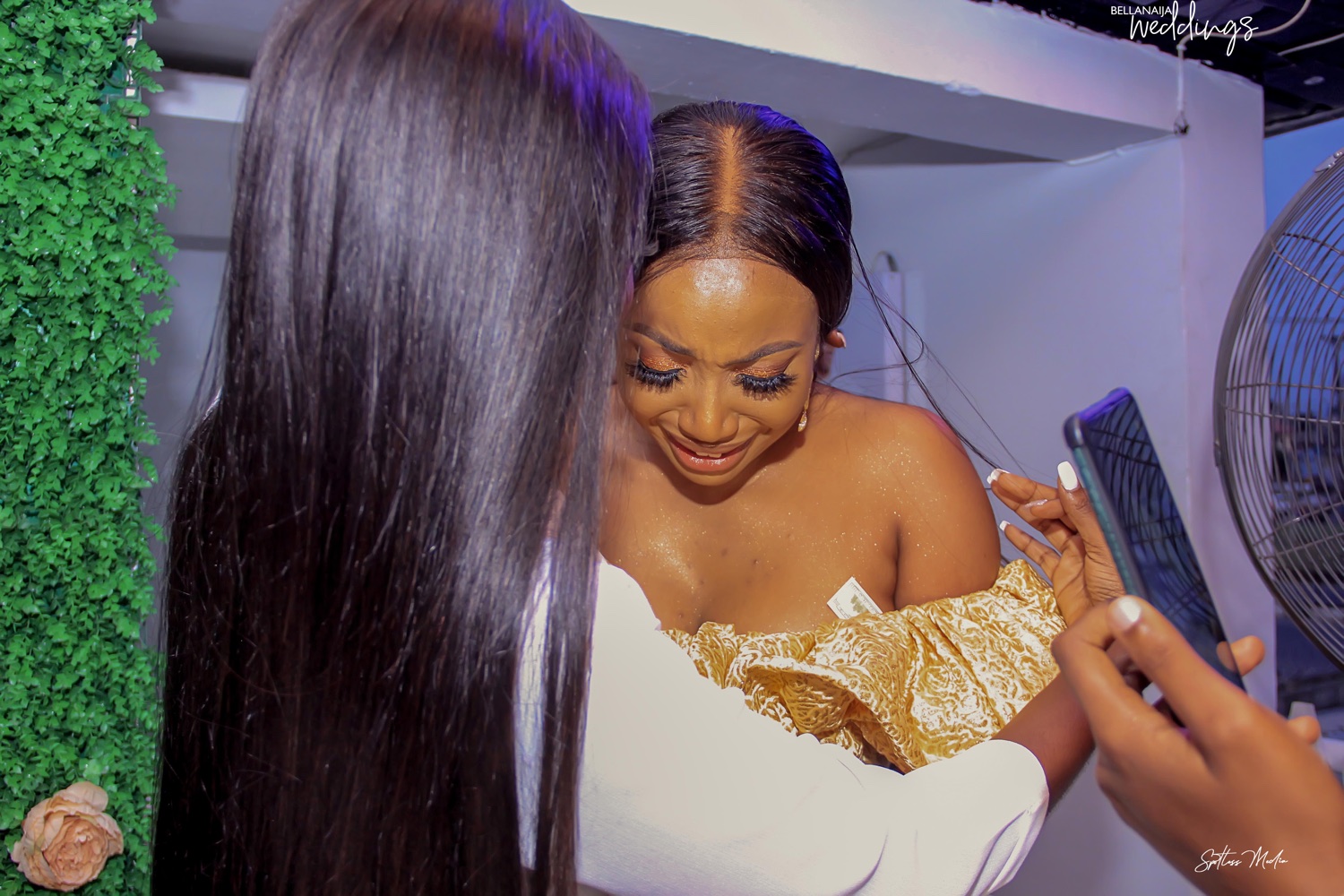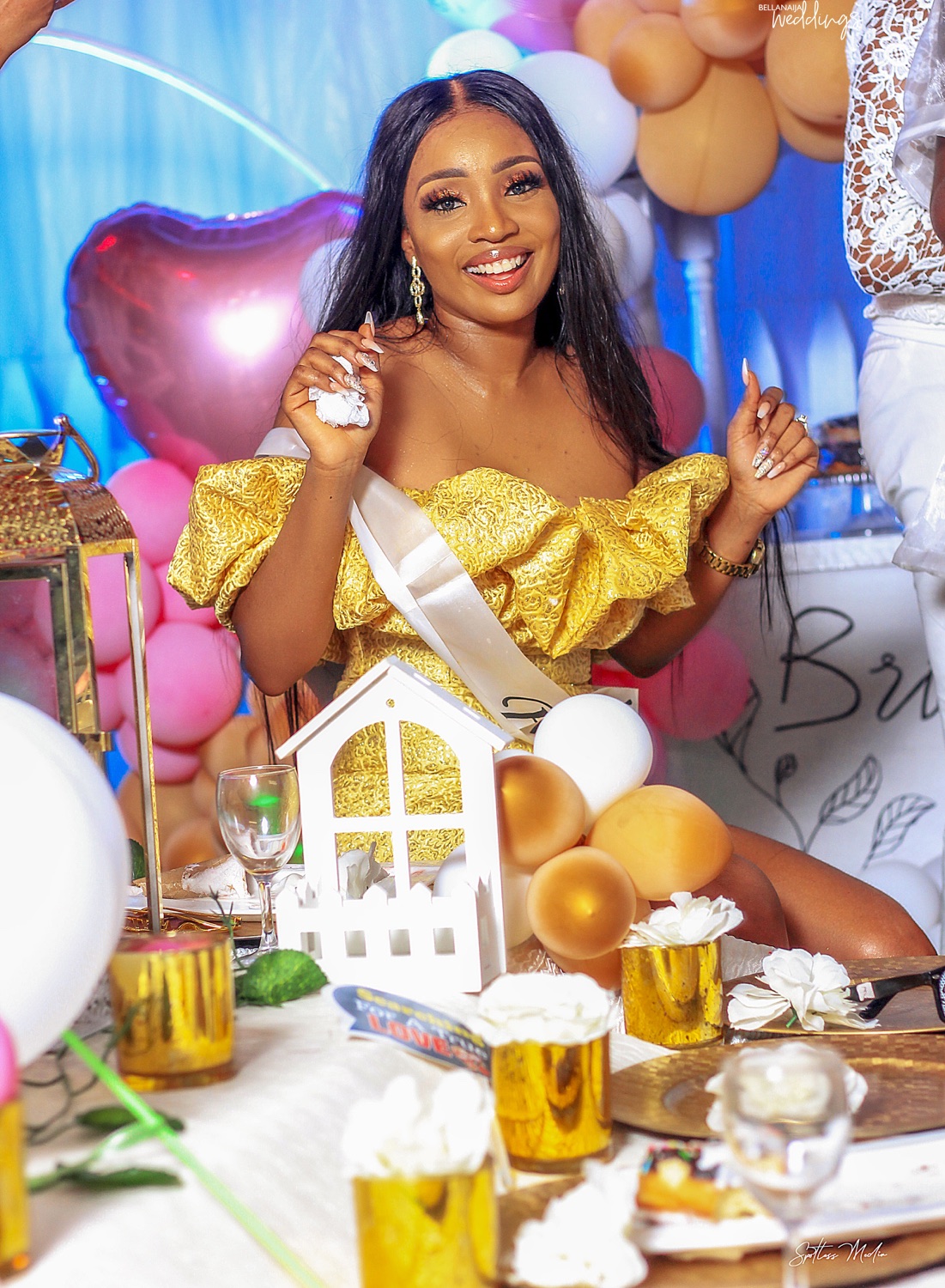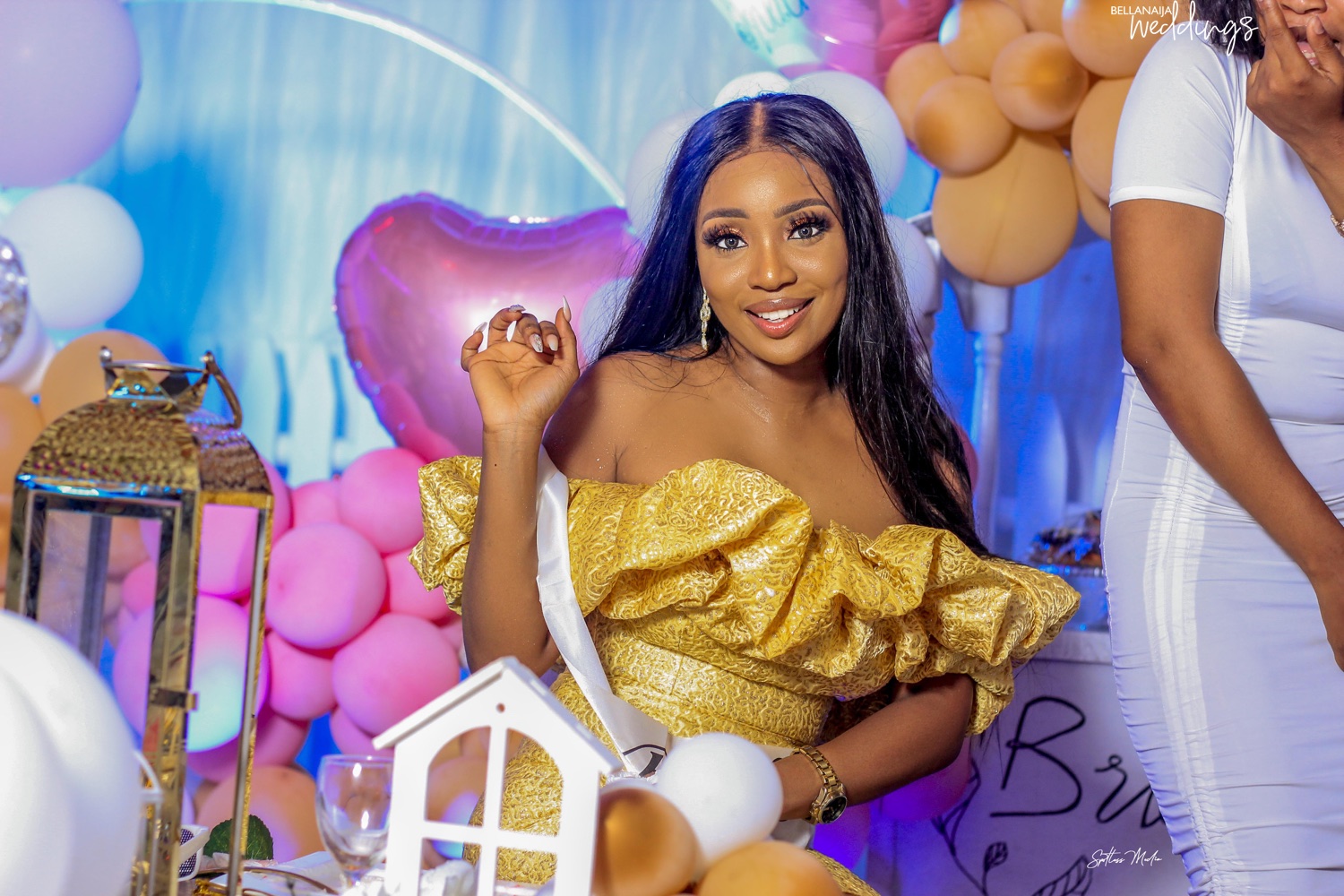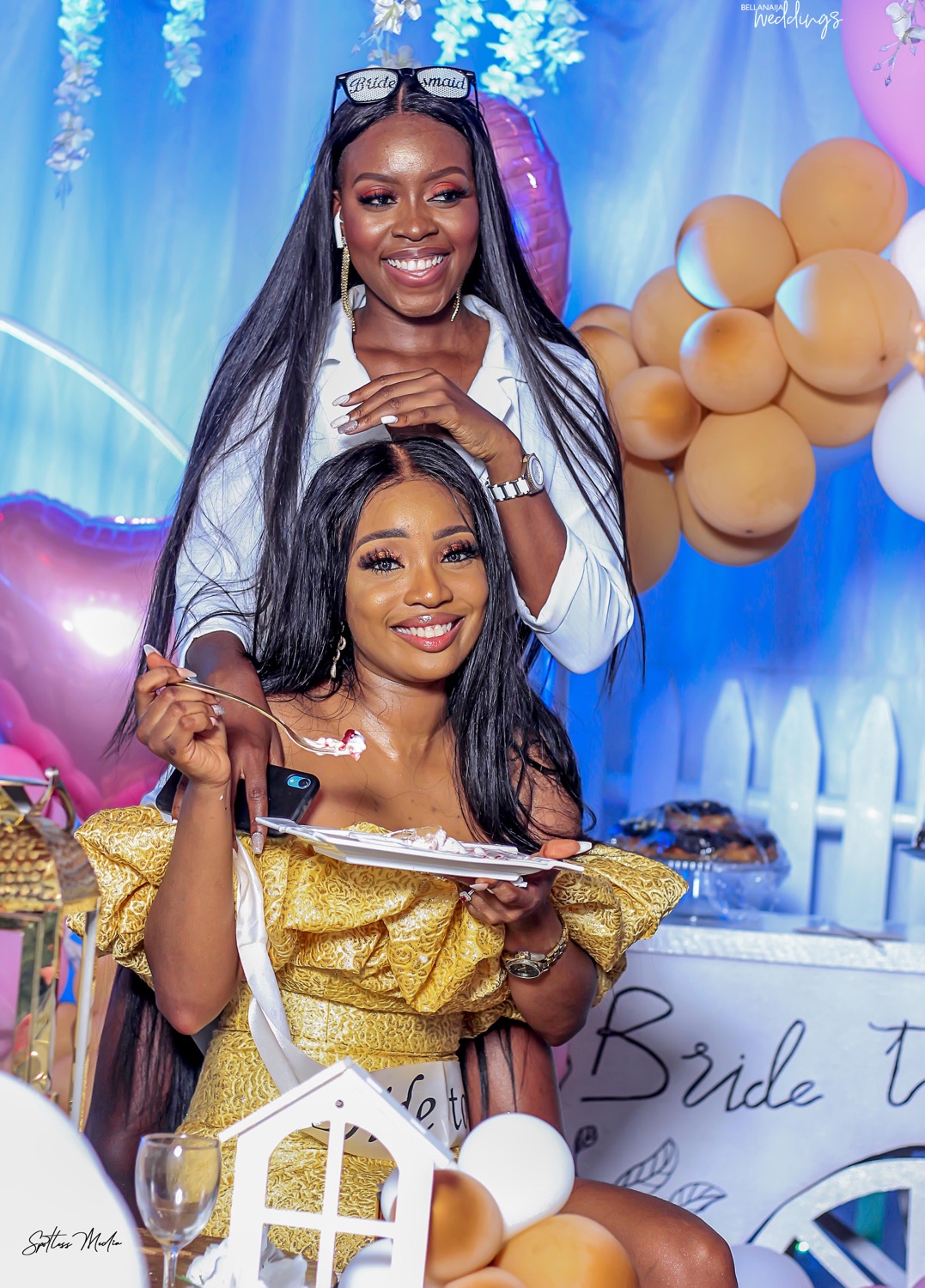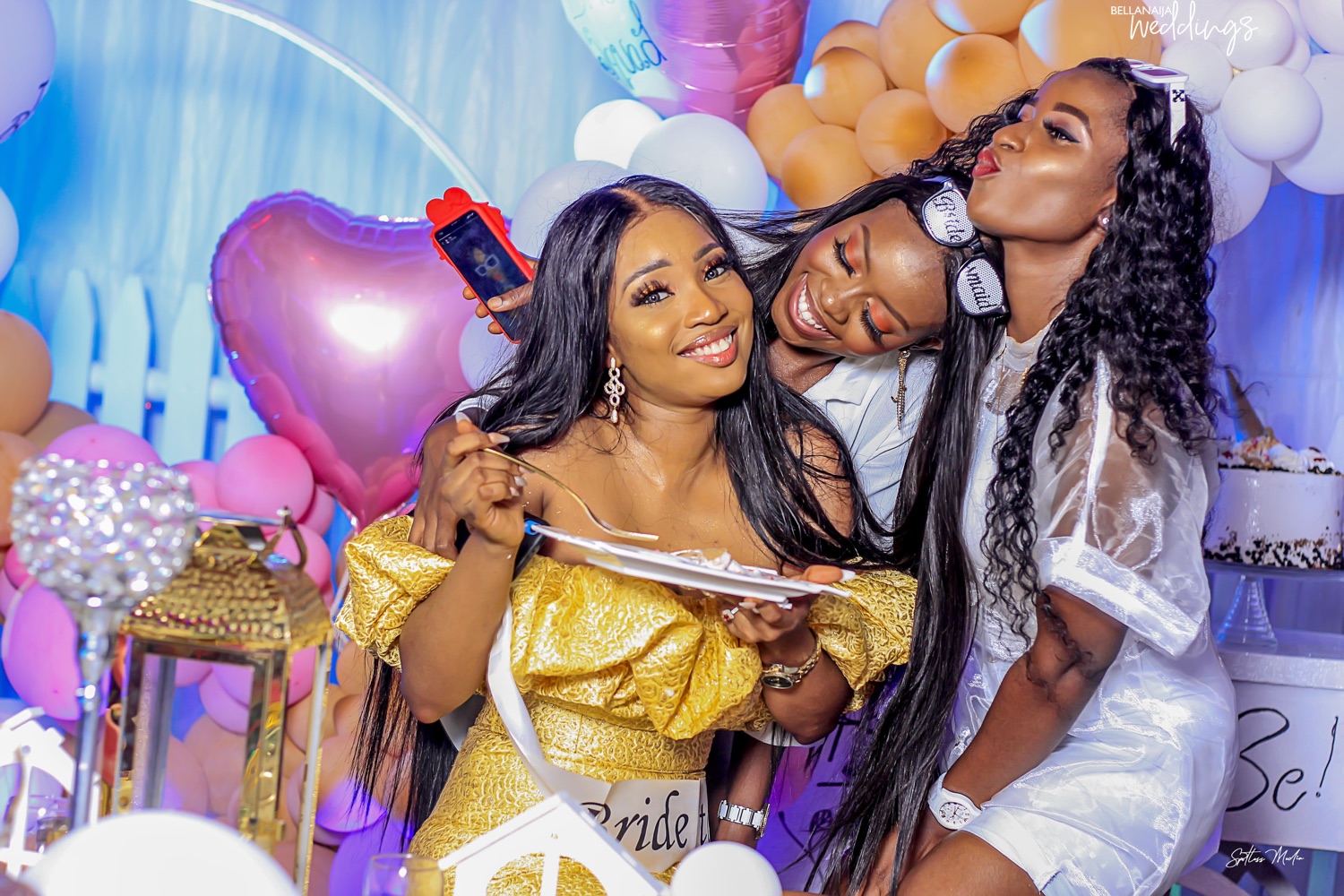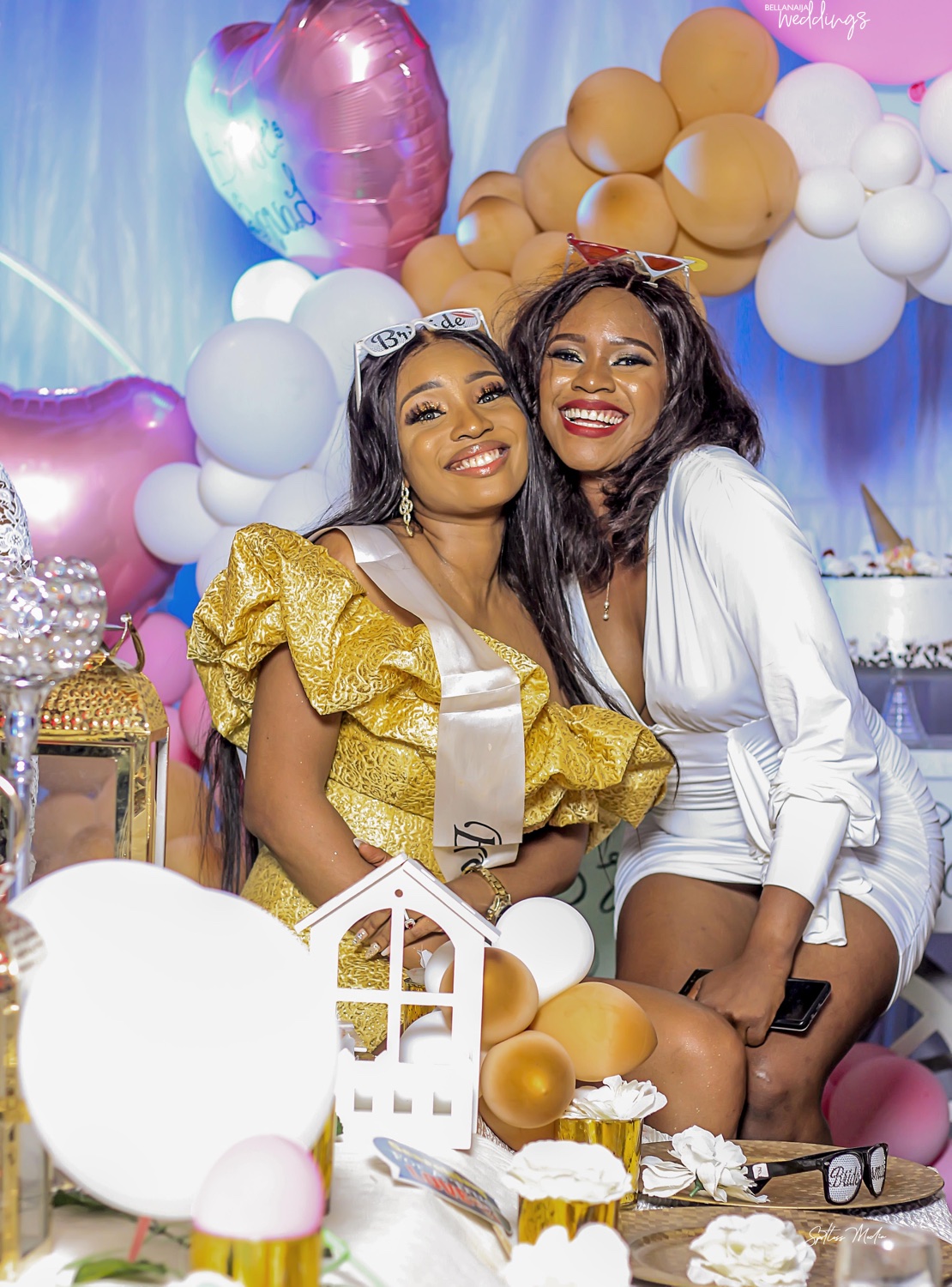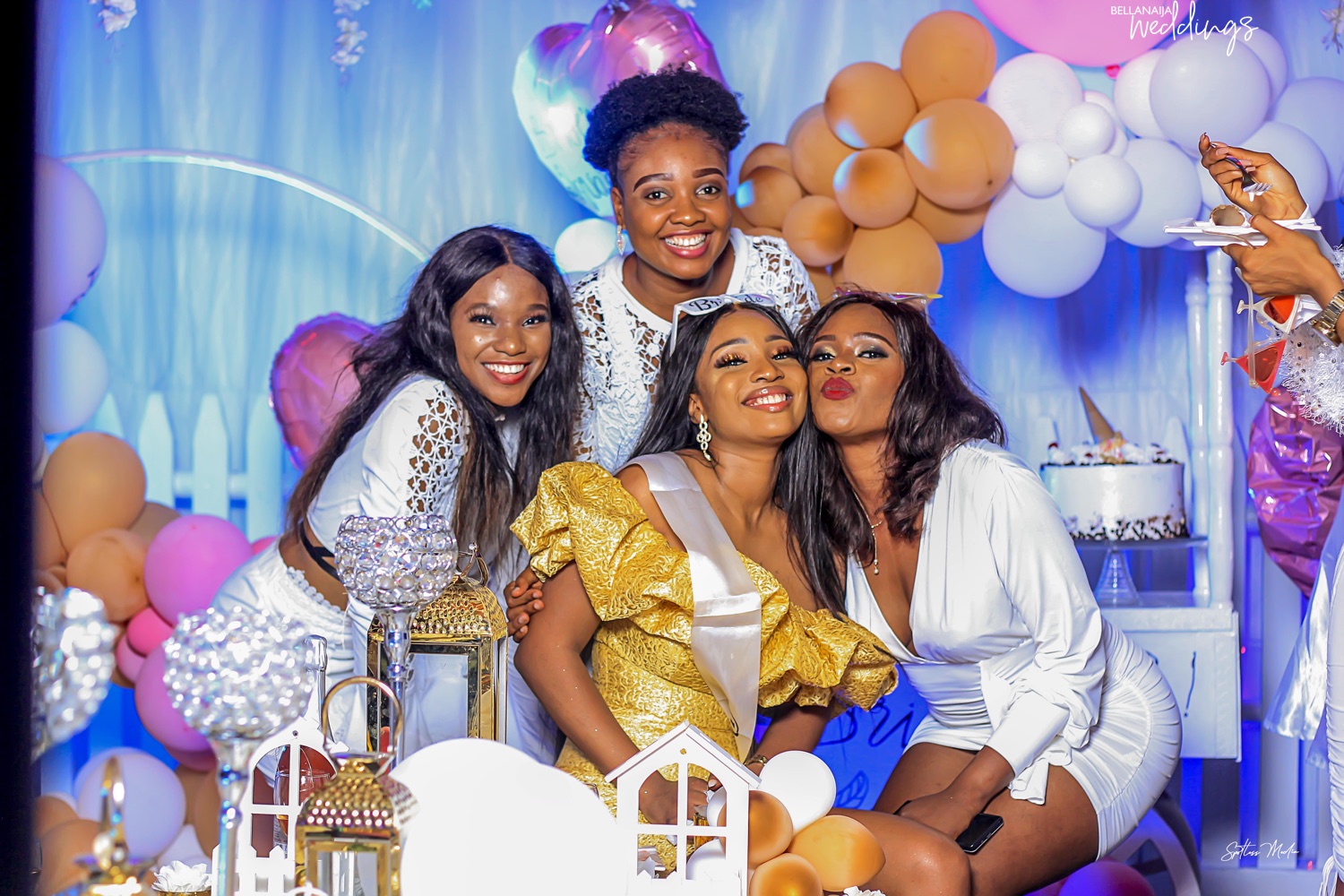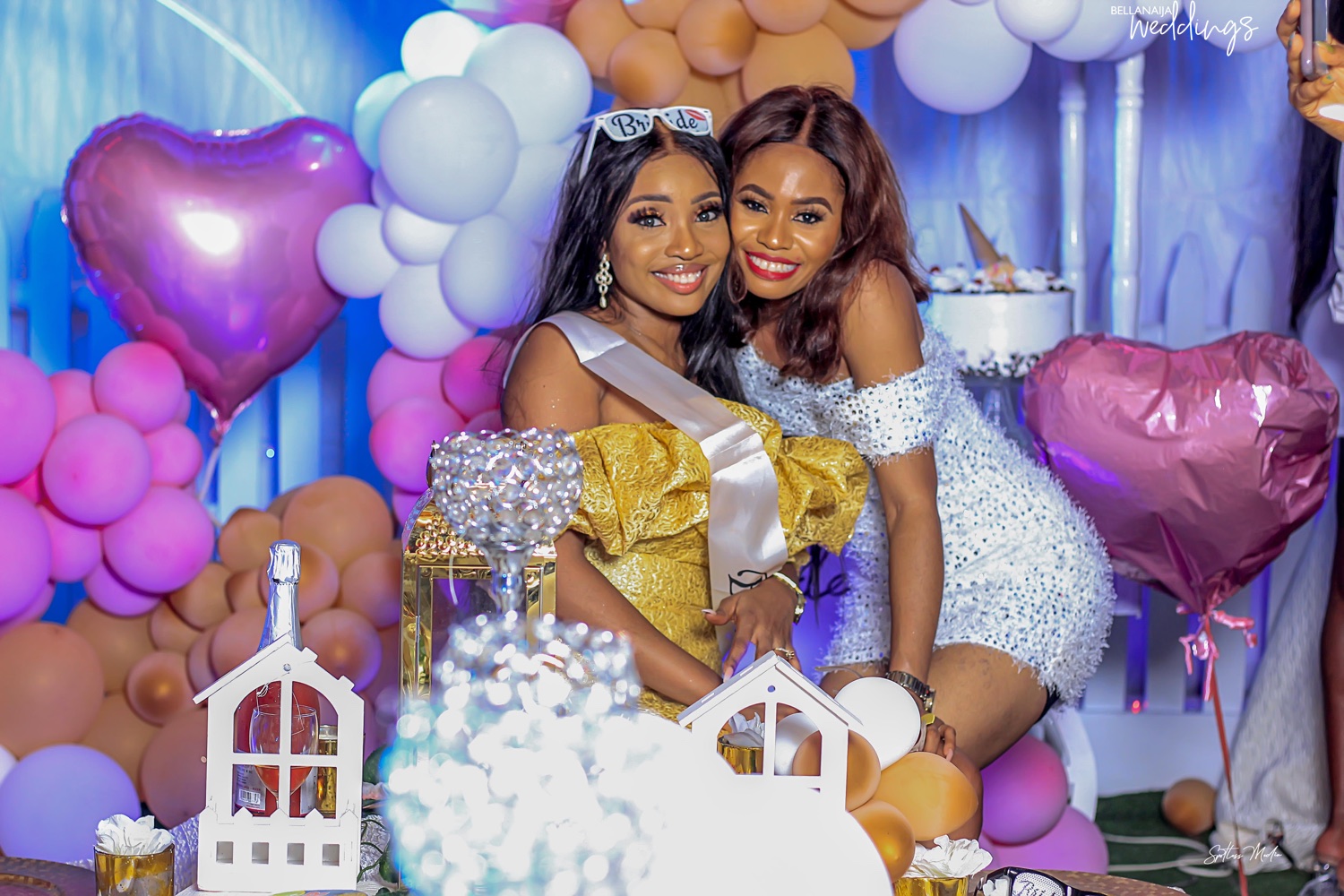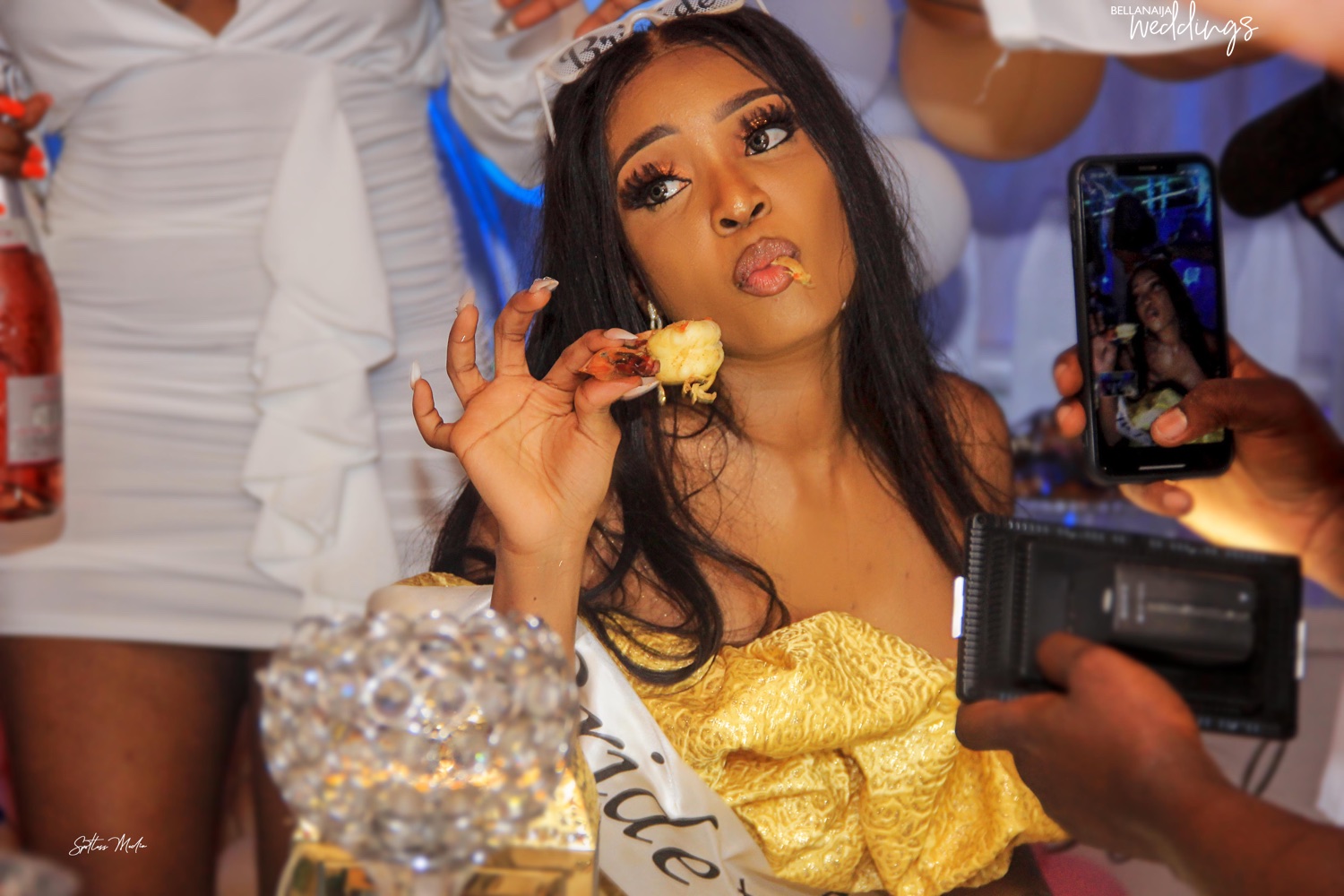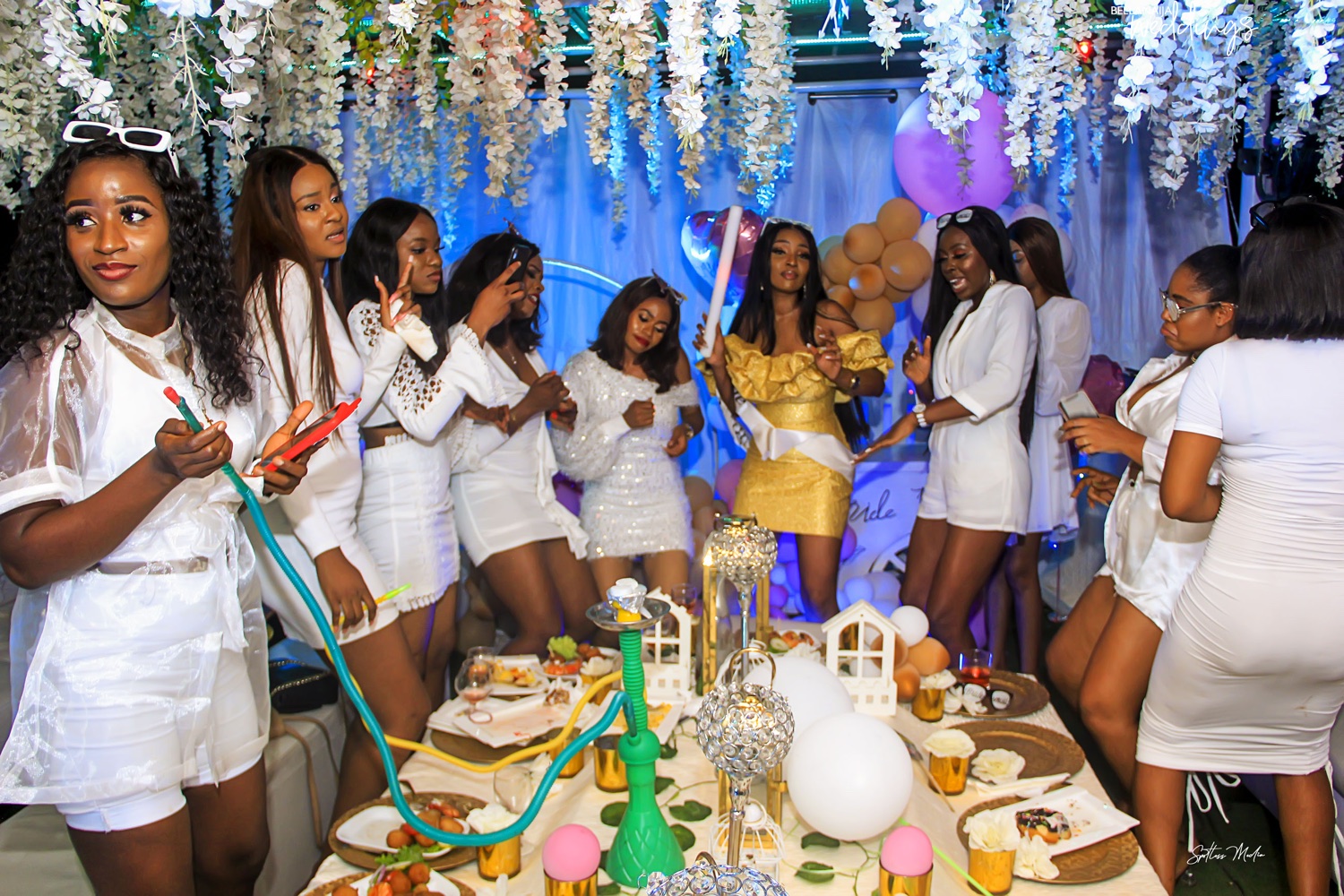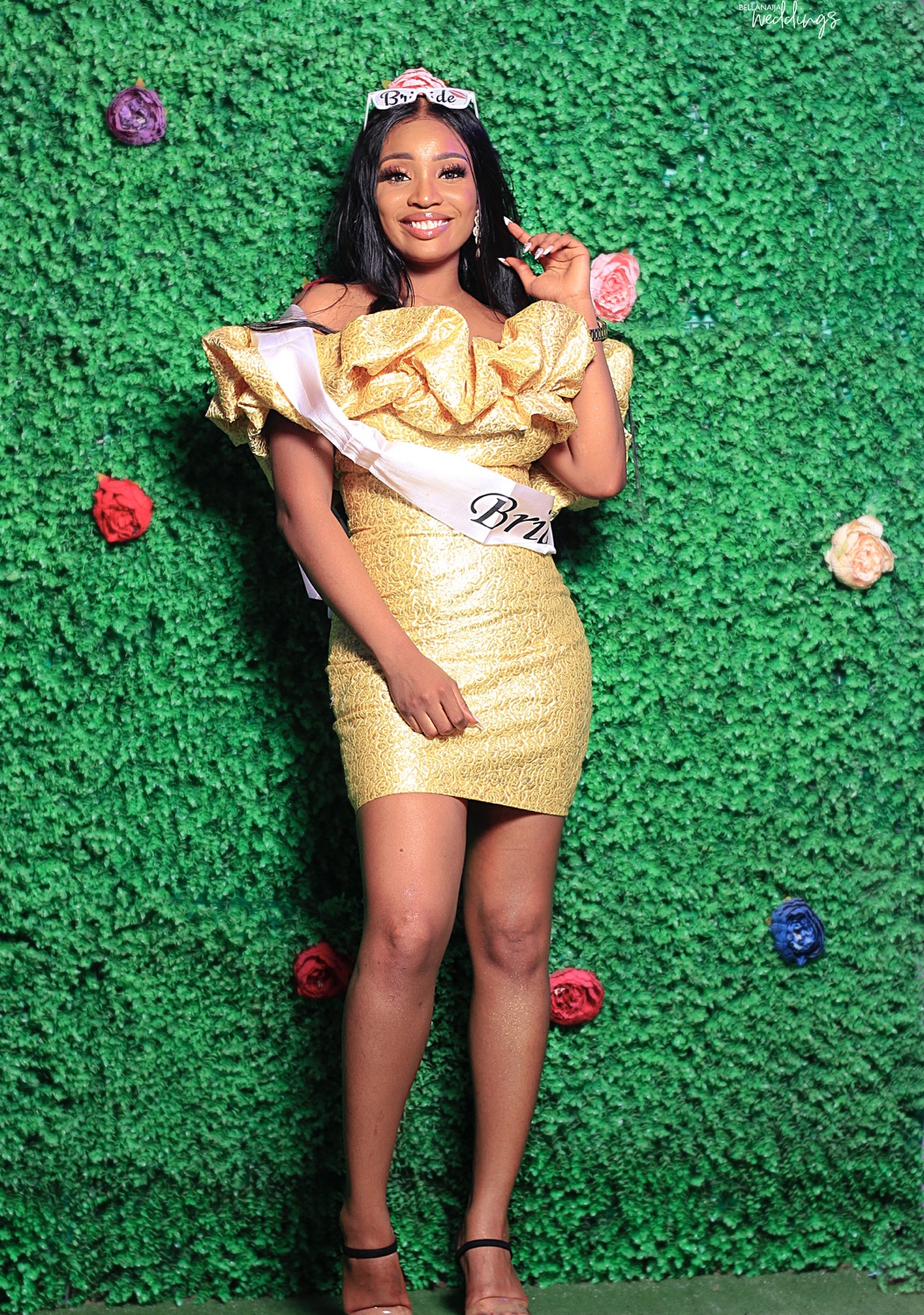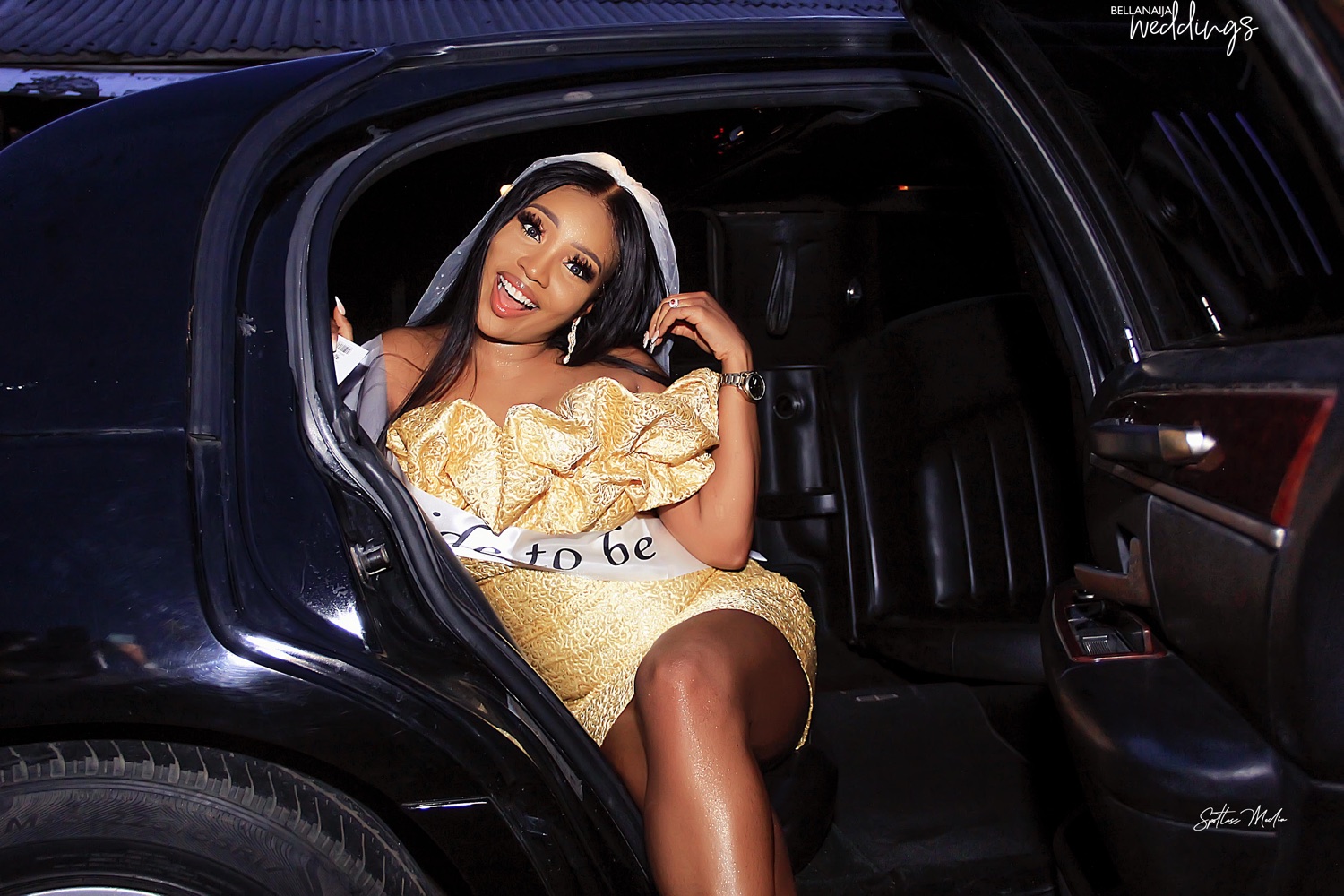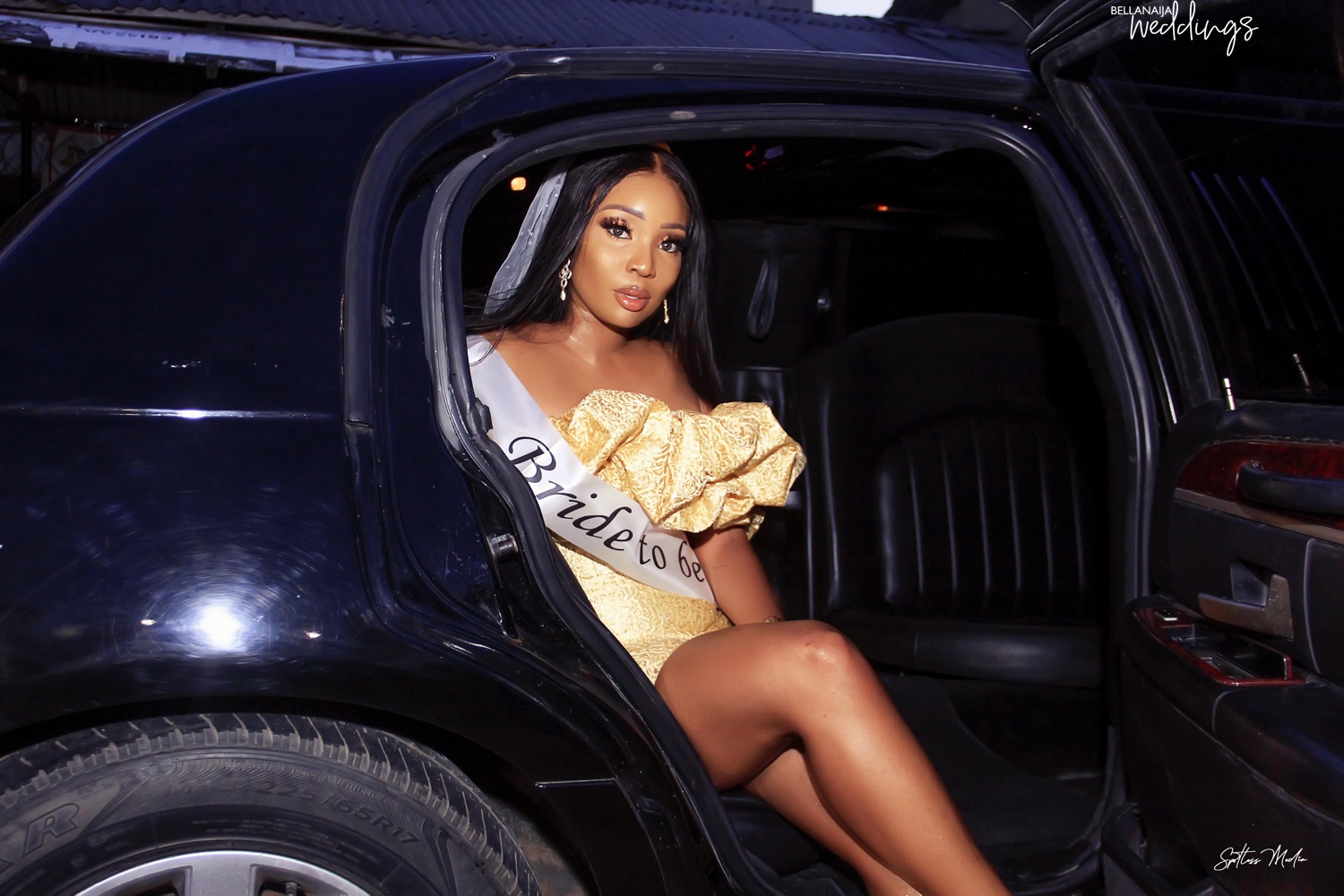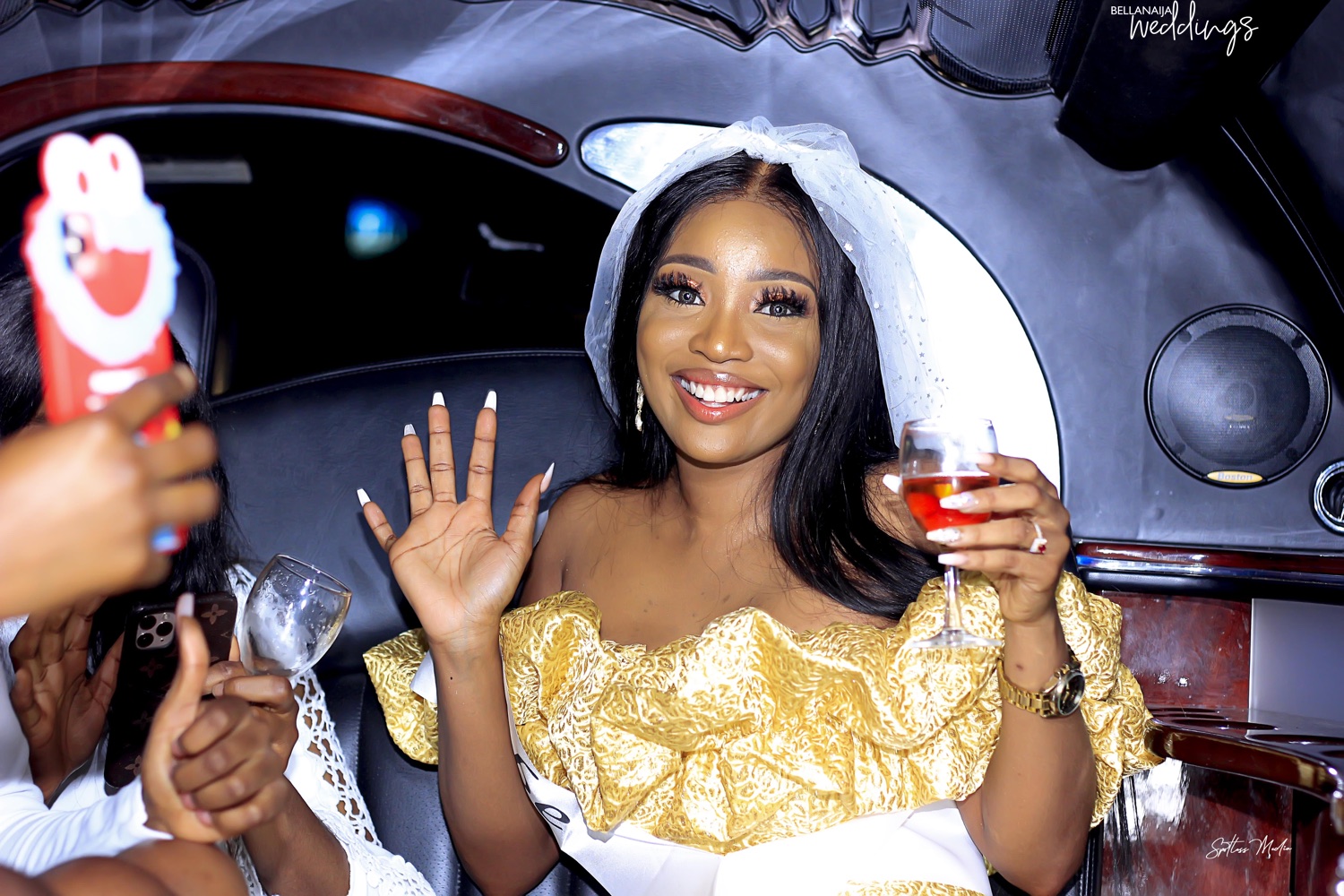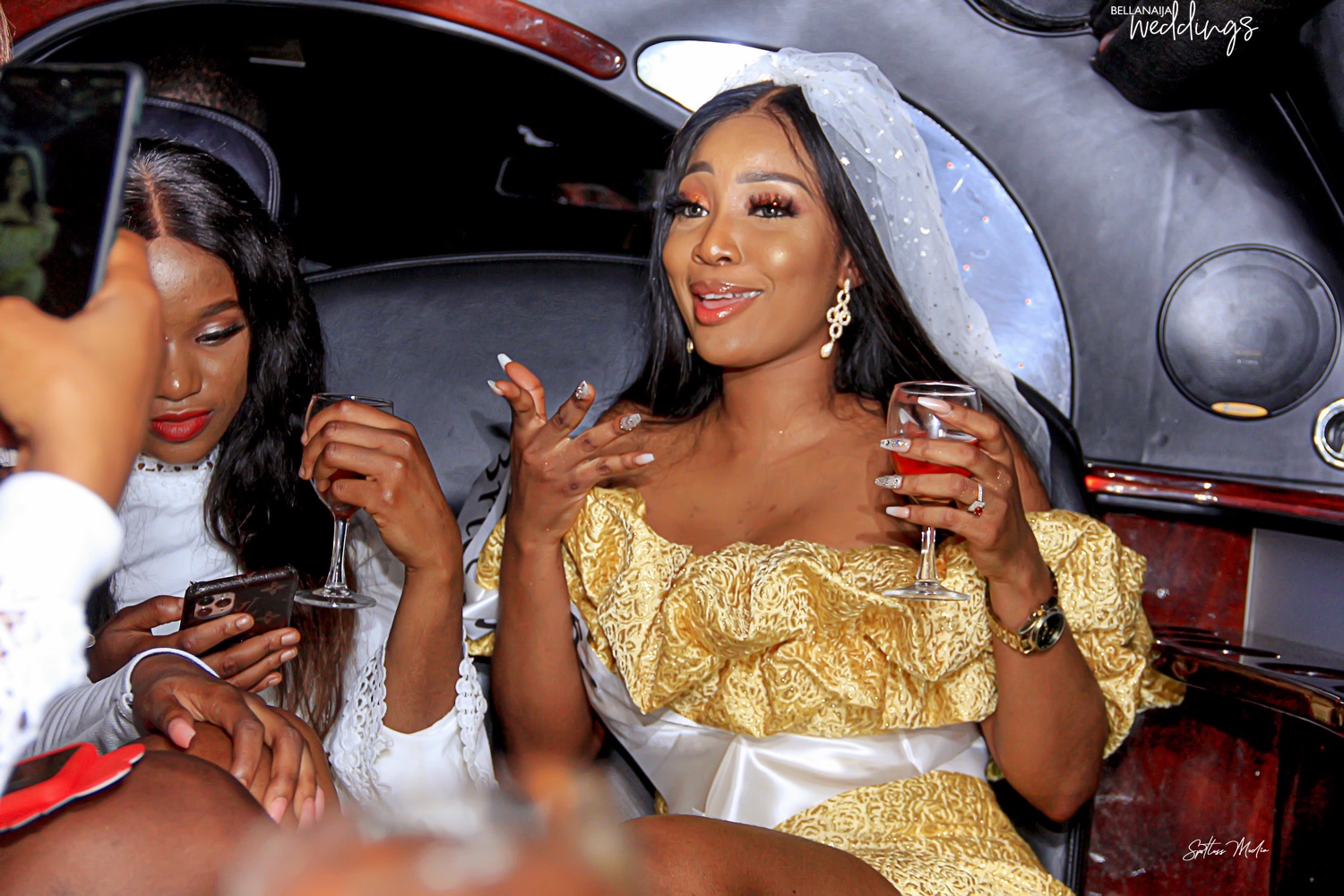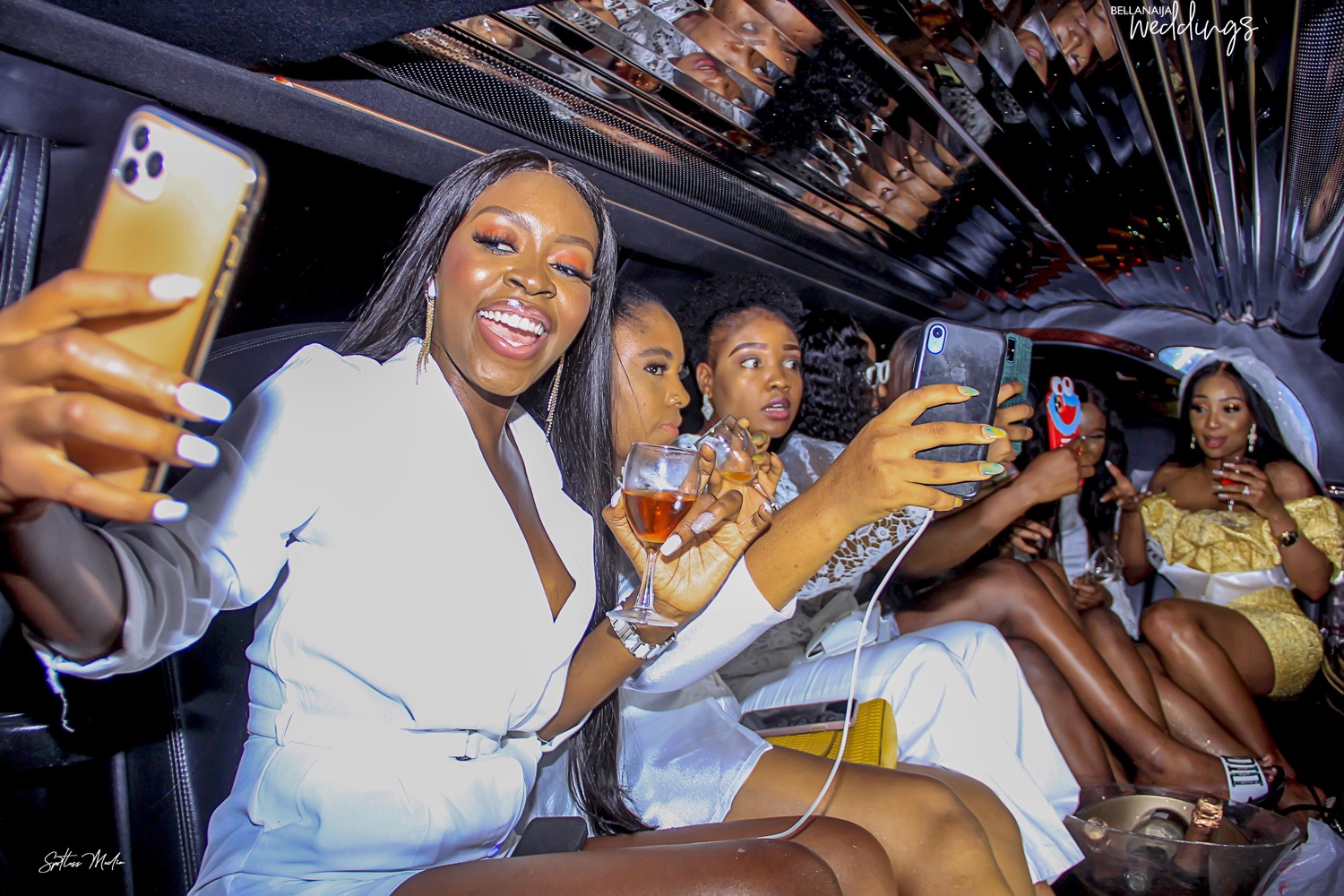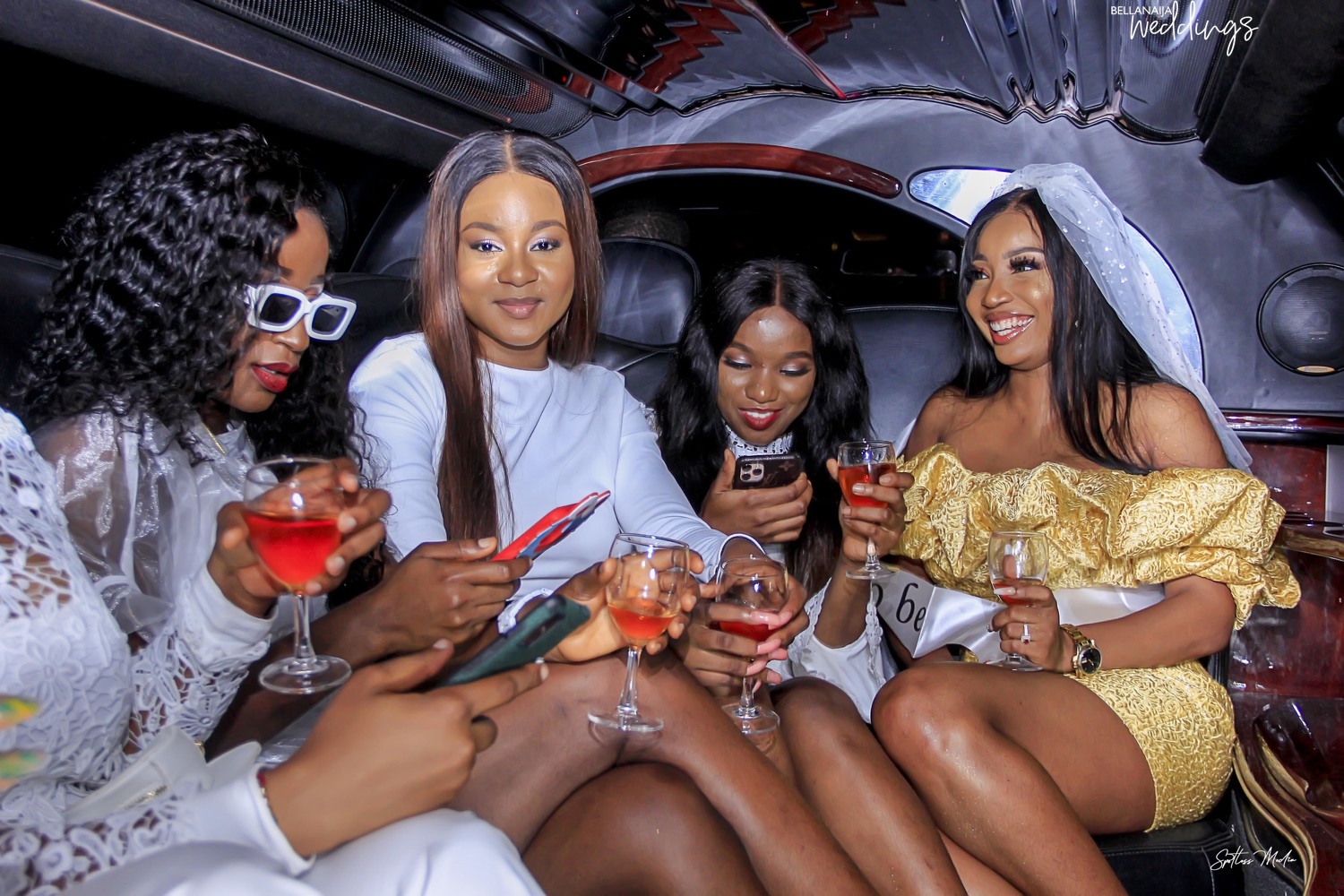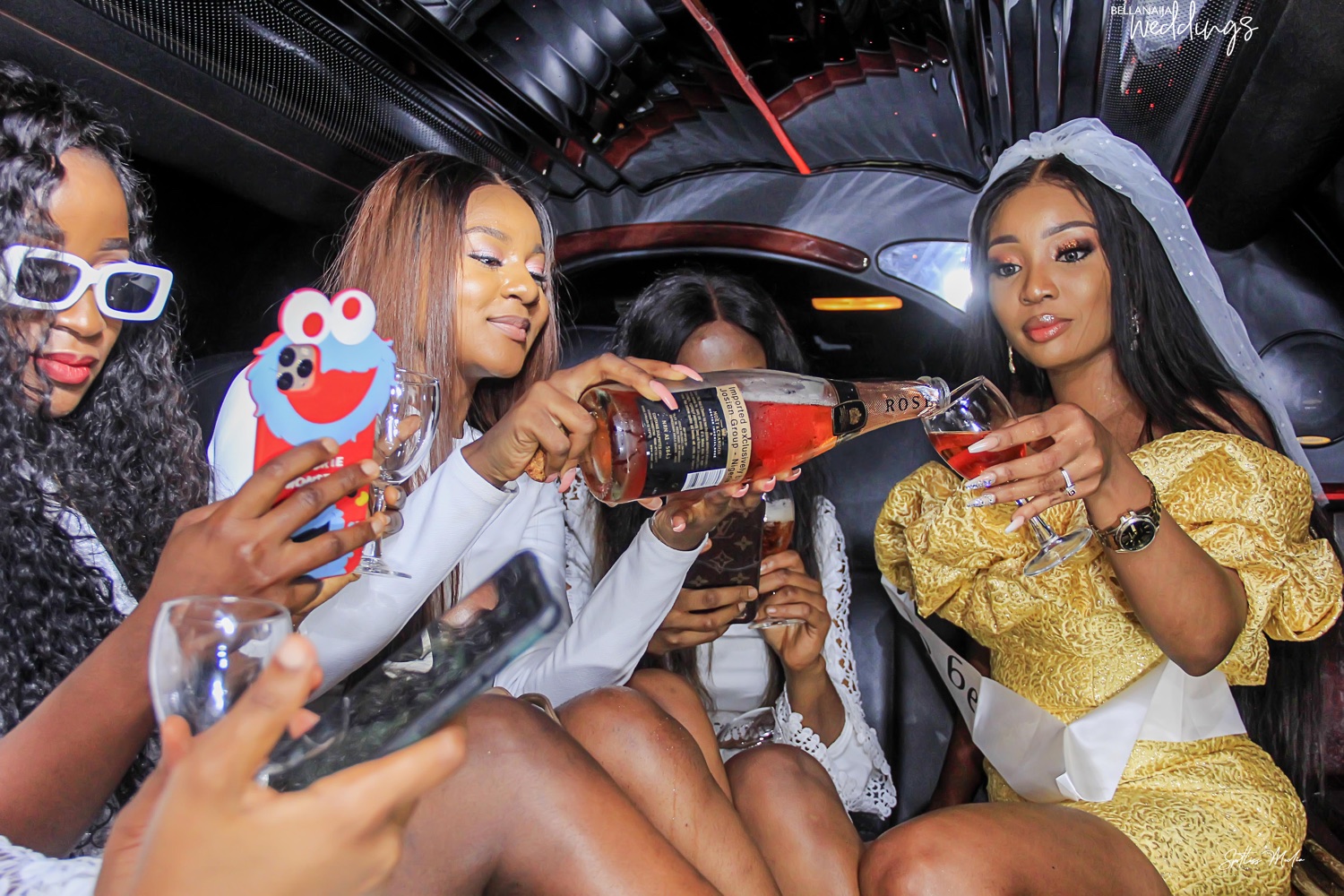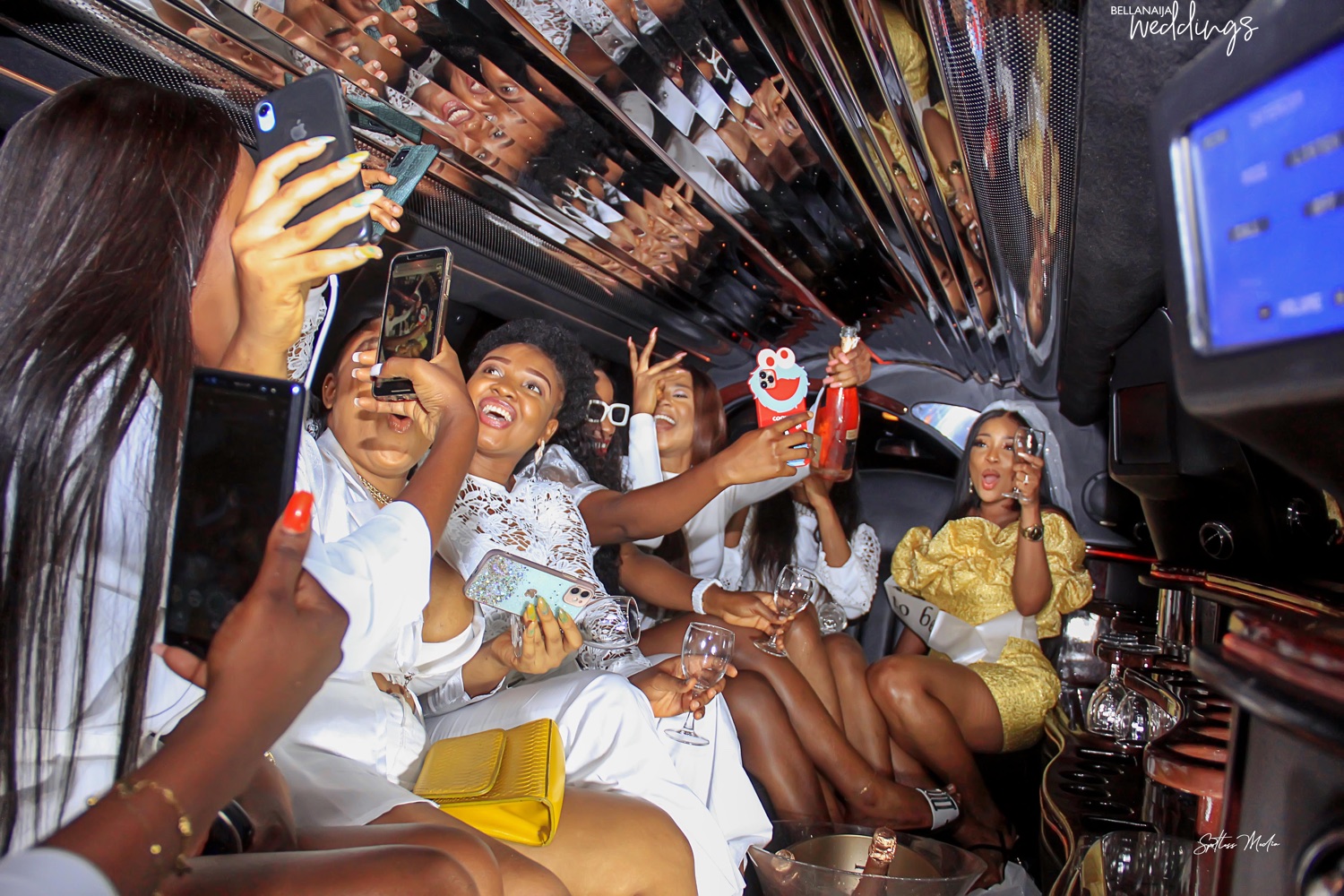 Credits