They say great relationships start with friendship and this may not be very far from the truth and in more cases than one, we've seen love blossom from friendships into love ships. 😅 Today, we've got another beautiful love story to gush over thanks to Chiamaka and Chike who started as casual friends.
Chiamaka and Chike met for the first time in London and became friends months later. What Chiamaka didn't see at the time, was a forever love story but here we are! The pair got married in a beautiful Igbo traditional wedding and it was a rich display of beauty, love and culture. The #Xsquared21 couple came ready to rep the Igbo culture and they did! The joy and love in the air can be felt even through the photos and we just can't help our excitement. You certainly want to see how Chiamaka tells their love story as well as their lovely wedding photos.
Enjoy their wedding photos and love story below.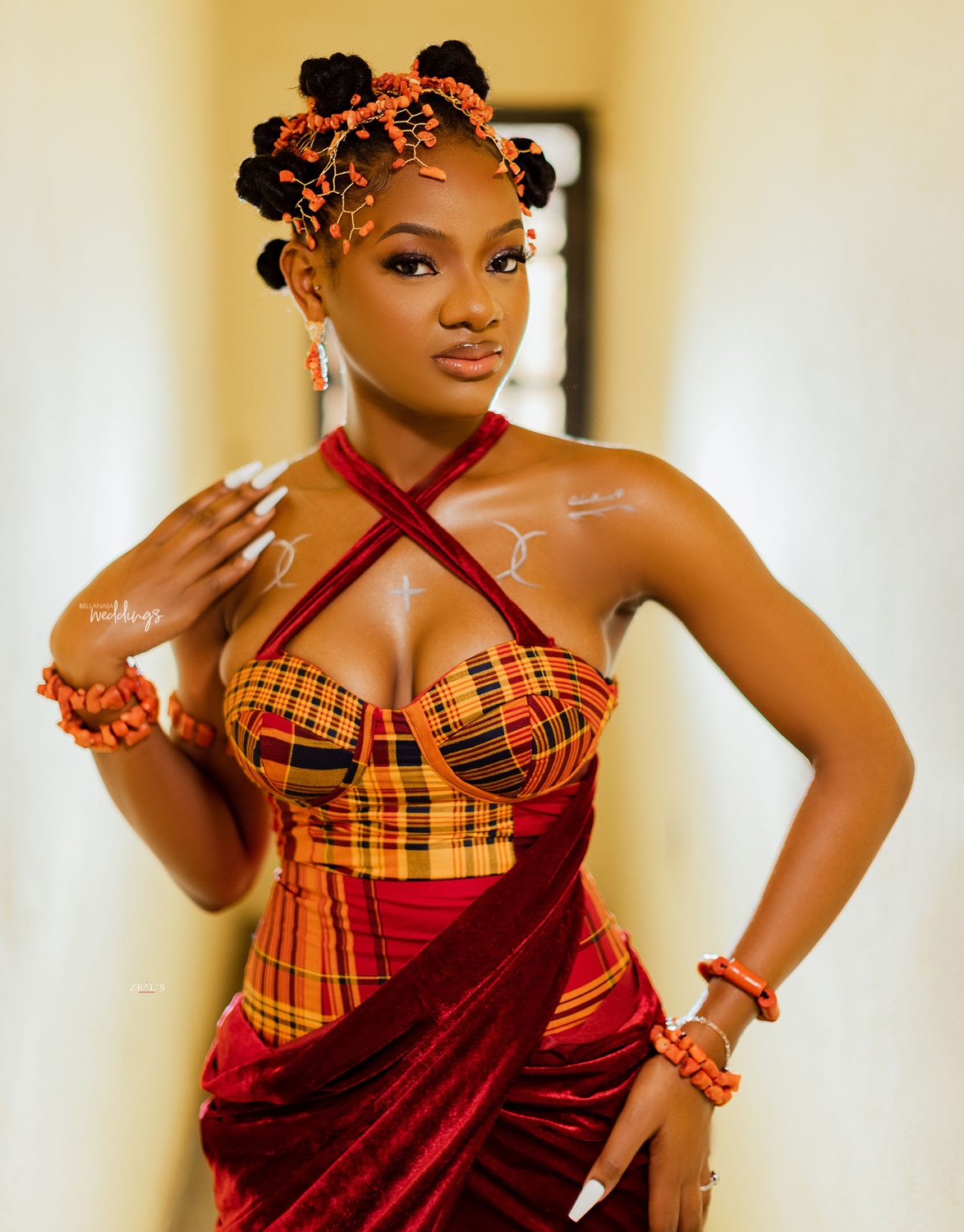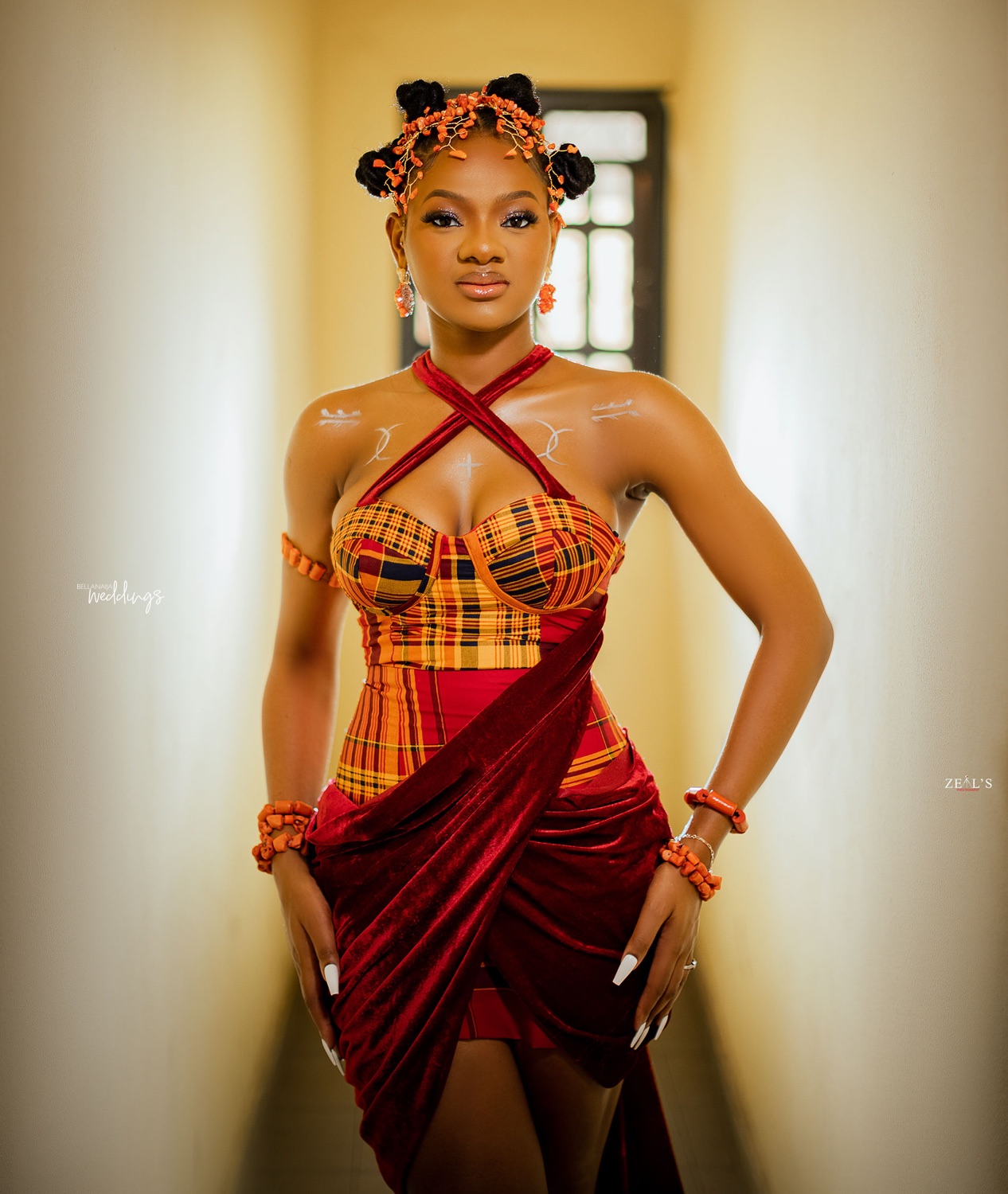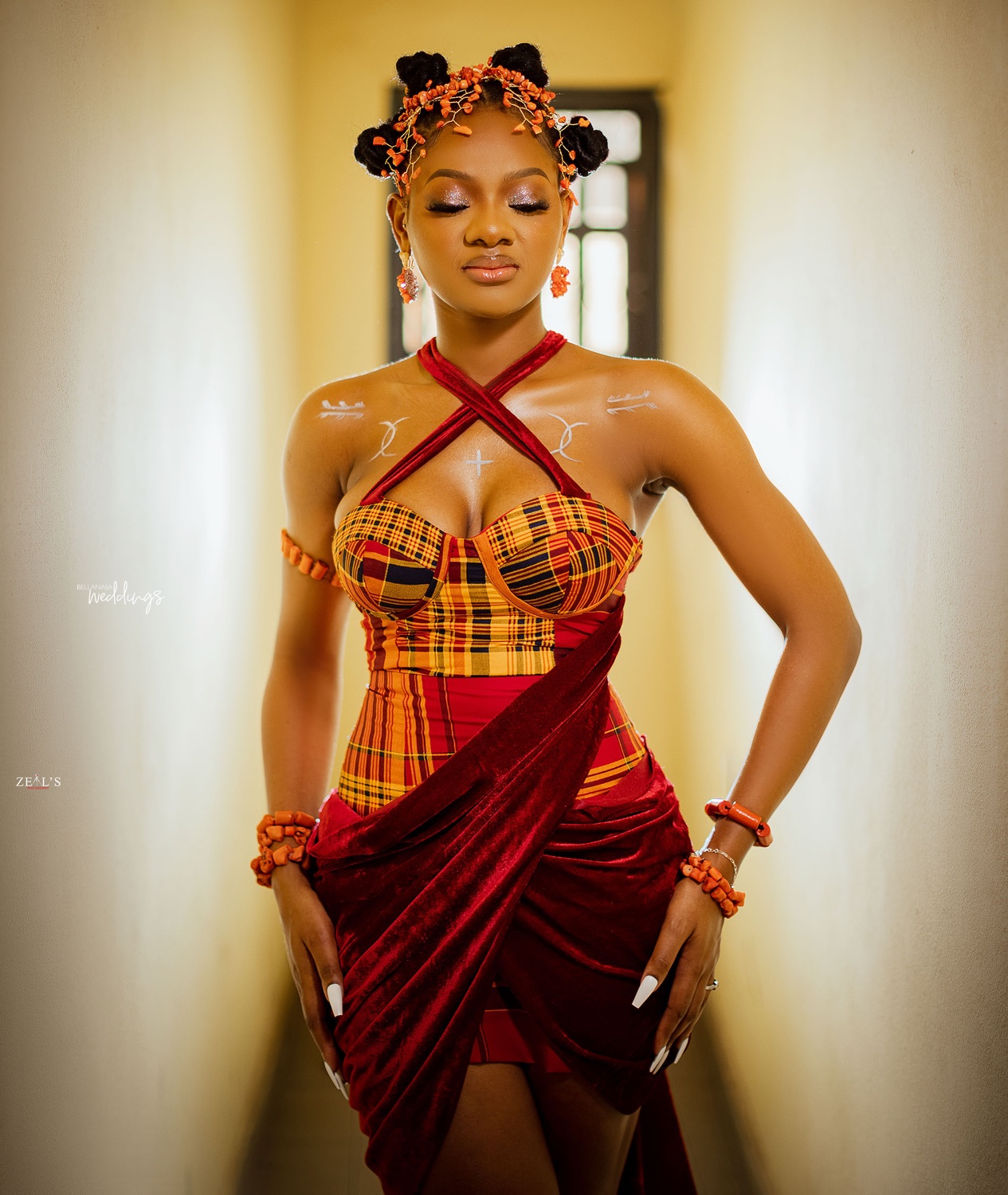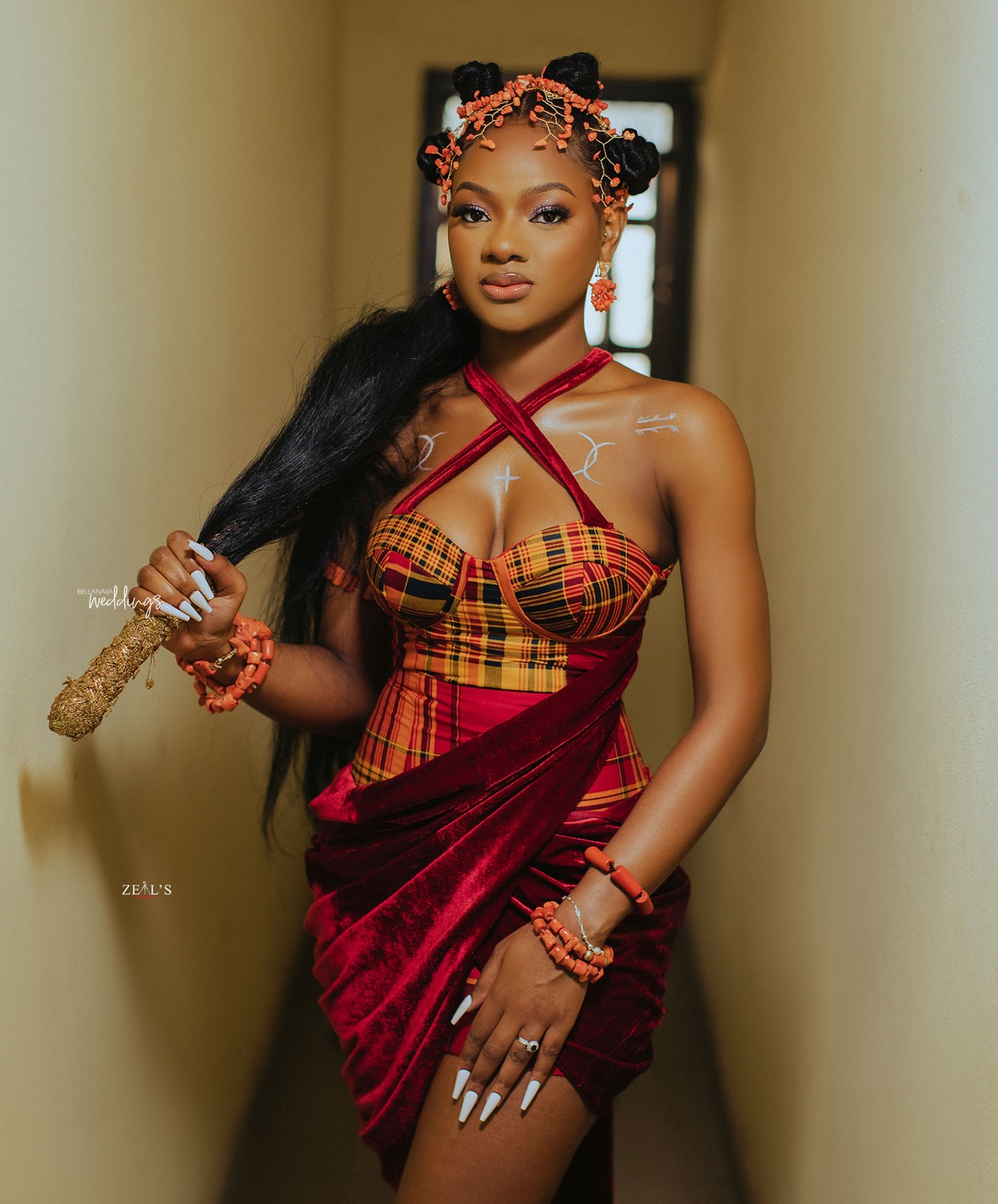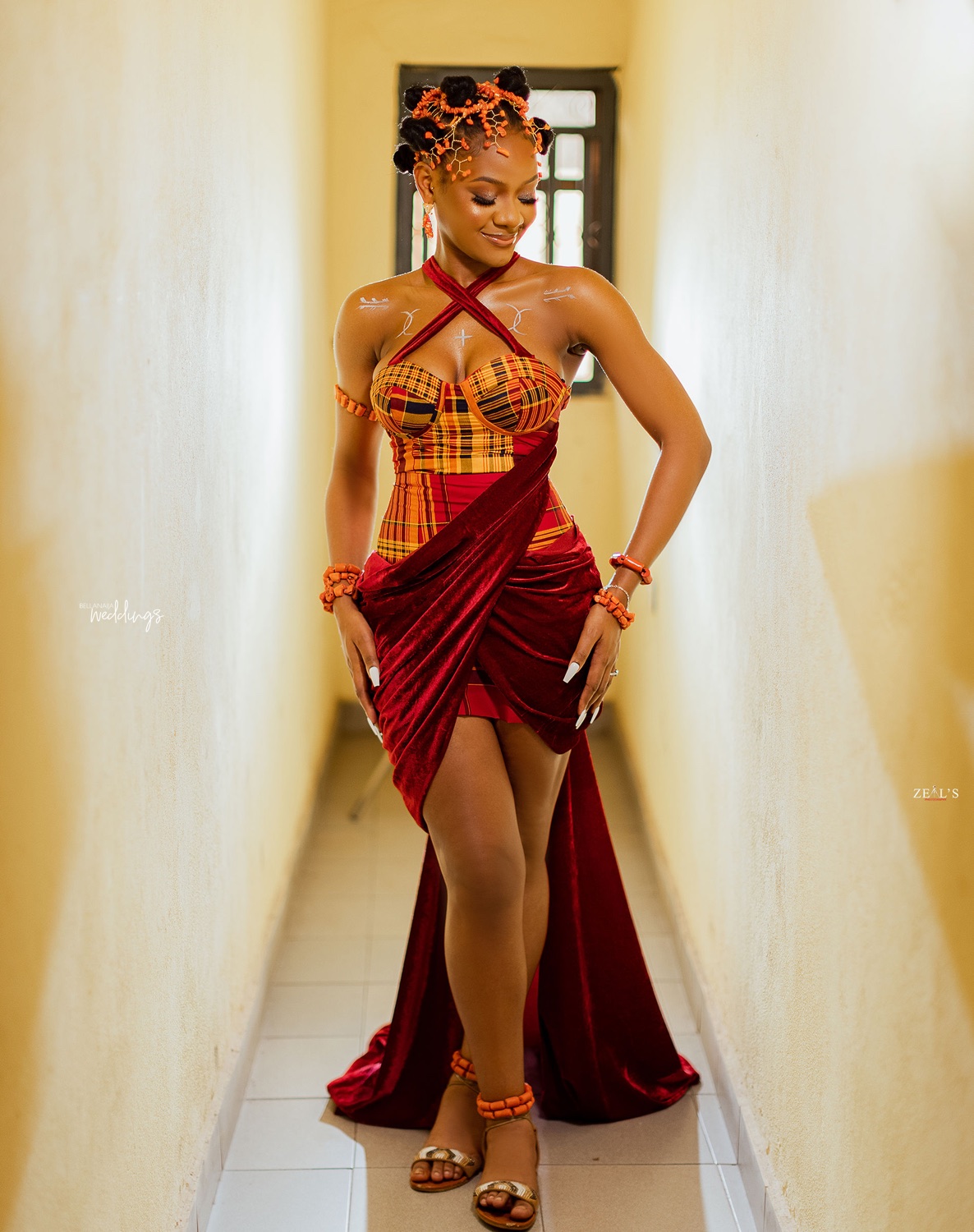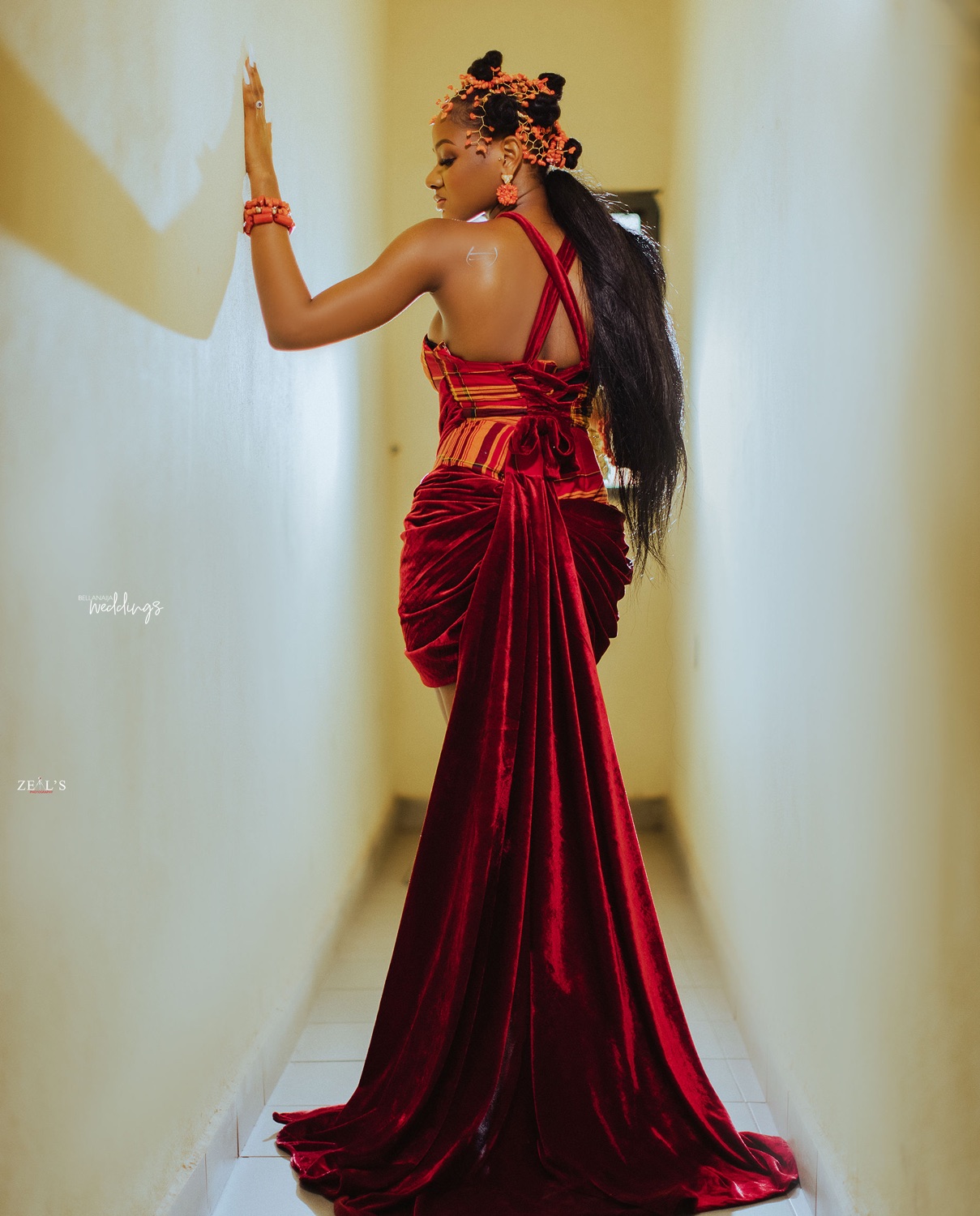 Their love story as shared by Chiamaka:
We first crossed paths in London, I'm not sure how but I never remembered seeing him lol. Months later, he found my picture online through a mutual friend and reached out. I didn't recognise him but decided it wouldn't hurt to have a casual conversation – this lasted about a year. When I was in Nigeria, he suggested we meet but our schedules never overlapped. I got back to the U.K and nothing changed.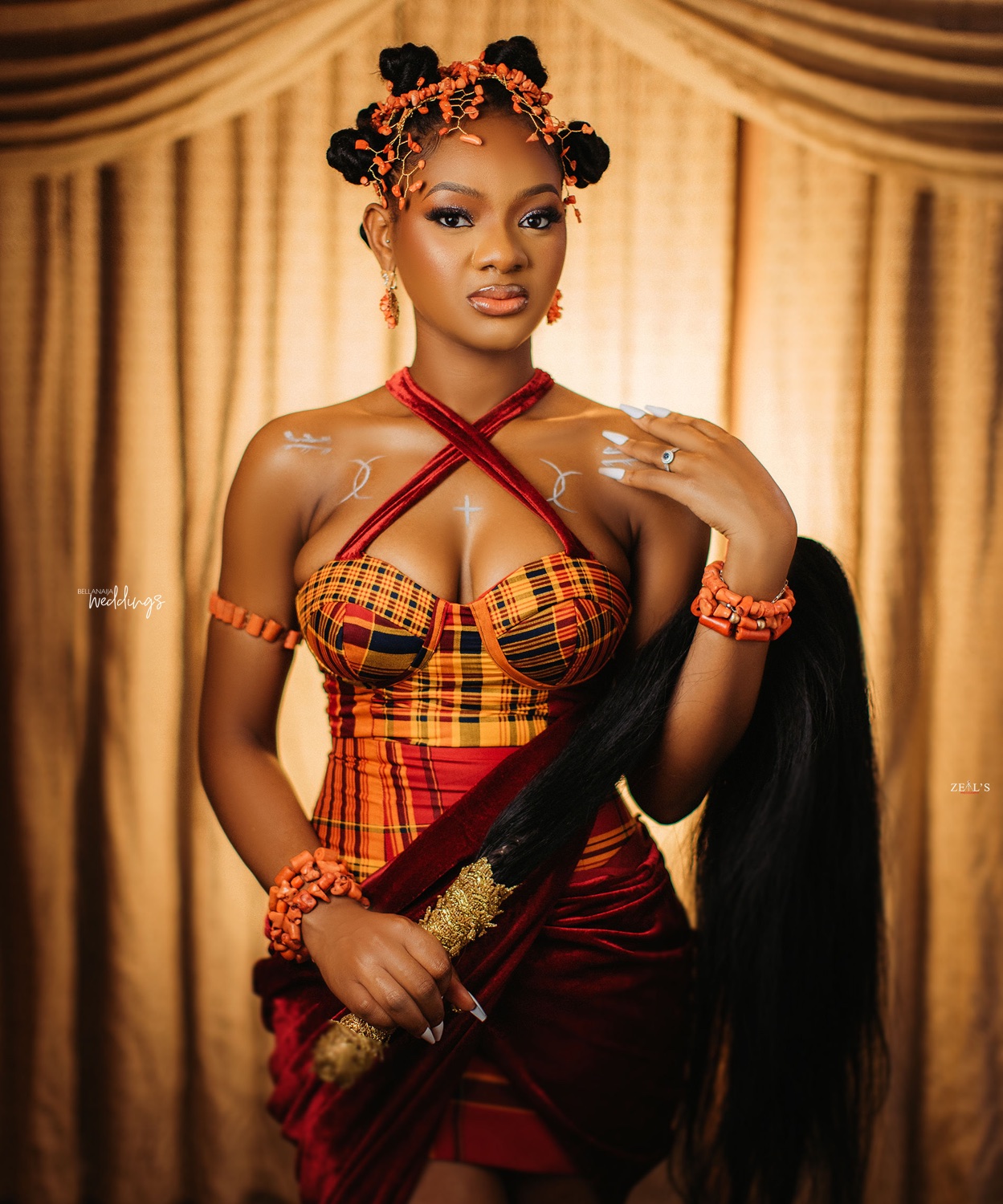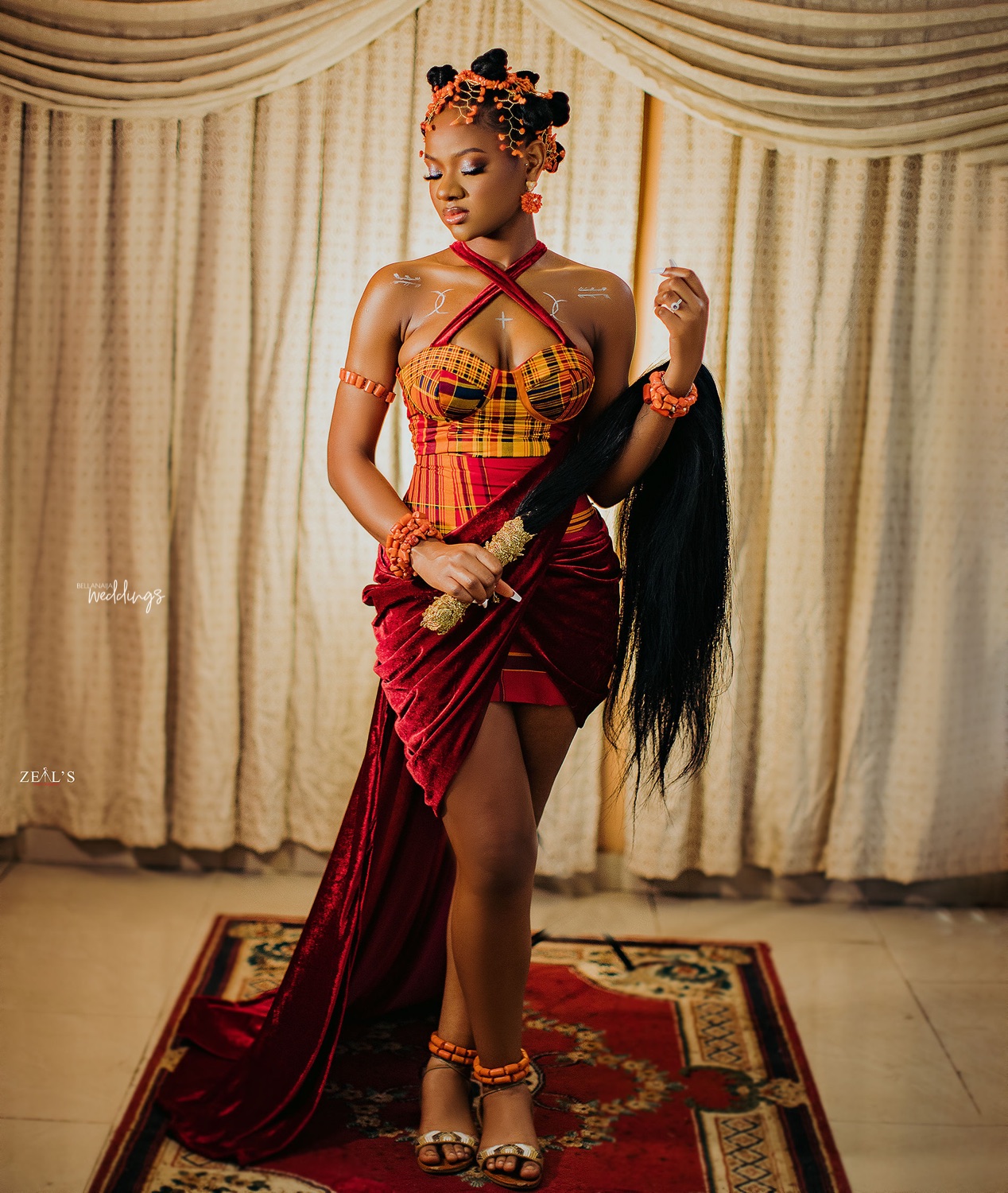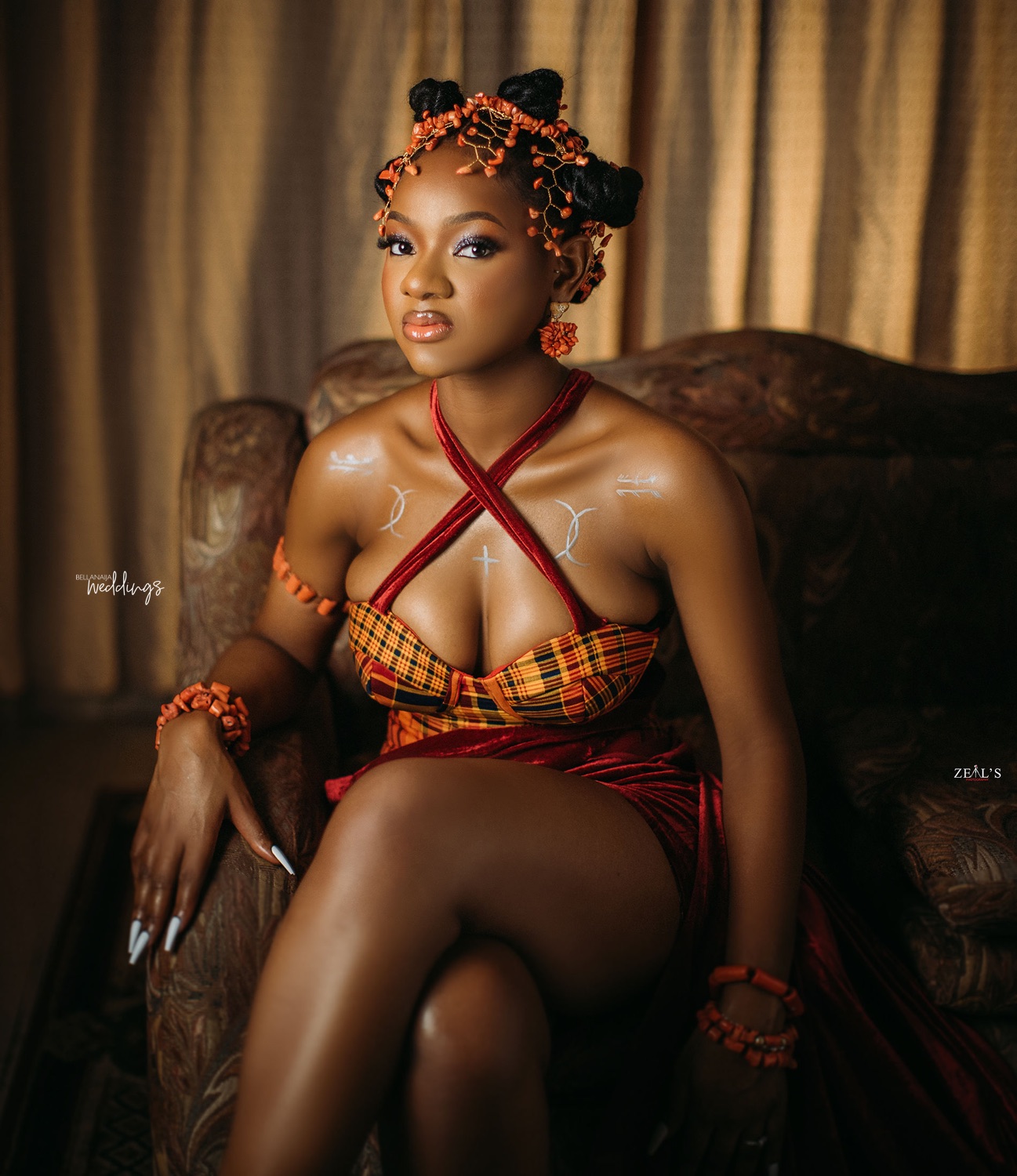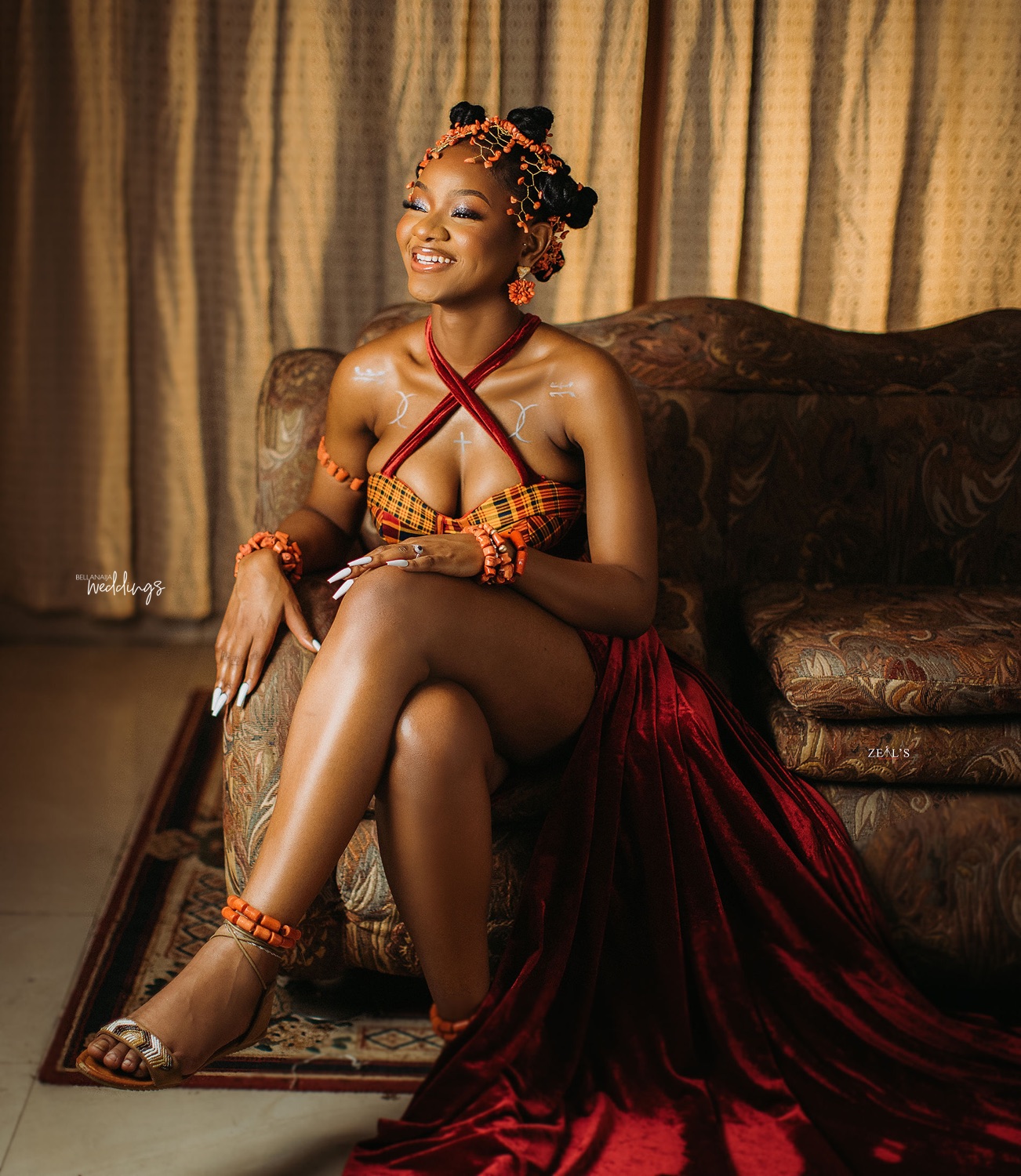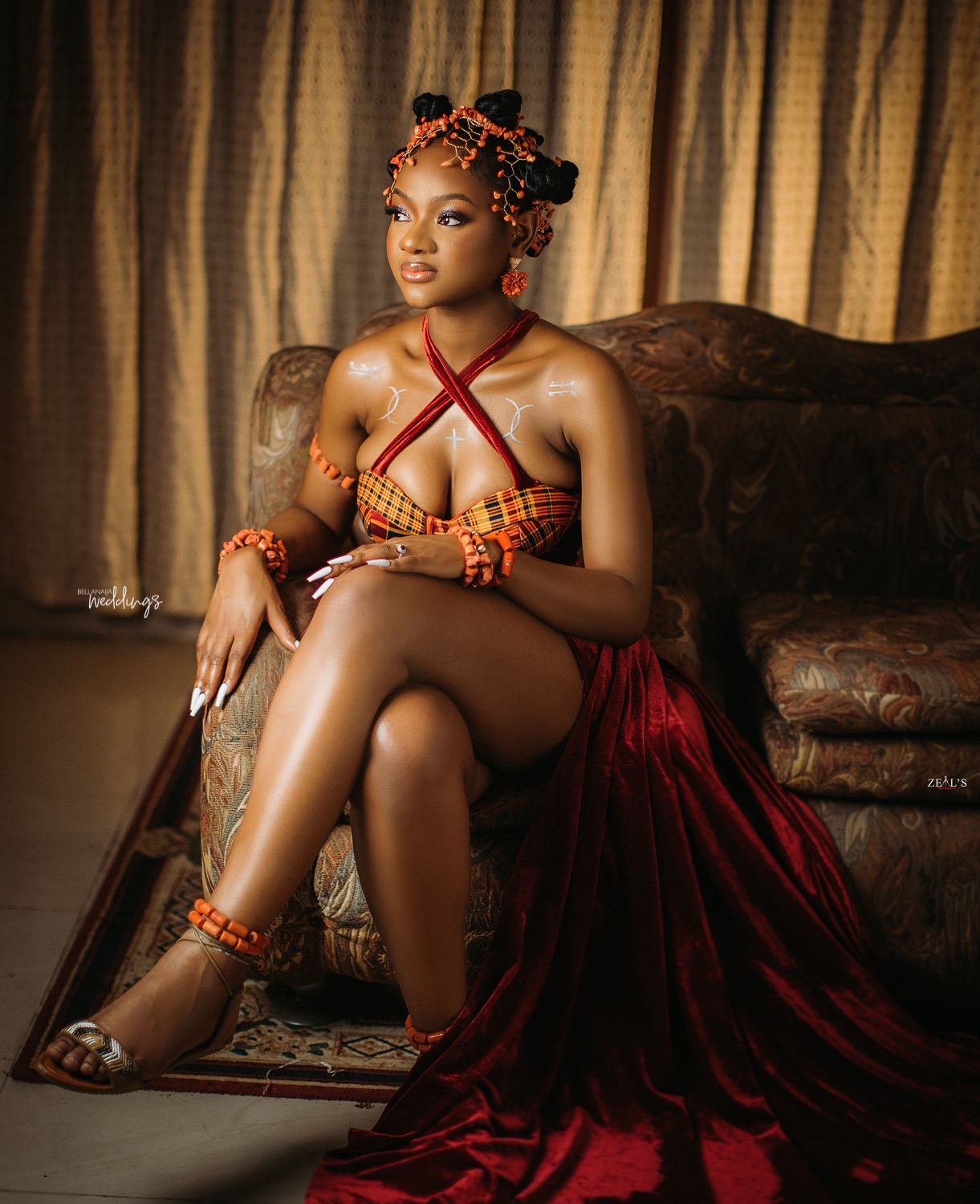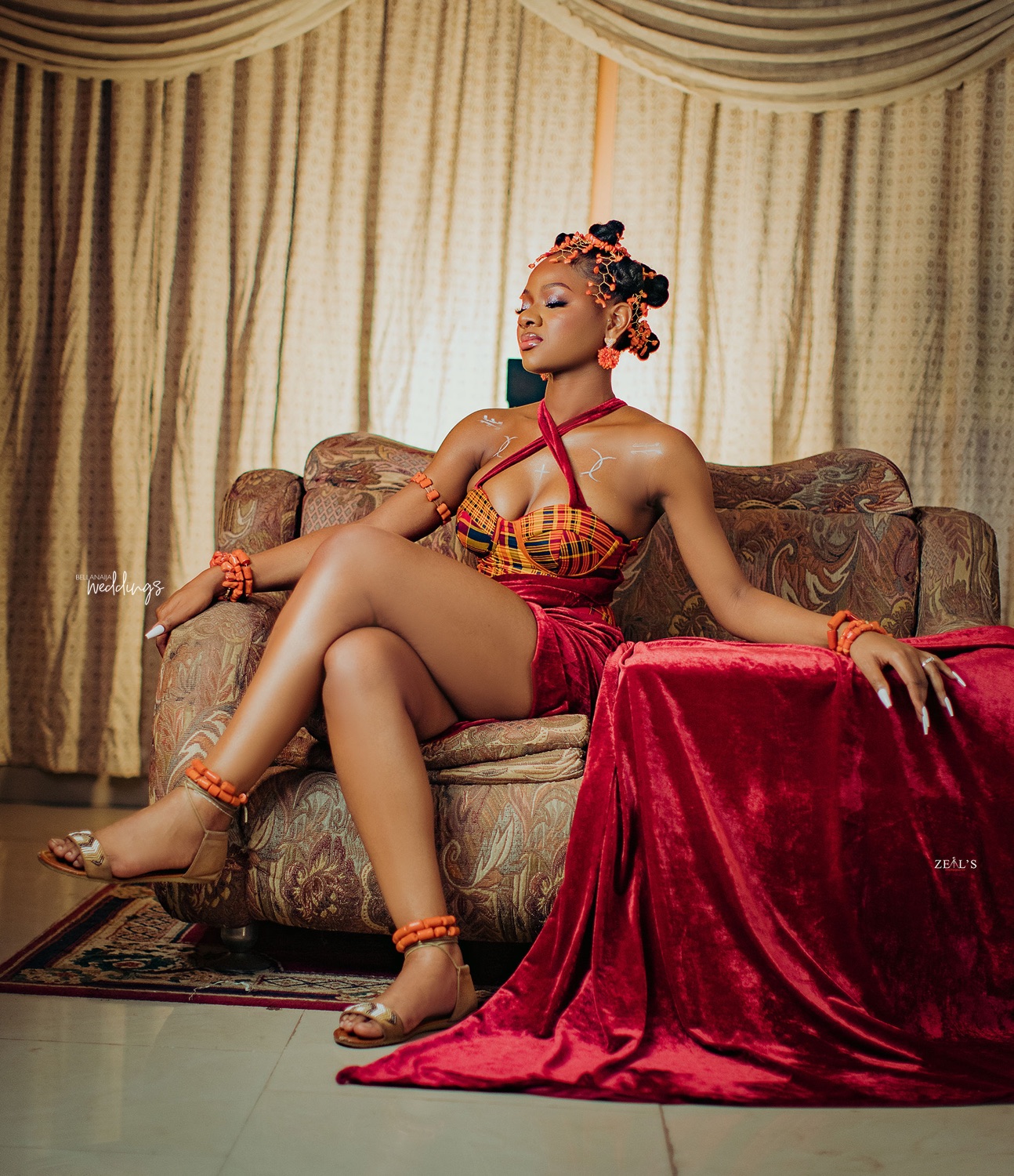 As fate would have it, I decided to try my hands at social marketing. My team lead insisted I brought people in for a meeting and follow up with them – and so it began. I gathered my friends and he's one of the few people that condoned my pestering. PS: he hated the company and products but played along.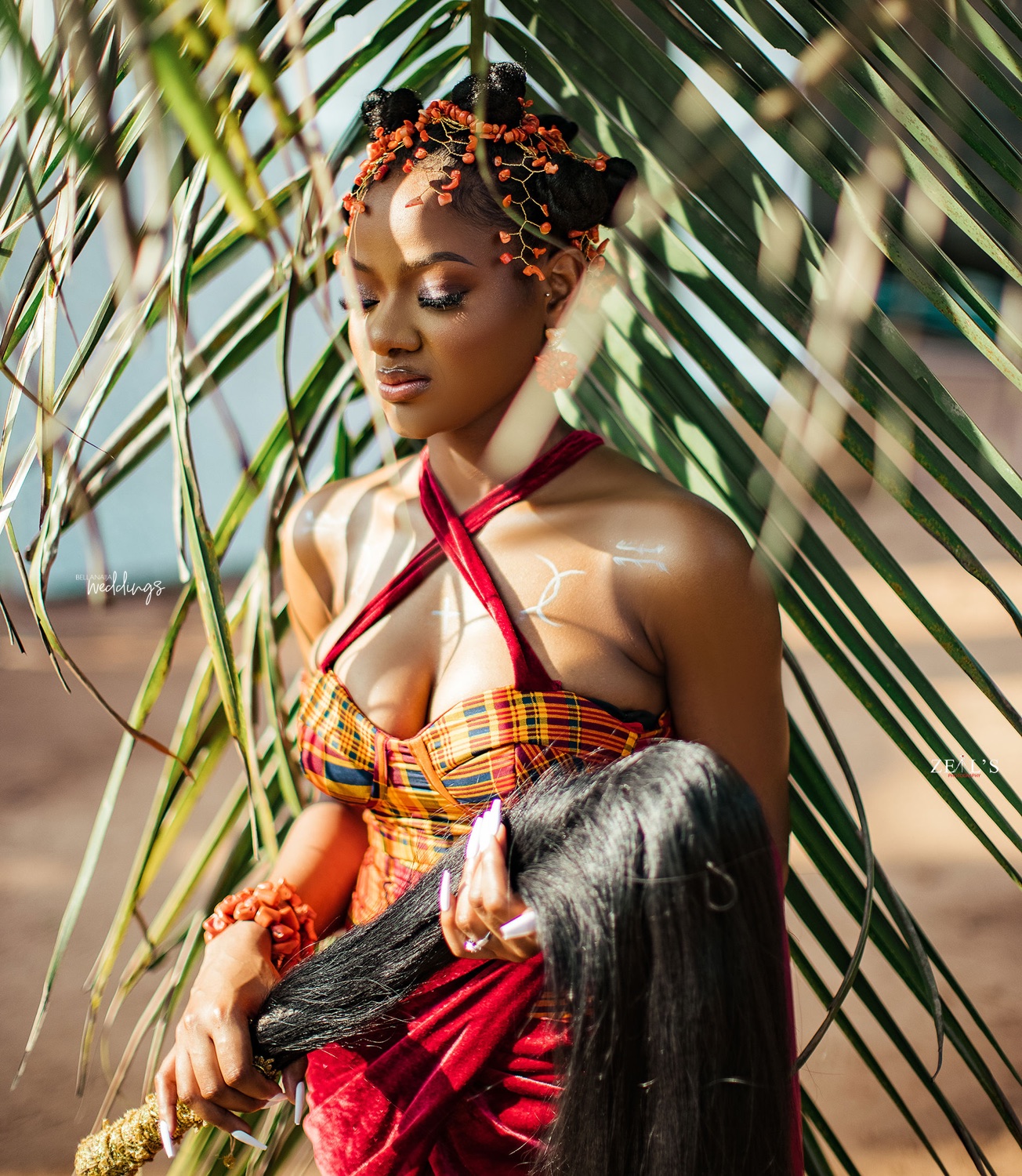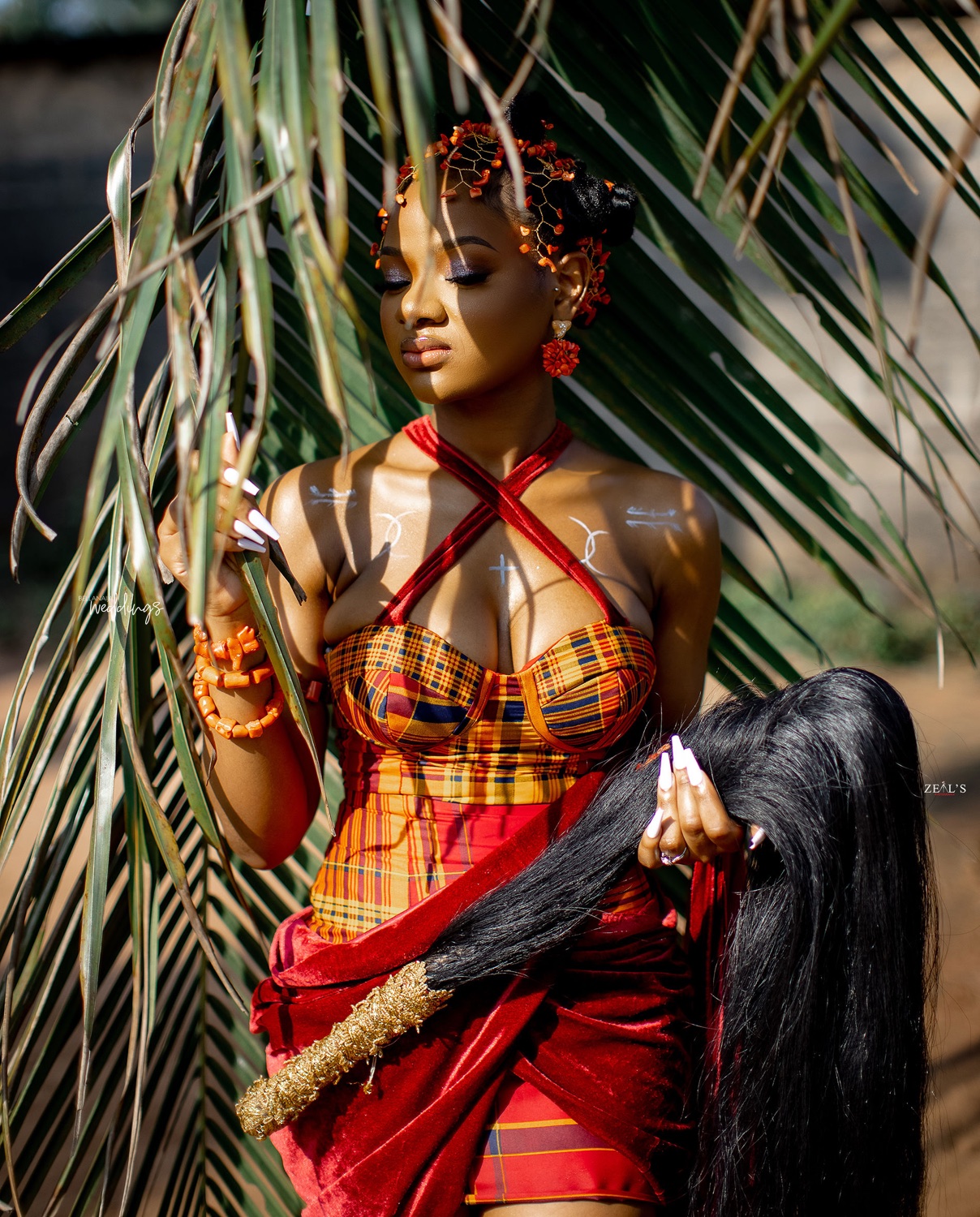 This was the first time we actually started talking properly. We had talked for many months but just had casual "how is the weather today" conversations. I started to notice this man actually listened and was a sensible person. I'm quite bad with calls and was going through a rough phase at the time but he understood and didn't push.
Let's also check out the groom and his squad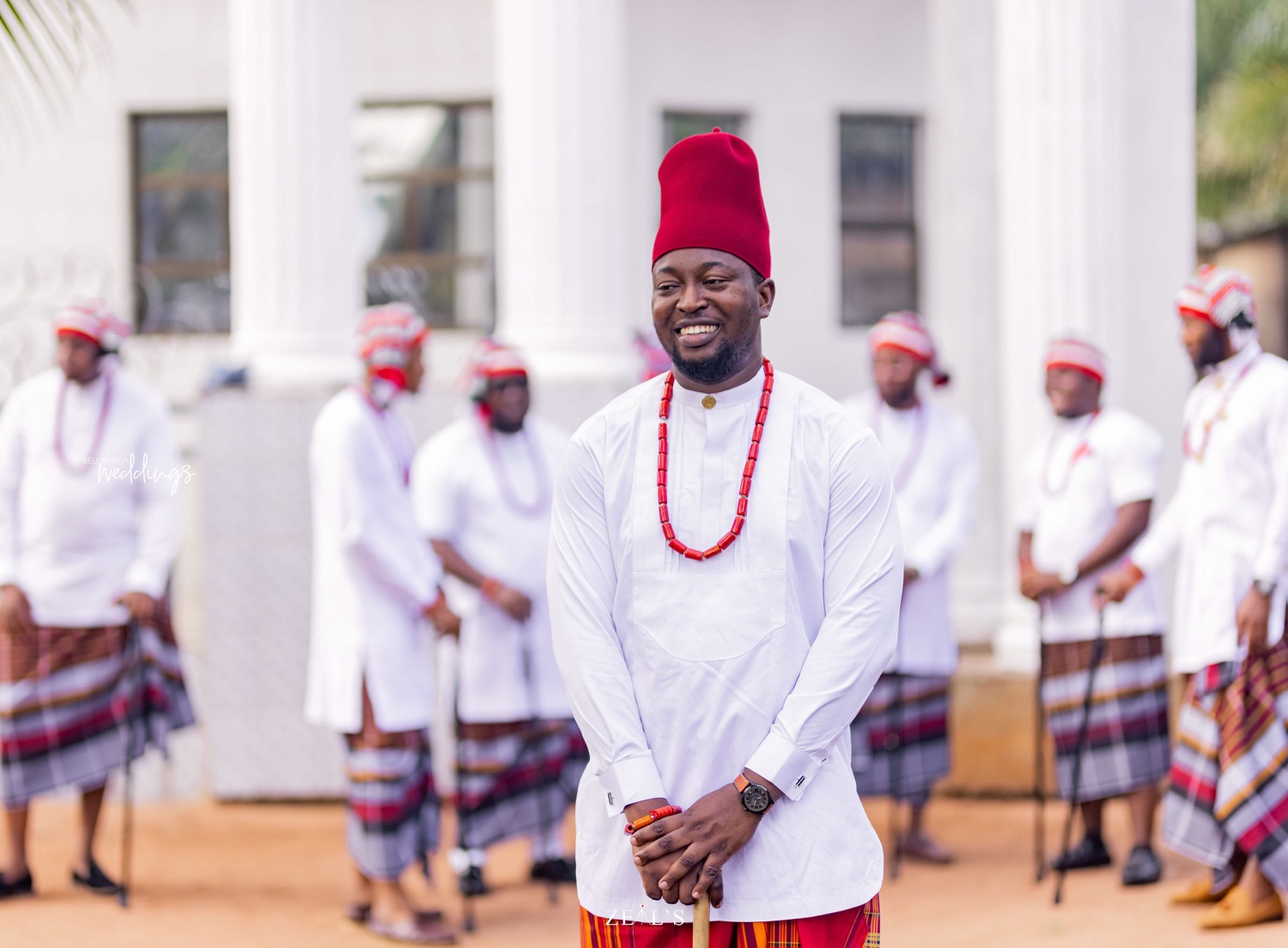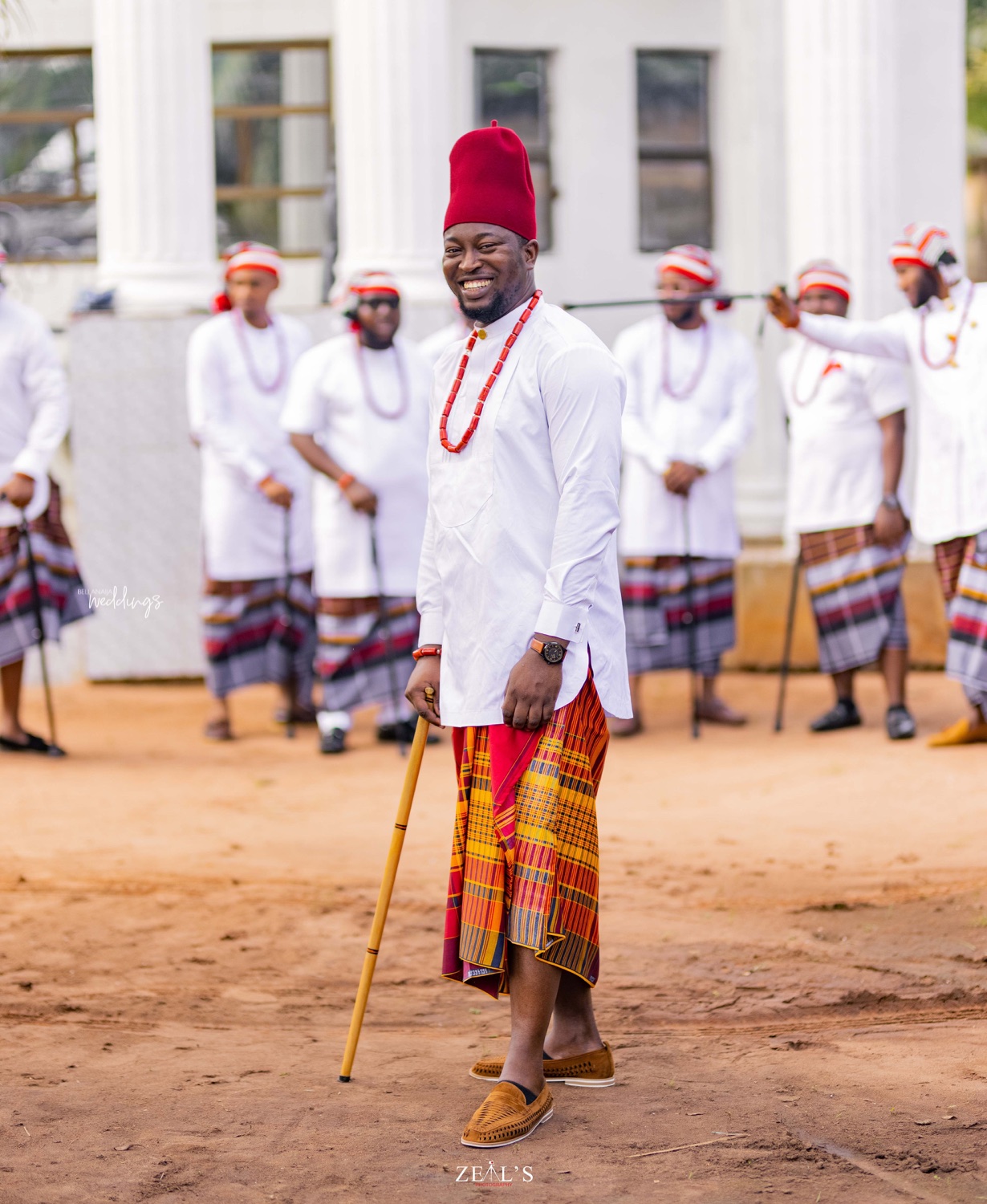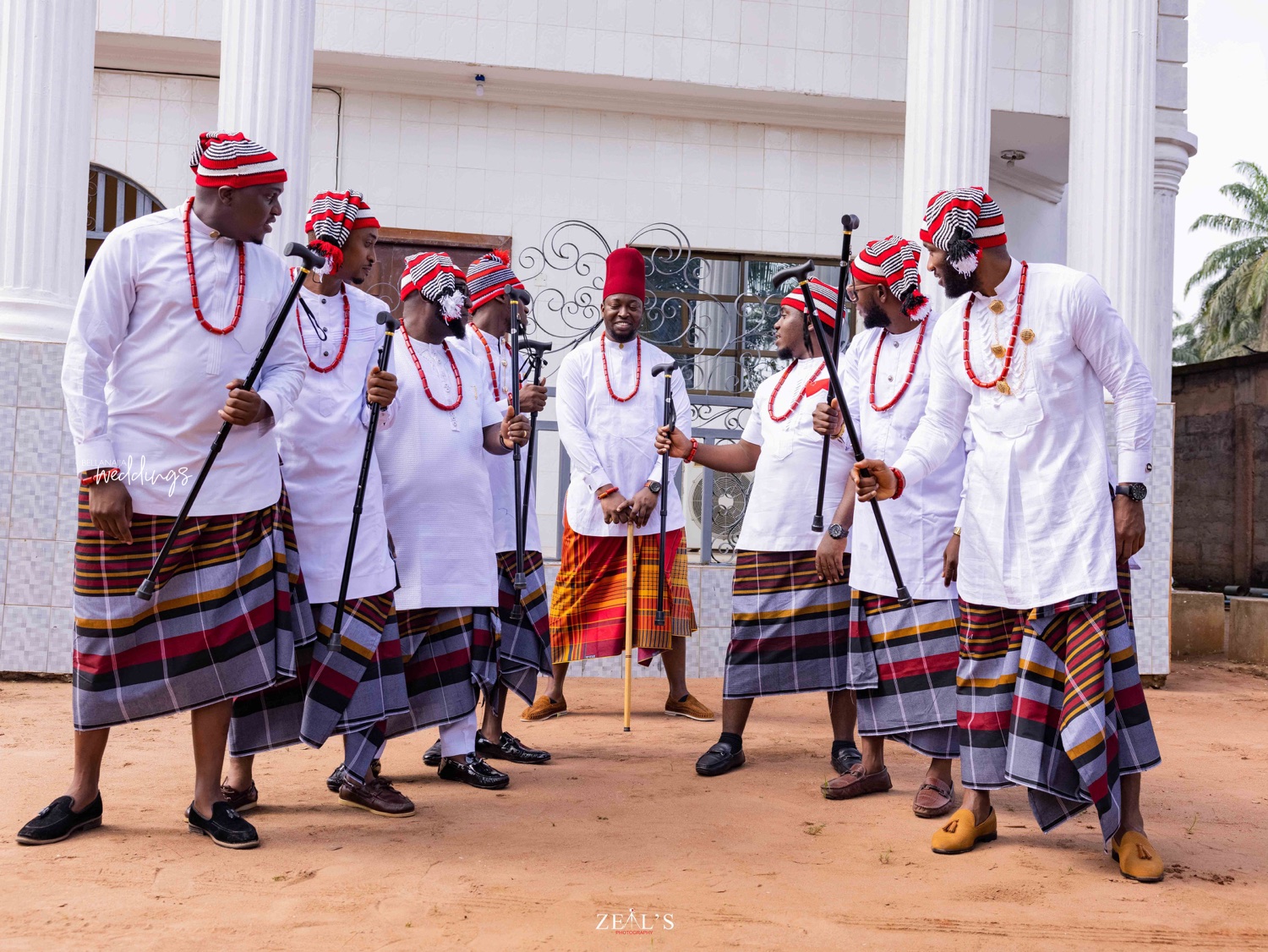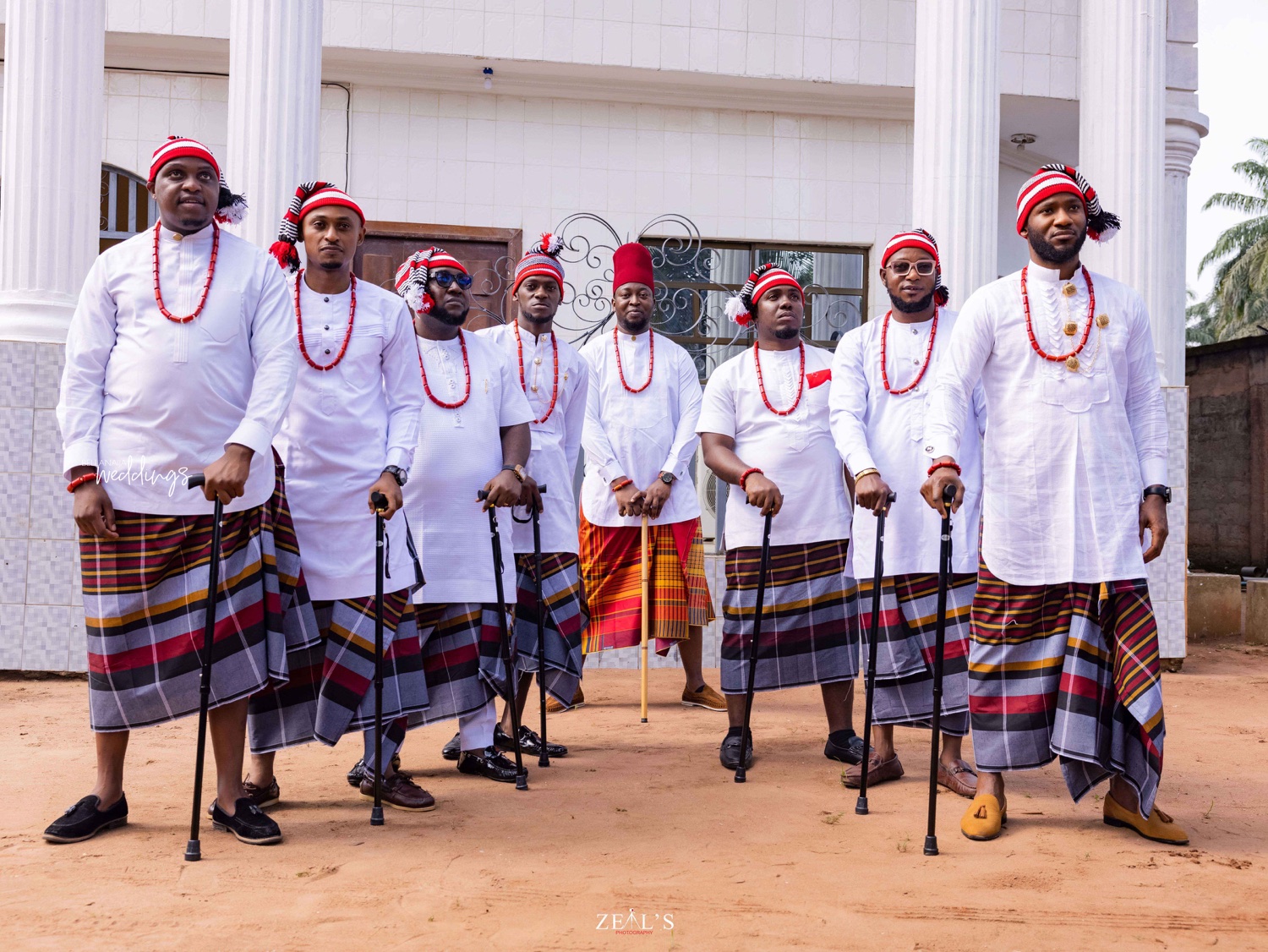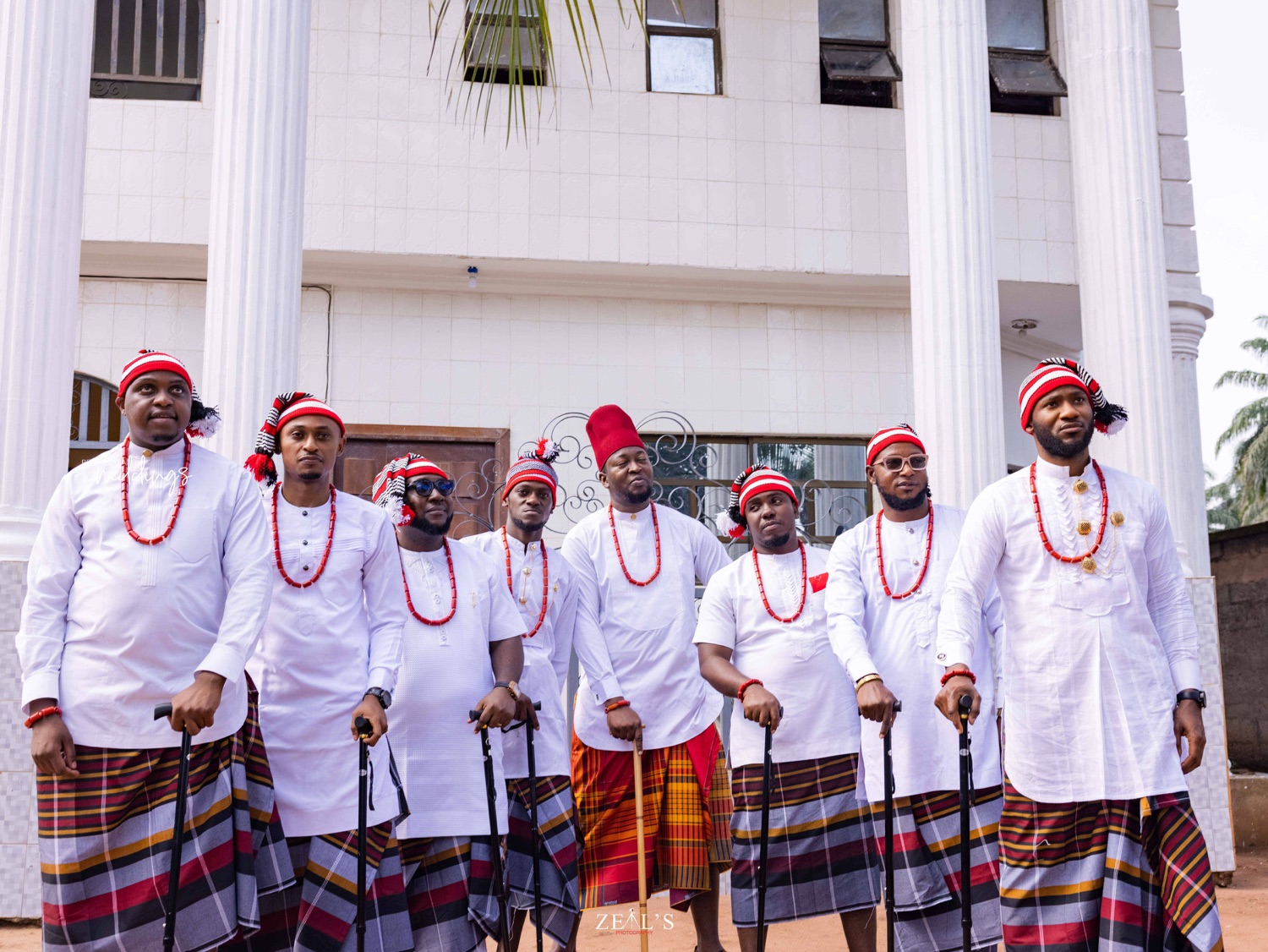 We spent the day together at a restaurant and the movies talking about everything else that I could laugh at. He realised I wasn't ready to talk about deep stuff yet but made sure I was okay. My birthday was around the corner and I wanted to have a serene time but had funds invested in an annual birthday giveaway I'd started.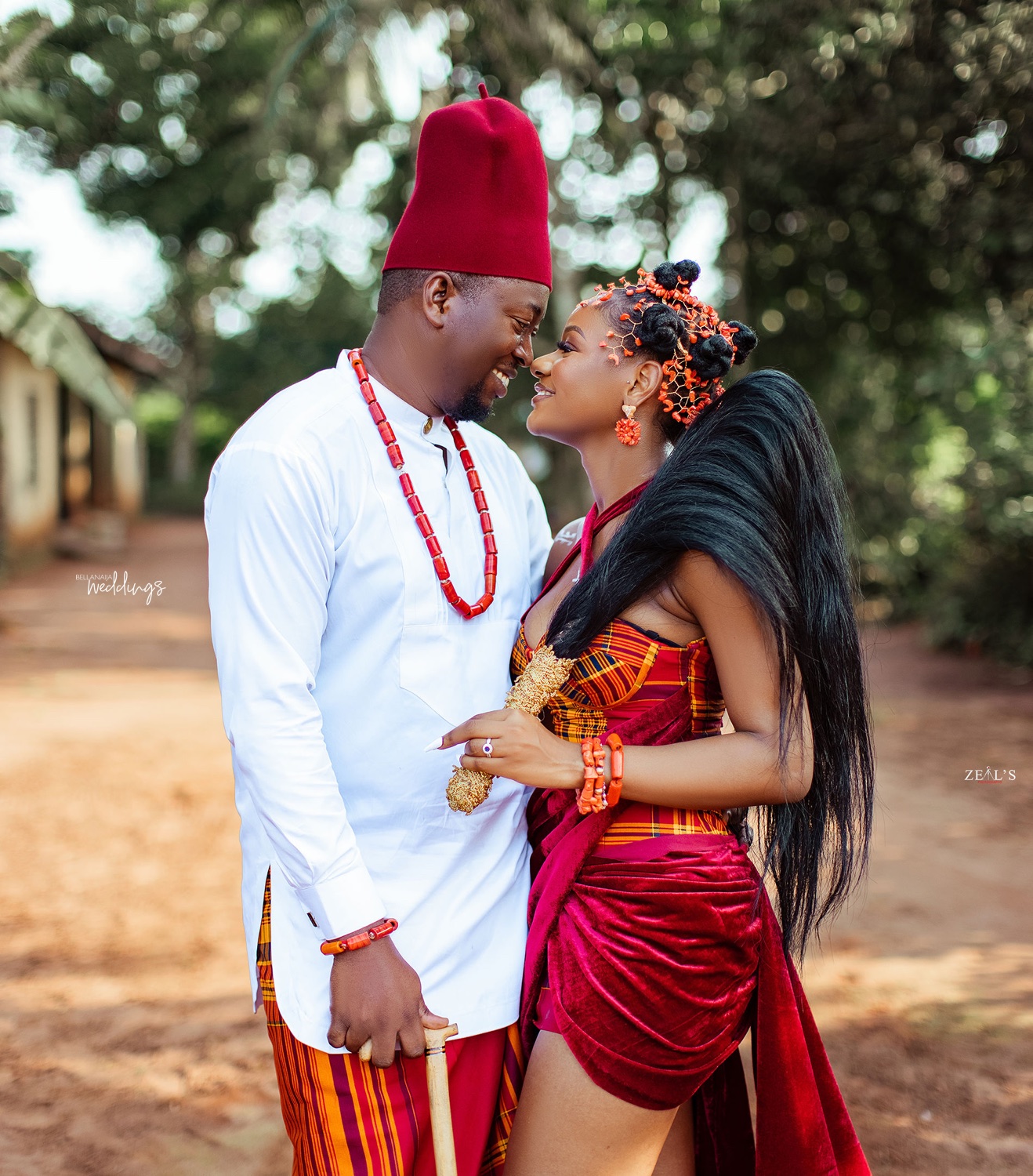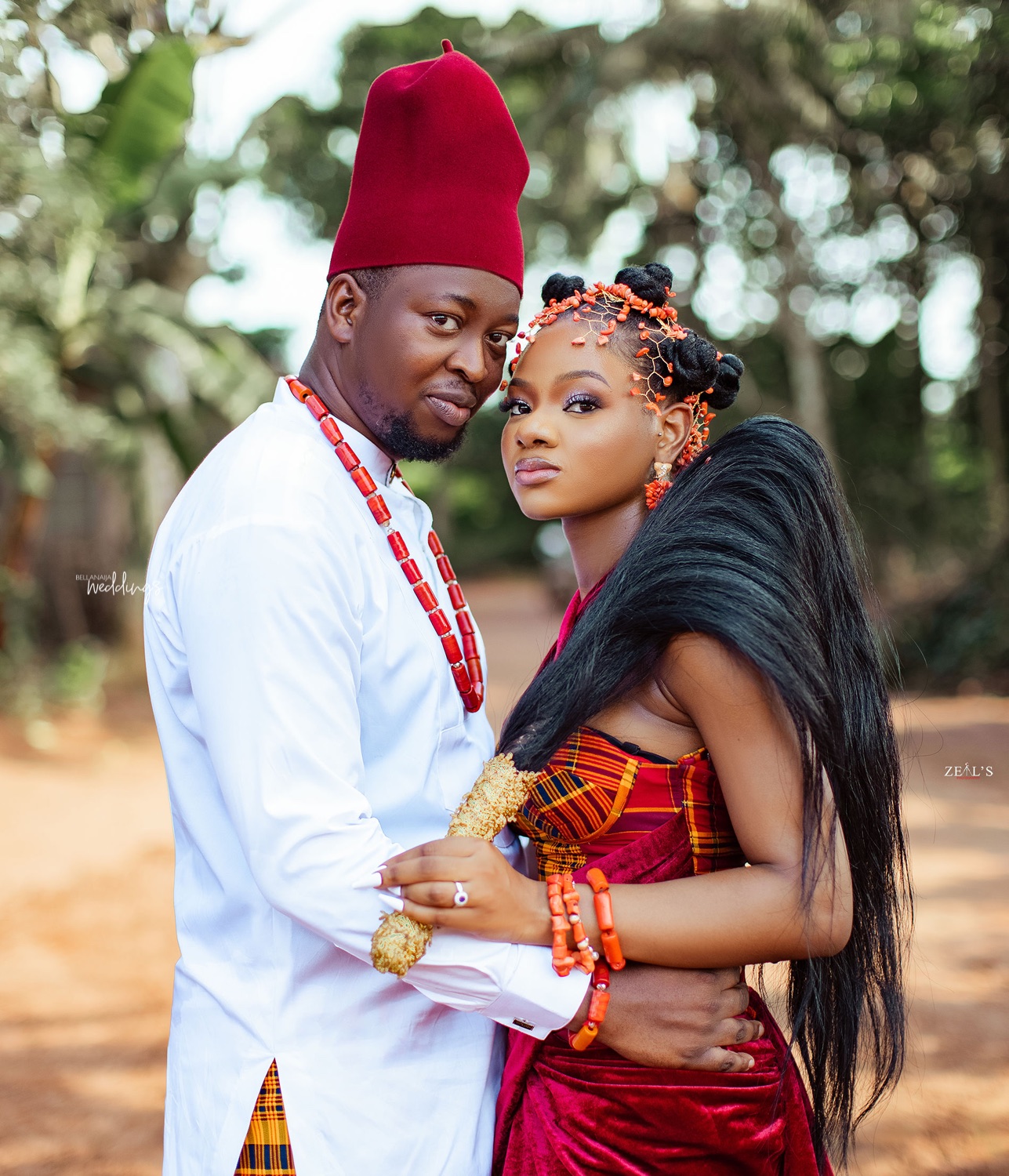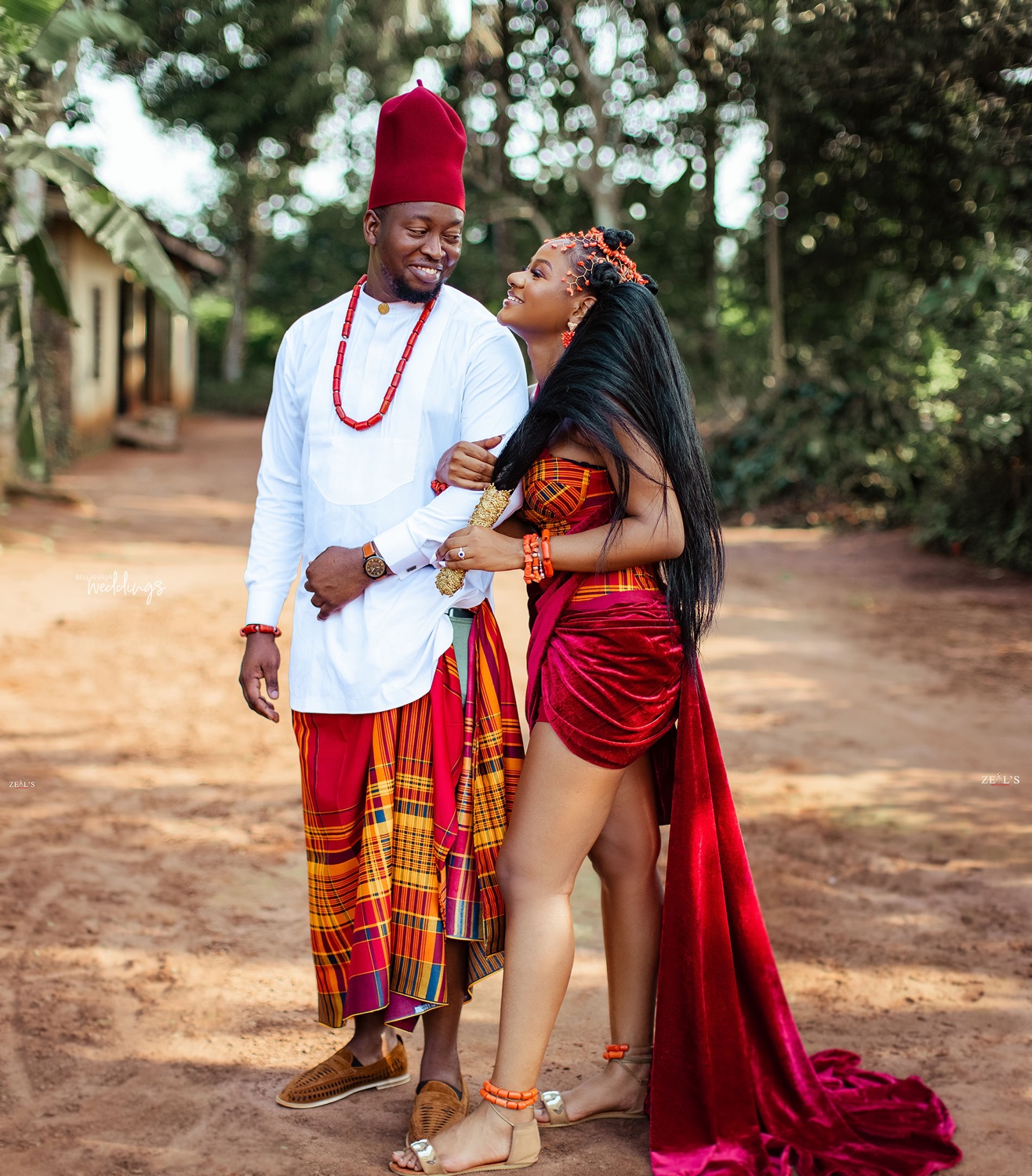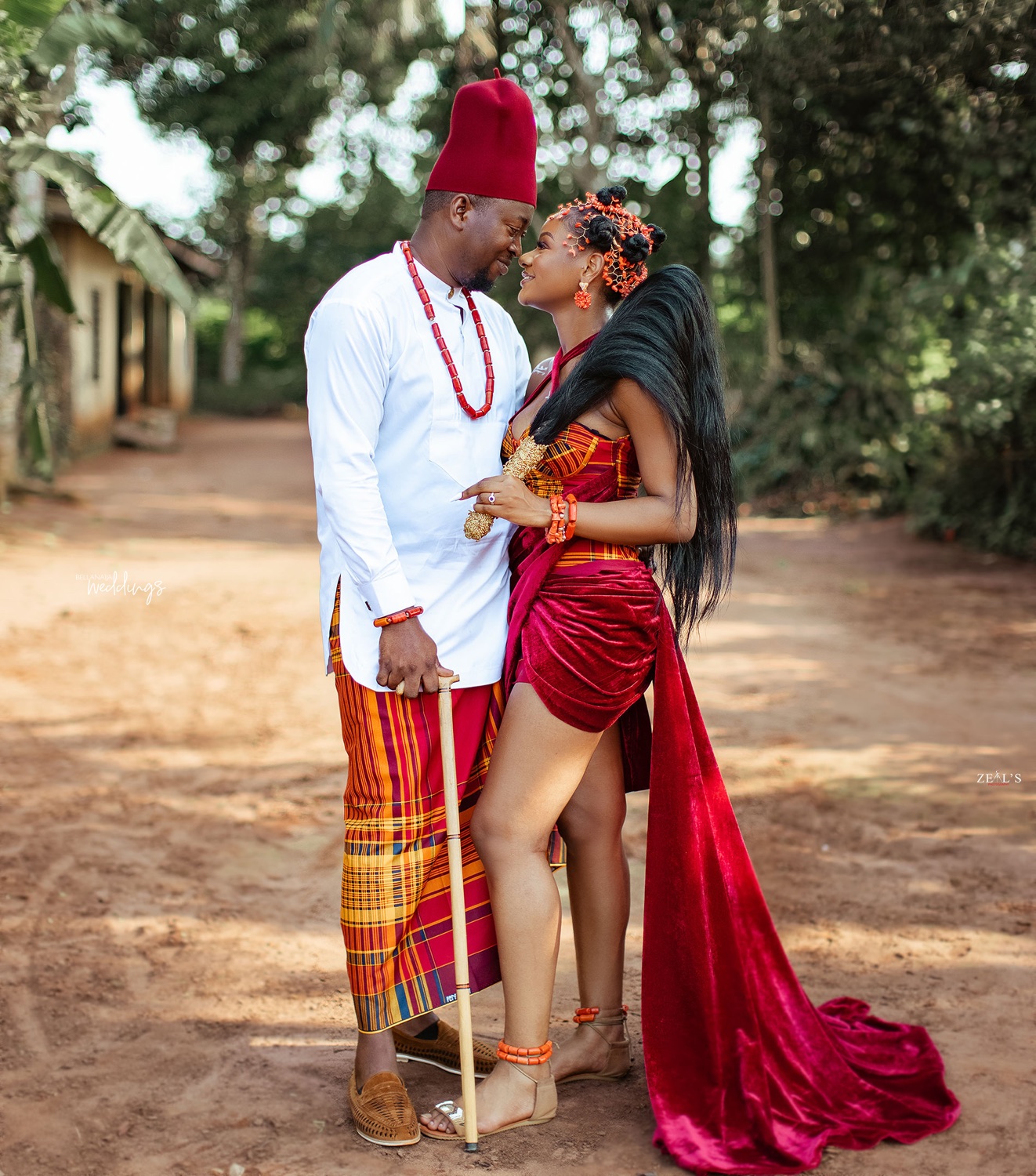 He condoned my birthday rants and offered to invite me over to his city instead to have my serene time. As the sucker for birthdays that I am, I couldn't say no. We were still somewhat friendly at this point and I wasn't sure he liked me. He only left clues – so I didn't see it coming. He picked me up from my hotel and we got on a lovely boat where he asked me to be his girlfriend.
Time for the groom to make his first entrance…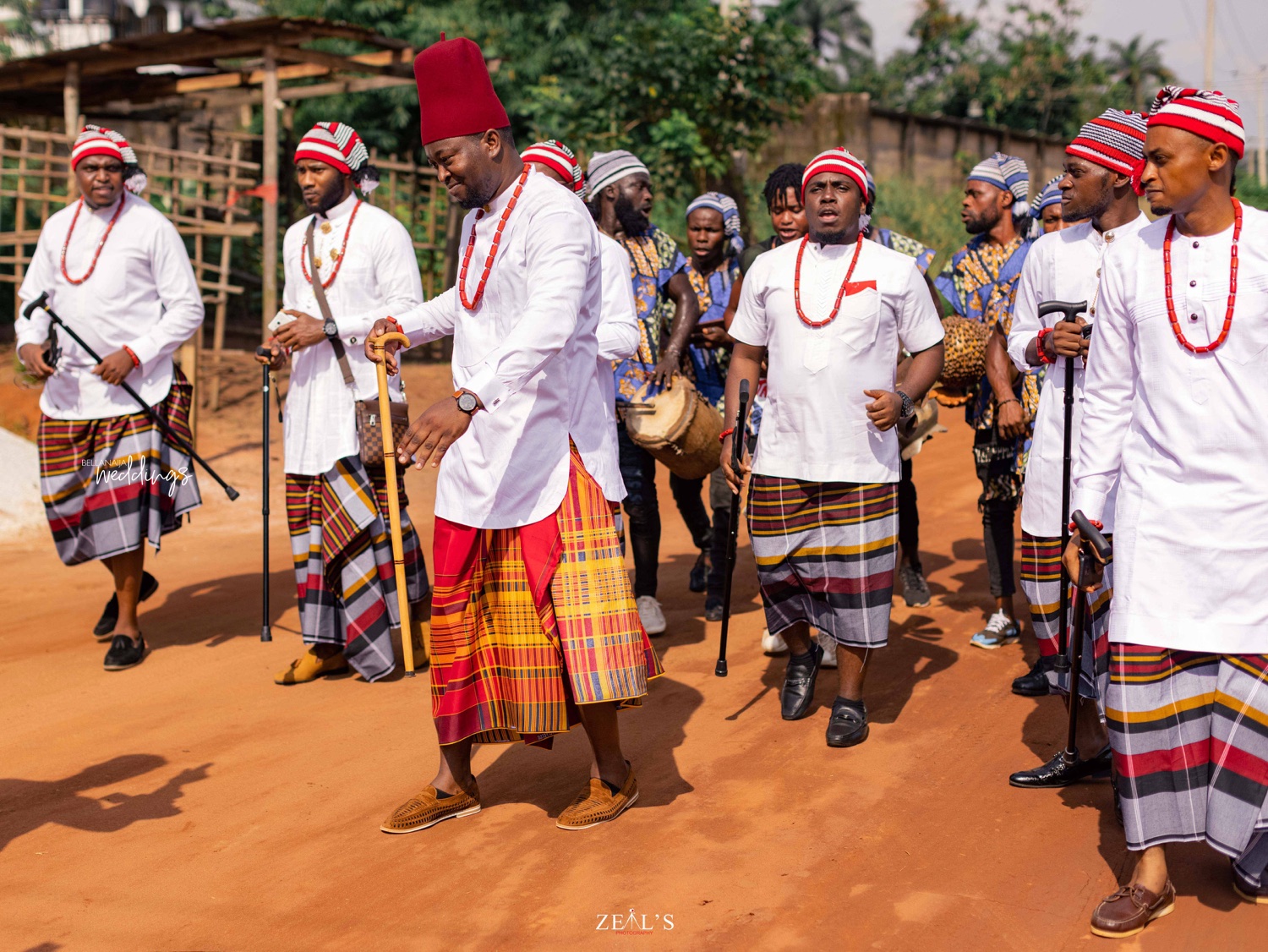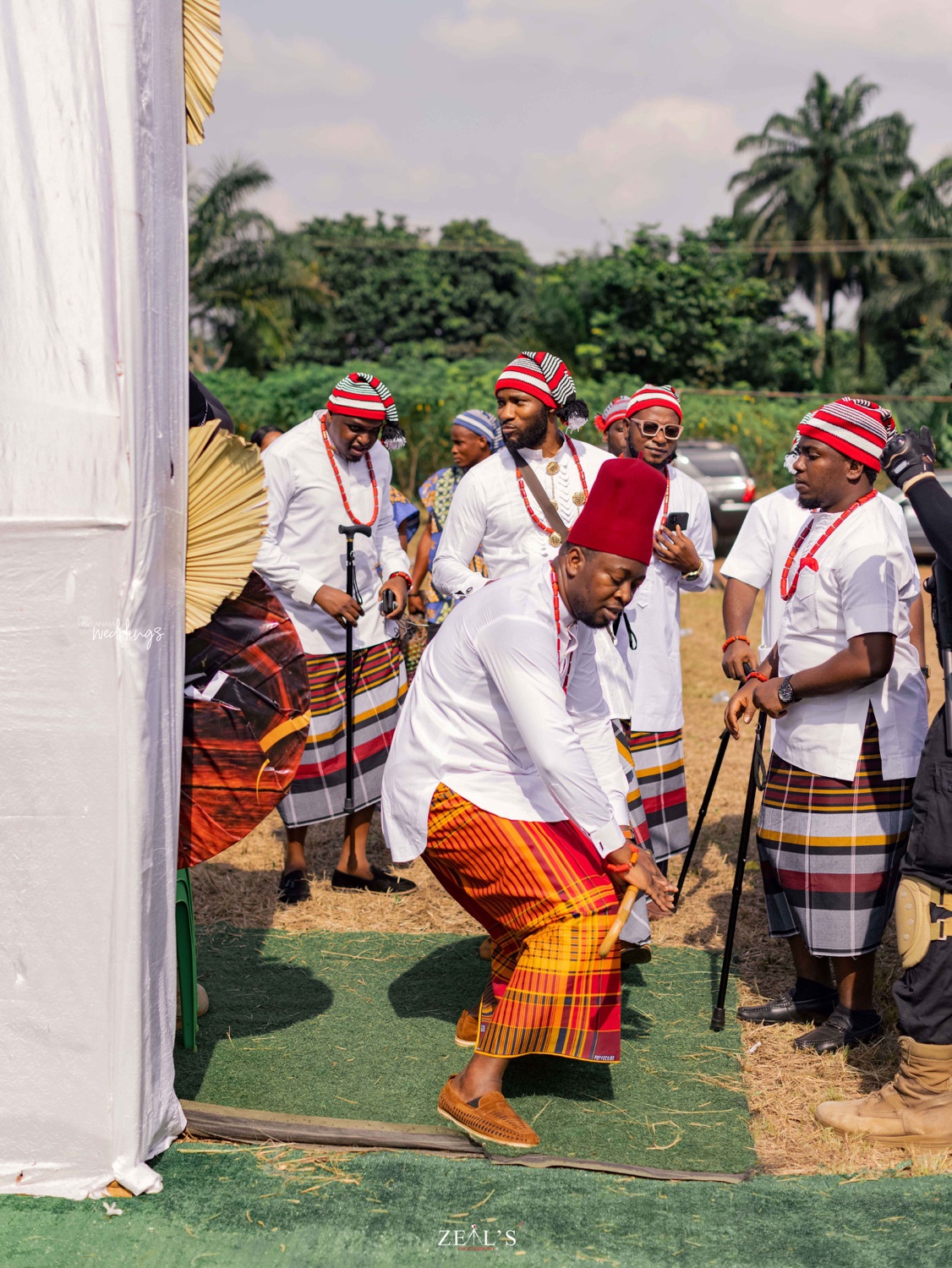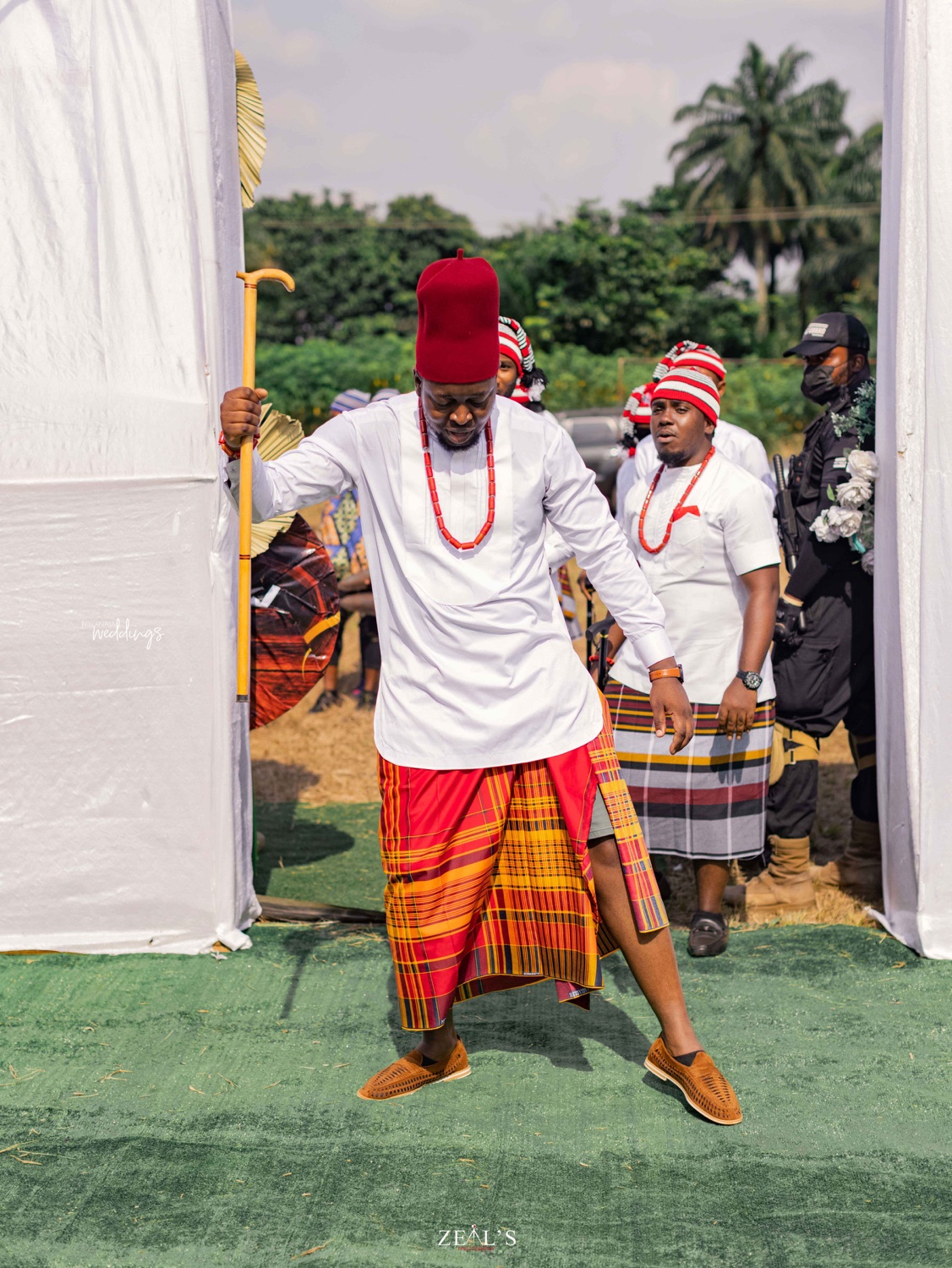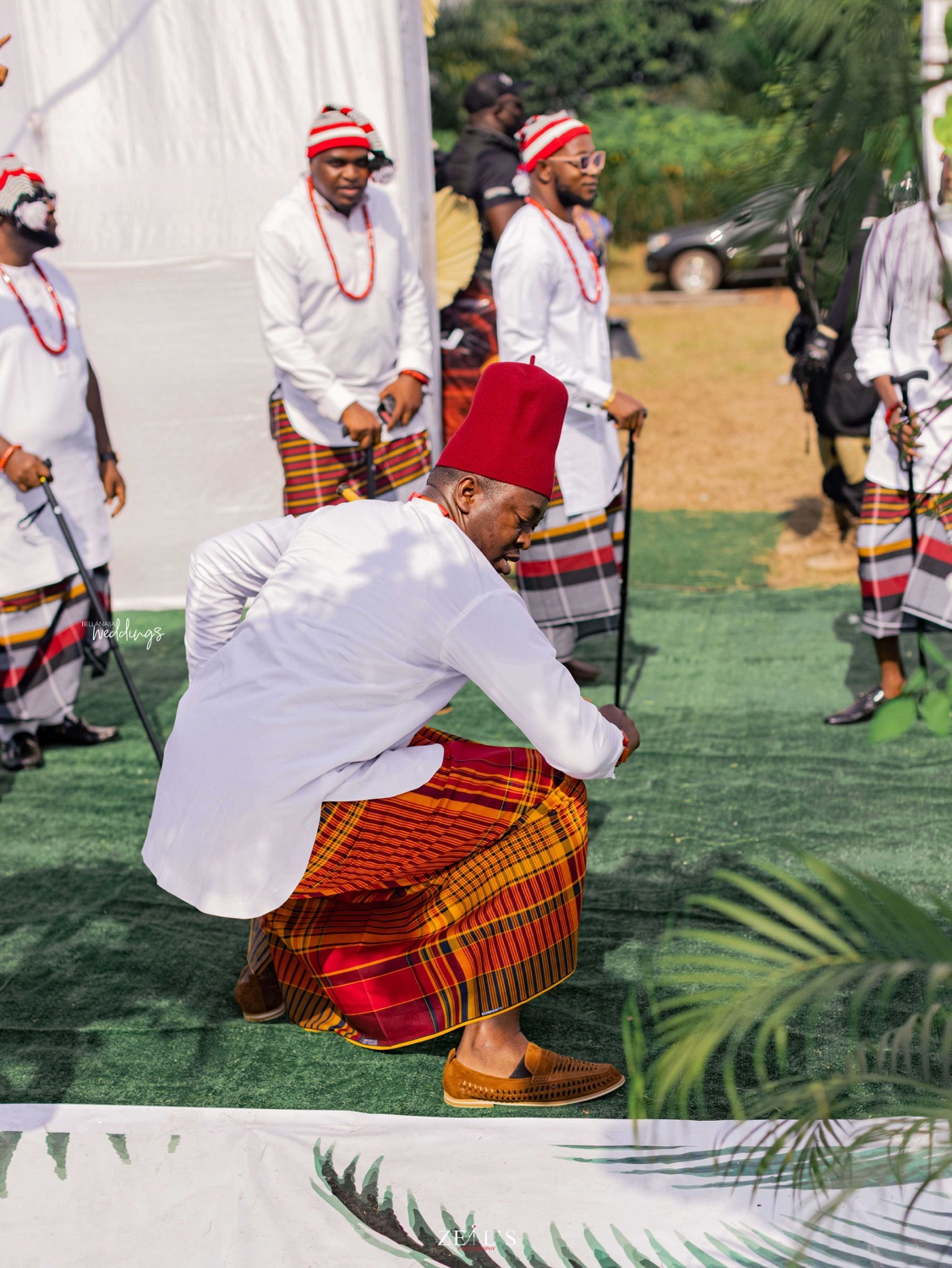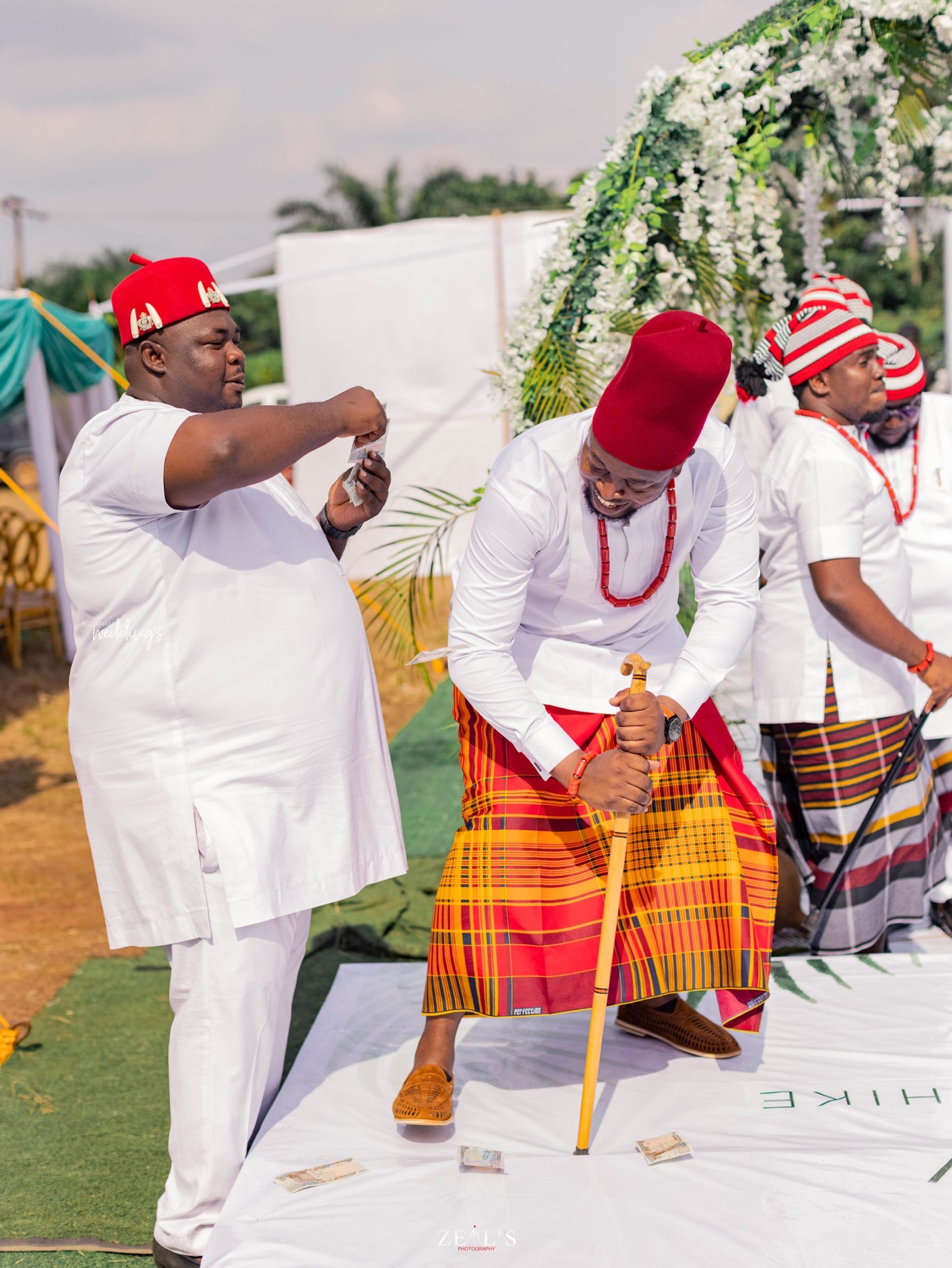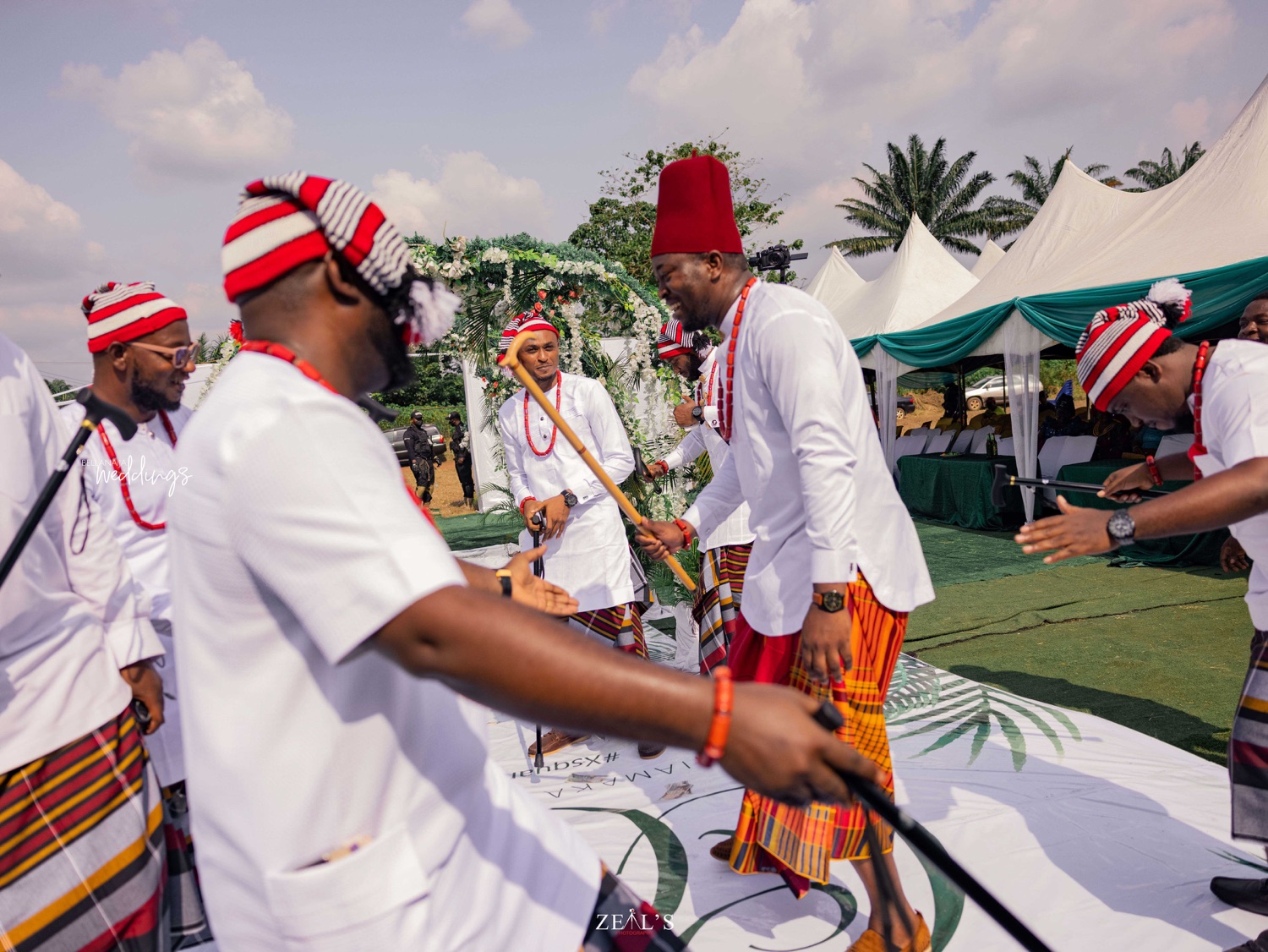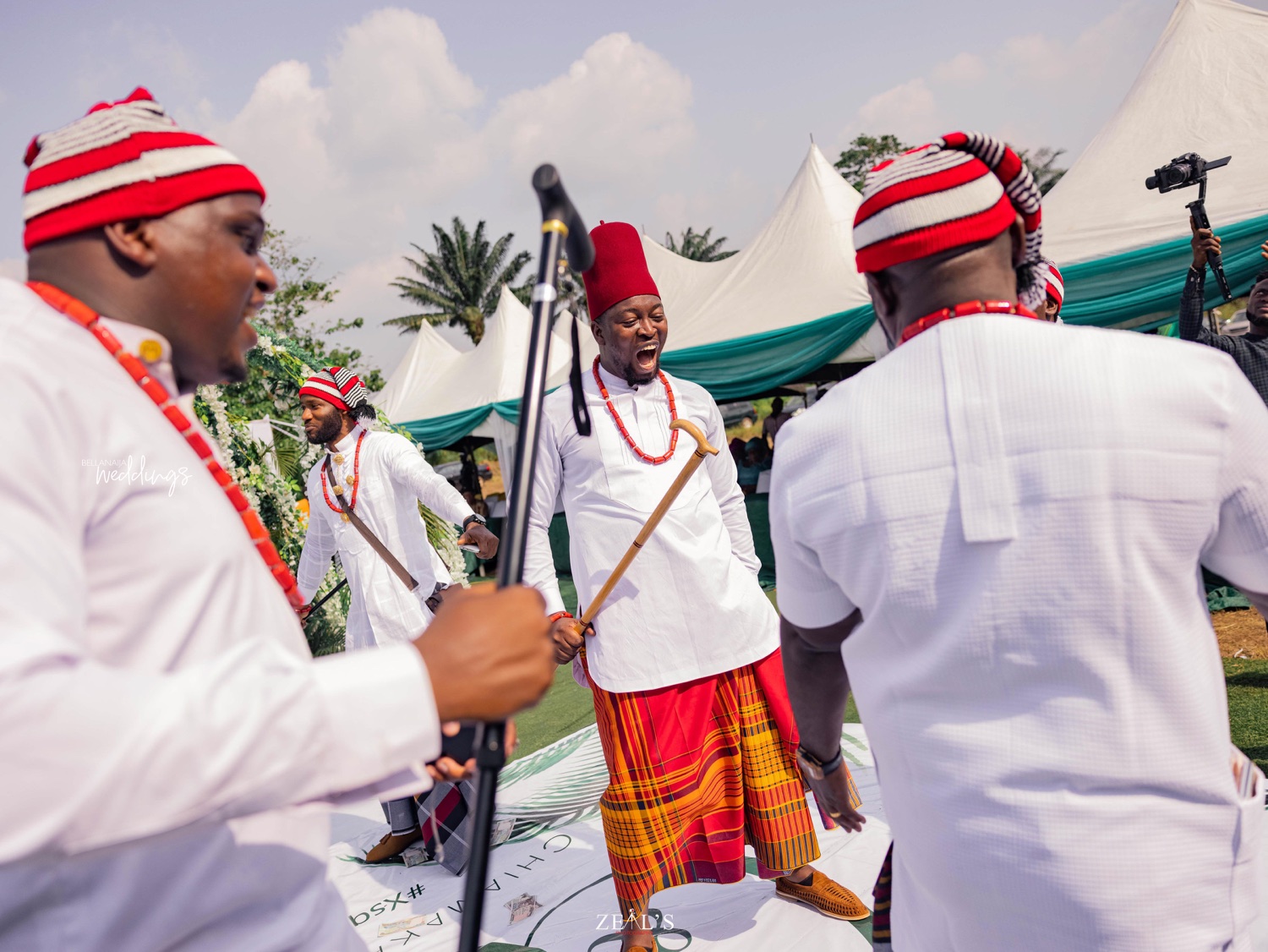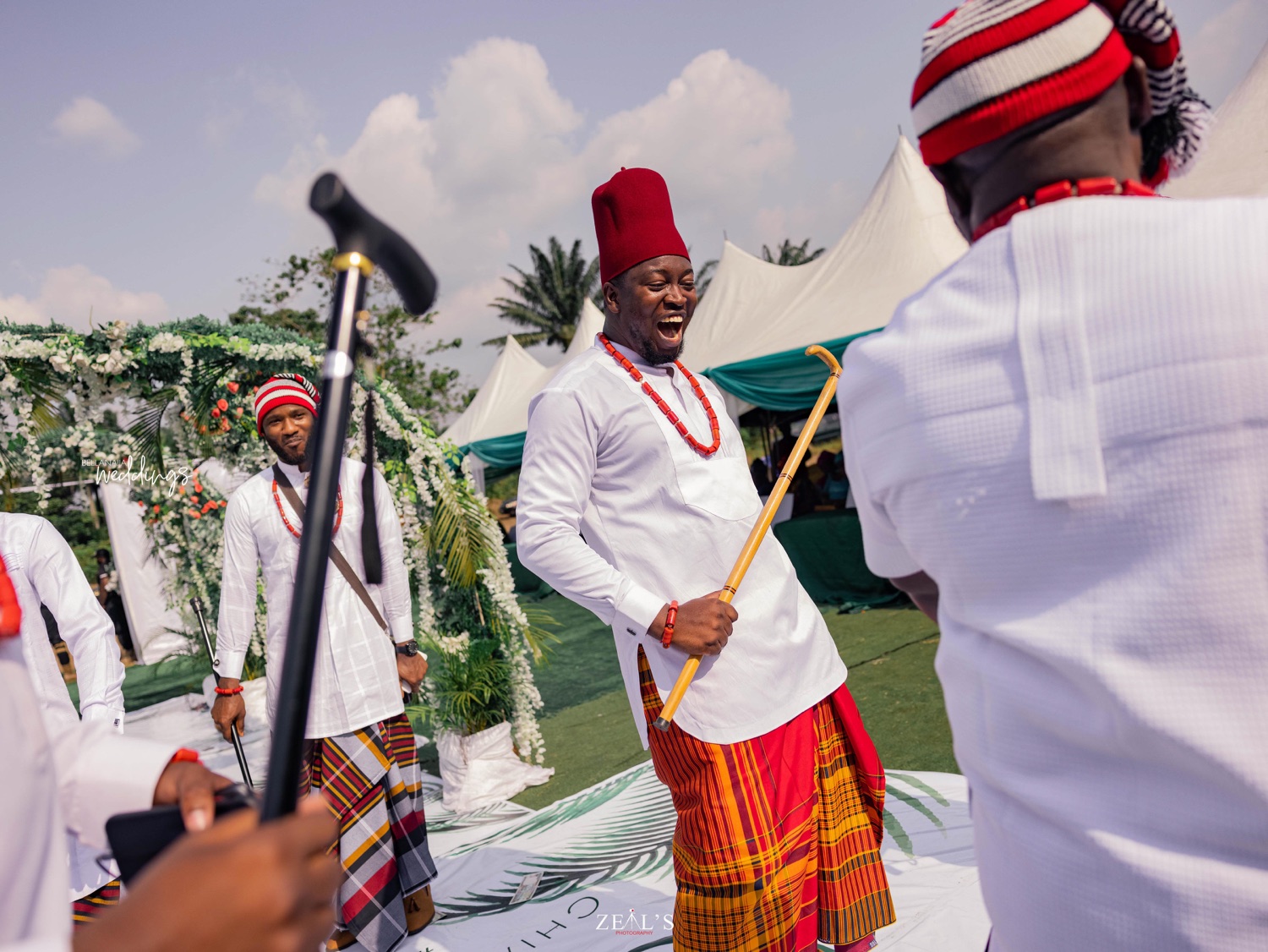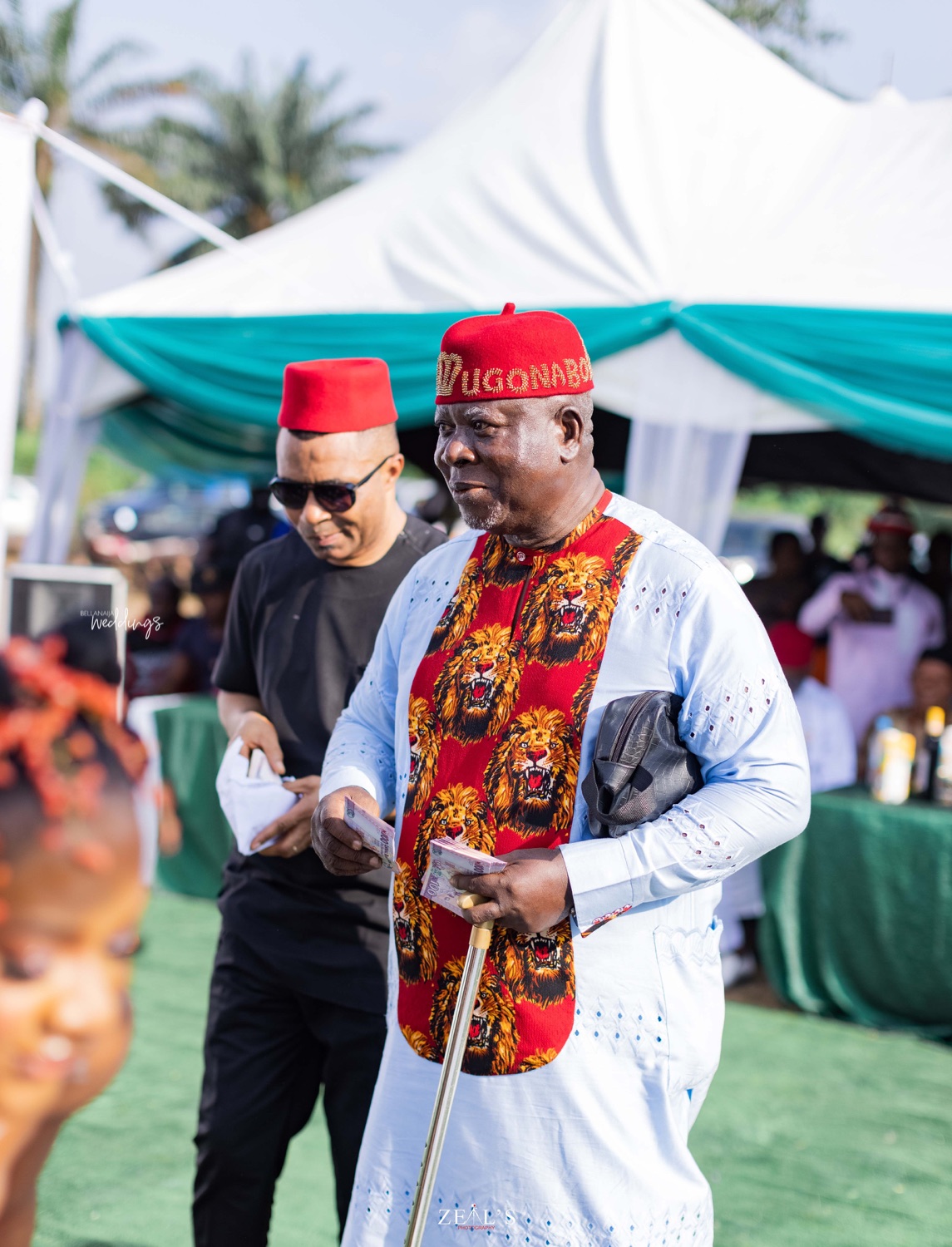 Everything aside, I was super impressed he managed to surprise me but then he topped that with our engagement proposal – got us up in a hot air balloon several miles away and asked me to be his wife. The funny thing about all this is before we met I was at a stage in life where I wasn't looking for someone with the prestige or charm or connections or whatever.
Here comes the bride!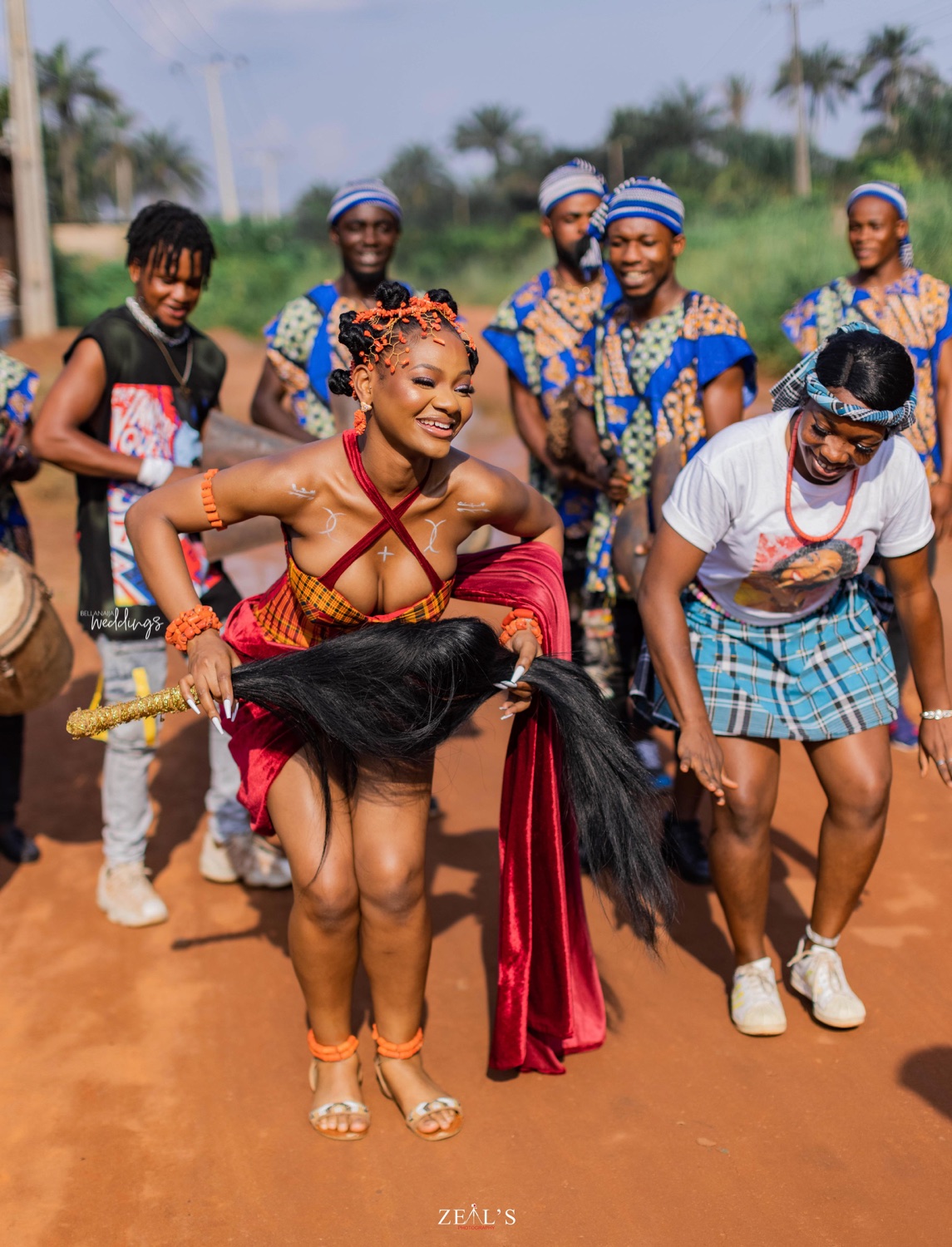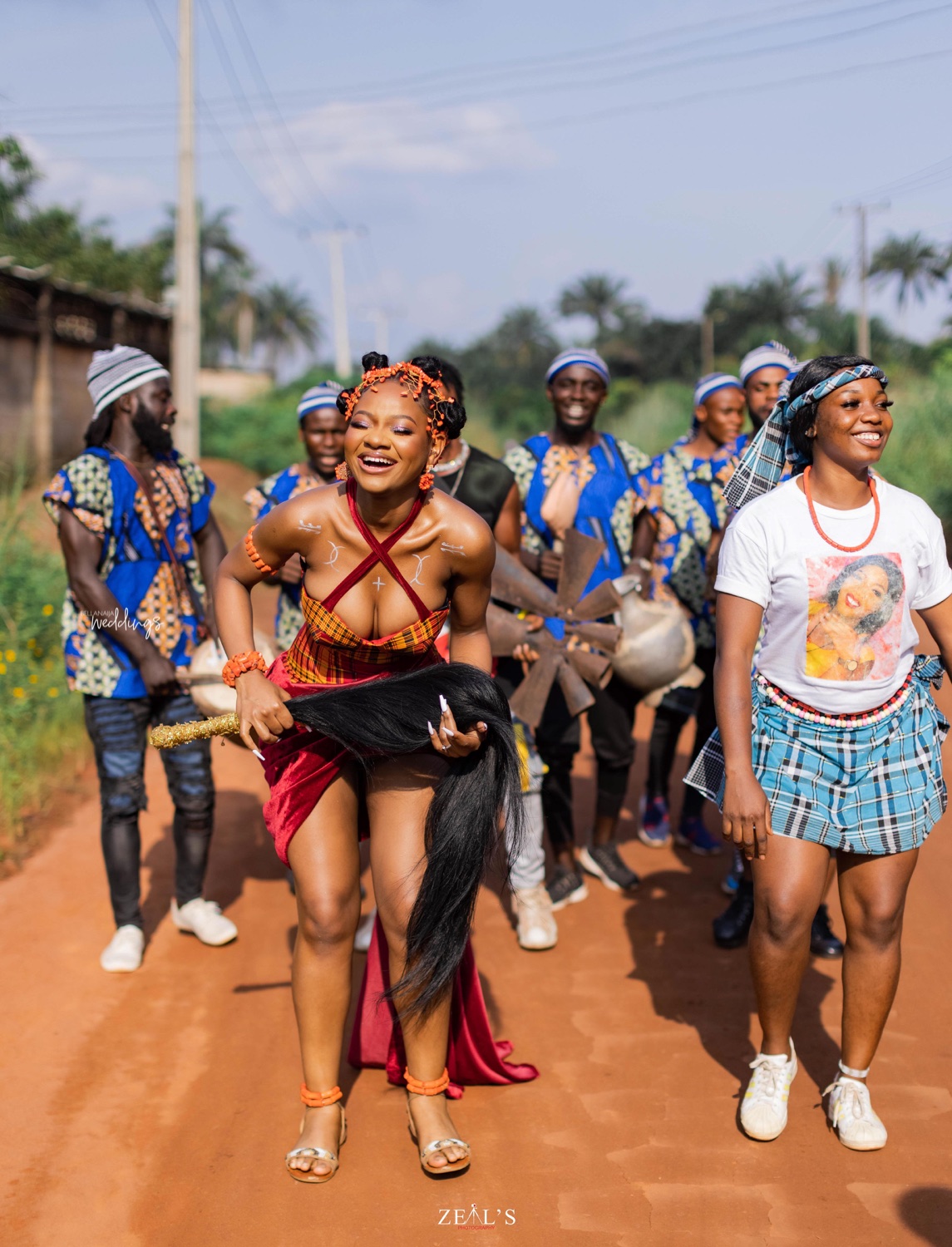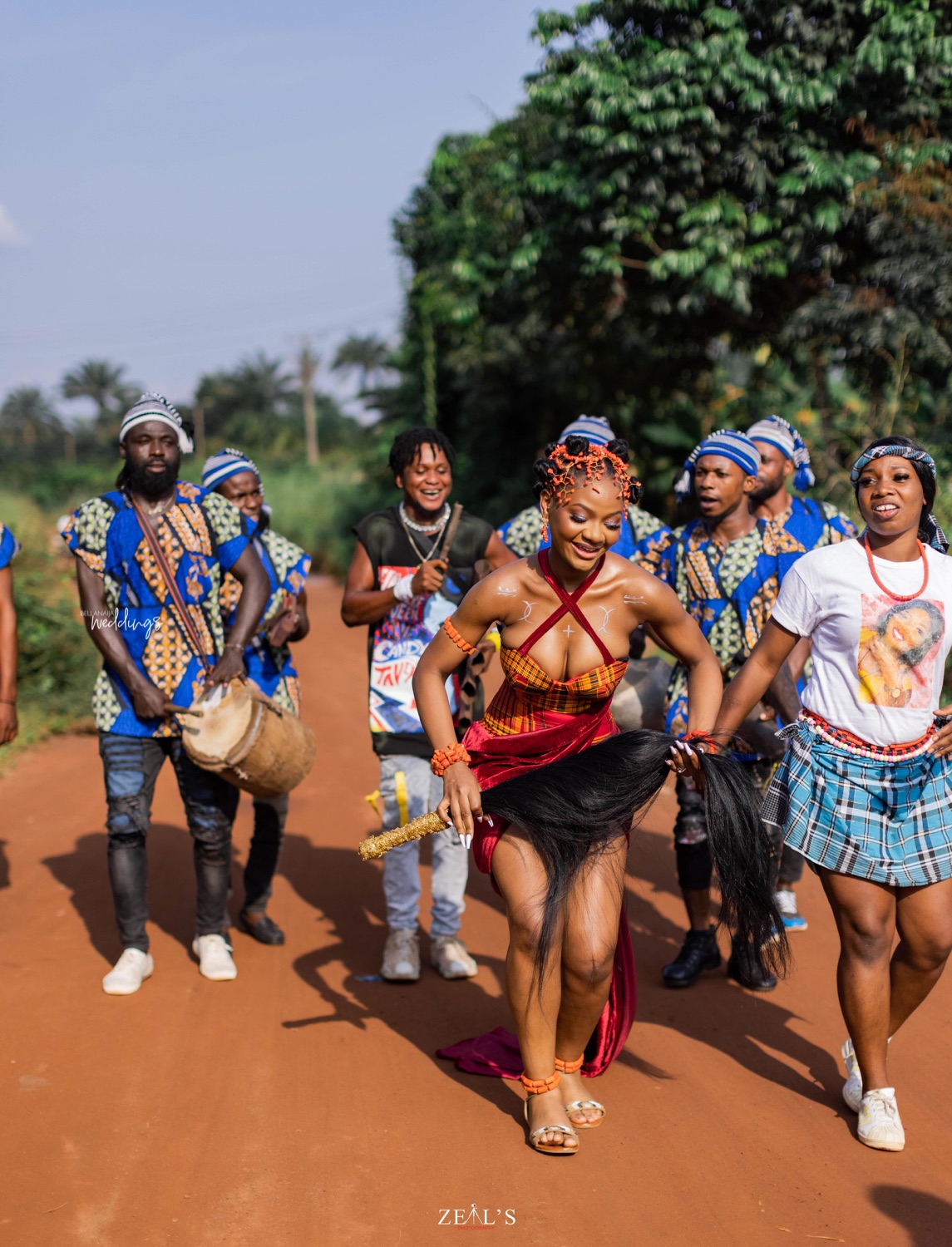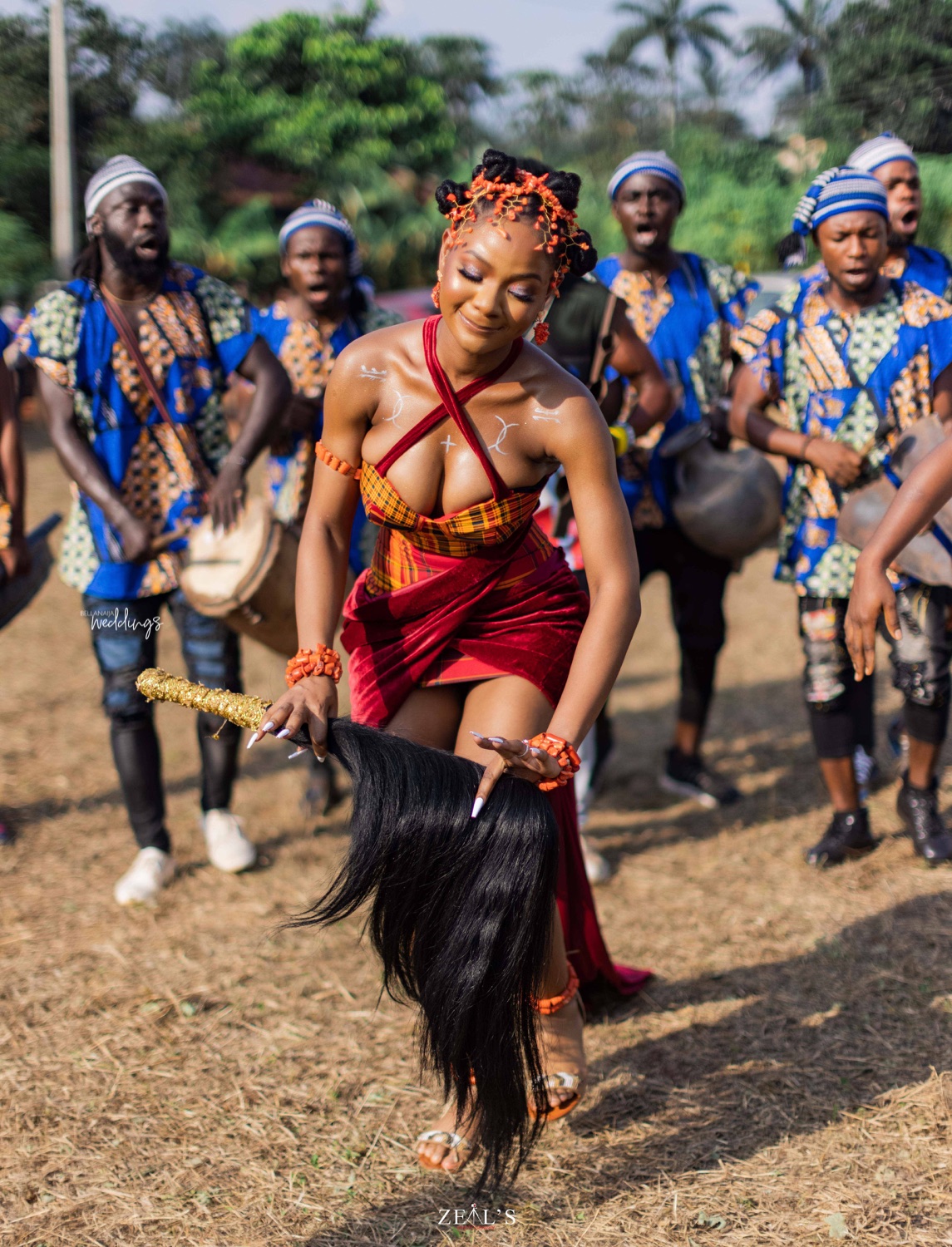 I just prayed for God to send me my person whoever that translated to when the time was right. I was in no rush. When I noticed I started catching myself thinking about him I prayed and used 1st Corinthians 13: 4-7 as my checklist – he ticked all the boxes. It was a really easy "yes" and I know God is still perfecting our YES.
For the wince carrying ceremony, Chiamaka came through regal in blue 😍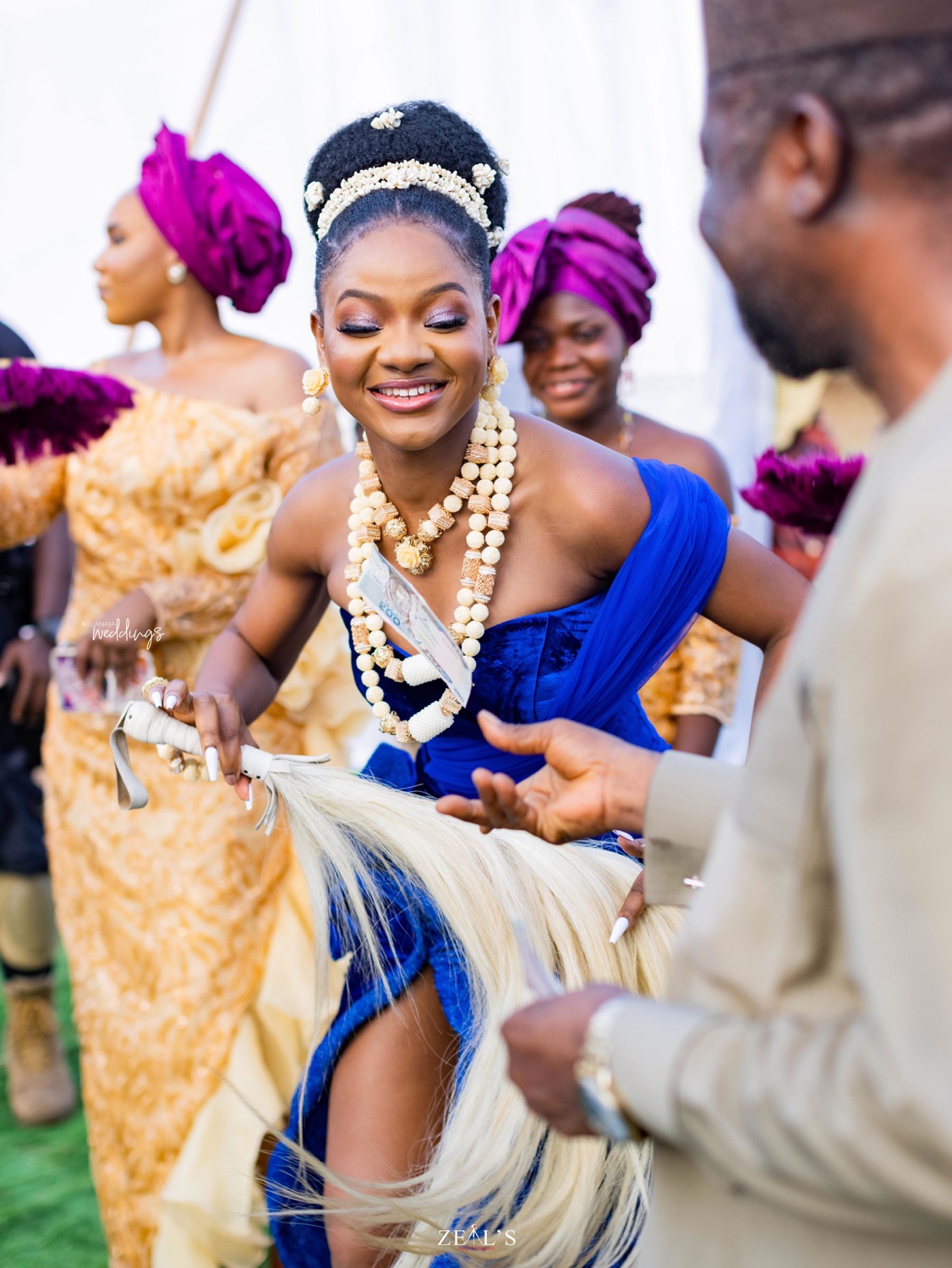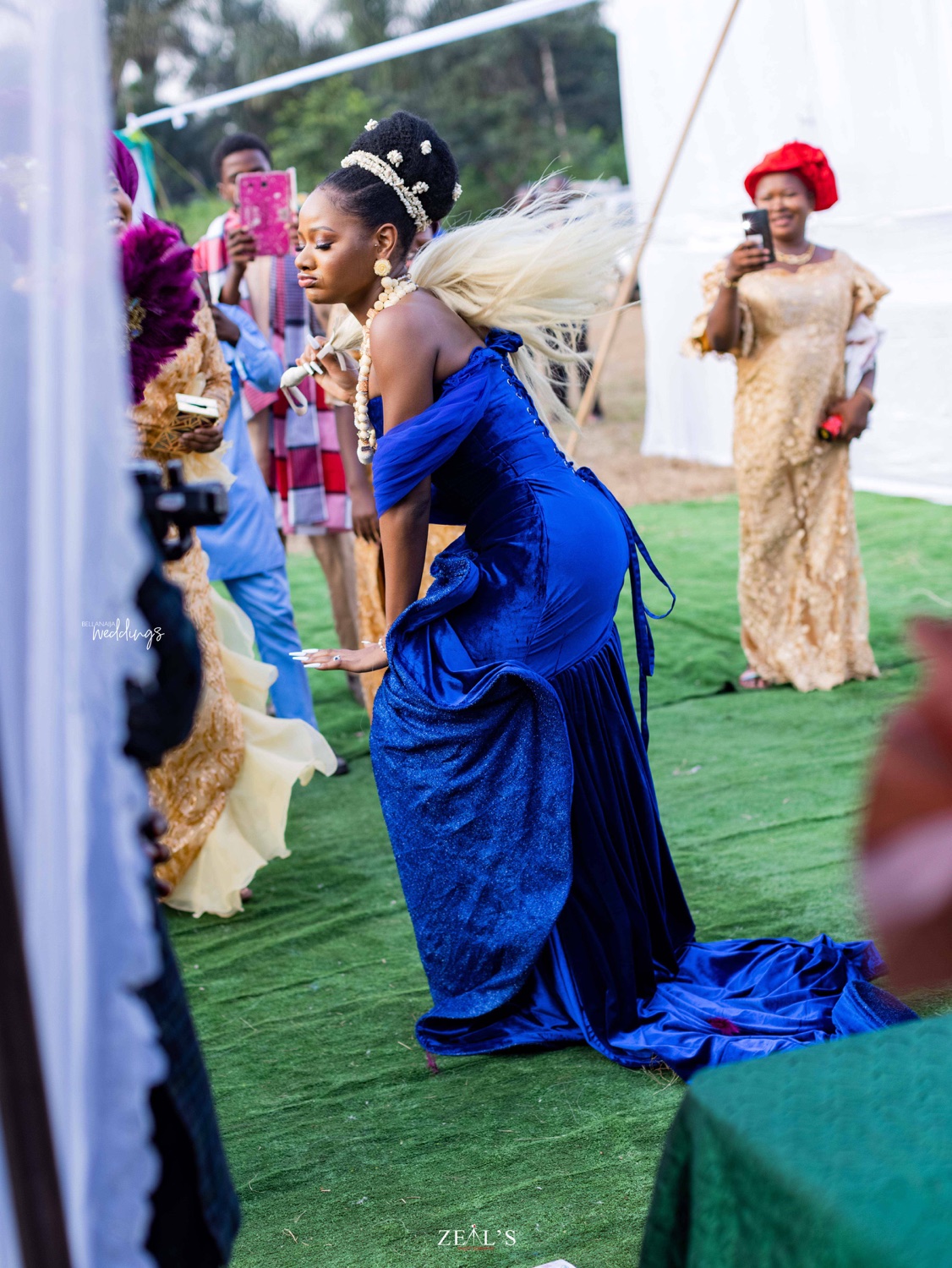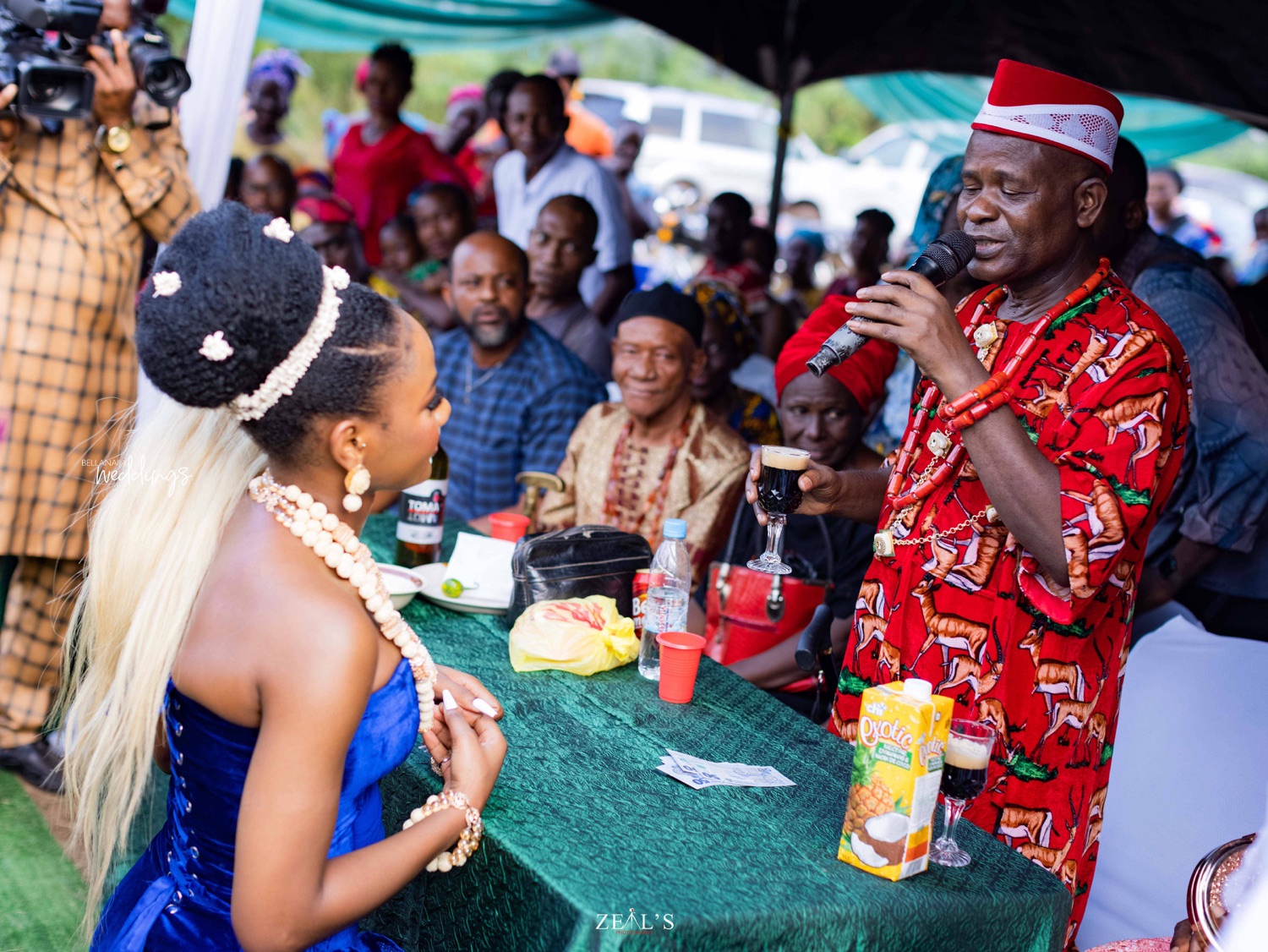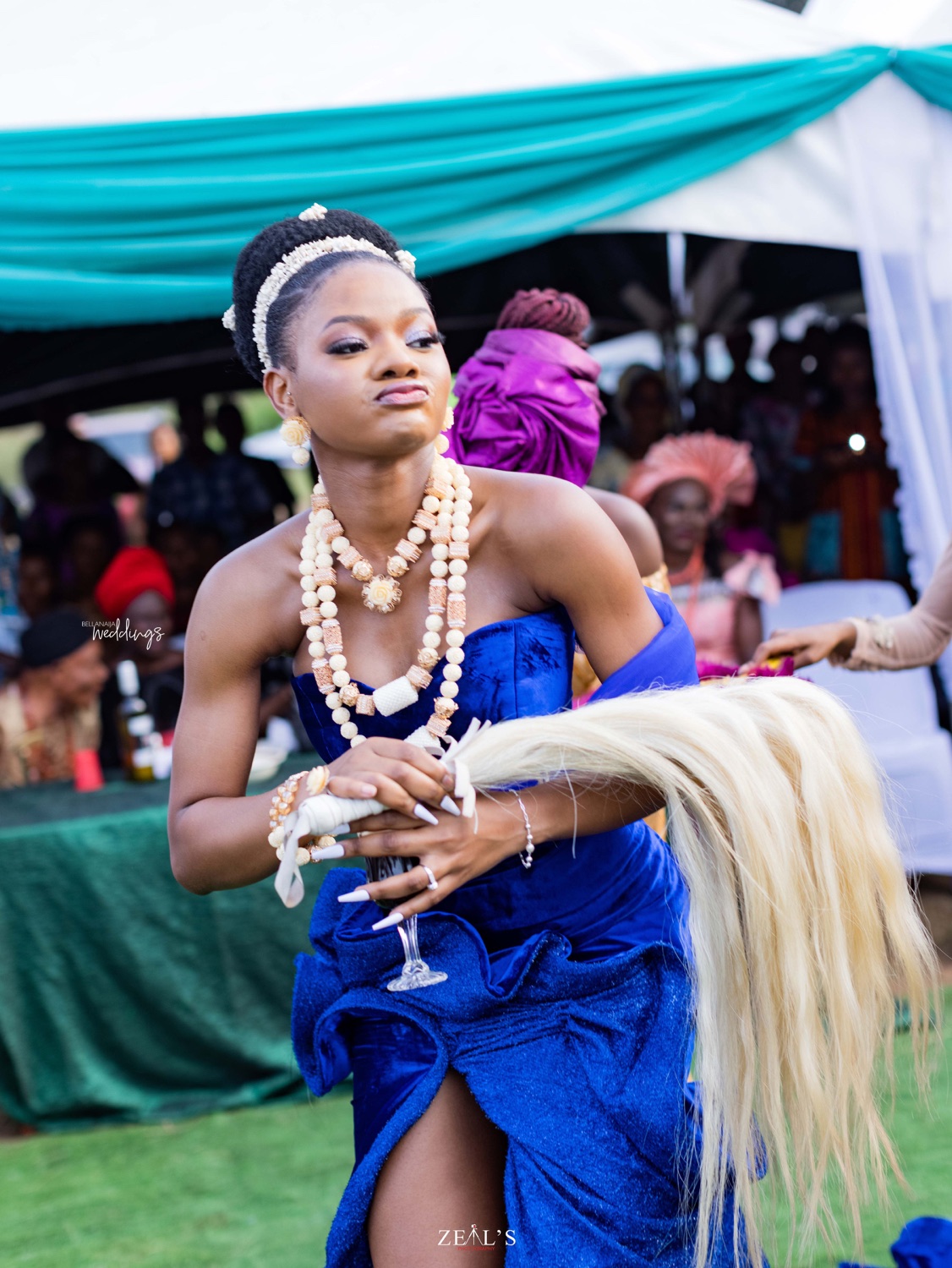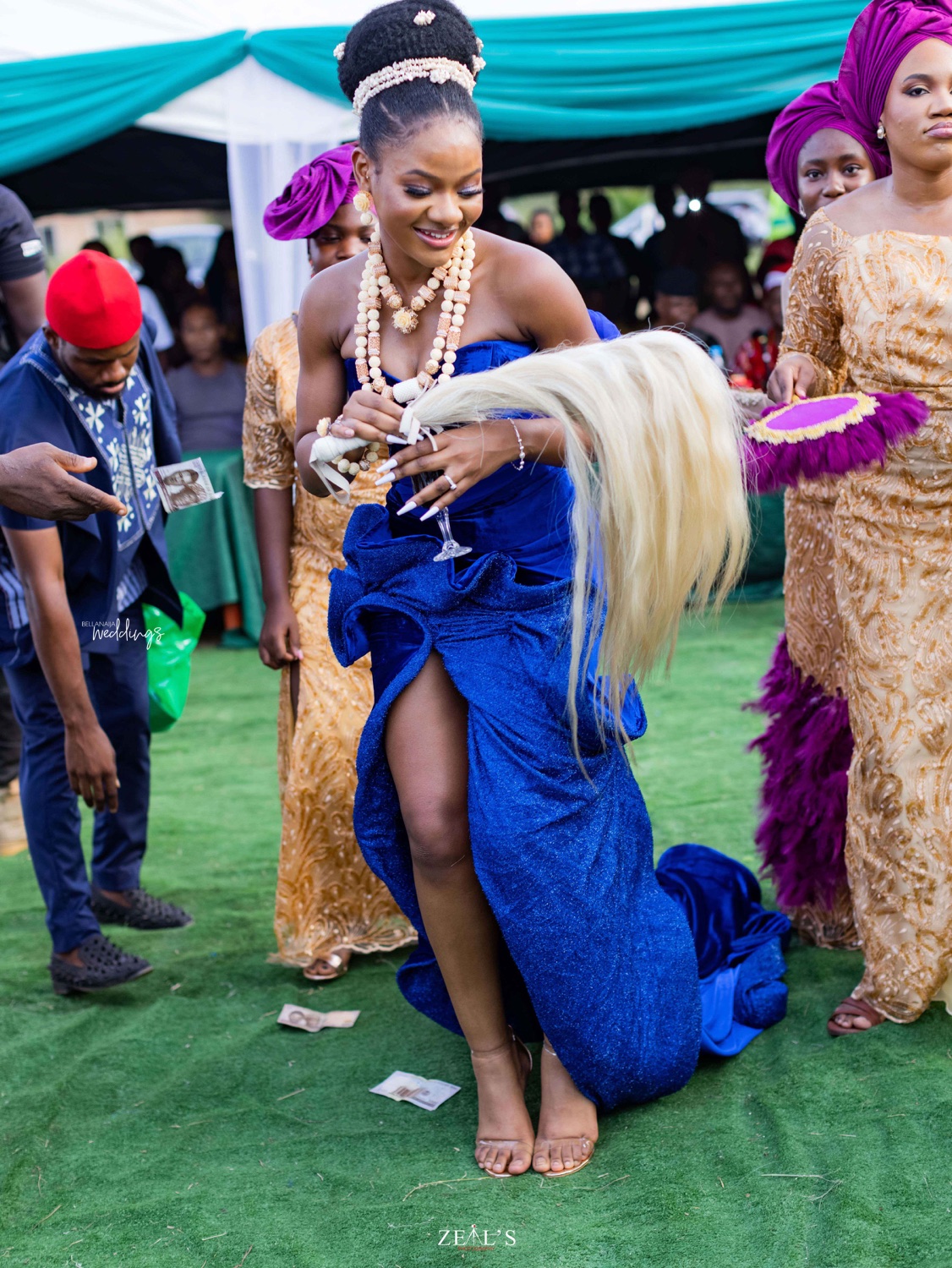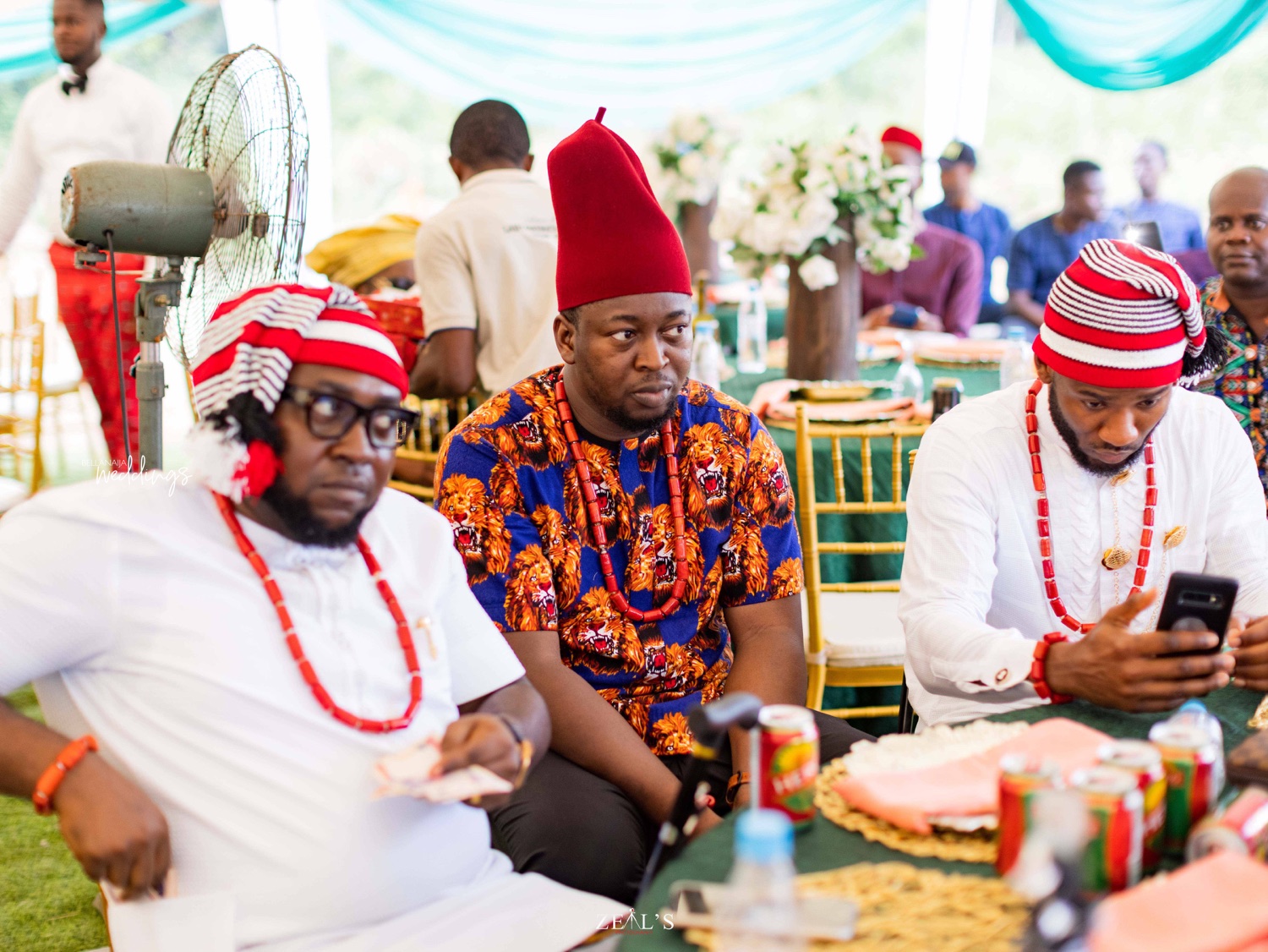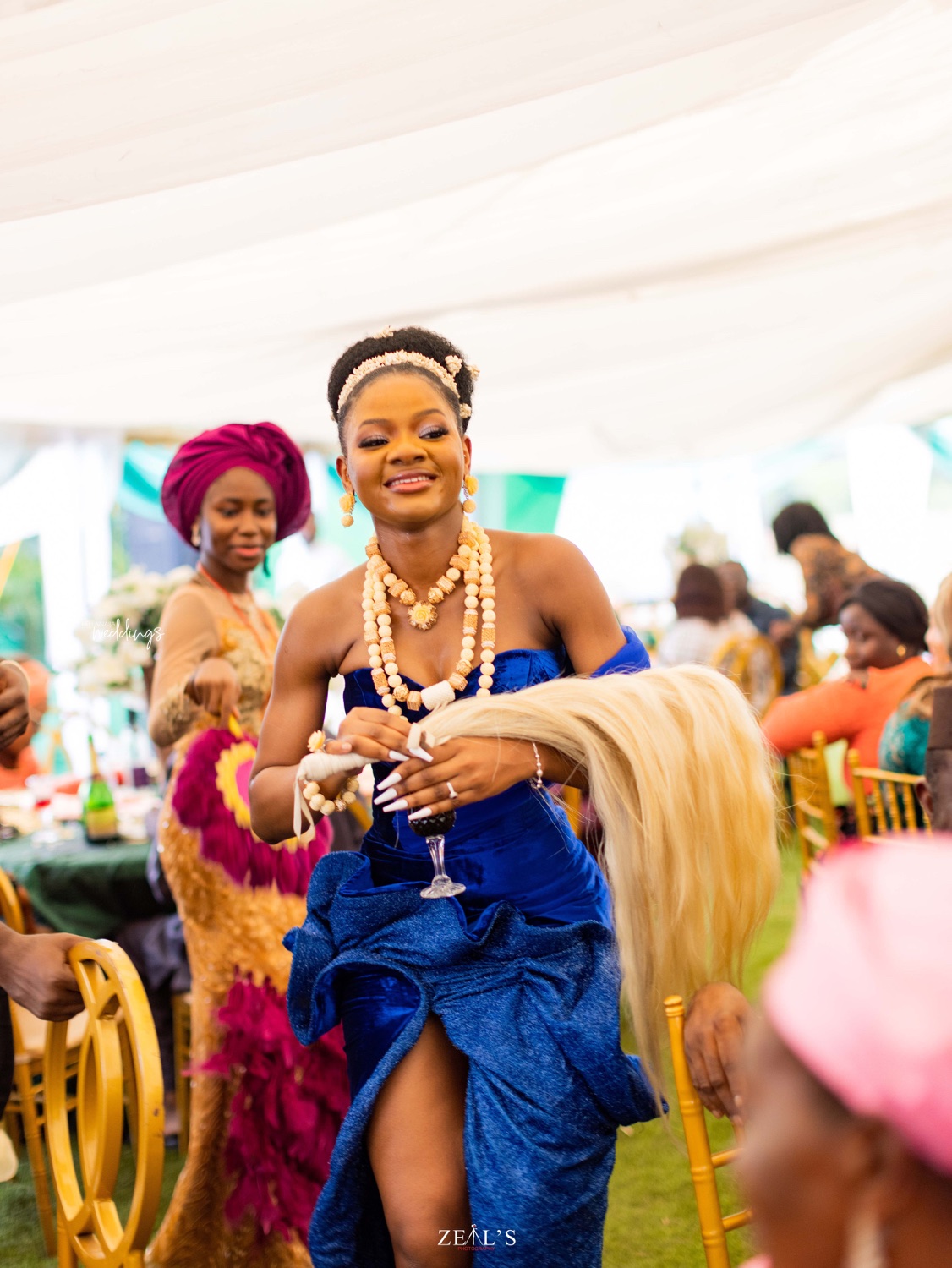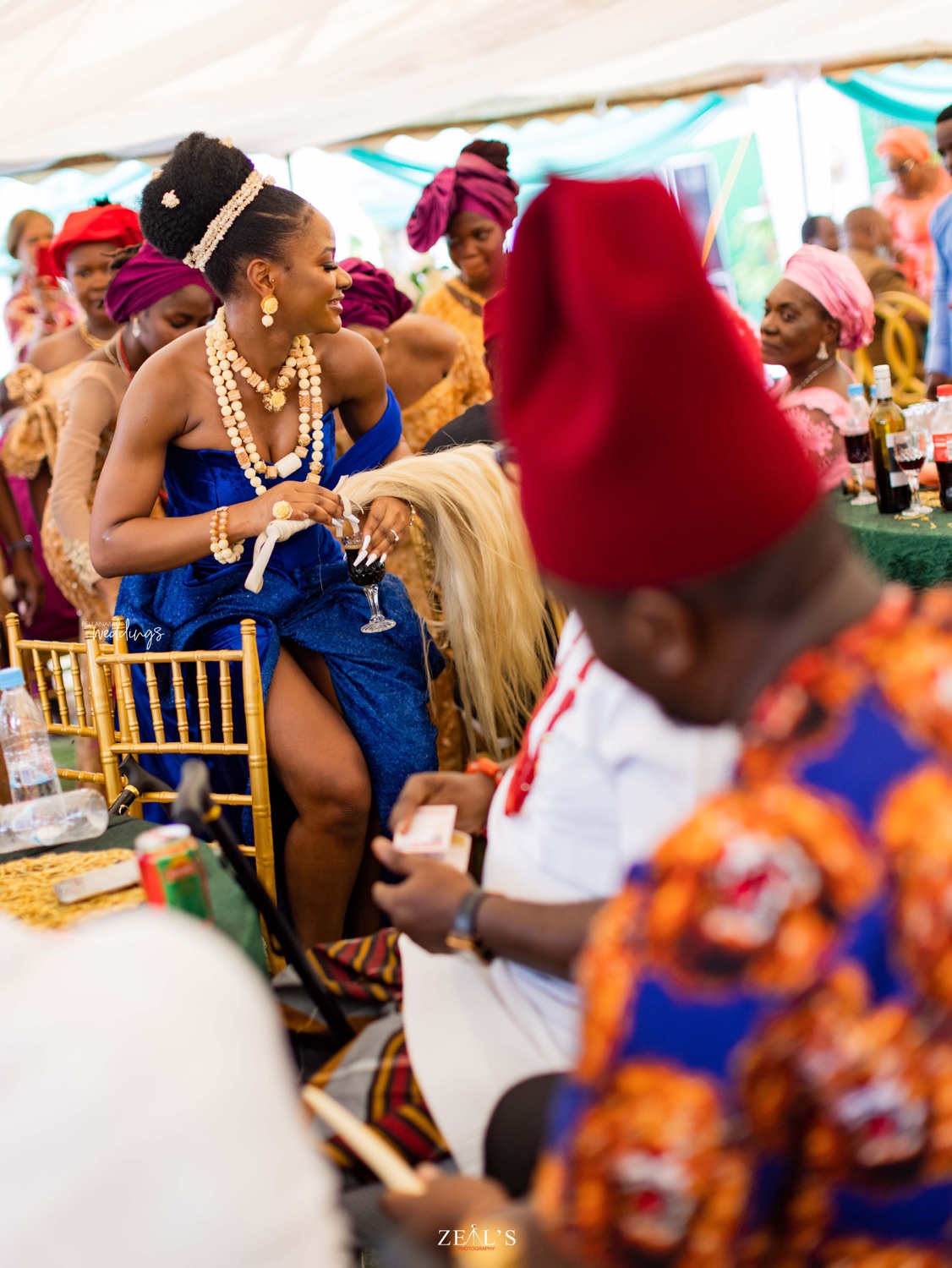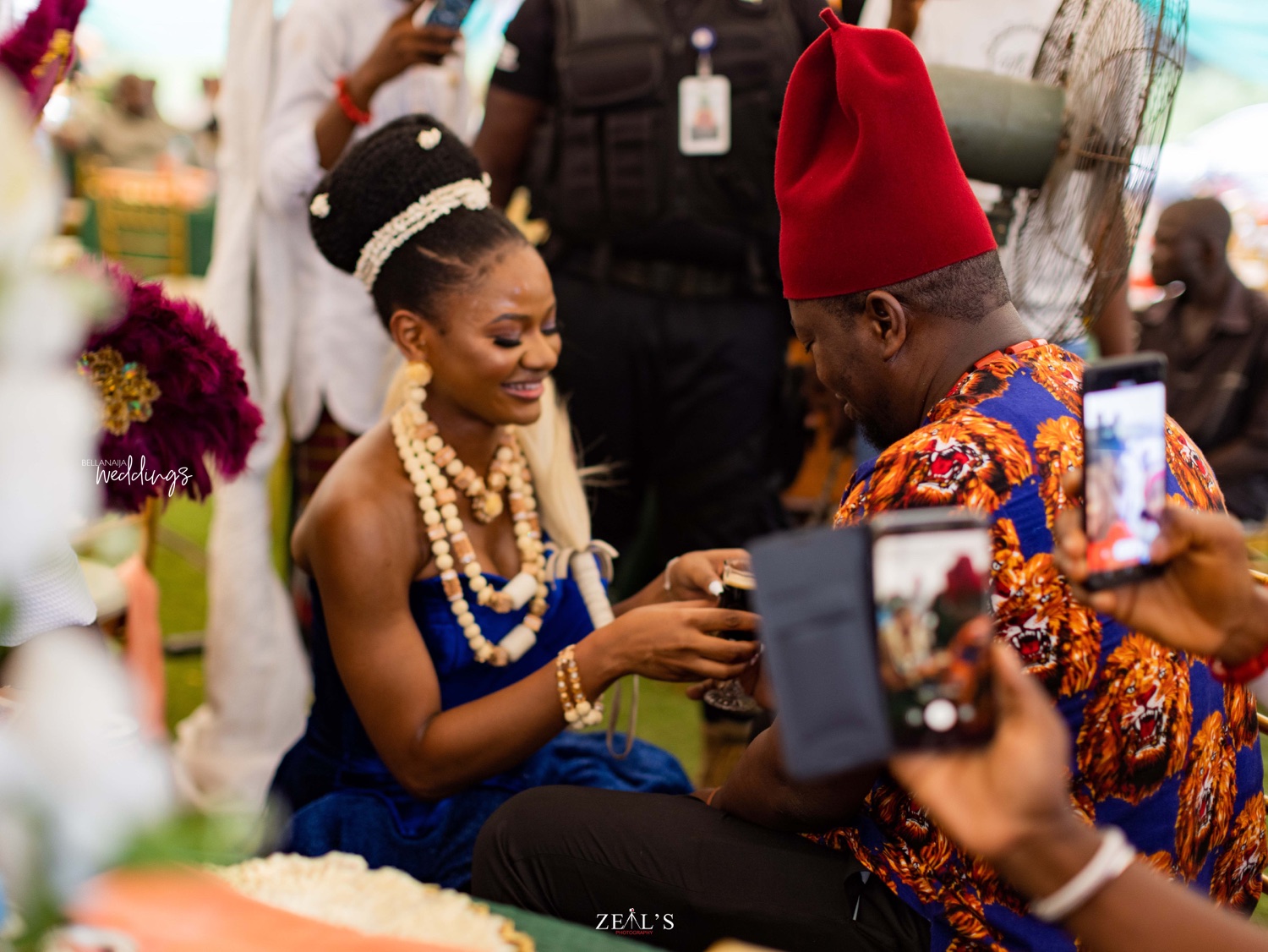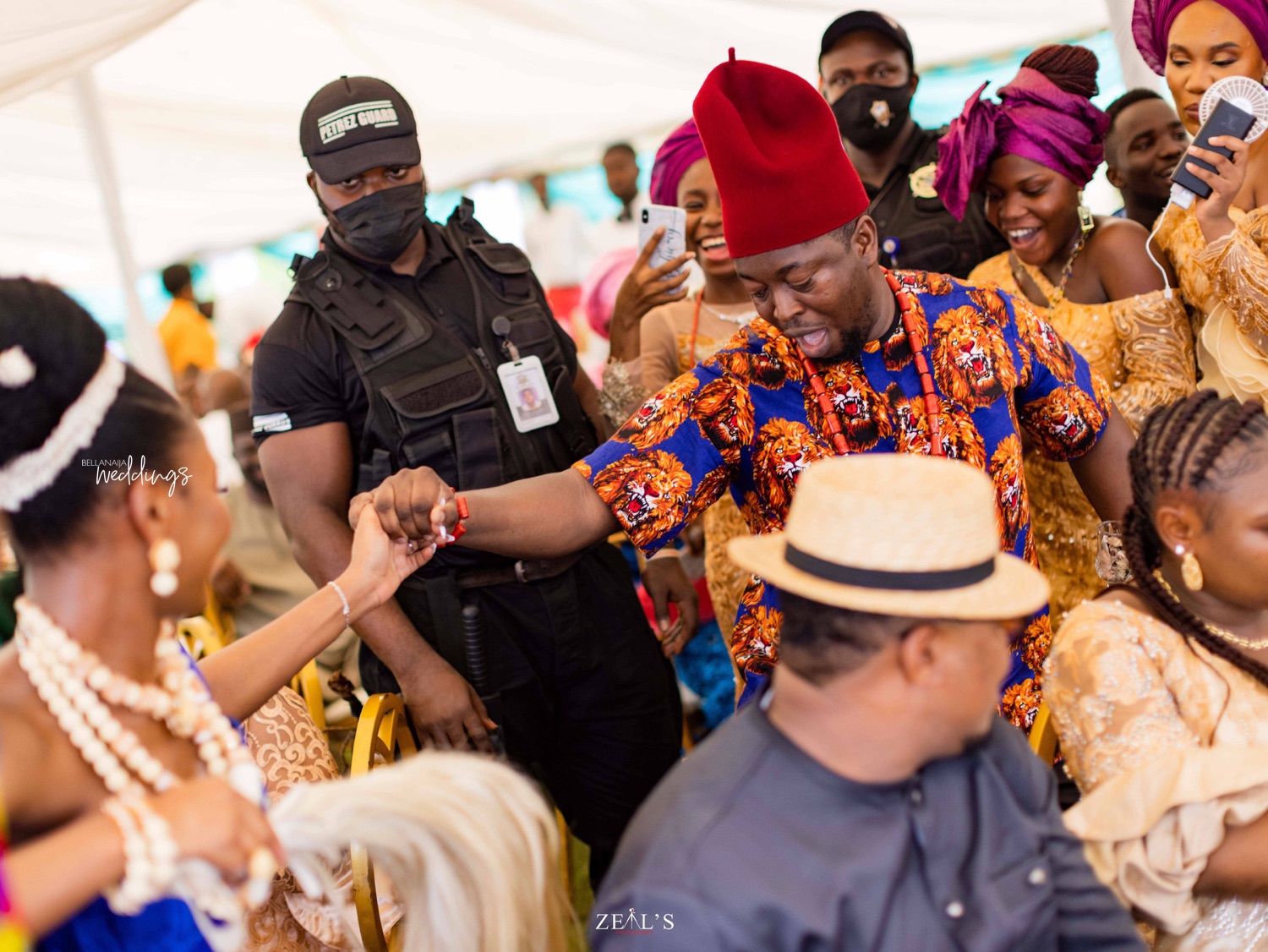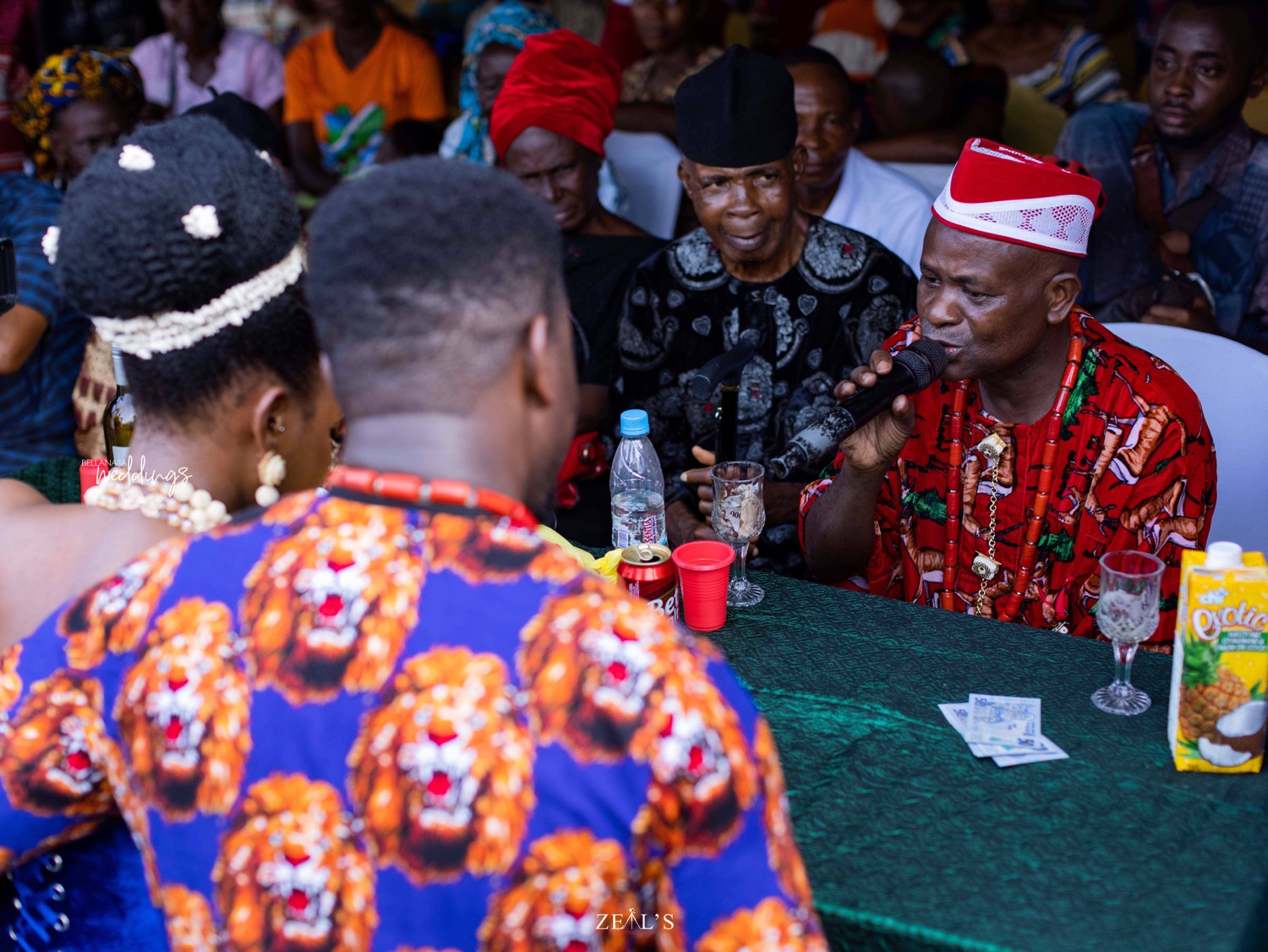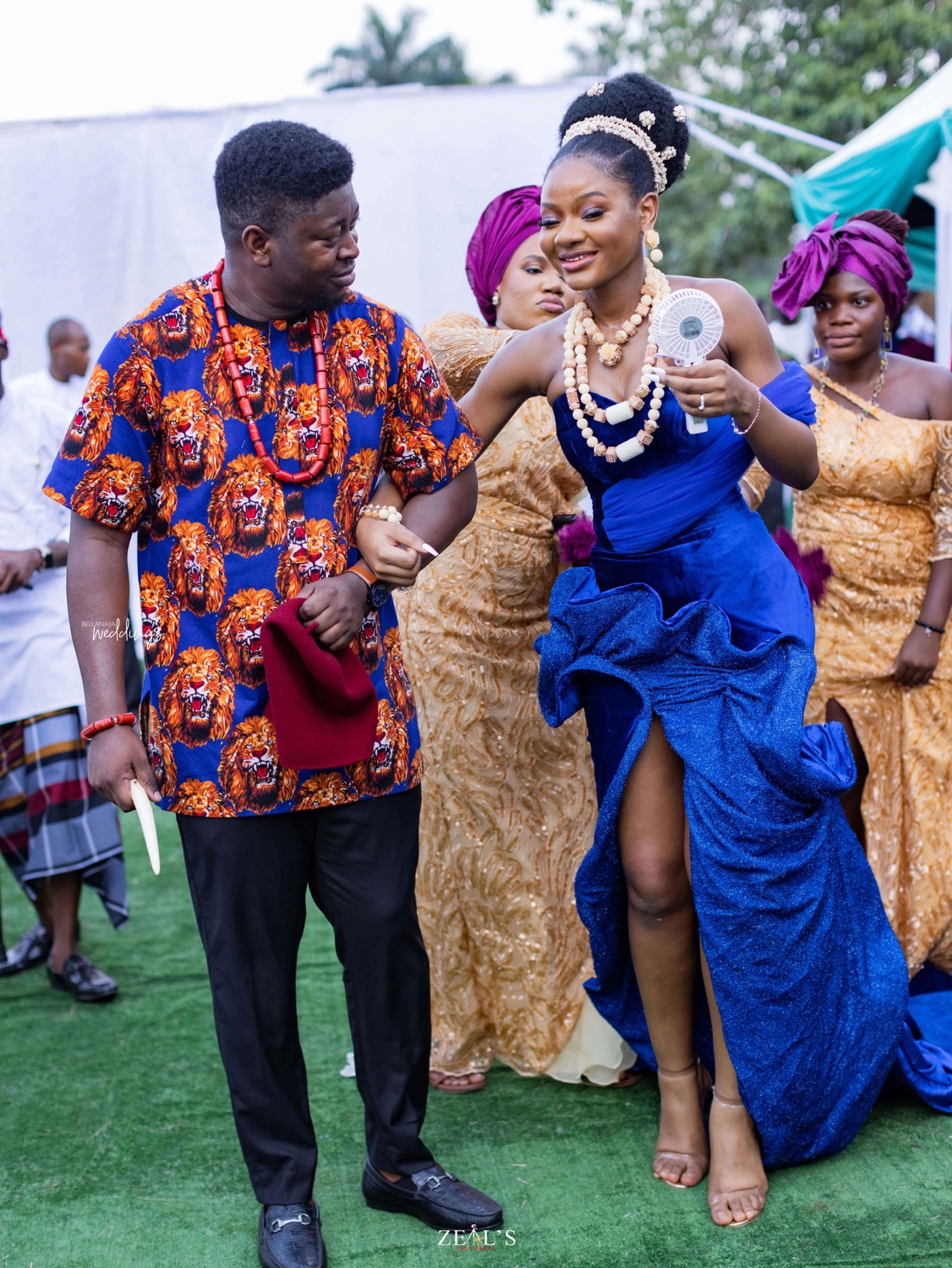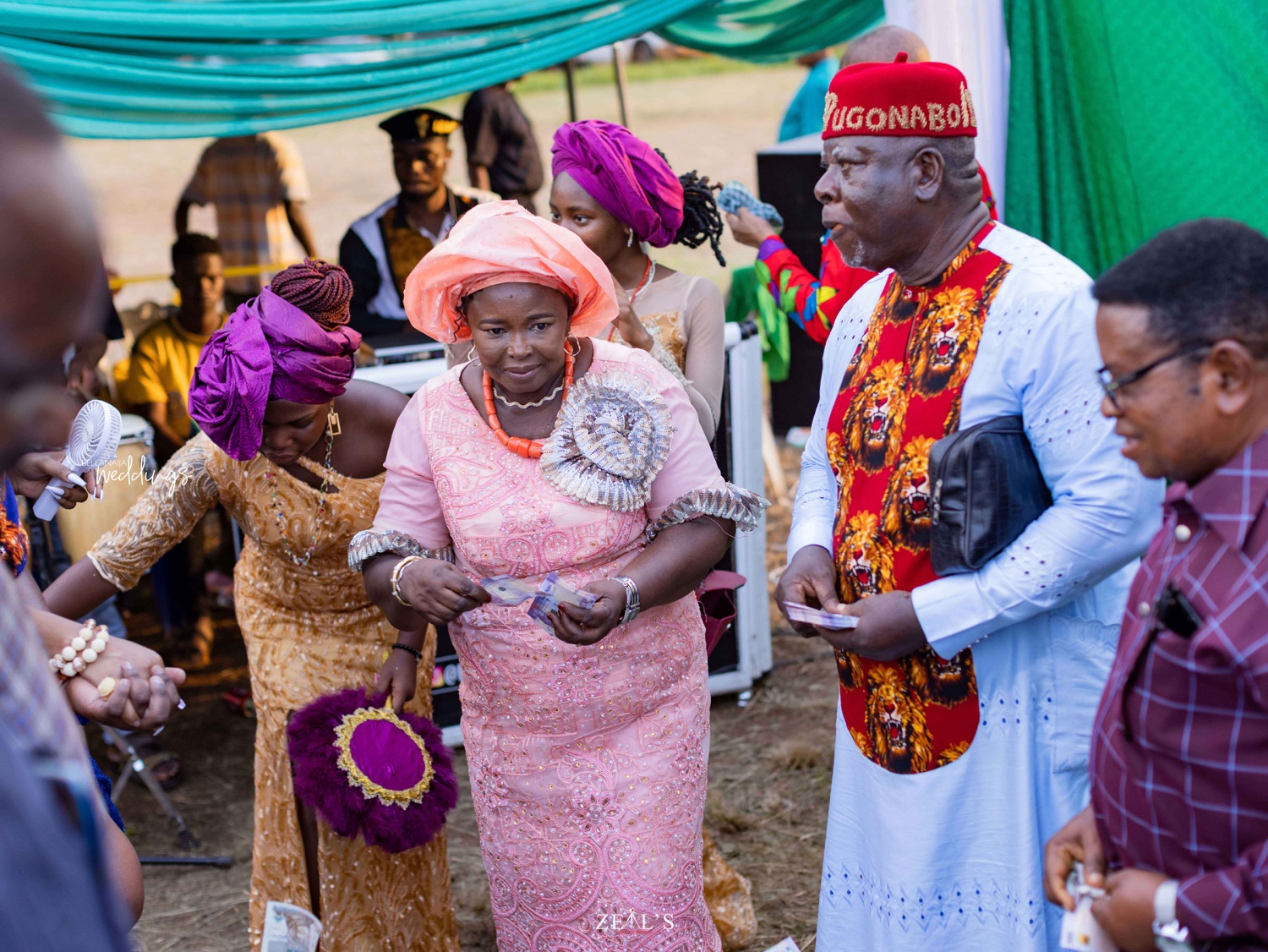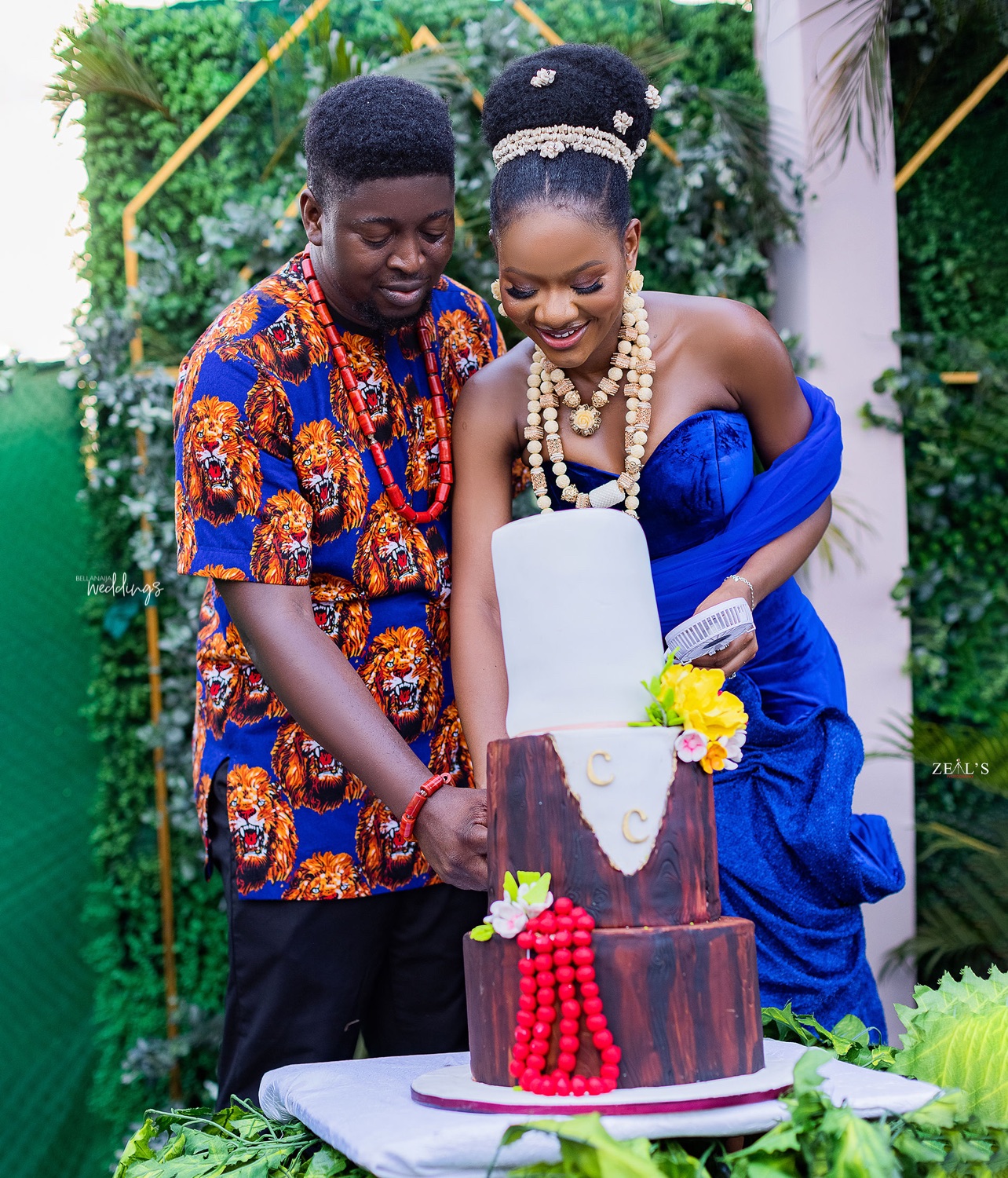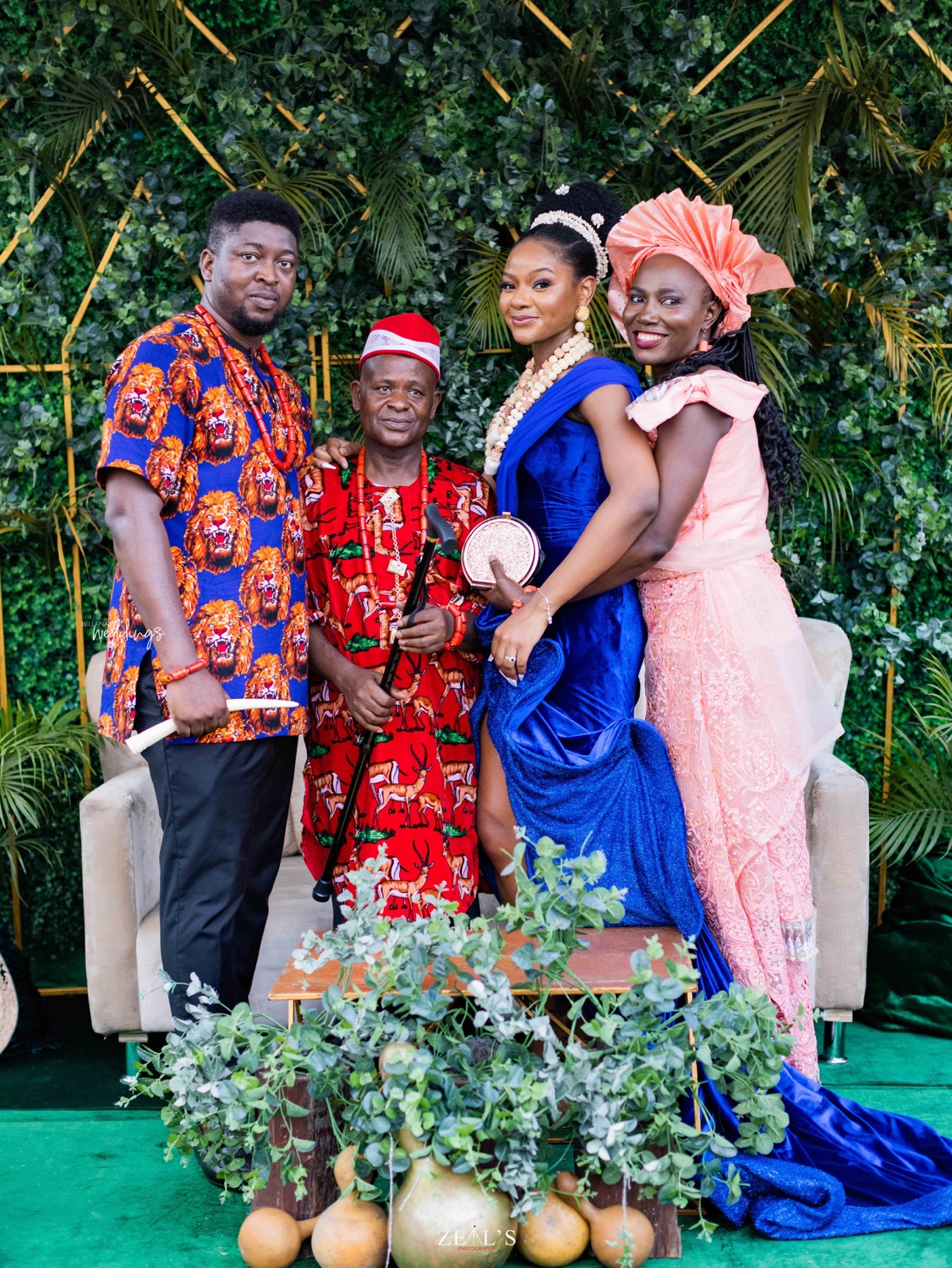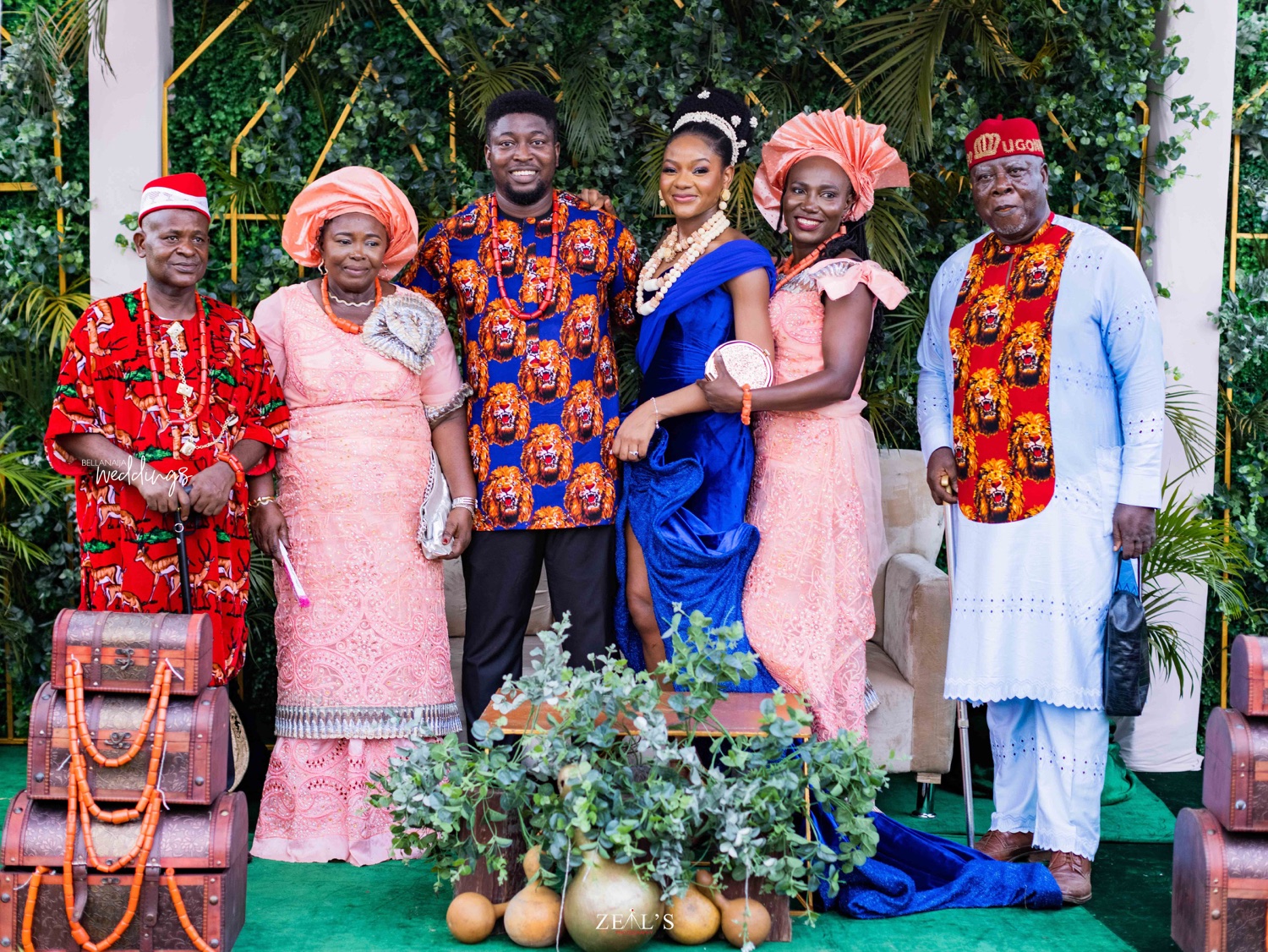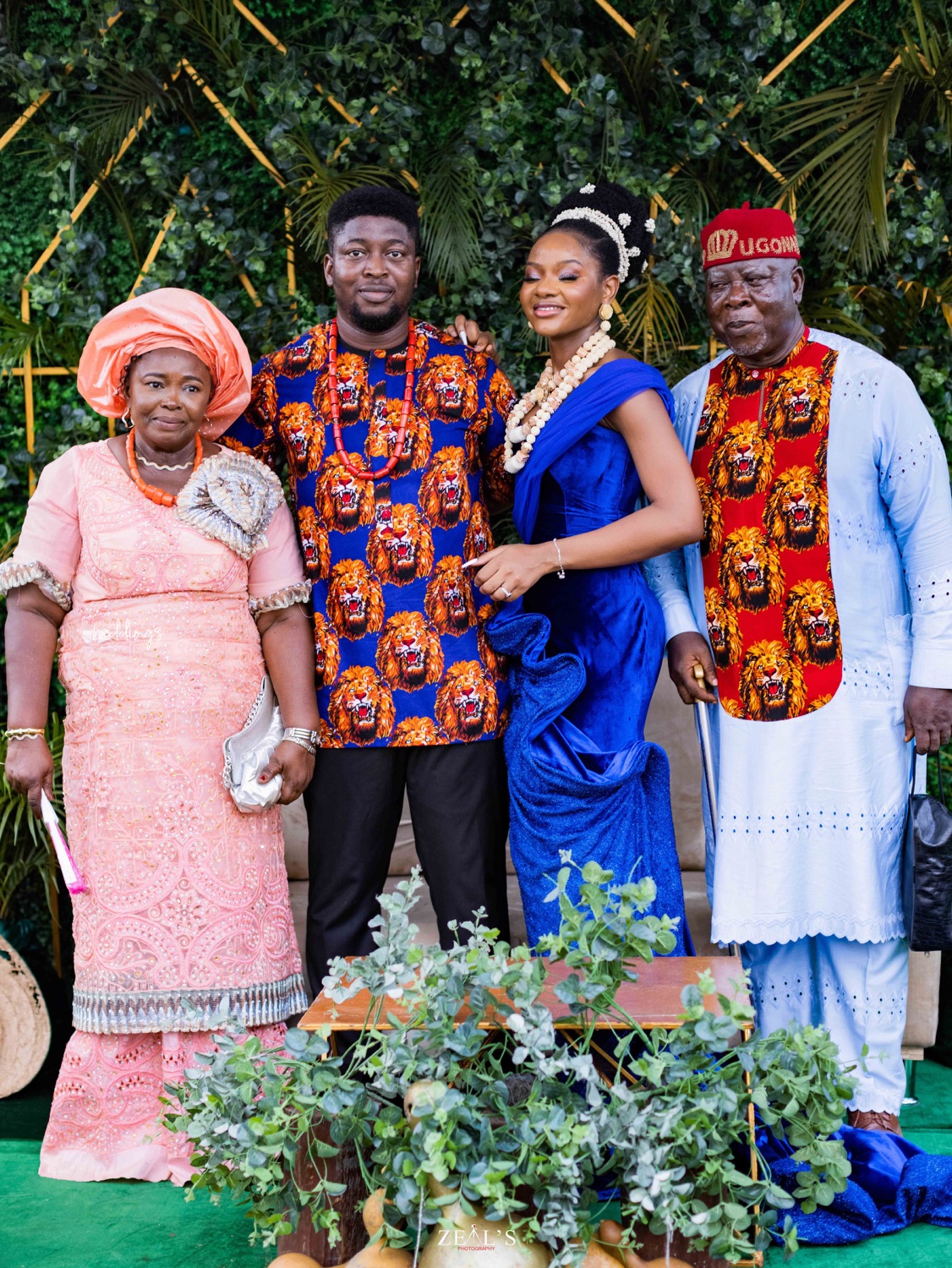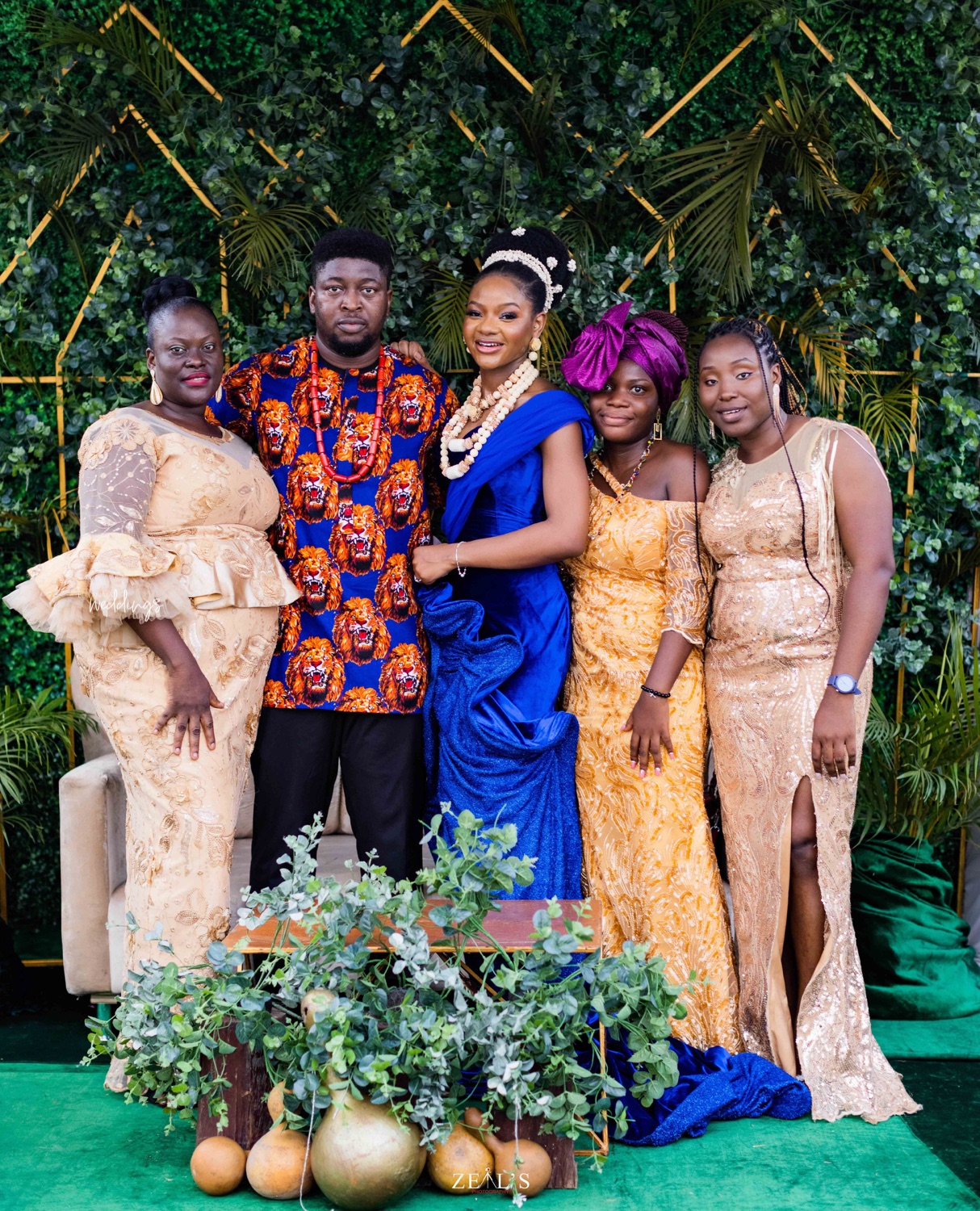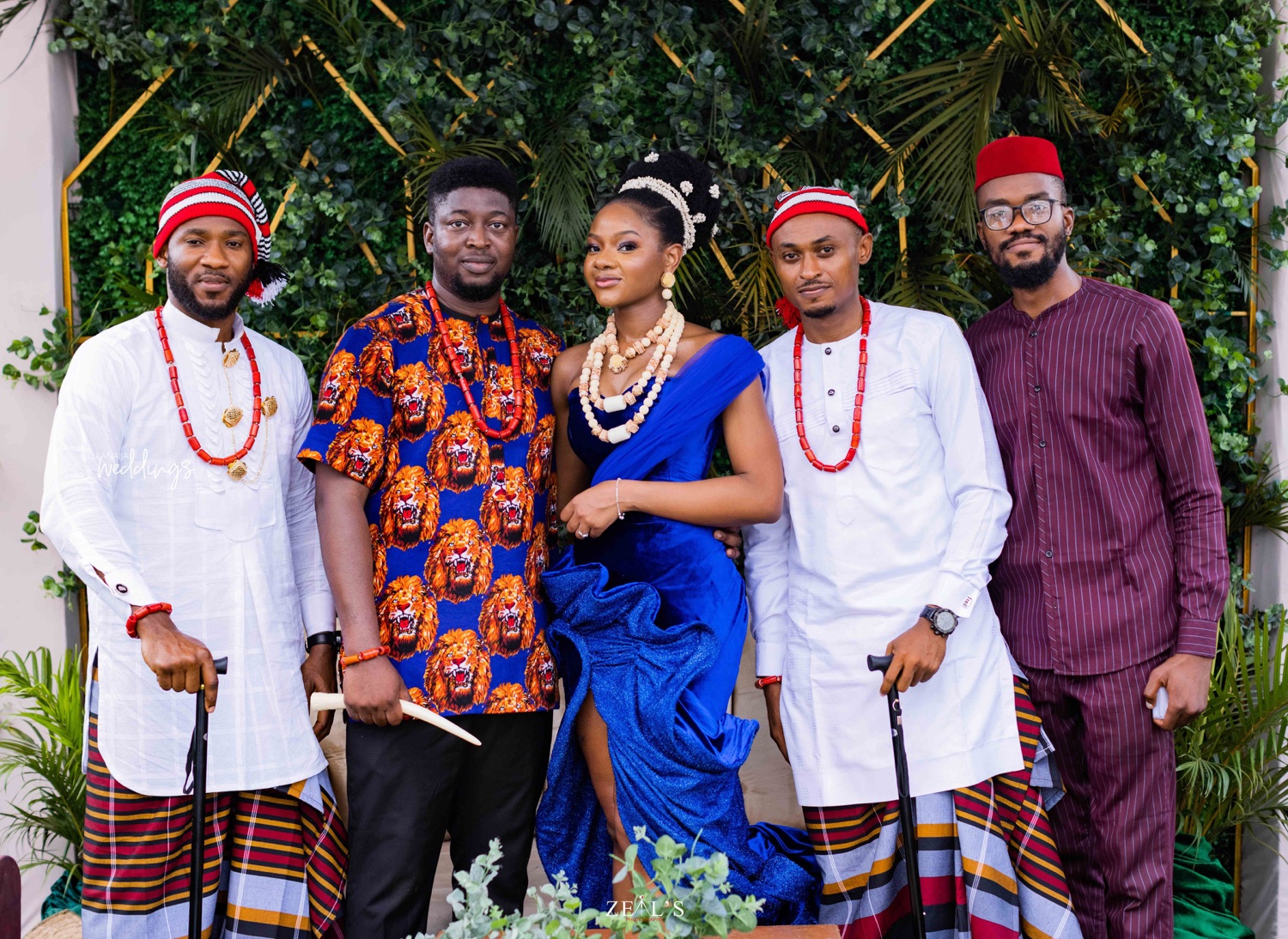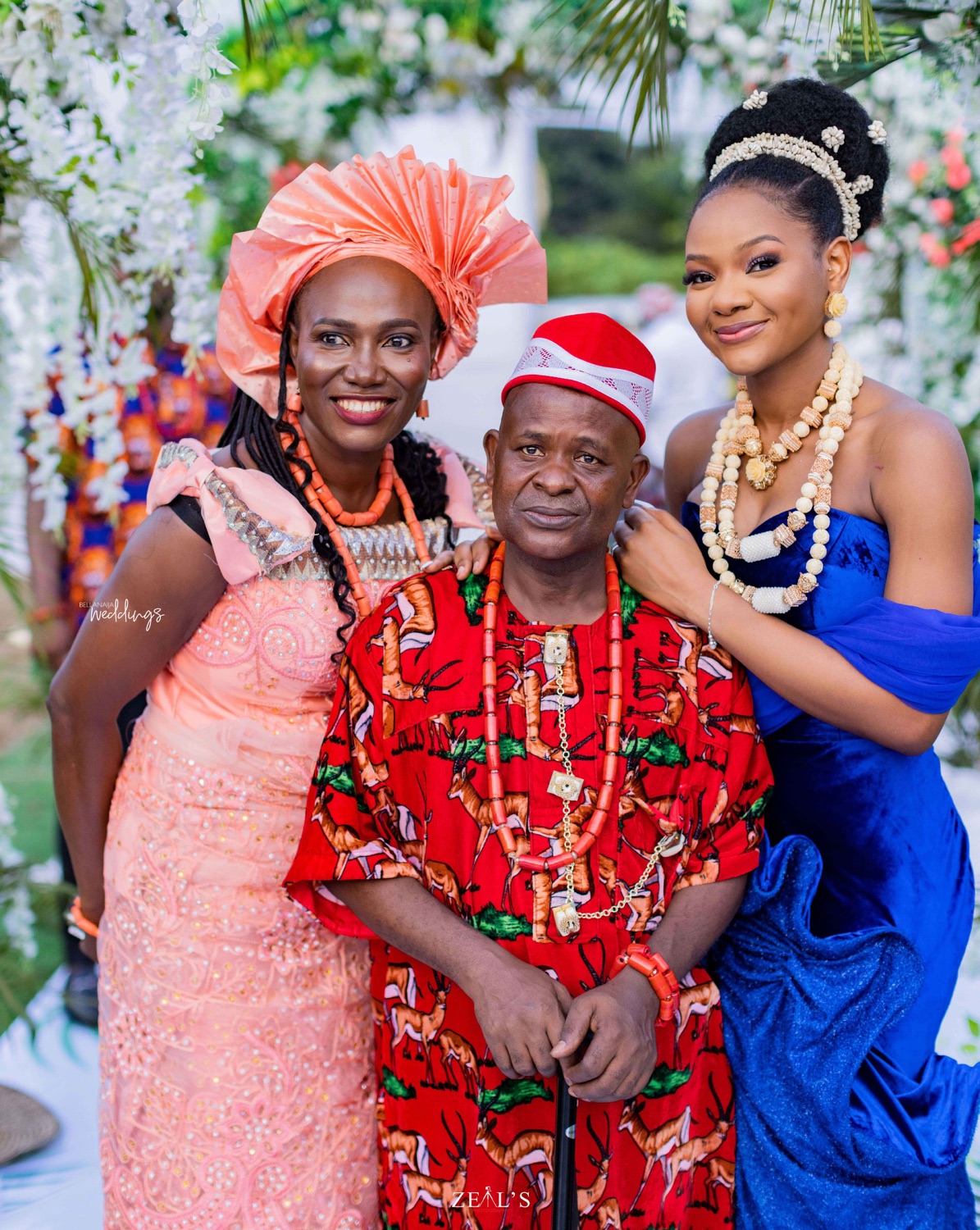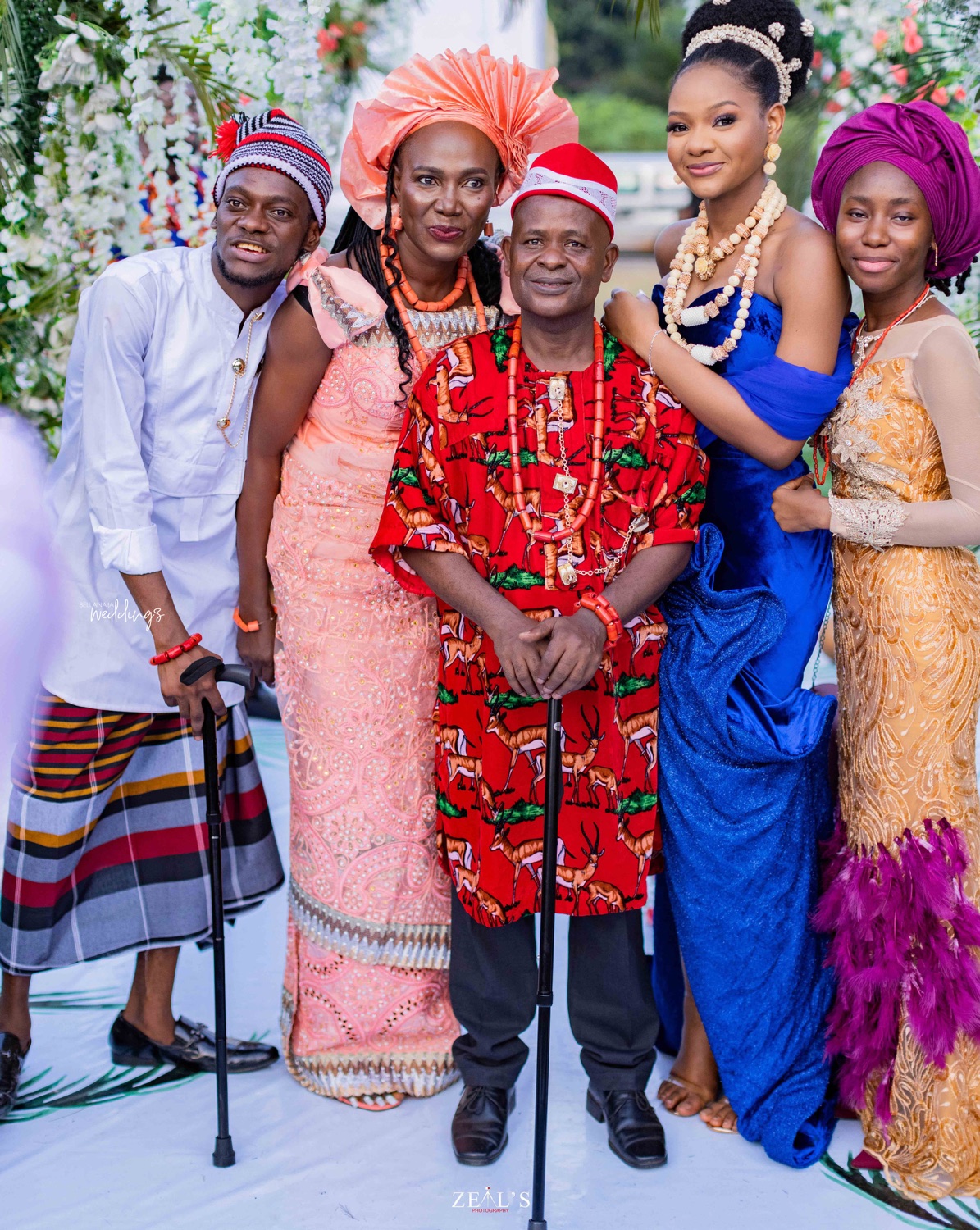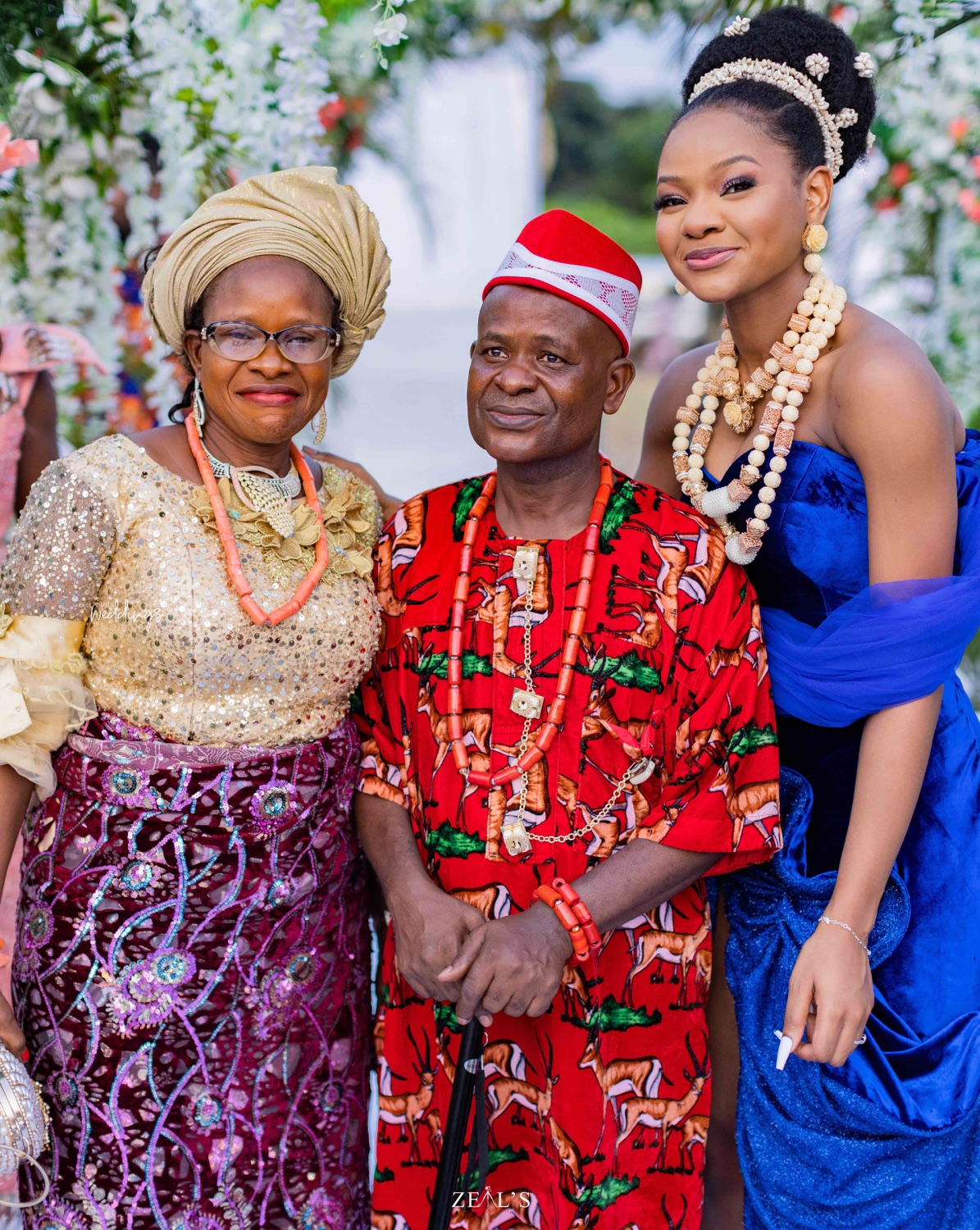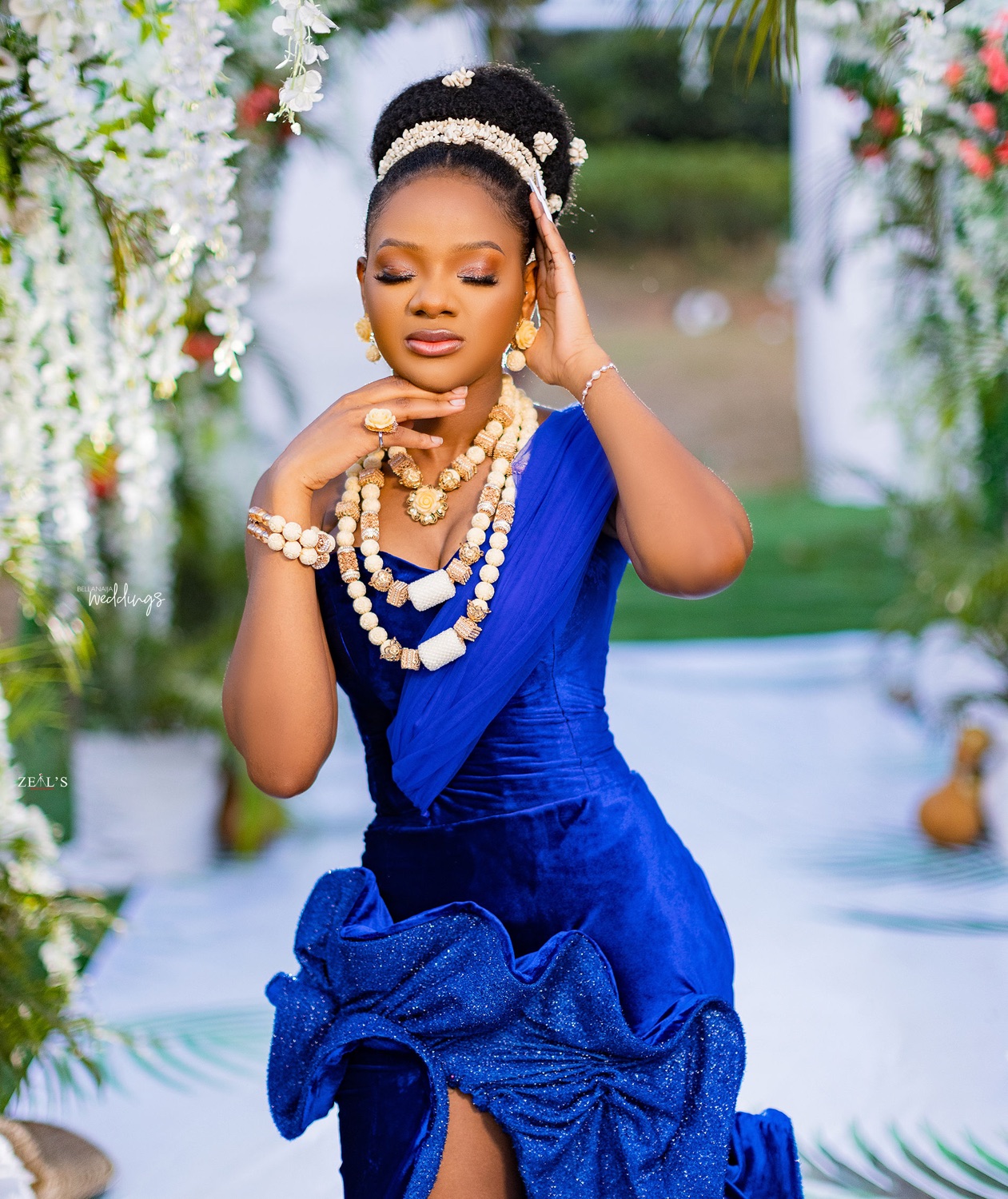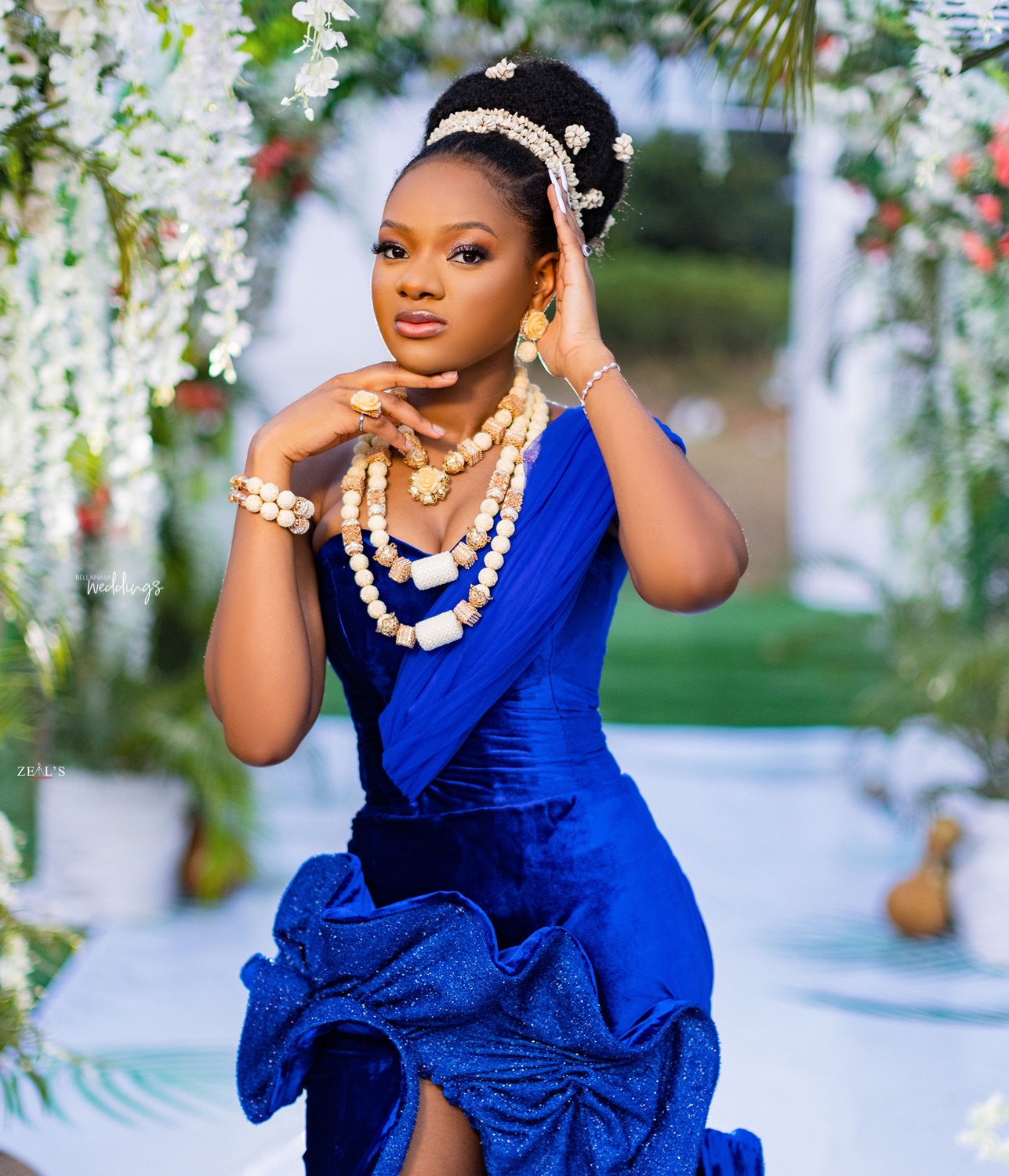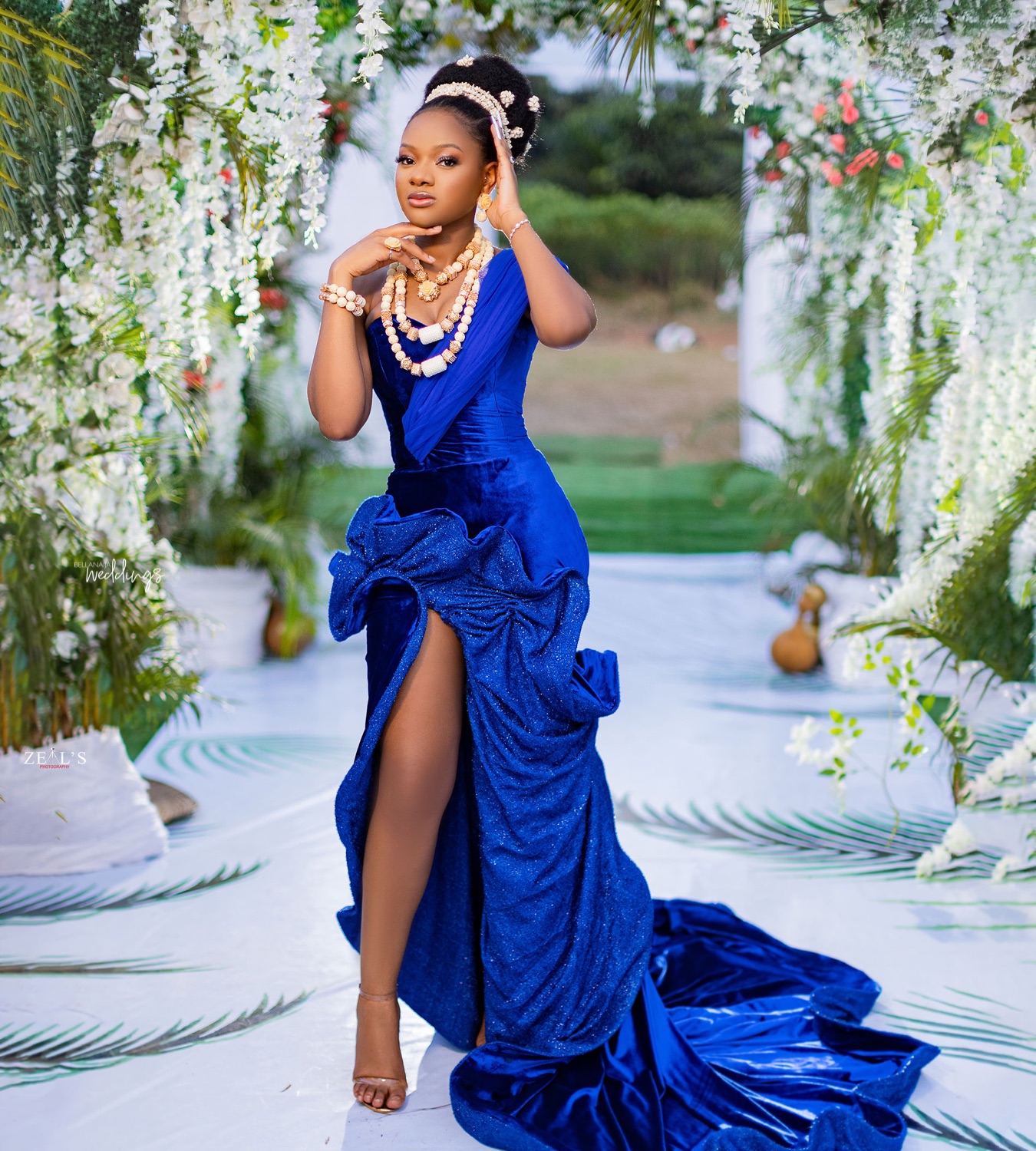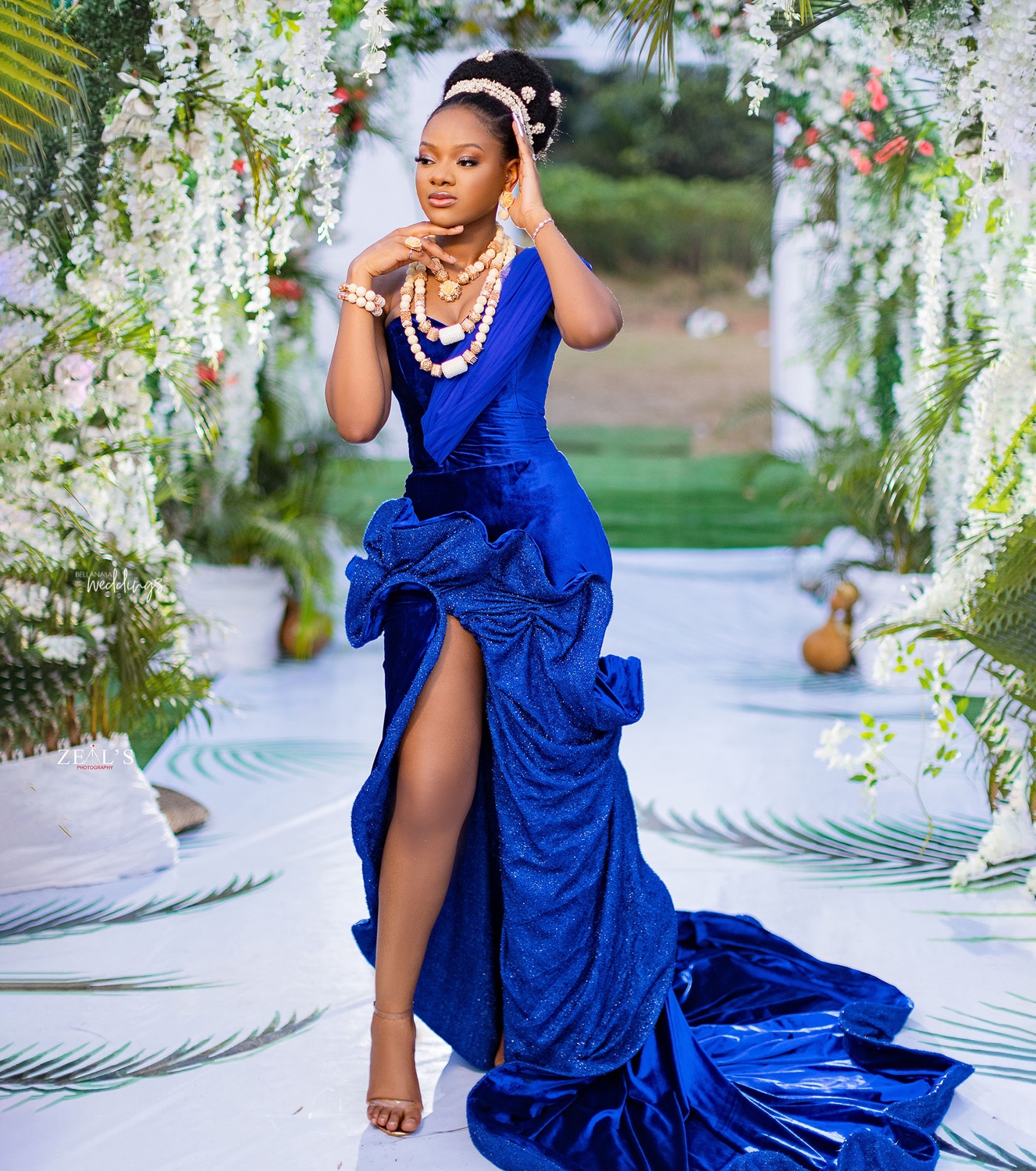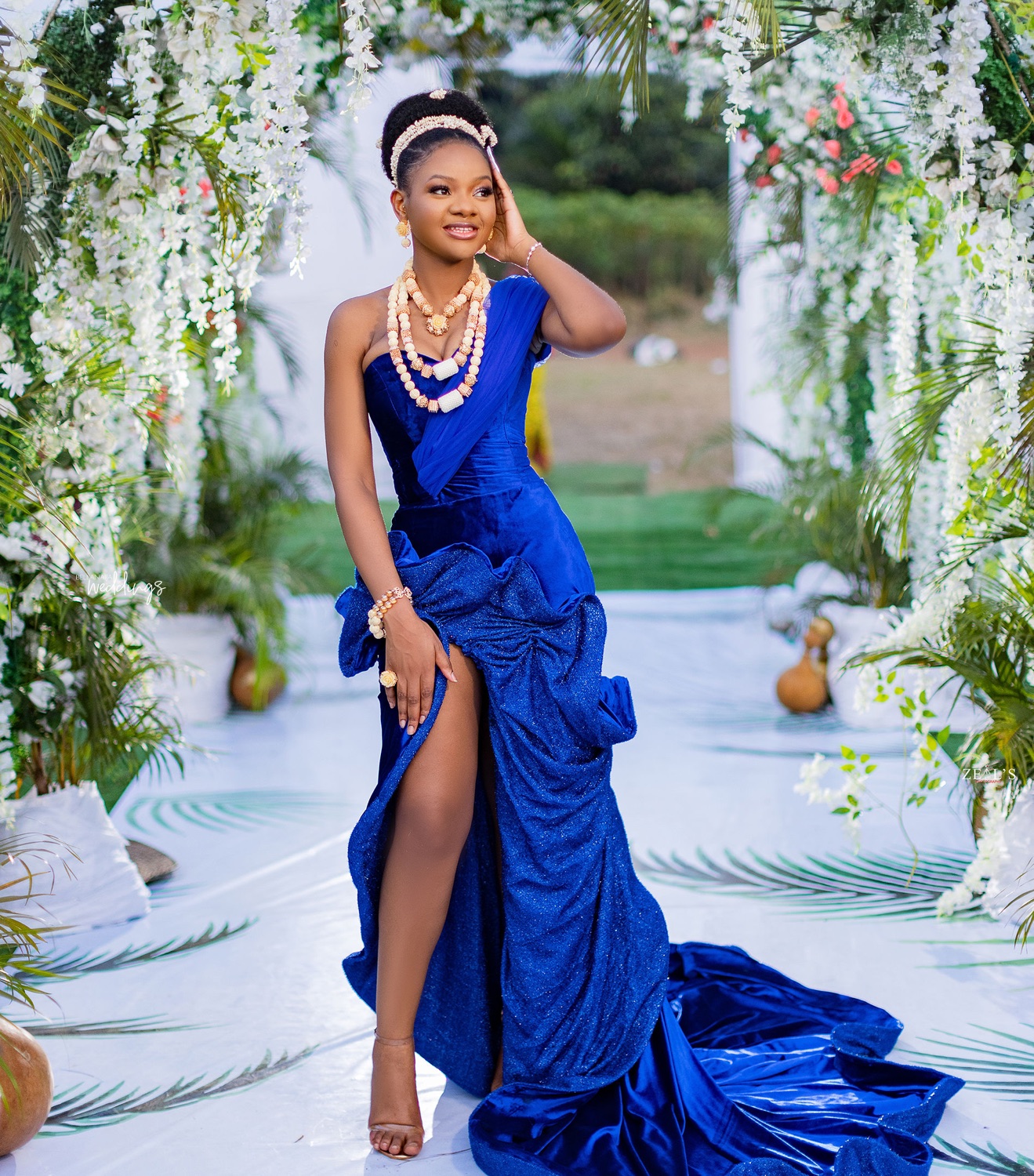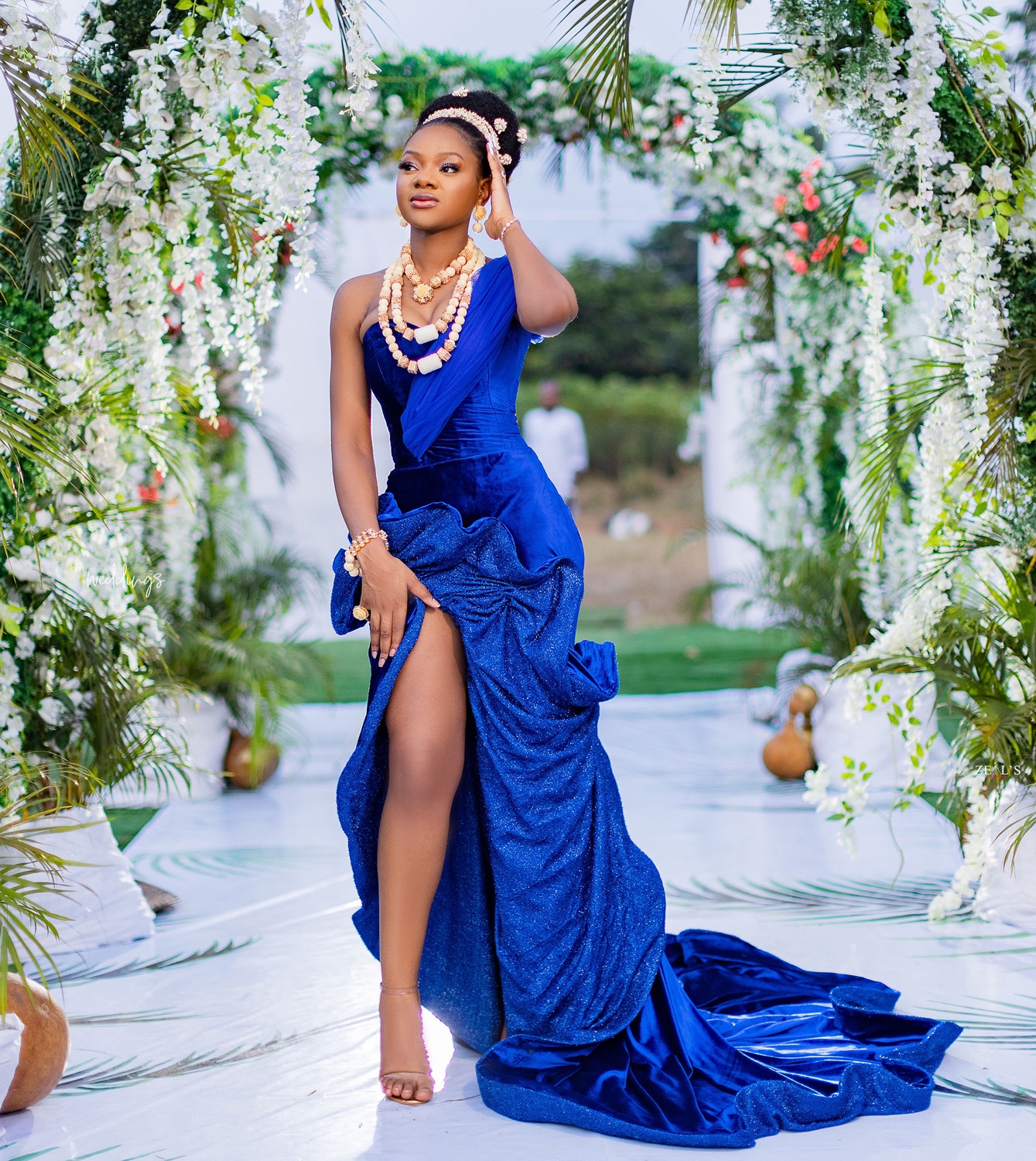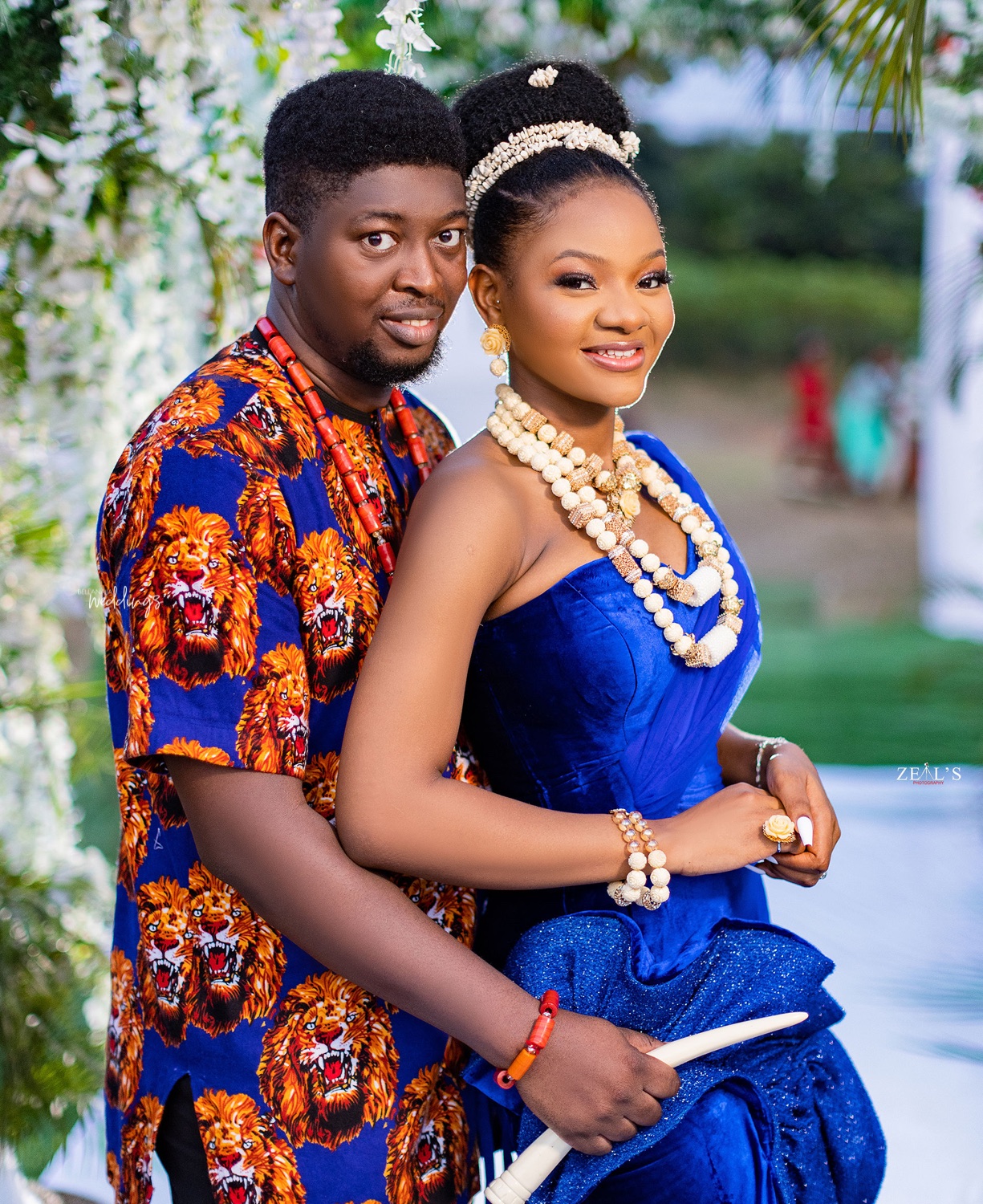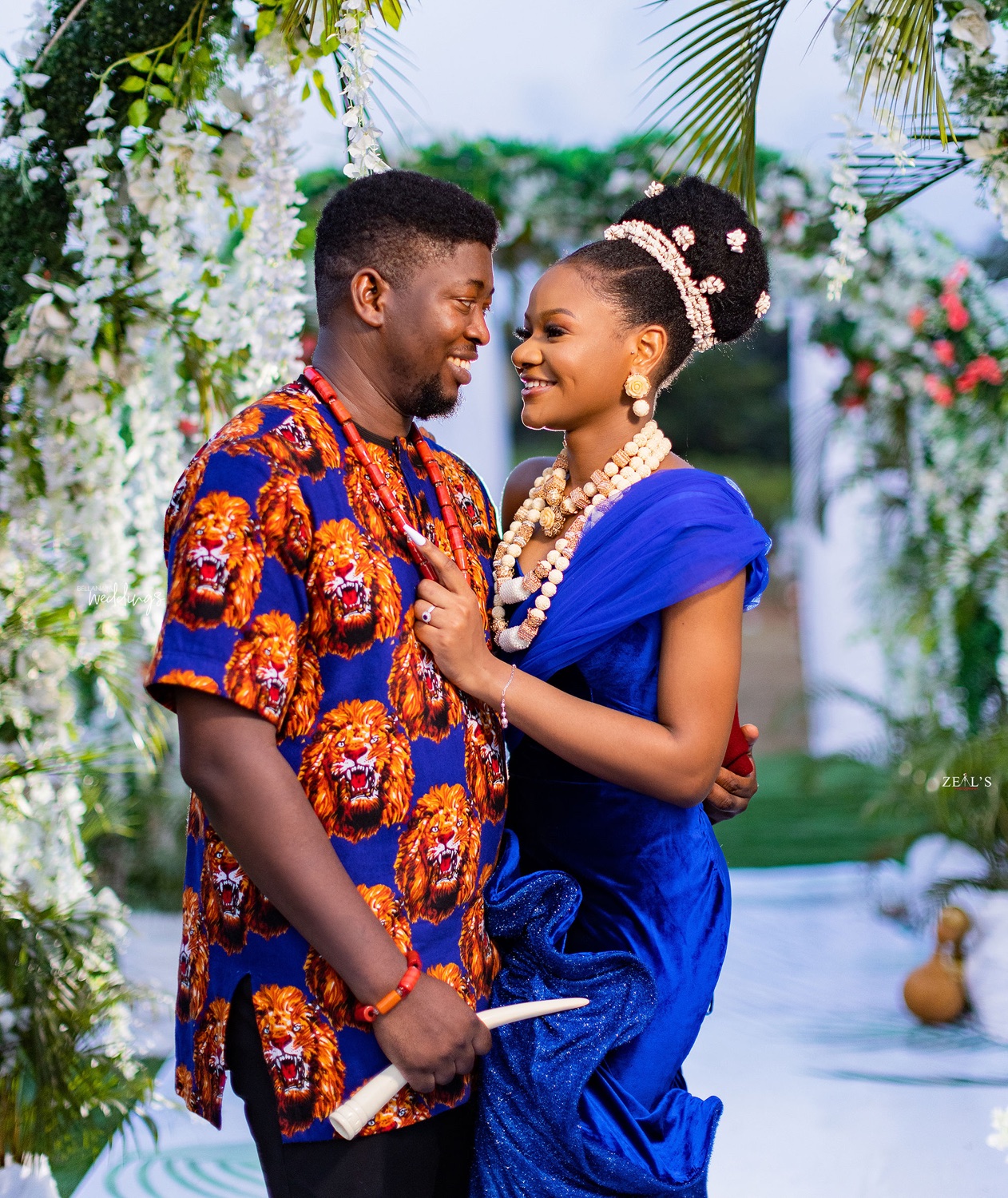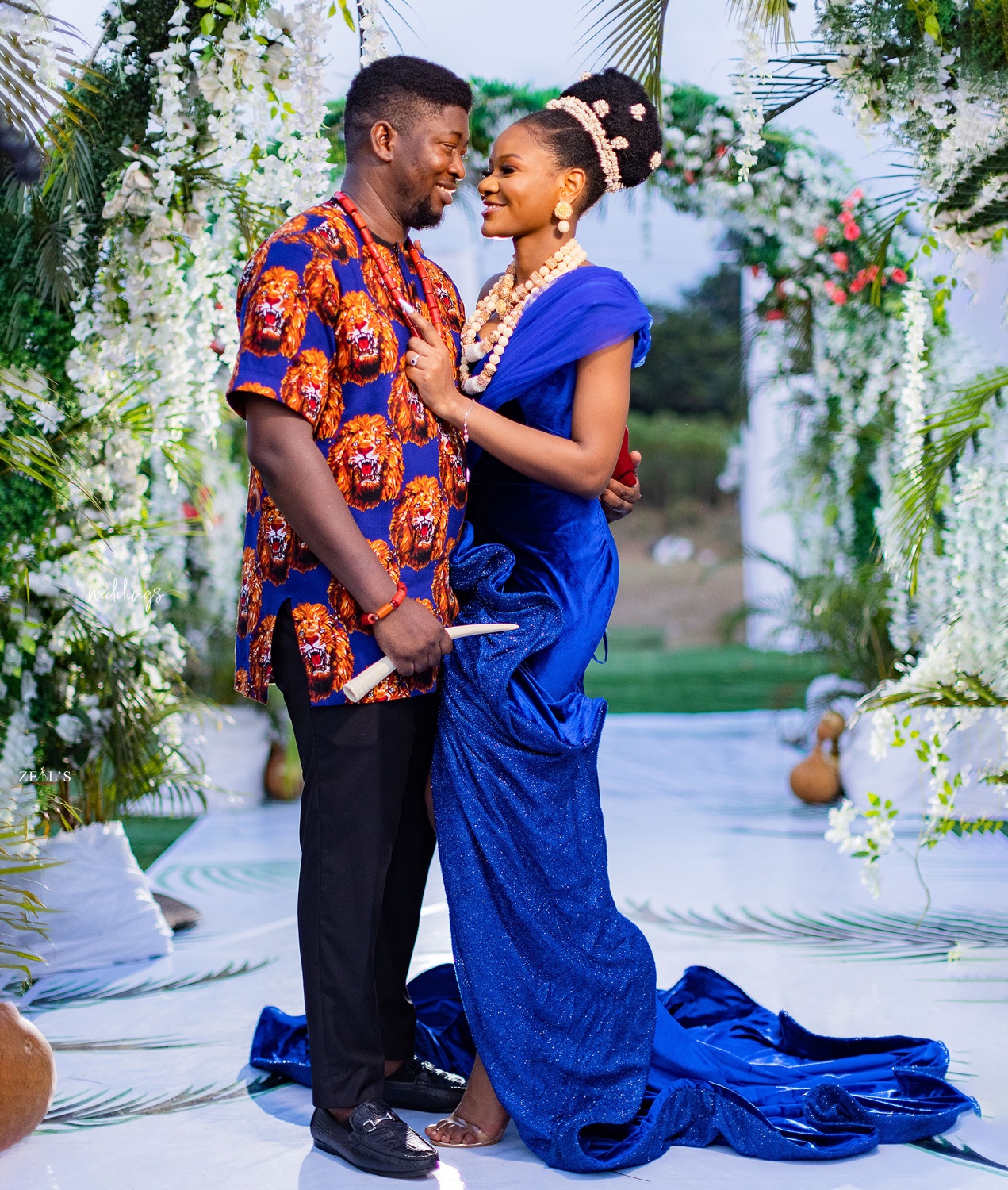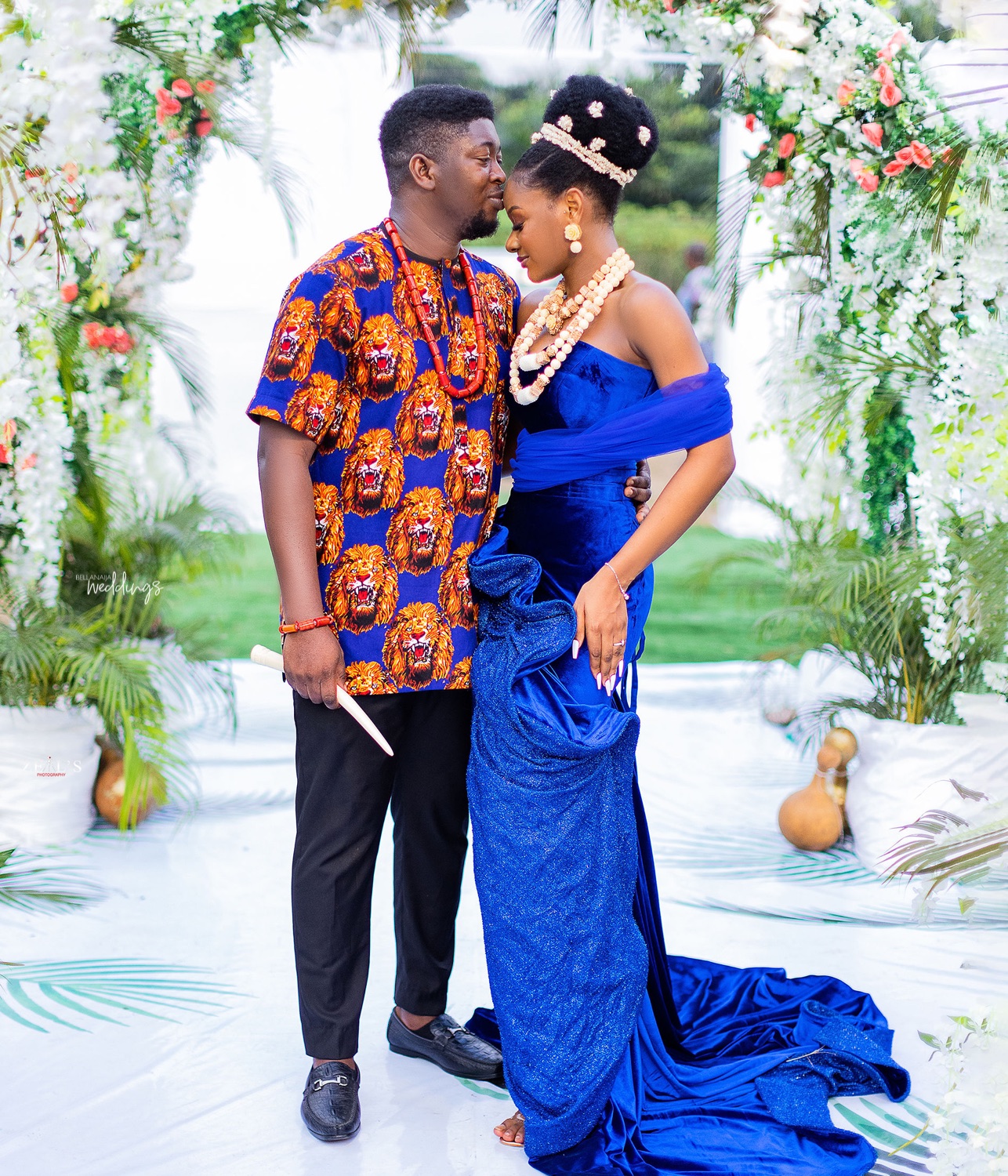 Third appearance and the #Xsquared21 couple are still slaying!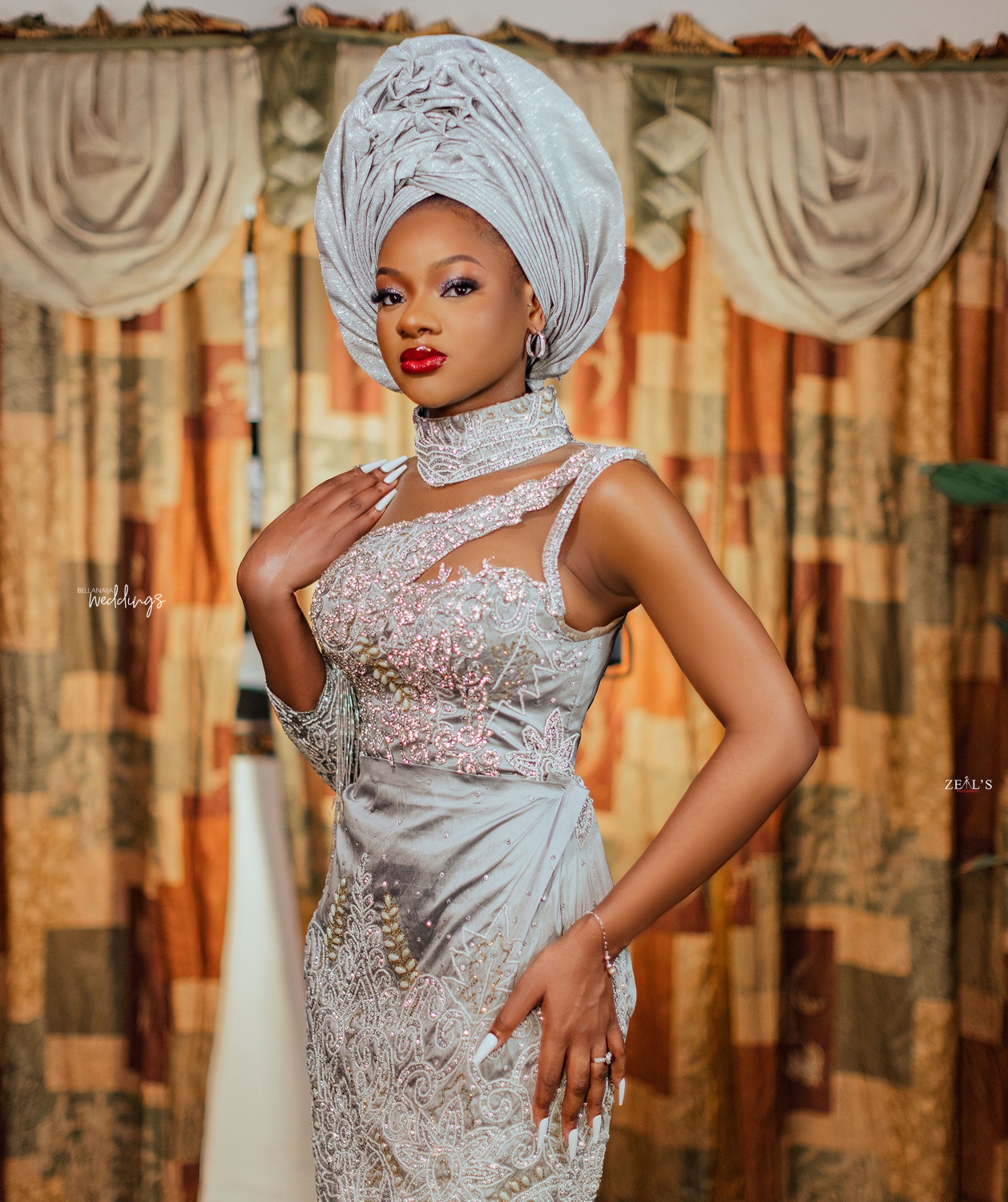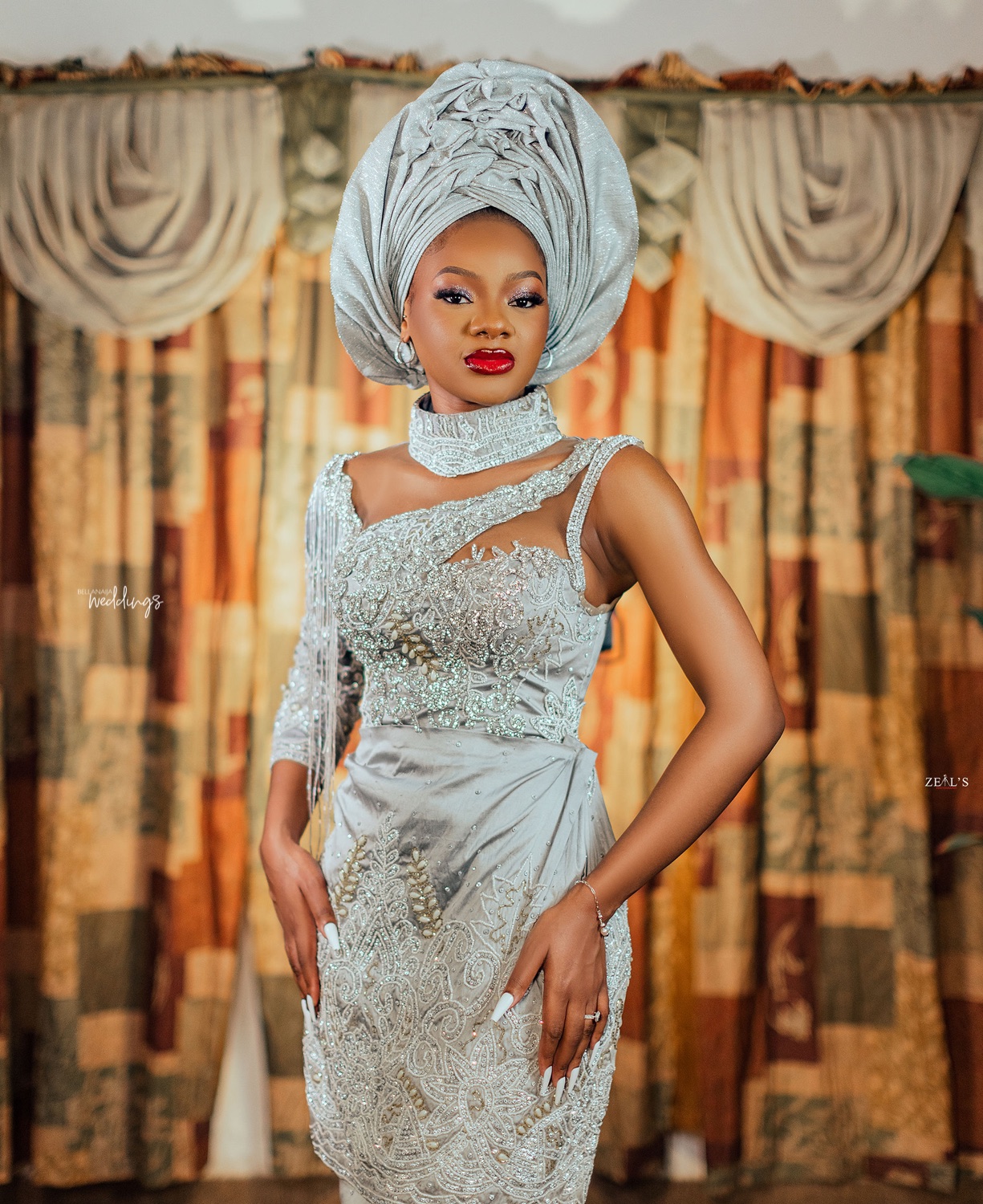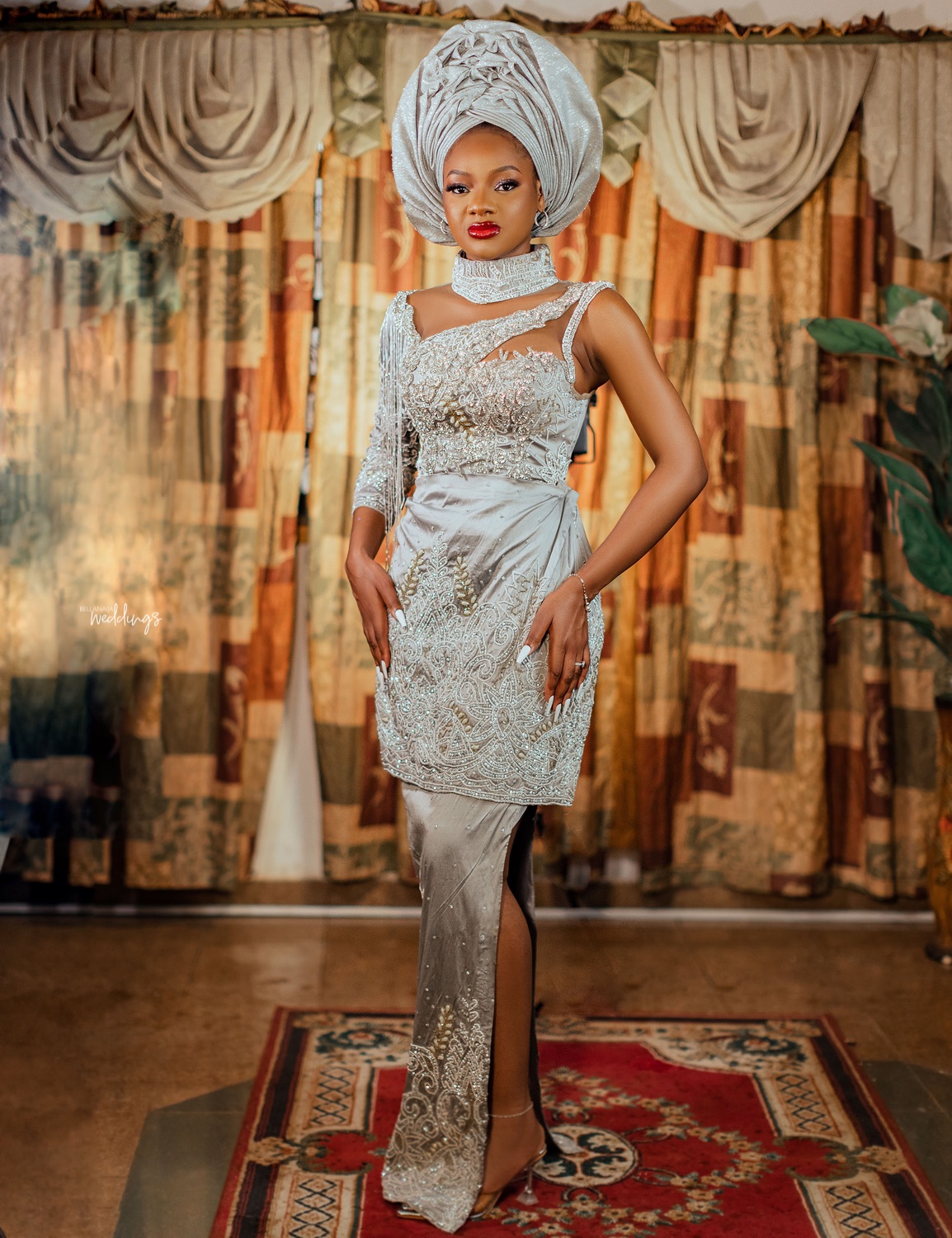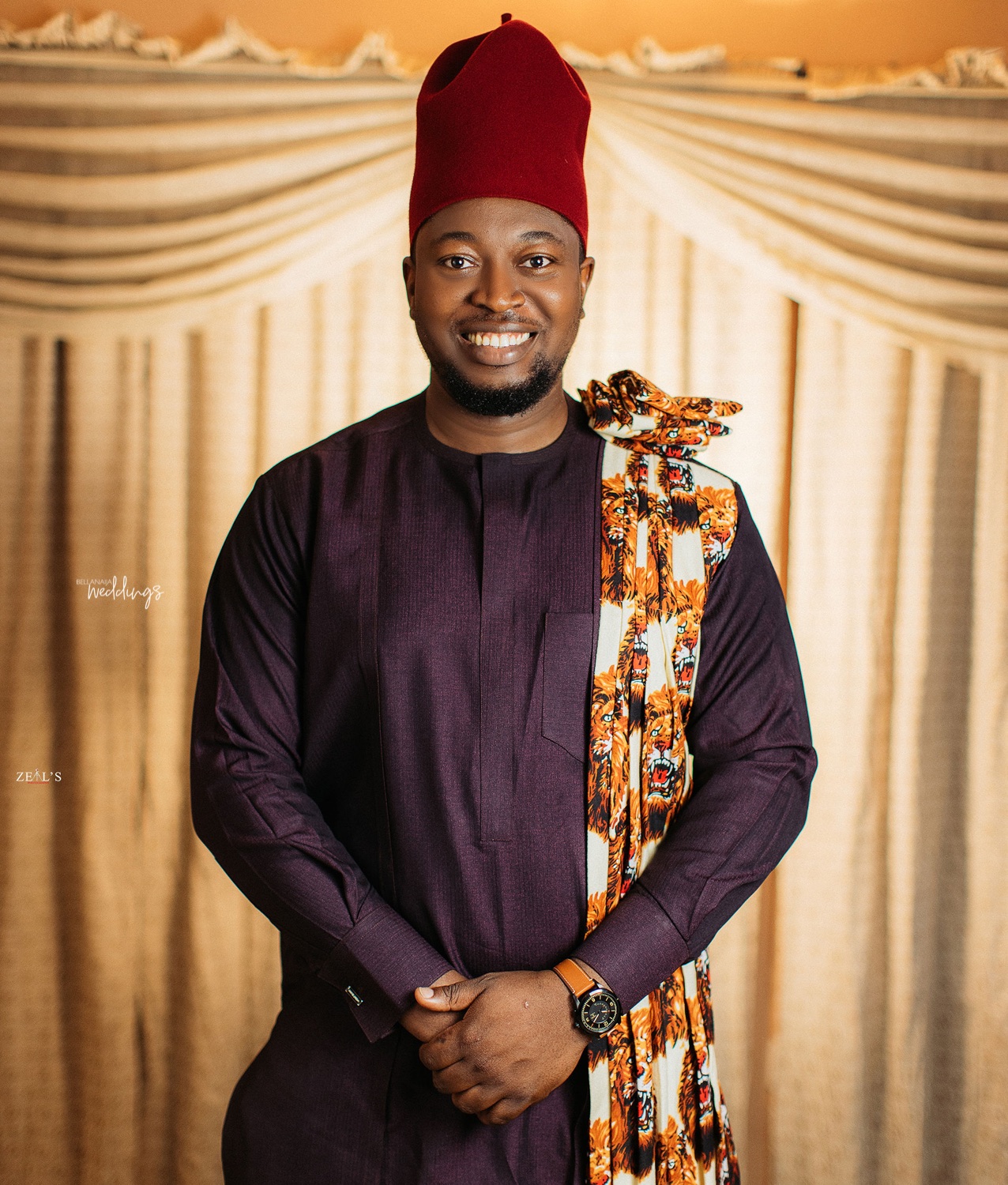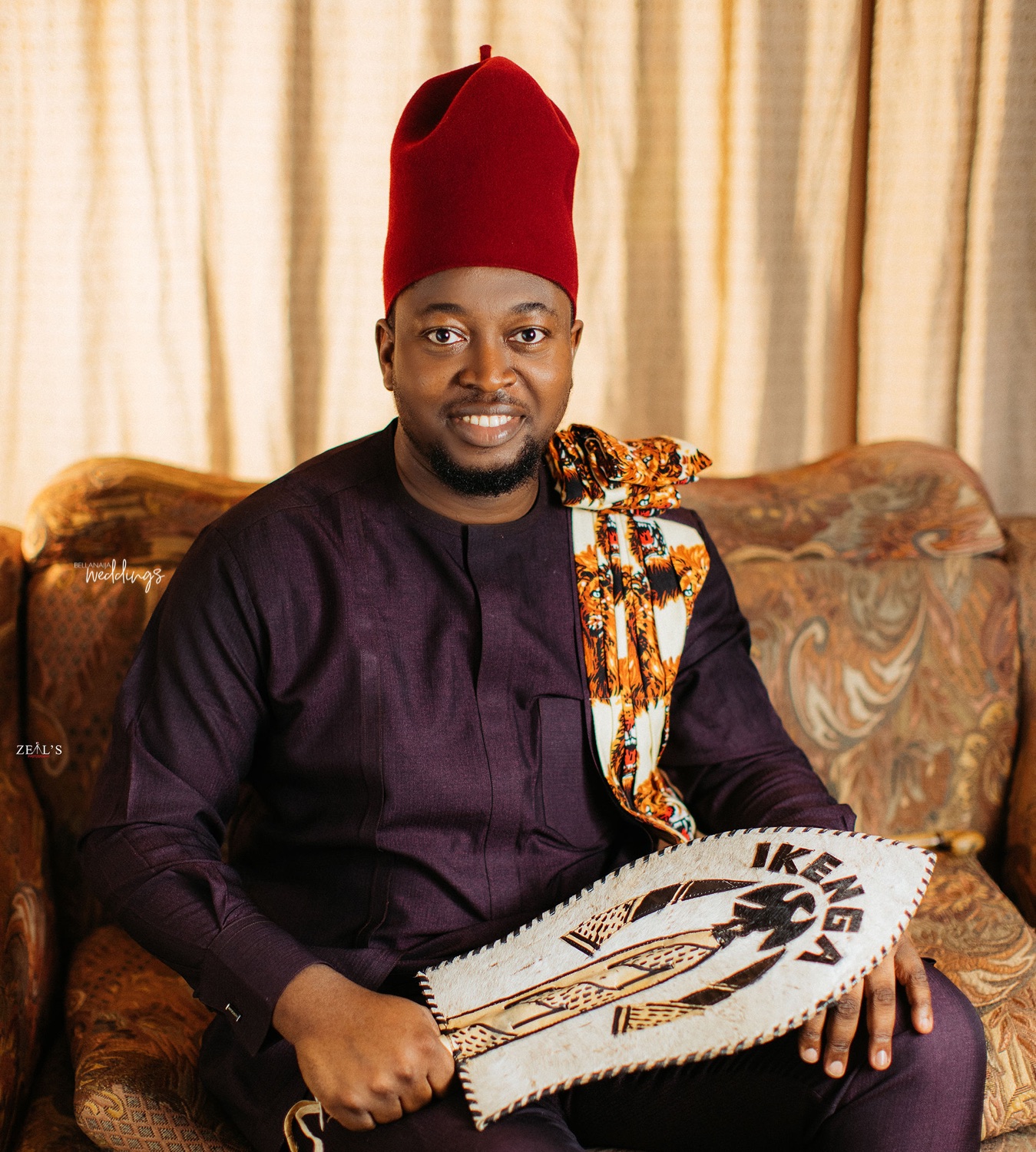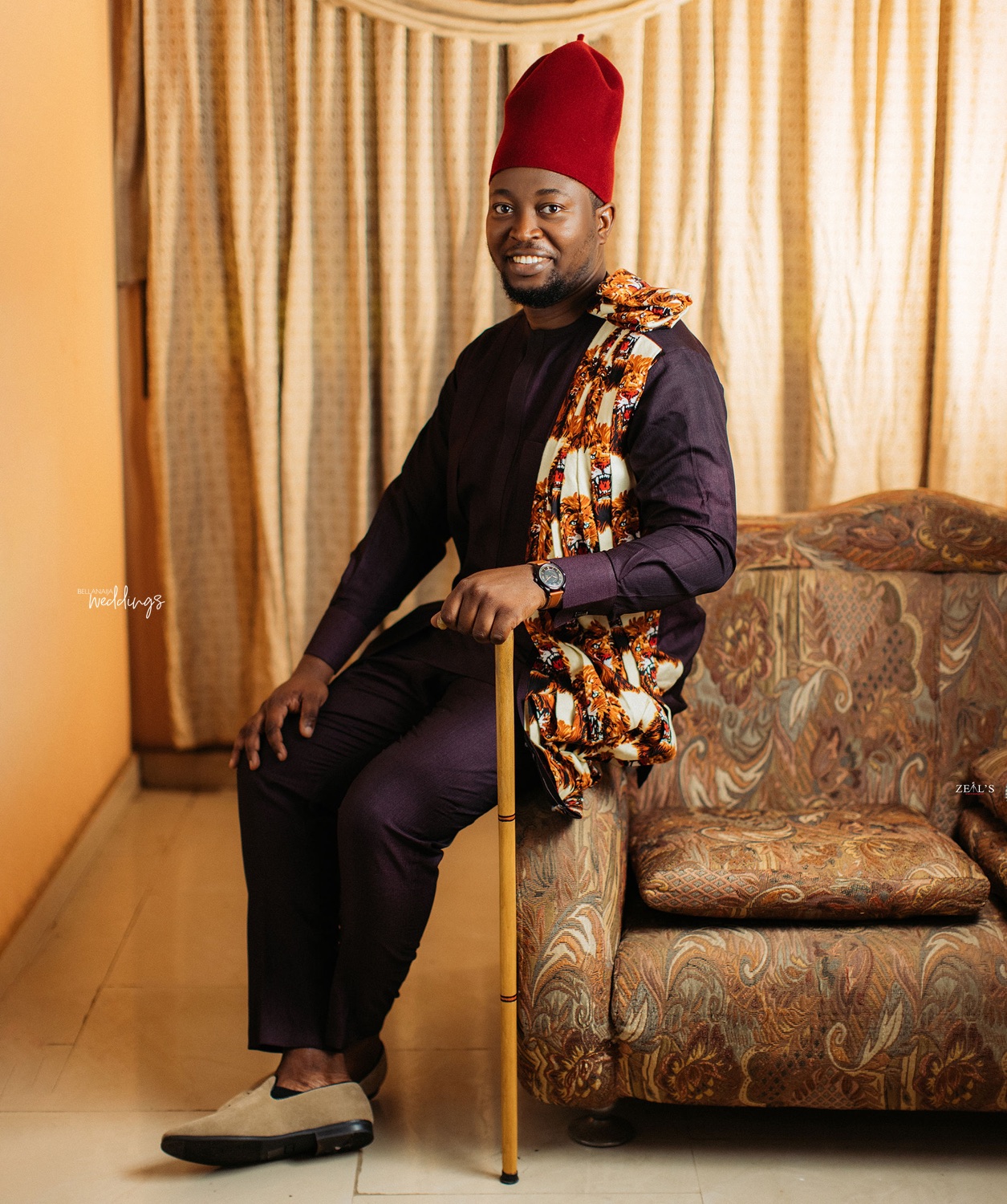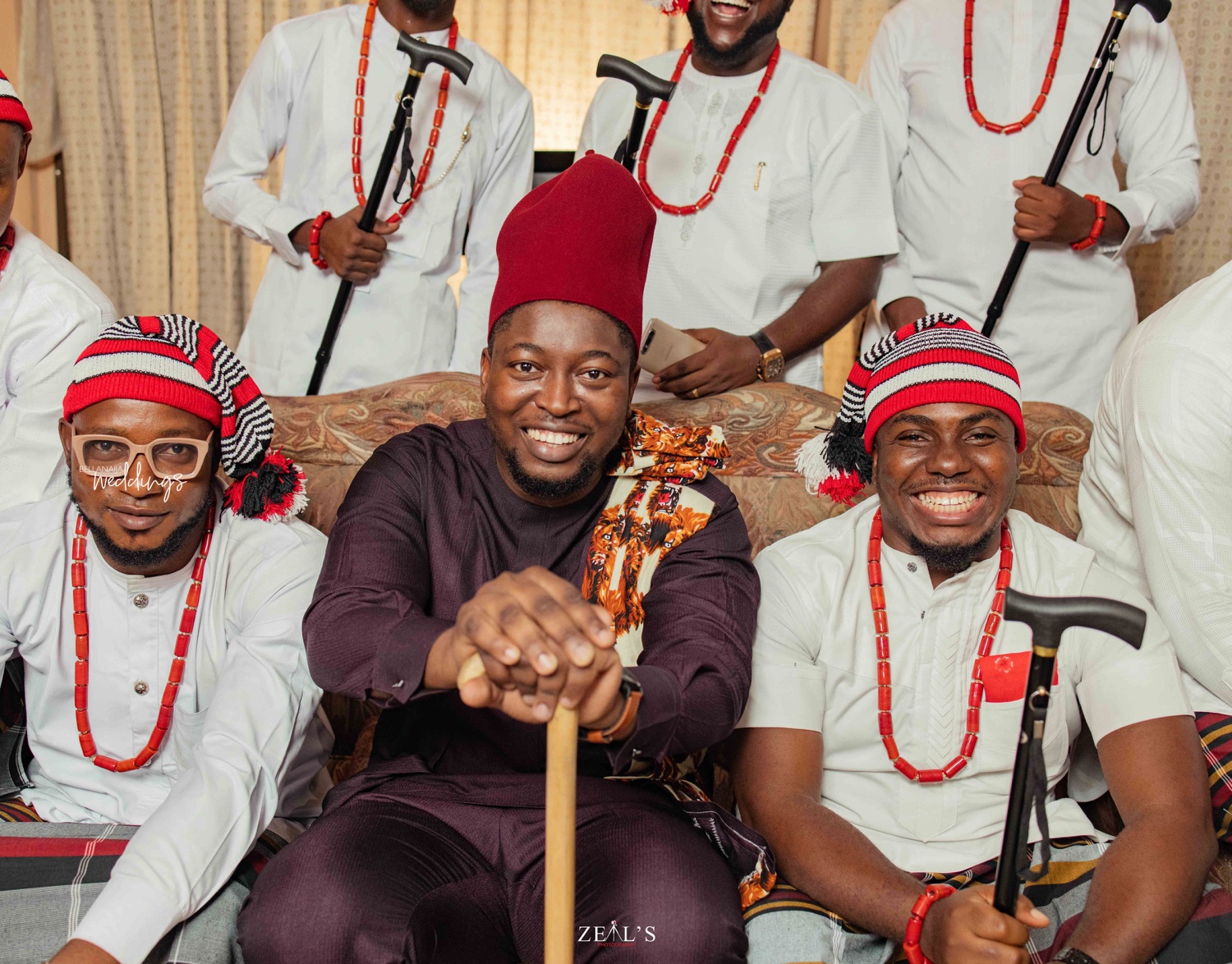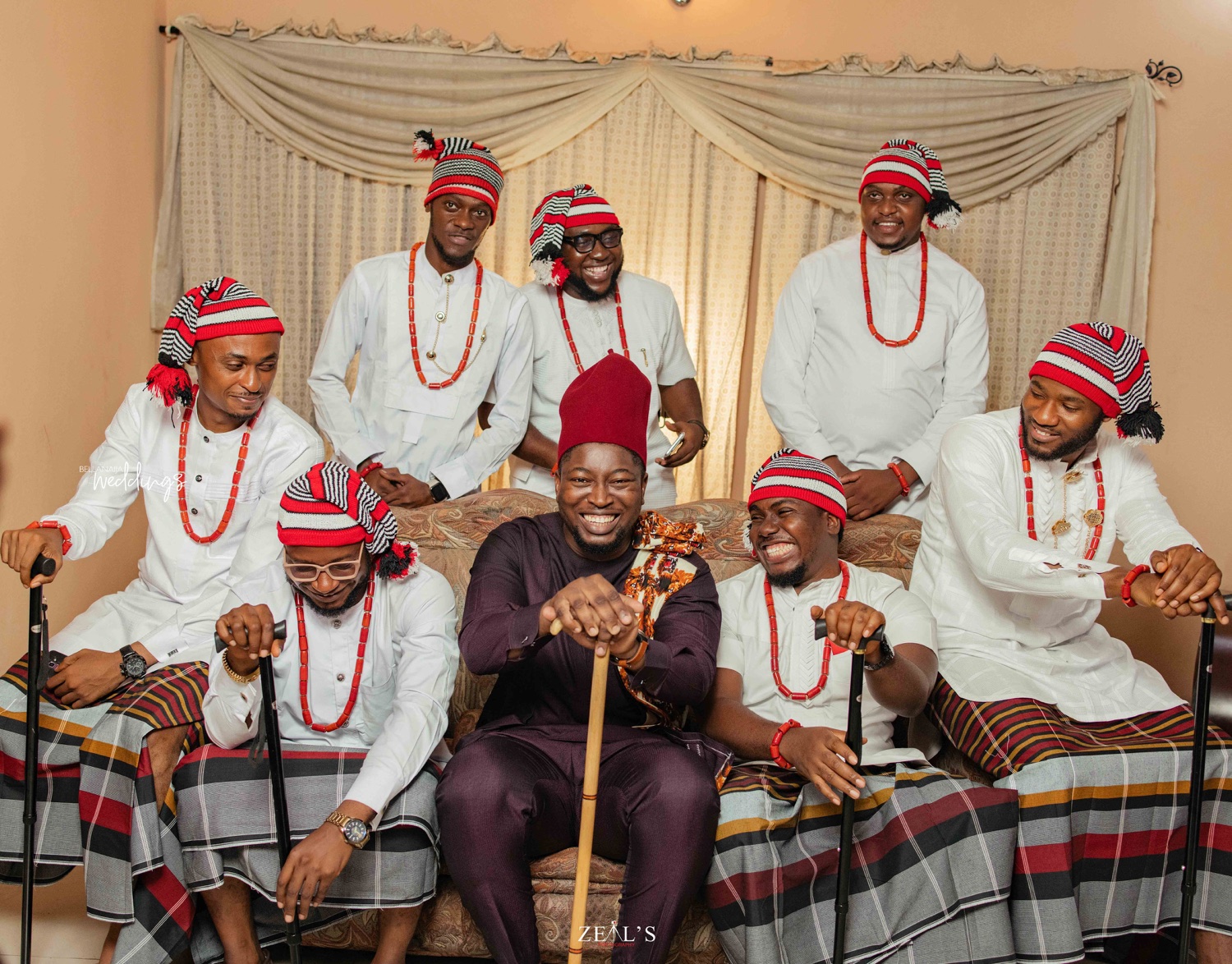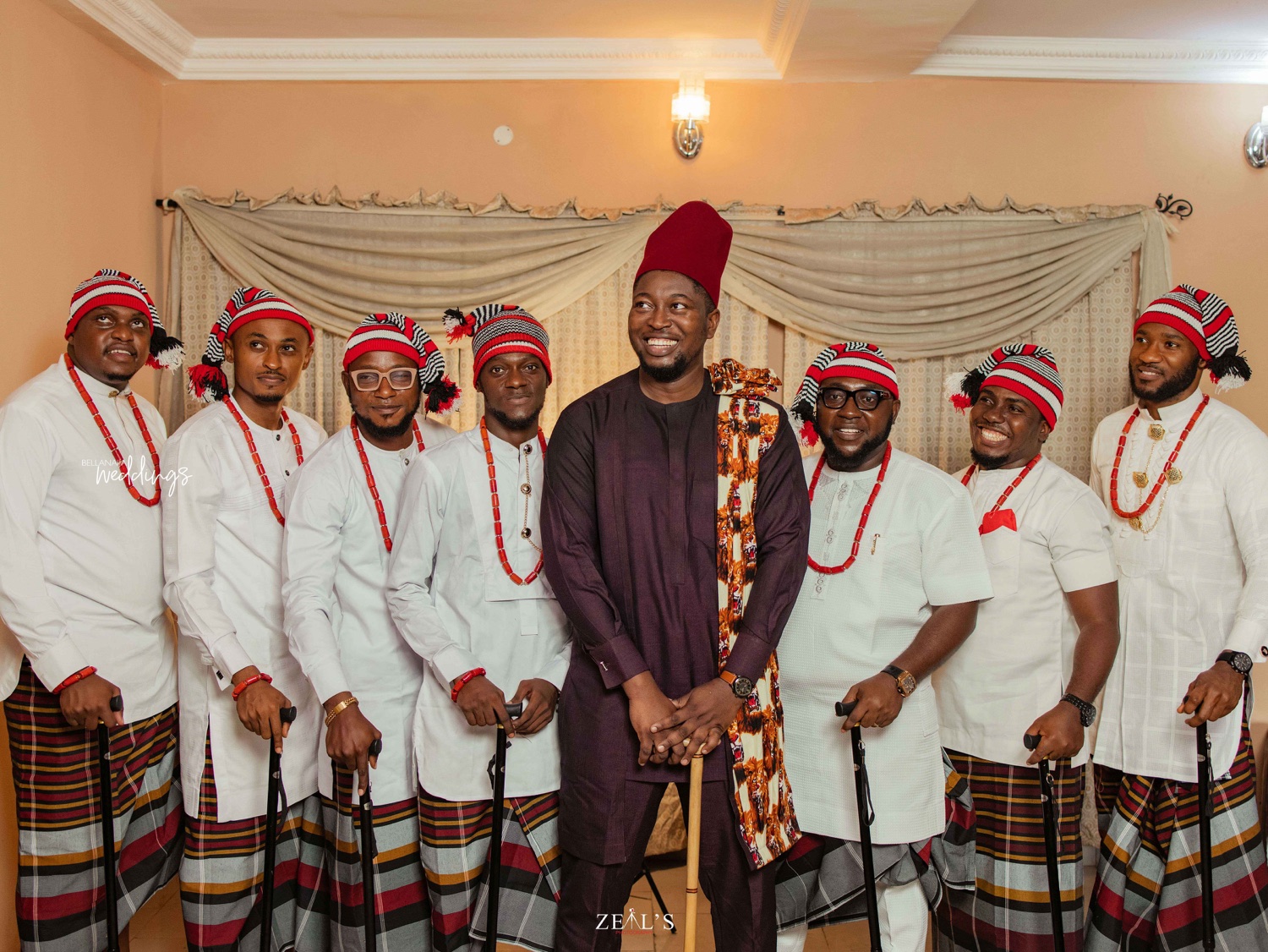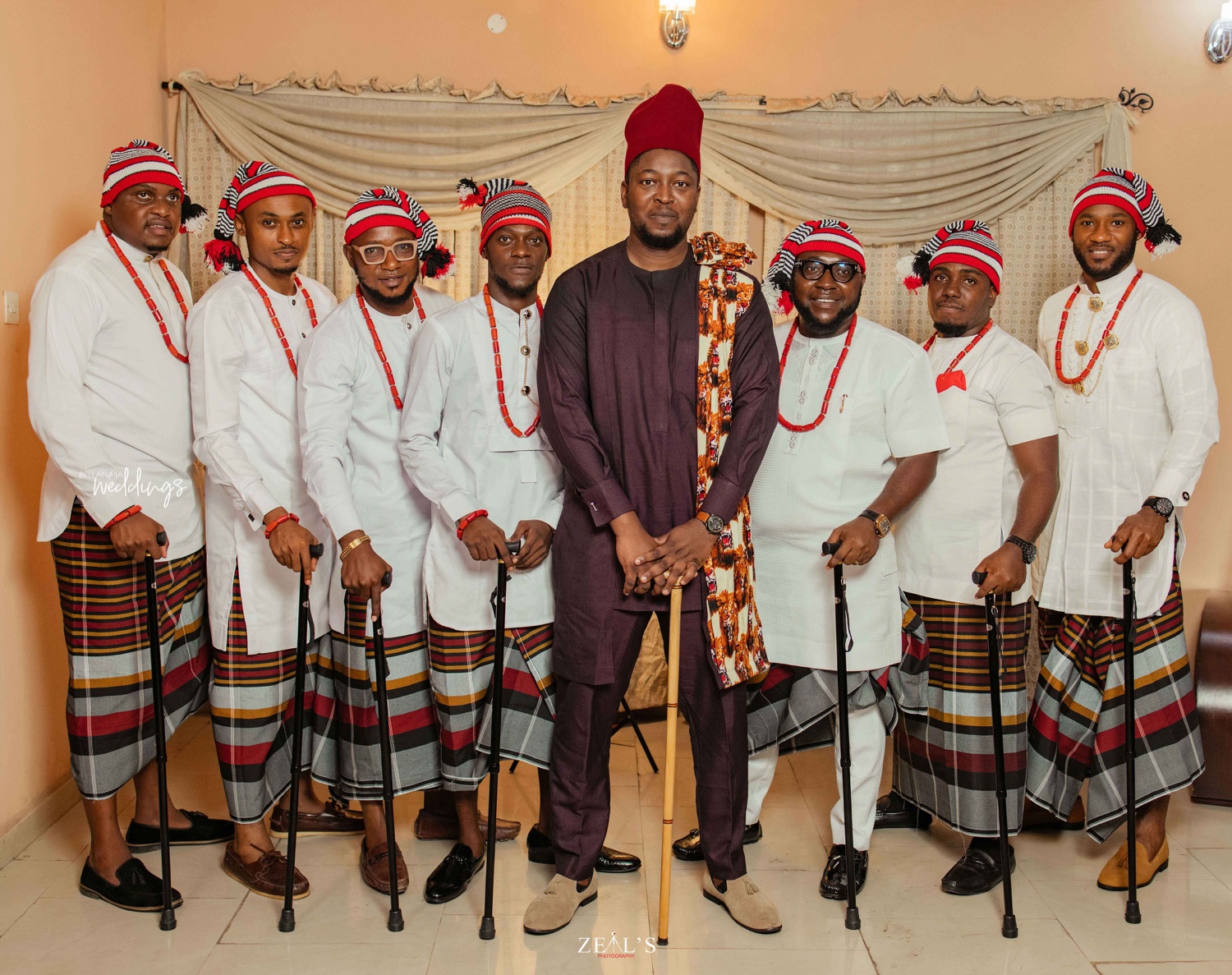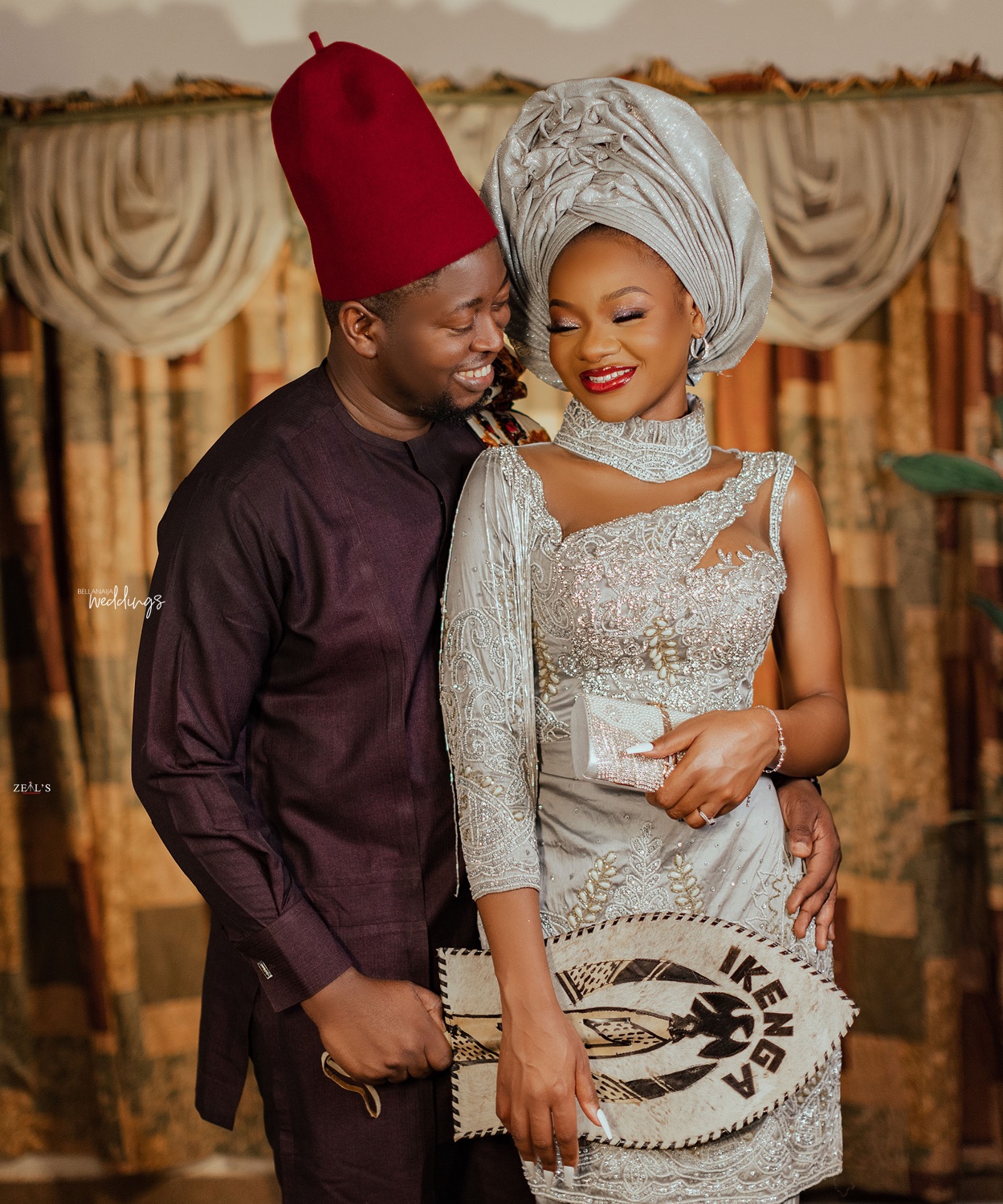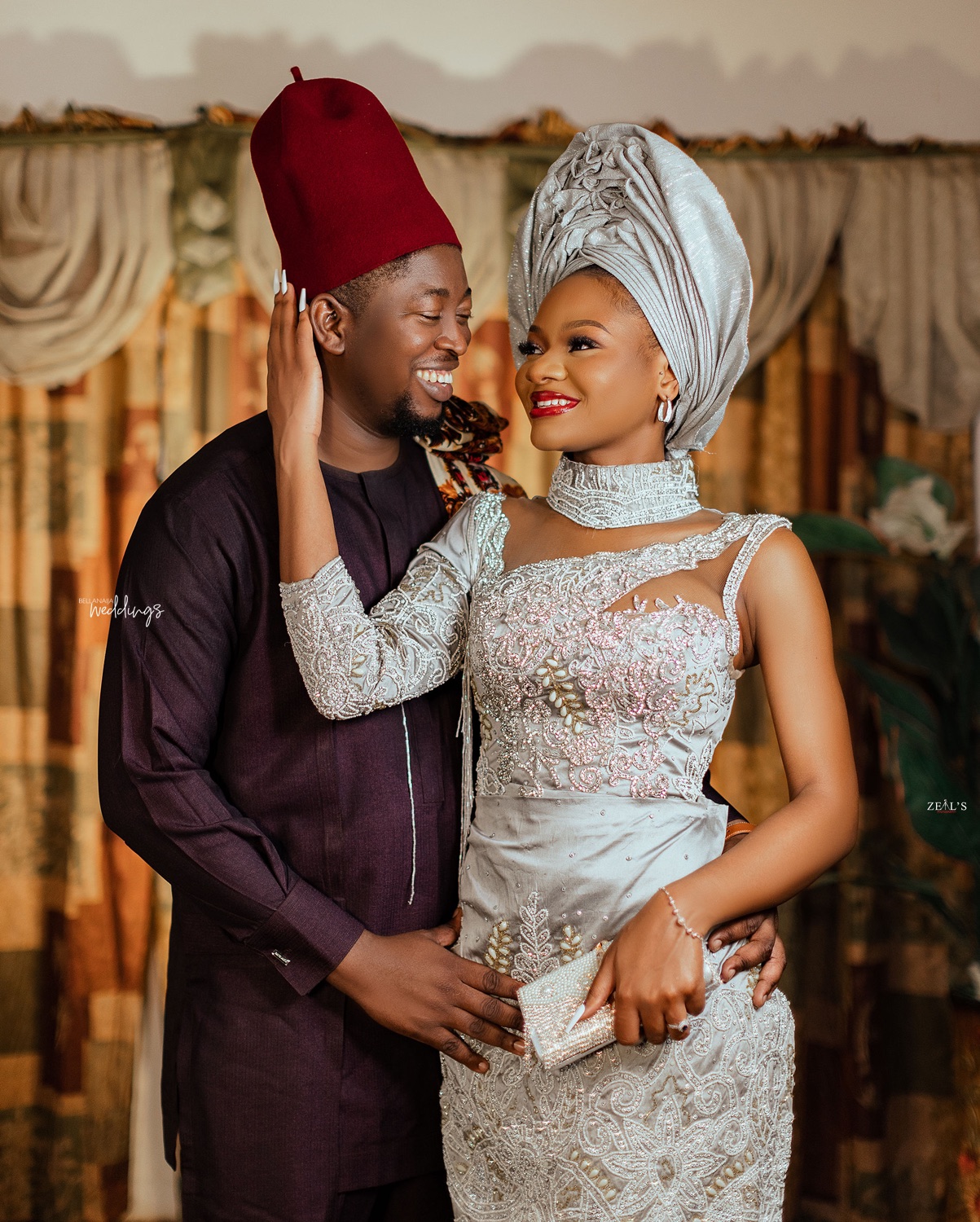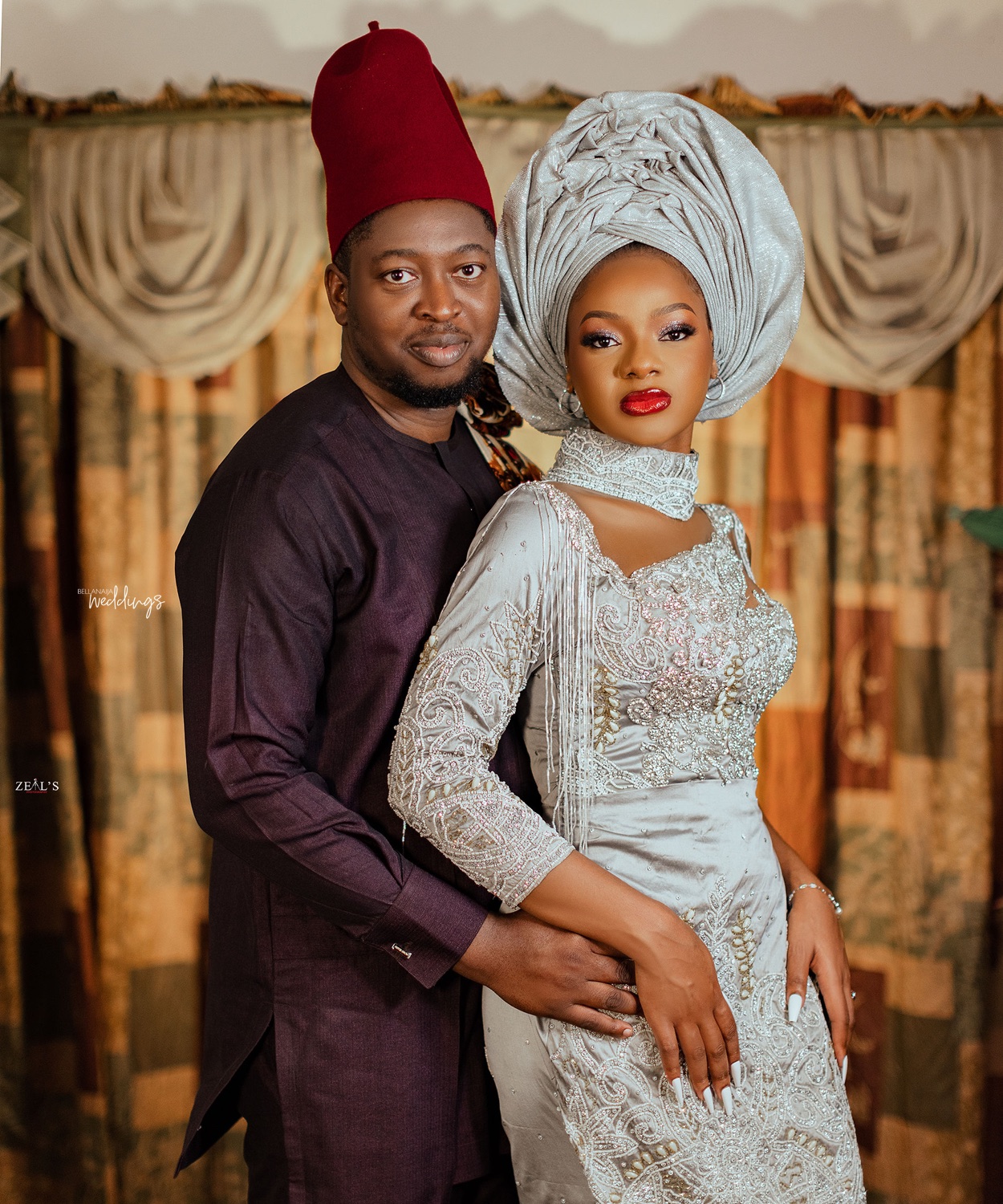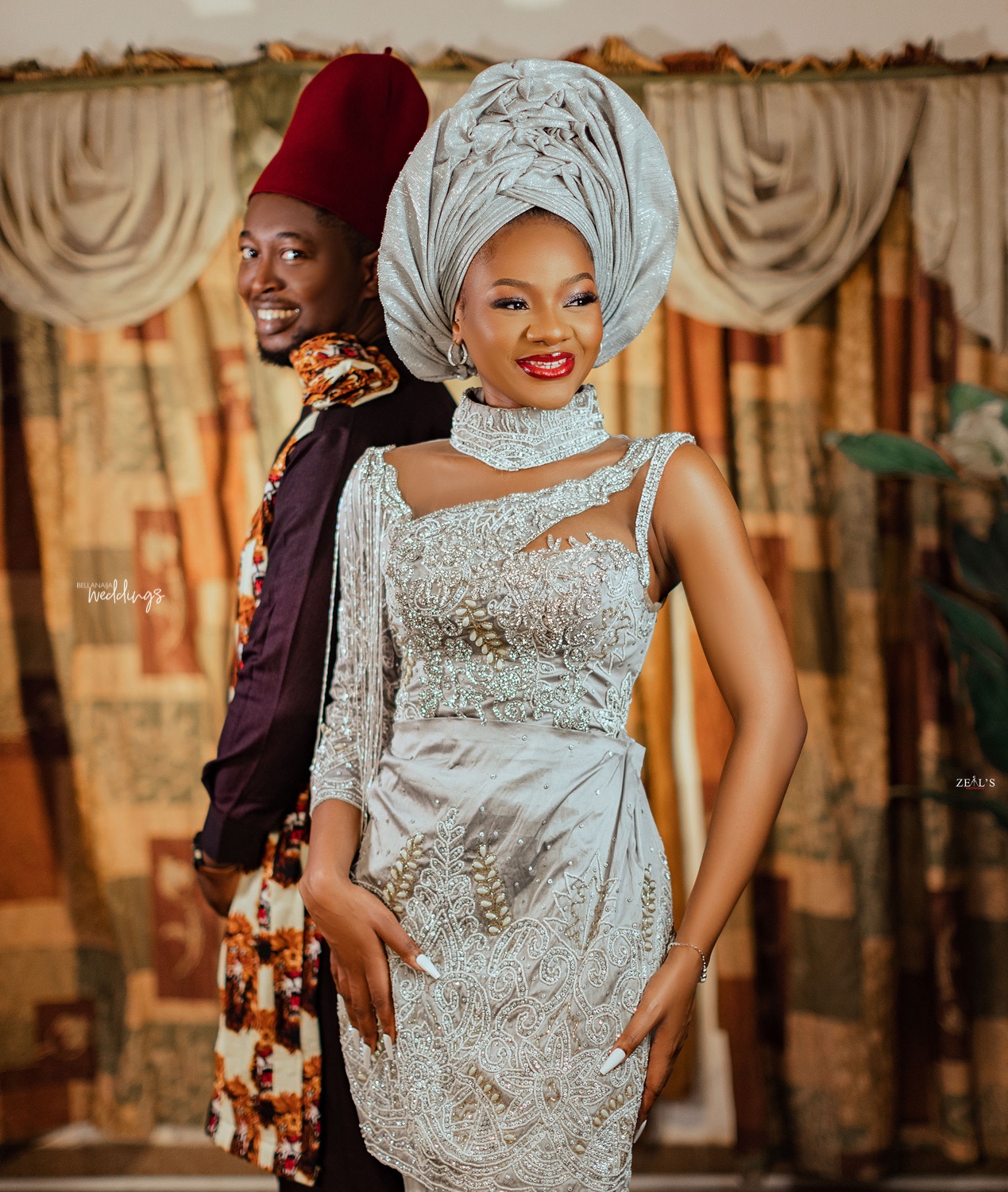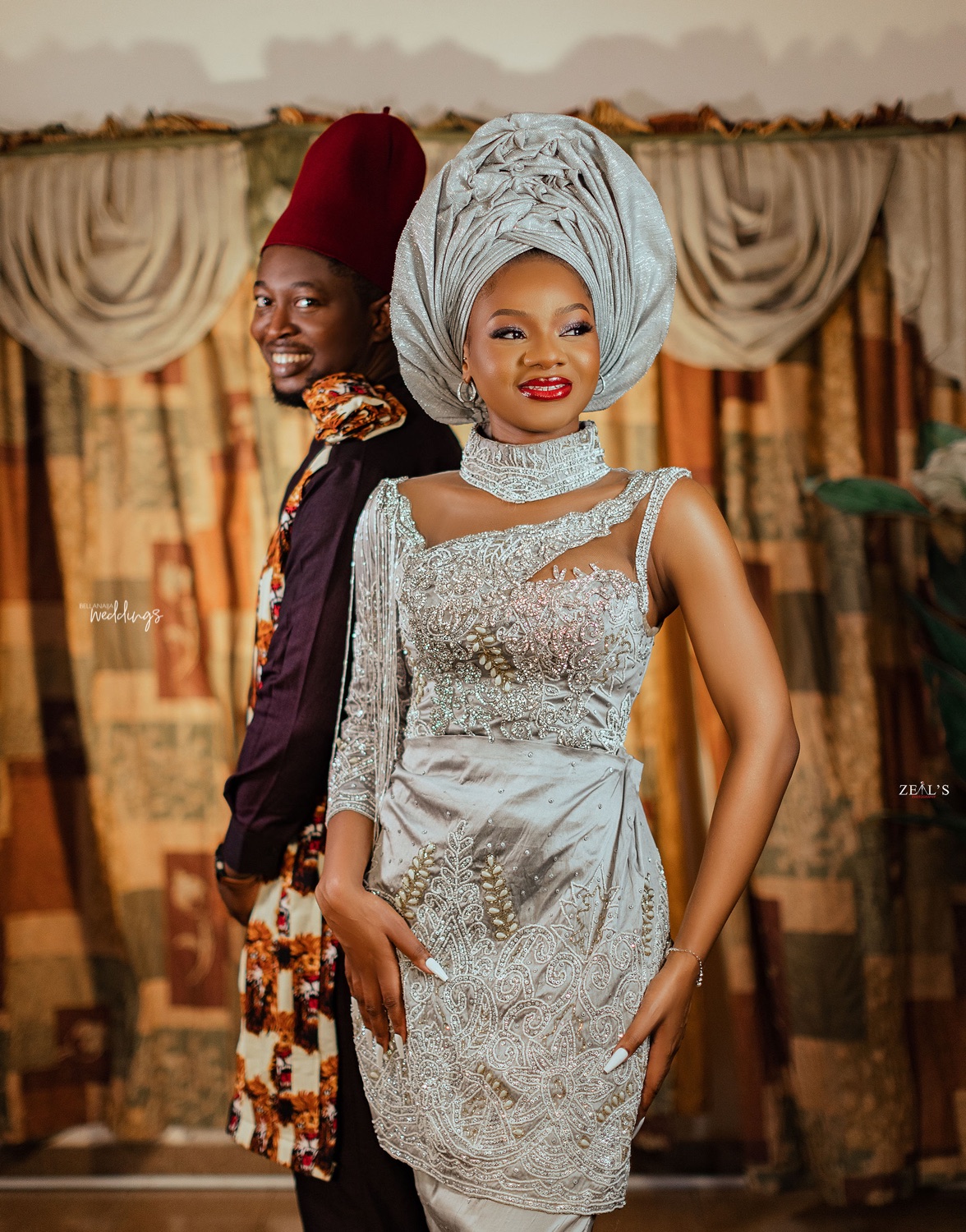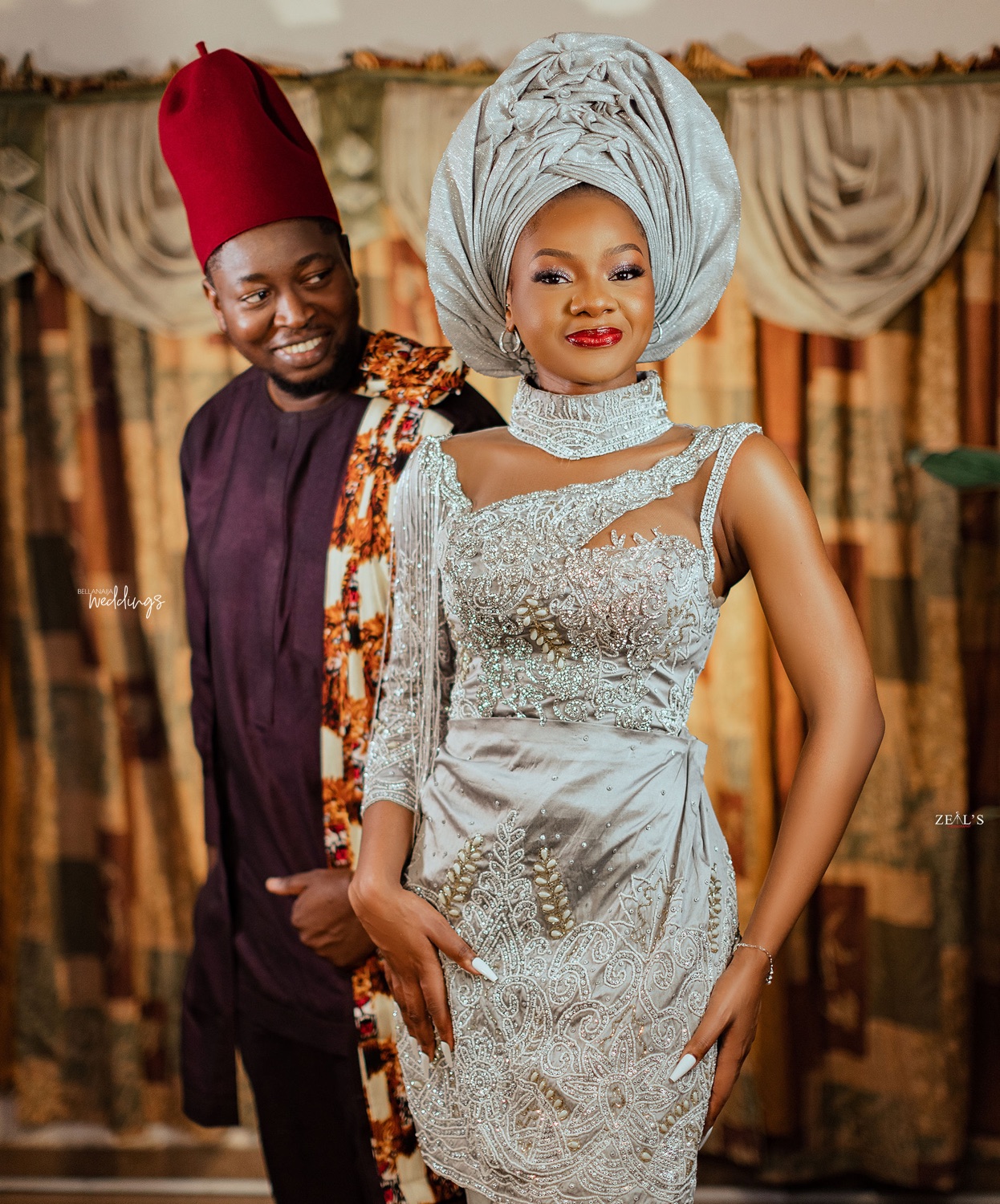 Credits
Planner: @mm_eventss
Makeup: @hodmakeupstudio
Hairstylist: @hodmakeupstudio
Photography/Videography: @zealsphotography
Robe: @alluringbridals
Cake: @lomash_confectionery
DJ: @djlencer1
MC/Hypeman: @firemouthcfr
Decor: @loparaevents
2nd & 3rd Outfits: @omalified
Drinks: @drinks.comng
Security: @petrezguards
Ogene group: @ogene_akara_ugo
Accessories: @zeediva_signet
Rentals: @dallasrentalsng
Hostesses/Servers: @royalclass_ushers