It was a celebration of love all the way at #LoveDC18 white wedding. The couple, Chichi and her forever love,  Dipo sealed their union alongside their friends and family in attendance. The bride rocked a regal bridal dress with a mix of stones, feathers, and much more beautiful details.
At the reception, the couple brought up the heat and clearly had so much fun at their wedding. See all the incredible highlights from their white wedding ceremony in pictures below and also the bride, Chichi shared a bit of their love story. Missed their trad feature? Click here.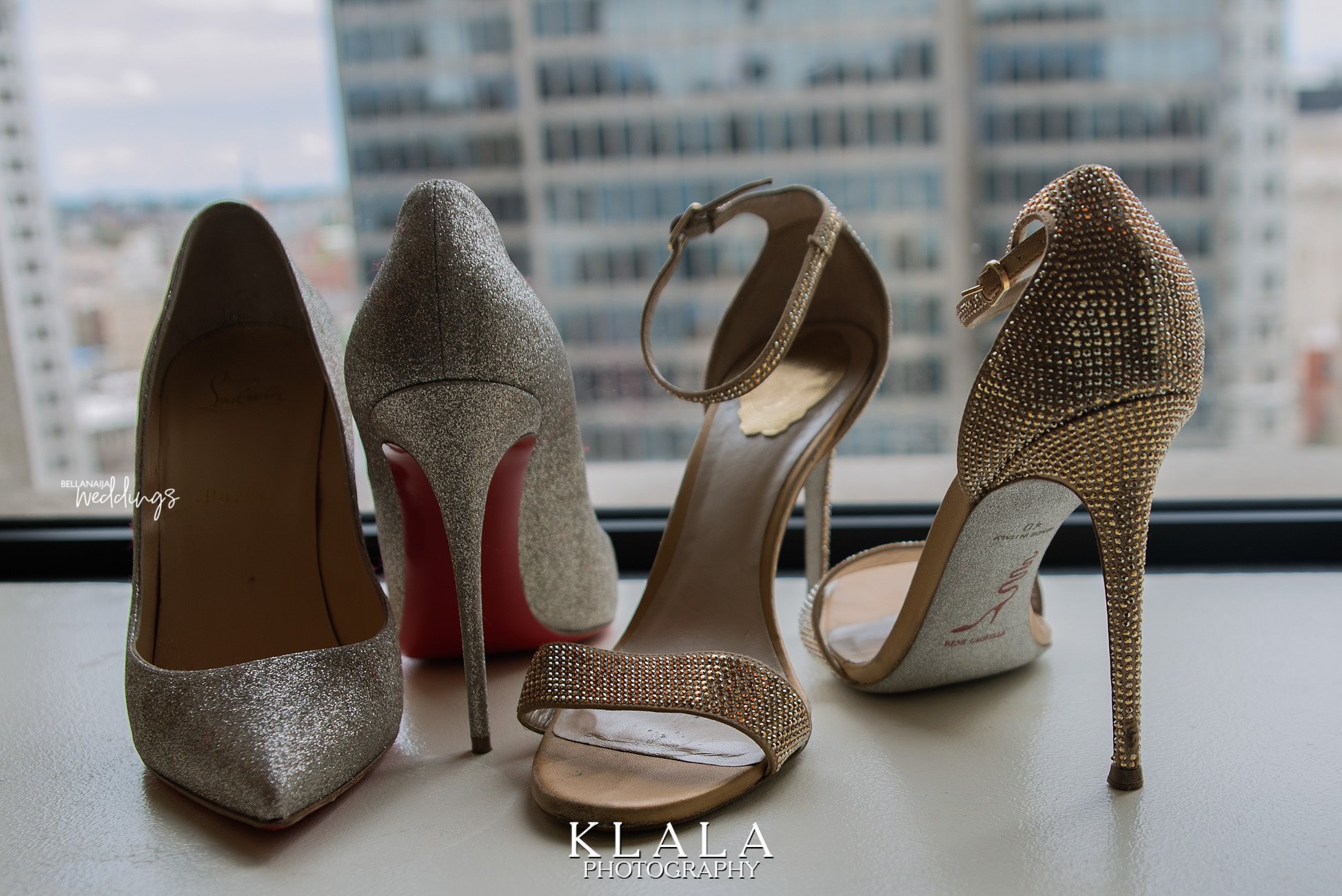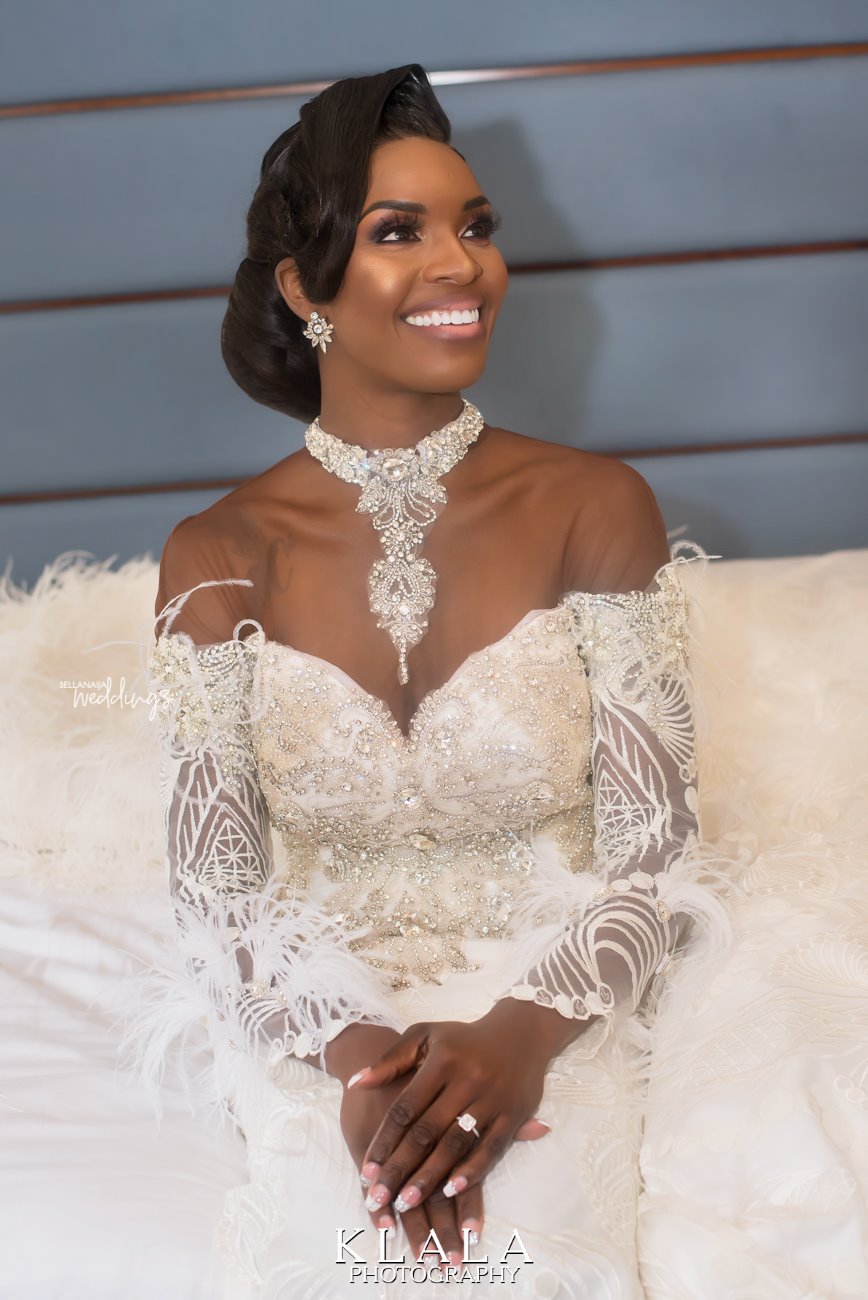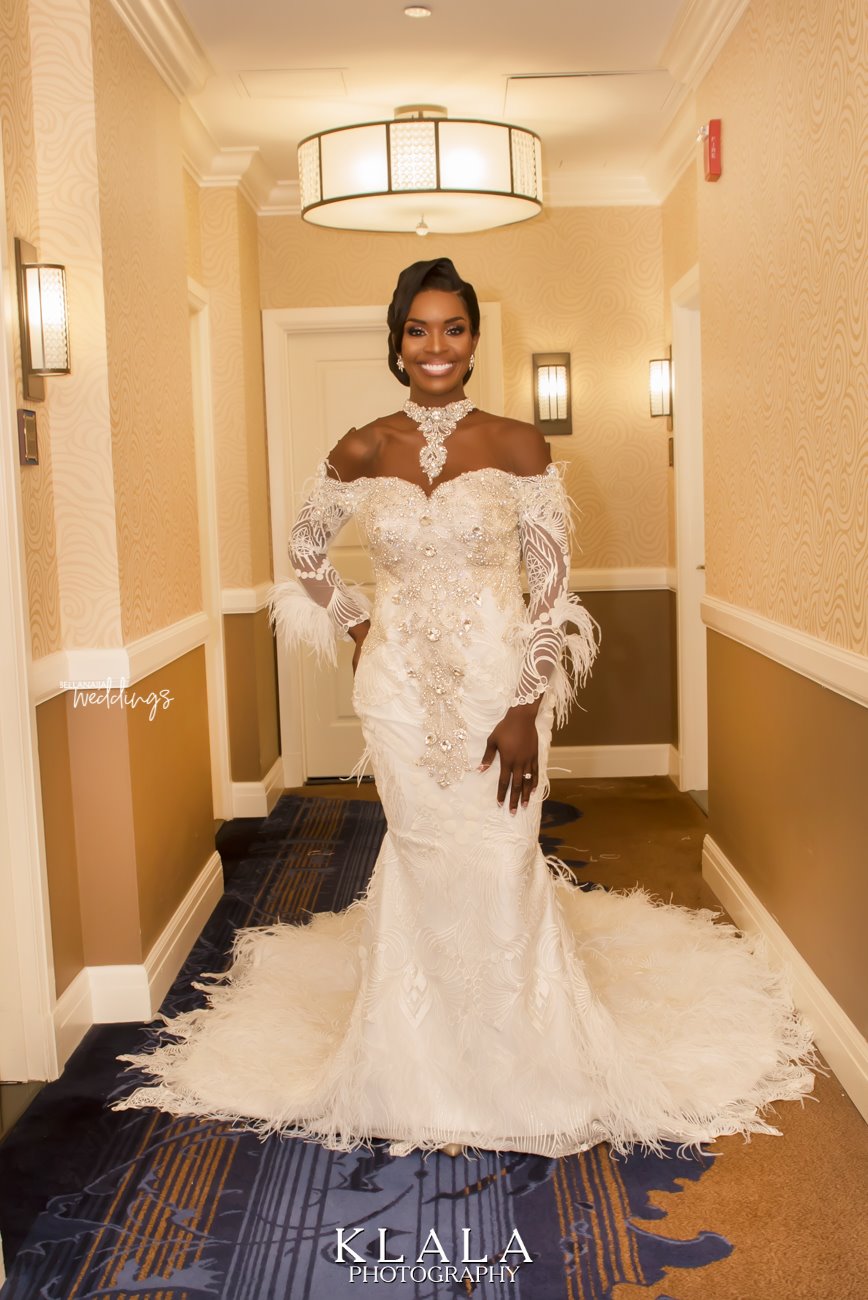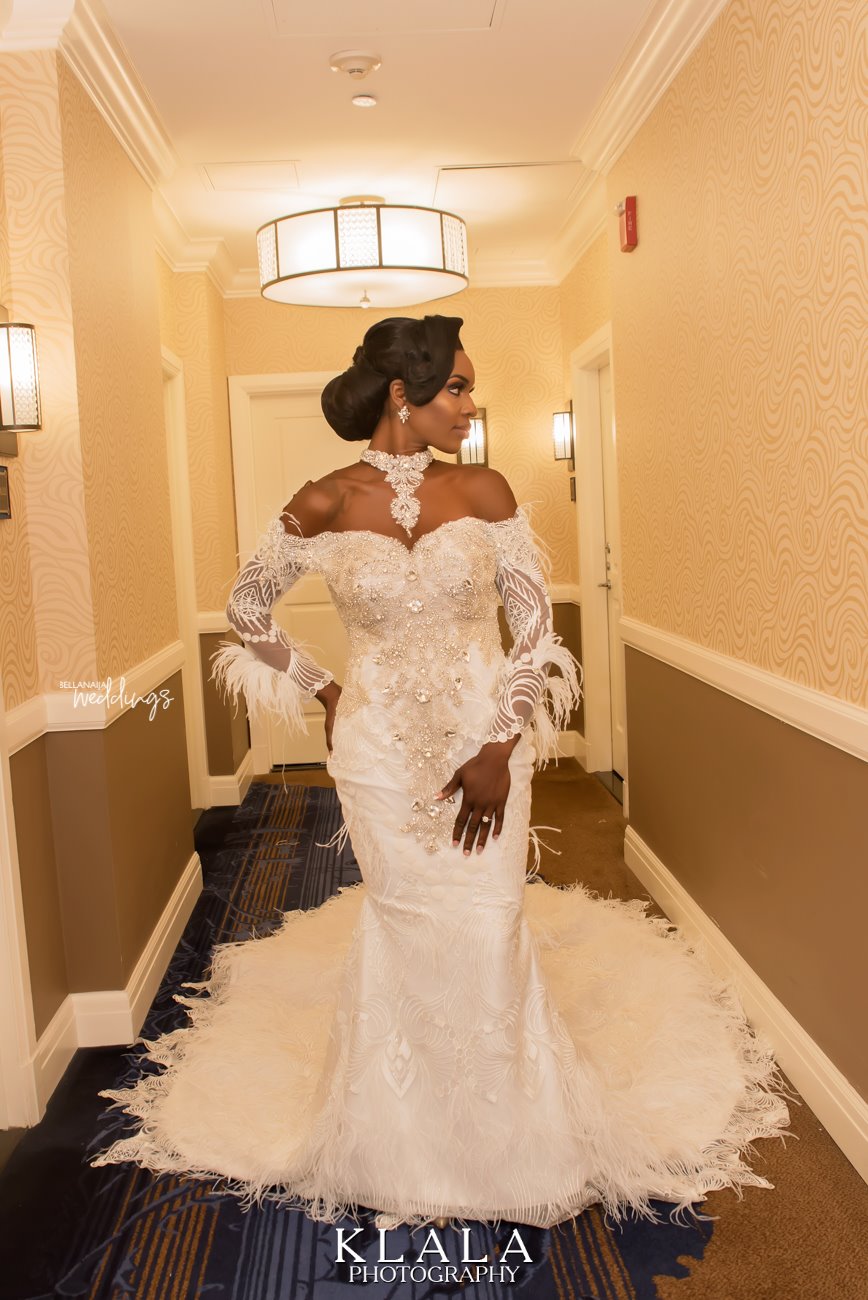 I met Dipo in 2012 at his boys new years eve party in Lagos through a mutual friend. We exchanged pleasantries and both went our separate ways. 6 months later on labour day, the same mutual friend and I met up for a girls night and ran into Dipo in DC at a nightclub. She reintroduced us and we exchanged hellos and we decided to stay at his table. At the end of the night, he asked for my number and not thinking anything of it, I obliged.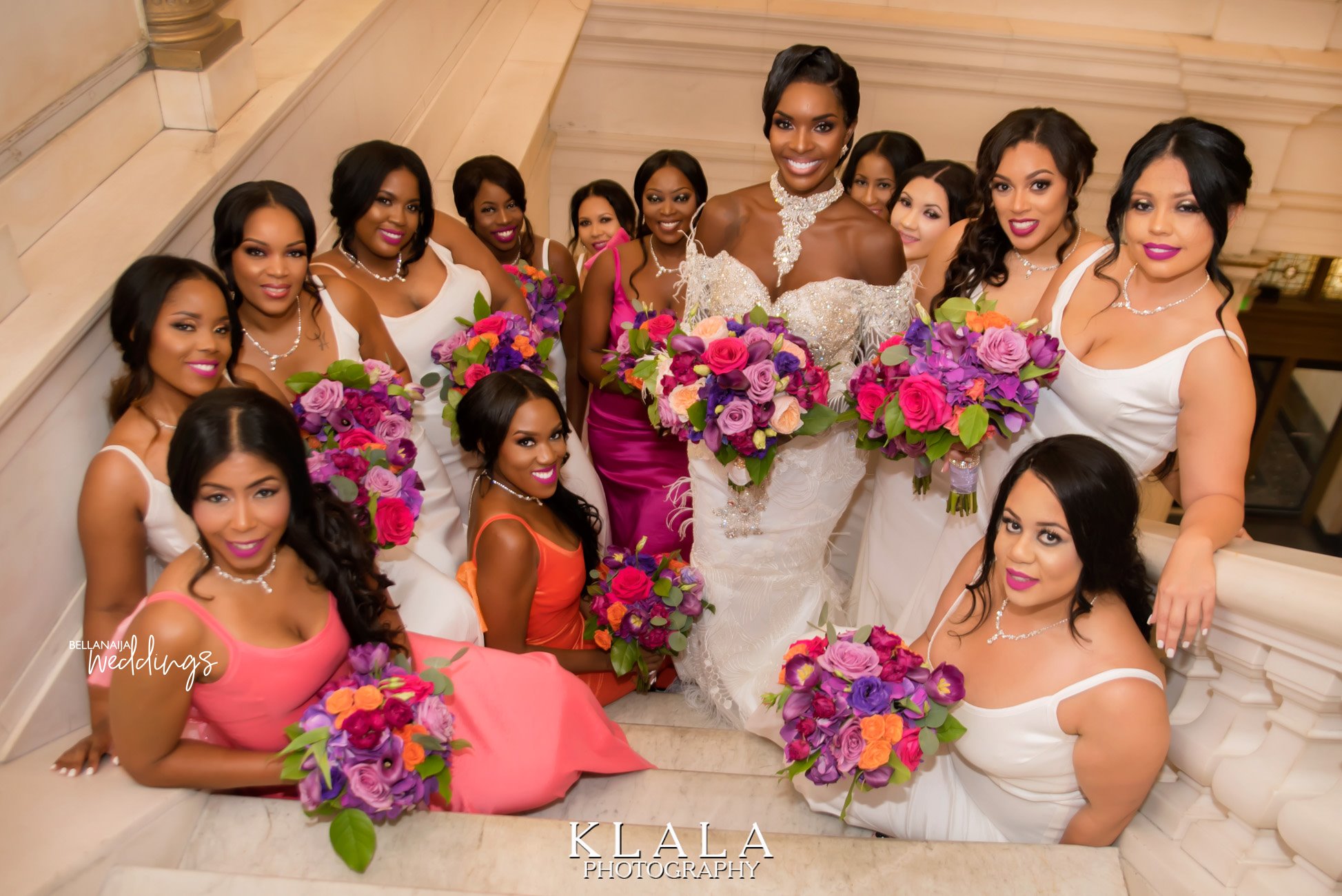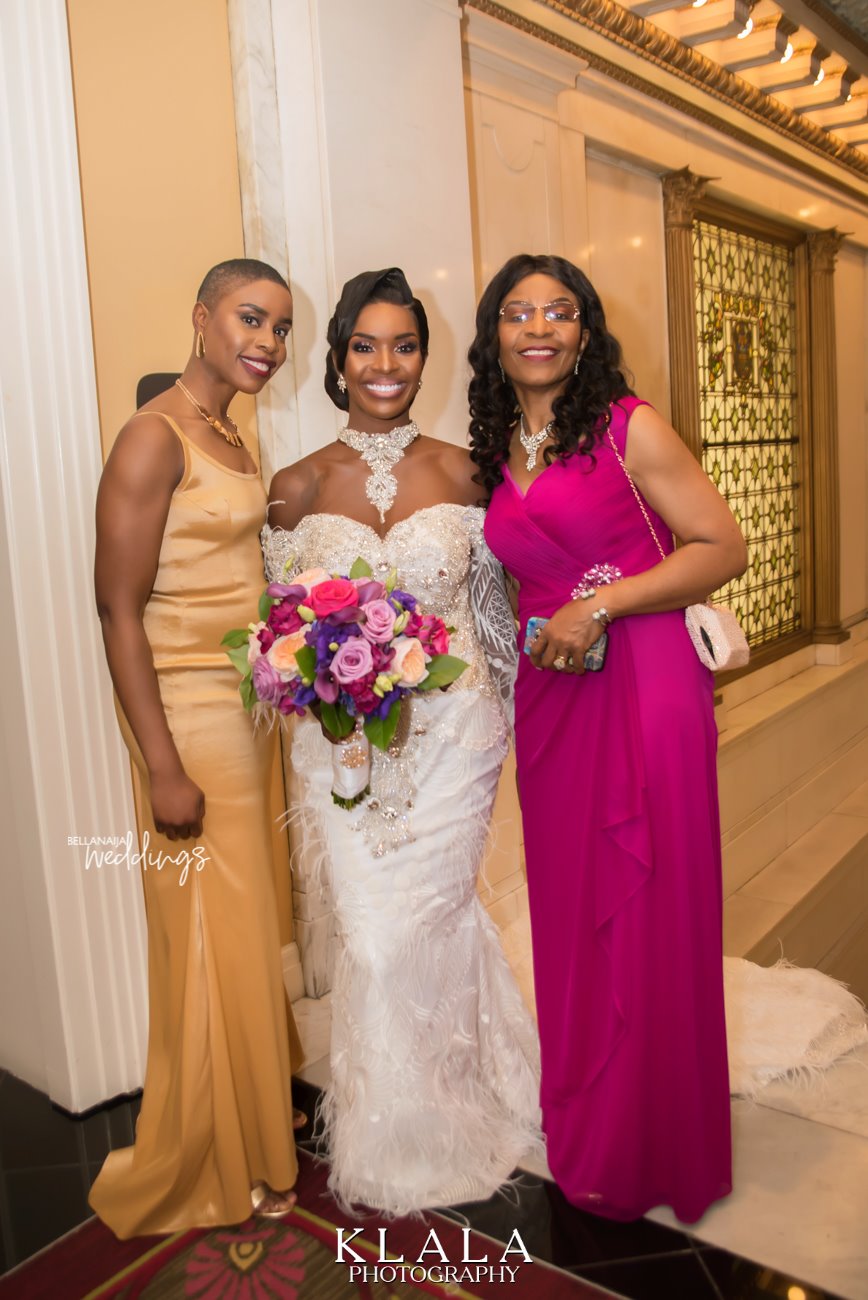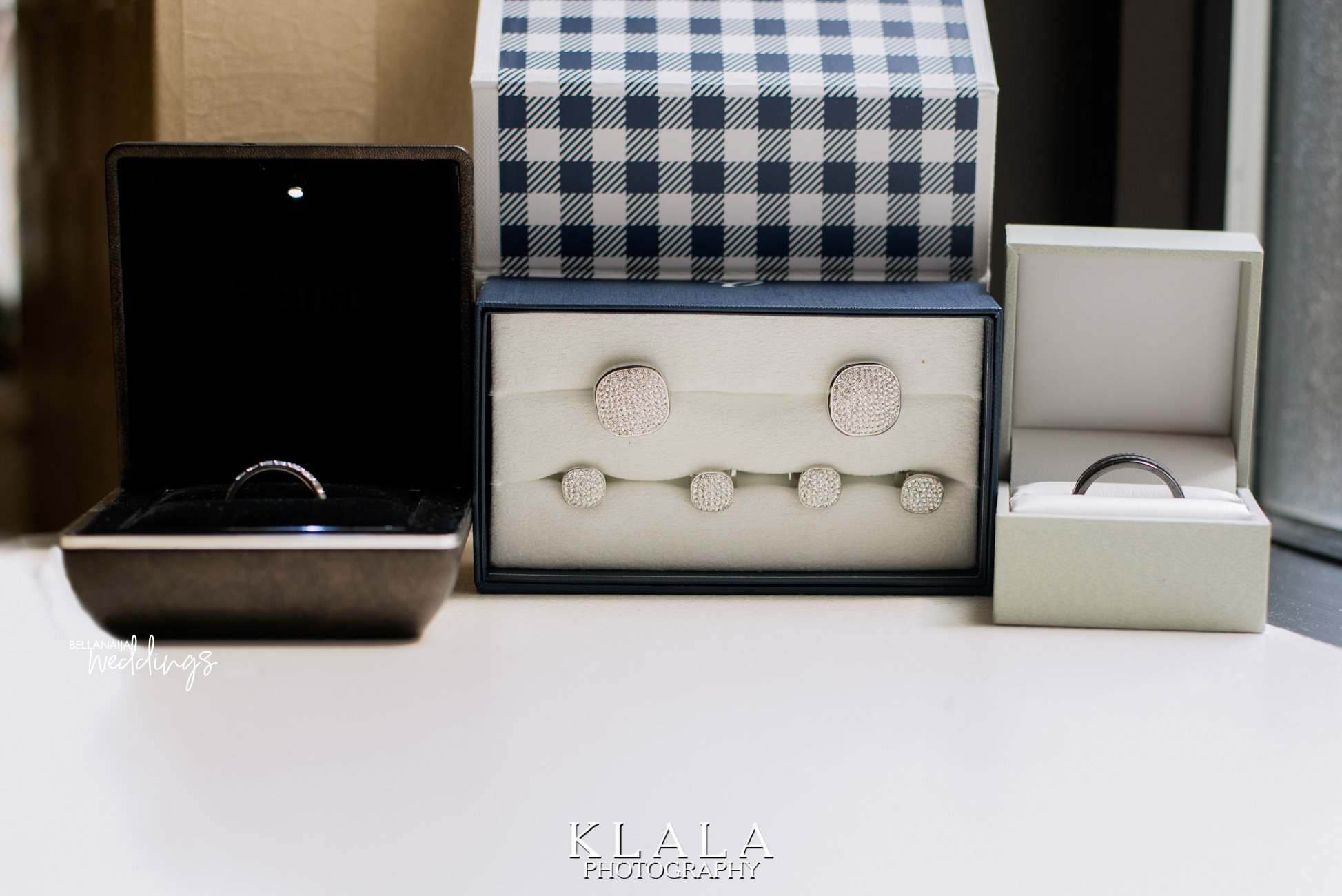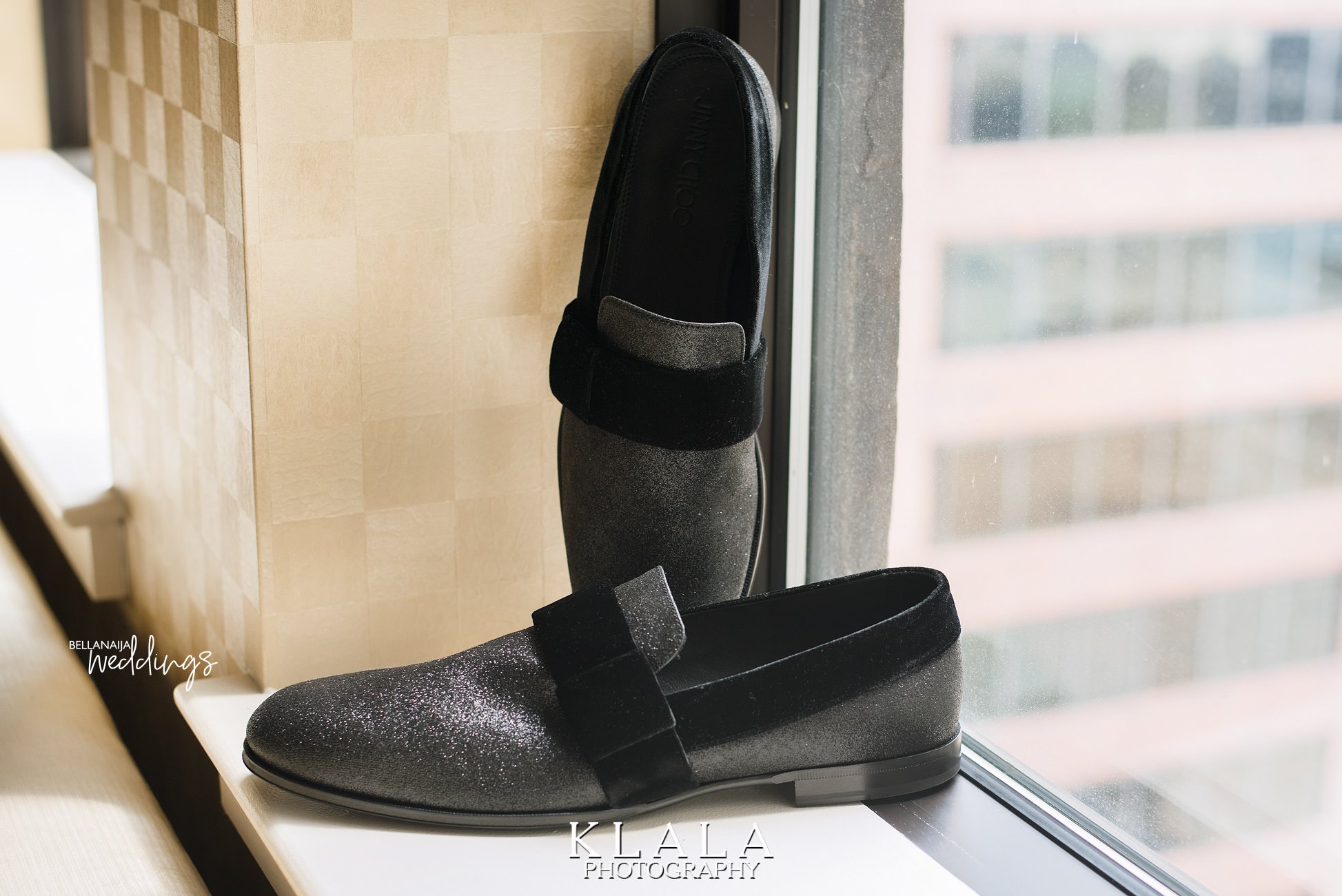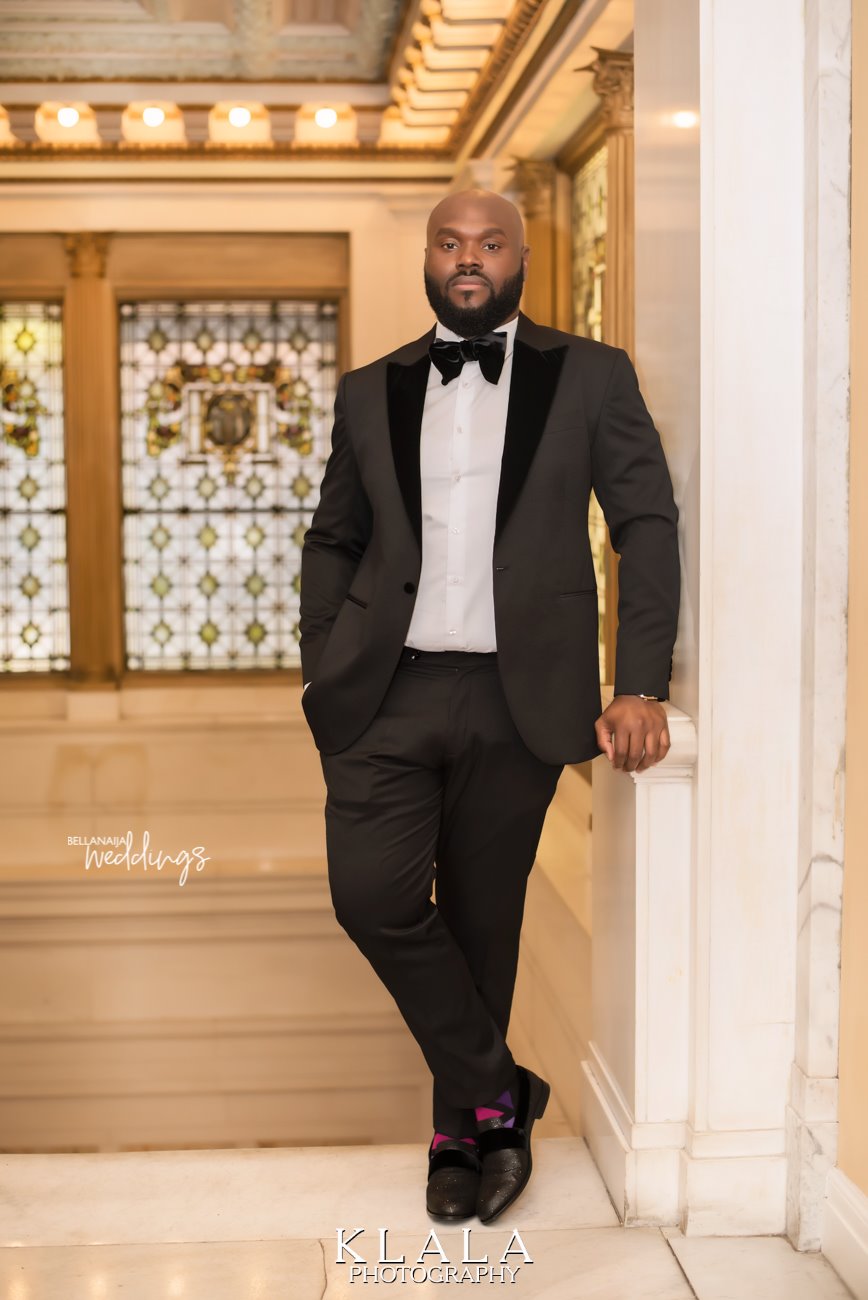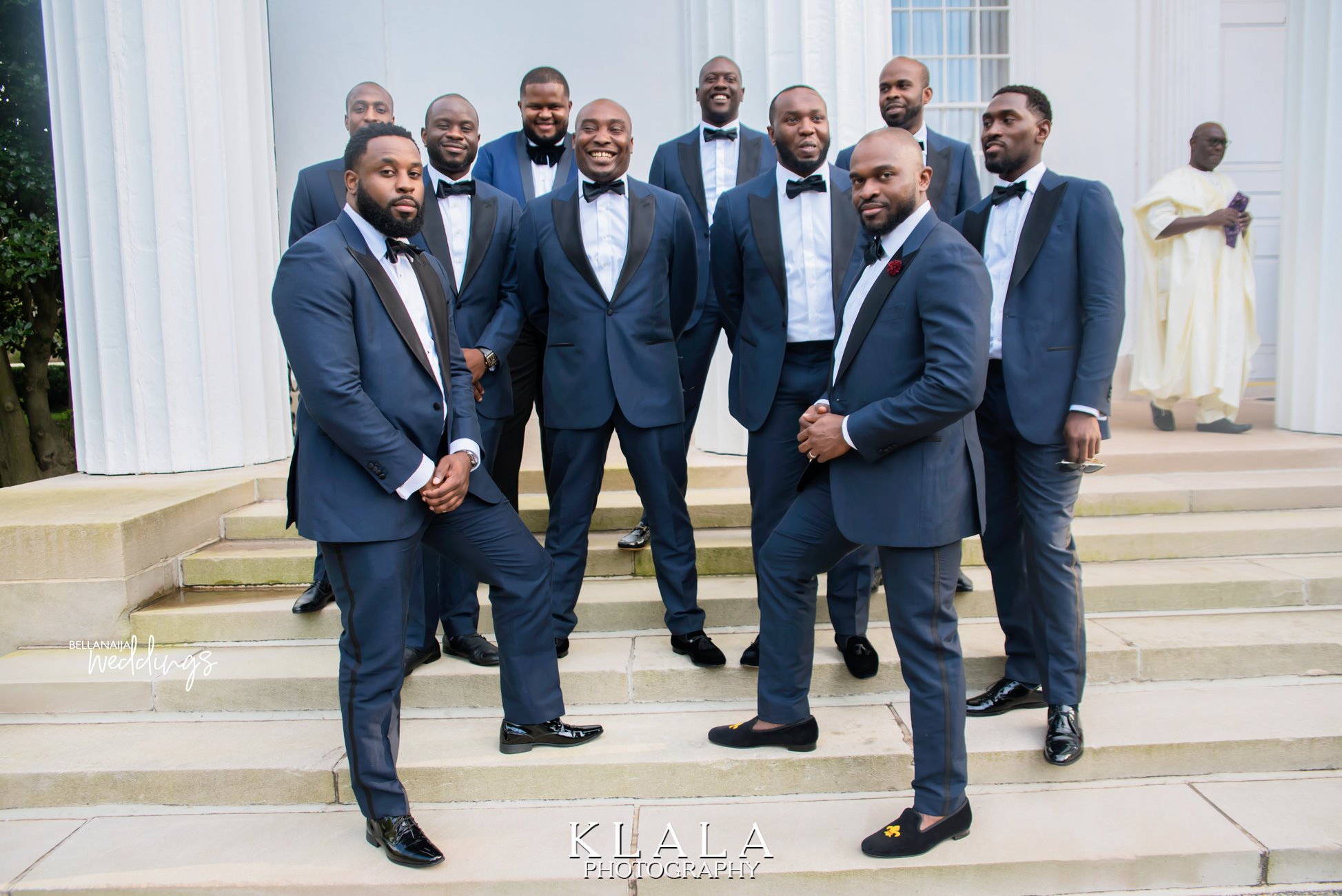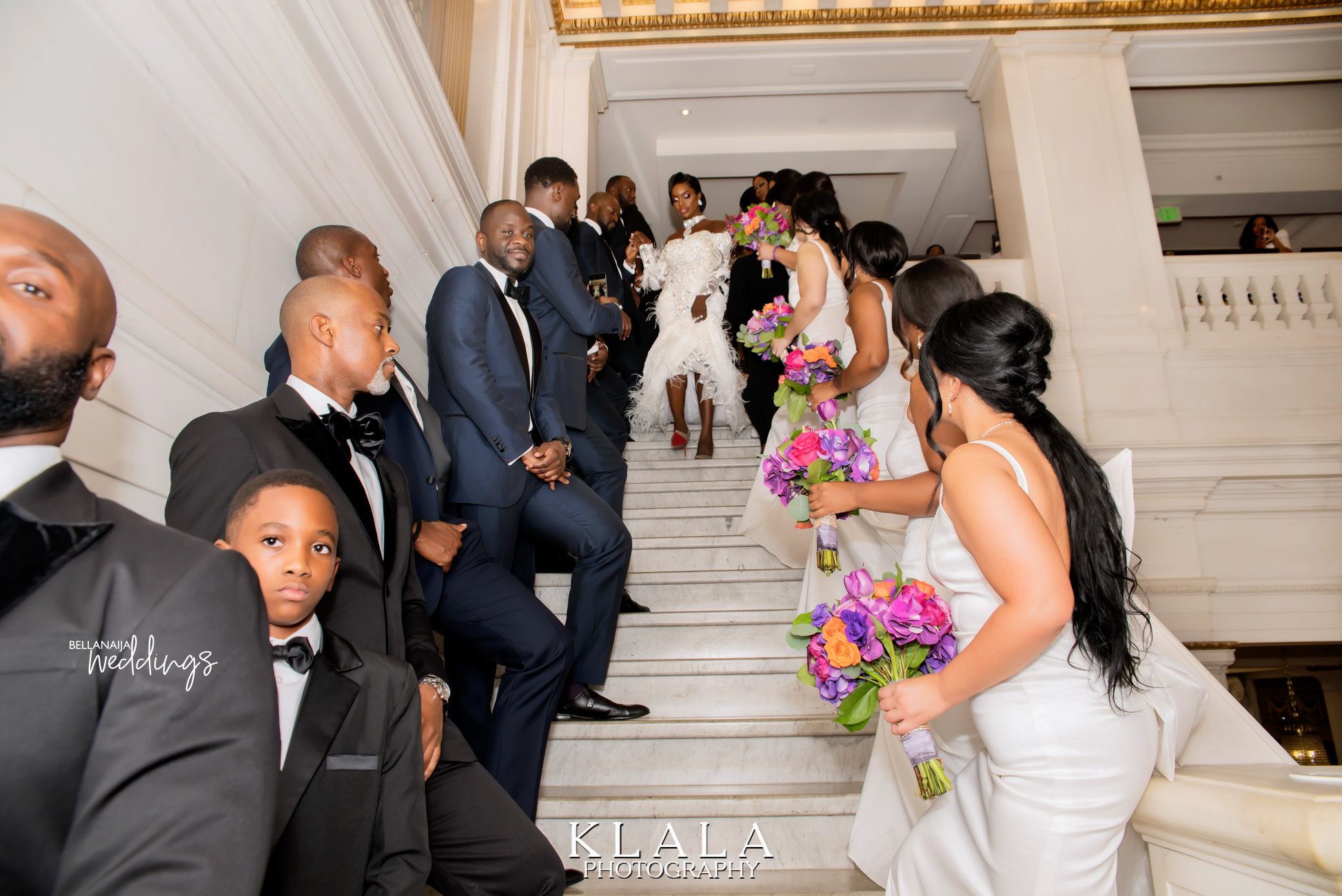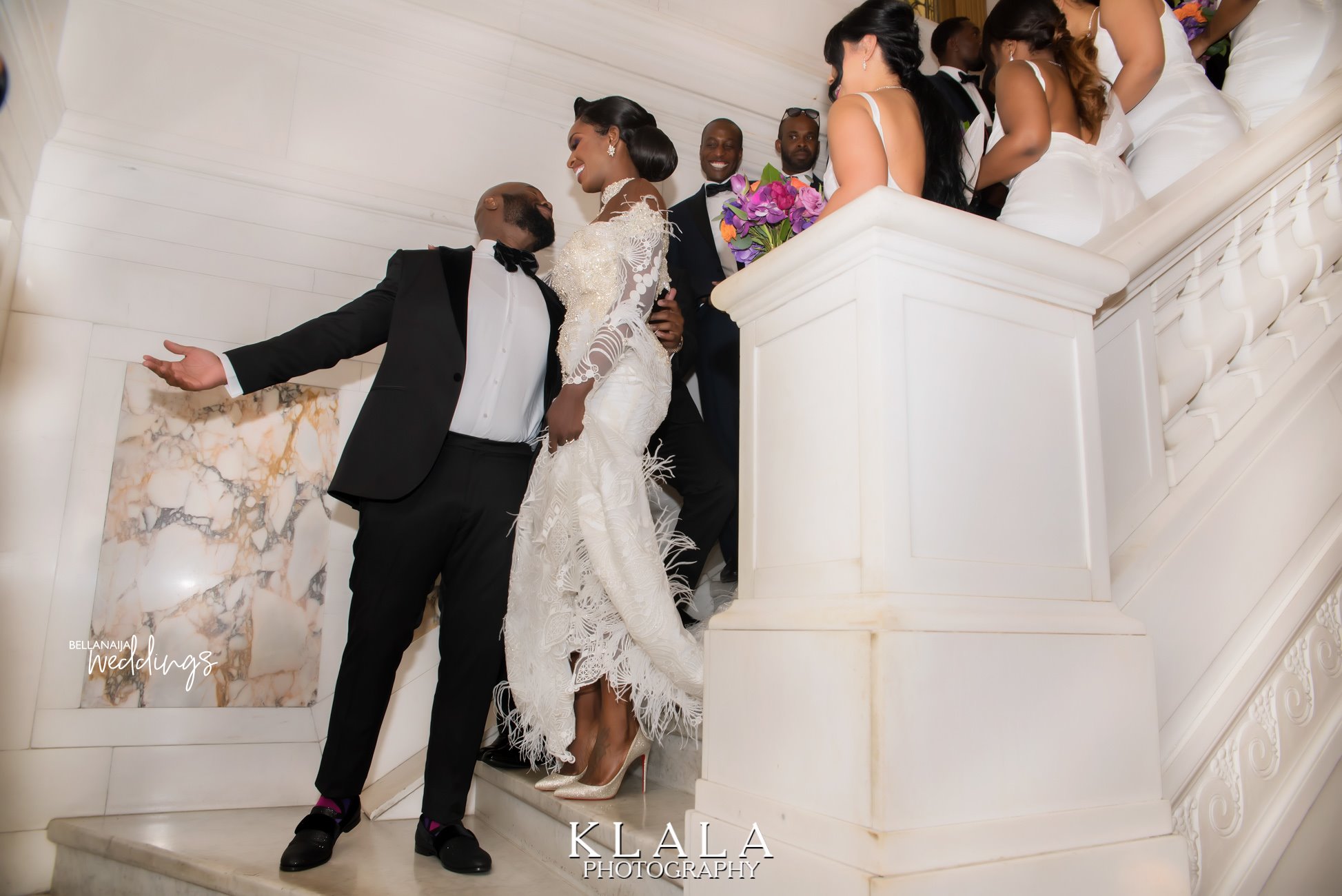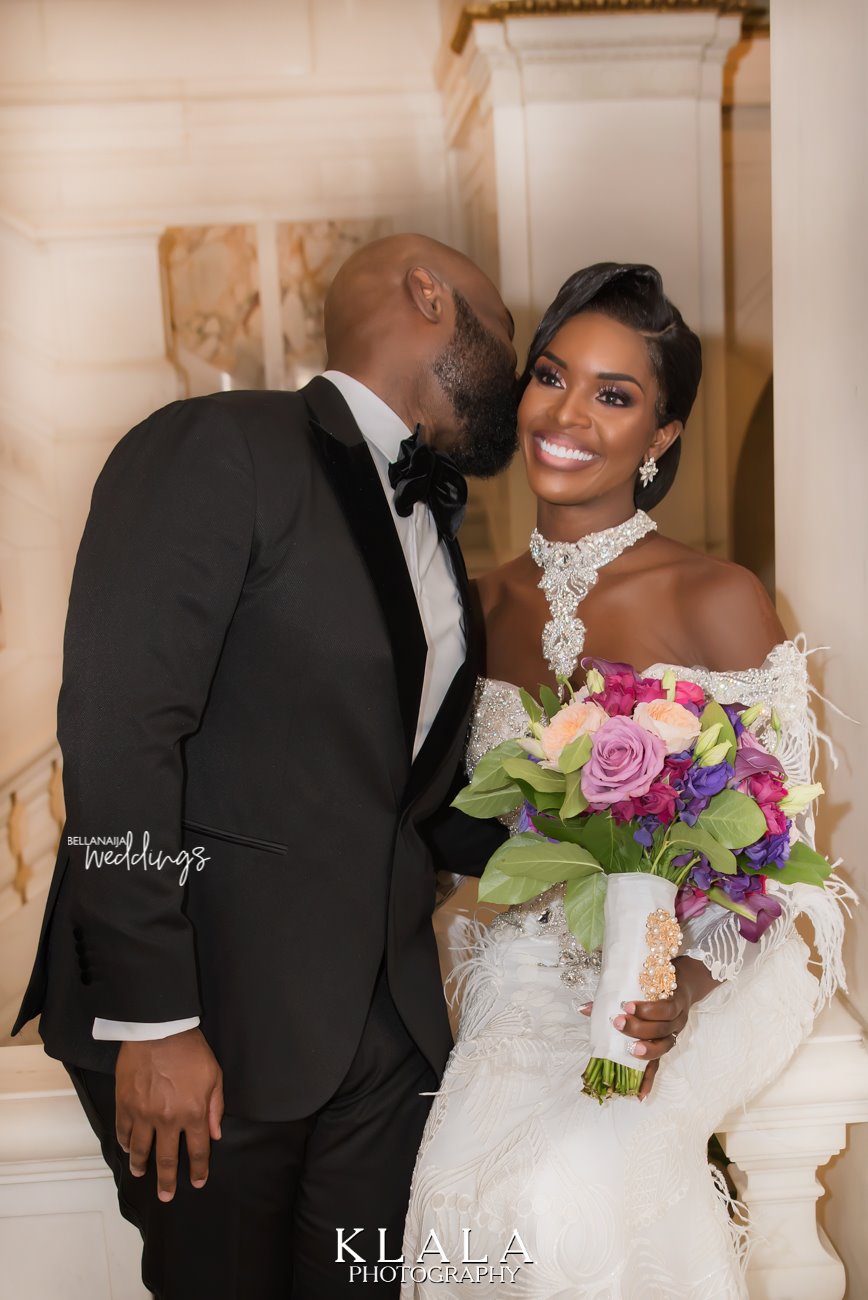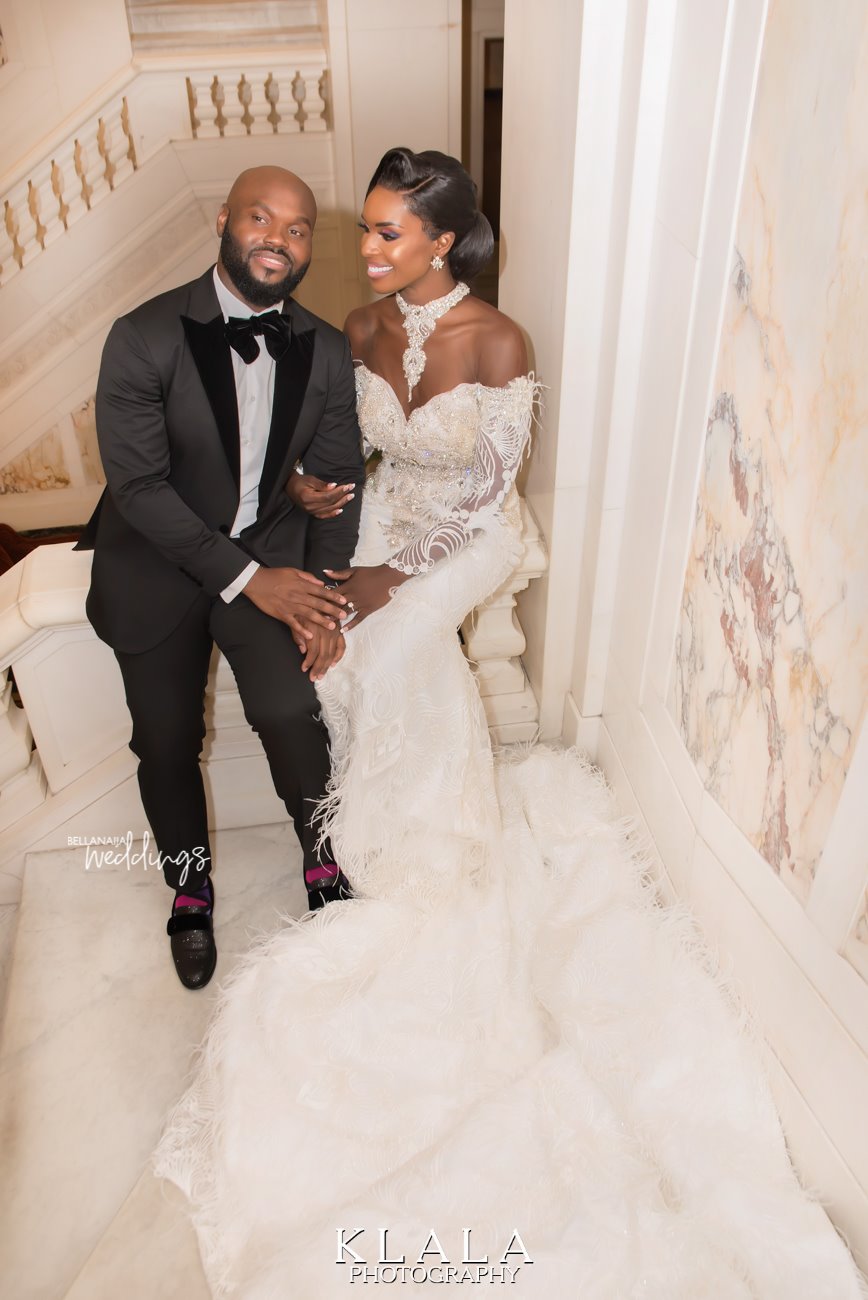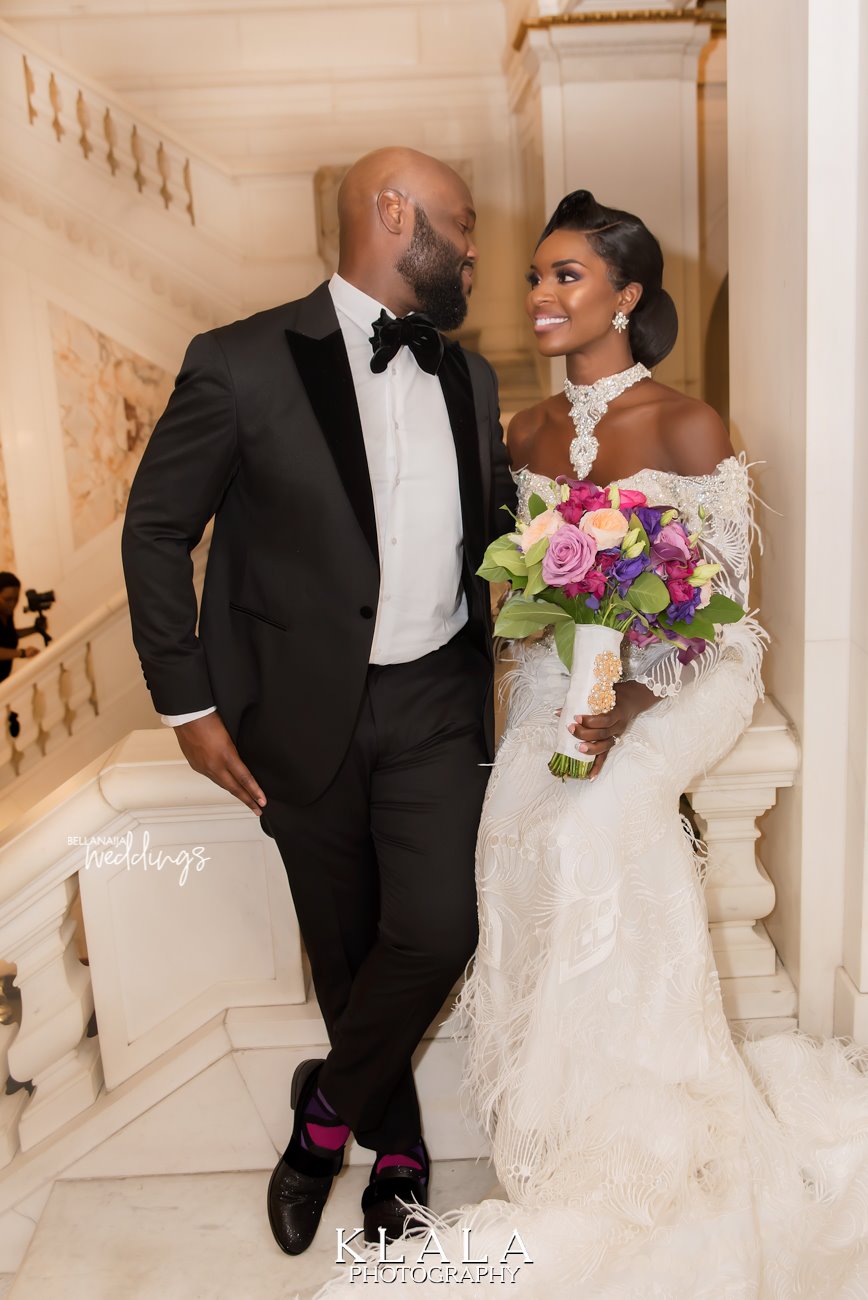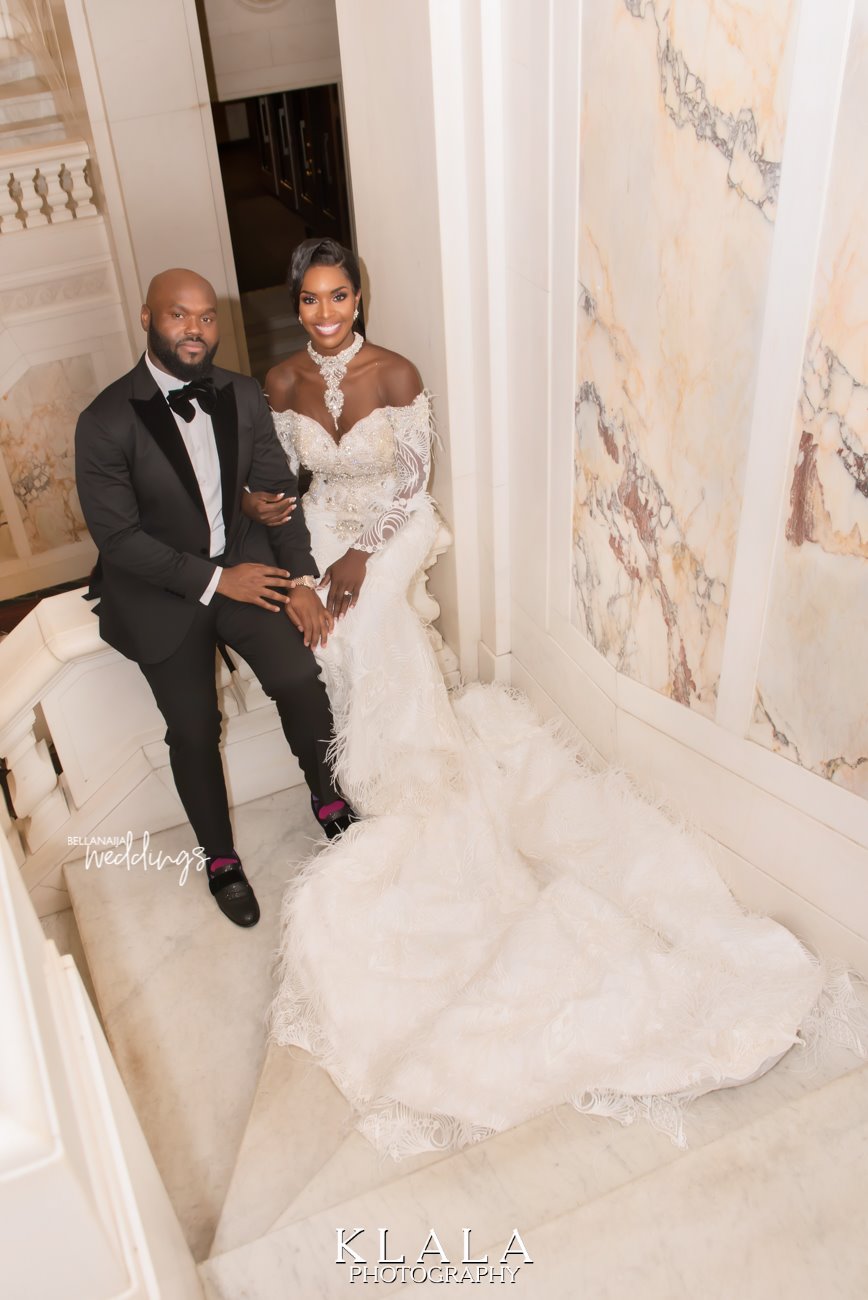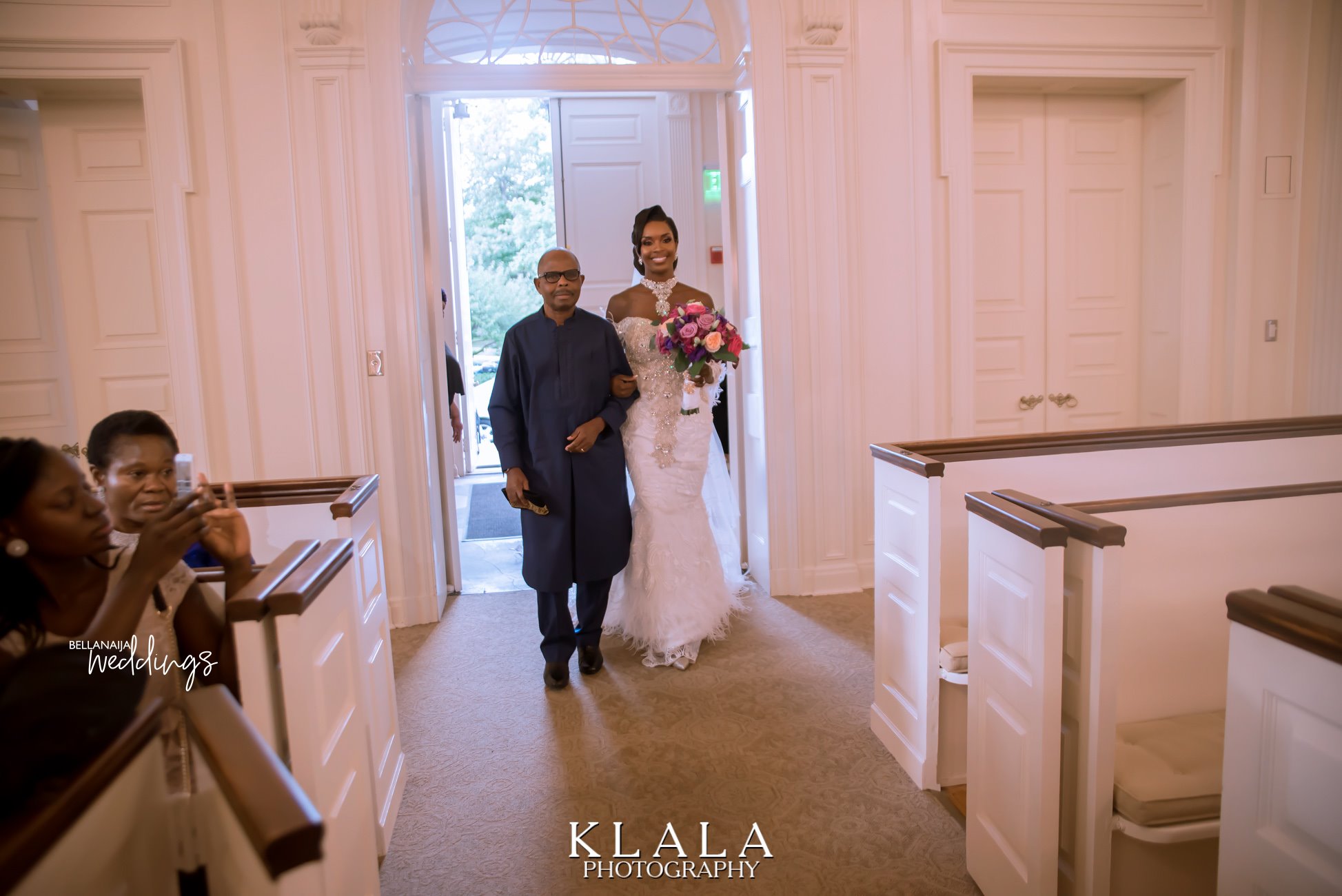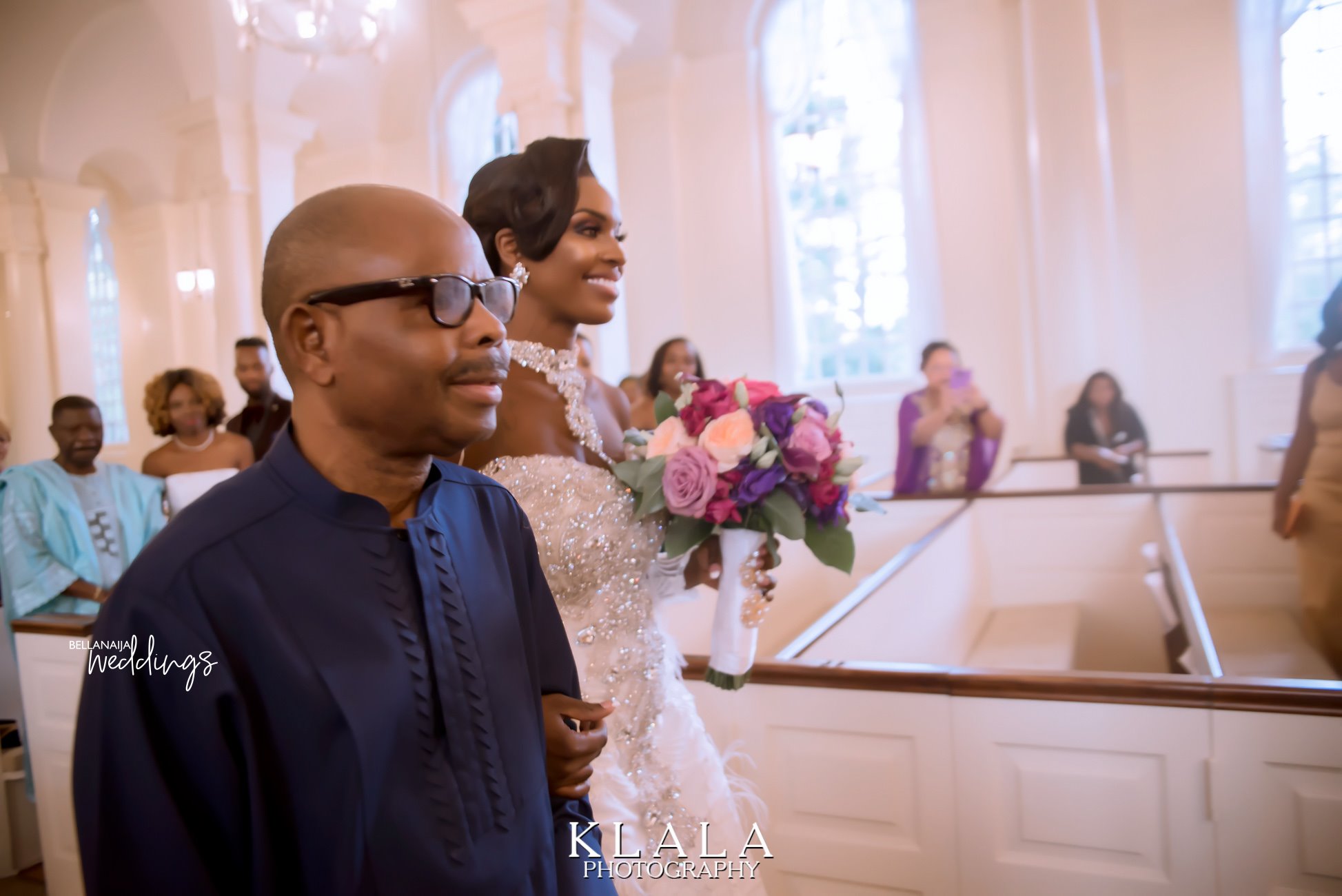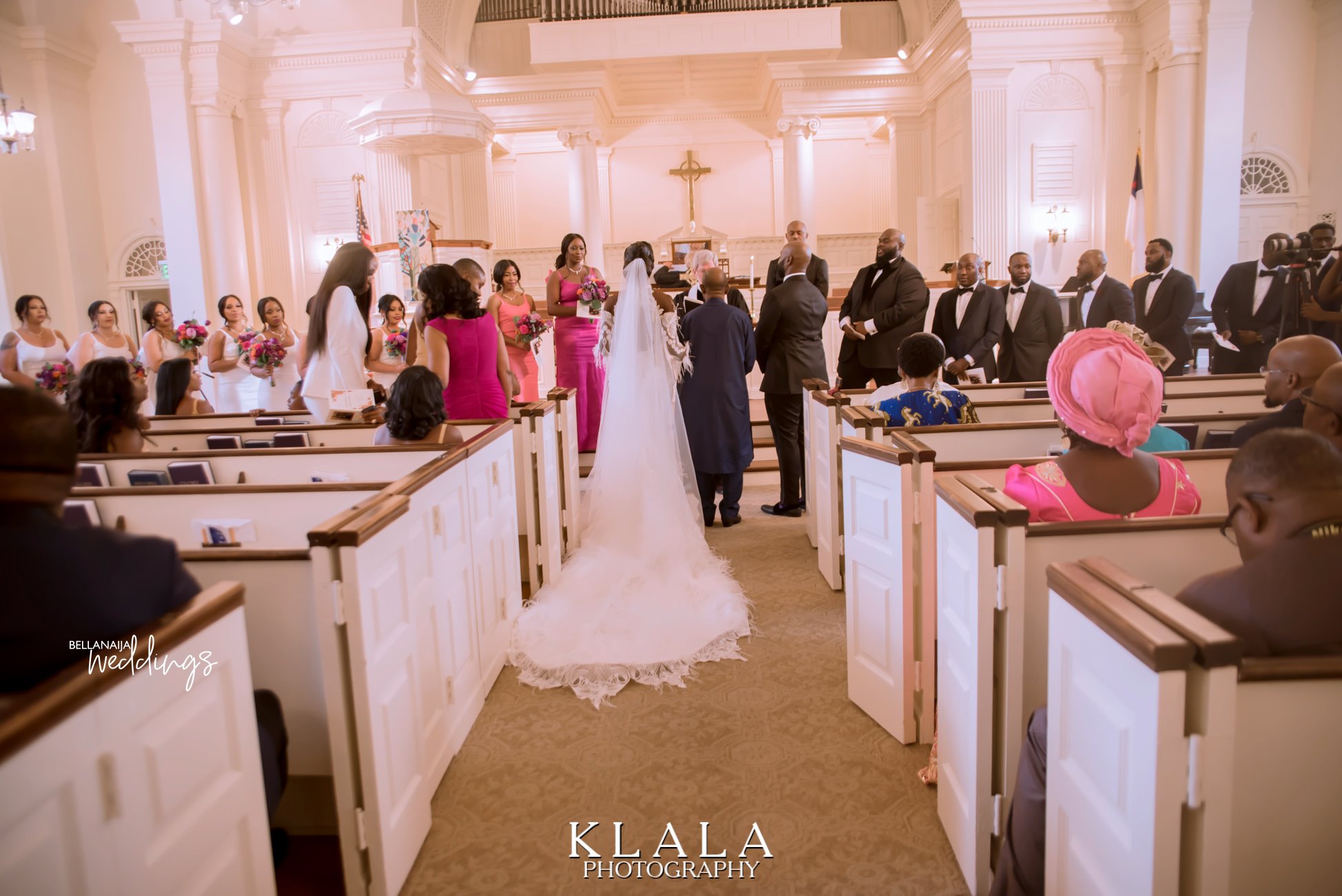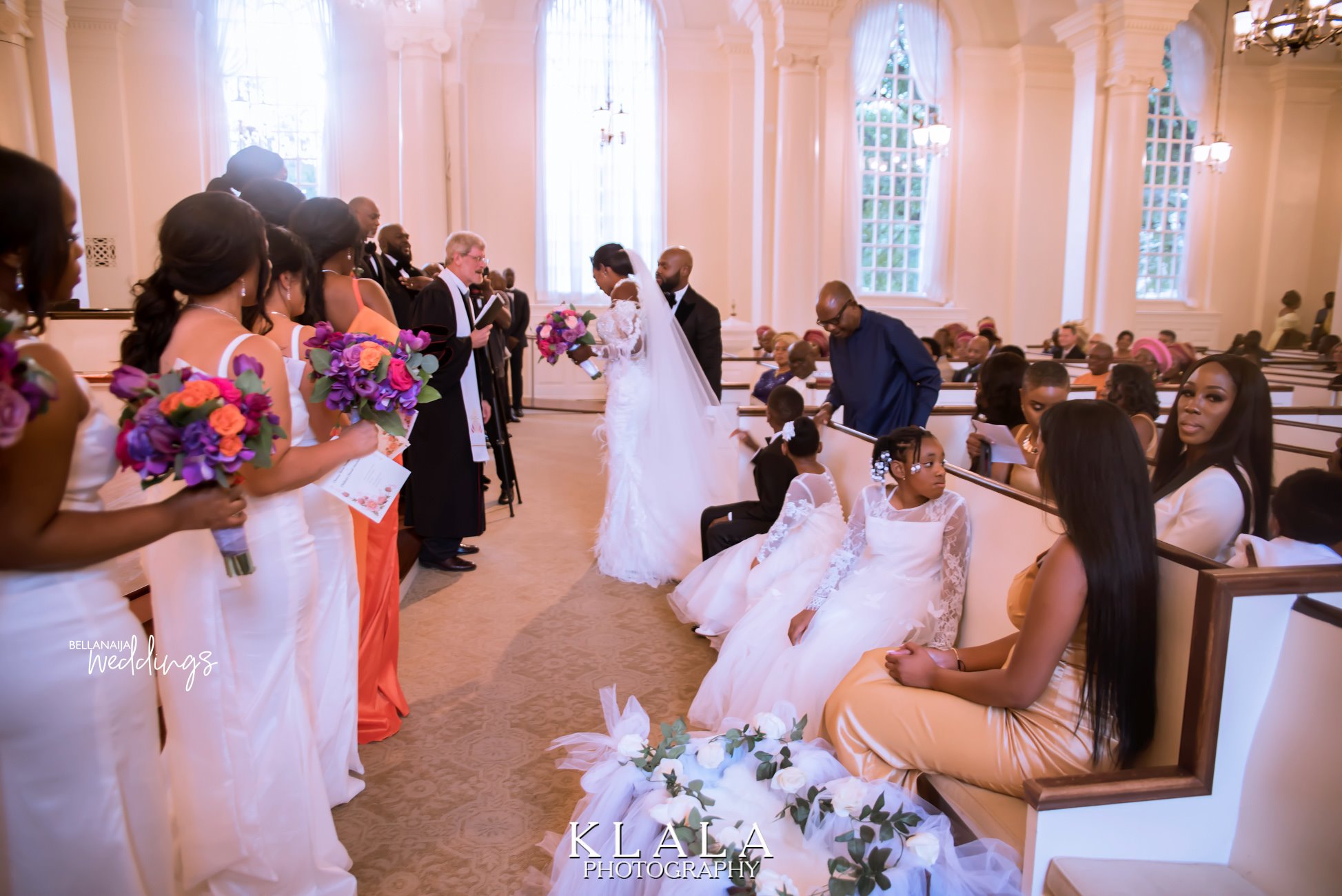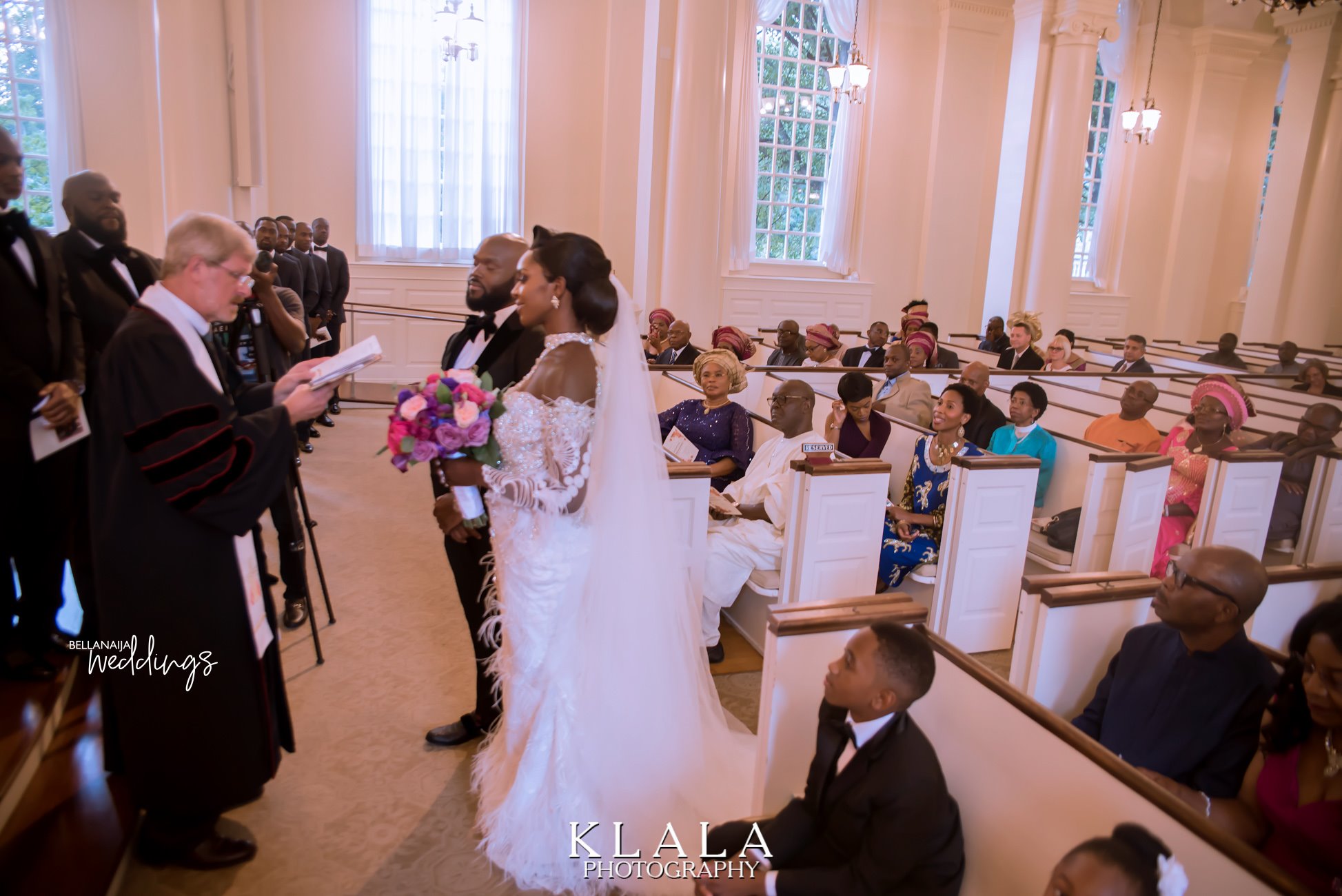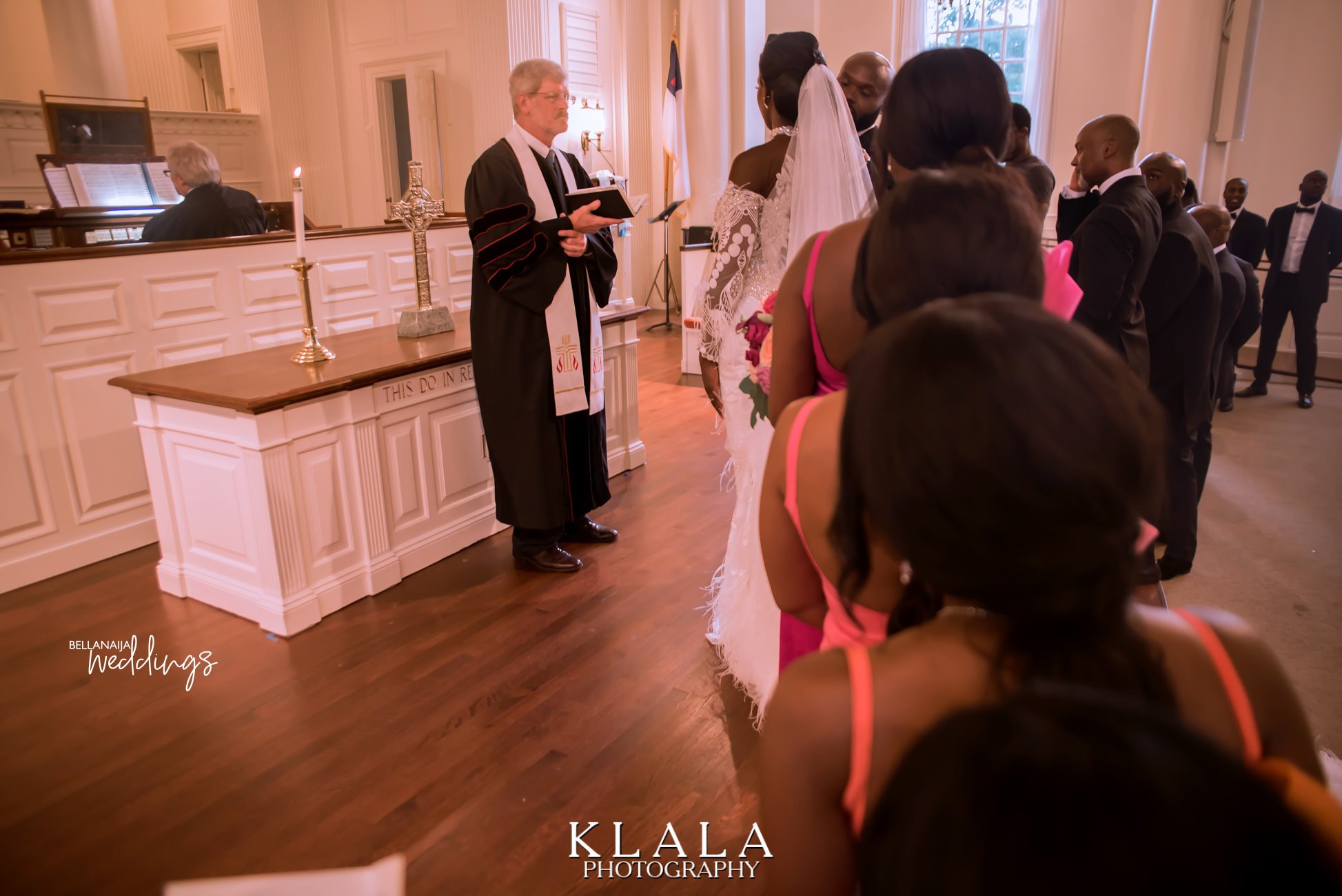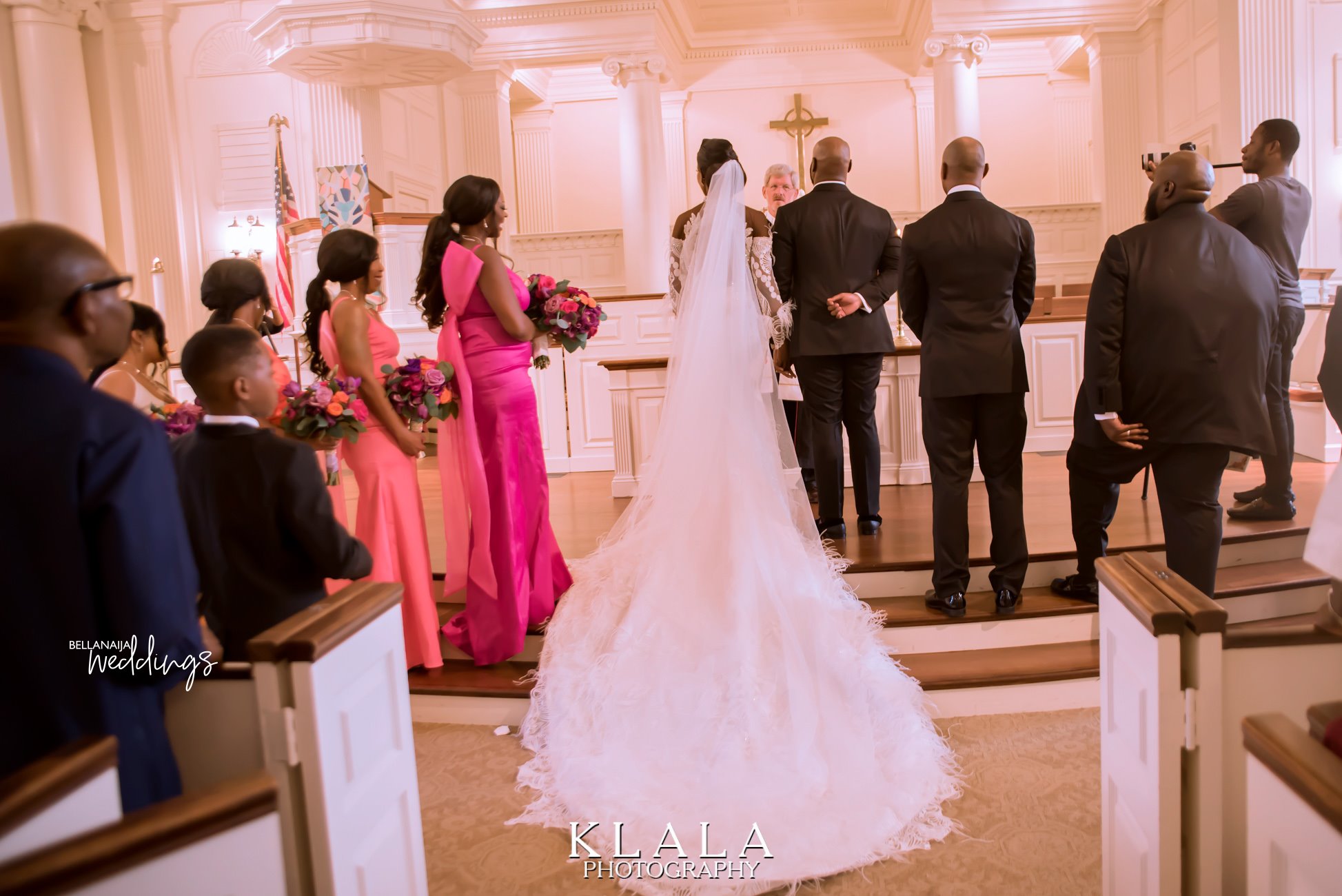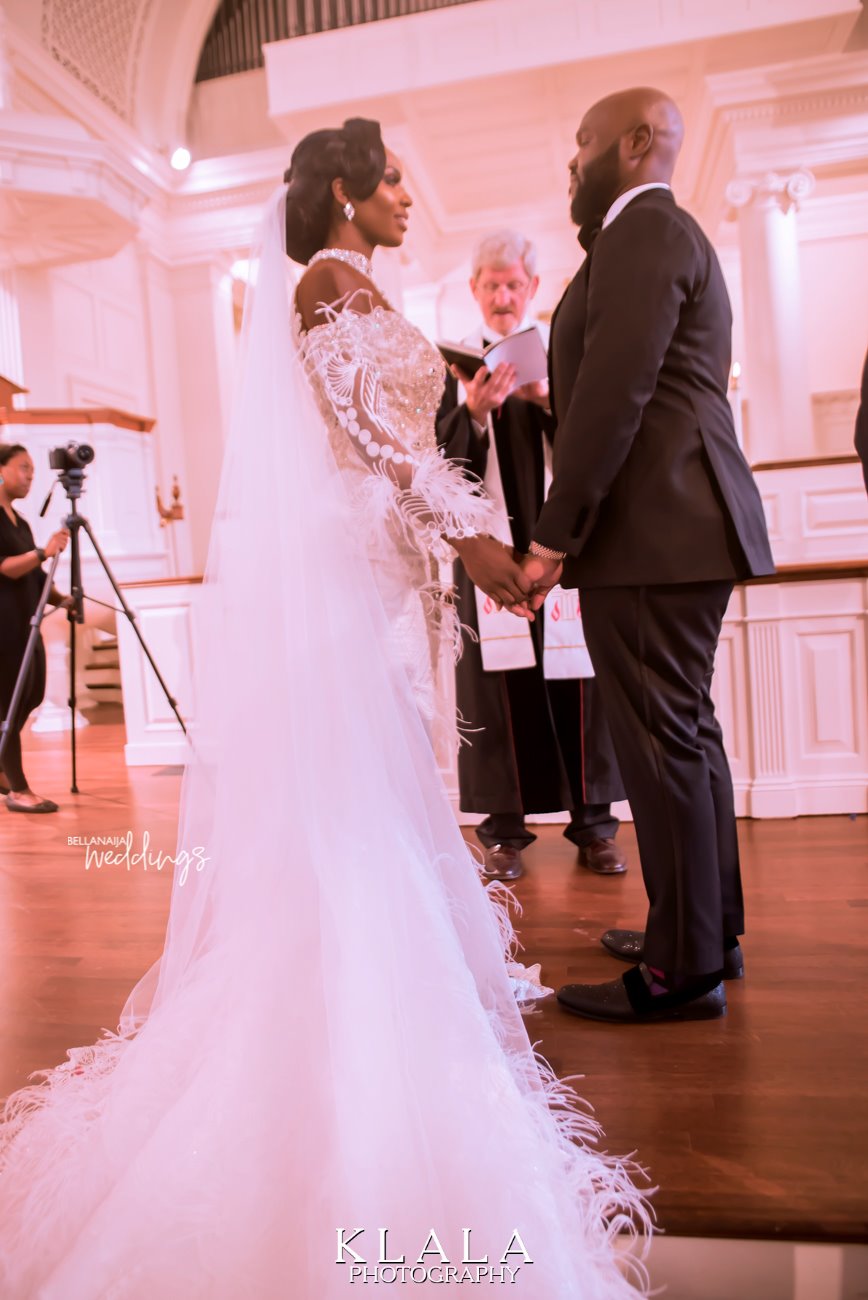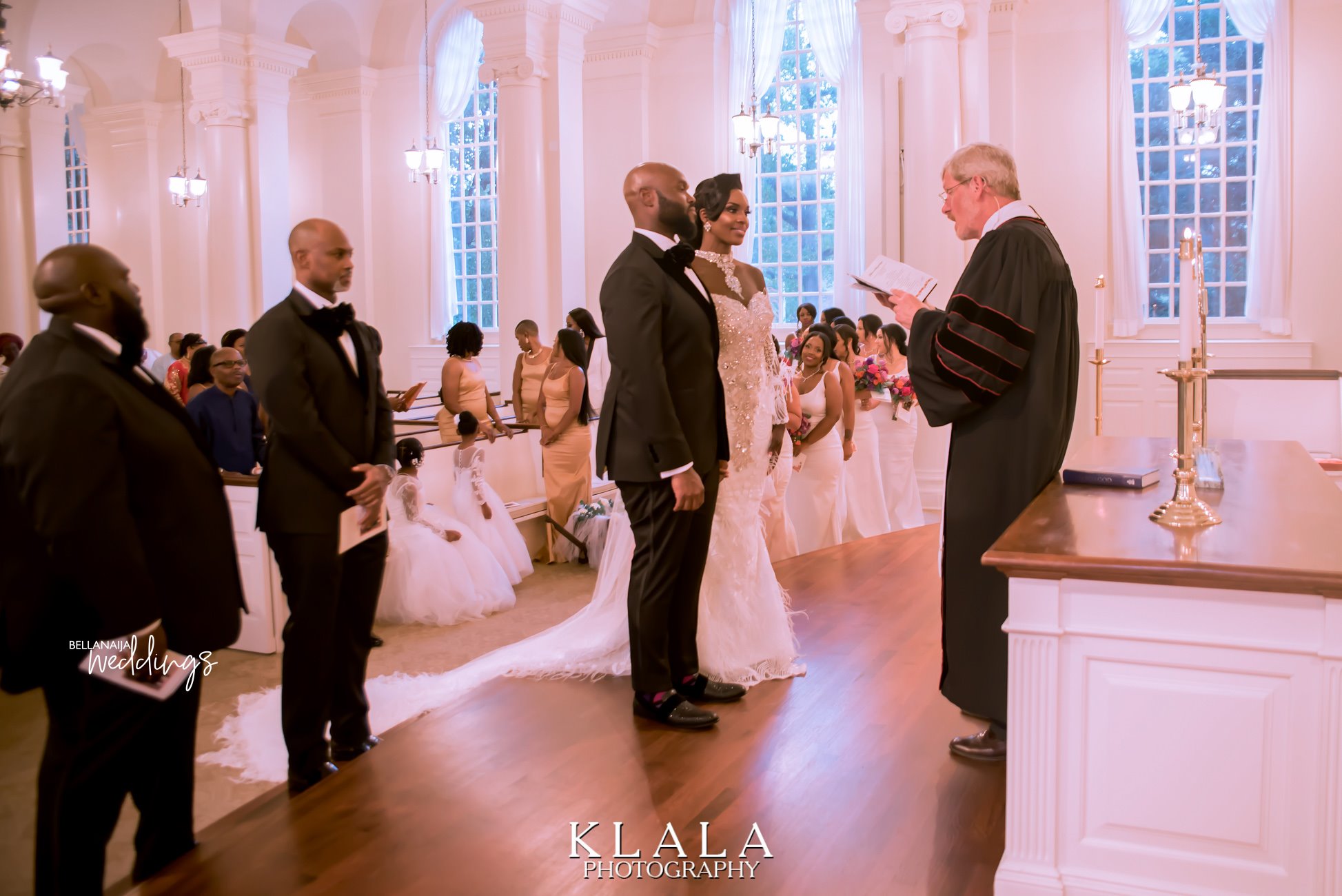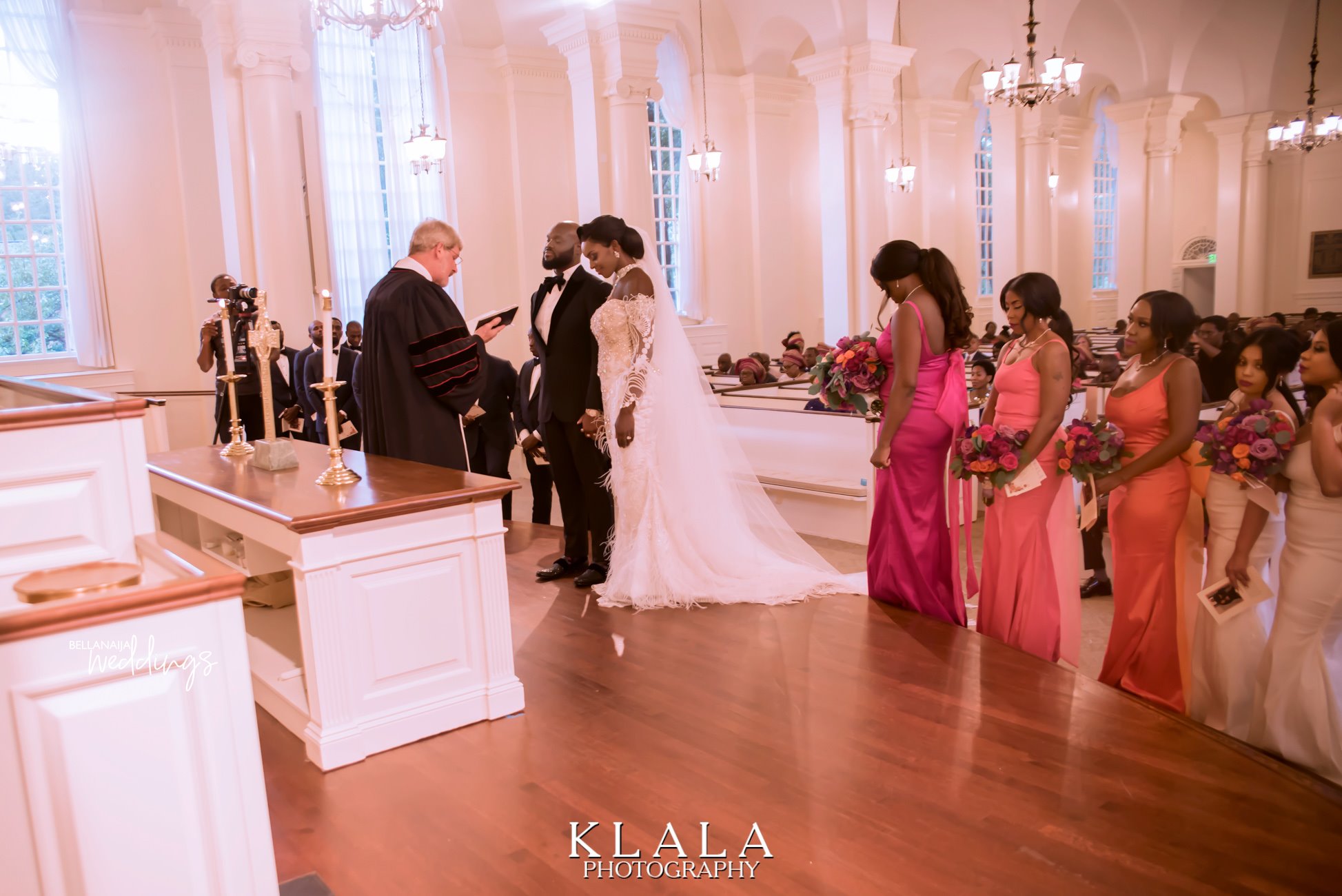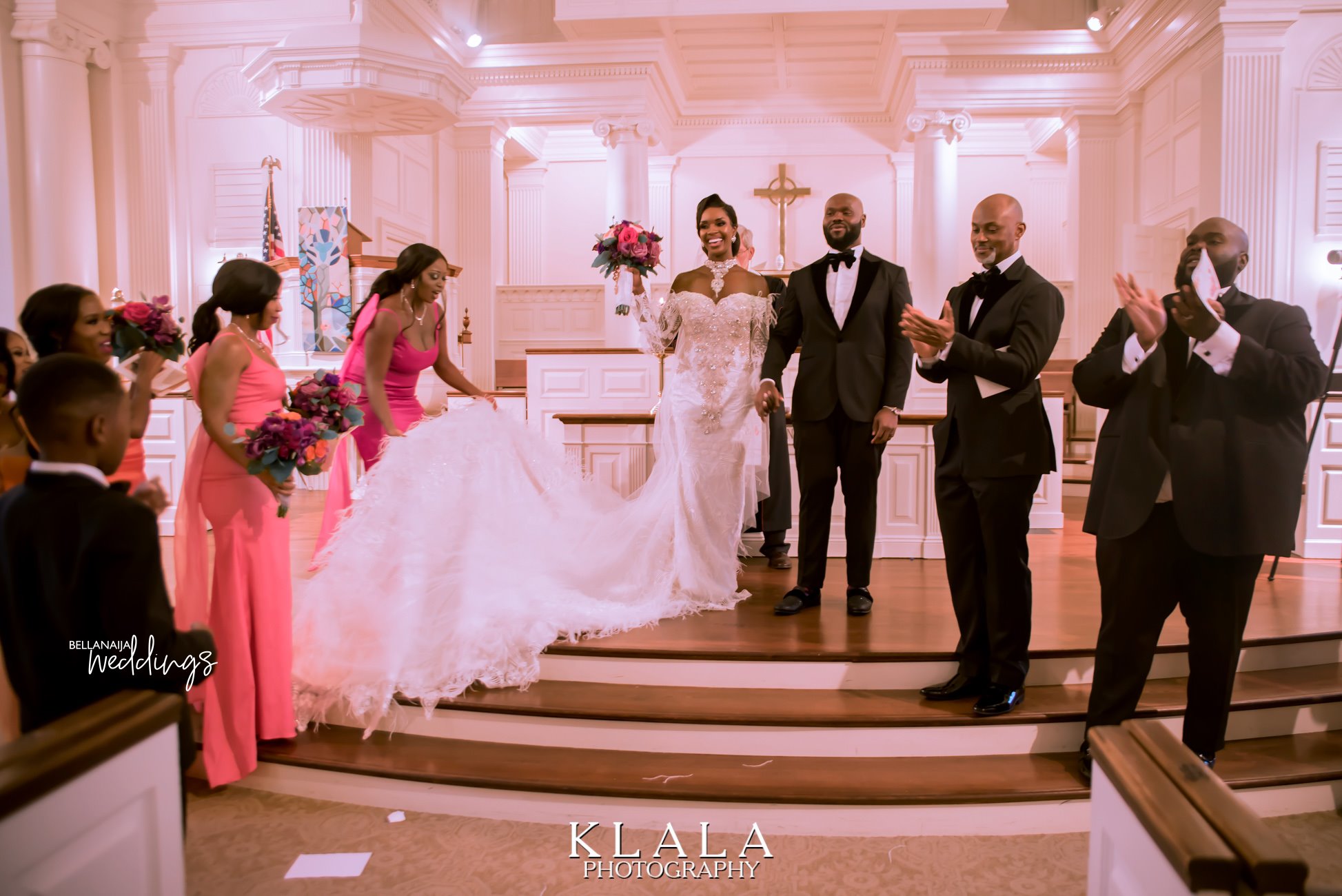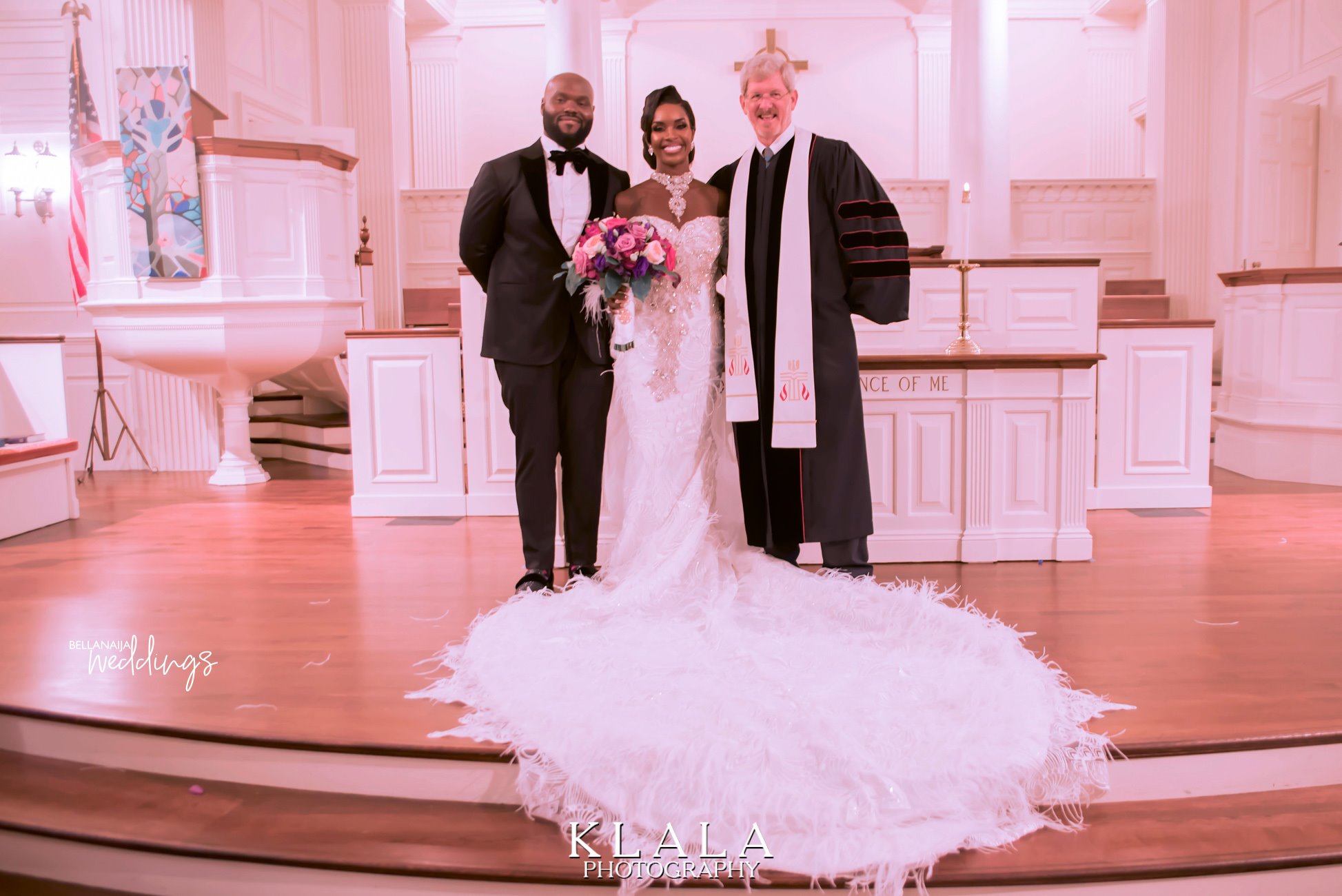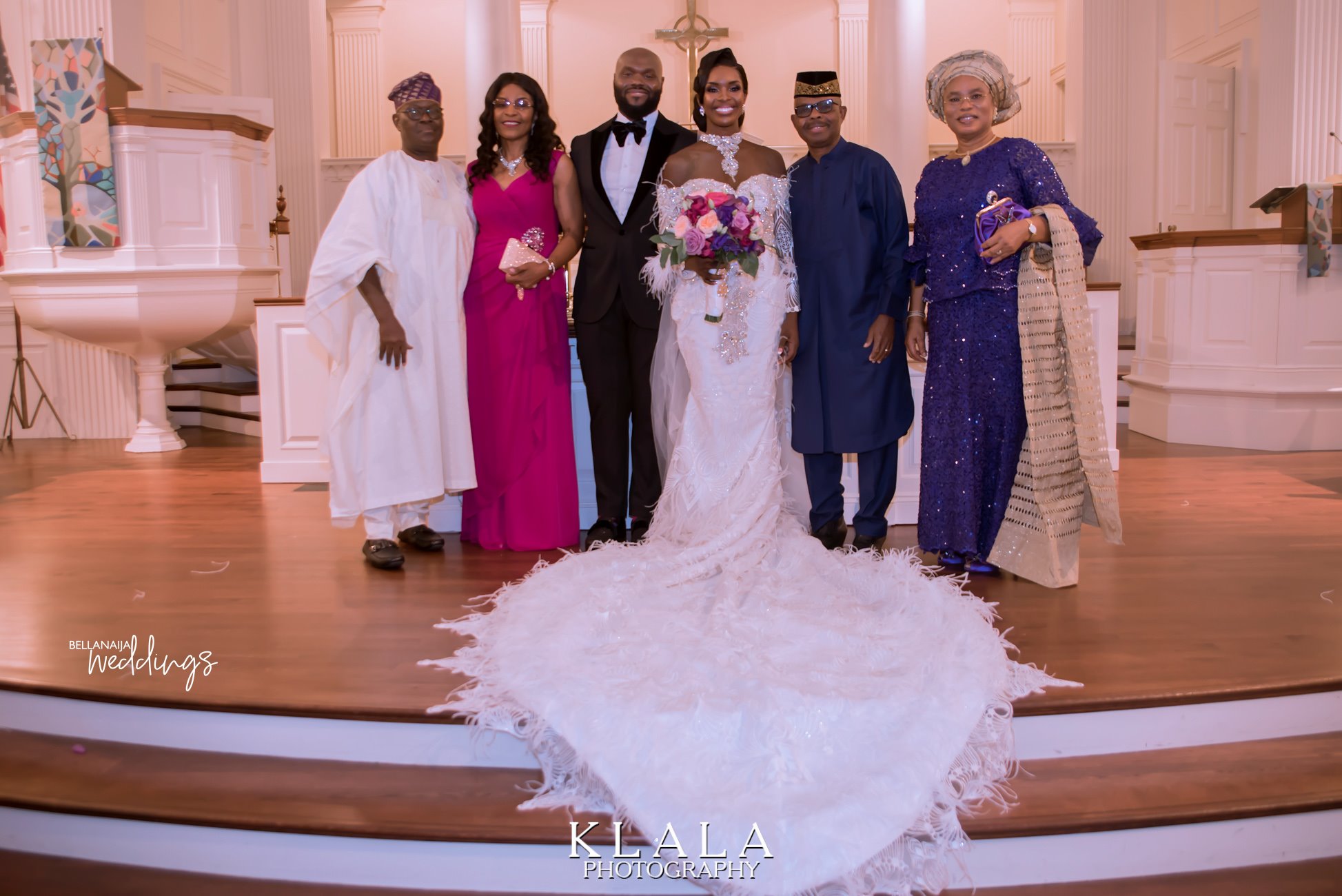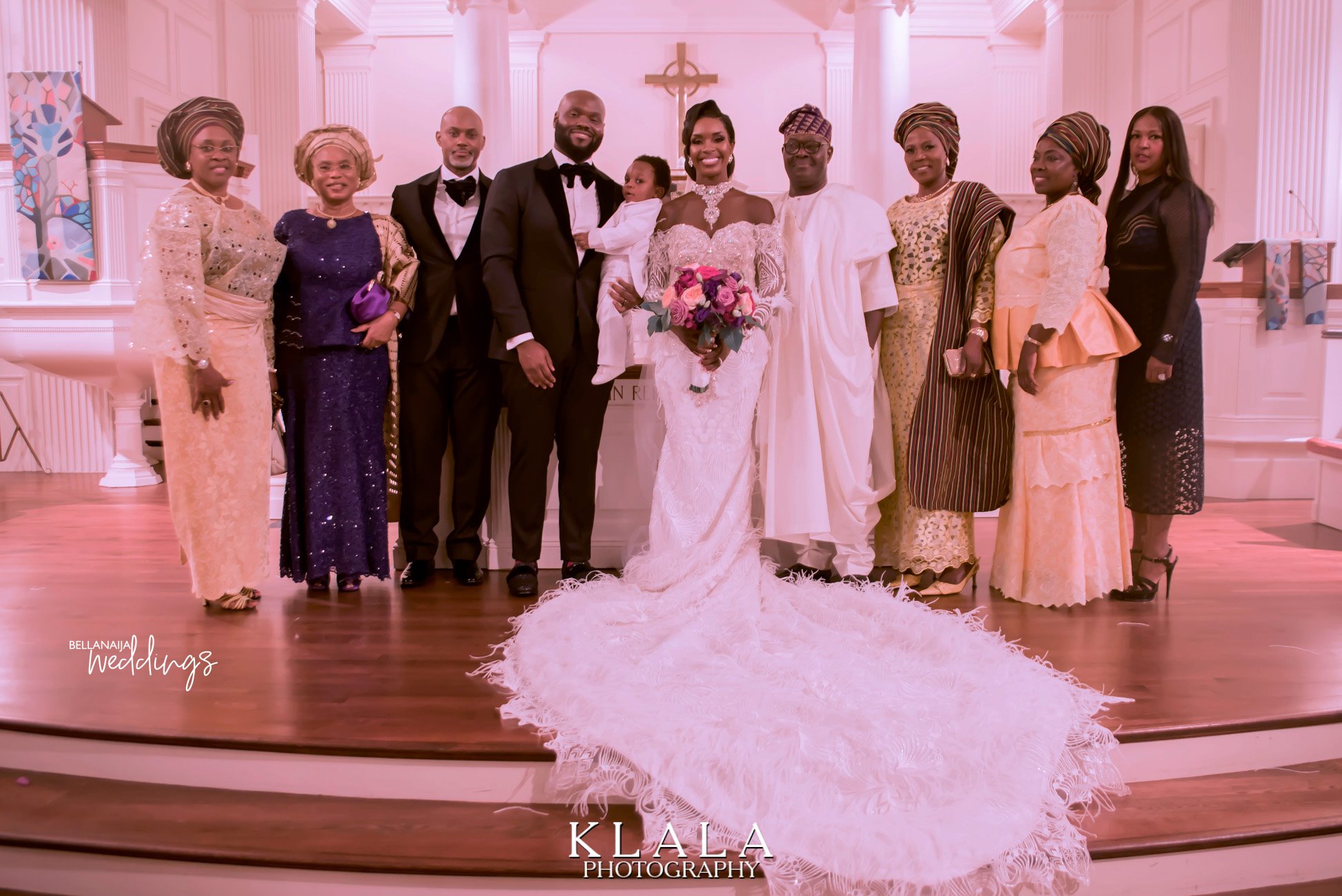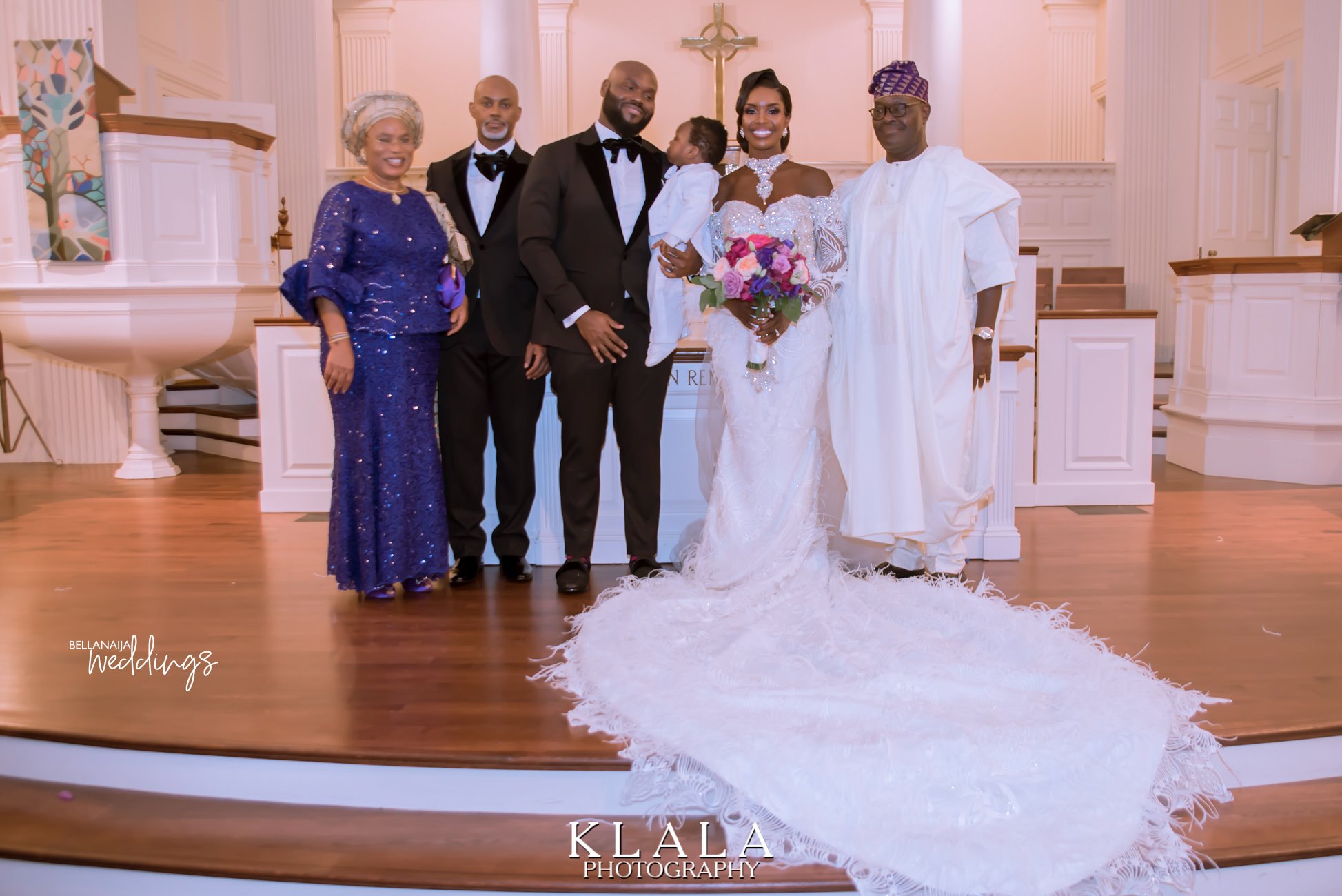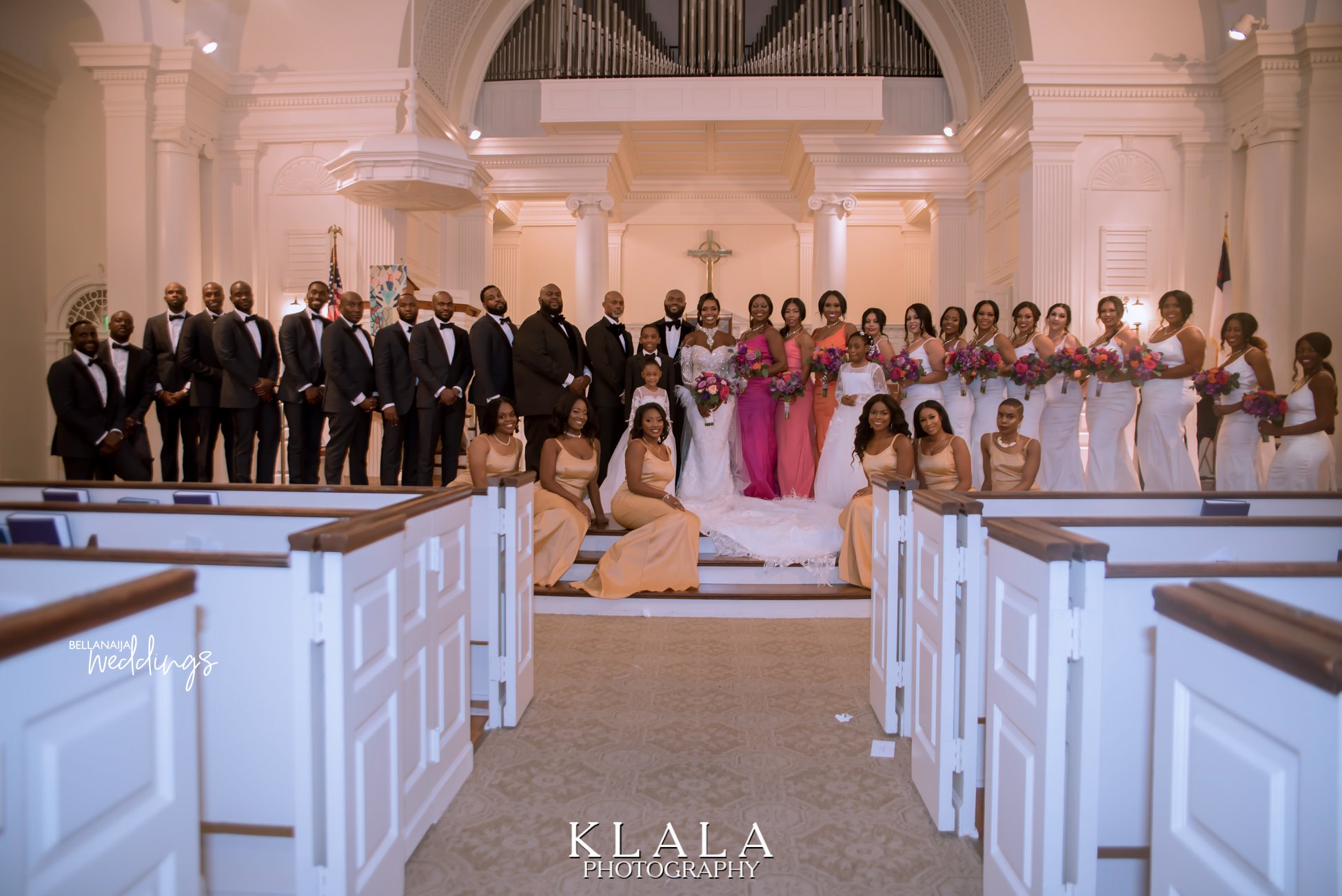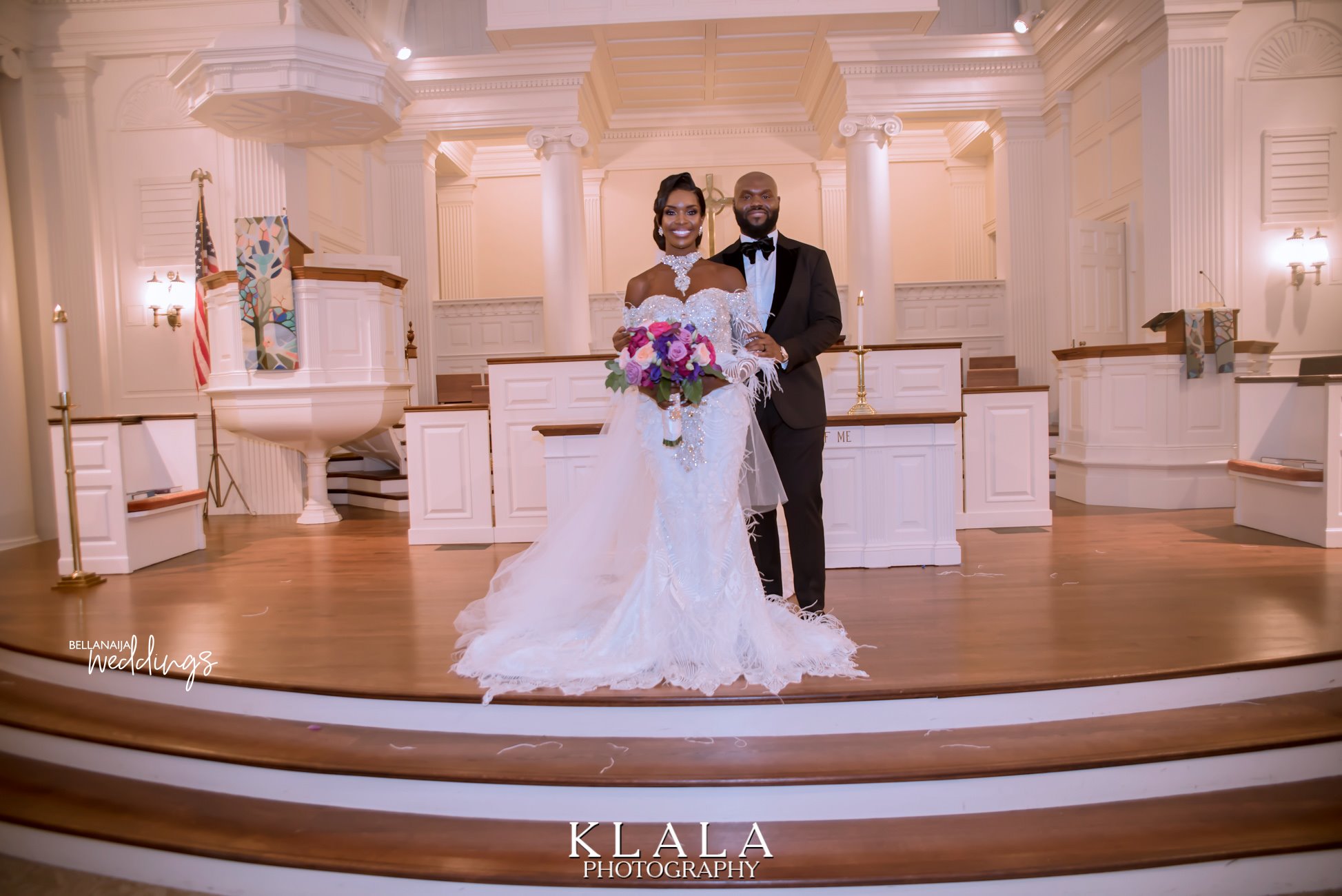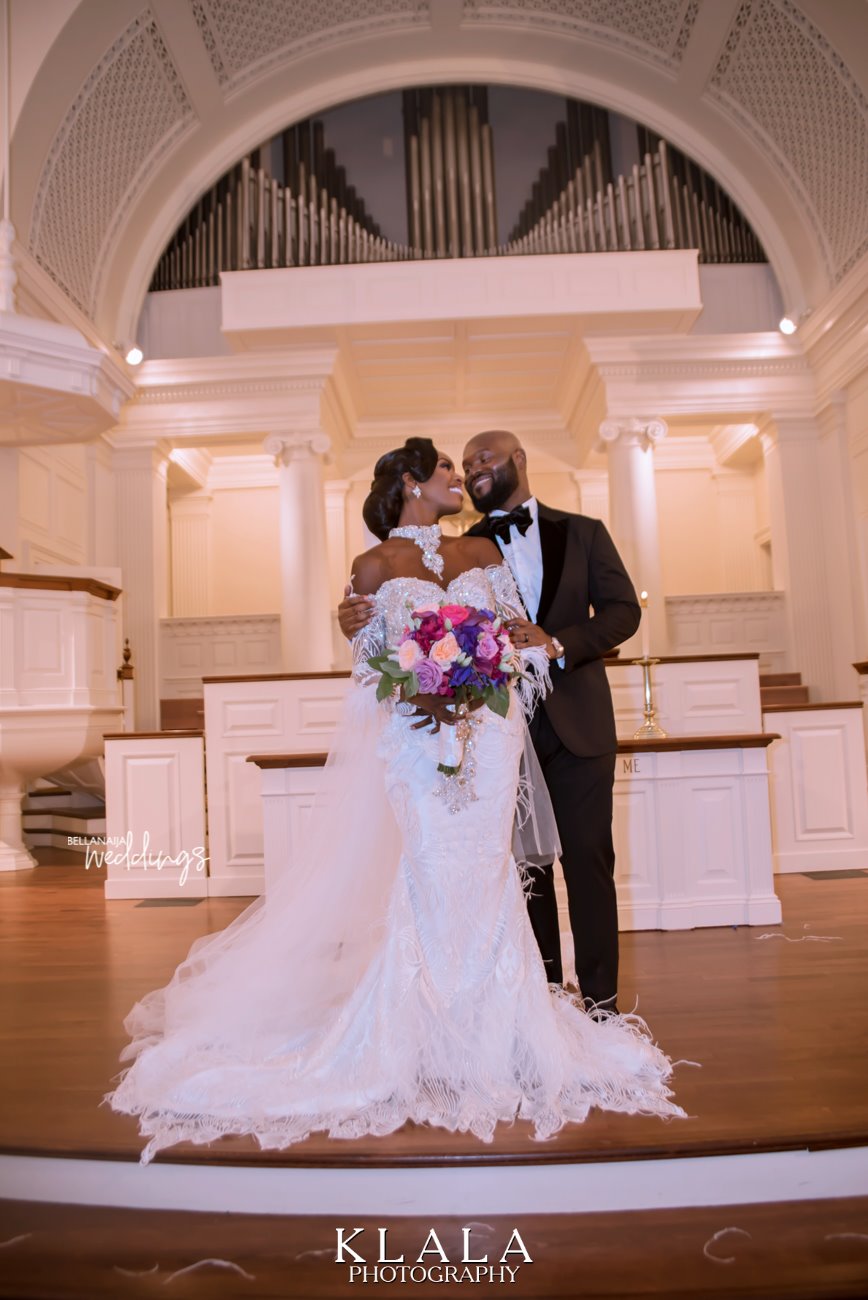 3 months later, he texted me on WhatsApp and I was like,  are you serious? It took you 3 months to check on my well being!? We talked as friends for a few months until we saw again that November and we made plans to see again in Lagos in December. After Lagos, we went off and on for a year until I visited for Lagos Fashion Week and exchanged I love you. Life went full speed from there.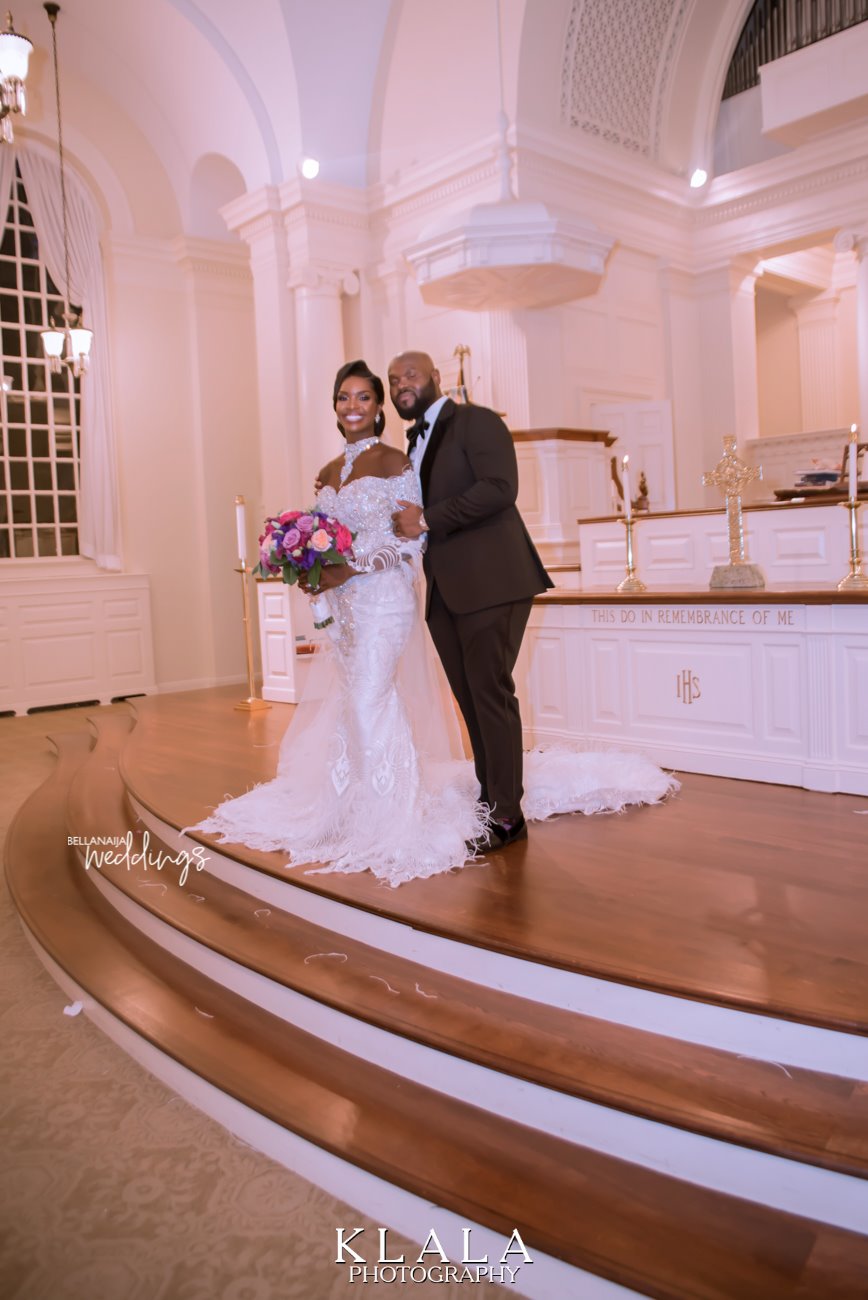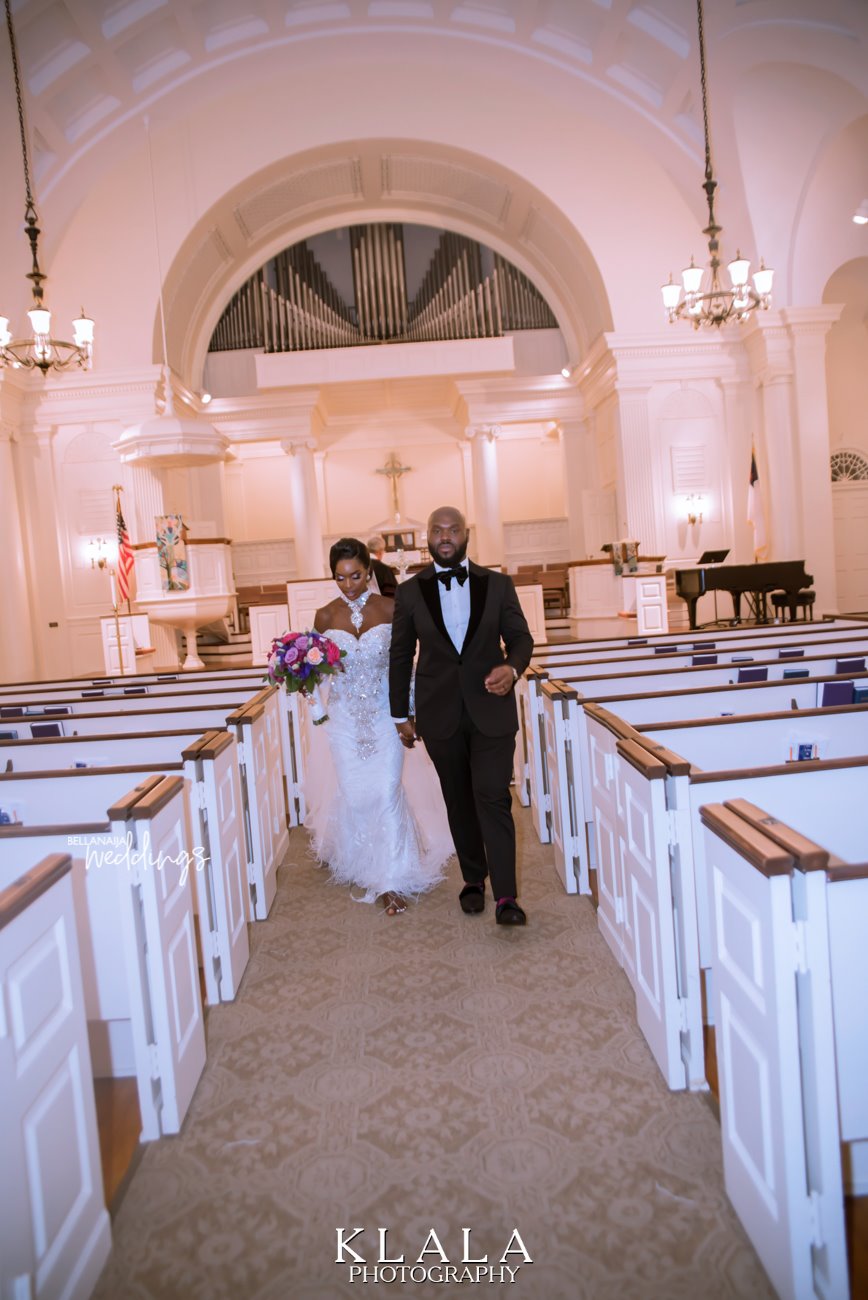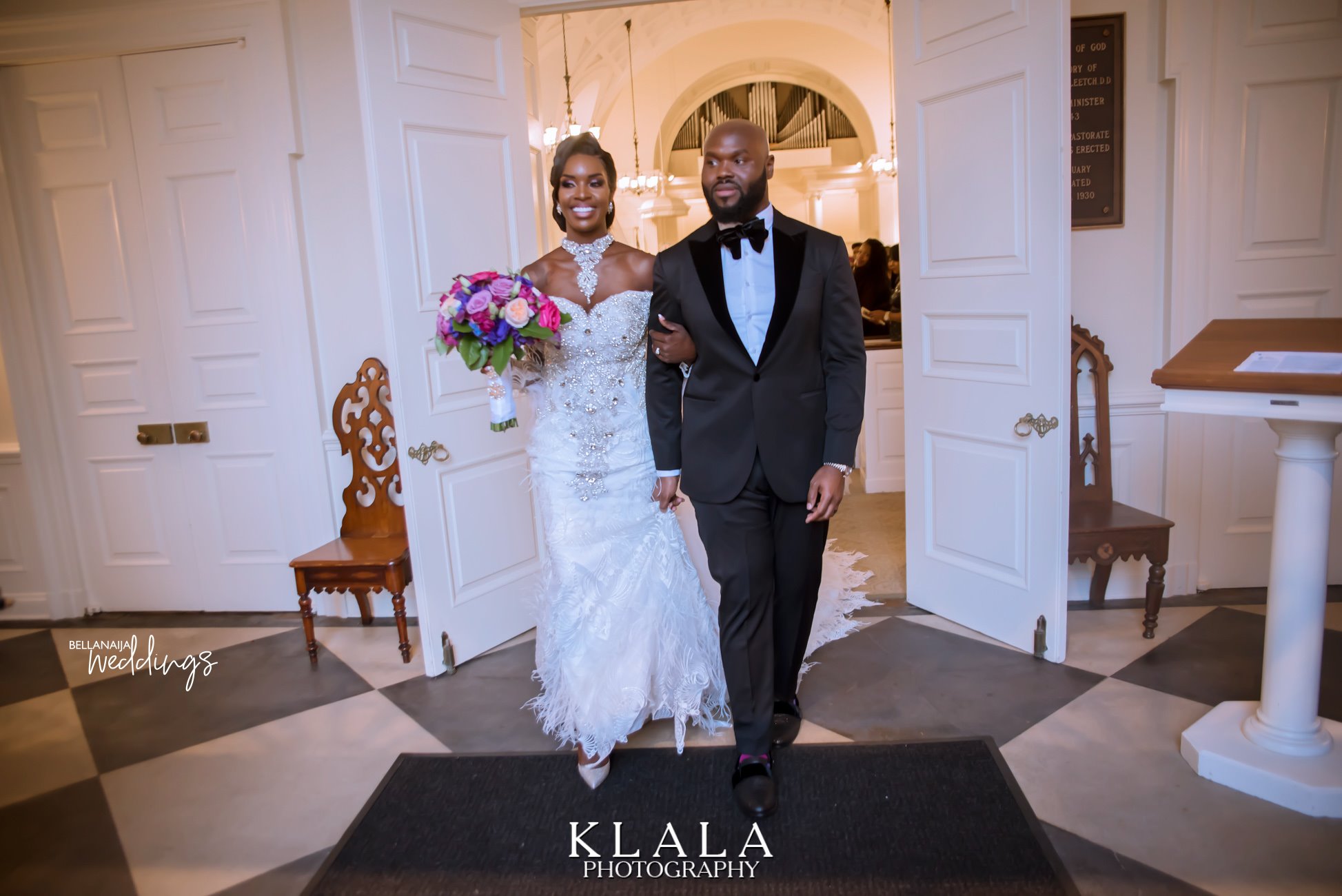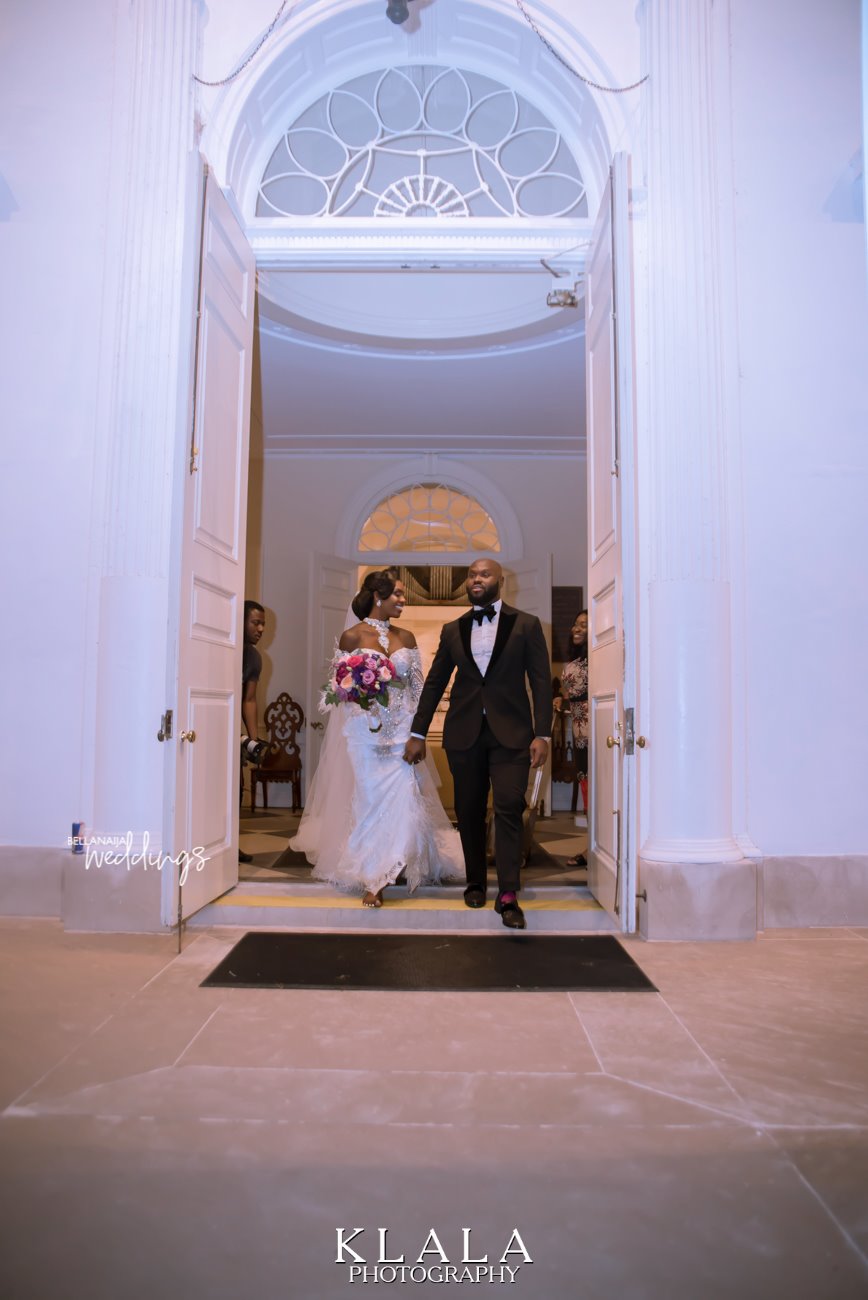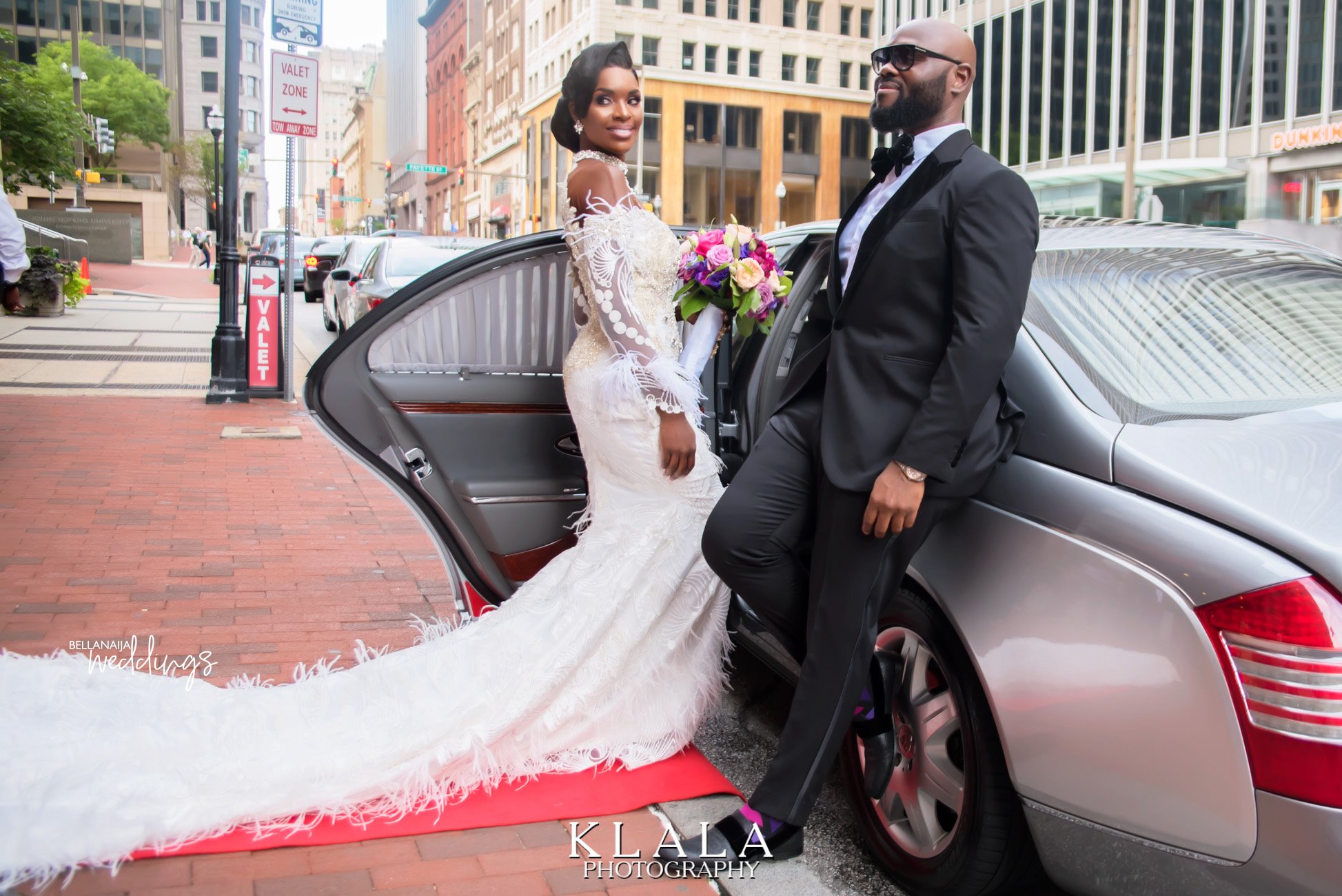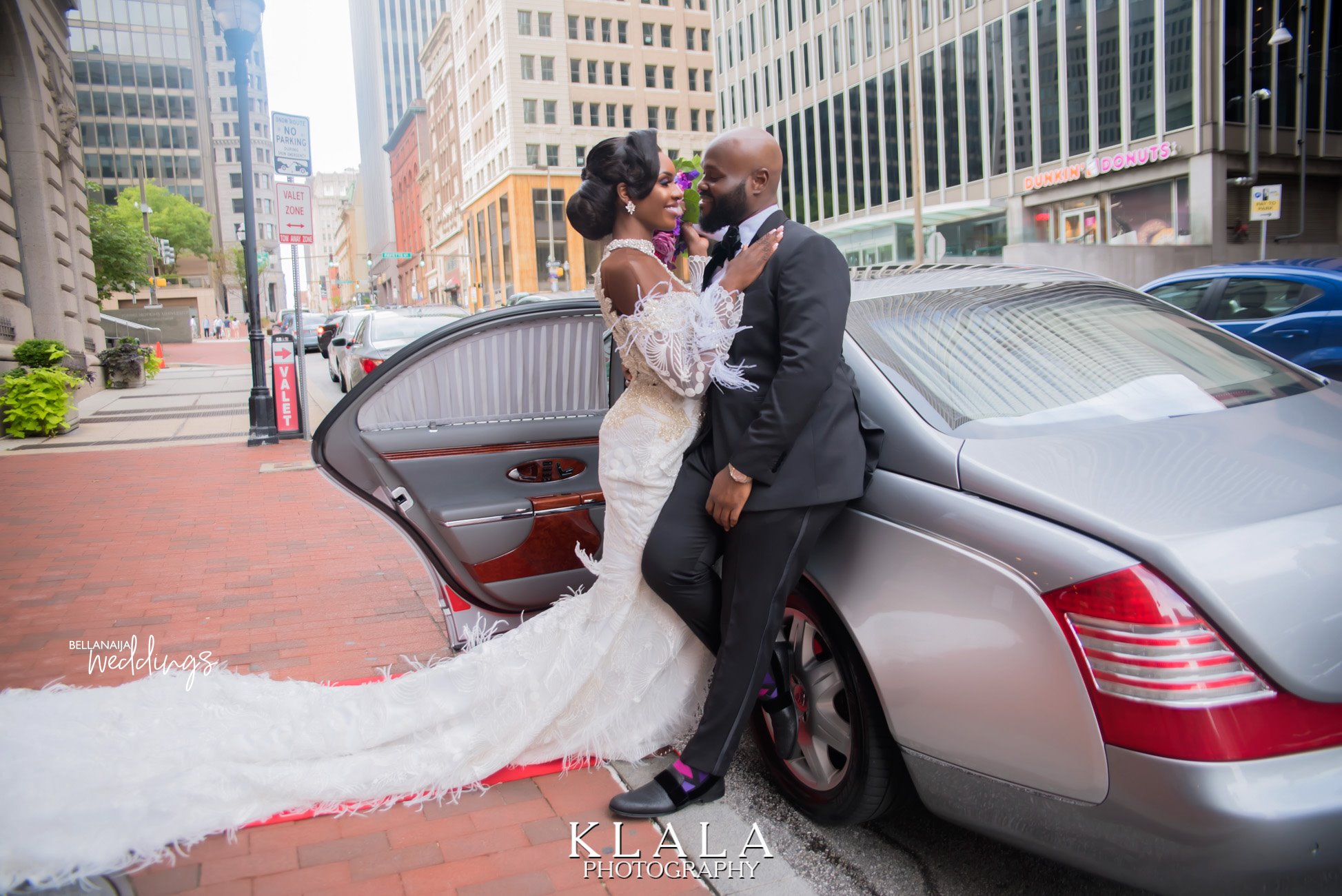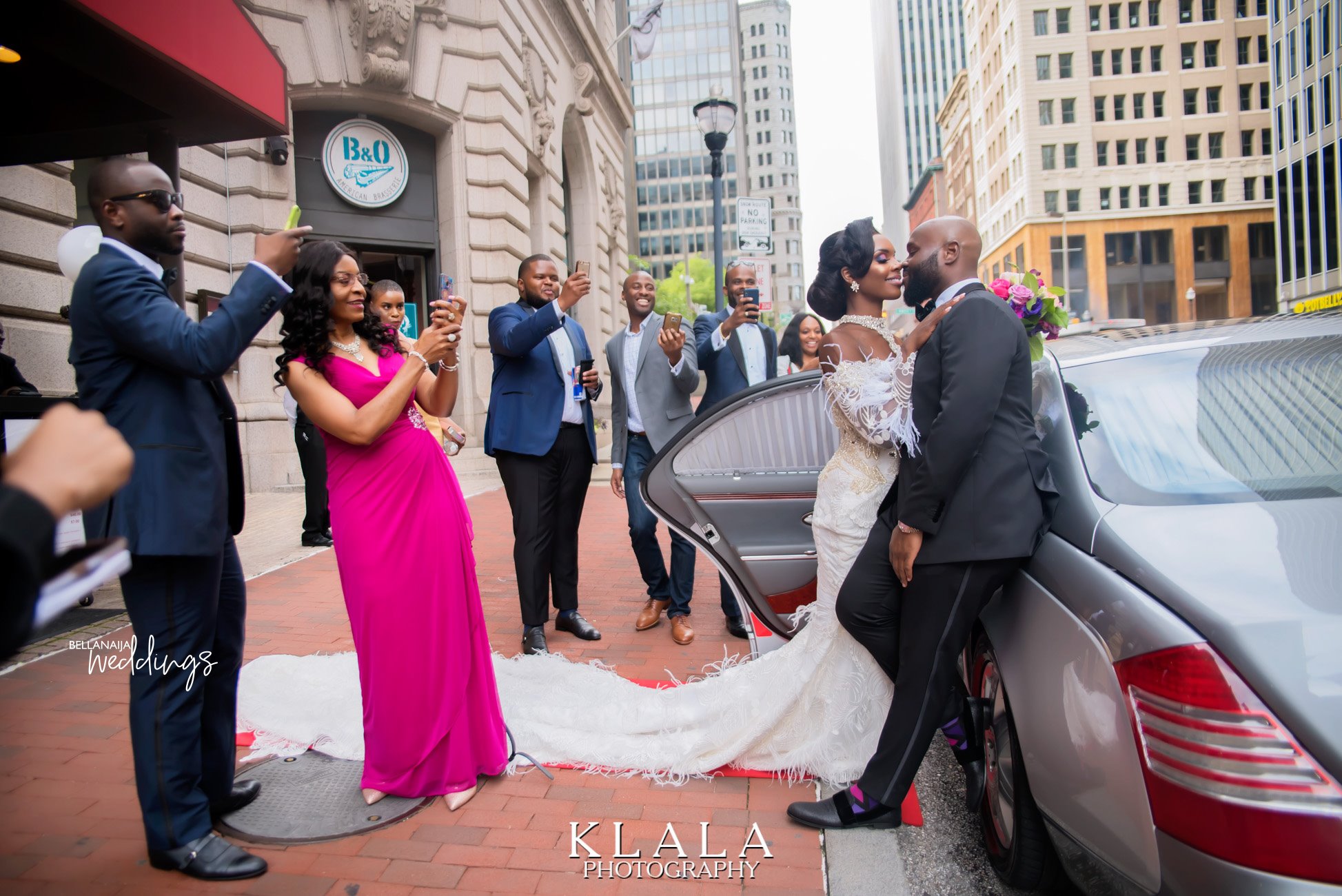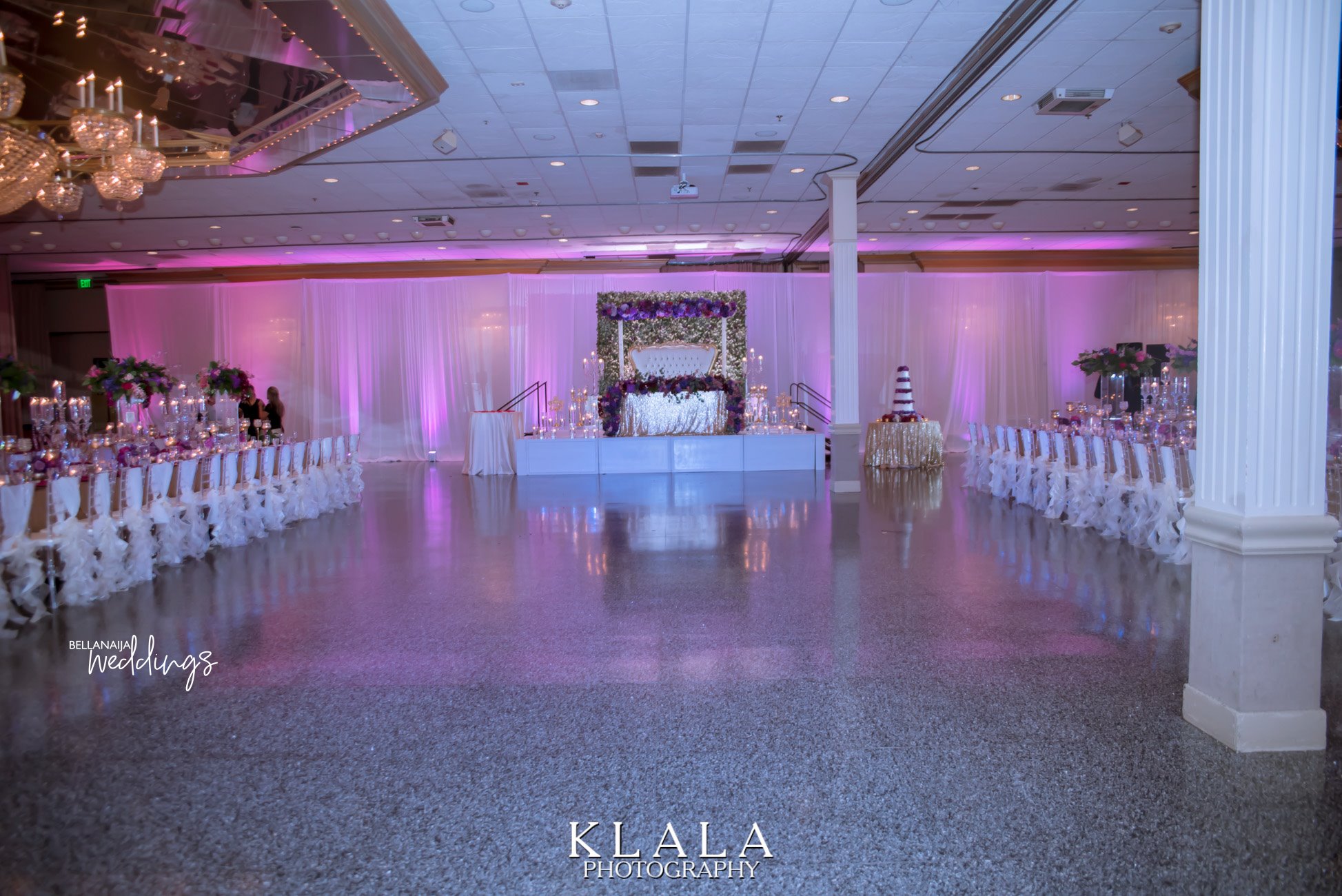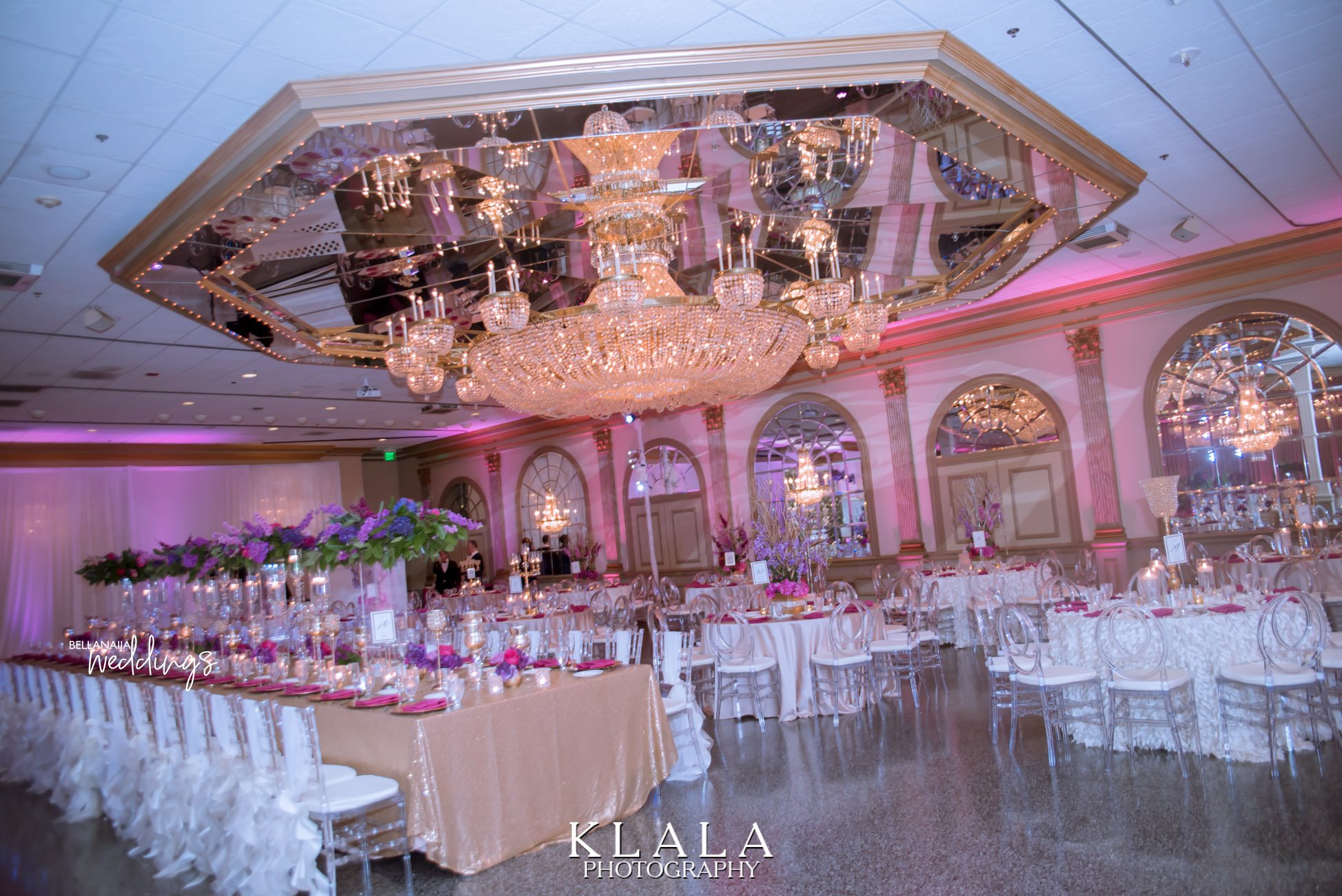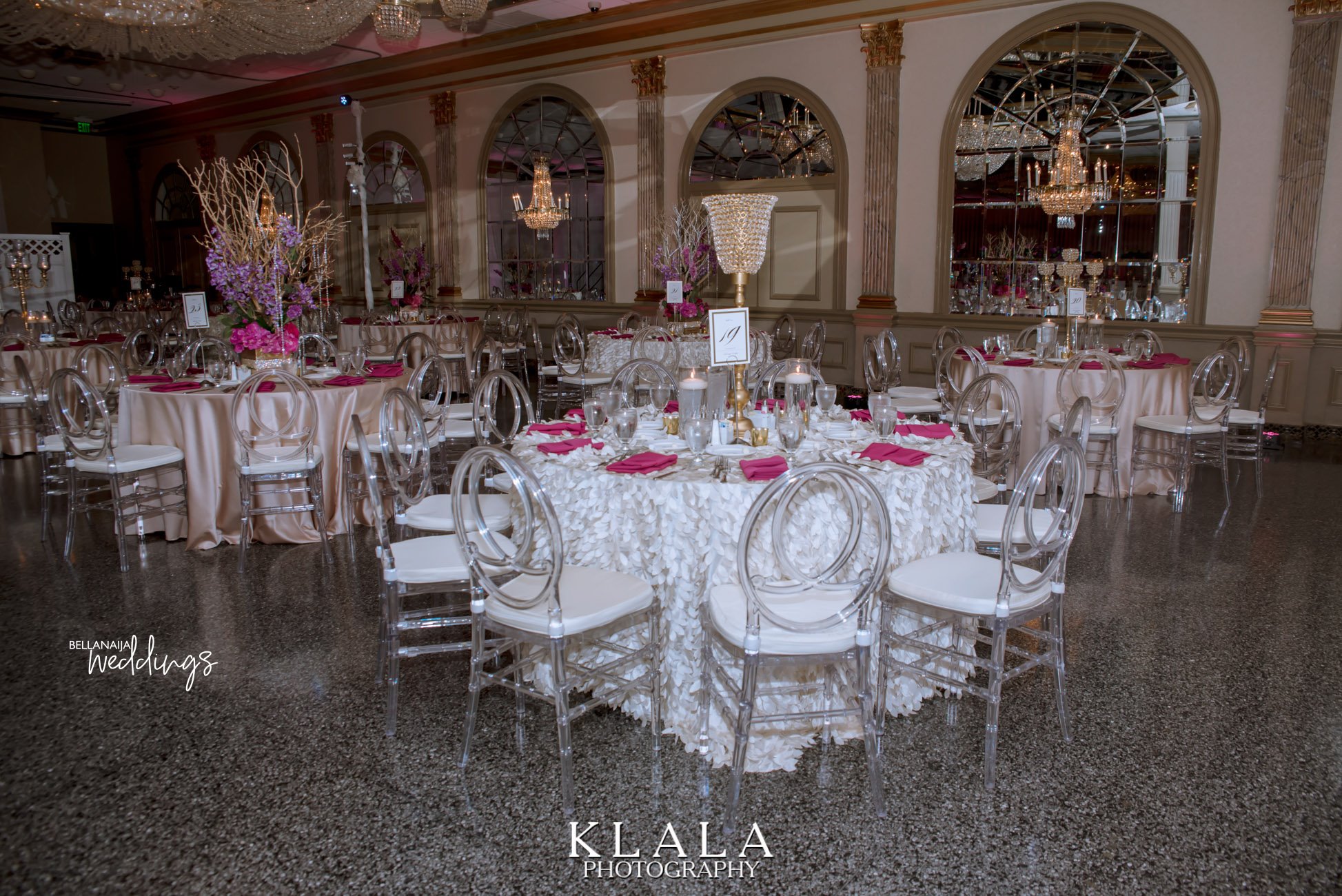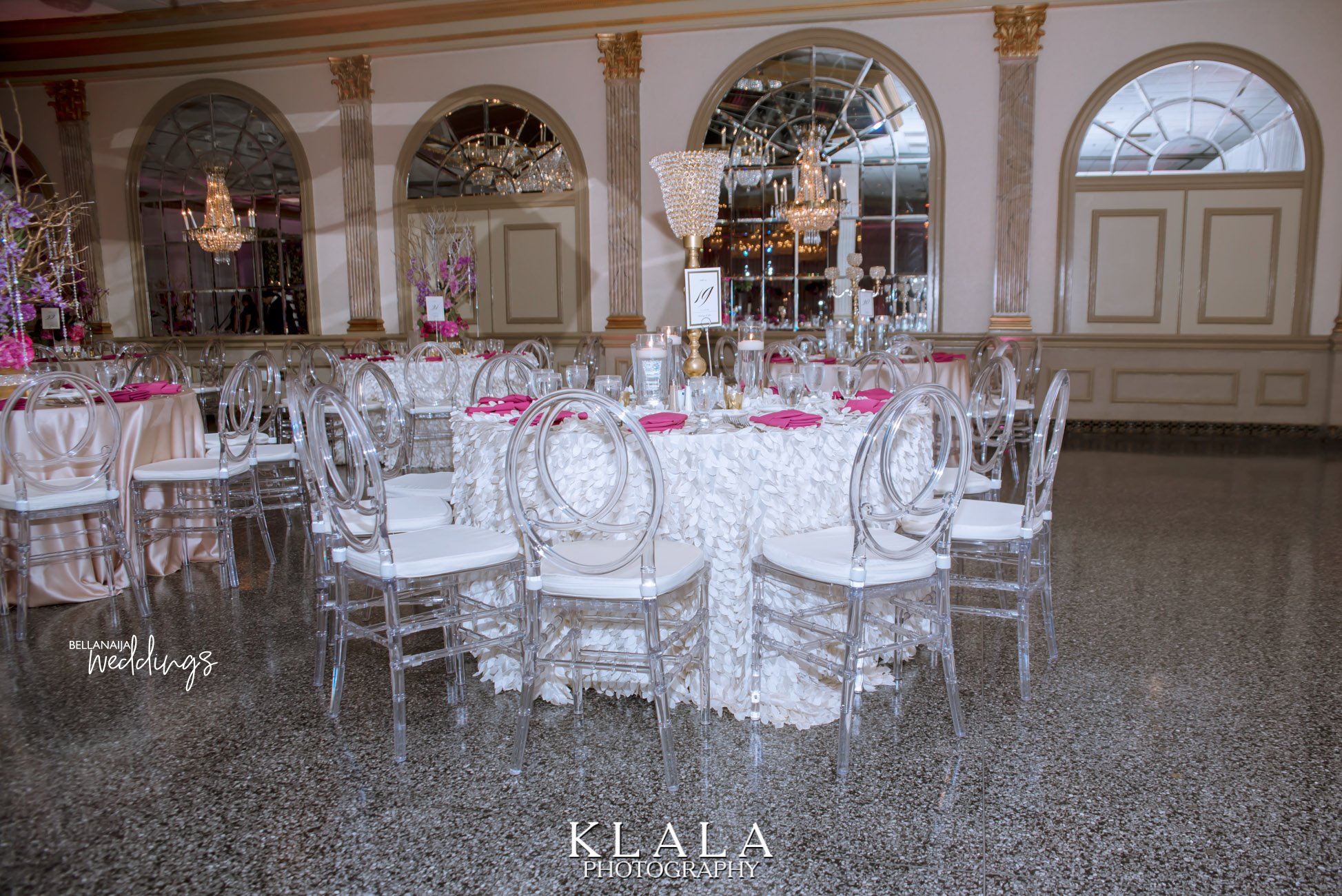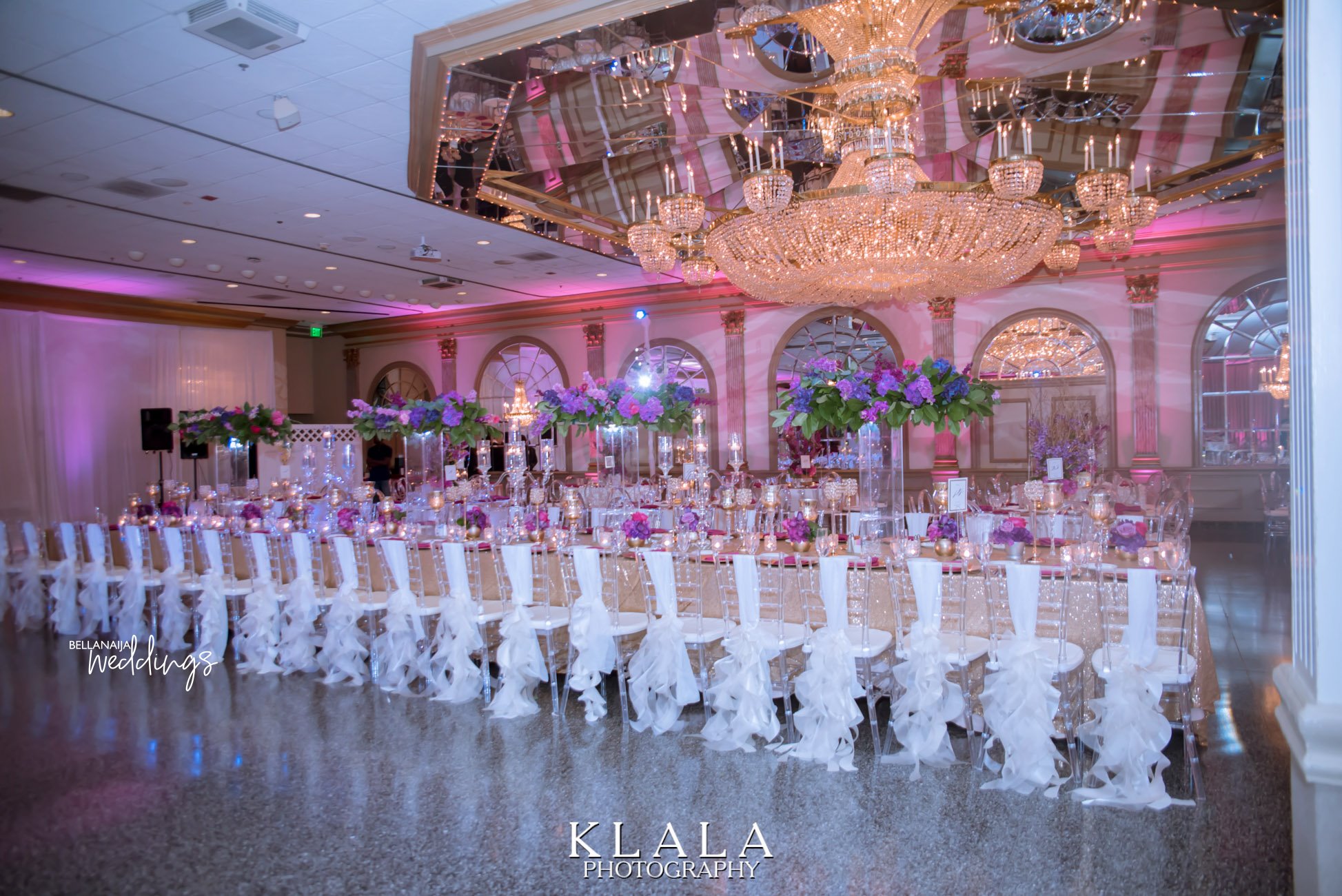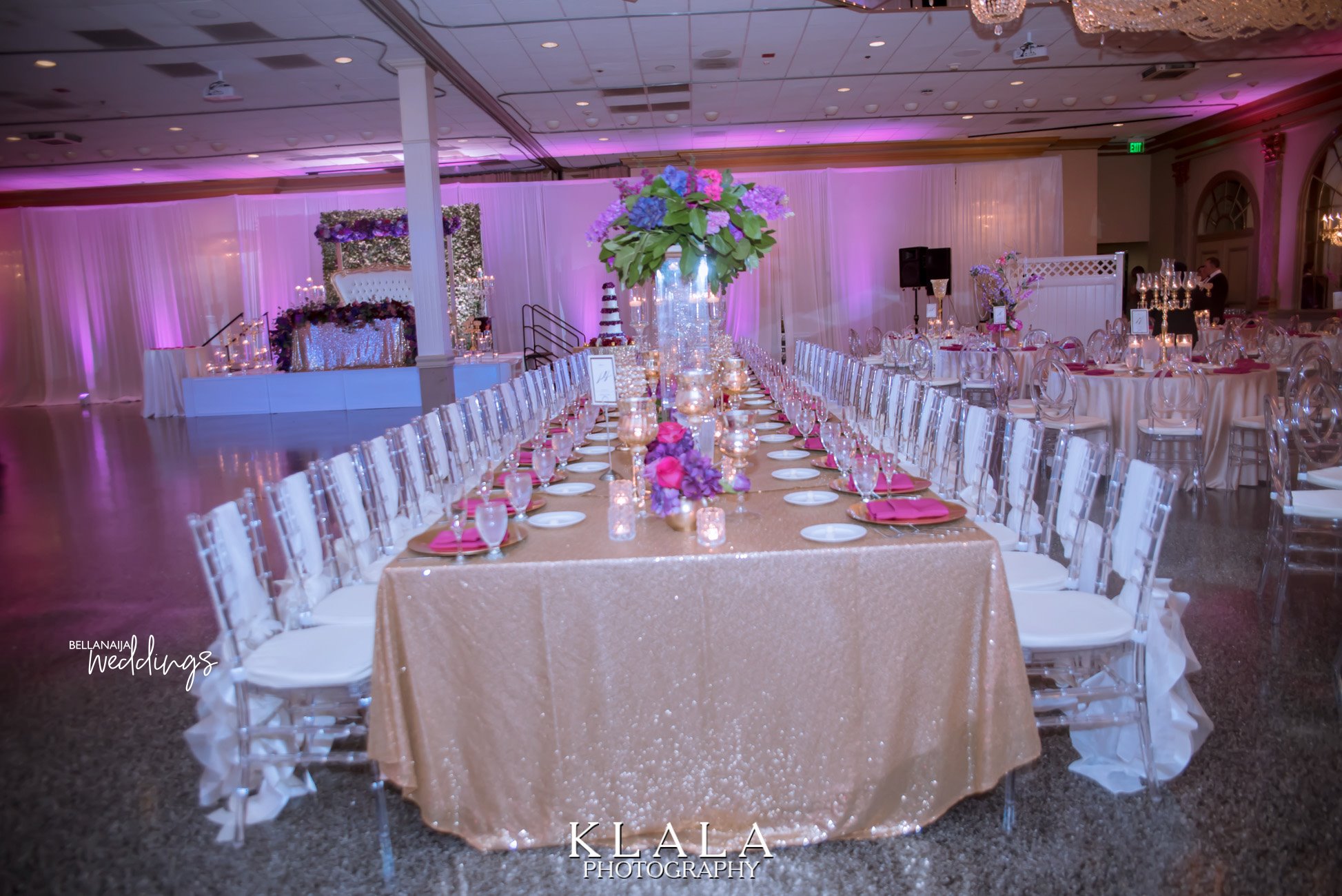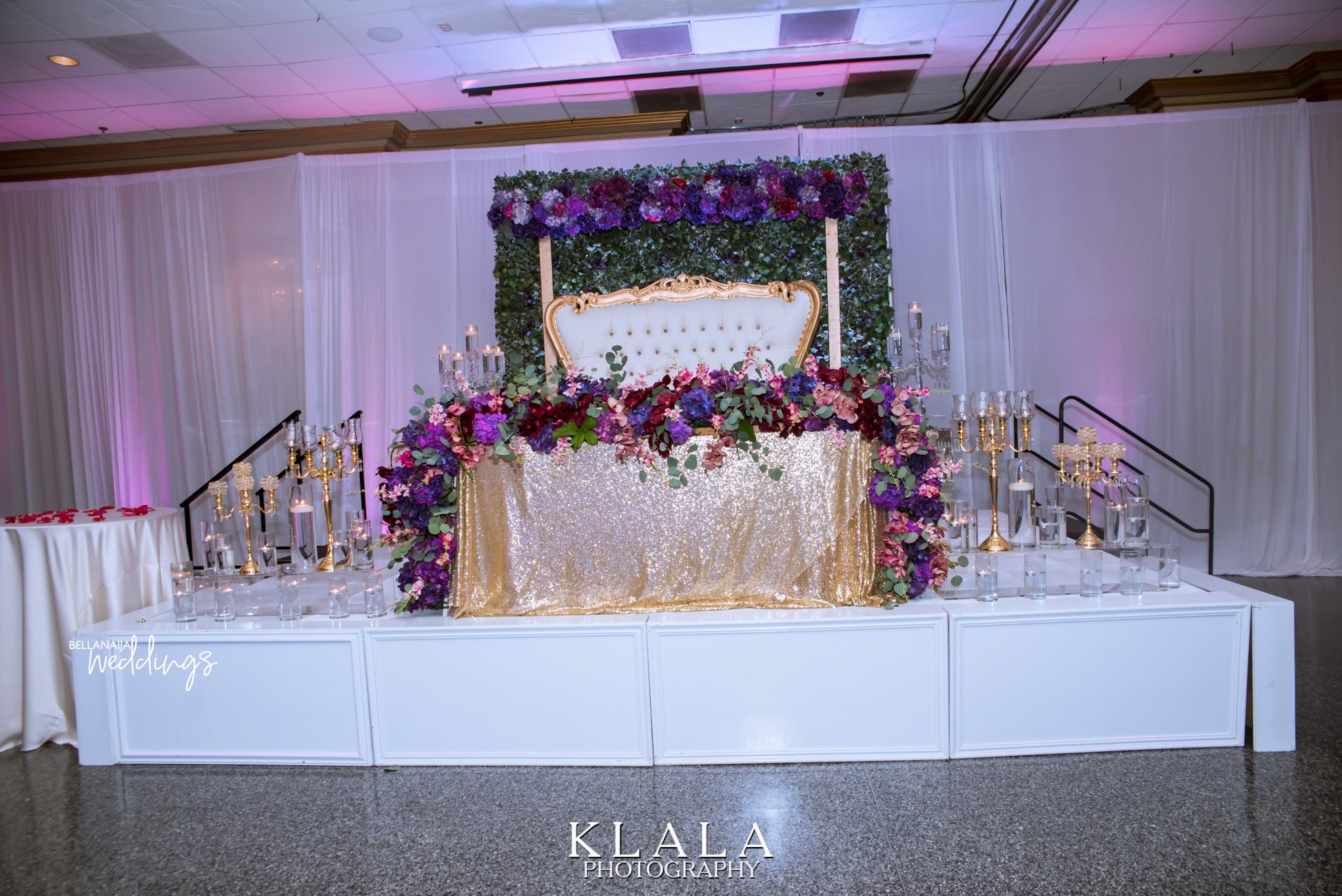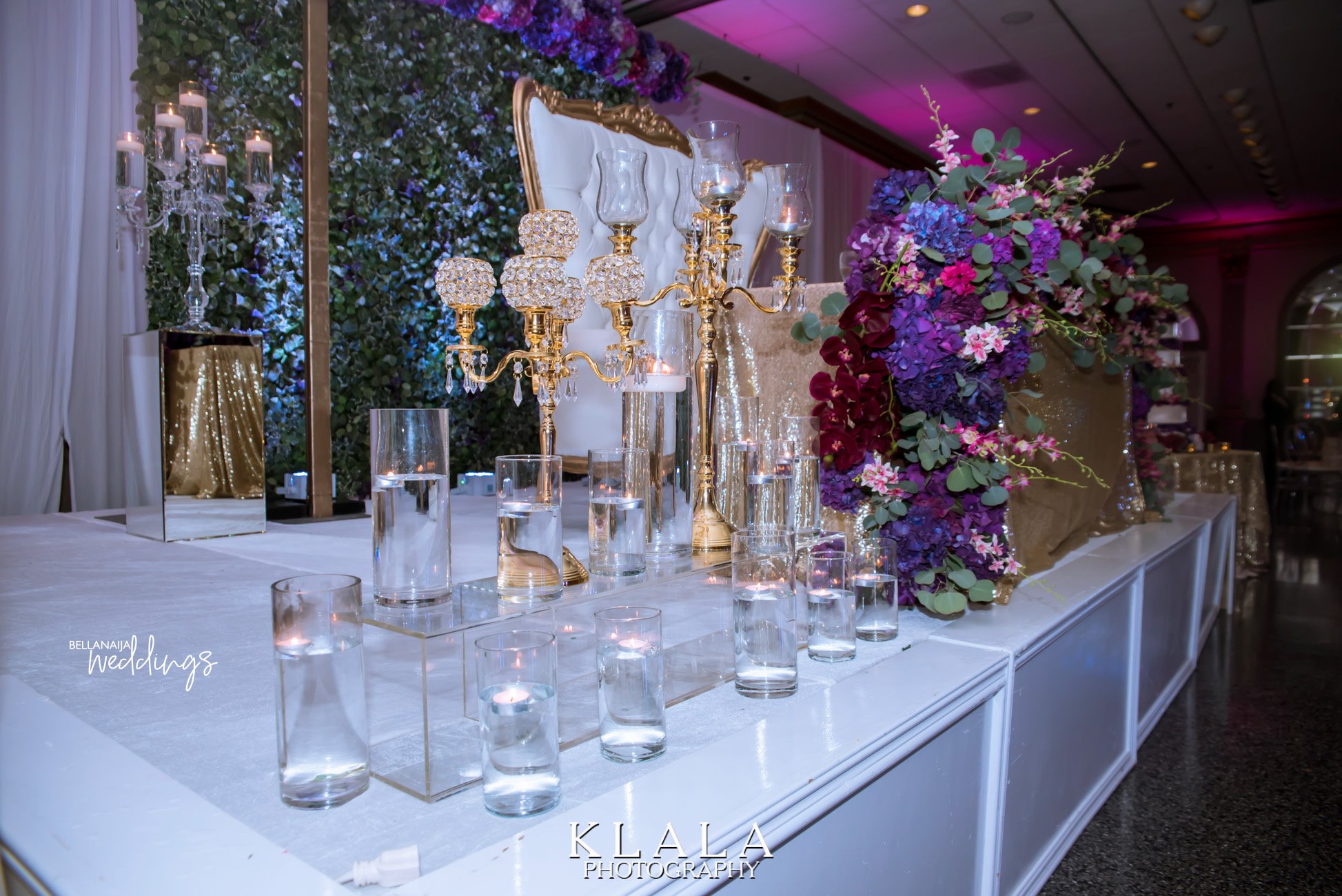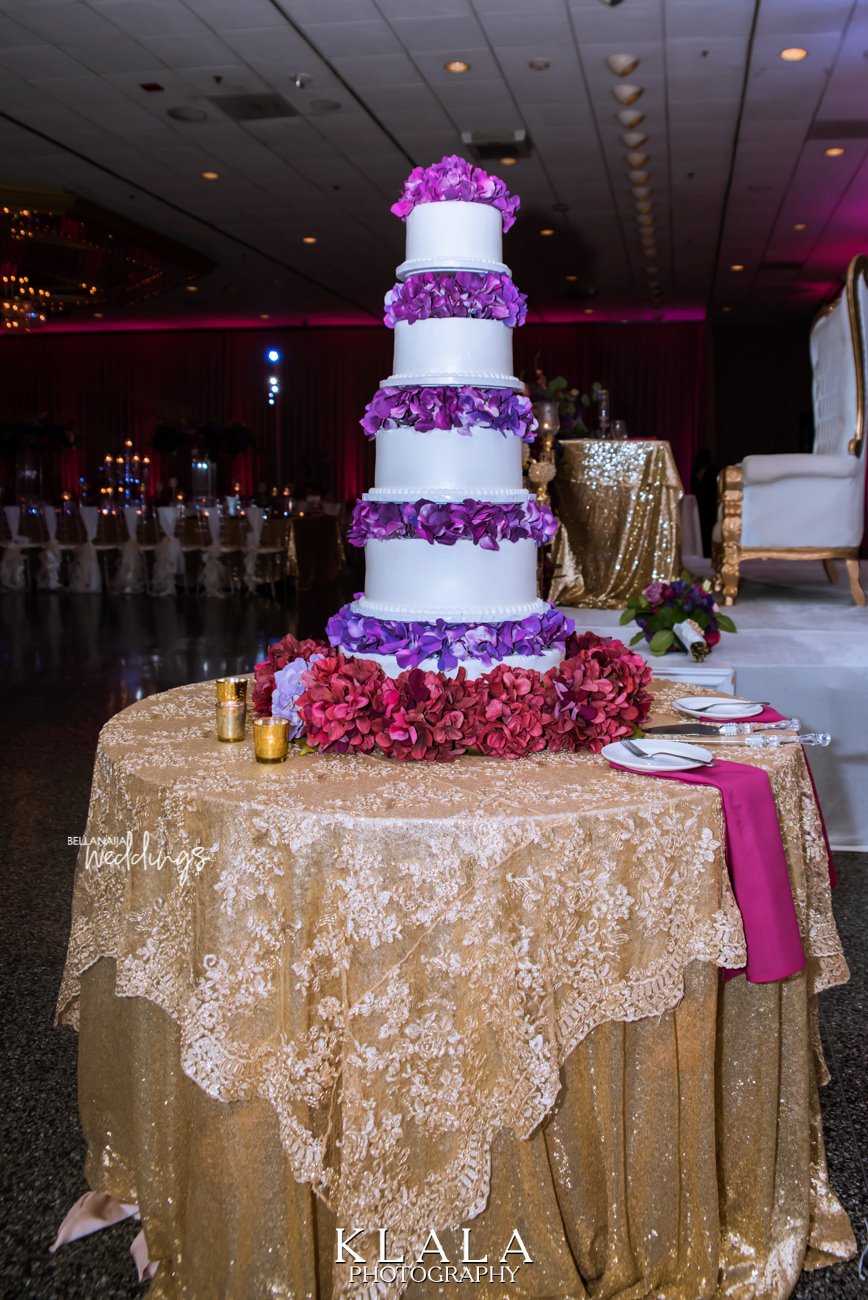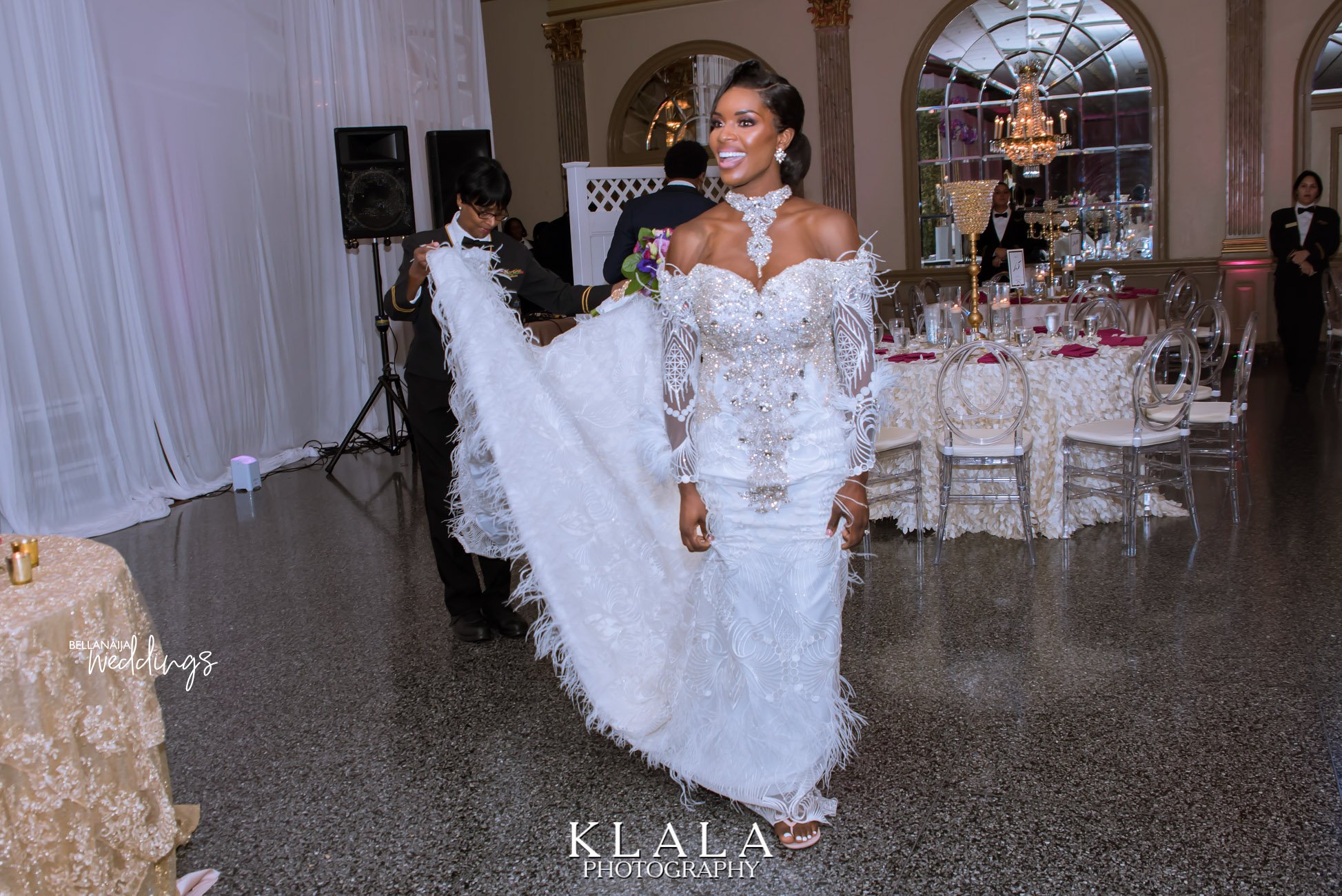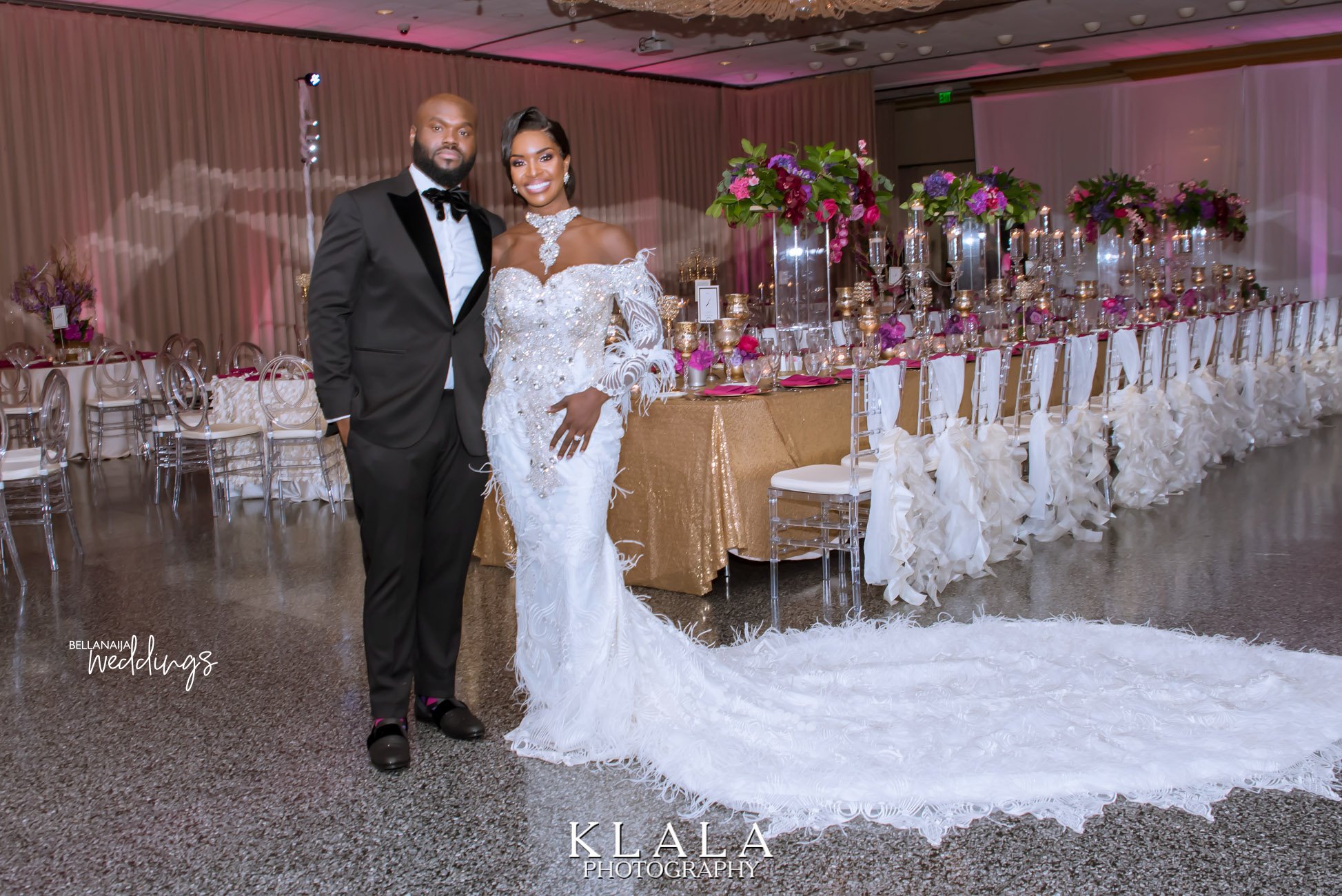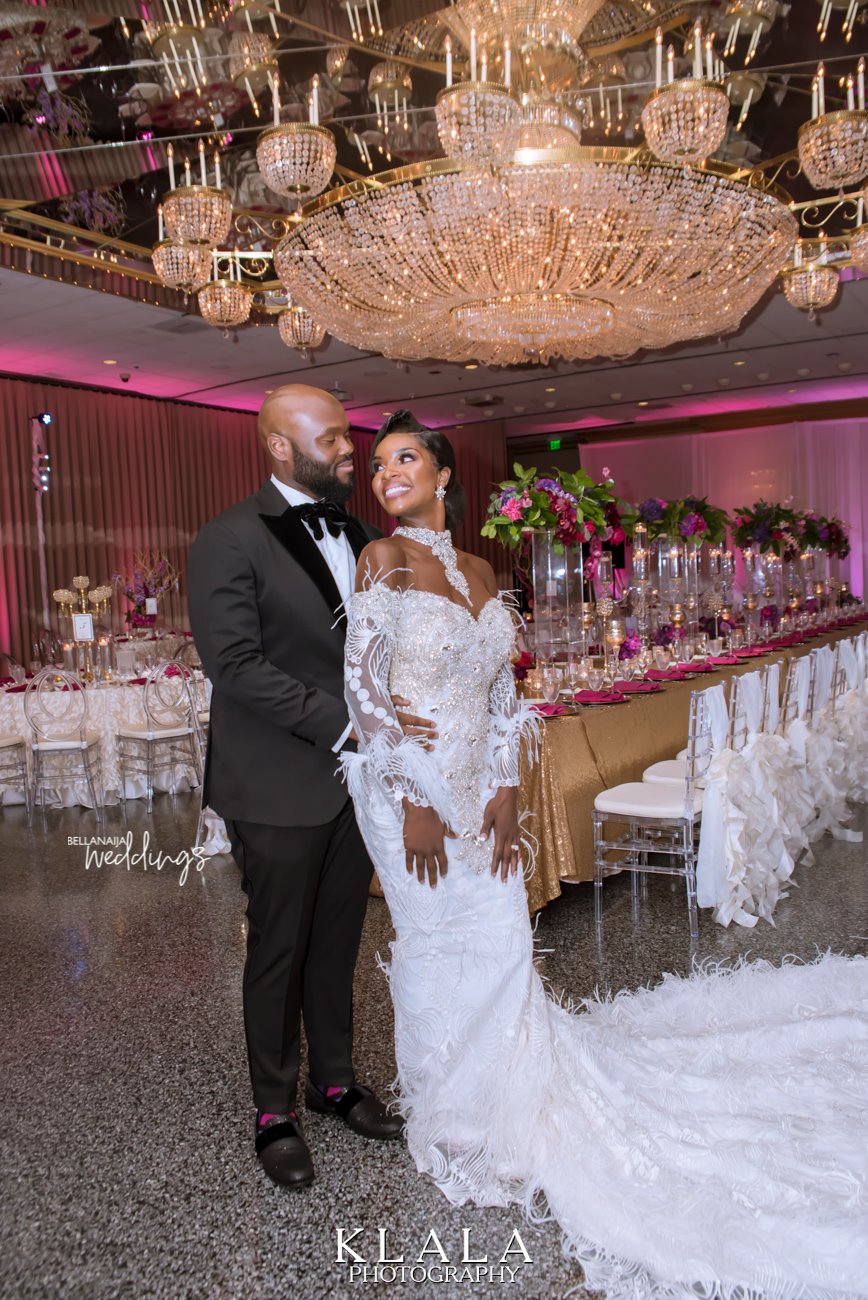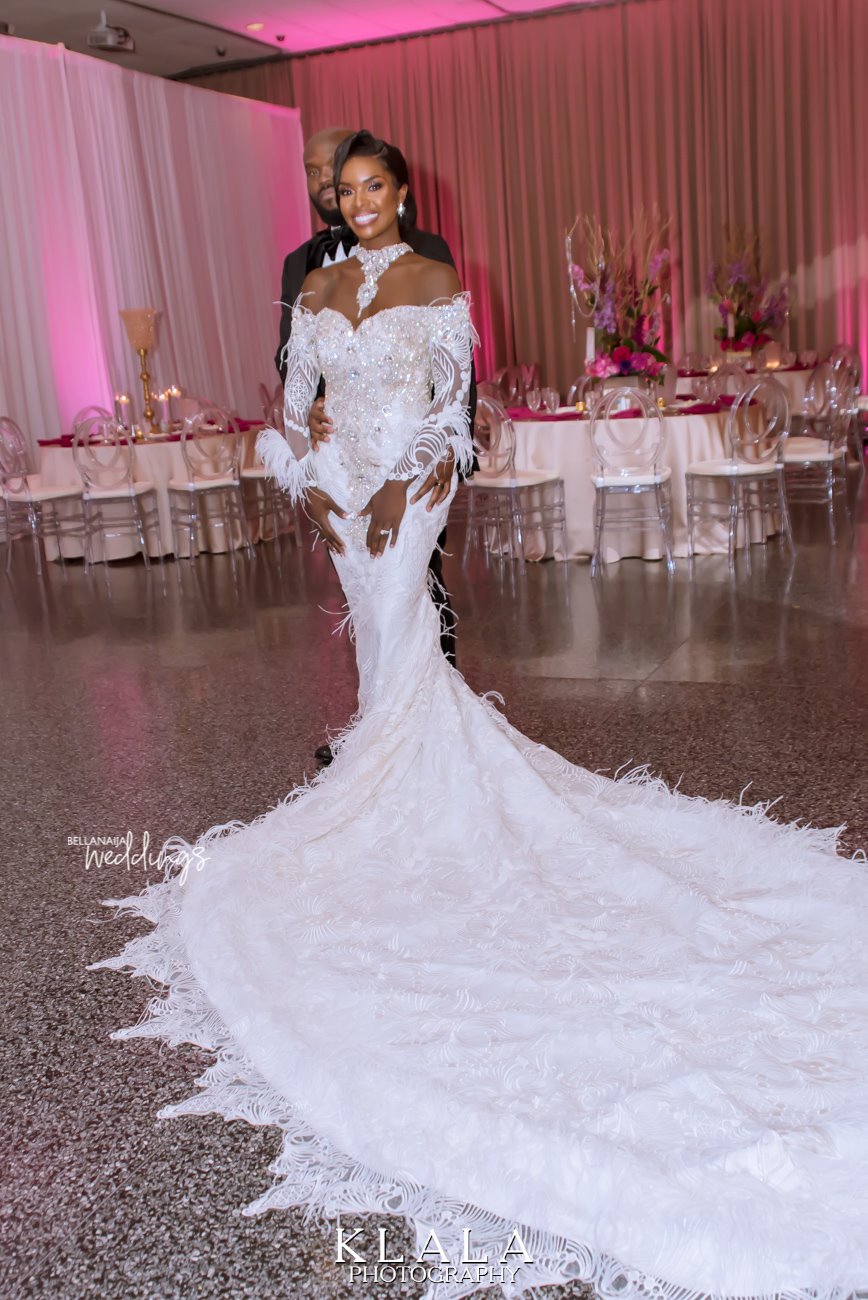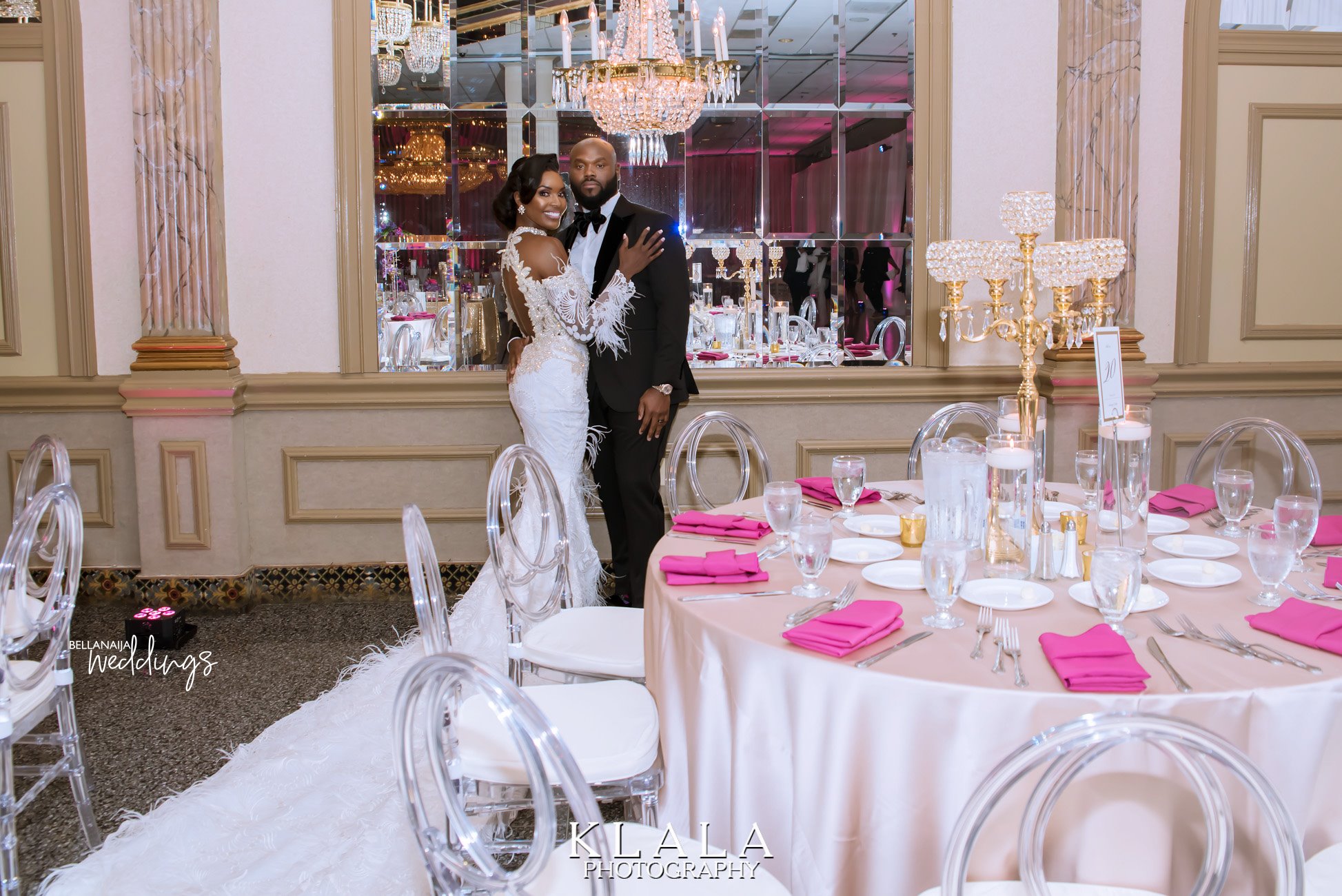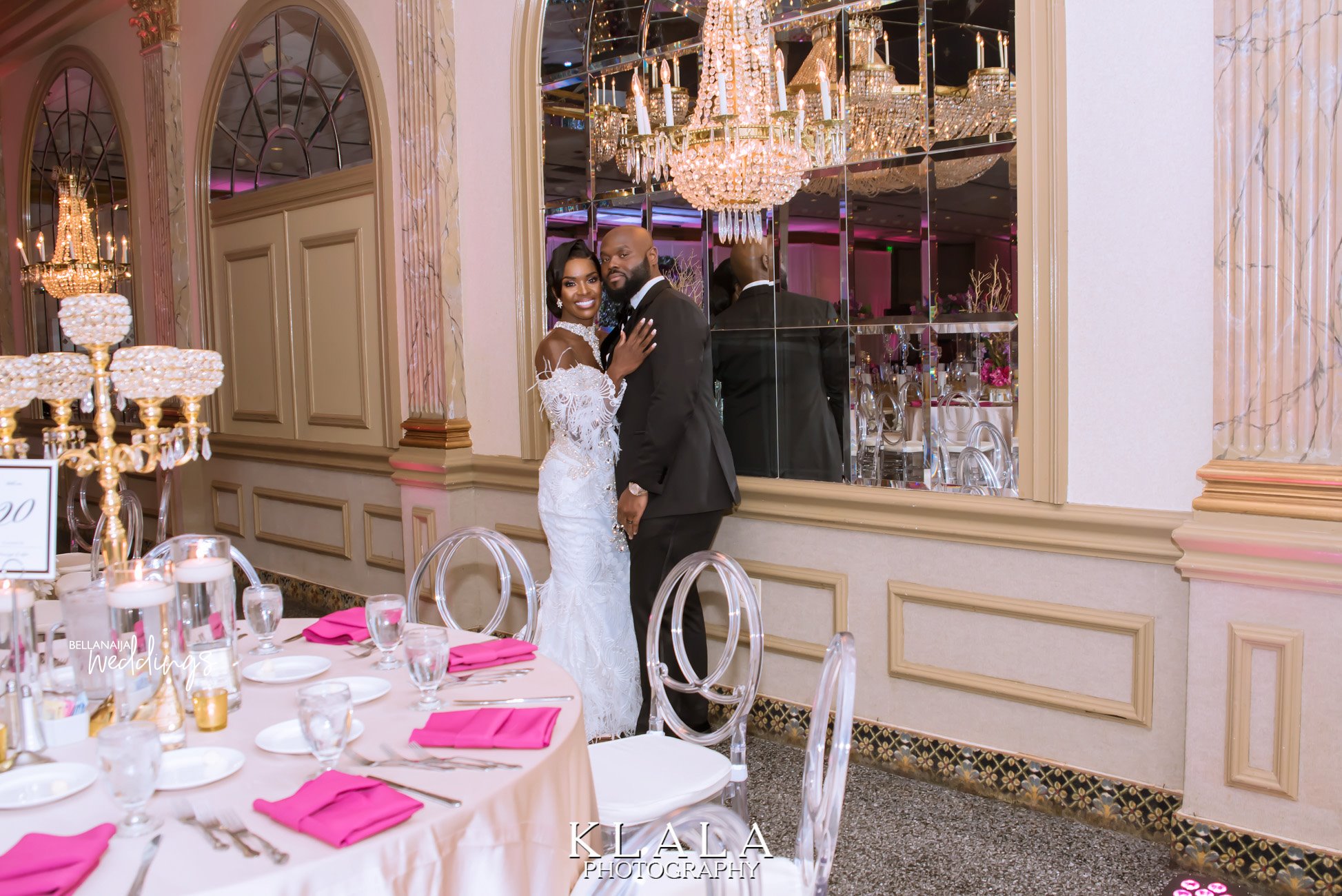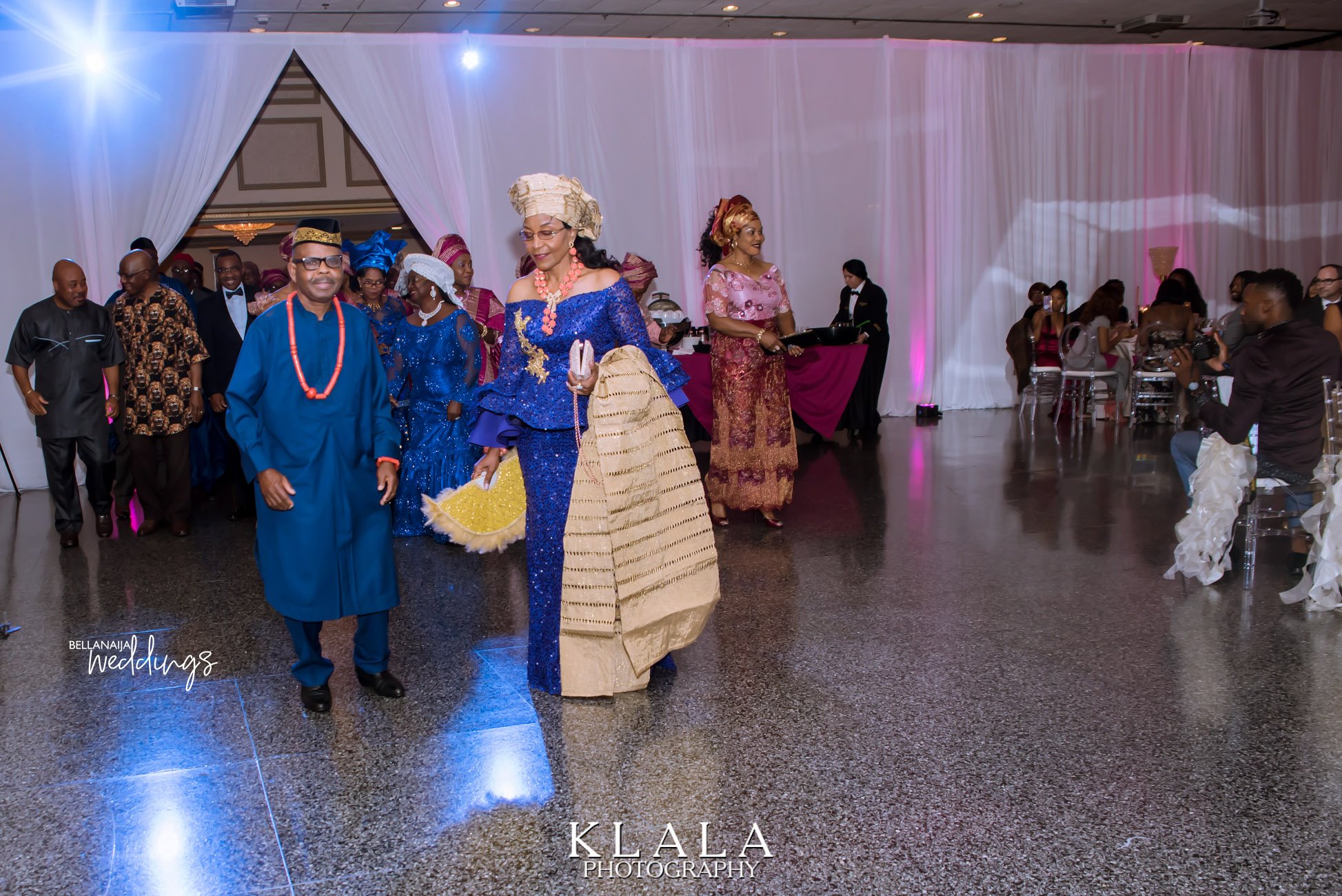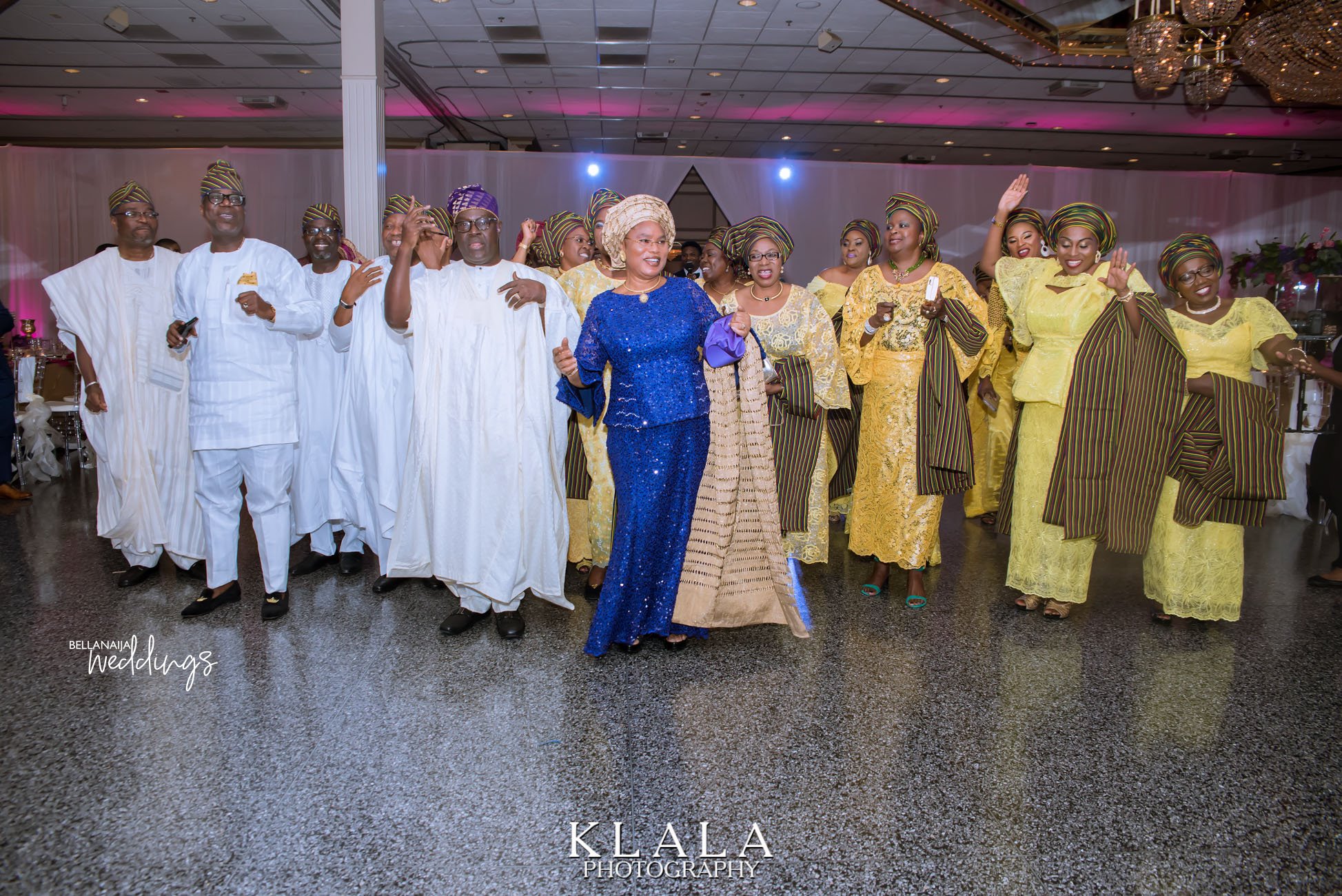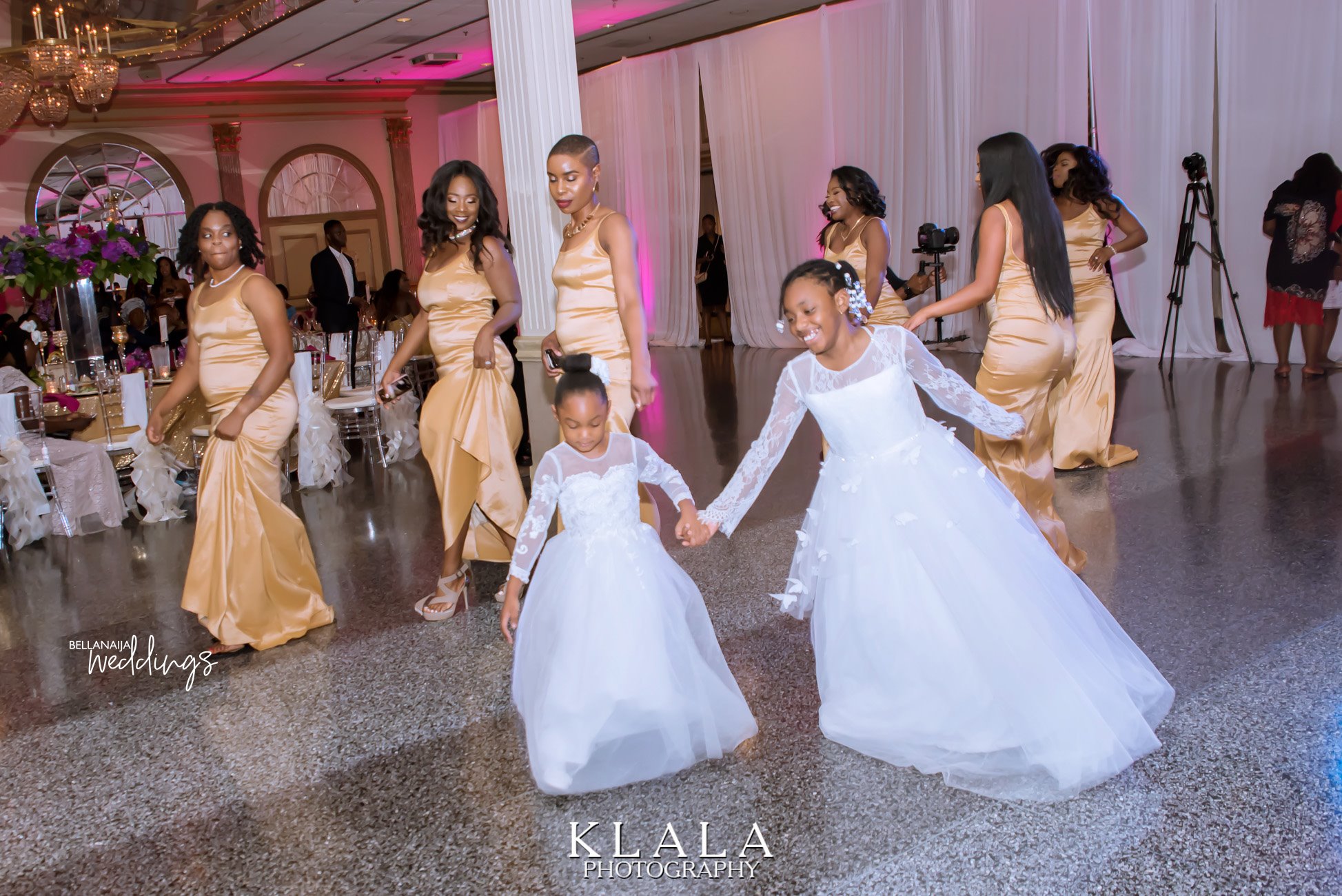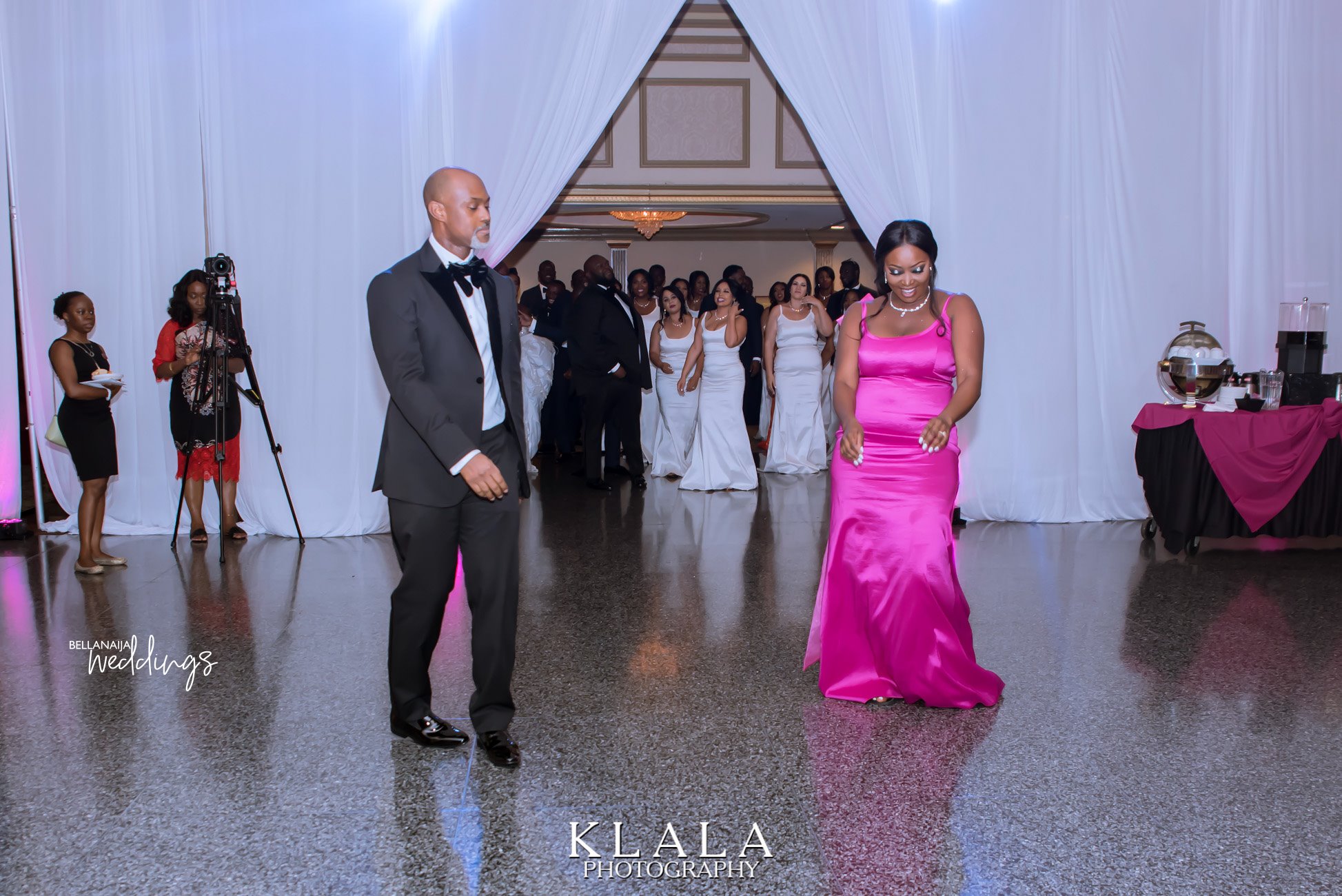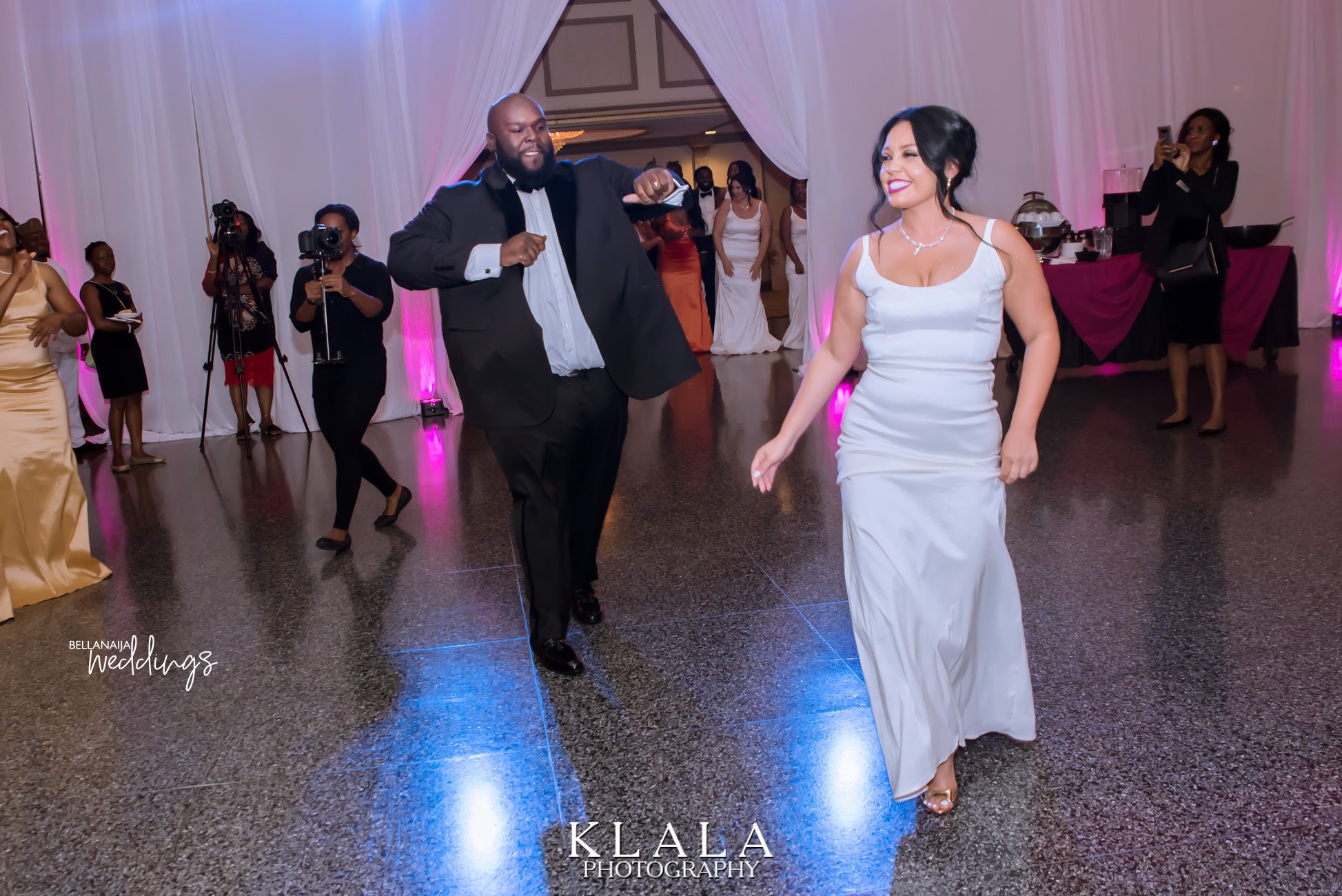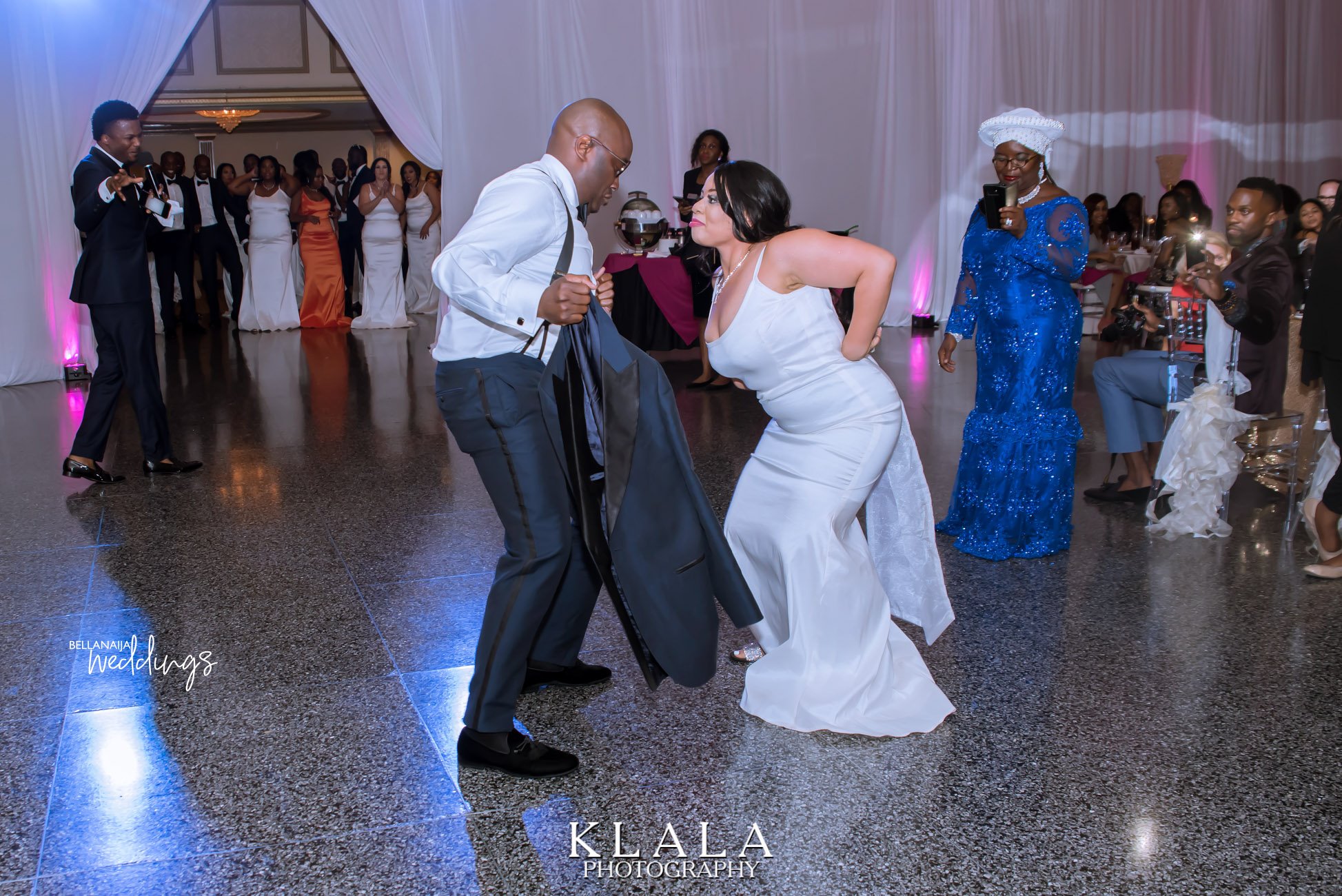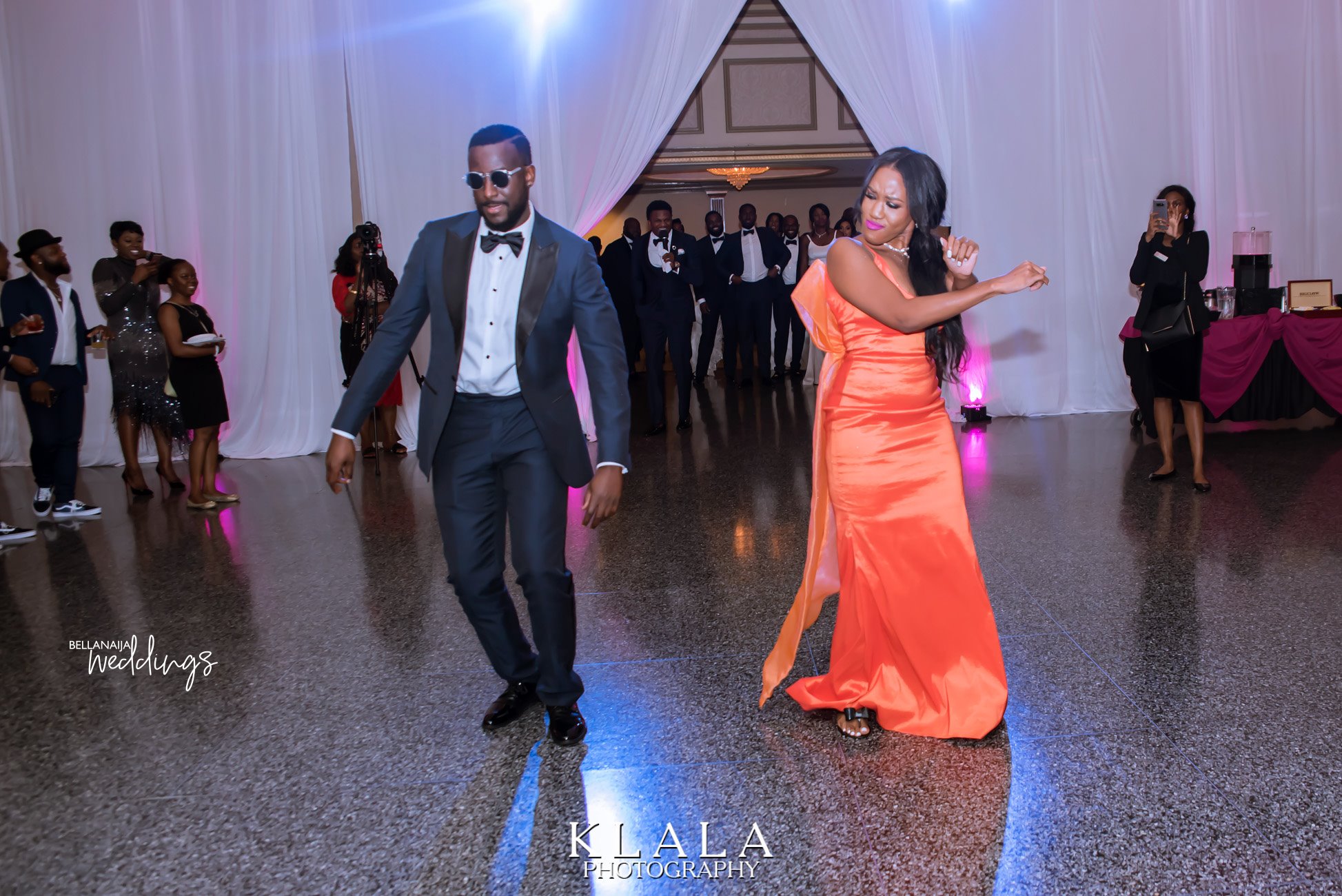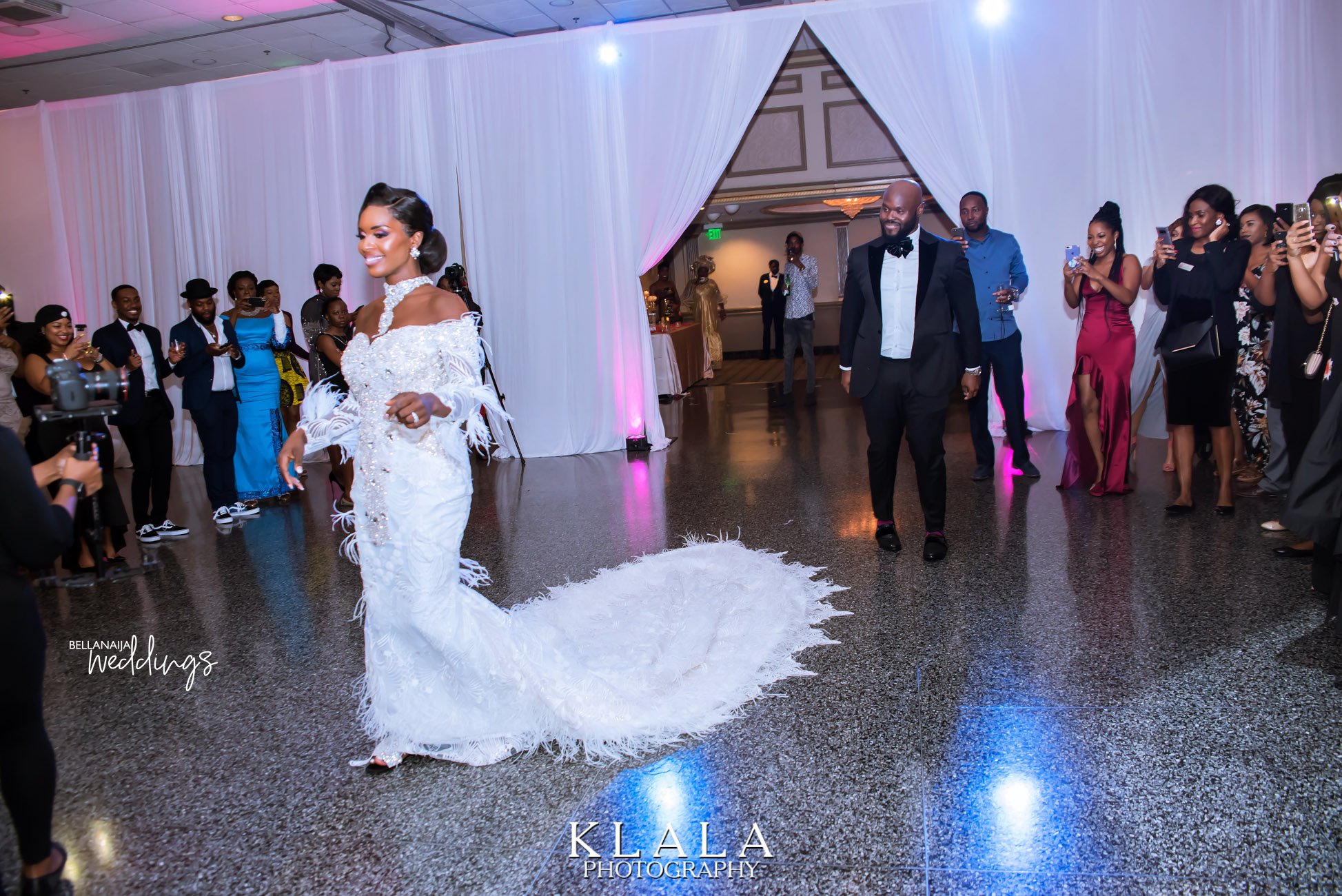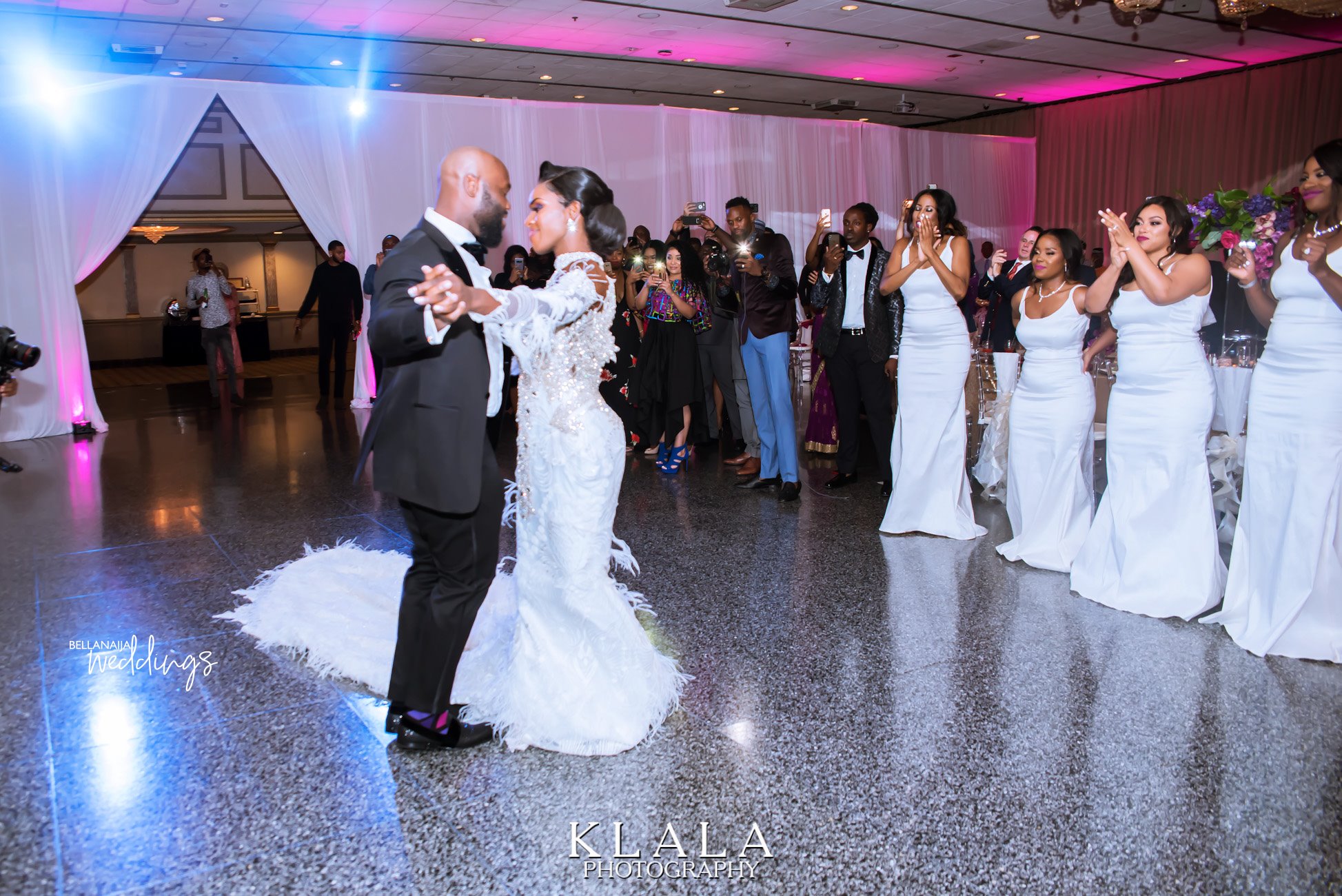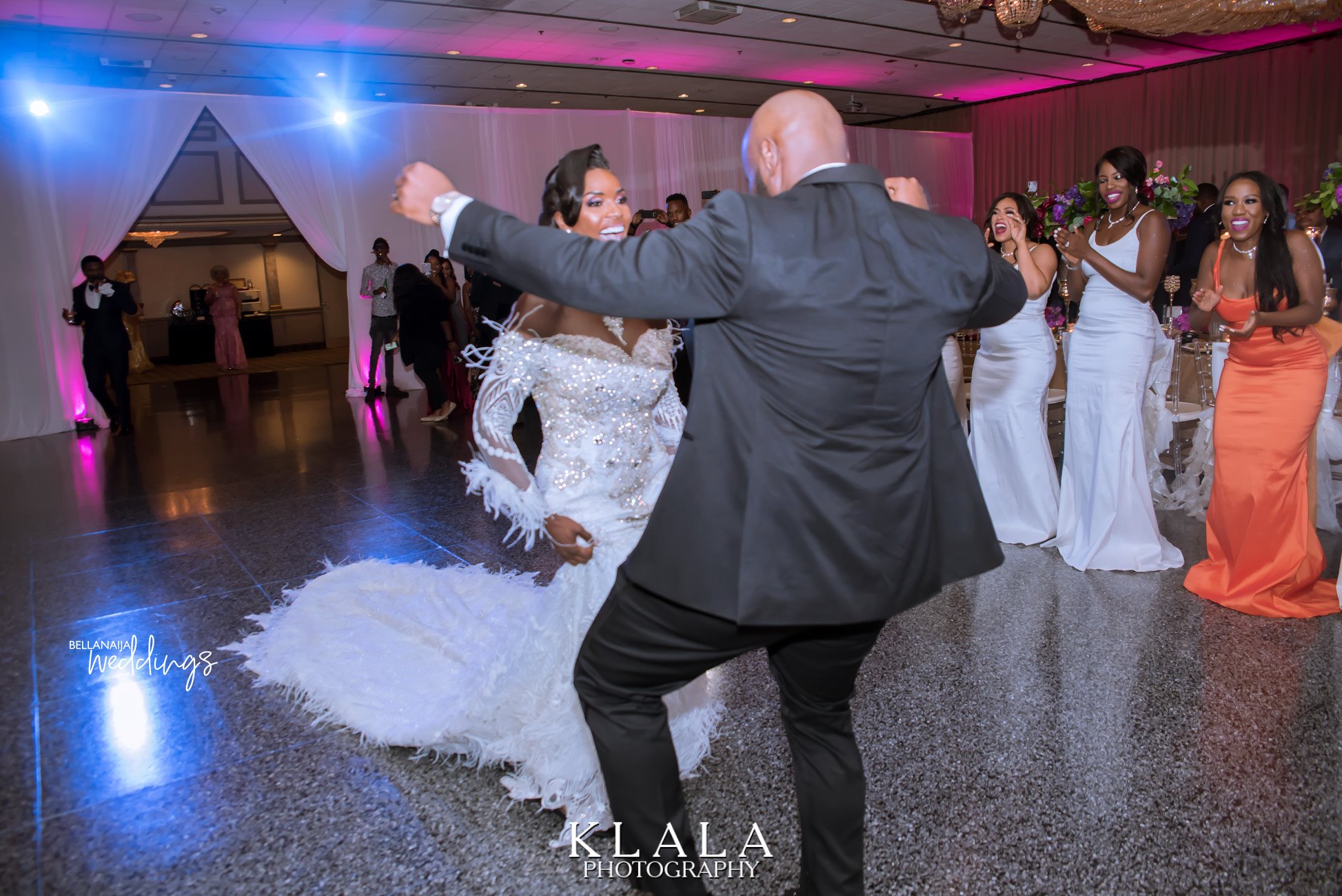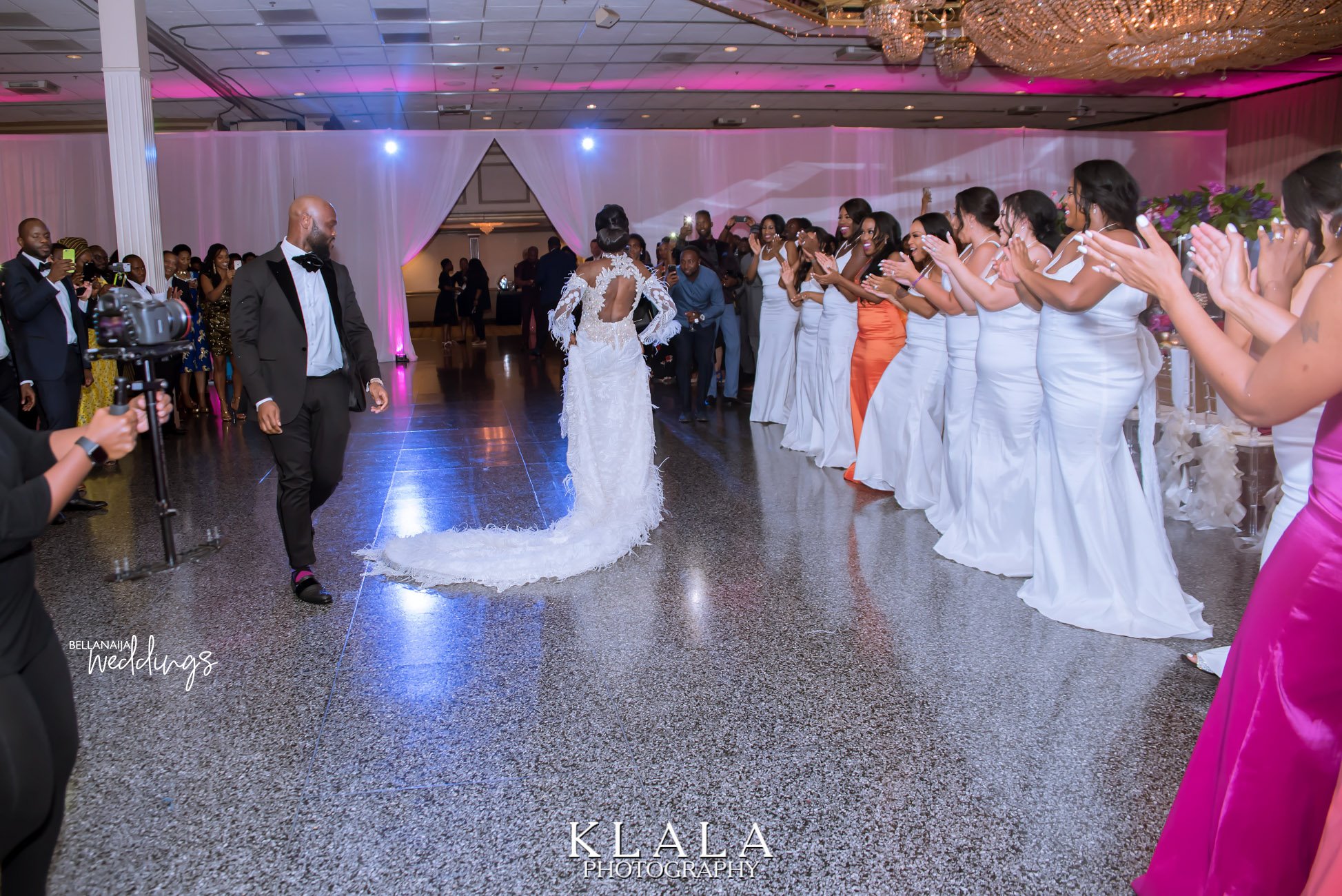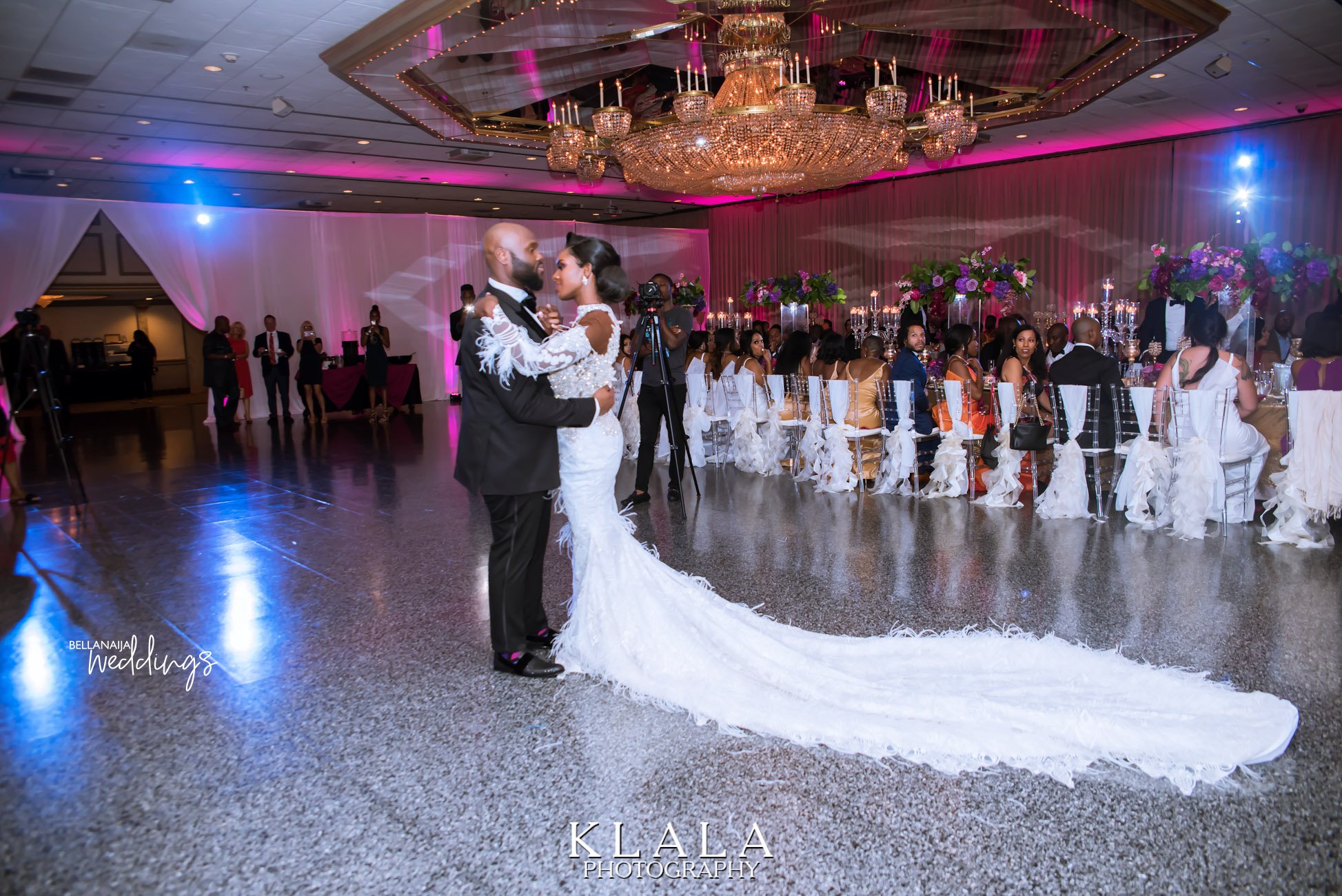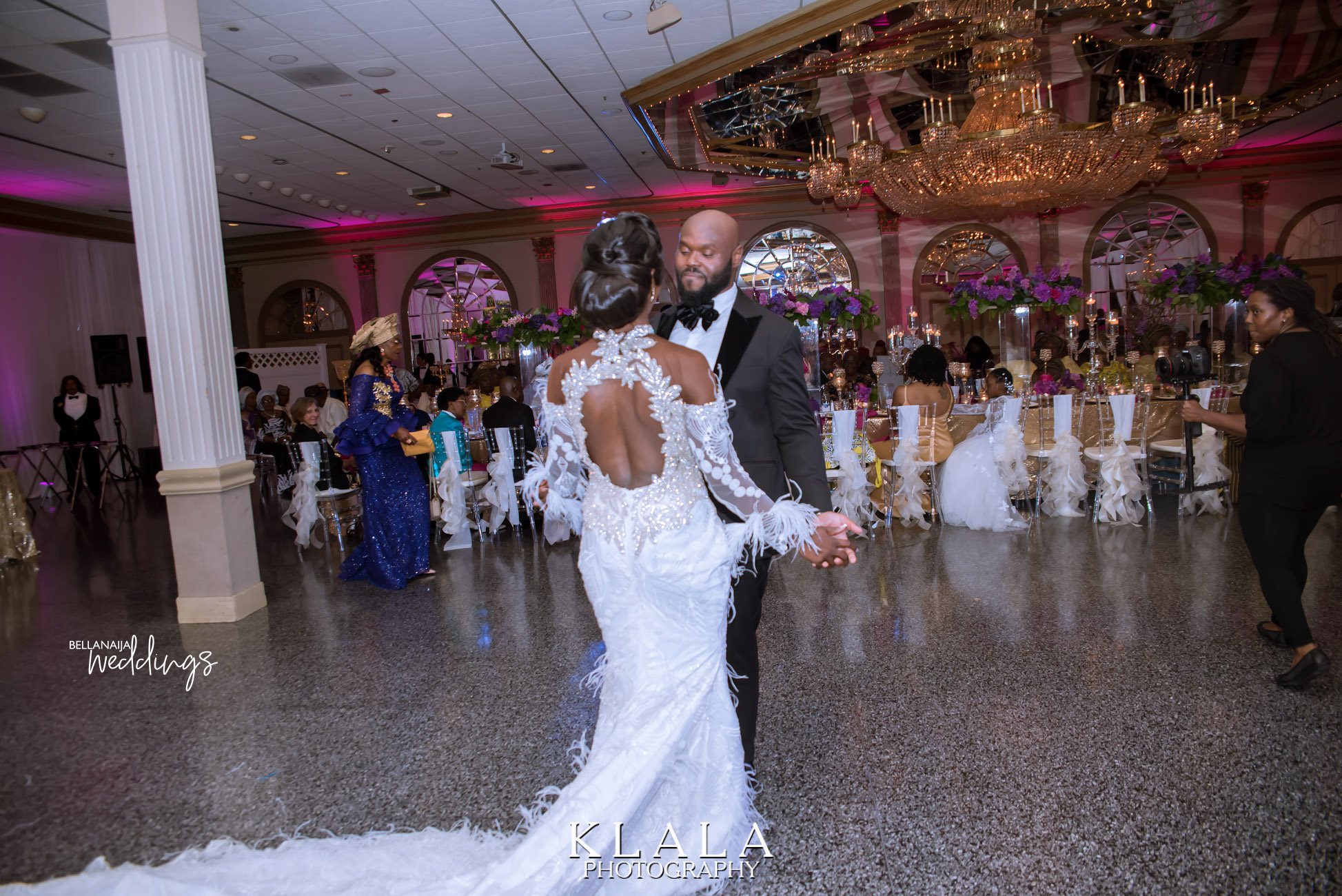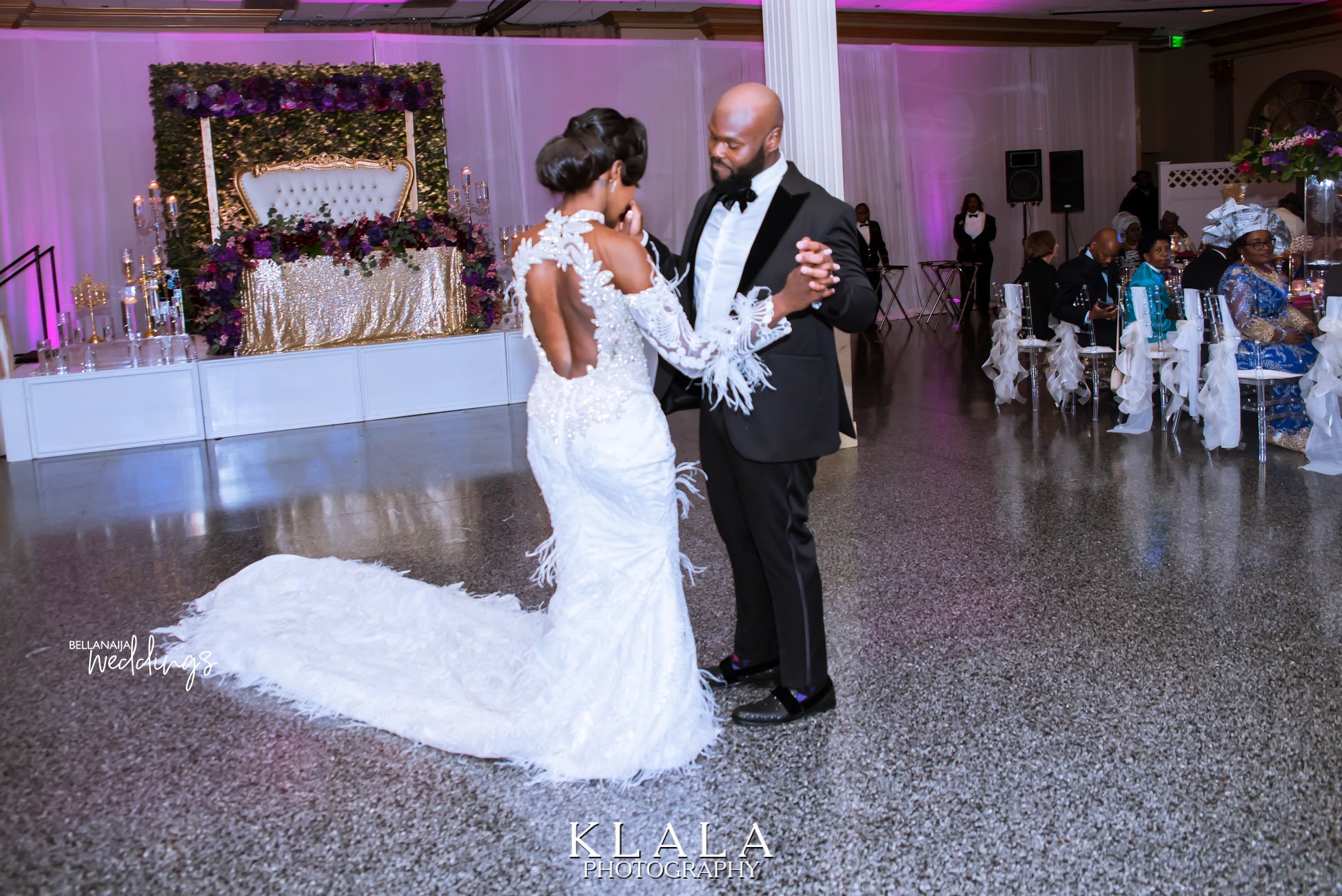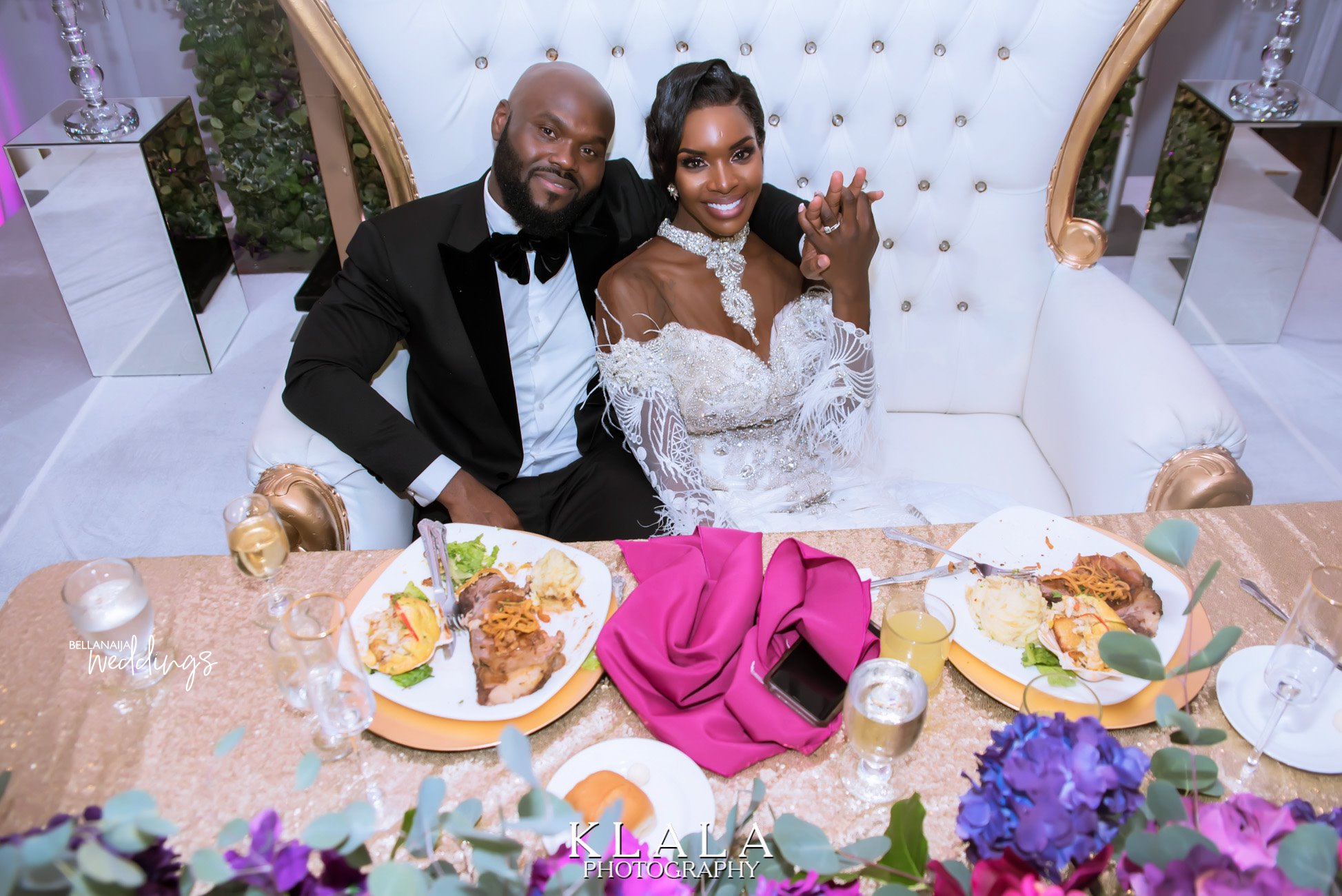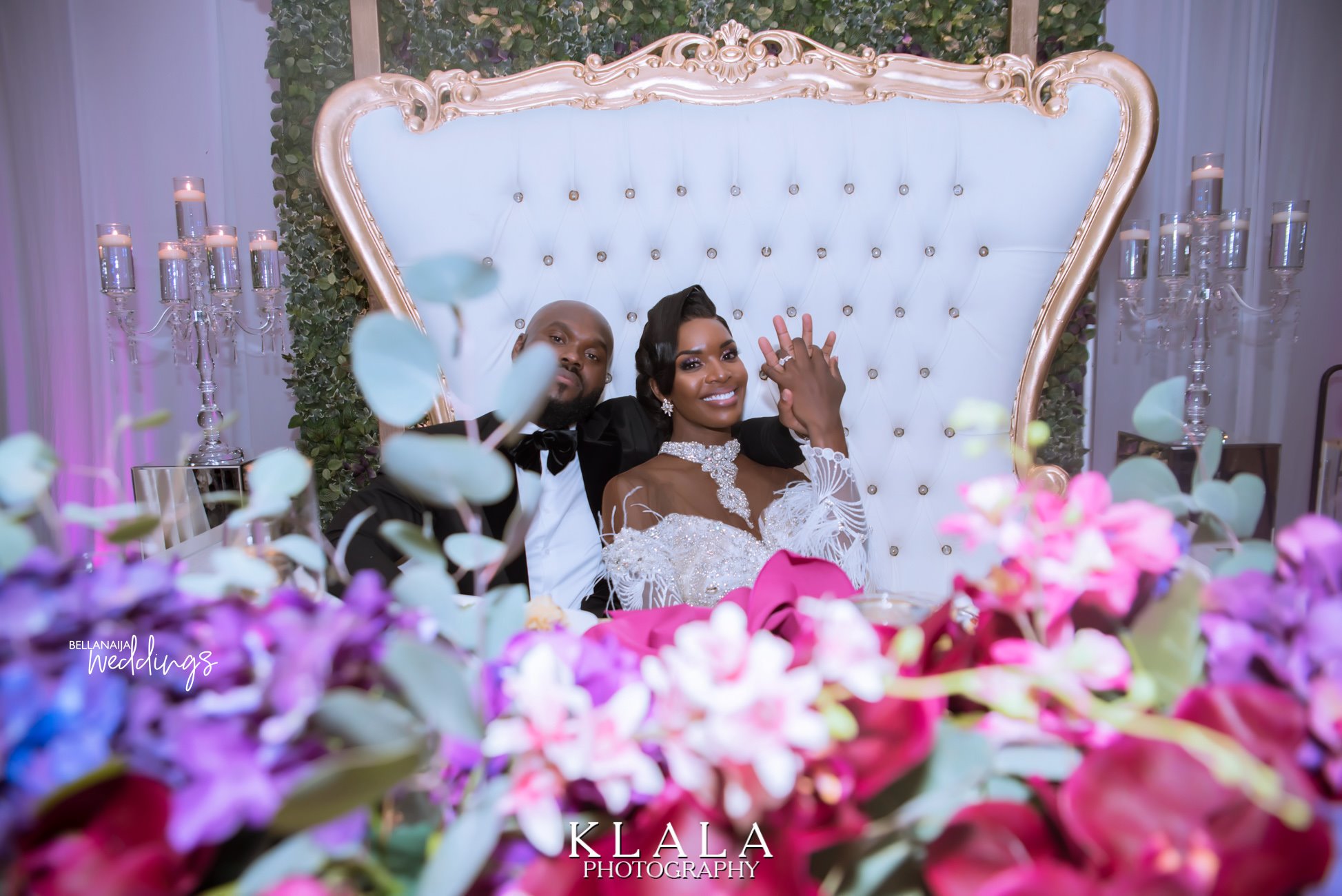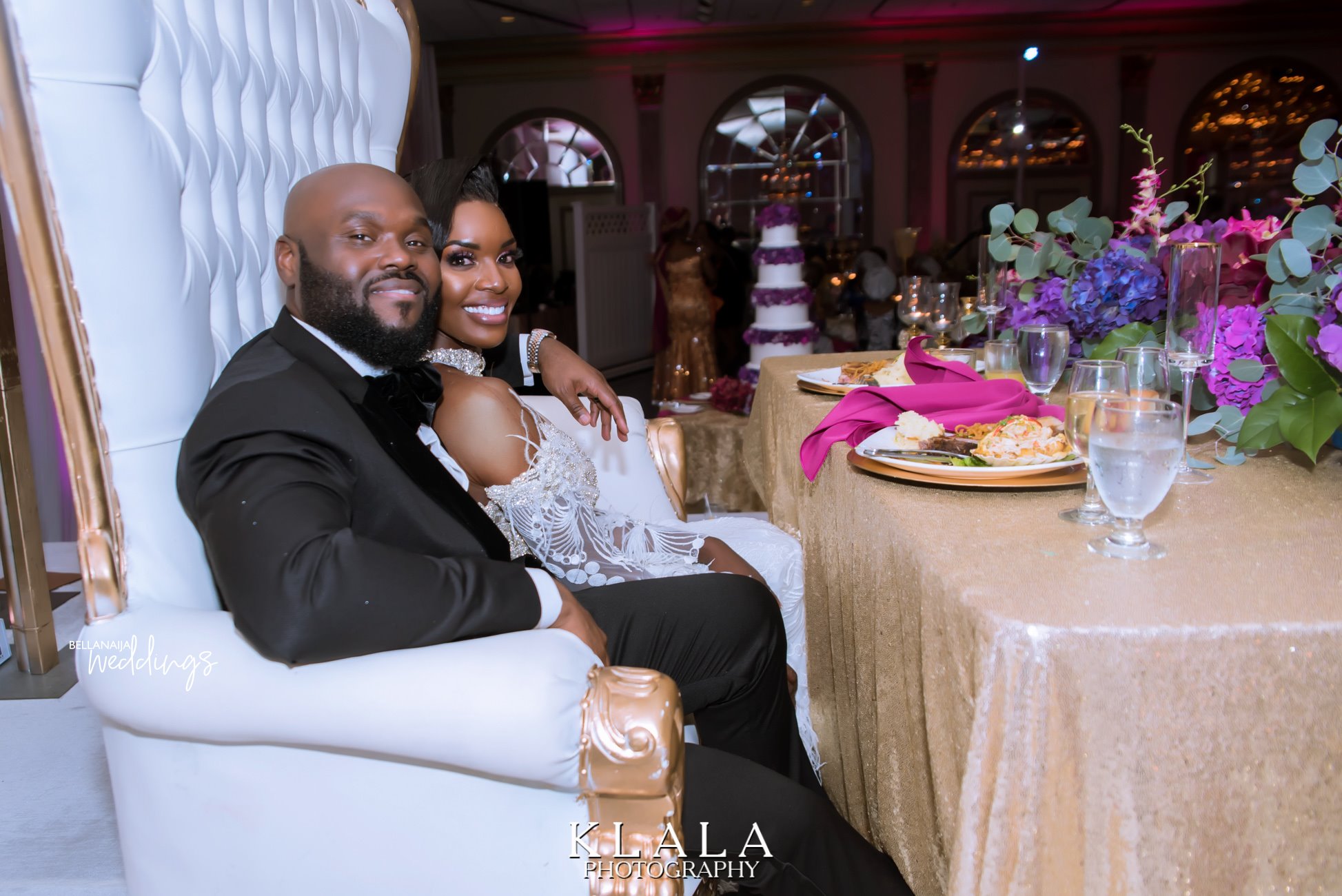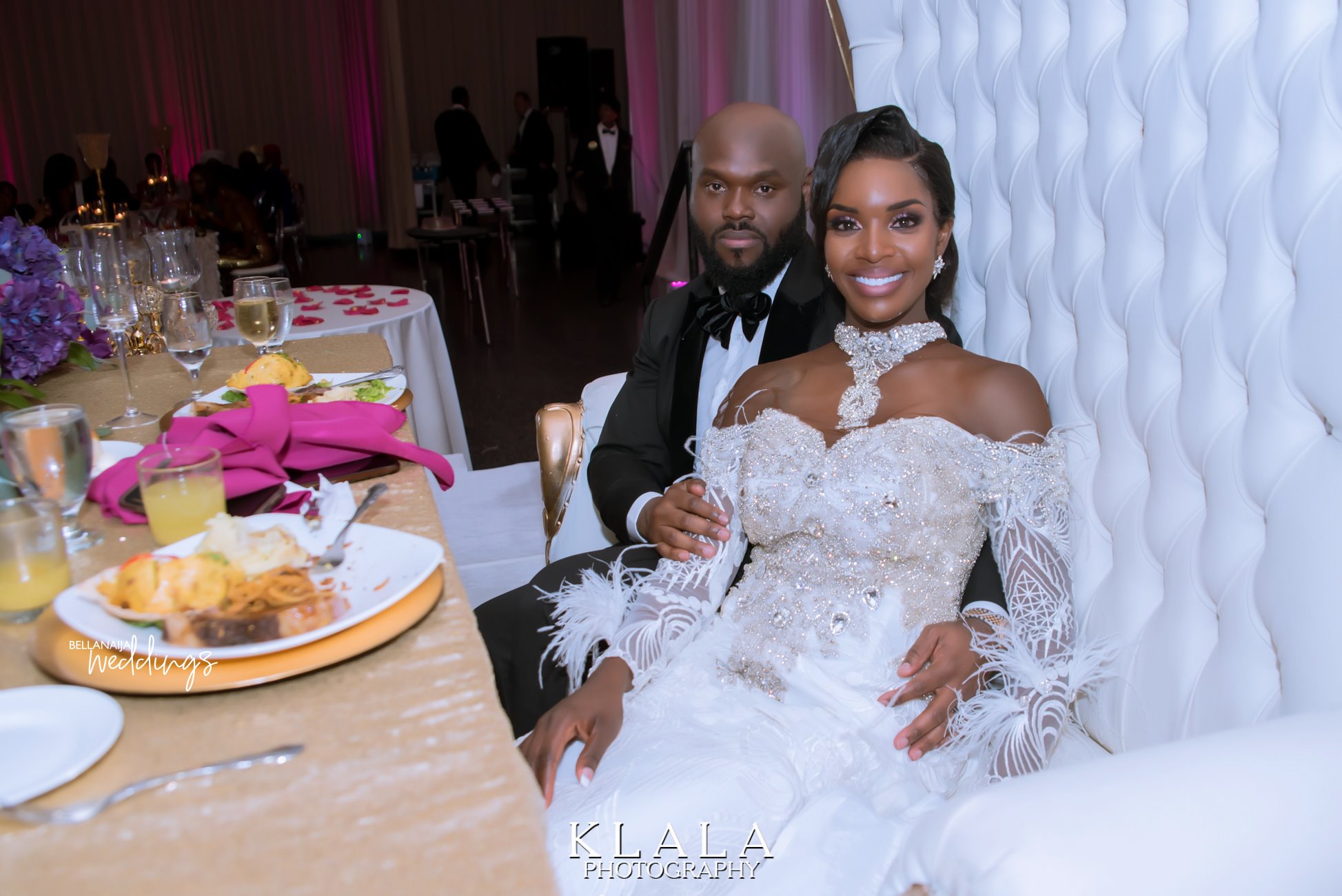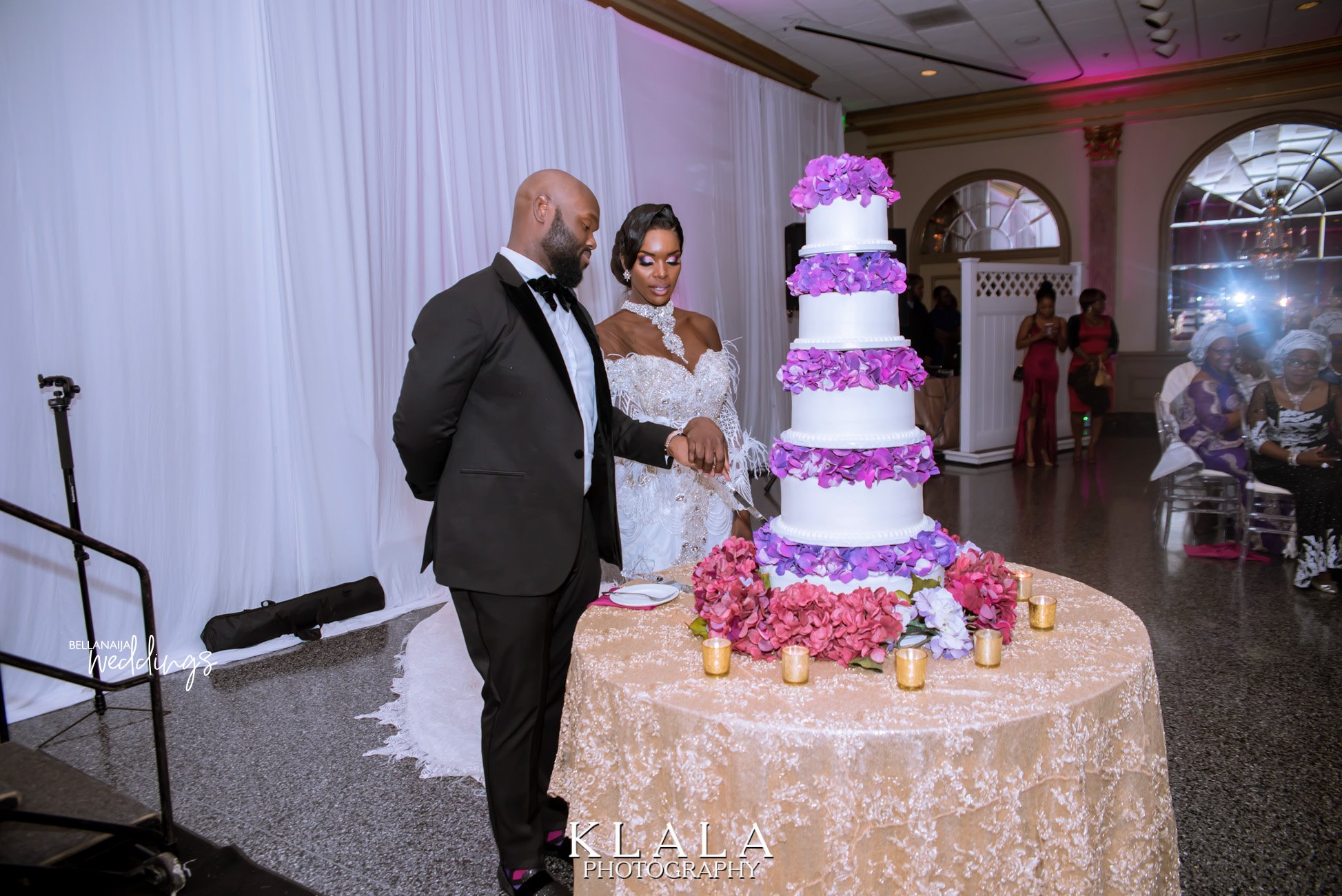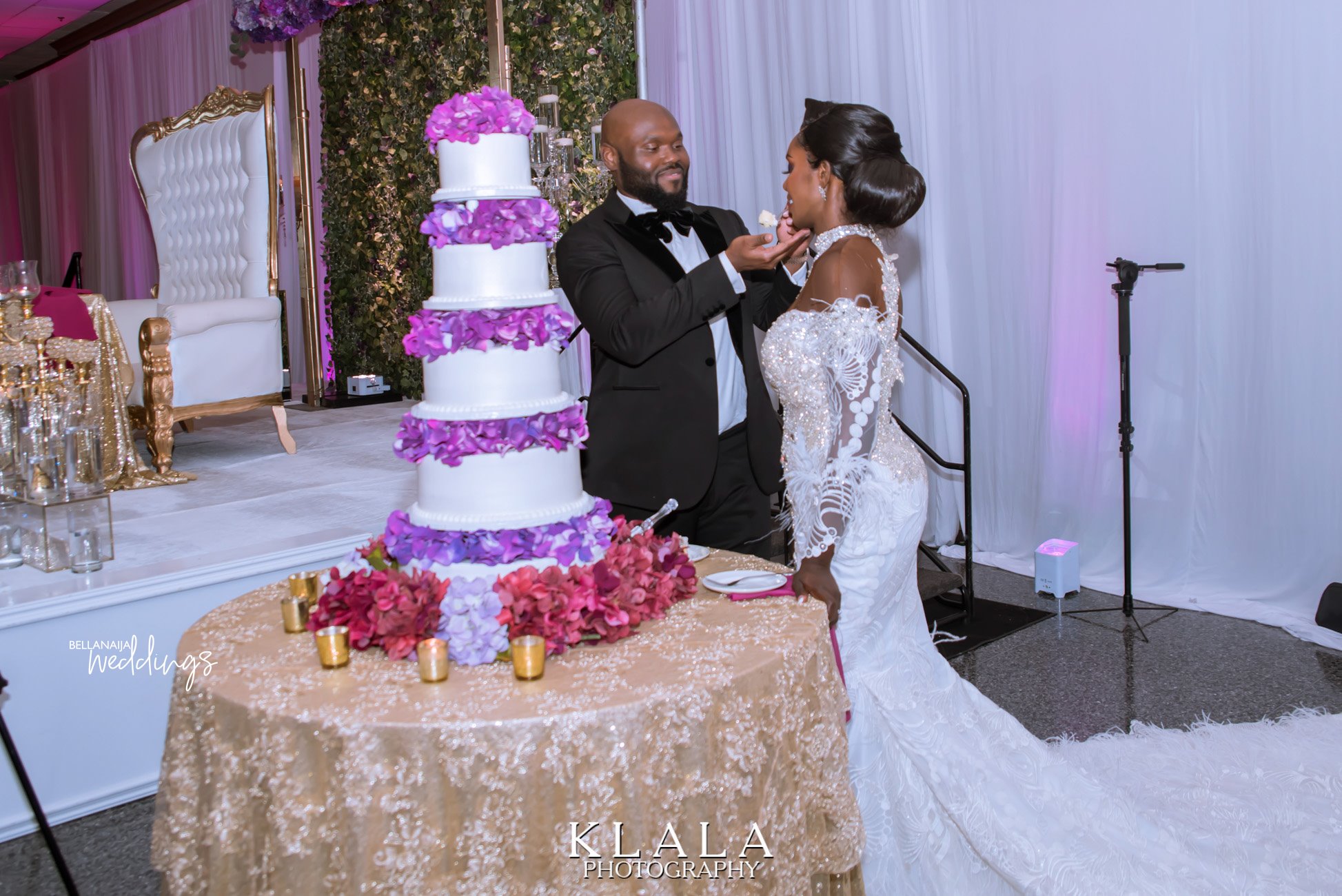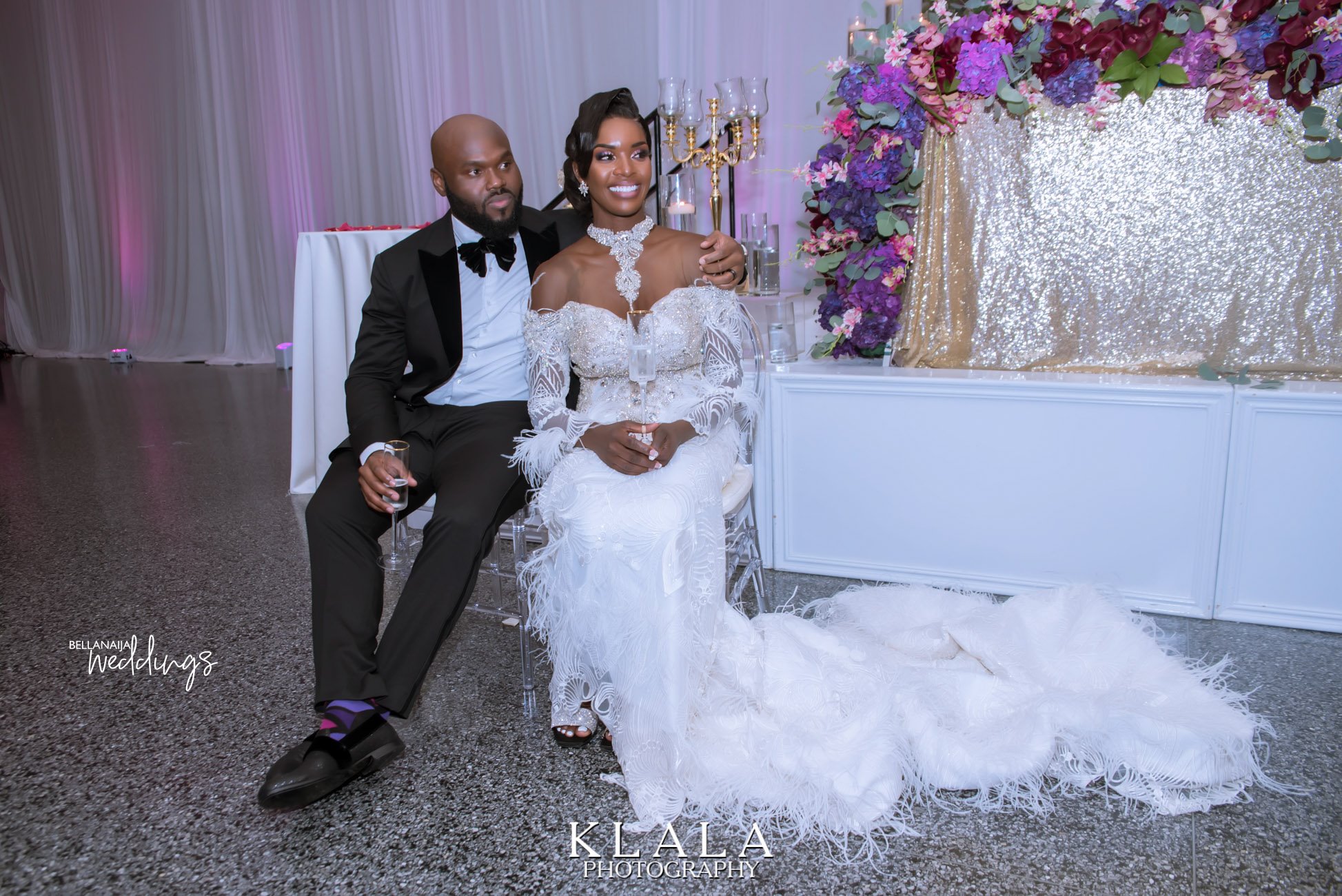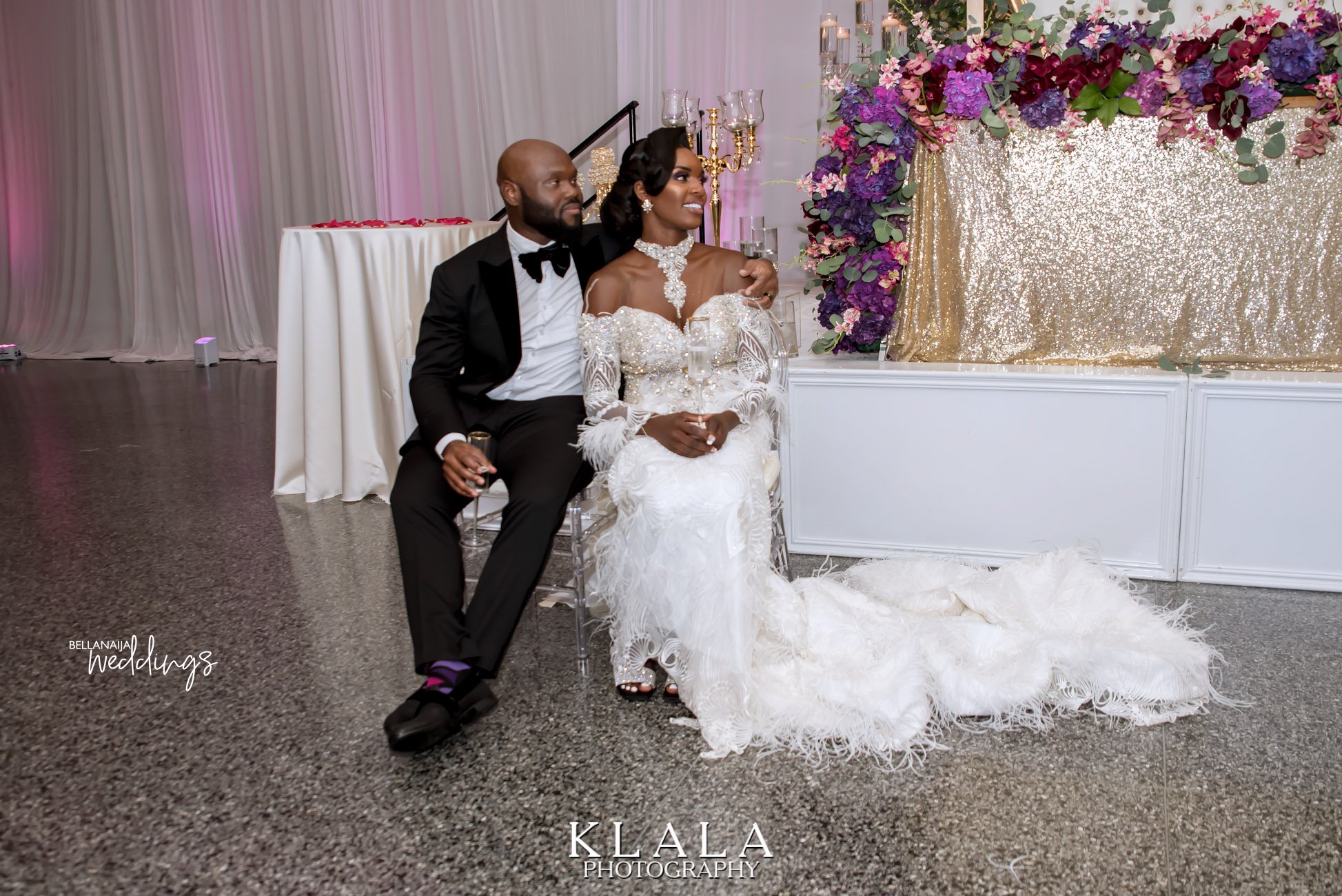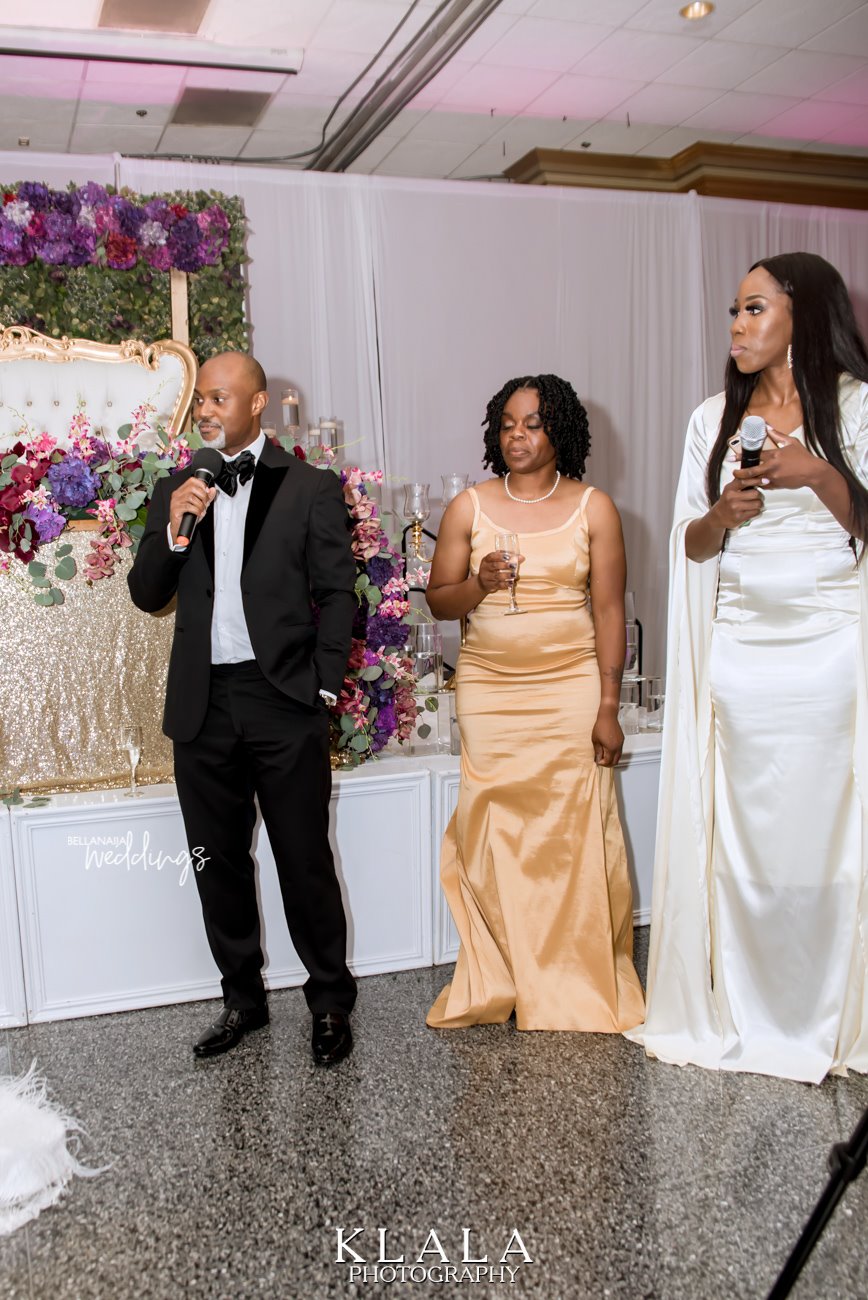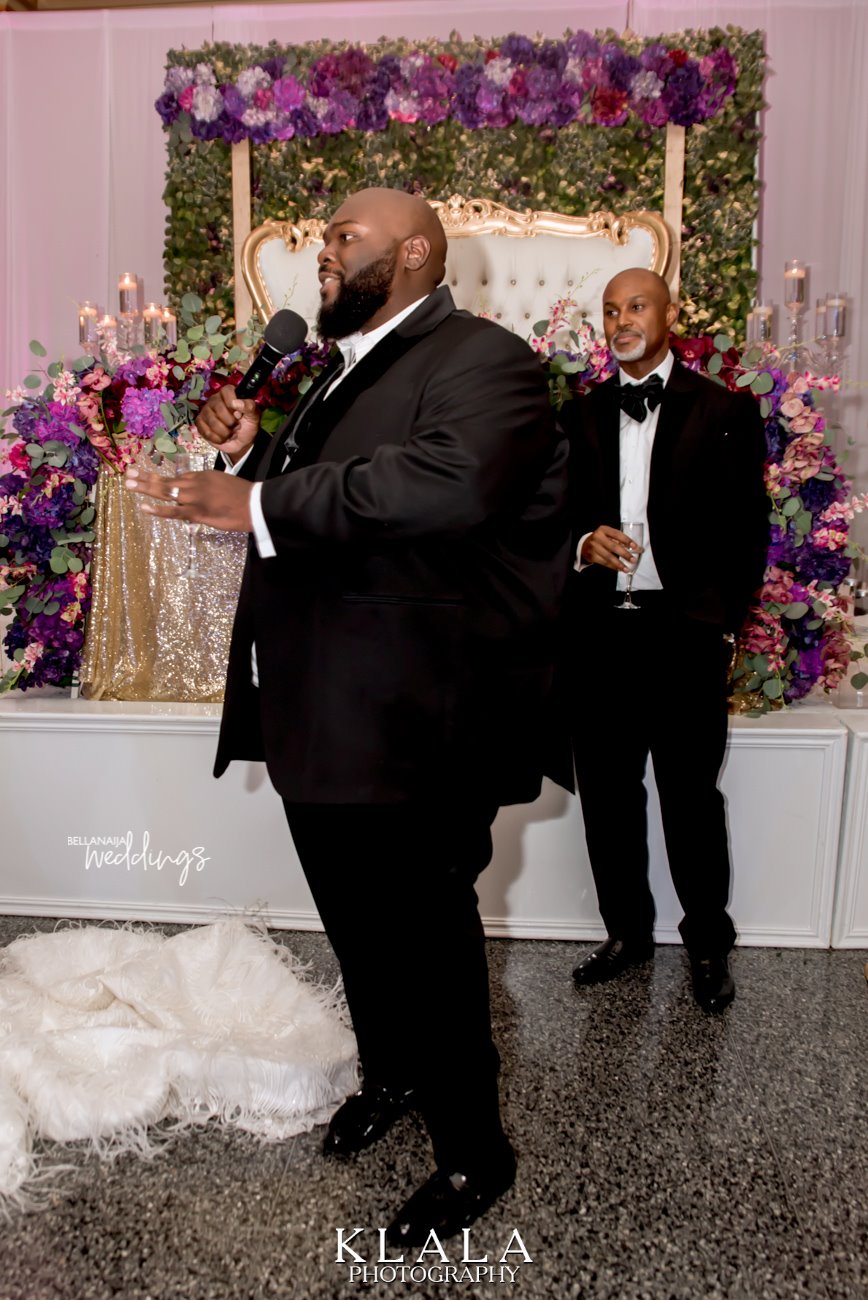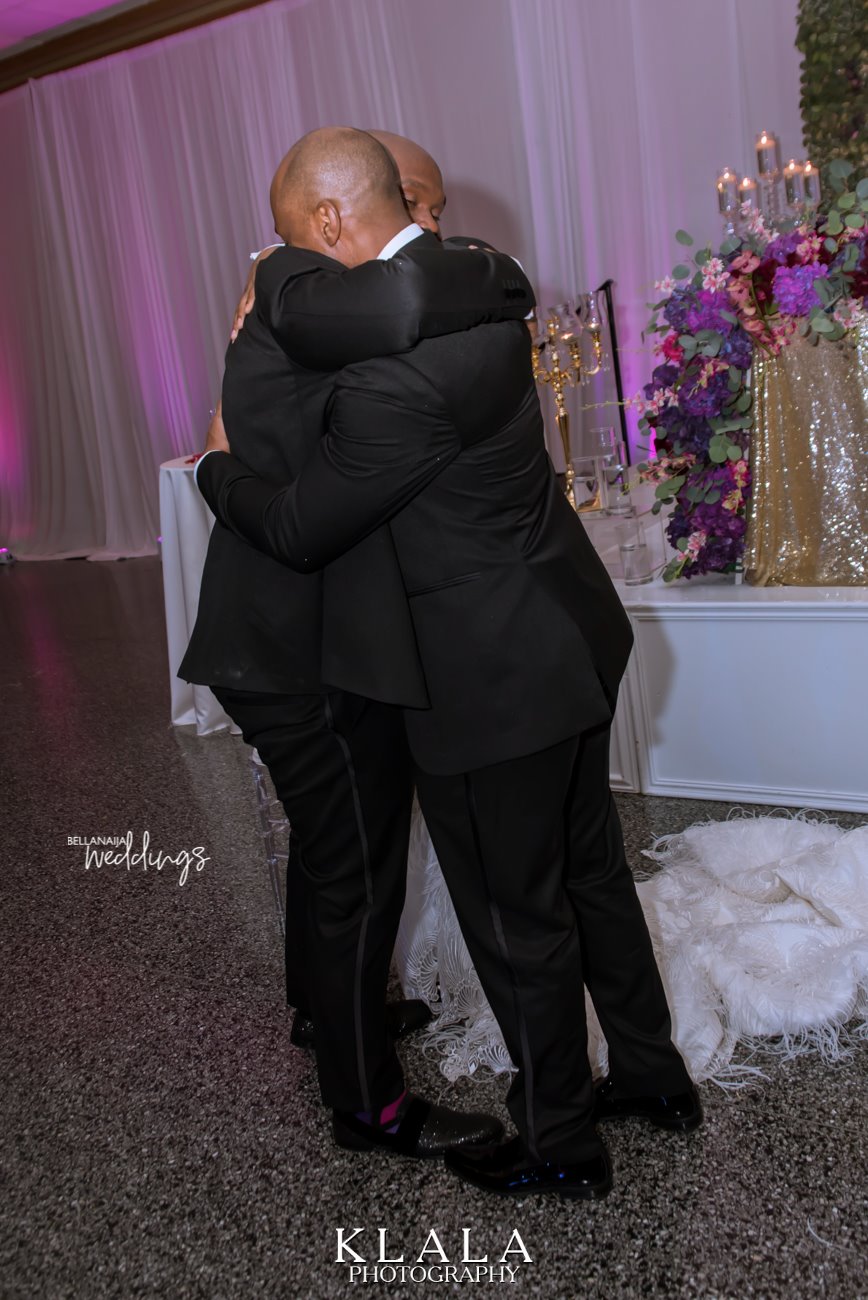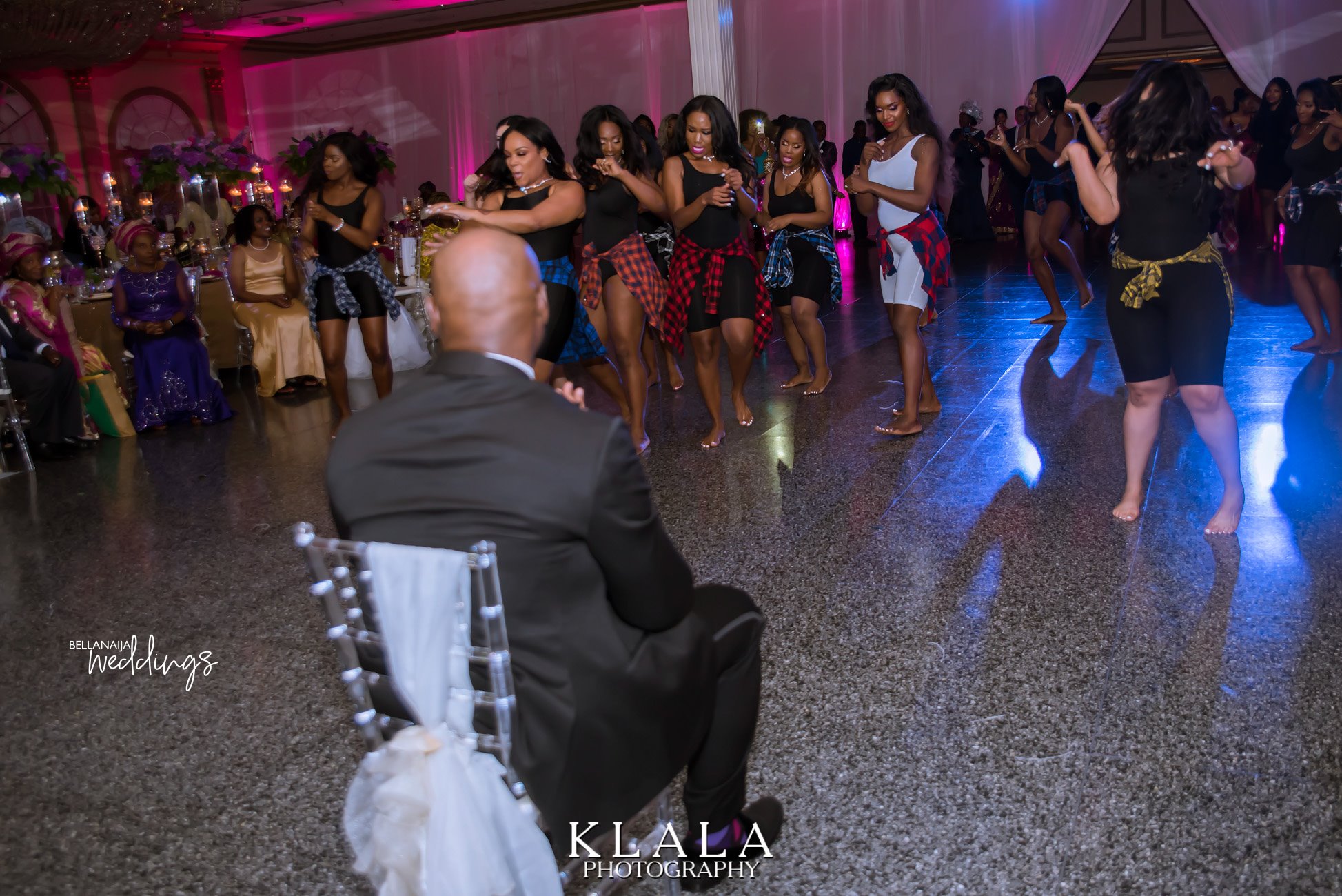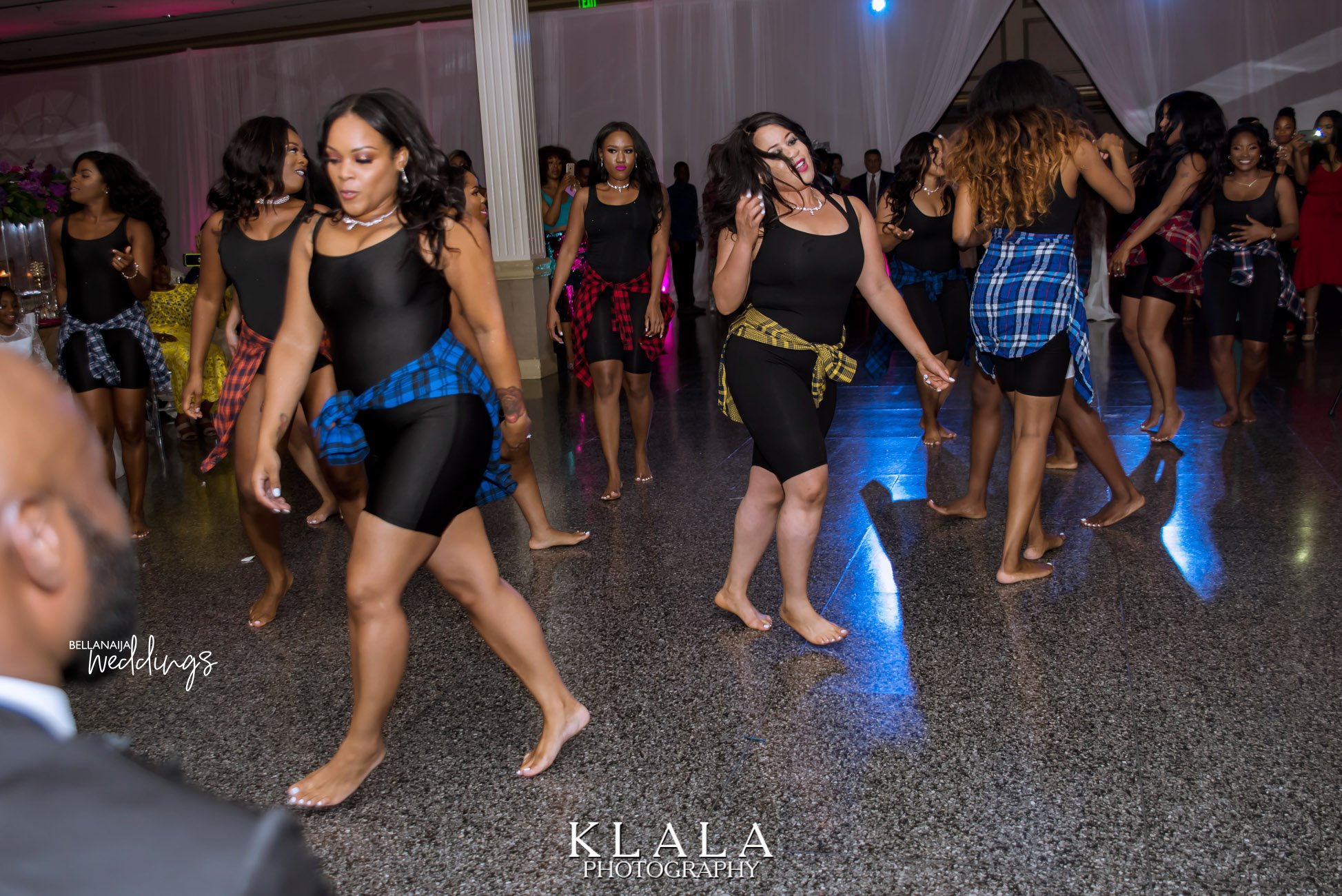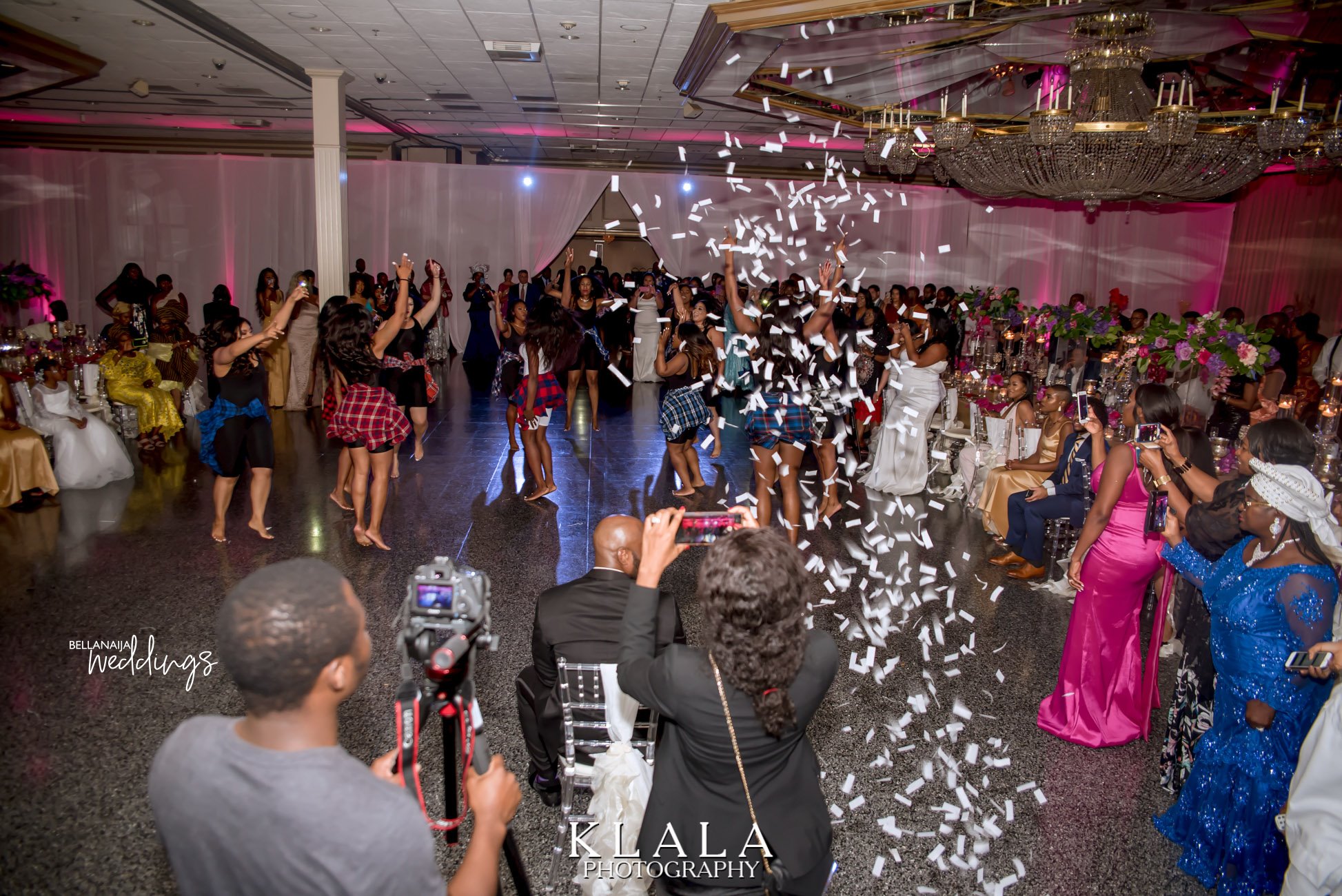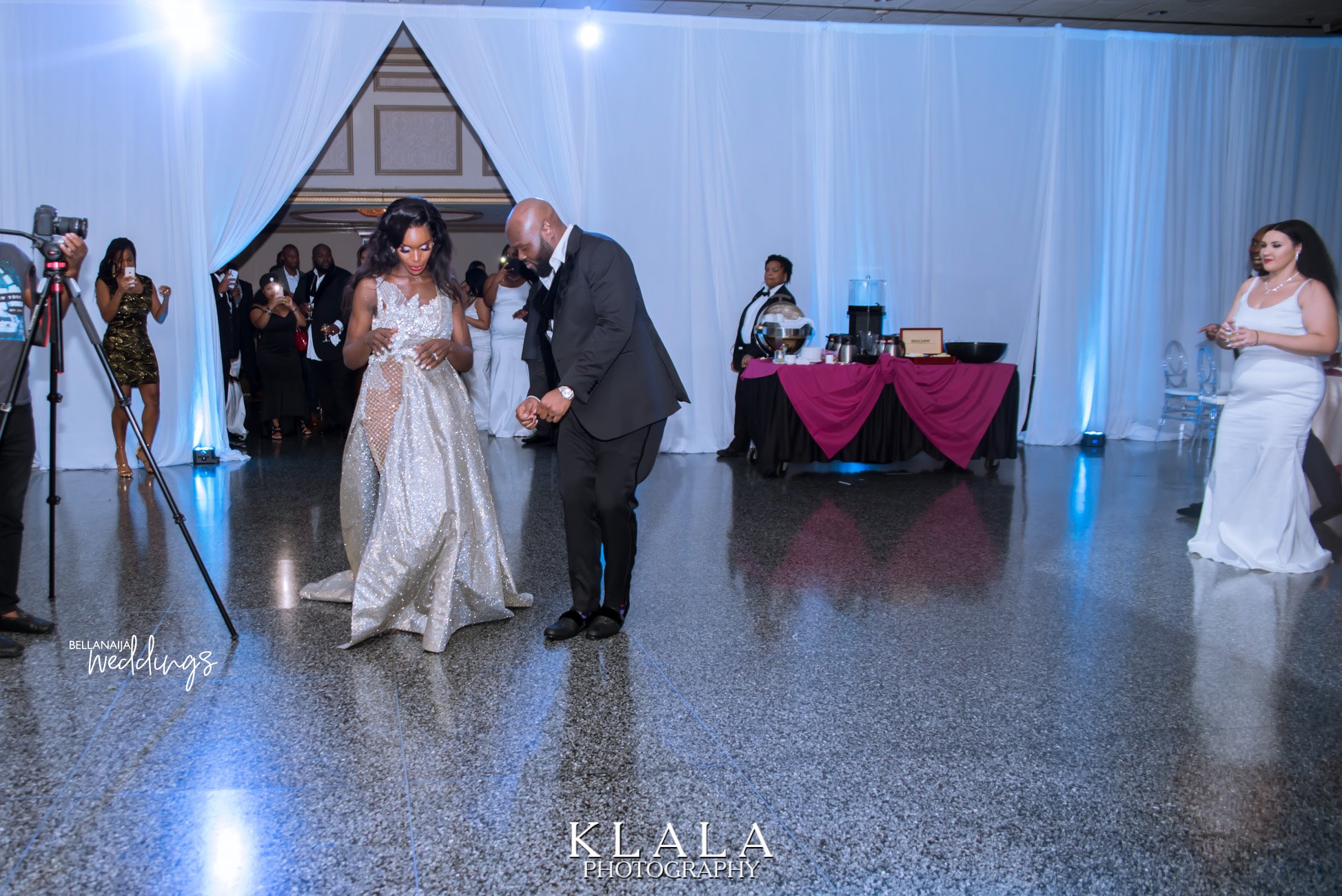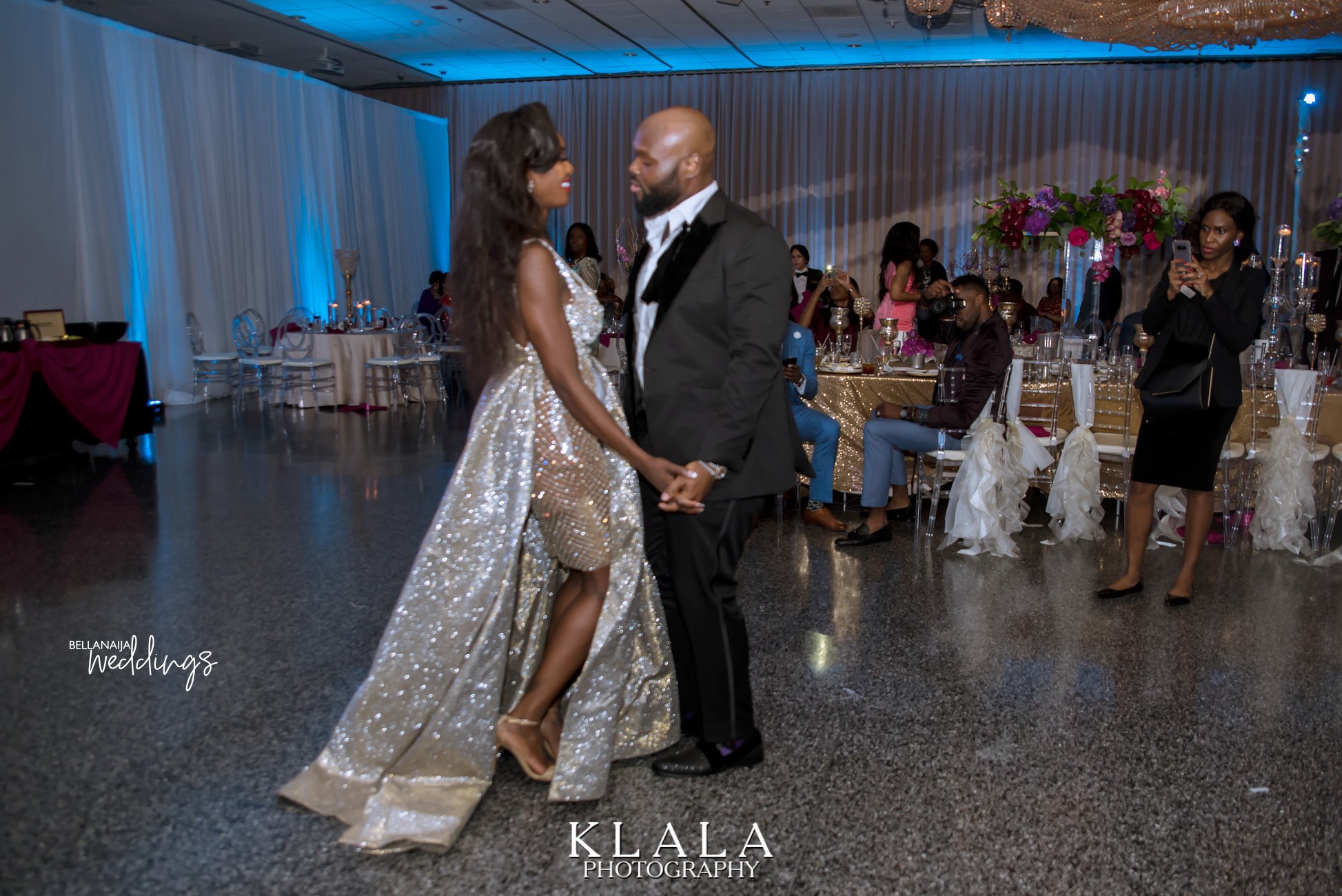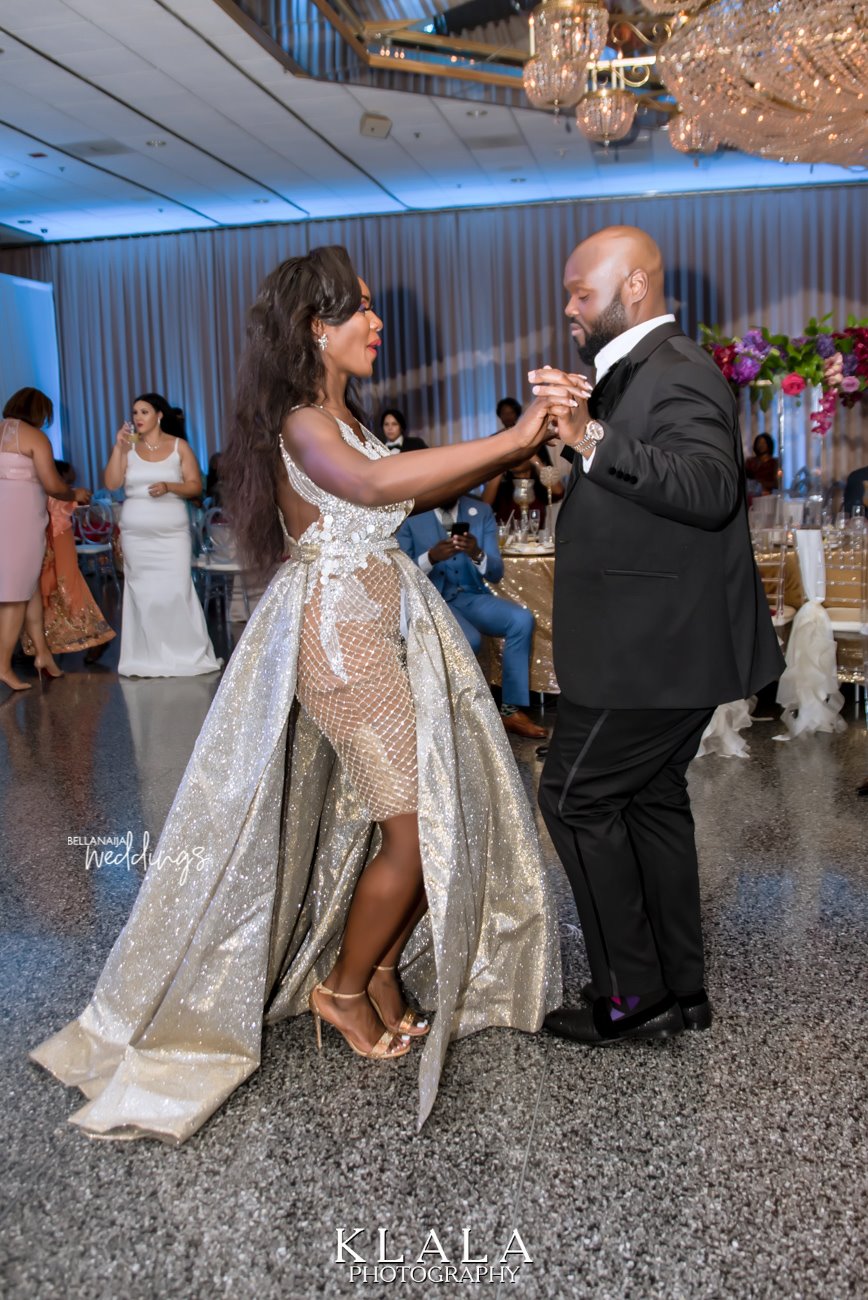 Credits
Bride: @chi_spotted
Groom: @d.dot.o
Planner: @masterplanevents
Photography: @klalaphotography
Videography: @klalafilms
Hair: @dolledbynueye
Makeup: @_flawlessbeaute
Decor: @bellafiorievents
Lighting: @djbaggins
Riser Cover: @beaudecors
MC: @mcchaz_tv
Dress: @tubo__