"I literally found him!"- Chidera.
Now we know you want to know all about this love story. Not to worry, we've got you.  It's the #CCForever couple and these love birds will definitely fill your day with all the love you need. It started with Chidera going through a wedding hashtag in 2019 and she somehow found Chibueze's photo from the wedding, liked it, and then one thing led to another.
Well, here we are, relishing all the beautiful moments from their white wedding. Every moment with these two was indeed special from the gifts exchange to the first look and to the joining in Church. After tying the knot, the couple went on to have their reception + traditional wedding (you should check it out).
Now let's get into the photos of the day and the love story has told by the bride.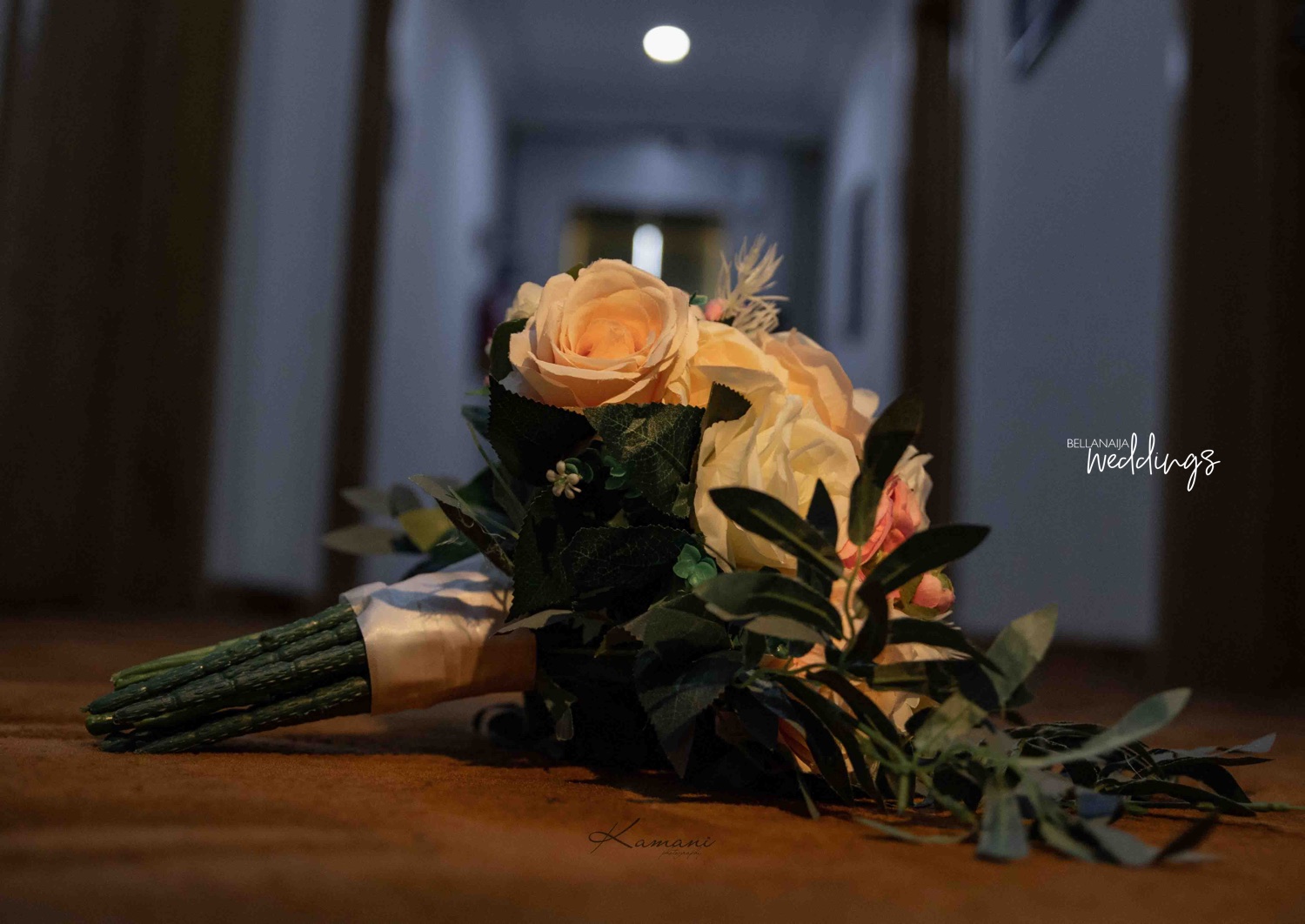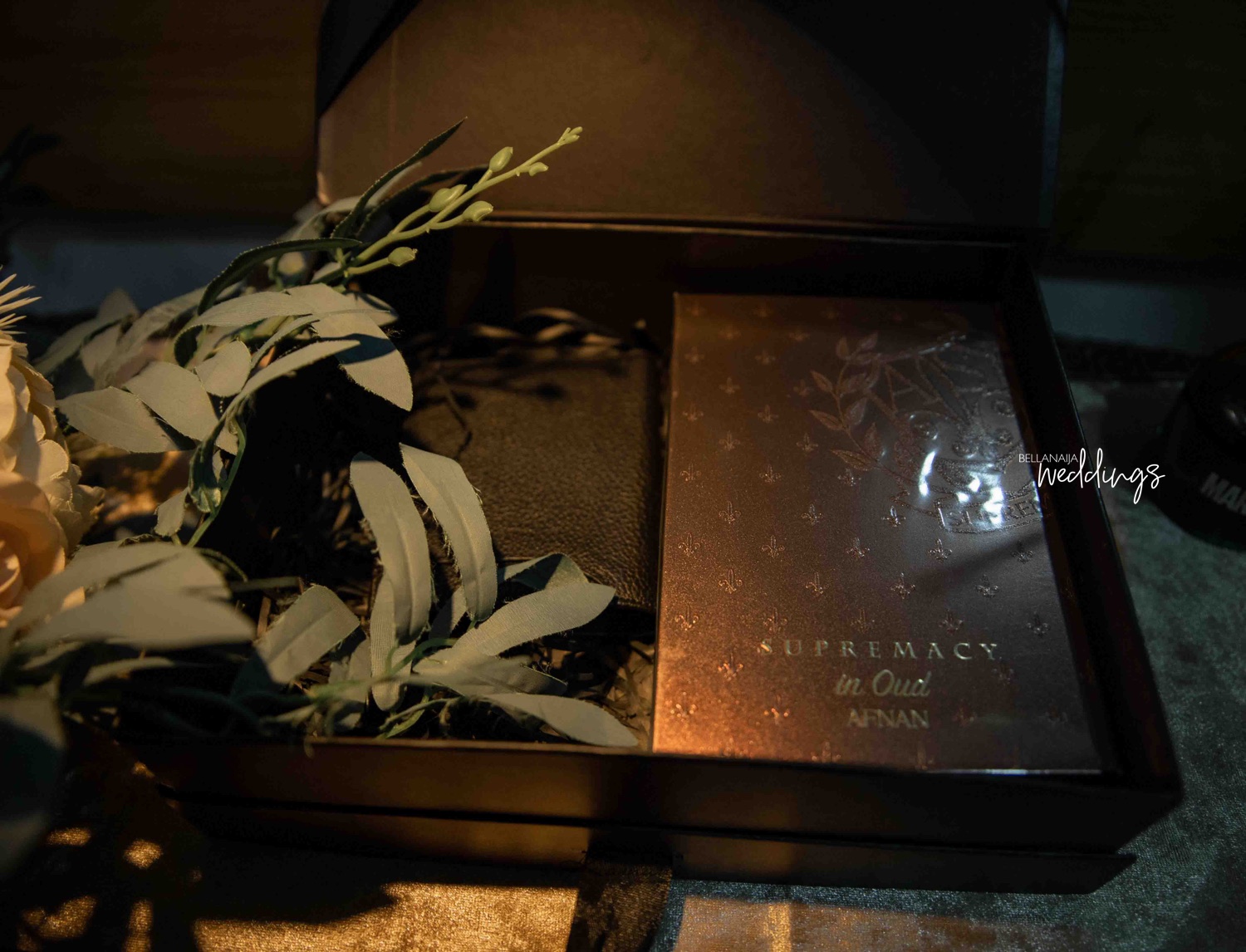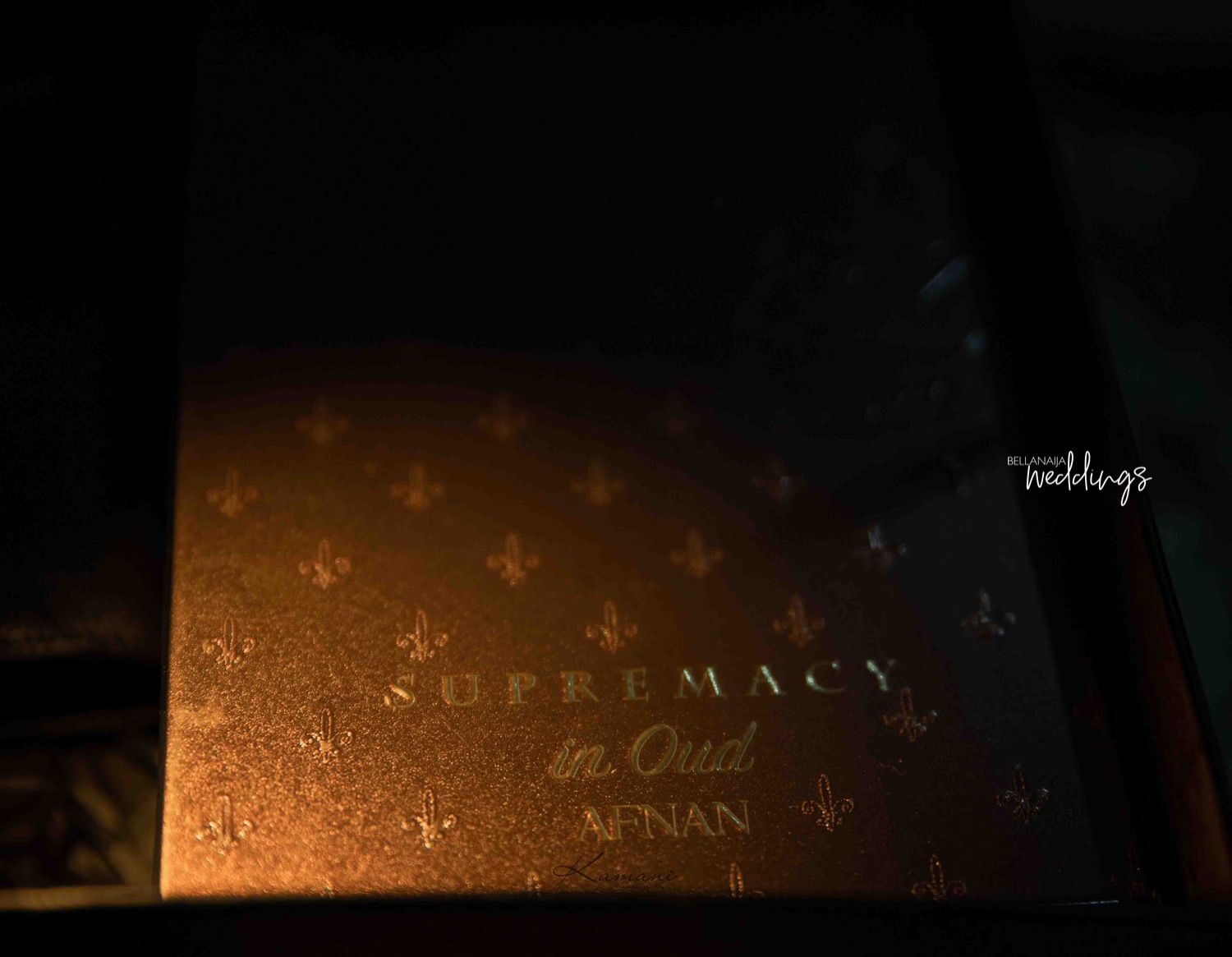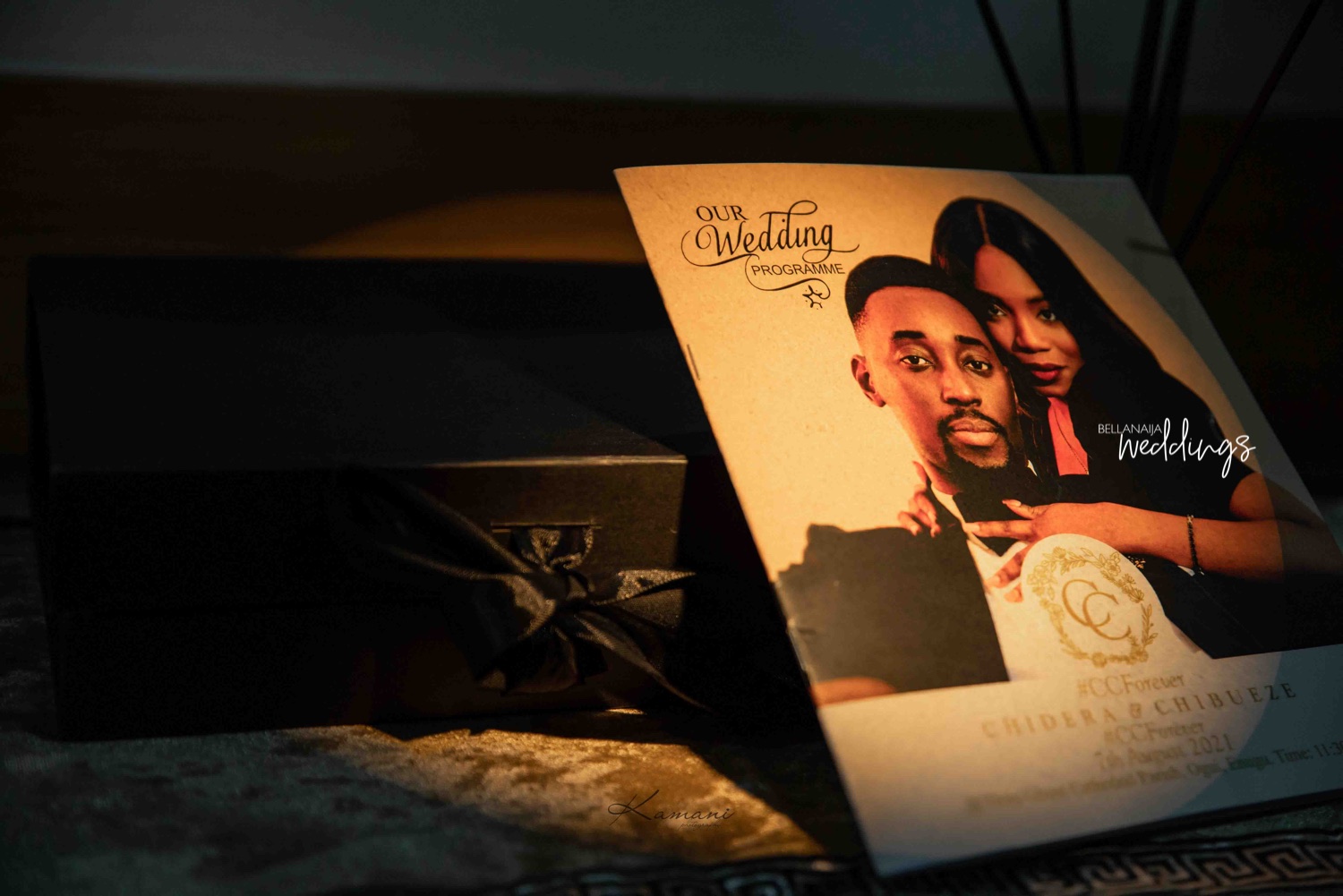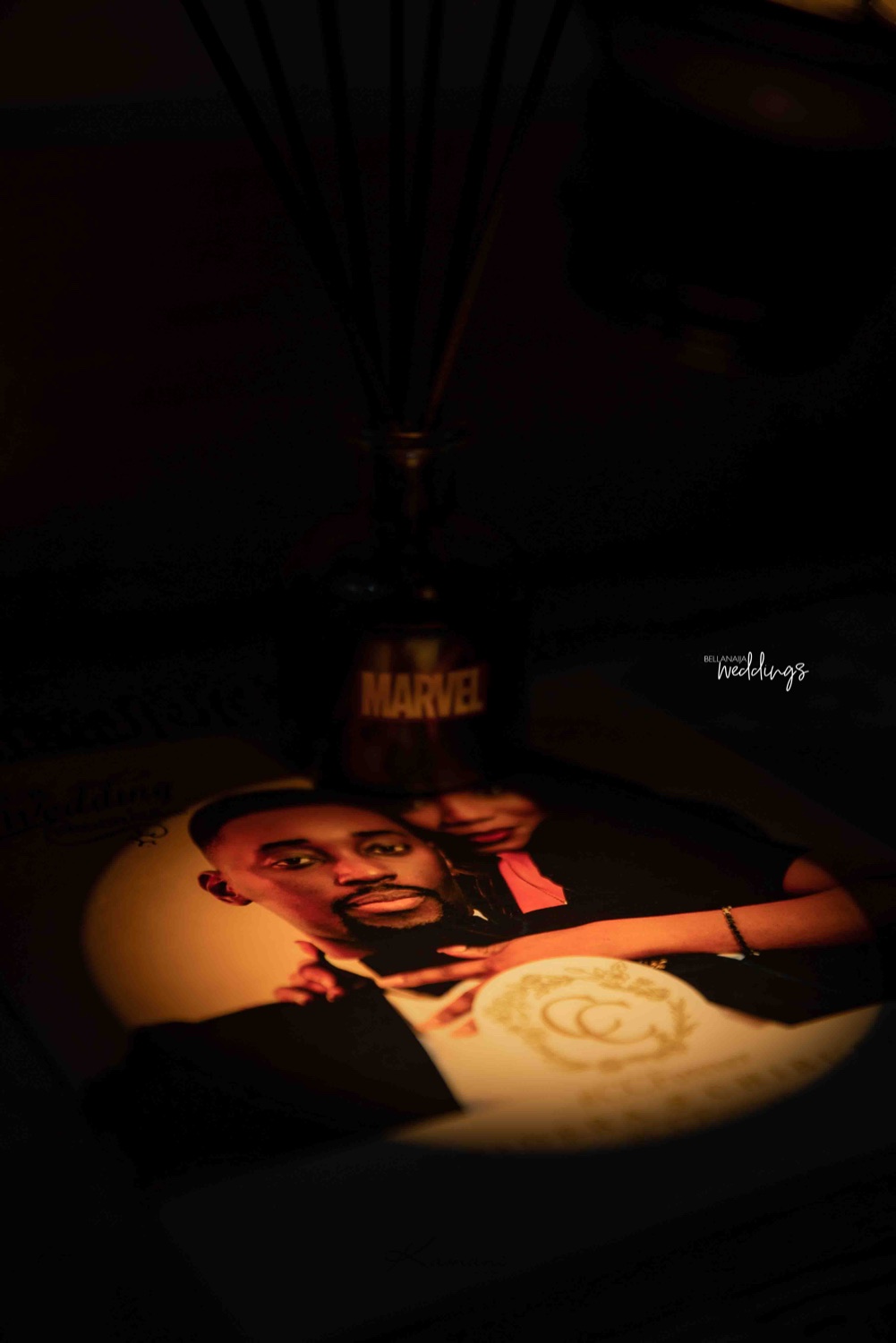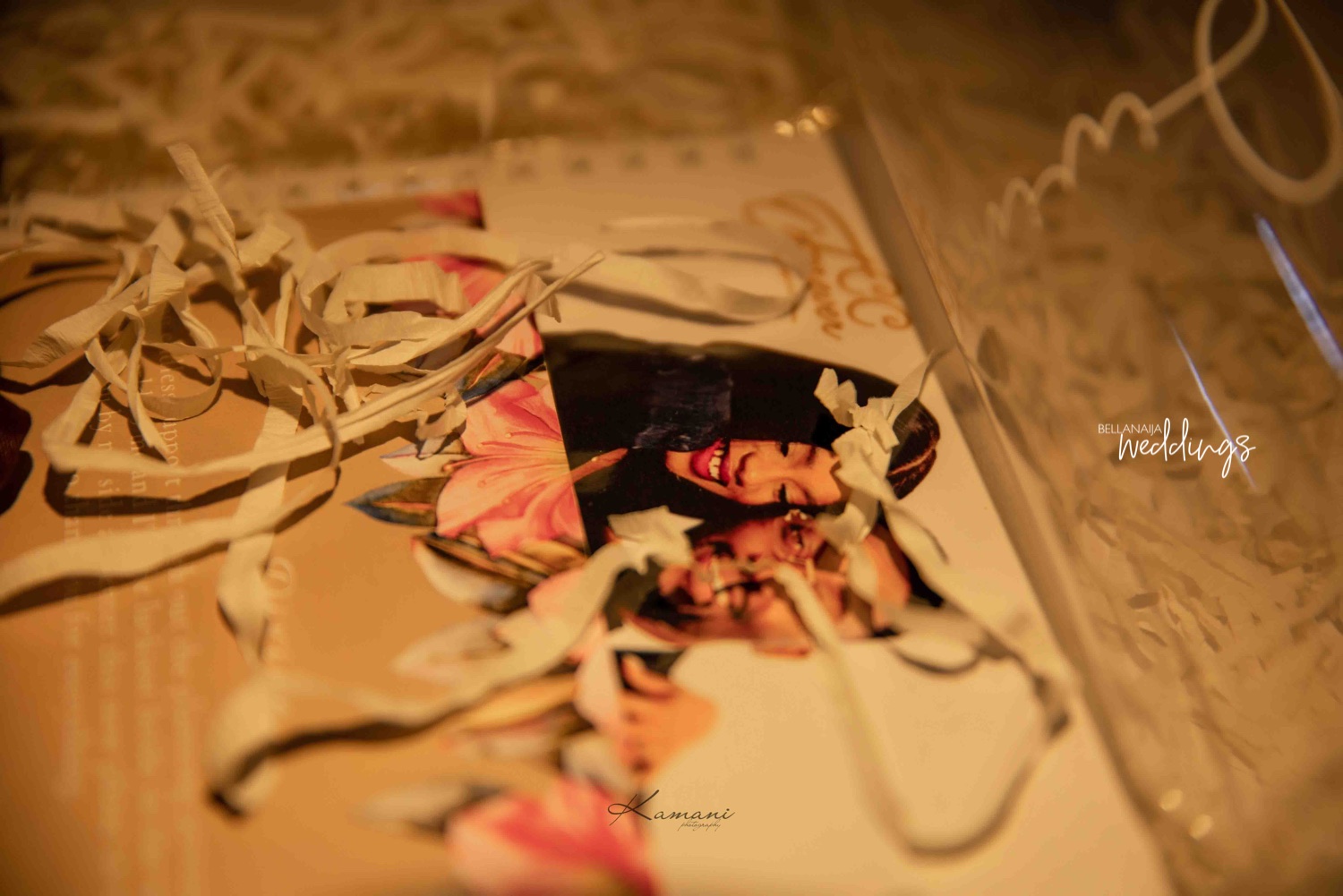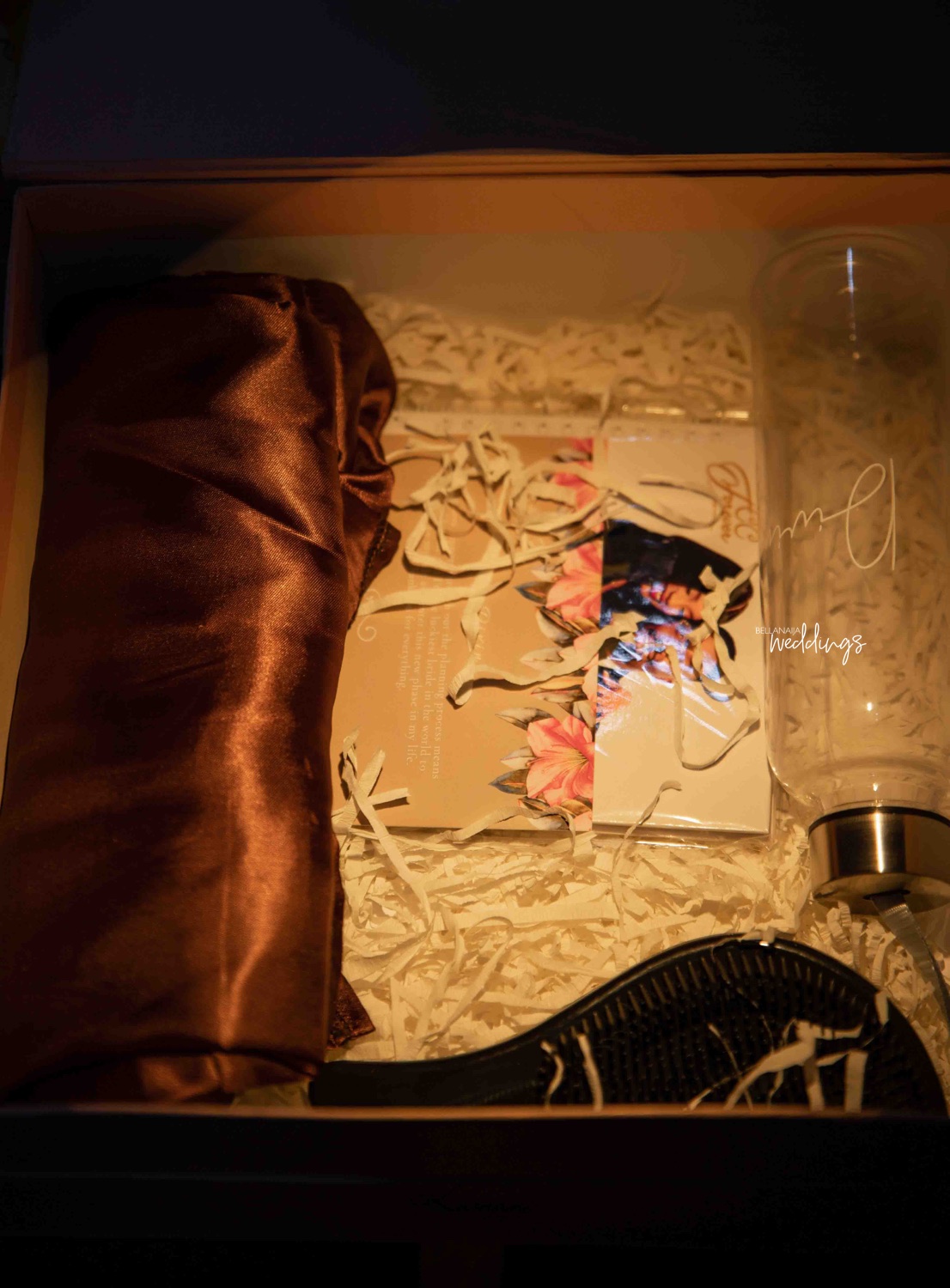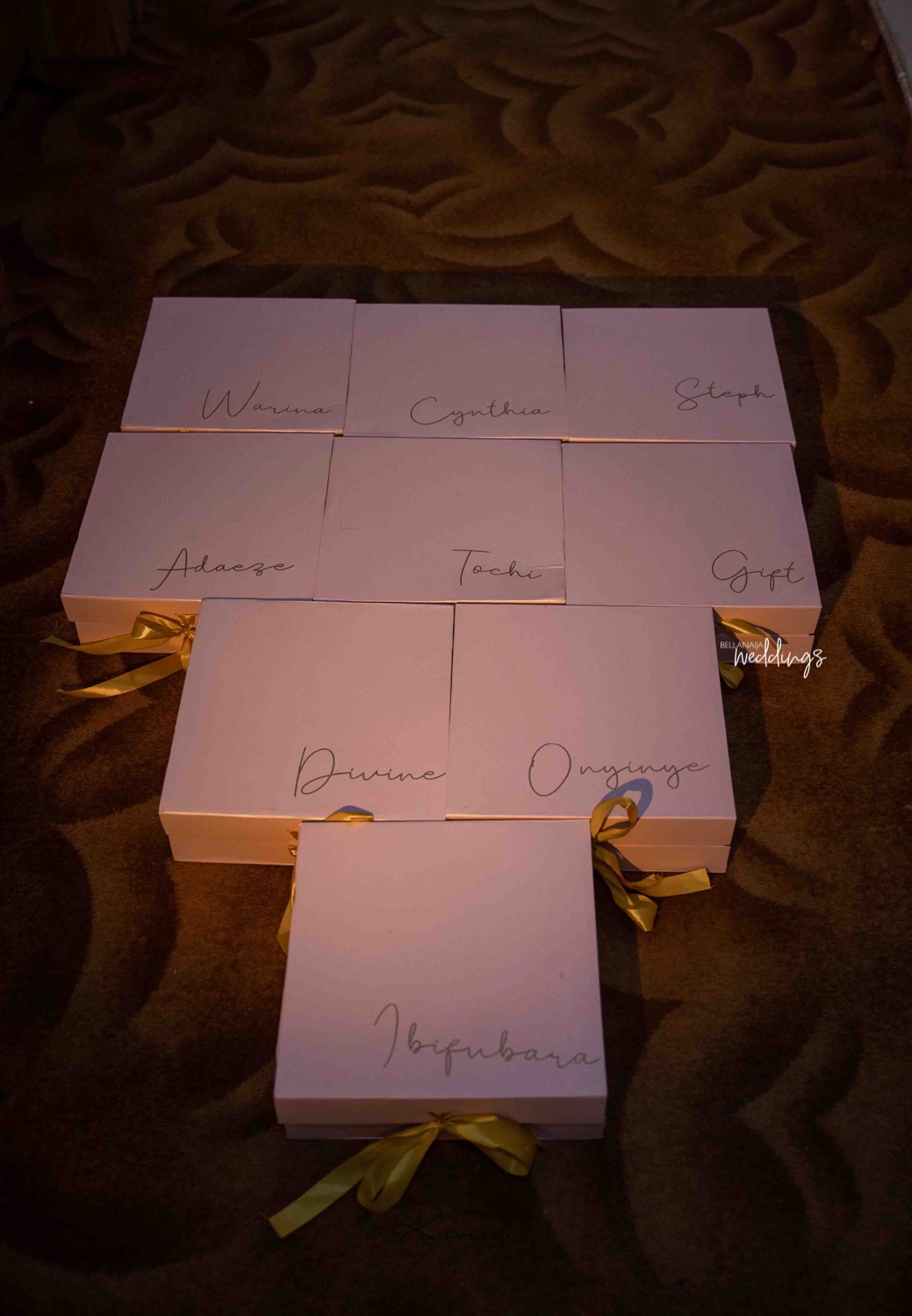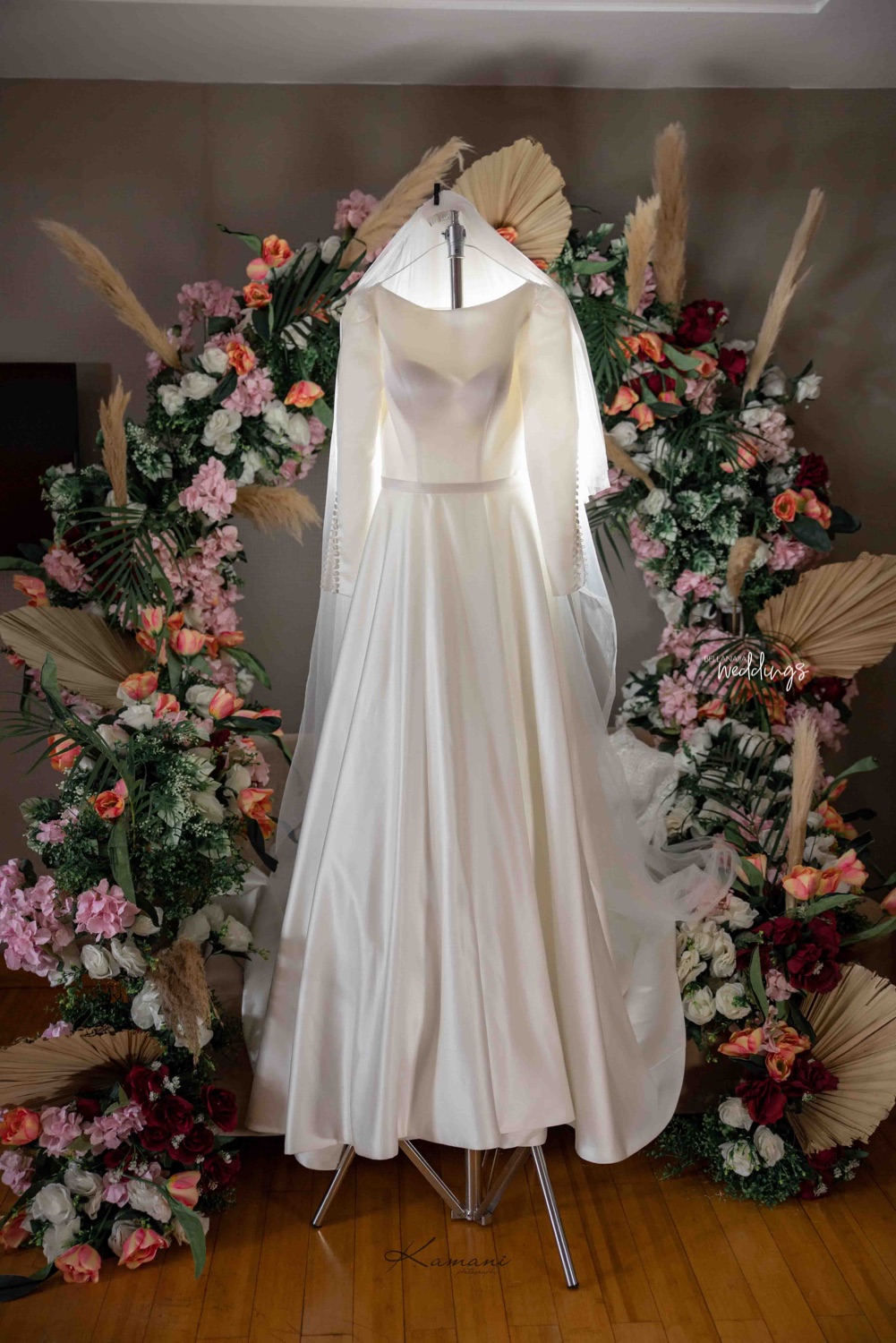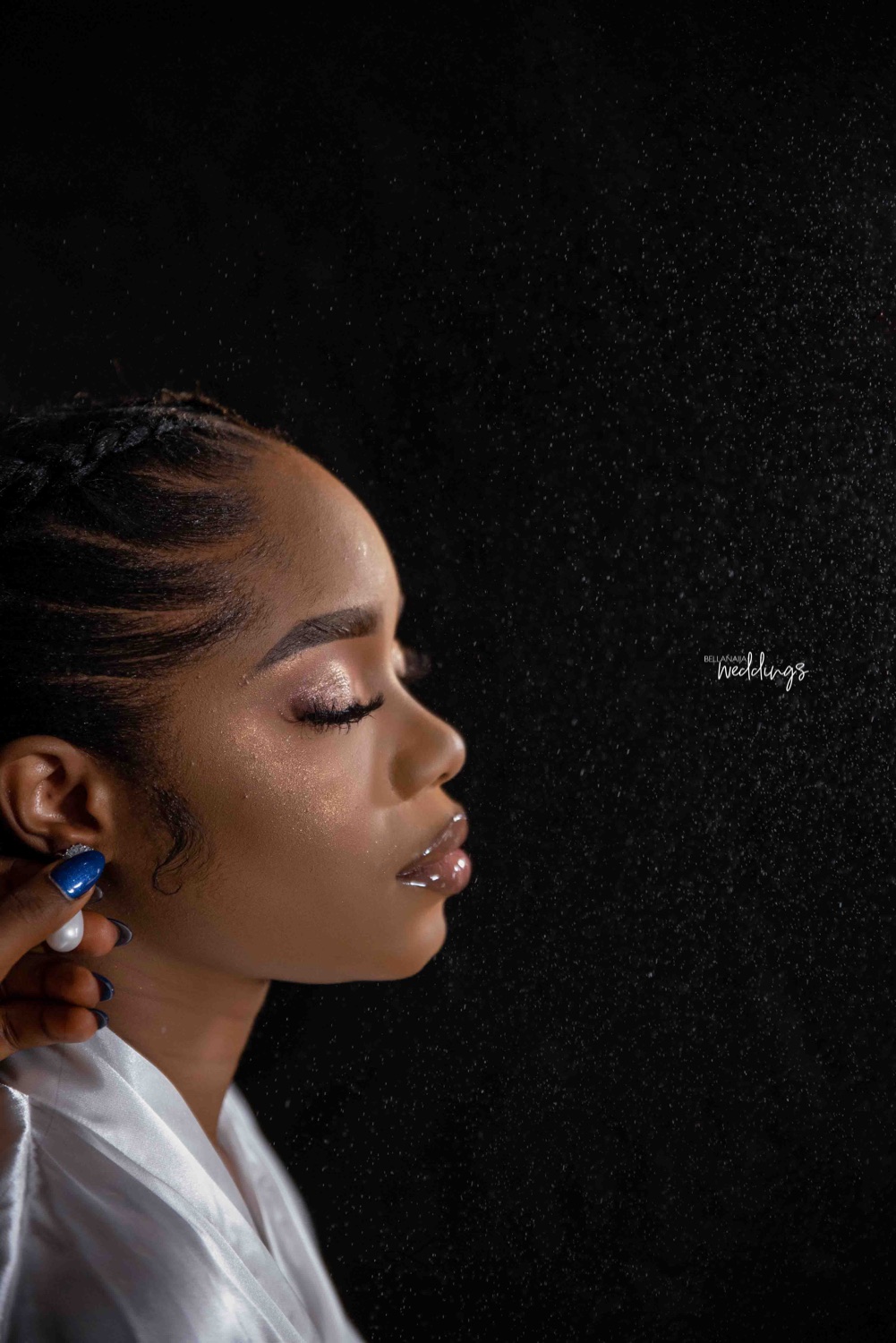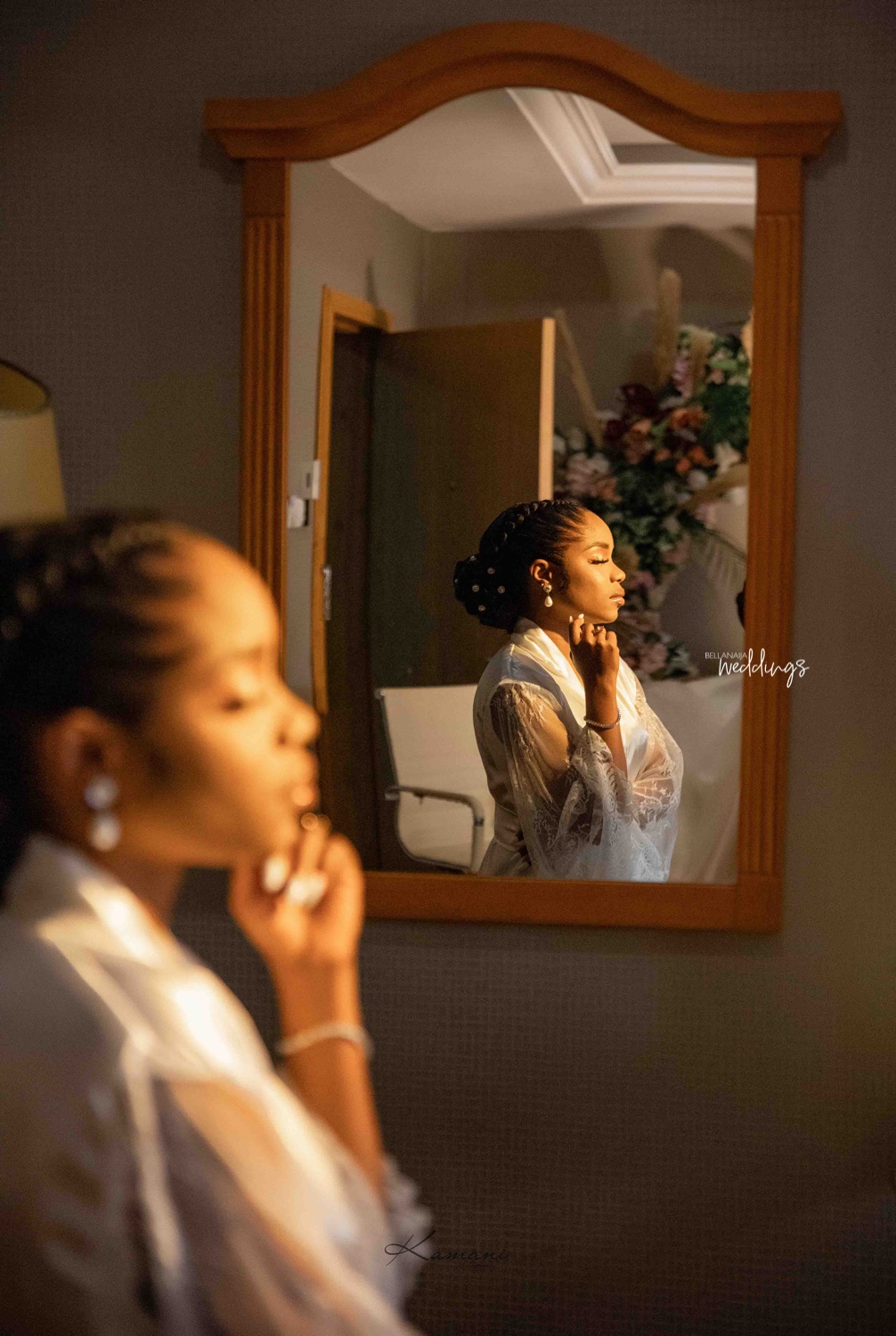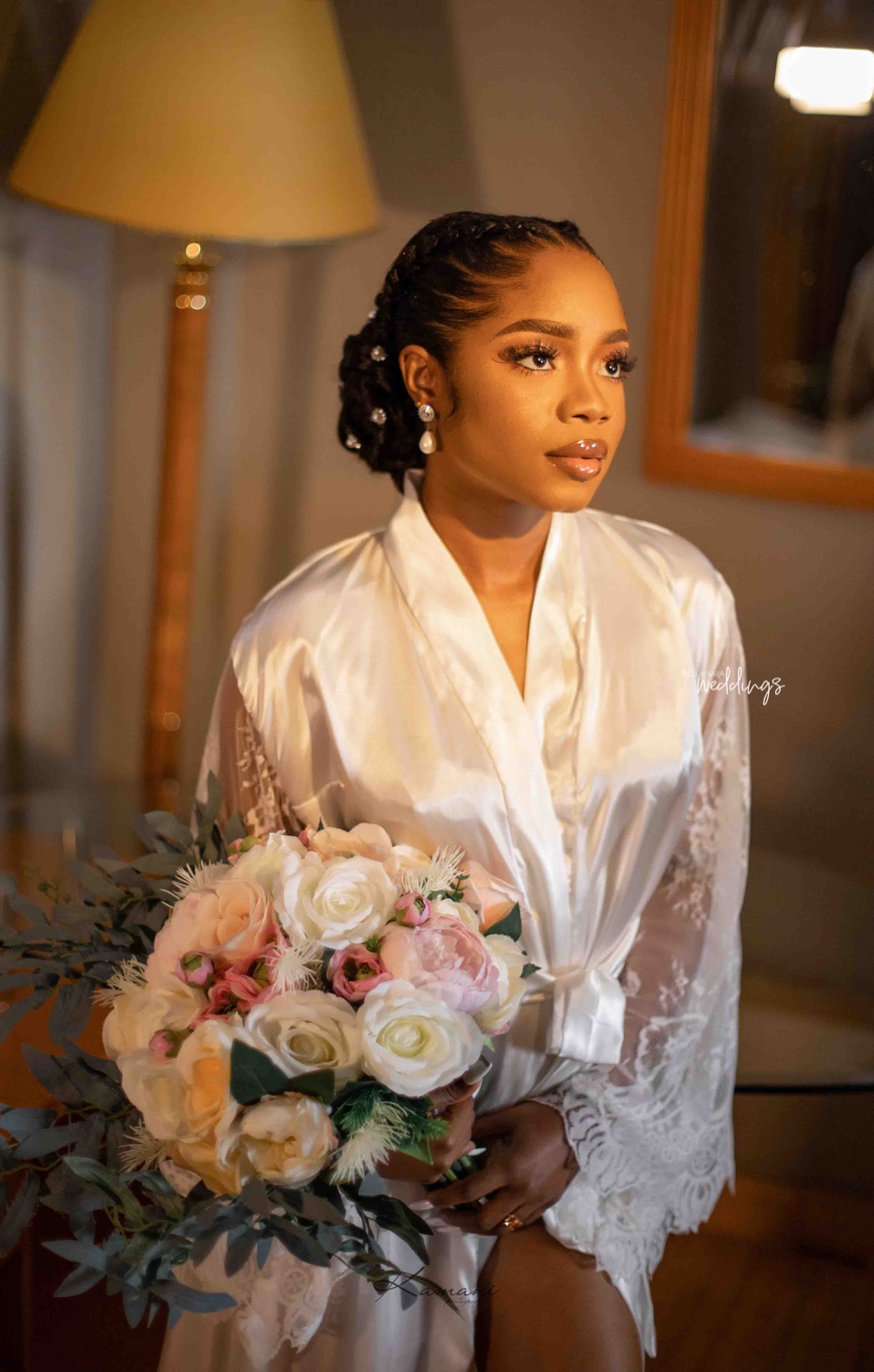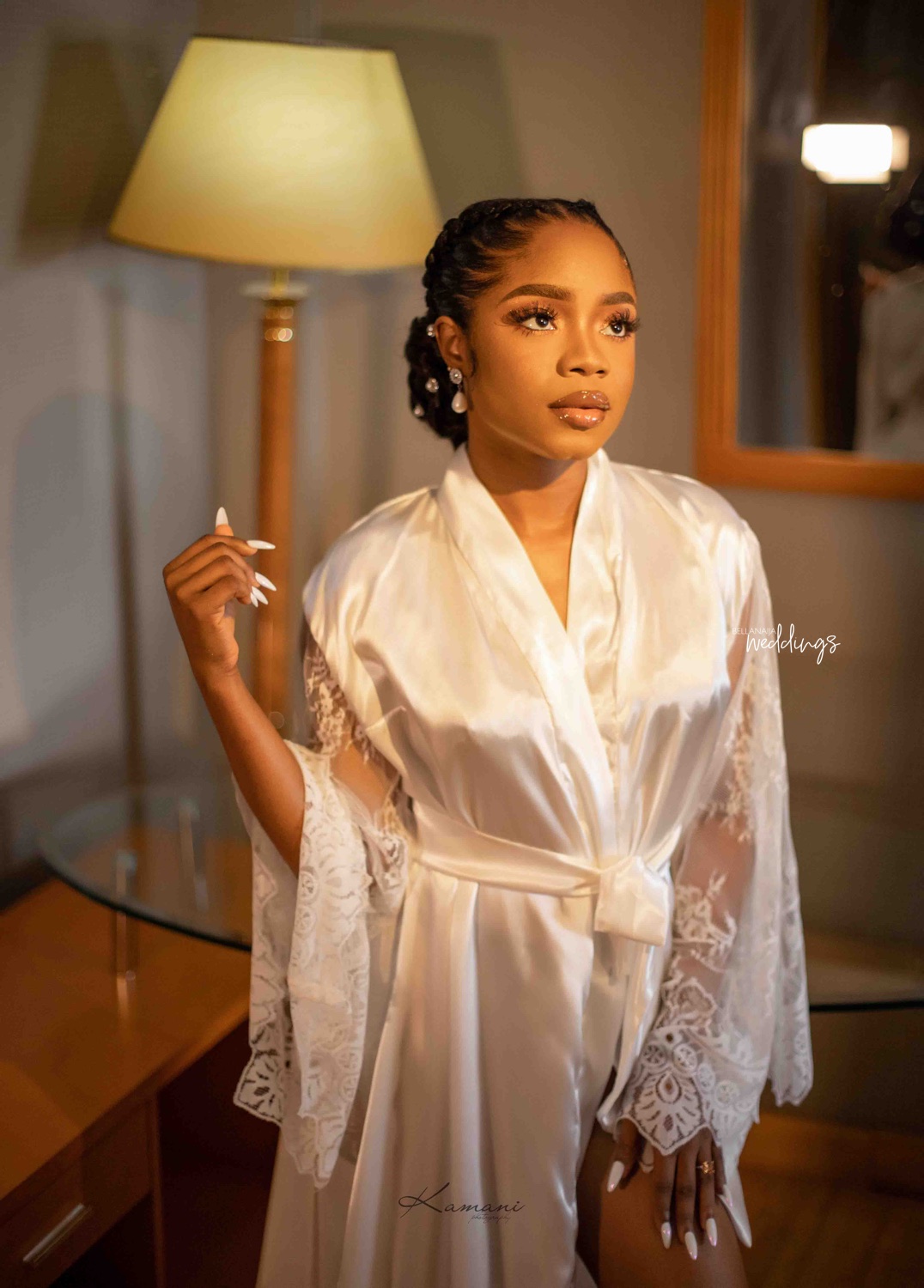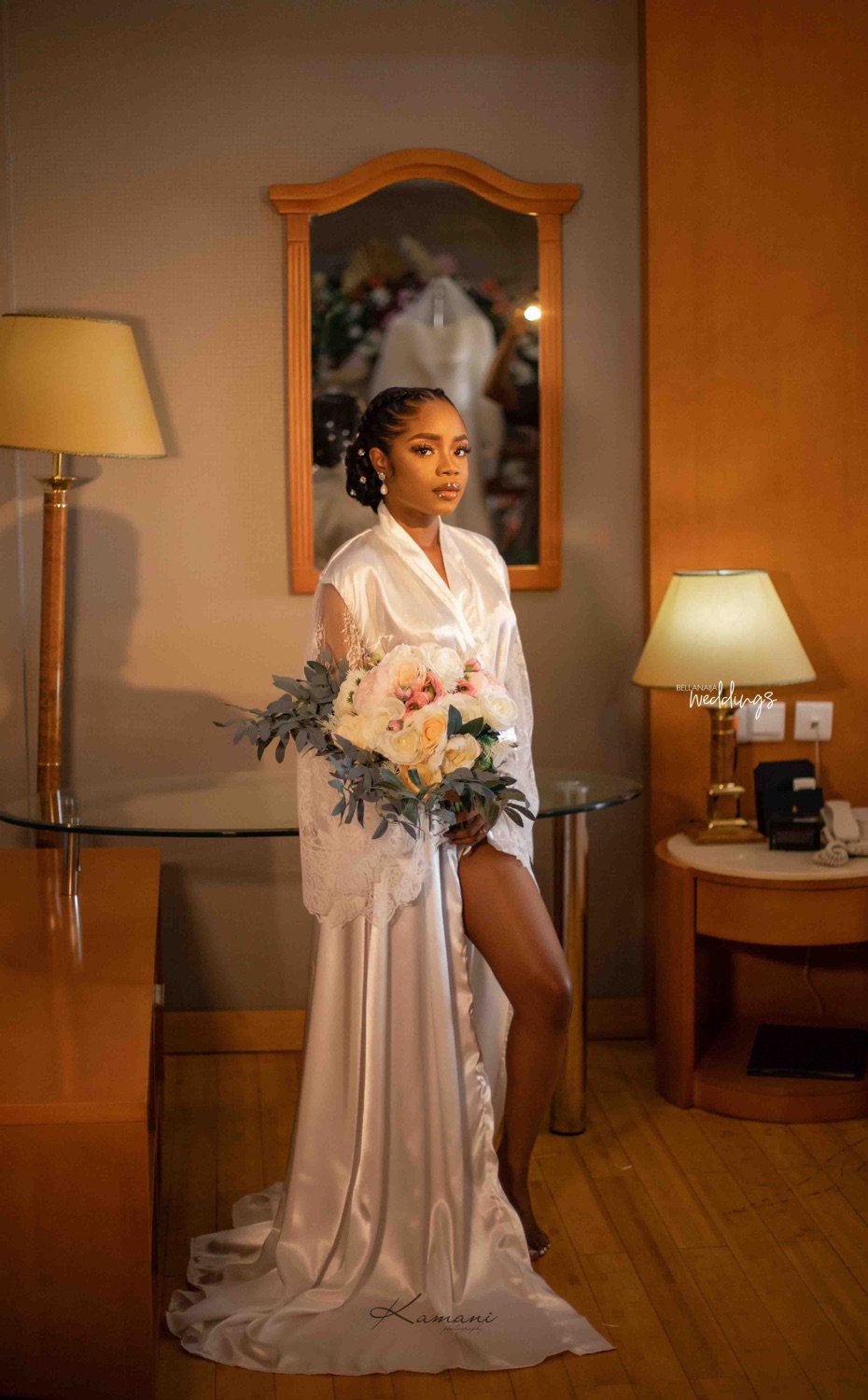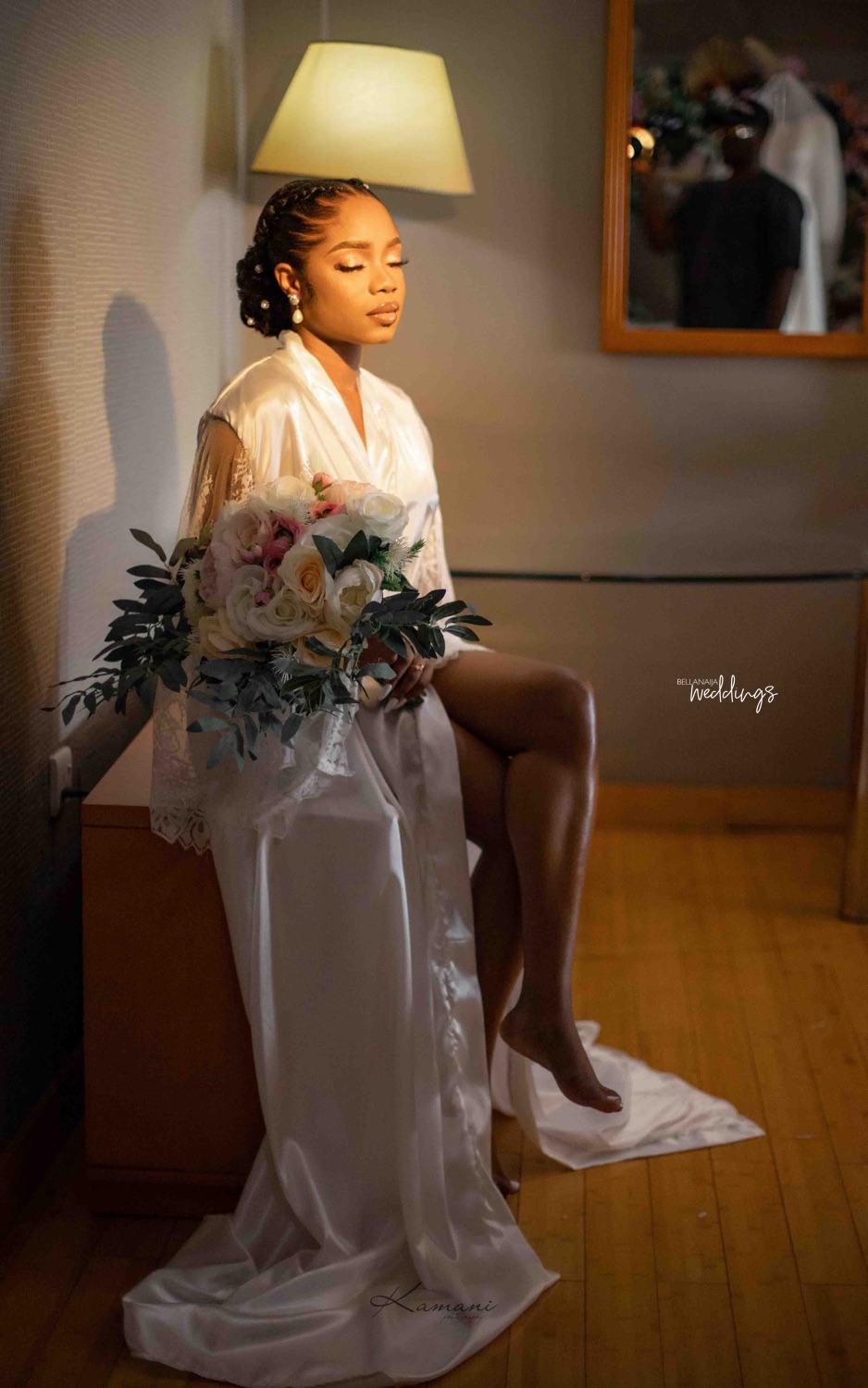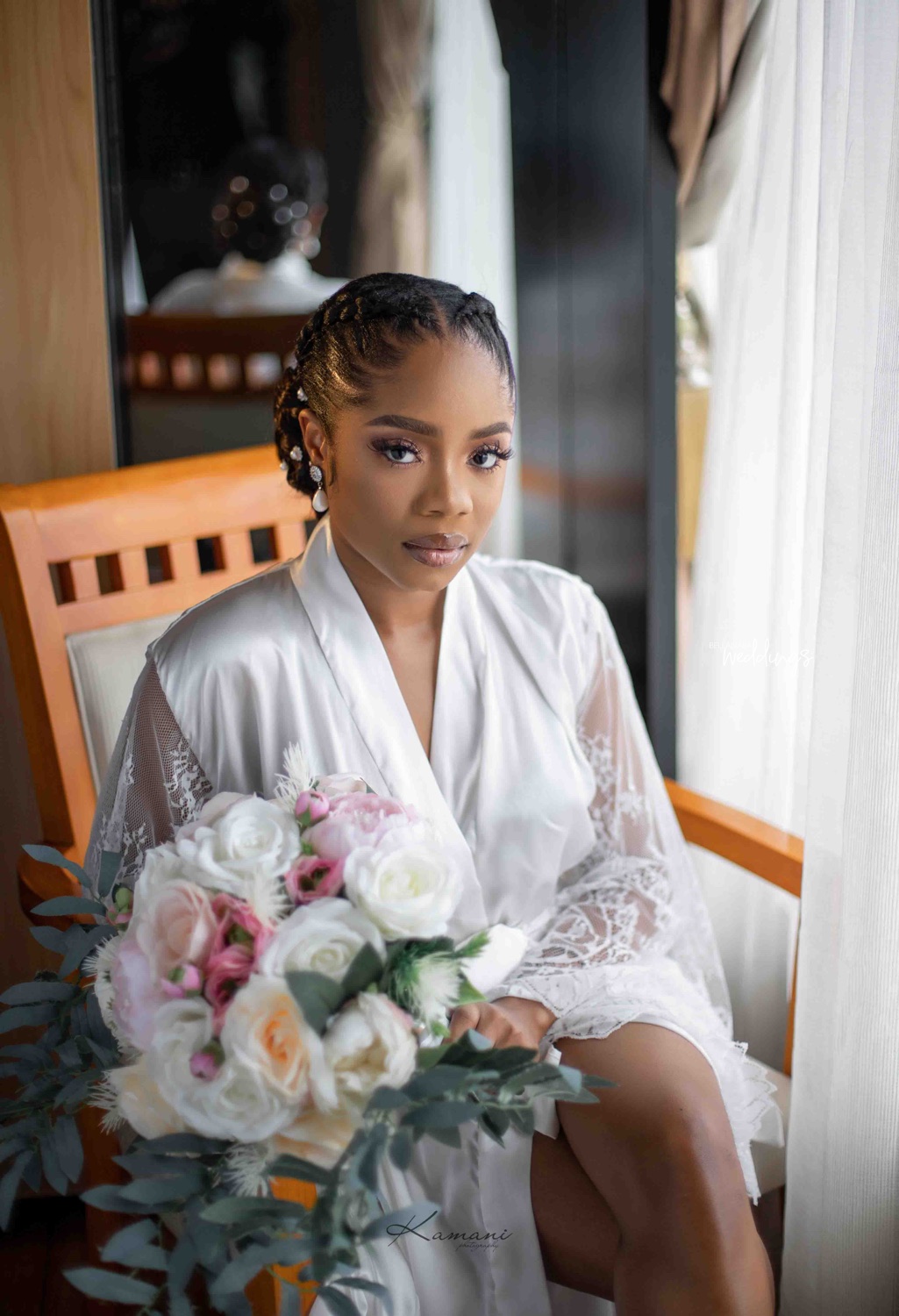 Chidera is ready to take us back to the beginning of their love story:
I was going through a wedding hashtag in January 2019 when I stumbled on his page. It was his best friend's wedding and he had posted some still images of the church which I thought was really good. So I liked it. A couple of hours later, he followed me and when I looked at the new follower's page, I realized it was the same person. This prompted me to look at his pictures and I was really impressed with what I saw haha. We liked each other's pictures for a bit before he finally sent a message and then we texted for a bit. He called me that same day and we talked for a while. He was really easy to talk to and the sparks flew almost immediately.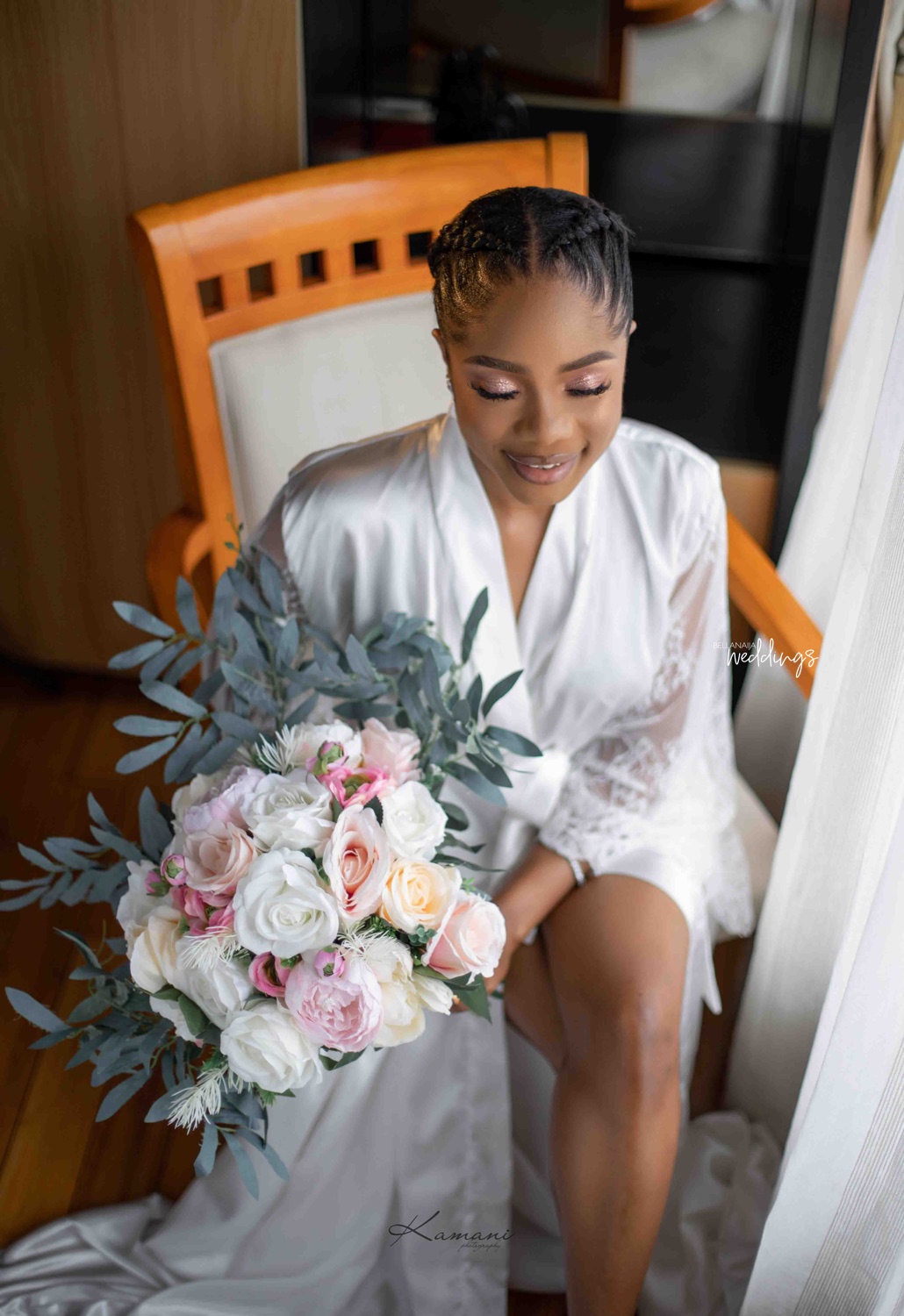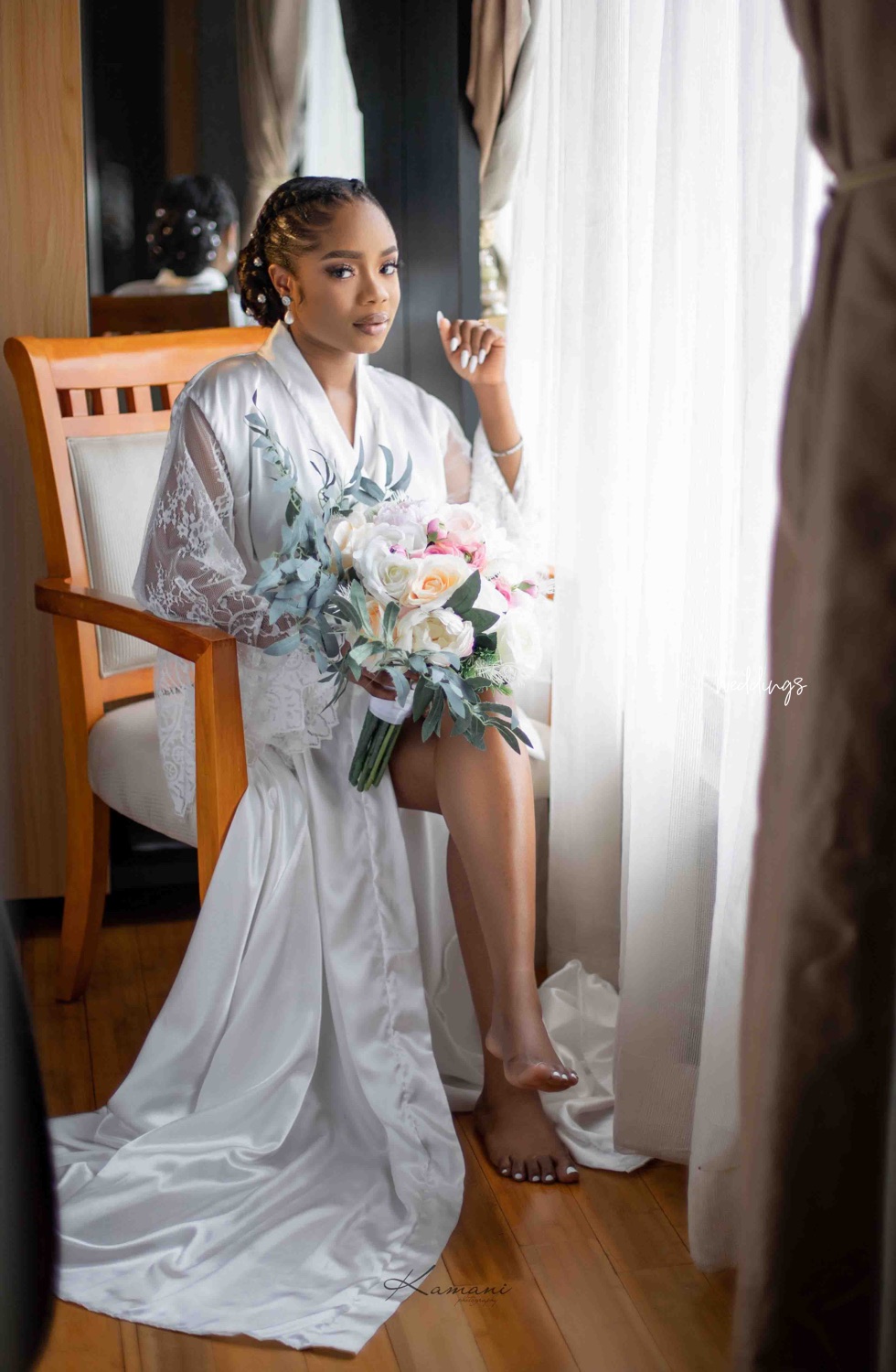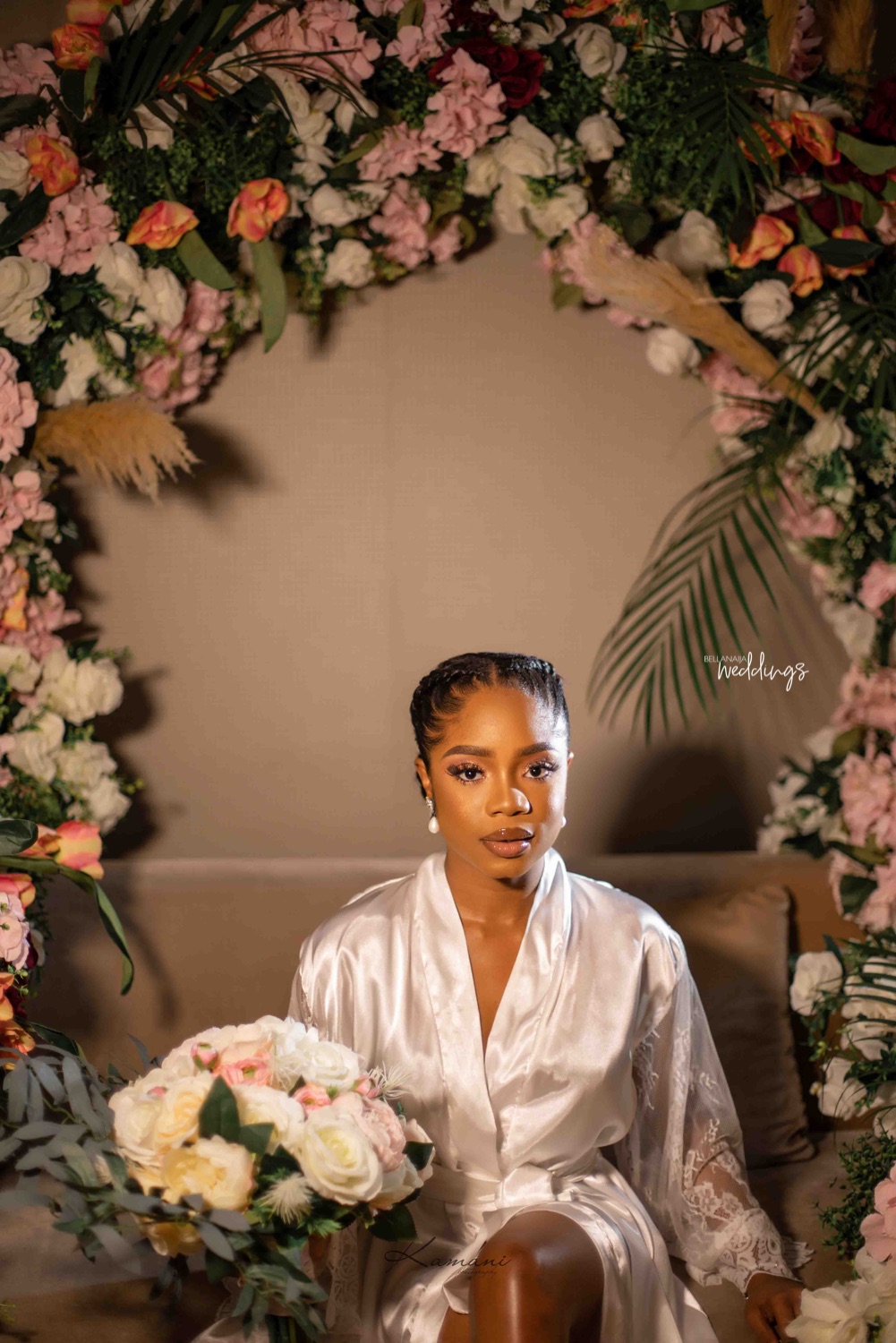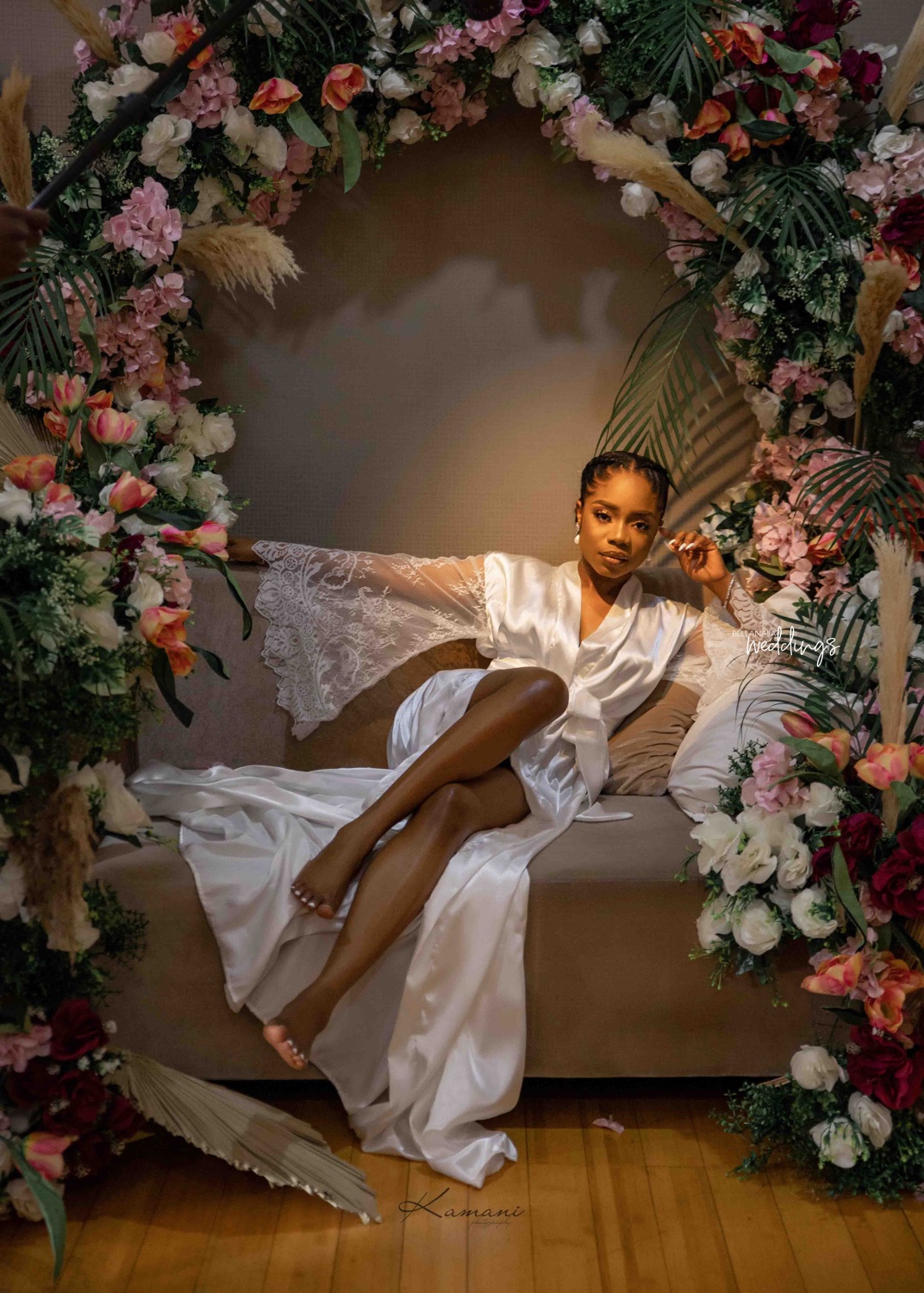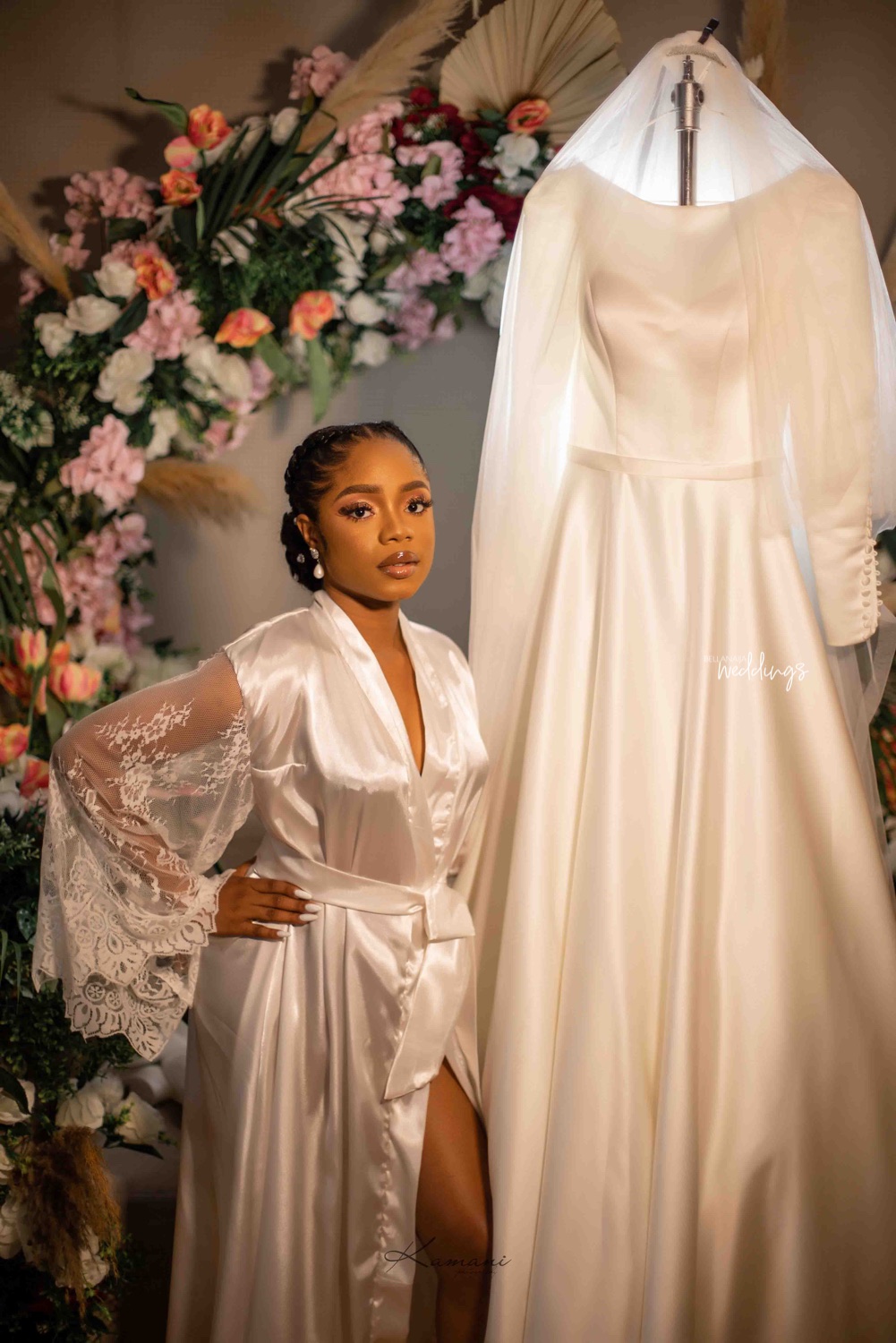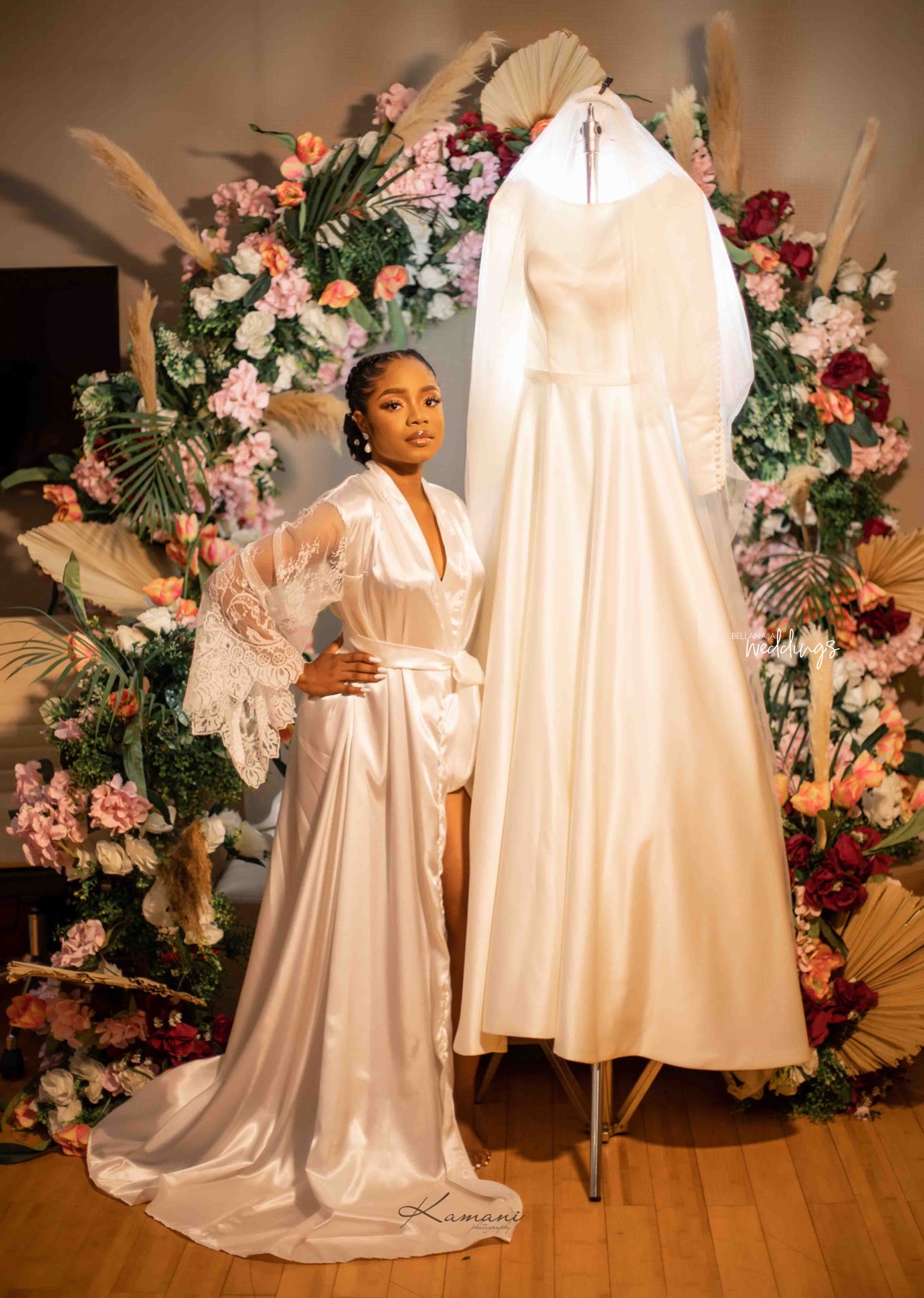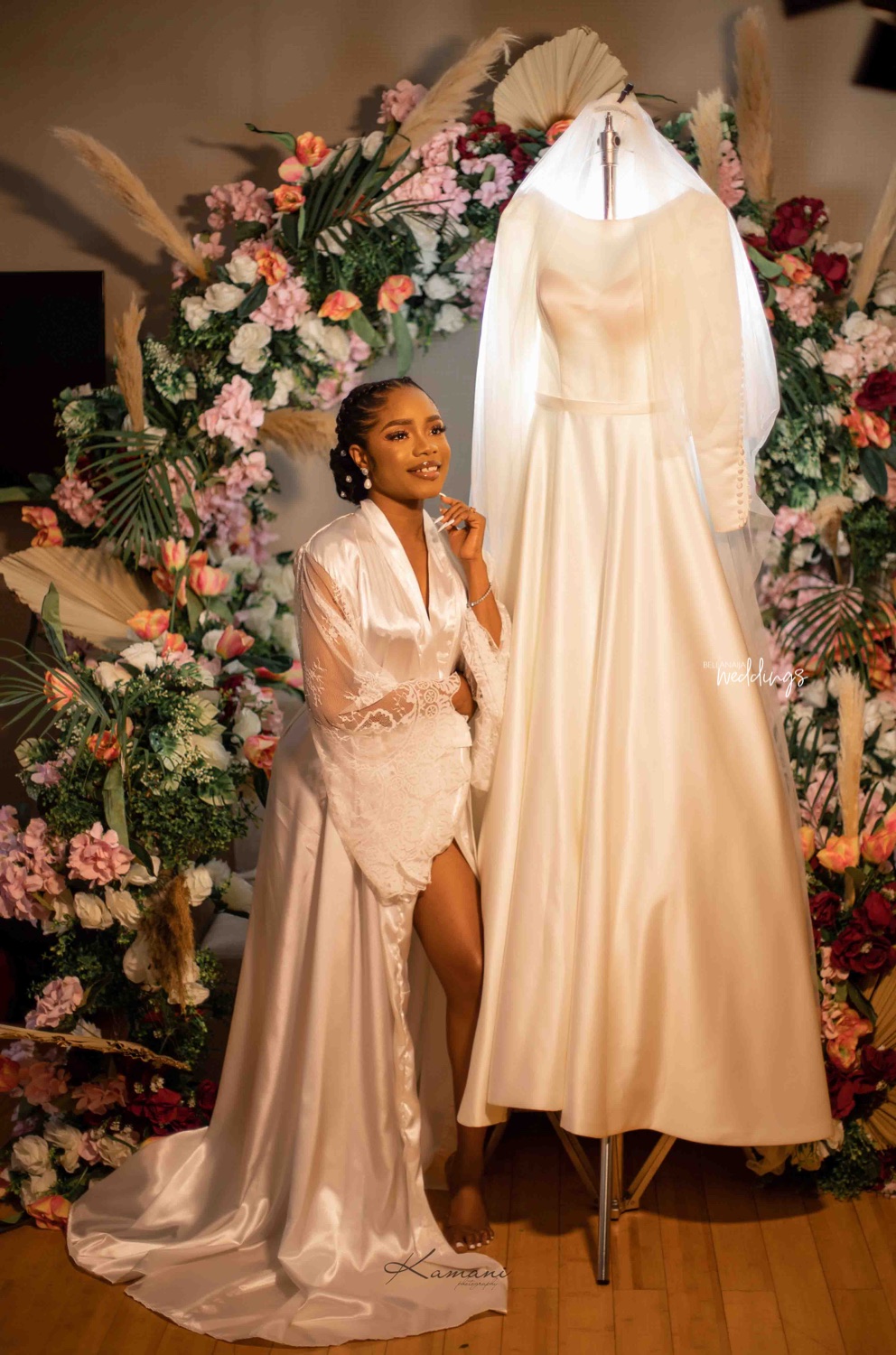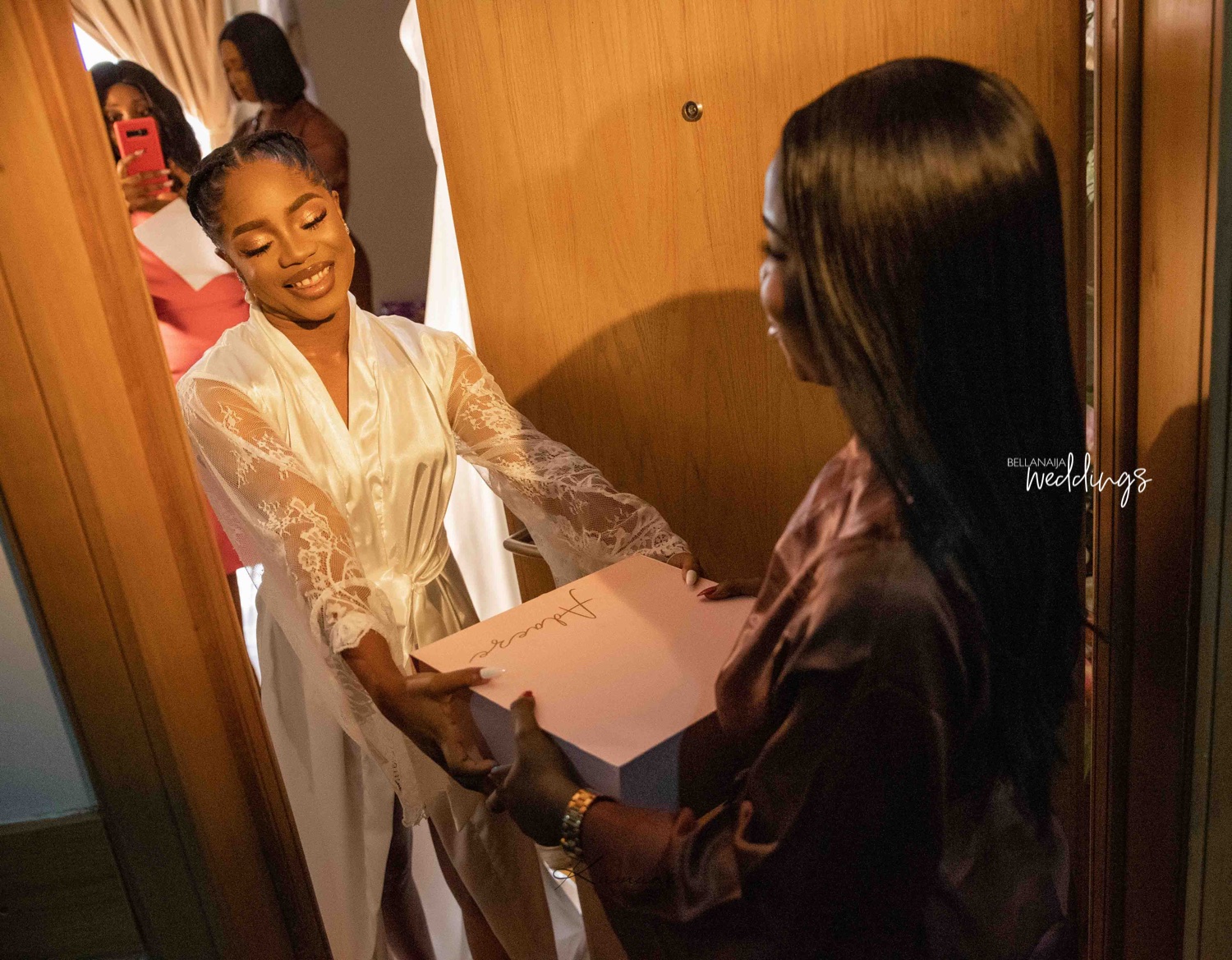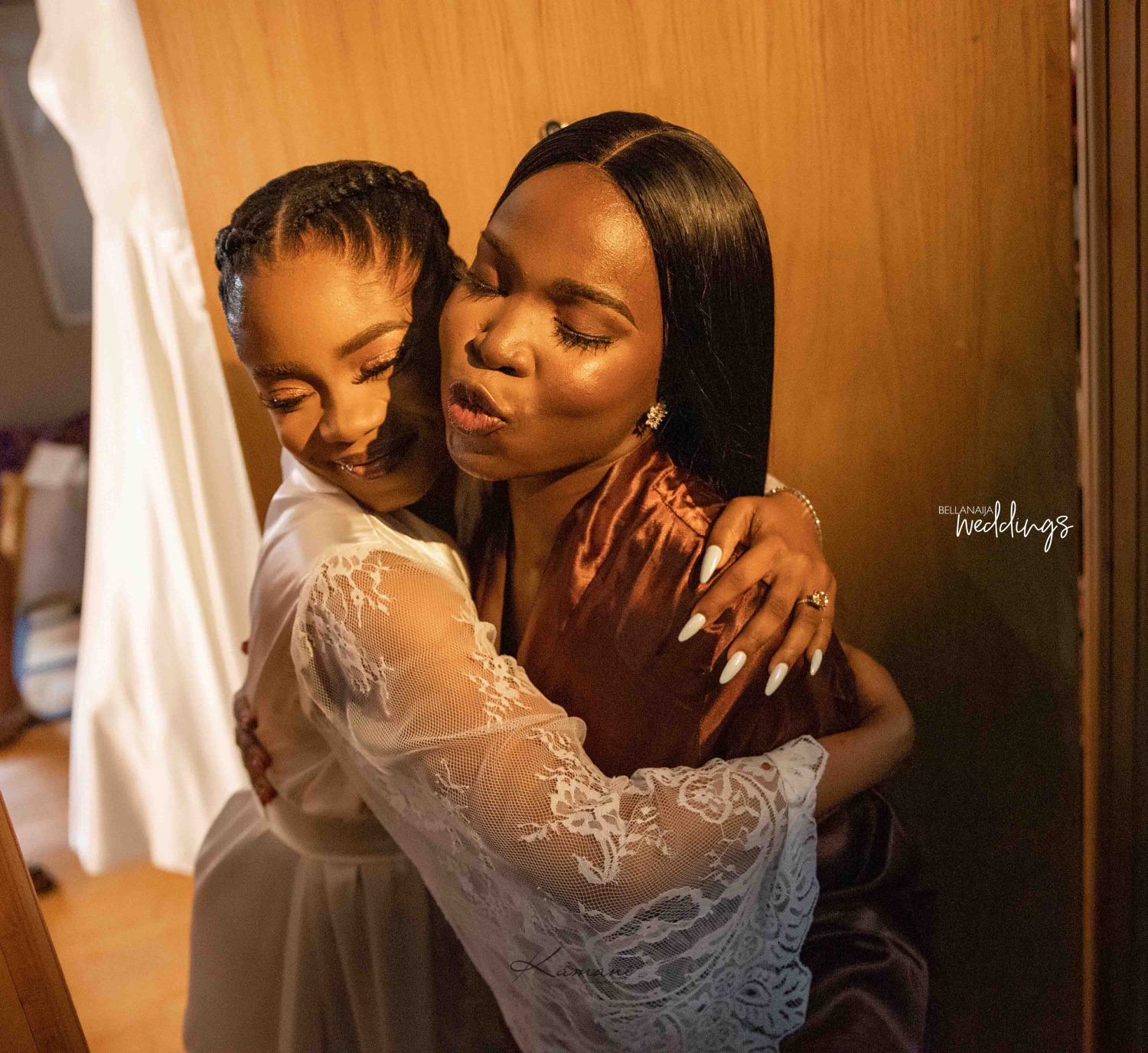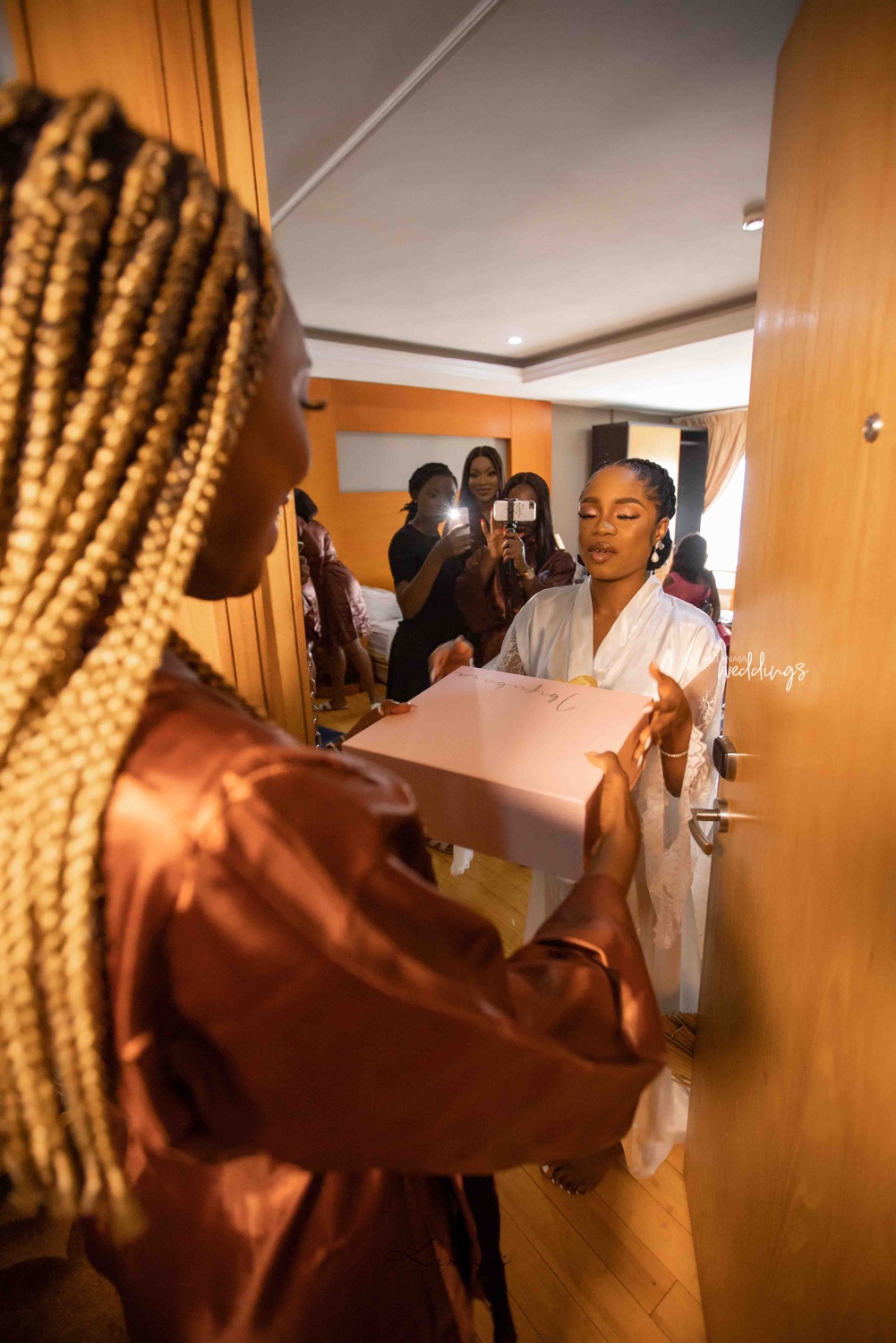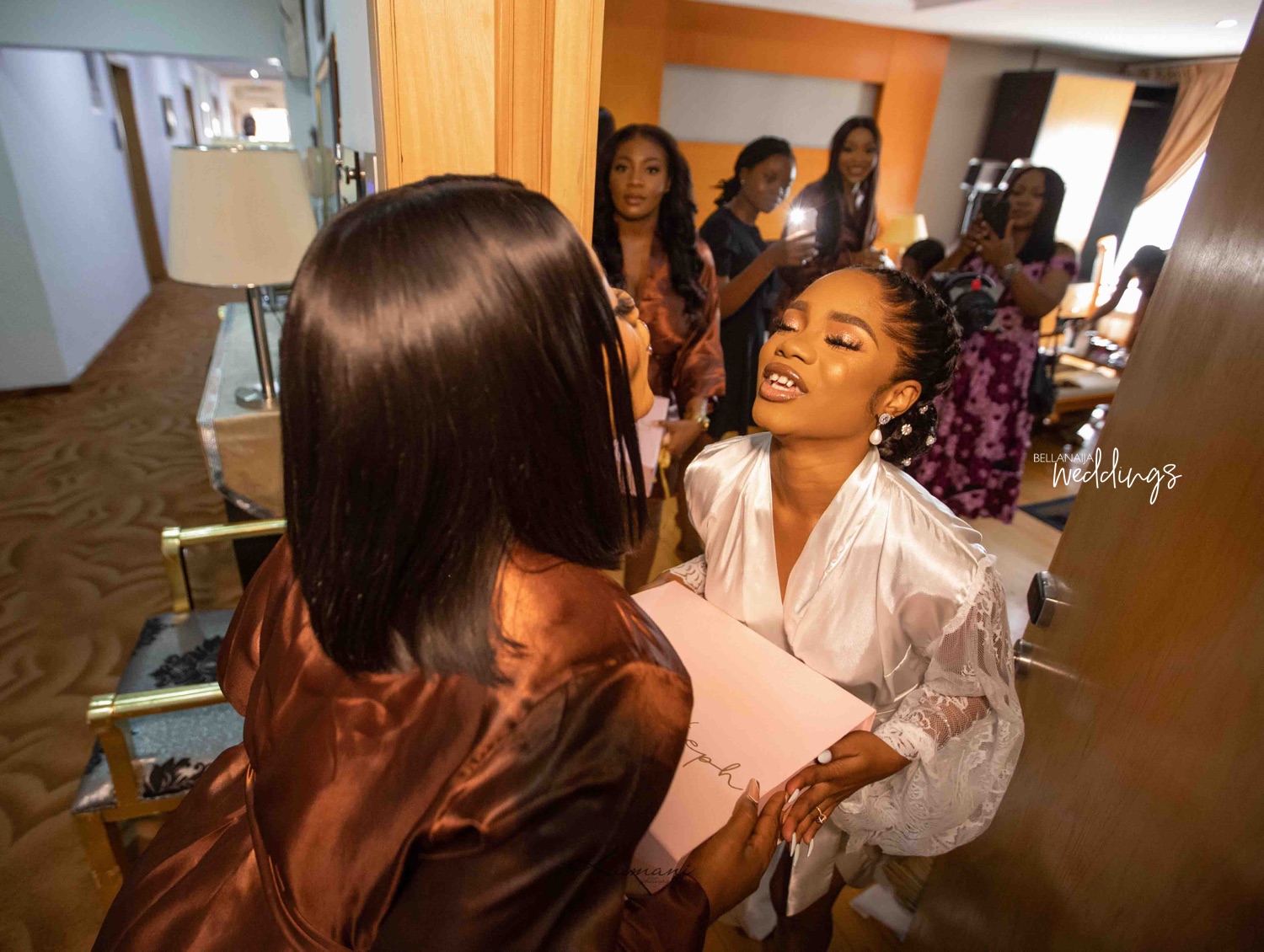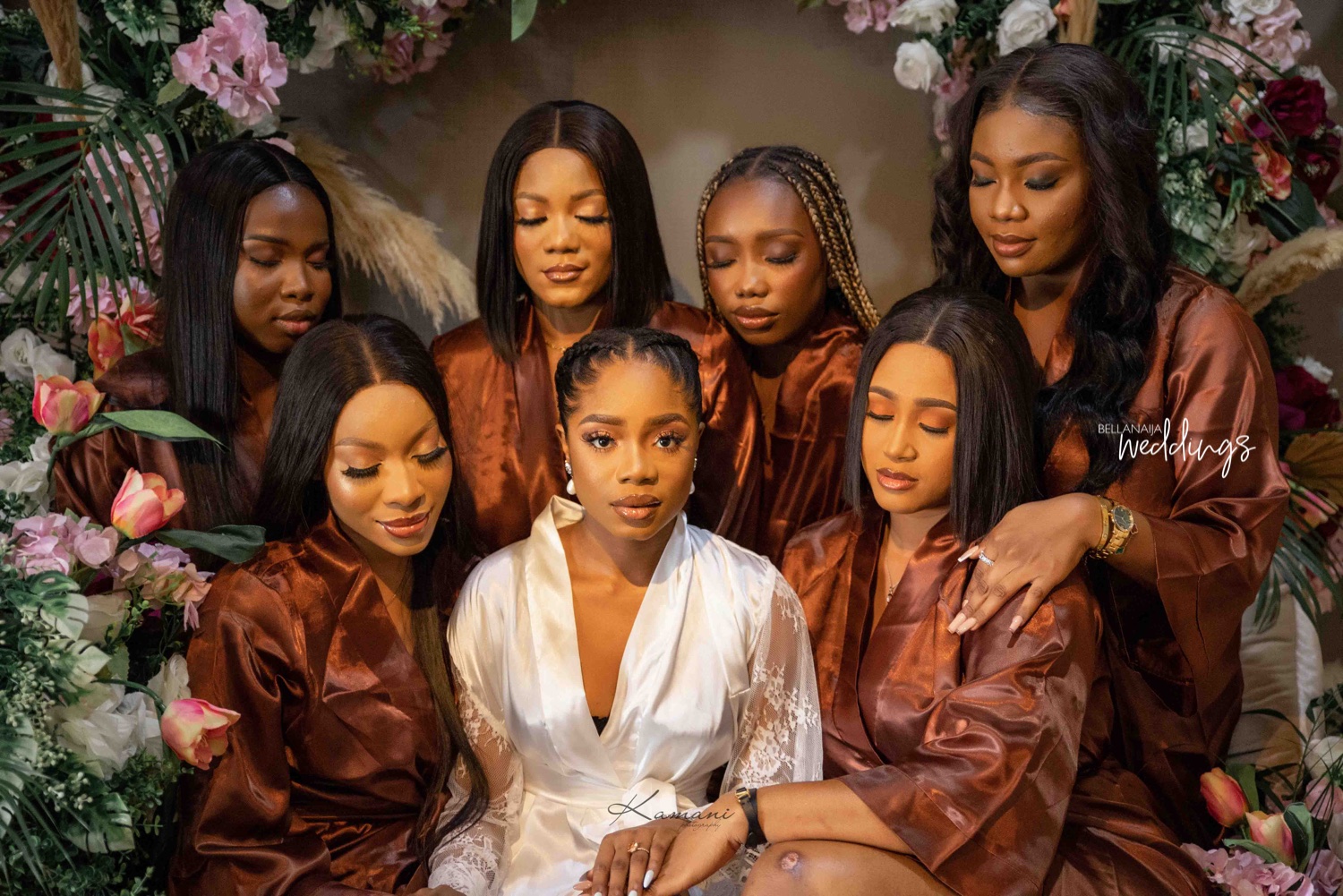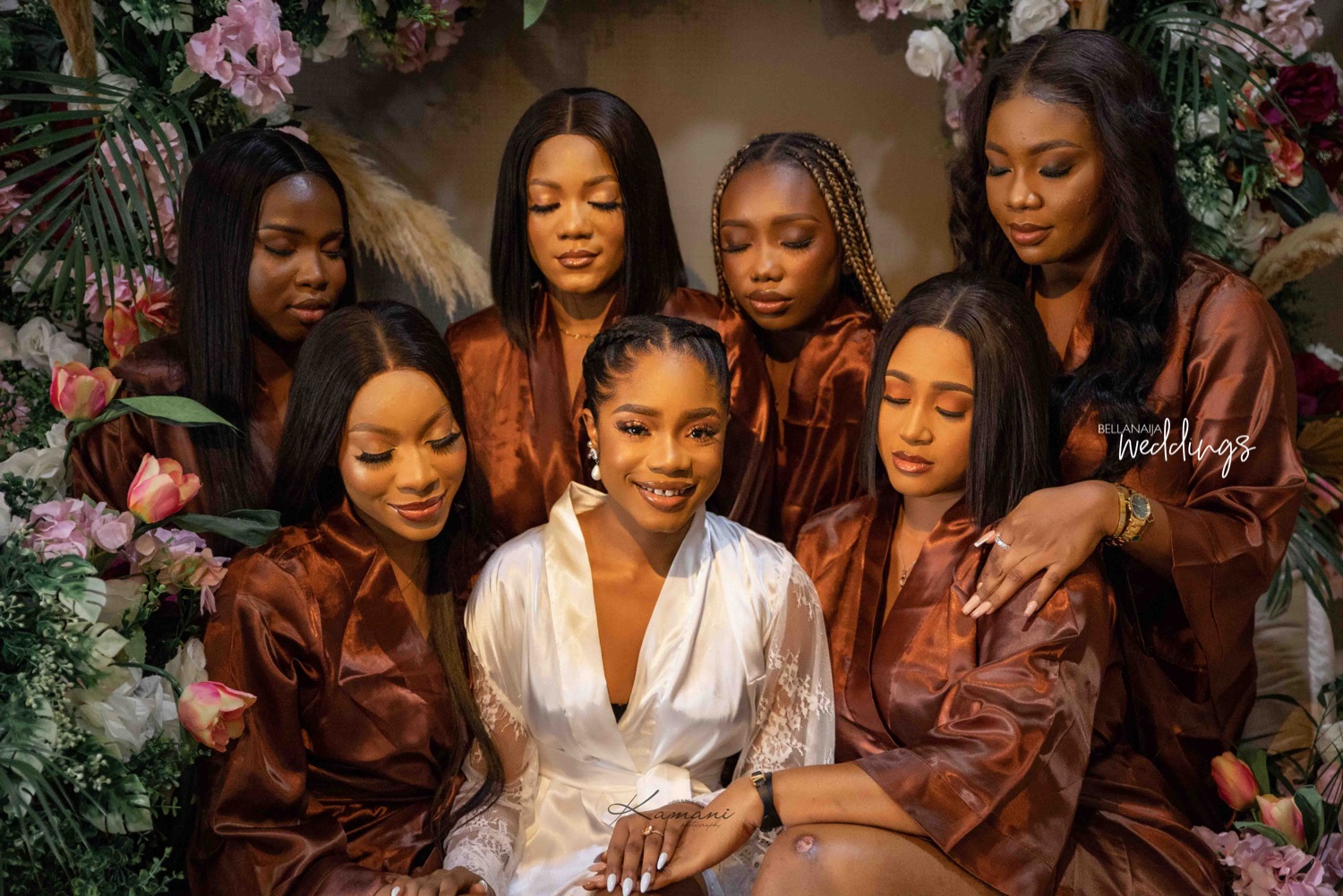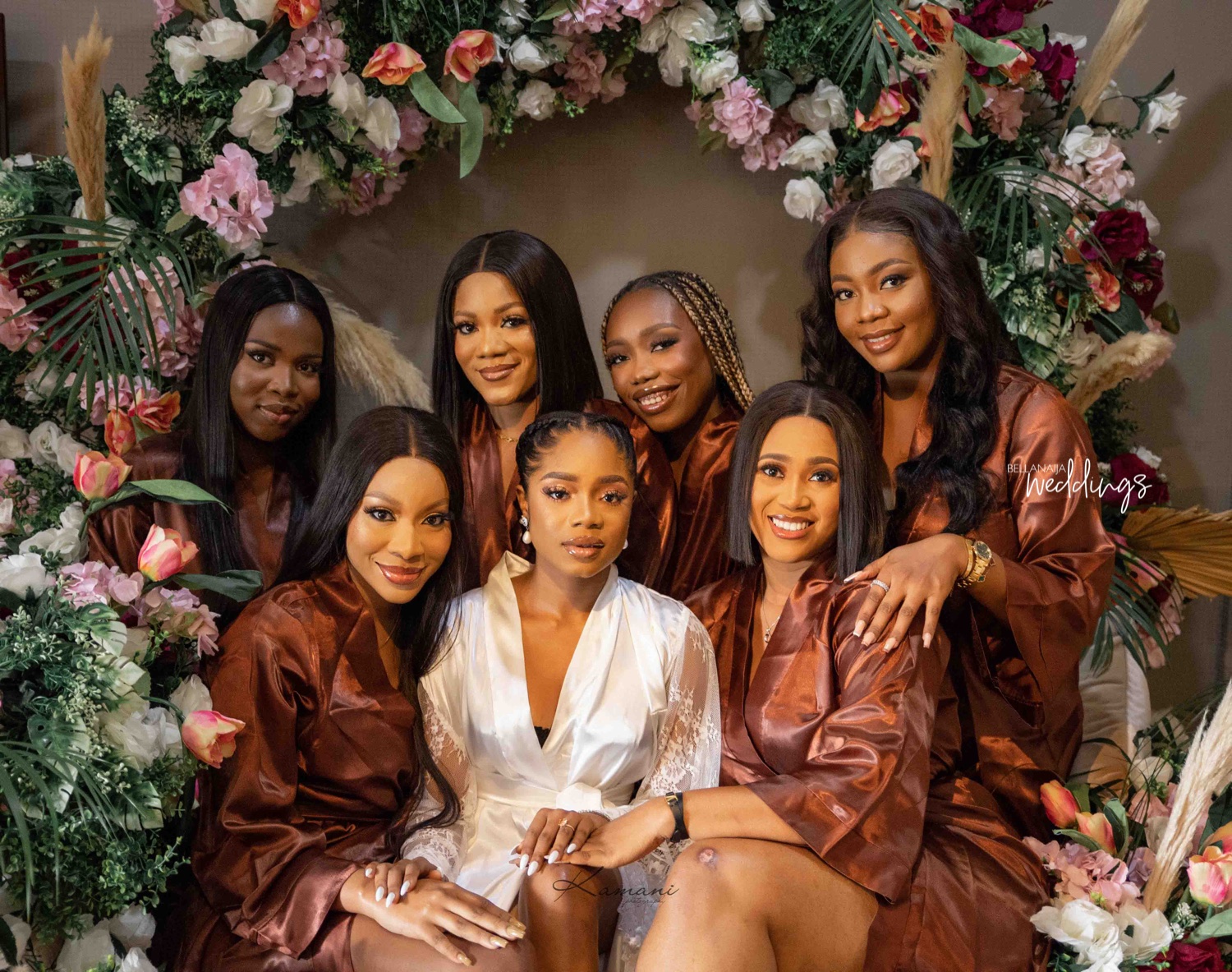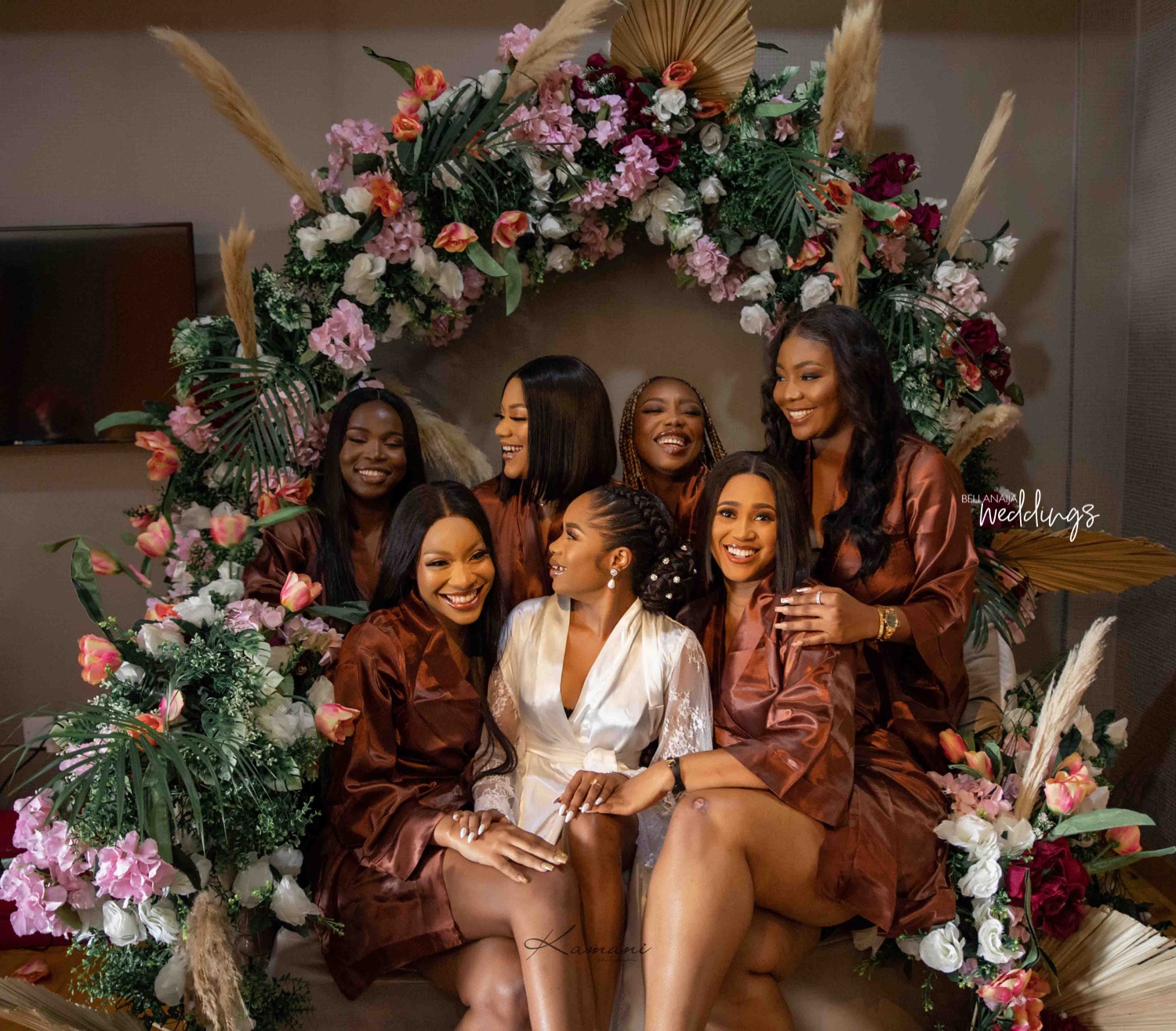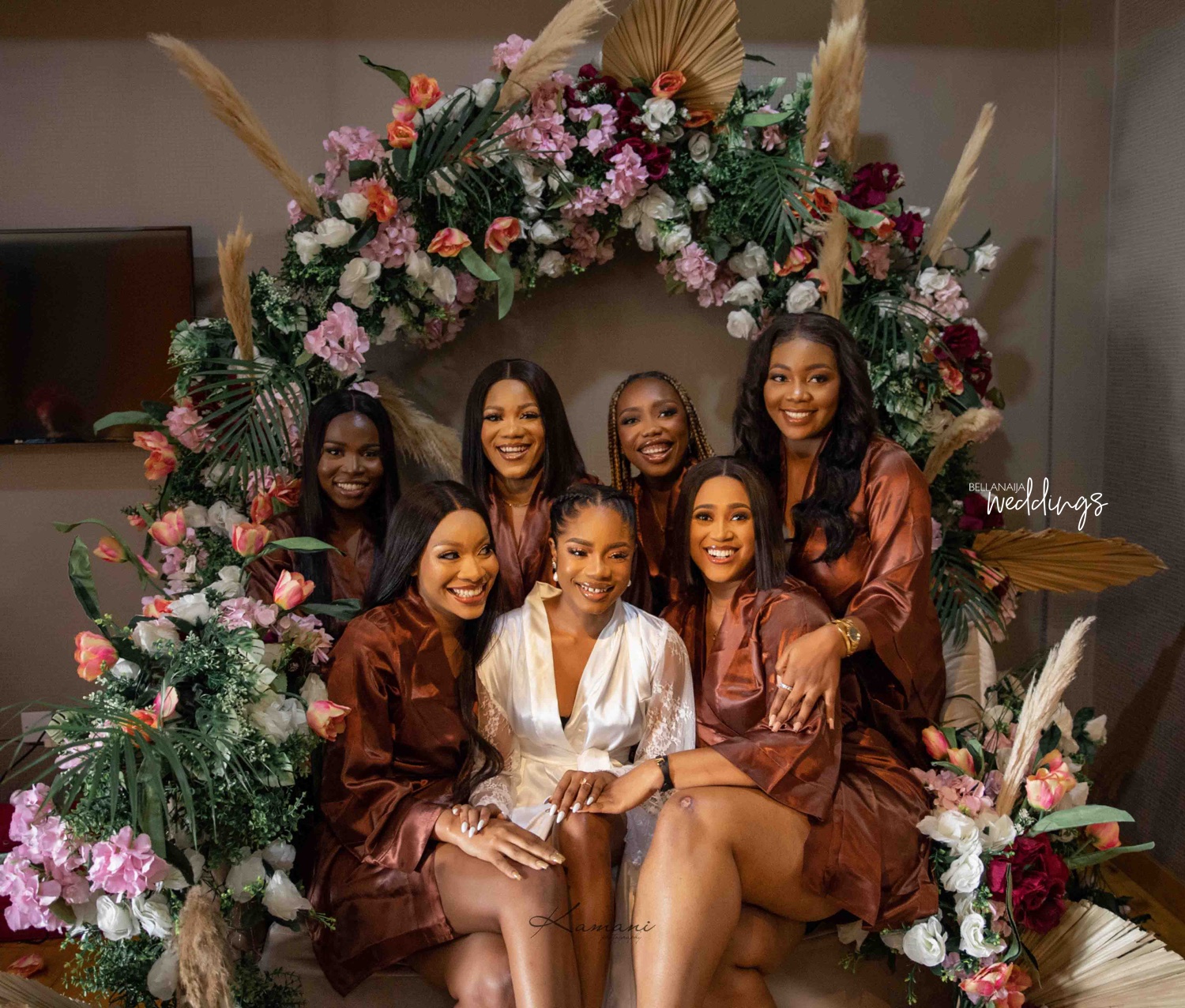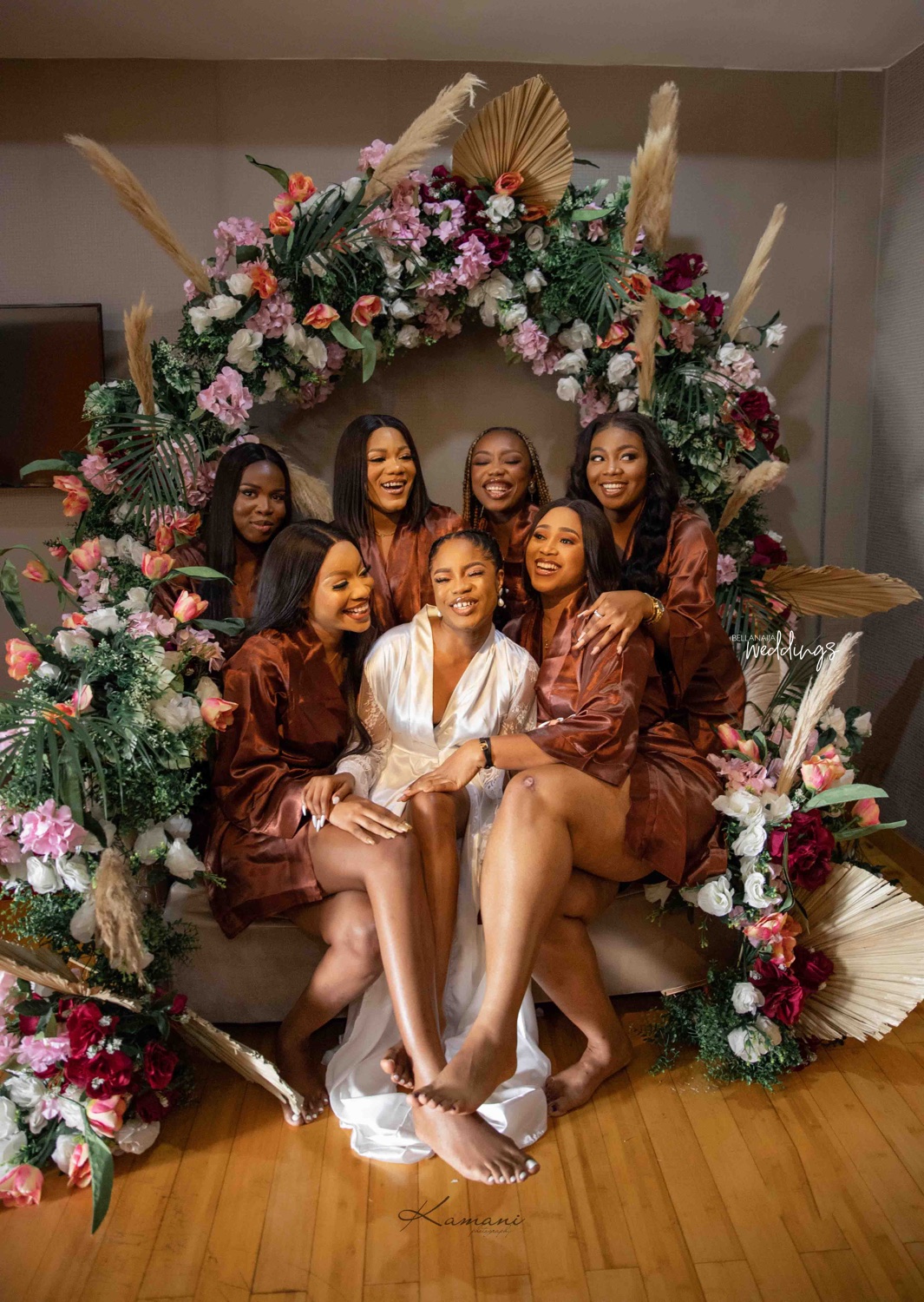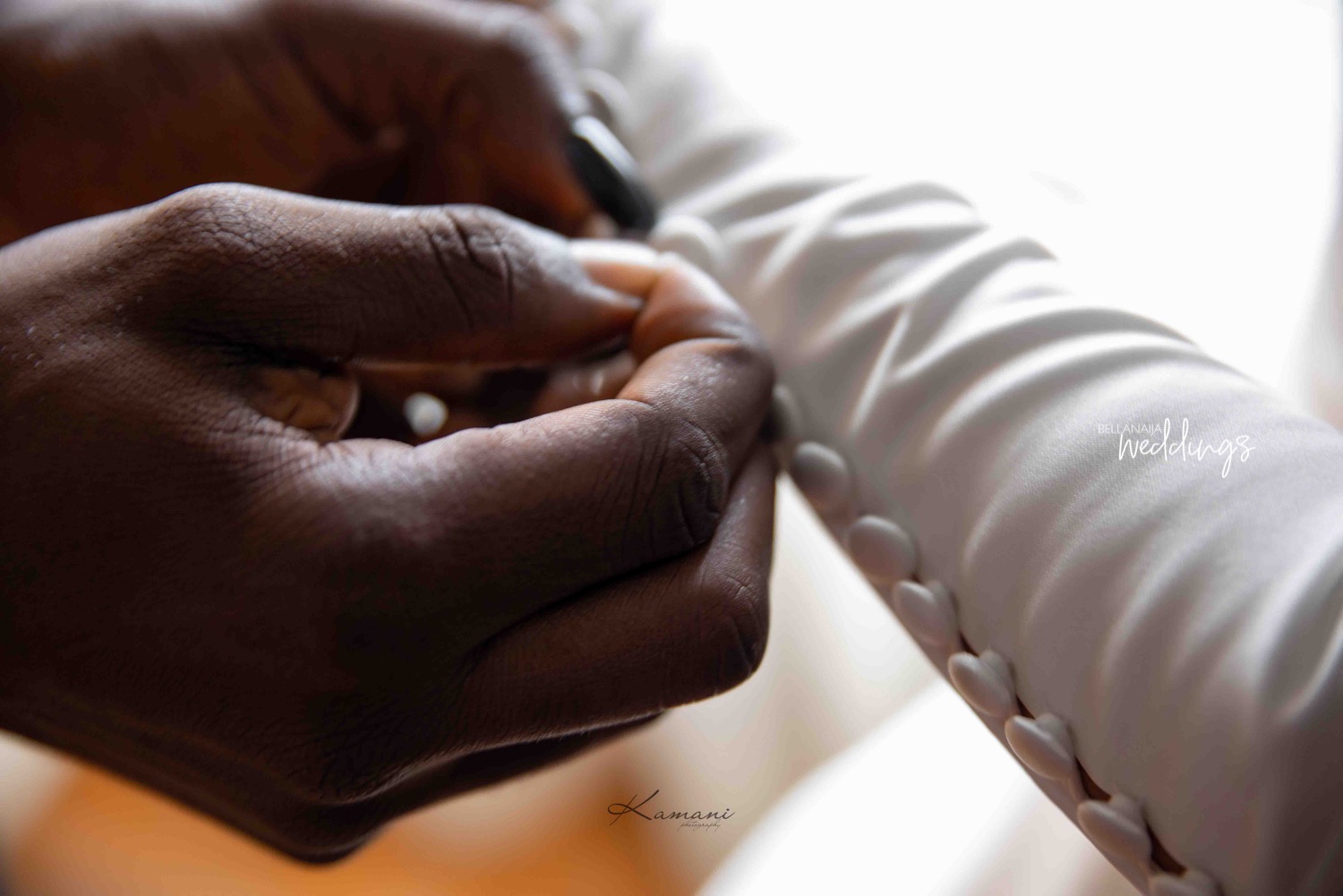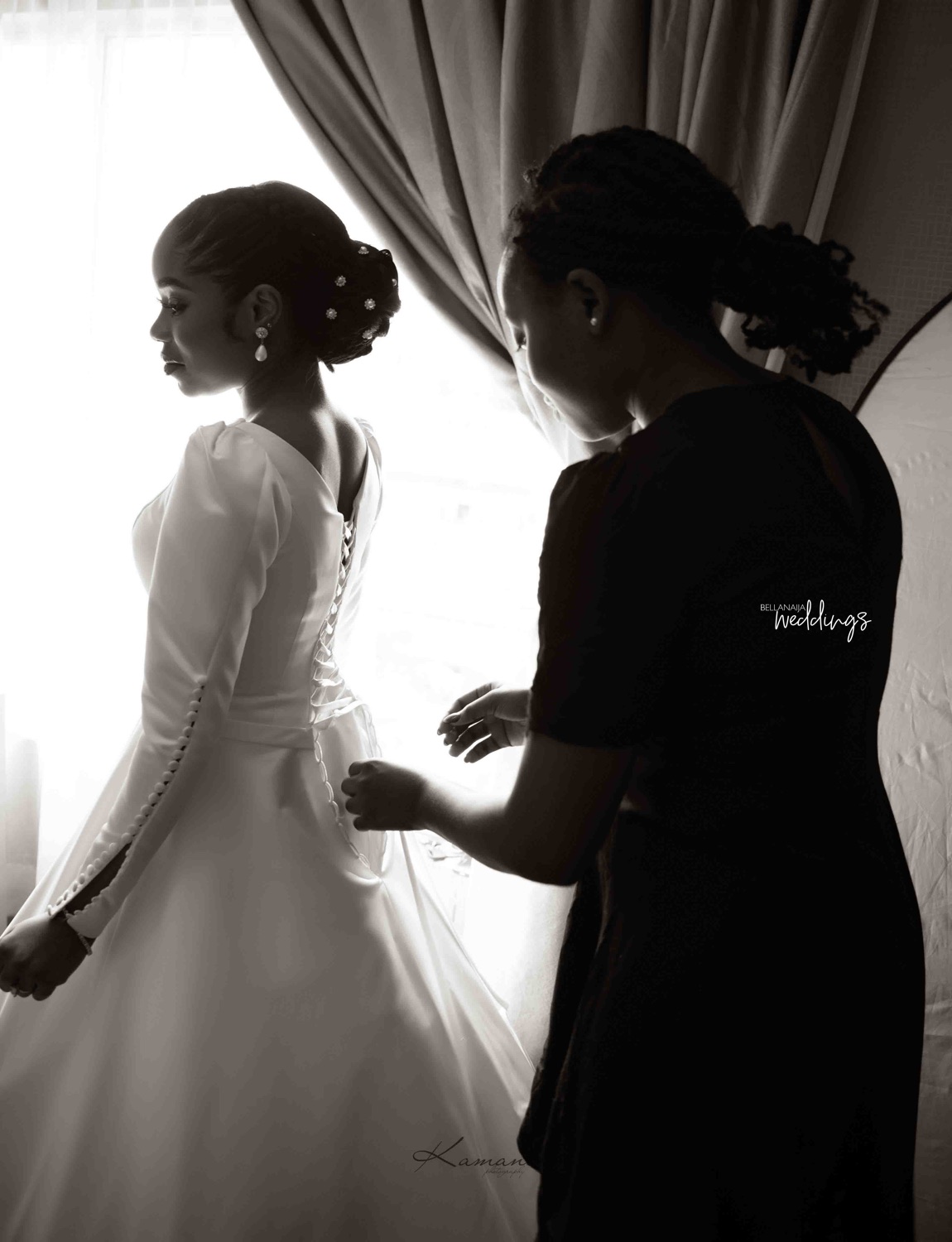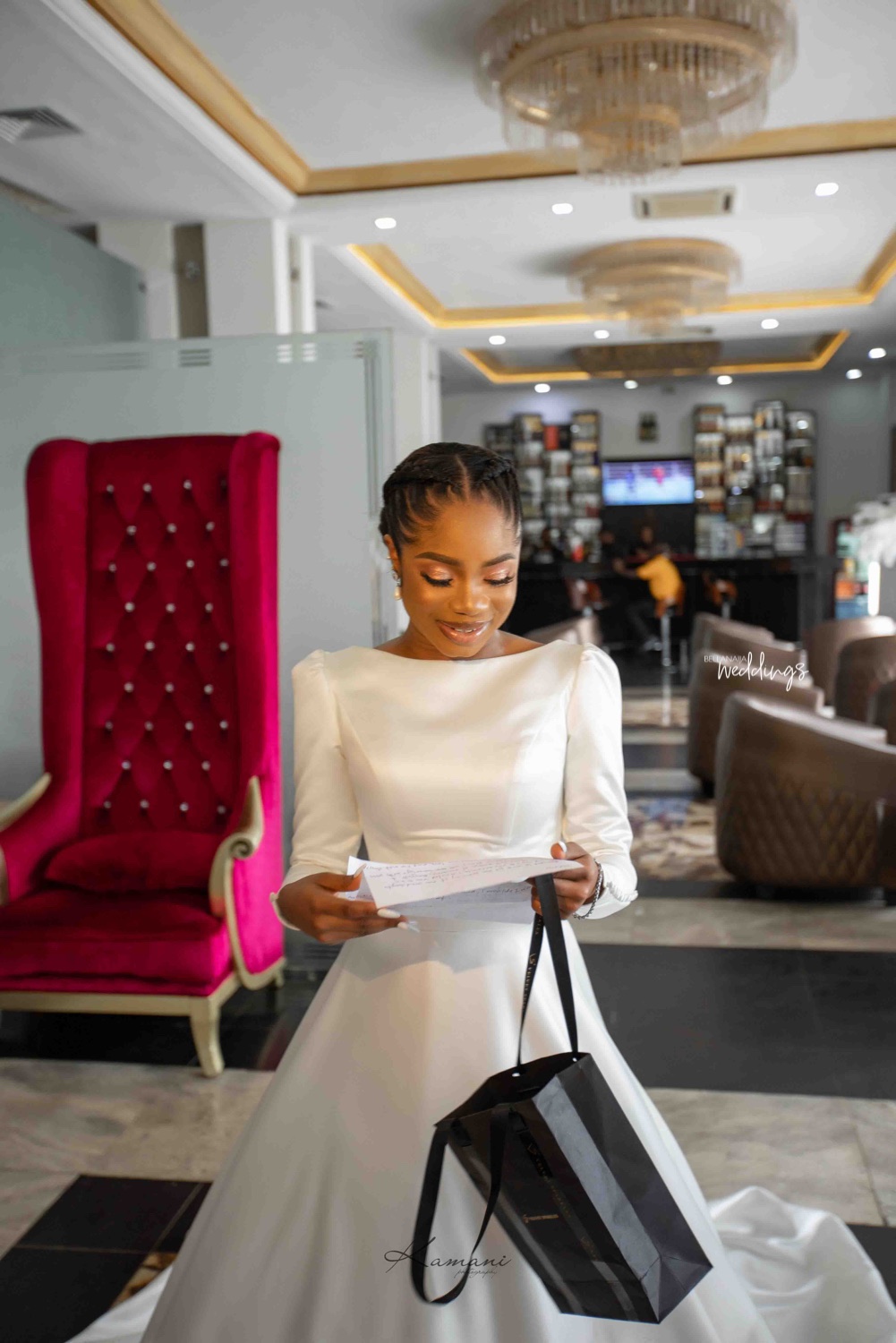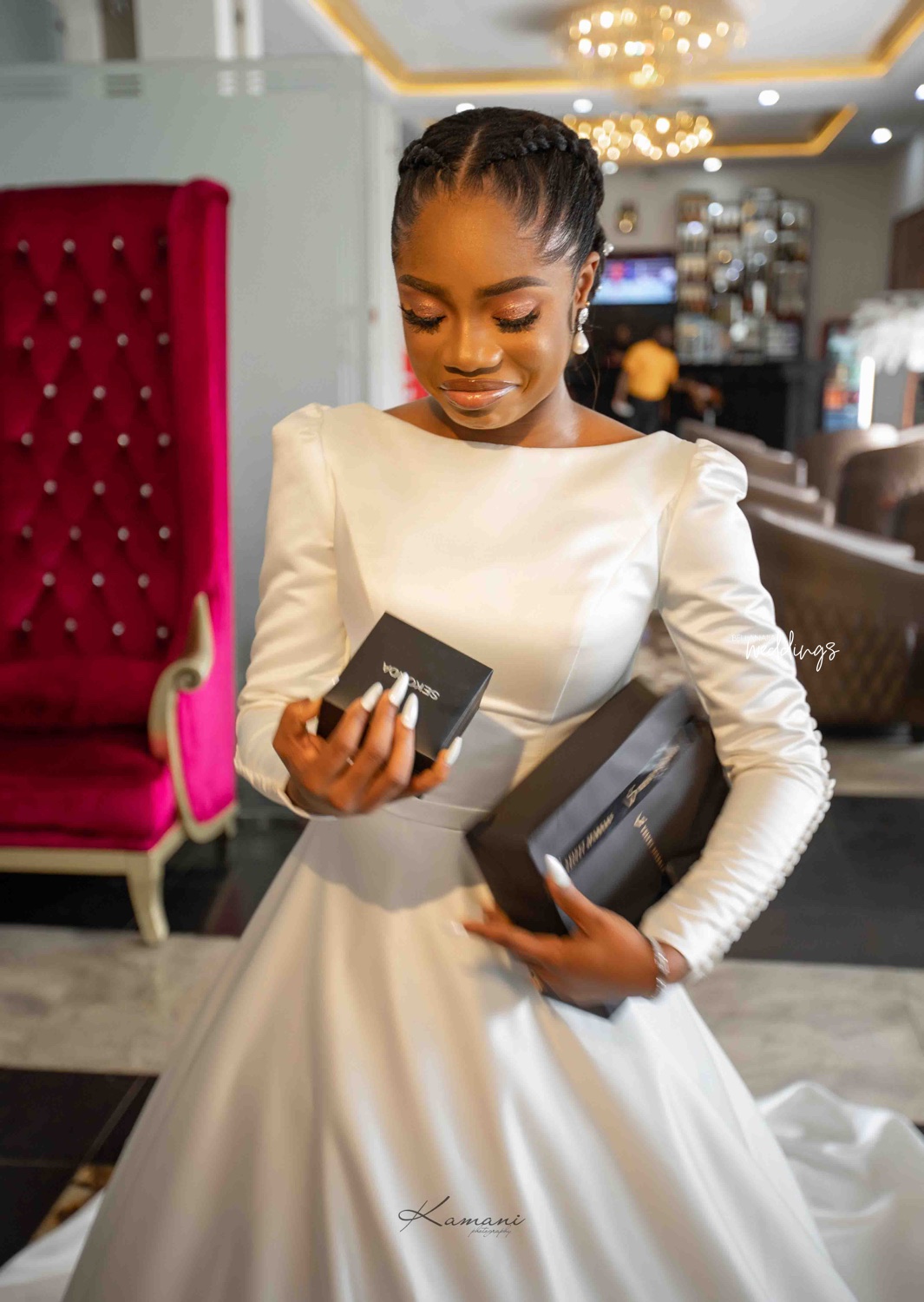 The first time I saw him, I was surprised a bit because I knew he was tall but I didn't think he was that tall. I am a really shy person but with him, it was easy to loosen up. He held conversations and I kept opening up new layers of him every time we interacted. I knew he was special from the first date but we didn't transition to dating immediately. In fact, we fell out for the most part of 2019. January 2020, we started speaking again but it wasn't anything serious till the pandemic began. I'd like to say I'm one of those that benefited from the pandemic because it made us closer and allowed us to share parts of ourselves we weren't able to share before. Things got pretty serious from then and in mid-2020, we started dating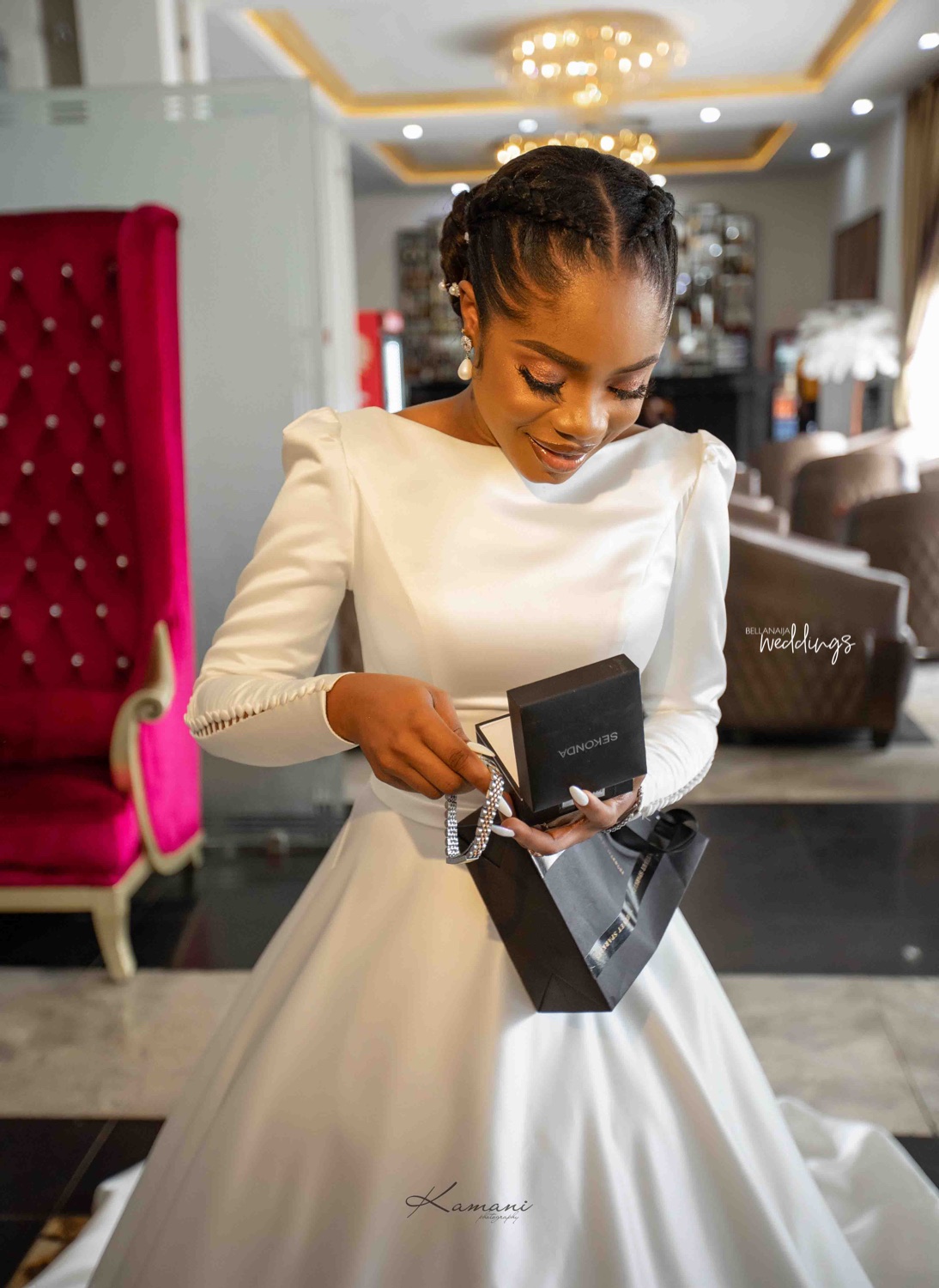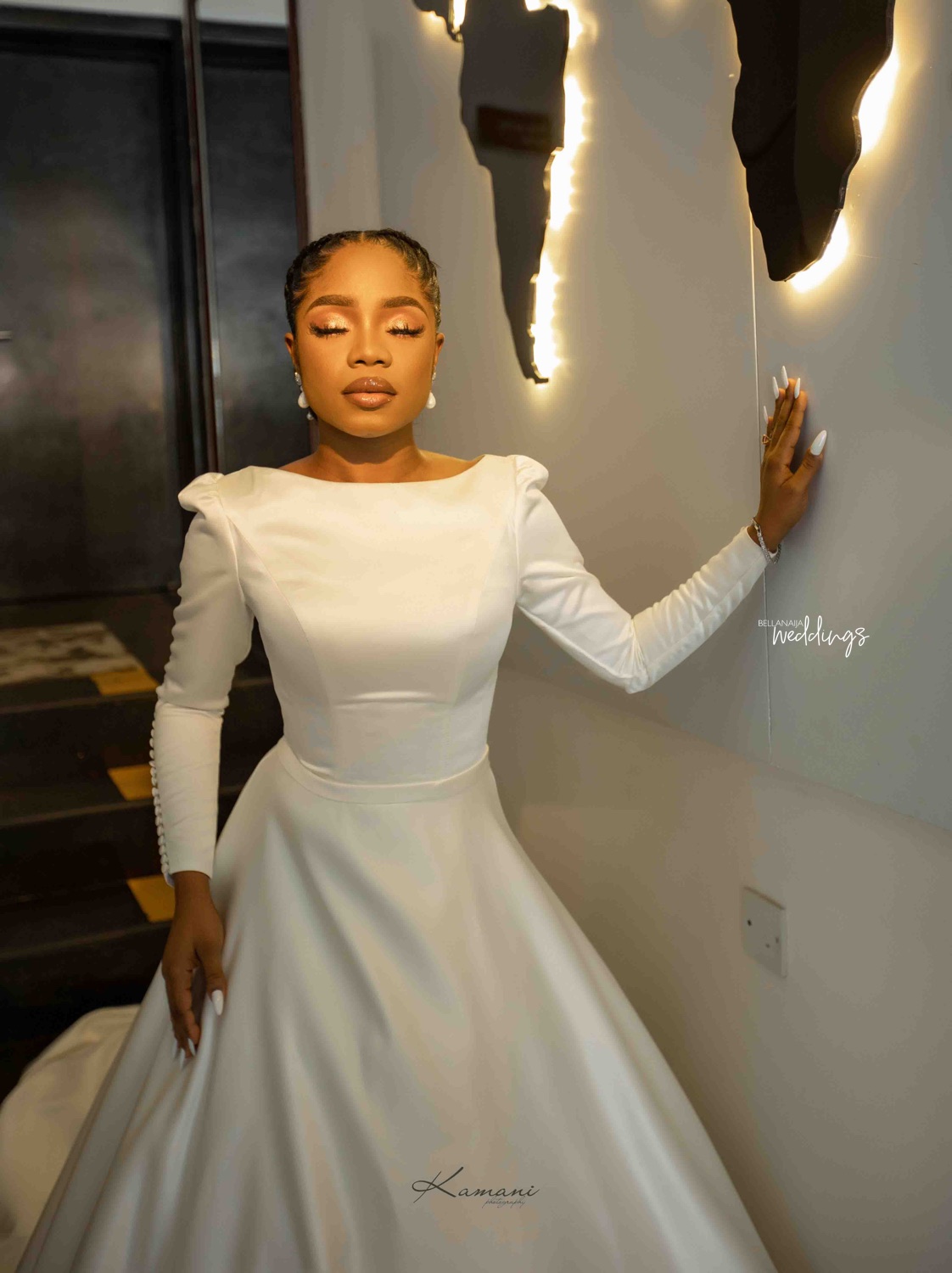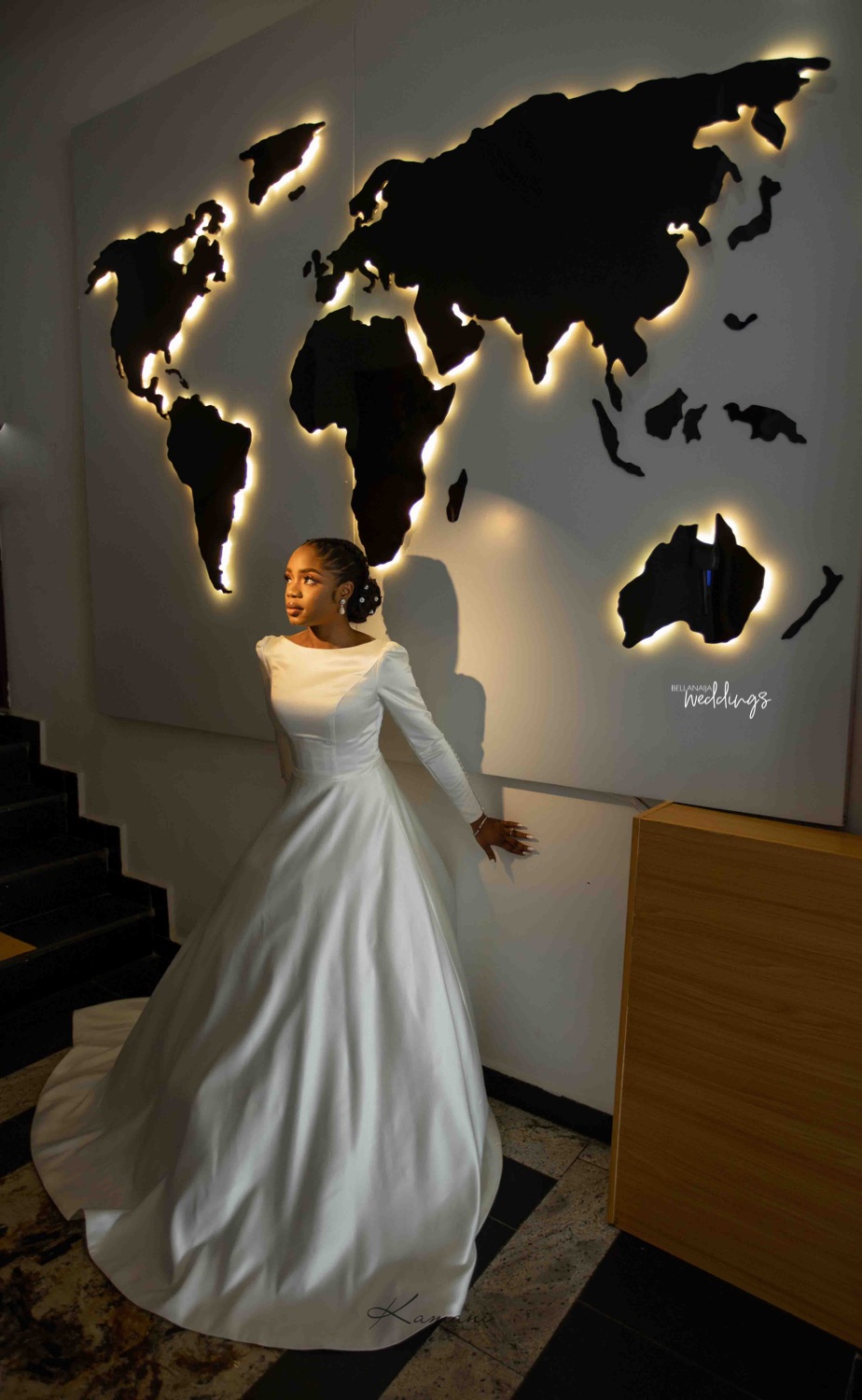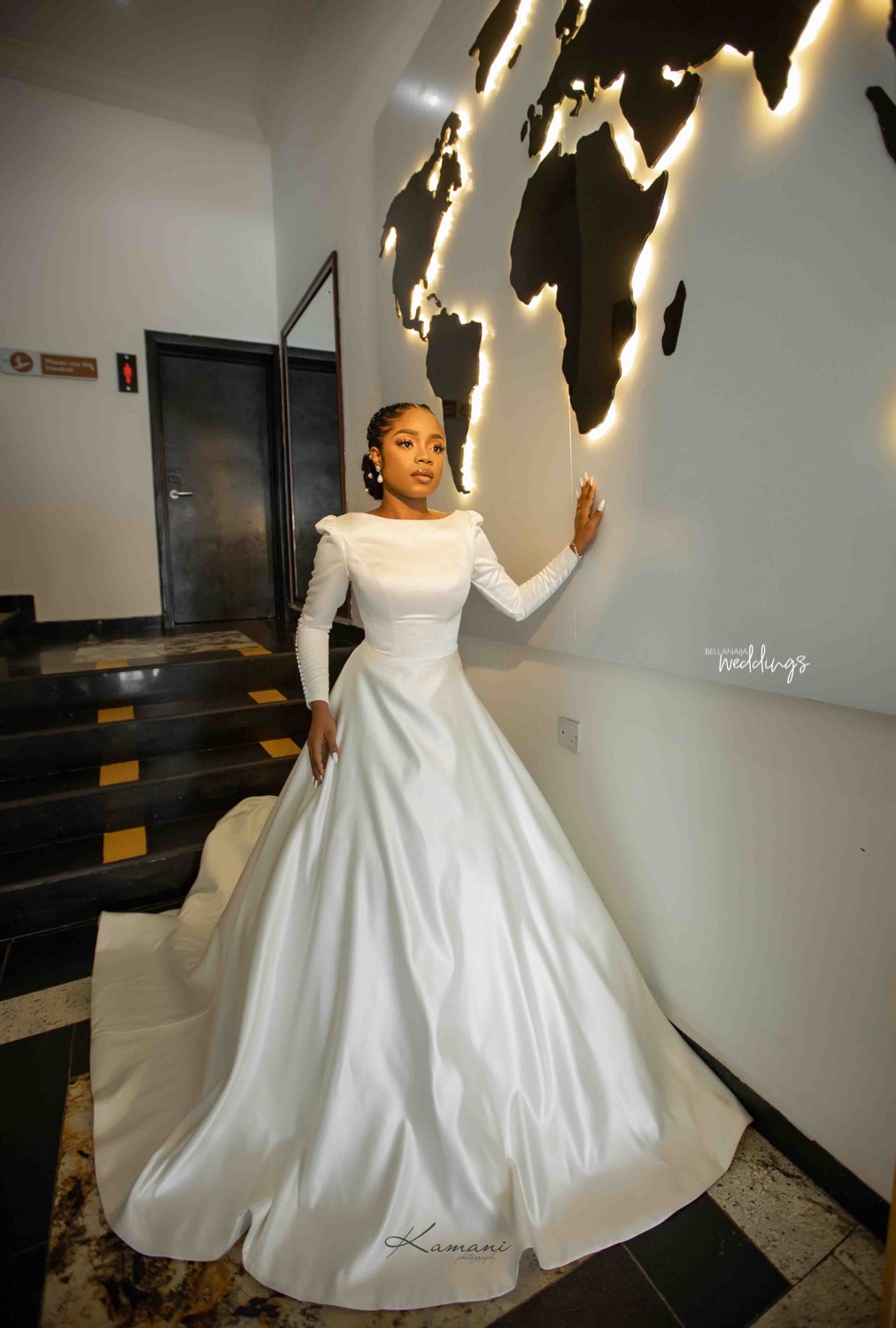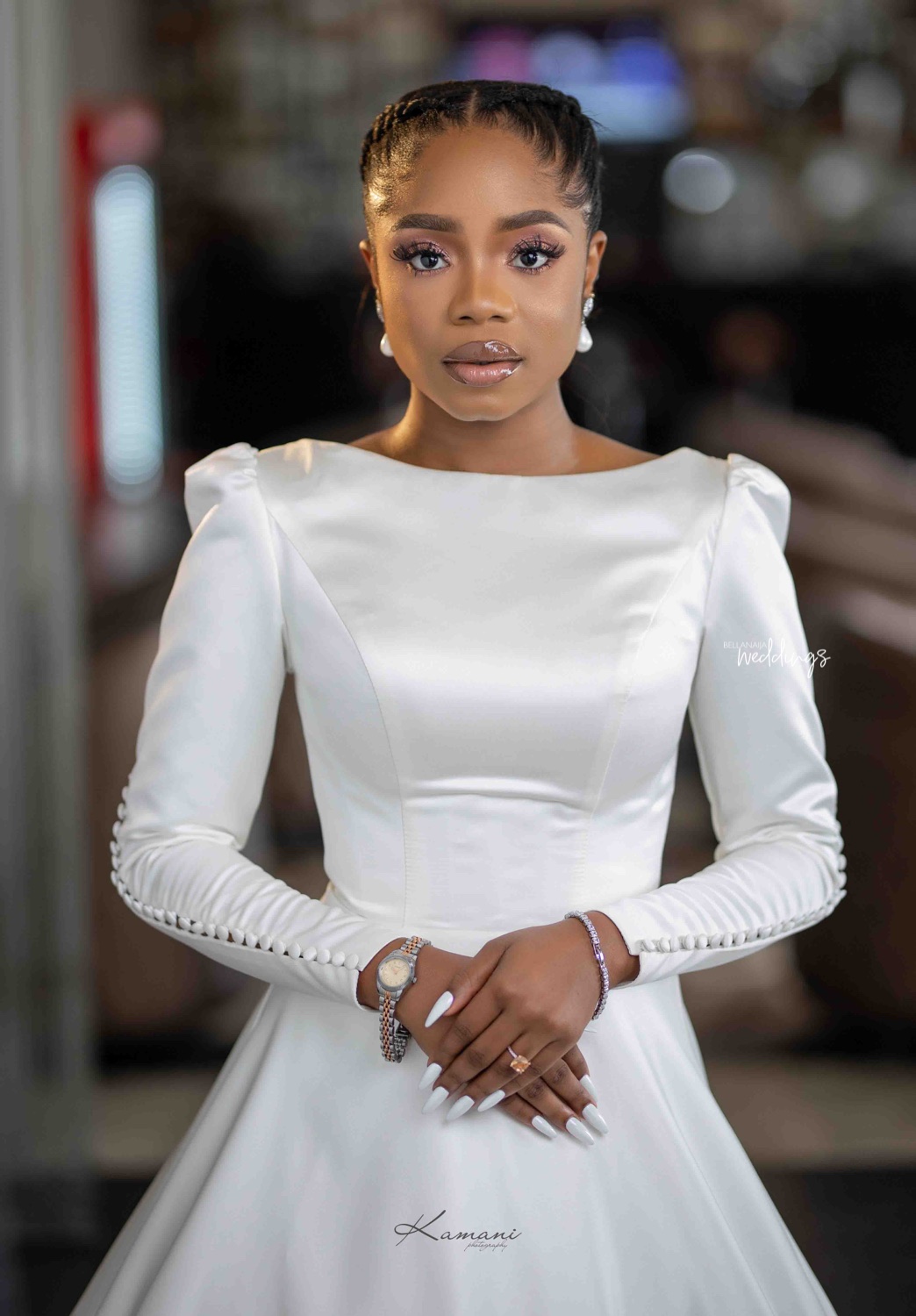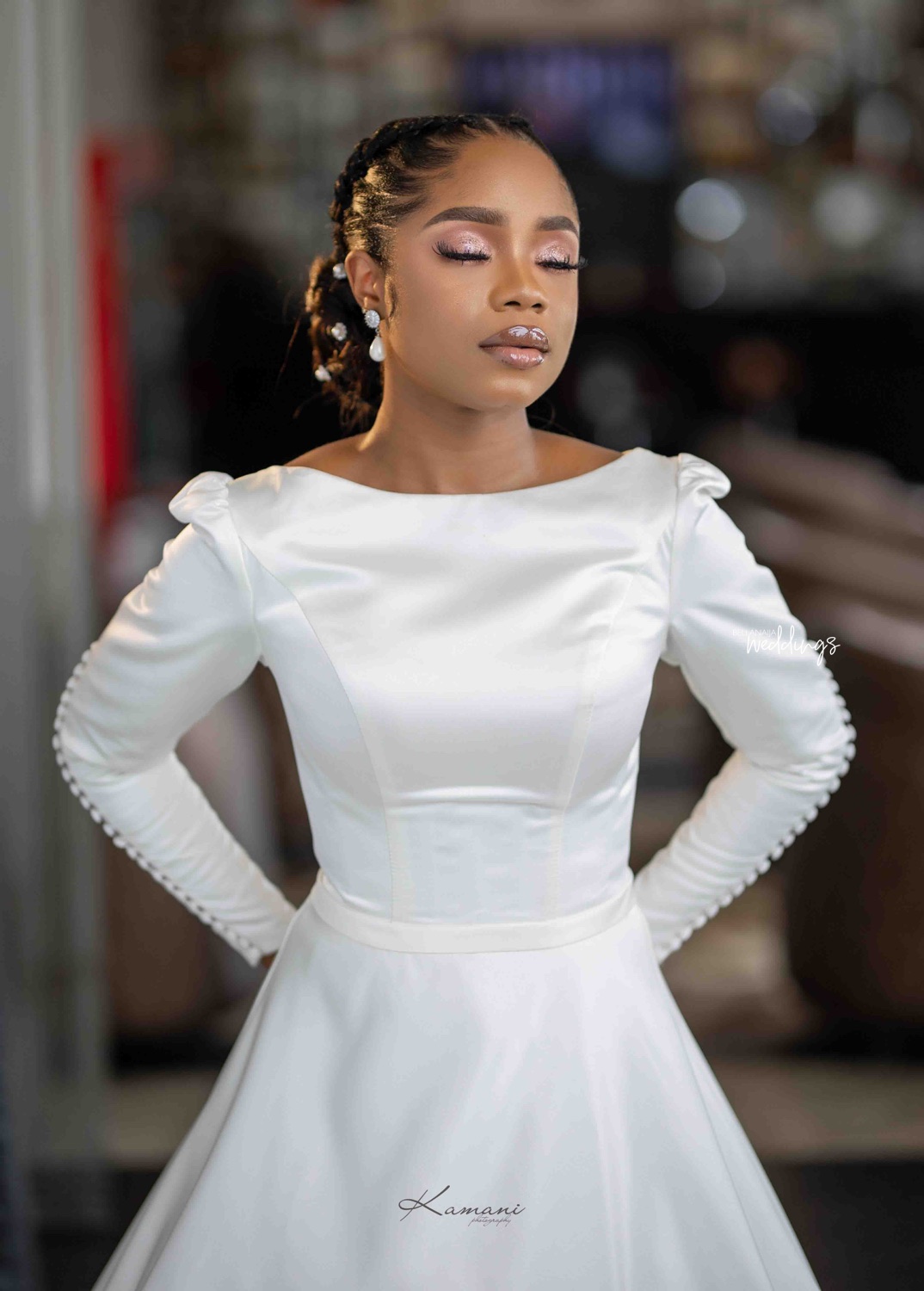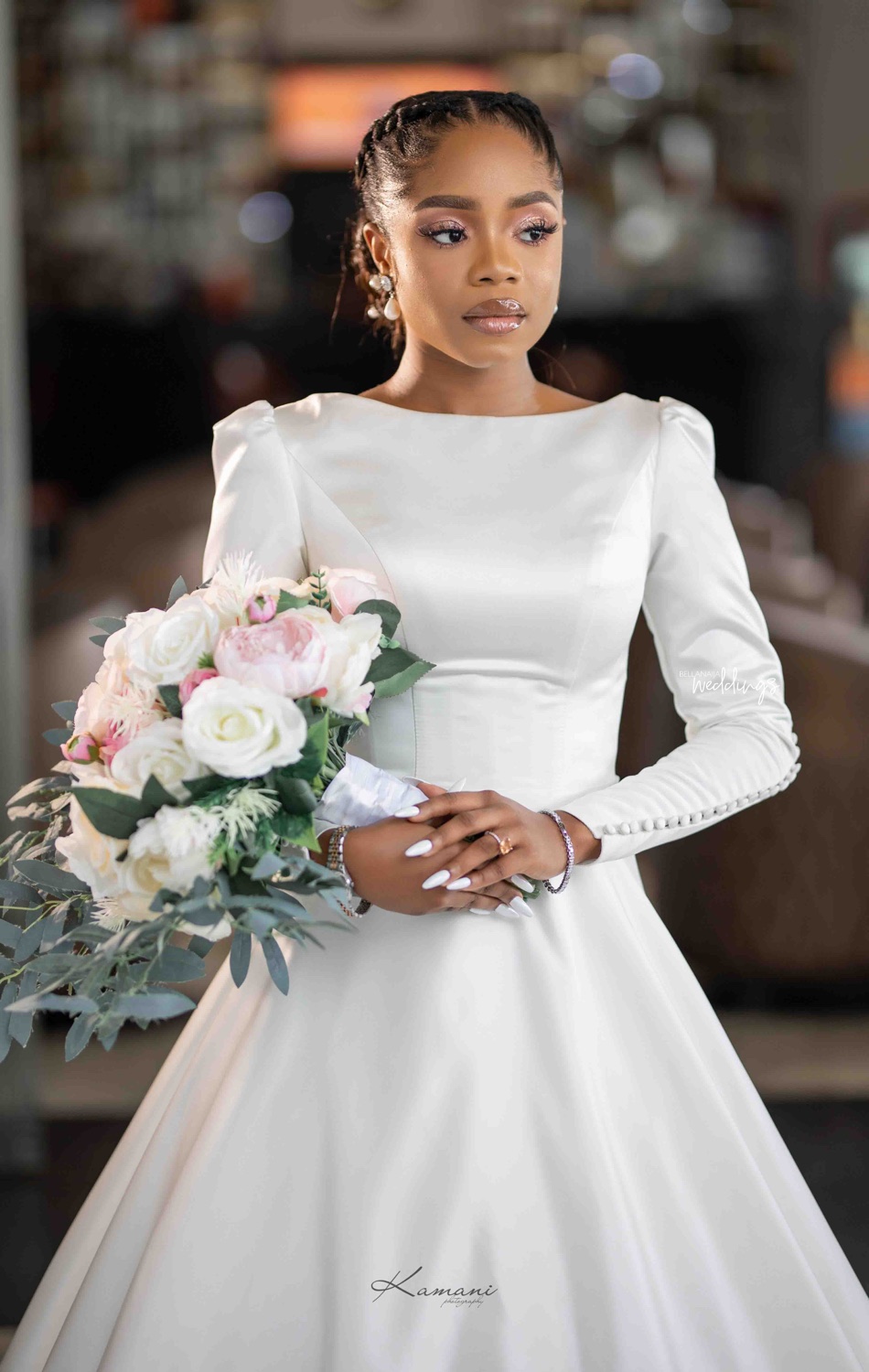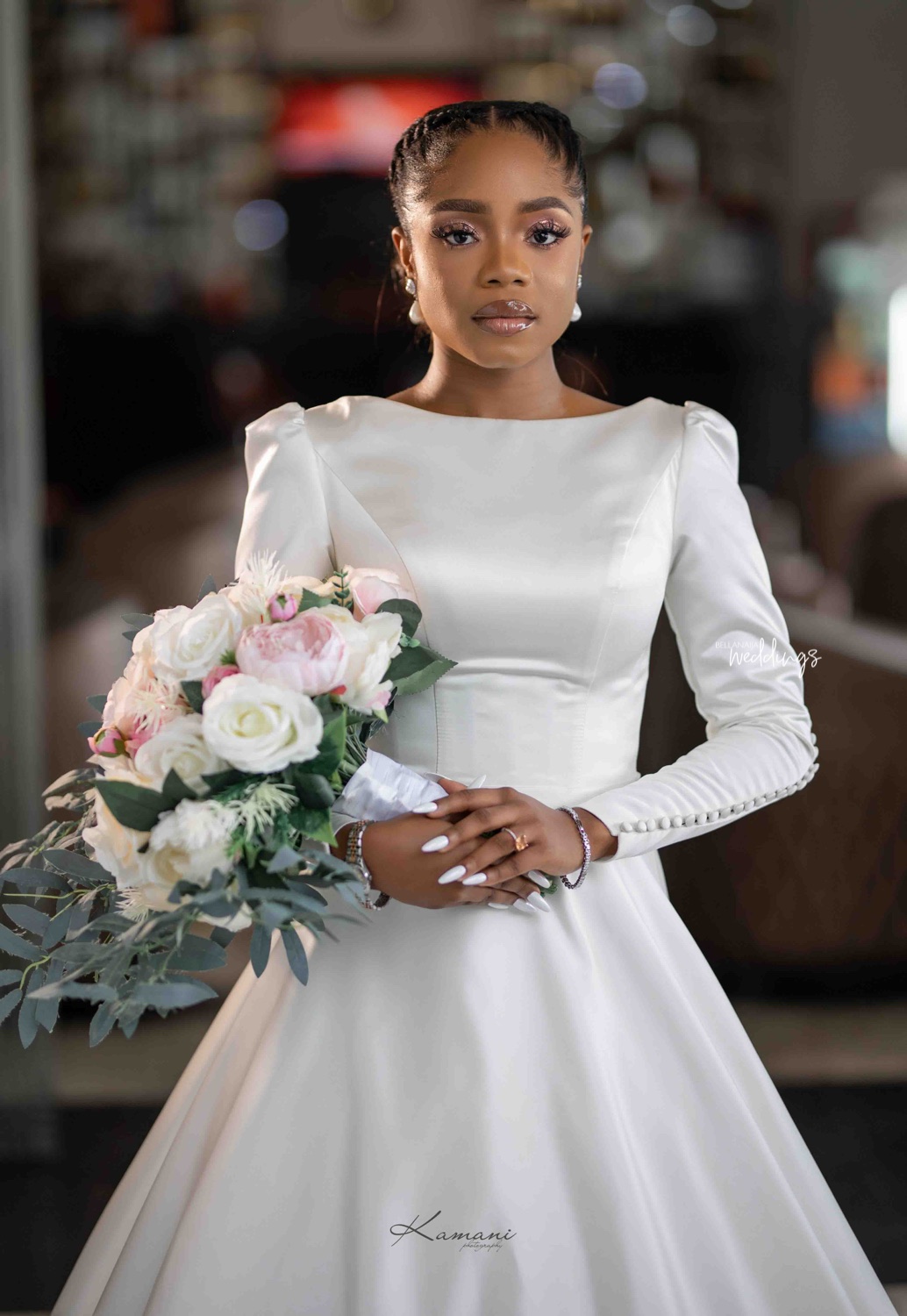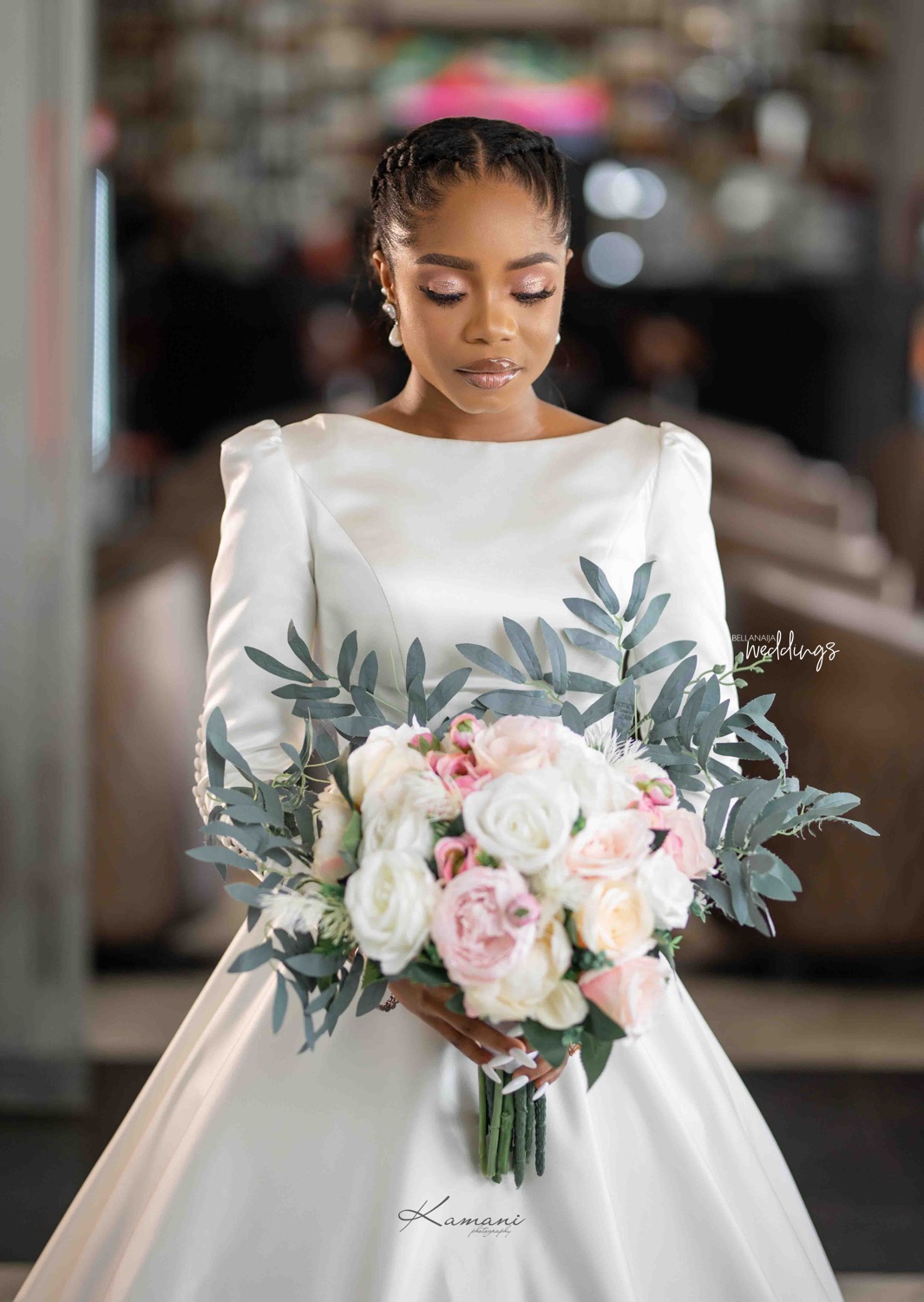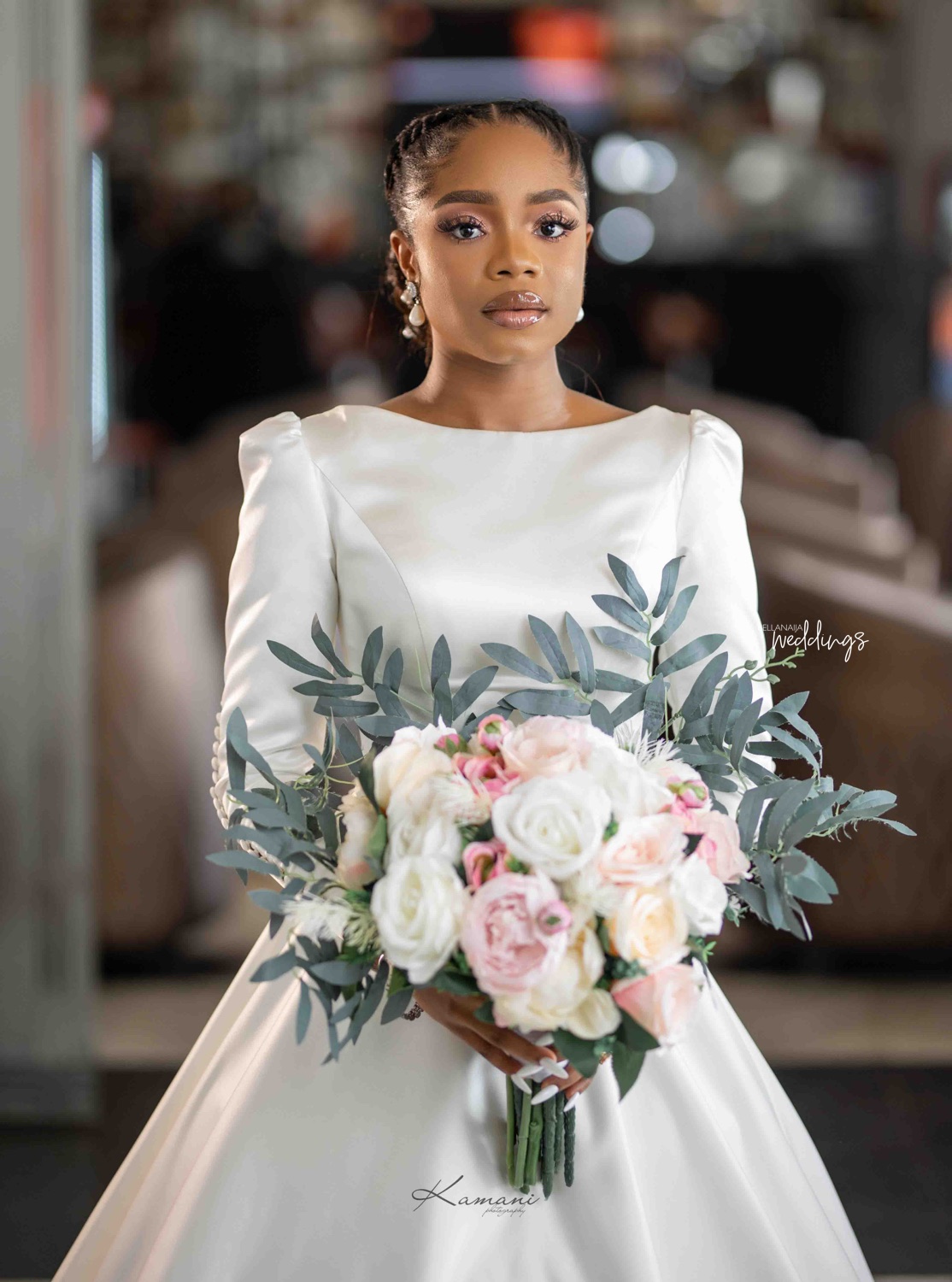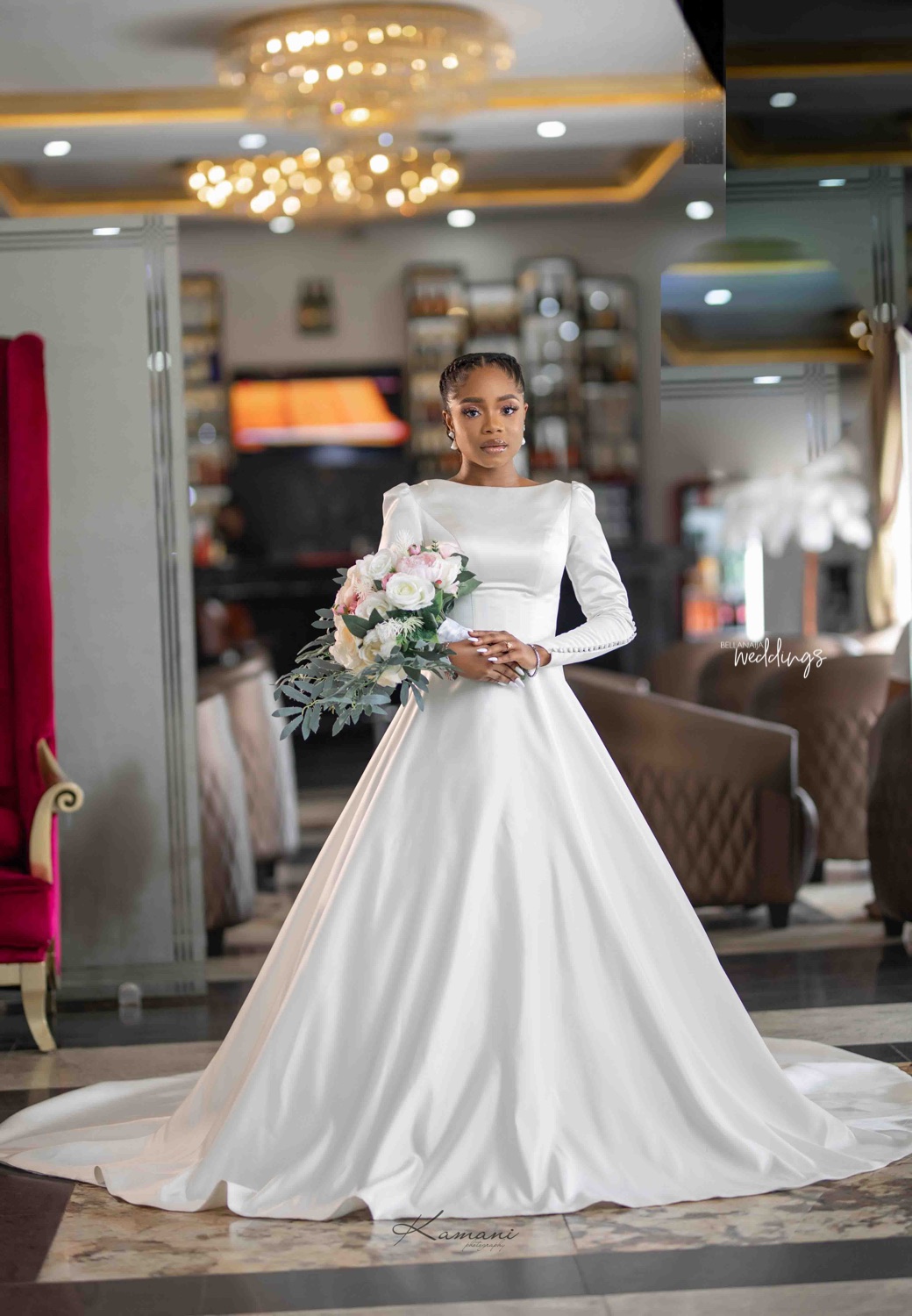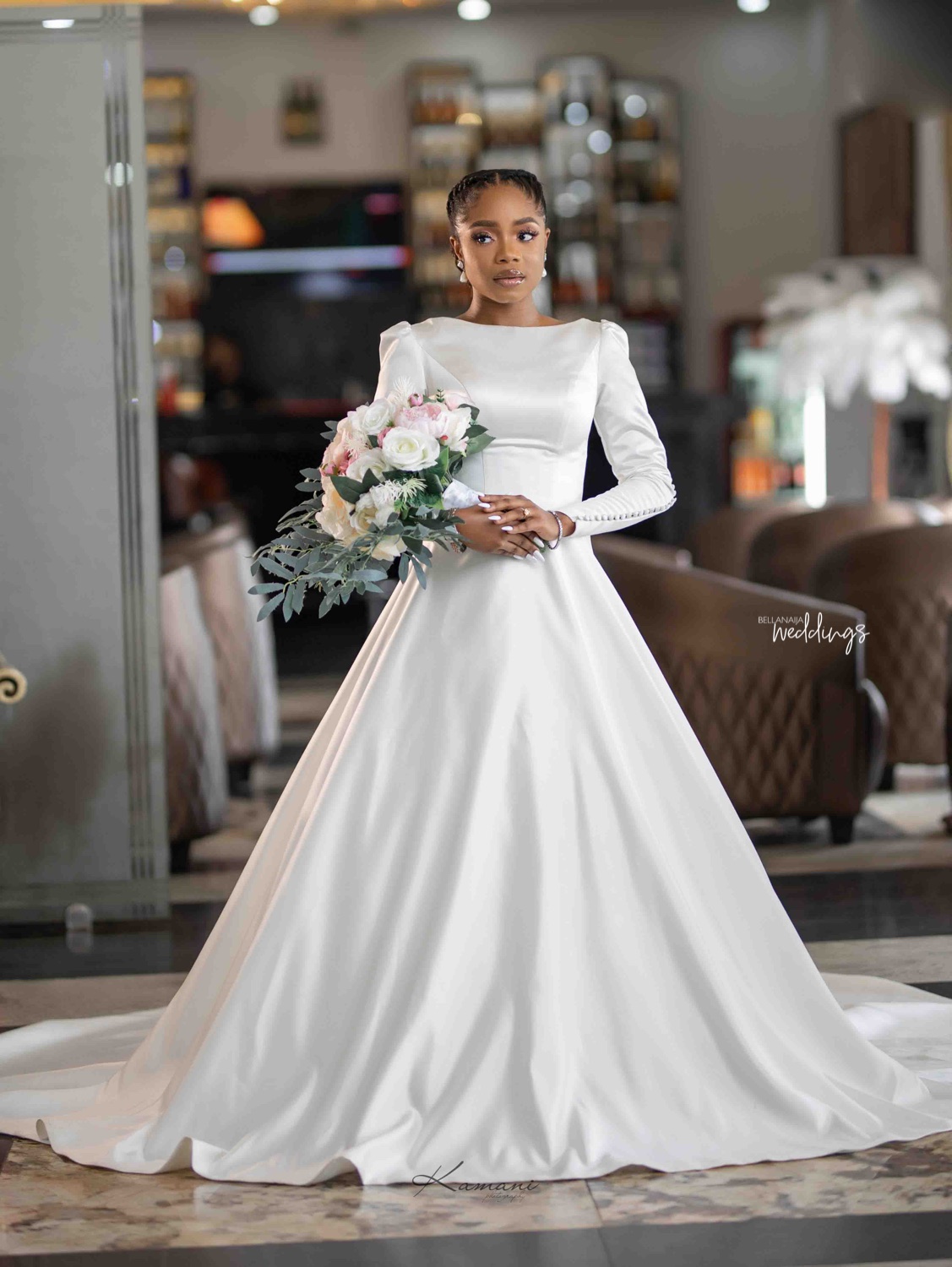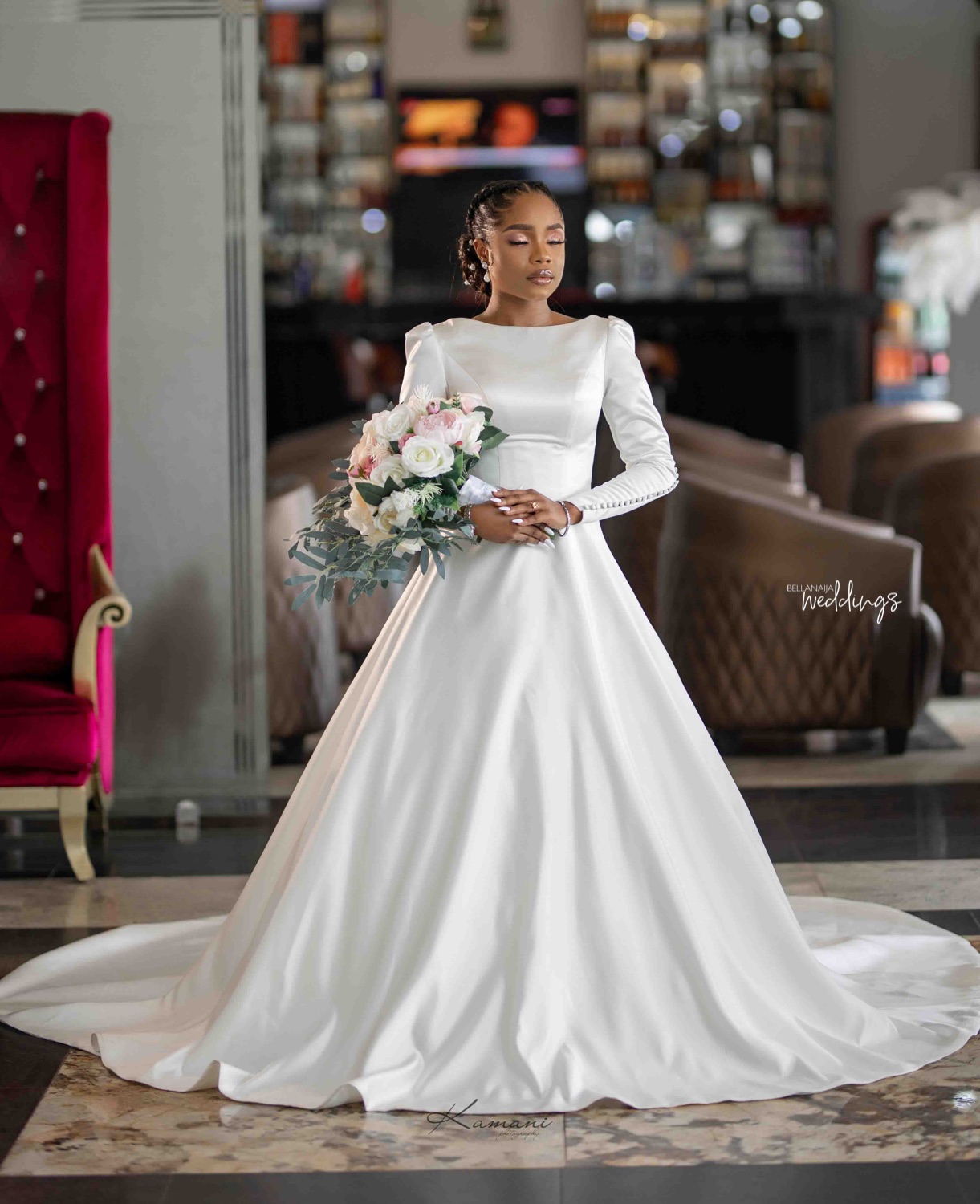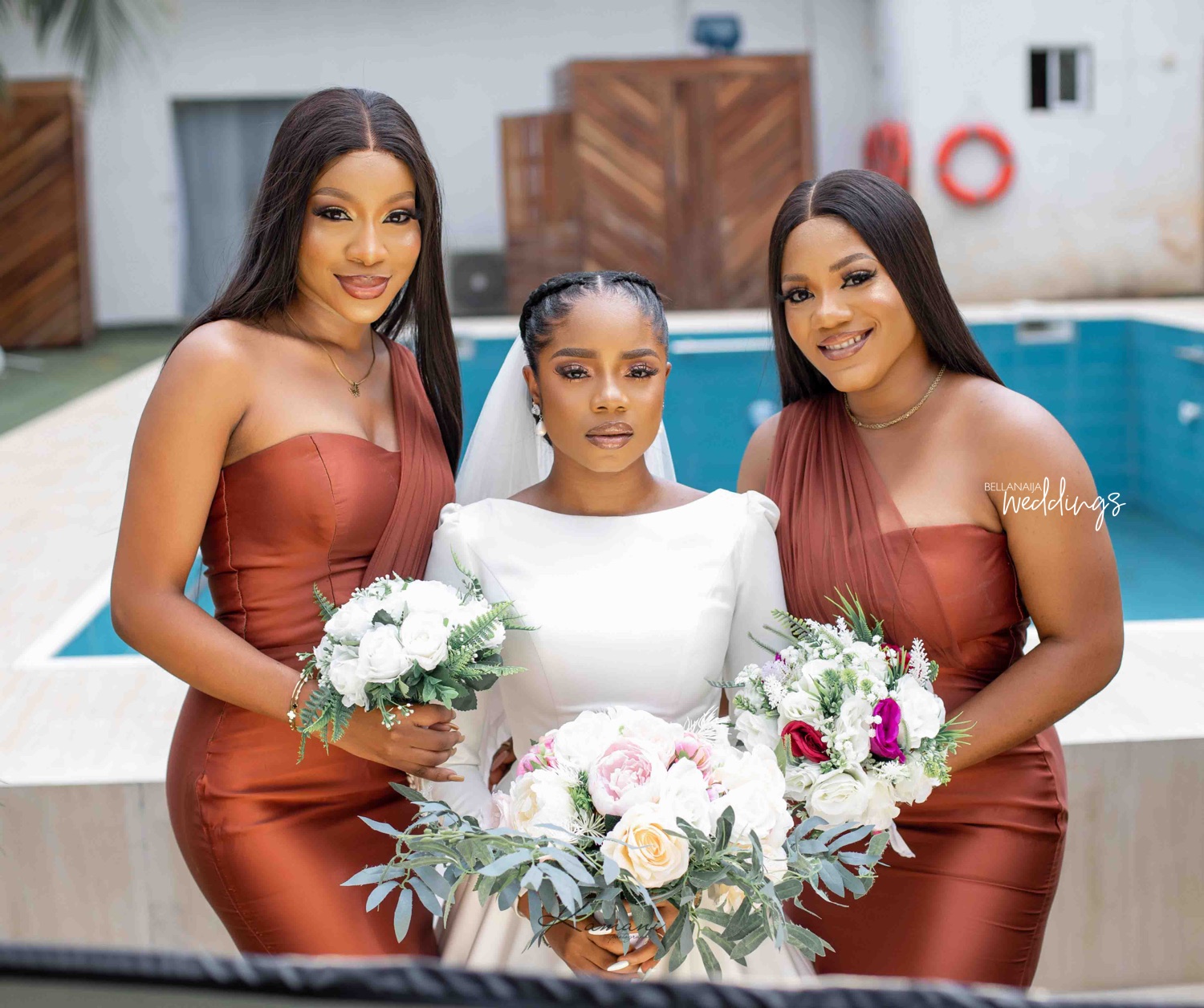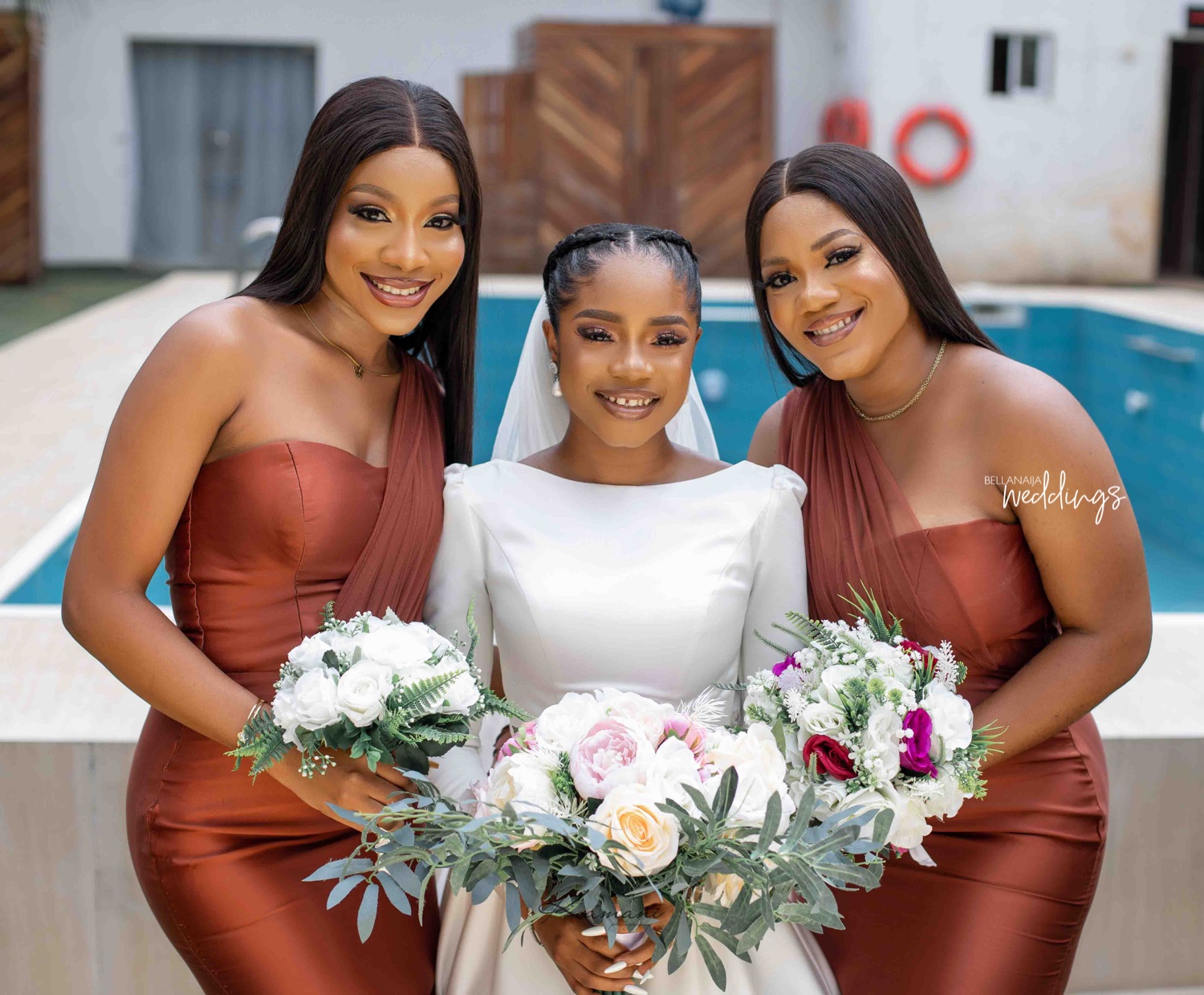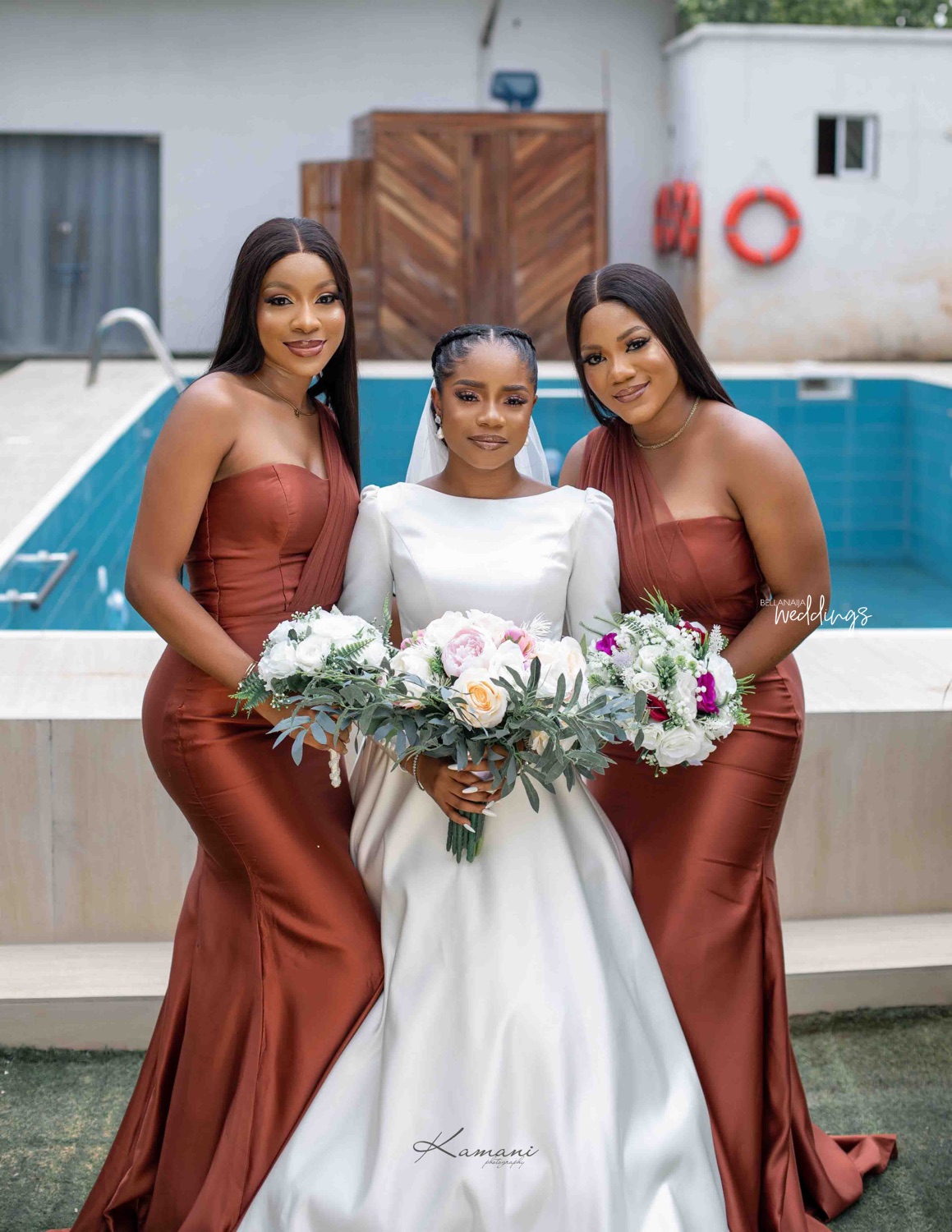 Let's head over to see Chibueze get ready for his big day.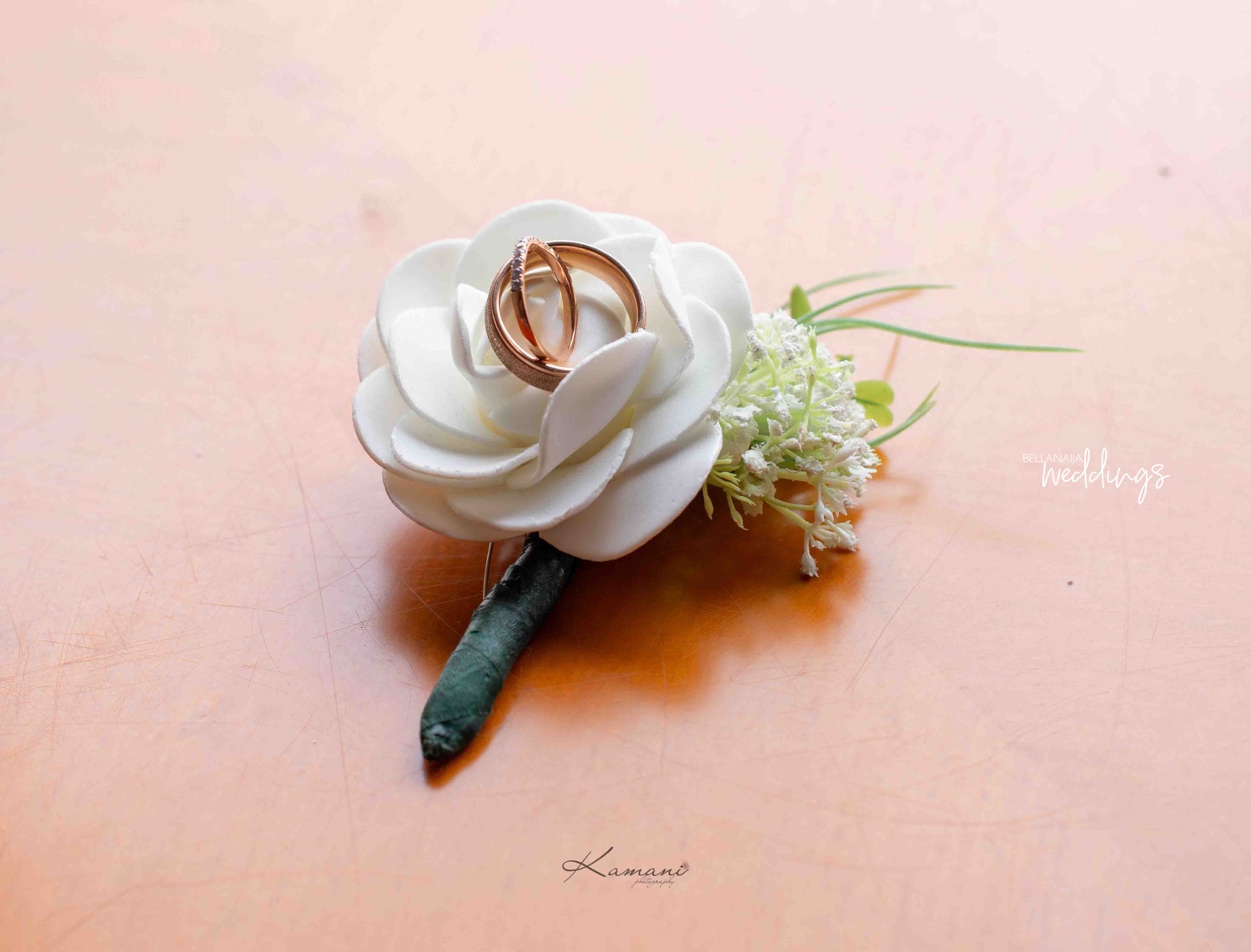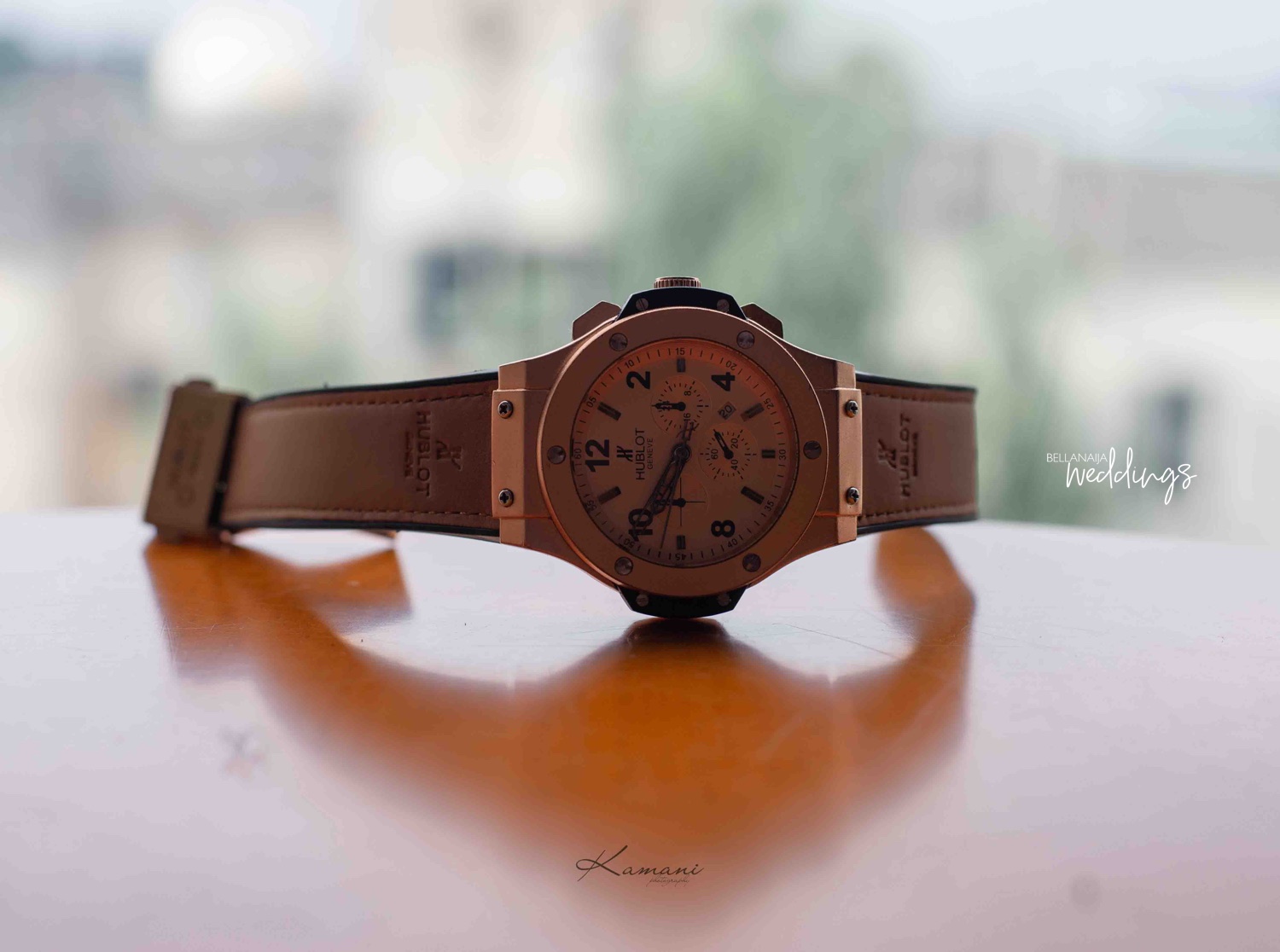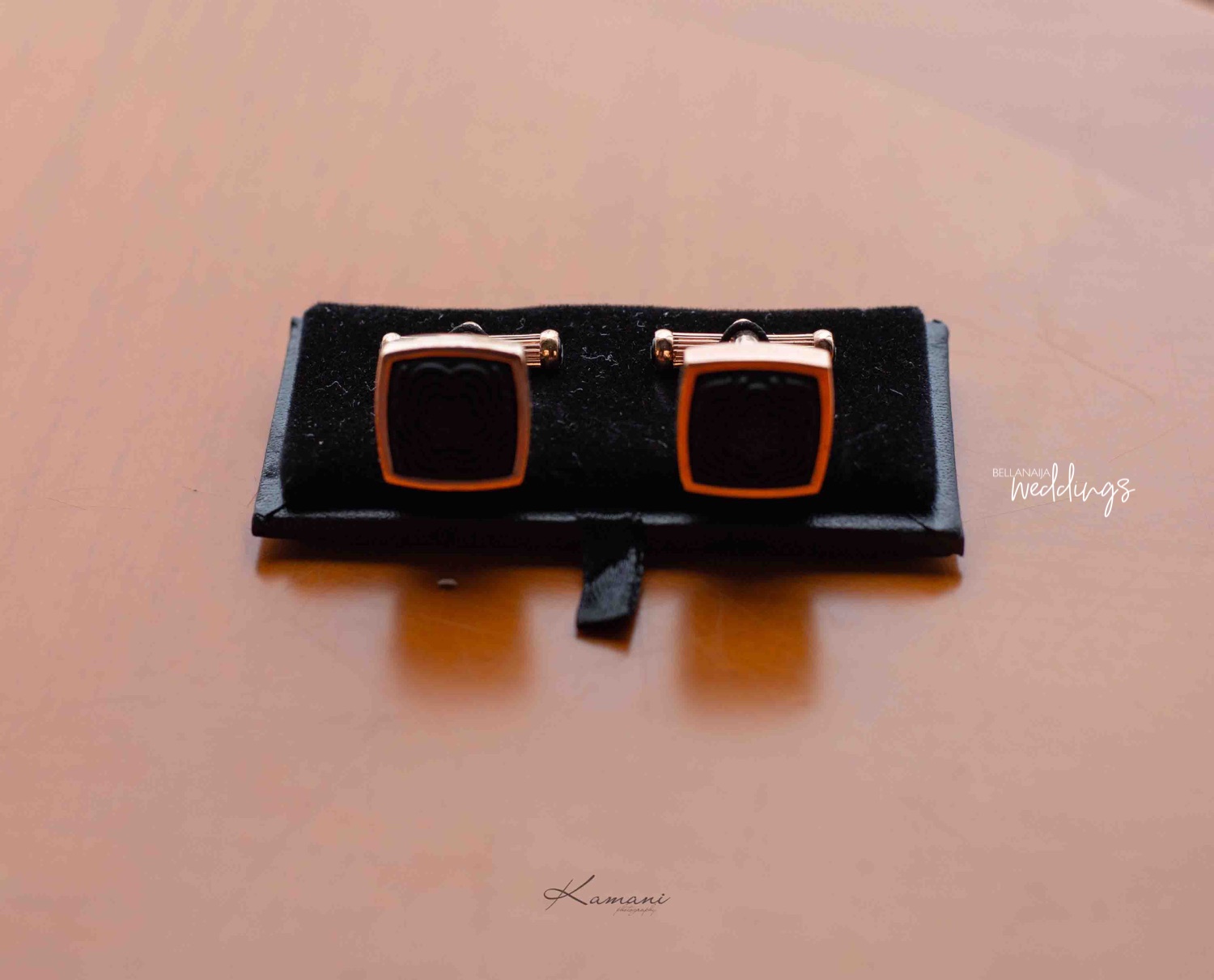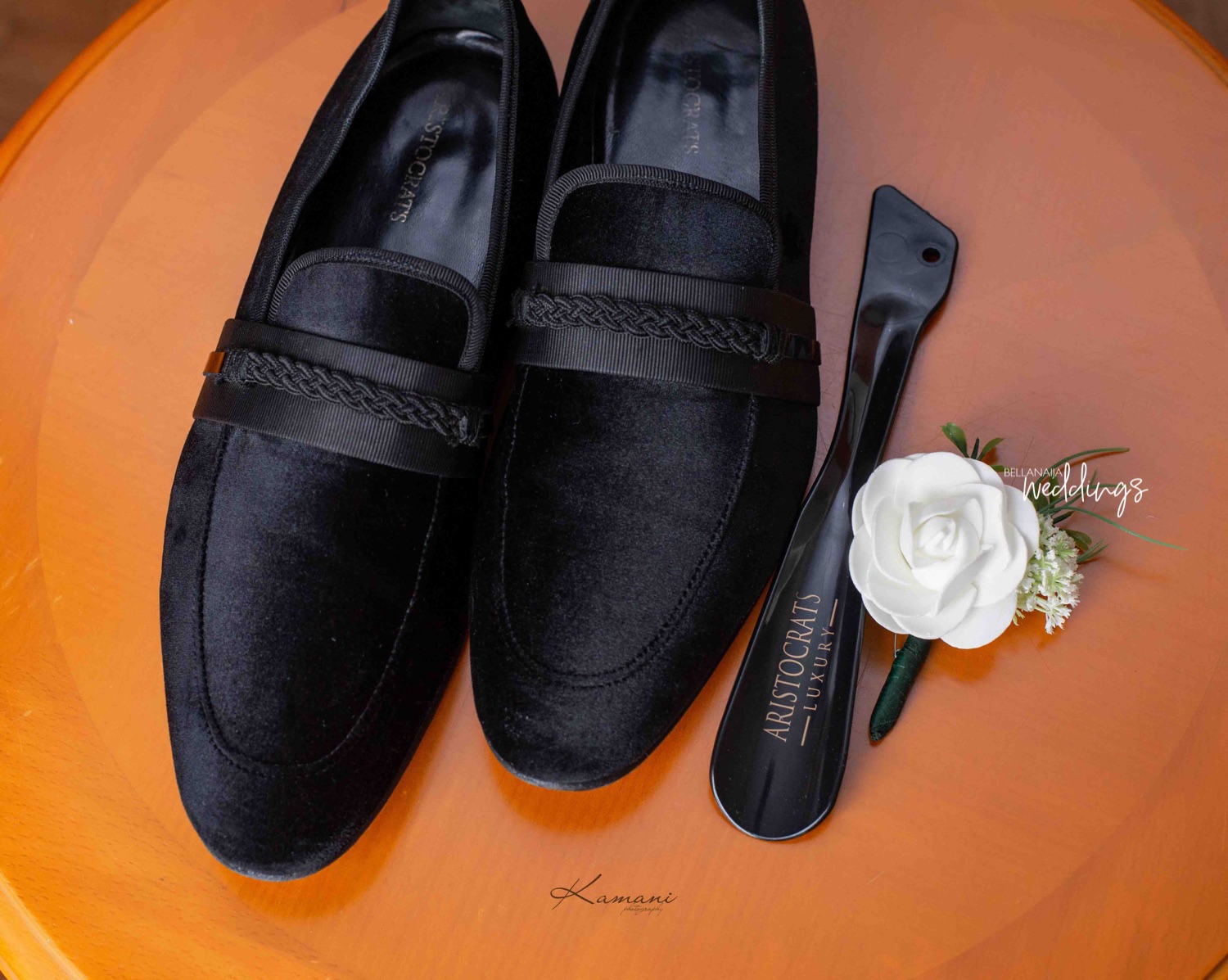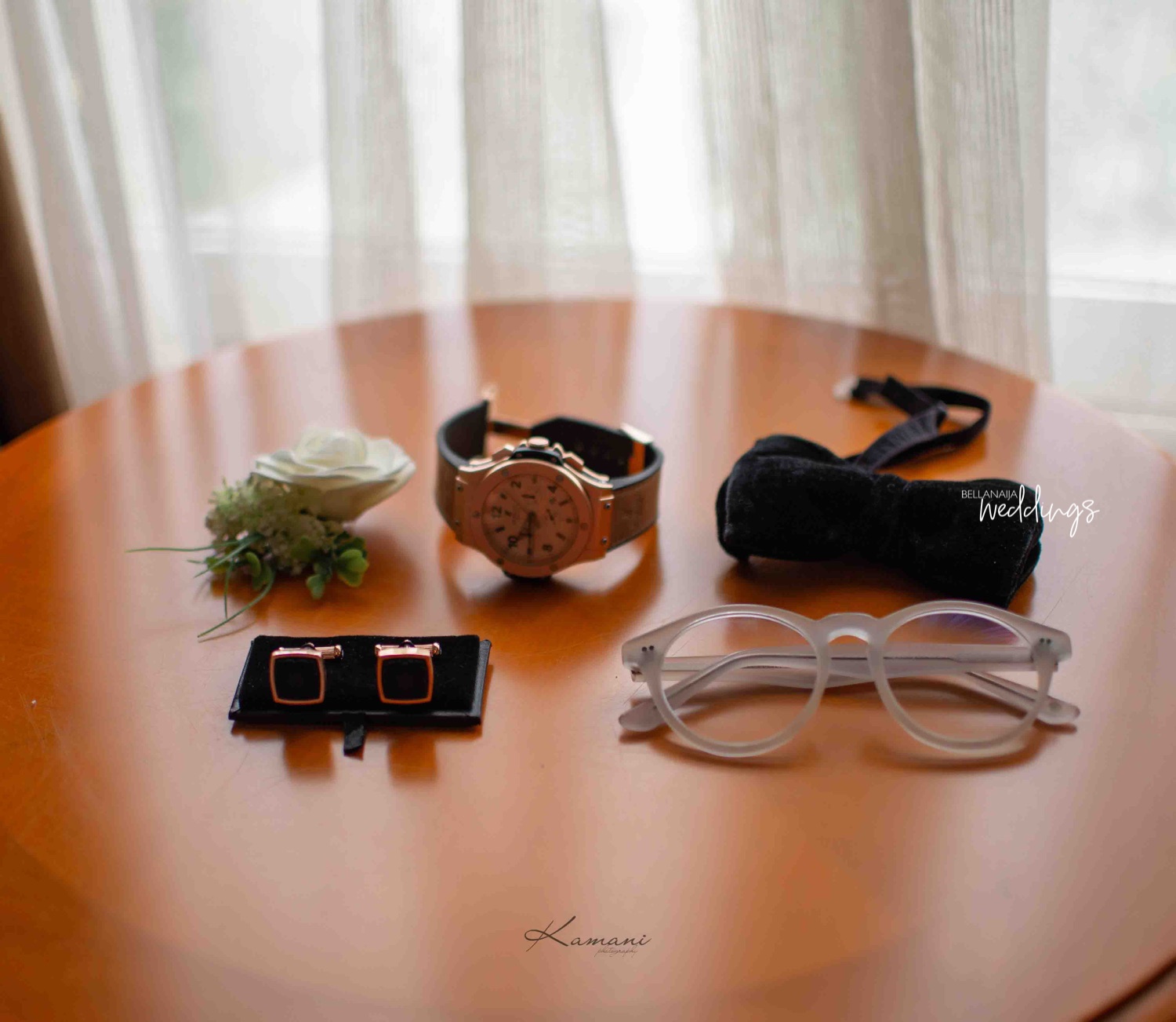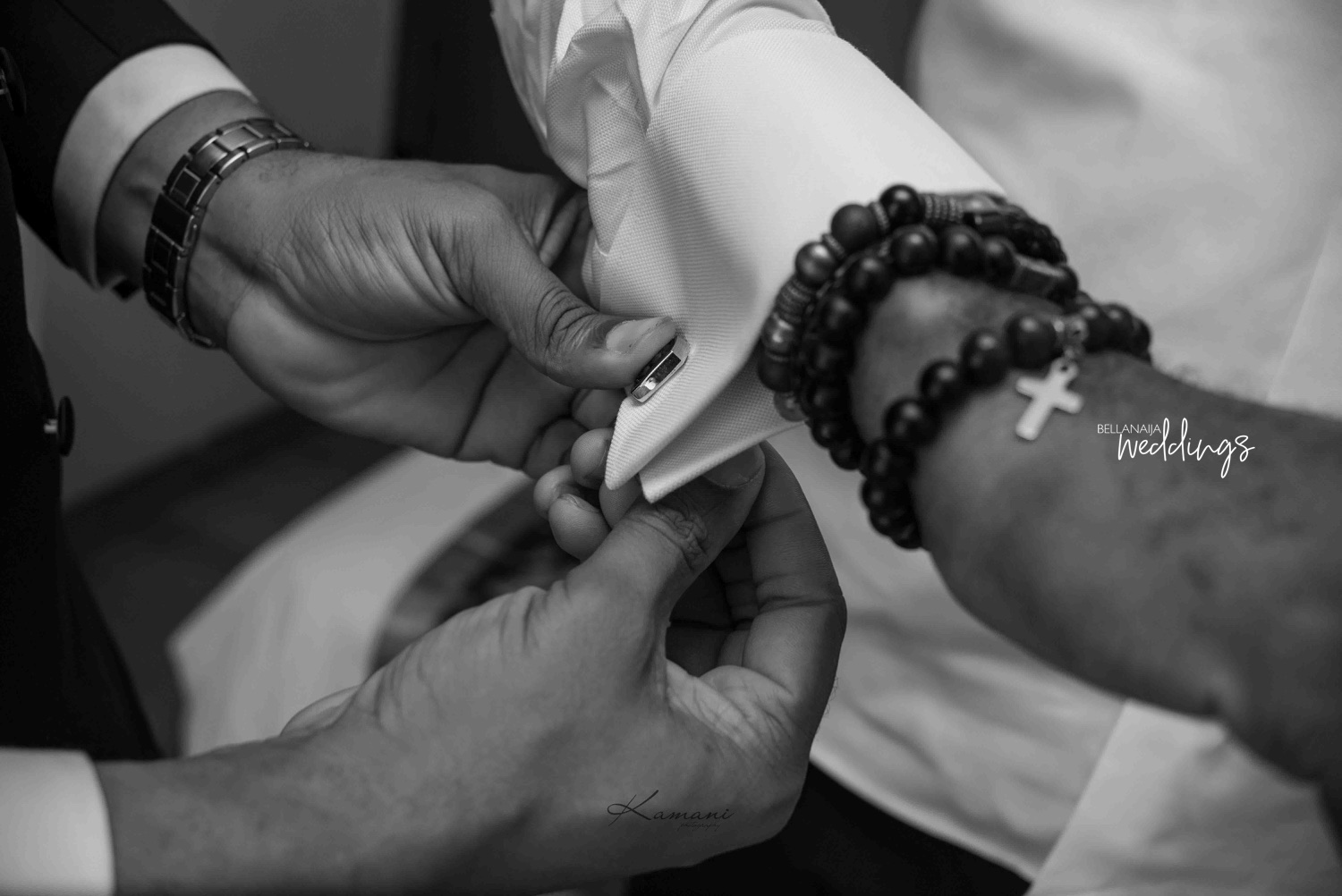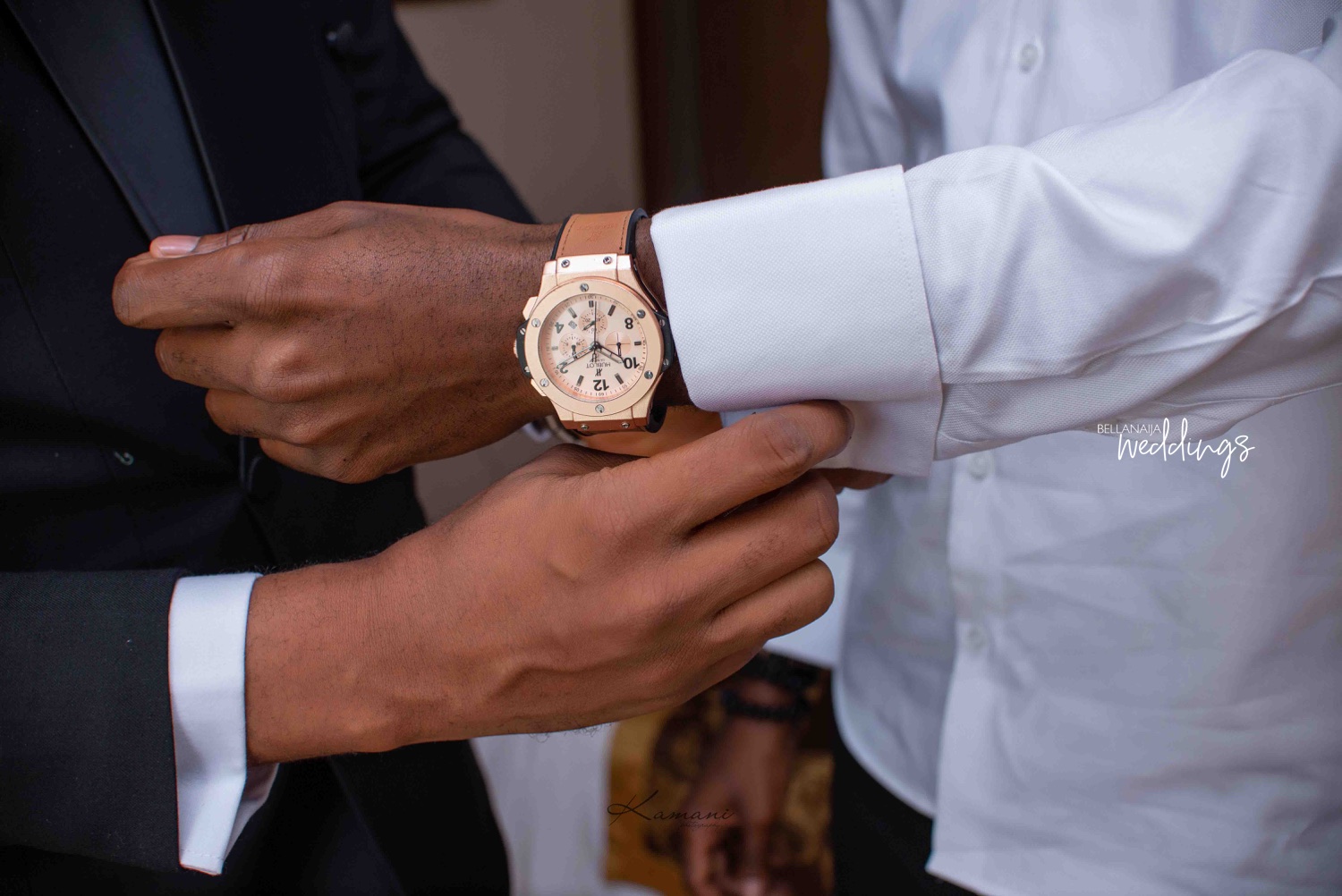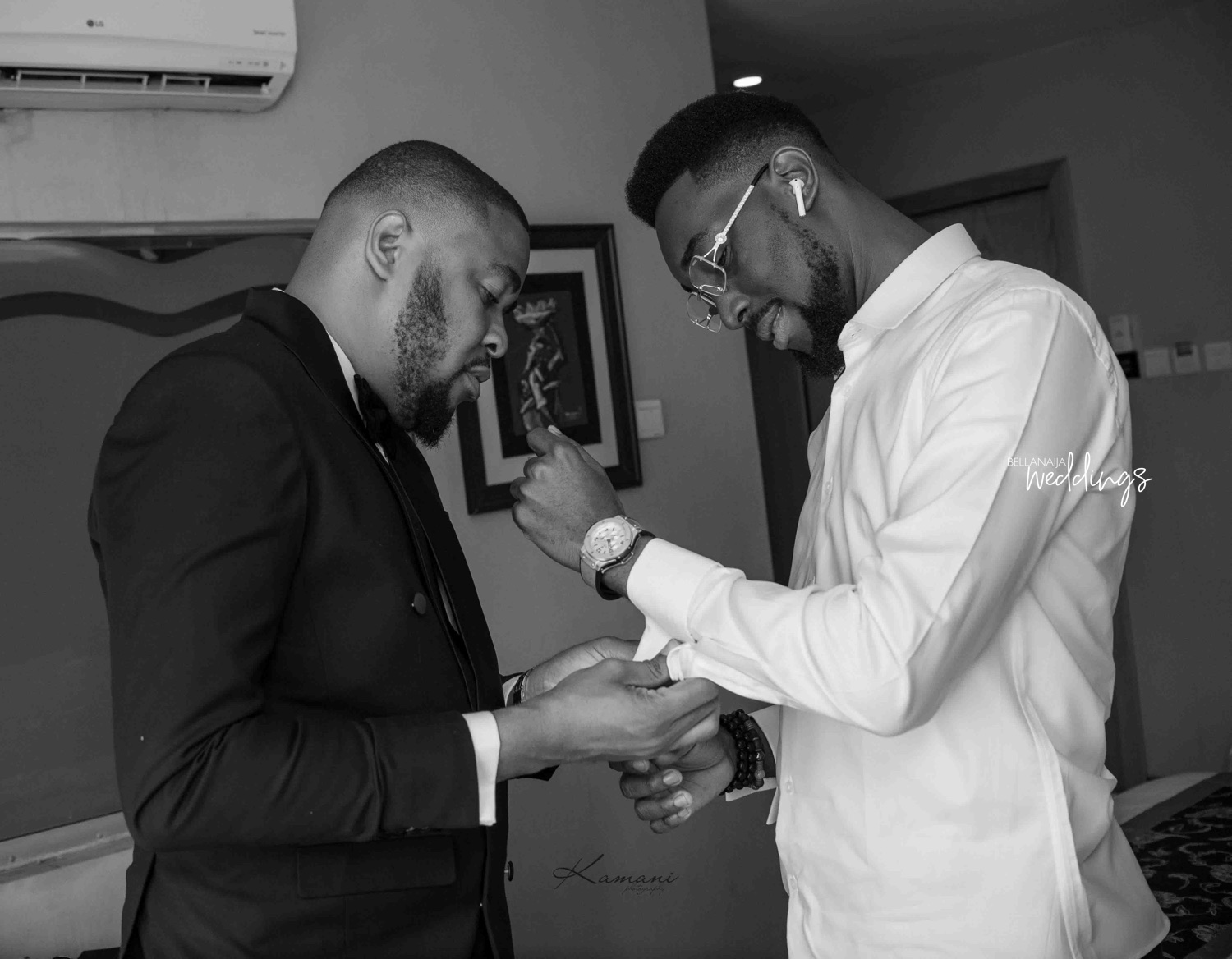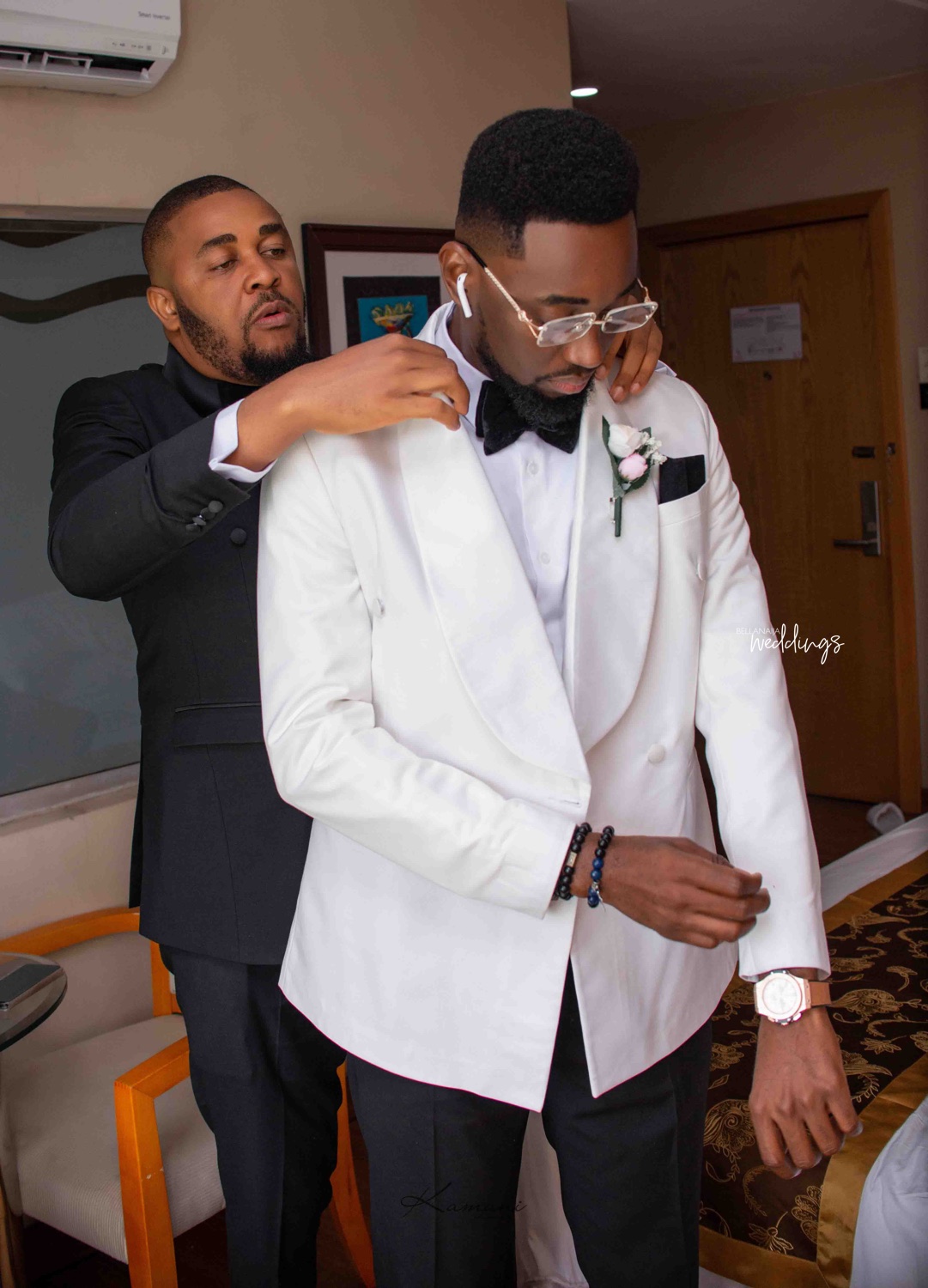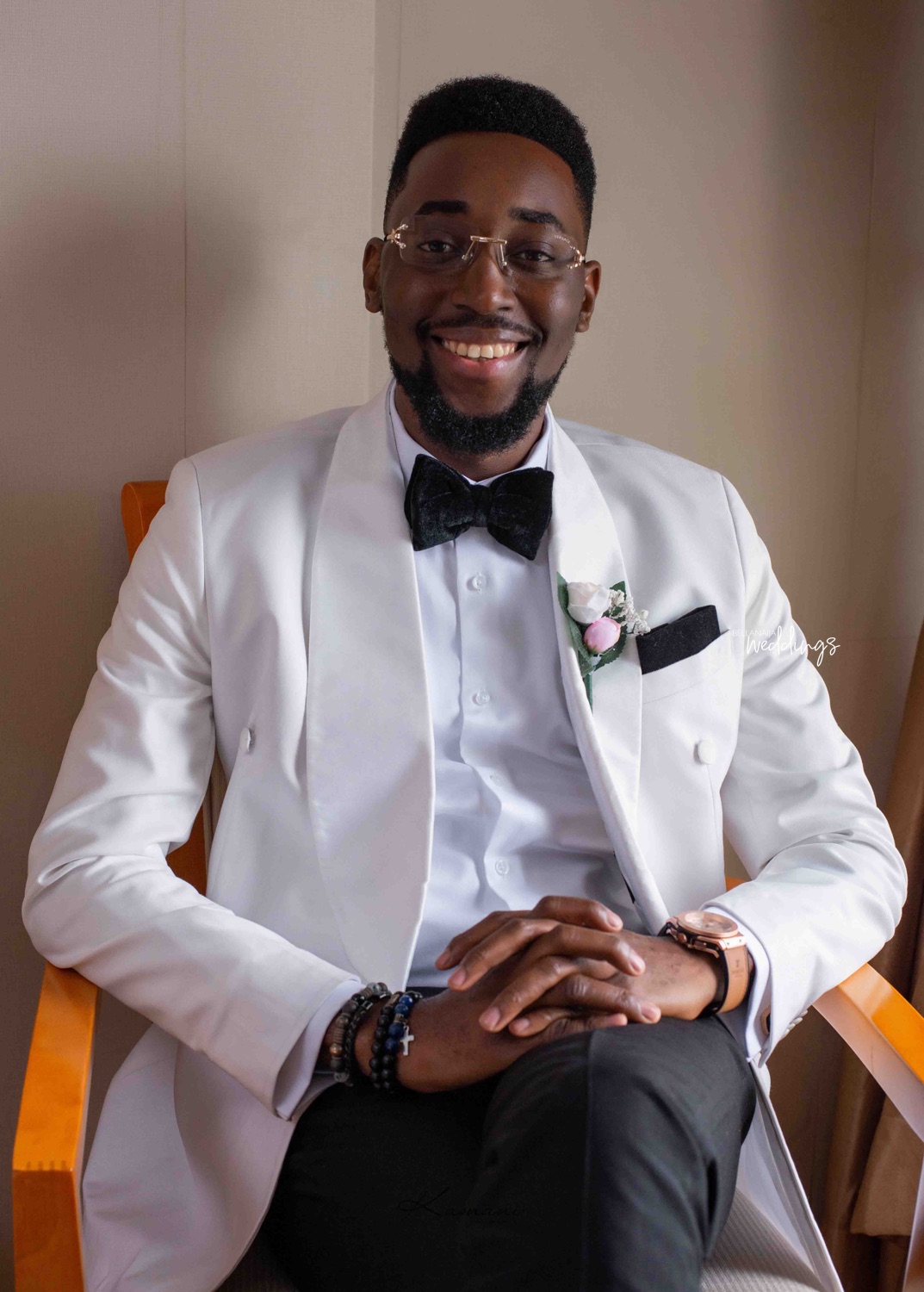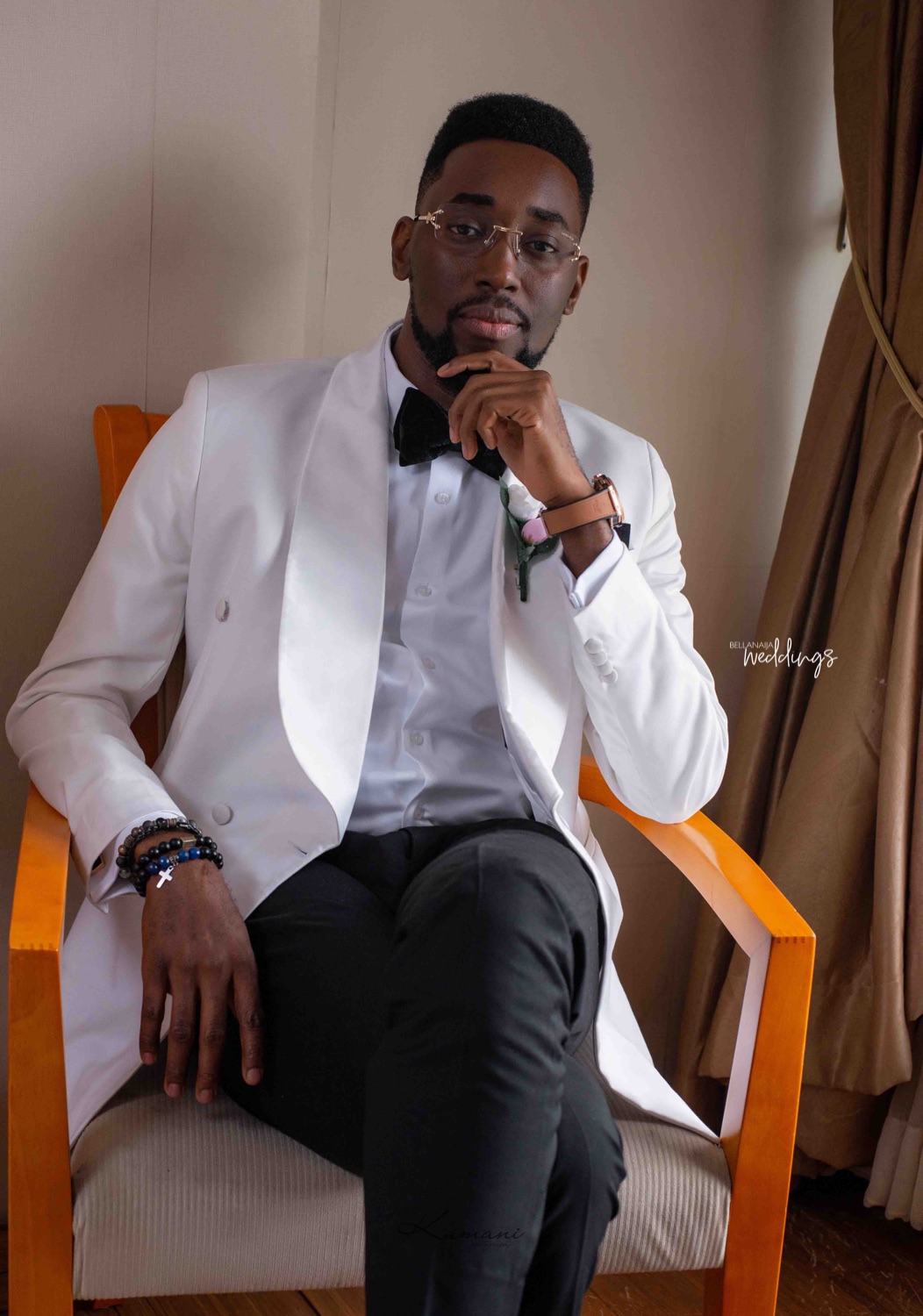 The proposal wasn't a shock to me because we already knew we wanted to spend our lives together. The sequence in which it occurred wasn't the normal way. Our families had met and plans were set to get married before the proposal happened. However, I was so curious about how he planned to do it and a little excited to know the ring he will get. Our pre-wedding shoot was planned for a later date was moved to an earlier date. According to him "the photographer wanted to try some ideas with us while the sun sets". Whilst the shoot was going on, I got distracted for a bit and at that moment, he proposed to me with fresh flowers and a handwritten note. I really can't remember half the things he was saying because I was so taken back by the ring. I always wanted that ring and his attention to detail was 100% because he went a step further to have it customized with our initials. I had my sister and best friend with me and it couldn't have been more perfect.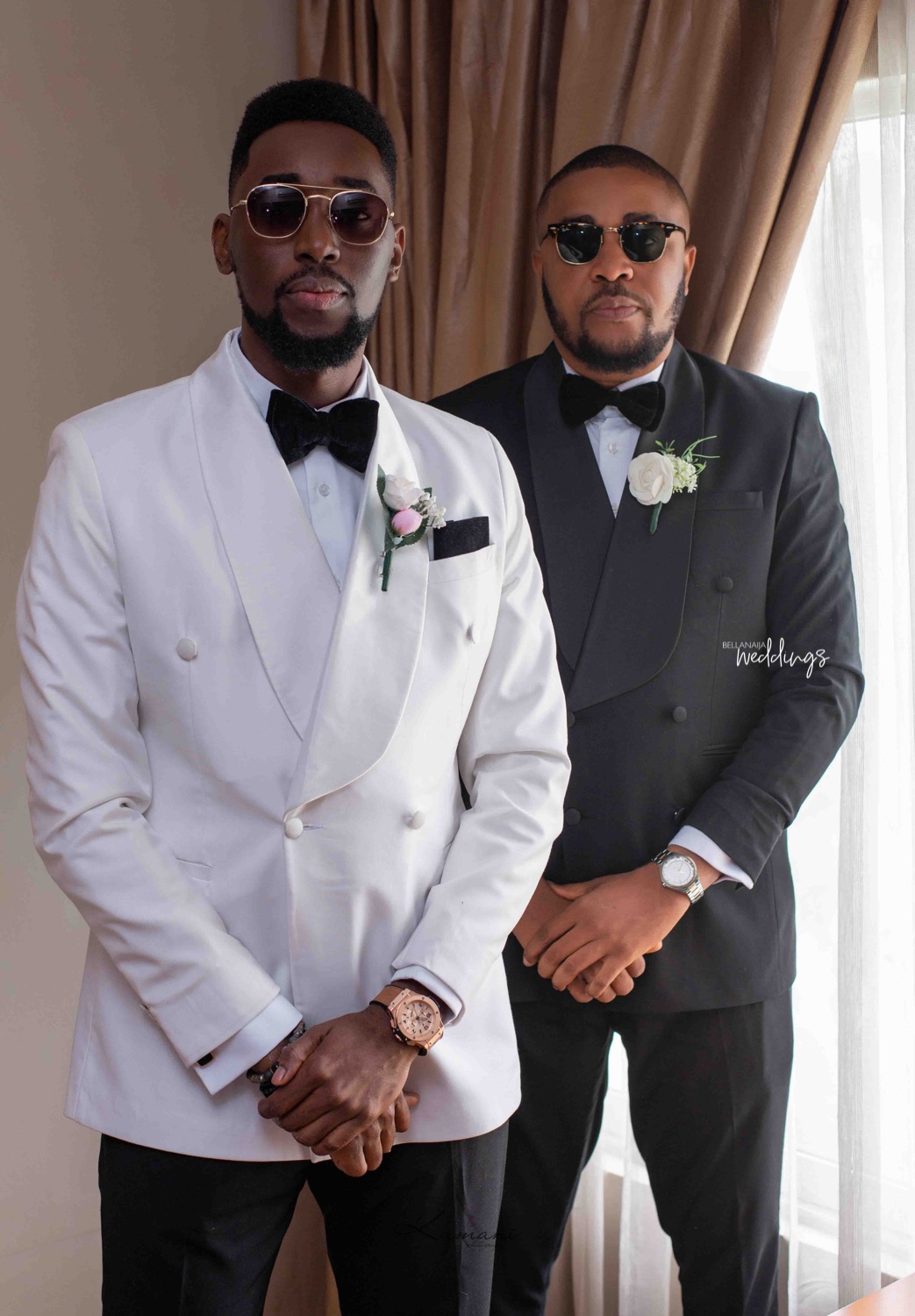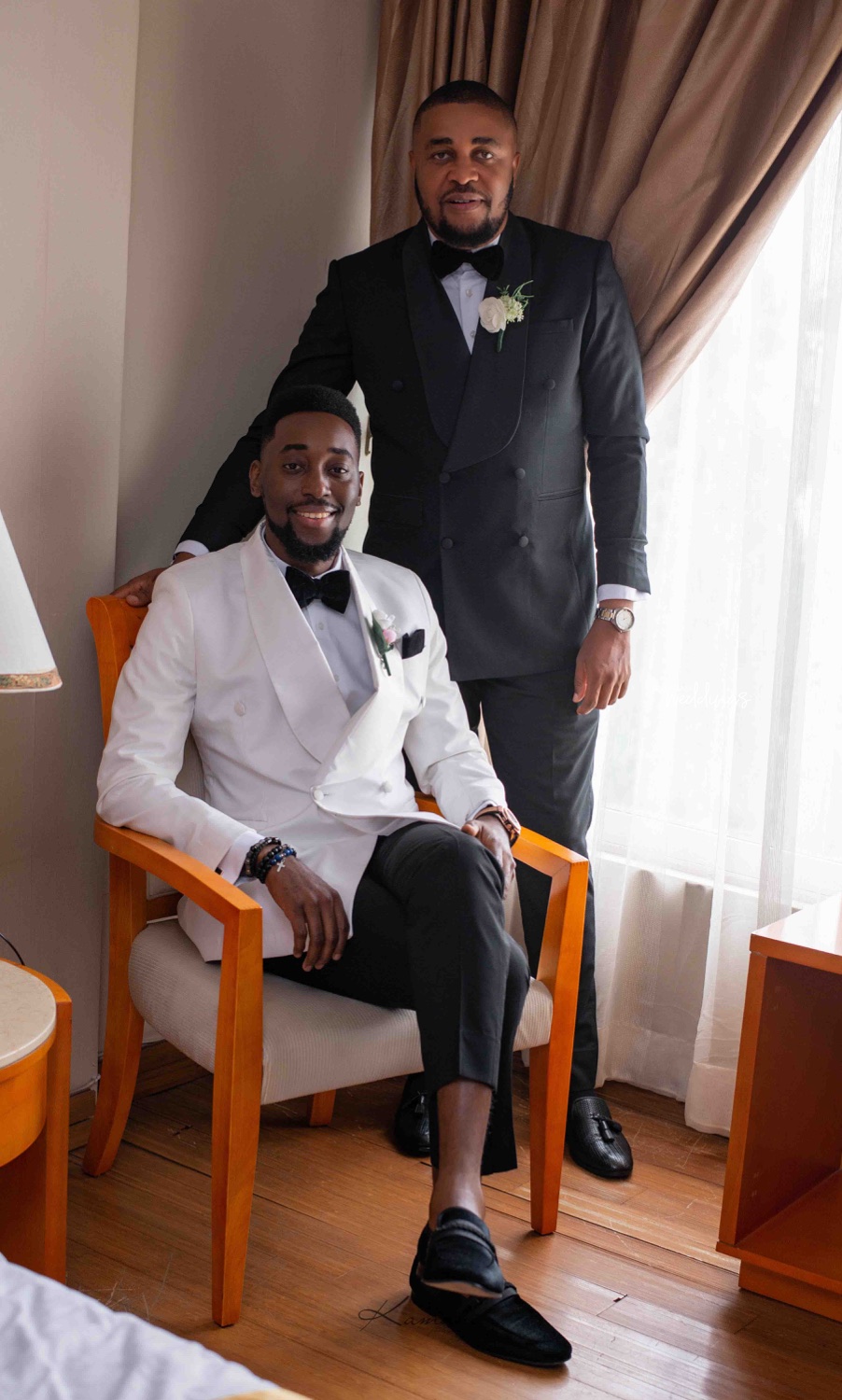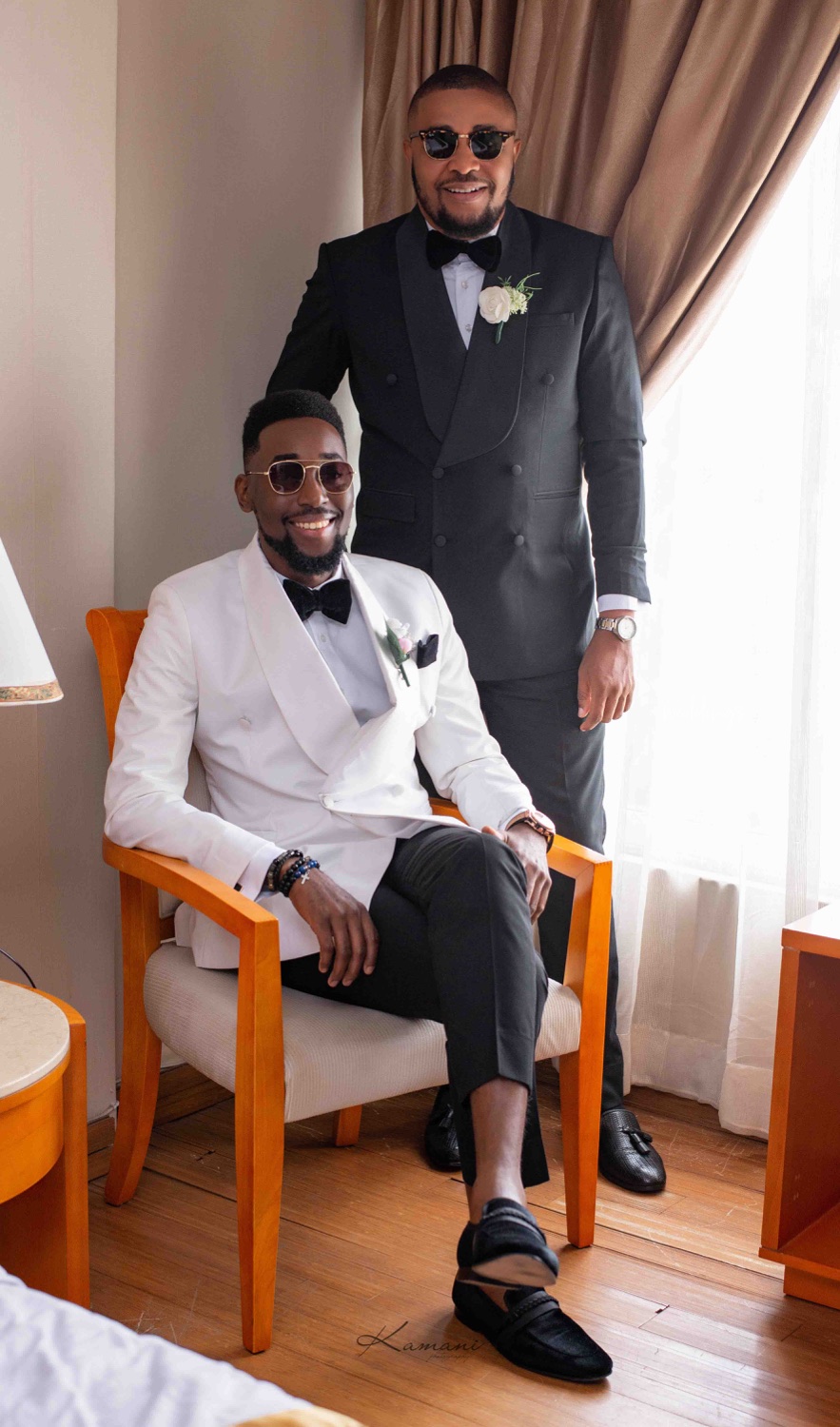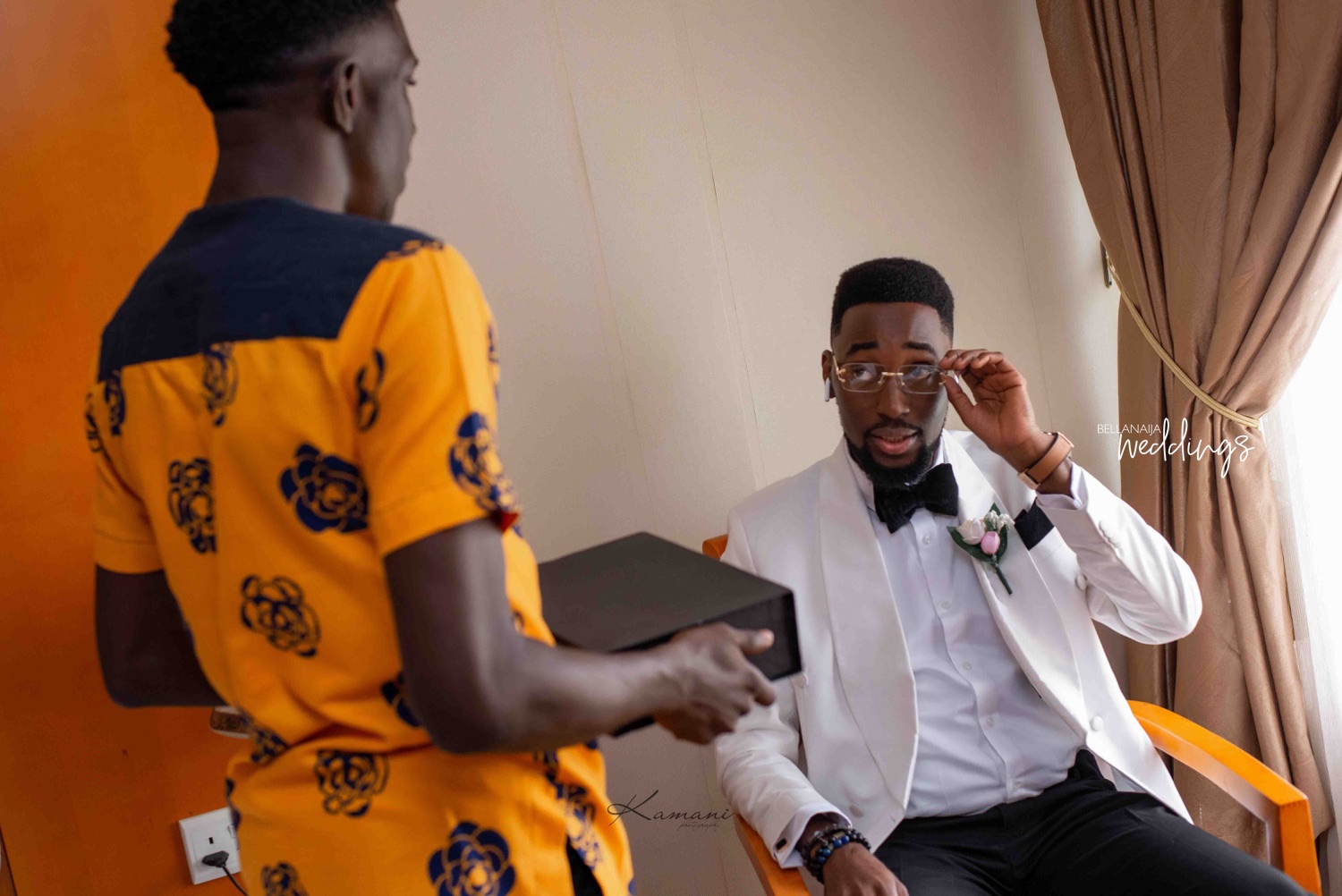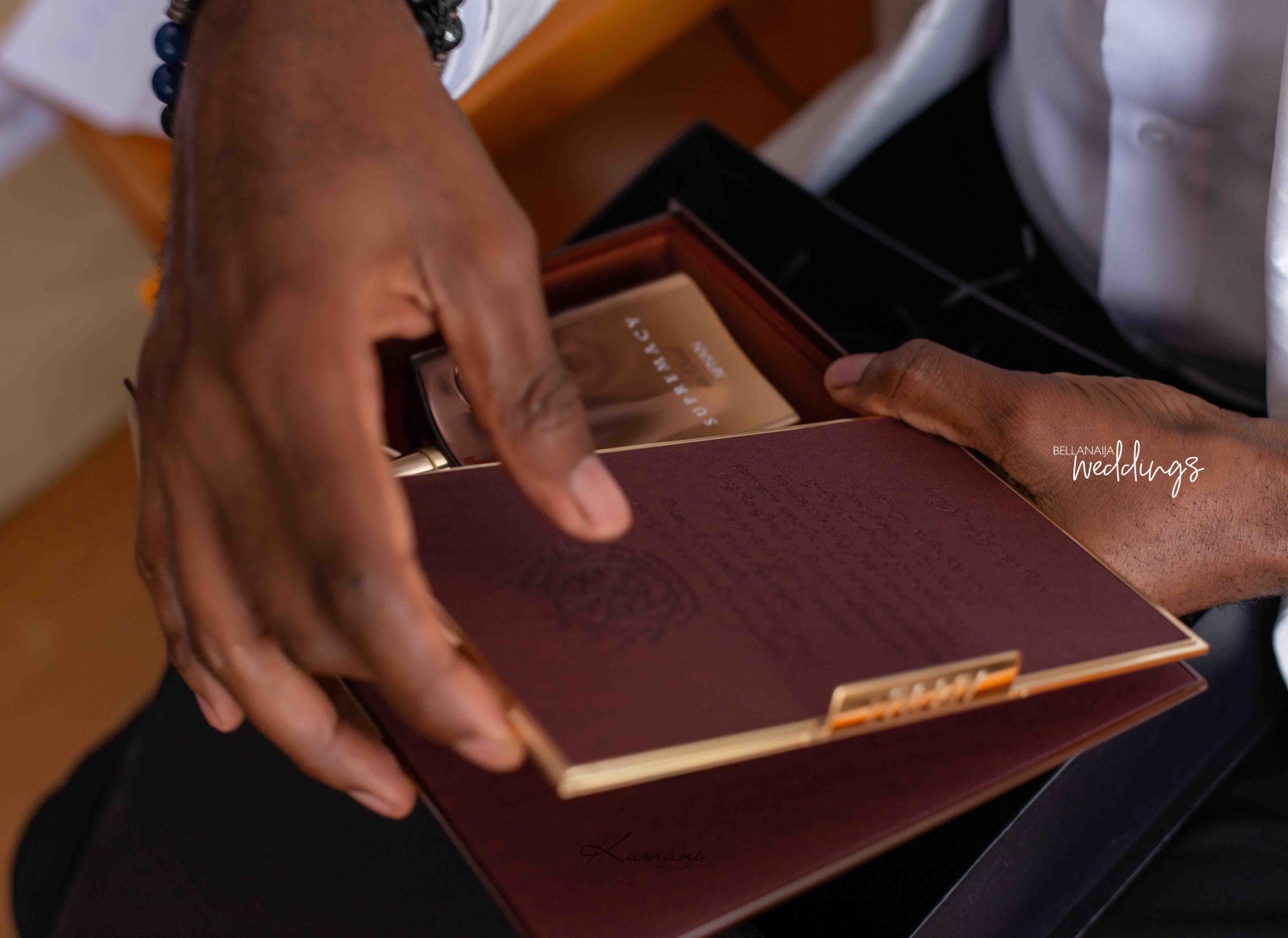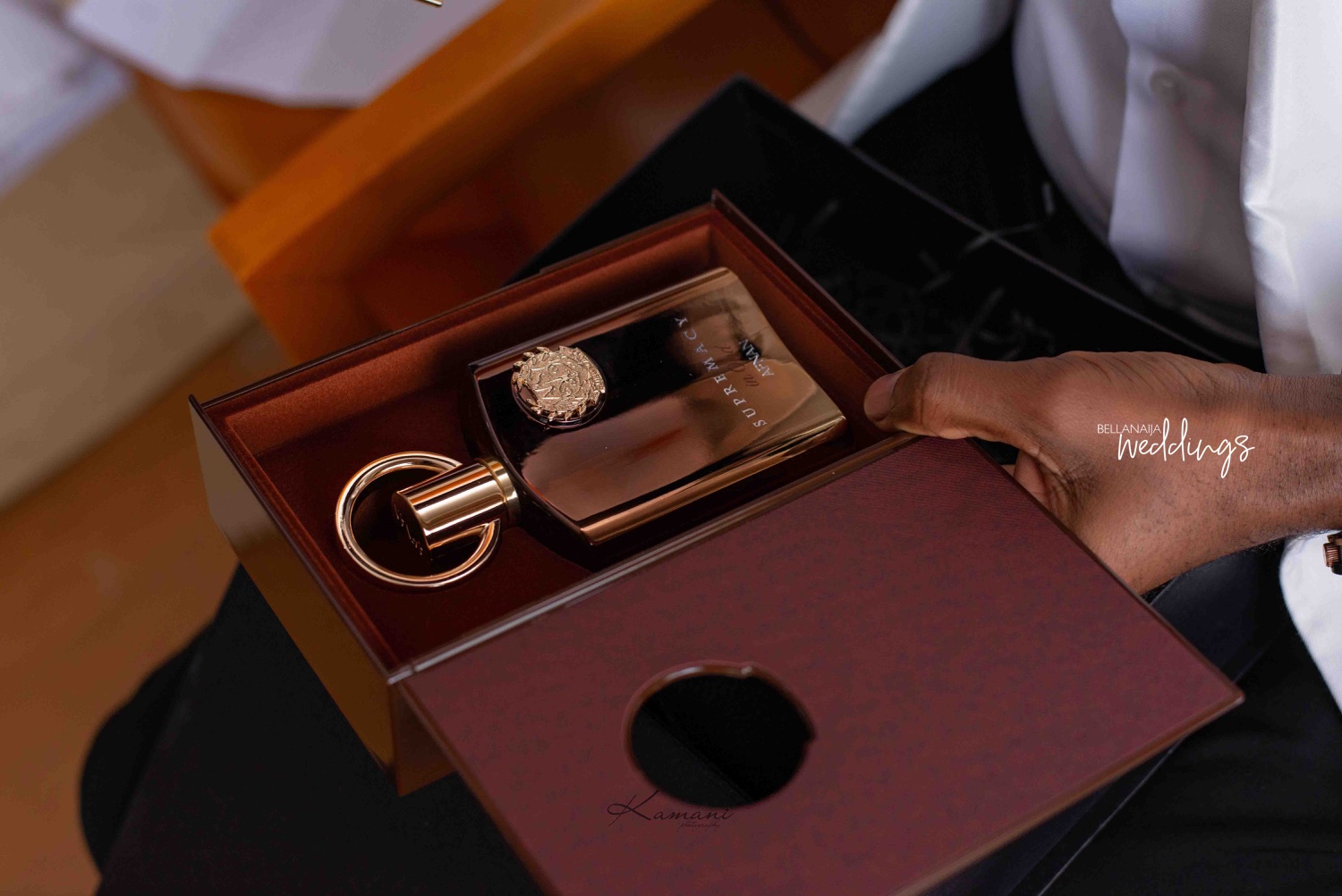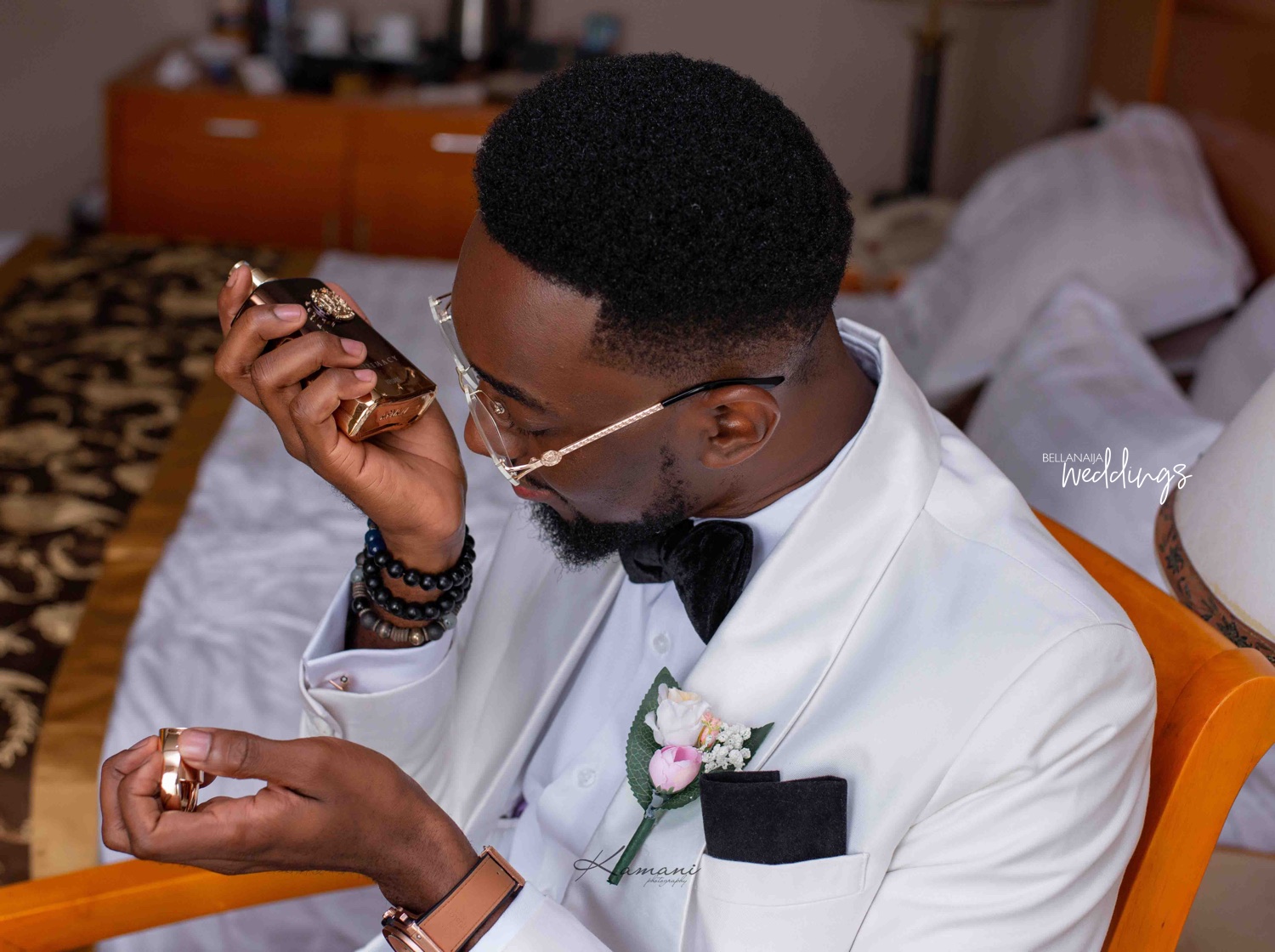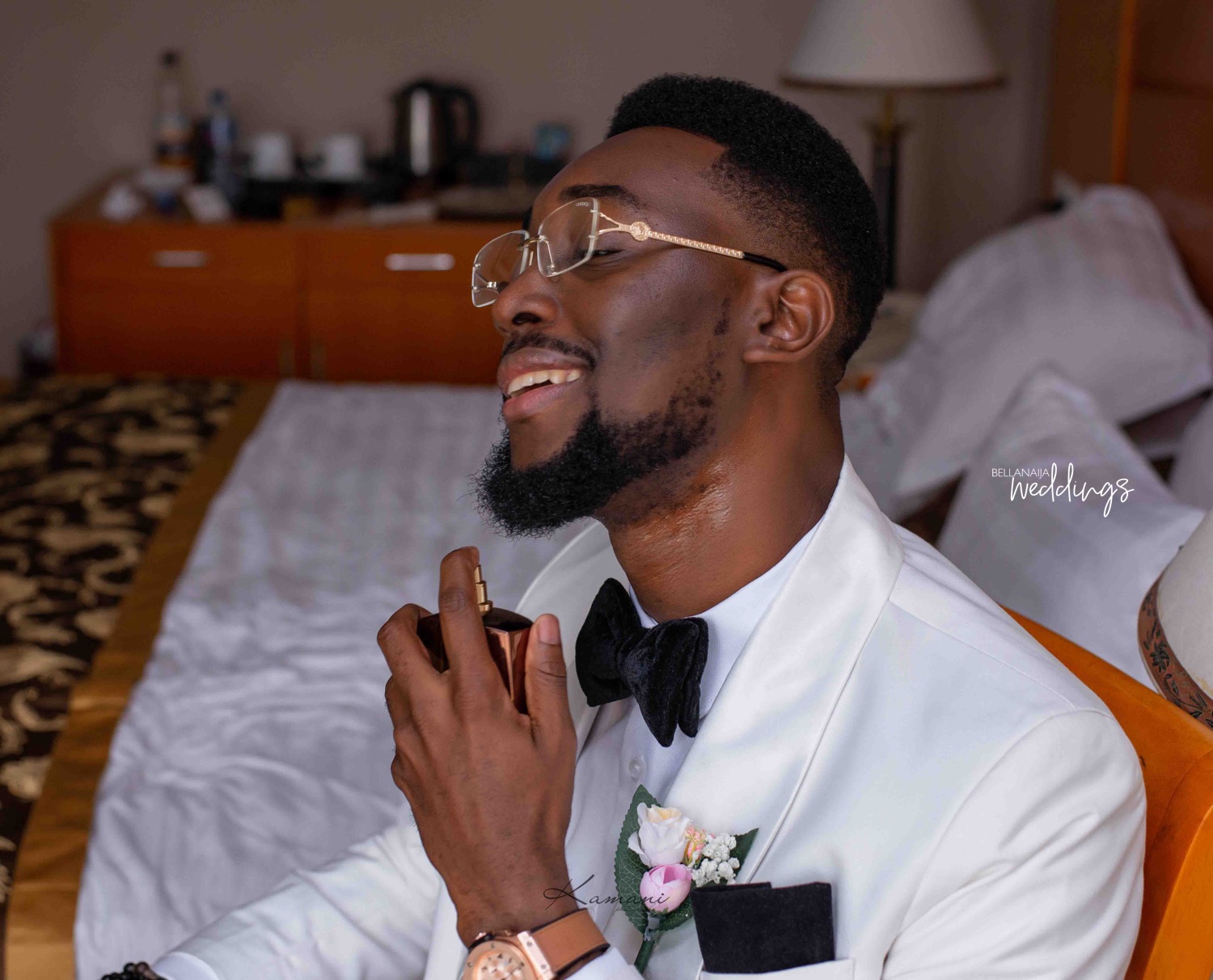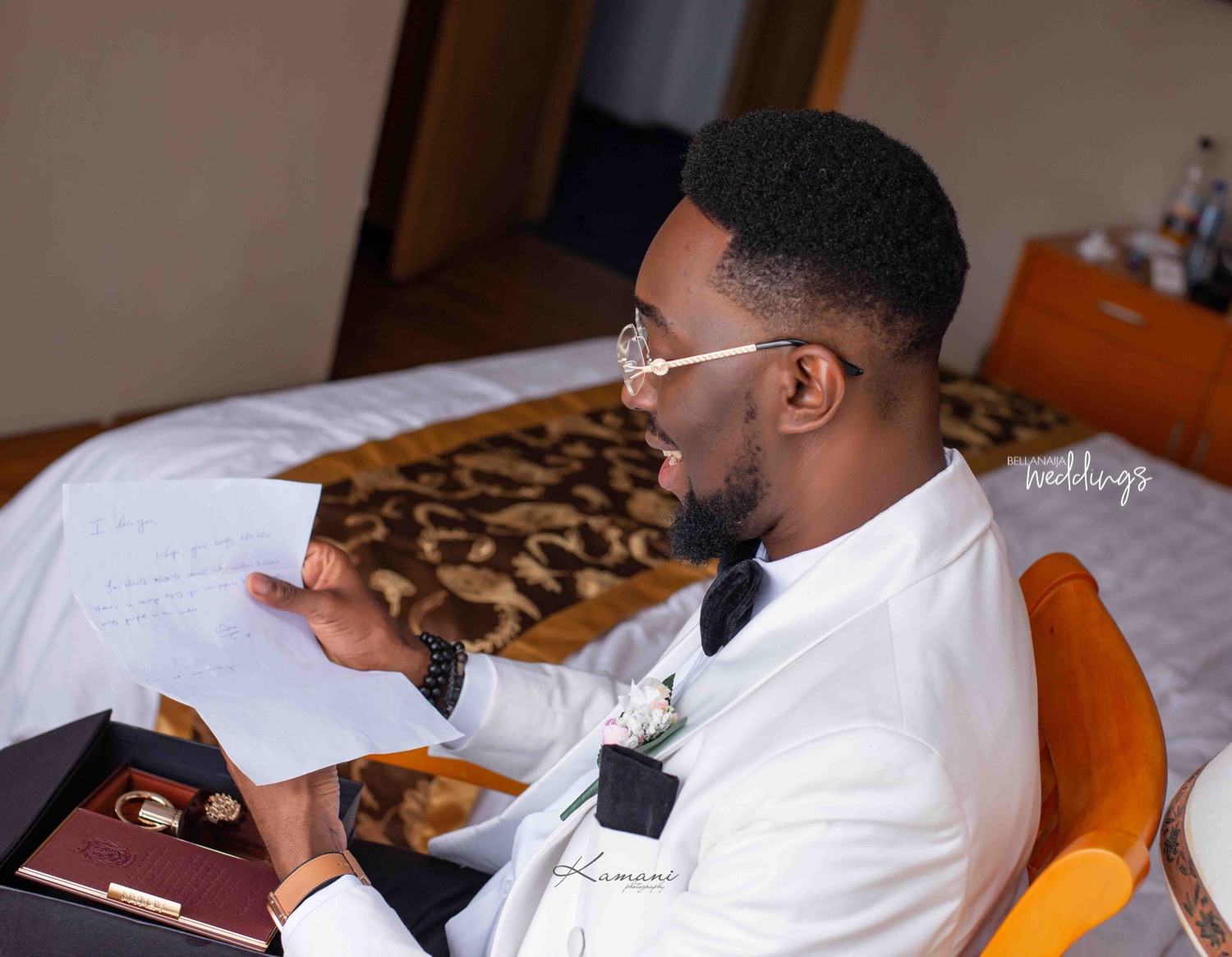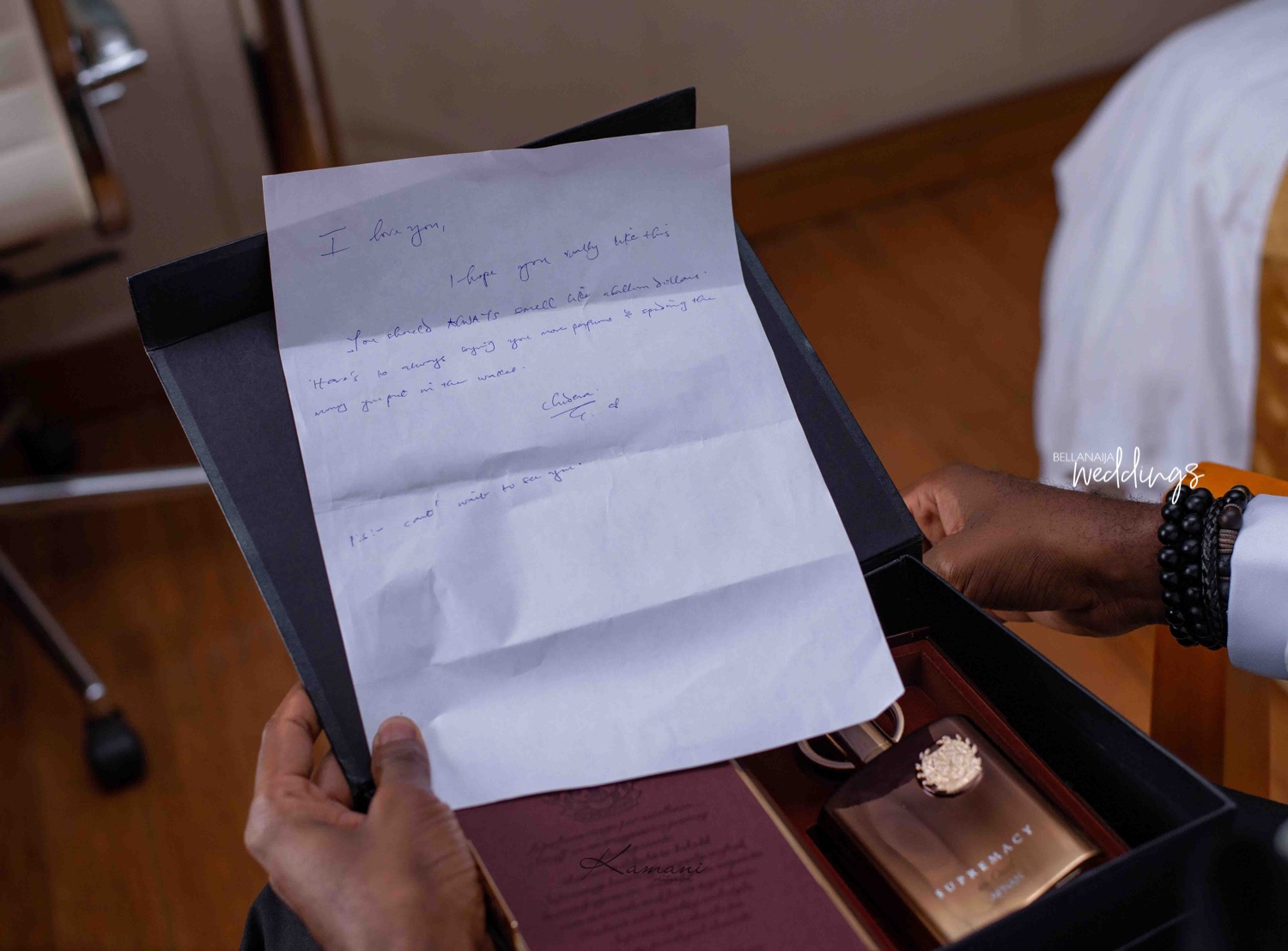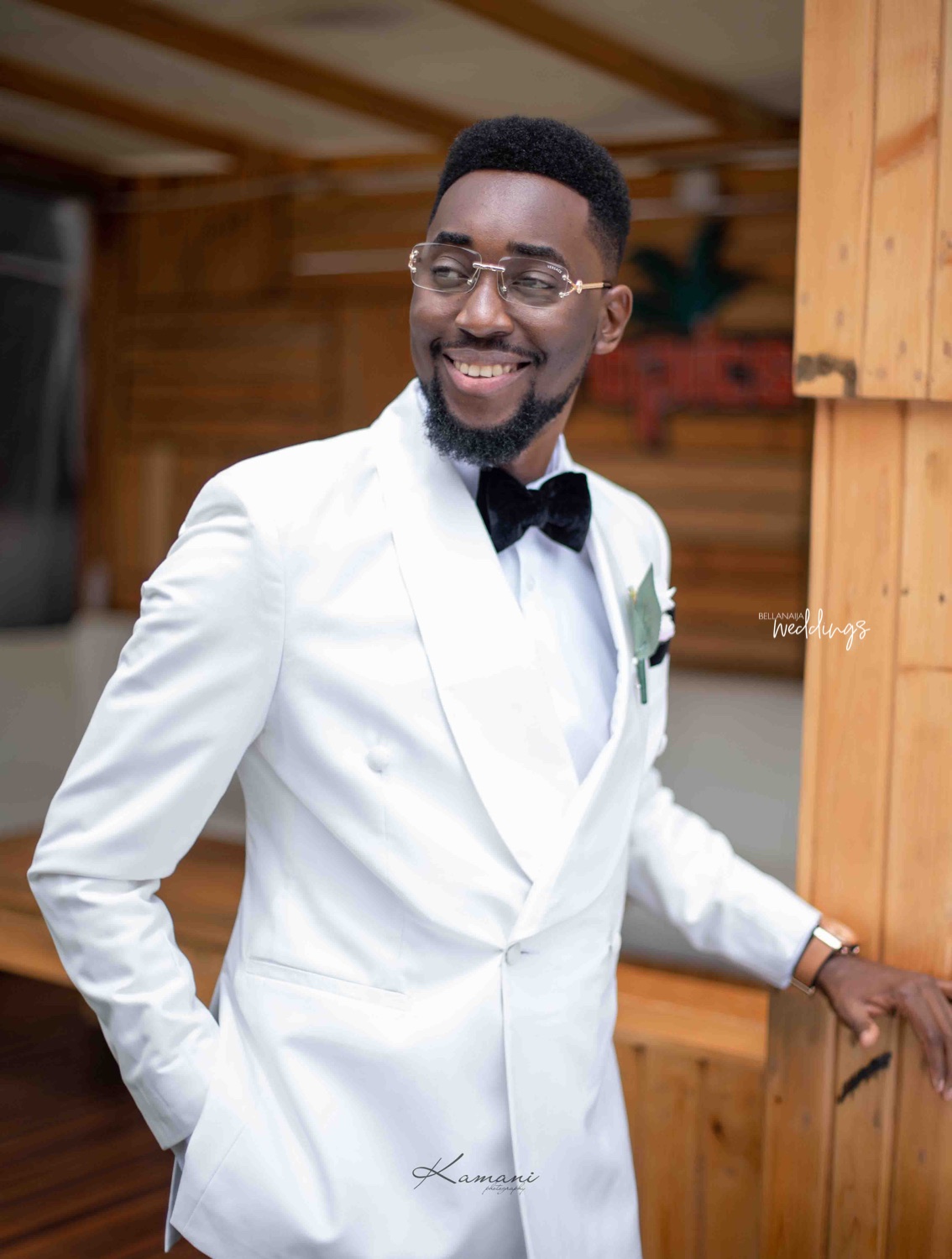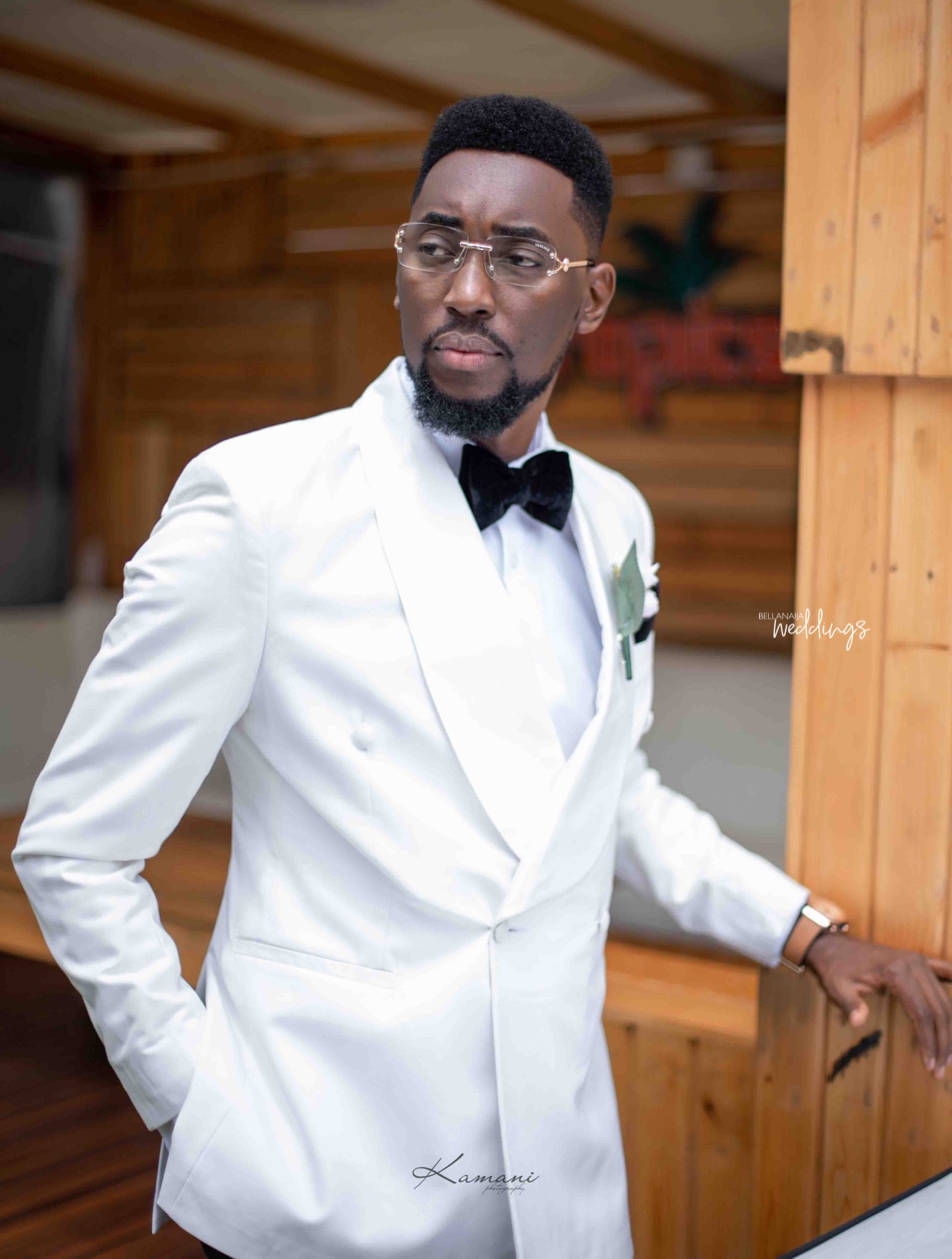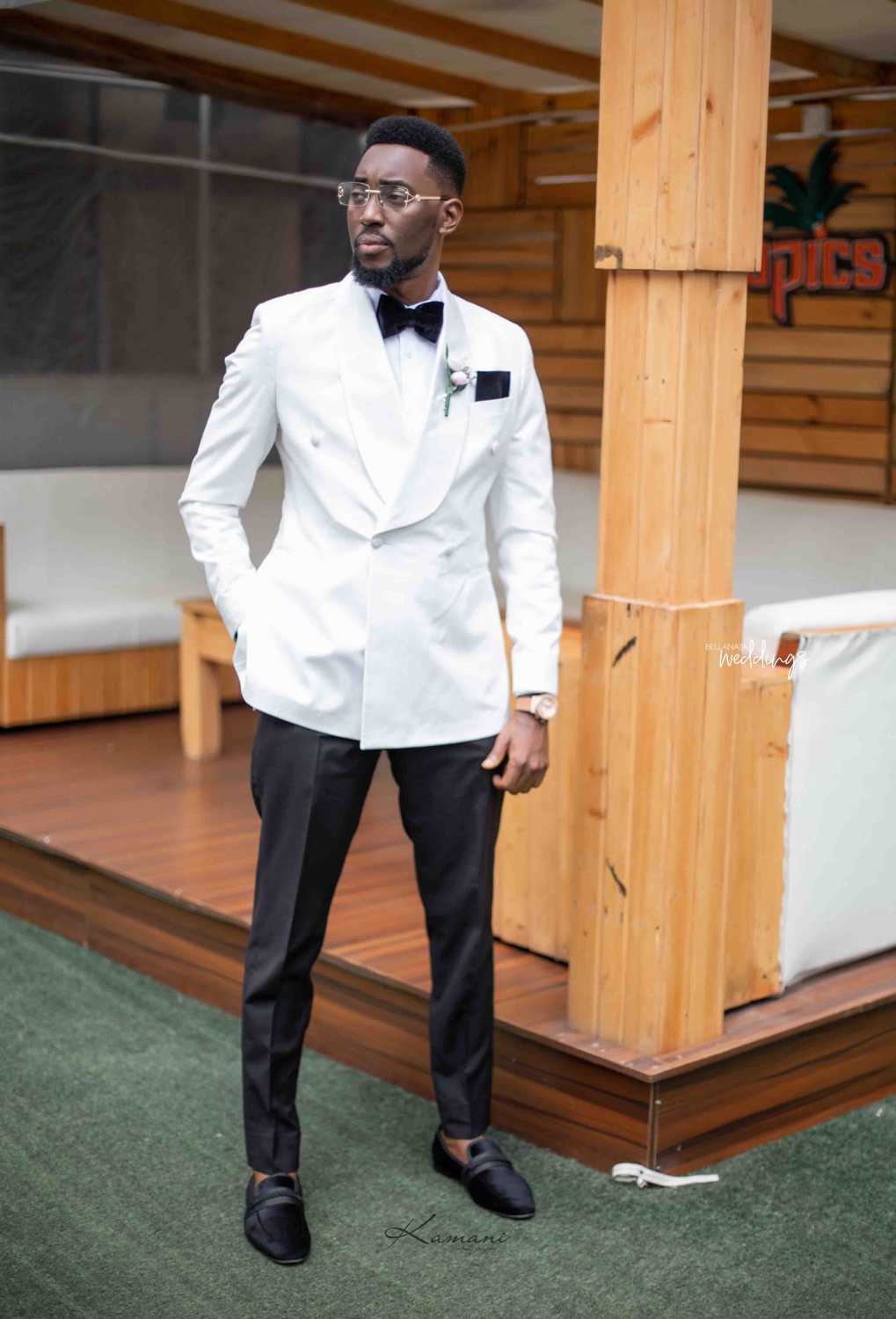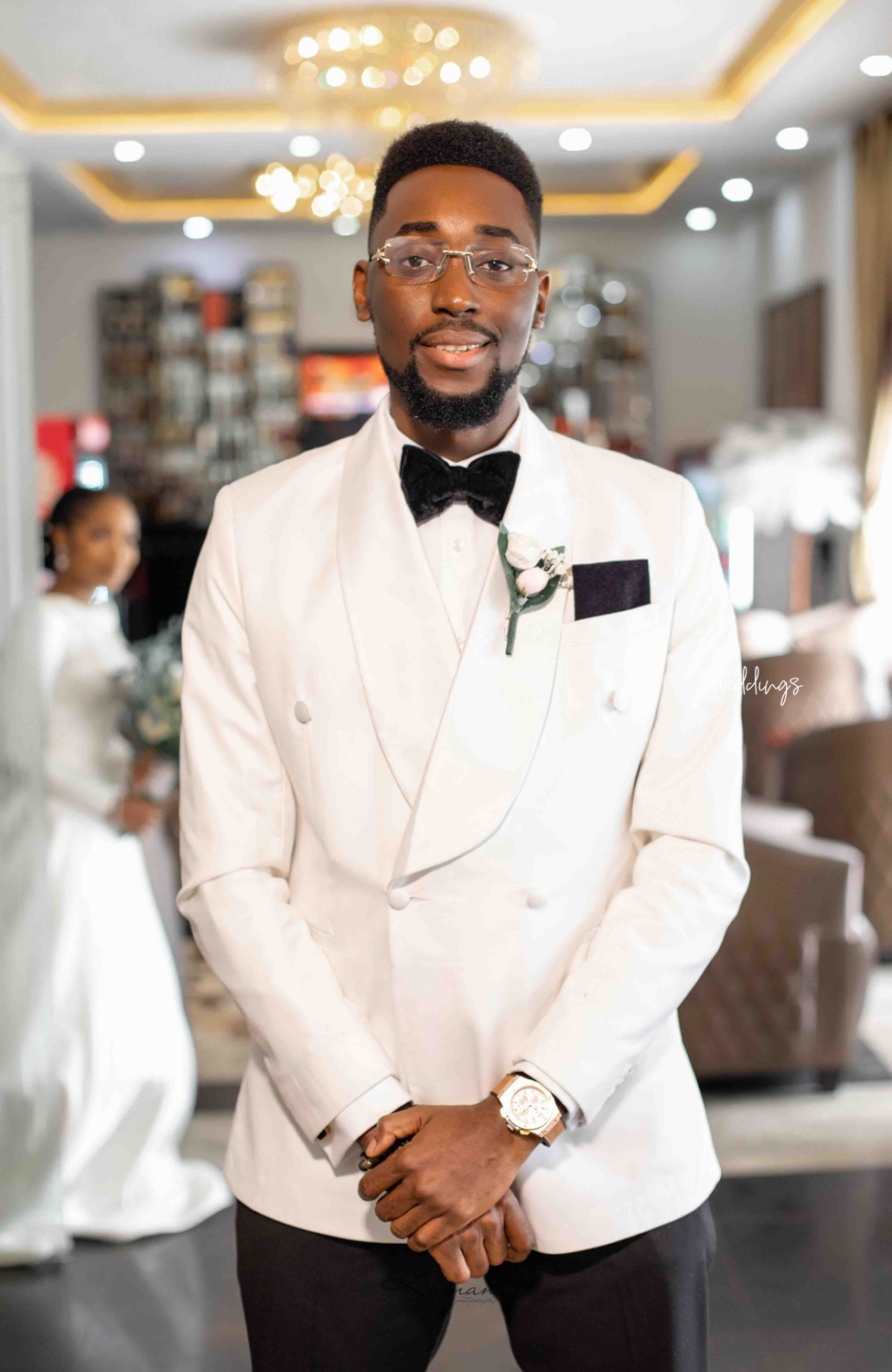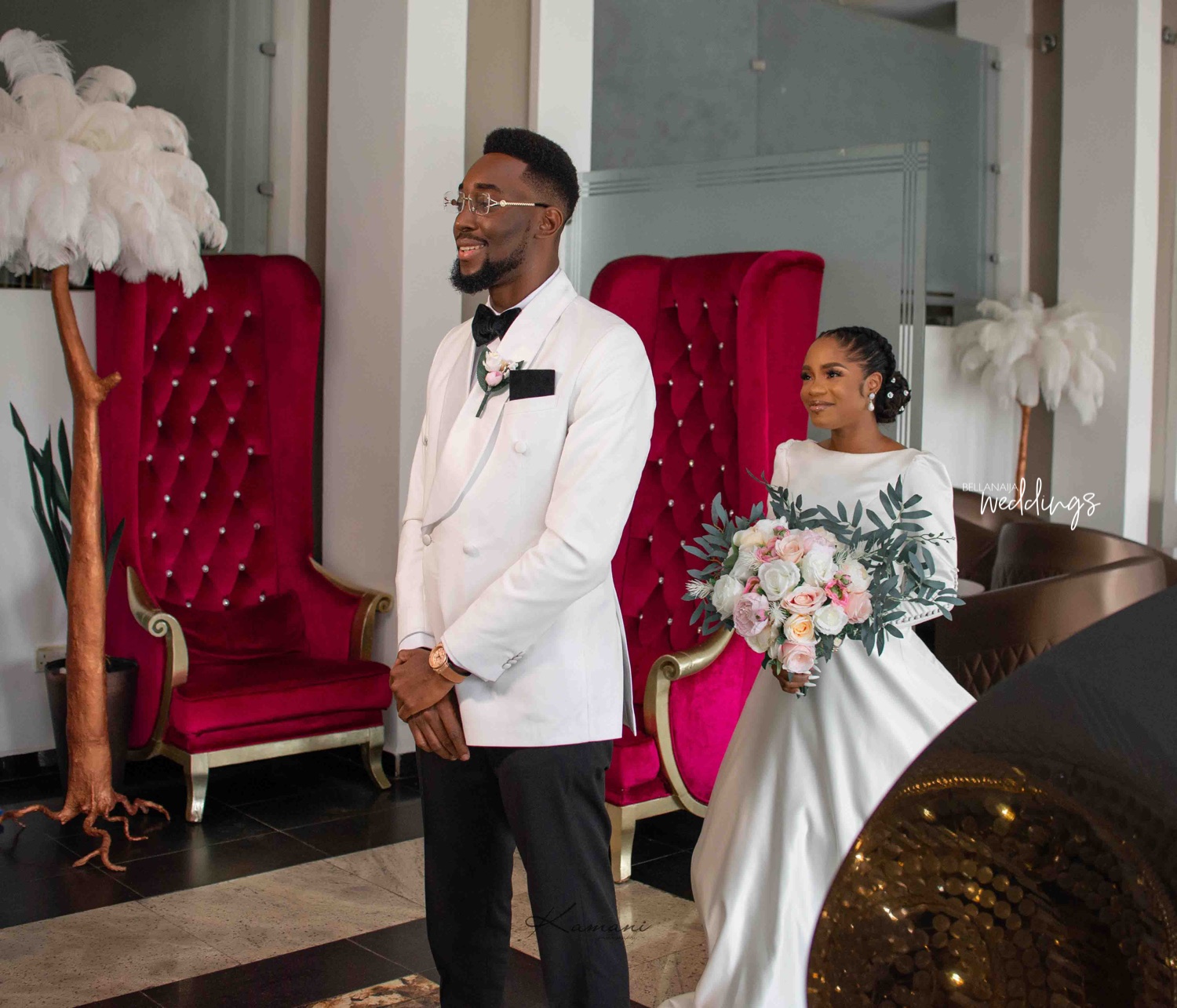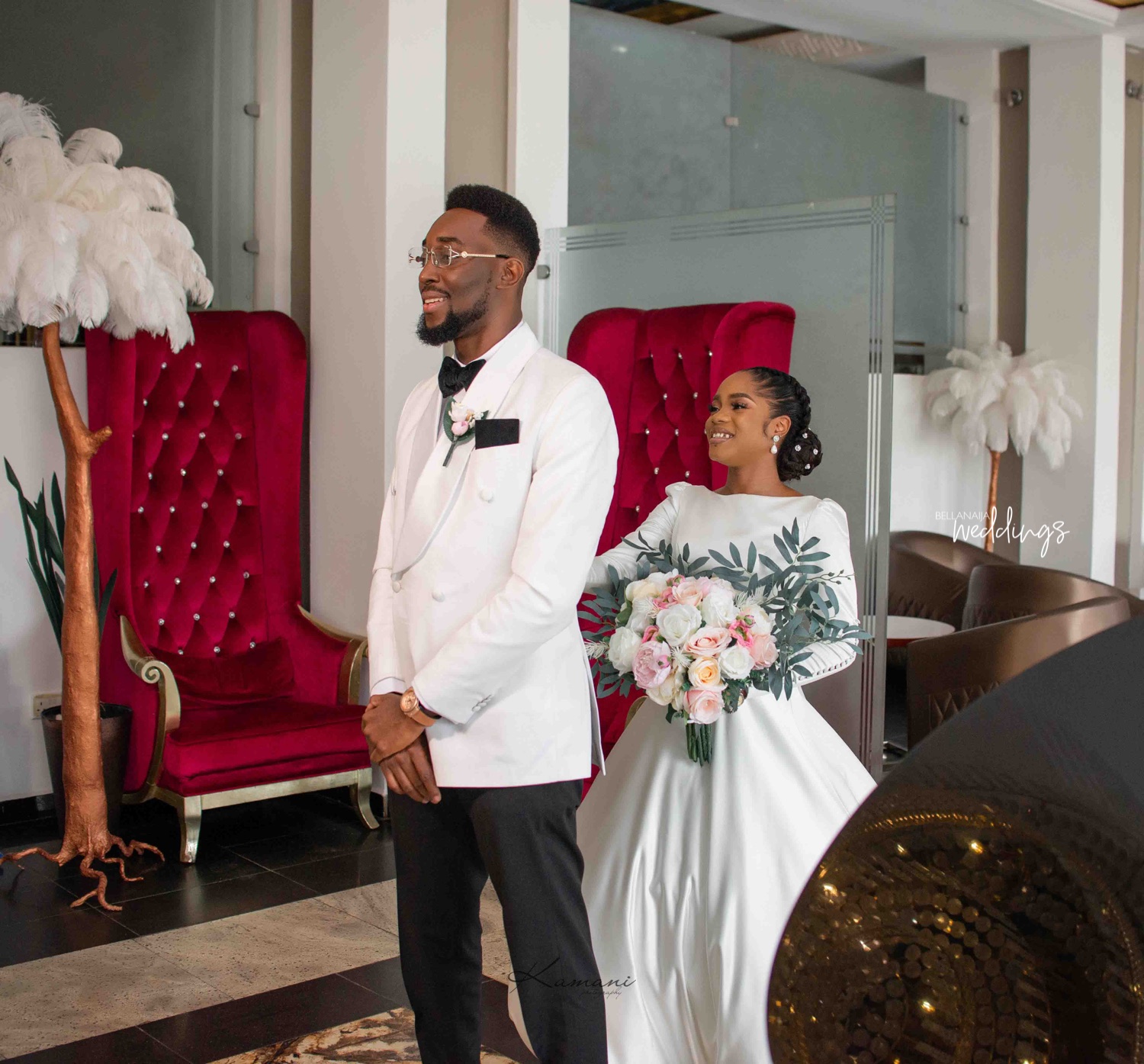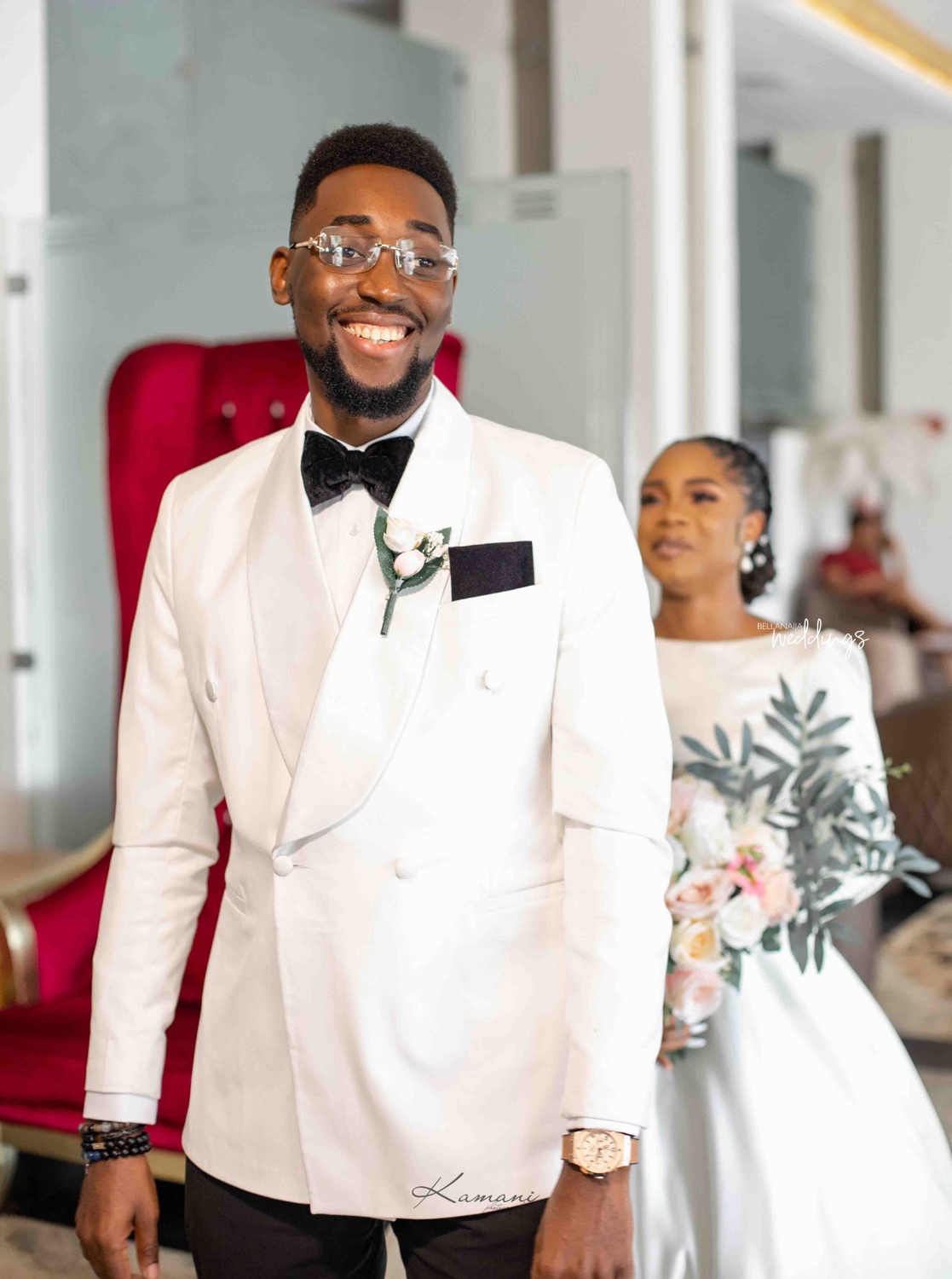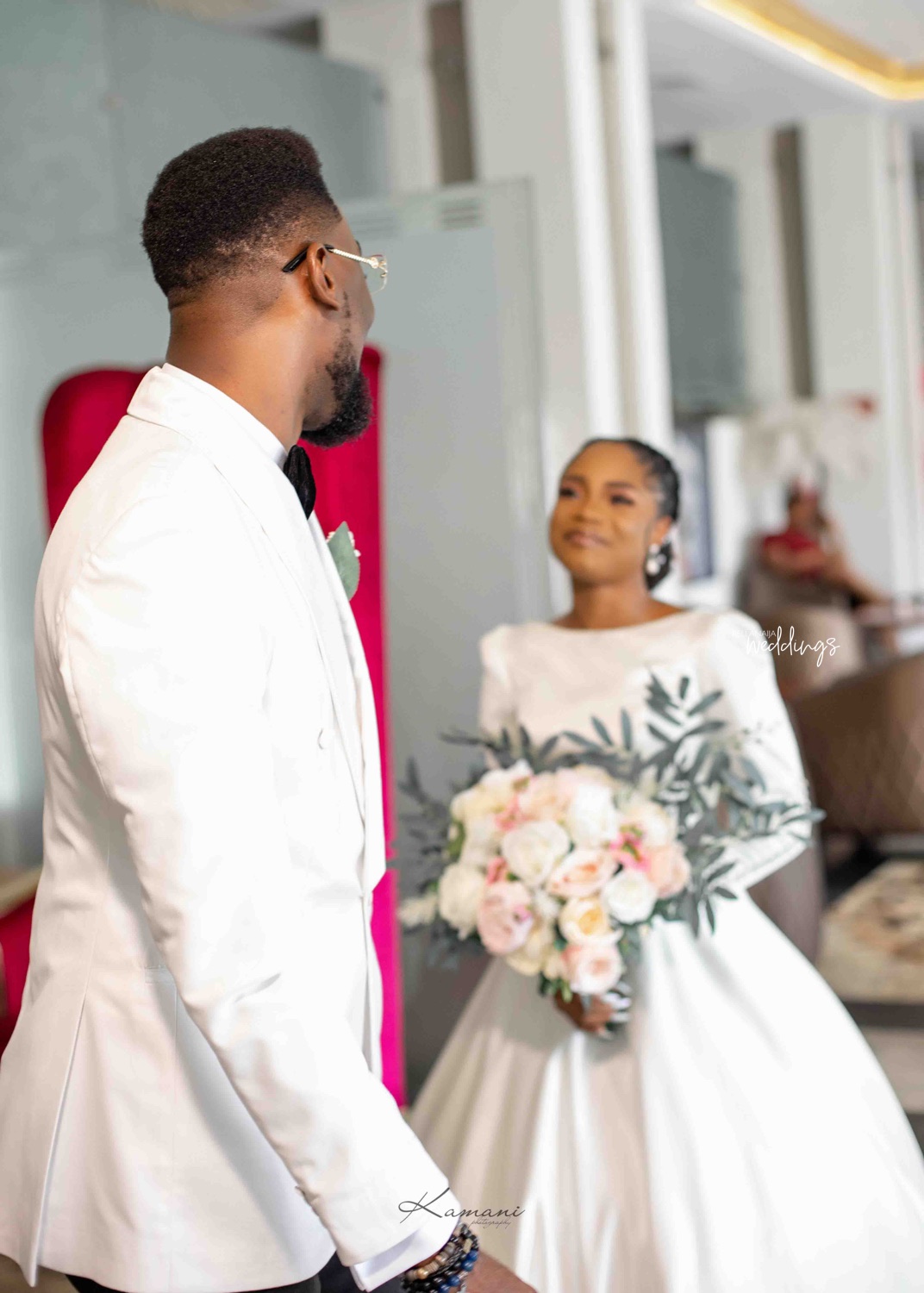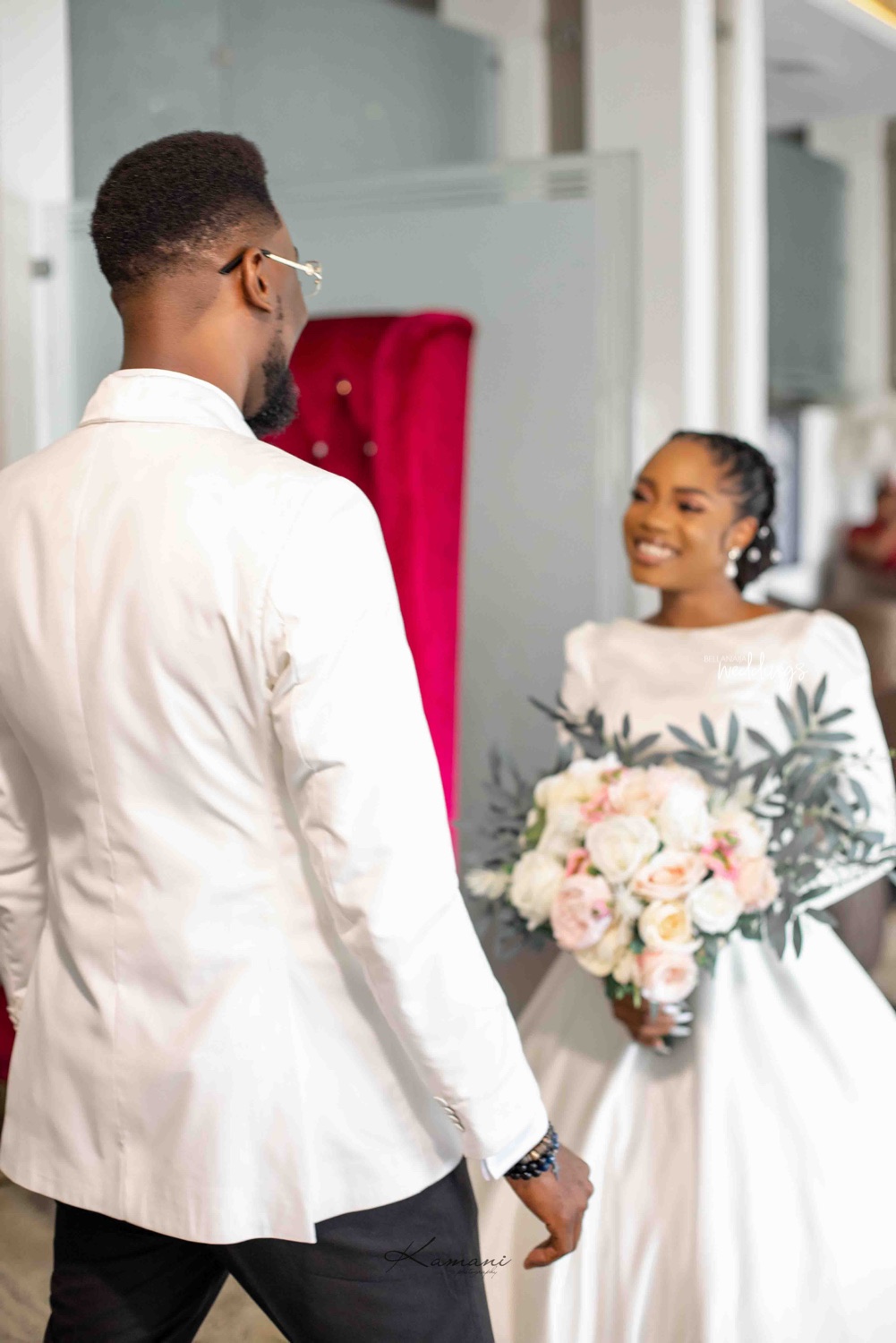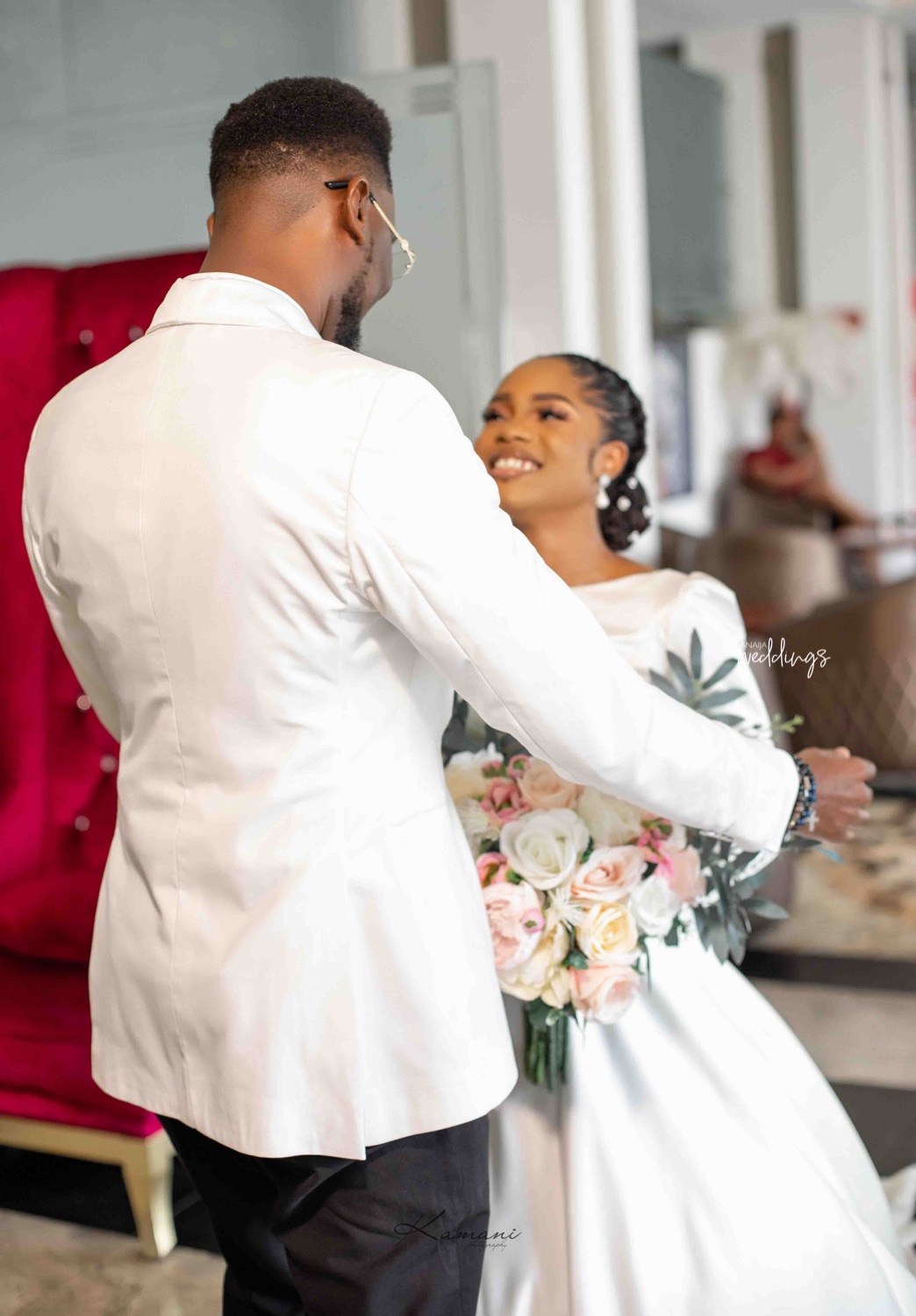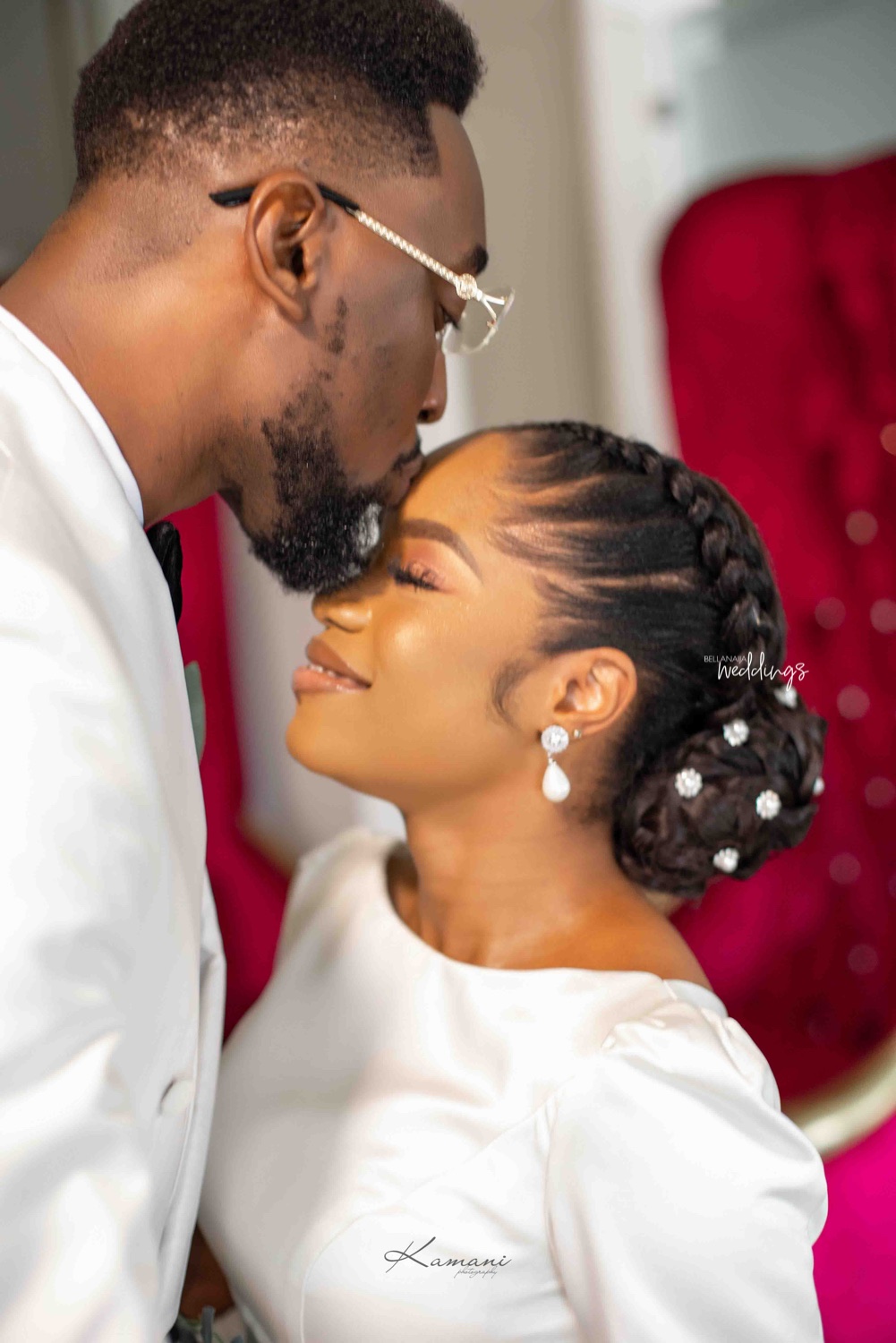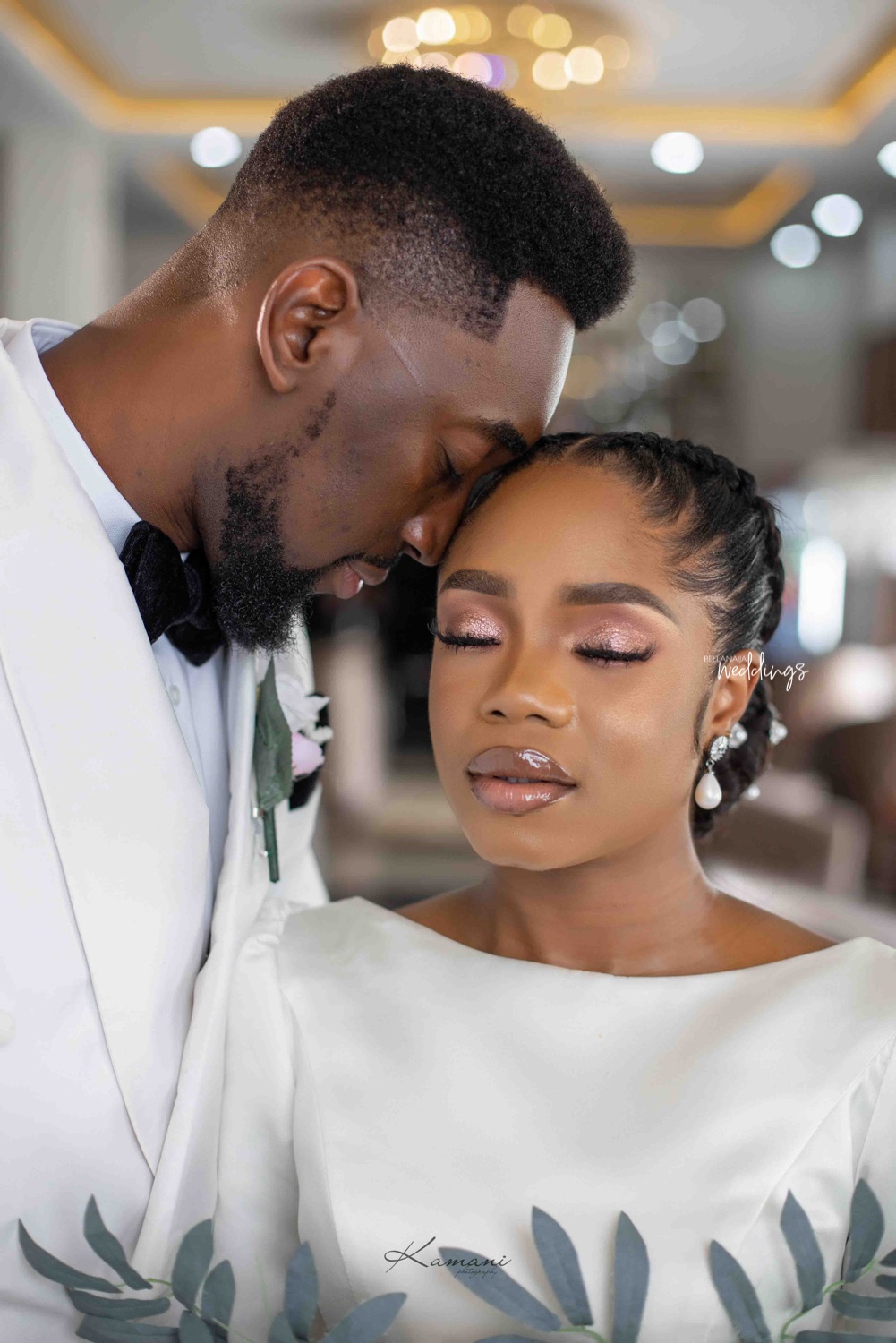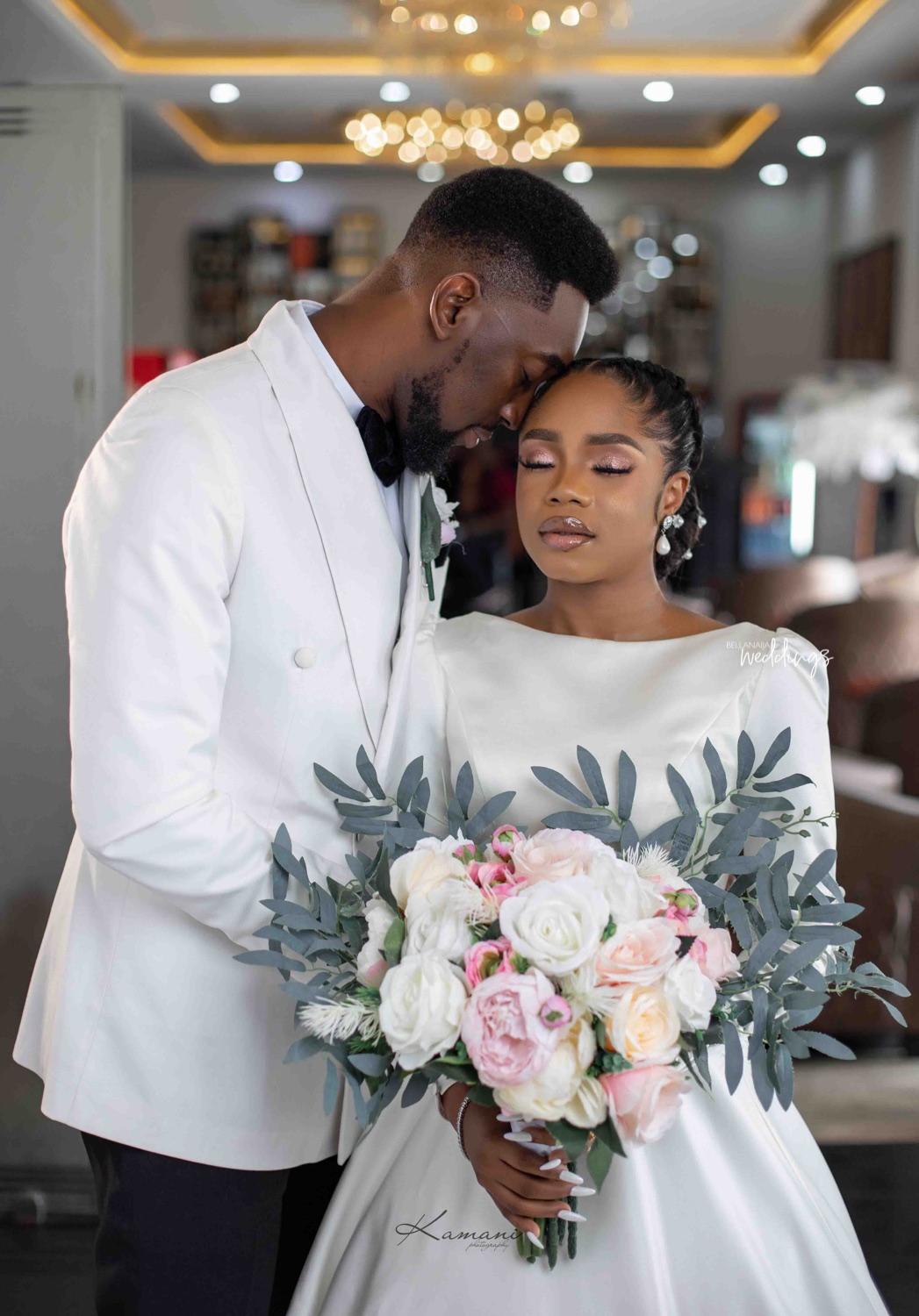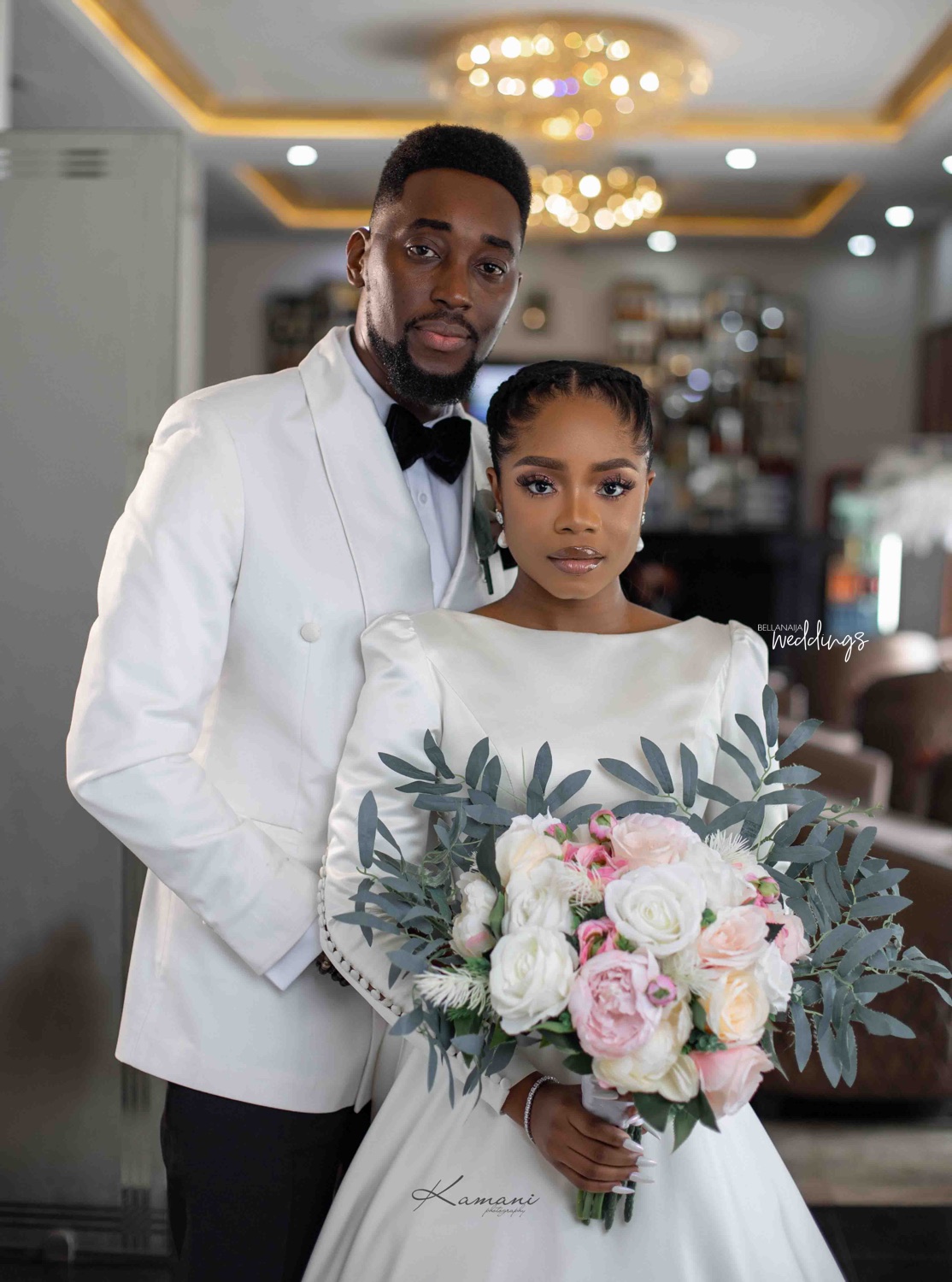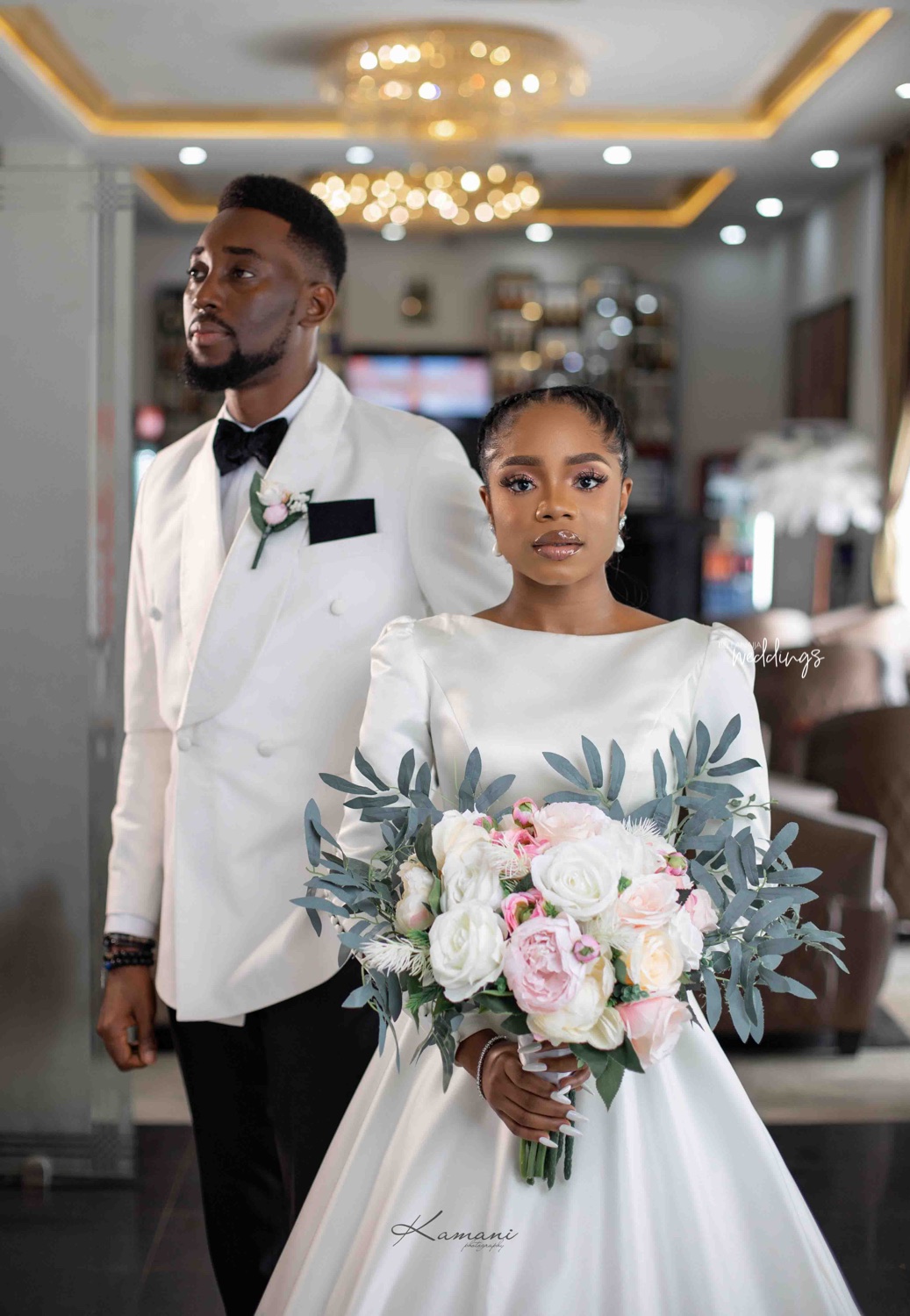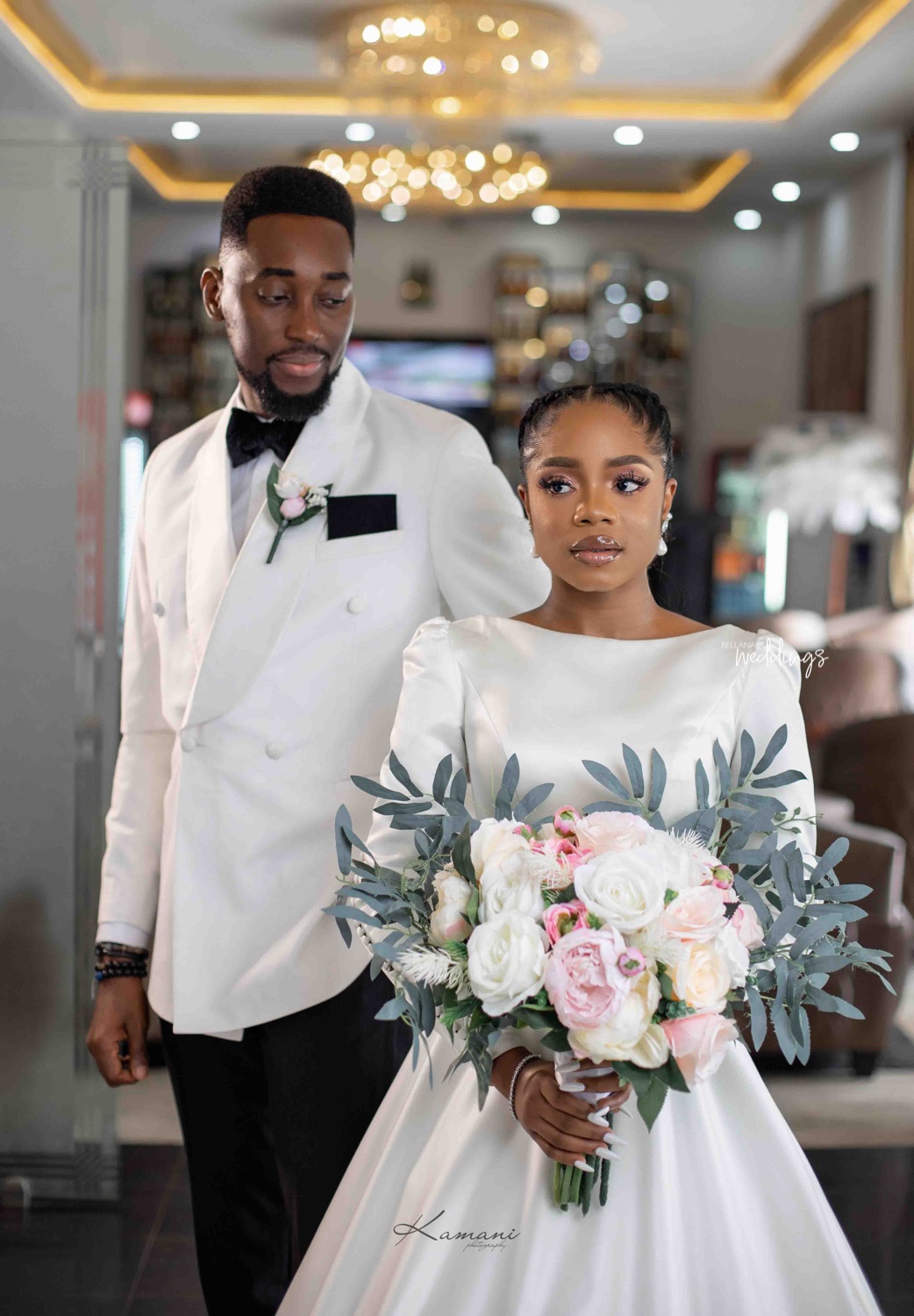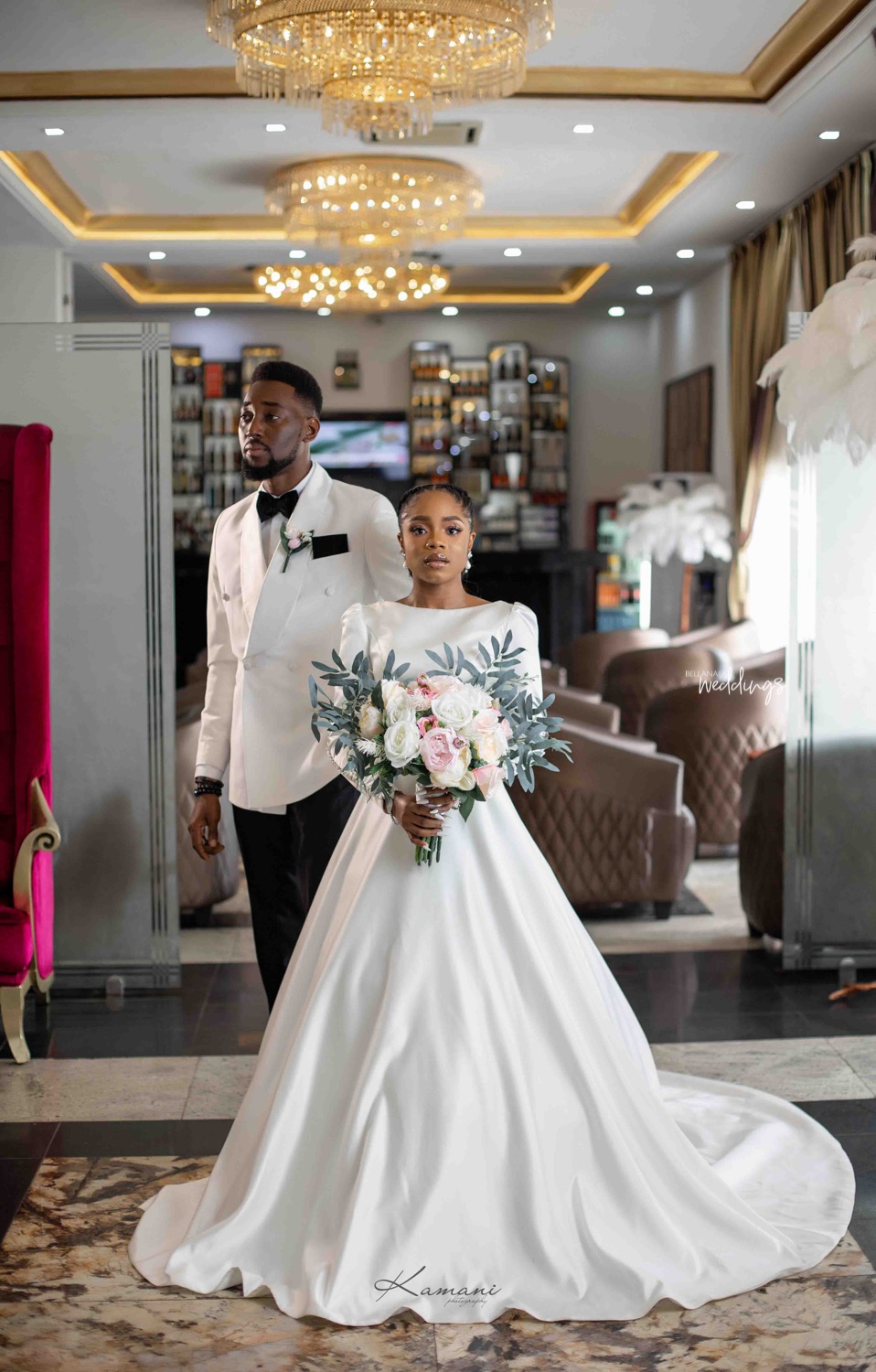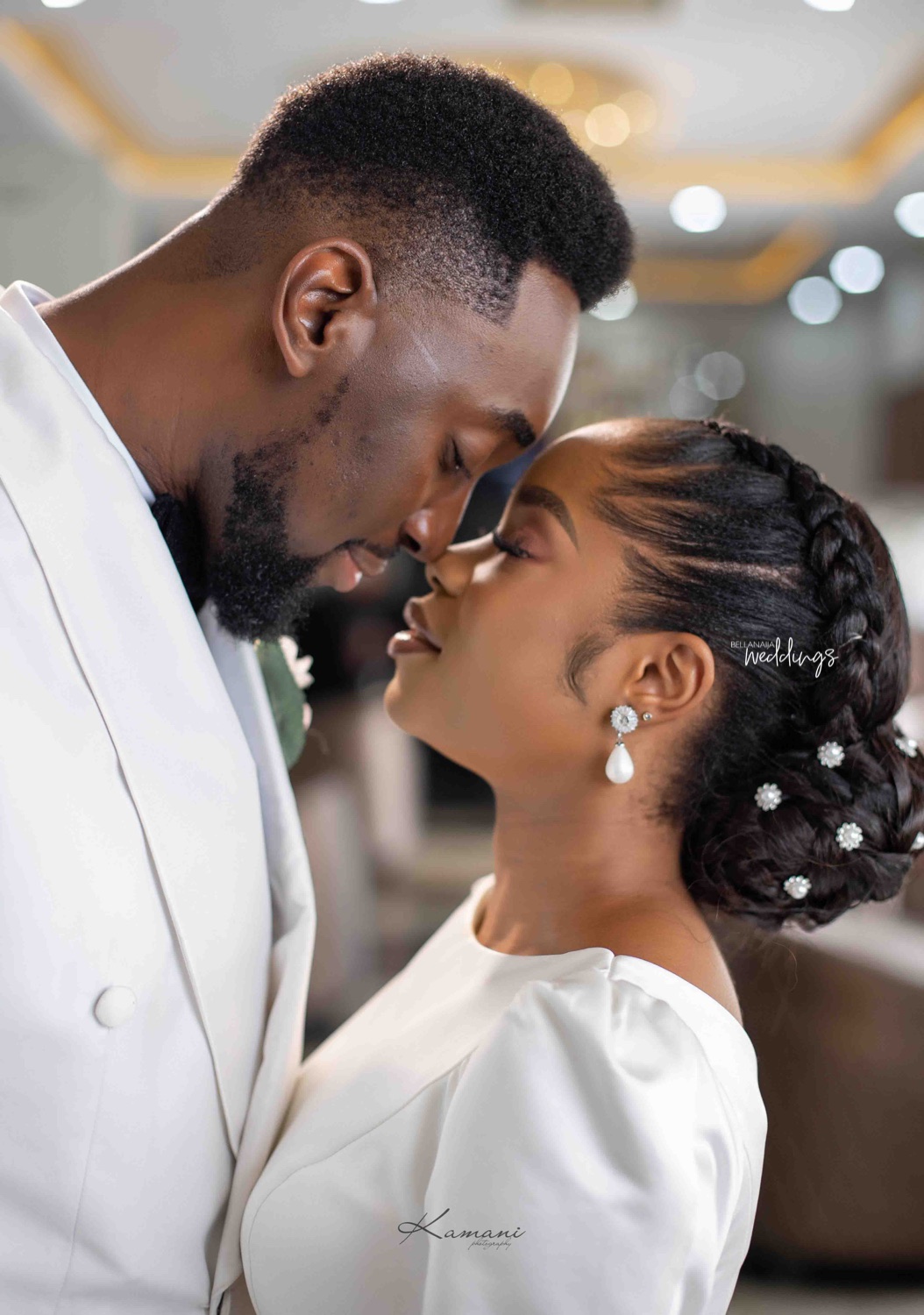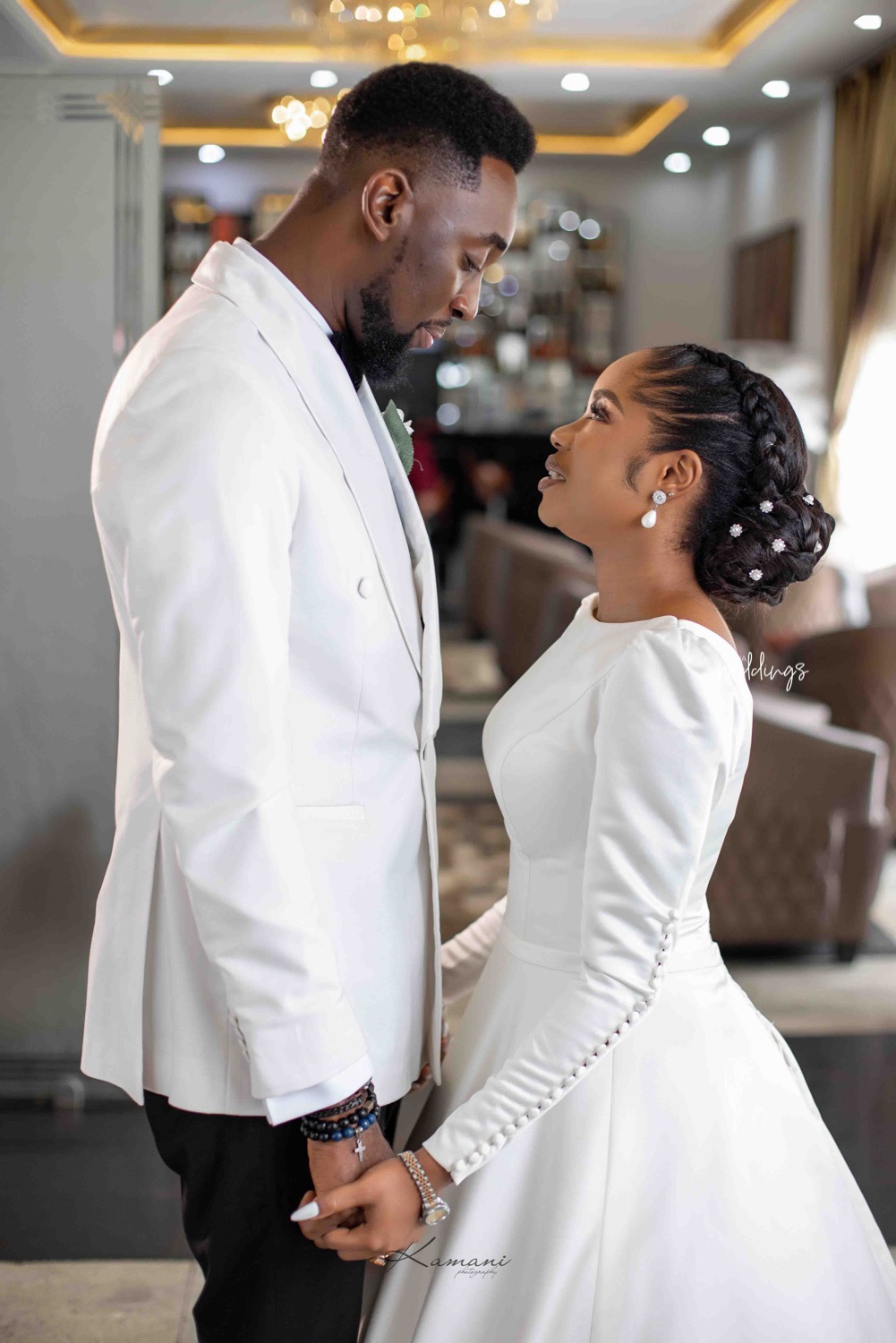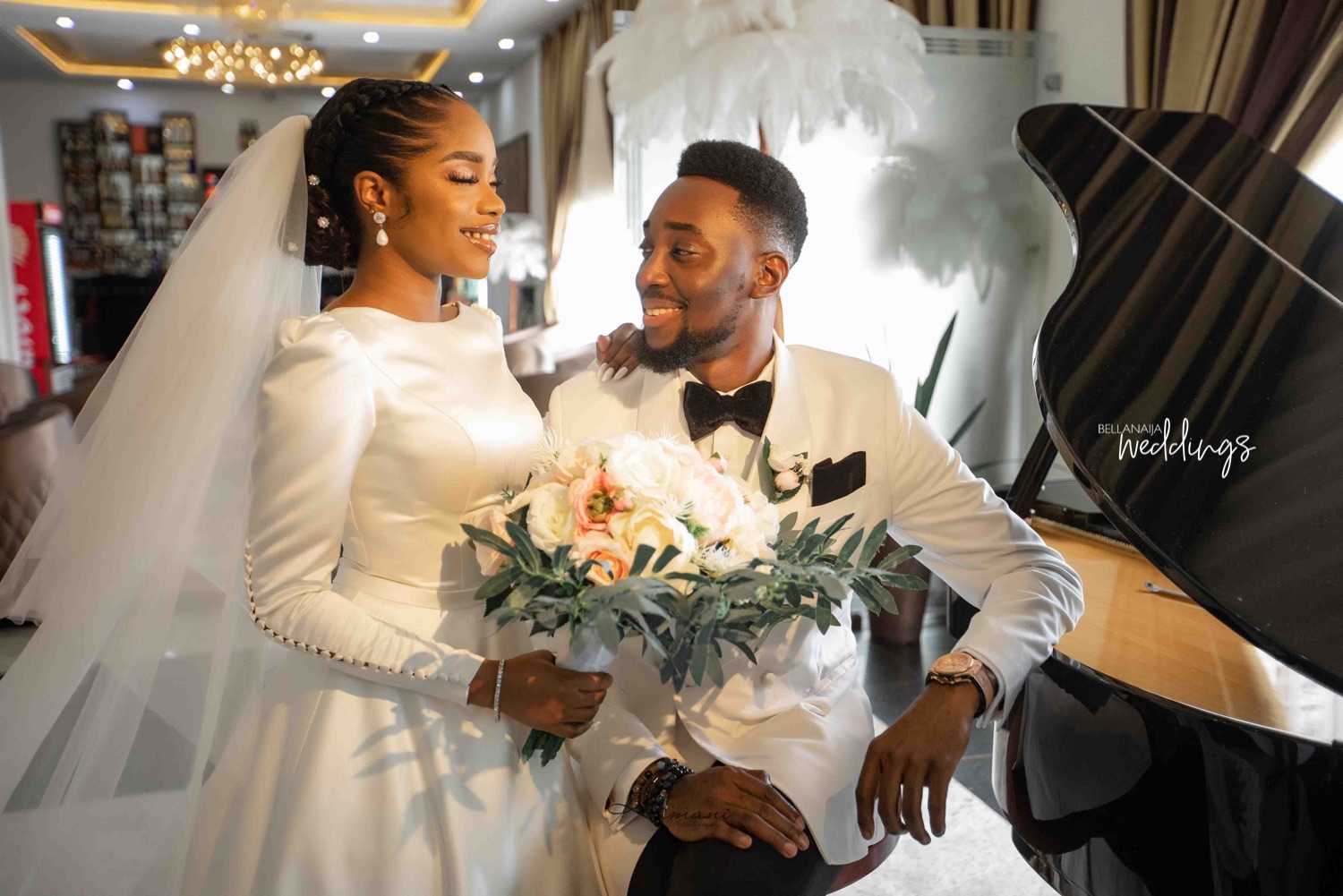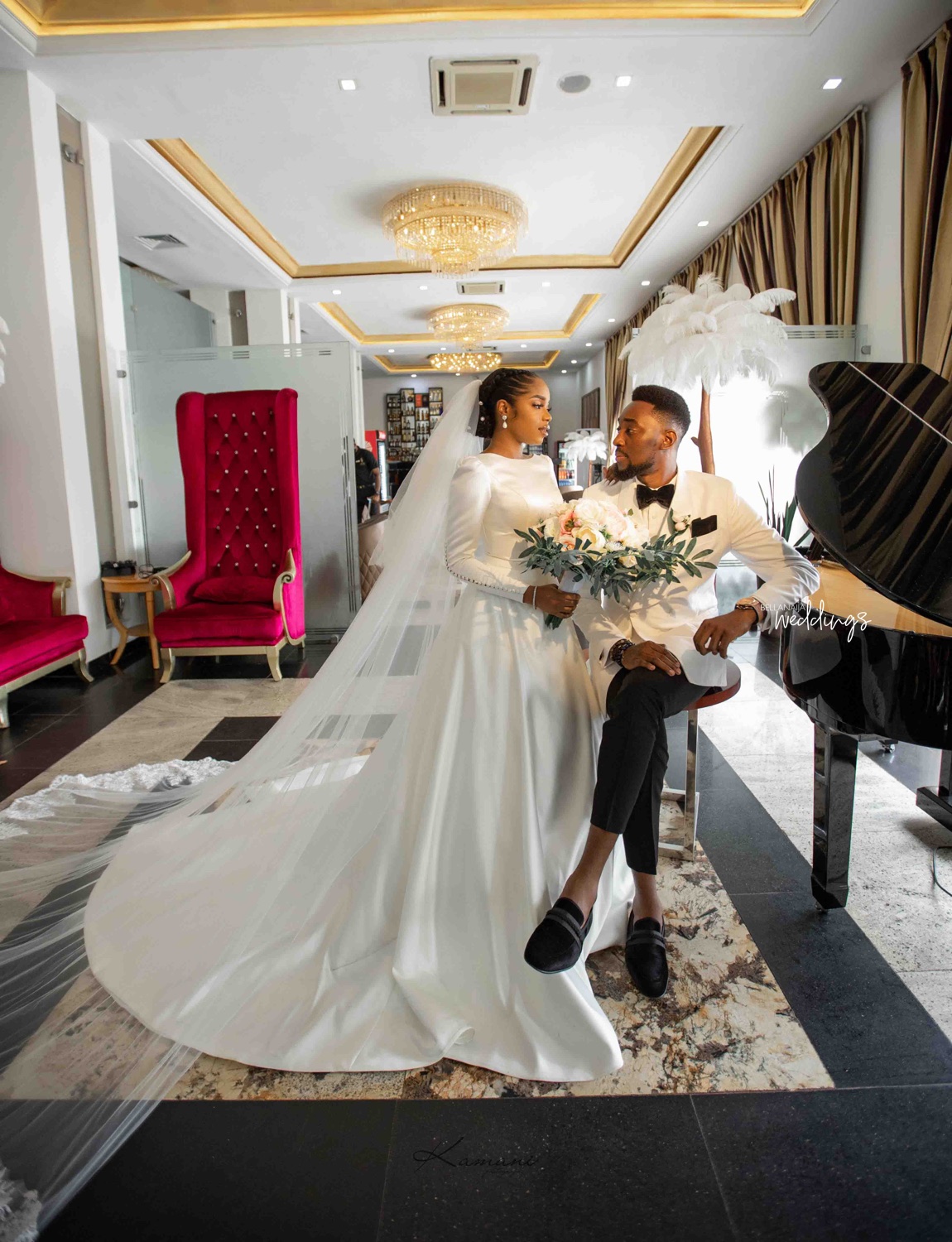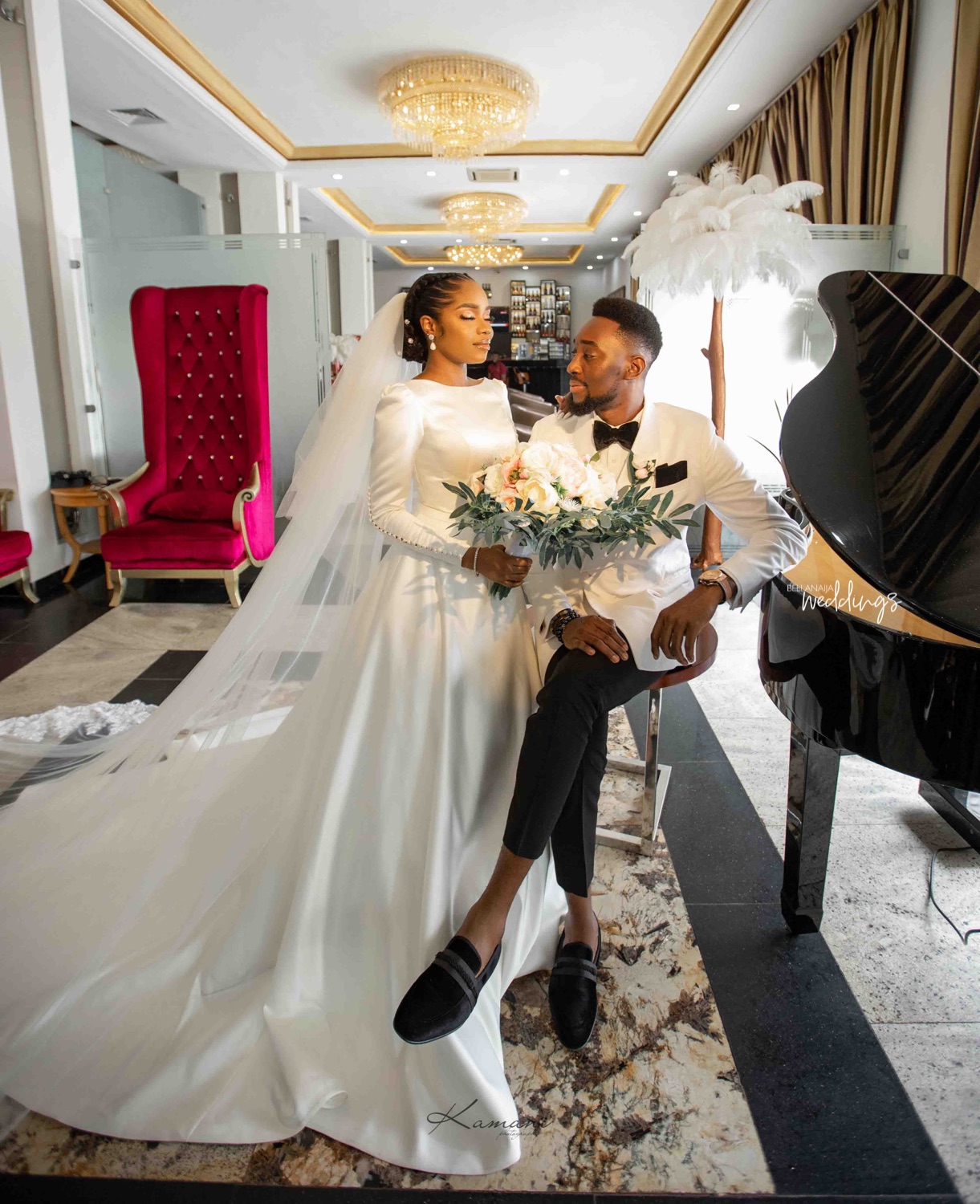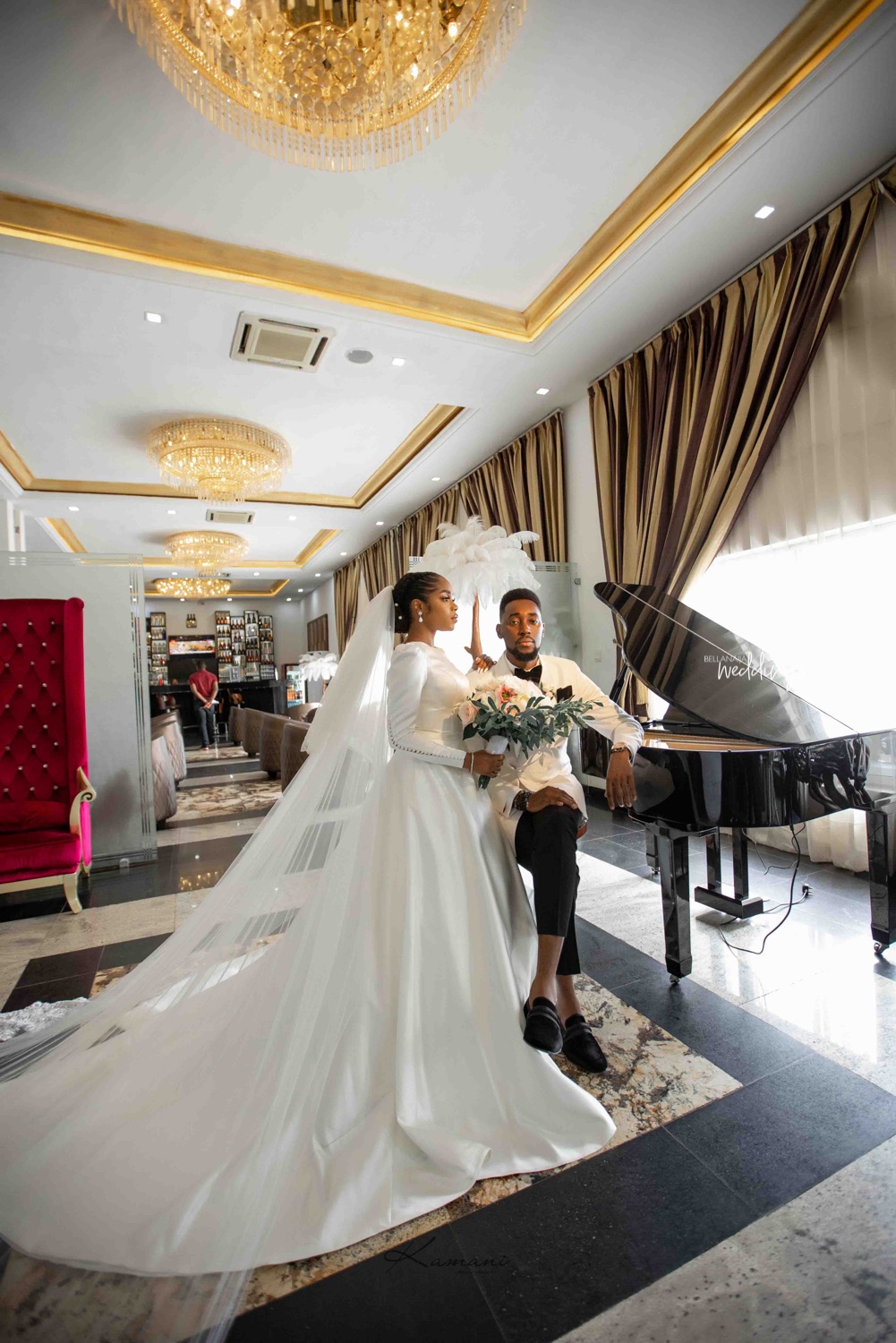 Now let's take it to the altar.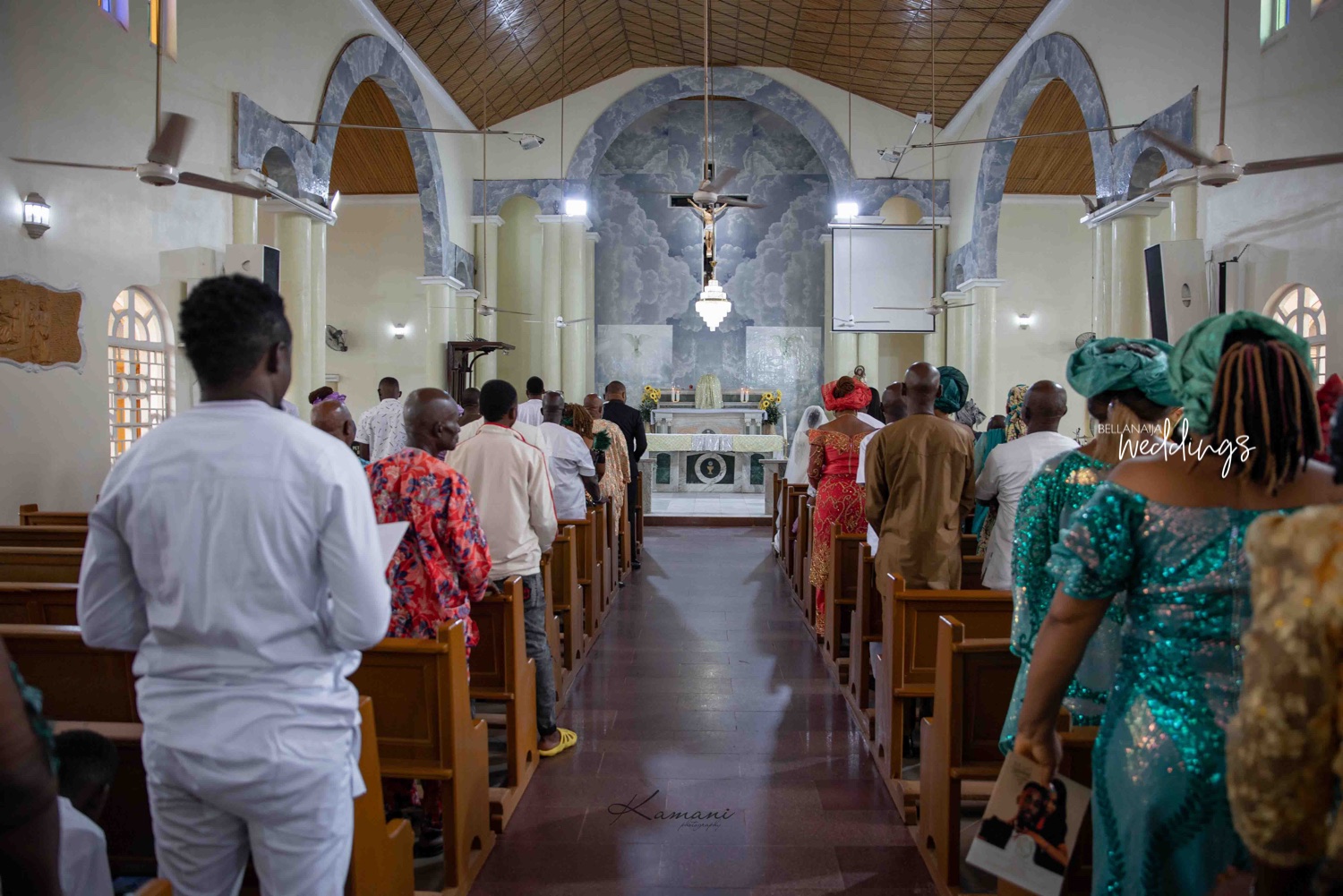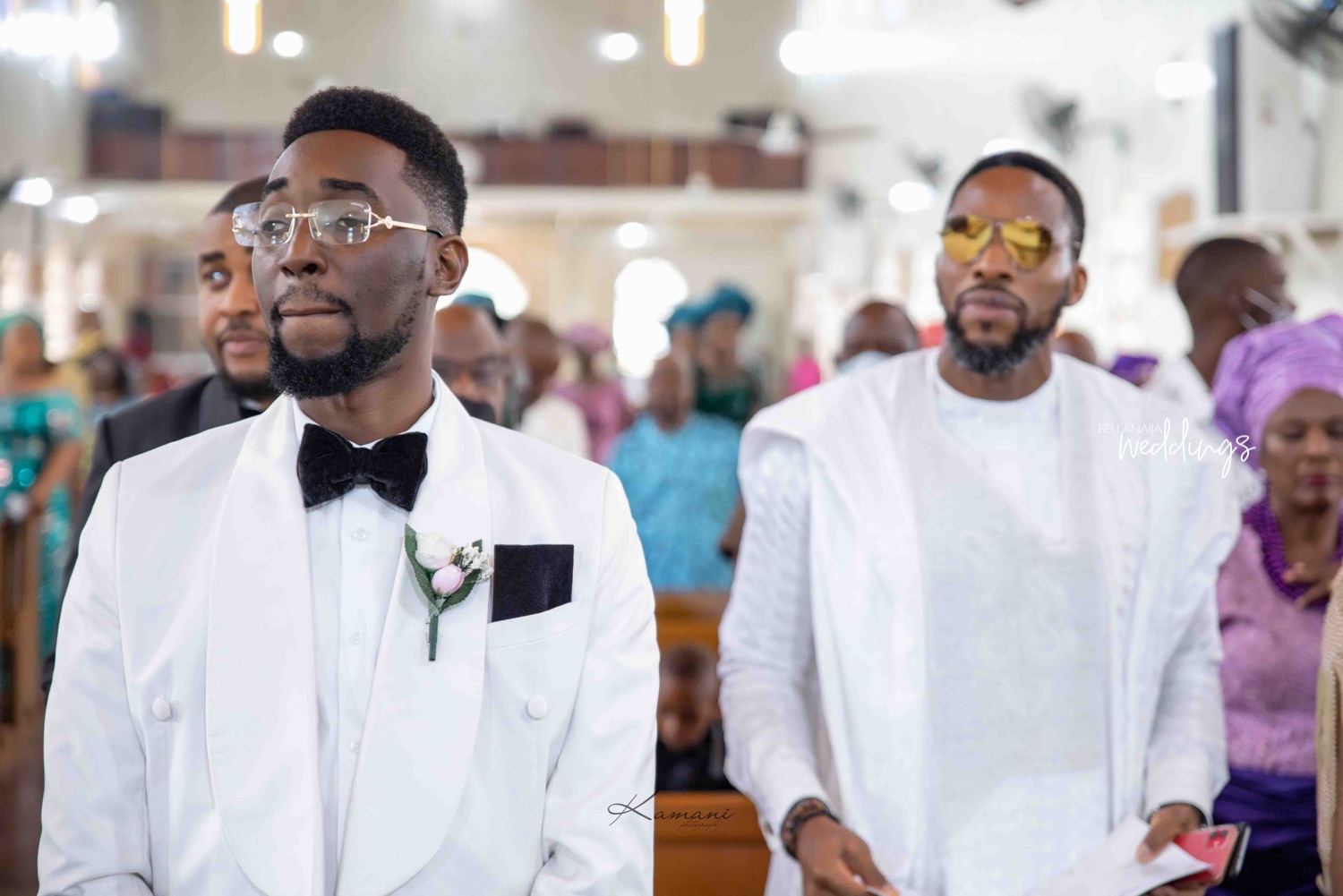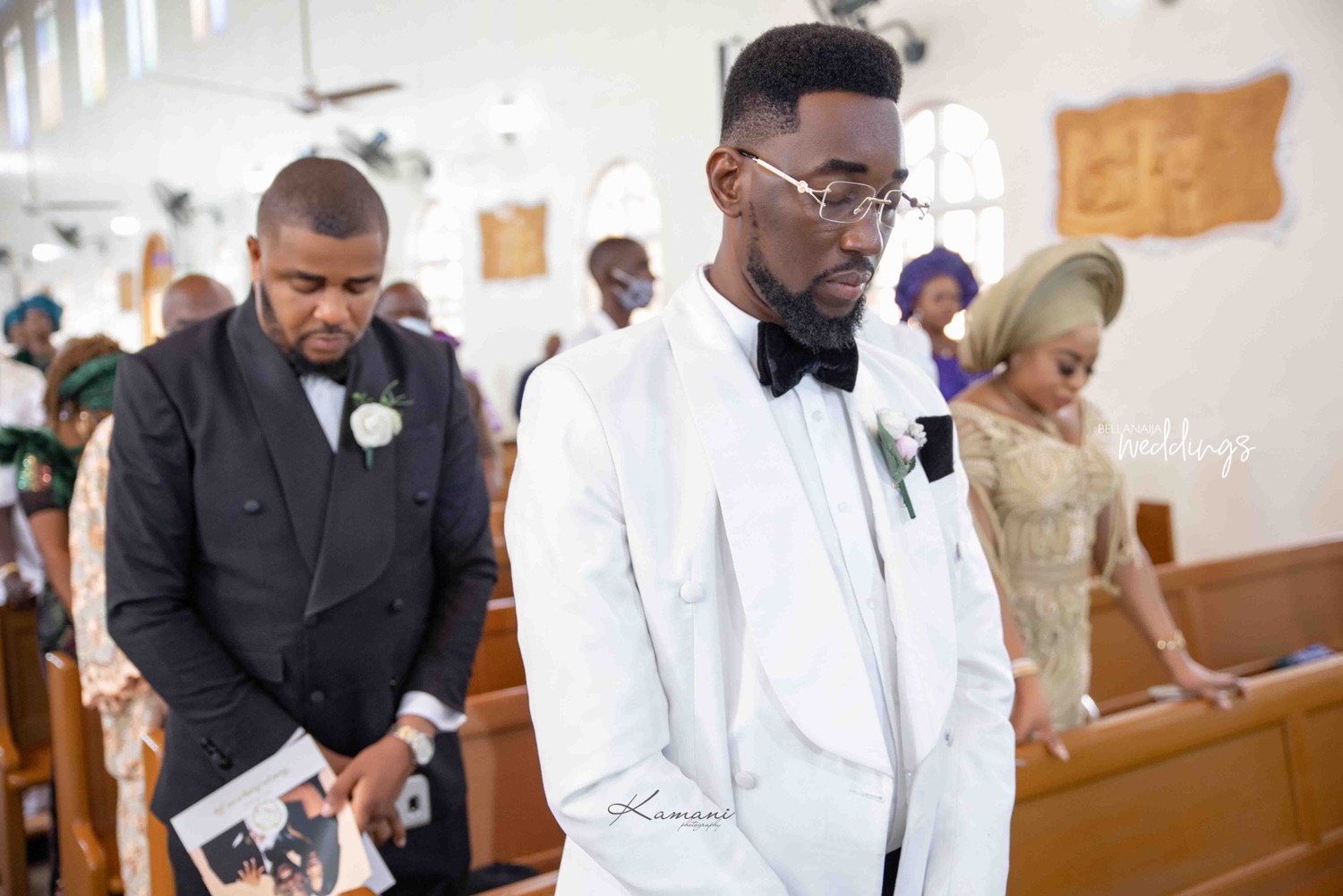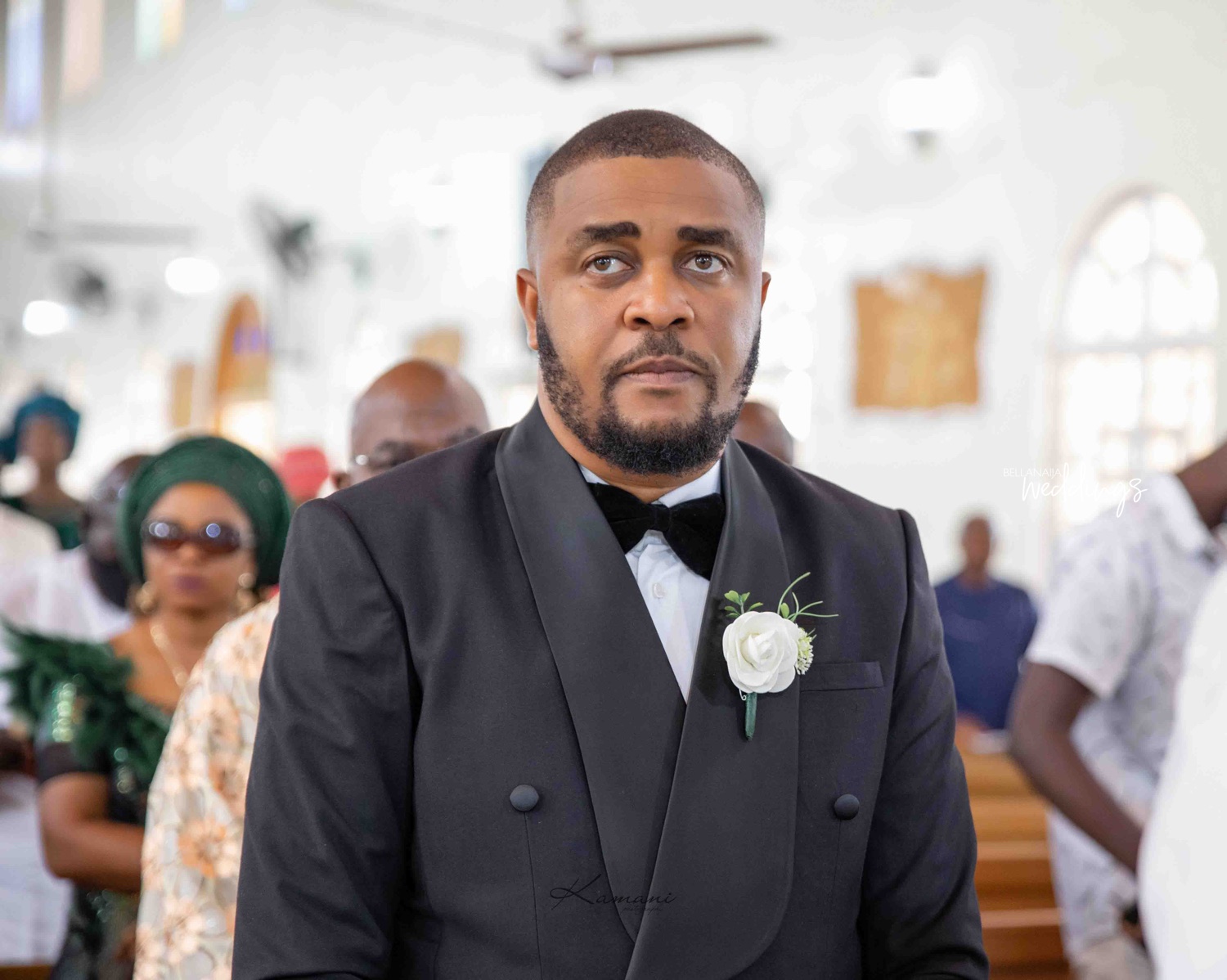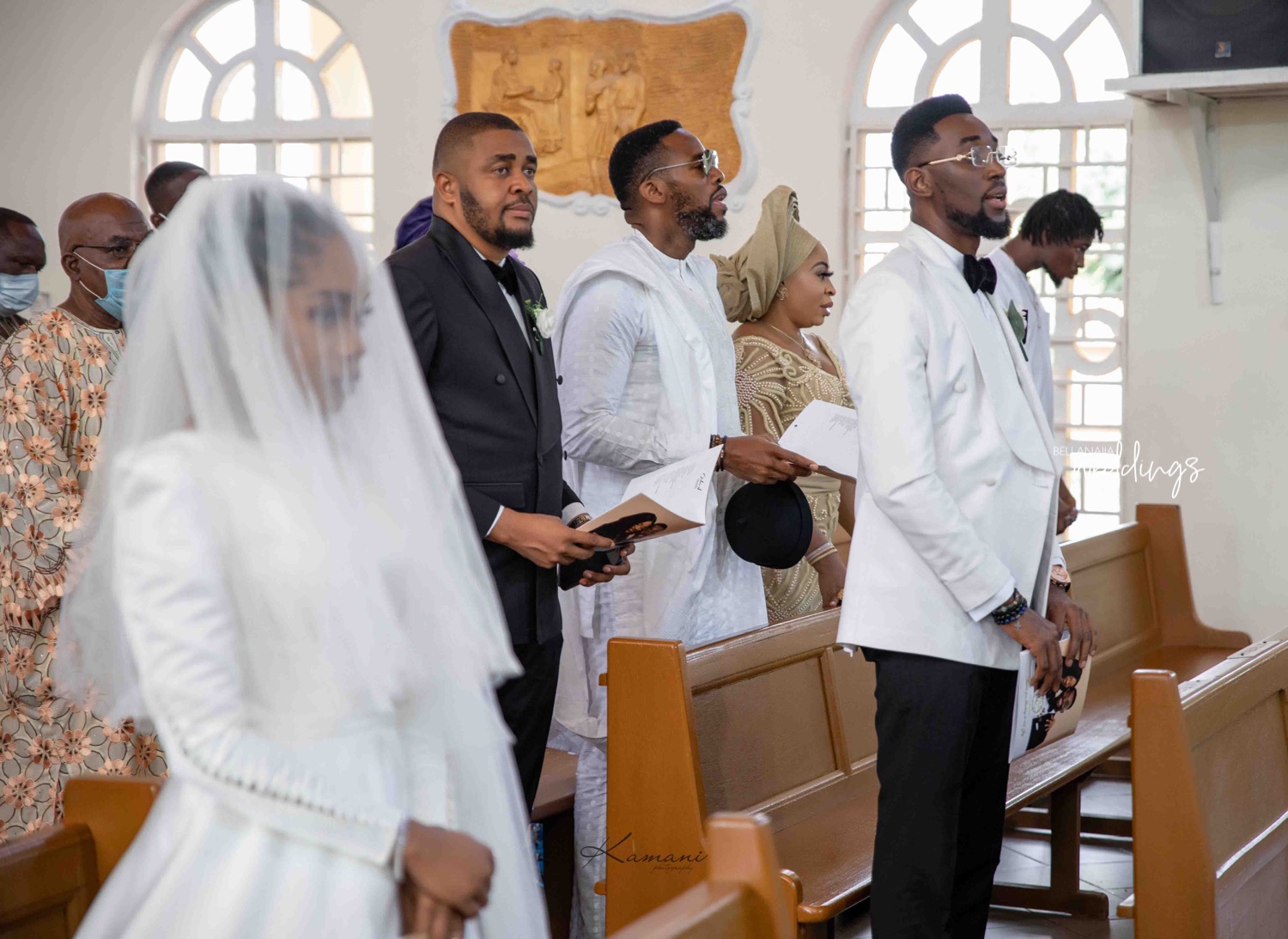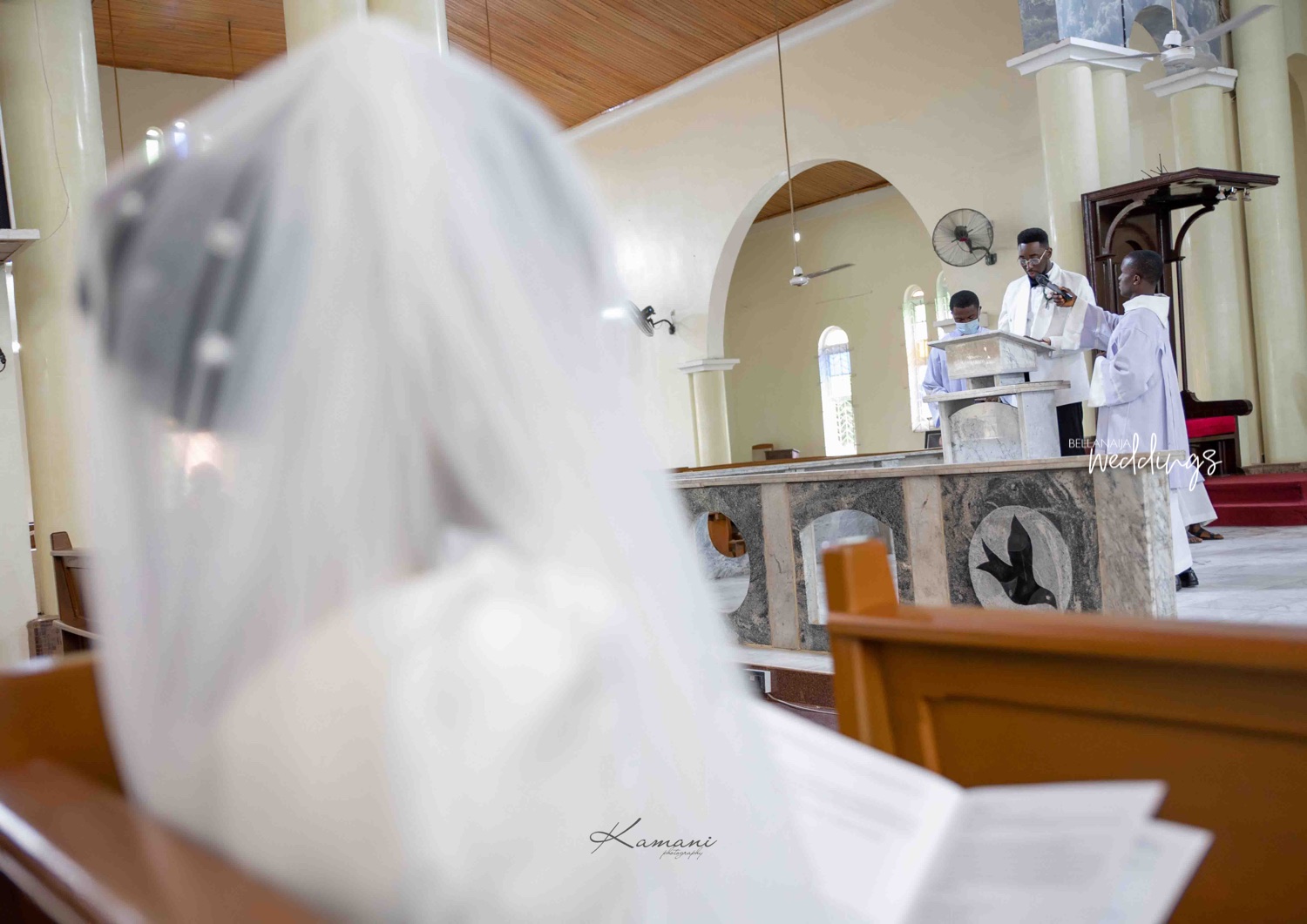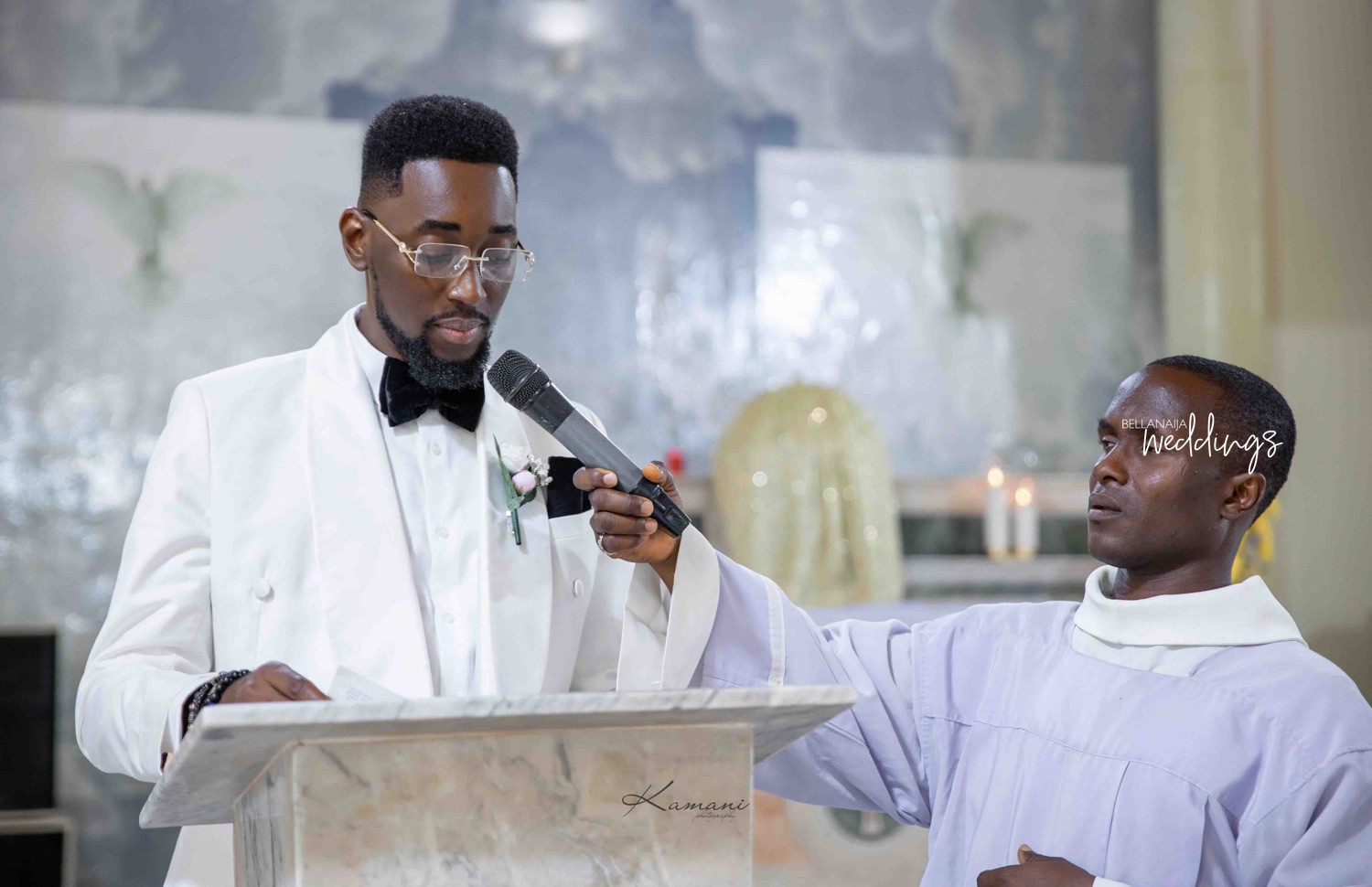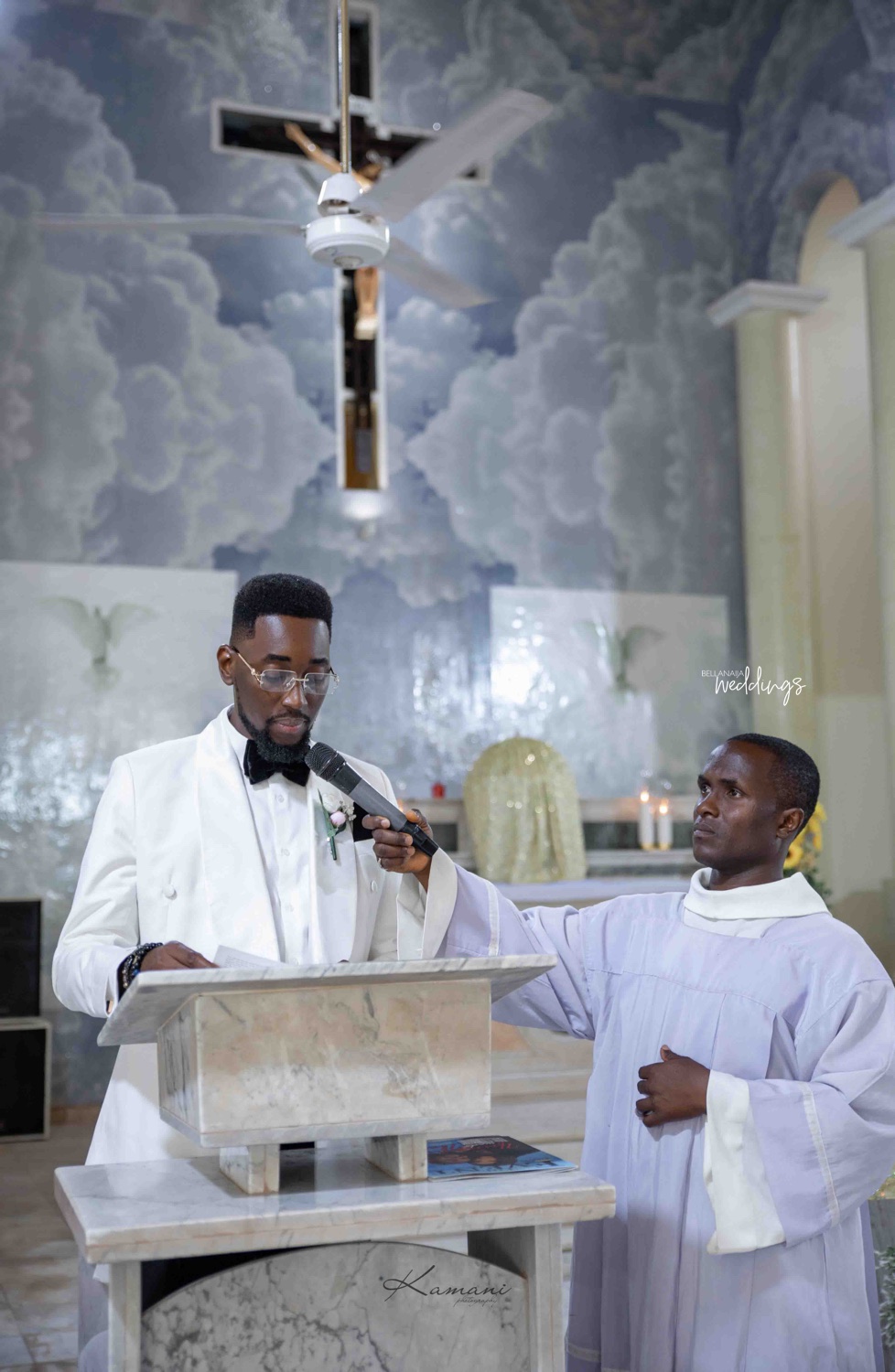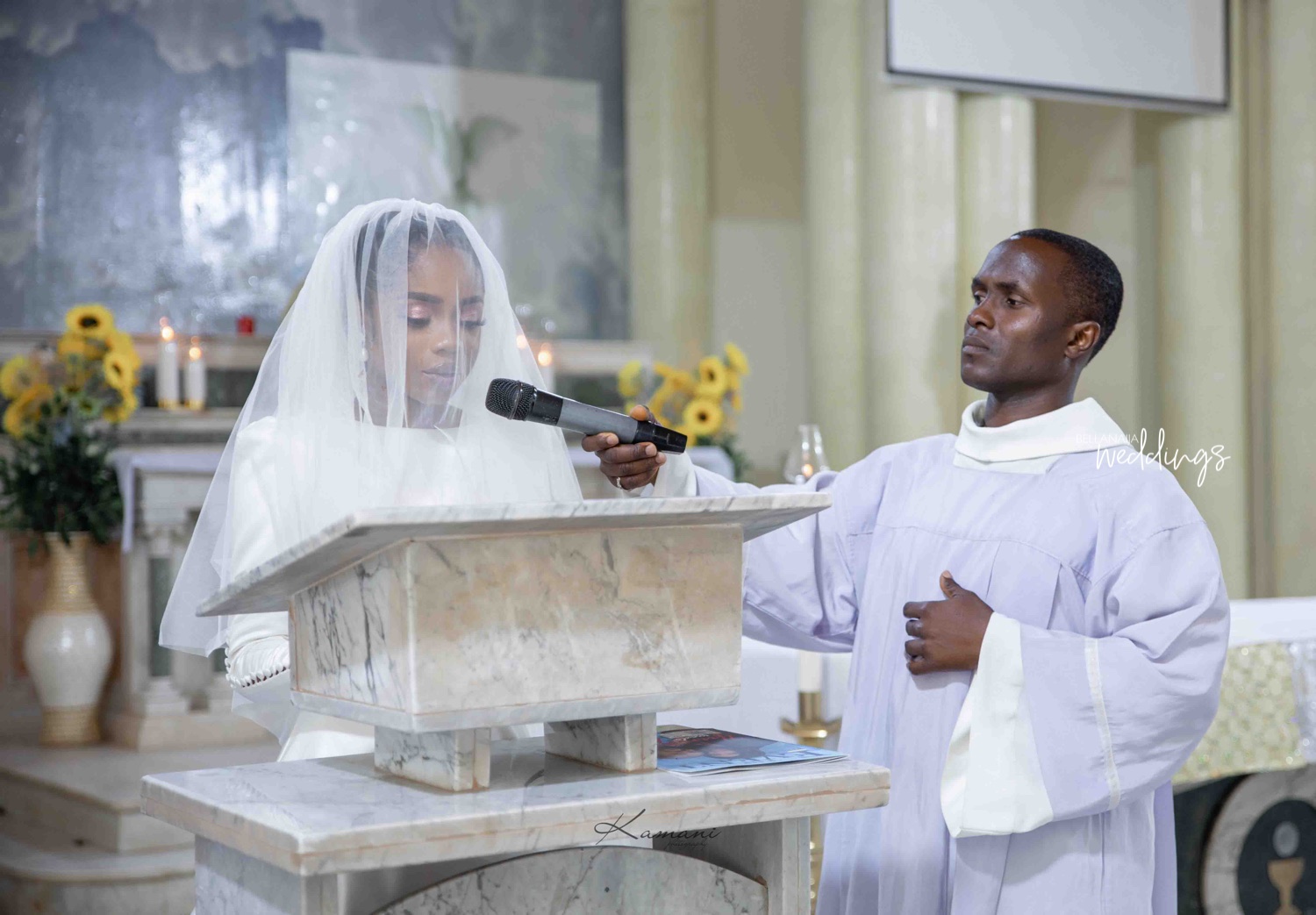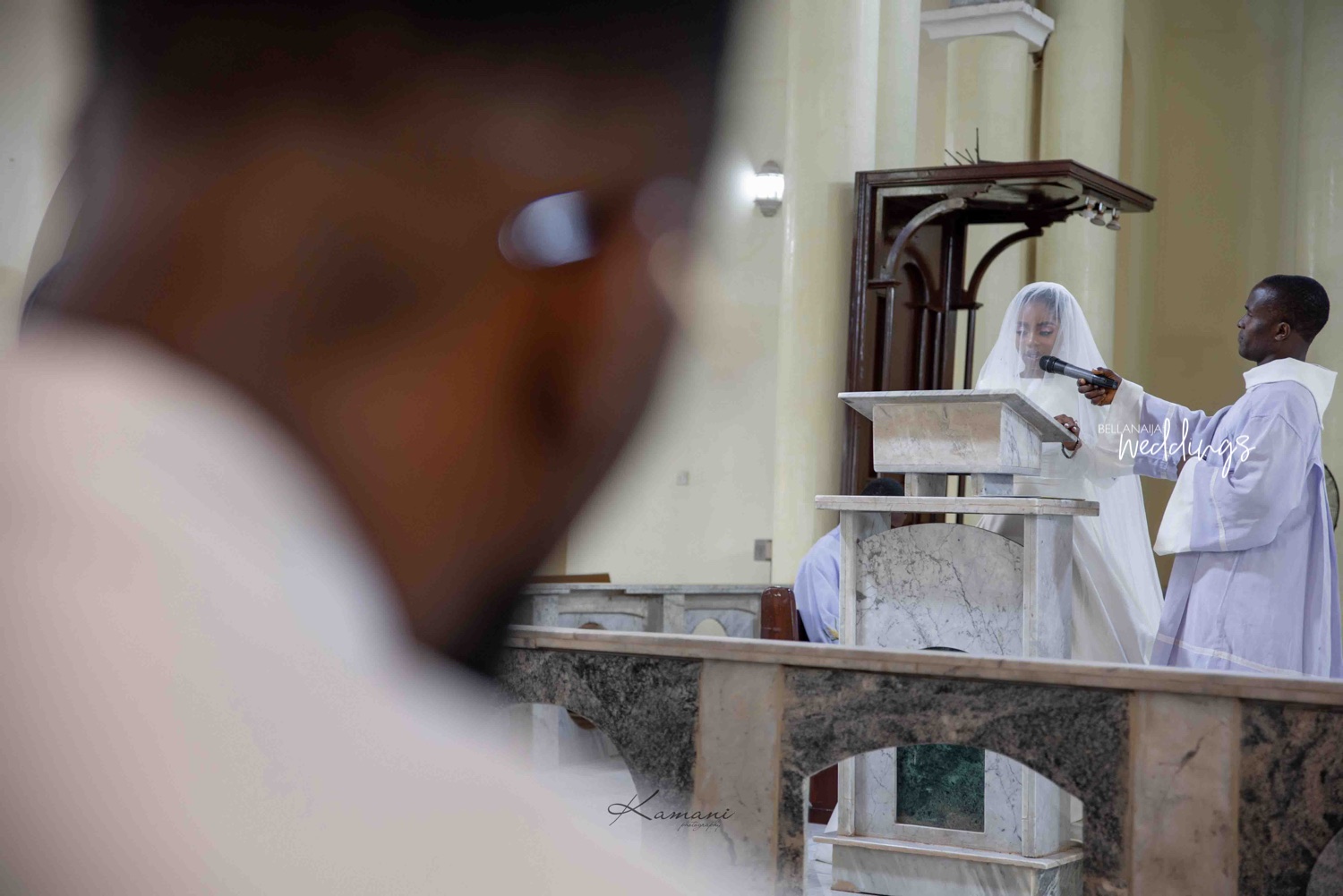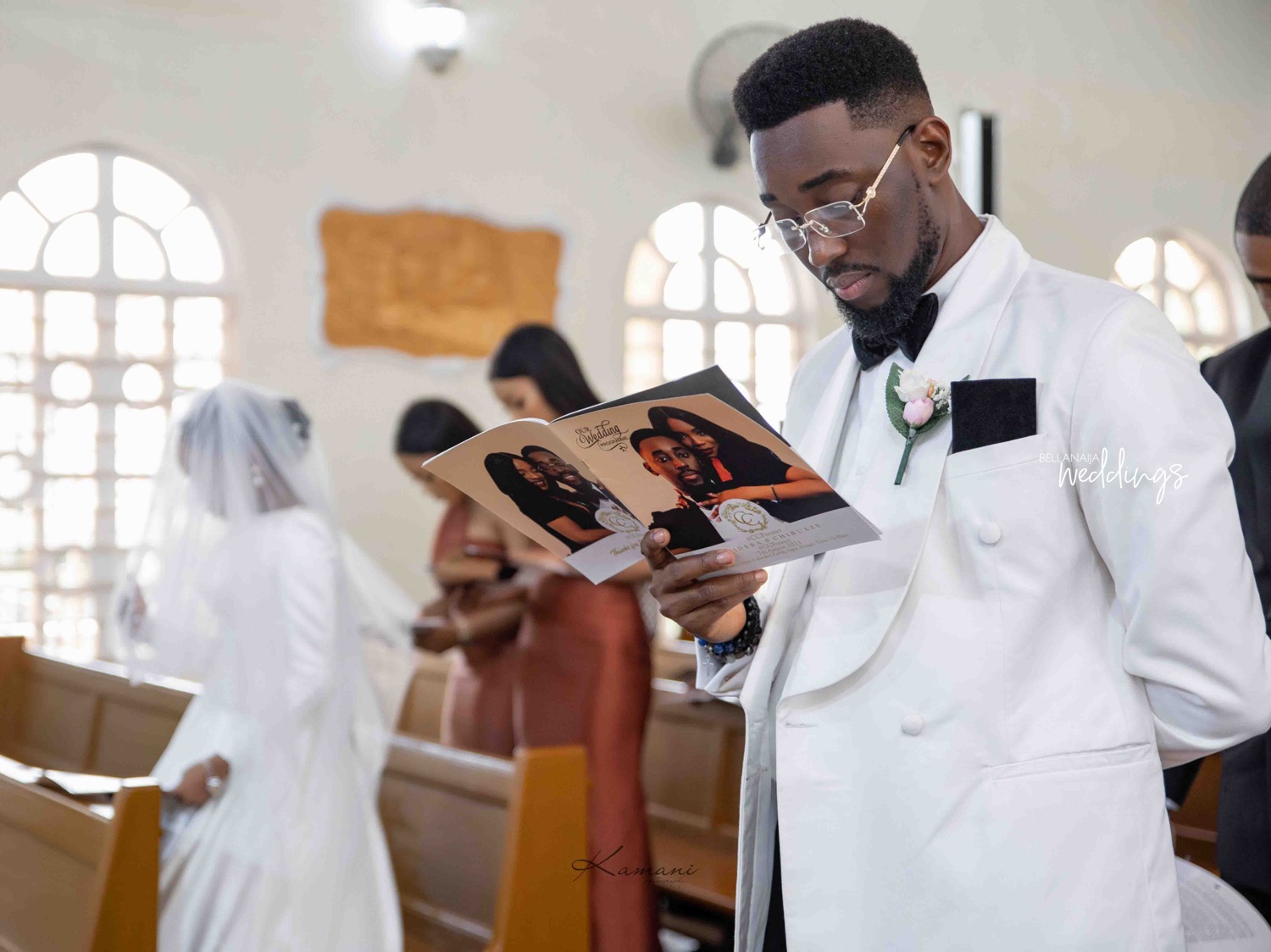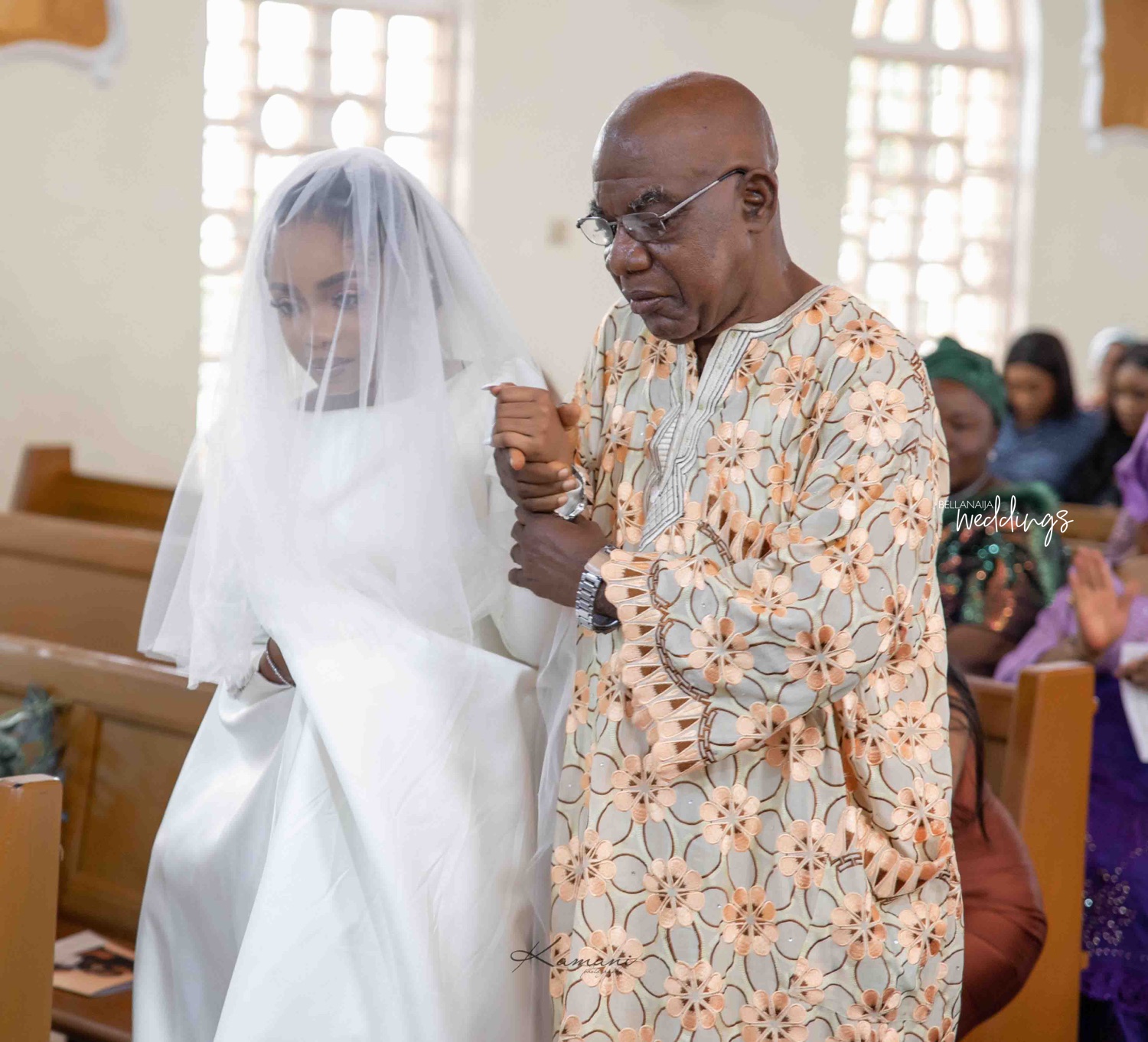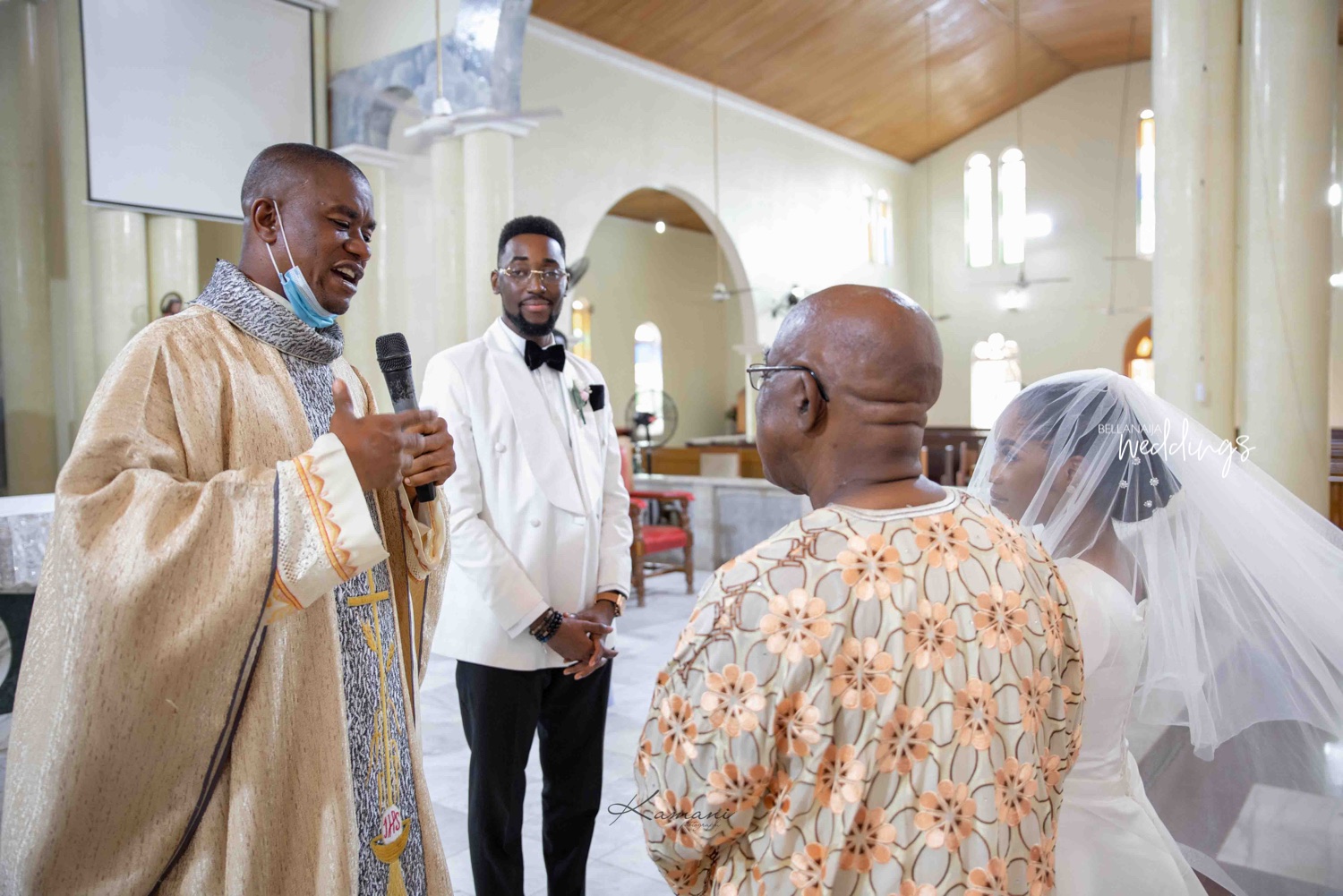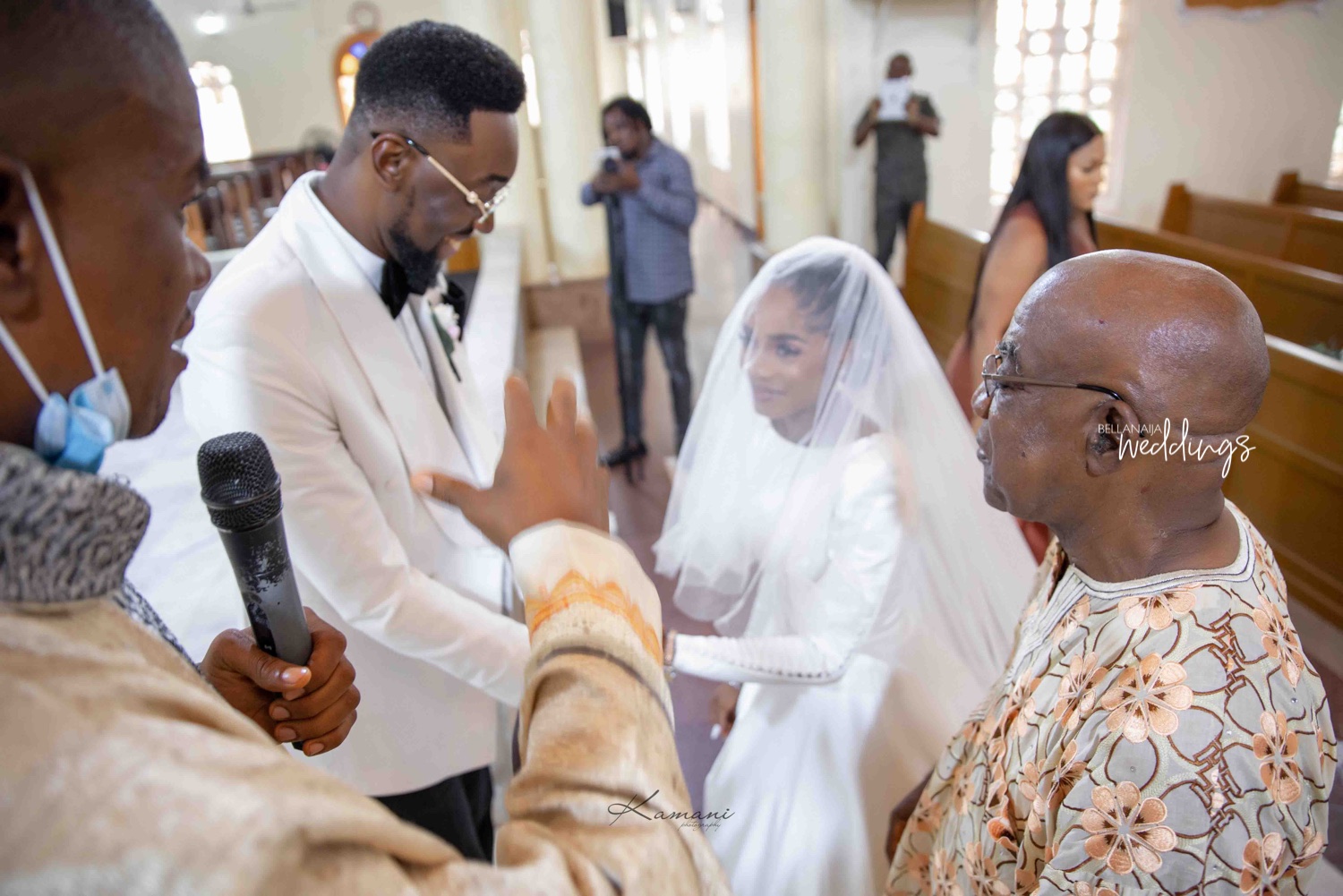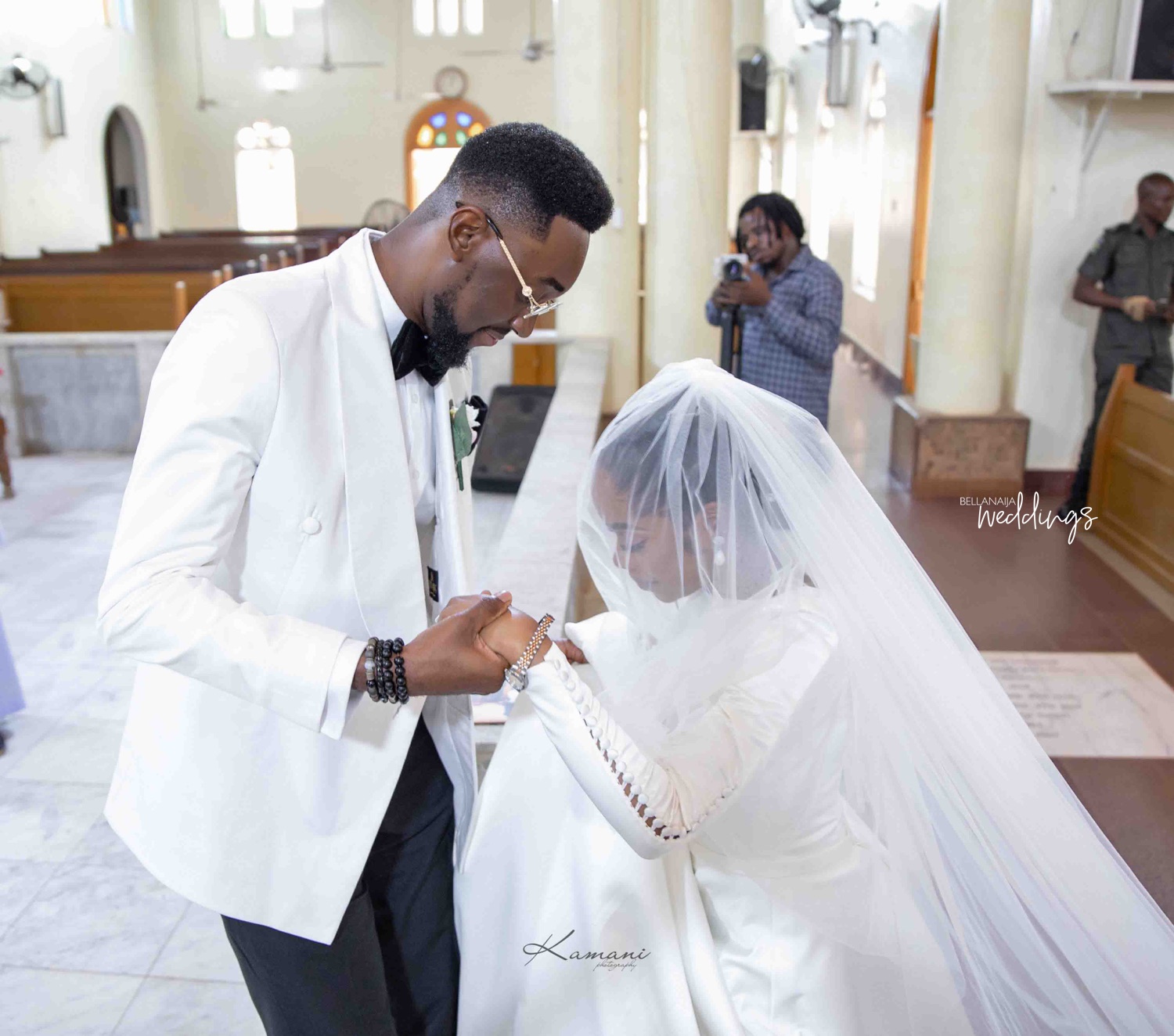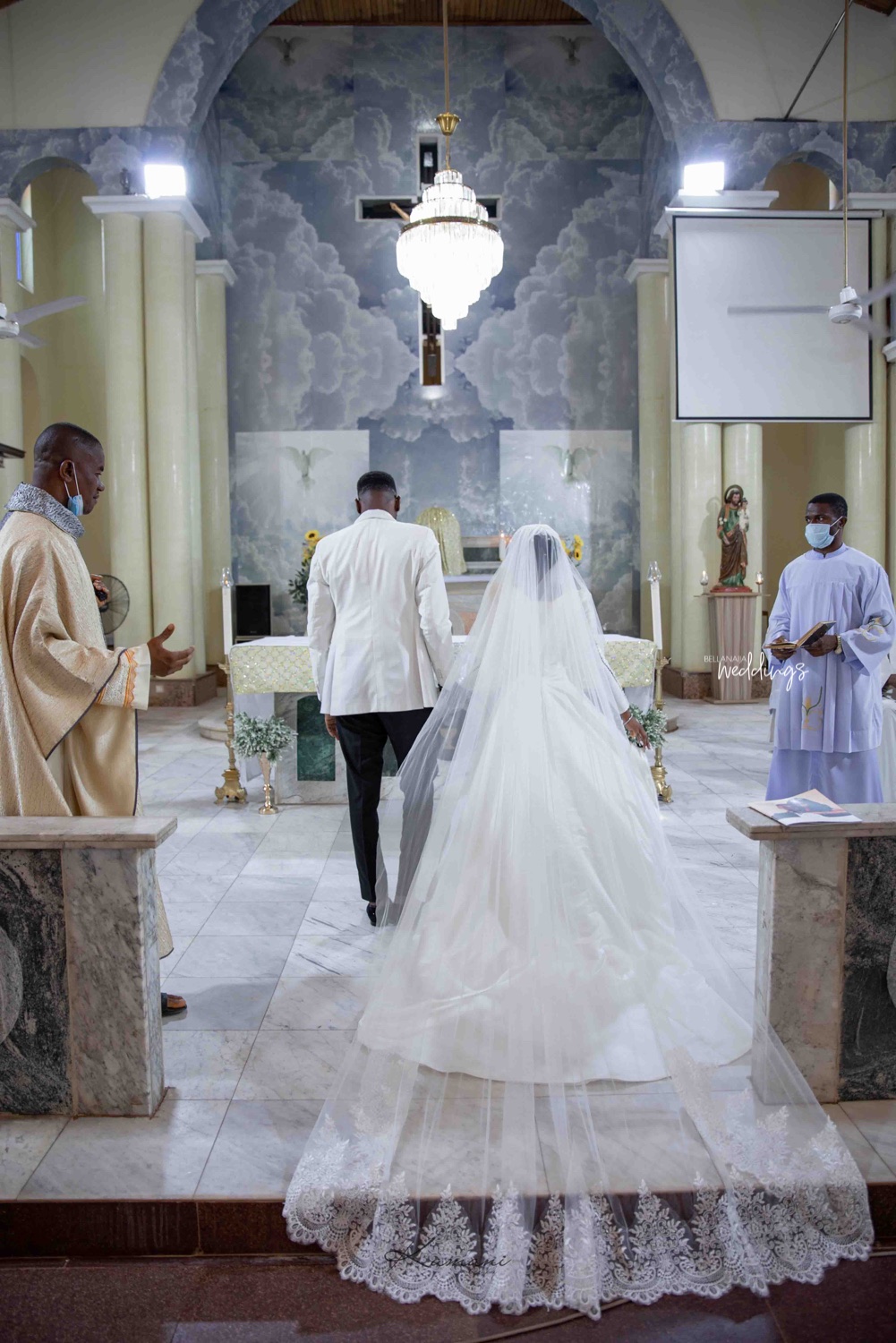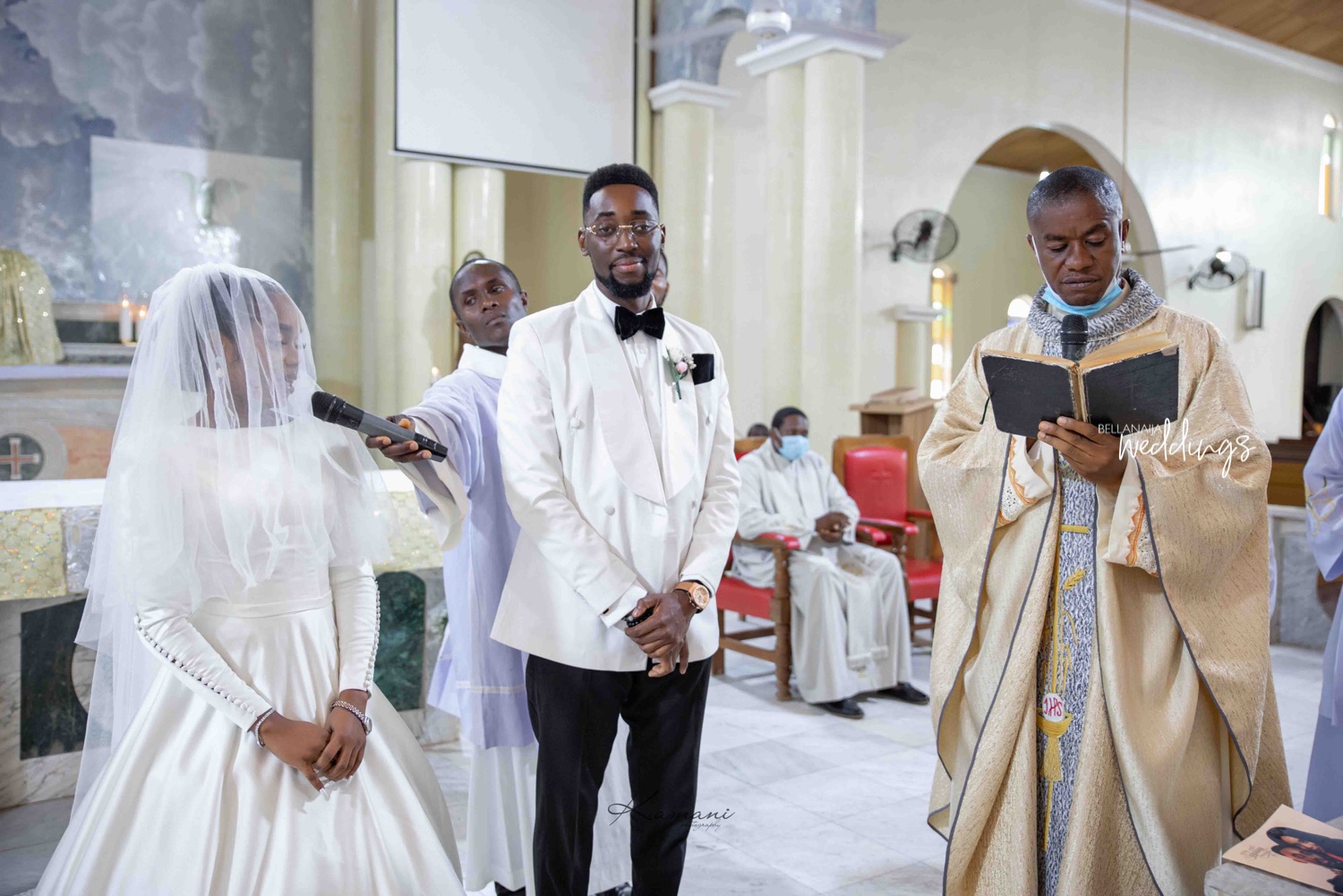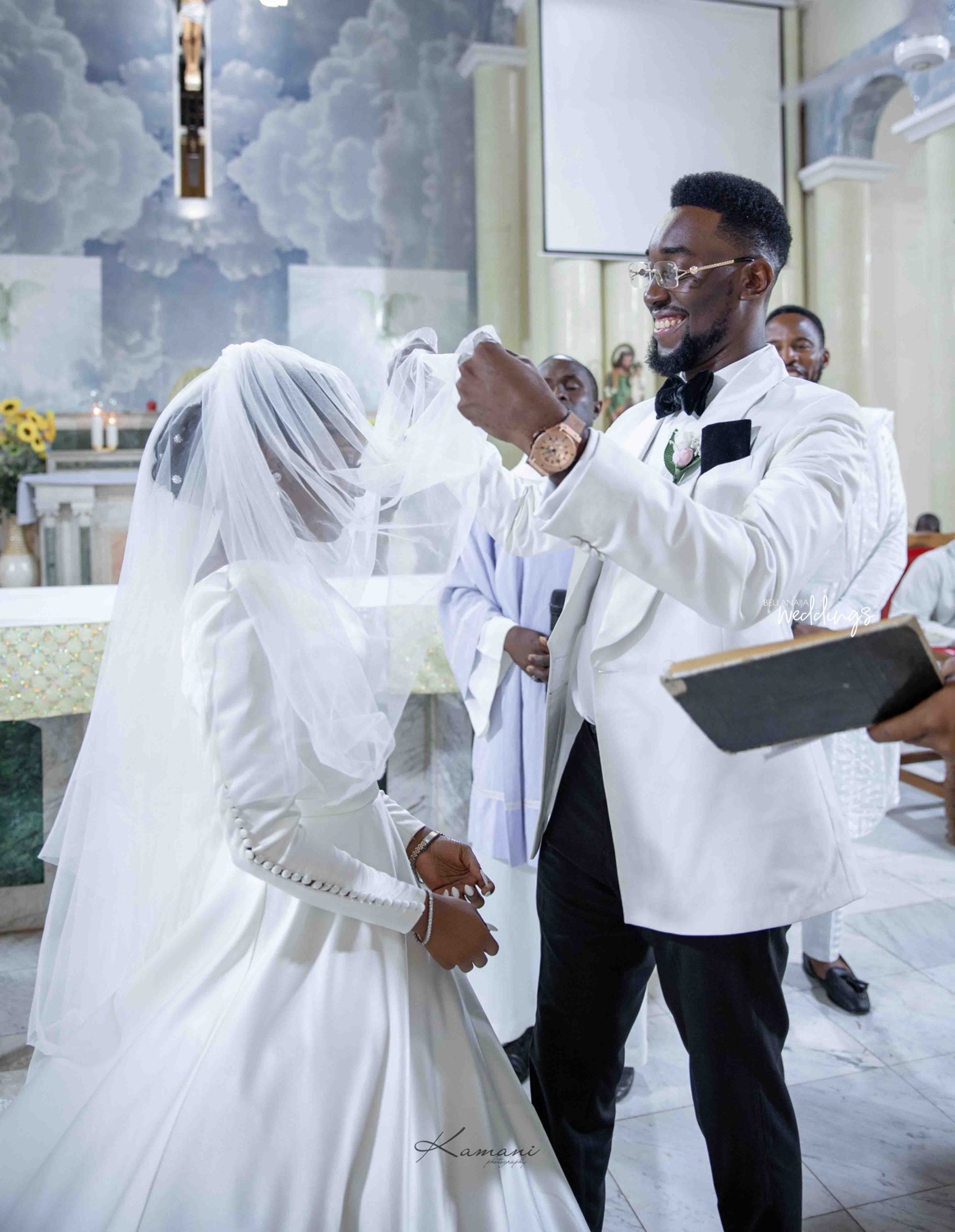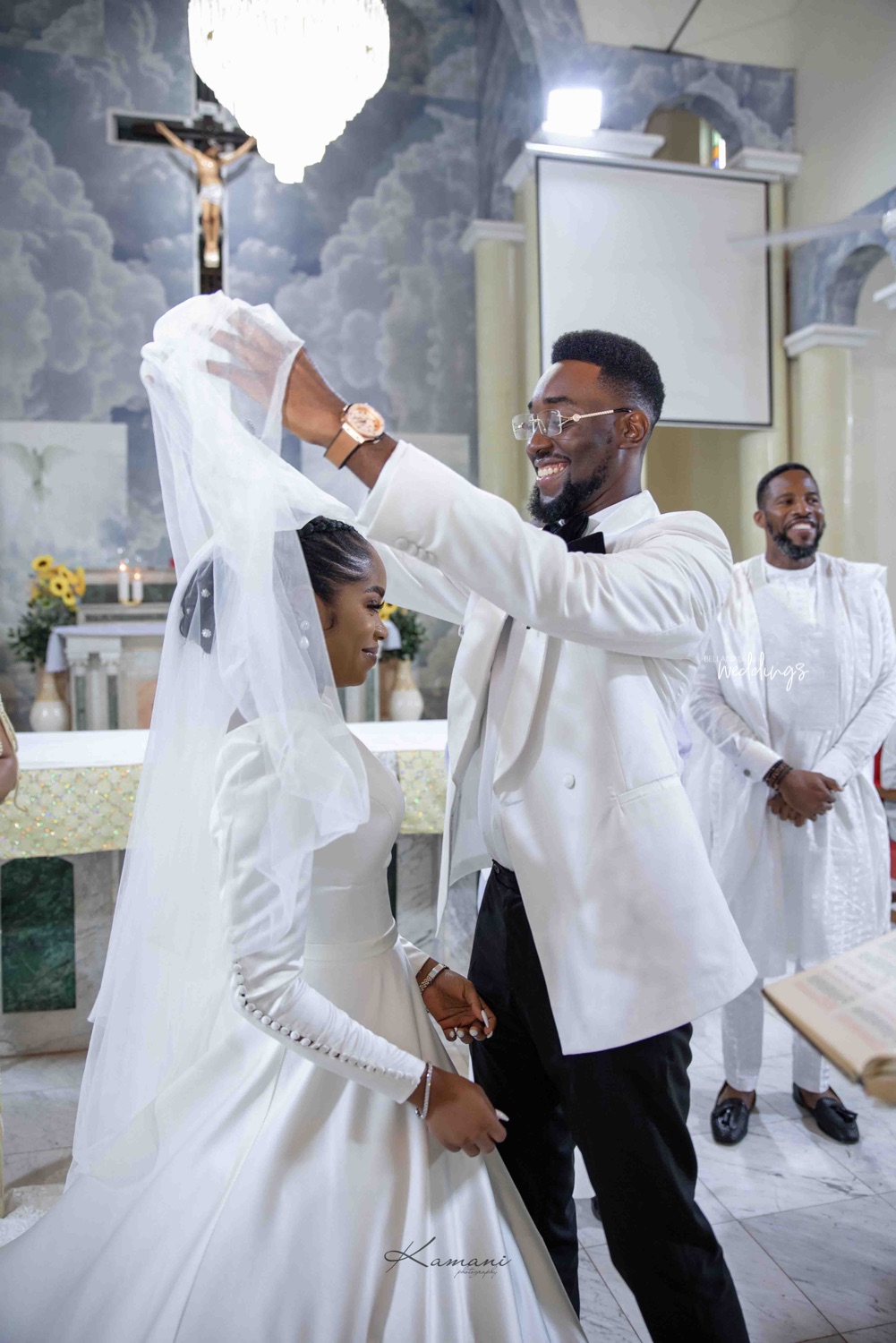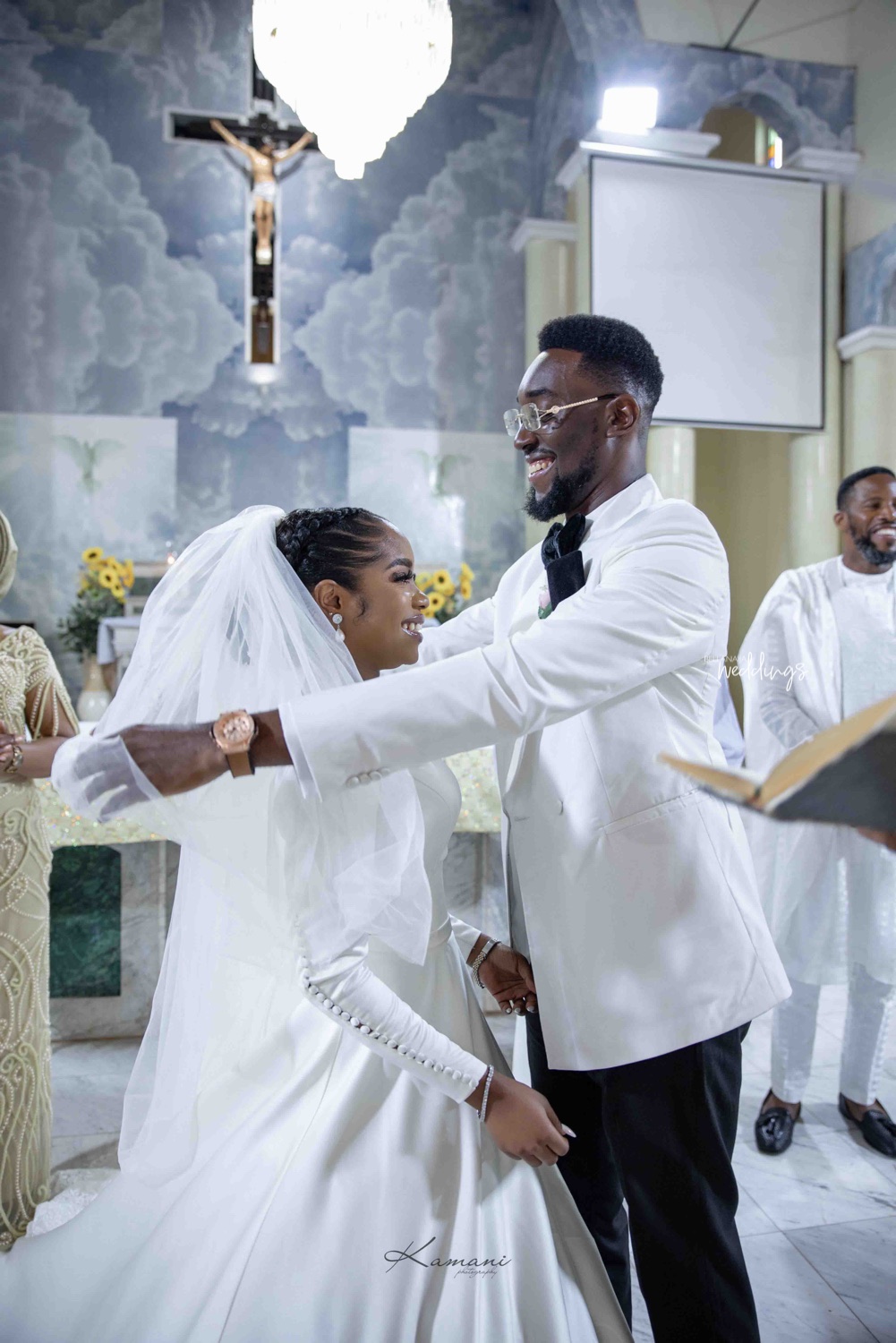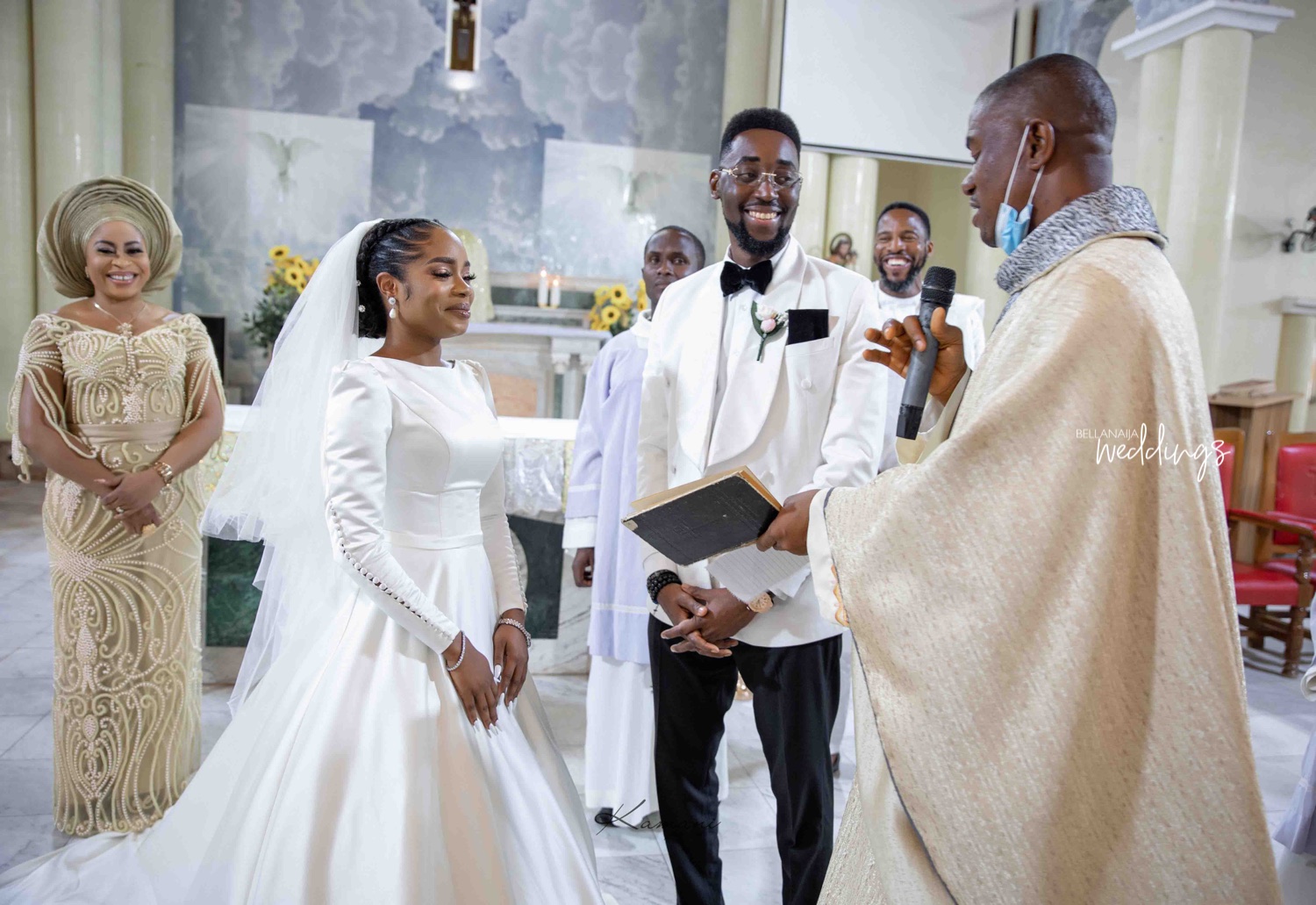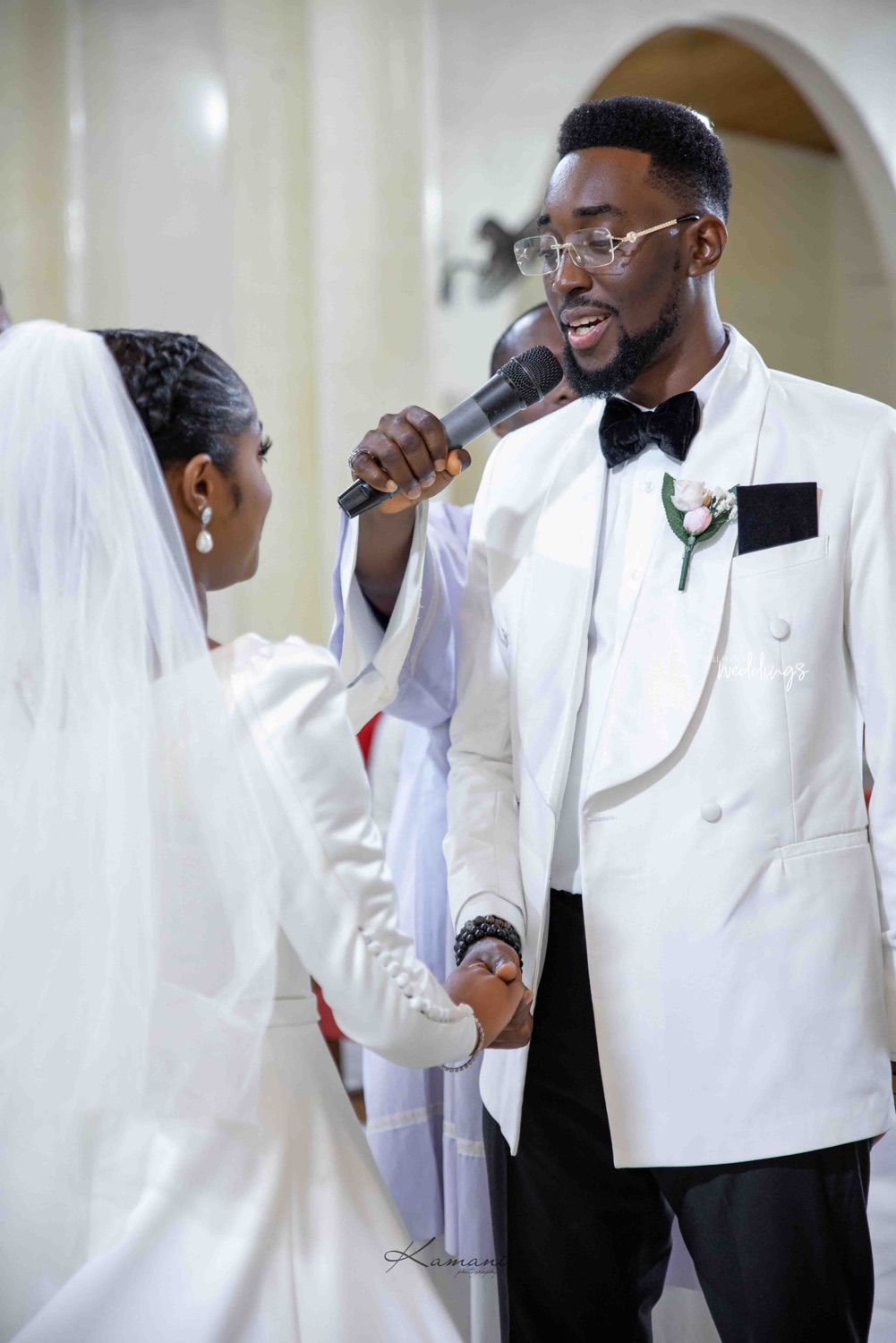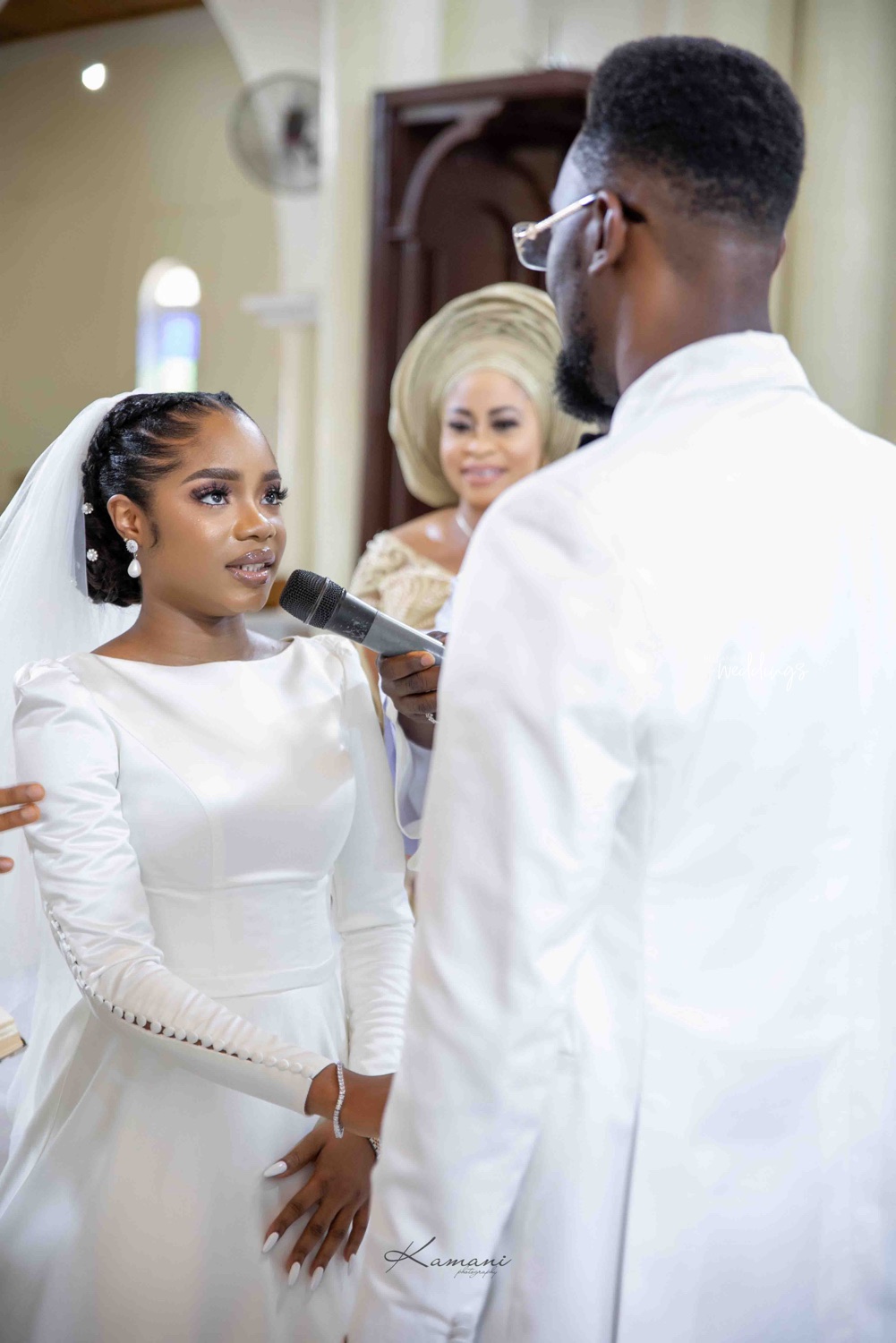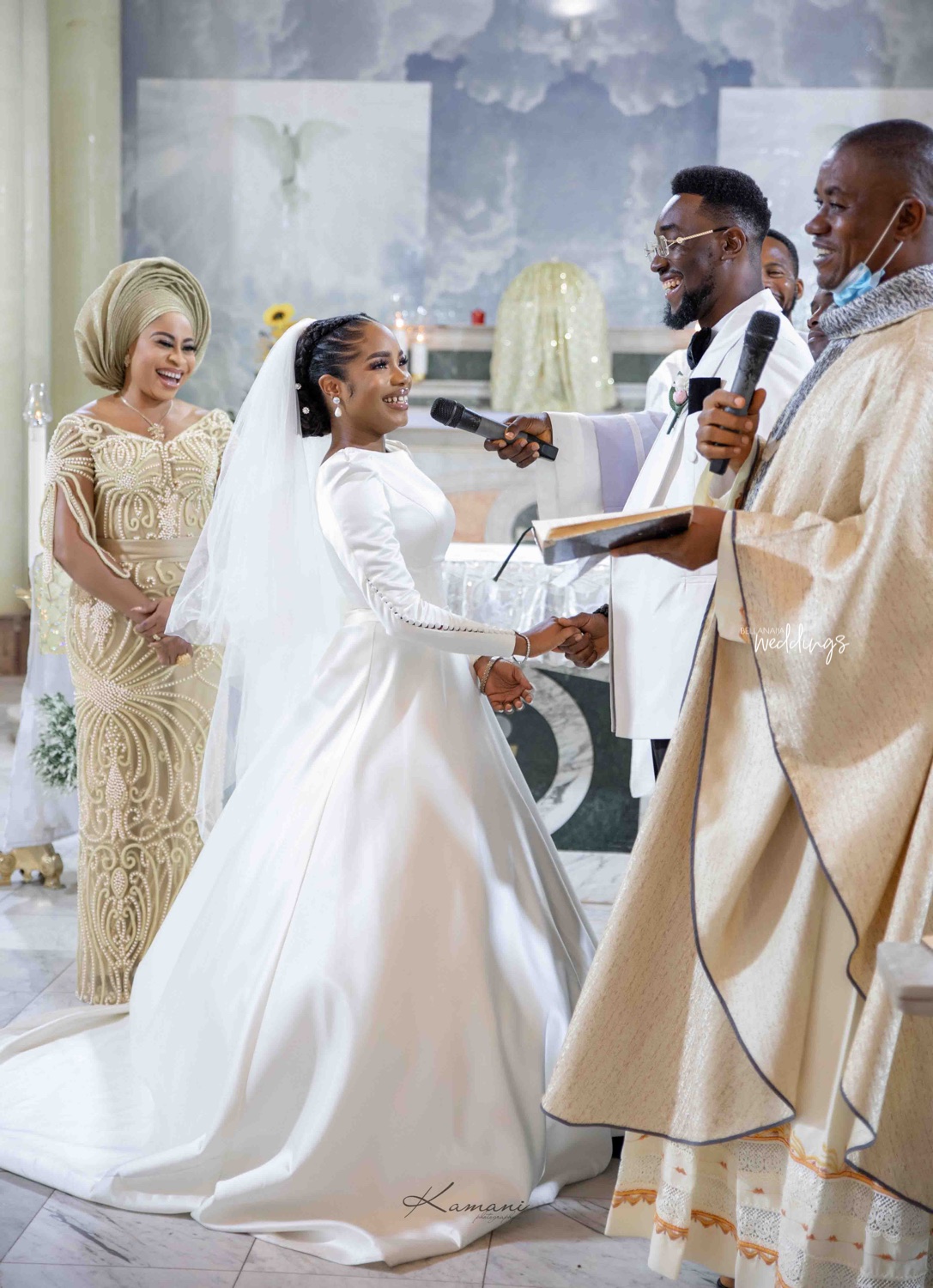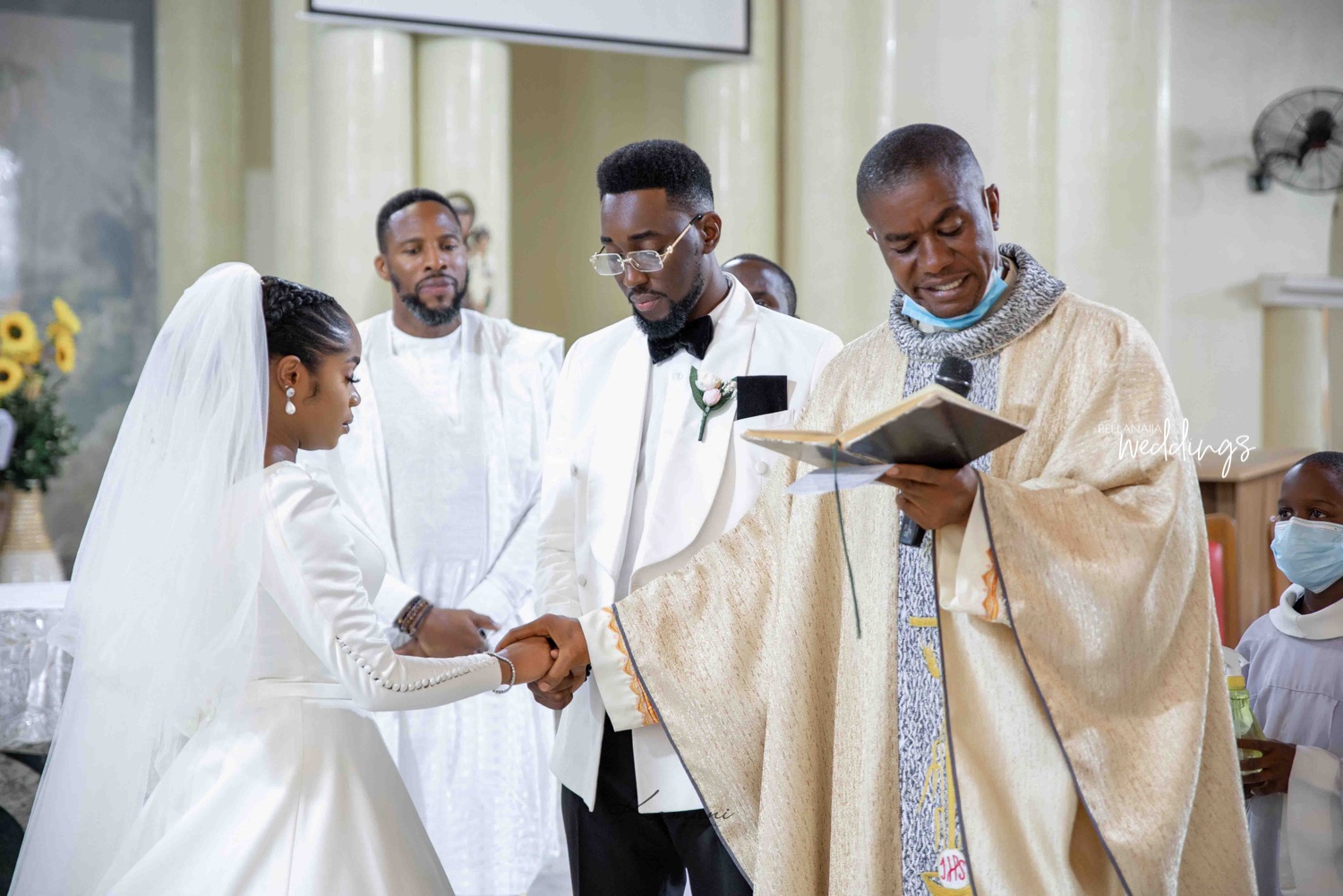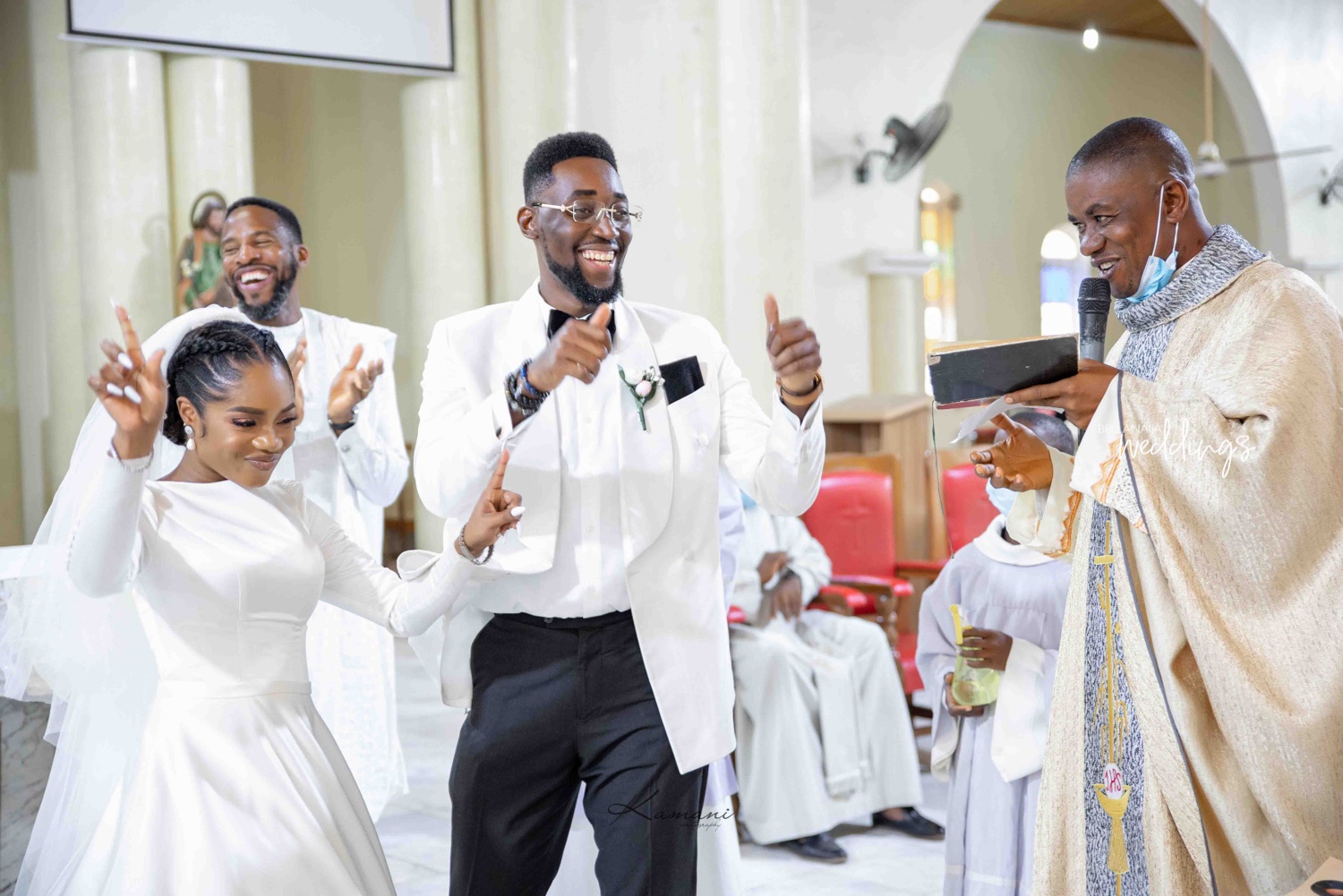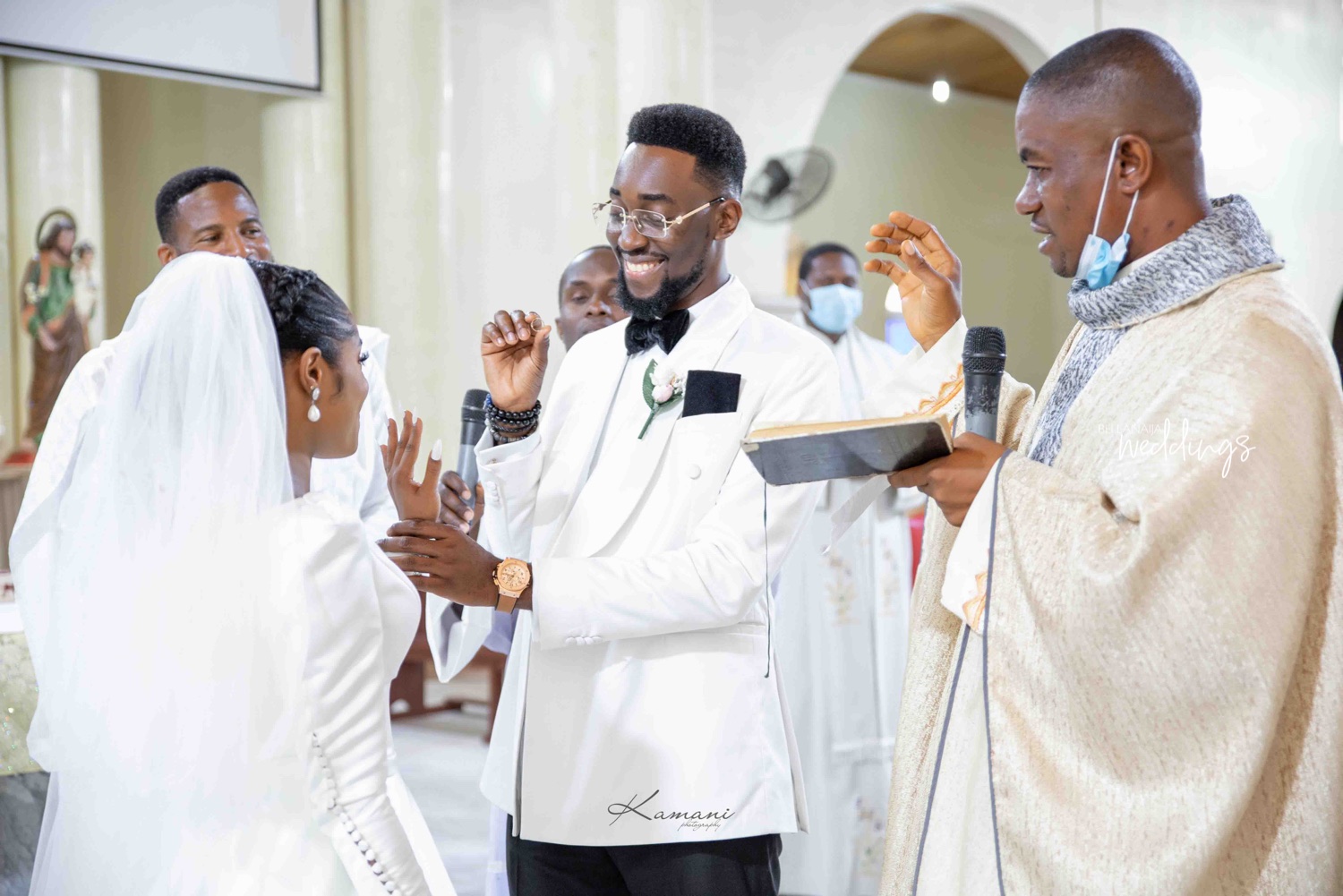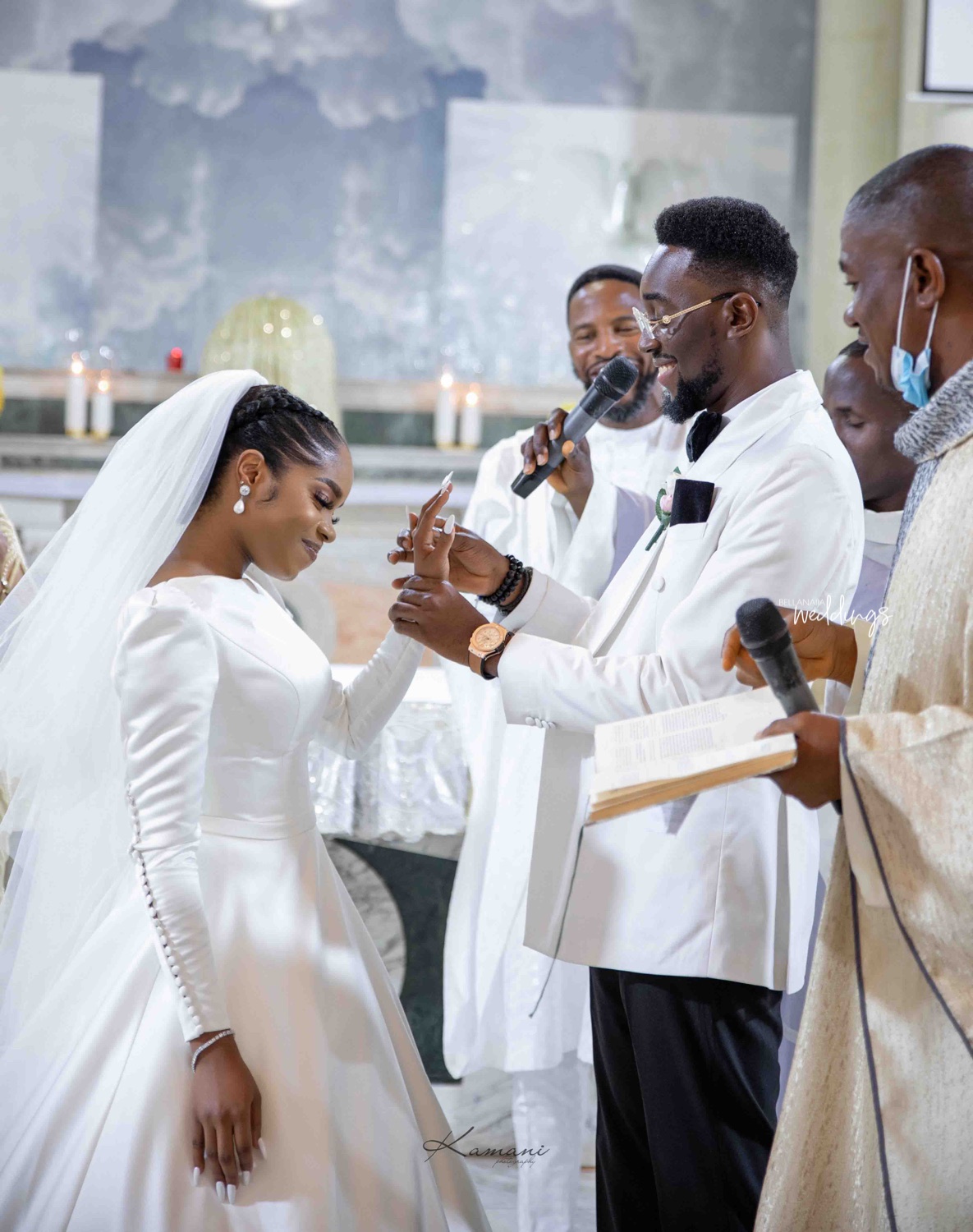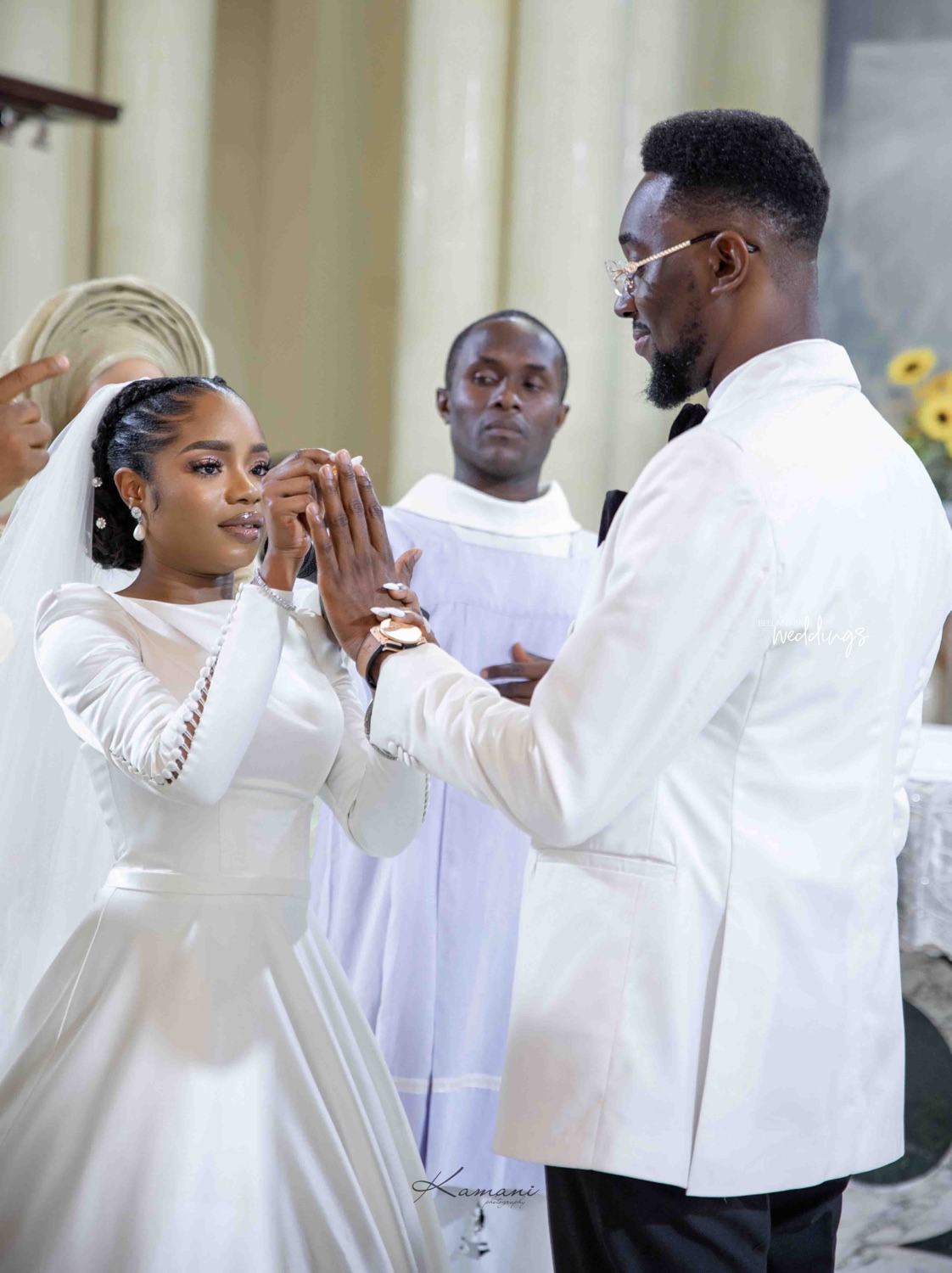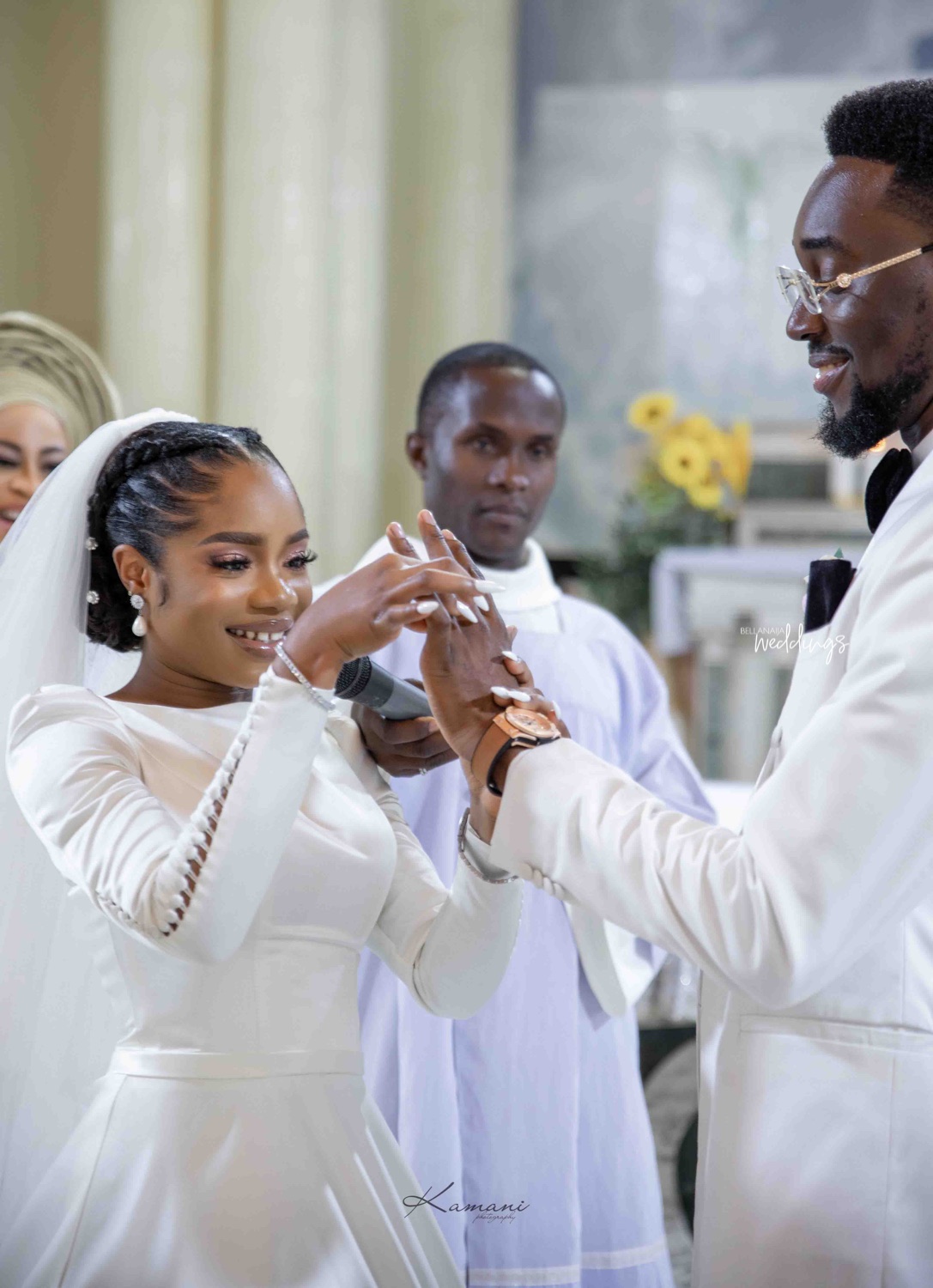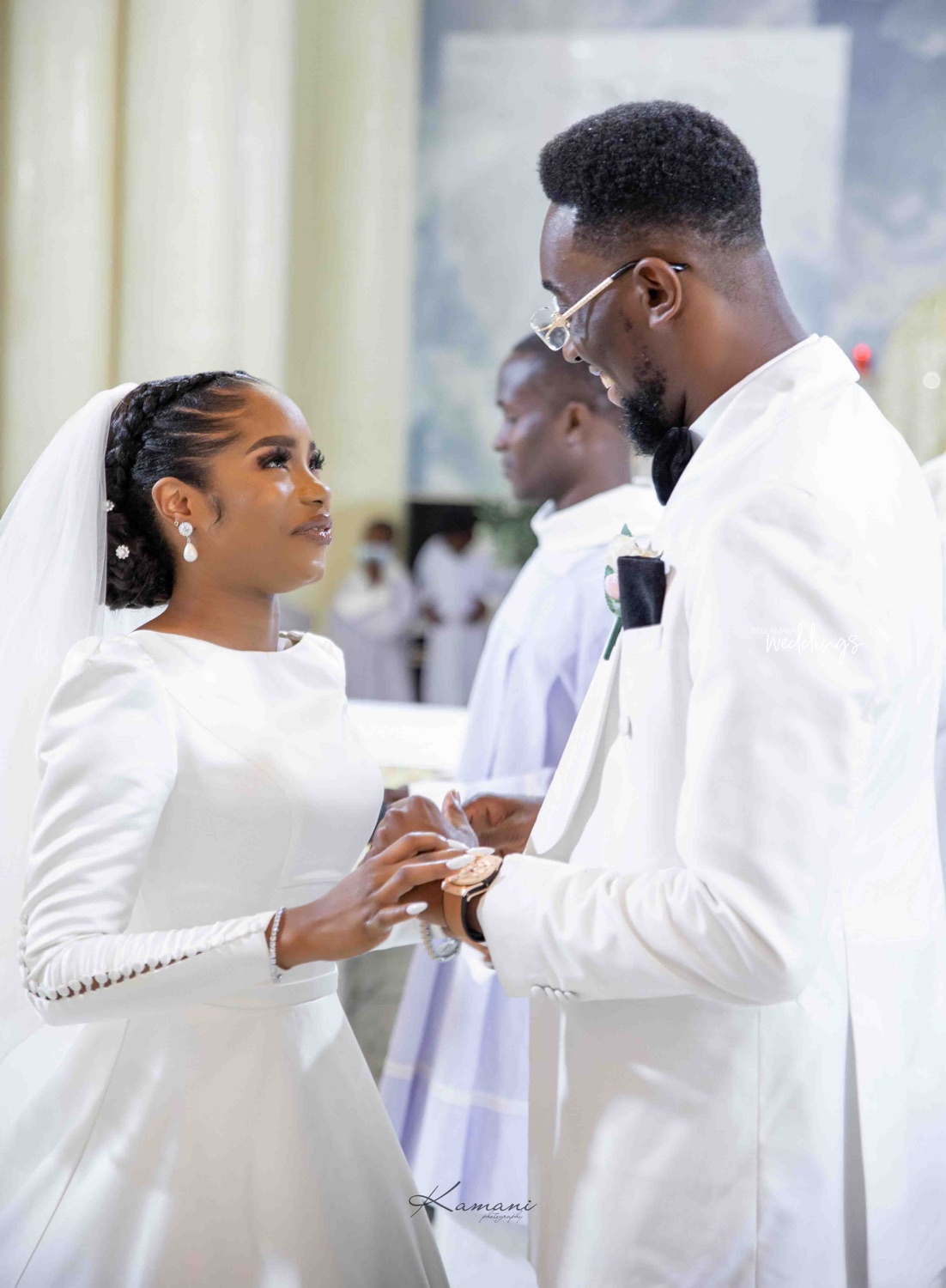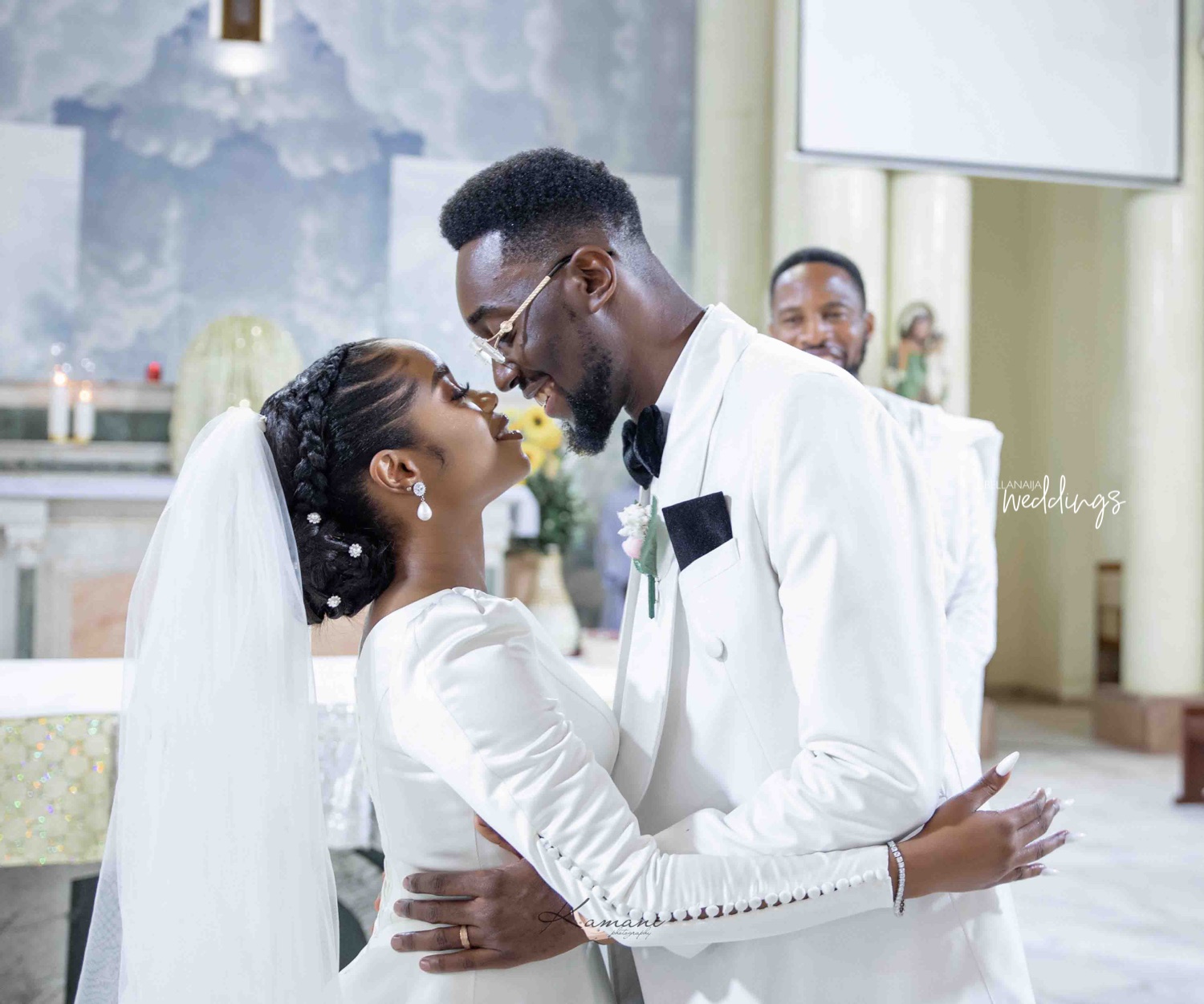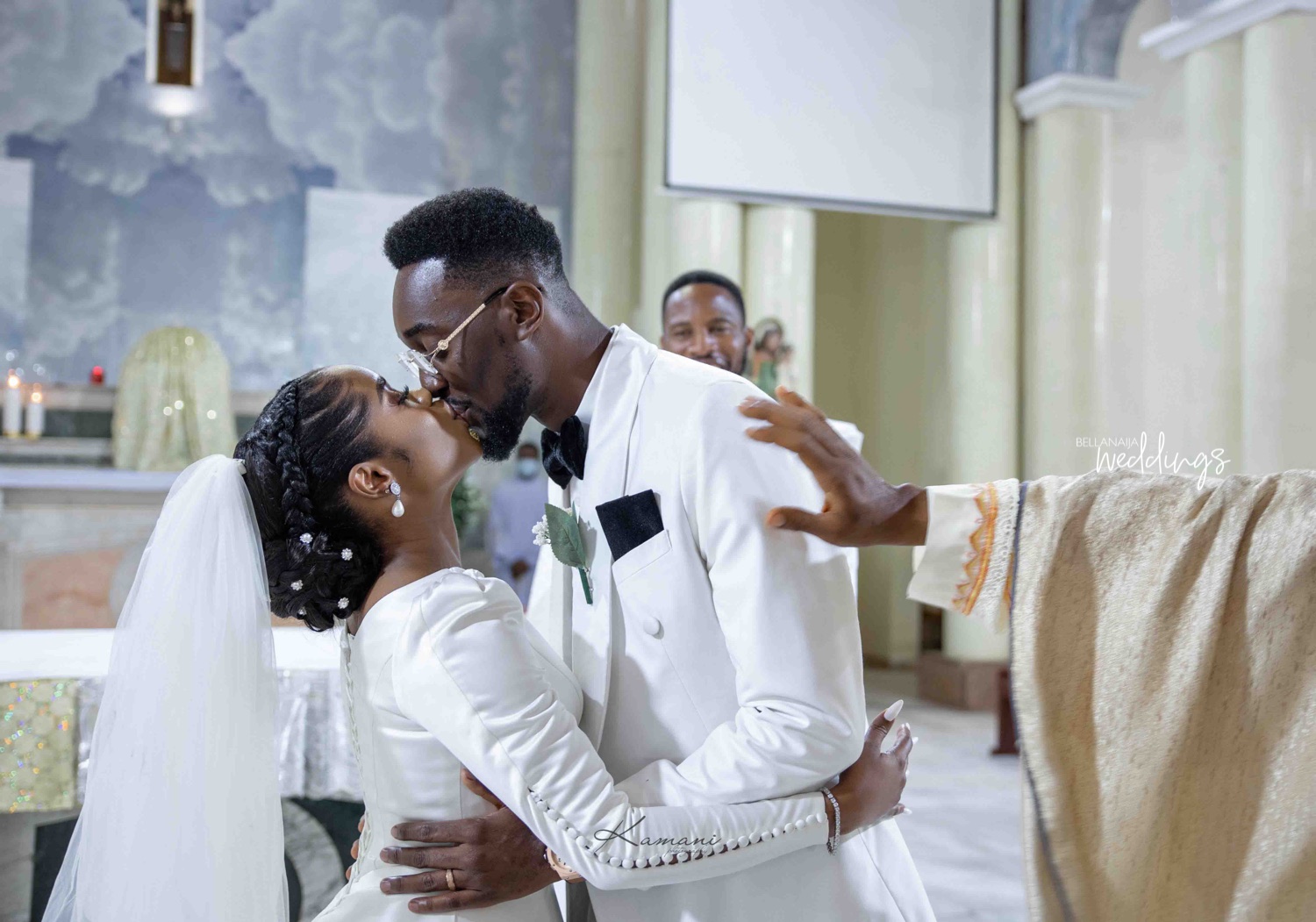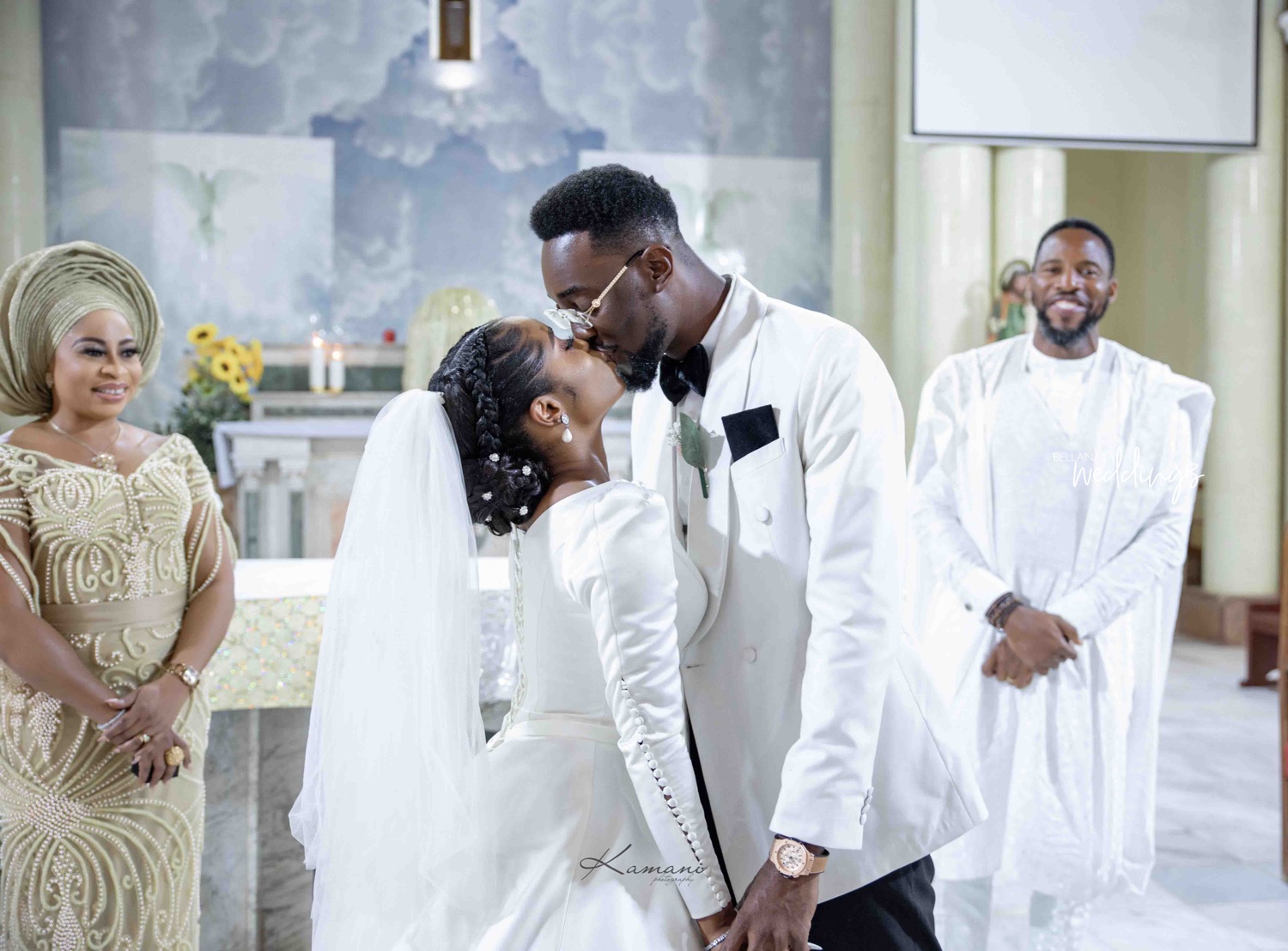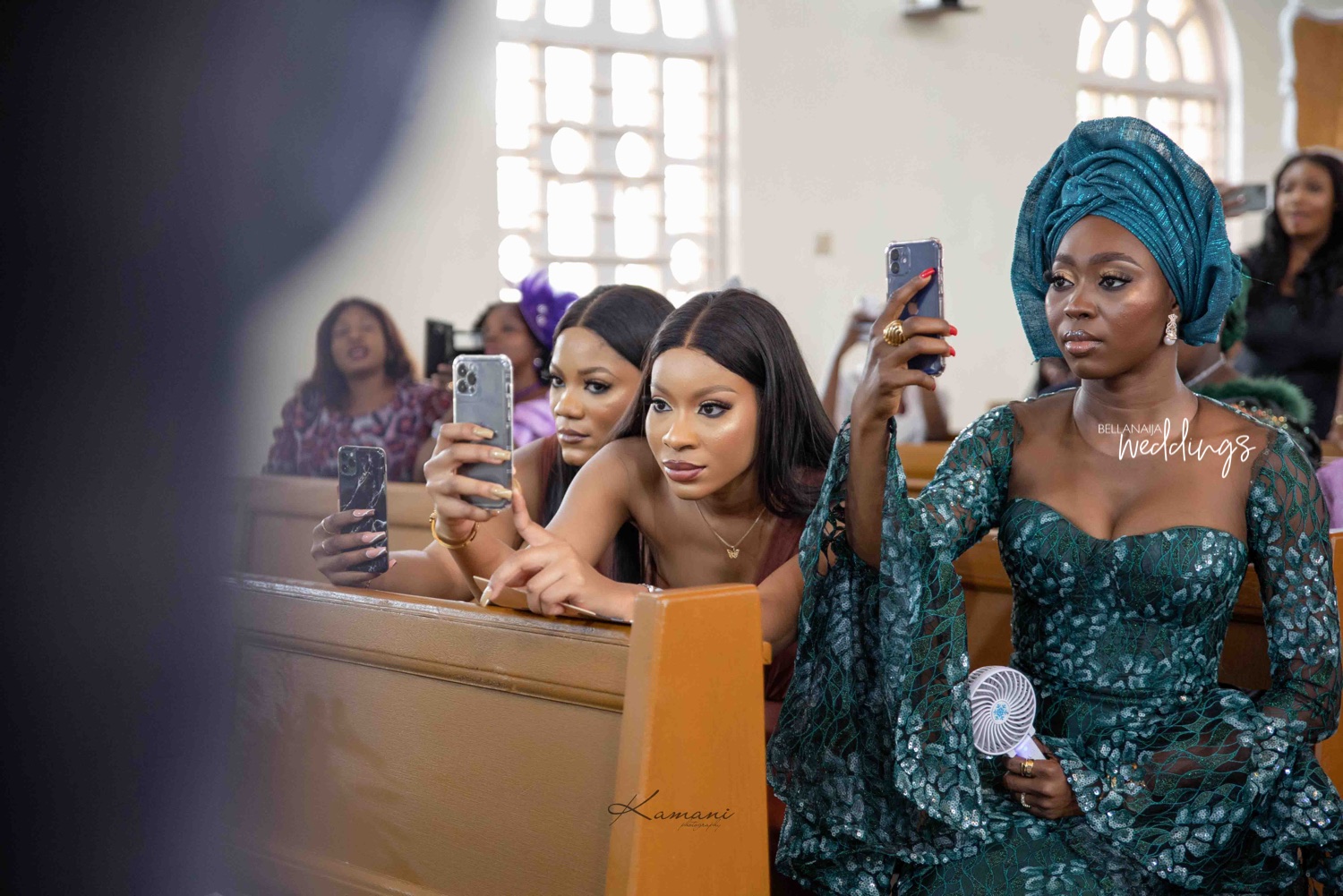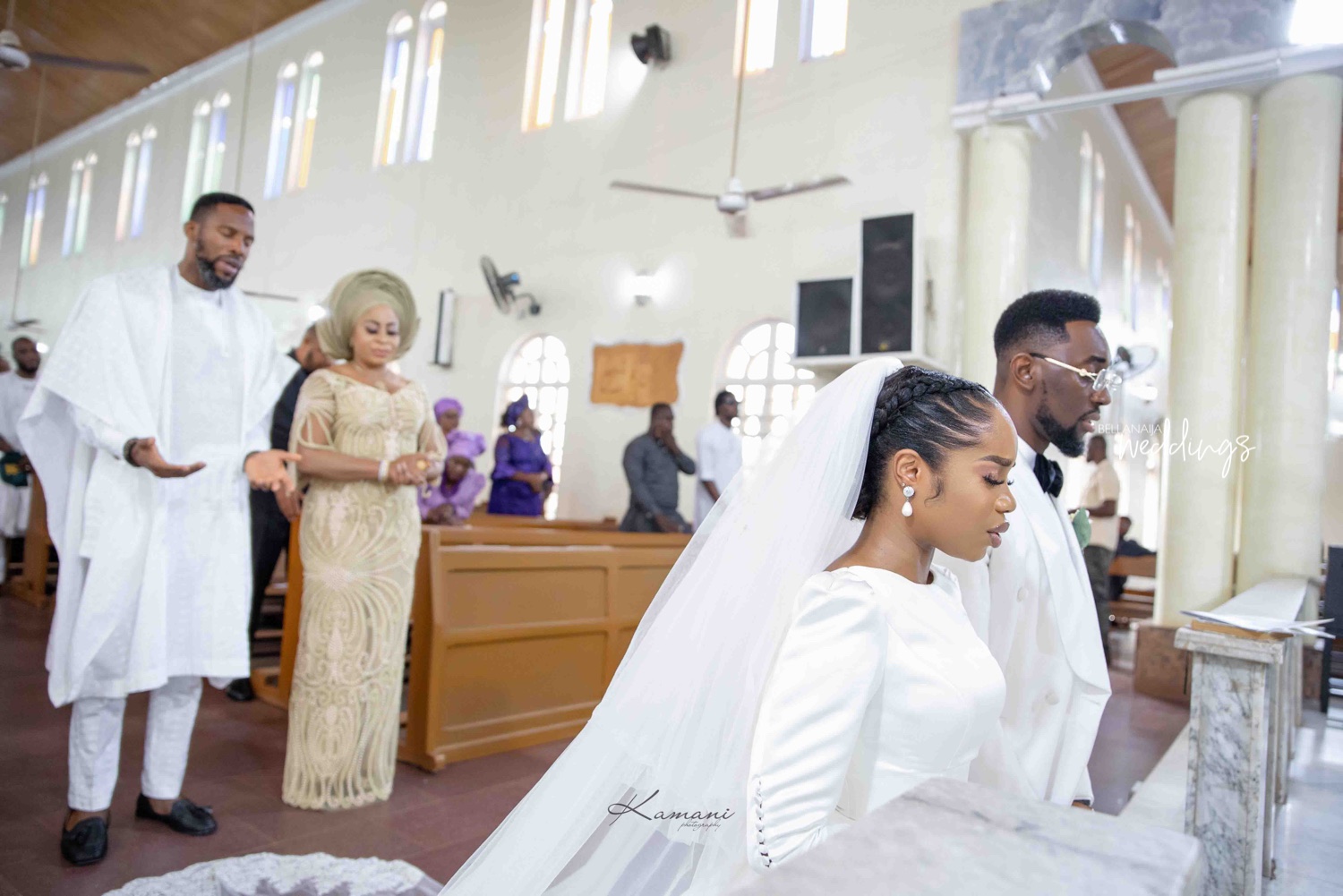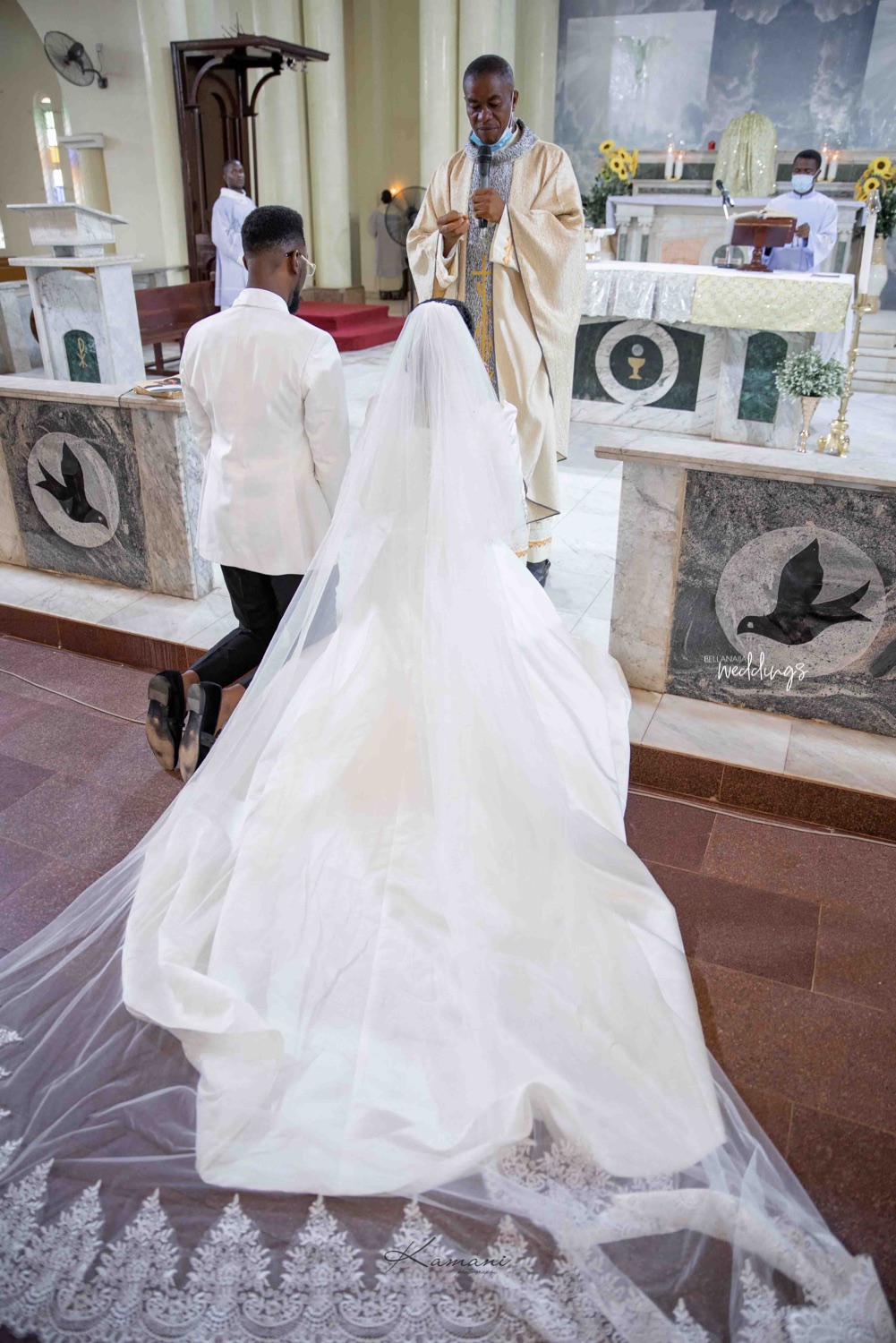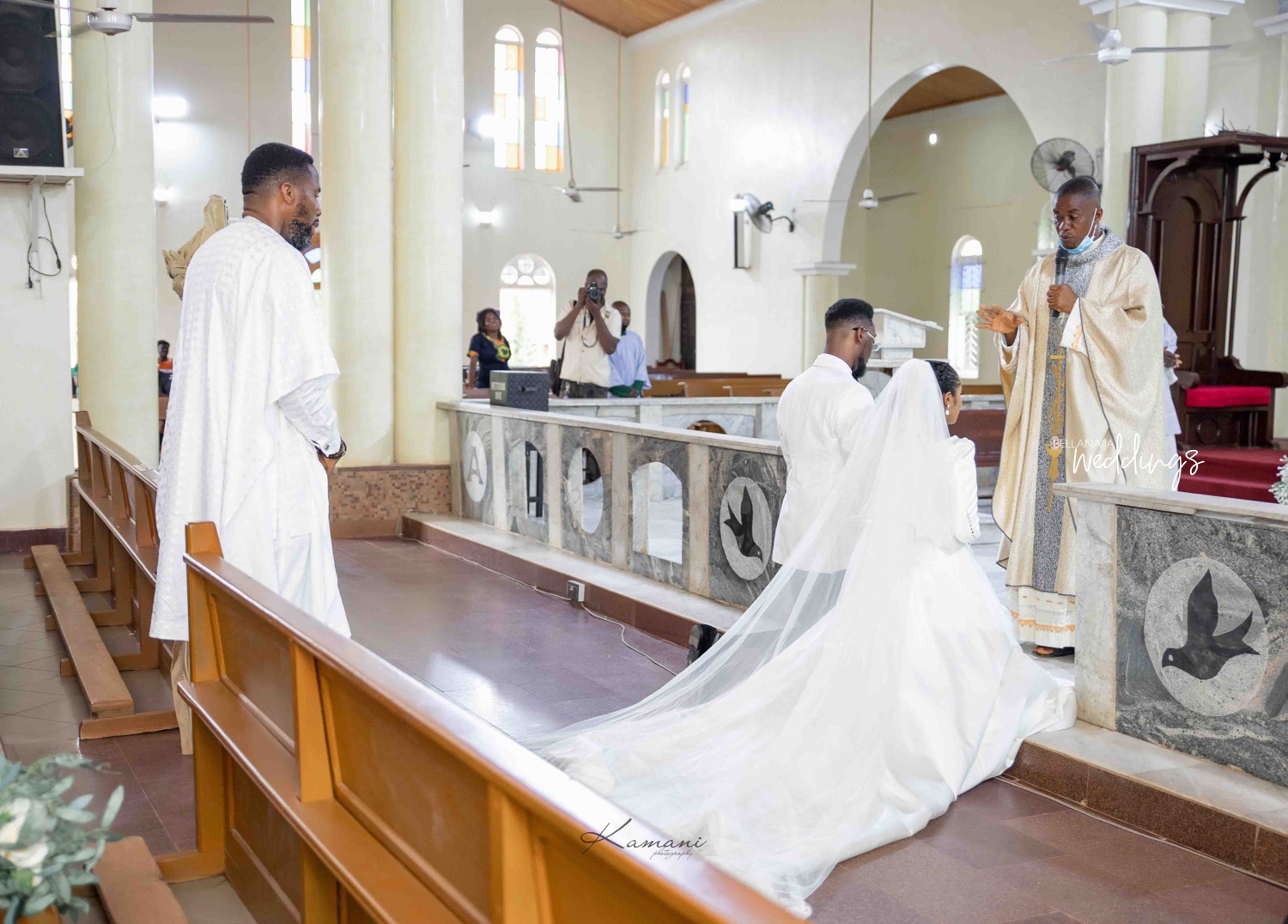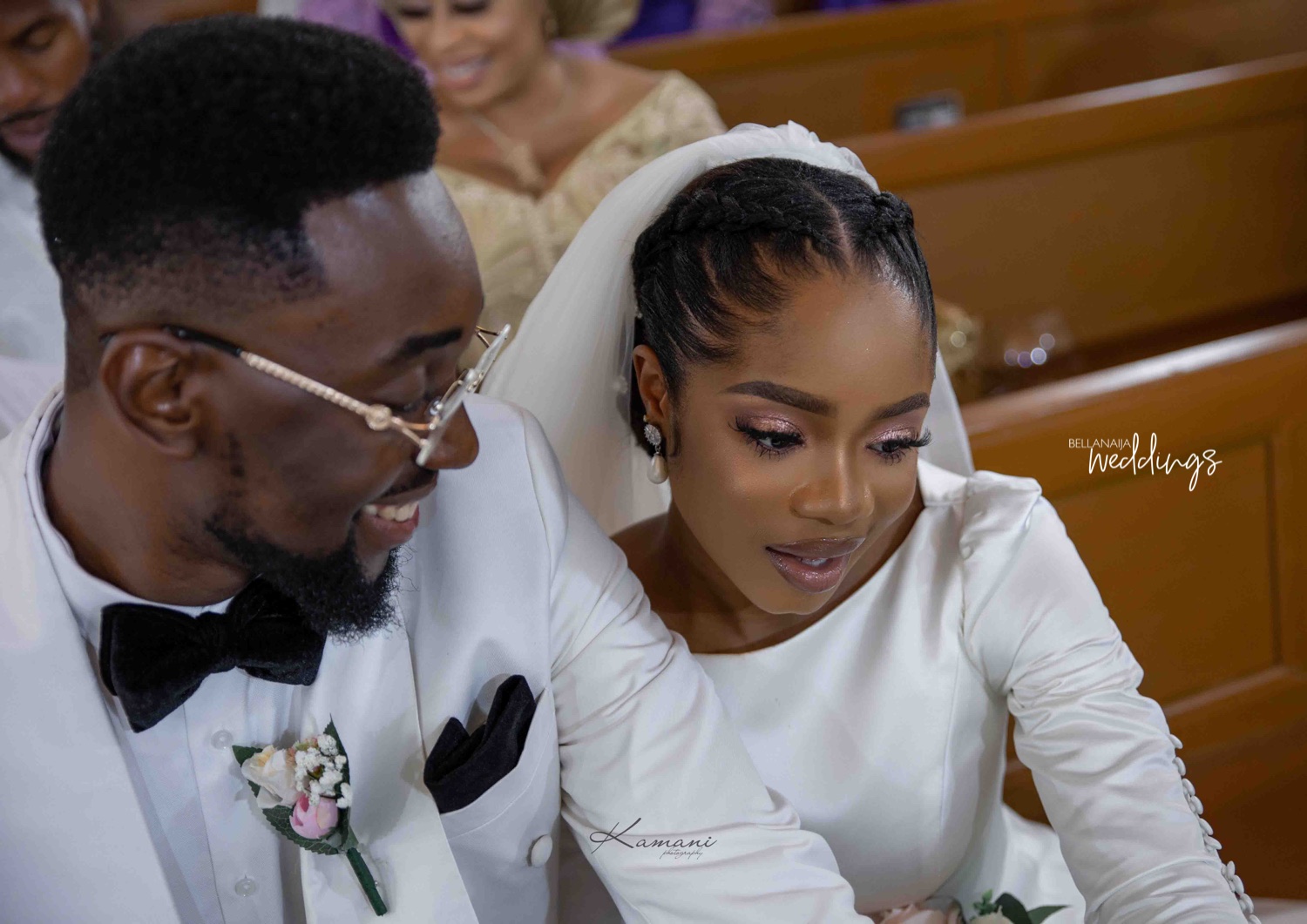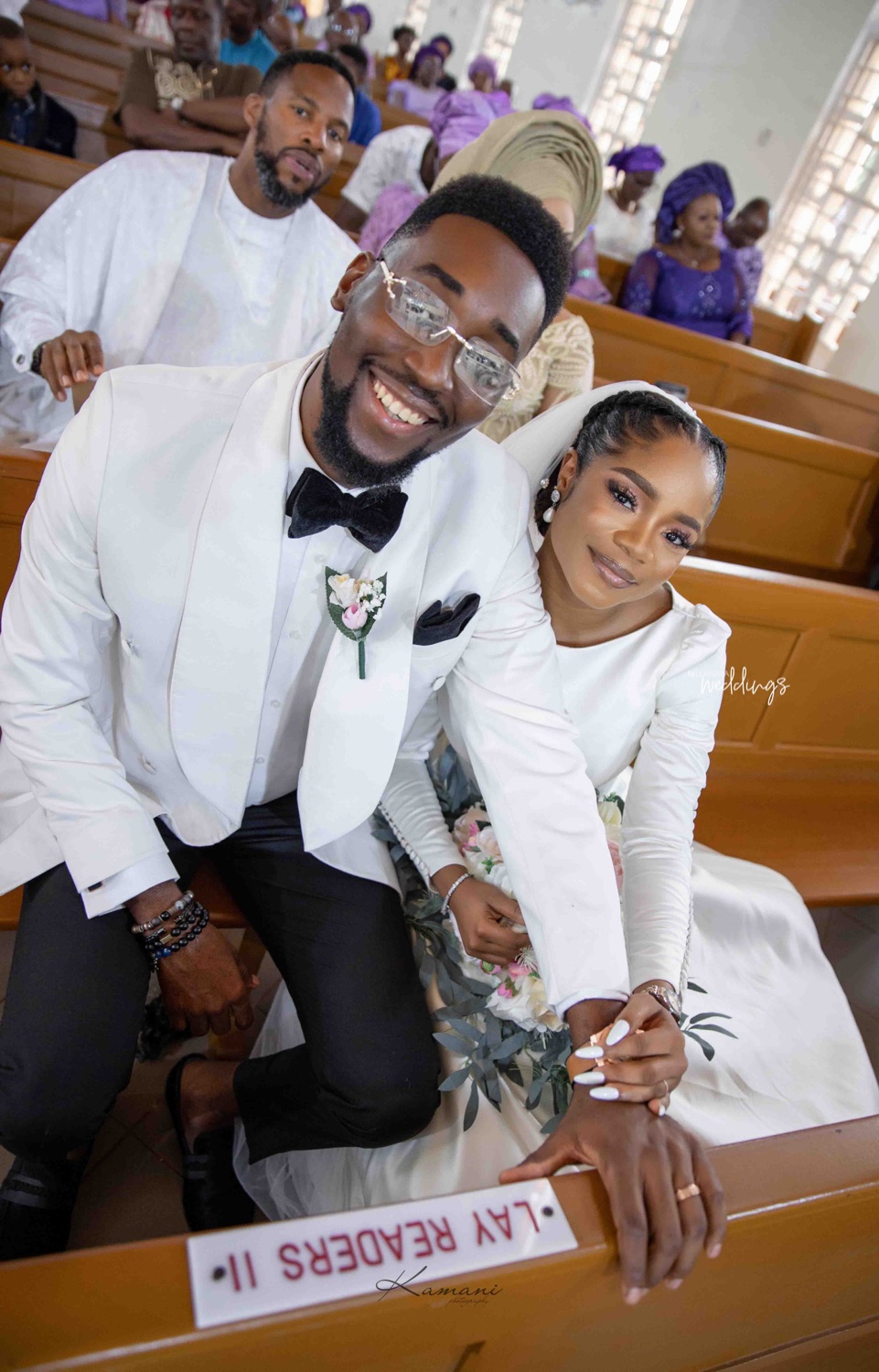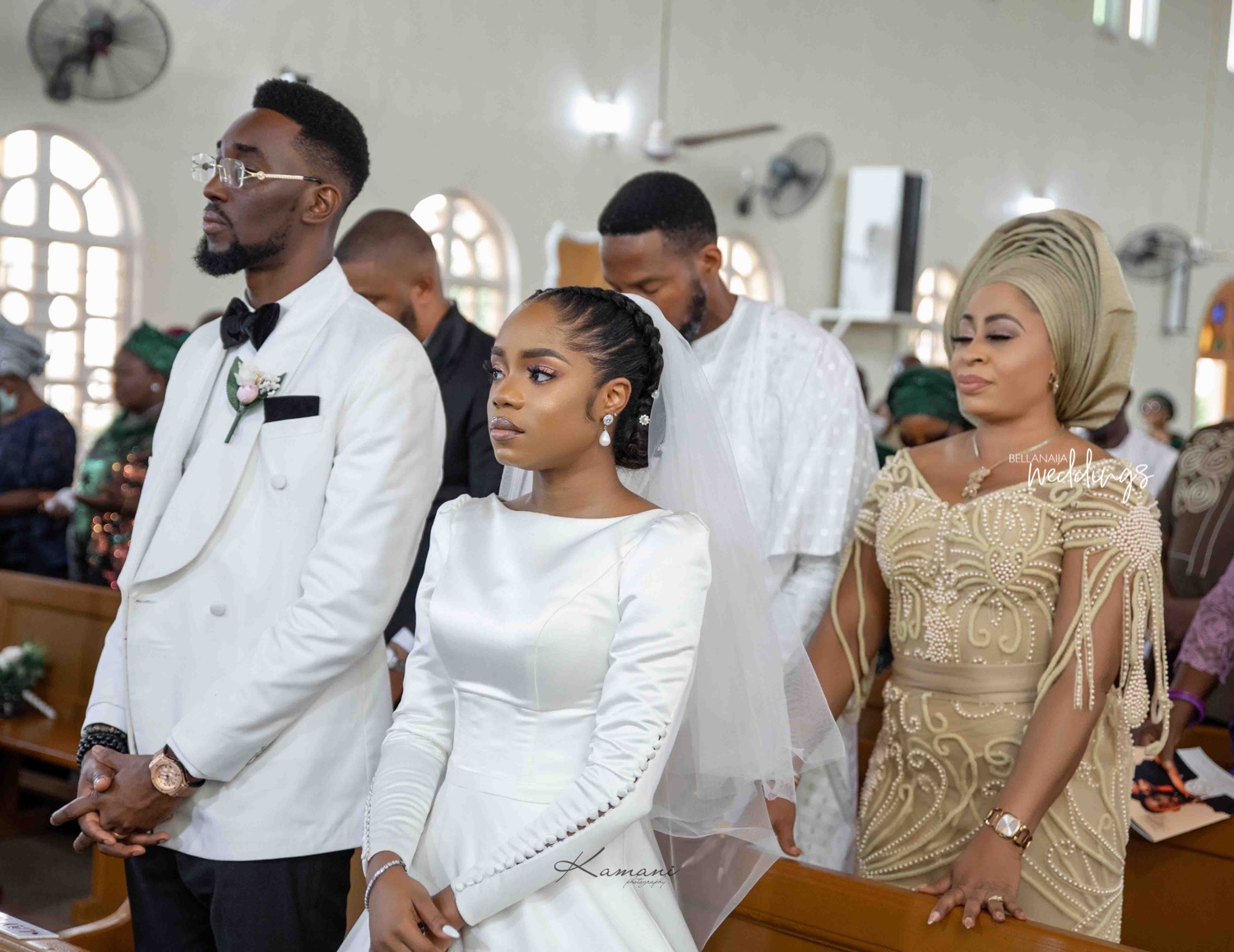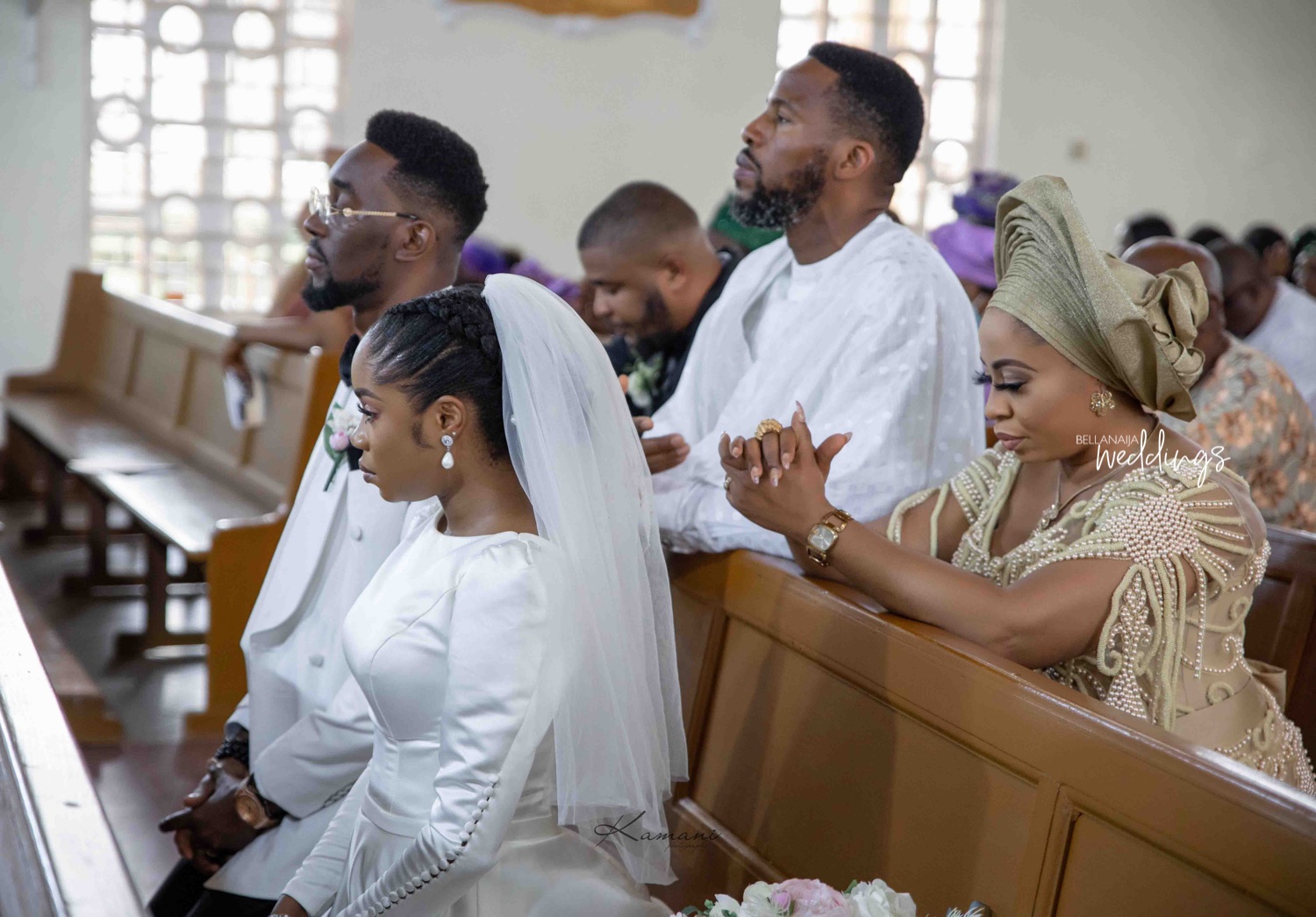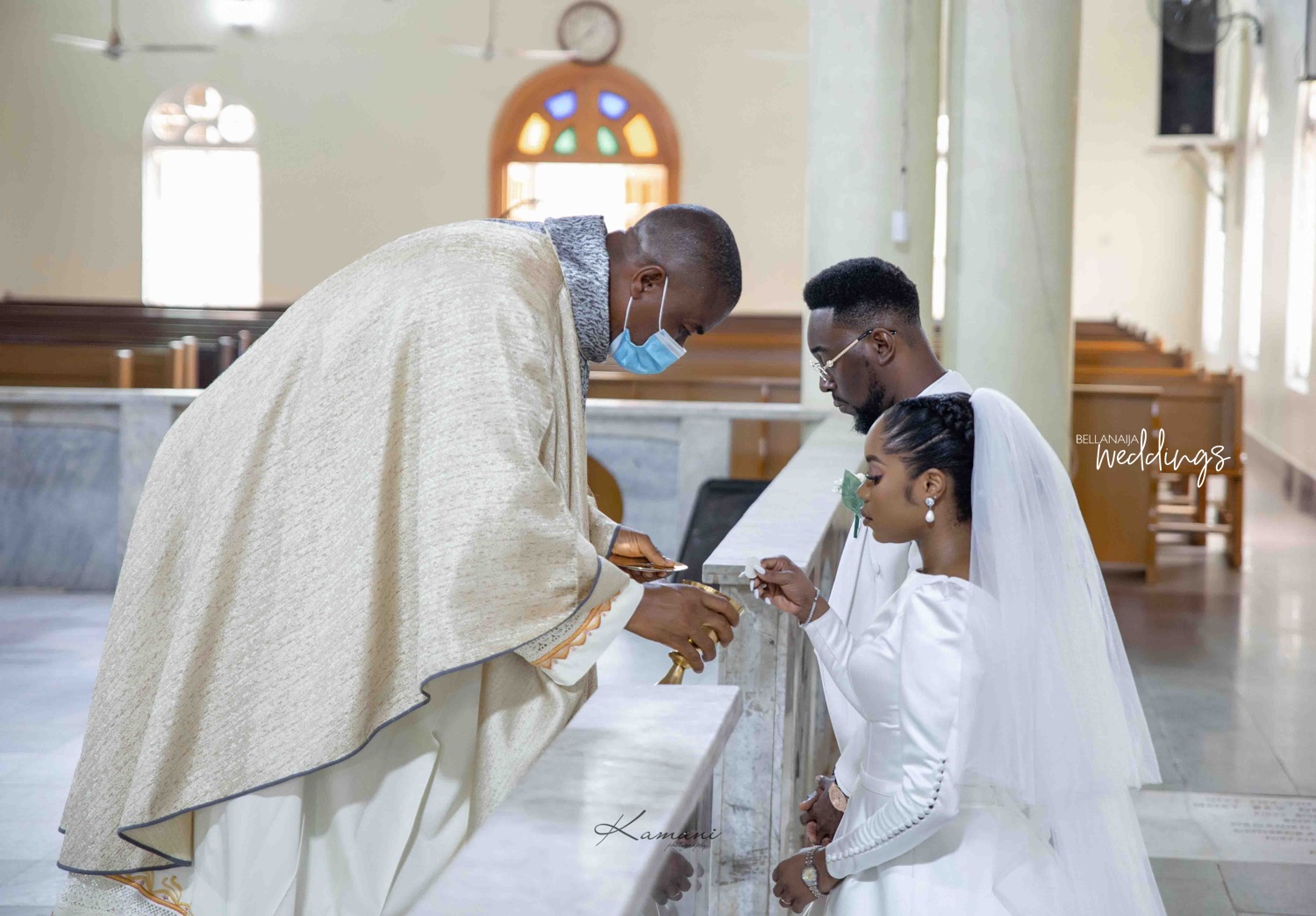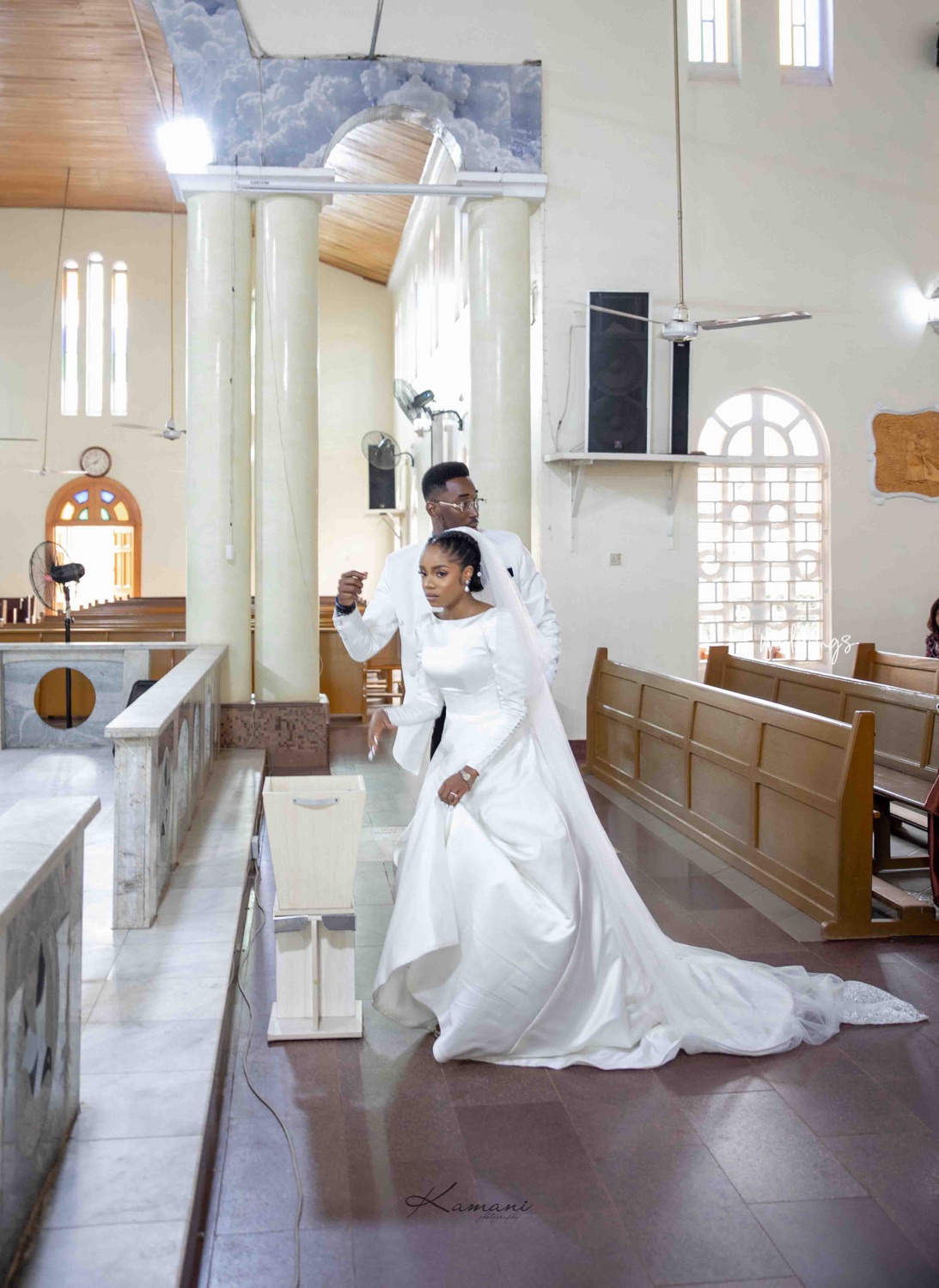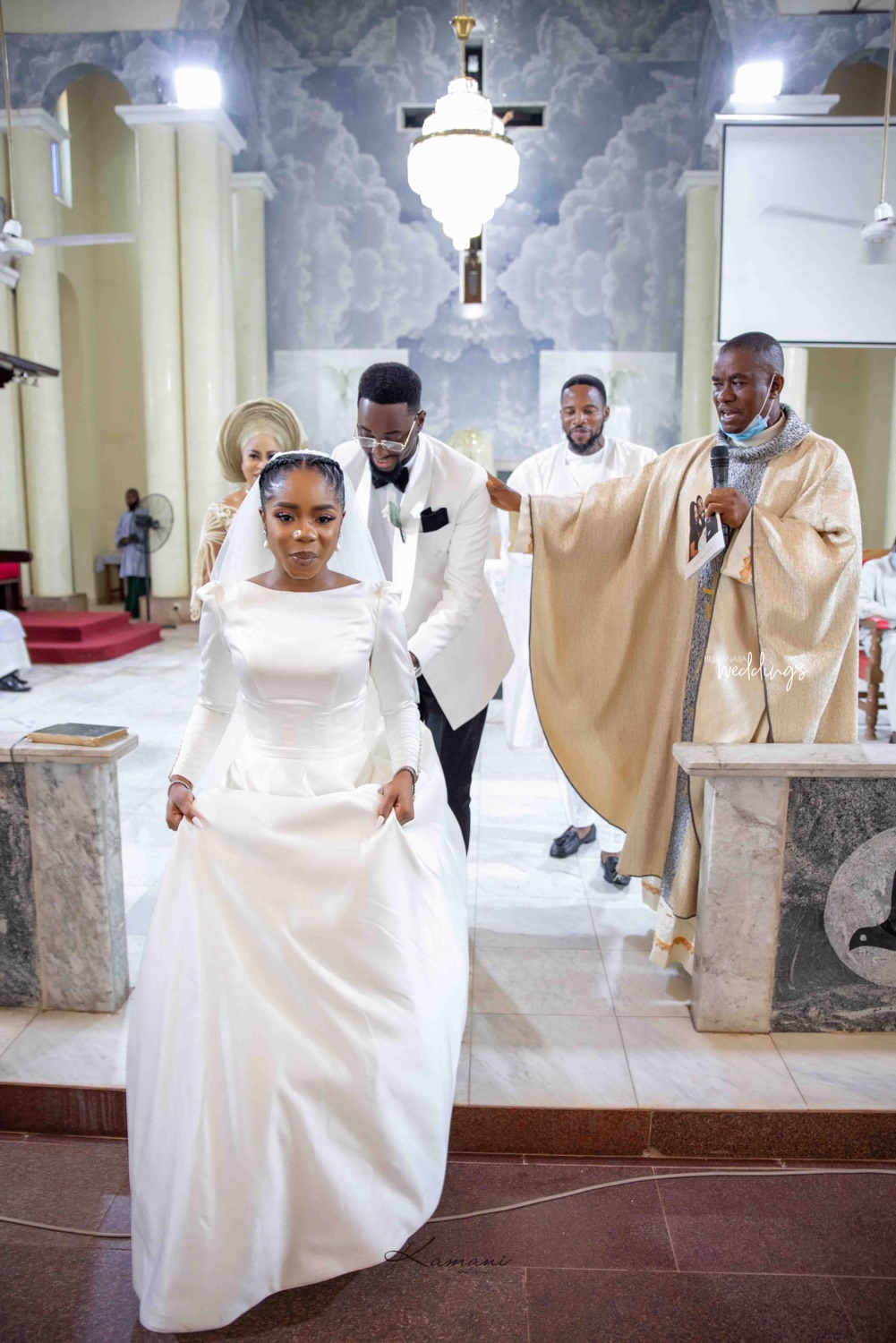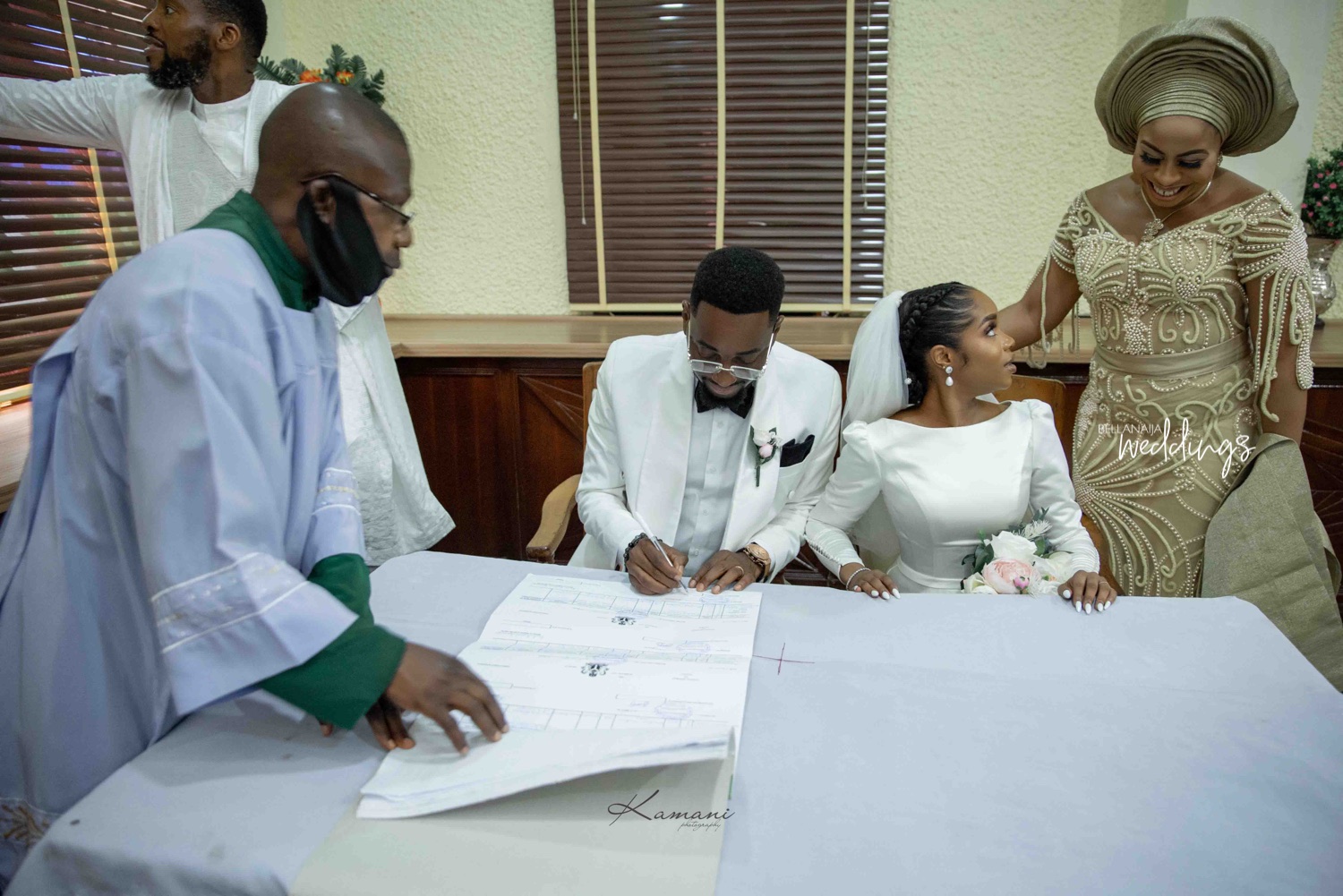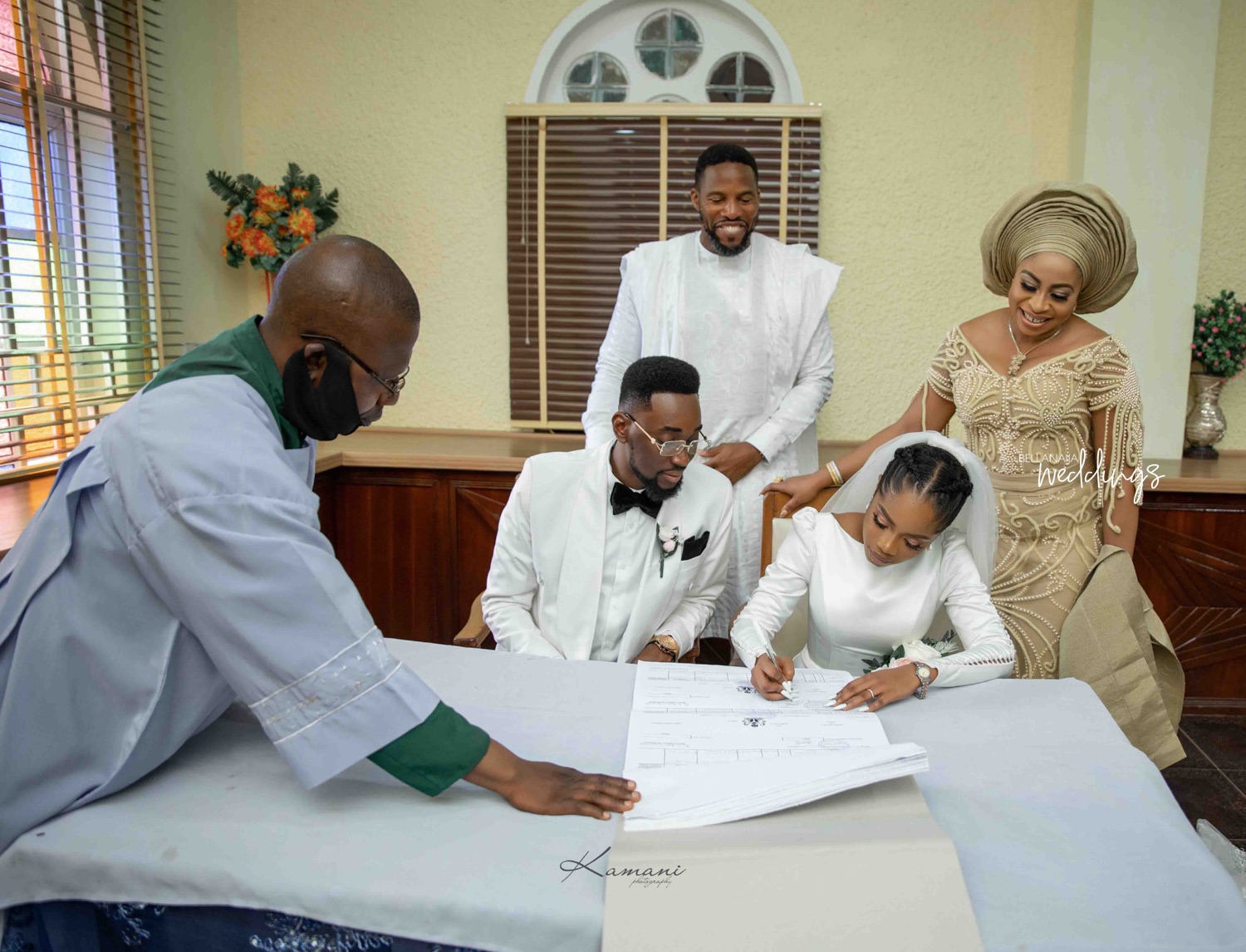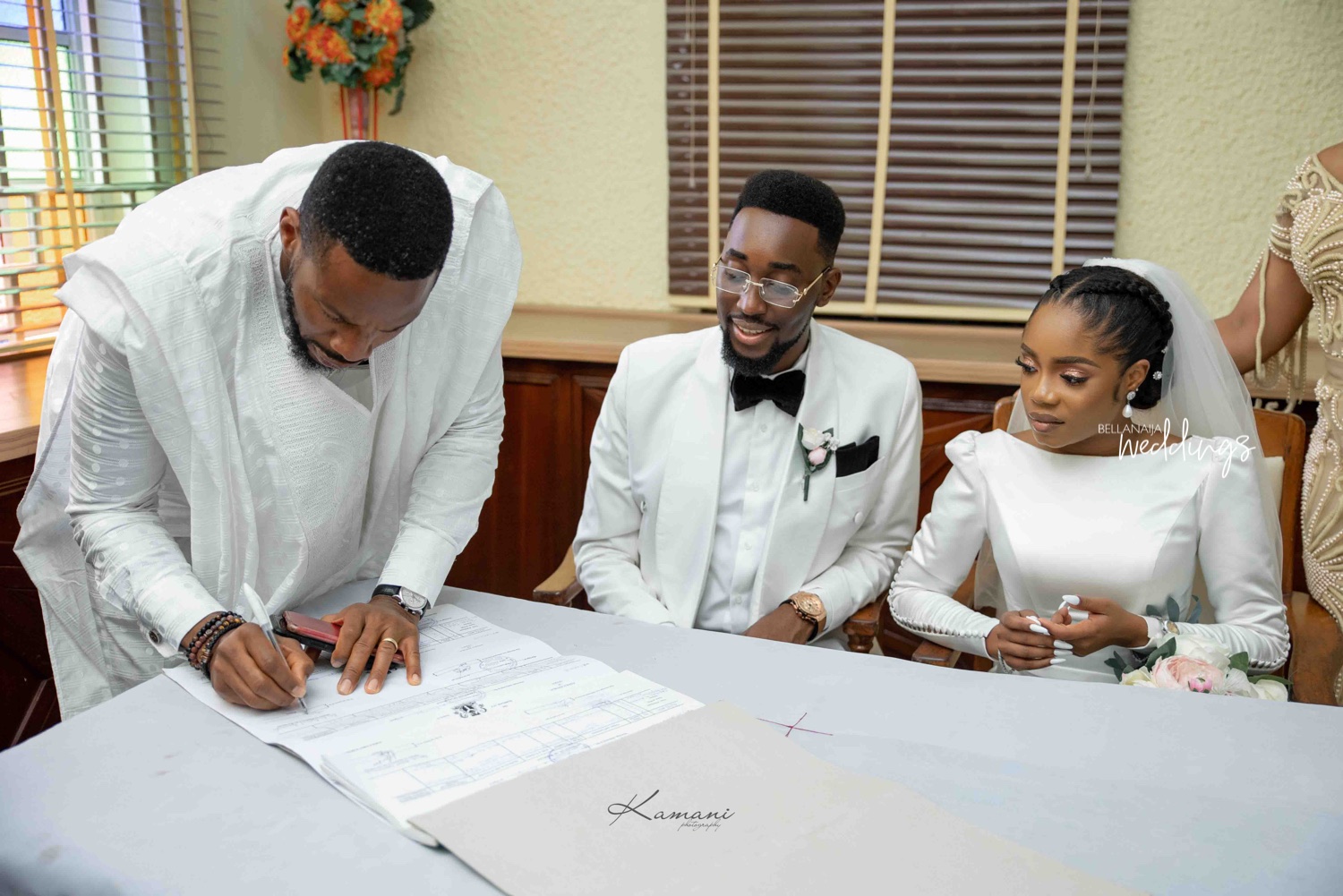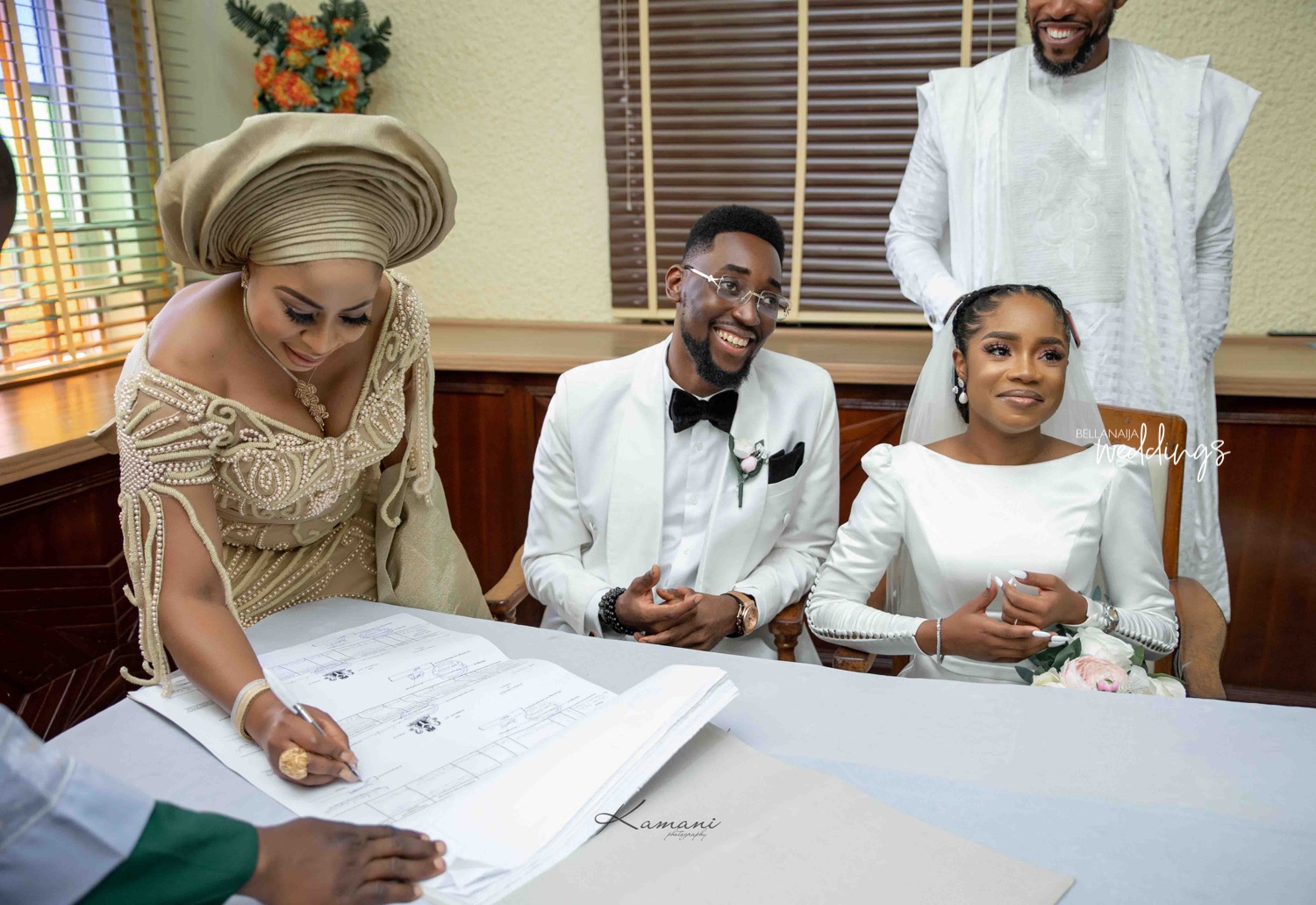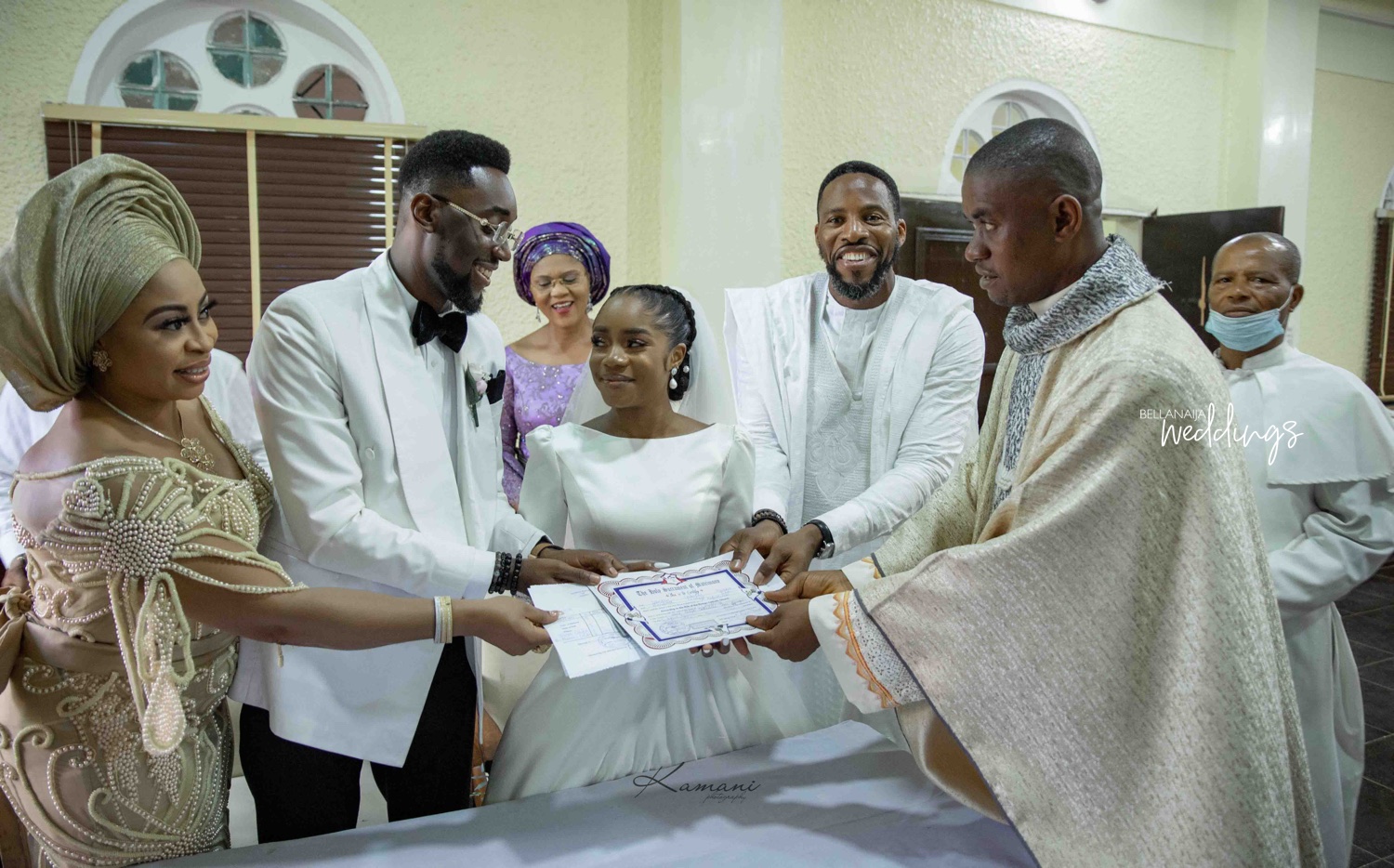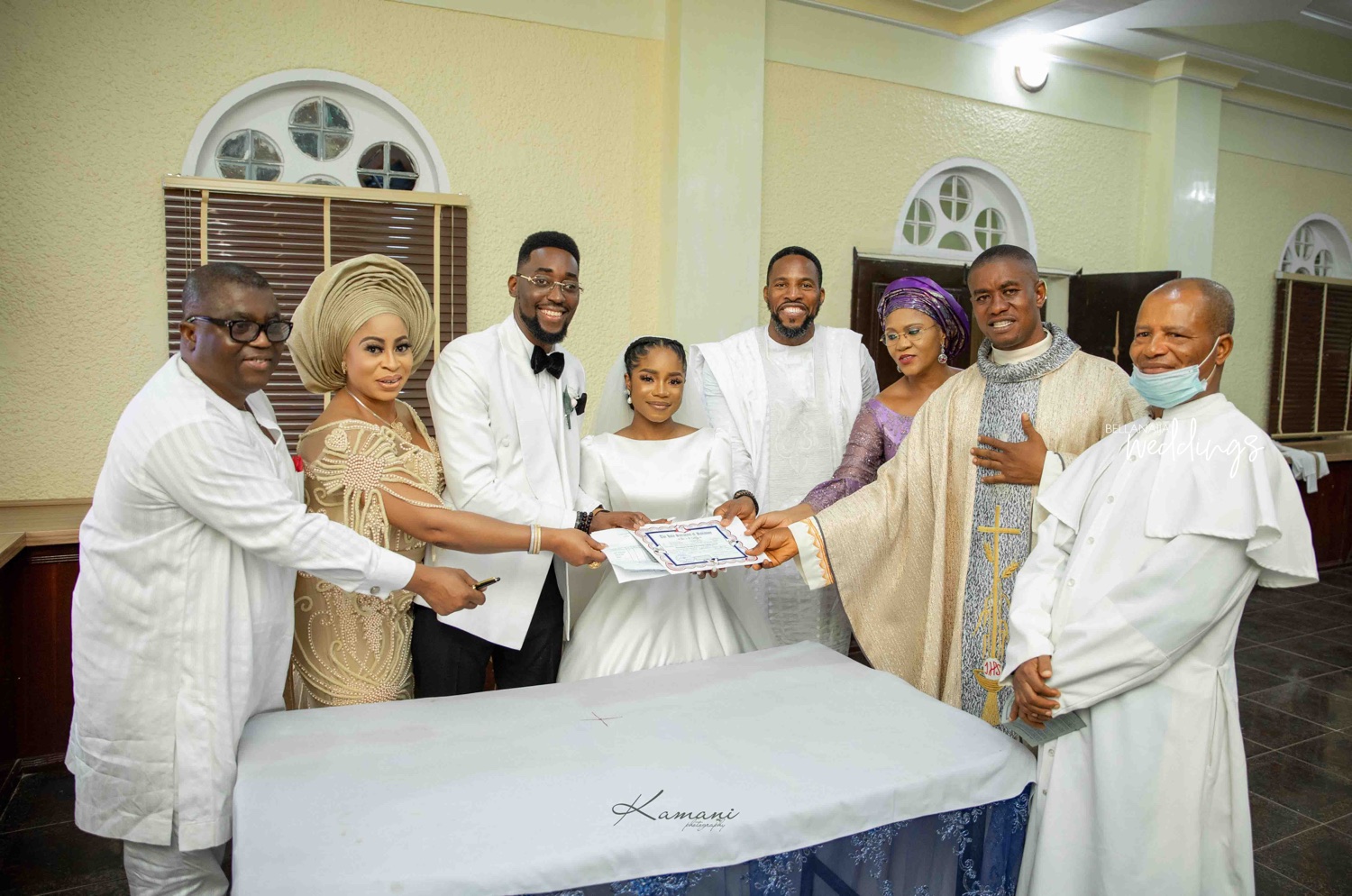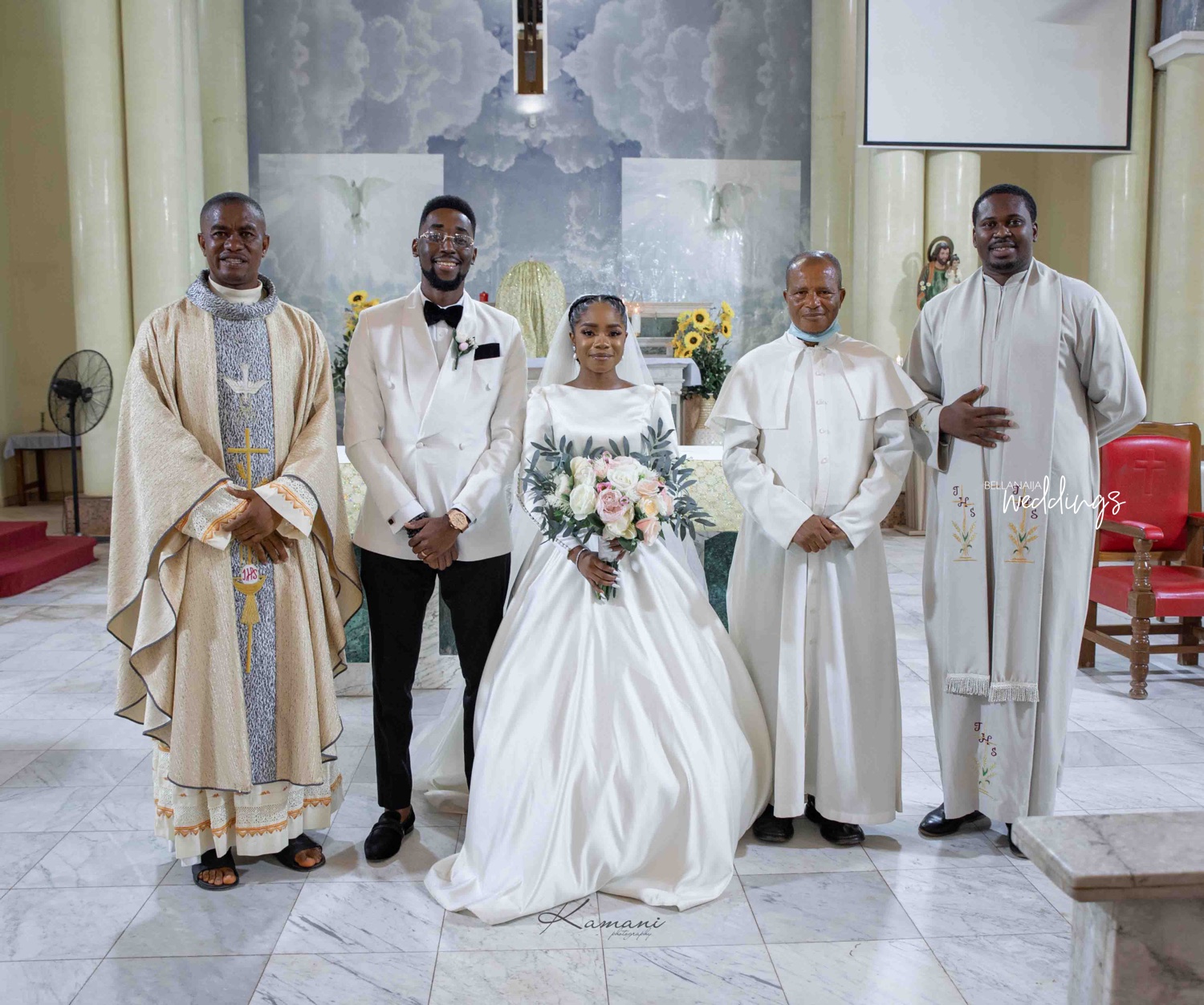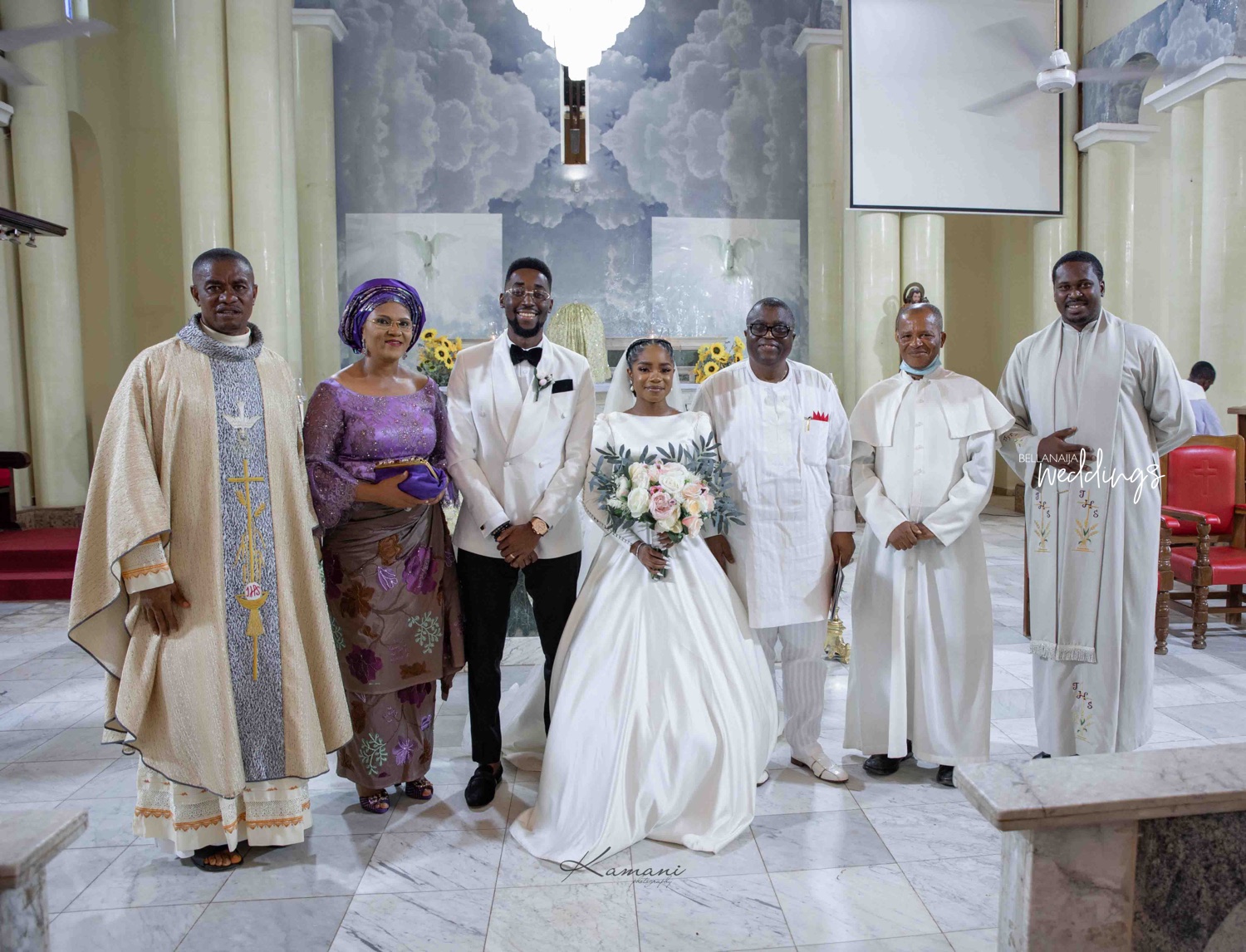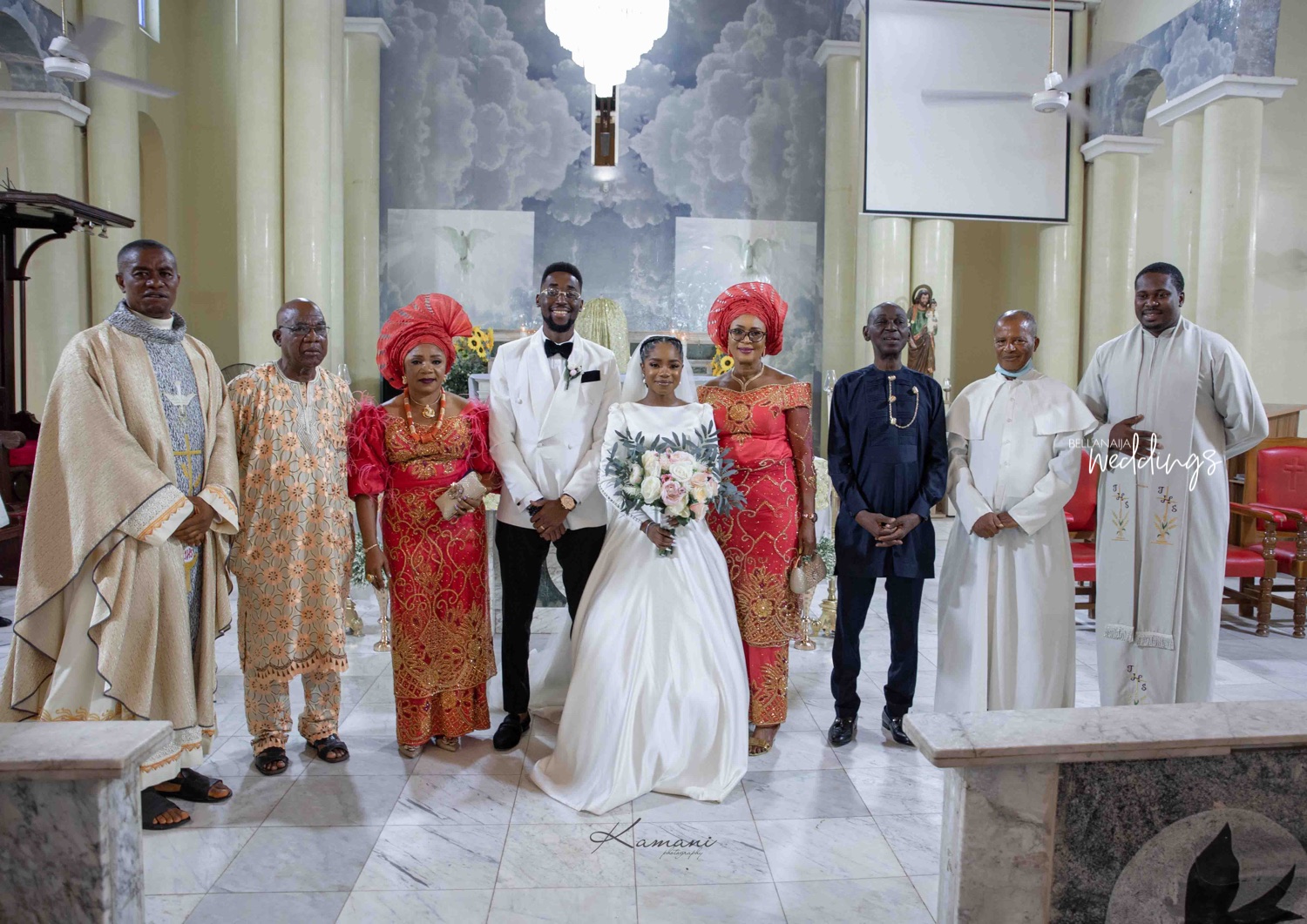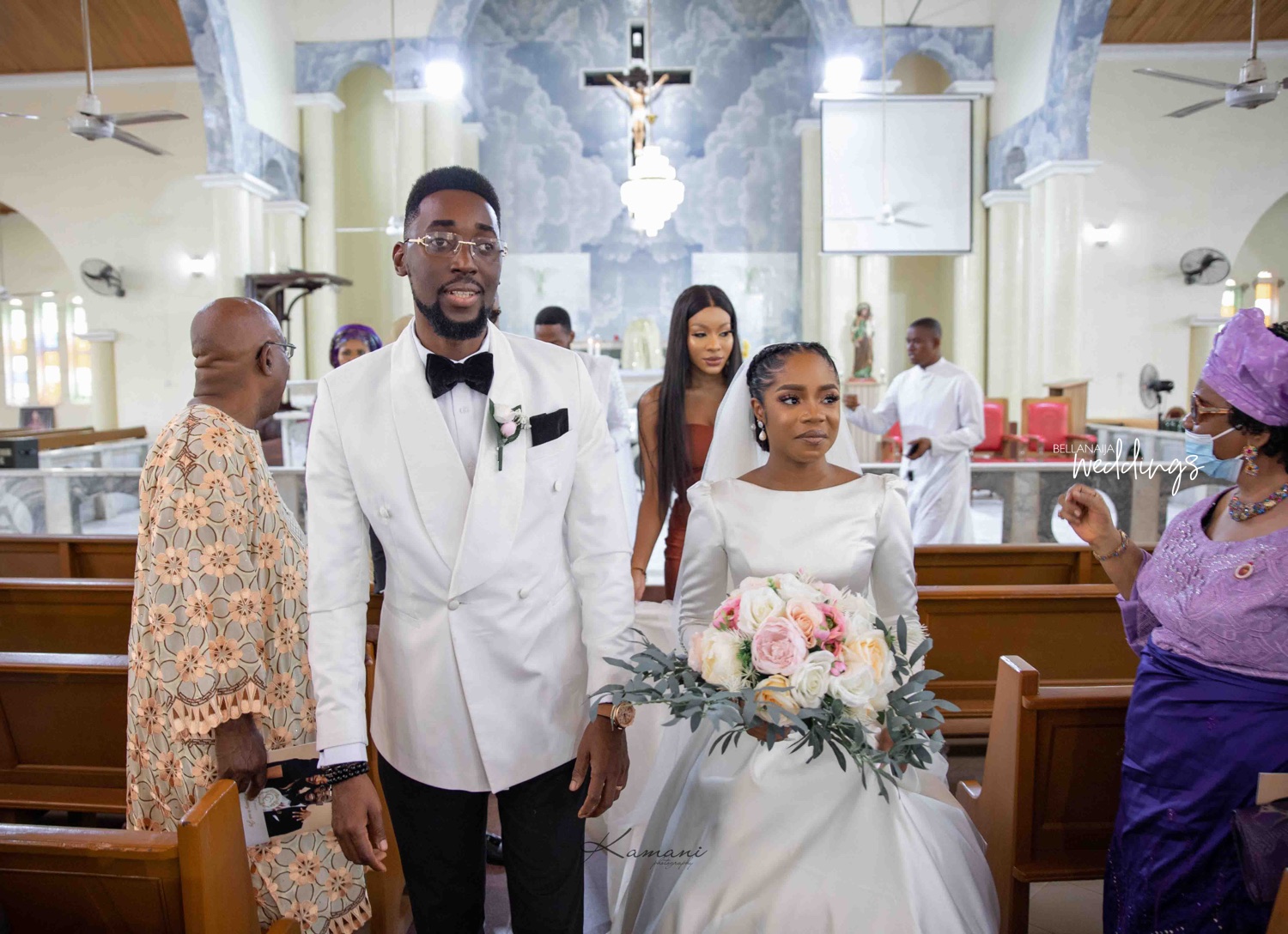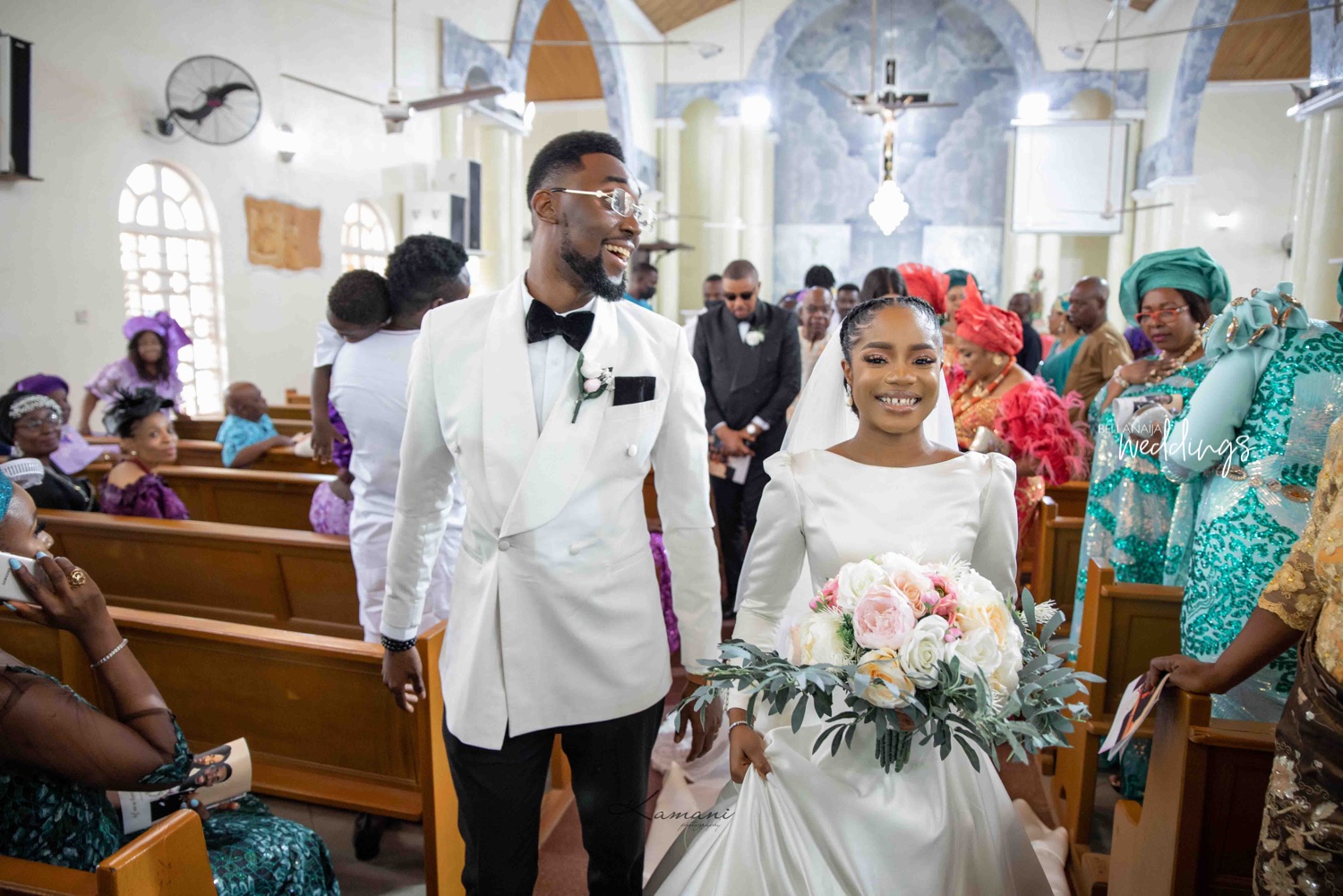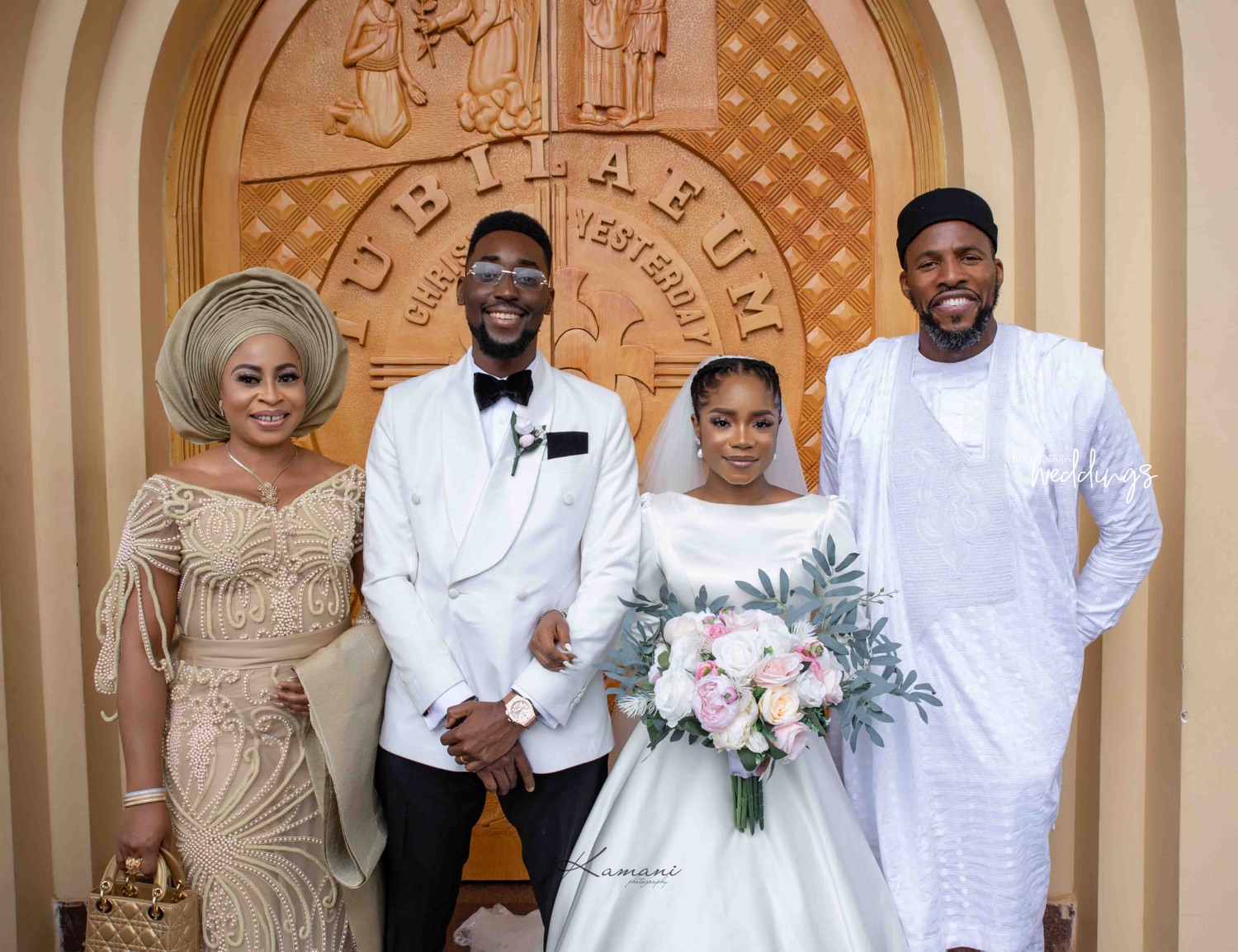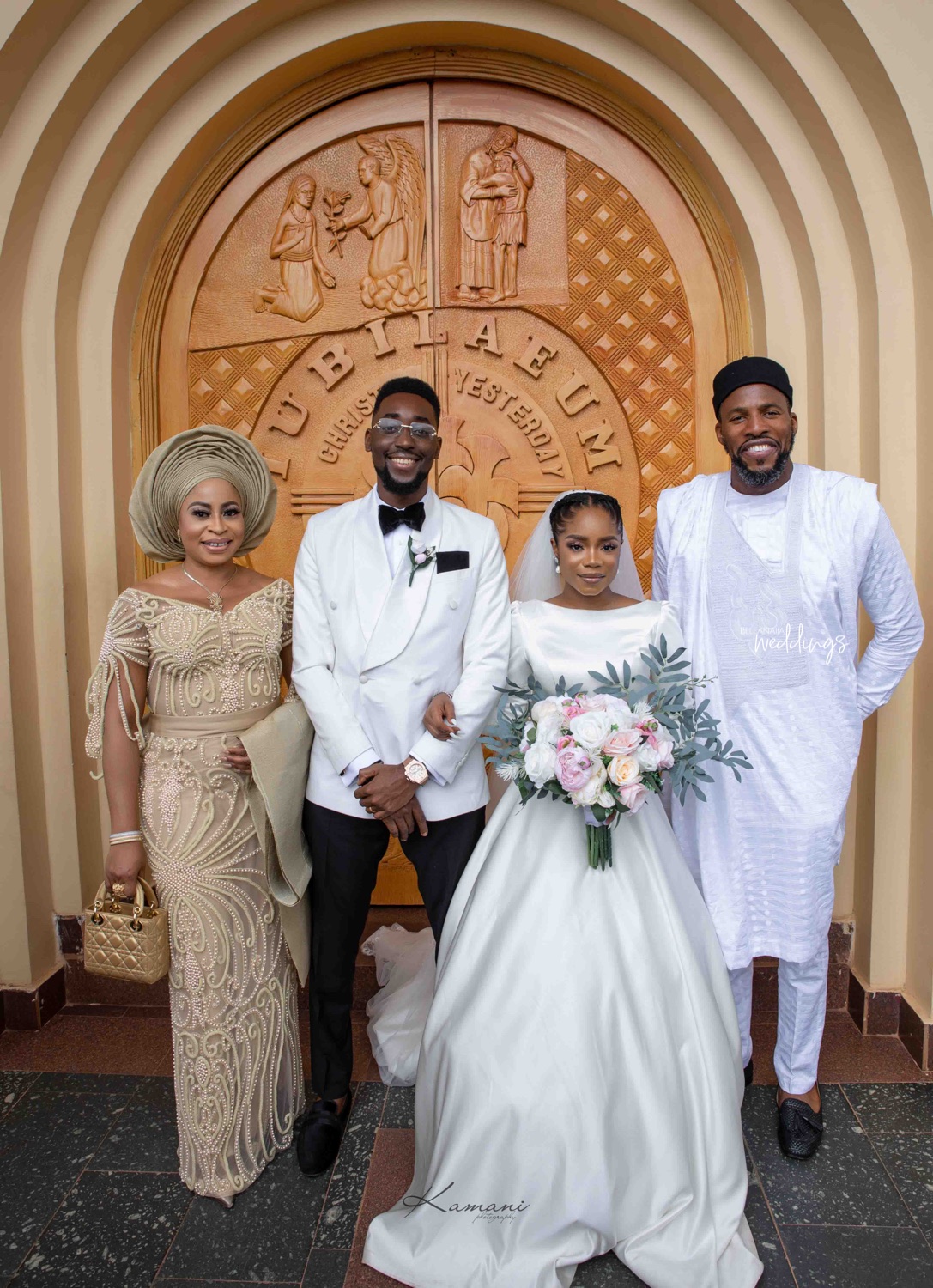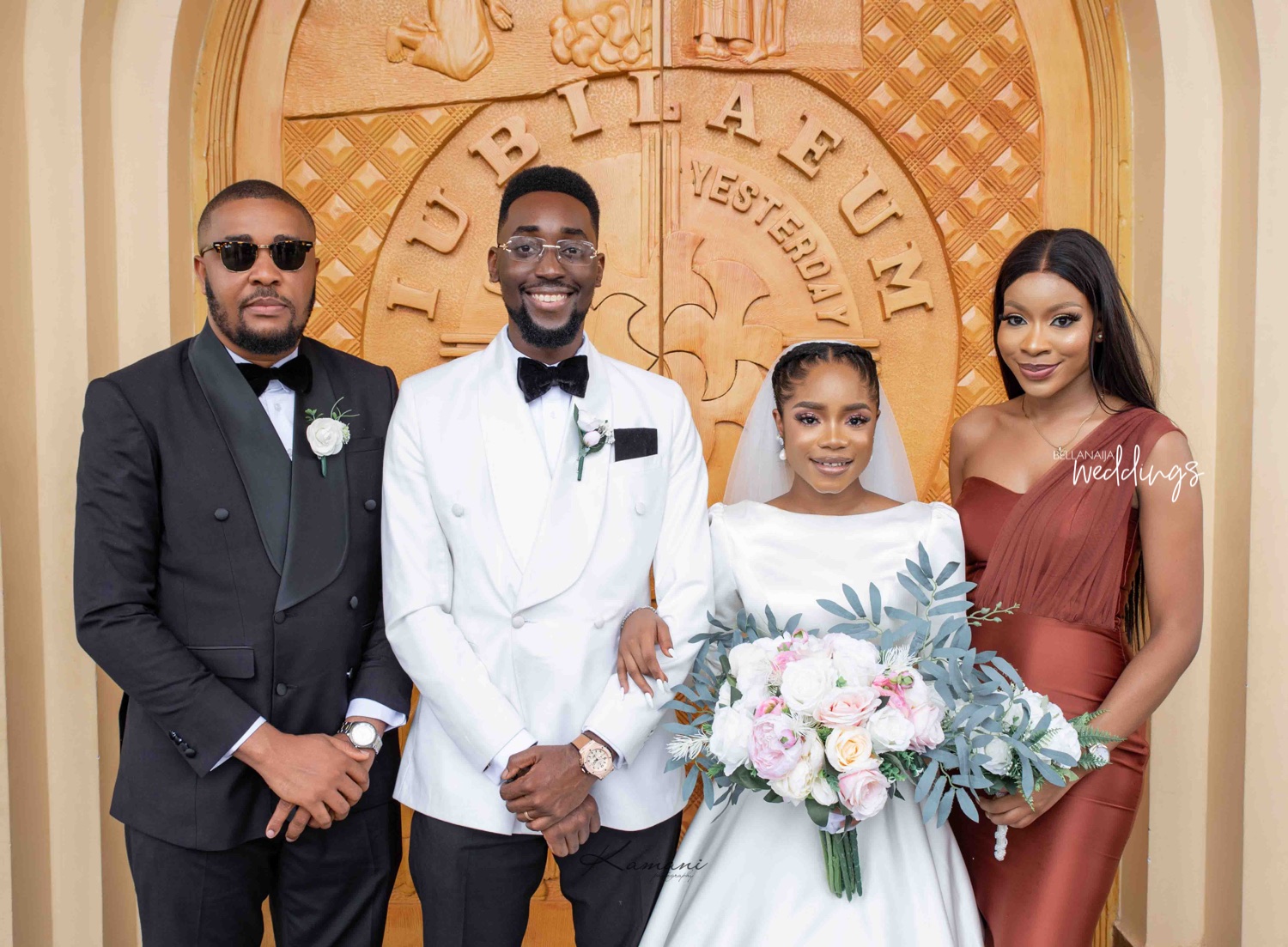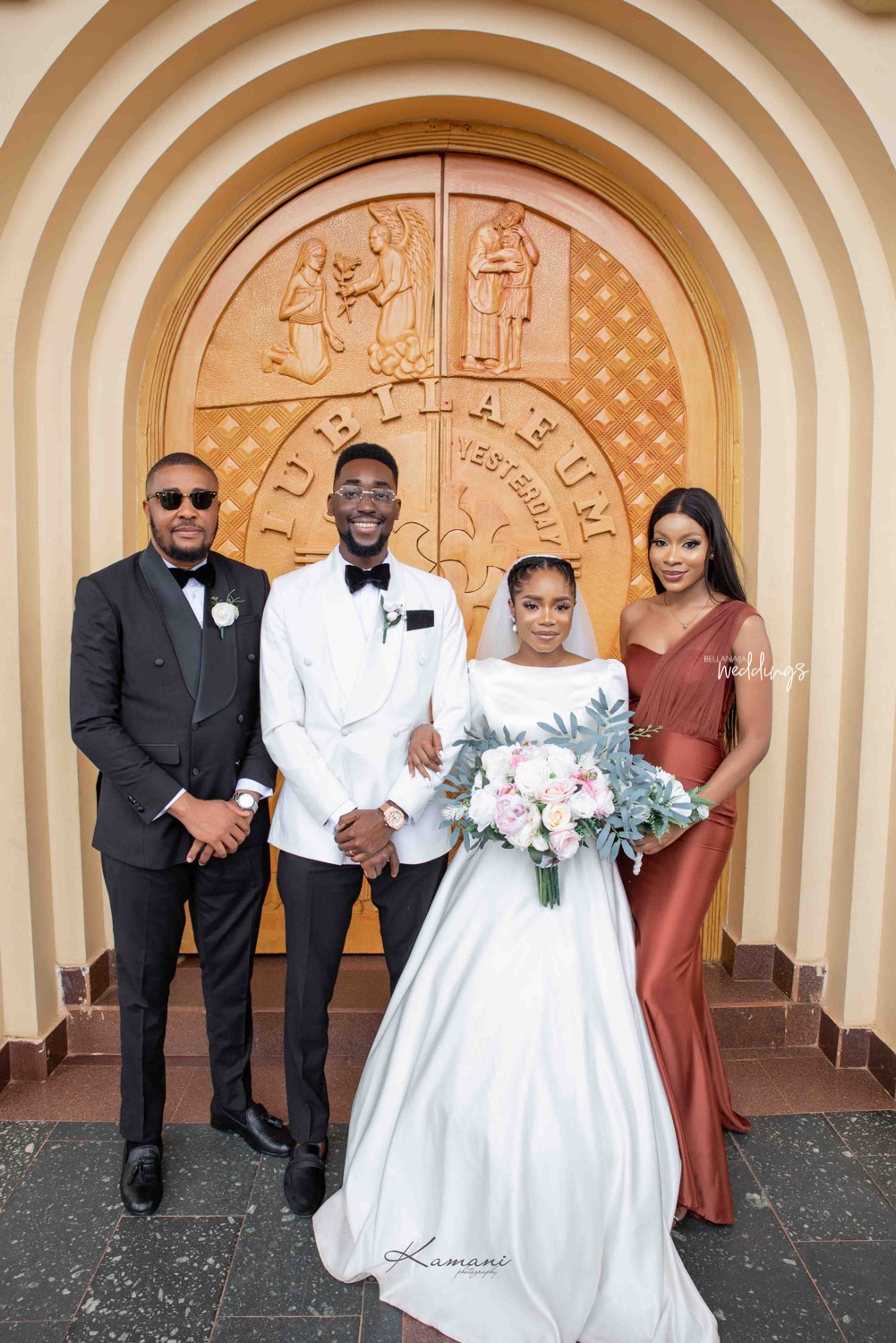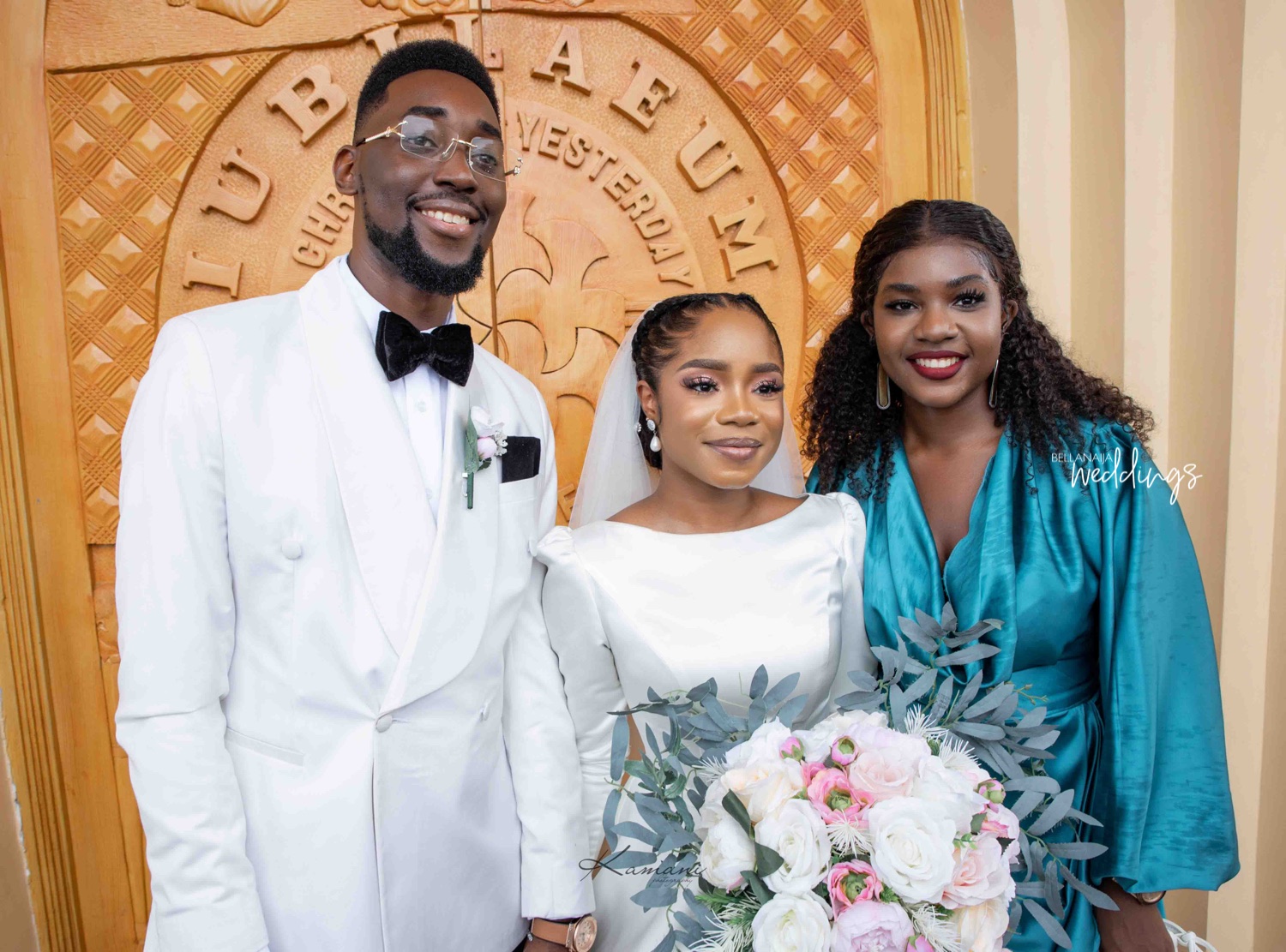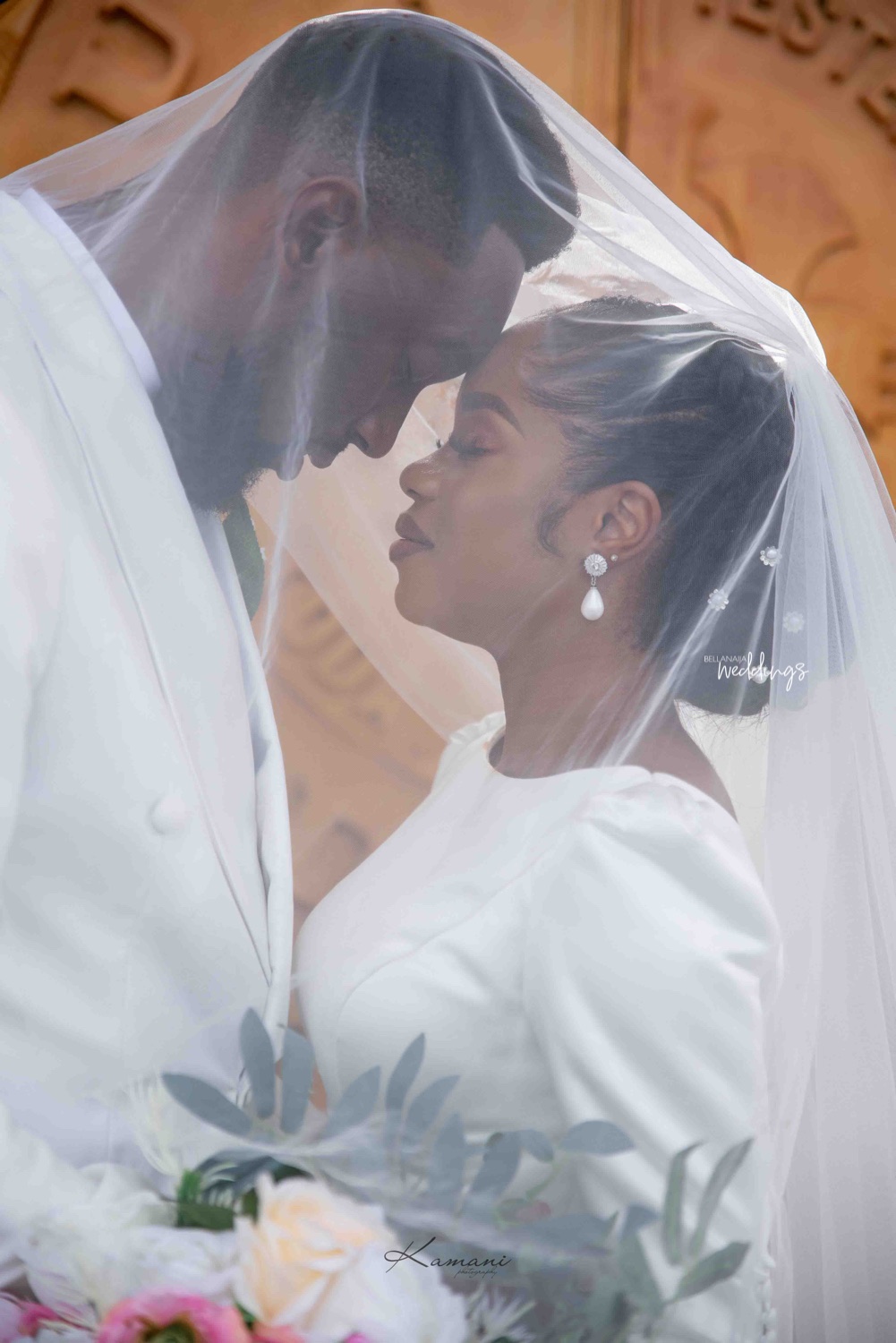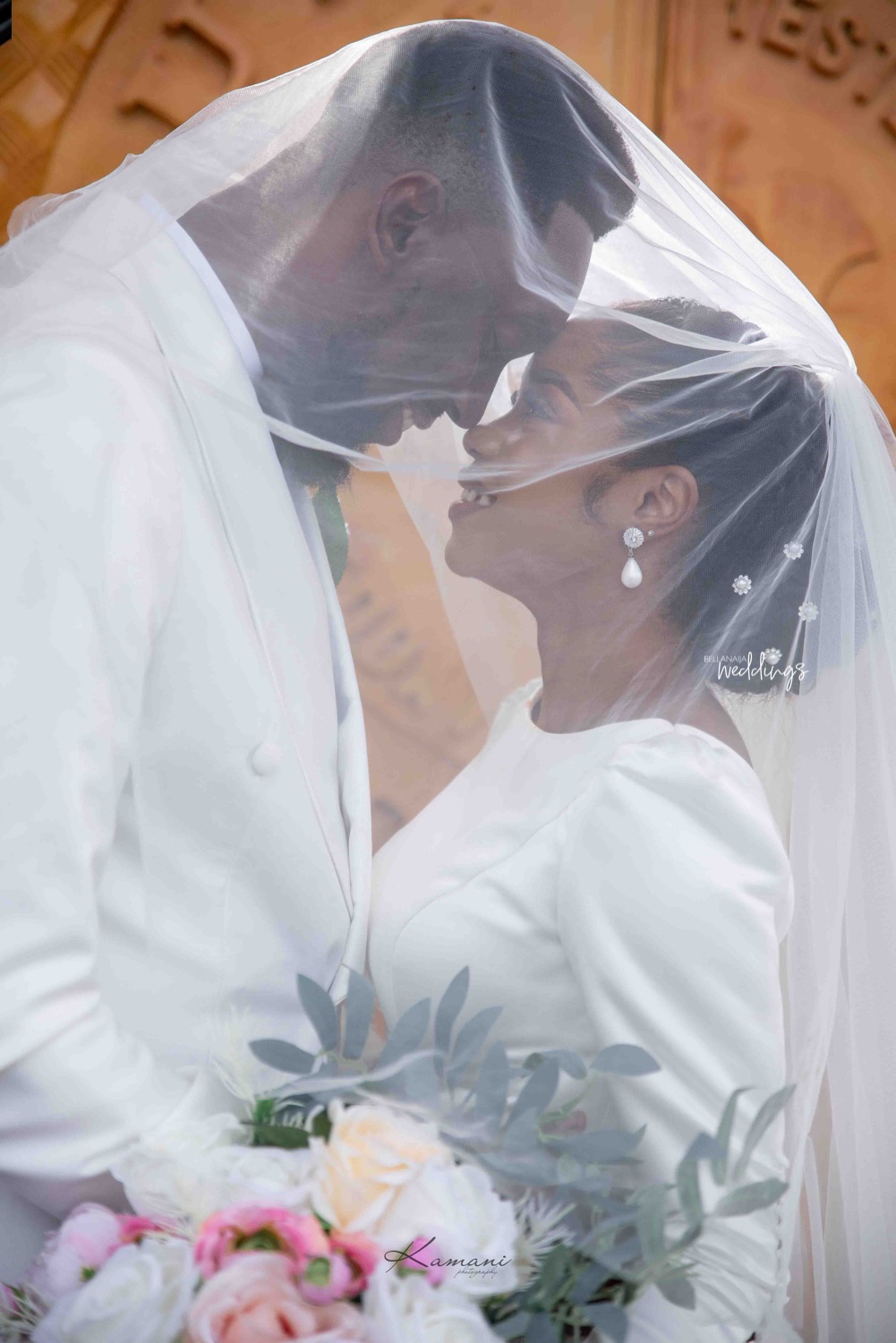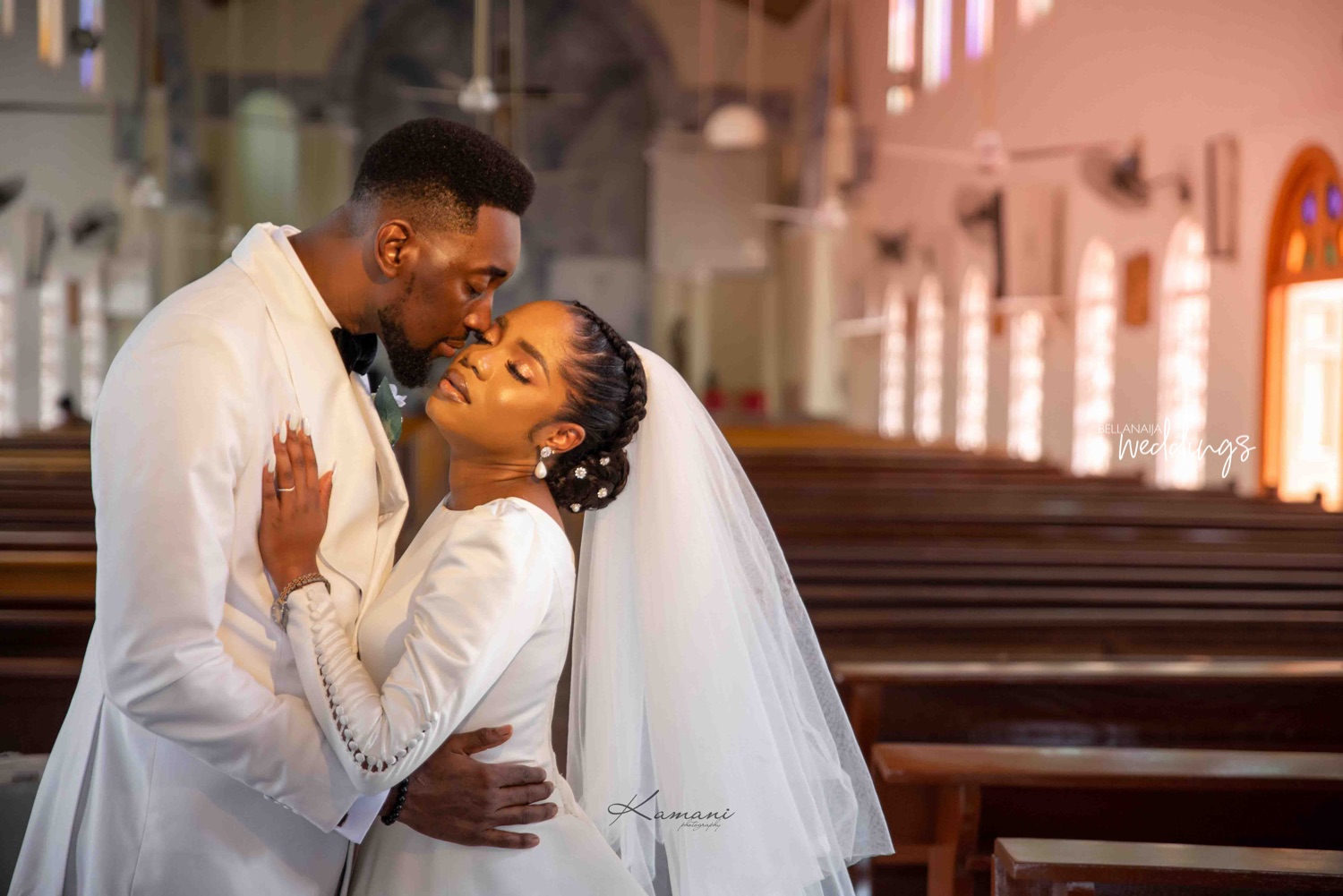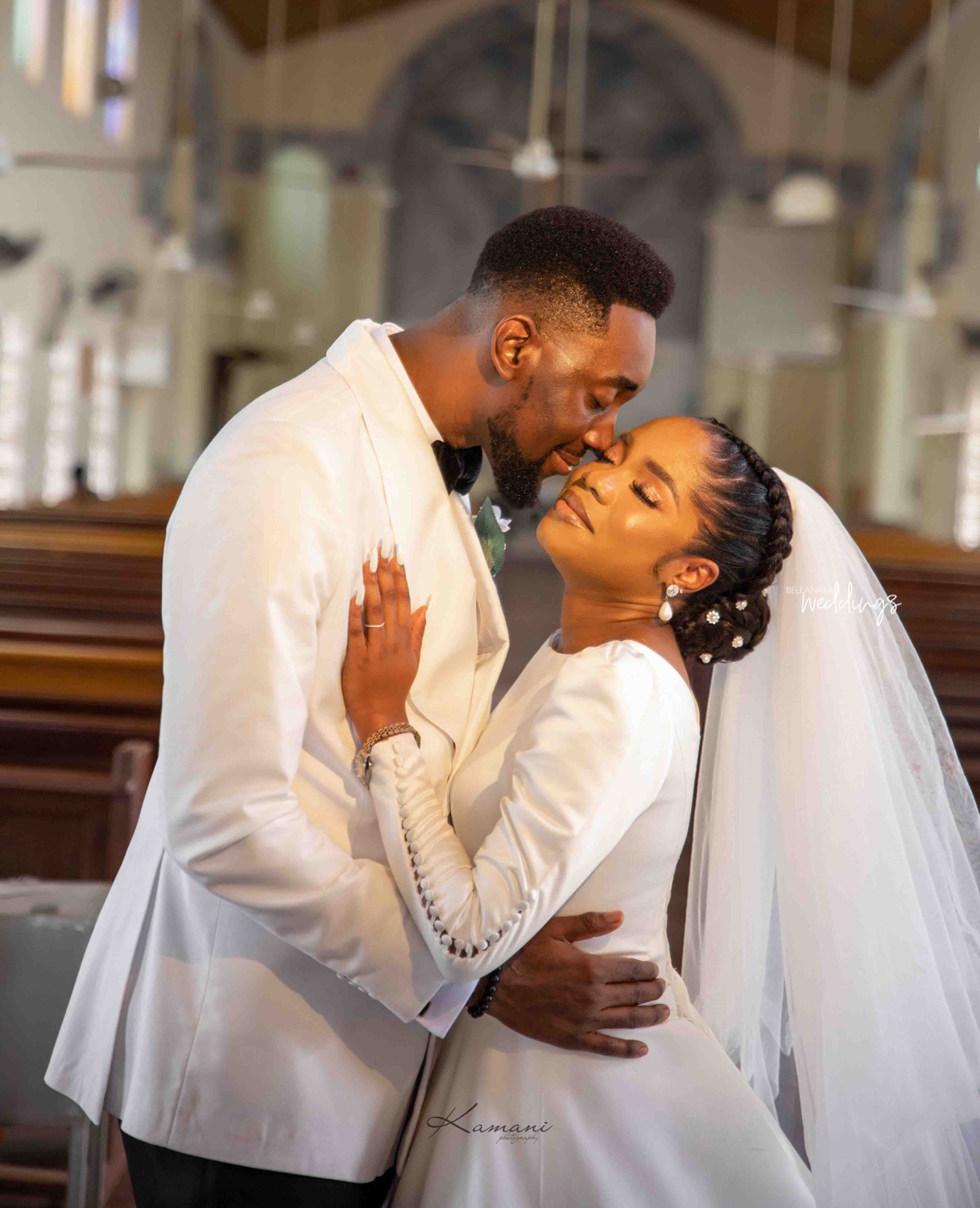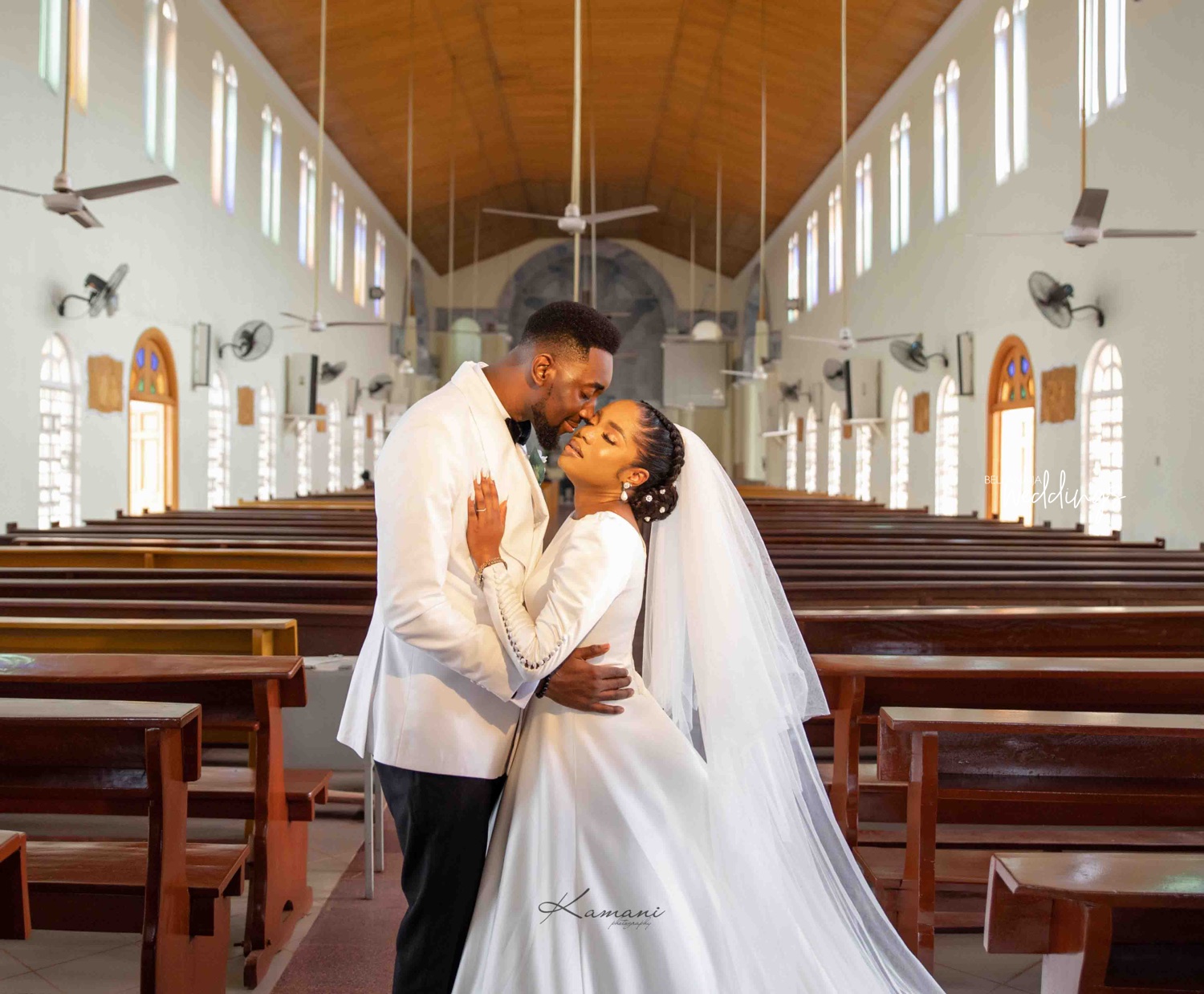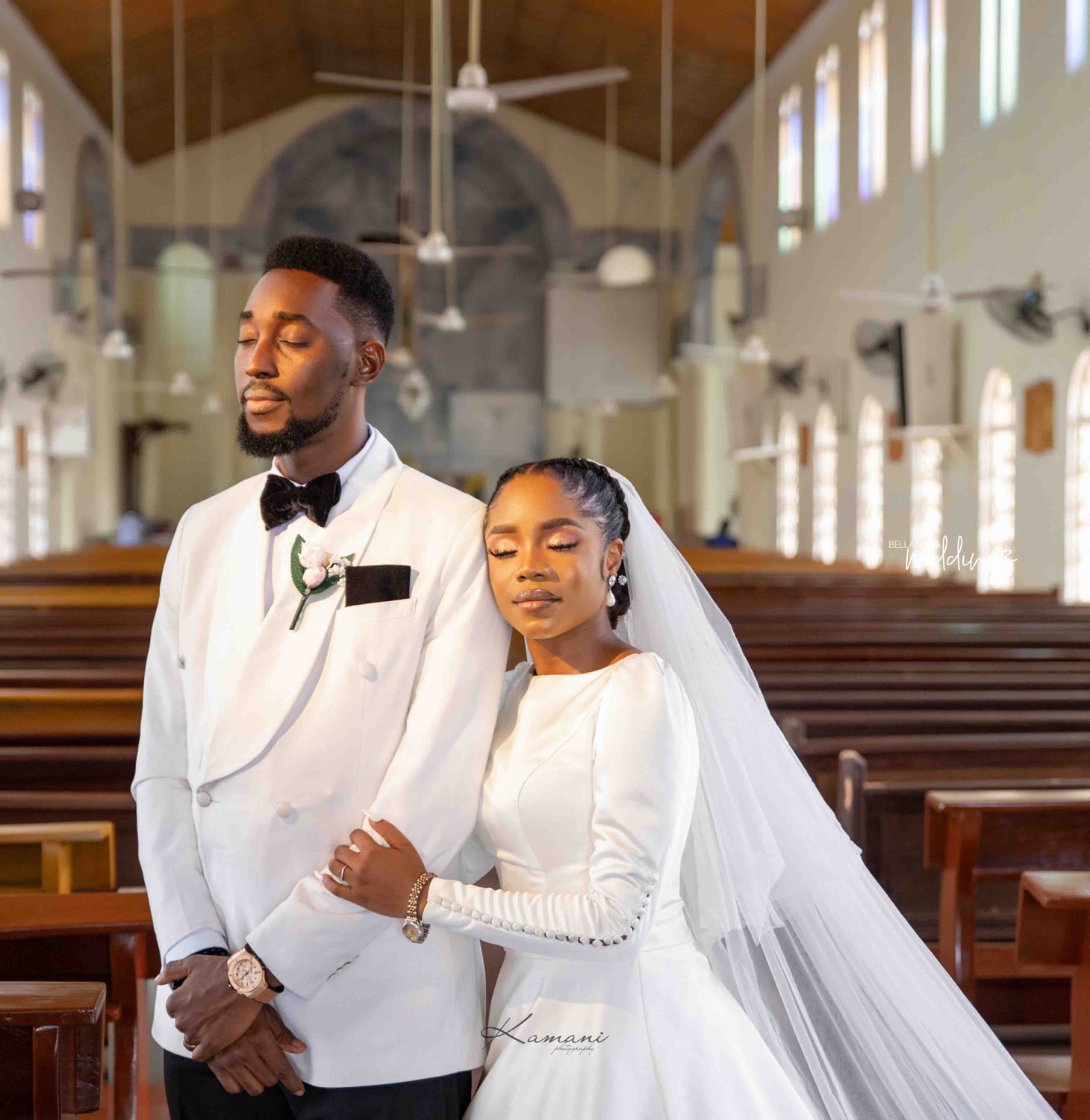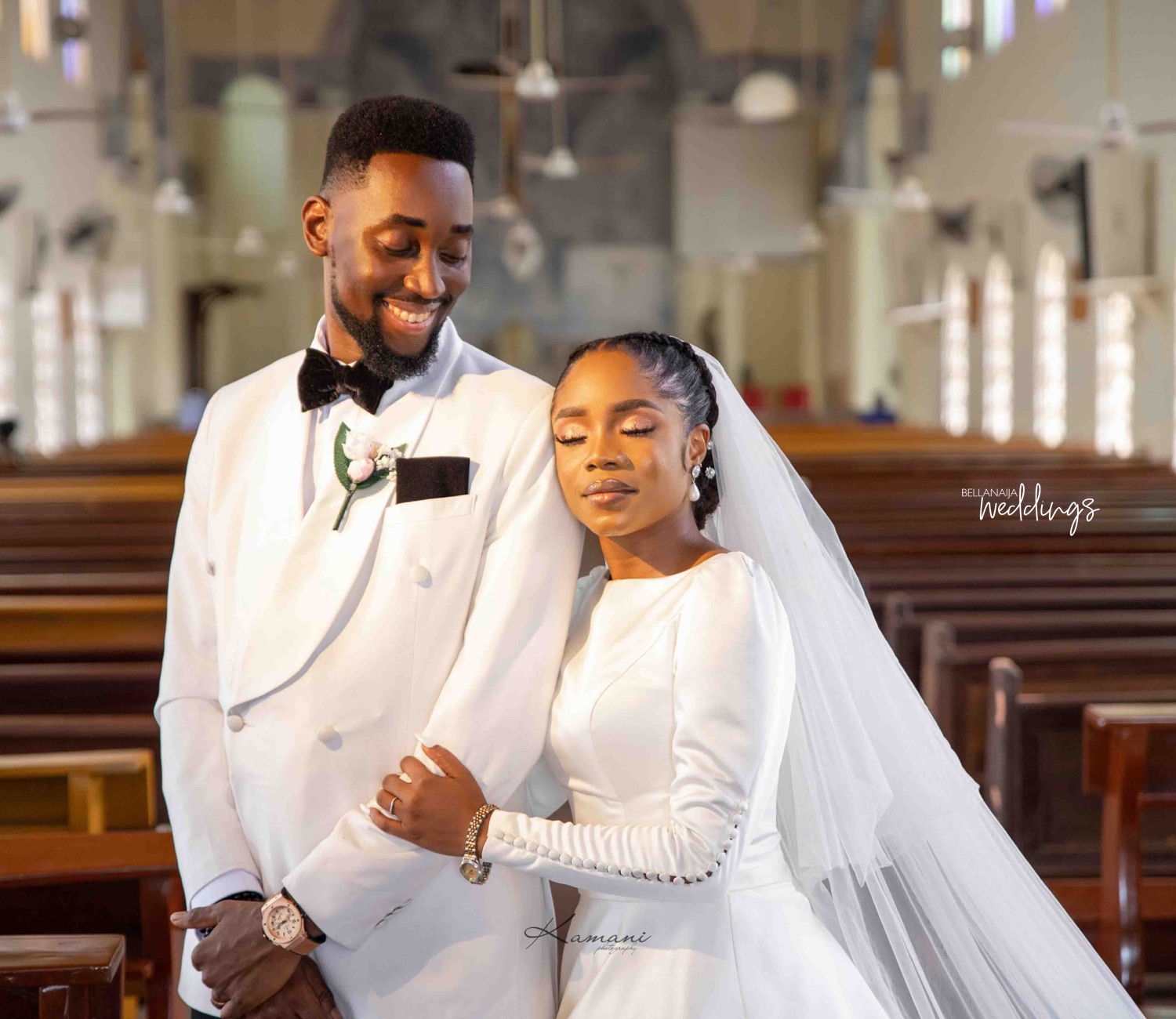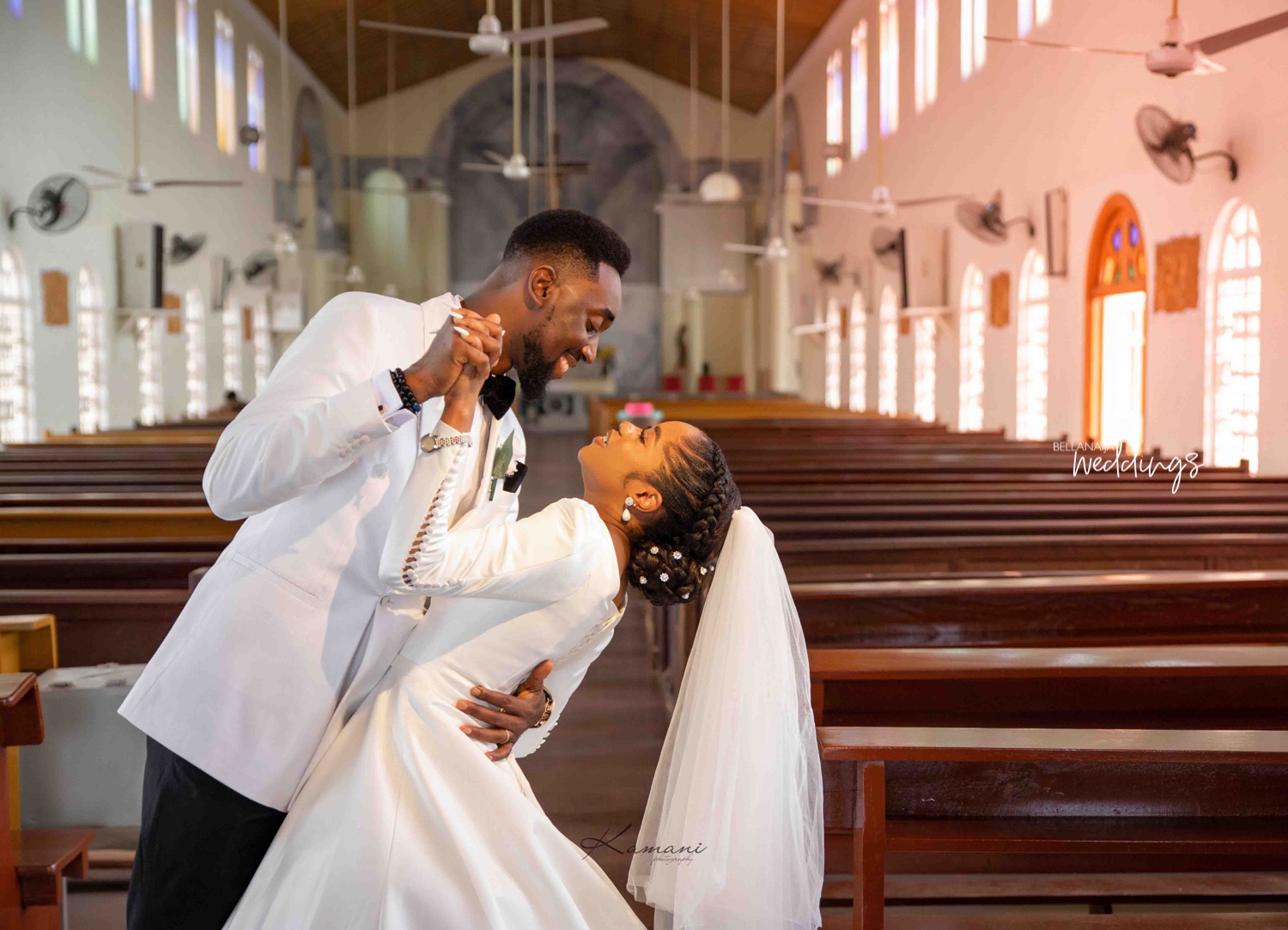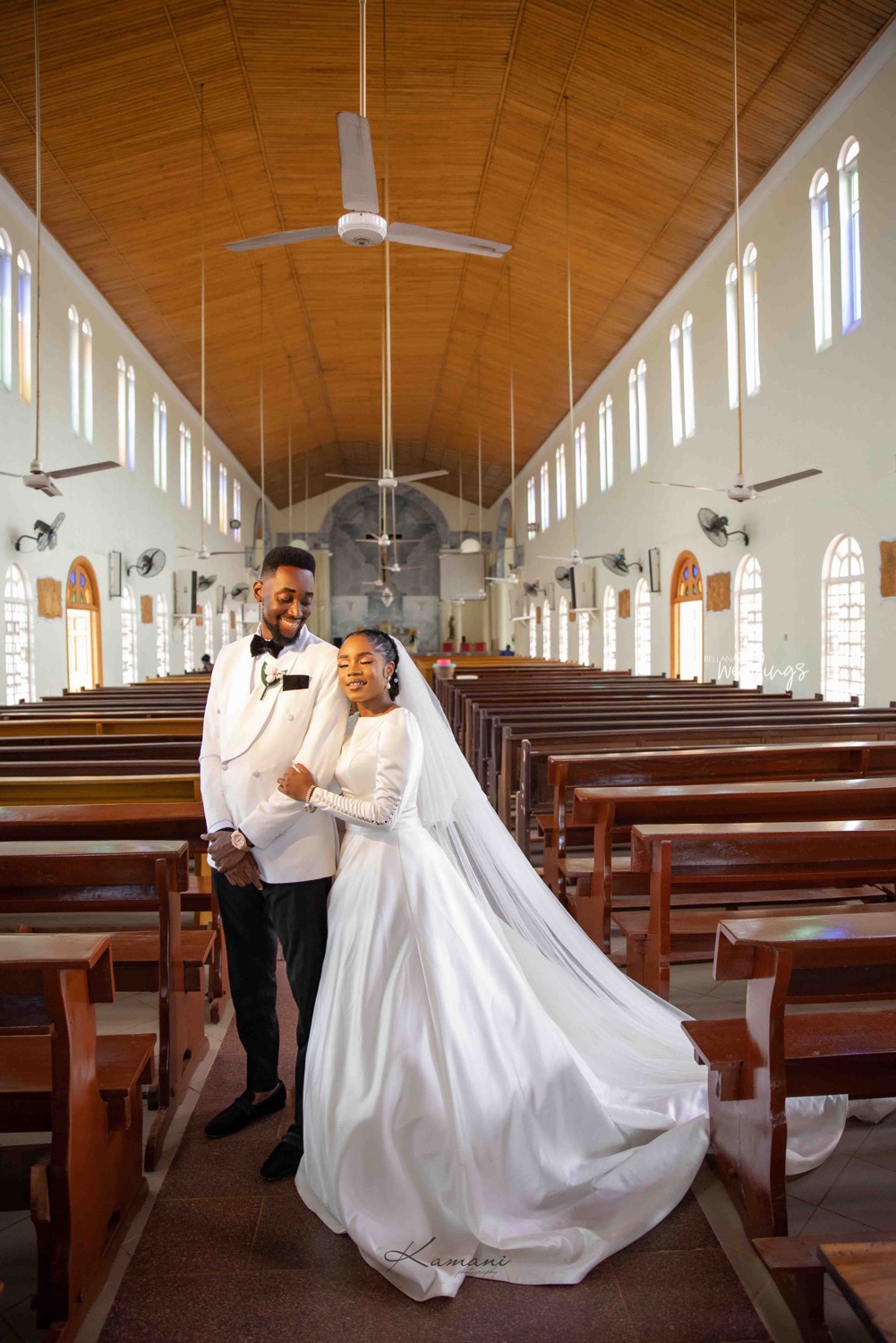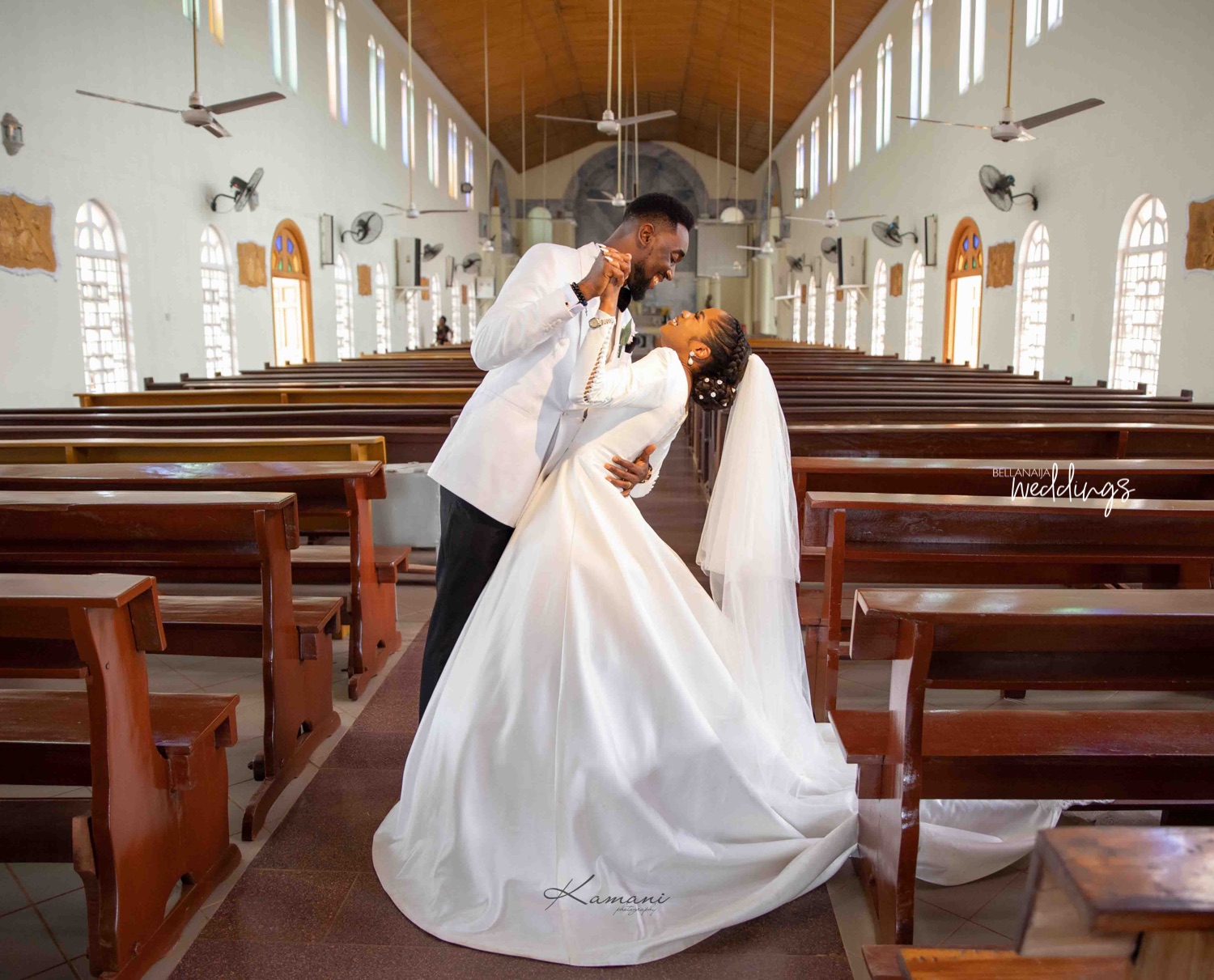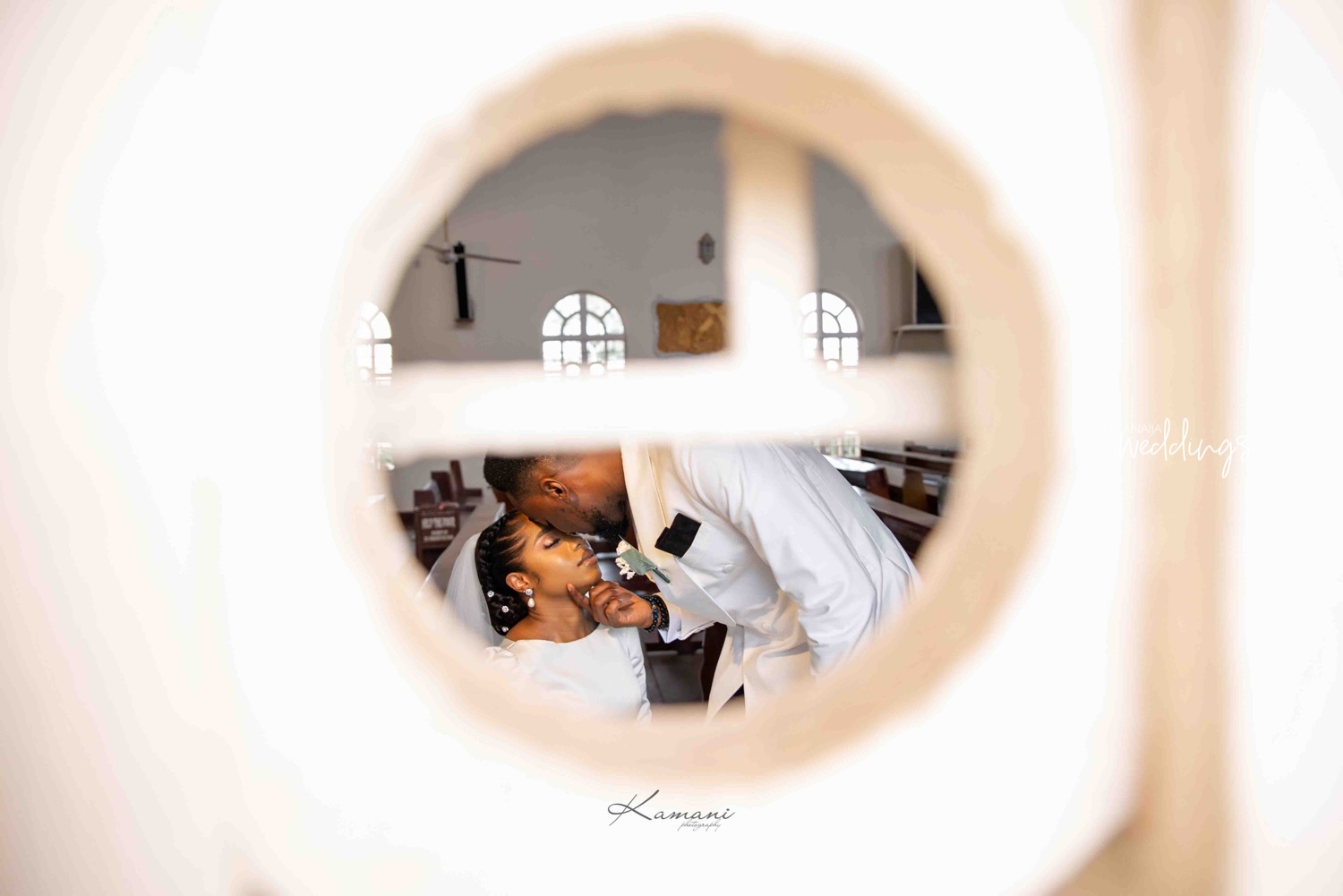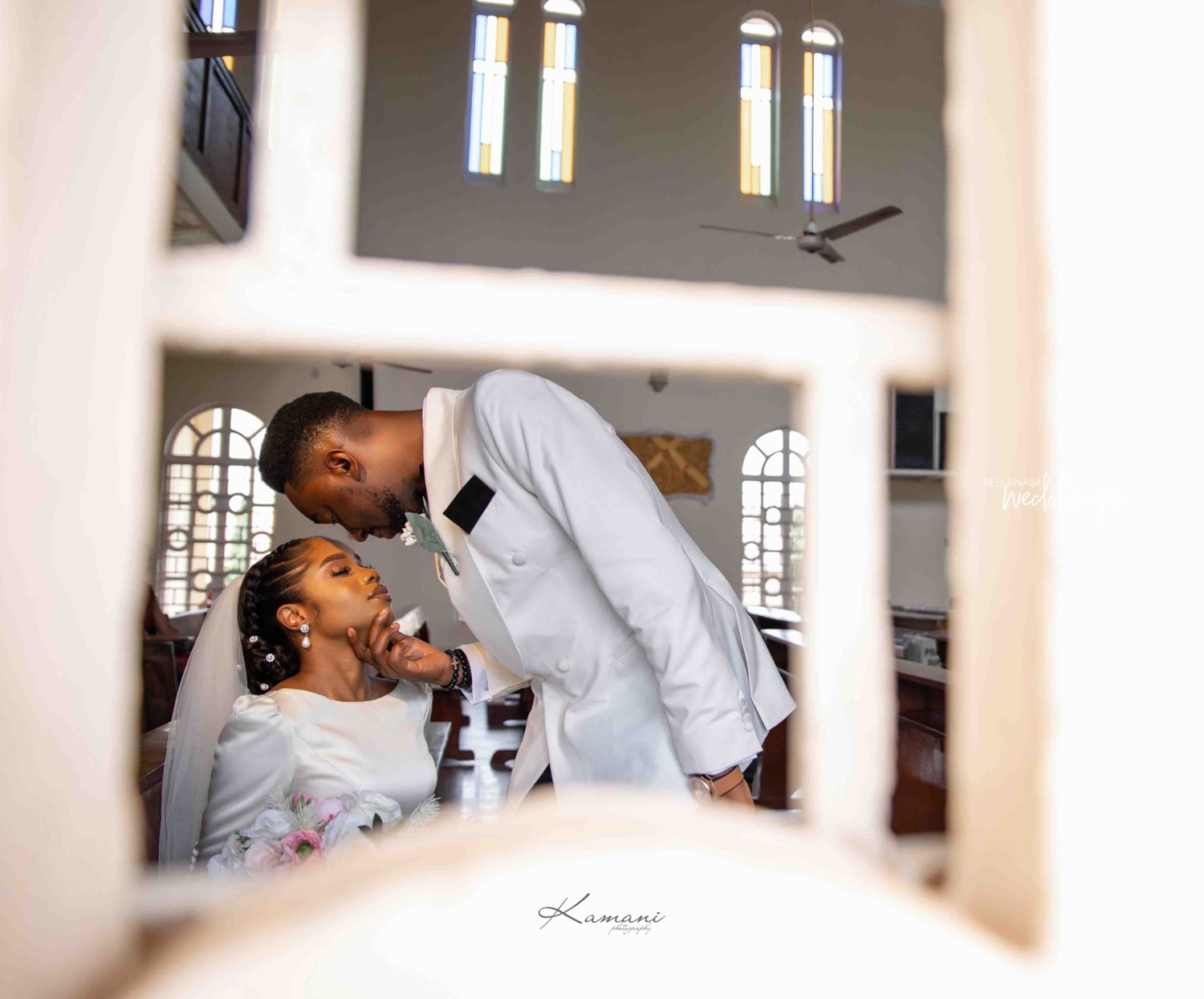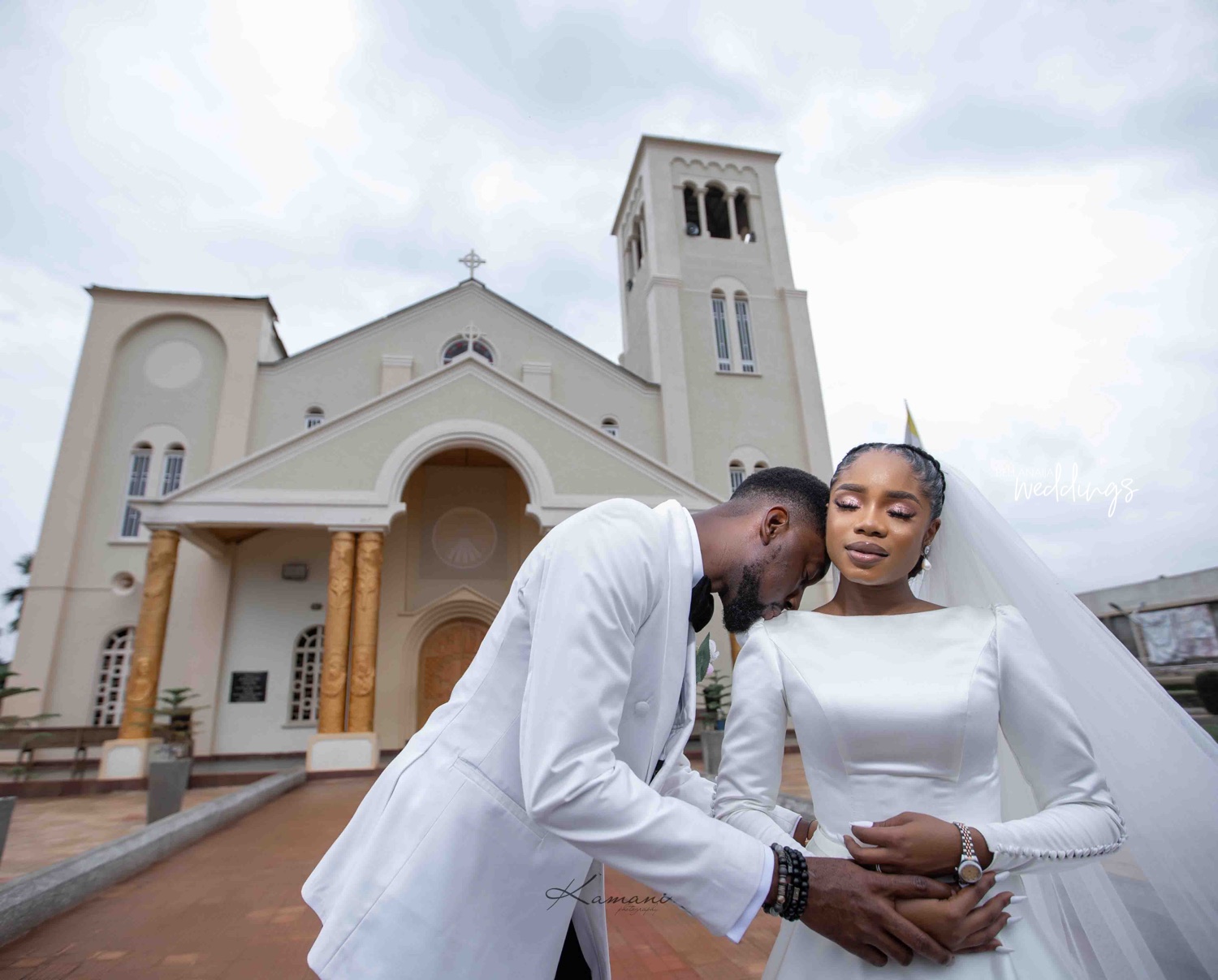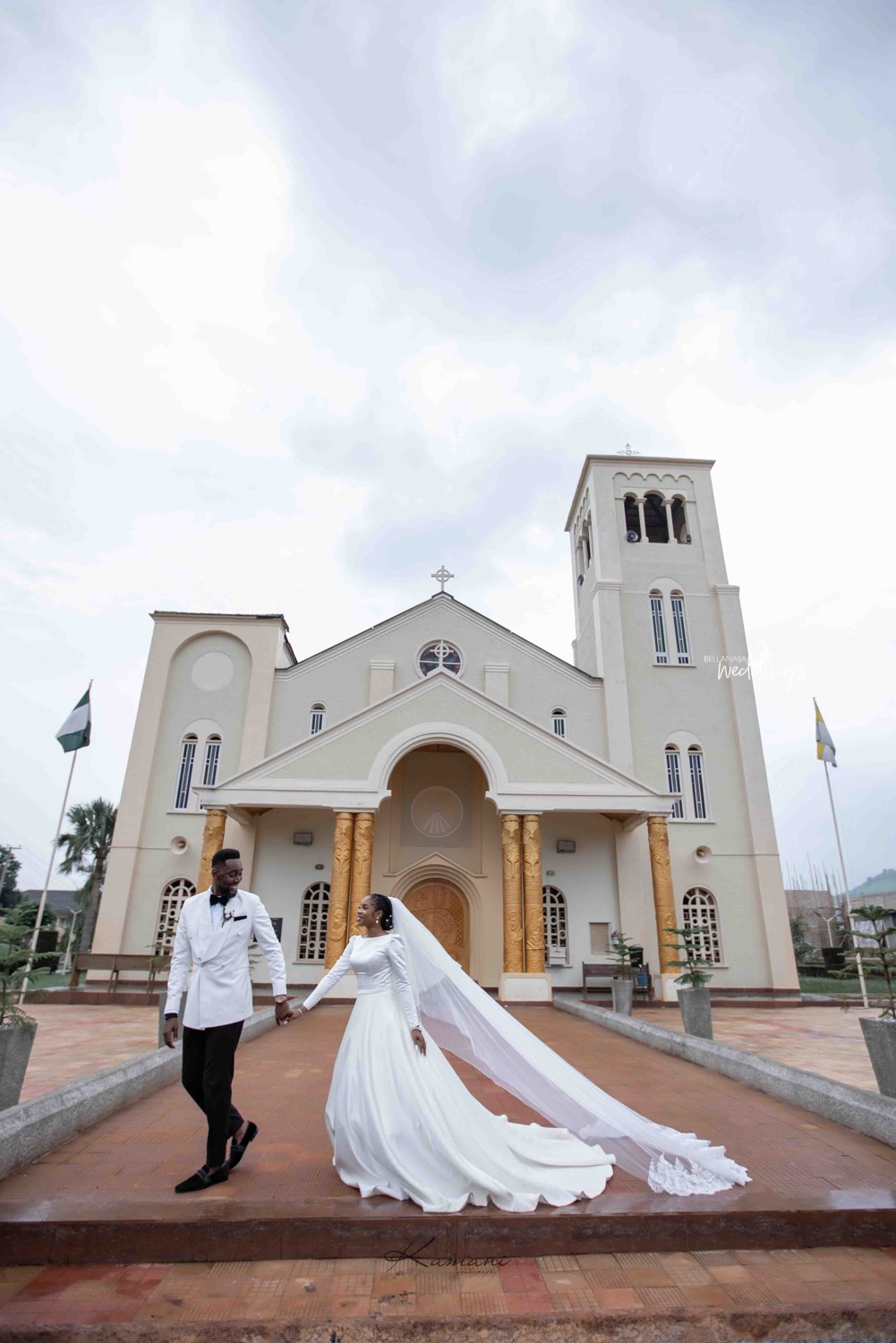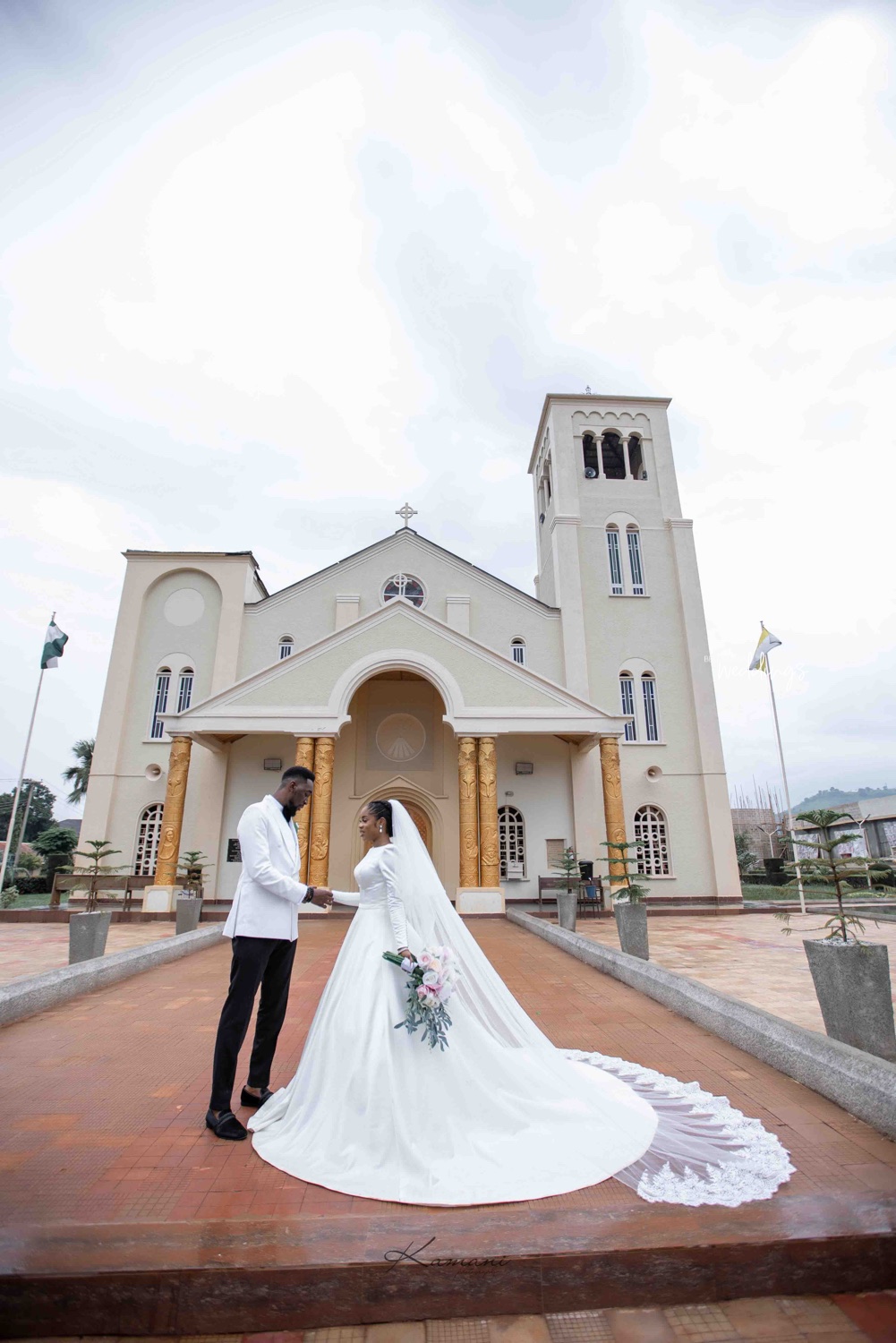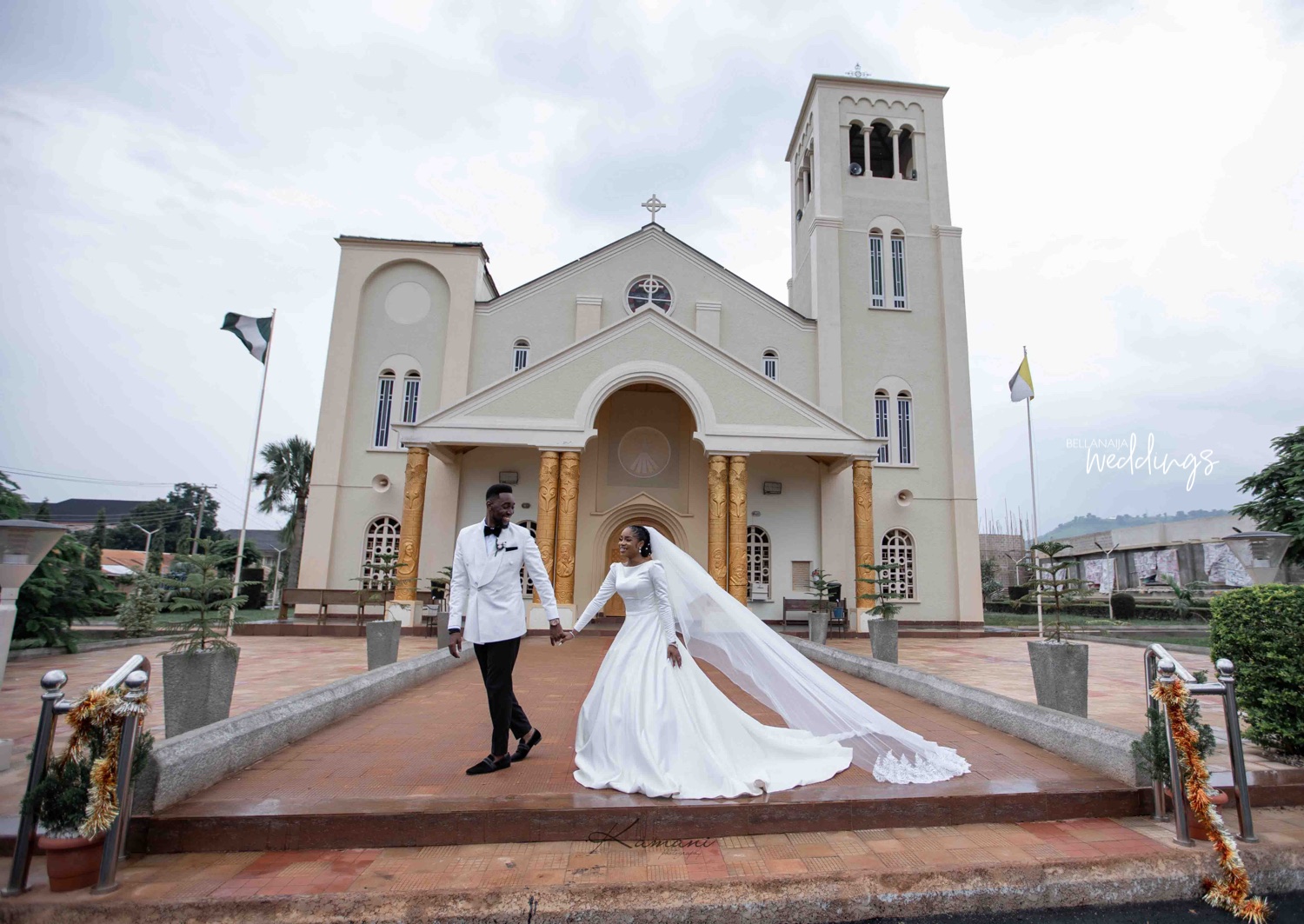 Credits
Bride: @derr.e
Groom: @arcdunphy
Planner: @stmmagicalcreations_events
Photography & Videography: @kamaniphotography | @kamaniweddings
Stylist: @derr.e (Bride)
Makeup: @beautysecretsbygina
Hair  @c.c_hairways
Bridal Robe: @eventstarters
Bouquet & Hair piece: @bridallounge.ng