It's official! We're adding weddings to our list of top 5 places to meet the love of your life. We're certain that Chidera and Chinedu will agree with us. Time and again, we've seen how beautiful bonds are built and love stories, born from weddings.  We find it so poetic how the celebration of love brings other people into their own love boat.
Chidera and Chinedu had met at a friend's wedding. With love doing what it does best, and mutual friends rooting for them… The love birds are now on their own love journey. Another phase of that journey began as they tied the knot traditionally in a beautiful Igbo traditional wedding In Owerri. We can't help but celebrate the beauty of the Igbo culture as we enjoy the thrill from #TheCCWedding. The culture display, burst of colour, music and of course, food are definitely top tier amongst the many other things that make the traditional wedding truly beautiful.
Chidera was such a stunning bride in her regal red dress. Then she raised the bar even higher as she stepped out slaying in Green for hr wine carrying ceremony. Everything about the wedding makes us so excited and we're sure the photos from their big day will definitely brighten your day!
Check out all the photos from their wedding below. Also, read how Chidera narrates their love story as you scroll. Enjoy!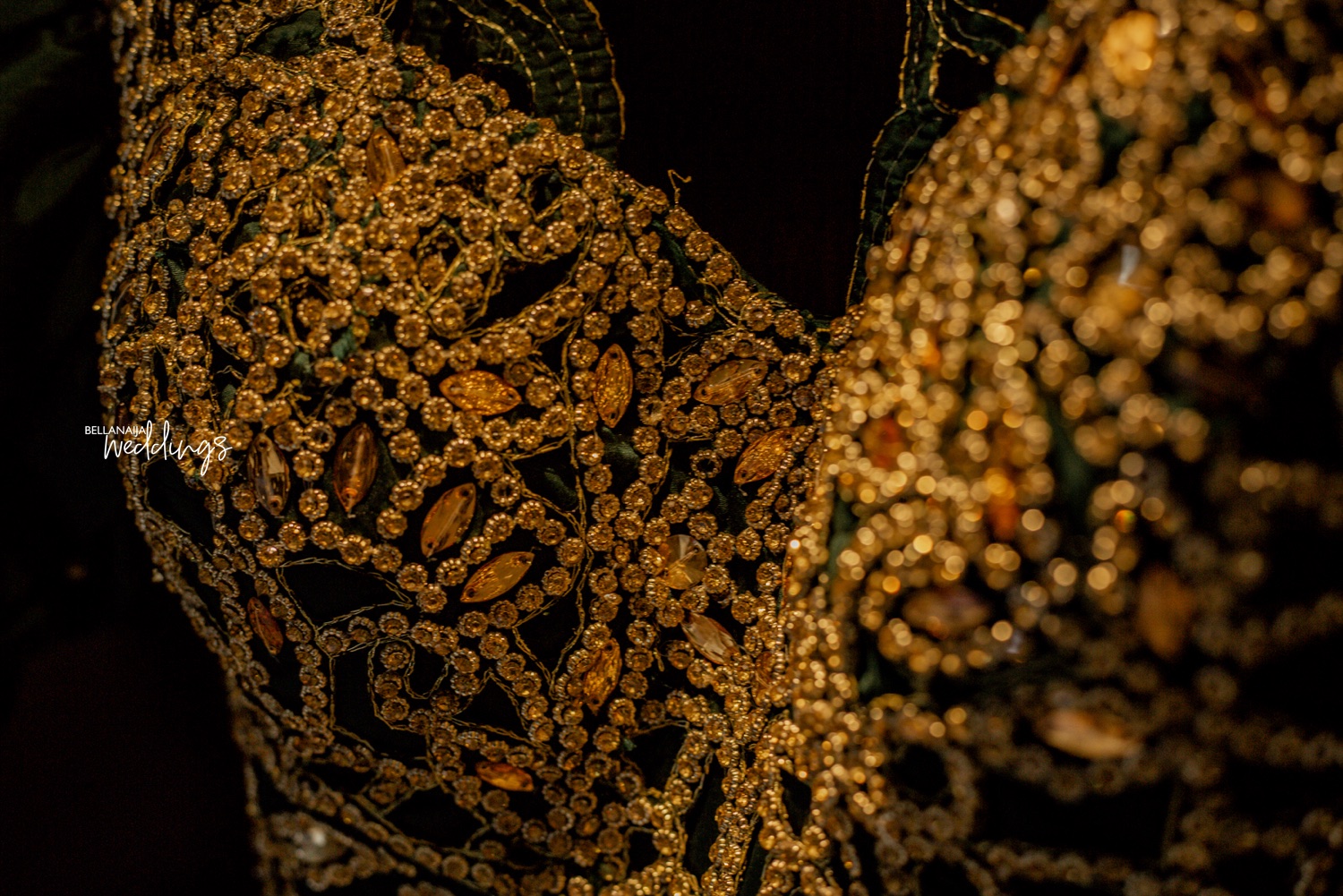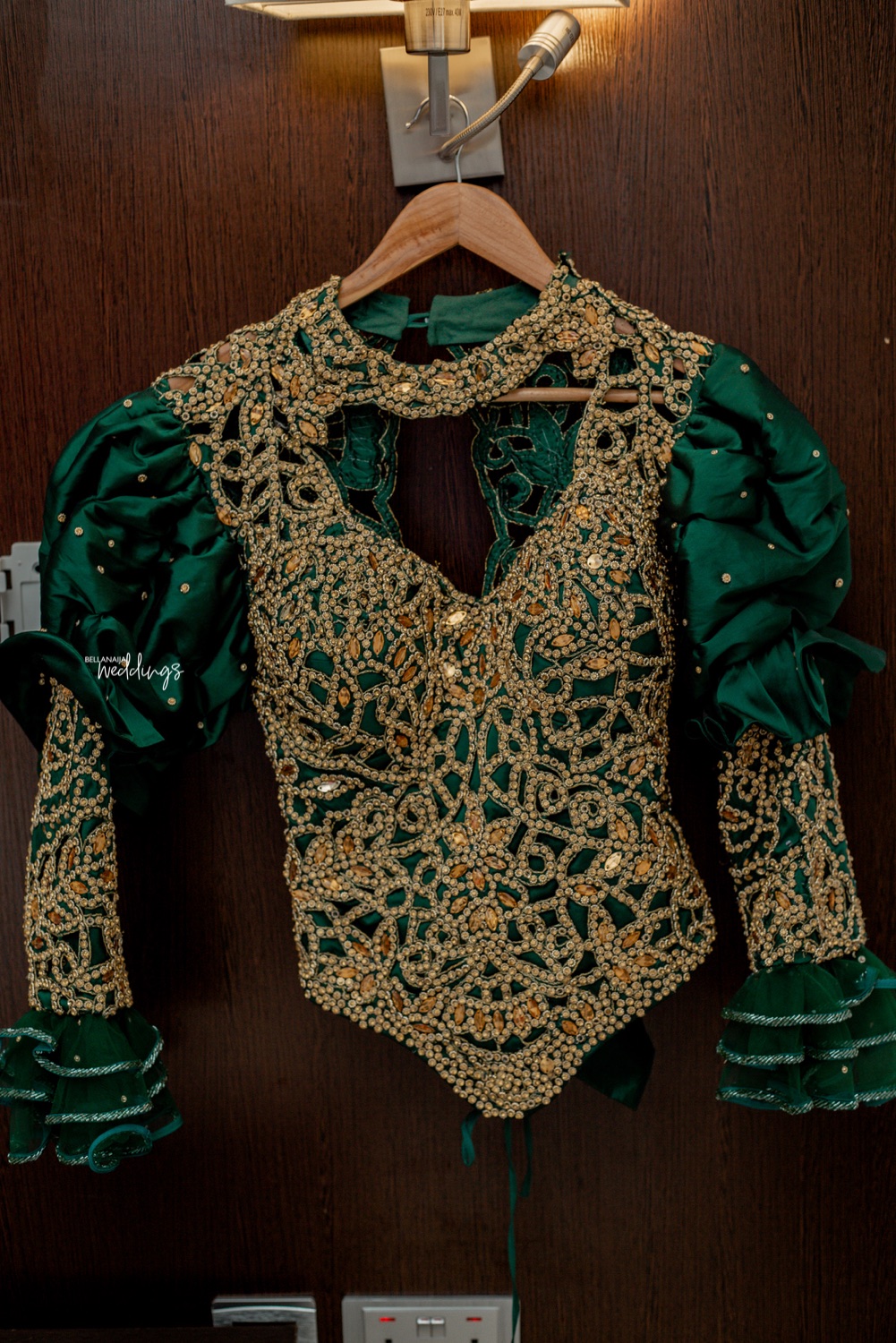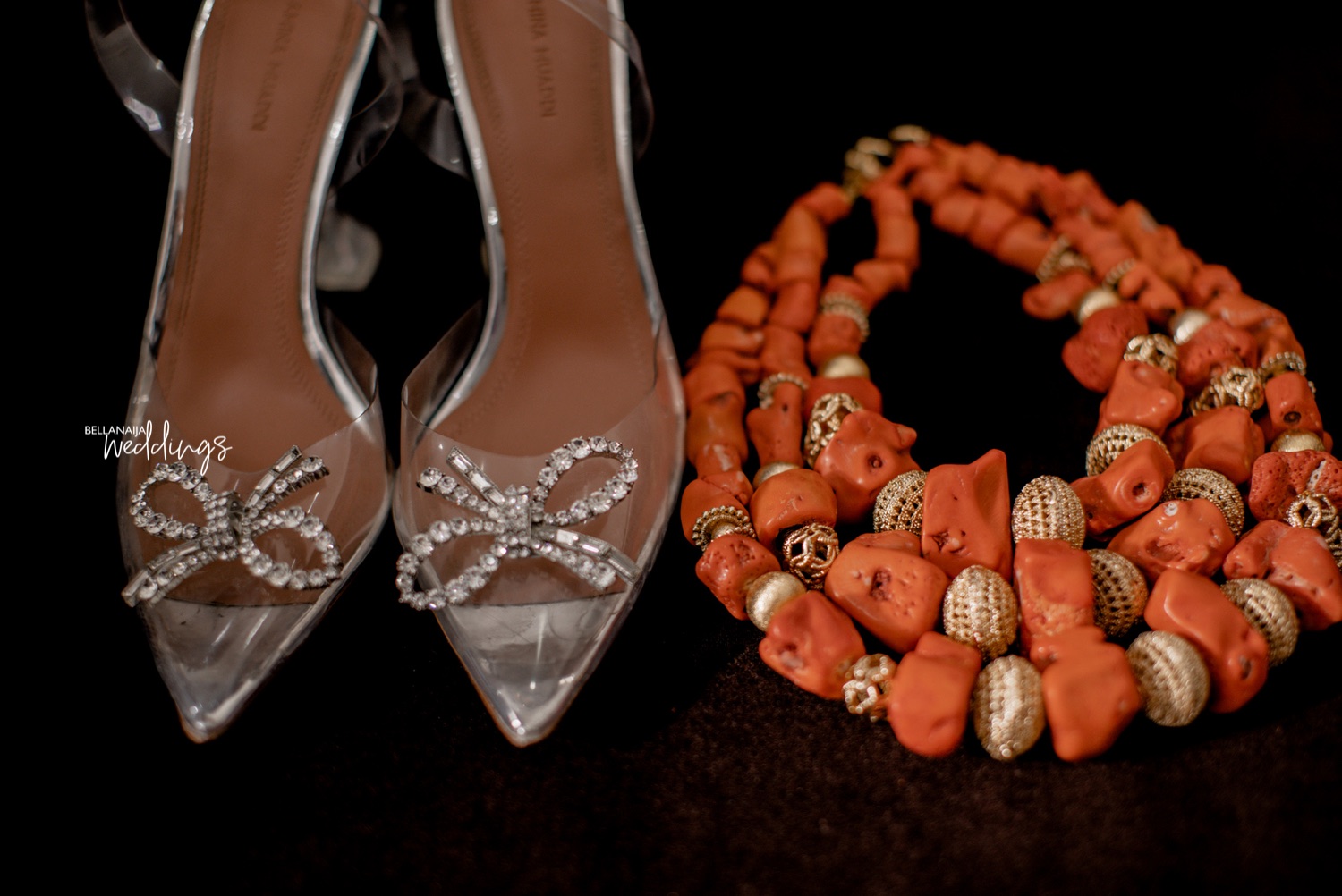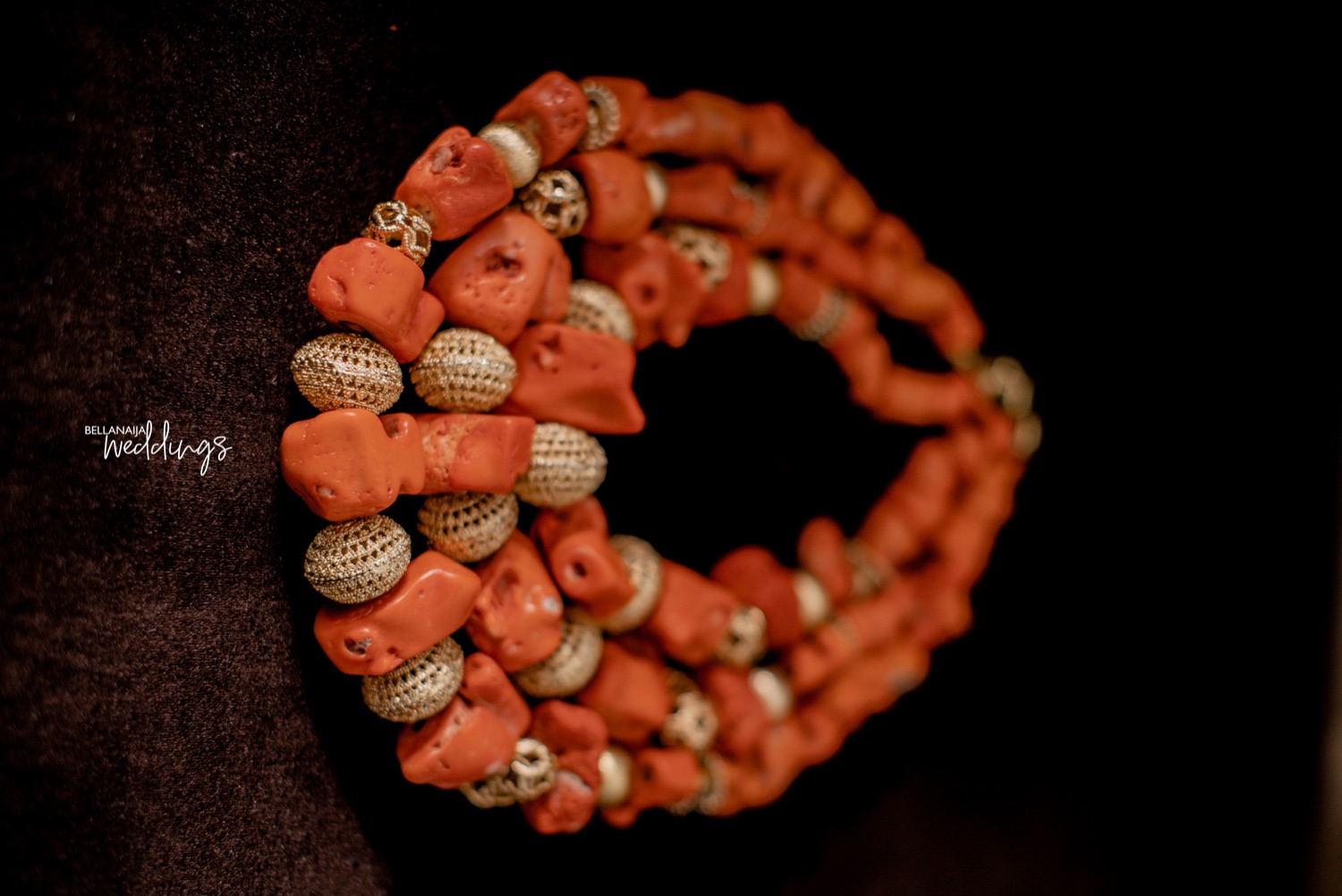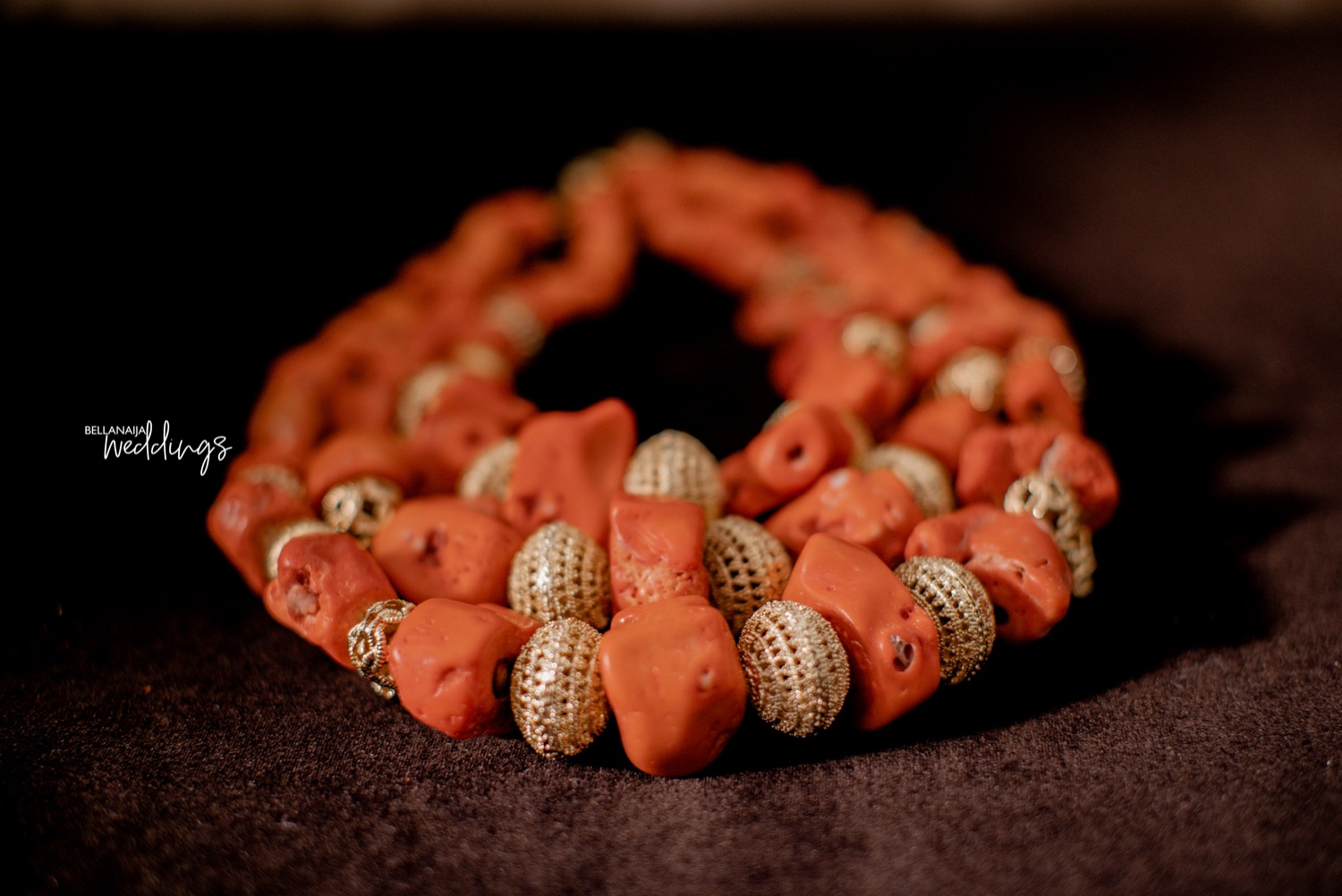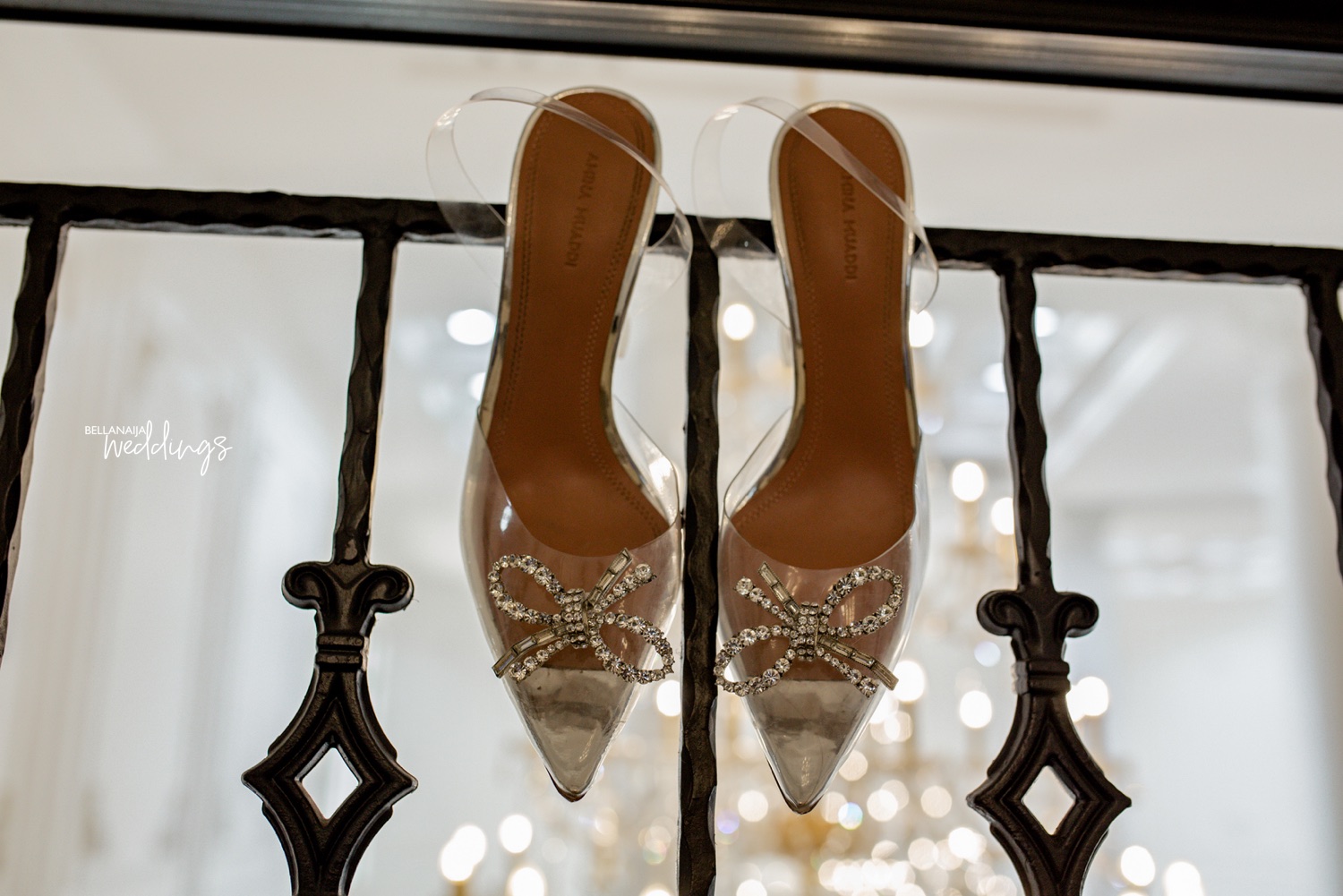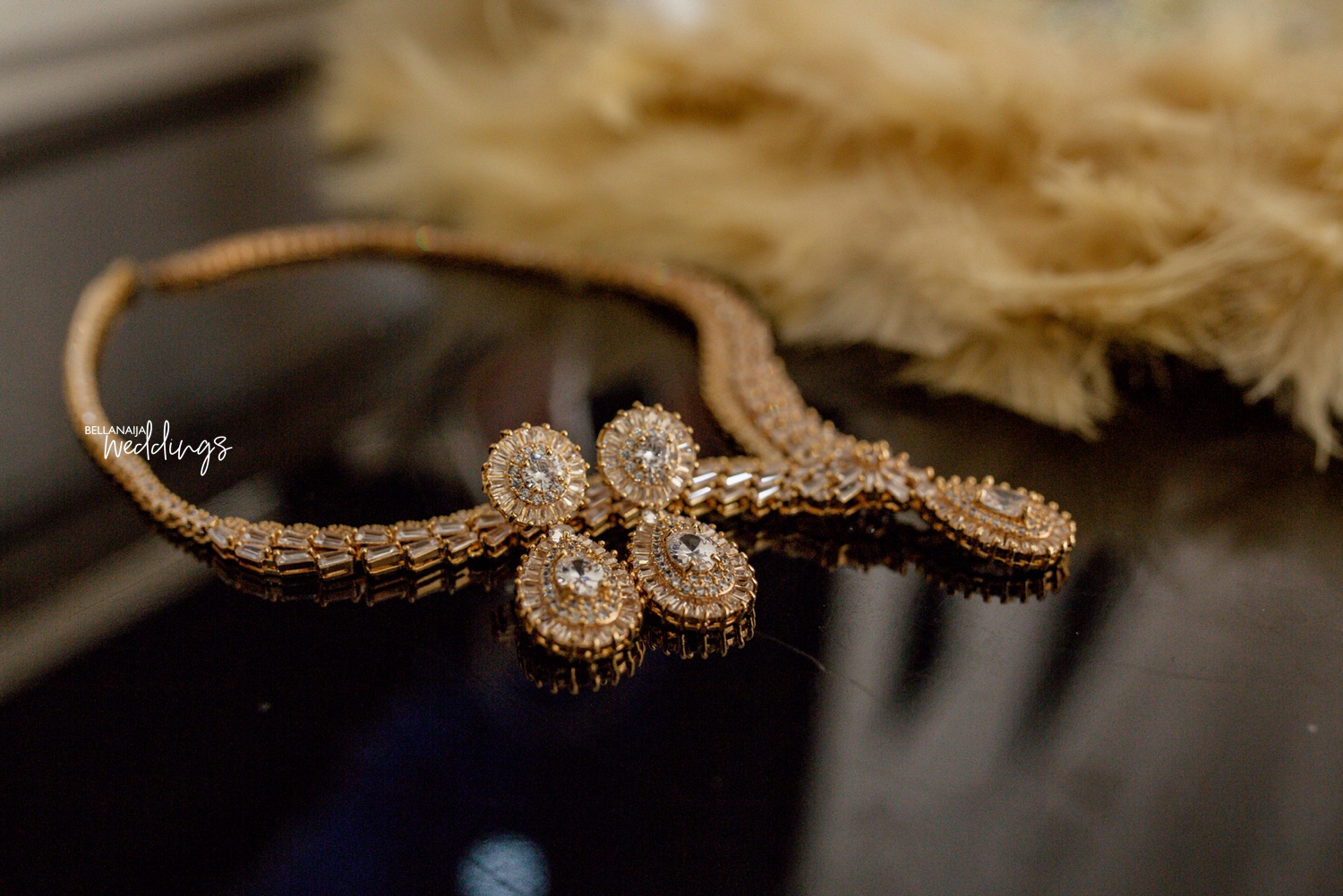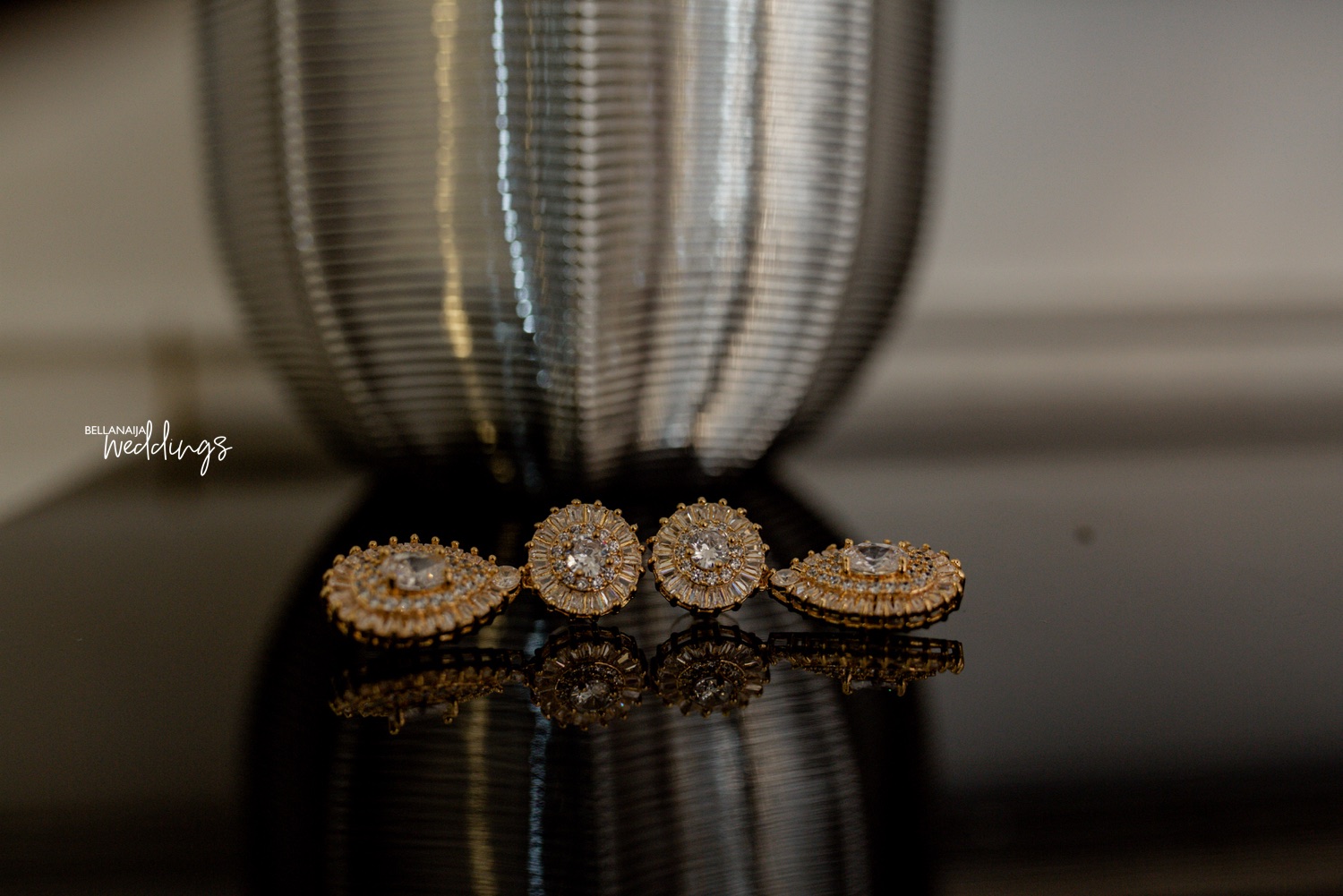 Their love story as Chidera tells it:
We met at a wedding and we were both part of the bridal train. I had seen him days before the wedding but we spoke for the first time during the wedding. He got my number after and reached out. I was super sceptical about meeting men at weddings.

However, the bride told me how he was such a cool guy, and his friends spoke highly of him also. So, I decided to give him a chance and find things out for myself.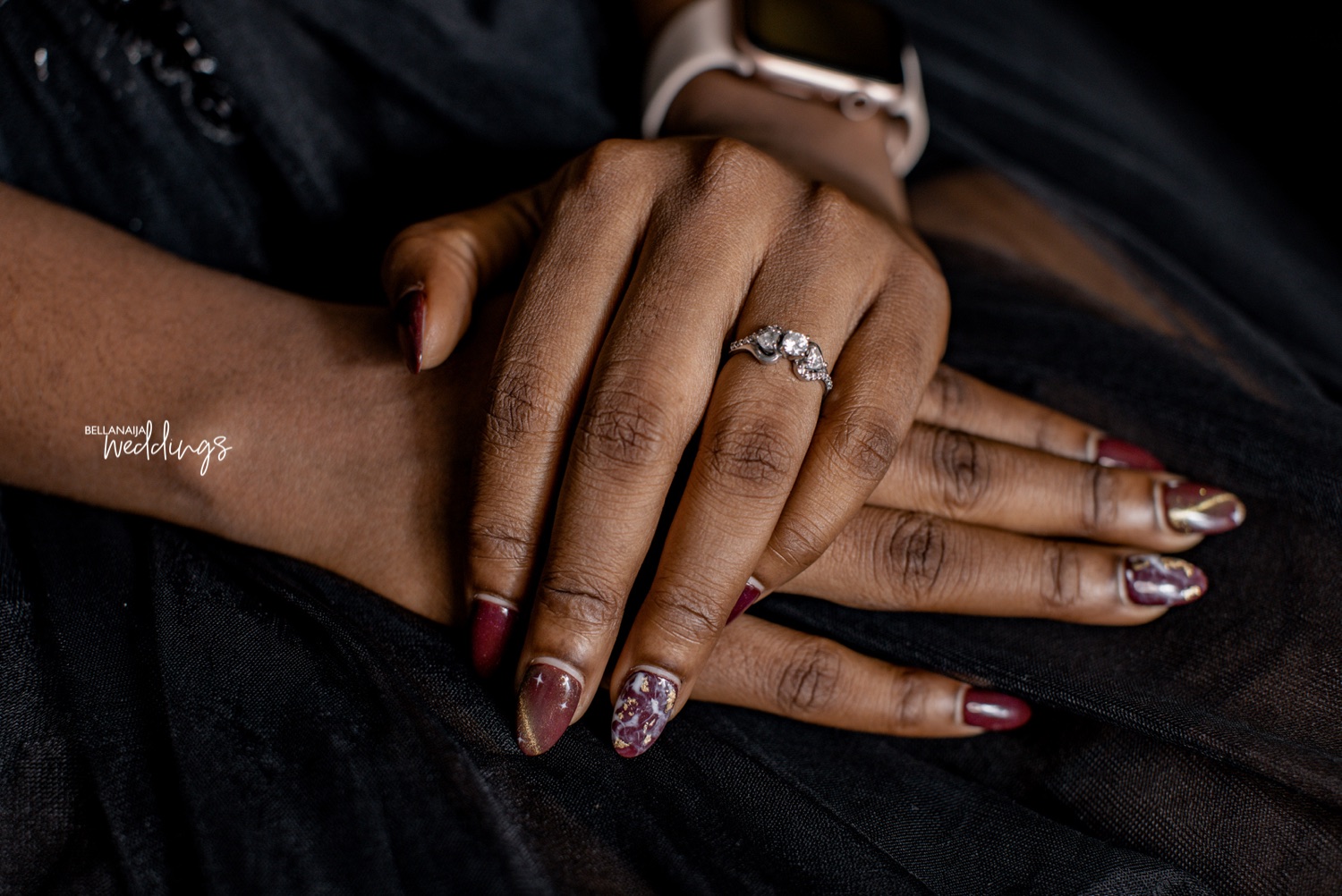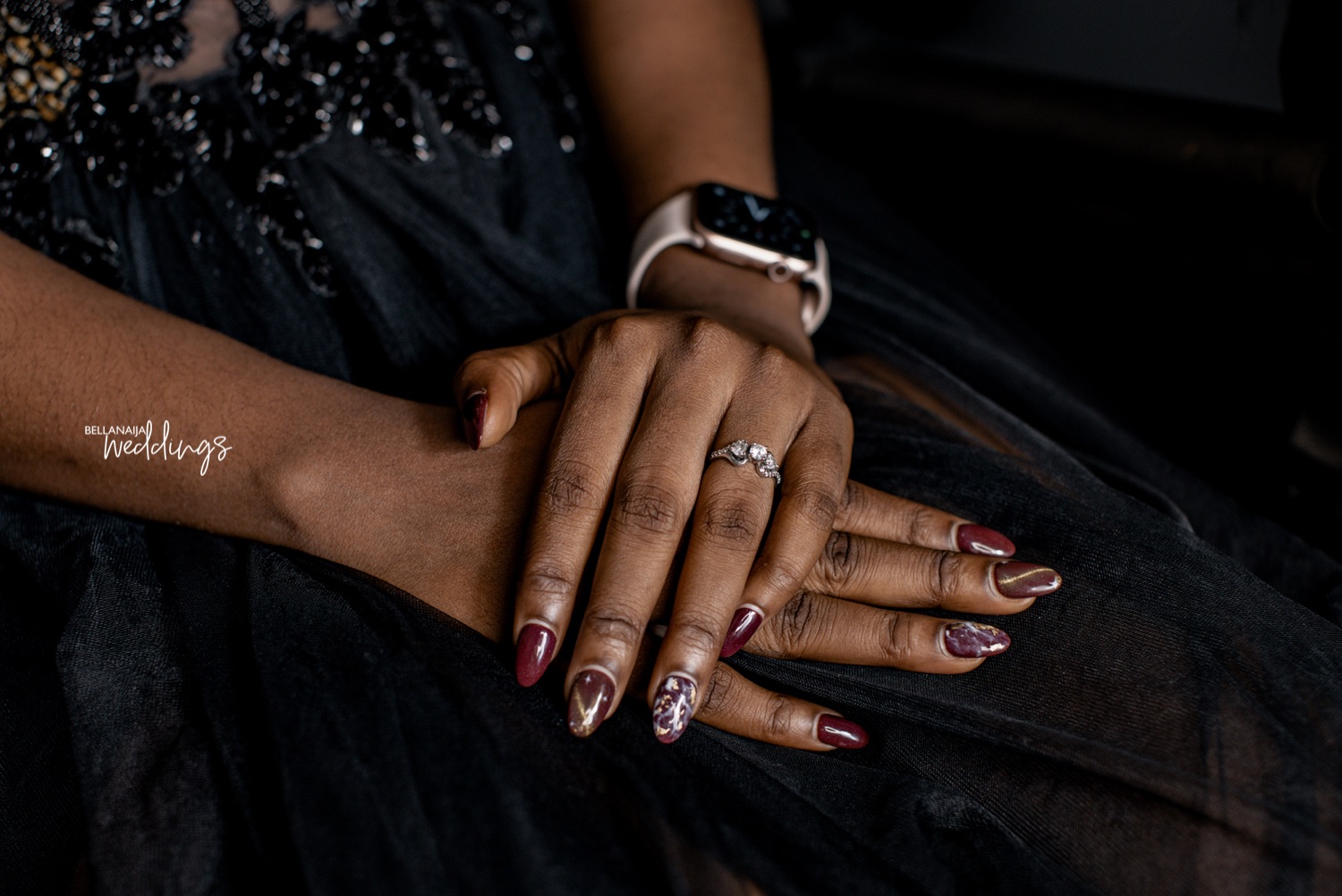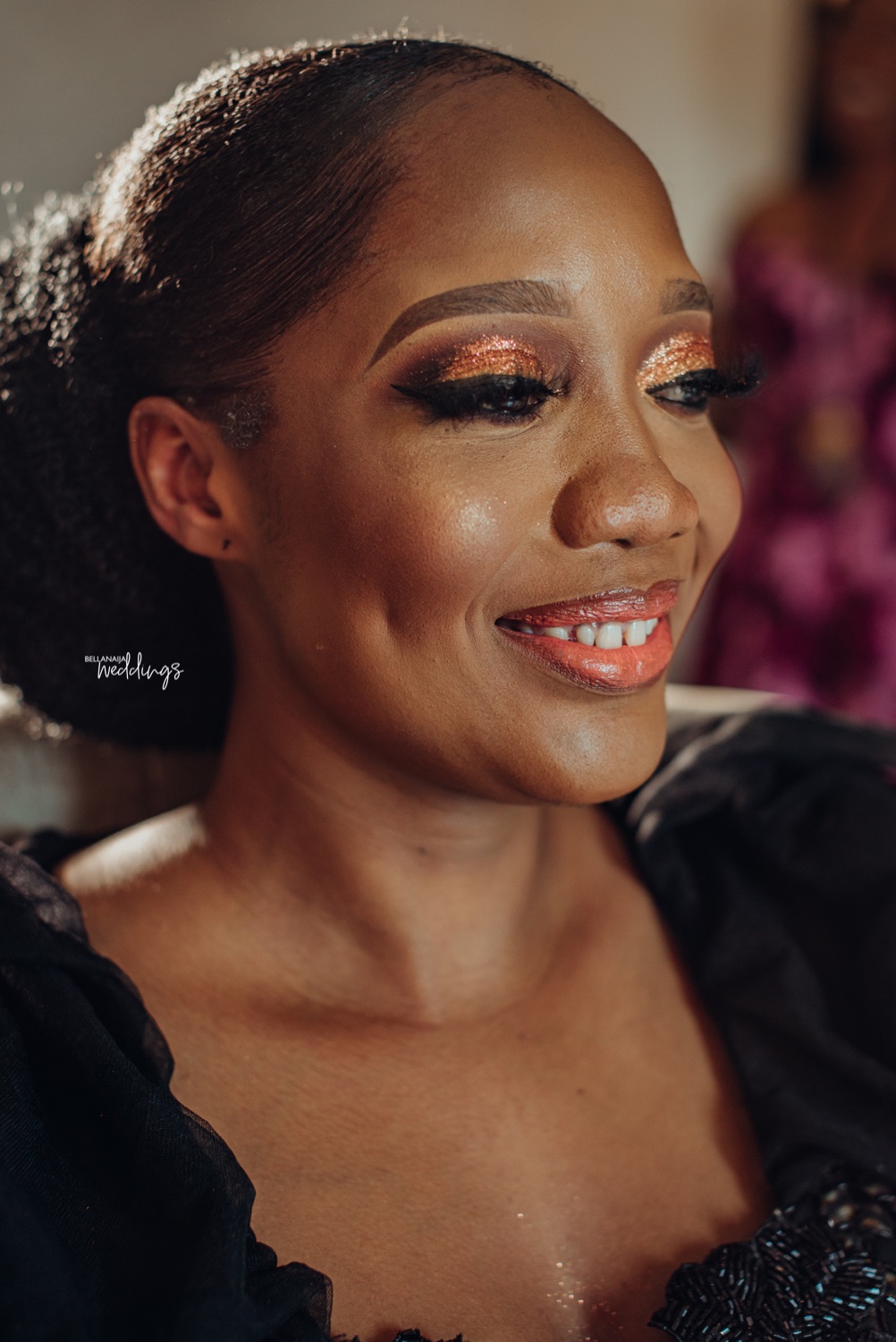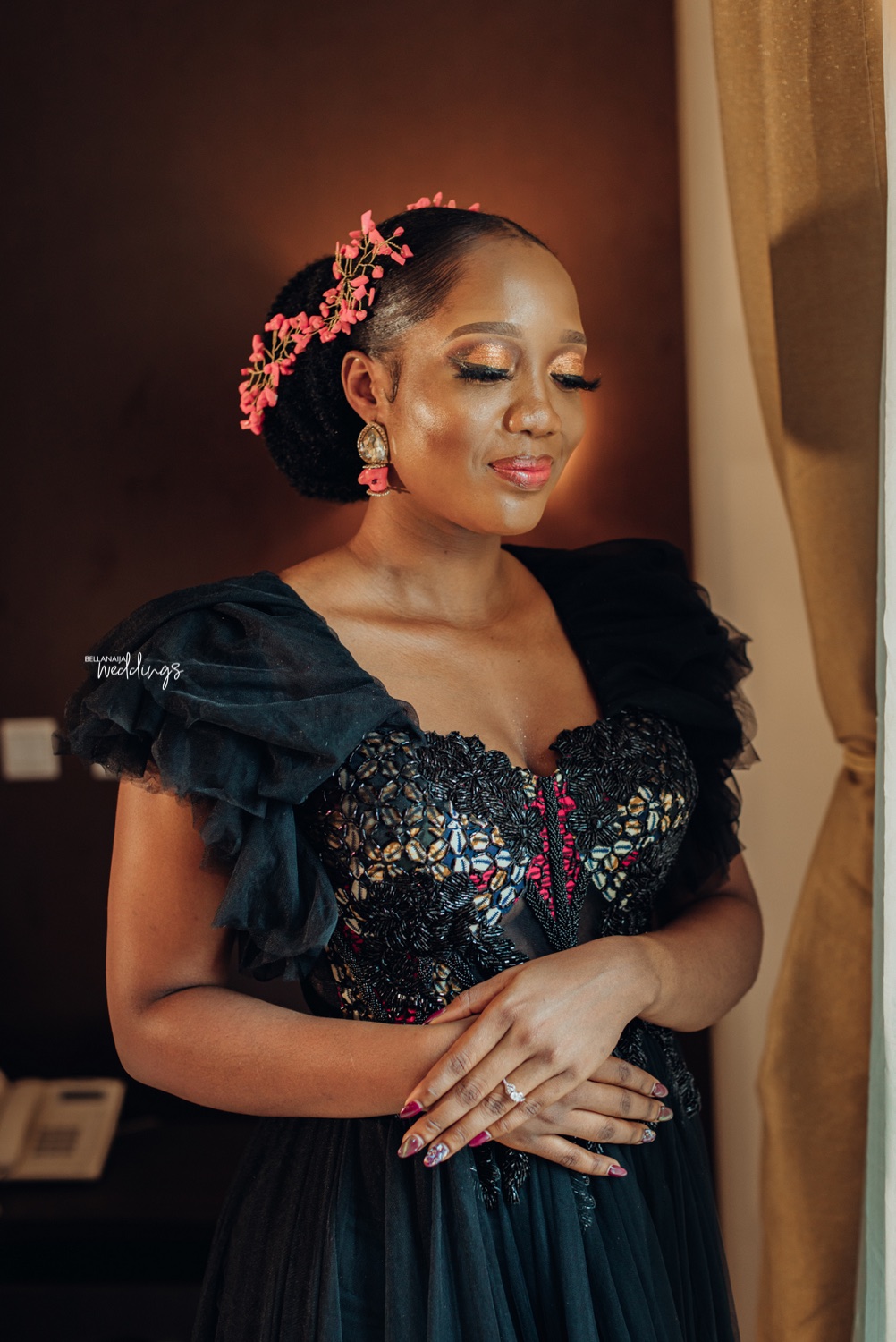 Our first date was super weird. He had so many calls from work and I think that made him even more nervous. He got a call from a client outside Nigeria and changed his accent and I burst out laughing. I think that was the ice breaker on our first date.

He has been super patient with me, loving and caring even when he doesn't feel like it. Our relationship has had its low lows and high highs but he is my person and I am super excited to be his wife.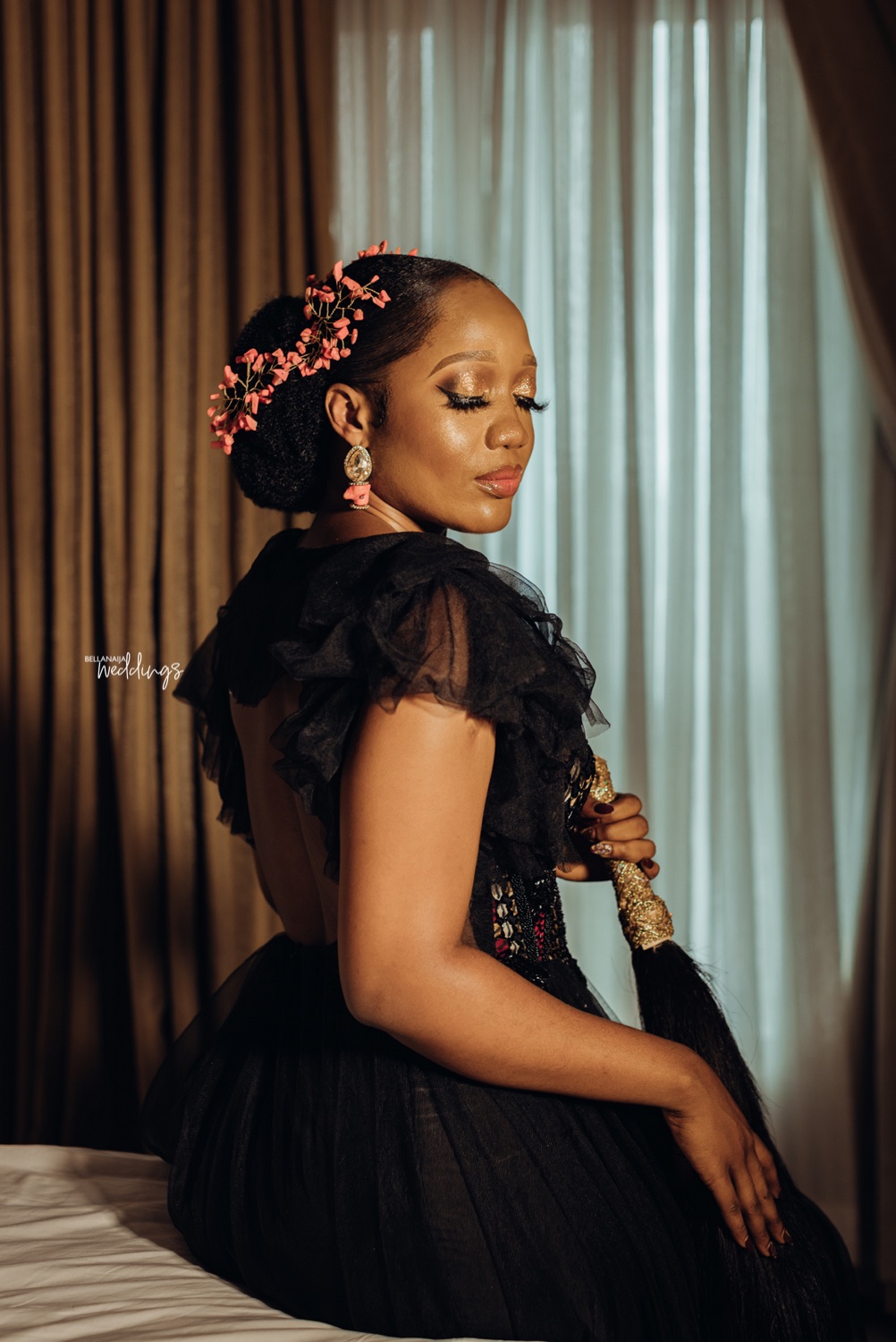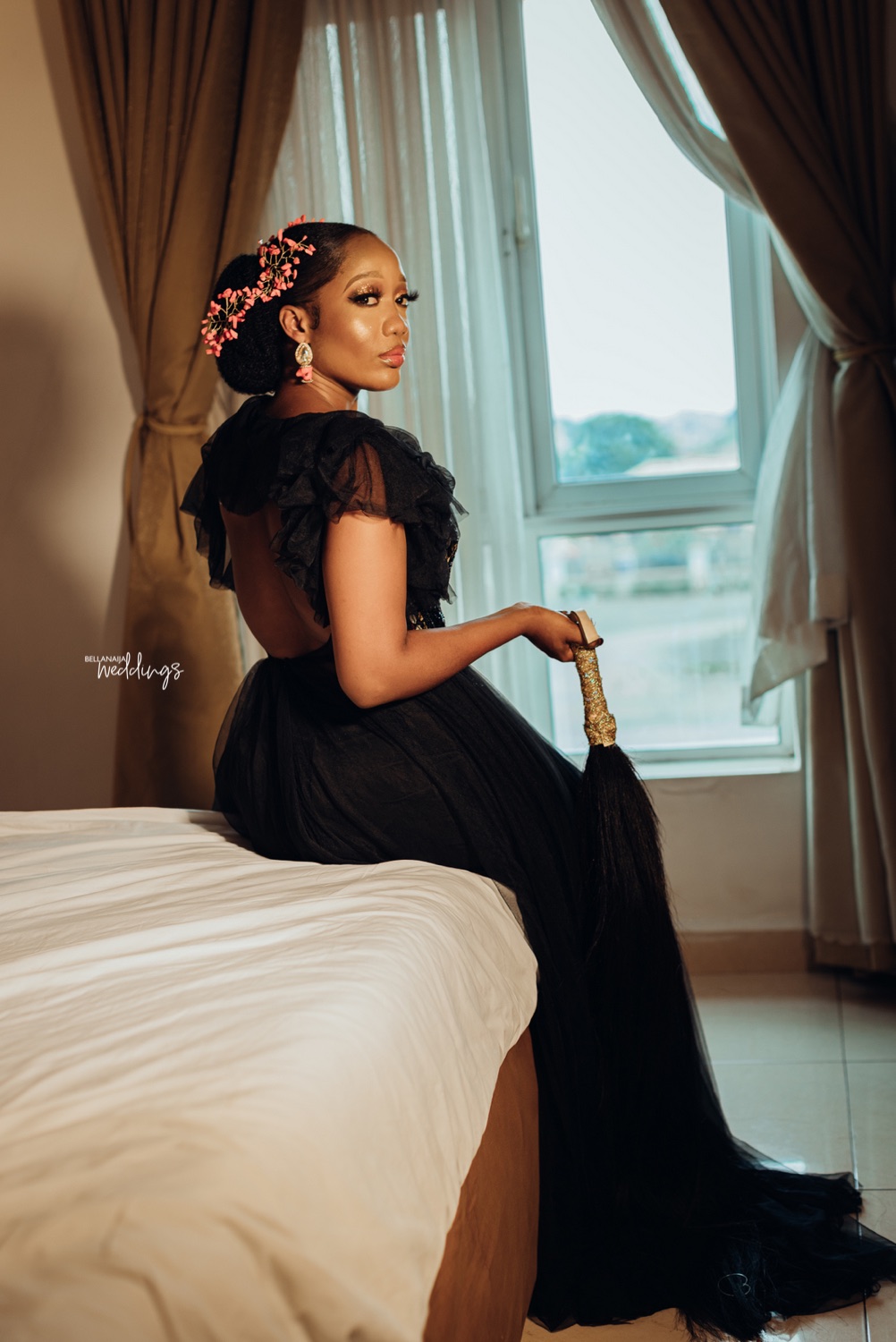 The Proposal
I really wasn't surprised and there wasn't a separate proposal to be honest. We spoke about marriage so many times and he asked me from day one "I want you to be my wife".  There was really no formal proposal per se.

One evening over dinner in a fancy restaurant, he brought out the most beautiful ring I have ever seen. He told me how much I meant to him and asked me to marry him and I said YES! I love my ring so much because it has our names engraved on it and that makes it all the more special.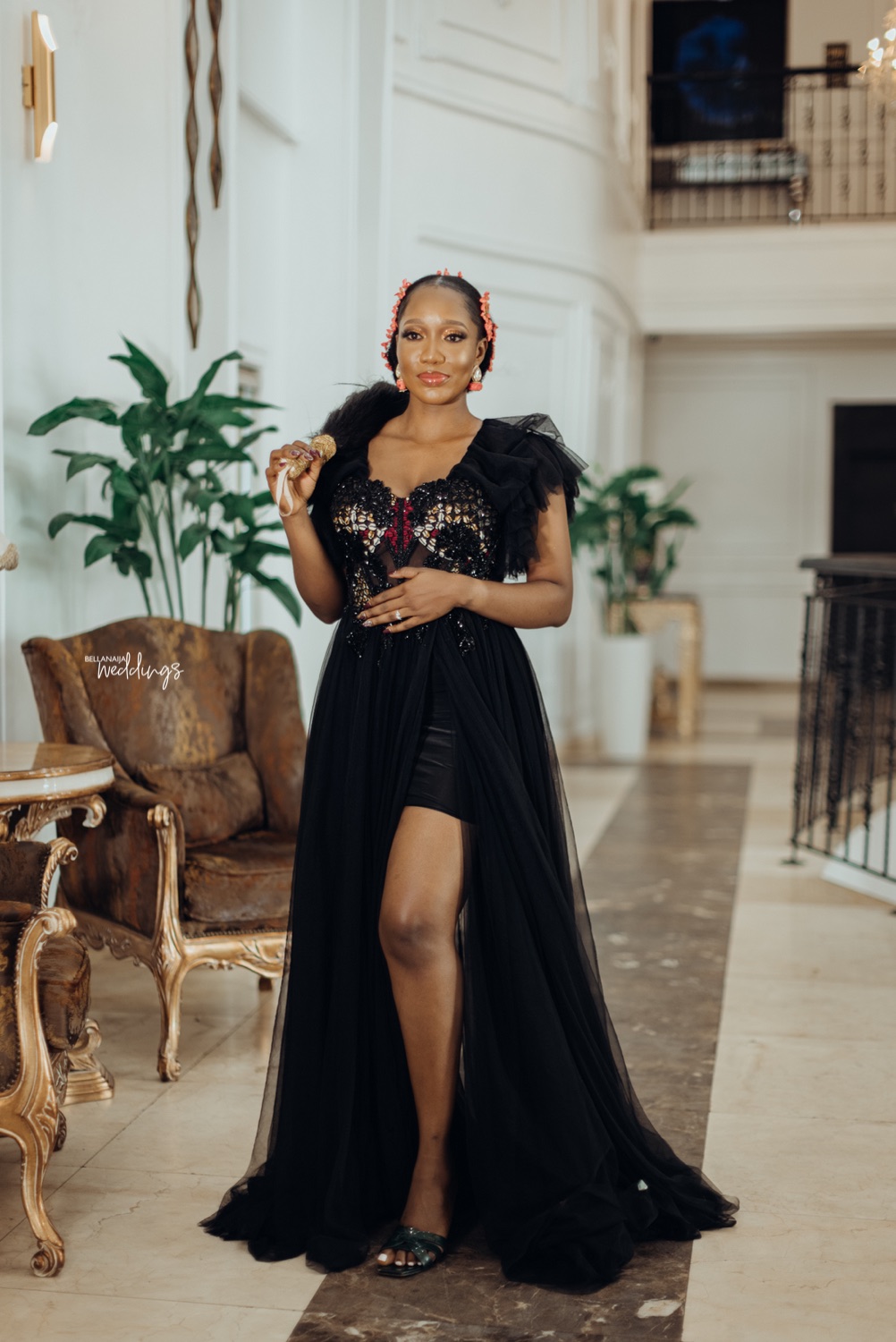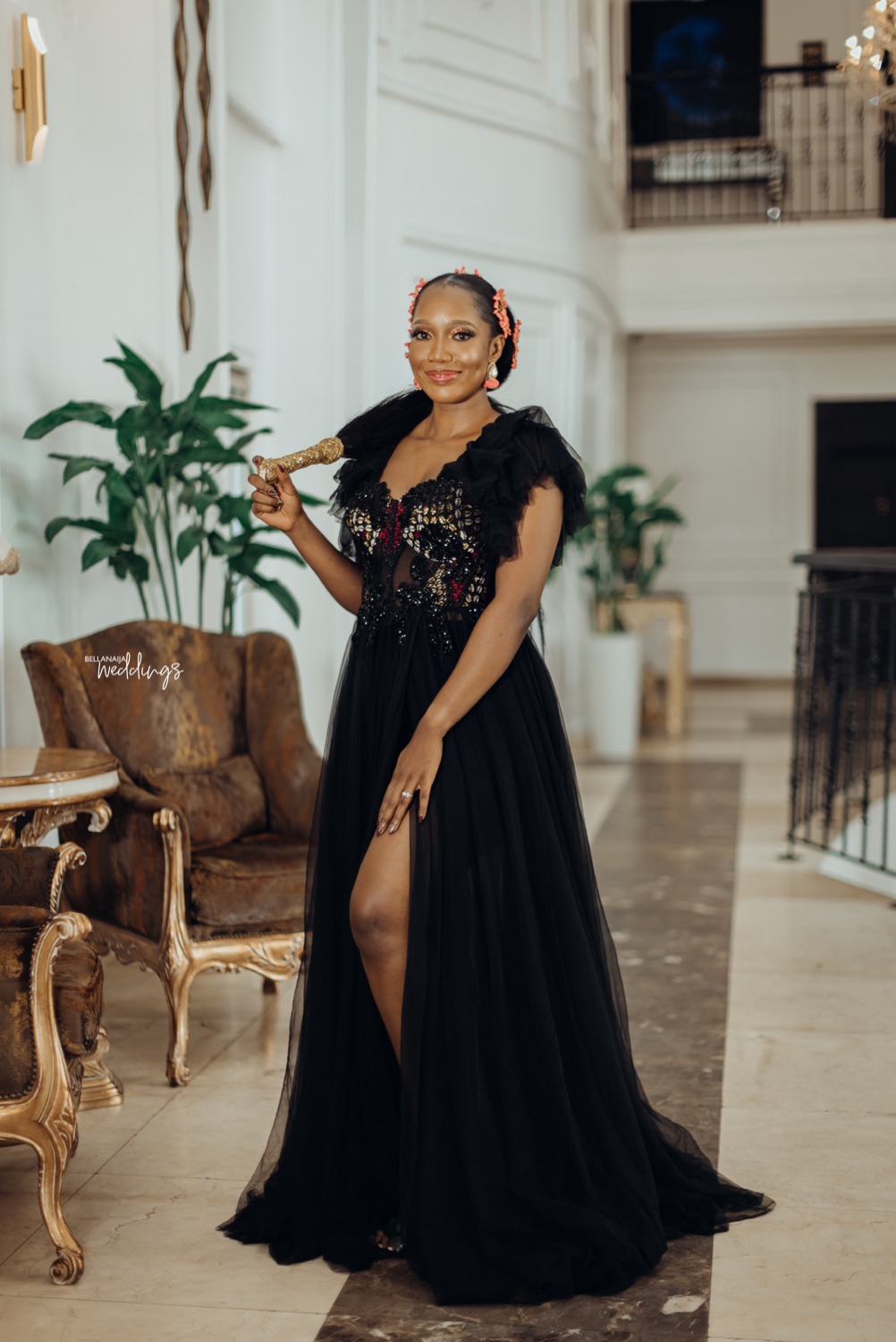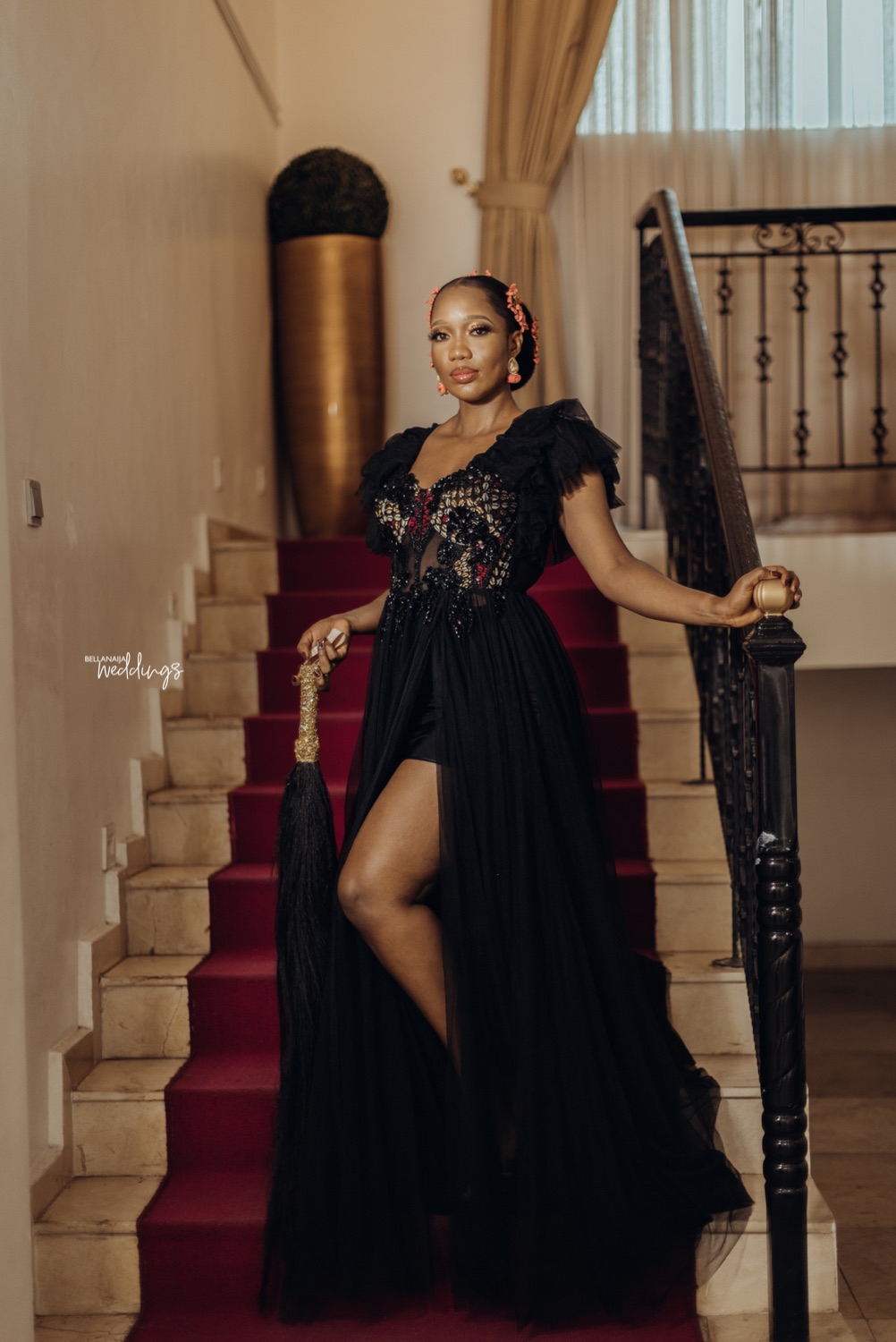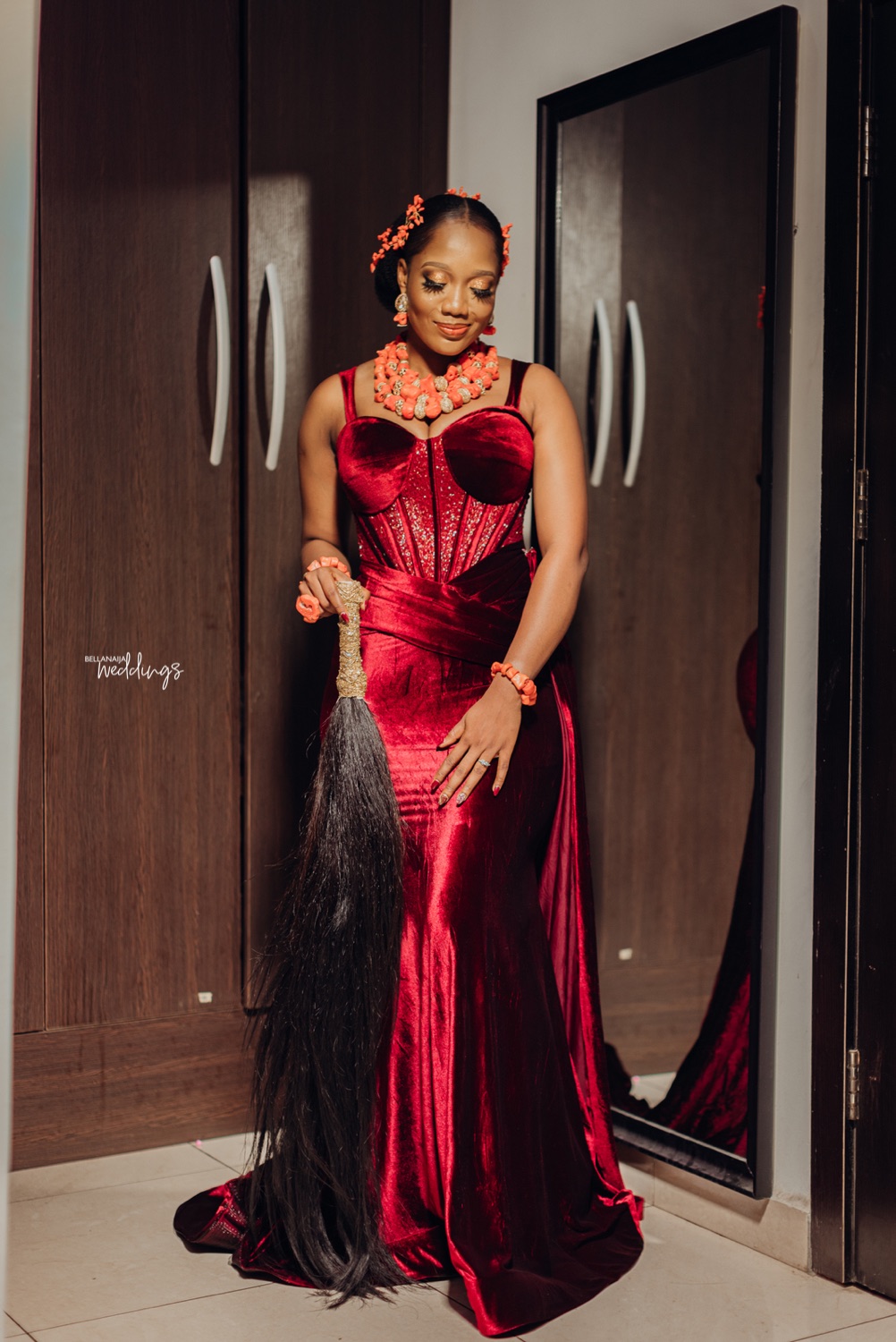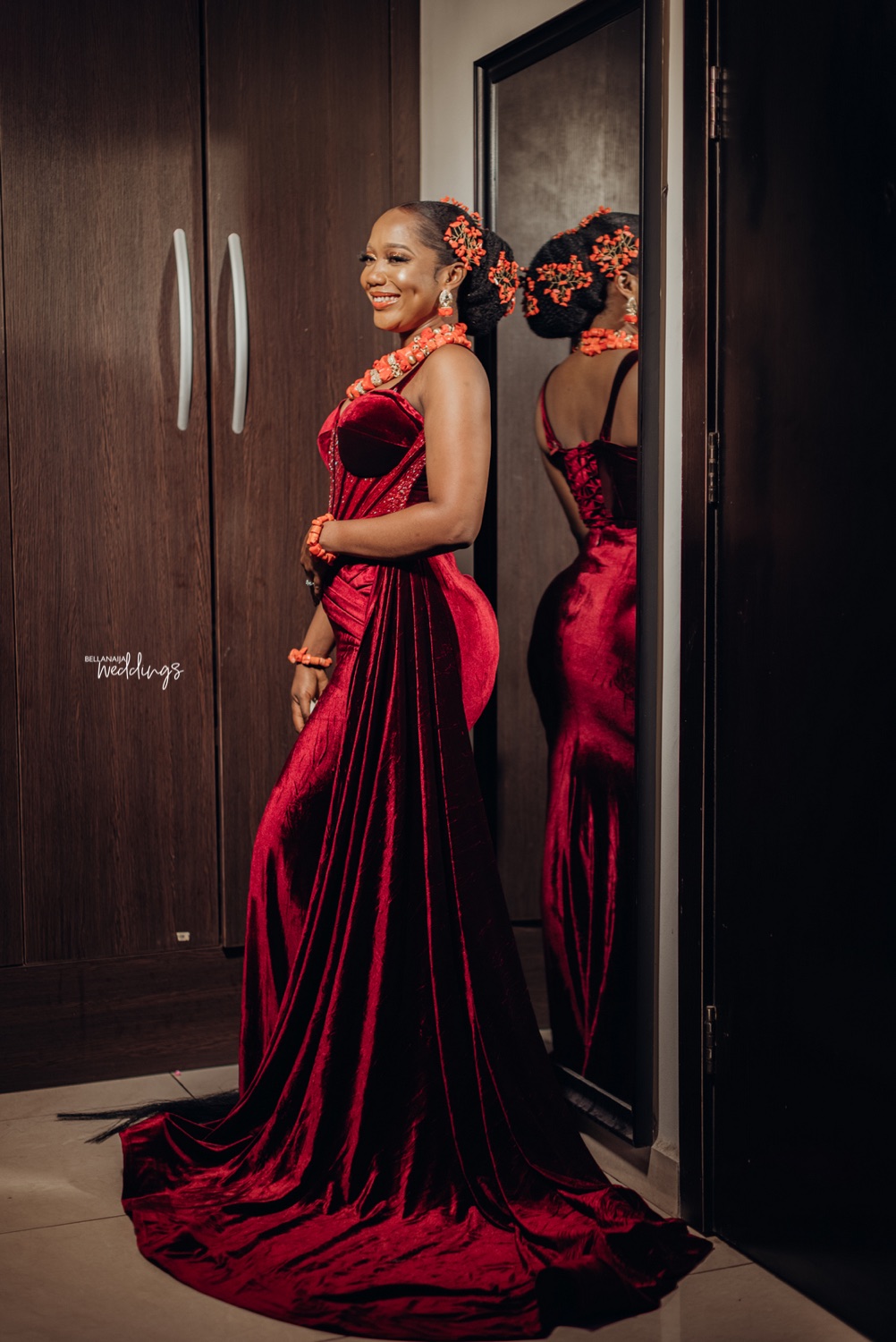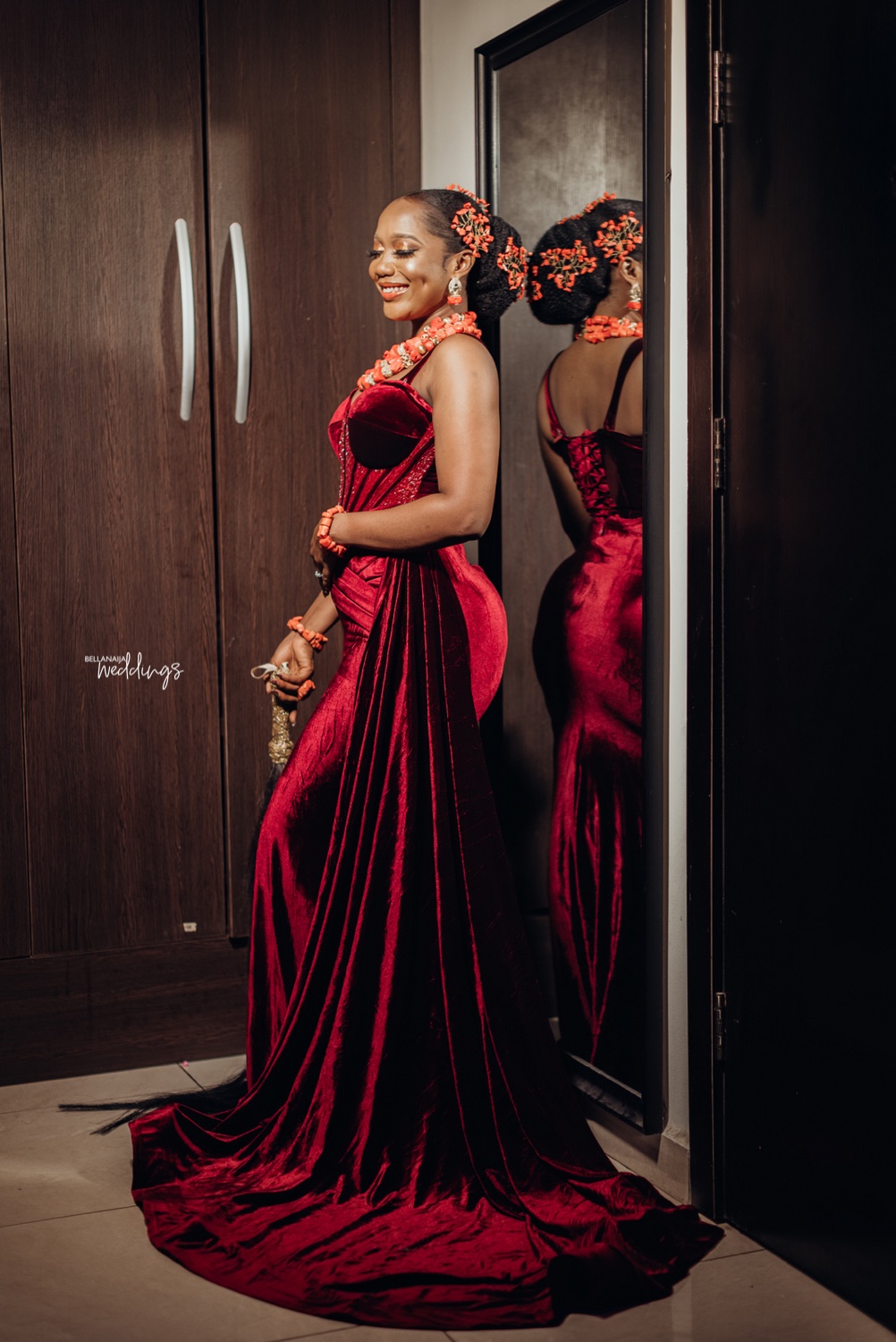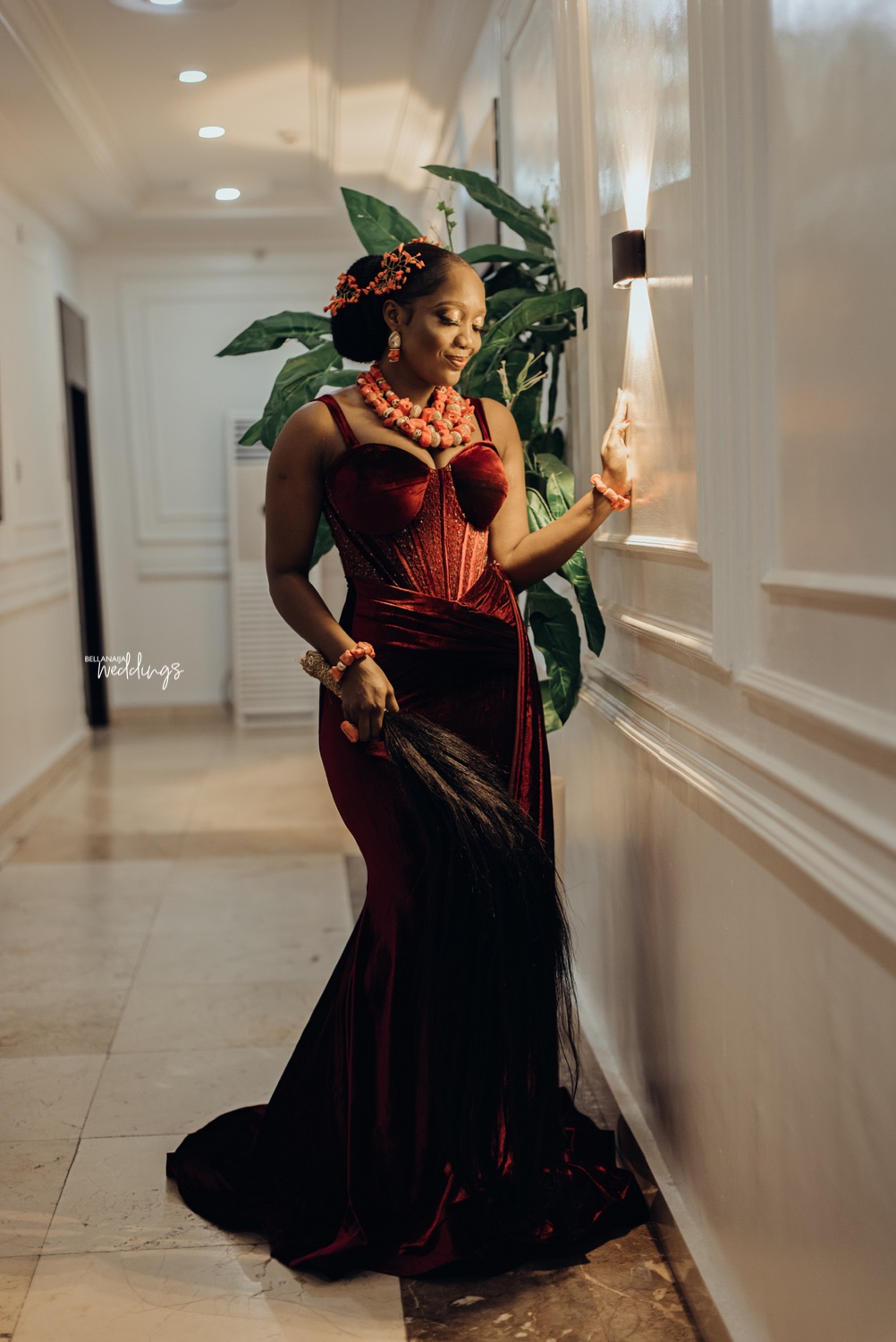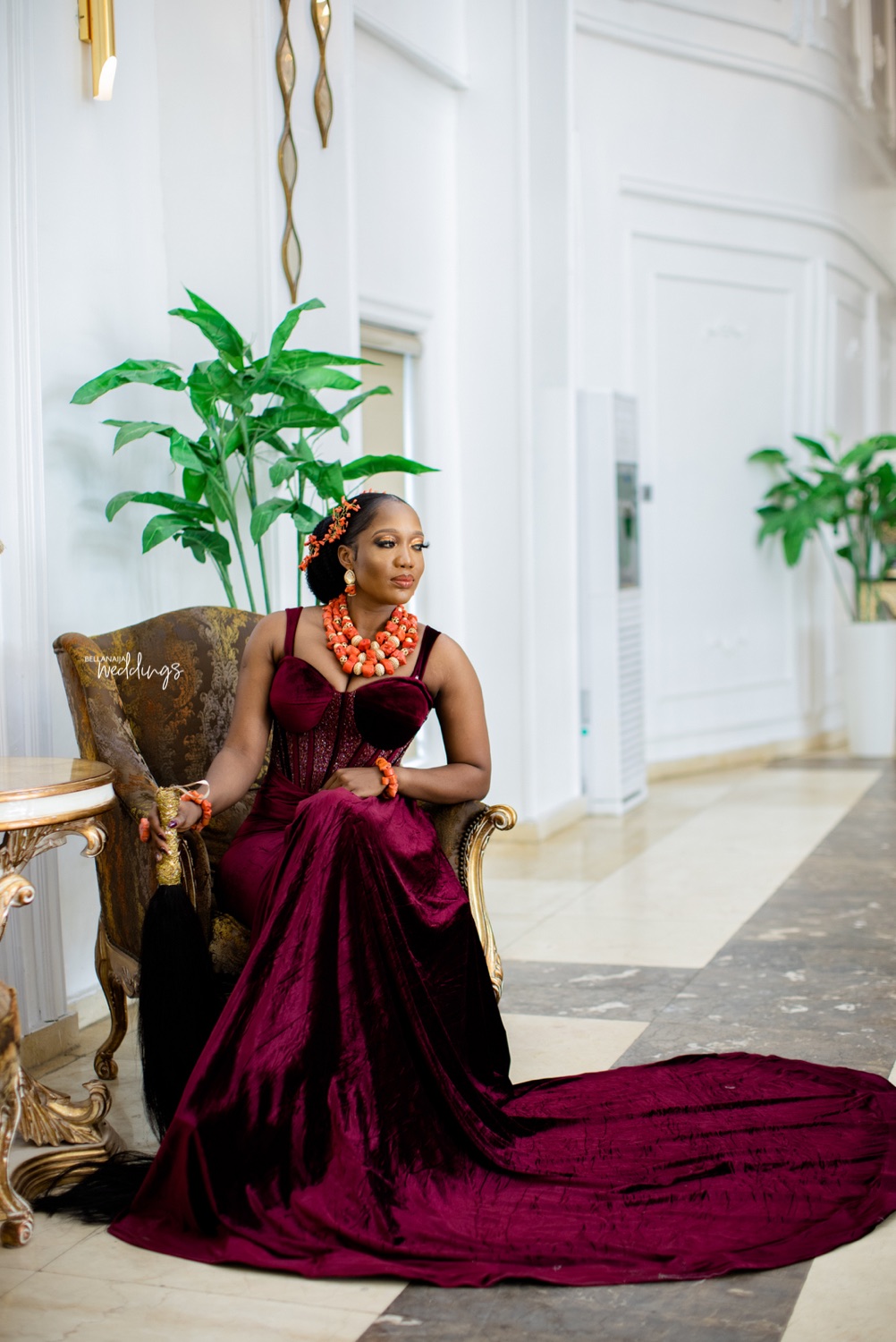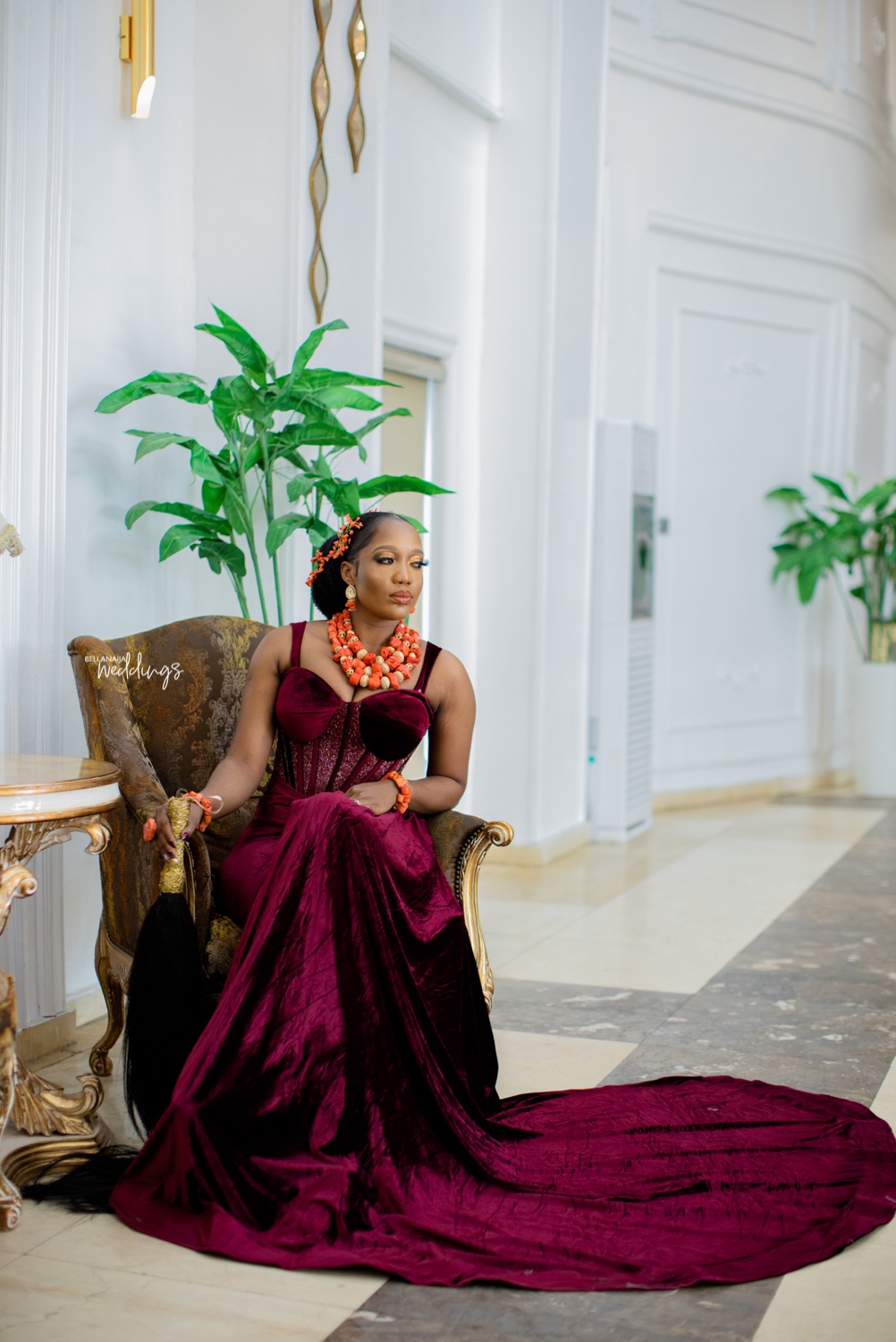 Check out Chinedu, ready to go get his bride.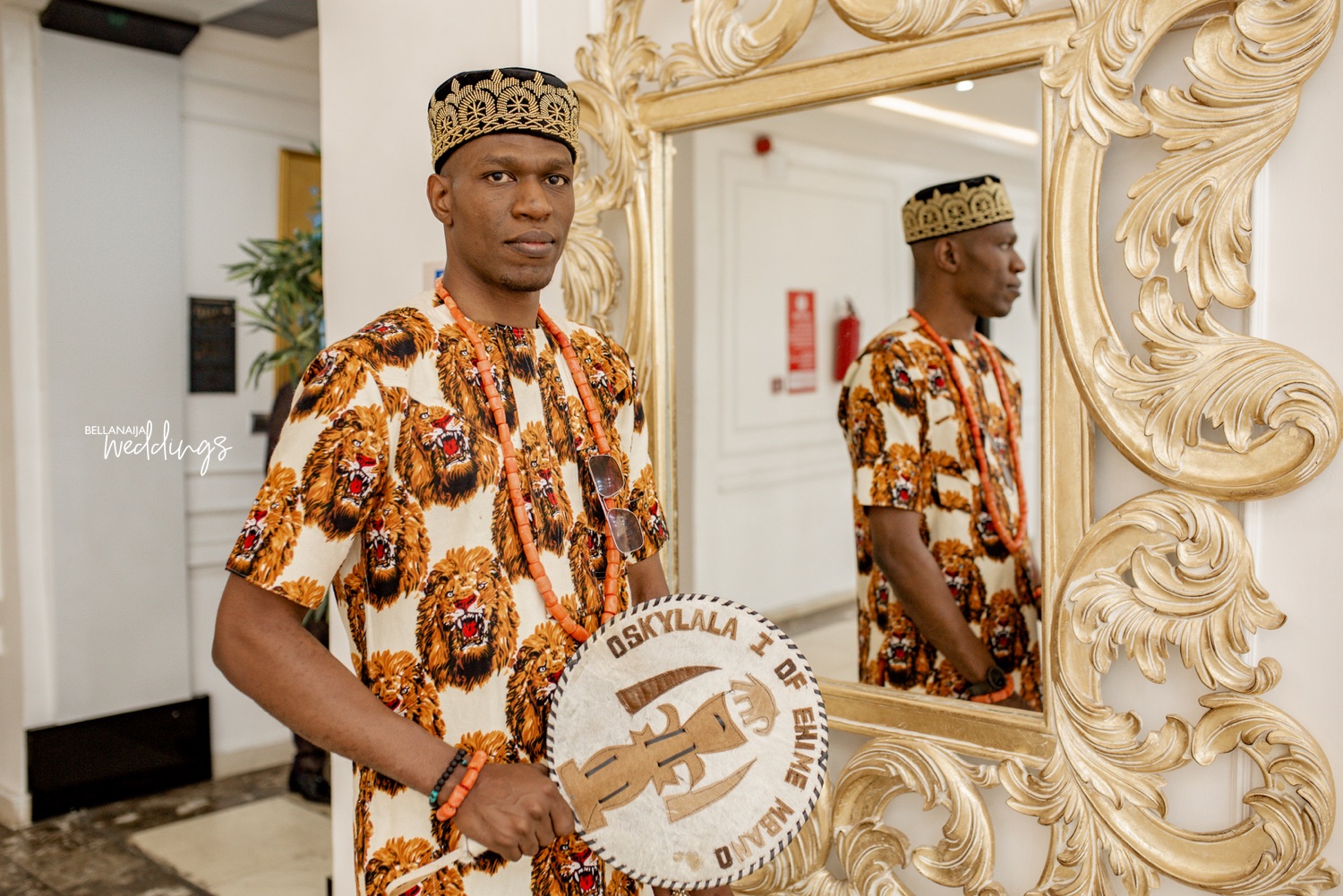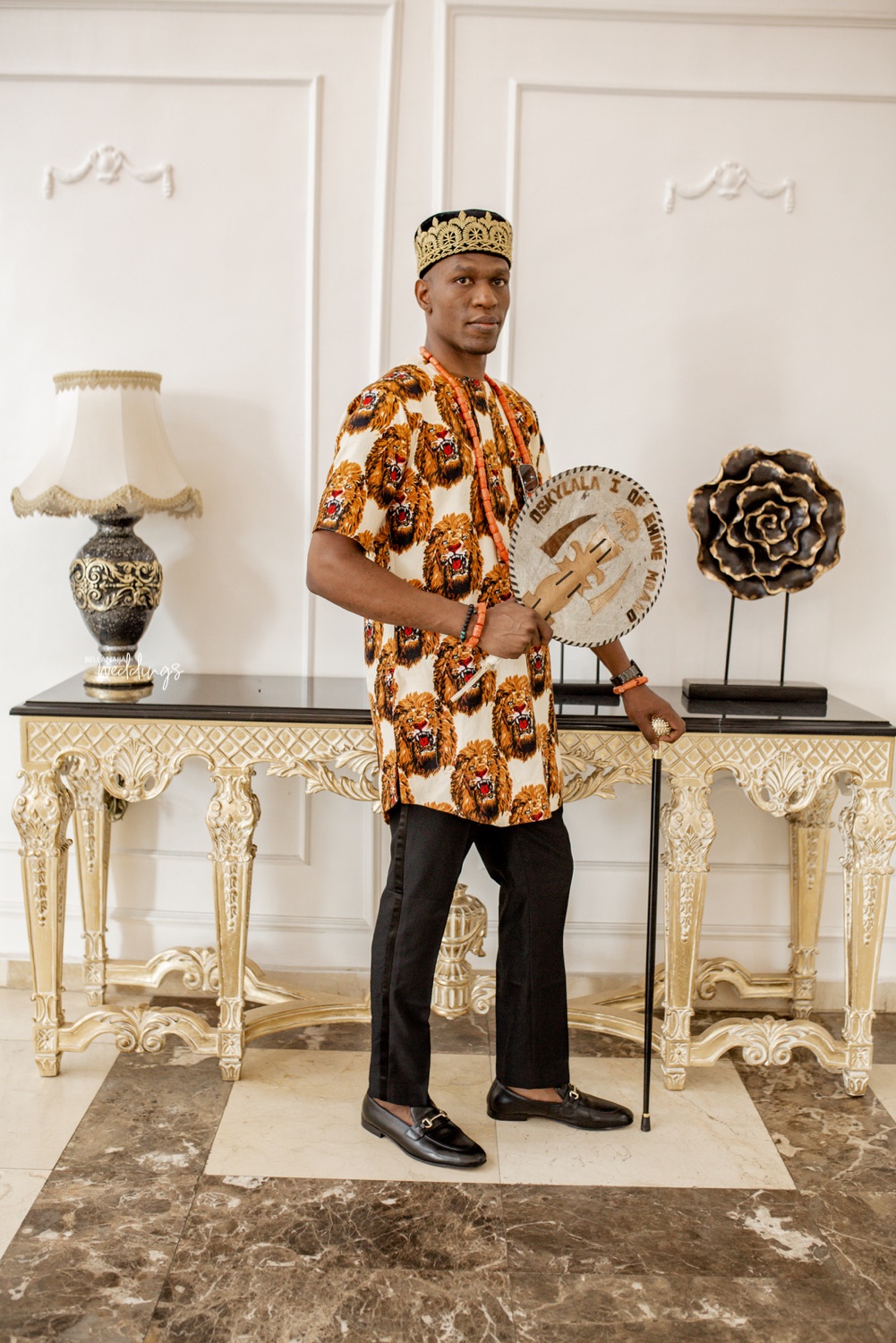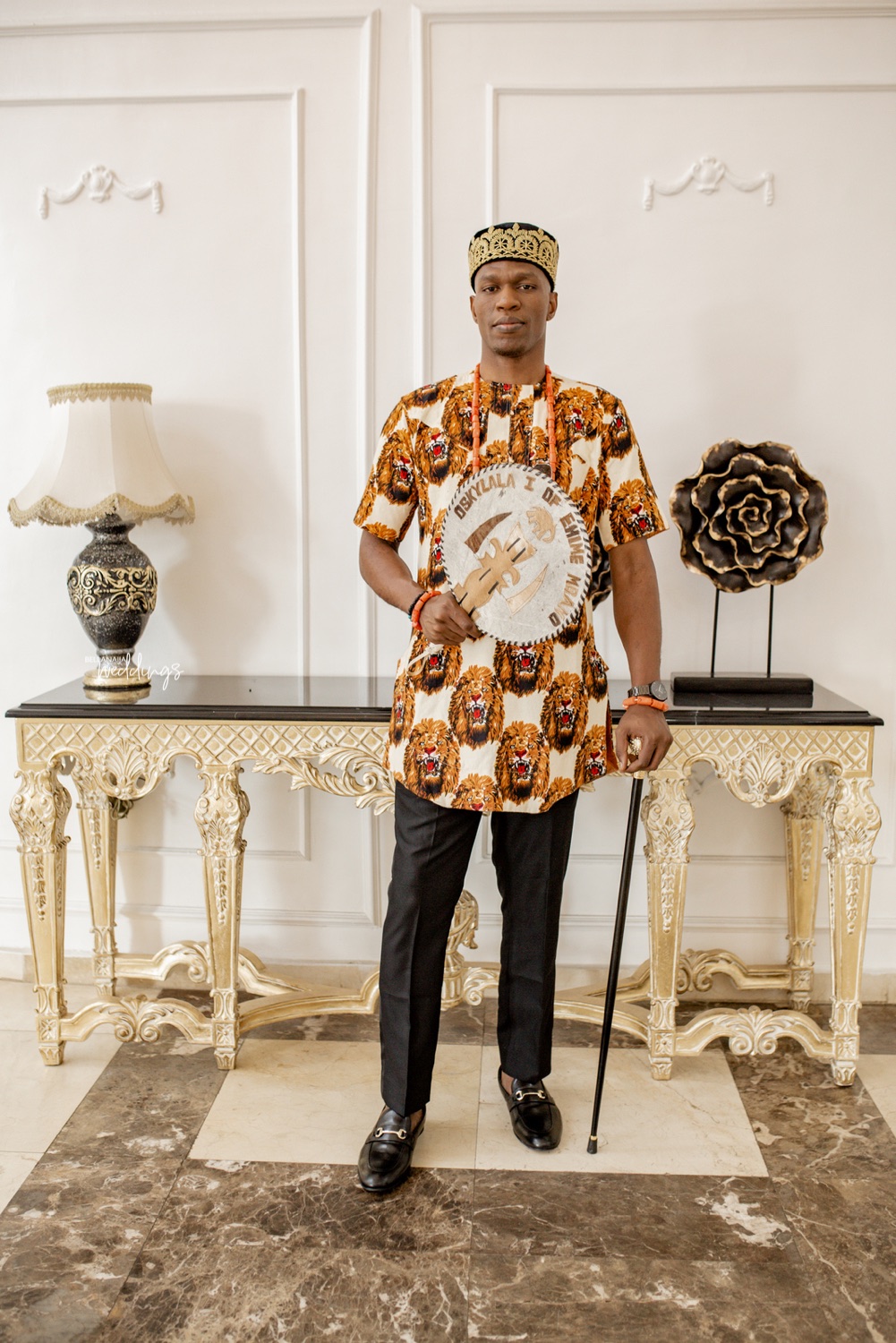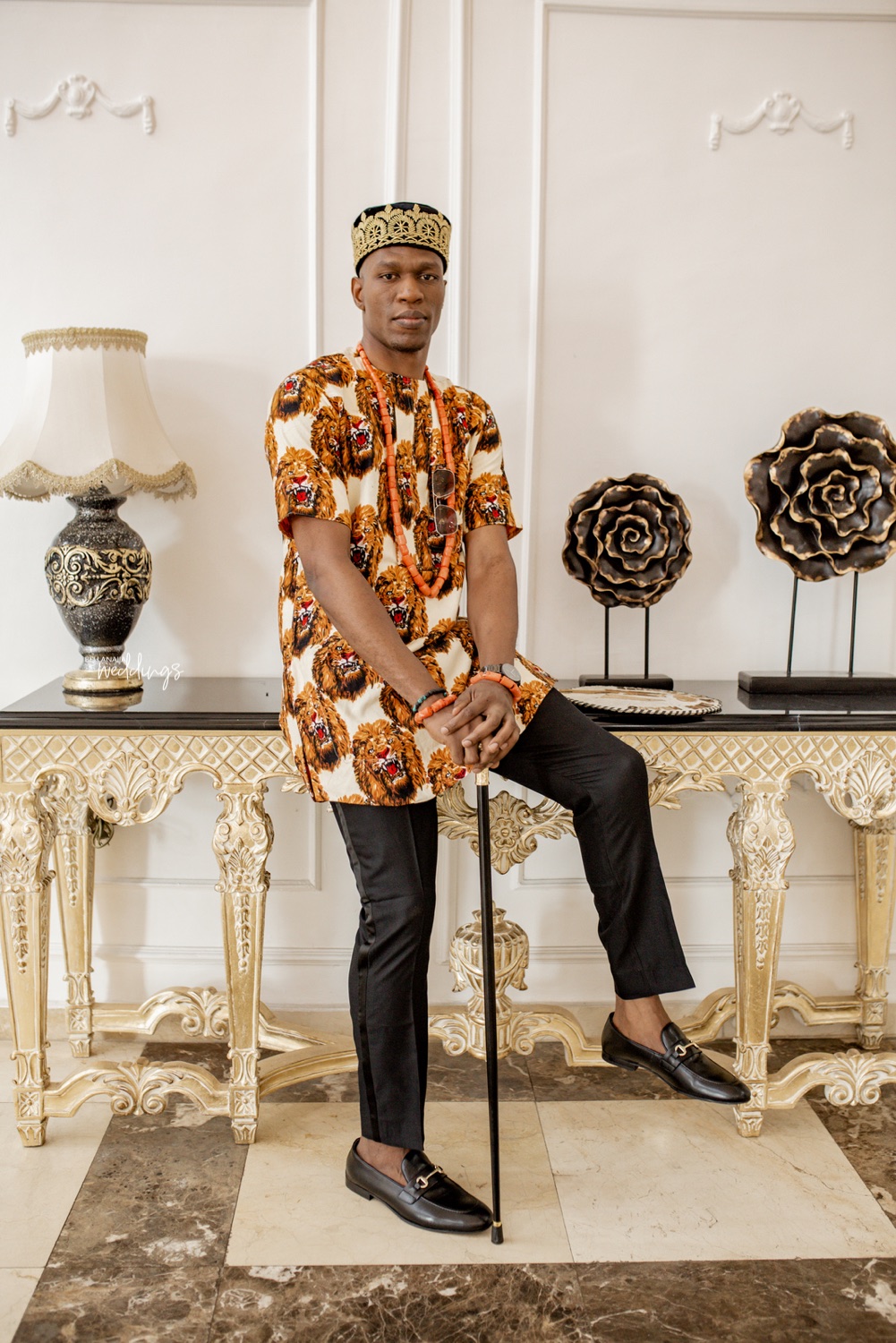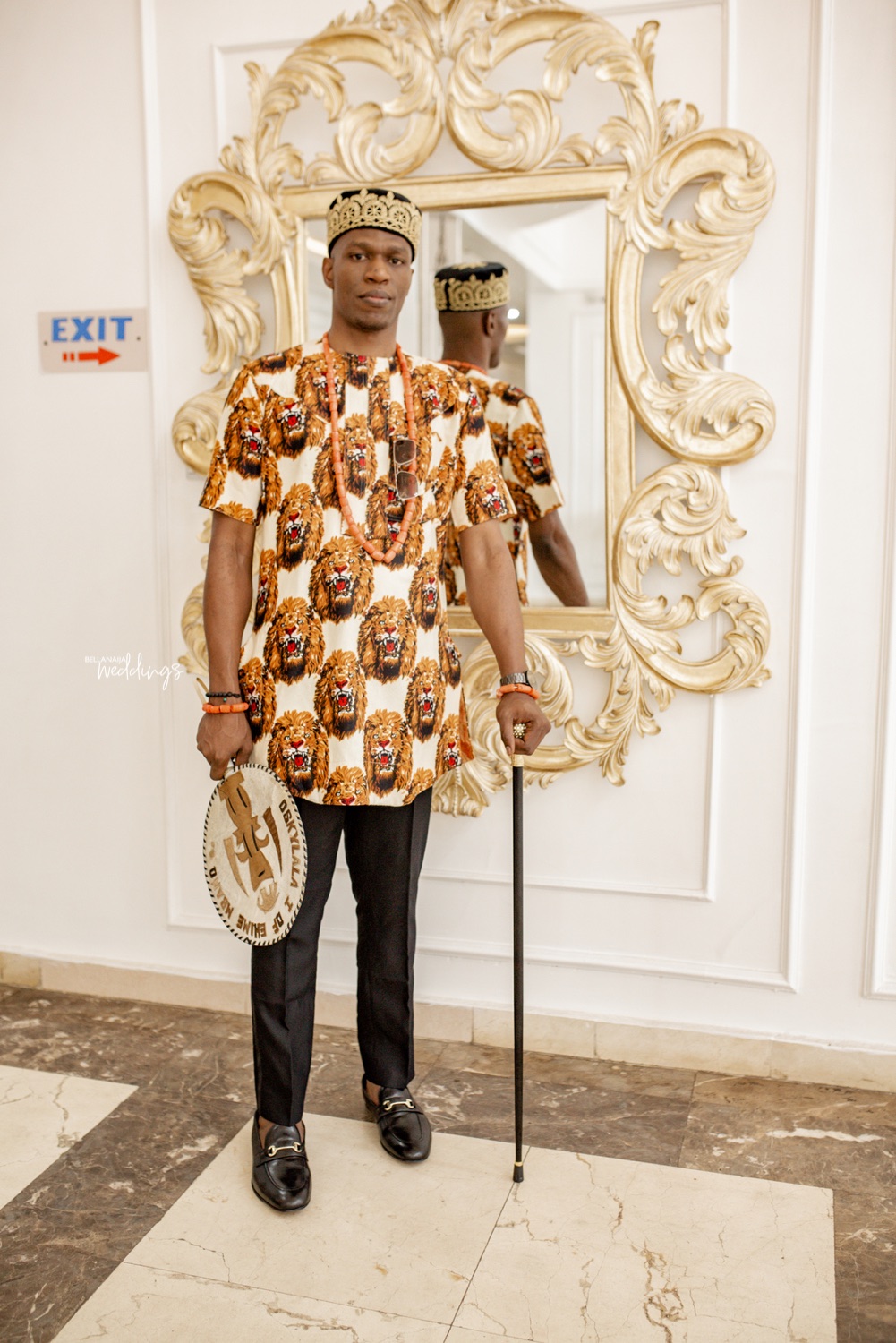 Now, we've got to talk about how beautiful this decor is!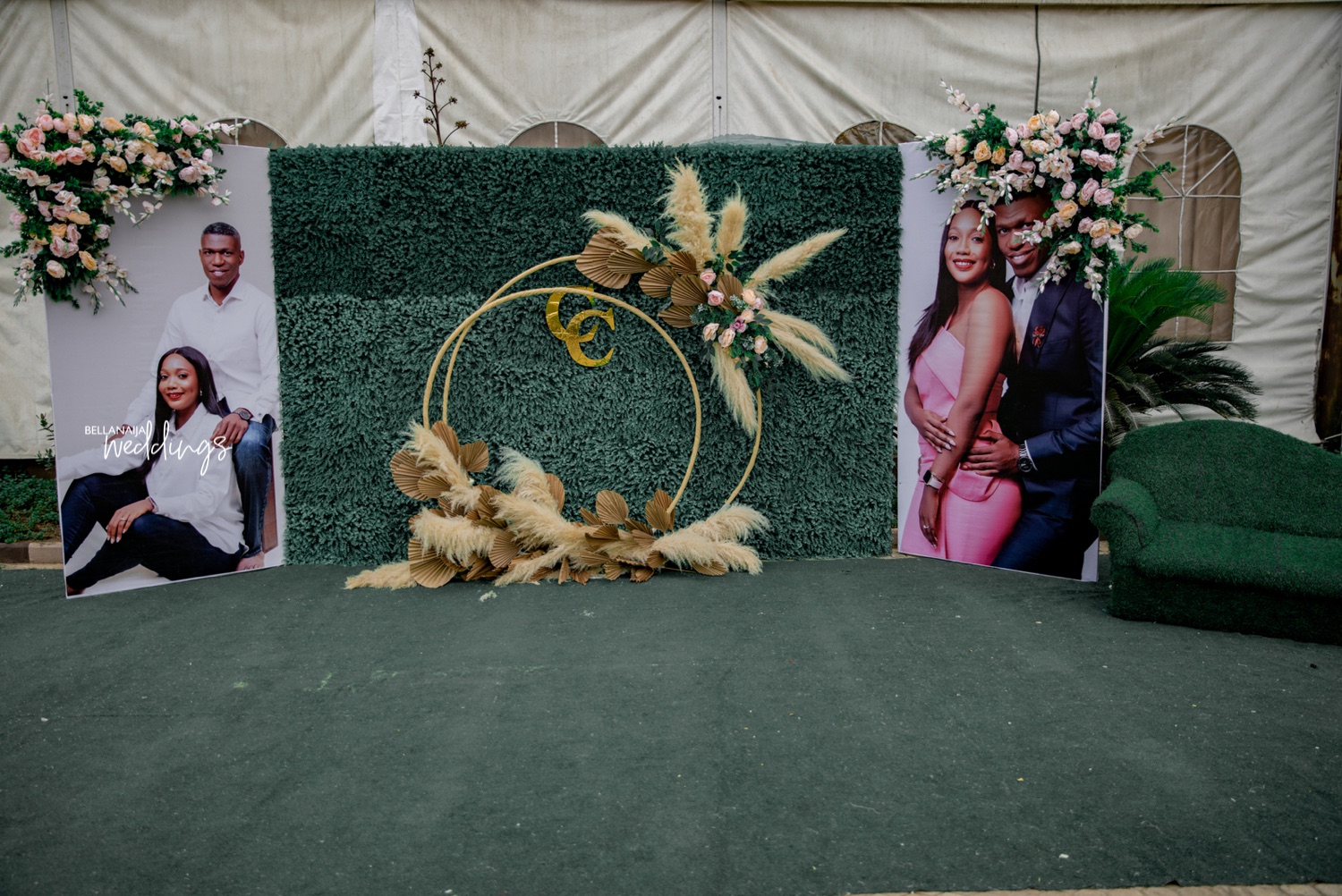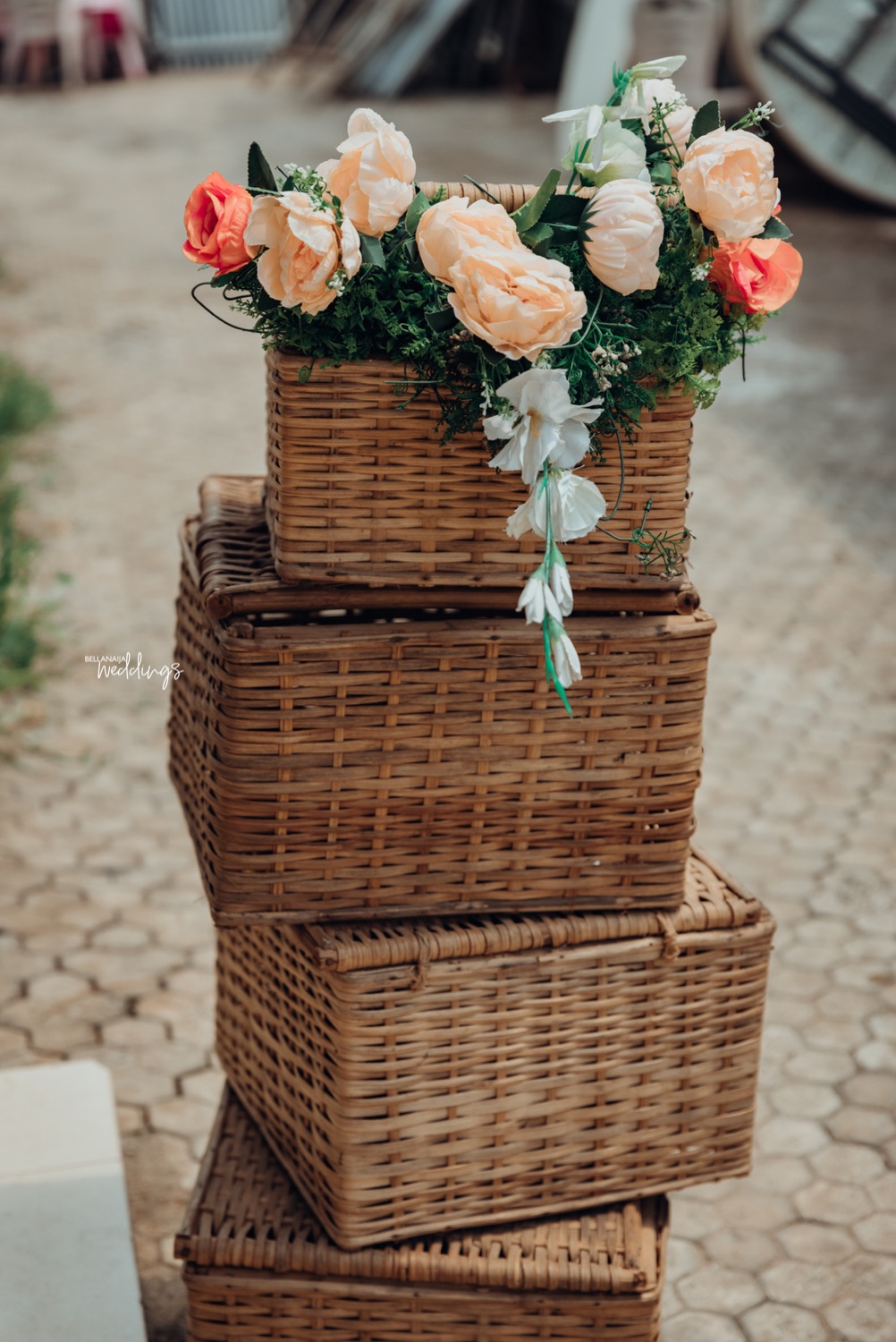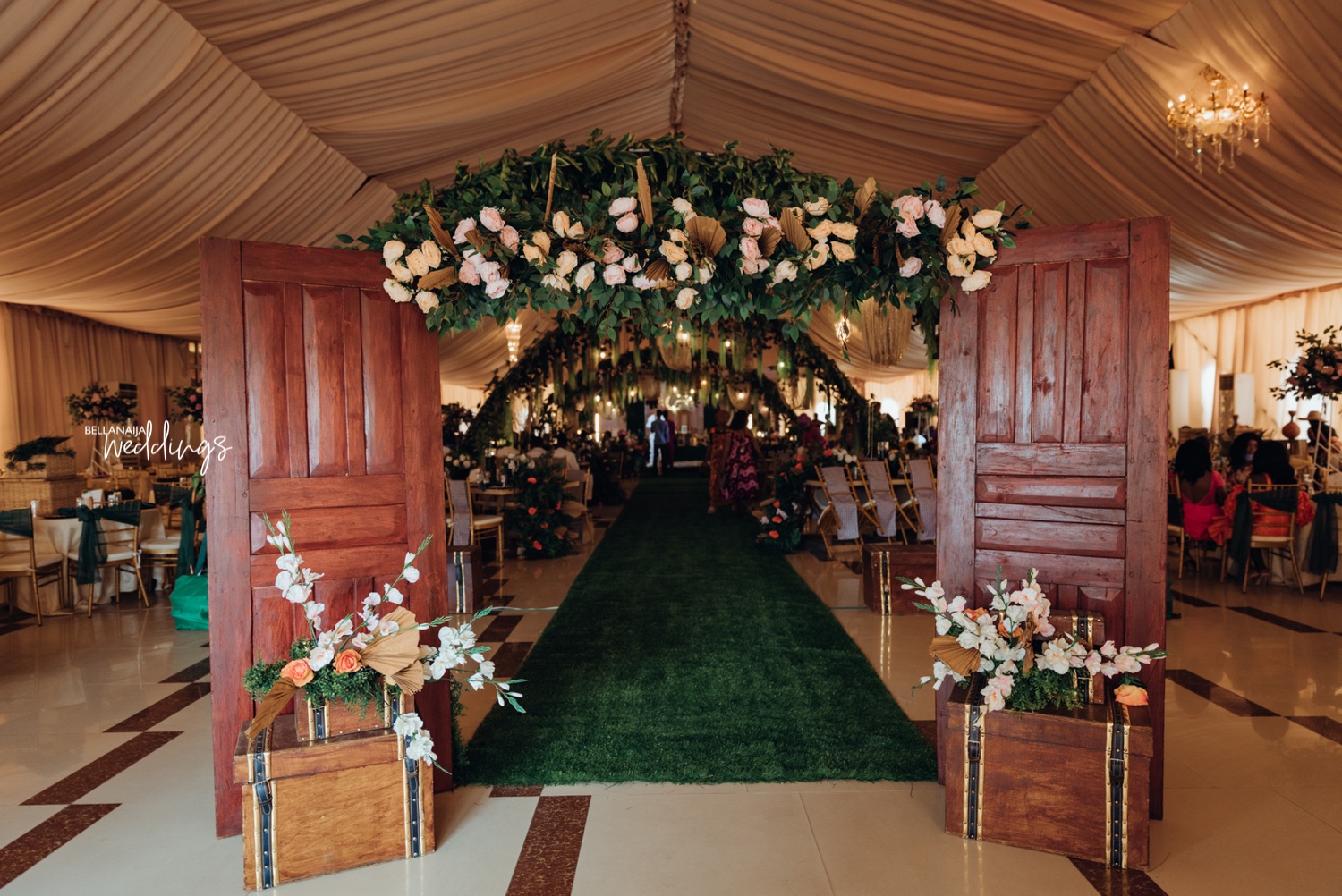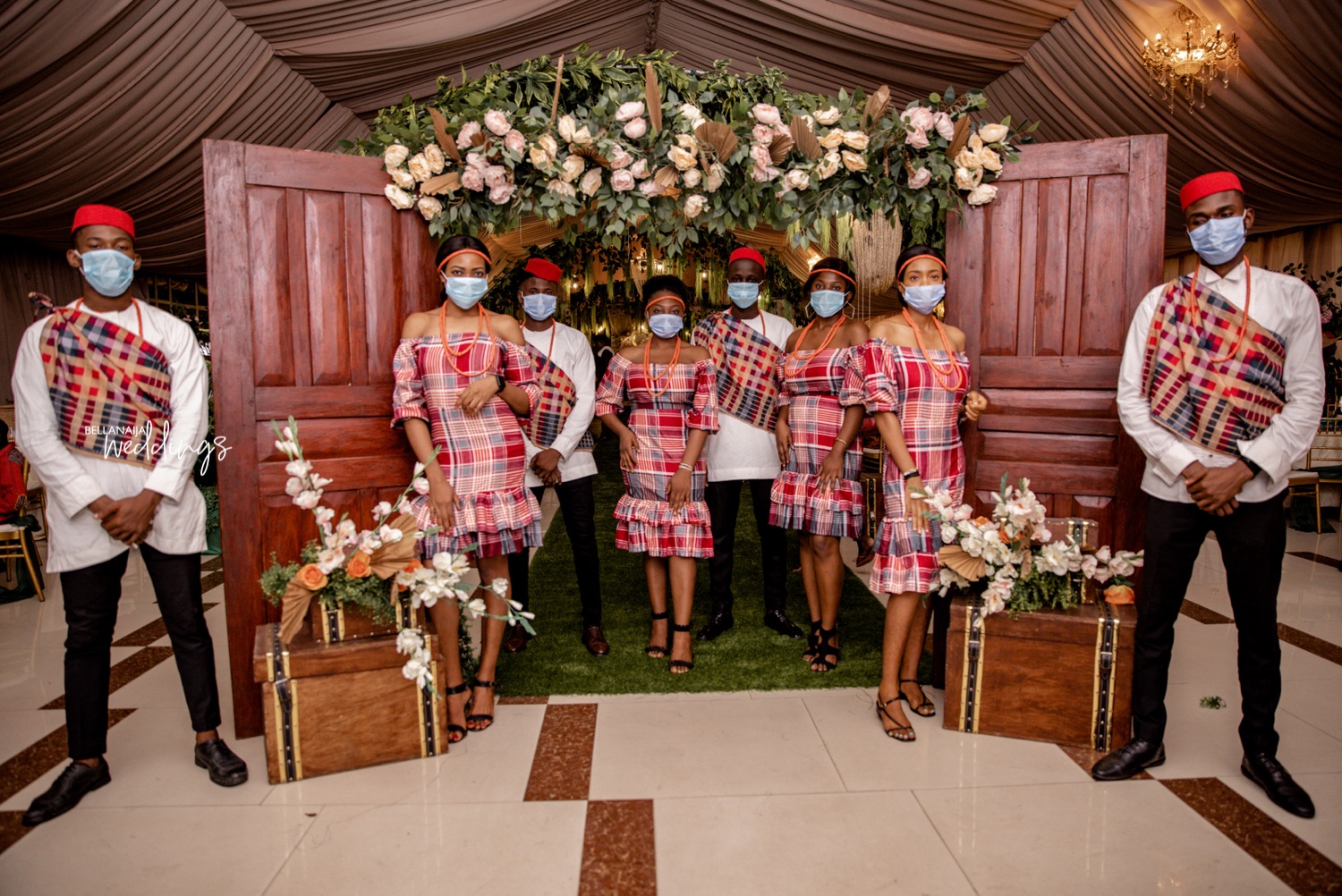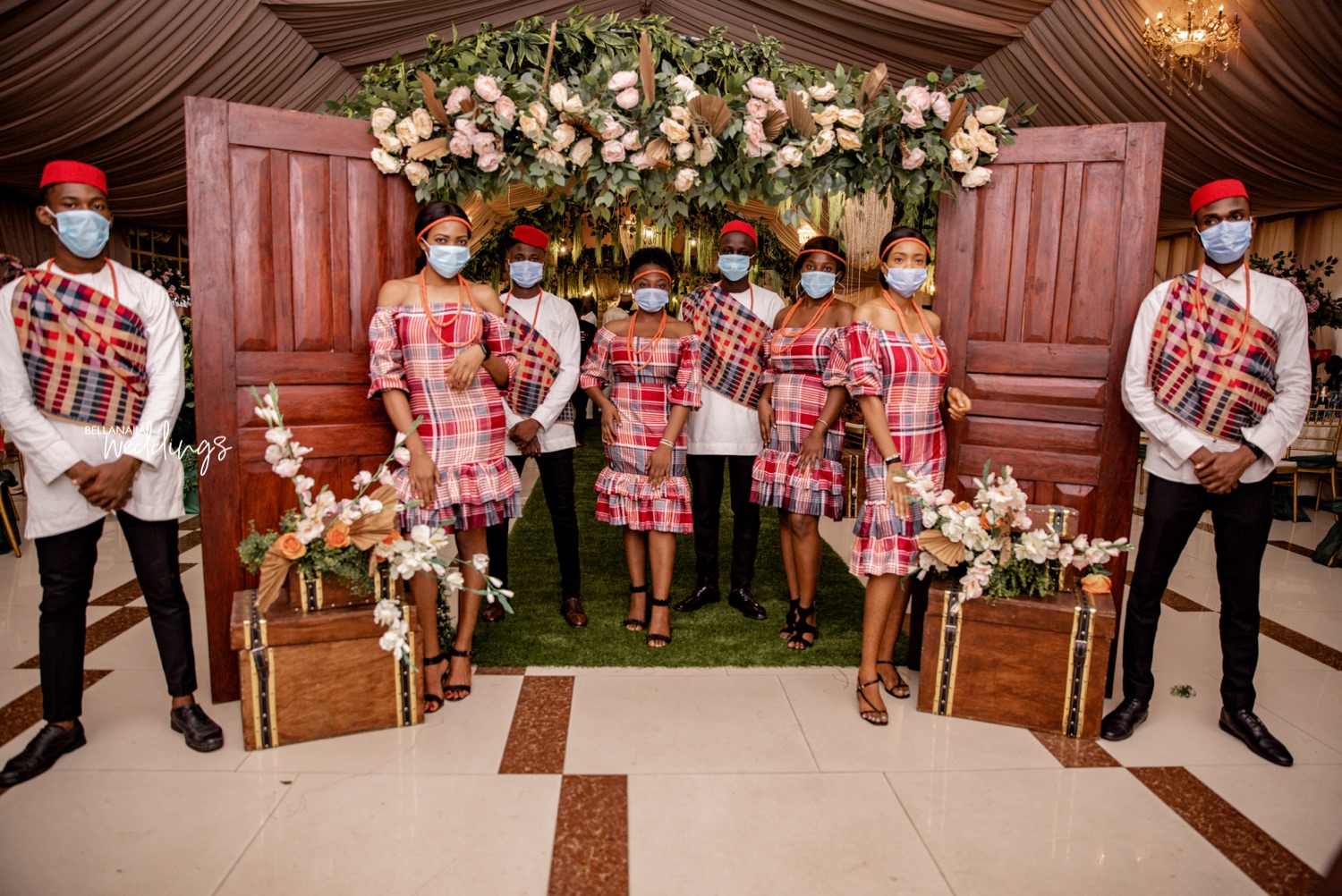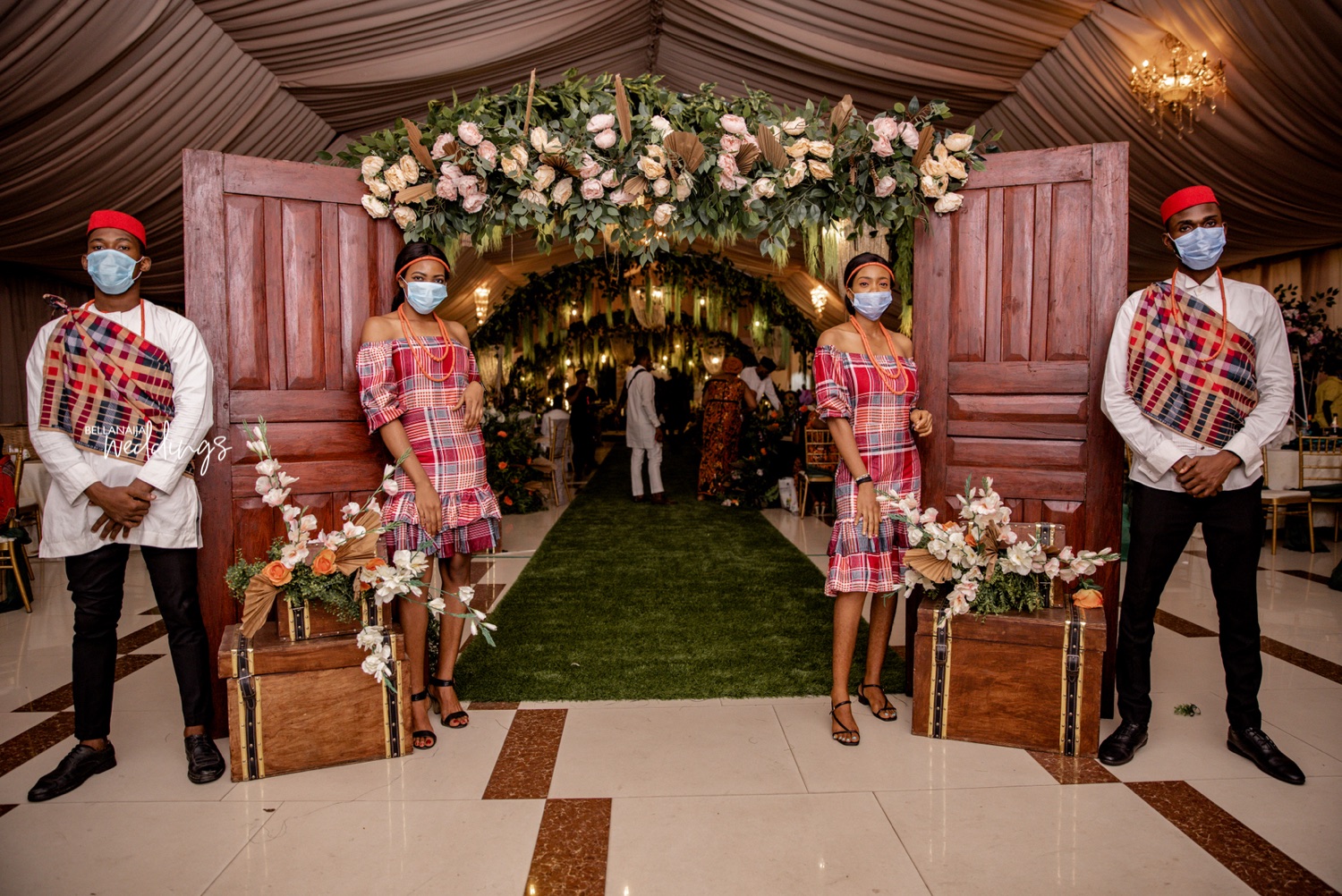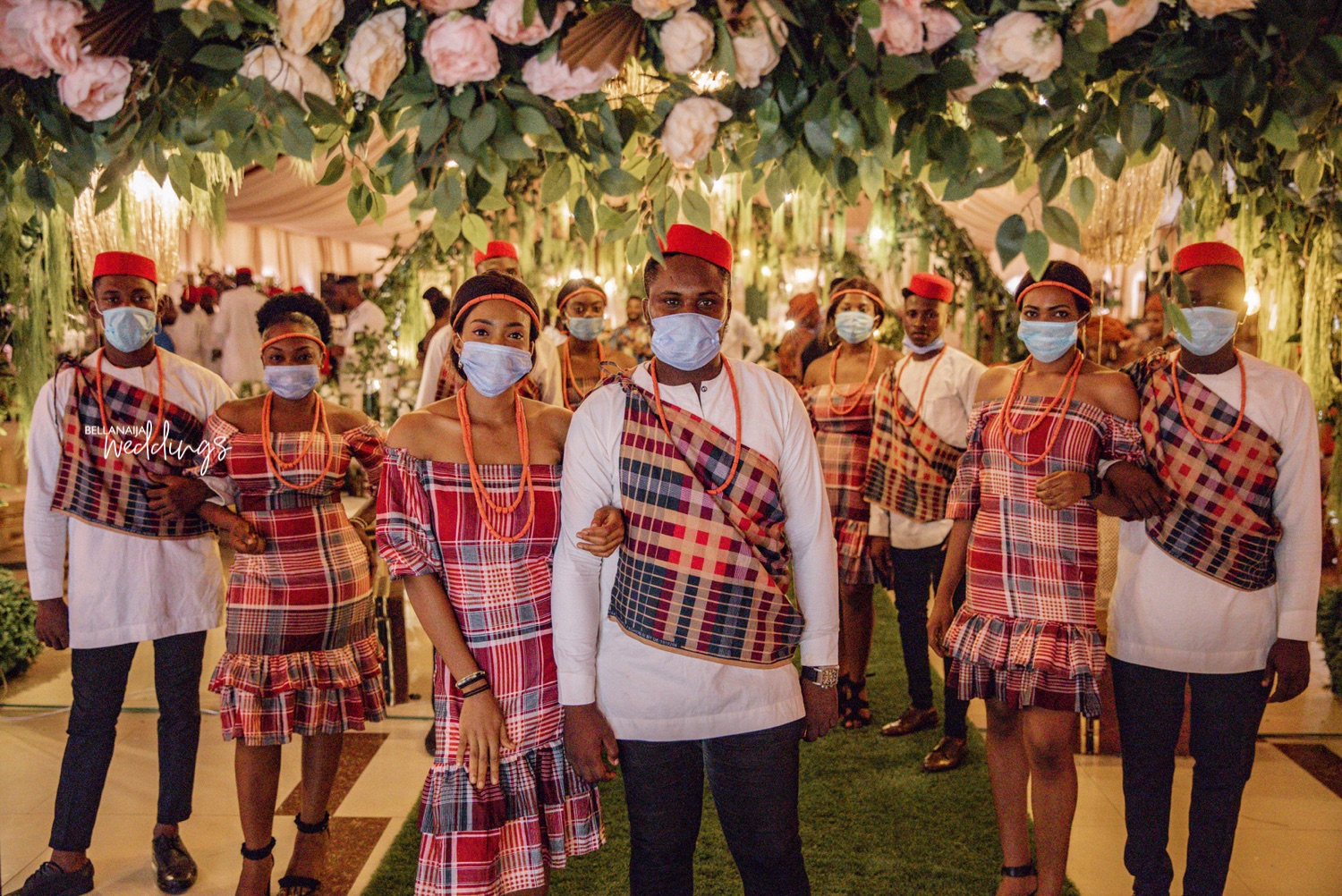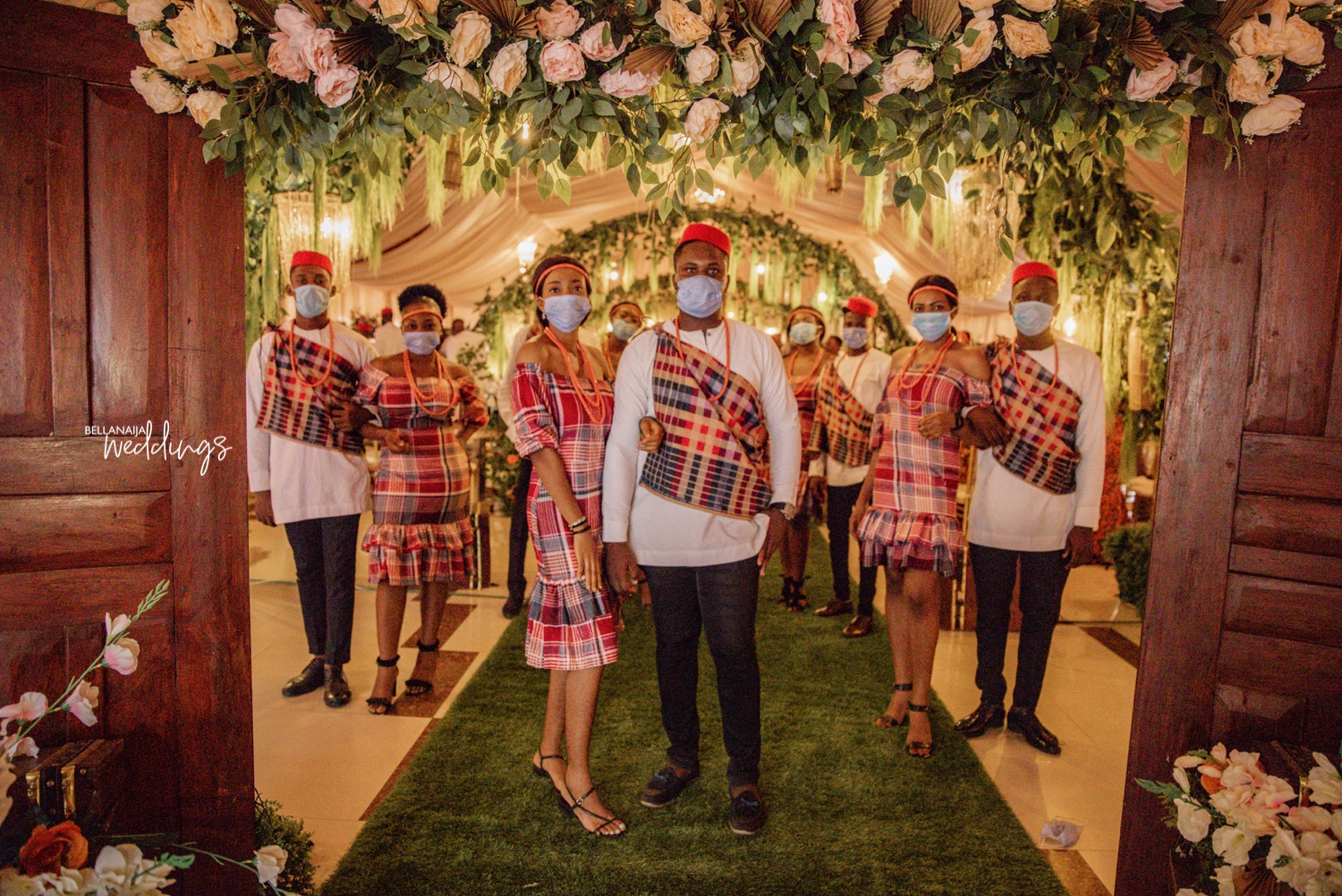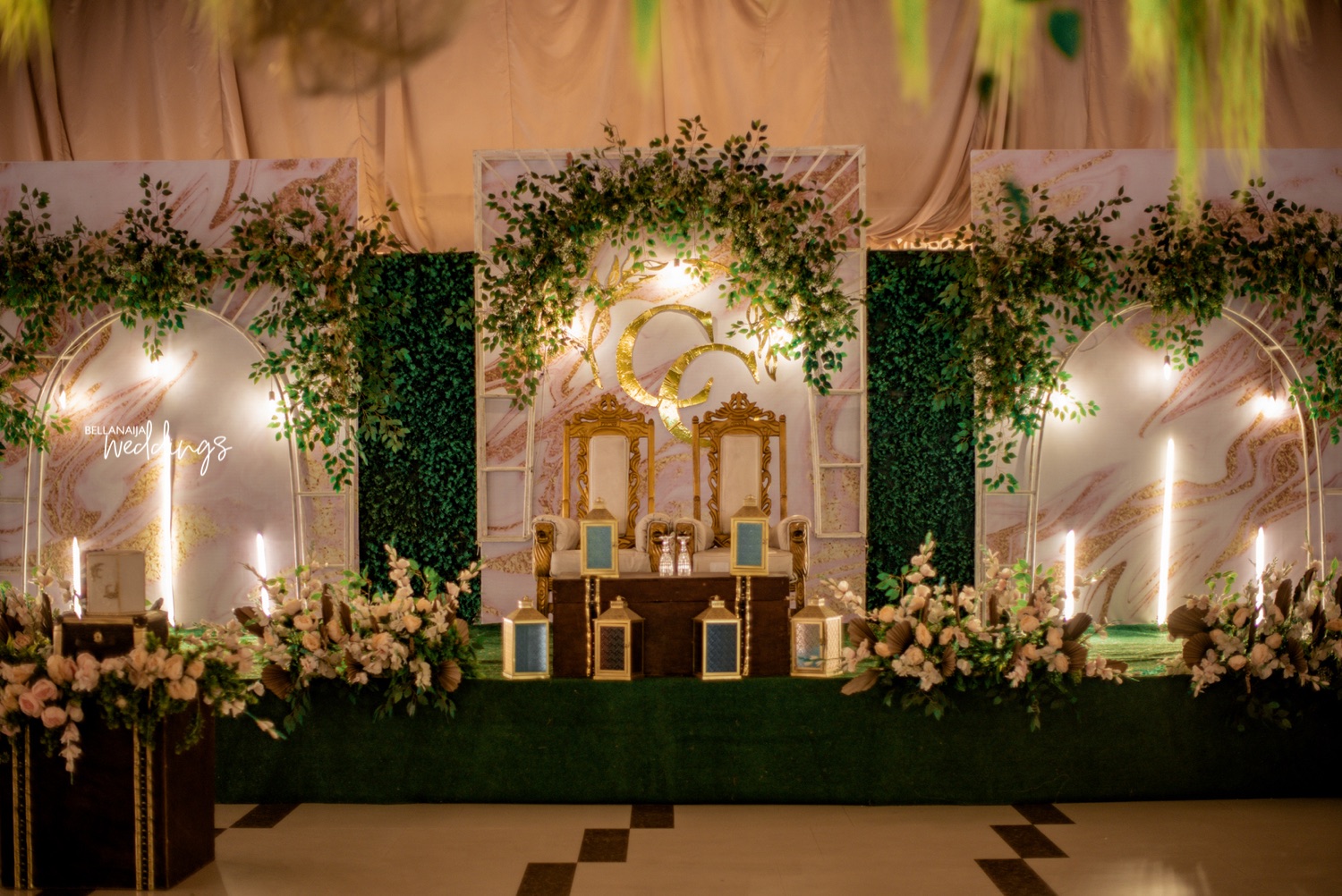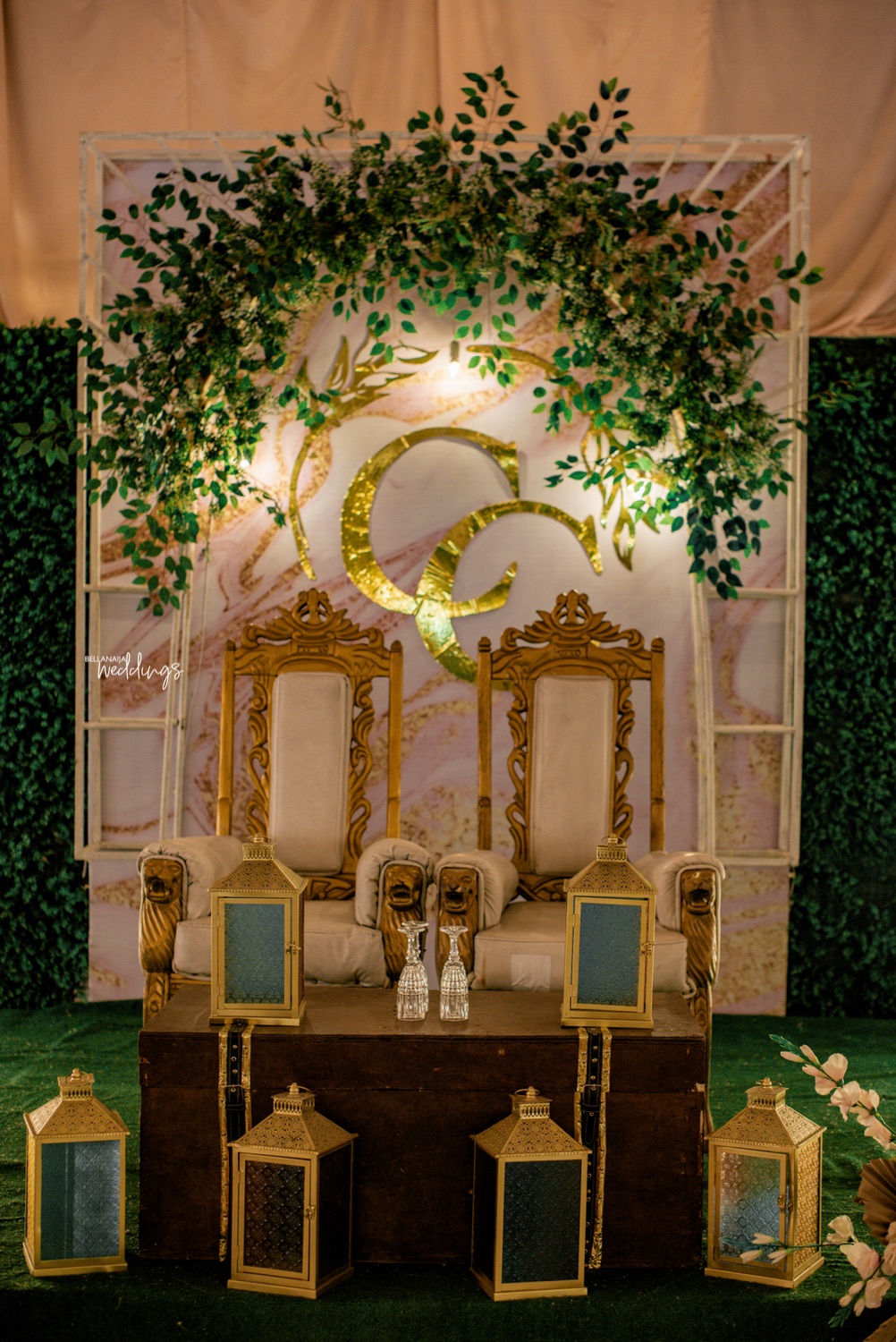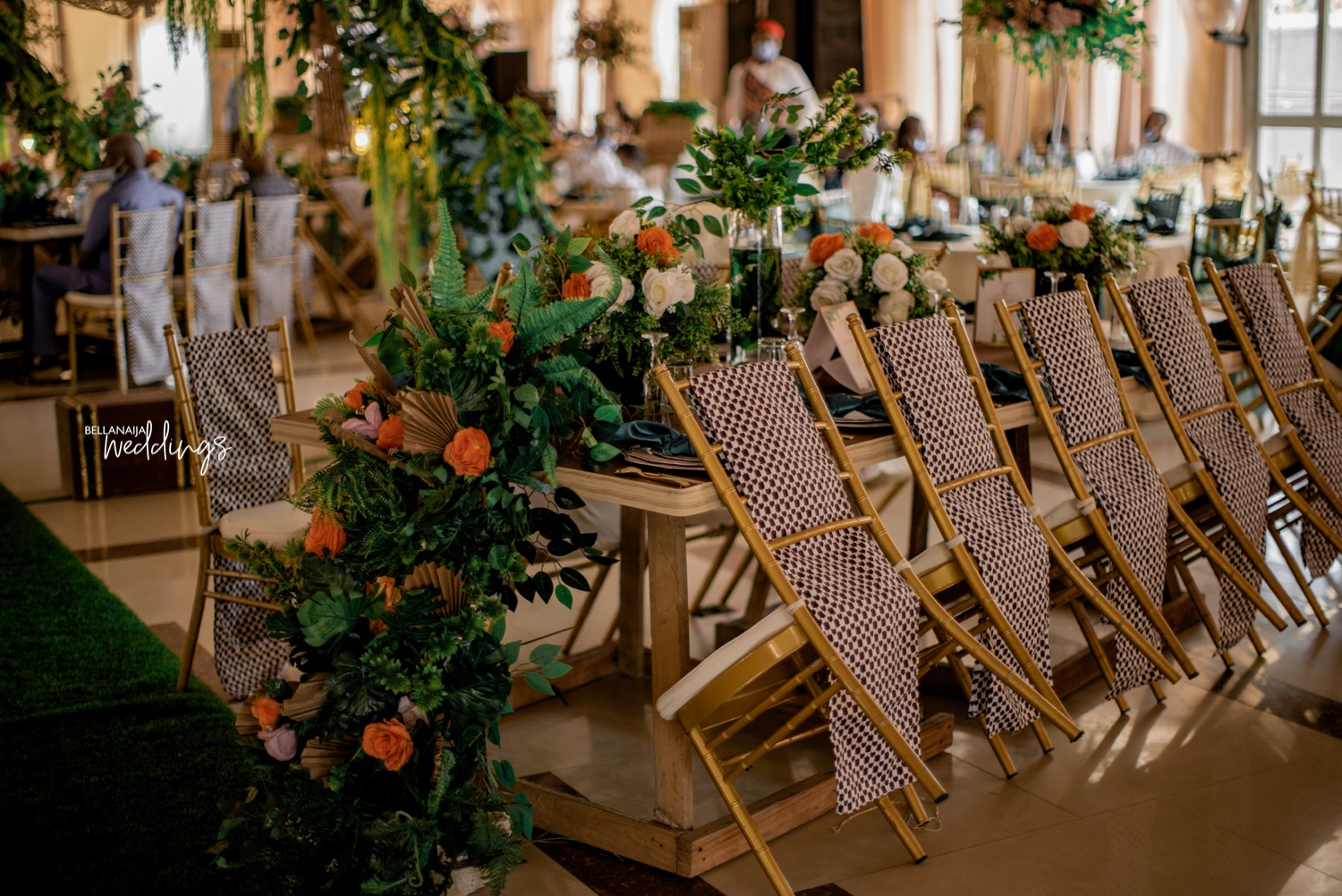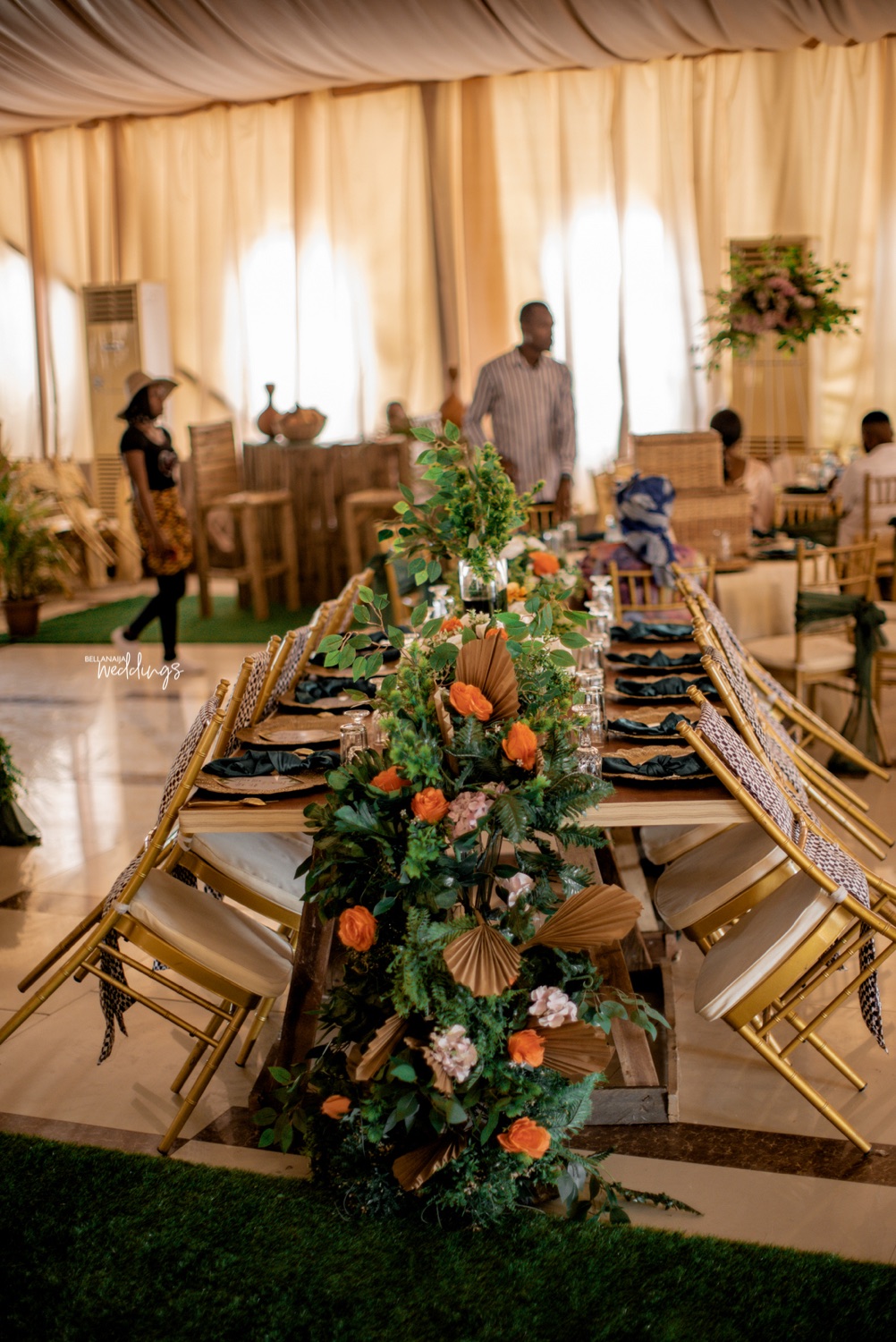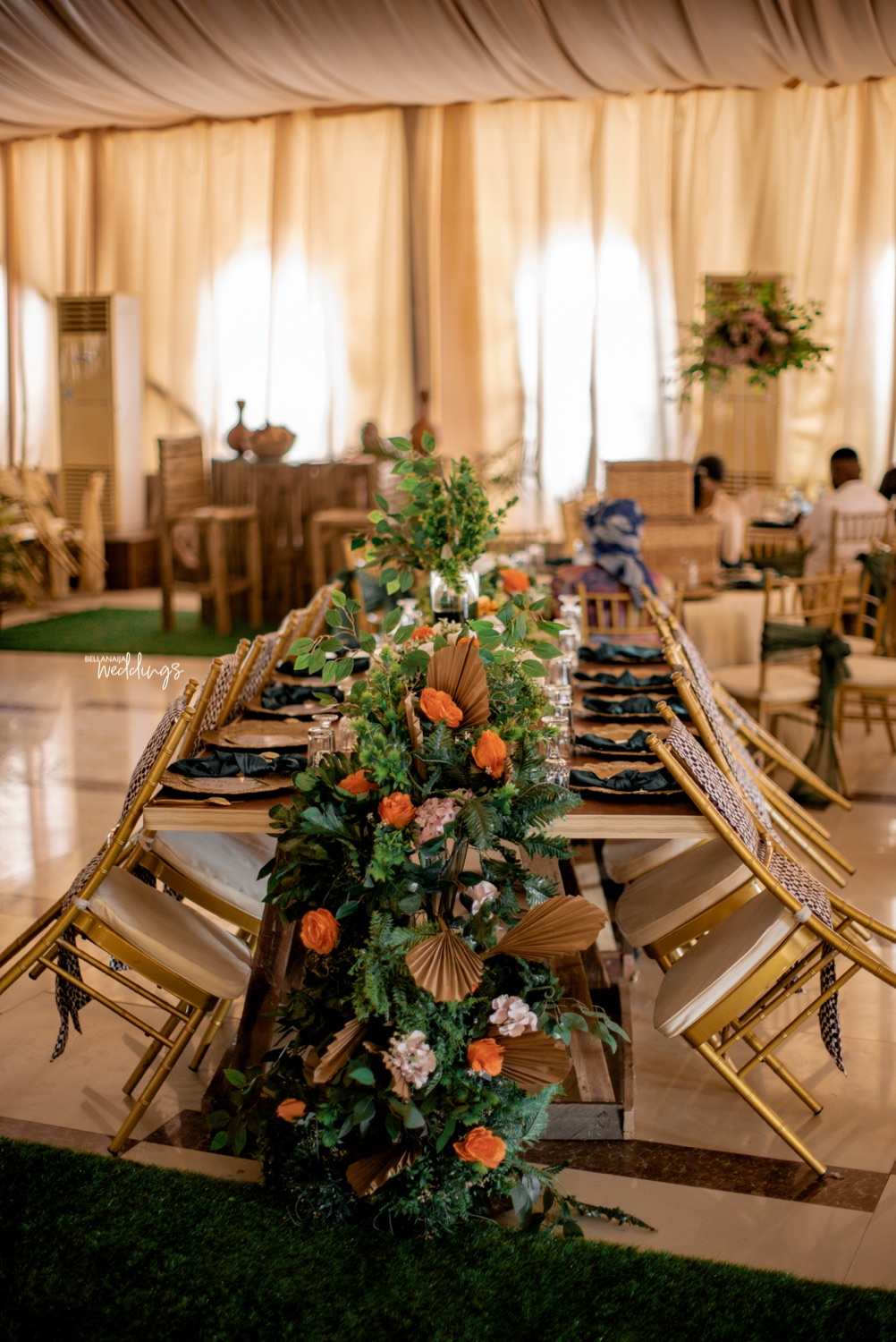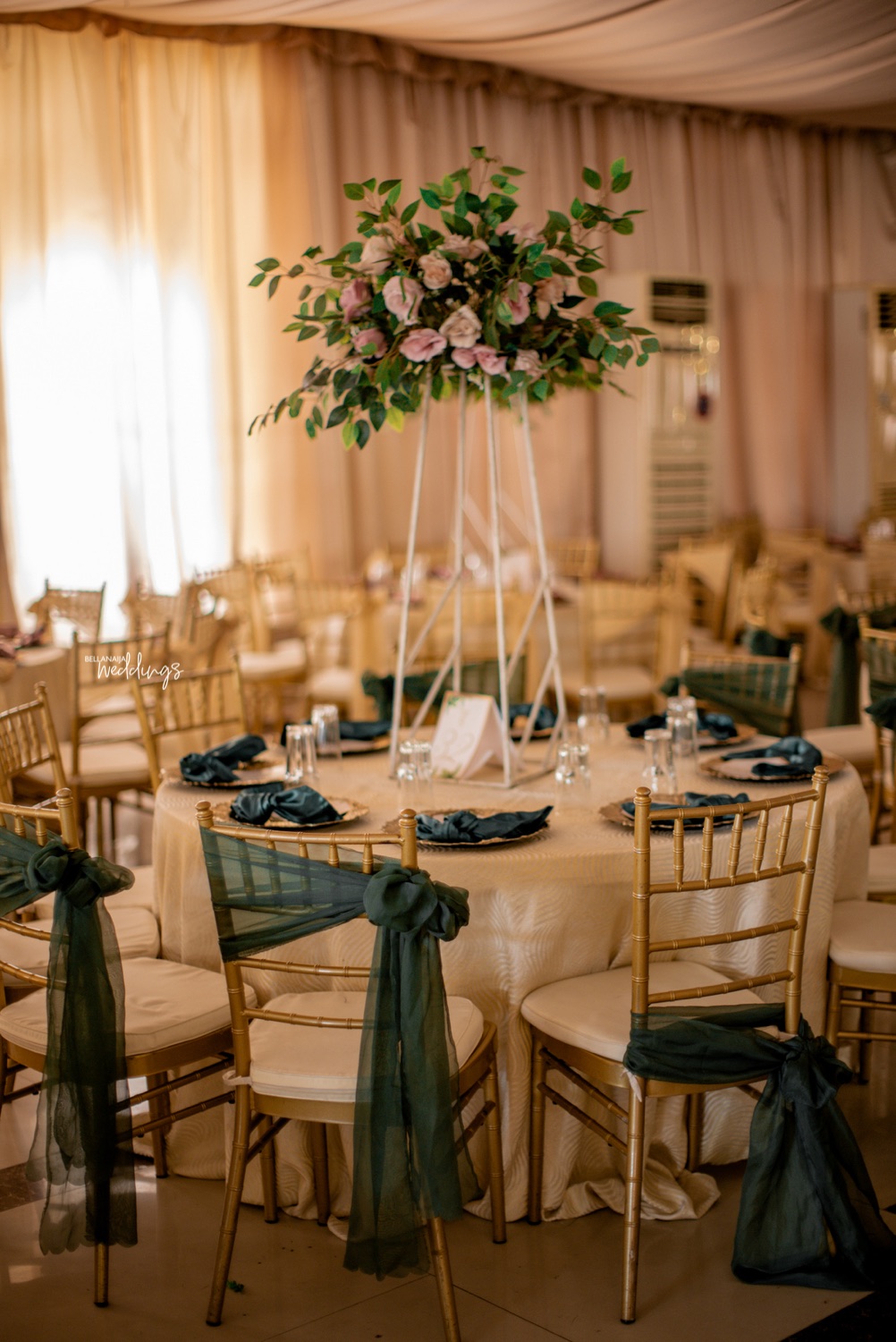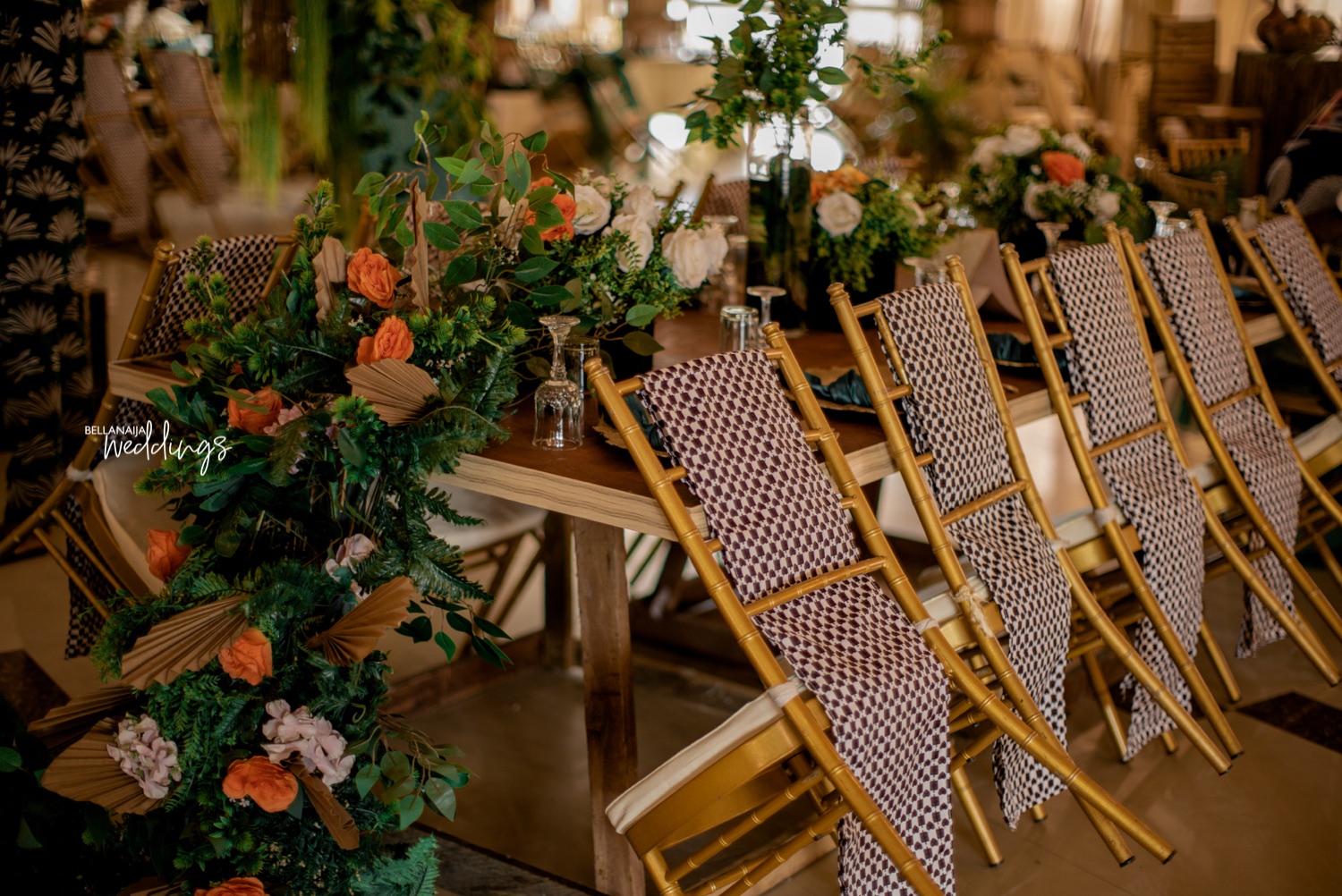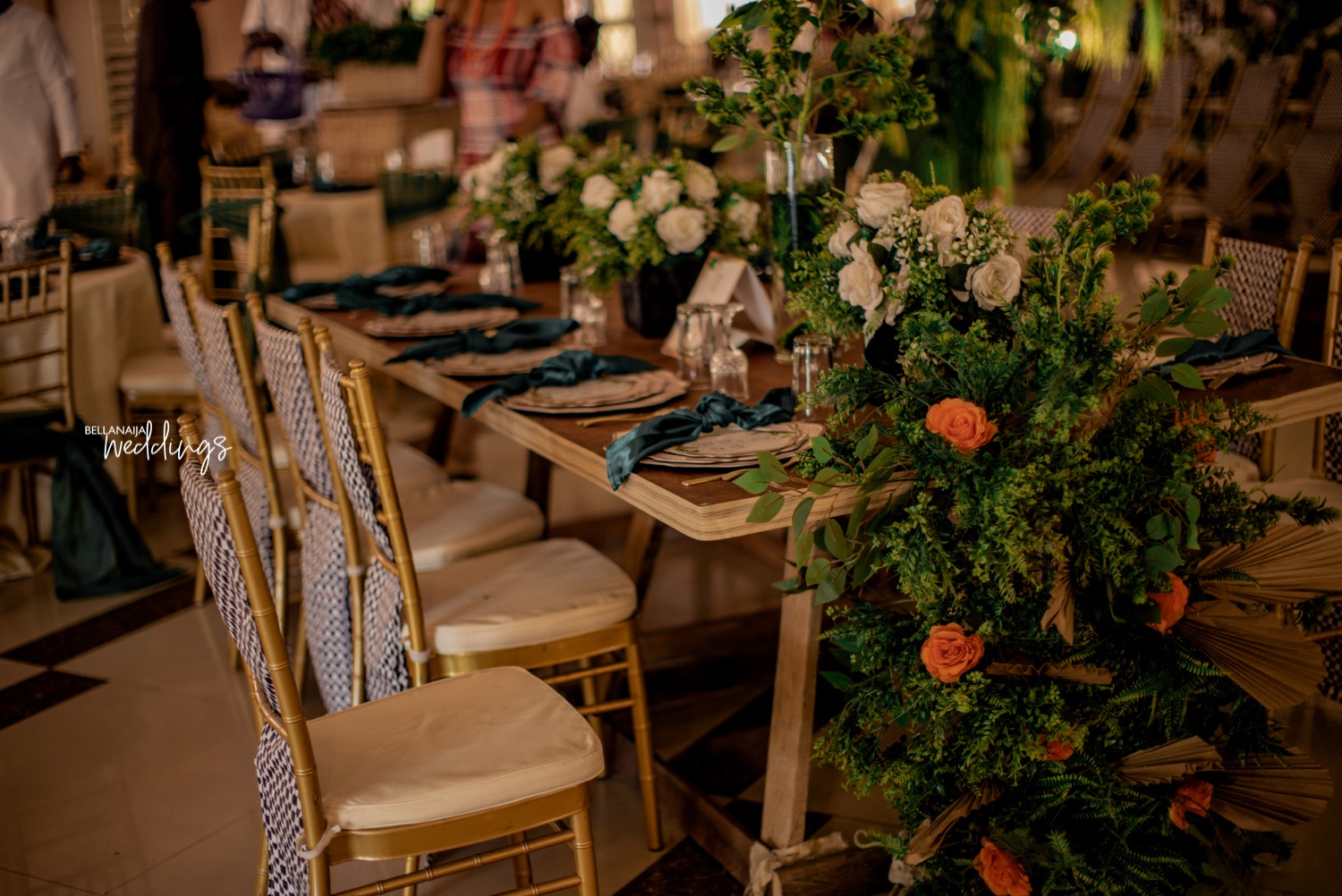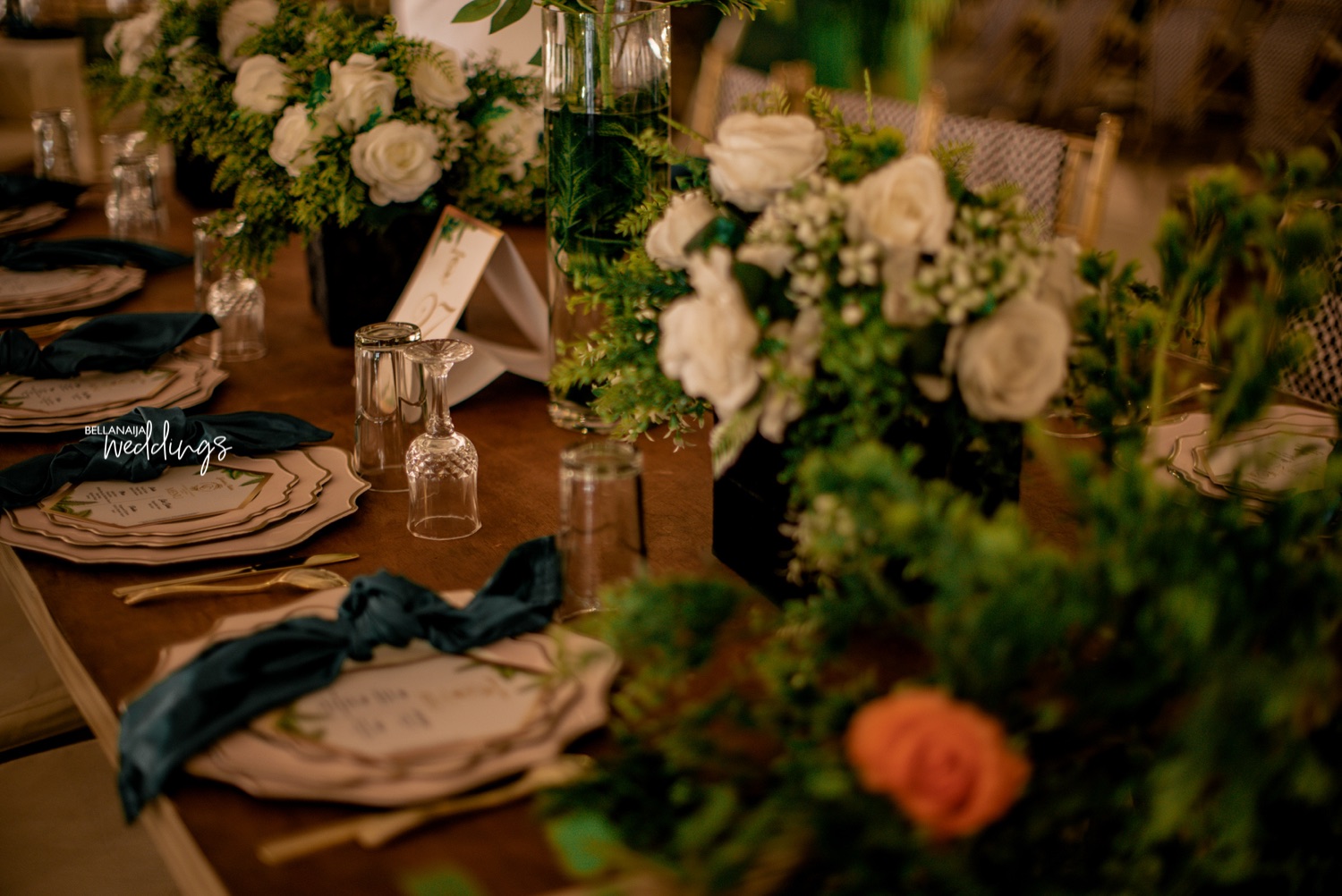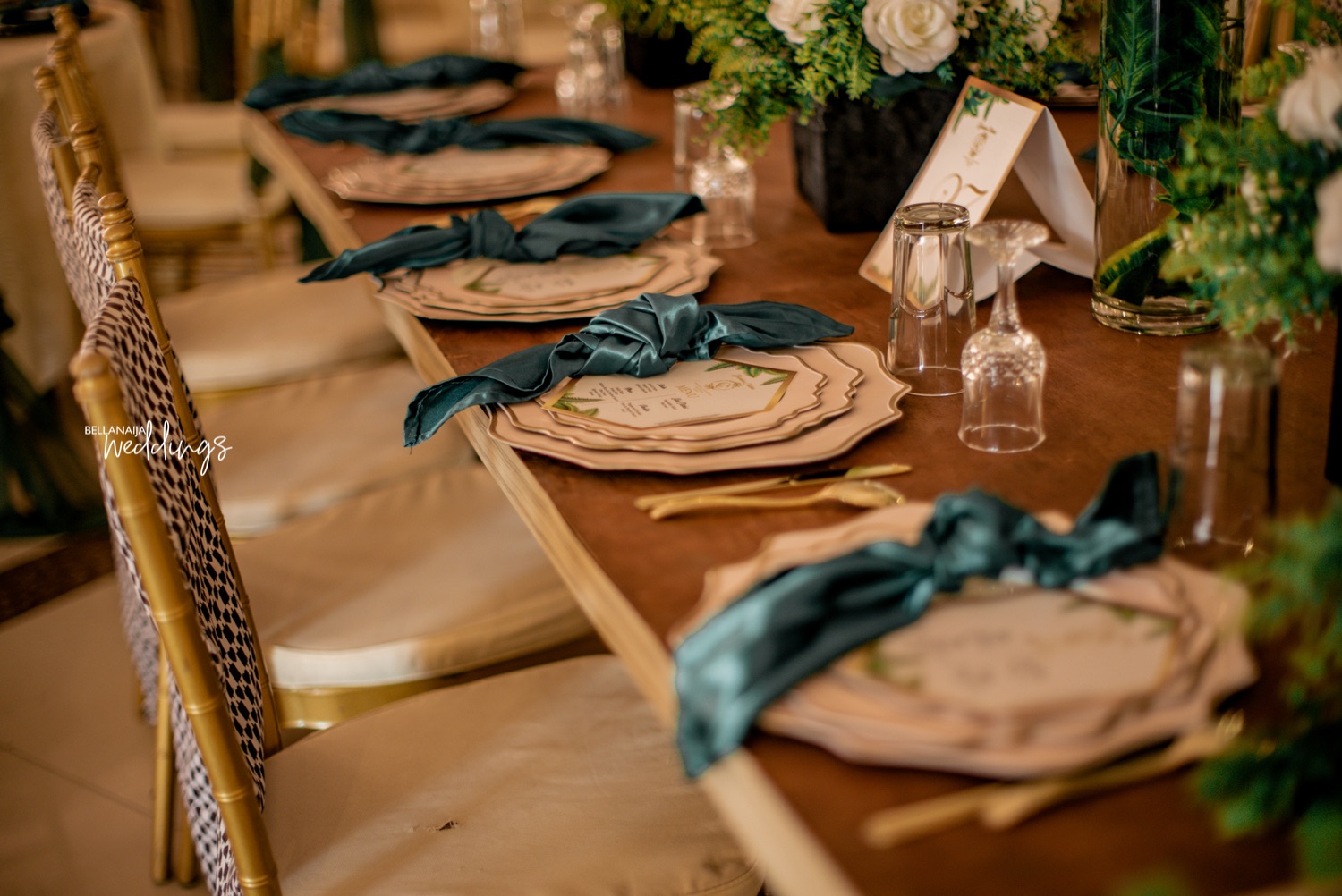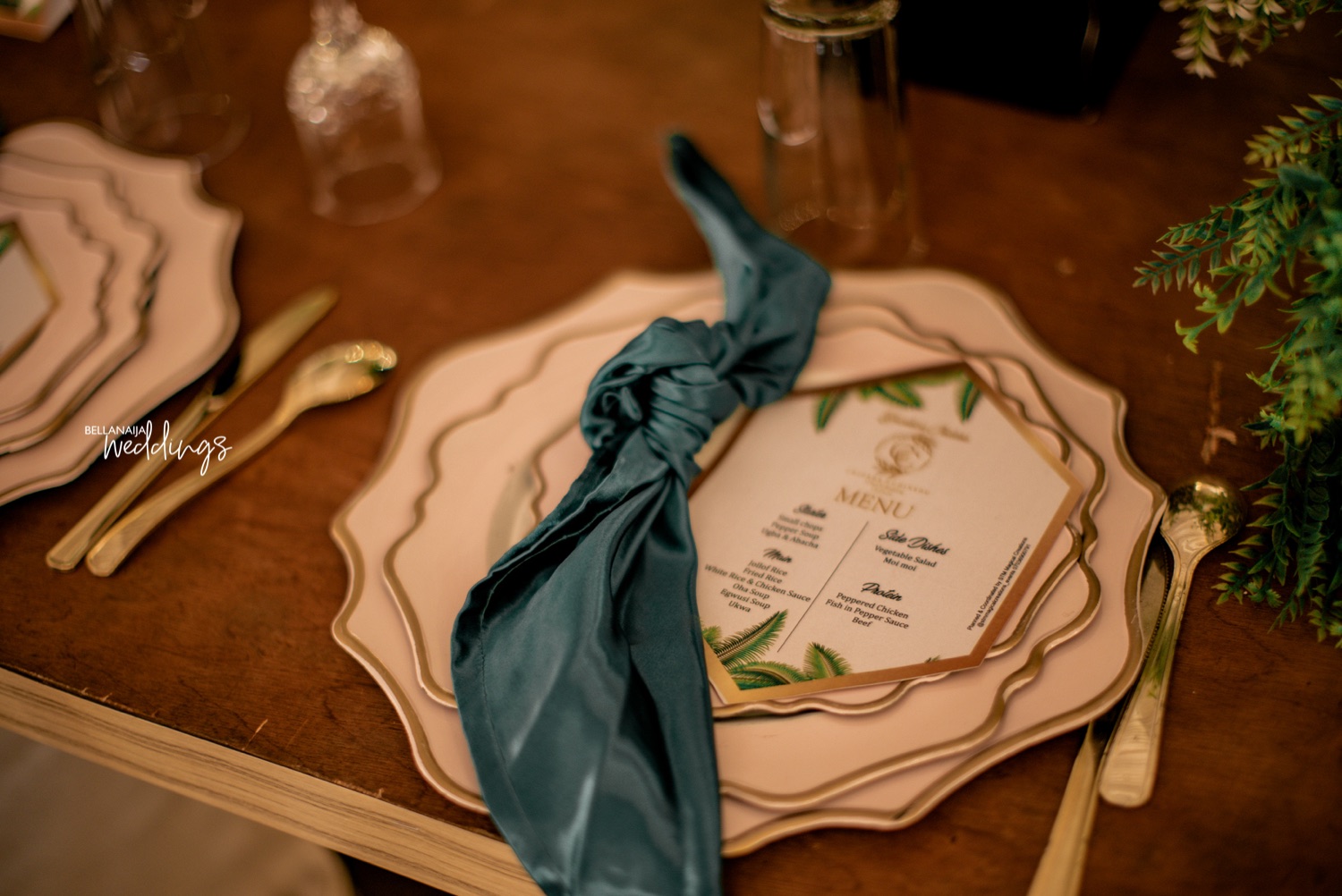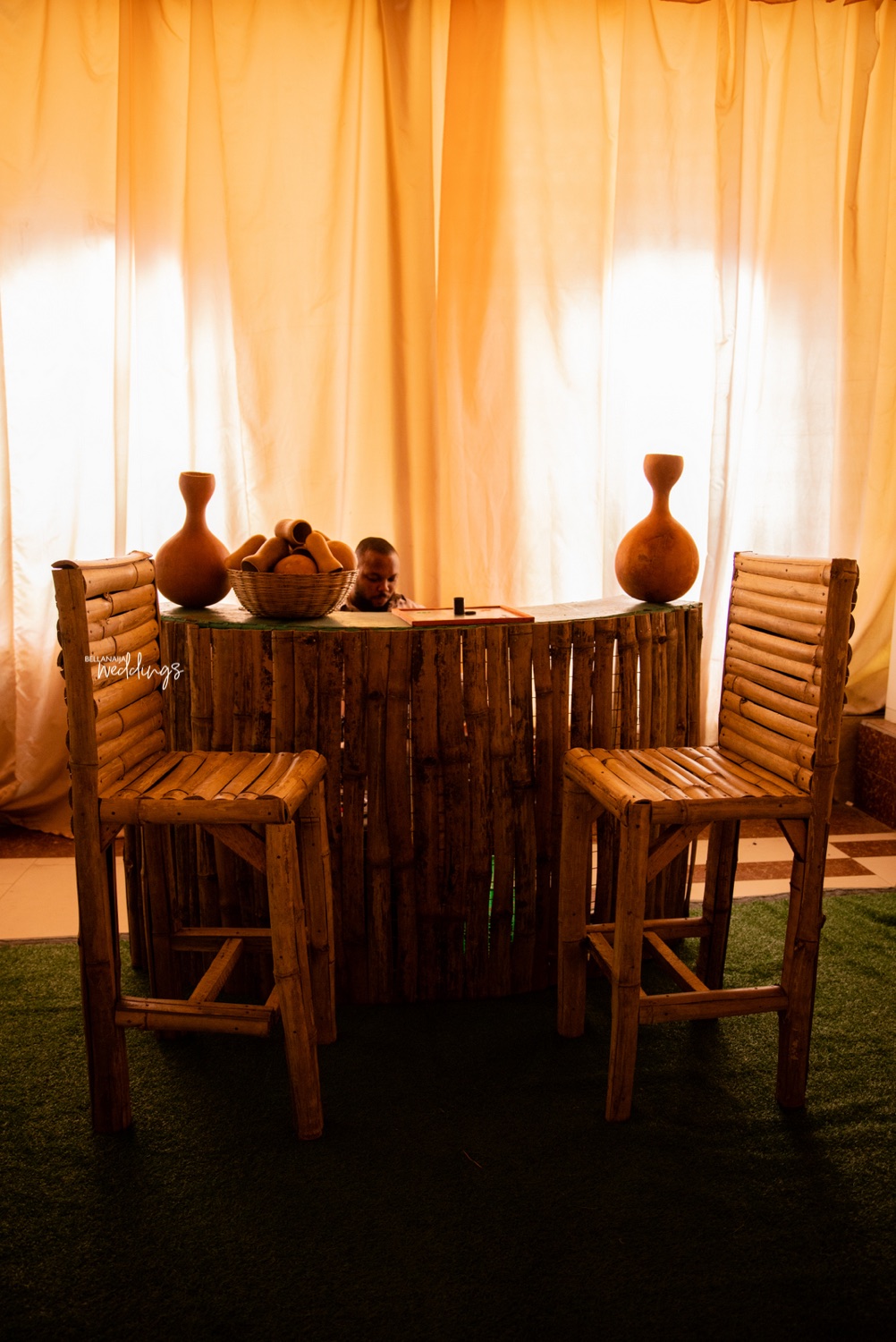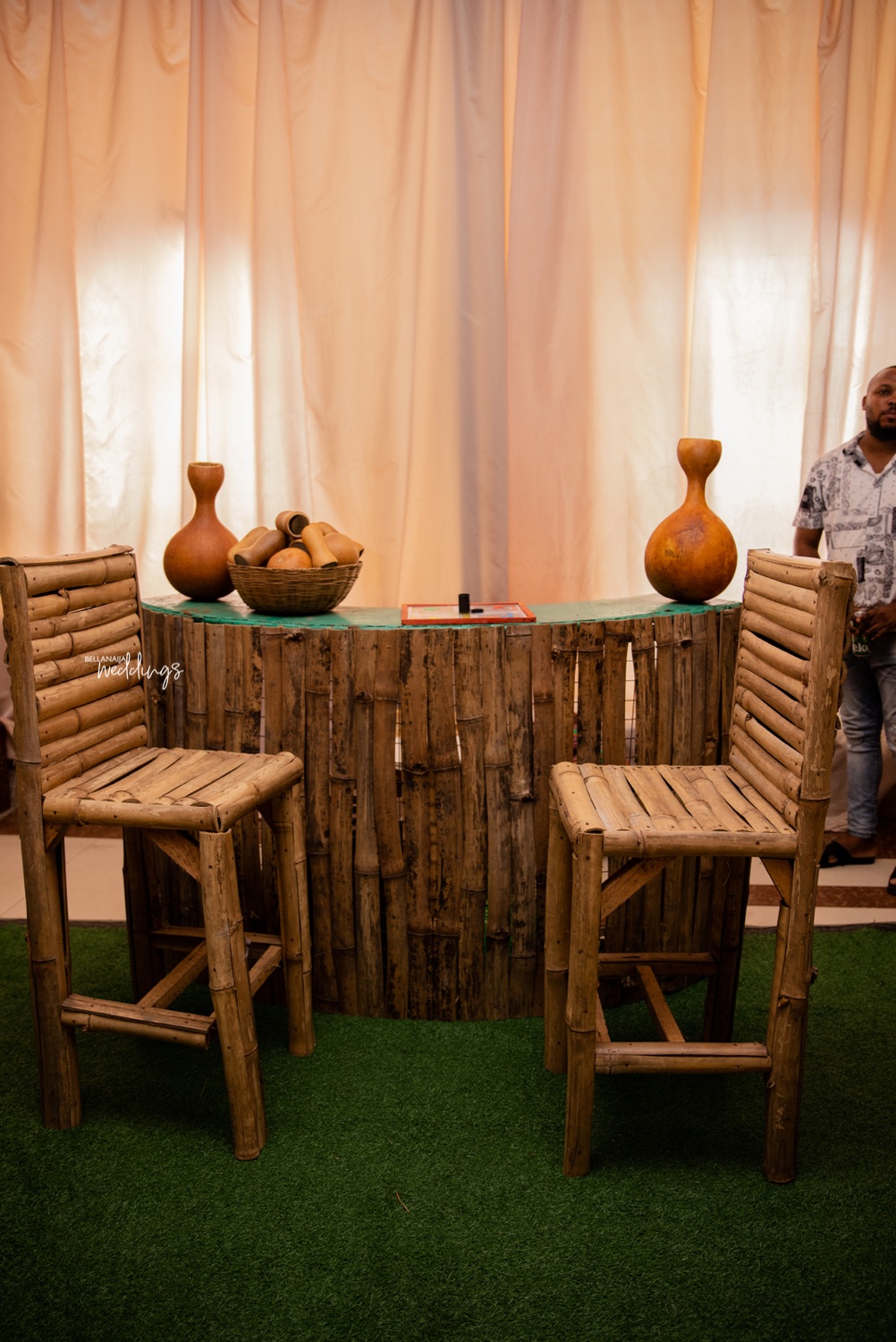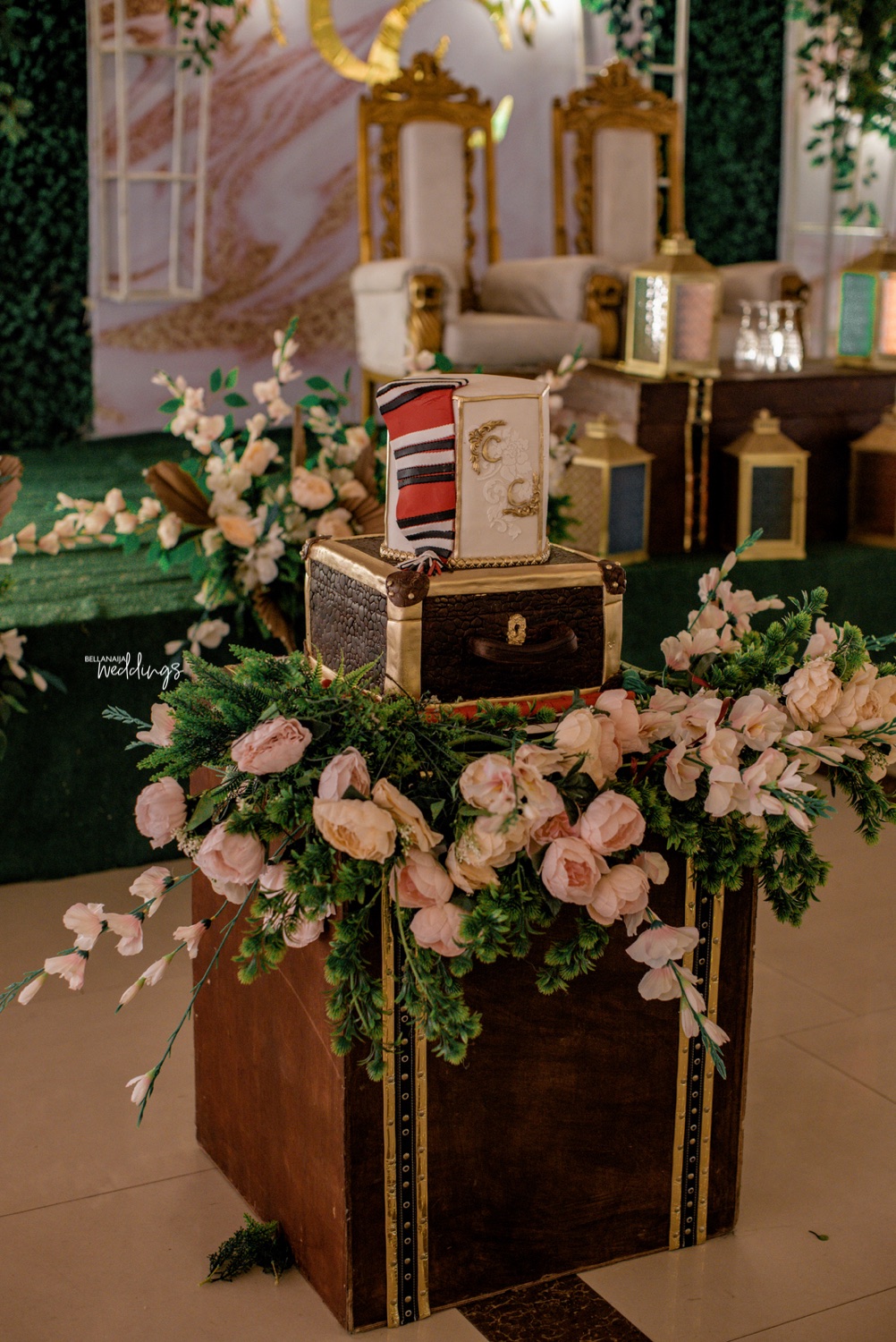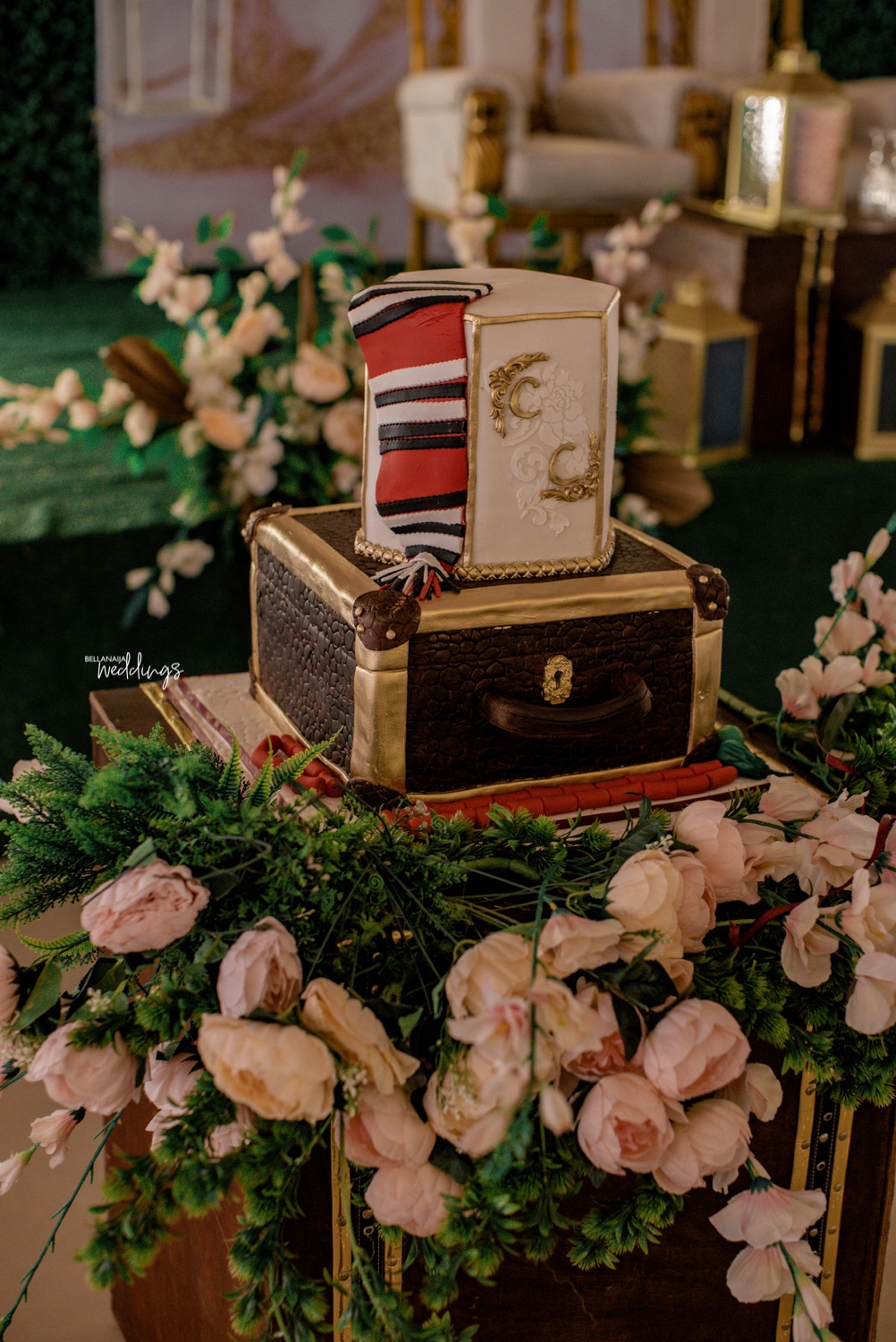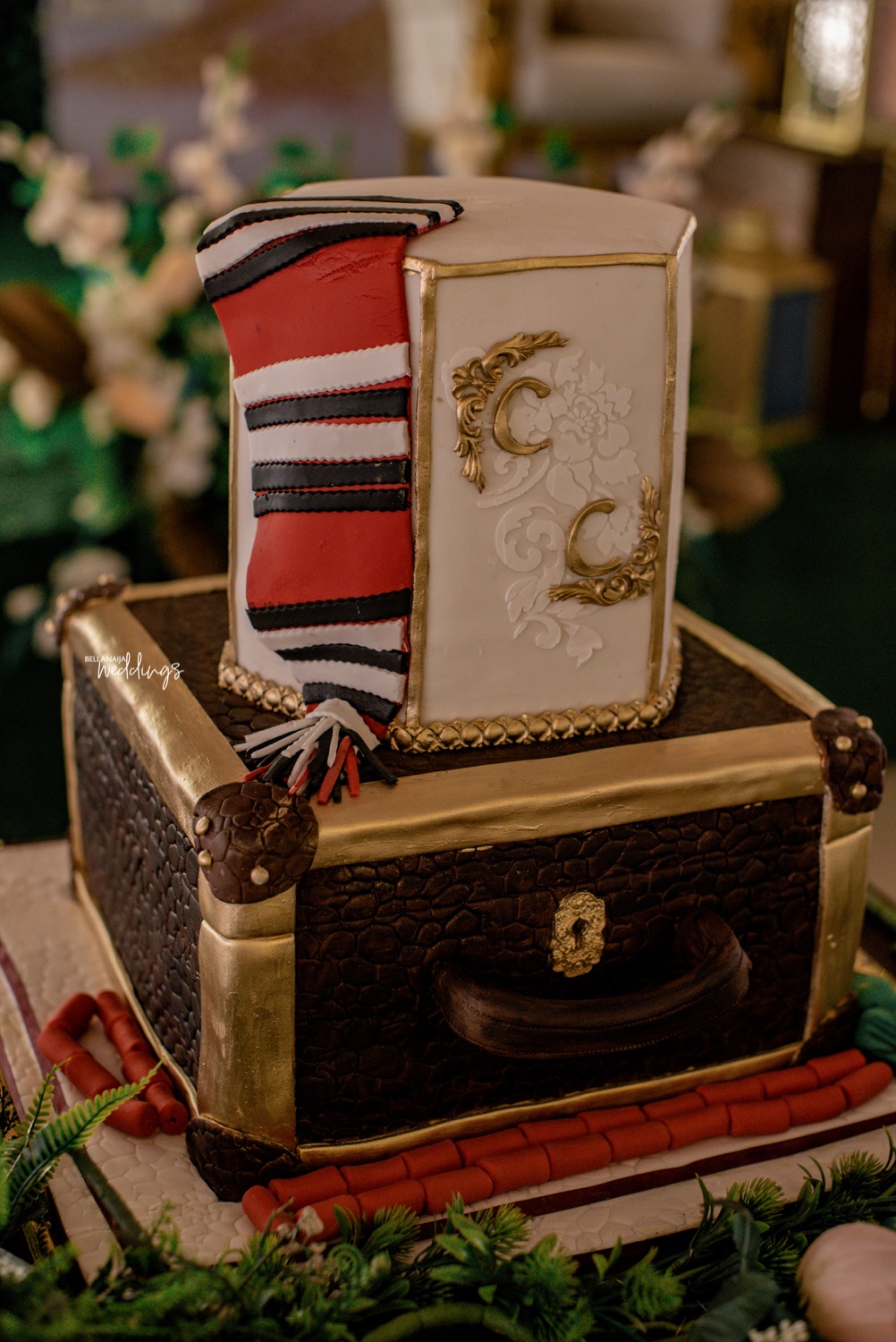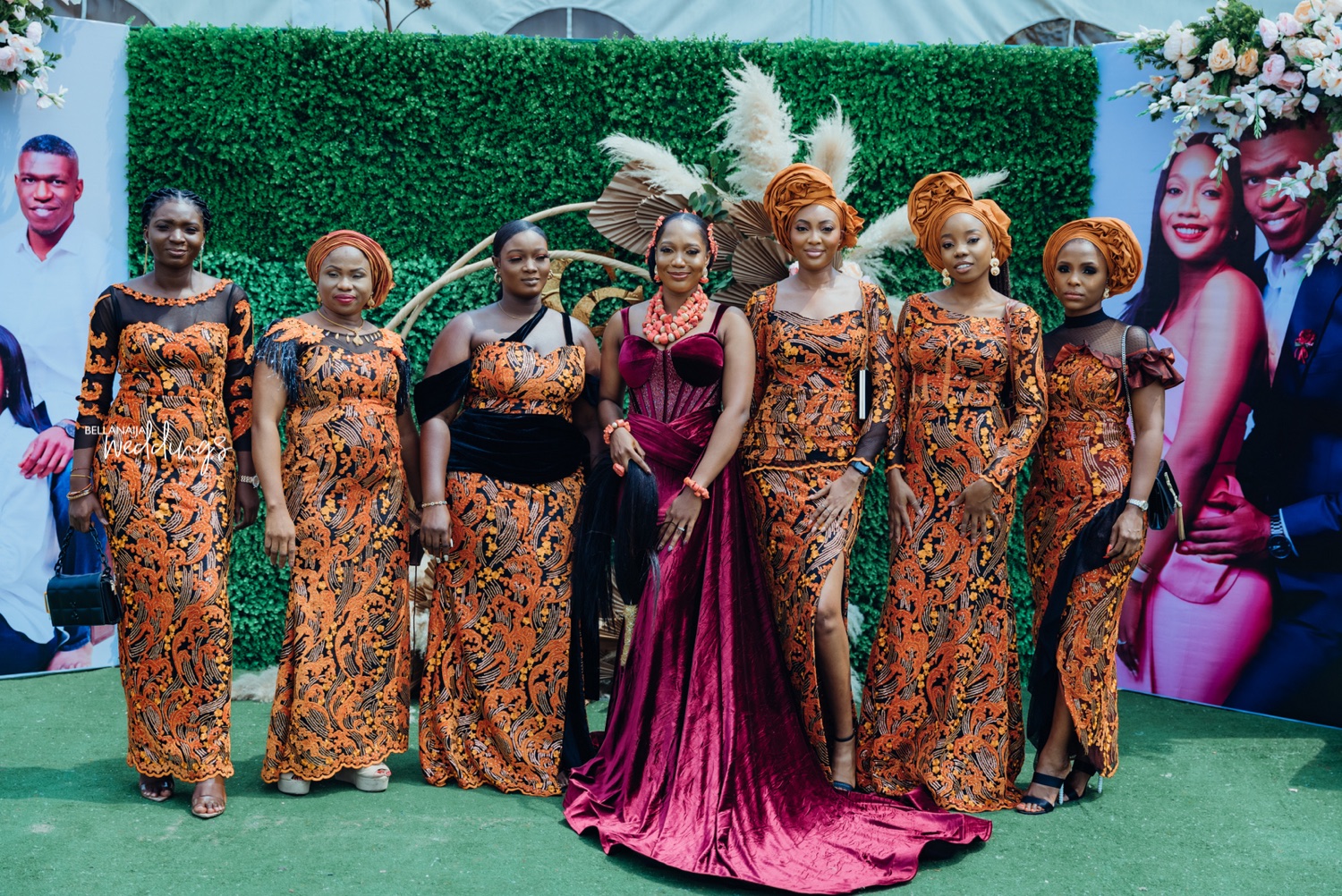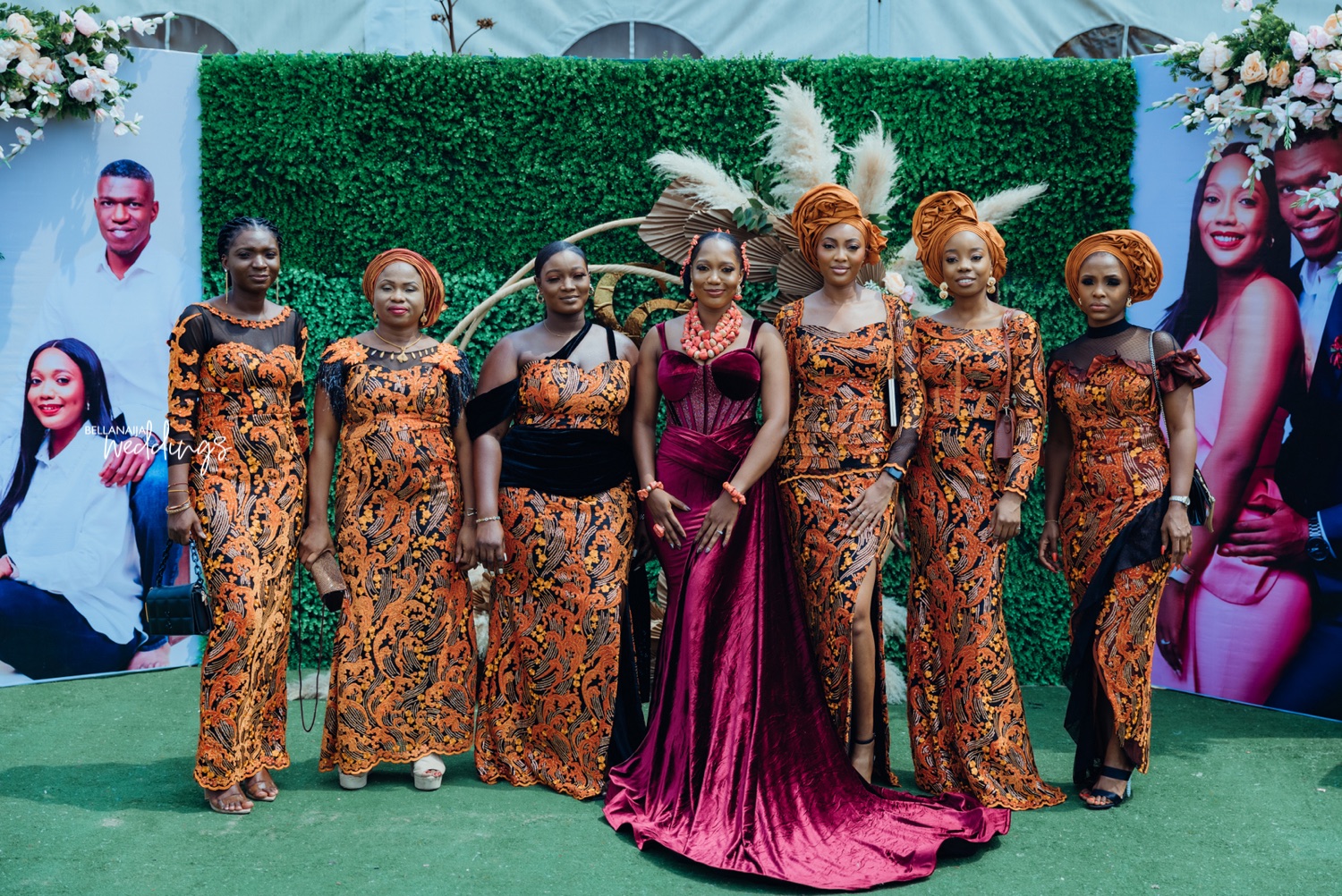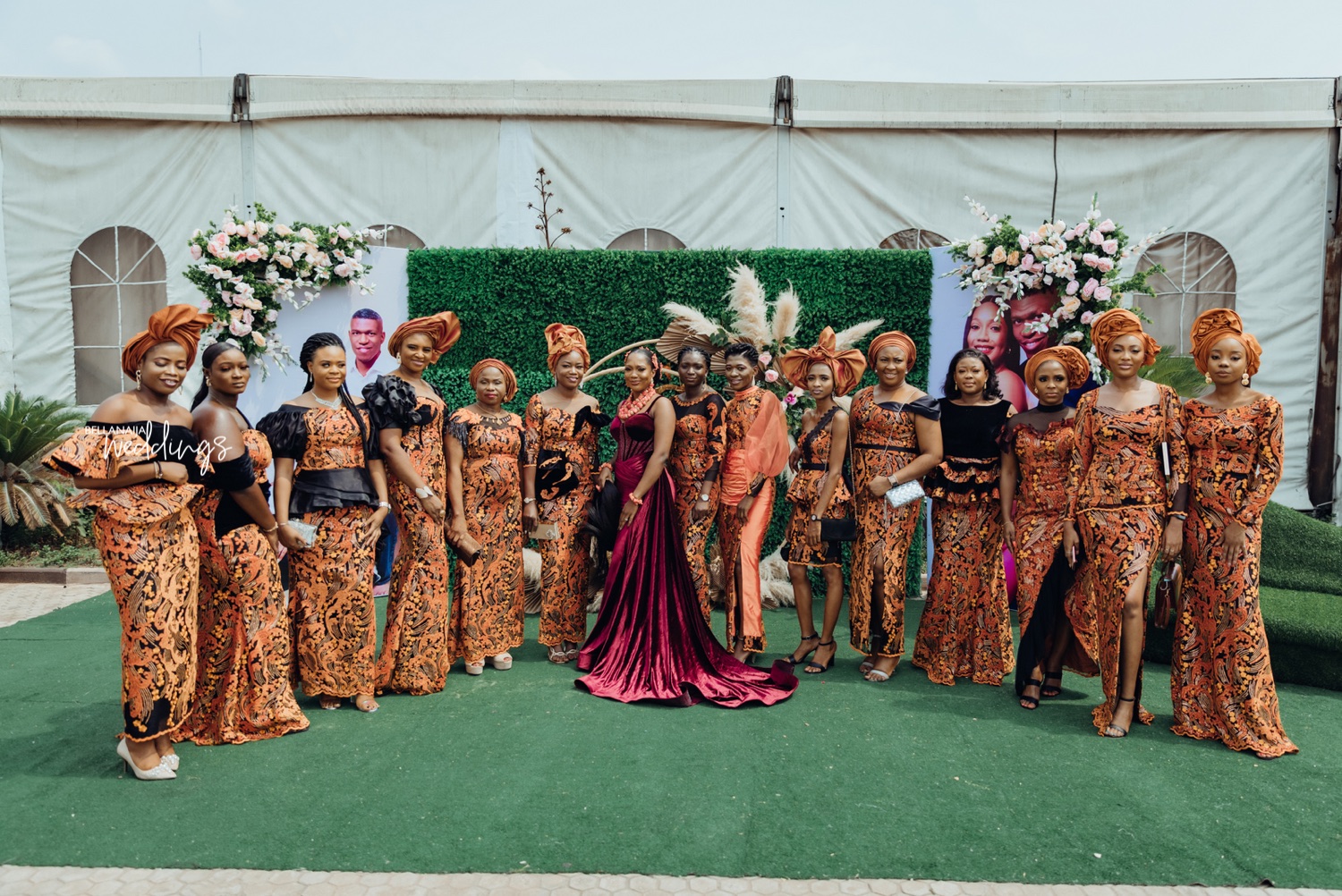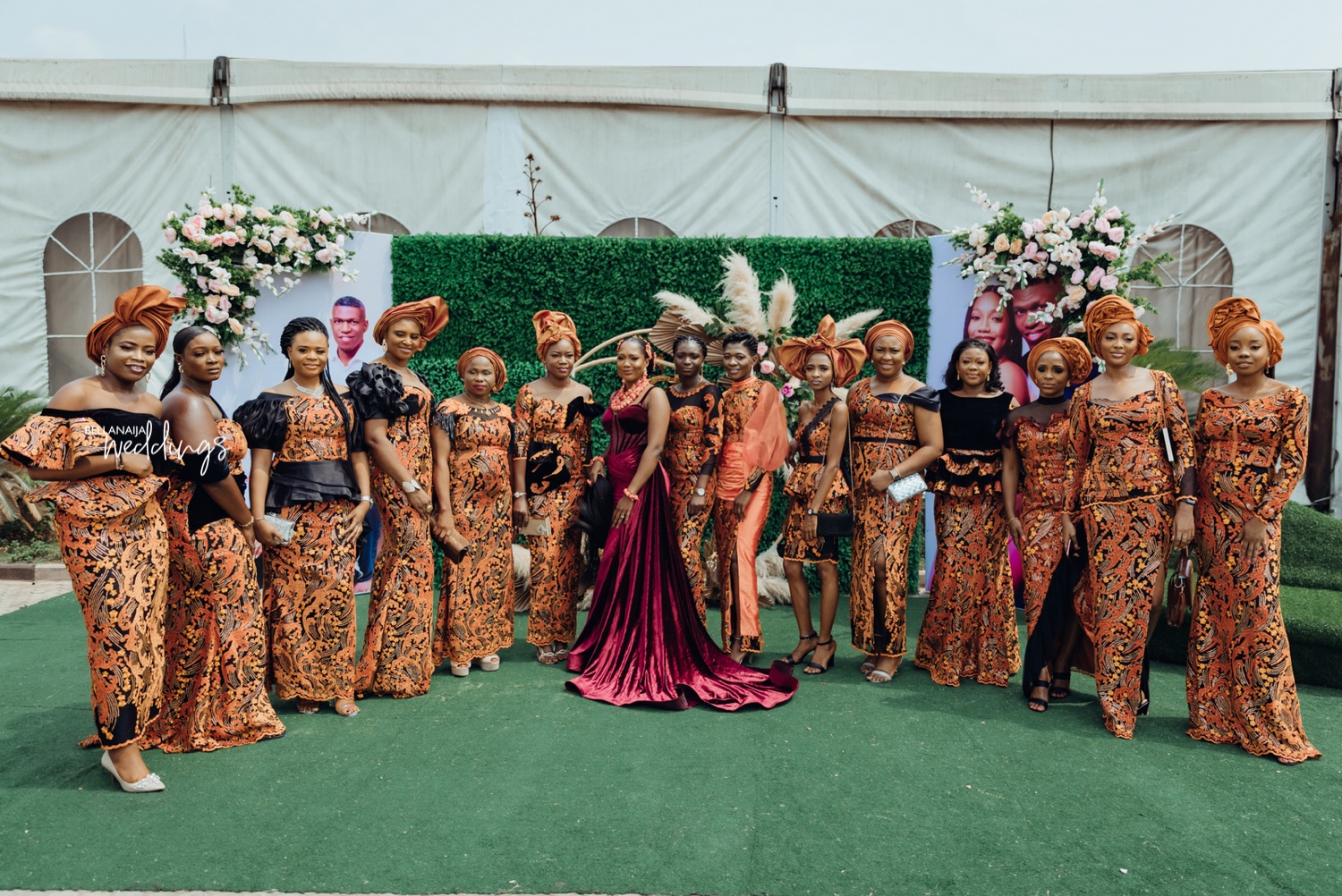 Now, let the ceremony begin!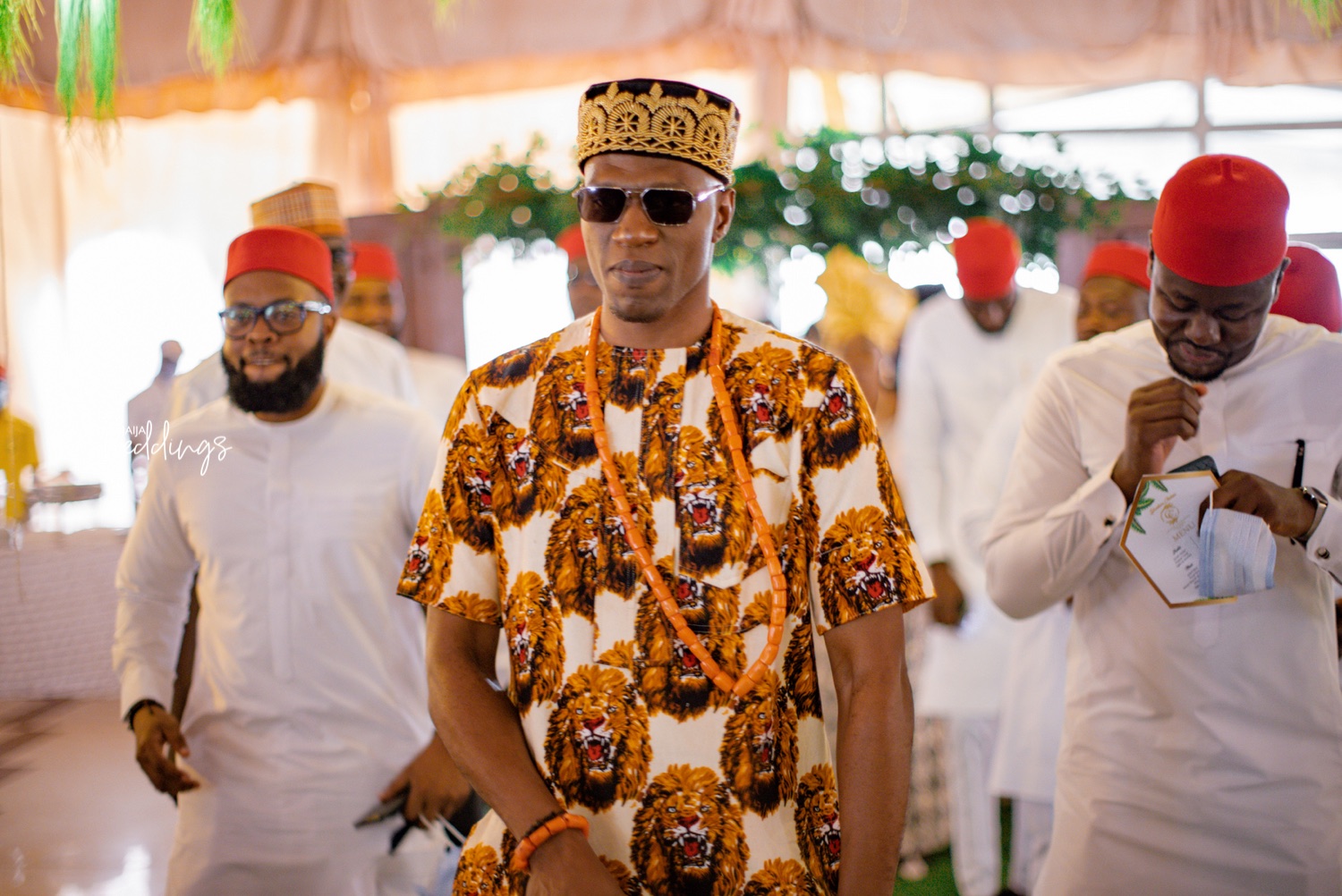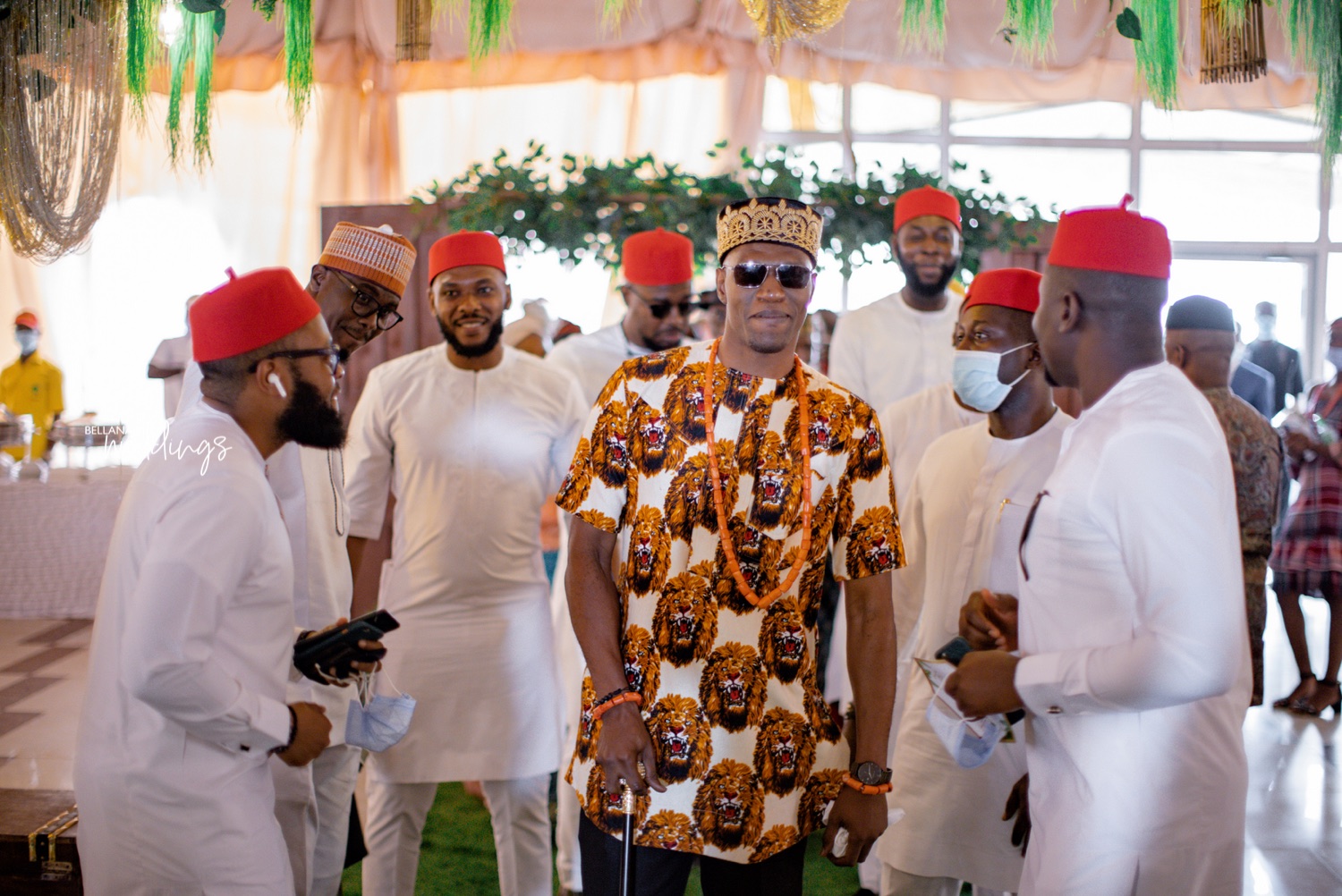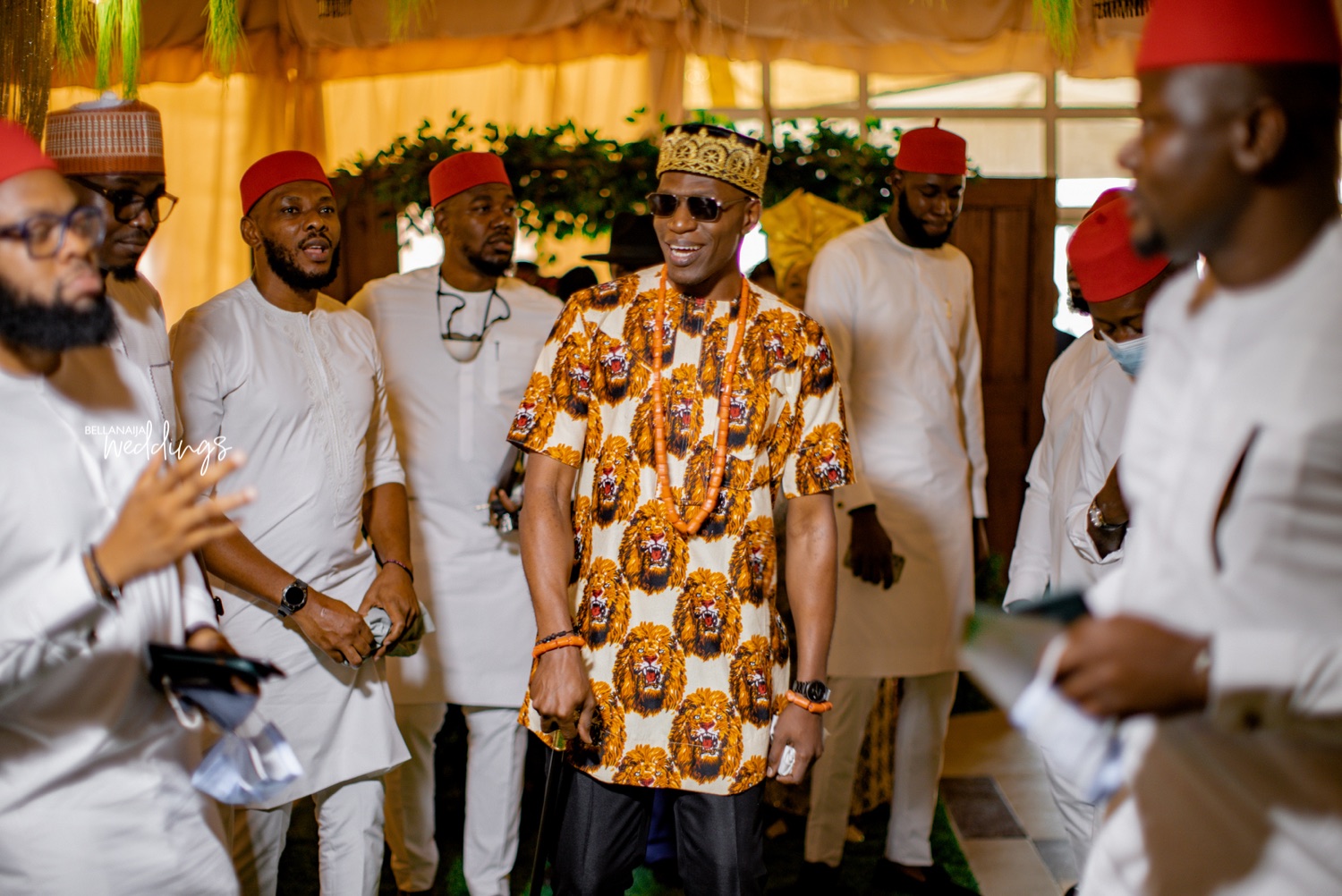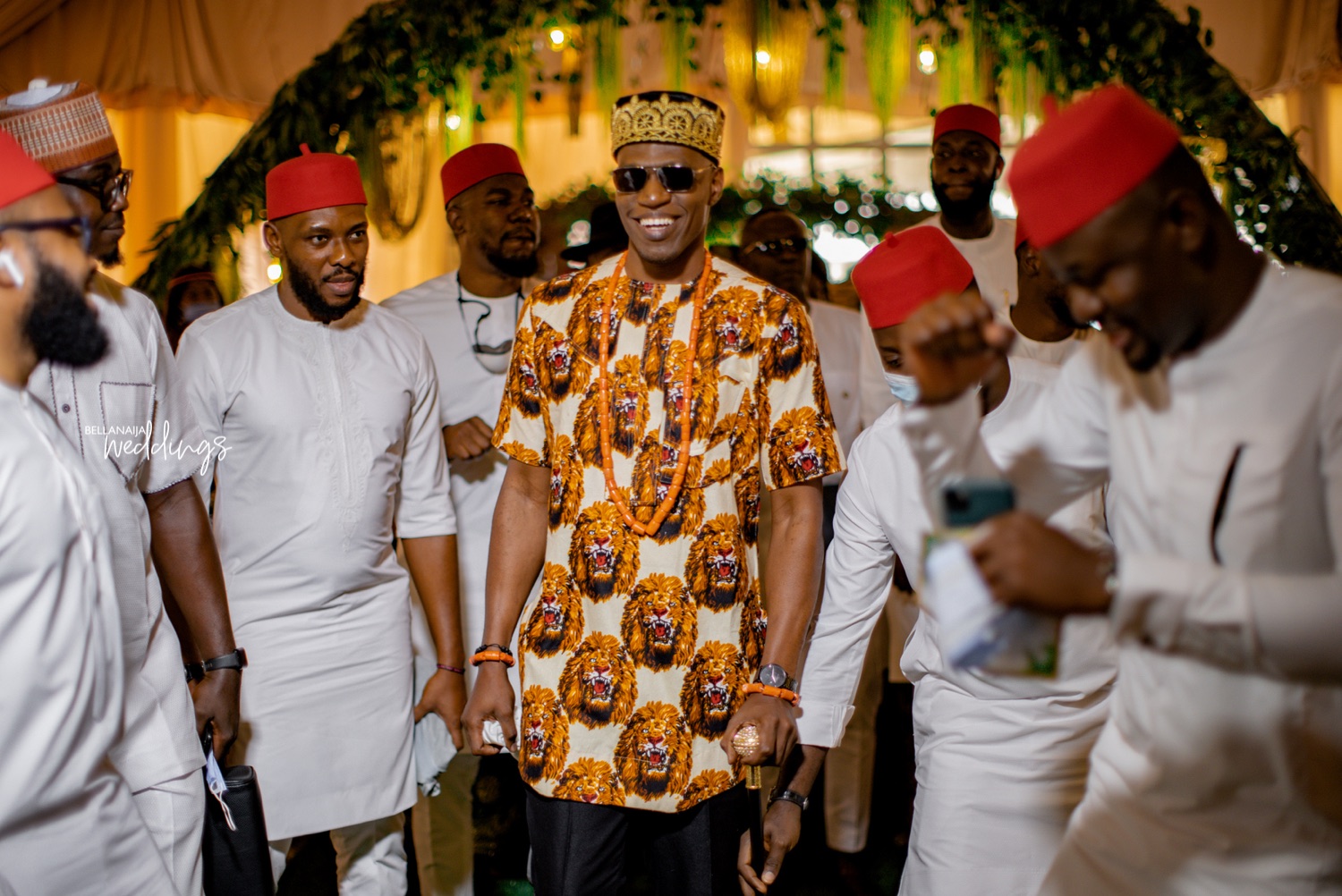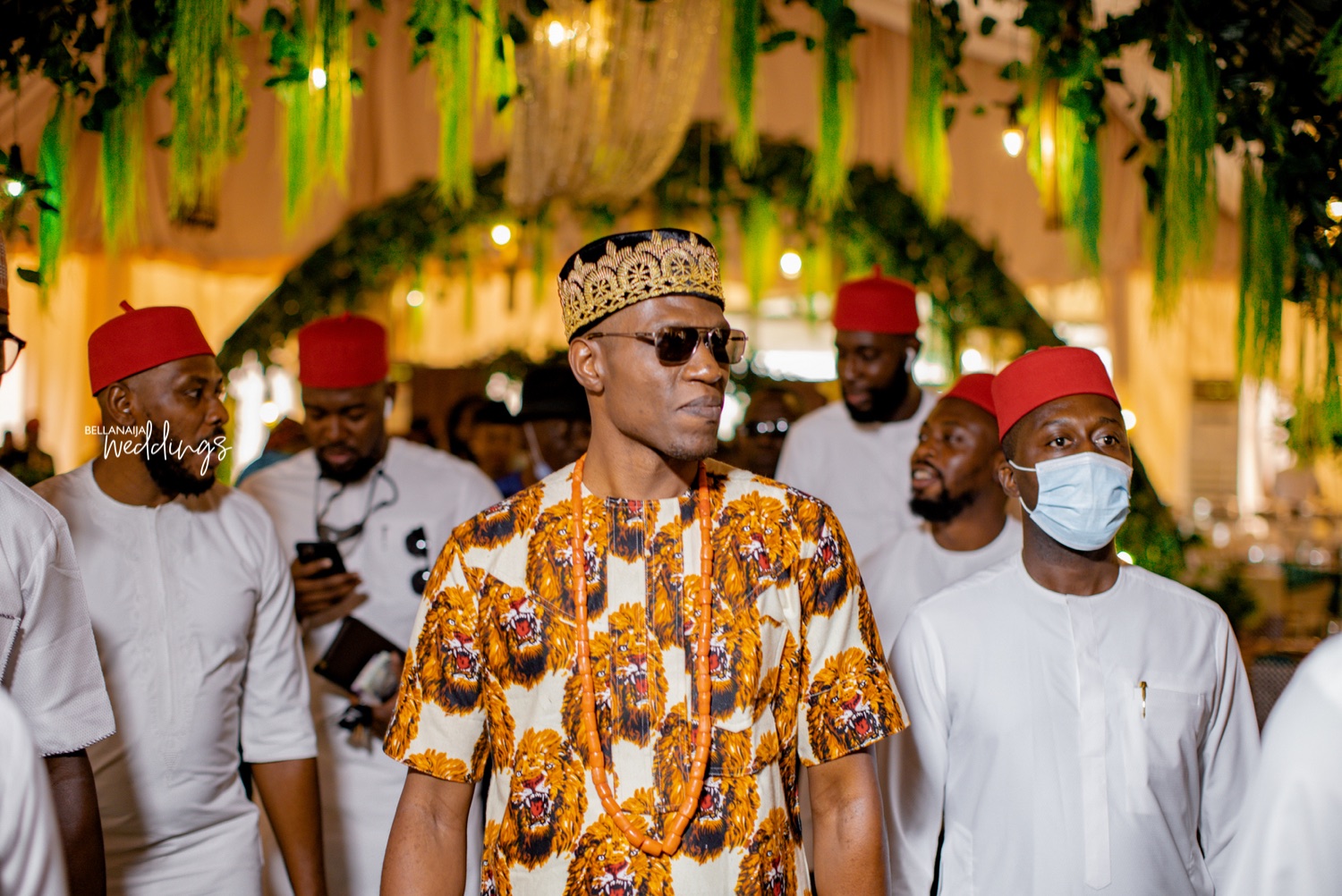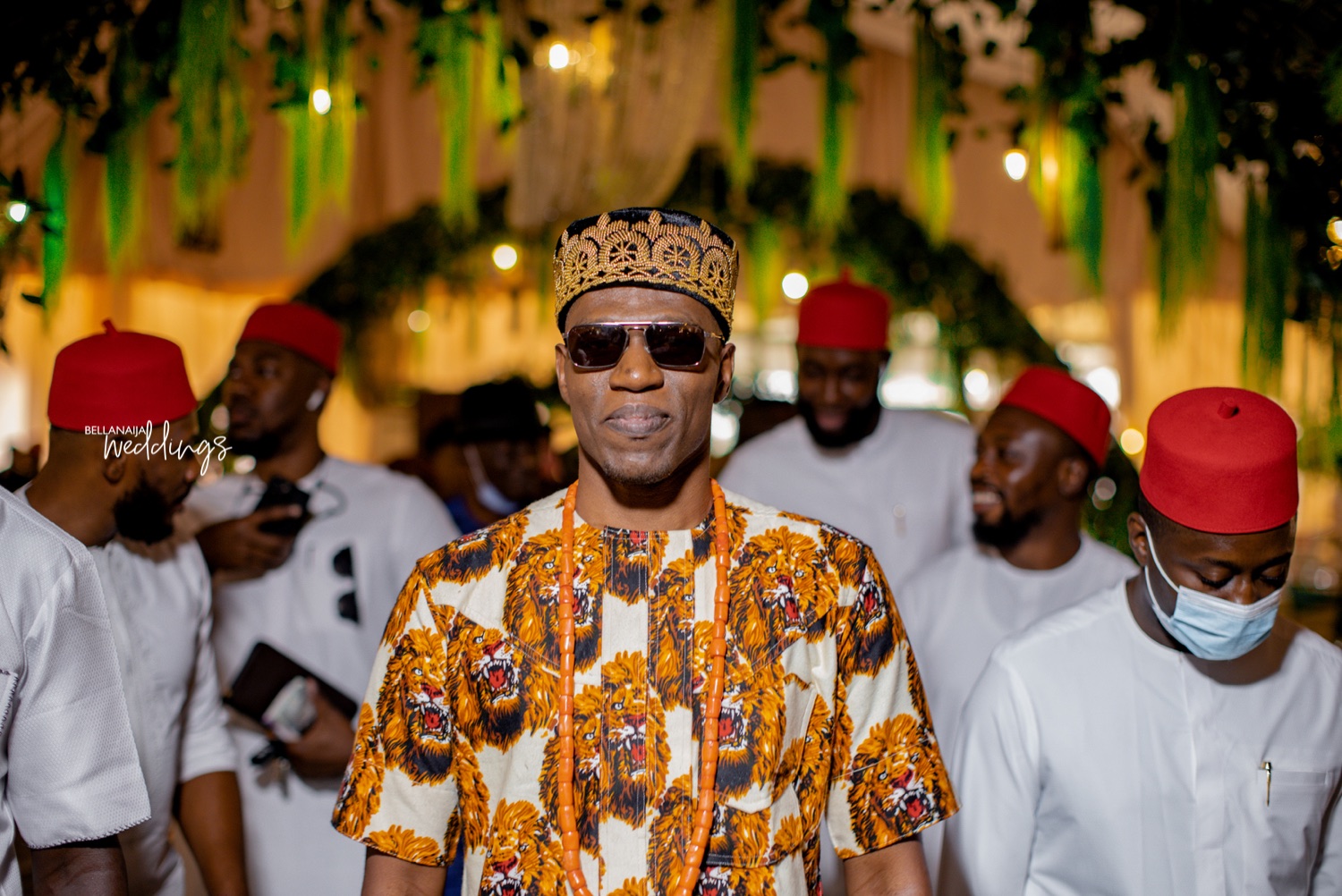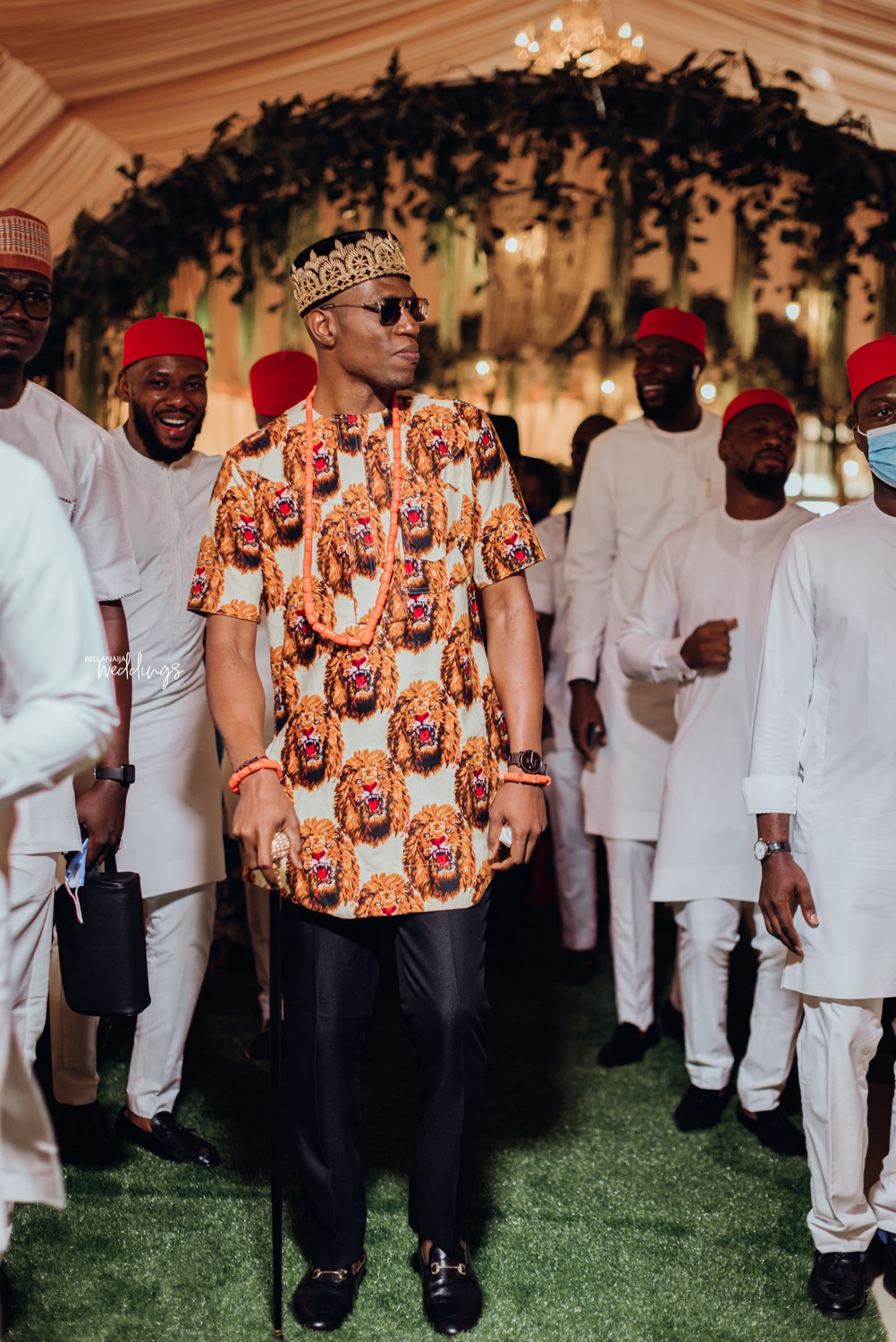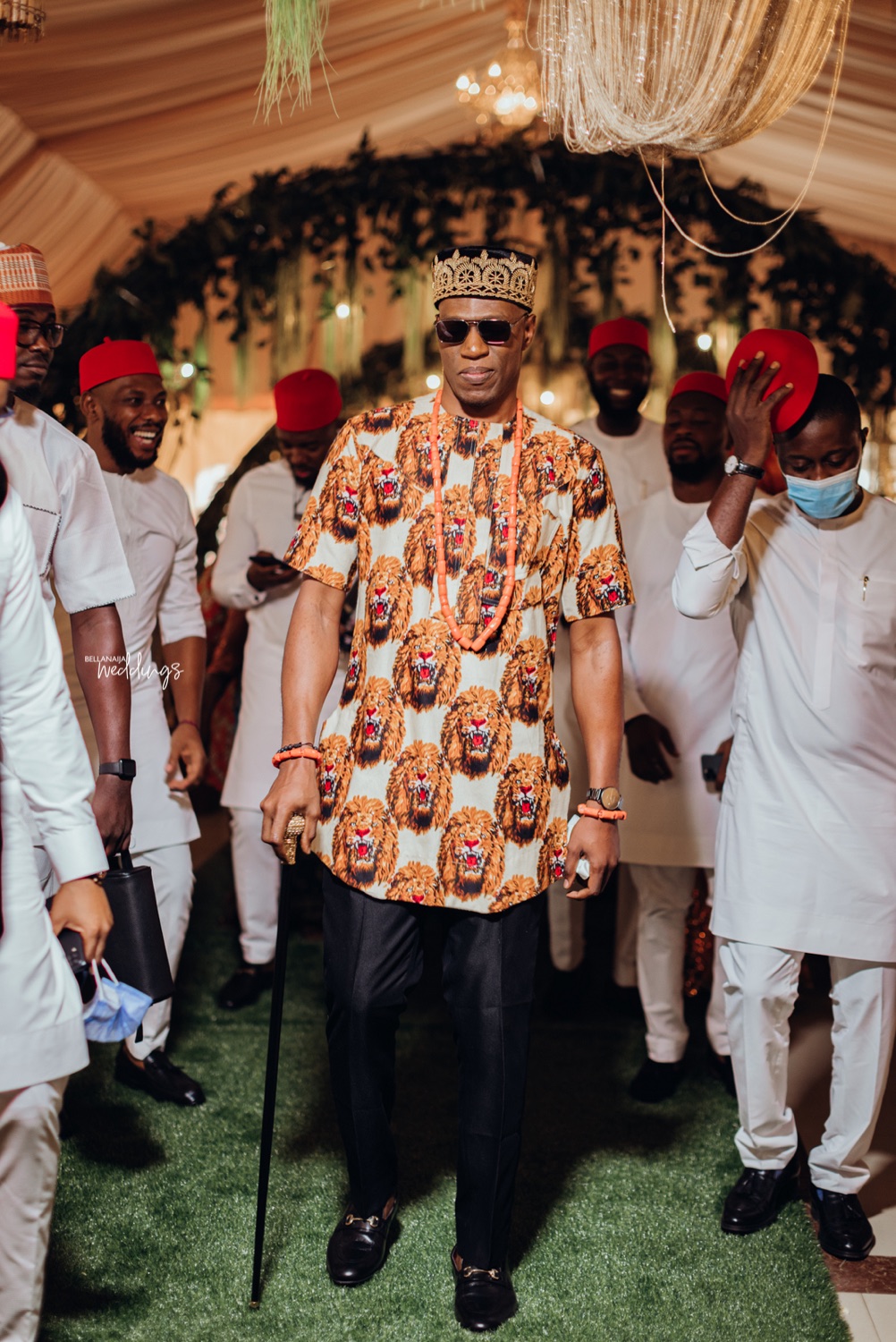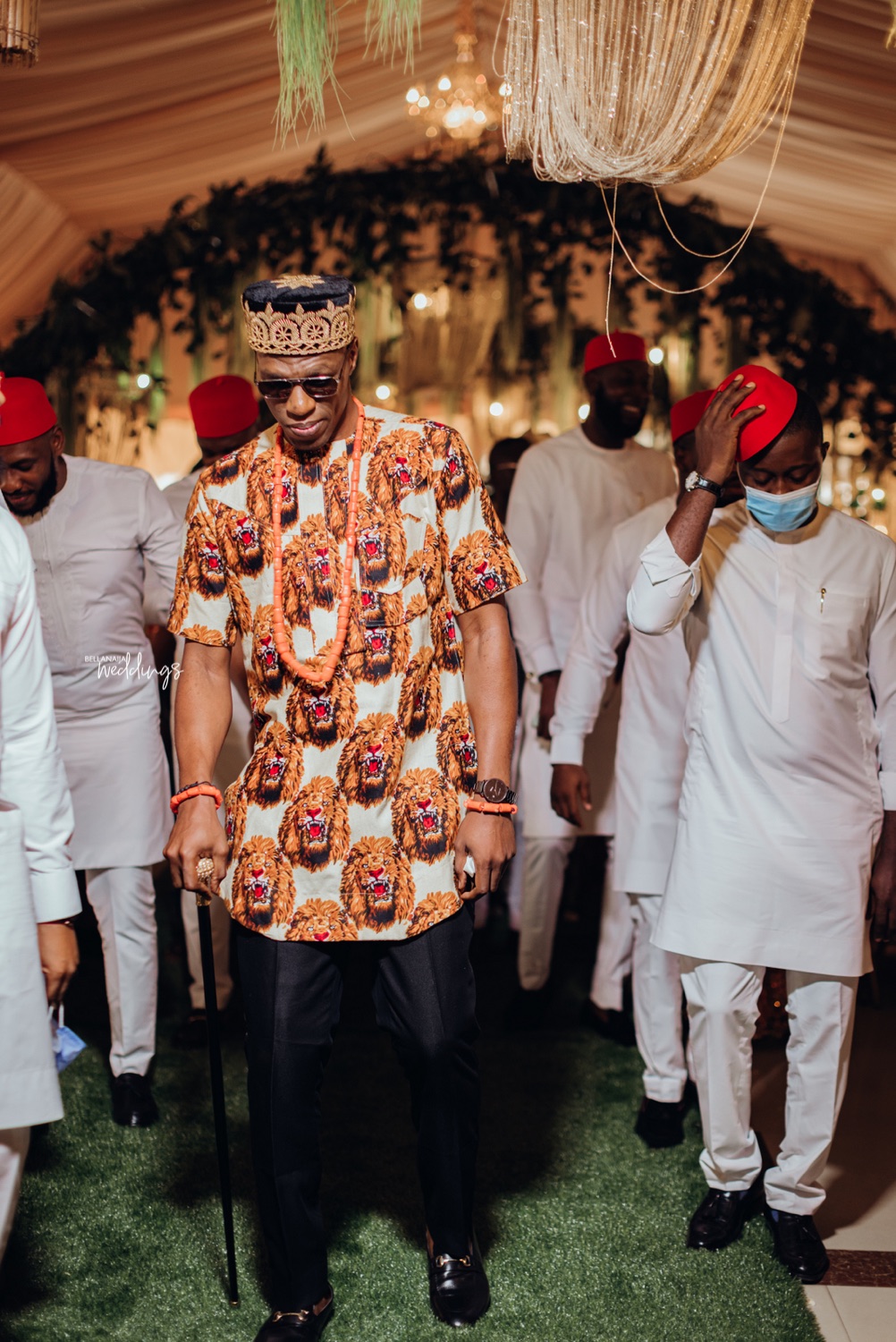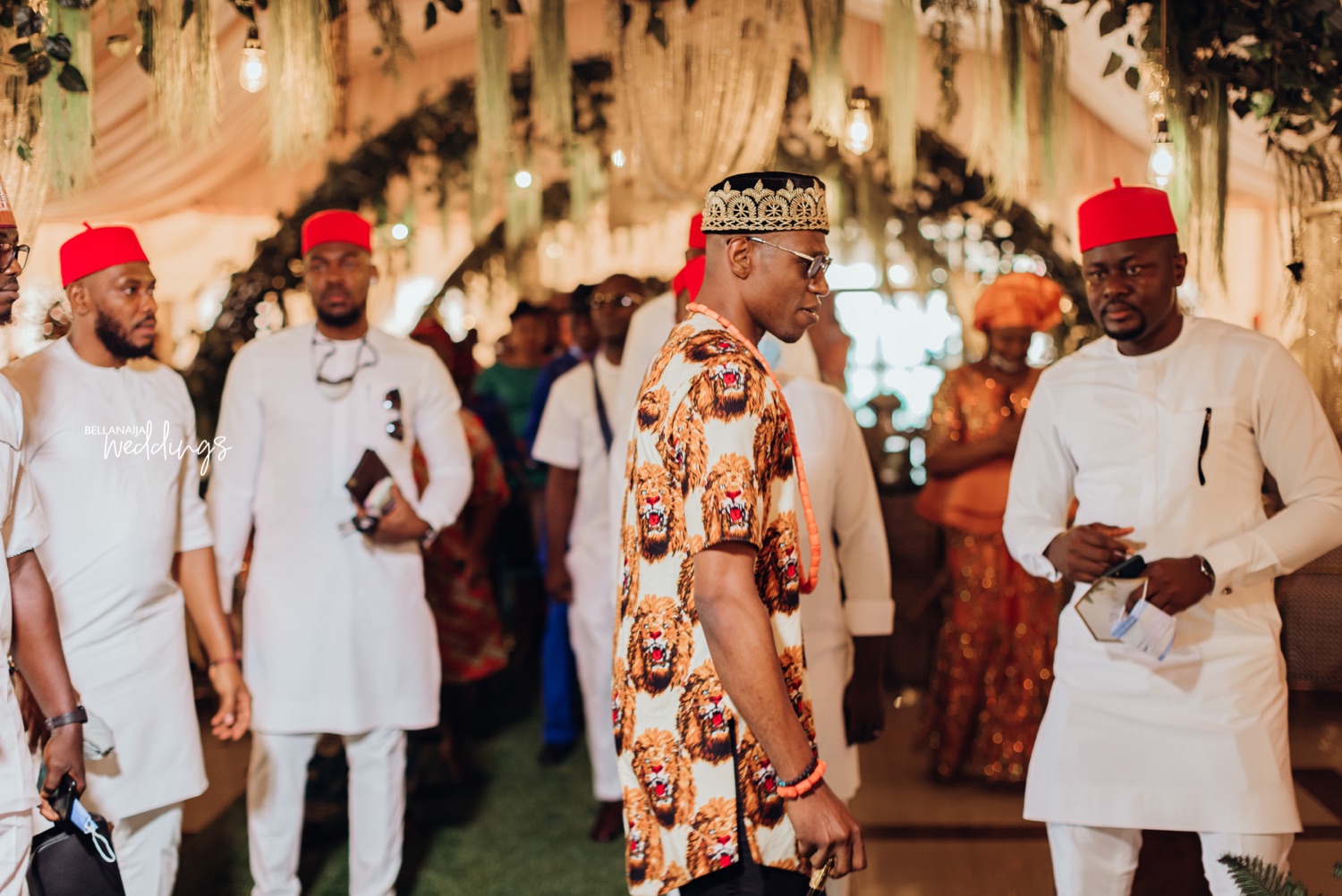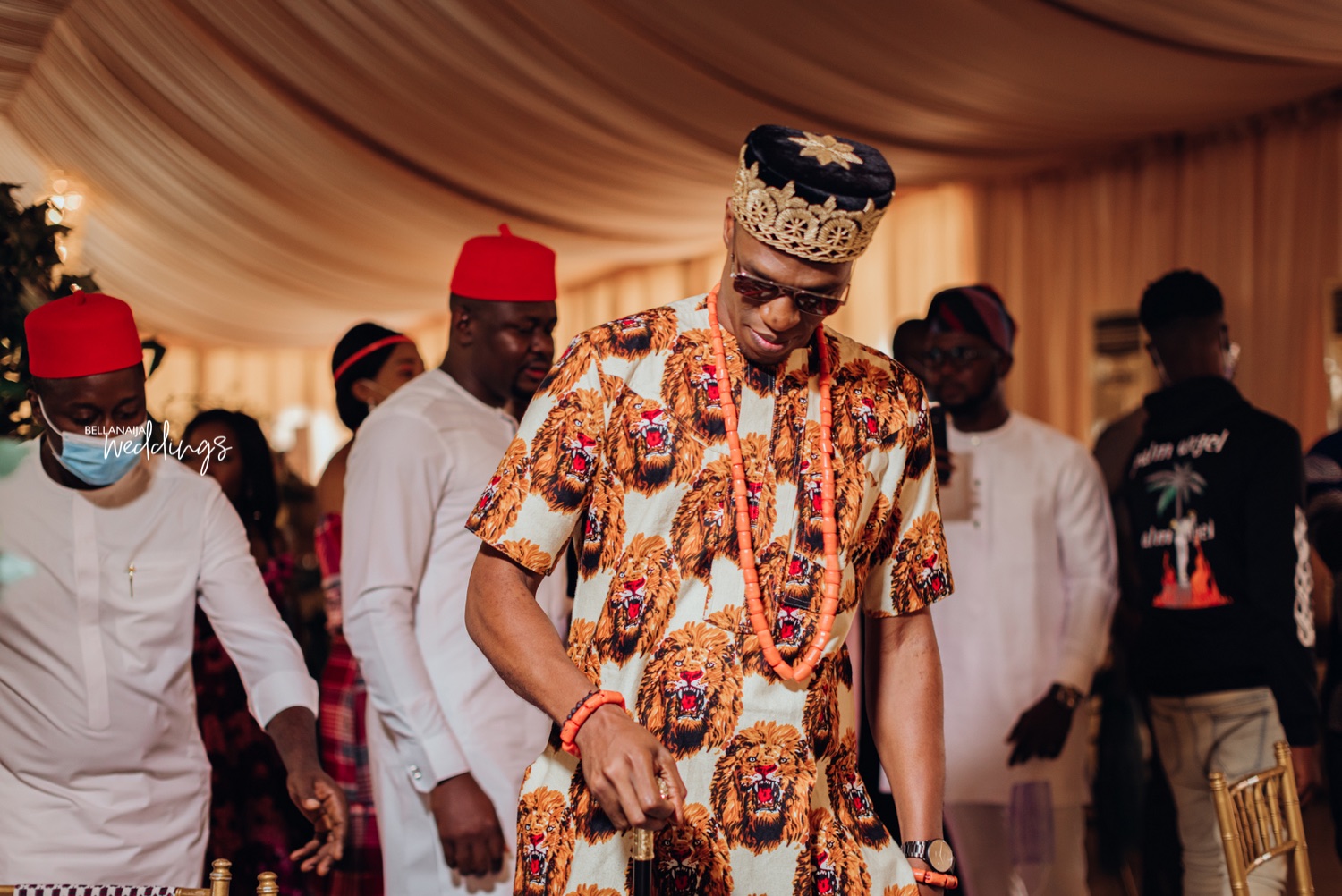 Now, to welcome the in-laws…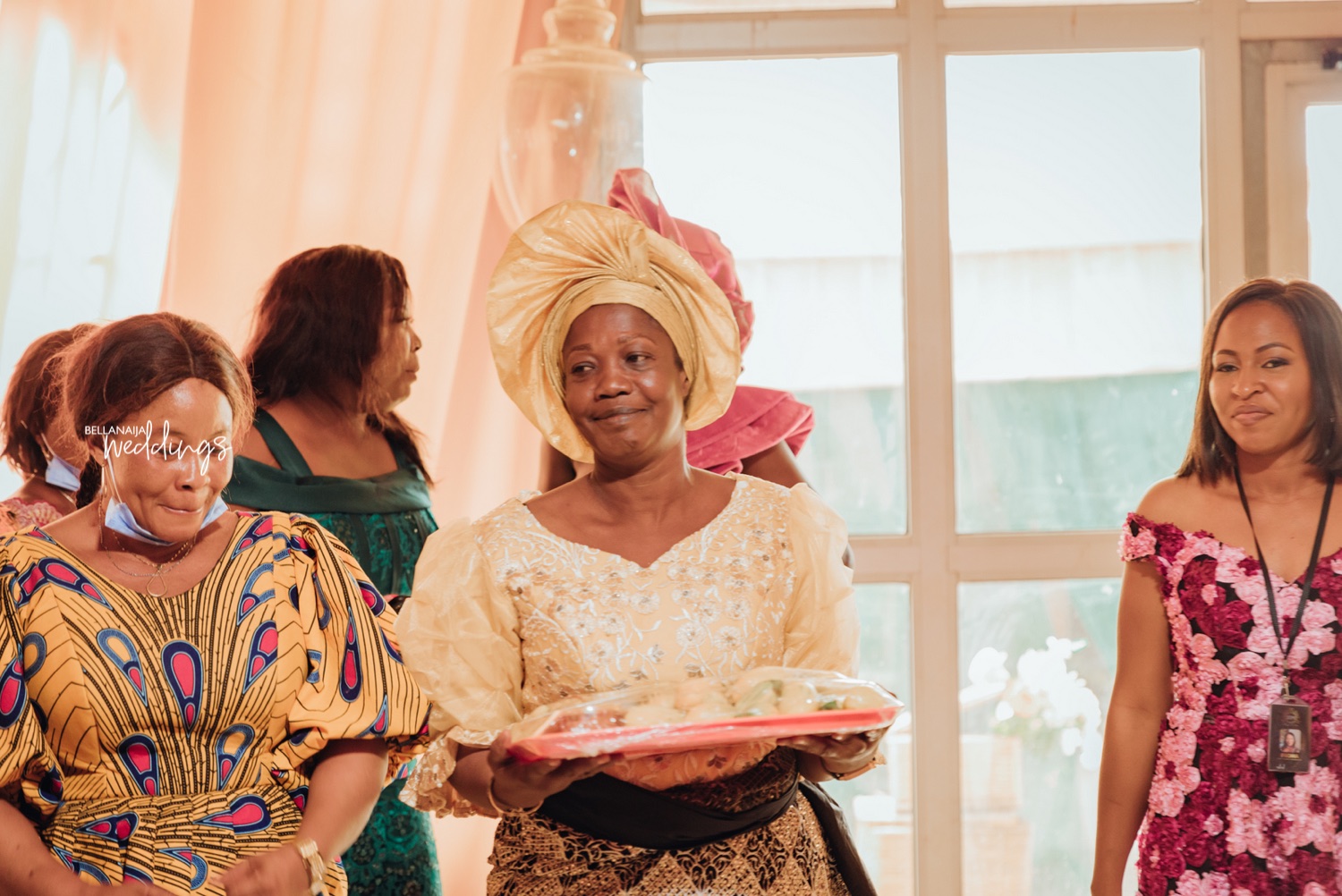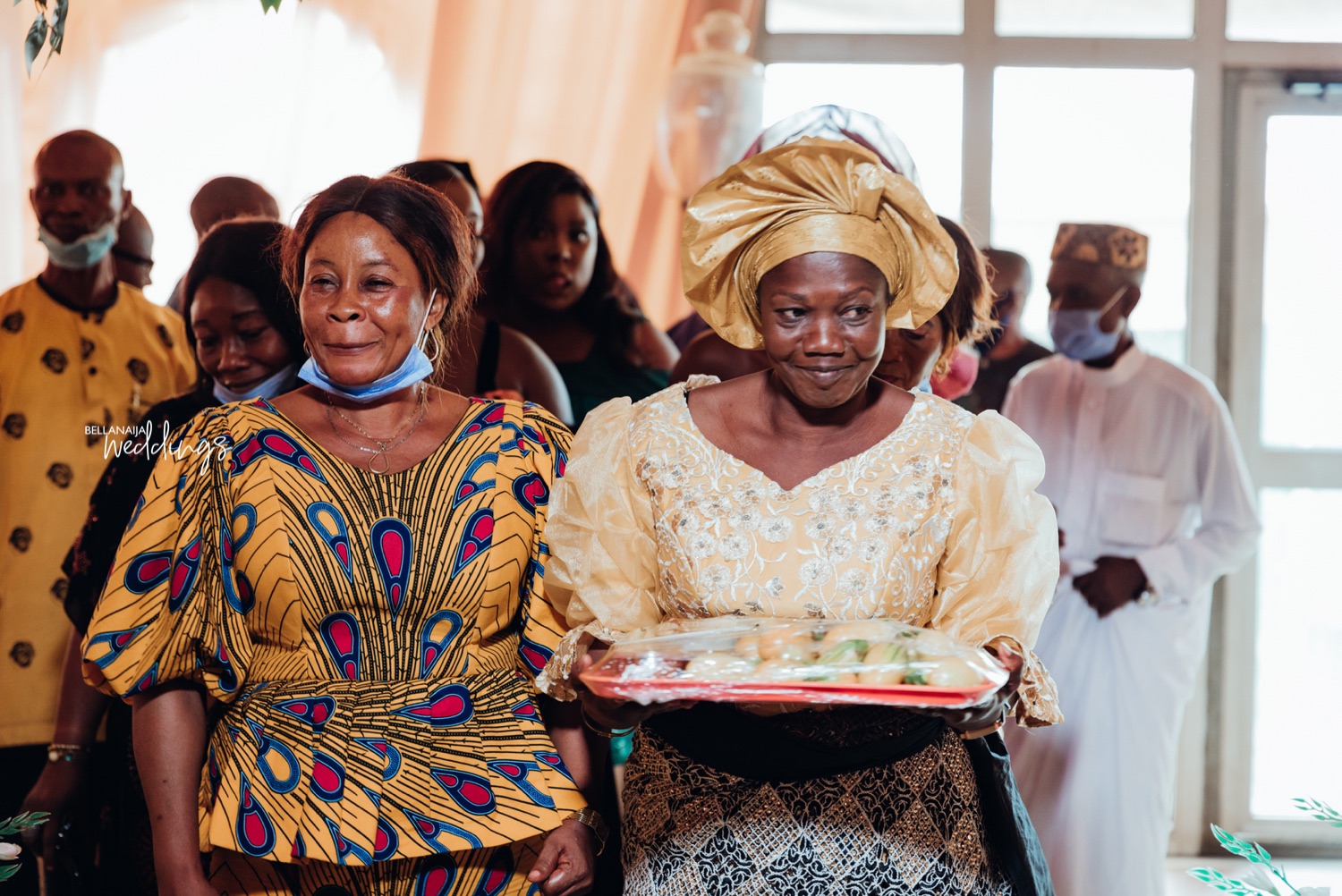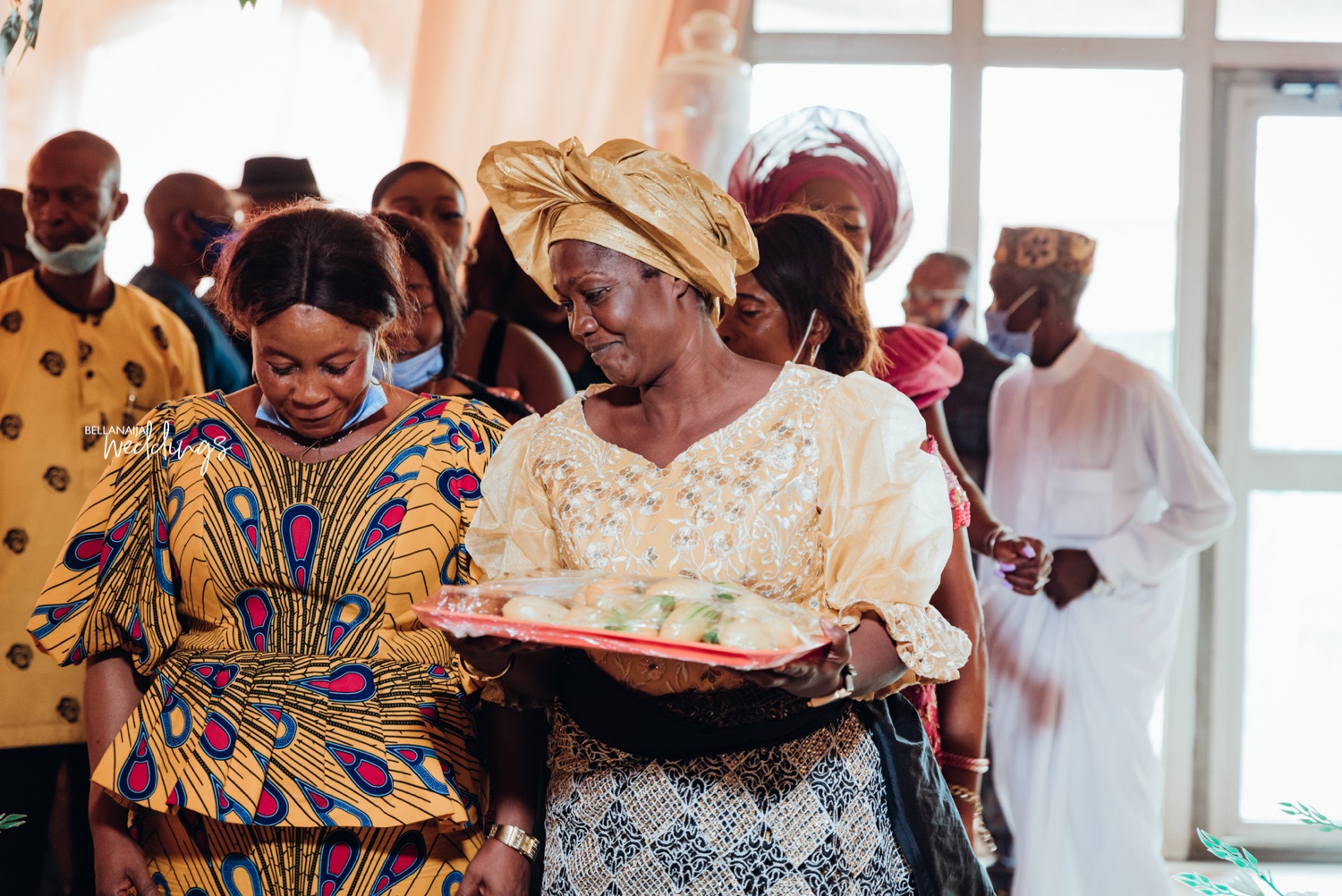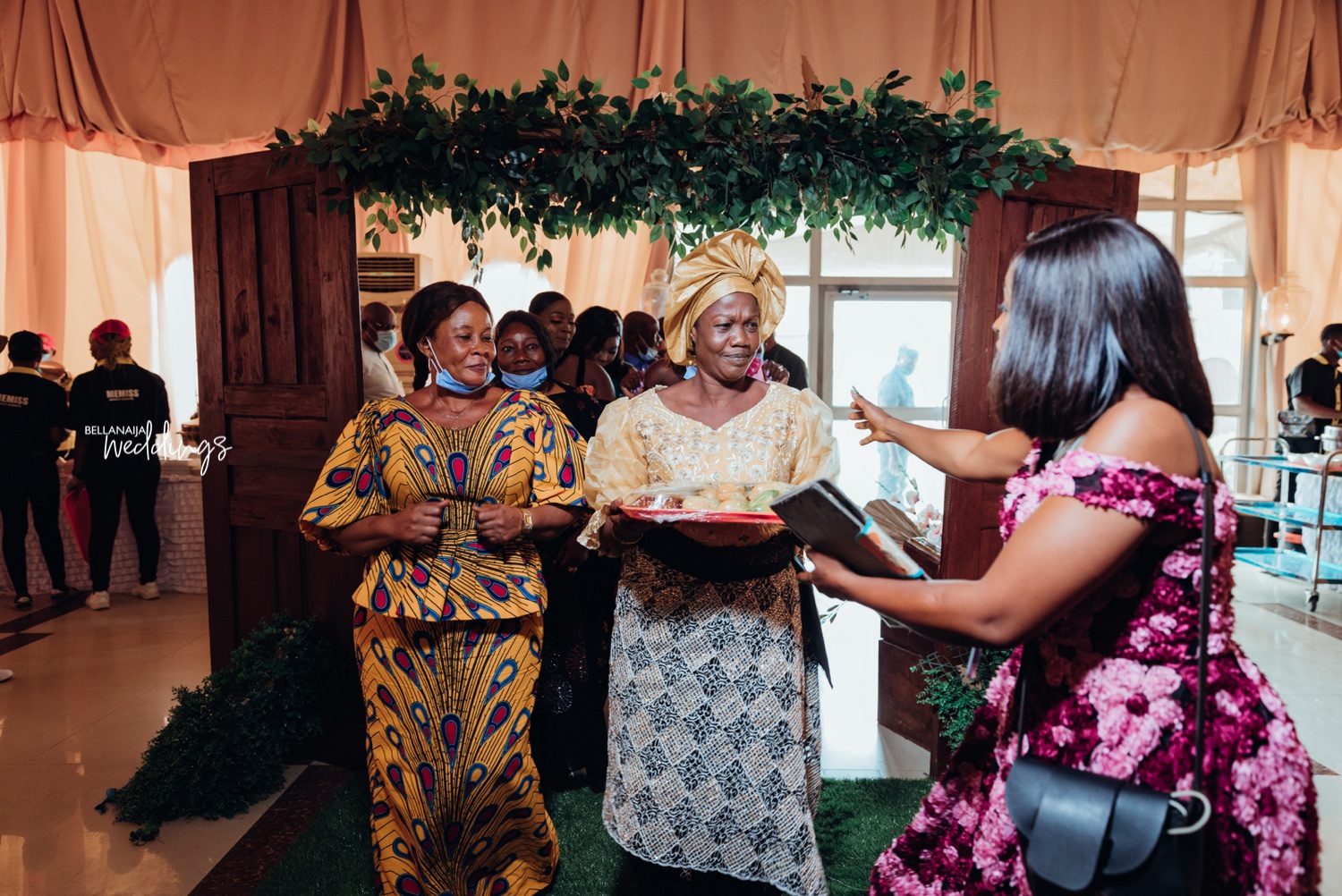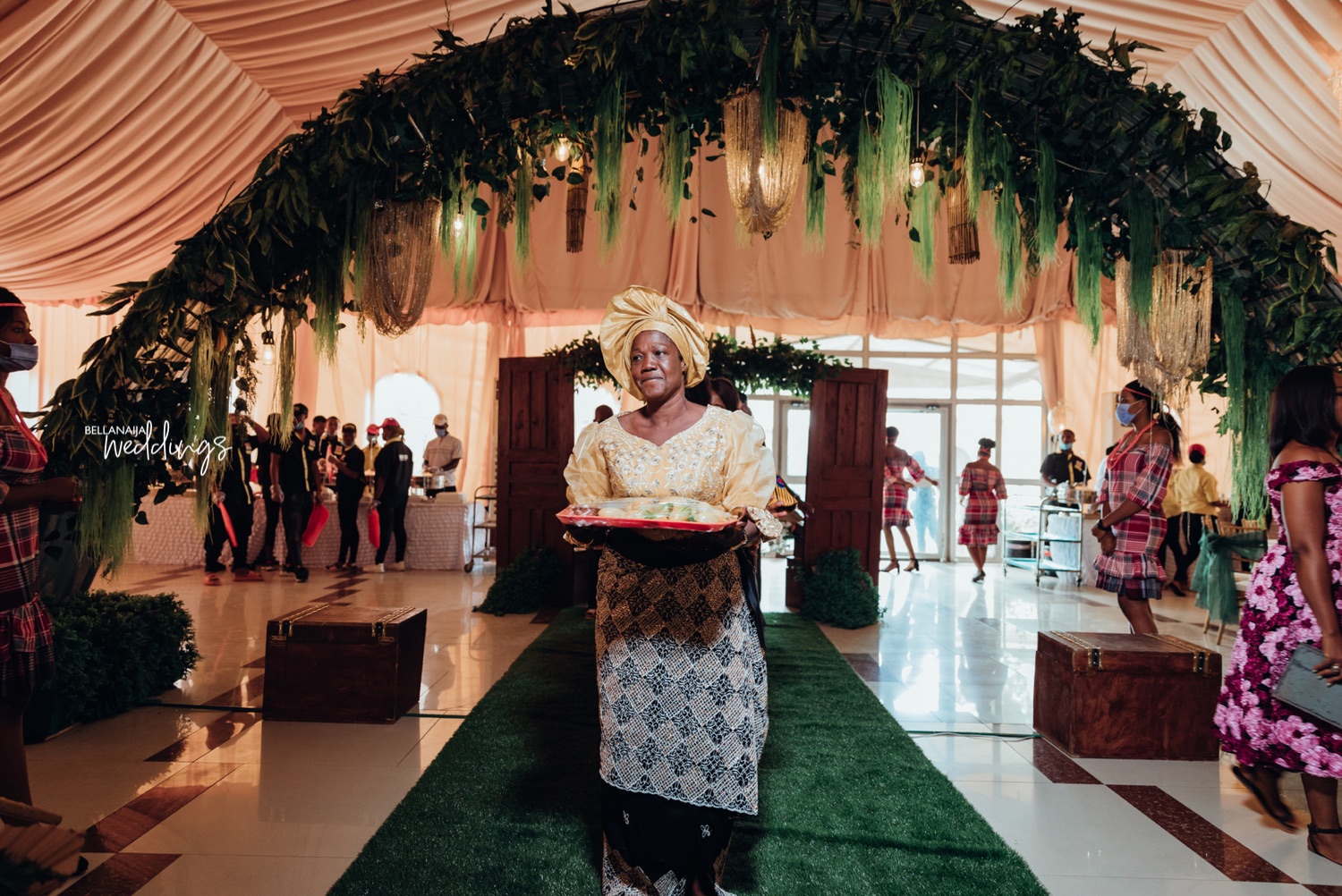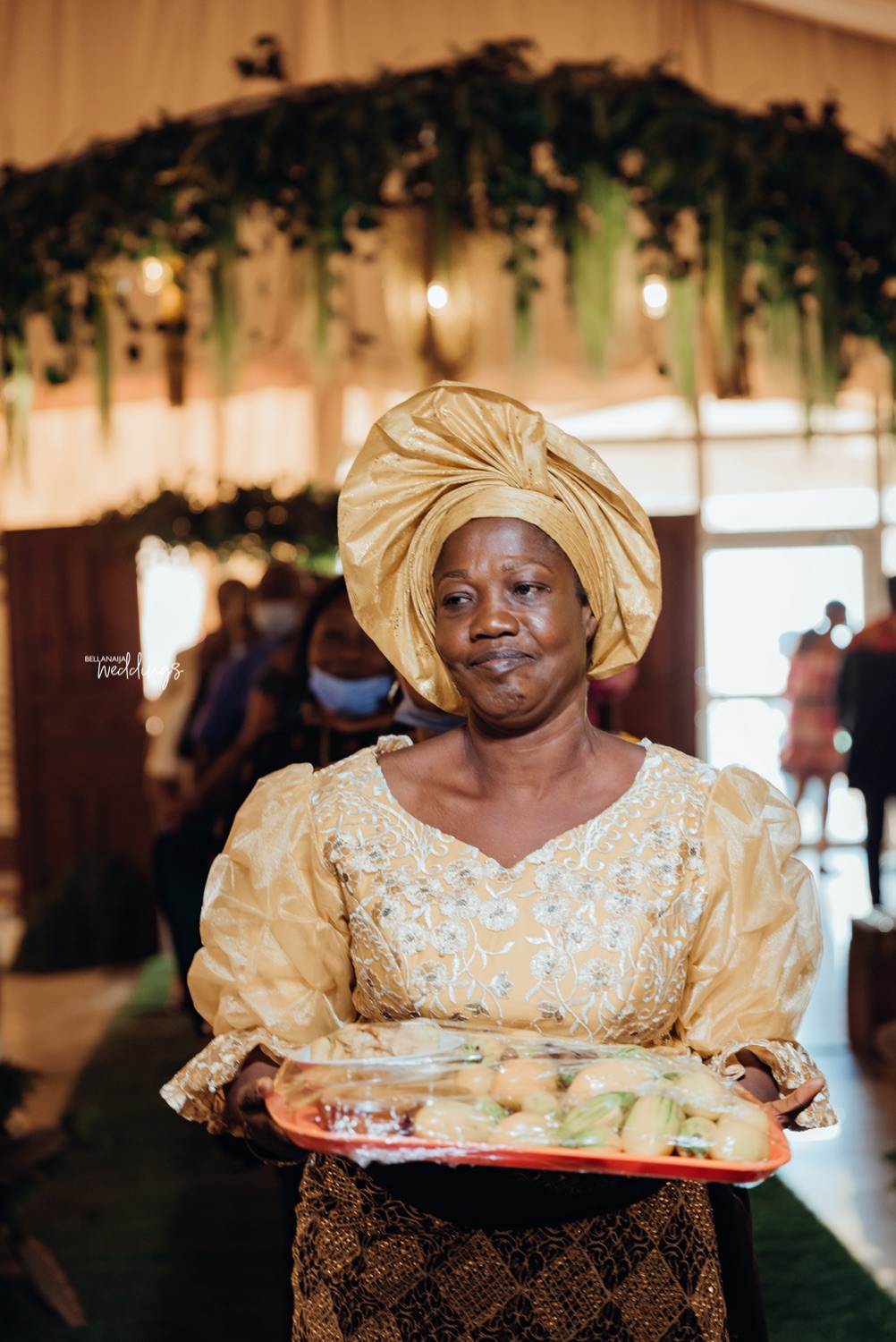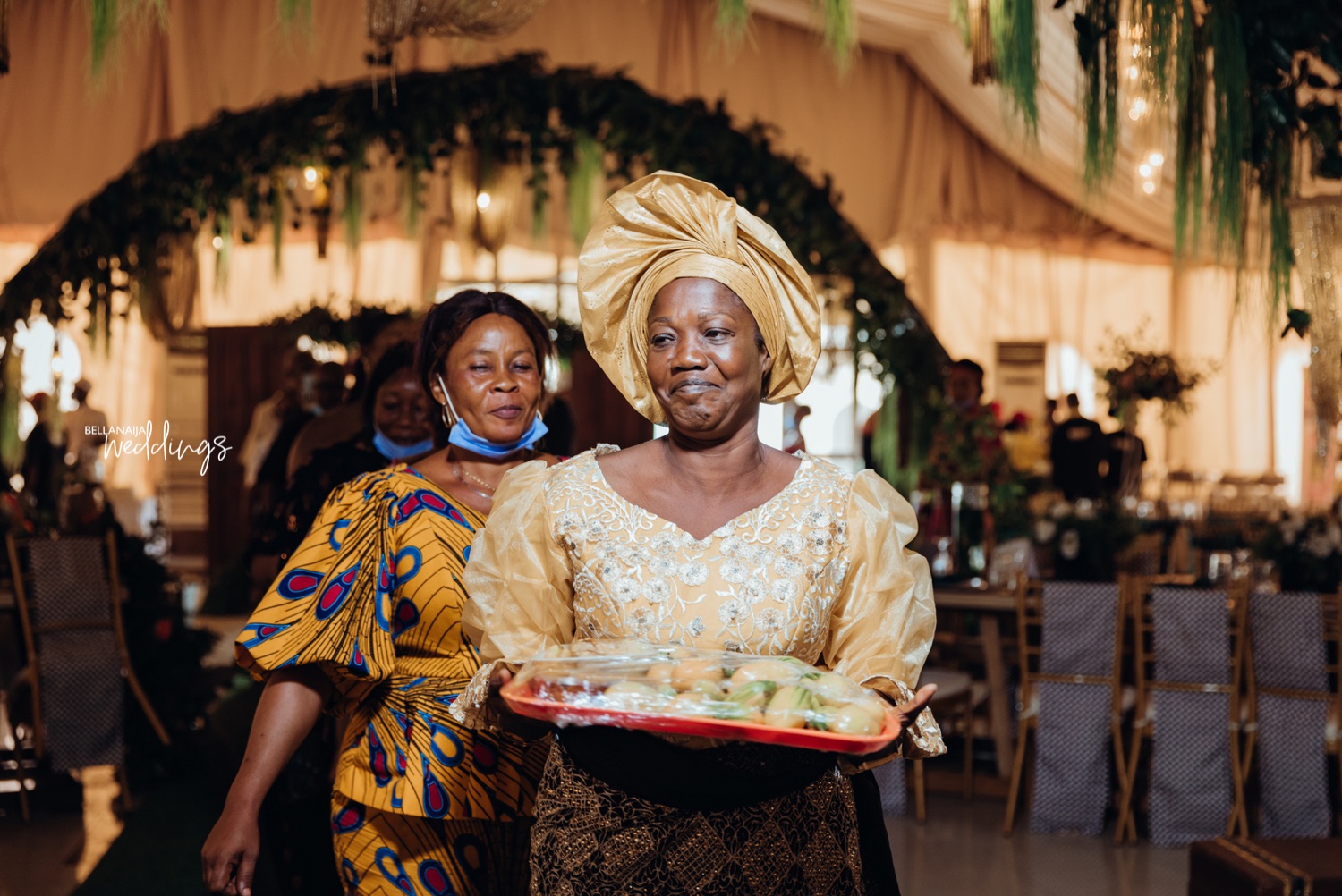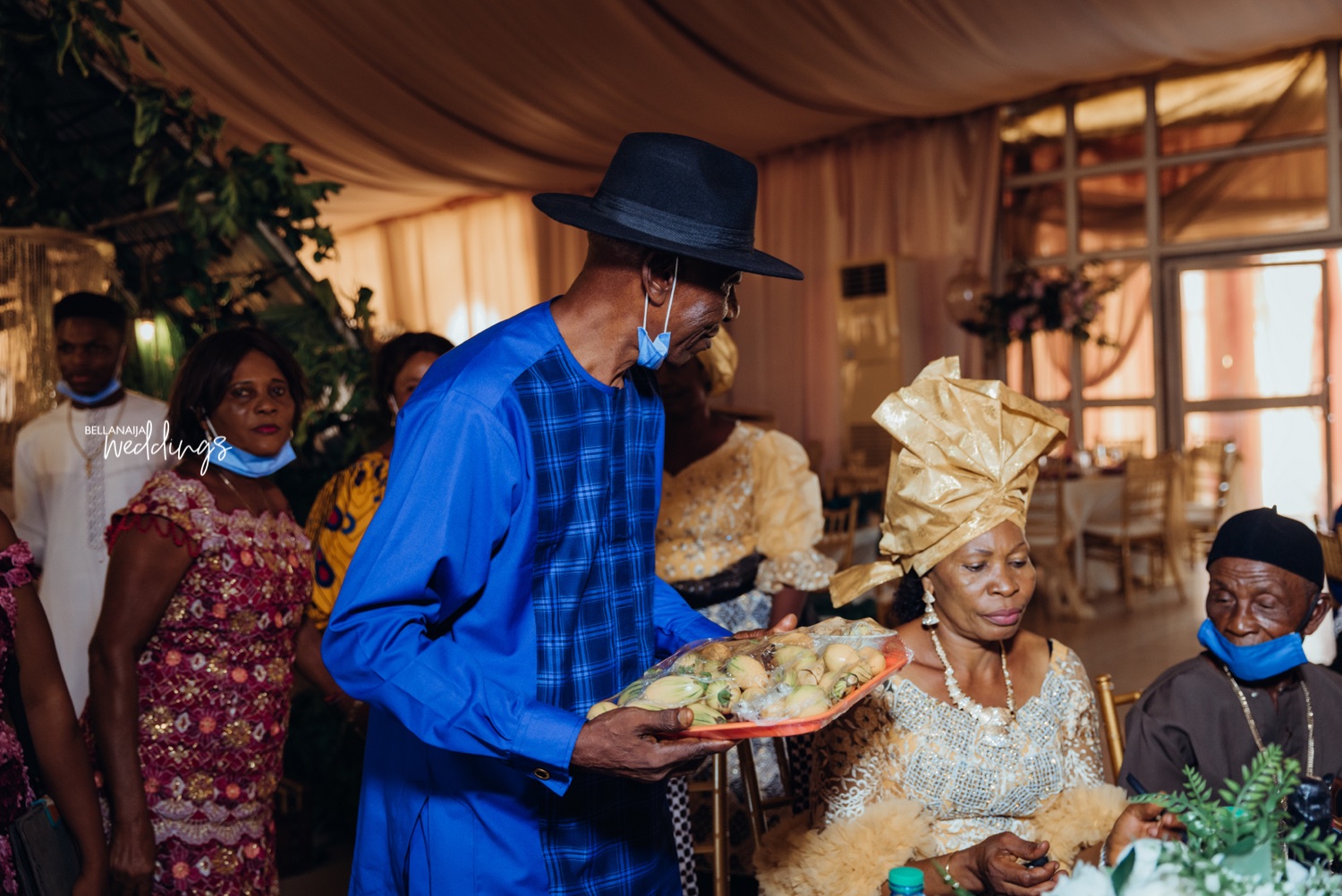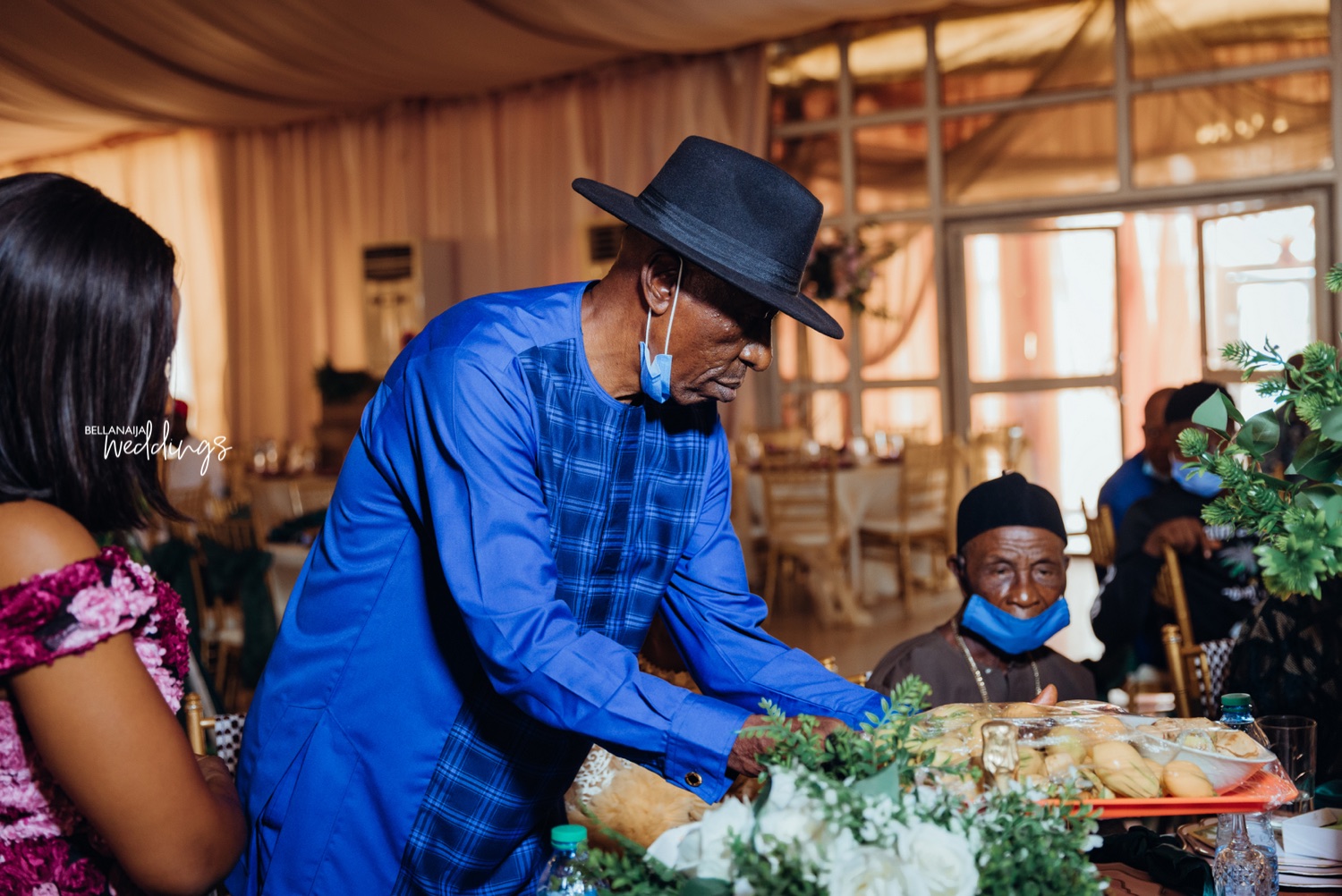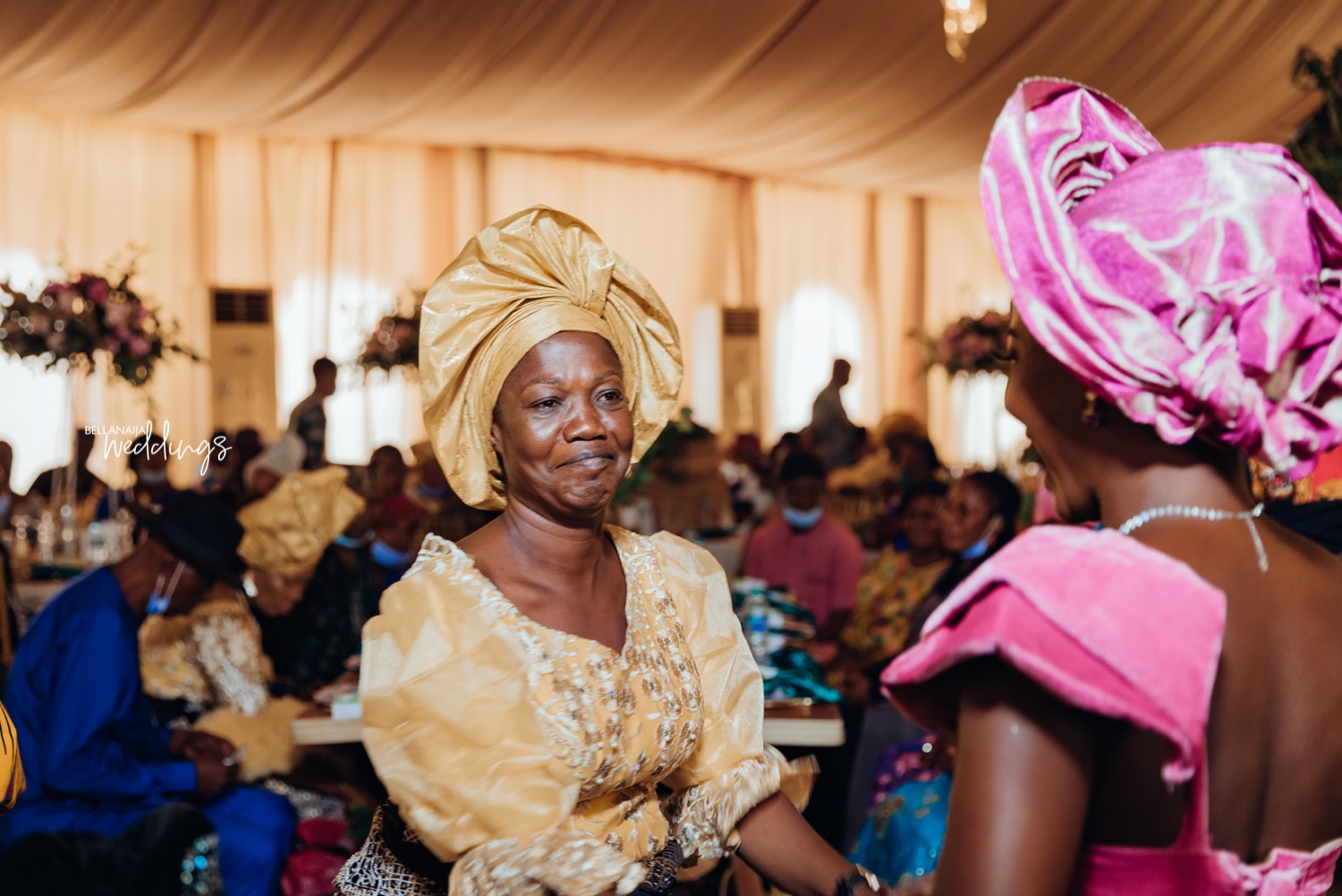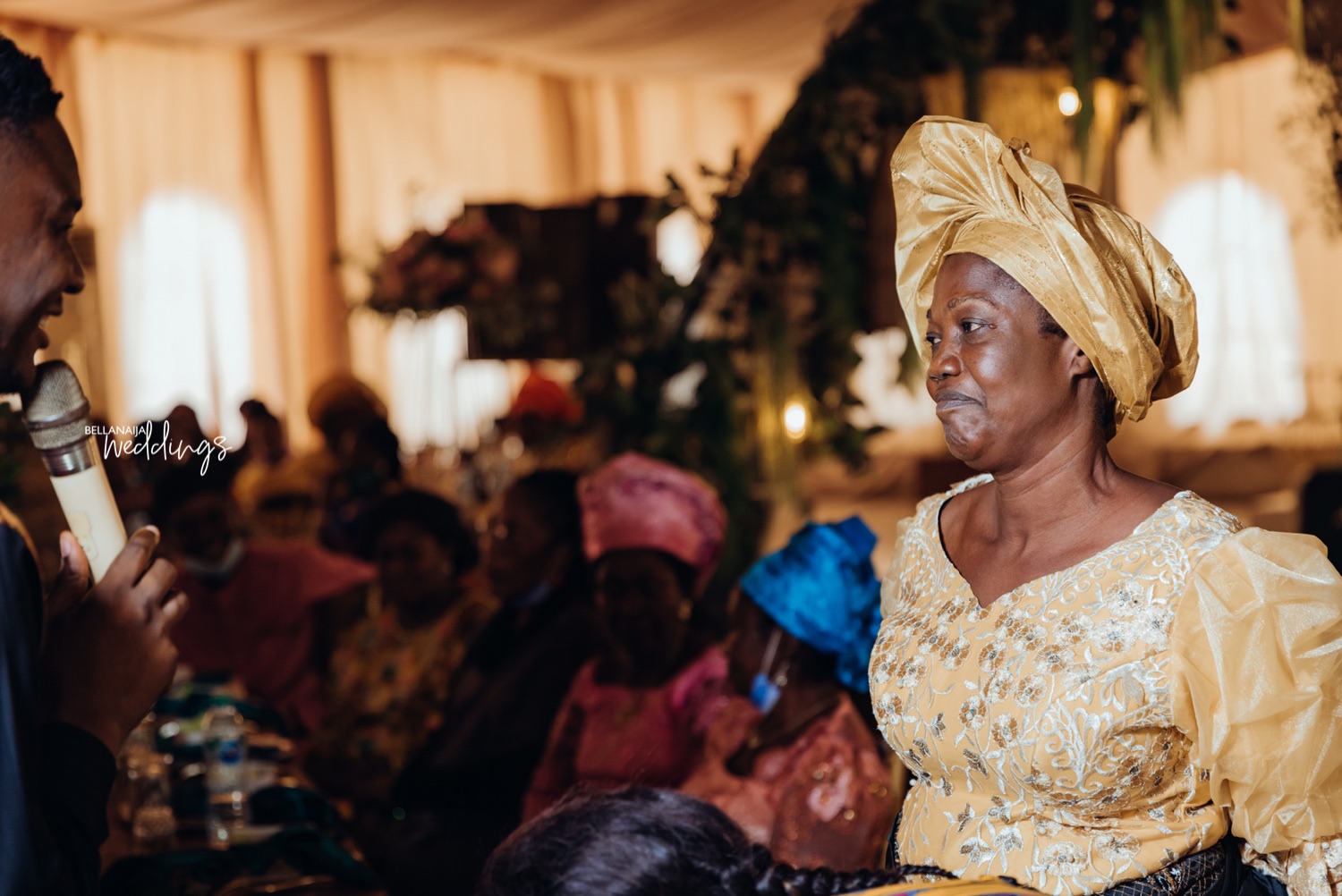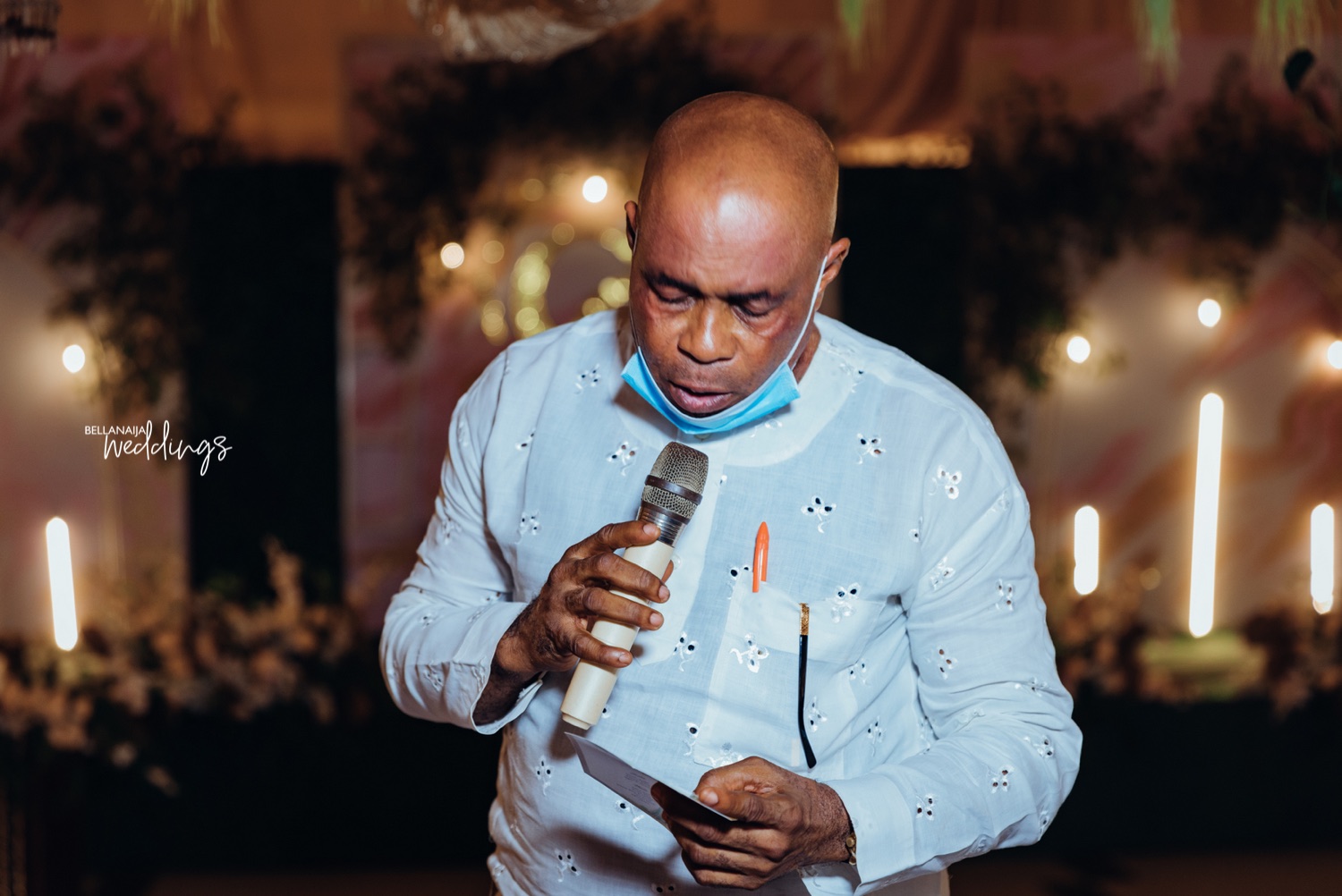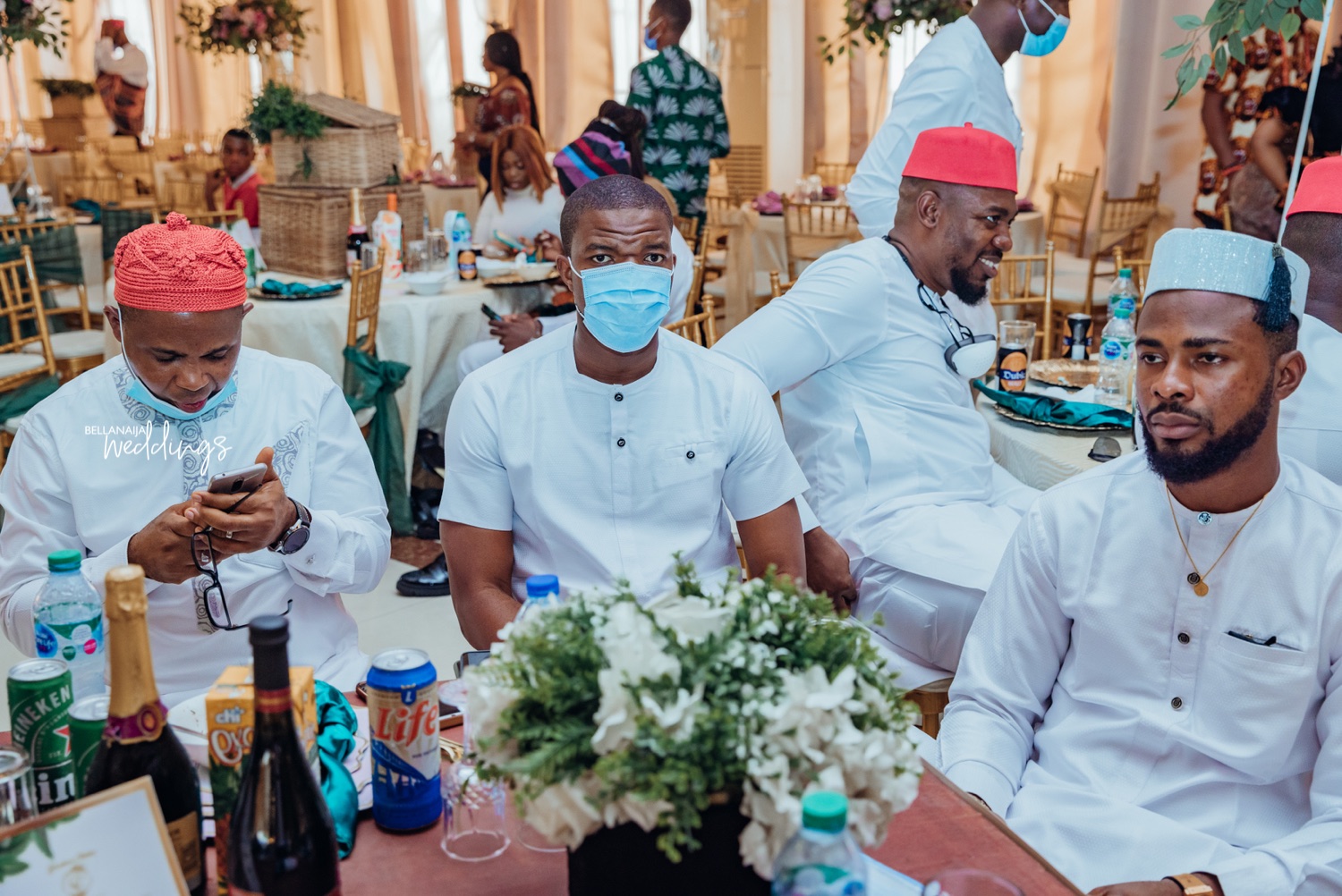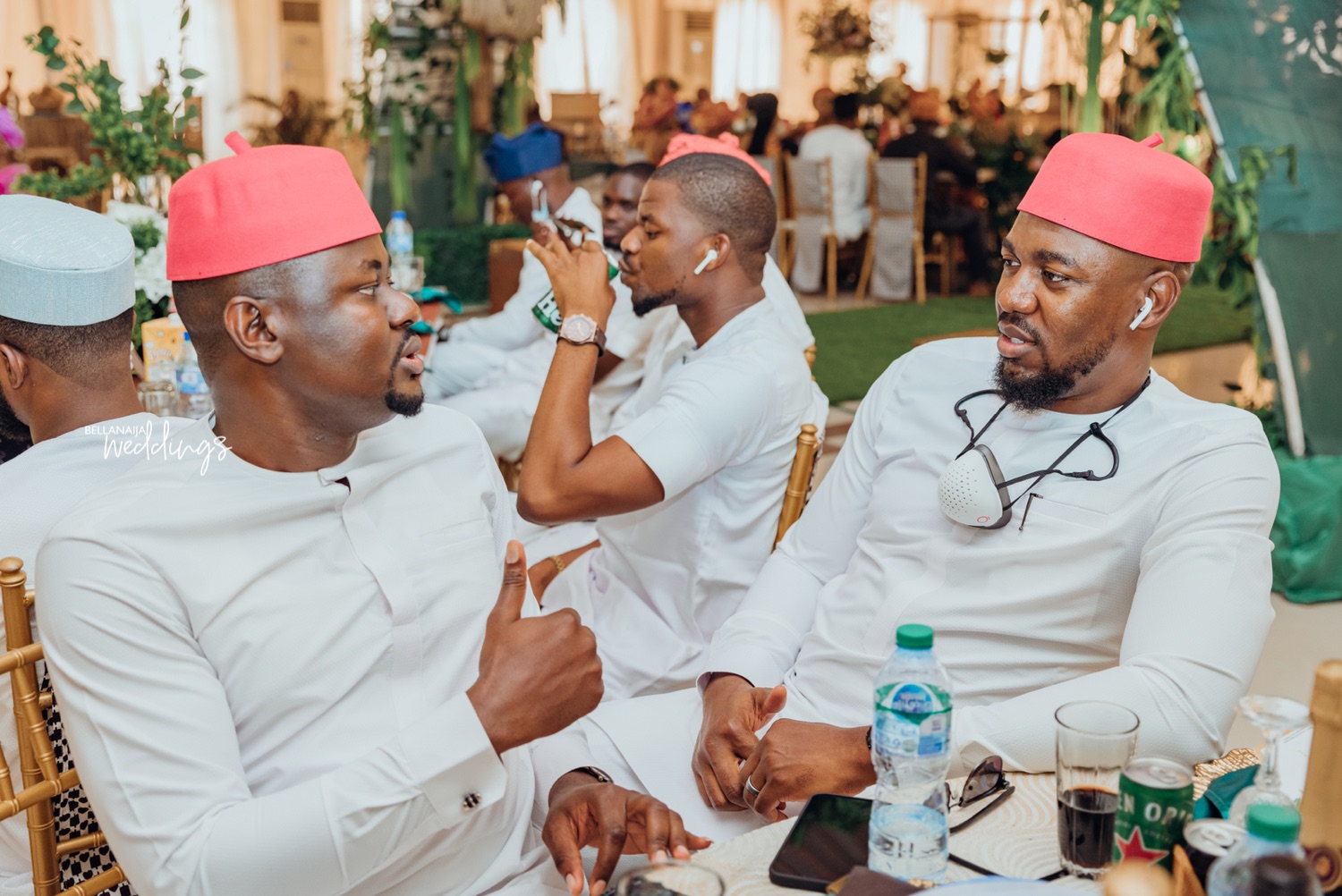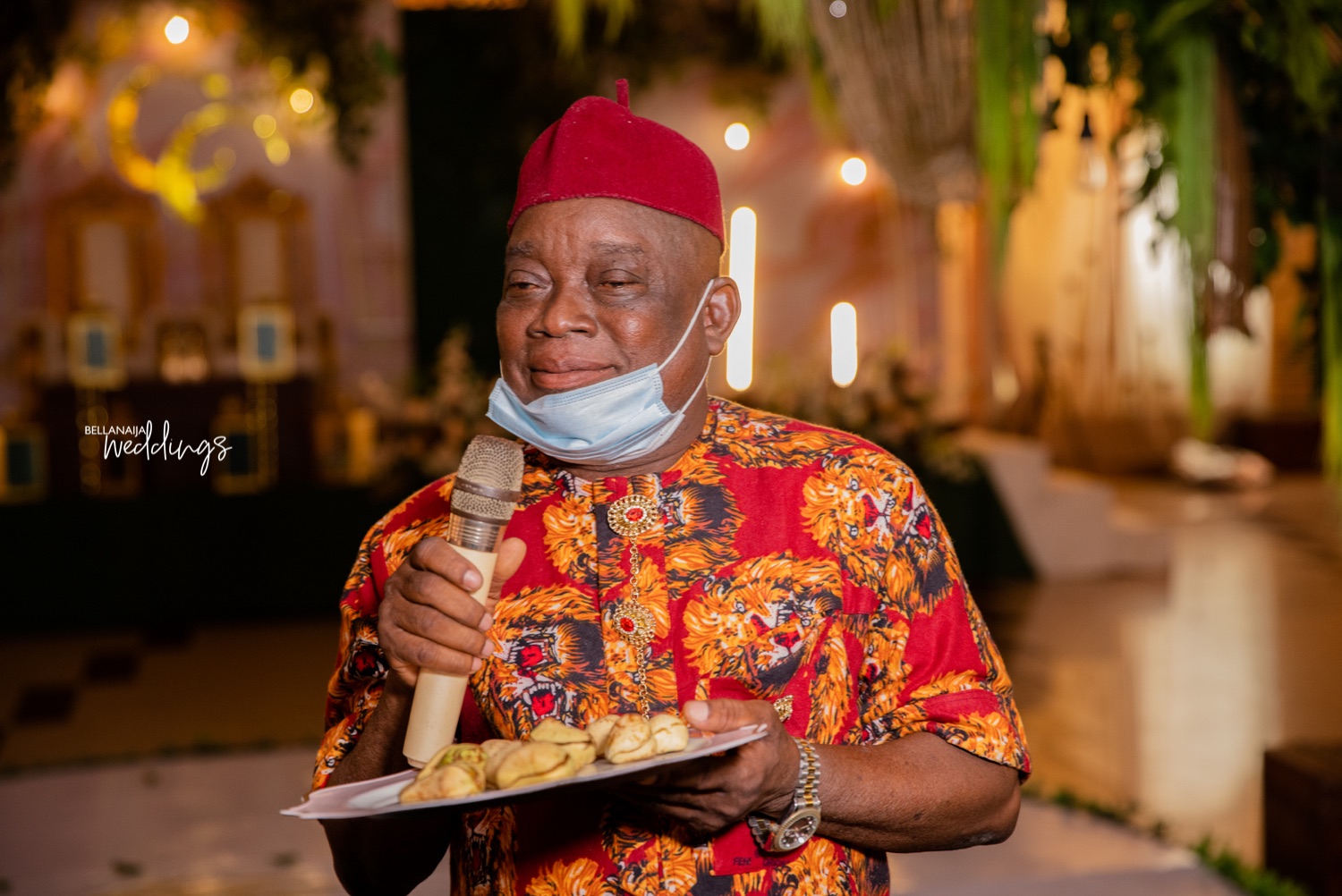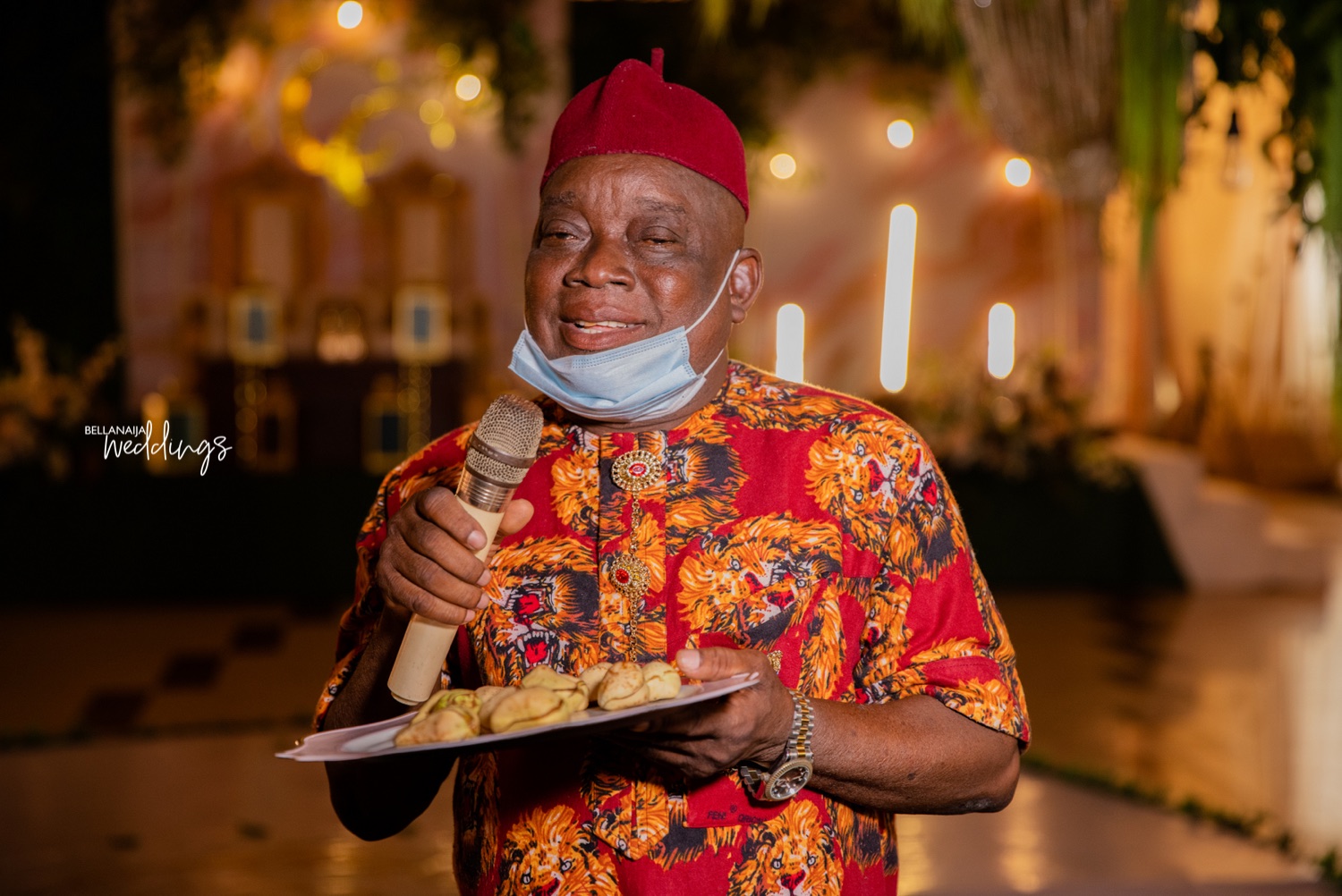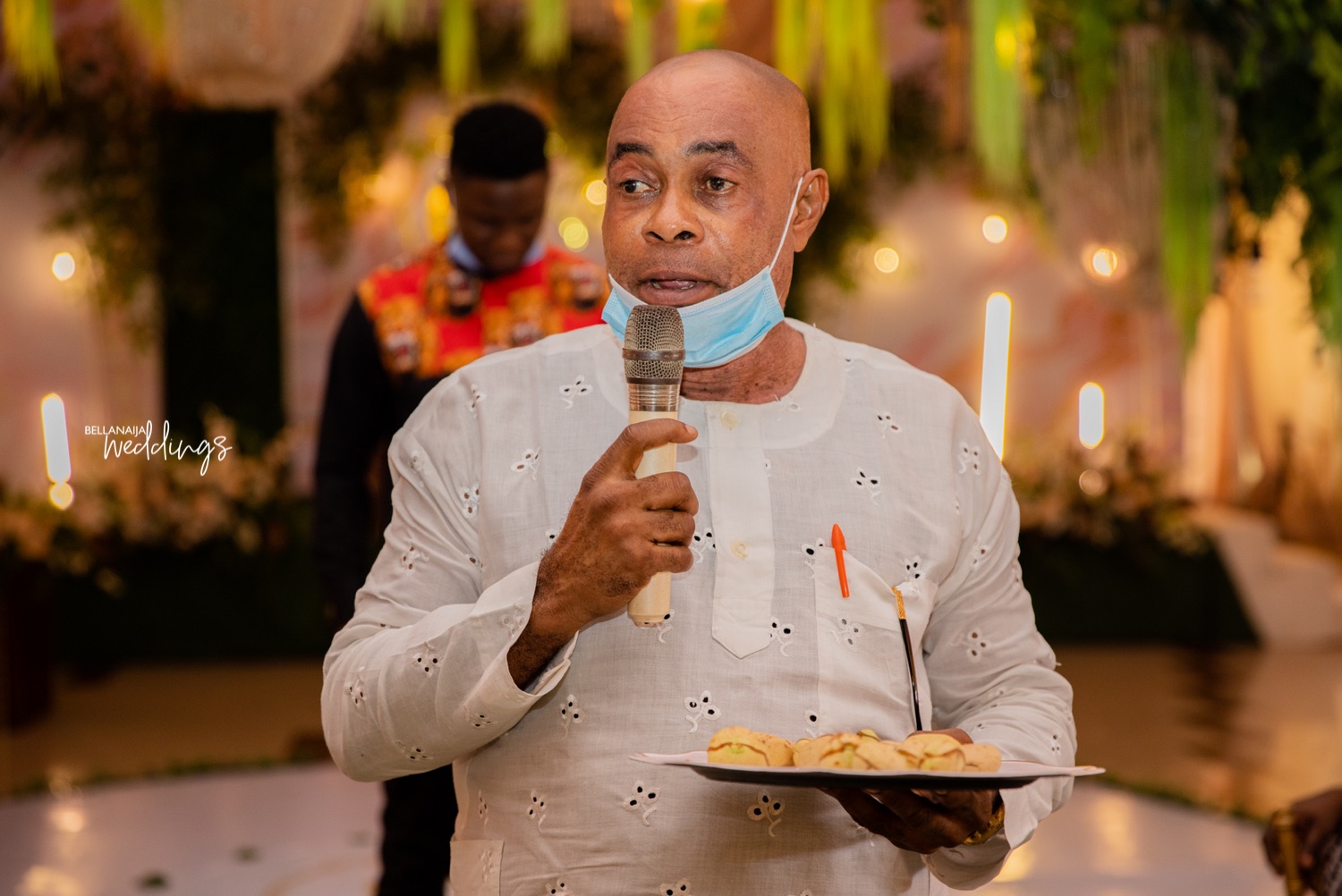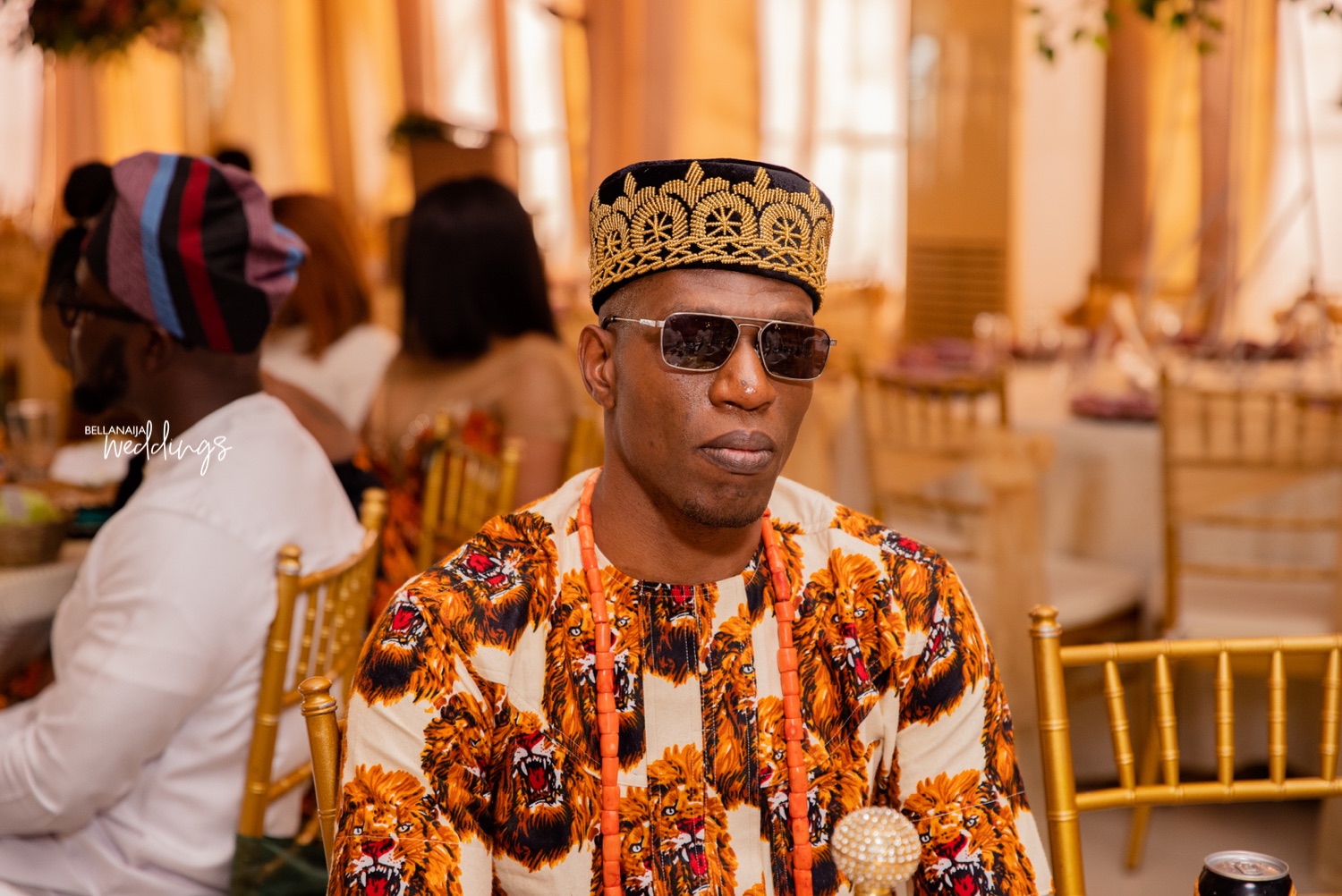 And now, let's welcome the bride…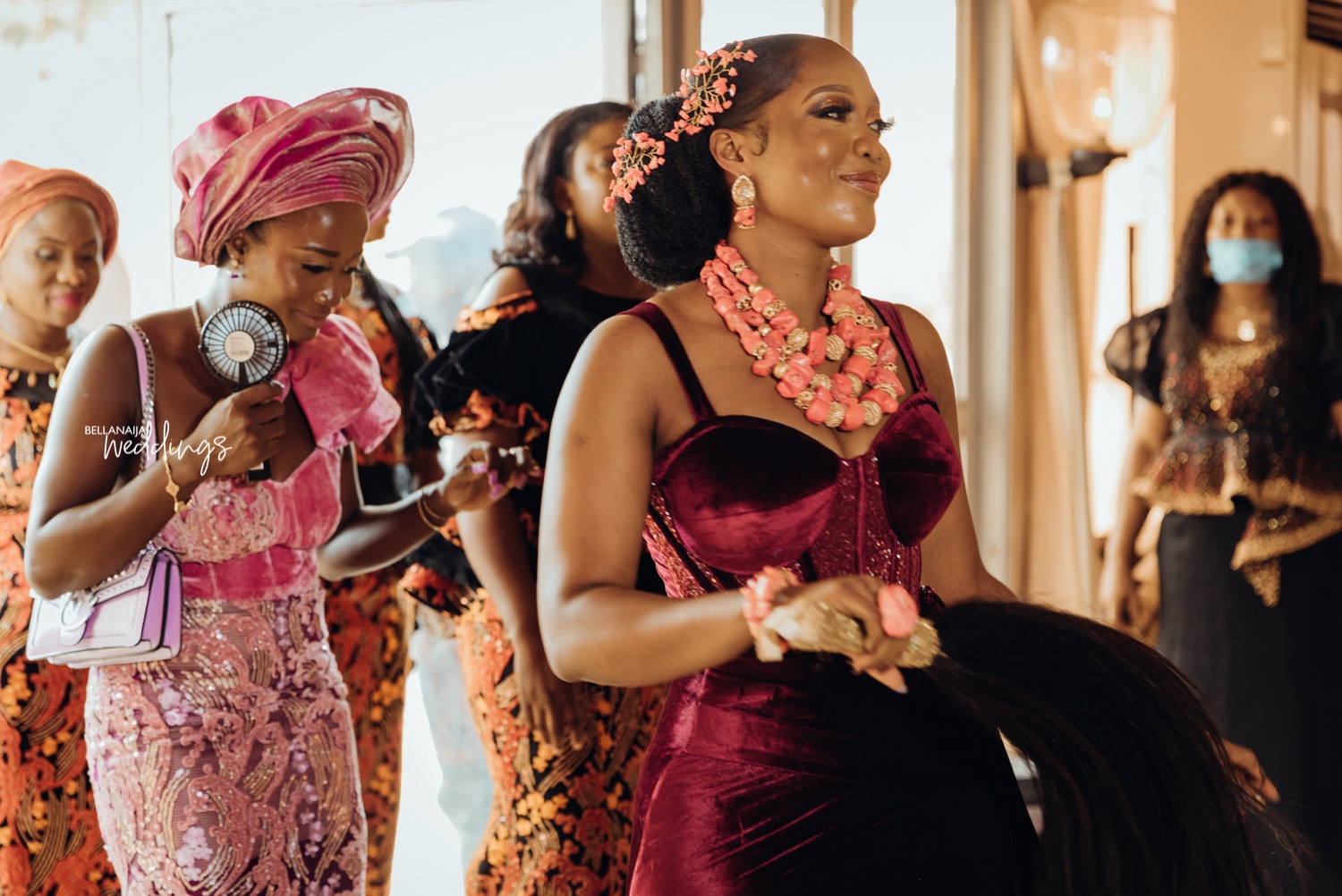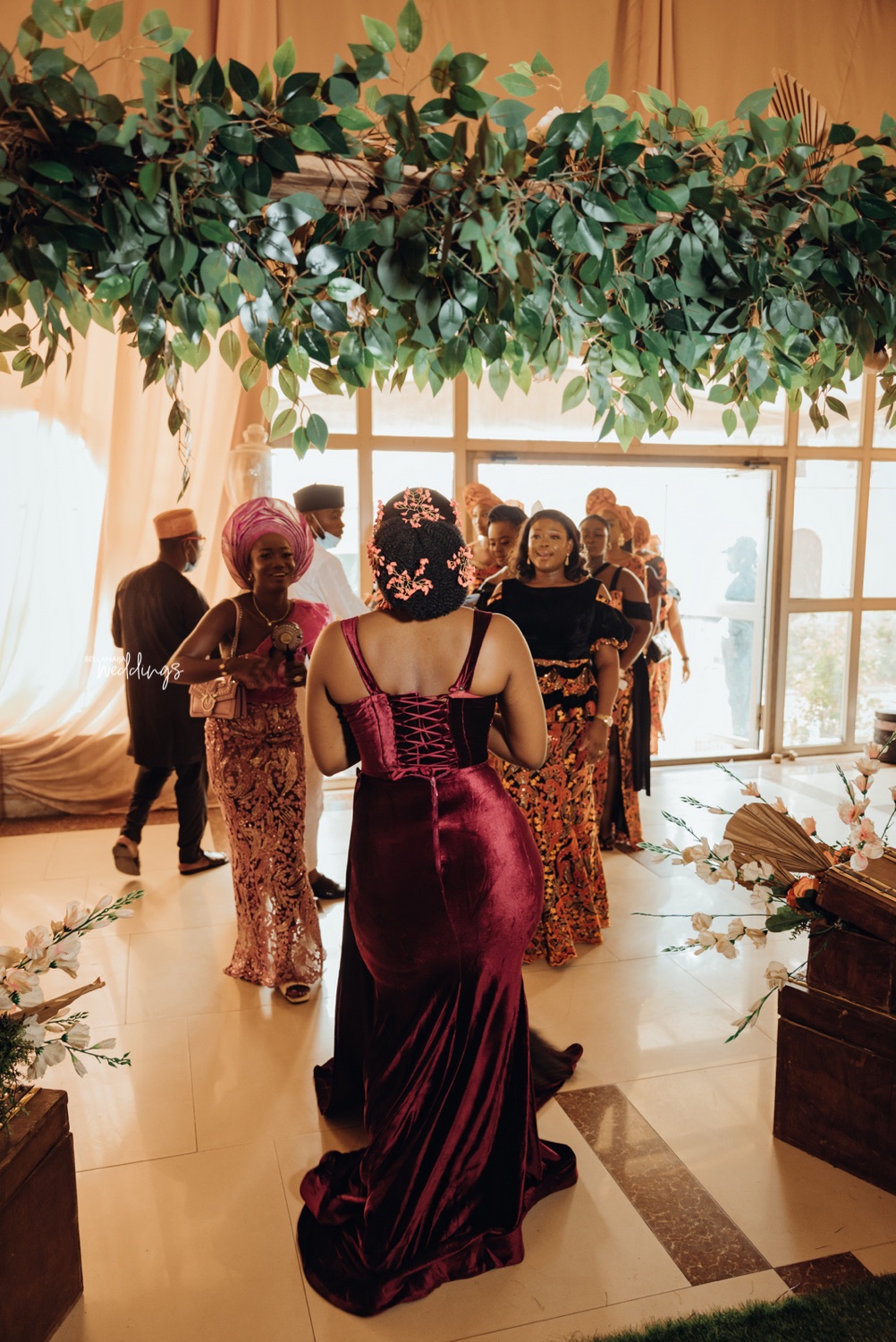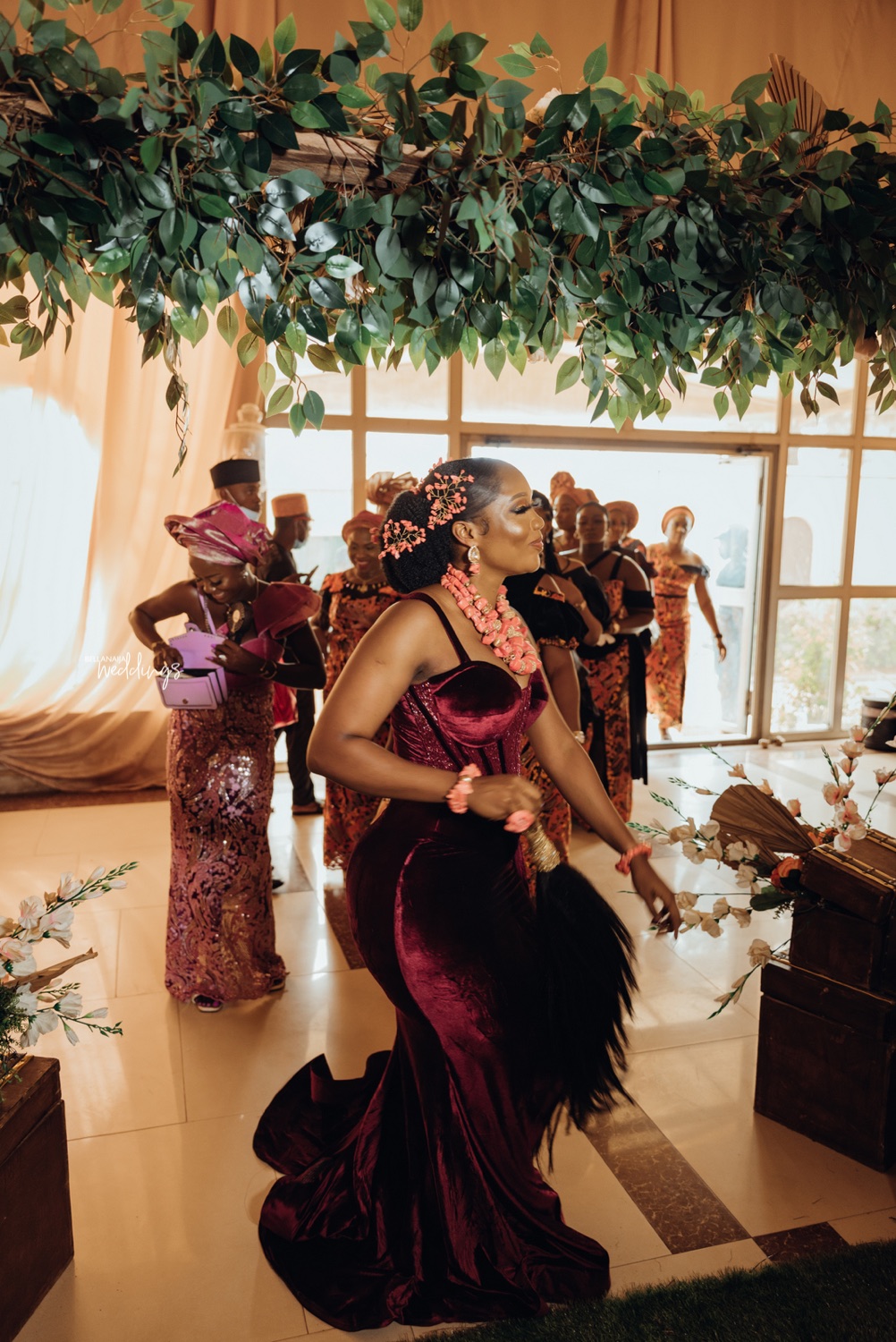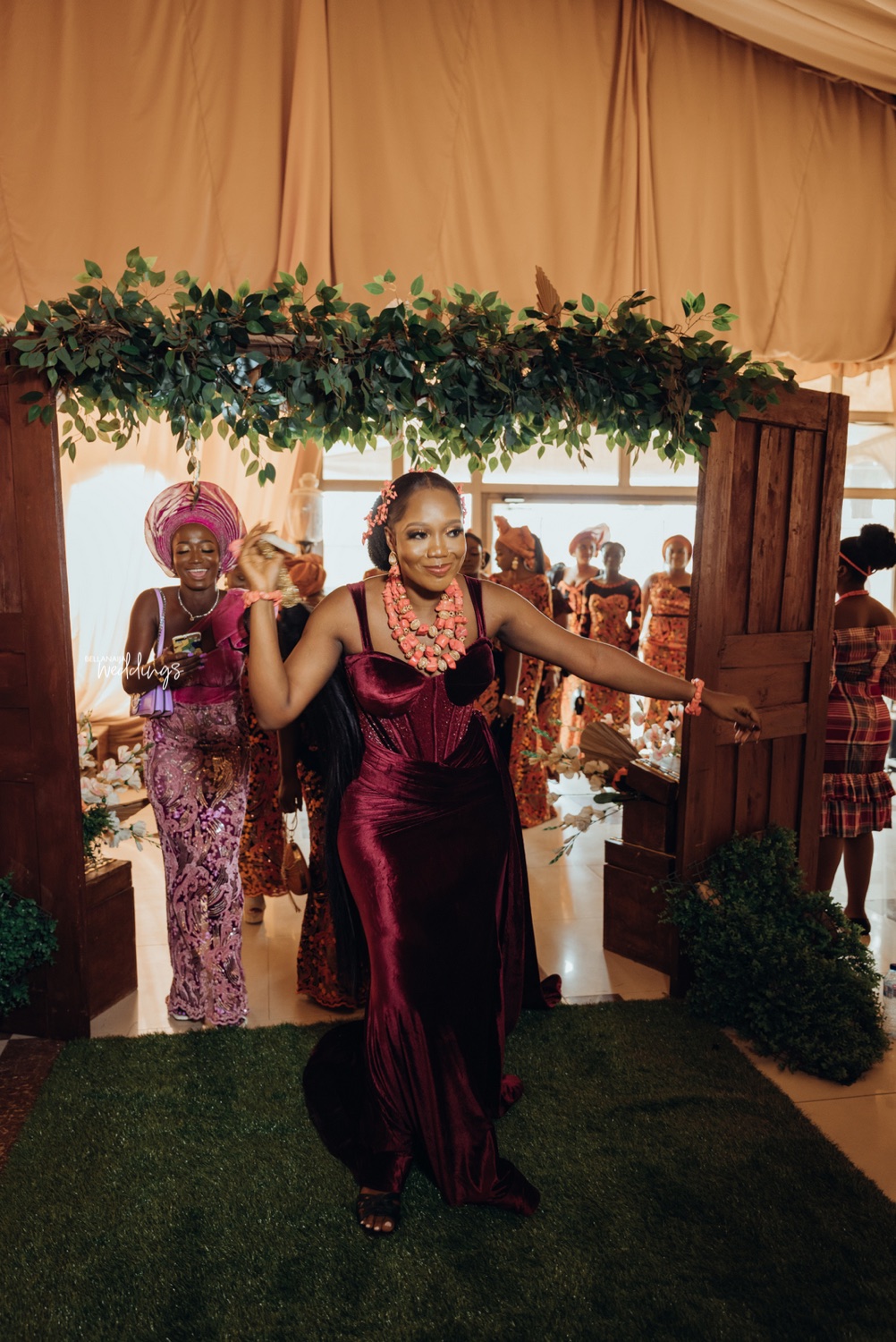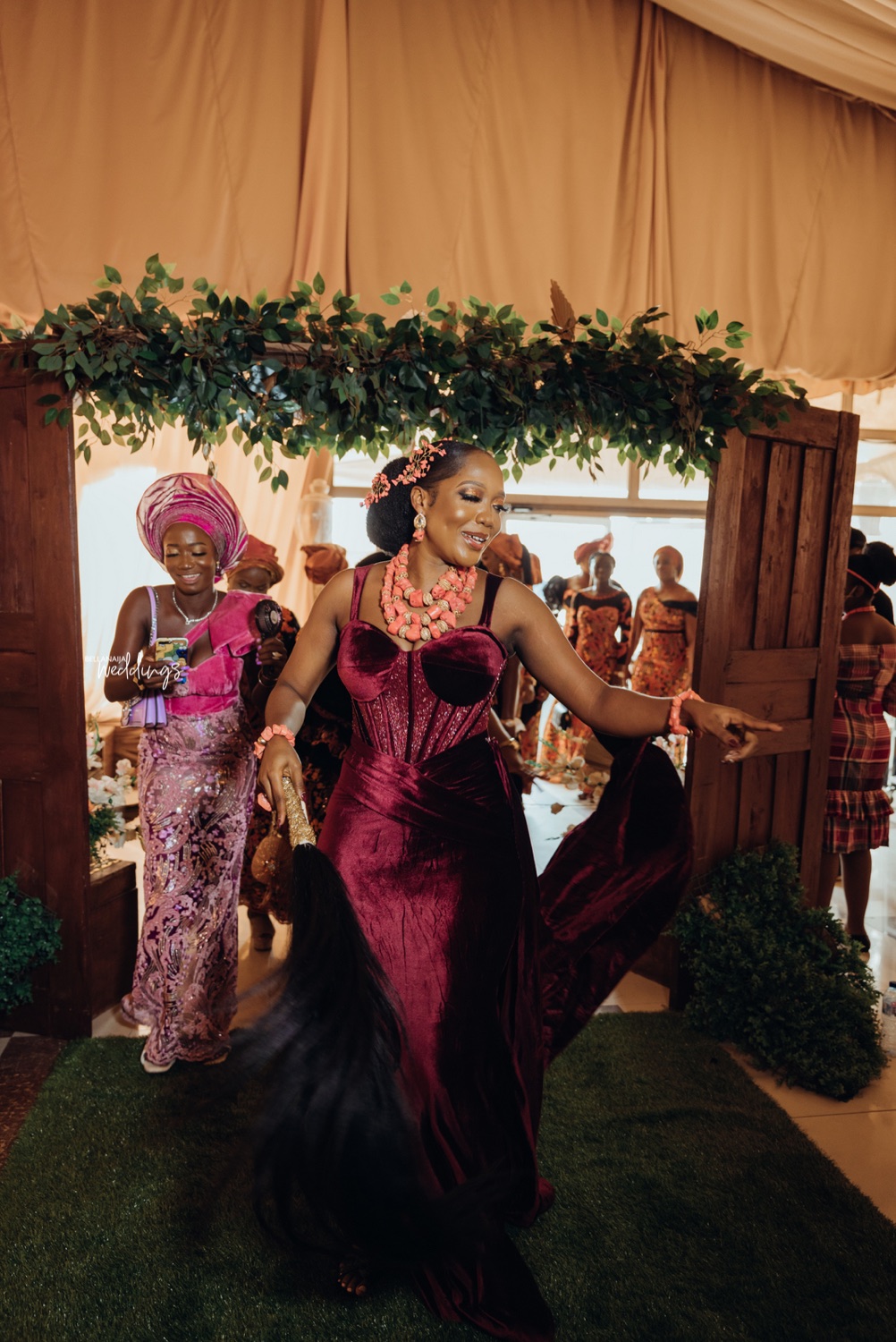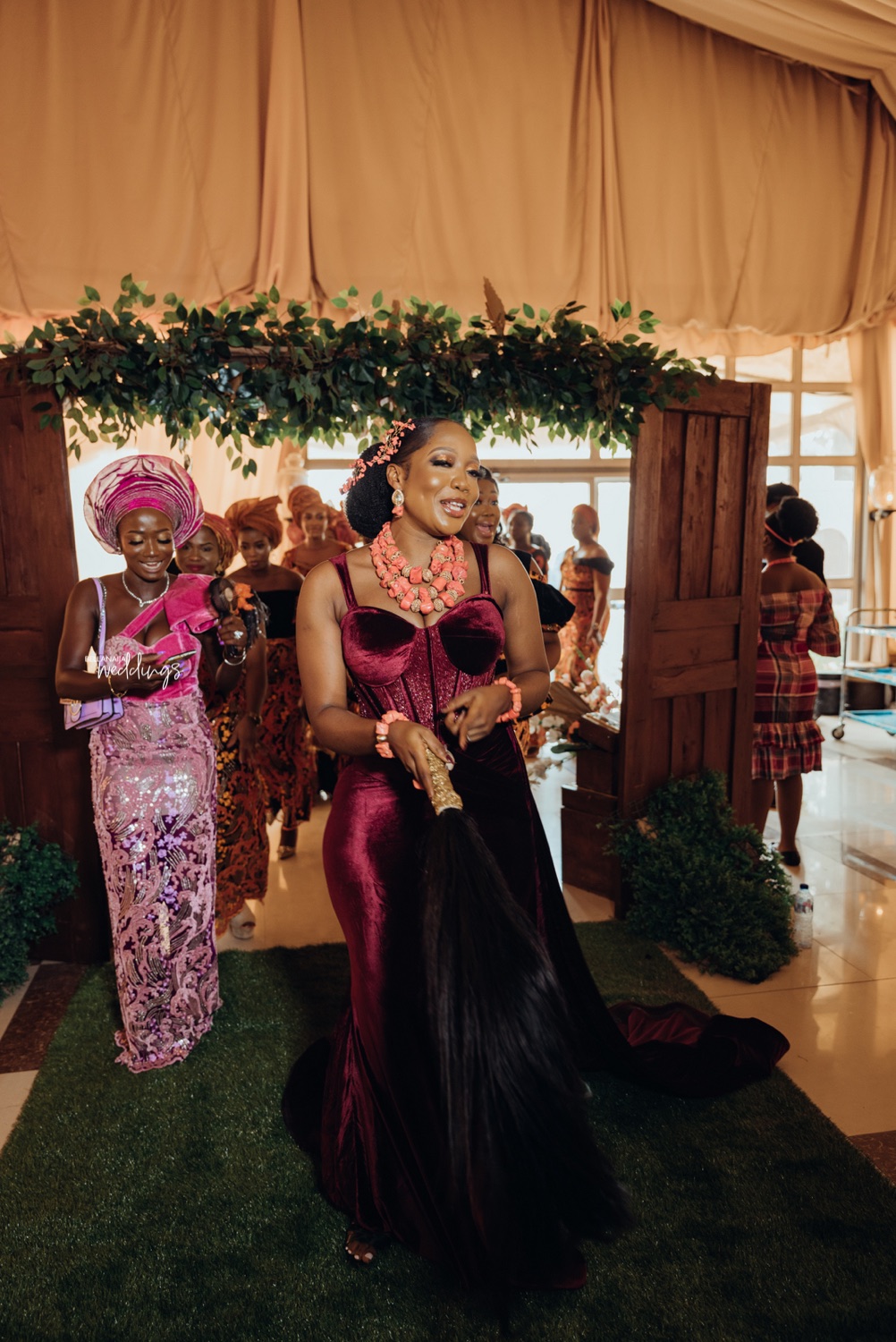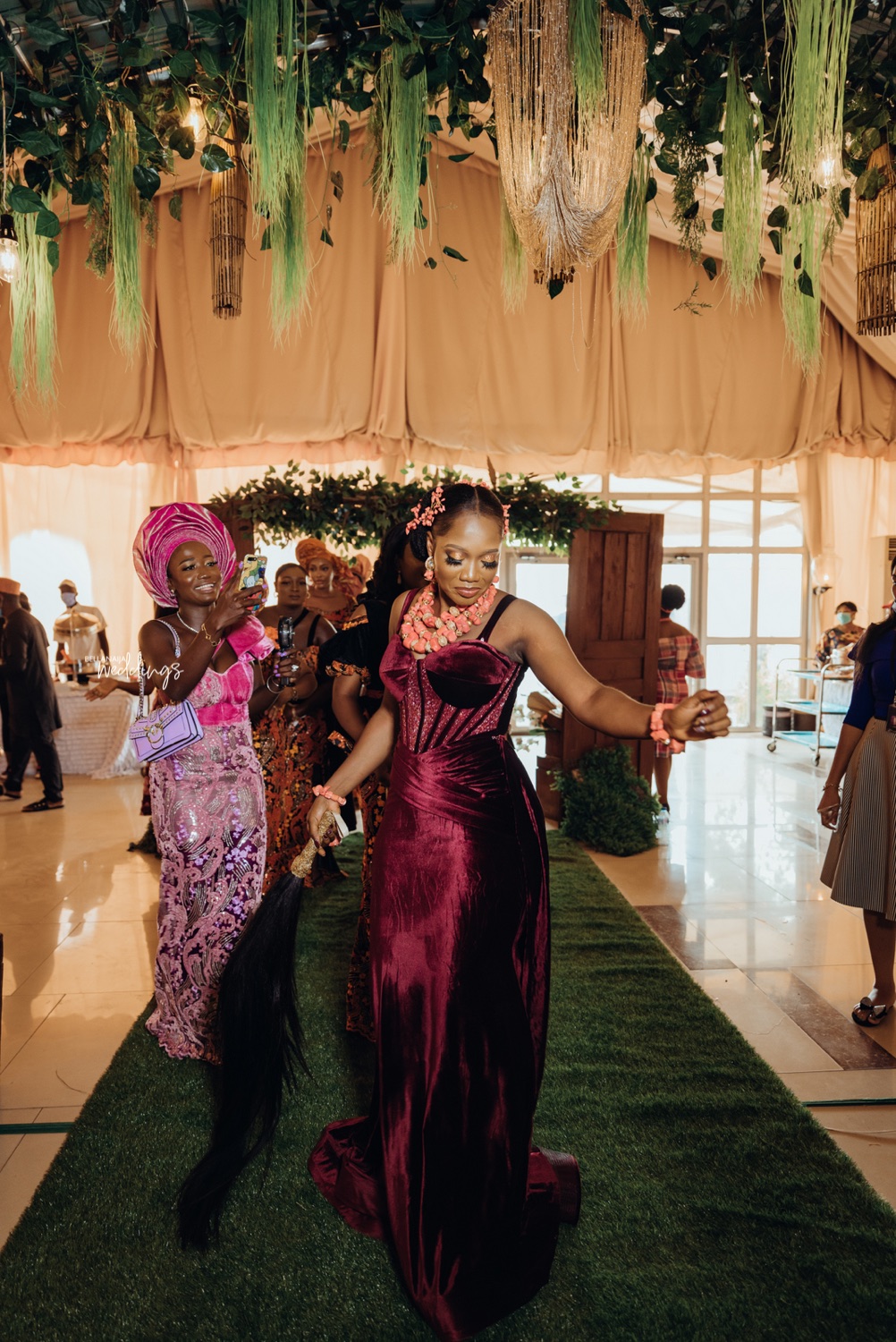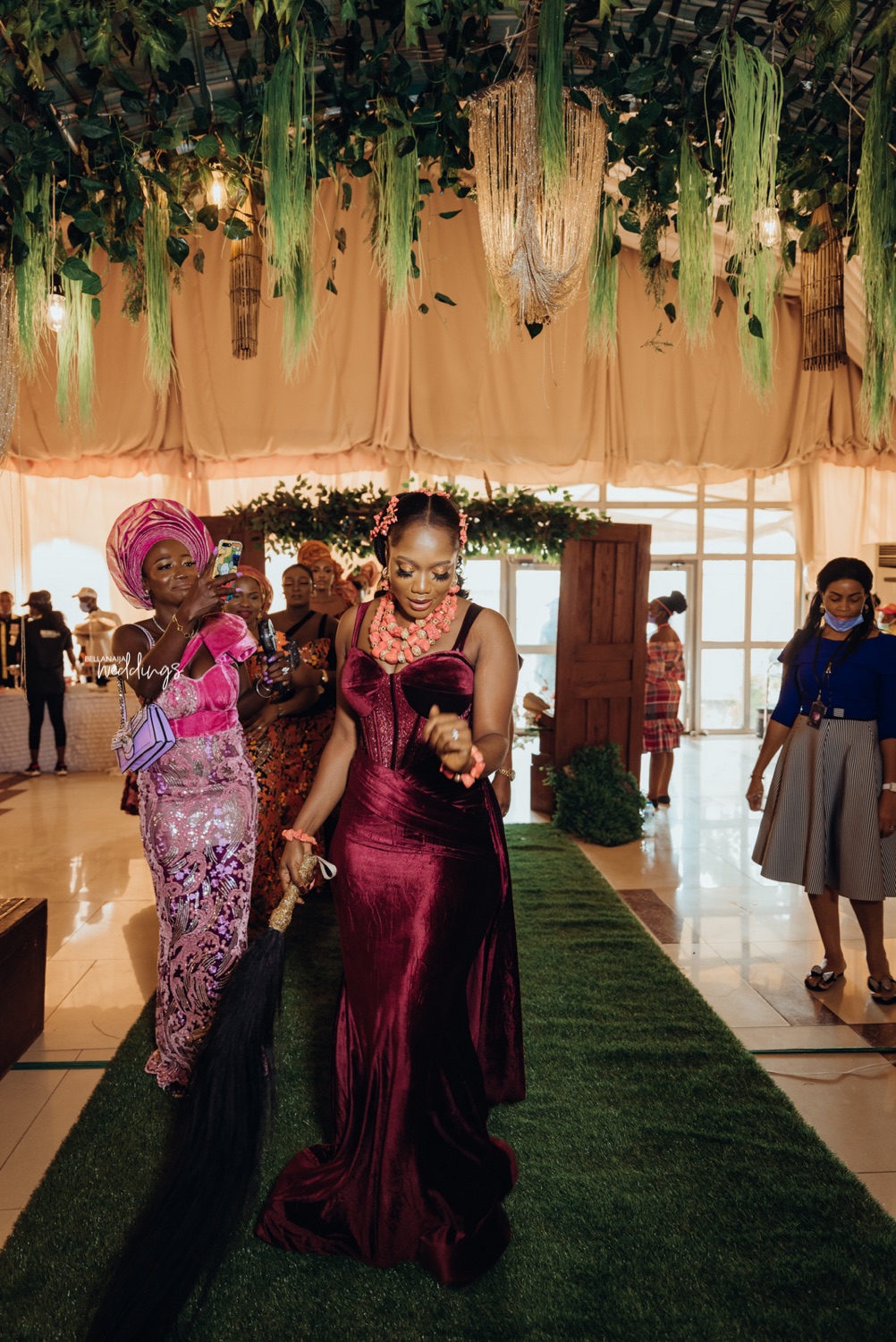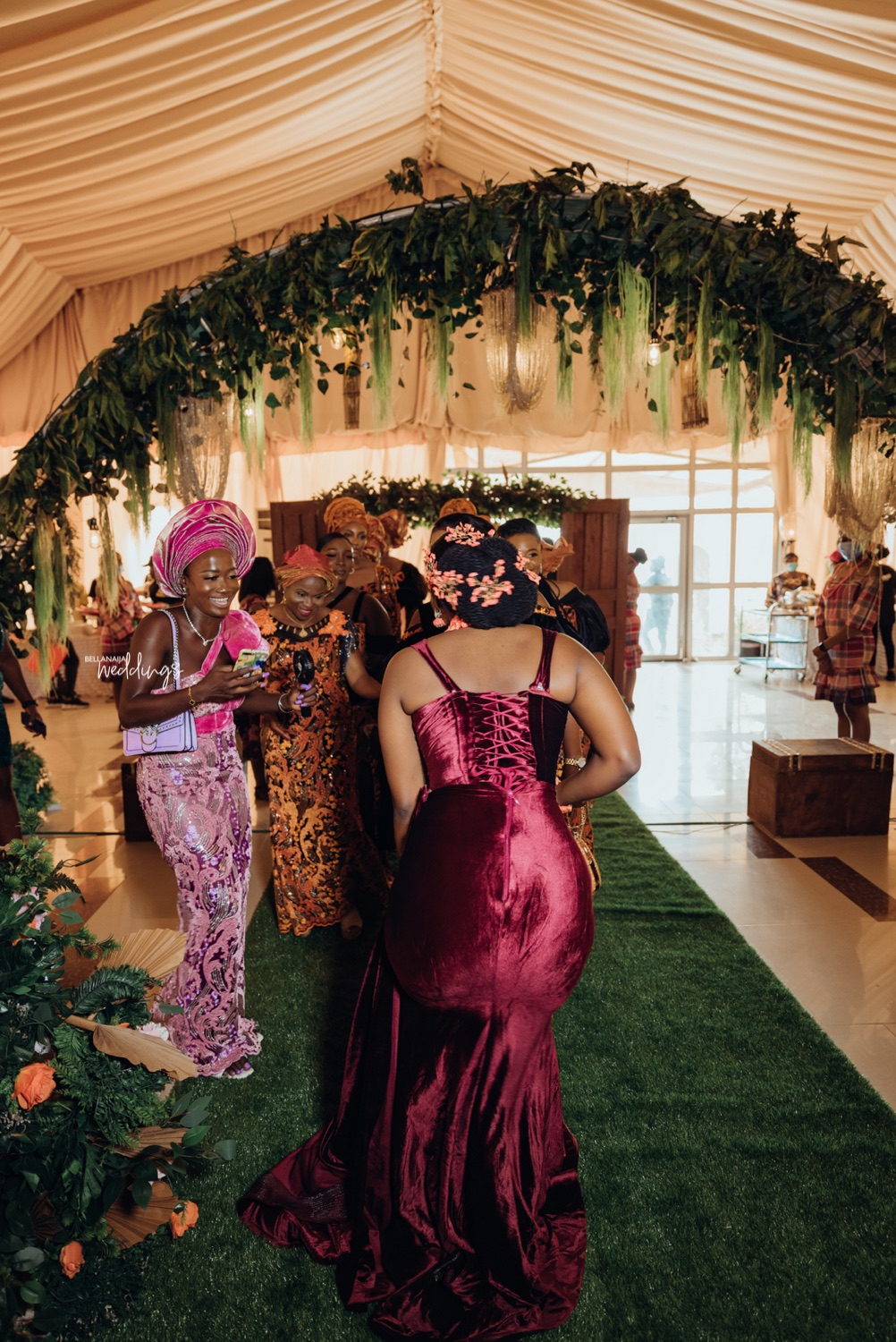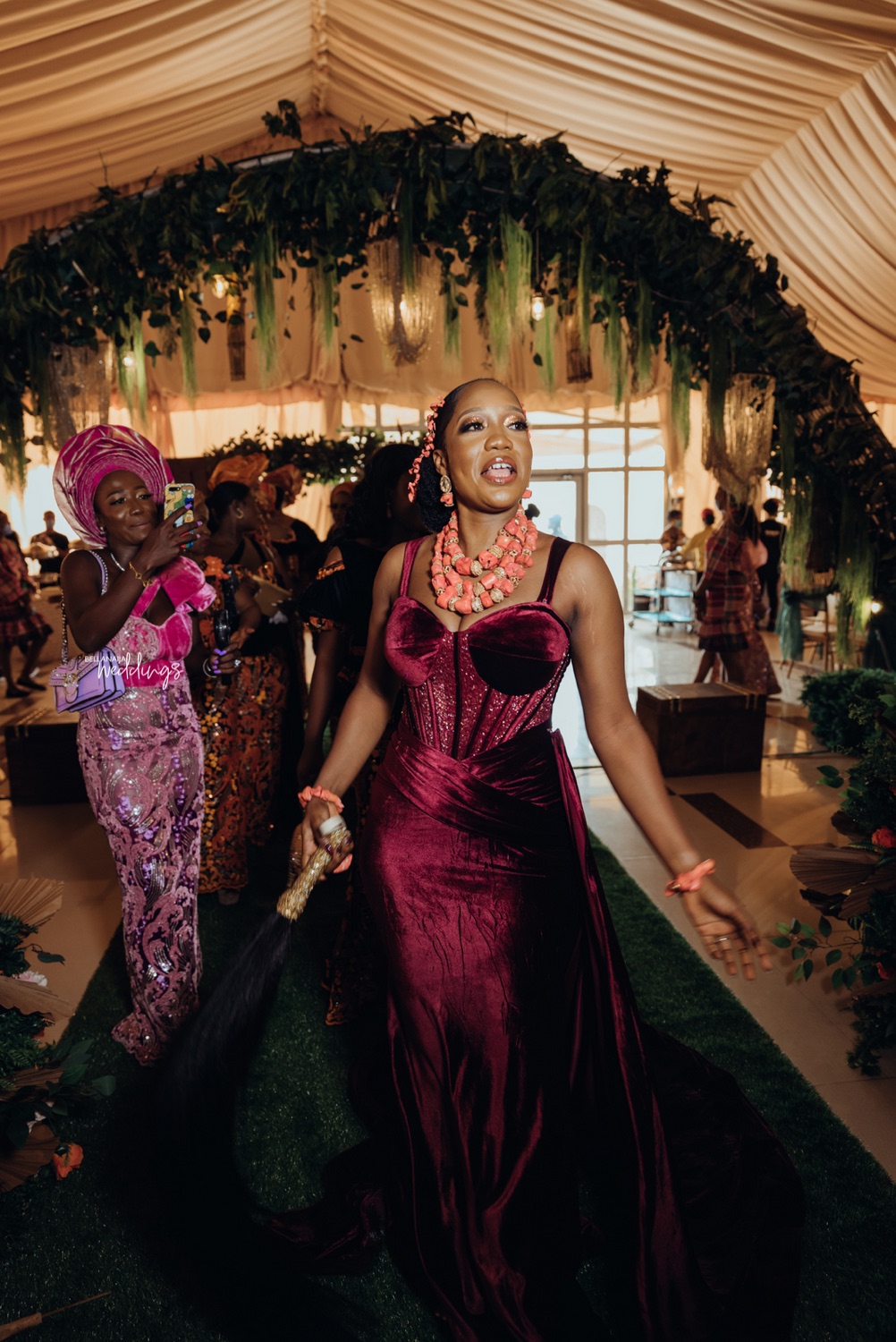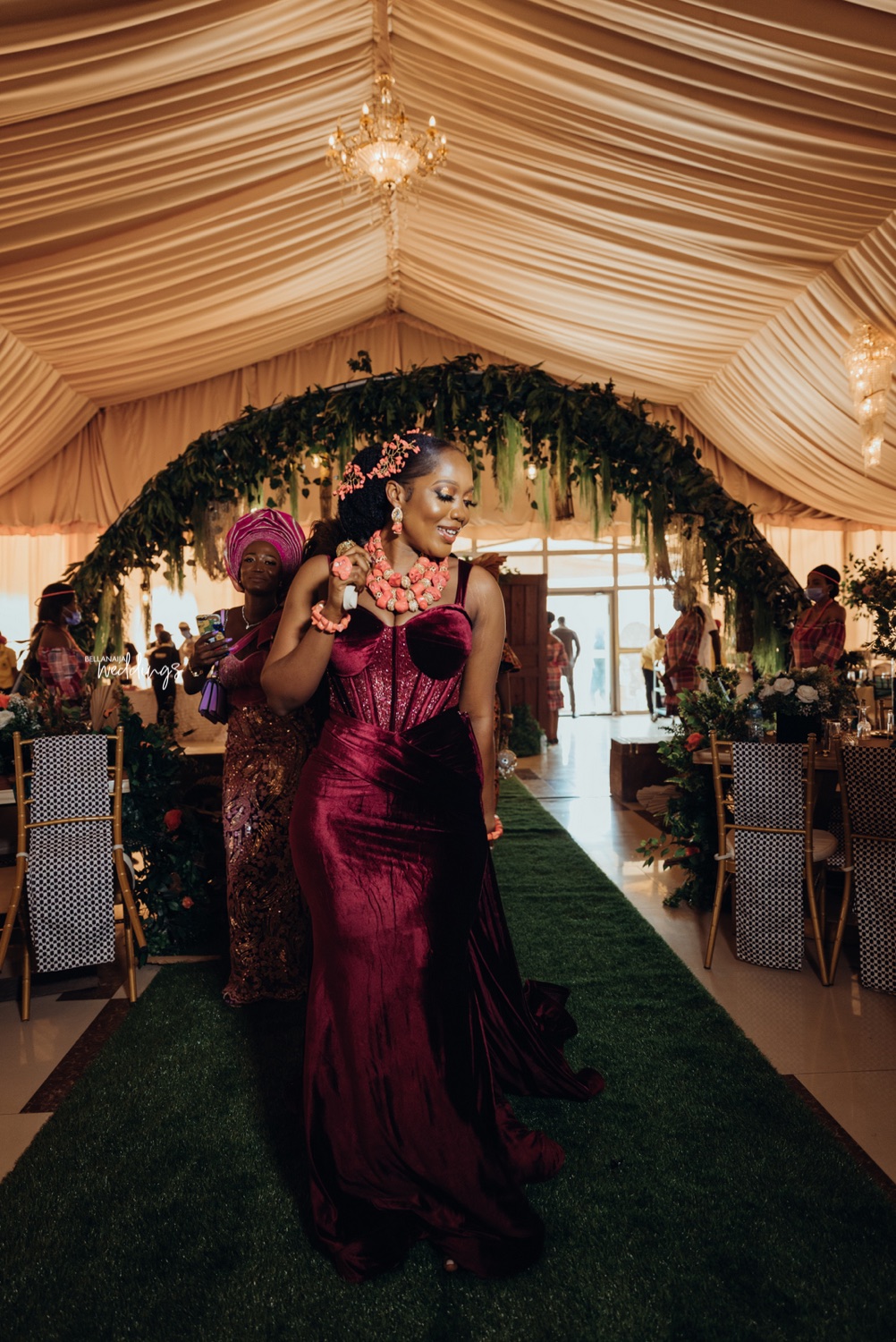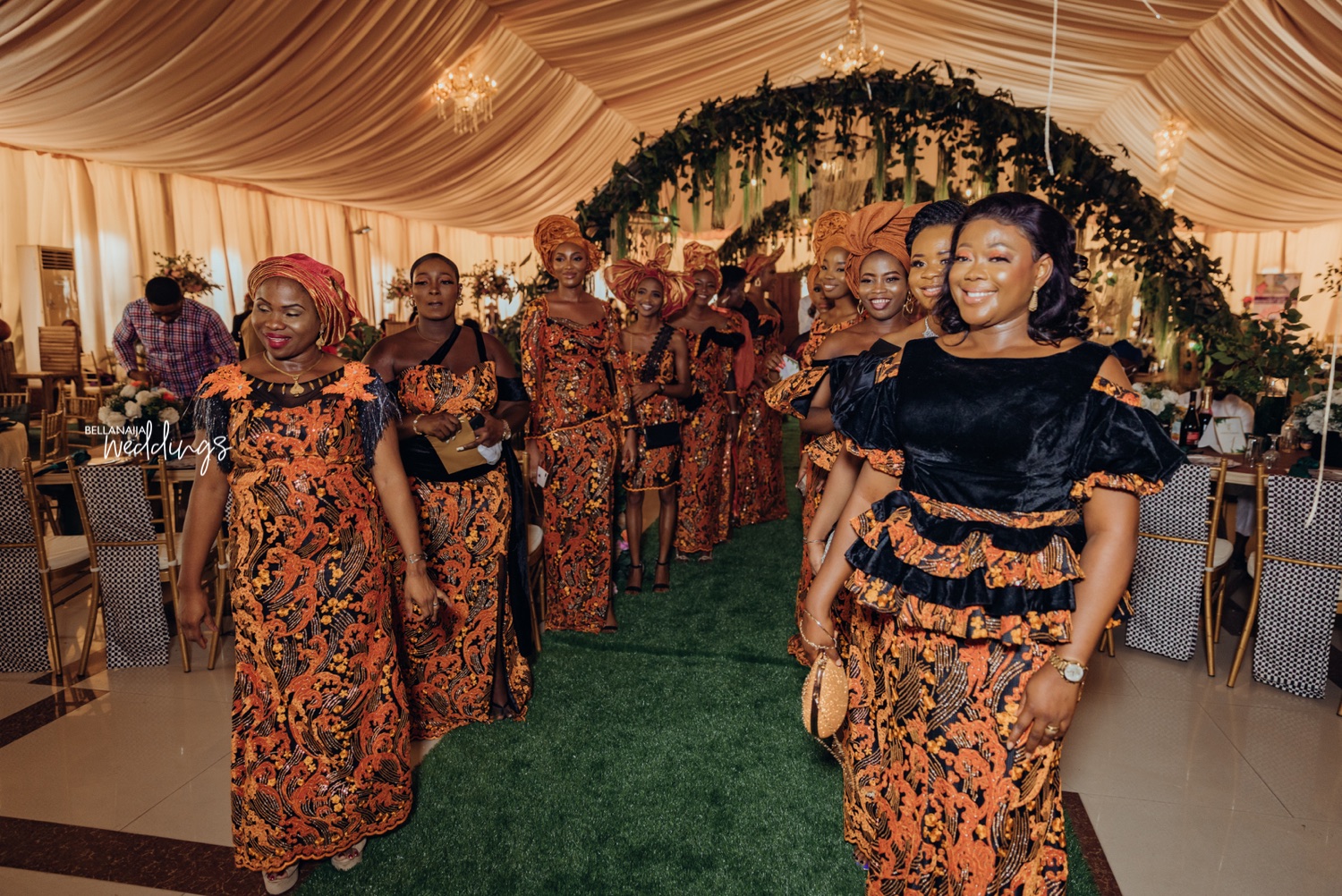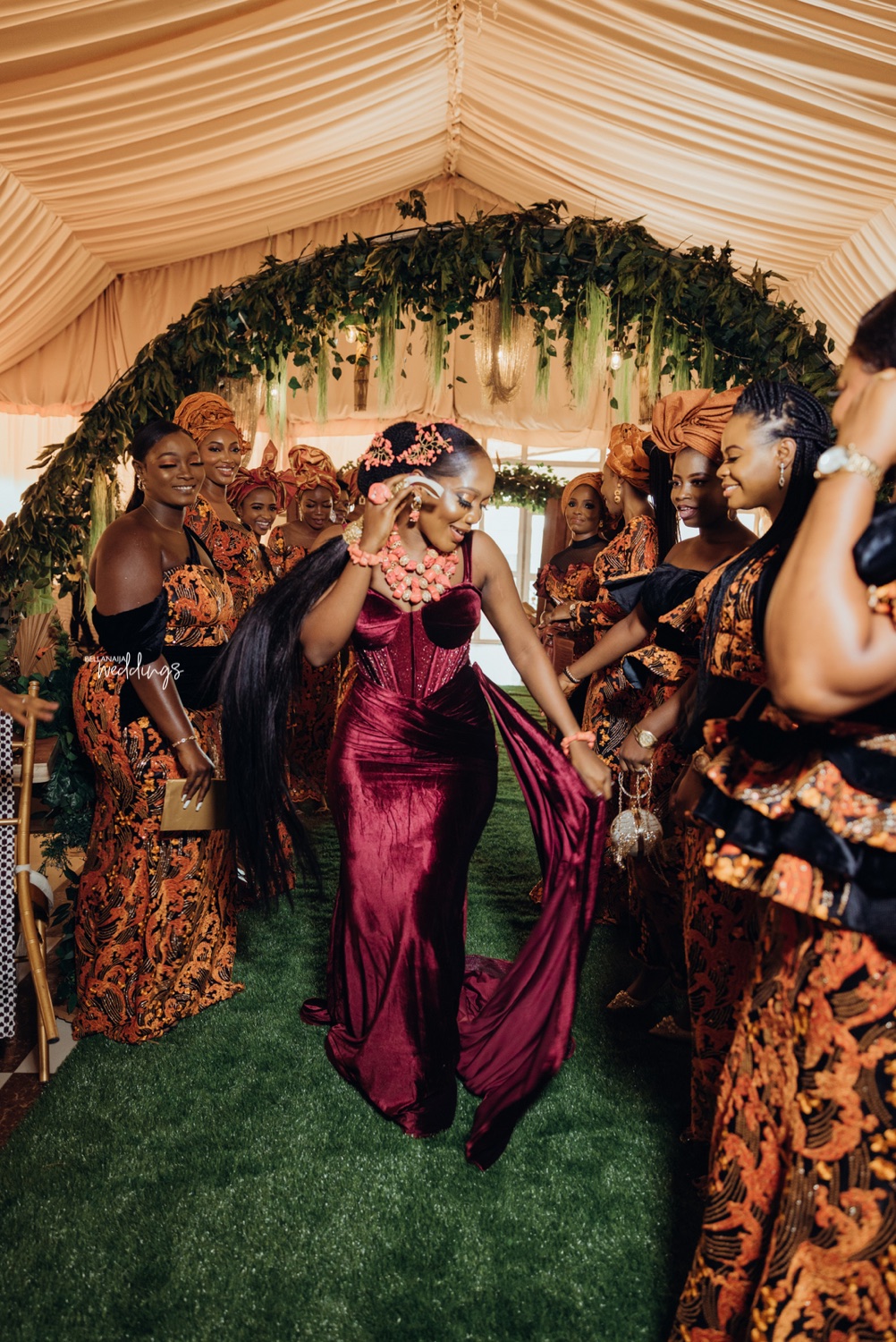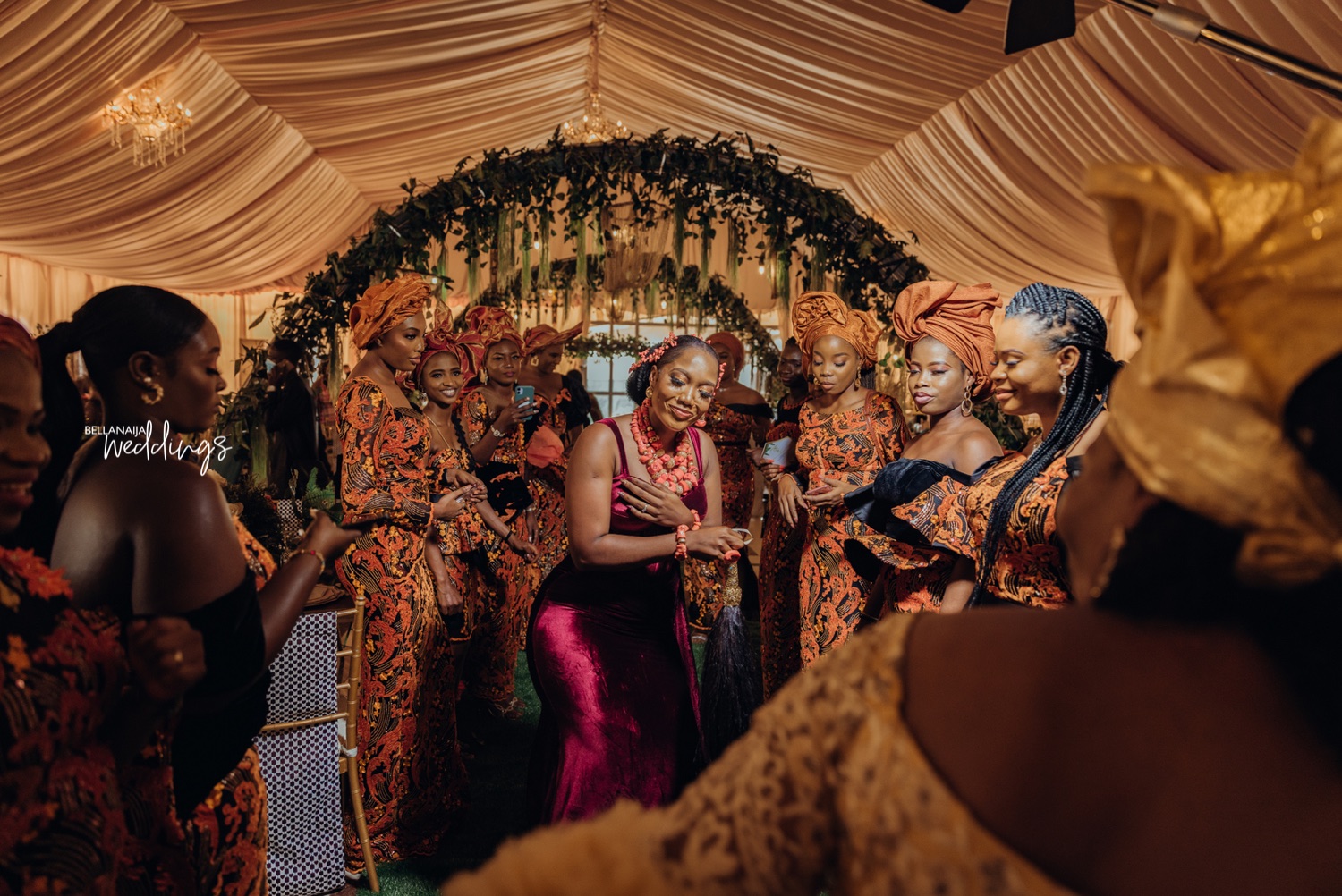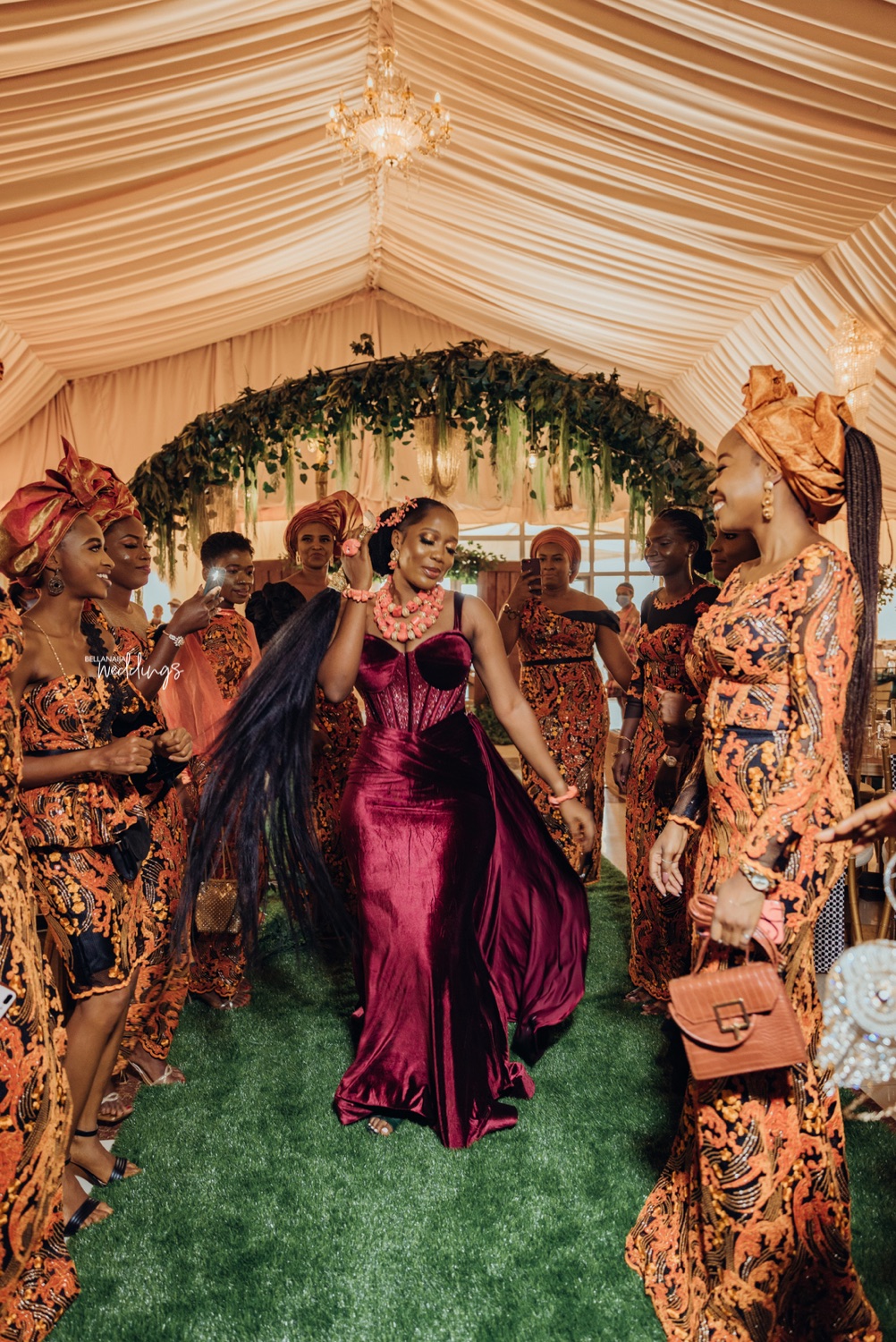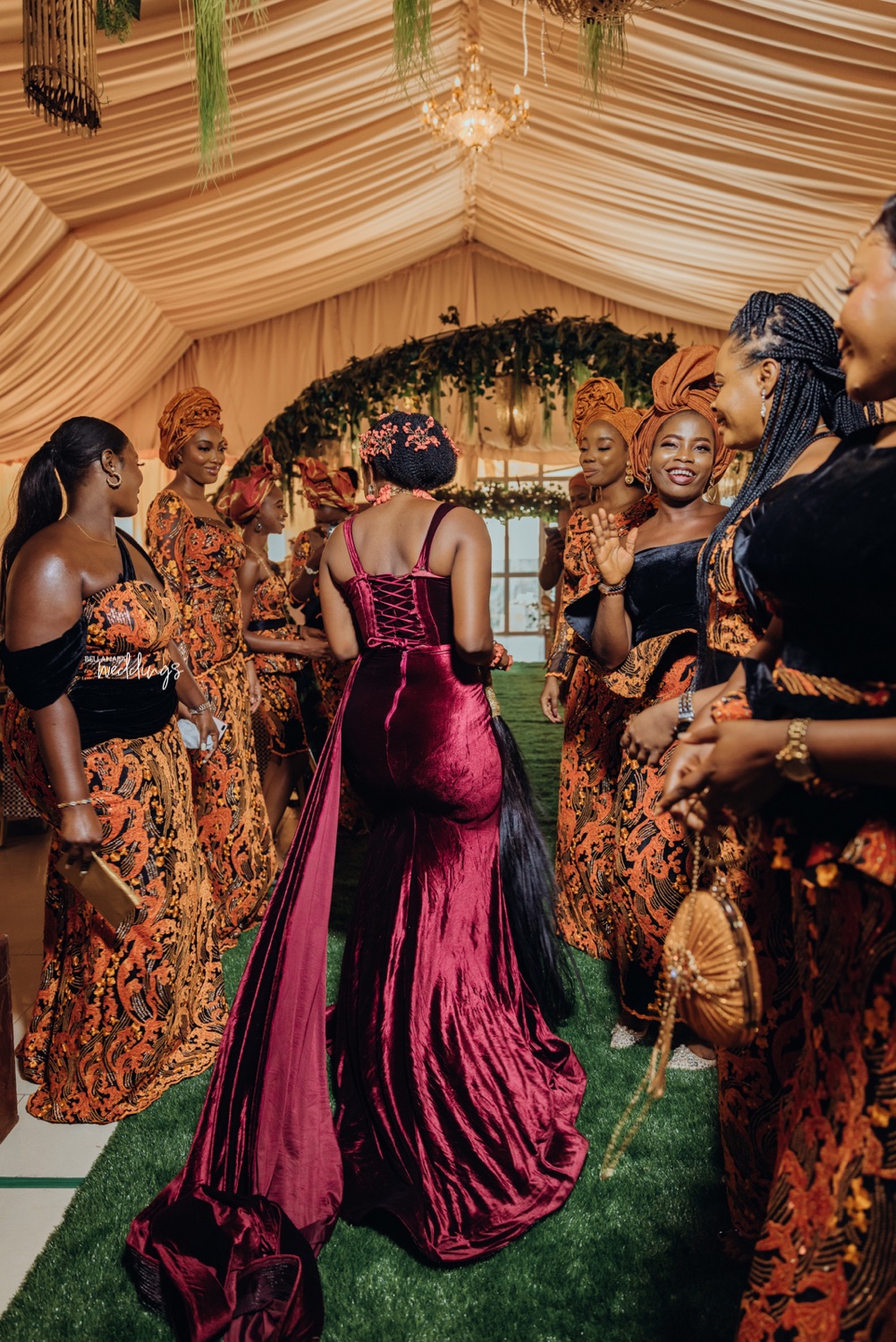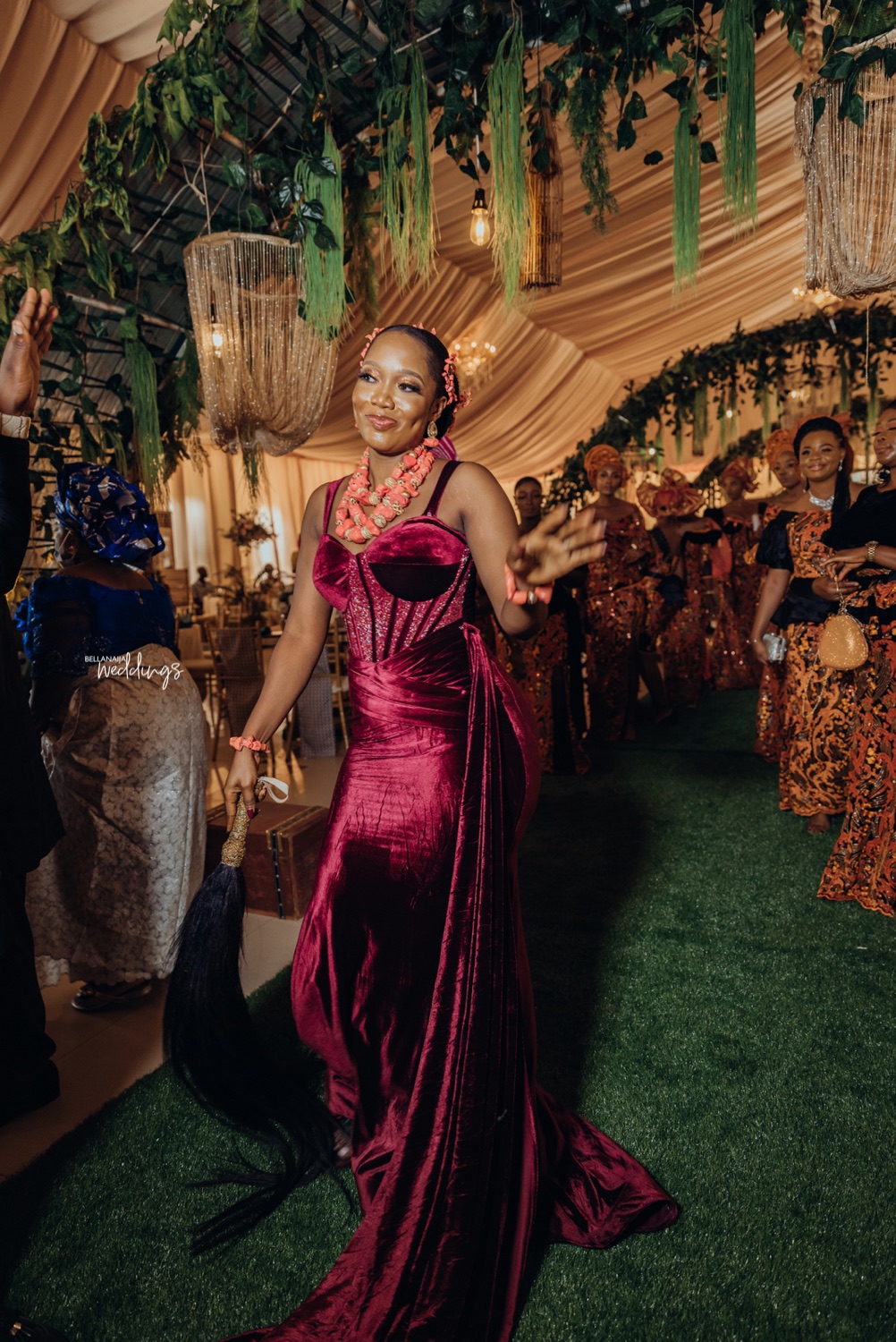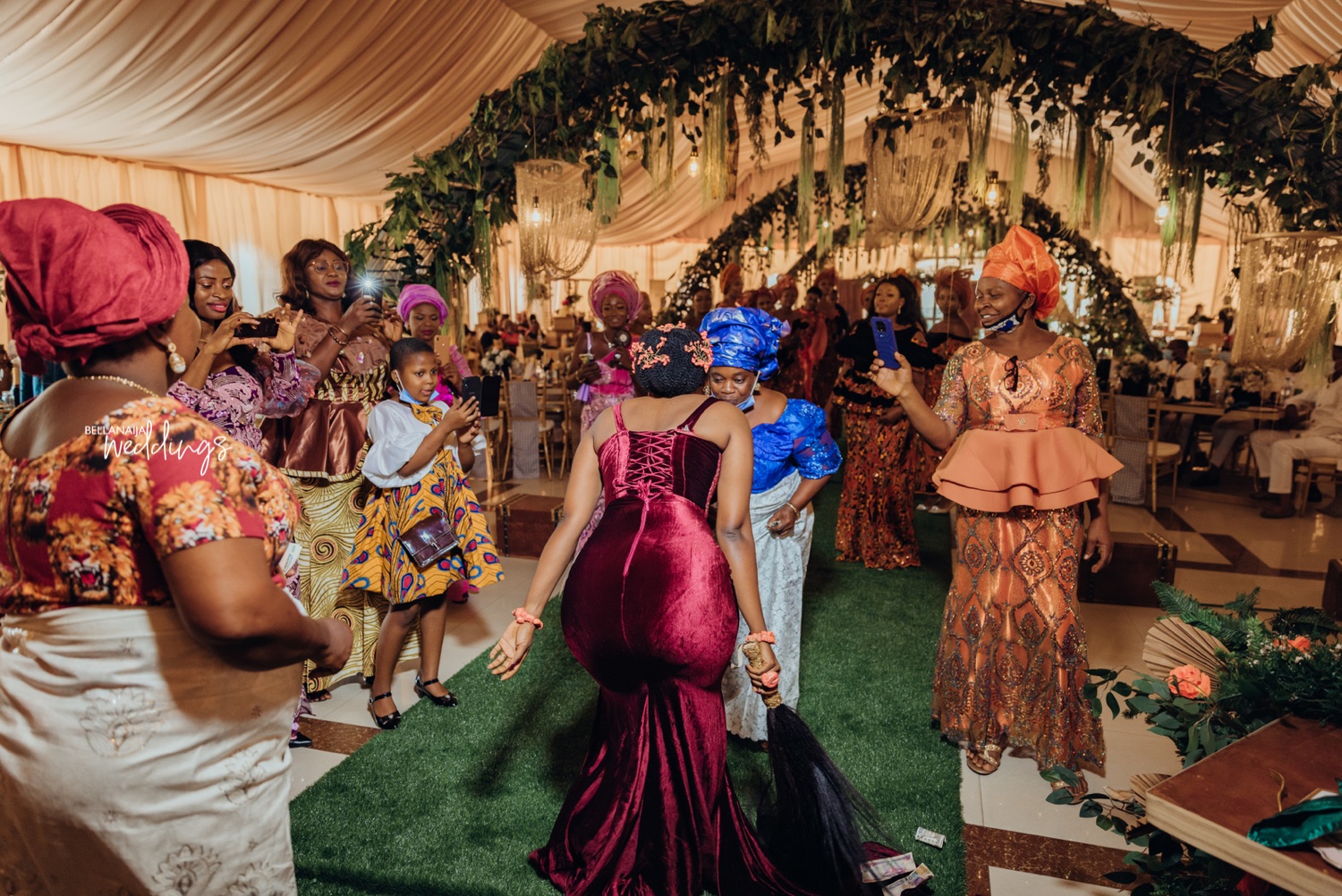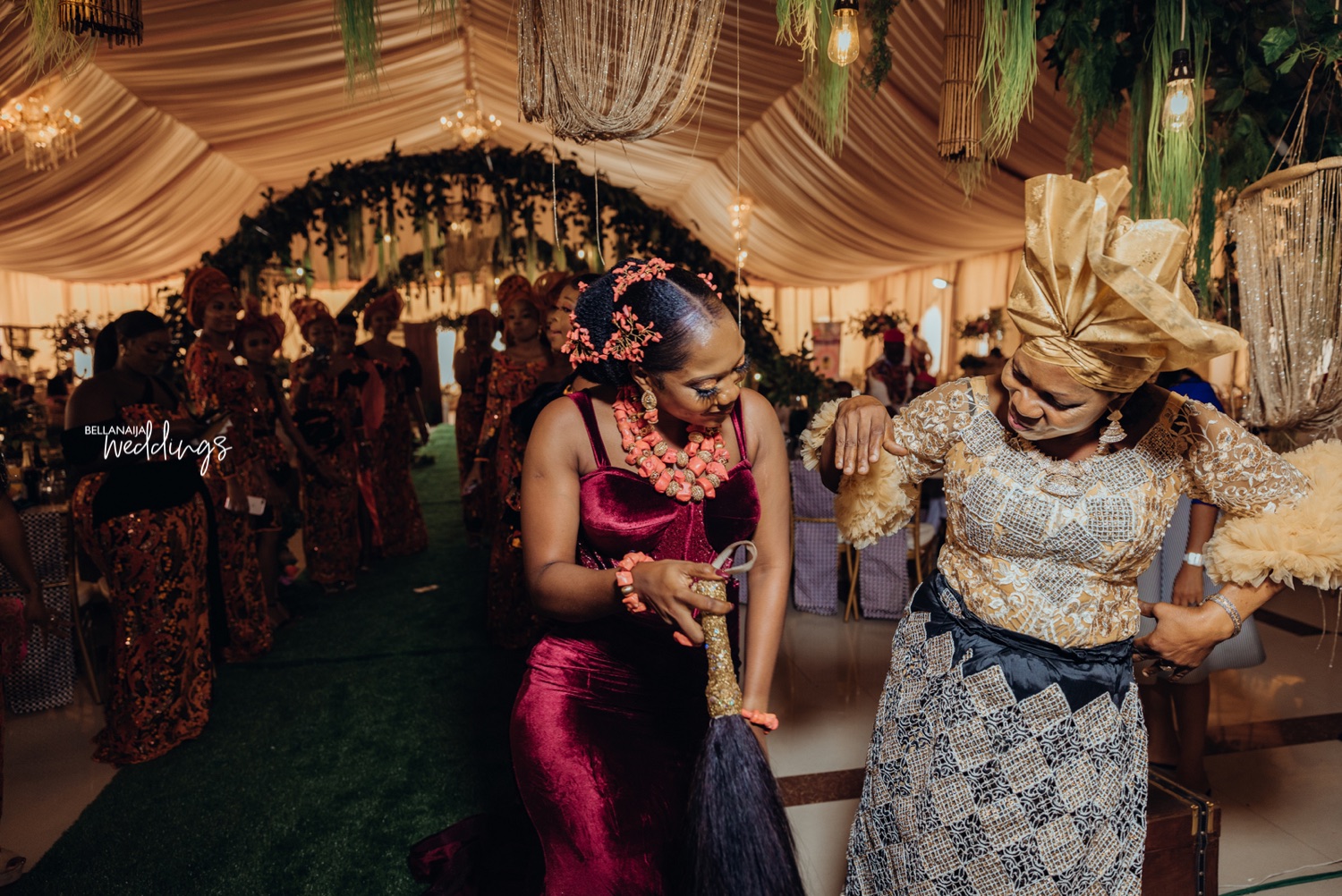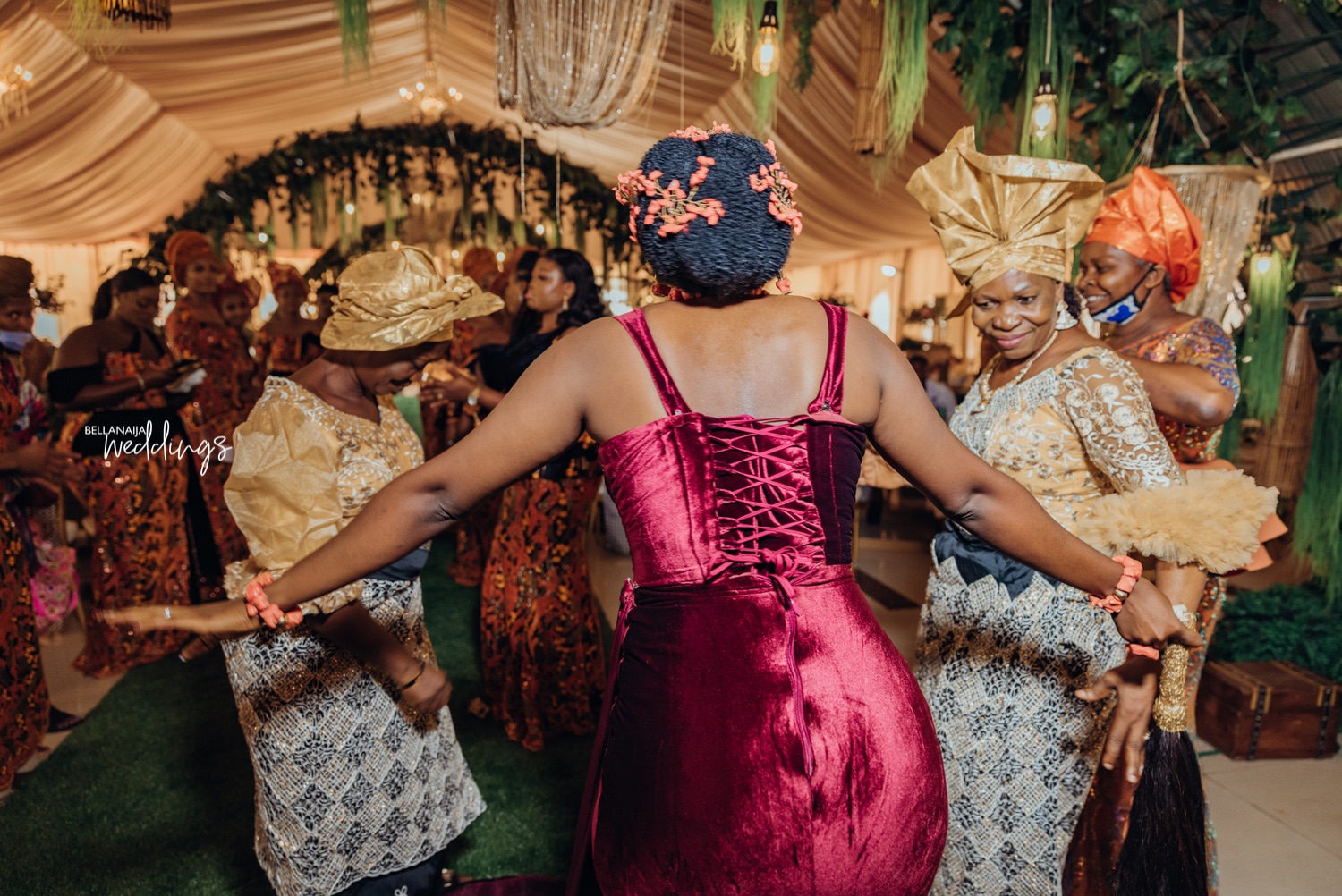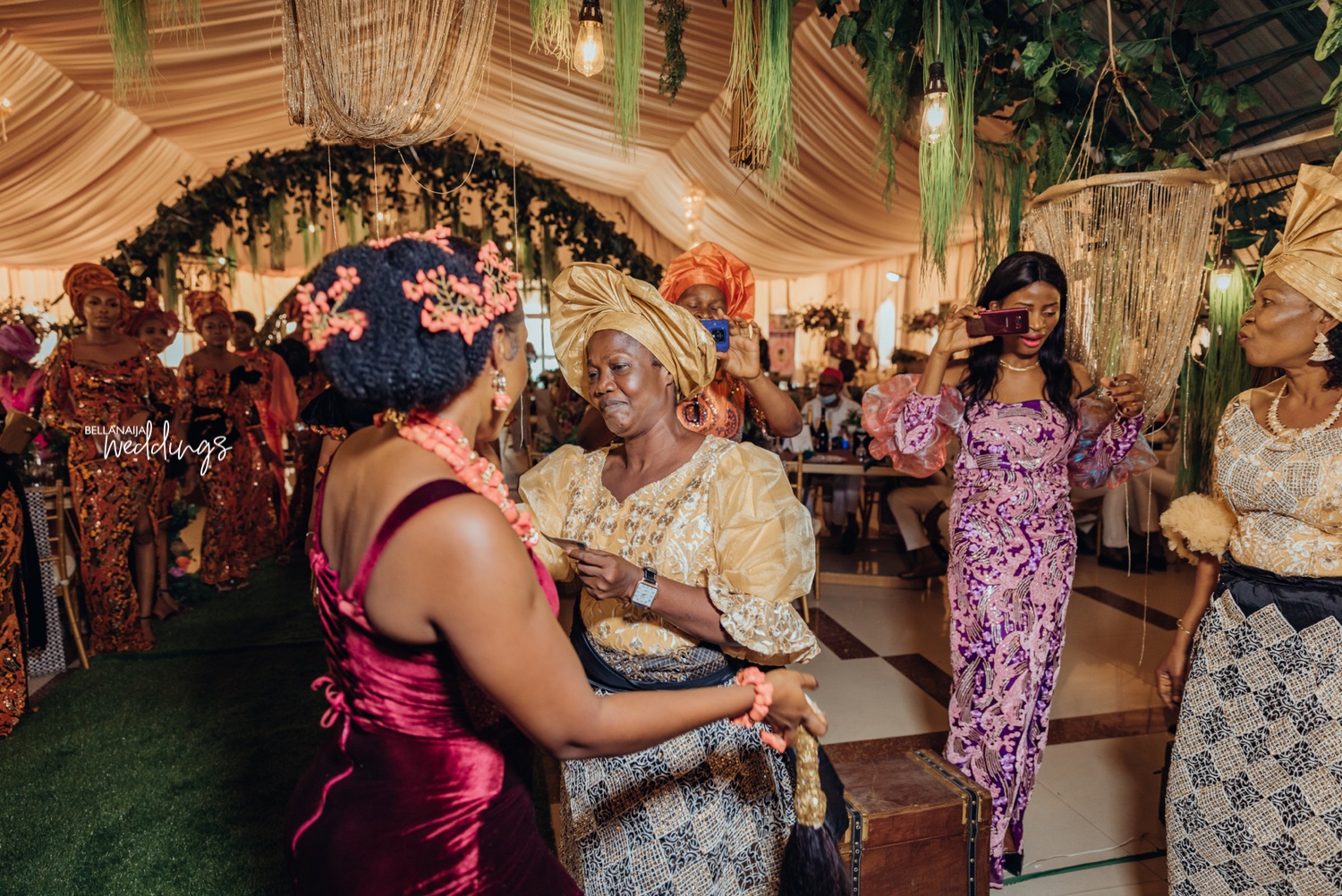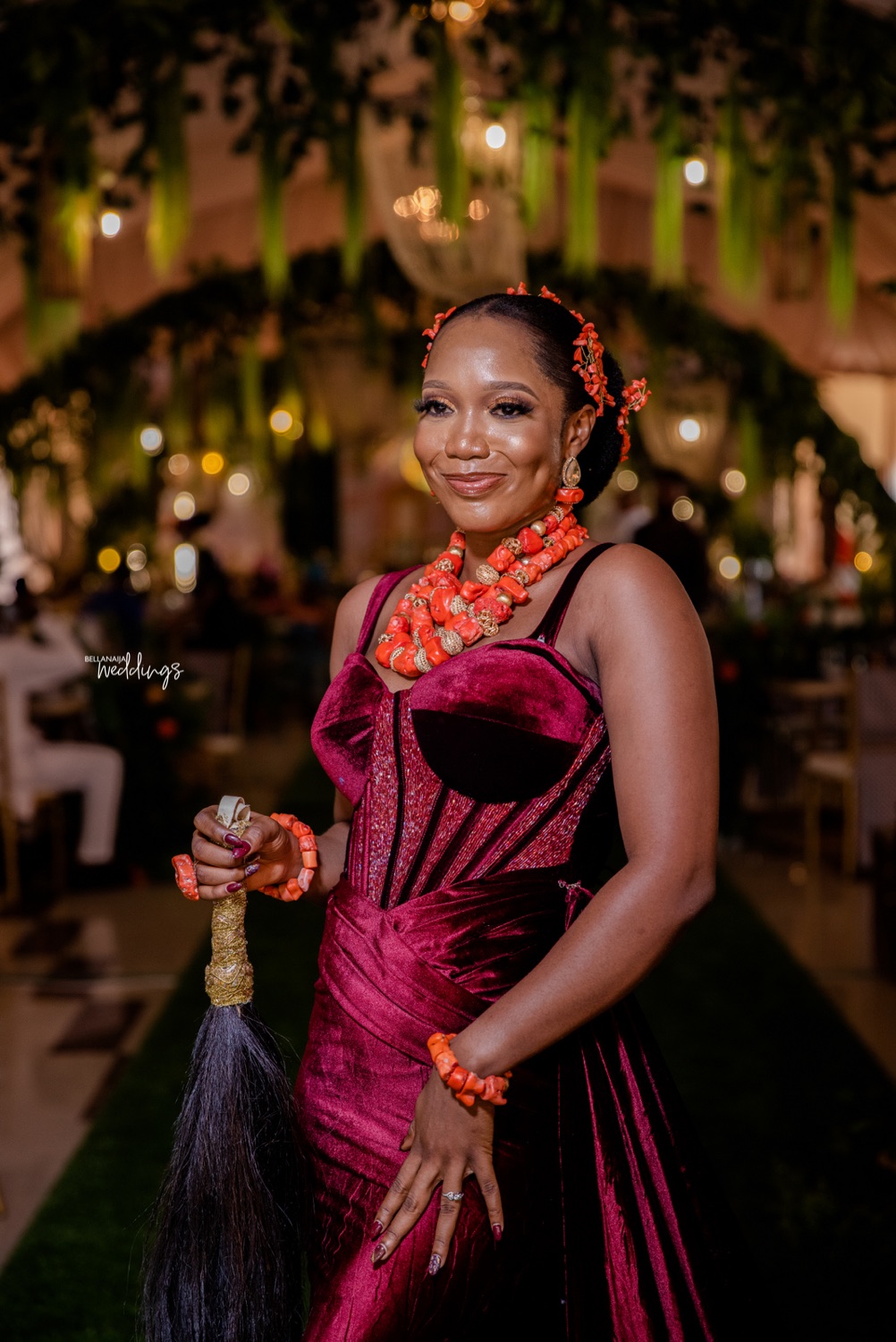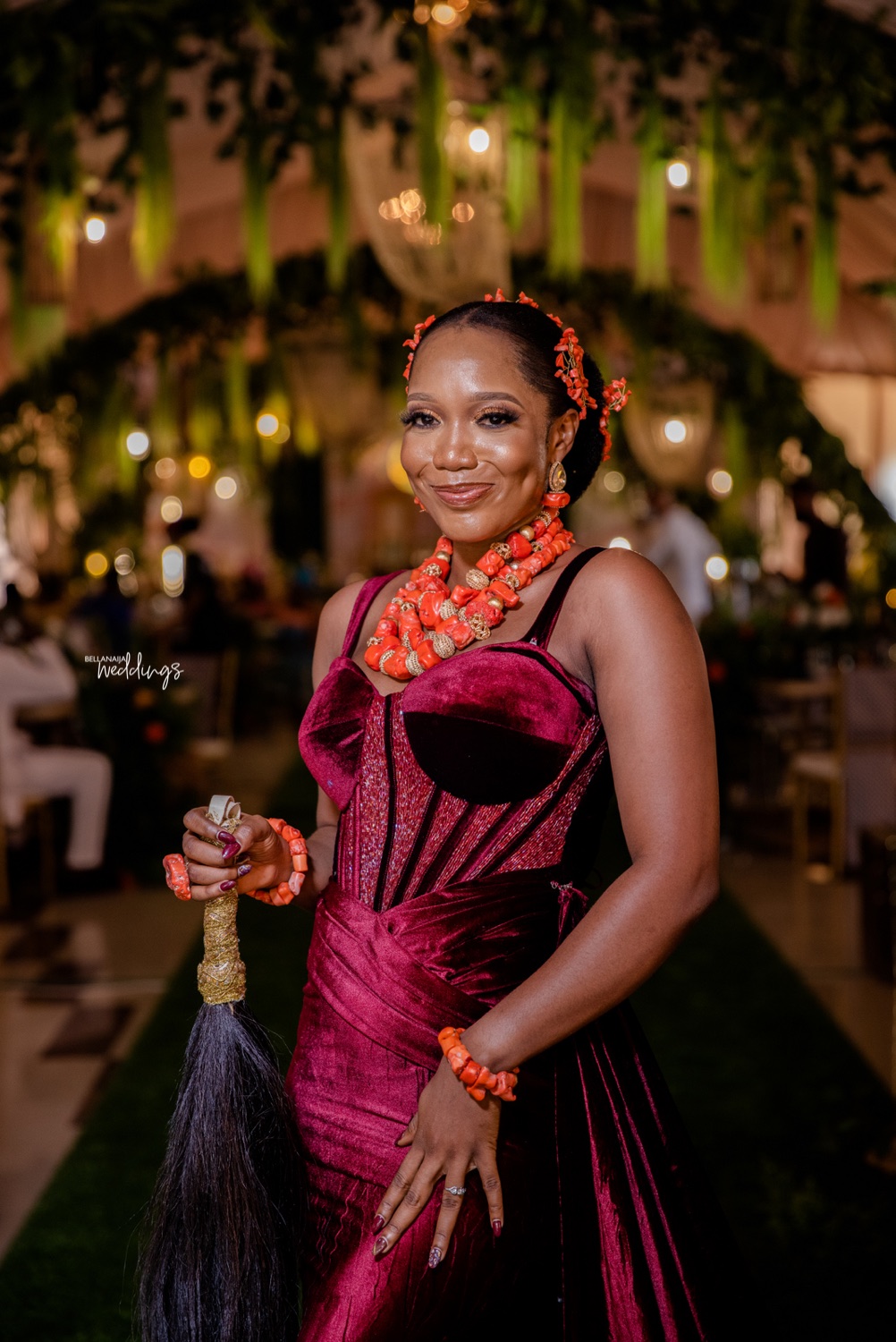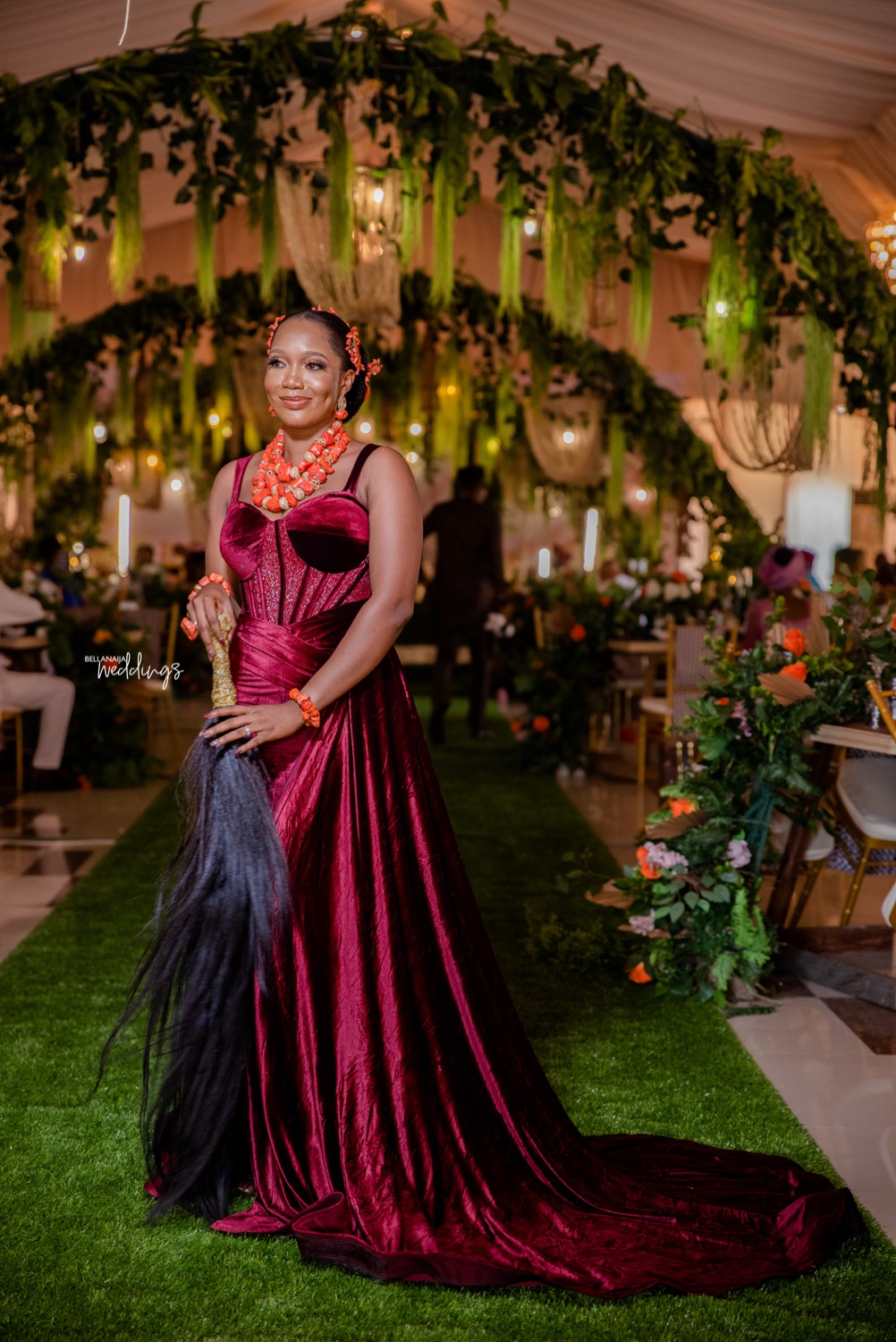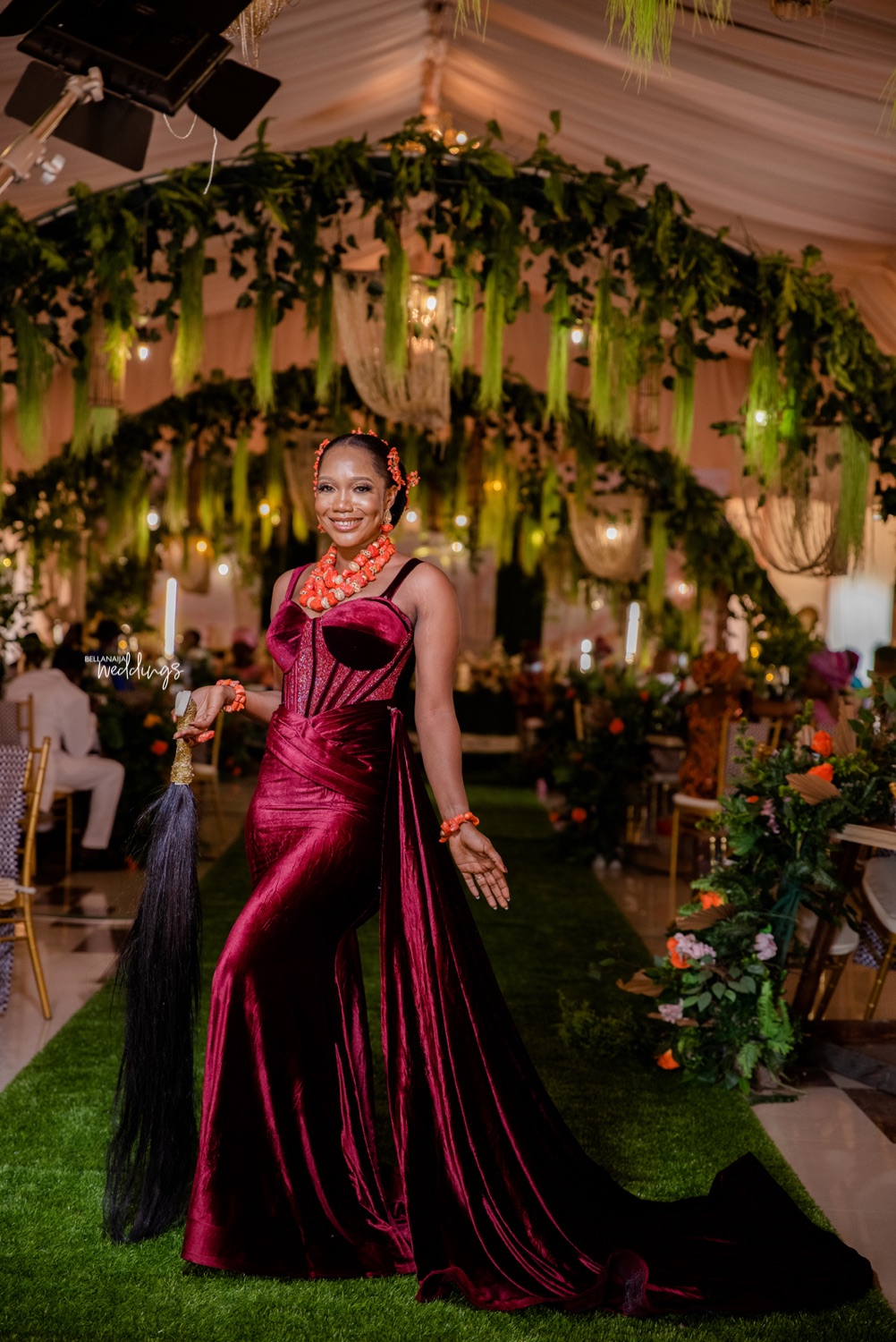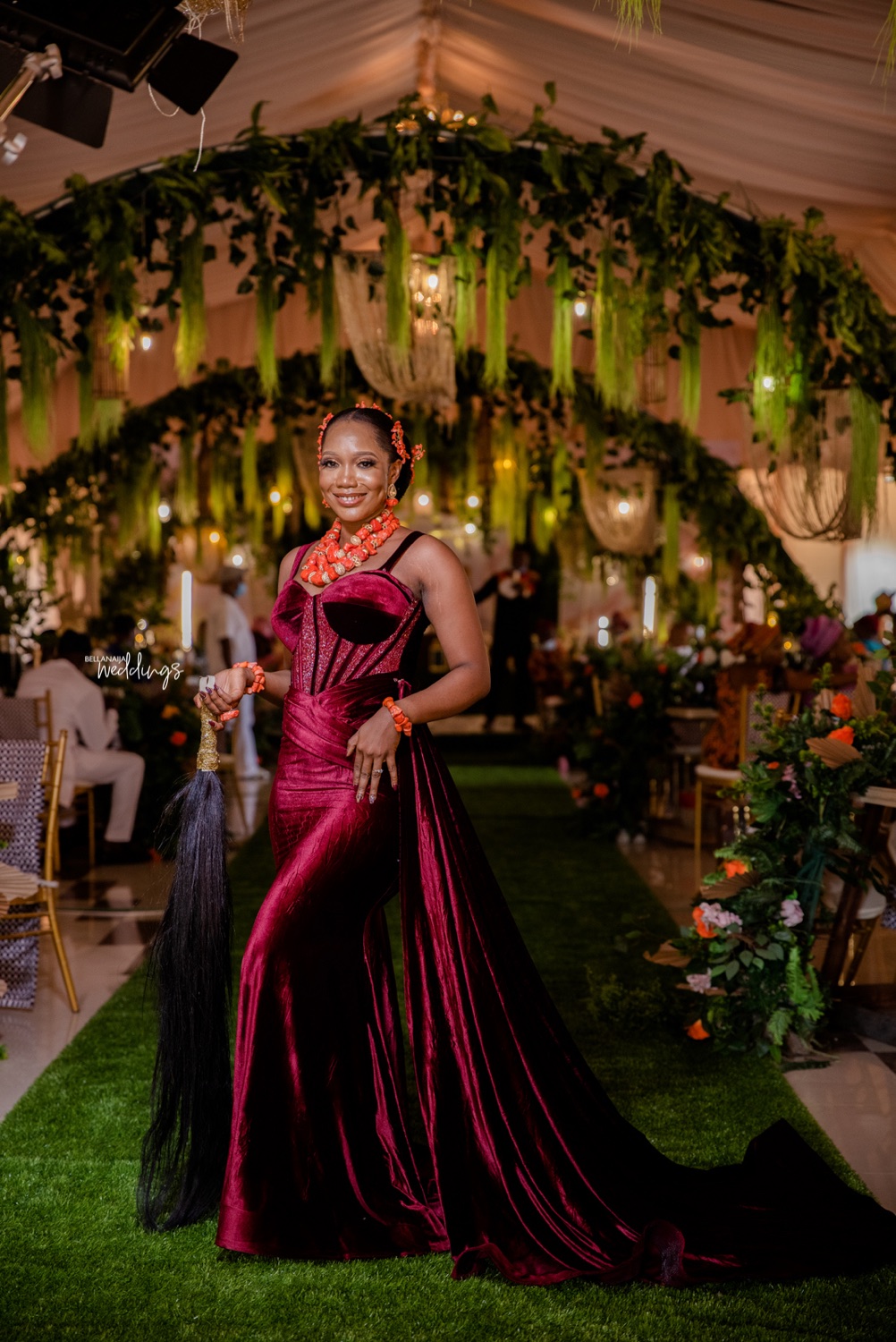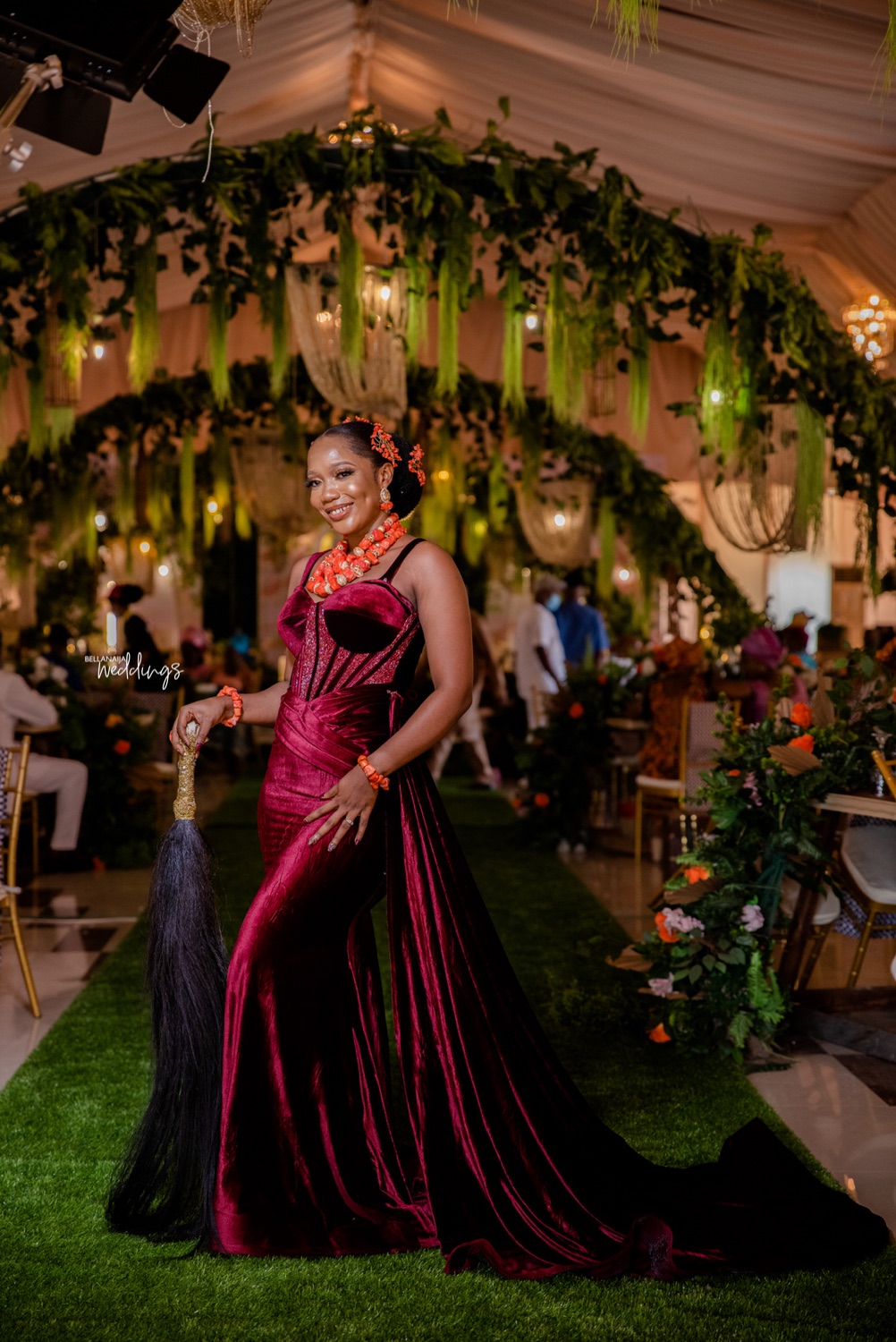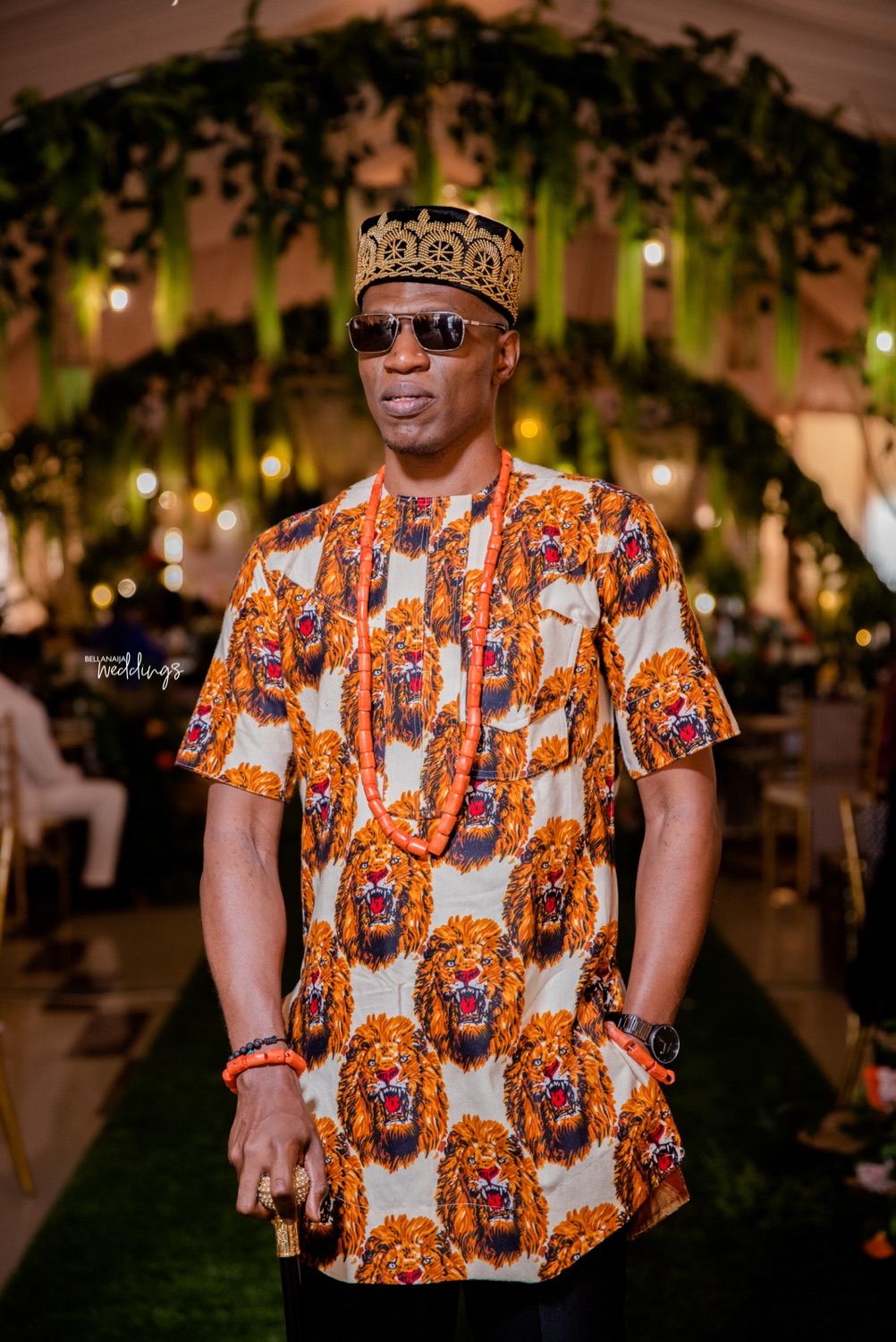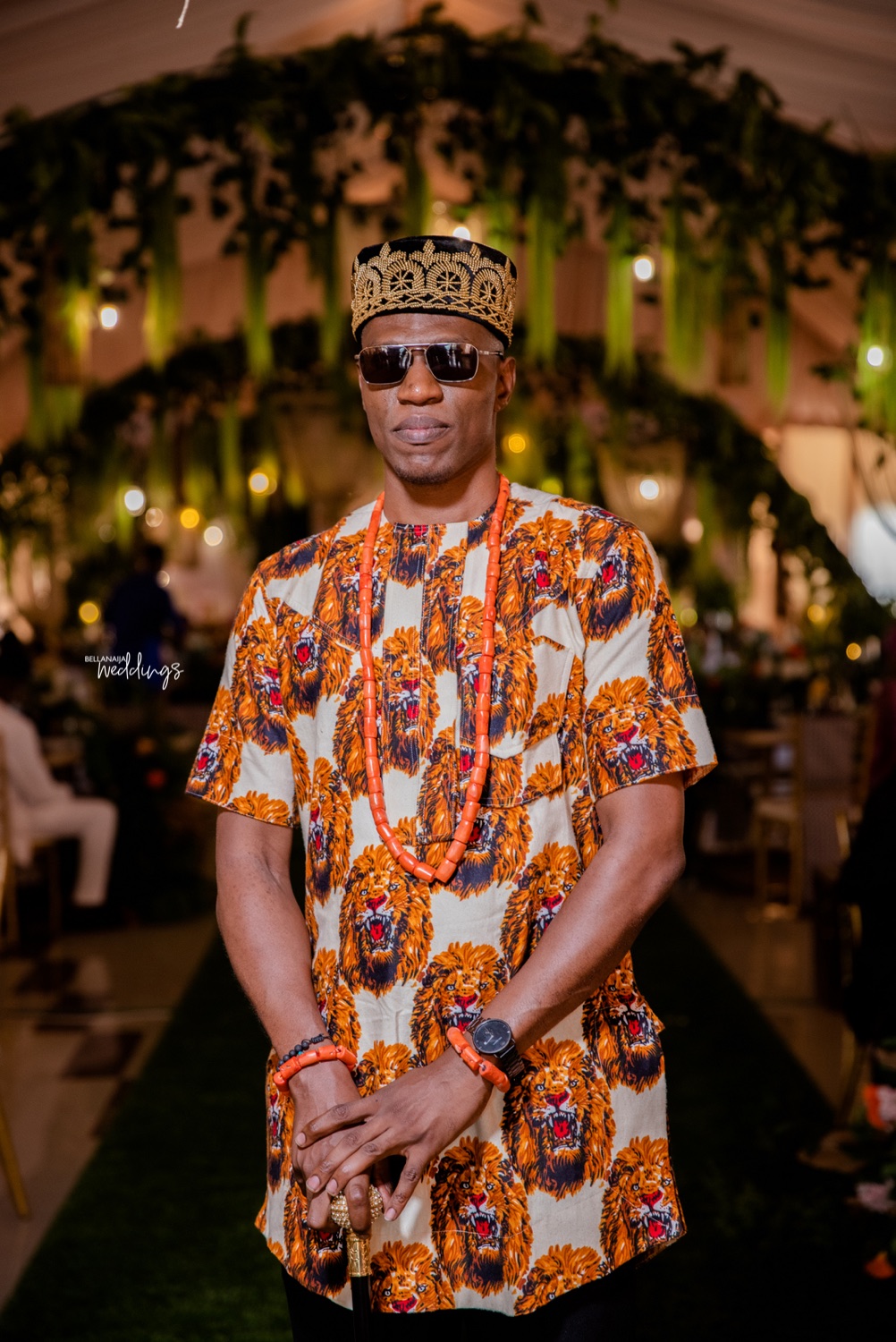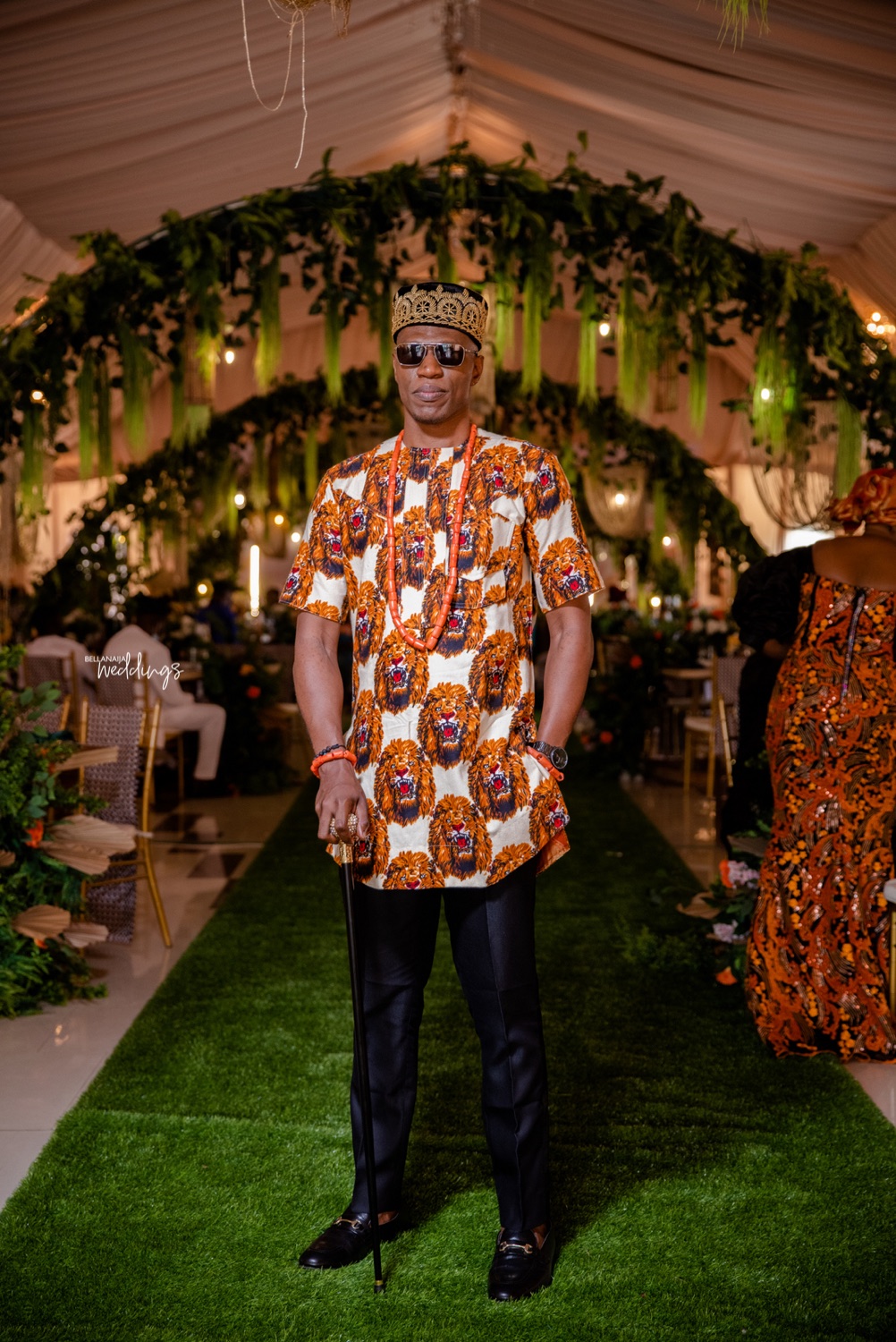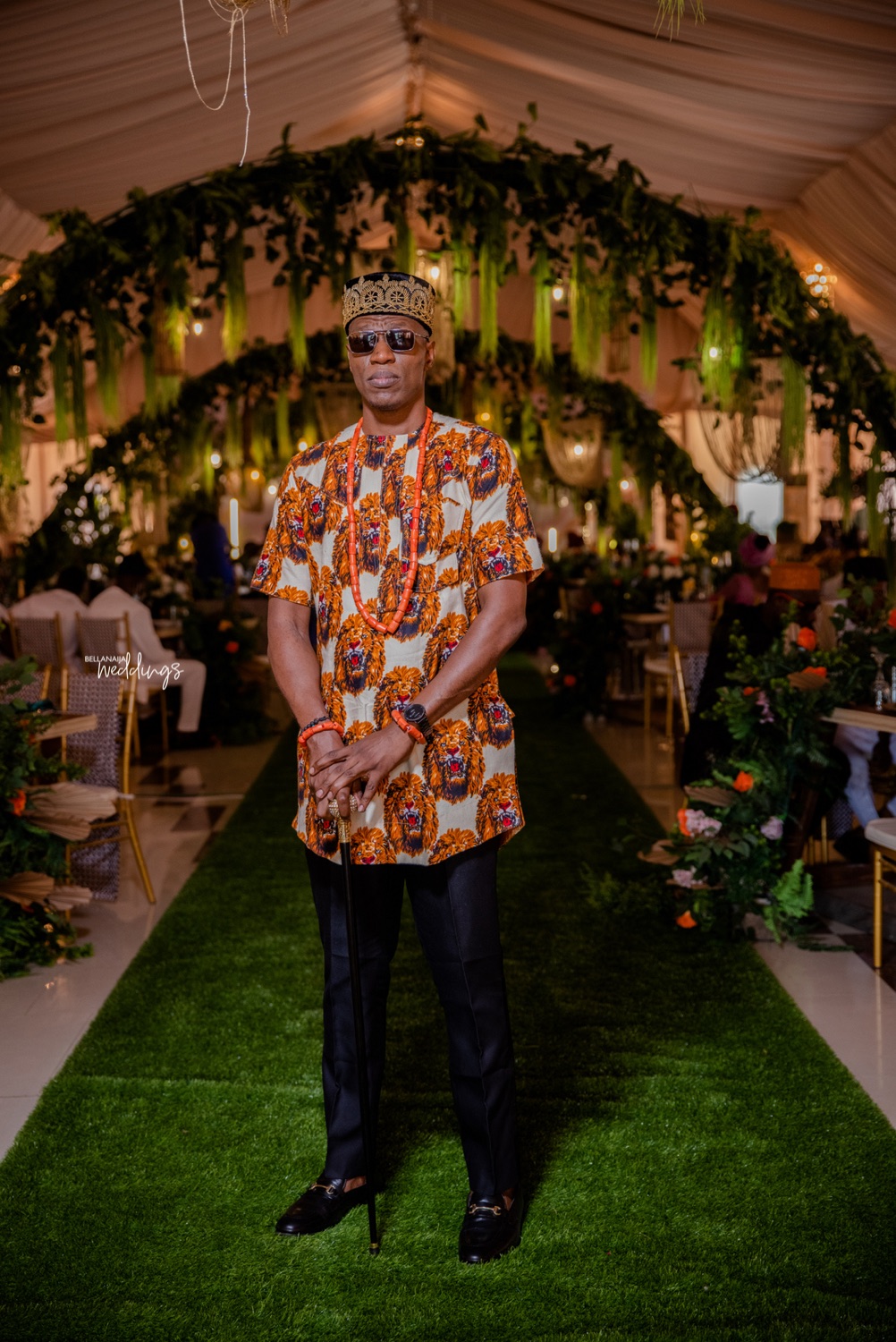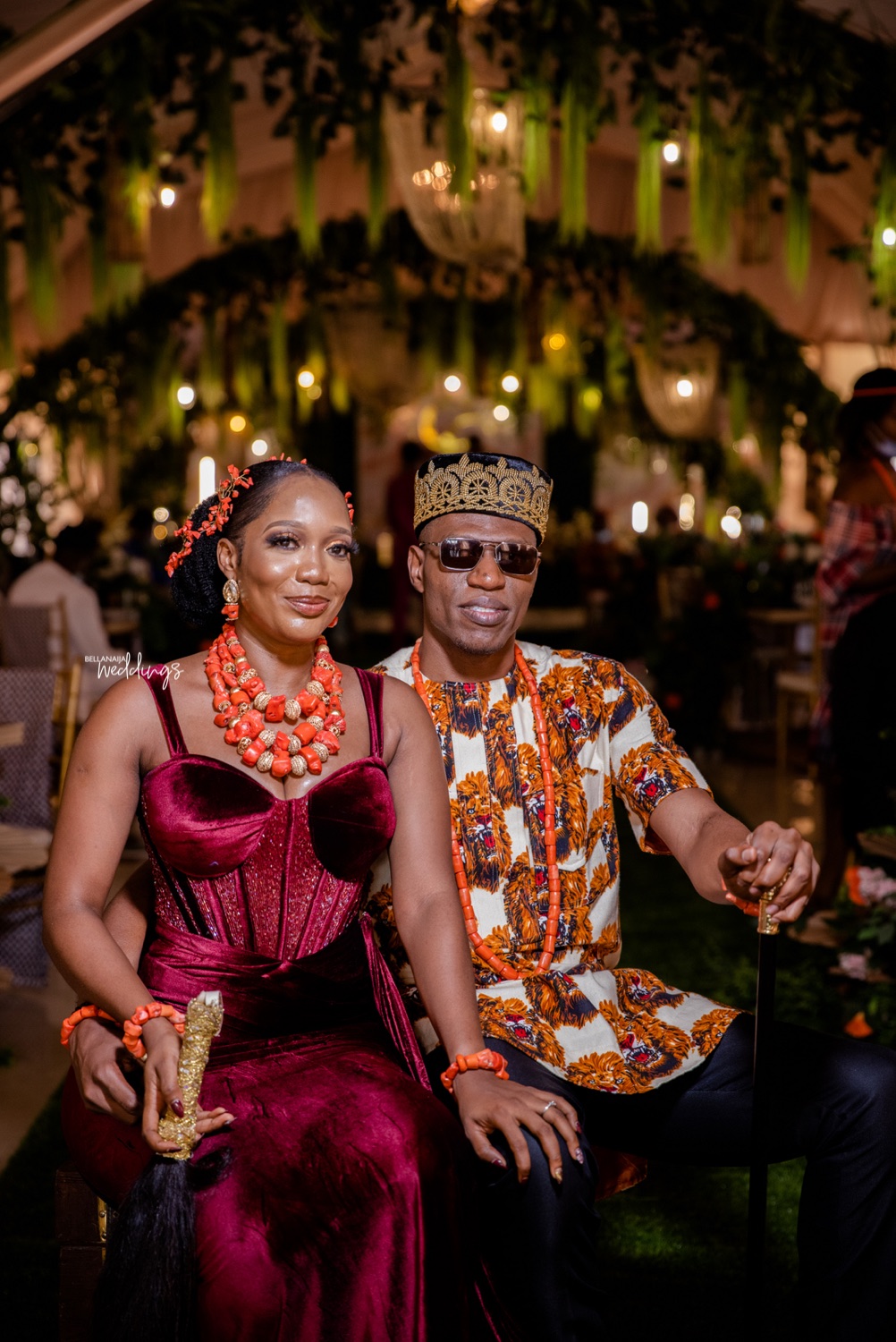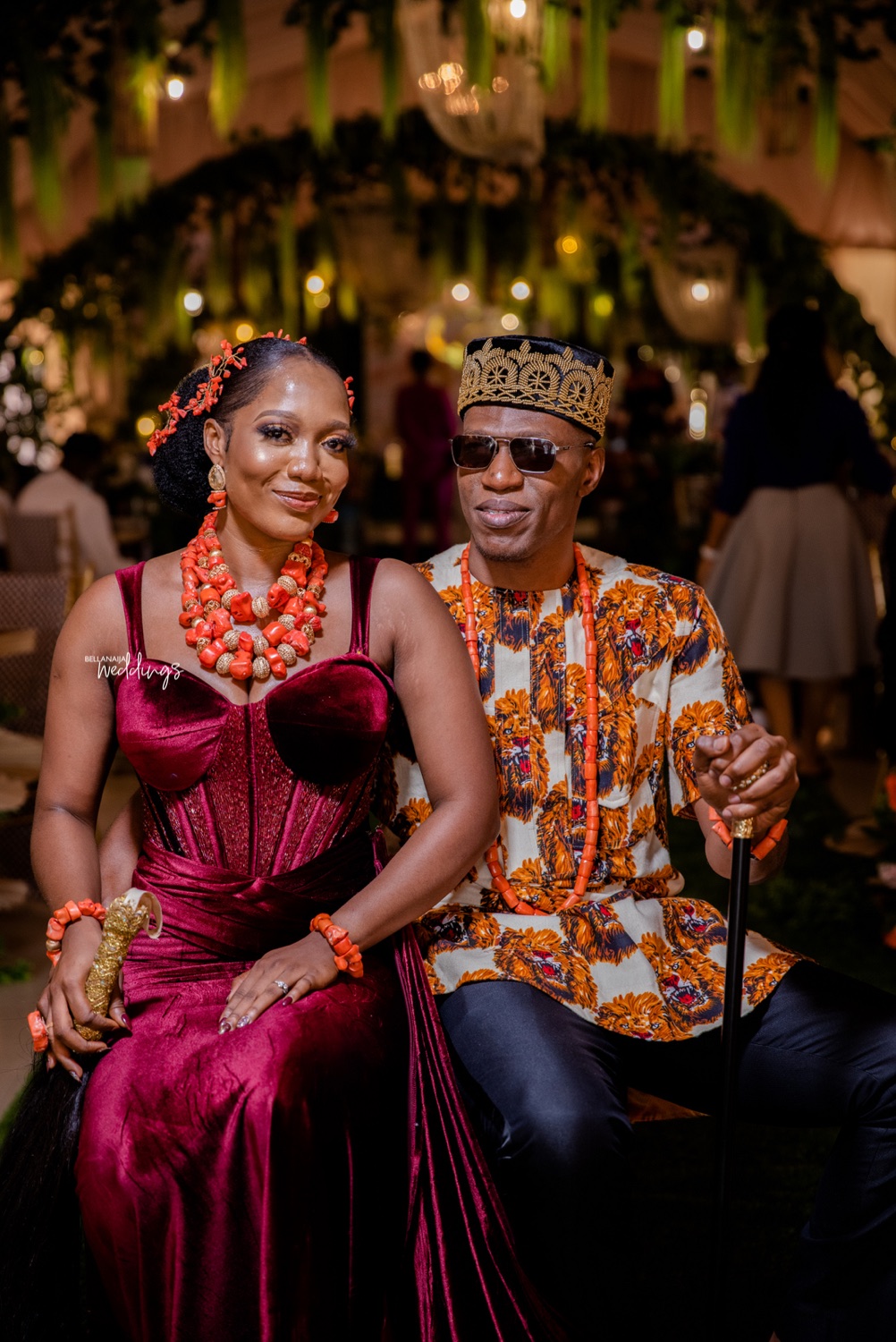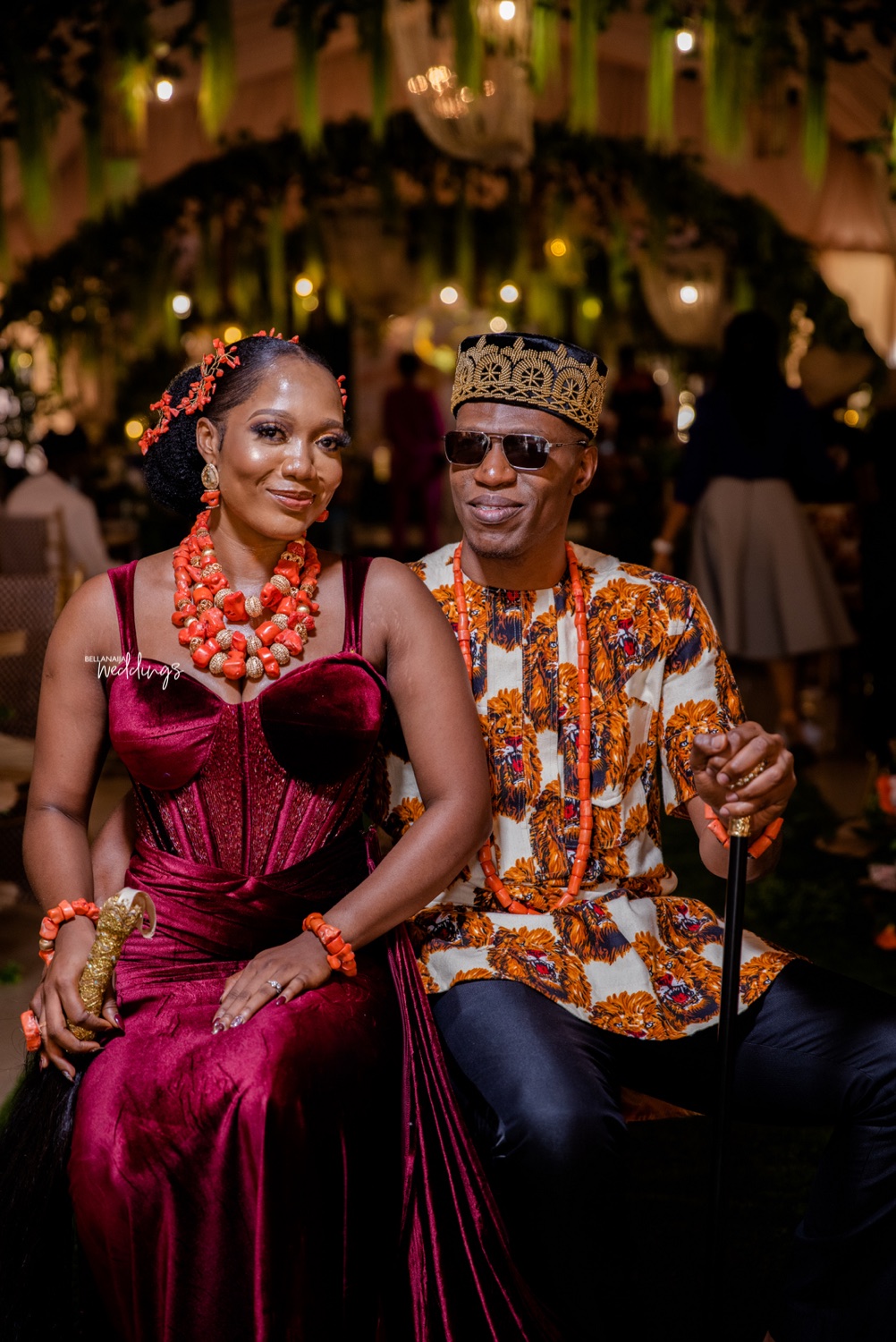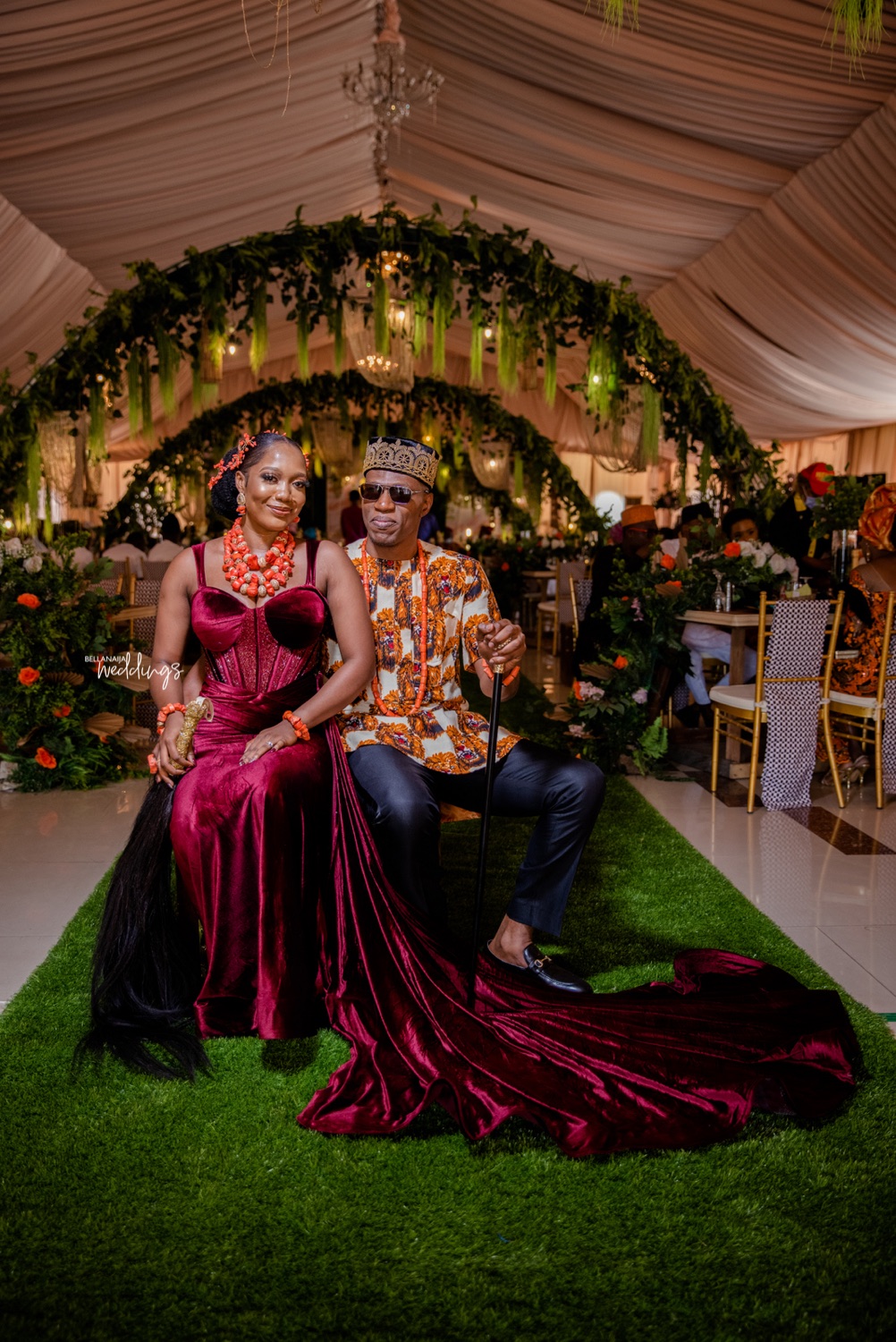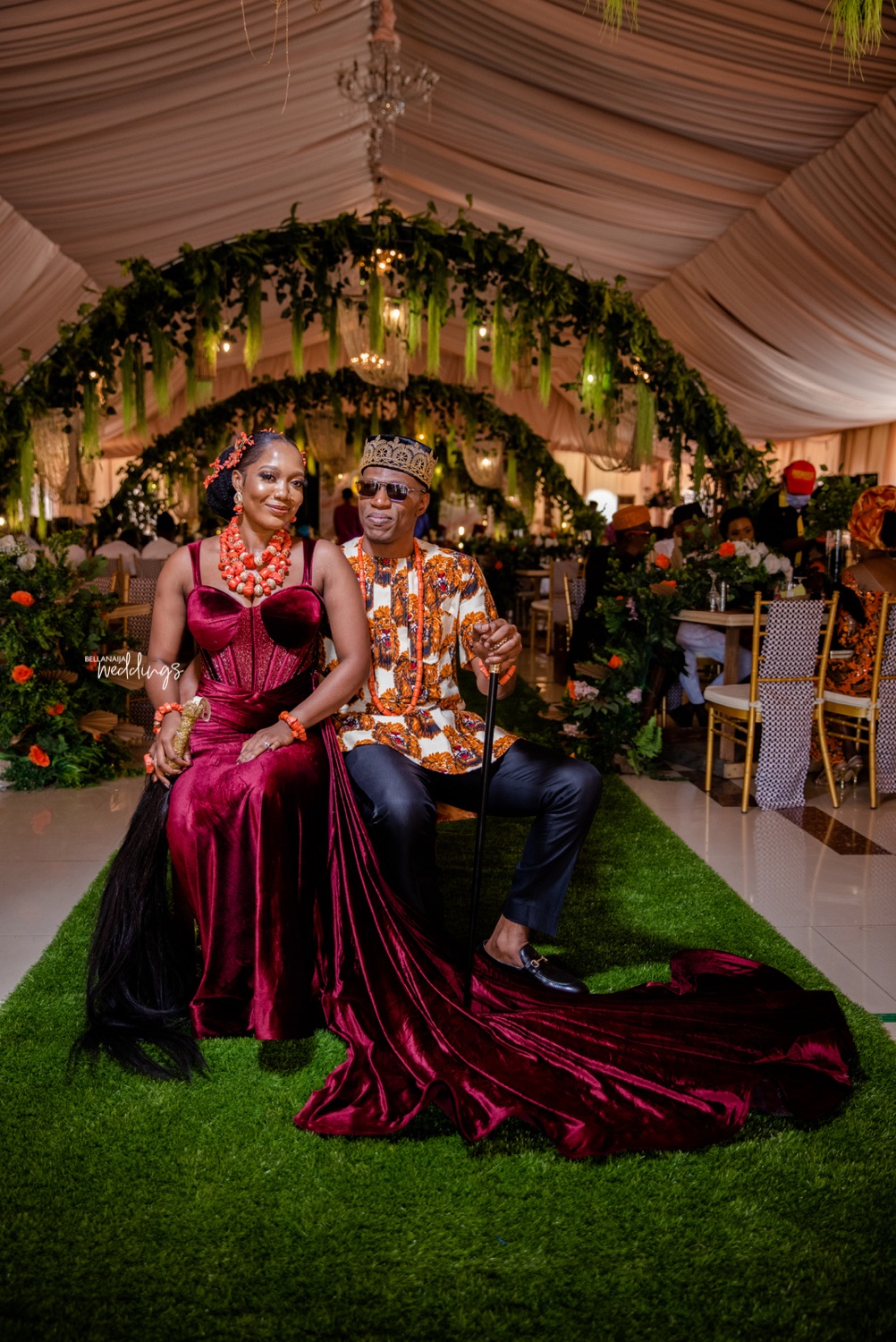 For her wine carrying ceremony, Chidera dazzled in green.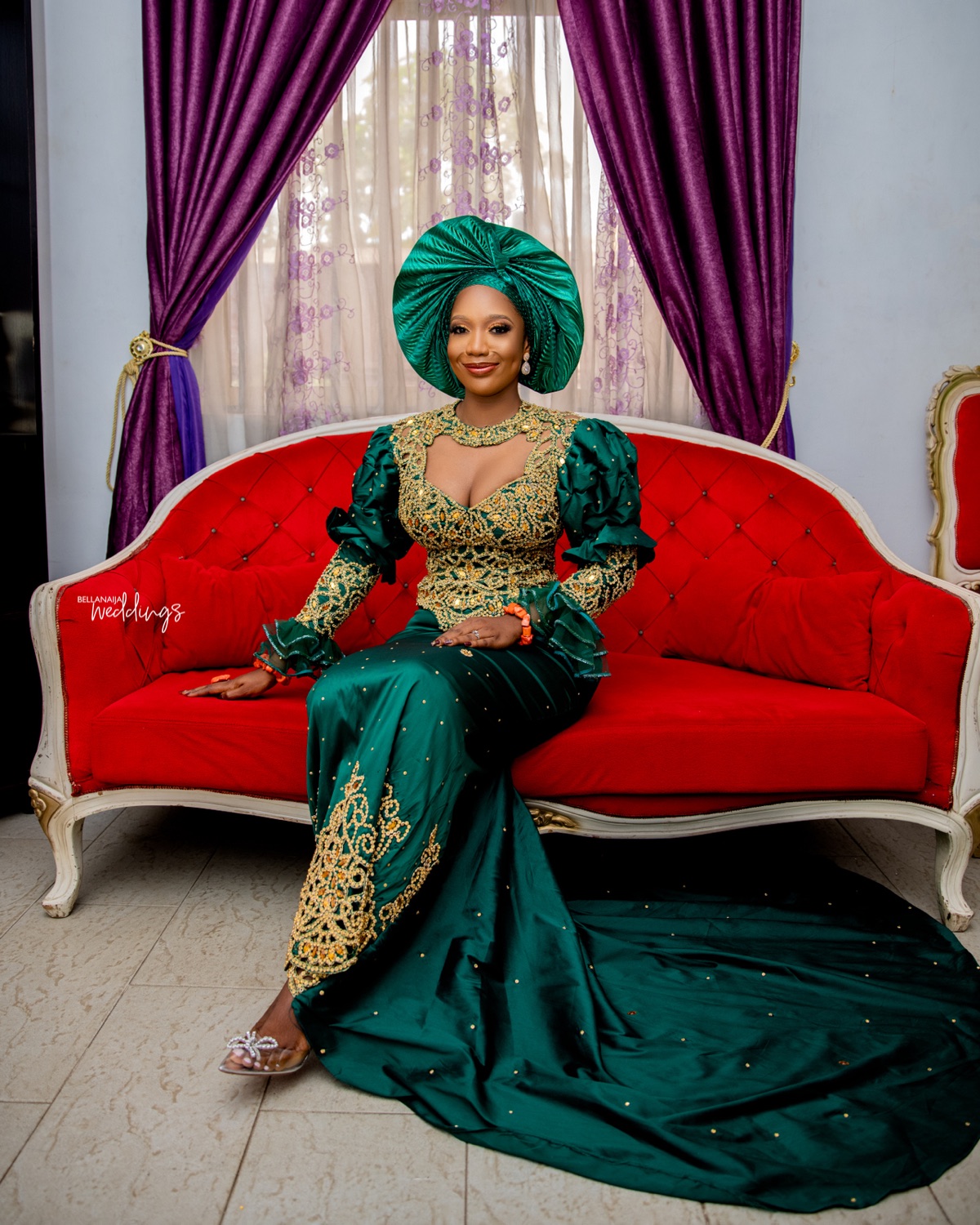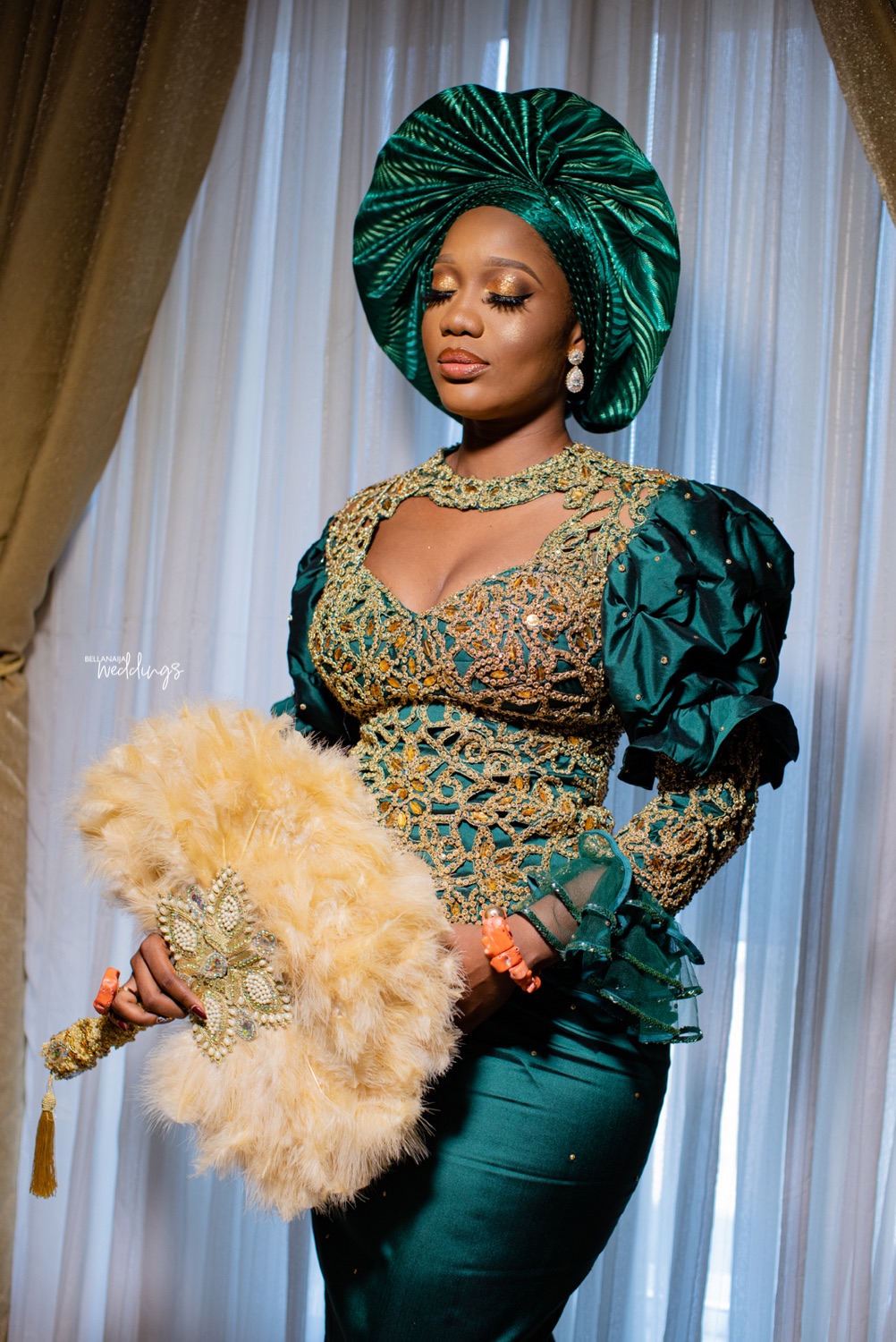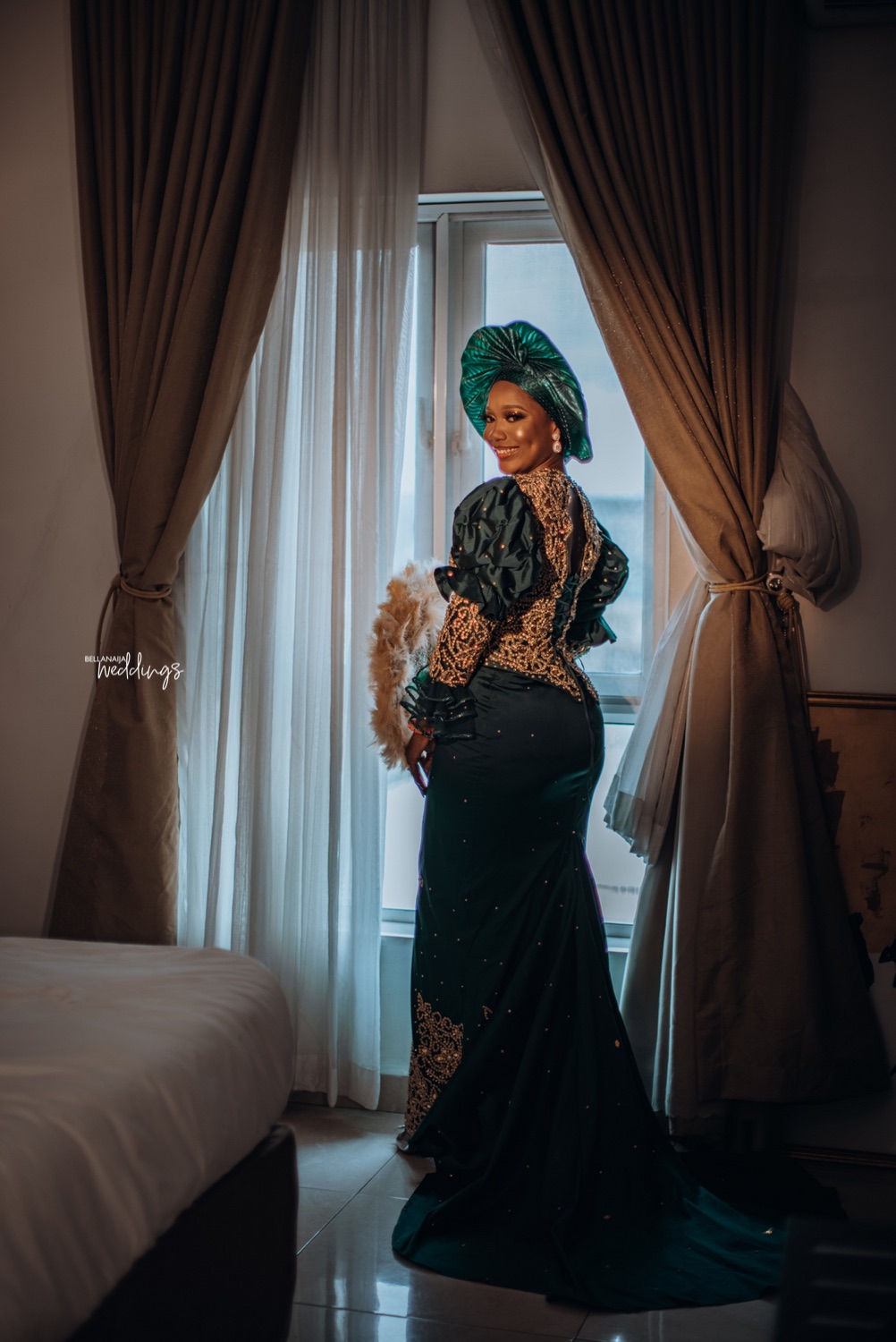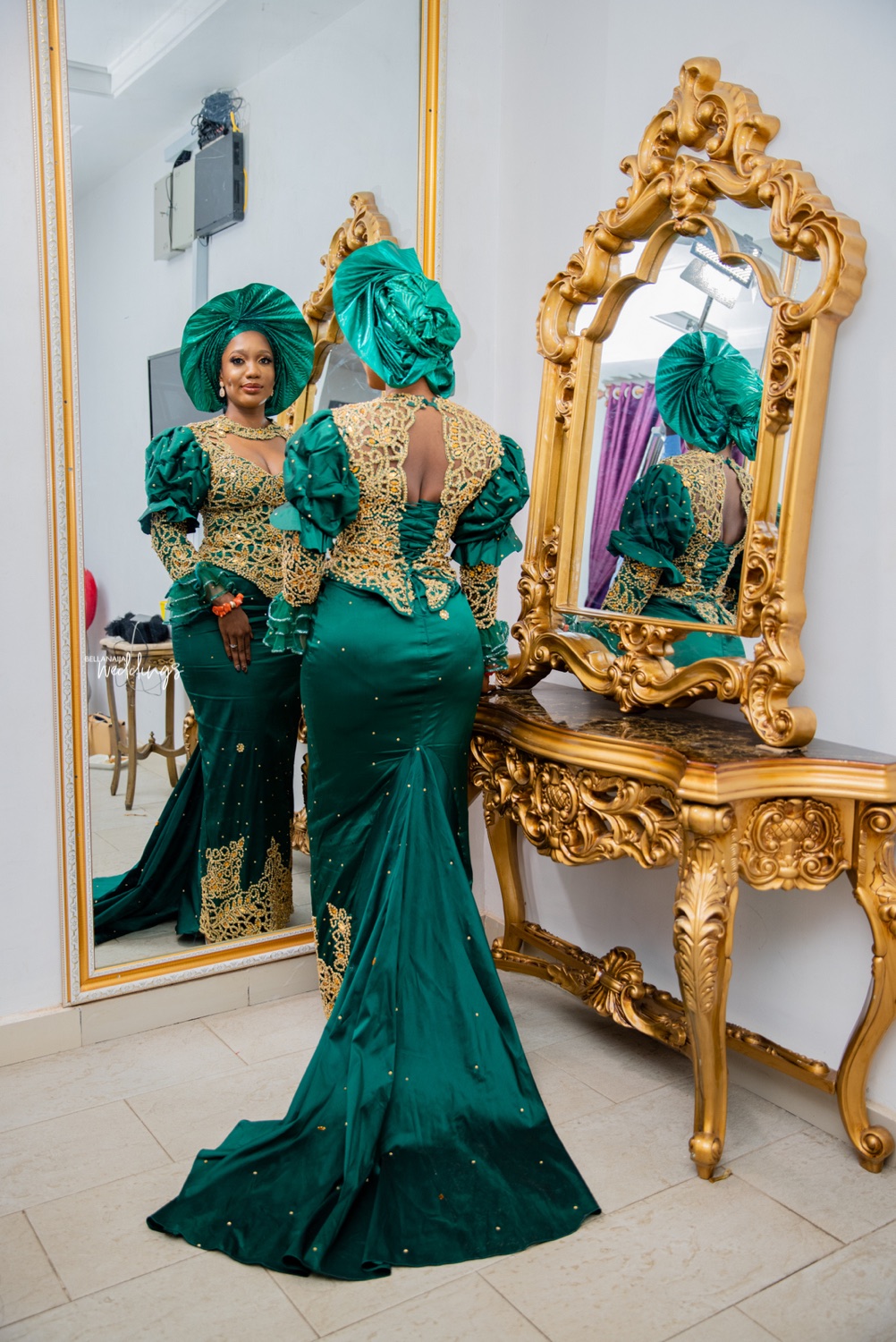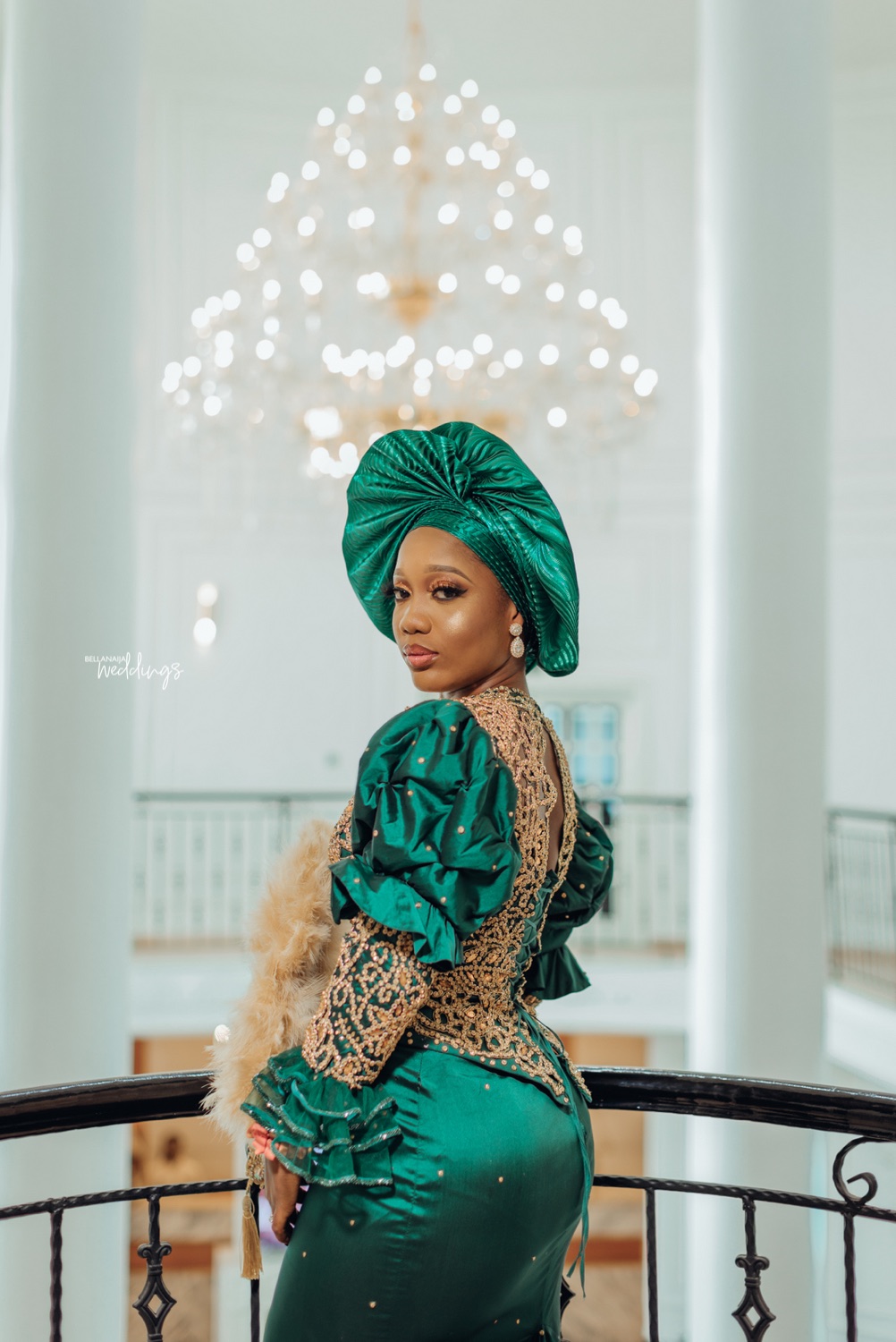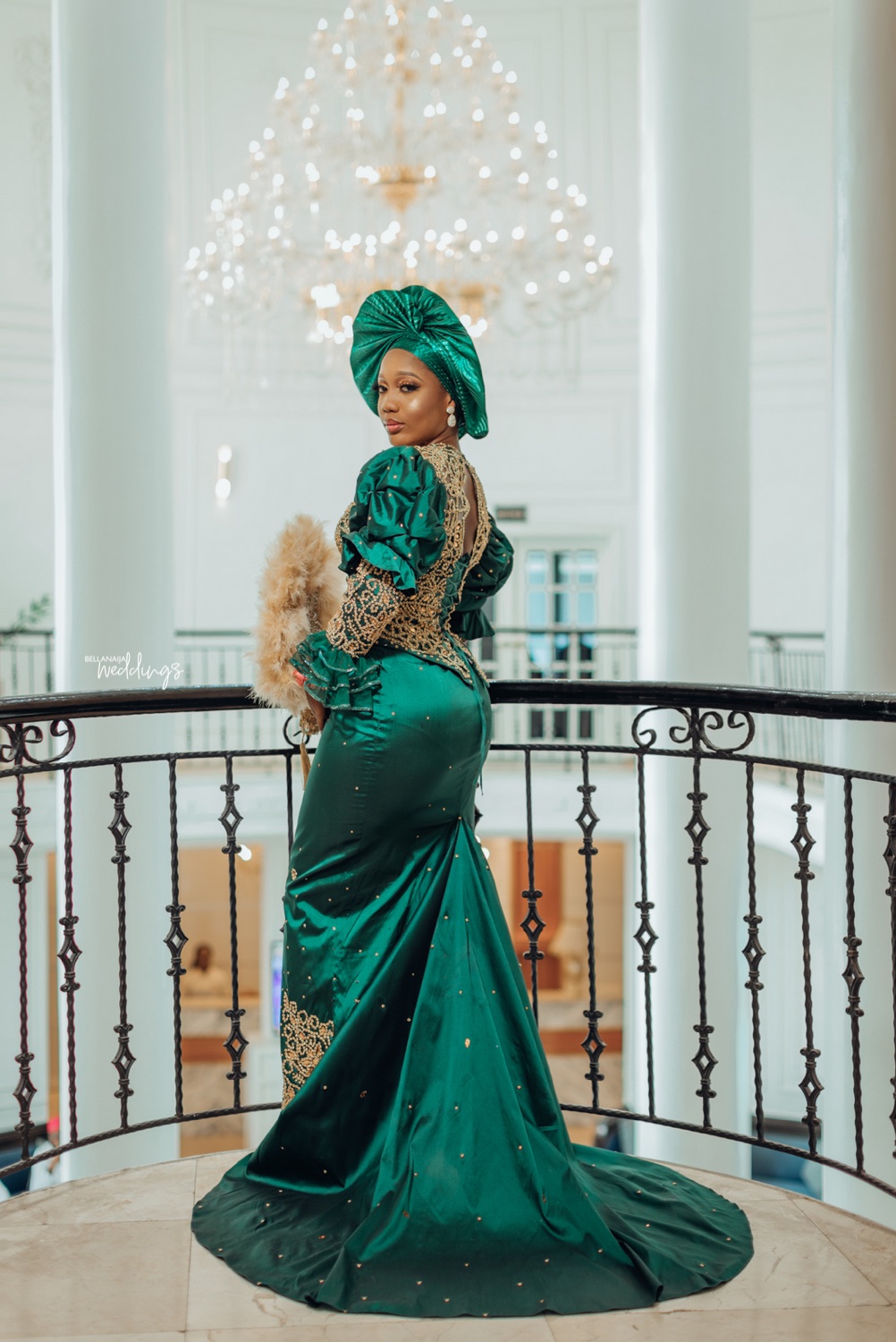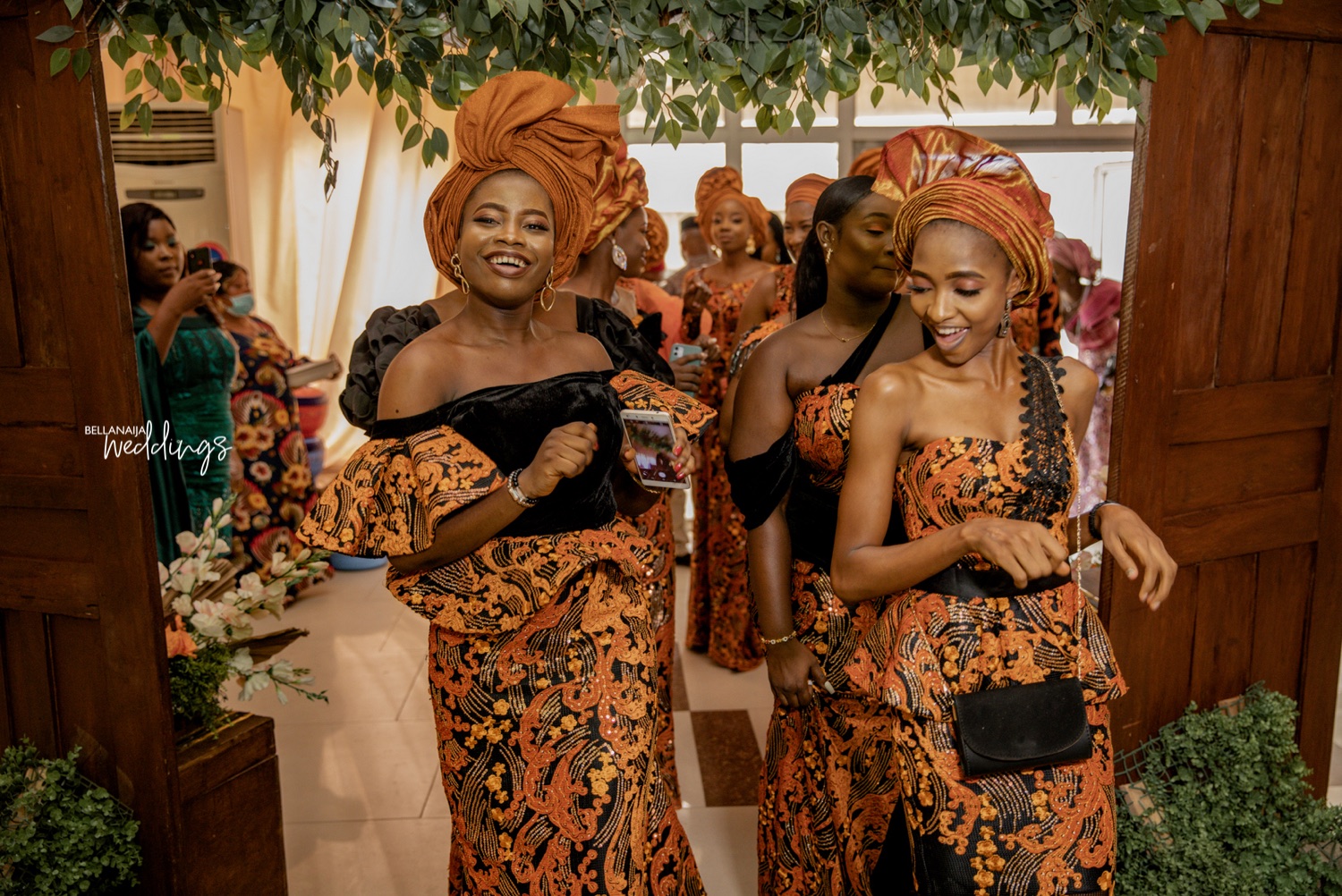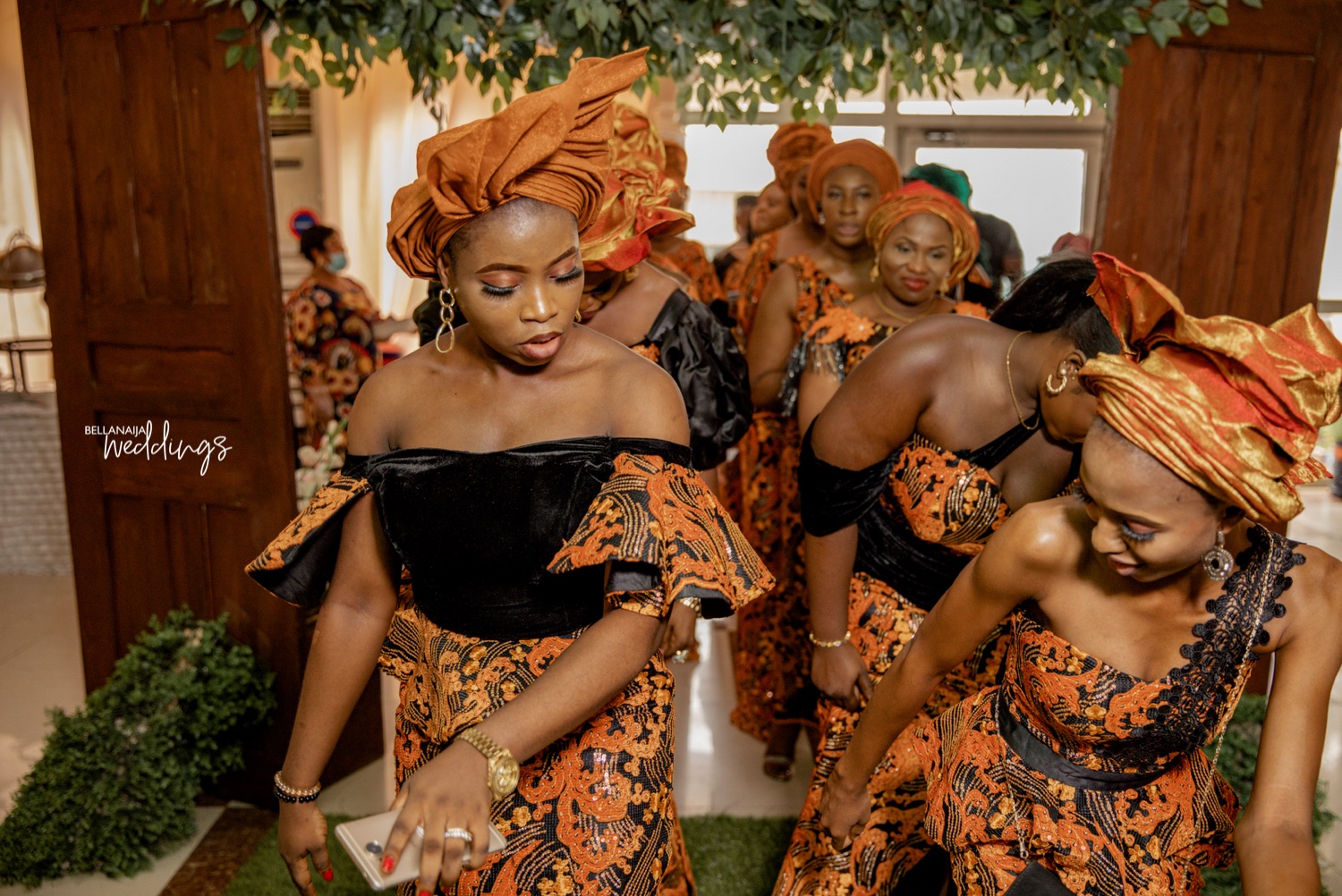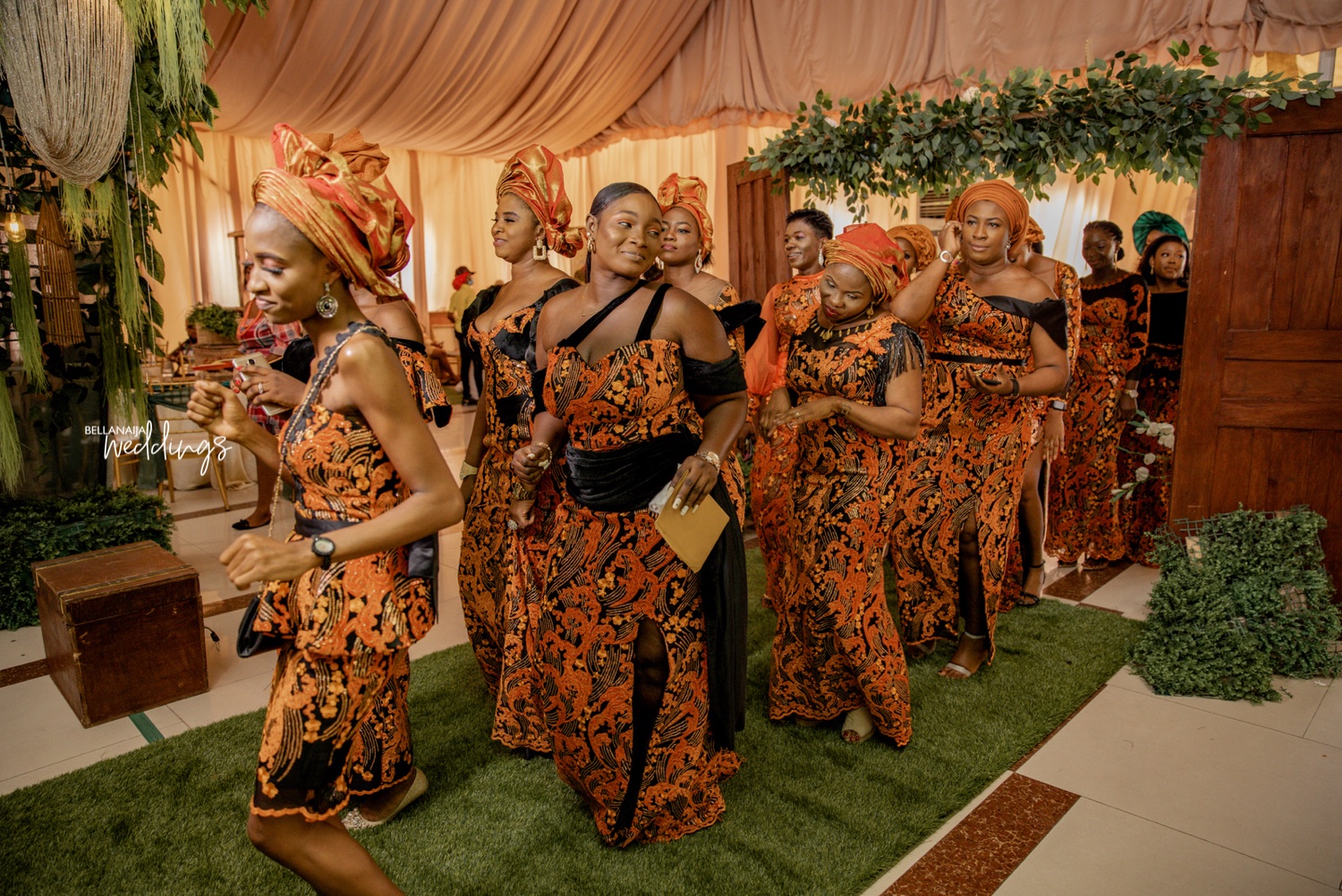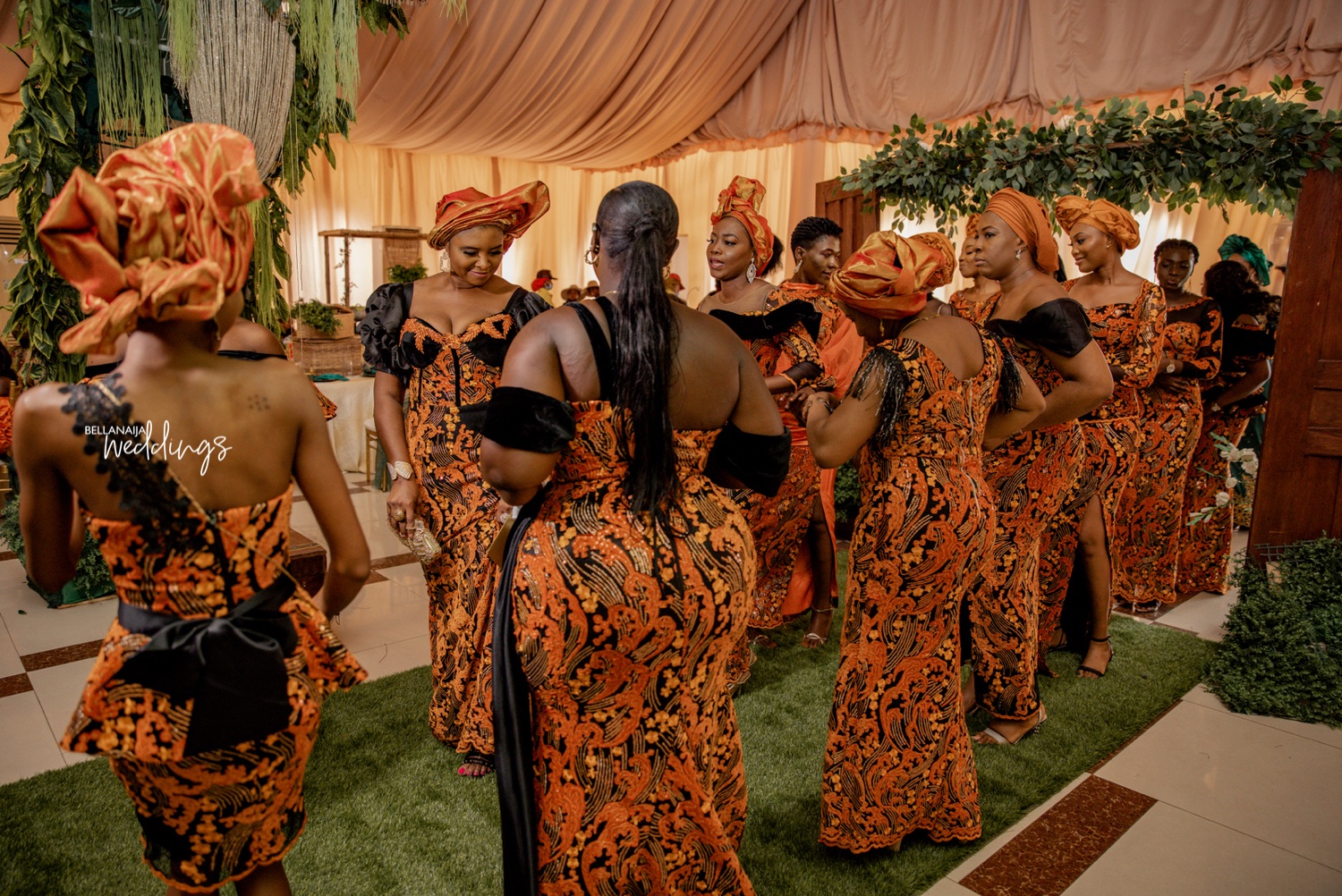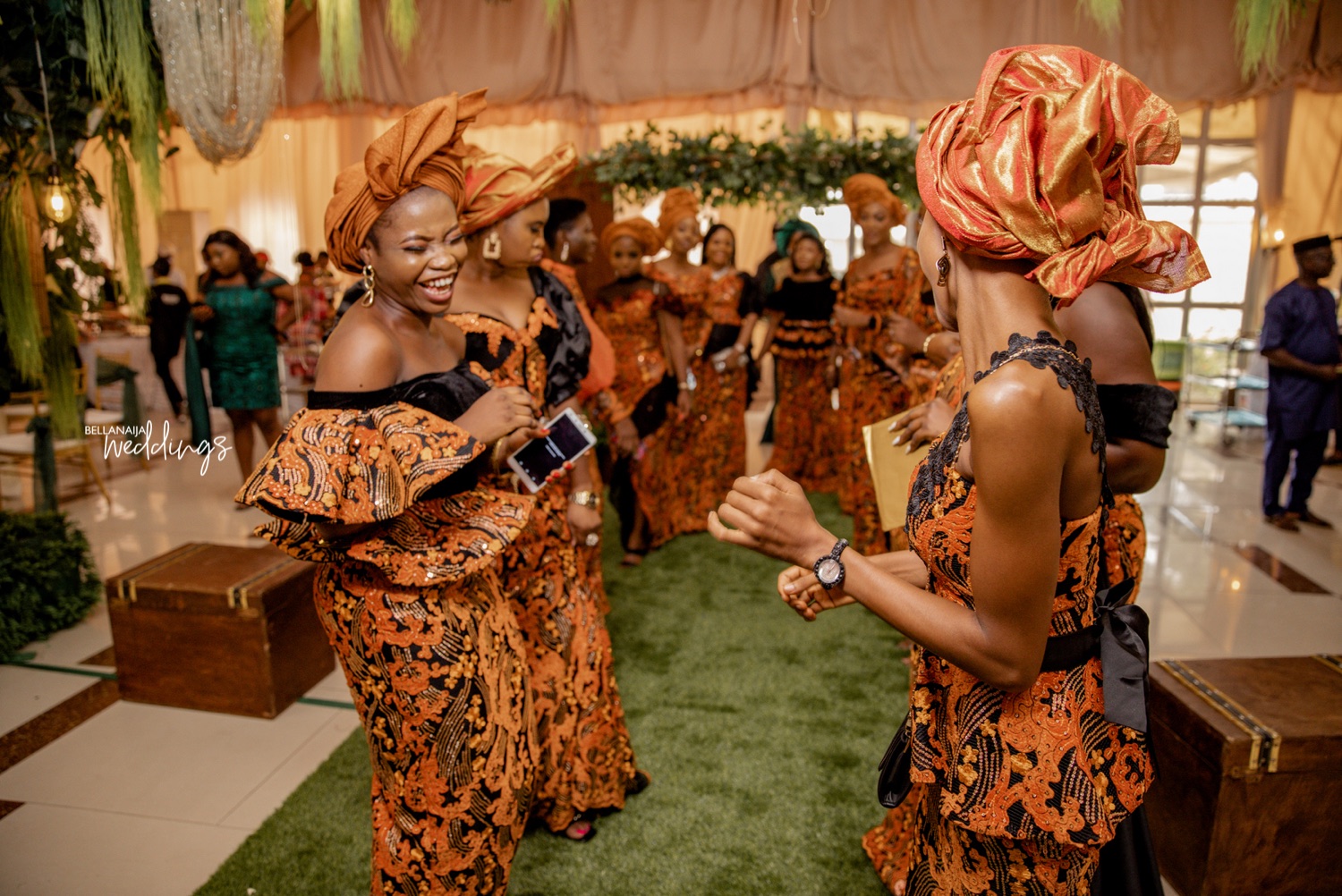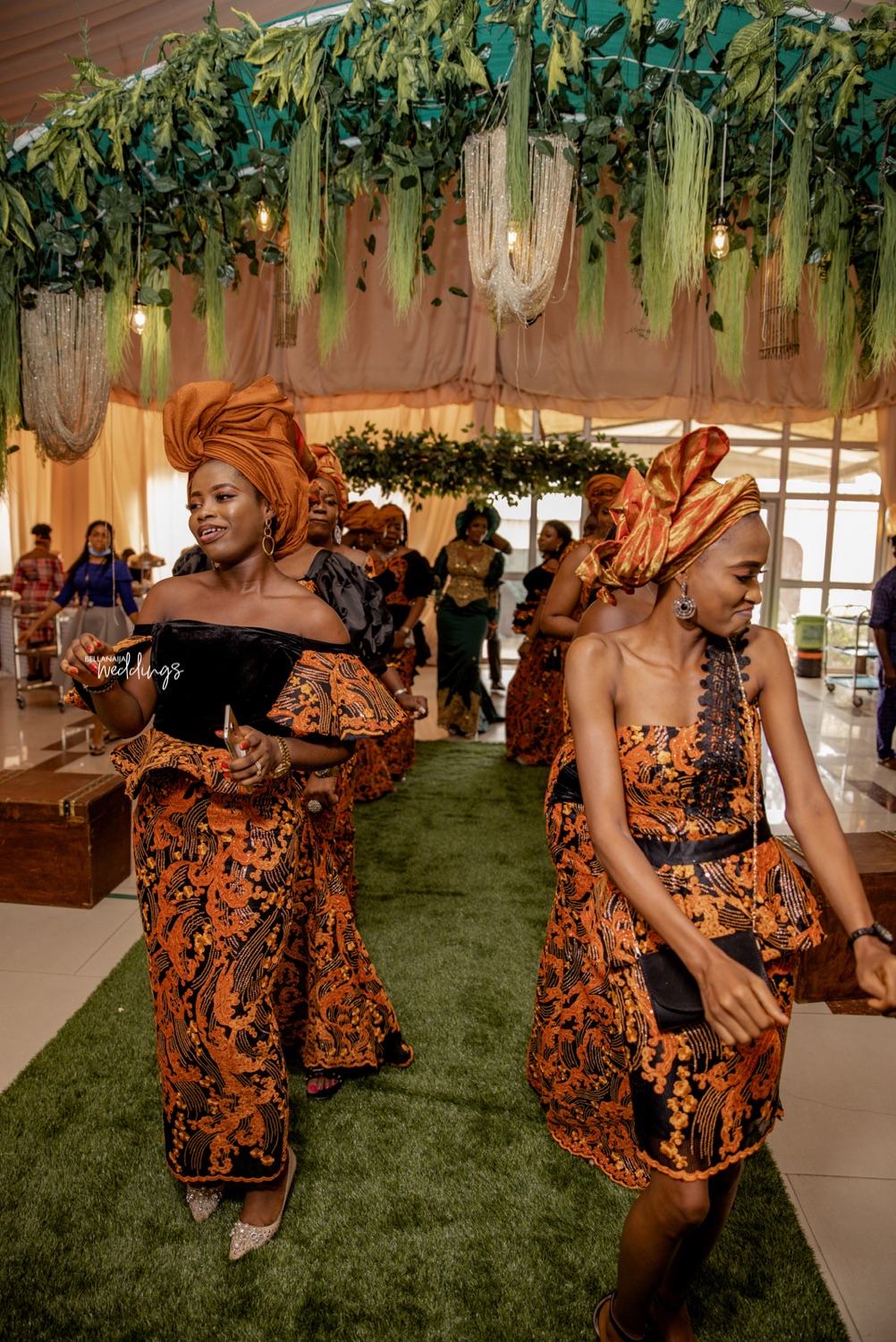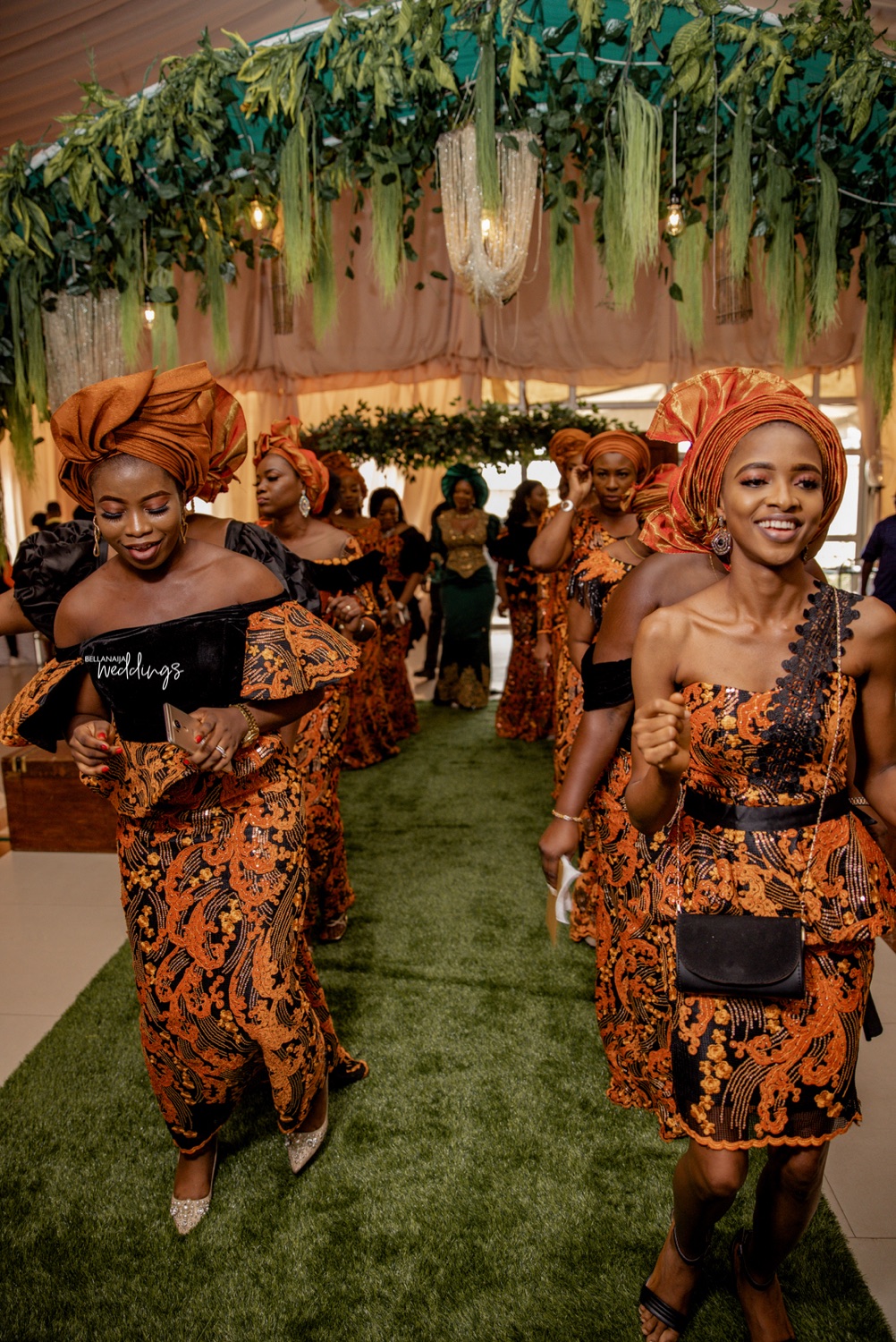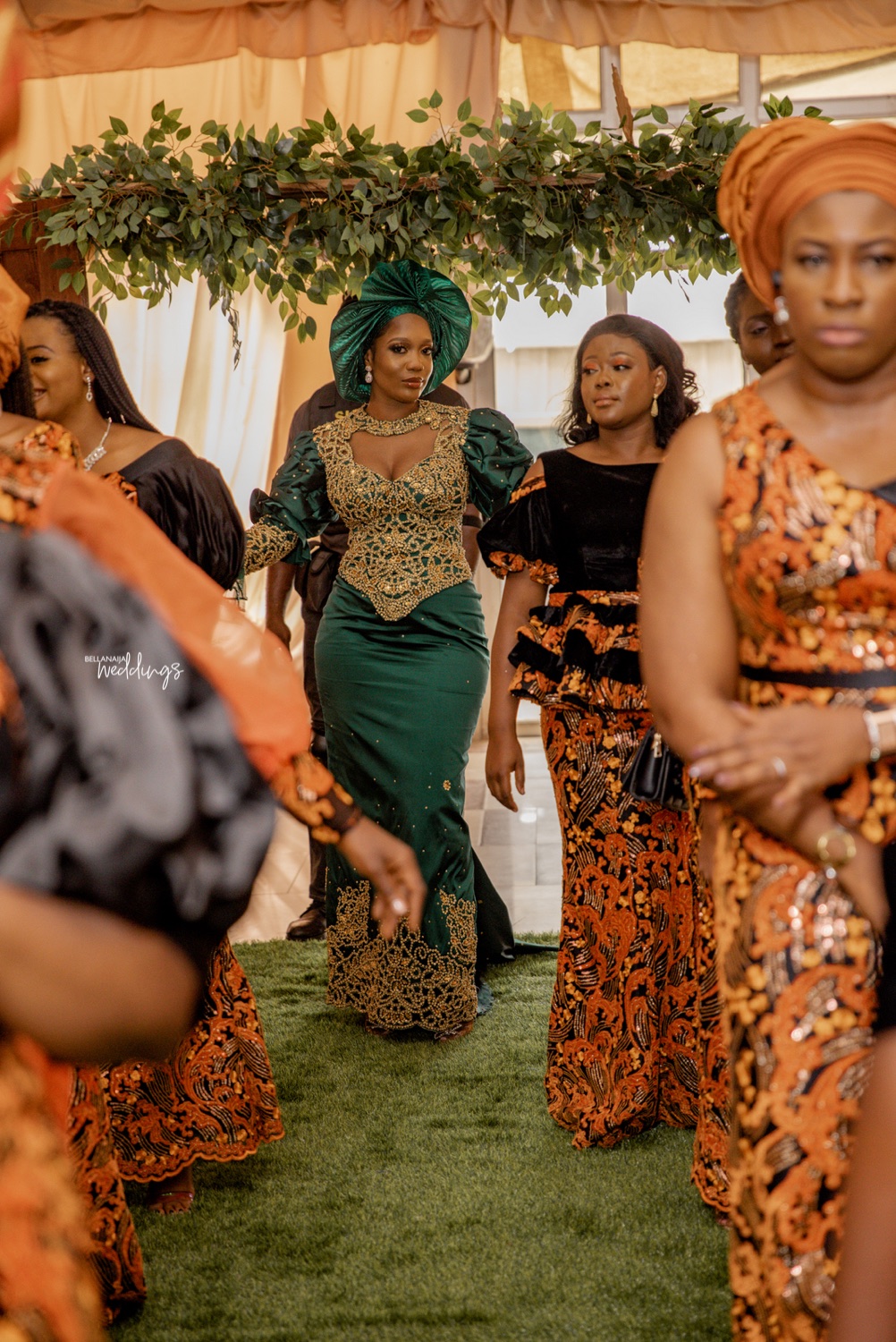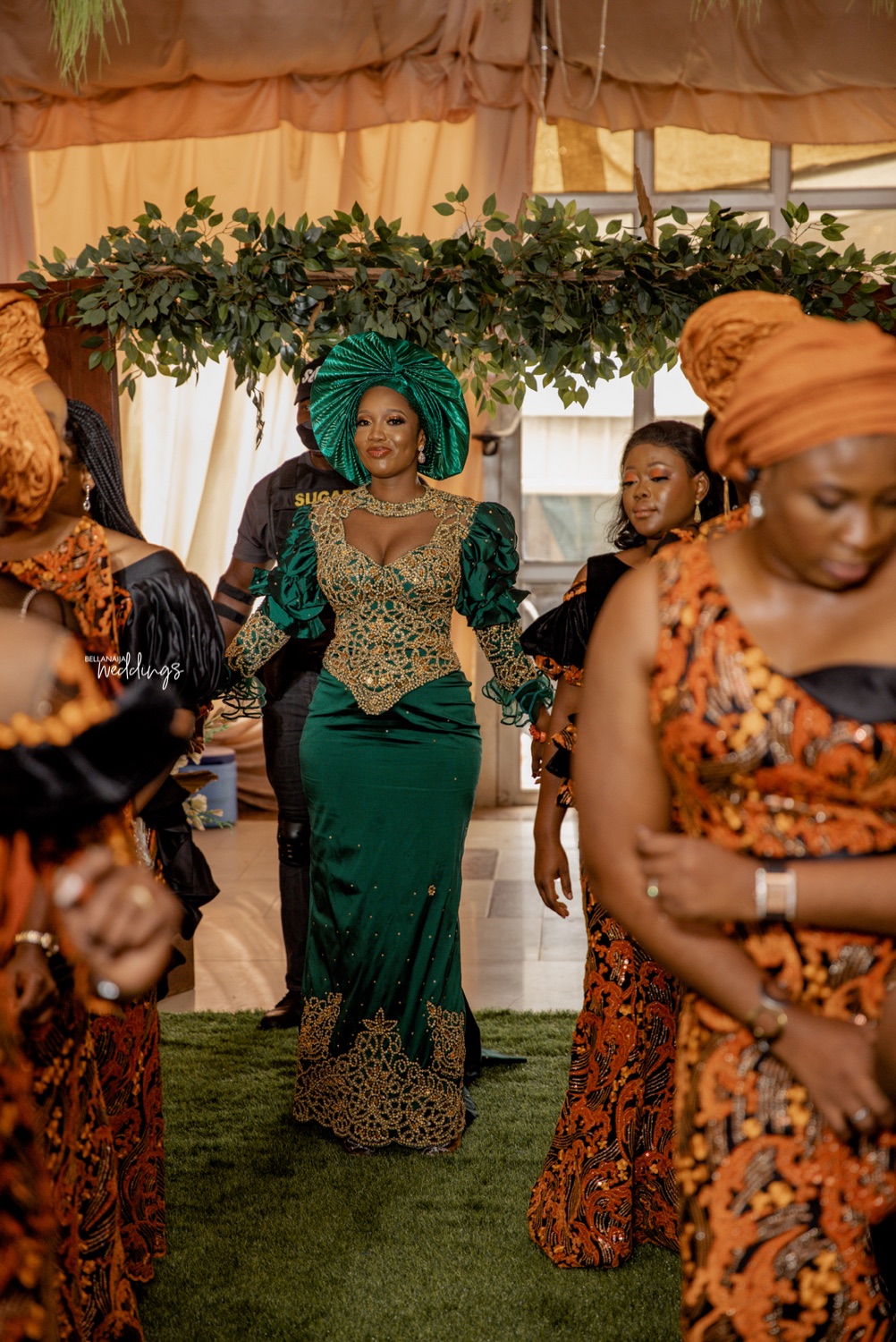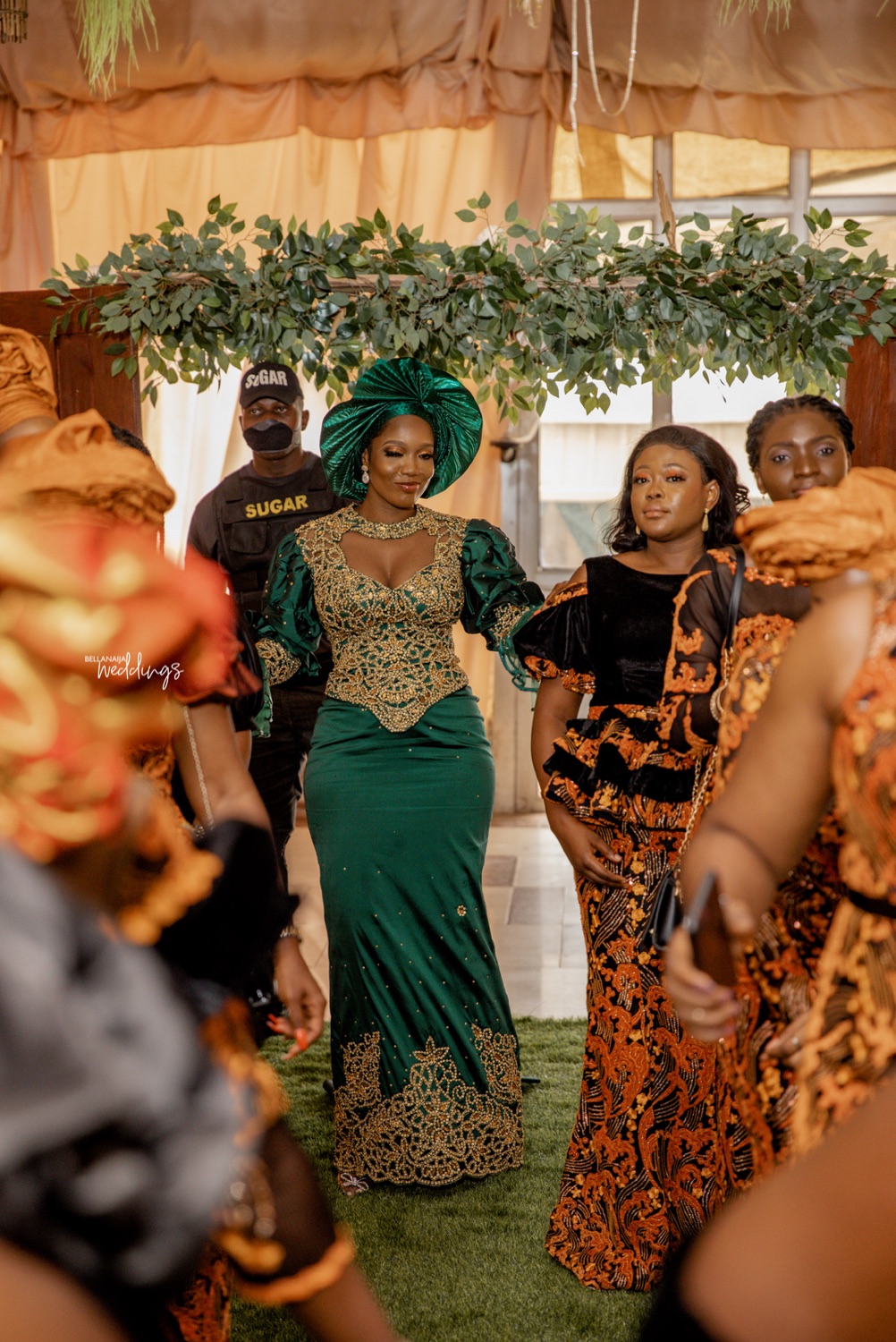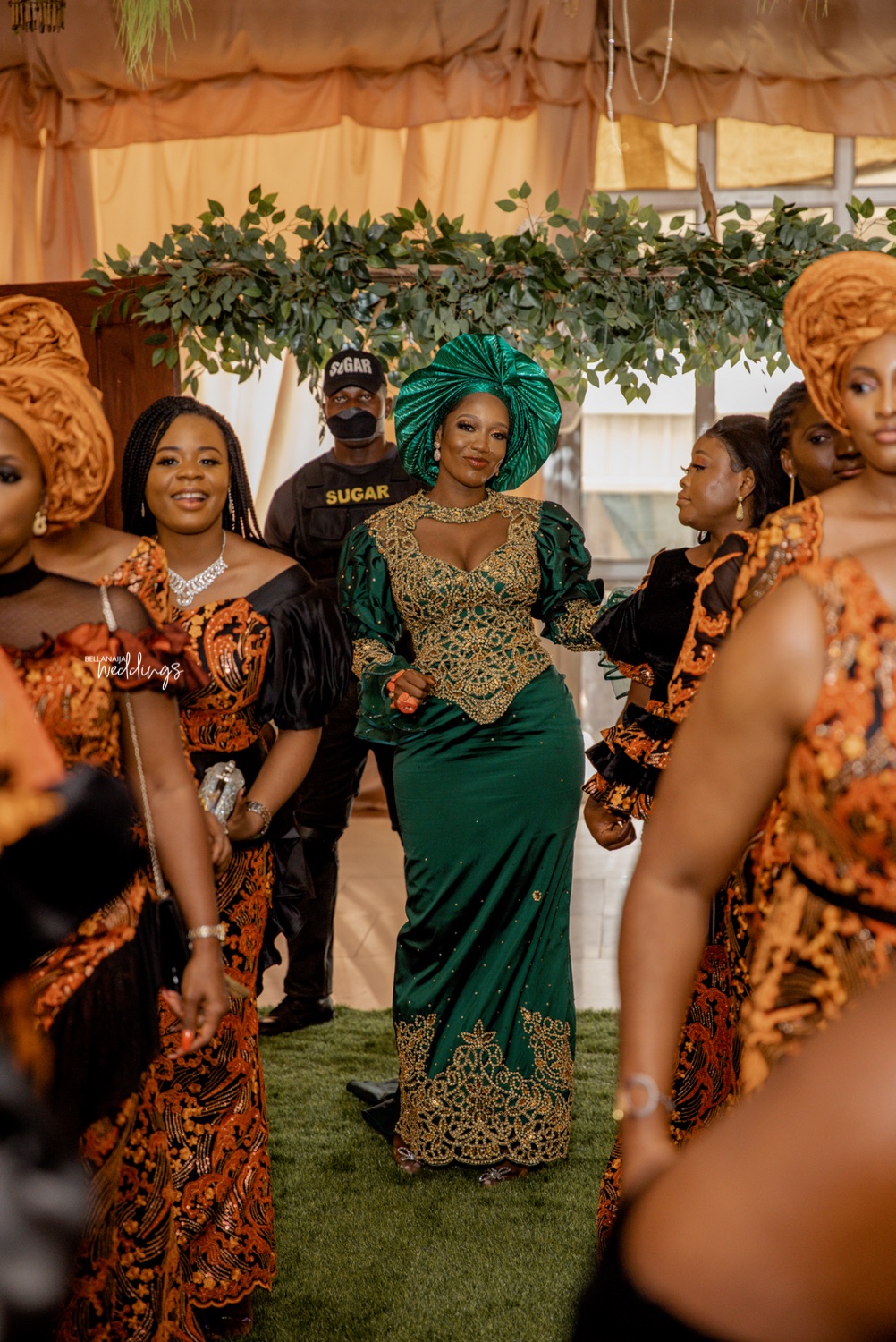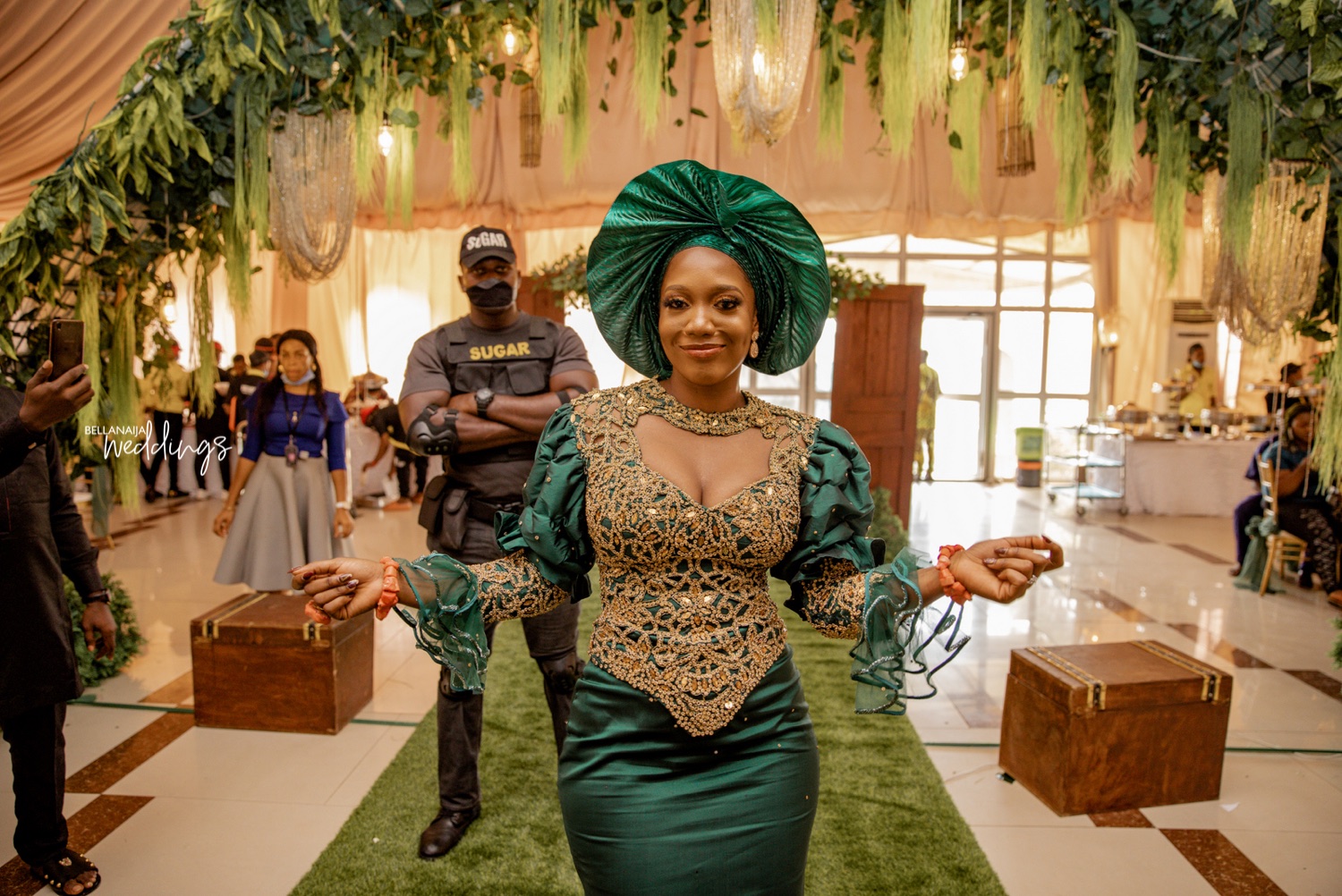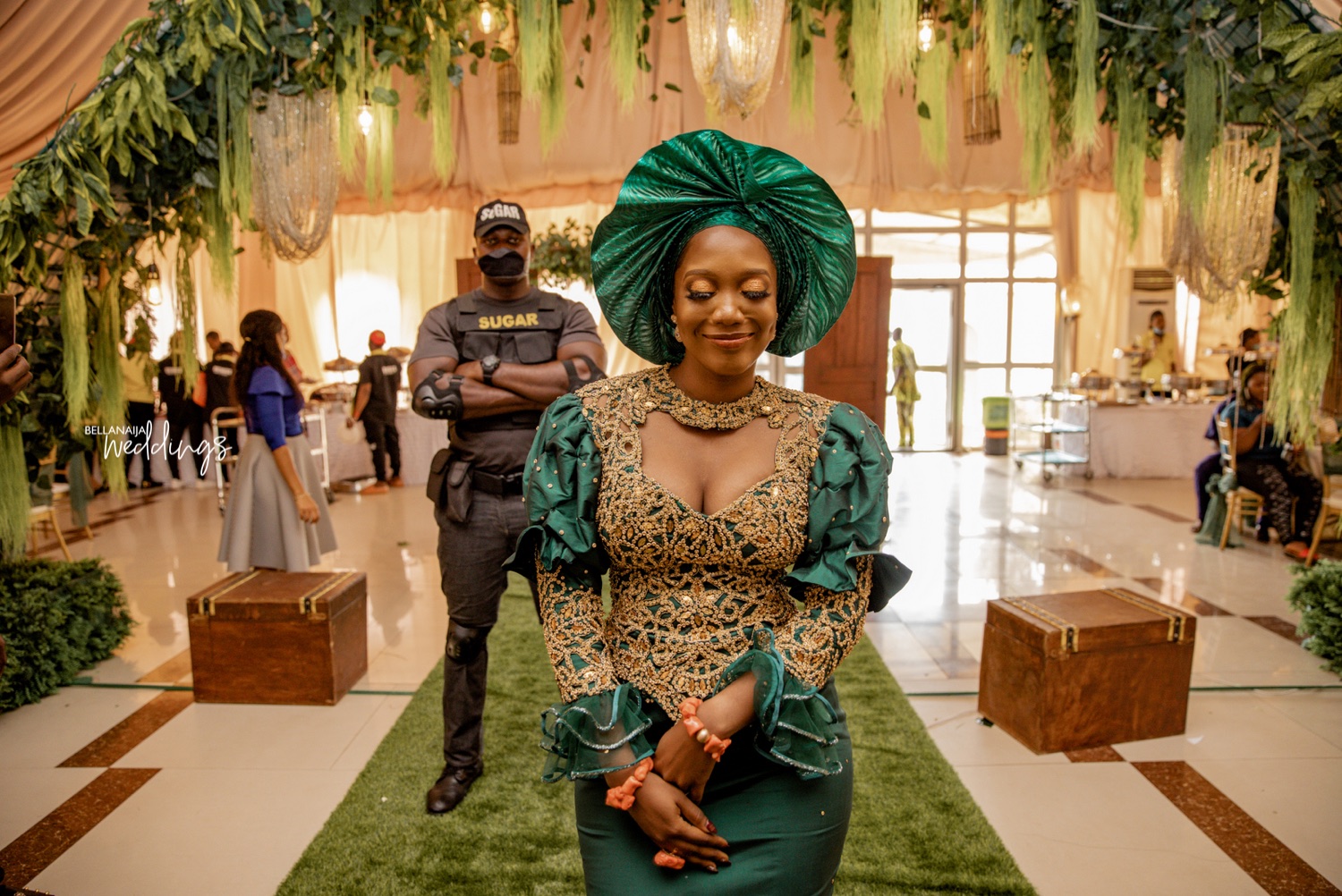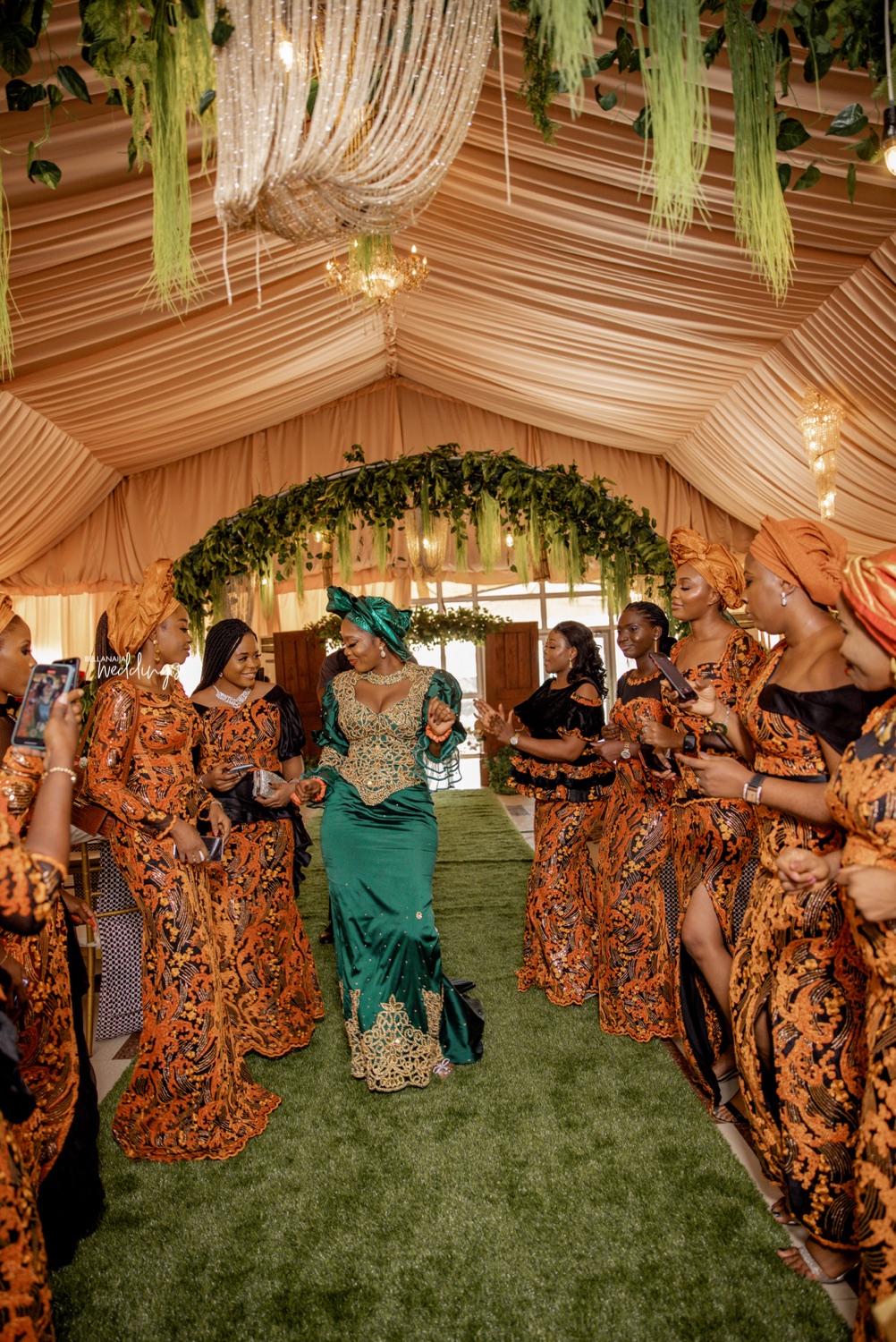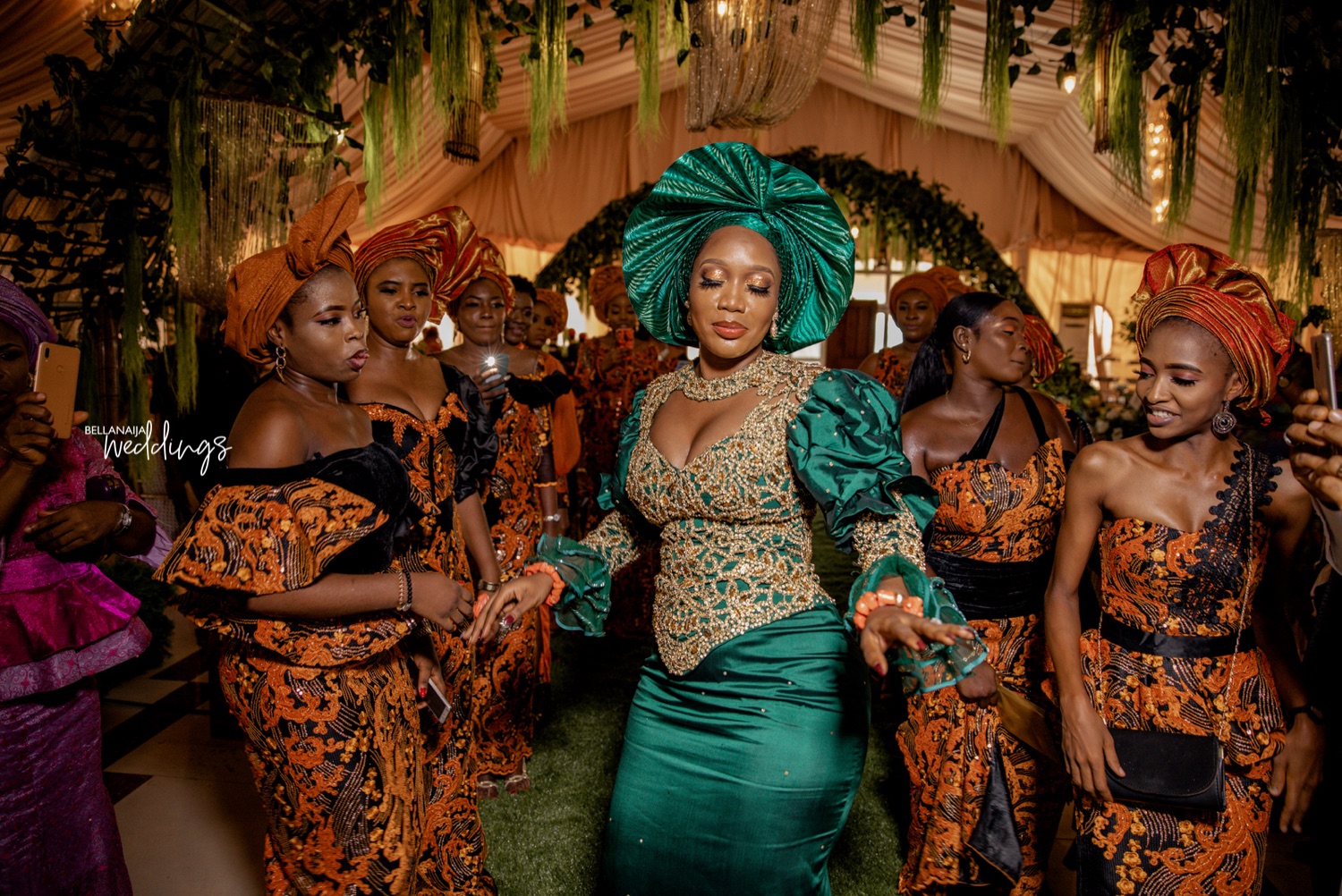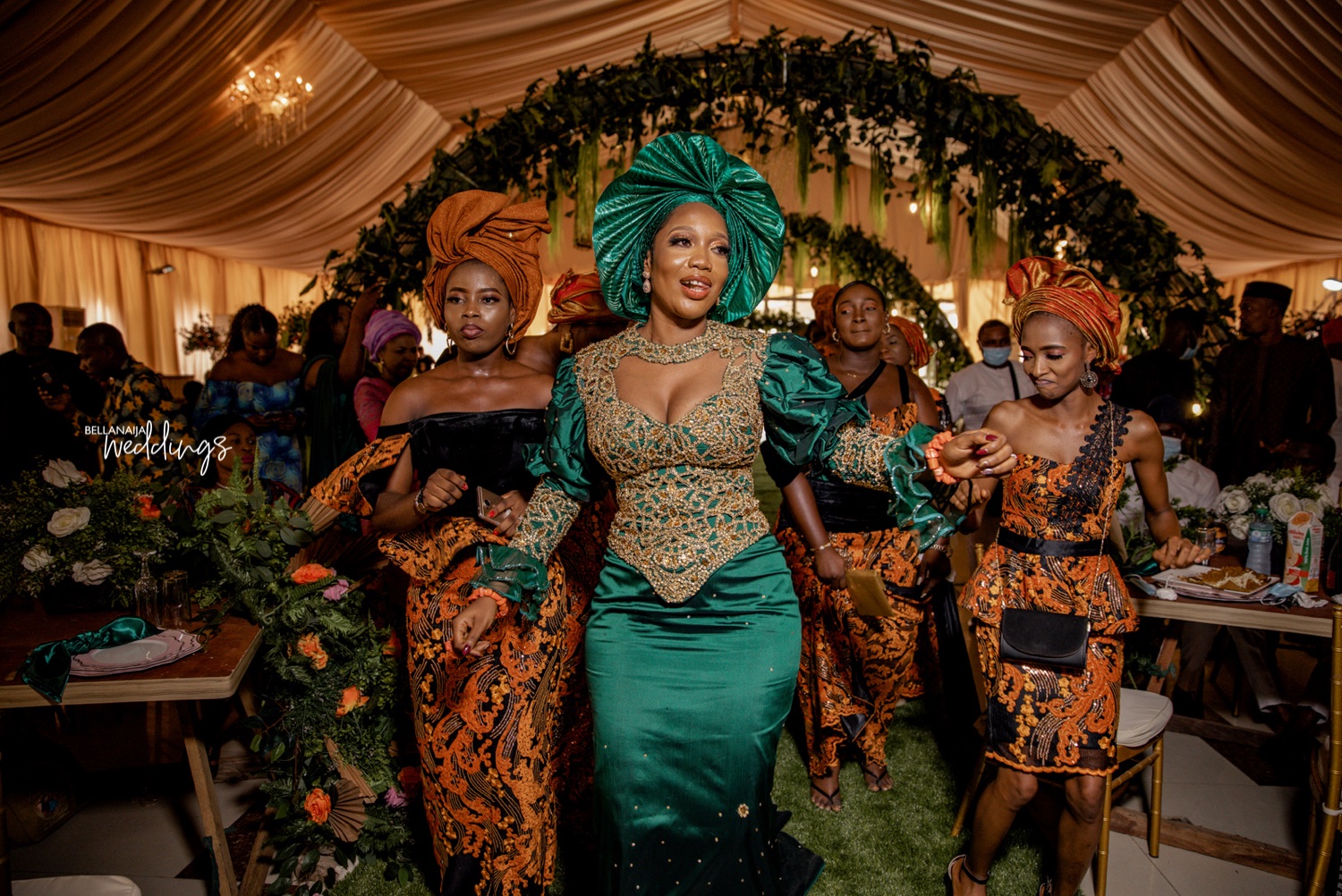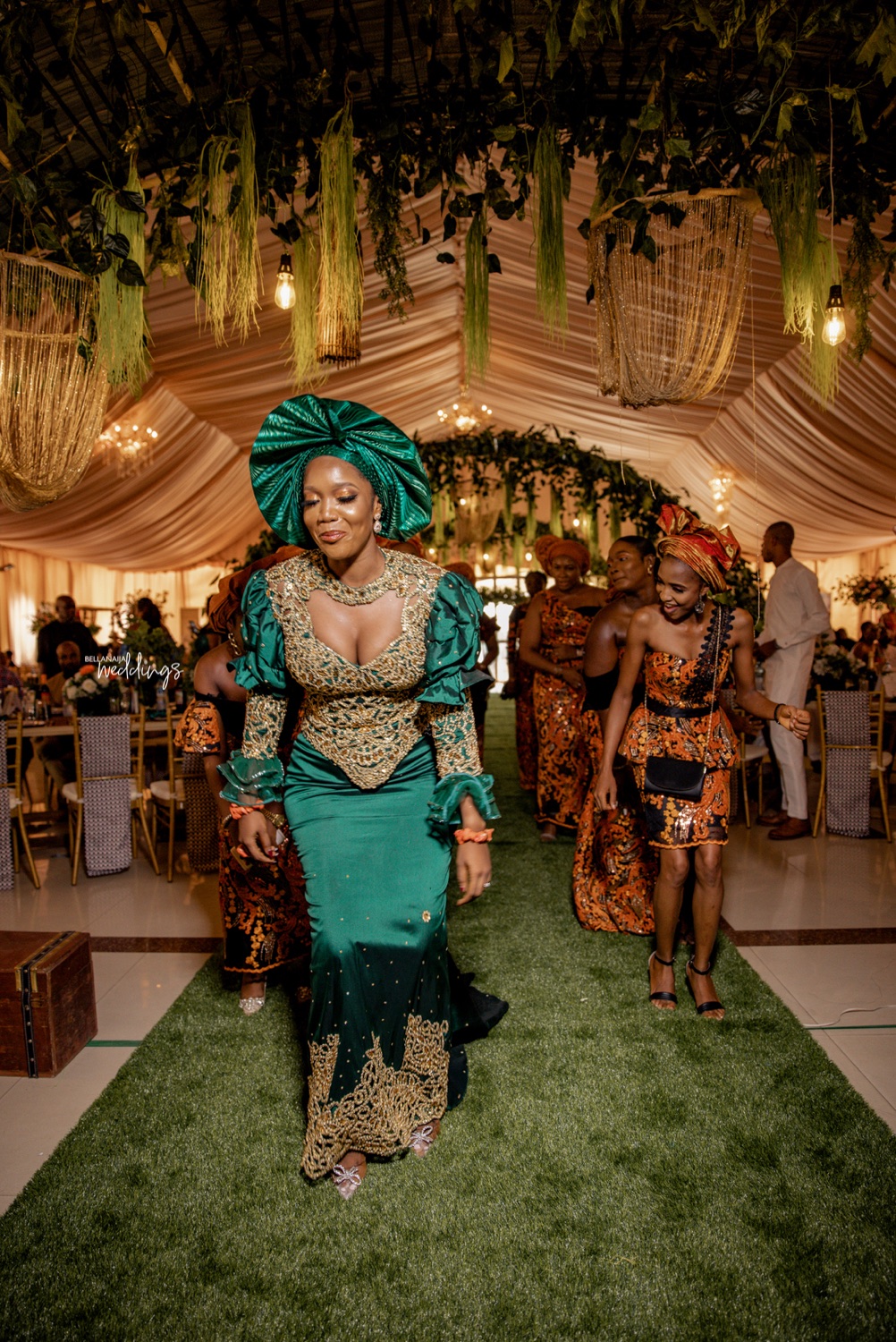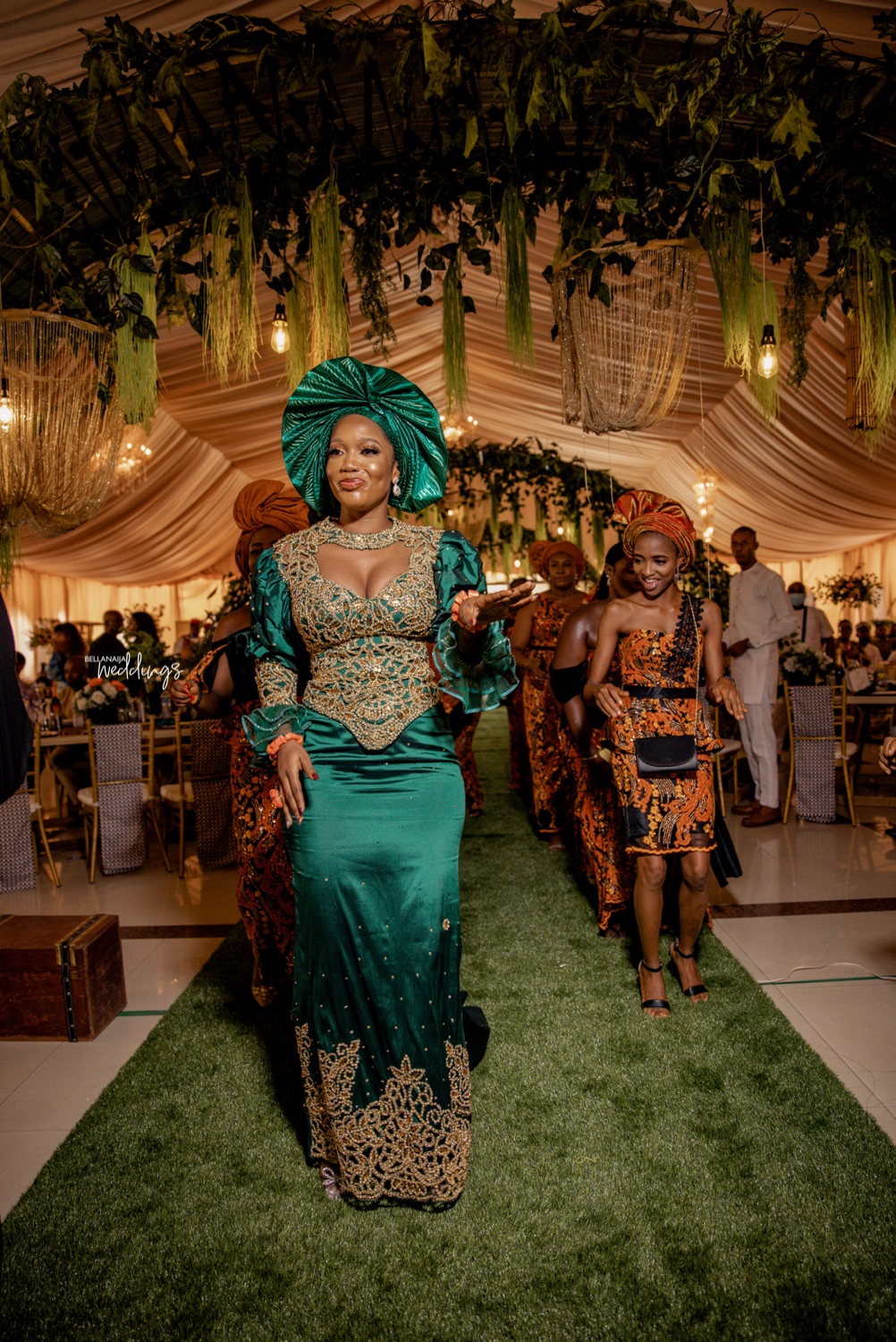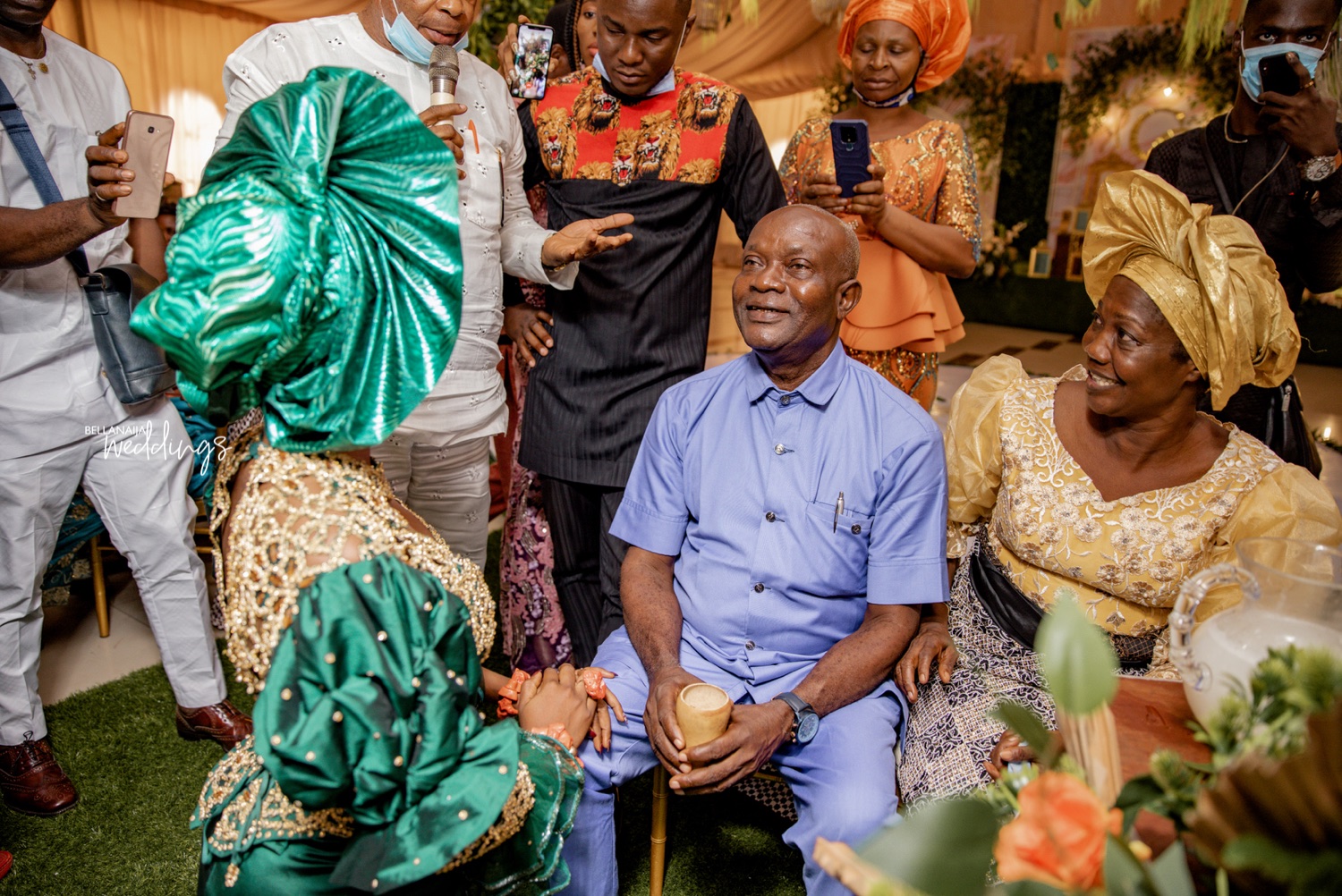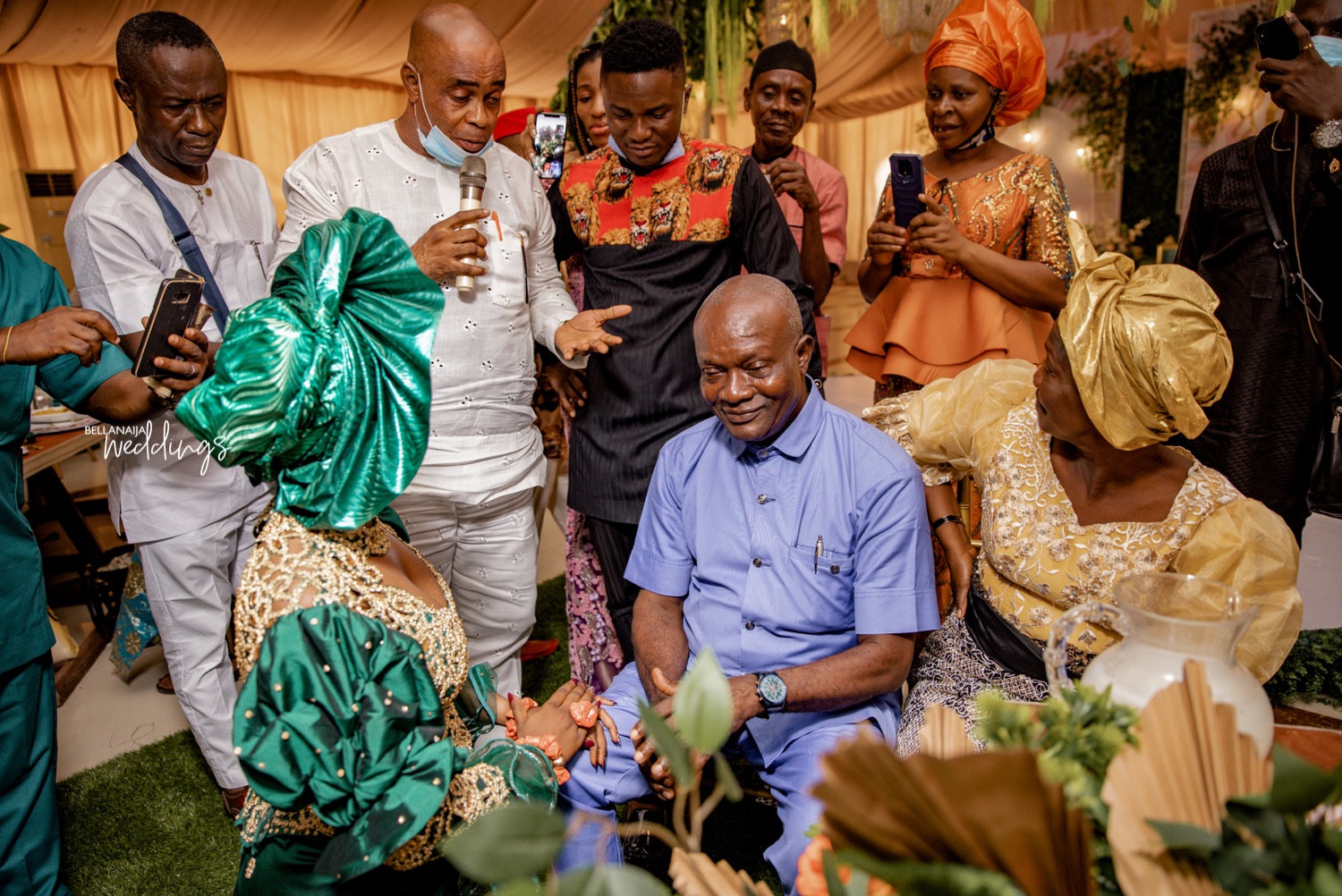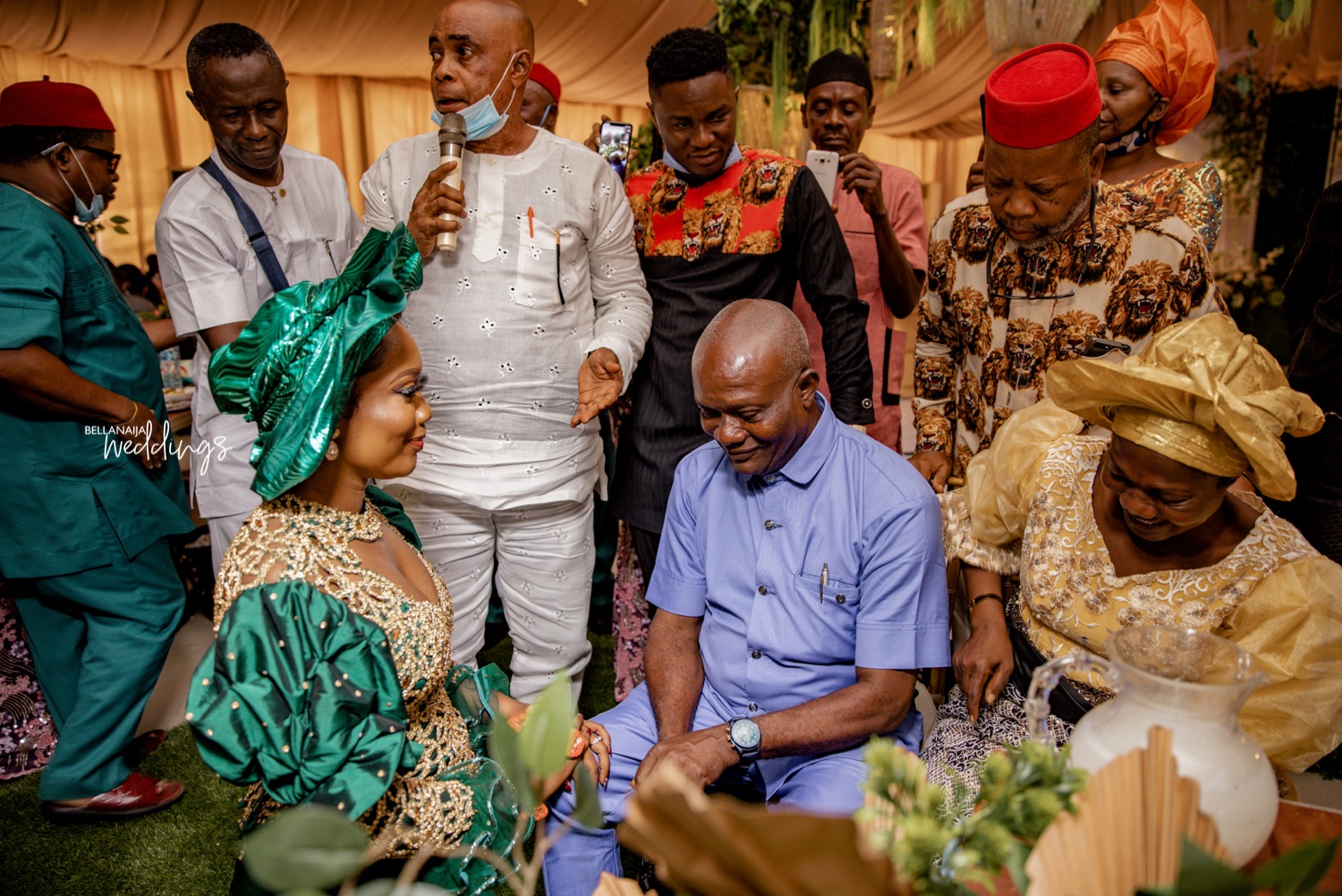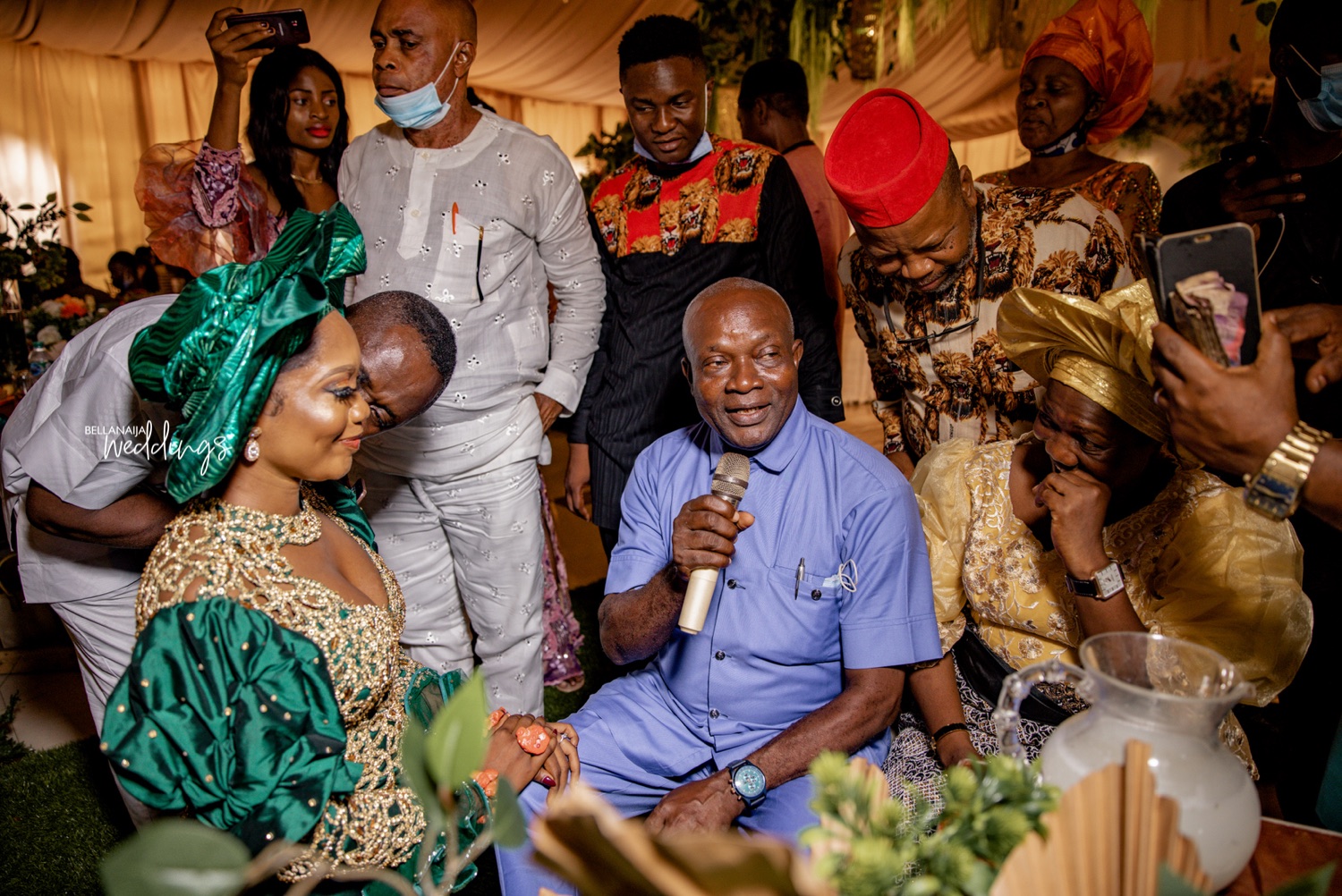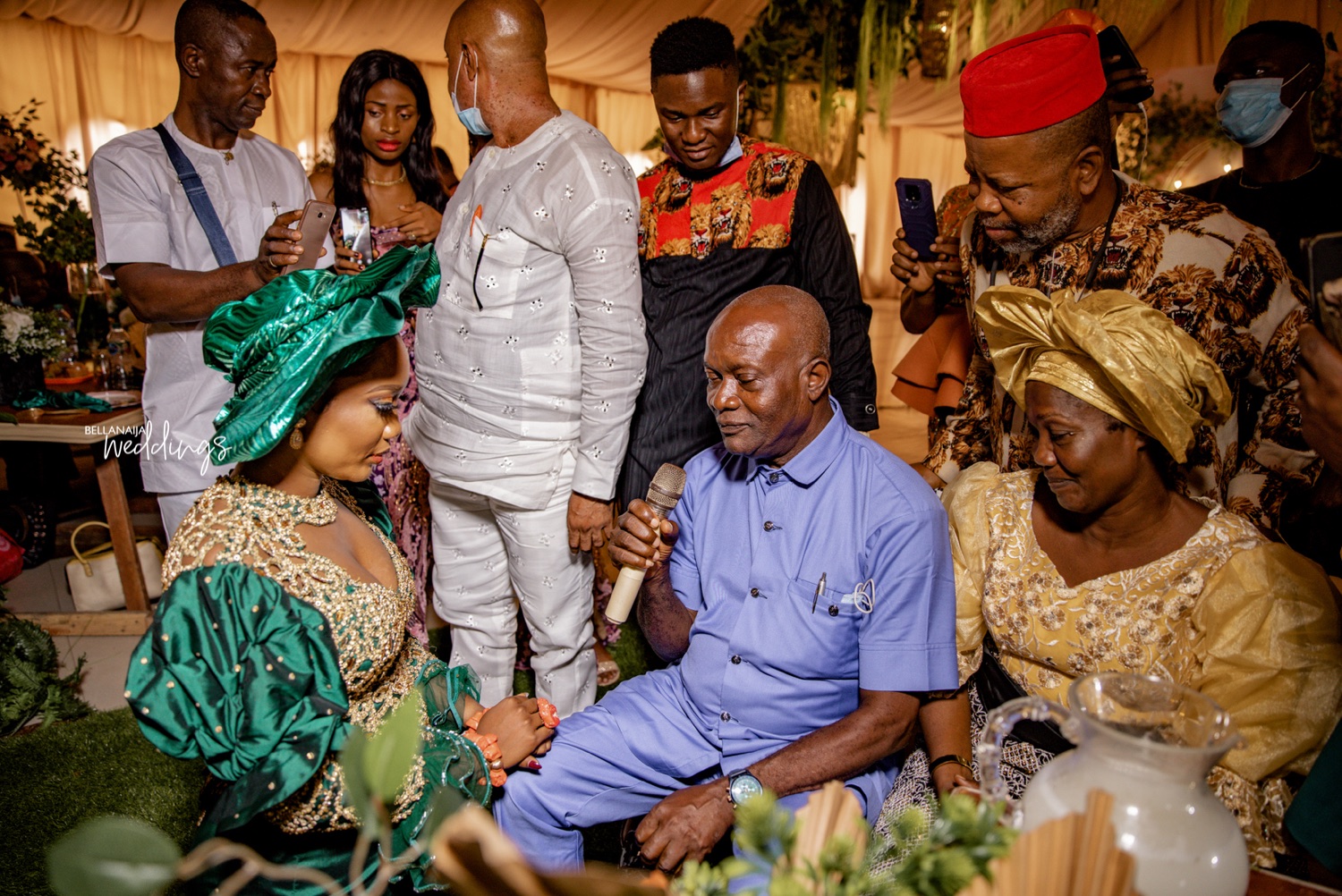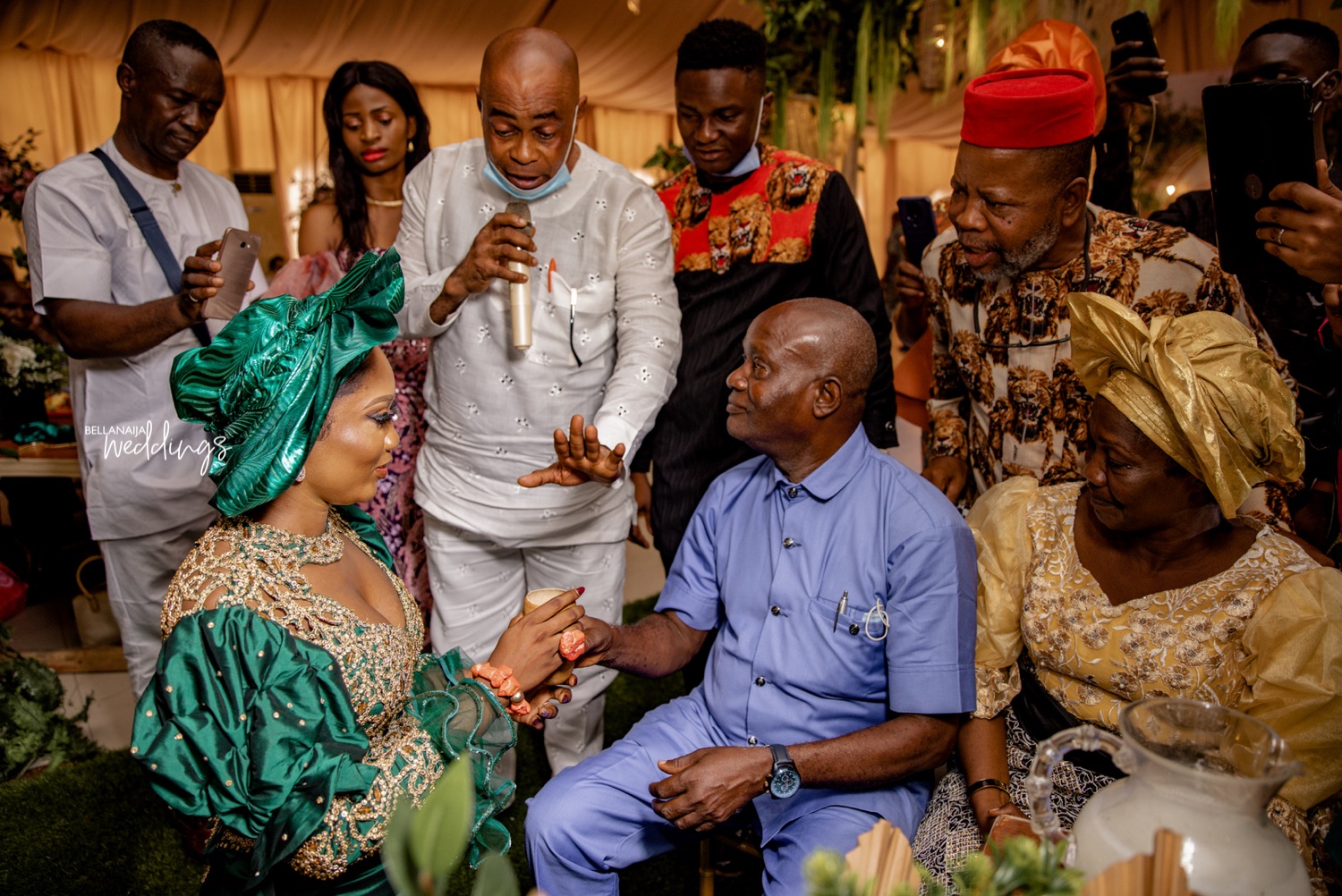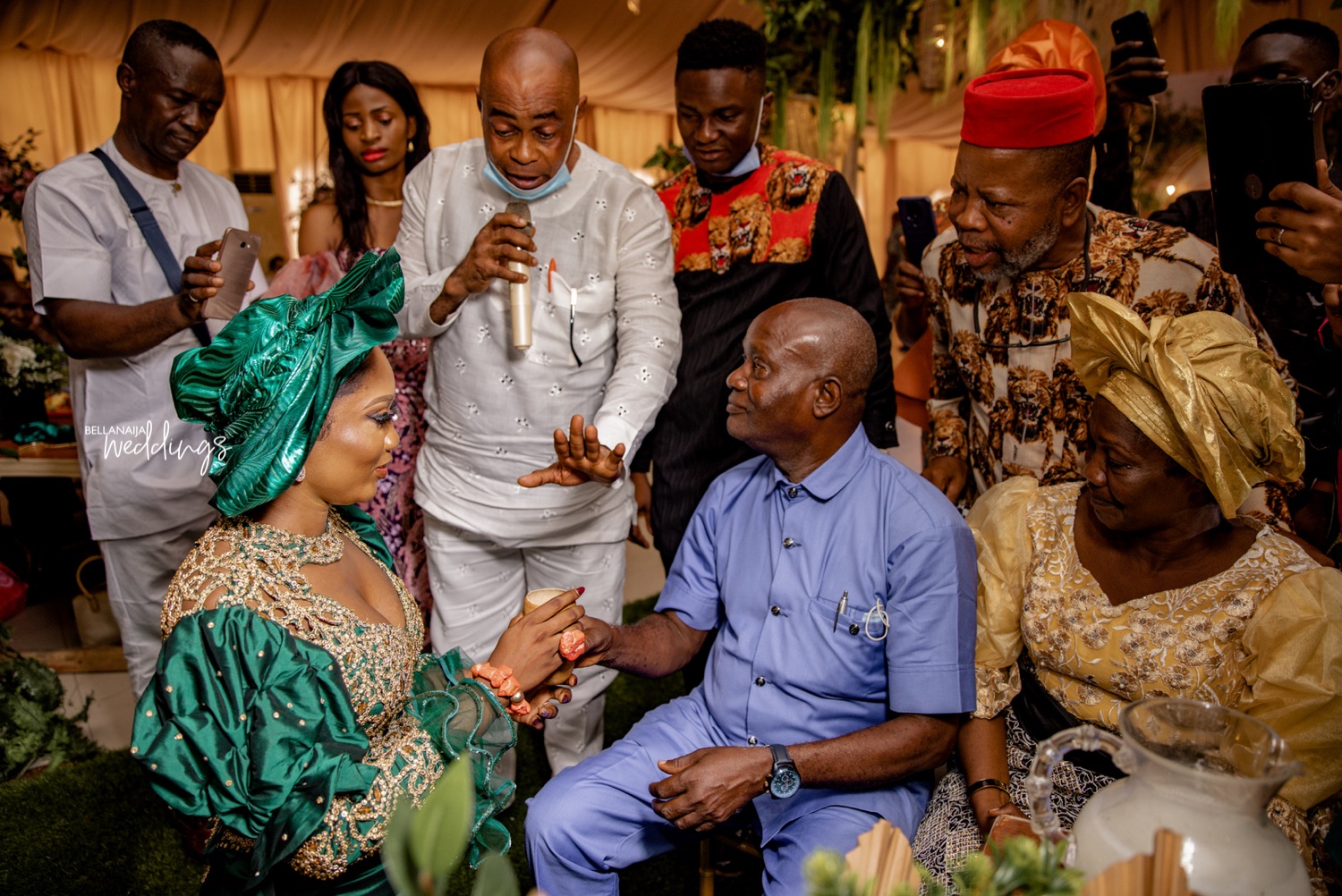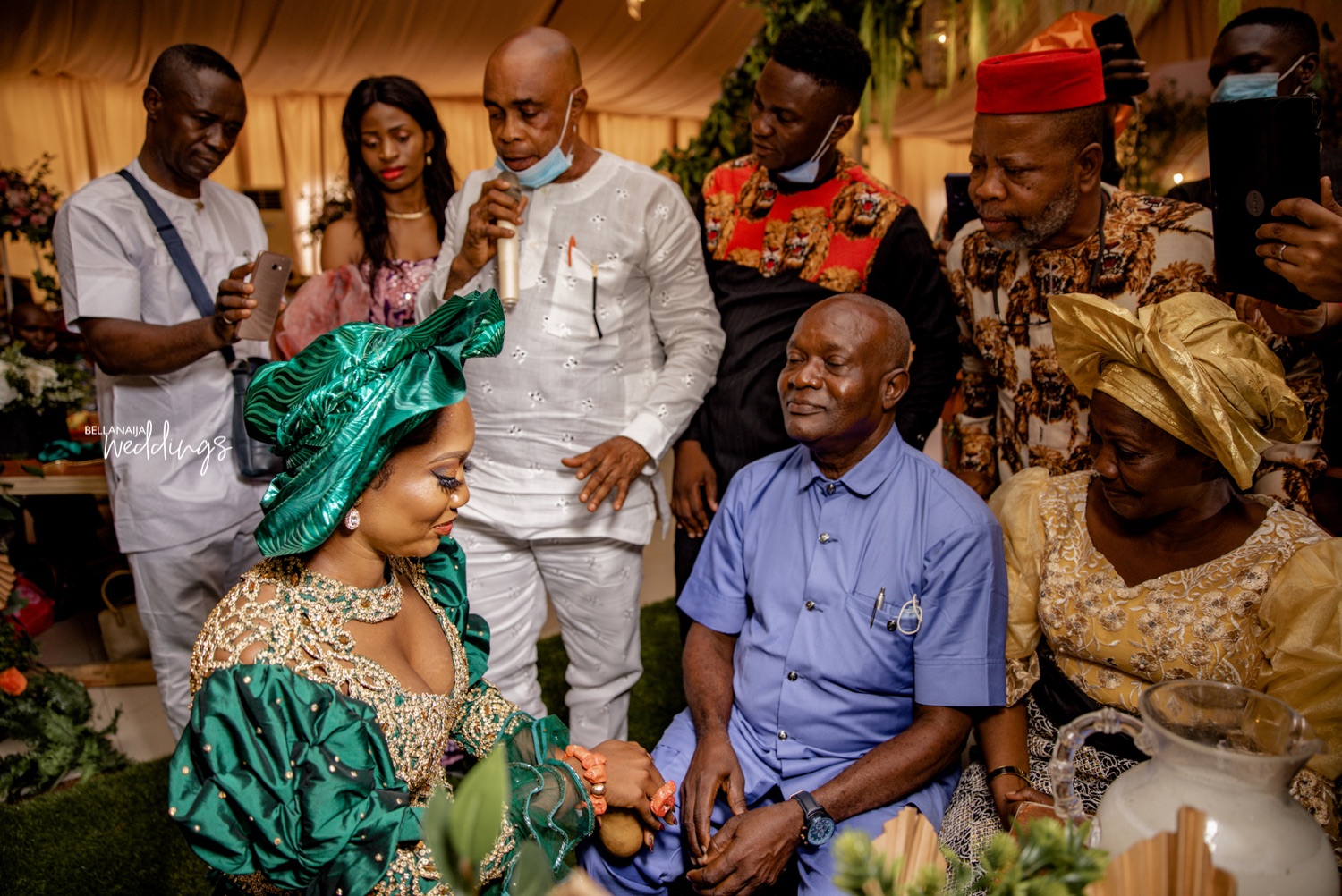 Now, it's time for Chidera to go get her groom…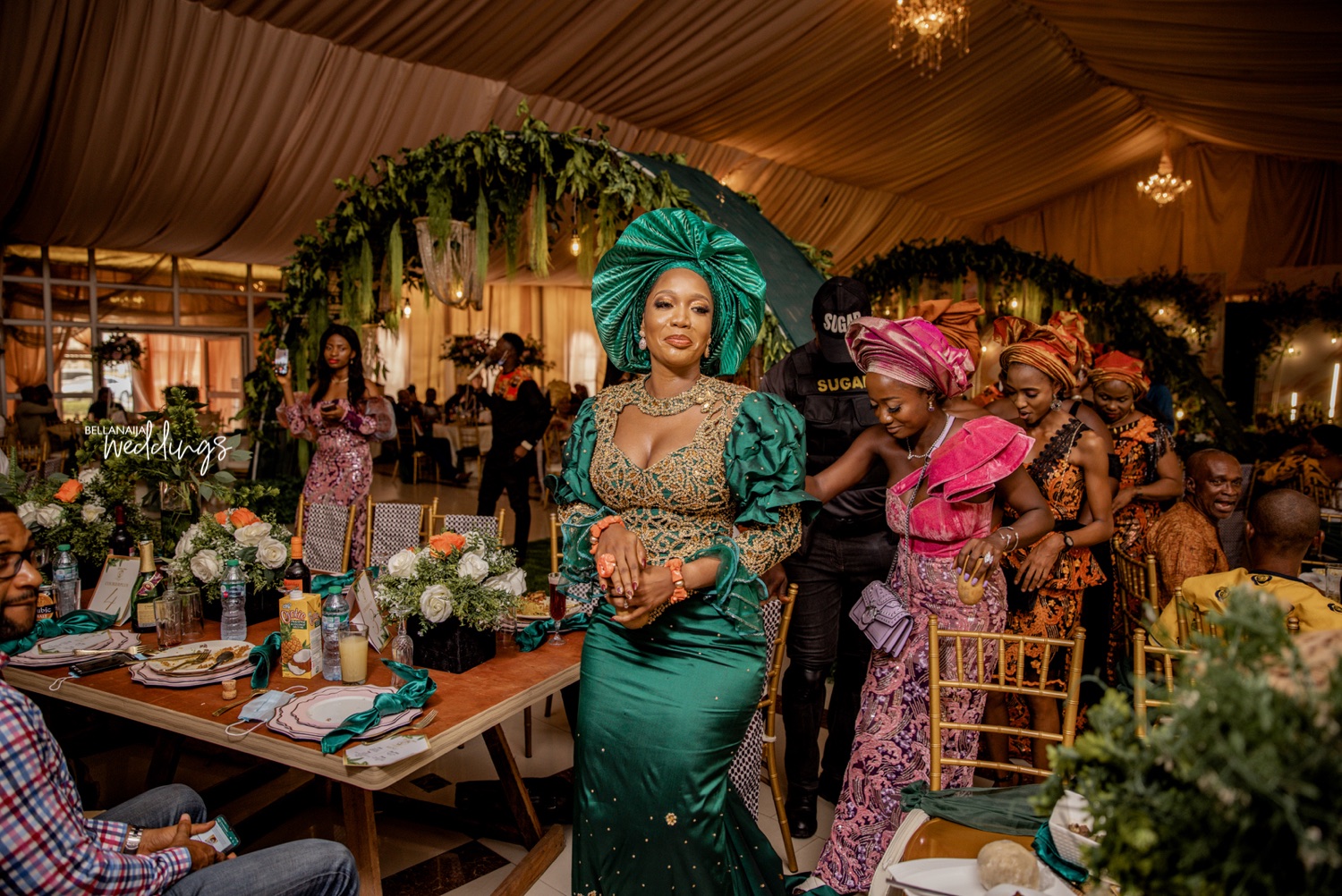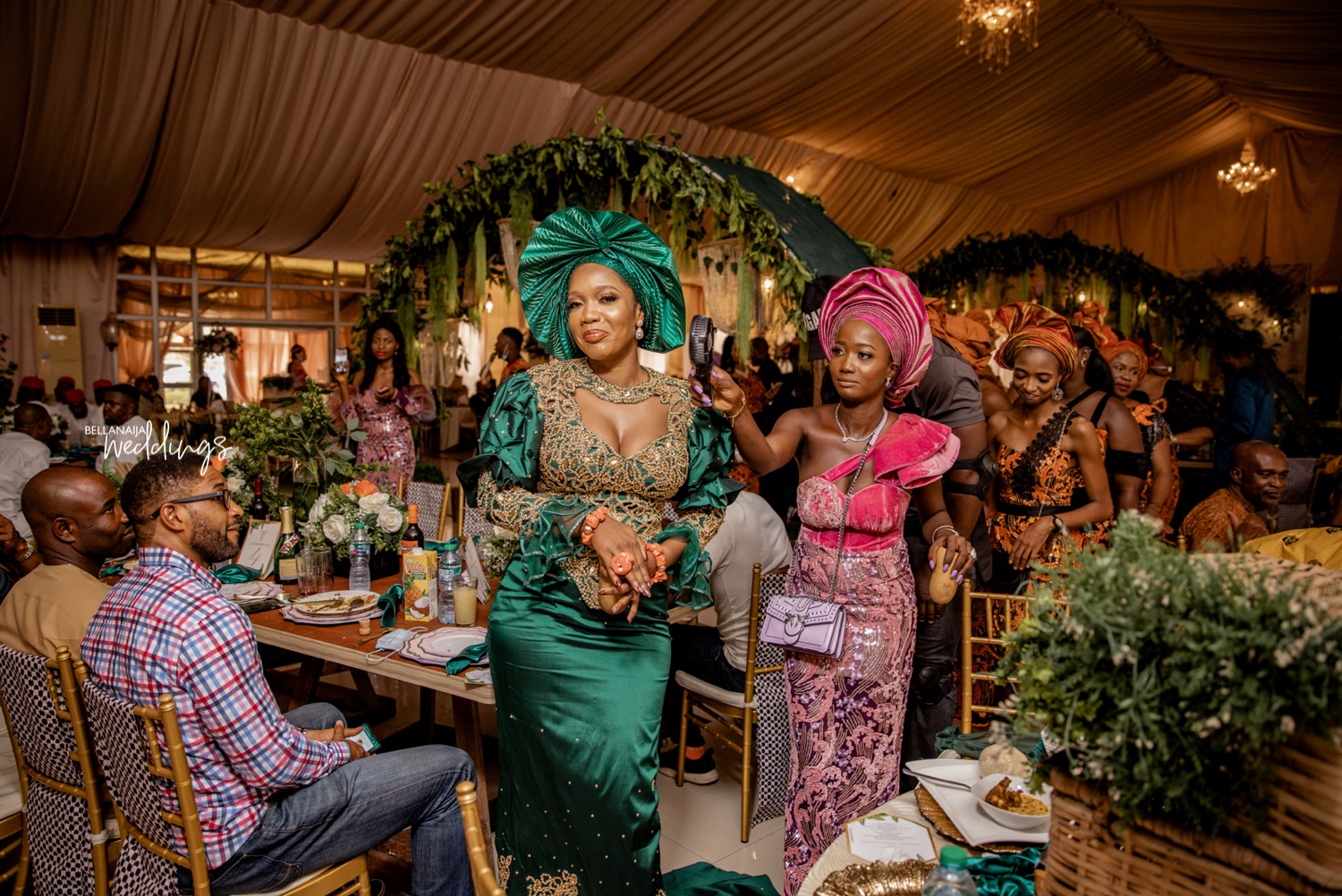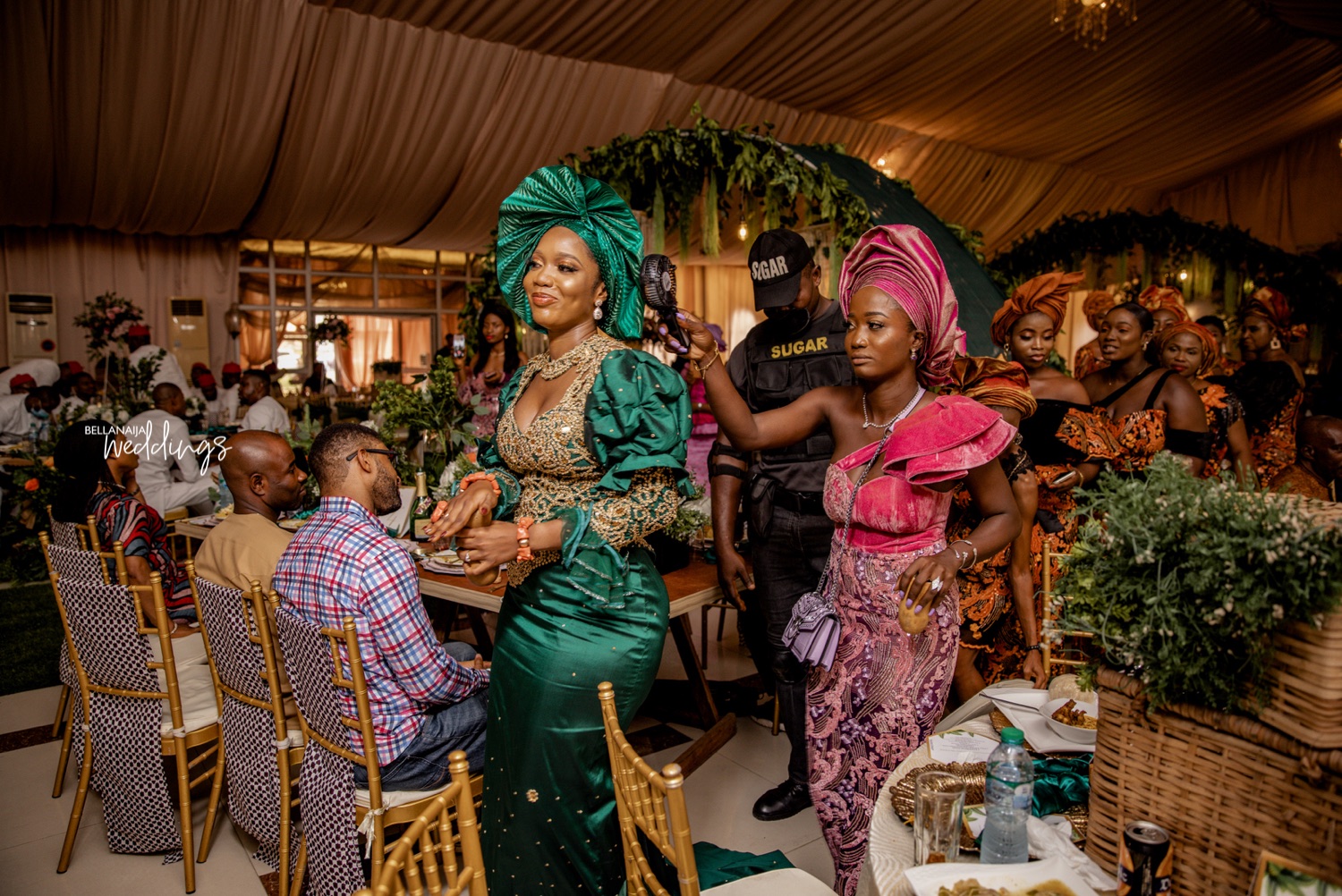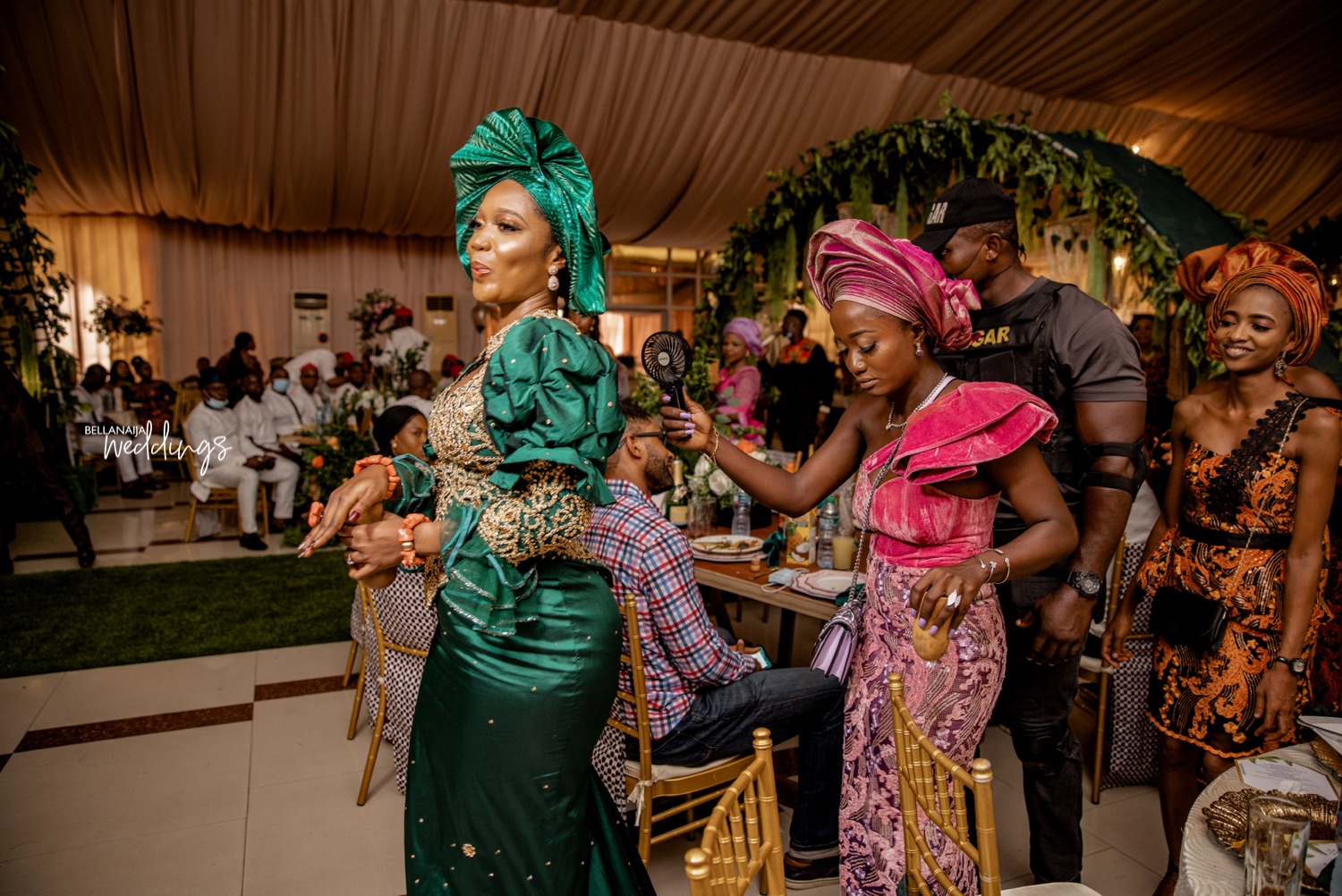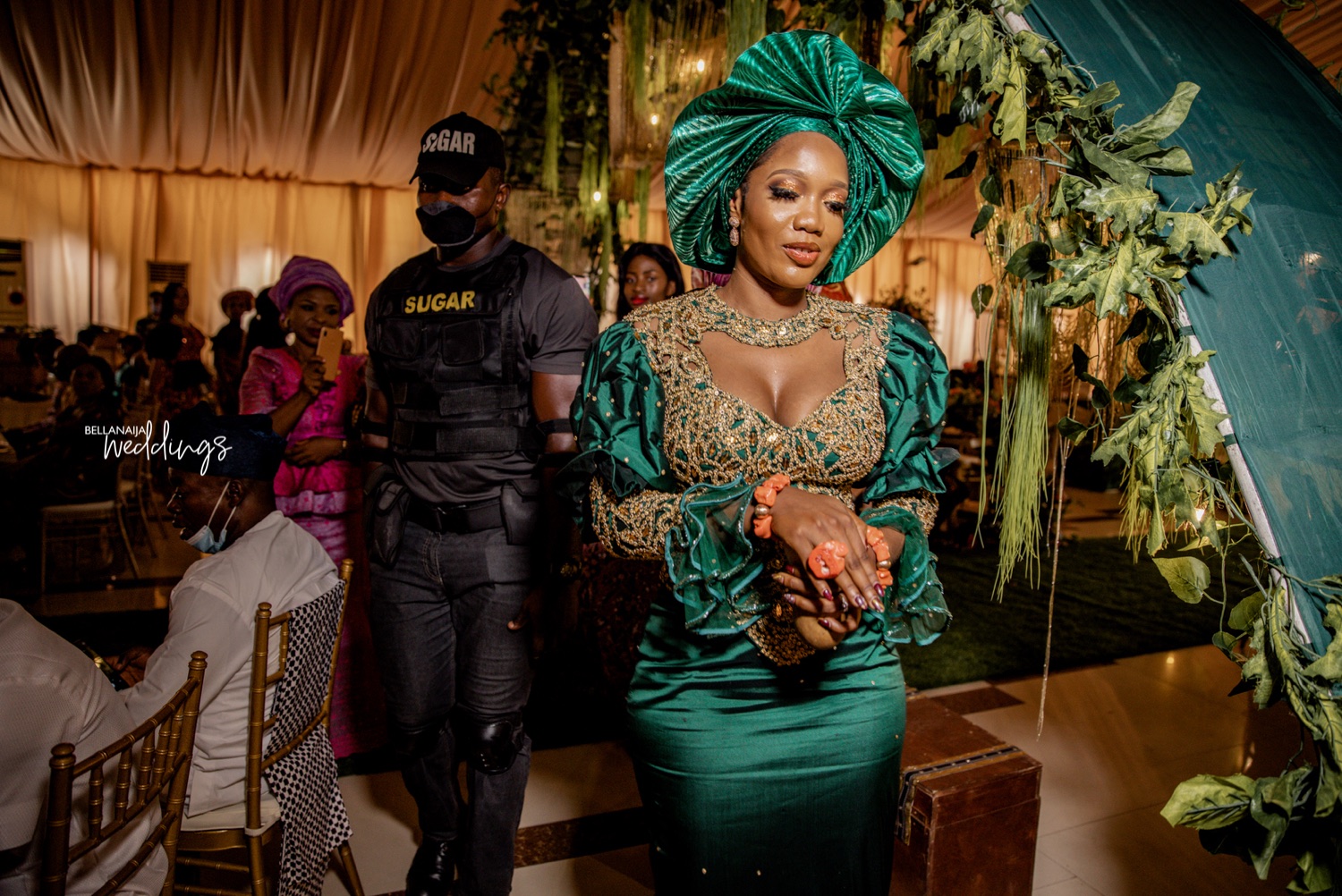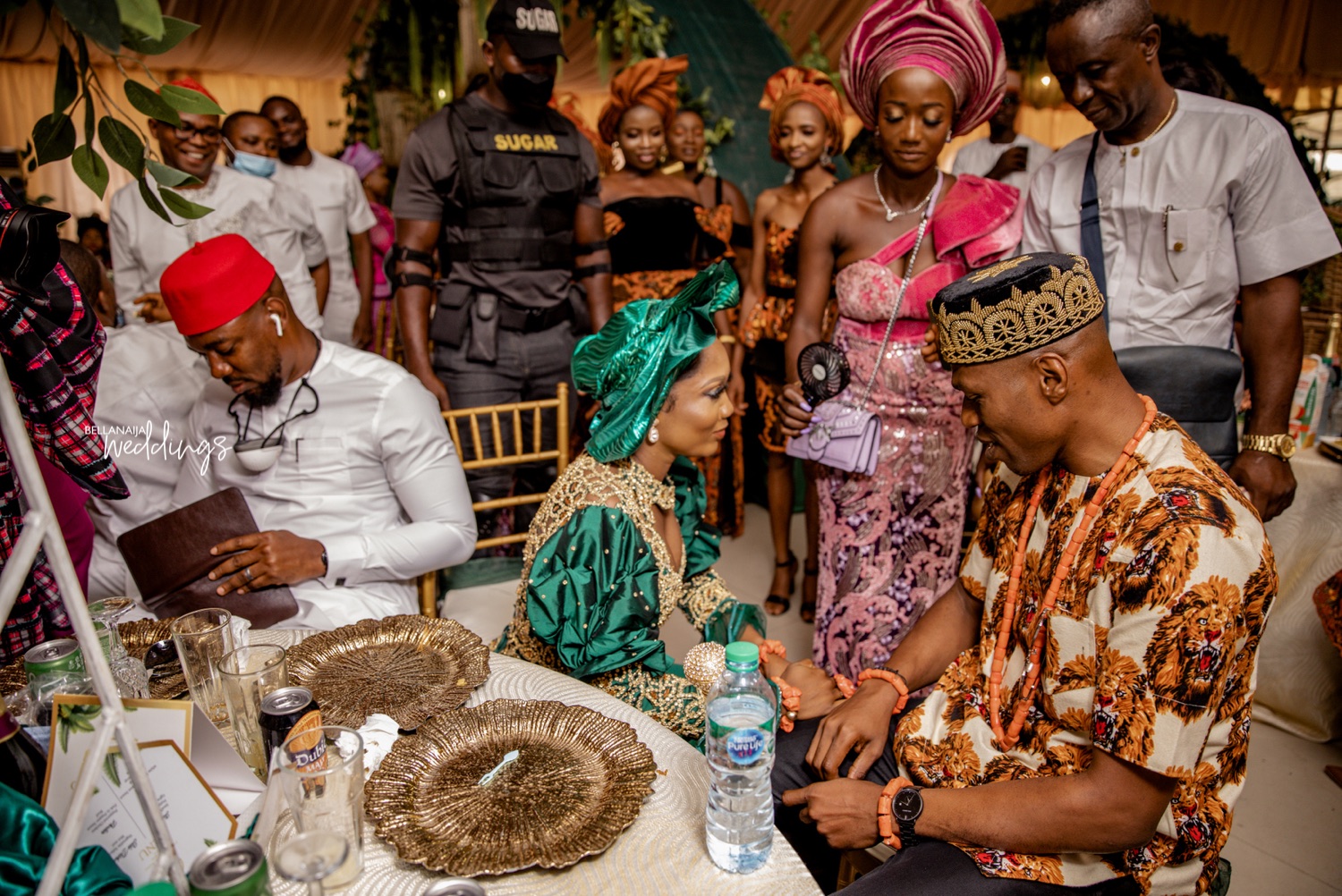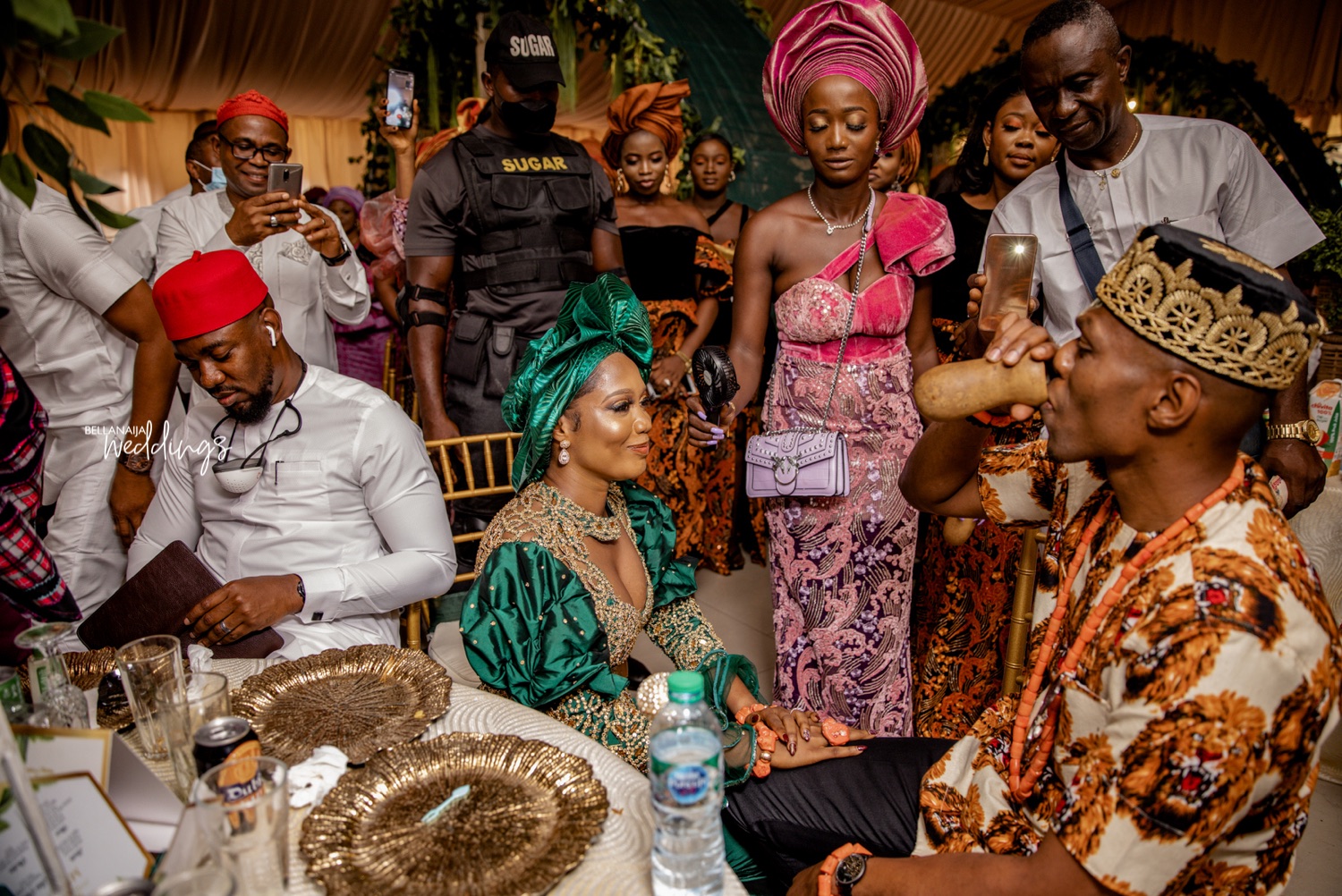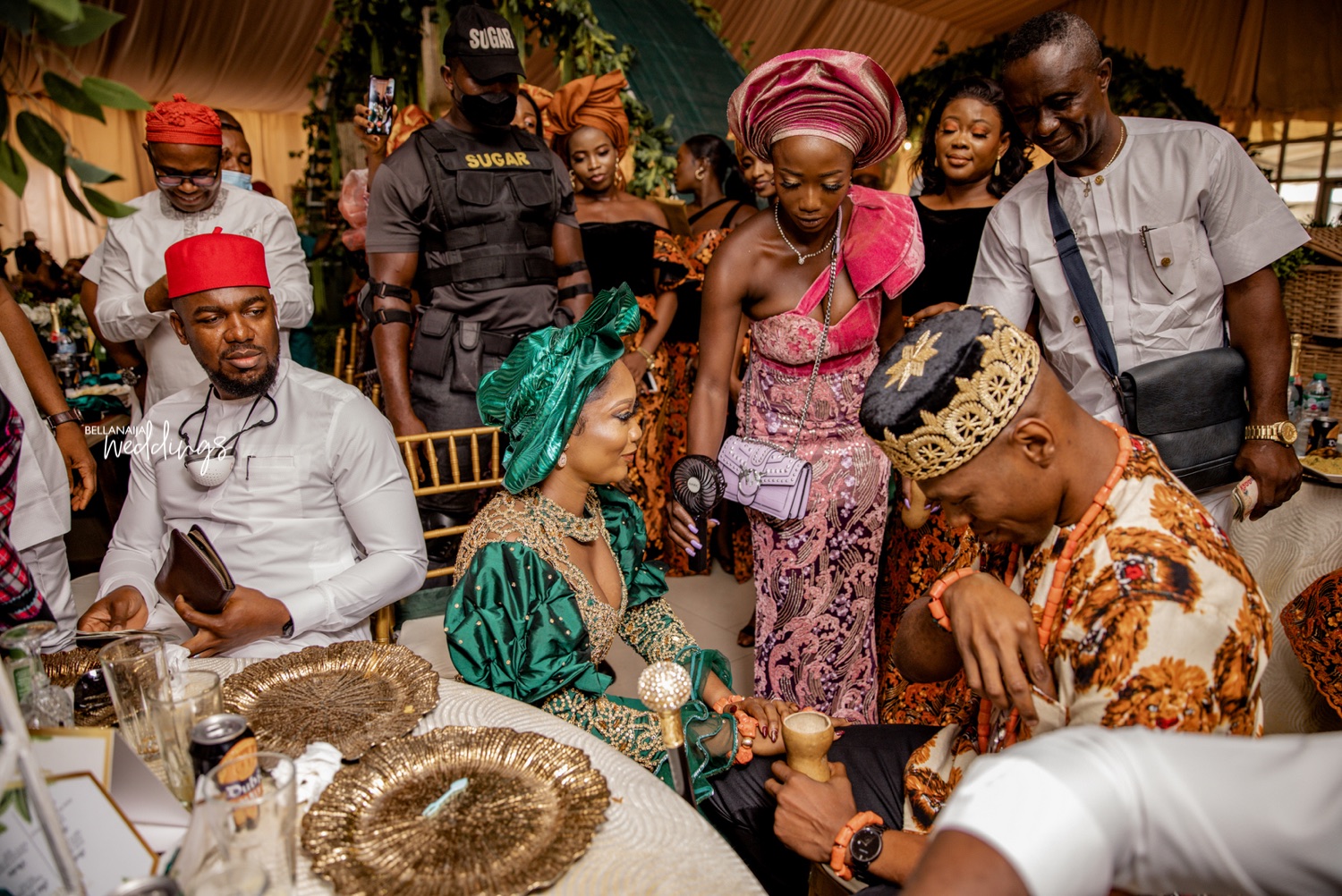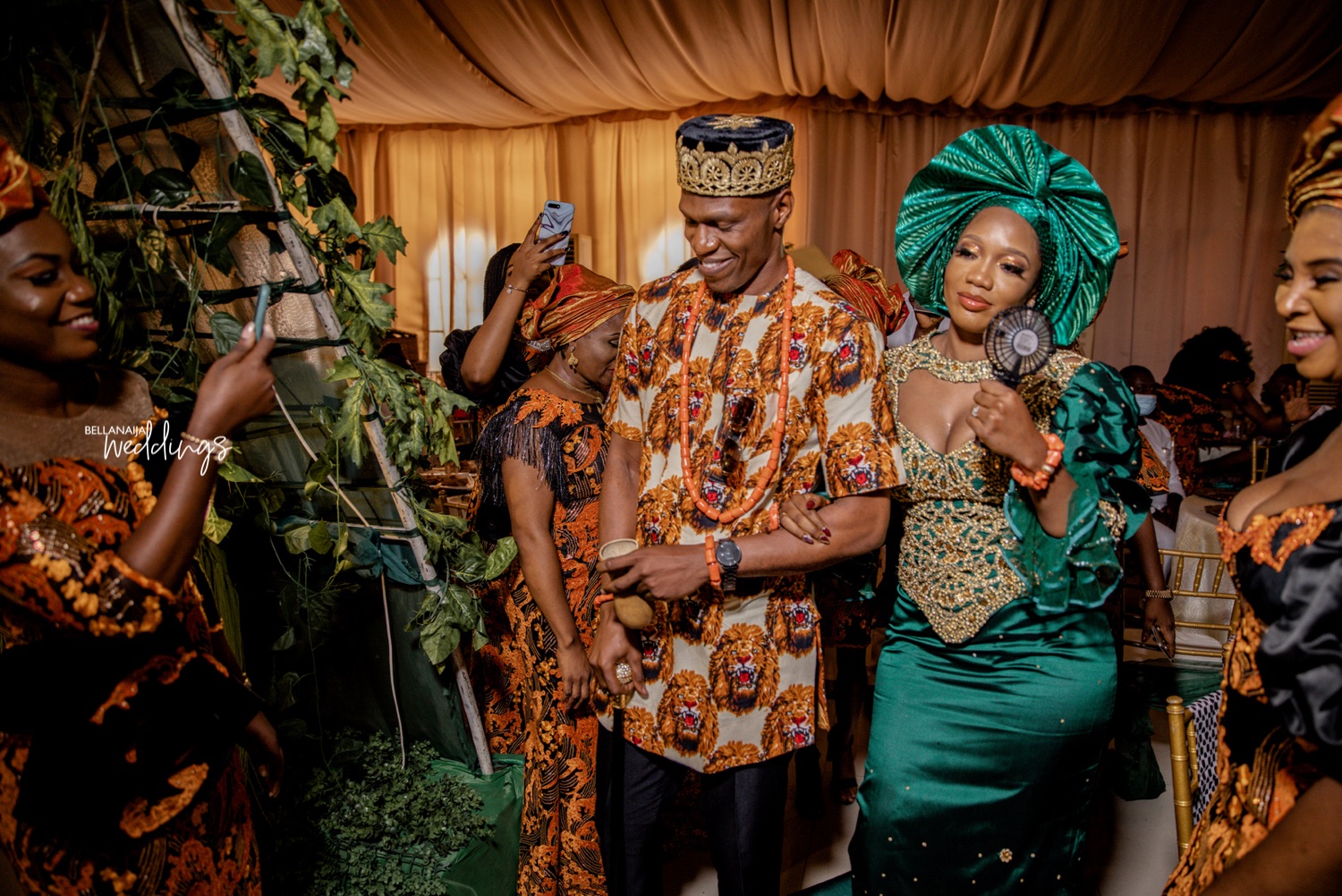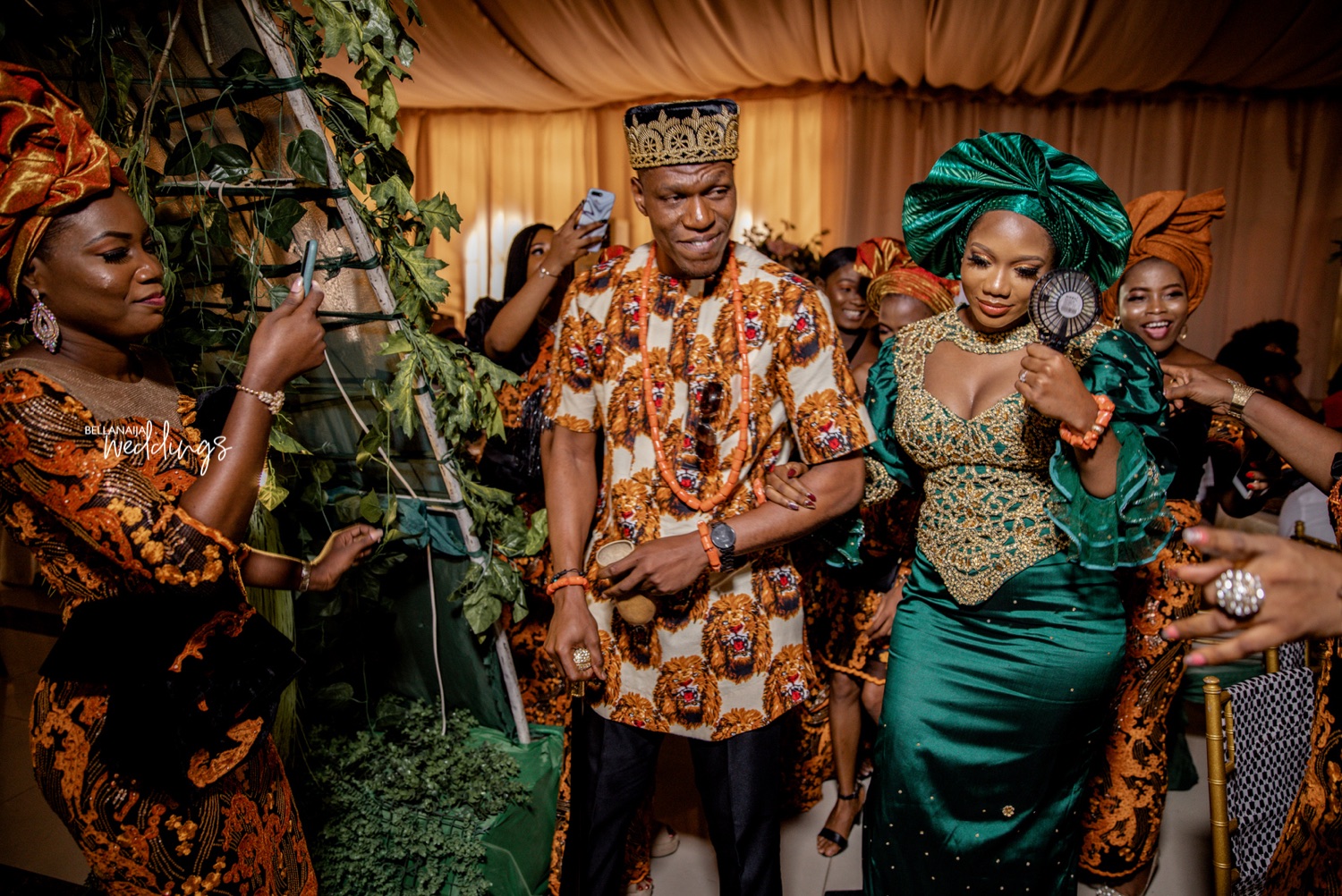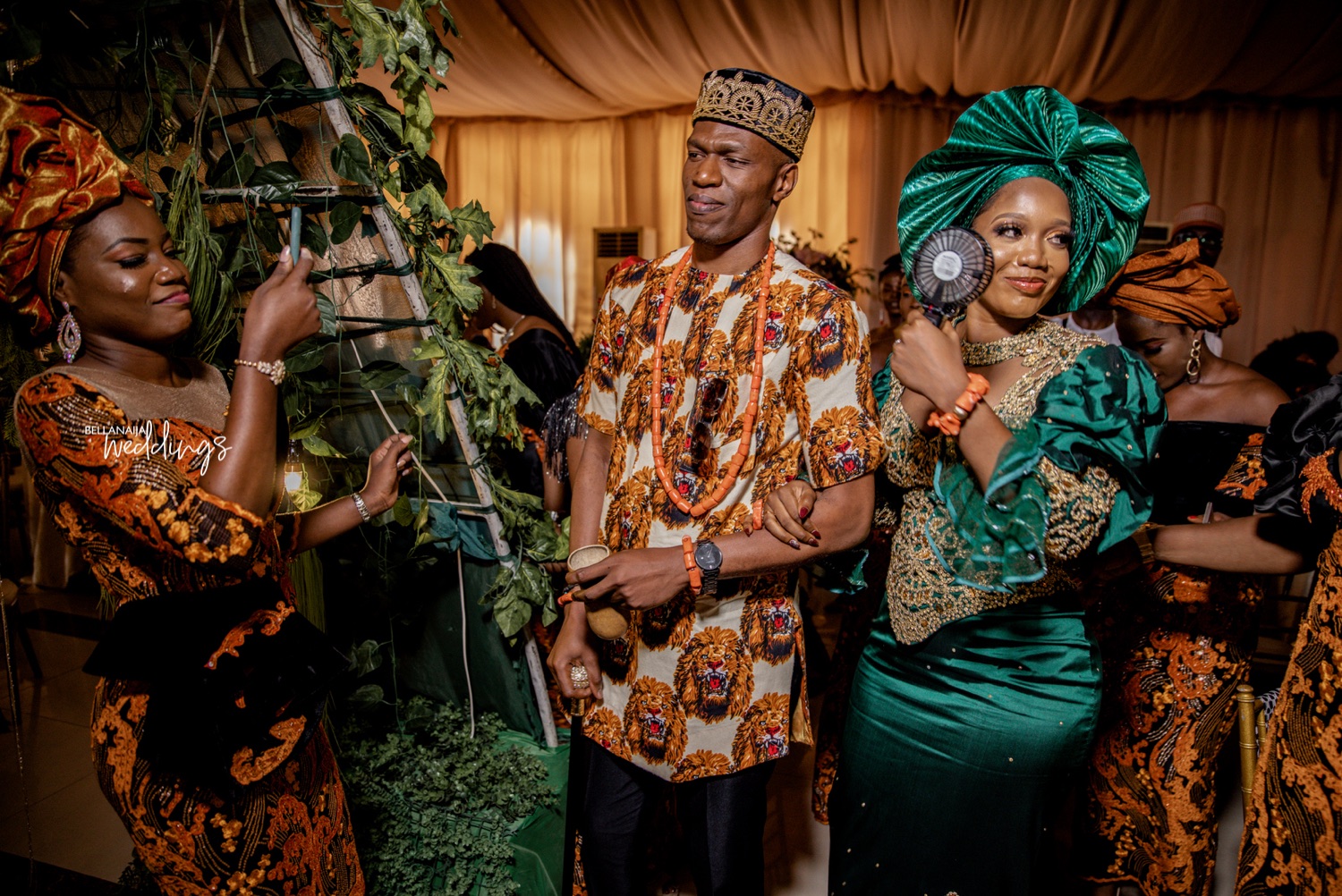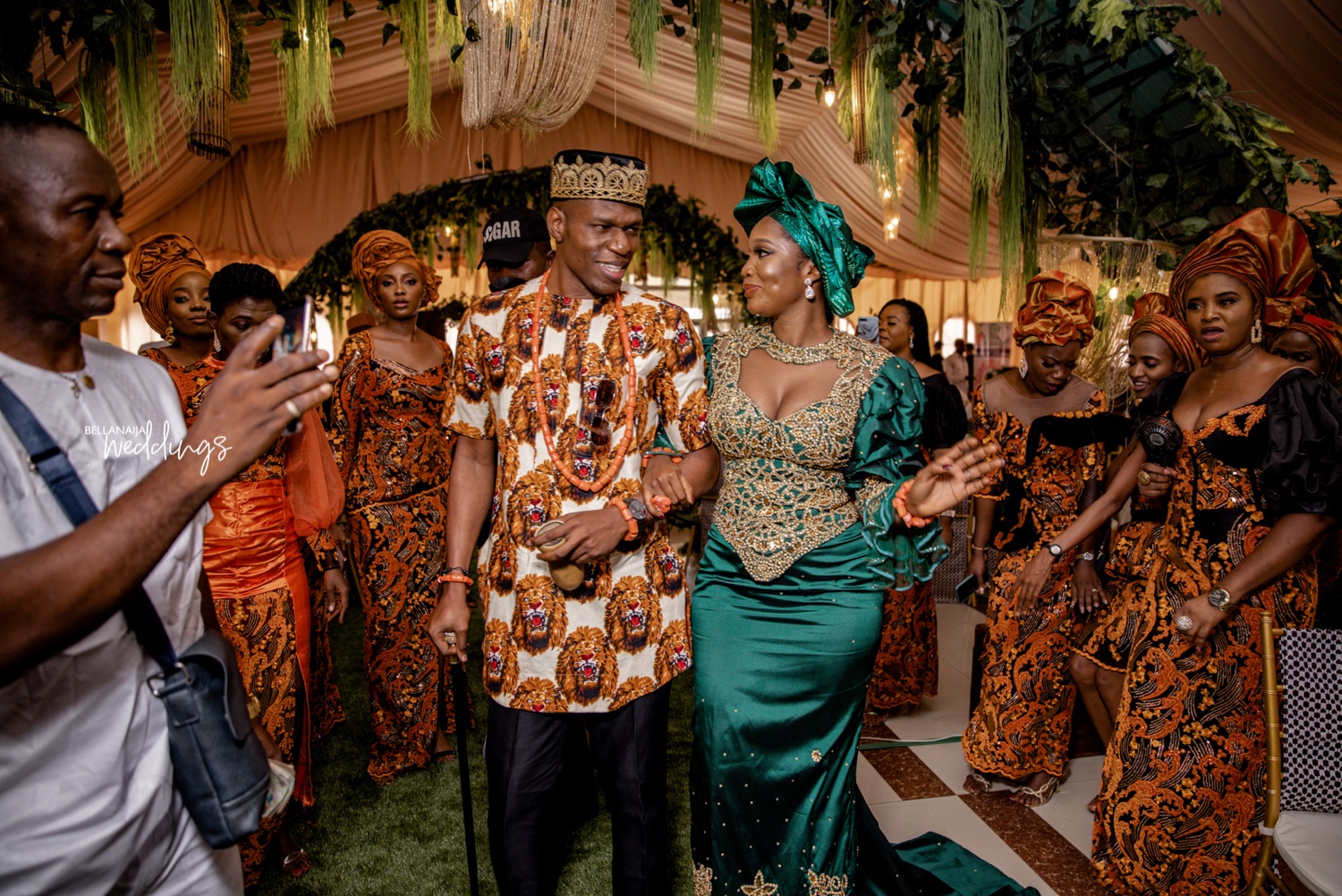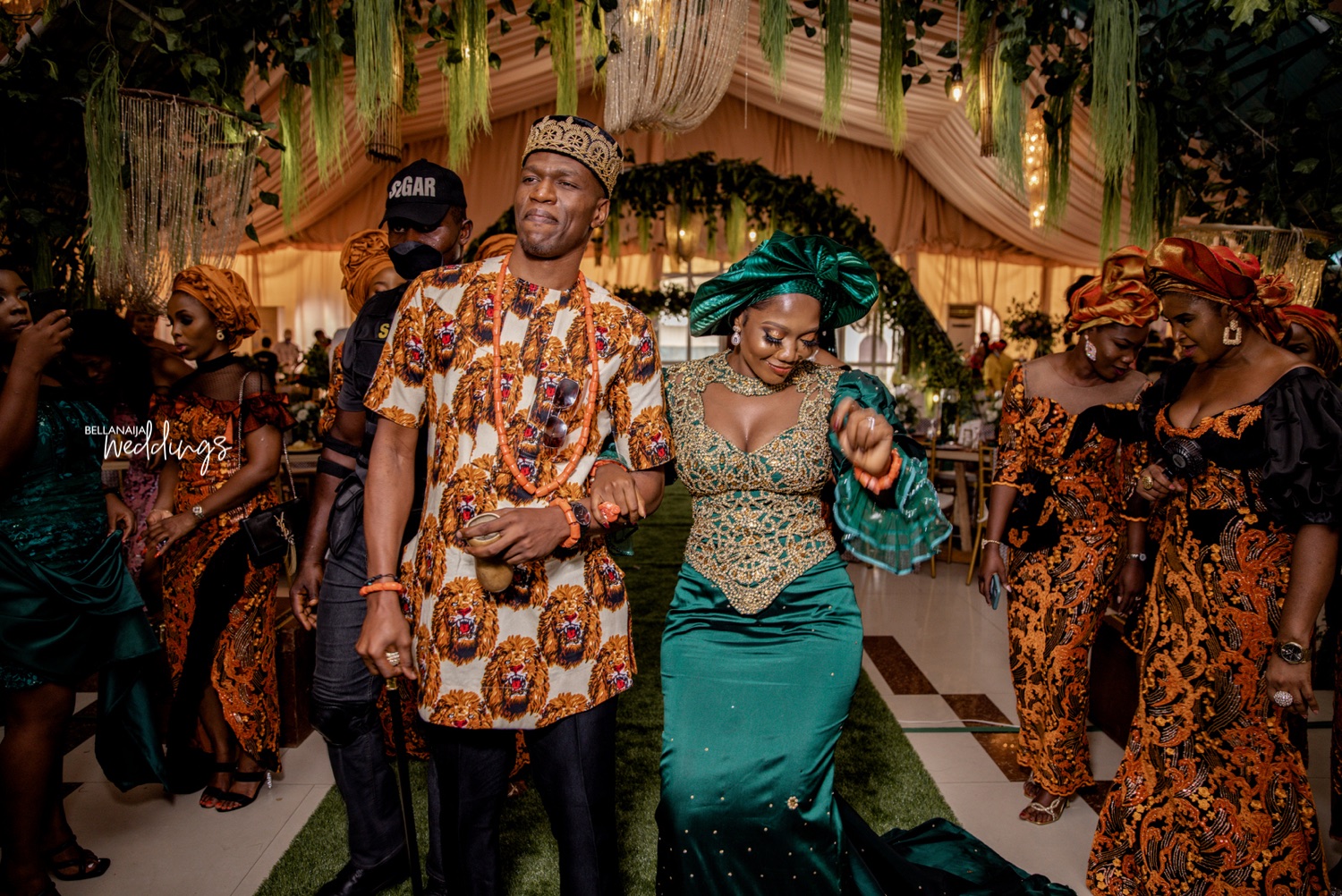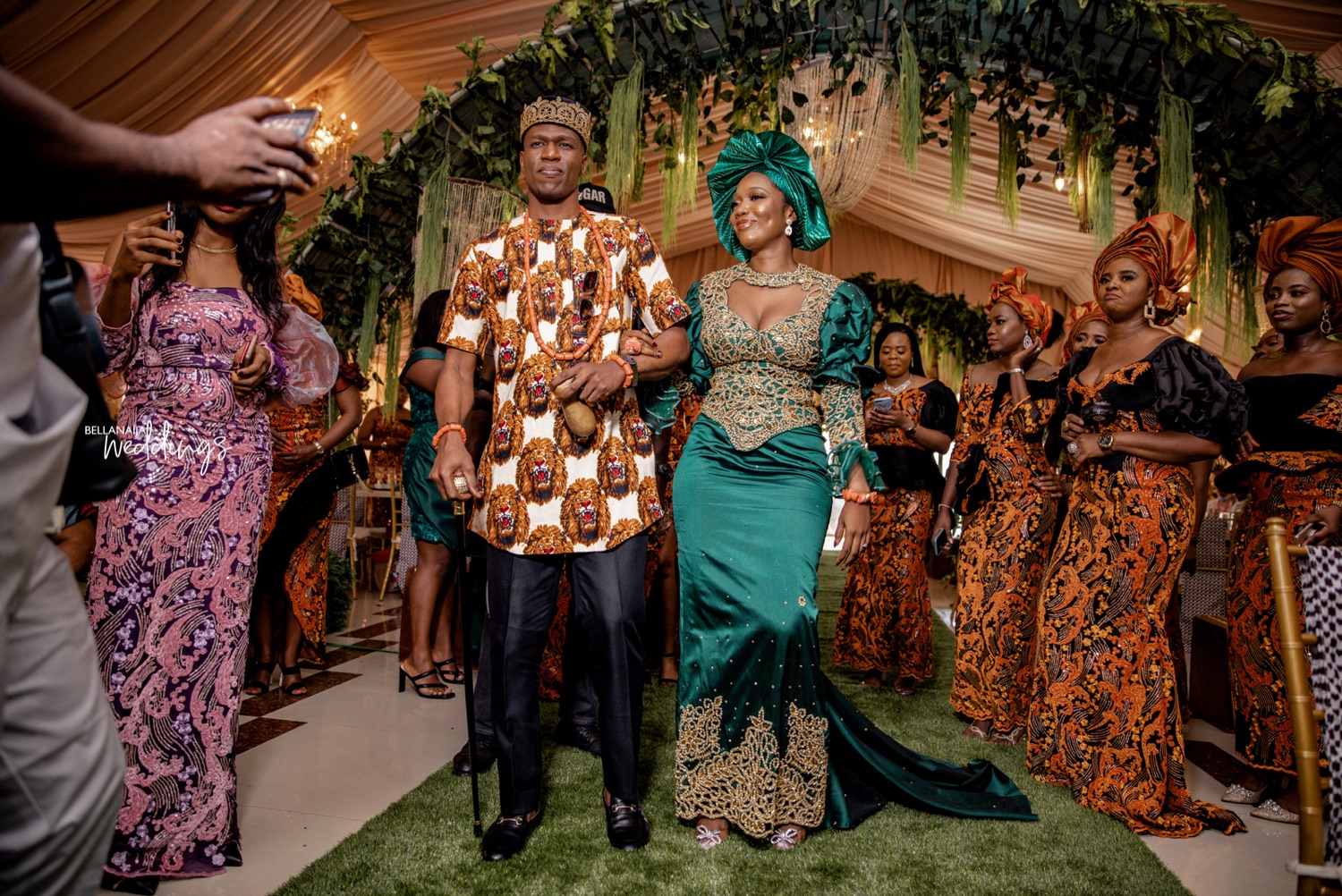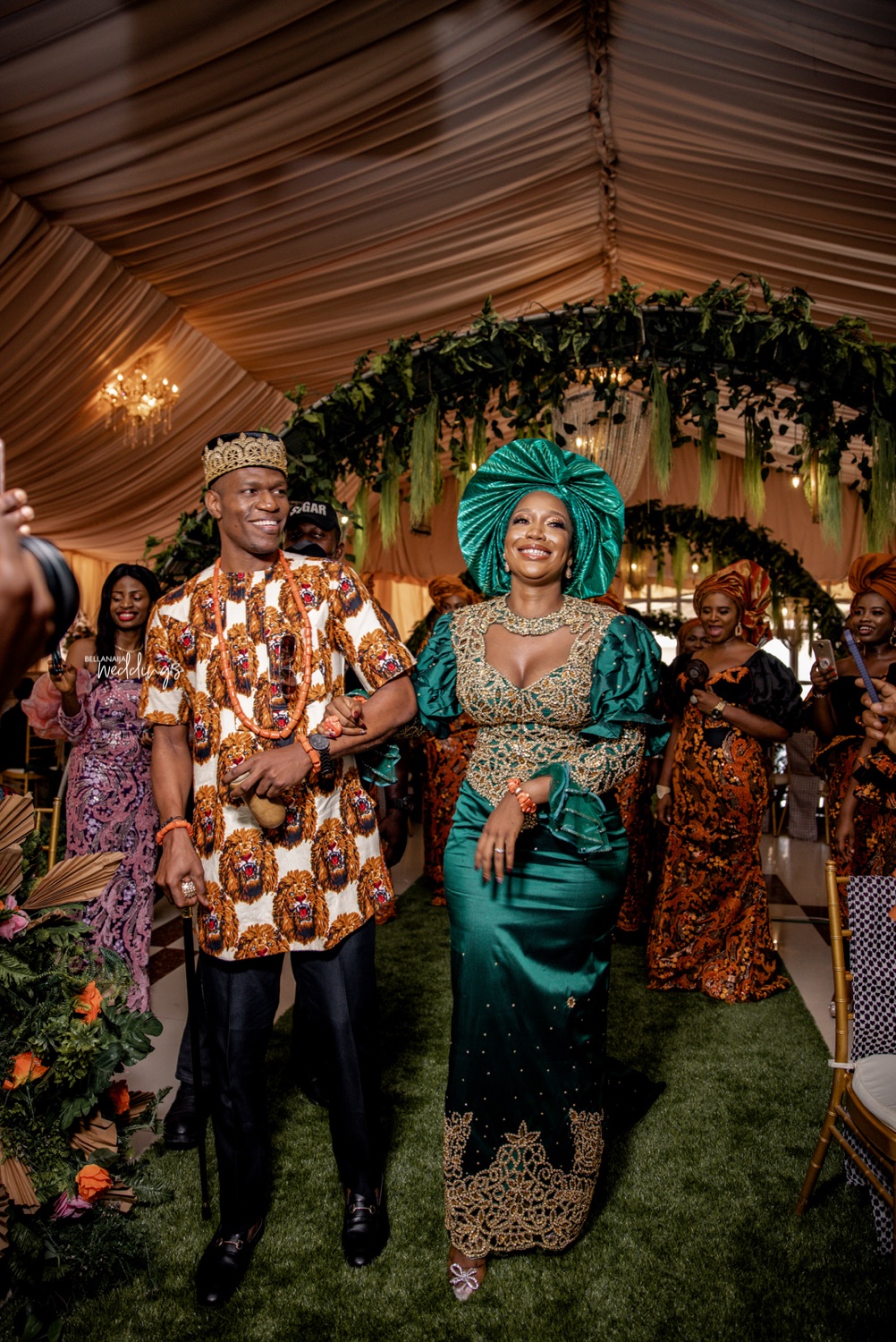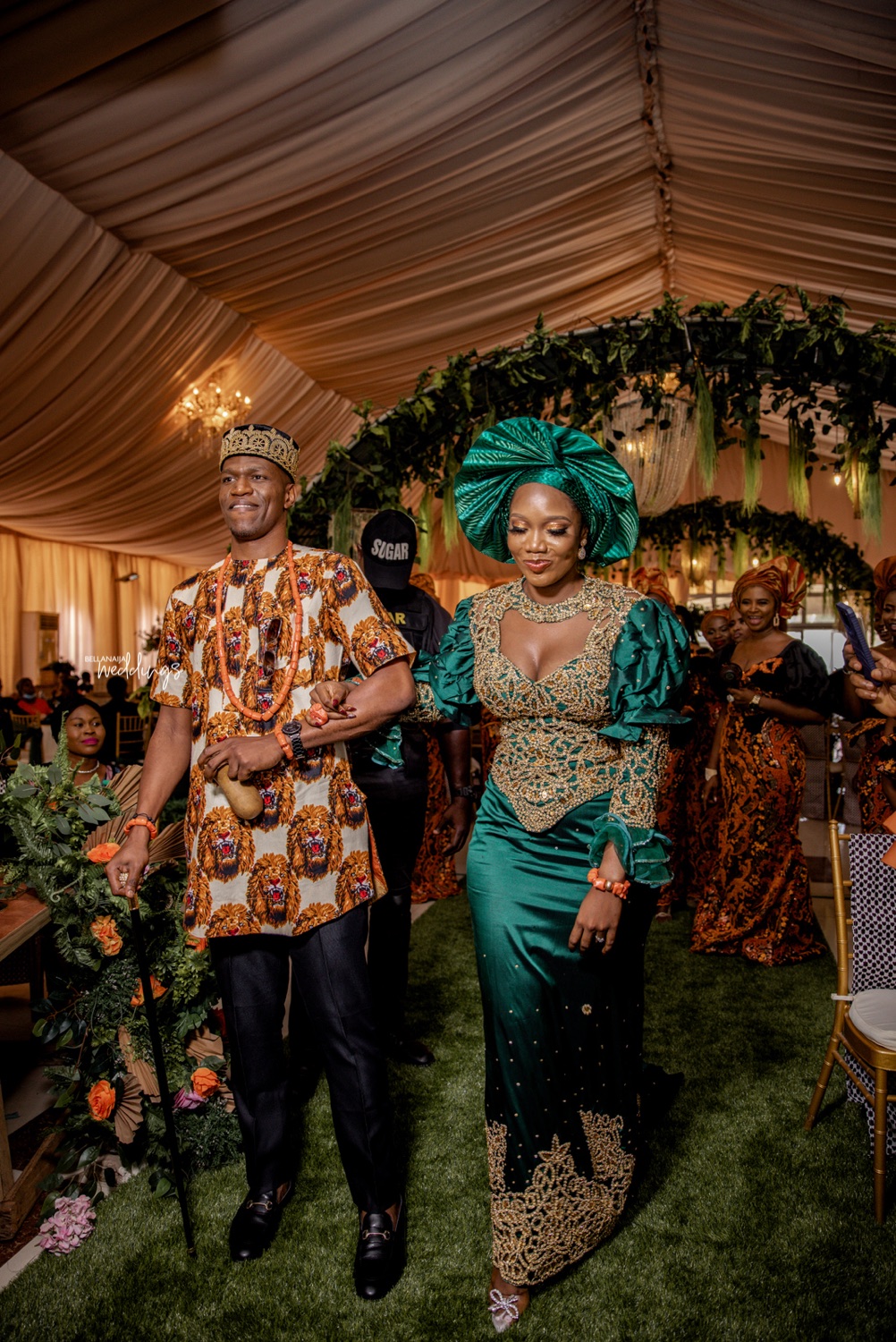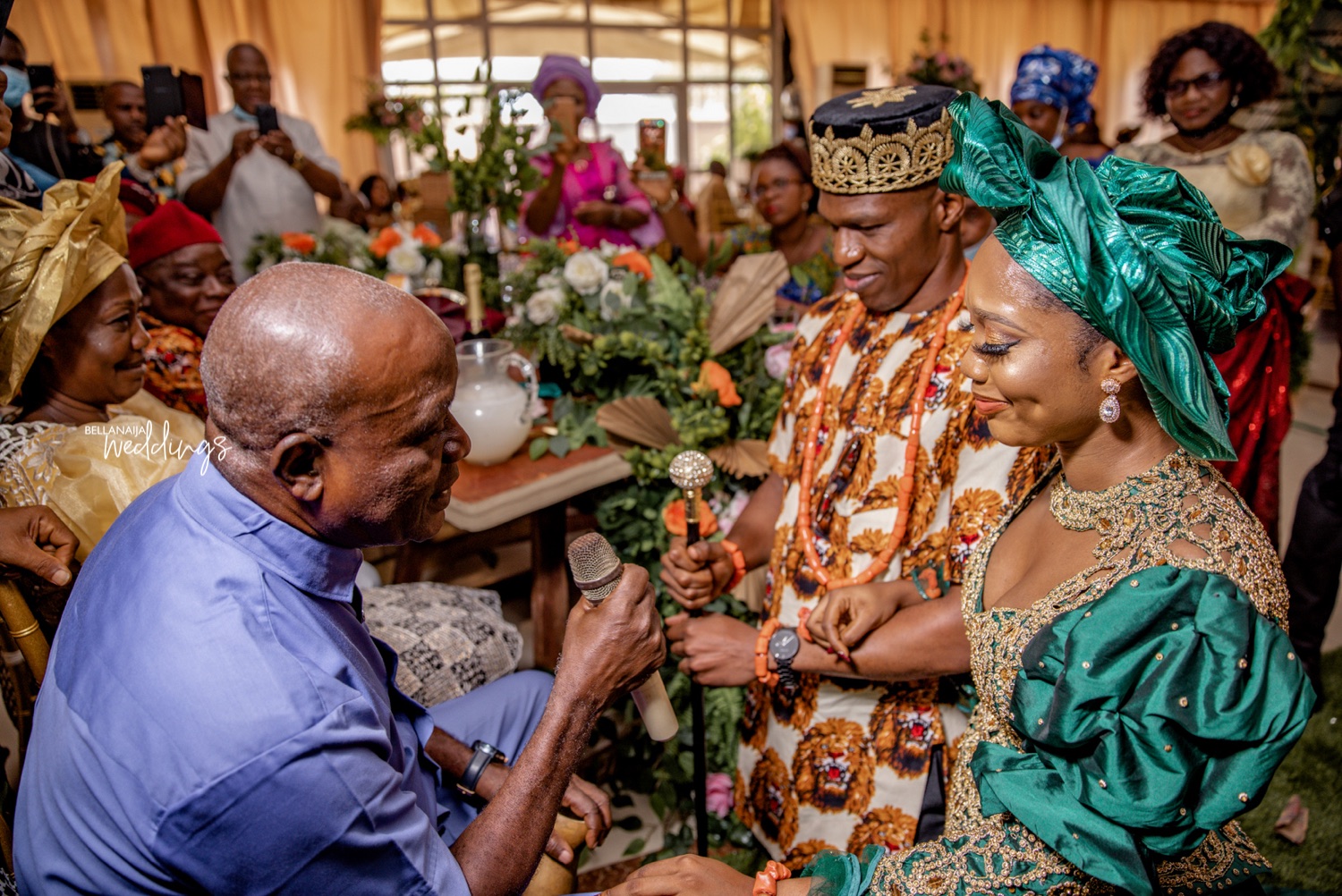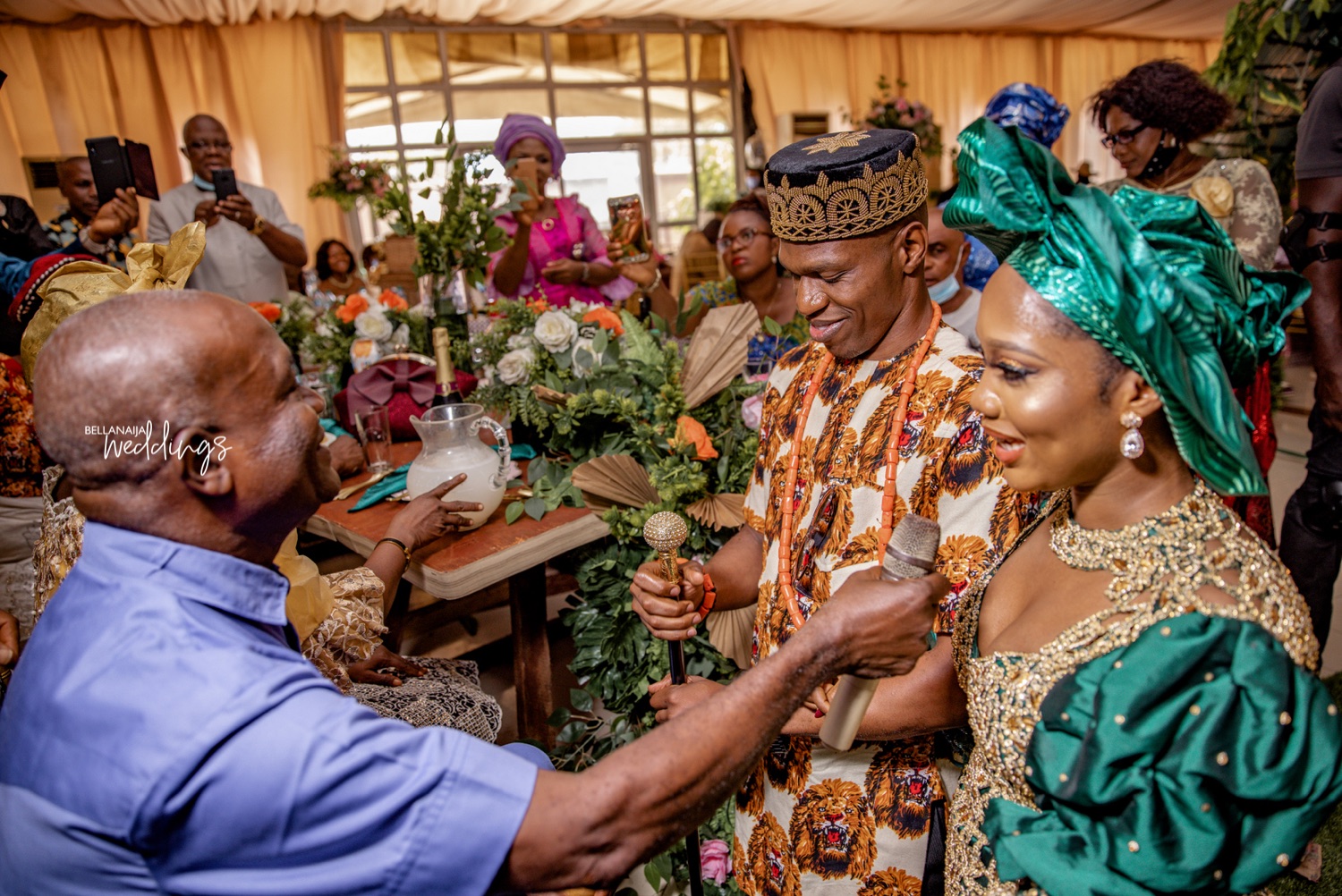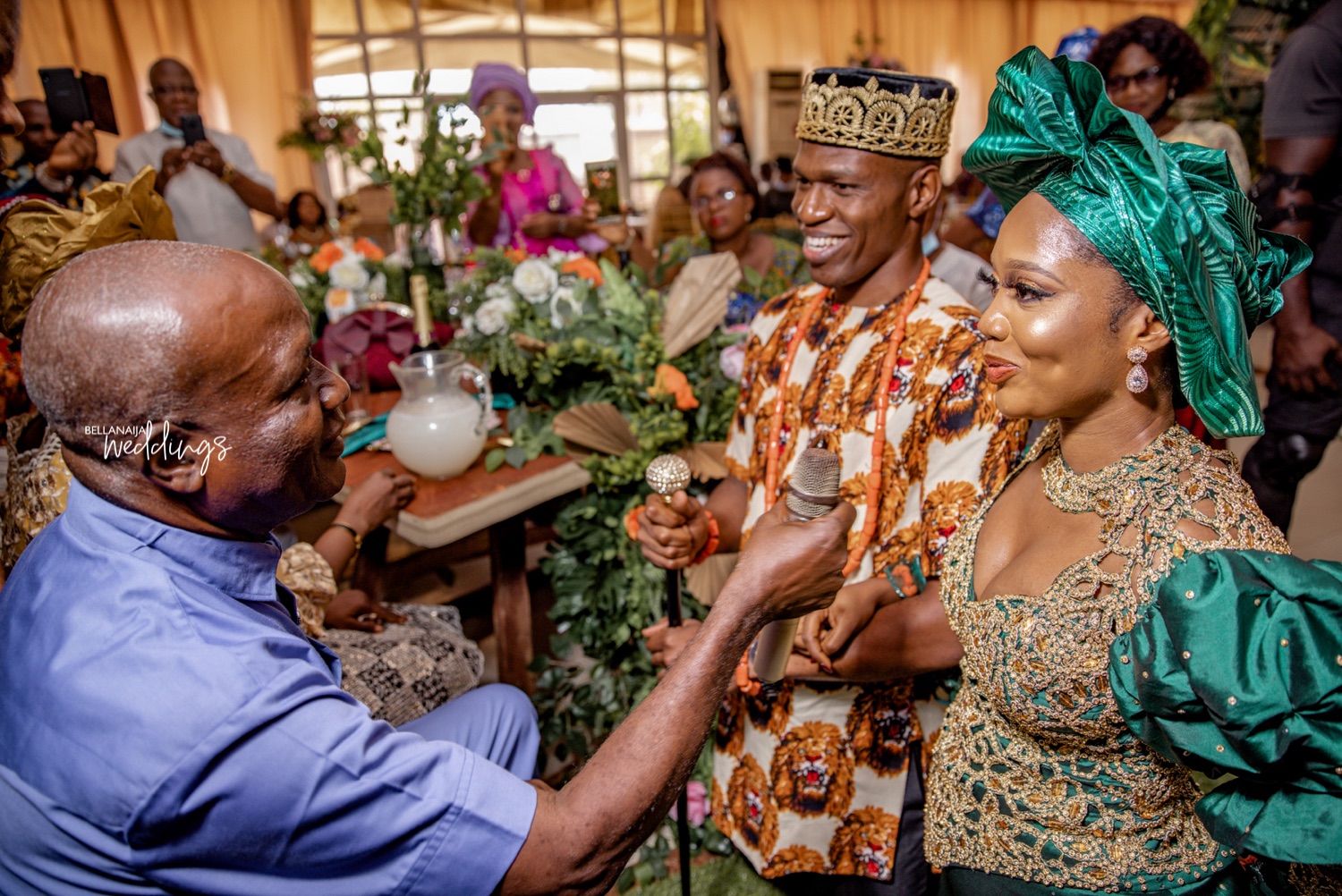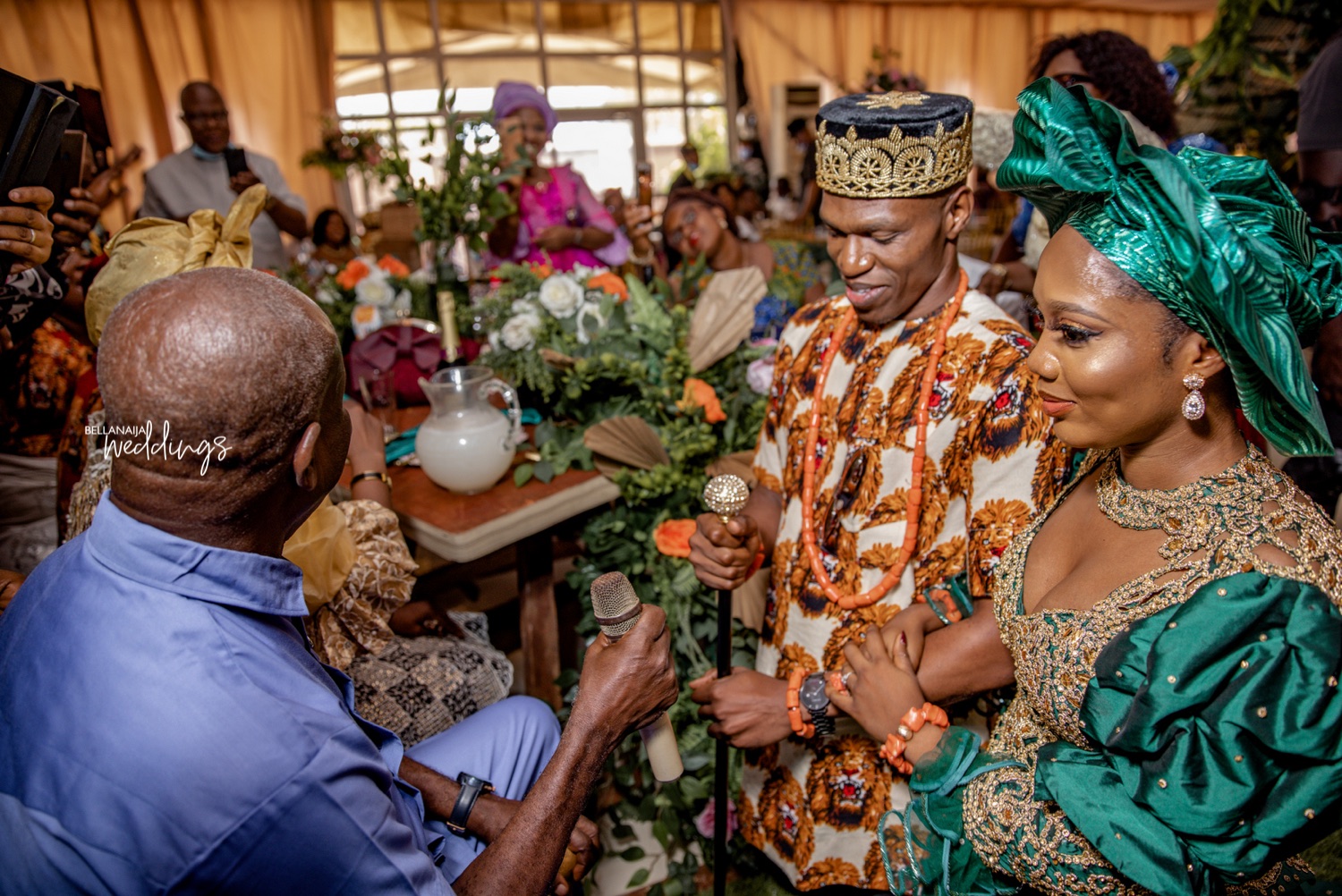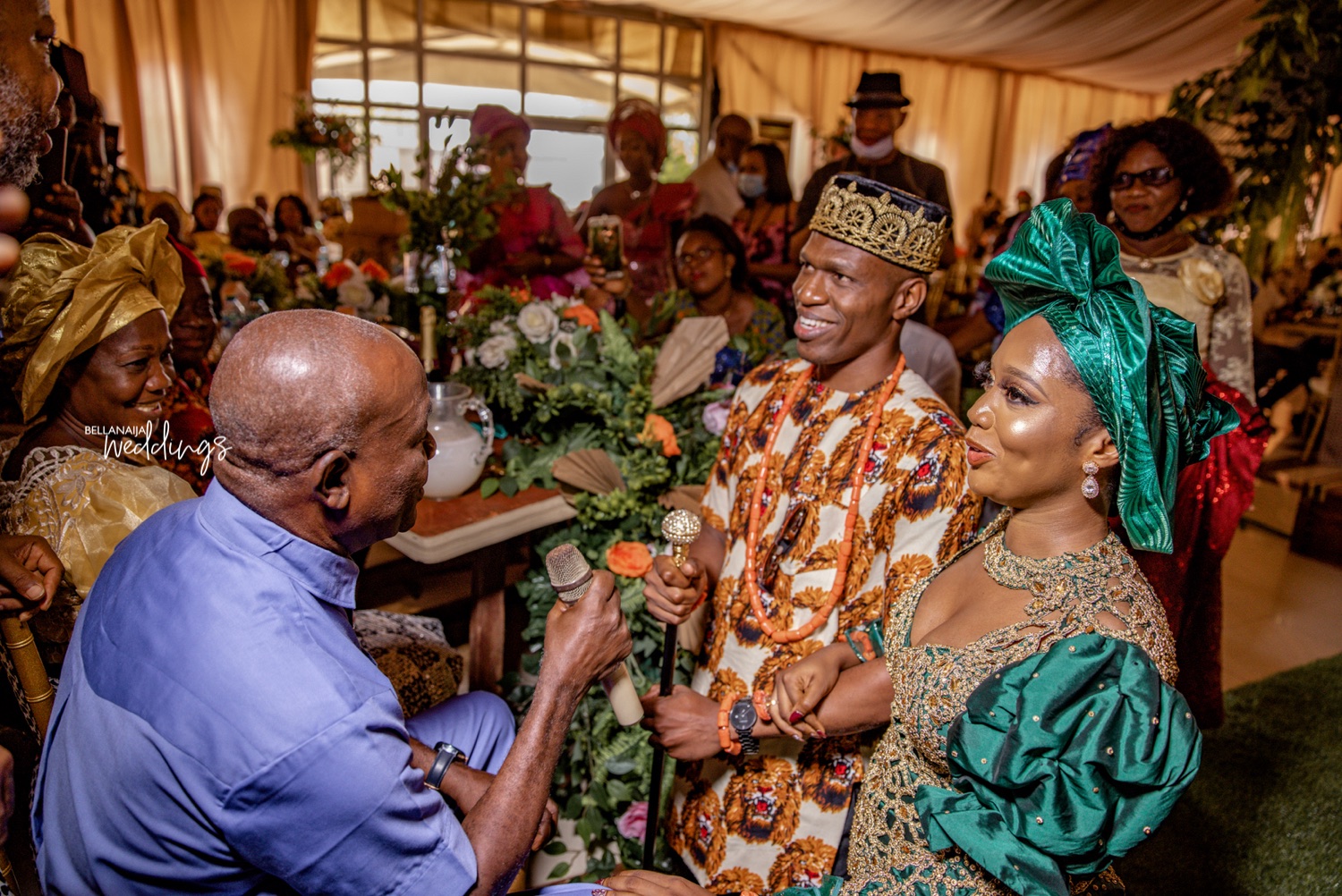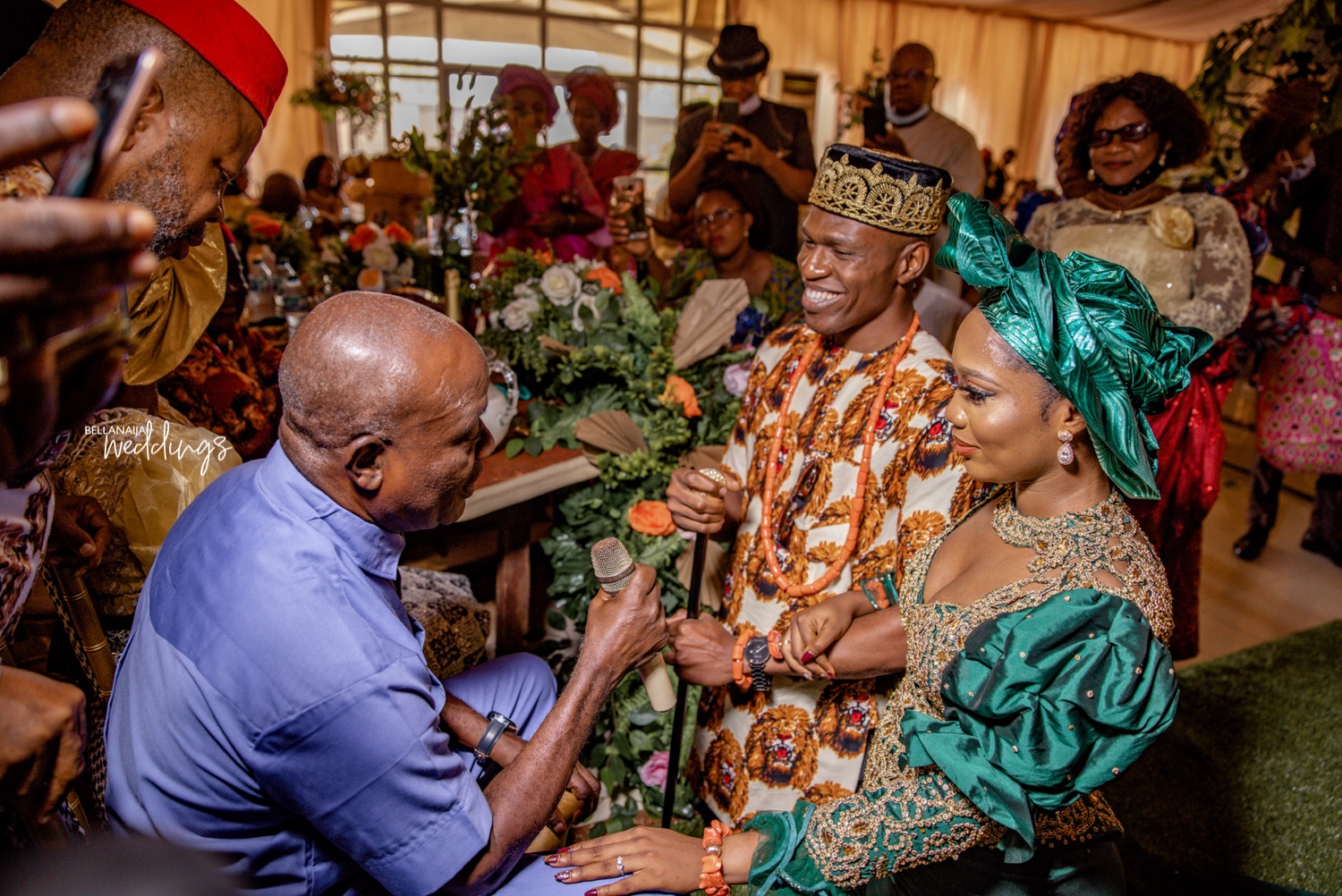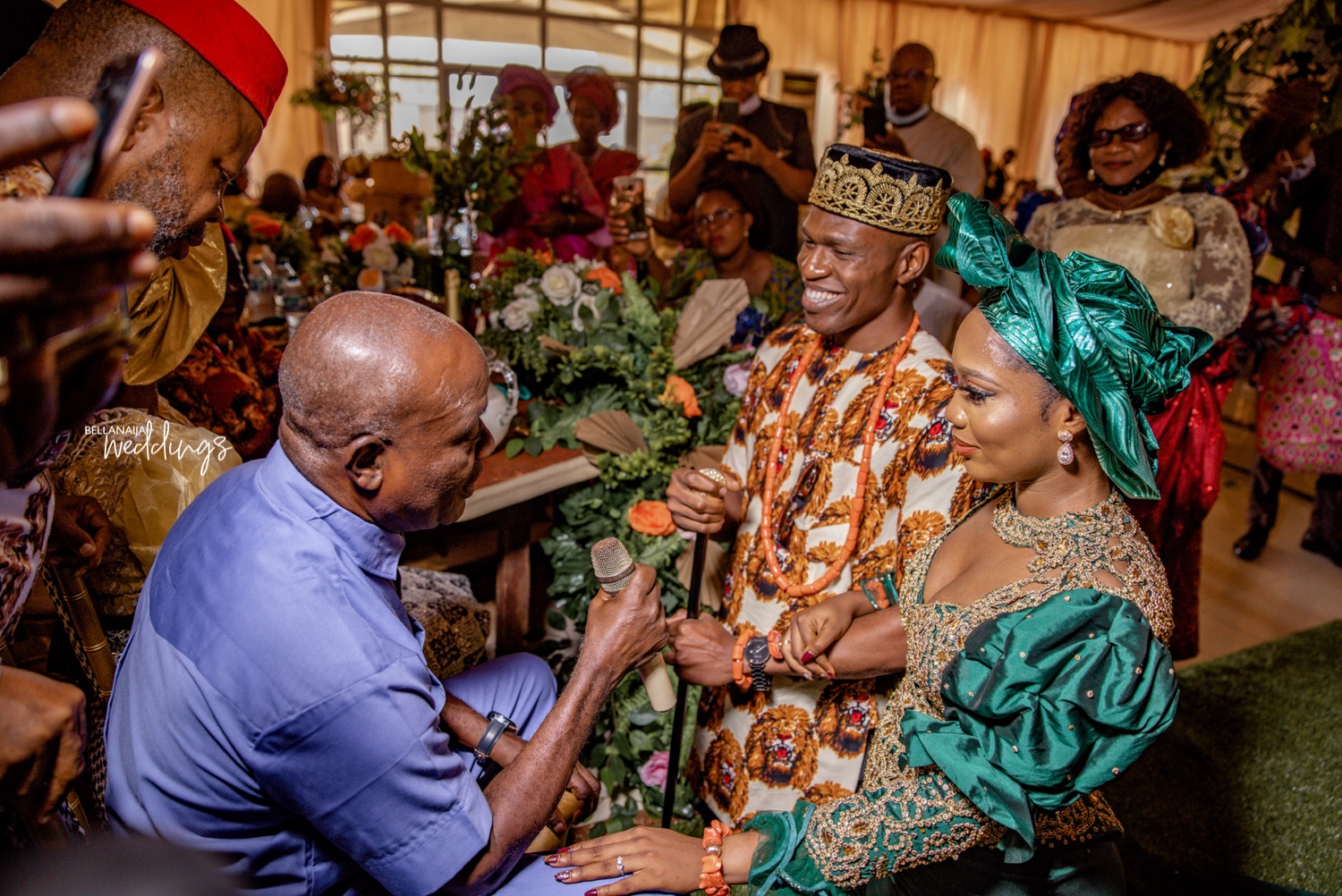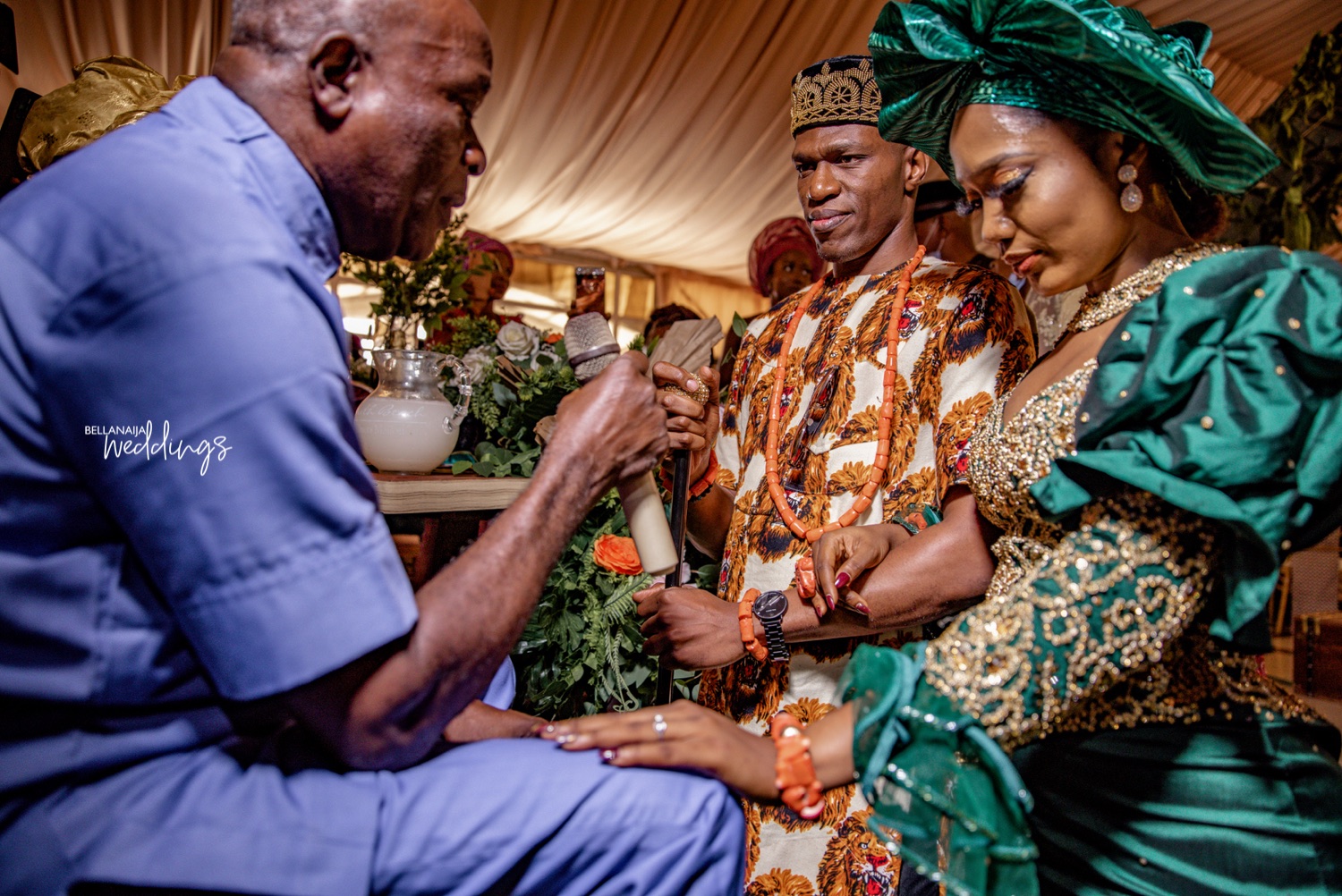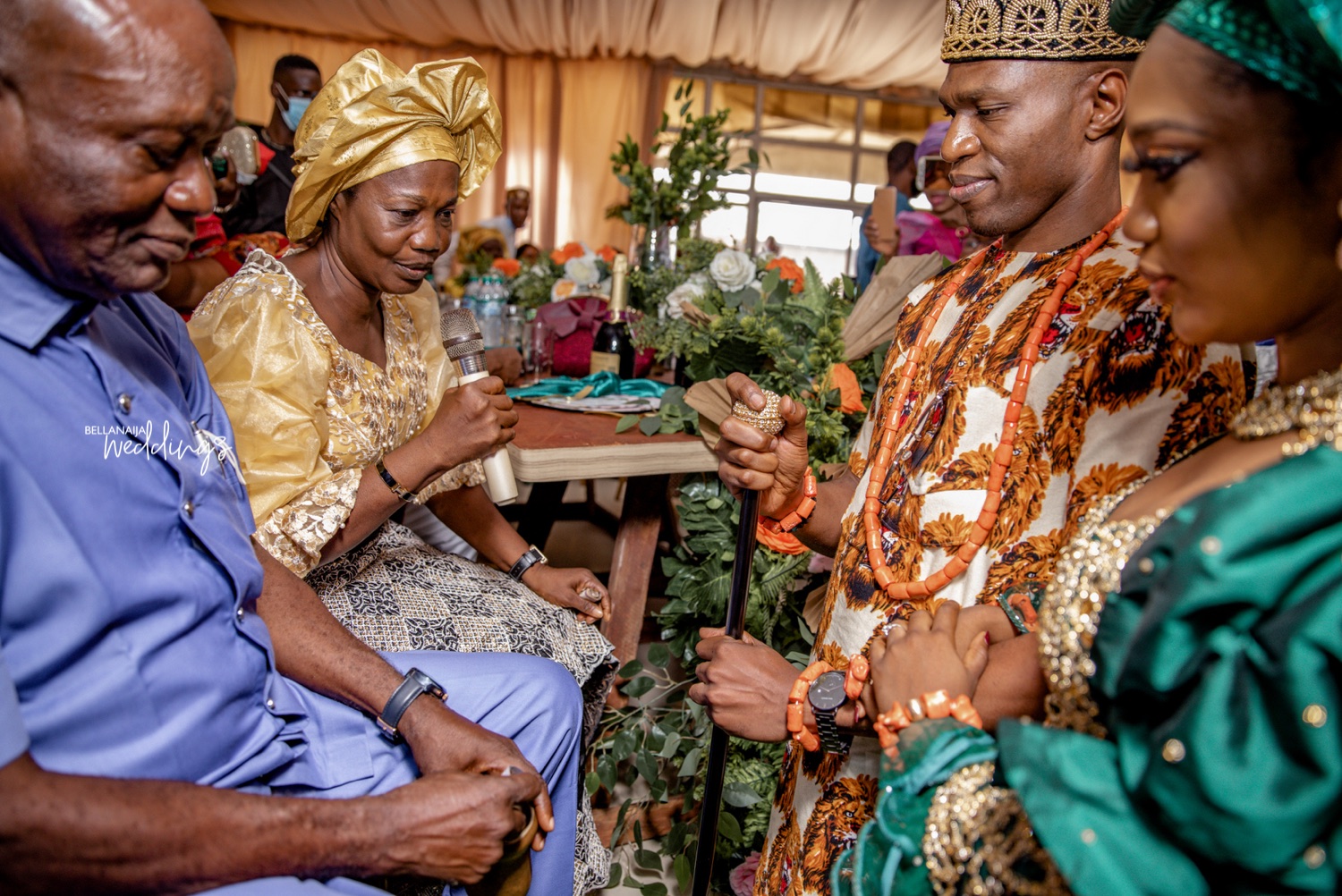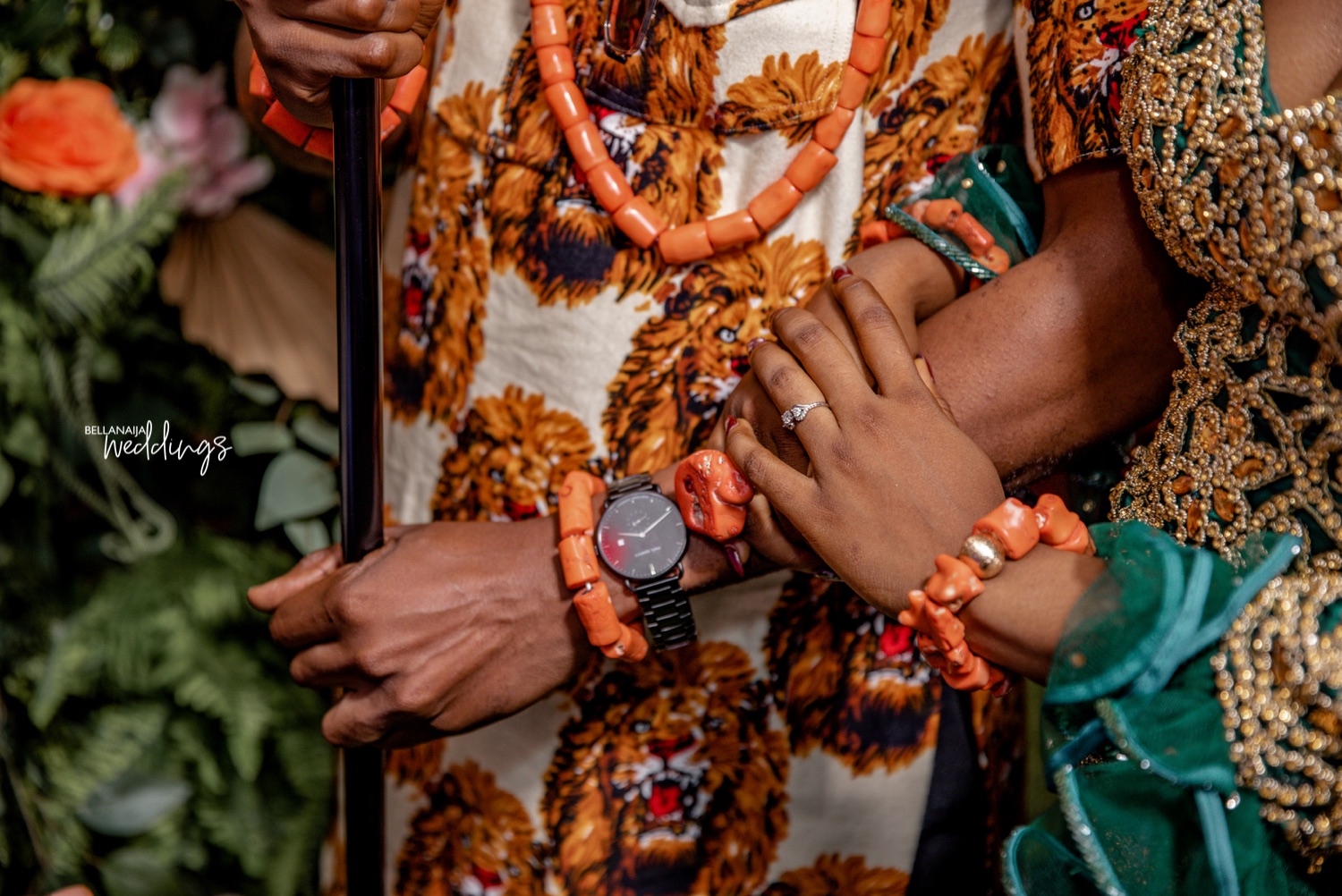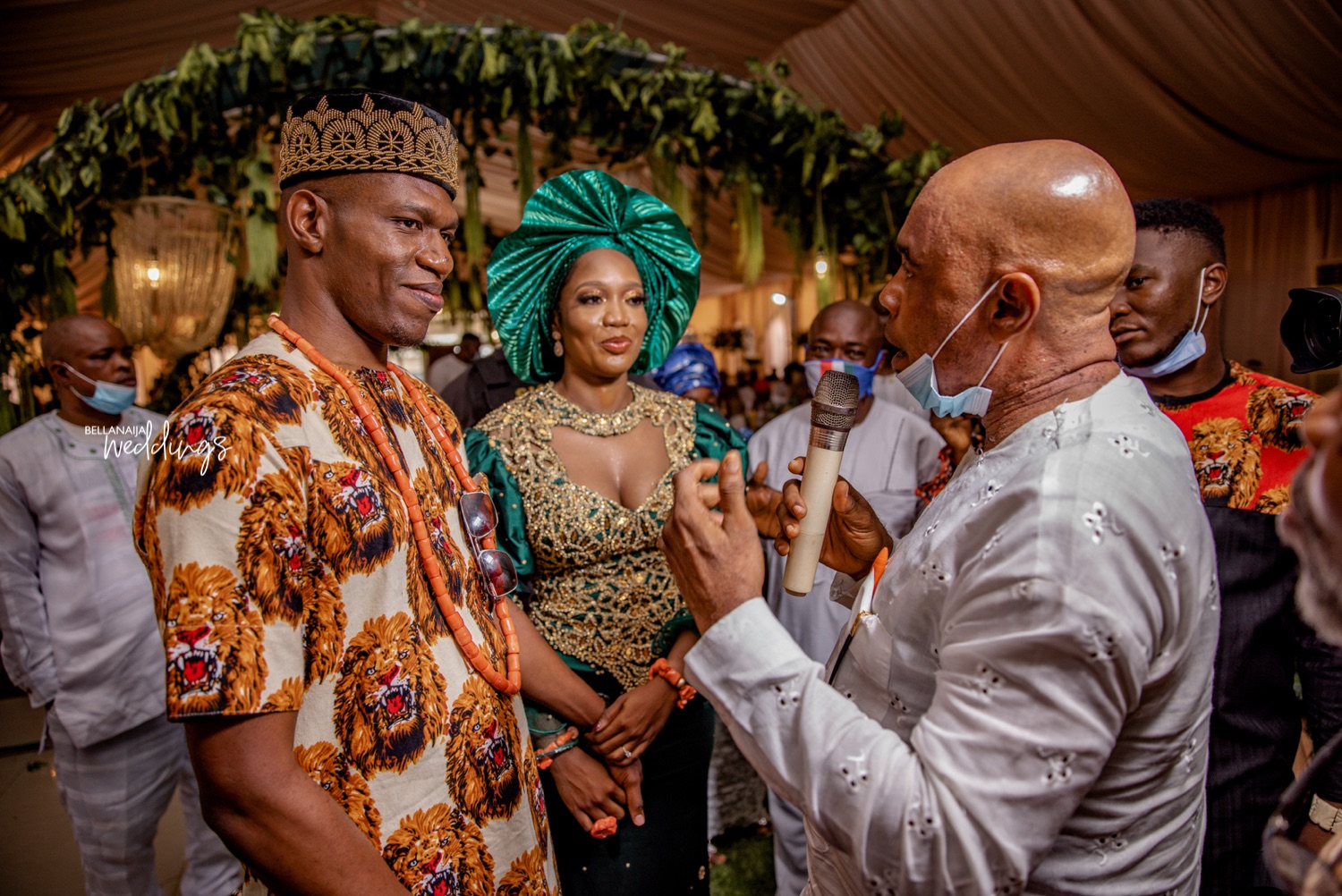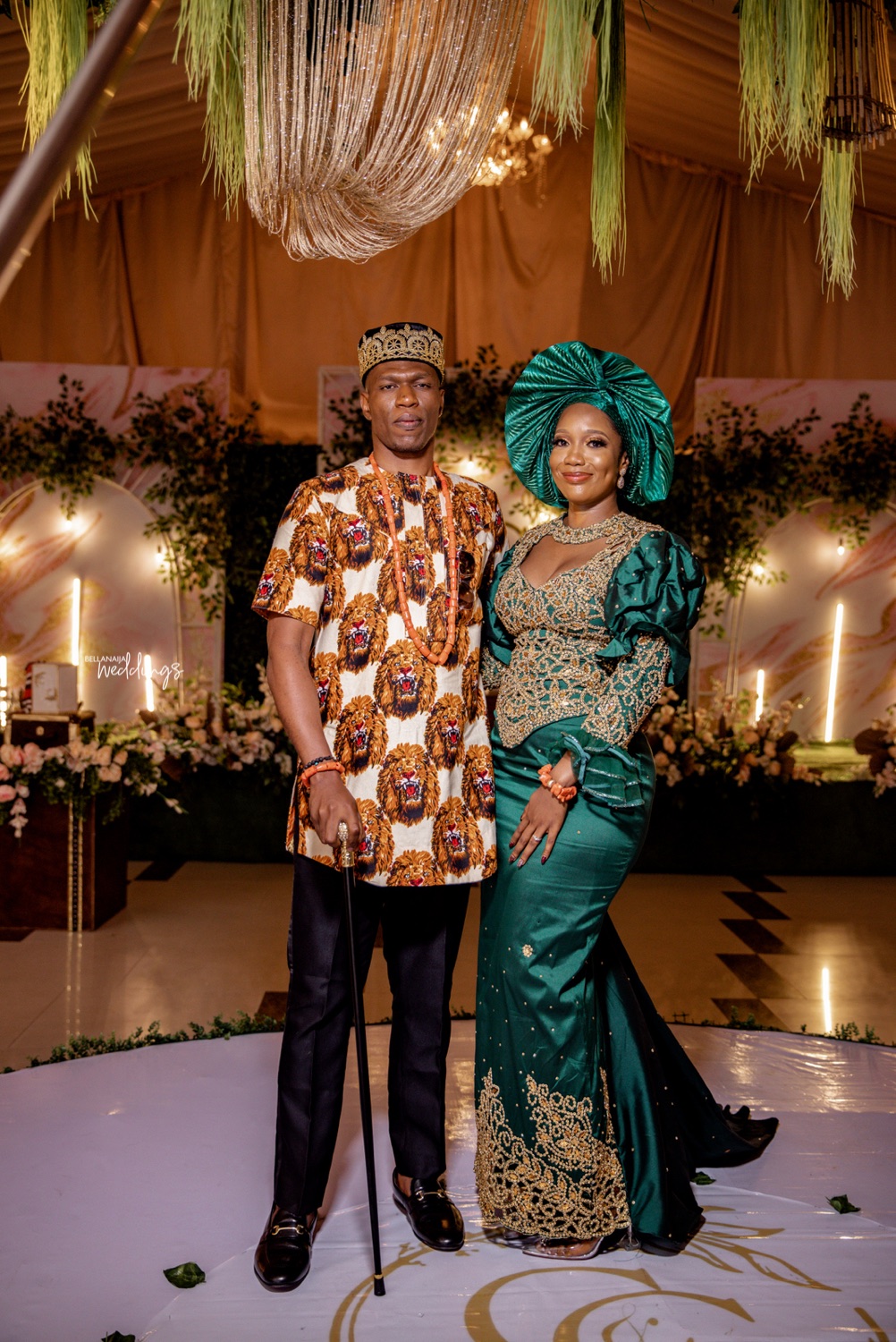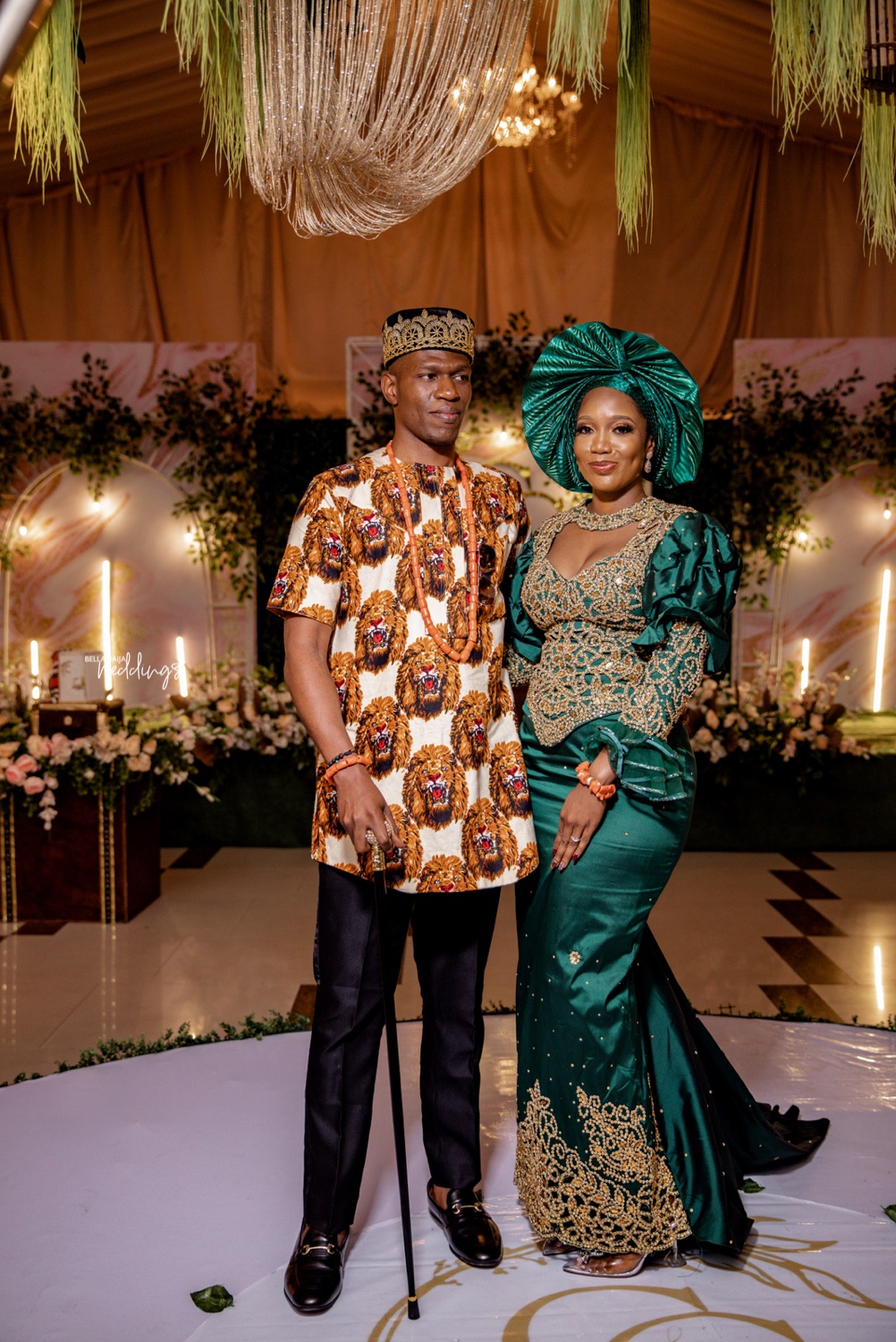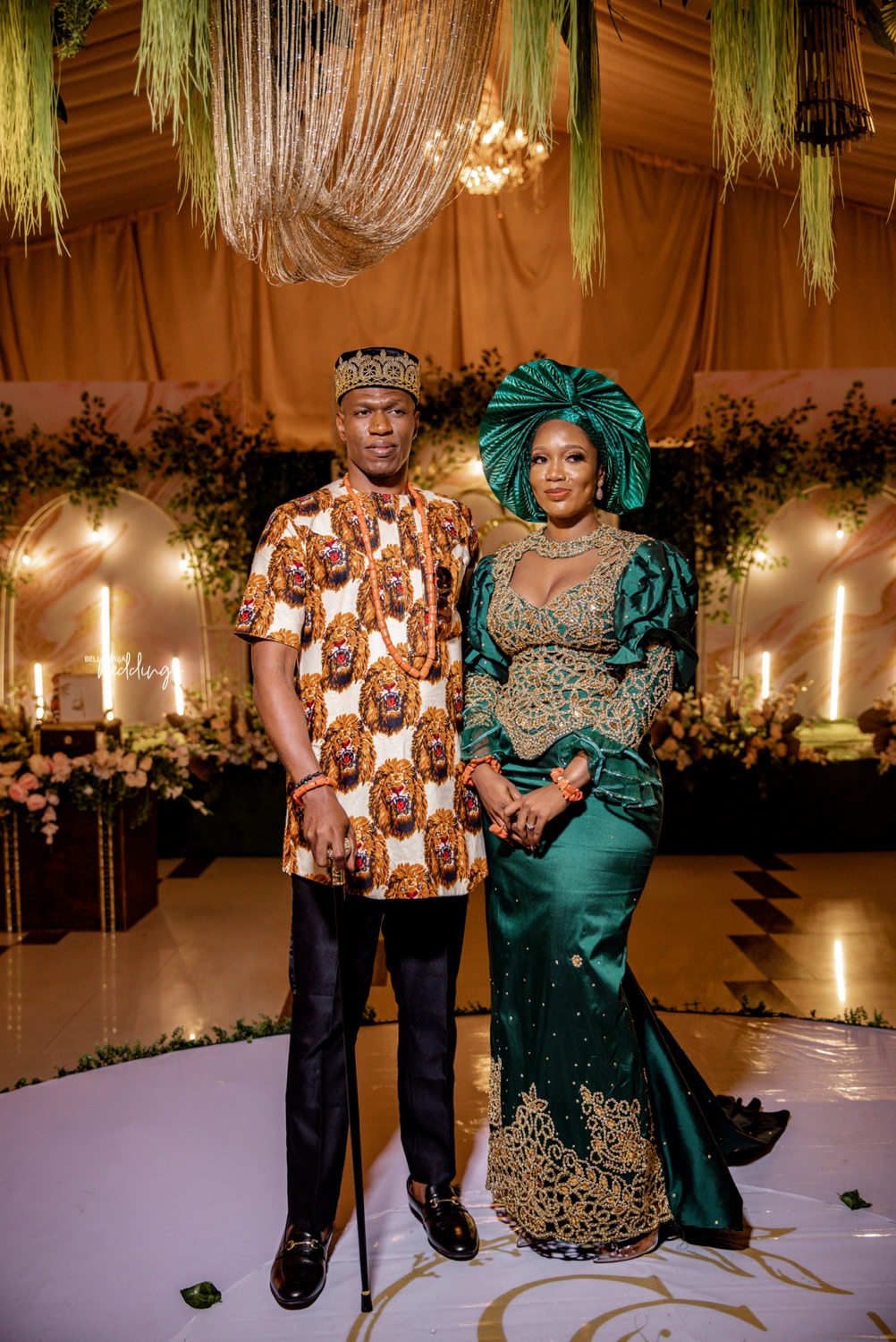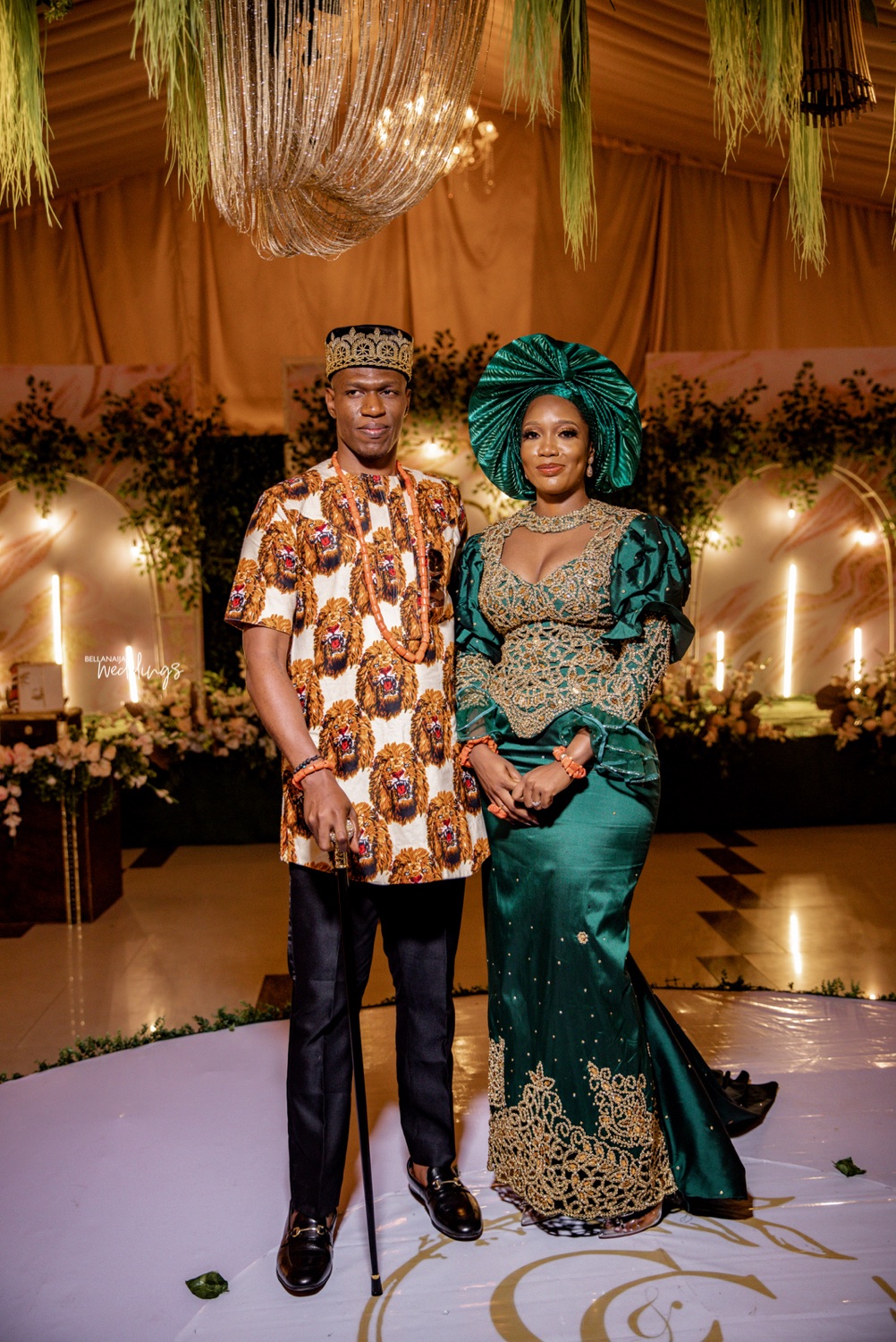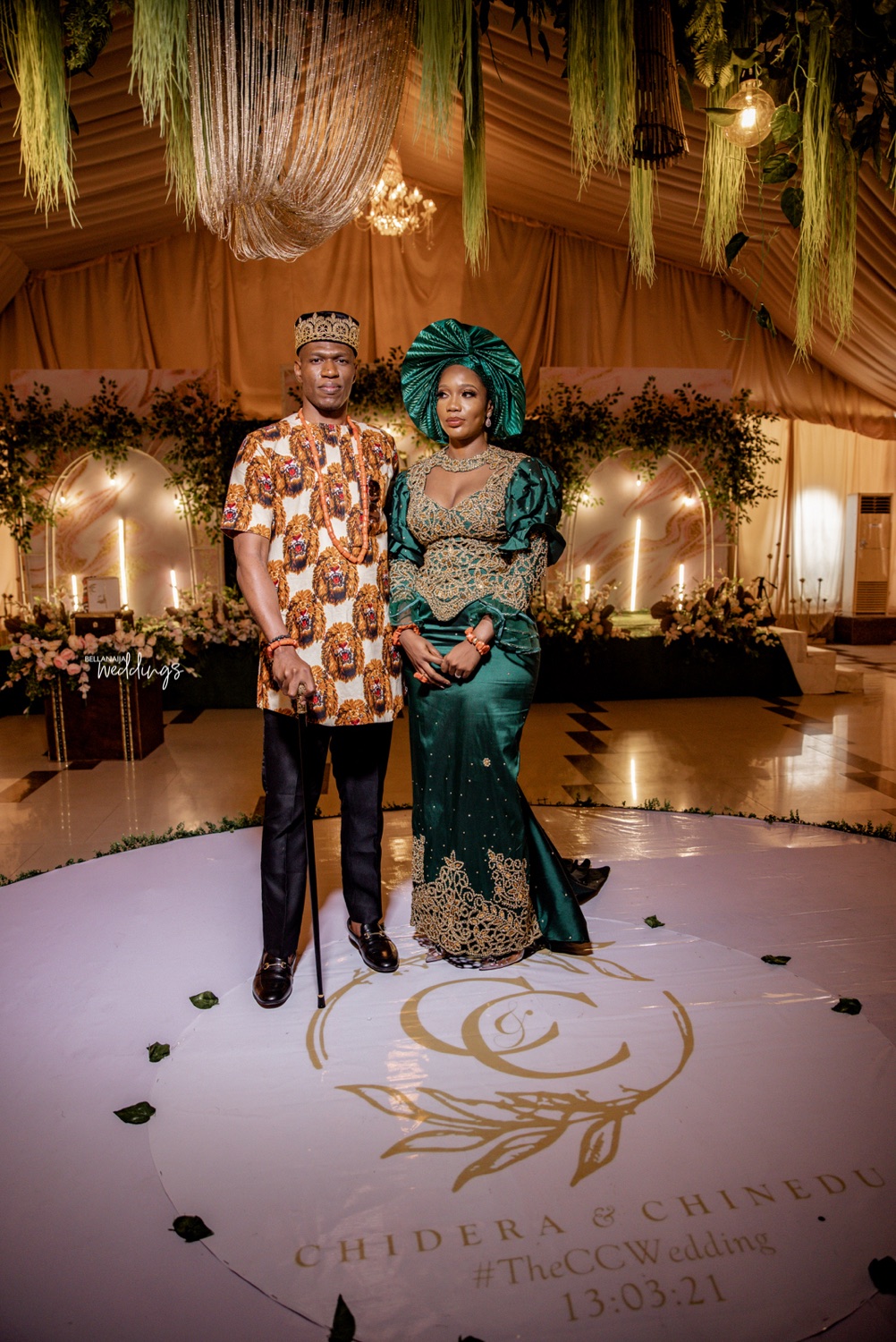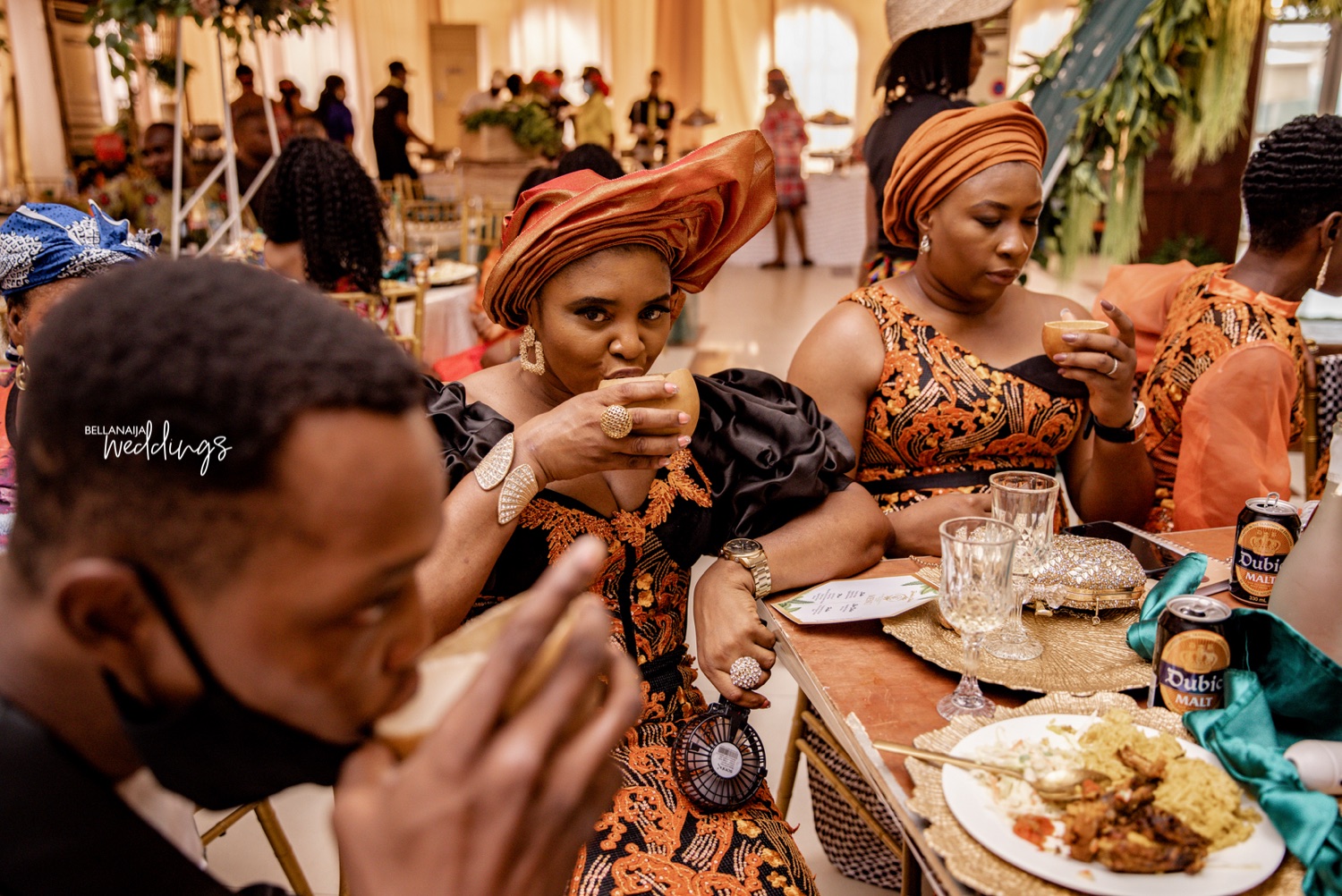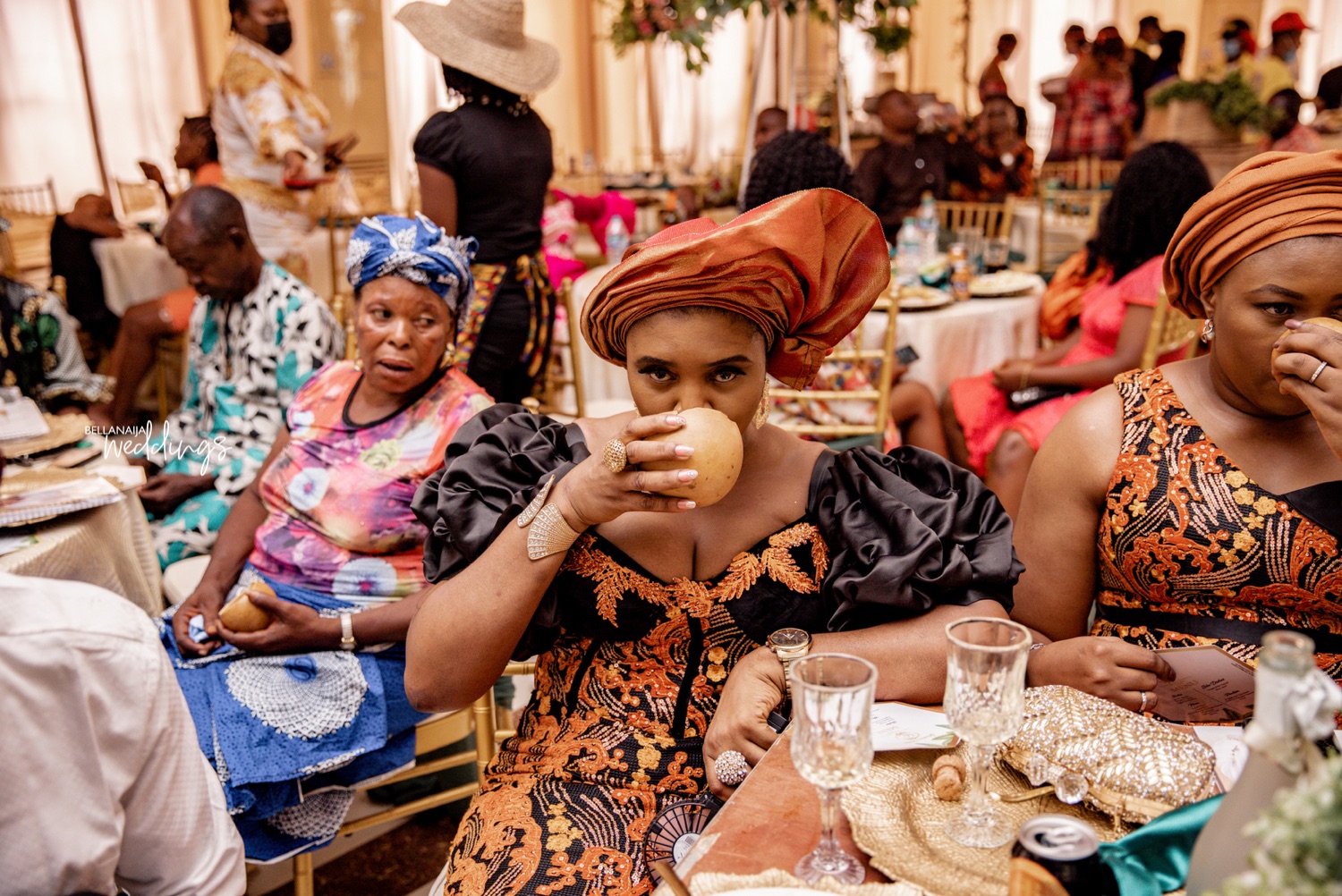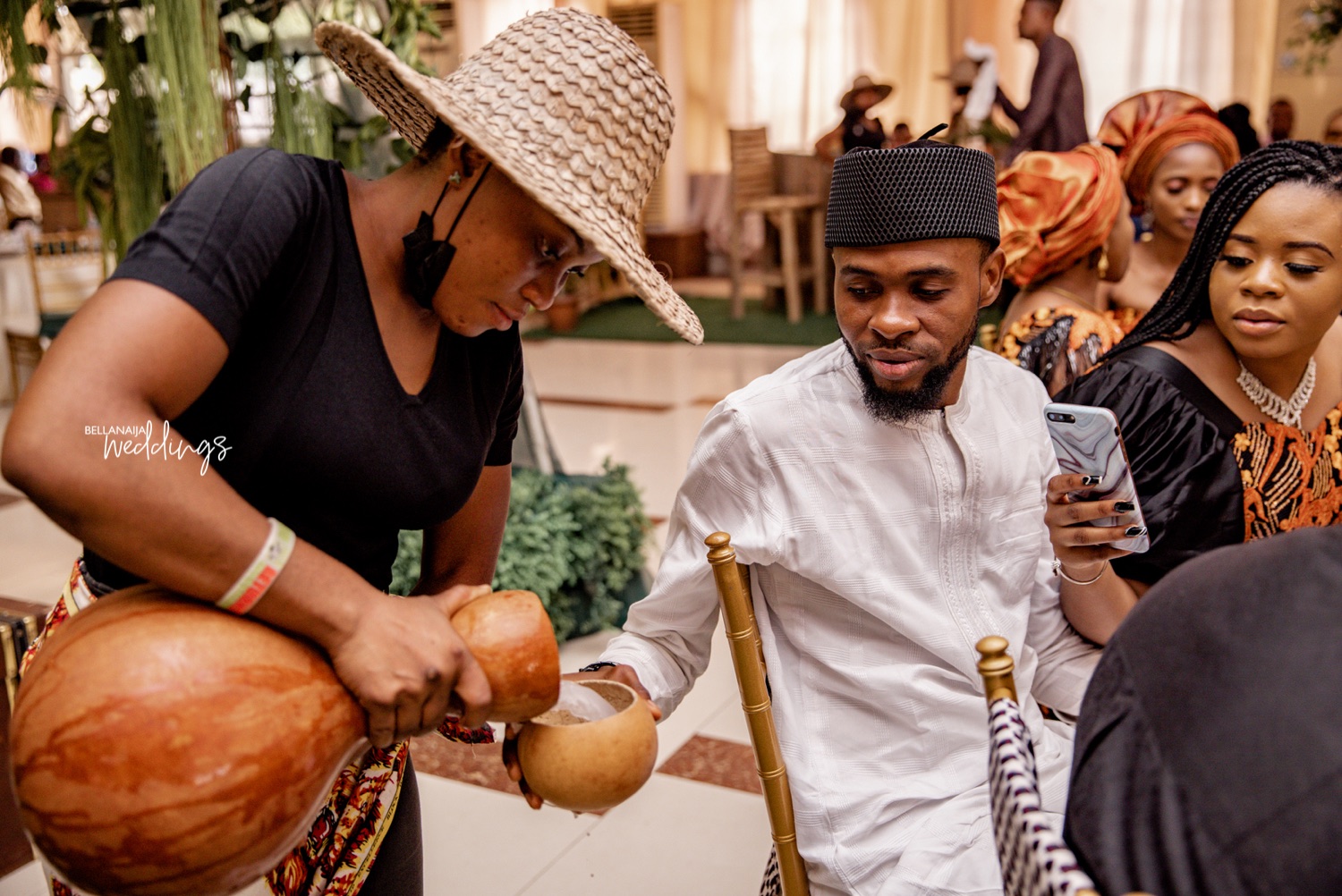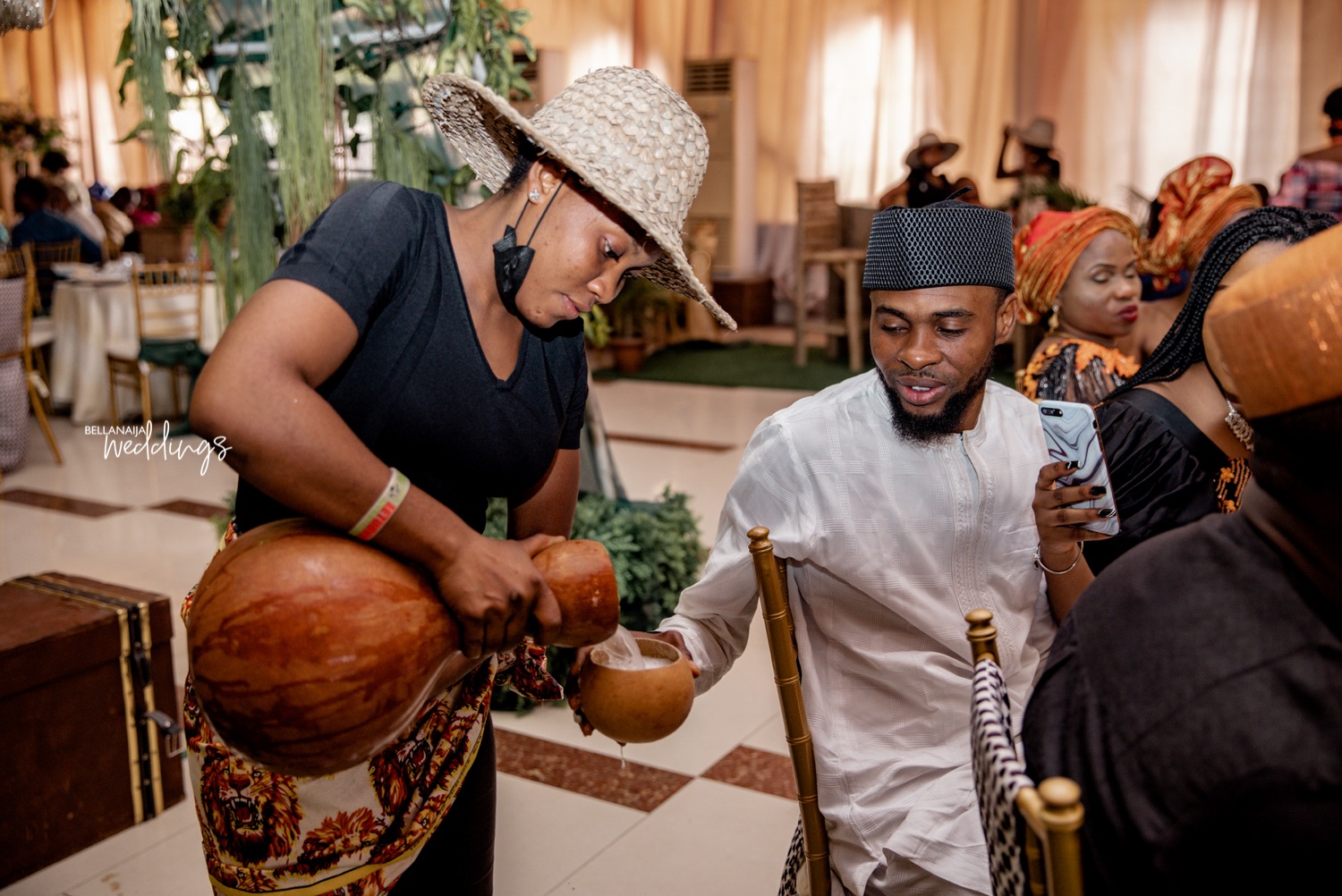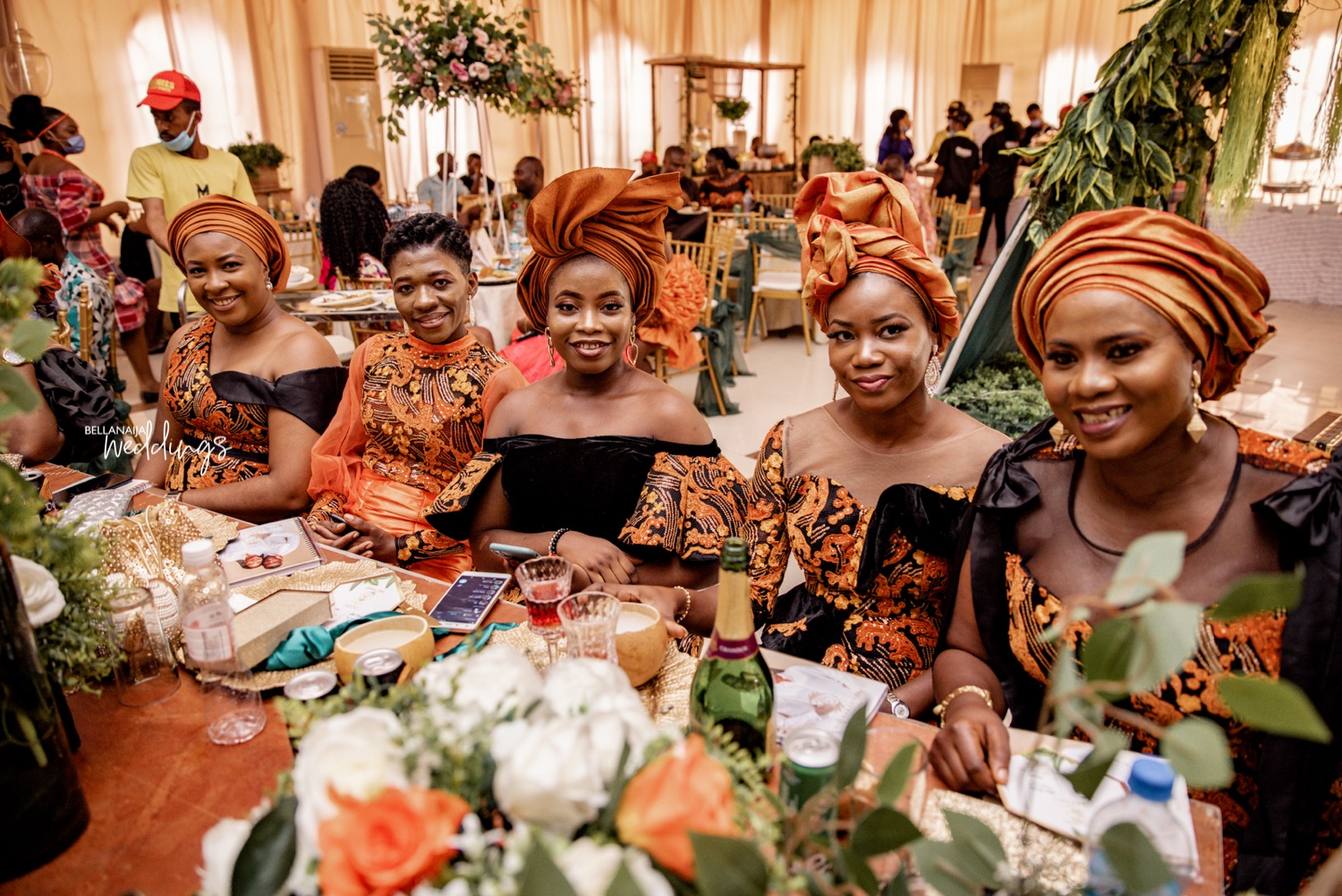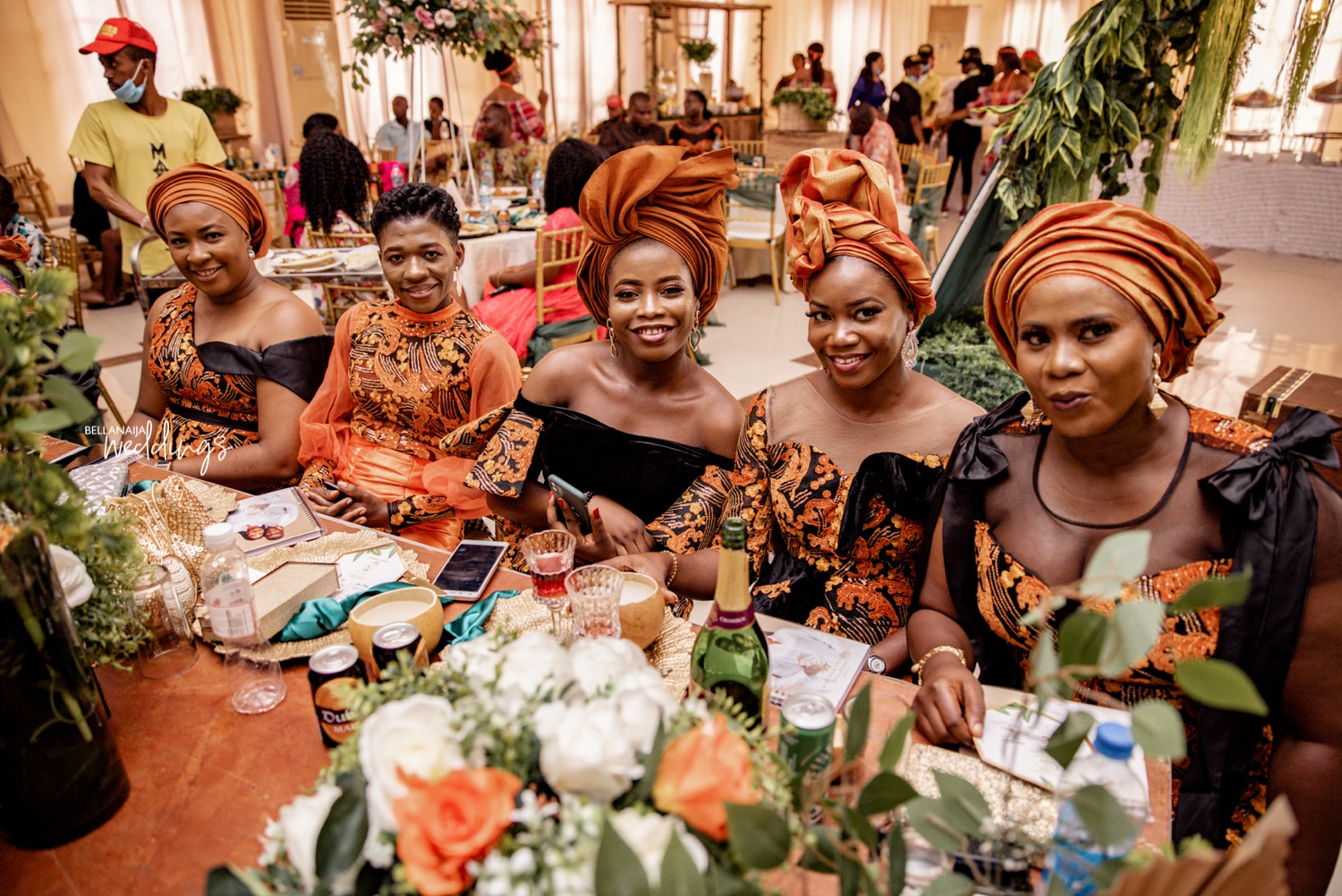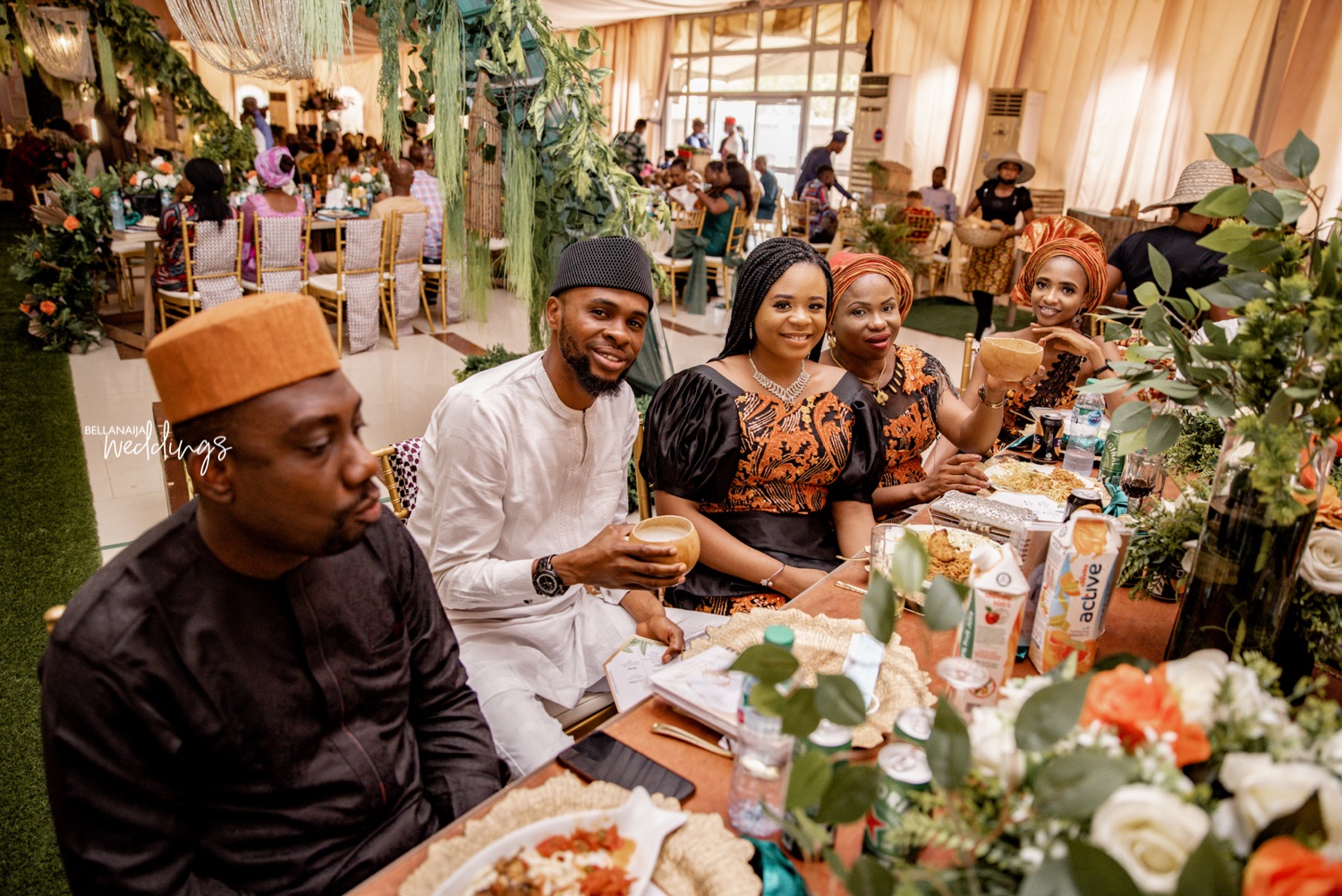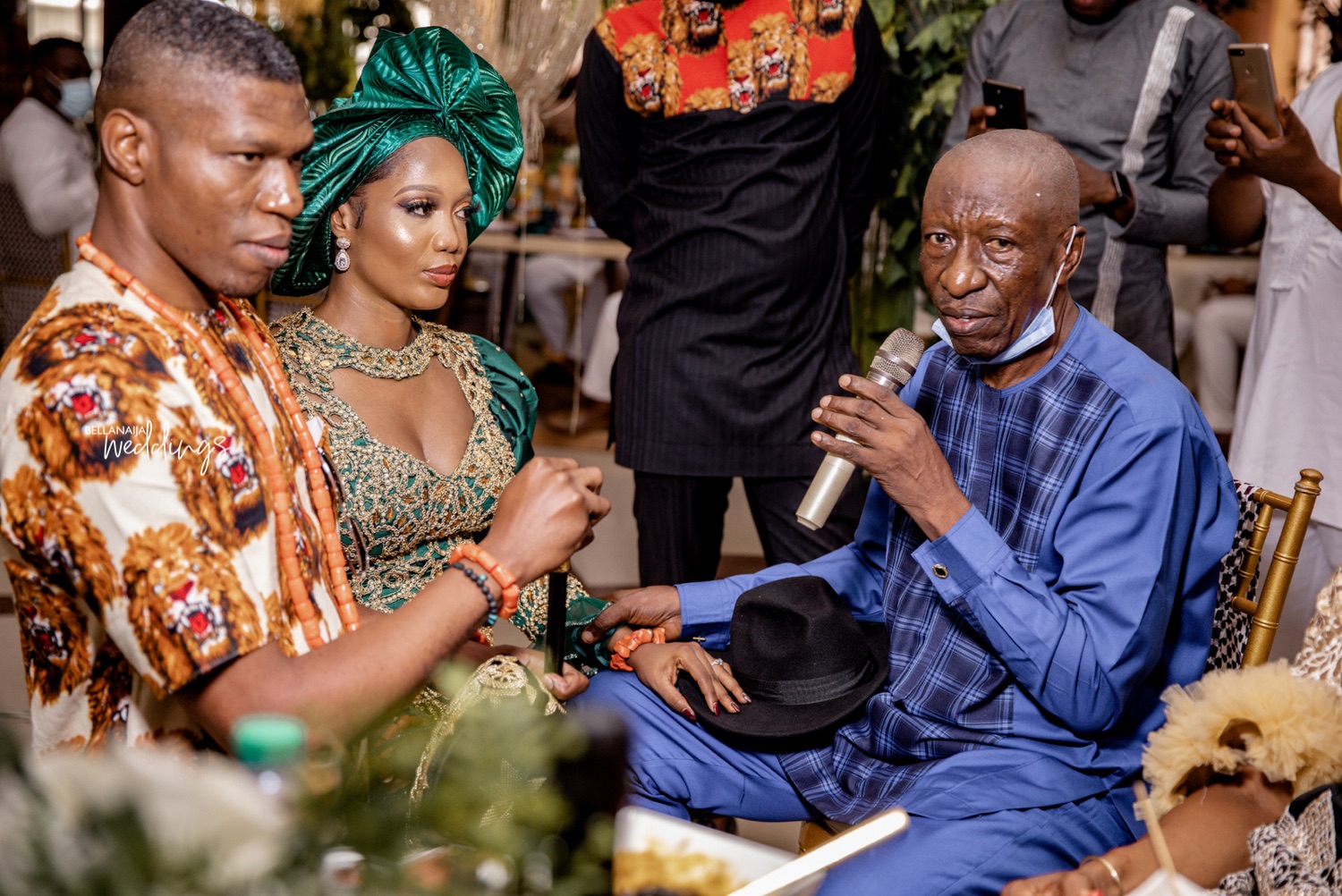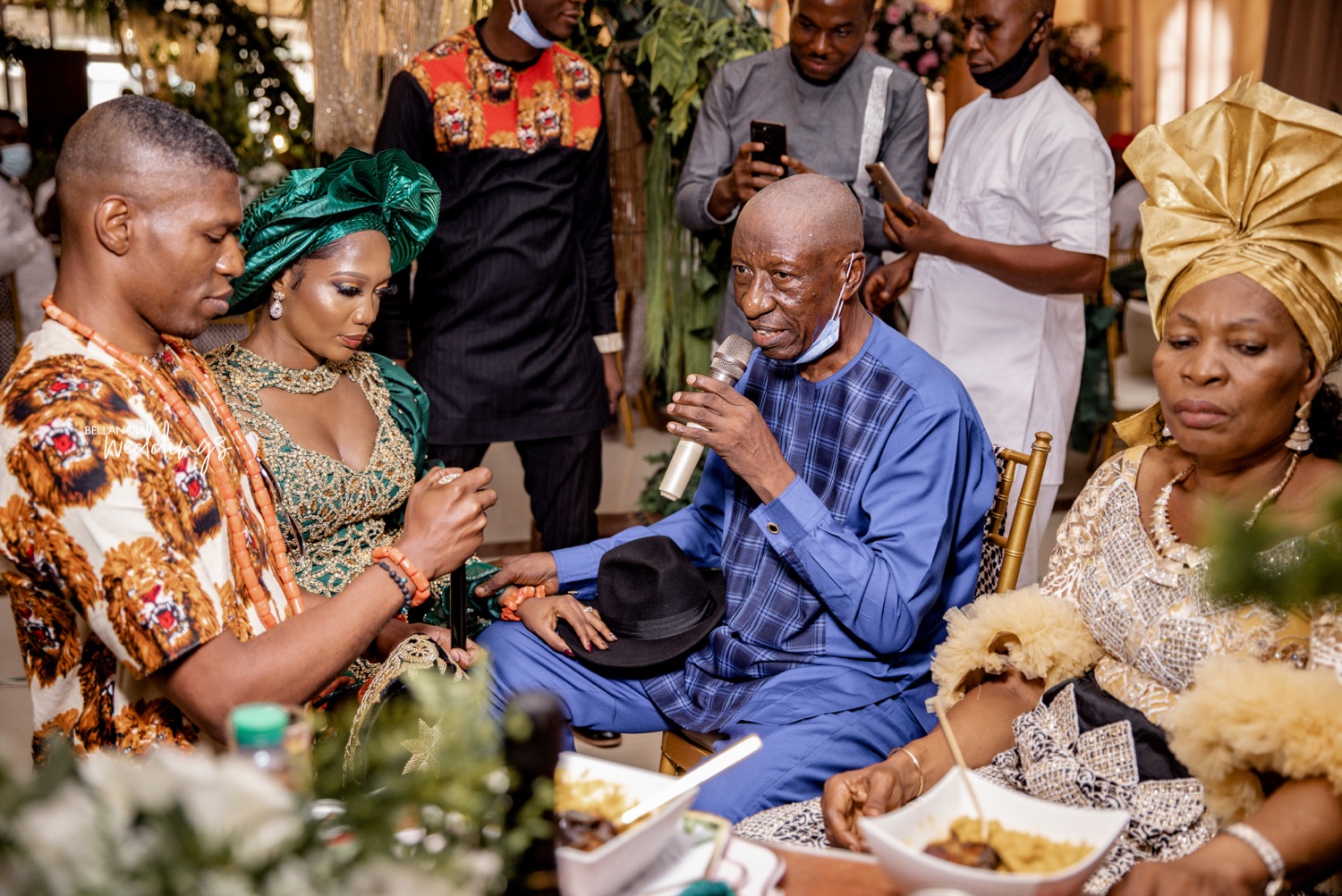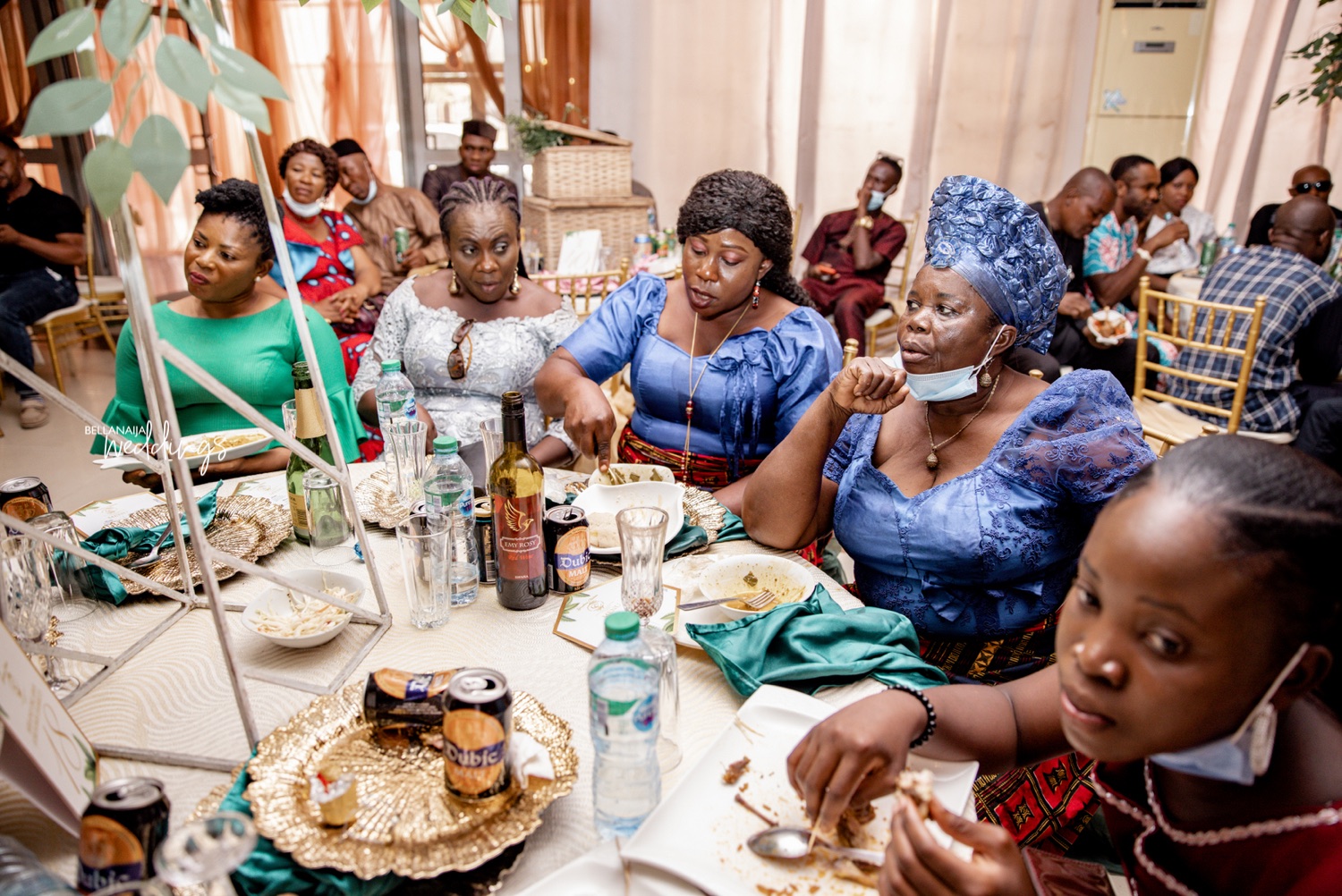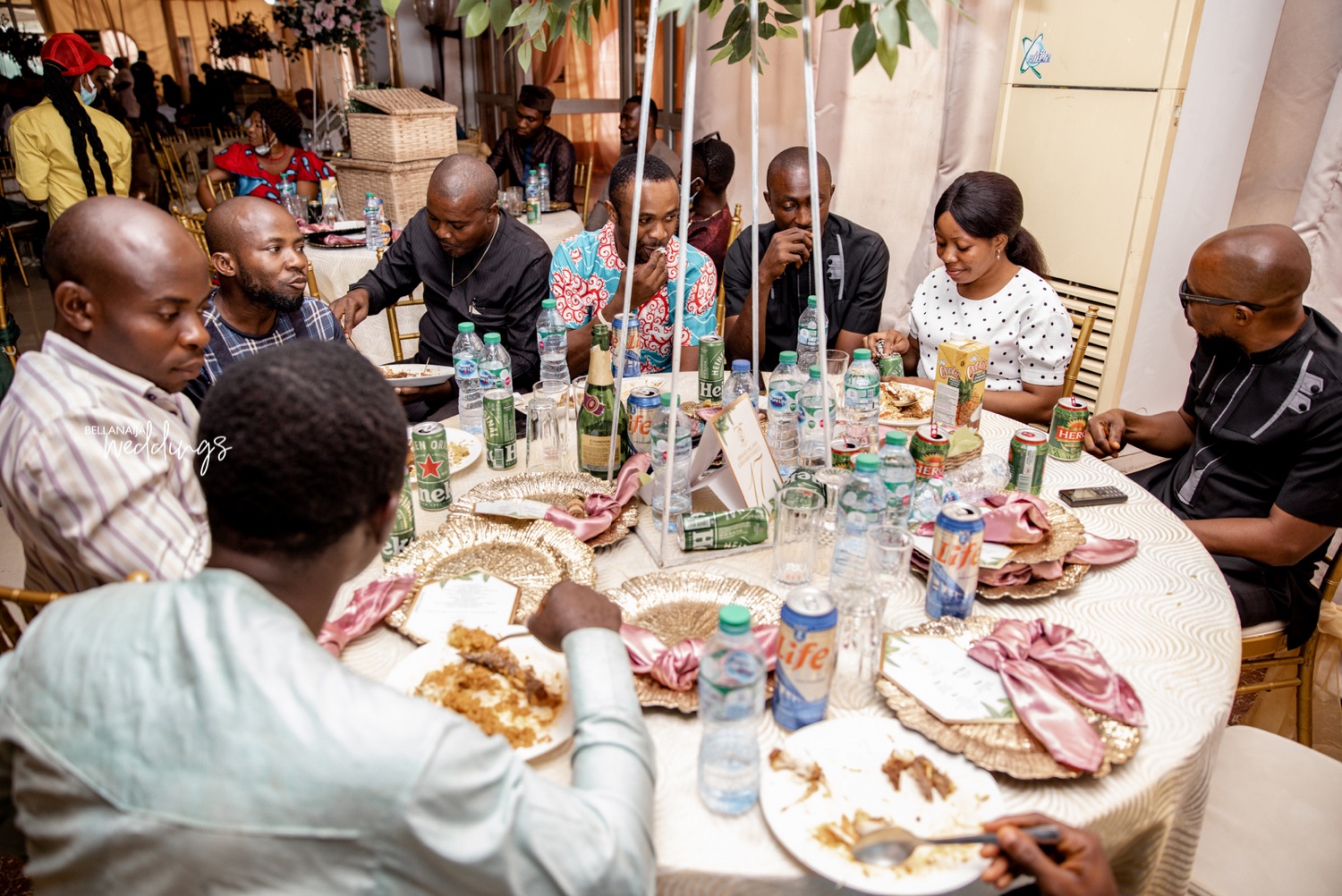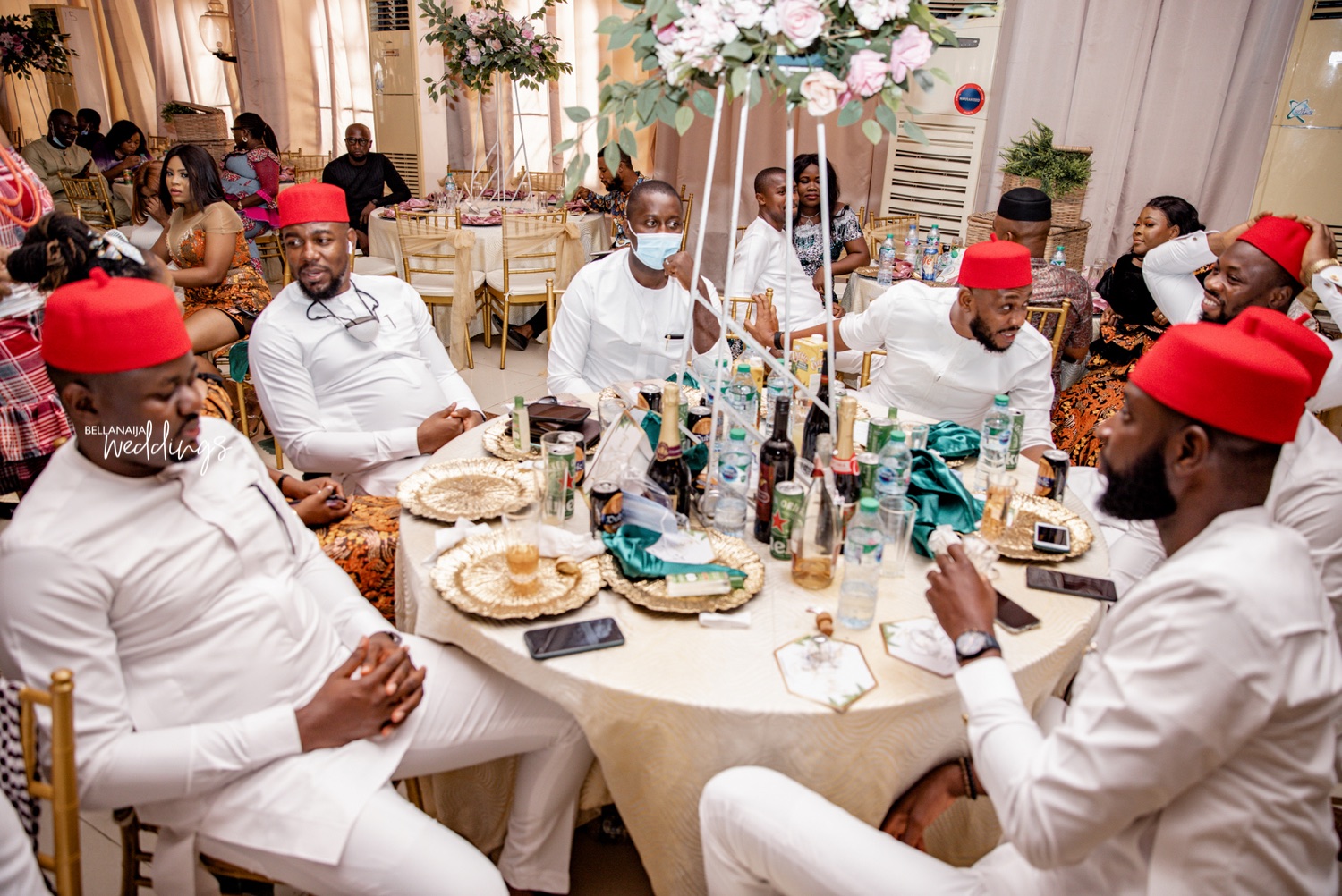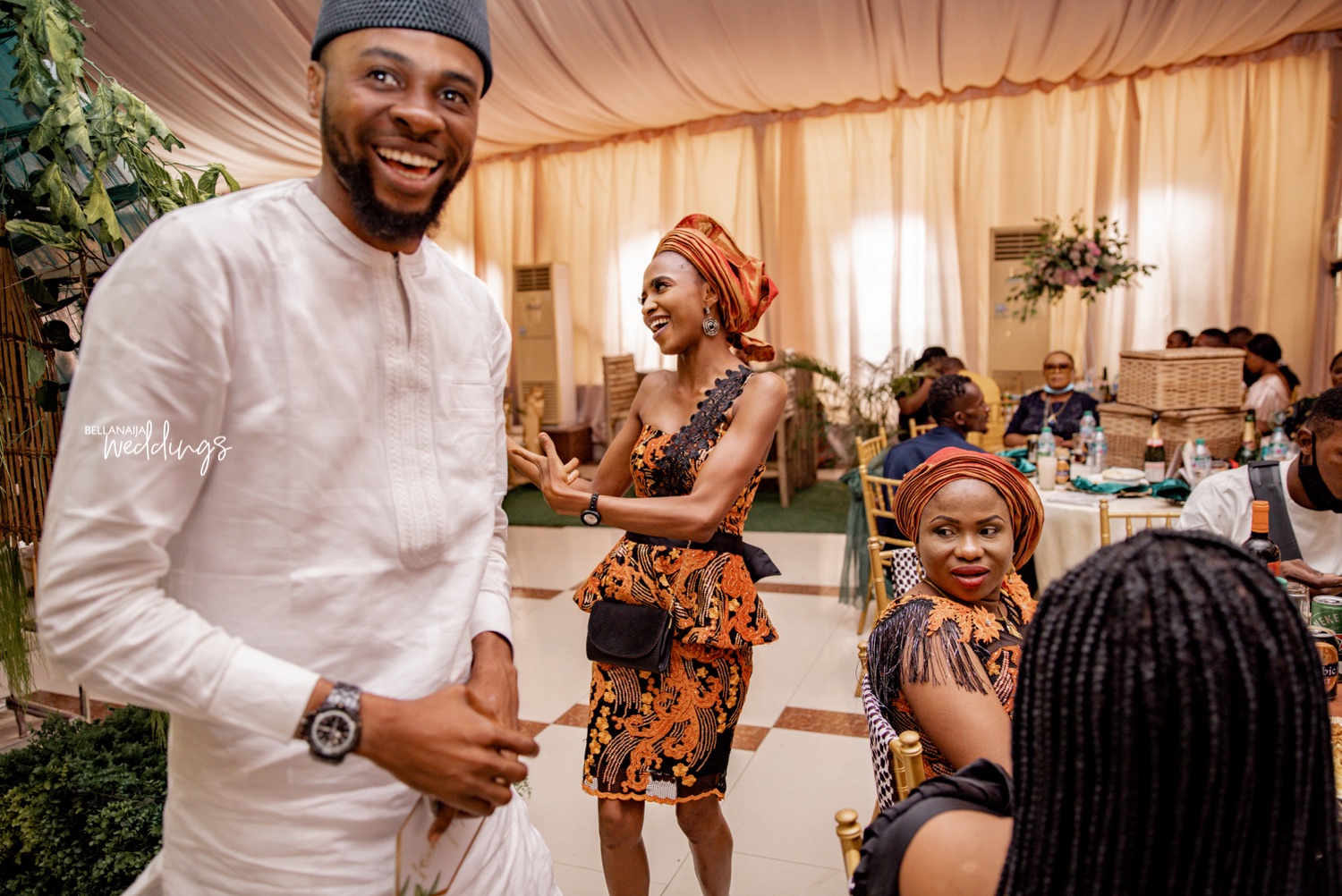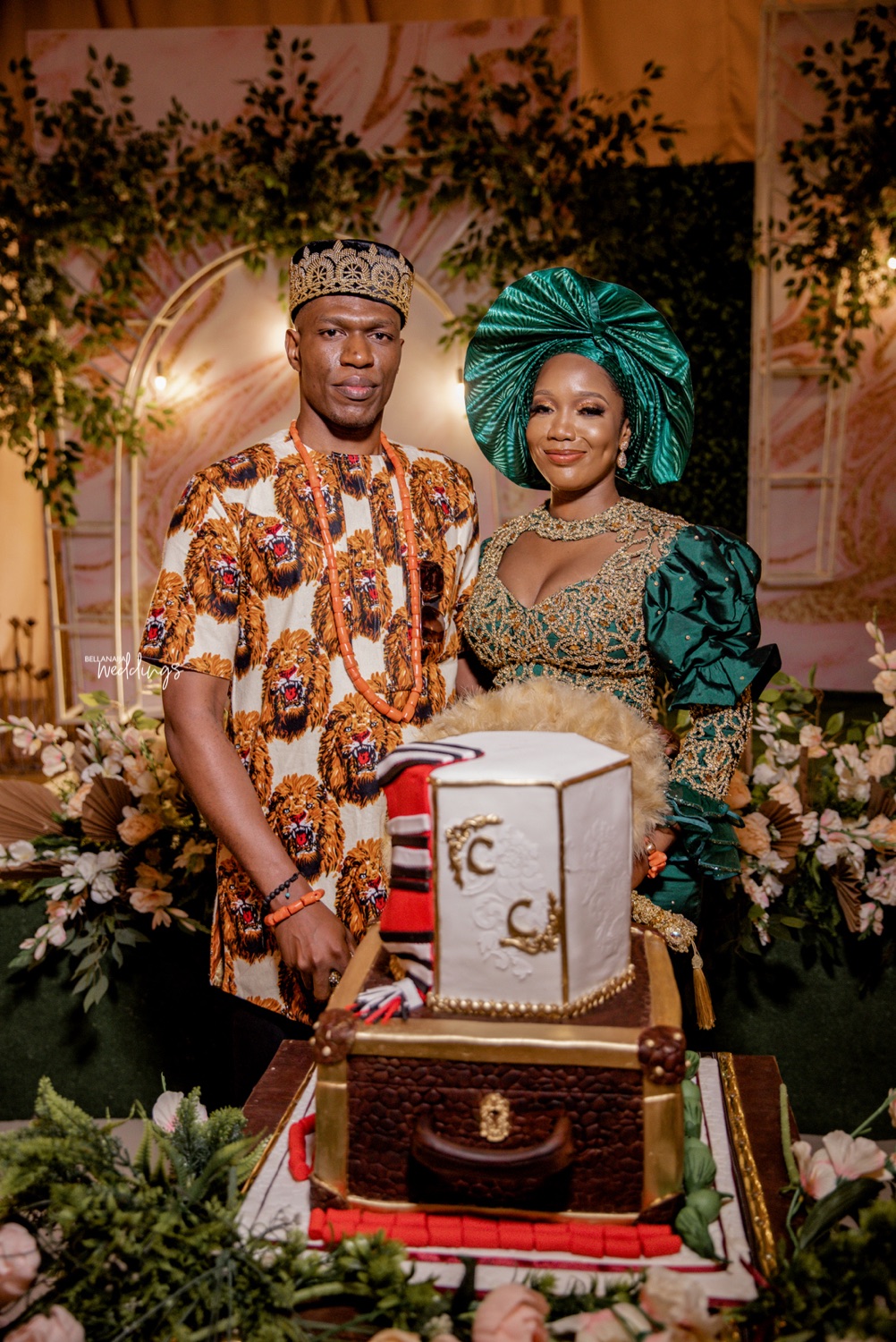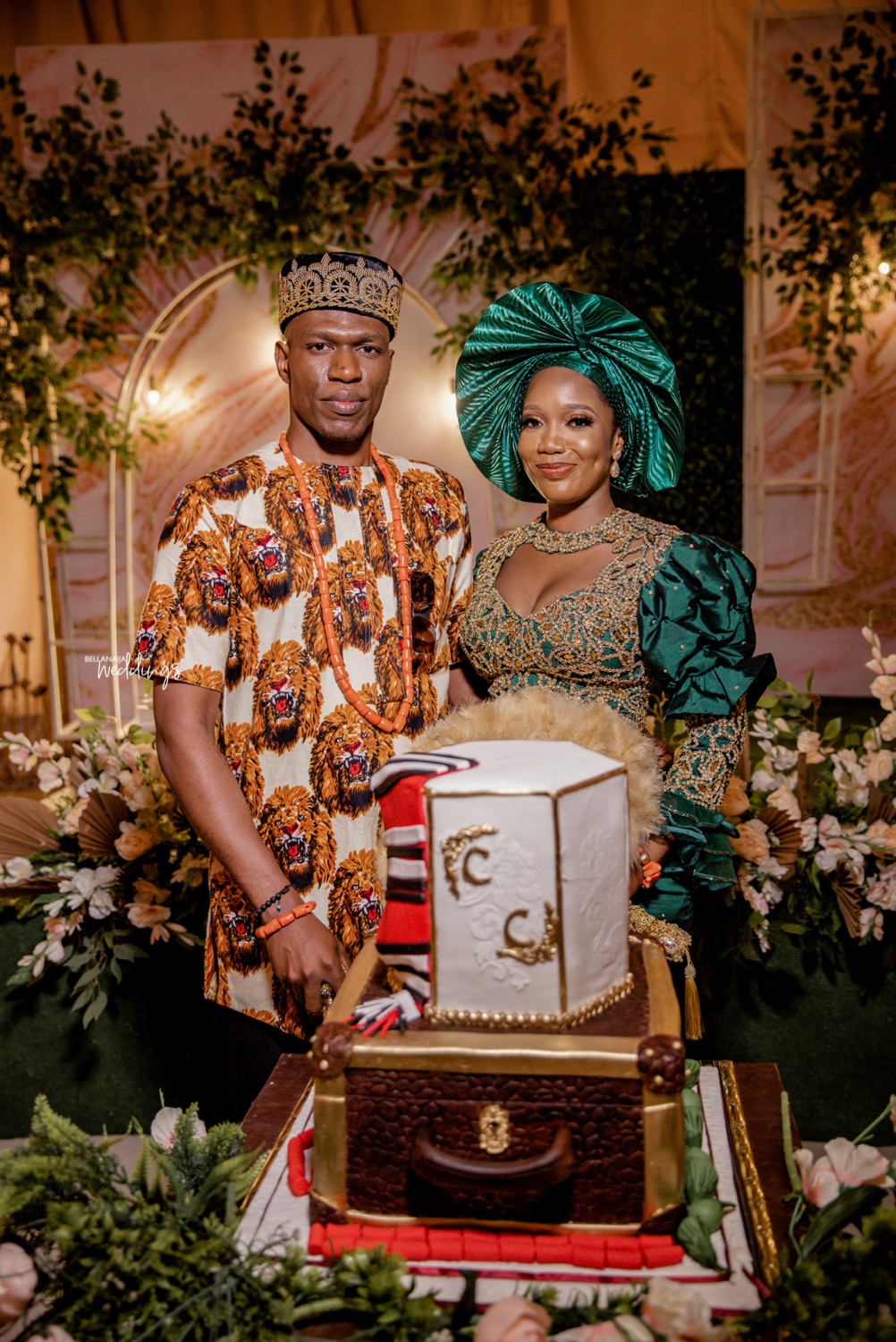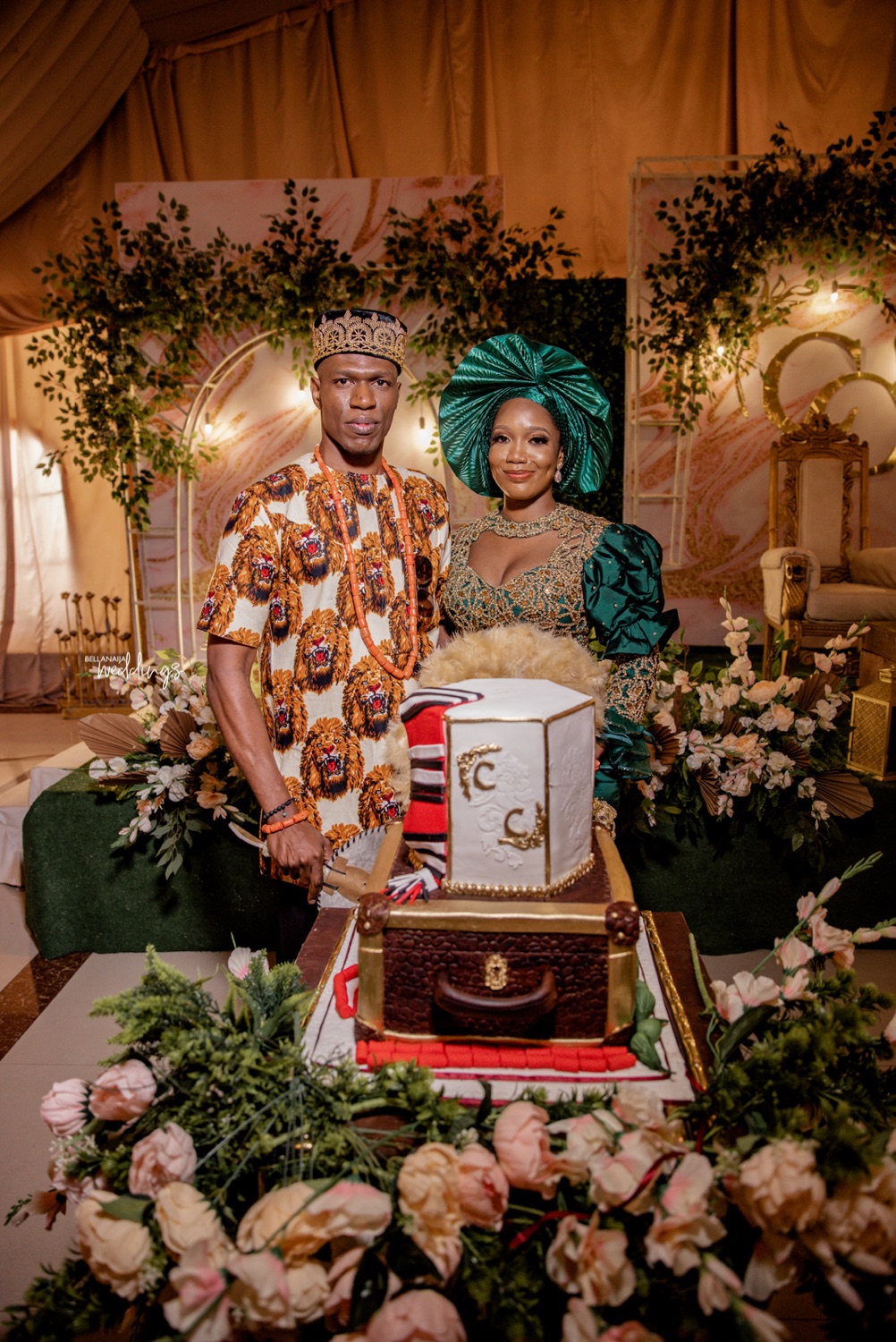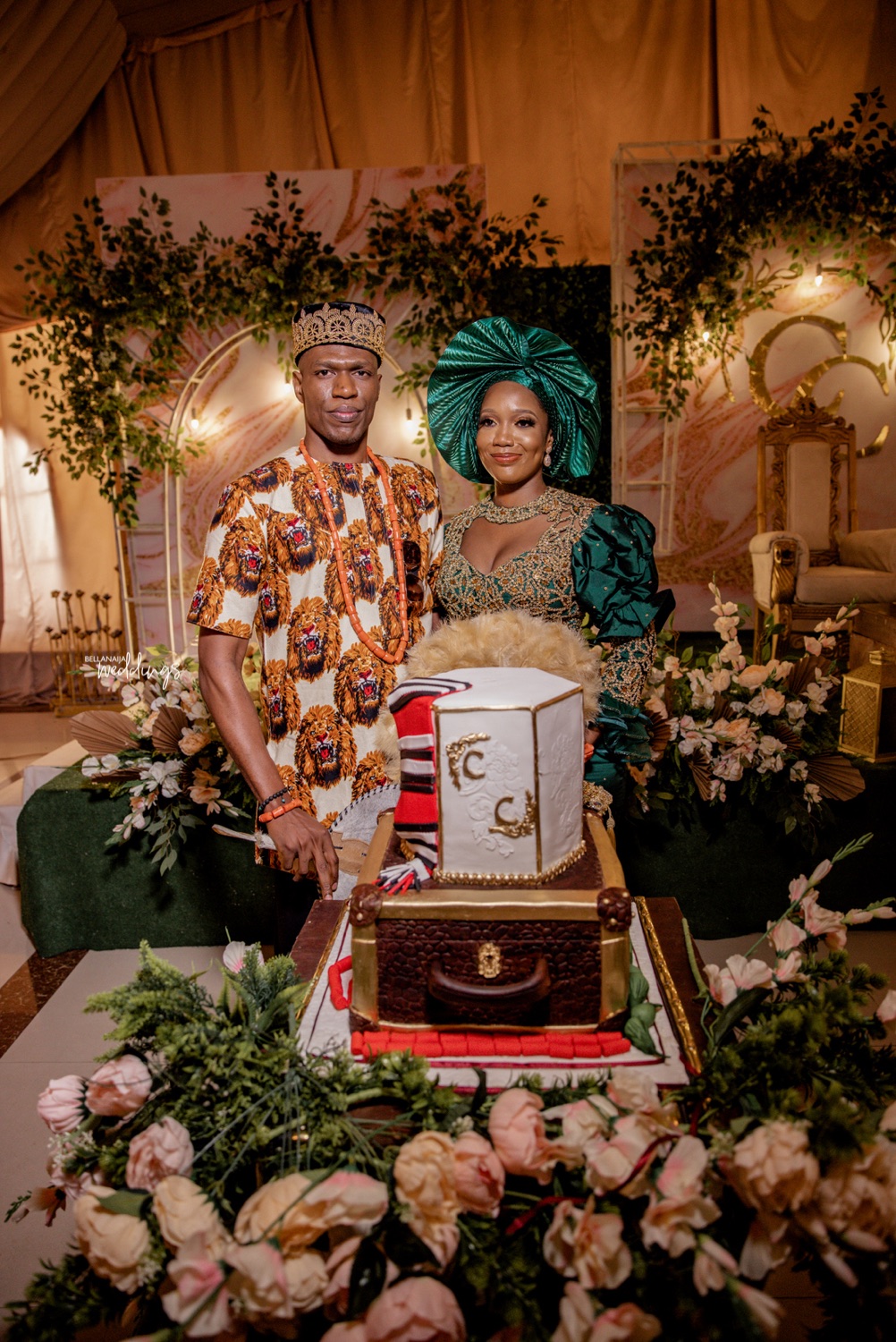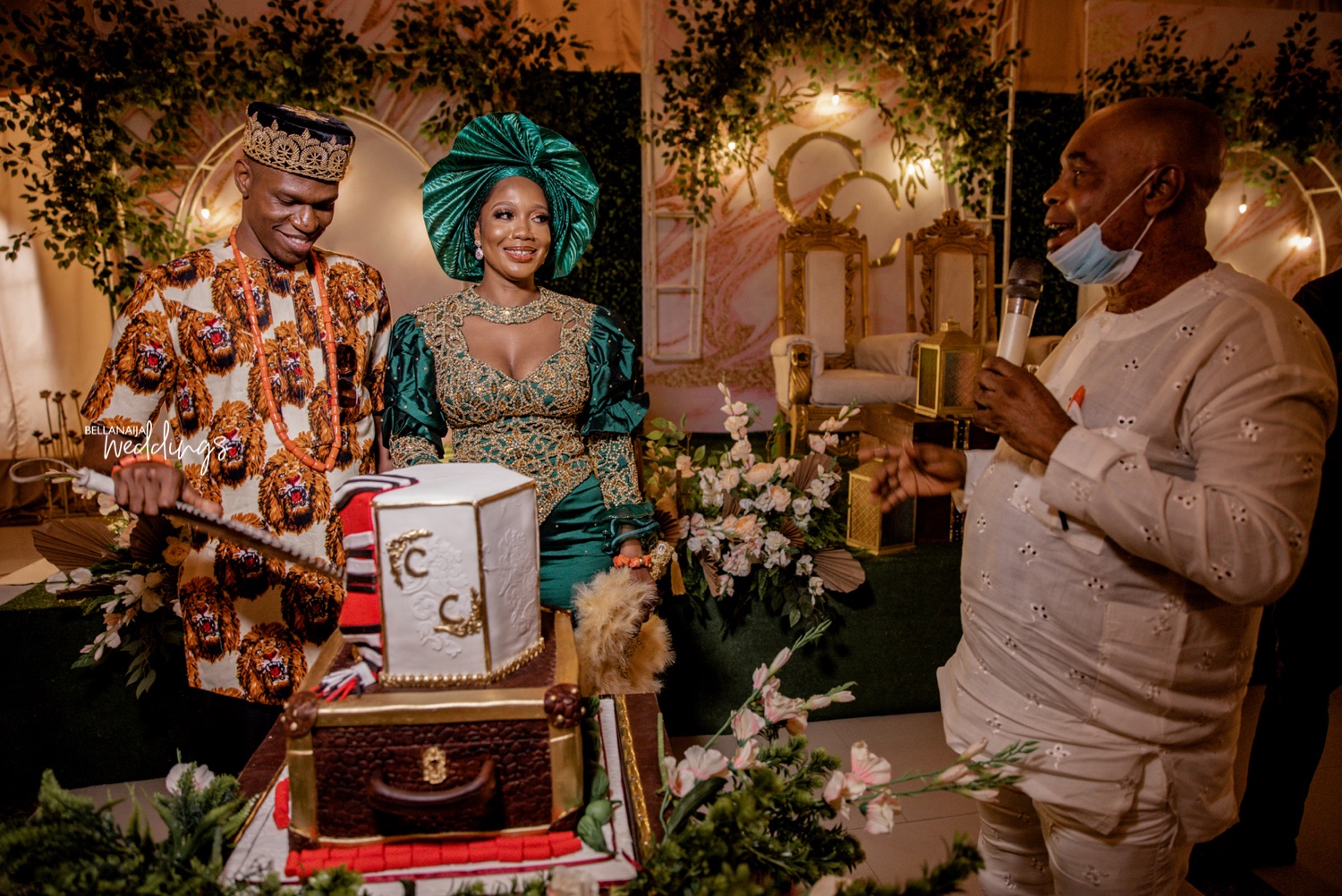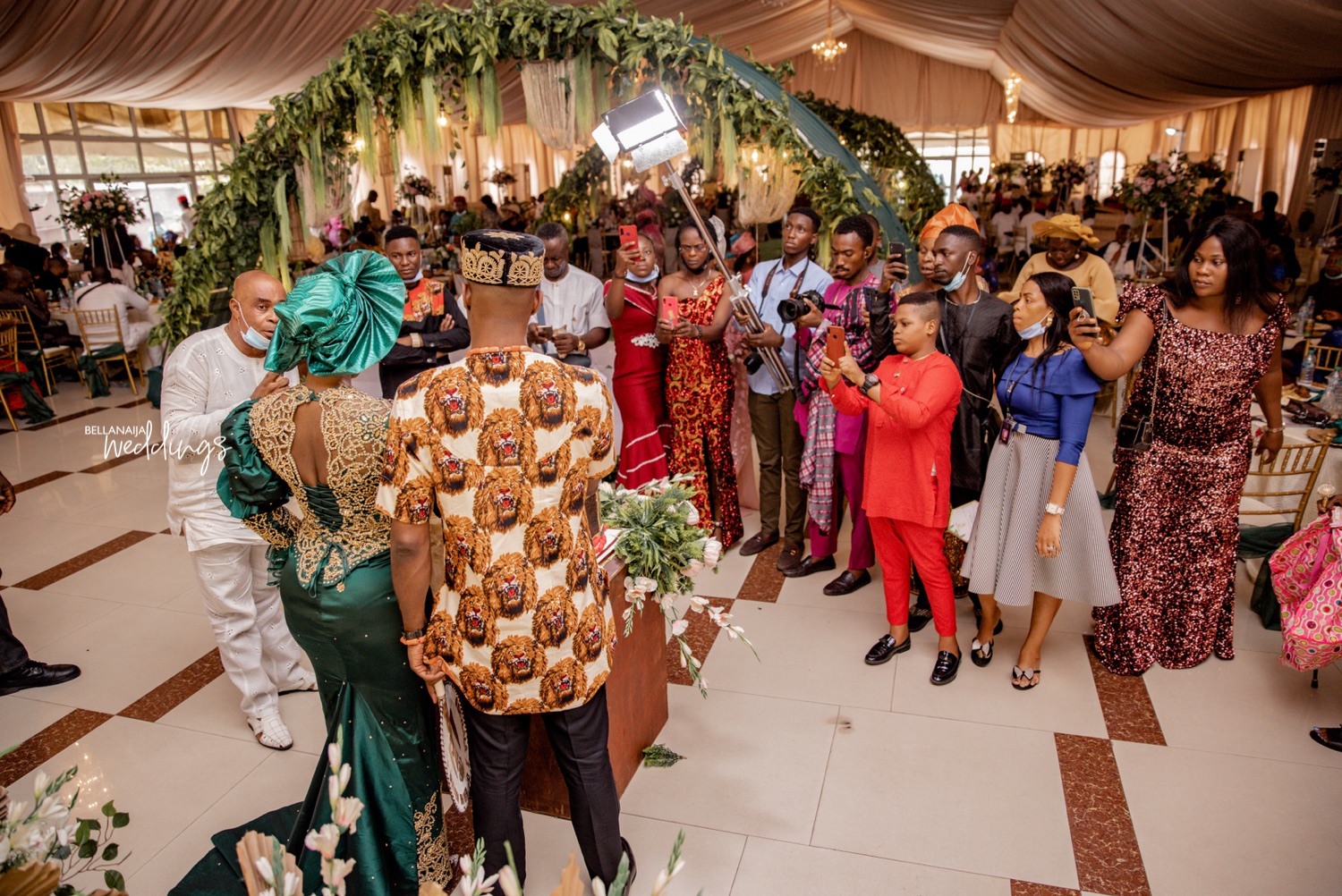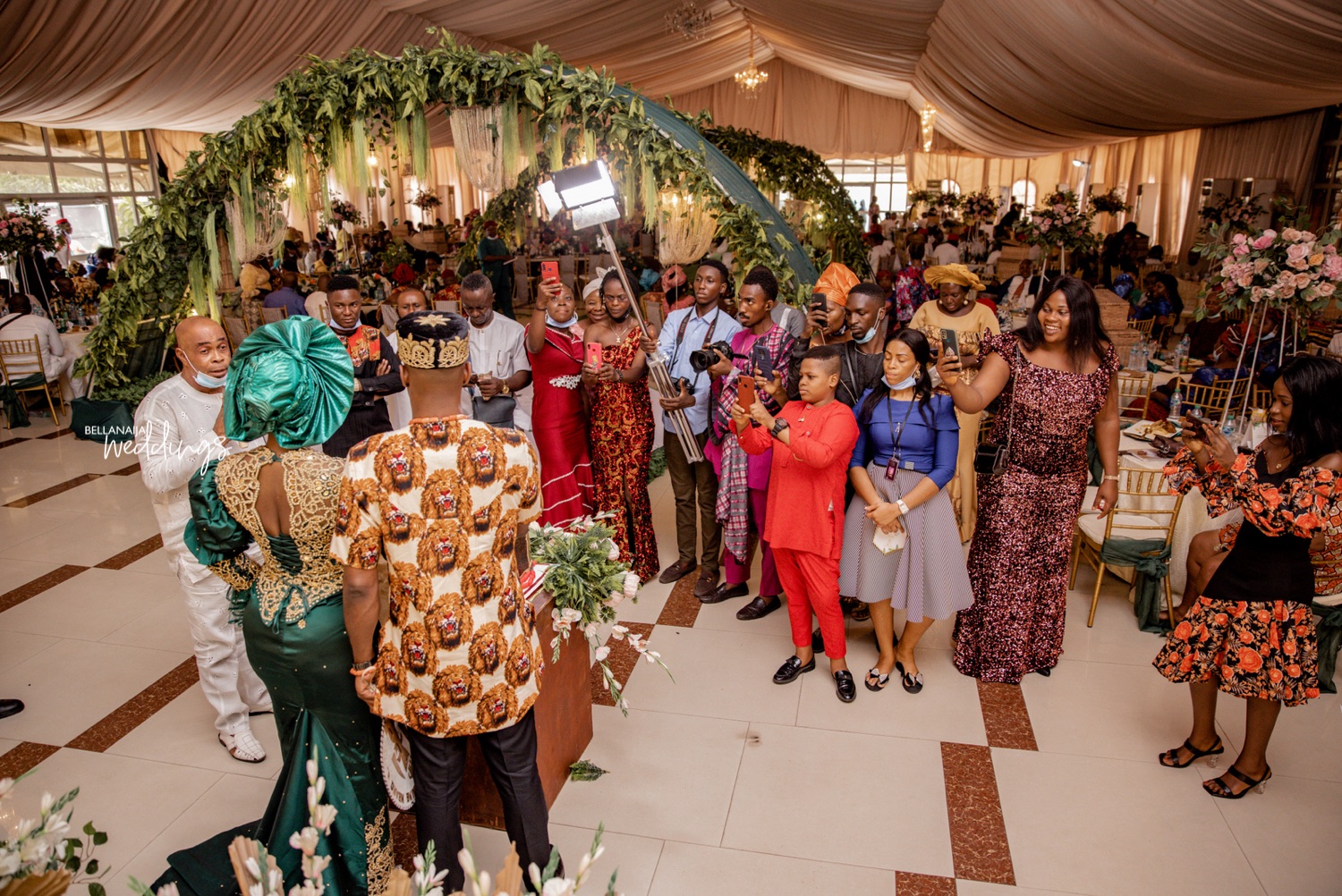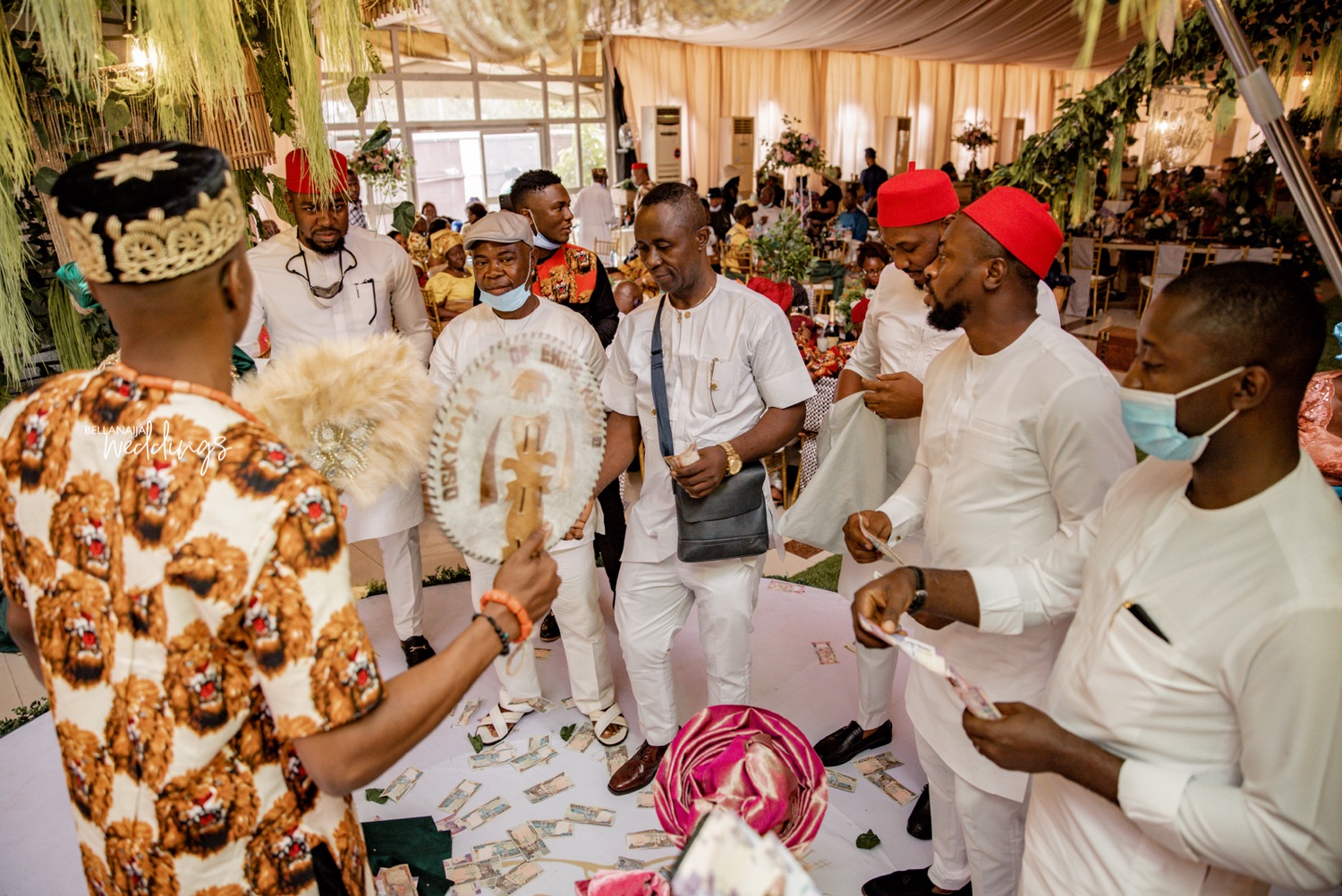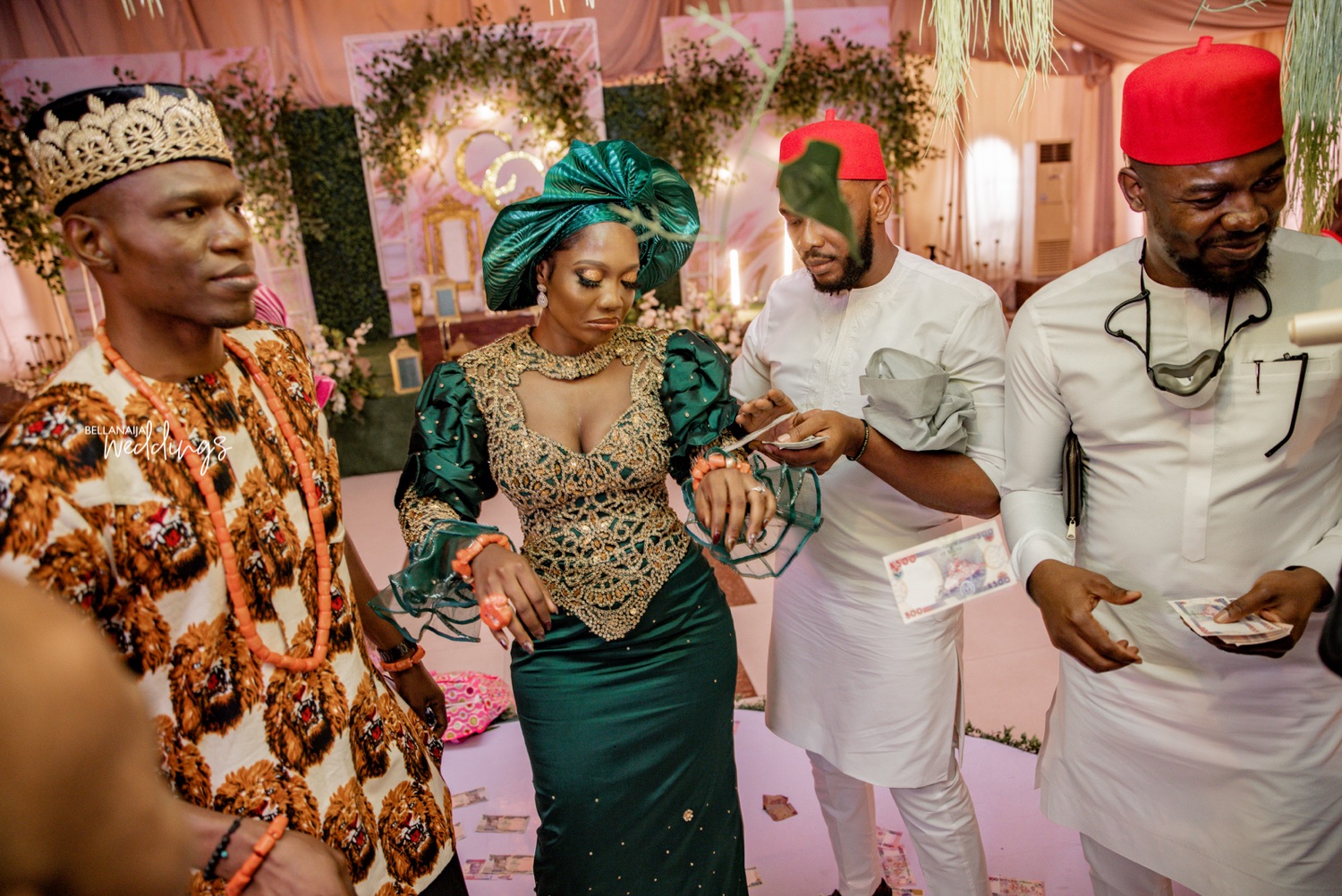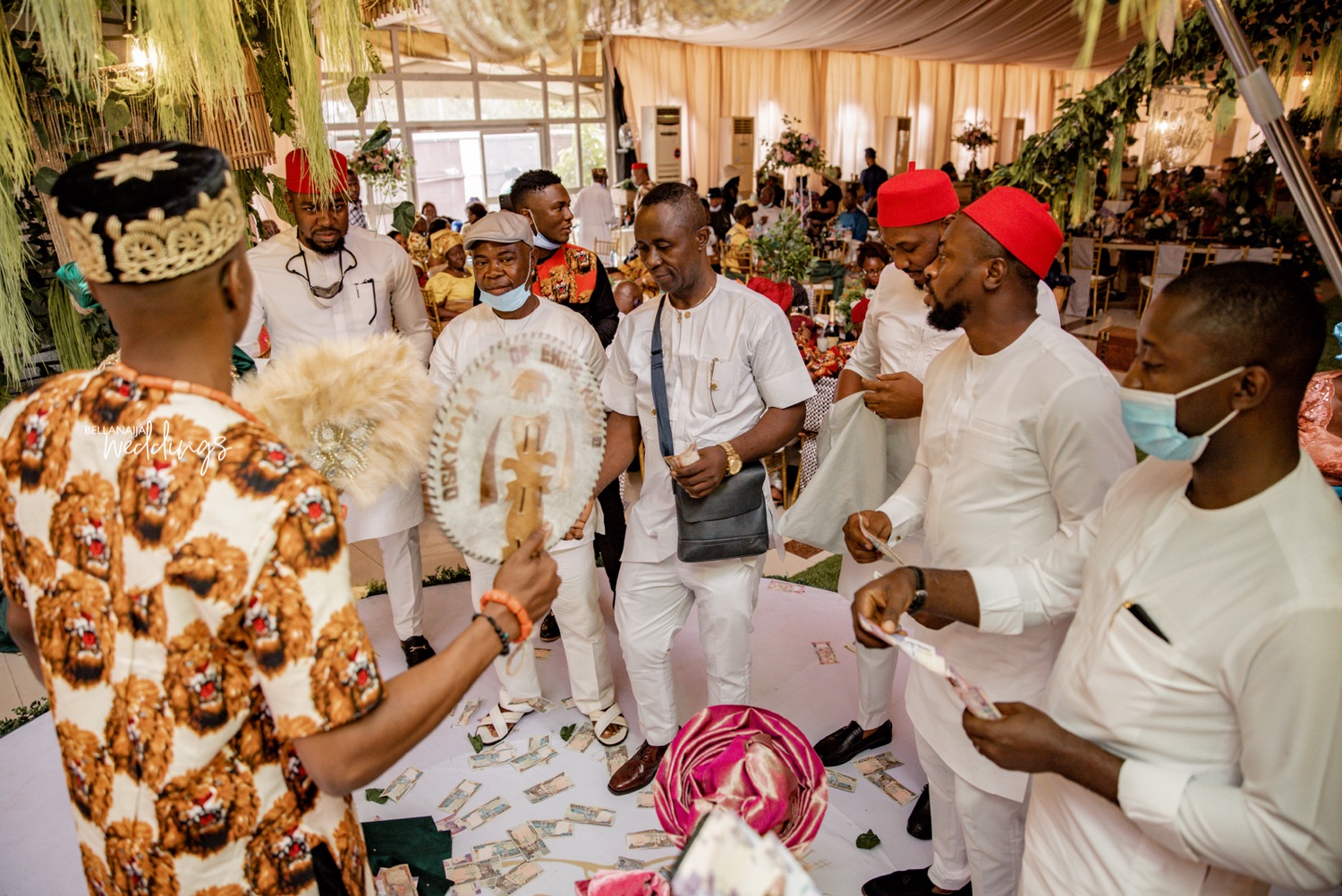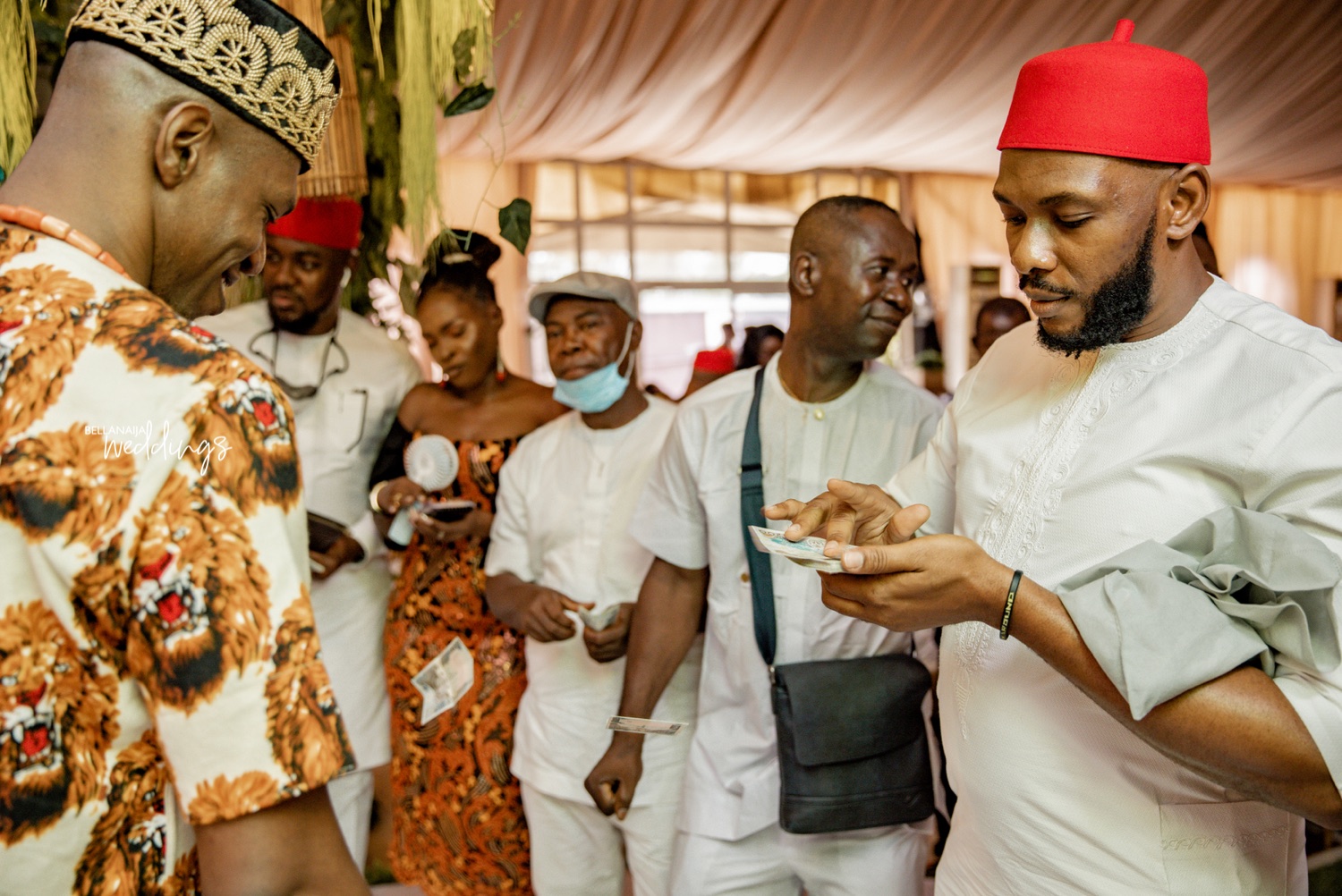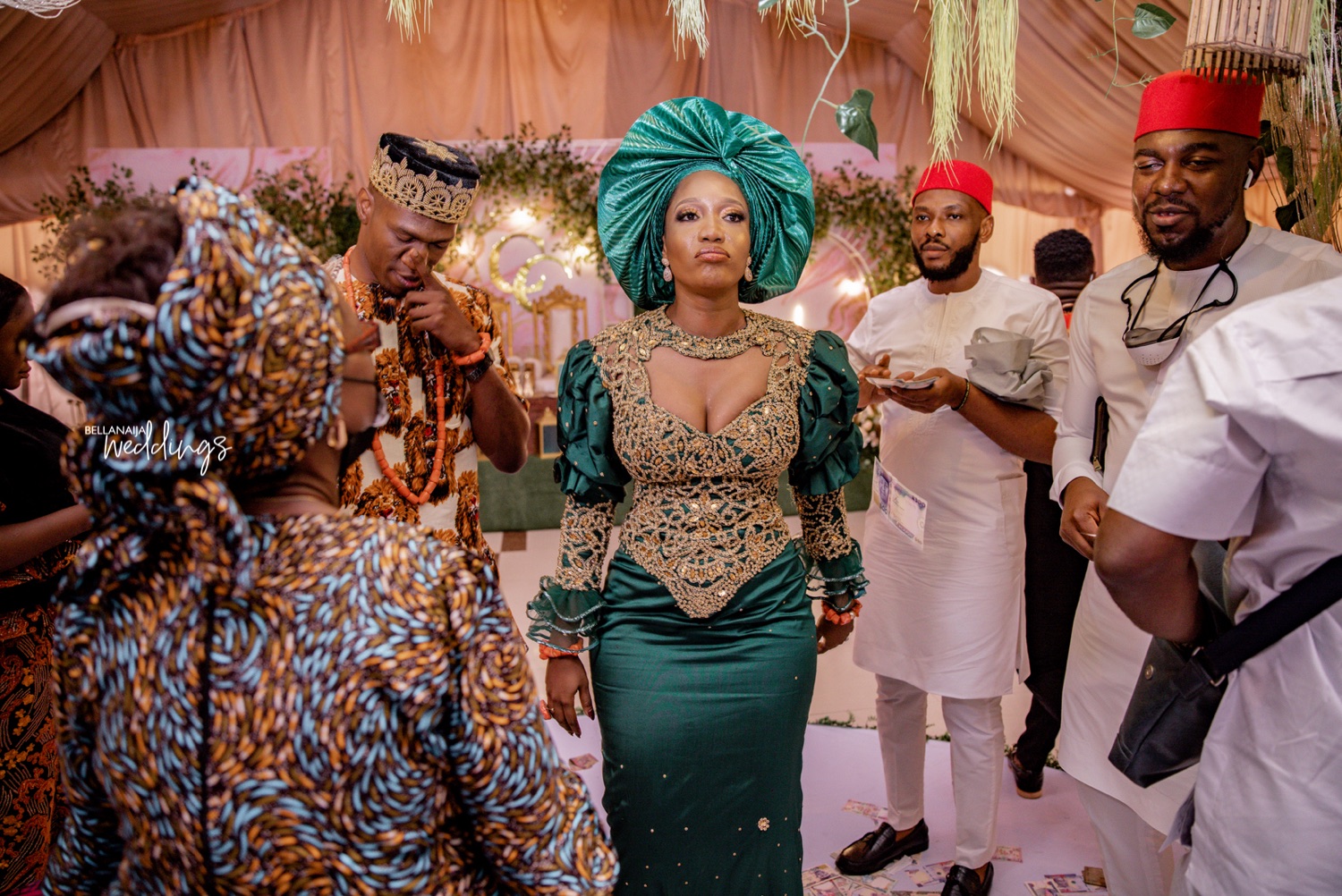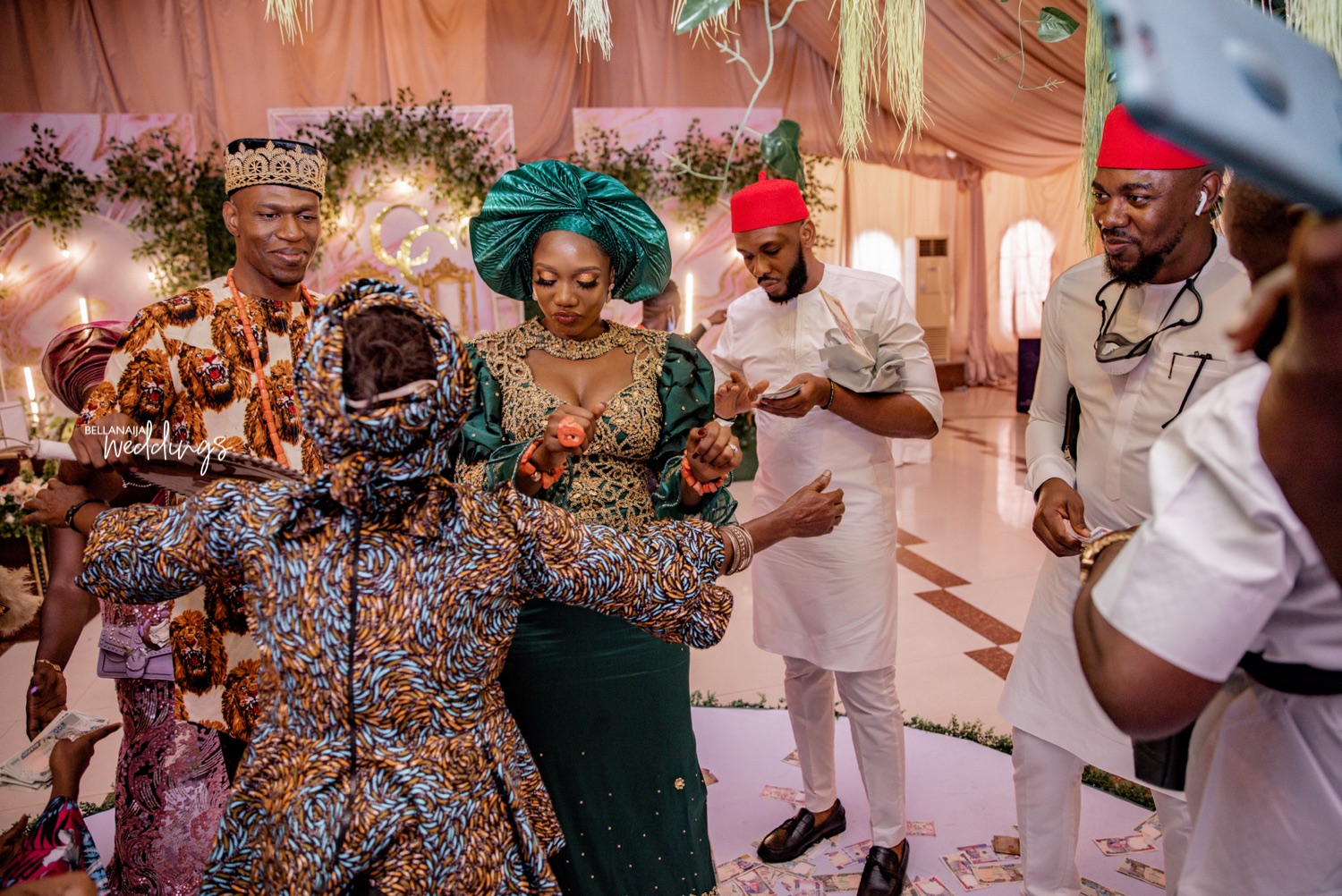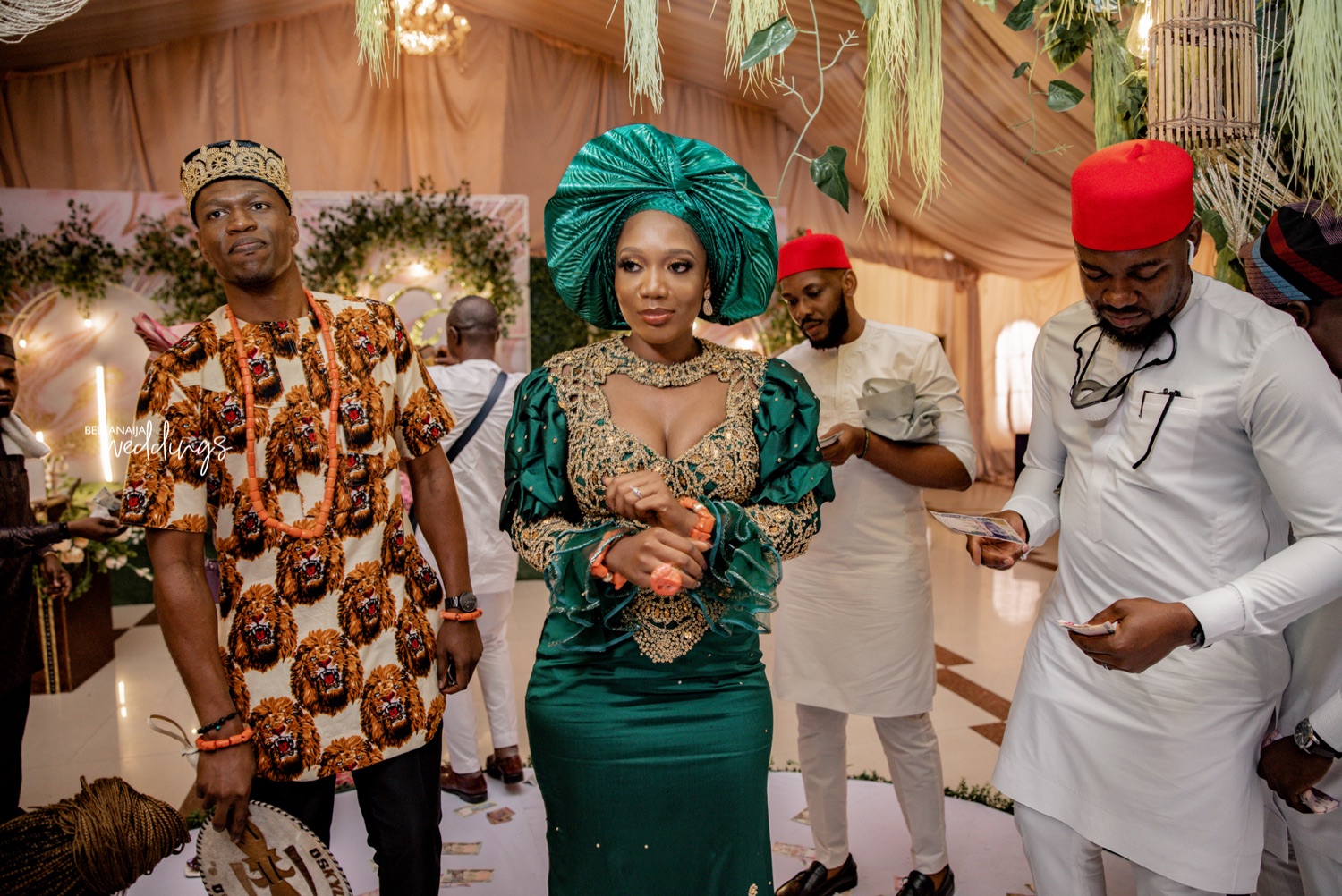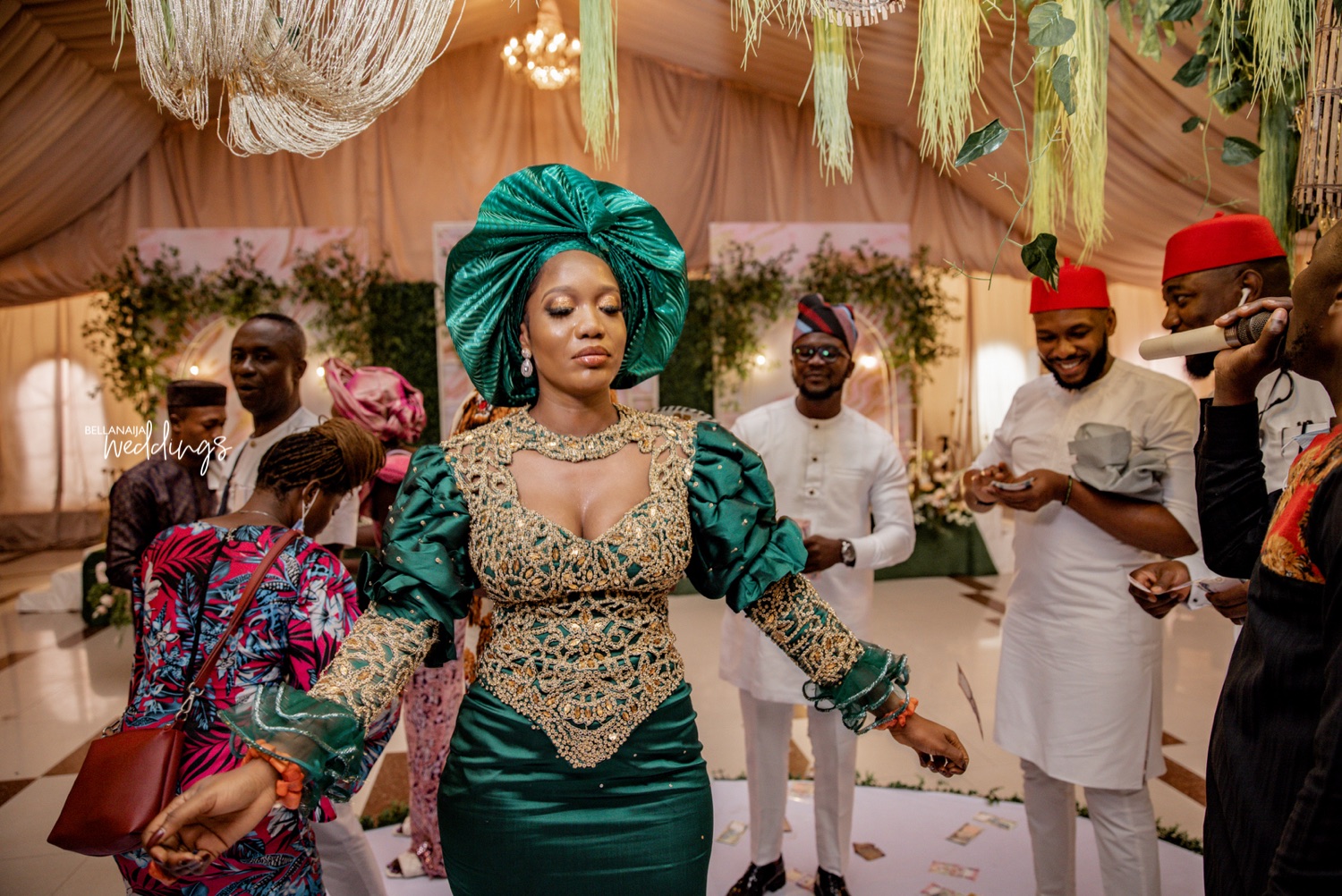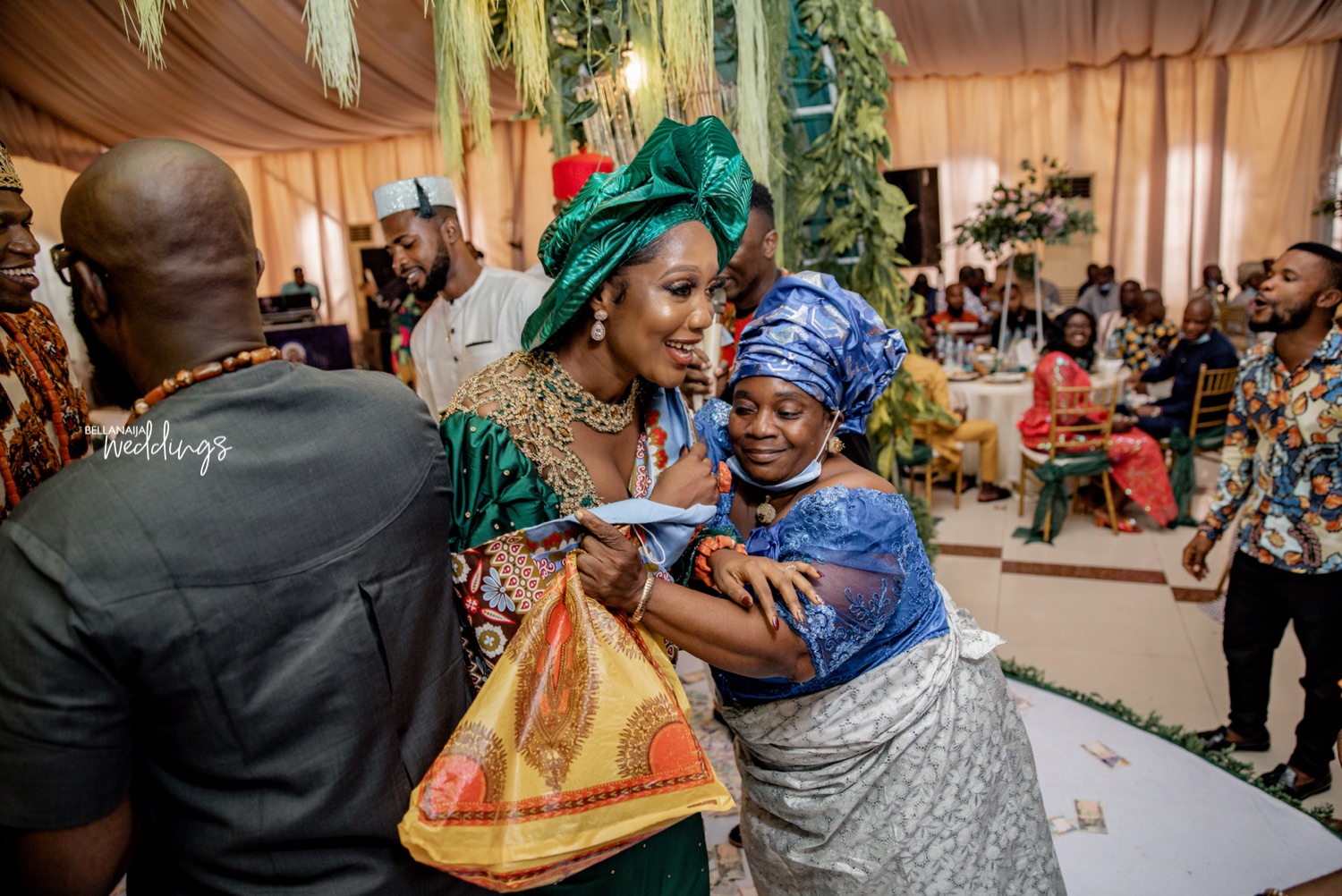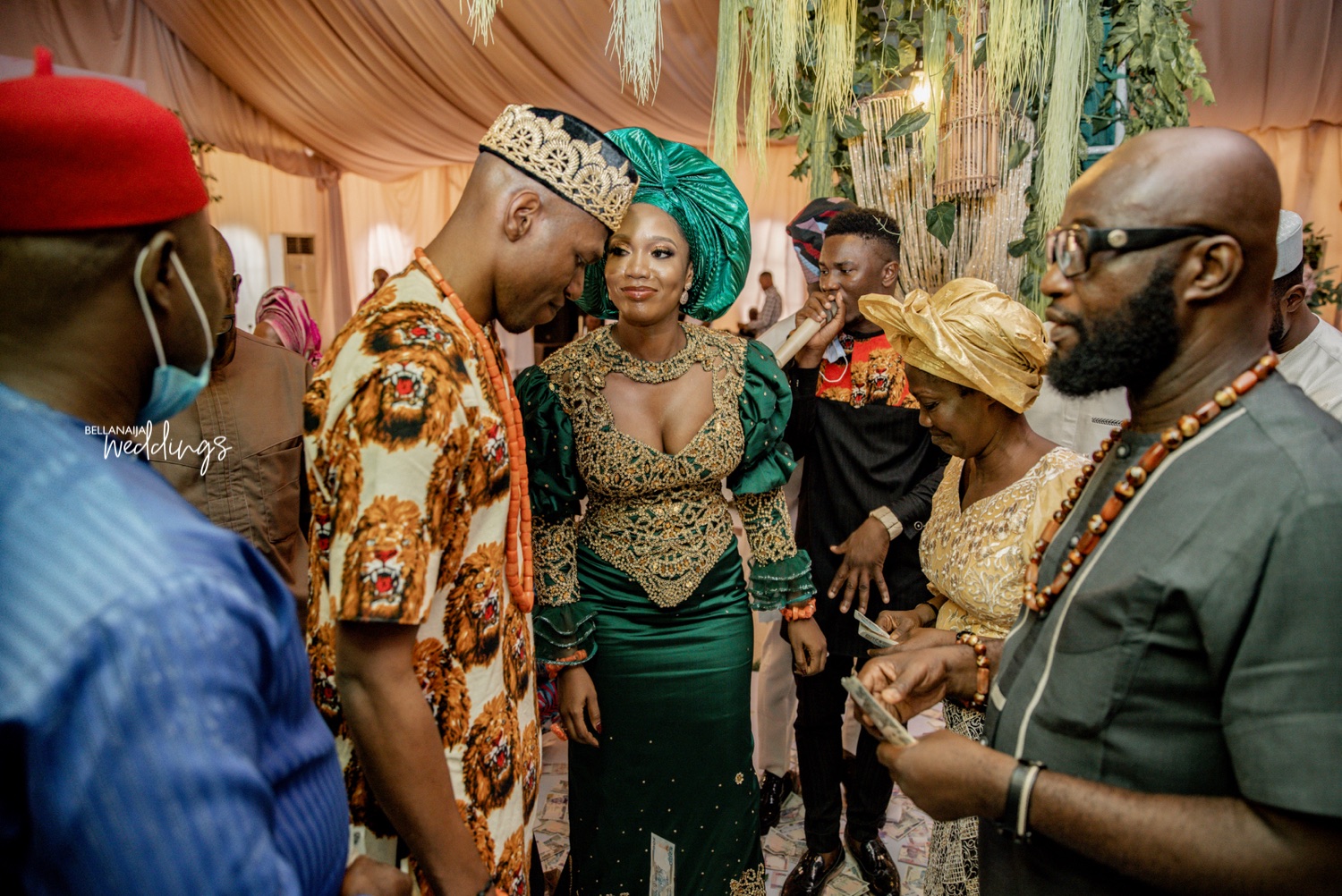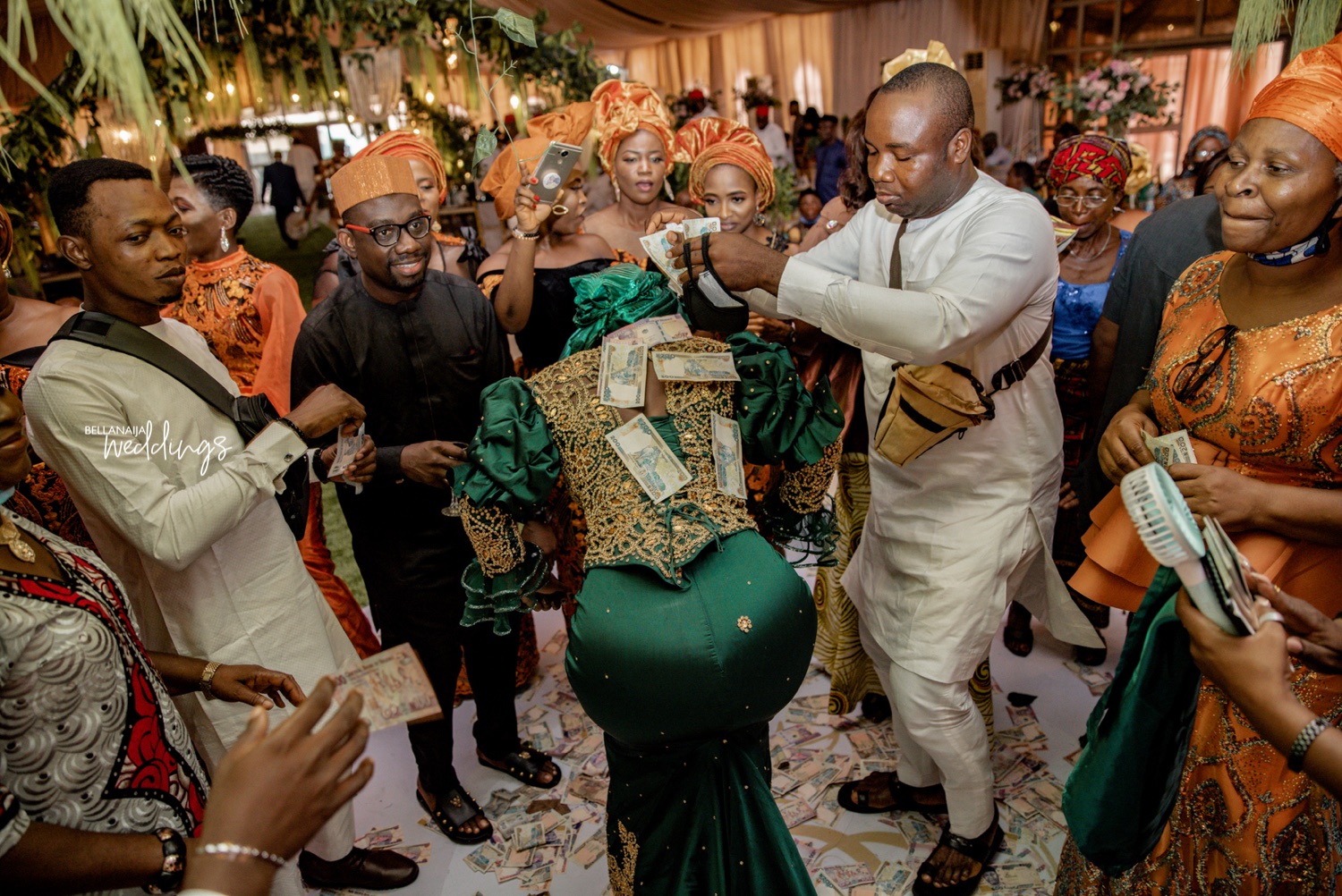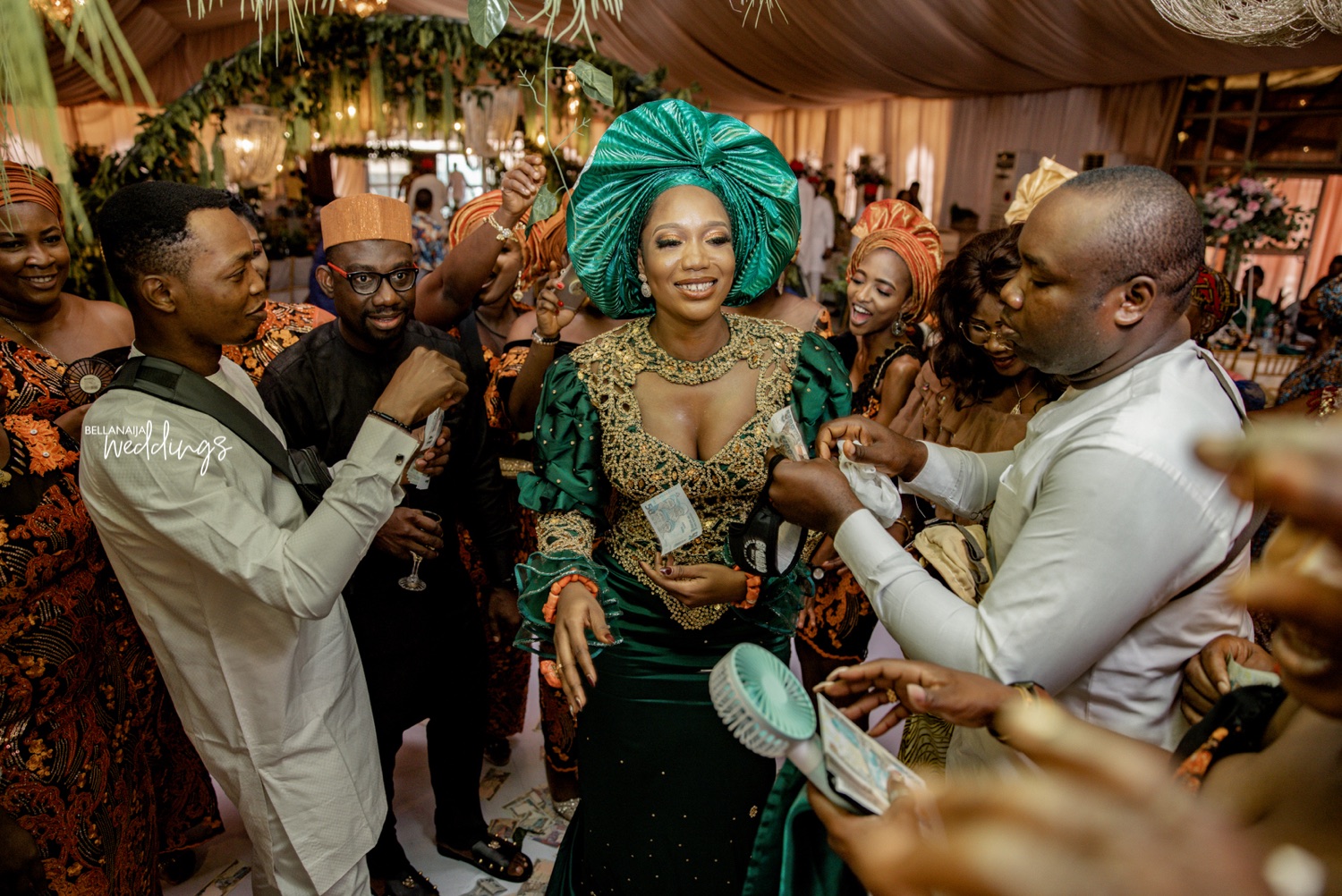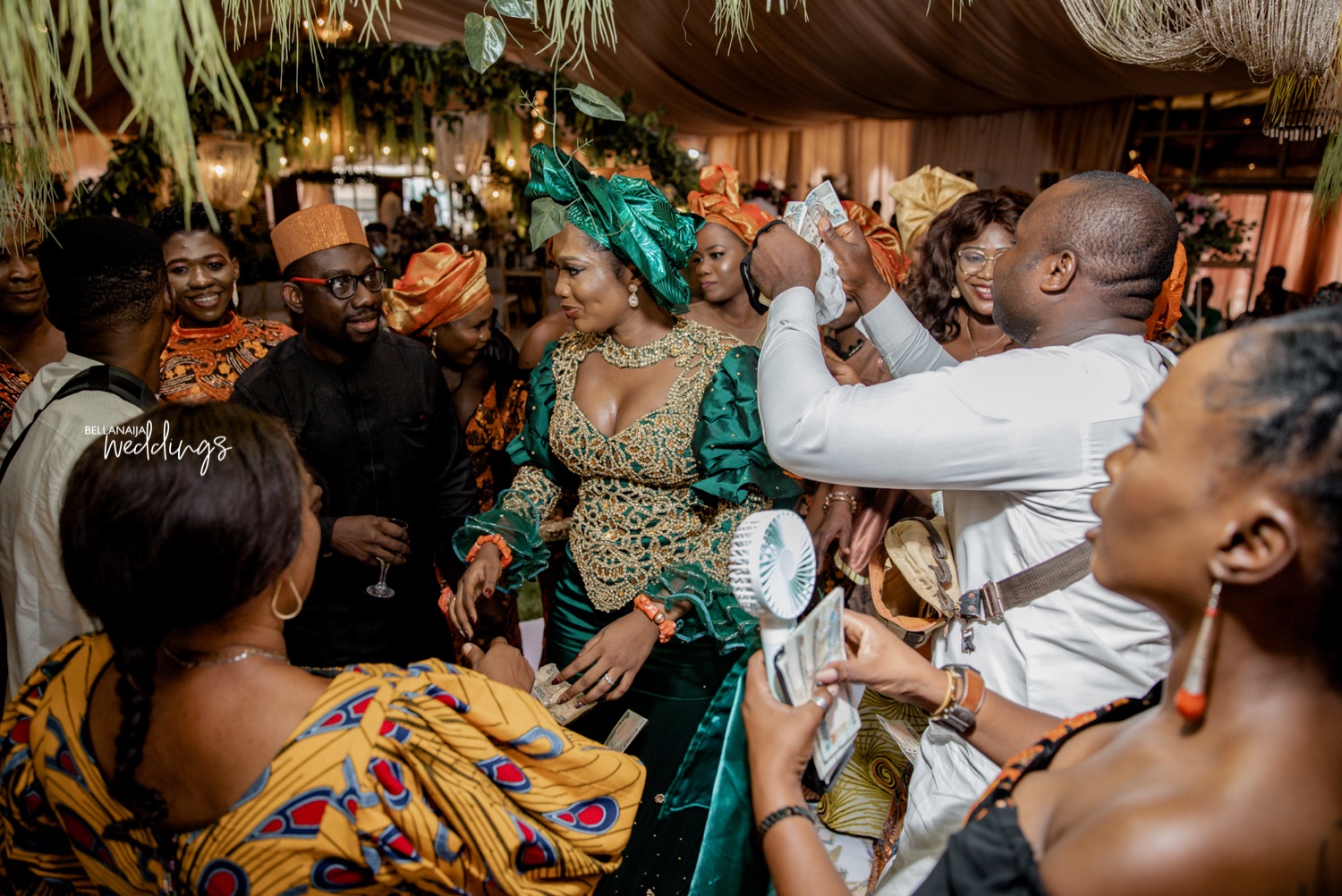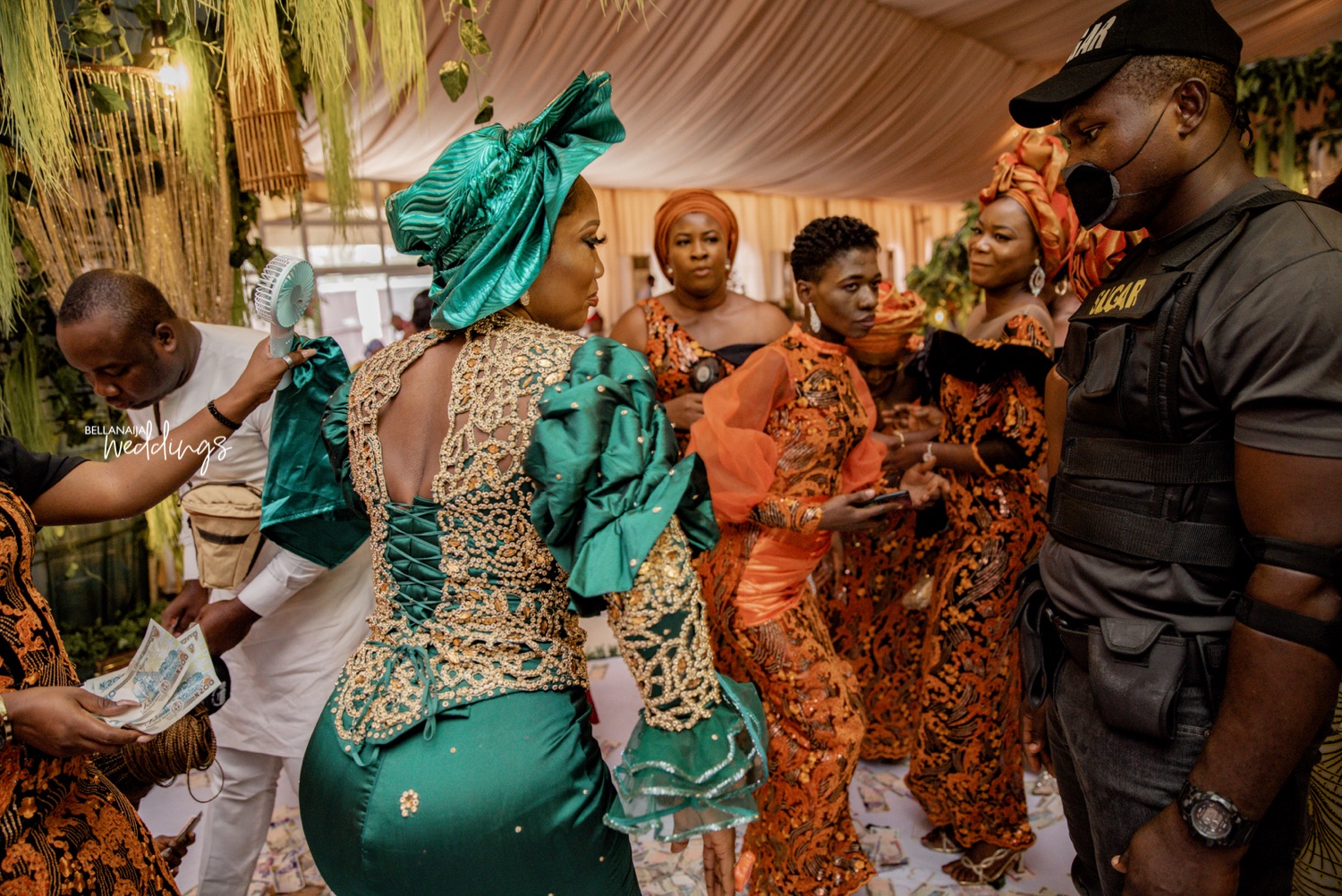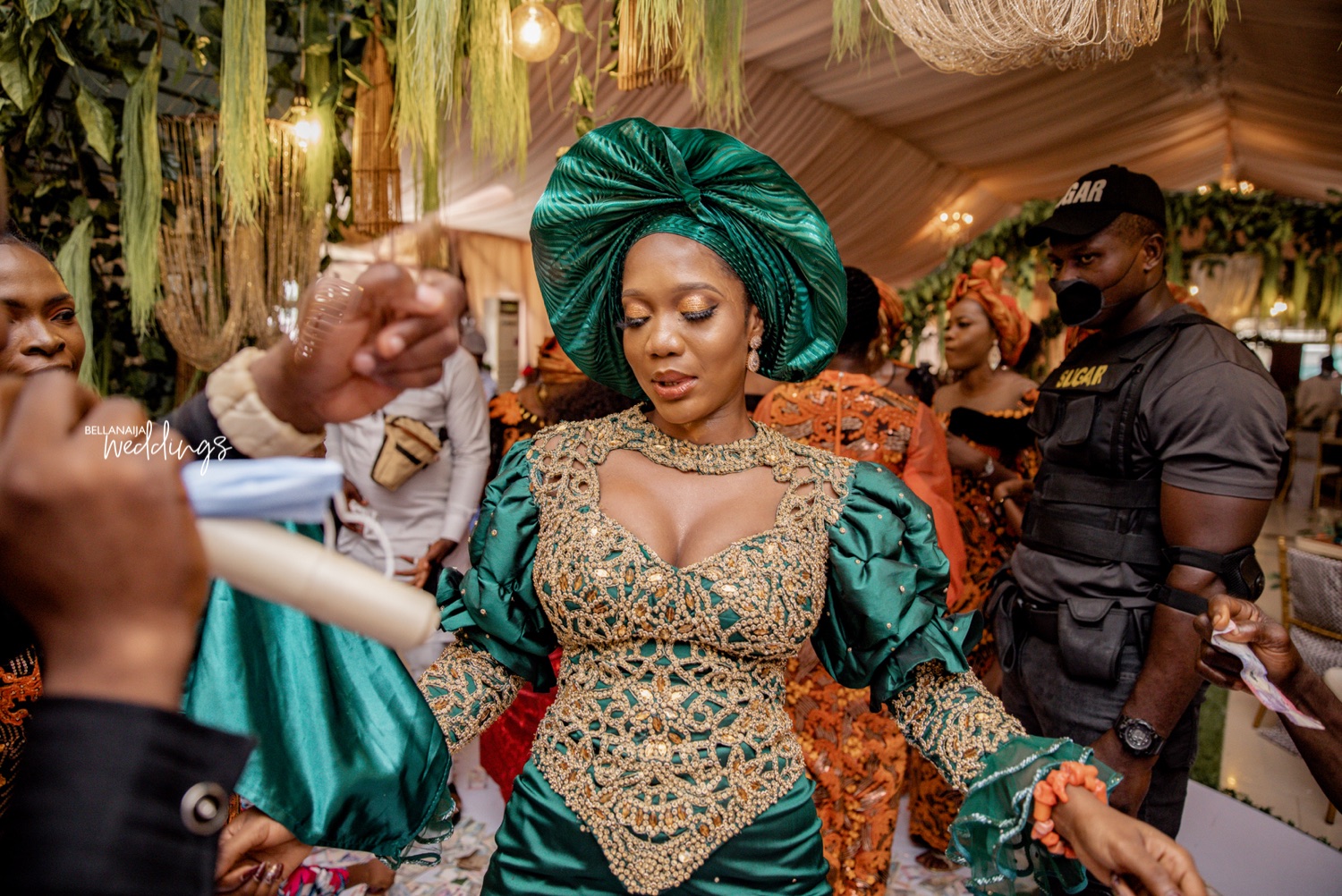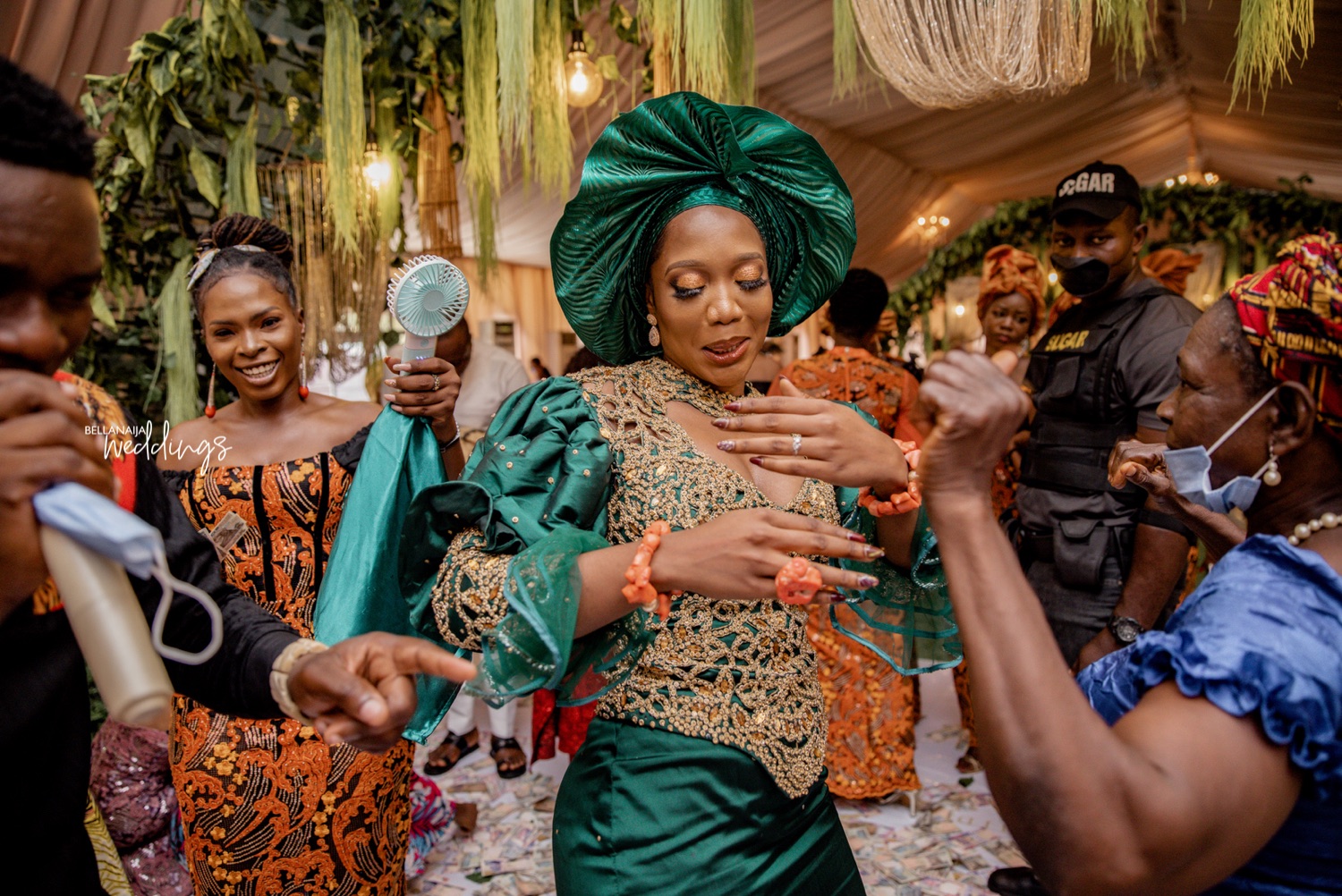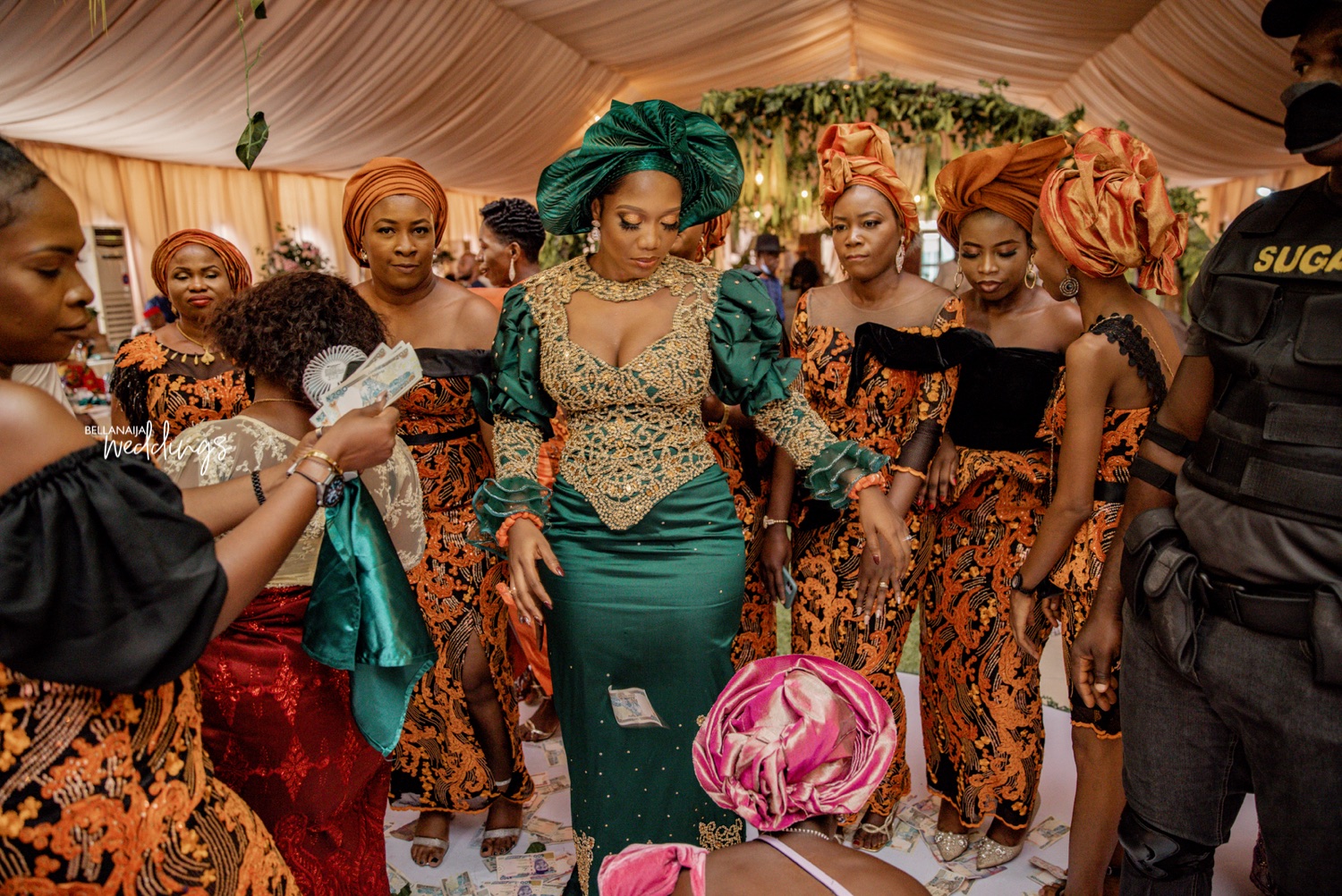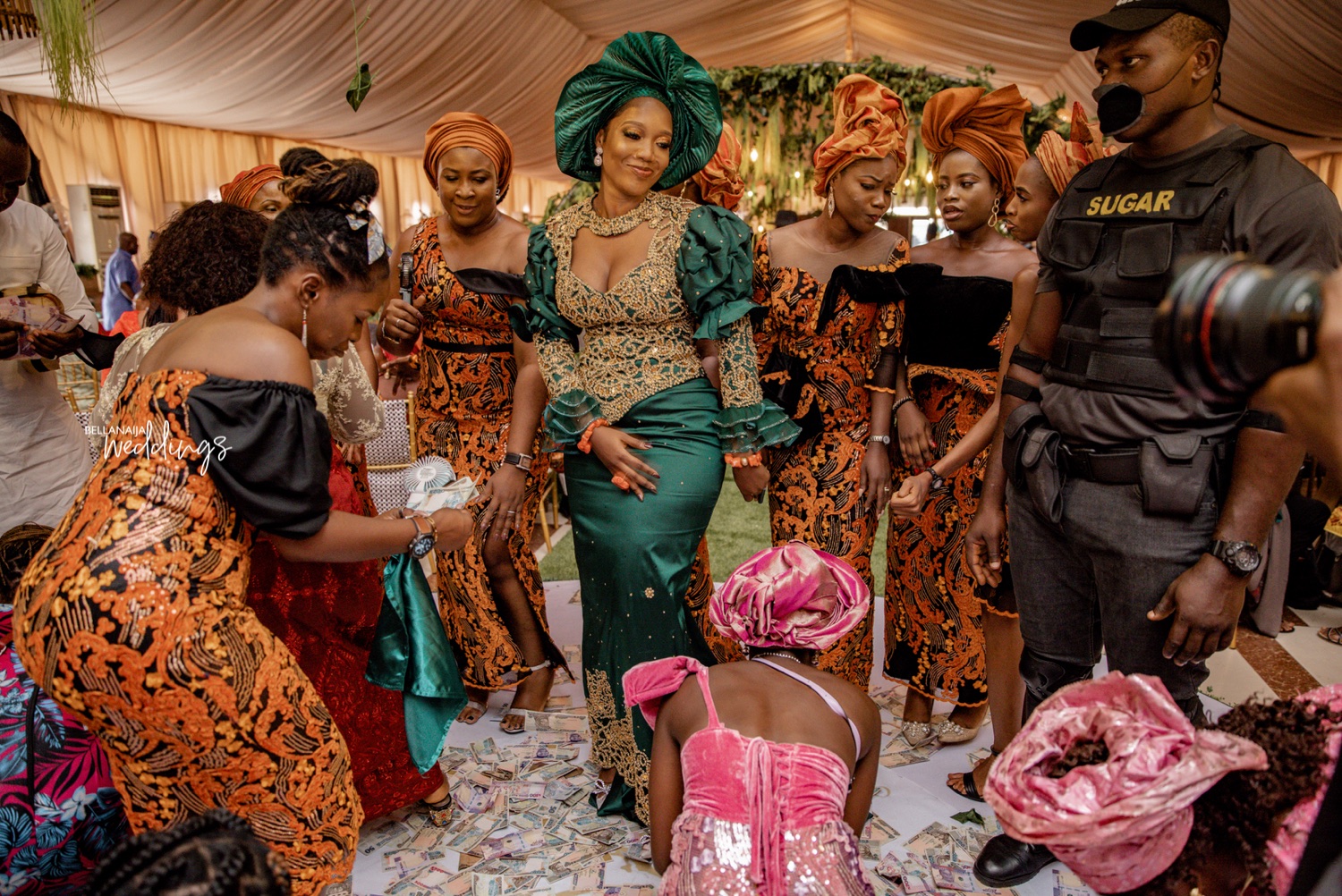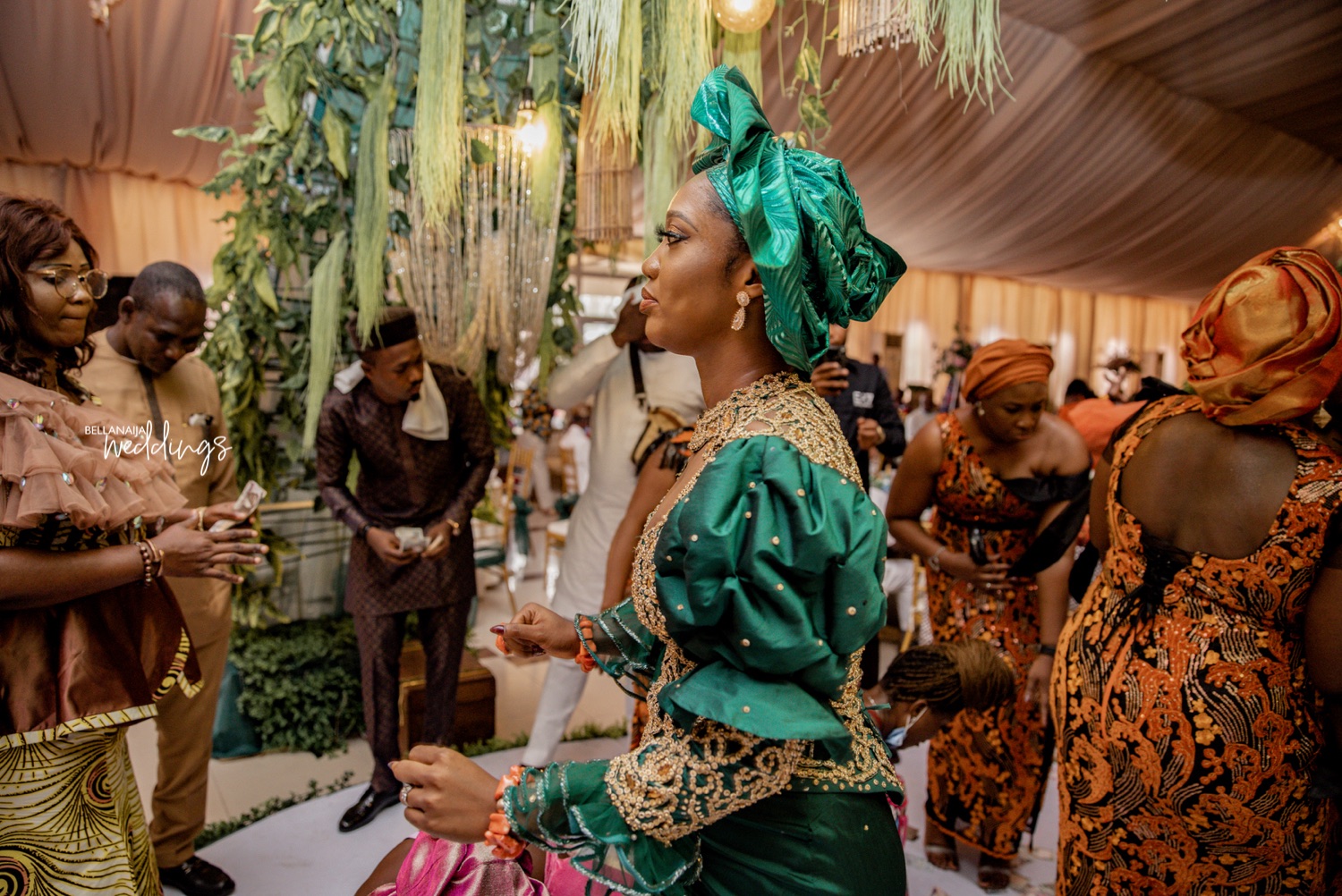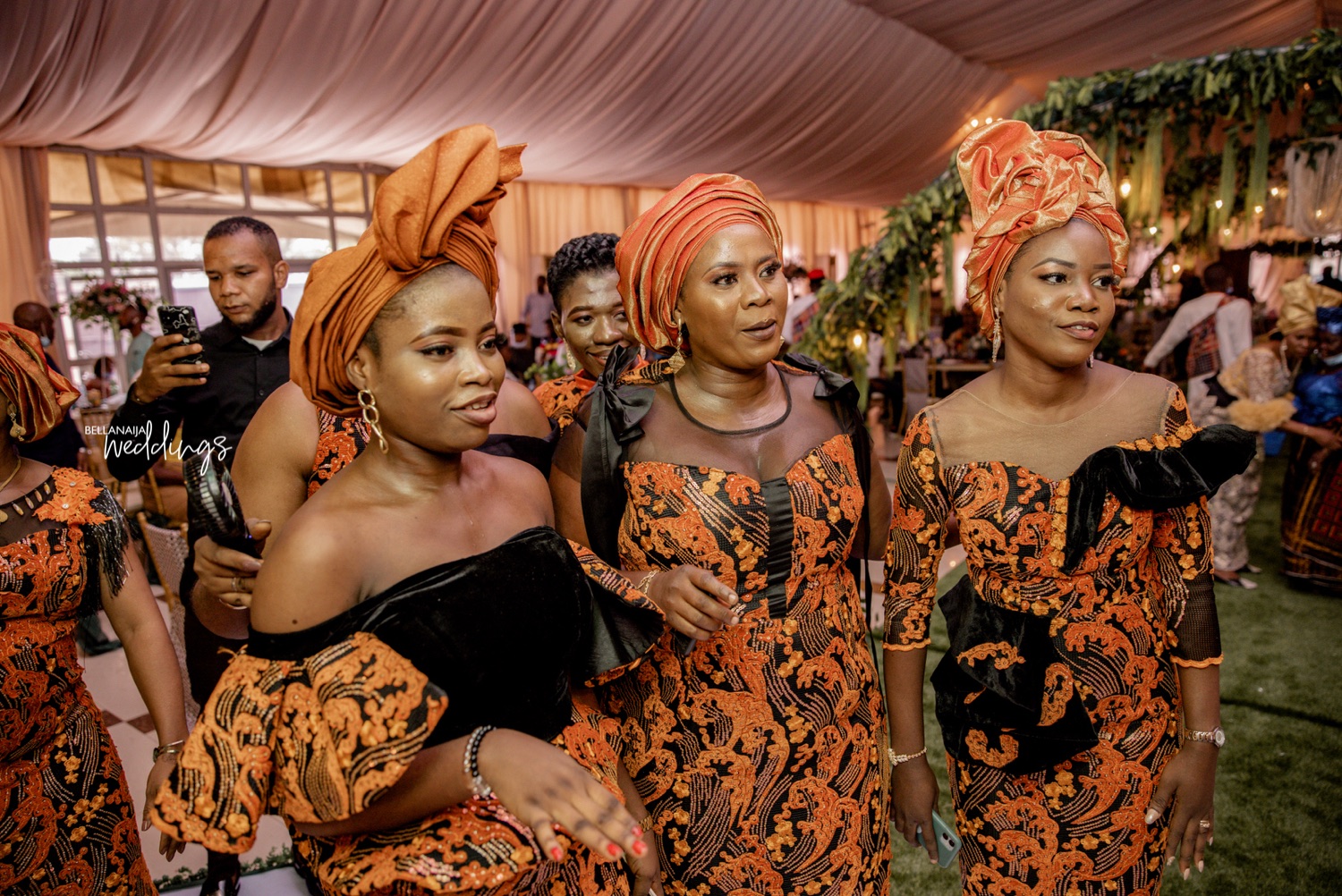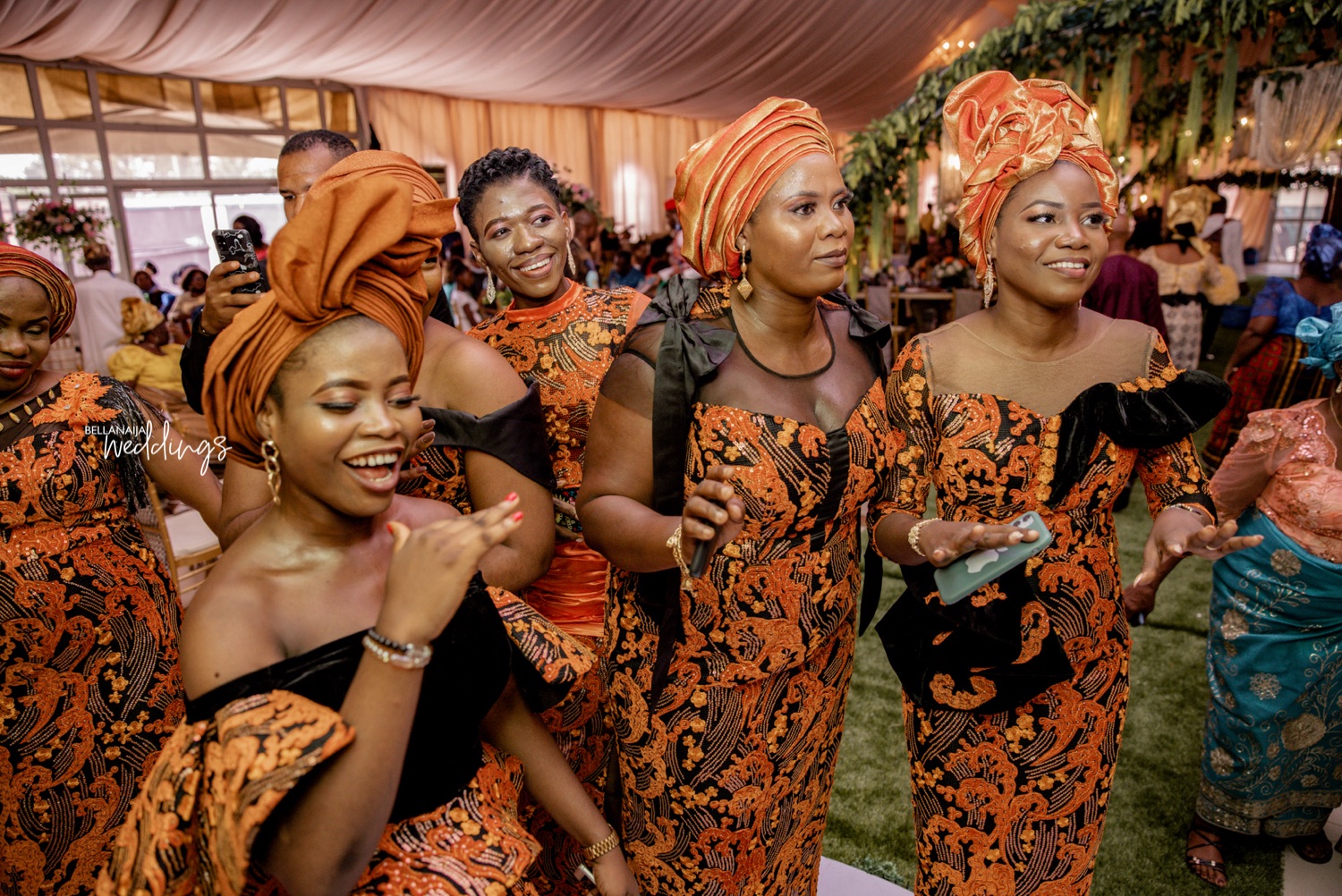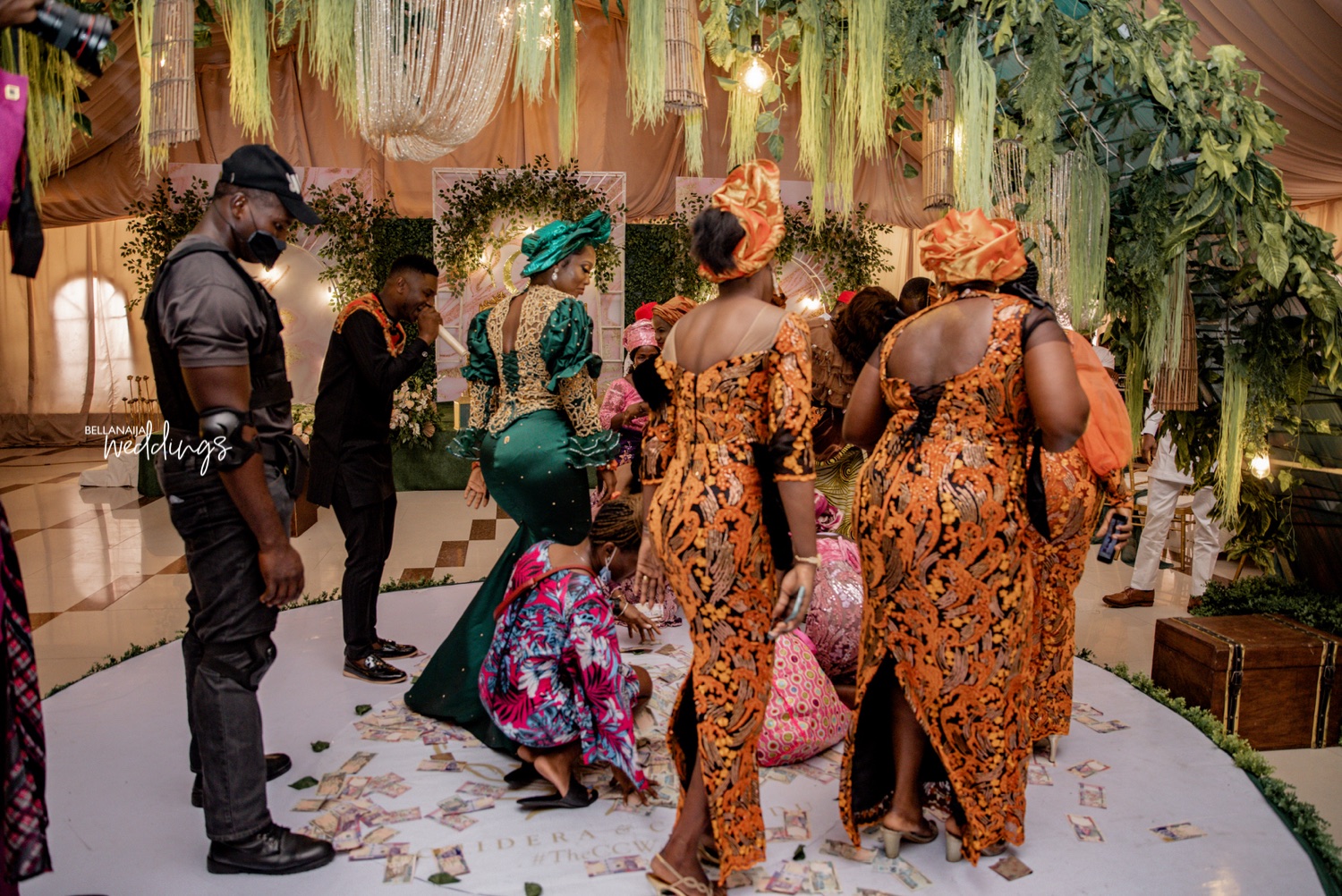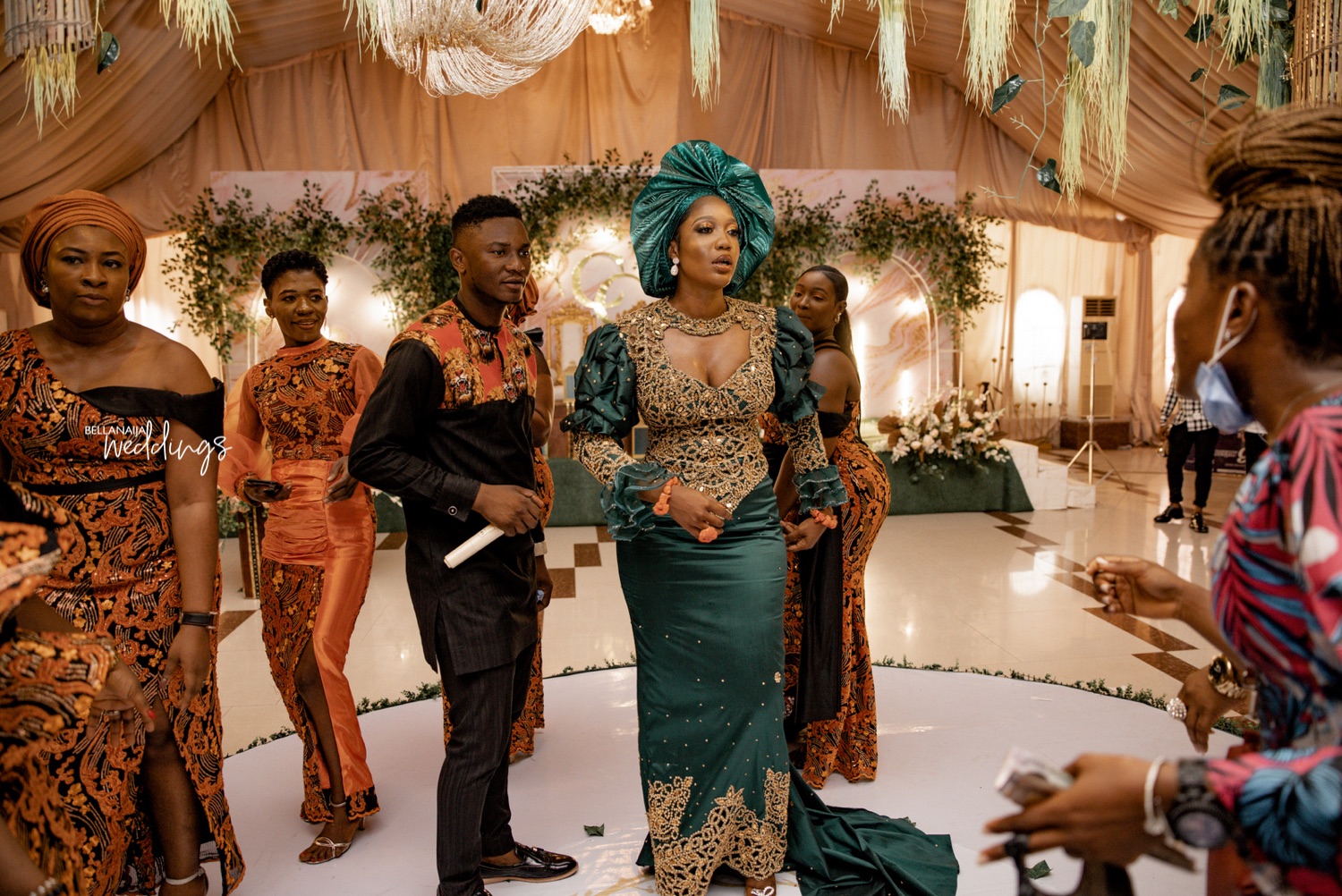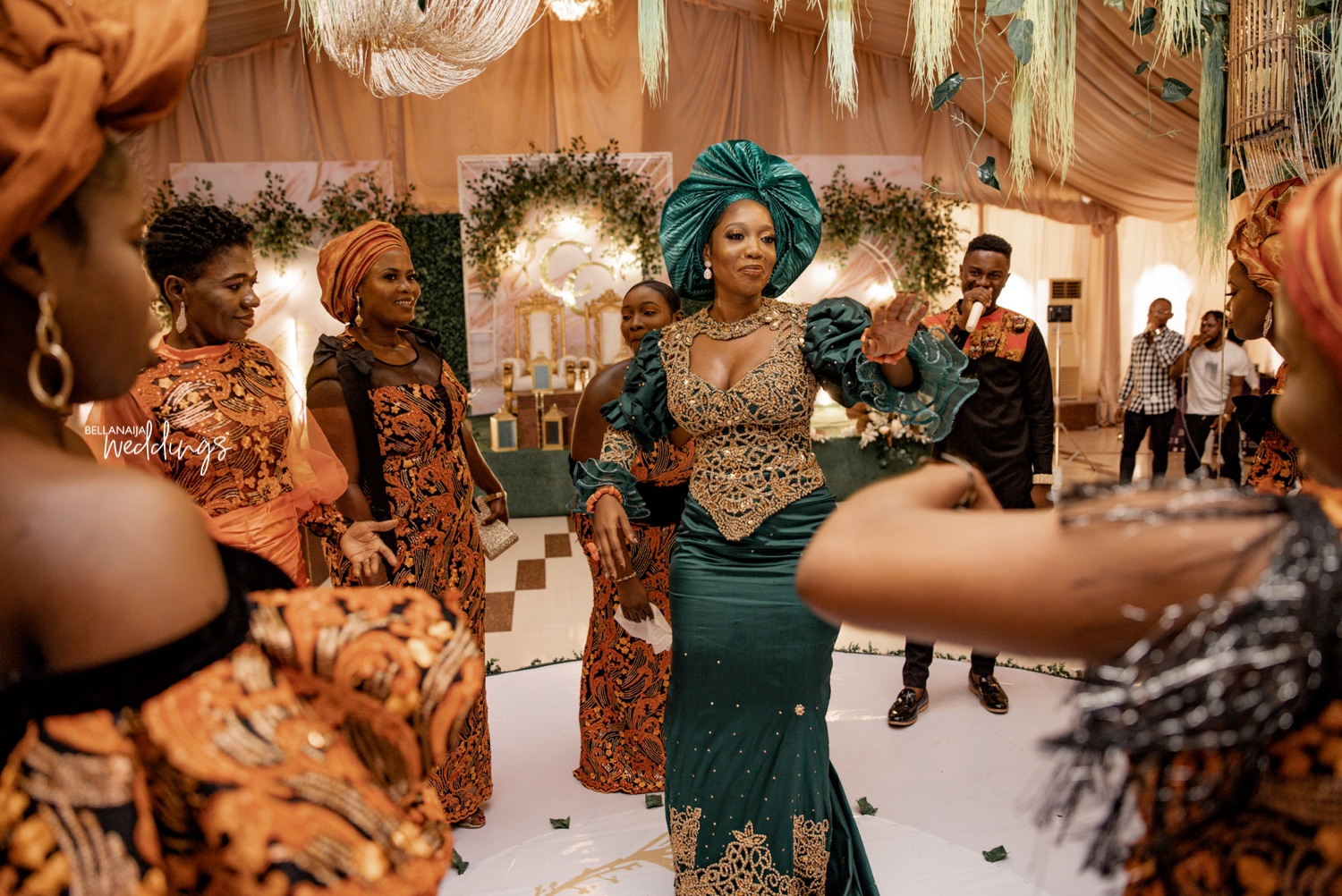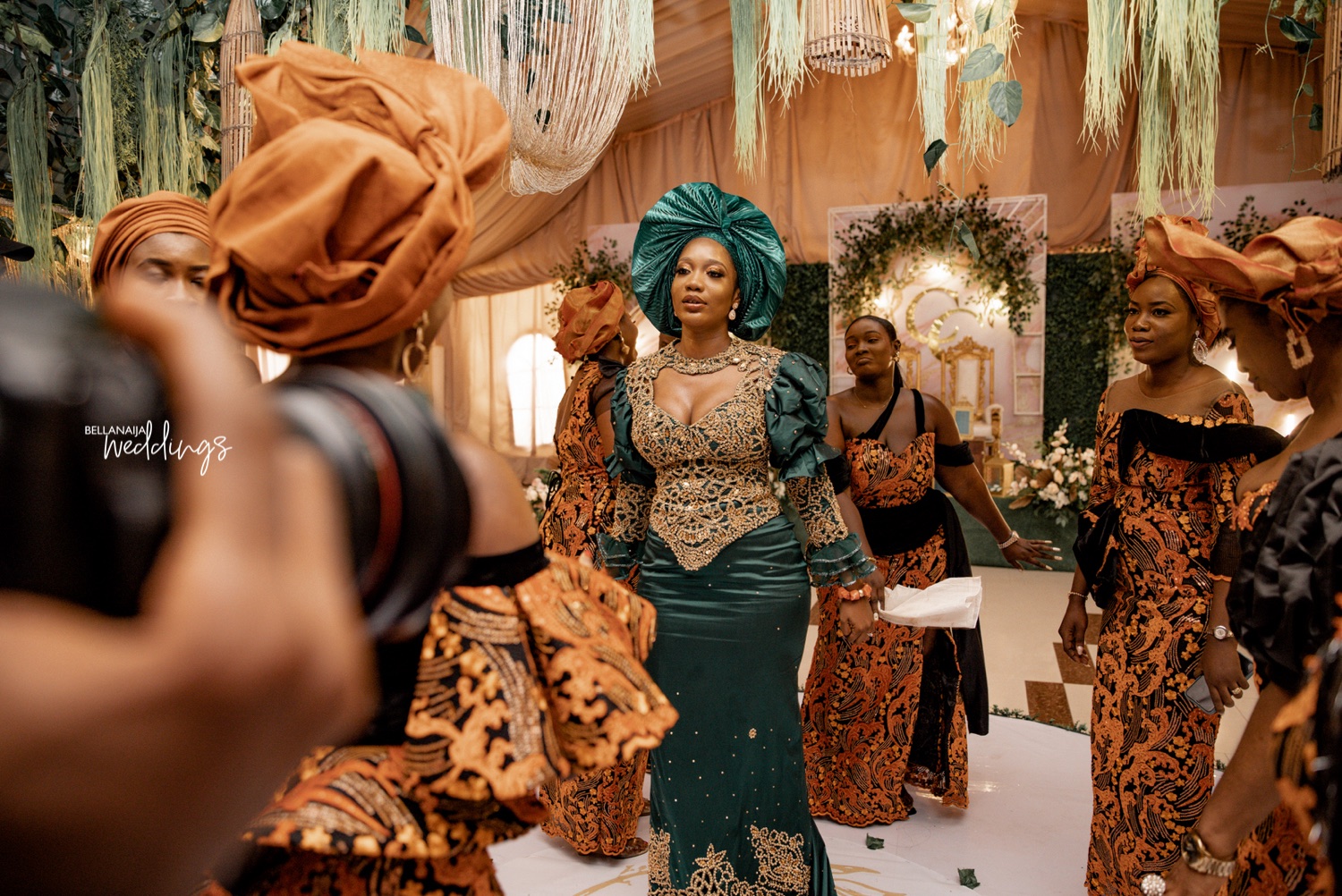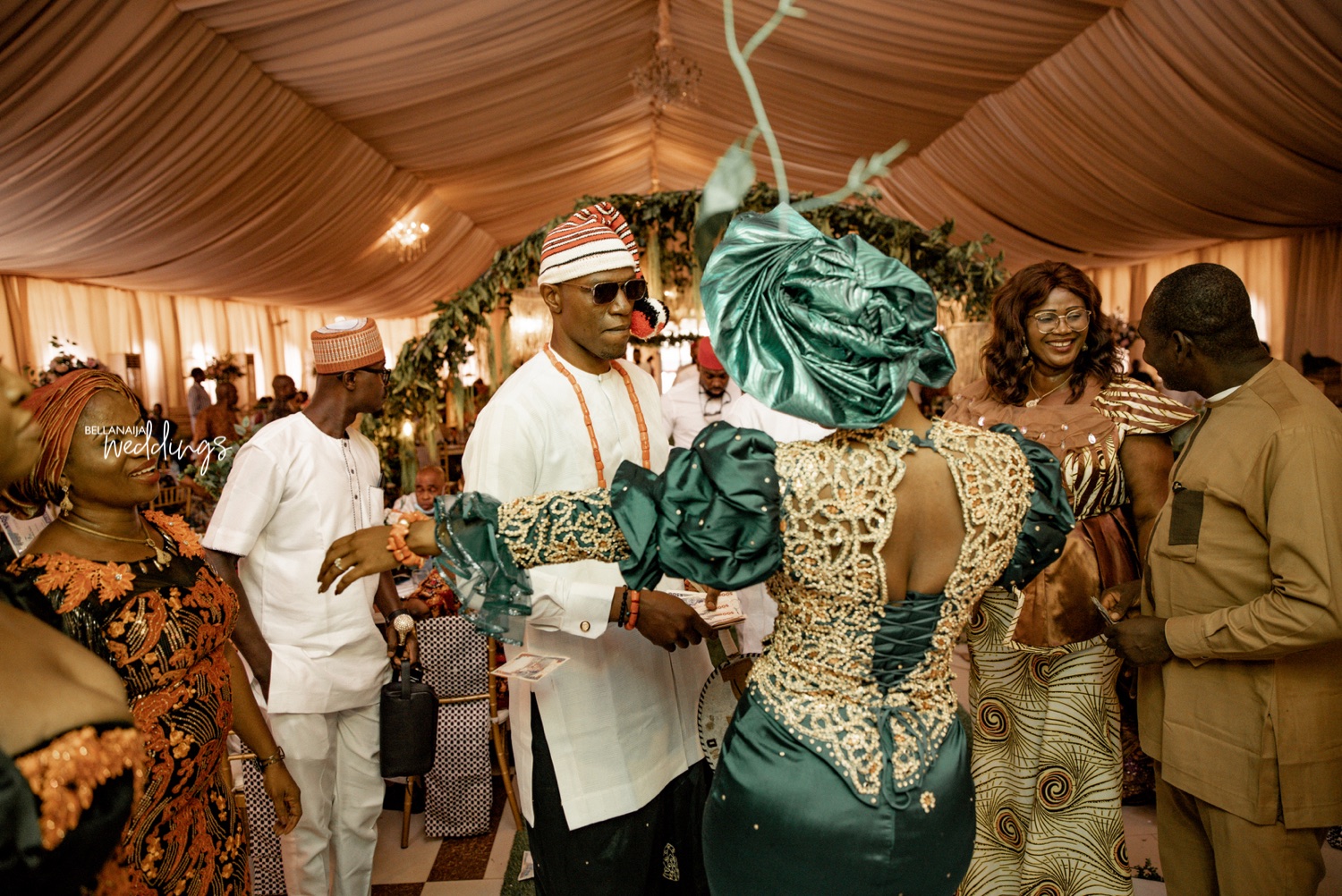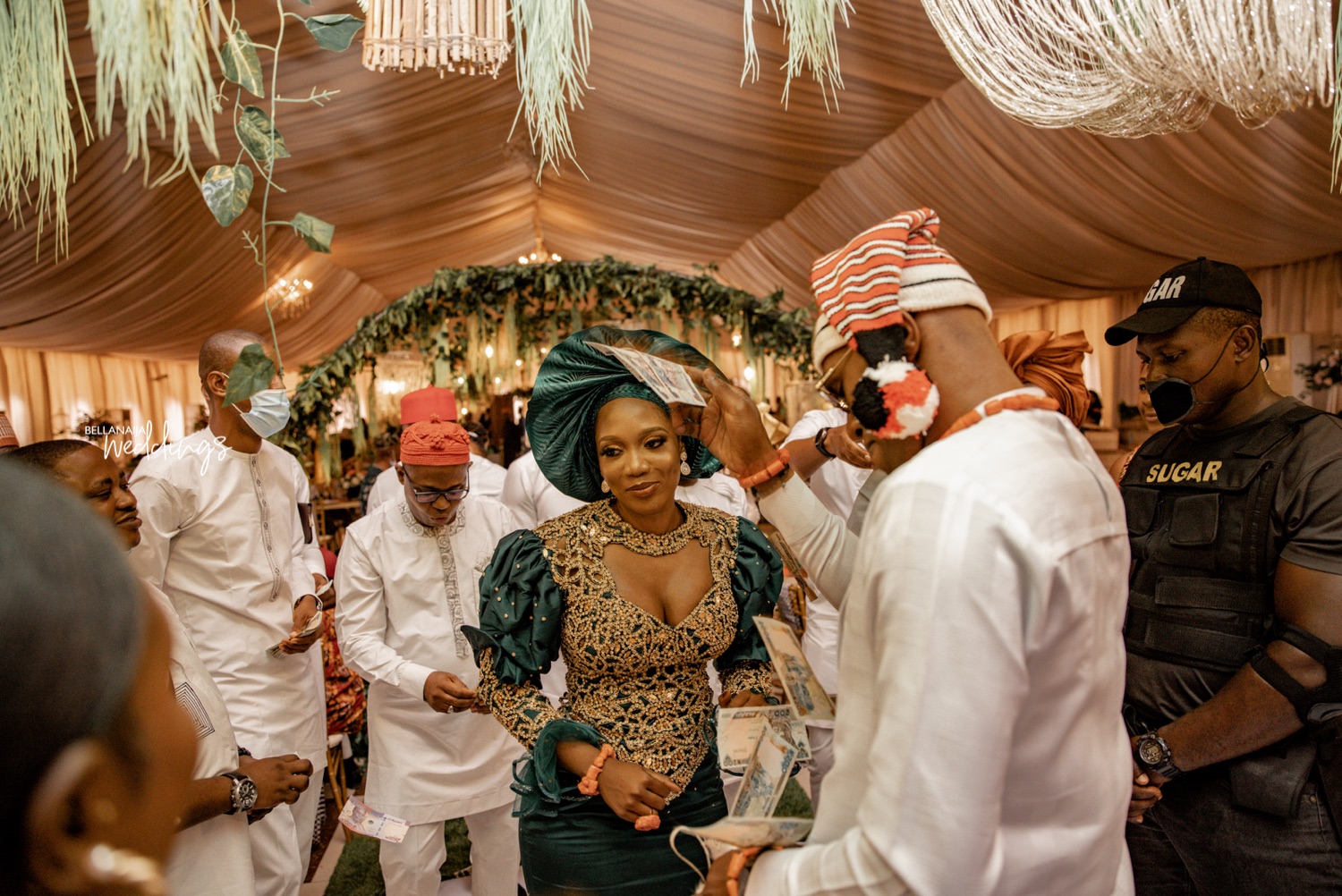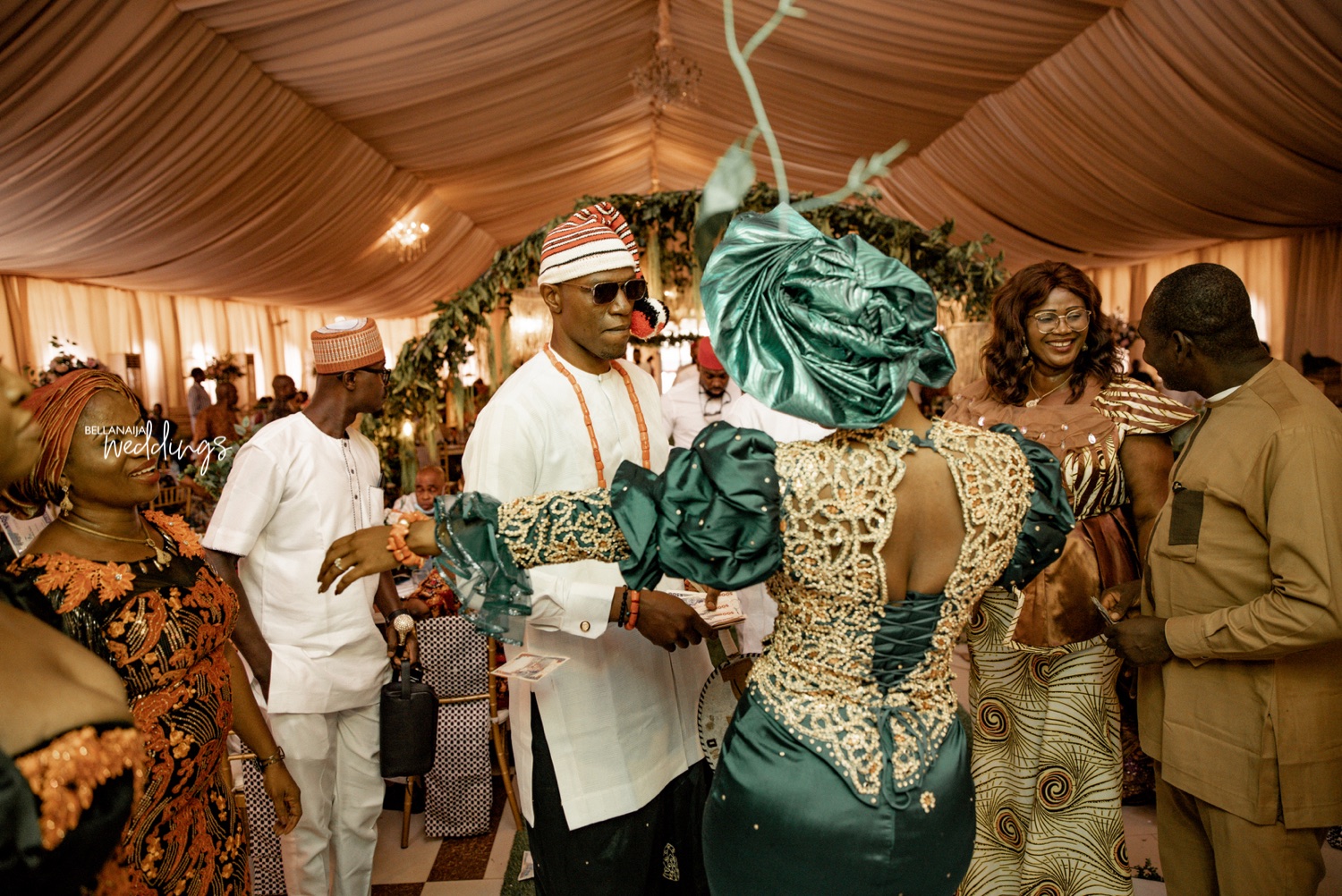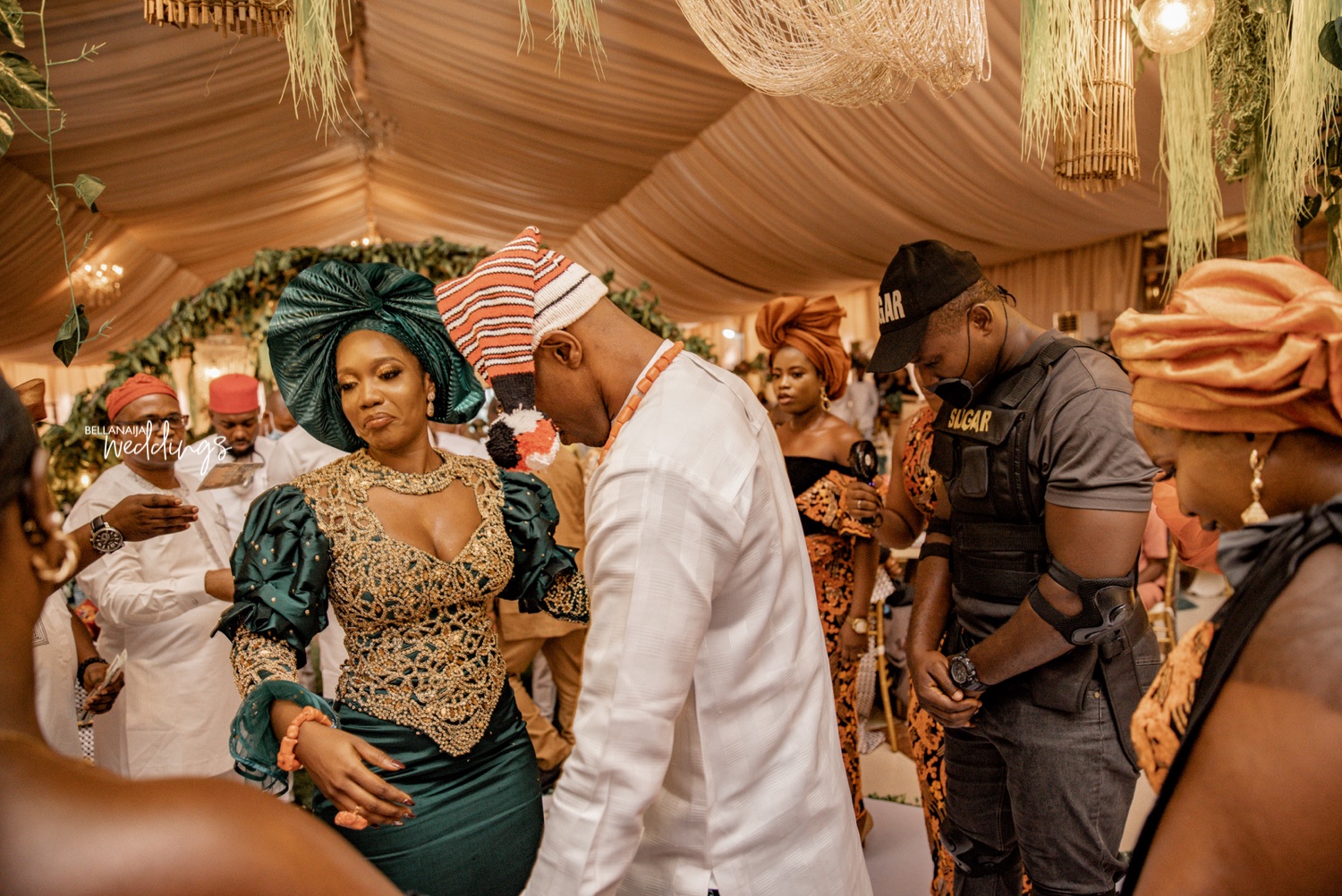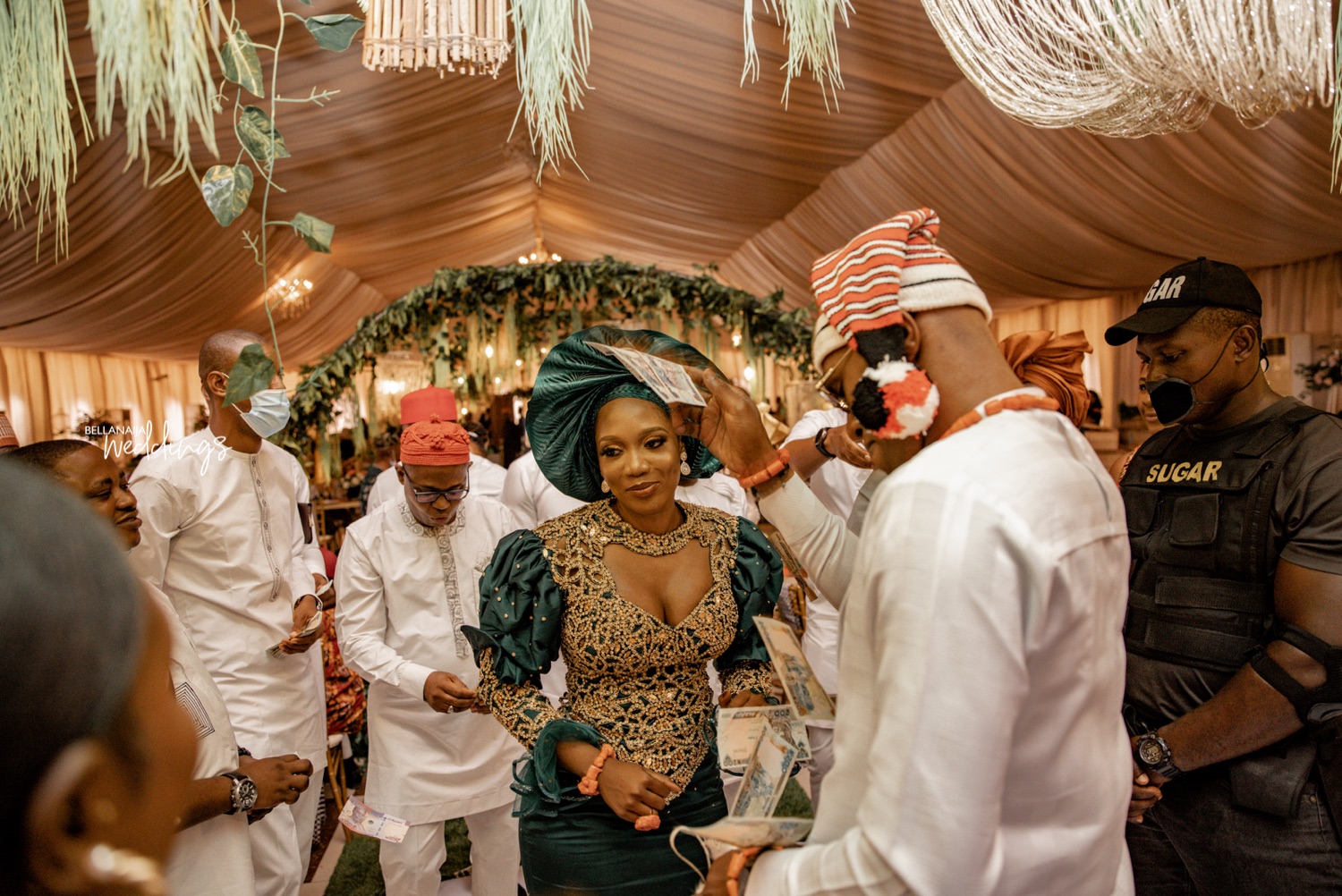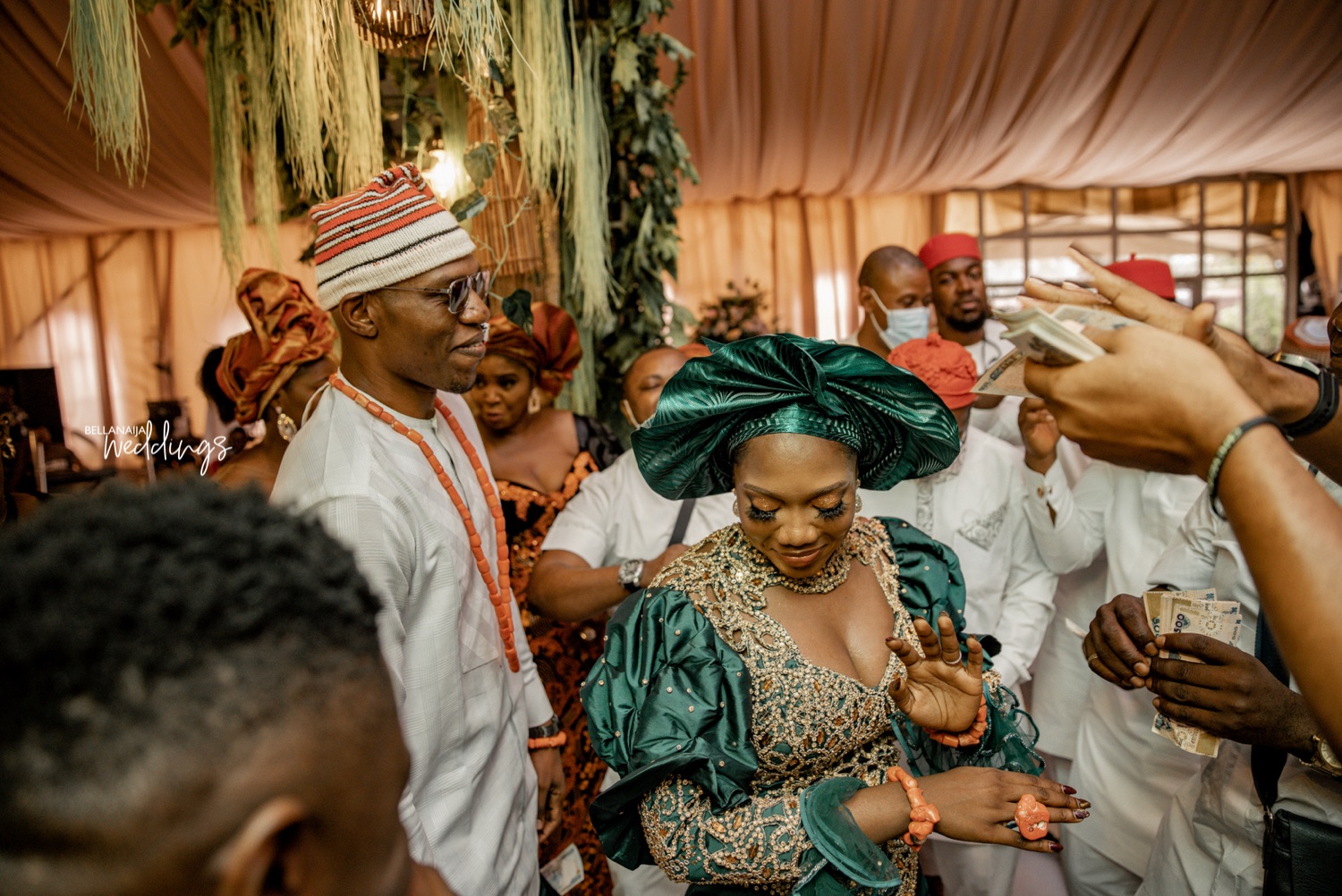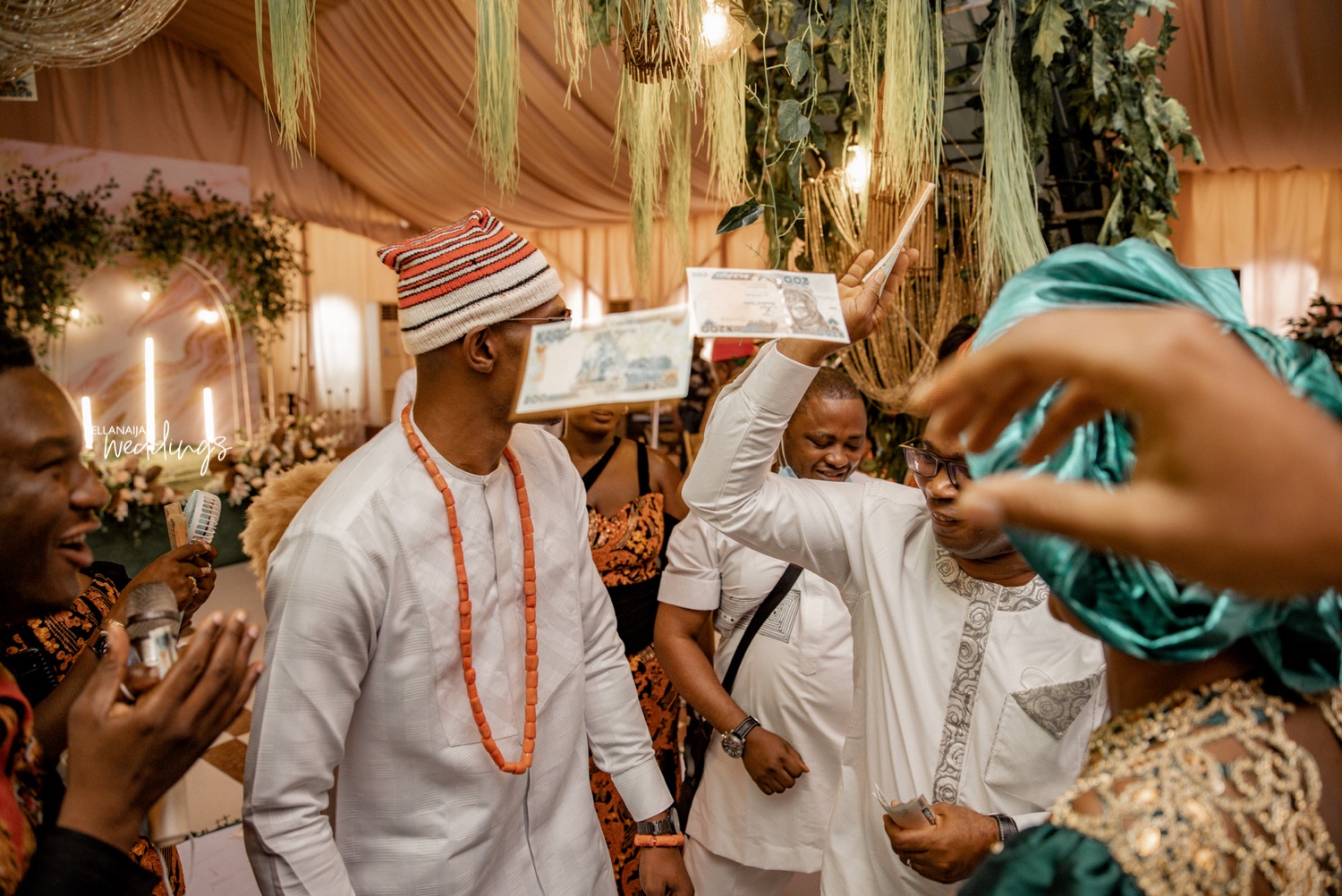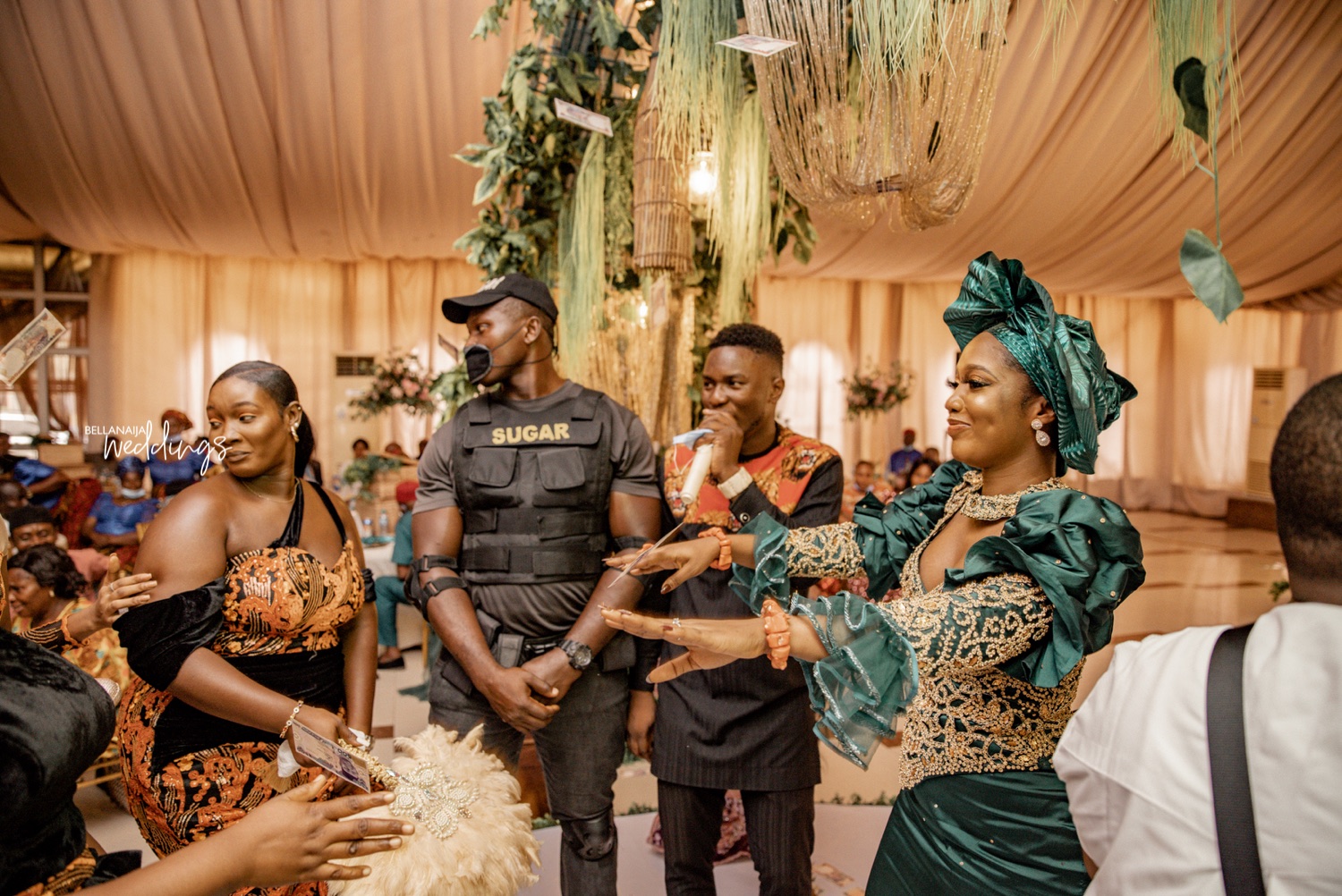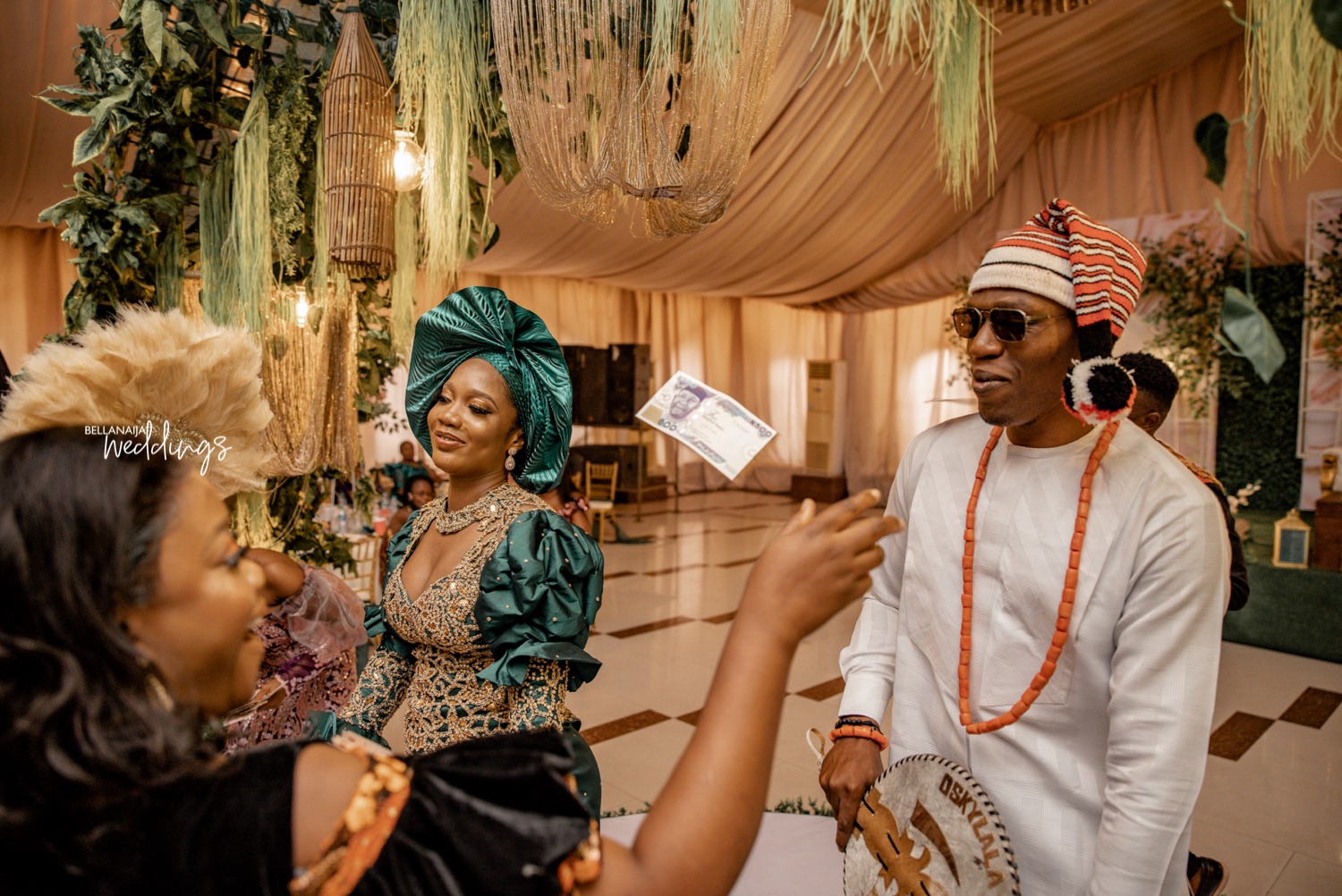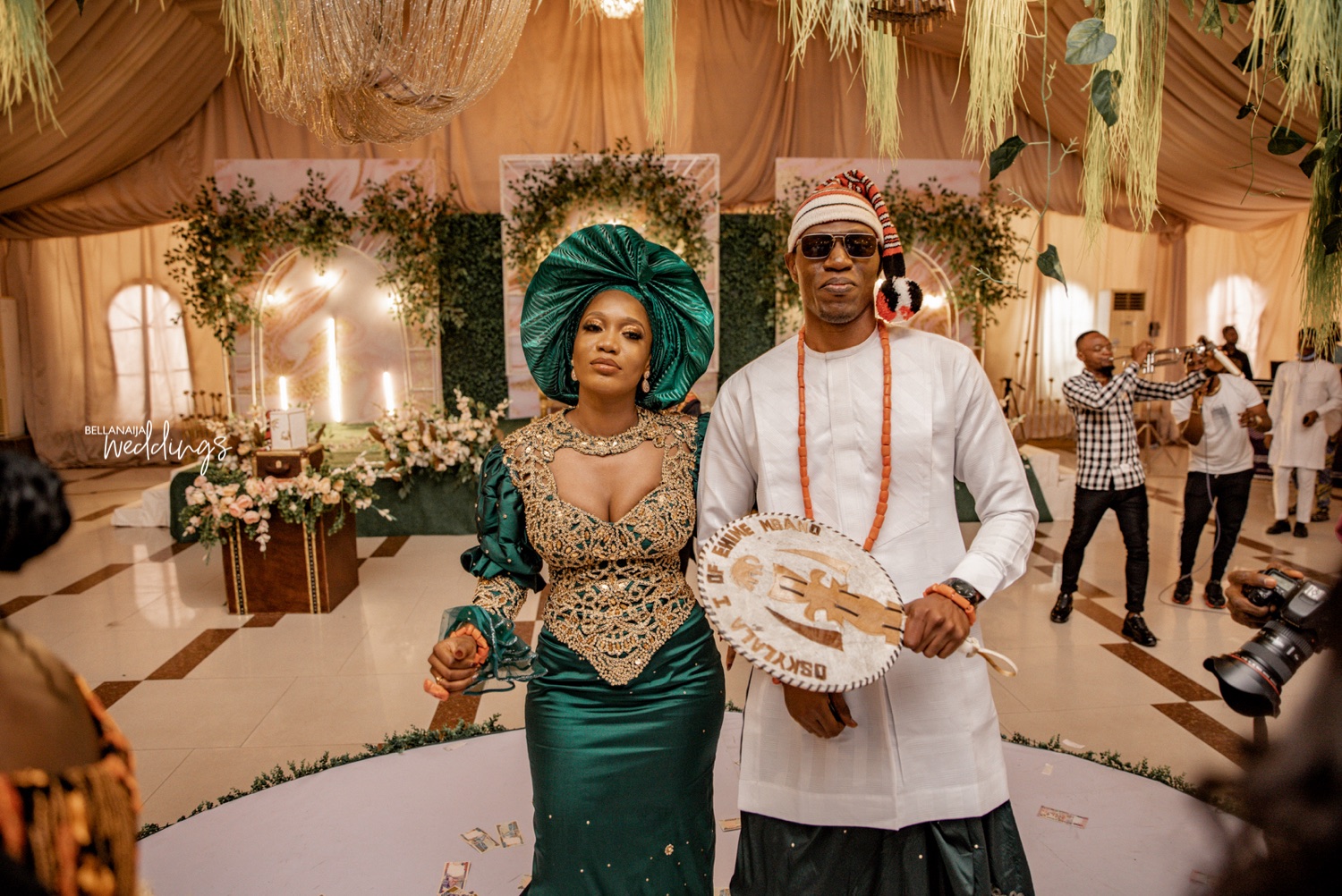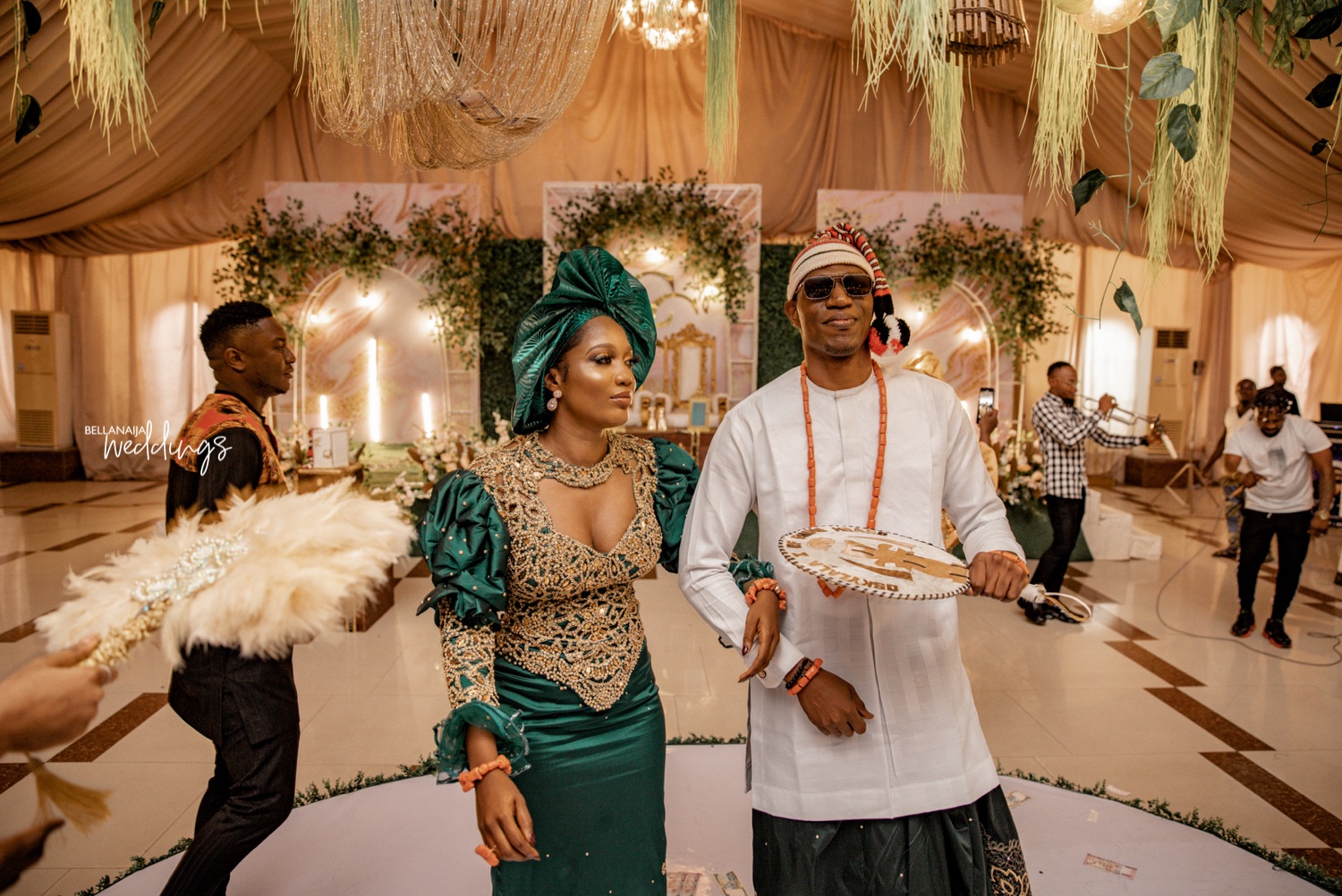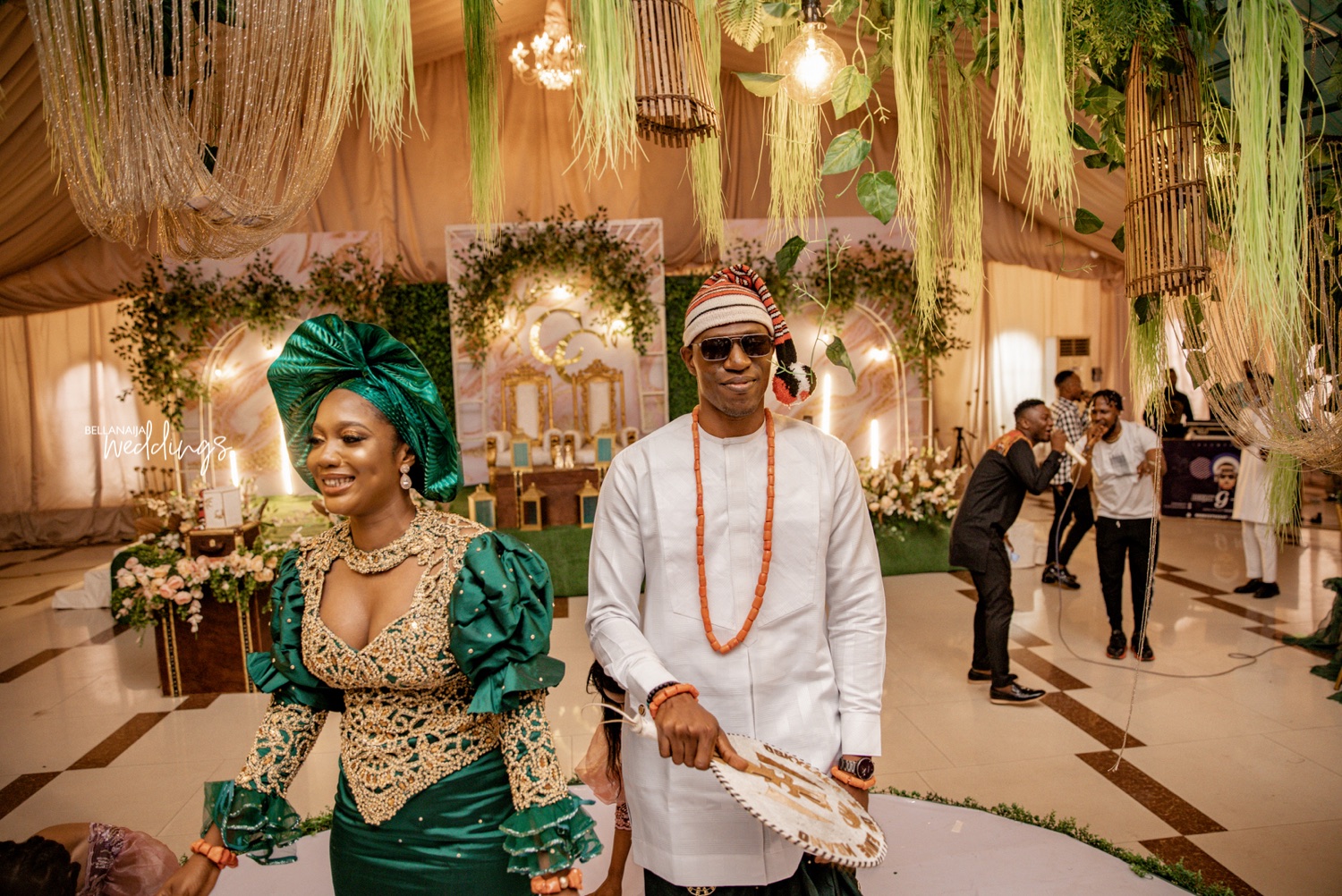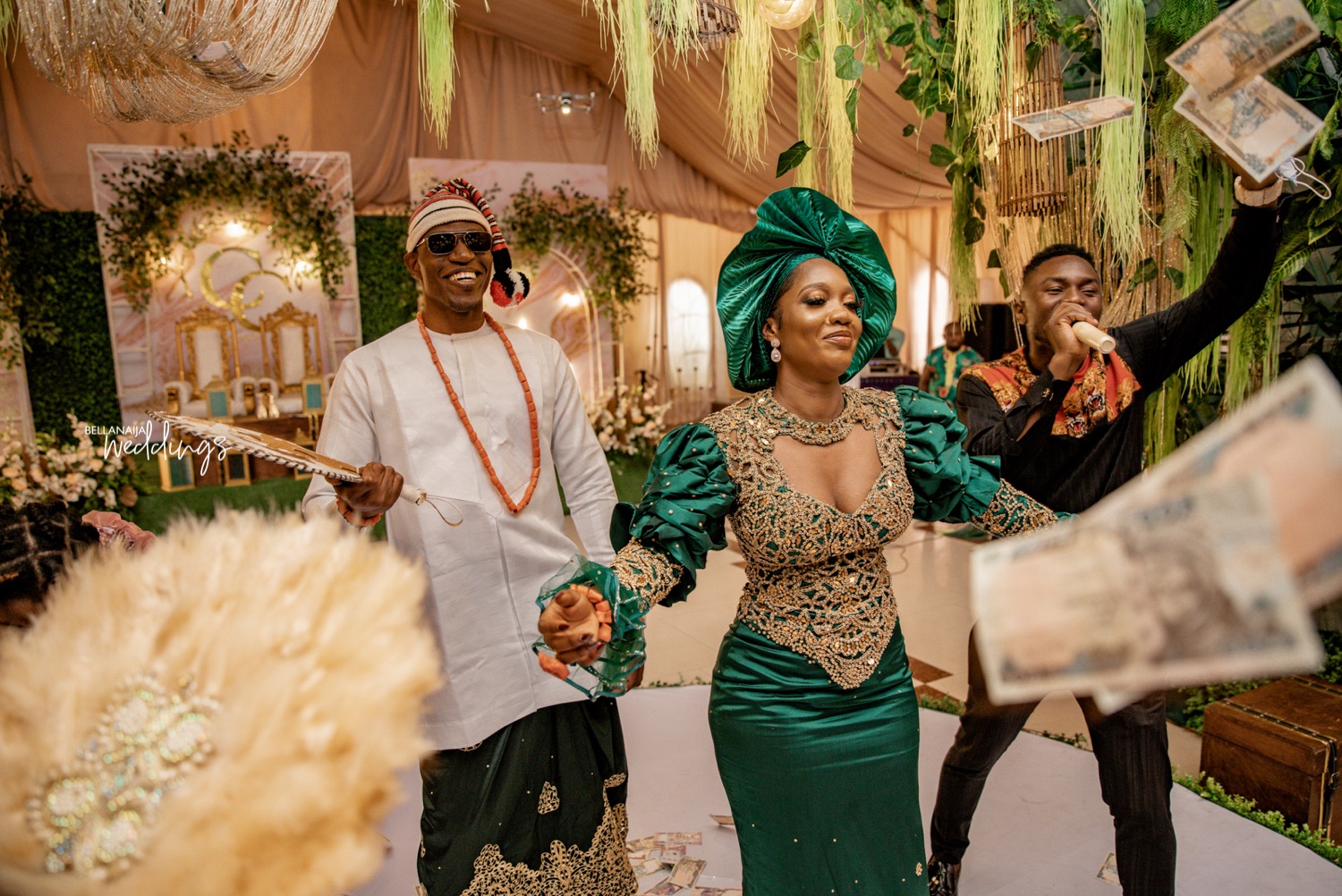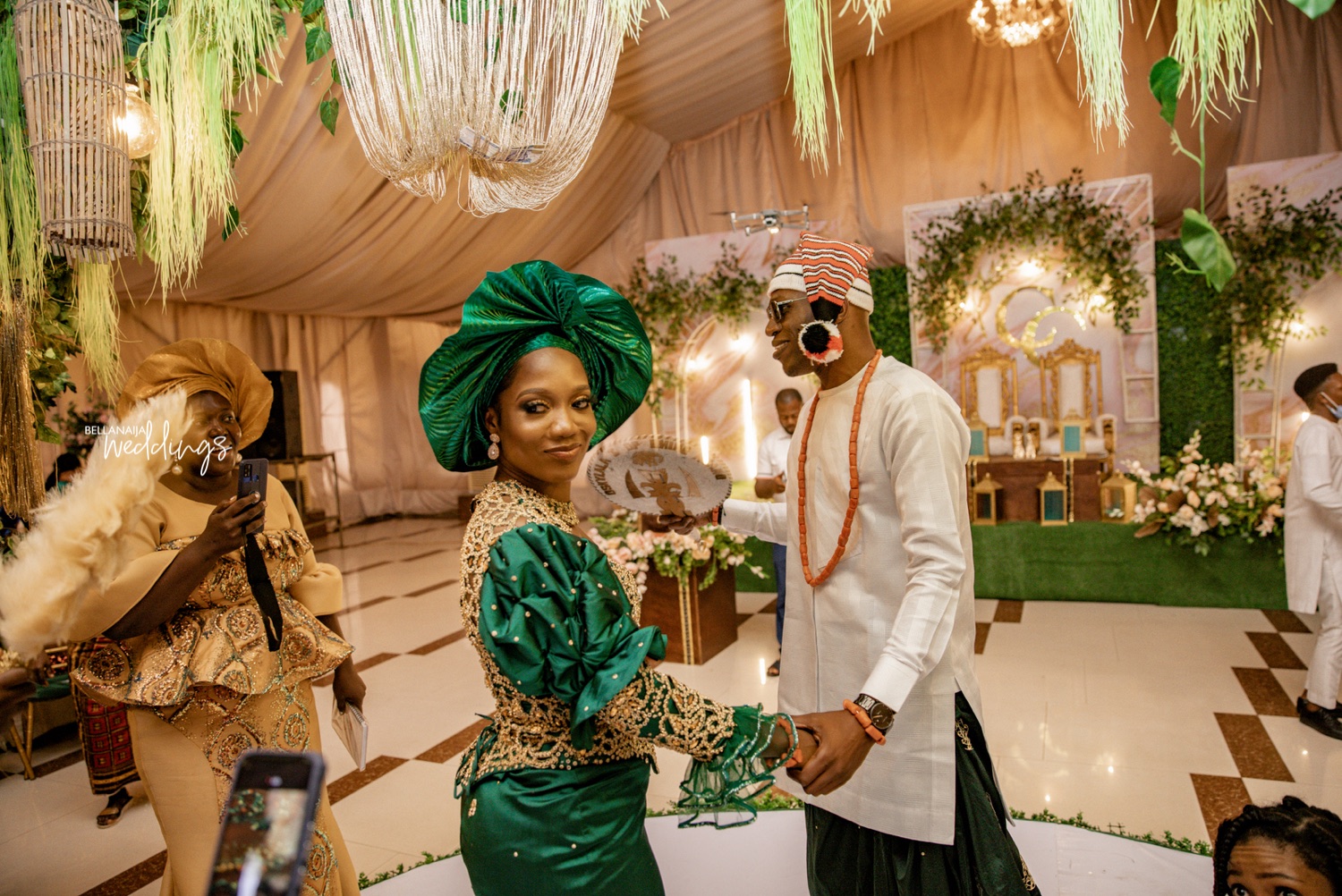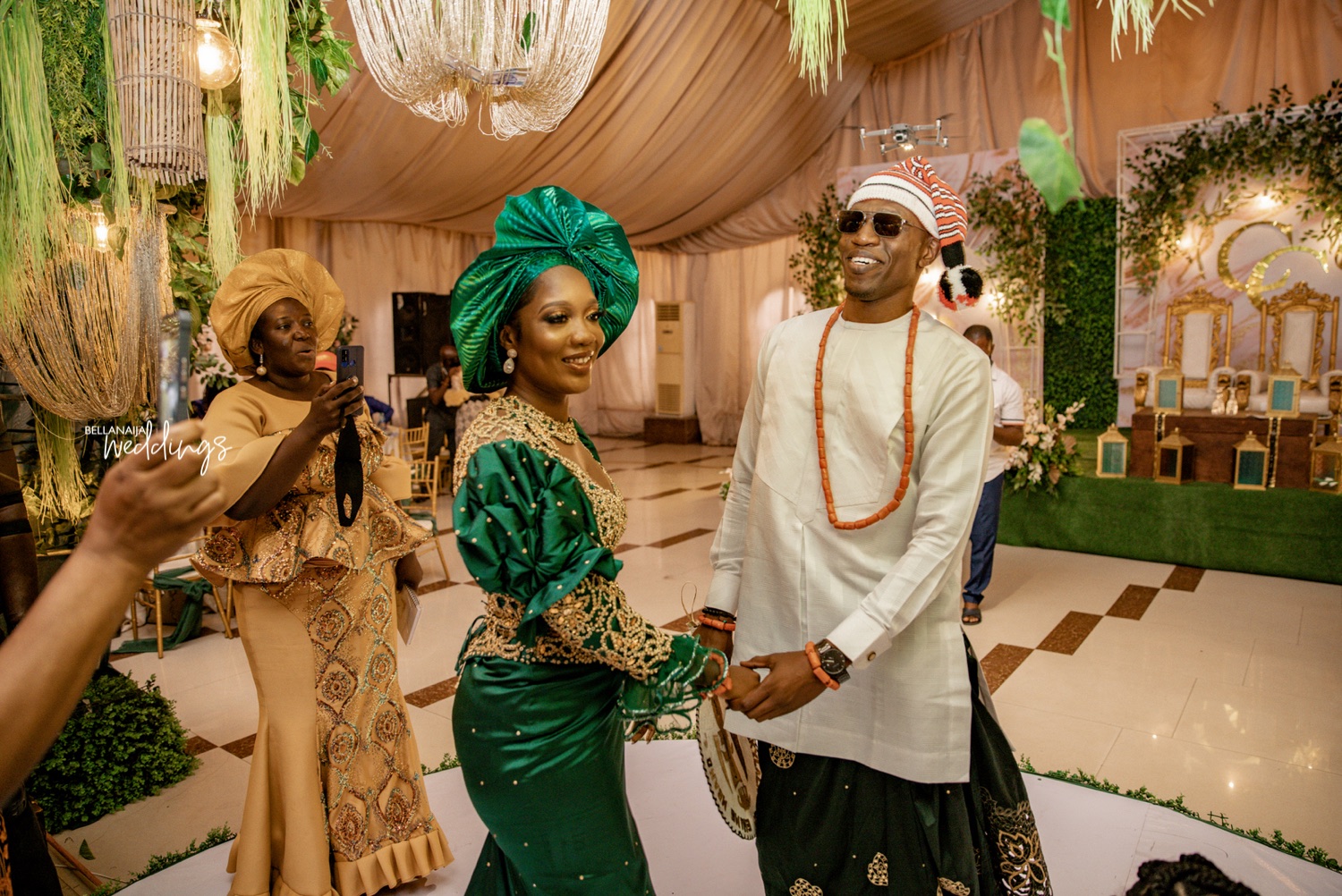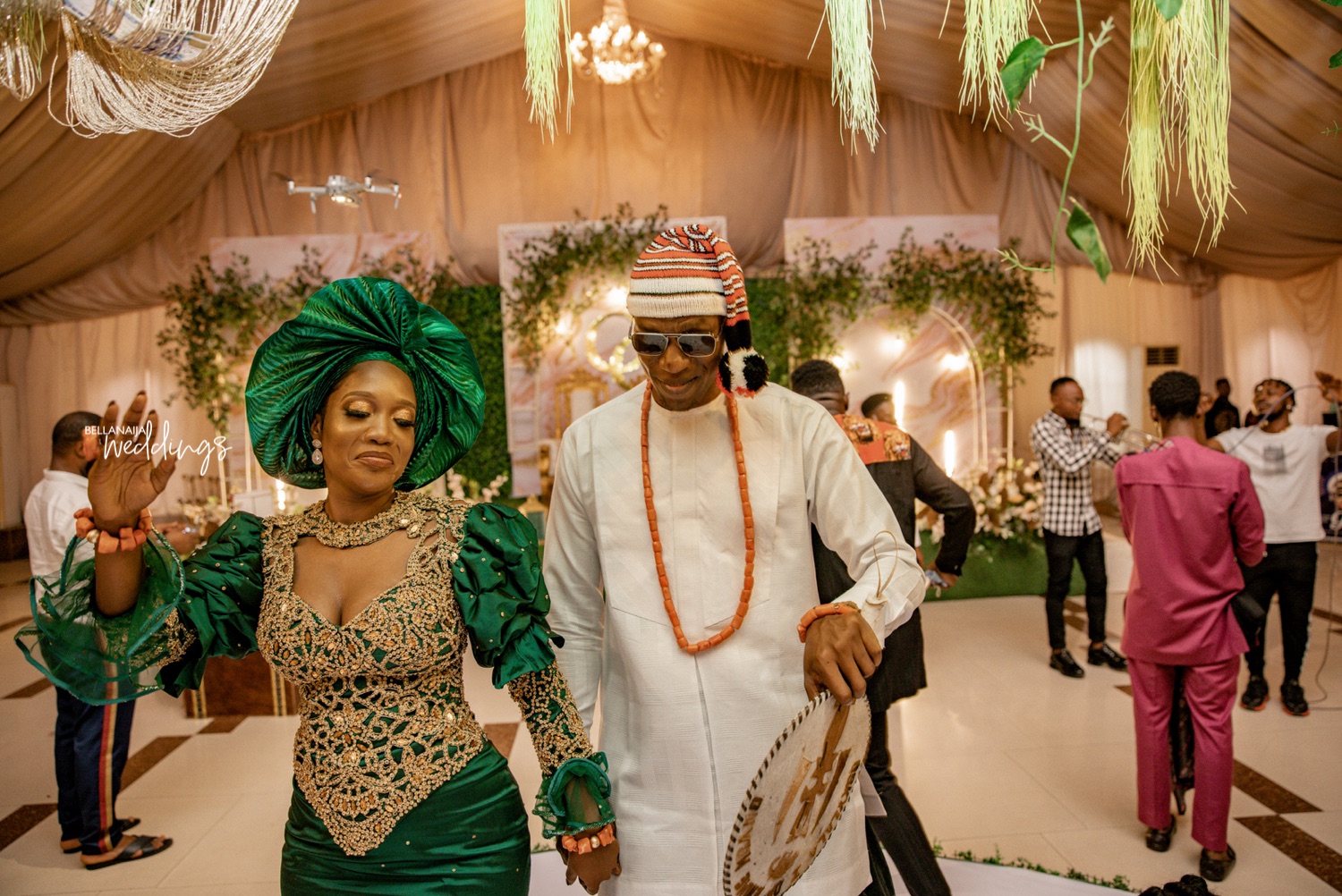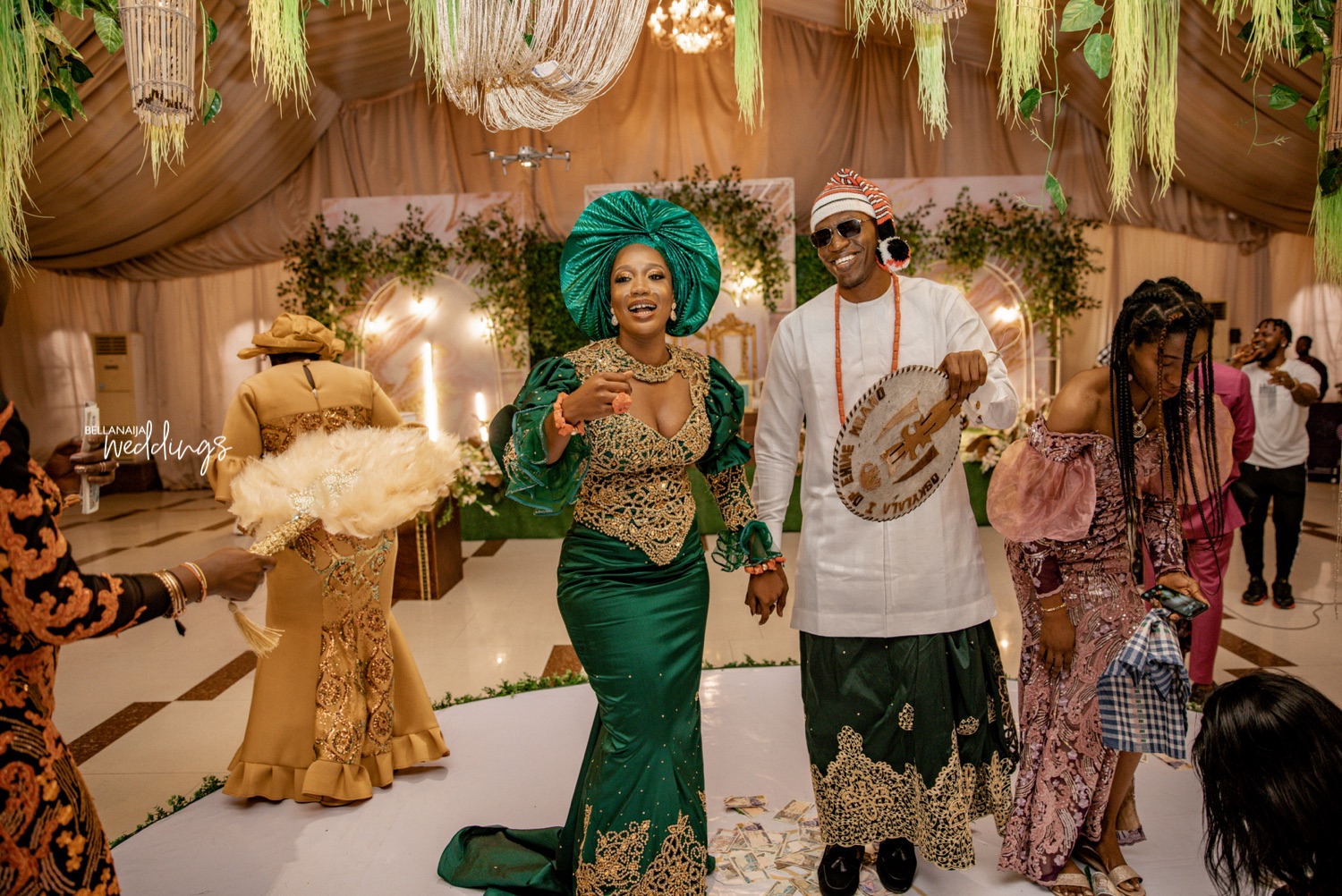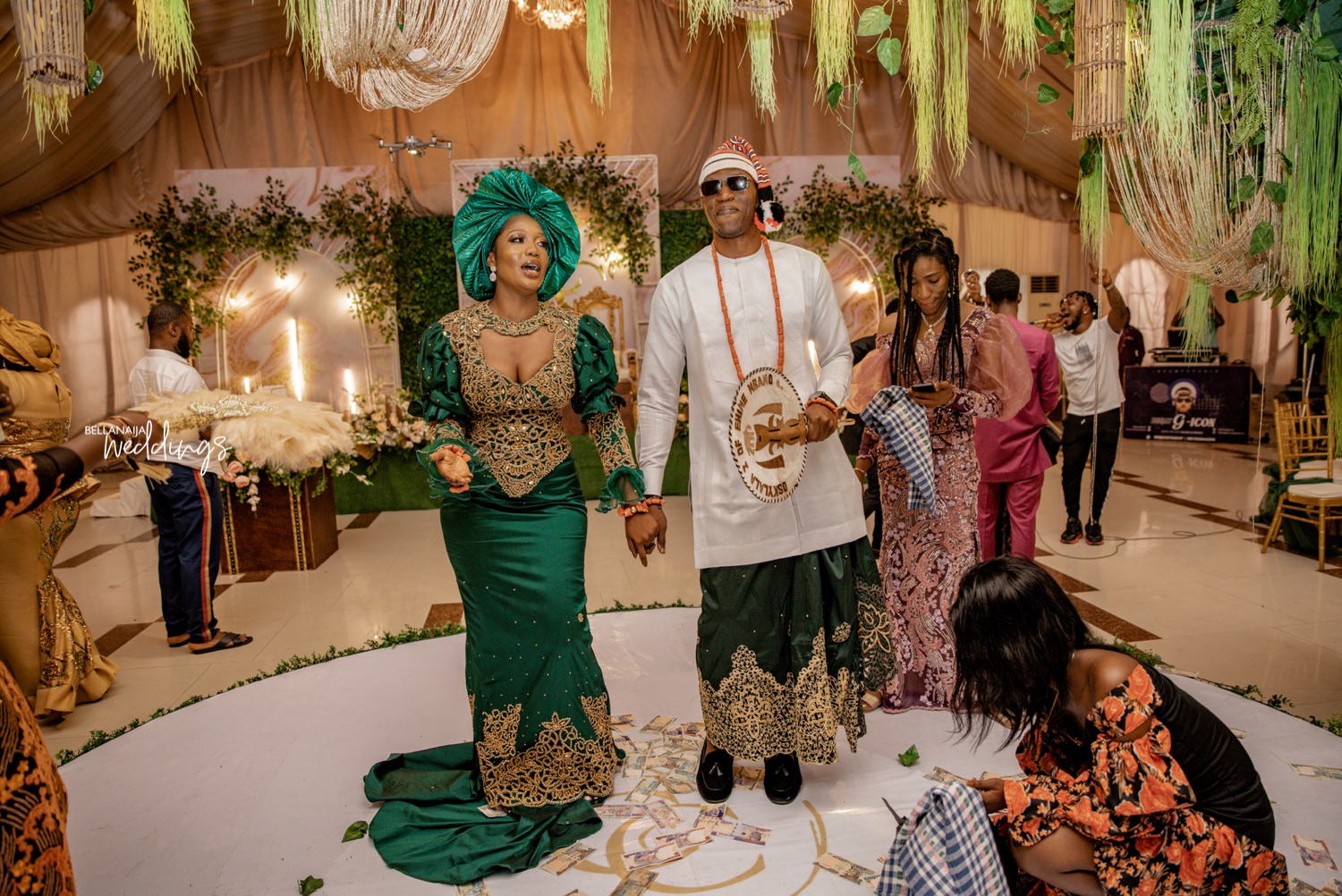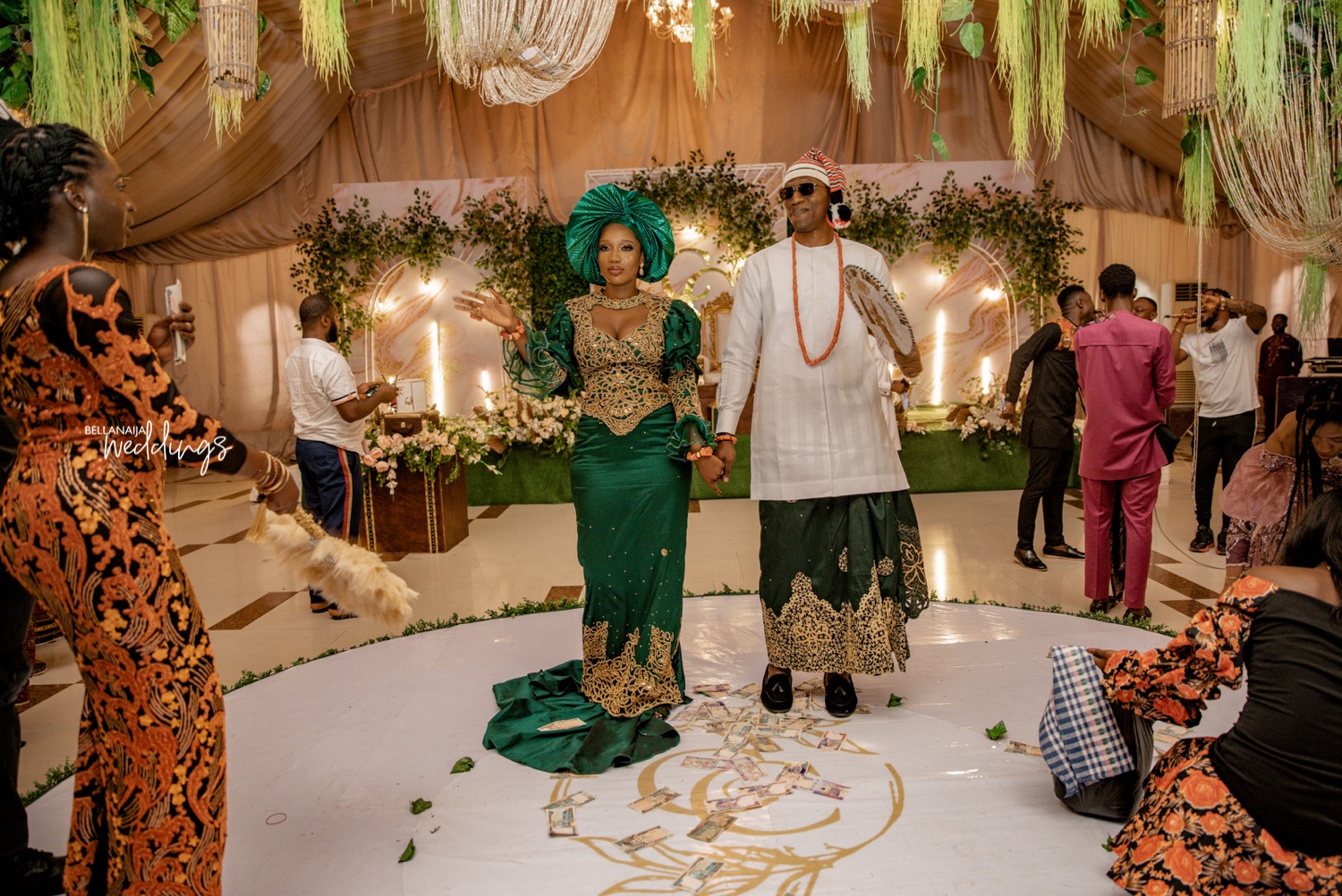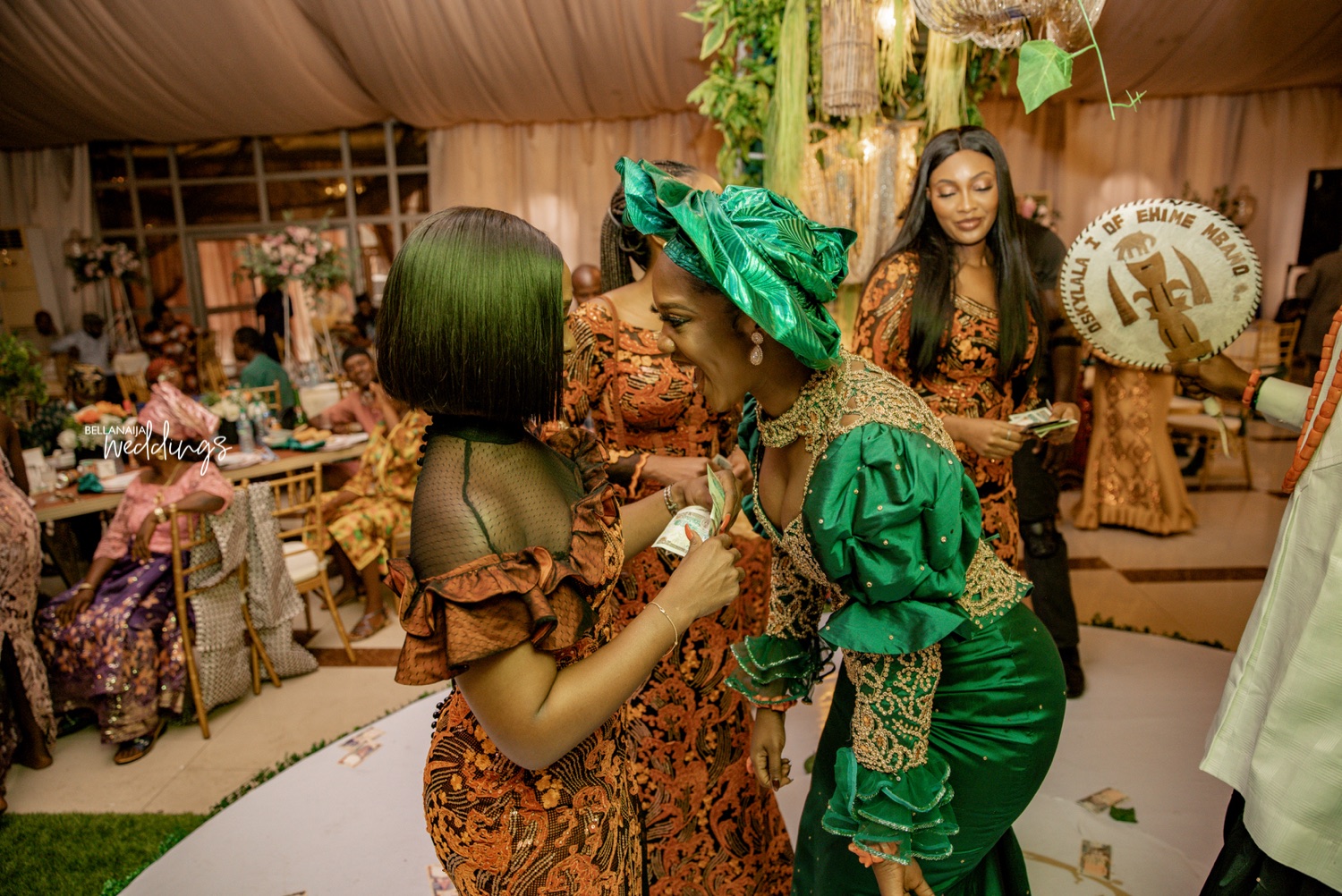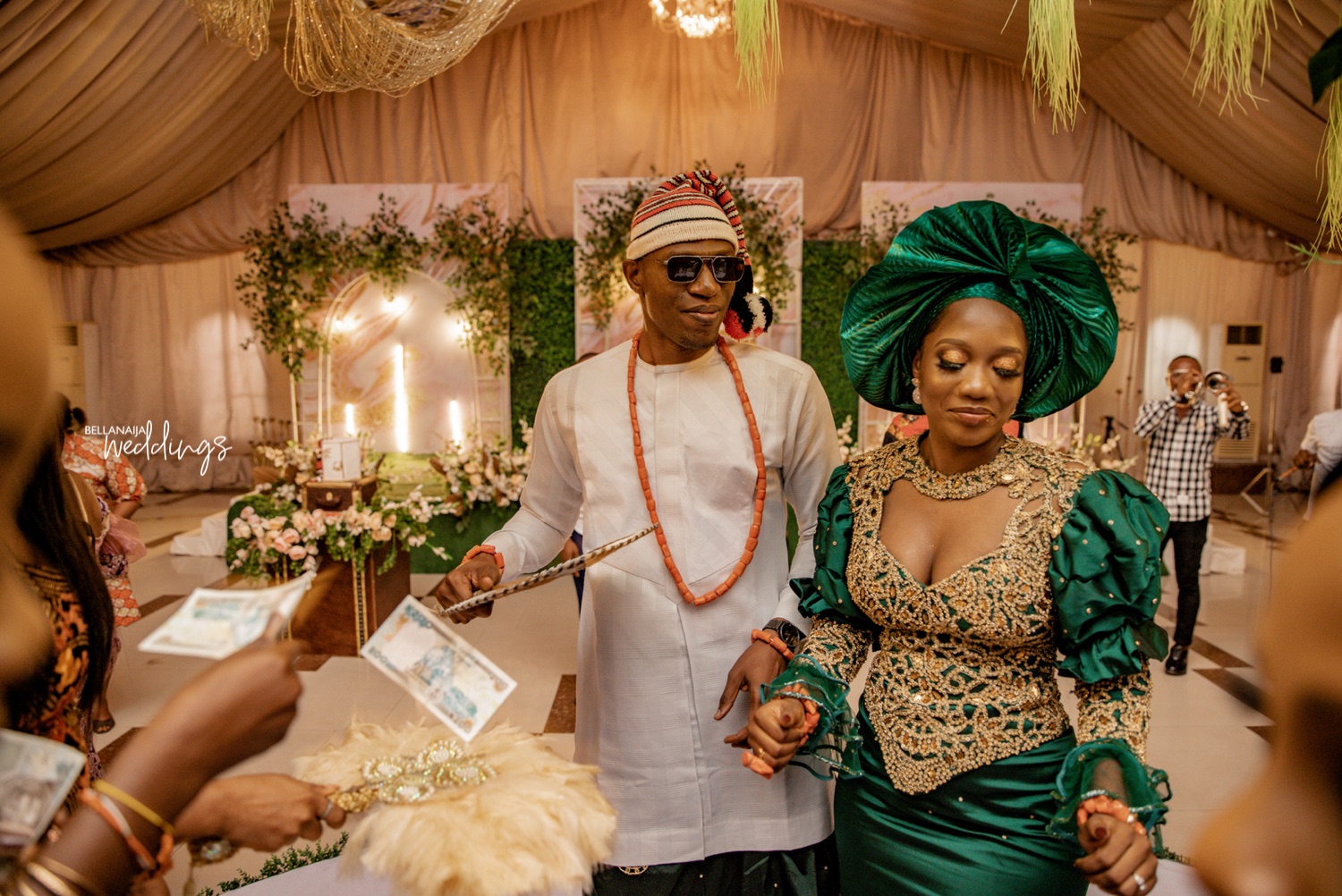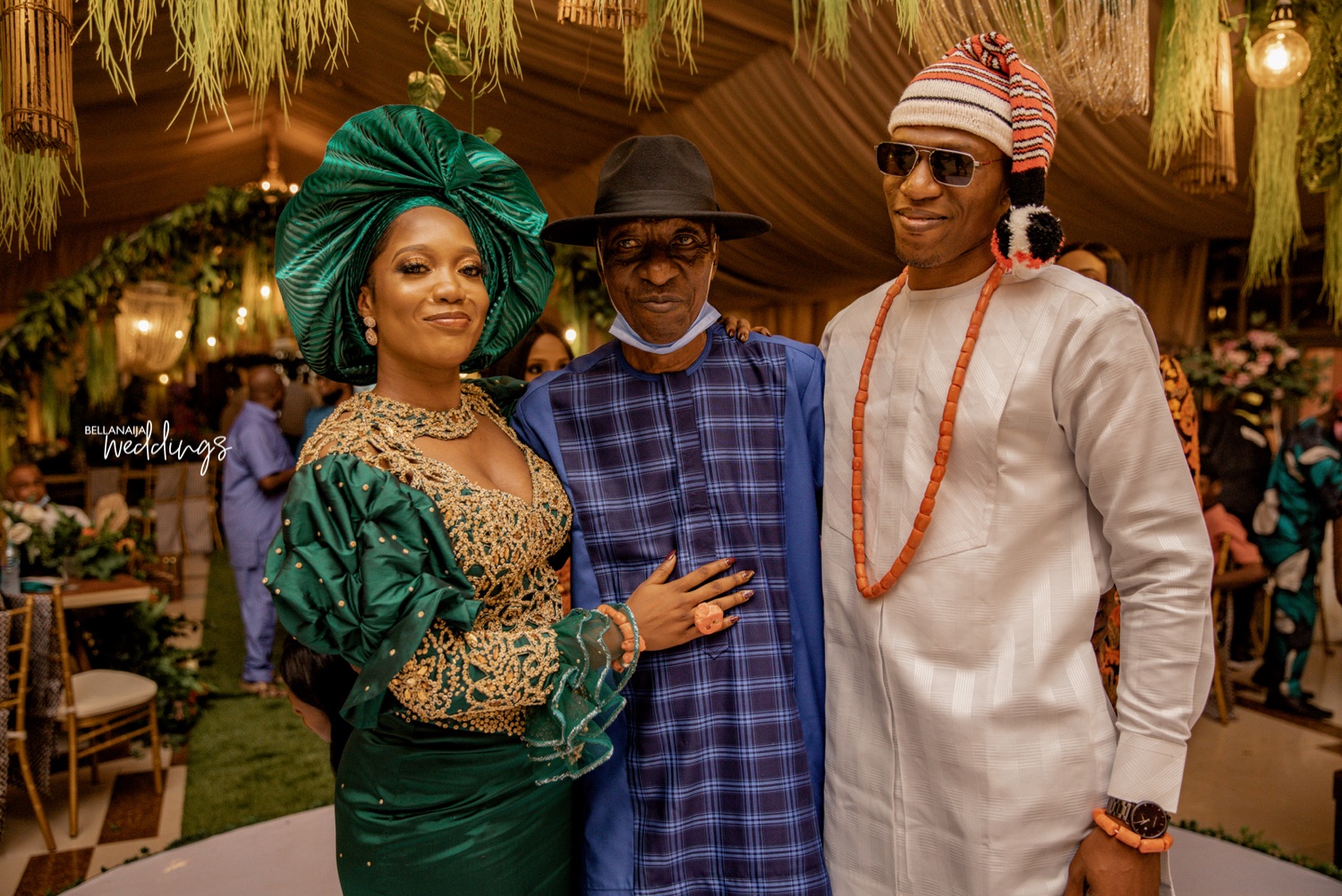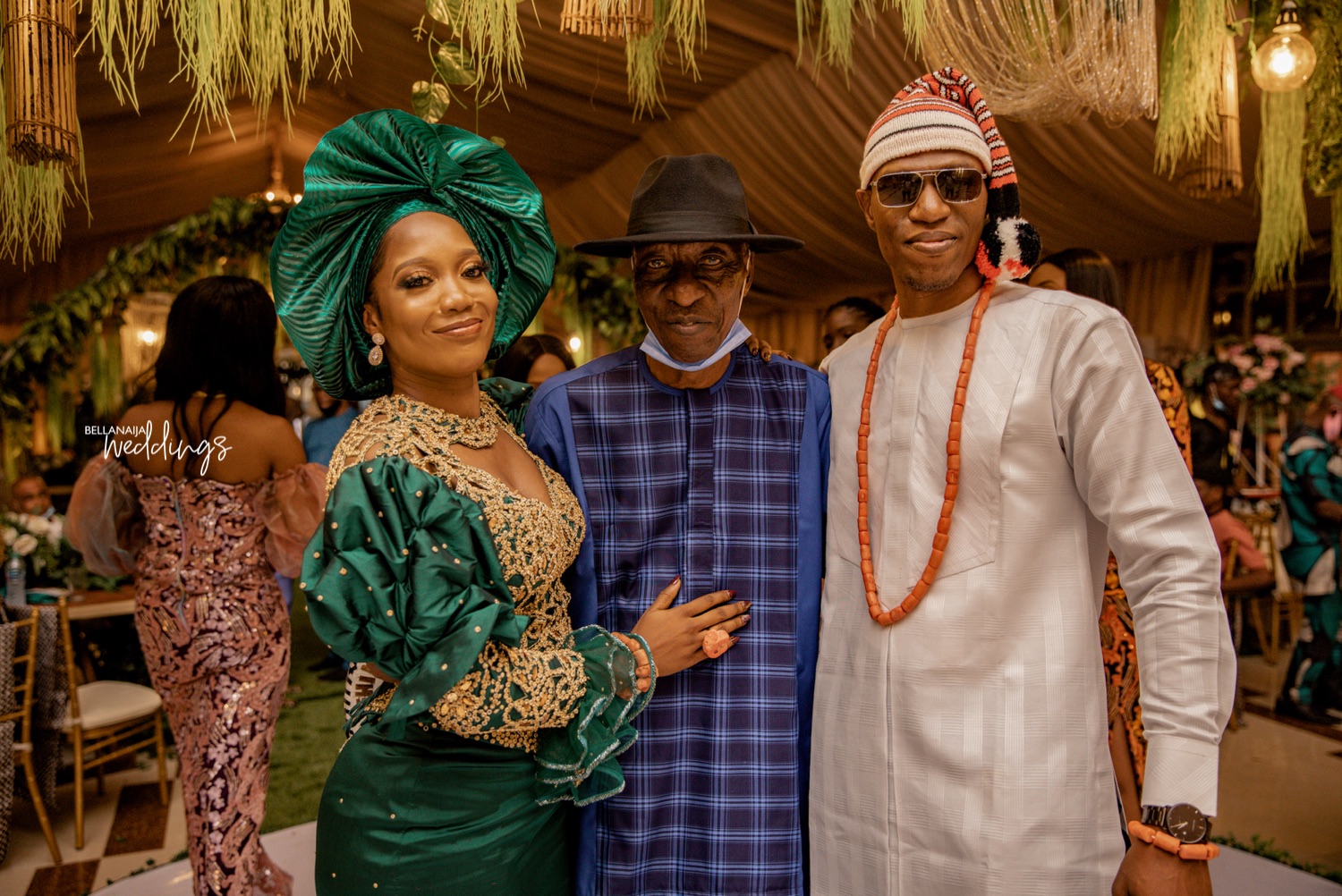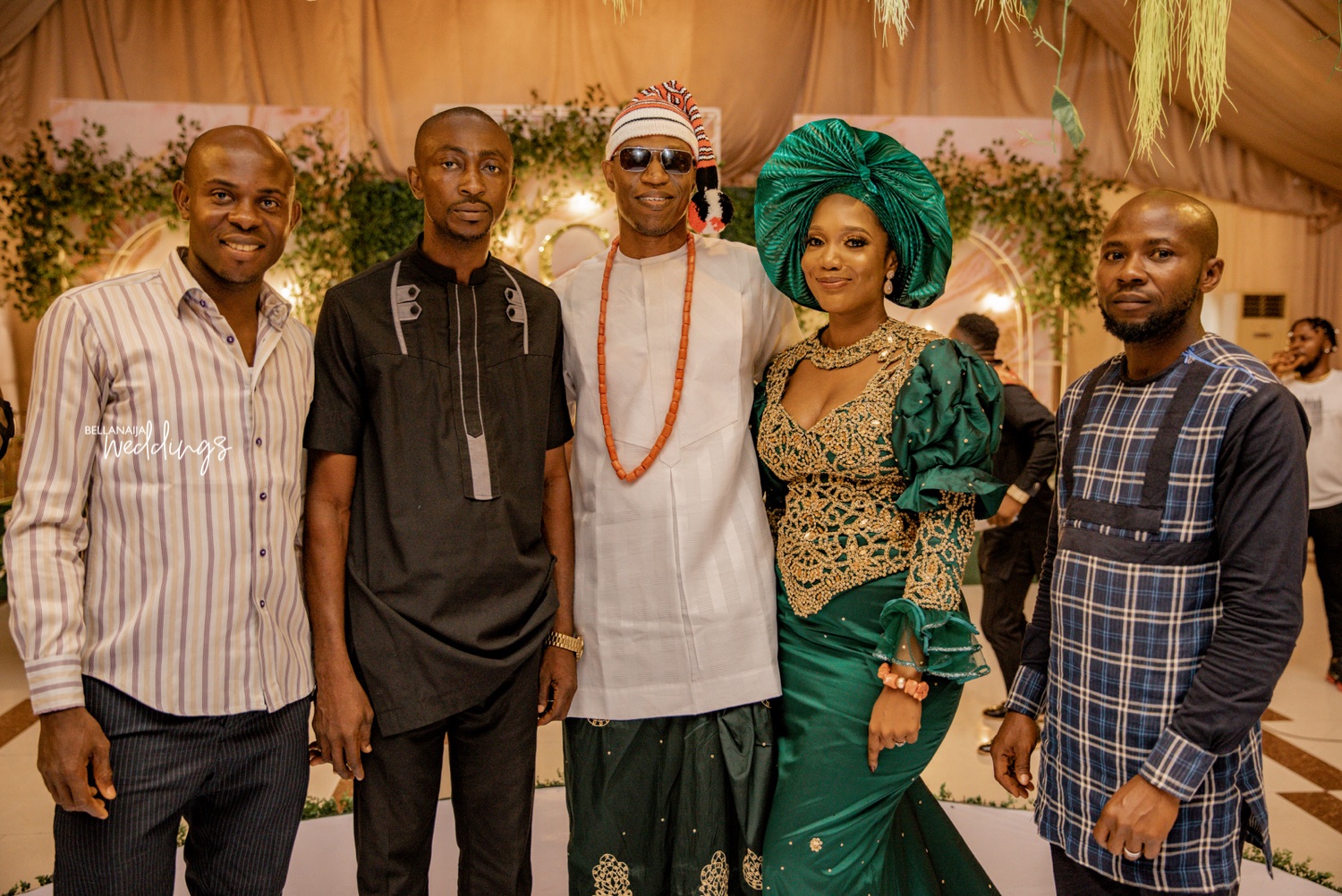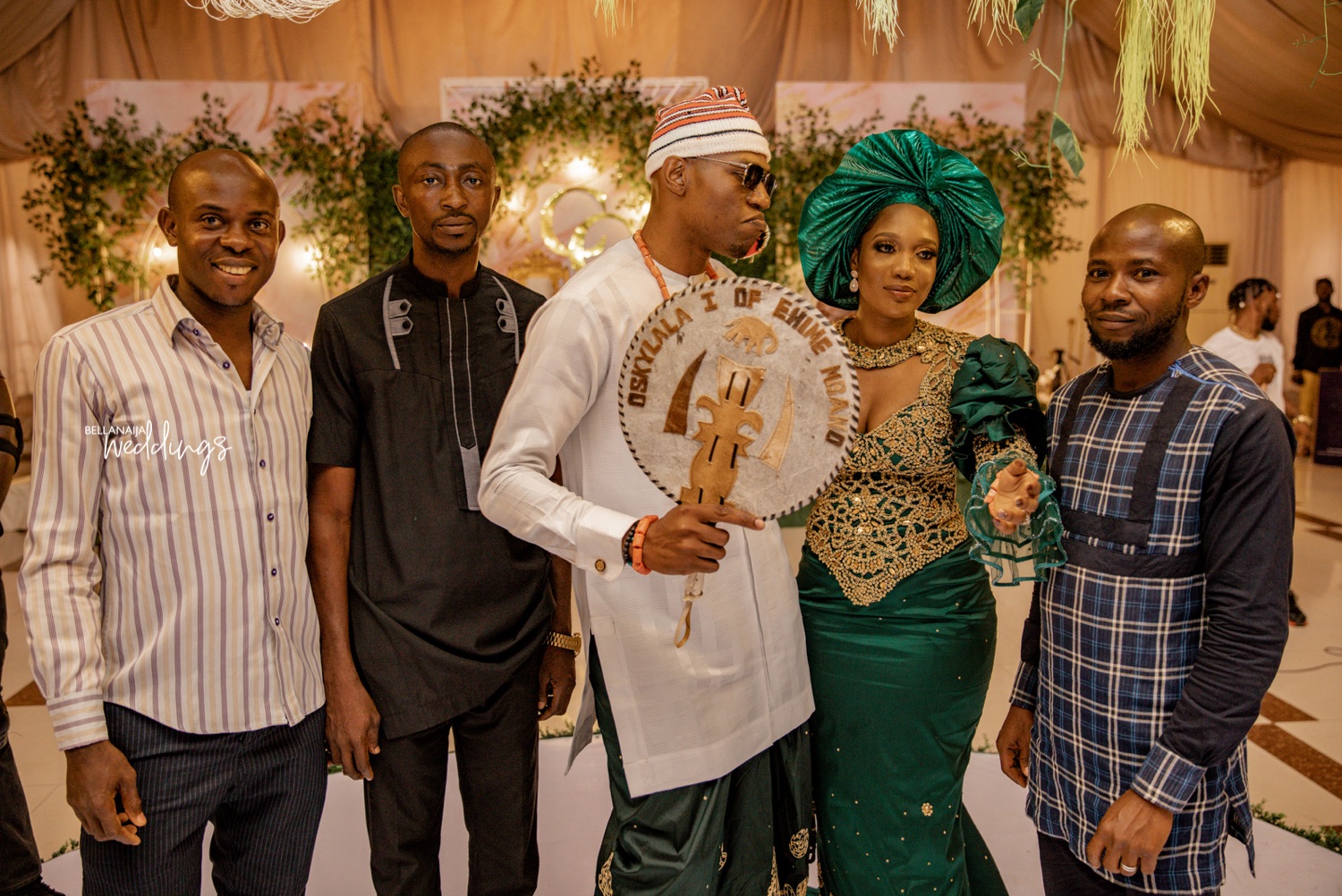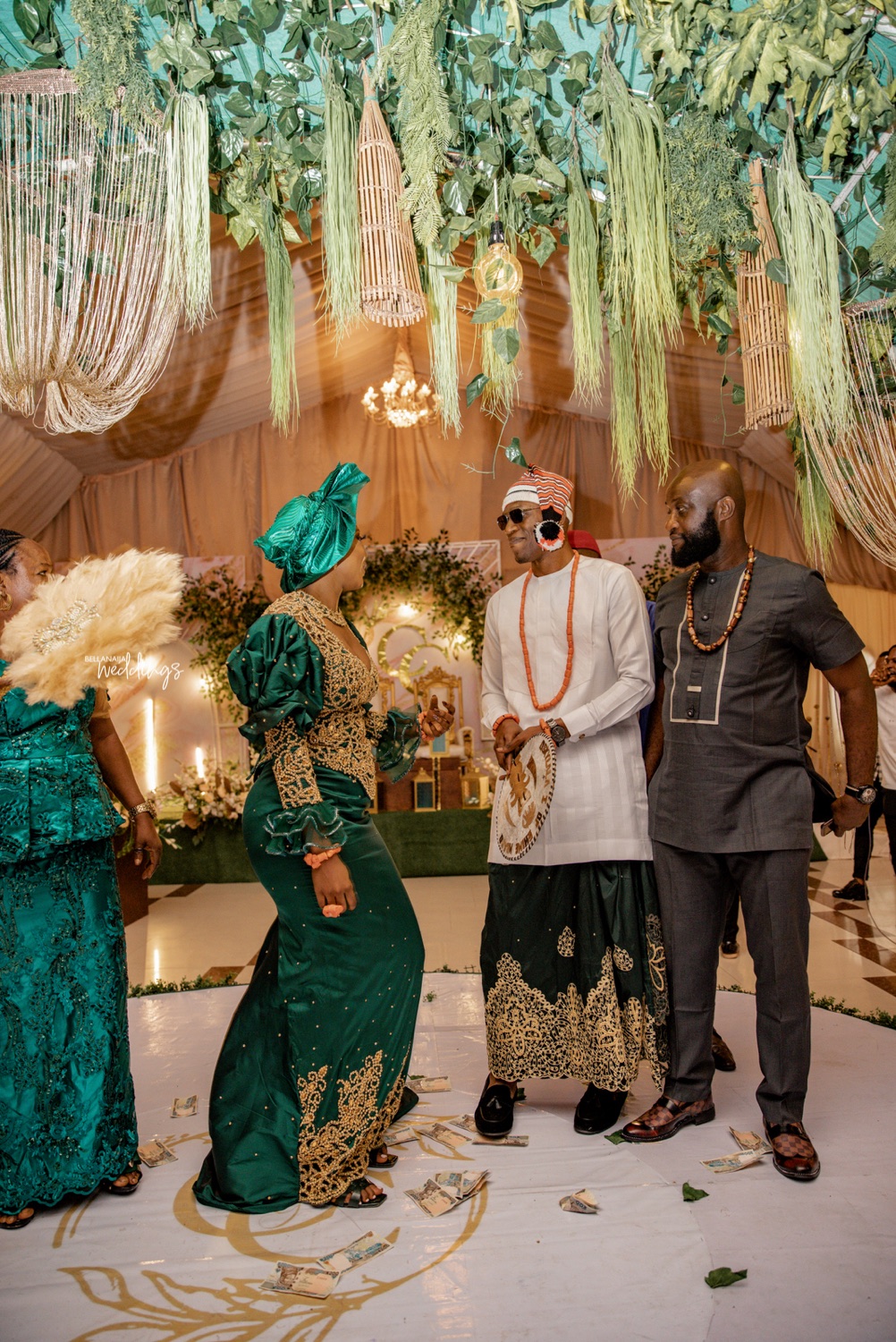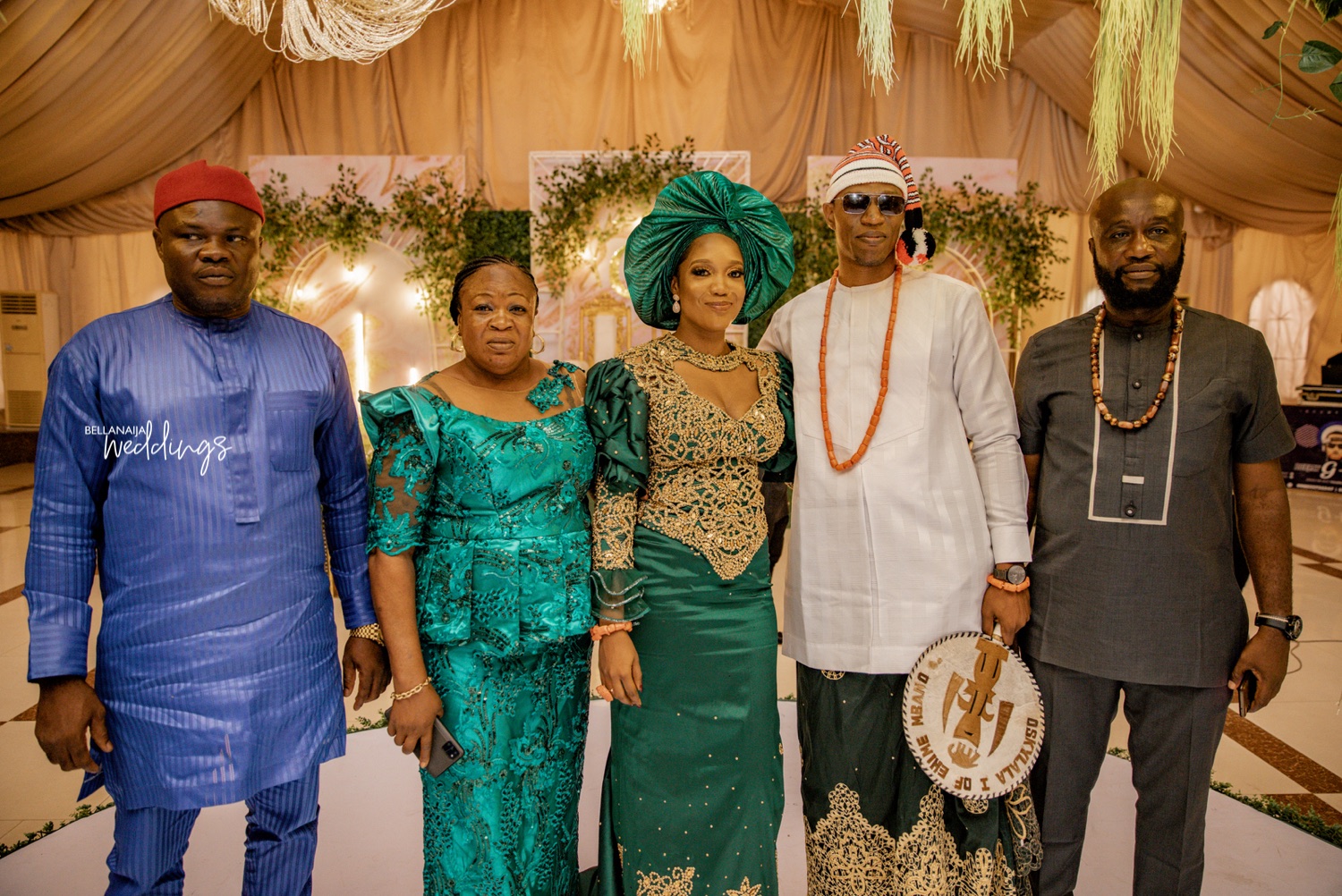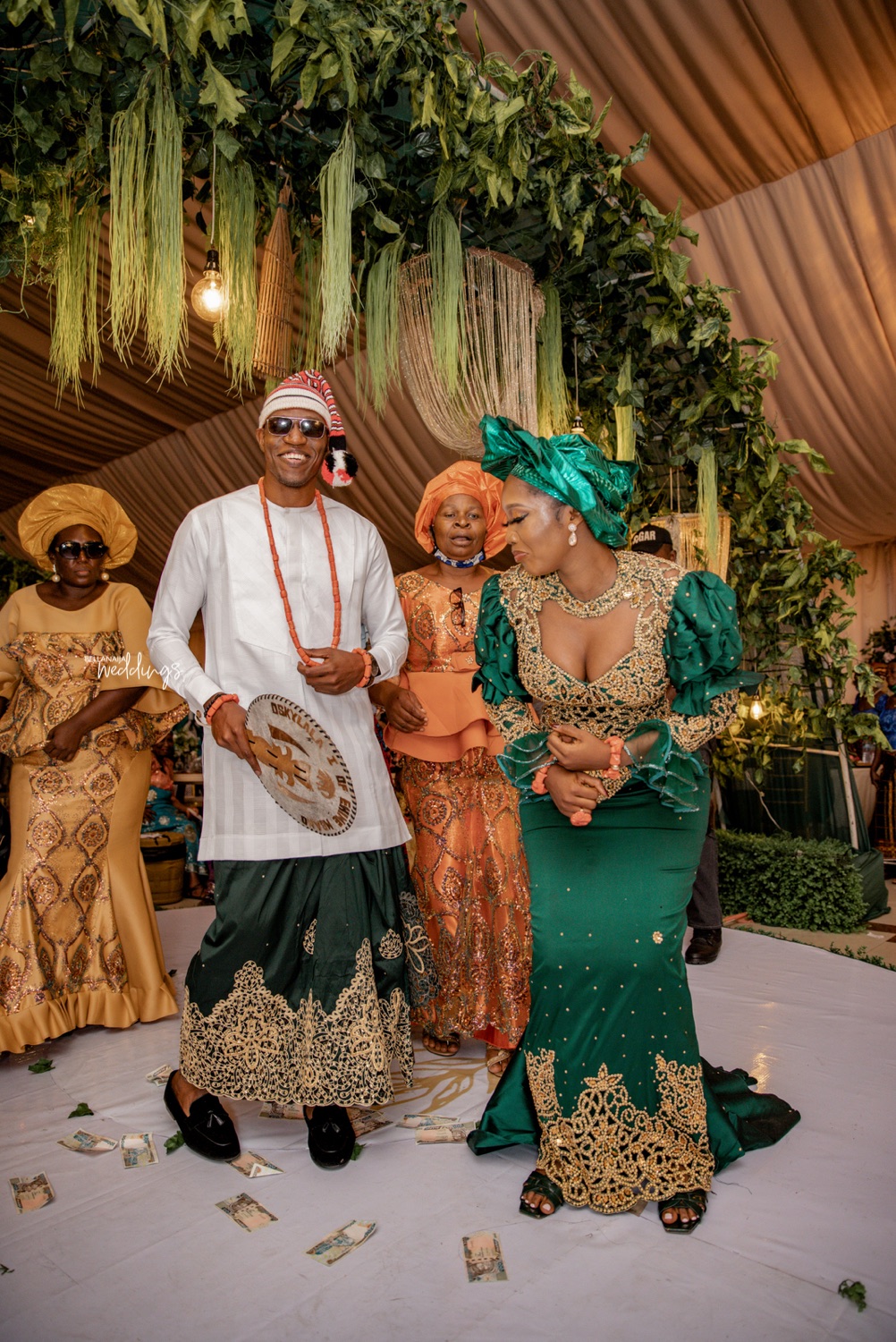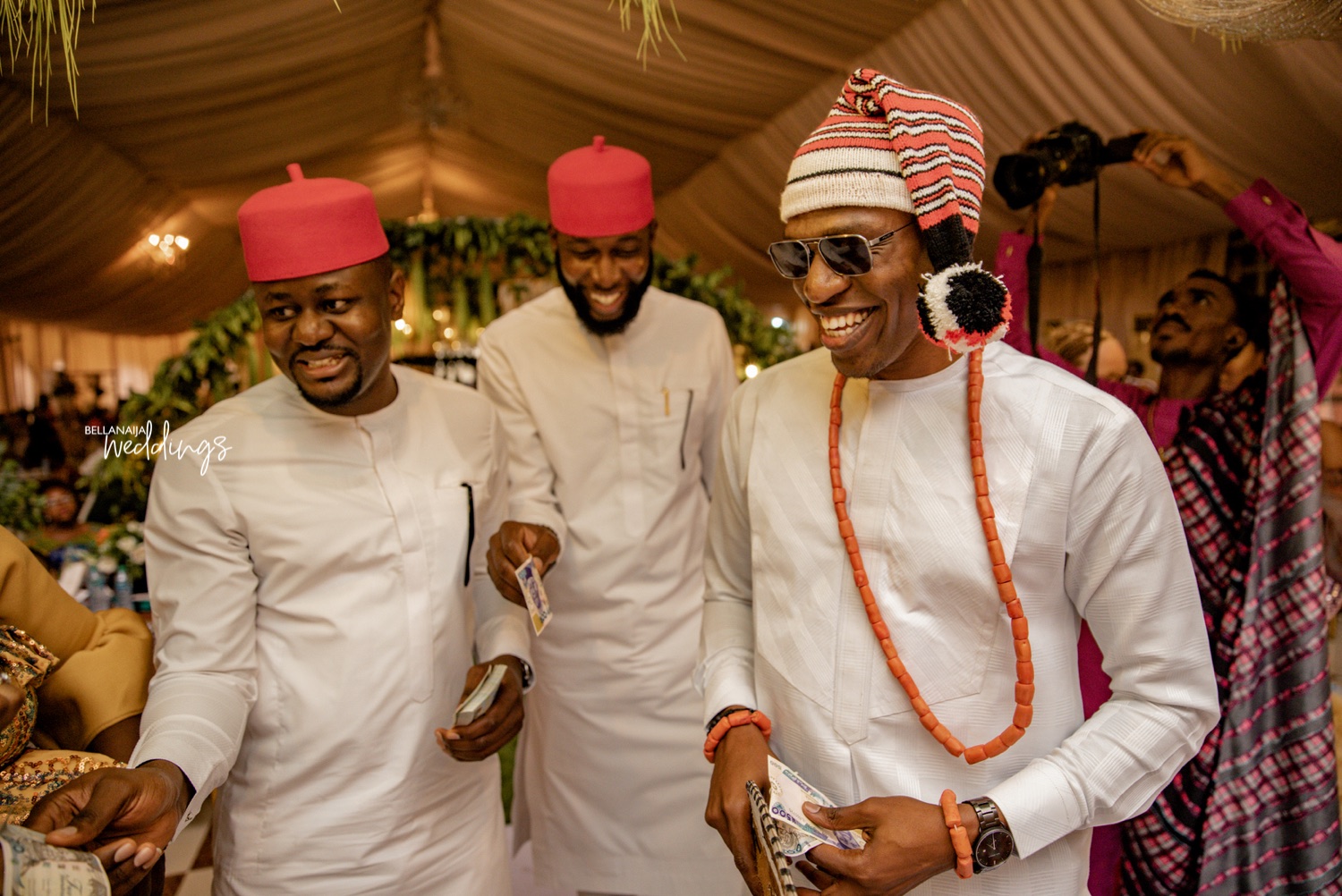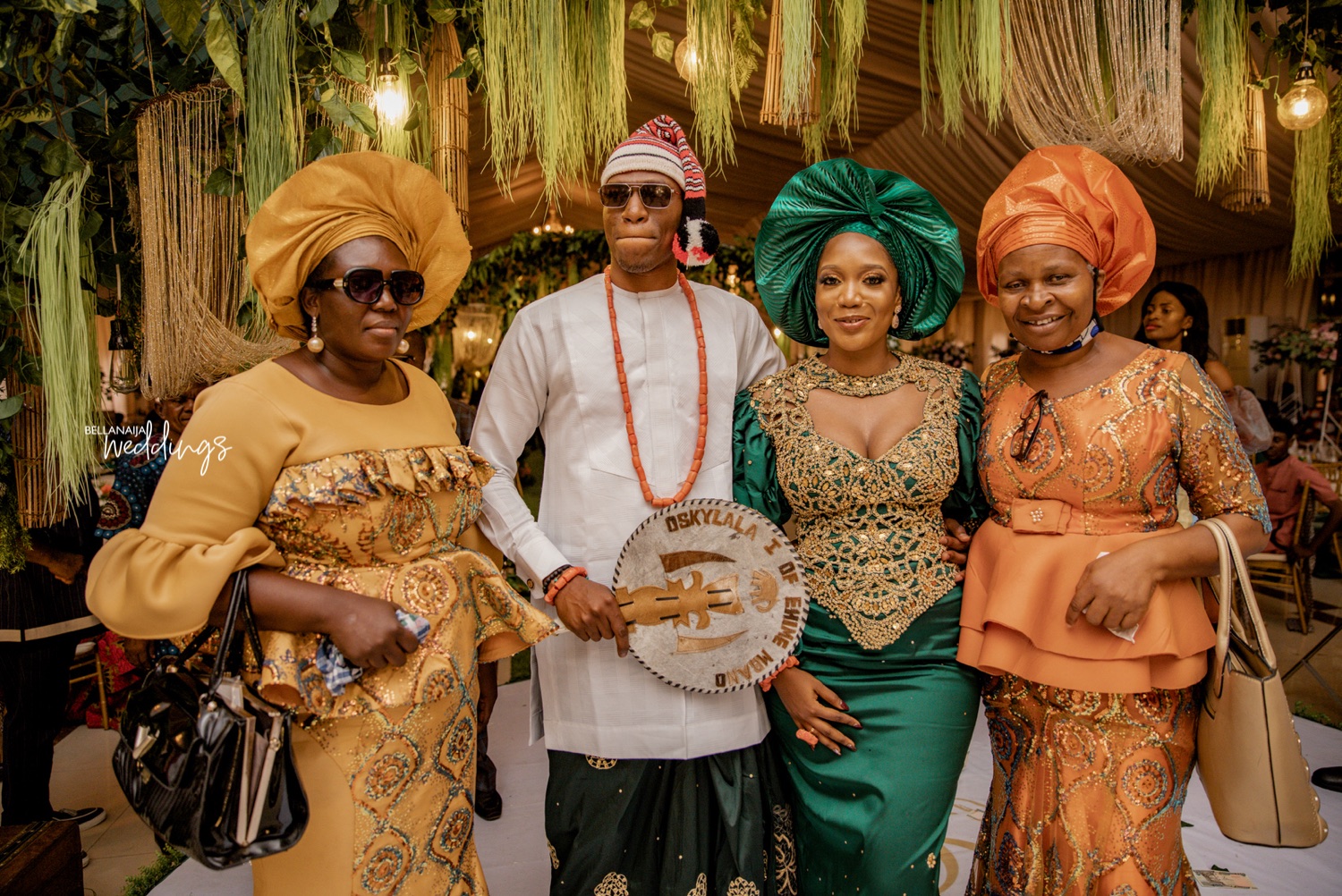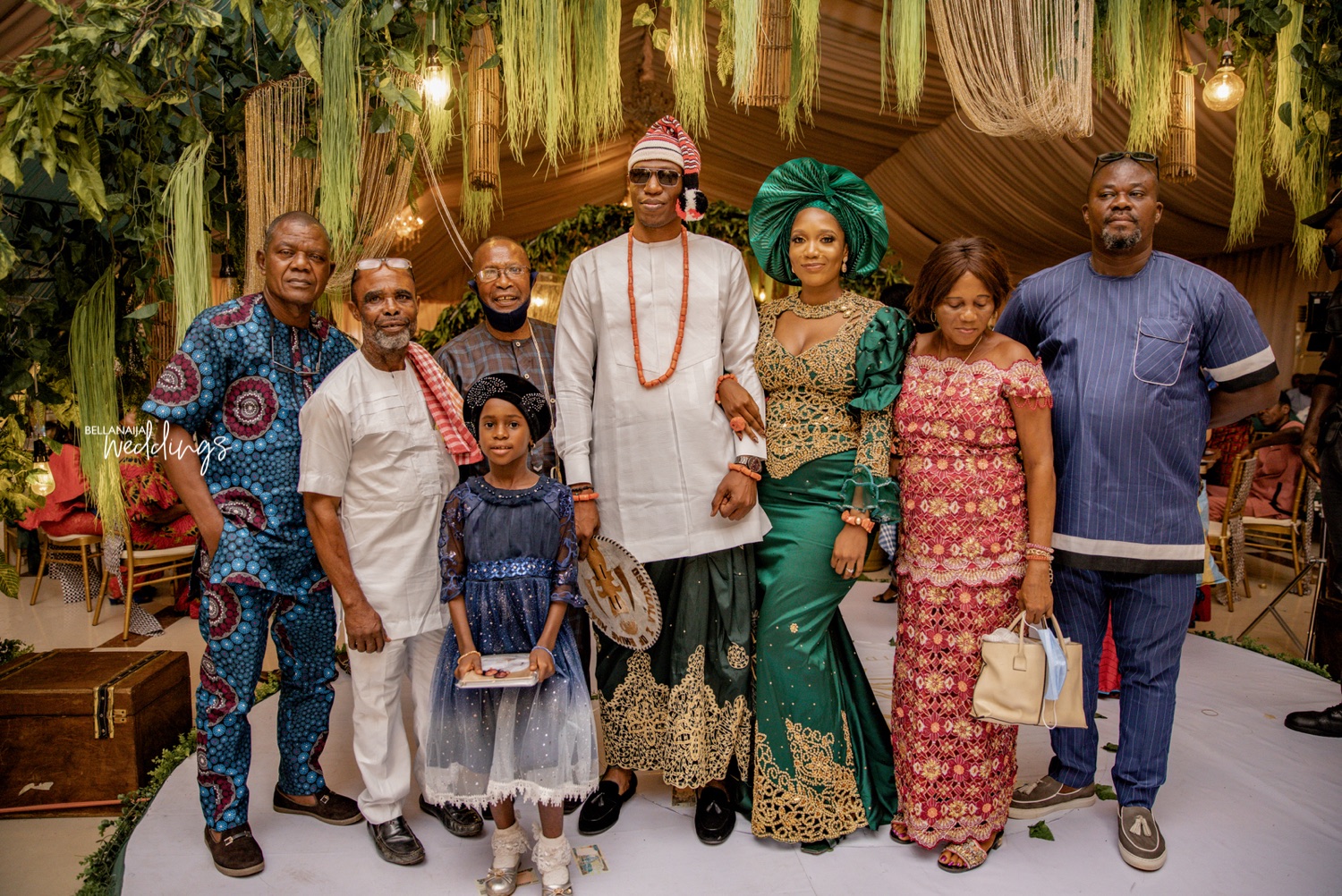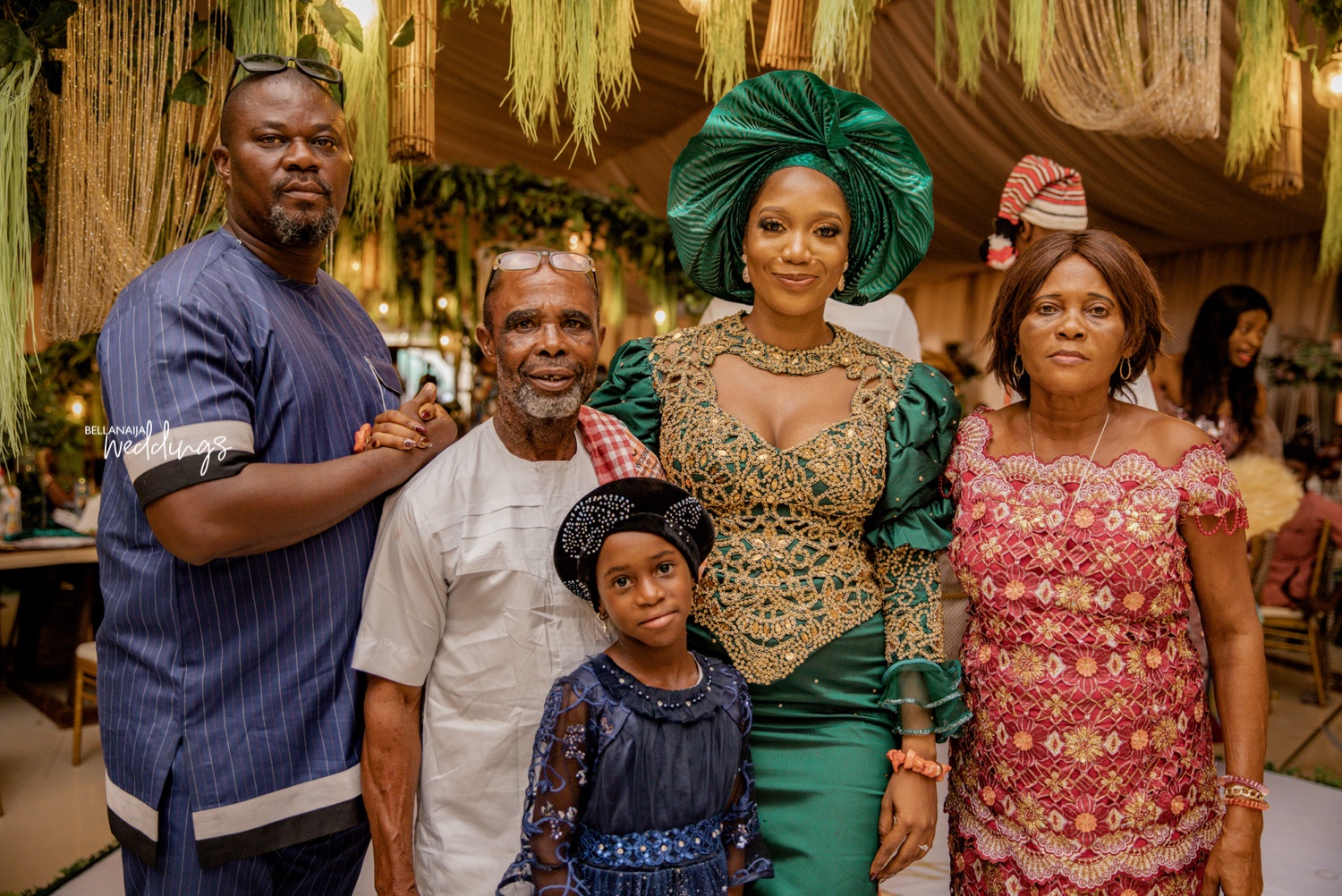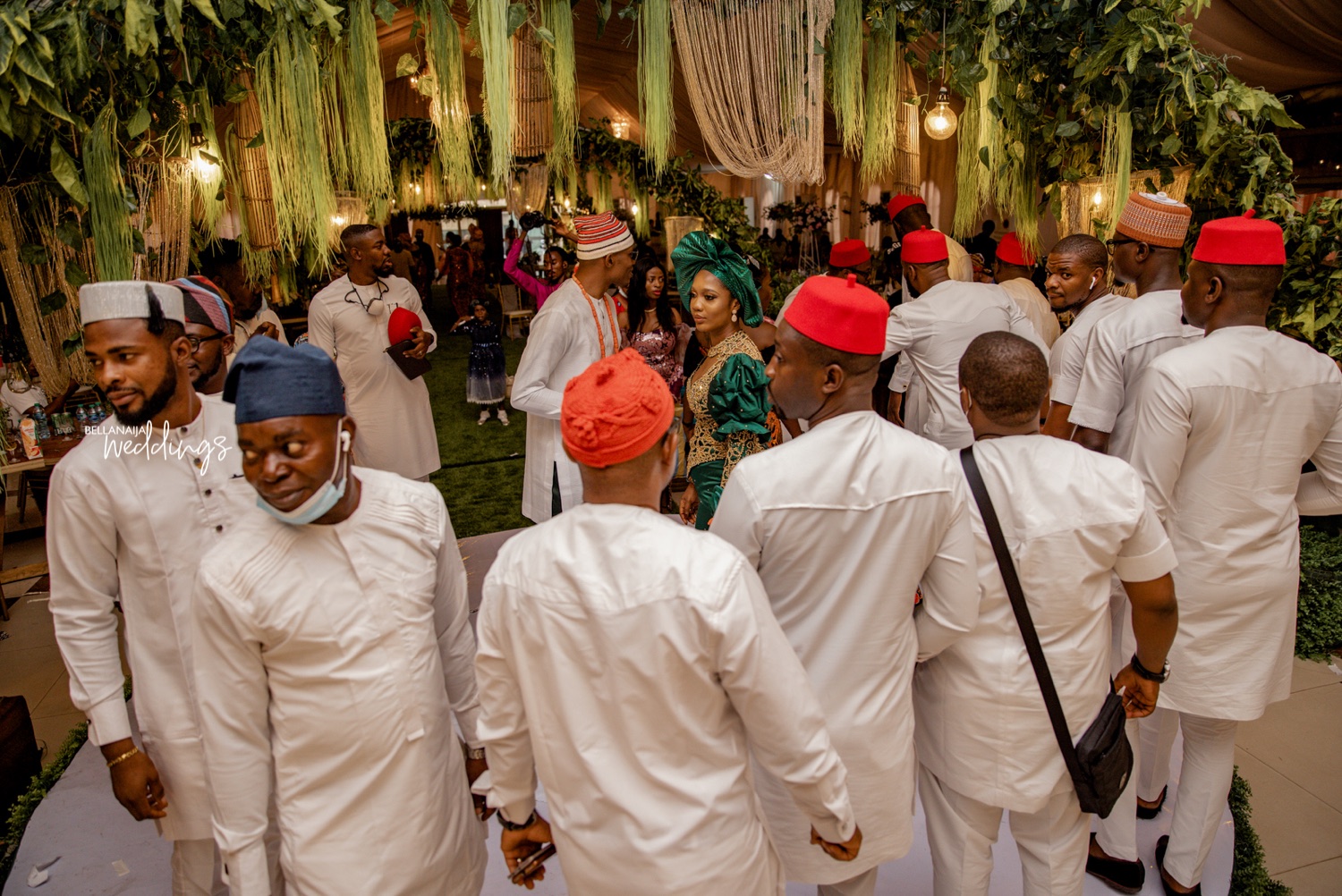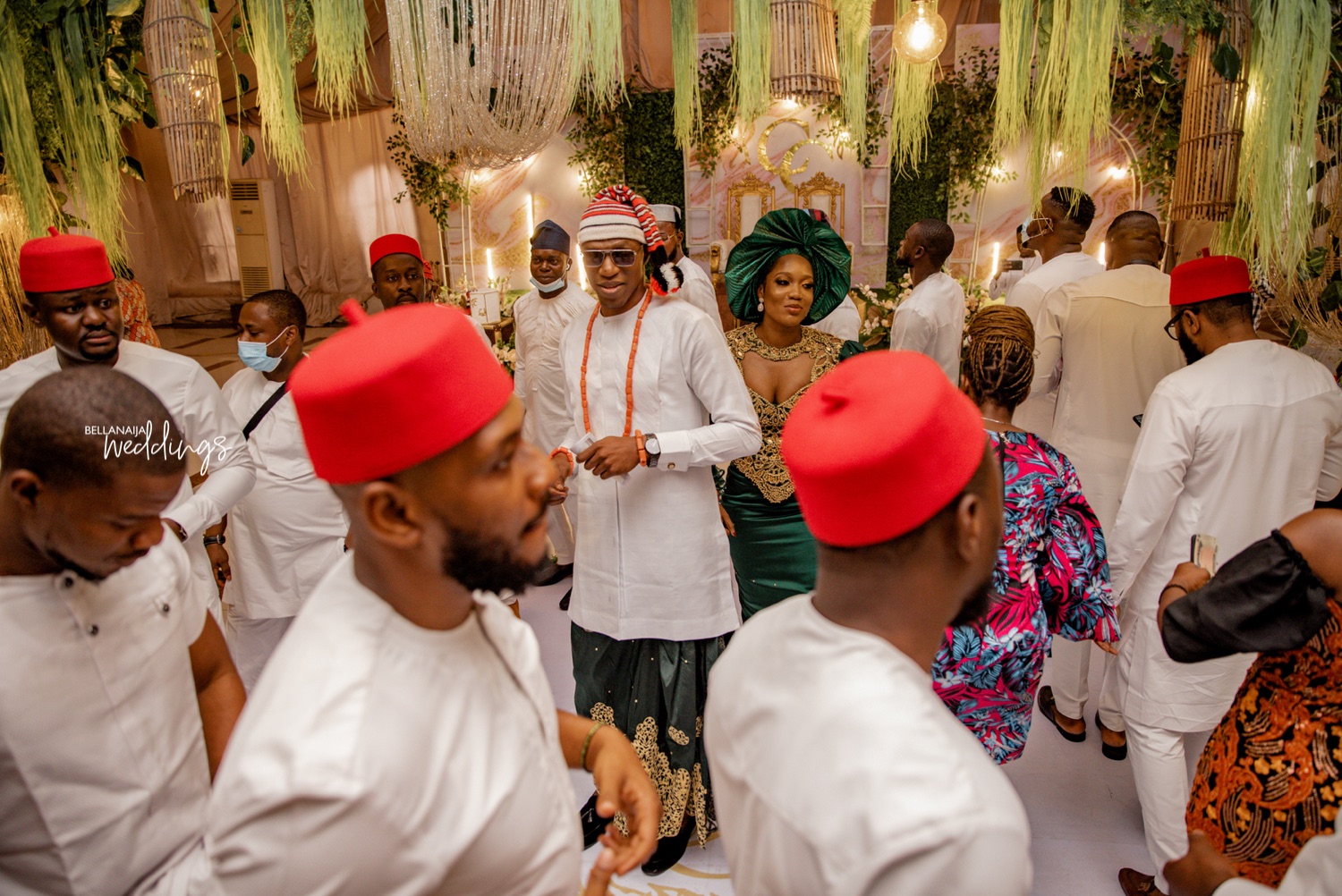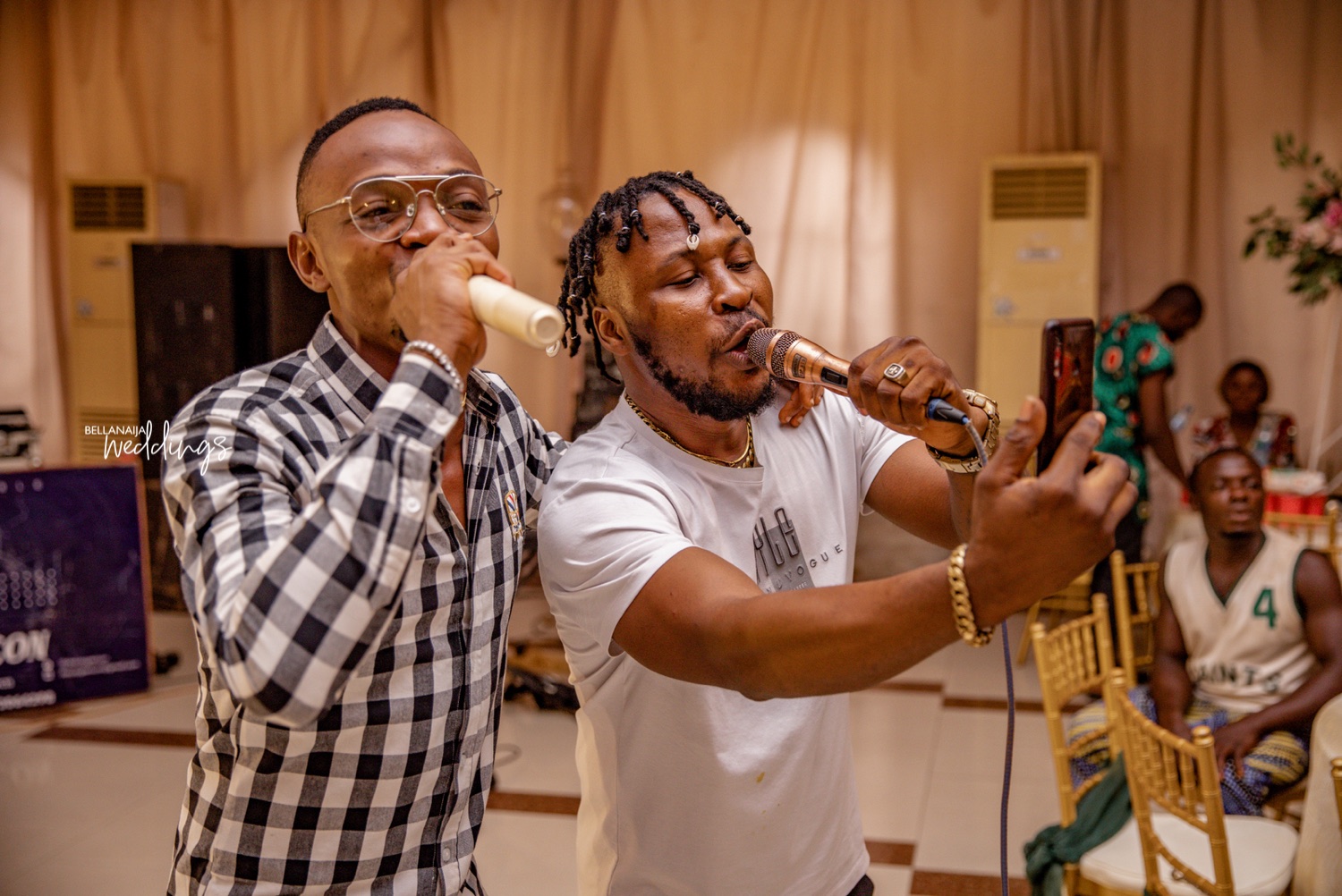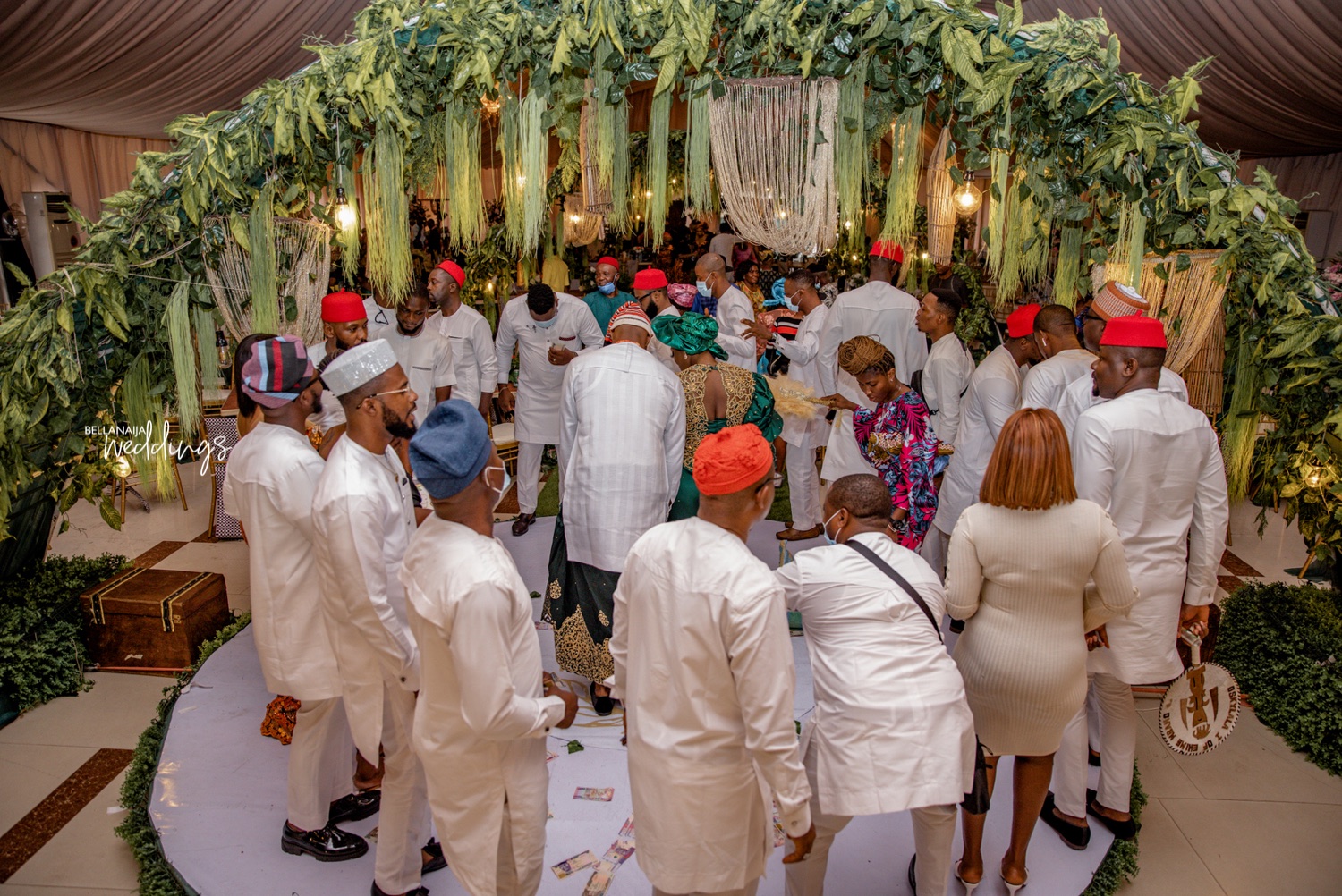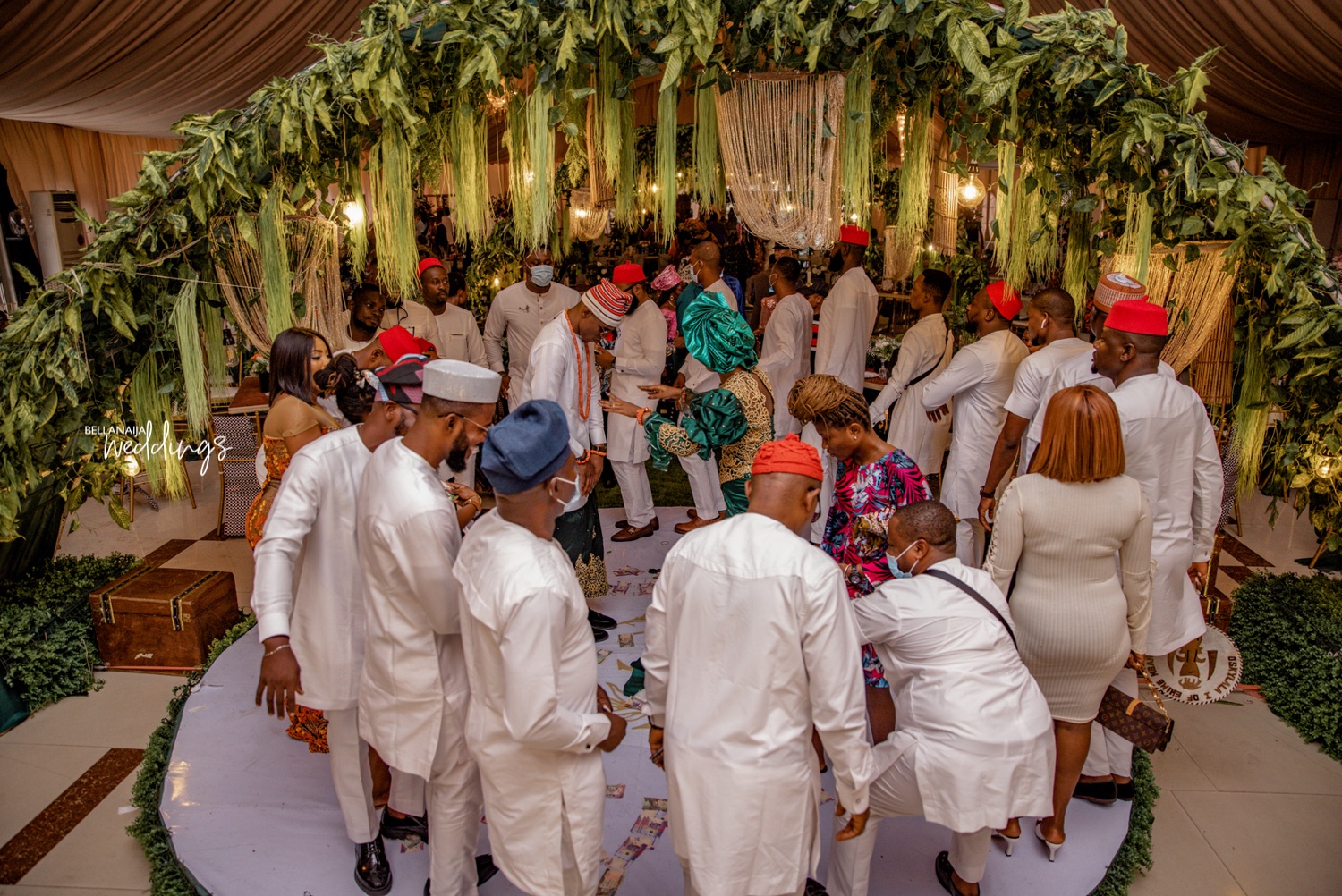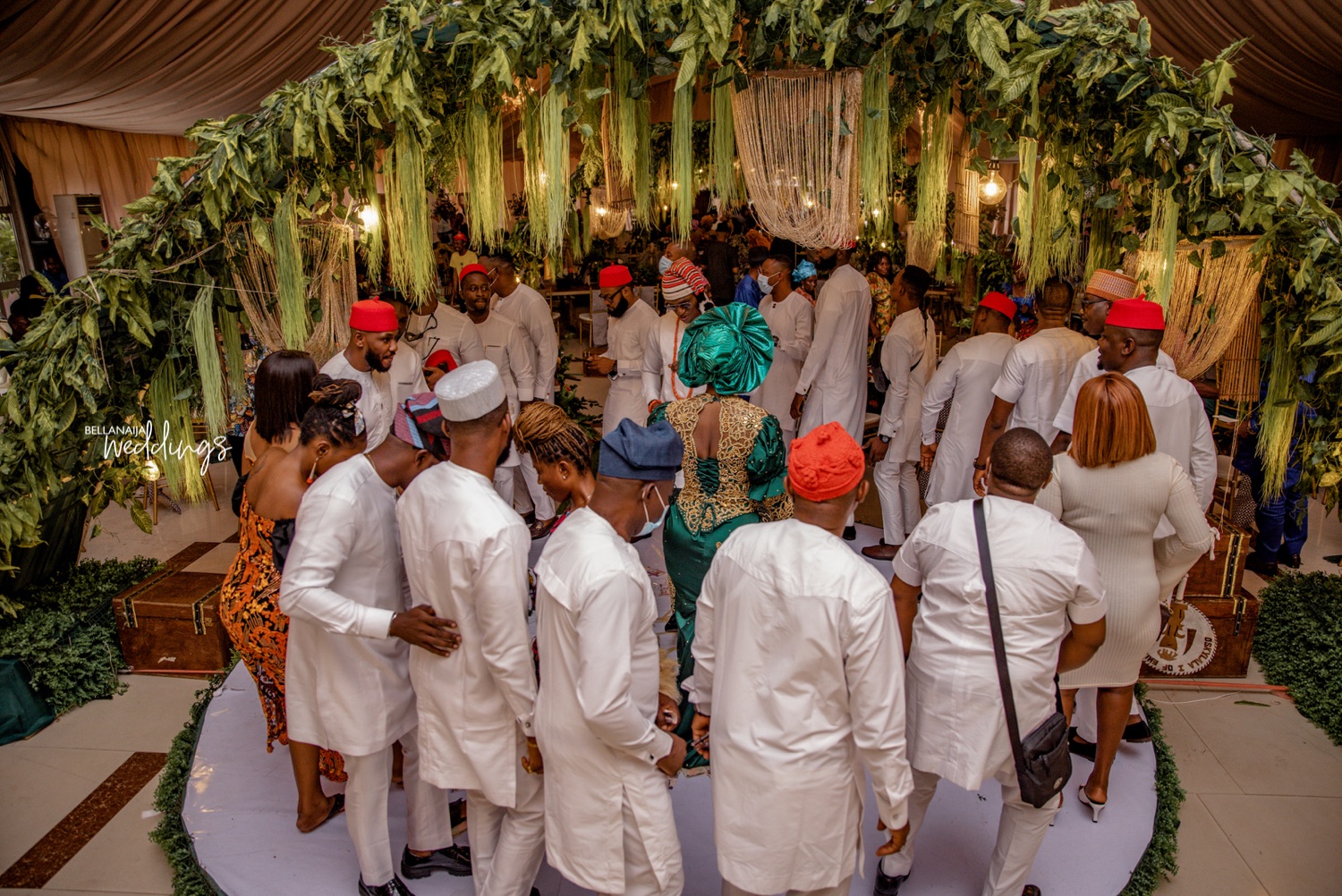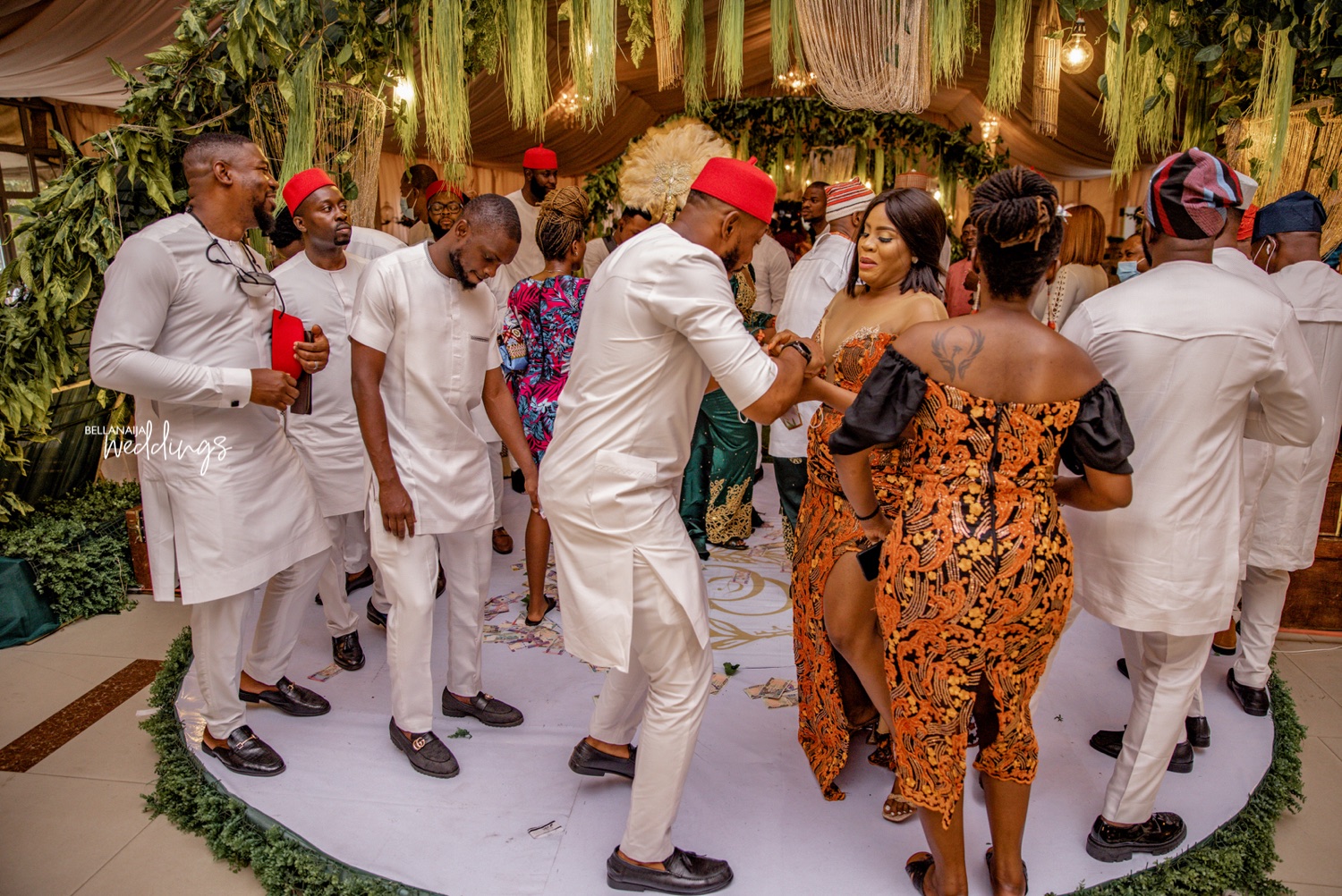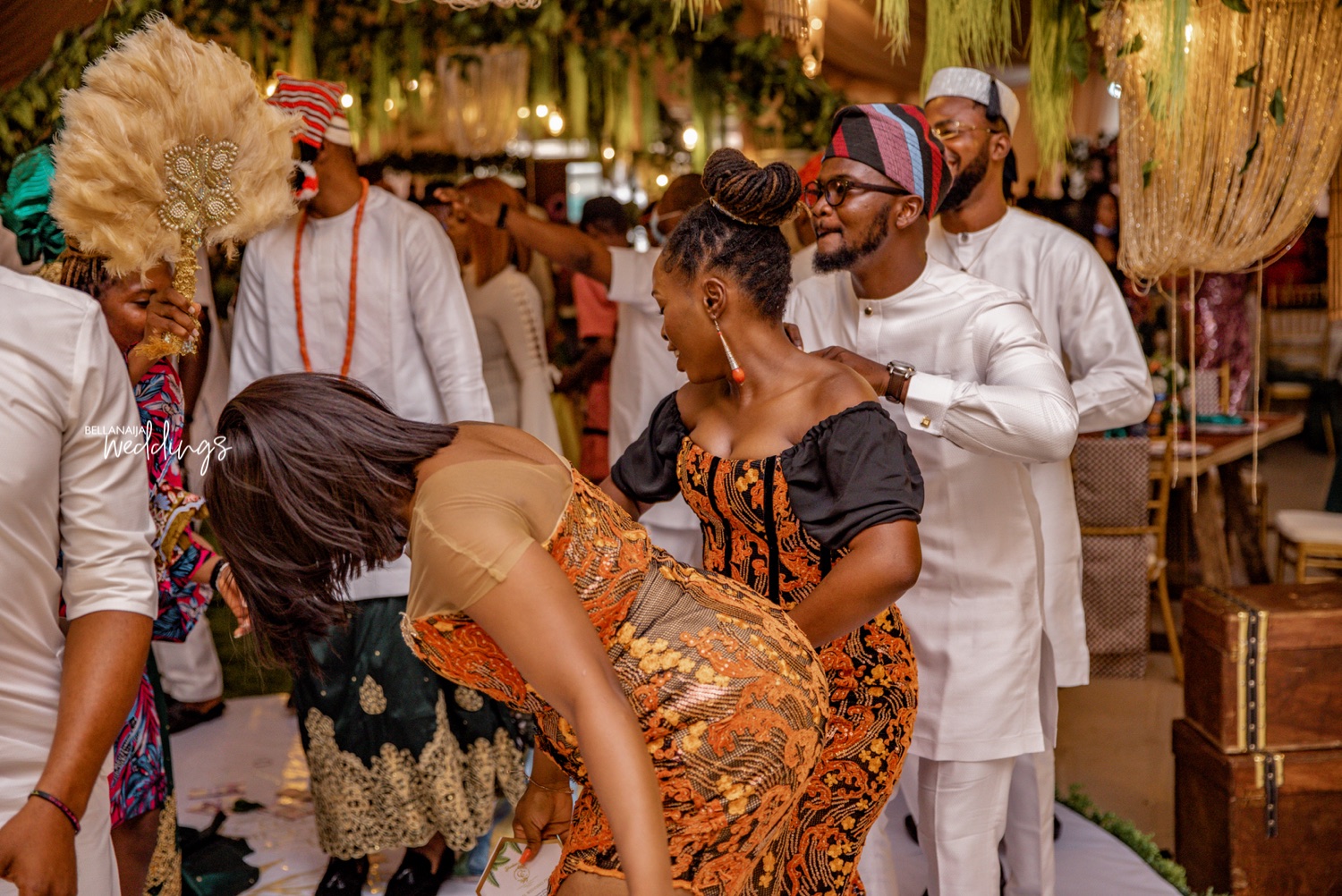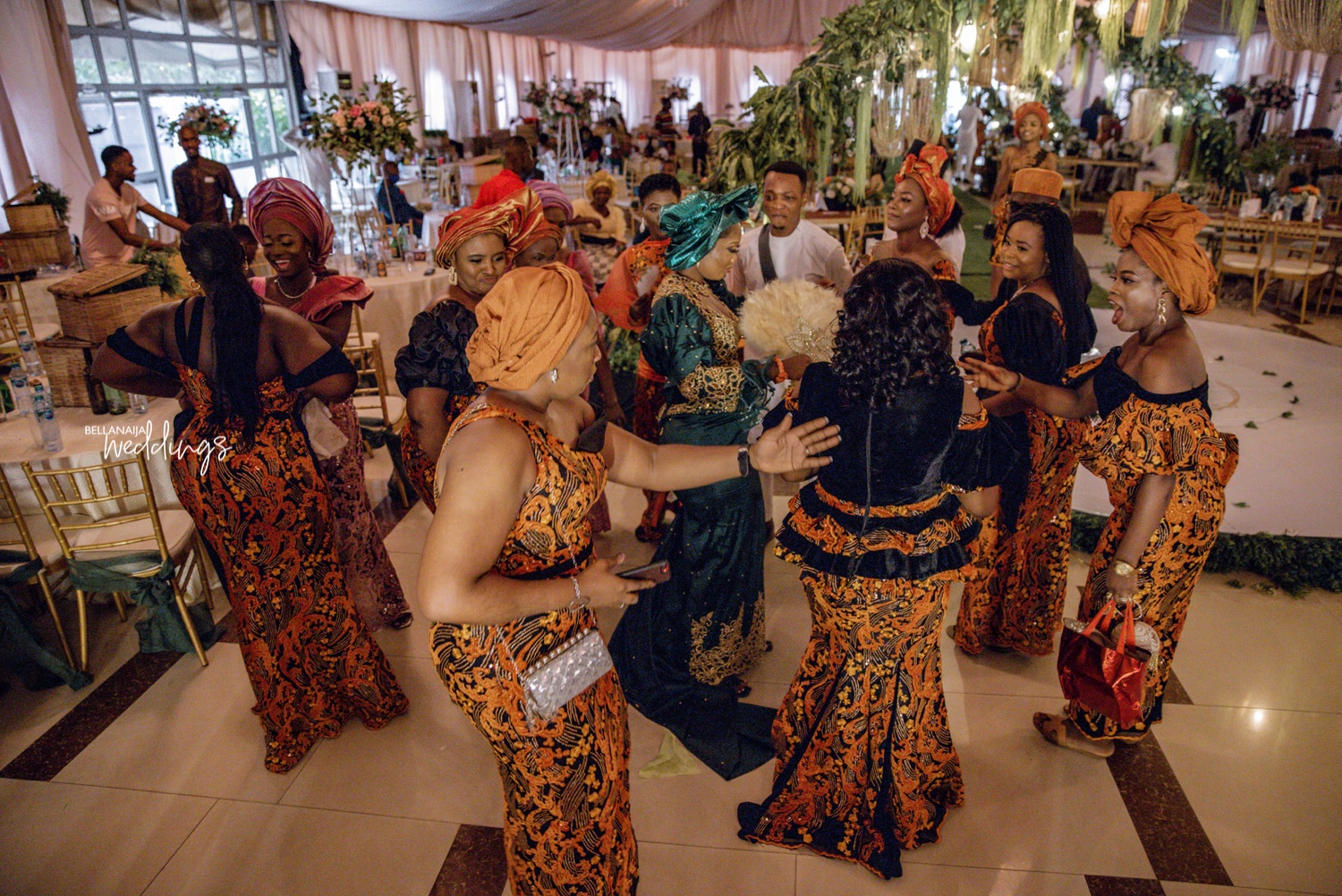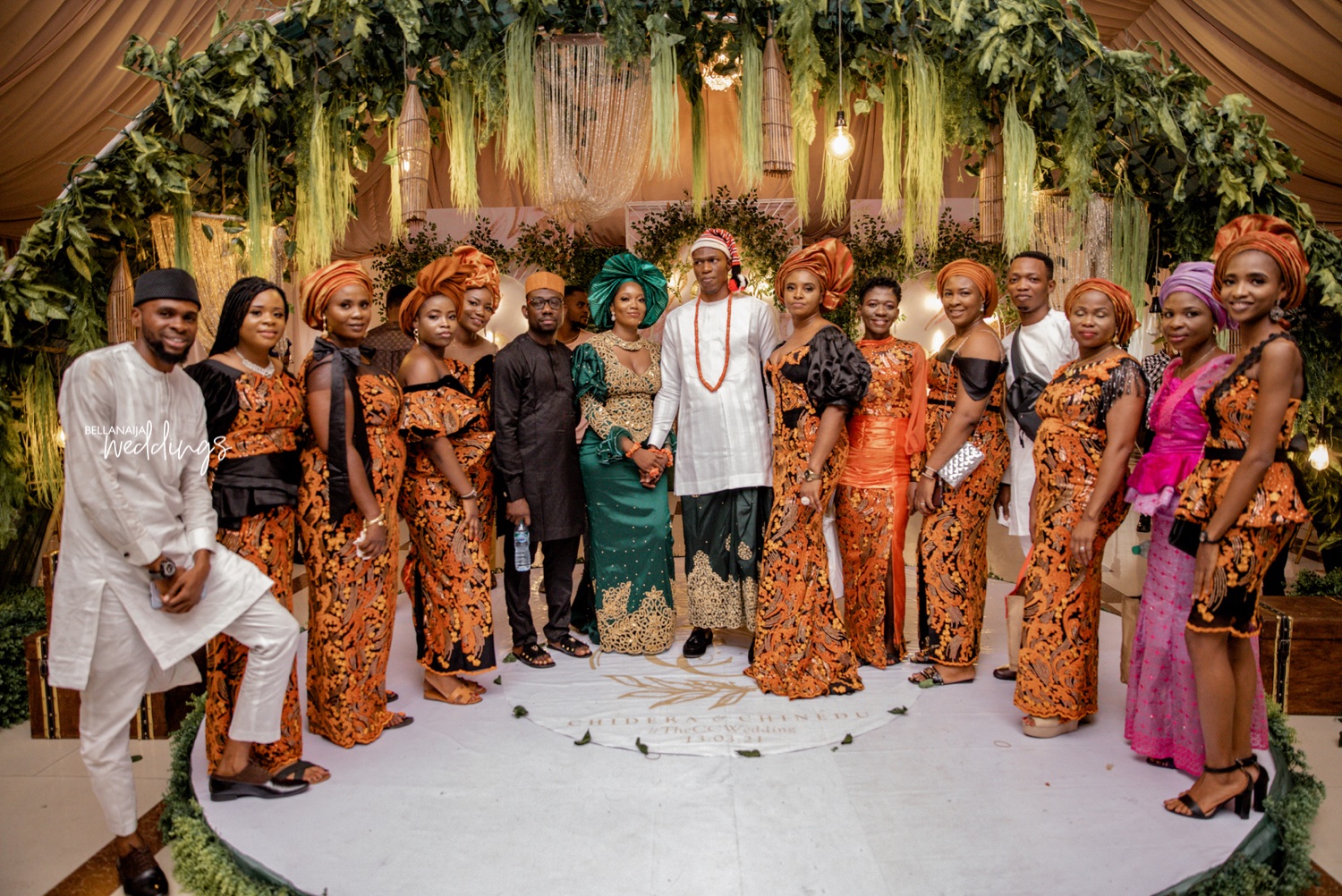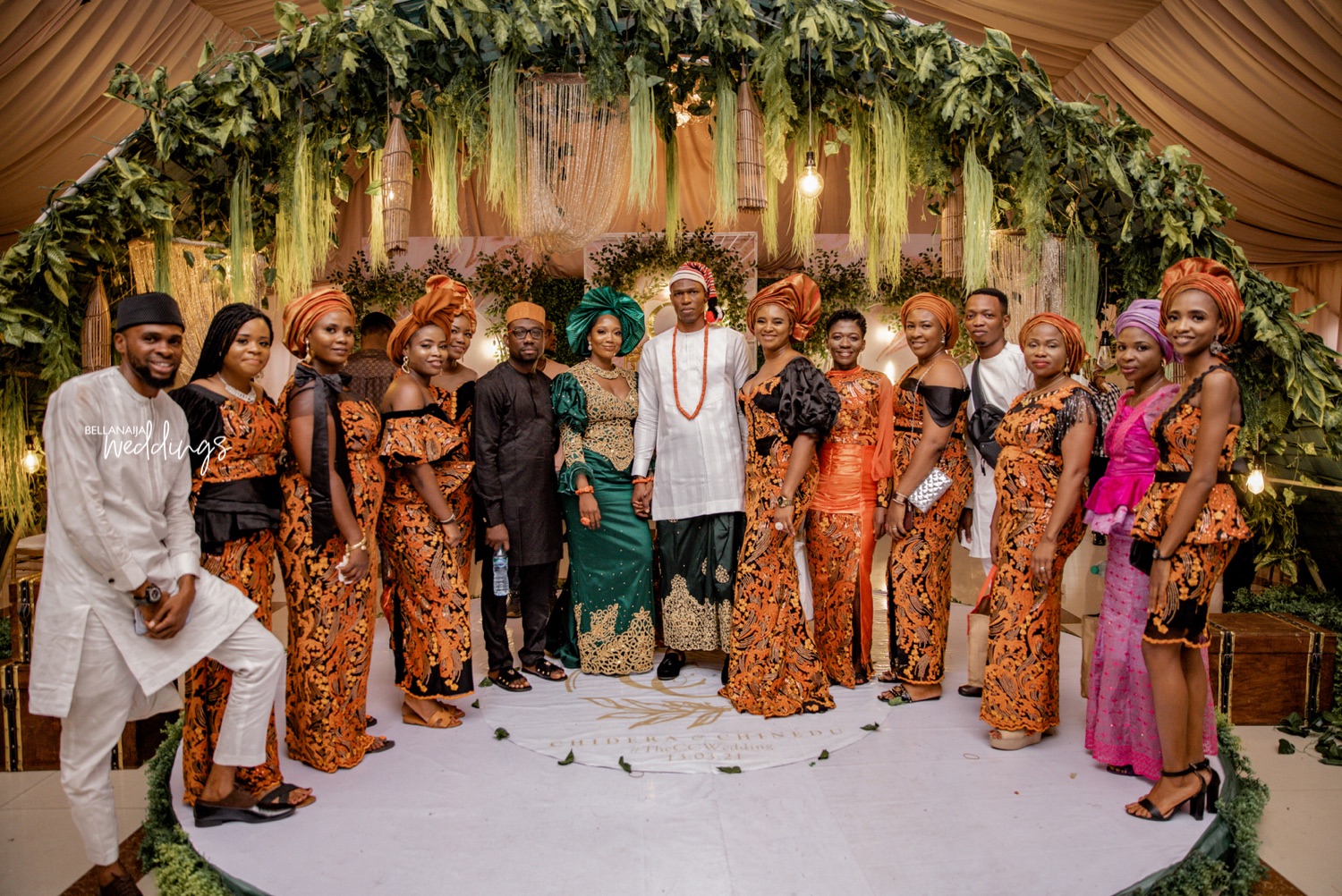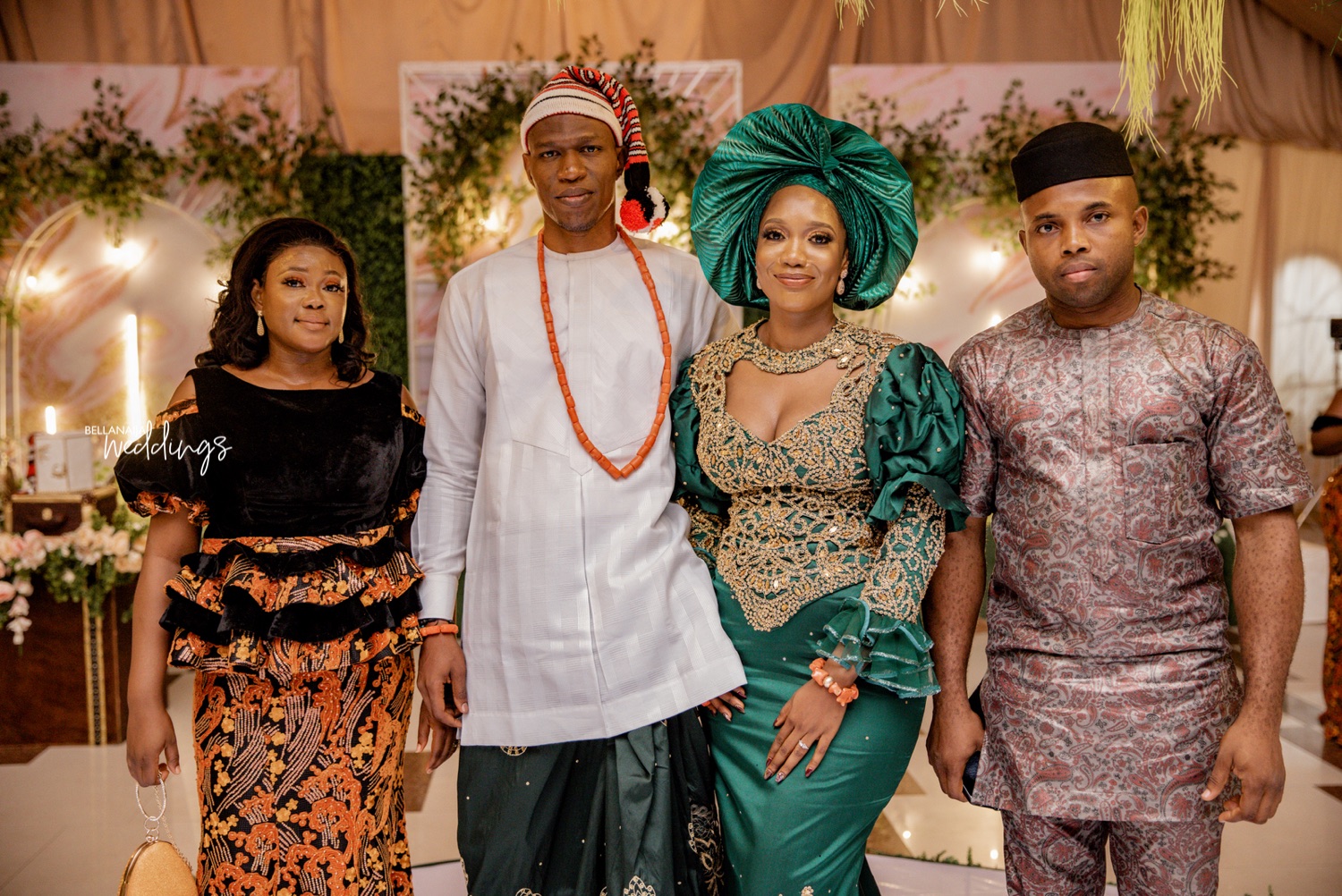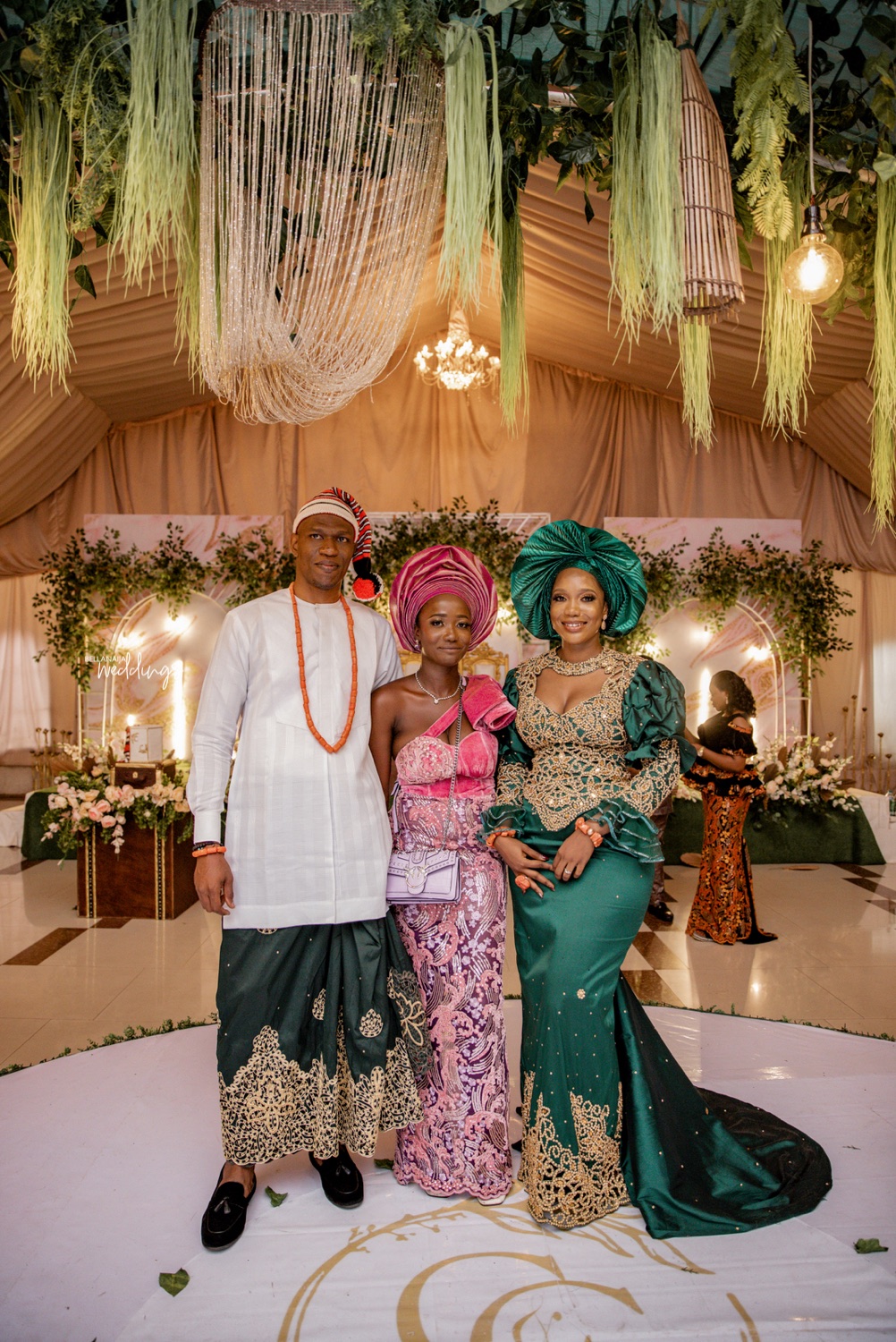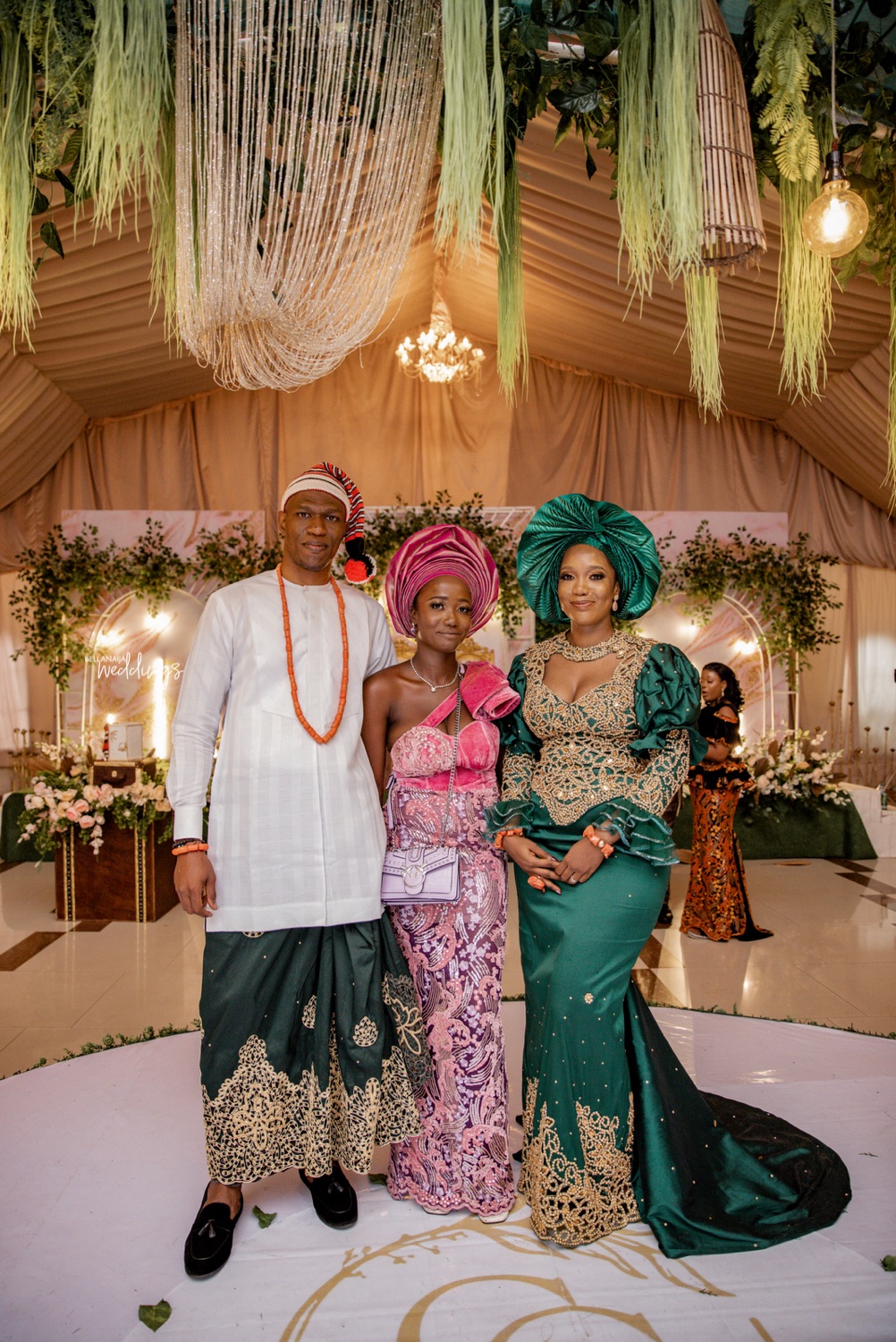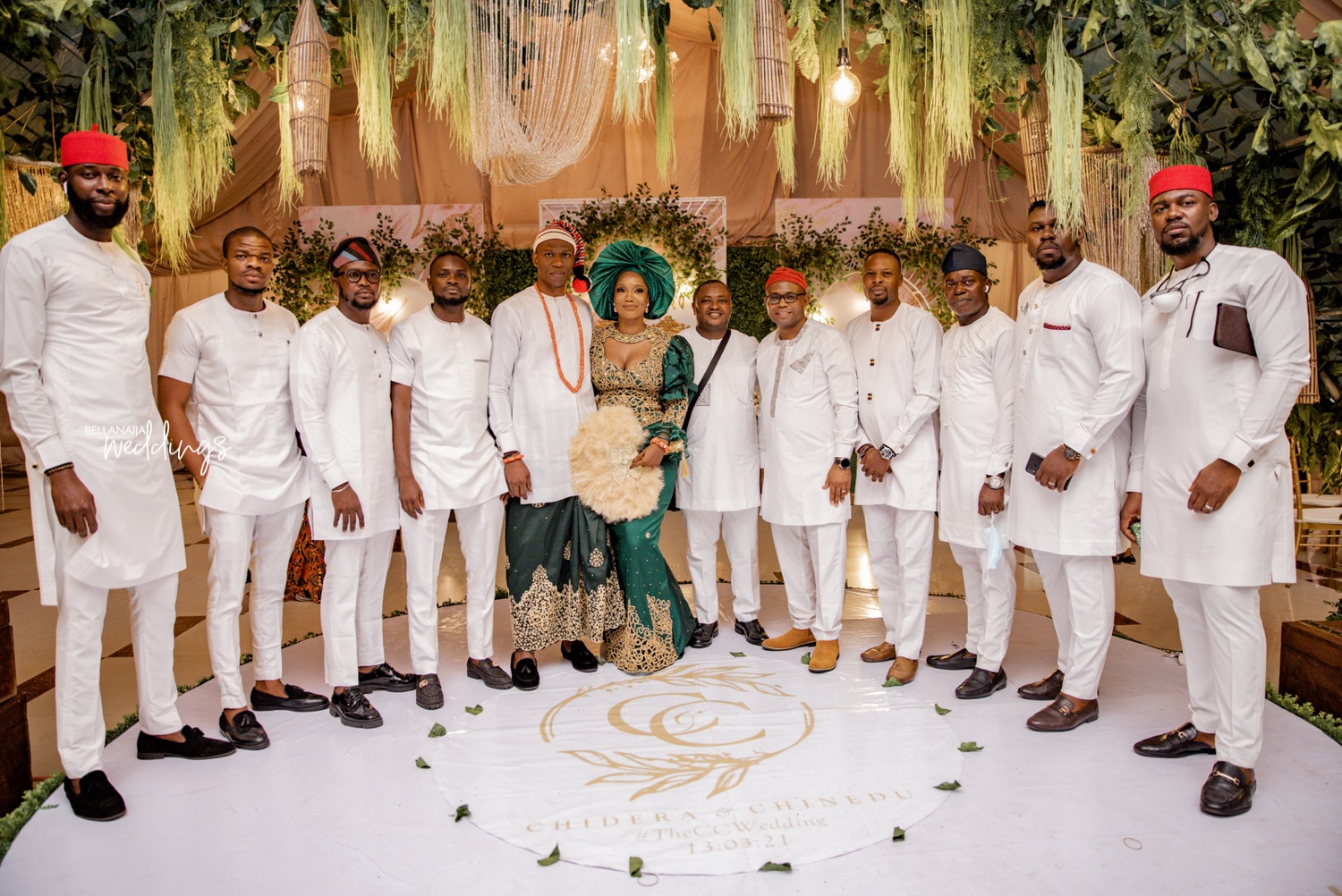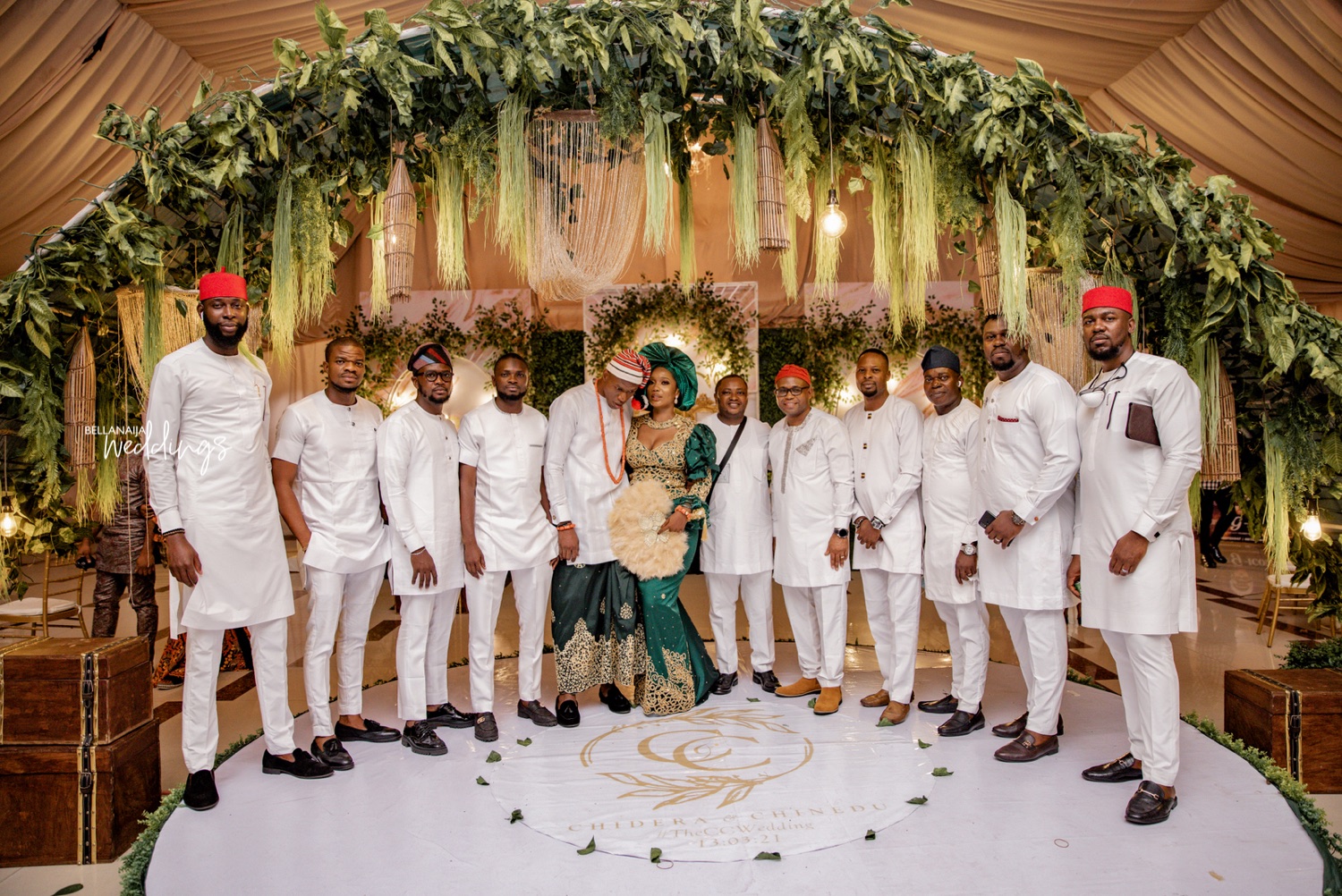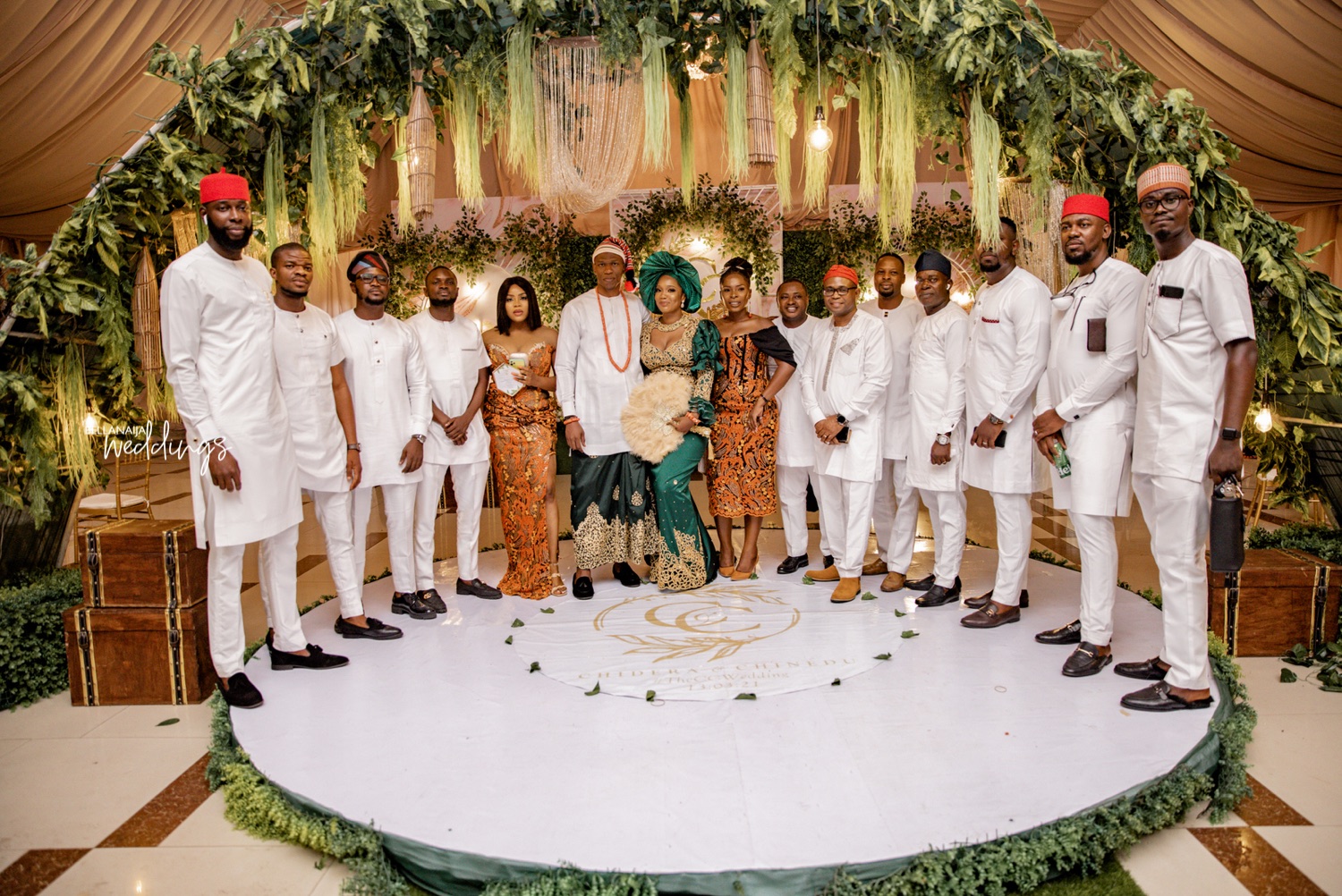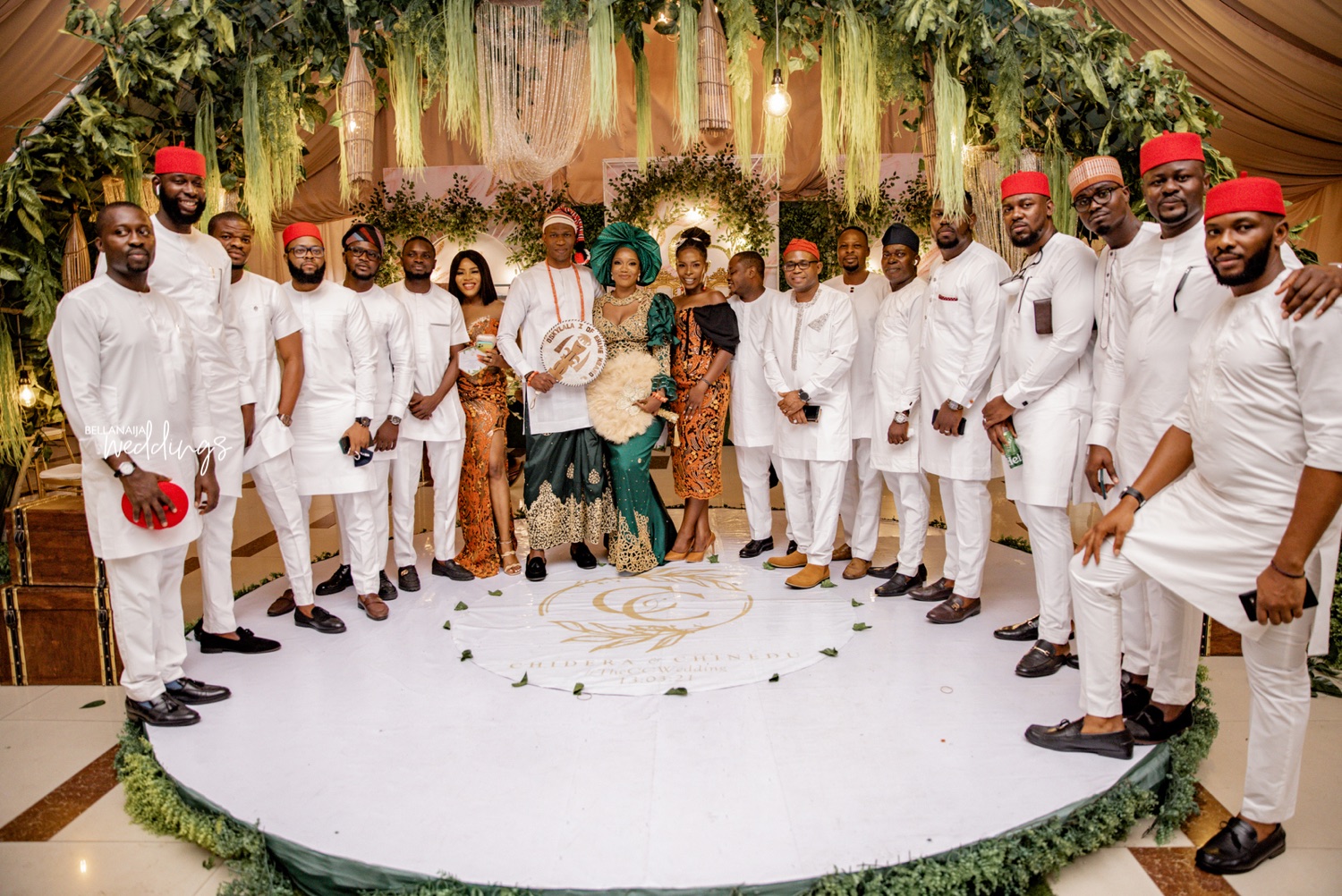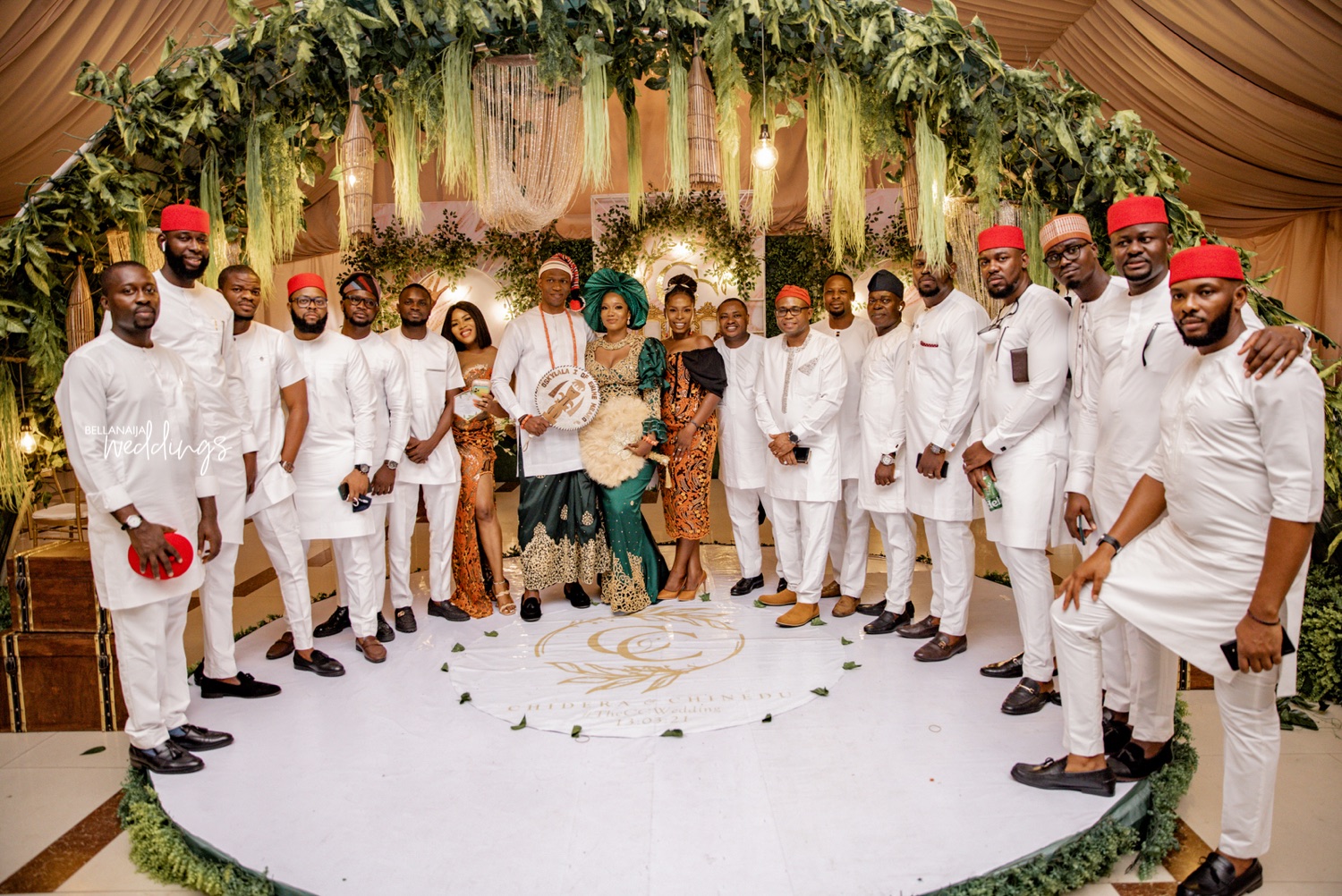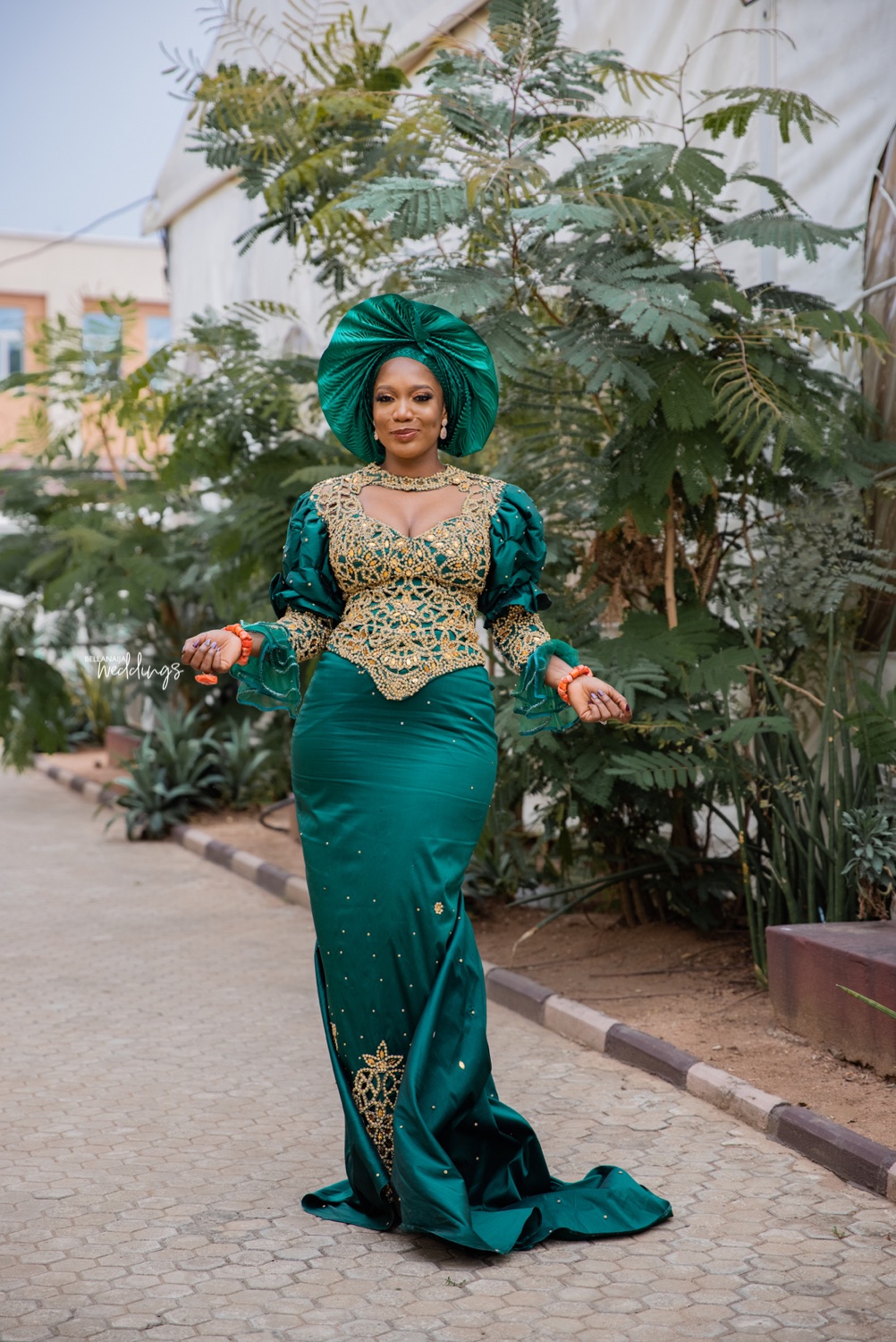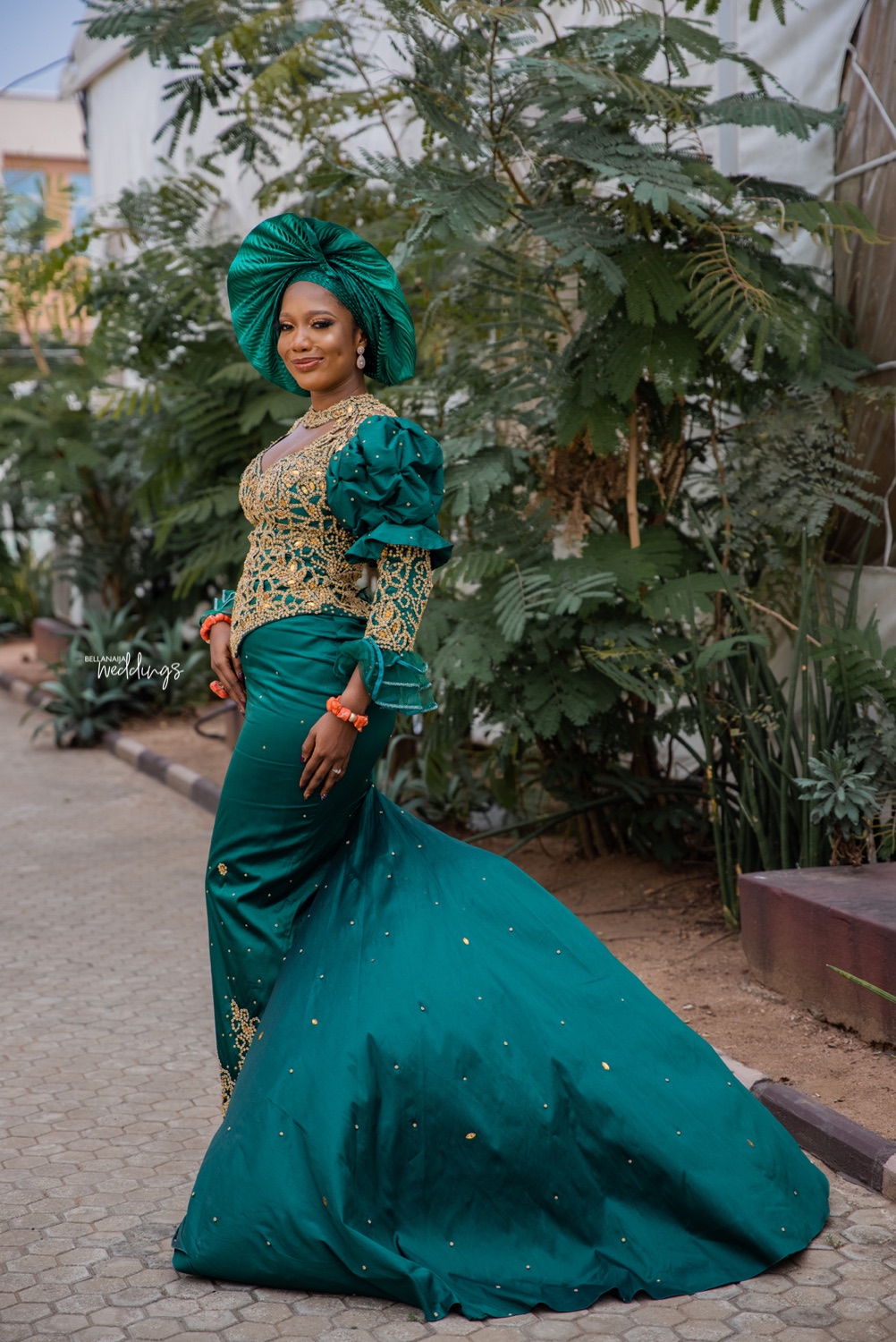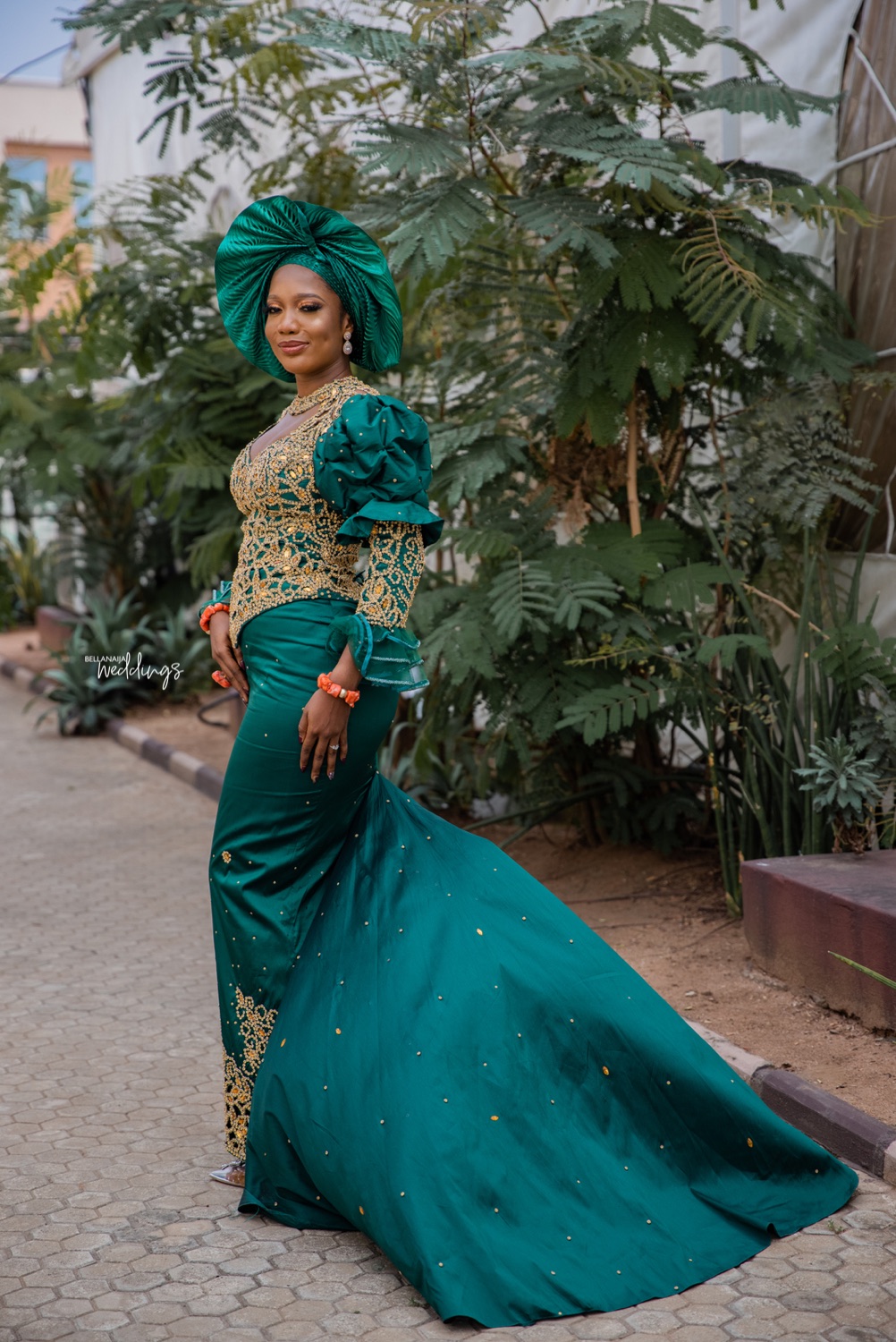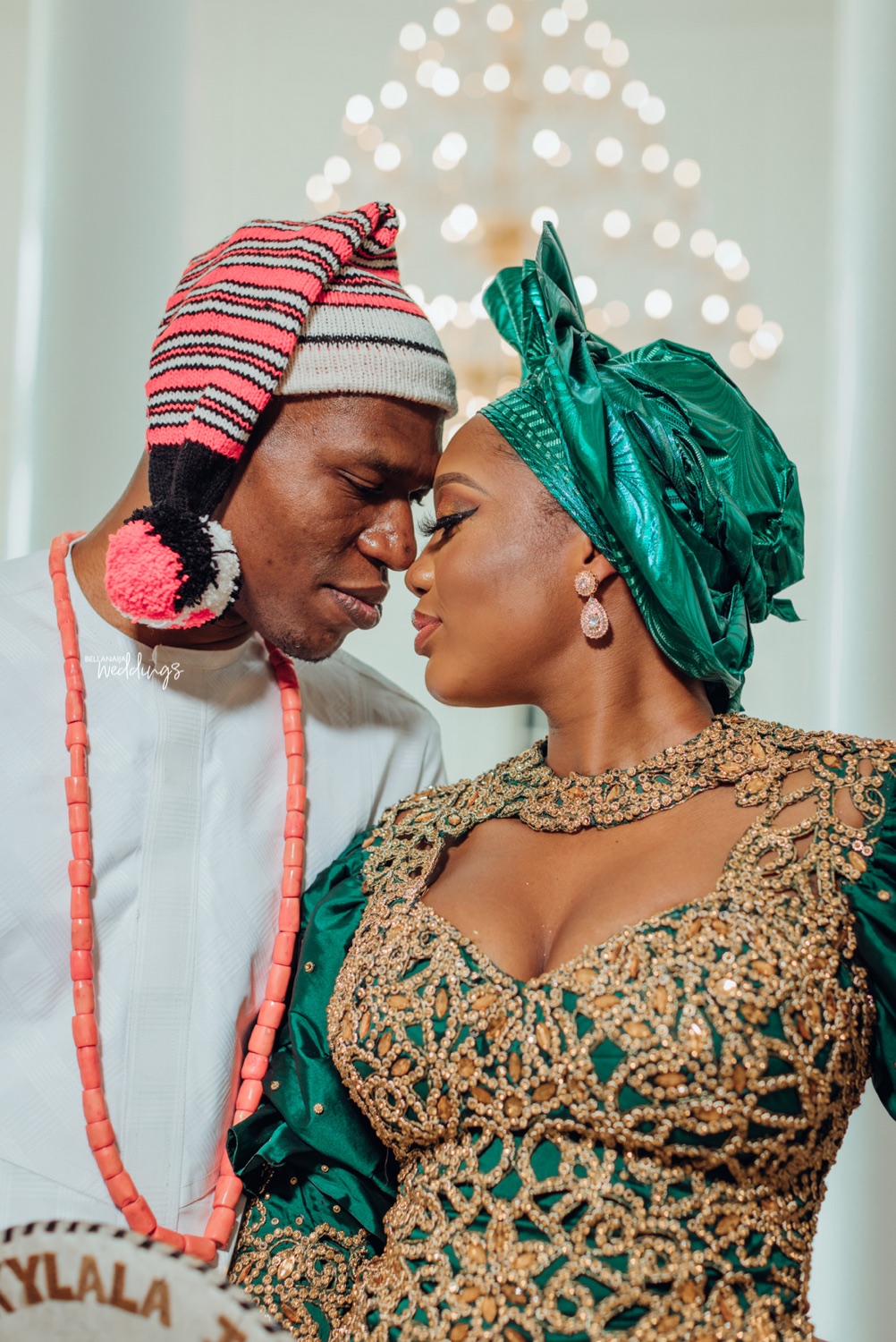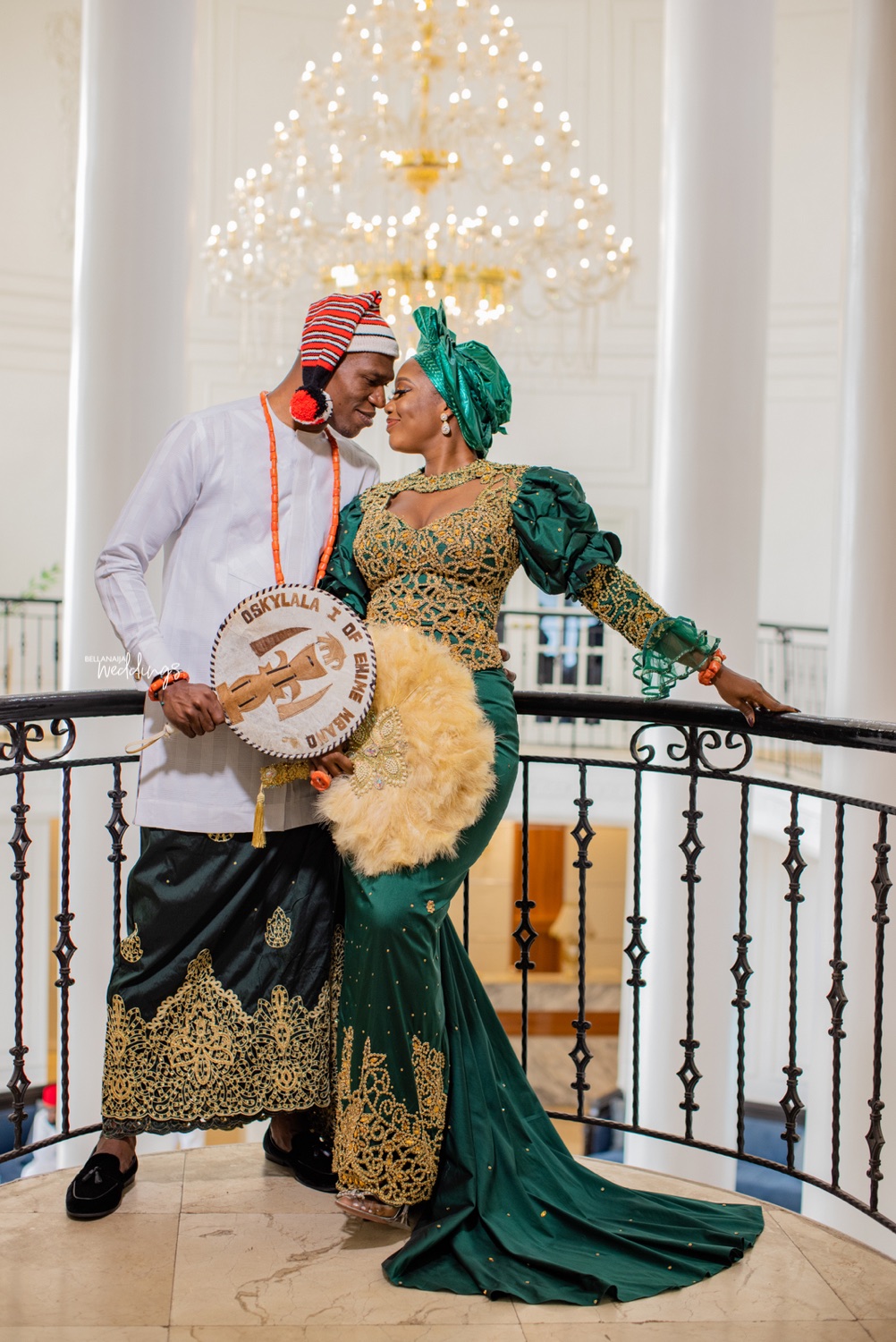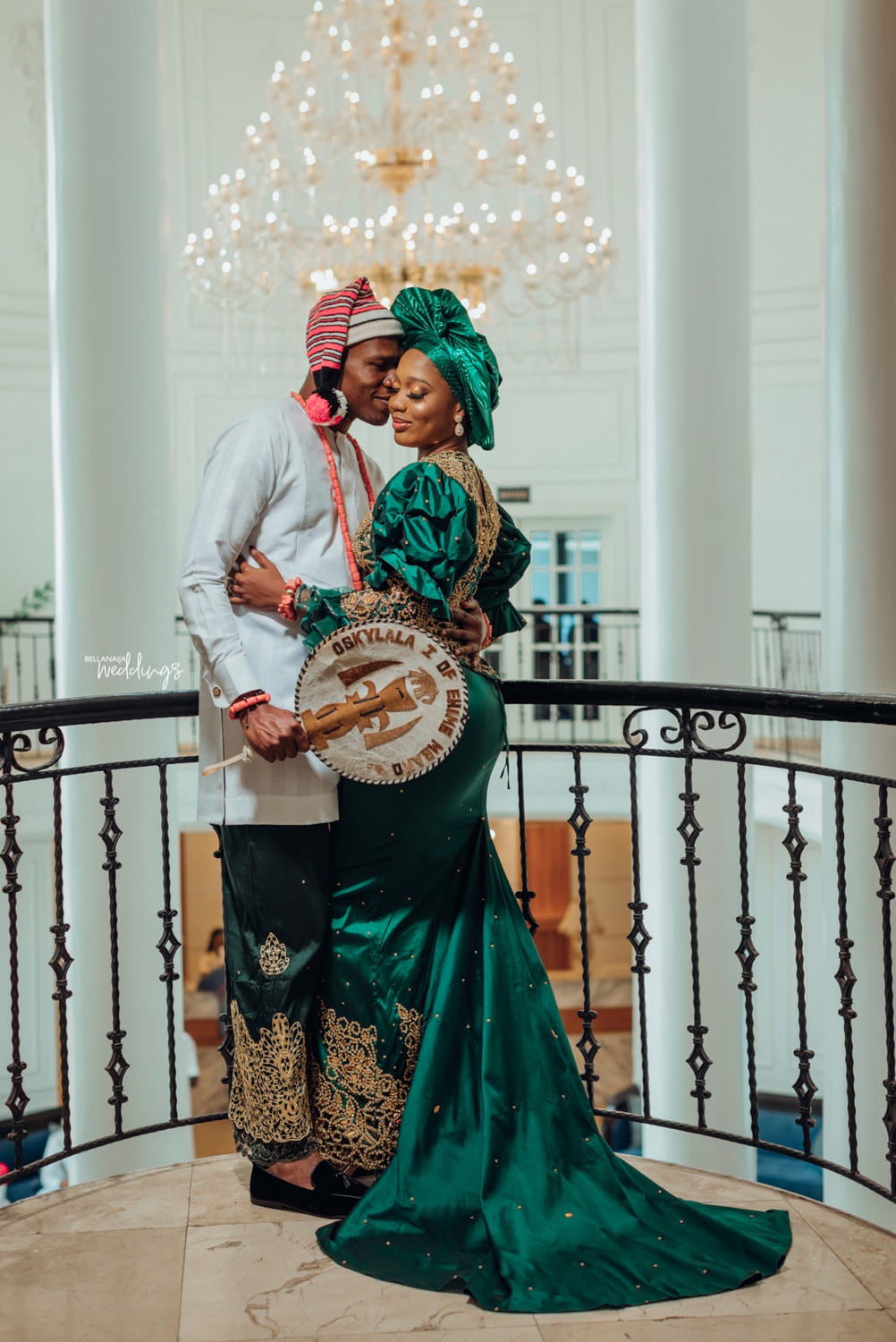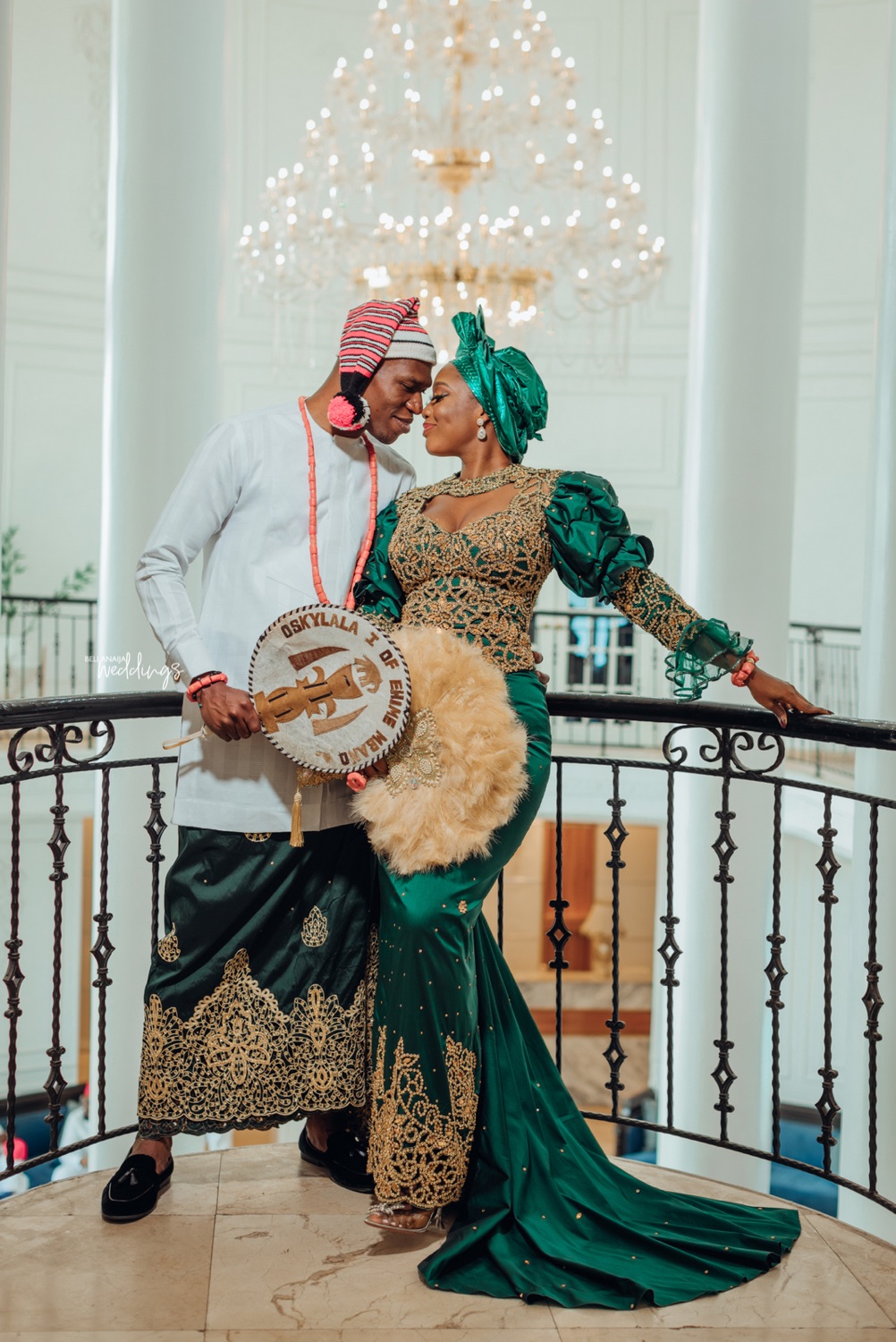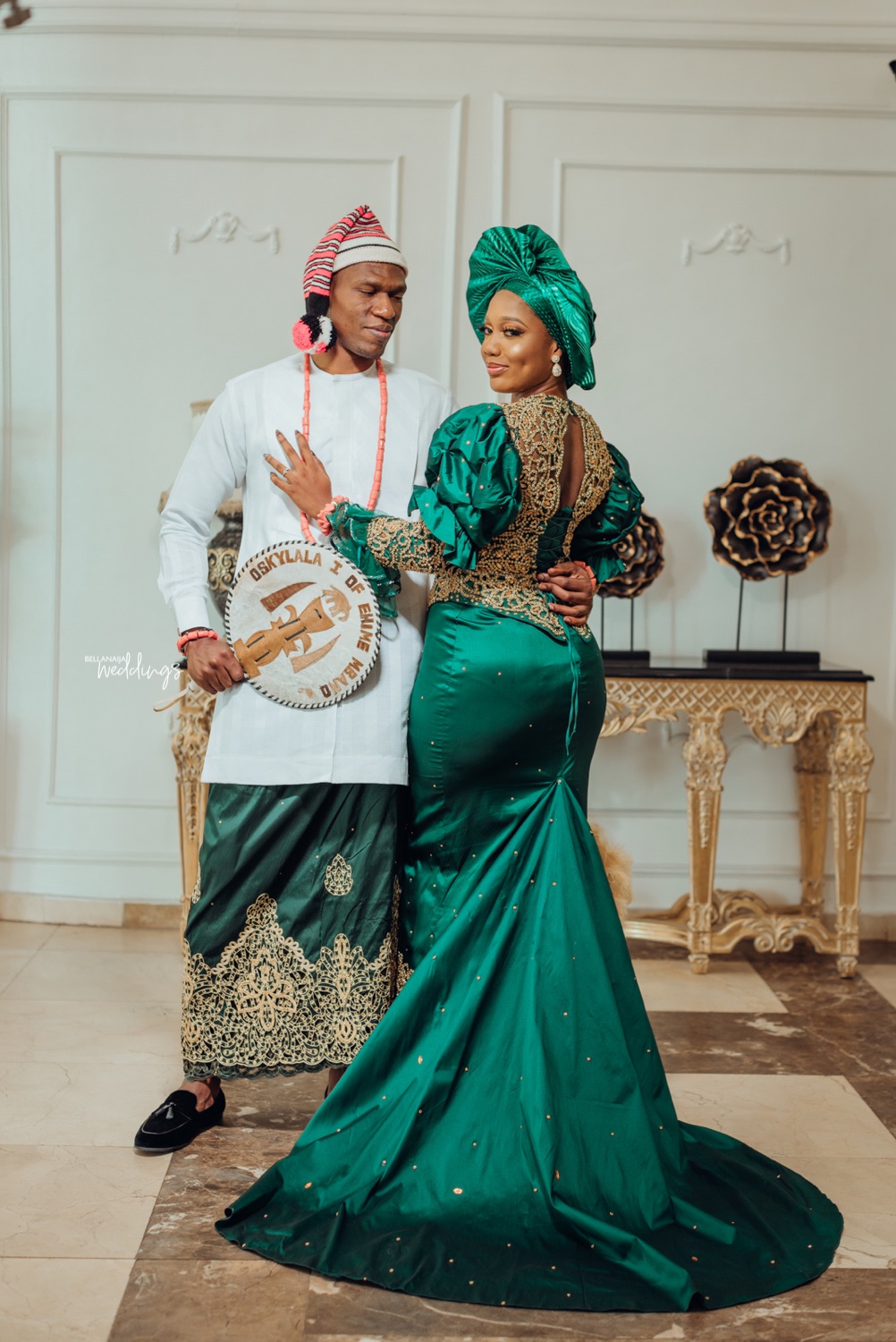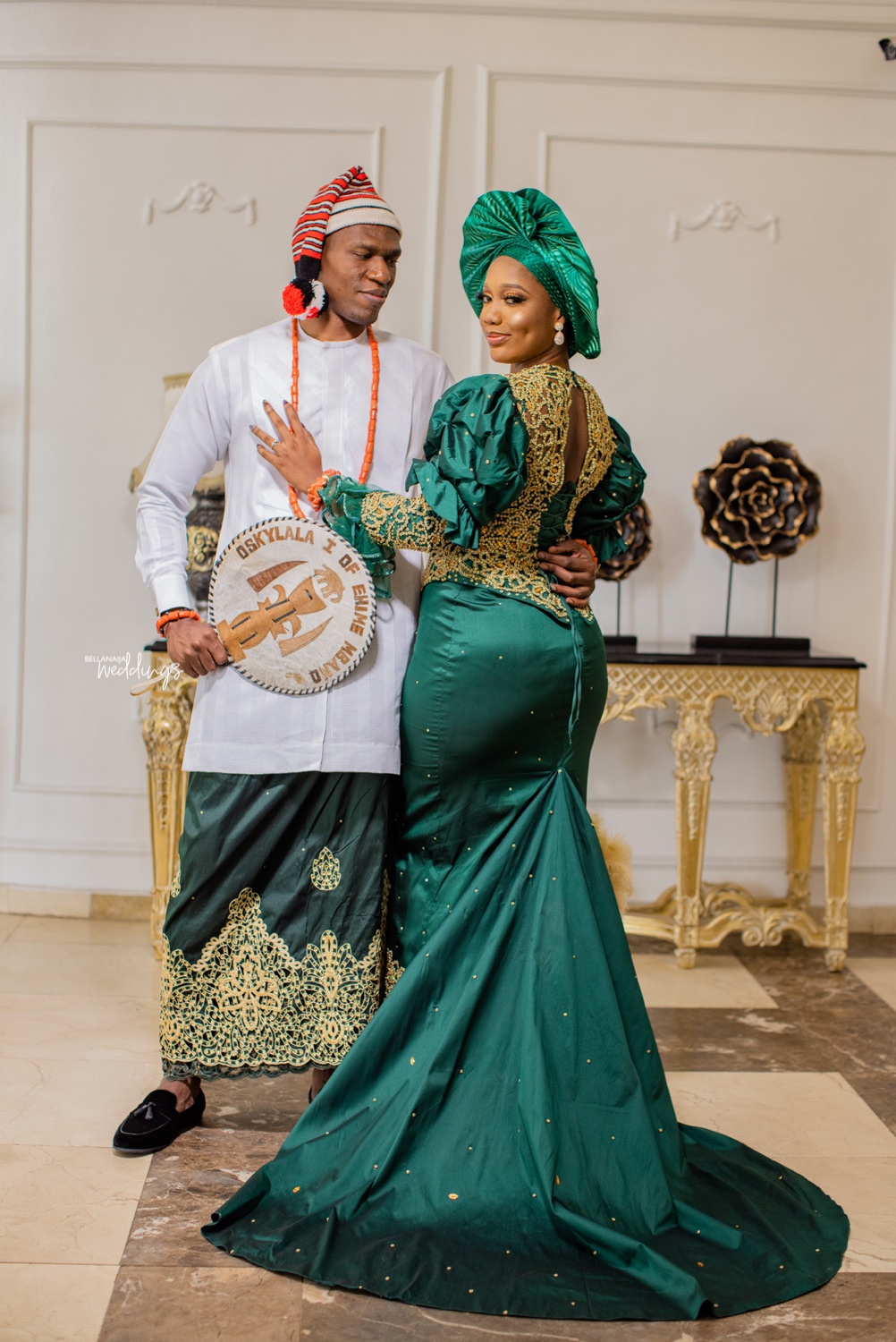 Credits
Bride: @deranukam
Groom: @emporio_t
Planner: @stmmagicalcreations_events
Photography: @officialbigdealweddings
@bigdealstudio
Videography: @bigdeal_films
Makeup: @asaaofficial
Hair: @c.c_hairways
Gele: @pamfingers
Beads , fan & horsetail: @nenejewellryandcraft
Green George: @george_by_ruverodesigns
Bride's outfits: @made.pieces
Decor: @ixorareception