Sometimes love doesn't always start right off the bat. For some, of course, it's instantaneous and for others, a slow steady process. That's another of the many beautiful things about love – so unpredictable! ?
Chidinma and Tochukwu had met at a friend's wedding. Completely aloof of the plan that cupid had towards them, they just maintained a platonic friendship. Now four years after that first meeting, the love birds are so excited to be doing the rest of their life together! We're totally loving the vibe of their pre-wedding shoot. We certainly have to say that we don't mind taking style lessons from this adorable pair… They totally slayed this shoot!
You want to know the full gist on how it all started for Chidinma and Tochukwu? Keep scrolling to read it all as you check out all their lovely photos as well!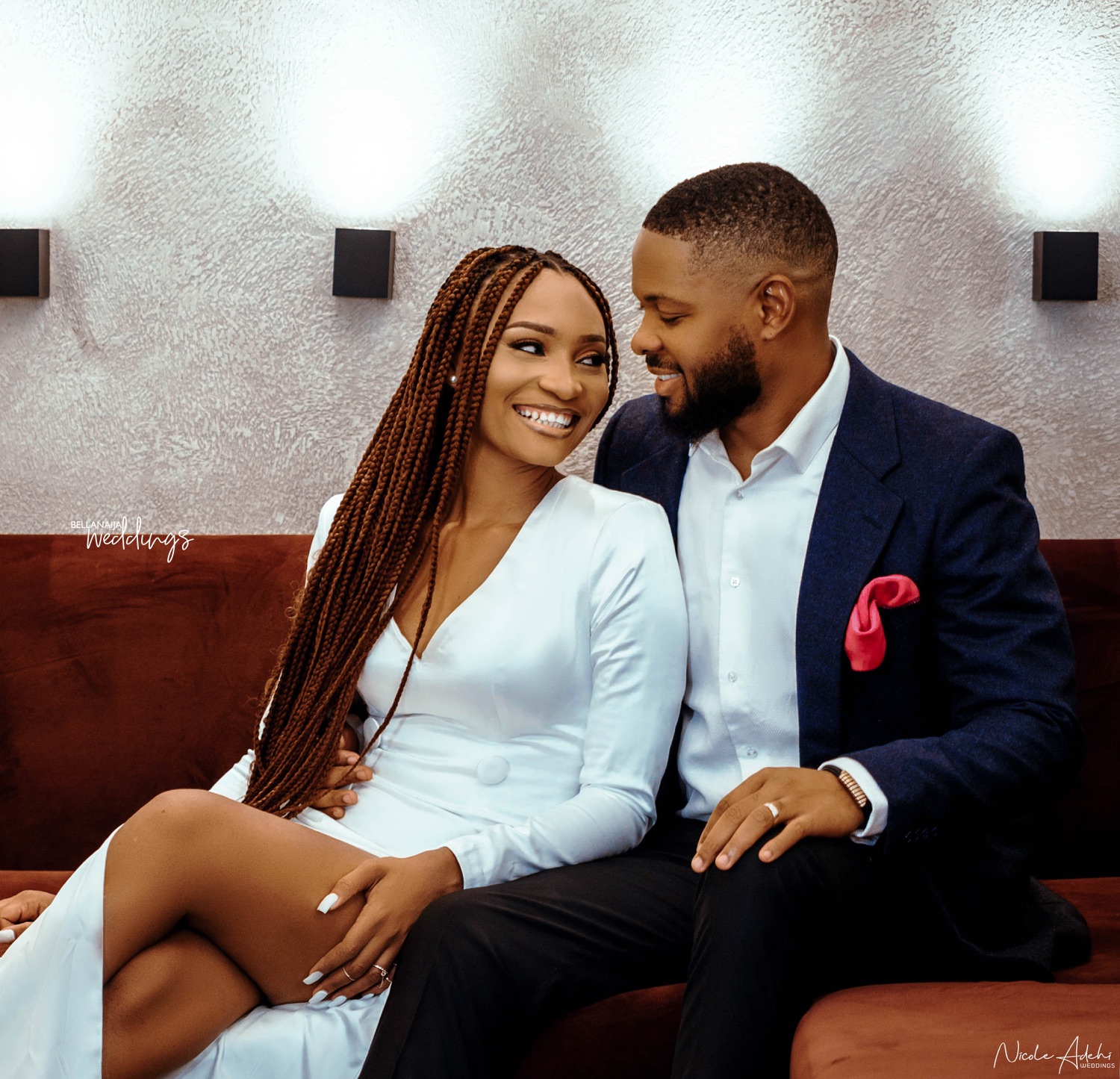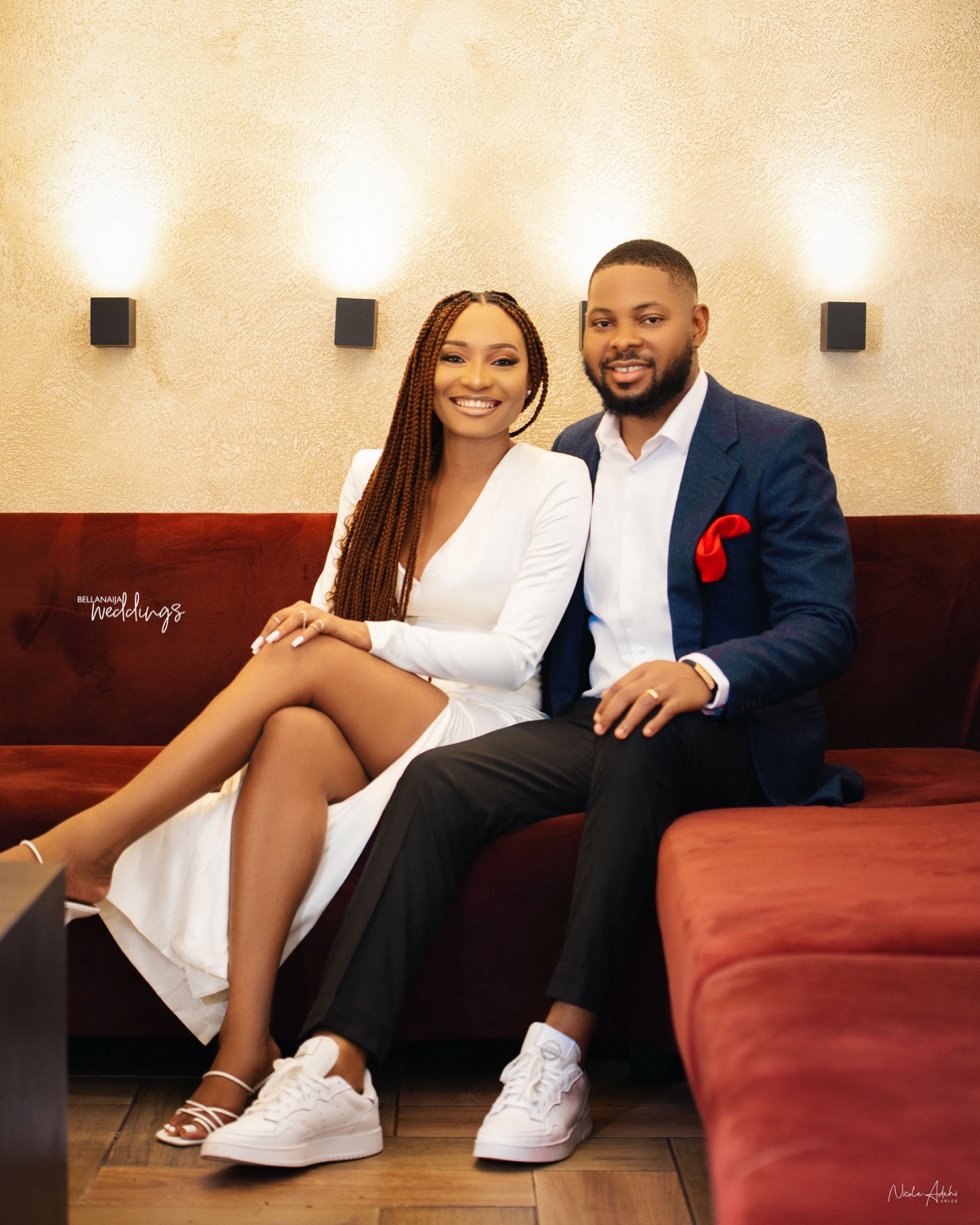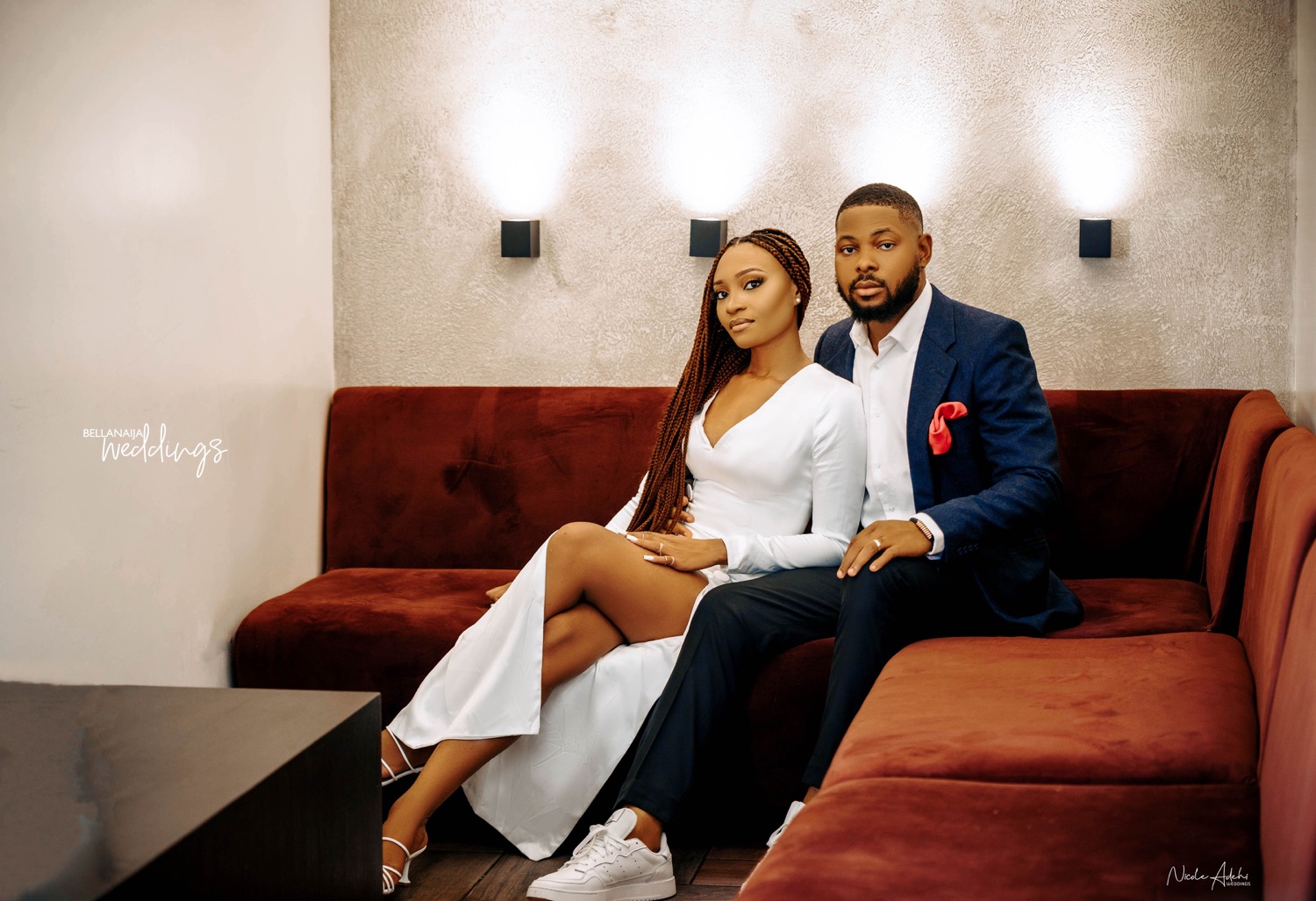 Their love story as Tochukwu shares it:
I remember the first time I set my eyes on Chidinma. It was between the hours of 9 am and 11 am on Saturday, the 13th day of February 2016. I was a groomsman at my friend, Missan's wedding, and she was a bridesmaid at the same wedding. At first, I was not interested in talking to any of the bridesmaids because I was late to the wedding service. However, after the vows were read, it was time to walk out of the church. Everyone was going out in pairs and I had to choose a bridesmaid to walk with.  Fortunately for me, she was close by. I asked her to walk with me so we could make the pictures look great since I believe we complemented each other.

We got talking and I found out she was working with an NGO. At that time, I was also running an NGO. I wanted information on how to run mine better. So, I asked for her number and reached out weeks after the wedding. She was helpful in my quest for knowledge and was always willing to share information that would help. Thereafter, she left the country and we kept in touch. Little did I know that we would end up here.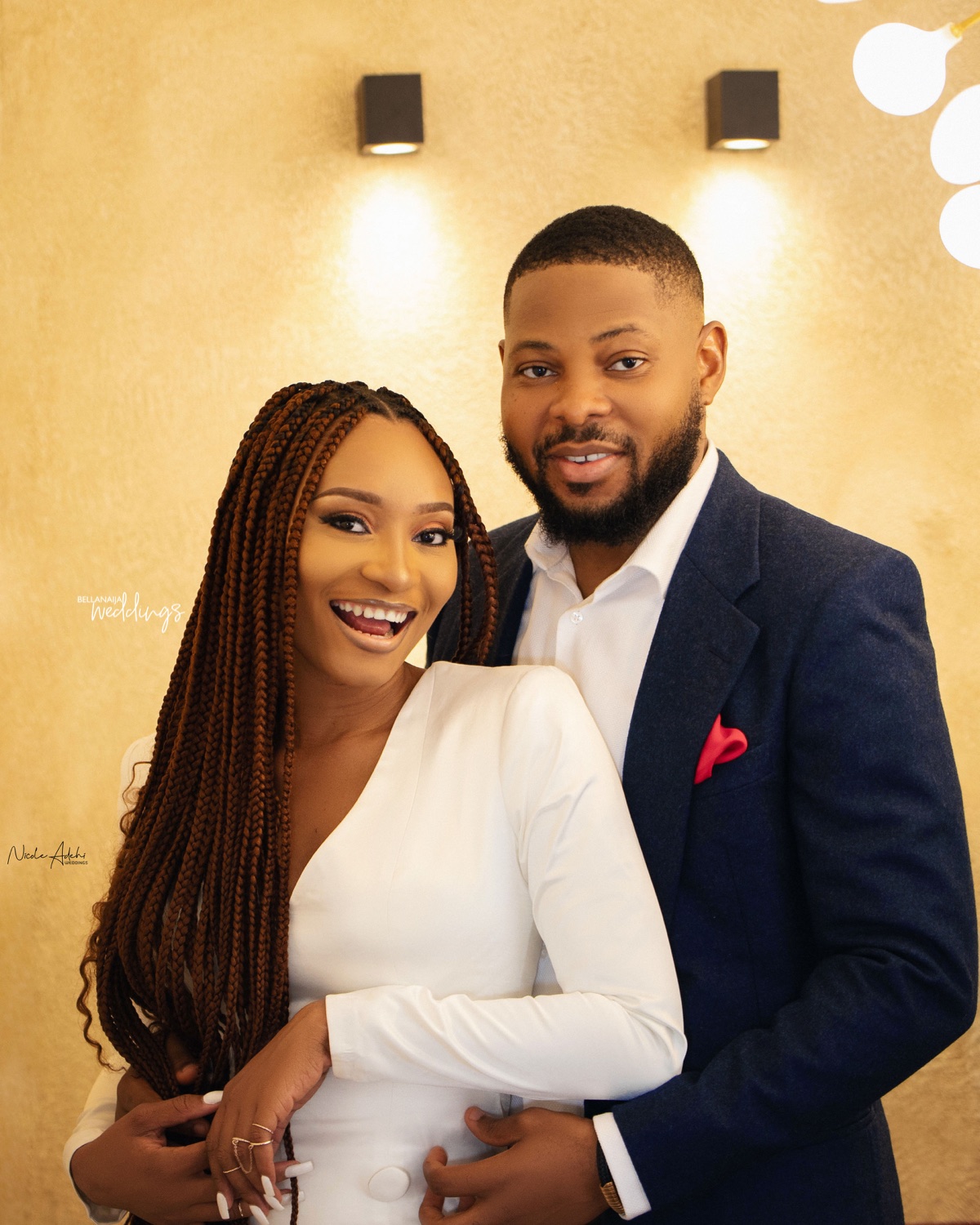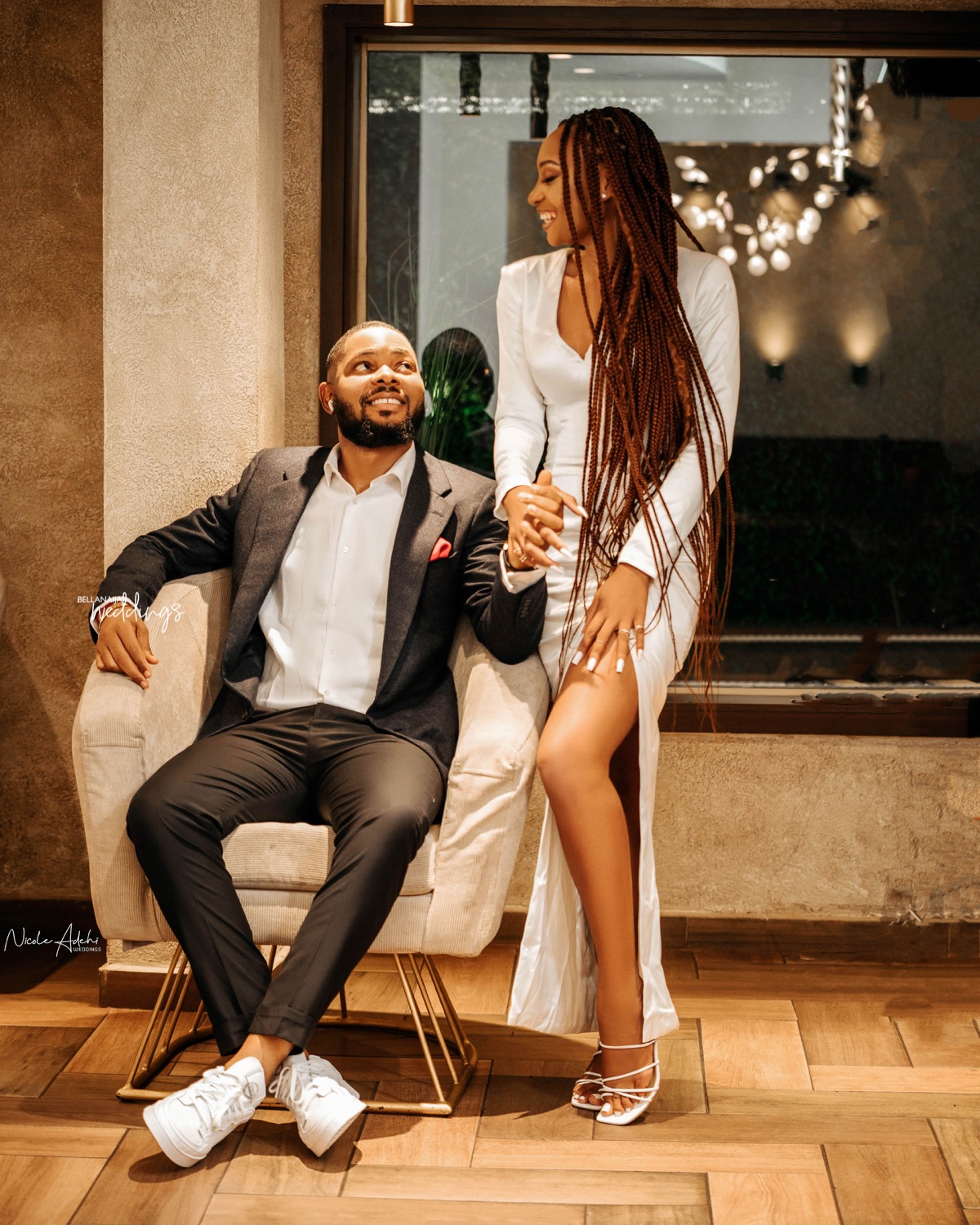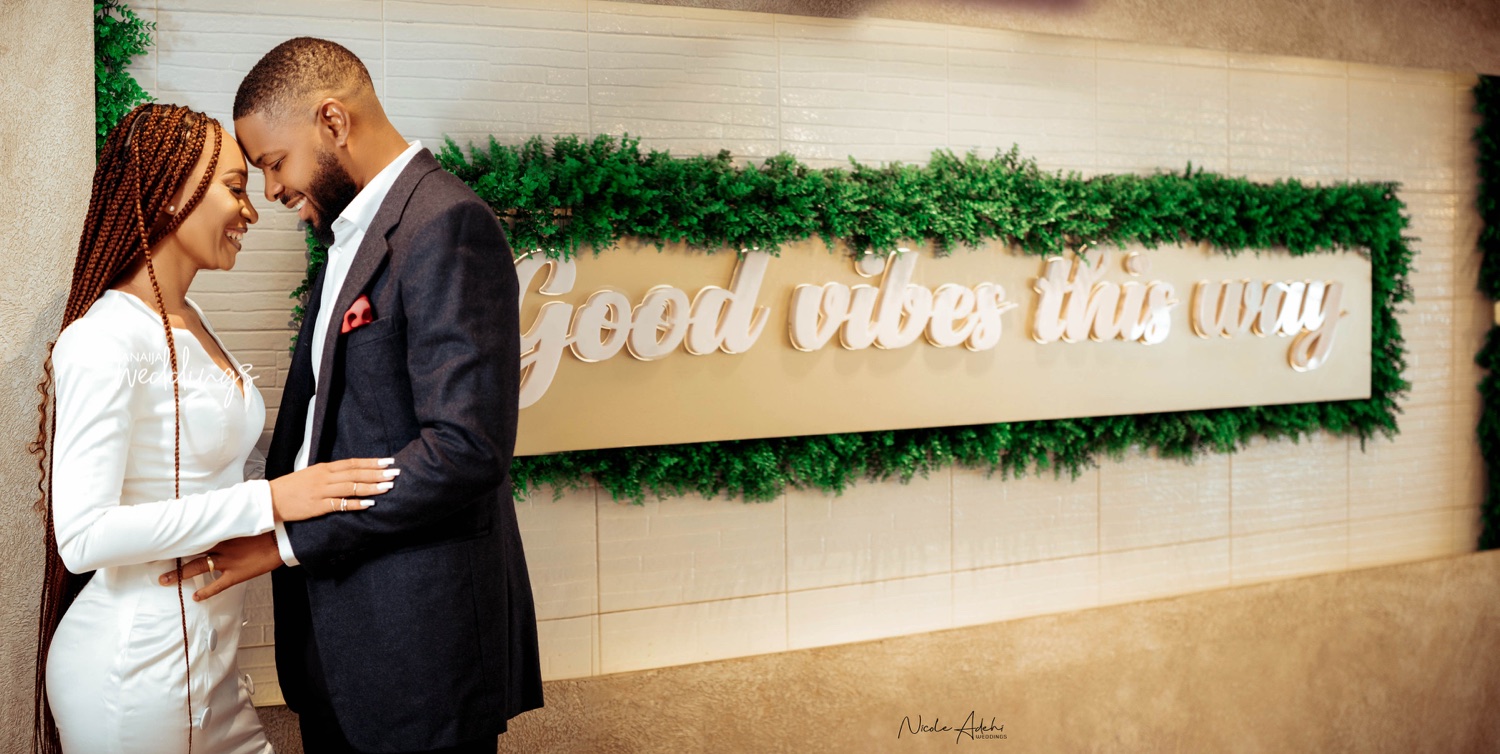 Chidinma's account of their love story:
So I will keep it short even though there is more to this story lol! As he said, we did meet at a wedding.  I remember my friends calling my attention to a so-called "good looking guy" amongst the groomsmen. Immediately I set my eyes on him I thought to myself "what an arrogant ass!" Now here's why. His demeanour screamed, "I know you all are feeling me" and he seemed like the kind of guy who knew he attracted a lot of attention when he walked into a room. Mind you, at this point, I was totally uninterested.

To my bewilderment, when it was time to dance into the church with the couple, he approached me and we danced in and got talking afterwards. We talked at length. Mostly about NGO's because at the time I was working in one whilst he was running one. In the mix of all that talking, he began to go on and on about his now ex-girlfriend. I was thinking to myself, "hmmm he is actually a decent guy to be talking to a beautiful girl he just met about his then girl." Lol.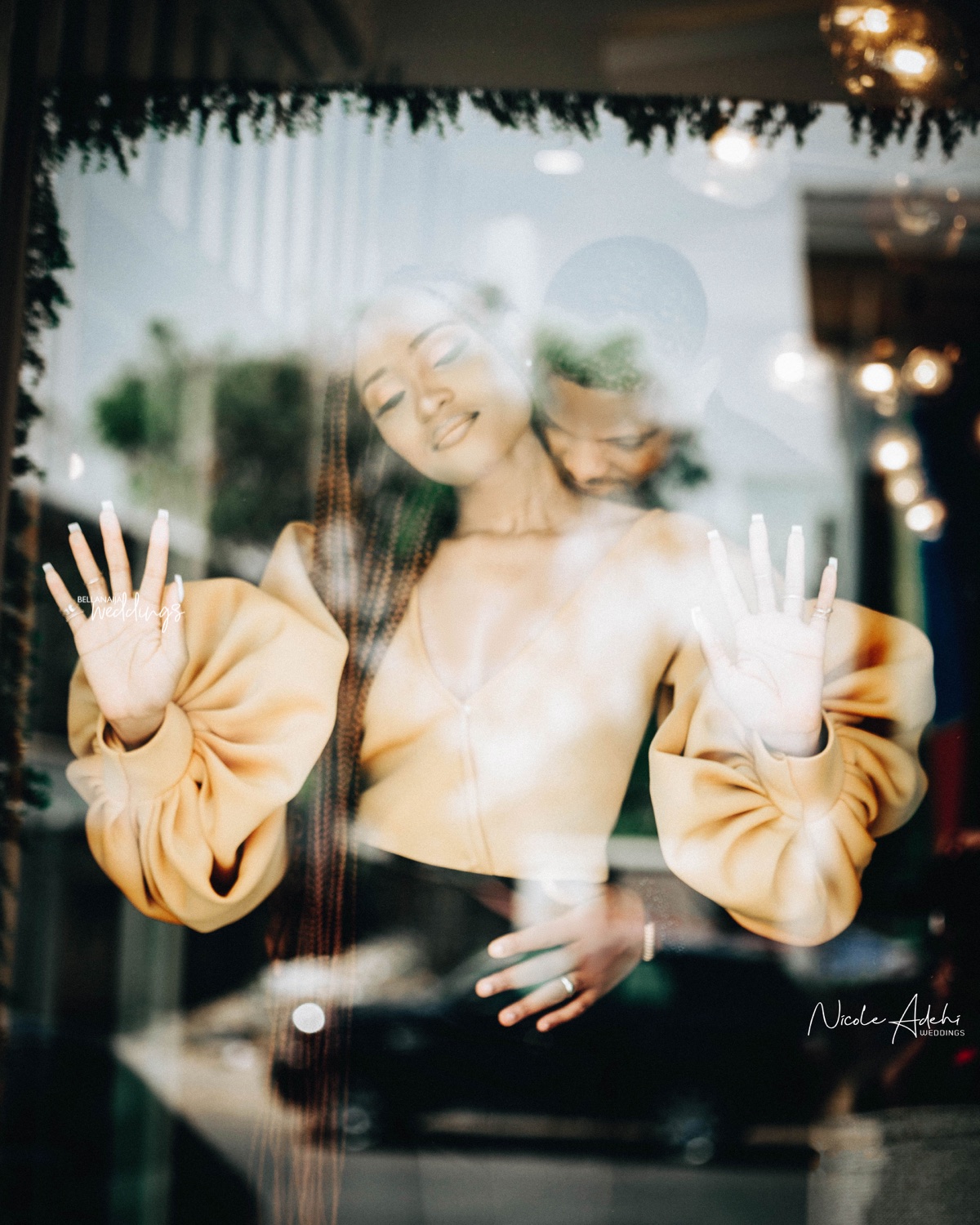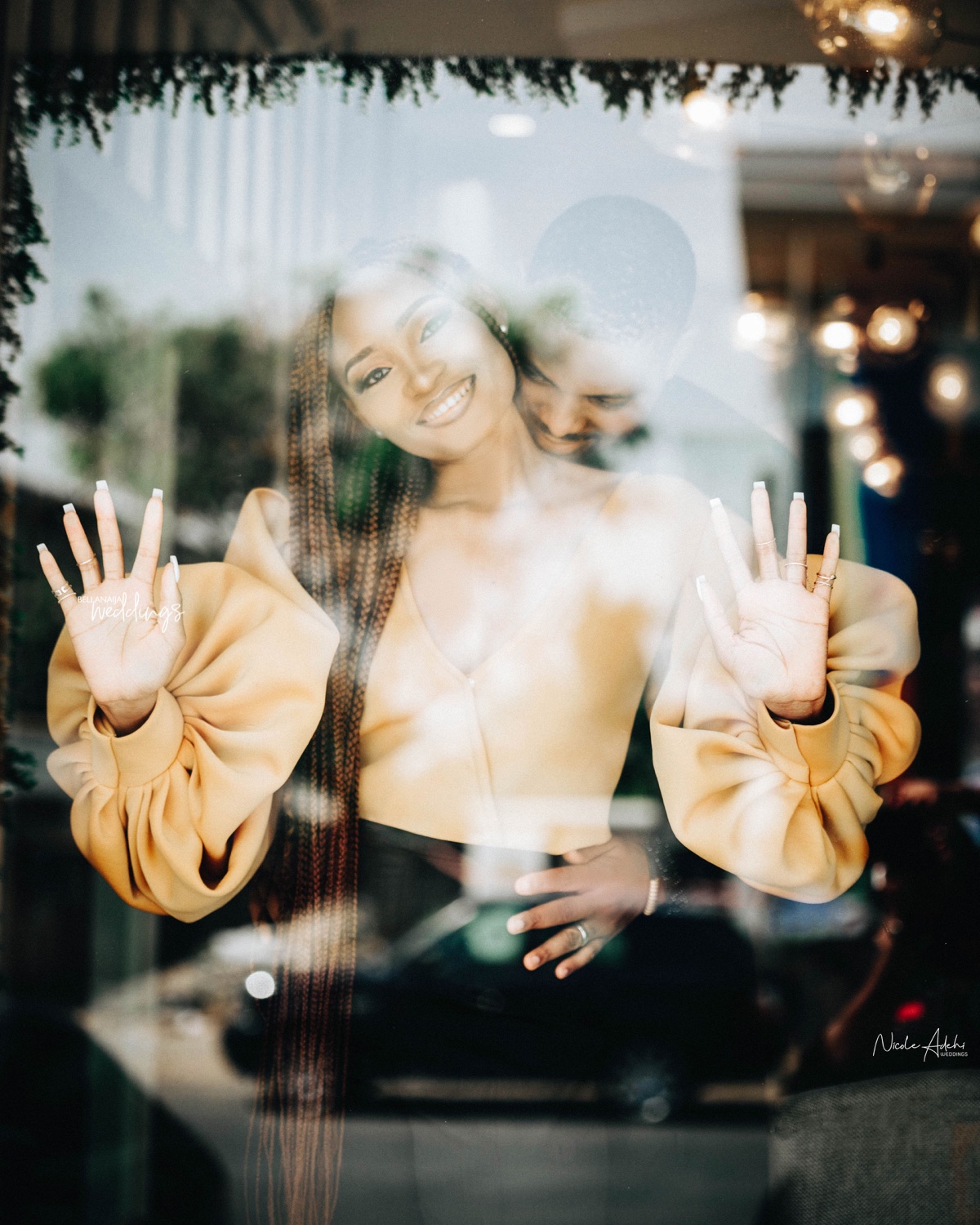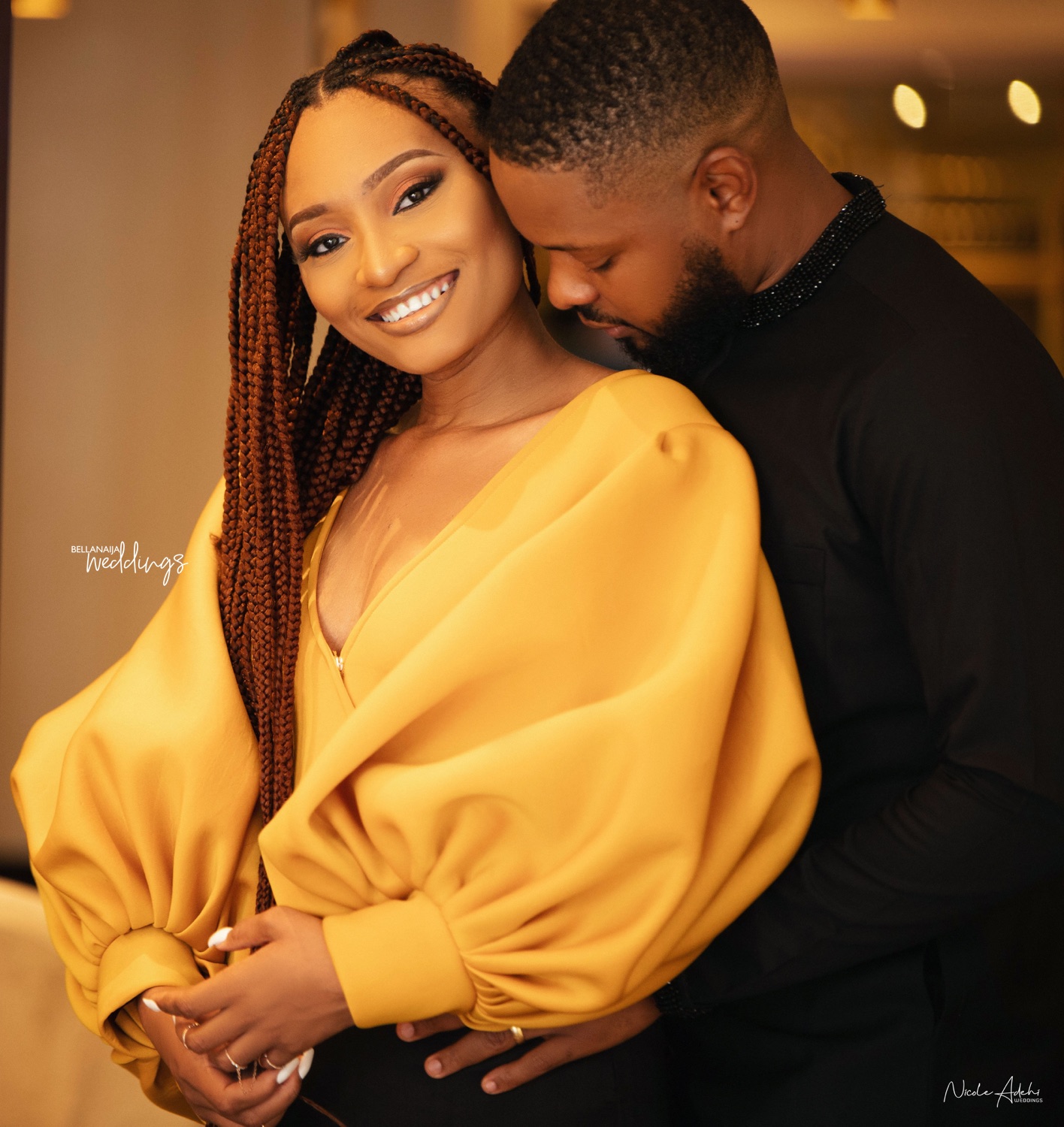 At the end of the wedding, we exchanged contacts totally on a platonic note with an intent to help each other professionally. When he reached out weeks later for more NGO related information, I was happy to assist. After that encounter, we didn't keep in touch for a while and I relocated out of the country to study. Weeks passed, months passed and somehow we started to communicate again after he got out of his previous relationship. We haven't stopped communicating ever since. I couldn't have imagined that we will be here in my wildest dream but then again, that's the beauty of life. You never really know! I'm just grateful!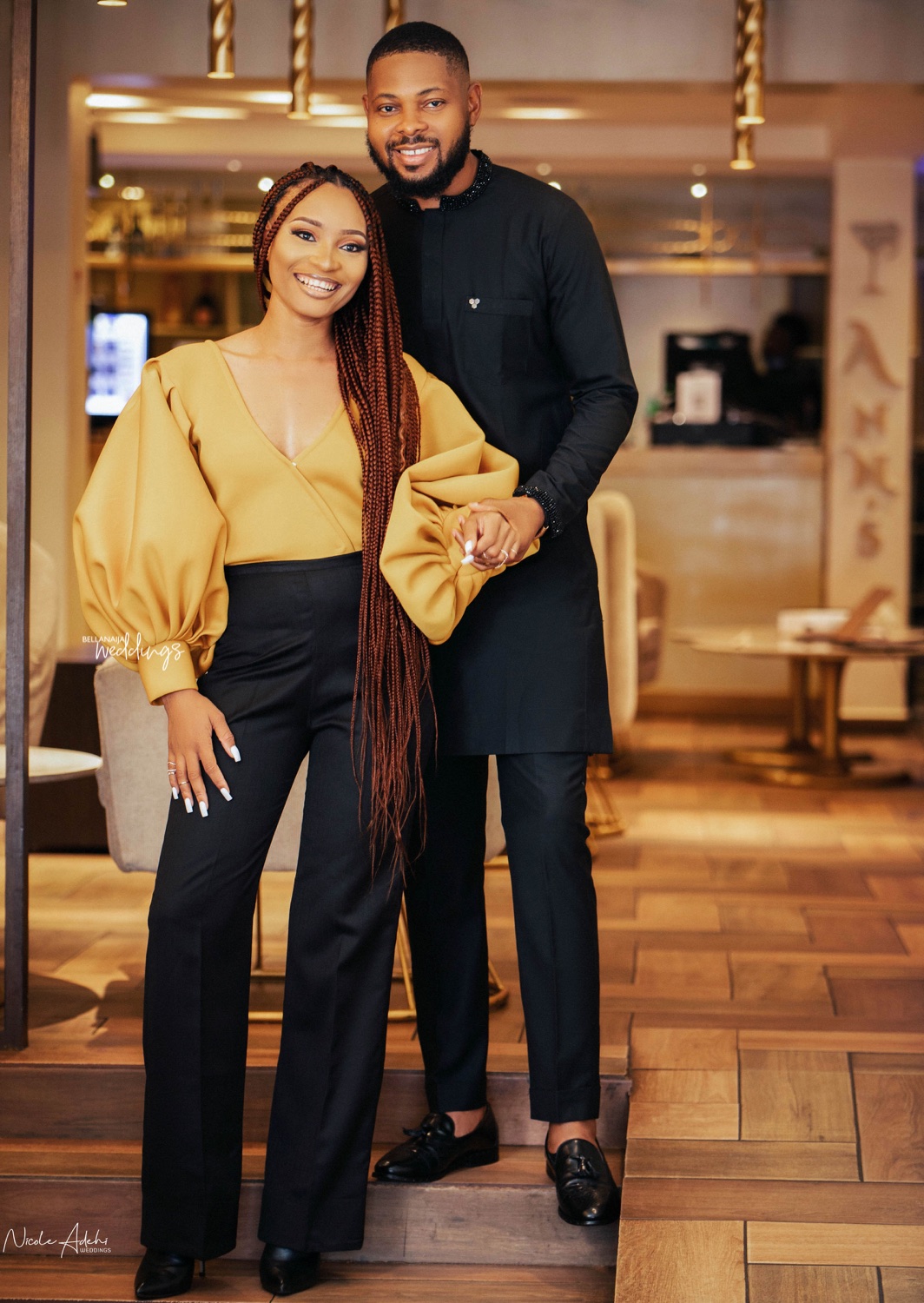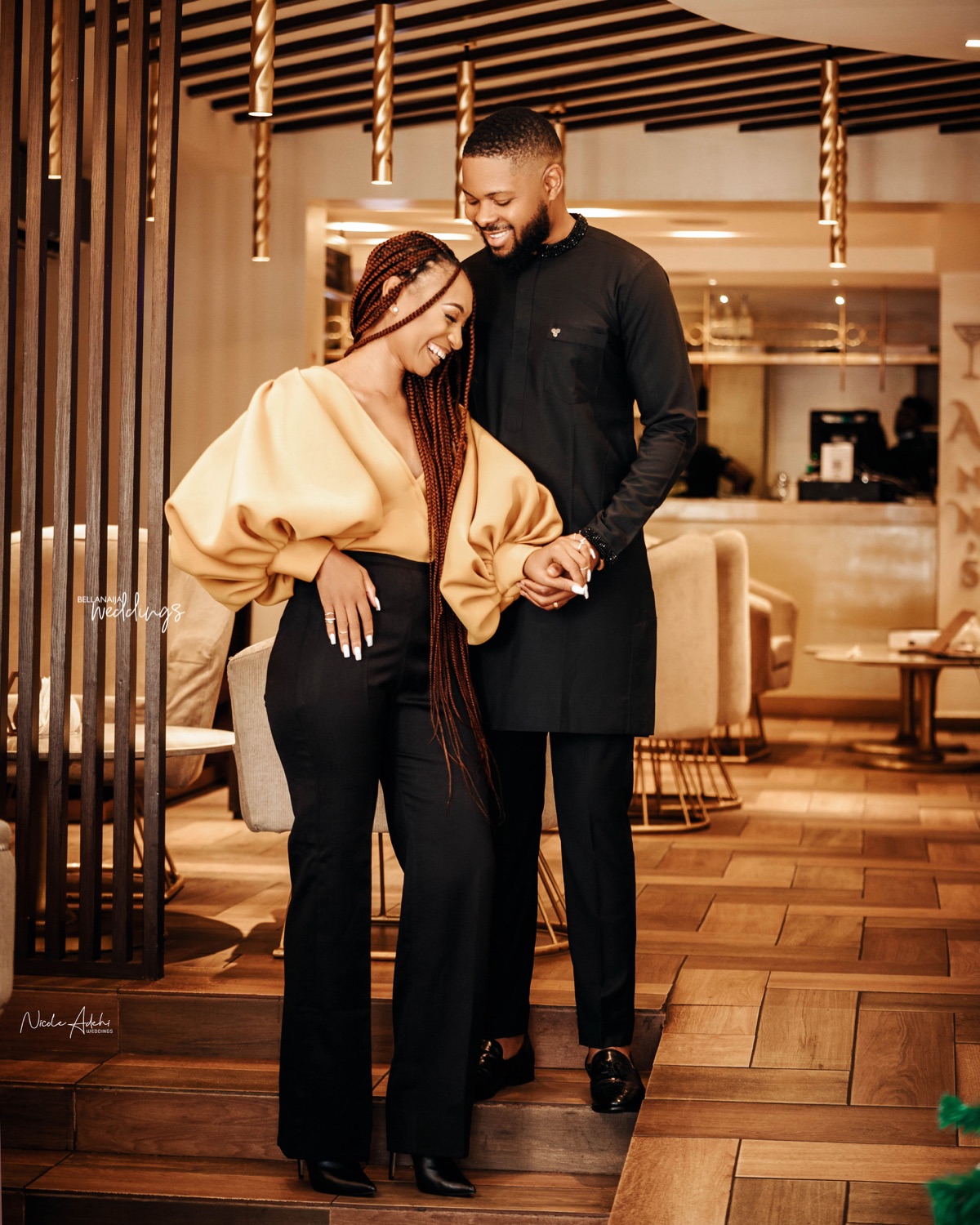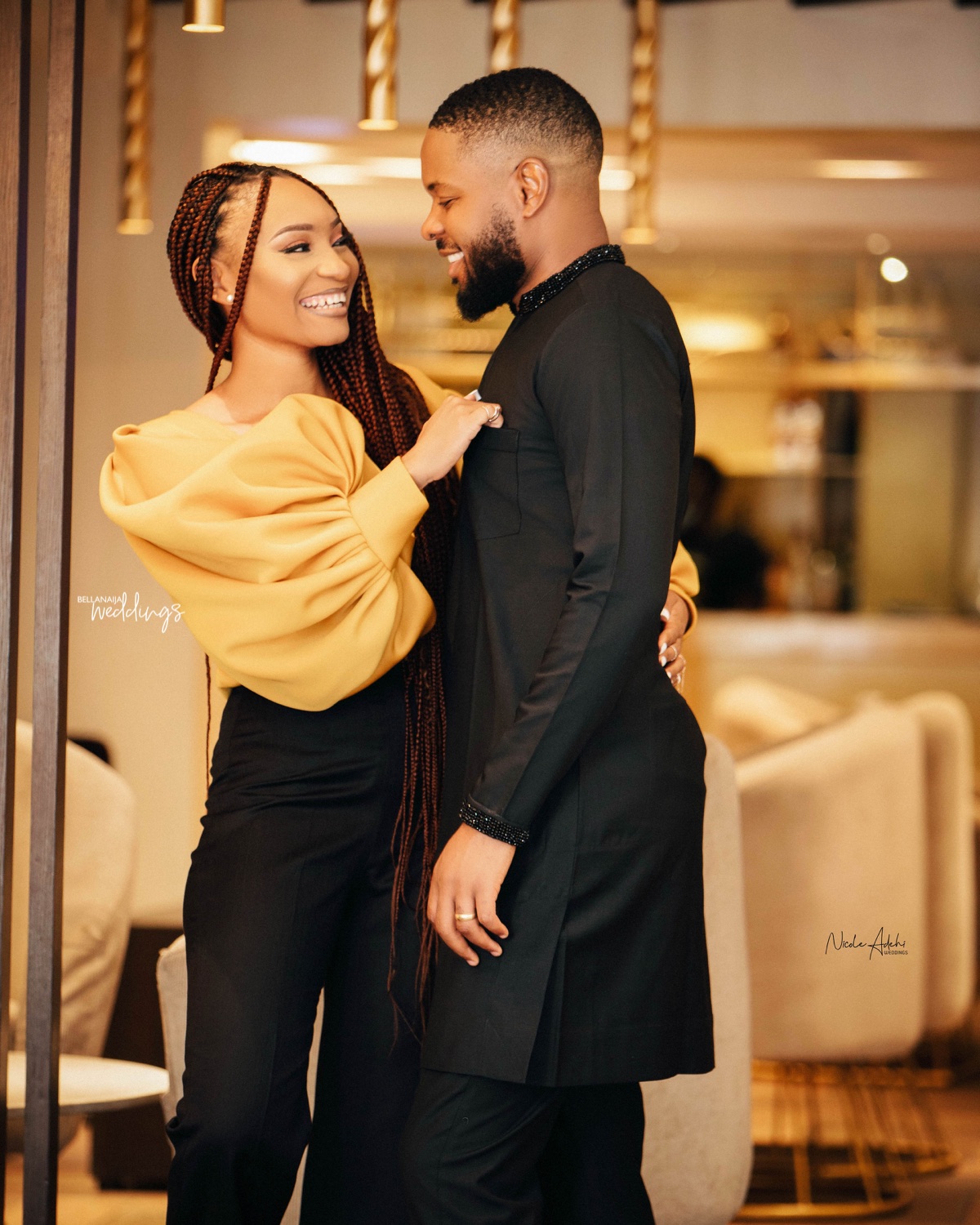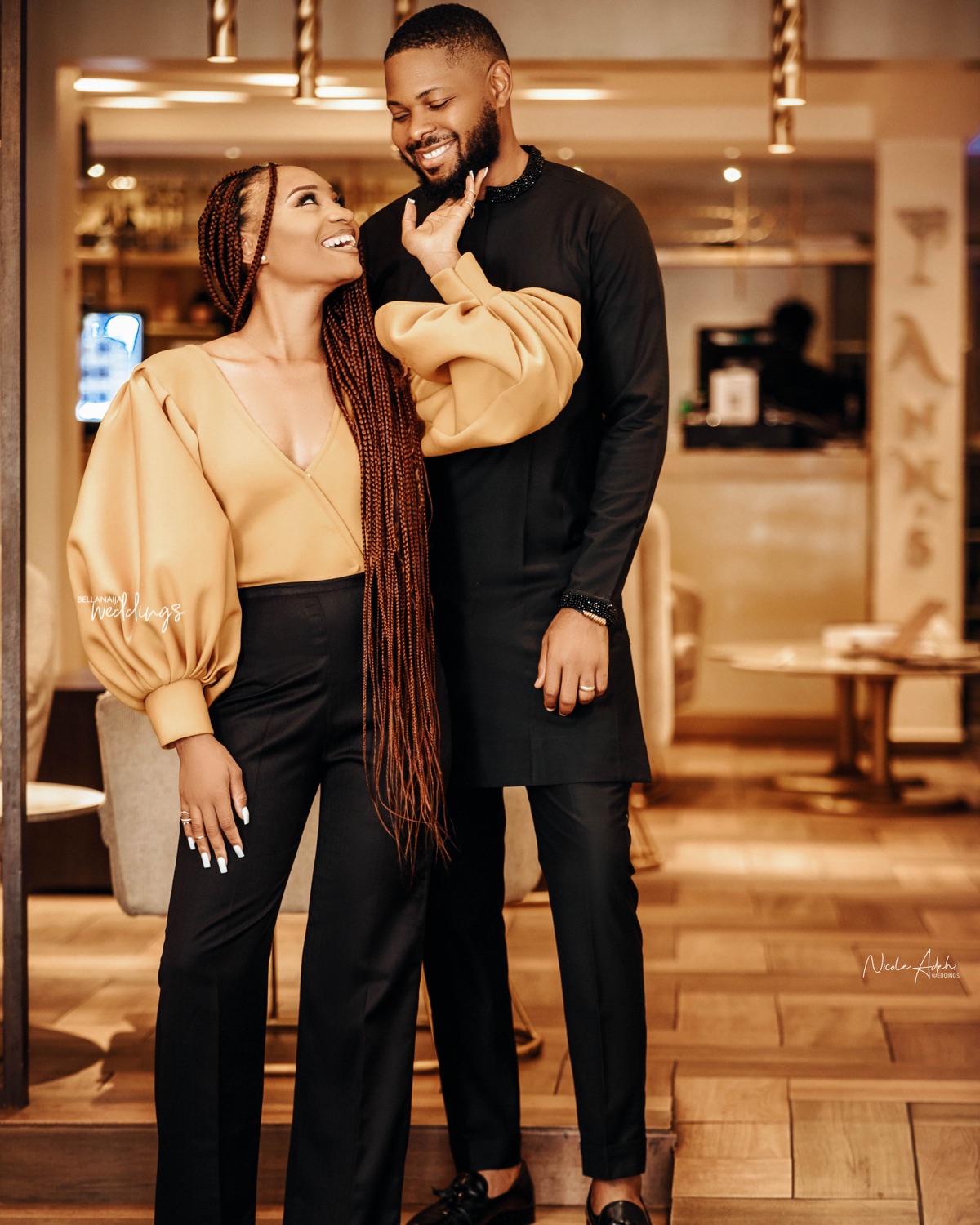 Credits
Bride: @iam_cezinny
Photography: @nicoleadehi_valeo
Assisting Photography: @ella.Ikem
Location: @annsabujaa