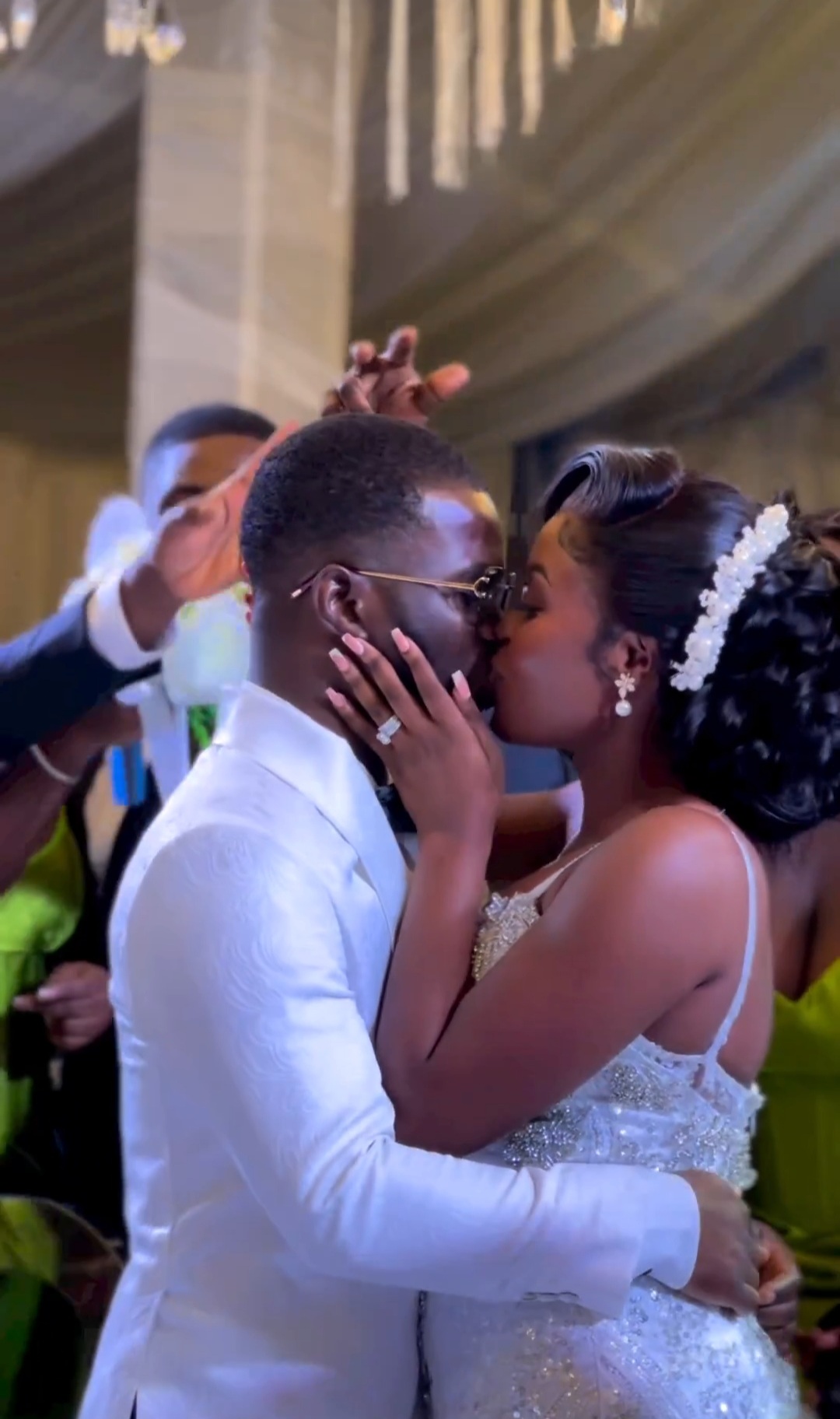 We love all the sweet tension that comes from the couple on their wedding day. The lovebirds in this video are in their world relishing every moment as they kiss!
Their bridal party cheered them up and they didn't hold back! They dived right into the moment bringing all the heat and sweetness. We can't stop bushing as we watch this video and we bet it will have the same effect on you!
Enjoy the video below and catch more trending videos here.