When two people come together in the name of love, we get excited.  Then when two people from two different backgrounds come together in the name of love with such a beautiful romantic proposal, trust me, we are double excited!
Cynthia and Stuart are such a beautiful couple, I mean, look how good they look together! Stuart proposed to Cynthia after a hot air balloon ride during their first anniversary trip to Cappadocia and she was completely taken aback. She said yes though, and the two traditionally married in Abuja.
Scroll down and feed your eyes with their sweet pre-wedding photos and photos from their traditional marriage in Abuja.
Read their proposal story below and click here to get a load of more beautiful photos and proposal stories.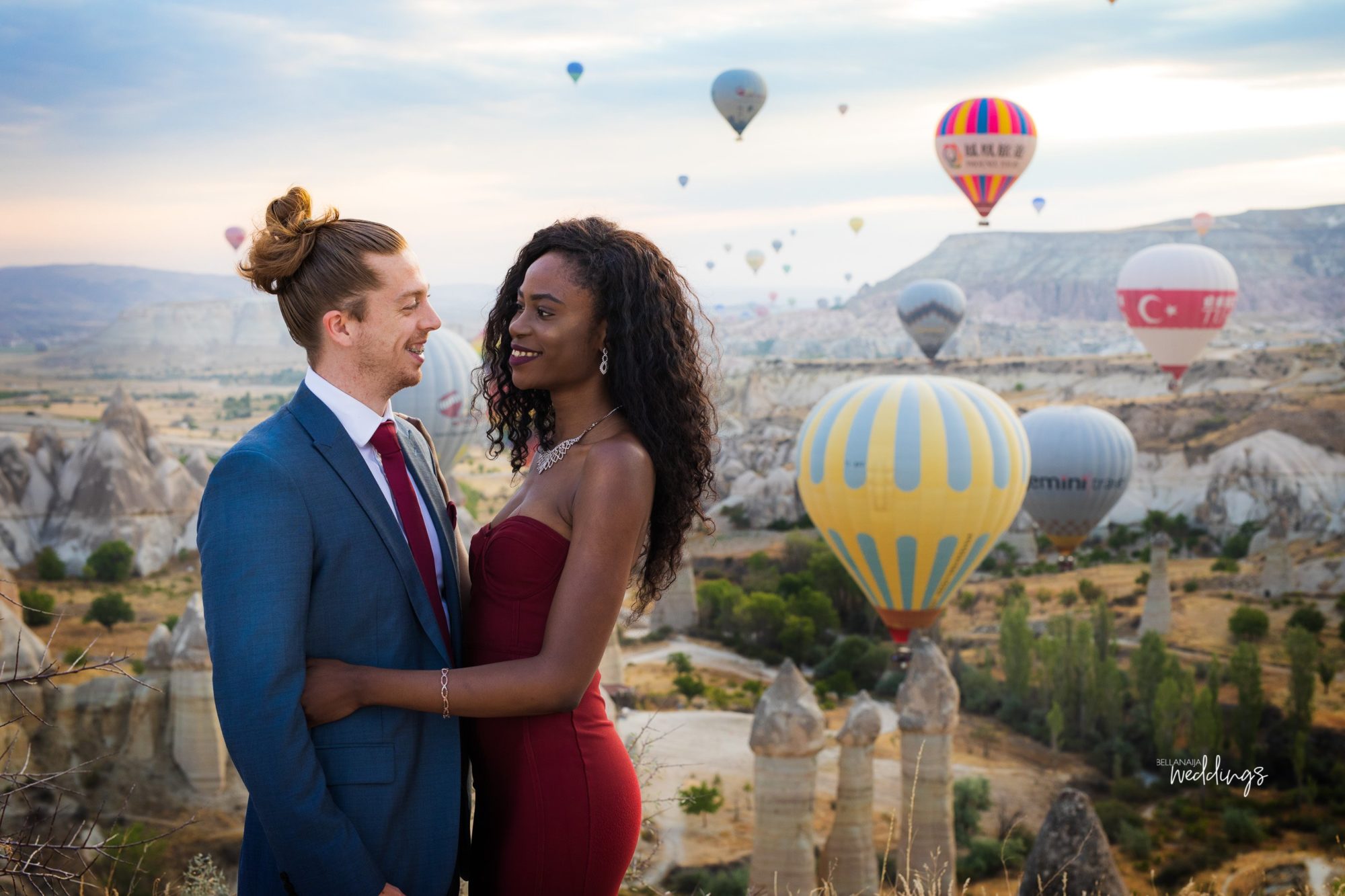 "On our first anniversary Stuart too me back to the restaurant we had our first date. He gave me tickets for a holiday in Cappadocia. I was so excited I started planning a photoshoot for our trip. I didn't realise Stuart was making plans to propose.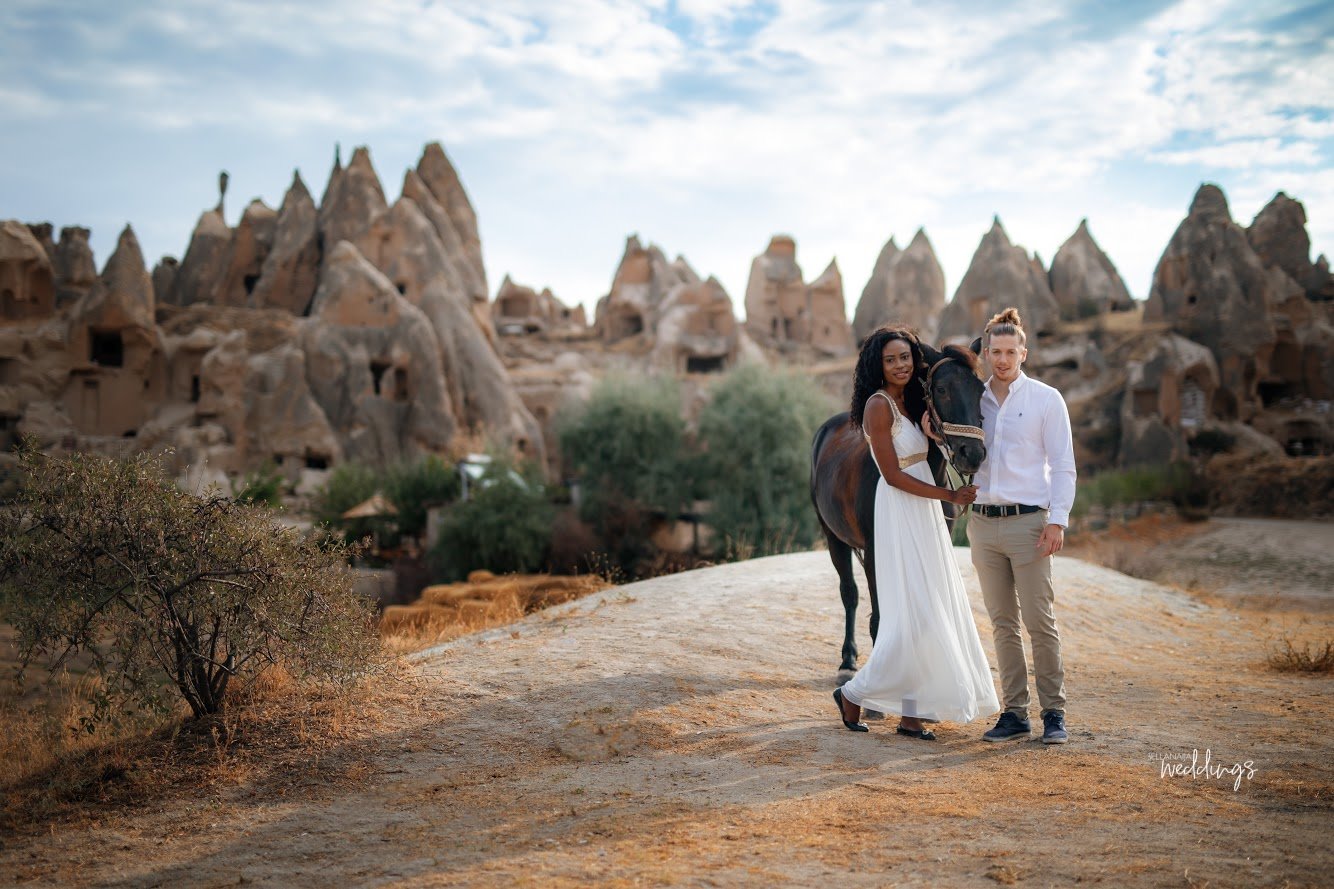 "I hadn't yet told my Dad I had a boyfriend so I could only imagine the shock on his face the day Stuart was asking him permission to marry his daughter on a Skype call organised by my sister in my absence".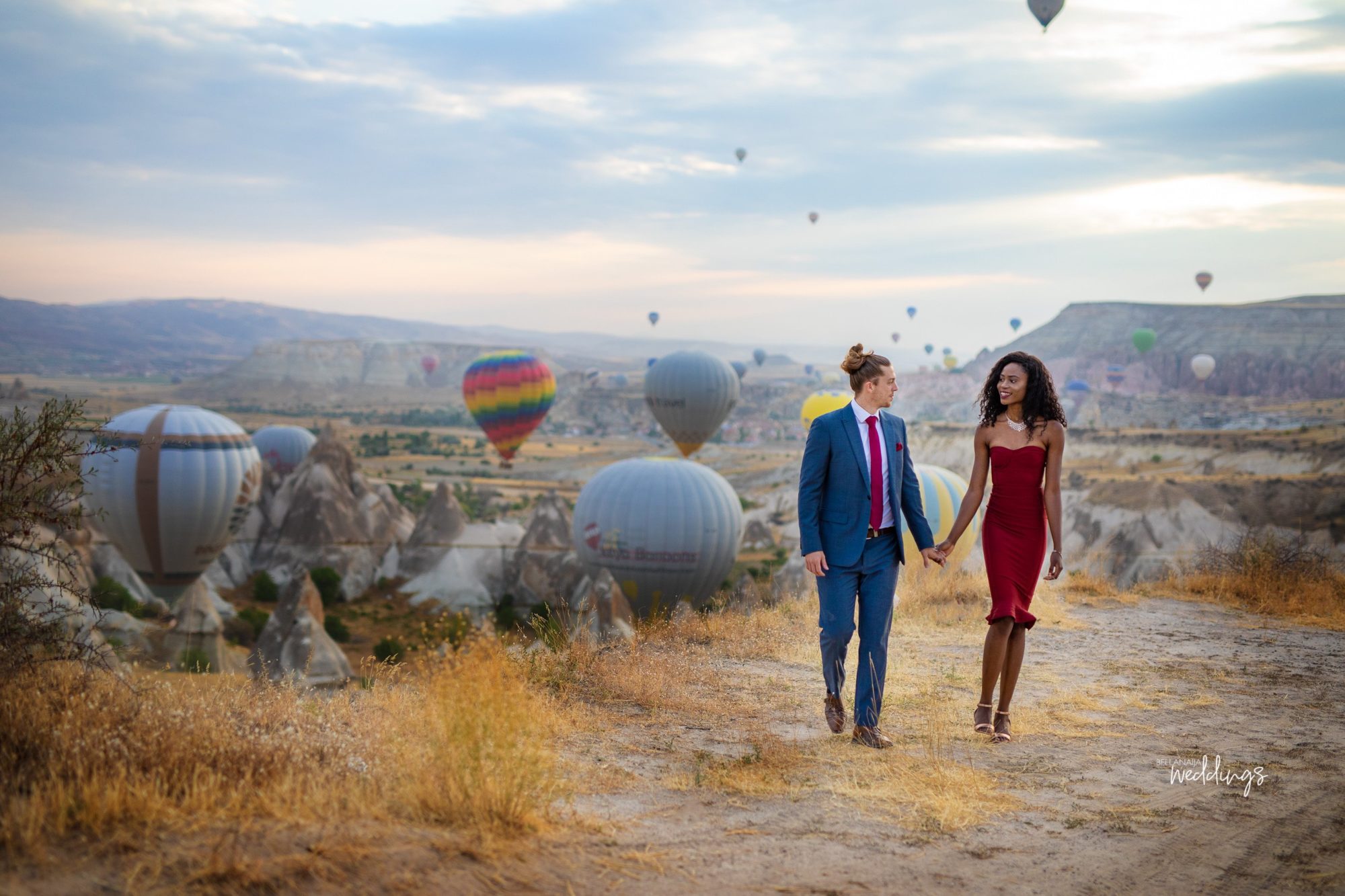 "The day after the photo shoot, we went on a hot air balloon ride and Stuart proposed when we landed. One of the few things I said was "OMG does my dad know?" and he said yes. I was so proud and I said yes"

️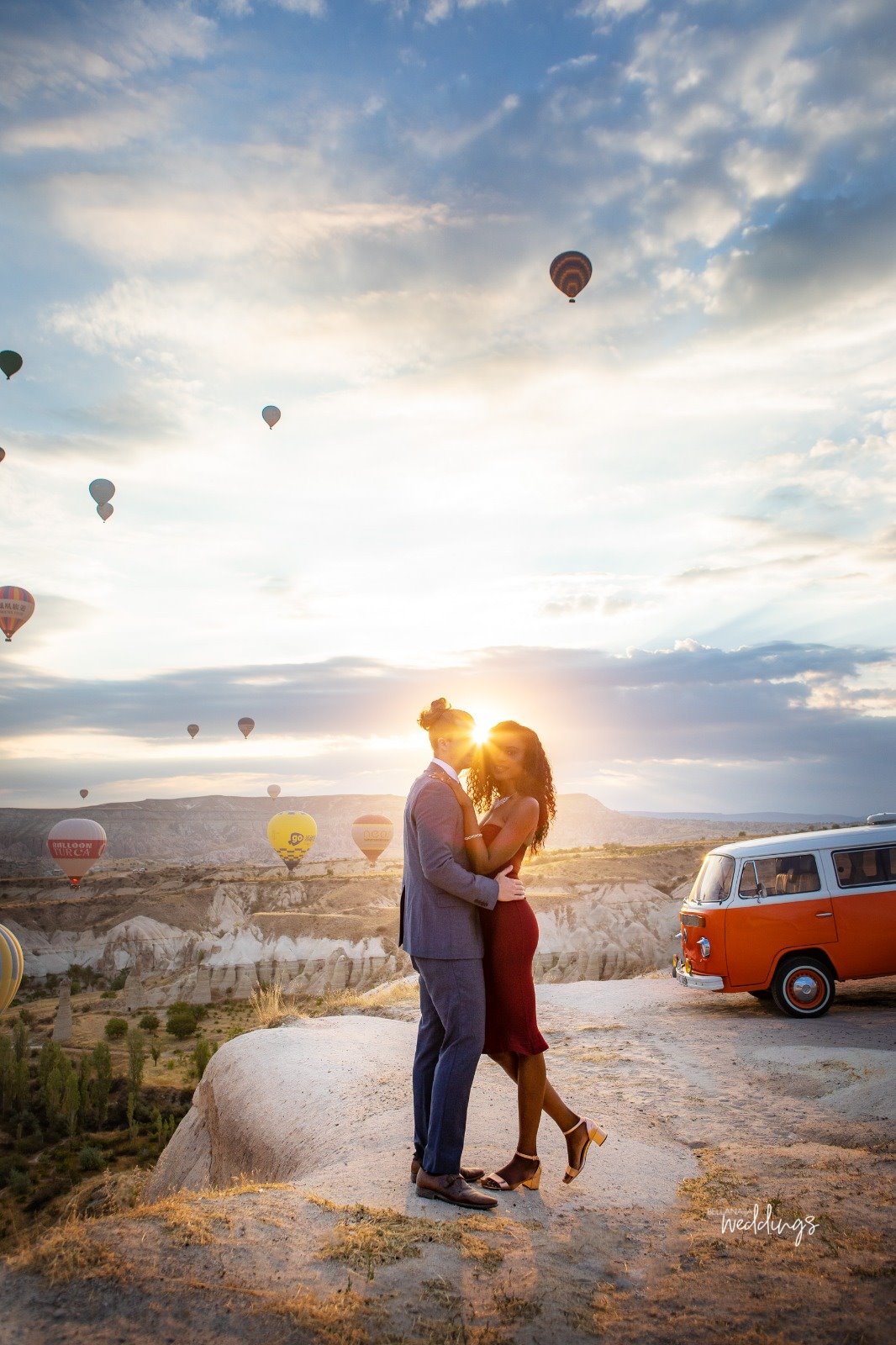 Credits:
Bride: @sinphya
Photography: @yemelin.art