When your boo is your partner, in life and in dance, forever cannot get any better.
We're feeling some serious love here and Lola and Dayo are not serving them lightly. They start us off with a first taste of their classic side with Lola looking sophisticated in her peach spaghetti gown with matching heels and Dayo dropping the classic man heat. Won't we like to know what Dayo was telling Lola that put that big smile on her face?
We all love a little fun and Lola shows us how to 'dig it' with boo in their matching white tees and blue jeans. The Zanku and Legwork have nothing on the high of Lola and Dayo's love. Who wouldn't want a love like this?
Join the dance in their photos below and see more pre-wedding shoots here.
Read Dayo's version of their love story below.
"On September 23rd, 2017, I heeded to the voice that persuaded me to attend a birthday party I was invited to. It was better than my other plan I had in mind, being a couch potato. But little did I know I was meeting with fate that evening. I laid my eyes on her at the birthday party and I was intrigued by her personality even though I never said a word to her. She didn't even notice me. She was being her usual self; having fun and interacting with everyone, while I was being myself; sitting down observing everyone and doing a whole lot of nothing. The night ended and I retired home without ever saying anything to her". "Fate will bring us together again", I murmured.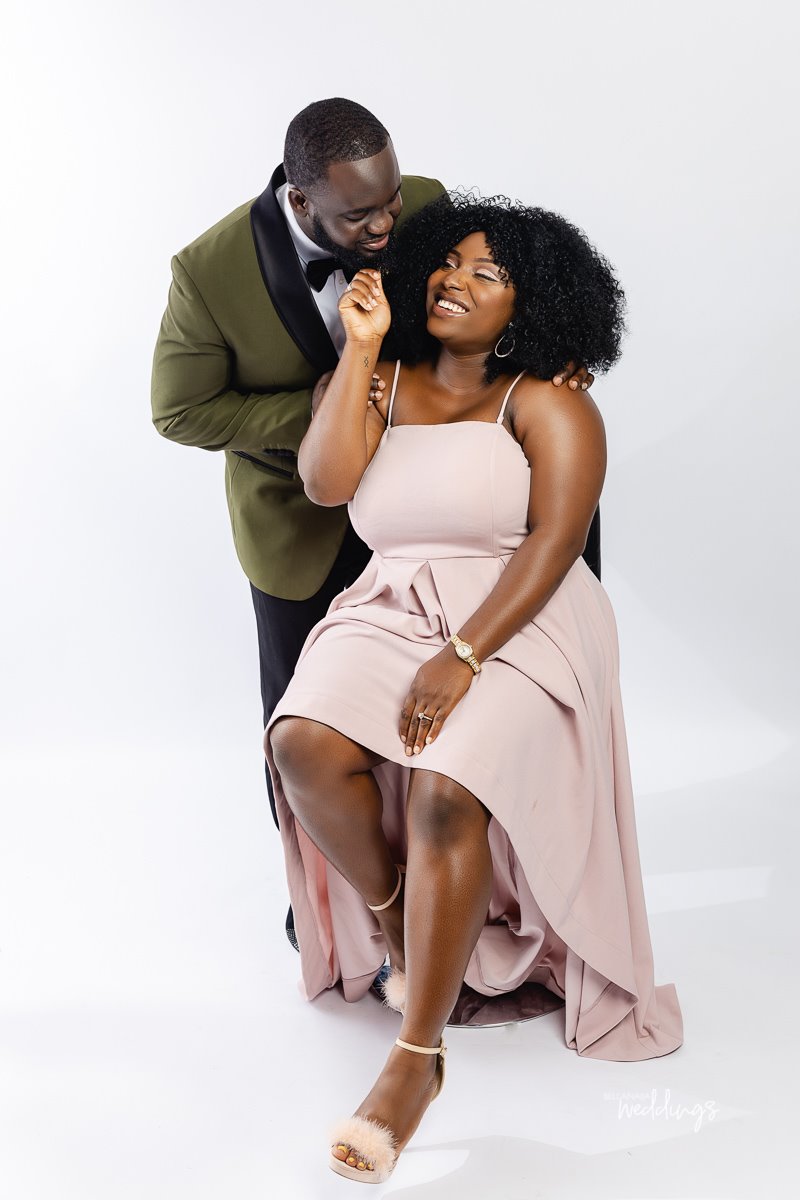 "Few weeks passed and she popped up on my social media as a friend suggestion. Michael Jackson's 'Moonwalk' was nothing compared to how smooth I slid in her DM. YES I DID! We started talking and getting to know each other until we eventually decided to meet for a first date (a trip out of town). It was during our drive back from the trip I told her I wanted us to be together. Like the new adage goes, "when you know, YOU KNOW"! She said she will need to think about it and before the drive ended, she said yes she would love to be with me".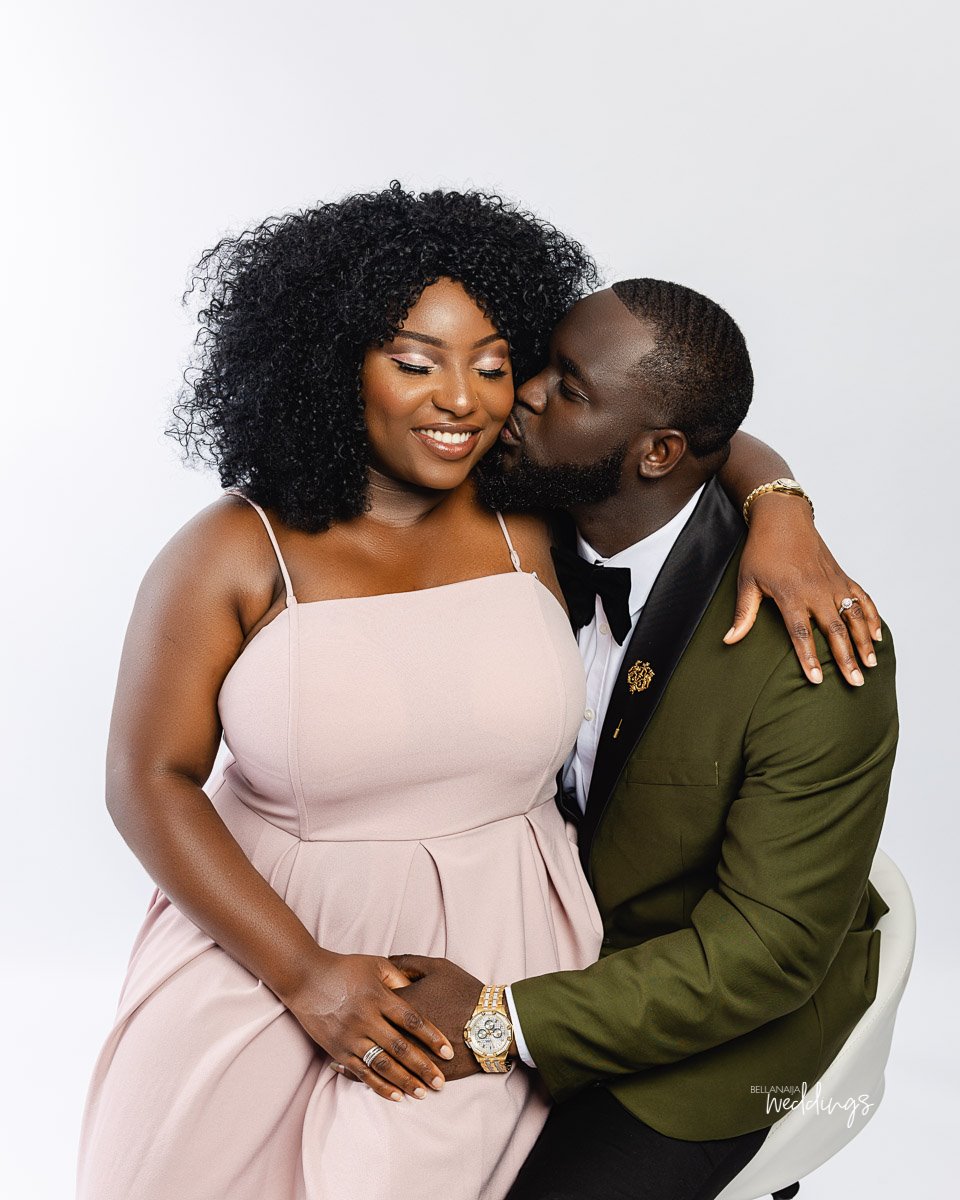 "Well, here we are about to say yes to each other again in a few months. I am grateful to God for guiding her steps to become who she is today and also to her parents for raising a well-mannered and virtuous woman. I can't wait to spend the rest of my life with her in love & happiness. Love you babe".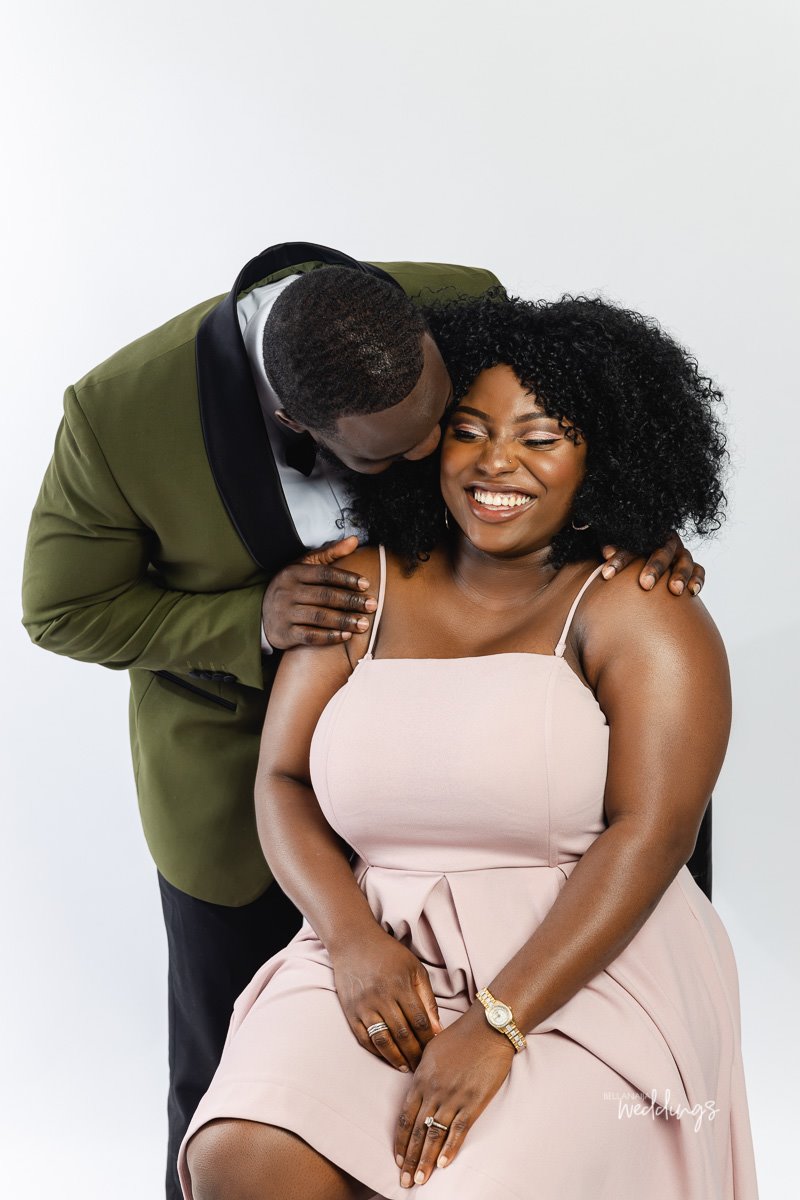 Now, read Lola's version of their love story:
"Dayo spotted me at a party a few years ago. I did not even notice him. A couple weeks later or so, I received a D.M. (Direct Message) on Instagram from him. I only responded to his messages because he said he saw me at a friend's party and kept describing me as the lady with the red dress on. At least he got that right! He then explained that Instagram "suggested" my page because we had mutual friends. I still truly believe he was searching for me but won't admit to it! LOL. I was not impressed in the beginning but his polite persistence made me give him a shot".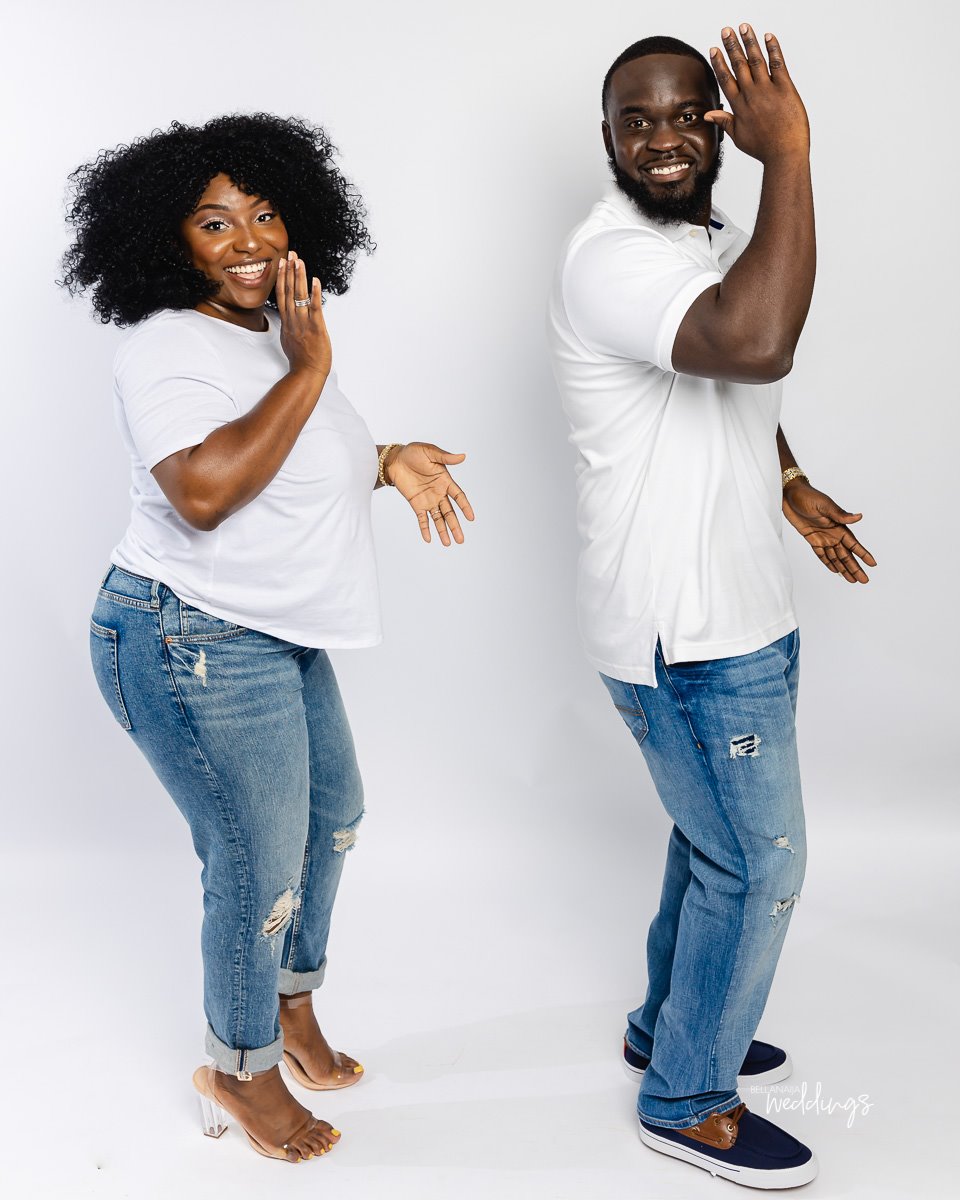 "Direct messages turned into text messages, and then long phone conversations followed shortly after. Although we had not yet met in person, we always had so much to talk about! The type of talks where I would look down at my phone to find out it's been 3 hours and I'm laying/half hanging on the kitchen counter! Yes, this is a true story! It was as if we had known each other forever and had so much in common! Through our numerous and long conversations, I realized he was indeed a man of distinction! Few weeks later, we finally decided to meet in person. Our first date was in the city of Louisville, Kentucky. I must say, I was quite impressed by his well-planned itinerary. We had an amazing time exploring Mohammed Ali Museum & Fourth Street Live!"

"On the drive home, he wasted no time and asked me to be his girl. I thought it was very sudden but he assured me and had as well proved to me within just a few weeks of interacting, that he is indeed a man of his word, that he knew what he wanted and was determined to make me his. I said yes before the car ride ended. I said yes to something I never imagined would last for a lifetime!"
Credits: