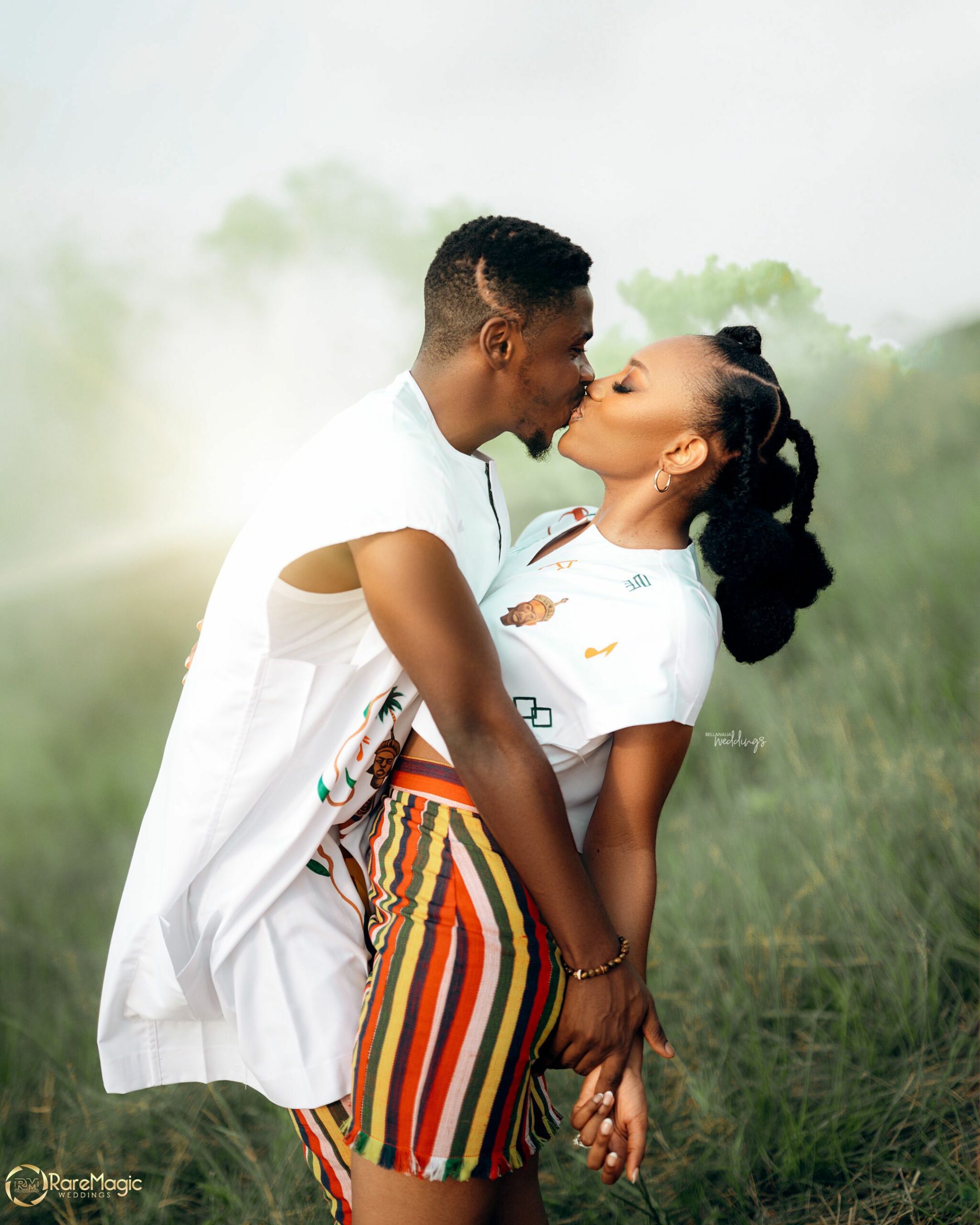 Today is another beautiful day to appreciate the prevailing power of love. How it keeps blooming no matter how long it takes never ceases to amaze us.  Dorcas and Henry are on their forever journey and their sweet love goes way back to high school.
The lovebirds were deliberate about their friendship and despite the time and distance, they only grew closer. Exactly 9 years after they met, Henry popped the question in a well-planned surprise proposal and Dorcas said yes to the love of her life. Now, it is a beautiful start to forever and their pre-wedding photos are giving us all the feels of love and nature. We totally love the sweet bond that this two share and we are super excited for them!
Enjoy Dorcas and Henry's pre-wedding photos and love story below: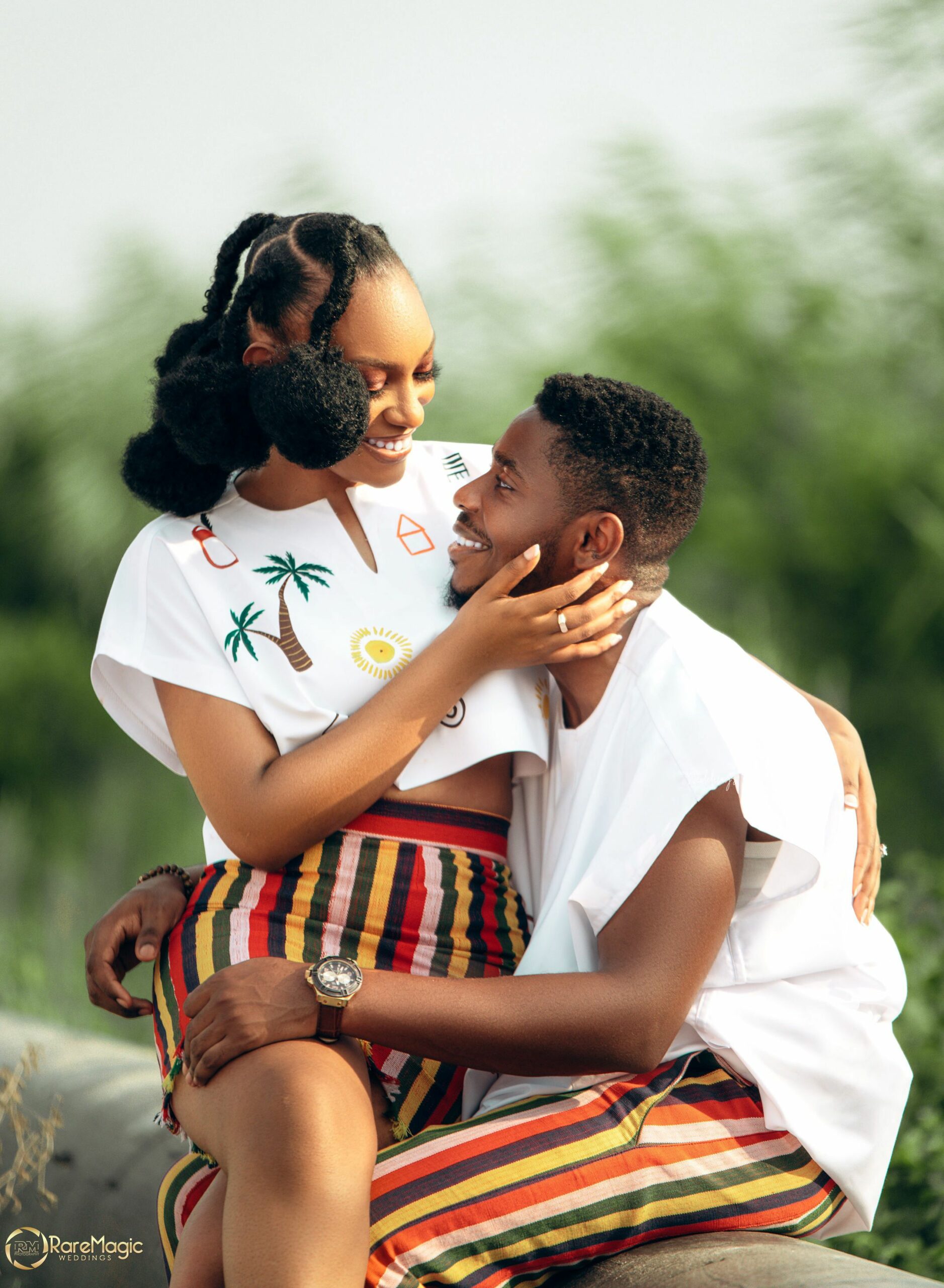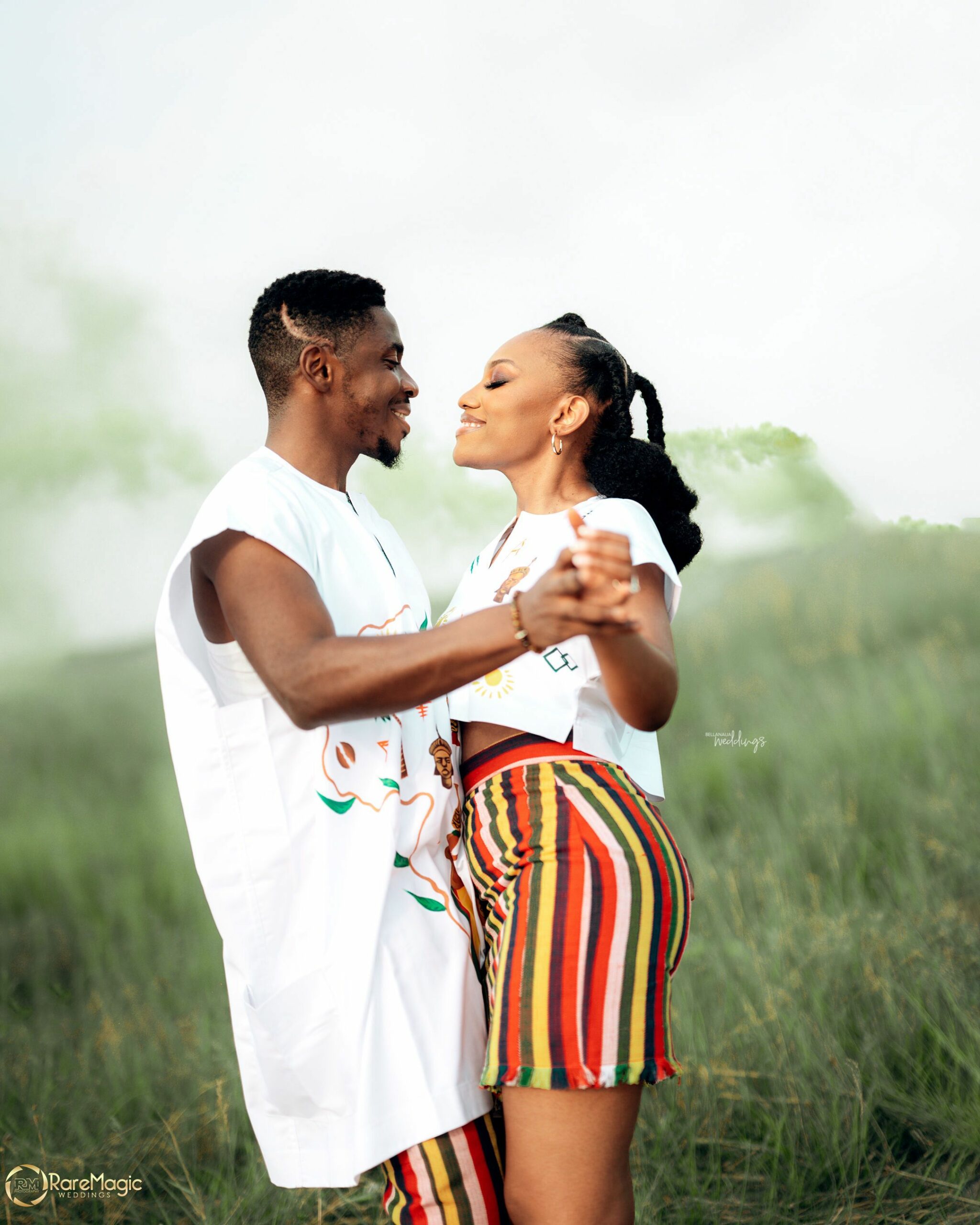 Their love story as shared by Dorcas:
The year was 2012, the location was Bronte College Mississauga when two teenagers decided to move away from home to unlock their potential in a new country (Canada). We honestly can't remember the first time we met, but our earliest memories together consisted of walking the halls of Bronte college, studying together, hanging out in the Cafeteria, being each other's alarm clock and of course, taking walks to Trillium and Starbucks during lunch – Those were the days!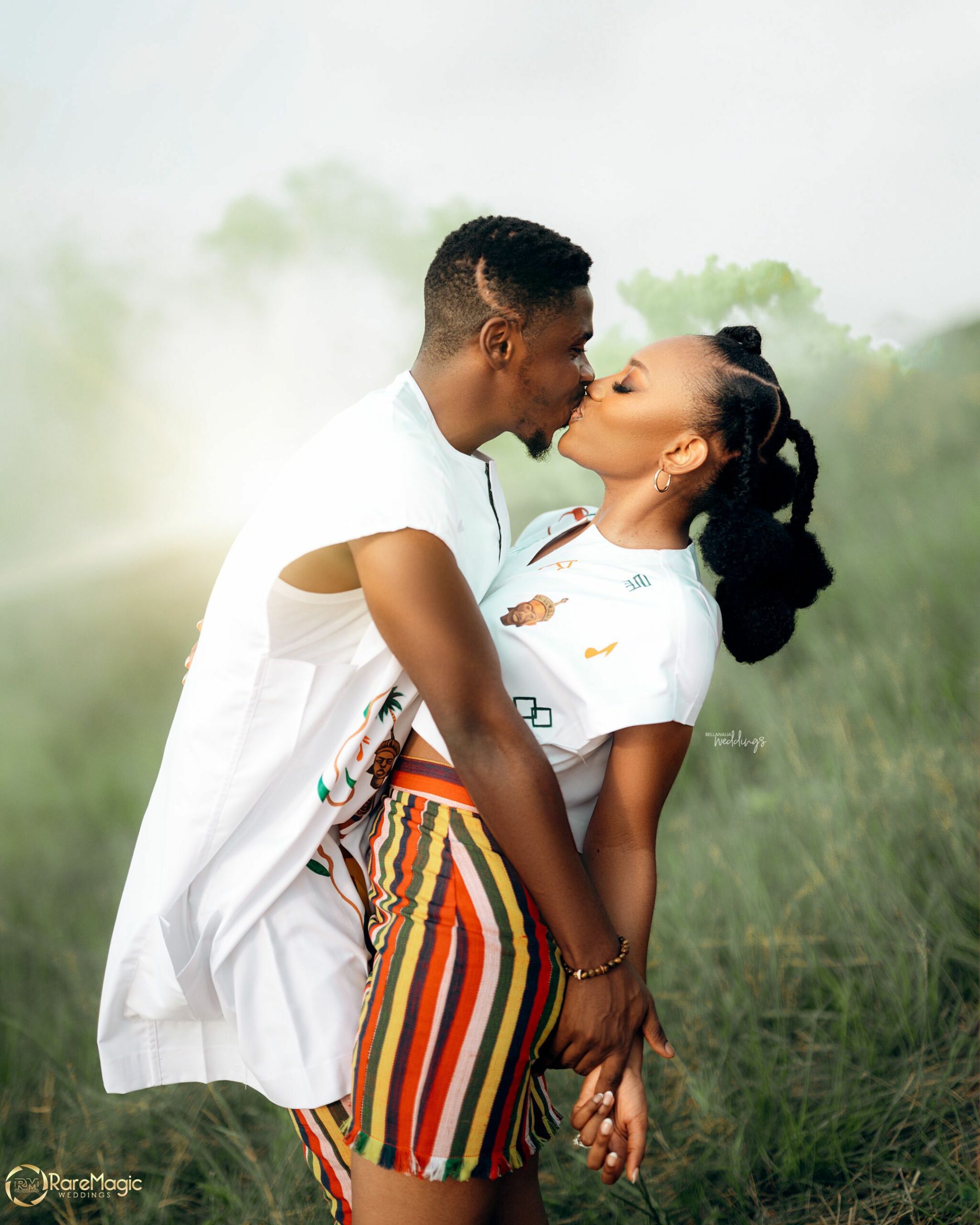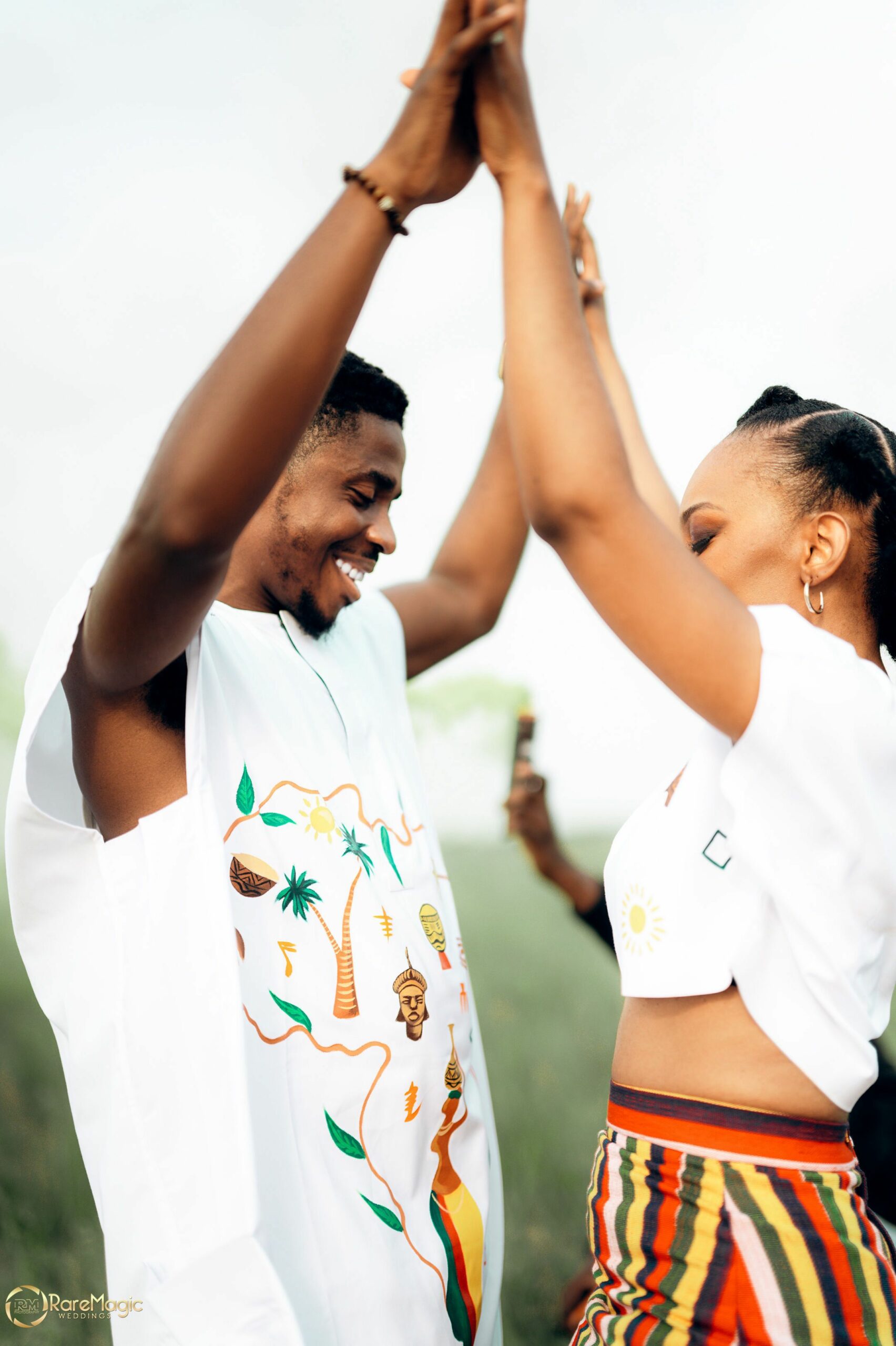 We nurtured a friendship that continued to grow over the 1 year period we spent at Bronte College. Henry, on the other hand, will paint you a slightly different picture of how it all started! In his words, he had a hunch that Dorcas was going to be his person from the first time he heard about her, from a mutual friend, on his flight from Nigeria to Canada. Well, his hunch came to reality despite not knowing at the time that this was going to lead to forever! I definitely became his person and him mine!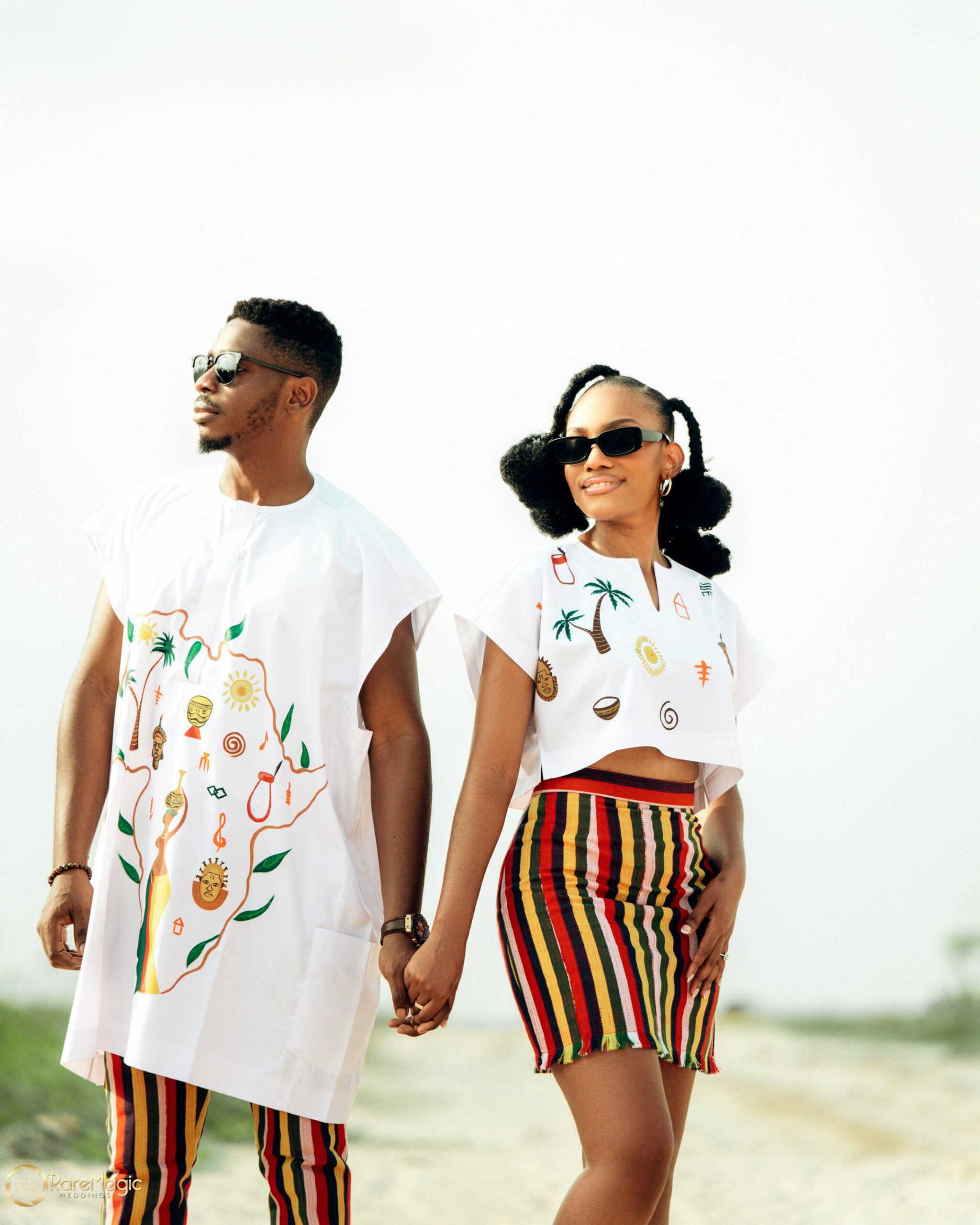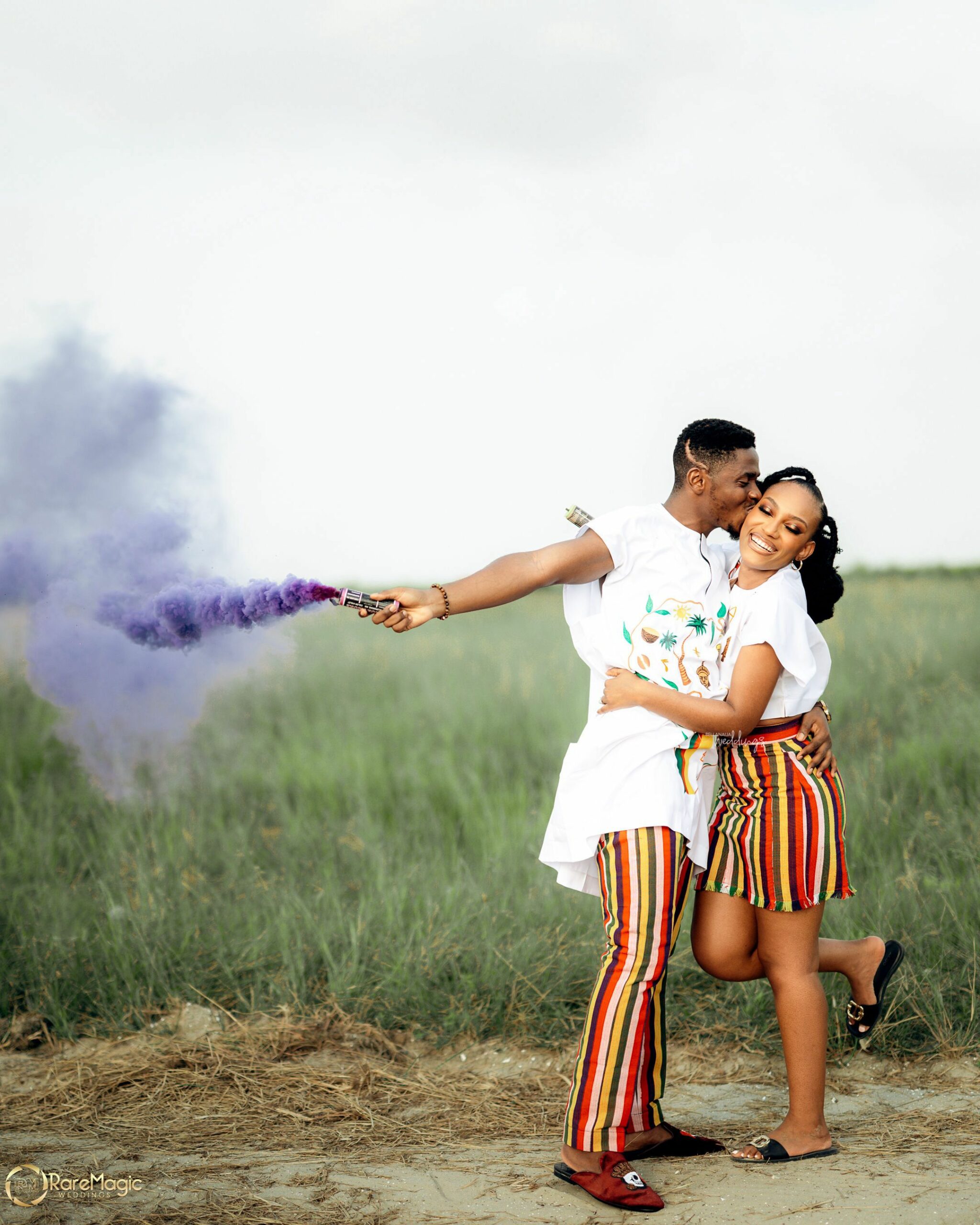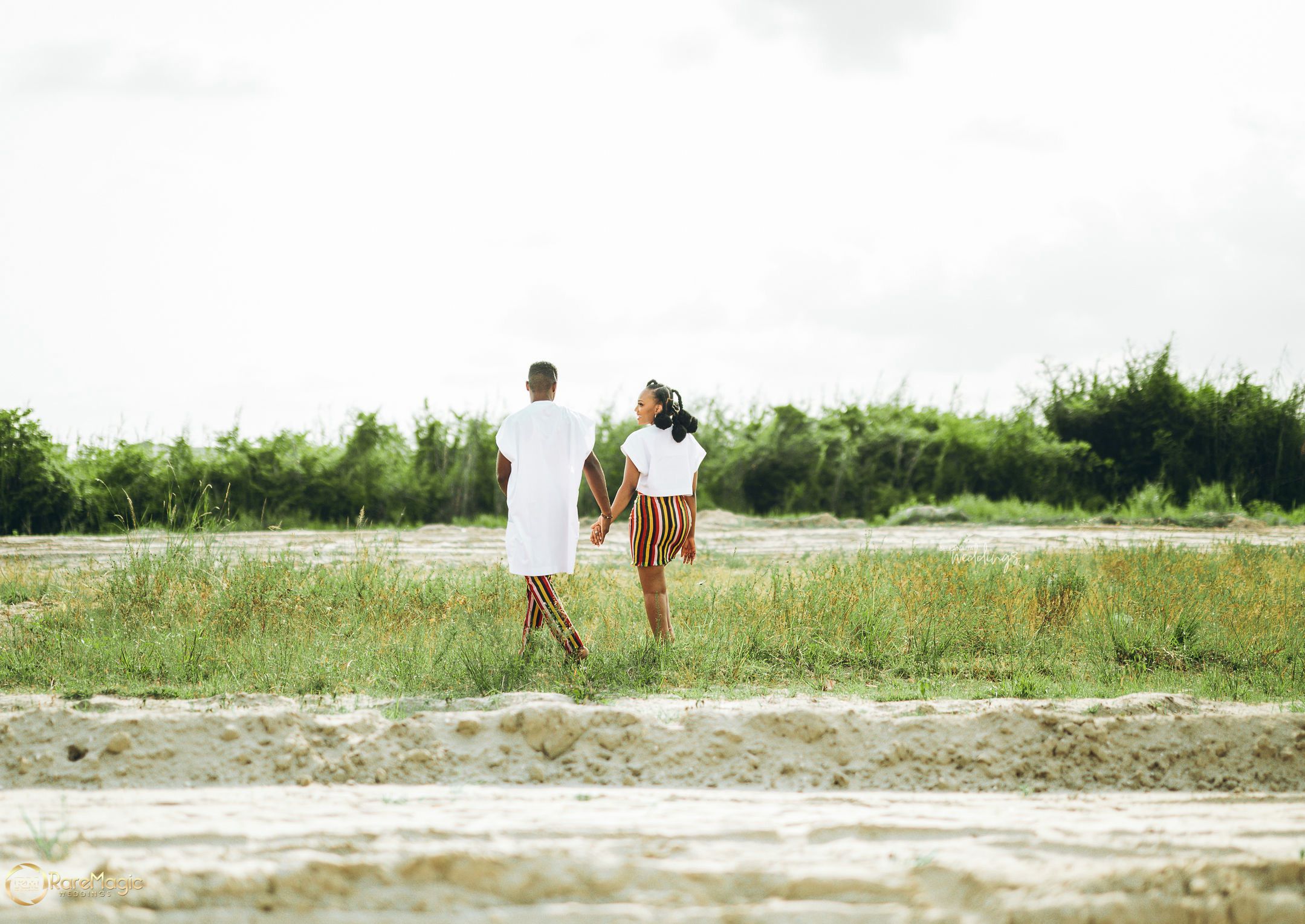 The solid foundation of our friendship continued to grow even after graduating high school. Upon graduating, we both received admission offers to different Universities, which were approximately 2 hours apart from each other. At that point, we were in a long-distance bestie-friendship. Despite the distance, we kept in touch through Skype.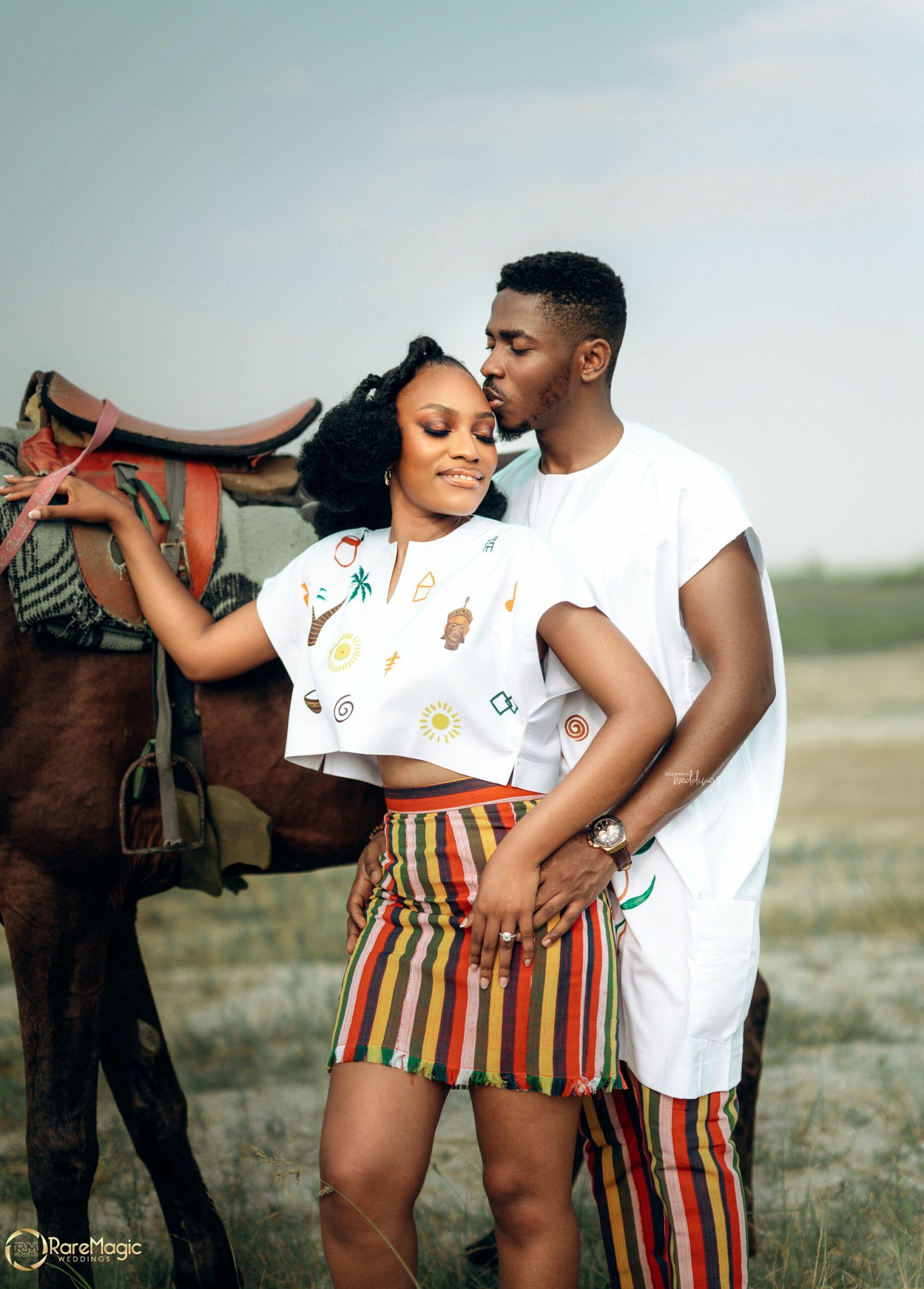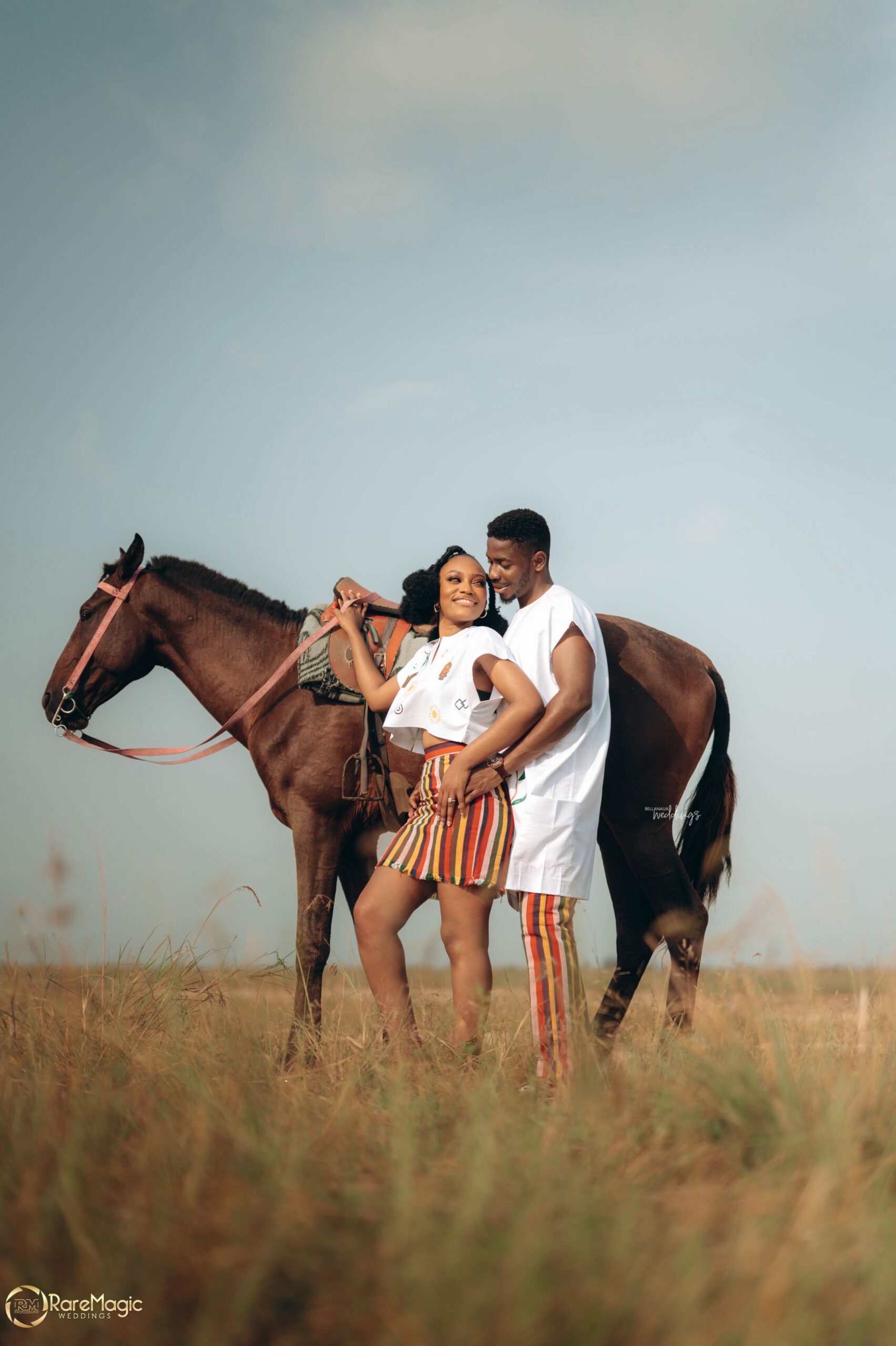 Fast forward to a cold winter night, in December 2013, Henry decided to take our friendship to the next step by asking me to be his girlfriend. I can tell you it was very memorable because he asked in the most unusual way; while he was half asleep LOL! Initially, I thought he was joking and I just ignored it. He then asked me on another occasion, this time with his eyes wide open and it was an absolute YES!!! Finally,
Henry got his dream girl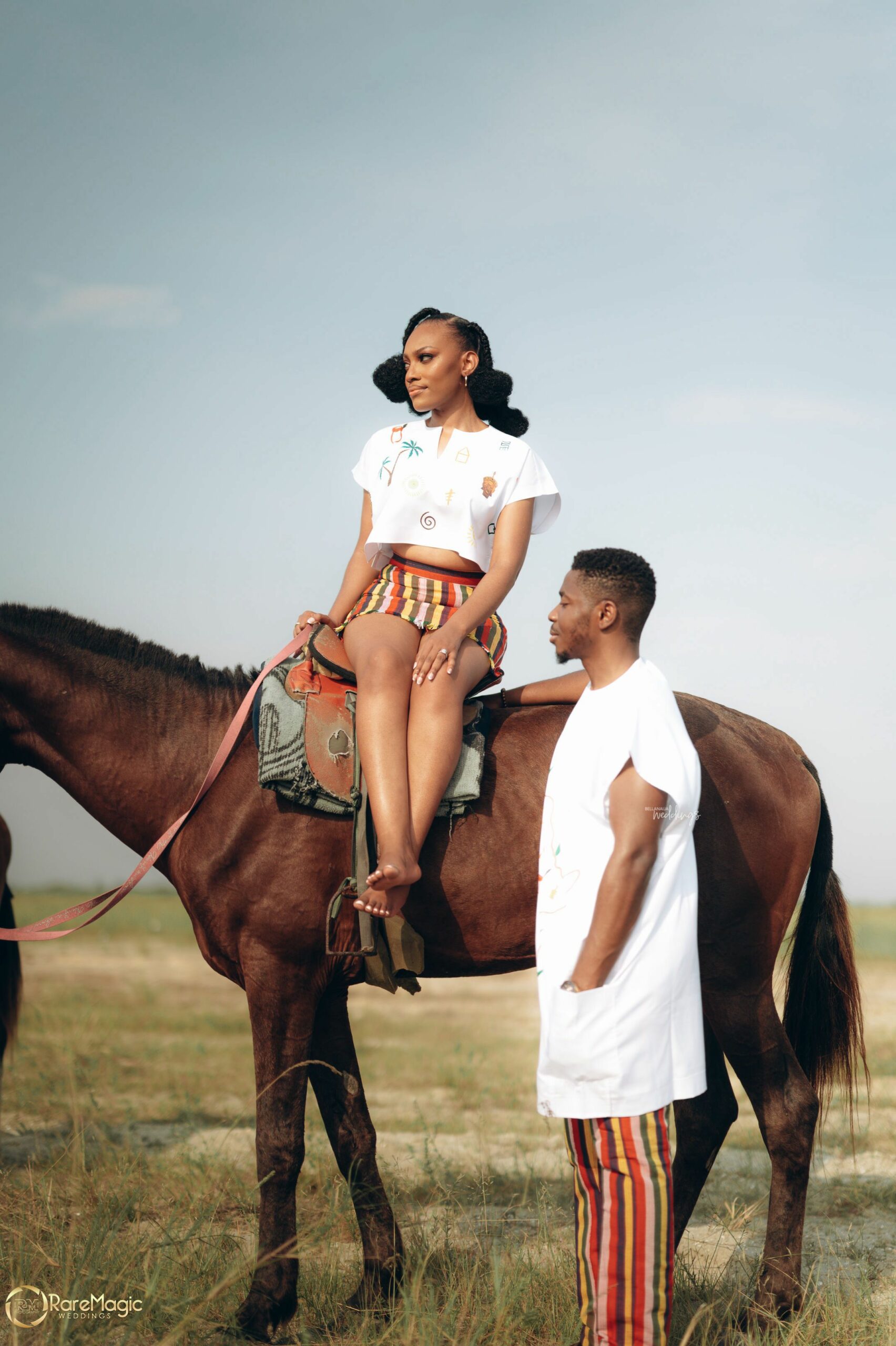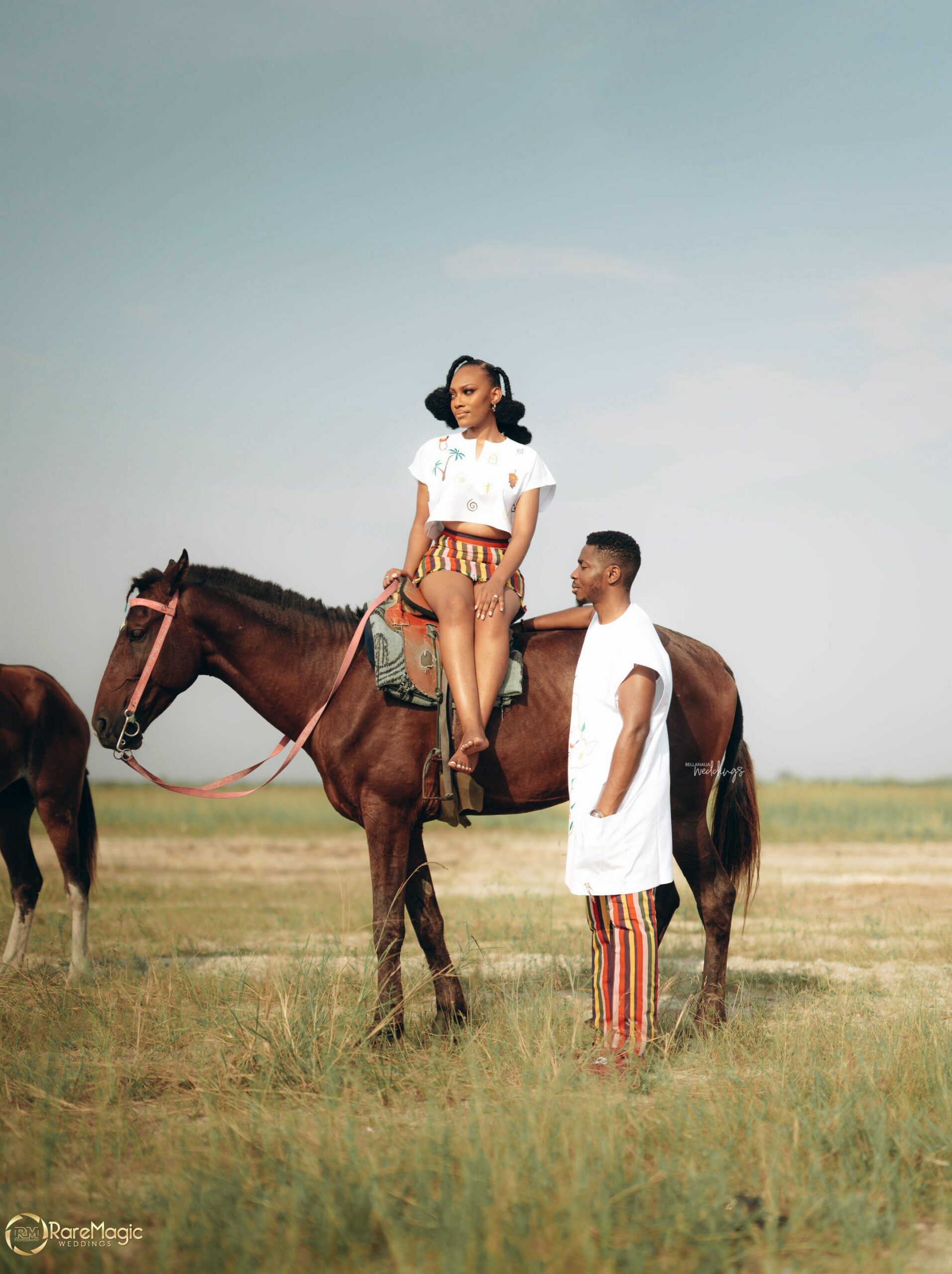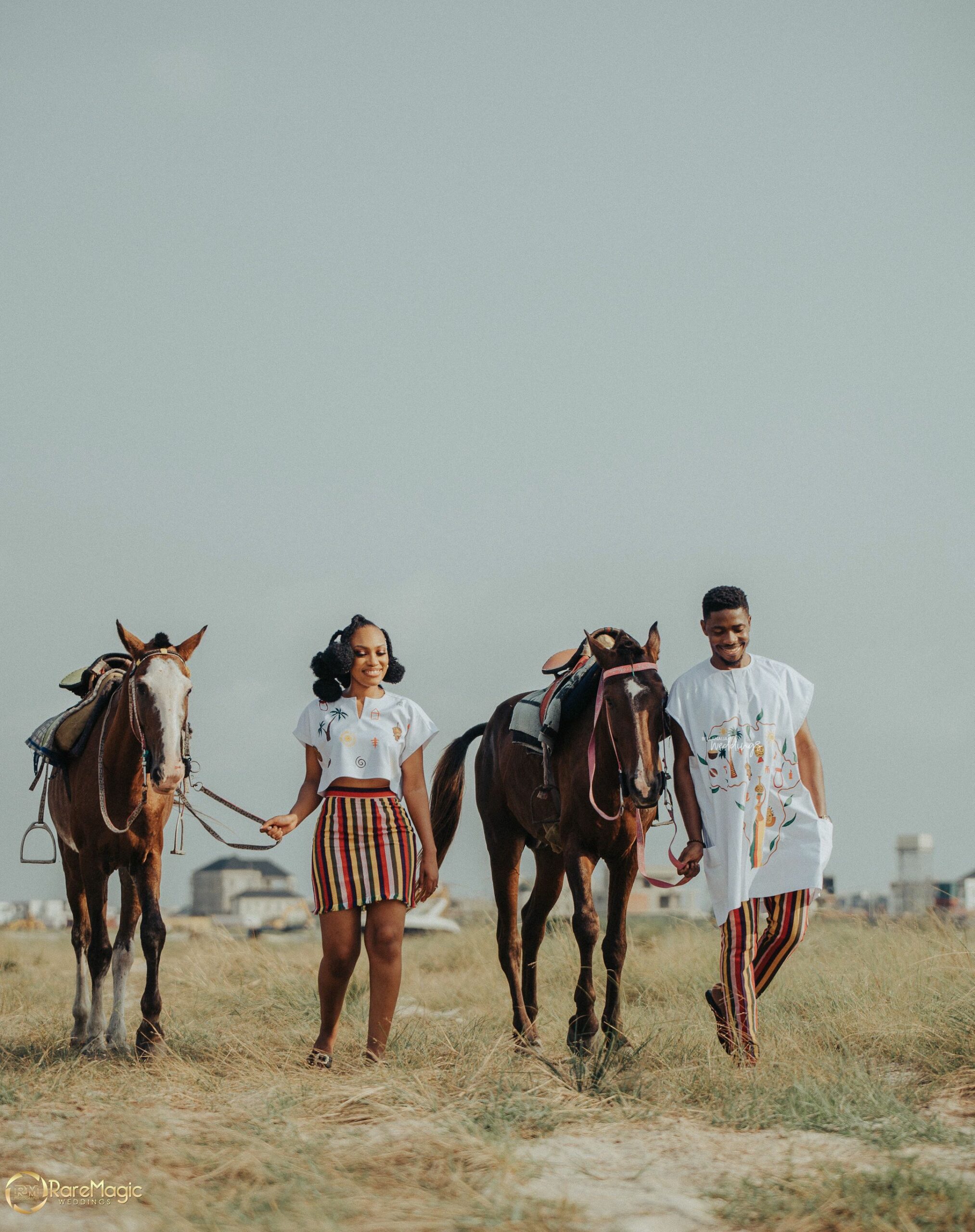 Here is how Henry popped the question:

The past 9 years have been the most significant years of our lives, both as individuals and as a couple. It has come with its in-flight turbulence but with God and the love we share for each other, we have continued to remain victorious! We have shared loads of milestones and unforgettable moments; witnessing each other graduate from University, getting our first jobs, our first car and much more.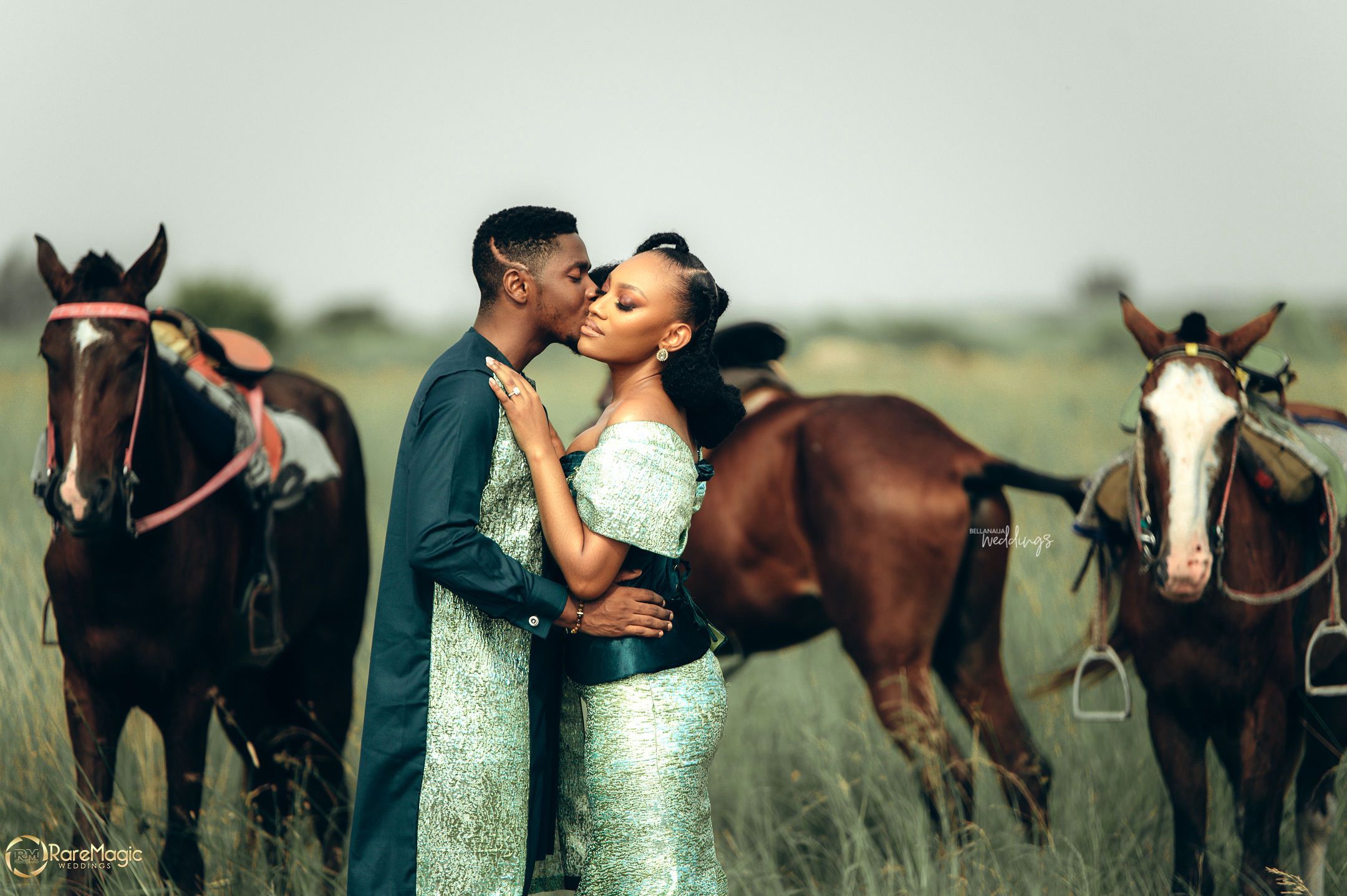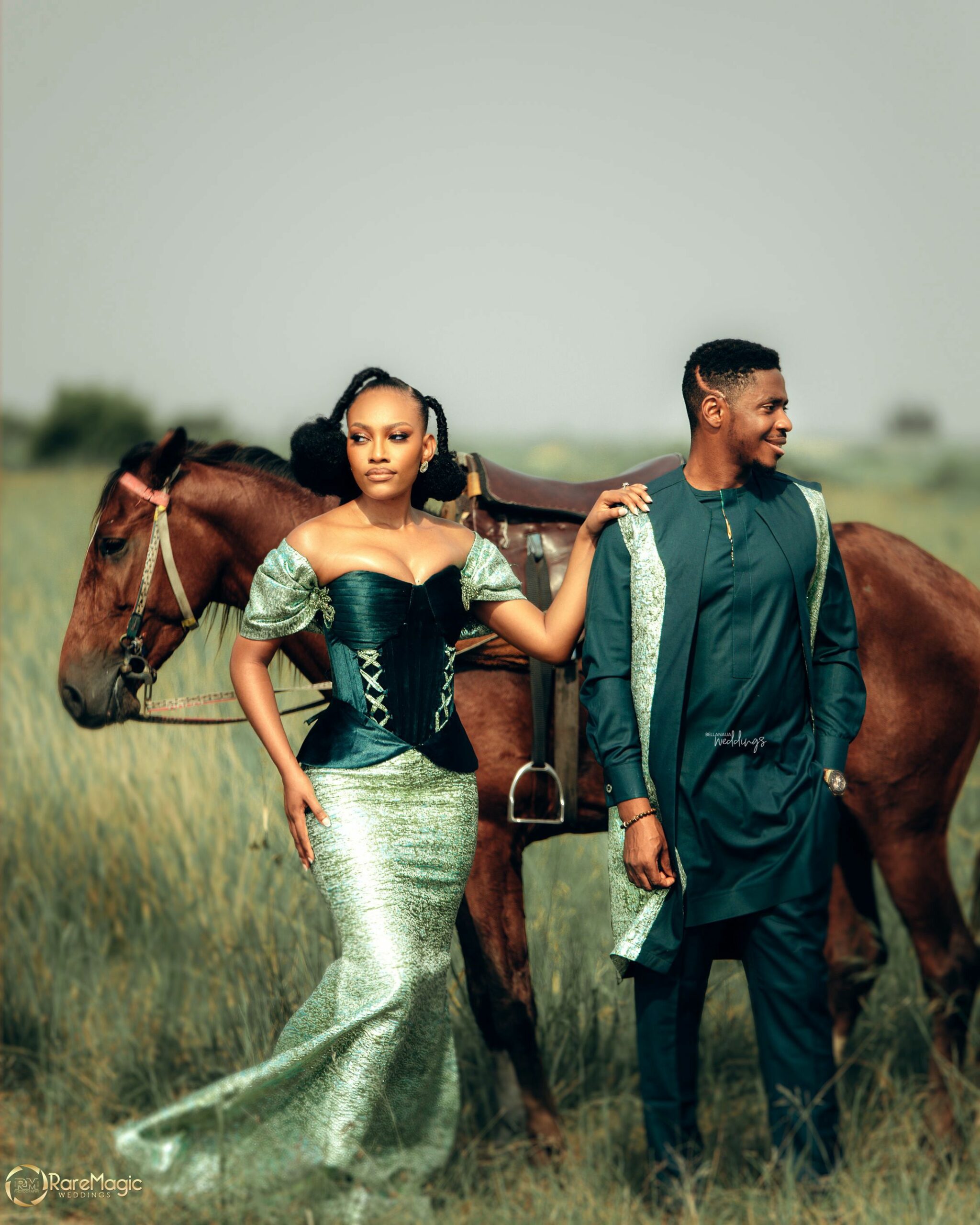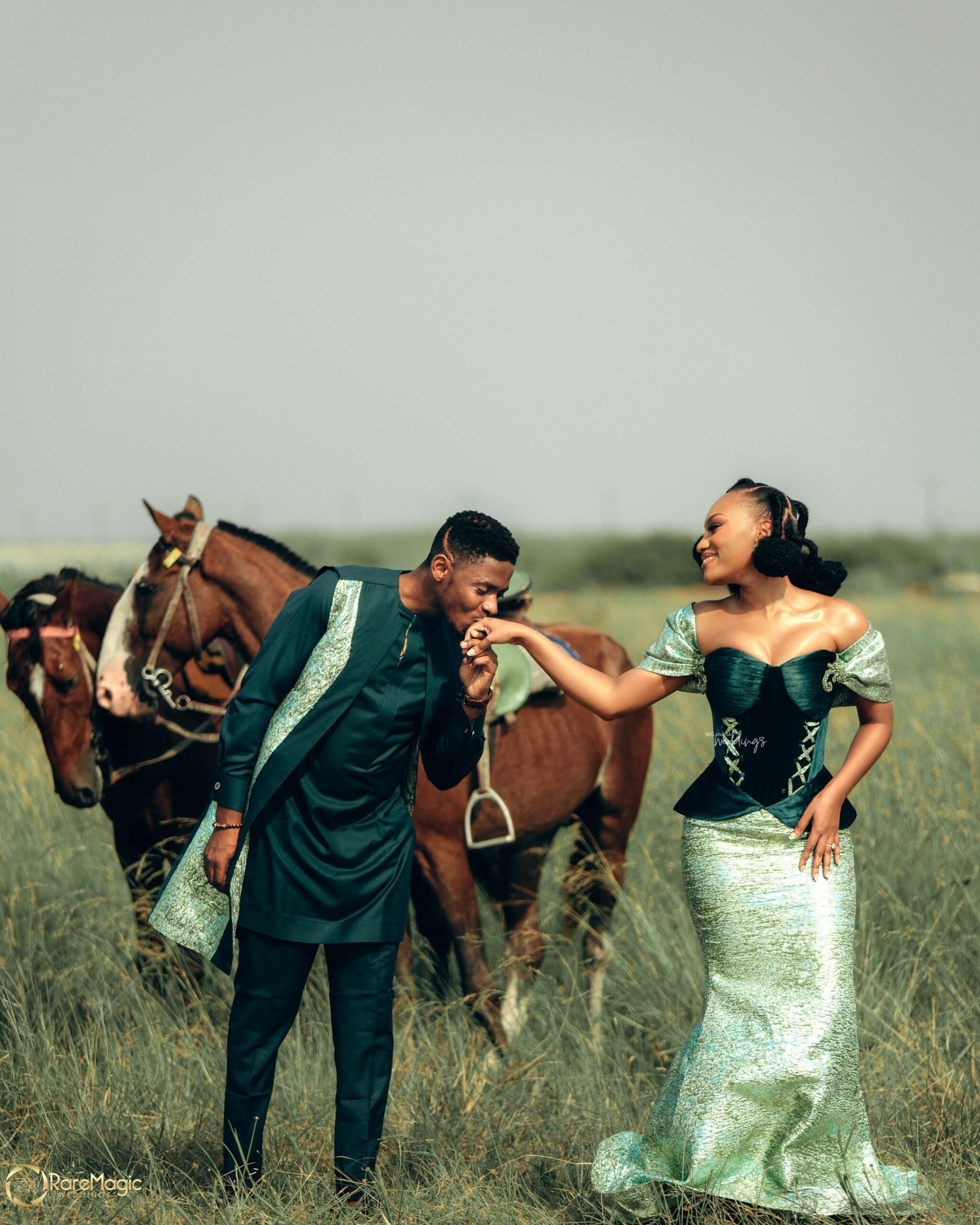 Fast forward to Fall 2021, I knew I wanted to spend forever with Dorcas. It was time to go down on one knee and ask my beautiful babe to spend the rest of her life with me. This time, I didn't have to ask twice or wait for 24hrs for a response. It was a resounding Yes, with family and friends around to bear witness! In Dorcas' words, 'It was the most beautiful and perfect surprise ever! Very well planned and executed – very unlike Henry!!' Shoutout to my planning team!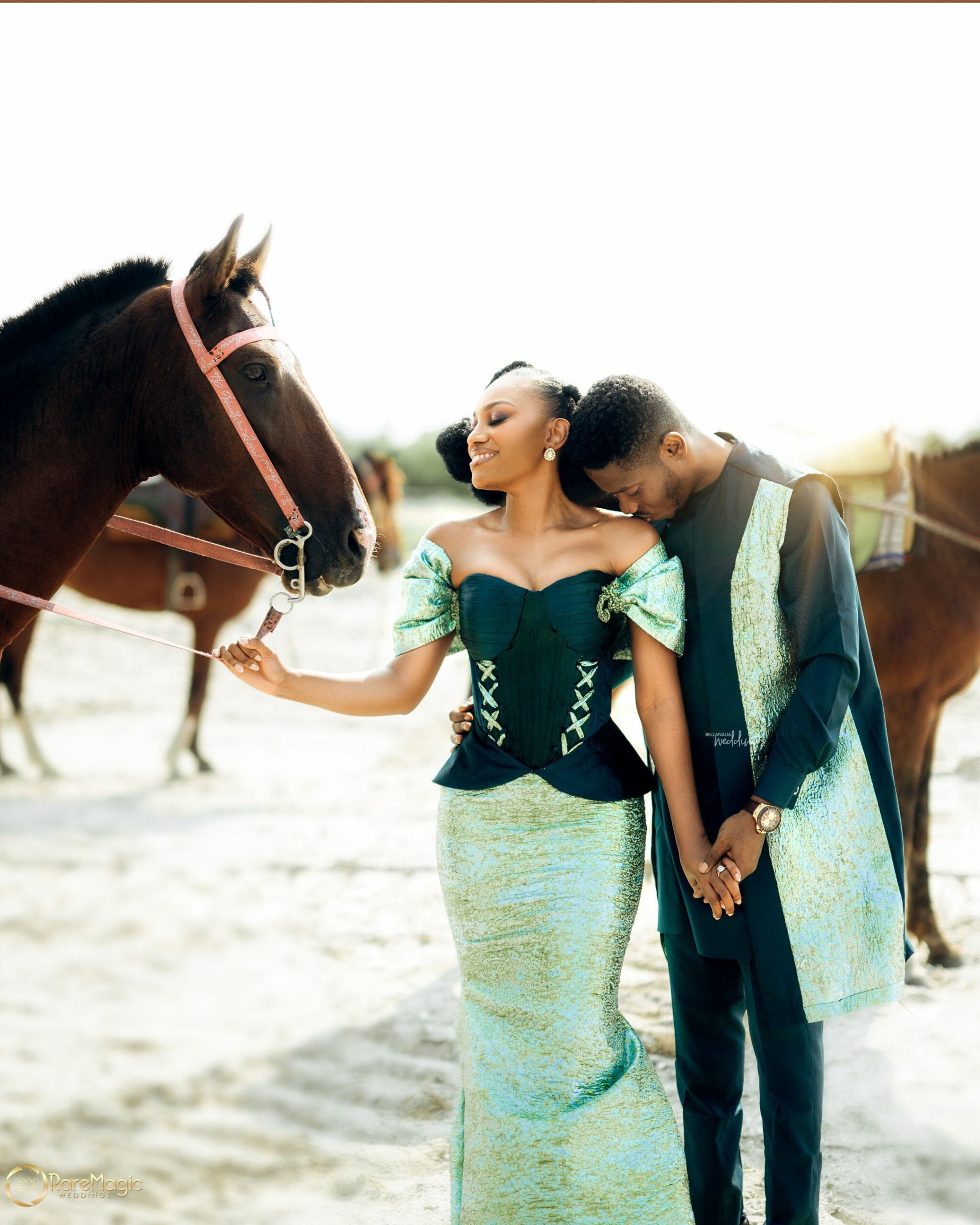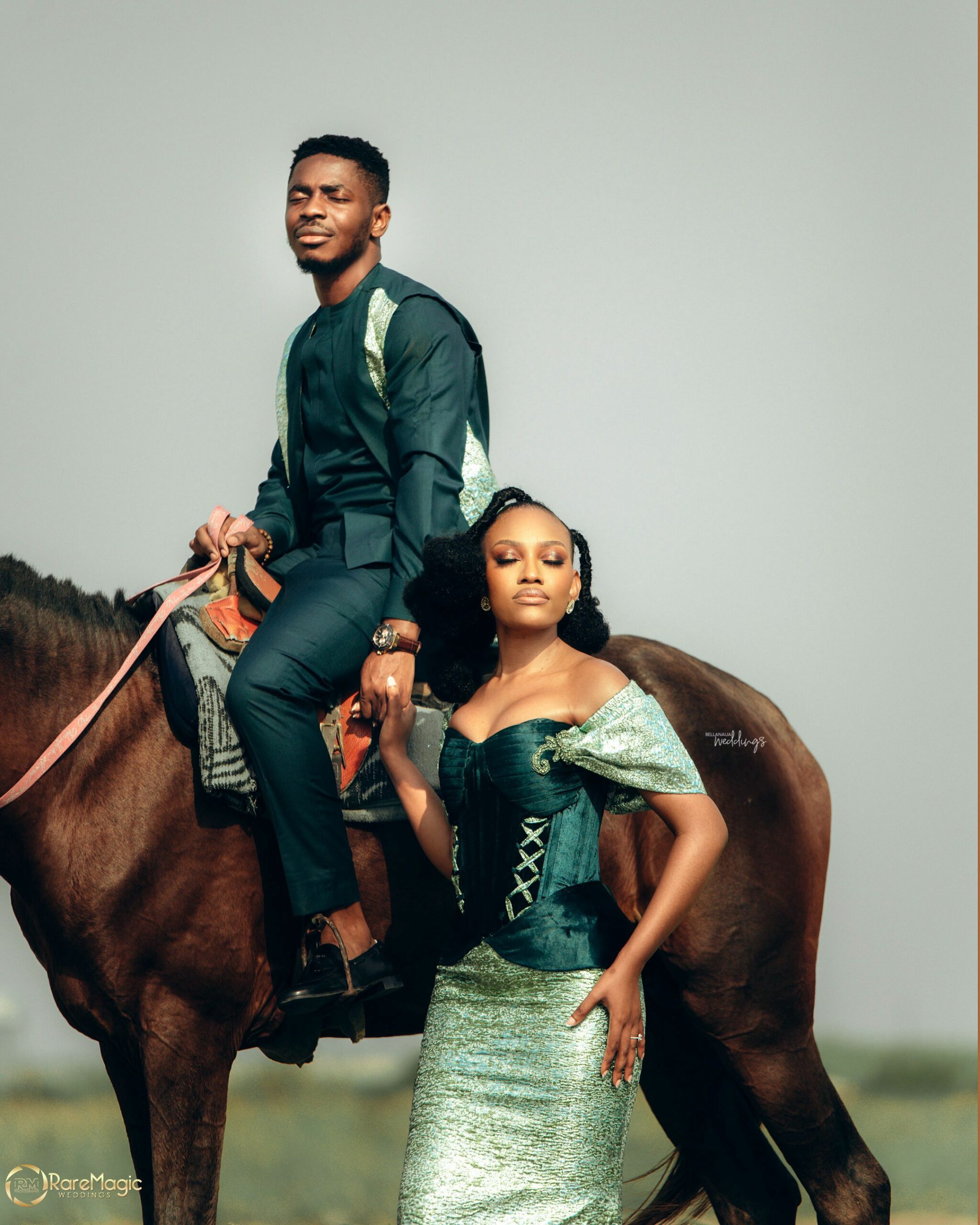 This very moment and the years prior have led us to this moment which we can't wait to share with our family and friends! To Infinity and Beyond: Finally, we are here and like the hashtag implies, the love clear no be small (if you don't understand Pidgin, it means the love is very clear!). We are determined to continue to build on the foundations of love till infinity. Let's raise a glass and cheers to forever!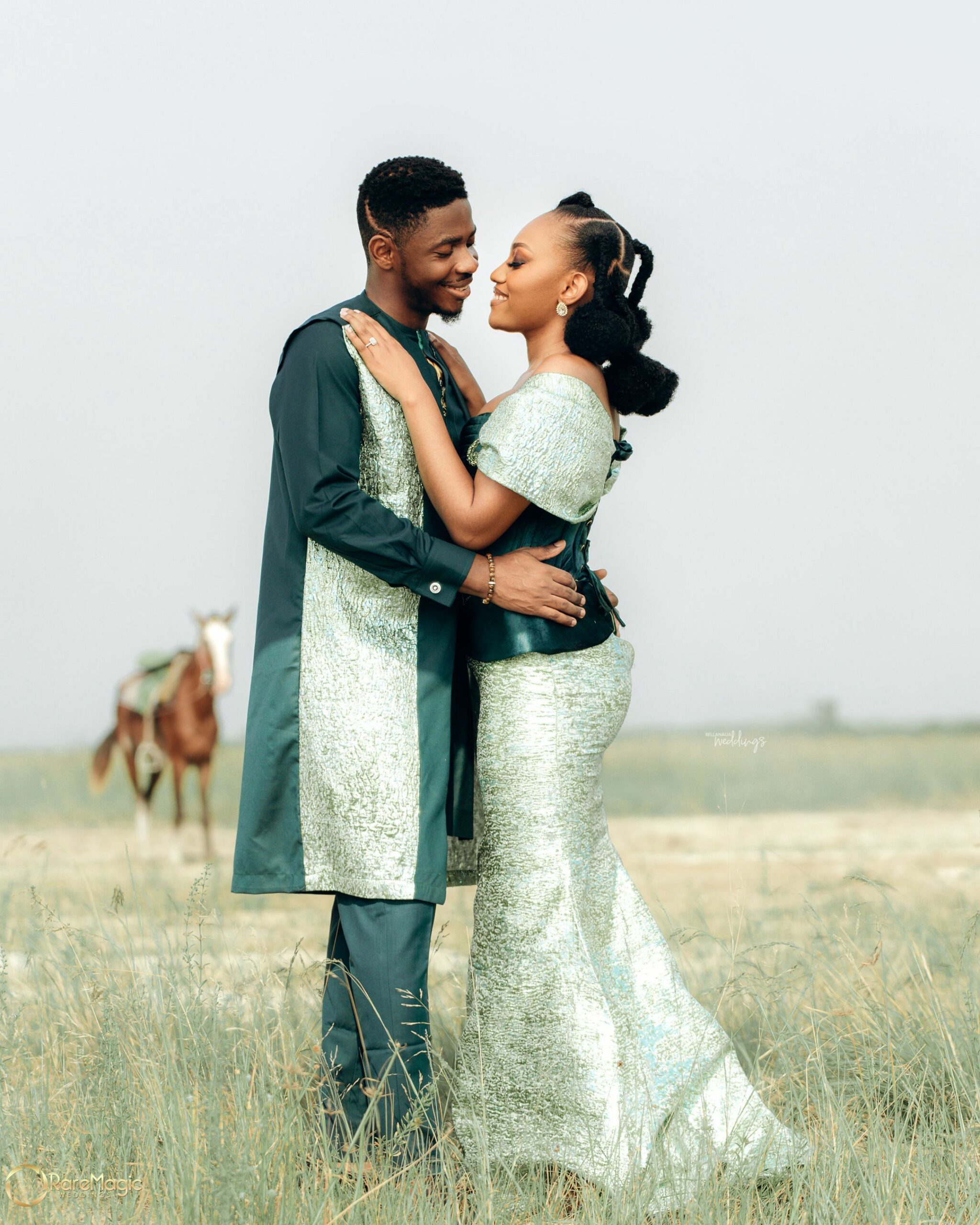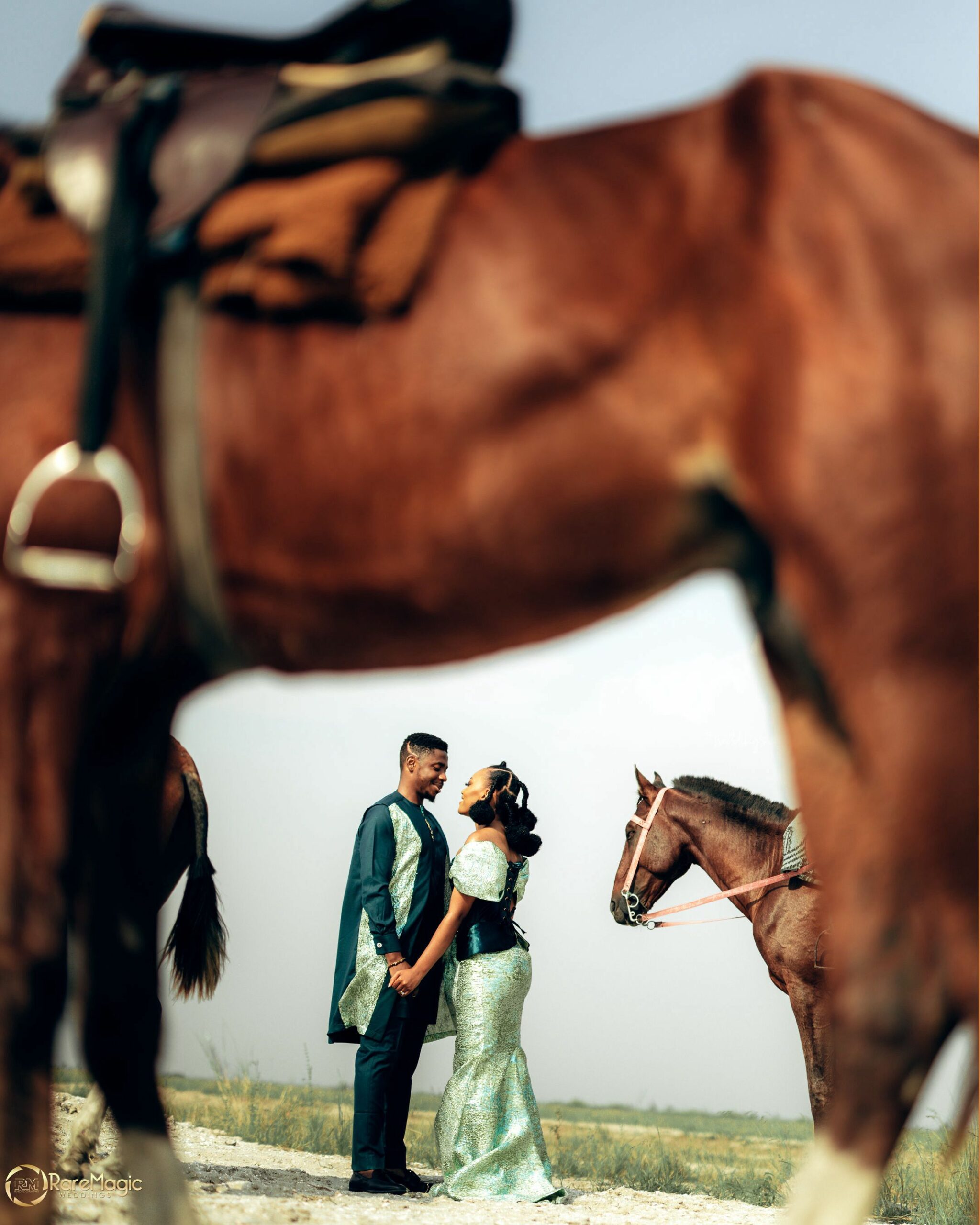 Credits
Makeup: @mosewabeauty_
Hairstylist: @_hmh_sig
Groom's outfit: @splendourofficial
Bride's outfit: @qata_empire
Fabric: @desolaexquisitefabrics