Social media is still clearly taking the lead on platforms that connect people to the loves of their life! 😅 A few days ago, it was Sharon and Kwesi who met on Twitter. Today, it's all about Dubem and Chizzy and their love story began on Facebook! 🤭
Dubem and Chizzy had met on Facebook about a decade ago, while they were still very young adults still trying to figure life out, but love was already doing what it does best – connecting hearts. Now, the two have been joined in holy matrimony and we're just so excited and giddy for them. Having had their traditional wedding, they decided to seal it all of with a white wedding ceremony and it was truly beautiful. Dubem was such a glorious bride with her Magnifique ball dress and of course, Chizzy came through suave and Dapper. As you already know with Nigerian weddings, it was all shades of happiness and fun.
Catch all the thrills from their white wedding below and see how Dubem shares their beautiful love story.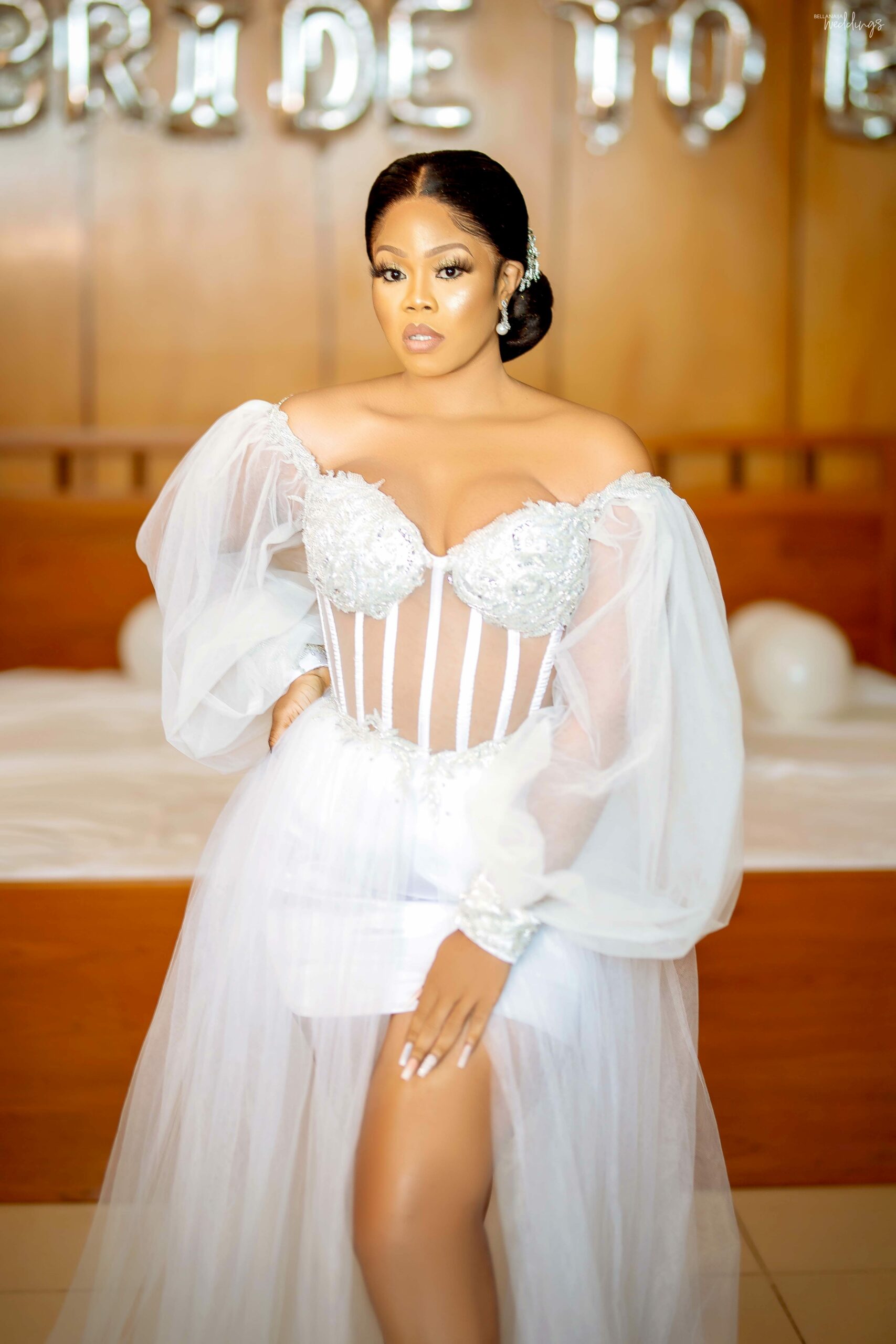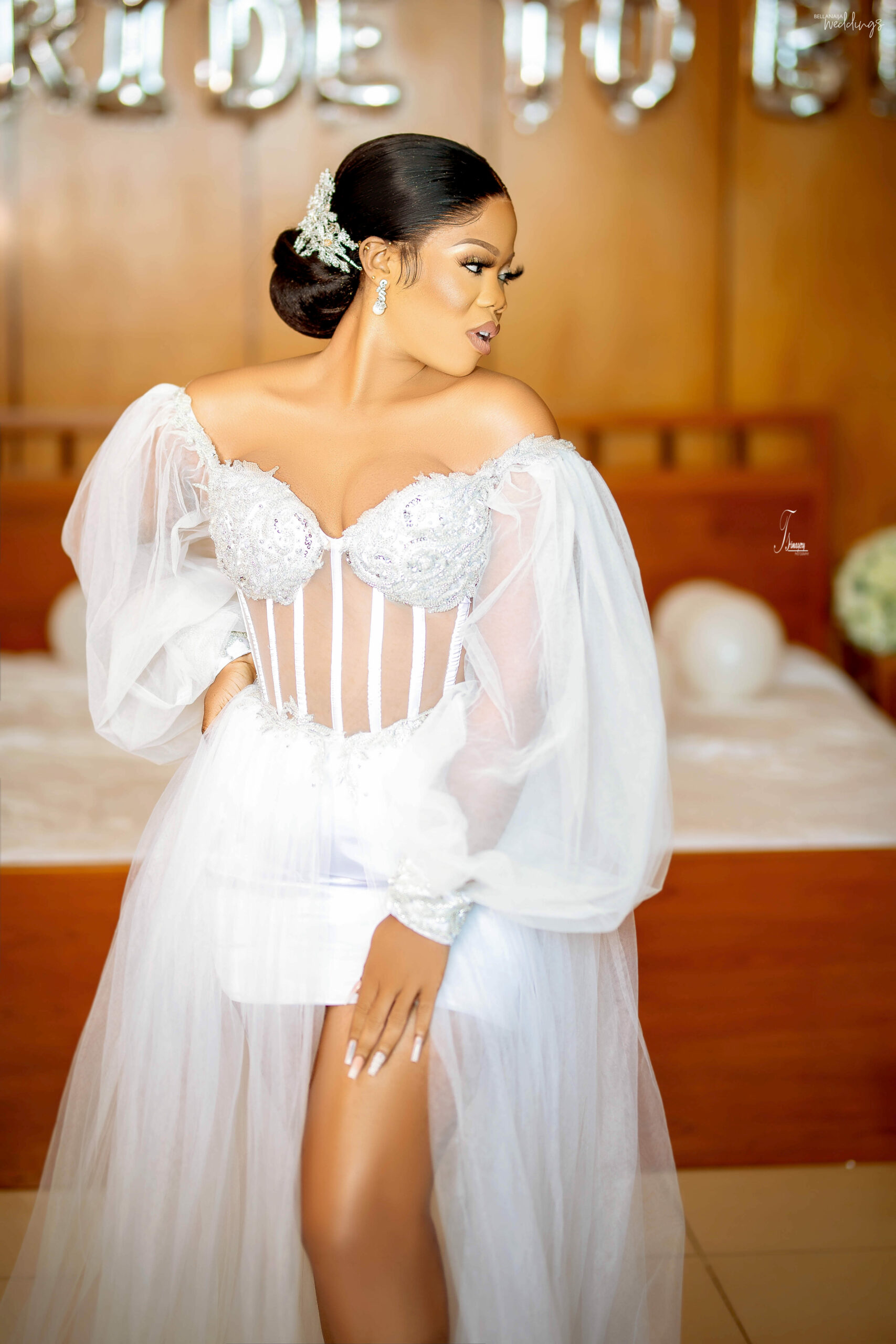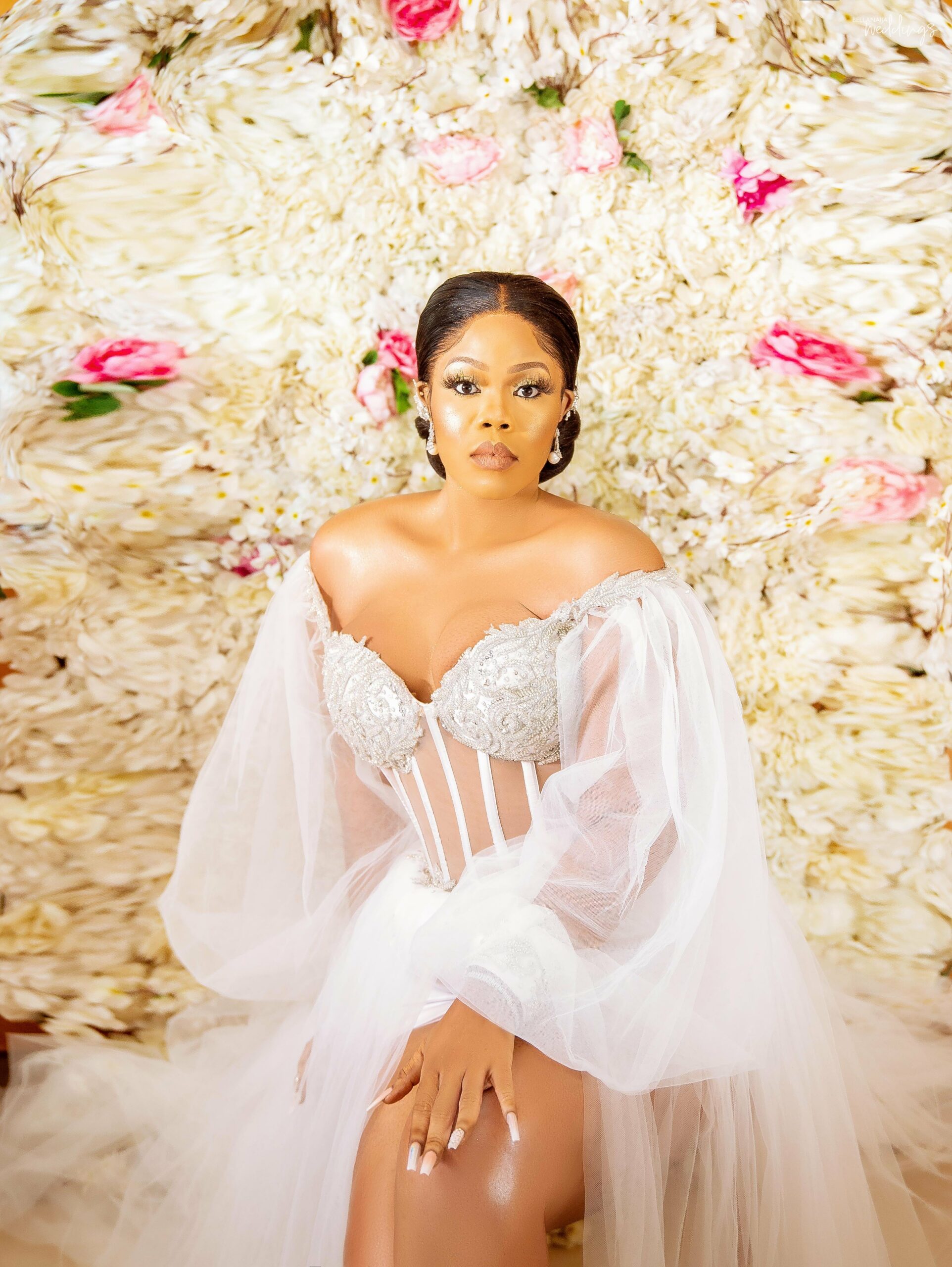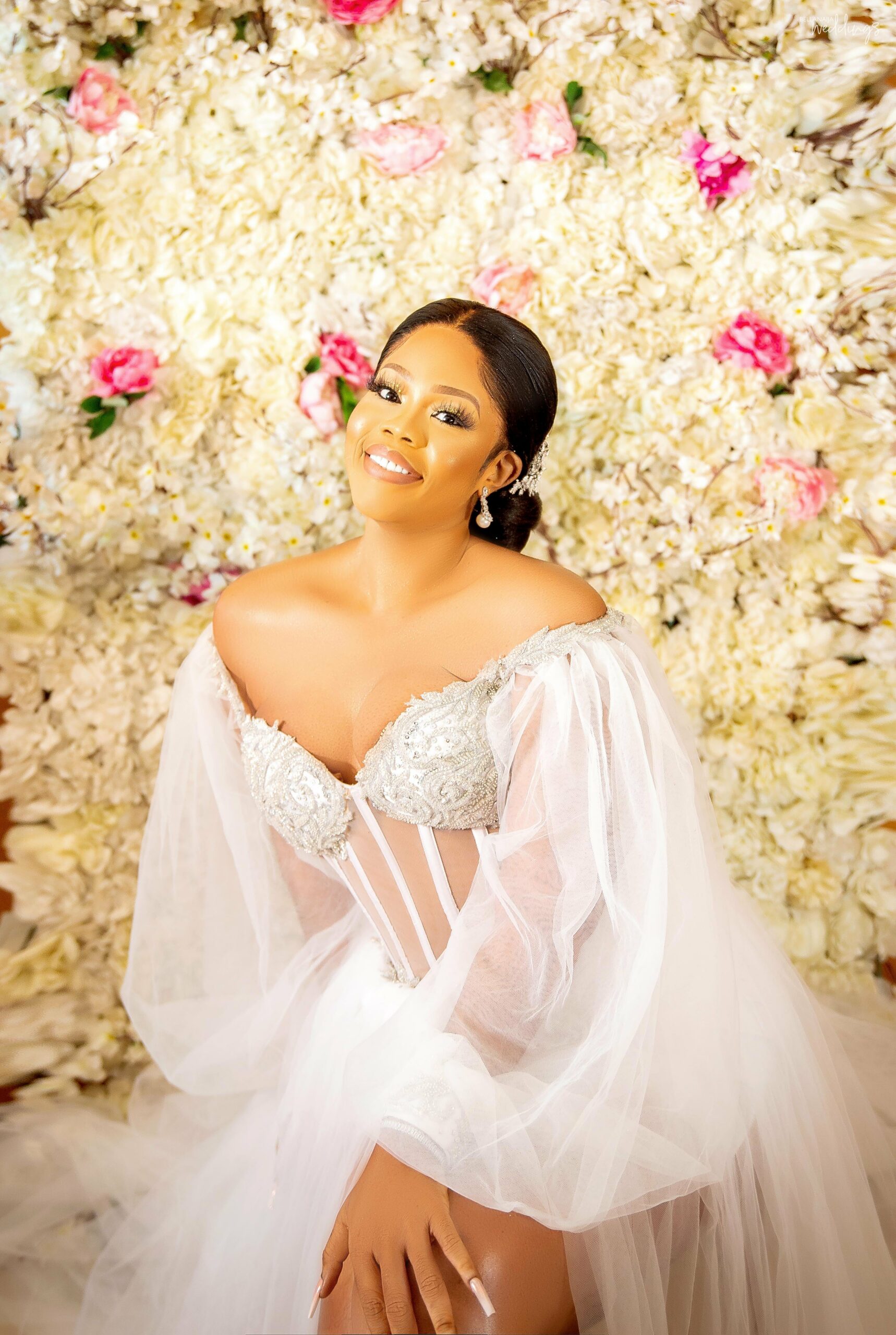 Their love story as Dubem shares it:
We were friends on Facebook in 2009 and then he started sending messages via inbox. We became good friends online. A few months later he asked me to be his girlfriend and then I wasn't interested because we hadn't even met!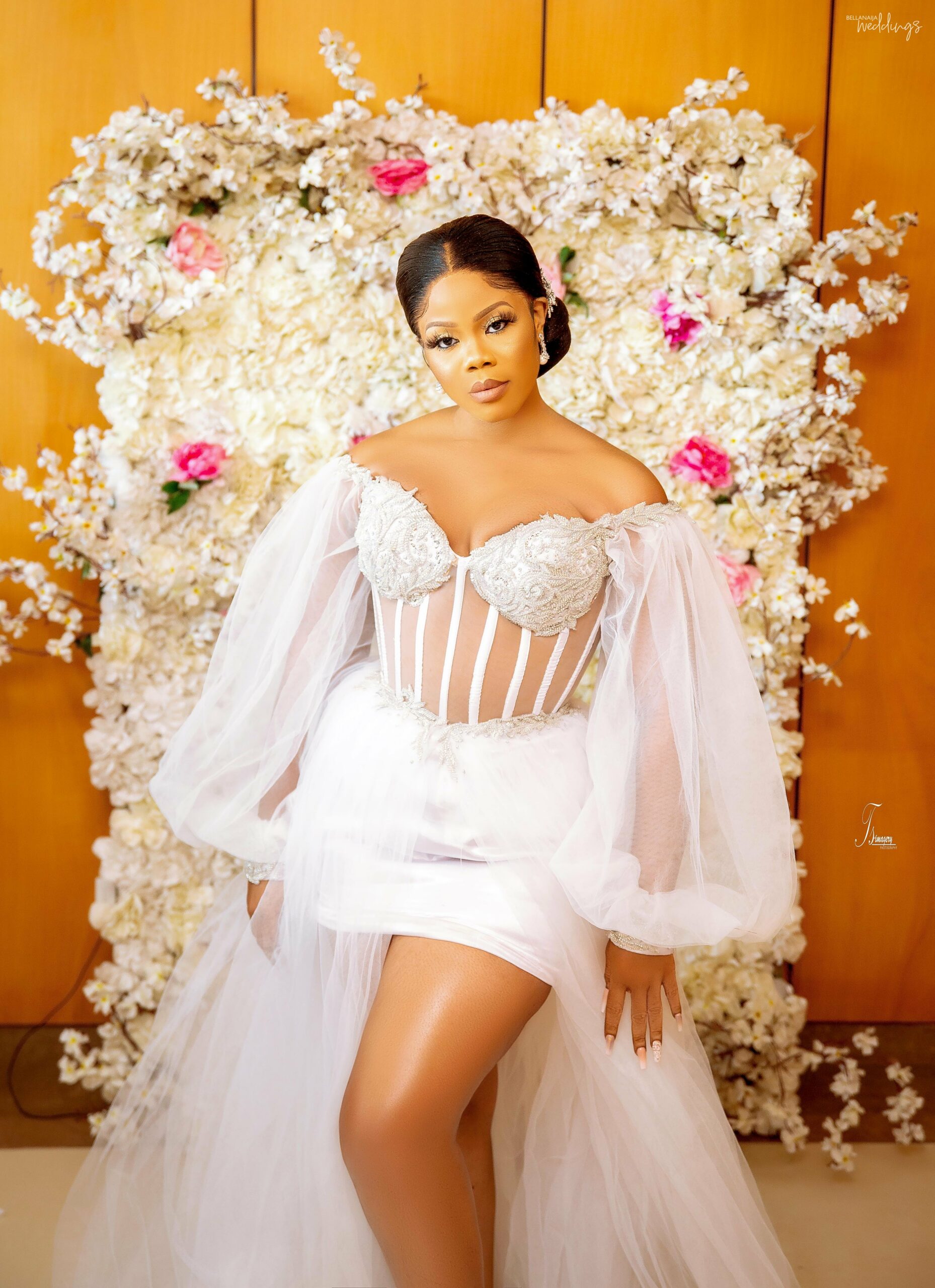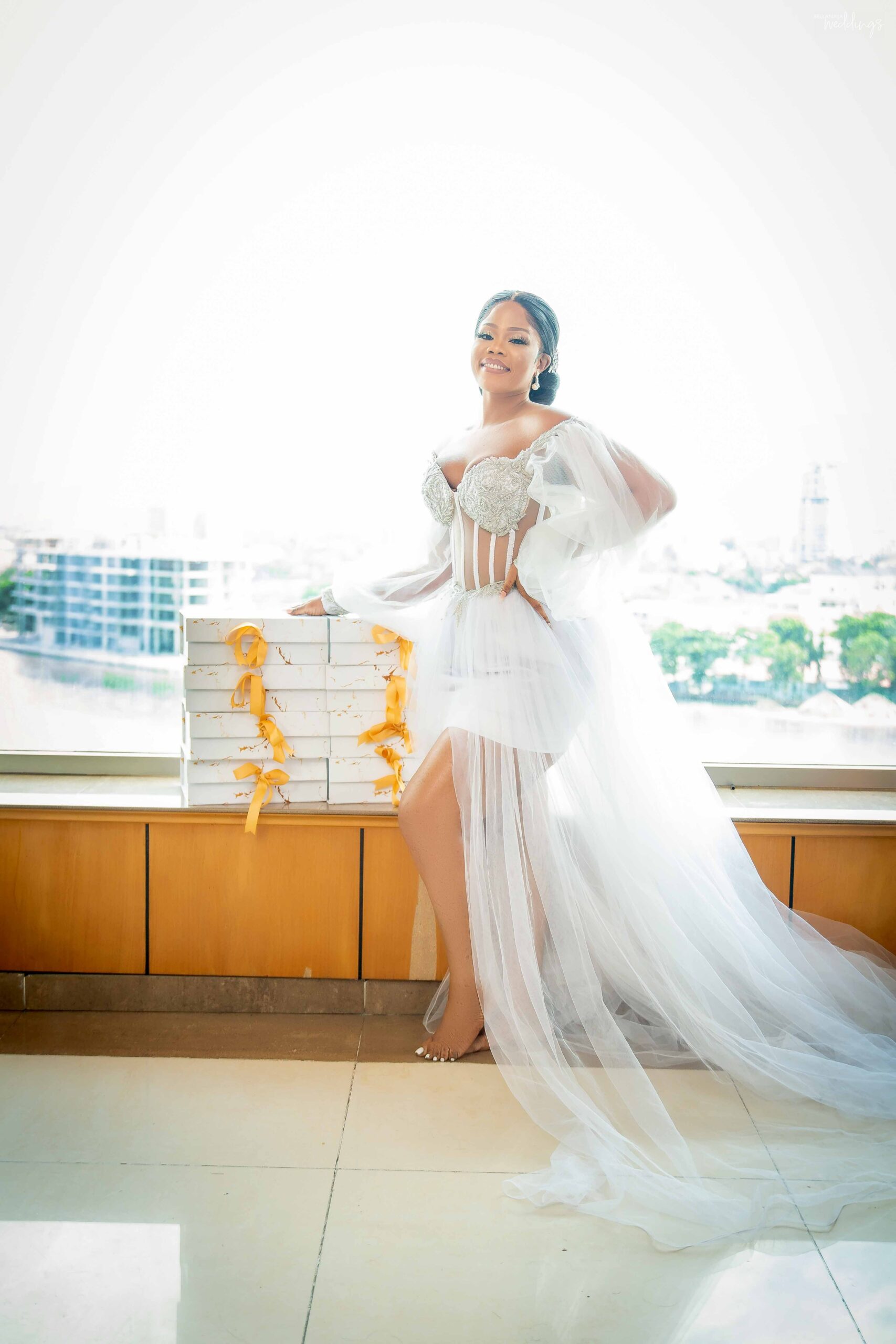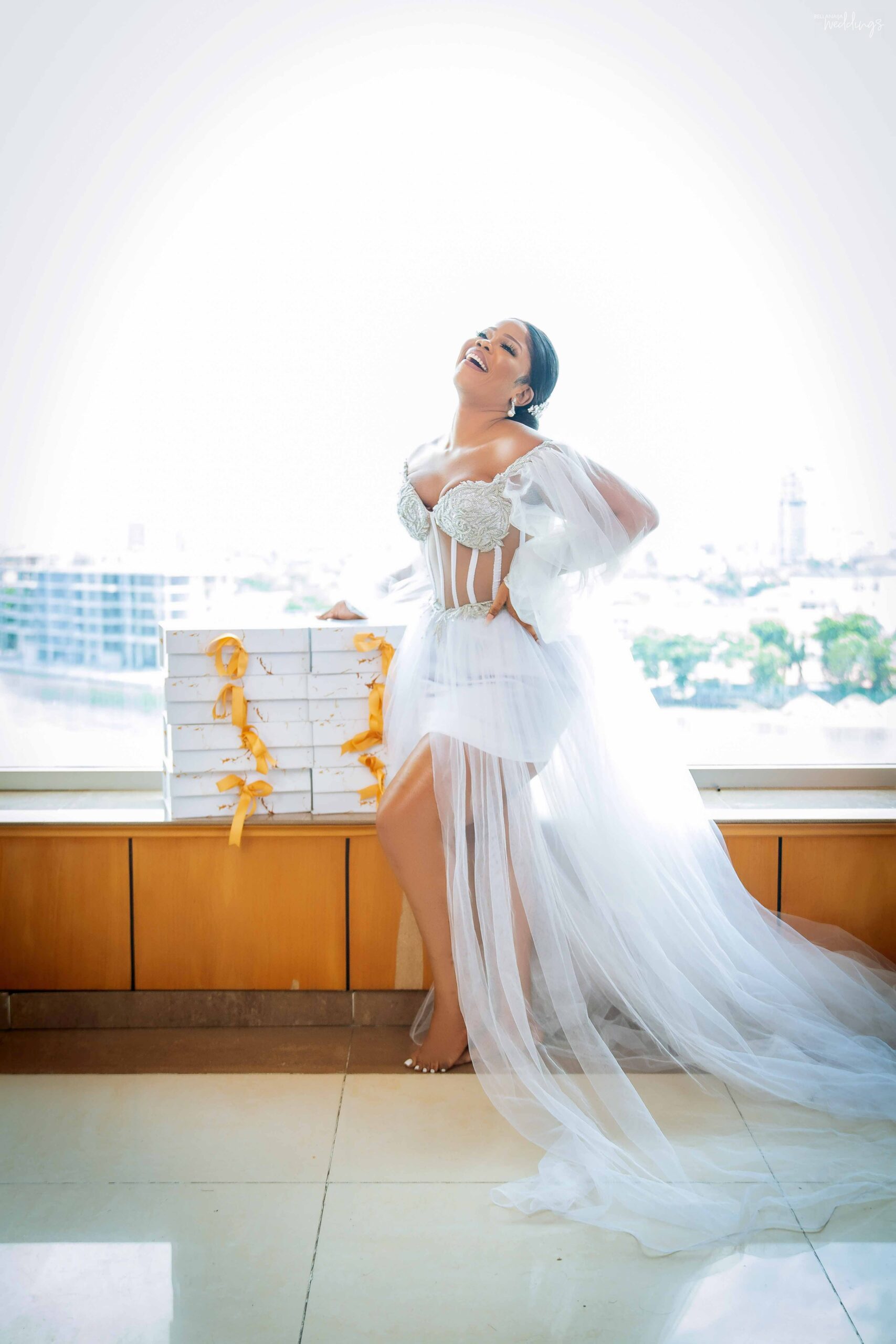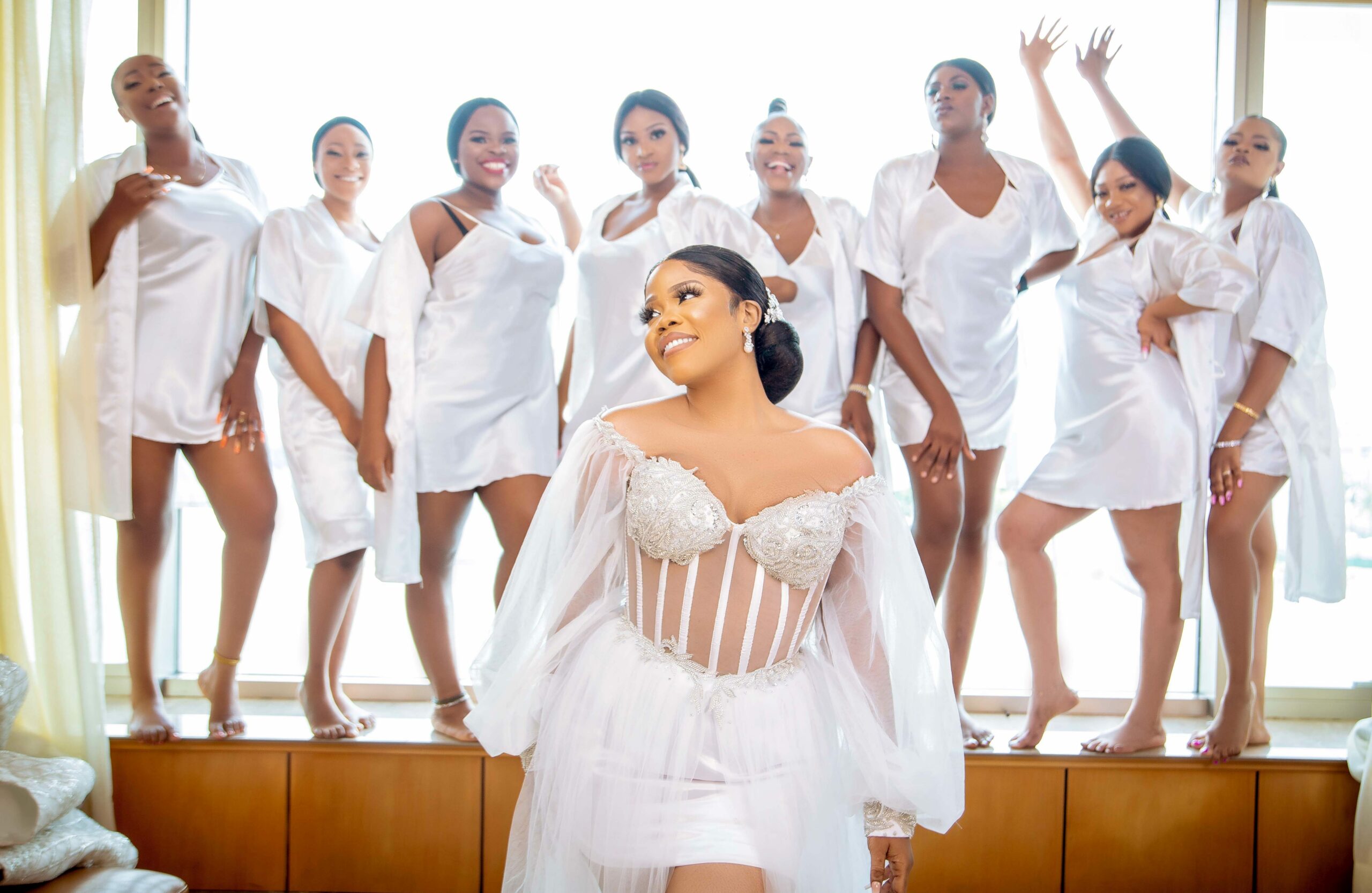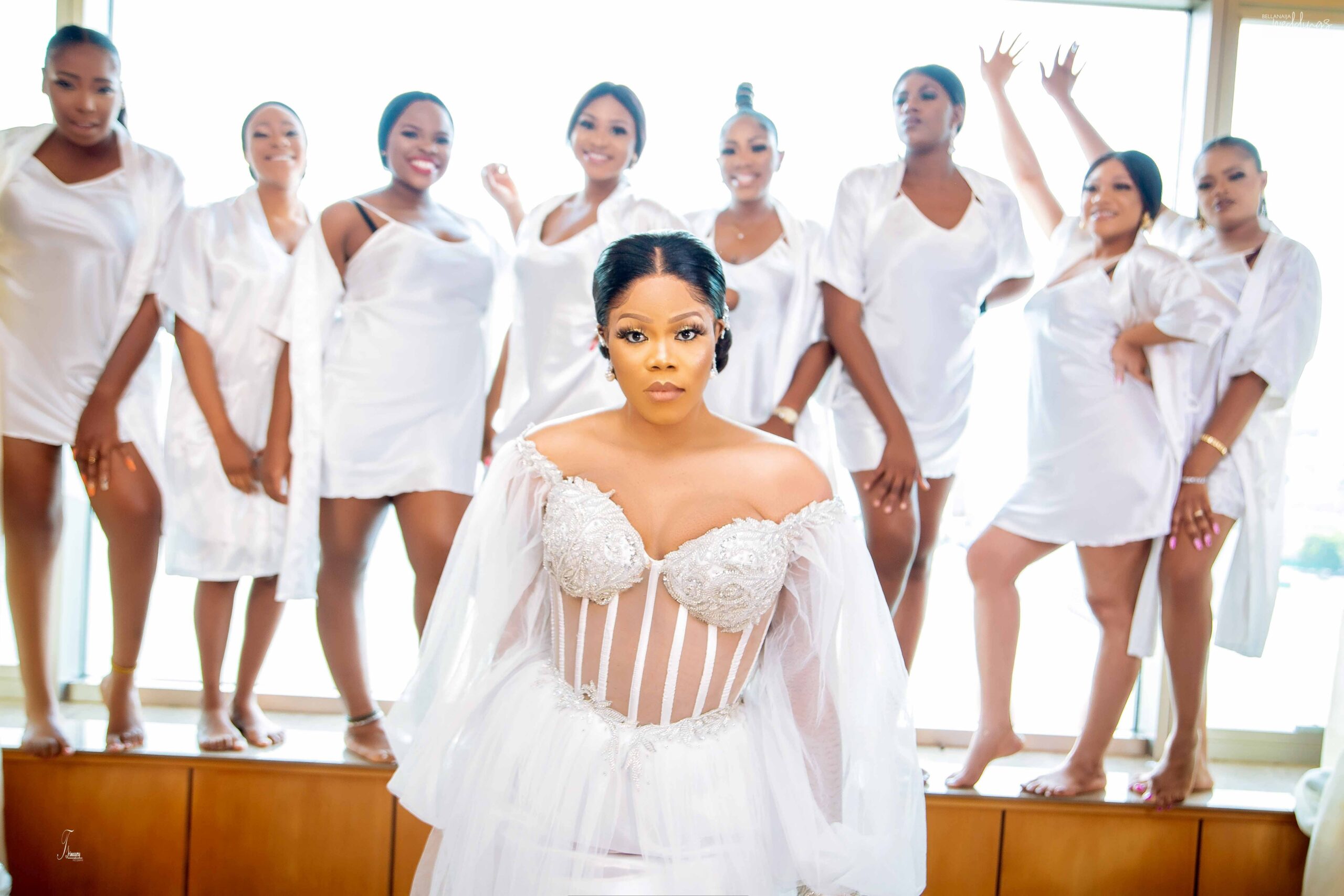 After so many sweet words from him, I agreed to meet him! I blushed throughout our first date so it was obvious to him that I was interested!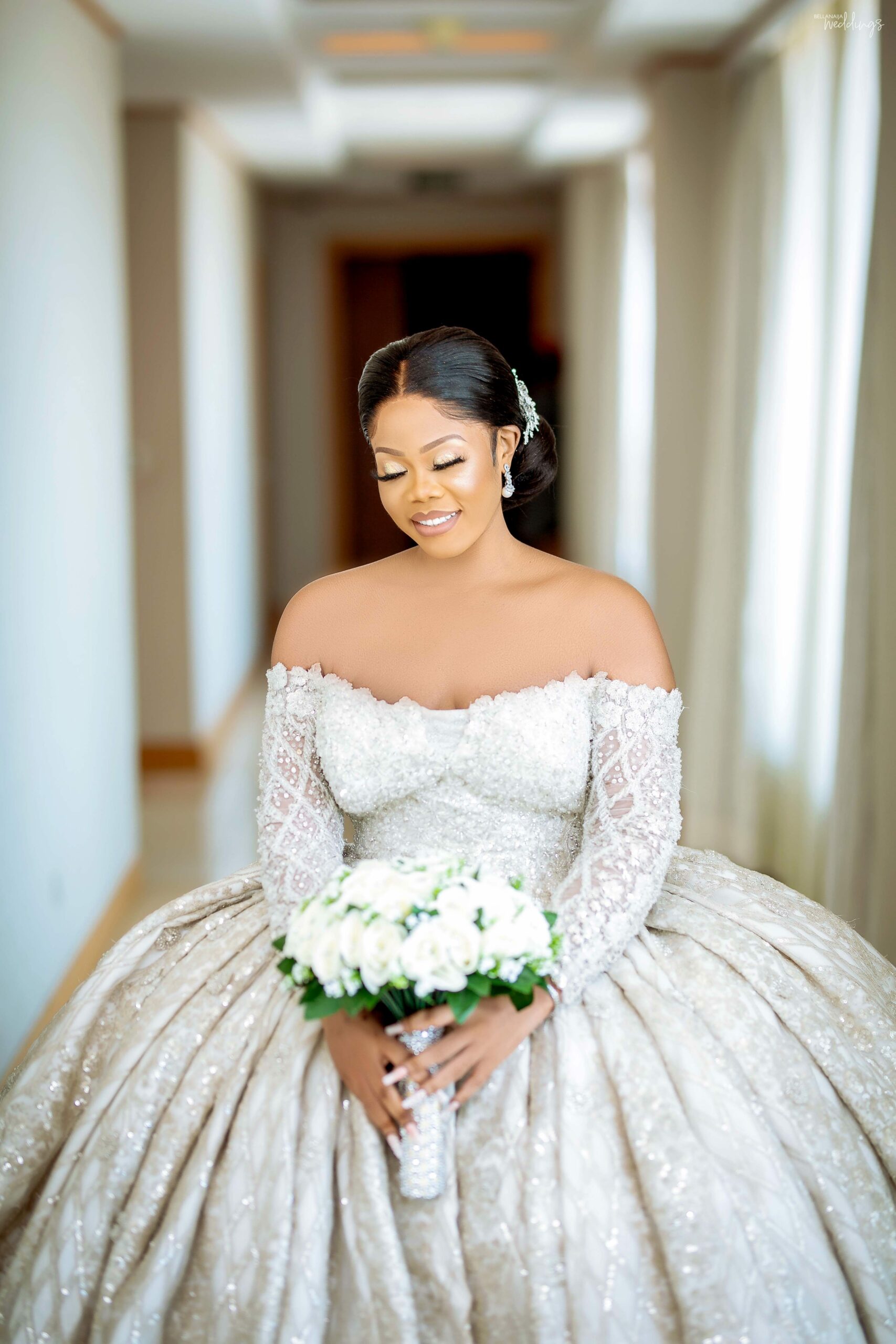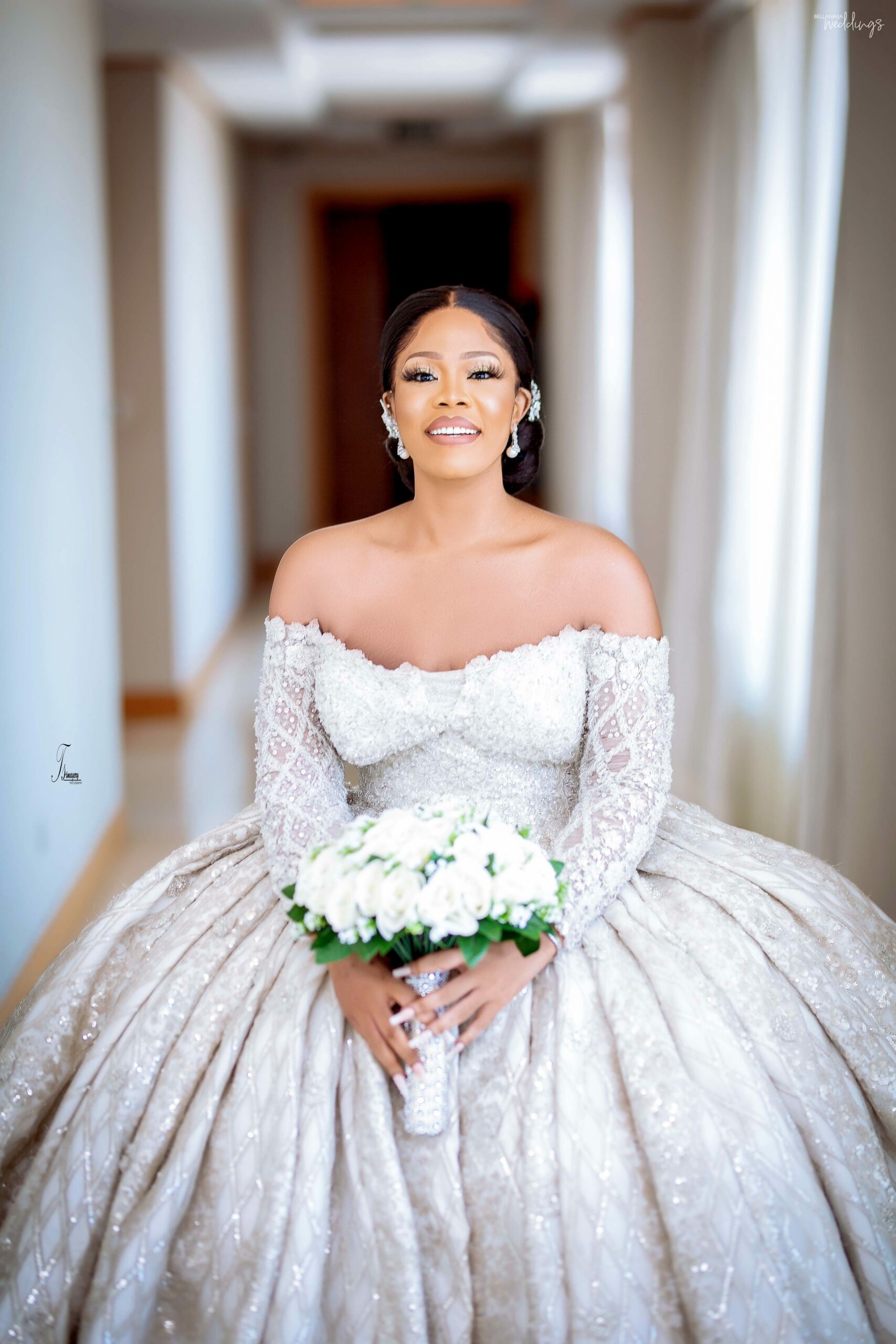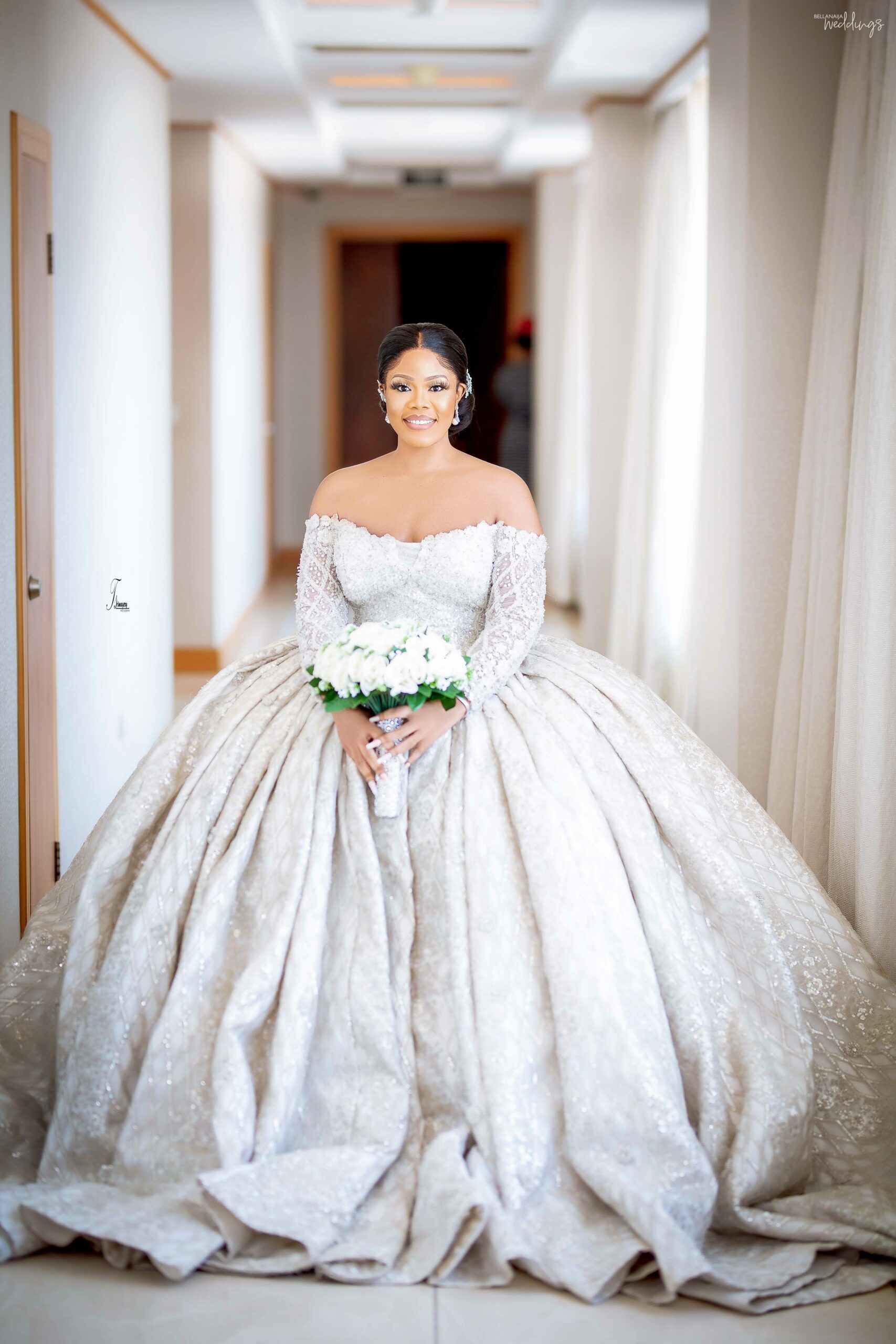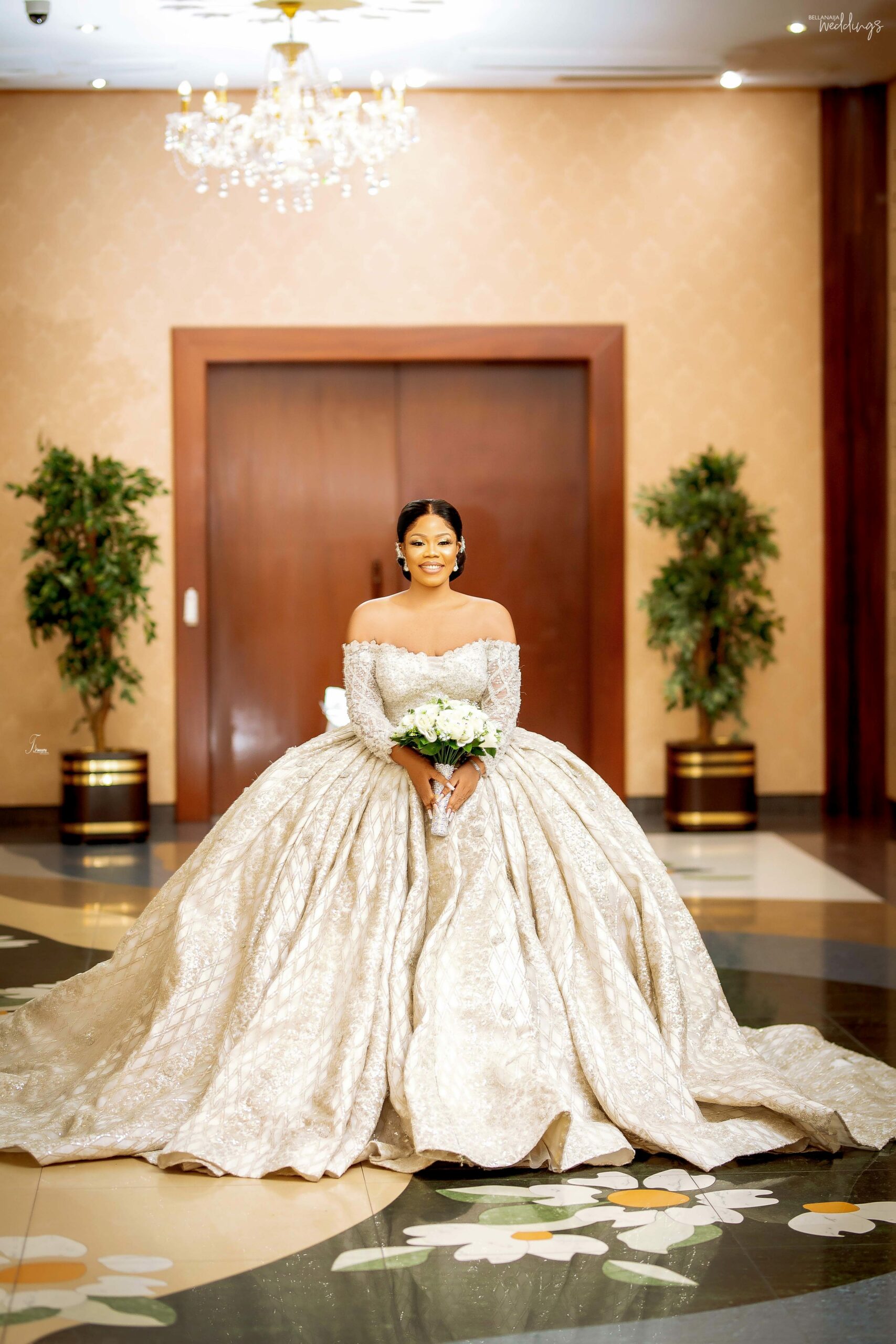 Our relationship was pretty funny because I was young (18), so I wasn't sure if I wanted to be called a girlfriend yet… He was so nice and caring which made me anxious!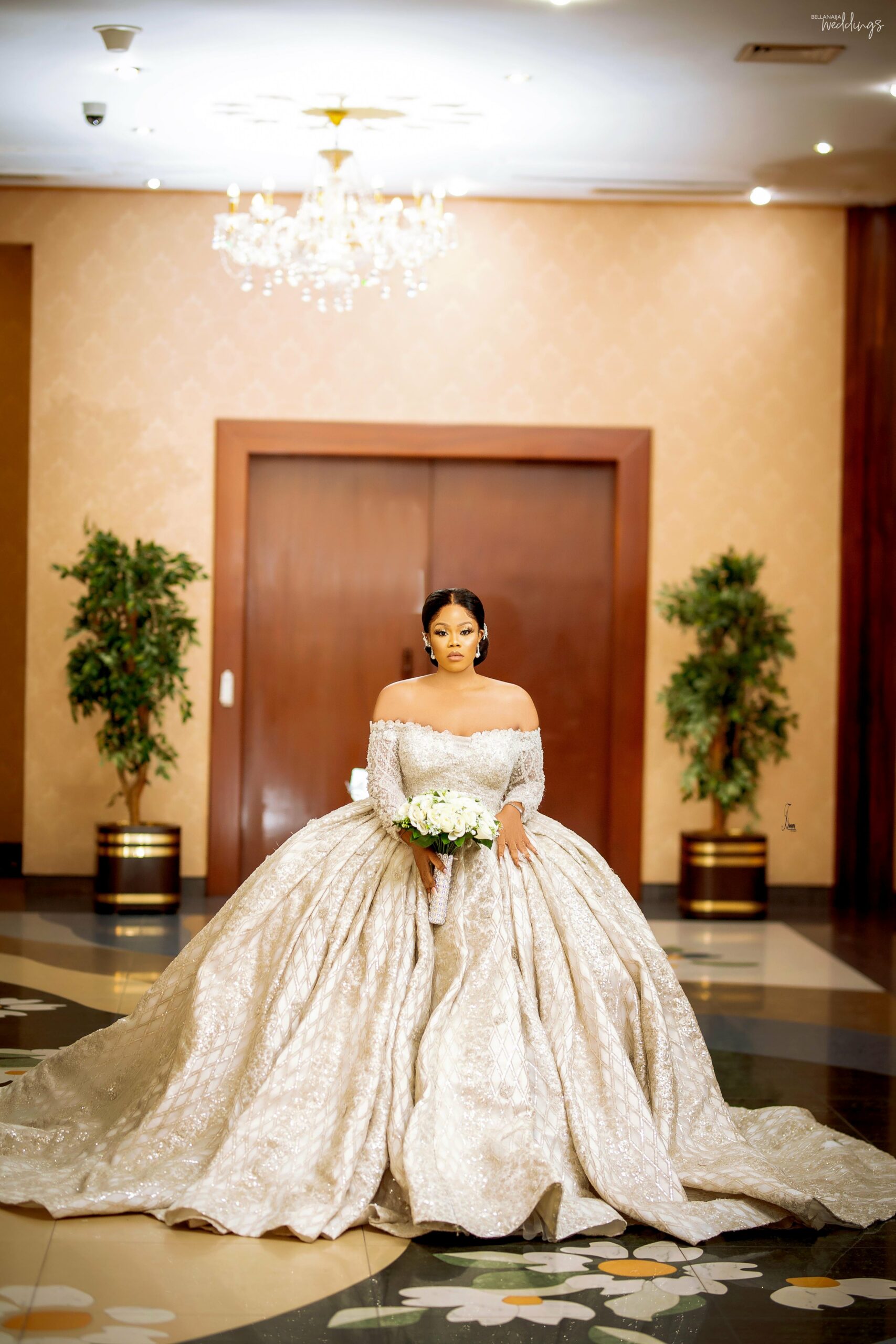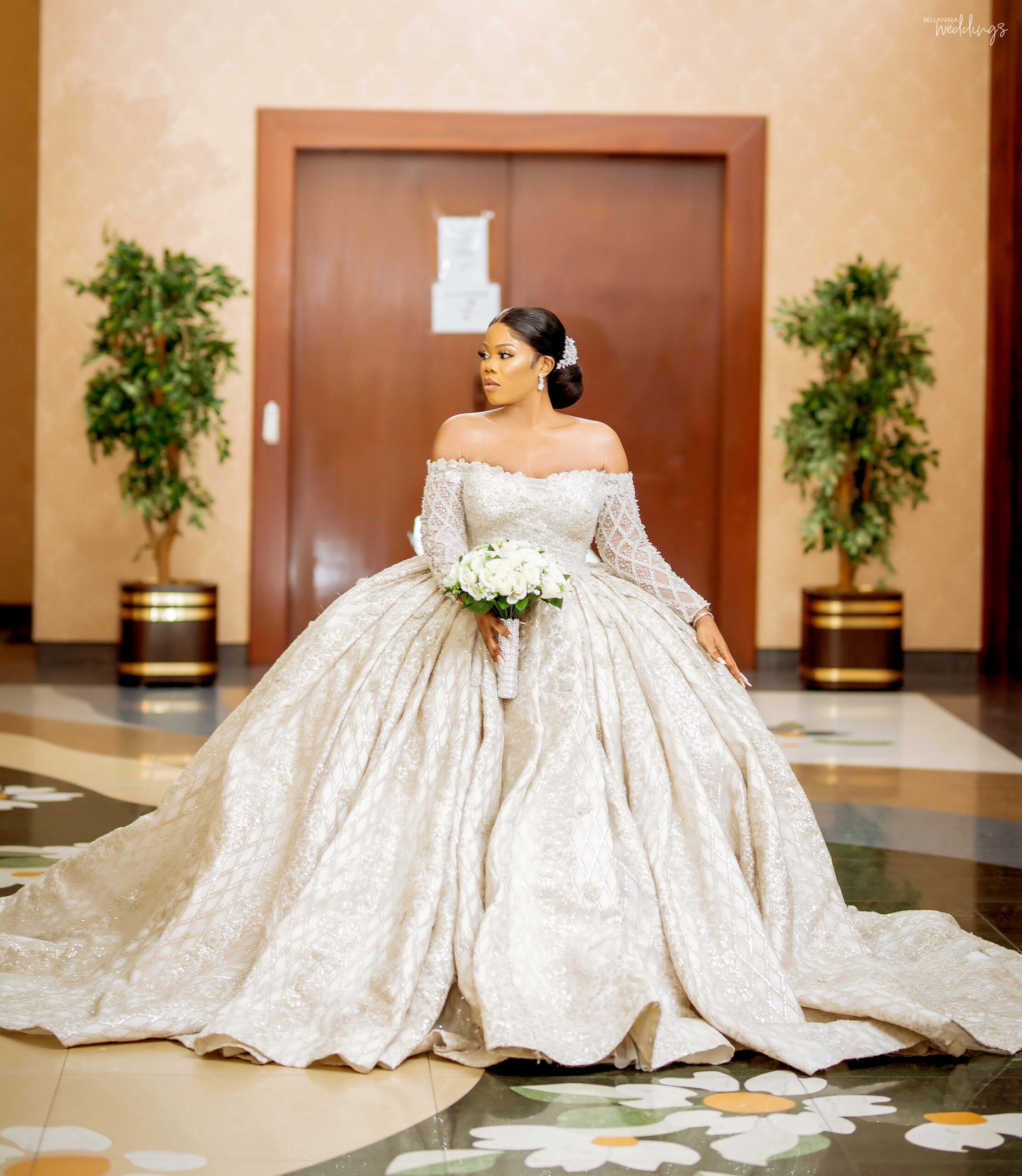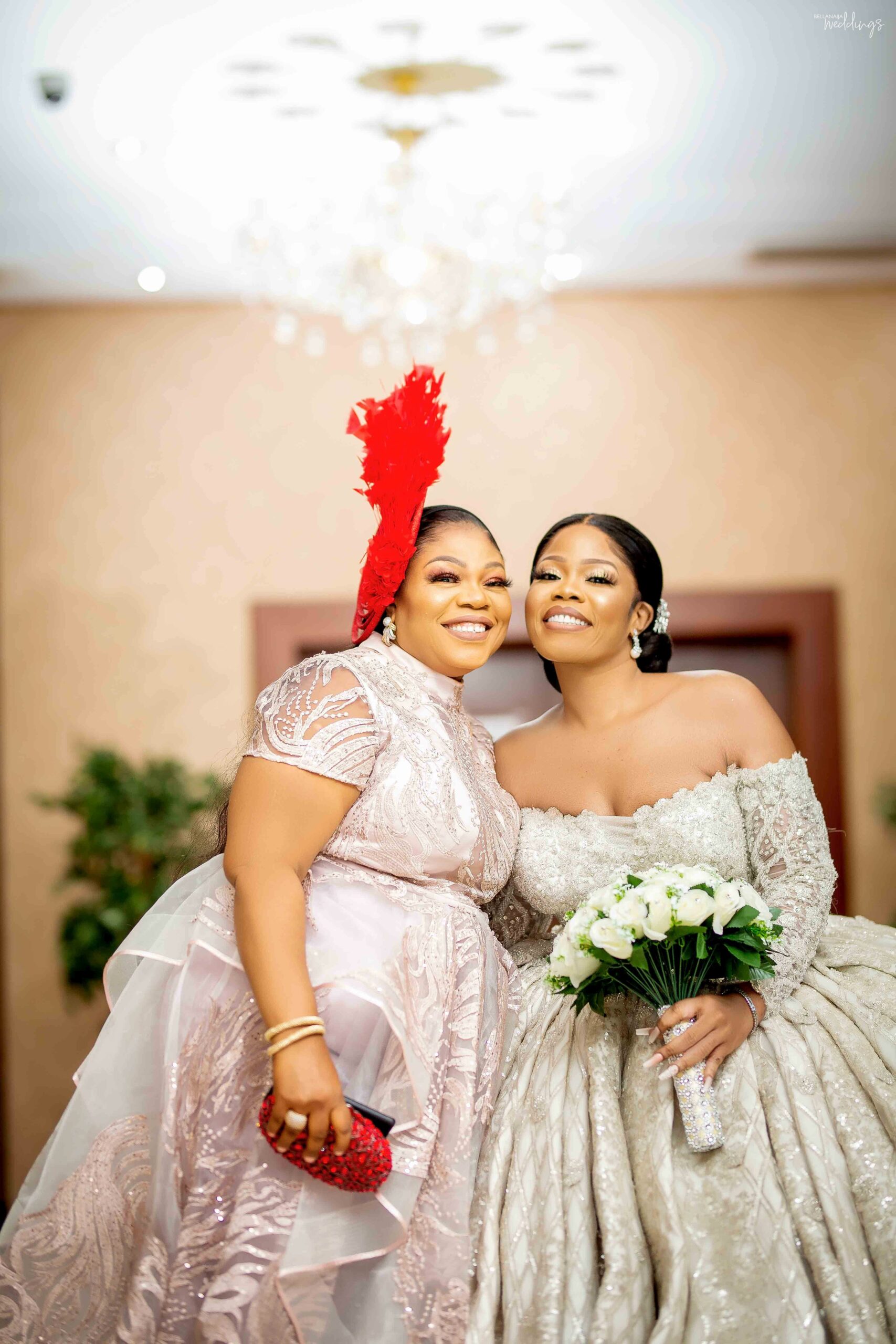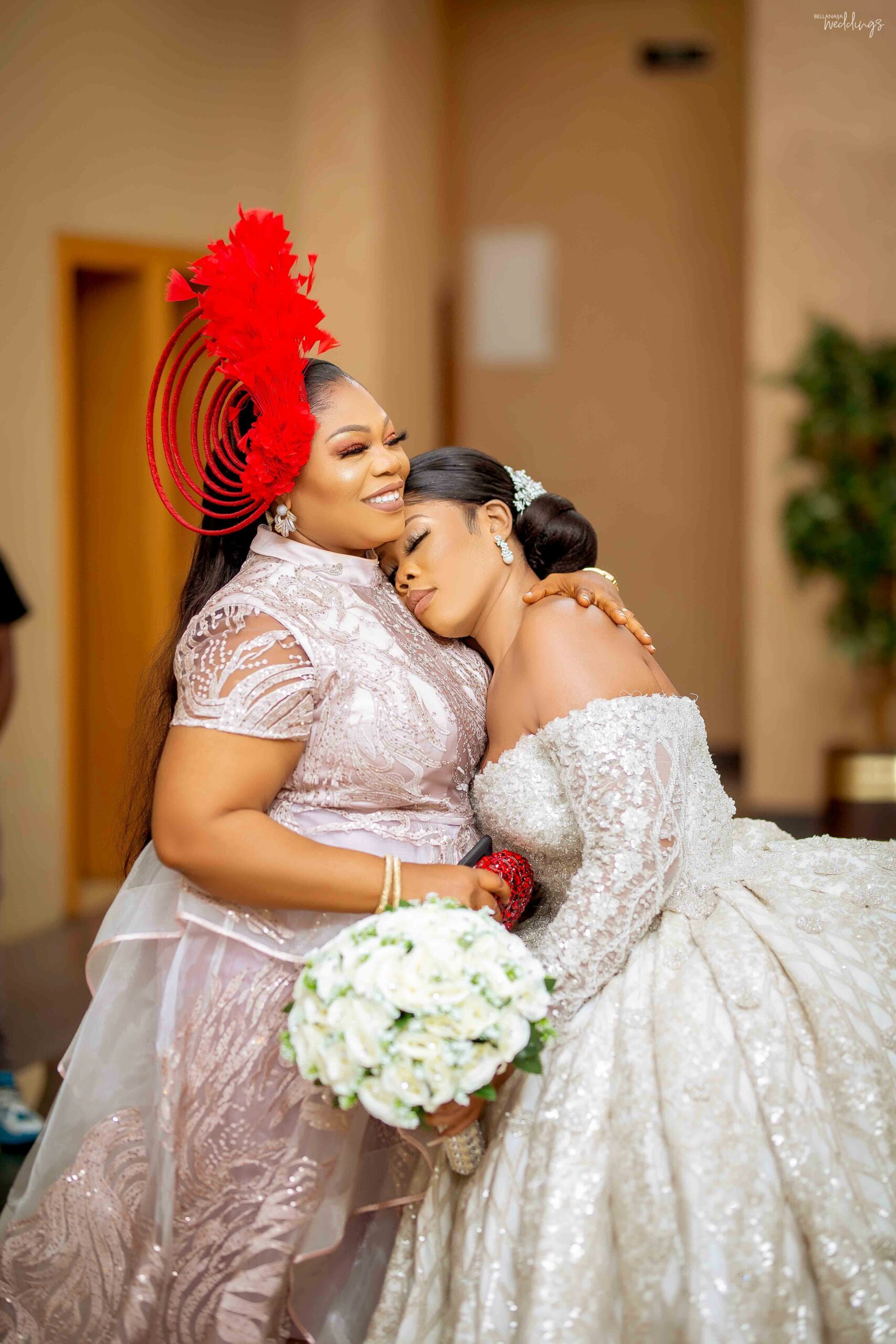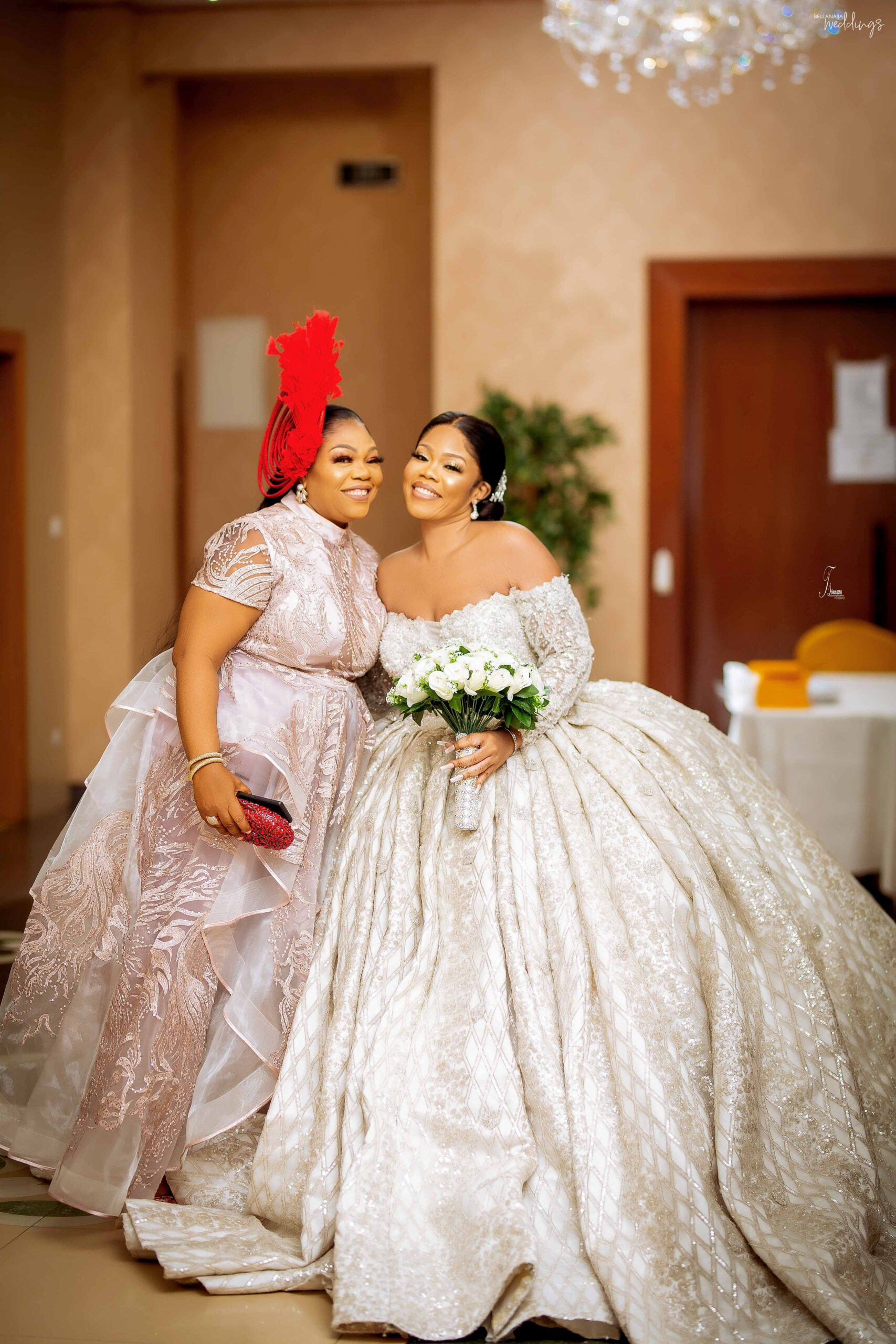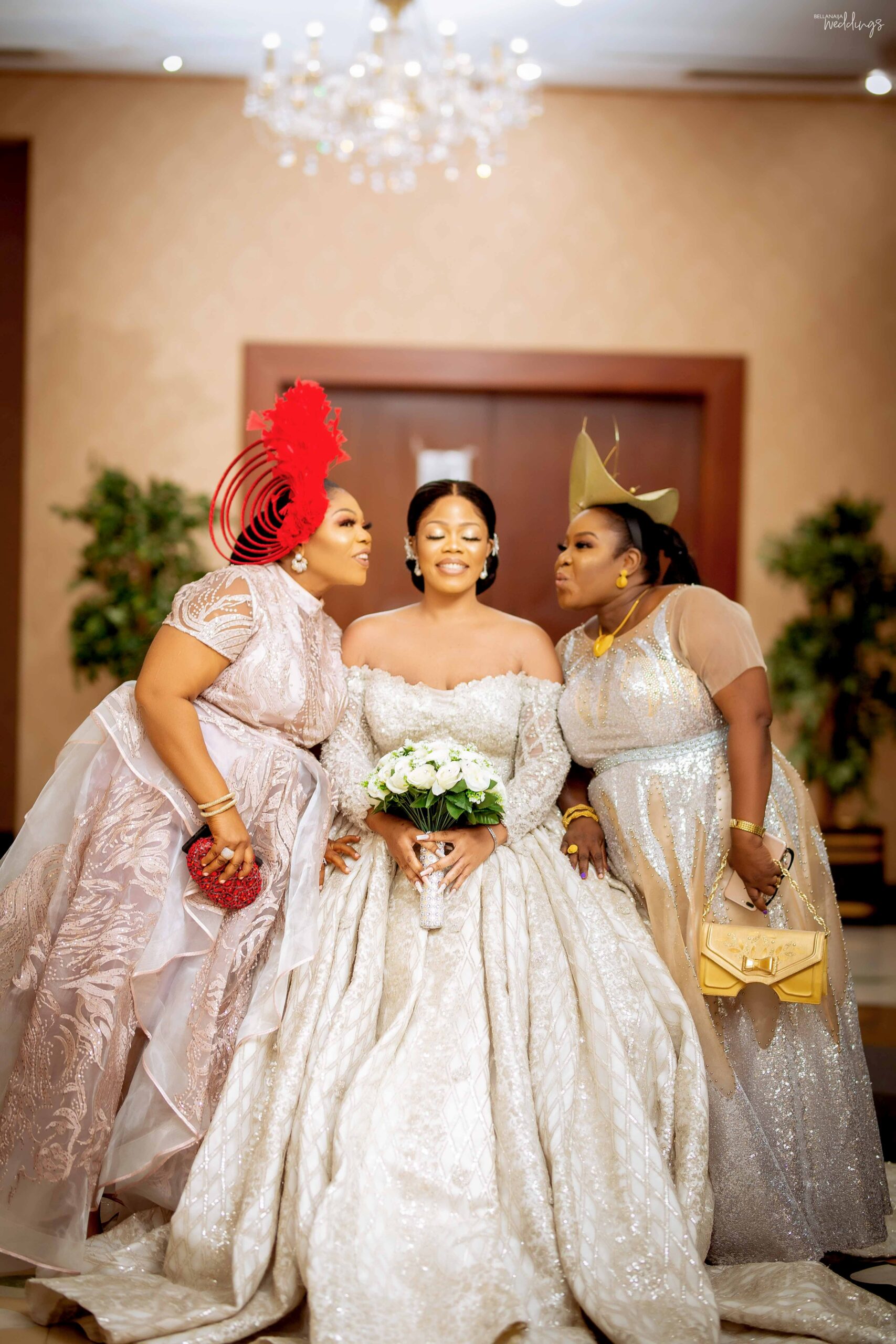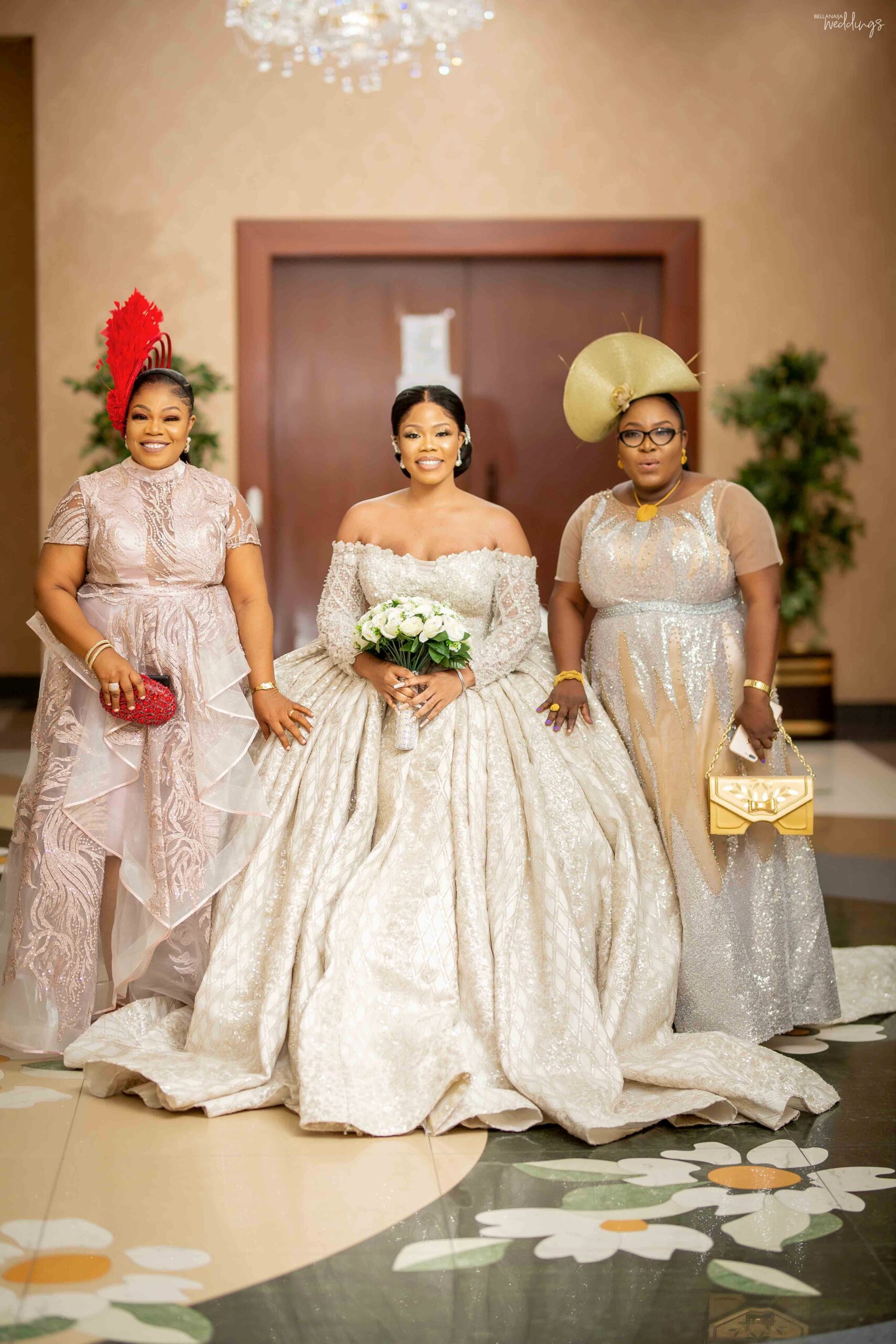 January 2010, I decided to break up with him for no reason! He begged and begged but I Insisted! I felt he was too caring and I wasn't ready for a relationship.
Let's also see how Chizzy preps for the big moment…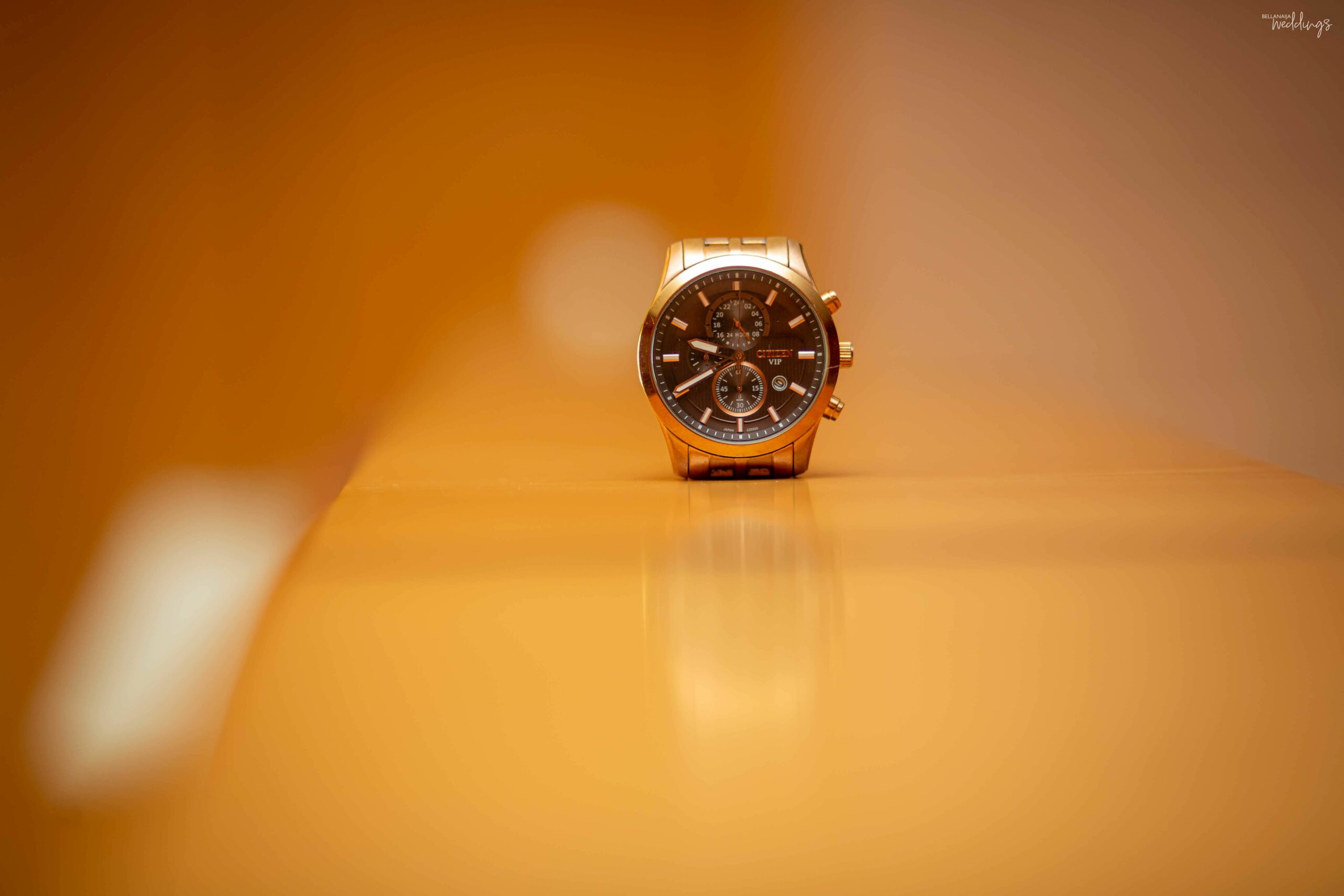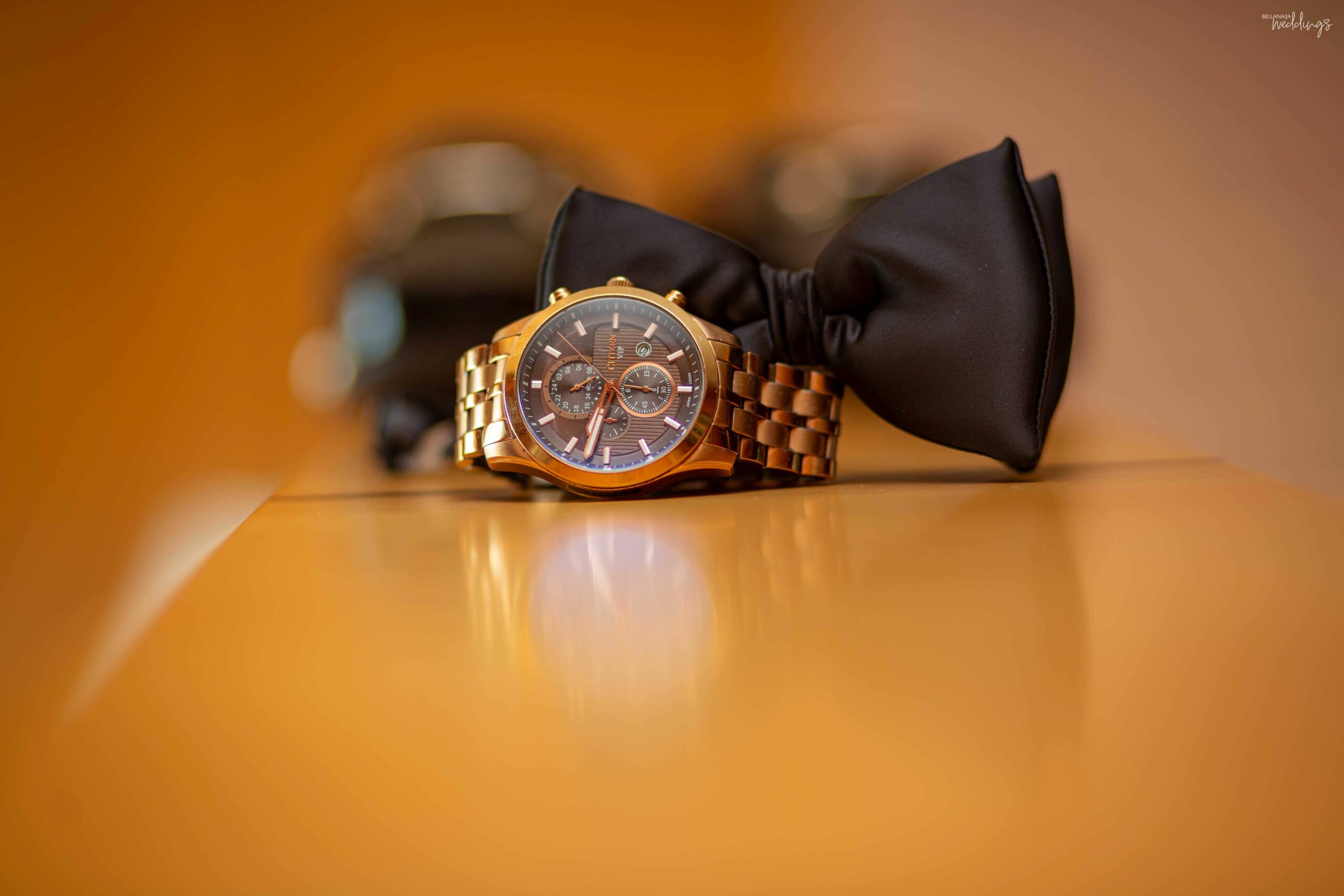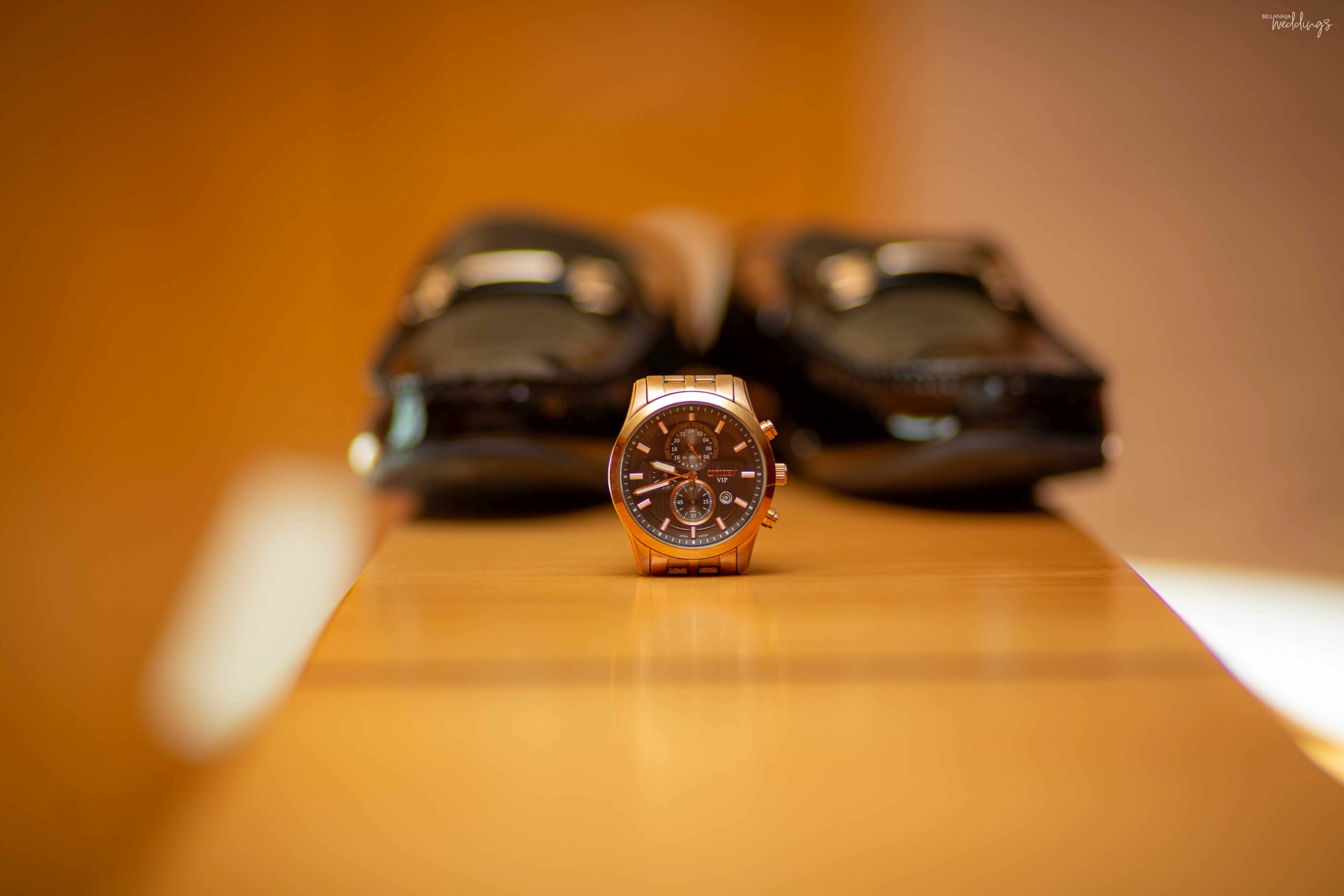 Fast forward to 2012, I couldn't get him off my mind so I went on a search. Lol… I messaged him severally but his replies were cold, (he was in another relationship already).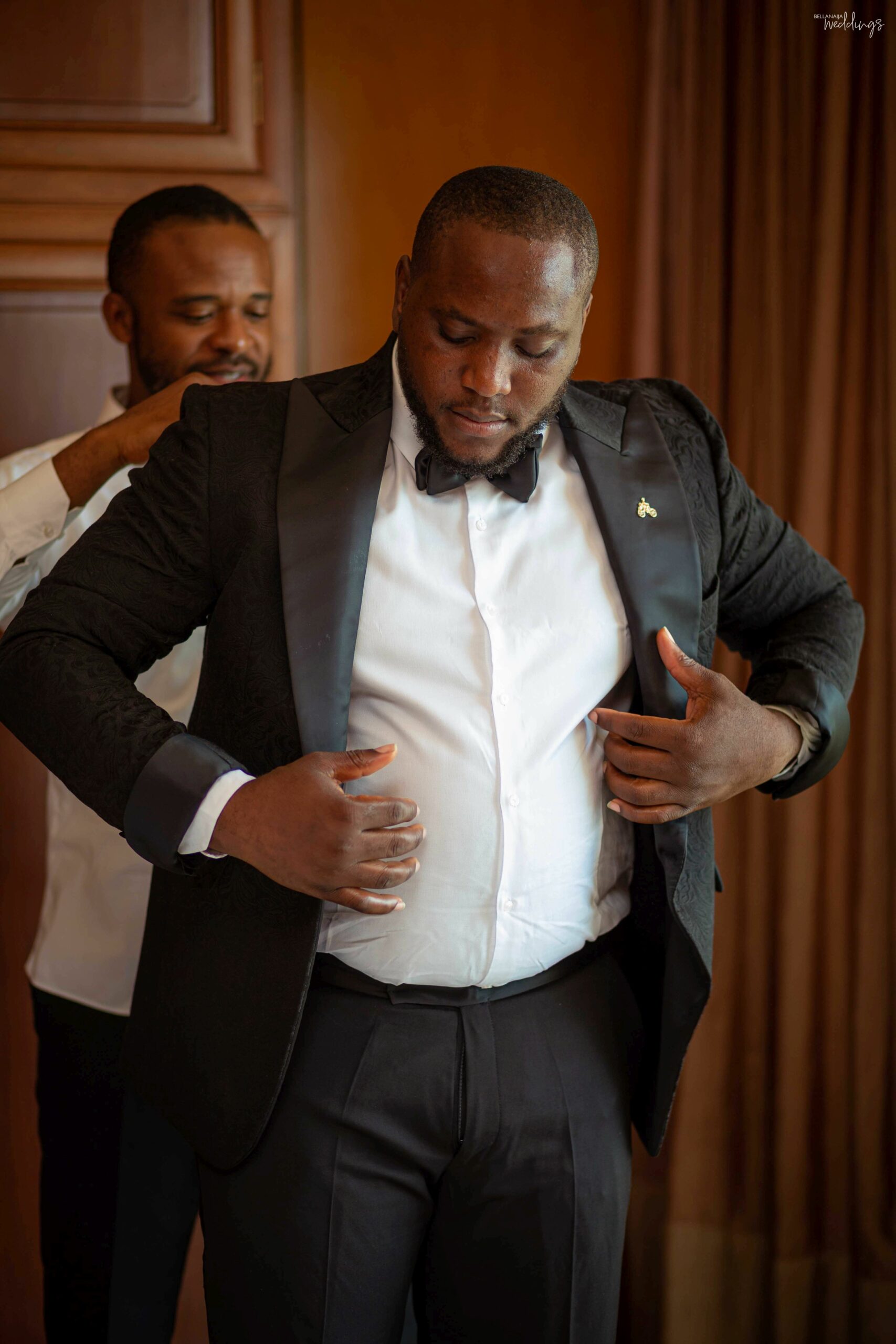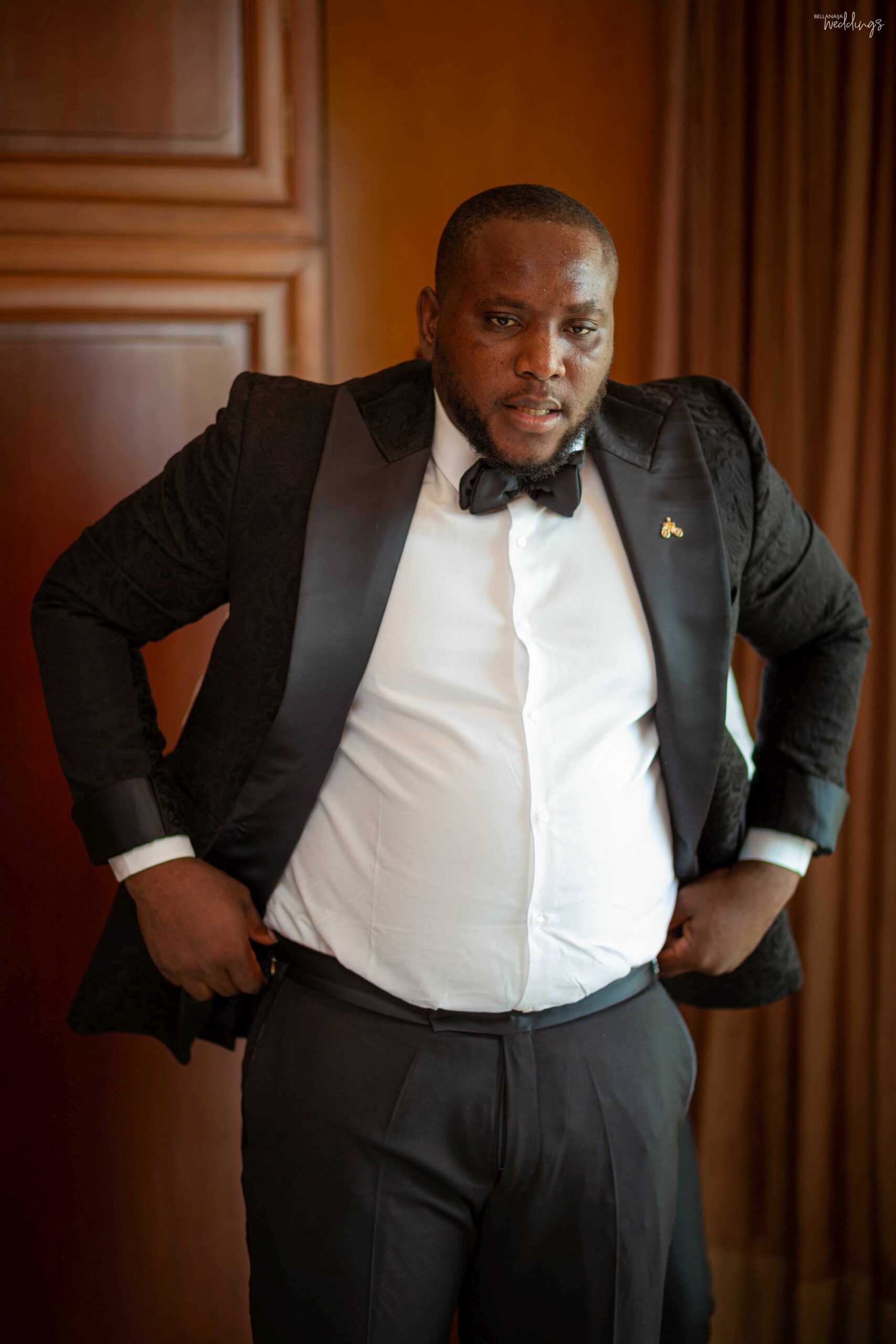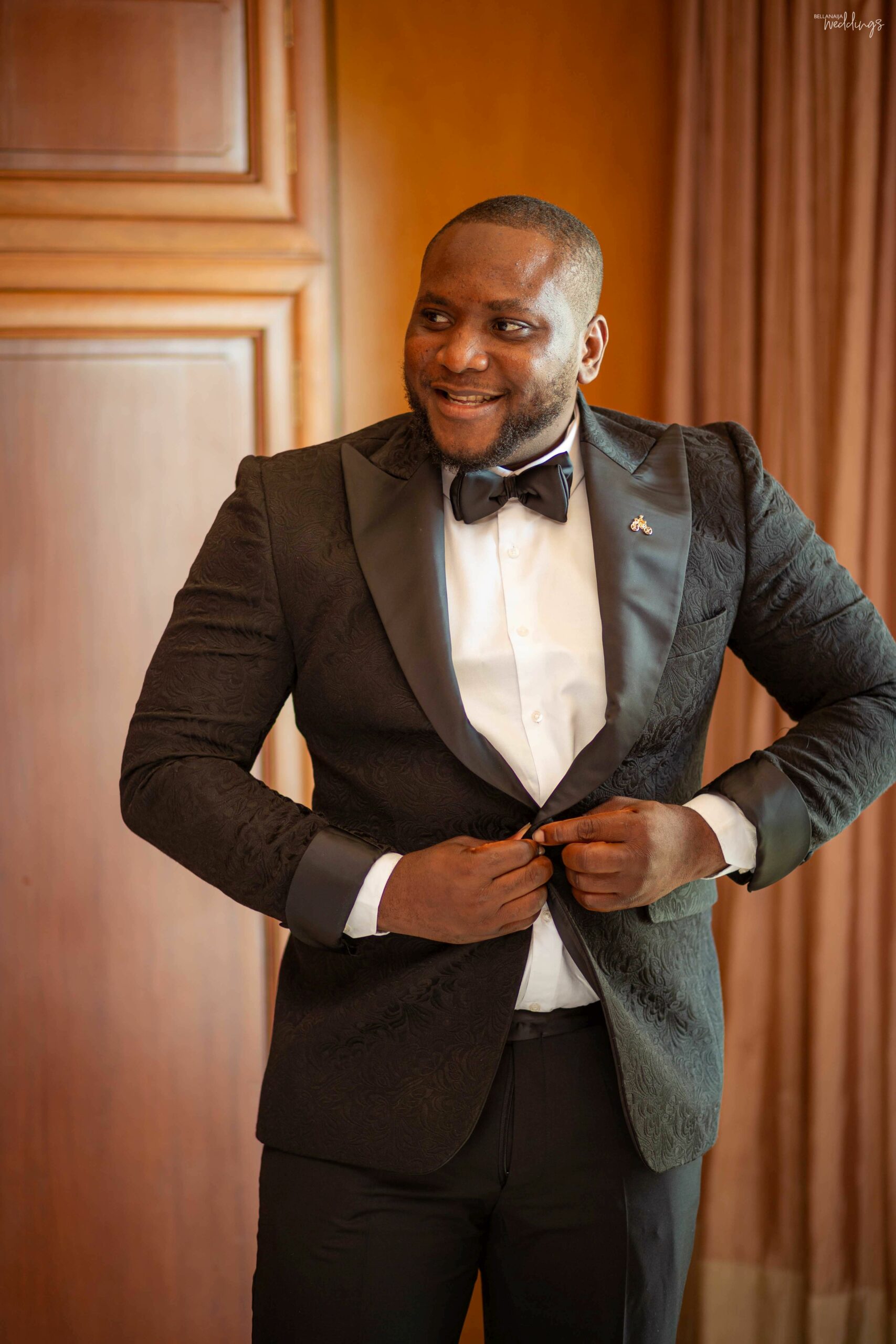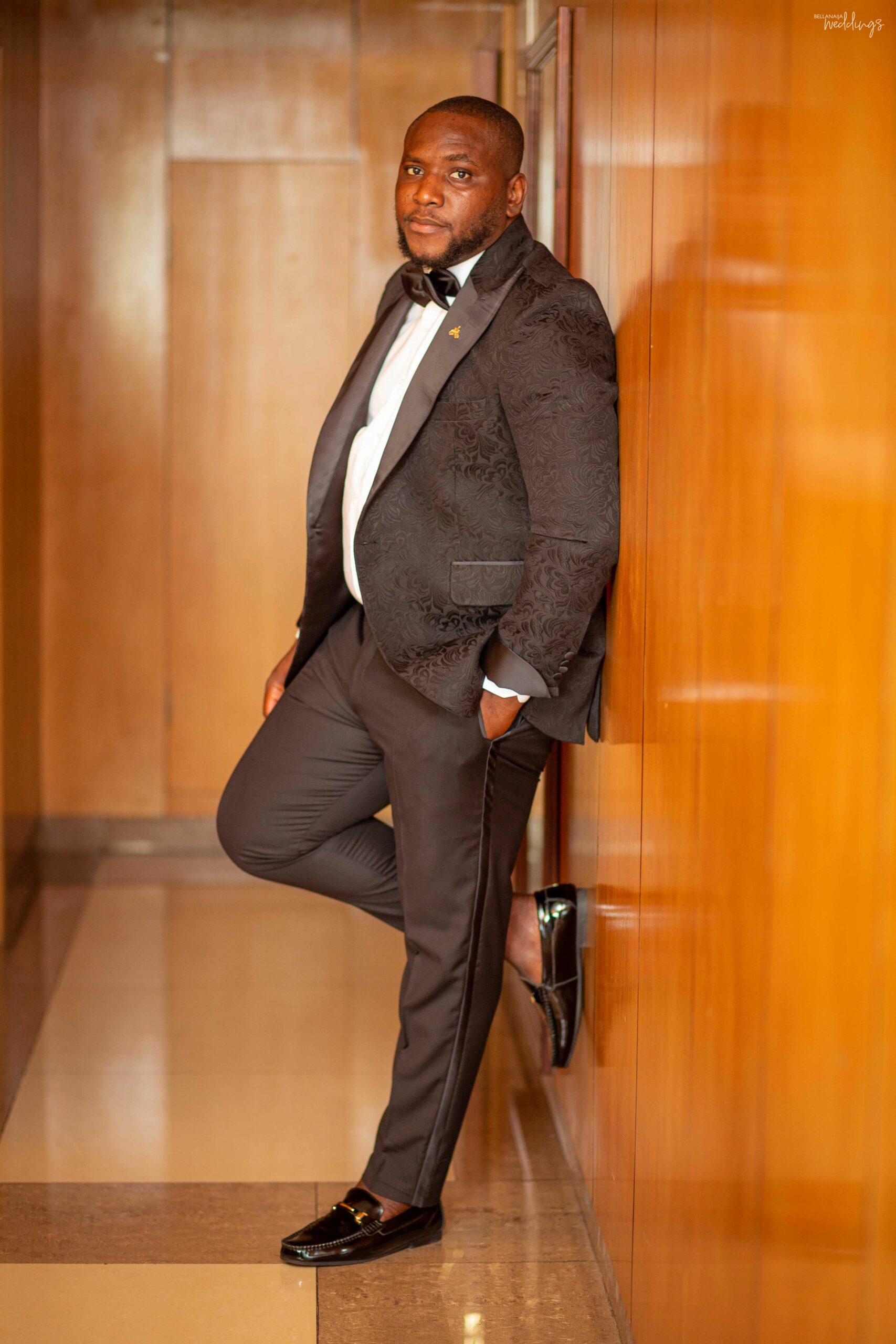 I was also in a relationship but I wanted to be with him. I decided to tell him how I felt, and surprisingly, the feeling was mutual.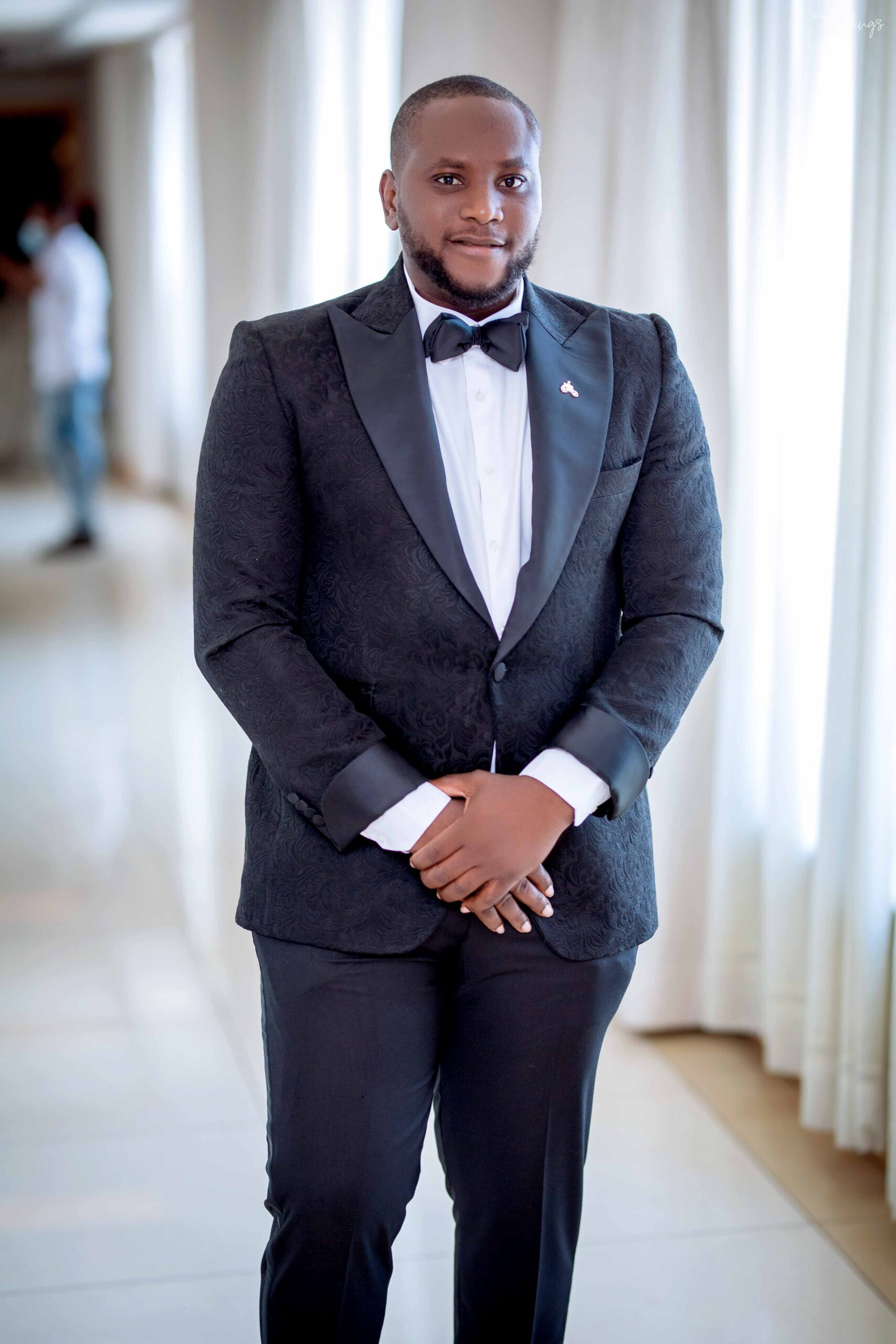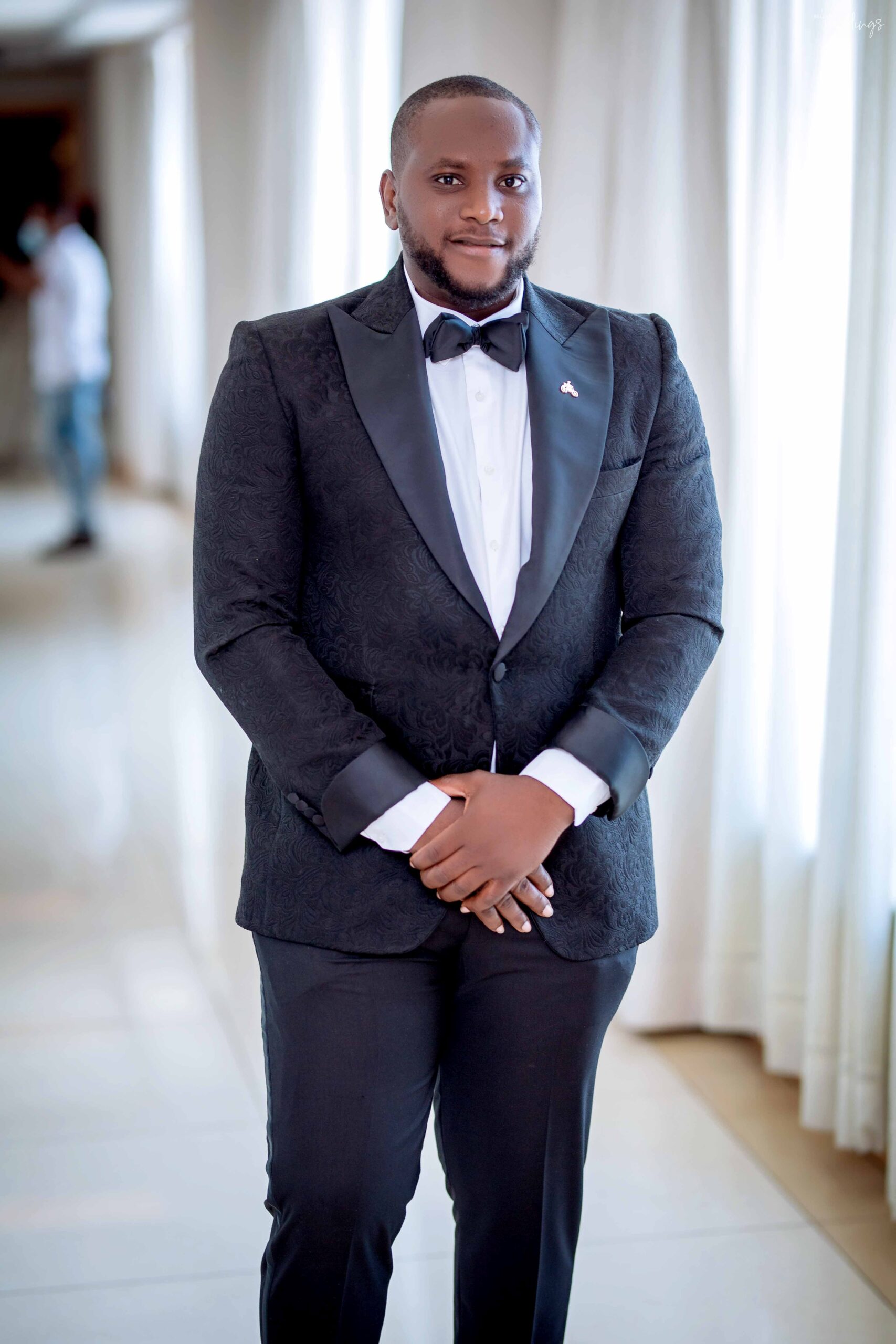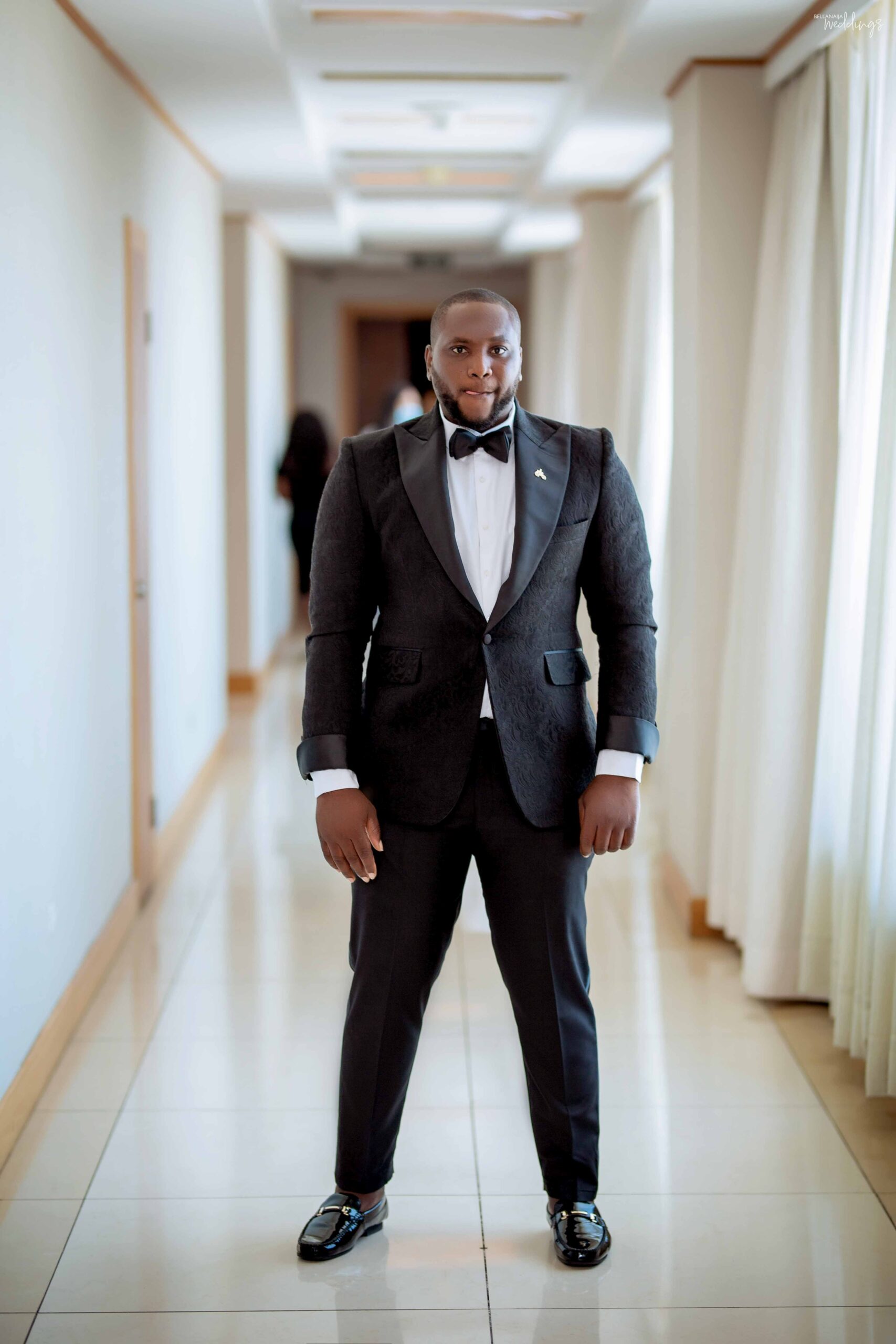 That first look moment is always something to look forward to! 🤭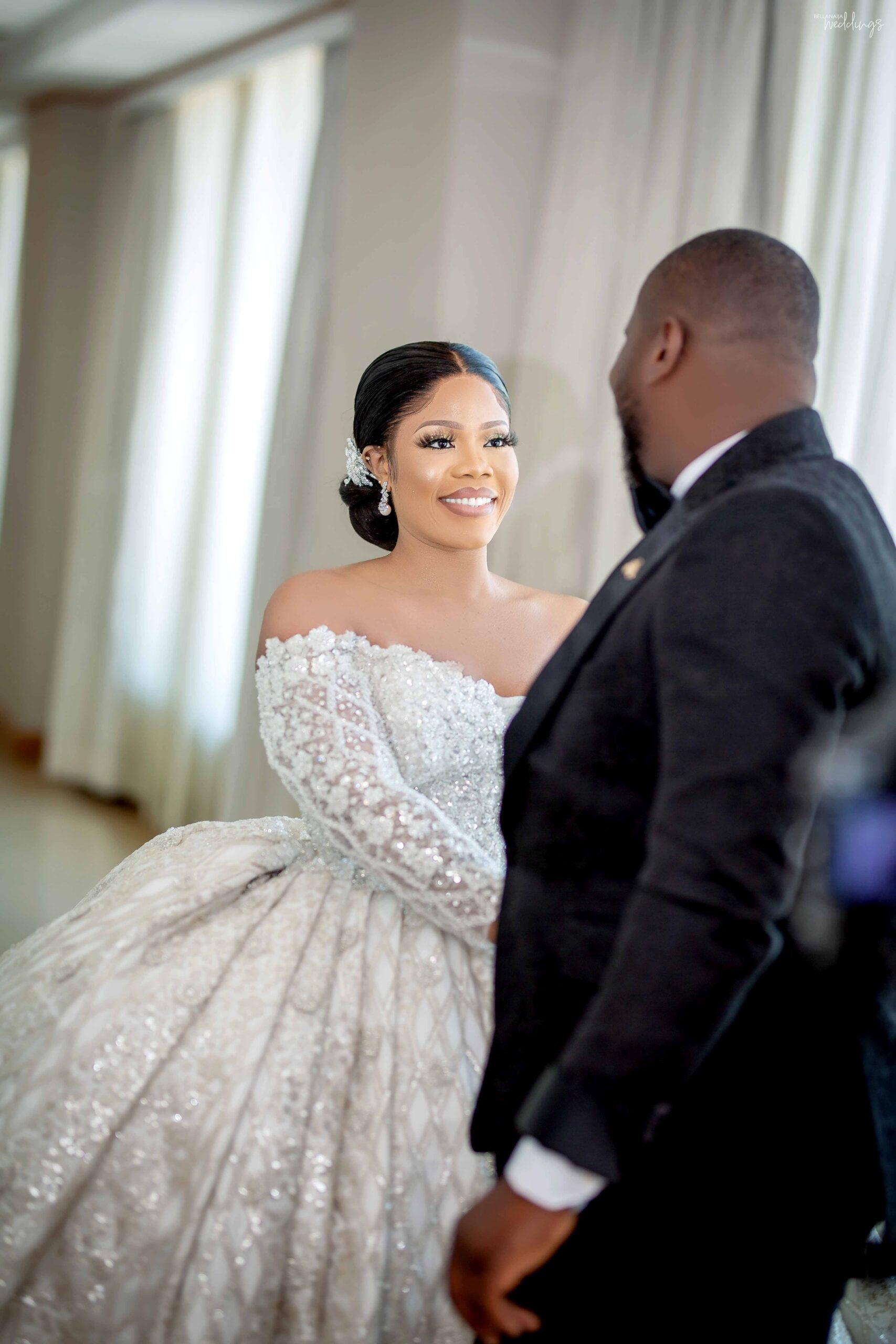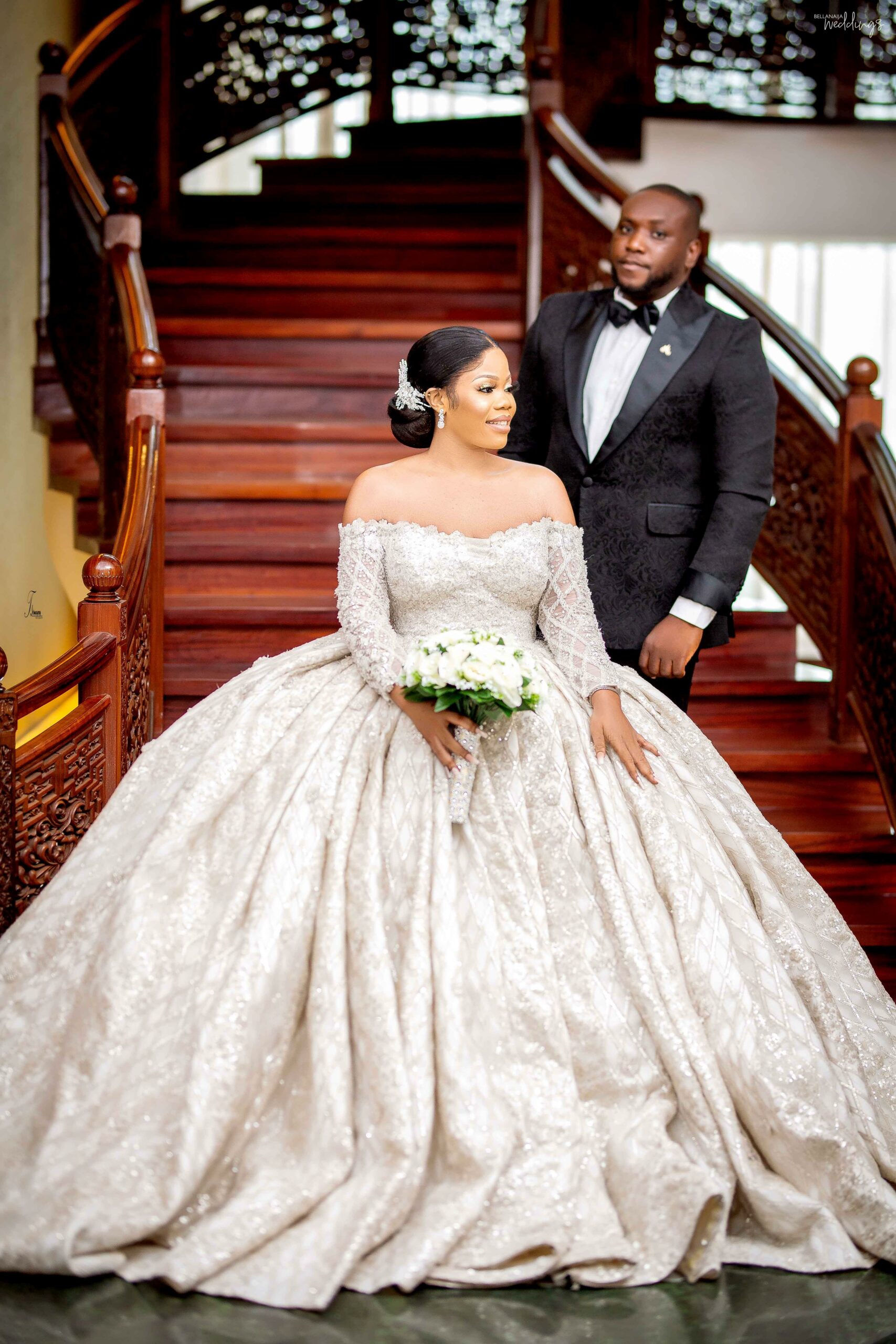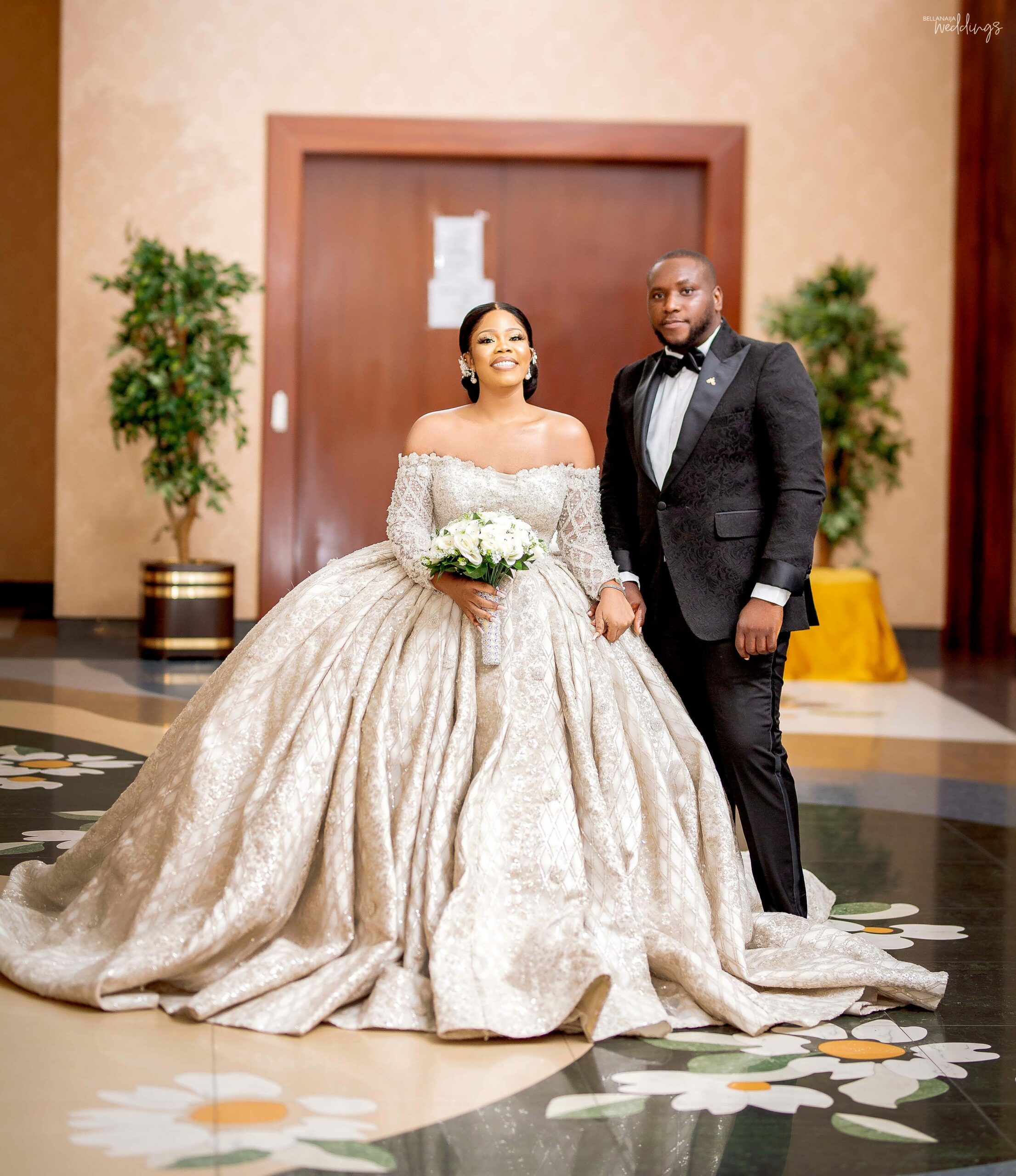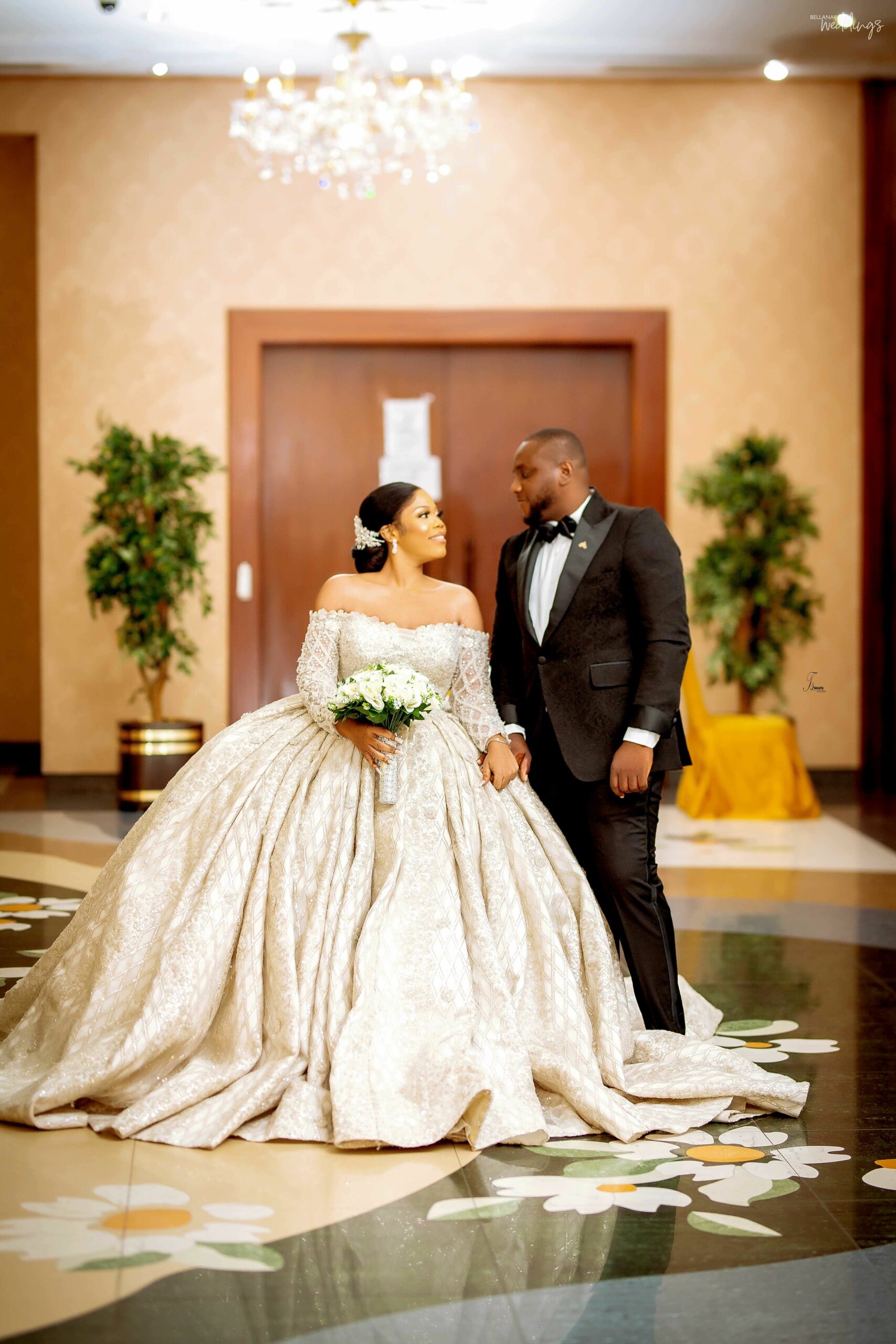 We reunited and from been caring he graduated to been the most romantic human on earth, yes he randomly wrote me letters and more…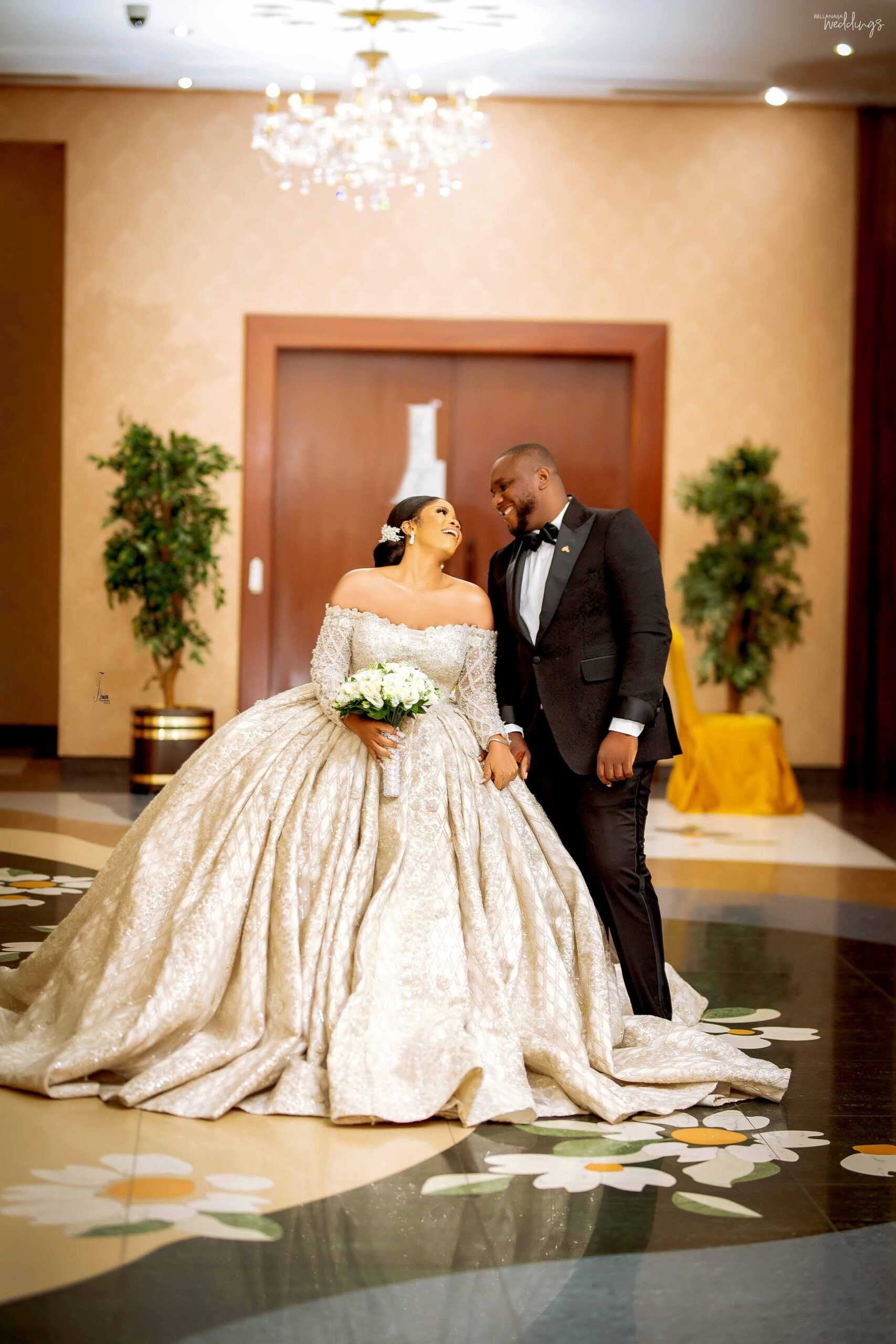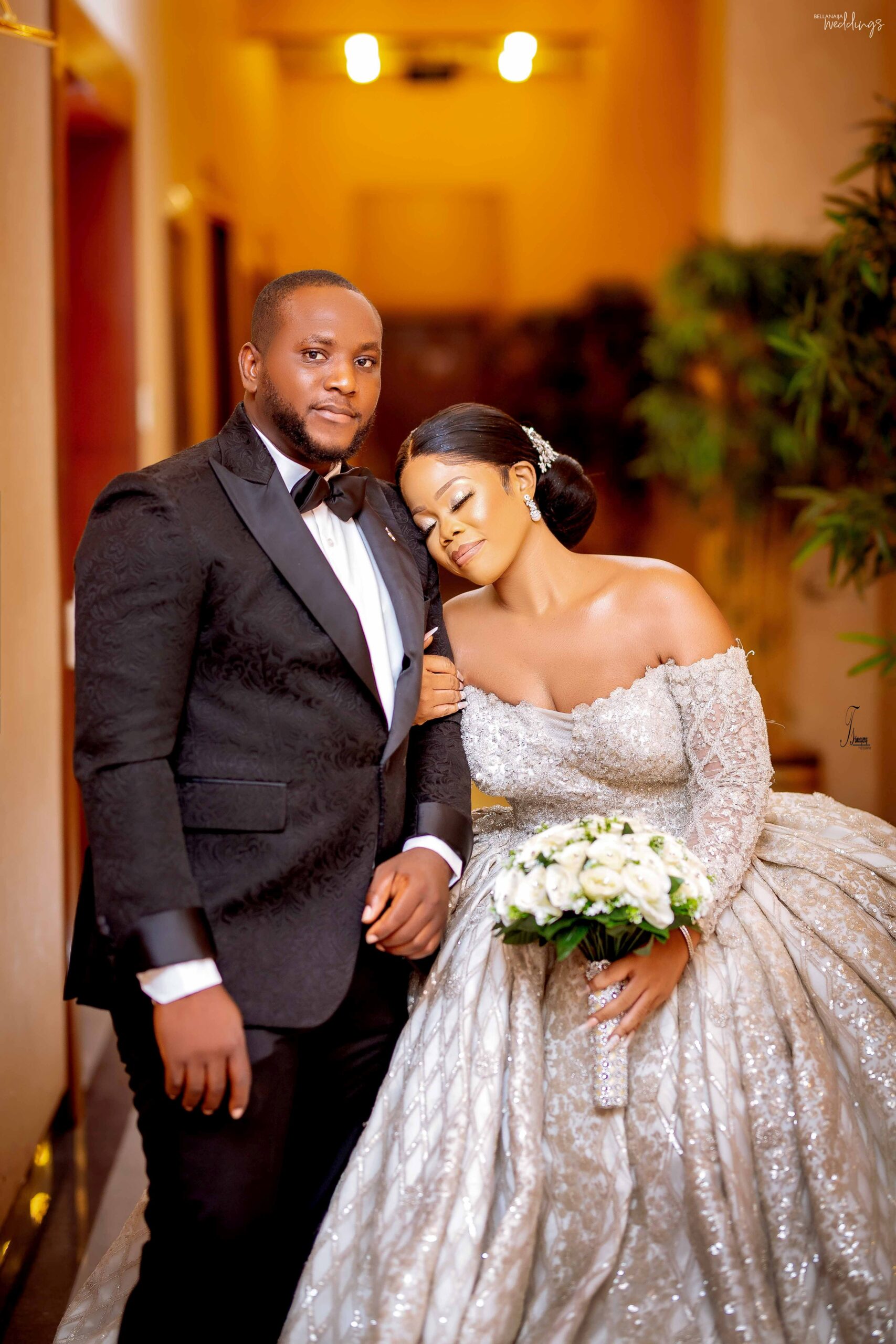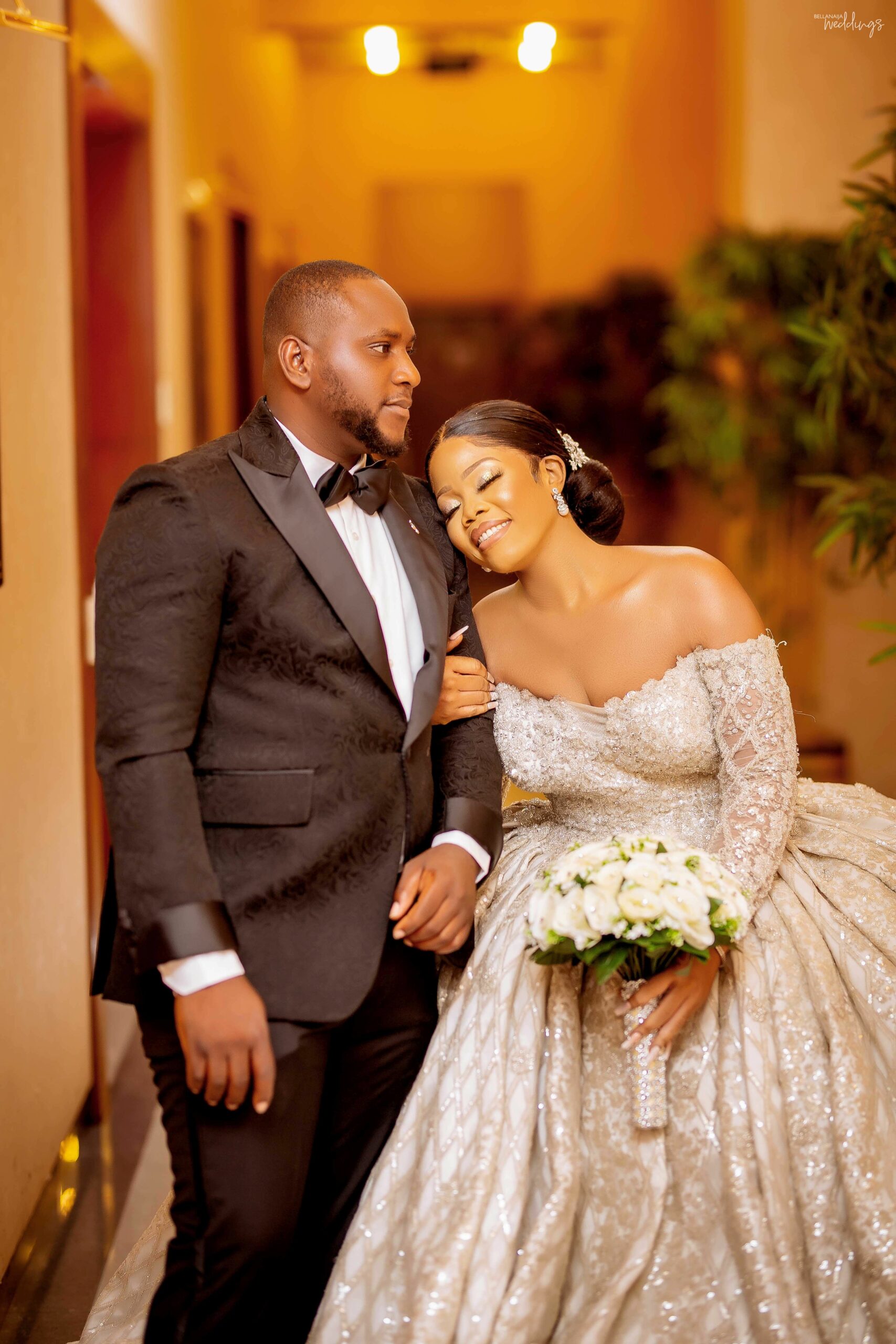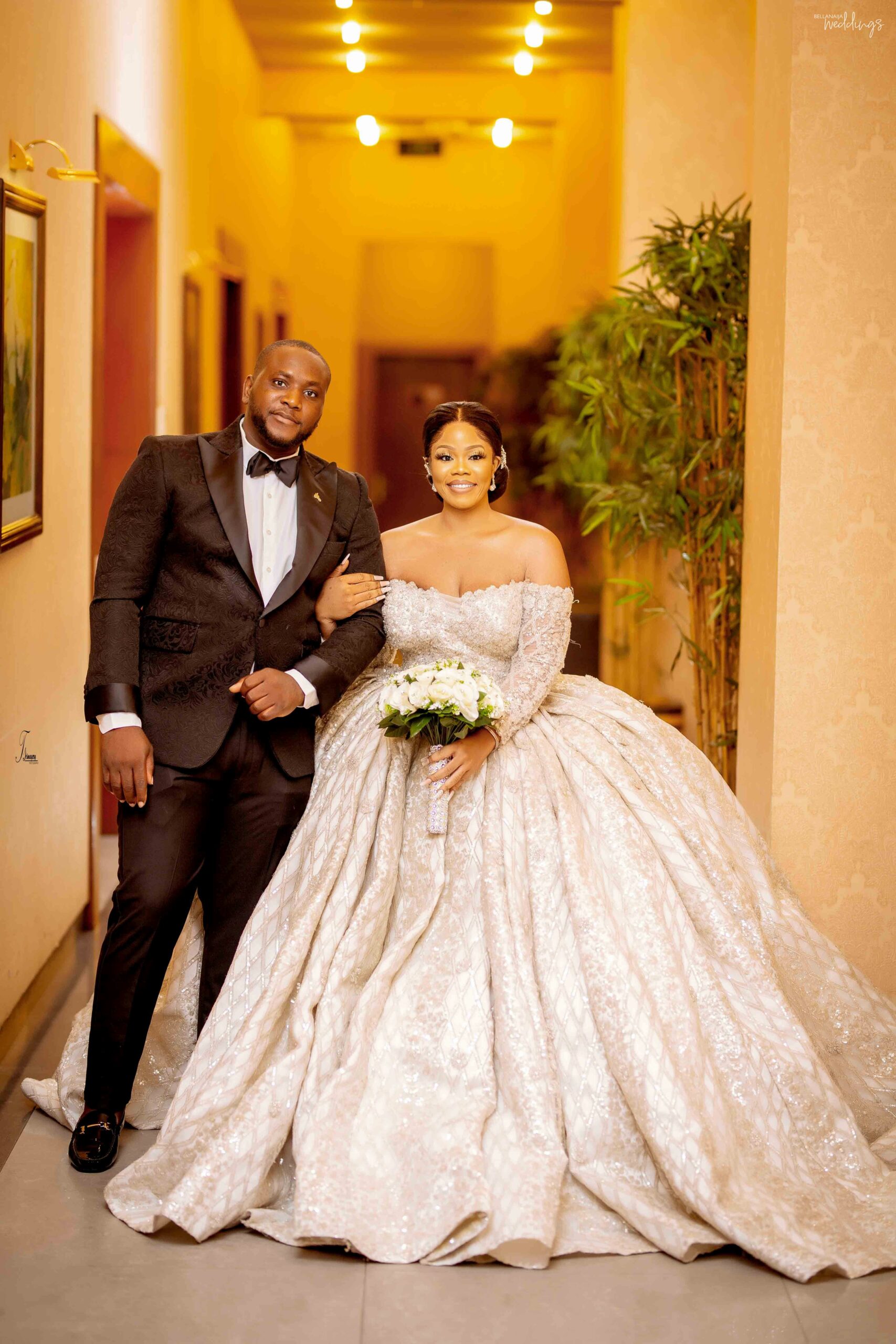 Our love grew stronger and then in 2017 he knew he can't function without me, so he popped the question! We got engaged and got married traditionally, we got blessed with our cute son (Alexis) immediately after our traditional marriage.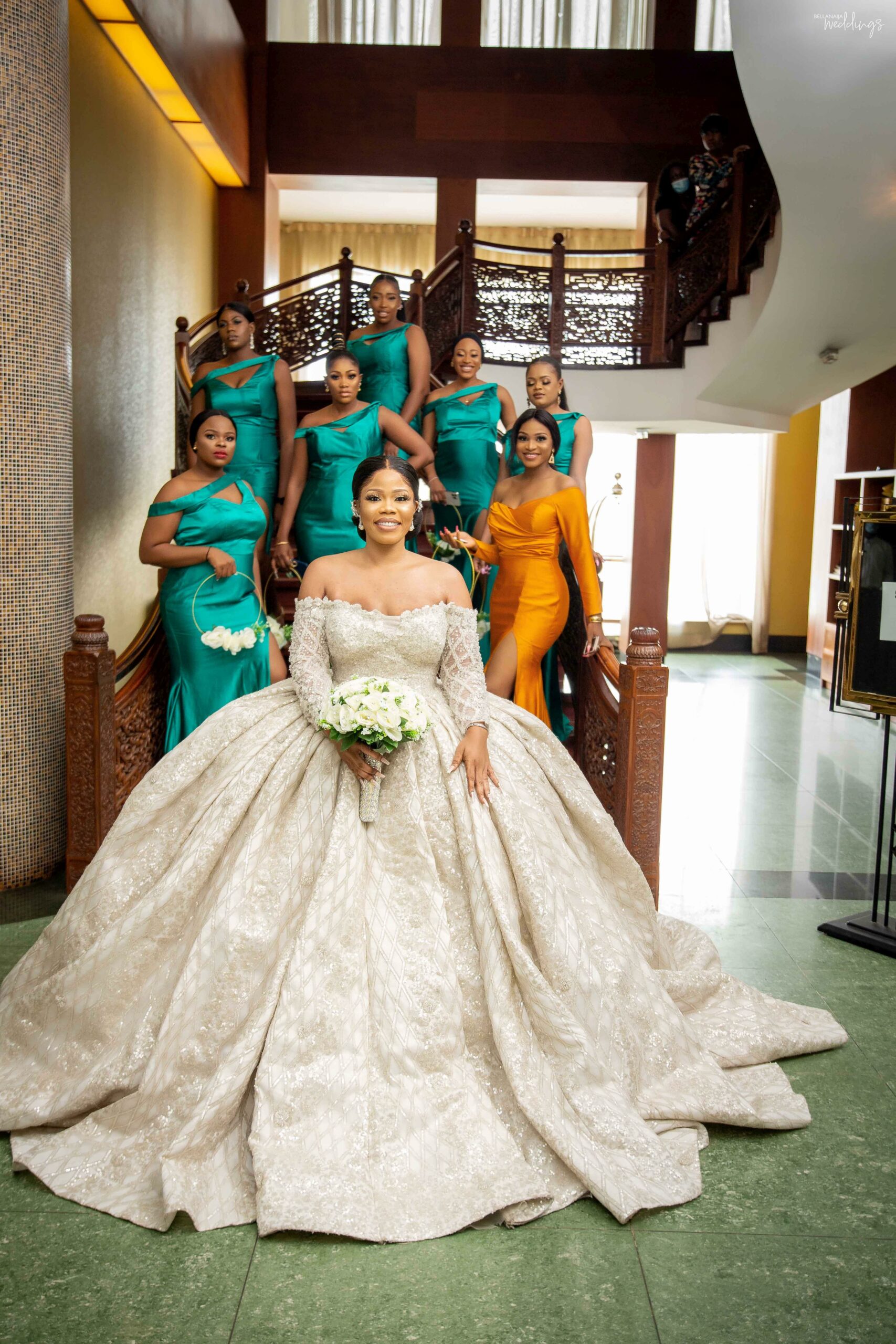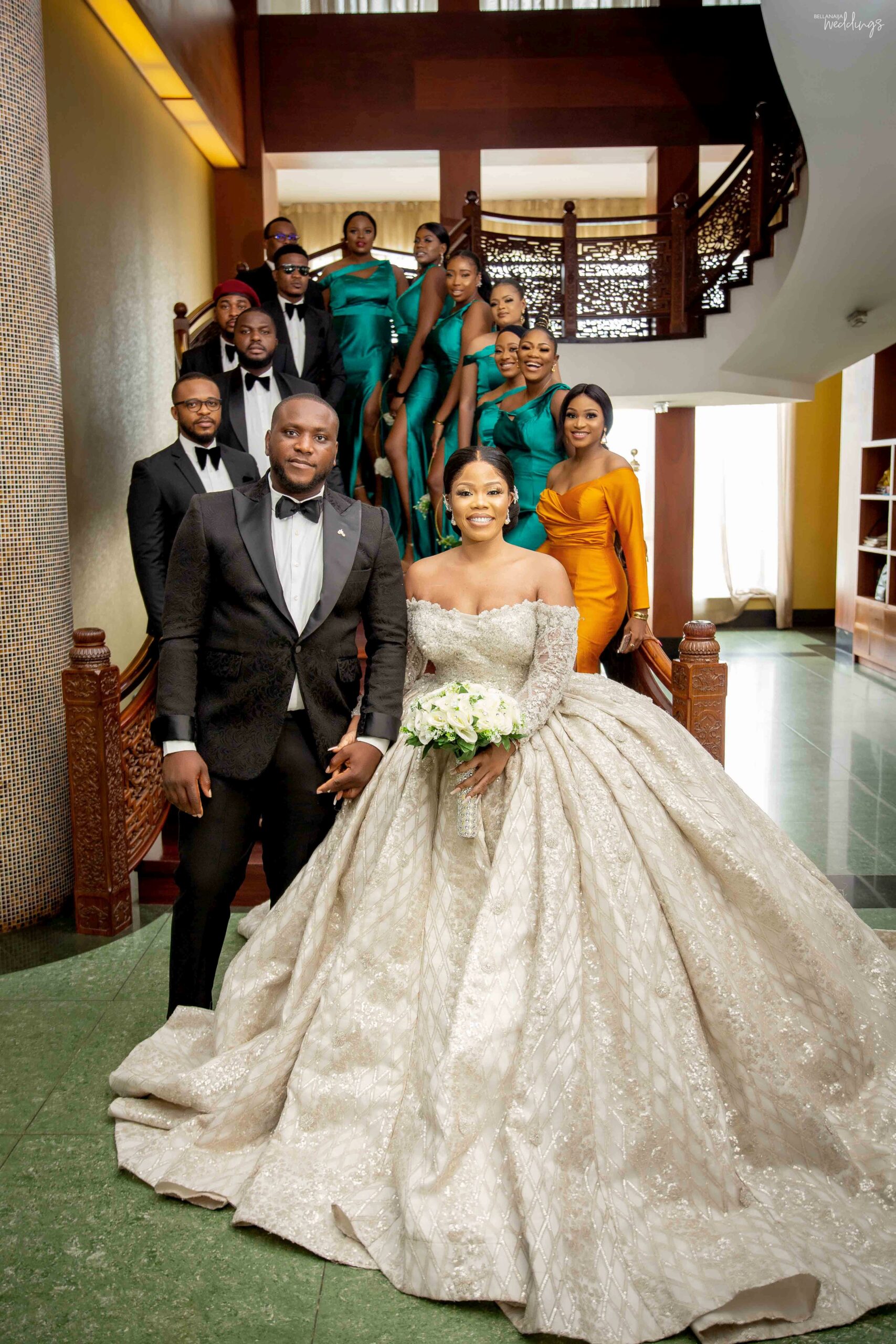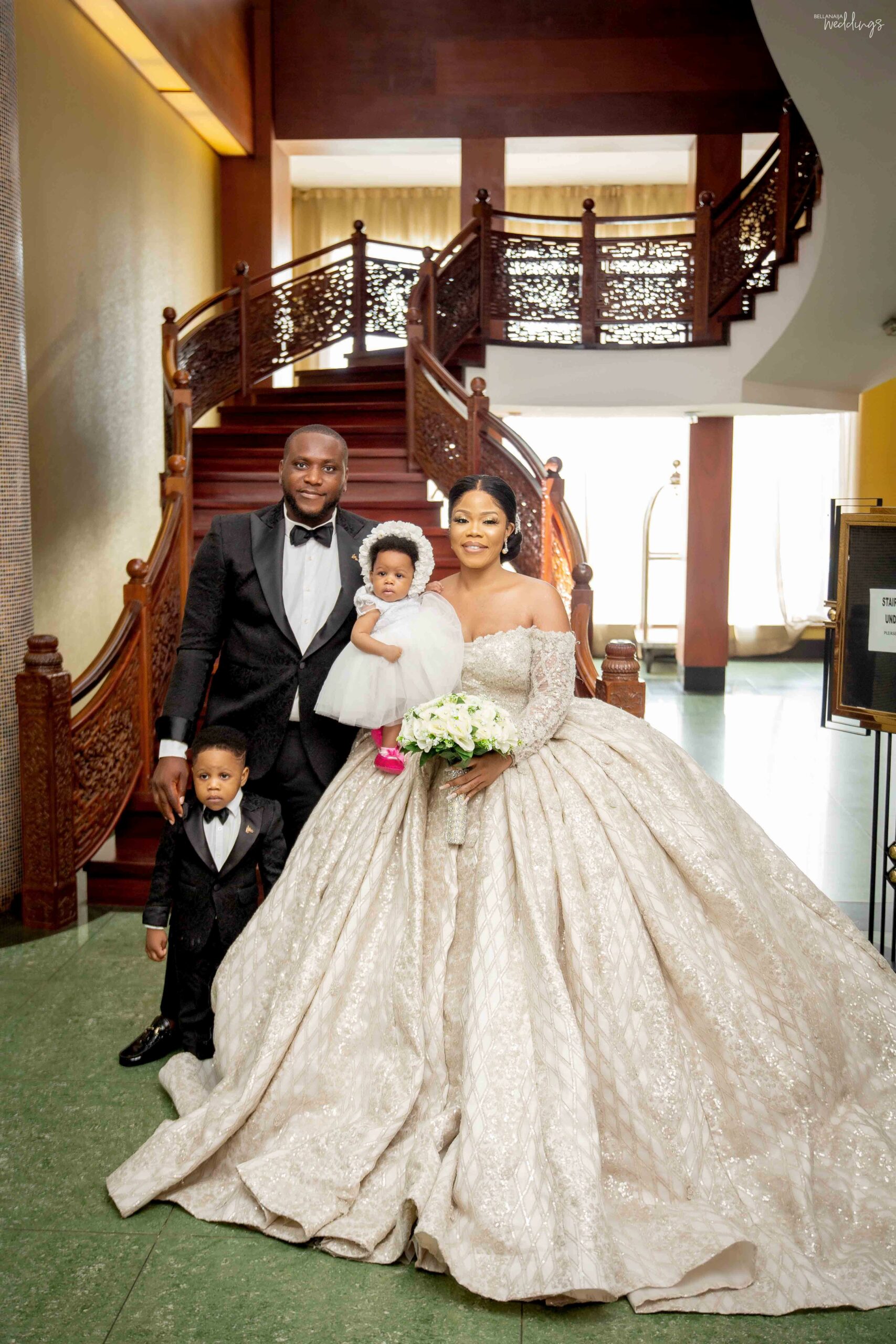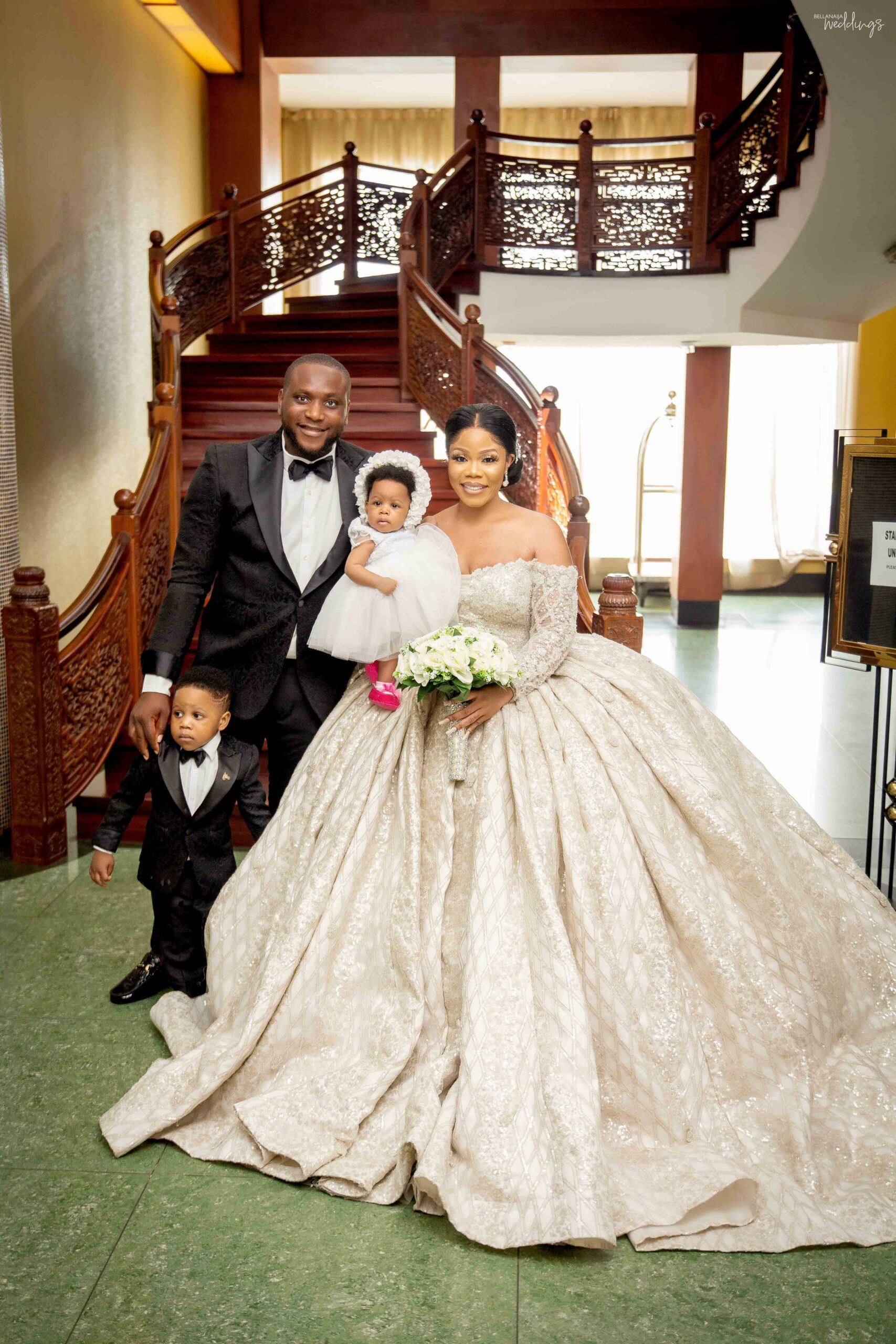 Our church wedding was in April 2020 but corona happened and it was postponed so we got blessed again 😁 with the most beautiful girl (Ivy)!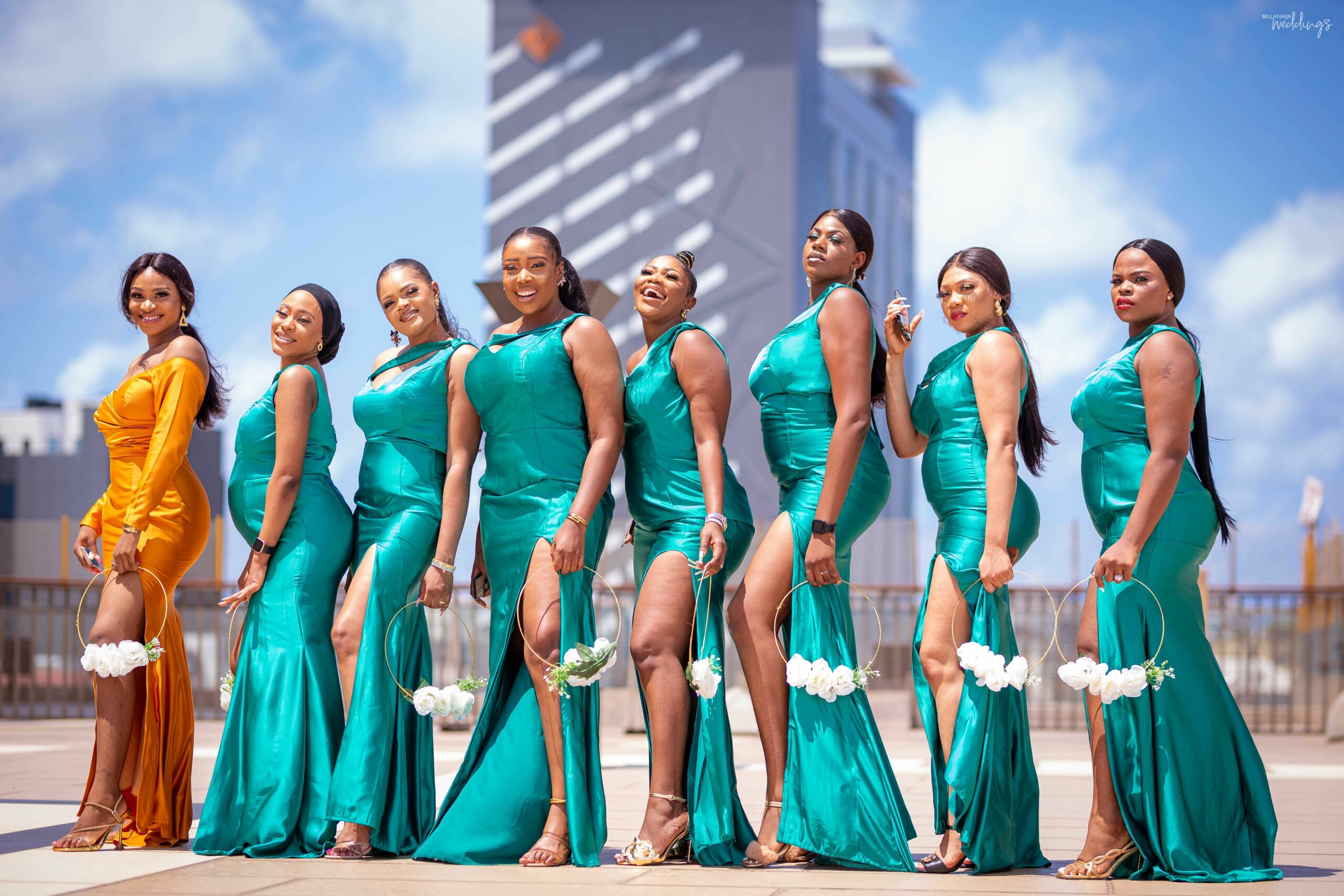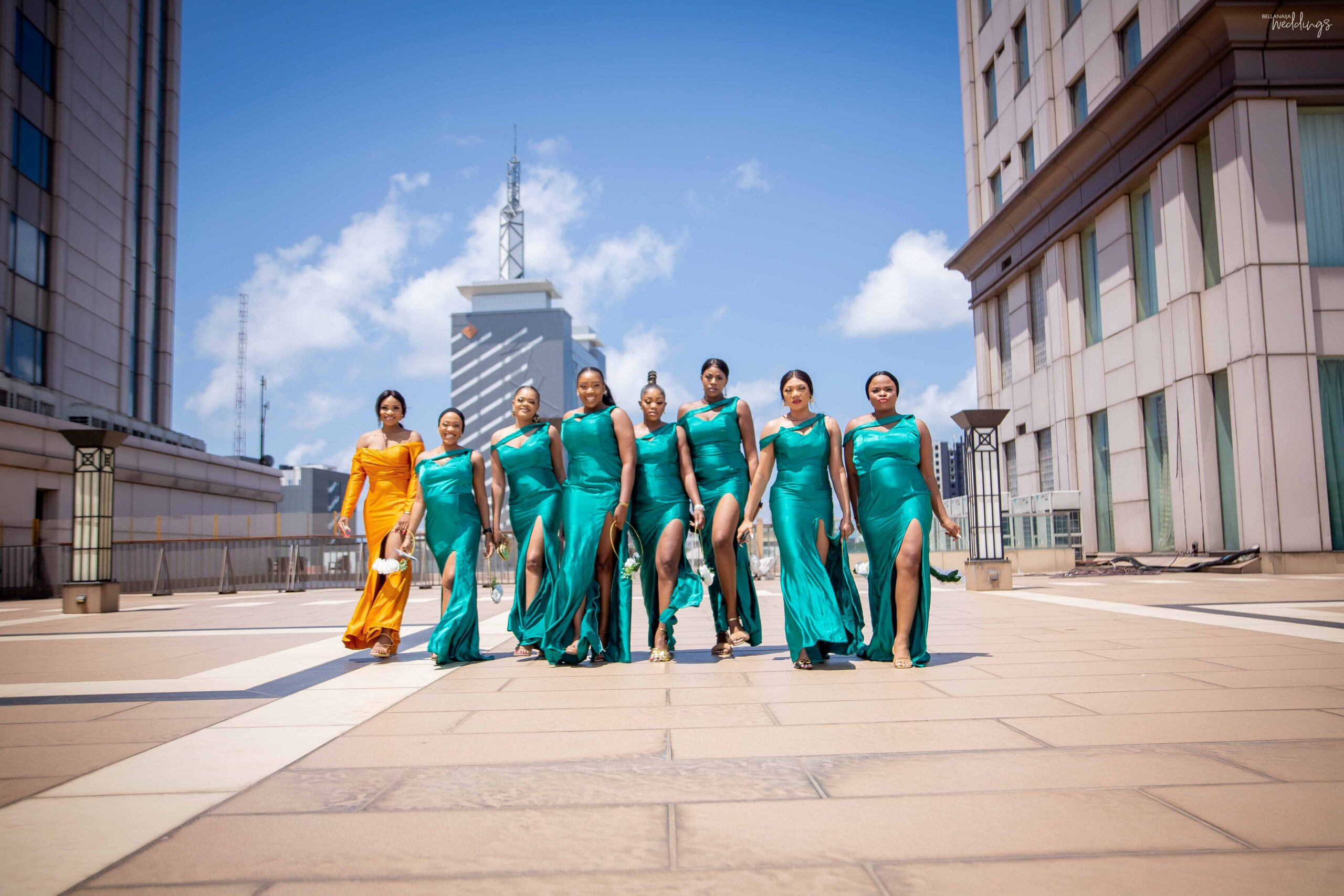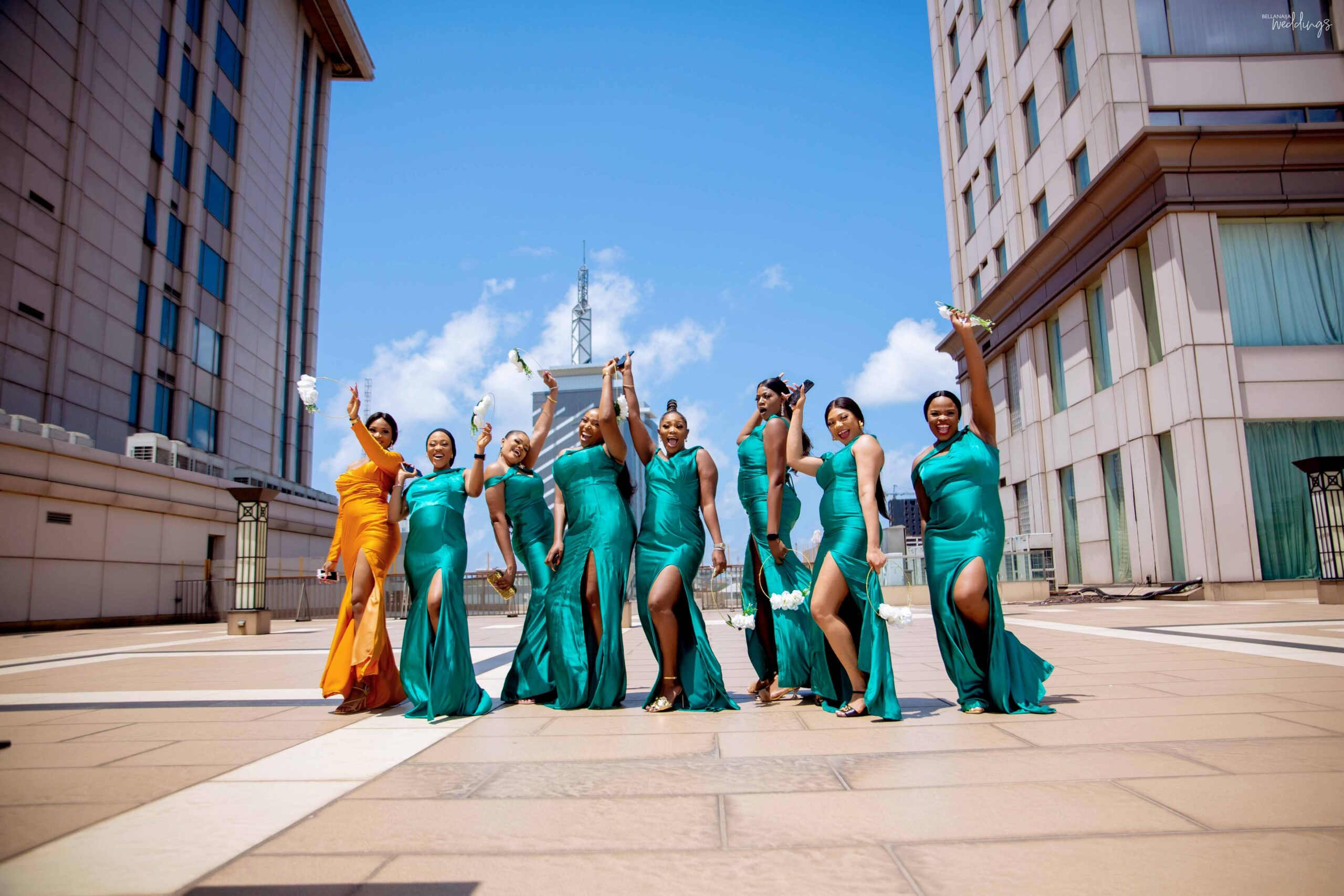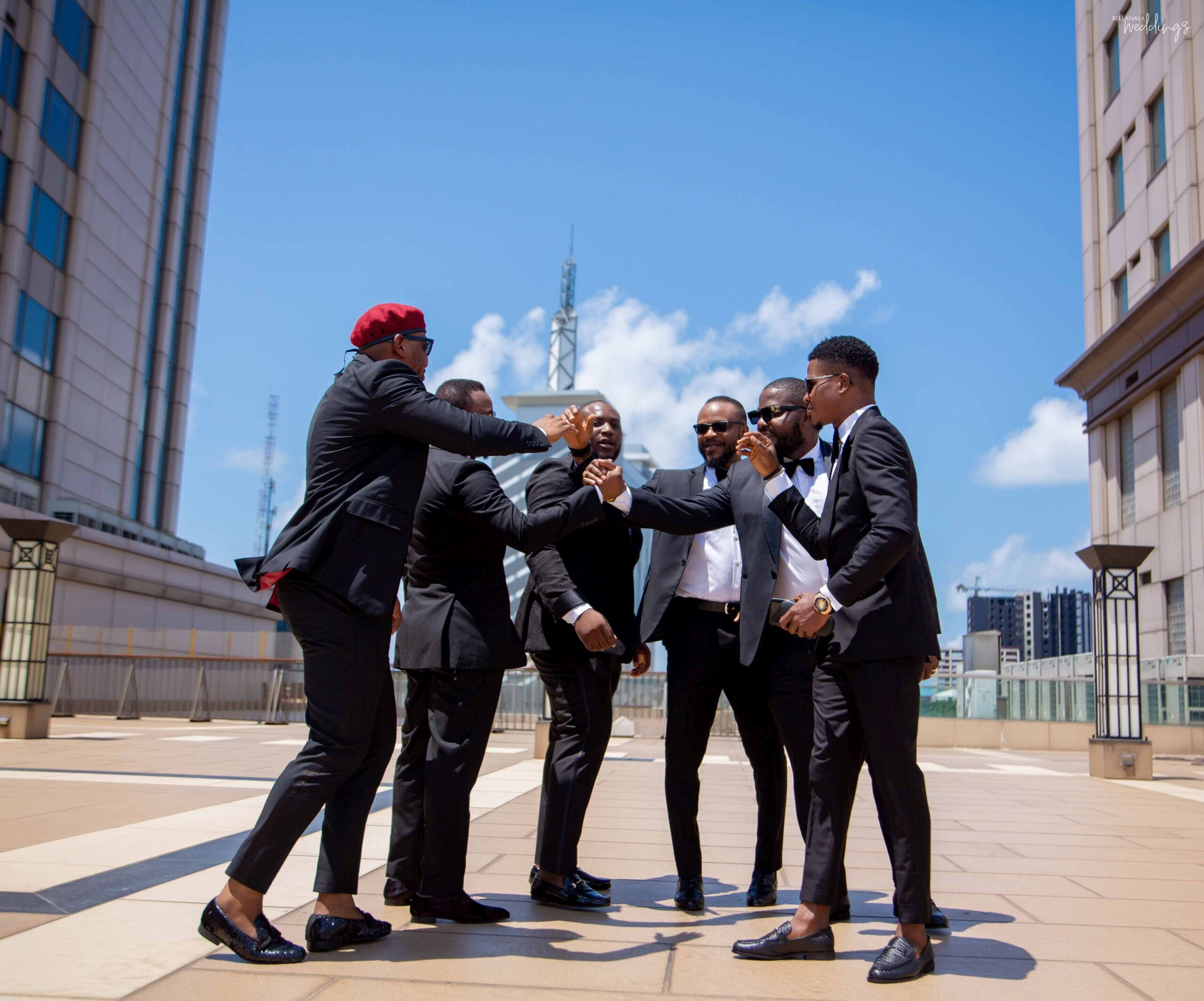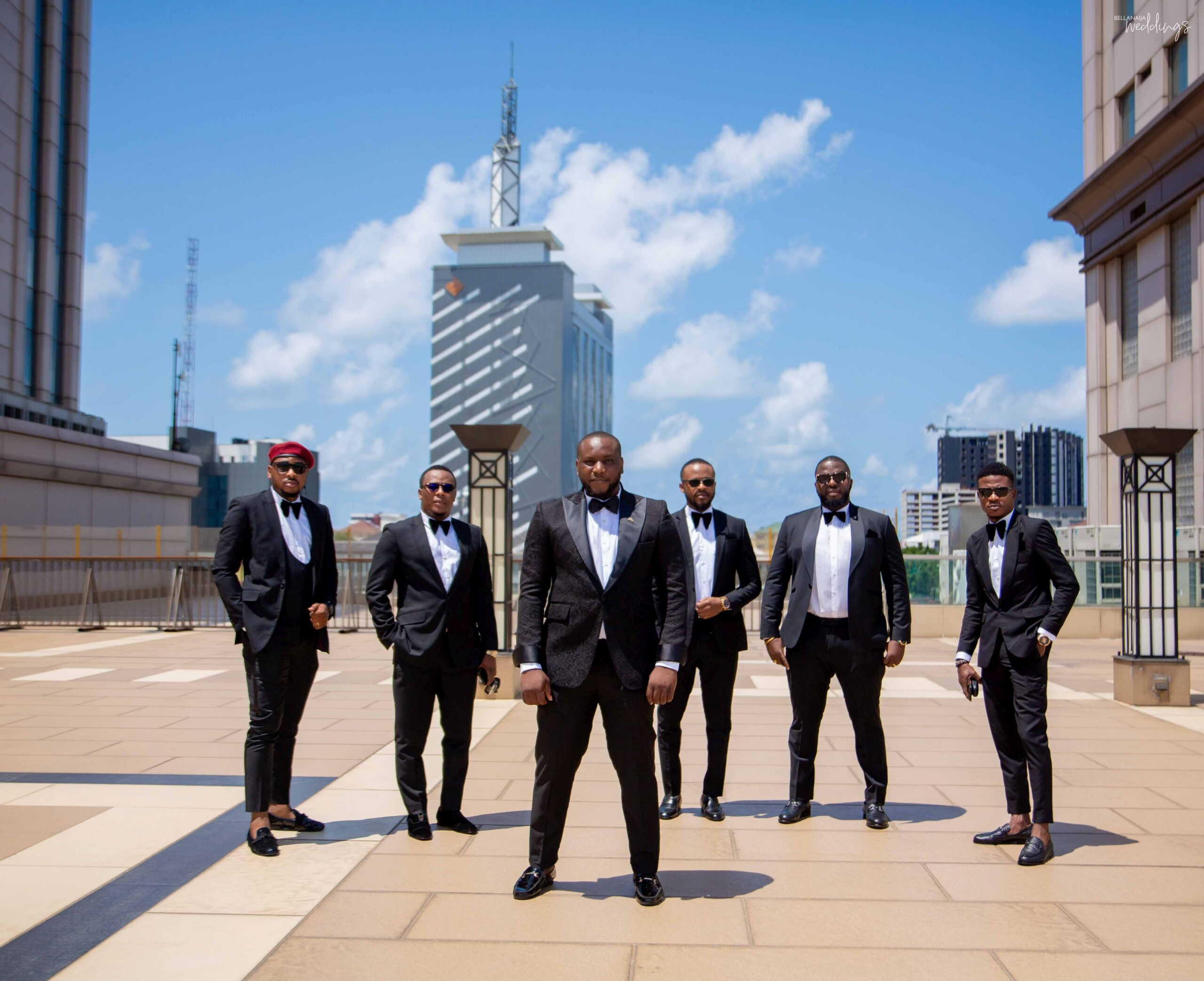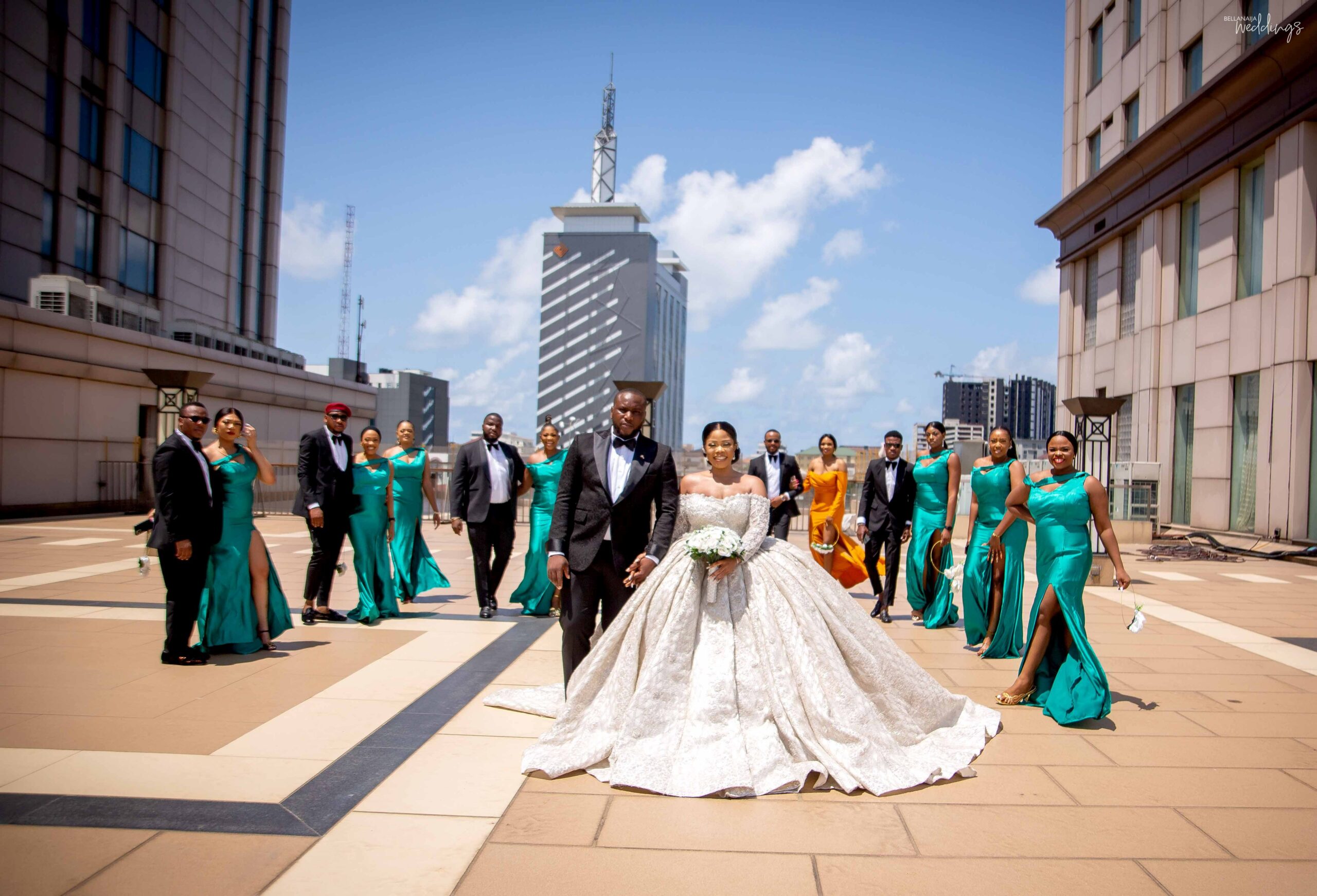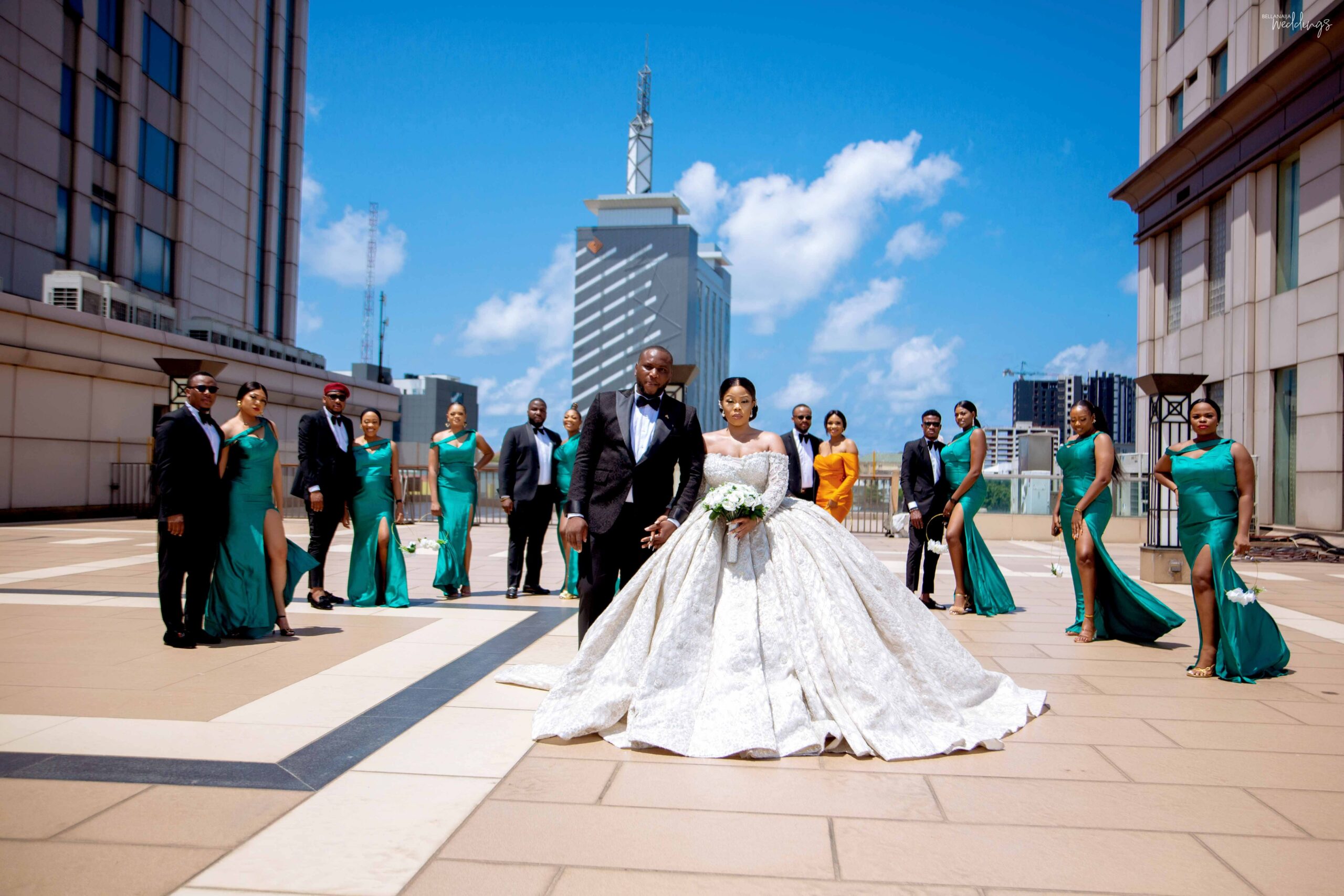 Now, let's take it to church! 😅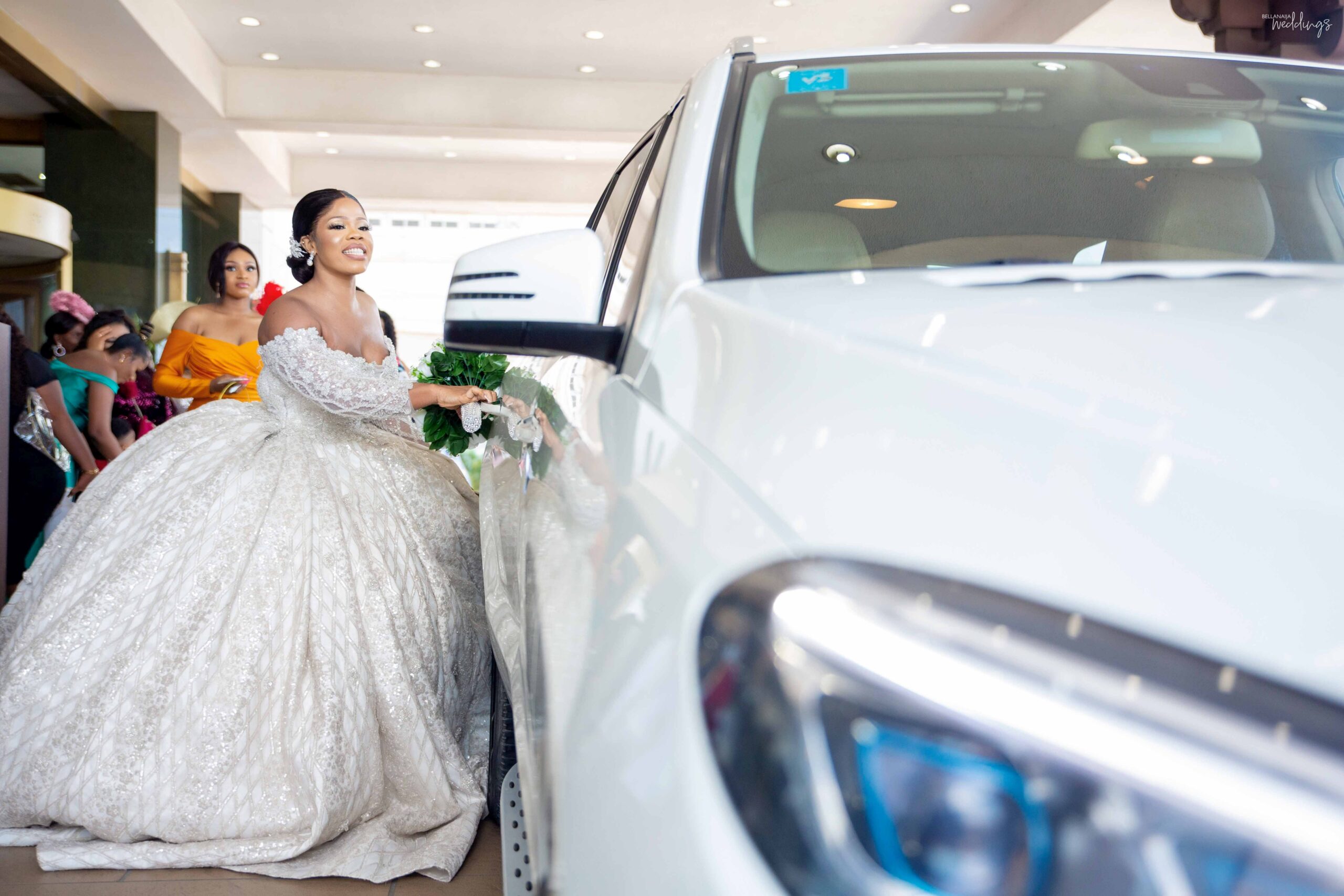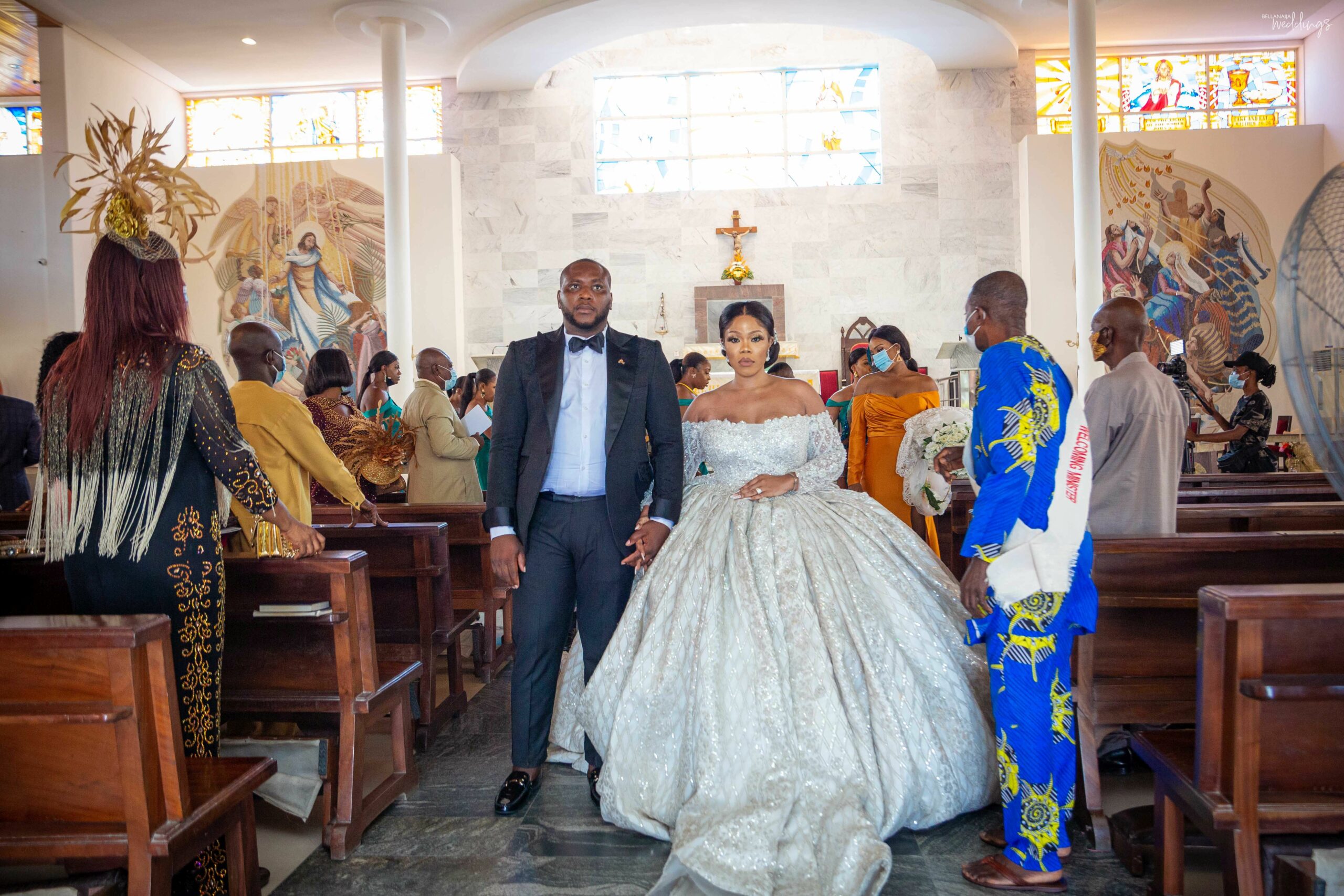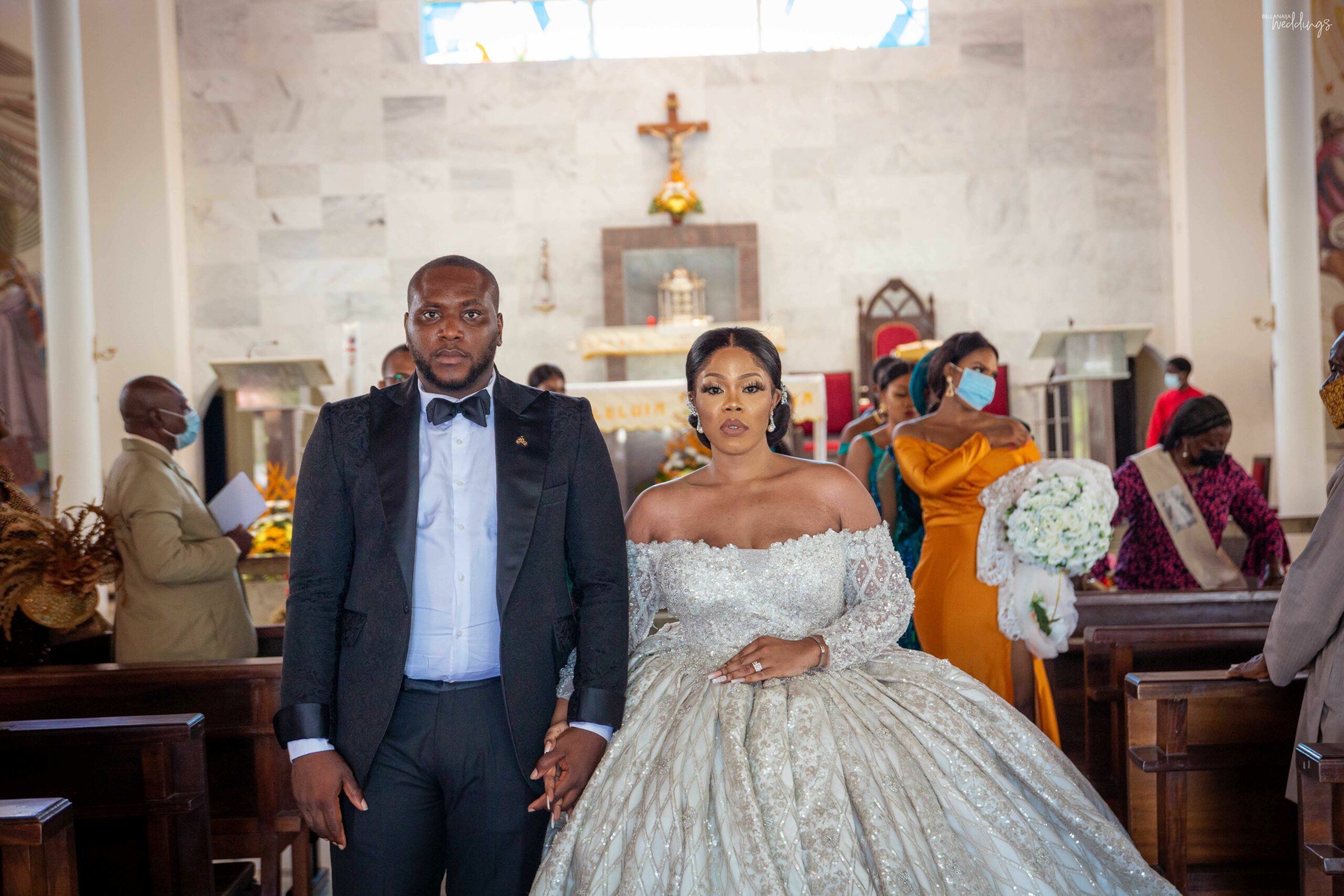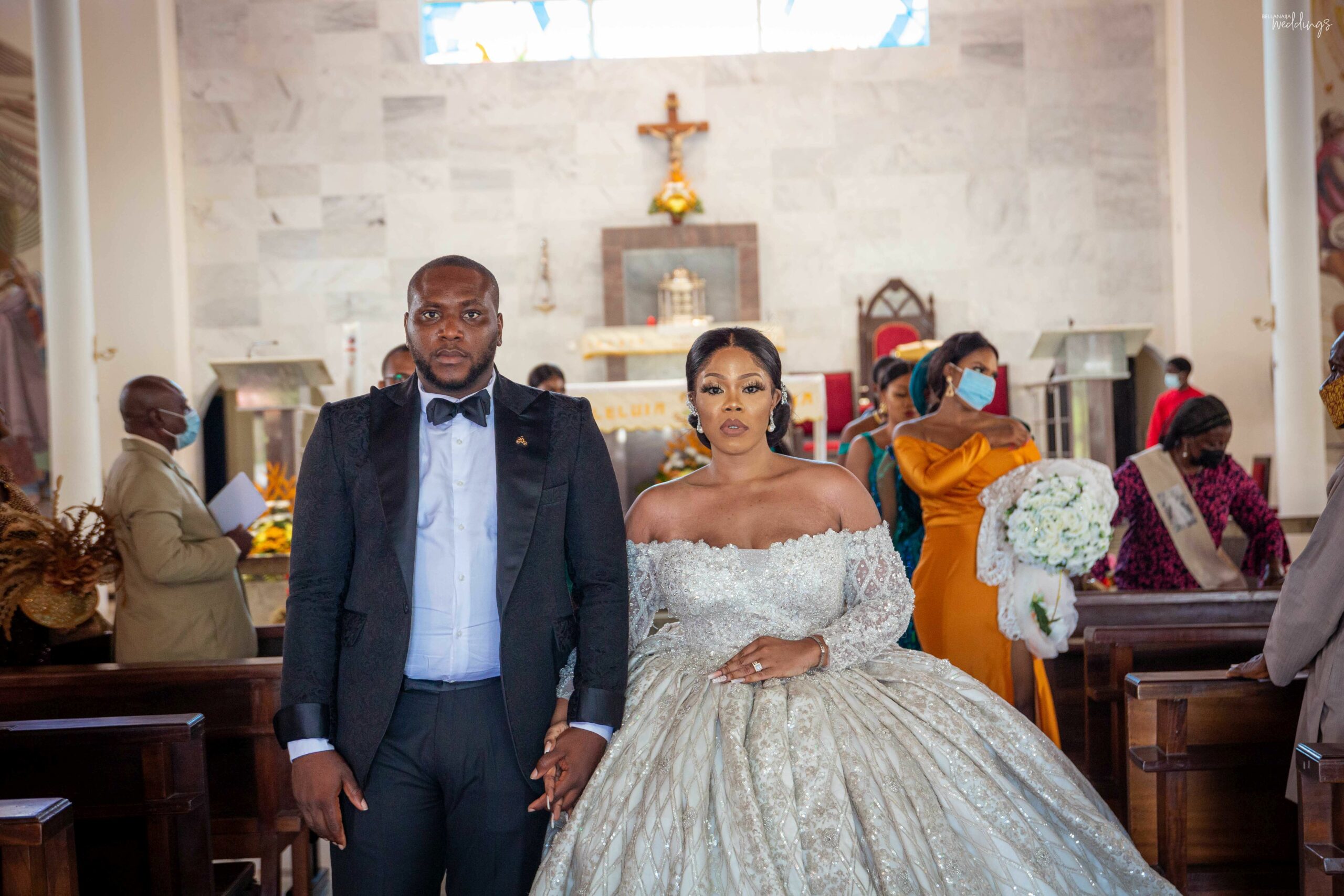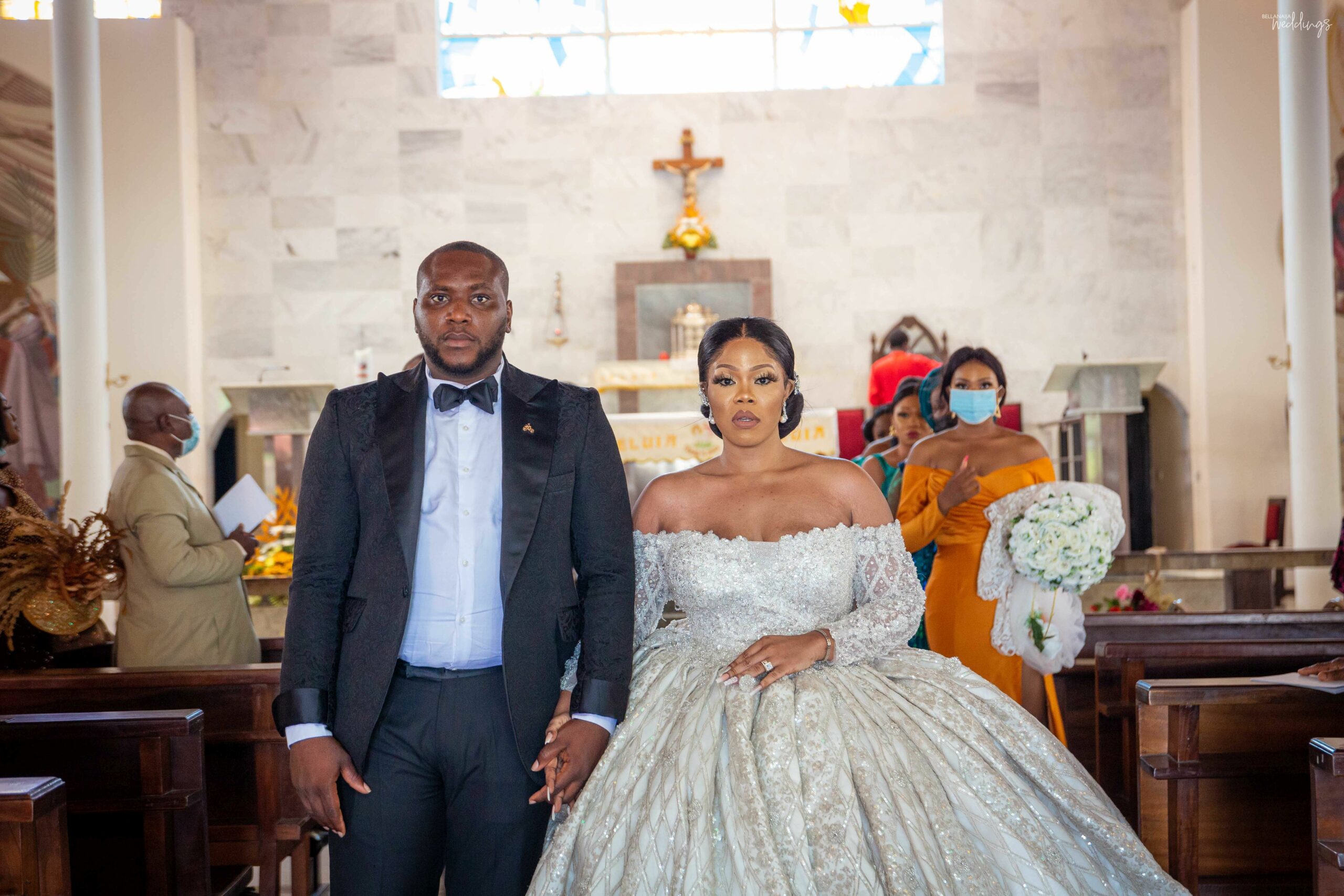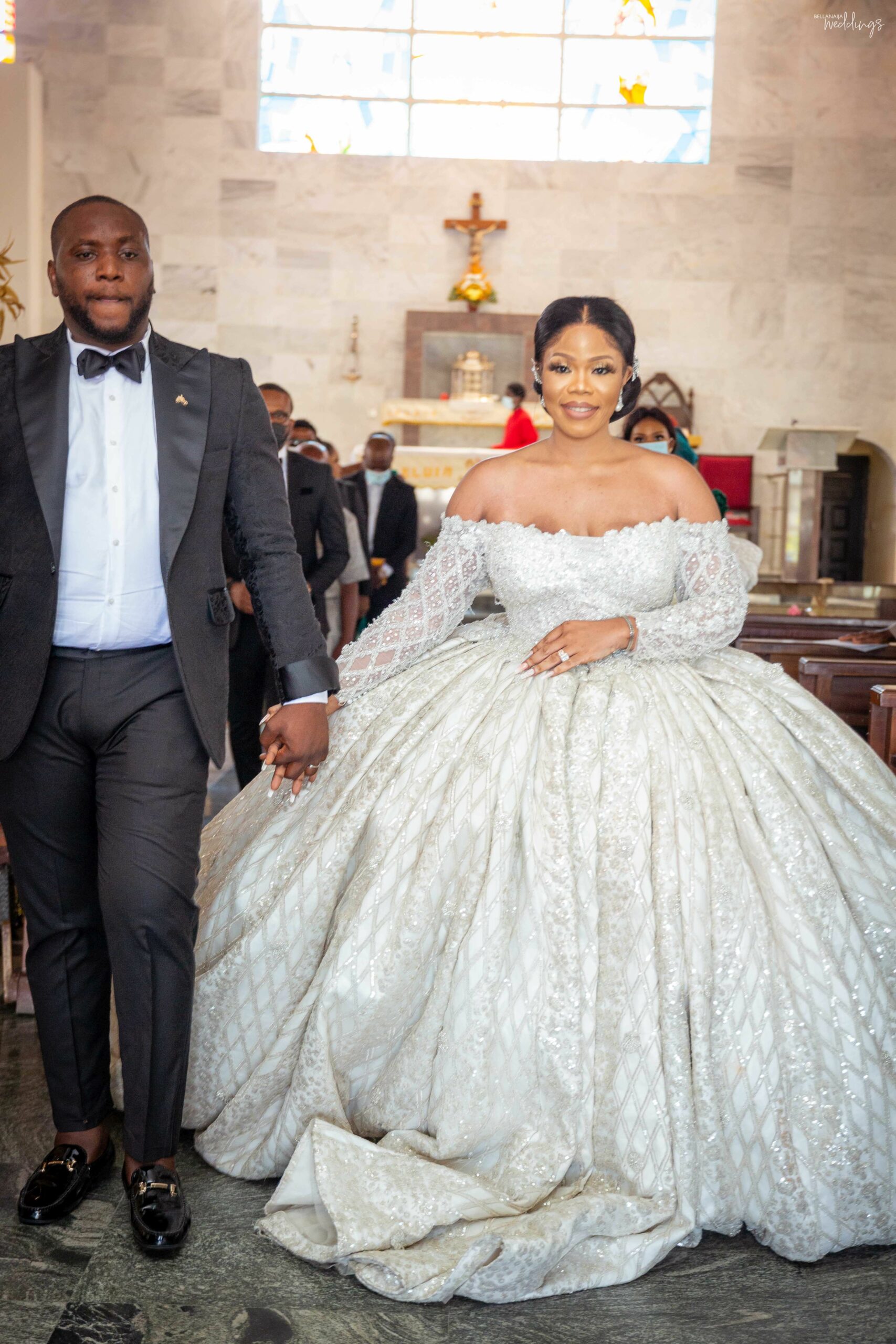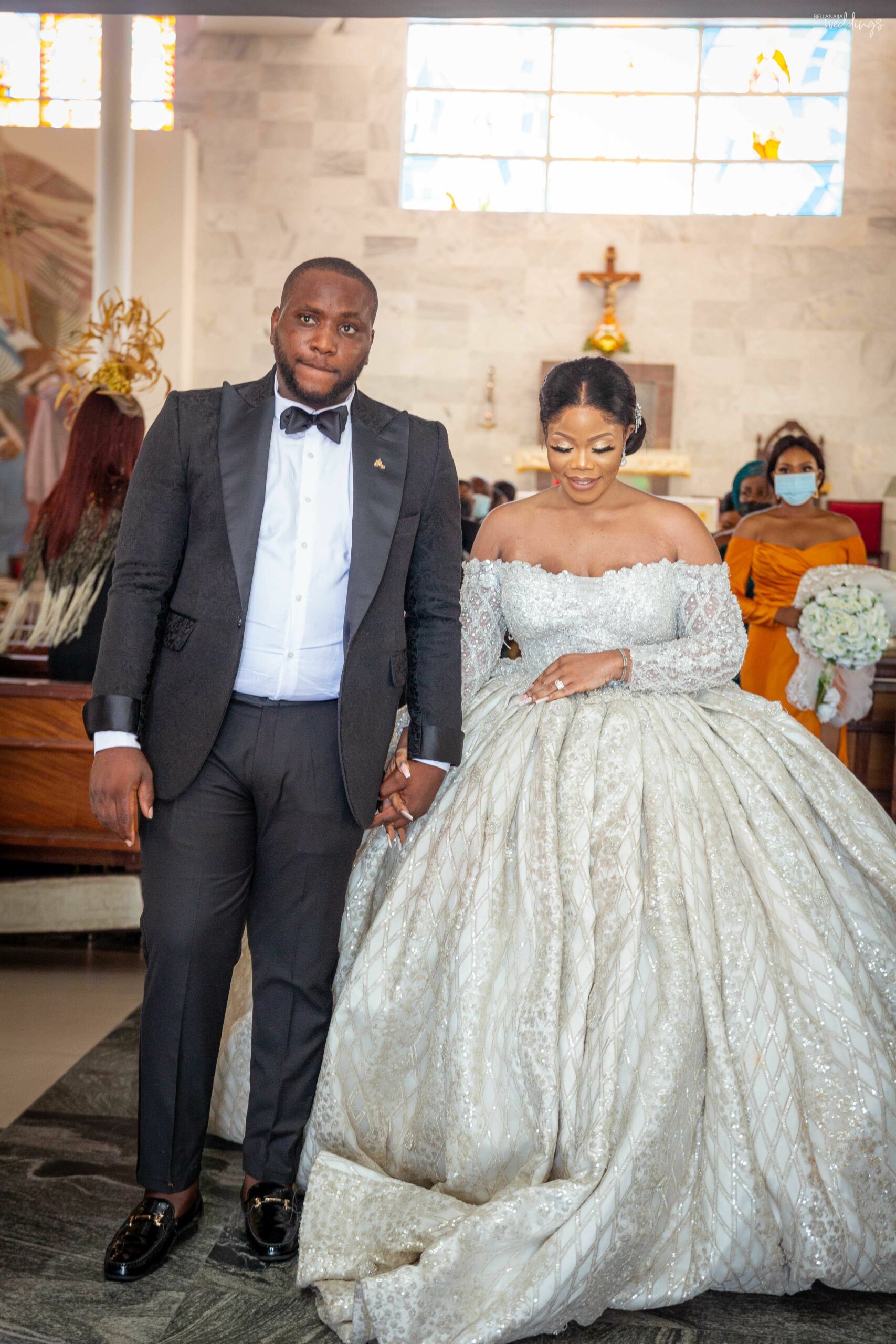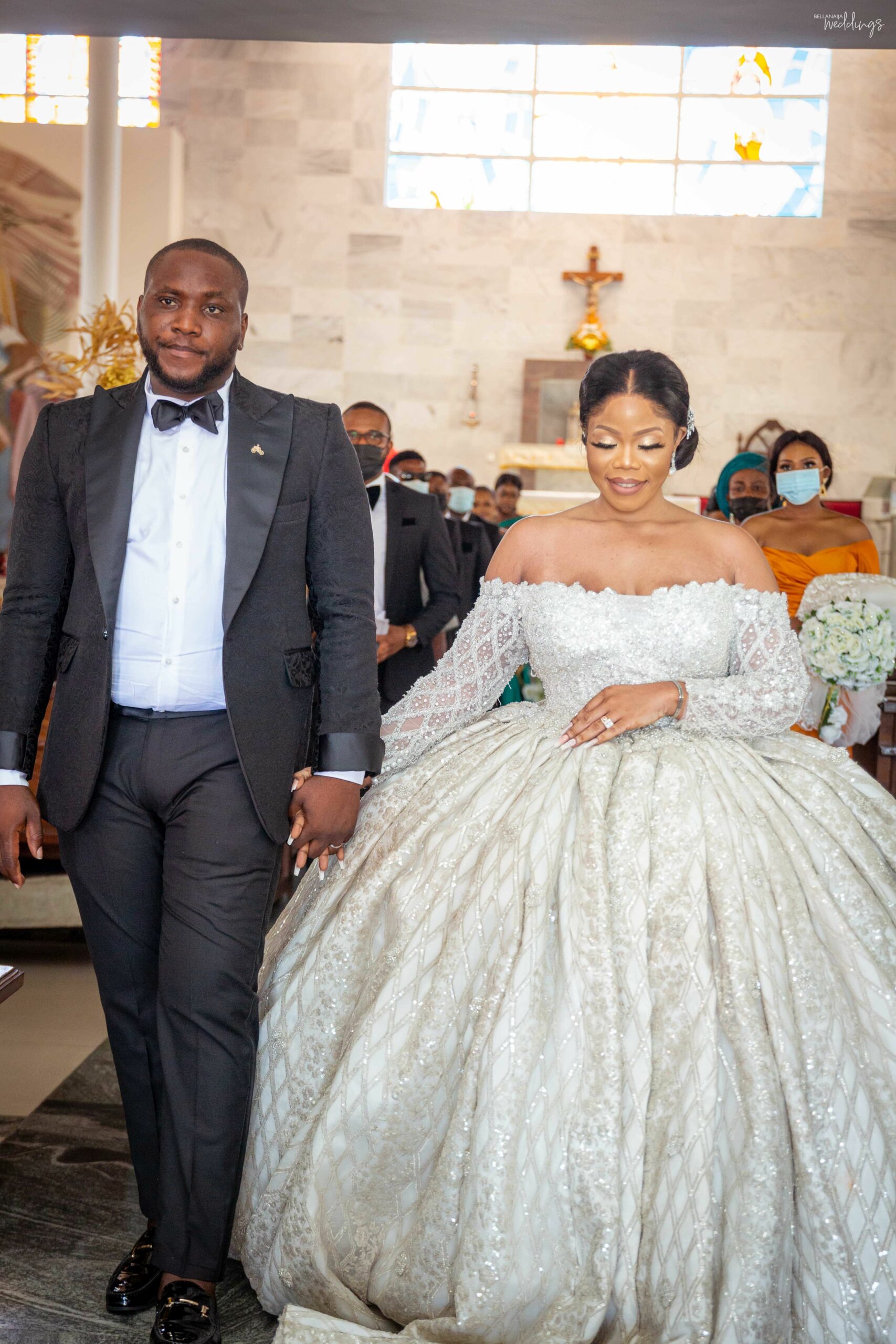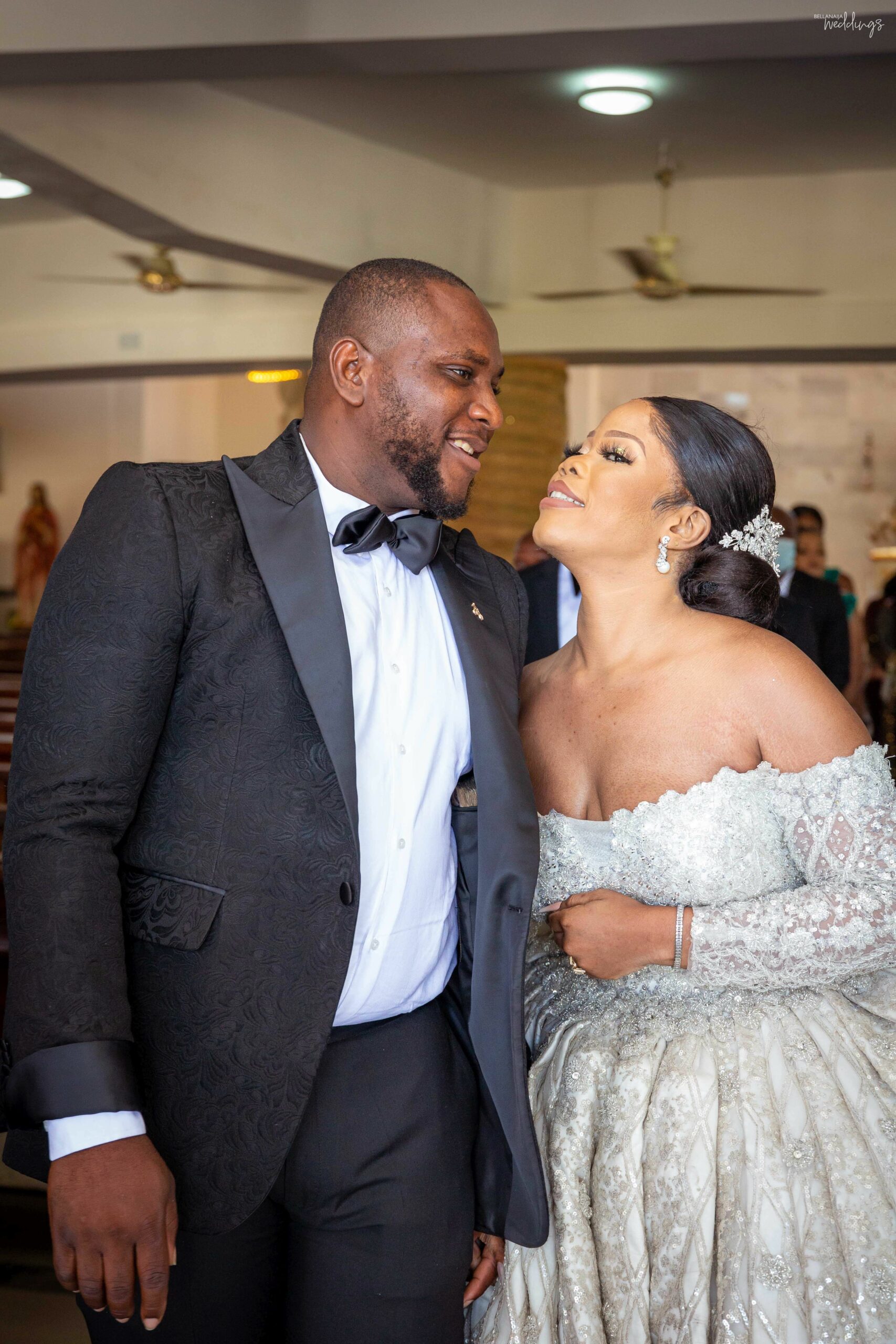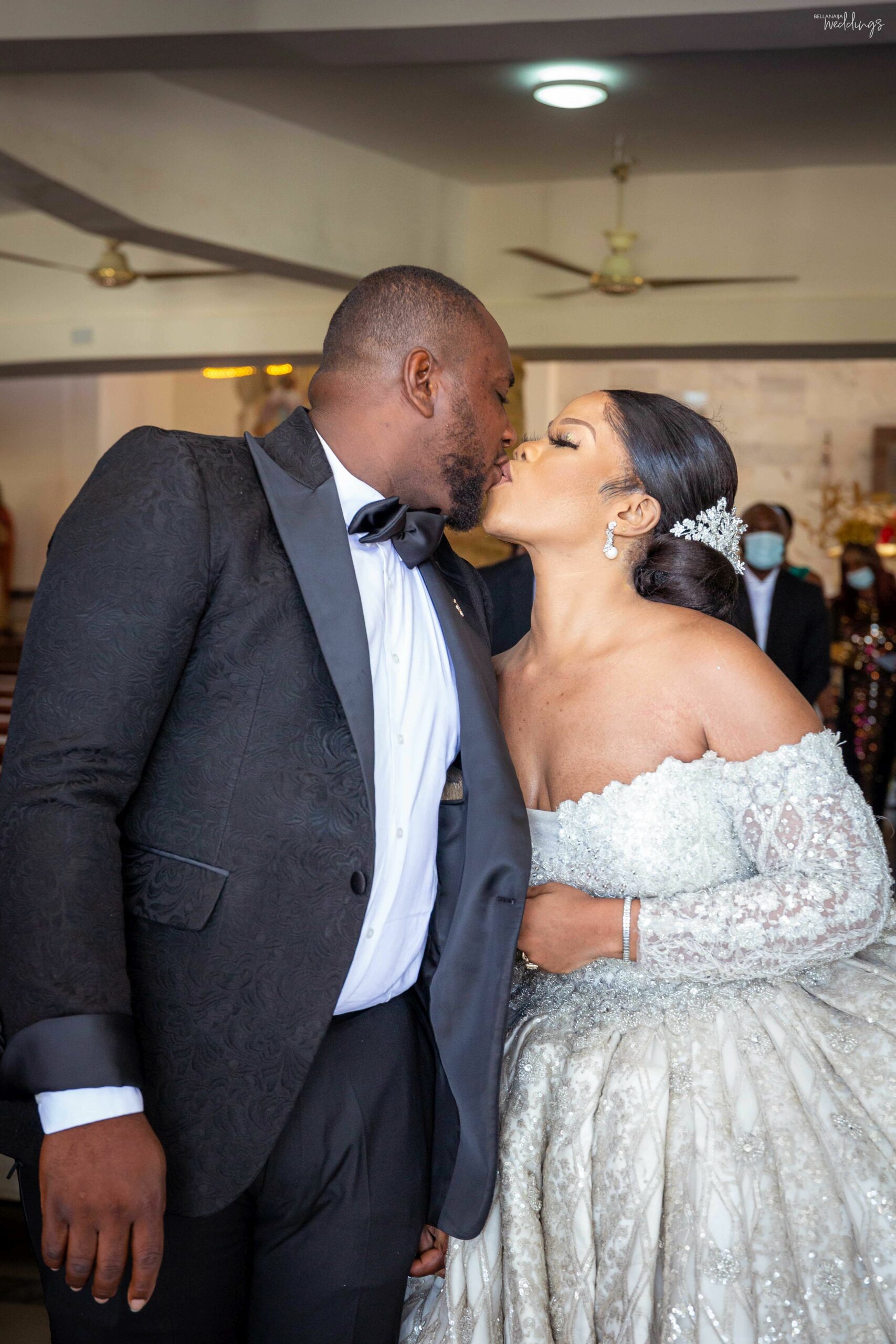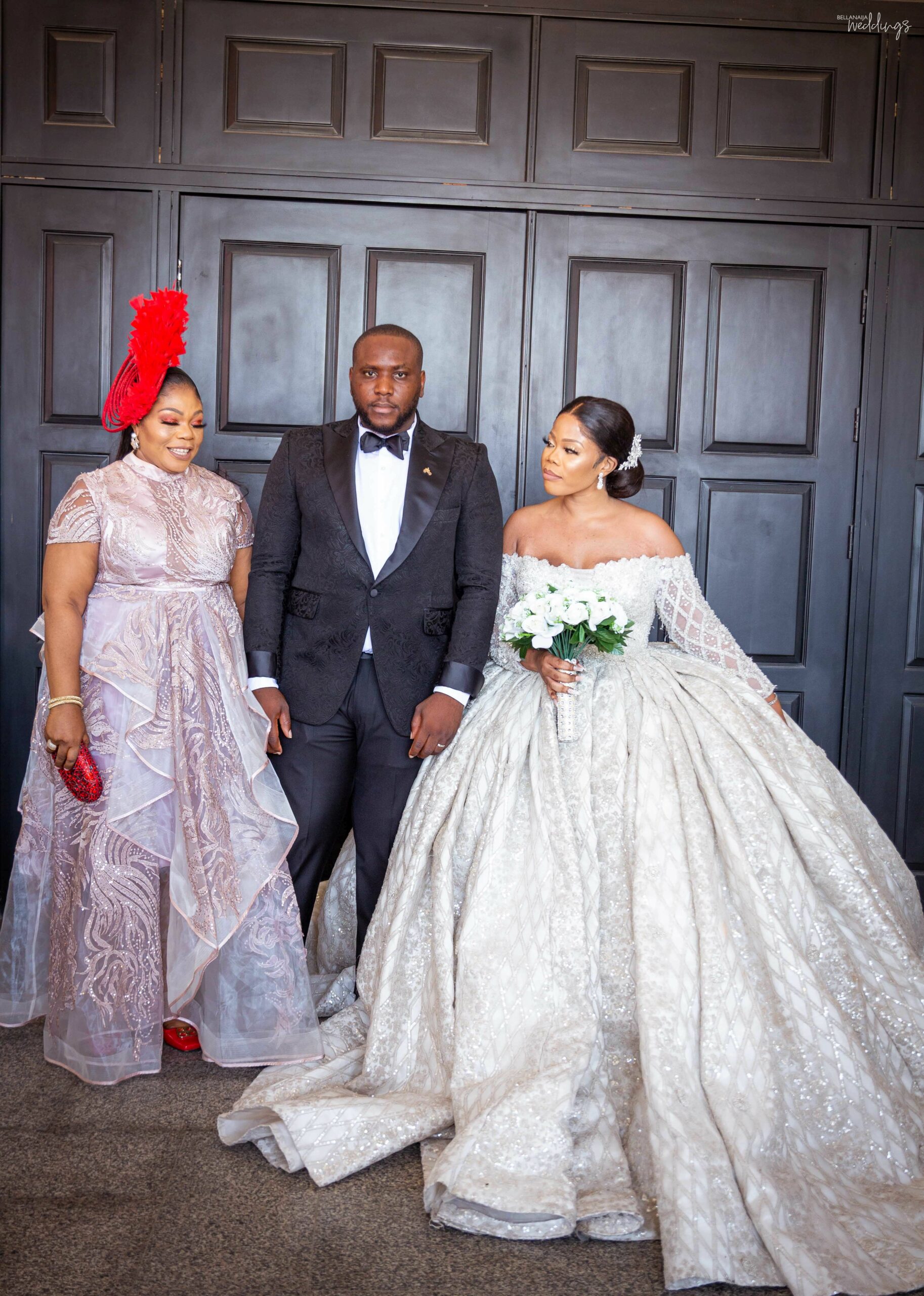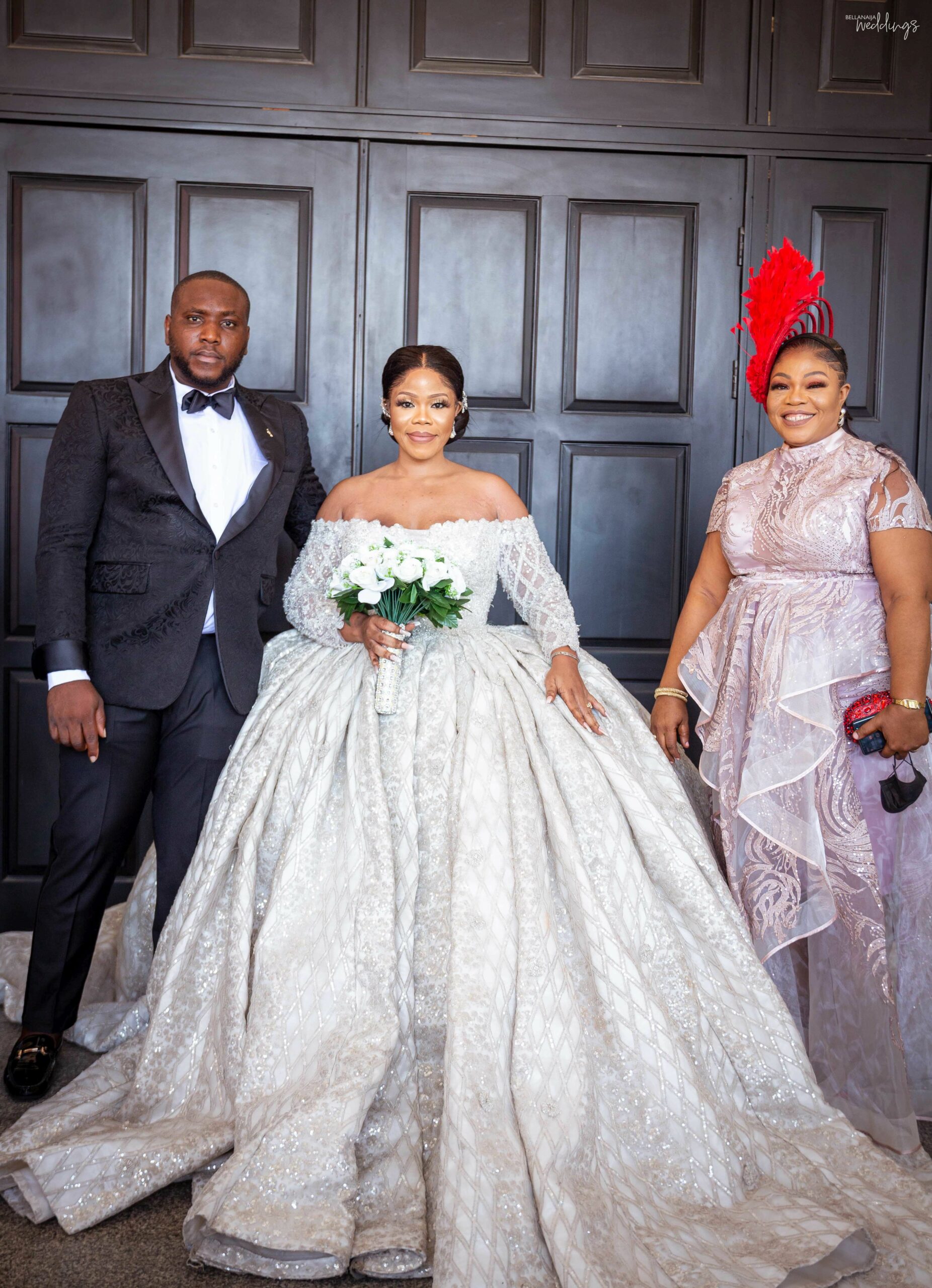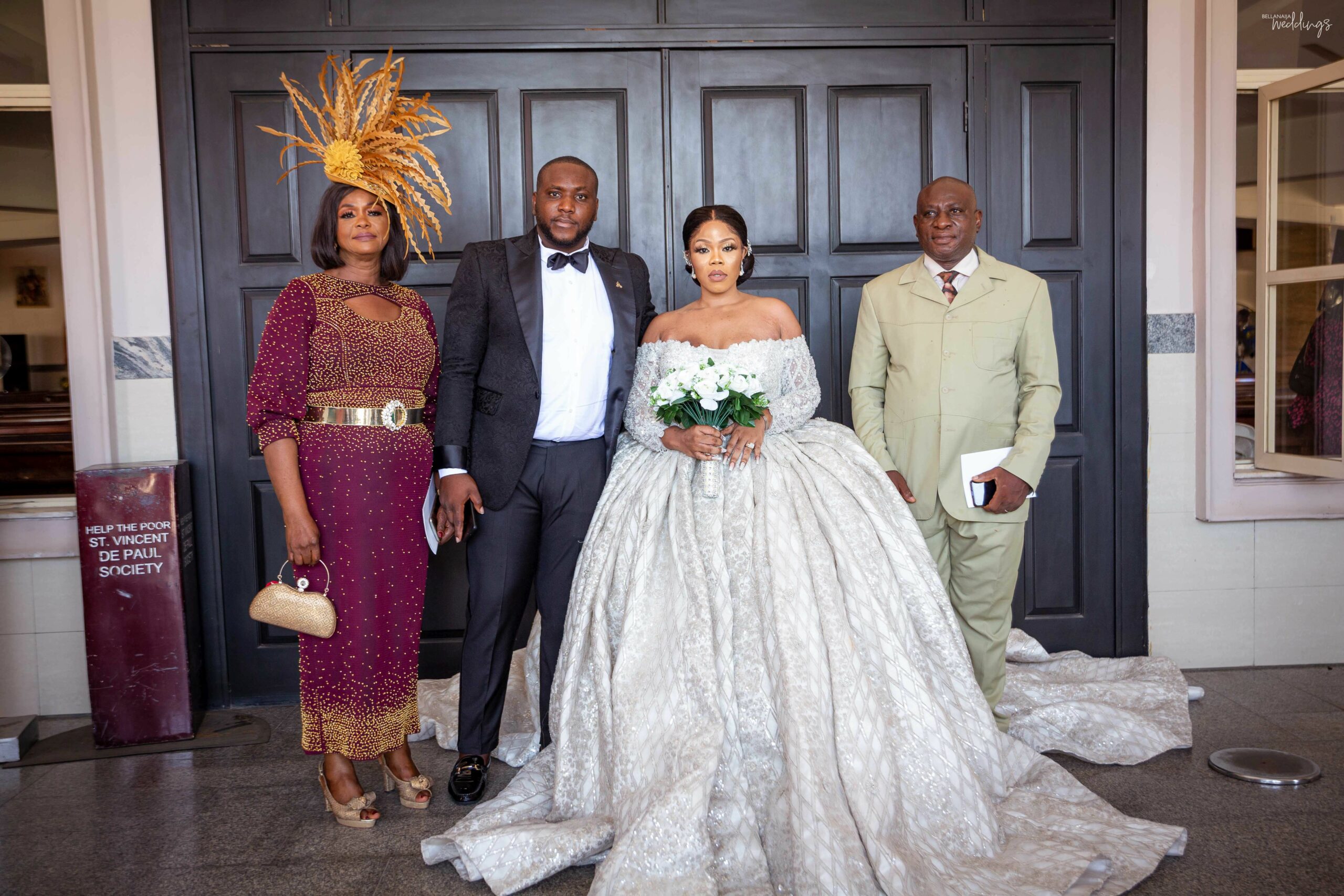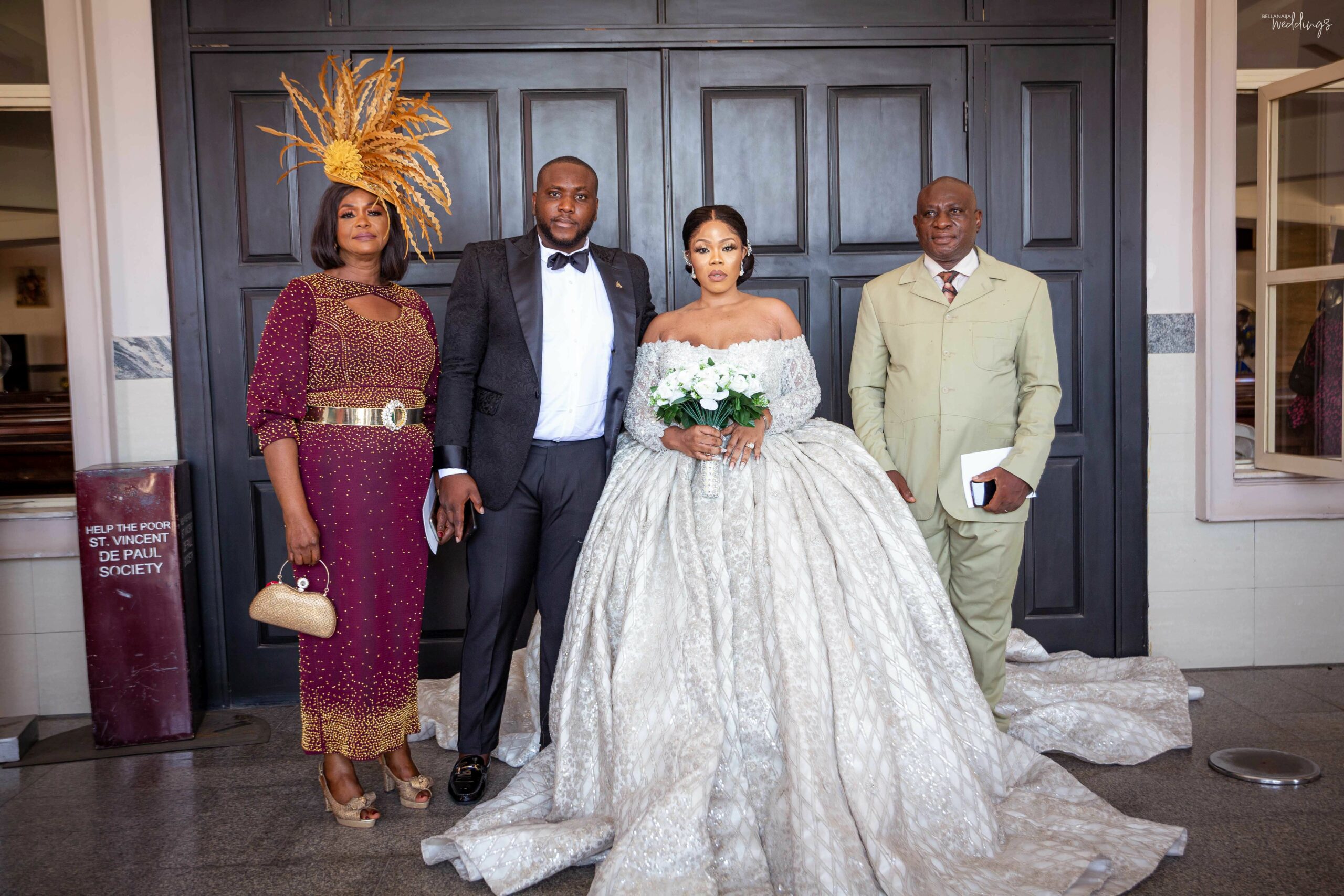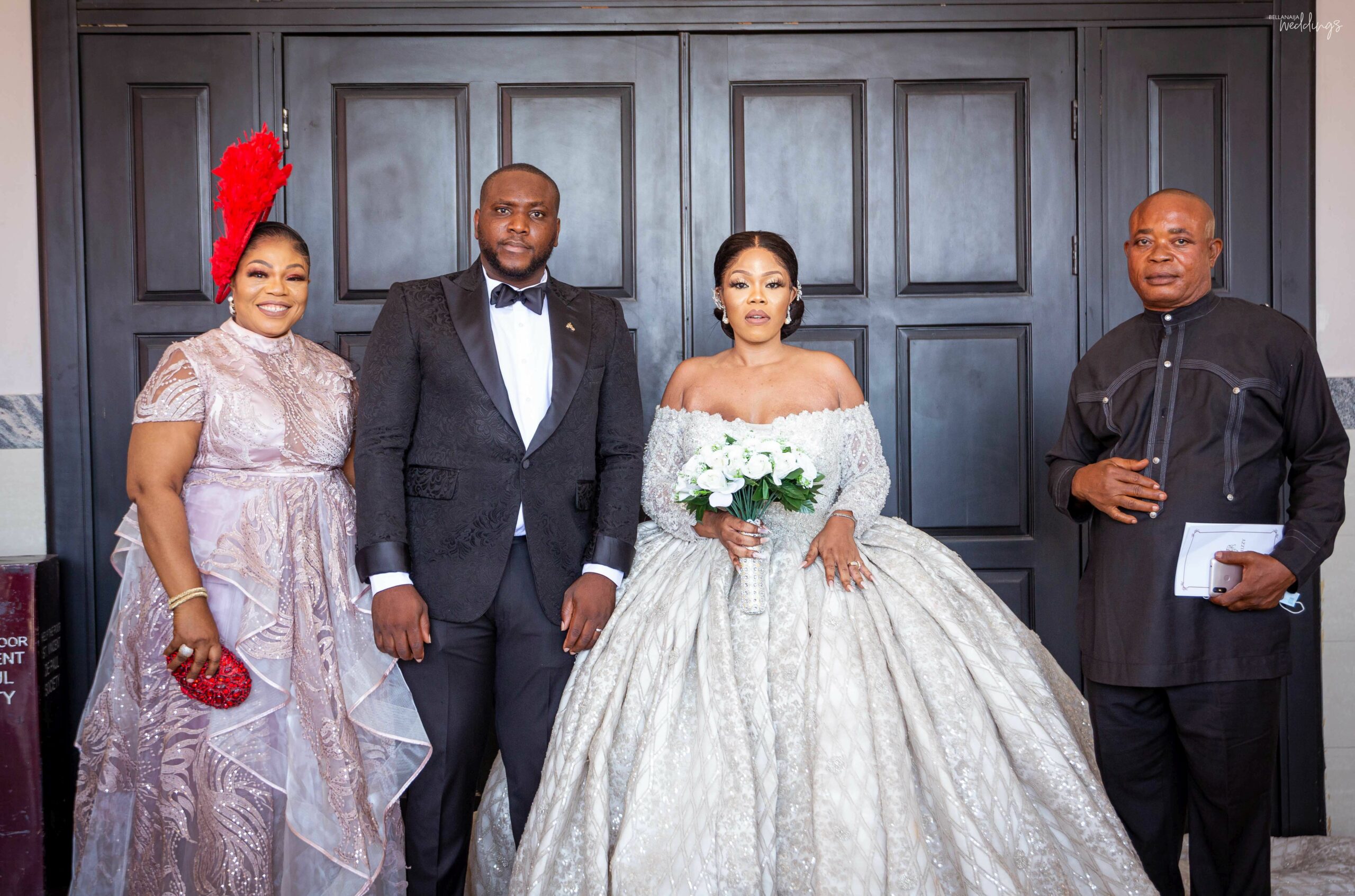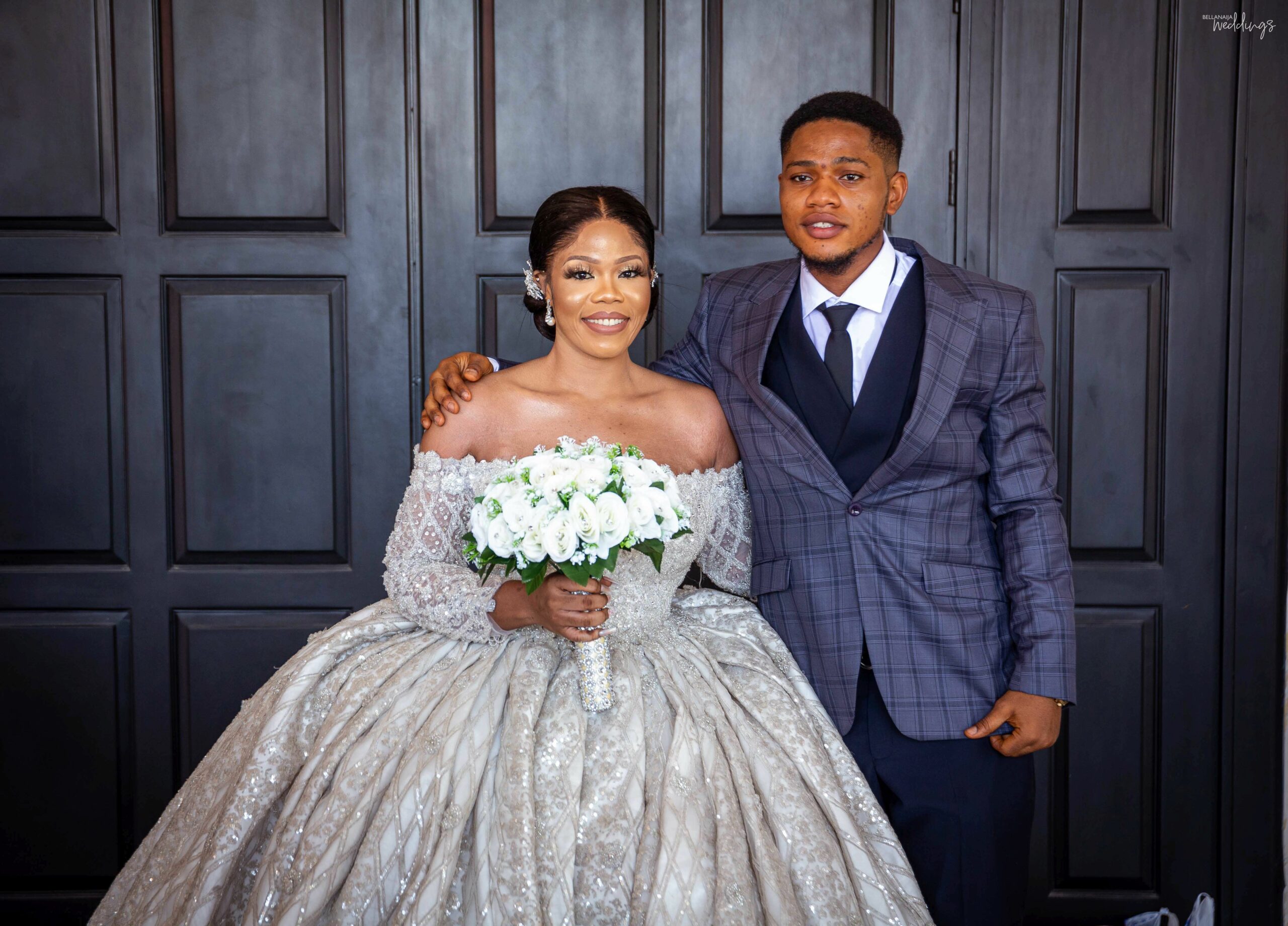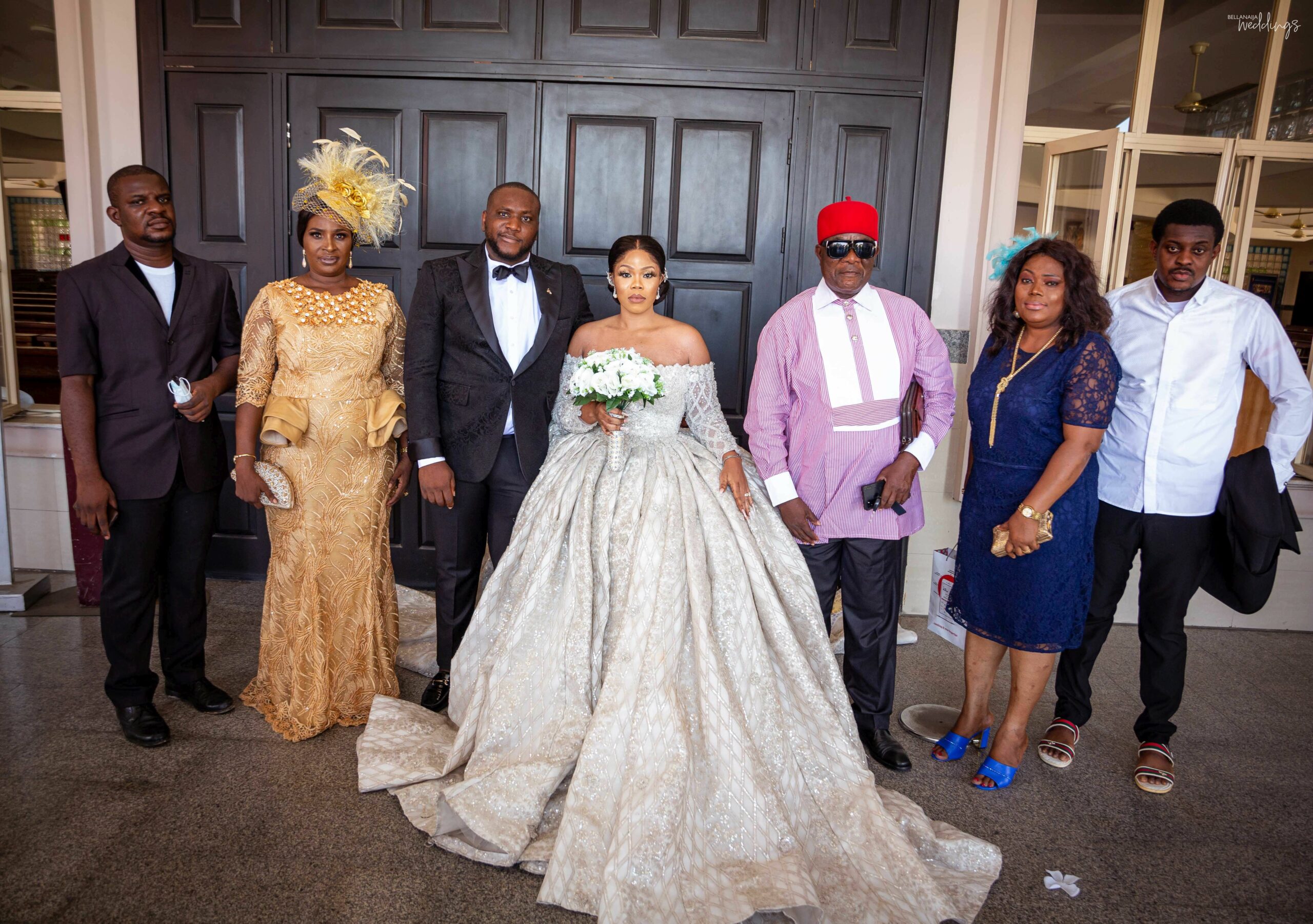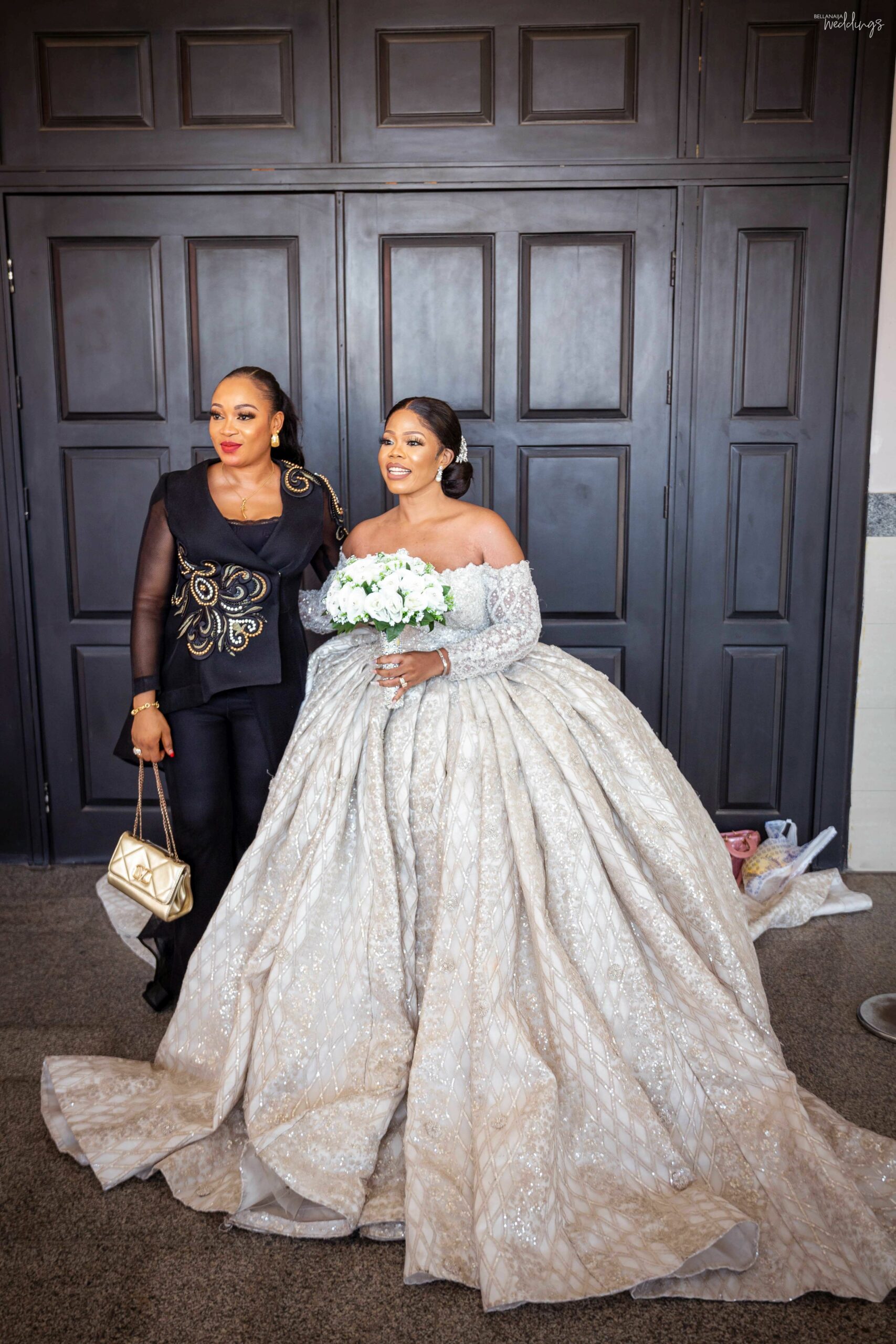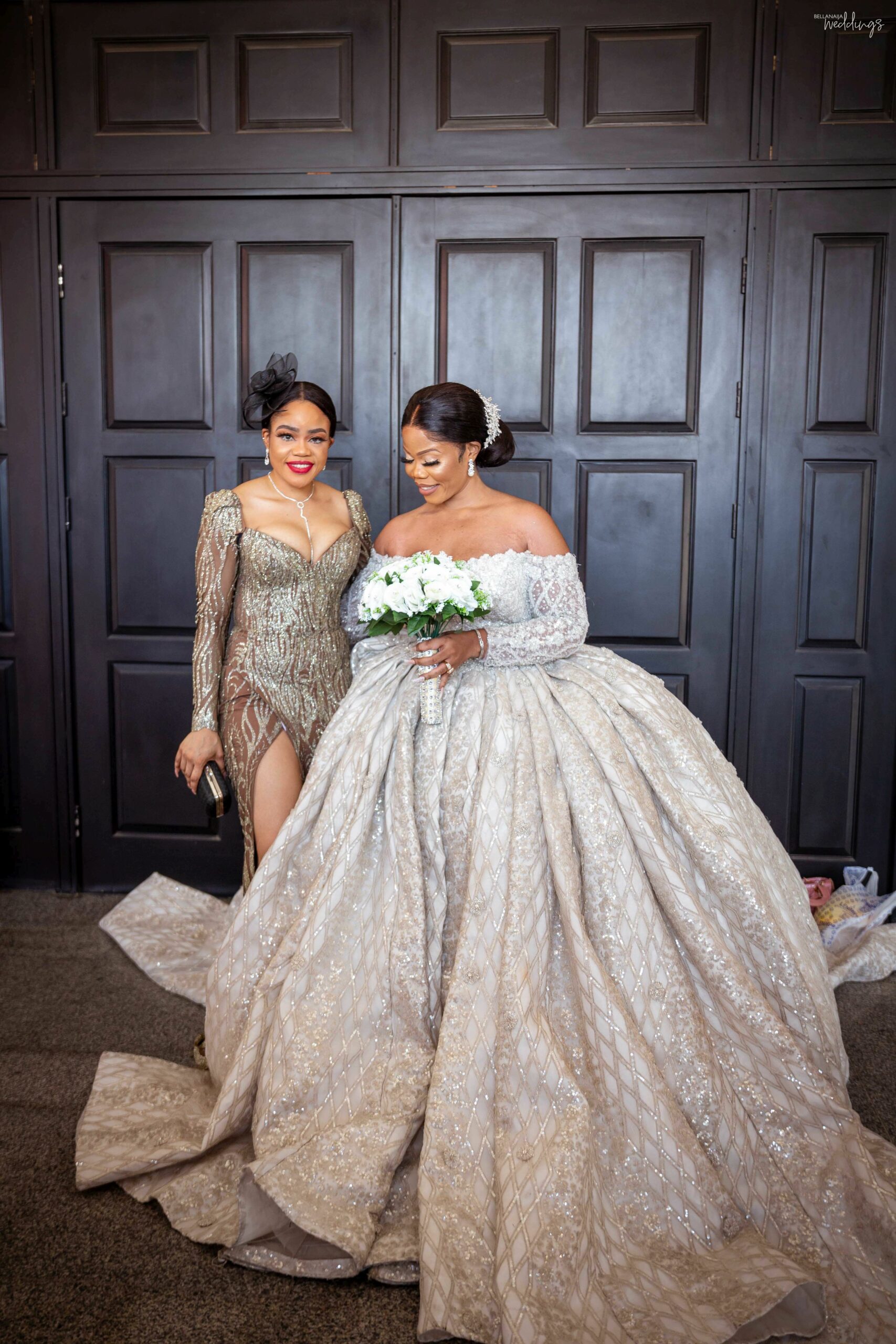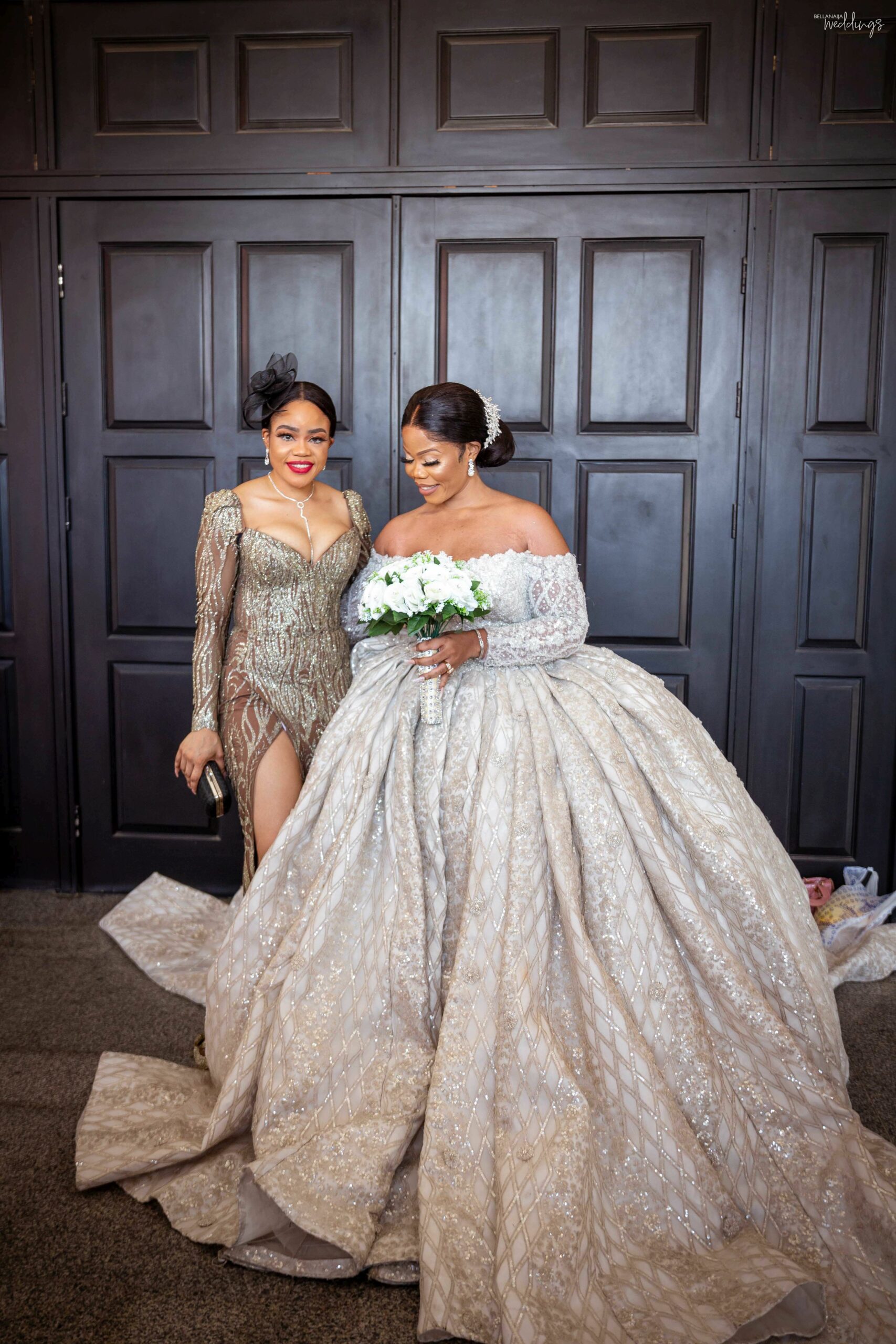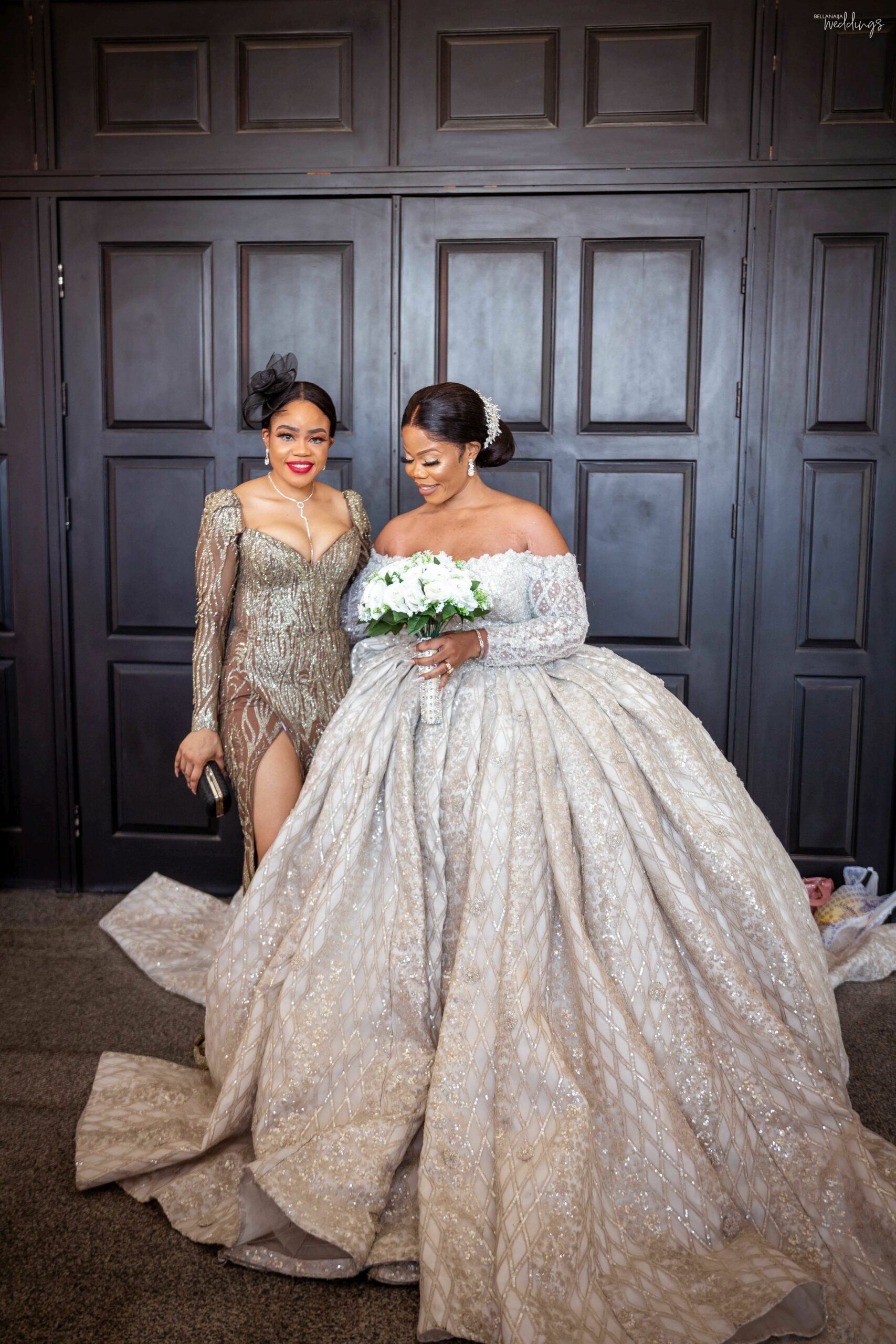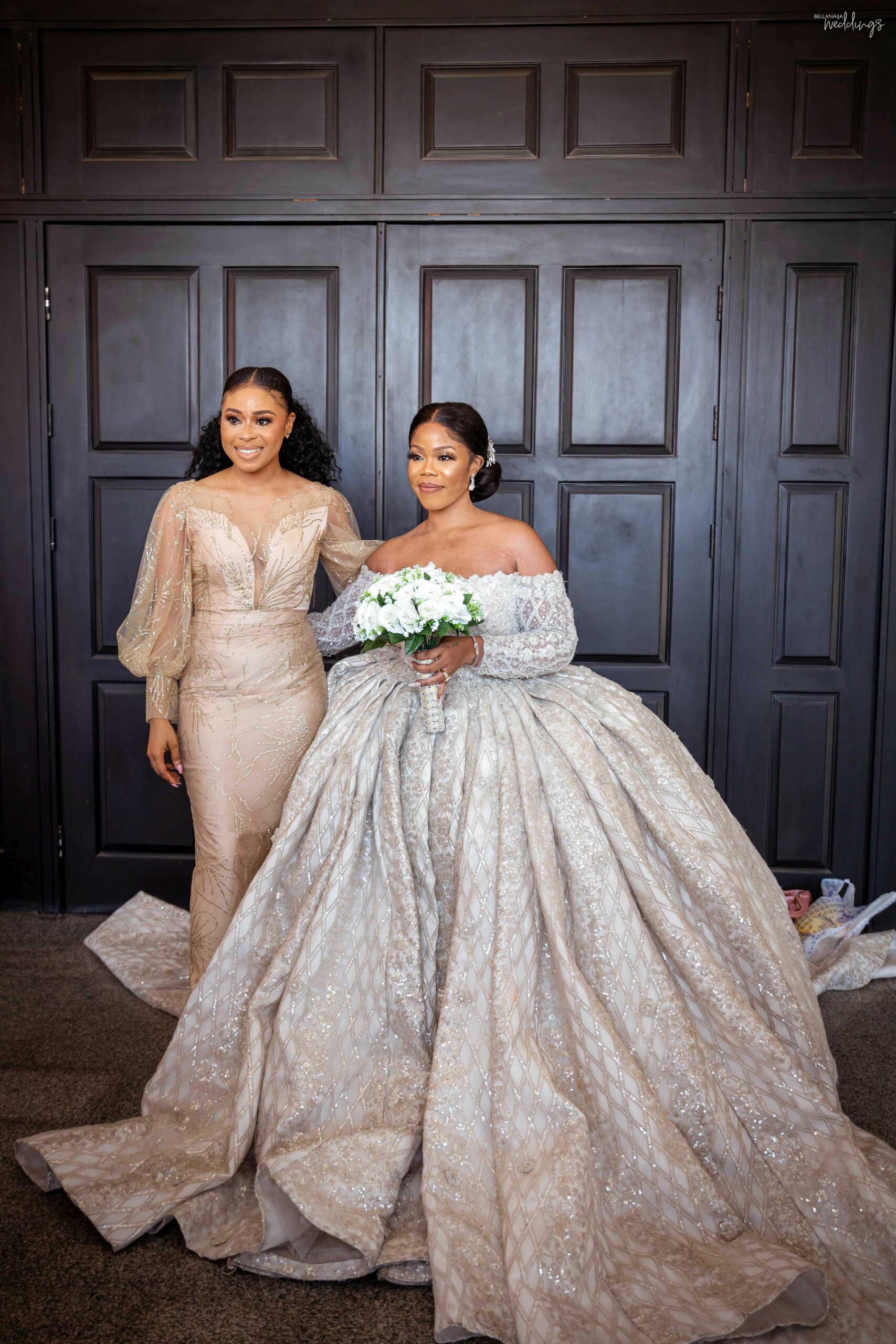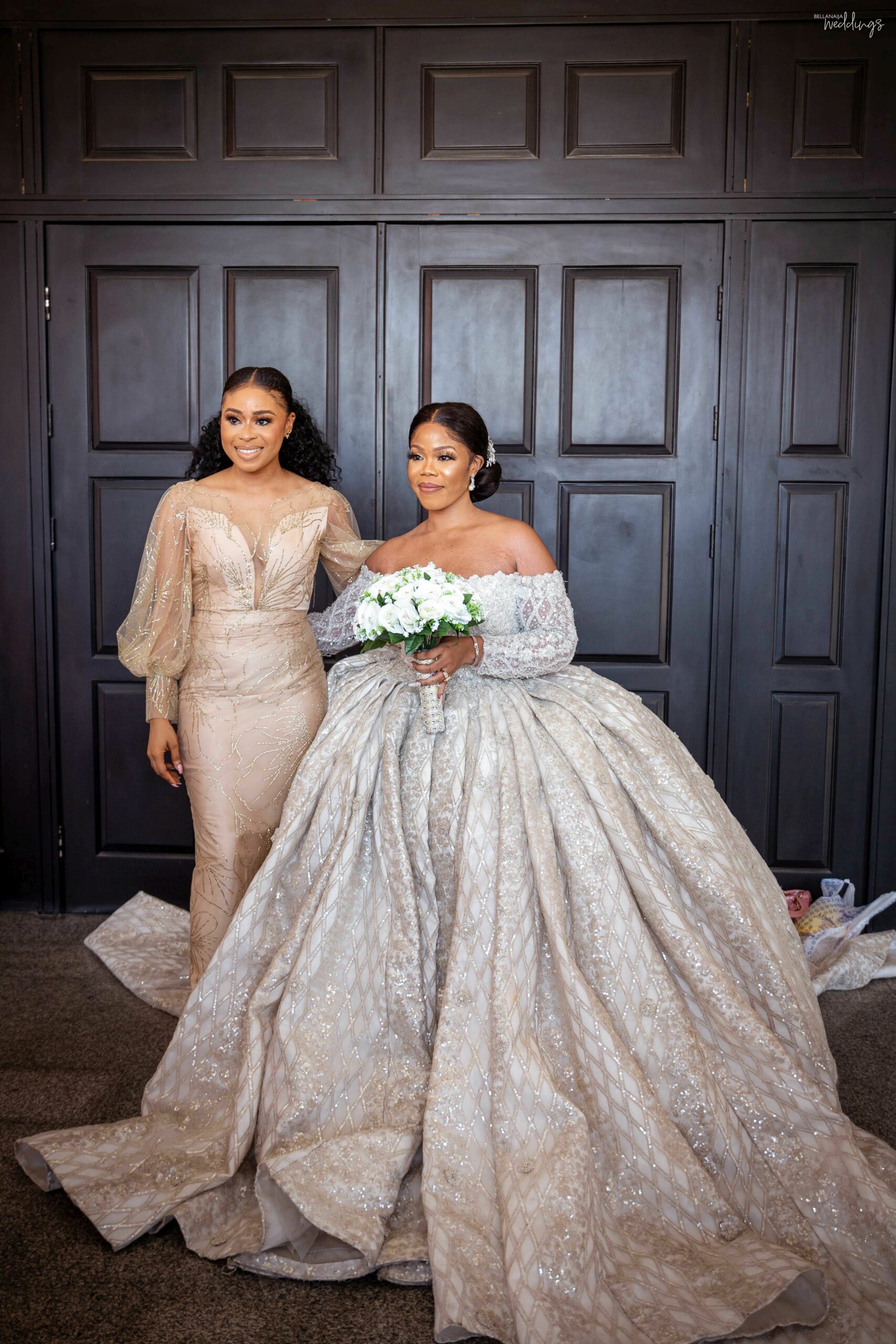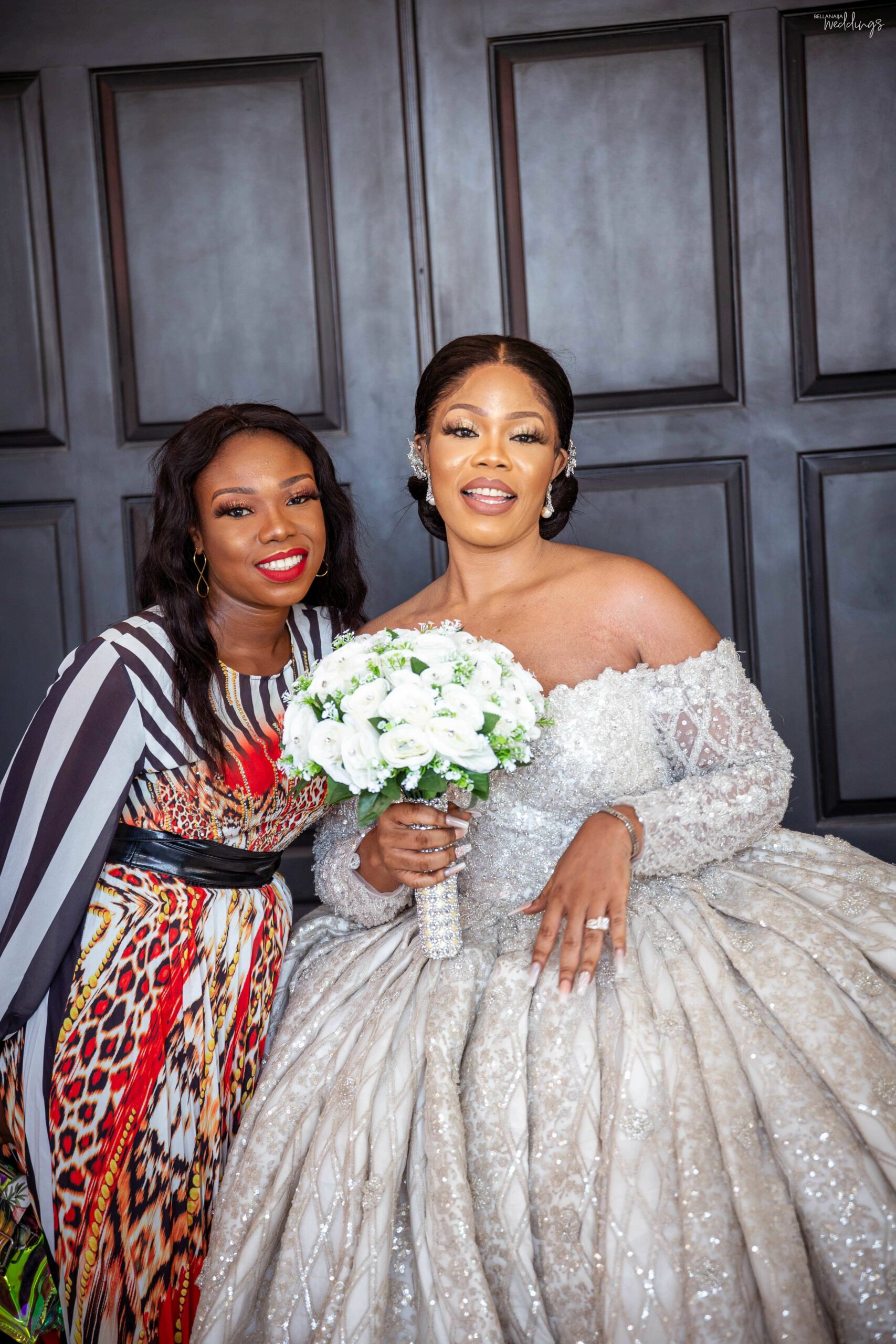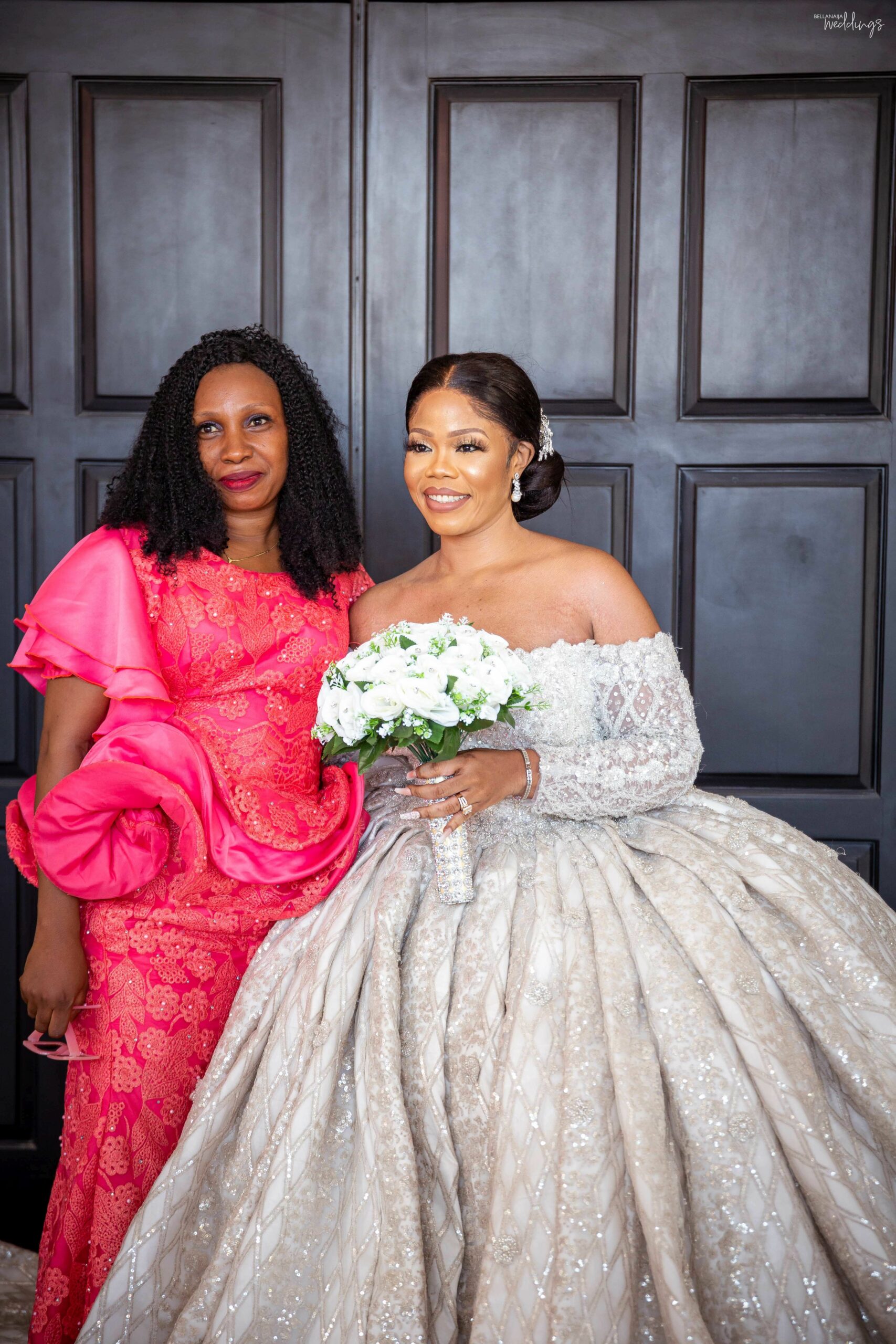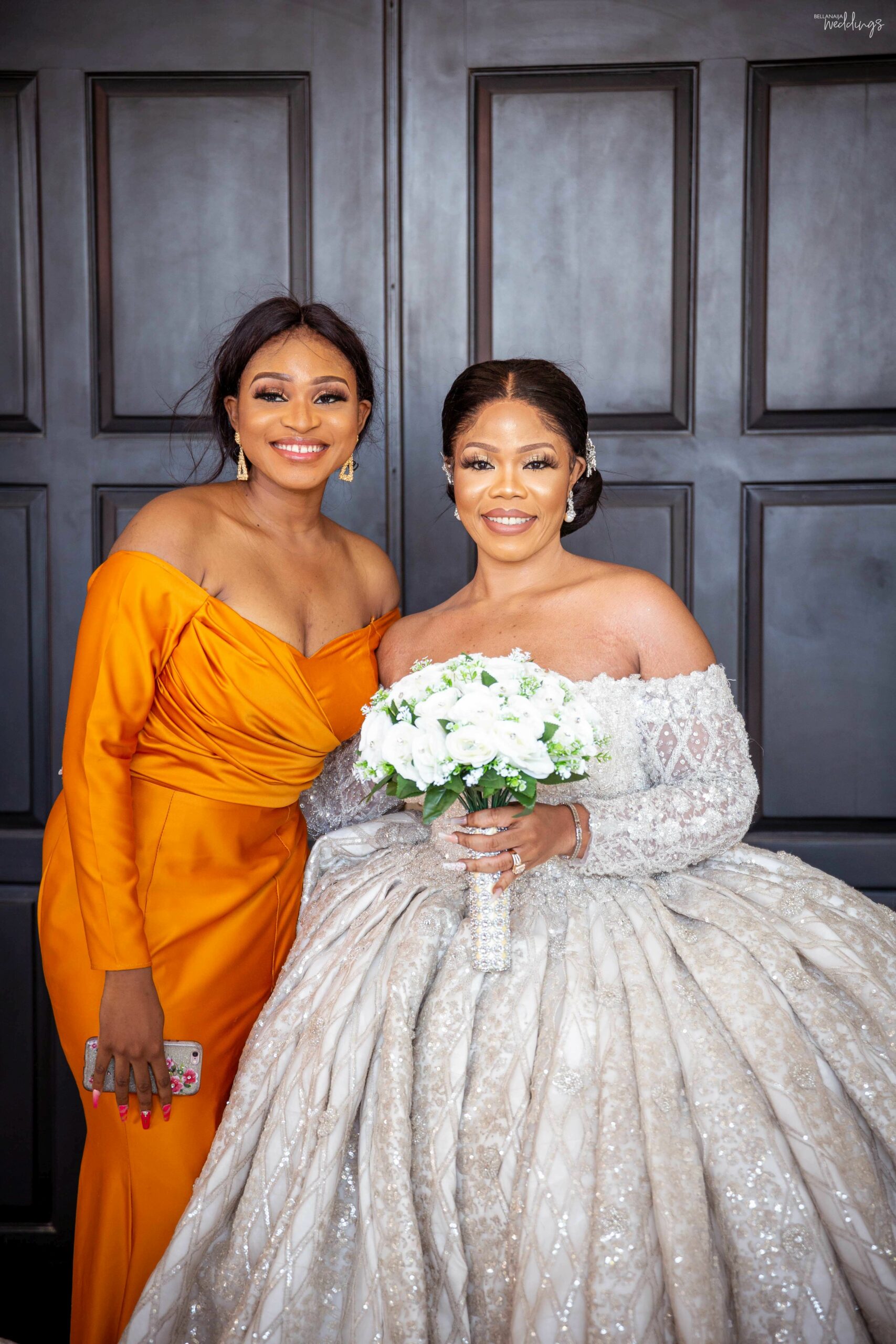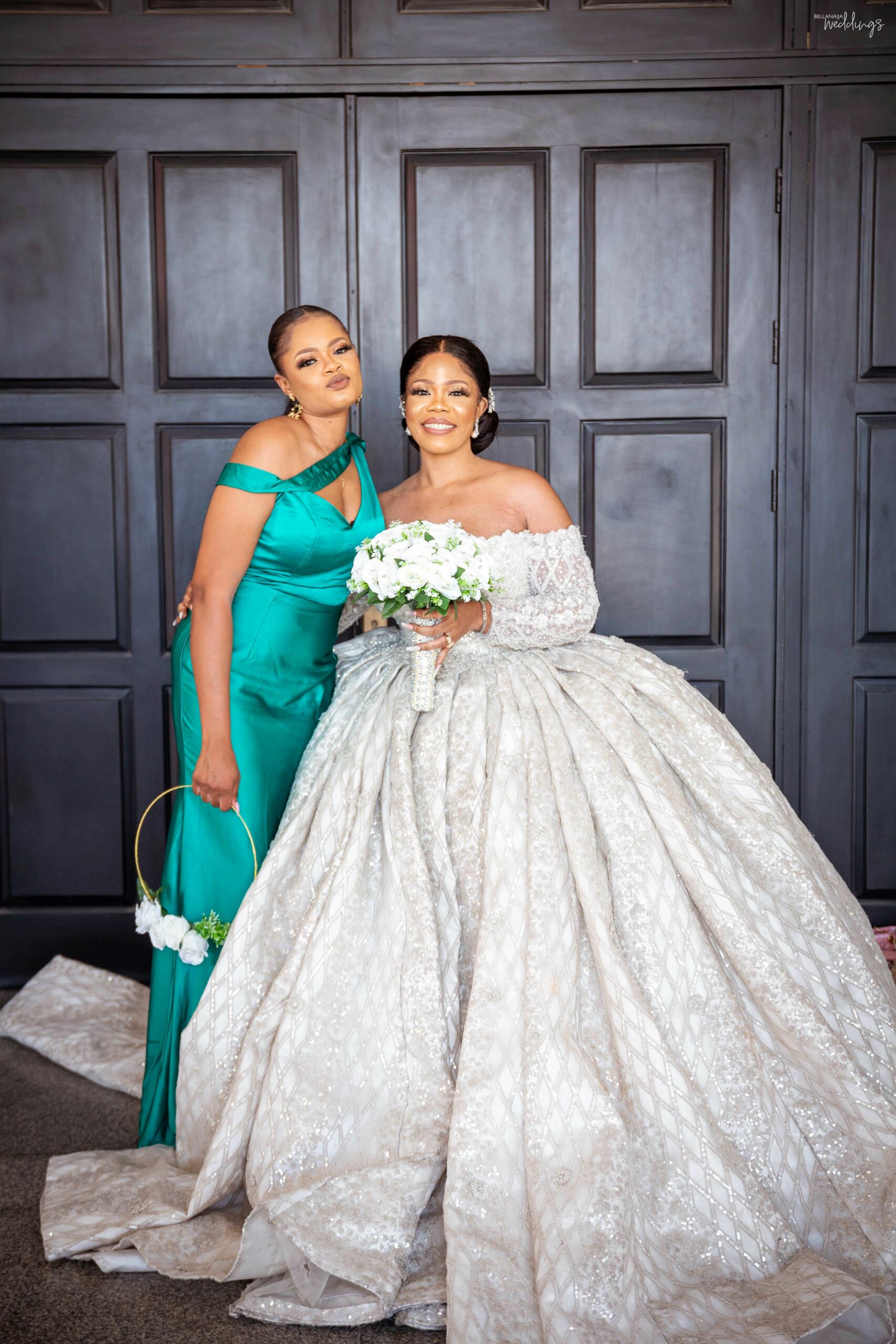 Now it's time for the reception… Let the fun begin!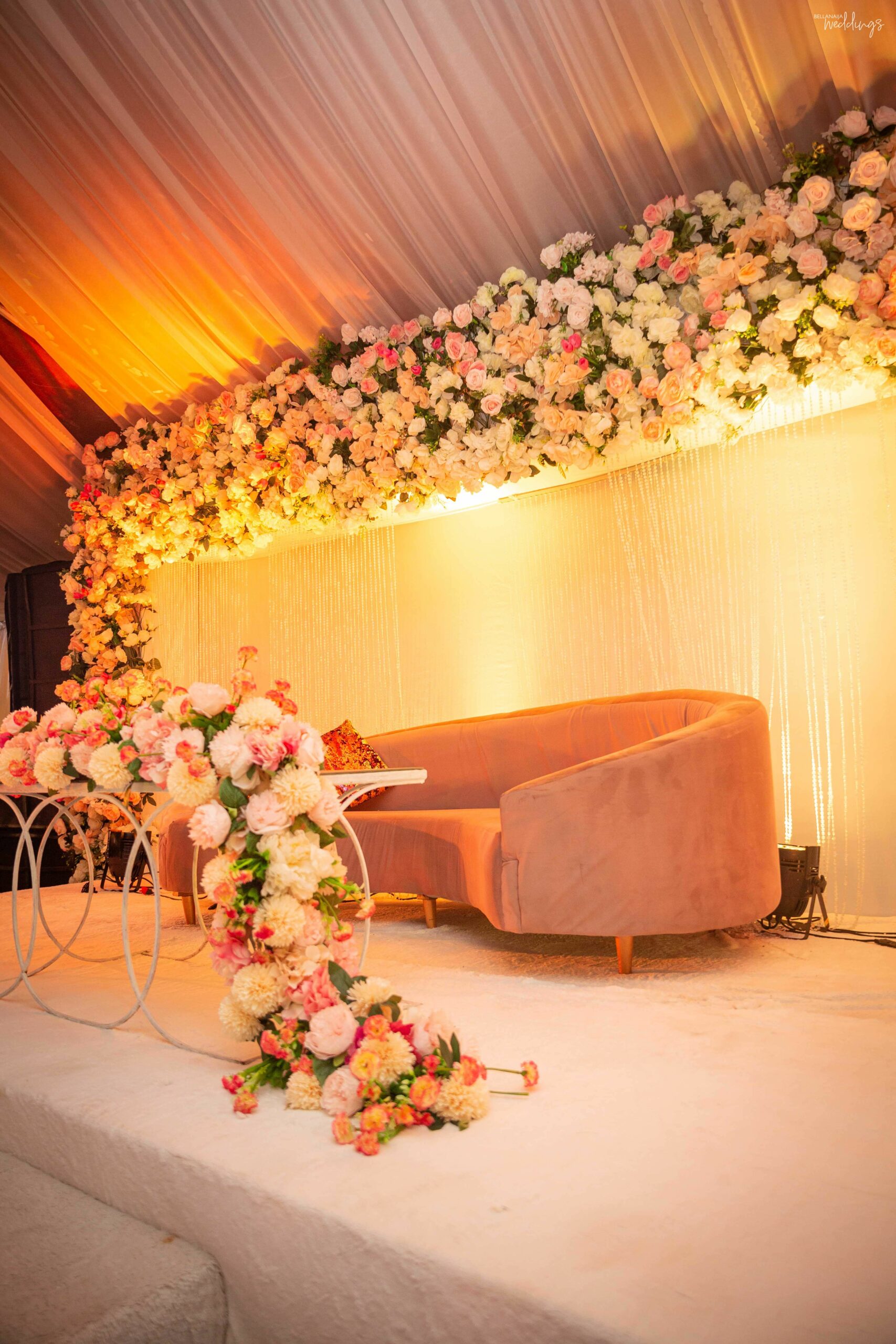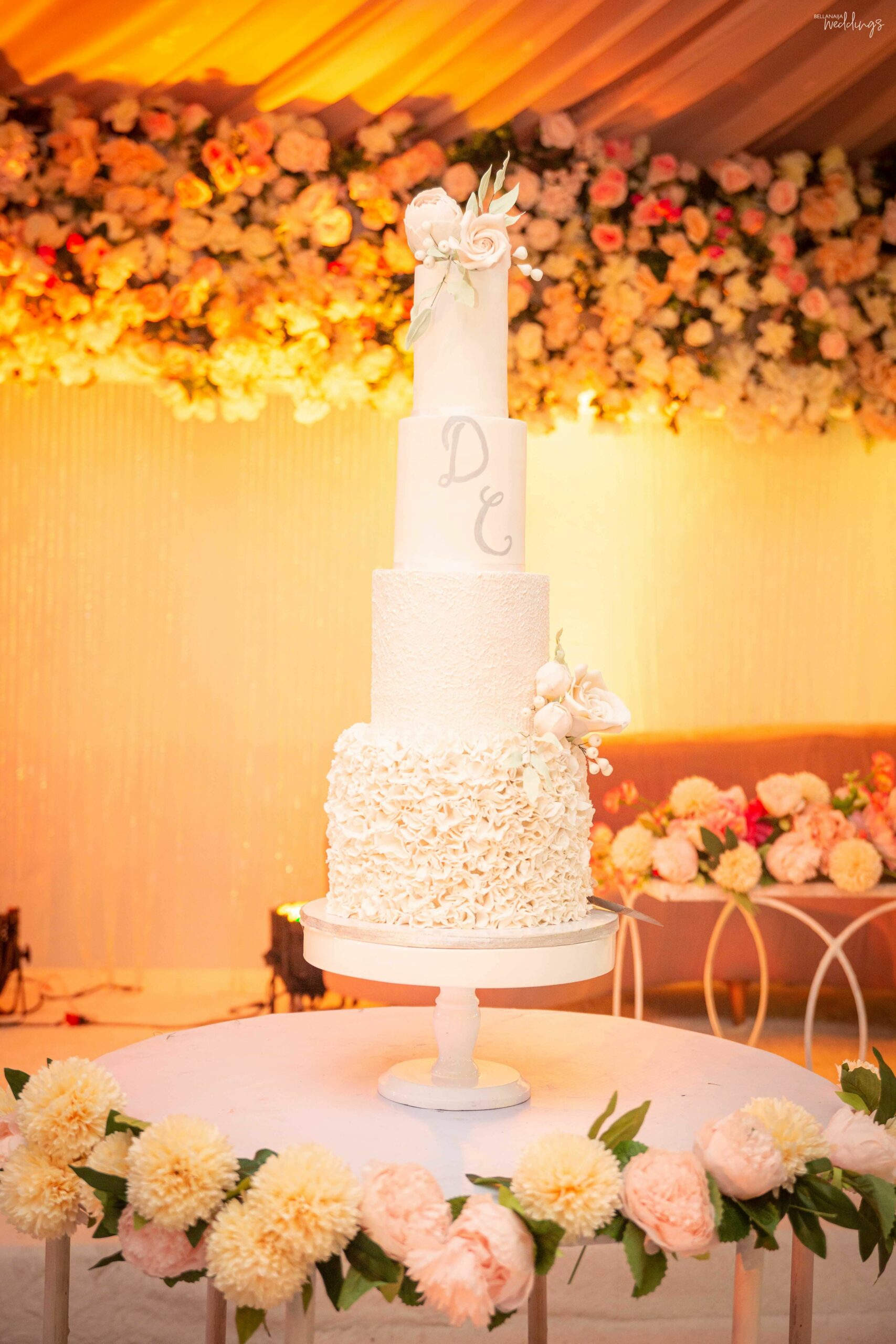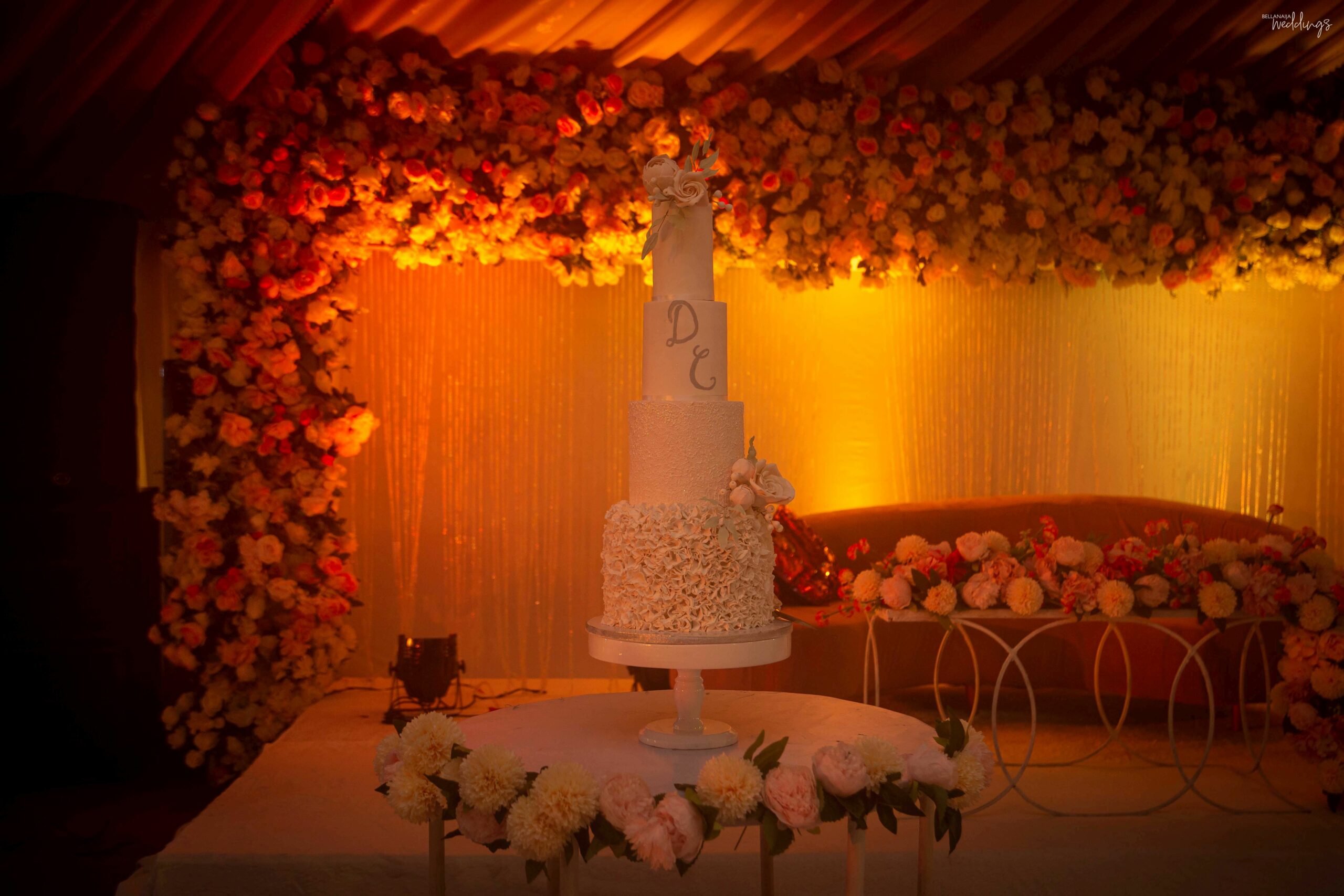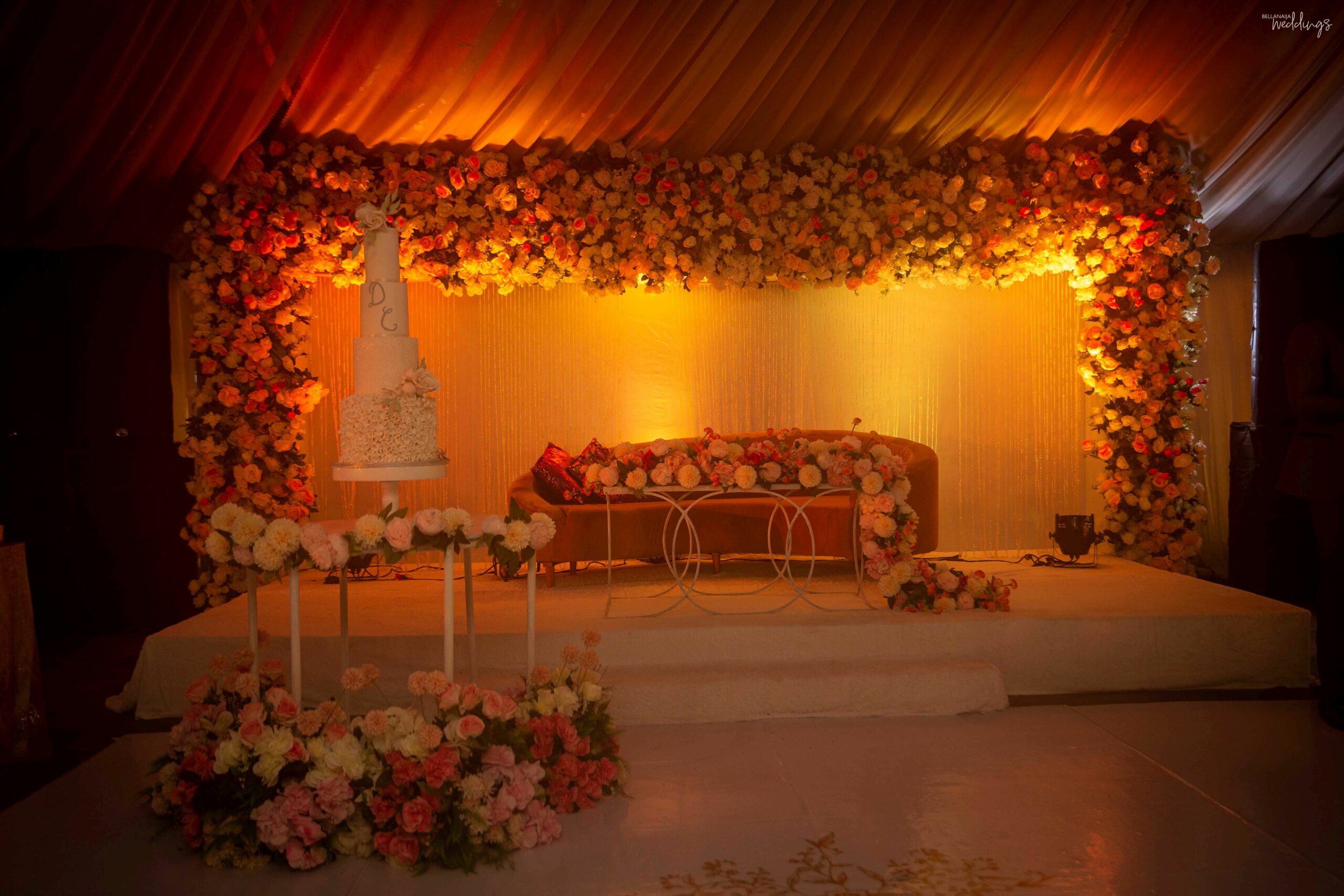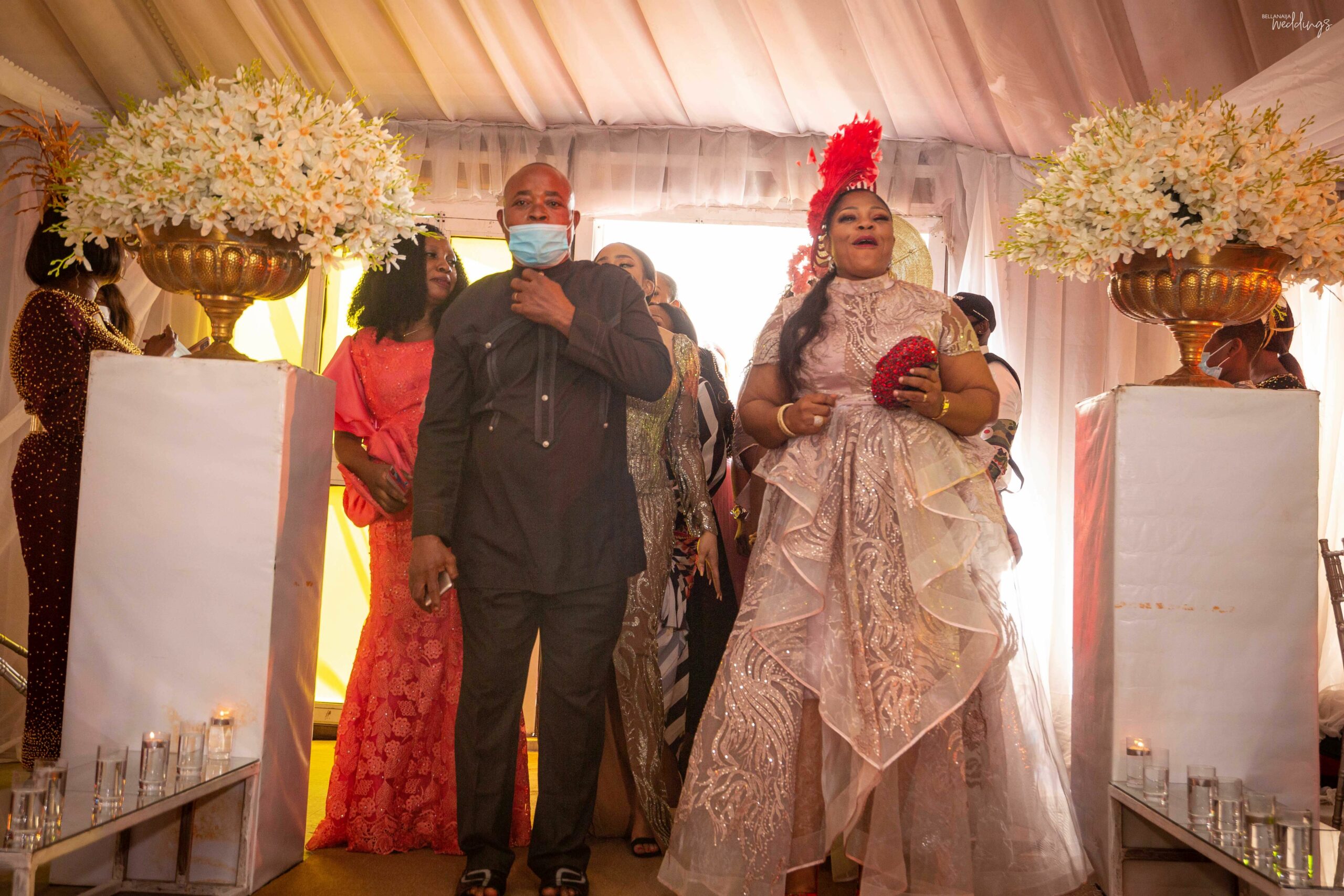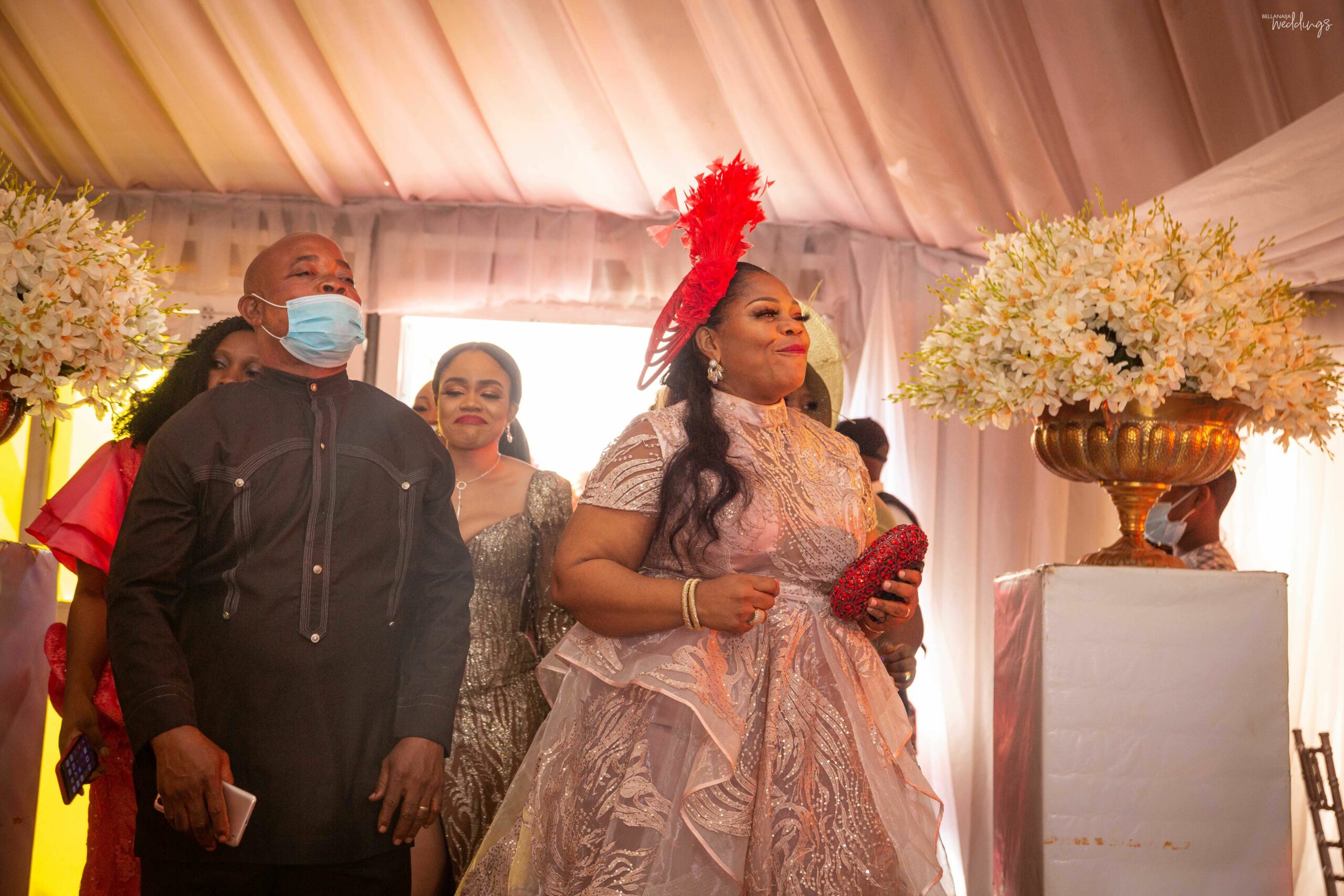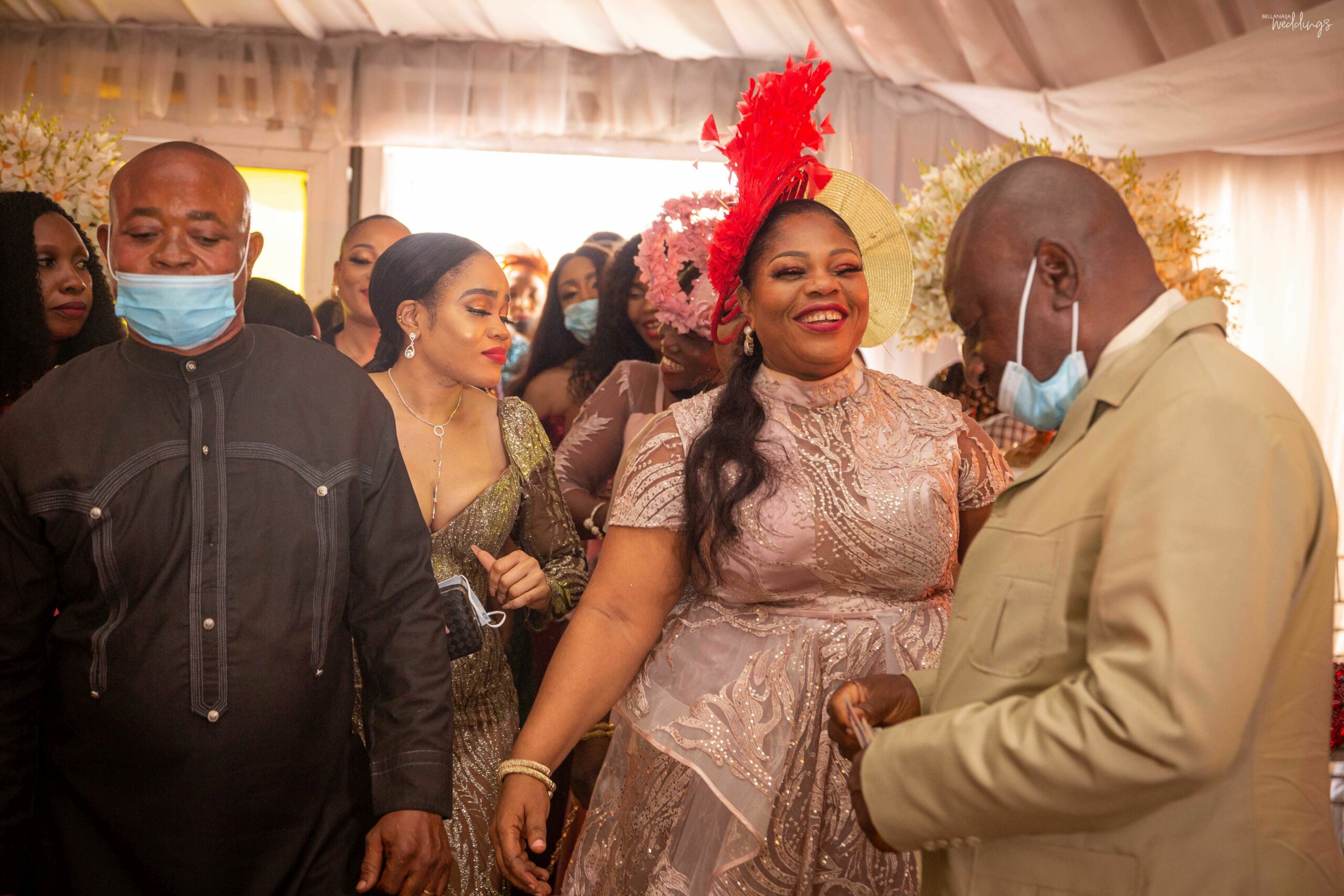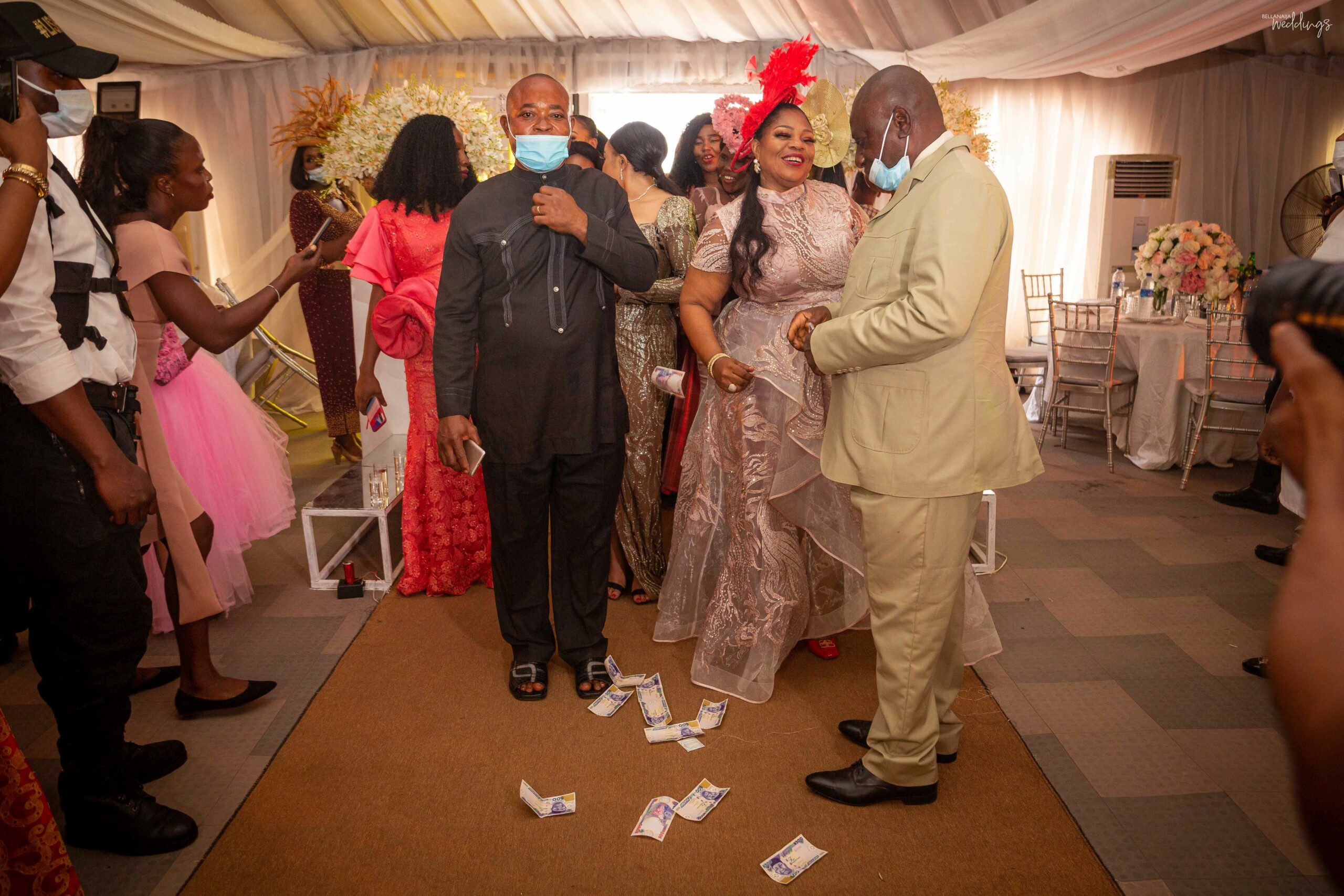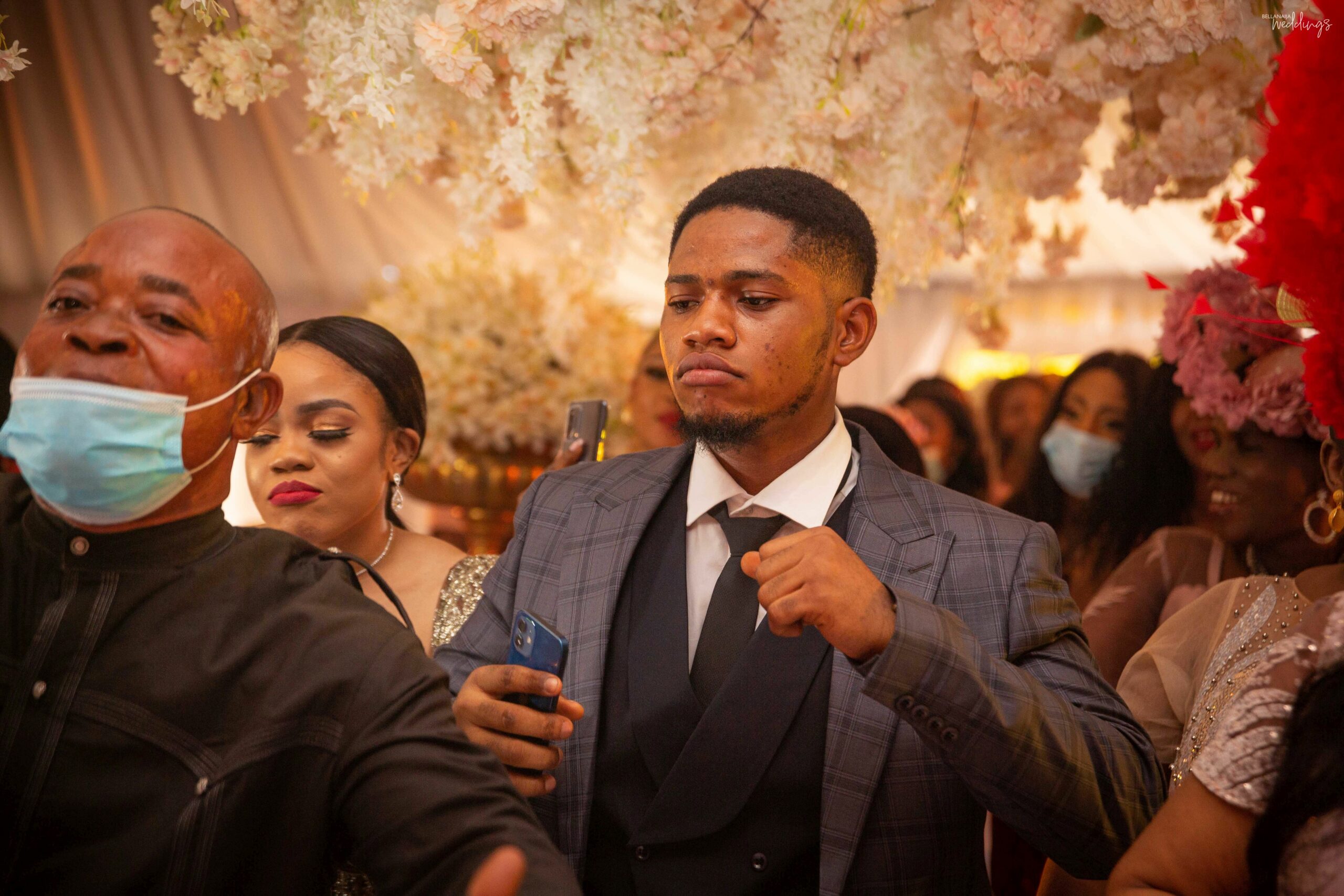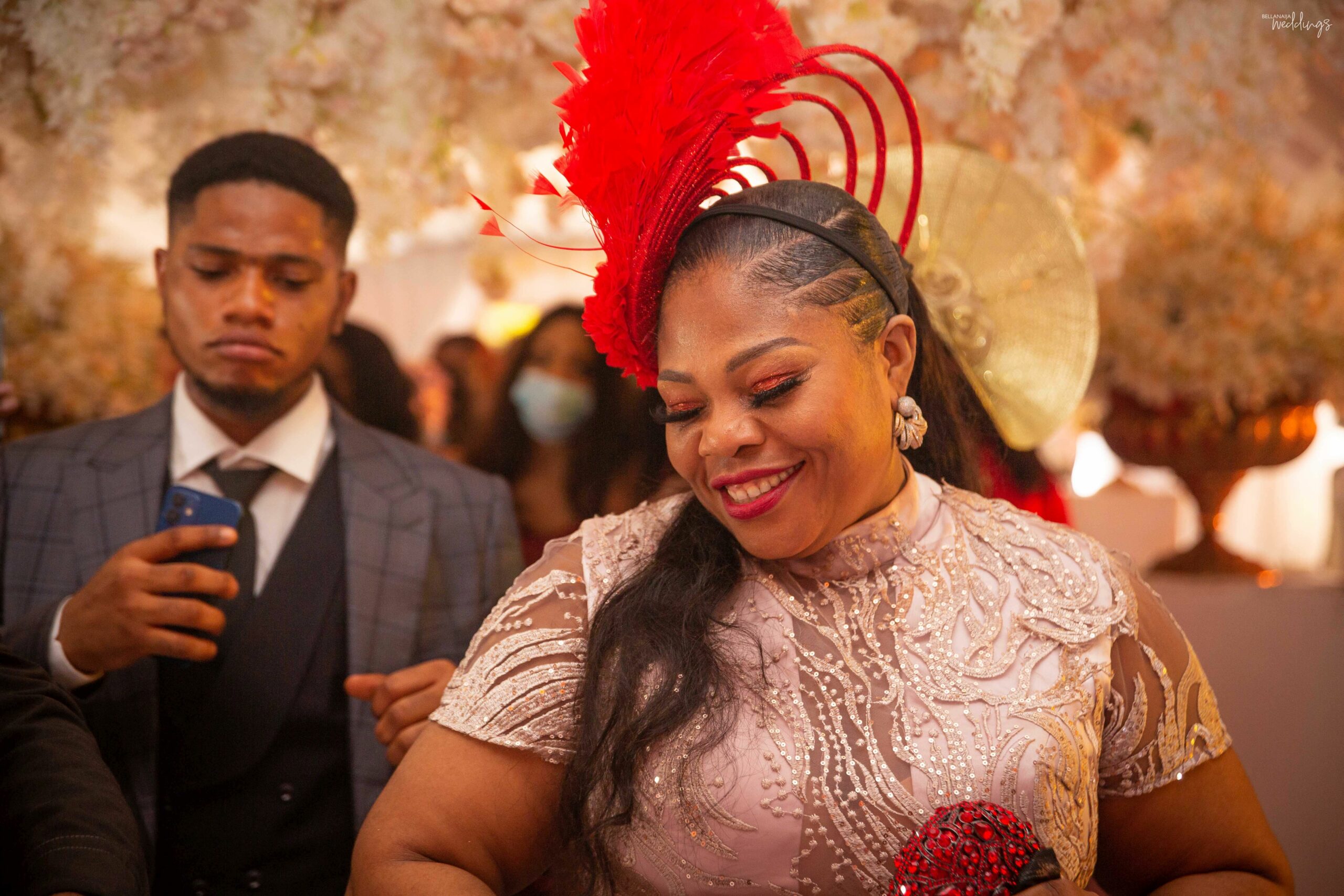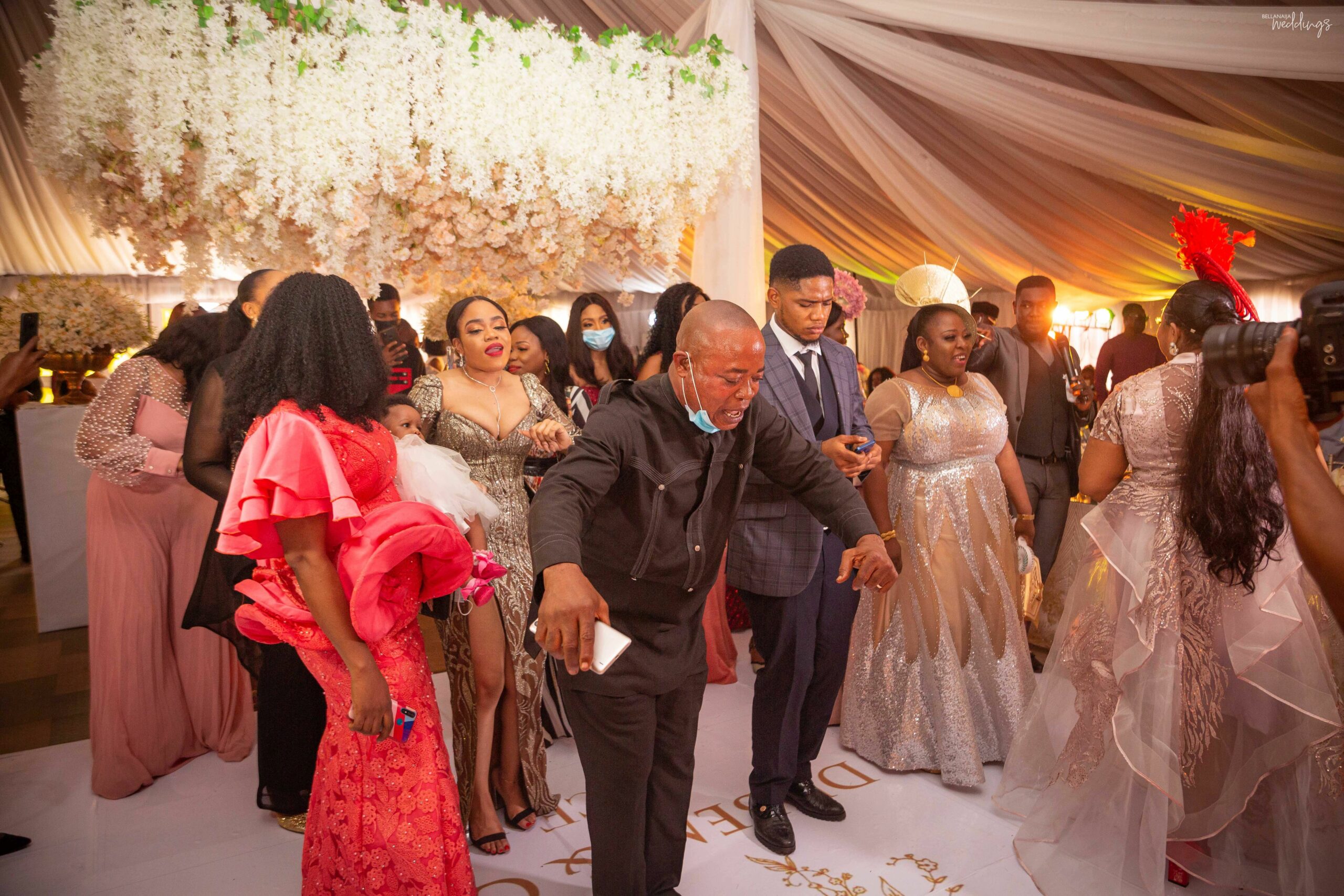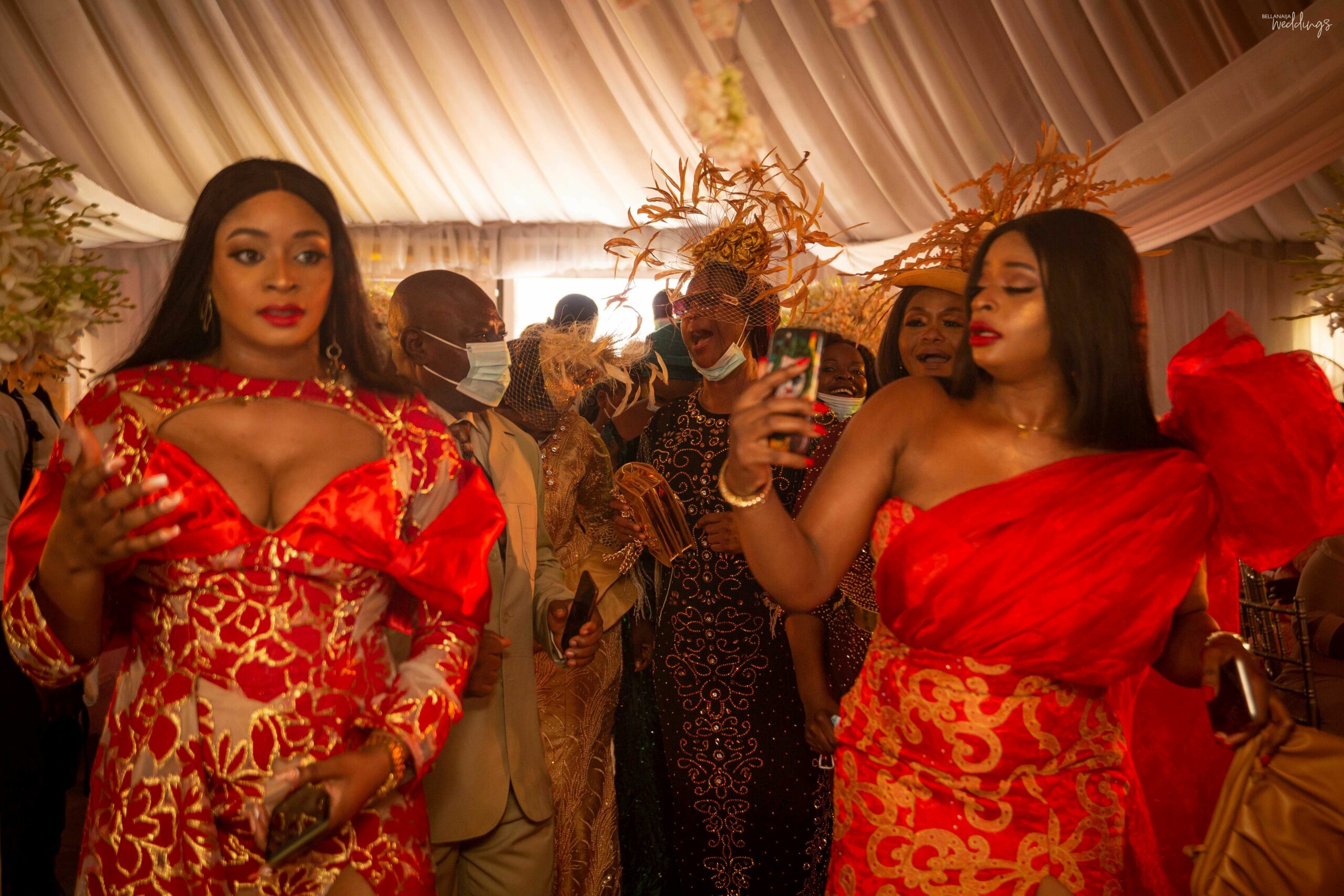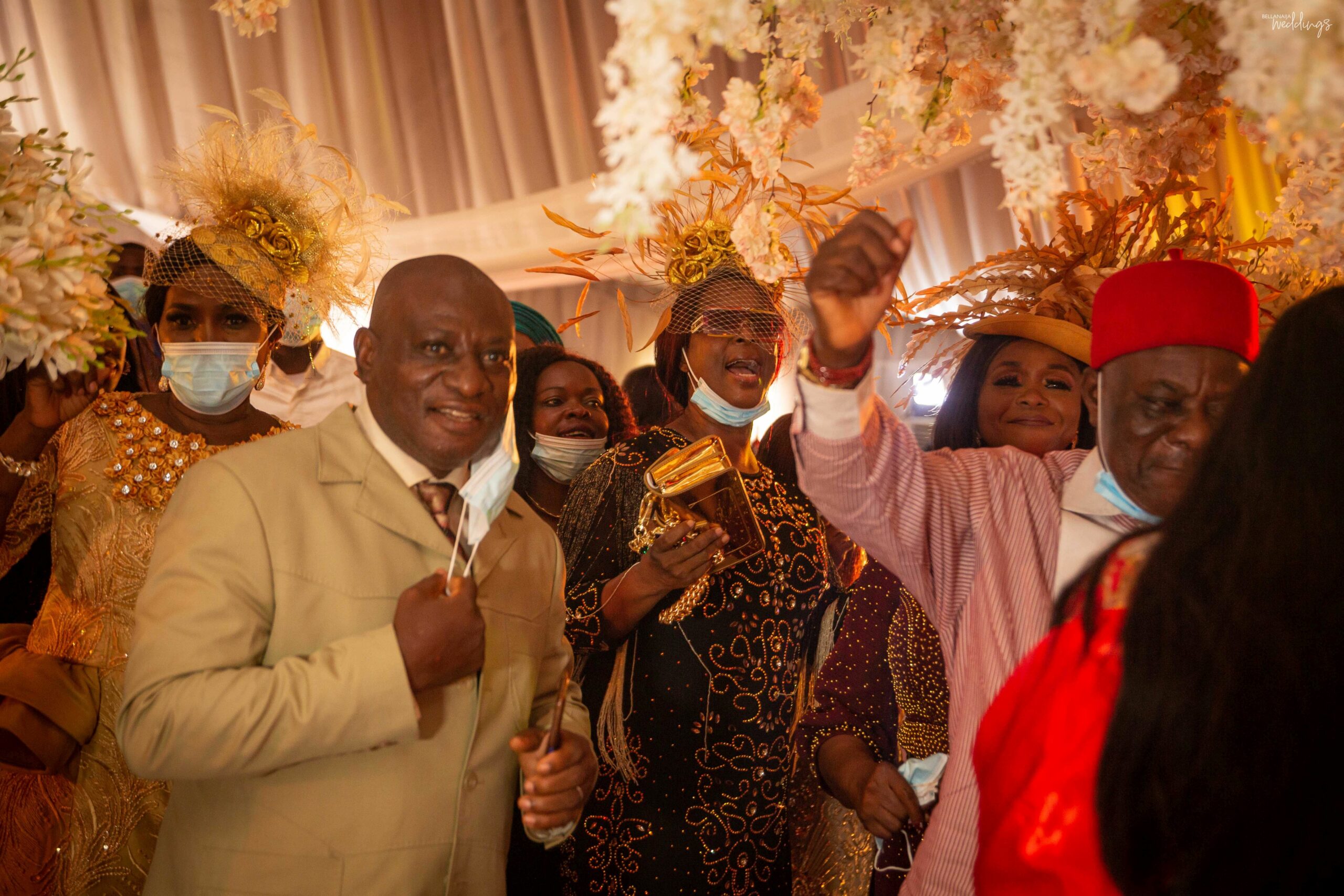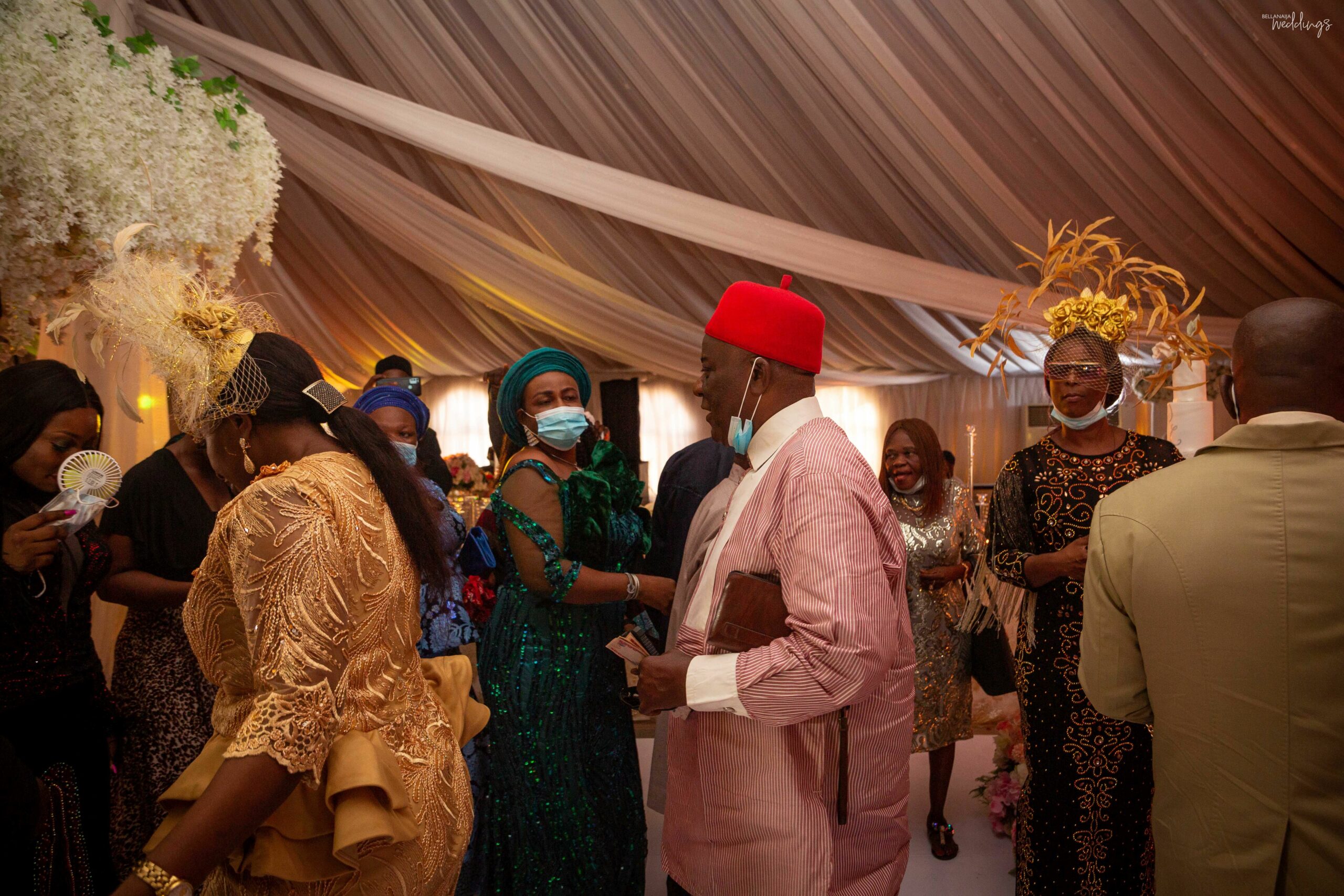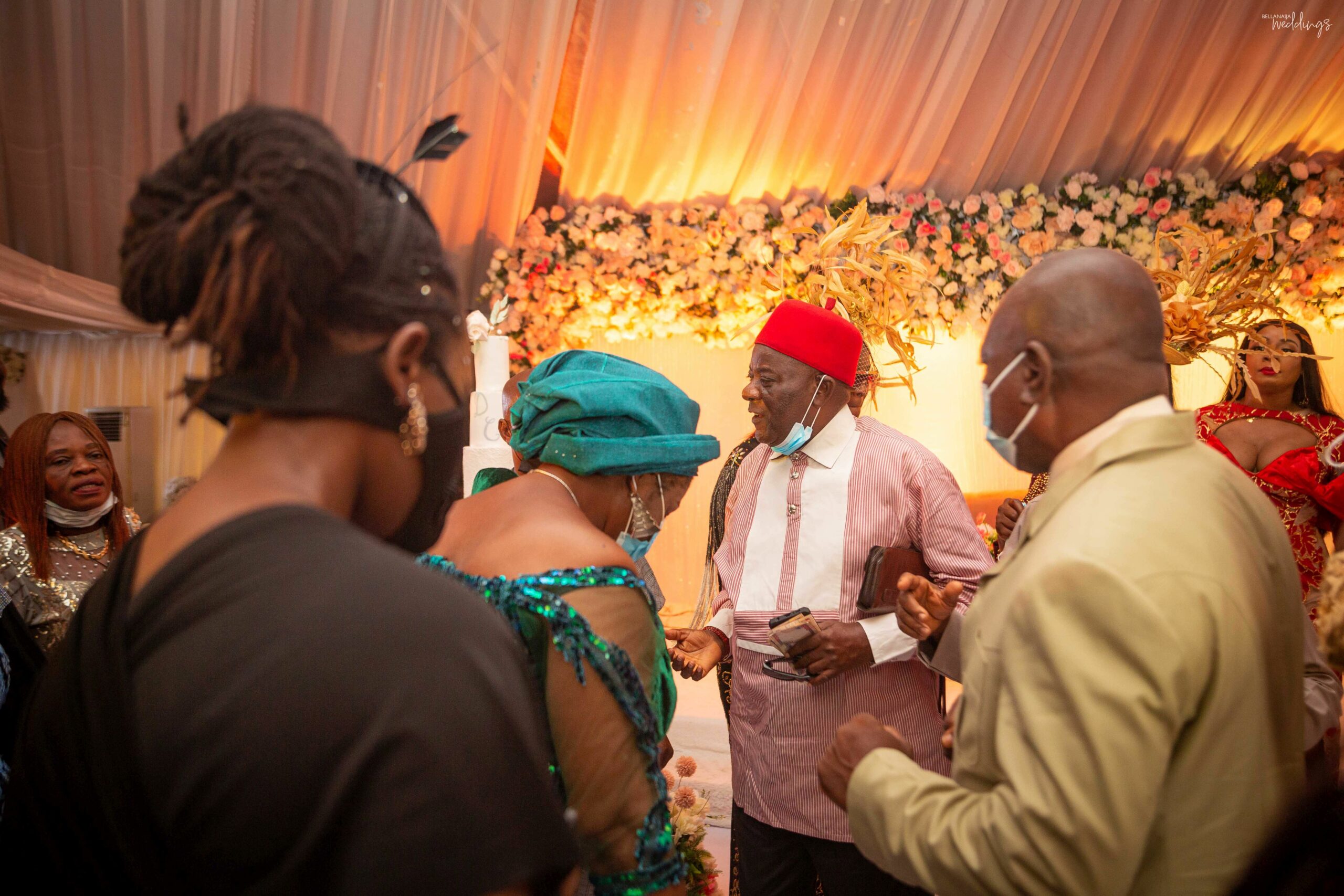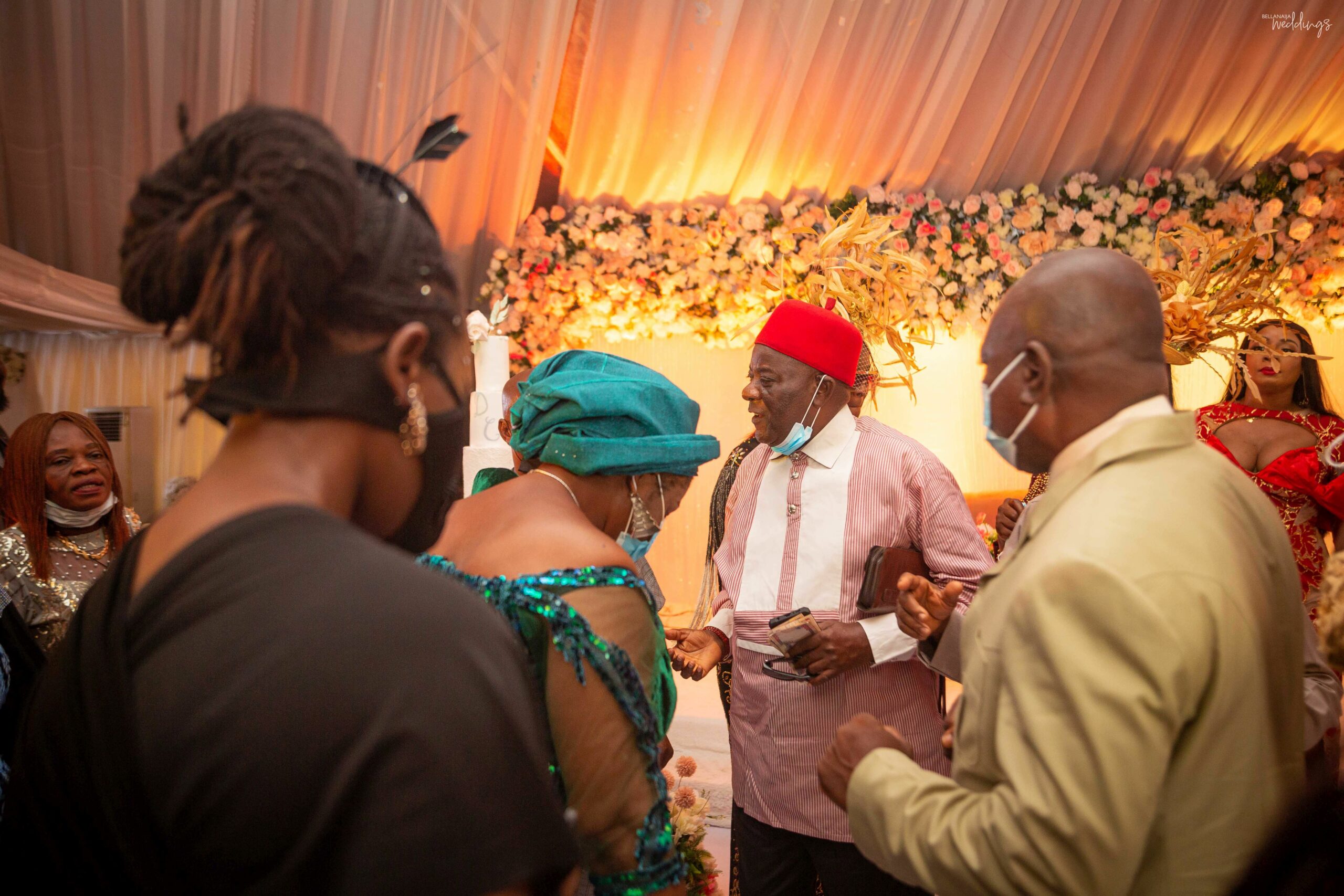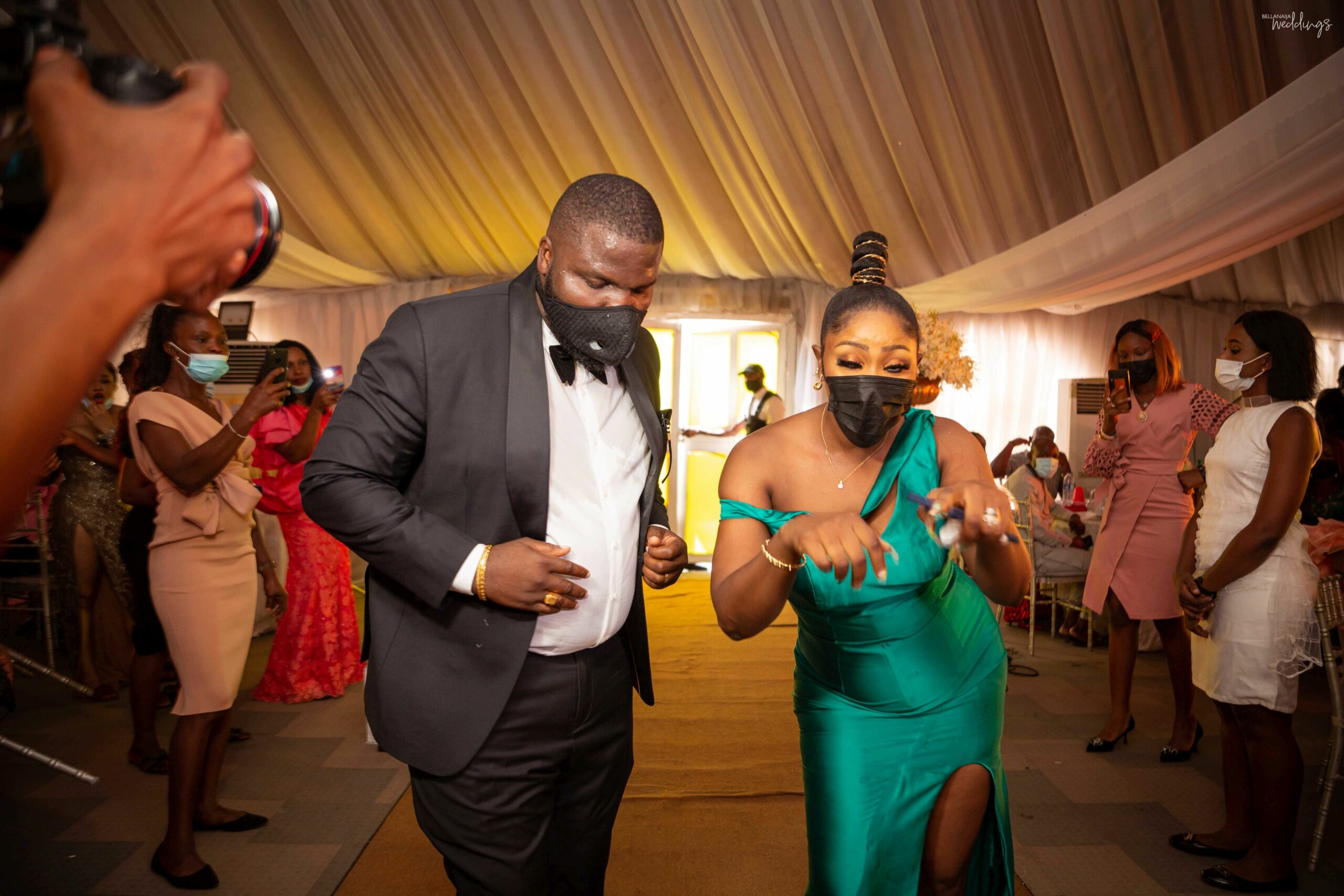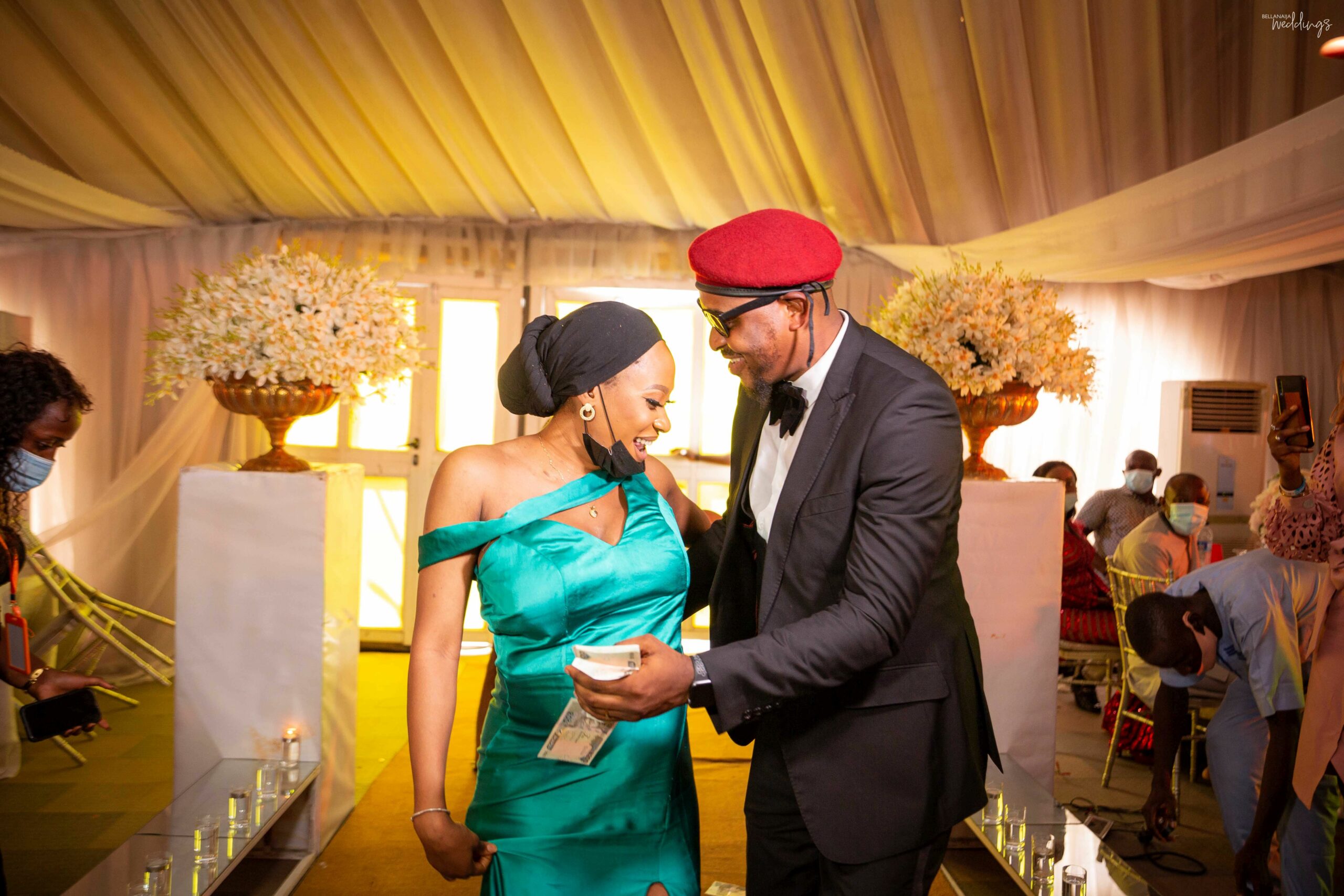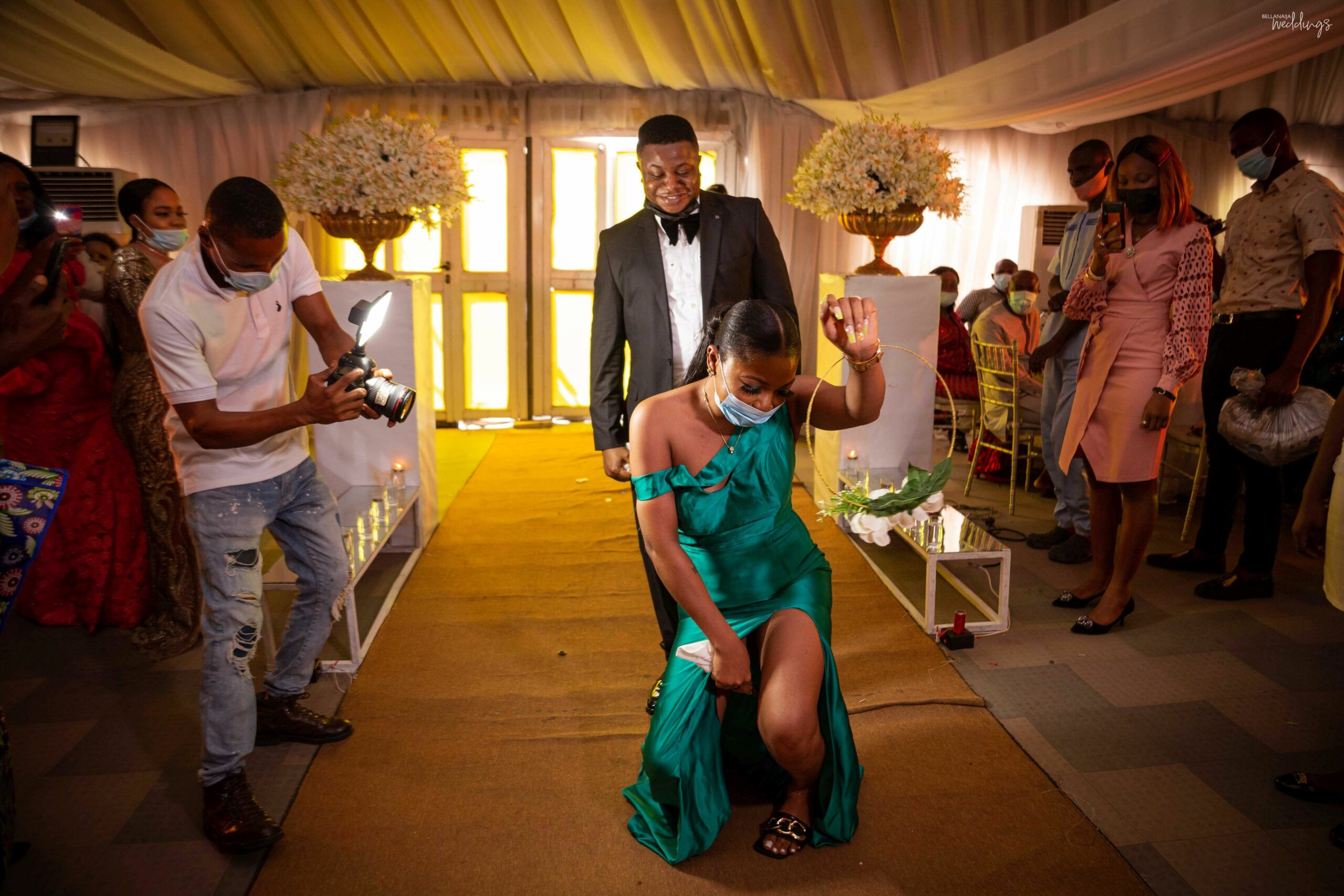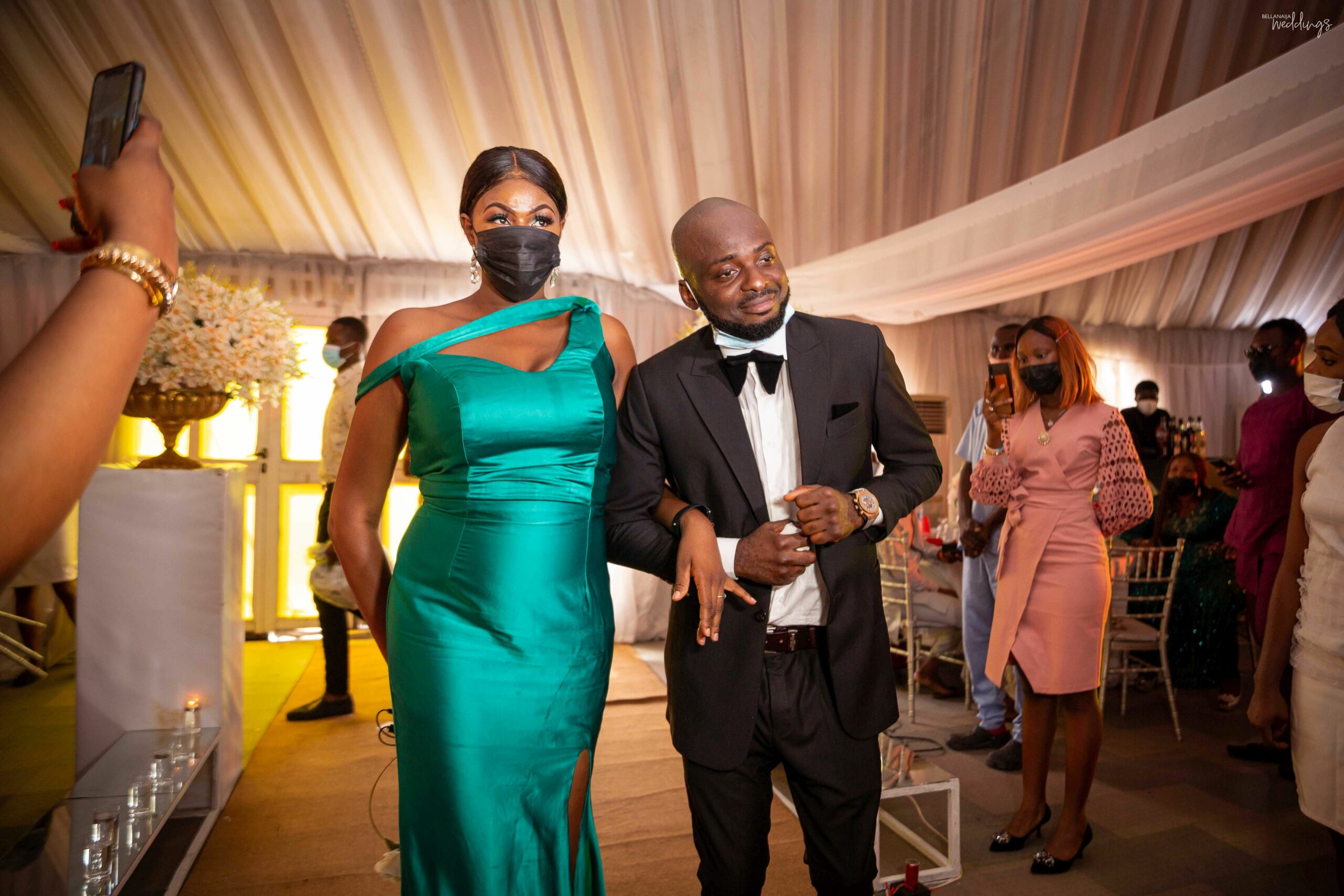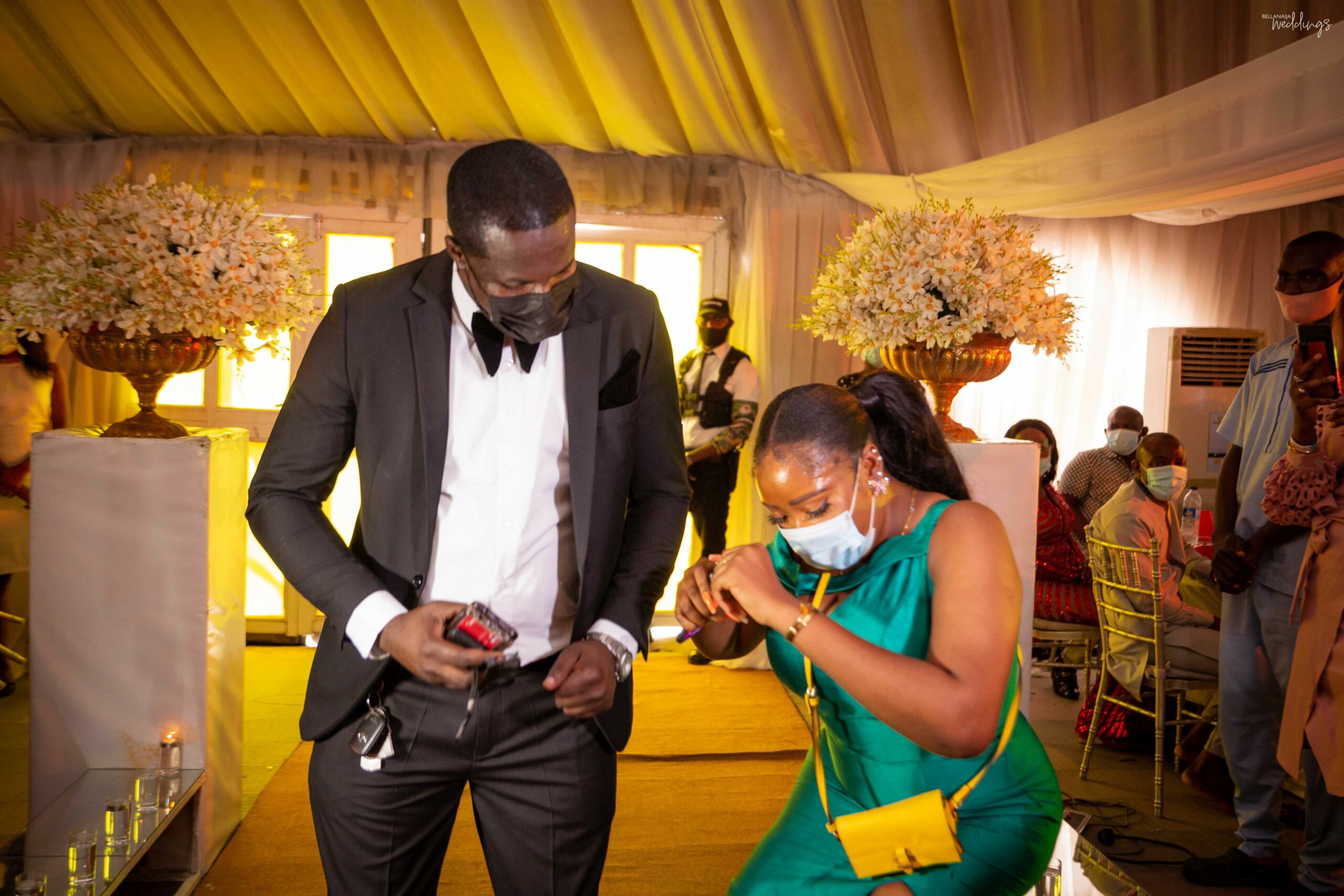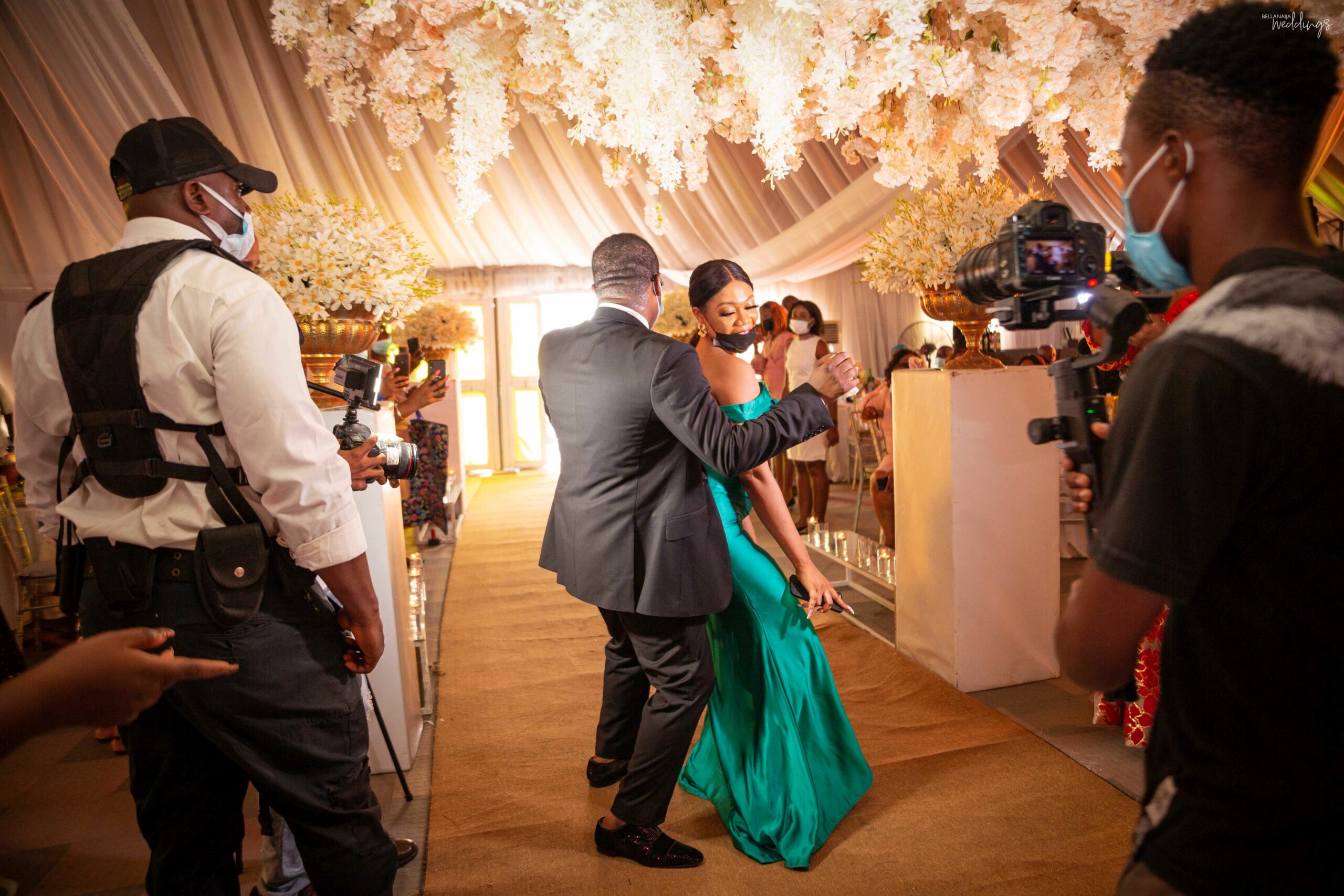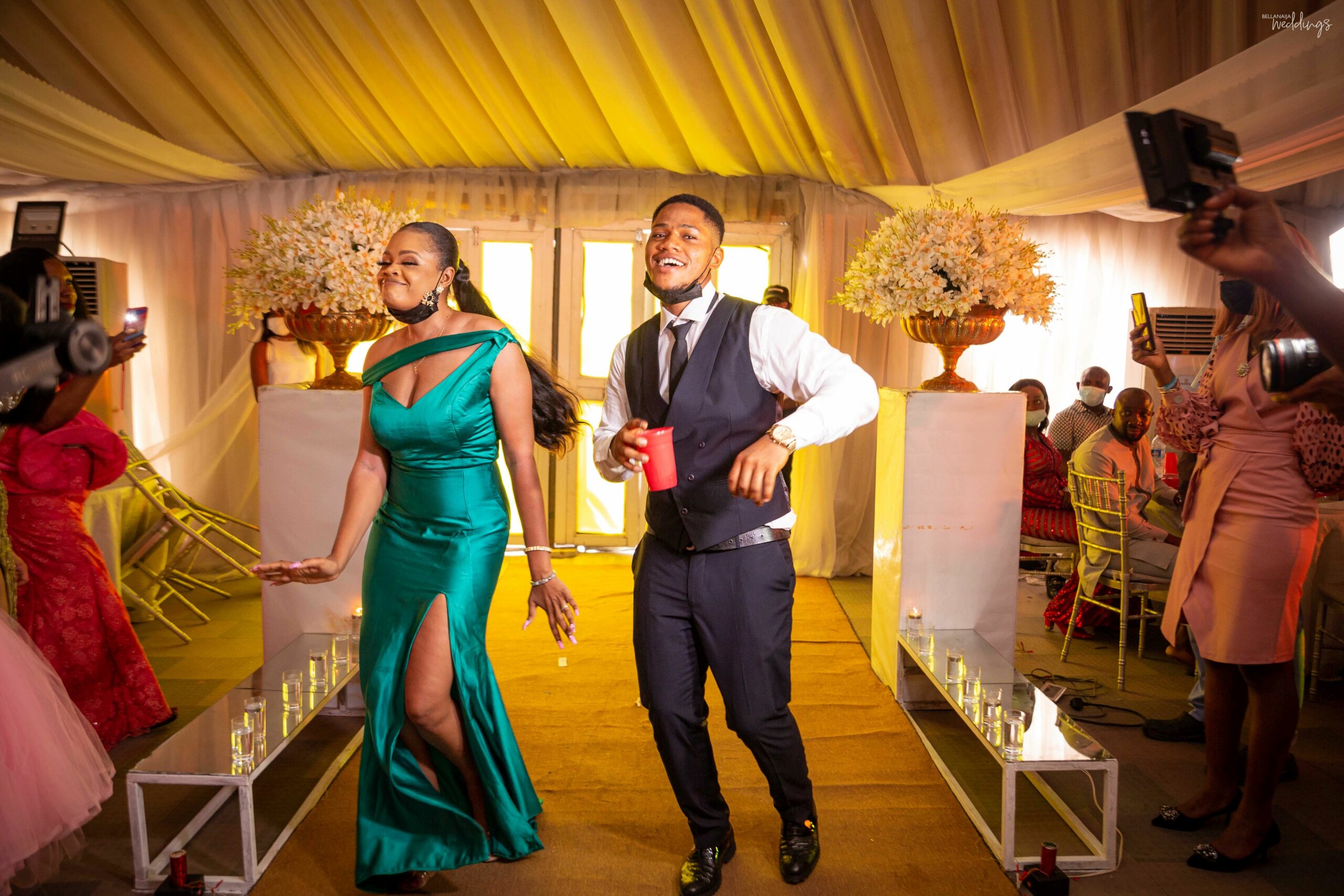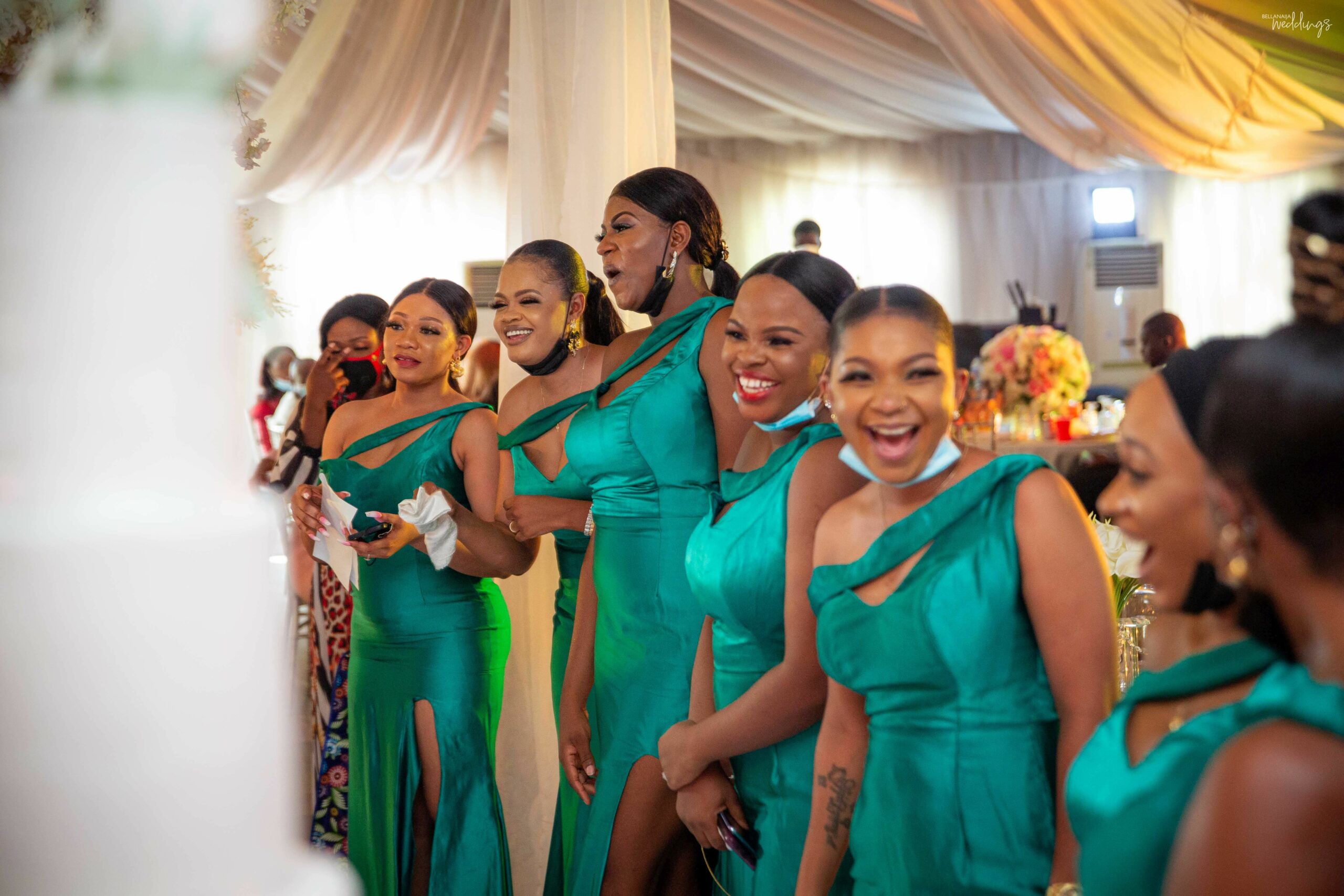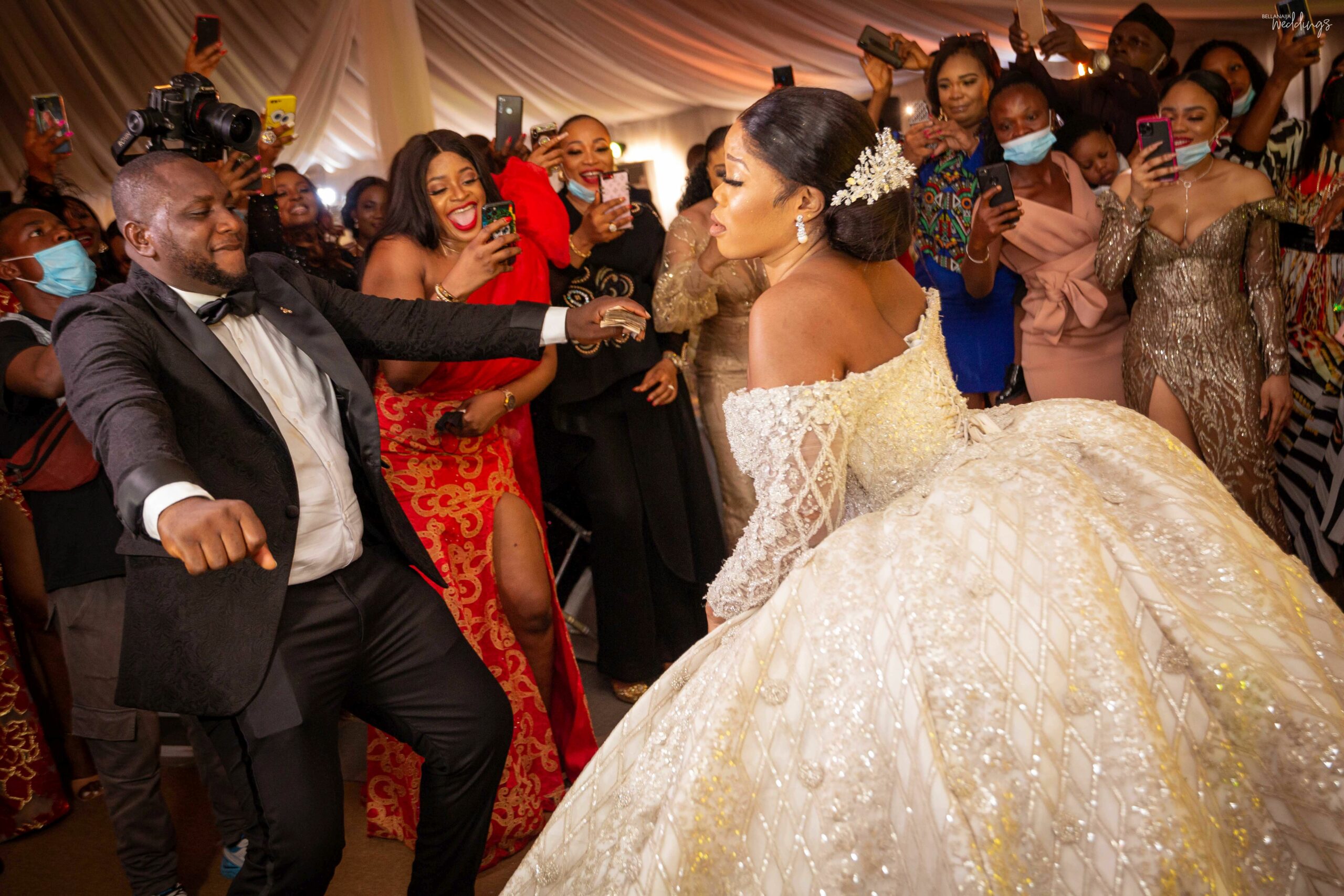 The first dance surely is the magic moment! 😍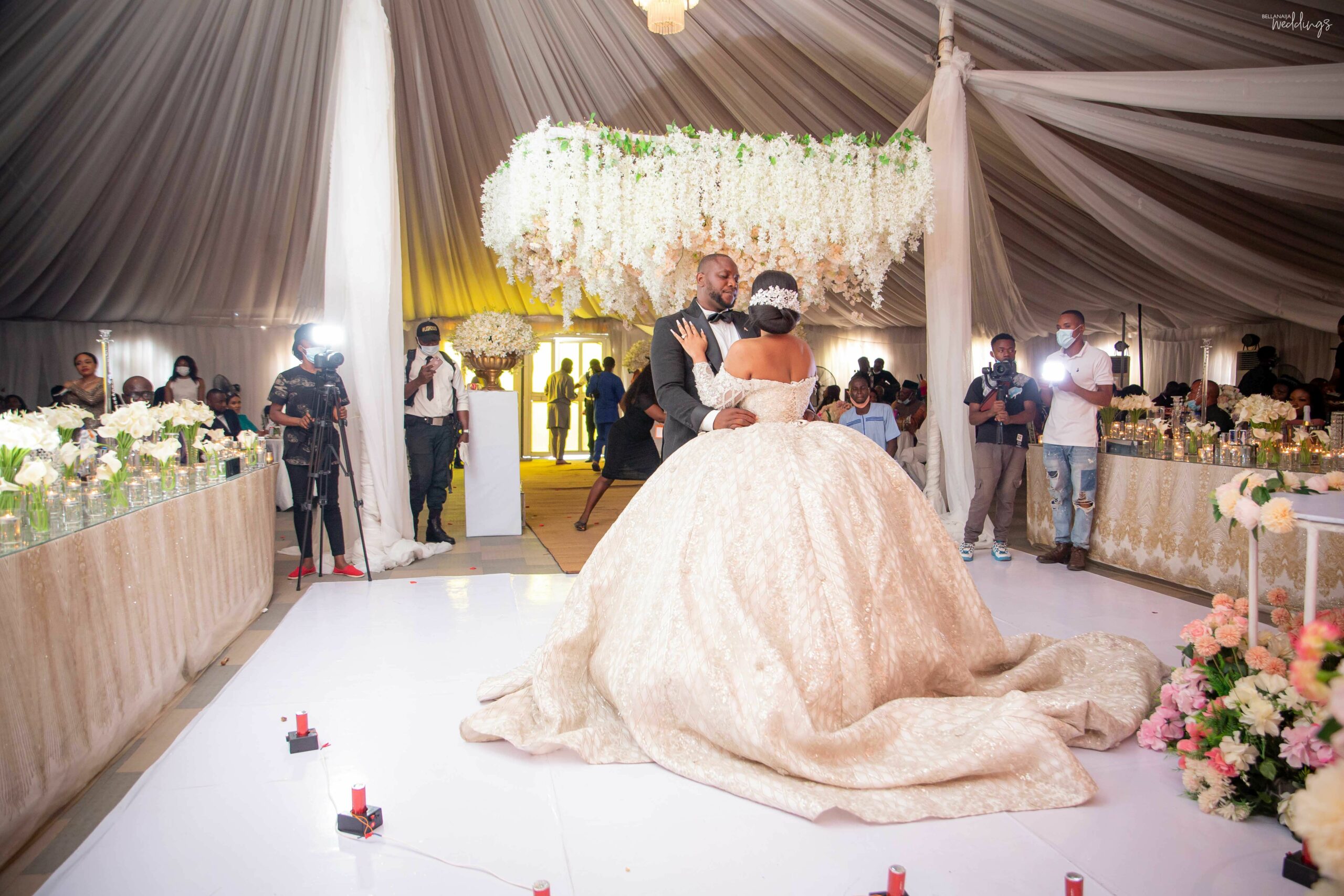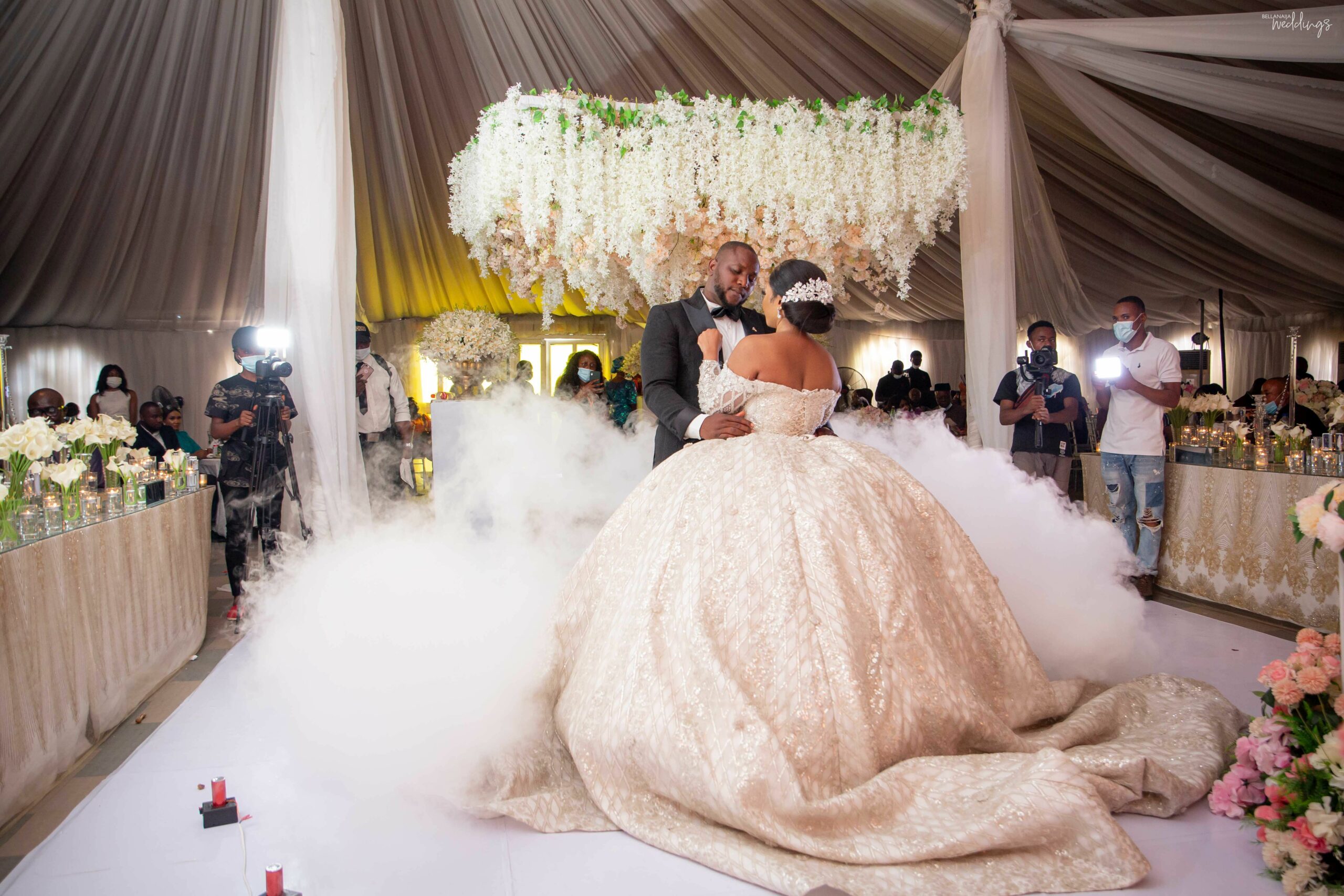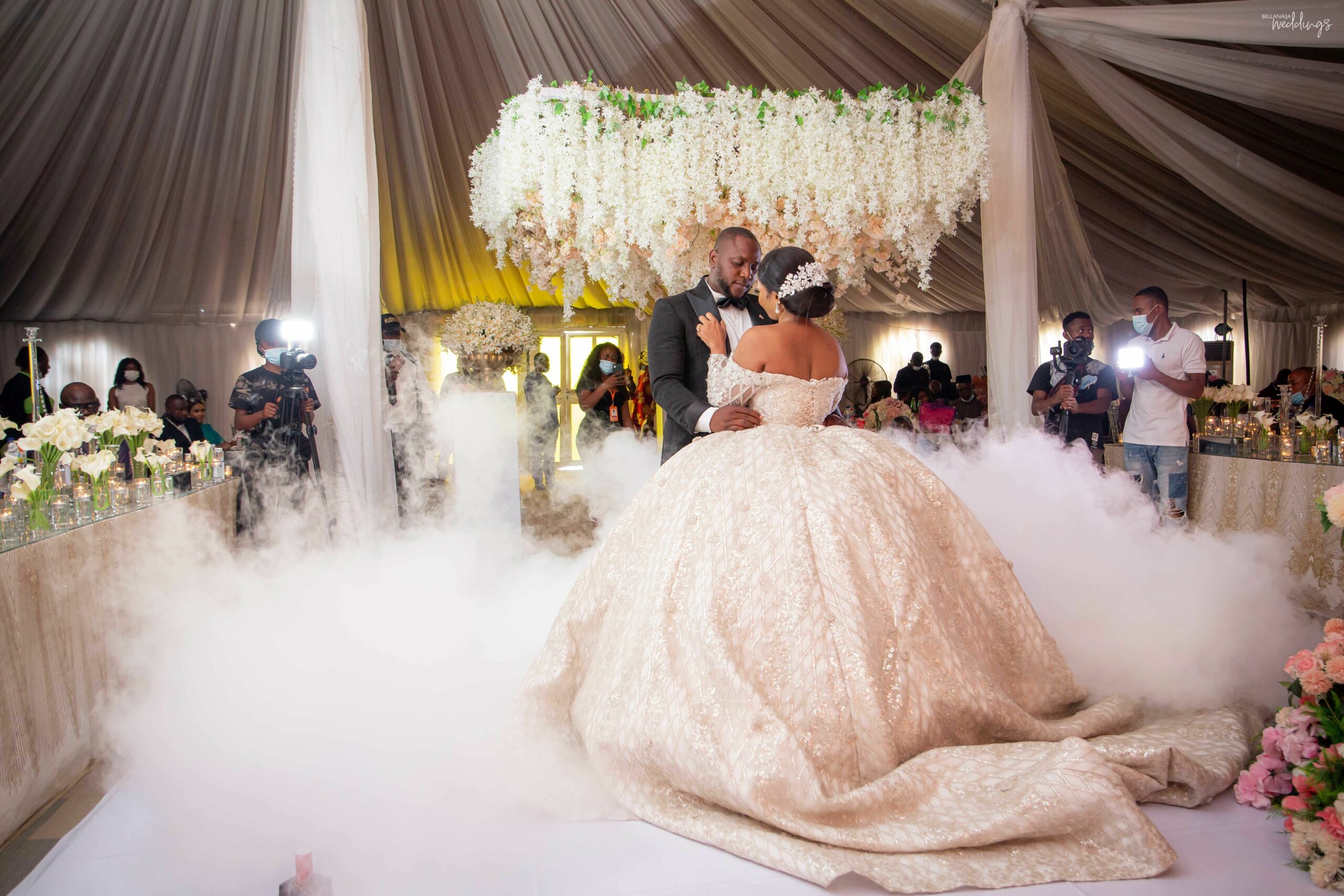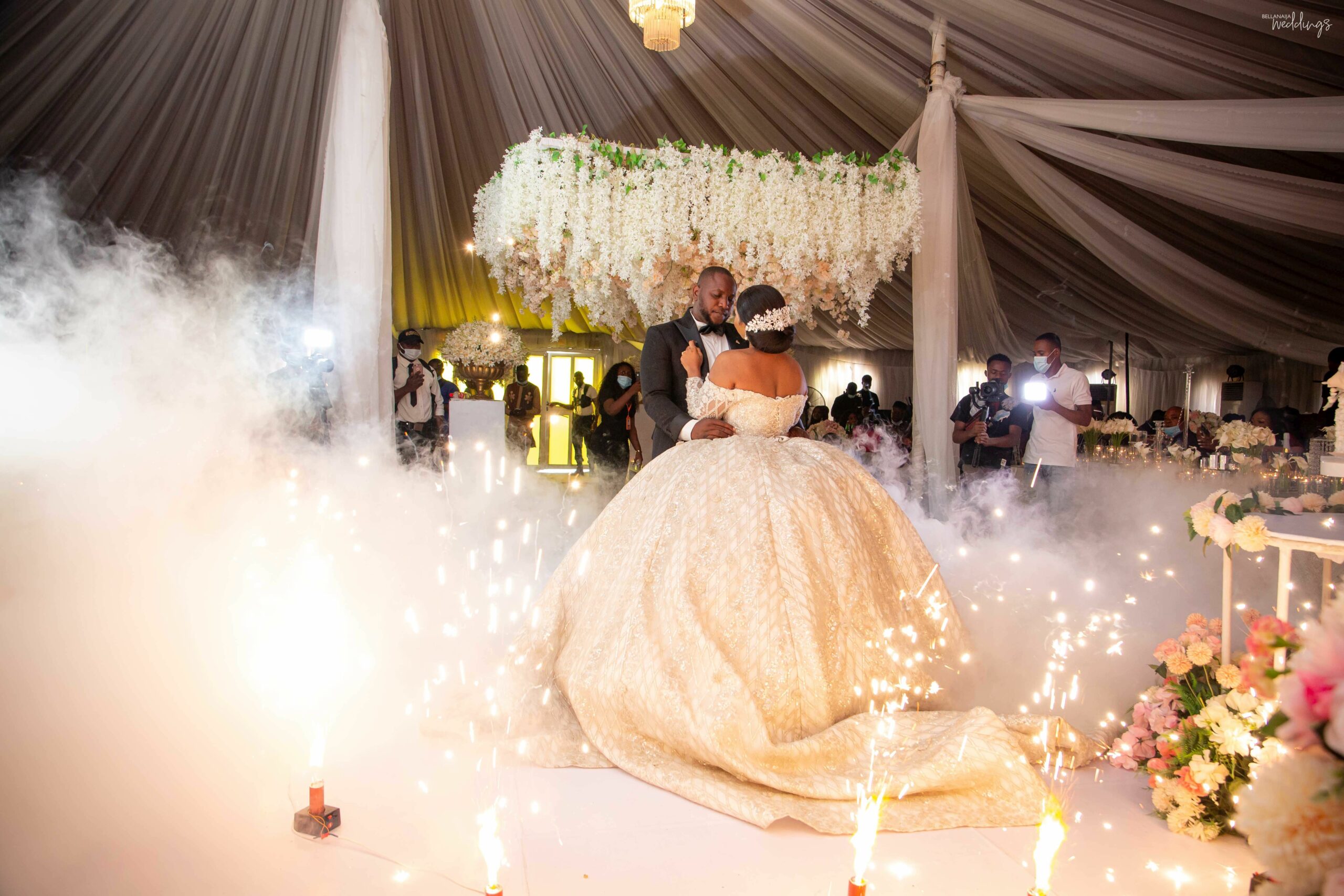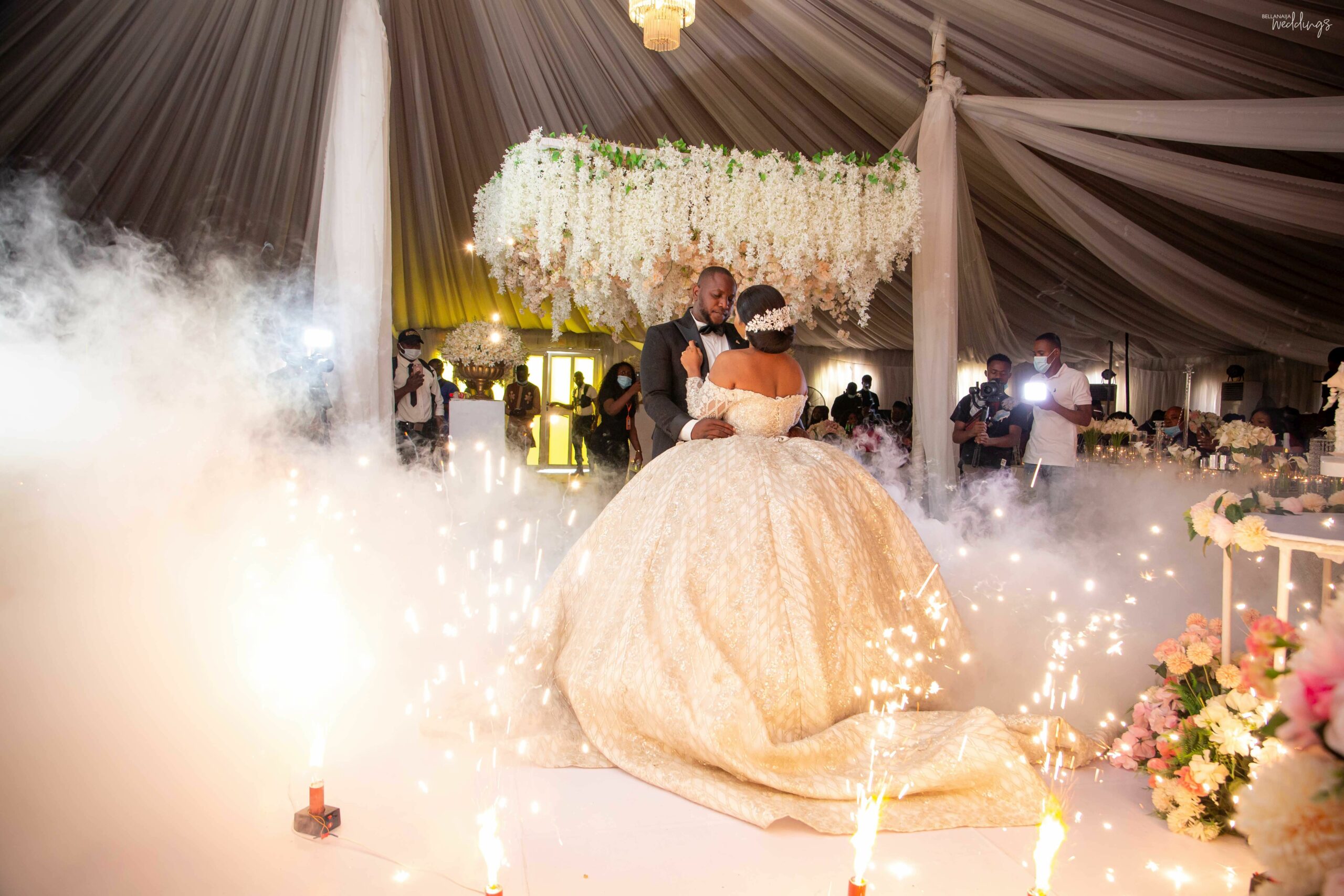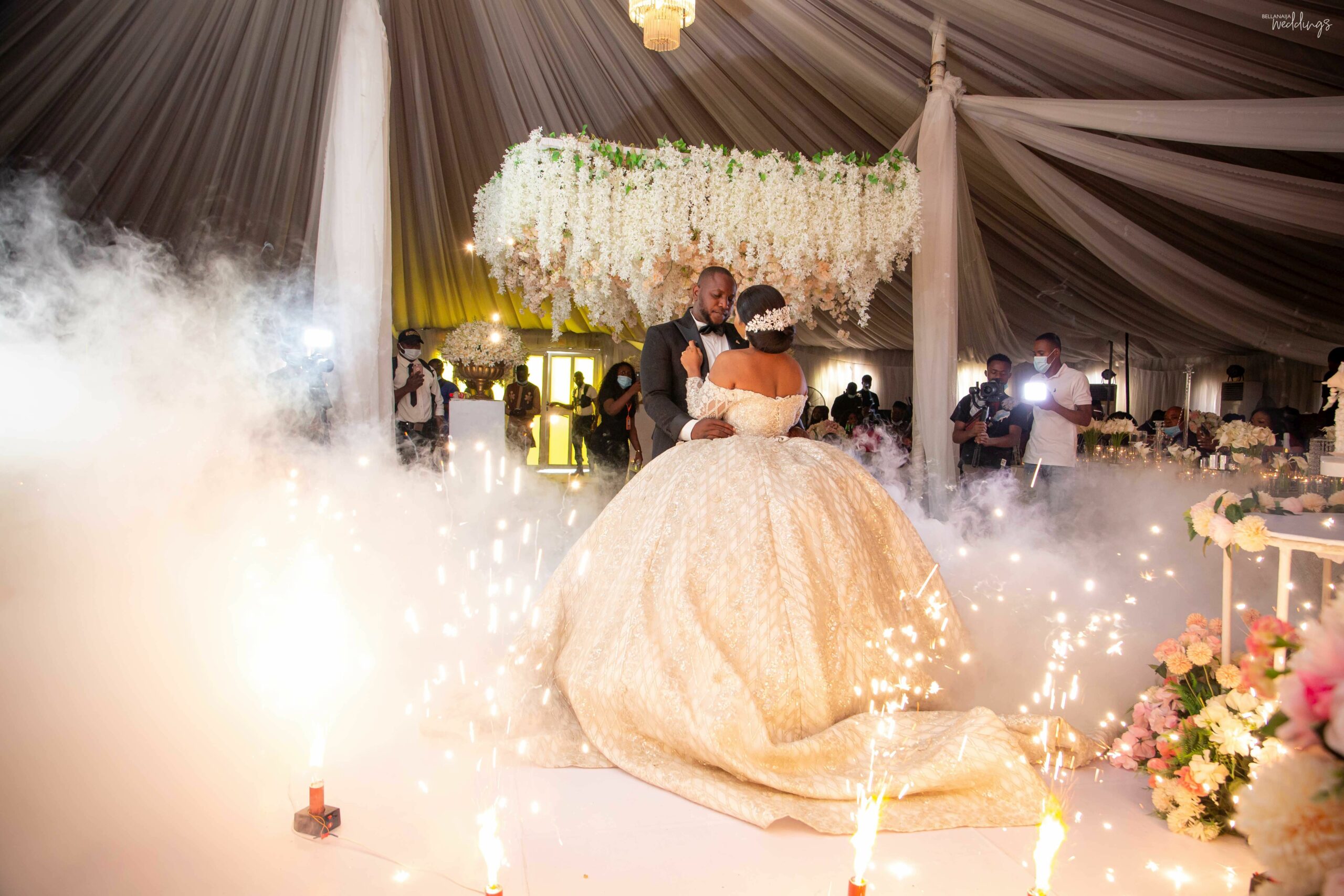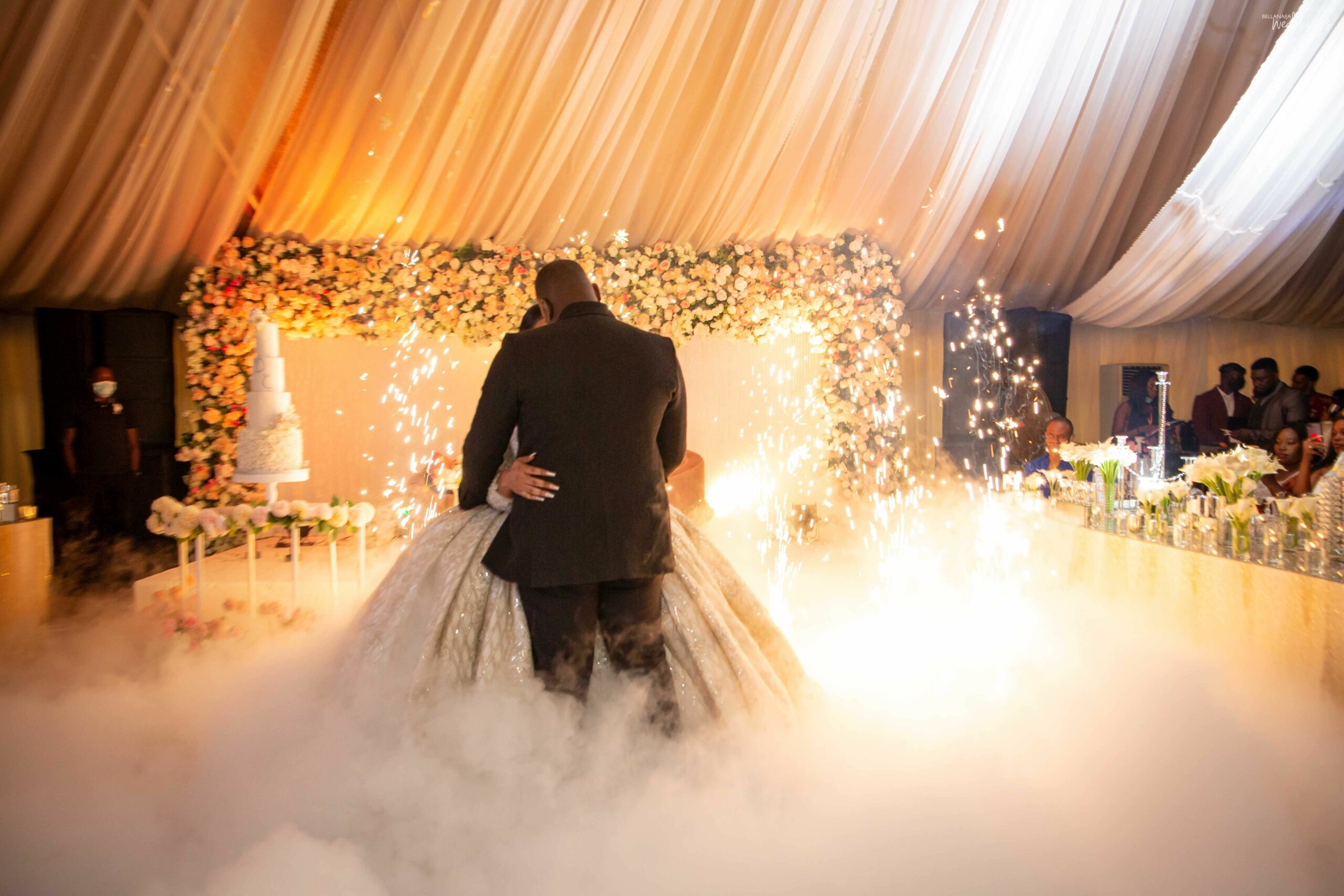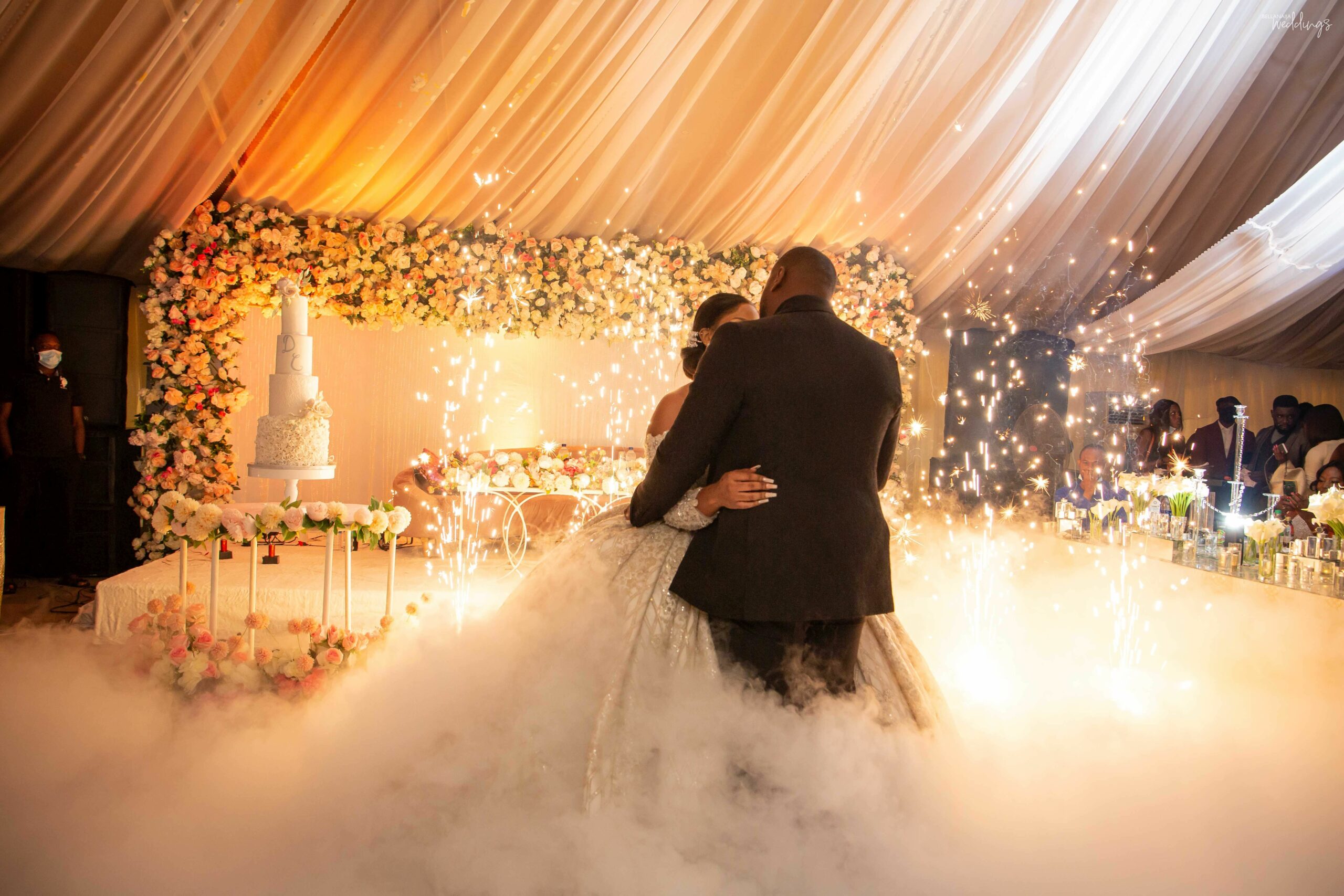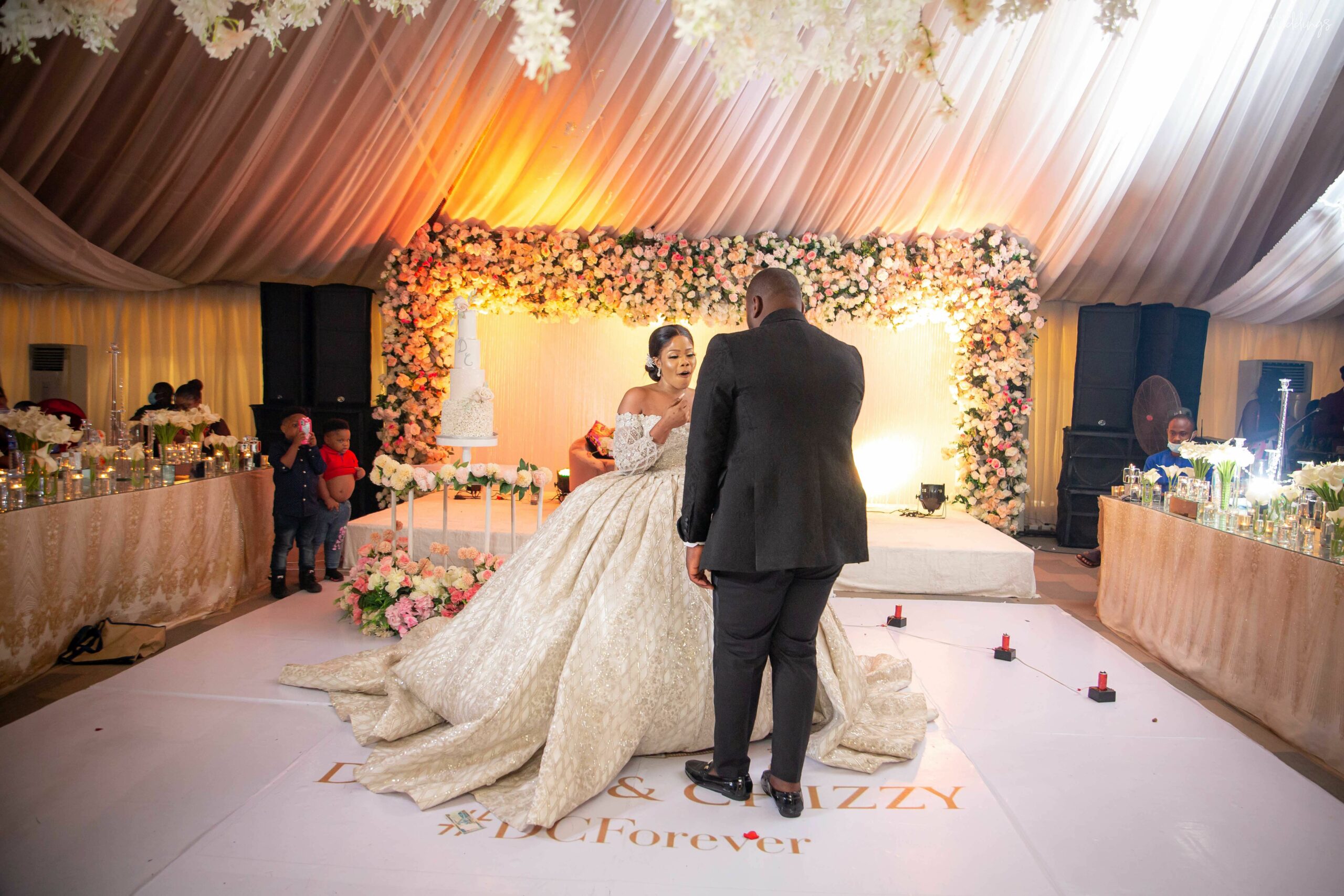 Time for mummy and her girls to also hit the dancefloor. We absolutely love precious moments like this.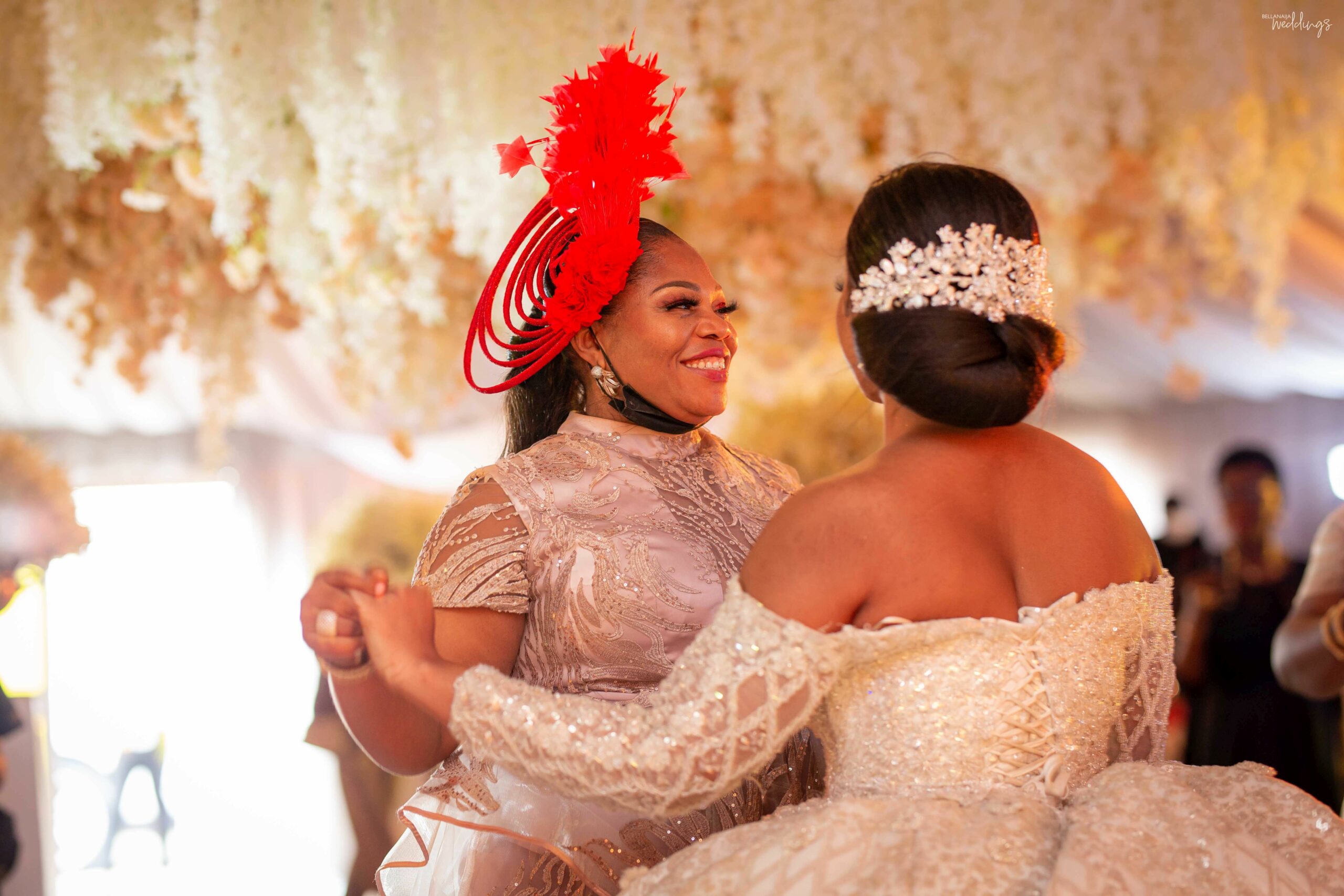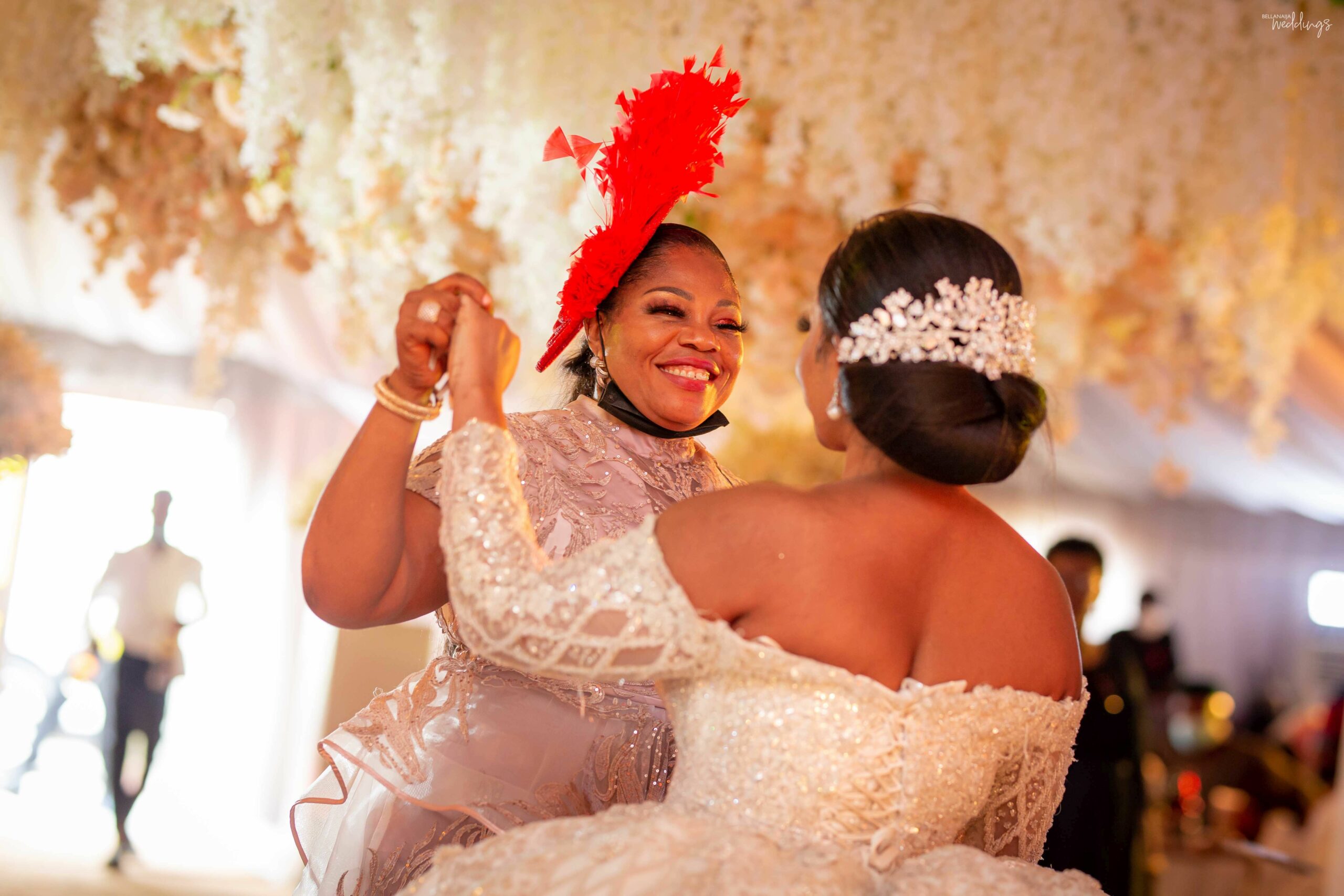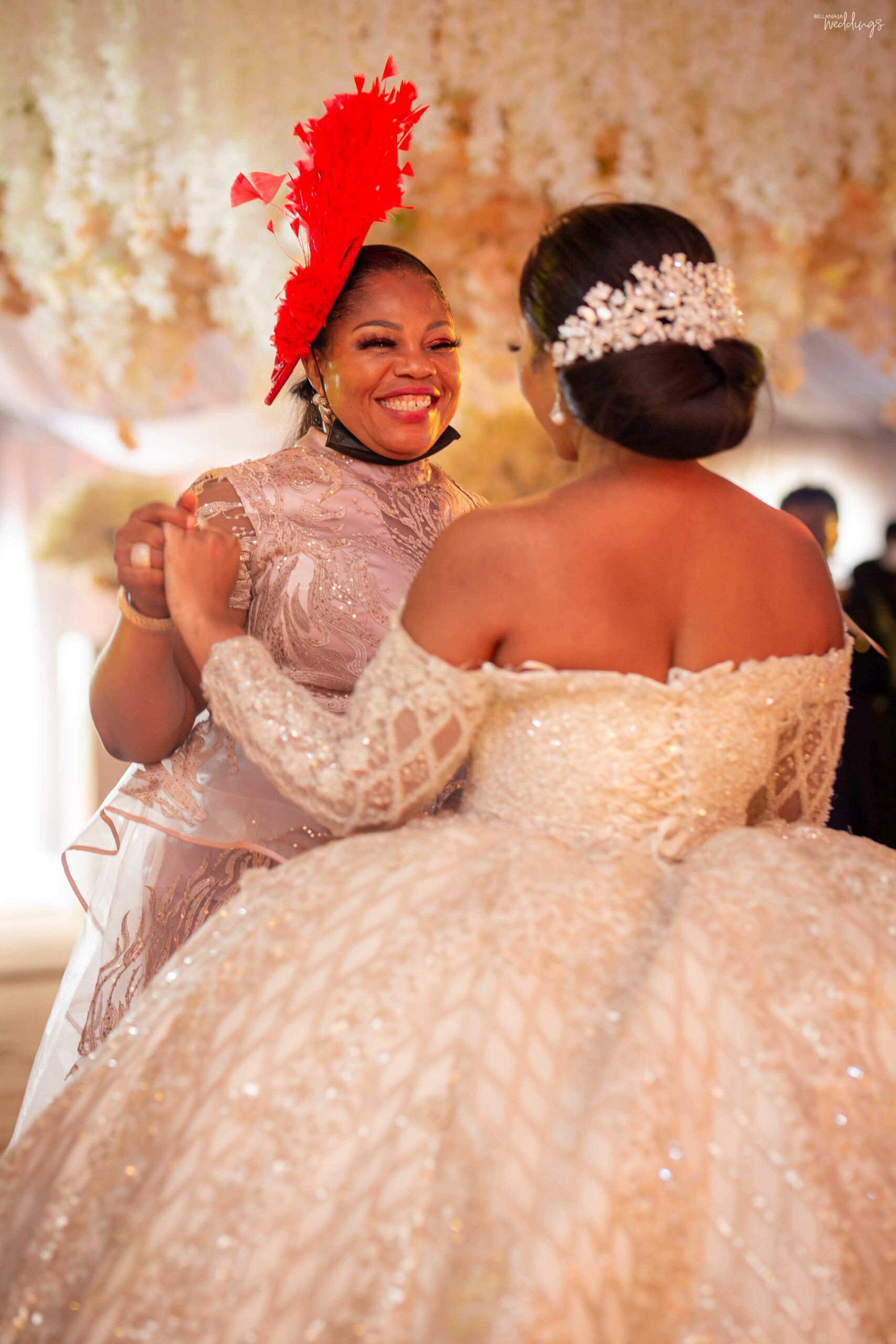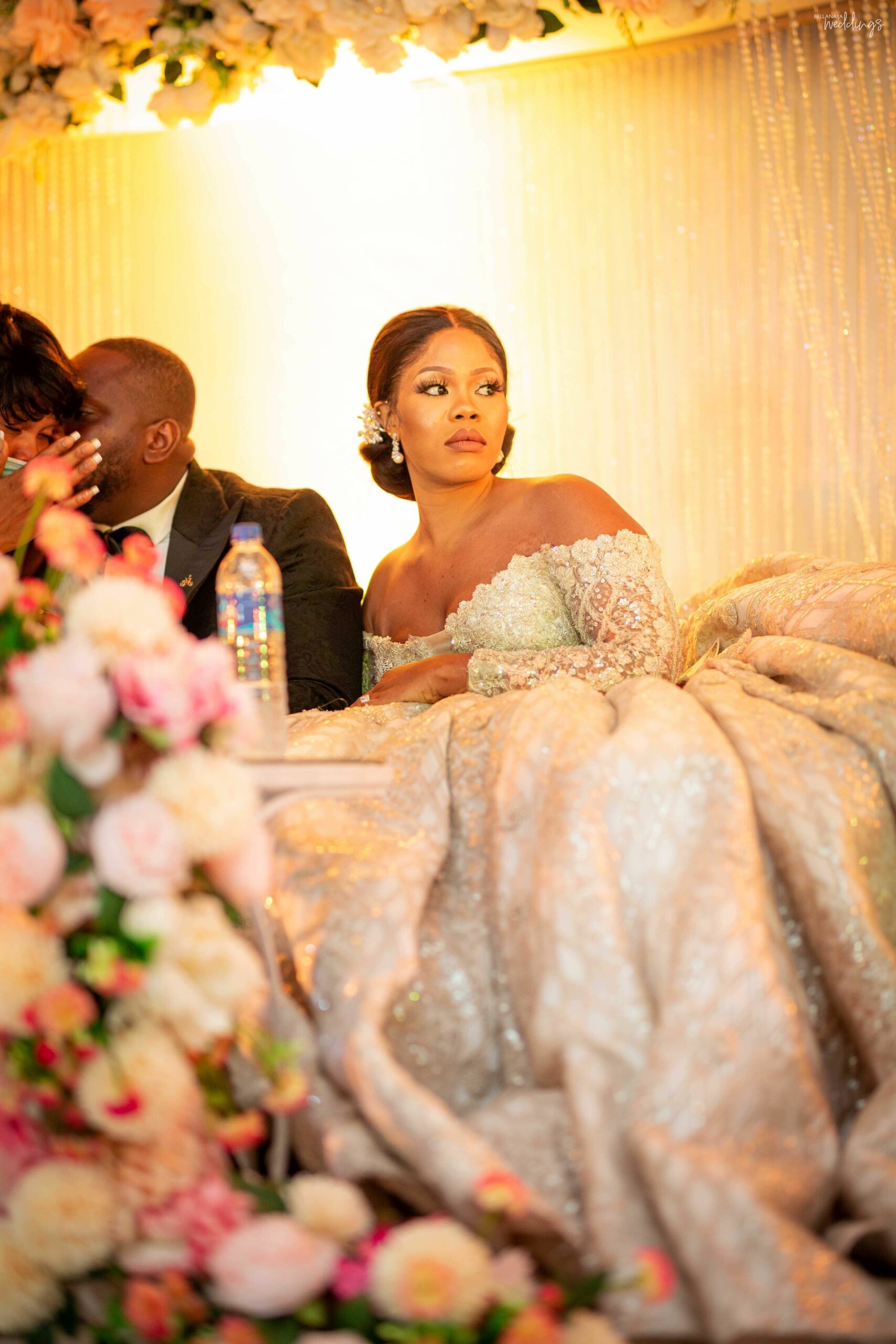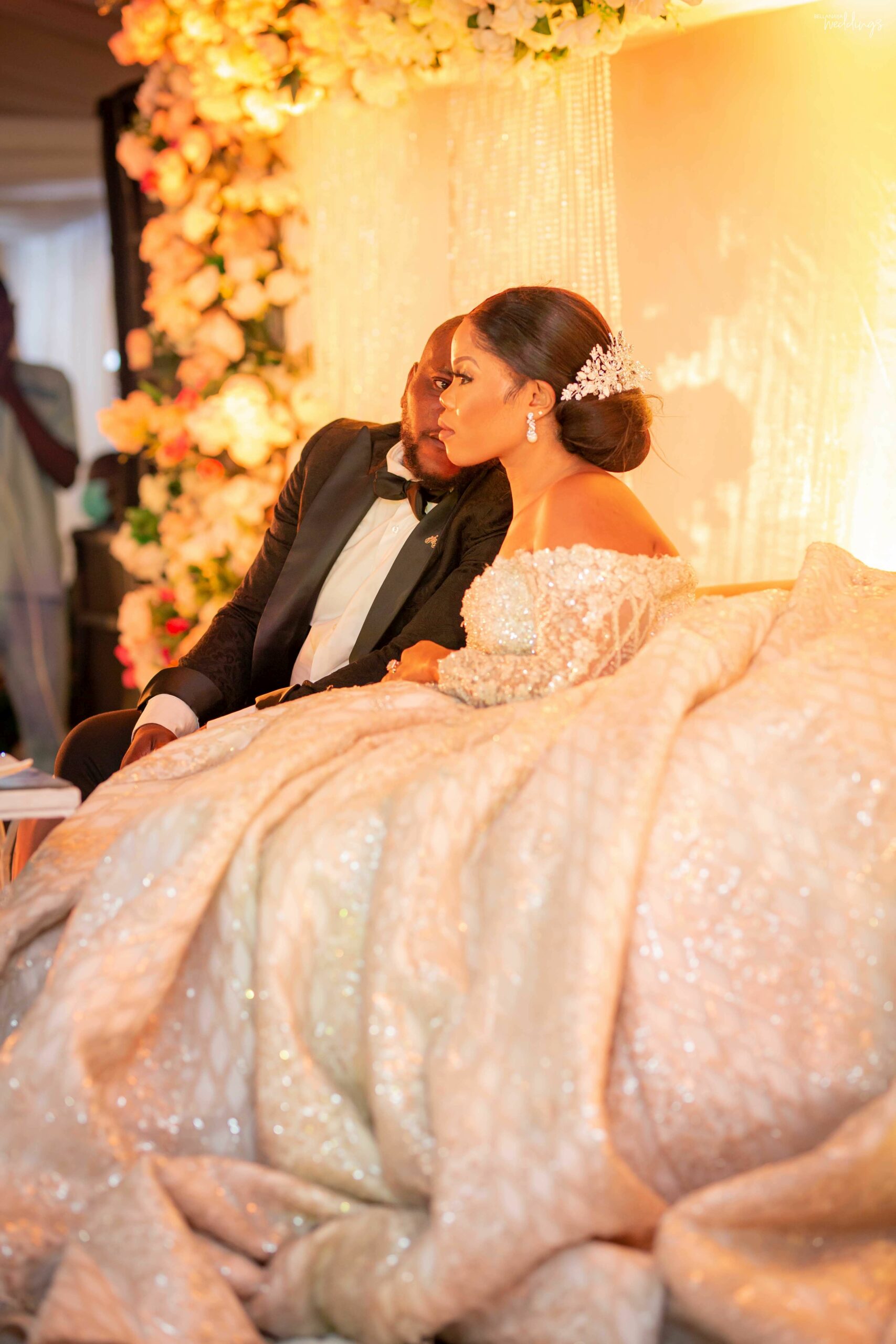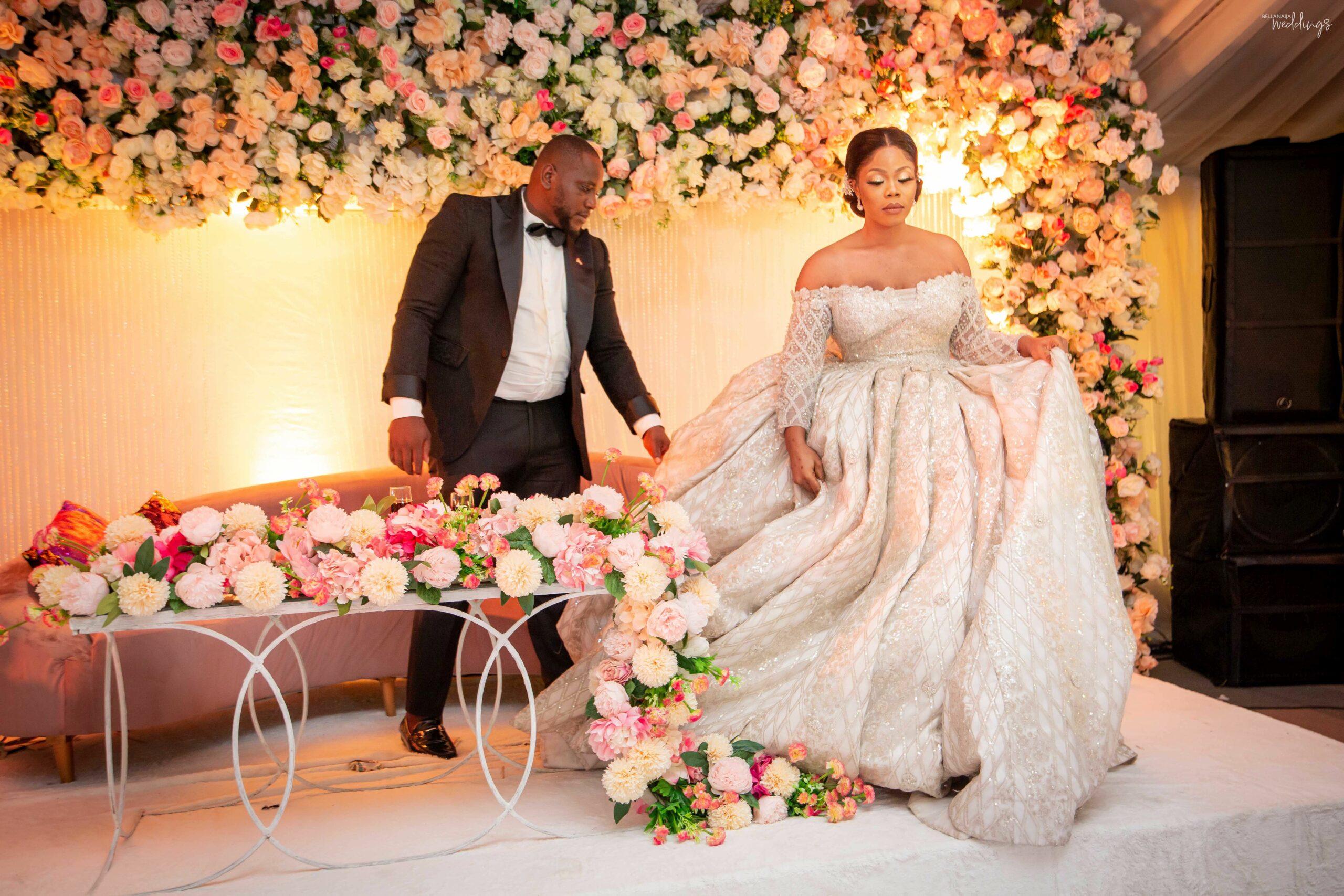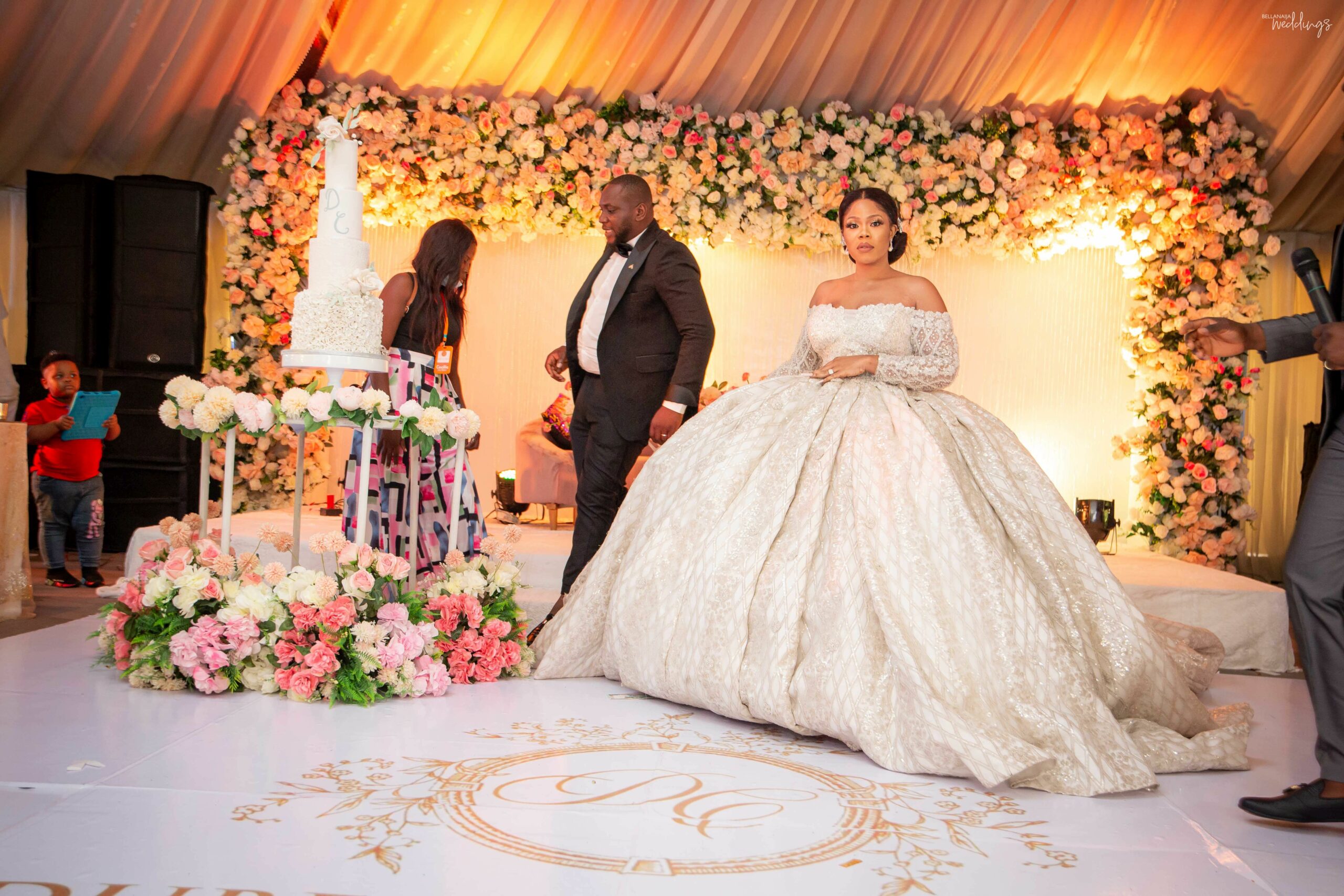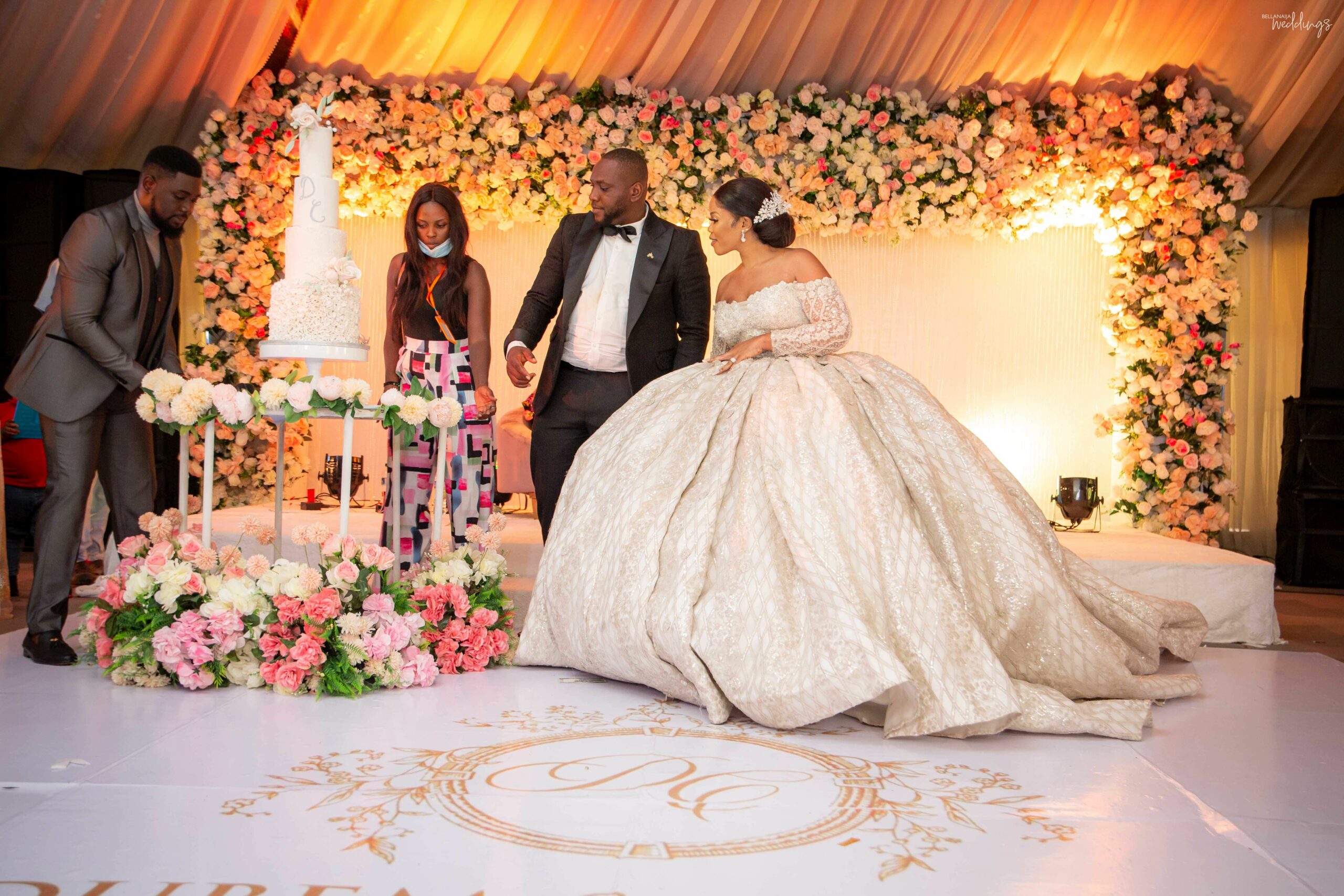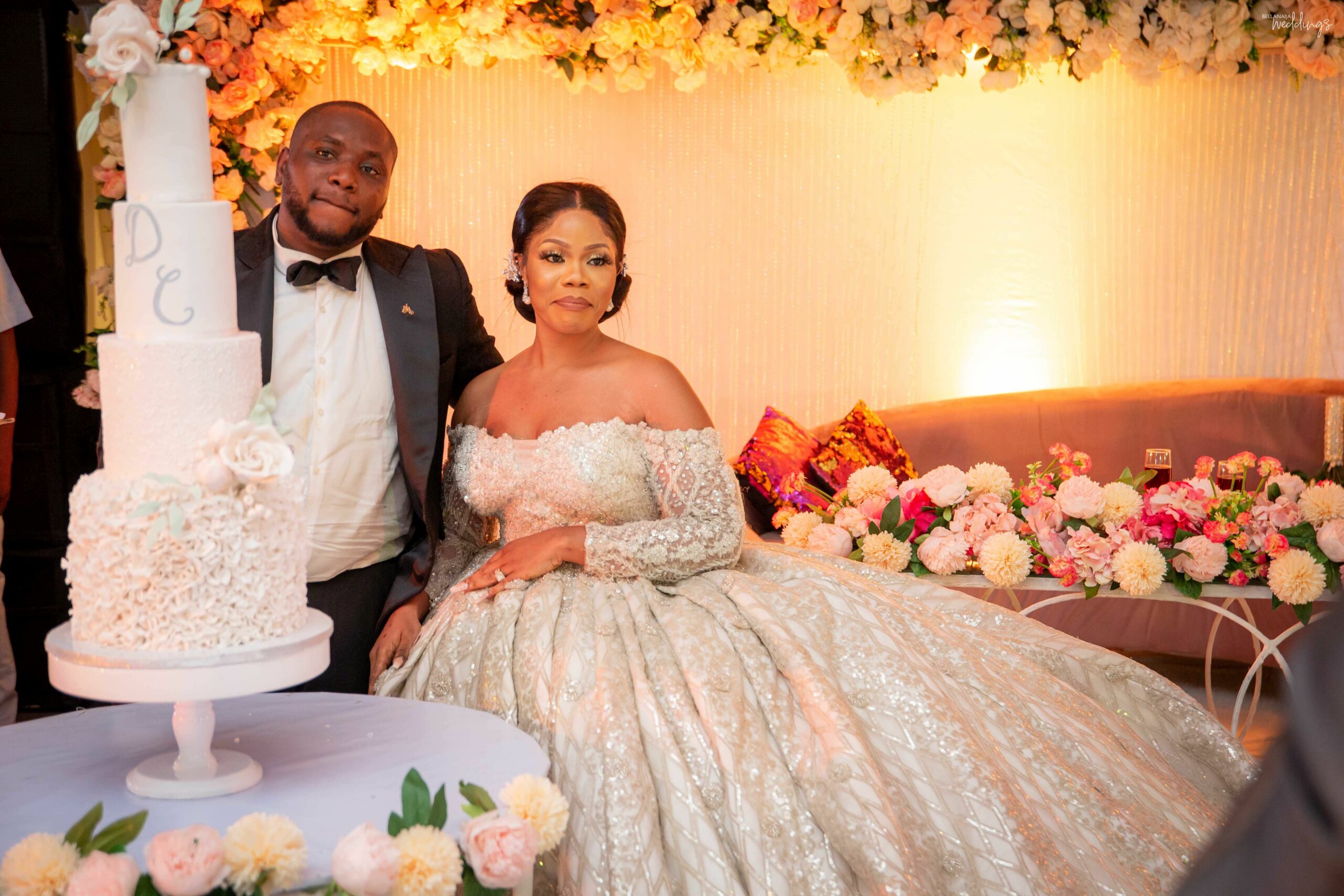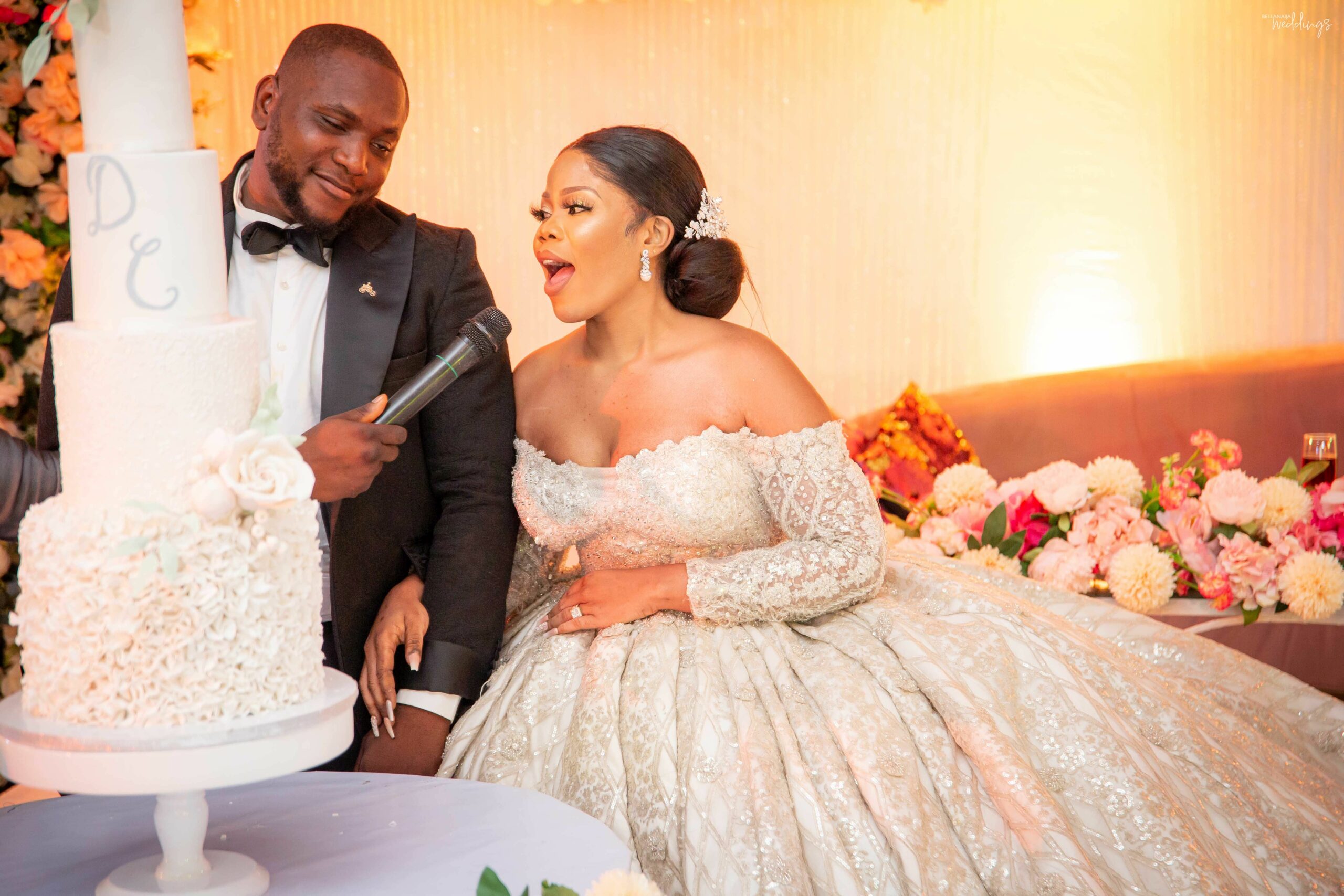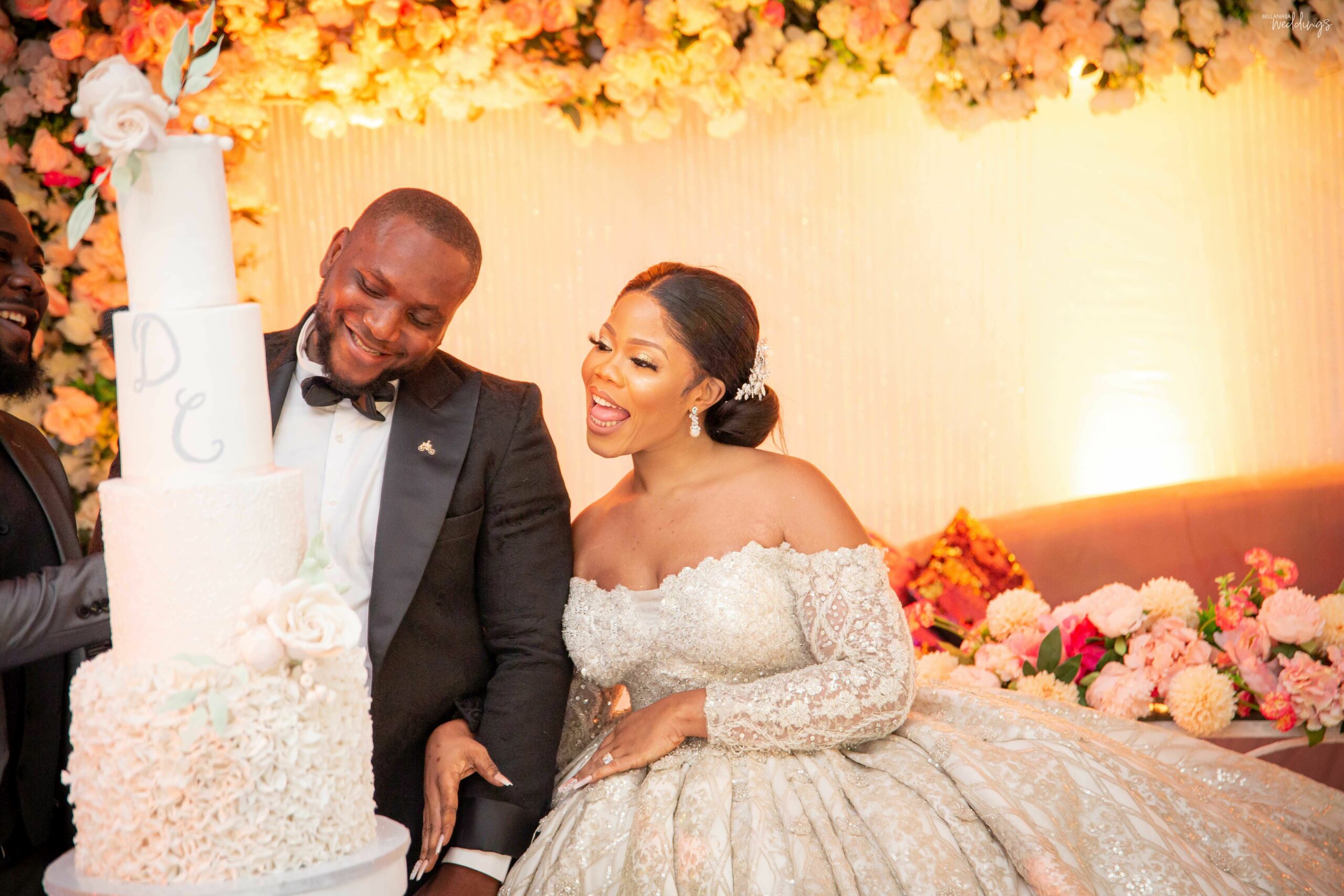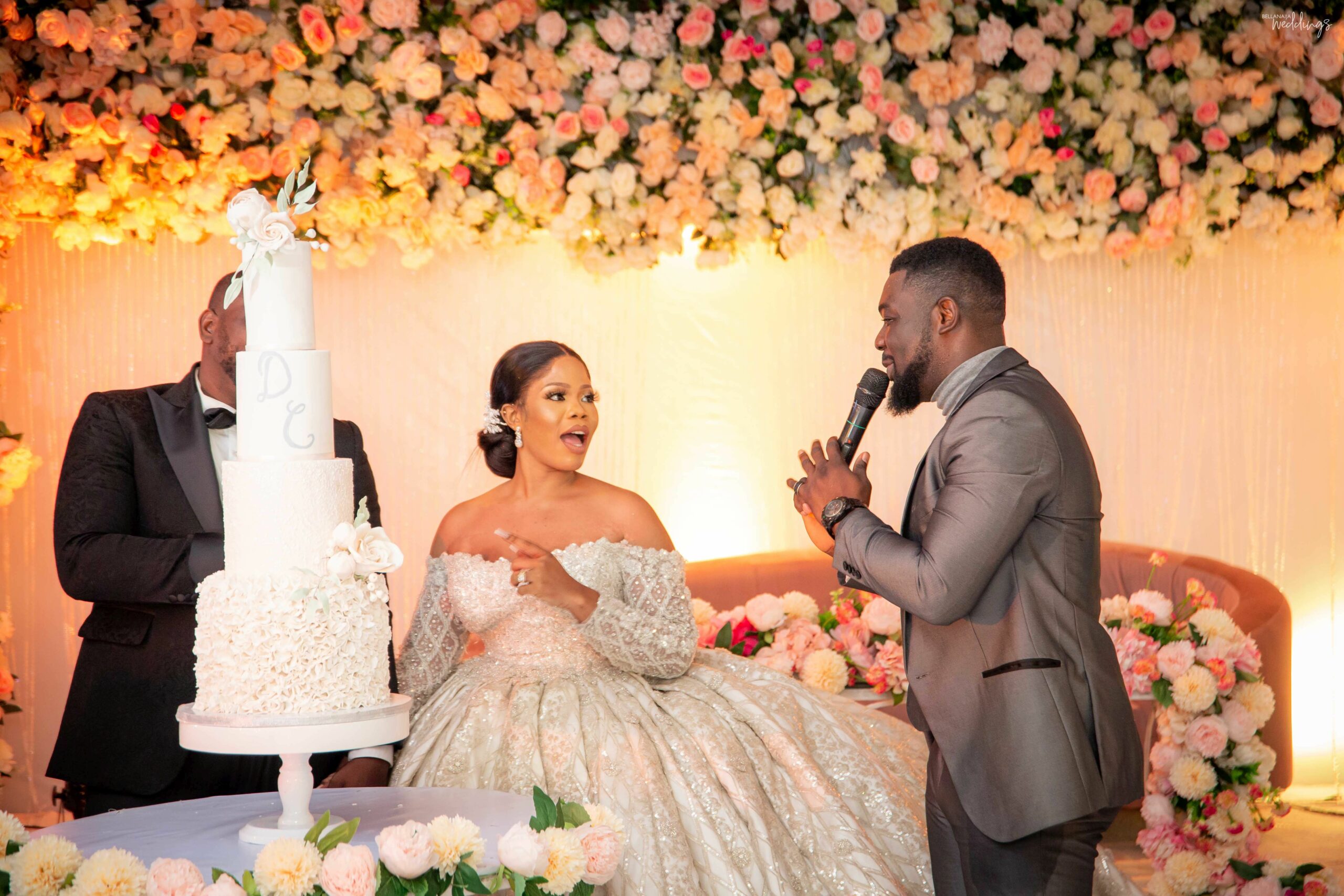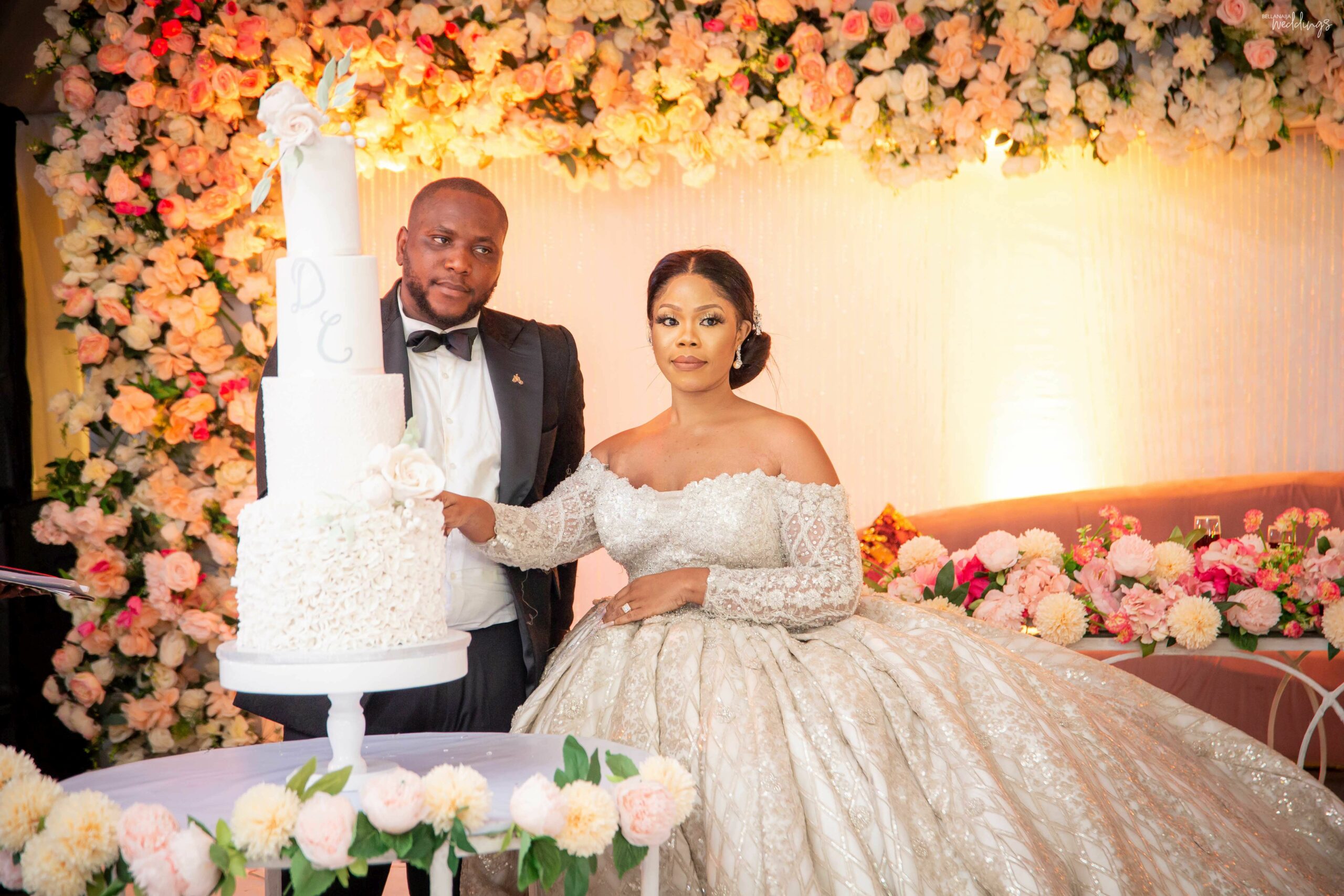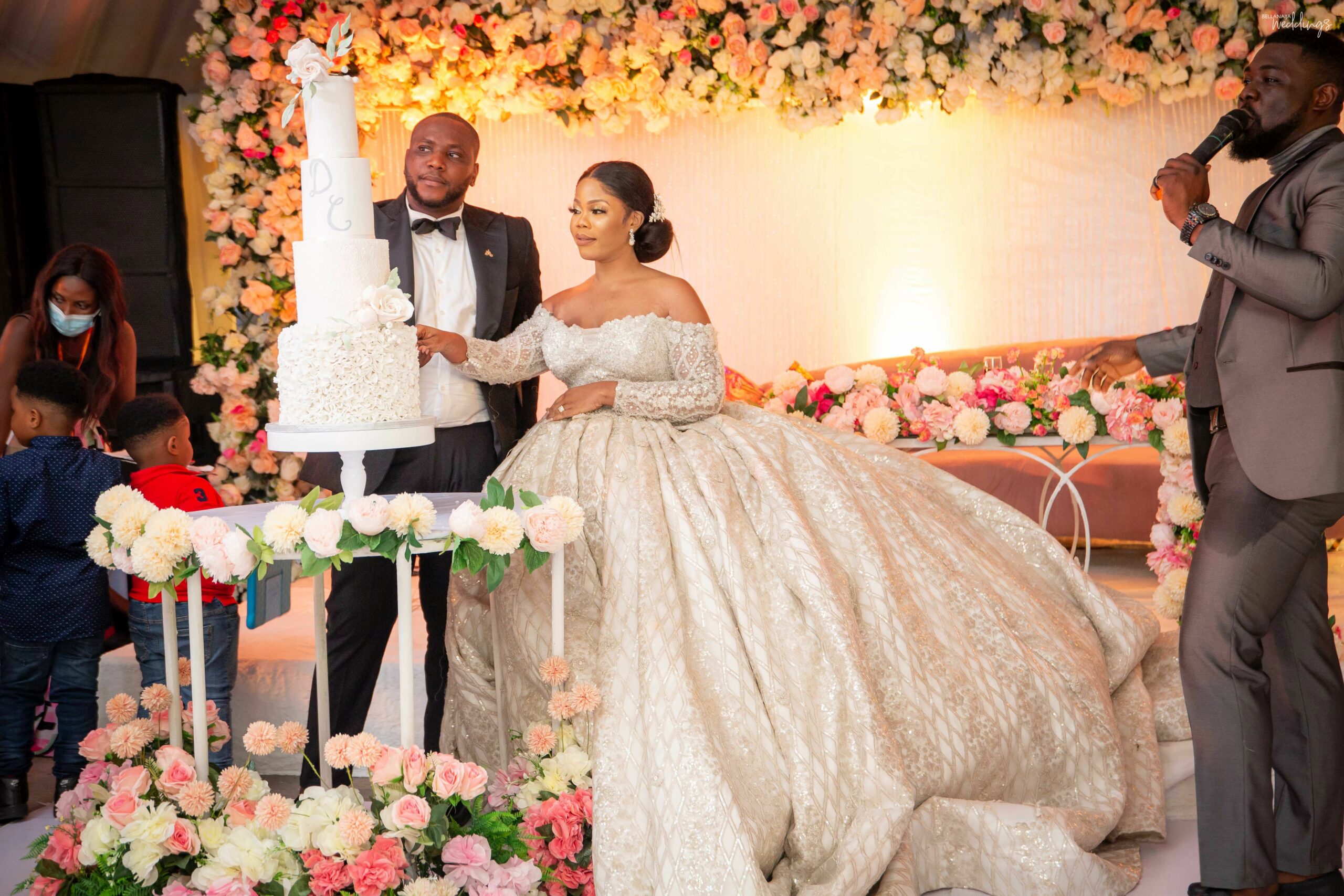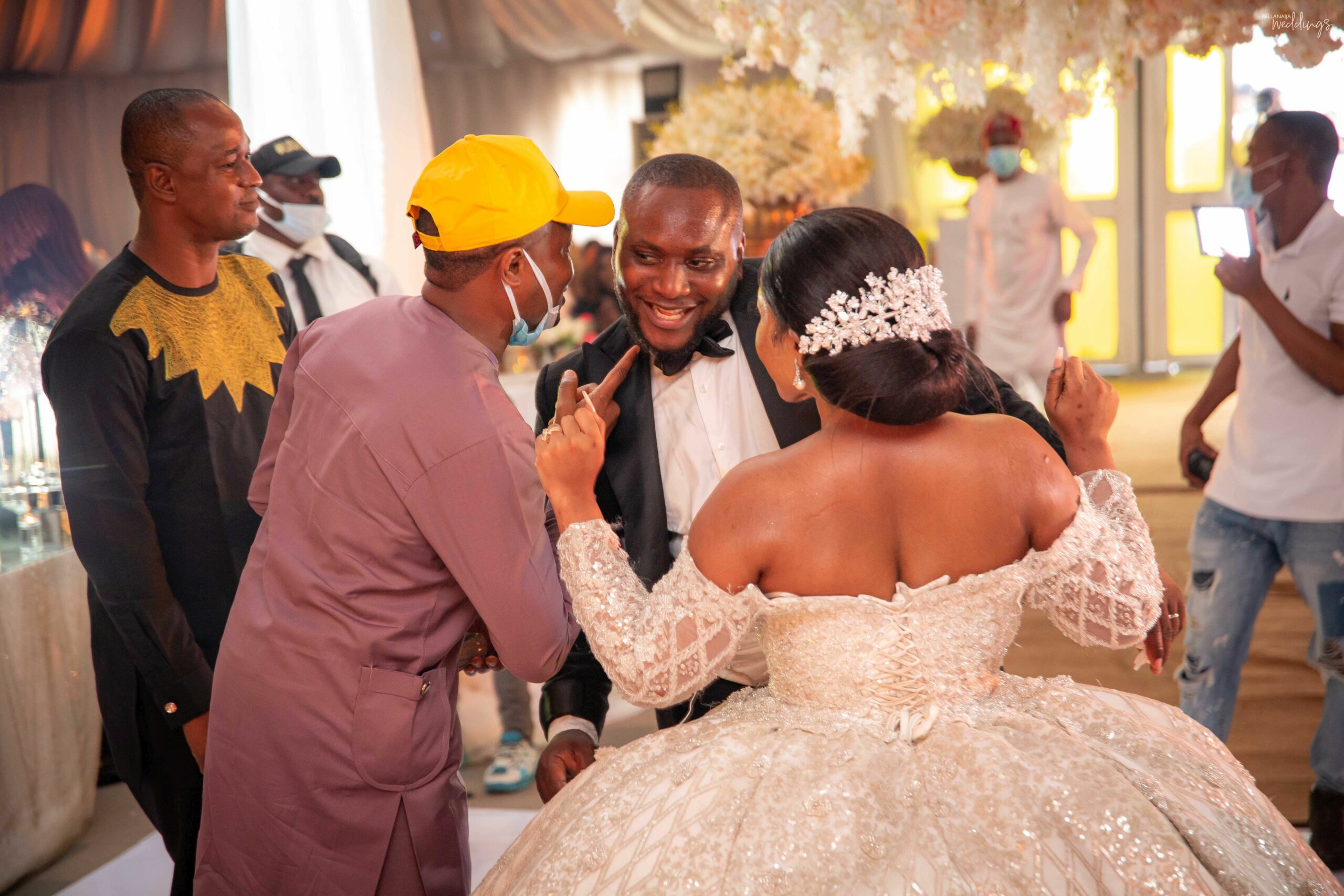 Games are such an integral part of wedding receptions… what's not to love!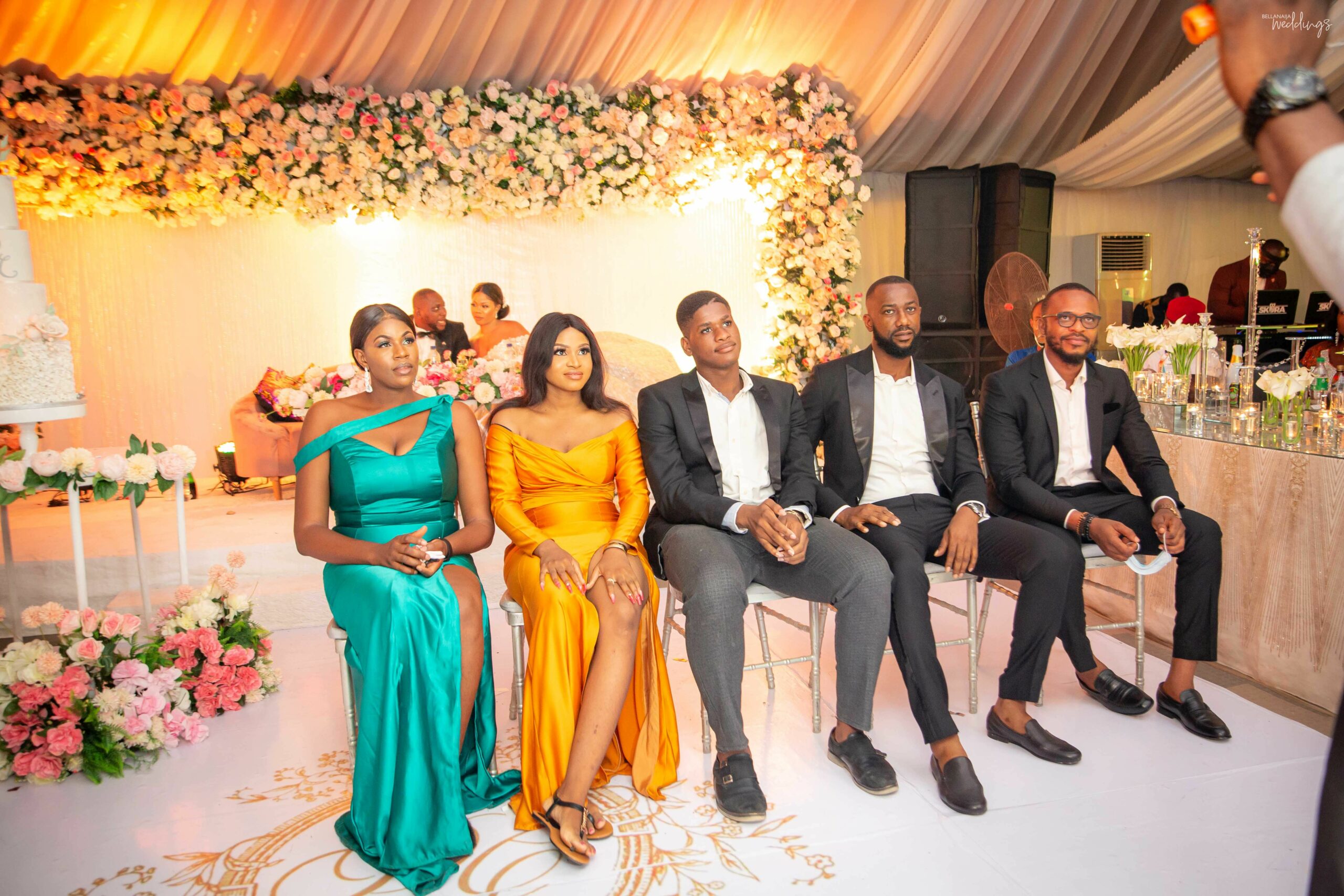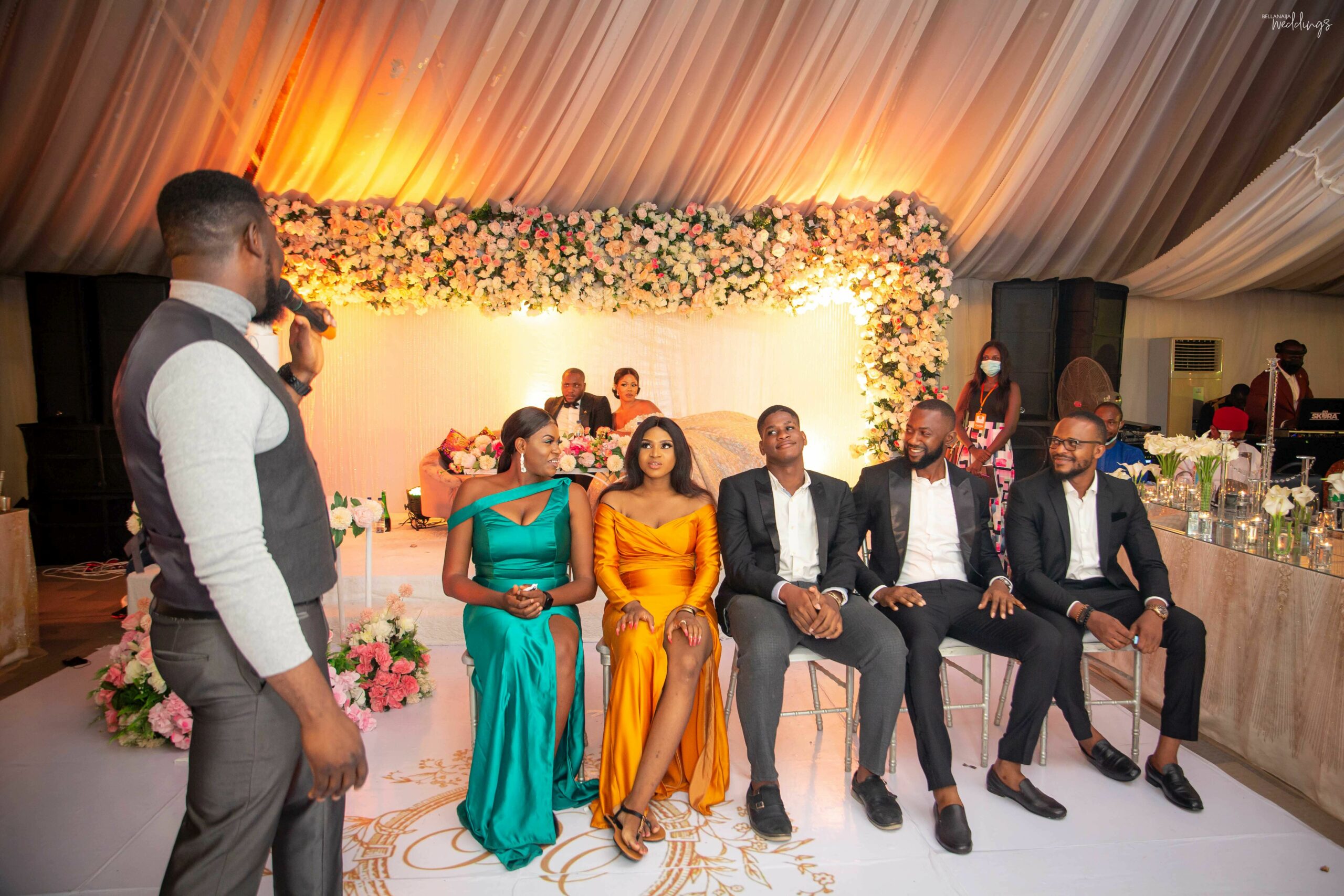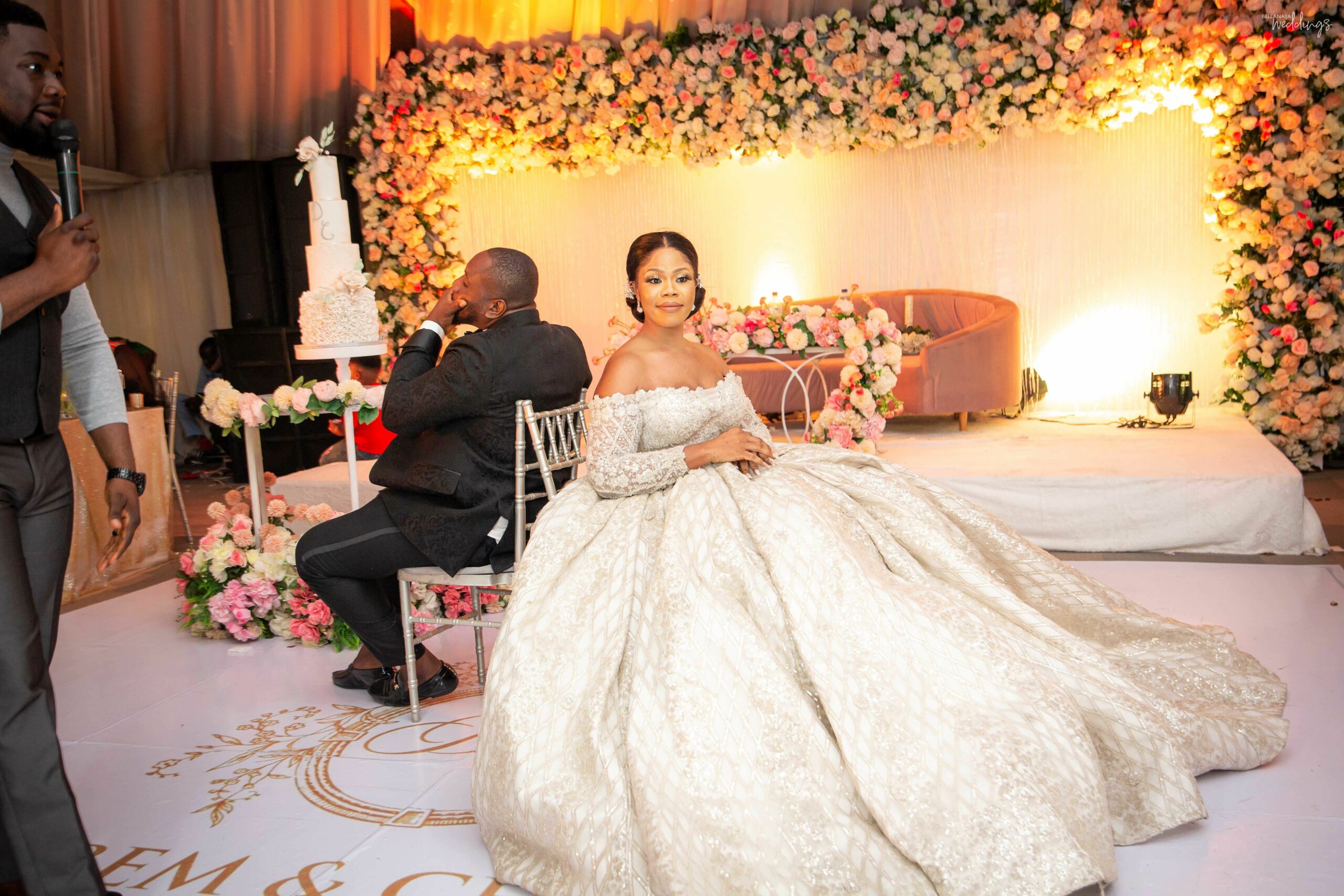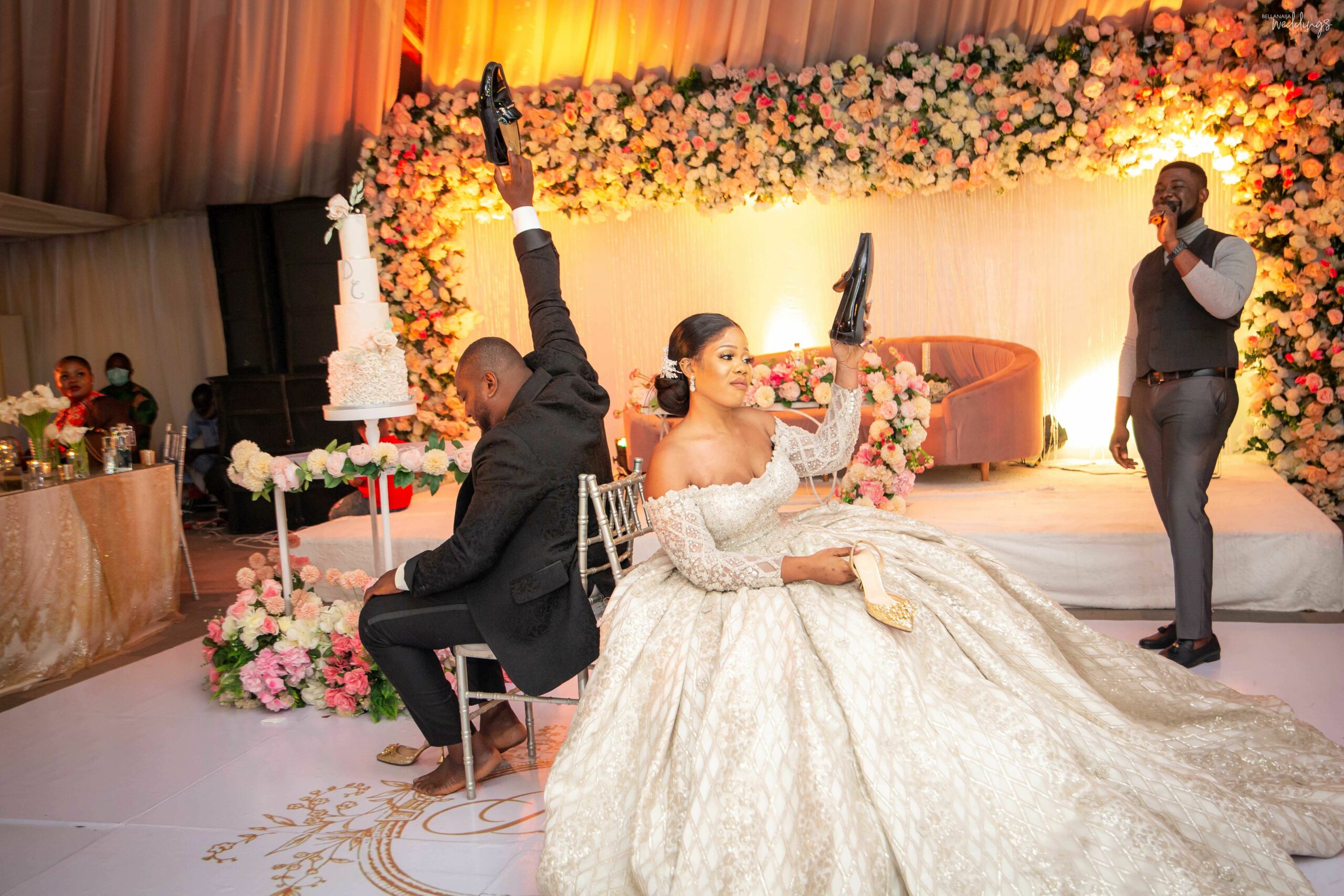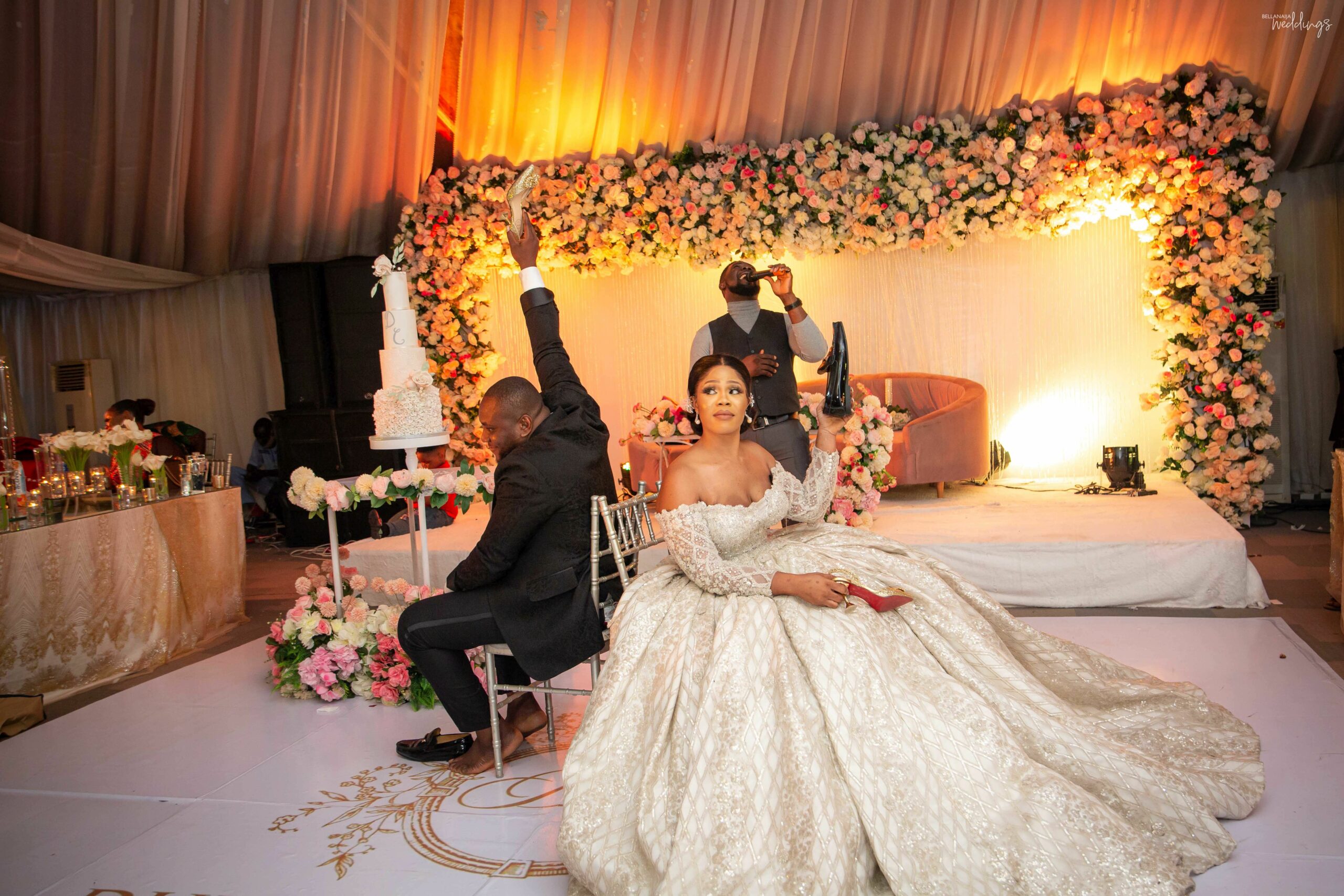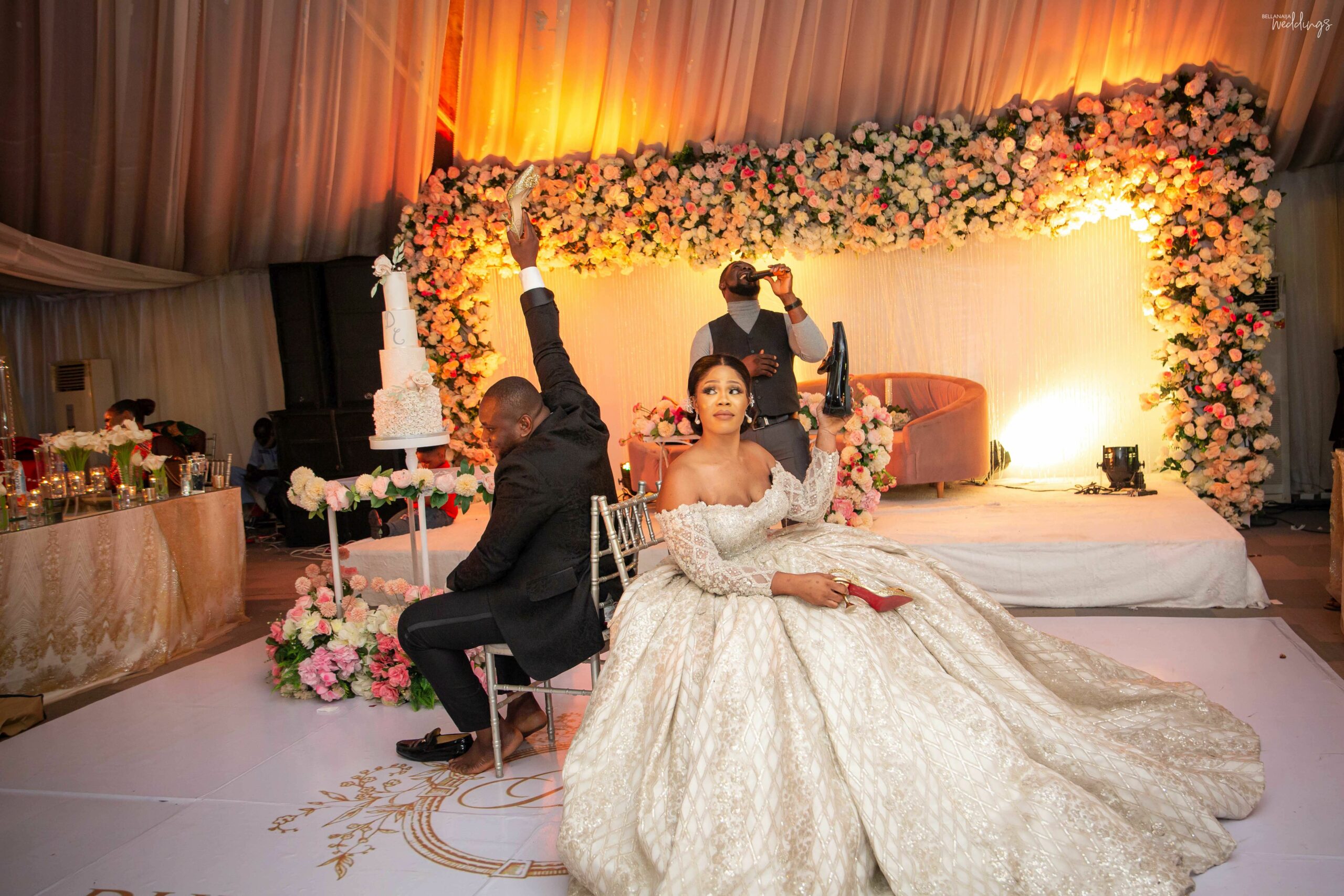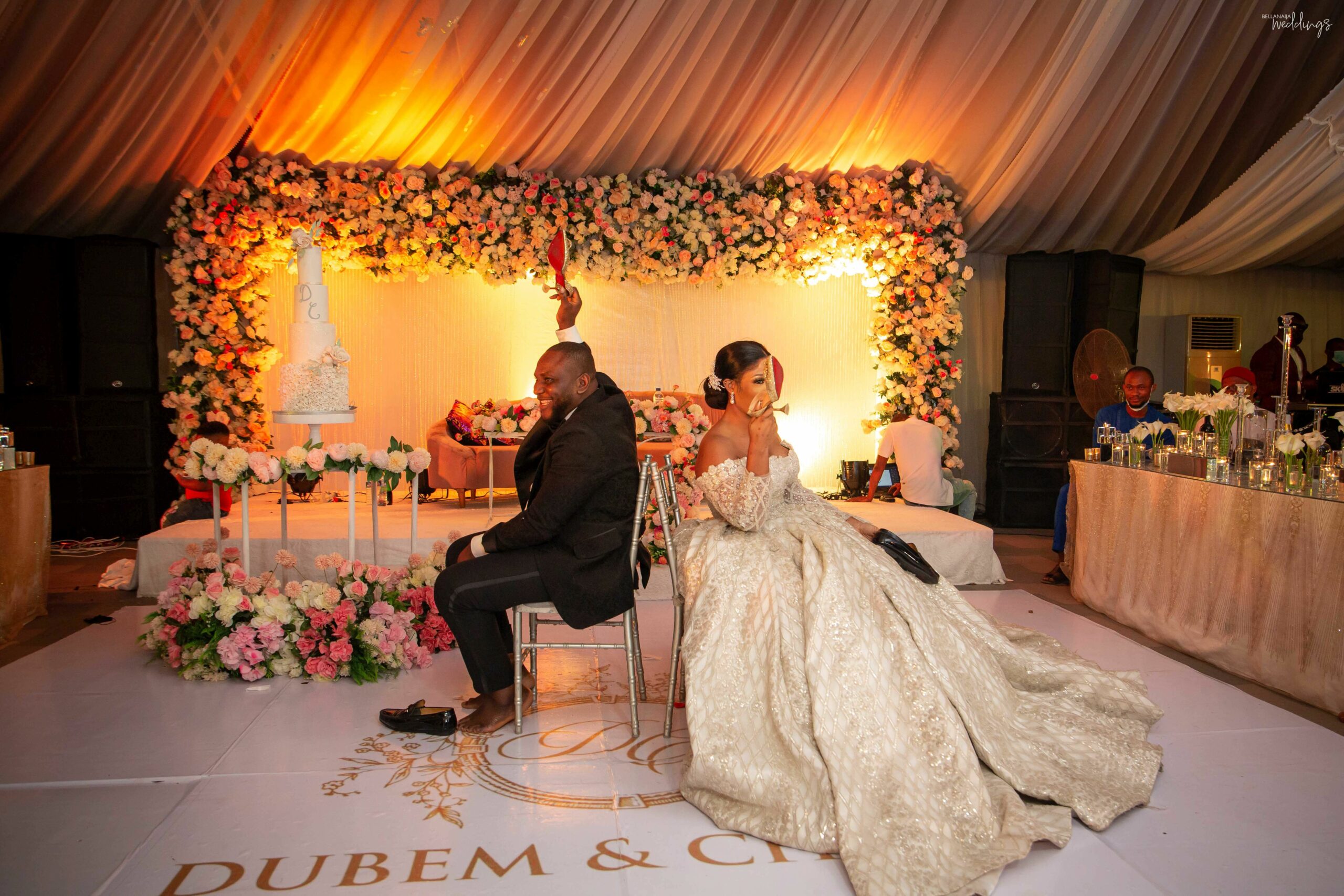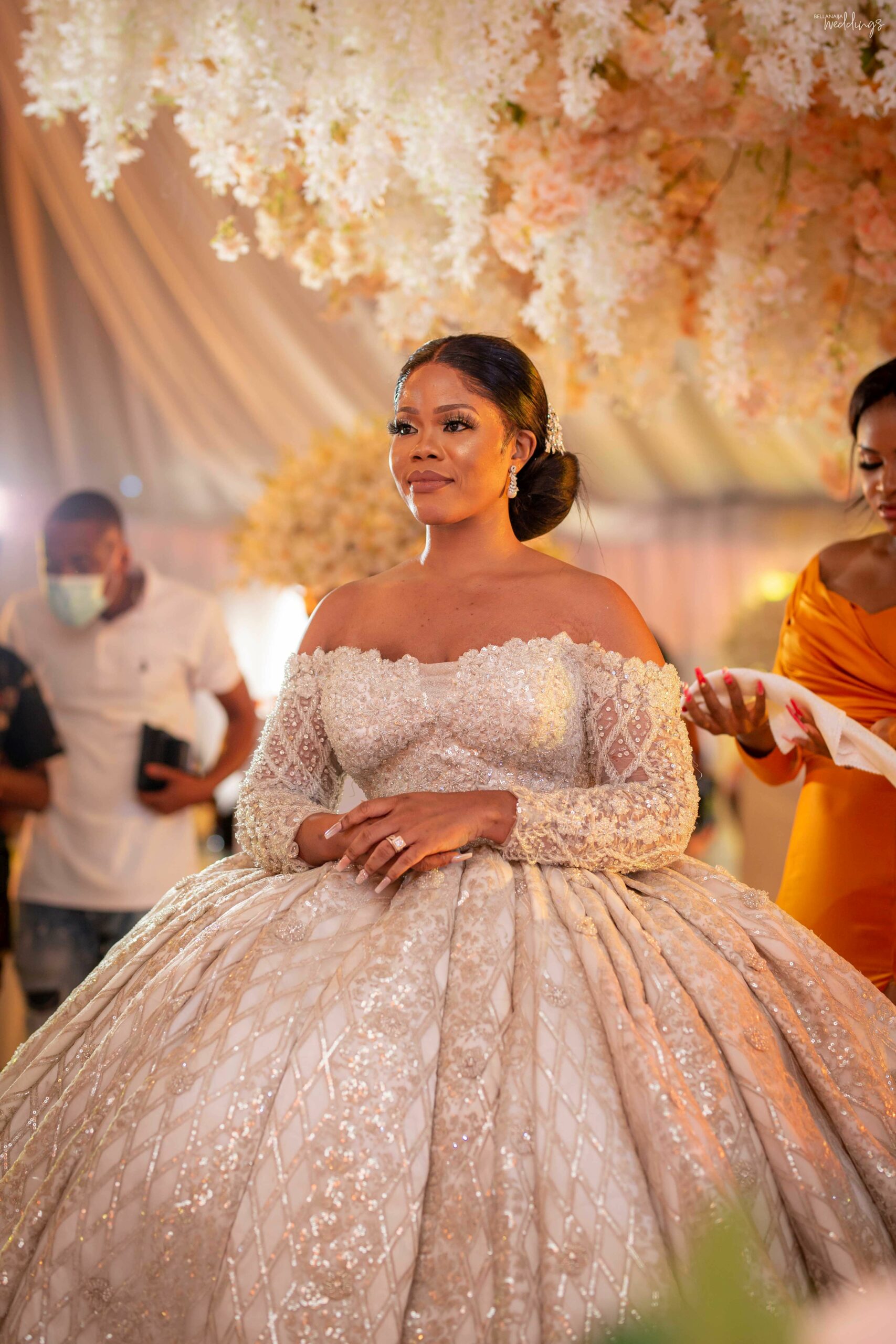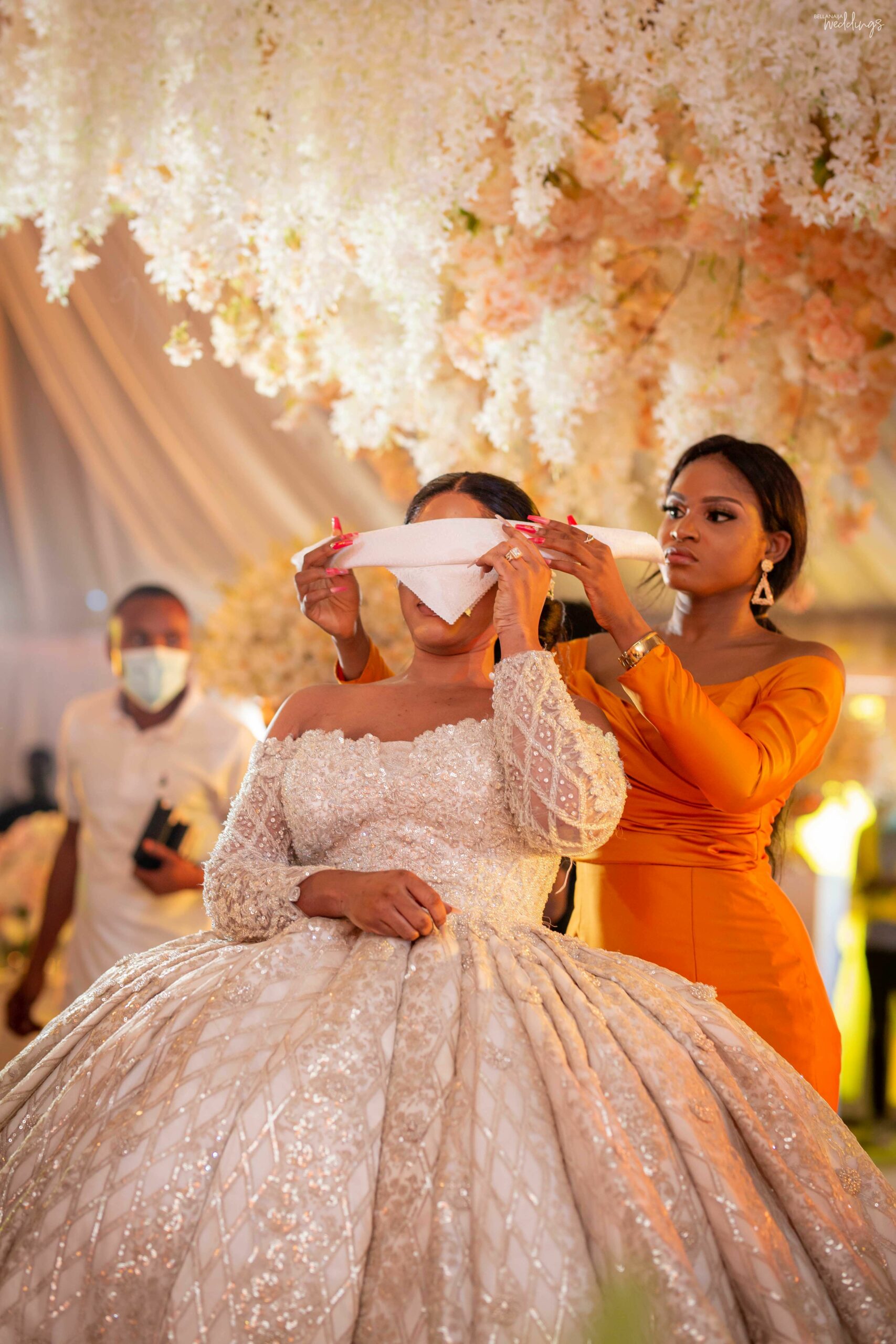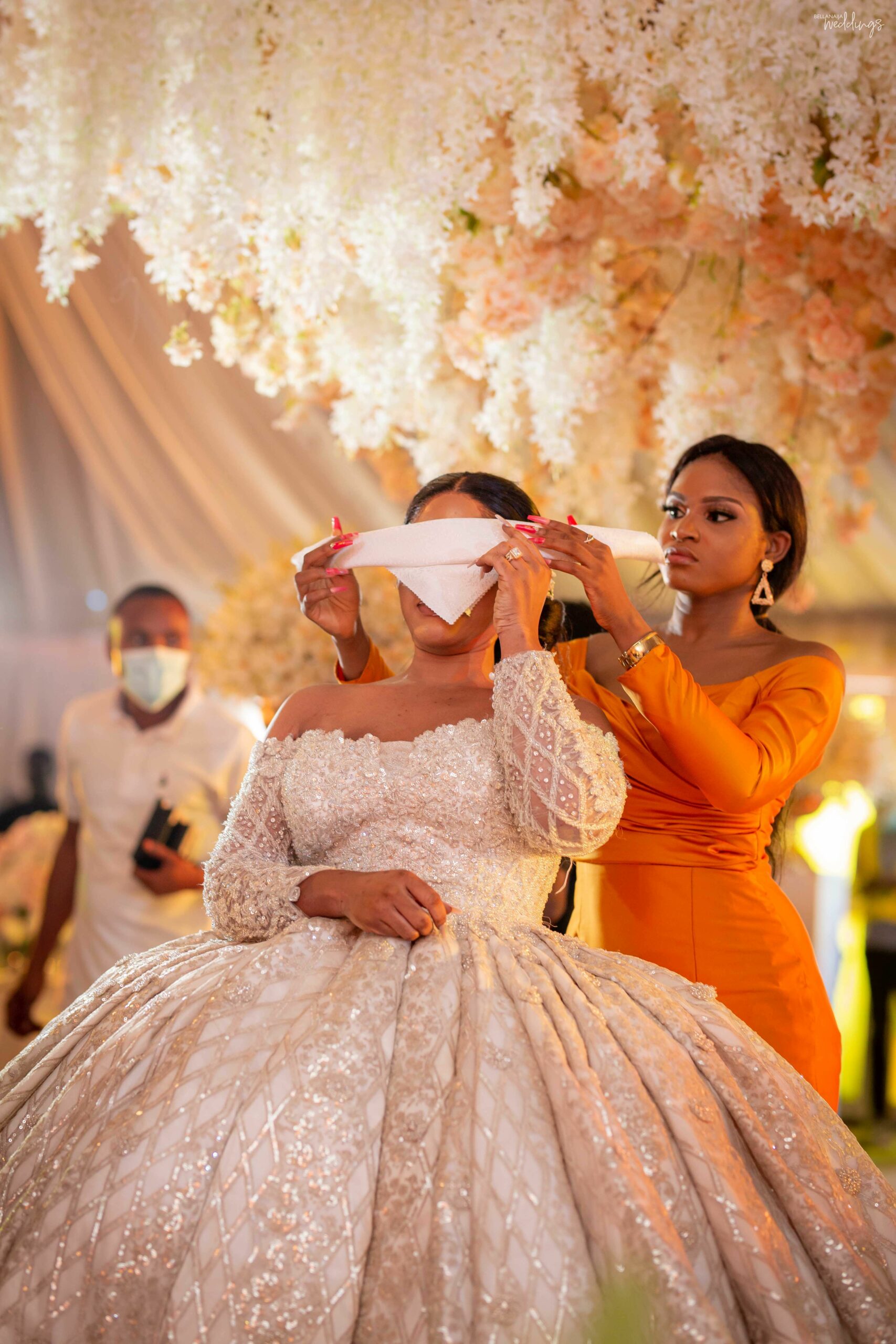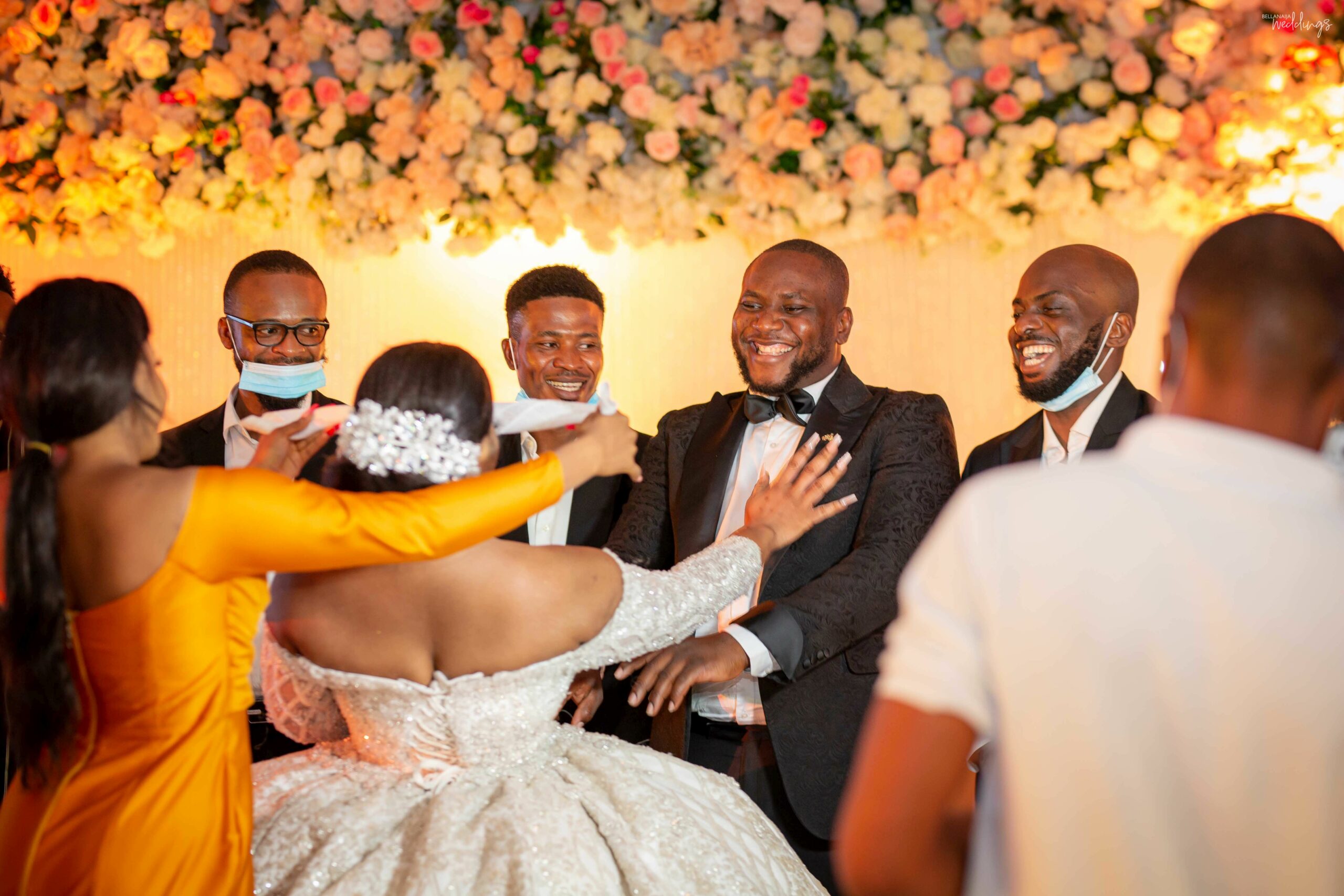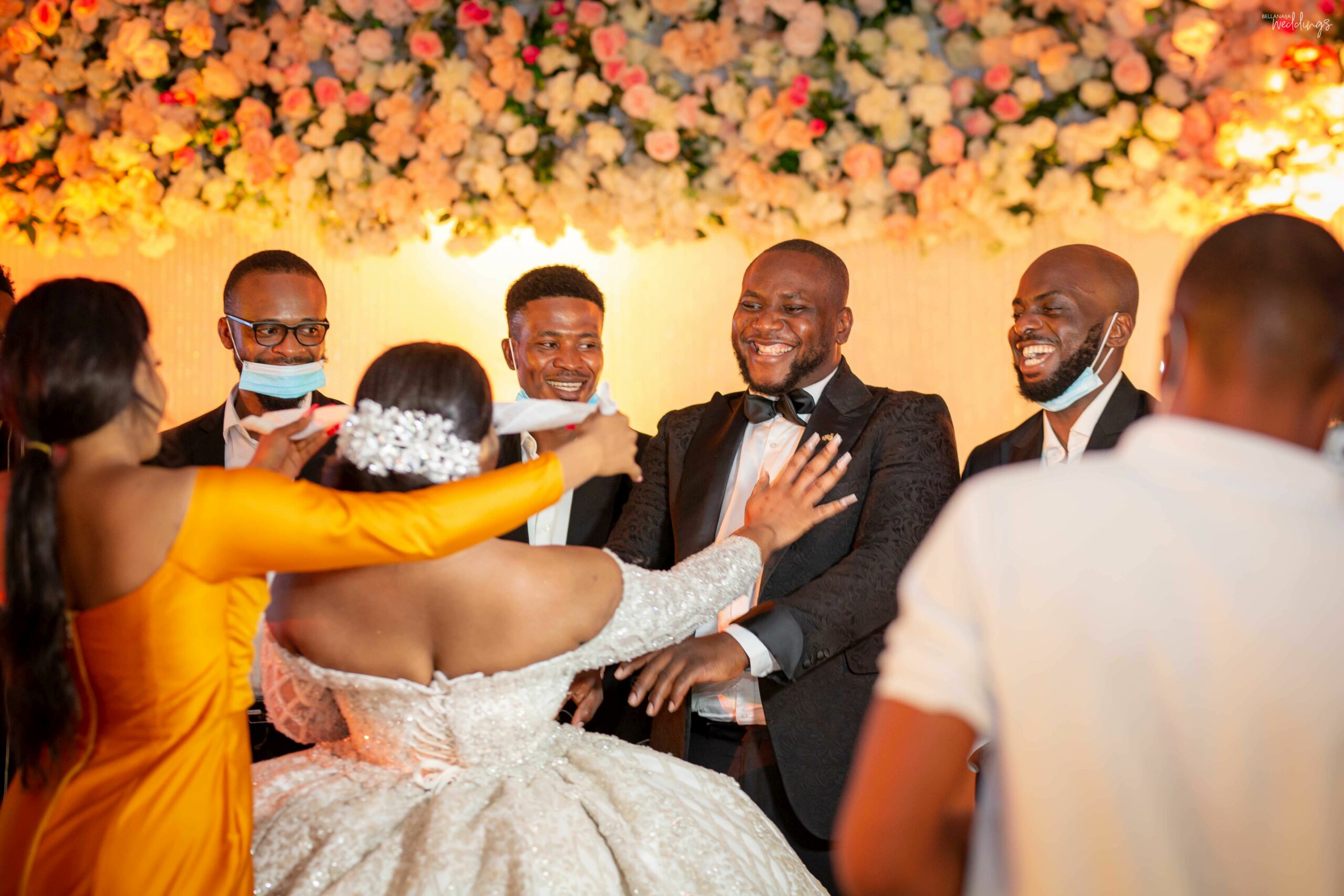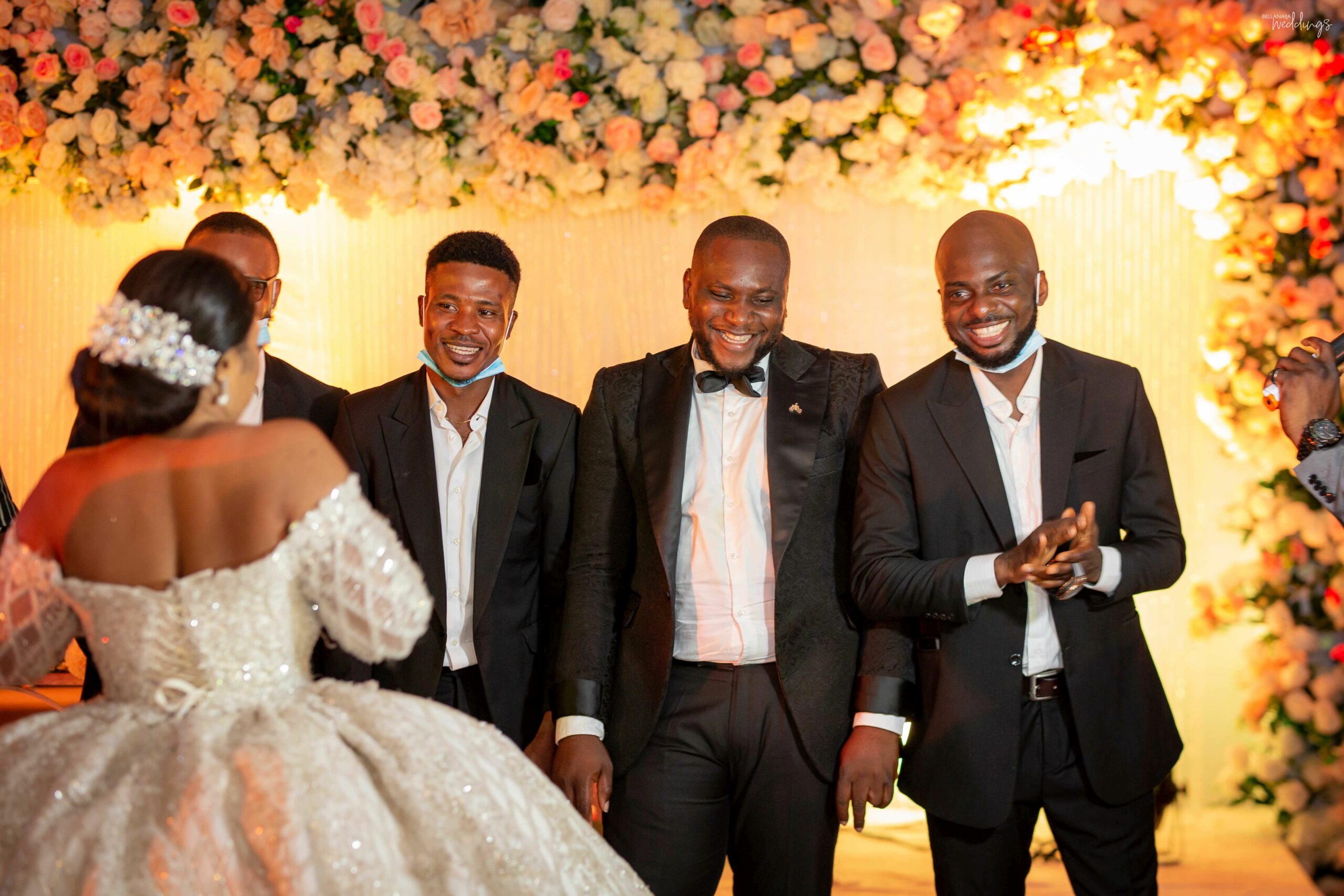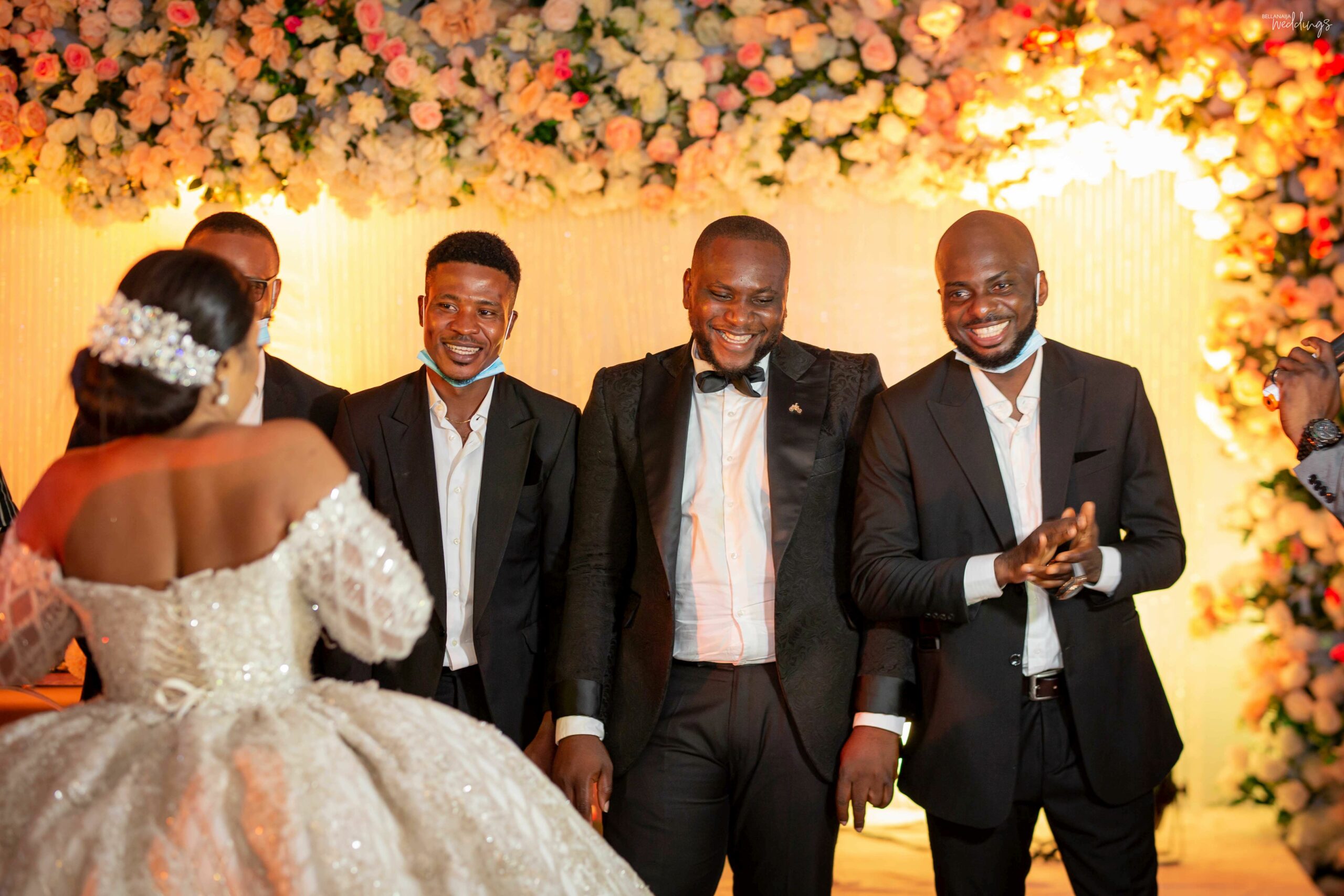 For the afterparty, Dubem went on to dazzle in her shimmery gold dress.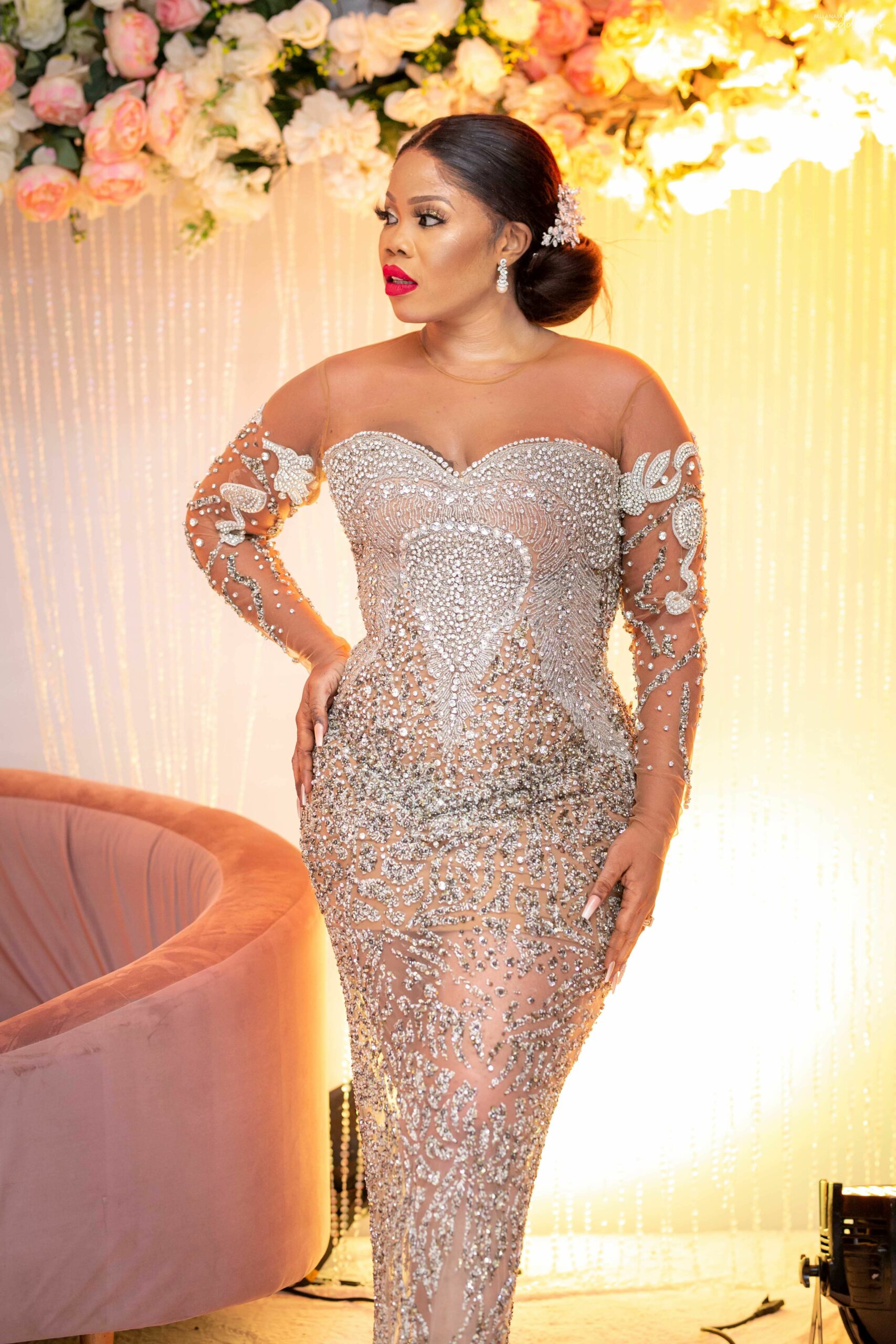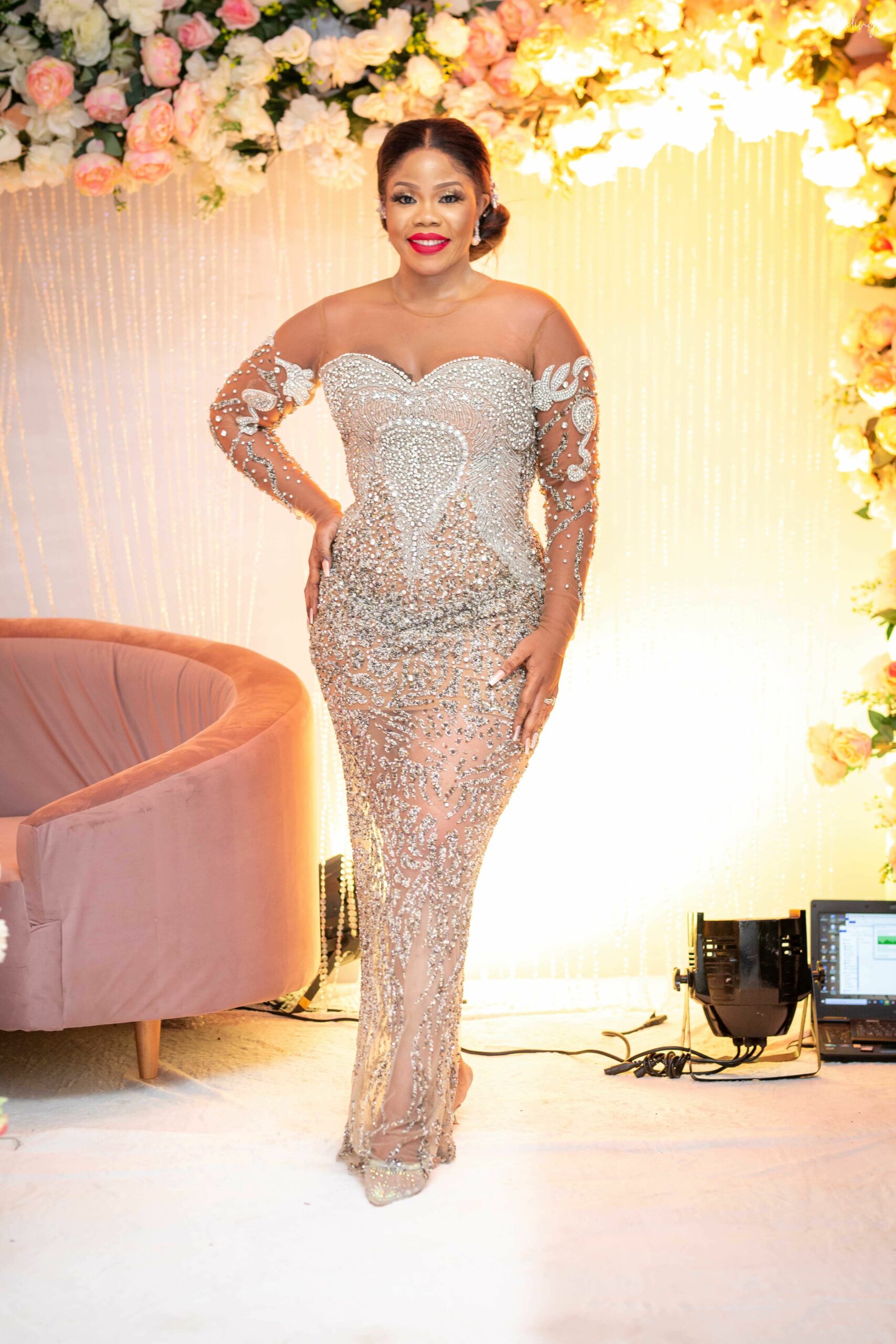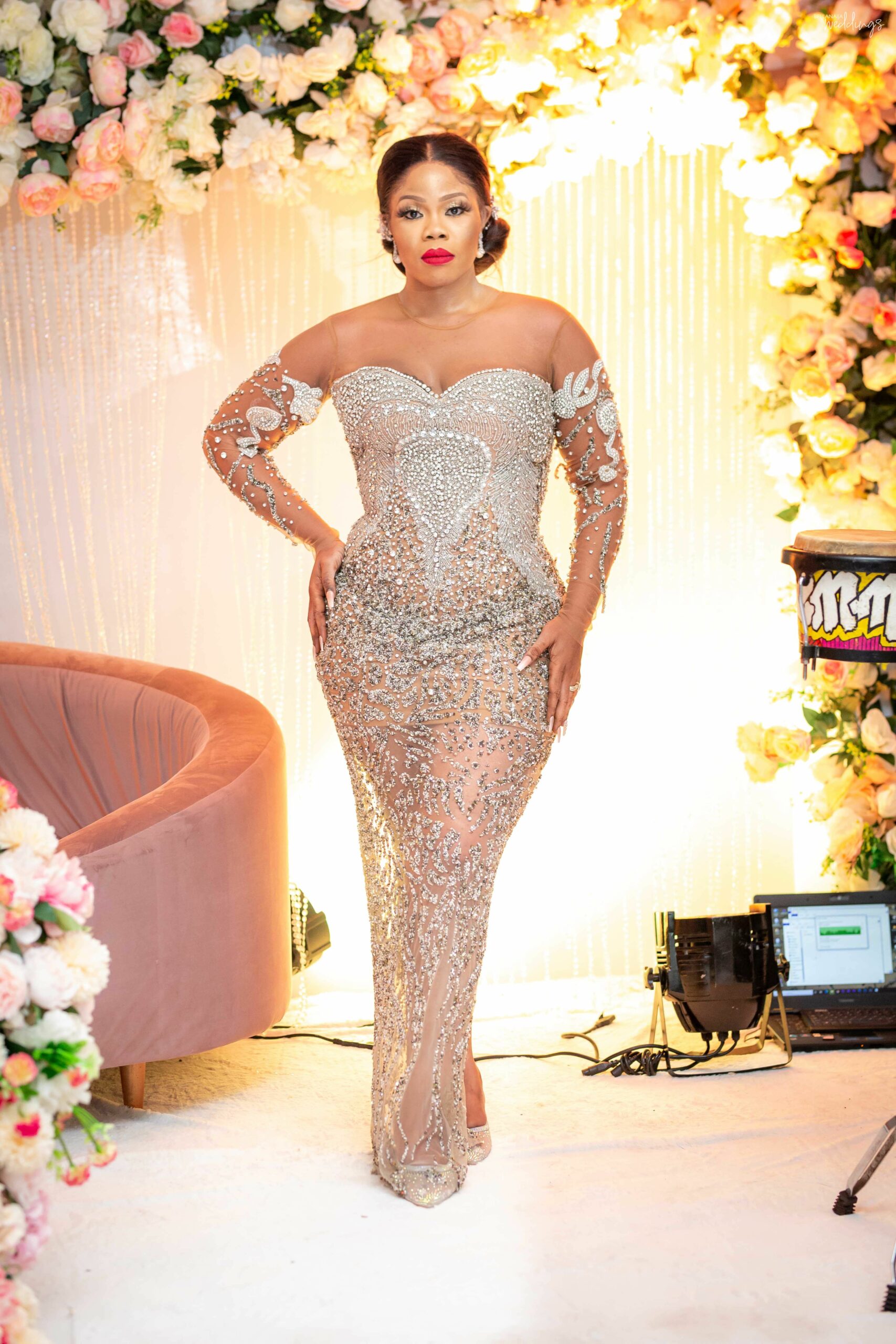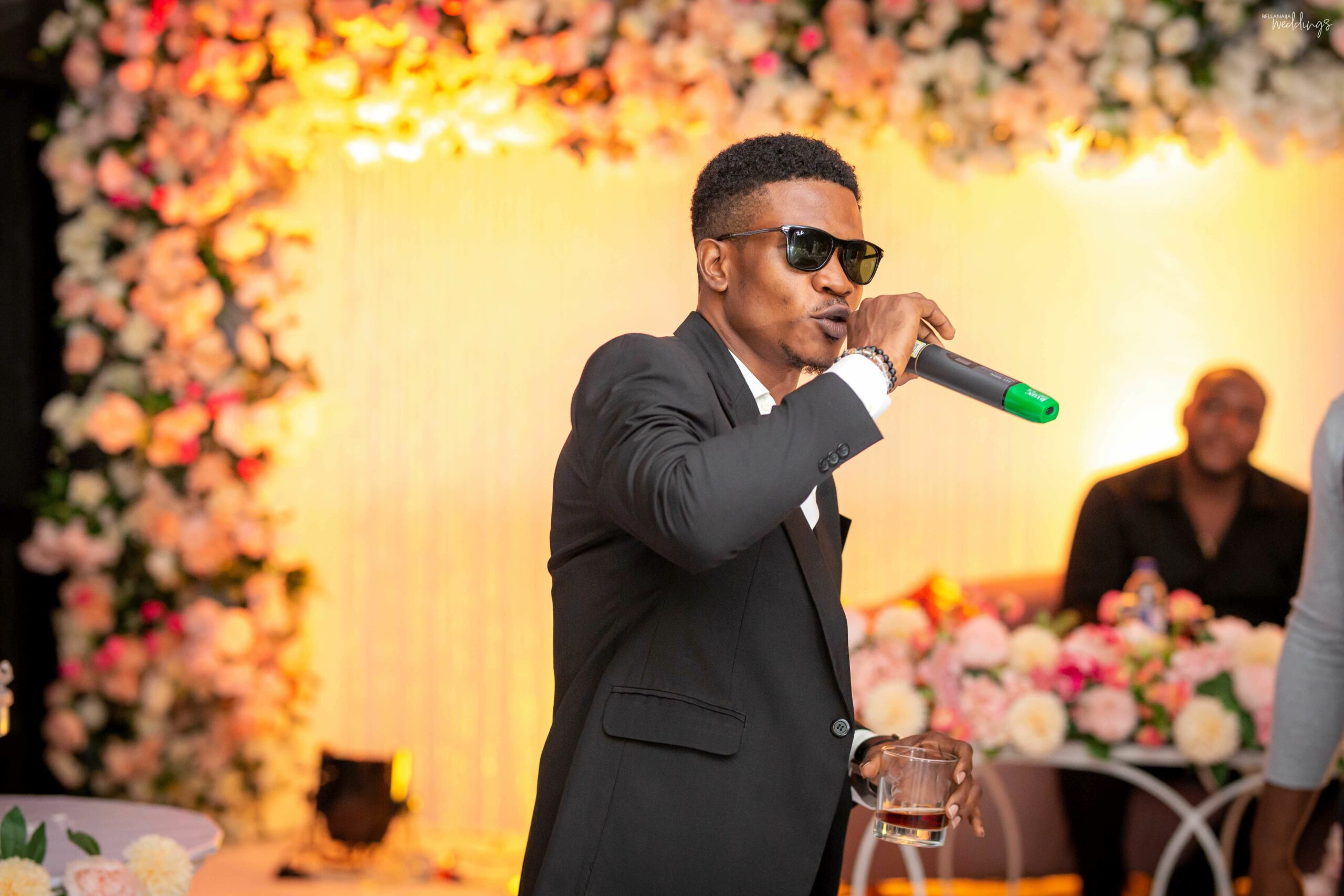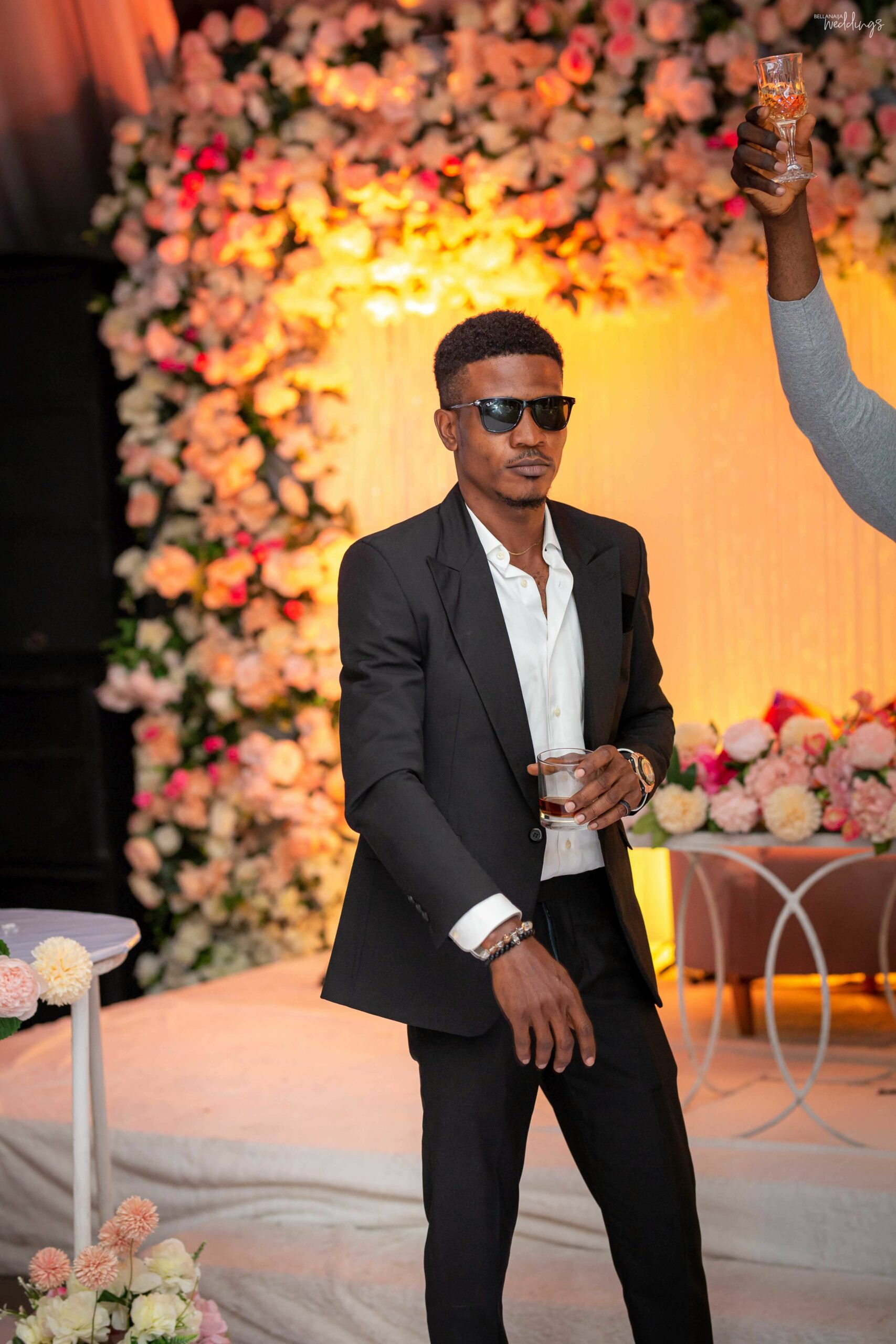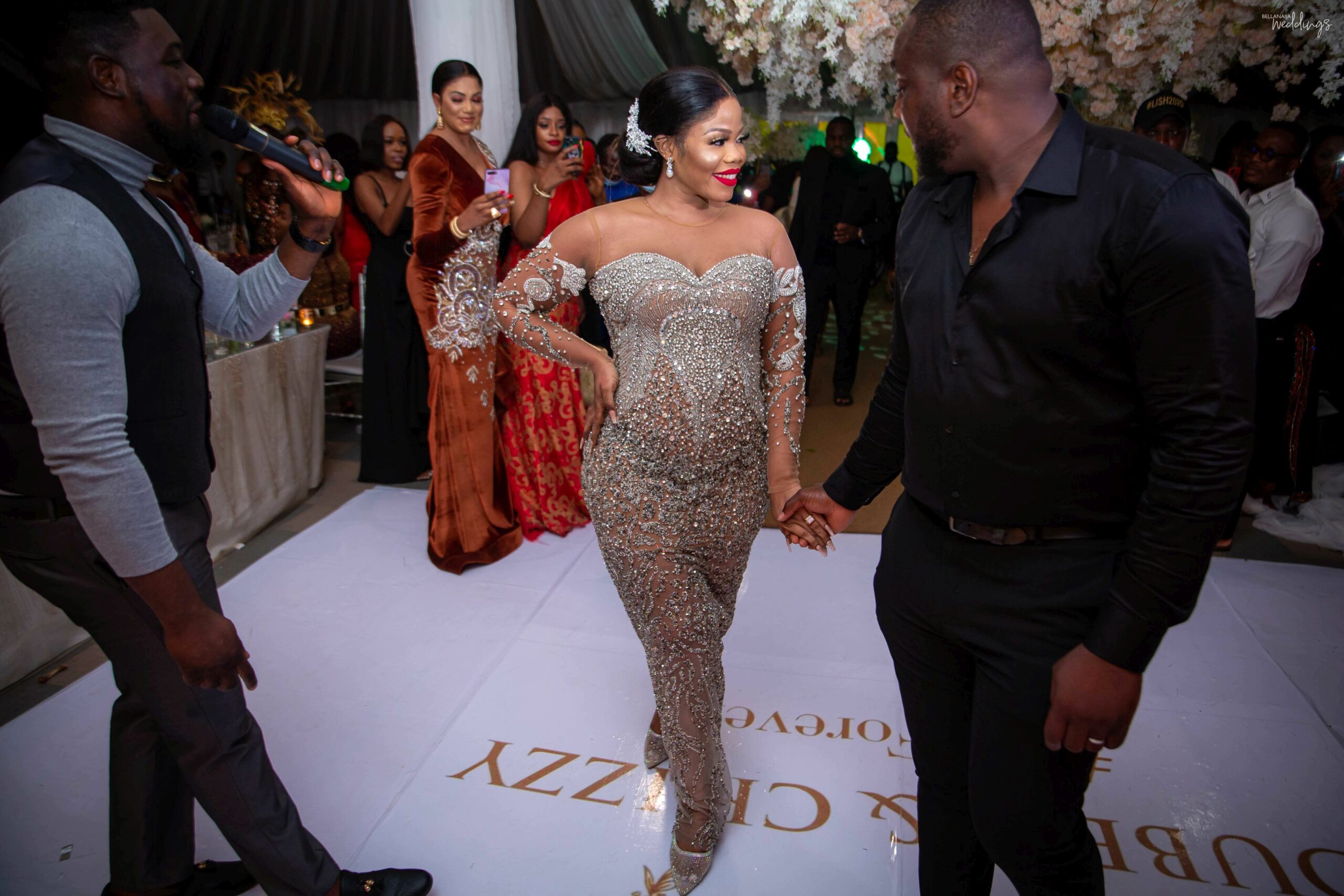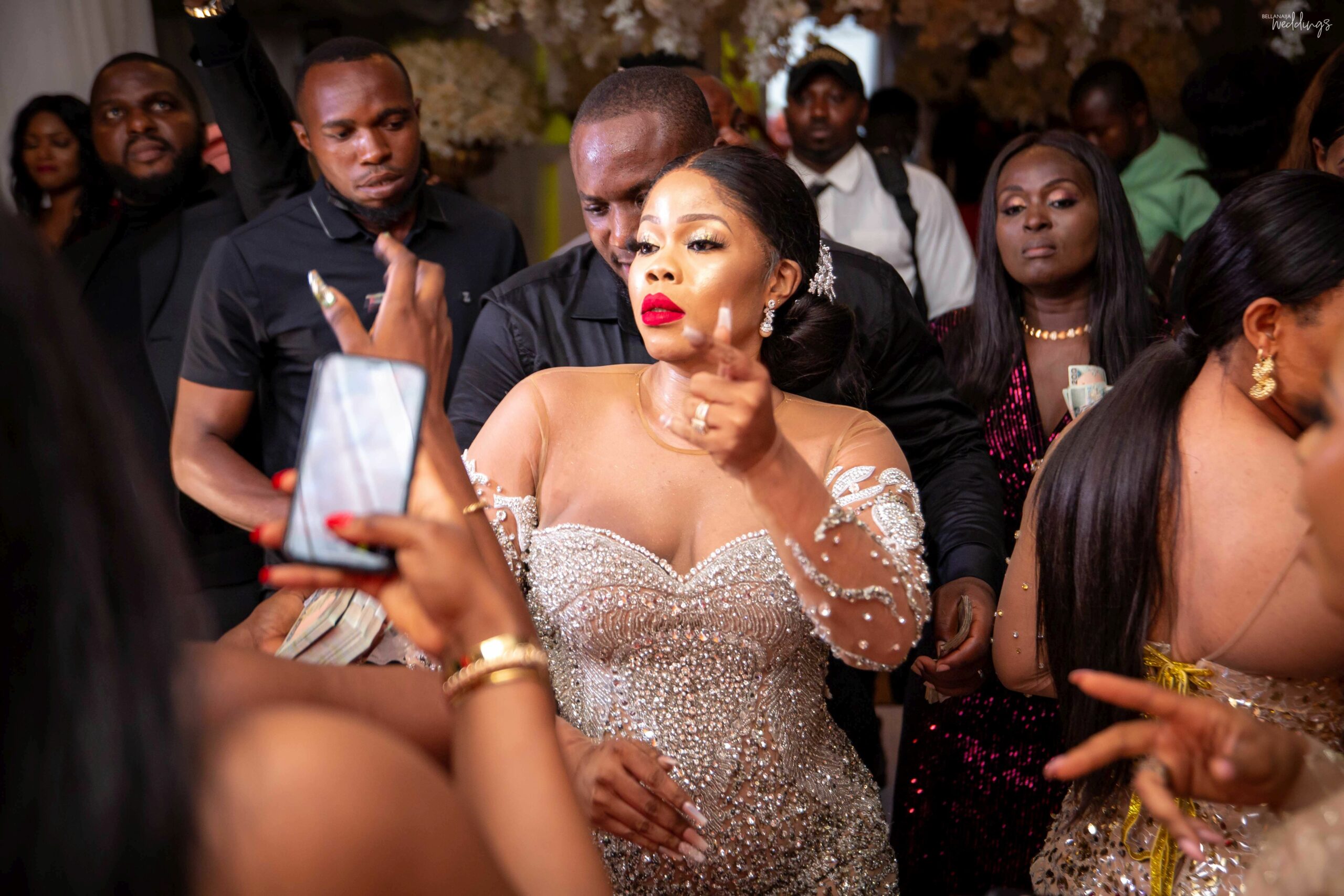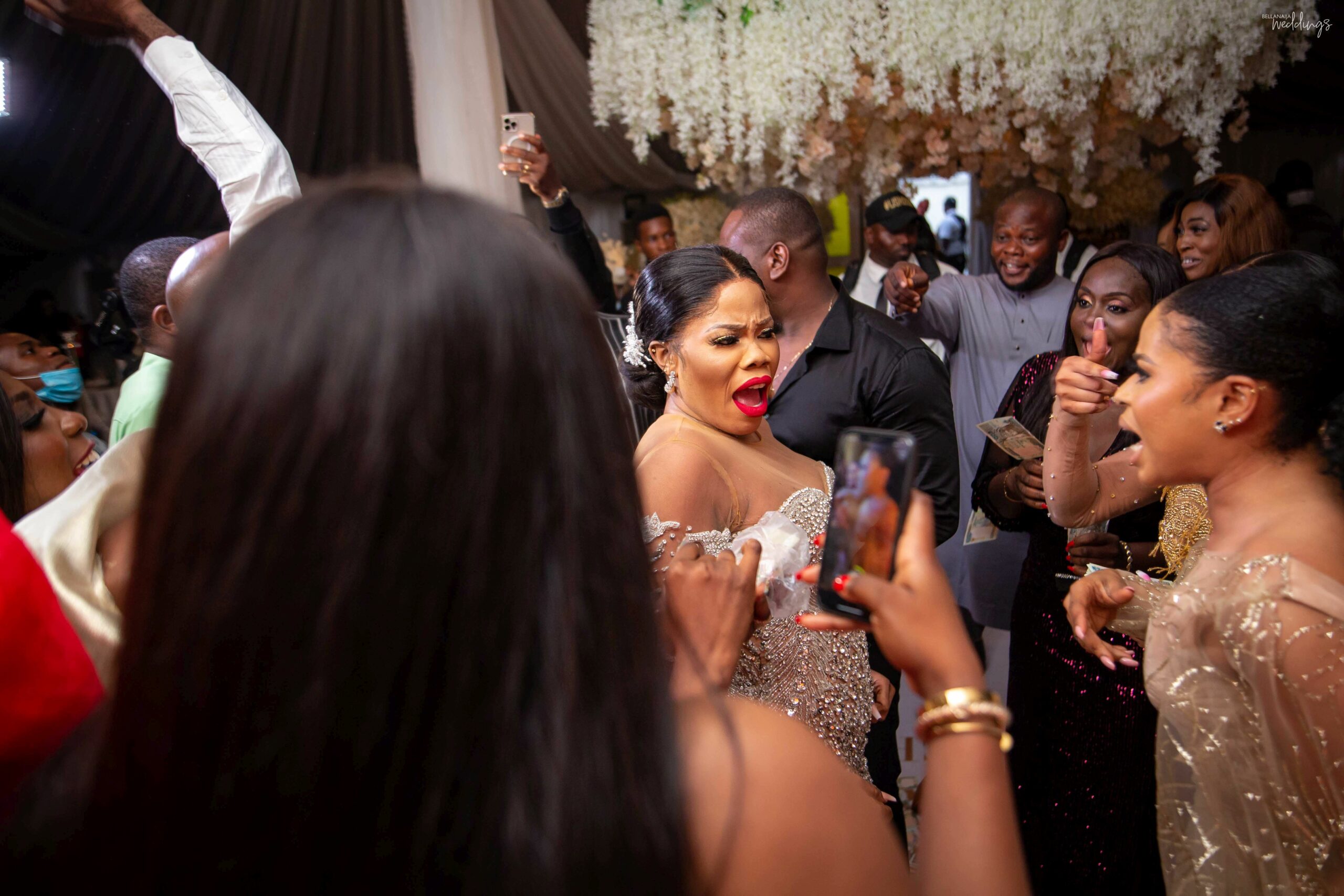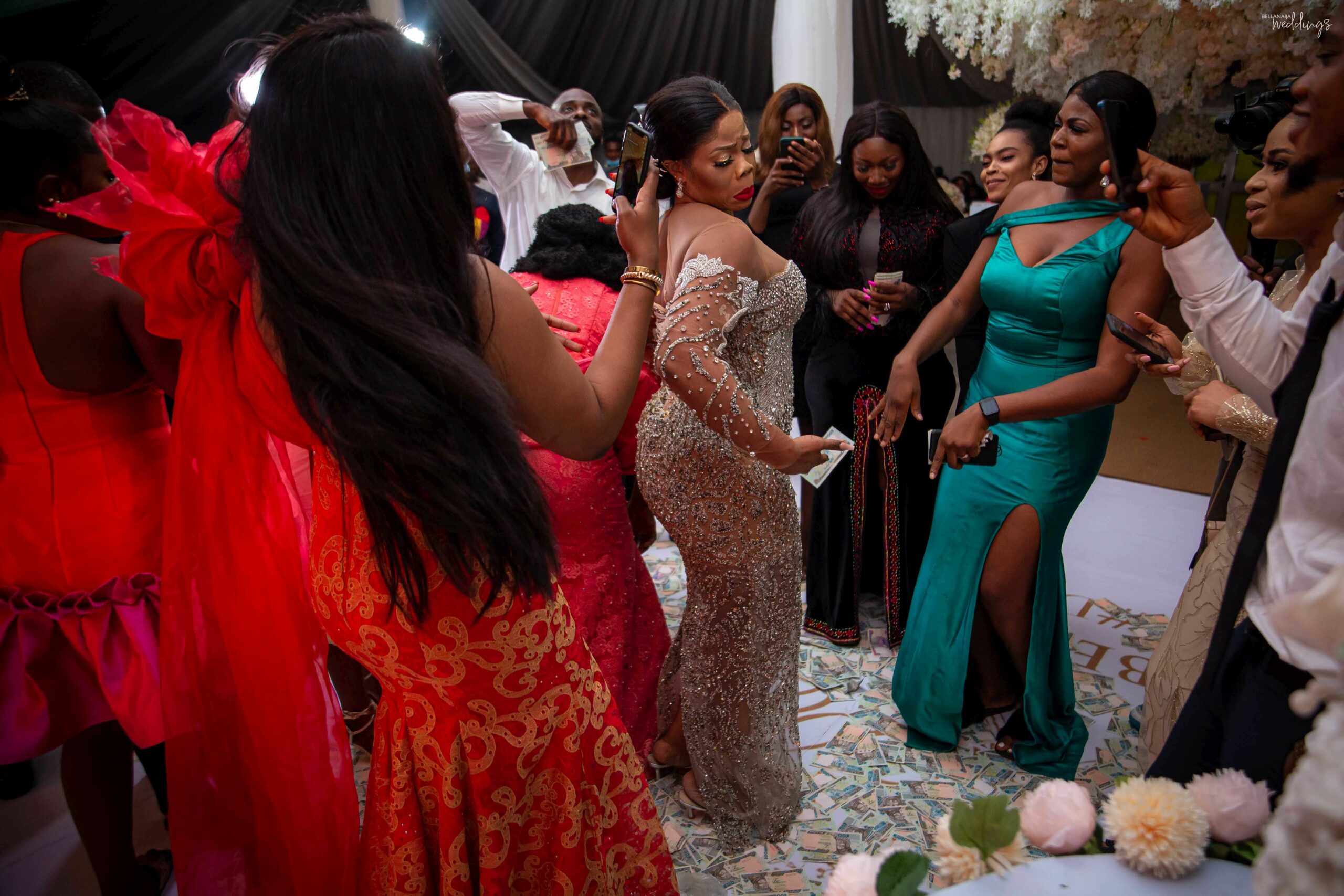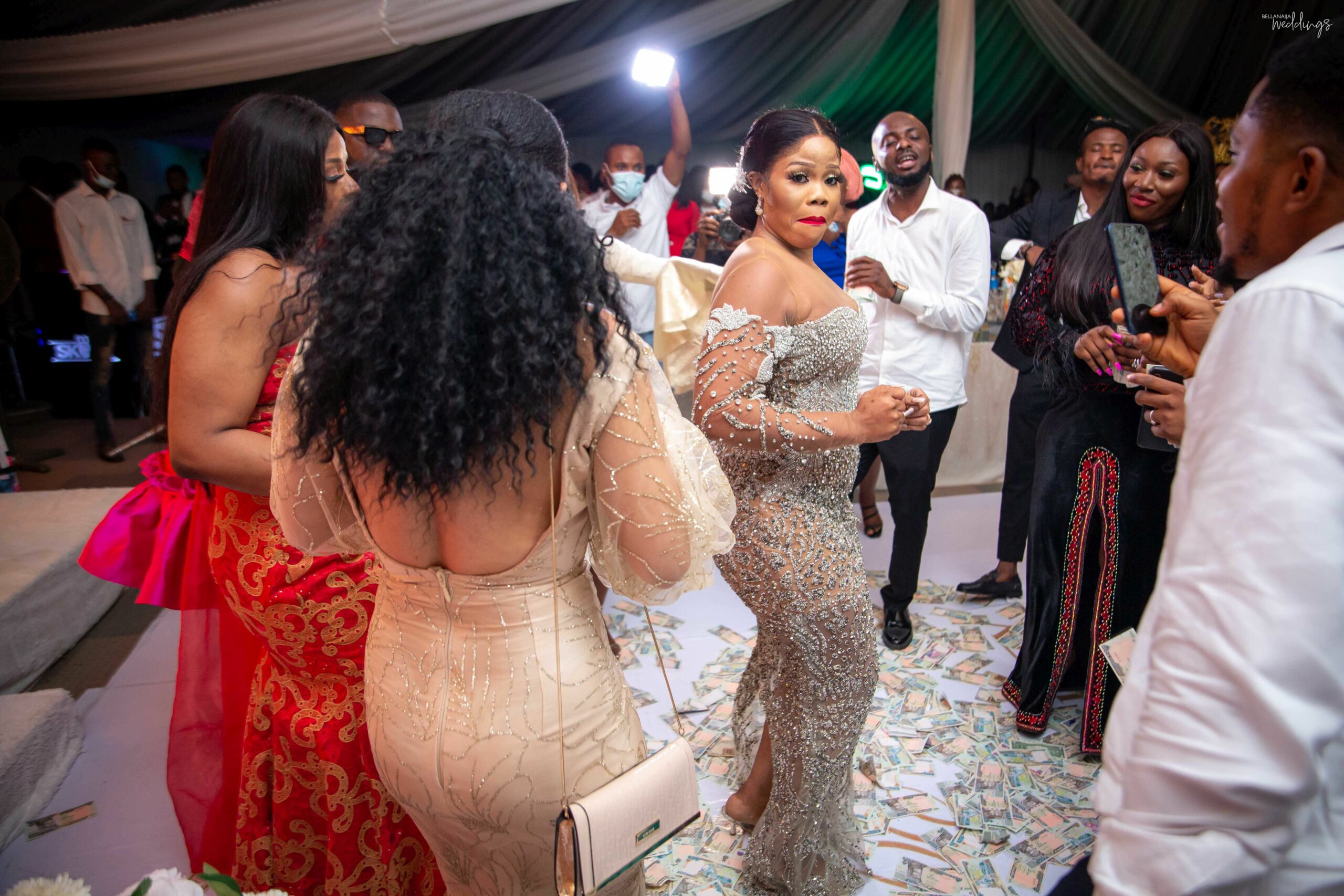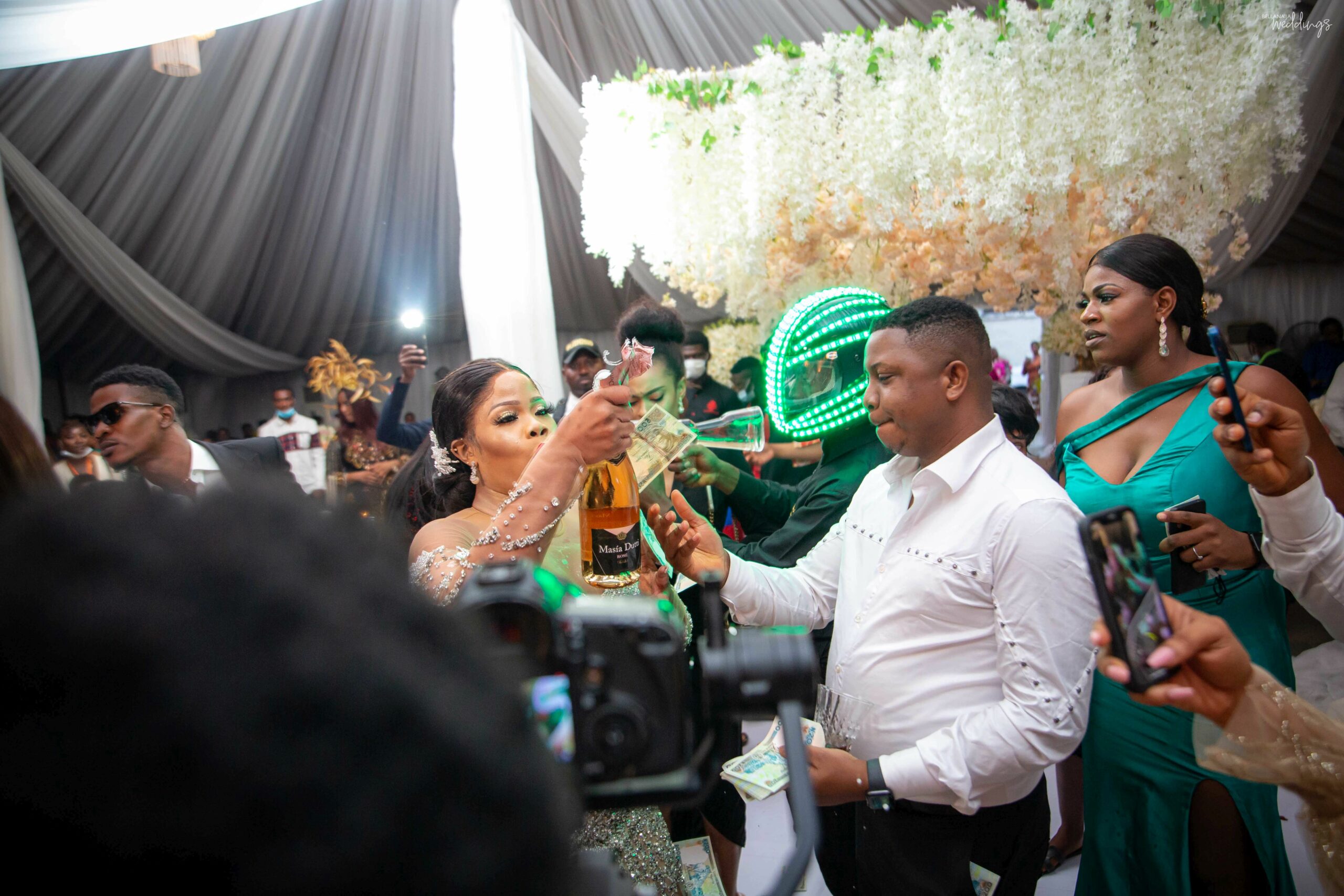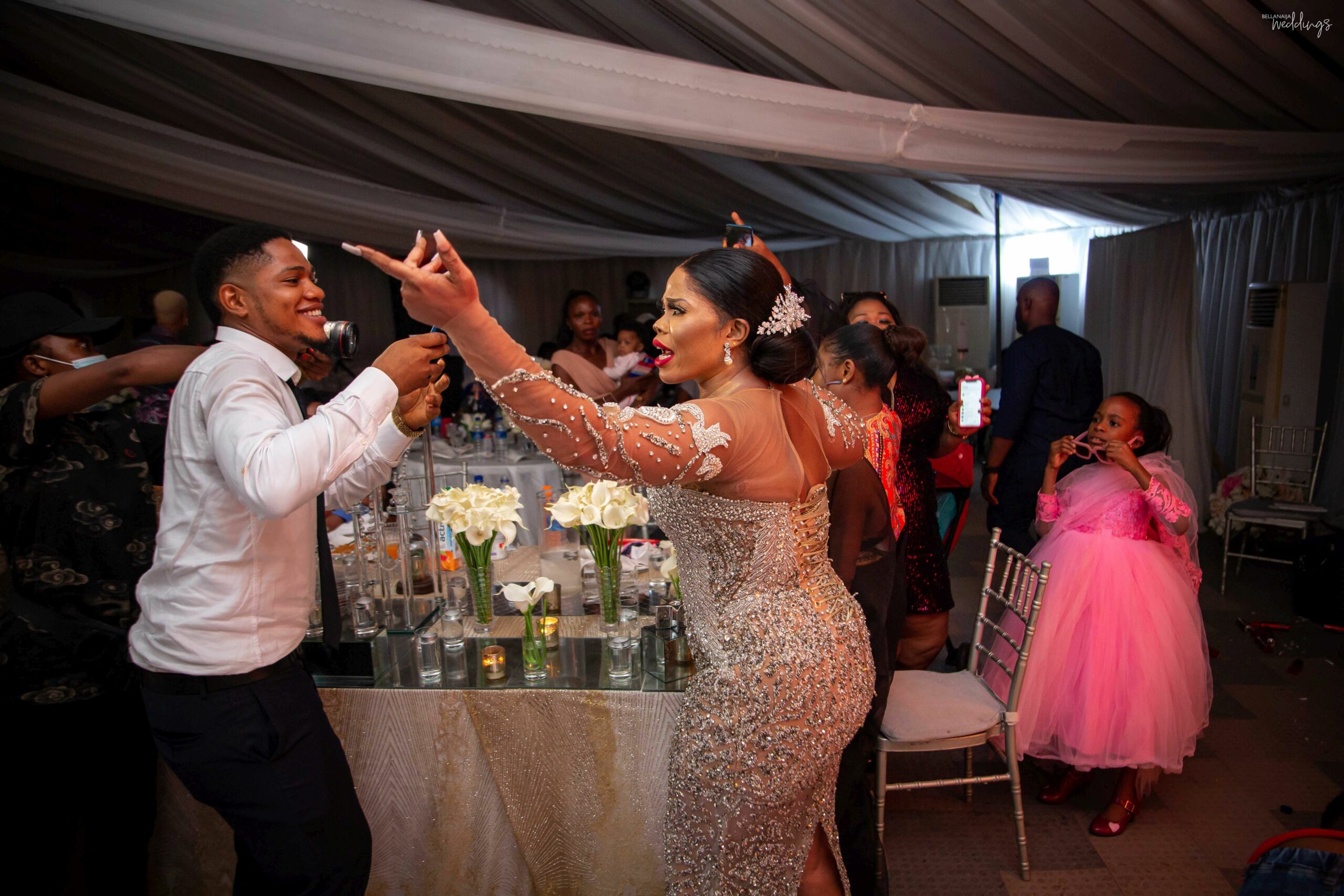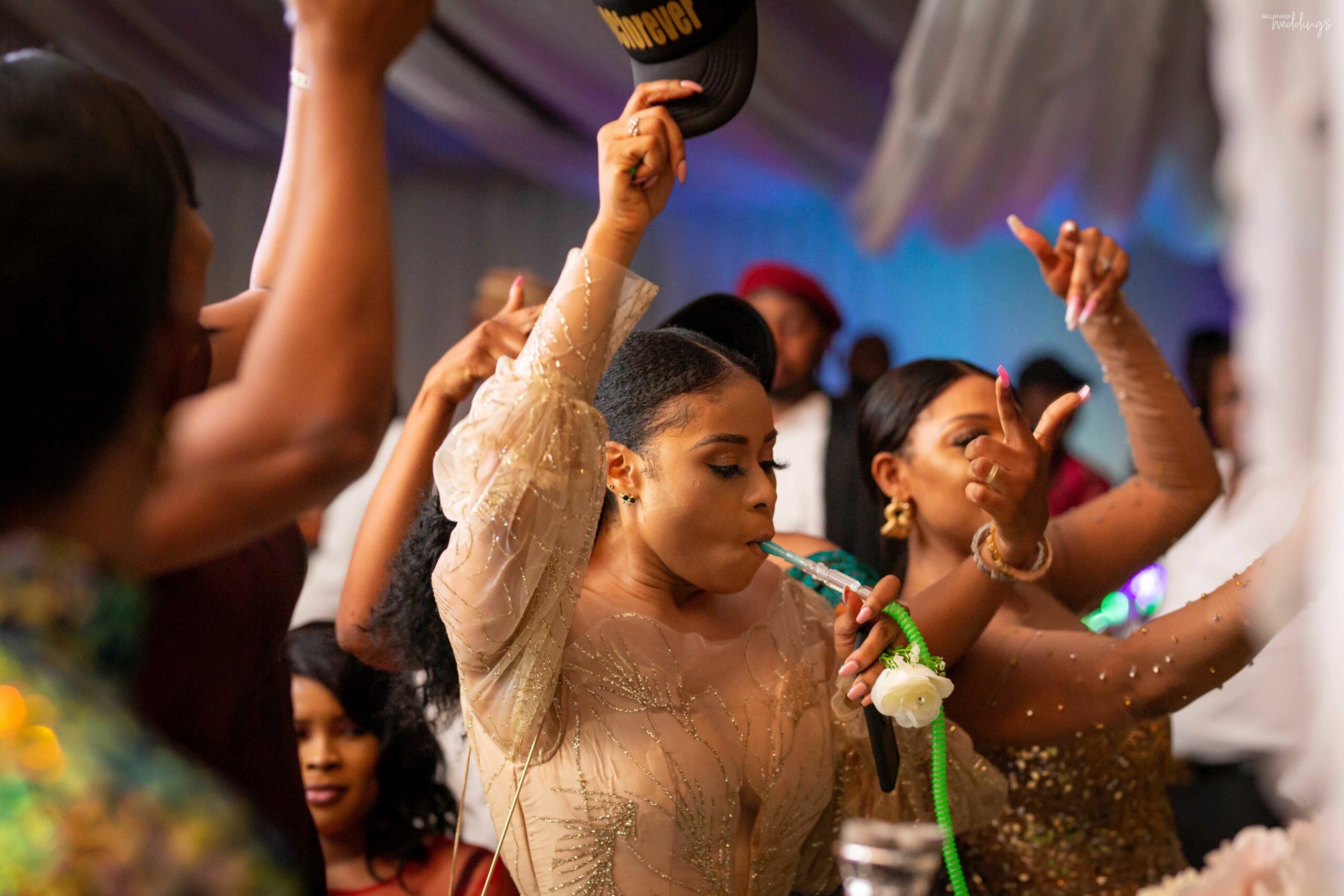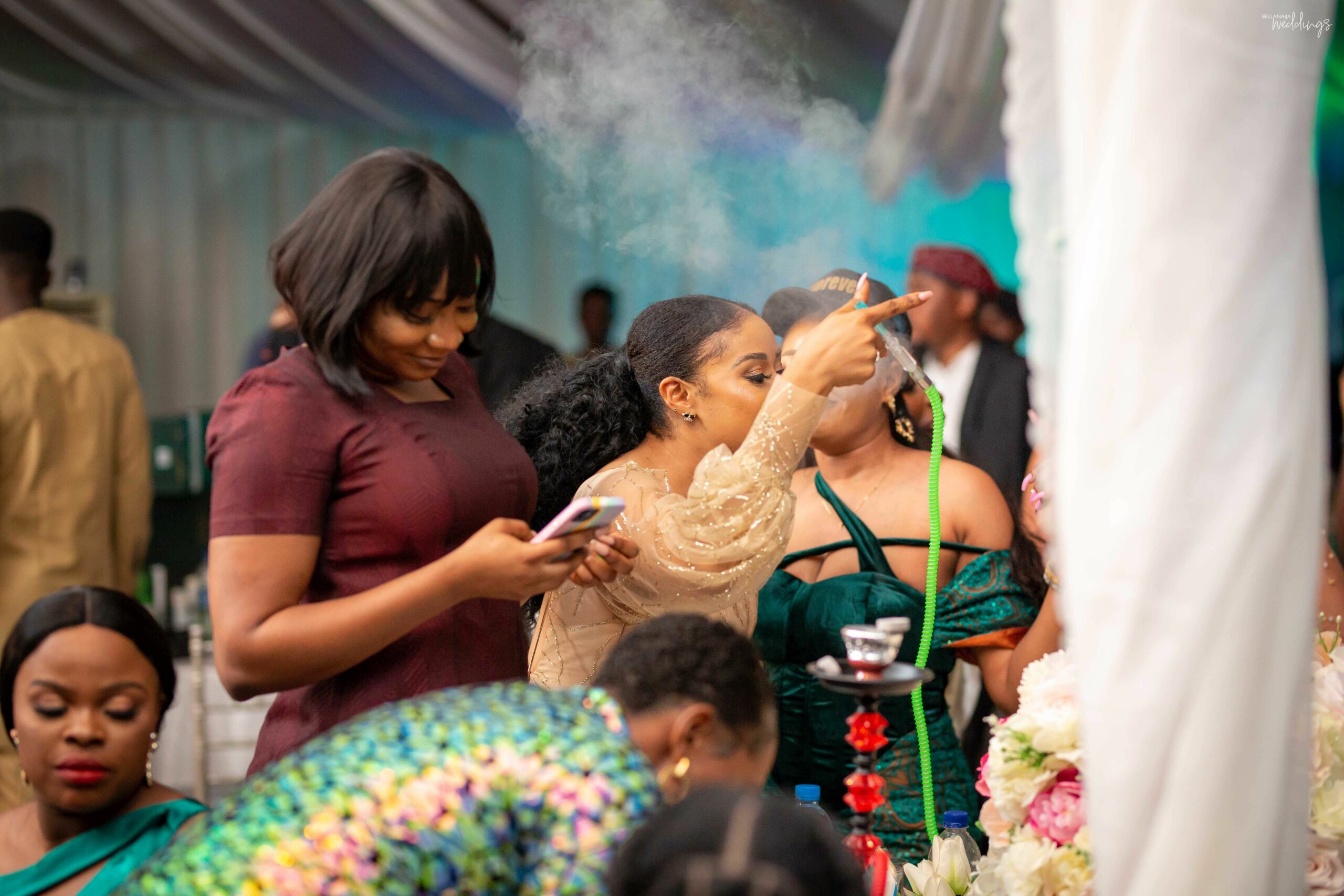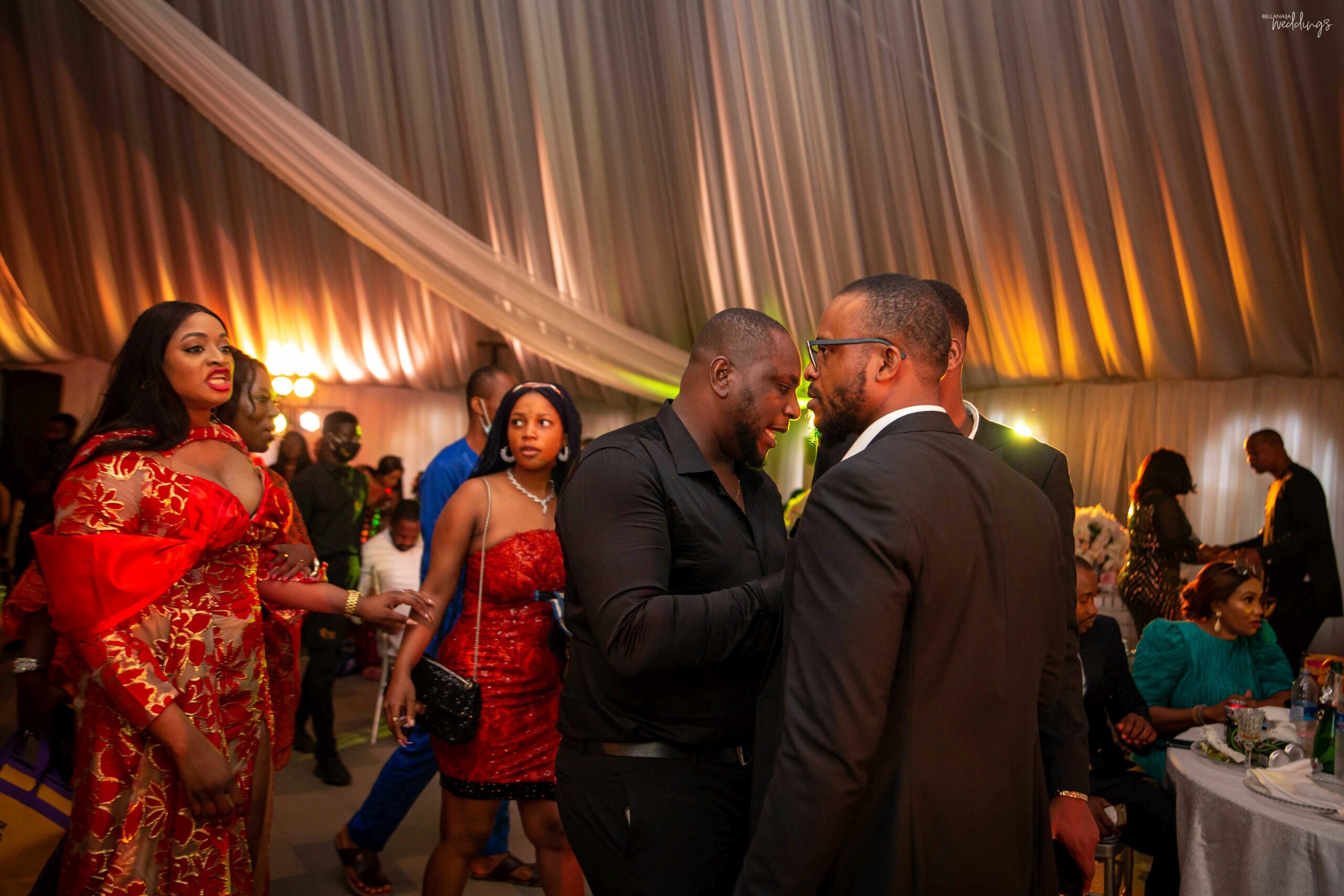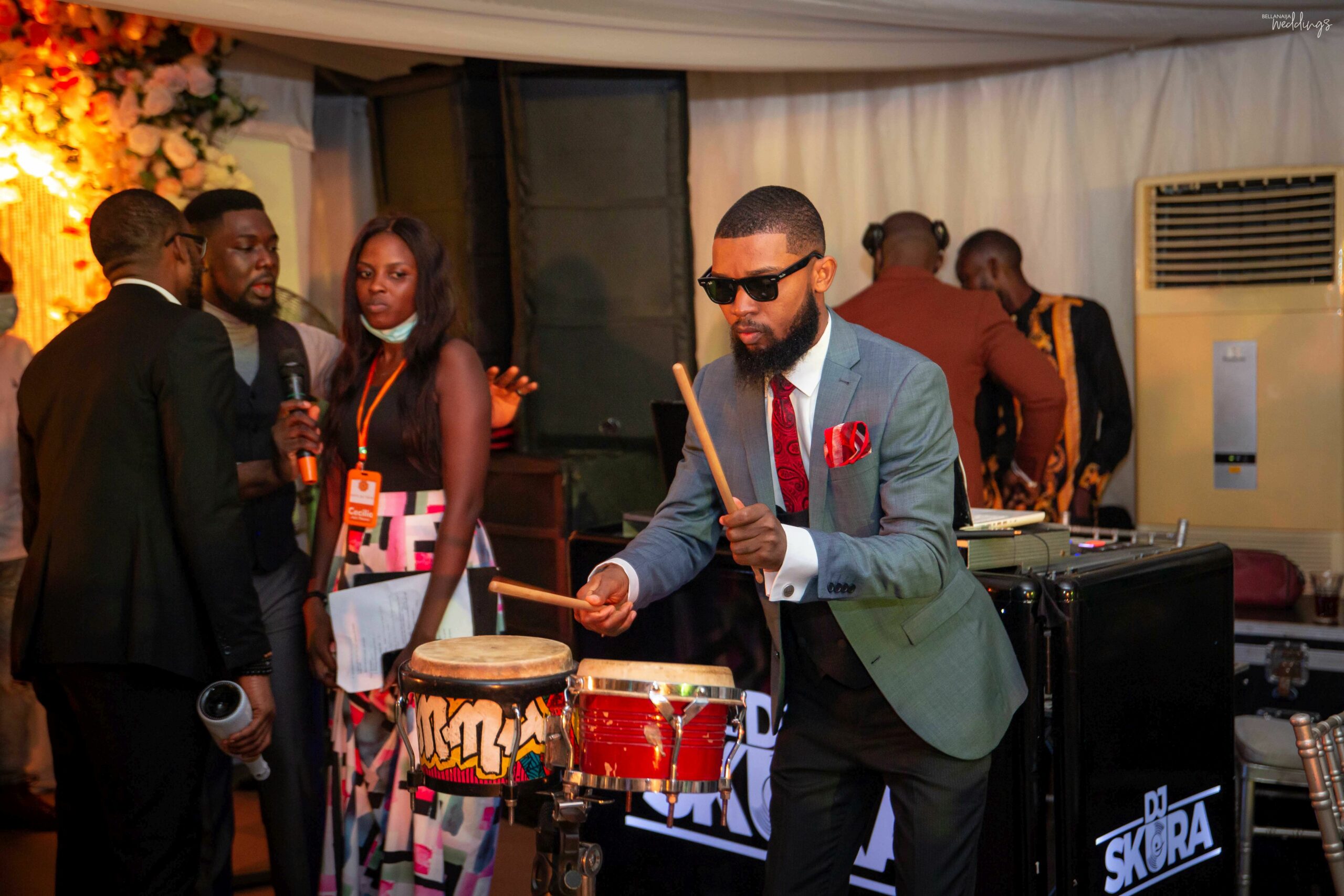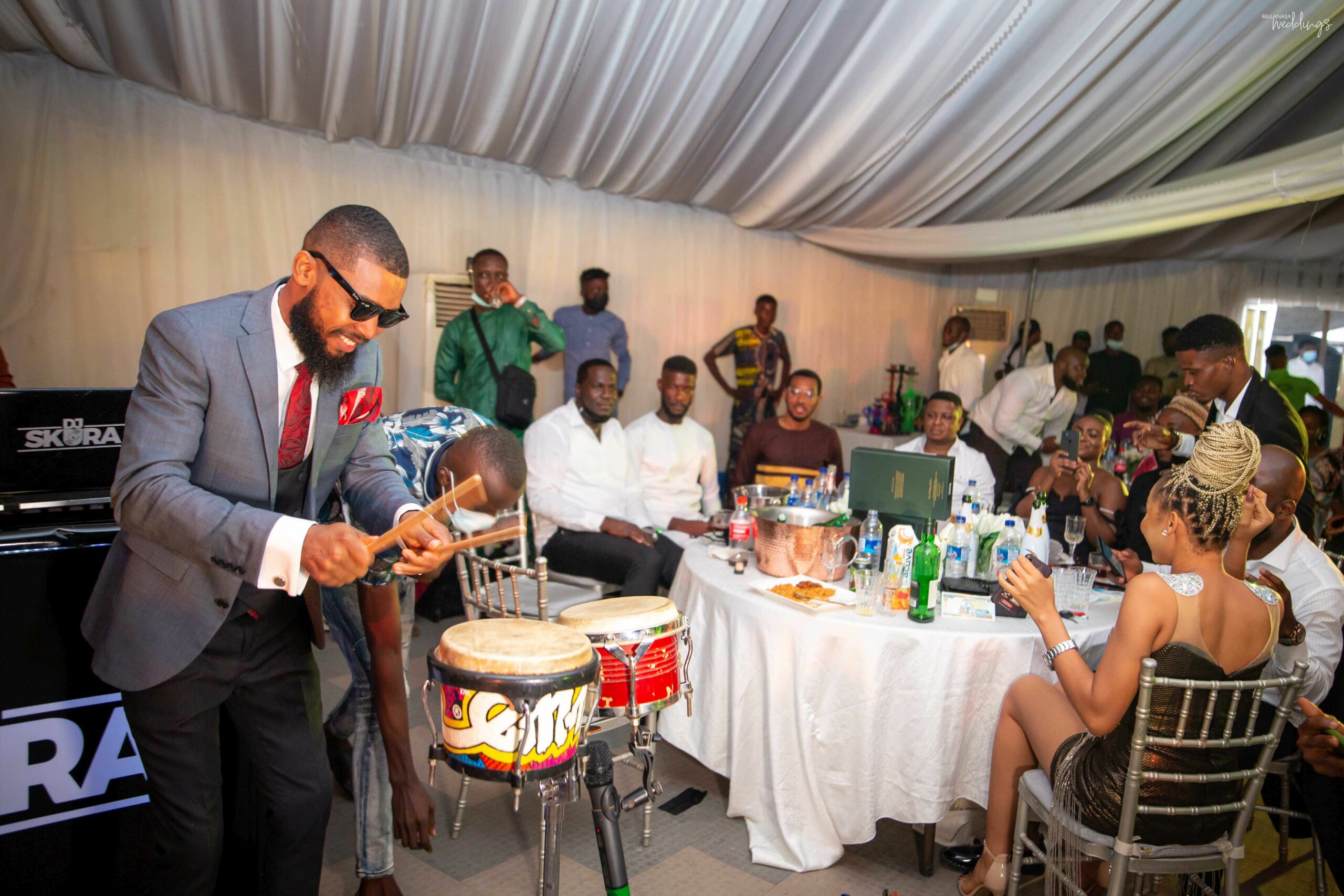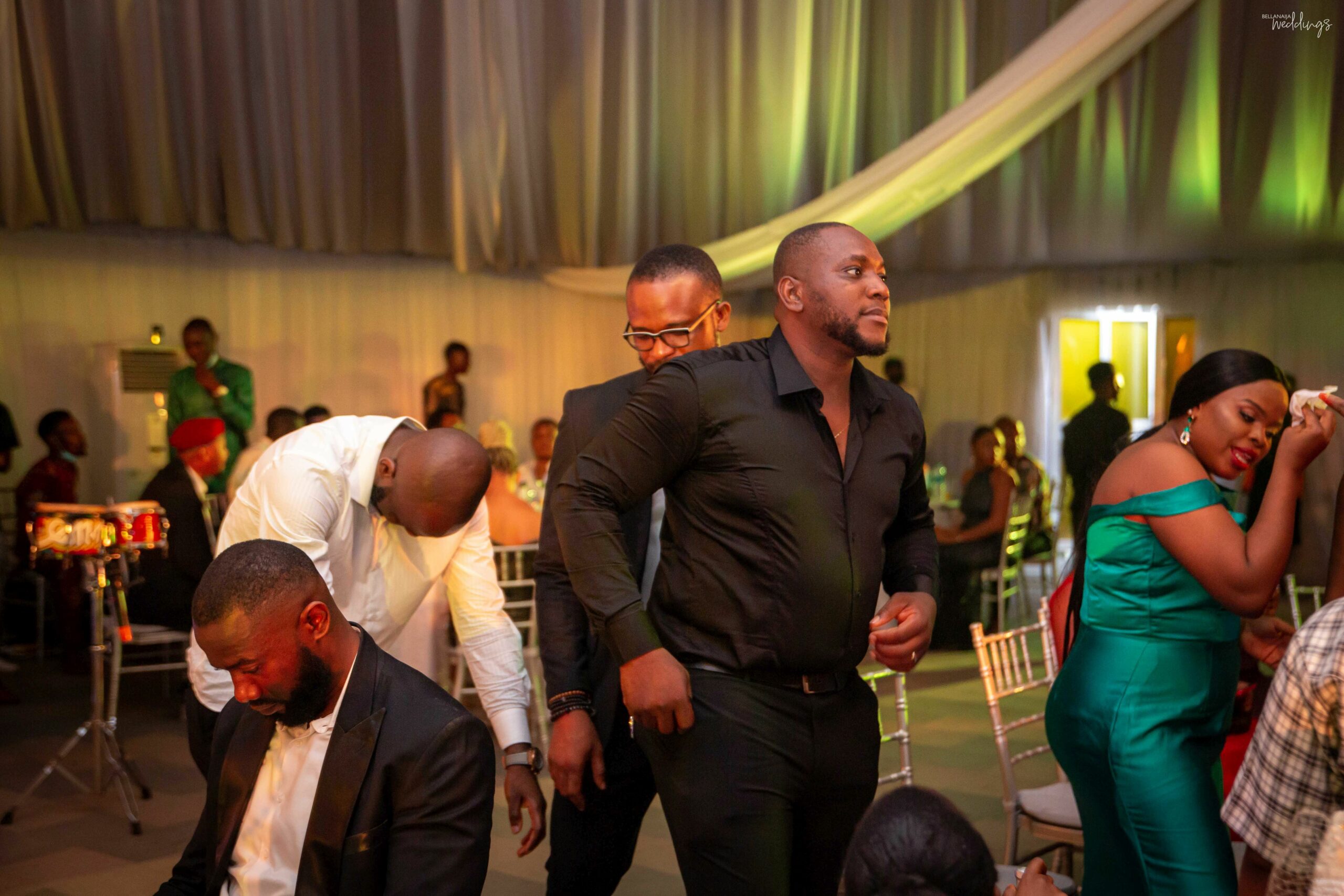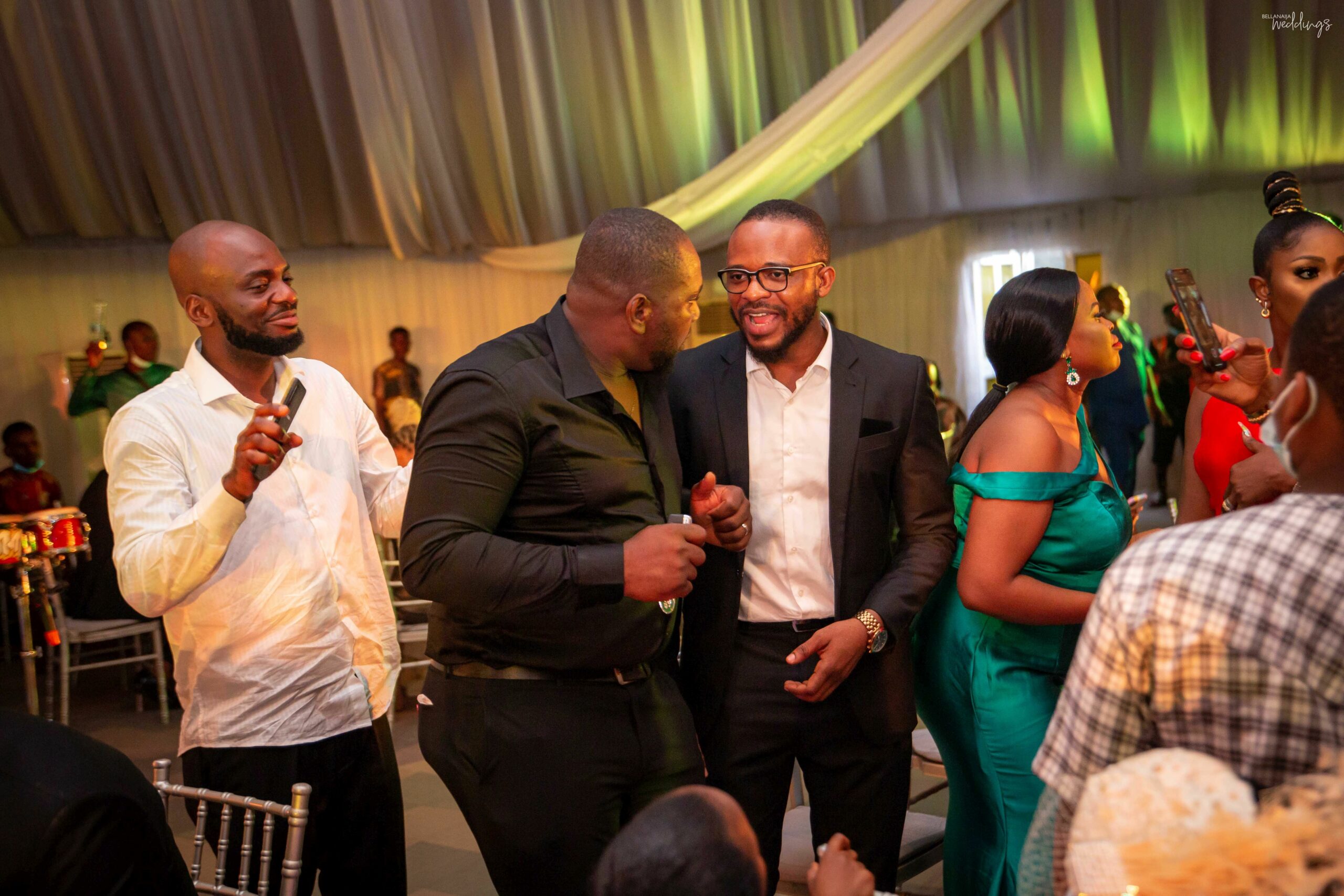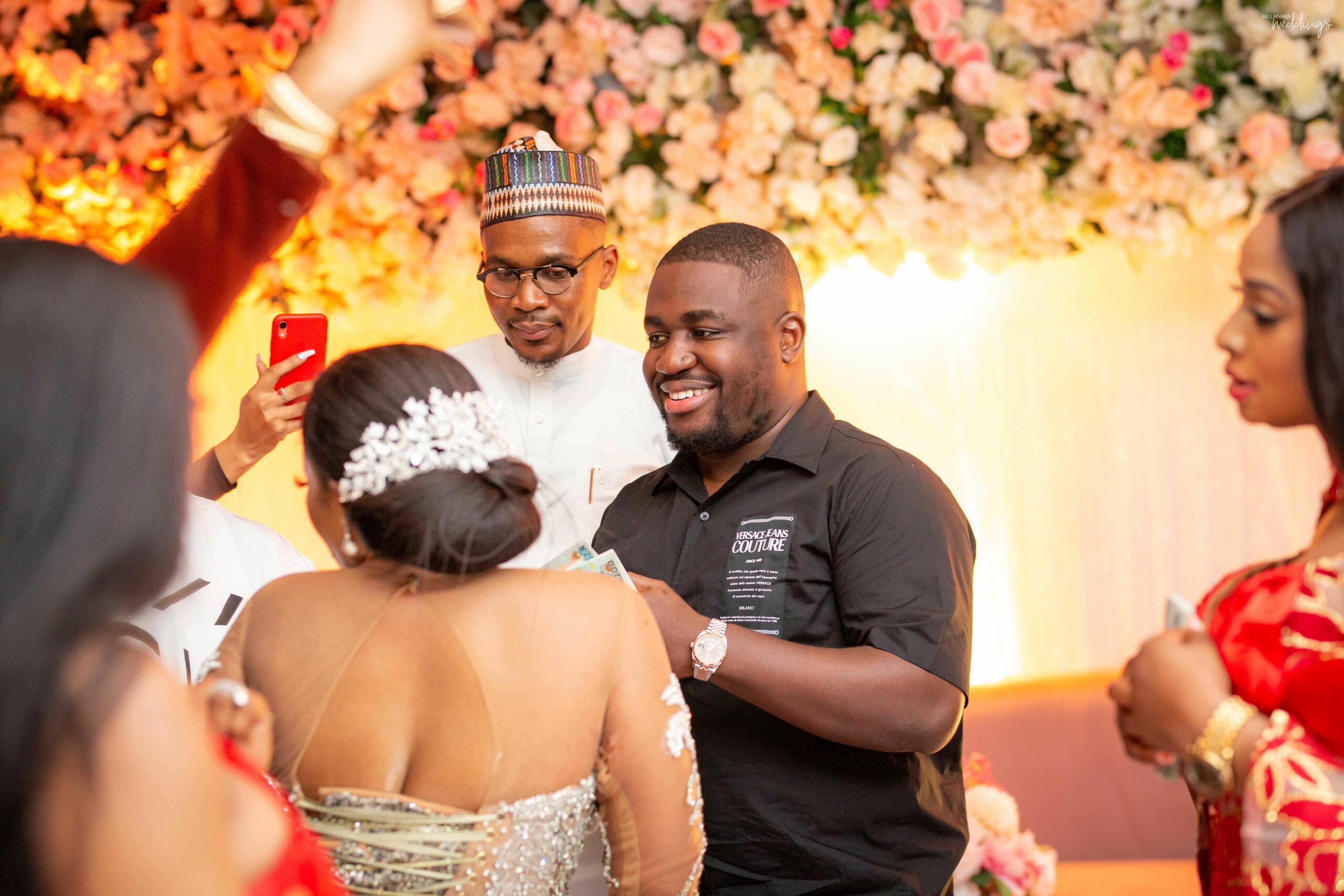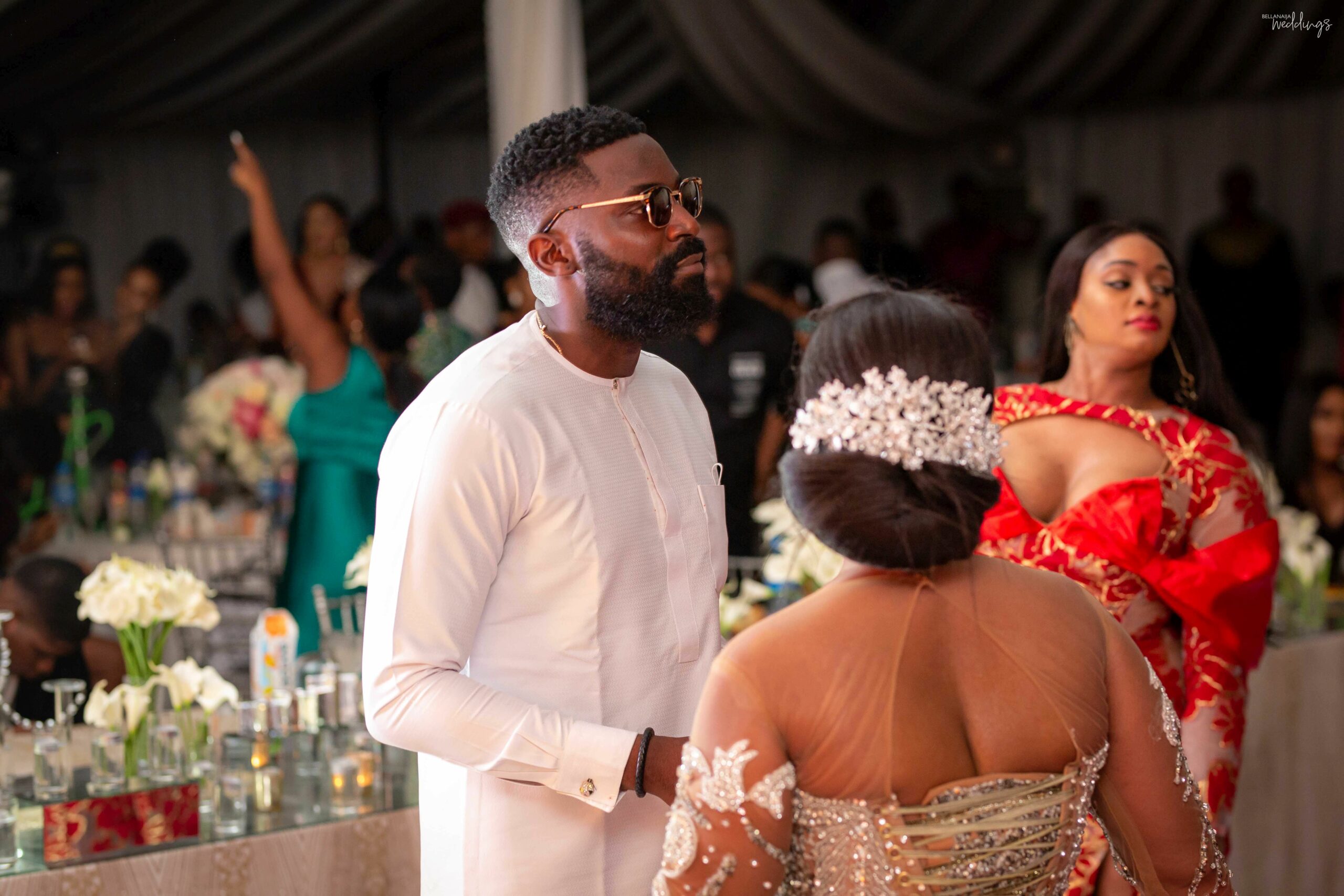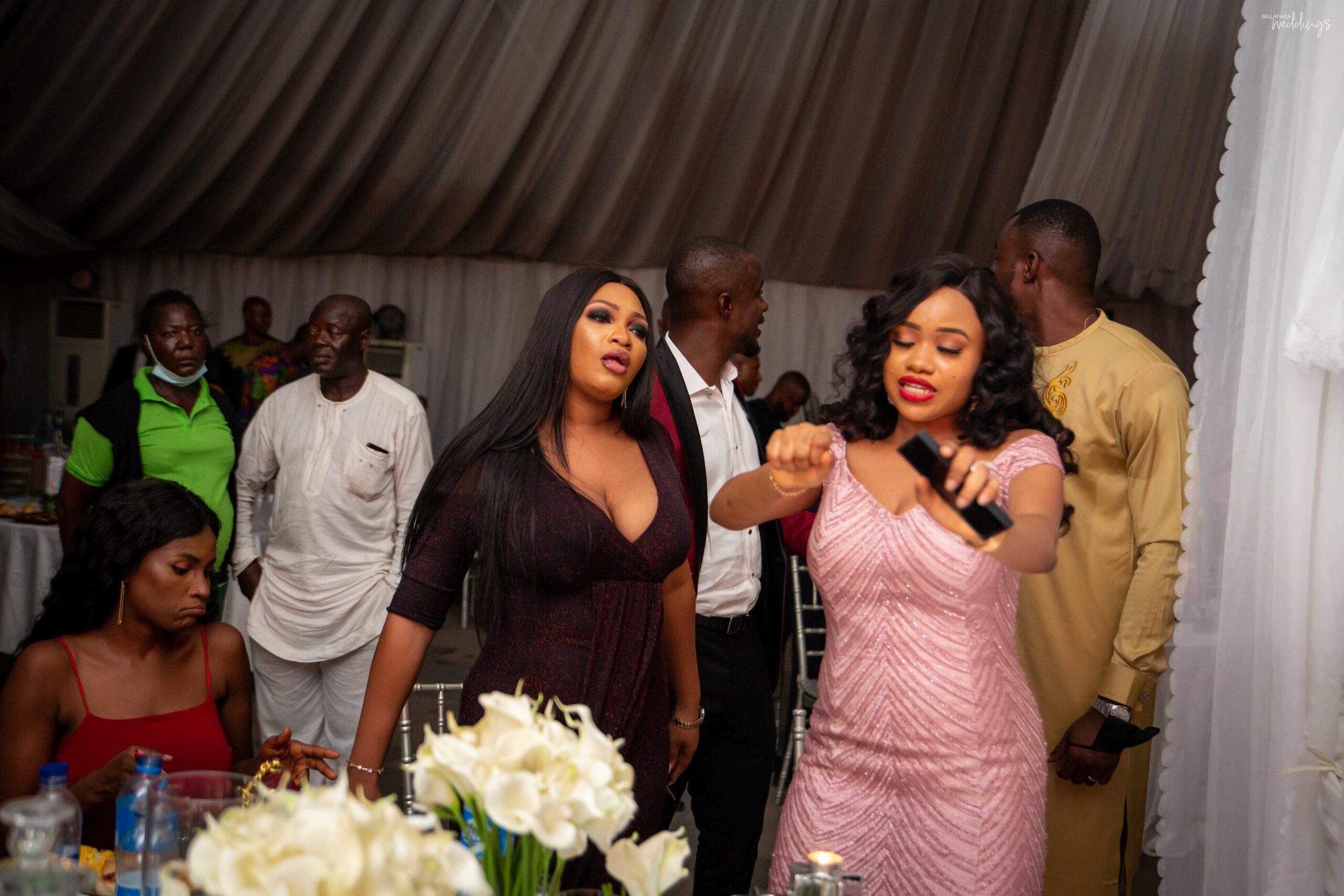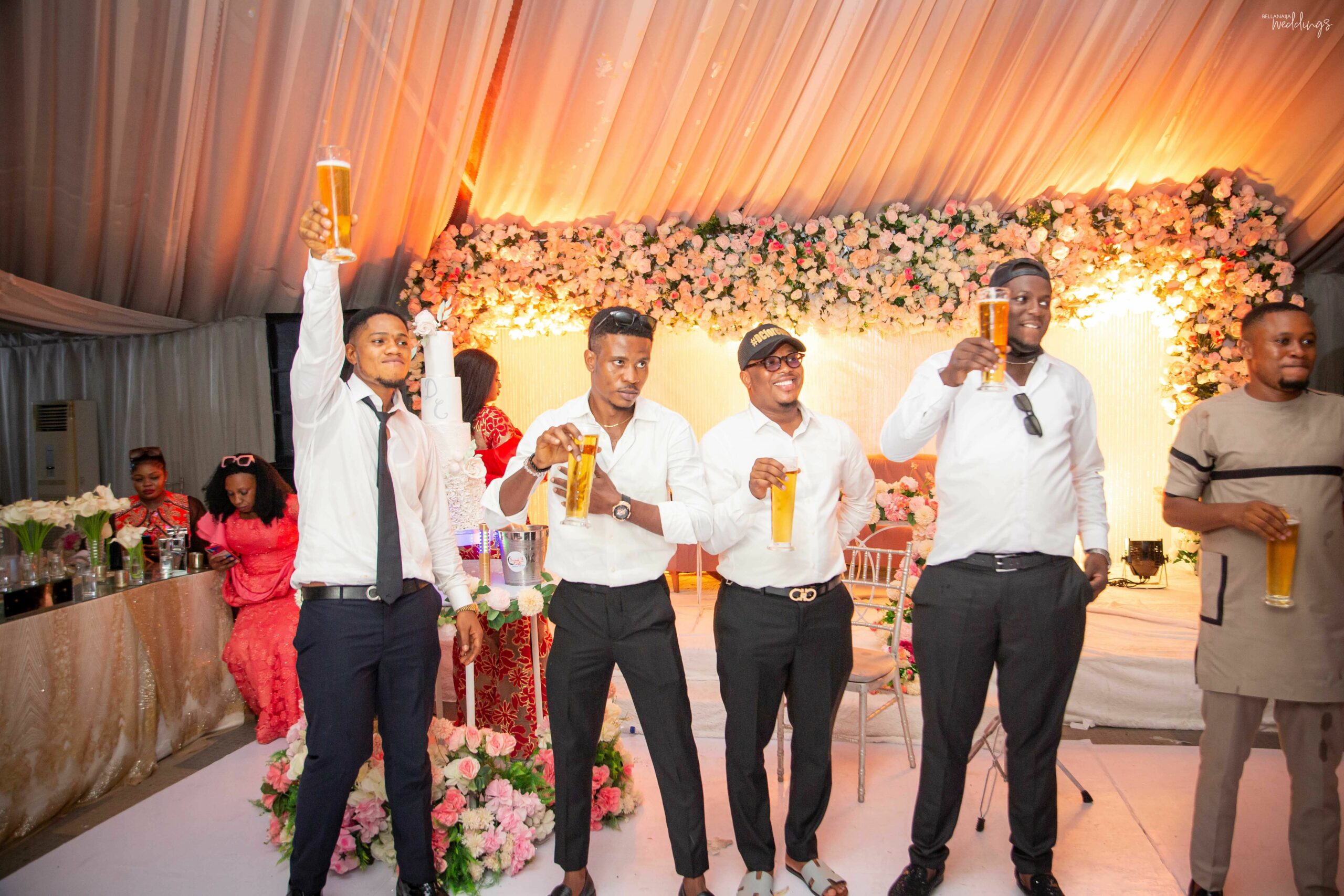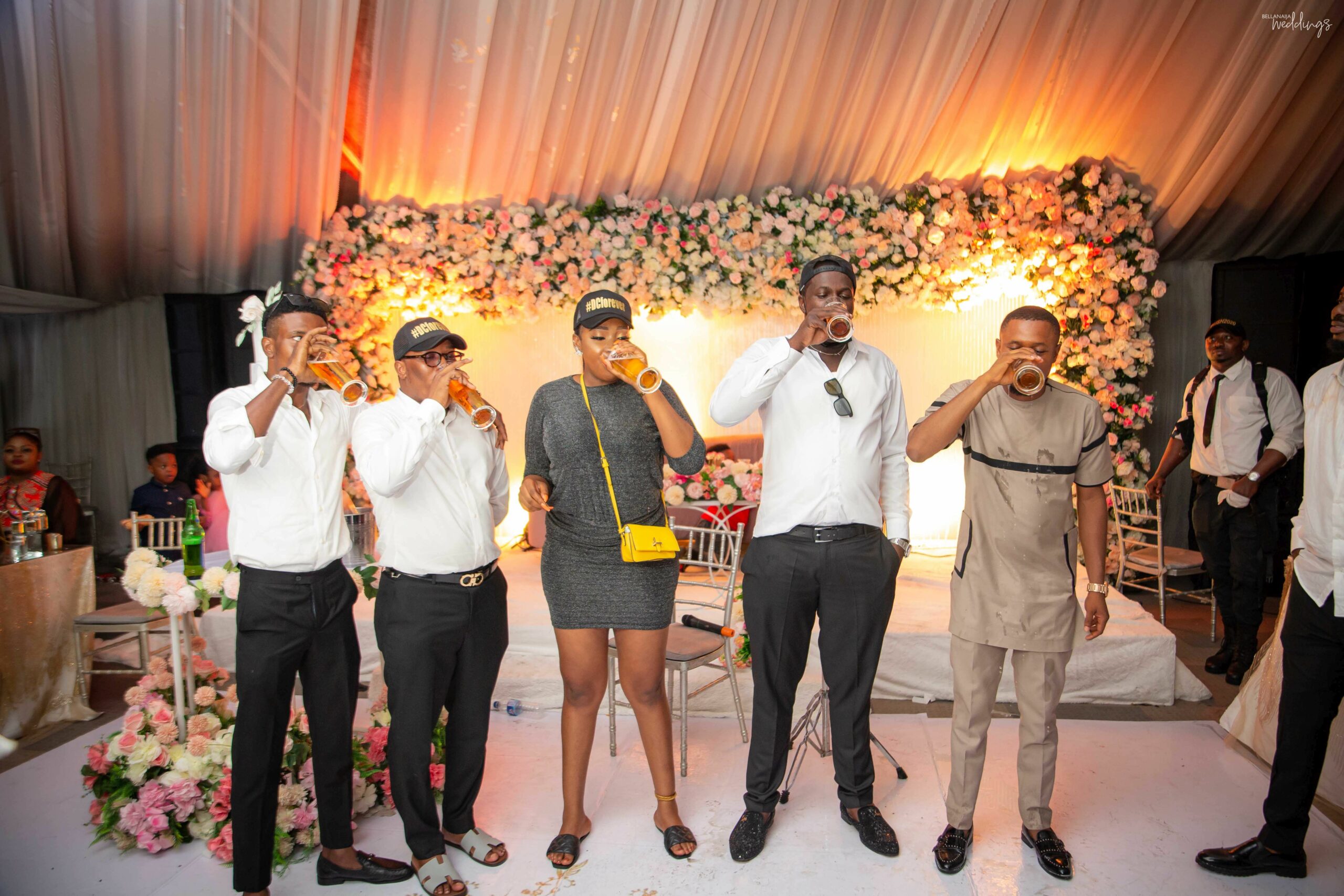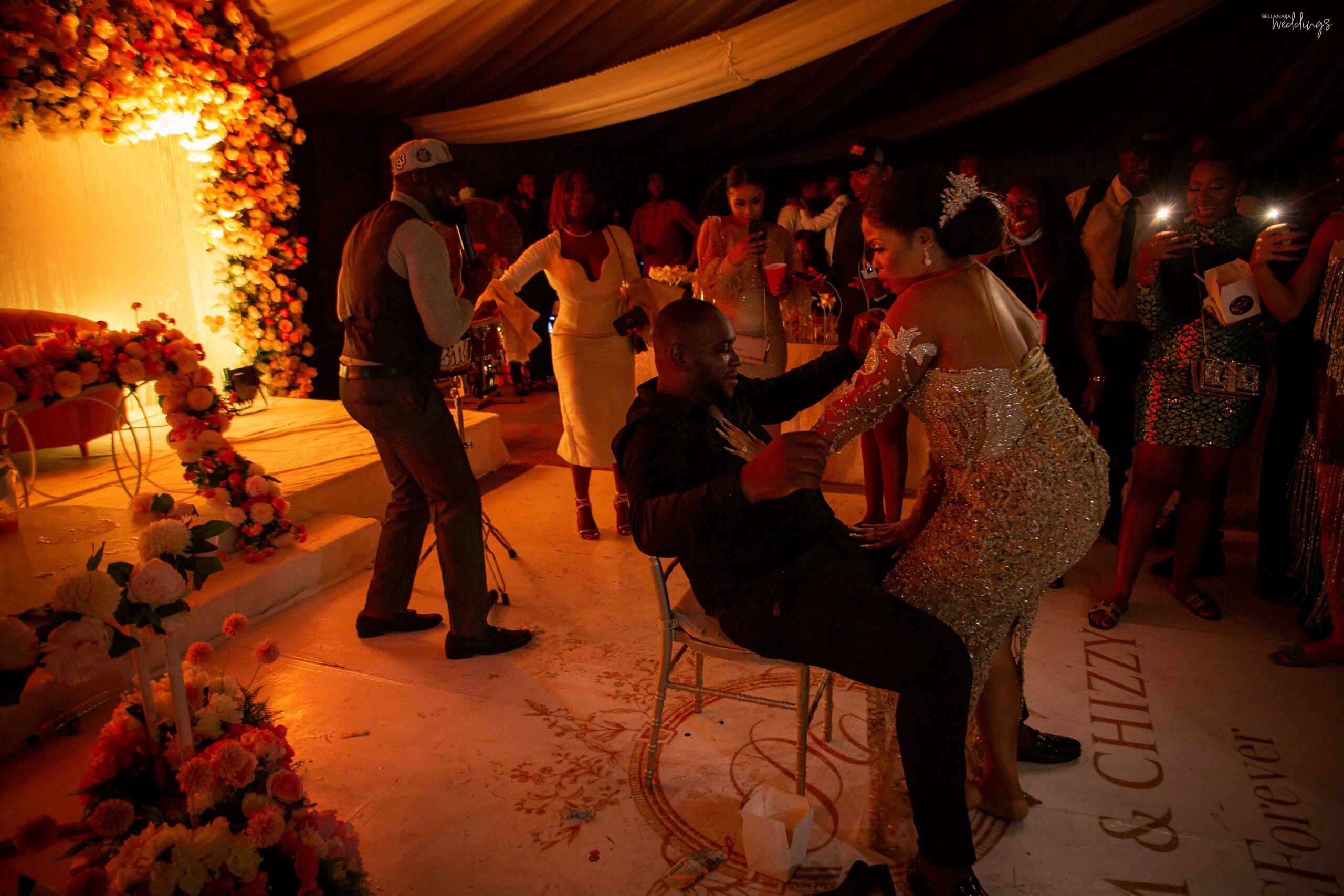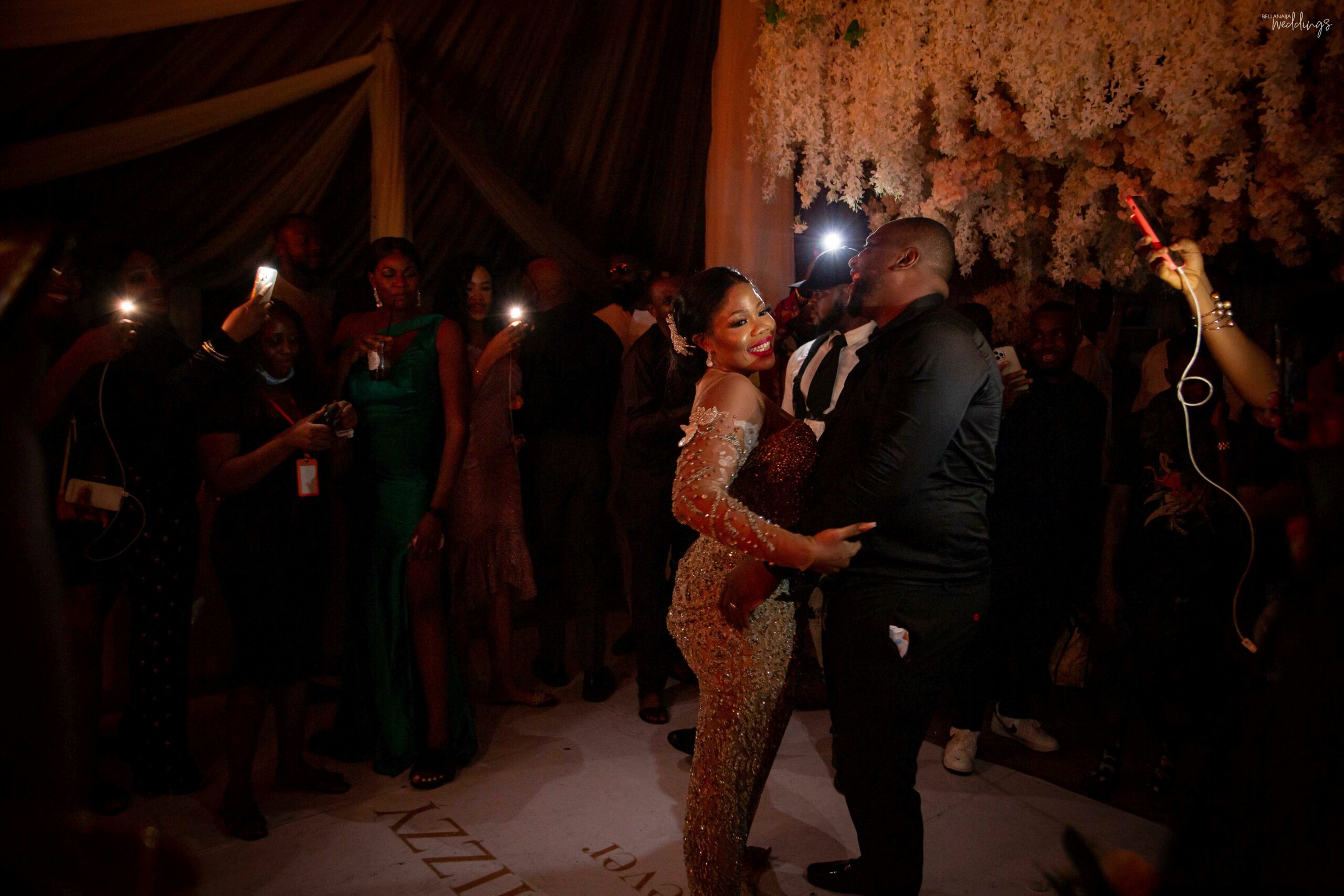 Credits
Bride: @kiddiesfav
Planner: @Eventsbynatalie
DJ: @djskura
MC: @officialkrisdee
Ushers: @peak_ushers79
Bouncers: @emgbouncers
Local food: @patoniakitchen
Intercontinental food: @chefbelle_
Drinks: @drink_taste
Cocktail: @aplusdrinks
Desserts: @creamy_crumbles
Afterparty food: @woligatorfoodsandcocktails
Wedding dress: @lacharisnigeria
Wedding accessories: @lavivabridals
Hairstylist: @marieghold
Makeup: @tshakky
Photography: @ts.imagery_events
Videography: @crownfeathersphotography
Decor: @lashpalms
Cake: @mabeladelights
Bride robe: @iwaaliclothing
Reception dress: @iwaaliclothing
Bridal boxes: @cubicprints
Room decor: @fabbridalsuite_ng | @colletteevents
Afterparty caps: @afterpartyprops