The world of fashion, including bridal fashion, is constantly evolving. Though culture remains mostly the same, there is a subtle addition of trends that makes it even more beautiful.
Today, we have this Igbo bridal beauty look that gives that modern touch while maintaining the solid and rich heritage of the Igbo culture. The glam by Dumsy Glow Touch is absolutely fab and we love the nude effect that gives the look a natural feel while making it pop at the same time. The simple low-bun hairstyle by Traccys Beauty is worth loving.
If you're yet to decide on a look for your trad, then you're in the right place.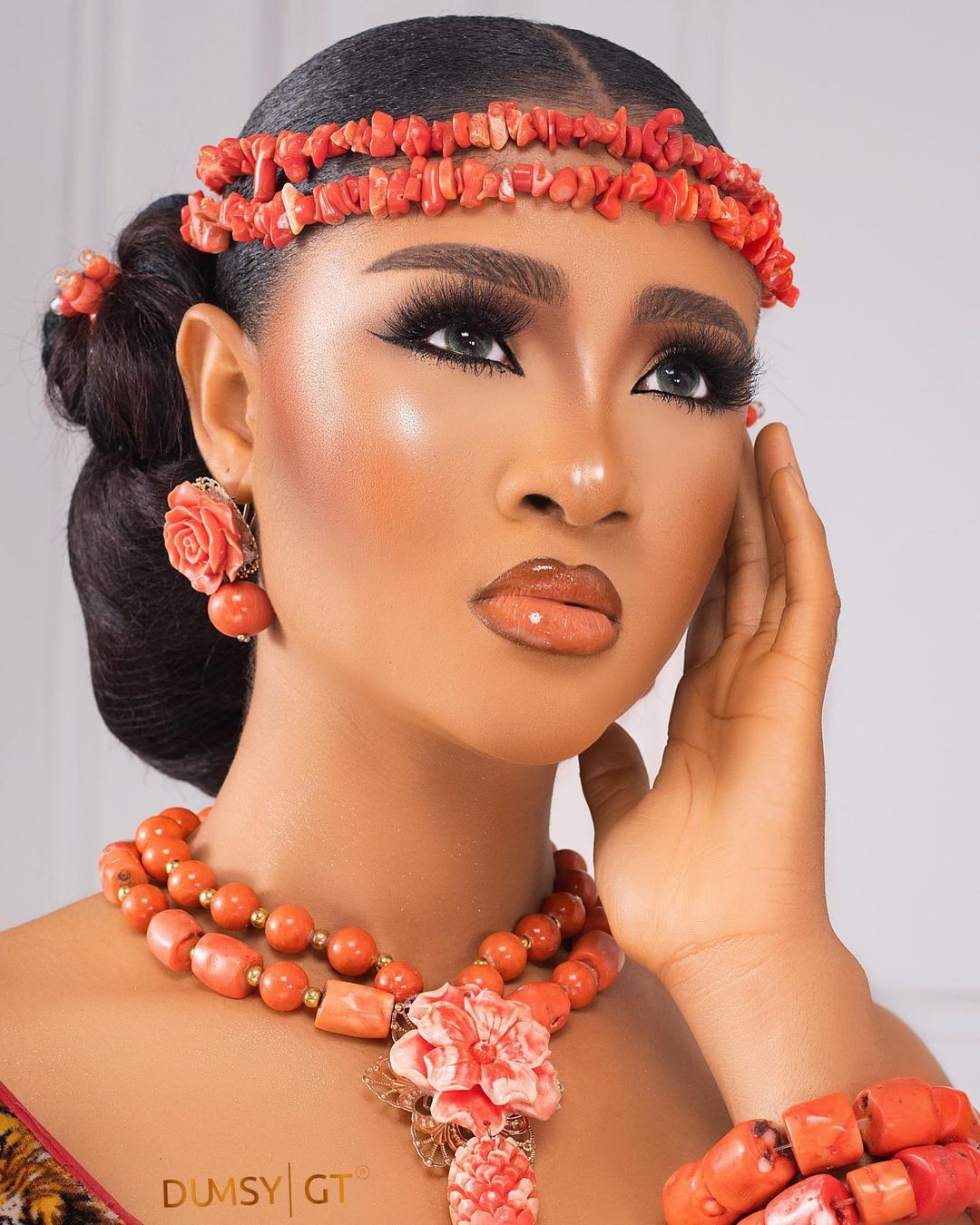 Credits
Makeup: @dumsyglowtouch
Model: @_traceeee_
Hairstyling: @traccysbeauty
Beads: @quincybeads
Photography: @golds_lens
Doll Lens: @kaimacostmetics