Seeing how diverse our culture is, it is only right that we highlight and celebrate our own. This beauty look focuses on the Edo brides and how gorgeously they are dressed for the day. In the embroidered velvet wrapper with coral beads and the horsetail, you can tell that it is from them.
But today, the team of talented wedding vendors behind this look decided to switch it up a bit. They portrayed the Edo bride-to-be in a modern sophisticated outfit with corset detailing and blings and totally nailed the entire look with a matching colour popping face glam.
Keep scrolling to read the description of the look from the makeup artist.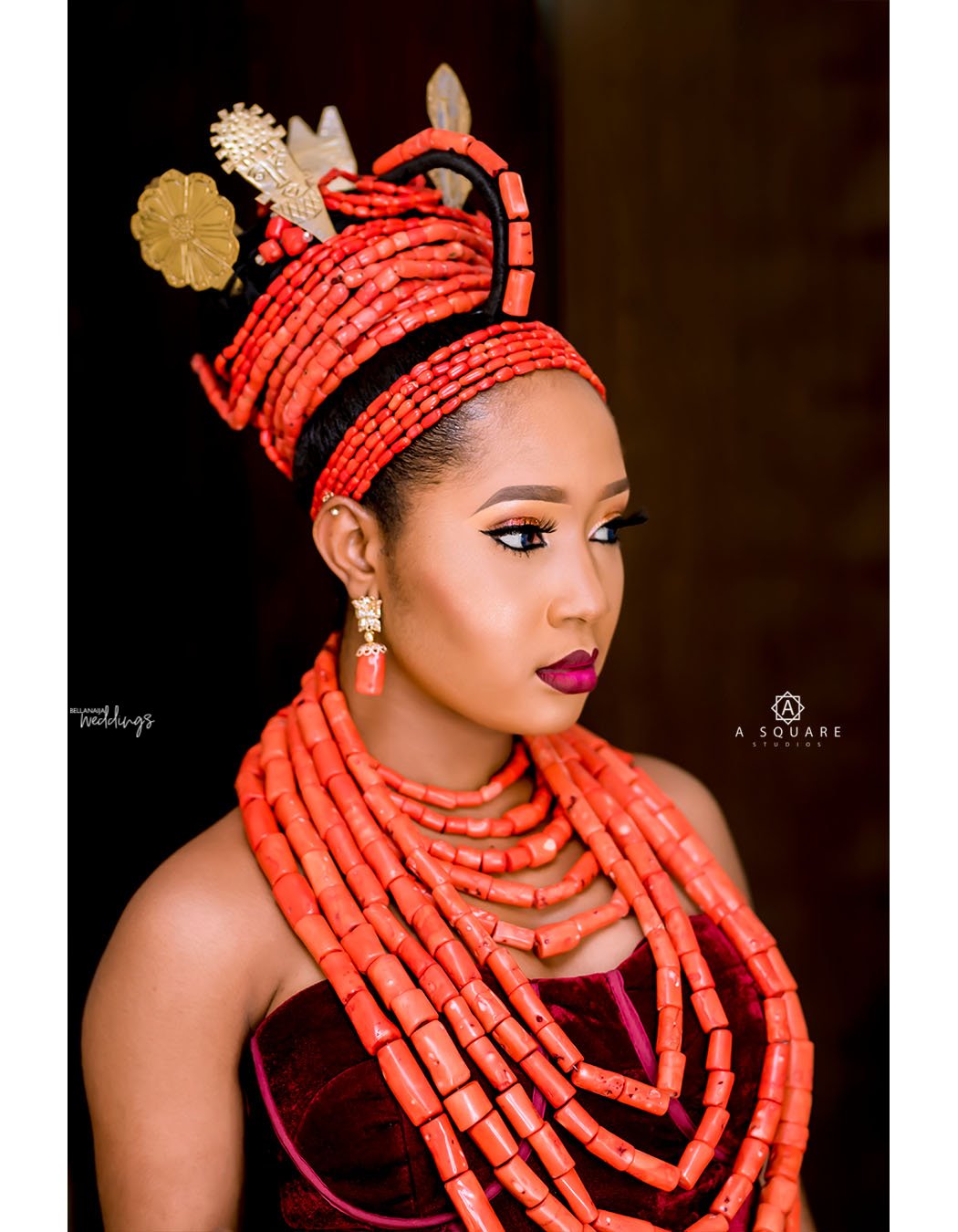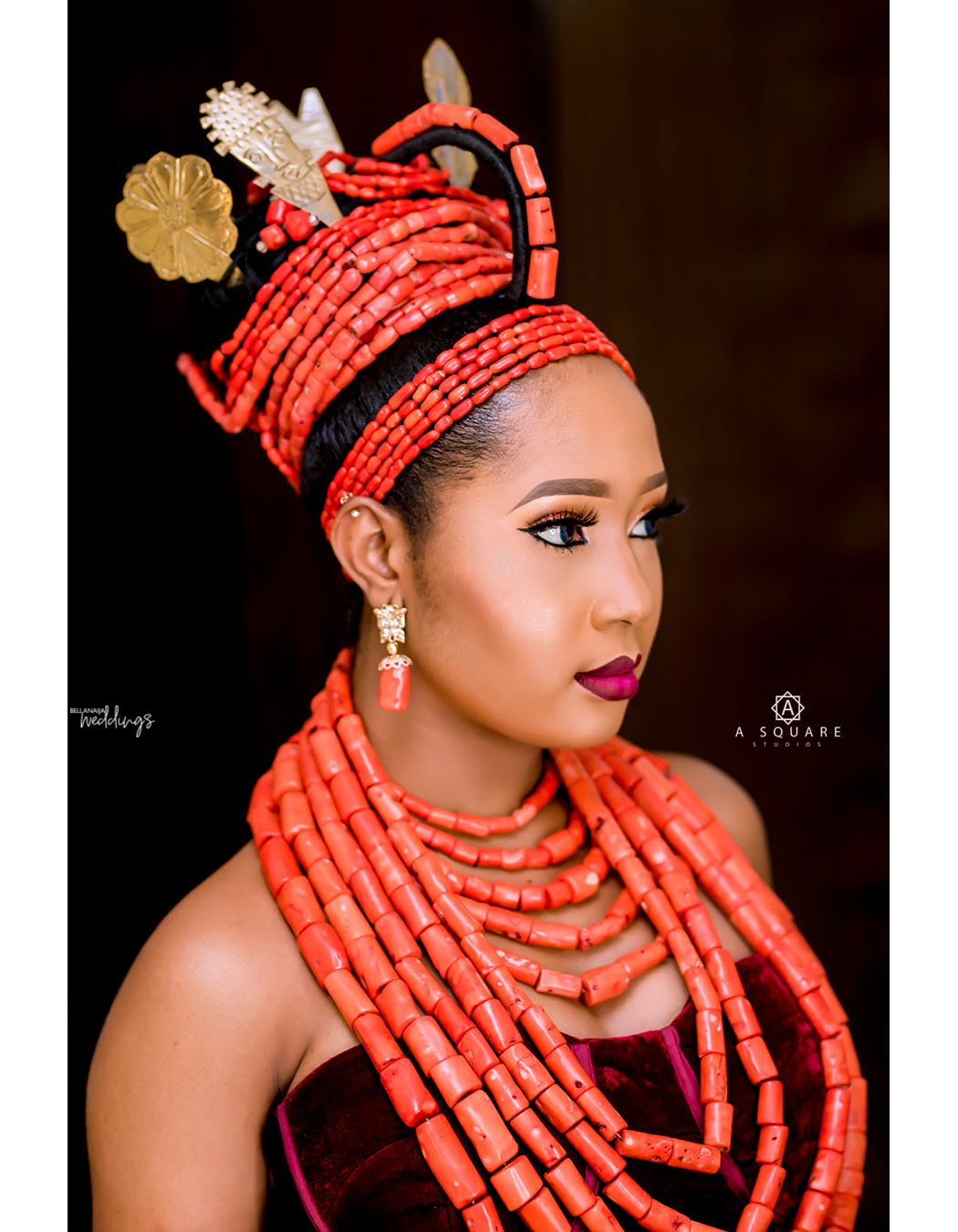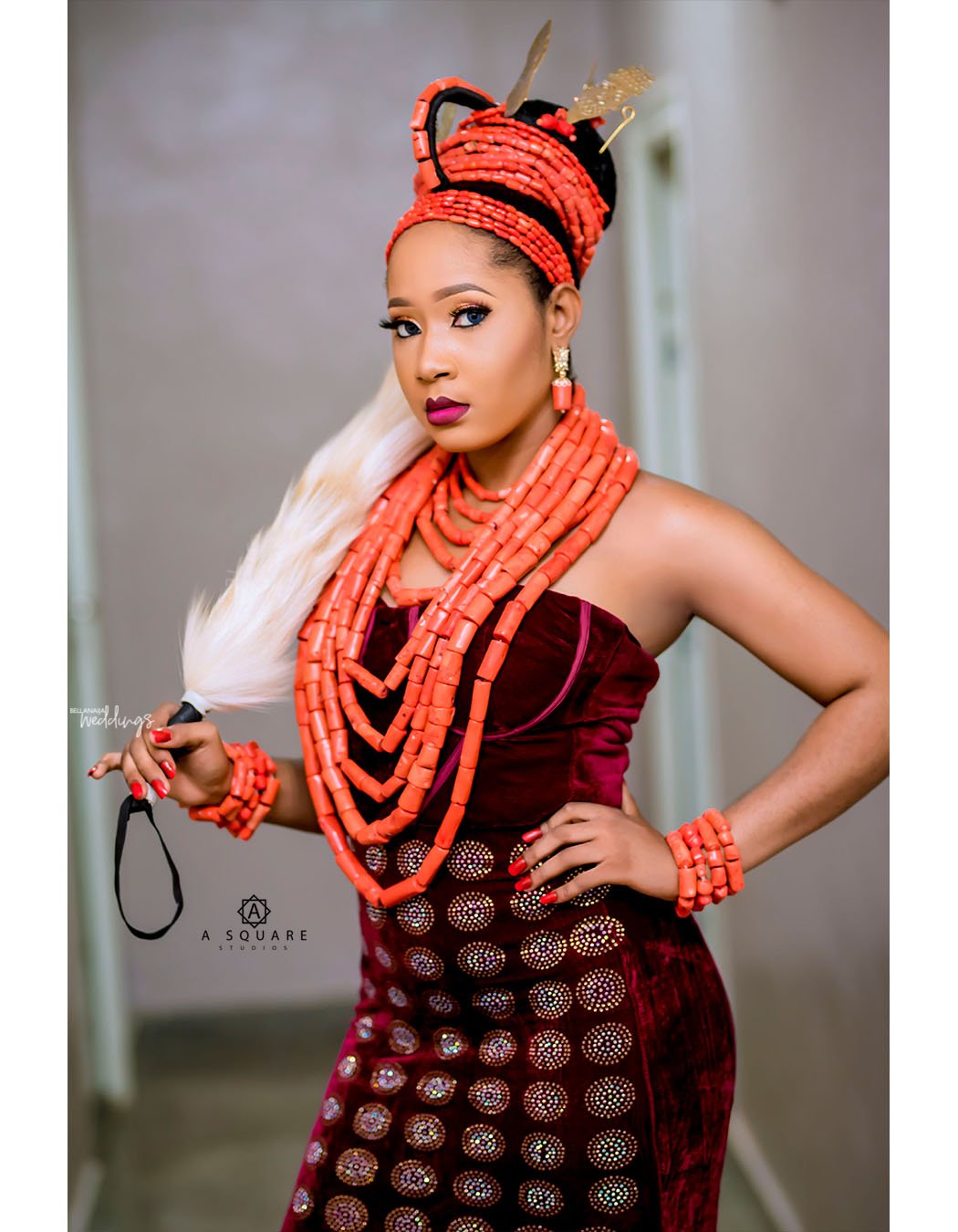 Makeup artist, Oteniara Makeovers gives a little description of the look:
Edo people are known for their rich culture and the way they adorn themselves with coral beads. Hence we decided to incorporate a corset outfit with blings on the velvet instead of the usual embroidered velvet wrapper. This look is more chic and modern and edgy. We hope that Edo brides-to-be are inspired to use a corset dress with toned velvet adorned with rich corals and perfectly styled hair with beads.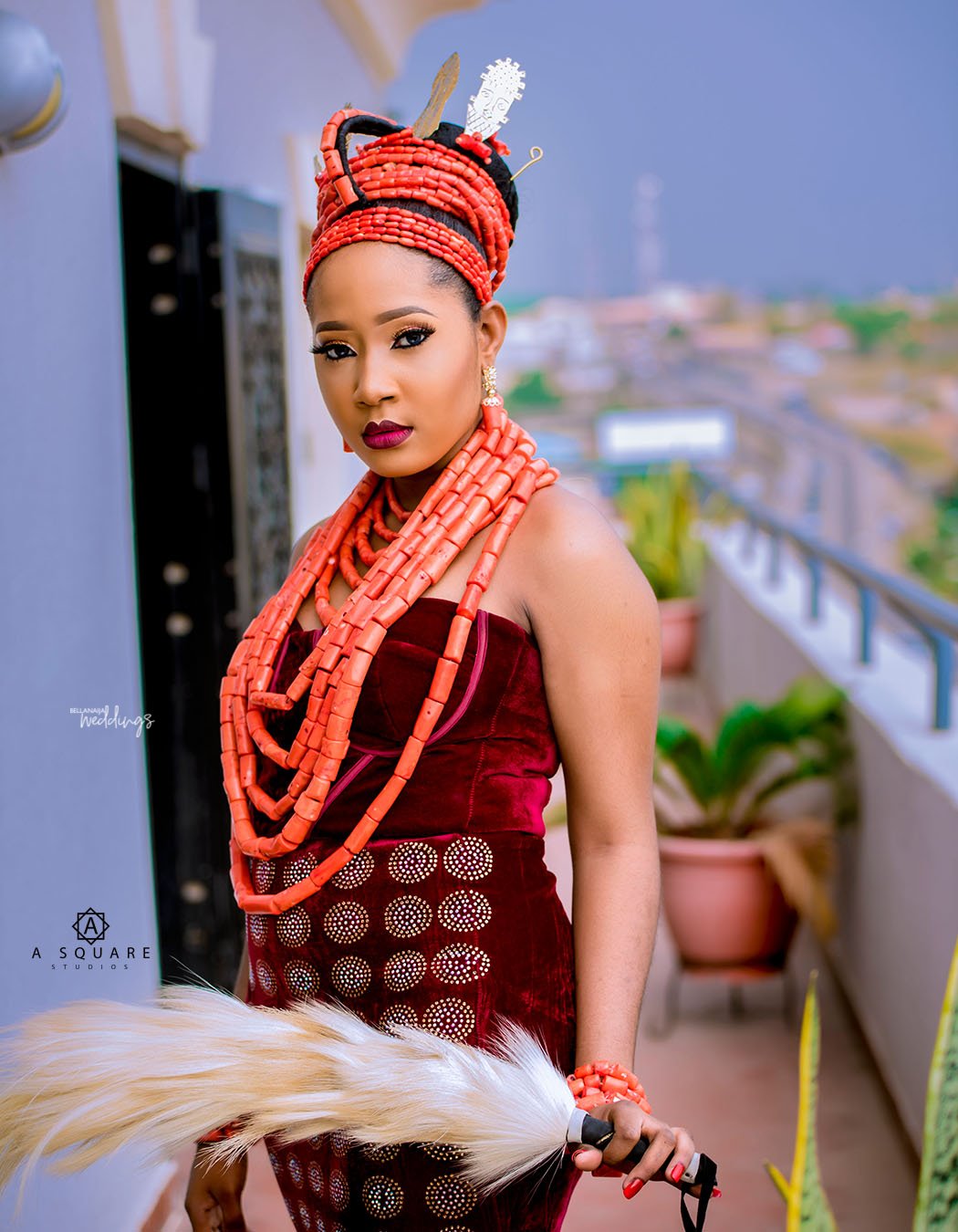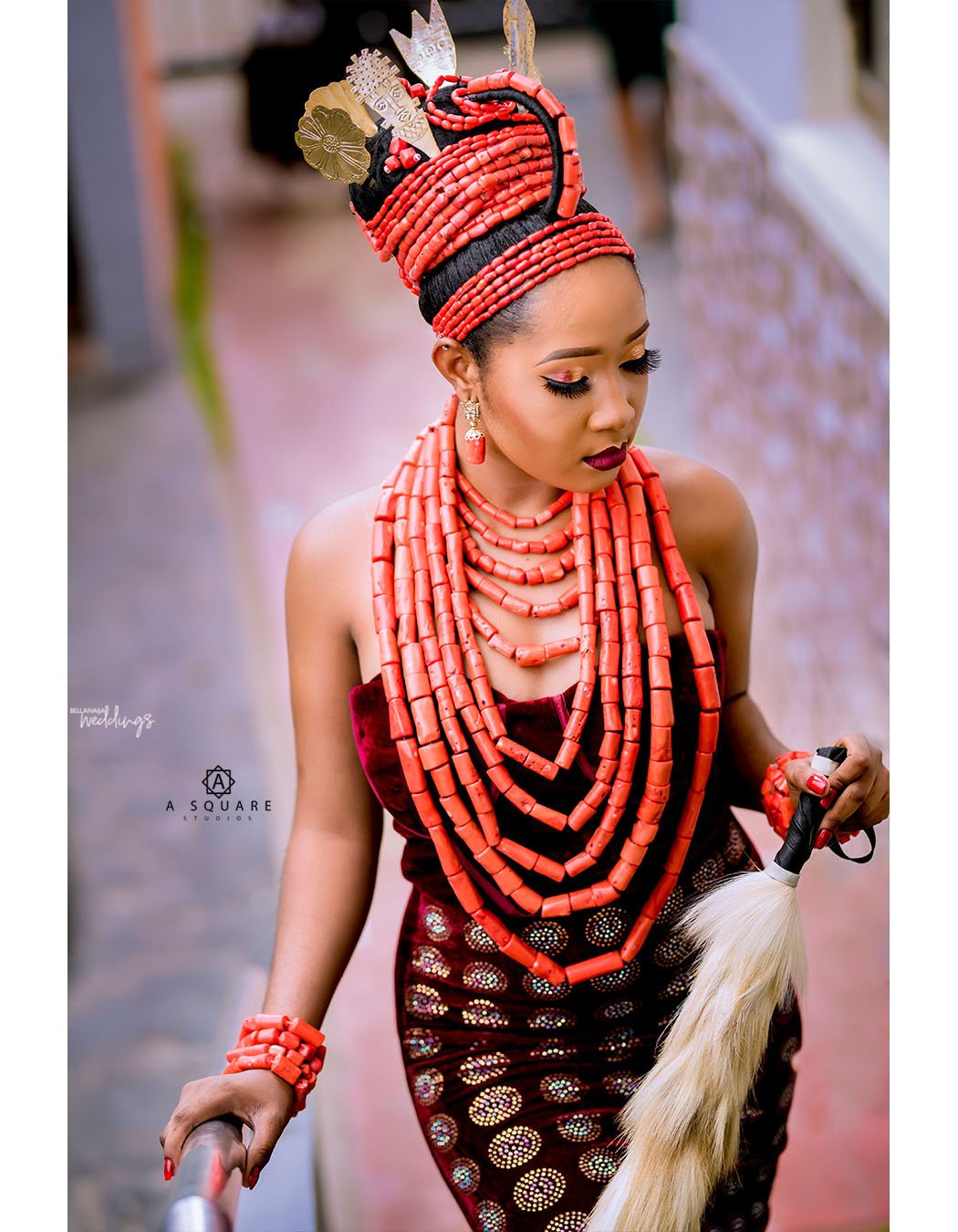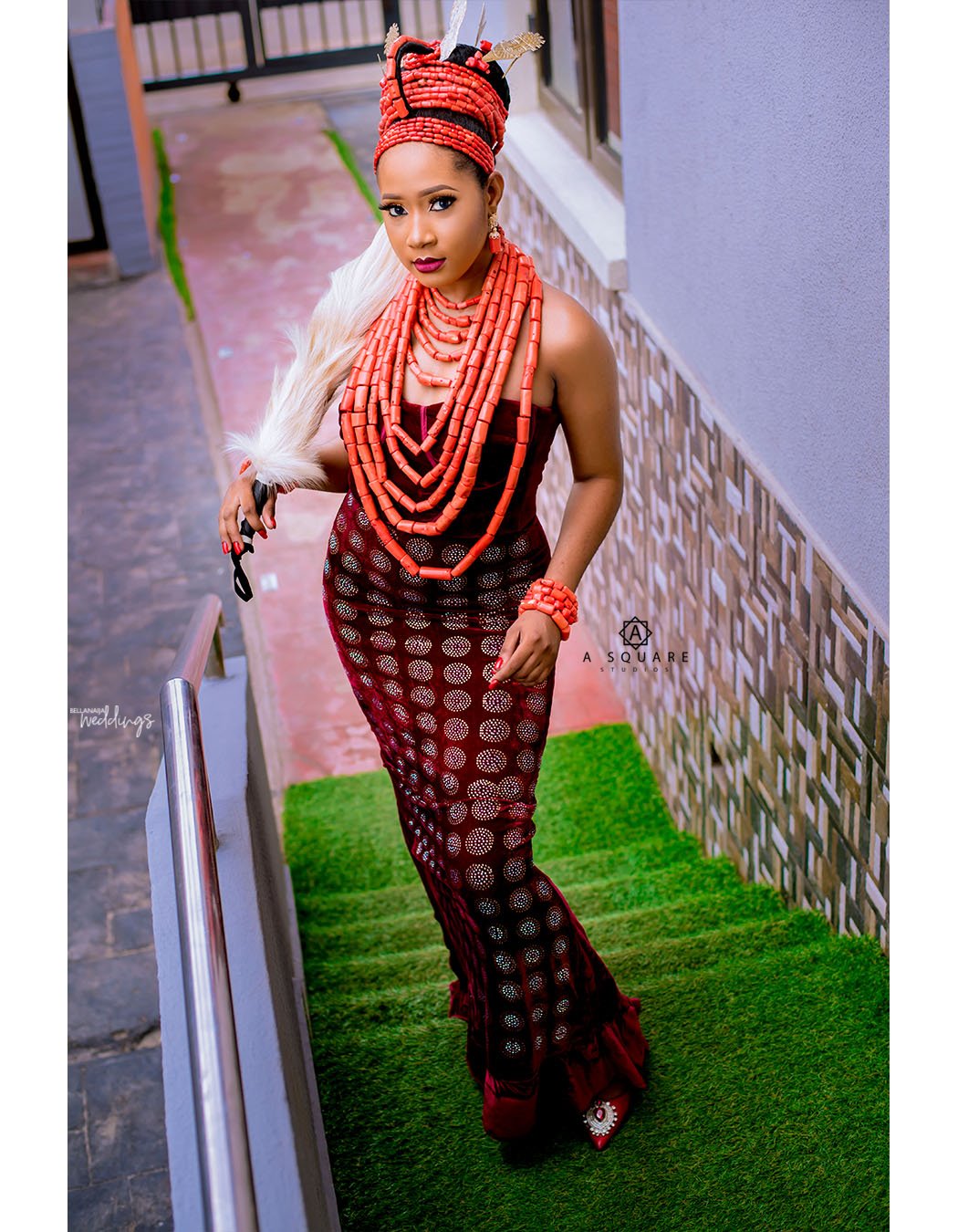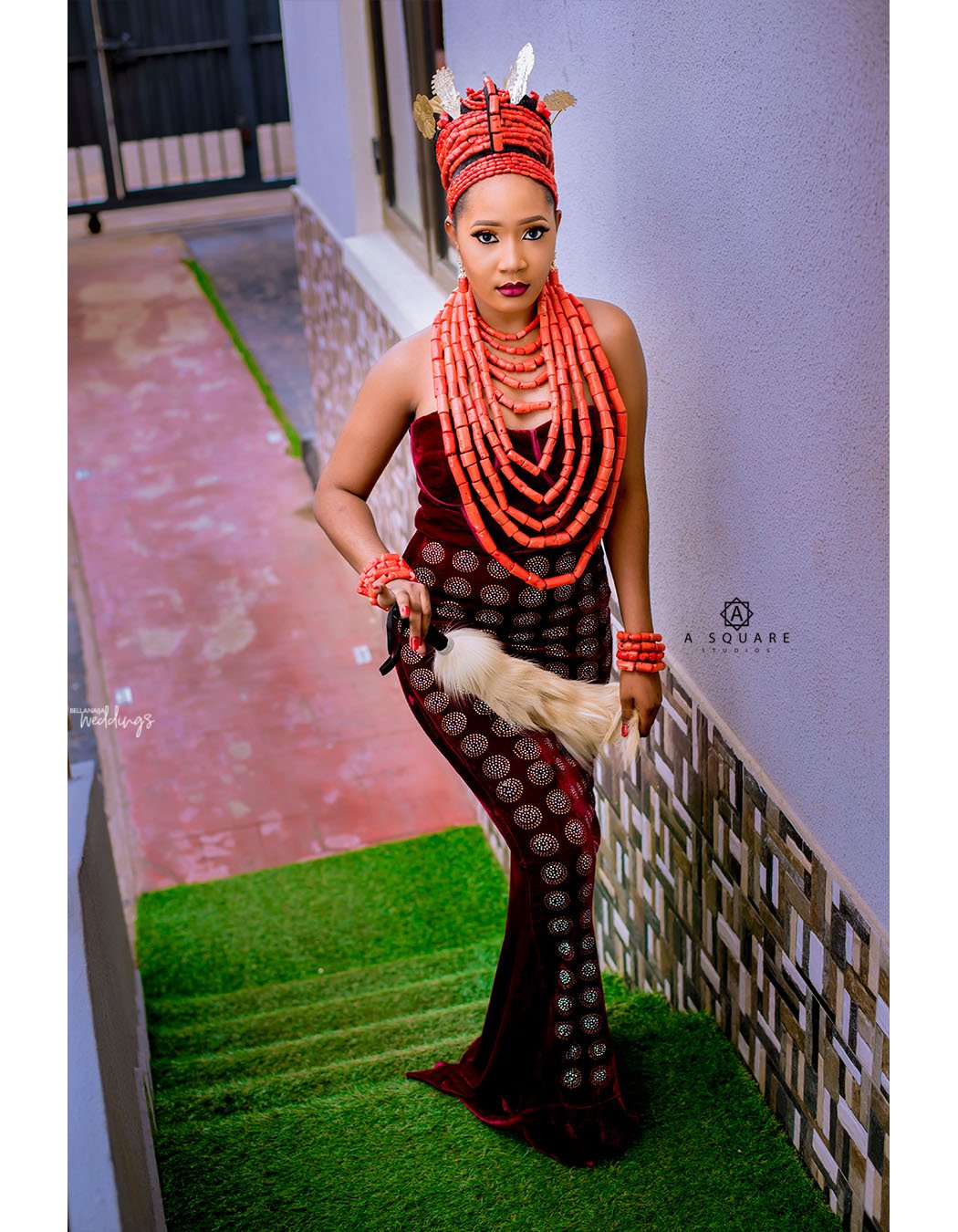 Credits
Makeup: @oteniaramakeovers
Outfit: @jenrewa
Beads: @justbeadit_ng
Hair: @hairbysleame
Photography: @asquarestudios
Shoes: @sholaclothier
Model:@_petitemodels