When we say we love, love, we are really are not joking.
So today we will be celebrating the beautiful love that exists between Jean and Stanley that led to their commitment to spend their forever together. Gladly we get to see them create lasting memories in their pre-wedding shoot and honestly each picture says a little something about them as individuals and as a couple.
We are particularly thrilled with their love story. The beautiful artworks, colours, paintings and their matching outfits all brought that vibrant feel to the shoot. We never know, they might be art lovers. Just so you know, the new bride, Jean told us their love story and you definitely don't want to miss it.
Keep scrolling and enjoy while you also check out more contents here.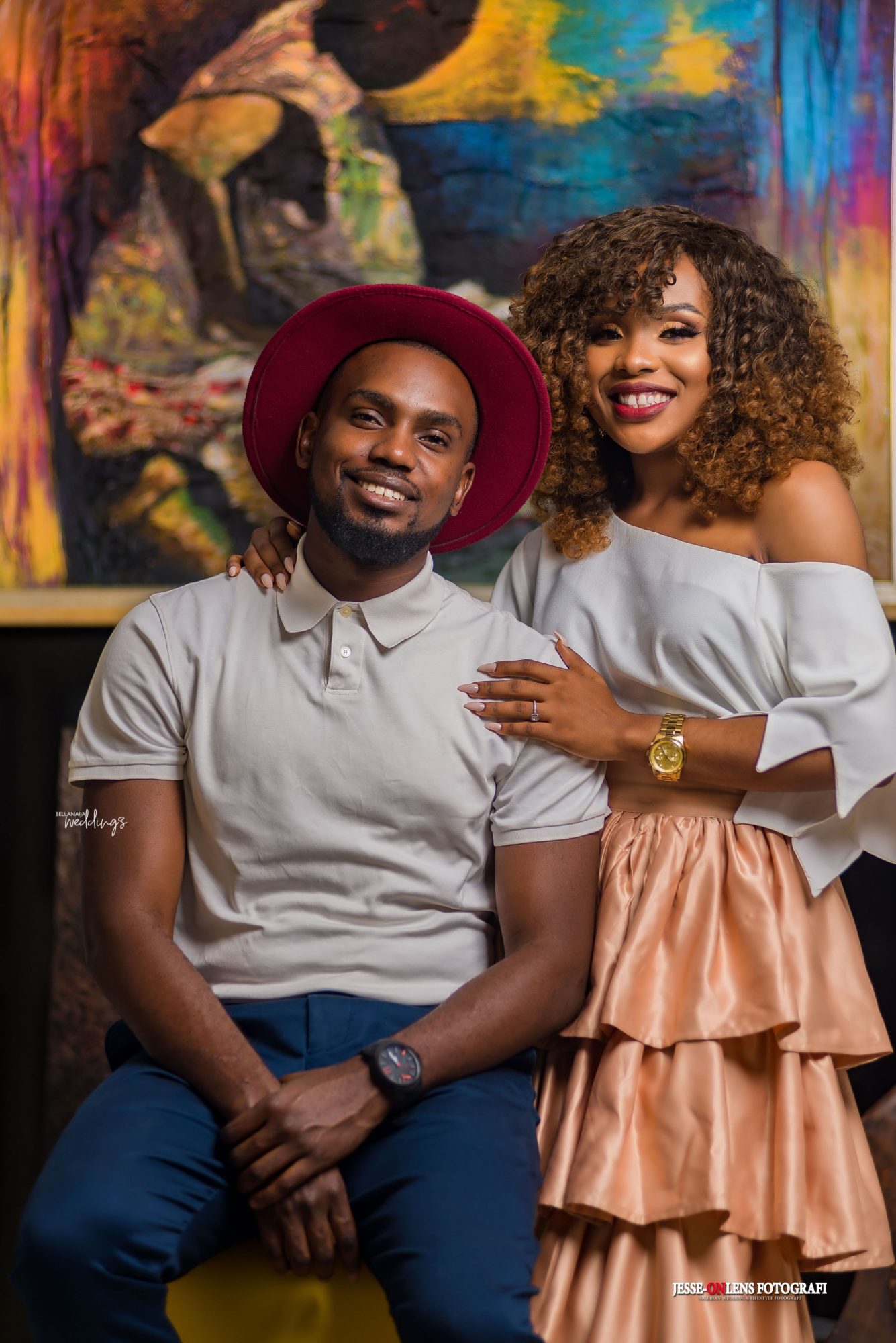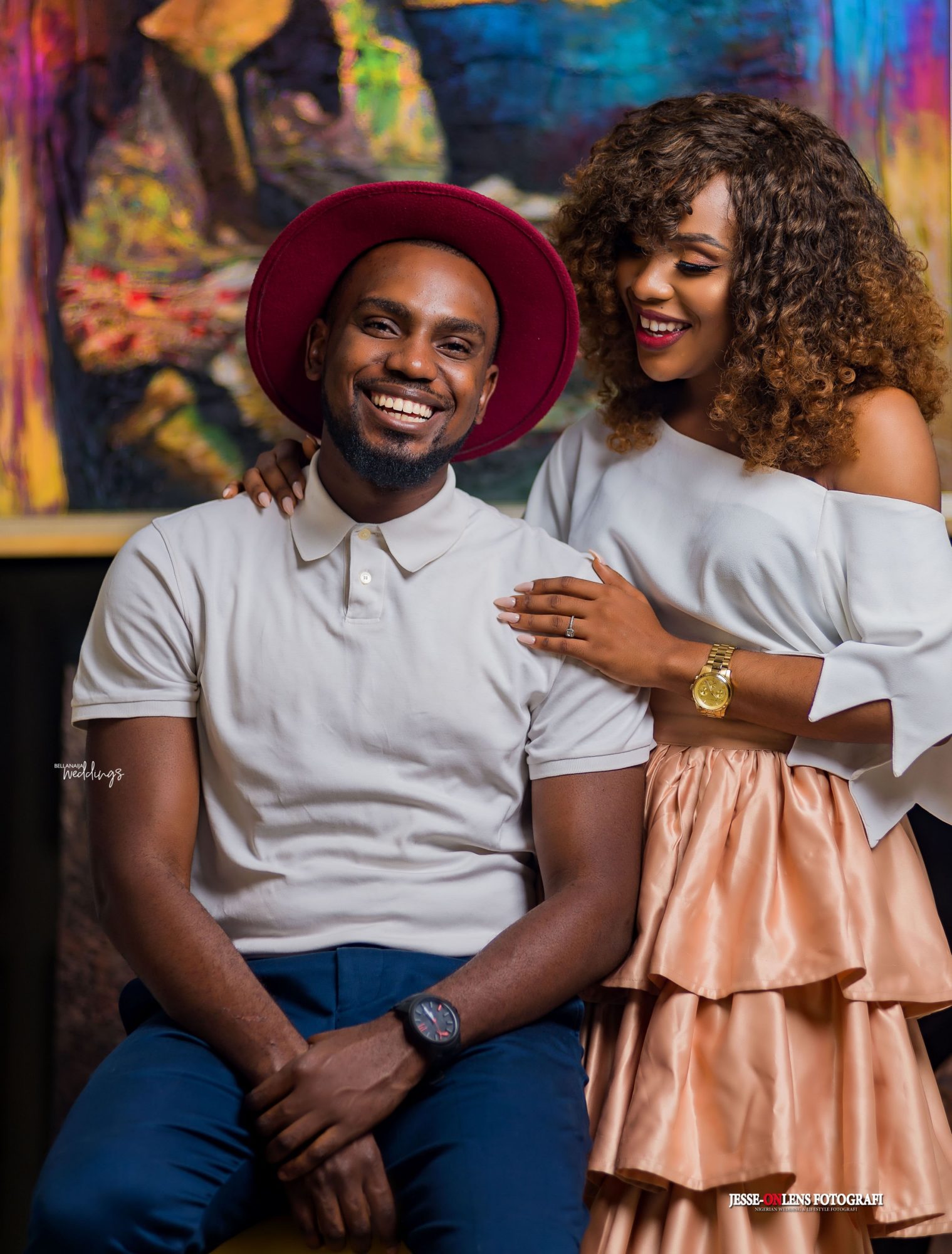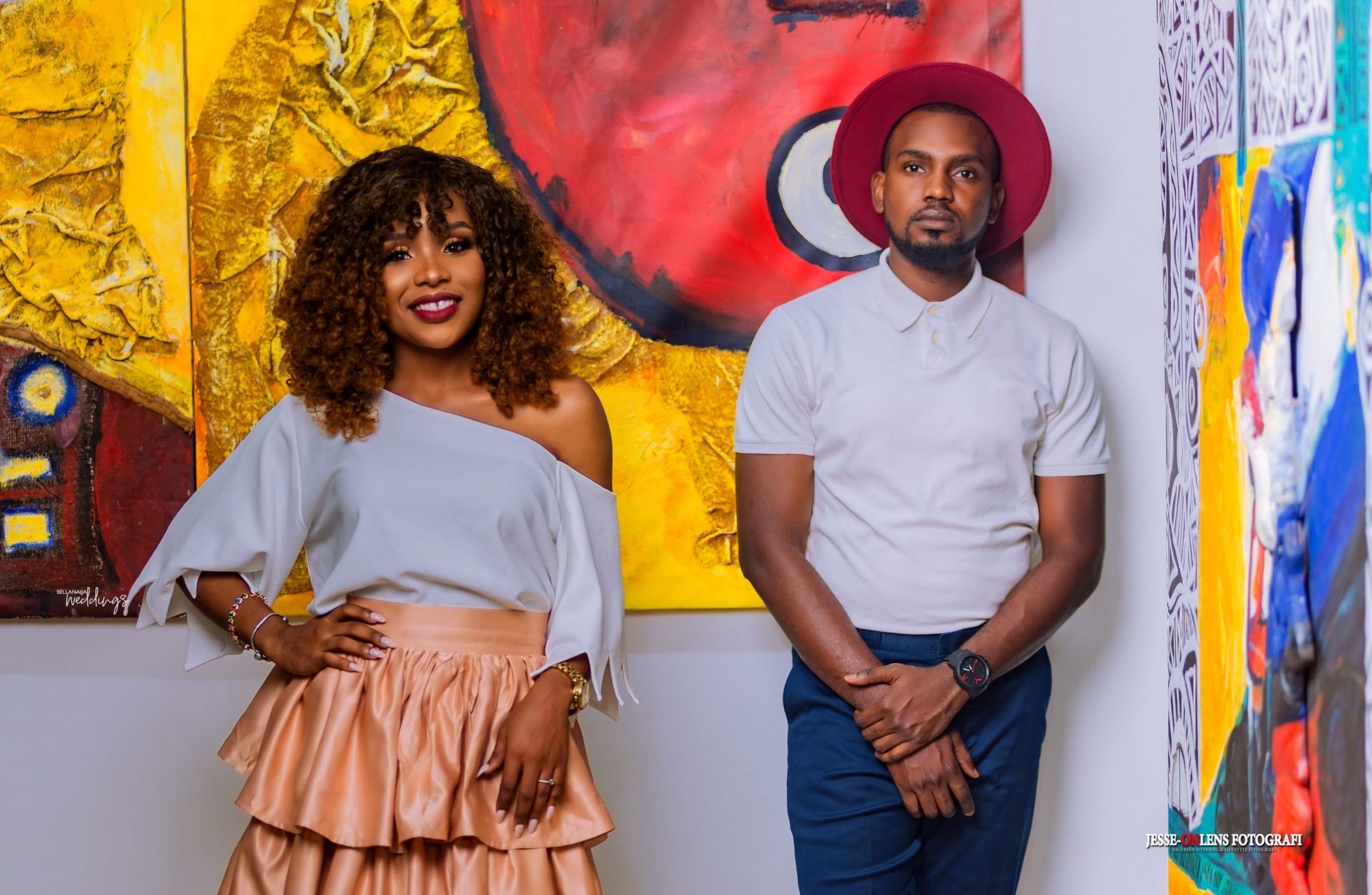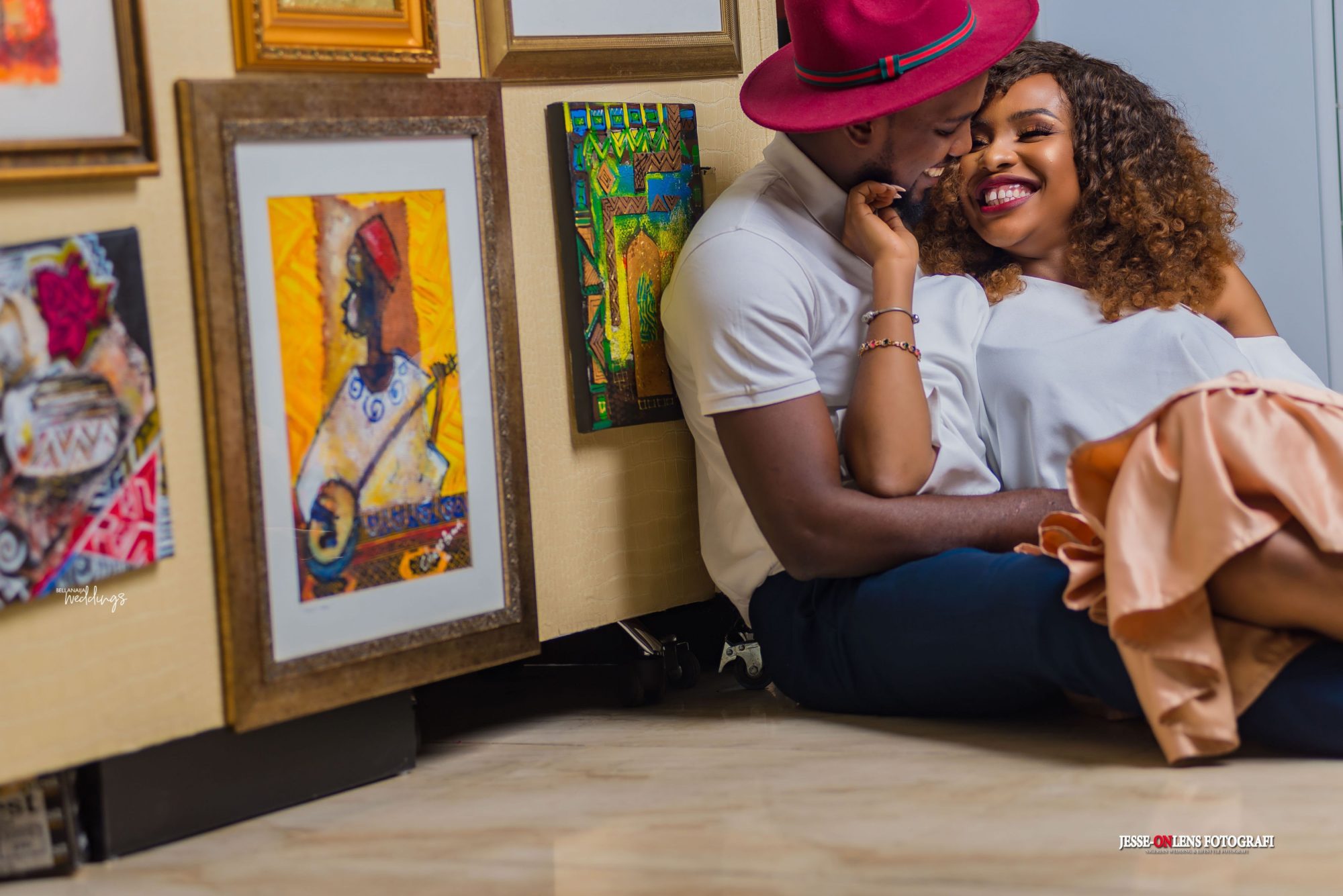 I had a lovely evening hangout with my friends when Stanley and a few mutual friends came in a little while later to join in. I was really hungry and tired from the day's work and so I didn't exactly pay attention to the conversation on the table. We all called it a day at the end of the night with I and Stanley barely having a conversation. I only remembered him as the guy who cracked the jokes on the table while he remembered me as the girl with the killer smile.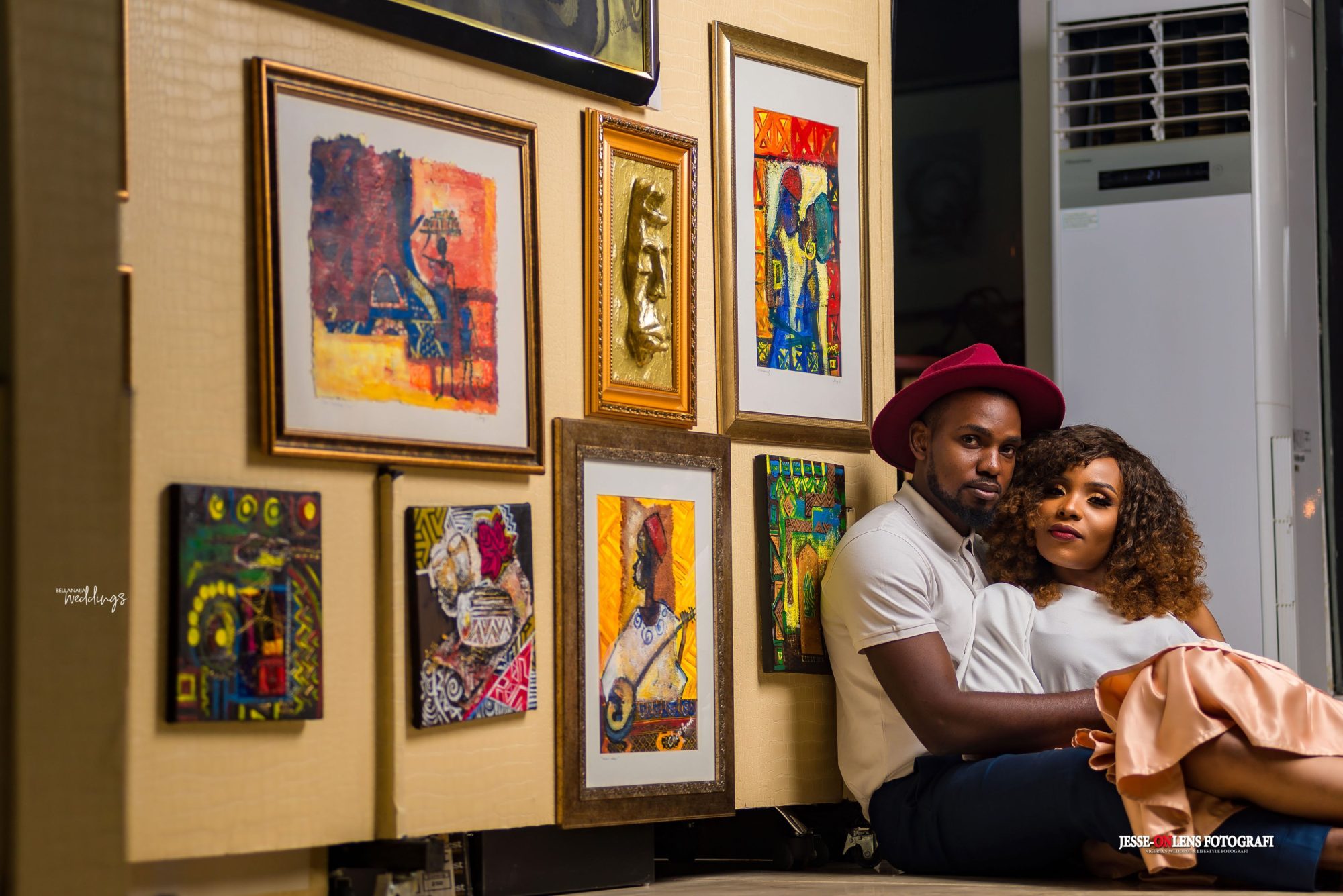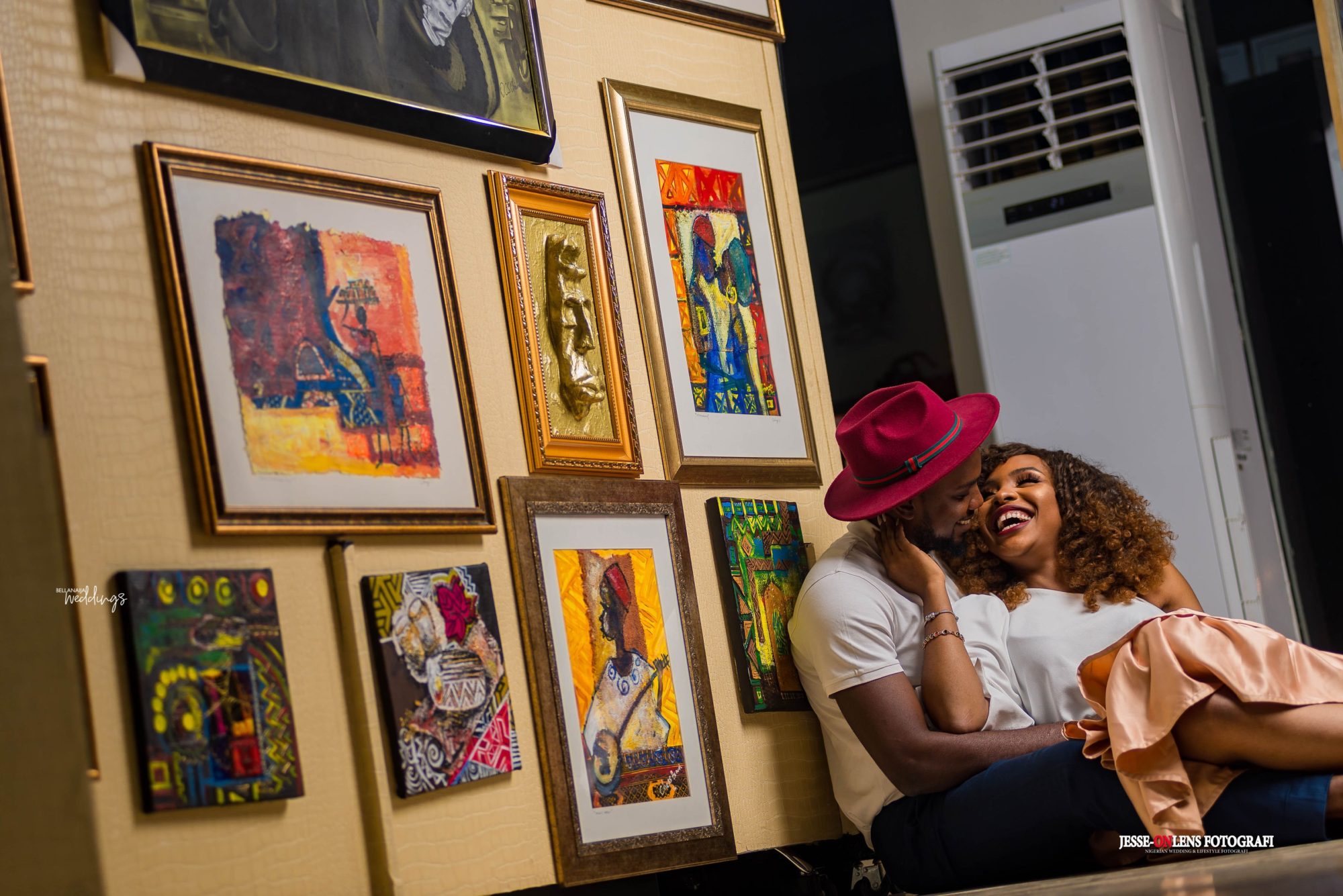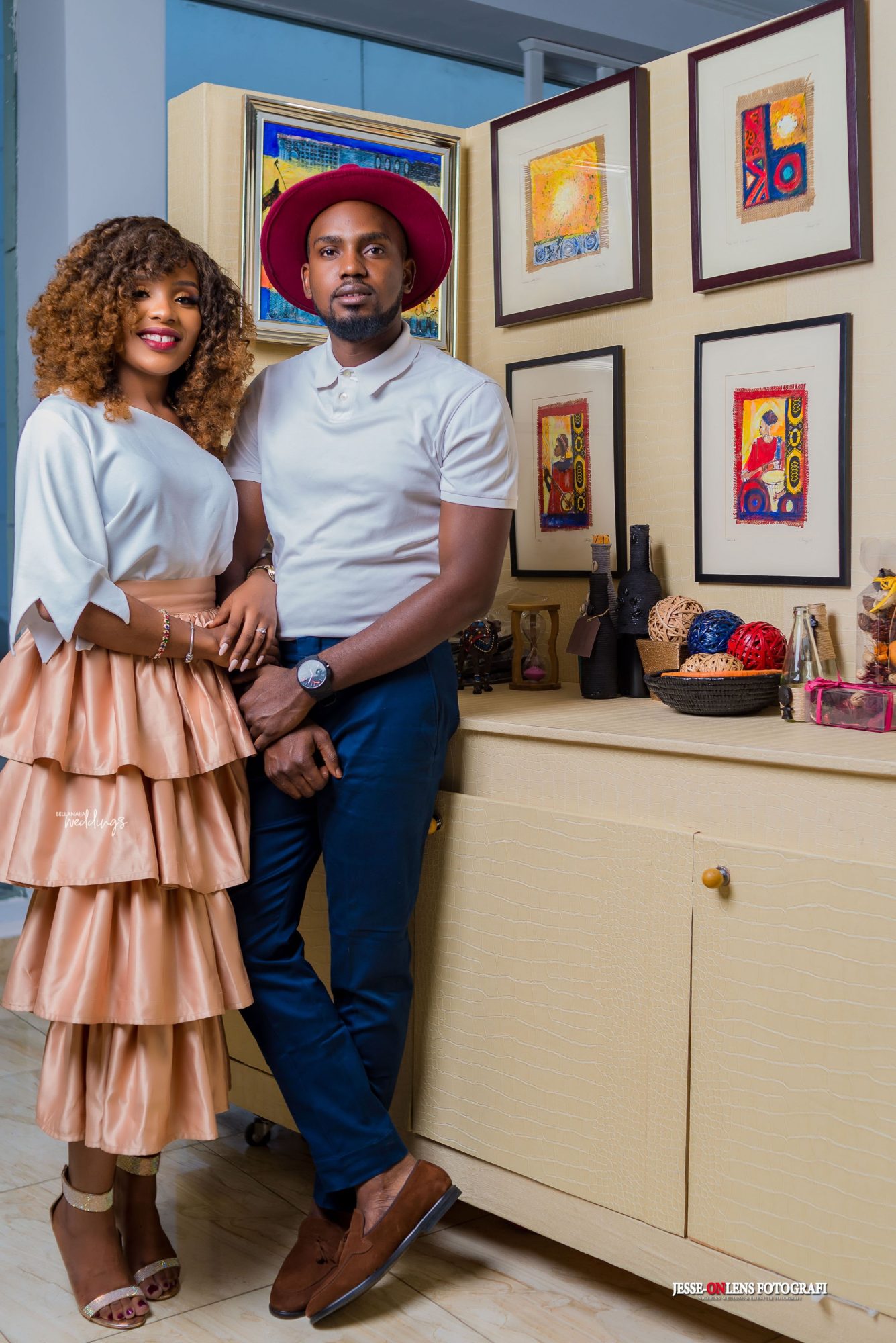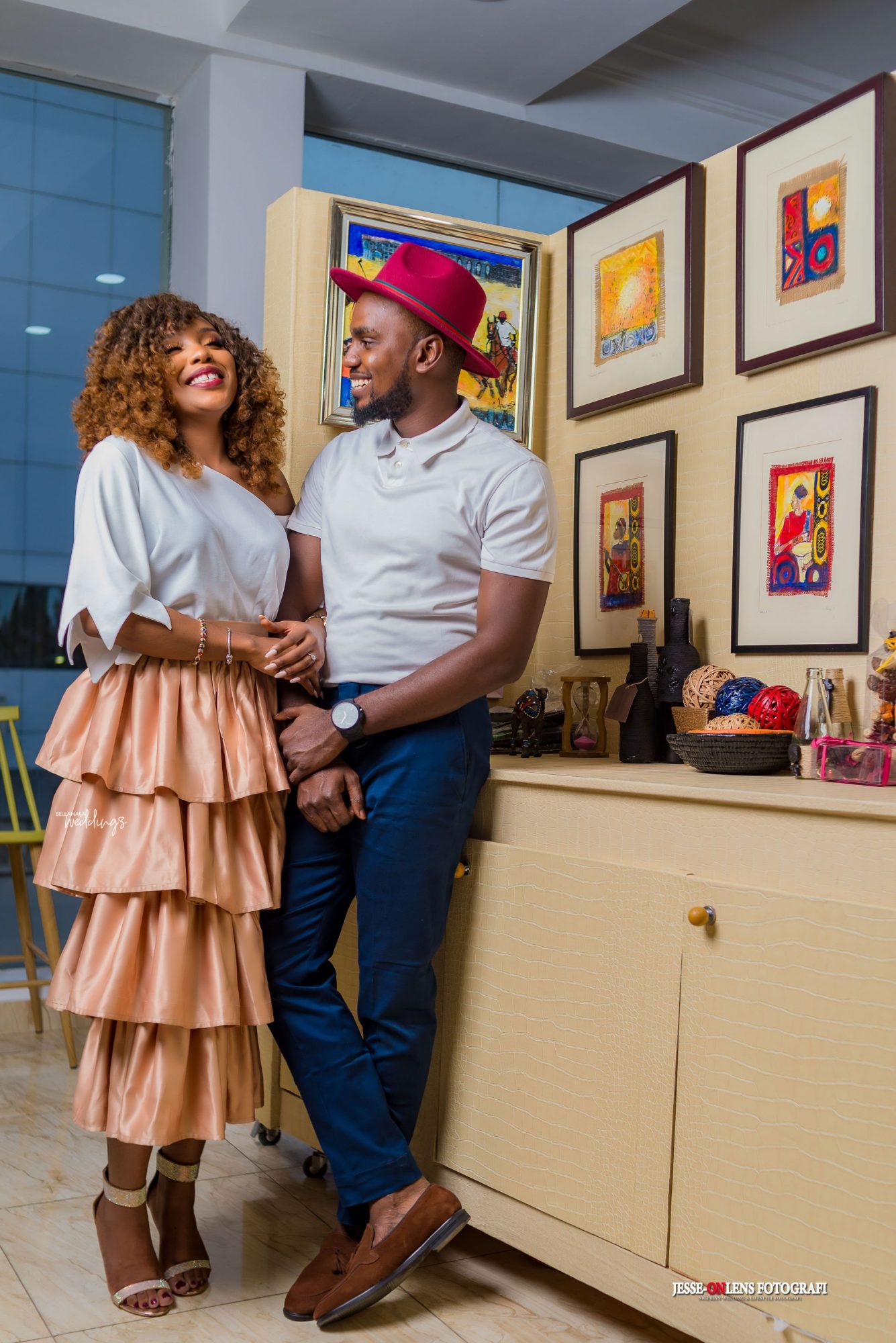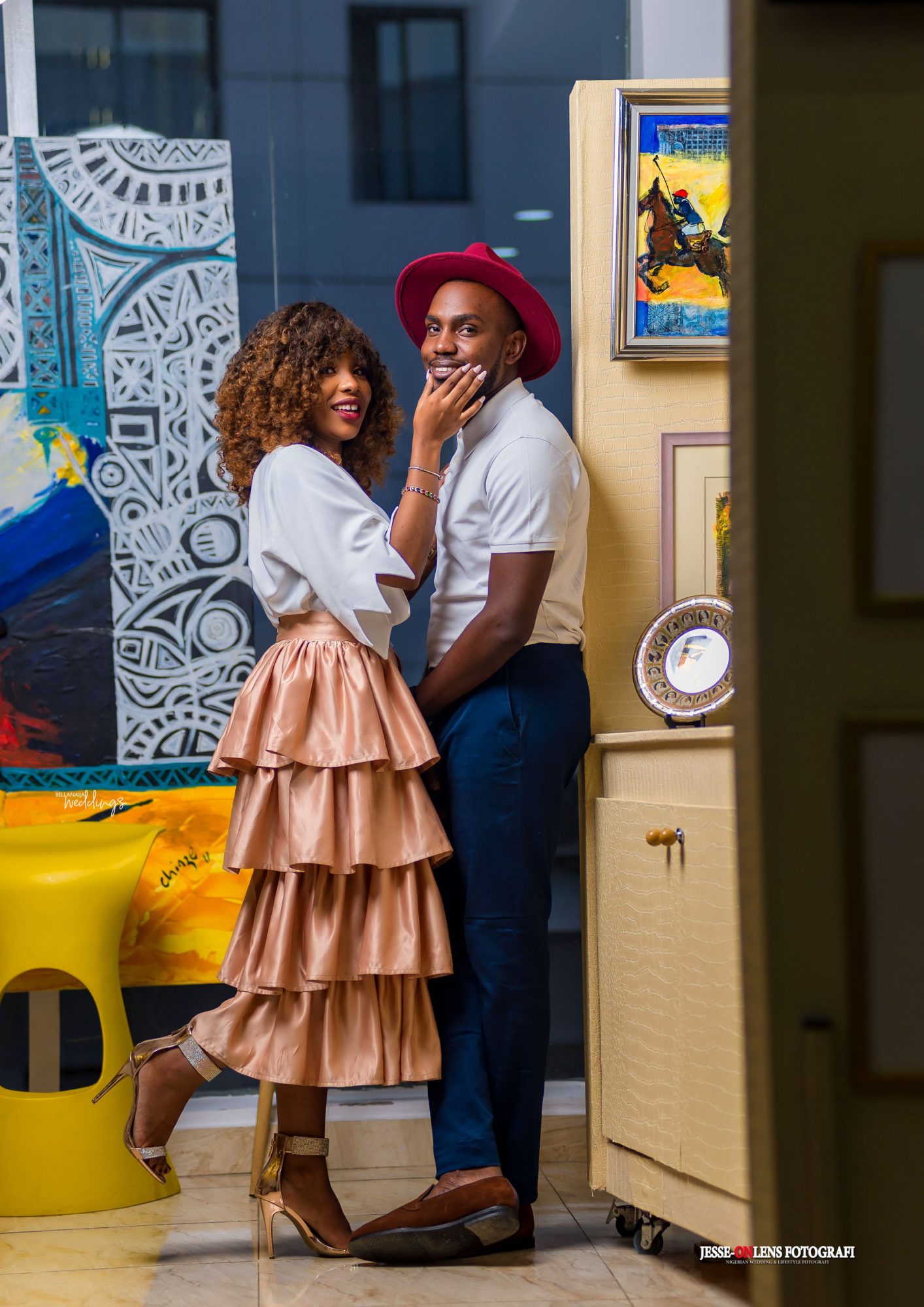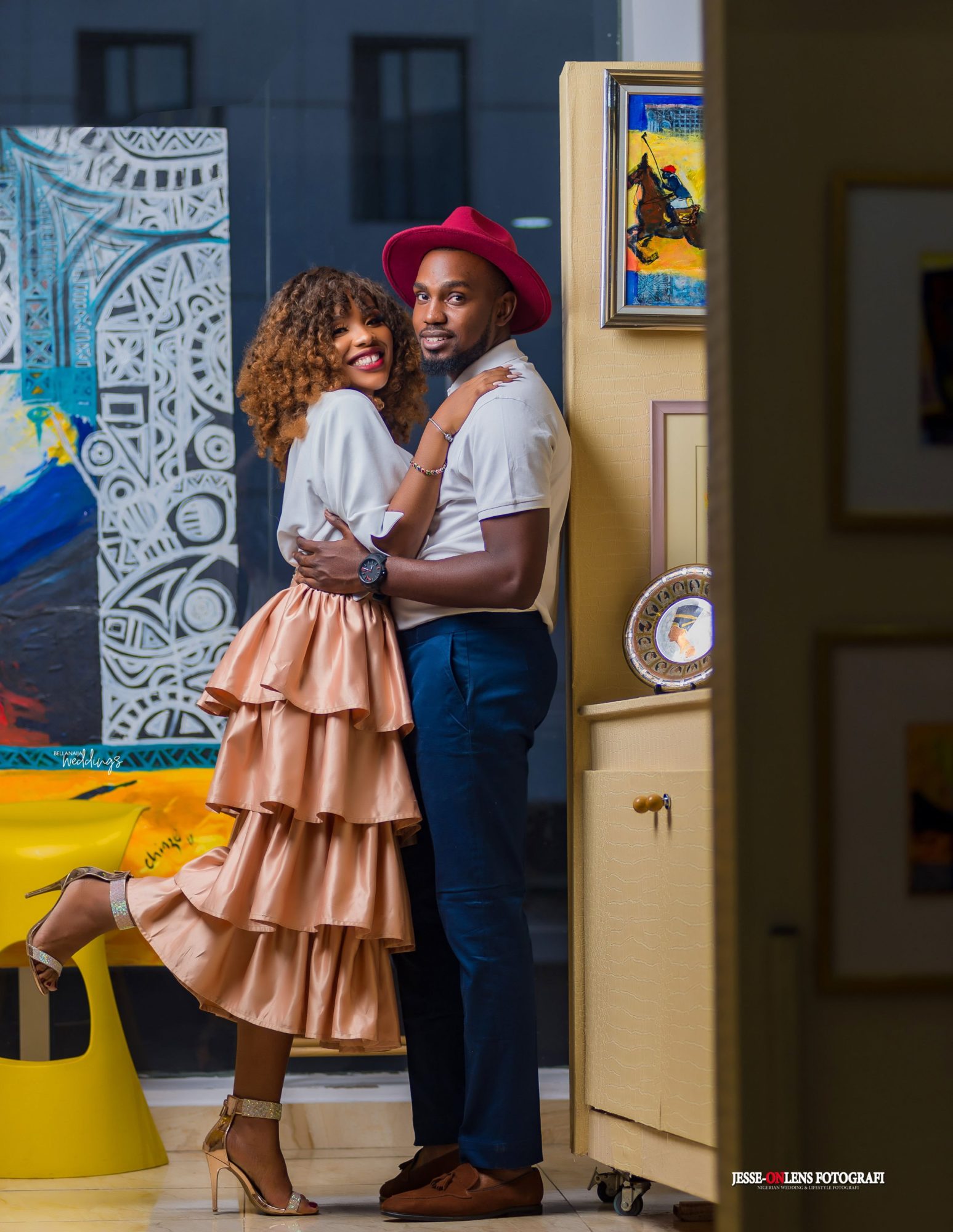 Weeks and months went by and there wasn't another opportunity for us to meet again. However, Stanley kept asking his friend about me and encouraging him to help him "shoot his shot" as he thought I was amazing. On a fateful weekday evening, I went to church. Unknown to me, Stanley had also come to church and sat behind me but never said a word.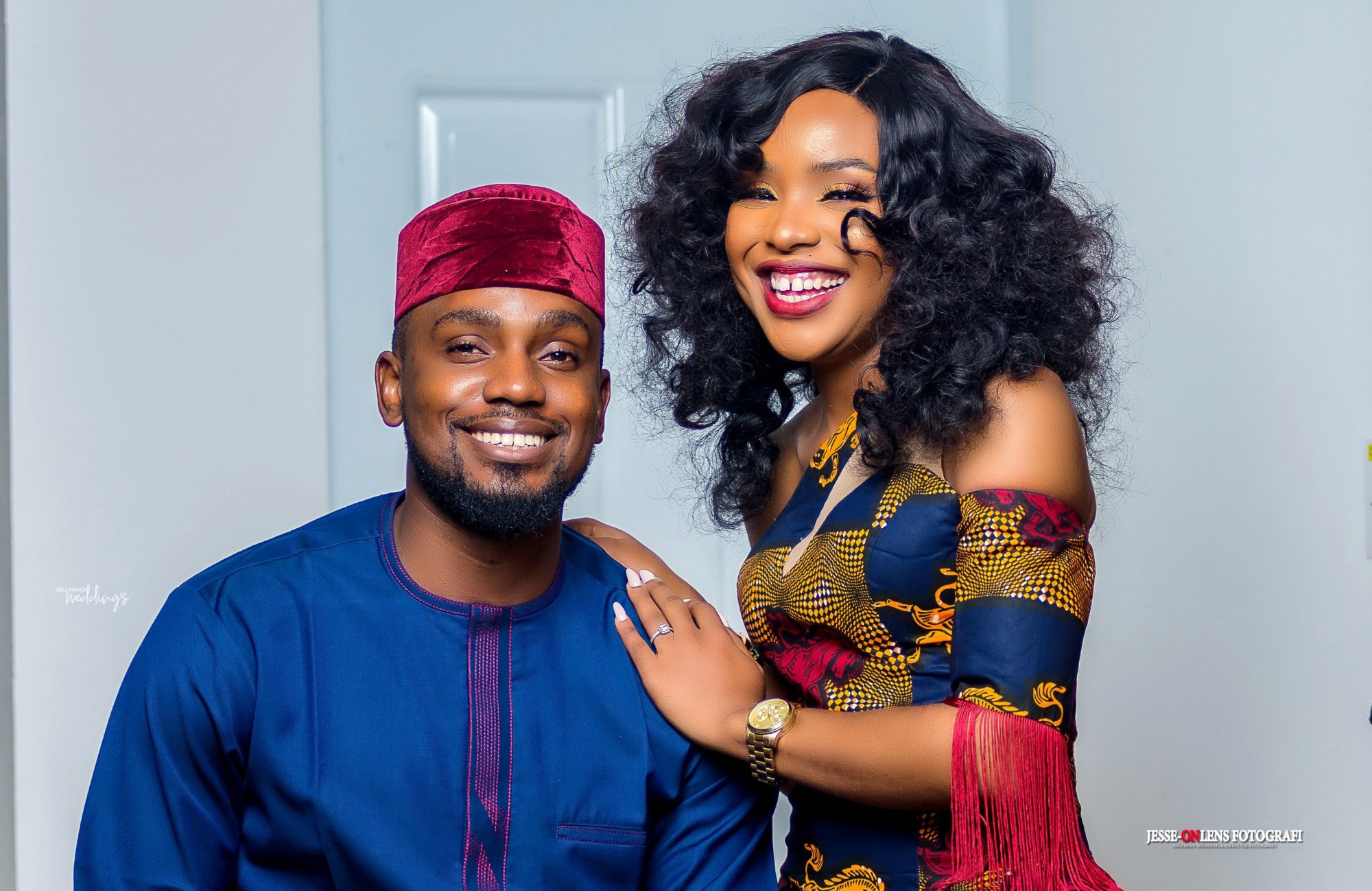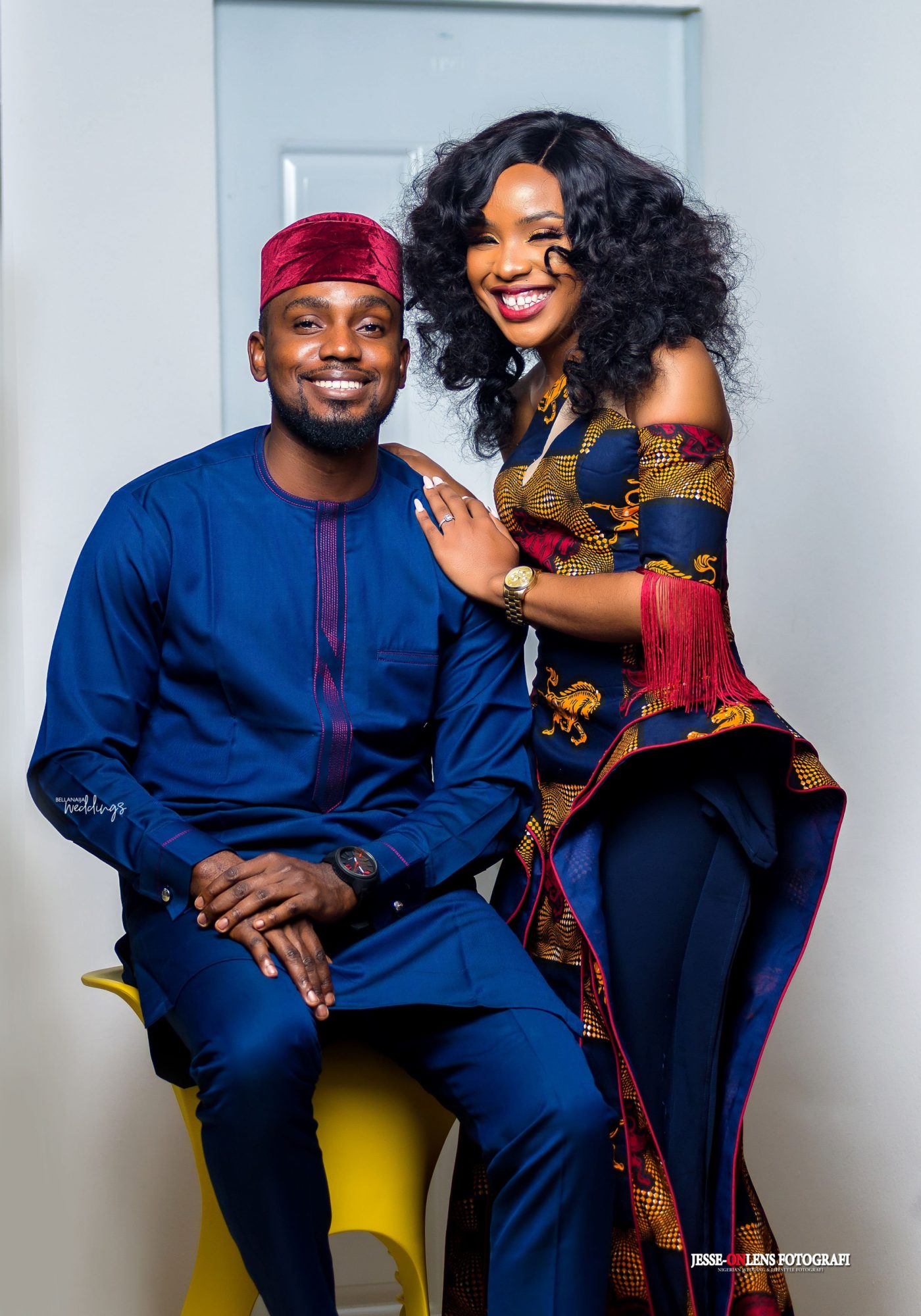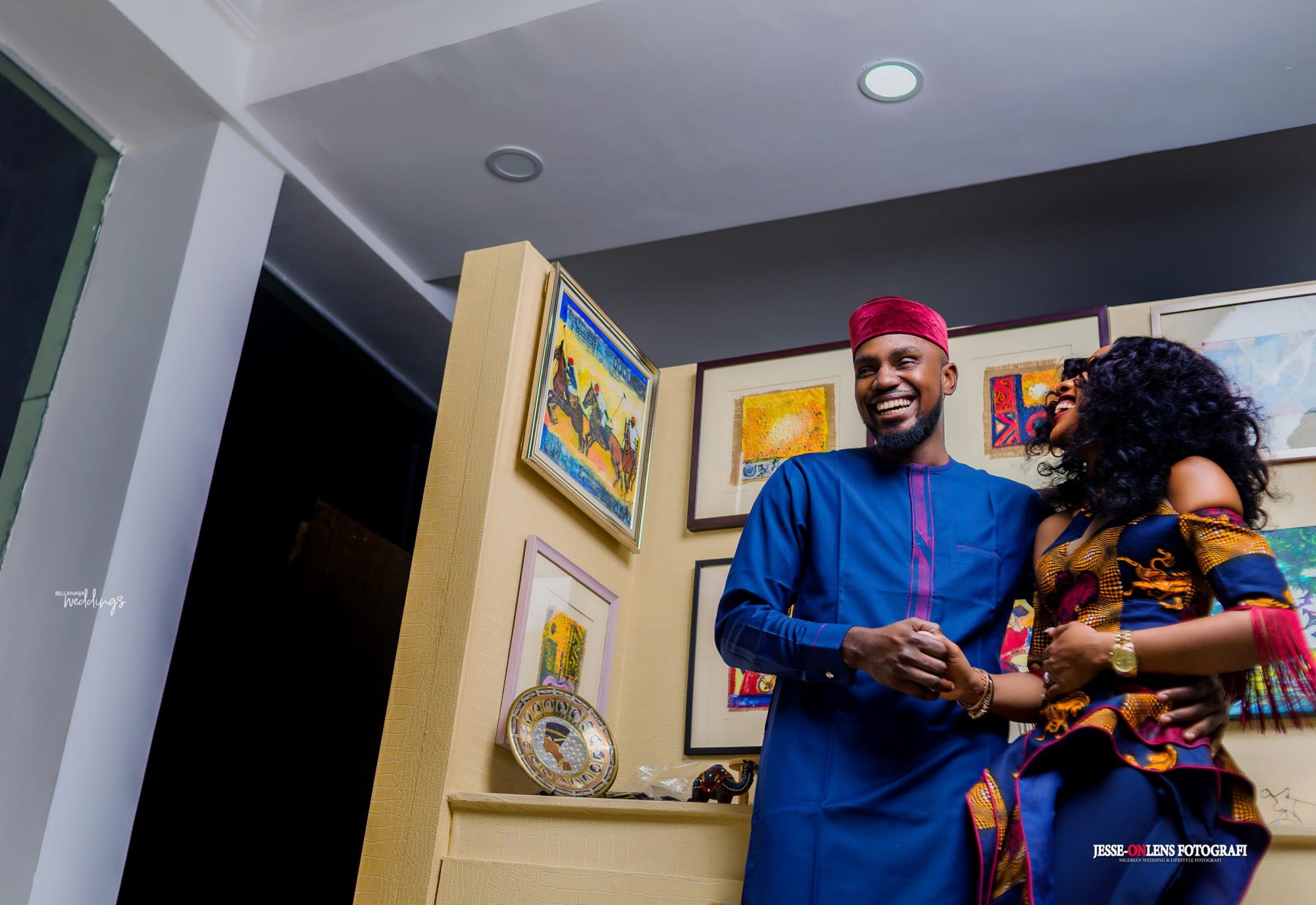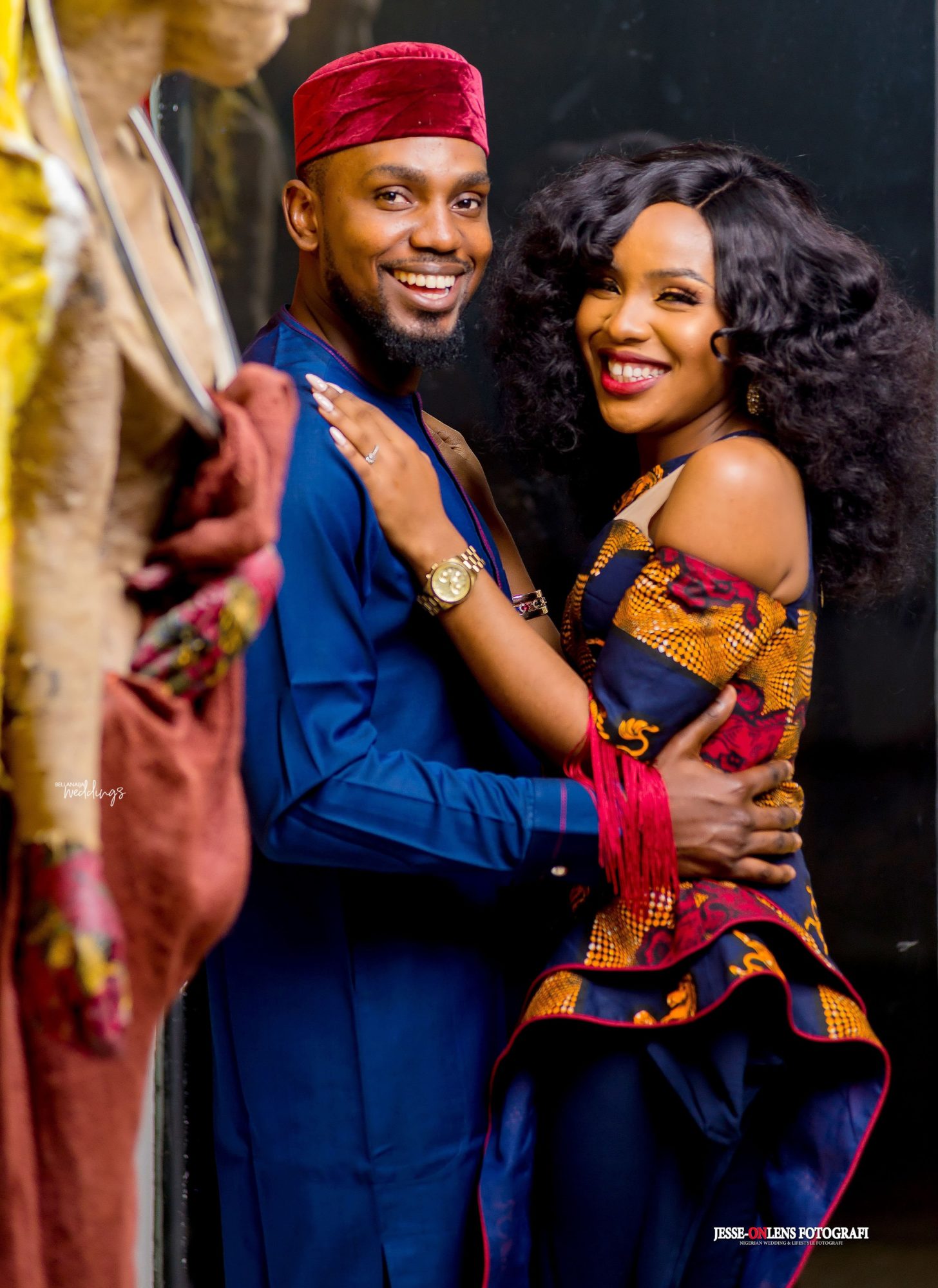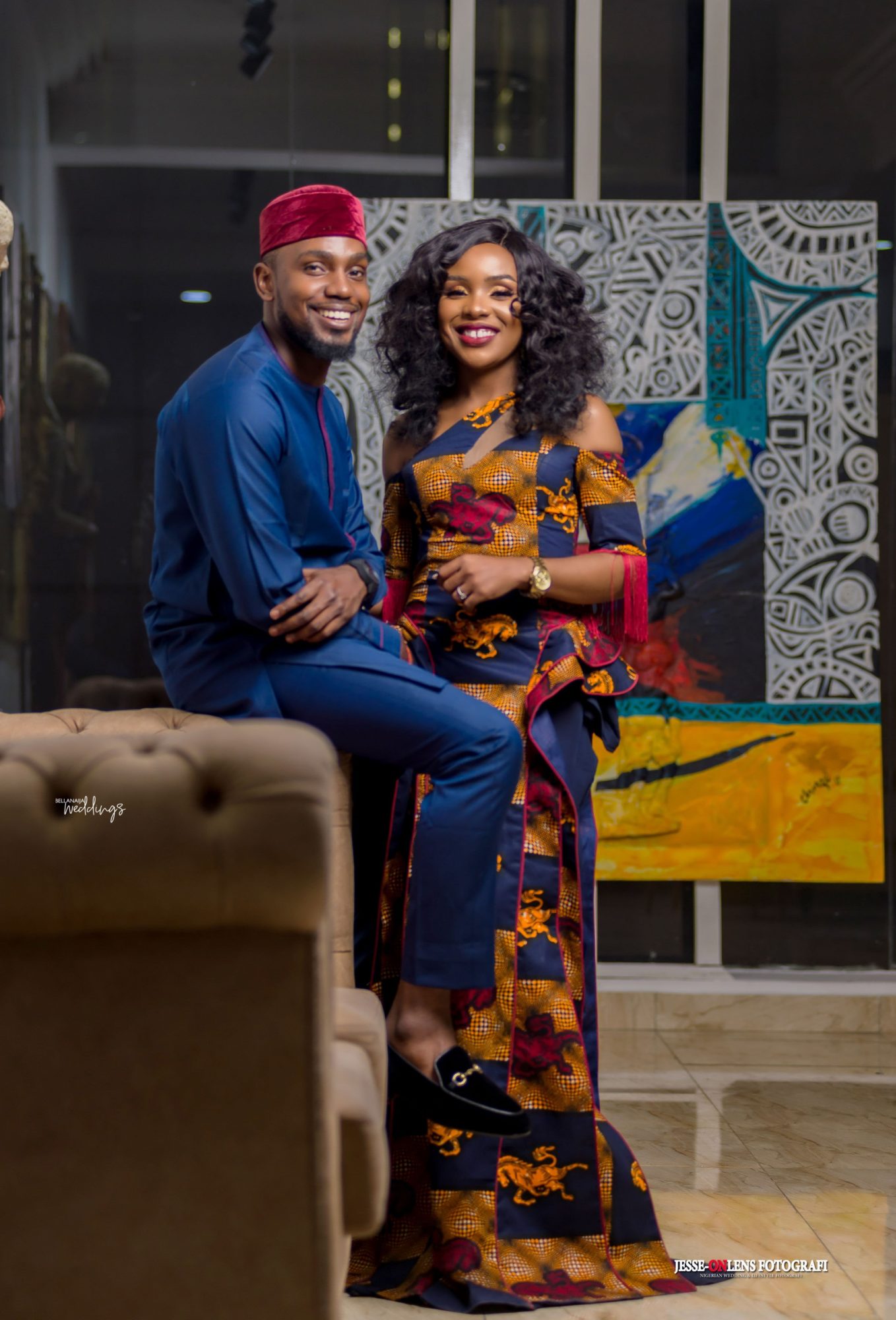 Anyway, he went home that day and called his friend to give him additional information on me saying "the girl na church girl oh". However, things took a different turn when a mutual friend invited us to an Easter celebration. Stanley asked my friend if I would be there. When he realized that I was going to be there, he told his friends that he would make sure he starts up a conversation with me.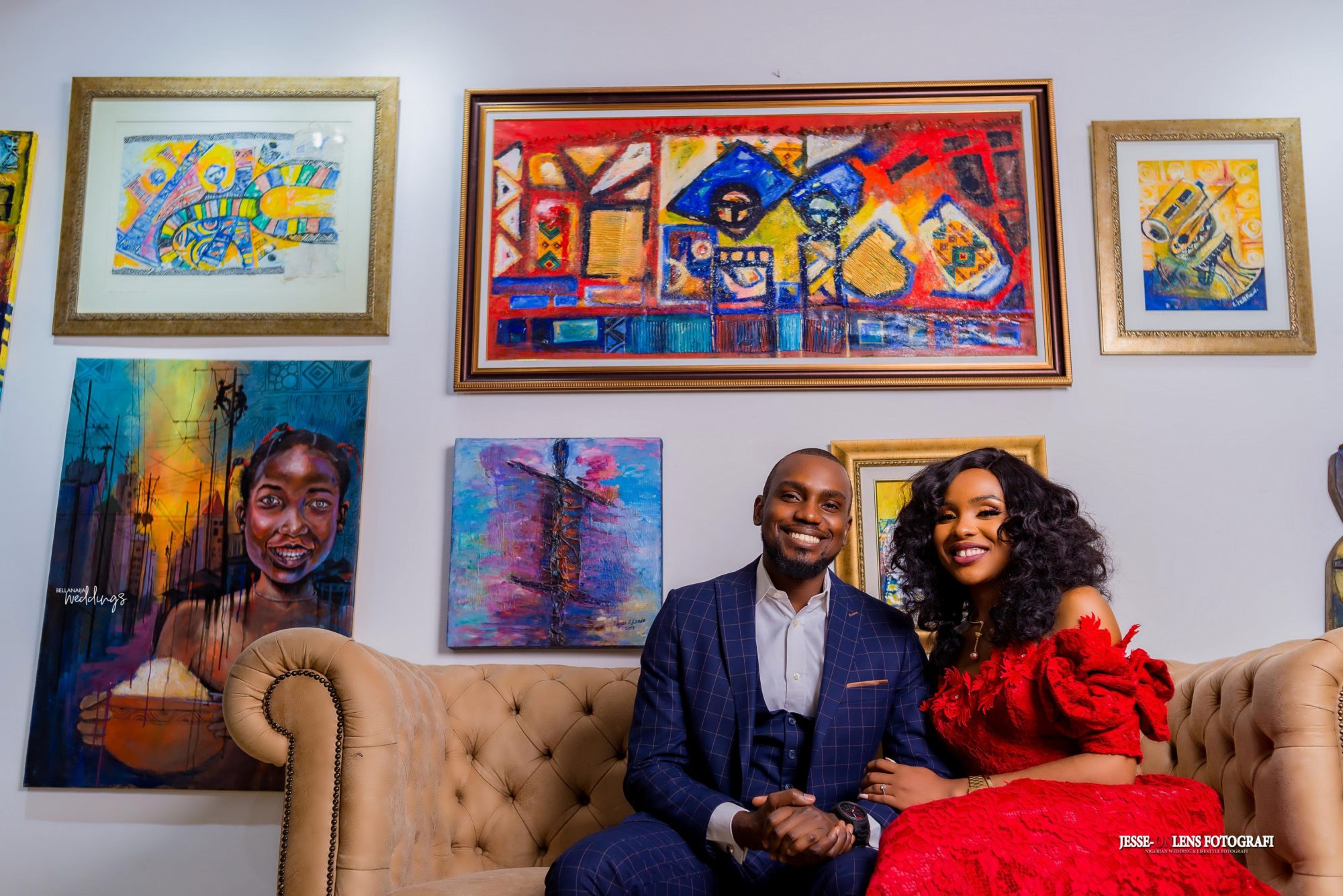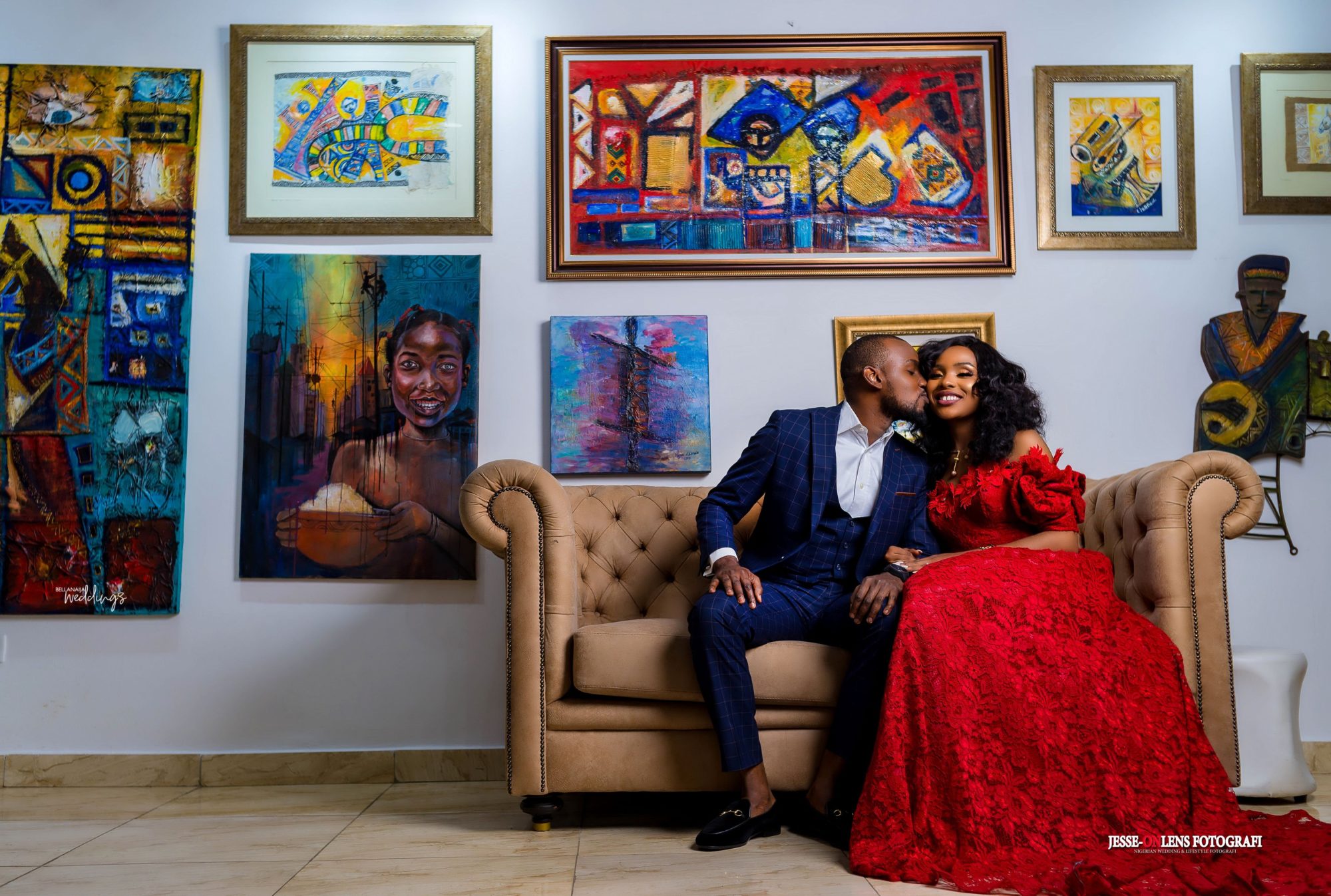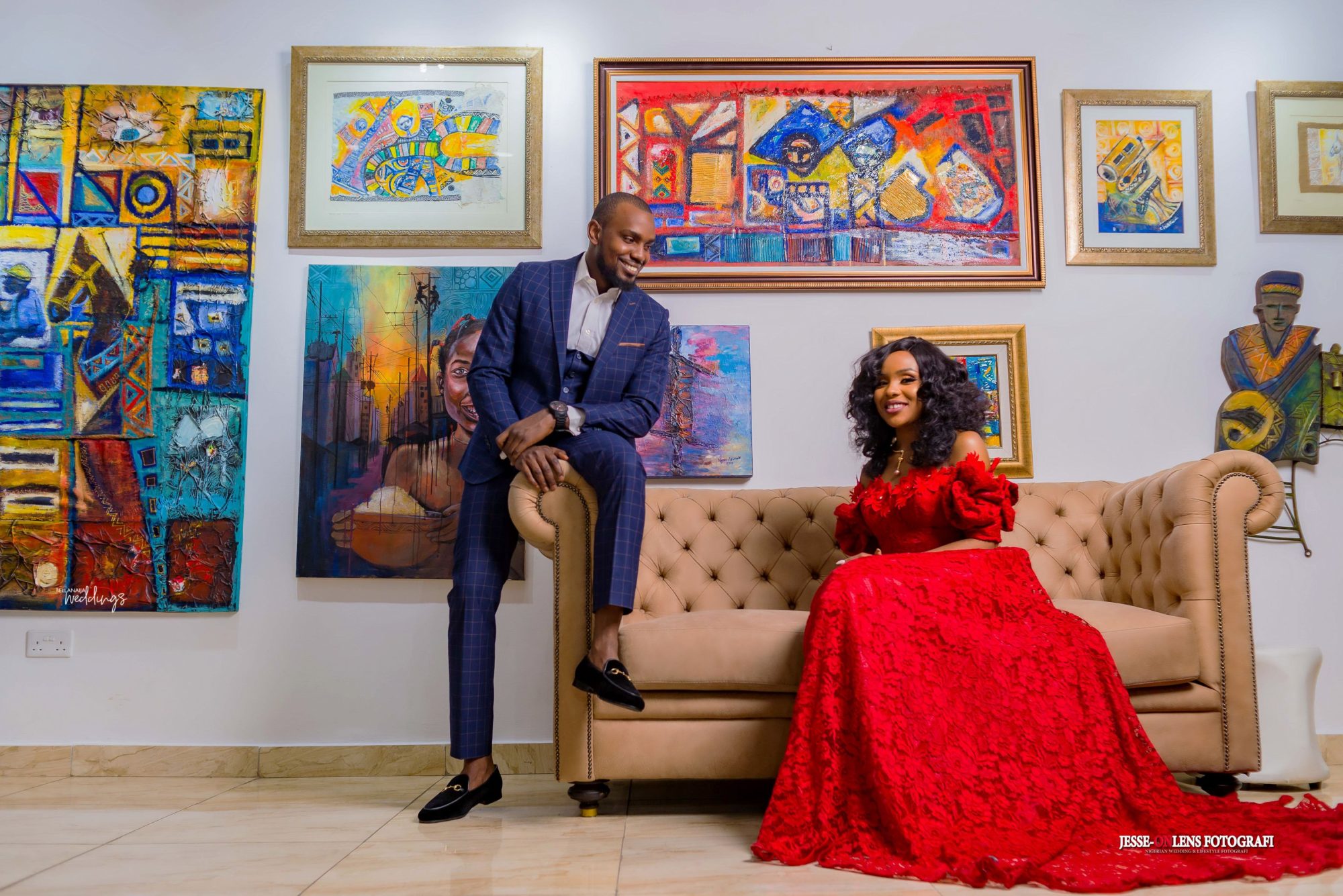 At the Easter celebration, I was totally oblivious of what was going on when Stanley walked up to say "hi" to me. He had this infectious smile and I couldn't resist from smiling back so widely at him. We both had a really great conversation and could not stop smiling at each other.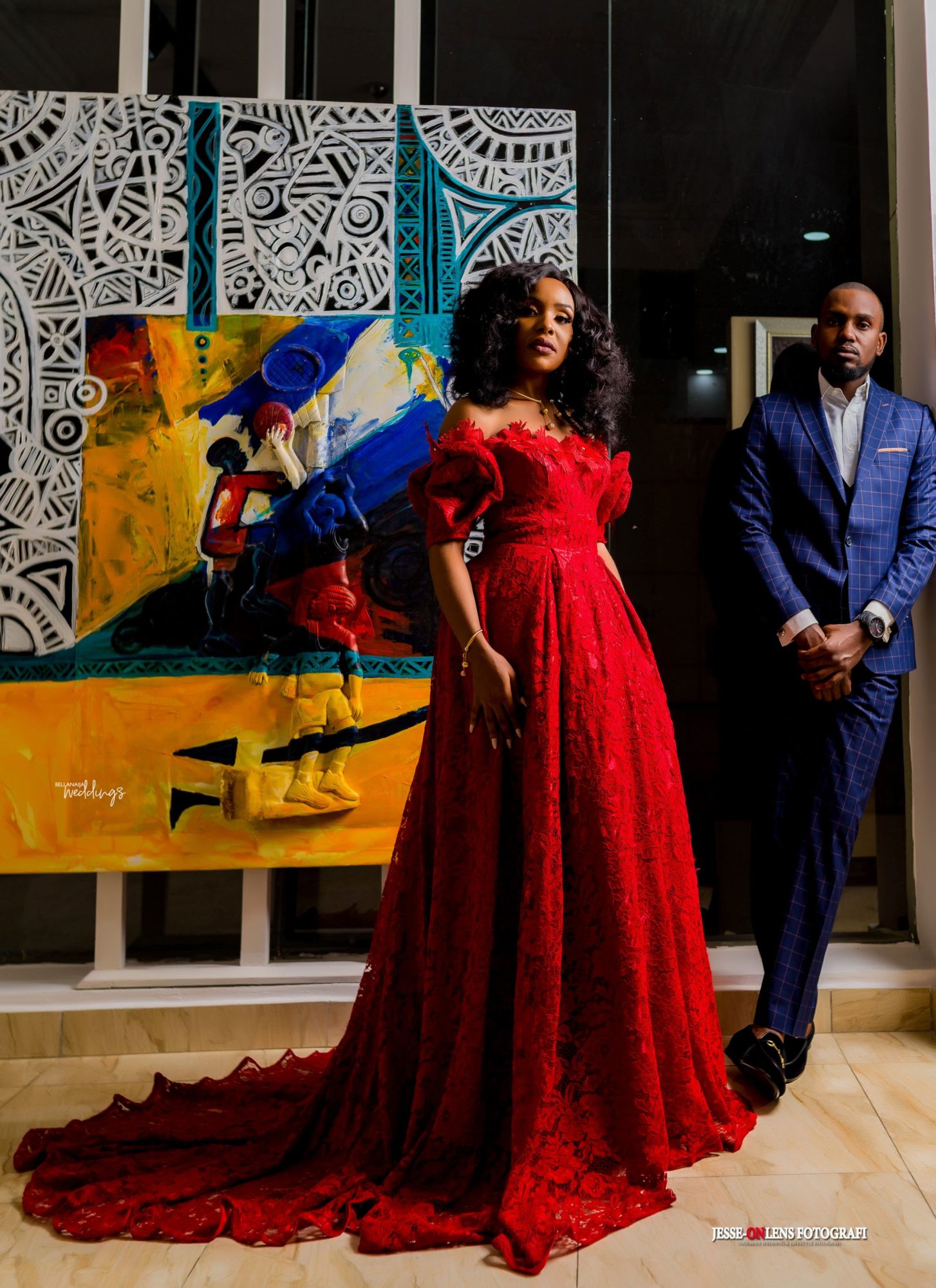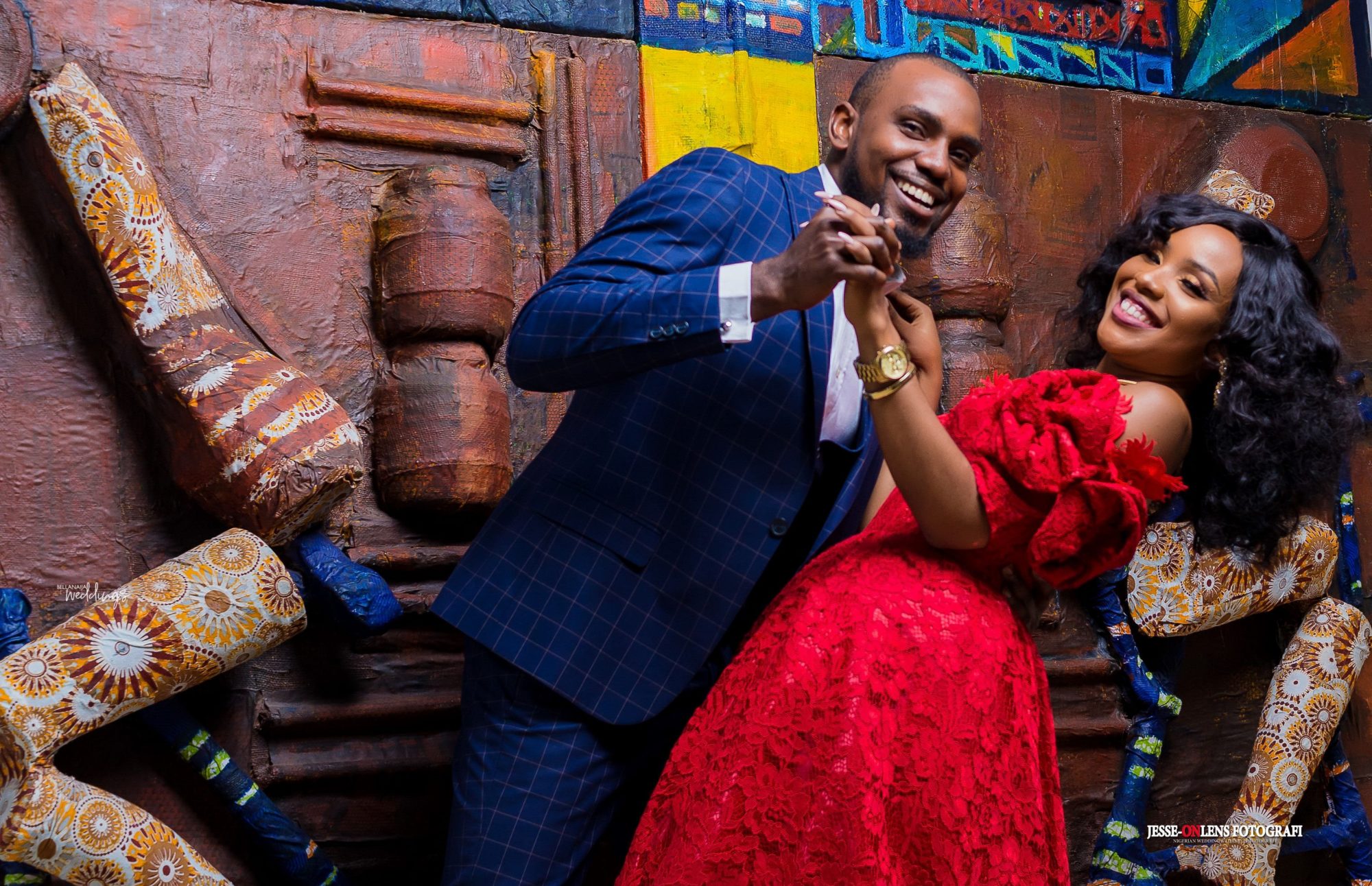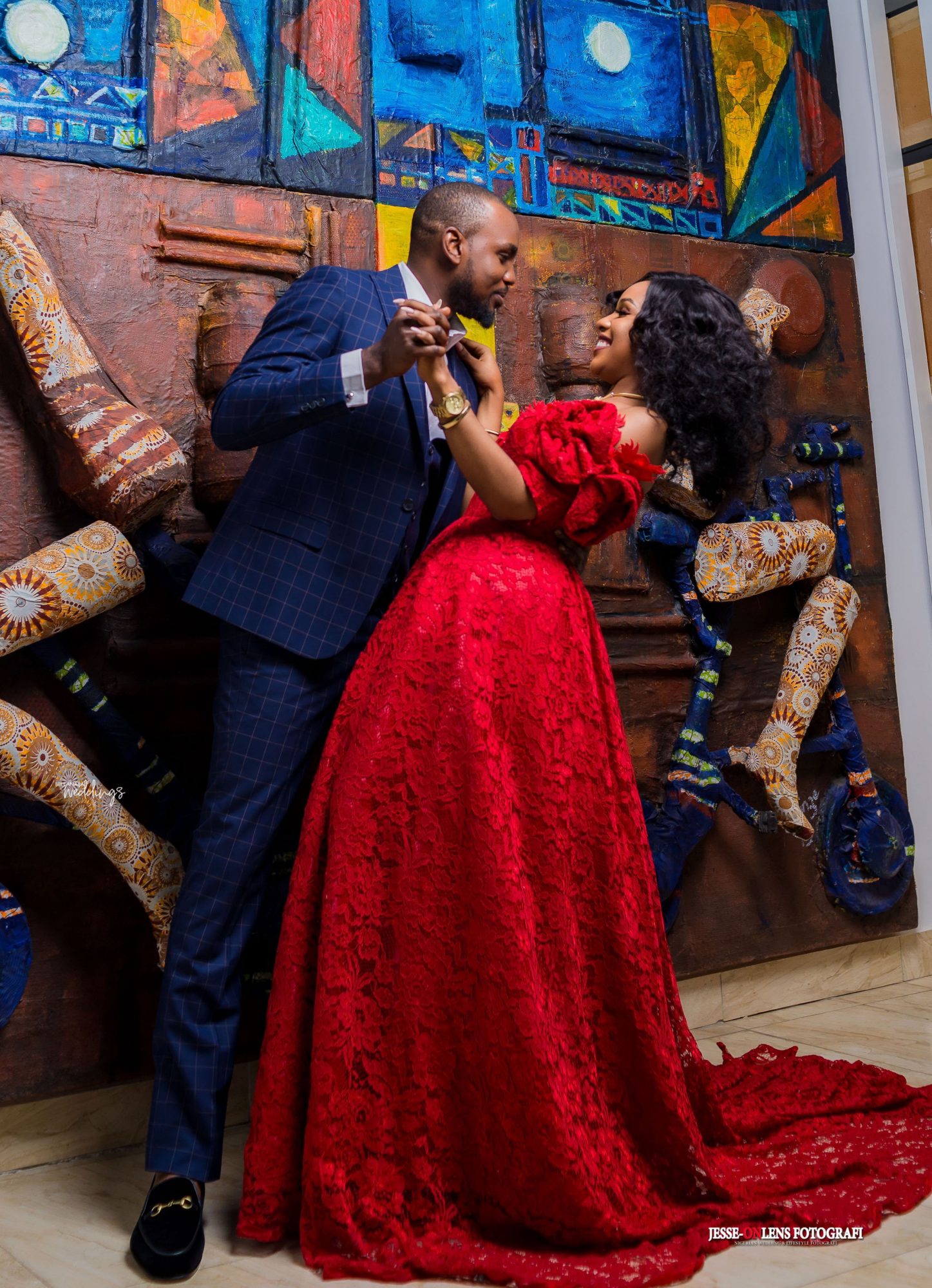 Time went so fast and as it got late Stanley had to leave because of a work deadline he had to meet. I didn't want him to leave as he was the reason for my not so bright day becoming a special one. Unfortunately, he had to. We were left with no other option than to exchange numbers and take it from where they left off.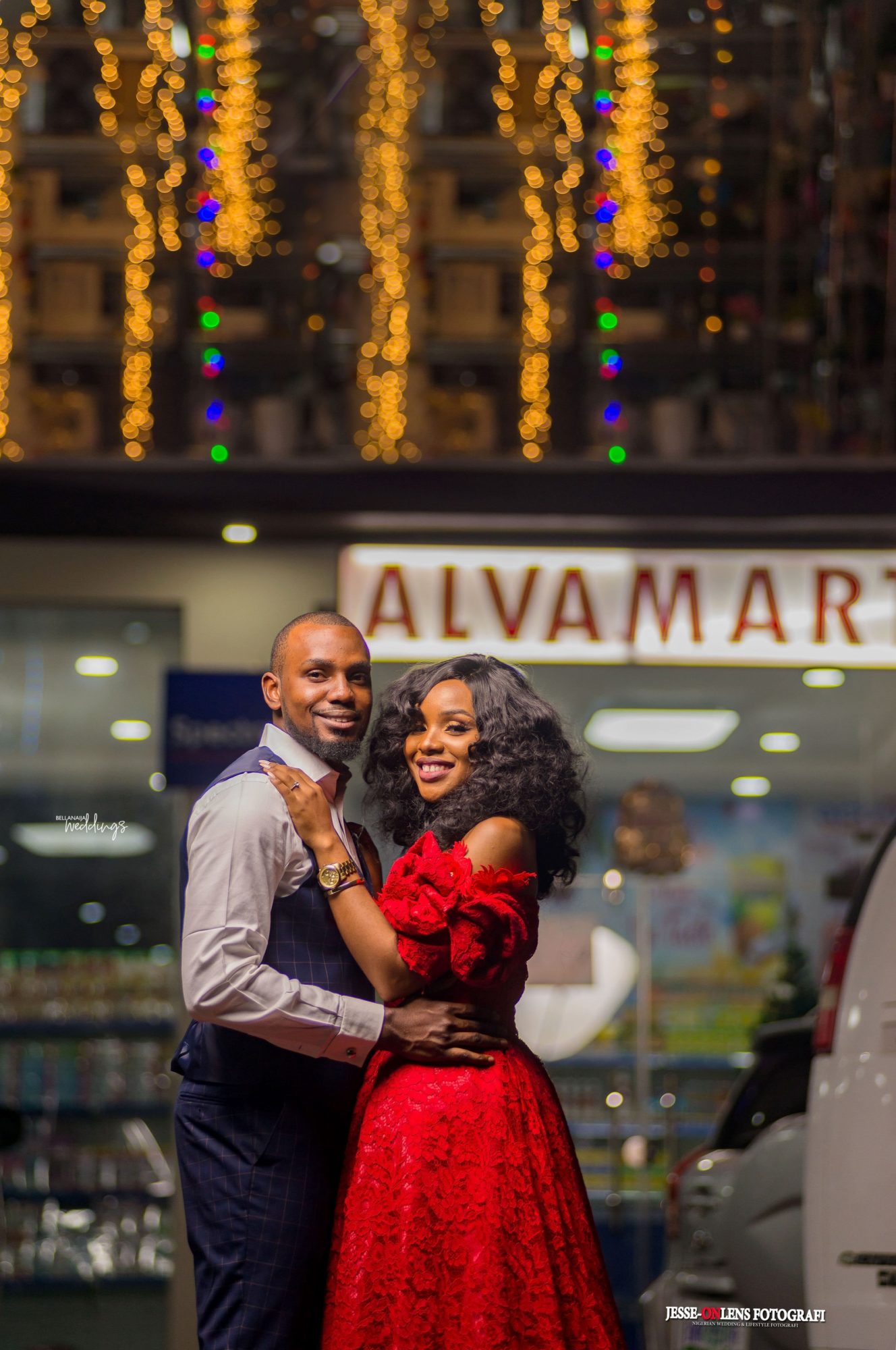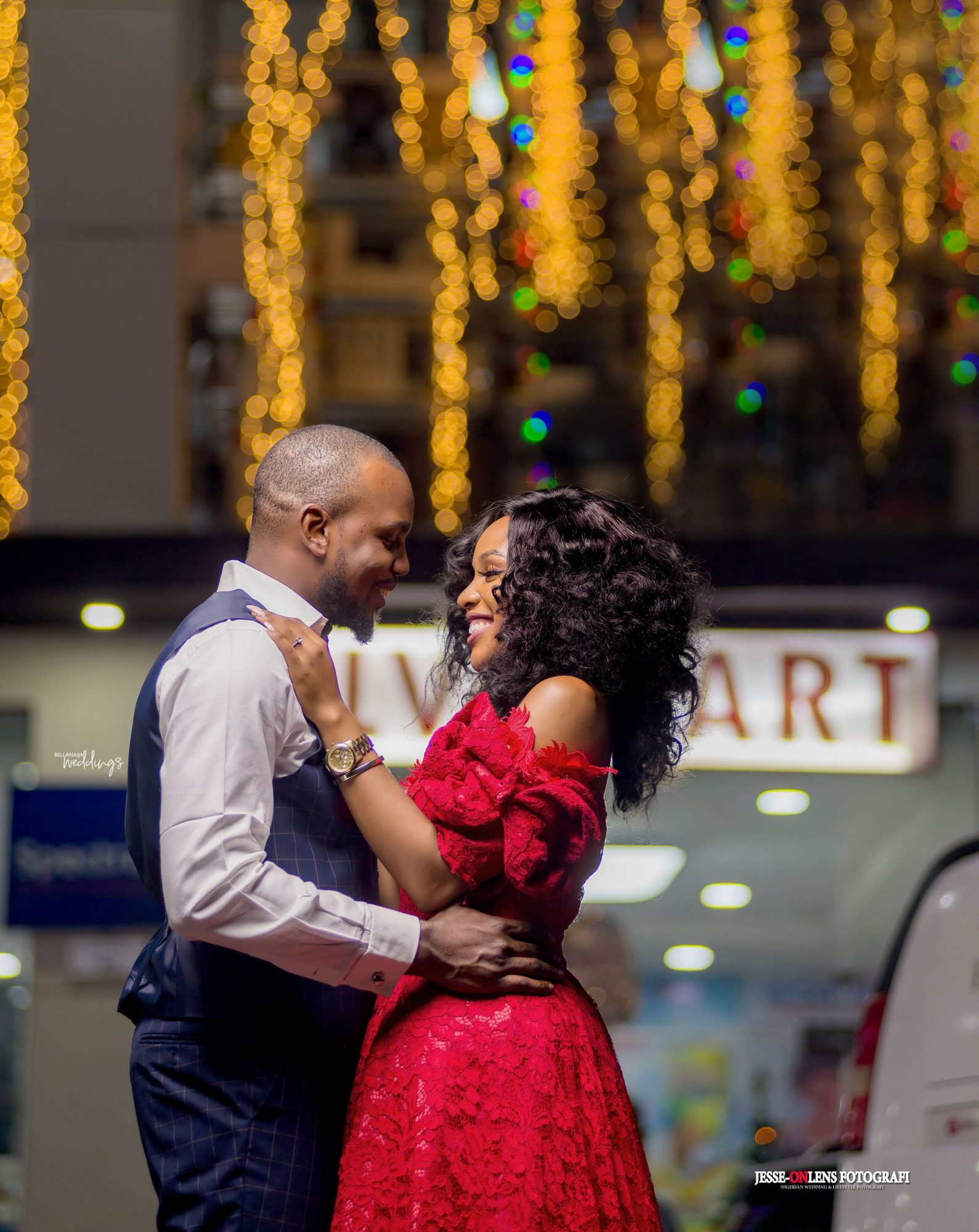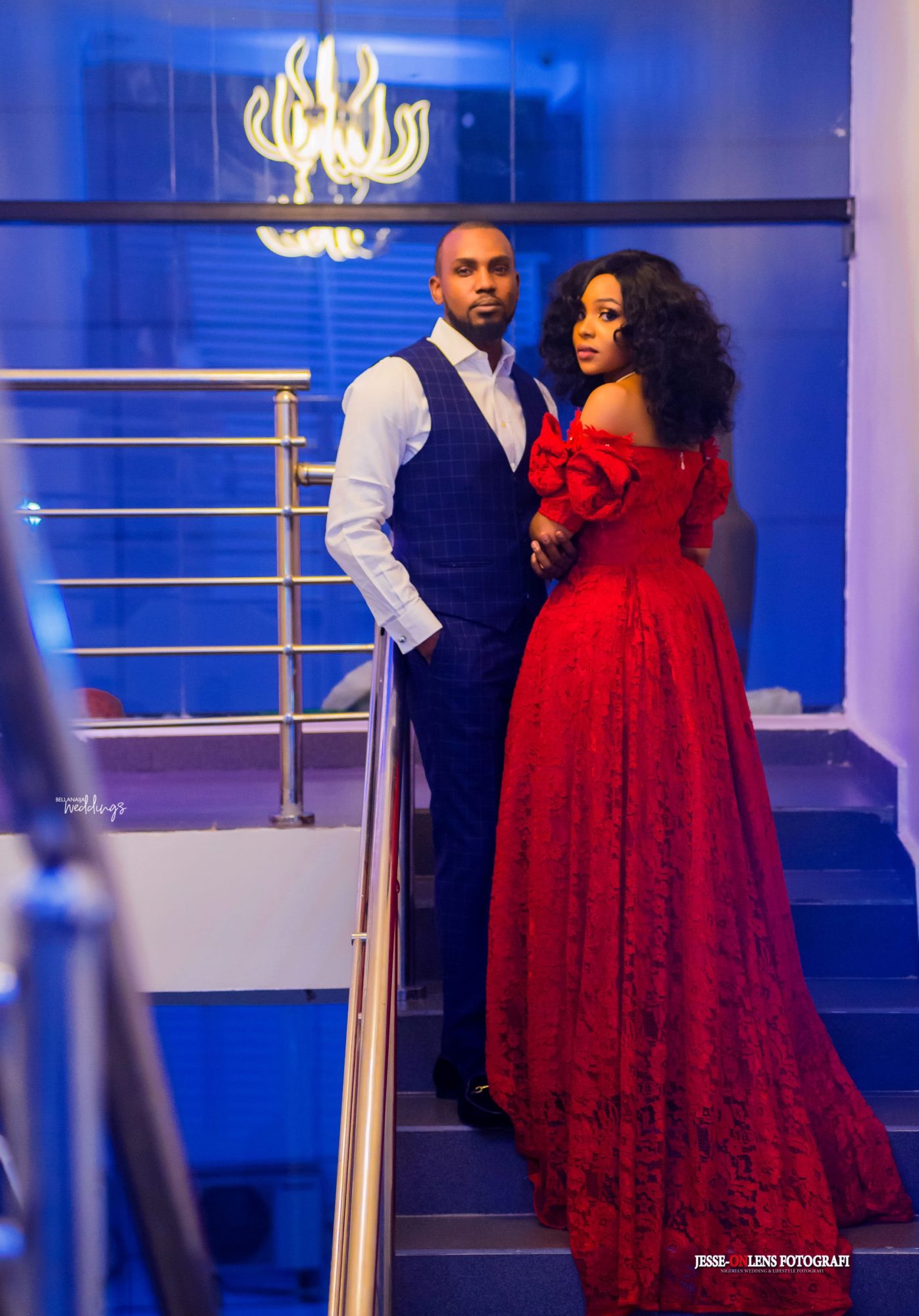 #TheSJunion19
Credits
Bride: @jean_deroy
Groom: @stanley_pala
Photography: @jesseonlensfotografi