You know what they say about true love – It always comes back around! 😅 We agree that two hearts meant to be will find their way to each other and today, Sola and Kayode are giving more credence to this belief.
Their love story began all the way back as secondary school kids, with Sola's sister being the "connecting point" at the time. Time and distance happened, however, love bade its time and in the perfect moment, it happened! Now, Sola and Kayode and well into their forever journey. Of course, we're super stoked for them and we totally love their pre-wedding photos.
Enjoy Sola and Kayode's pre-wedding shoot and beautiful love story below.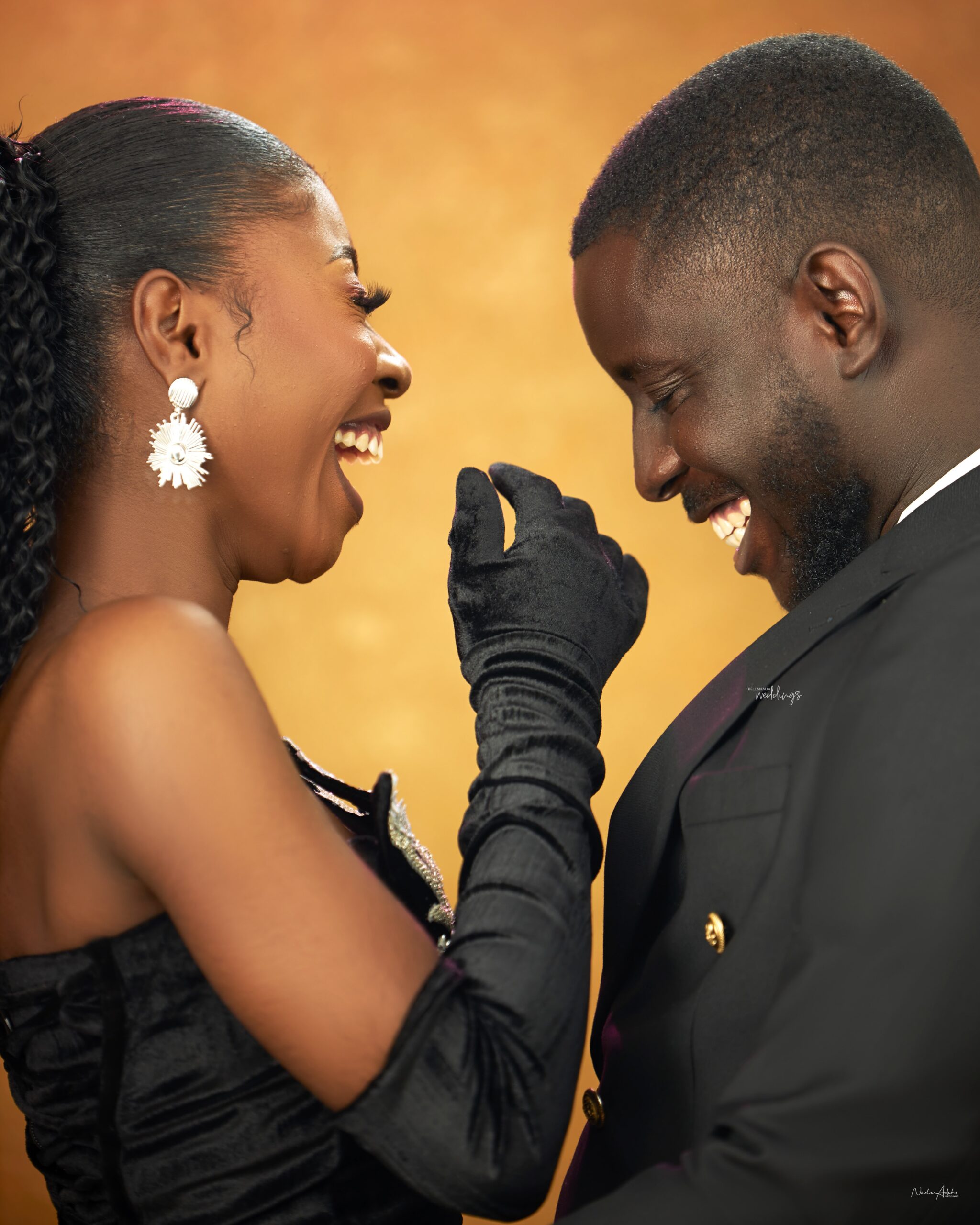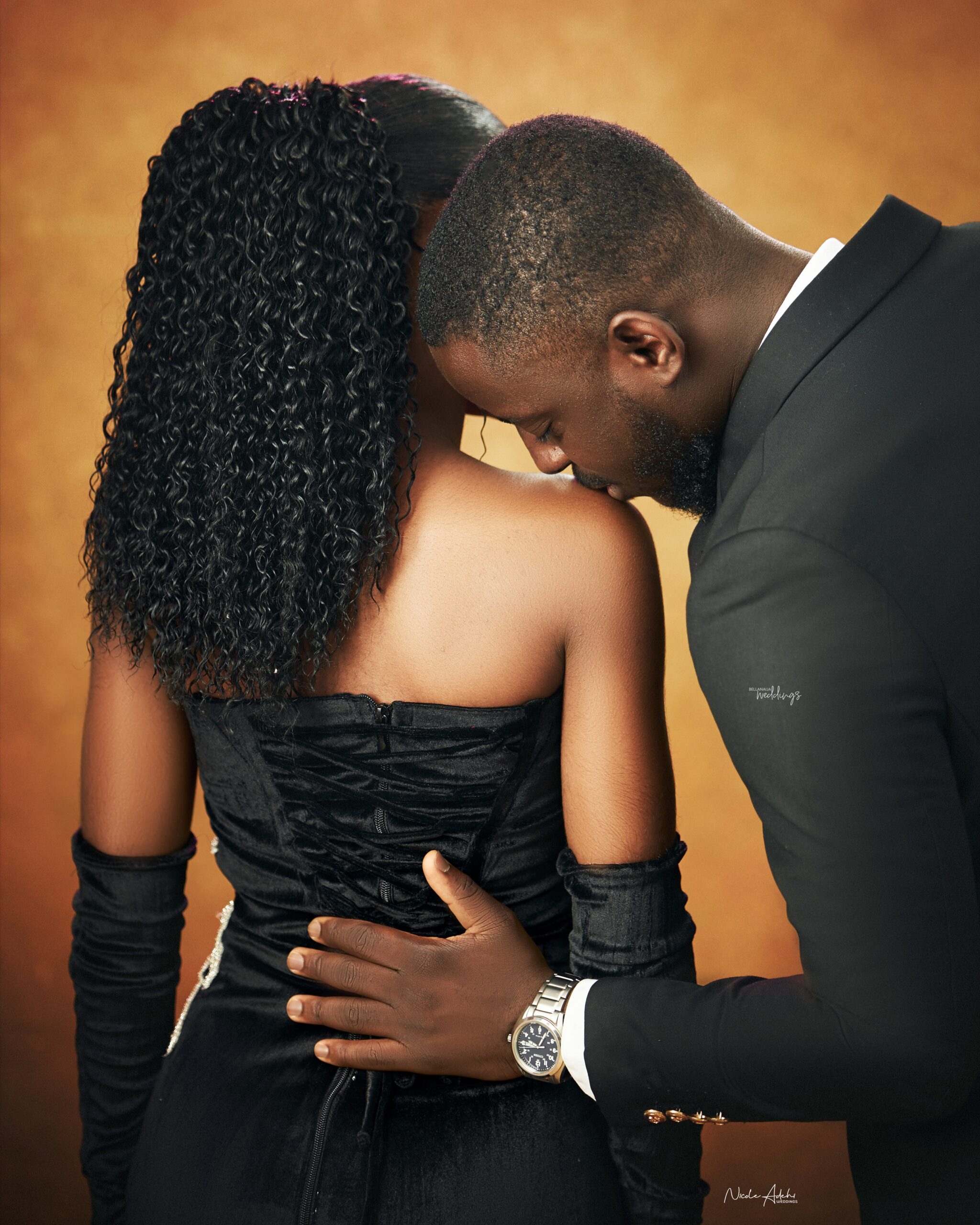 Their love story as shared by Sola:
Kayode and I met through my elder sister – Busayo. He was her best friend and secondary school classmate. We used to talk on the phone (my sister's phone lol) during our secondary school days but we never met in person. I loved his voice so l enjoyed talking to him but he was very shy and immature. He didn't come off as a serious person so l was really put off and didn't keep in touch for a long while.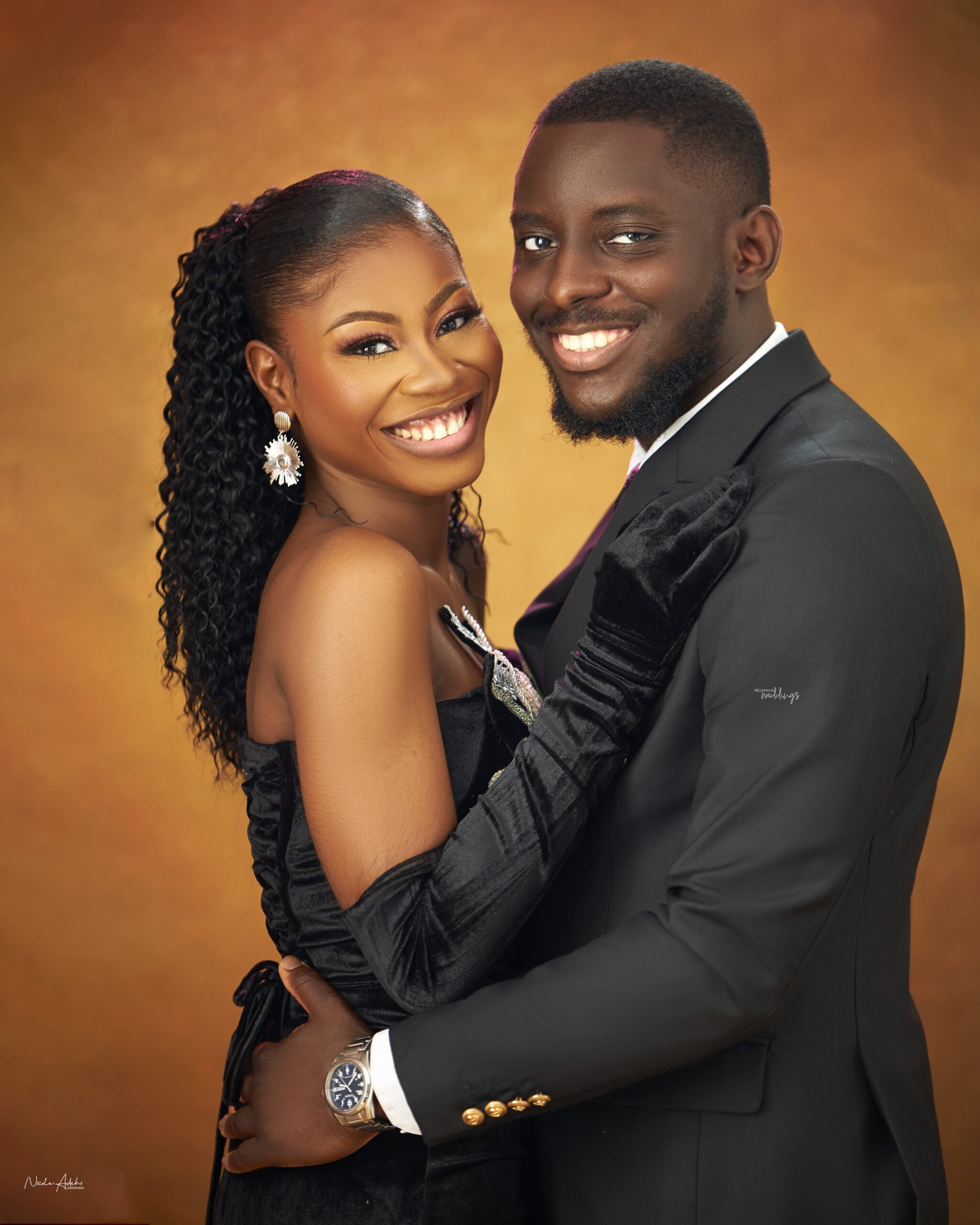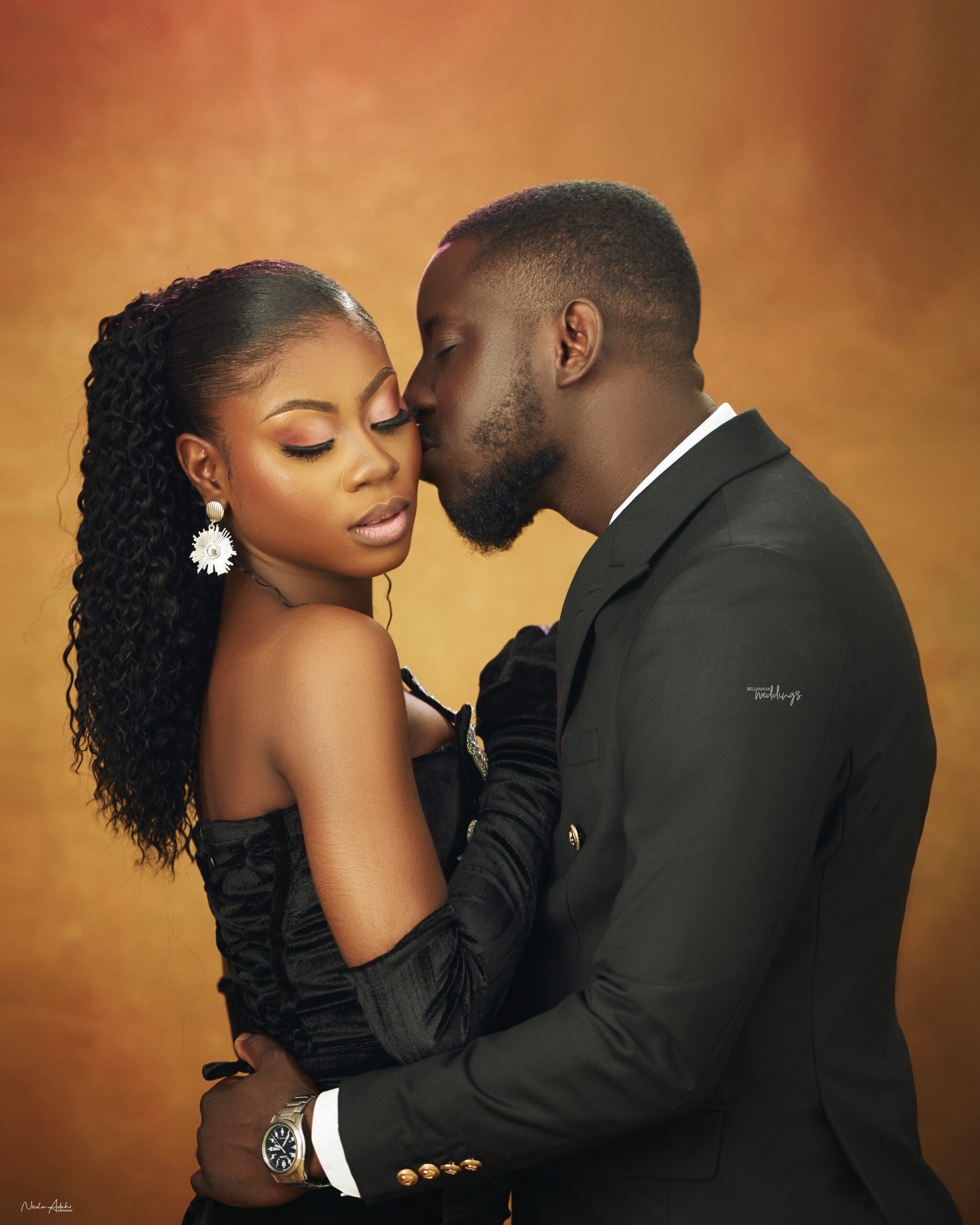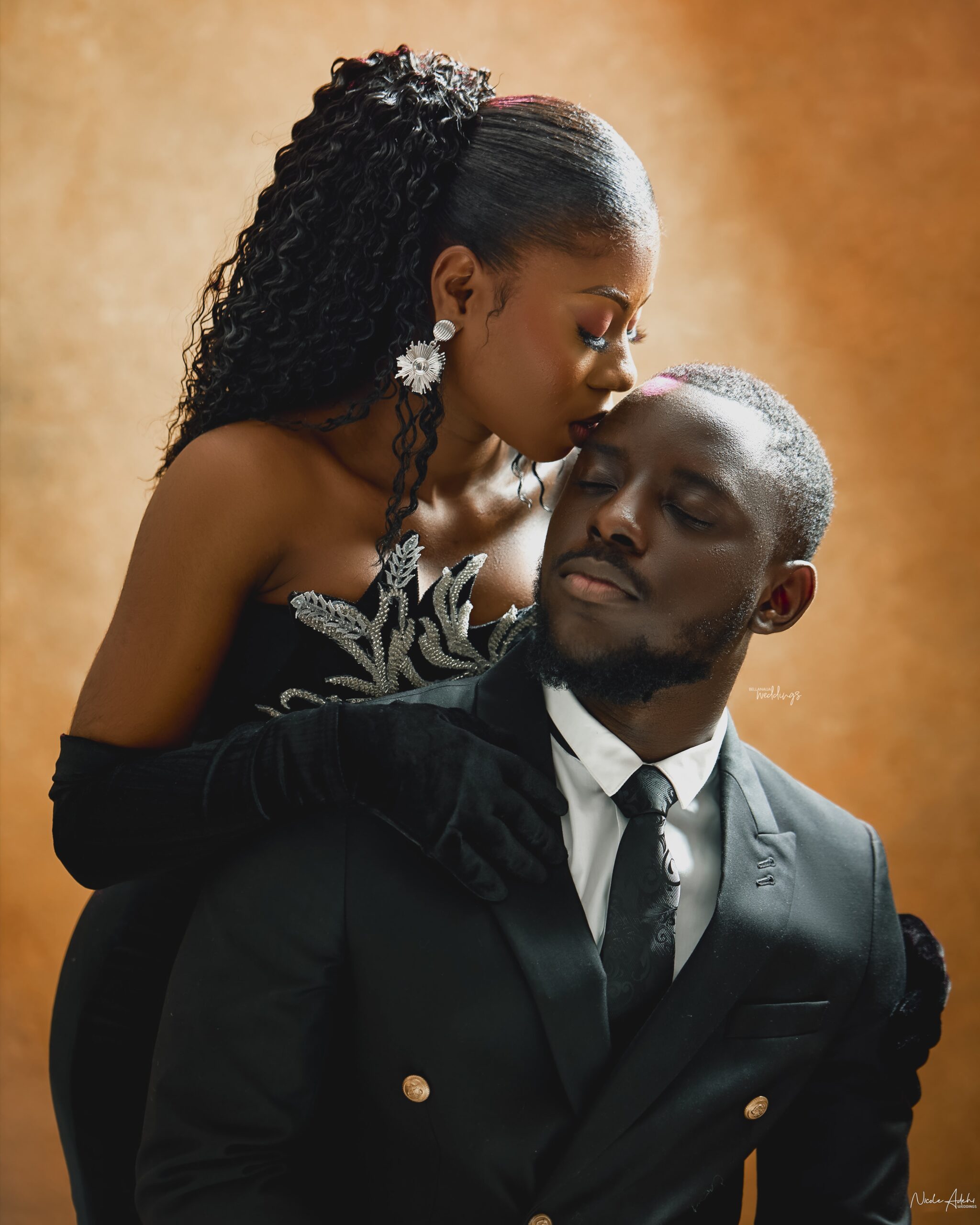 Years later, when my elder sister was convocating, though I wasn't present, he and other friends of hers from secondary school attended the ceremony and took some photos. I saw the photos and that's what sparked my interest again. I told my sister that I liked how he looked and wanted him to give me a call. He called and that's how we started talking every day for the next 9 months.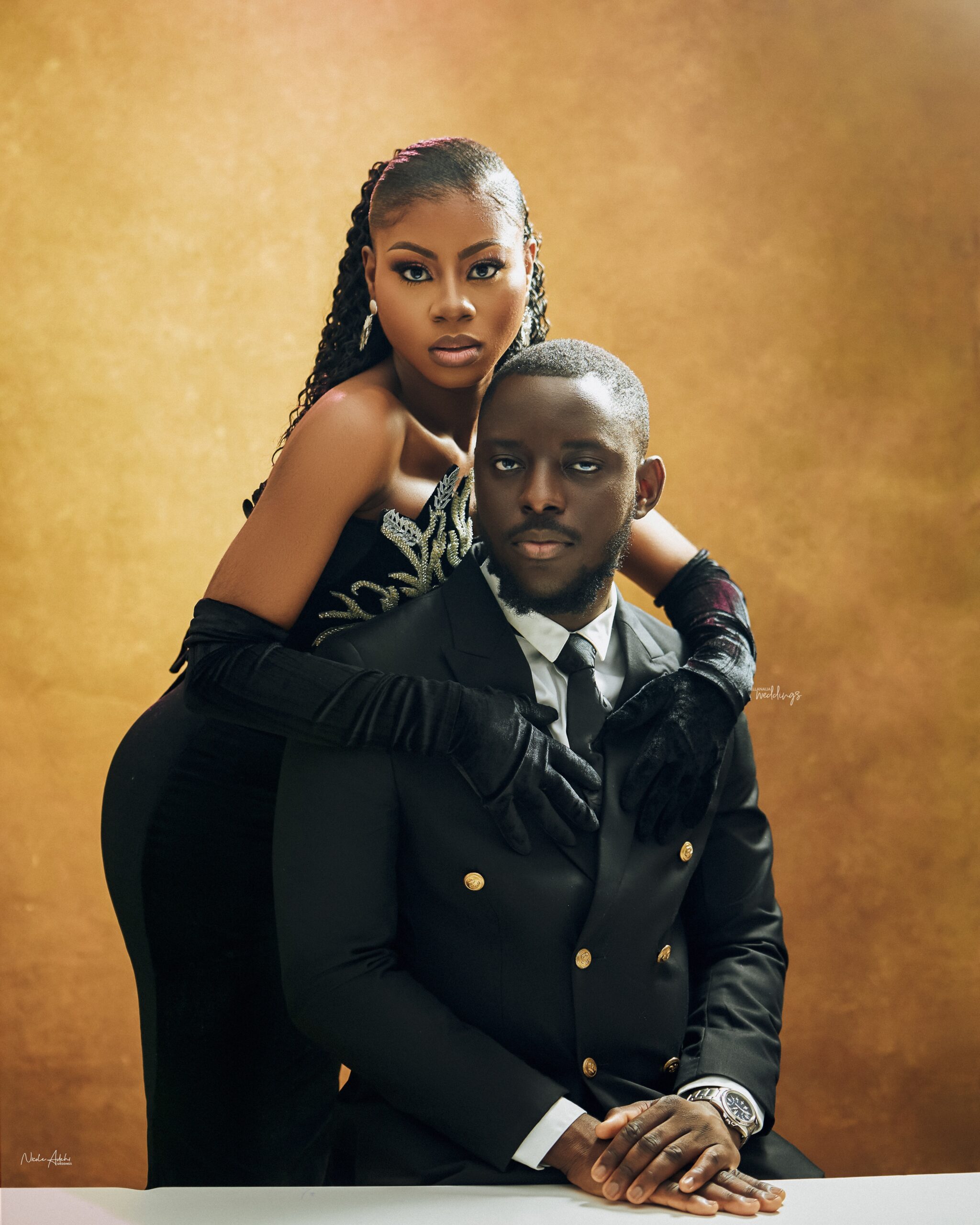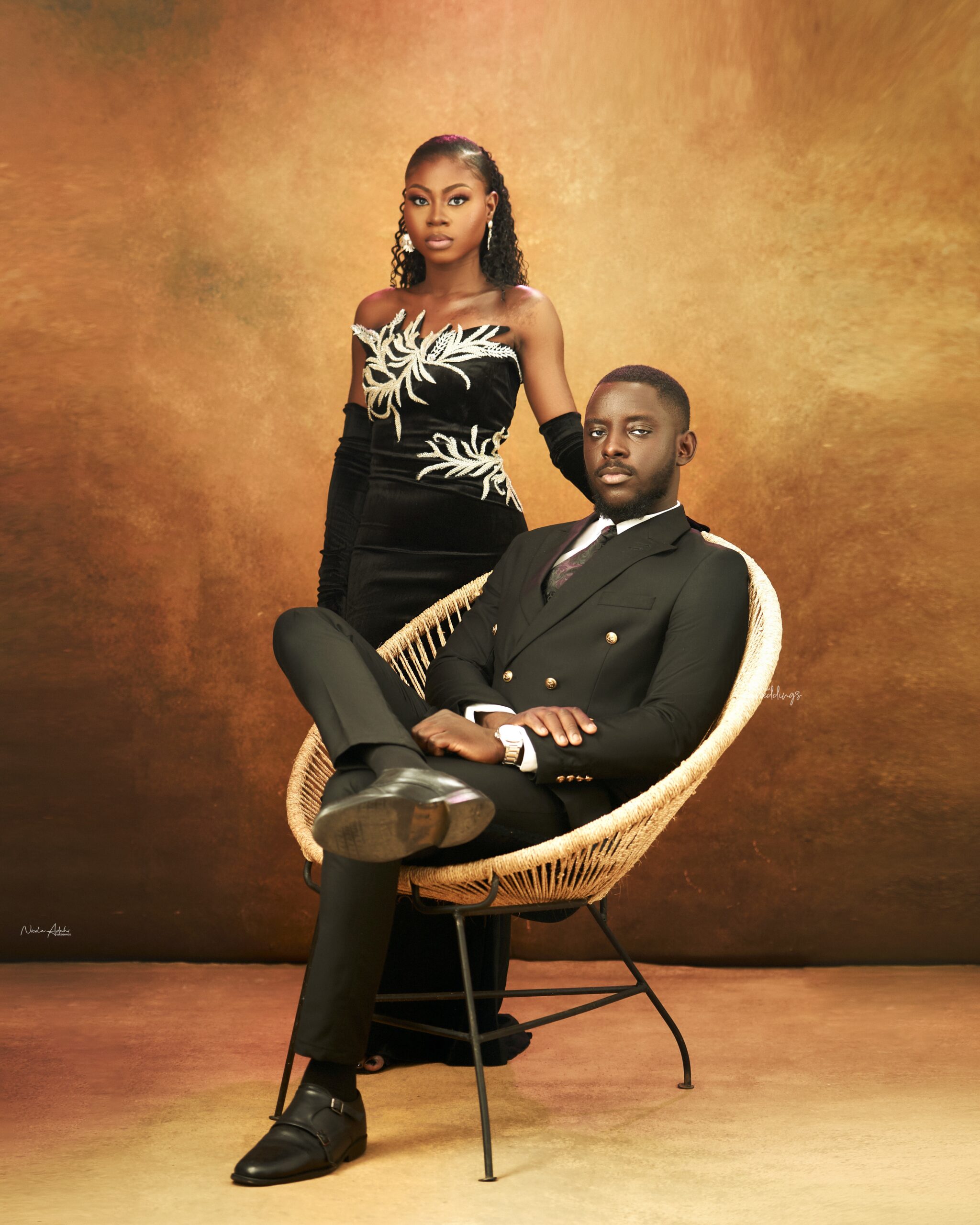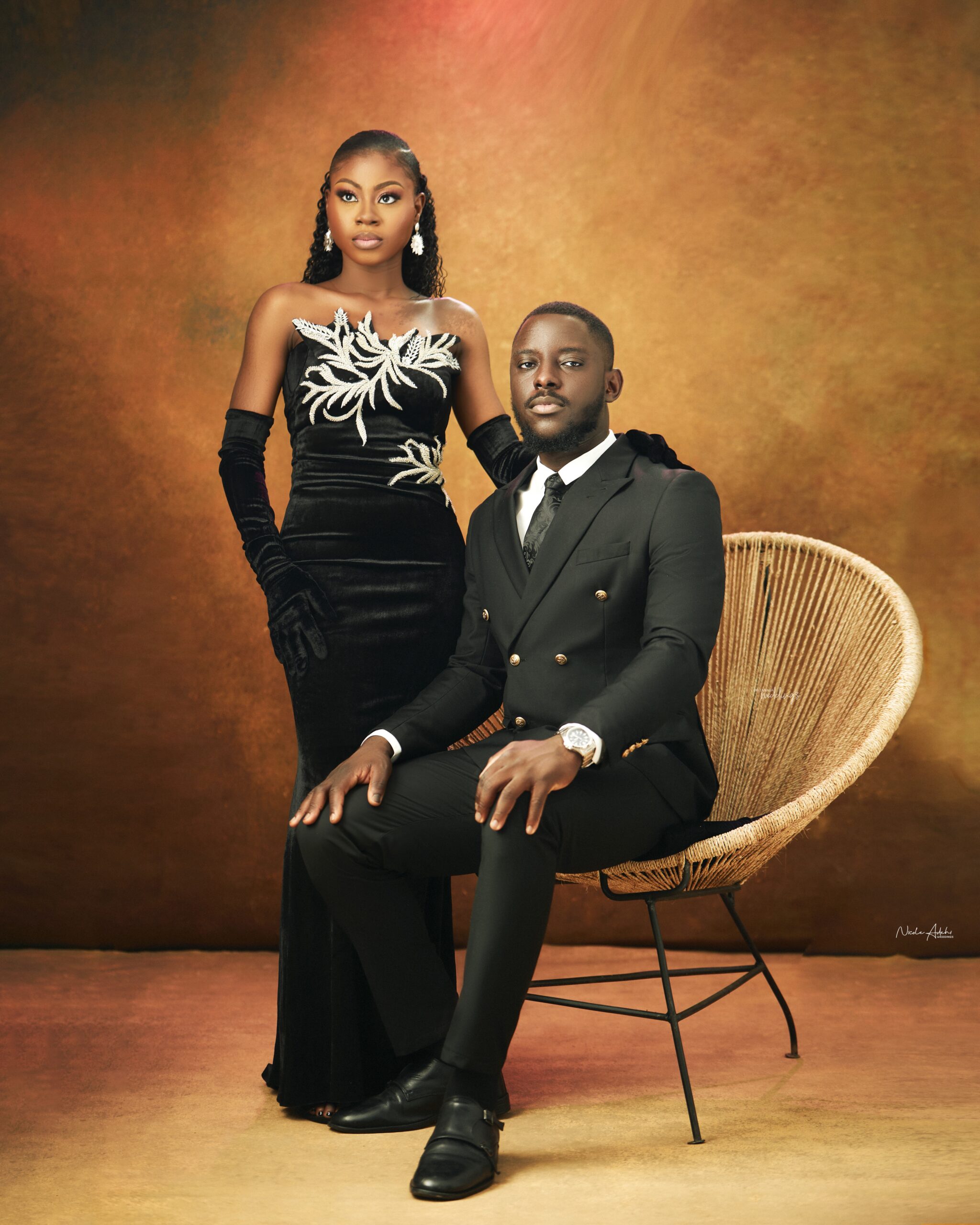 I initially played hard to get for 7 months, but I was very much interested, I just wanted to do "Yanga" small. Deep down, I knew I had reached my last bus stop. 4 years down the line, after much drama and growth, he popped the question and we decided to spend the rest of our lives together.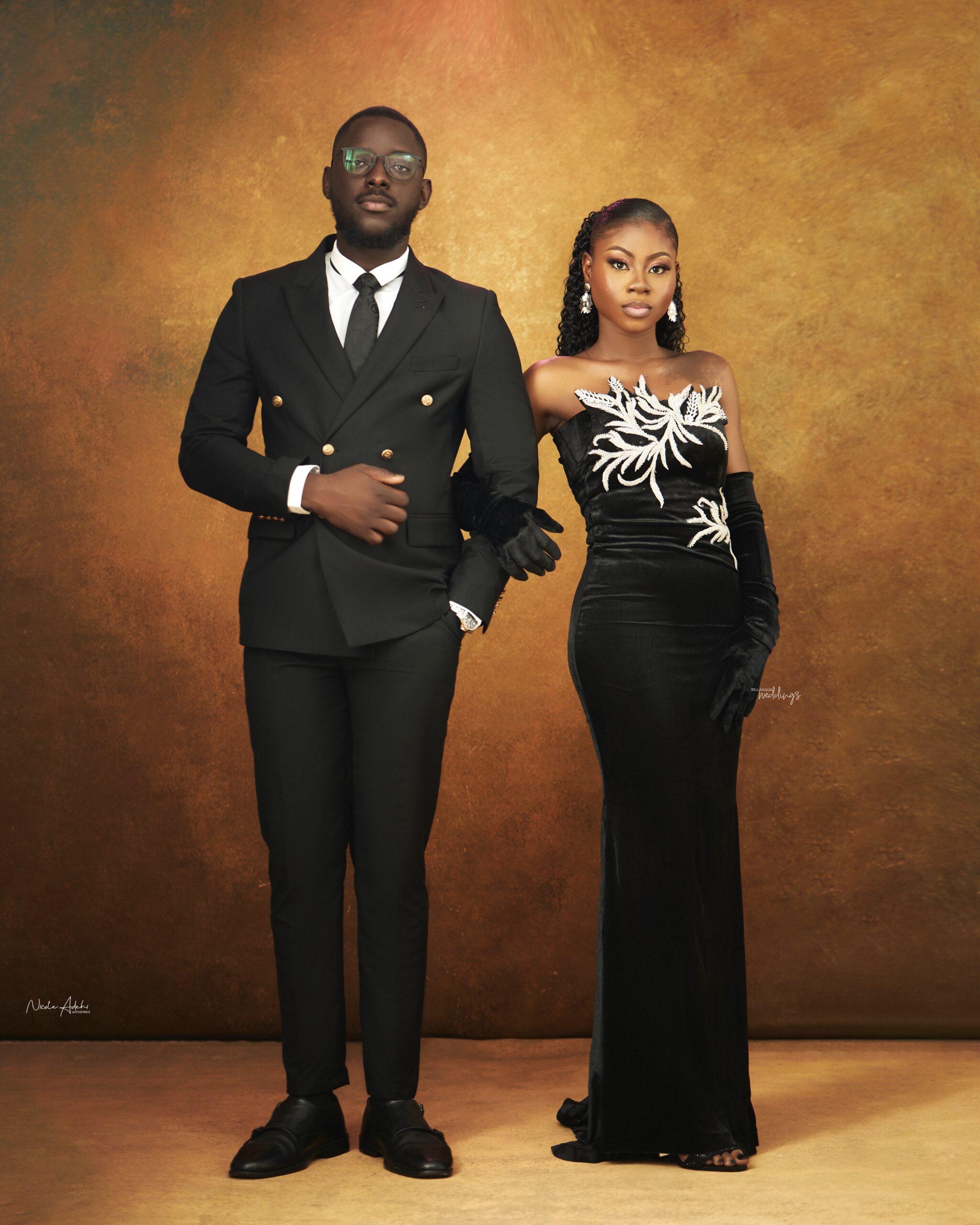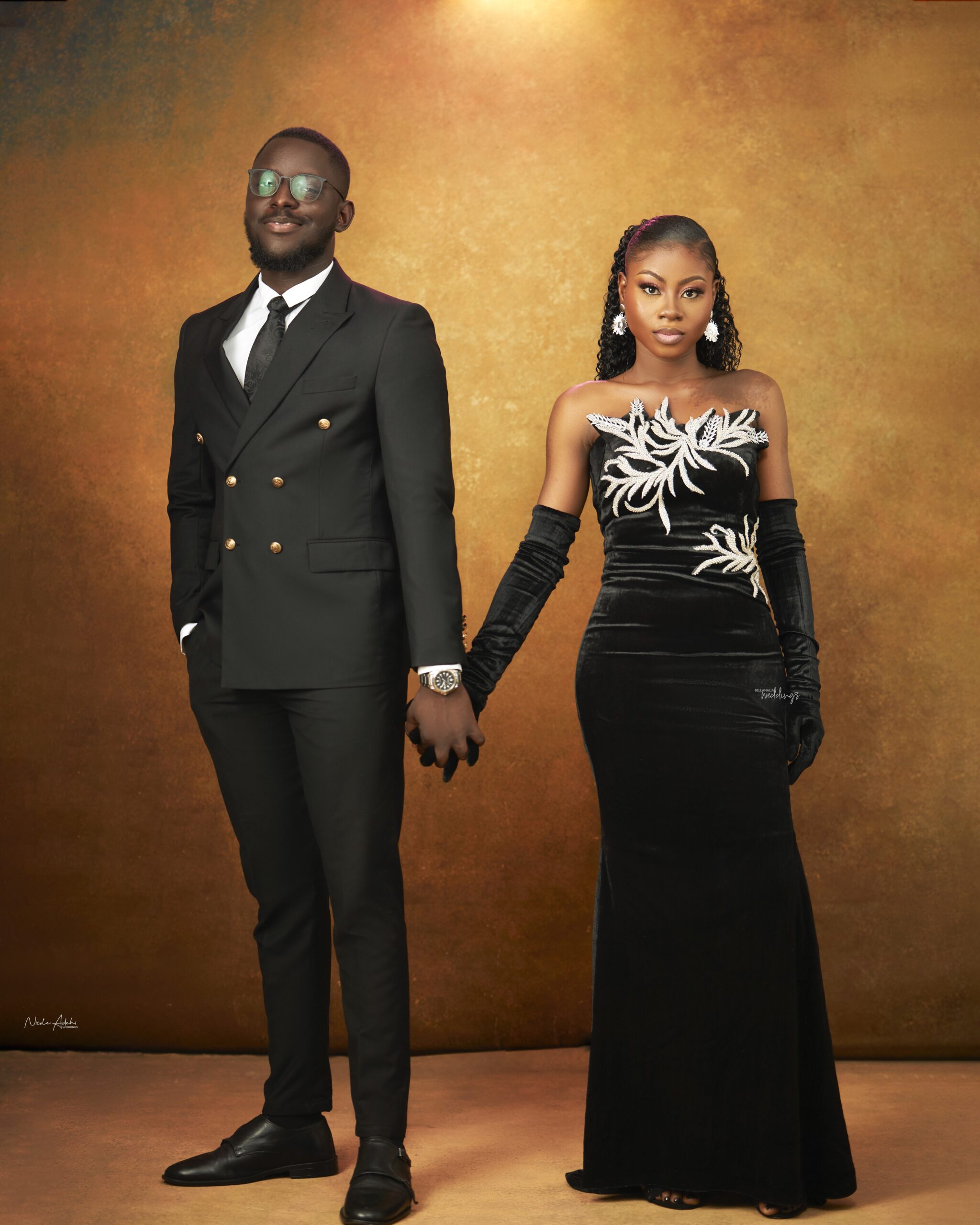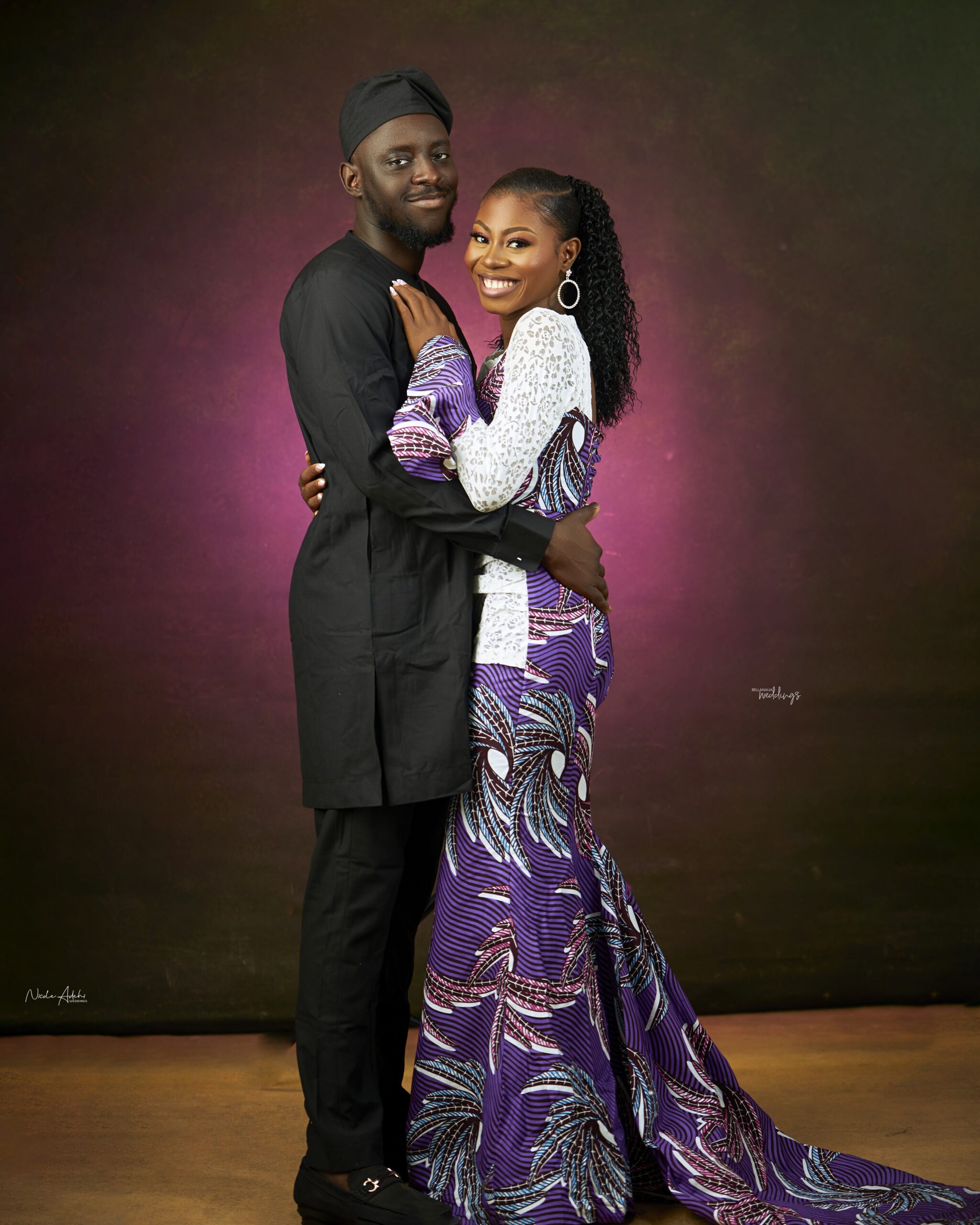 Credits
Couple: @itz_chowder @kokay22
Planner: @sculptors_events
Photography: @nicoleadehi_valeo