Elizabeth's game for her wedding was stylish and elegant. The beautiful bride rocked a Yoruba Iro and Buba outfit for her first look inspired by her mom, then changed into an Igbo outfit to showcase her husband's culture, before finally switching into a silver outfit to crown the whole look. The bride, Elizabeth shared the inspiration for her bridal outfits, colours, and style.
Read all about it below: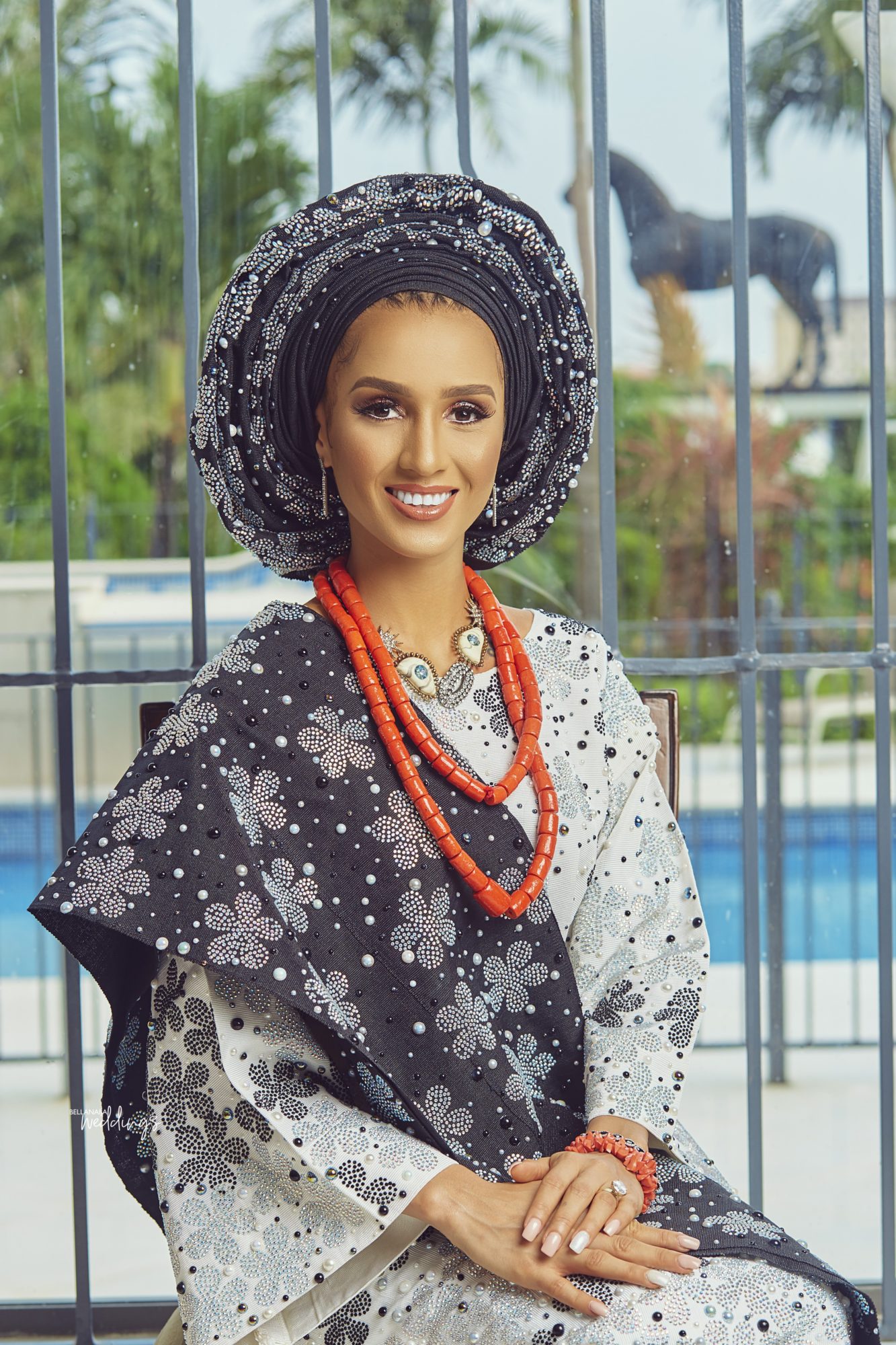 My Yoruba outfit was inspired by my mother's daily Iro and Buba which she wore after she got married to my father. I was brought up to believe that colours express different types of emotions and energy. Now that I'm an adult, it makes a lot more sense in my perception of colours.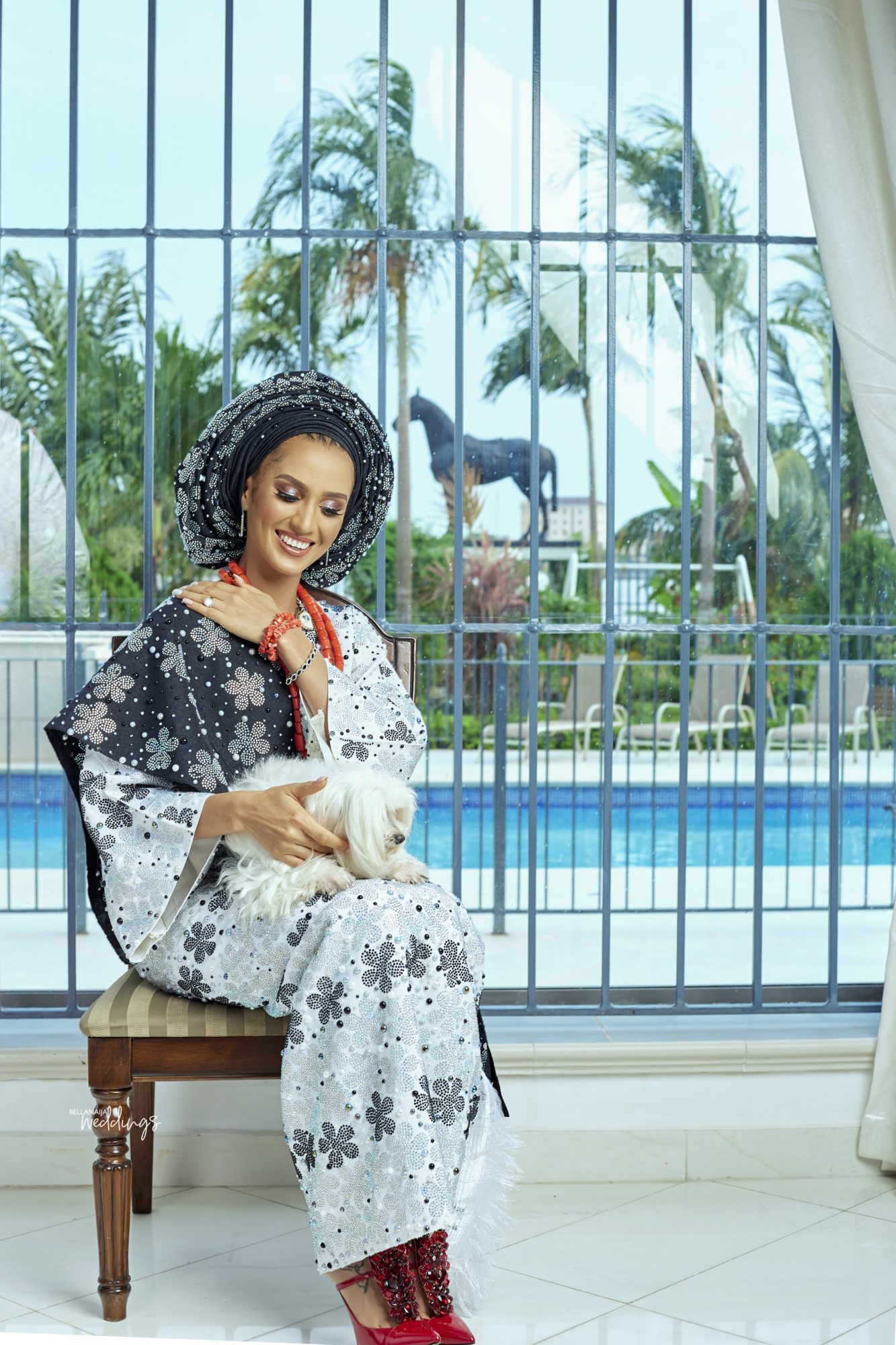 That's why I picked the colours ebony, a mix of ivory and white. My mum always called my father and herself ebony and ivory. My dad was Yoruba and my mum is Russian this is why my first outfit was Iro and Buba.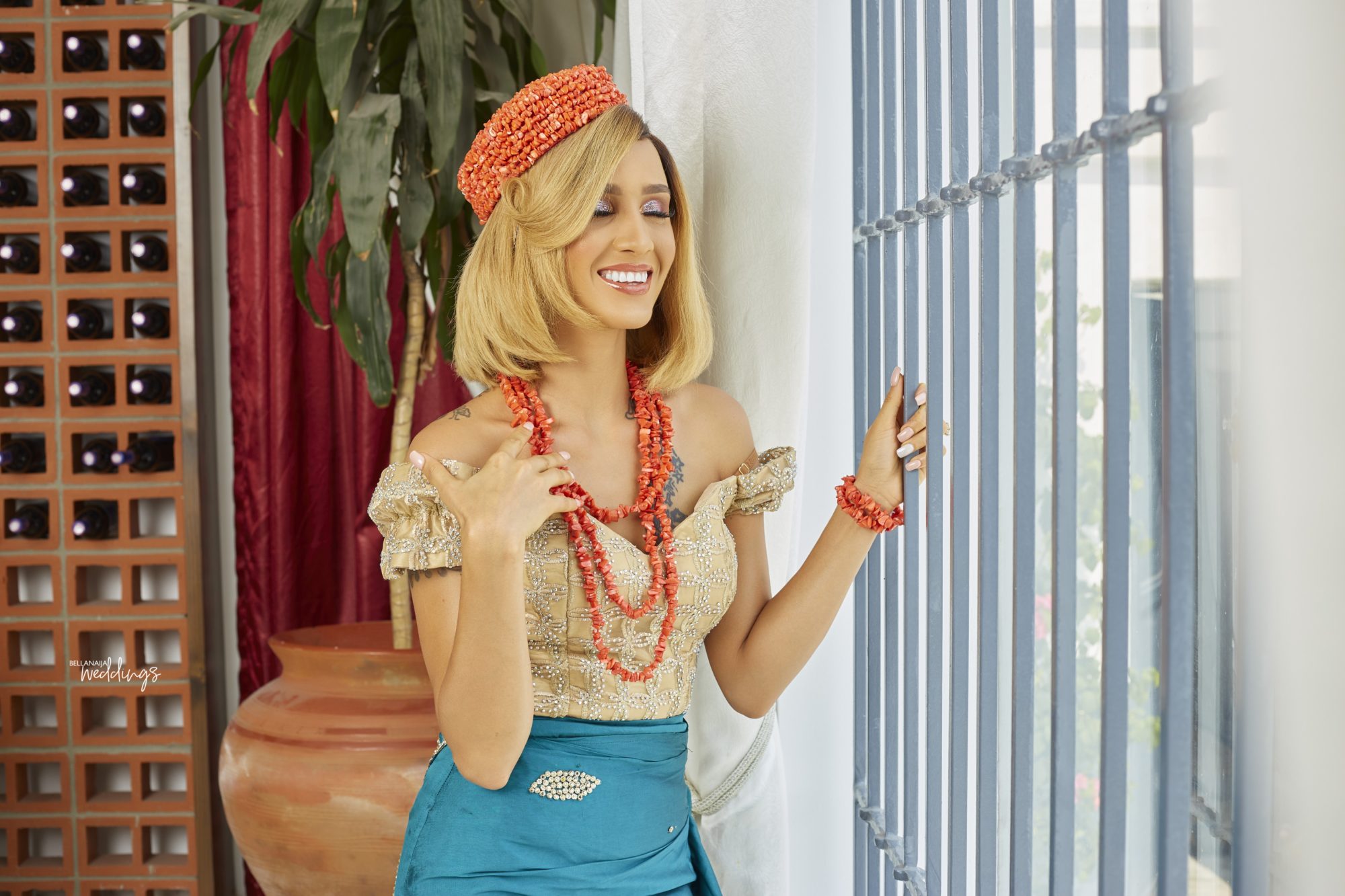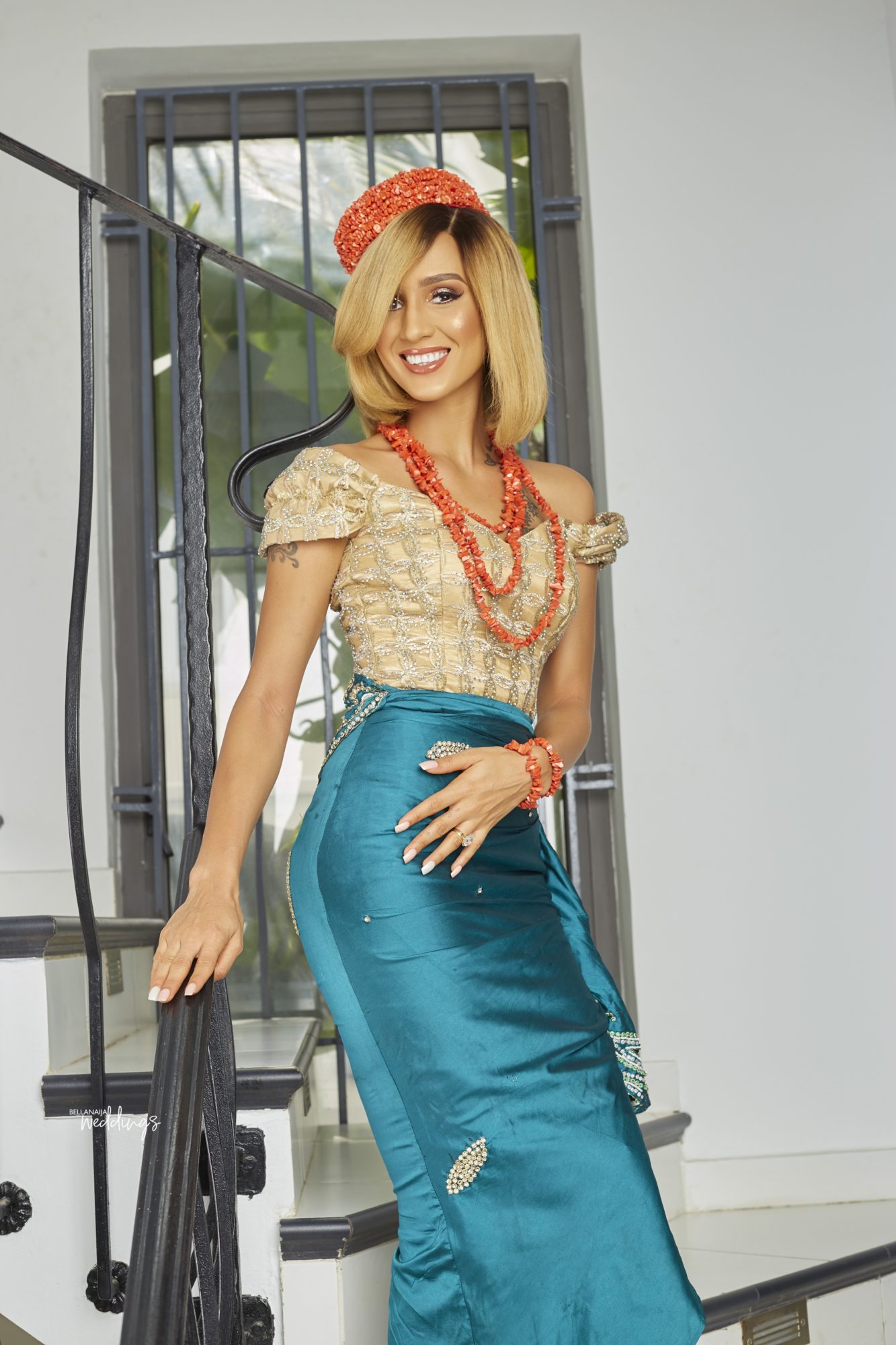 My second outfit was my Igbo traditional because my husband is Igbo. I didn't want something busy because my style is elegant, calm and peaceful. Emerald blue also promotes healing and wellbeing, philosophically my life is hugely characterized by growth, renewal, and prosperity. Nevertheless, blue is also the colour of the sky and sea which connotes freedom.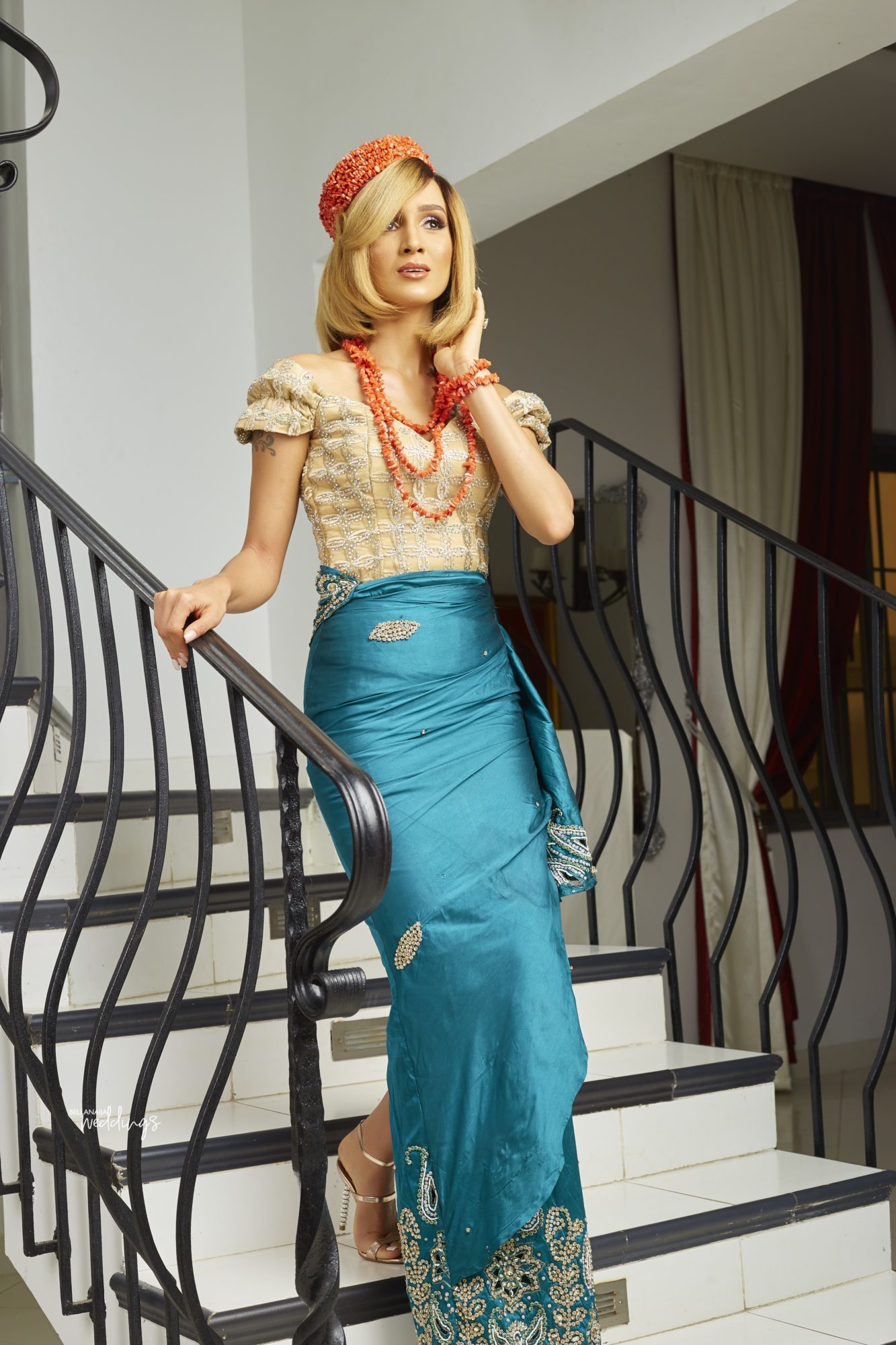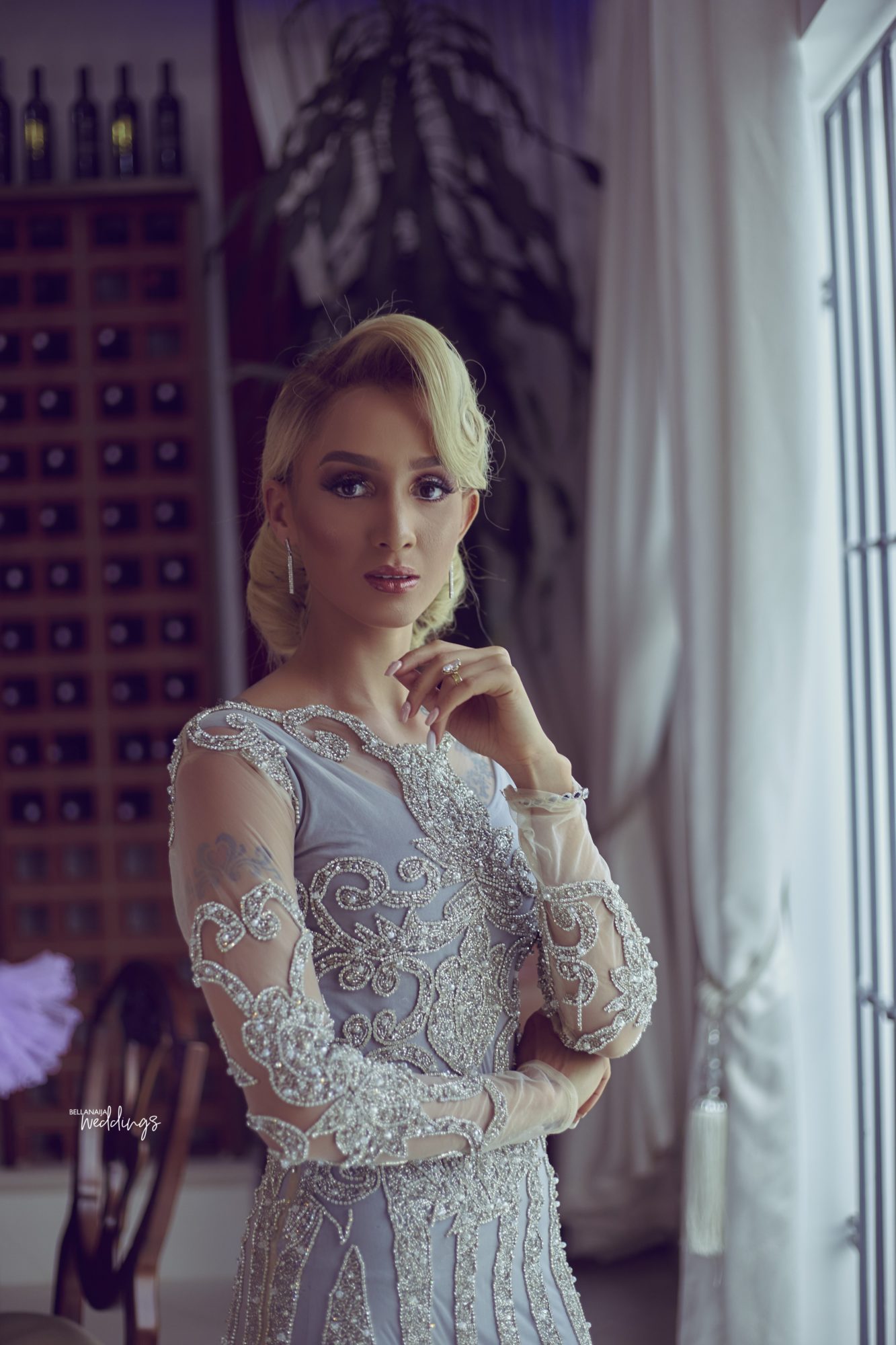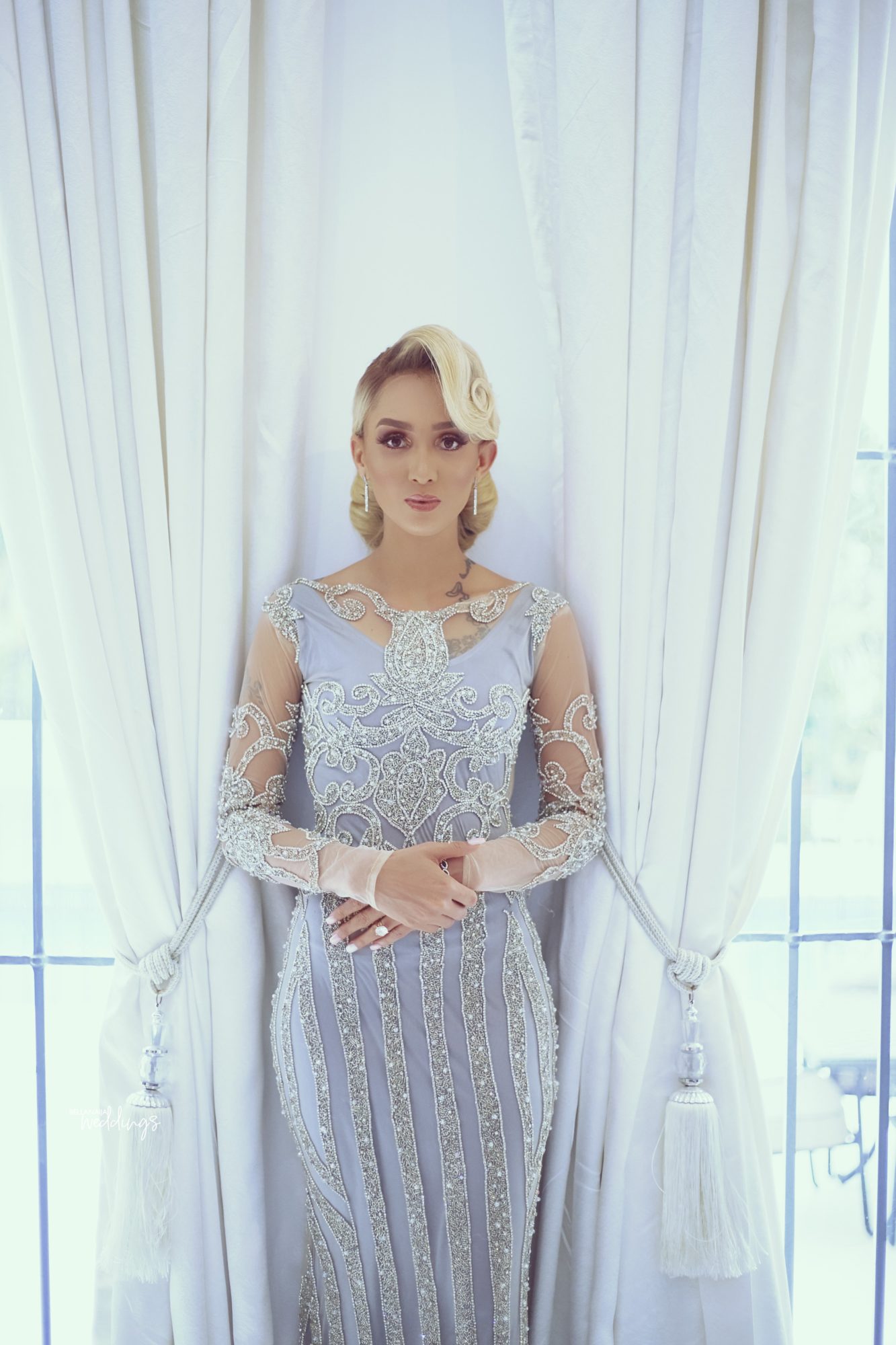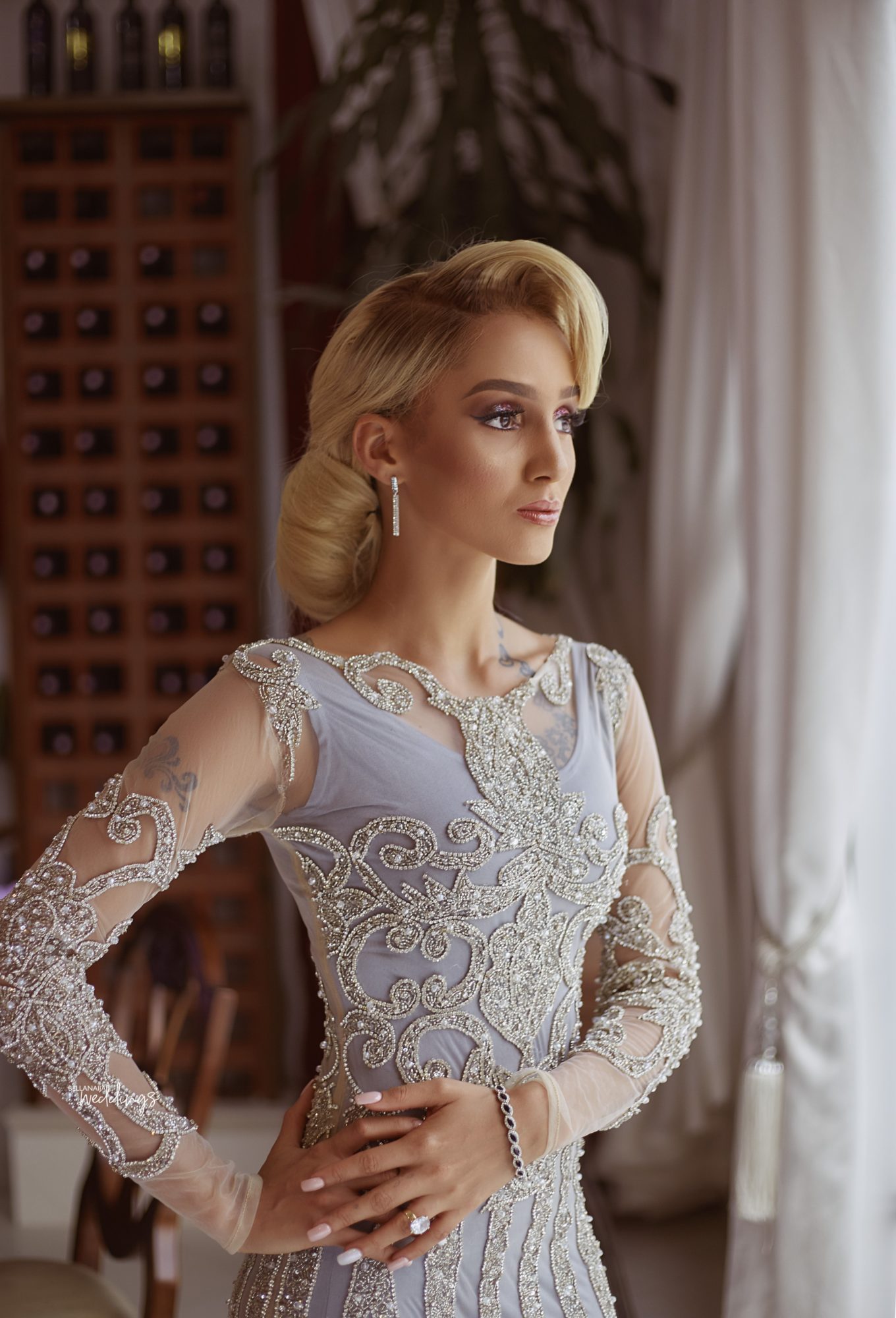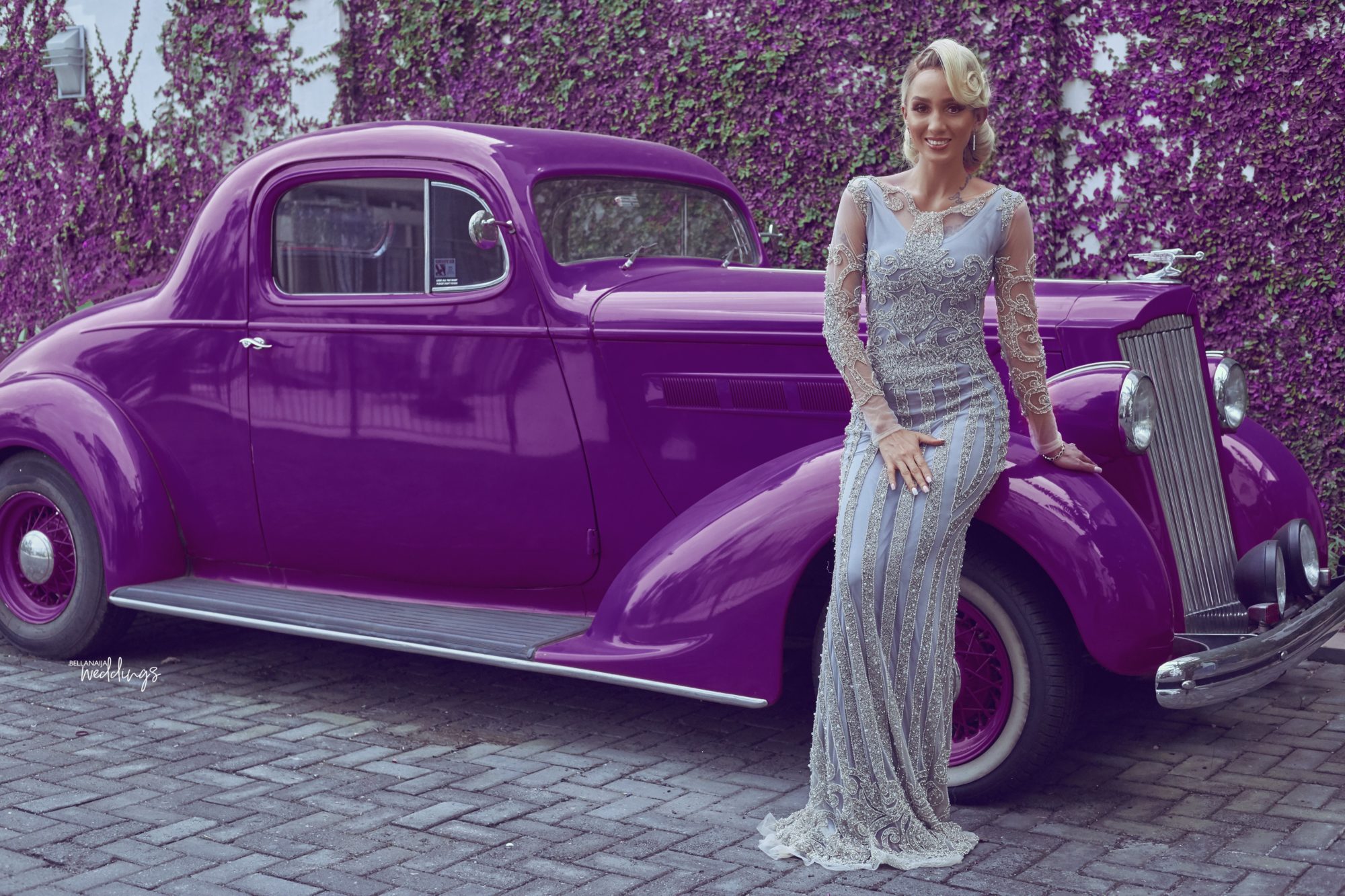 Credits
Bride: @laolu.a.o
Photography: @top.studios | @tobi.olajolo
Makeup: @yesitslarry
Hair: @abbeymattheworks
Gele: @asaraleso_ng
1st Outfit: @bimms24
2nd Outfit: @somobysomo