Guys, you are about to go on a full display of love and culture.
Erna, Liberian and Lebanese bride got married to her African American love, Donald in a beautiful celebration that showcased the western and African cultural heritage. You can say that guys, her total blend of all the cultures you think of. From meeting in South Korea to tying the knot in New Jersey, I mean, it is love from different locations.
For the wedding, Erna was gorgeously dressed in an off the shoulder, full lace with sequins ballgown with a cathedral length train which she paired with Ankara sneakers. Her groom was dapper in his black and gold tux representing his American heritage. The bridesmaids were completely beautiful in Ankara fabrics while the groomsmen also had a little bit of the African culture with Ankara bowties. The bride, Erna shared their love story and gave details on how they incorporated the different cultures into their wedding ceremony.
See pictures of the wedding below and also check out other wedding features here.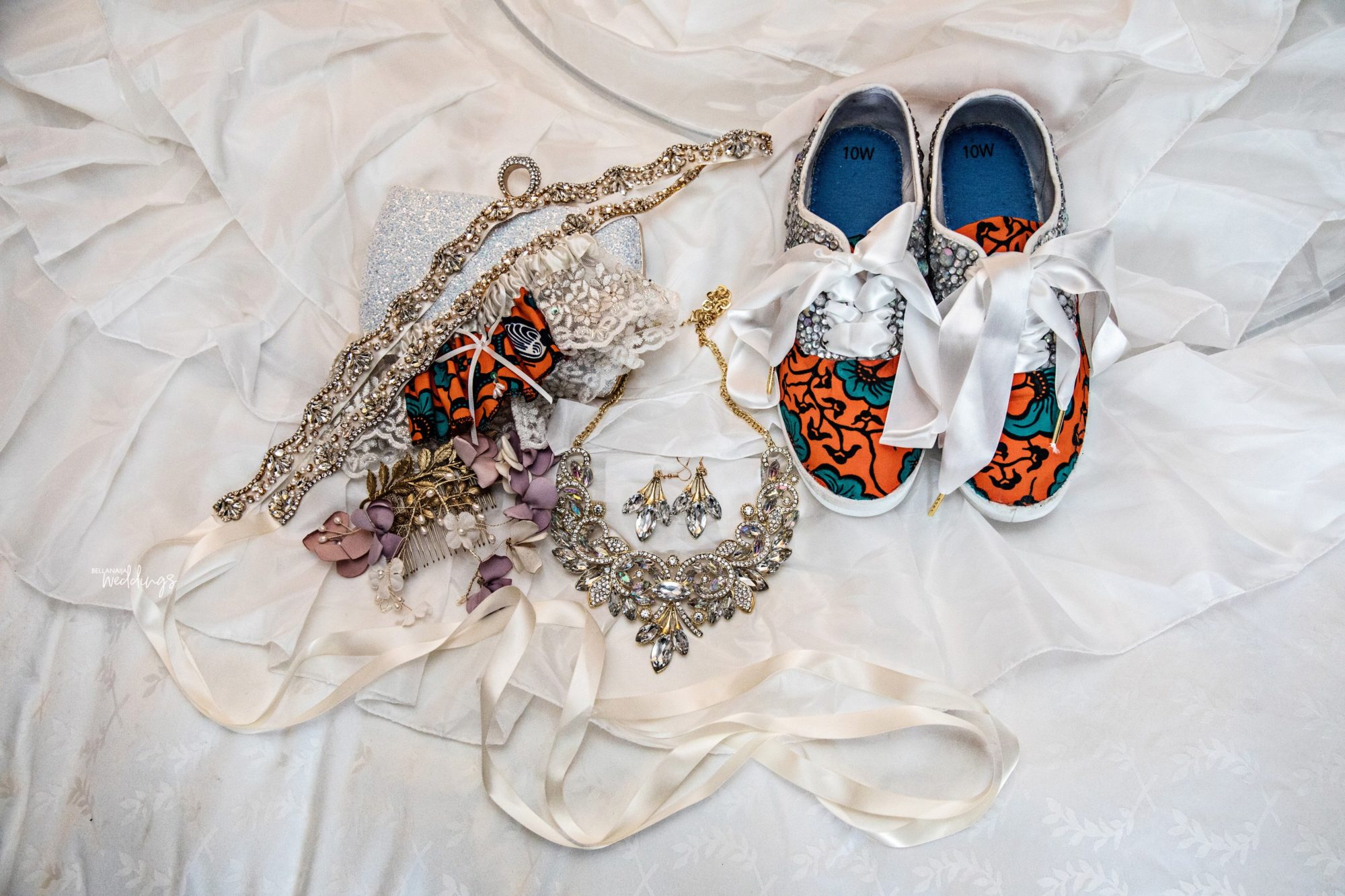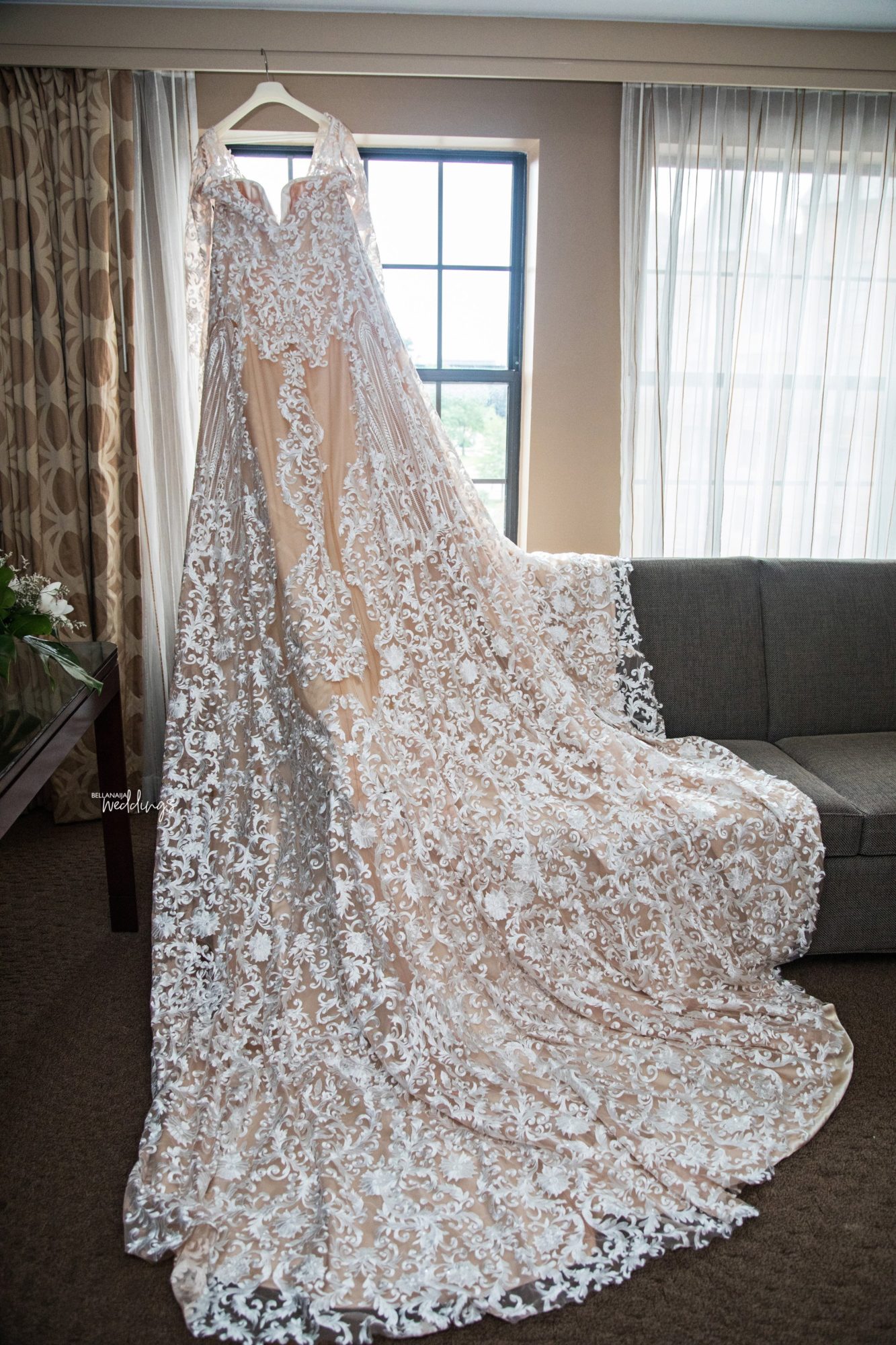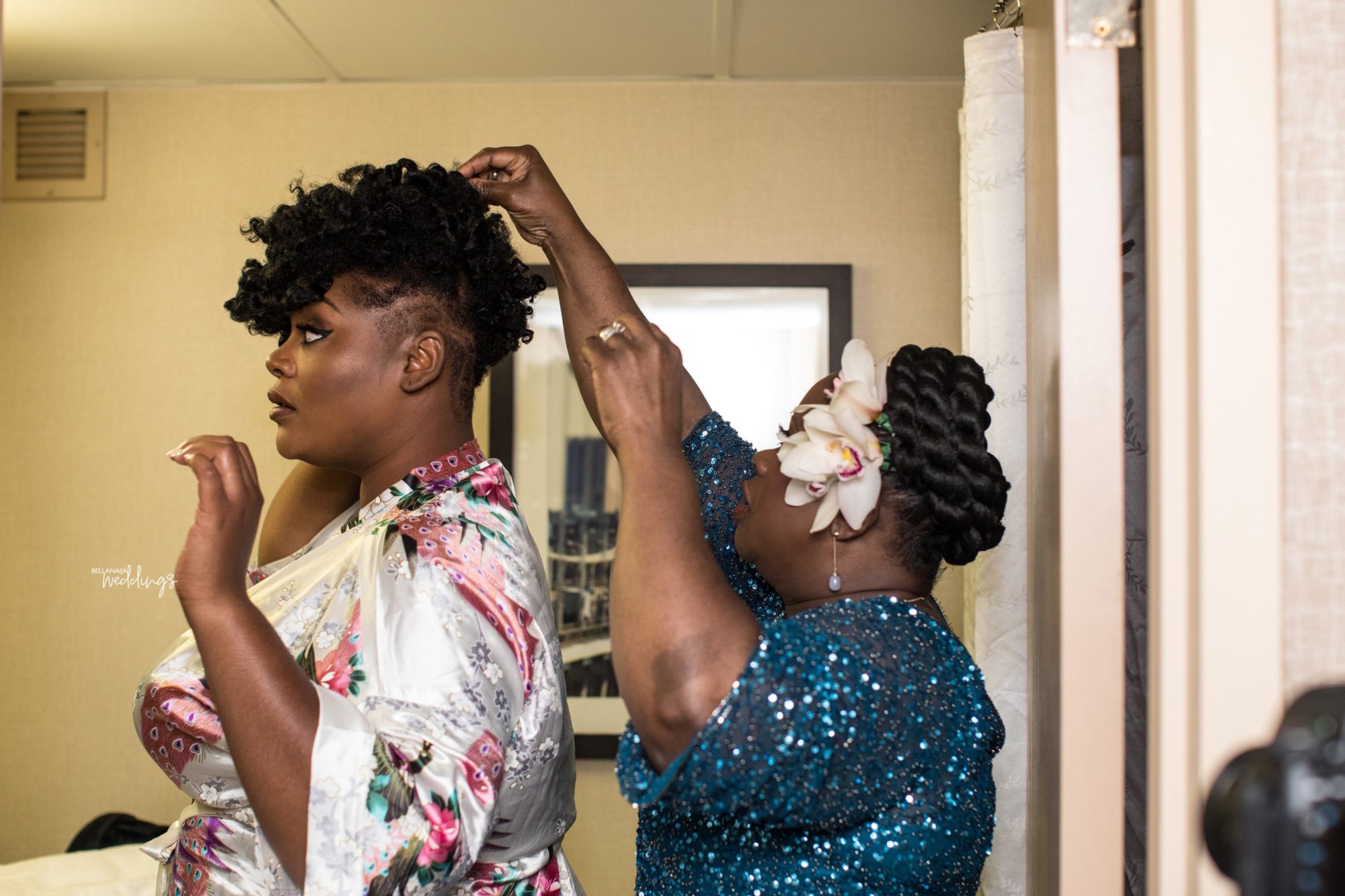 Our love story began in Daegu, South Korea in September 2011. Never in a million years would I have thought that this Jersey girl would have met the love of her life one random night in Daegu, South Korea. I was teaching in South Korea and my contract was coming to an end. So, of course, I was not planning on getting into a relationship right before I left on a three-month backpacking trip in Southeast Asia. One Saturday night I finally gave into my friend's countless attempts to get me out of the house not knowing I would be meeting my fiancé that same night. That night we bumped into a group that we met the night before but this time there was someone new with them. While waiting for my friend to finish her conversation, the newest member of the group walked up to me and we started chatting about what he was doing in Korea.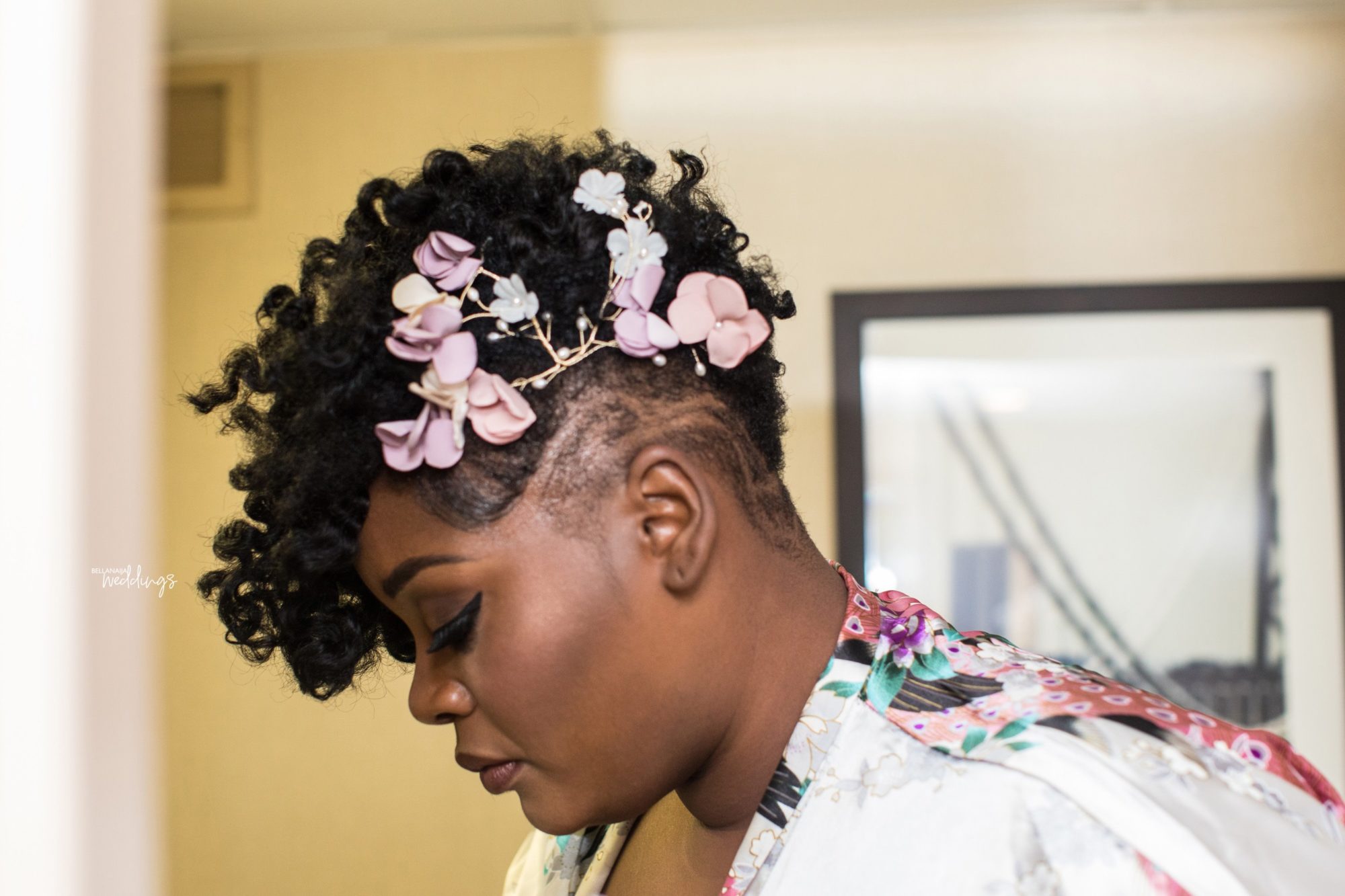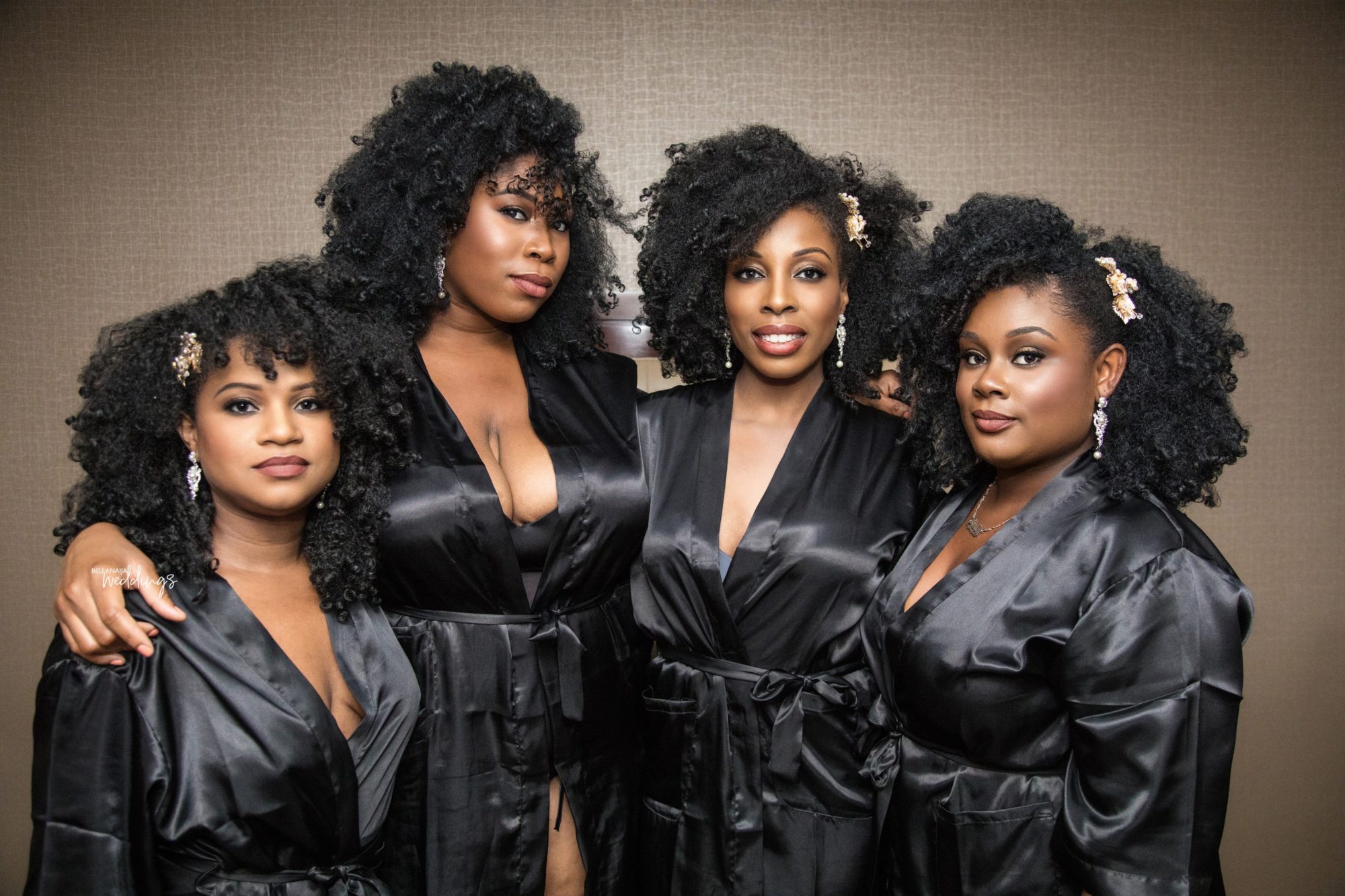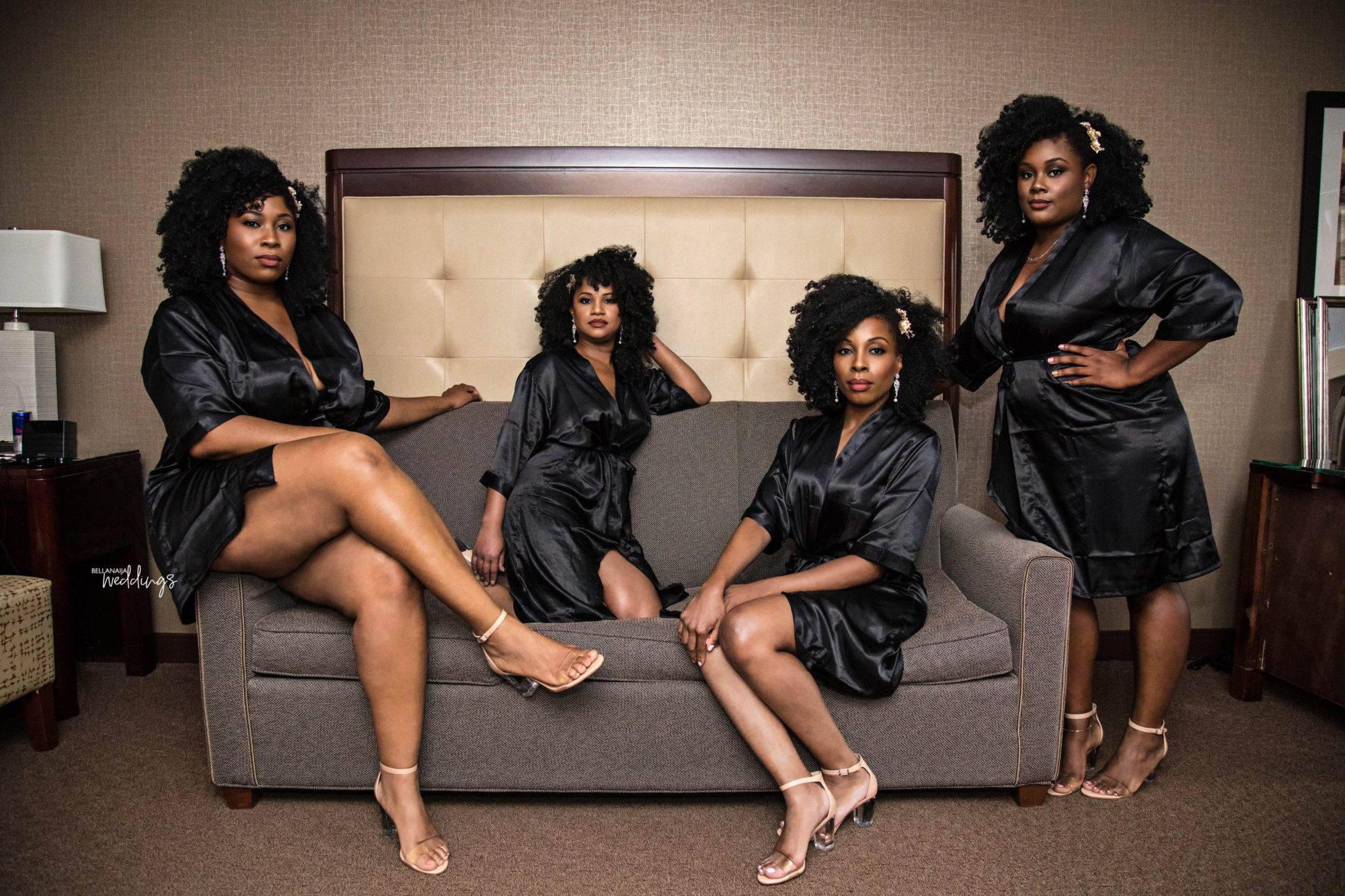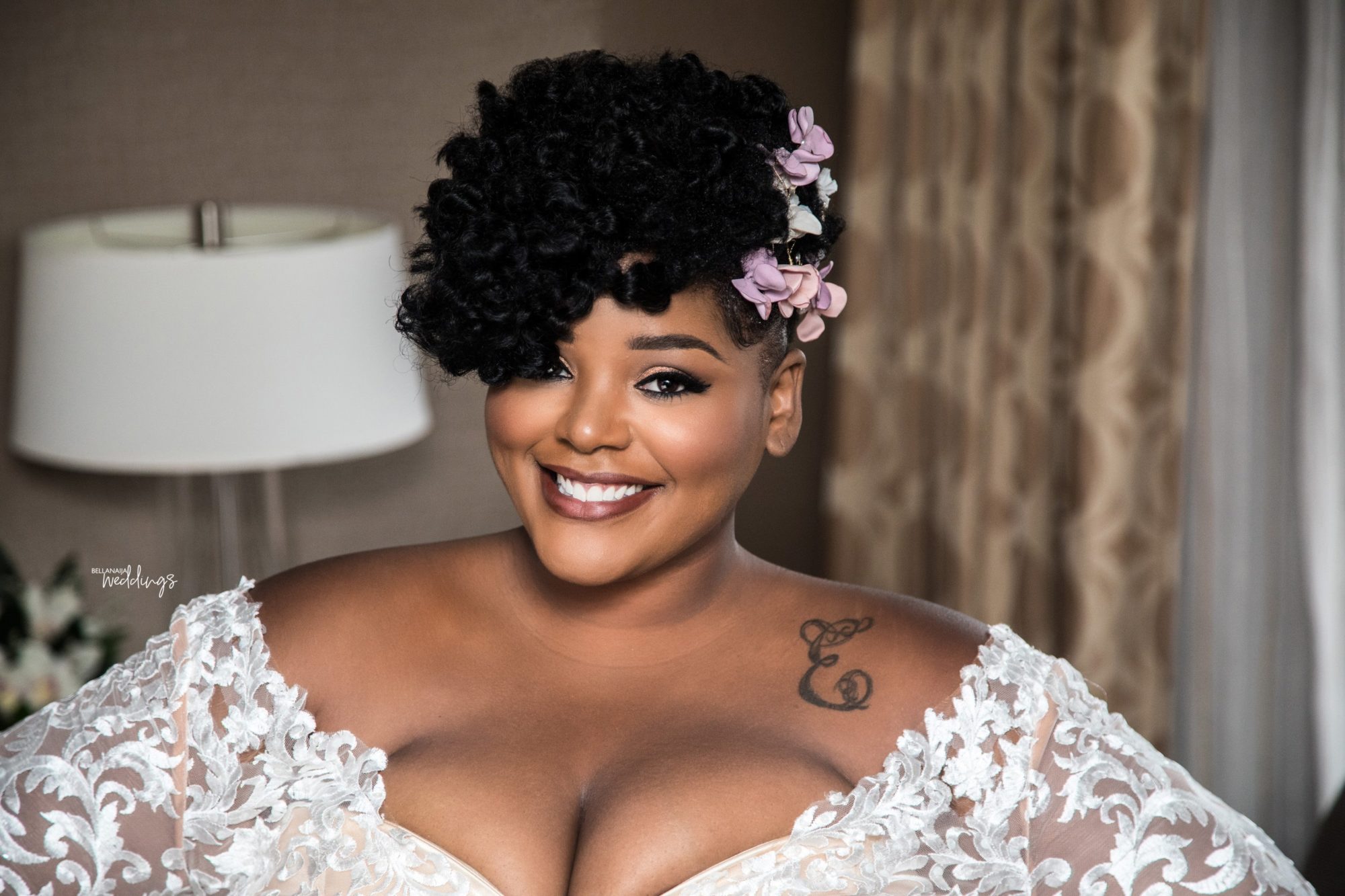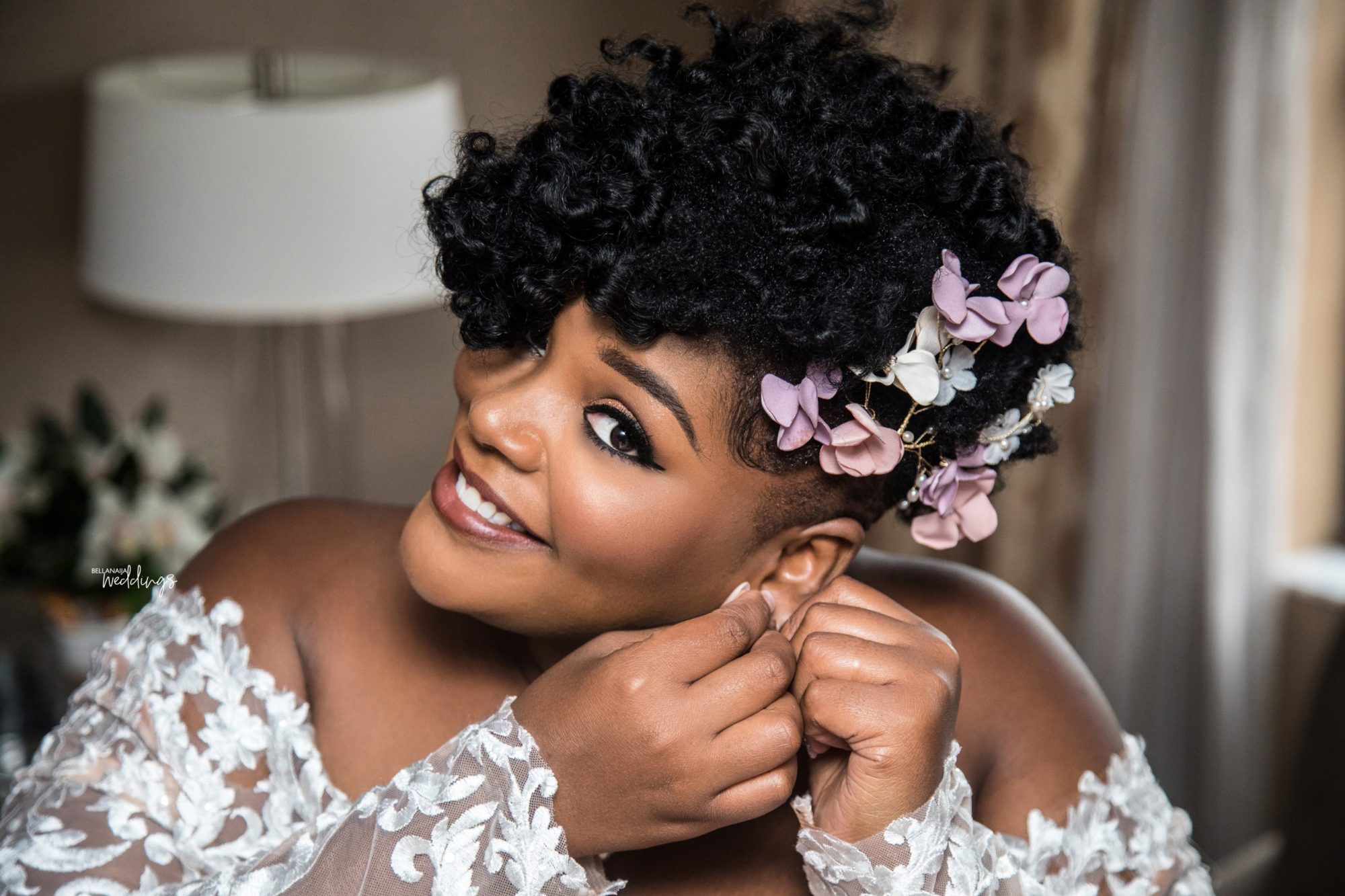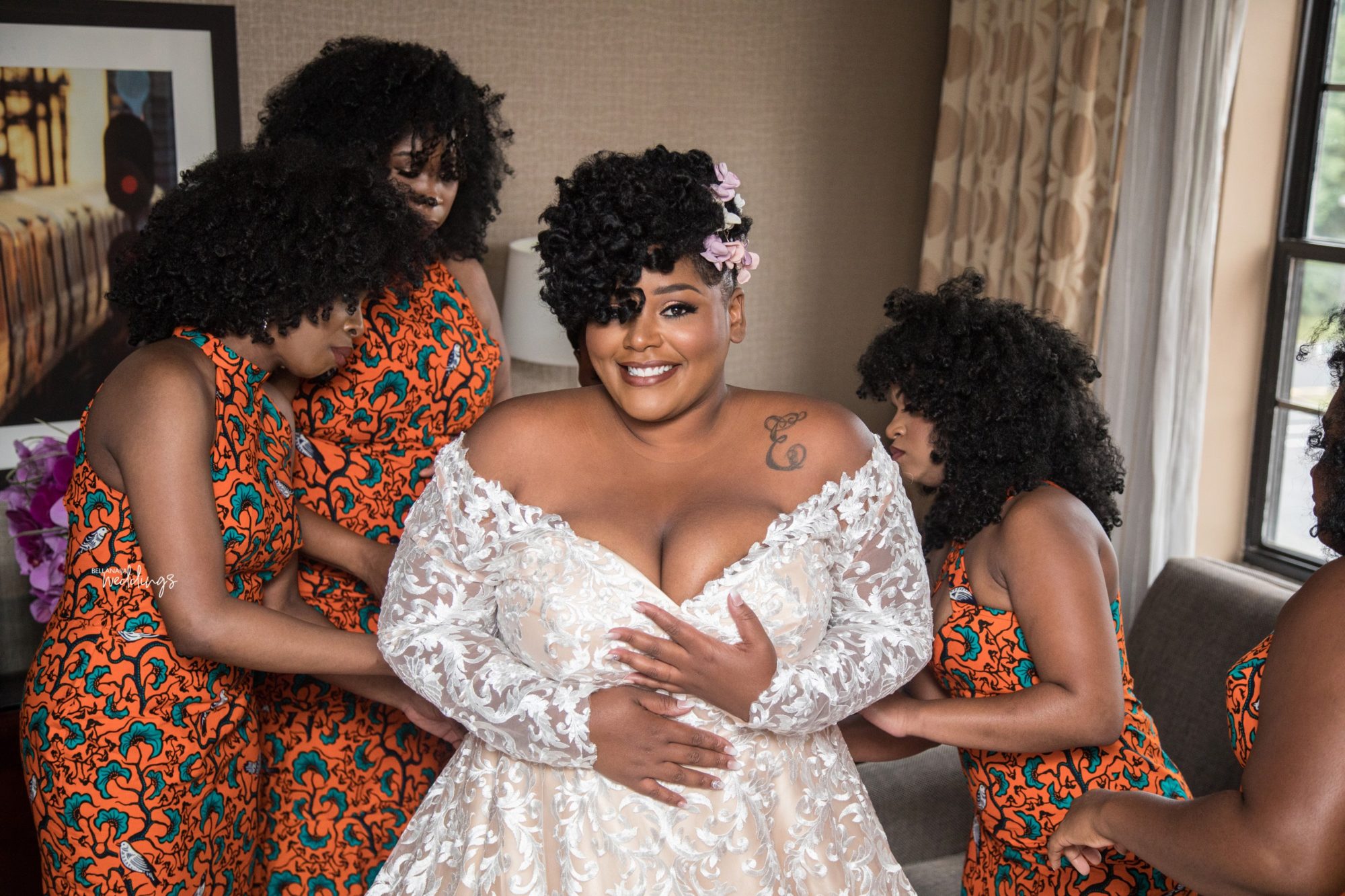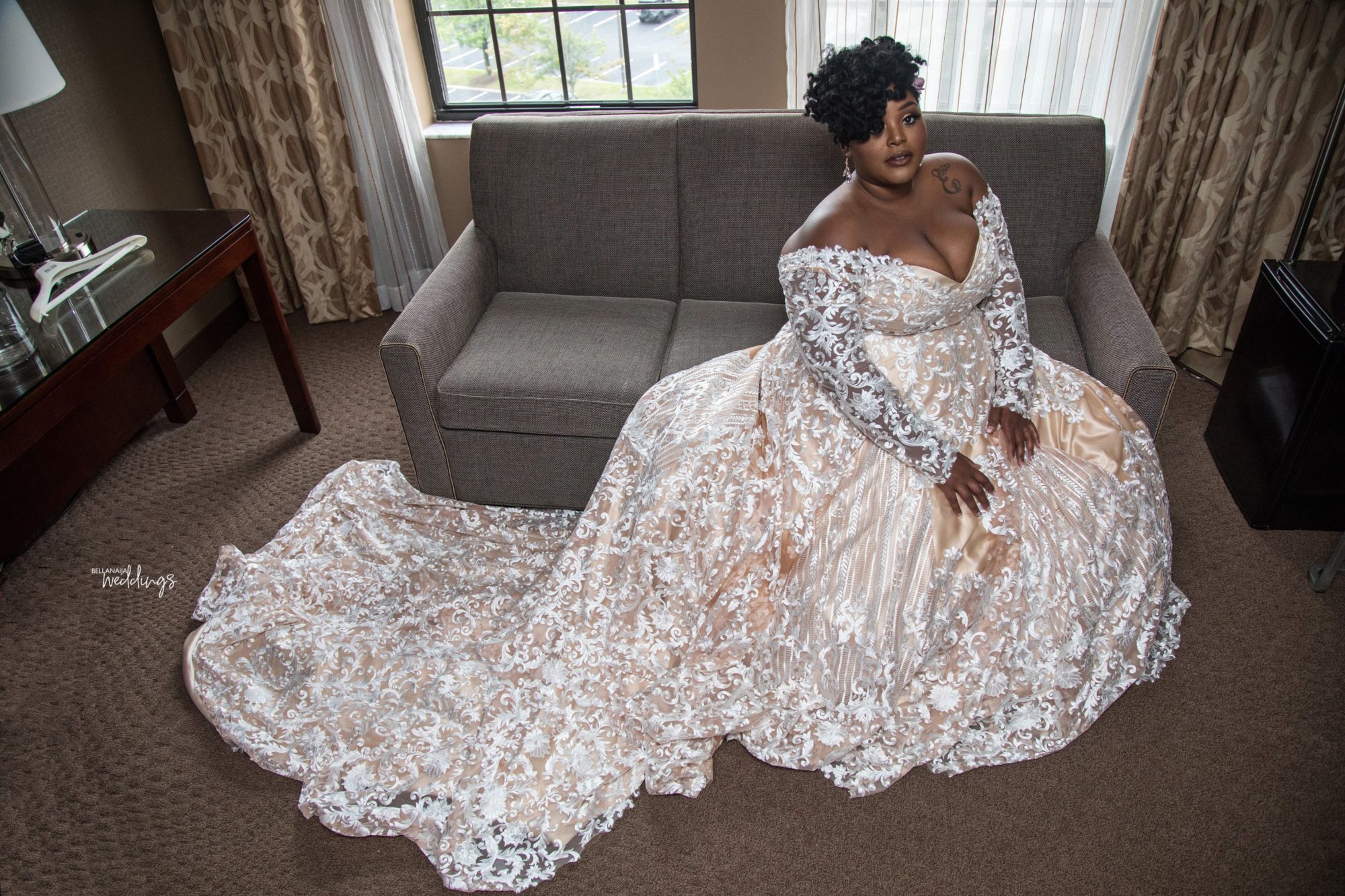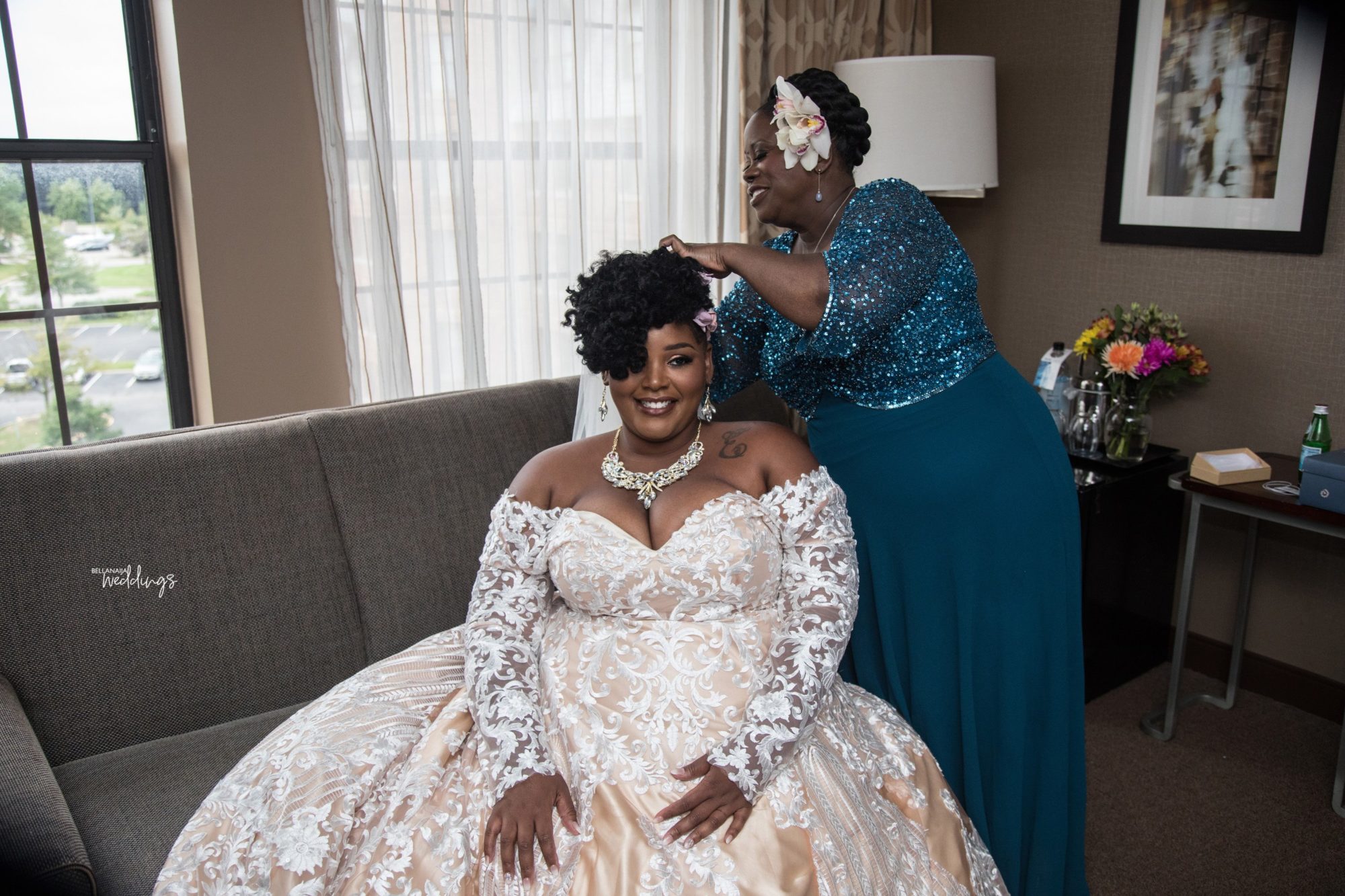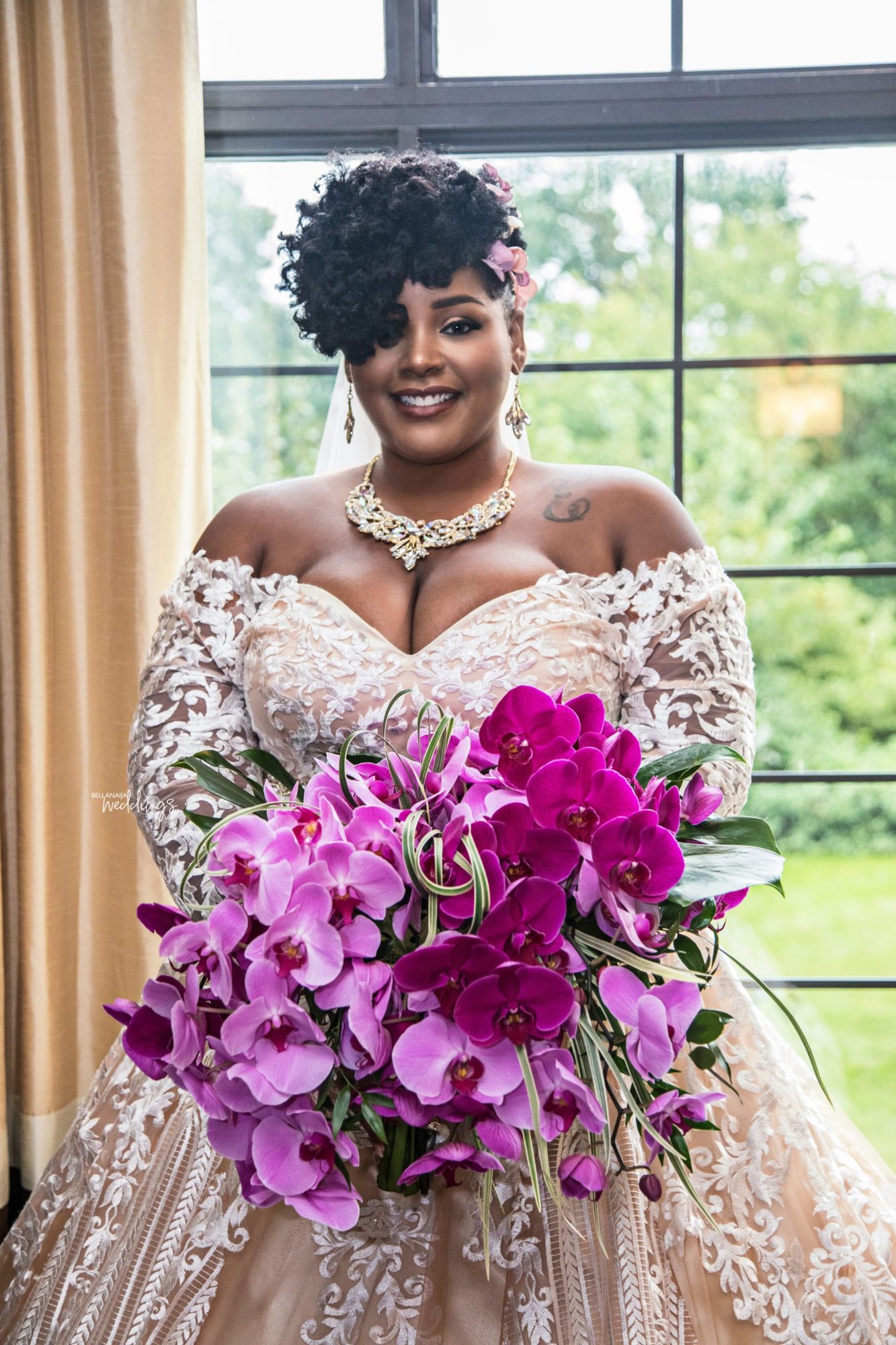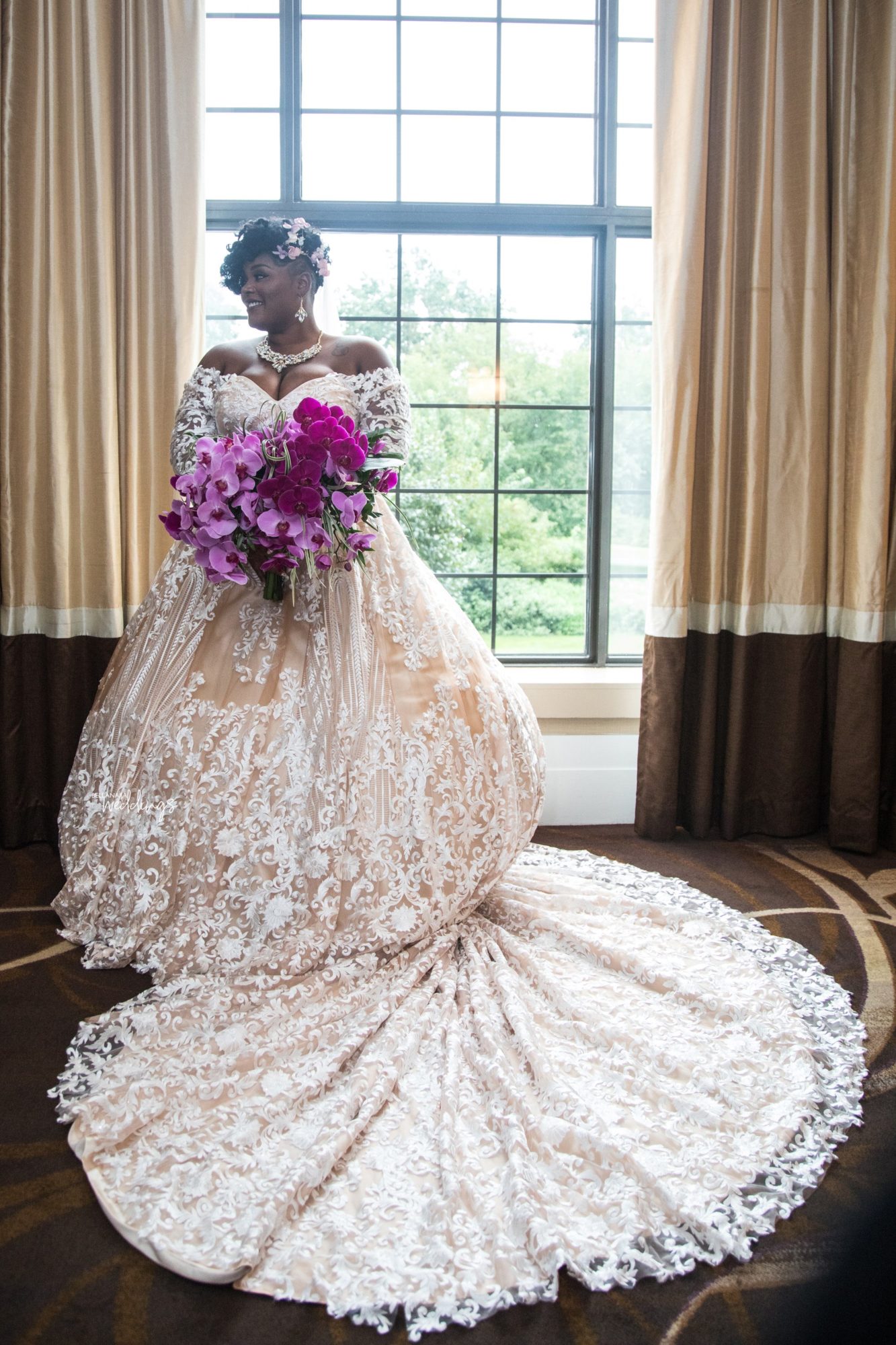 He was in the Army and this was his second week in the country. Being the outgoing person I am, I showed him around downtown Daegu, introducing him to the best places for late night snacks and the best hangout spots. After walking and talking for hours we went our separate ways. The next morning, I got a good morning text and that week we spoke on the phone for about 6 hours each night. I thought, "Wow, he must really like talking to me because I know he has PT early in the morning". That Friday, we hung out and spent every day together the two months prior to my trip.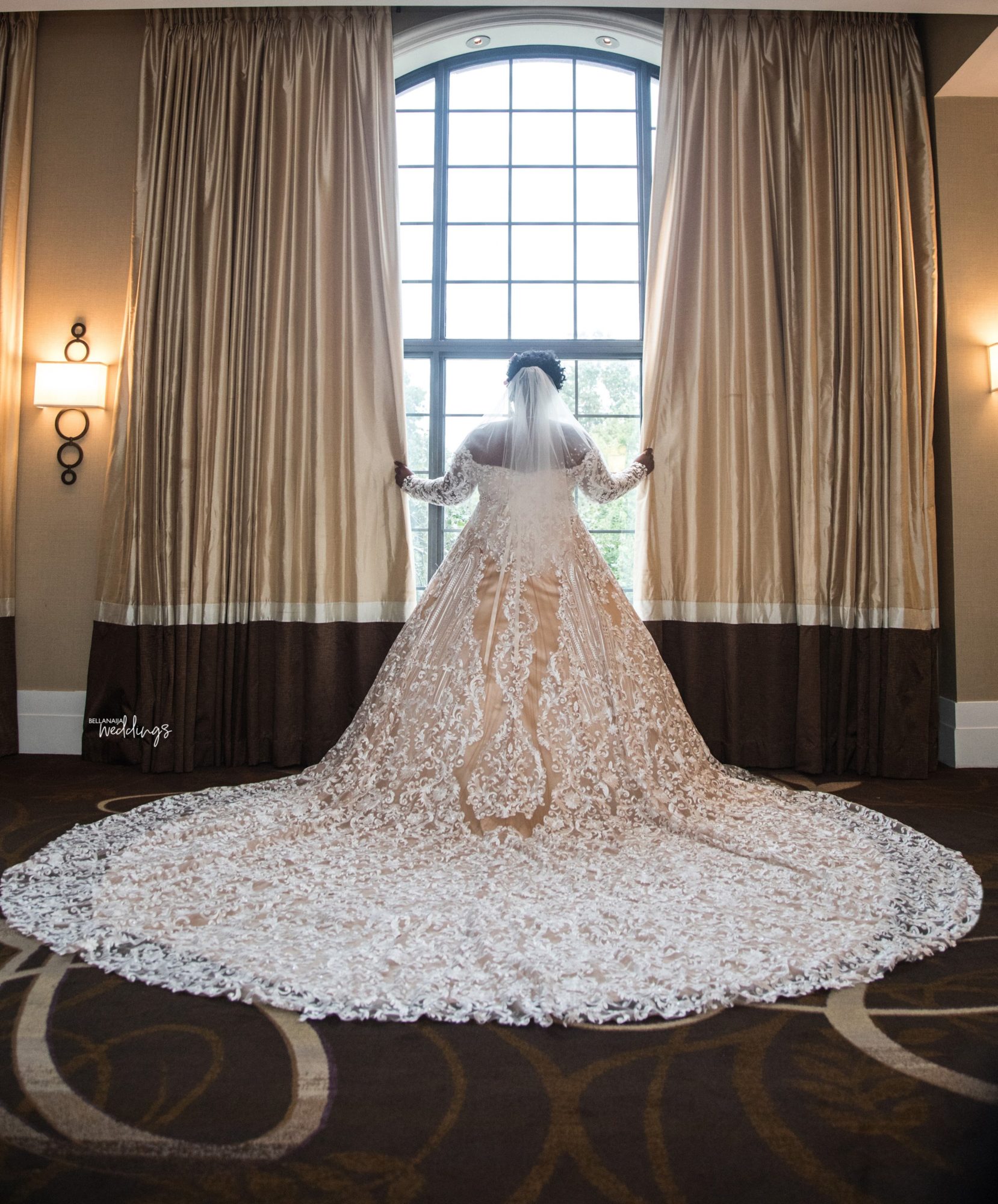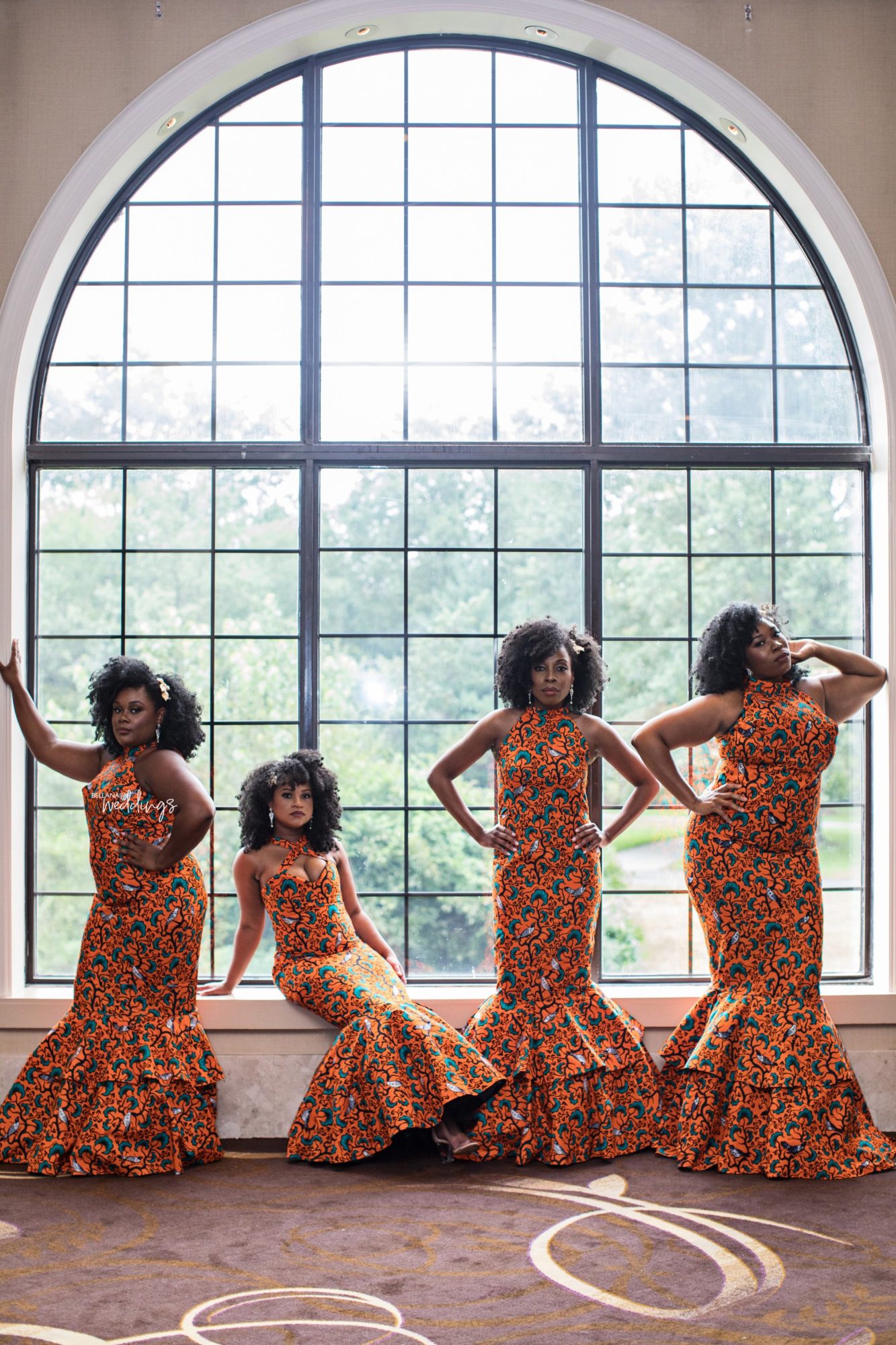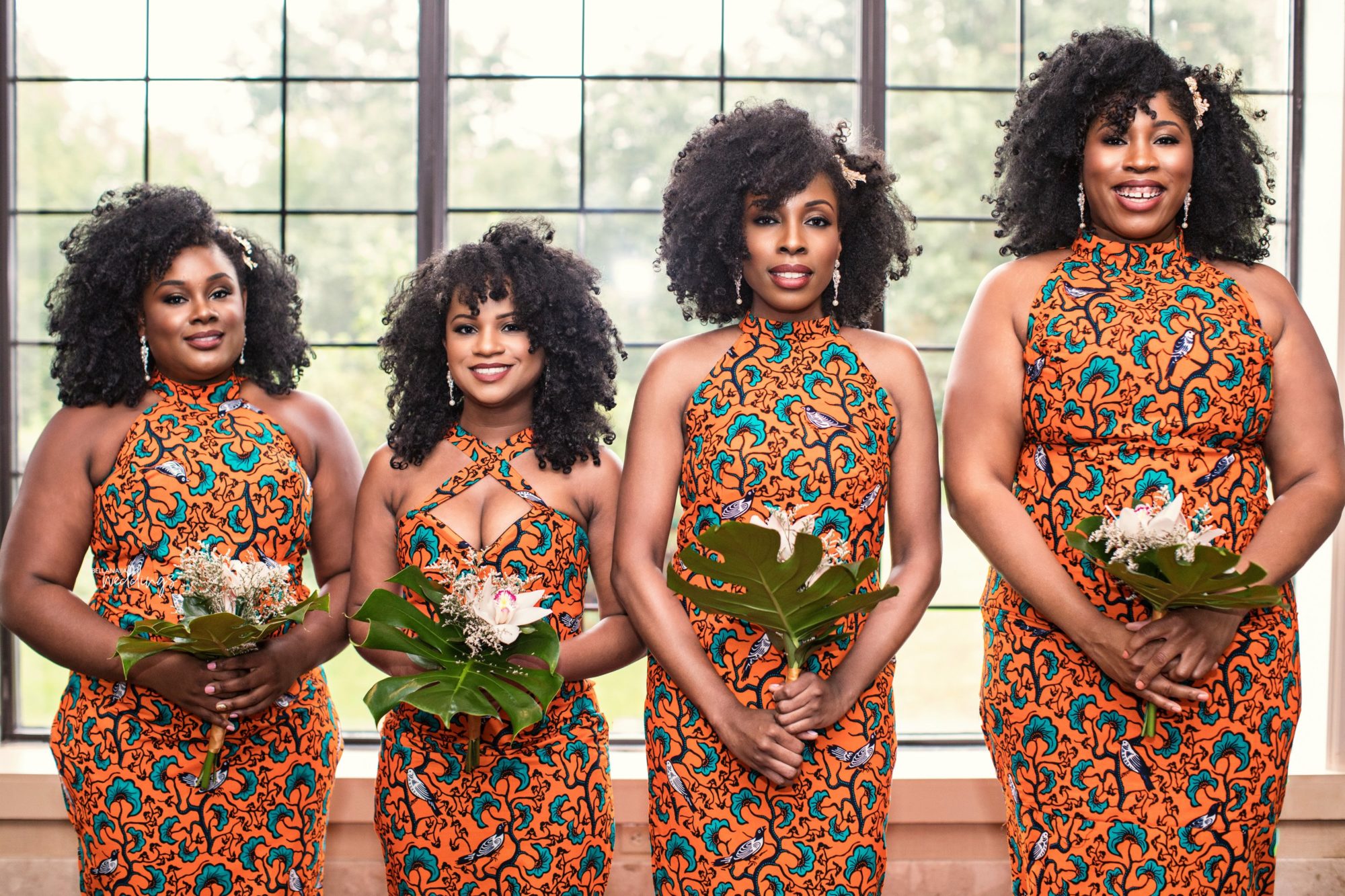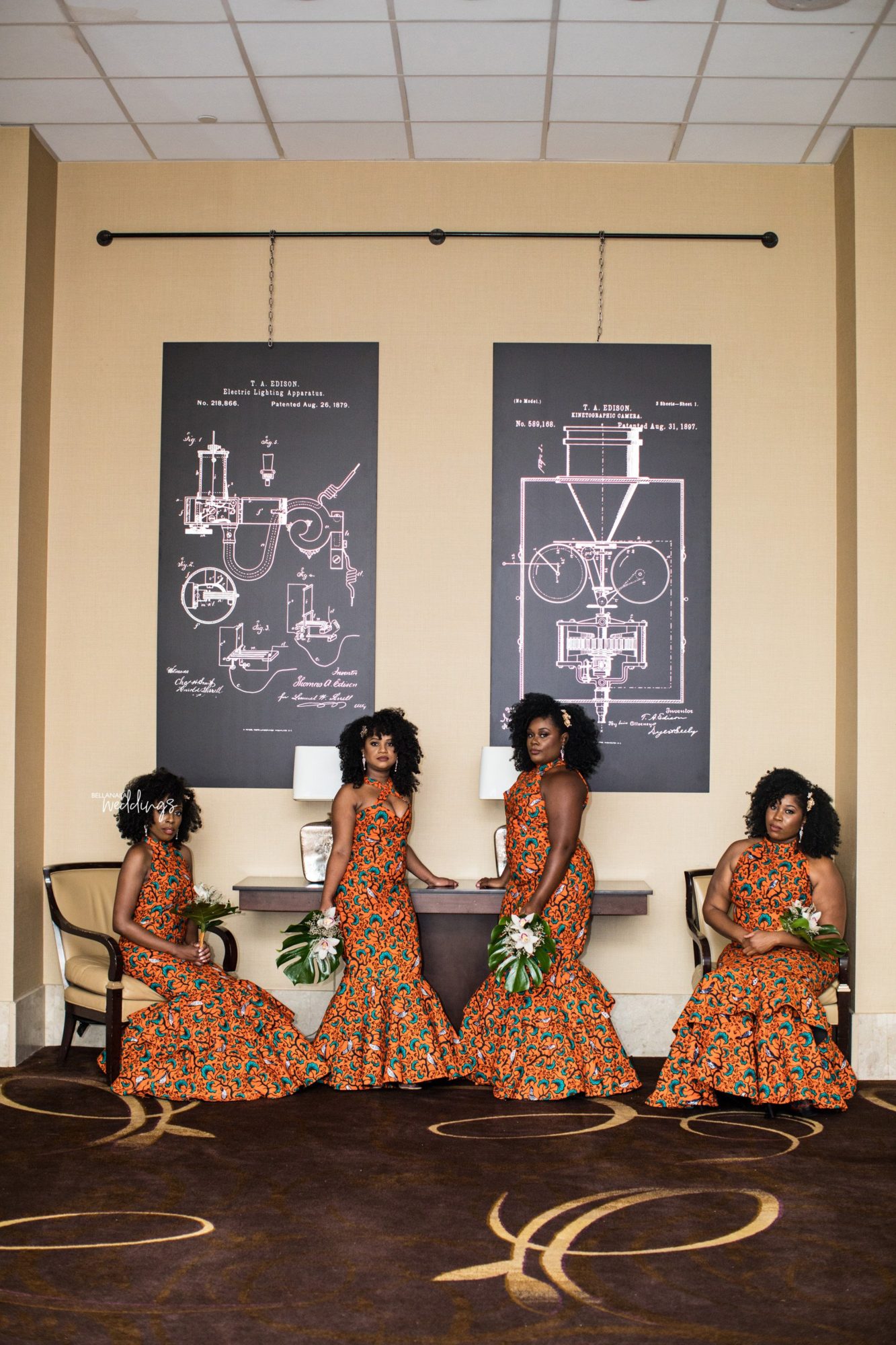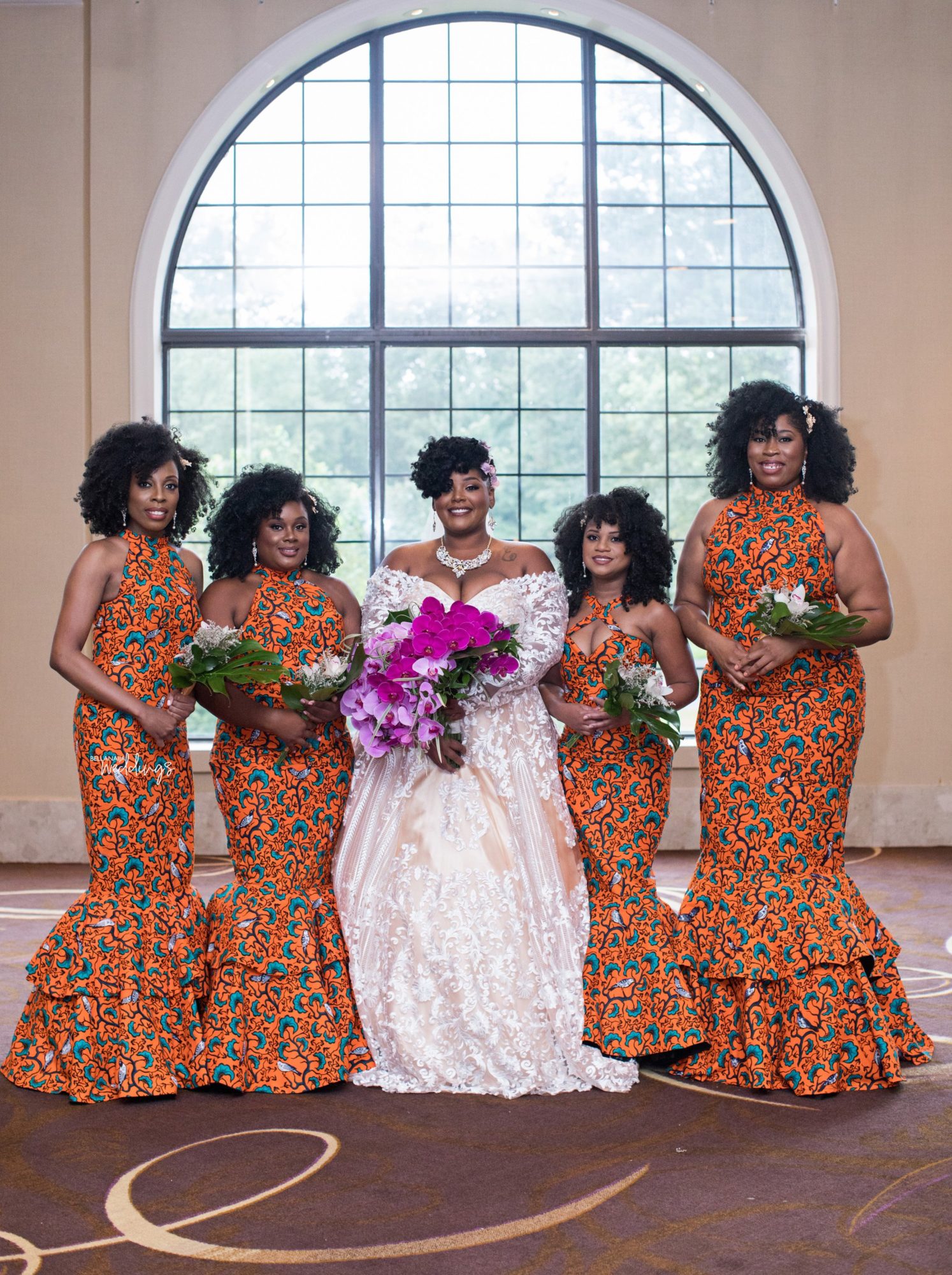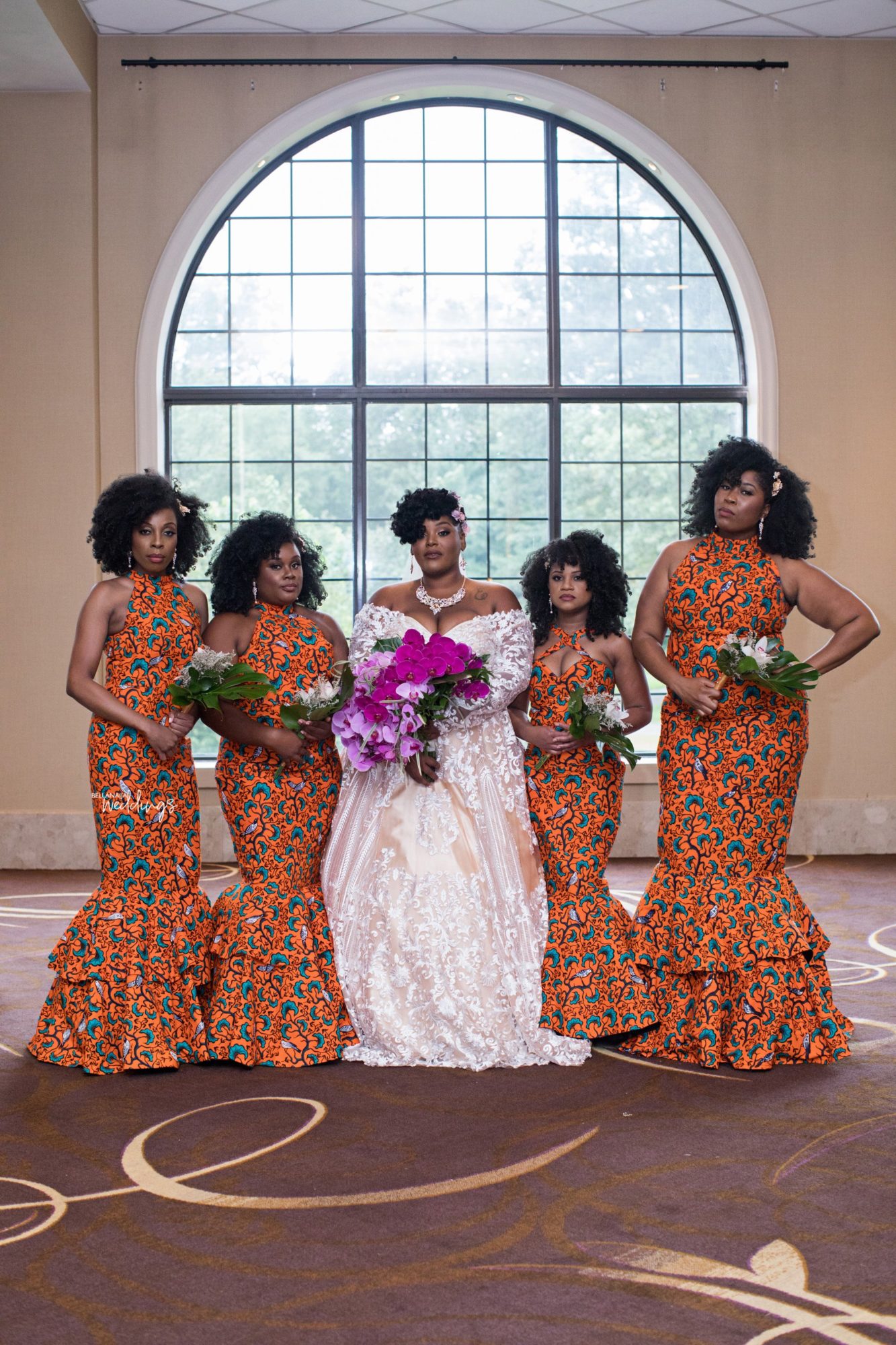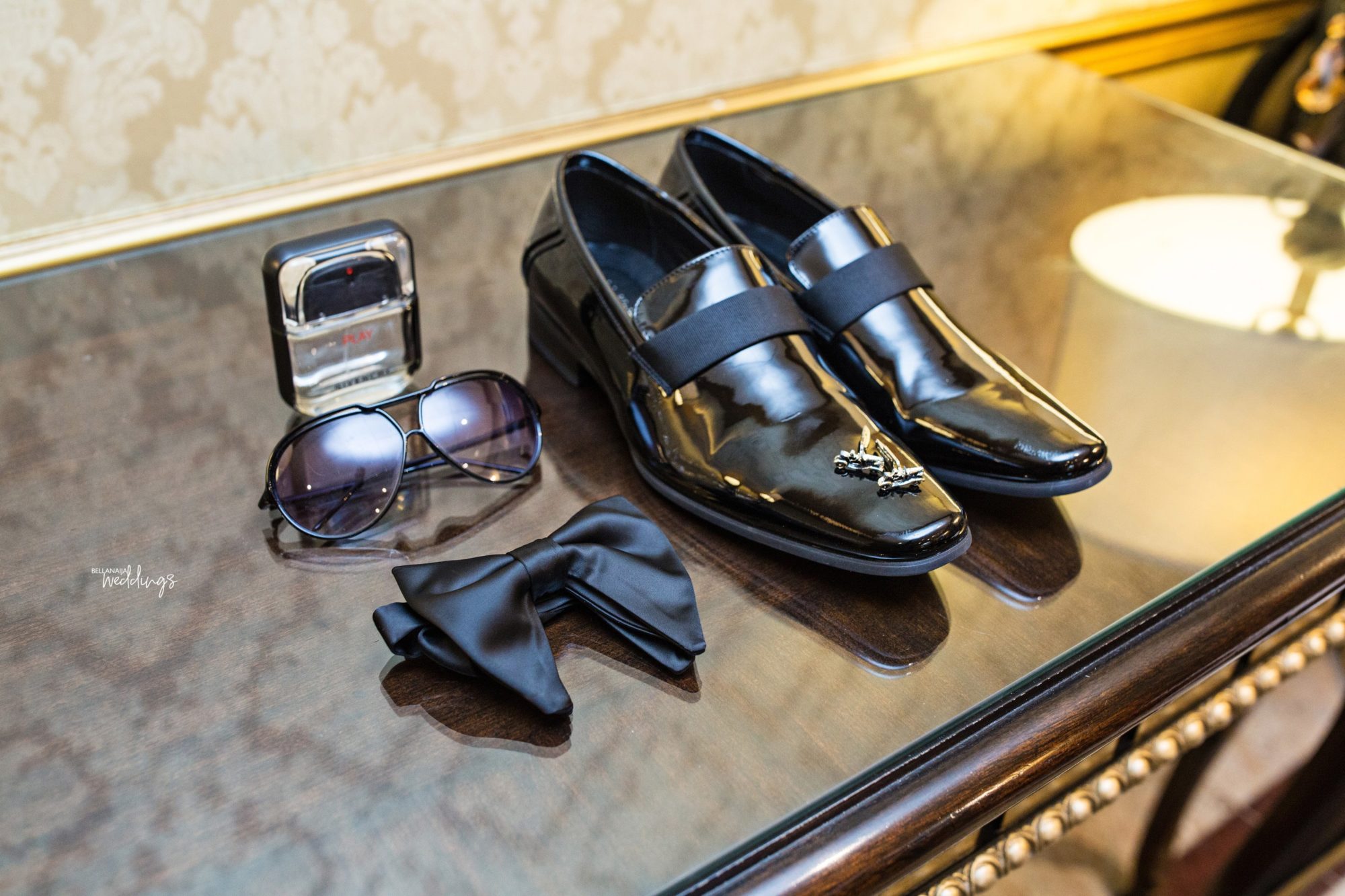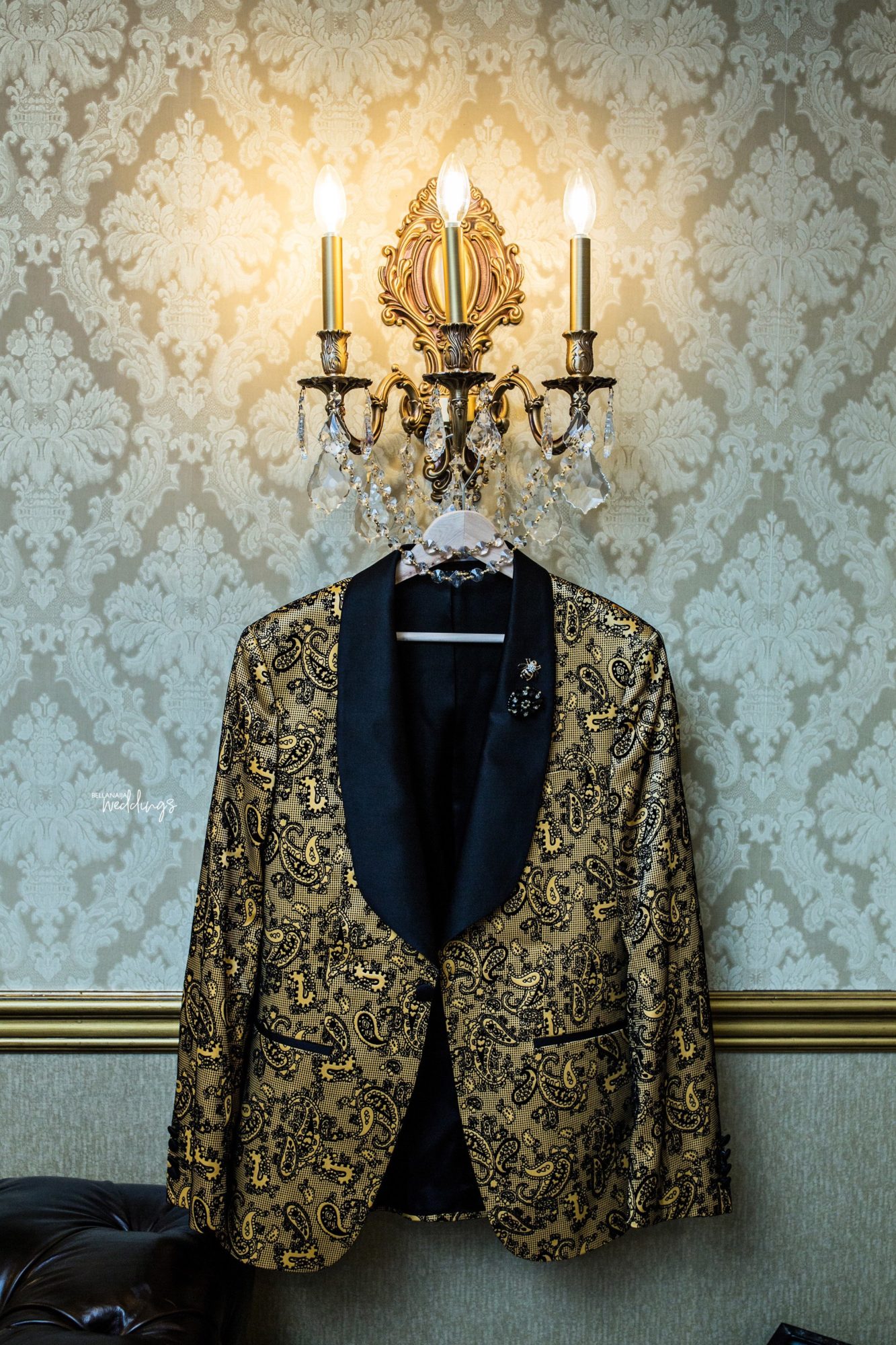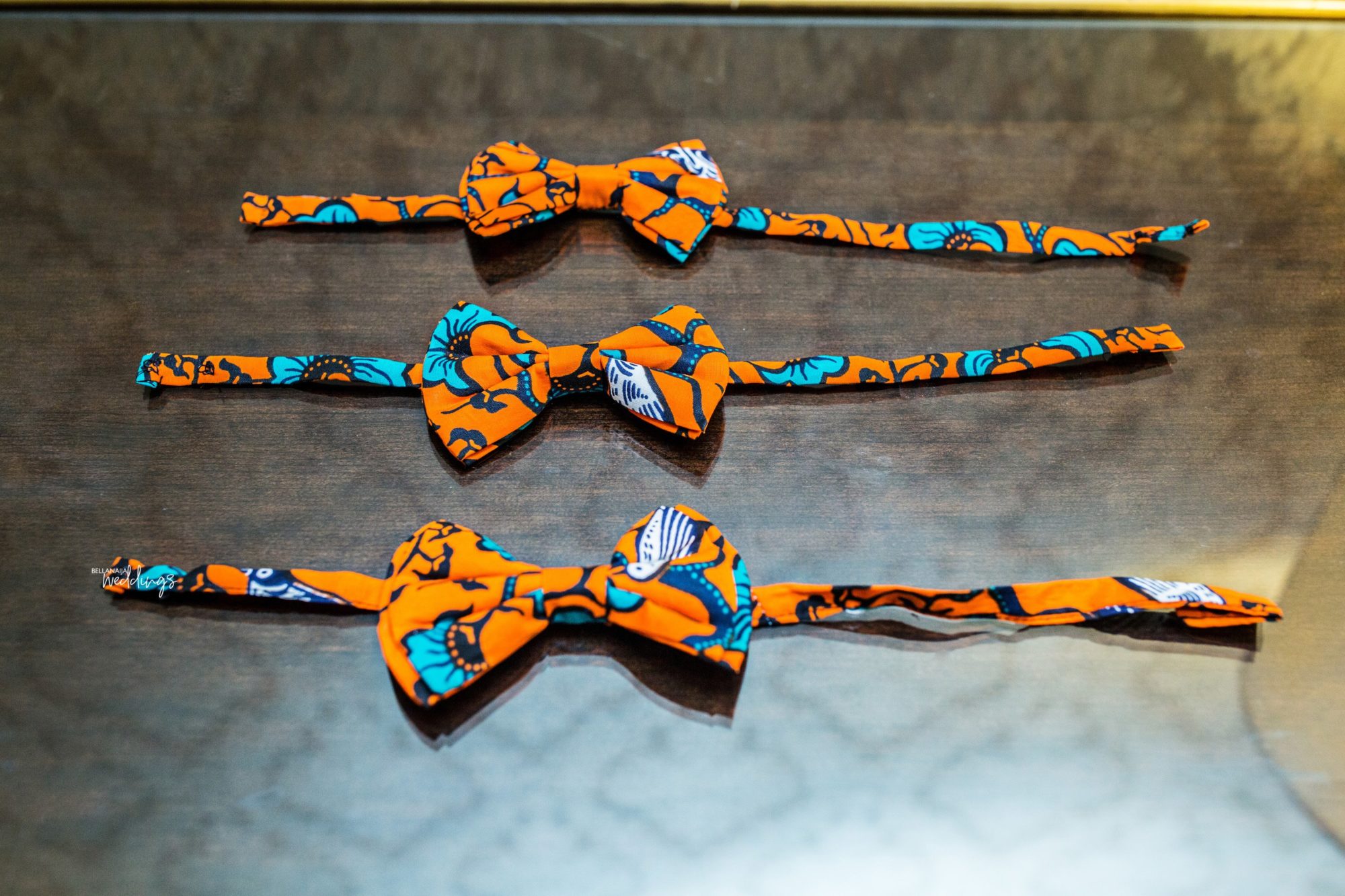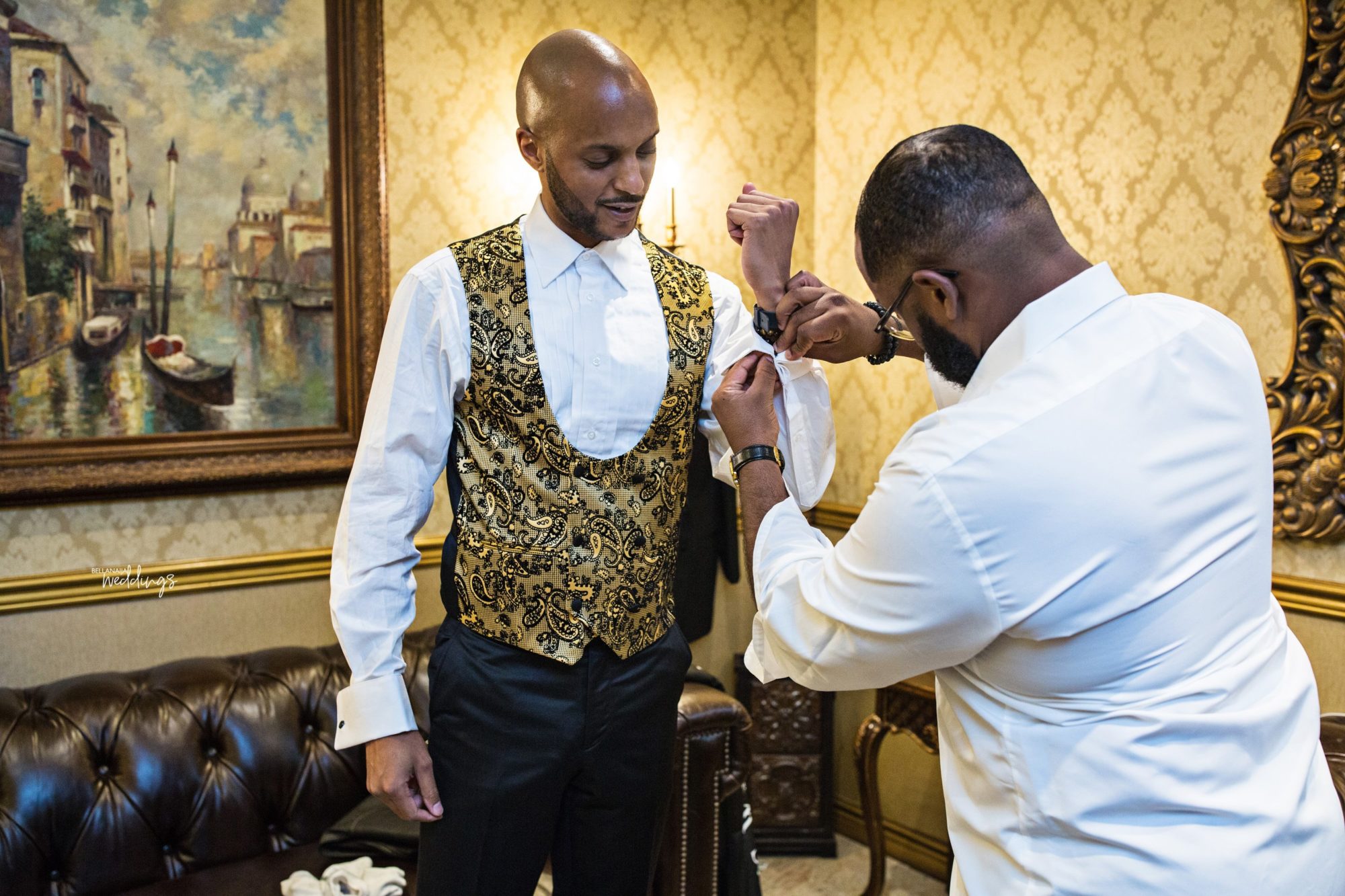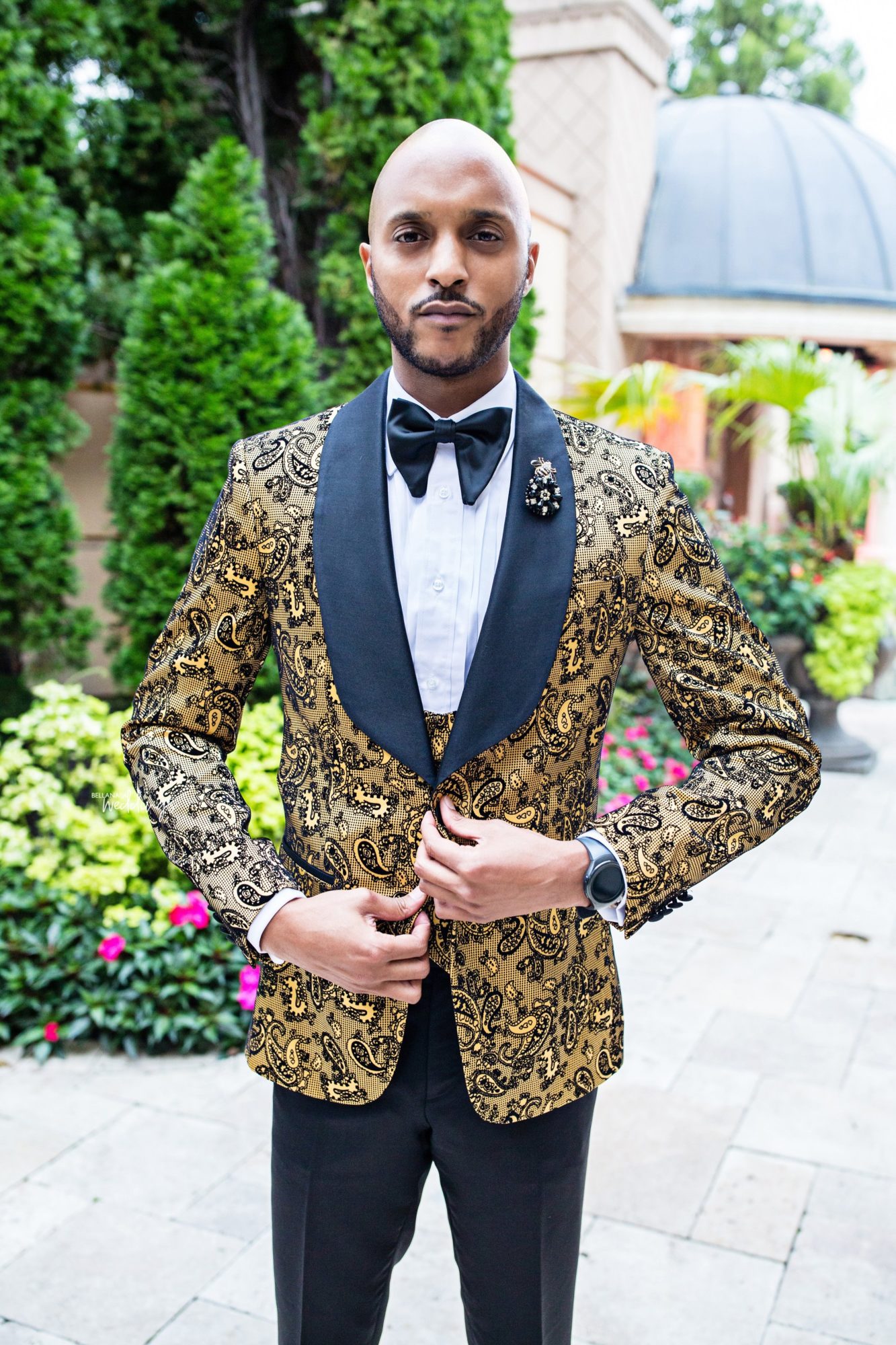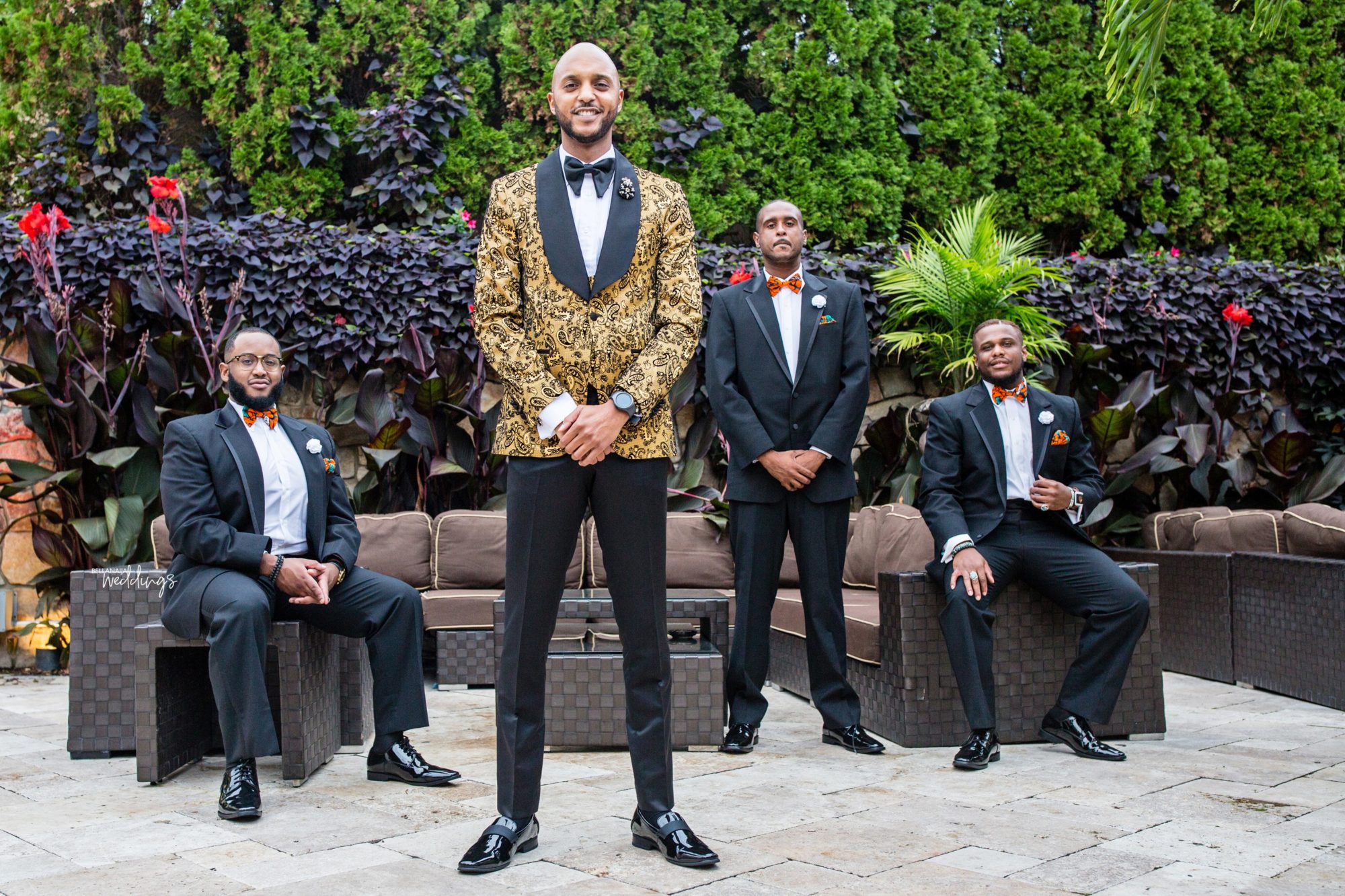 The funny thing is that during my travels throughout Southeast Asia I met so many people and topics like relationships came up. Even though I had known Donald for two months I knew that he would one day be my husband. Yes, I got questions like "How do you know this?" "Are you sure?" "It's so soon!" but I knew. God designed Donald for me. They say when you know, you know…and that is definitely true. Donald is hands down the most supportive, loving and selfless man I have ever met. Our love story has come full circle – meeting in September 2011 and getting married September 2018!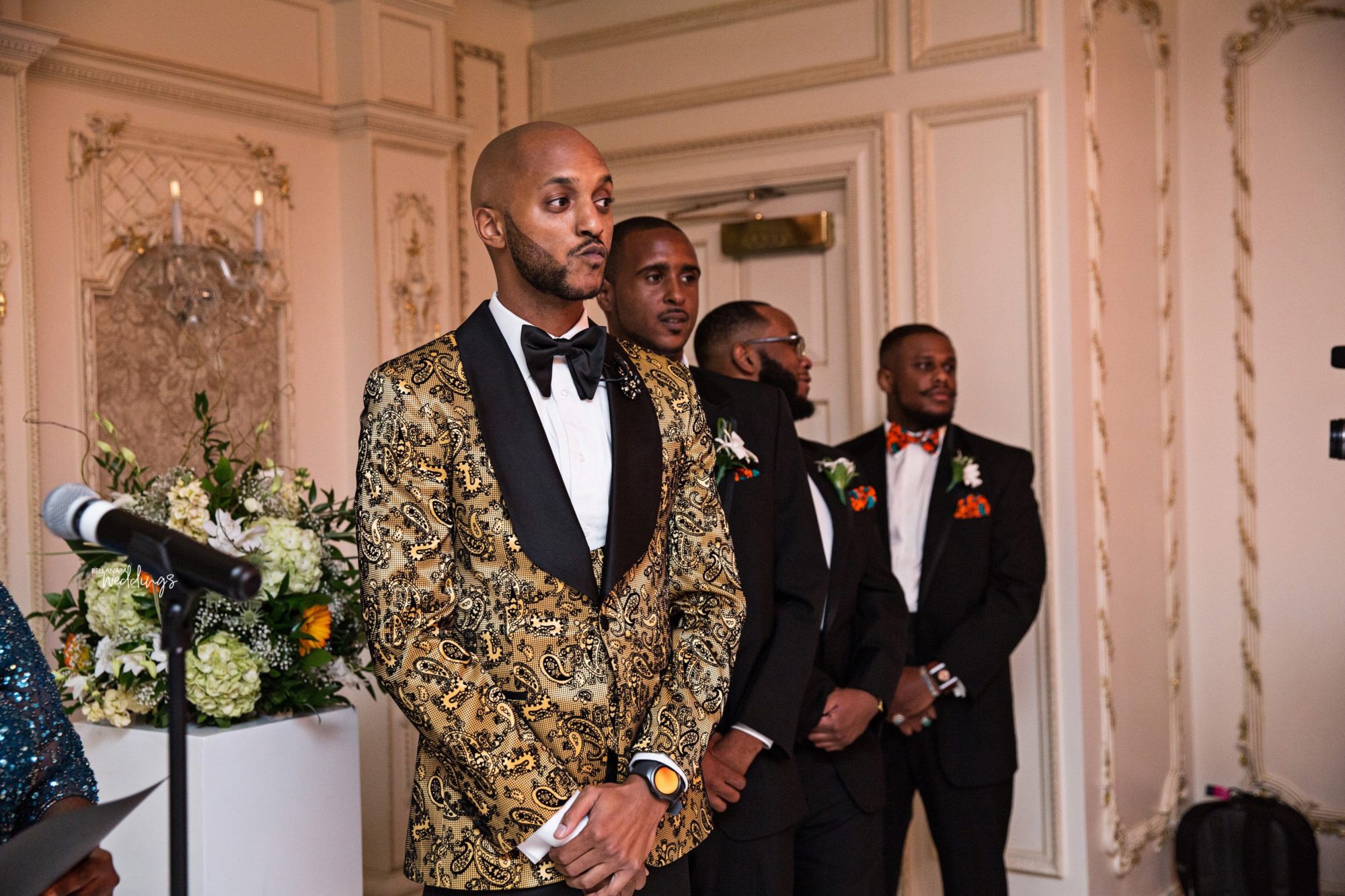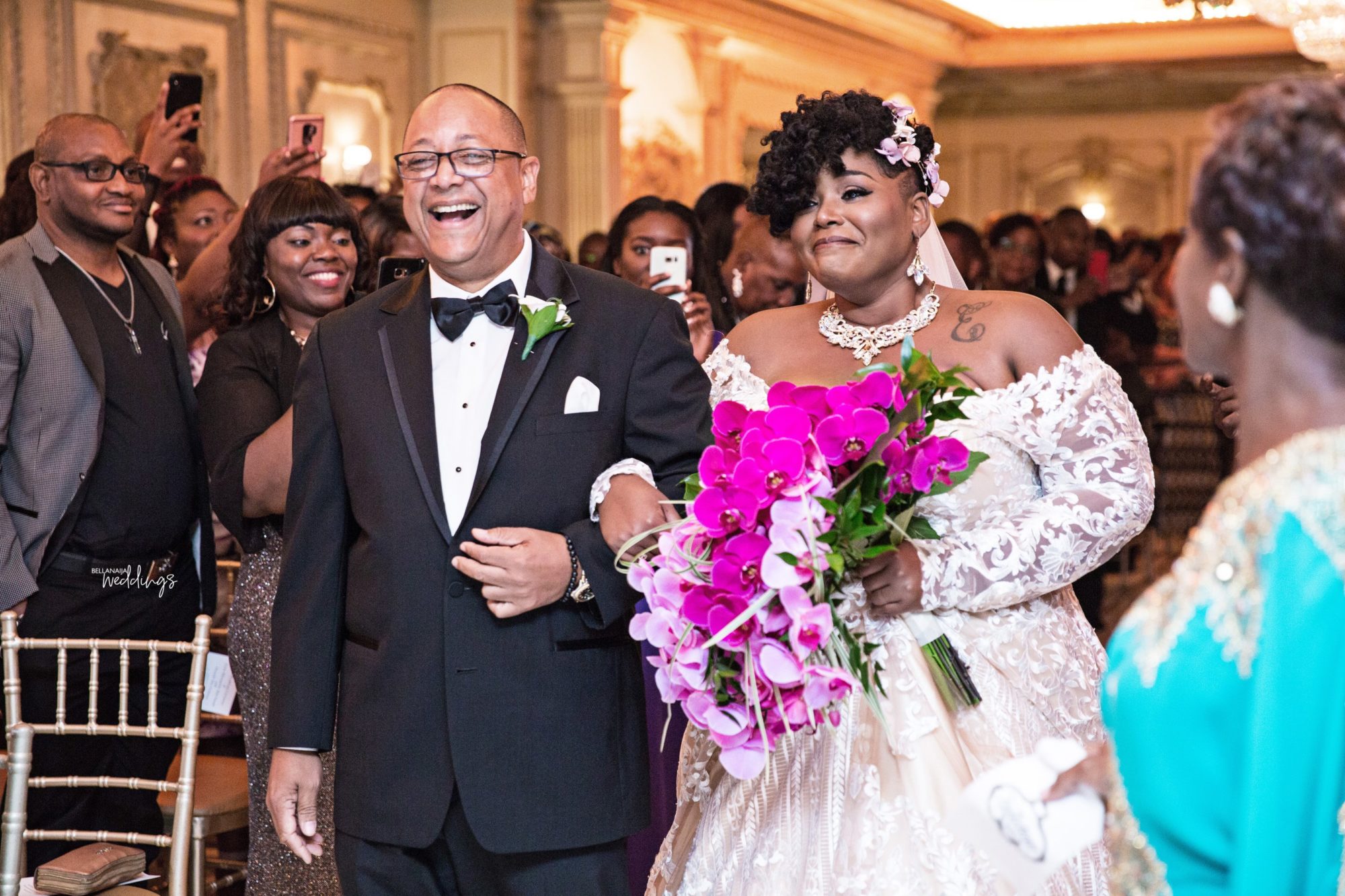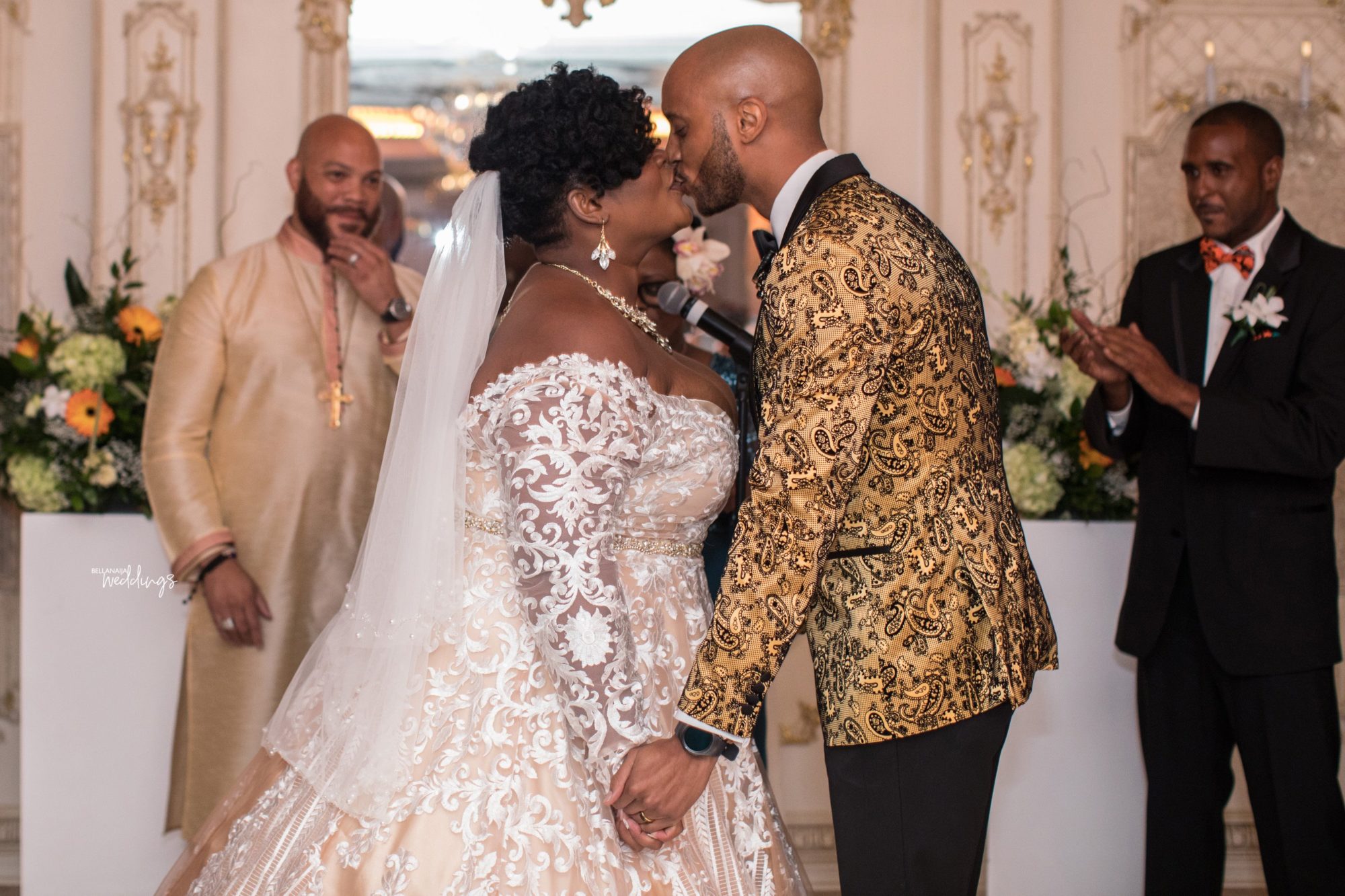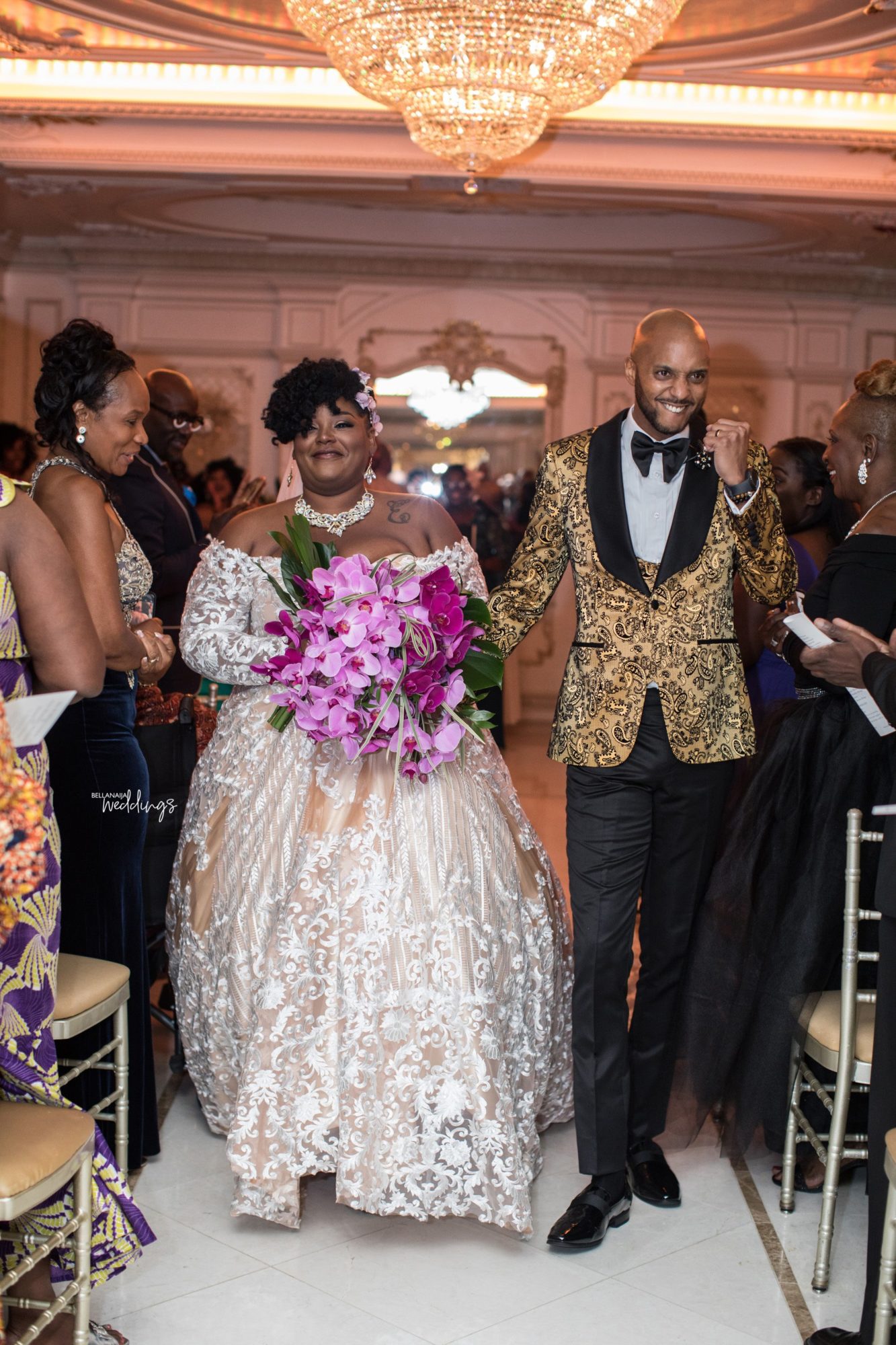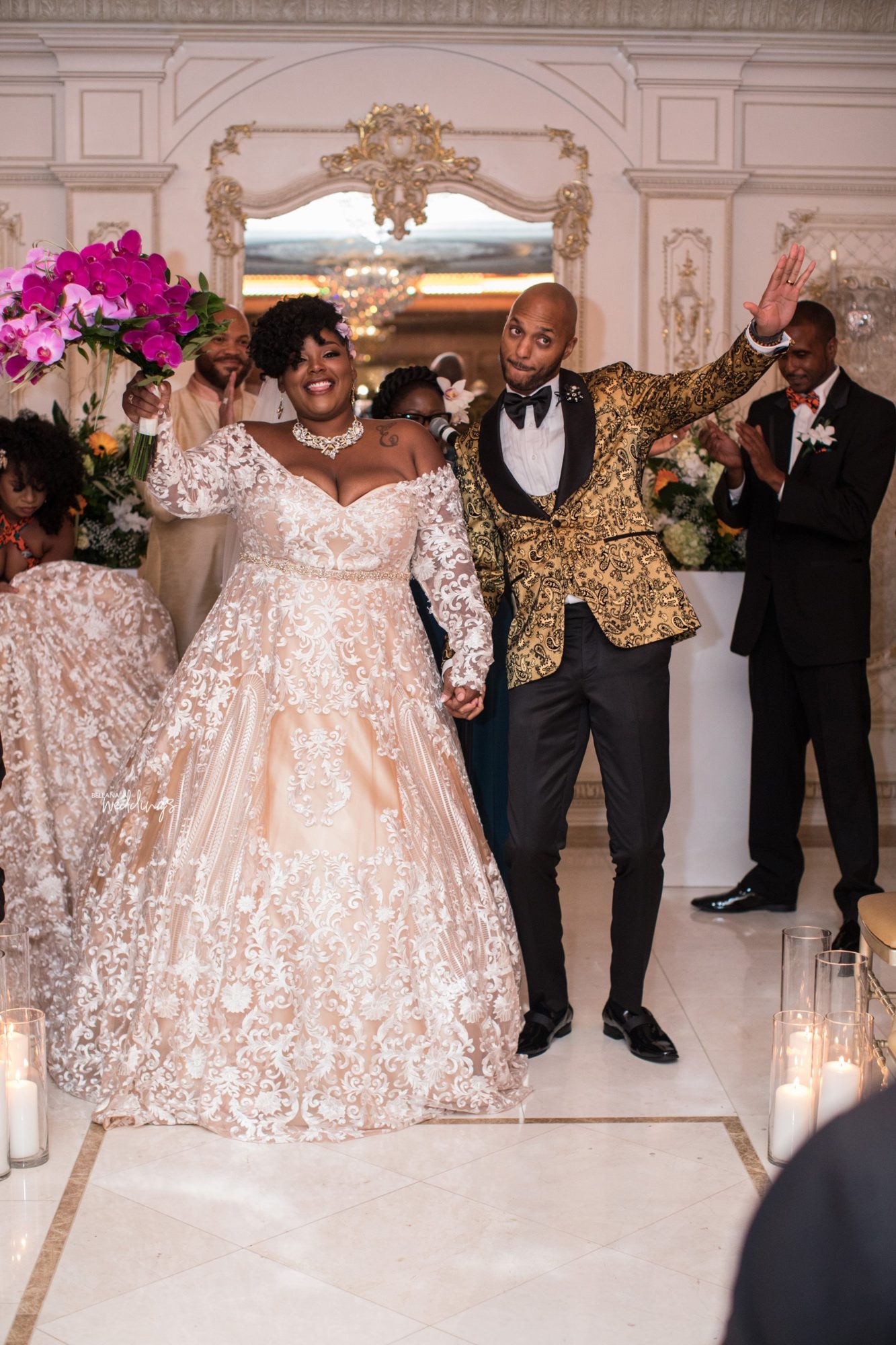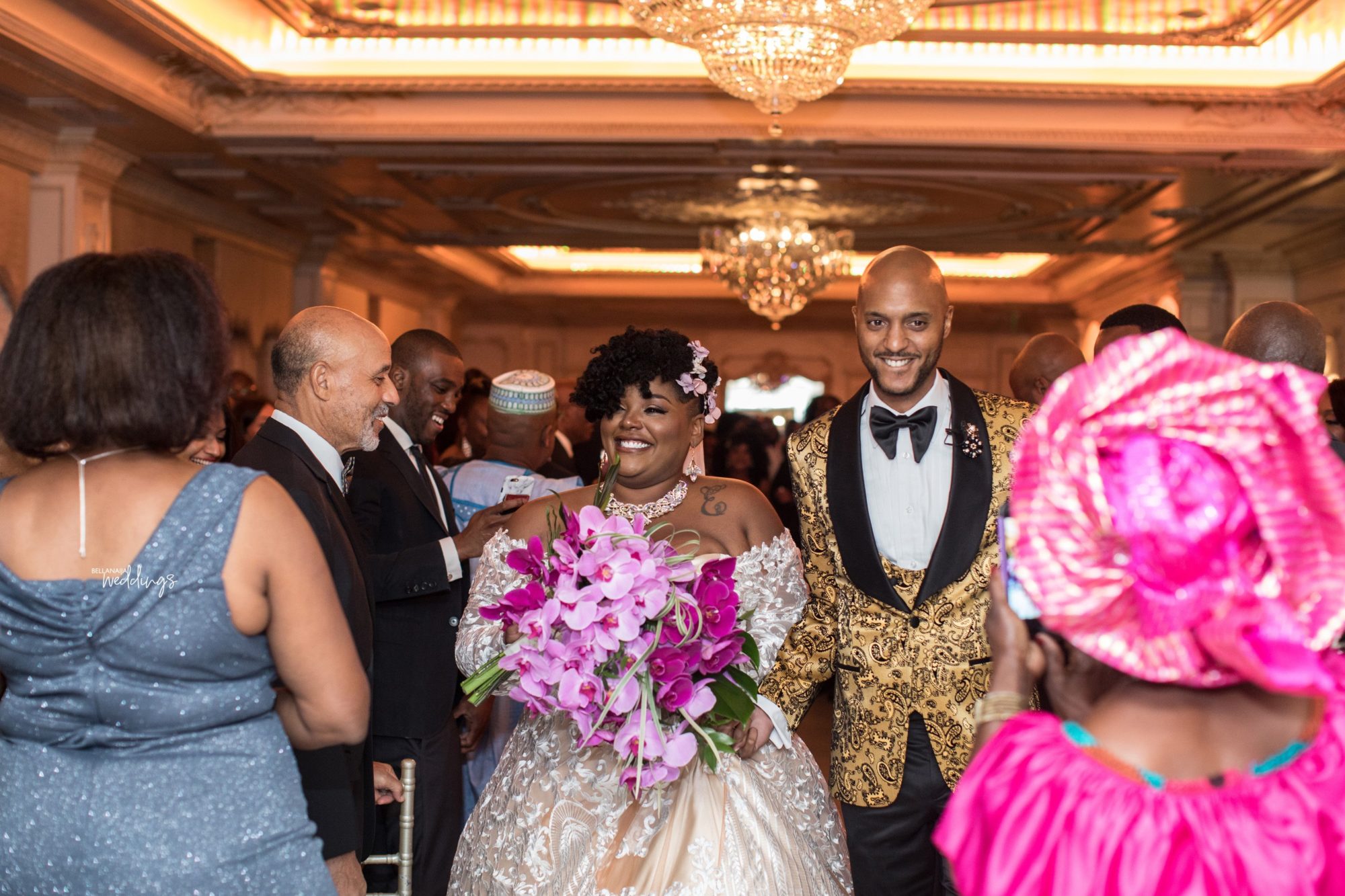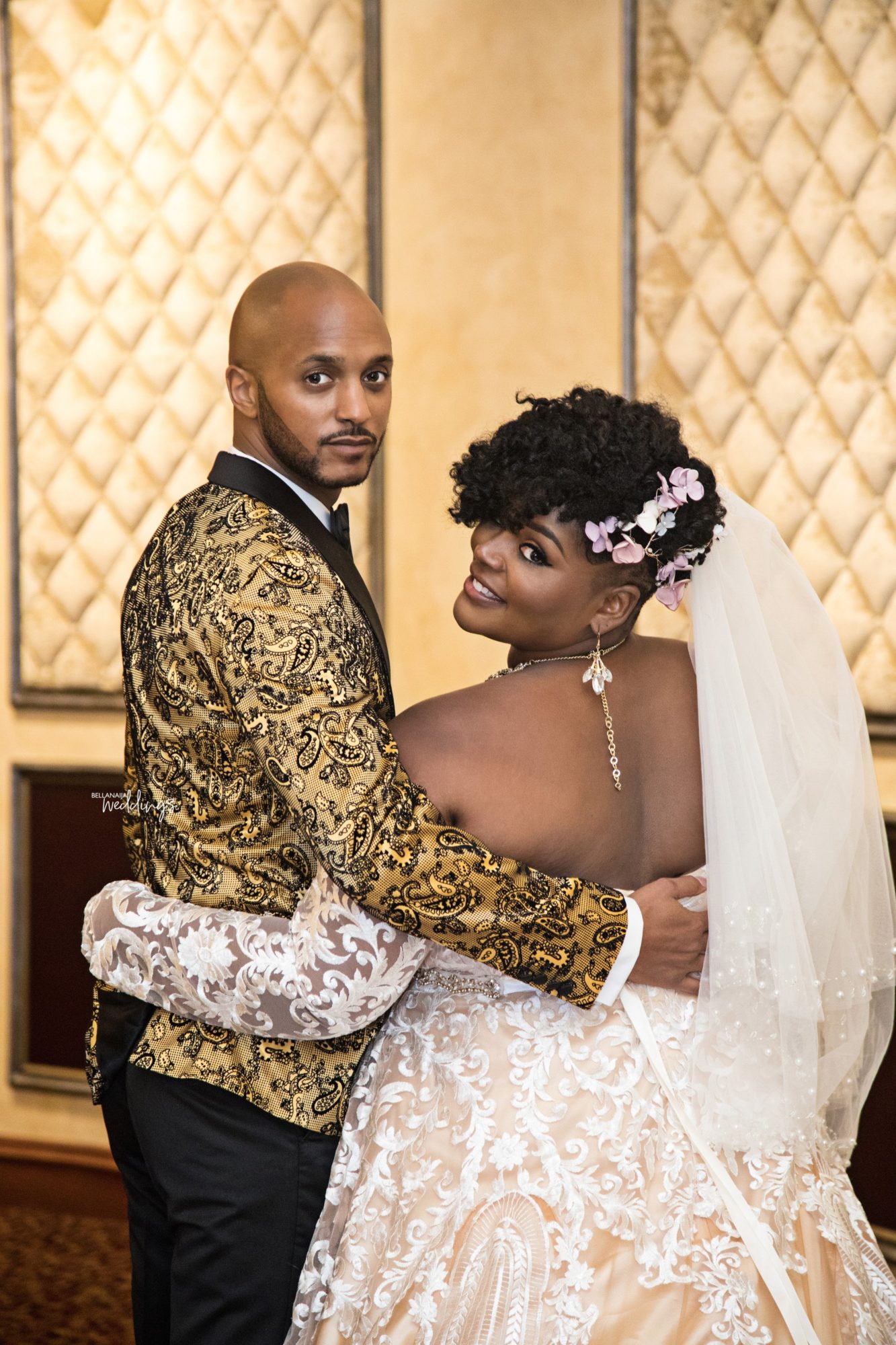 I know that Donald planned a beautiful proposal but due to roadblocks and traffic, it didn't go as planned. But you know what; I think that the proposal happened the way it was supposed to. It was intimate and felt so natural. He started explaining how he wanted the night to go while I was getting ready for bed and when I turned around I saw him on one knee. I don't know where the tears came from but they just started flowing. I can't belive I cried! I was filled with so much joy I couldn't stop hugging him. Of course, I called my mom and to my surprise, she already knew. I was shocked I asked how she could keep this secret from me. The most memorable moment was the look in Donald's eyes when he was on his knee. I saw so much love in his eyes and it was that love that came over me at that moment and filled me with so much joy.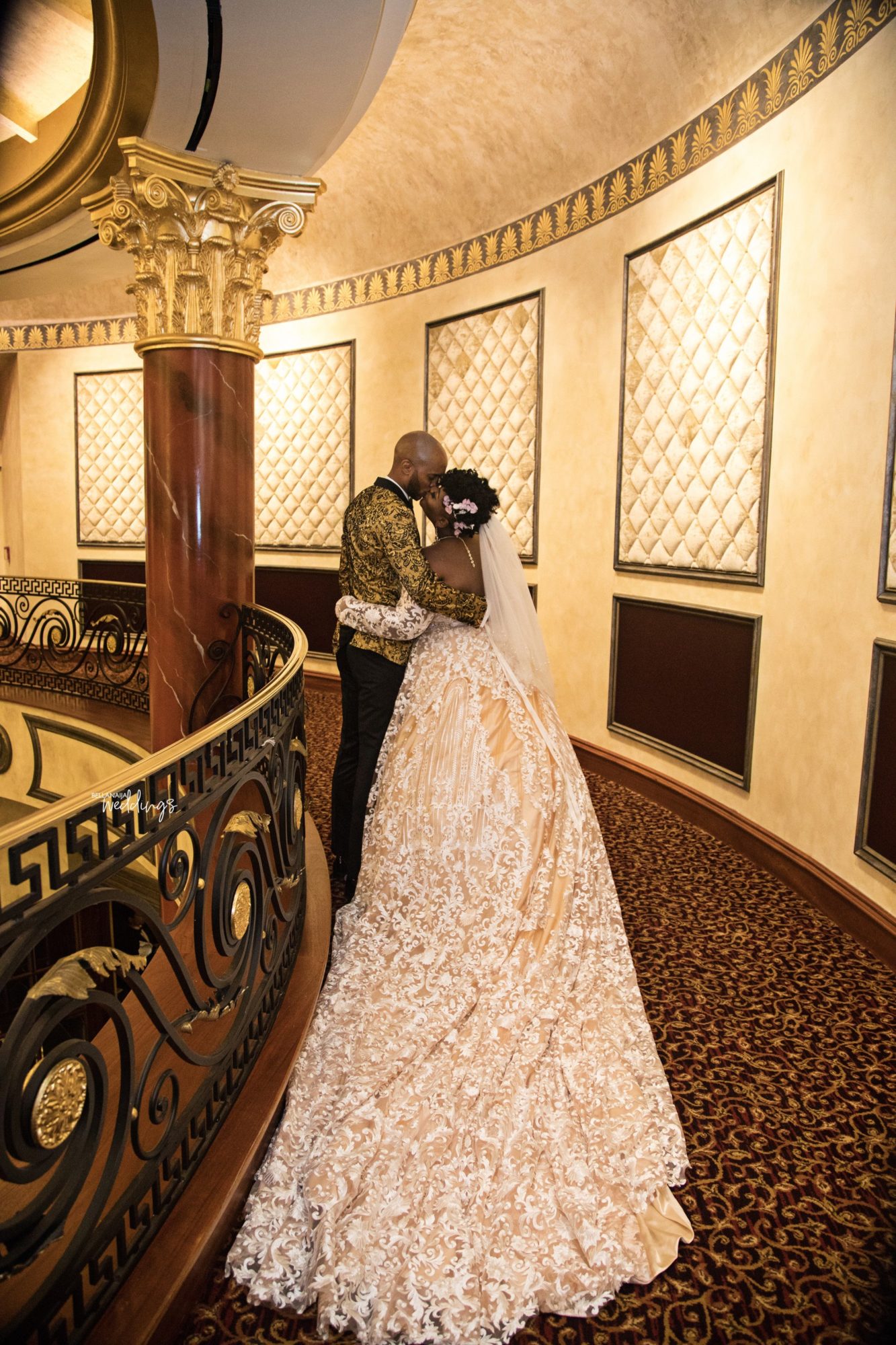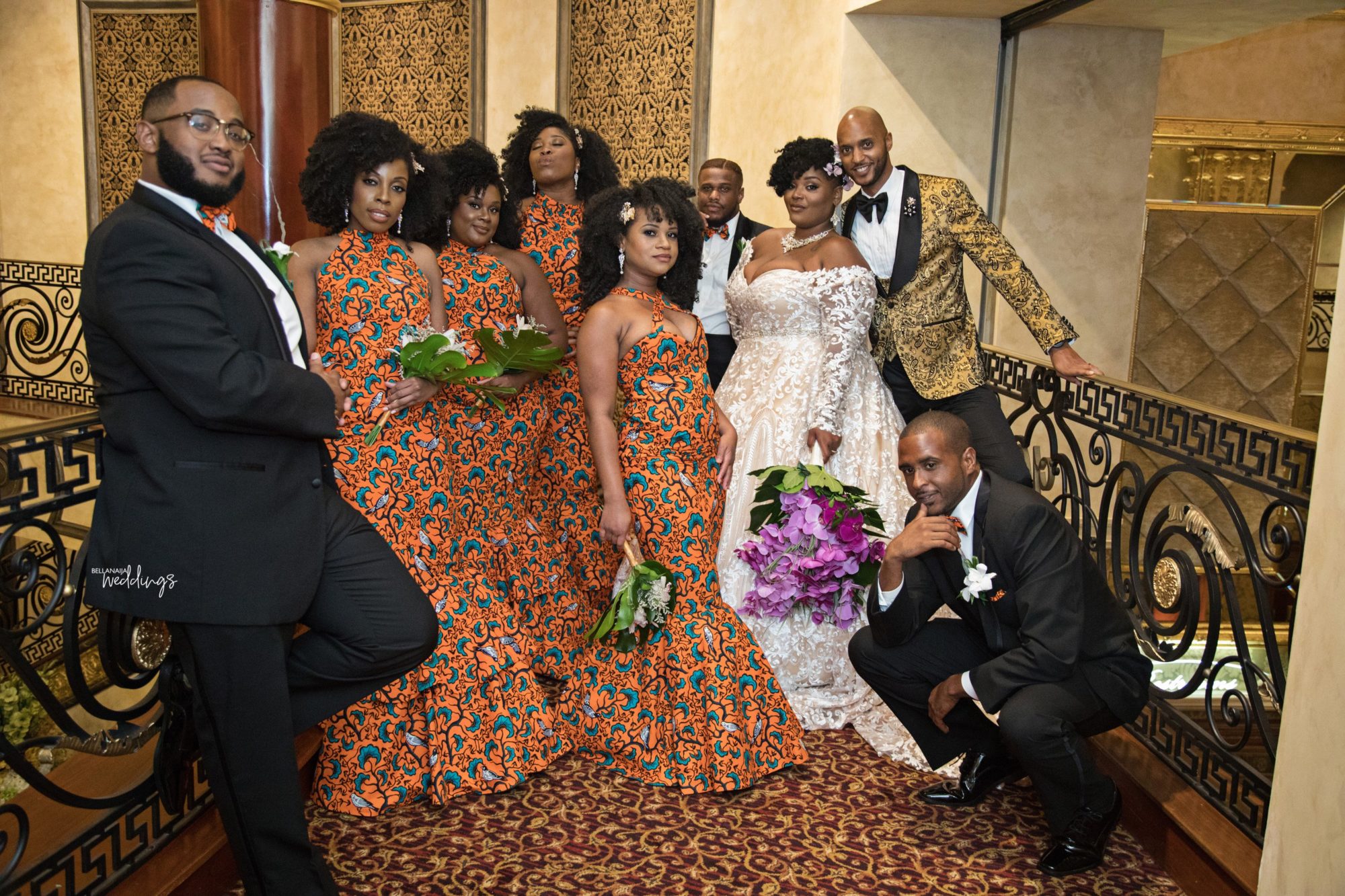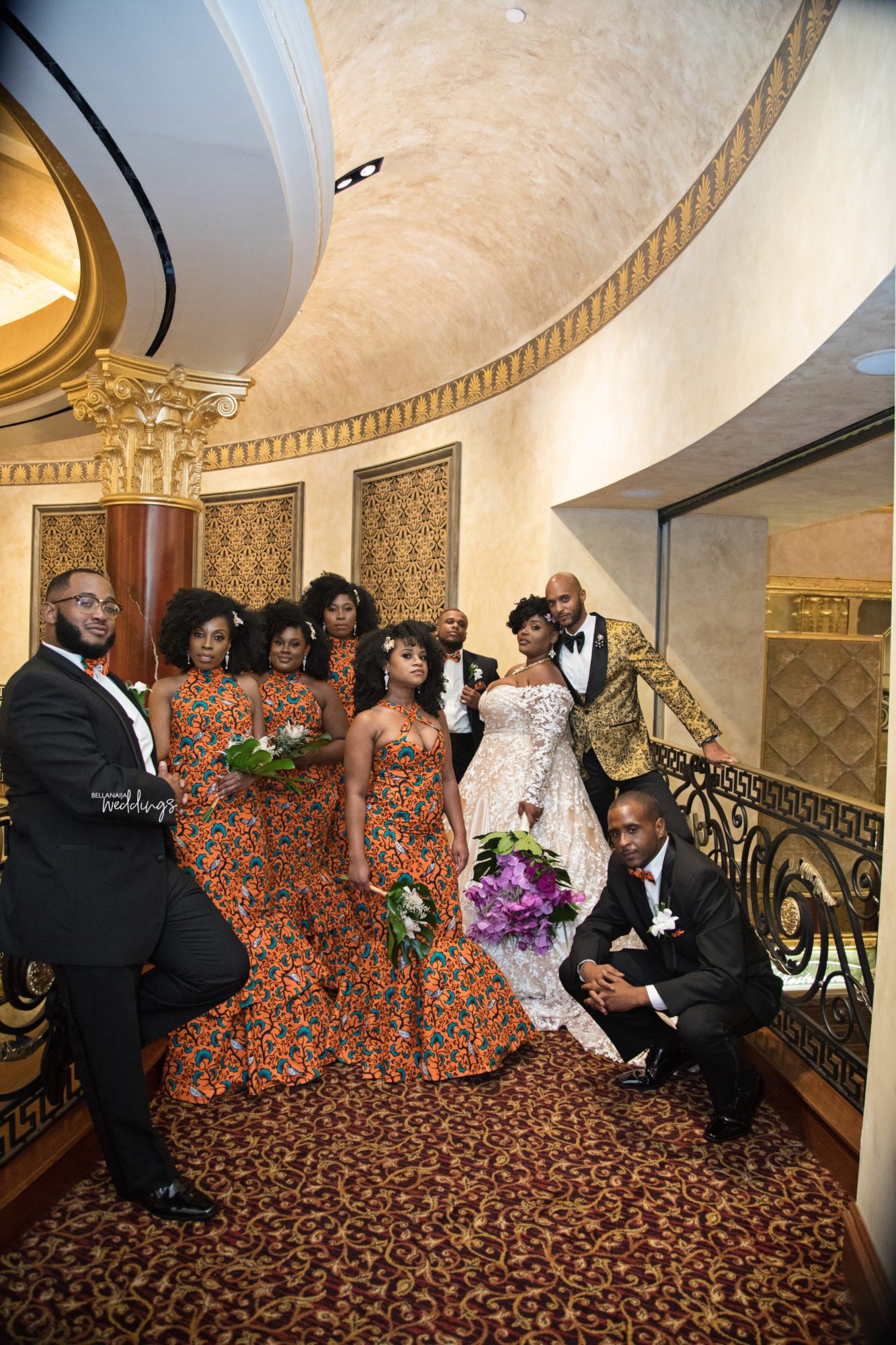 I am Liberian and Lebanese and my husband is African American we wanted to merge our cultures. This we did with the bridesmaids' dresses, the groomsmen's bowties and pocket squares, my bridal shoes, the music, and the souvenirs. We loved our look and did not want to change. We decided to have both at the same time. I wore my wedding dress and my husband is Tux, the bridesmaid dresses were custom gowns made out of Ankara fabric, the groomsmen wore traditional tuxedoes with matching Ankara bowties and pocket squares, and I customized sneakers to have the Ankara fabric on it as well.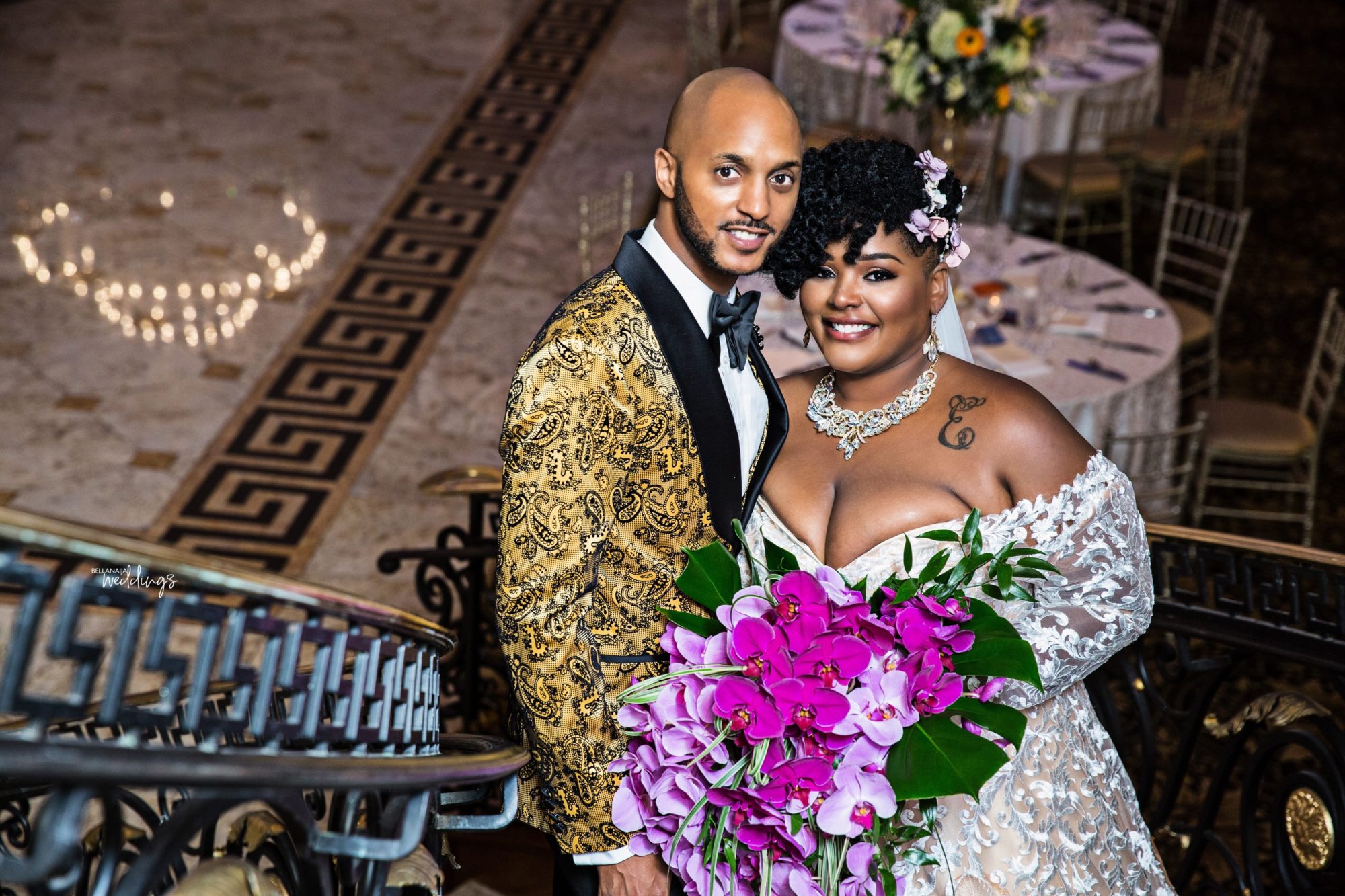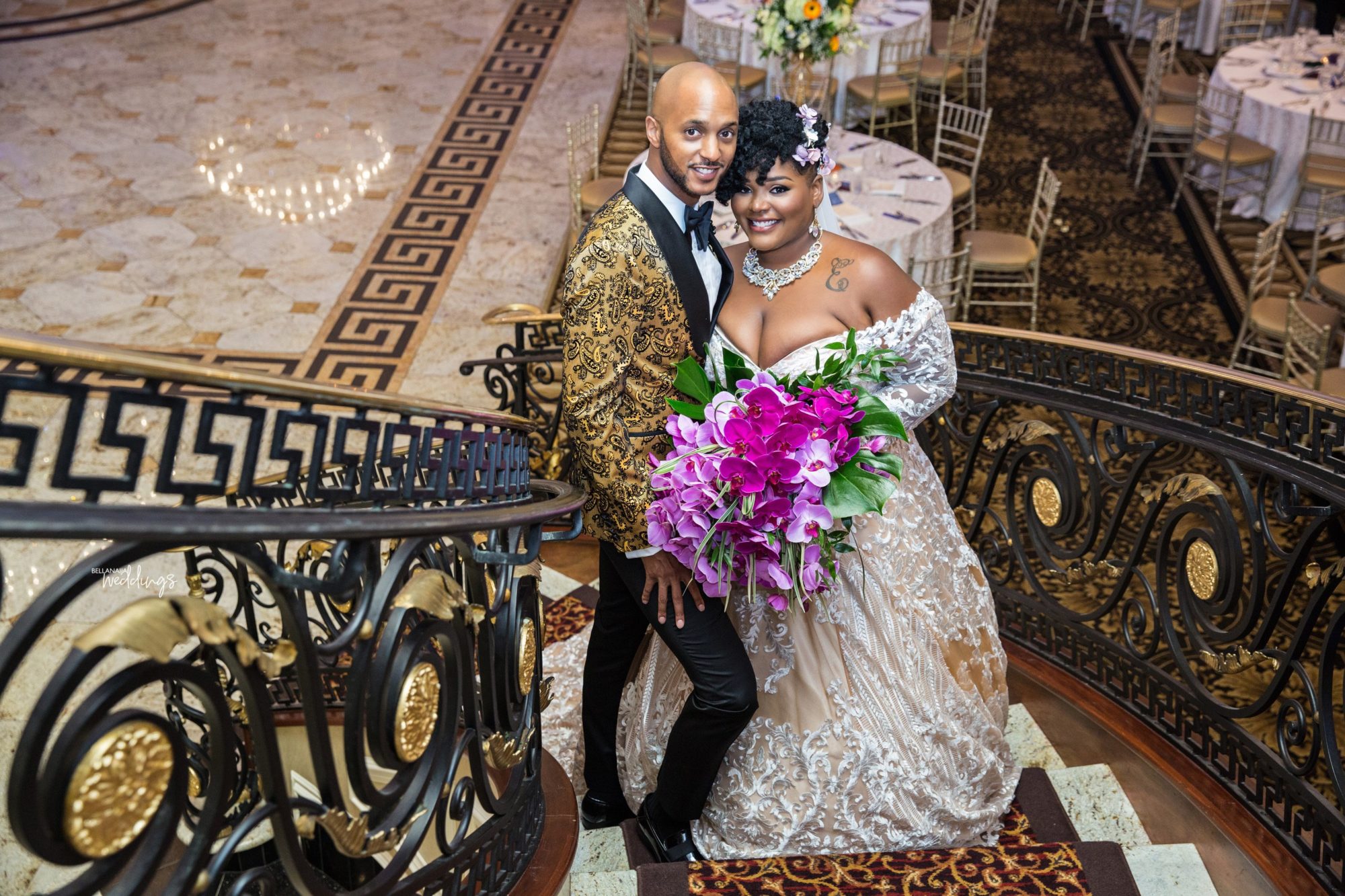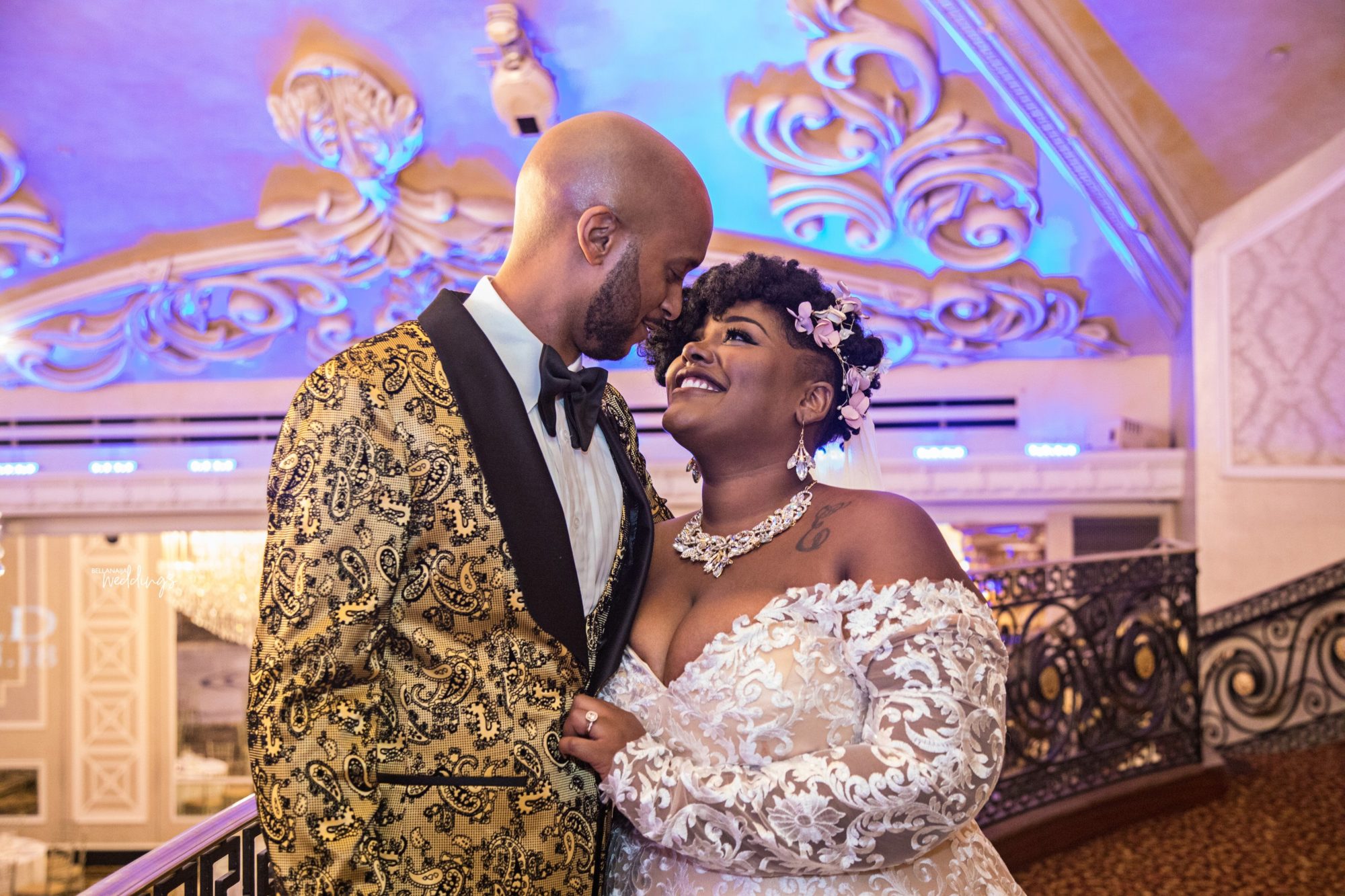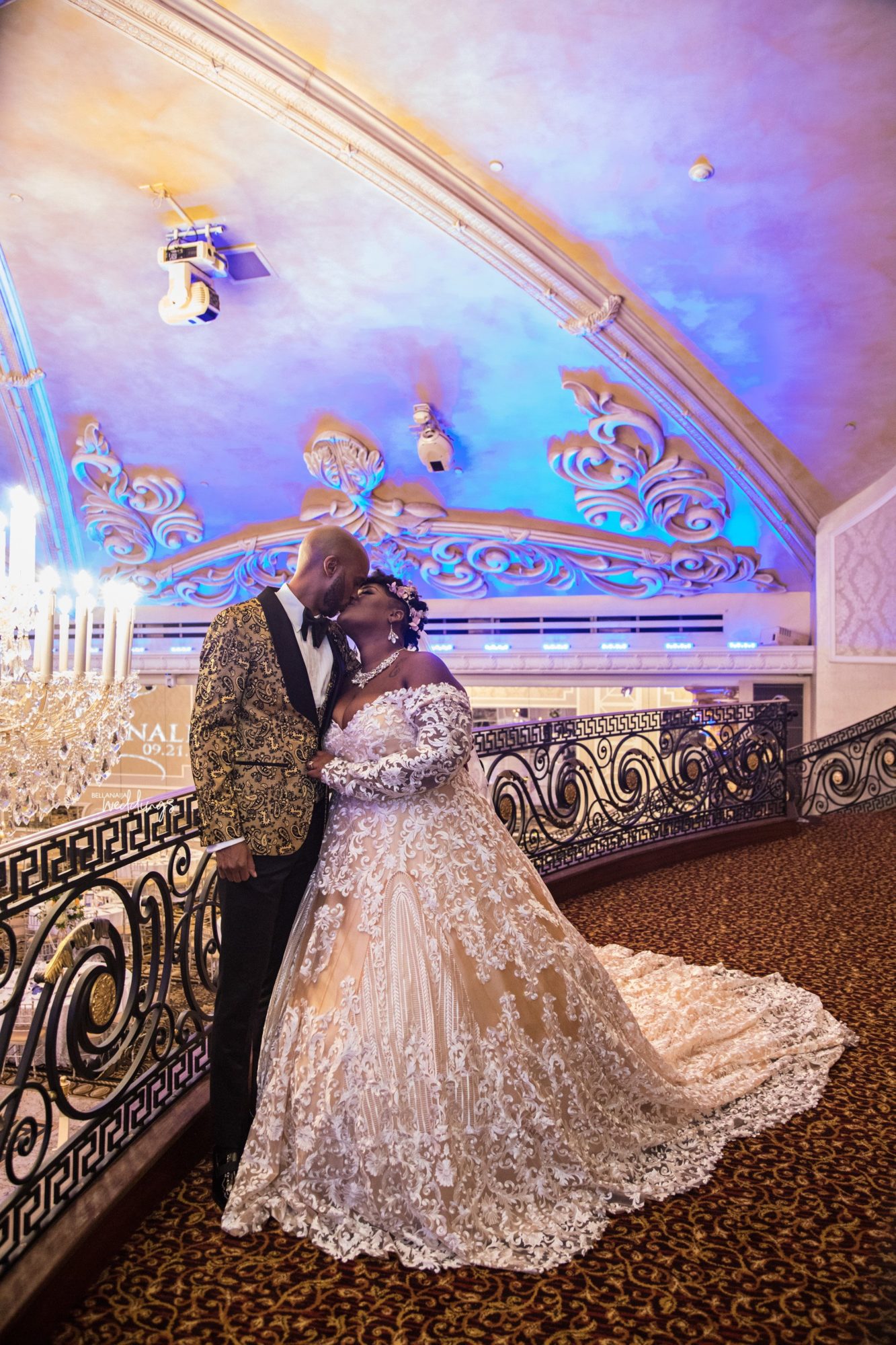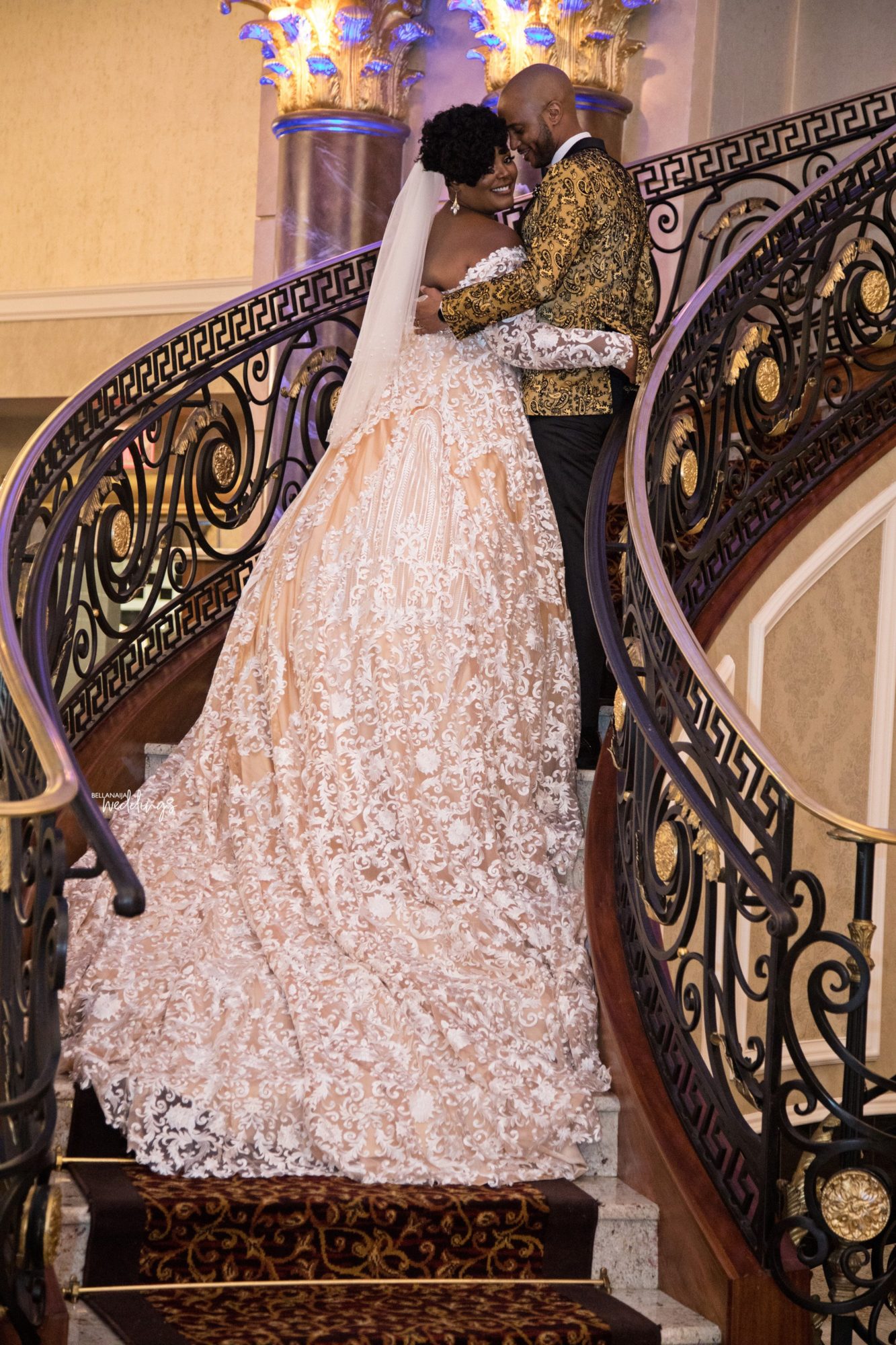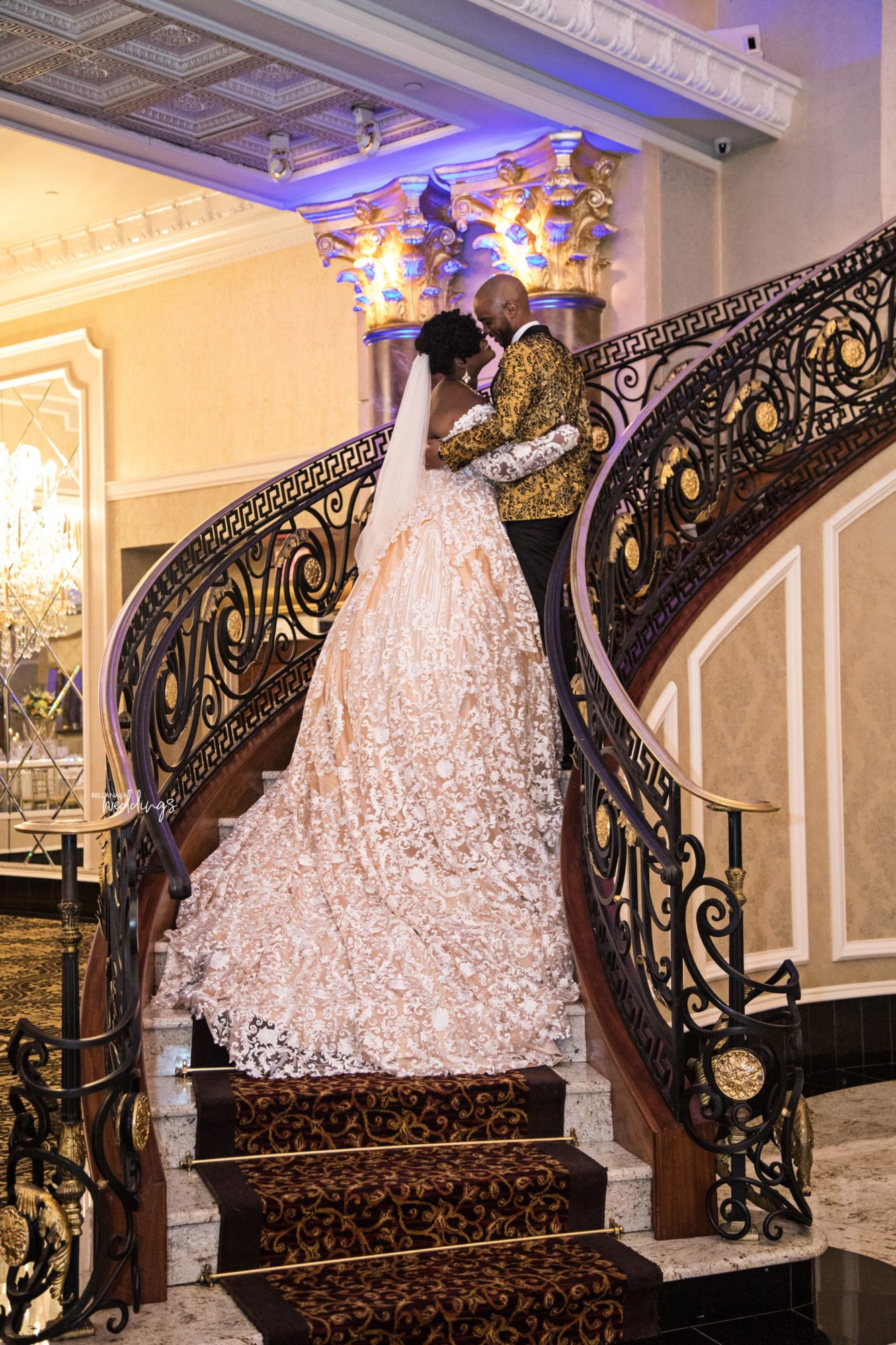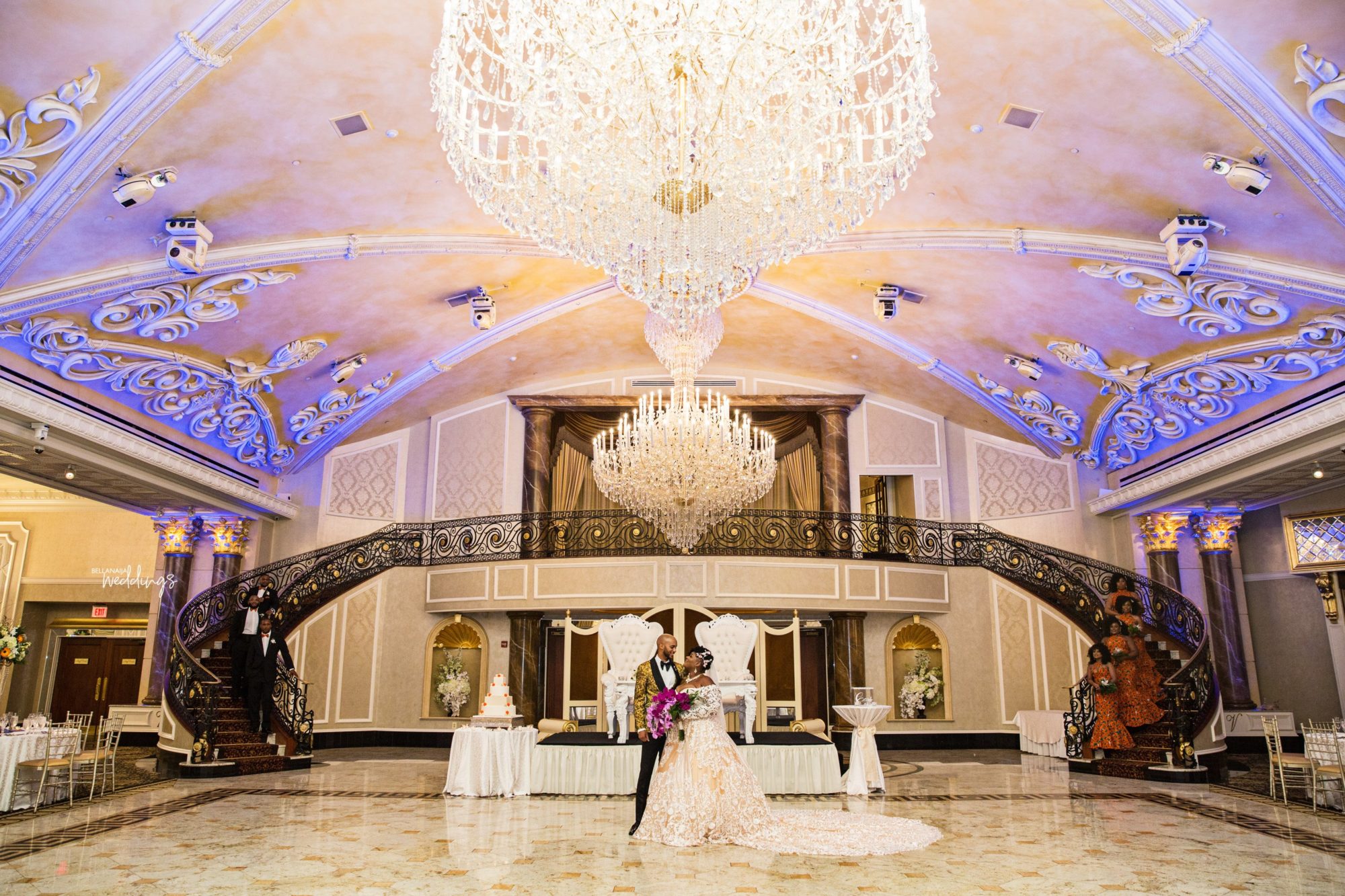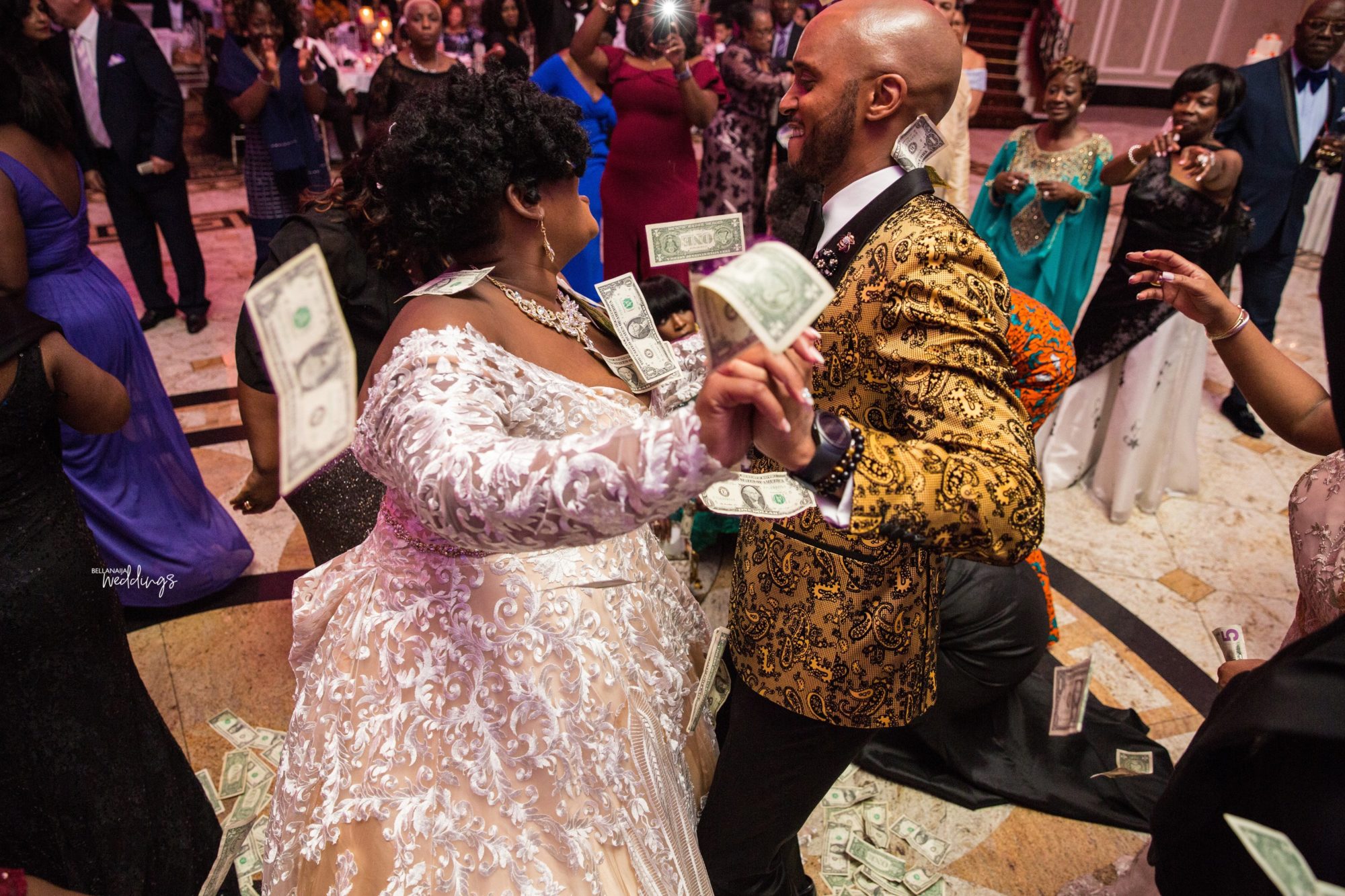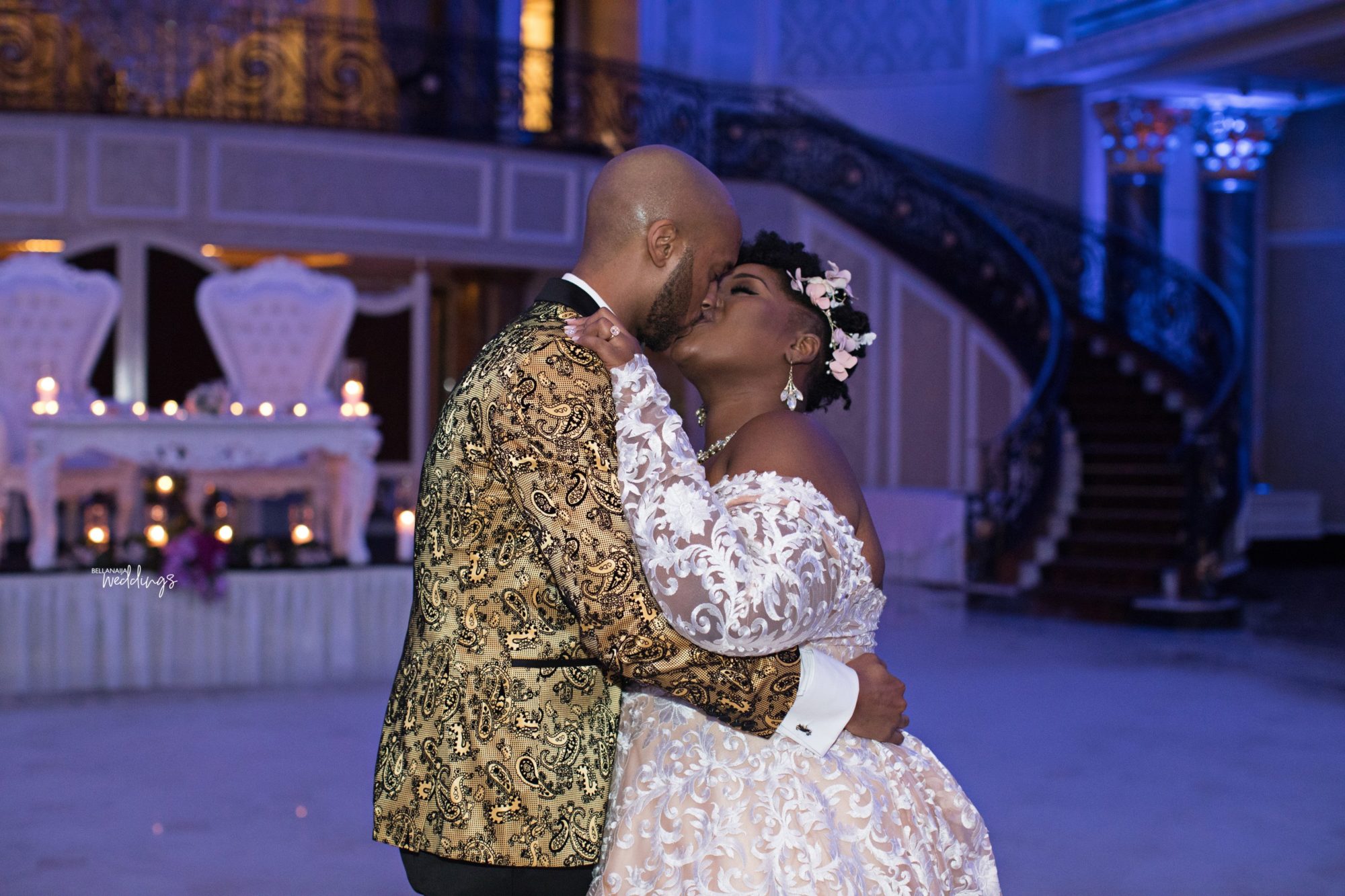 Our two favourite moments from the wedding: the first is saying our vows. There was so much emotion, so much love in that room. That was what the entire celebration was about to us; making a promise before God to pledge ourselves to one another in front of our loved ones. The second best memory was our surprise to the Mother and Father of the Bride during the reception. They worked so hard to make sure we had a wonderful wedding that we would never forget. So we surprised them with a 2 night trip to the Dominican Republic, the Bahamas, or Mexico. This was given during the groom's speech and the look on their faces when we presented them with this gift was PRICELESS.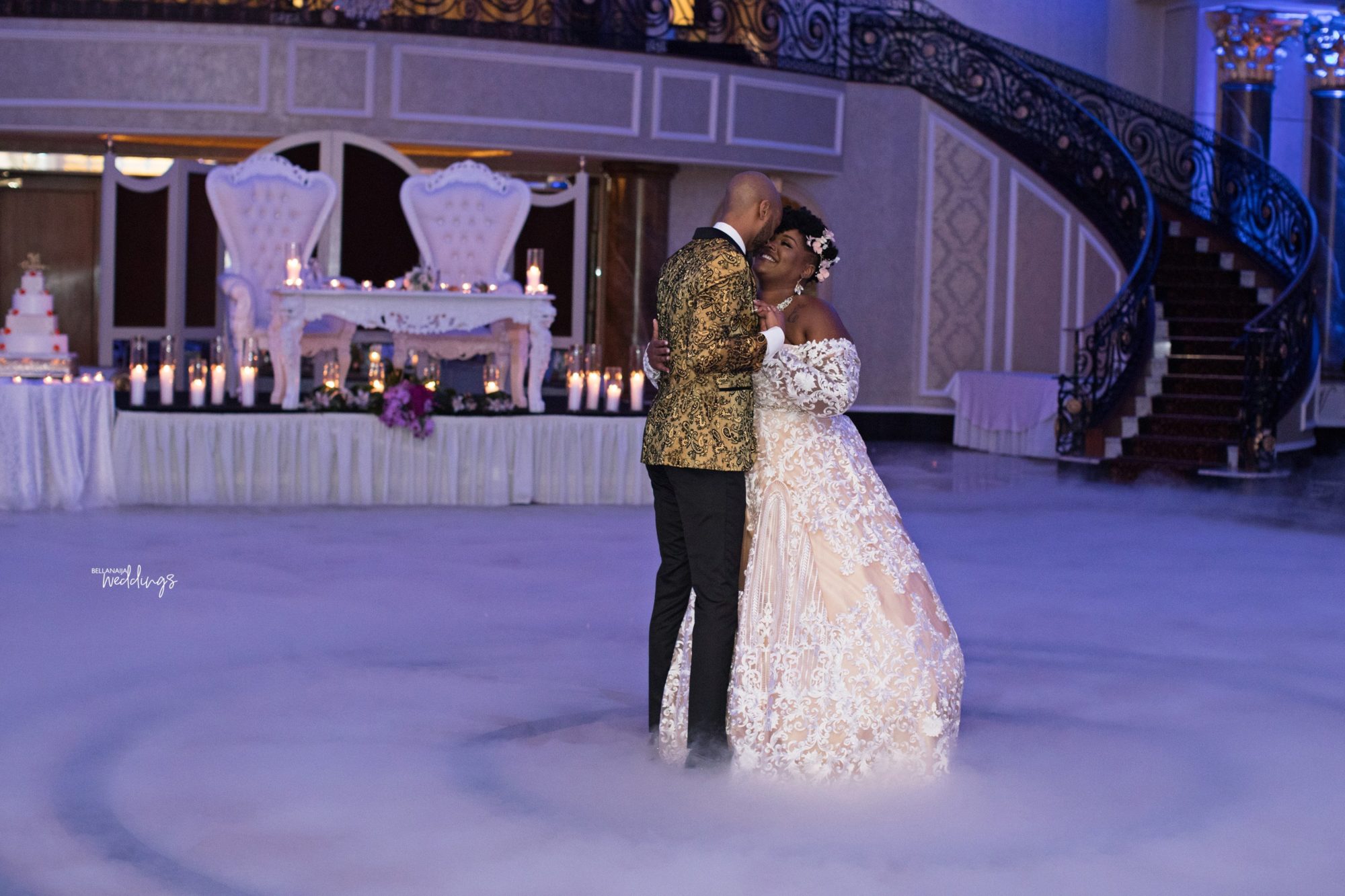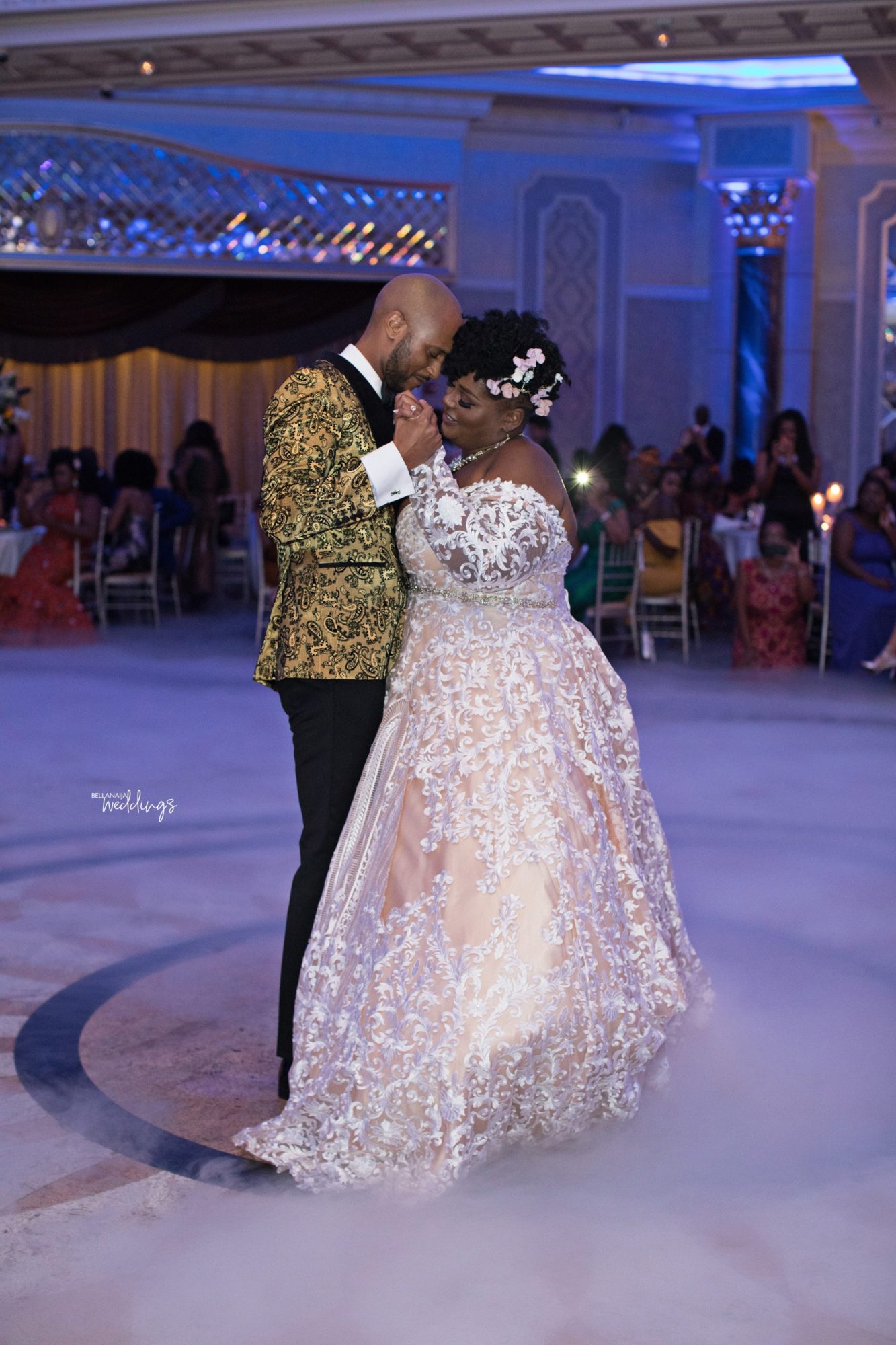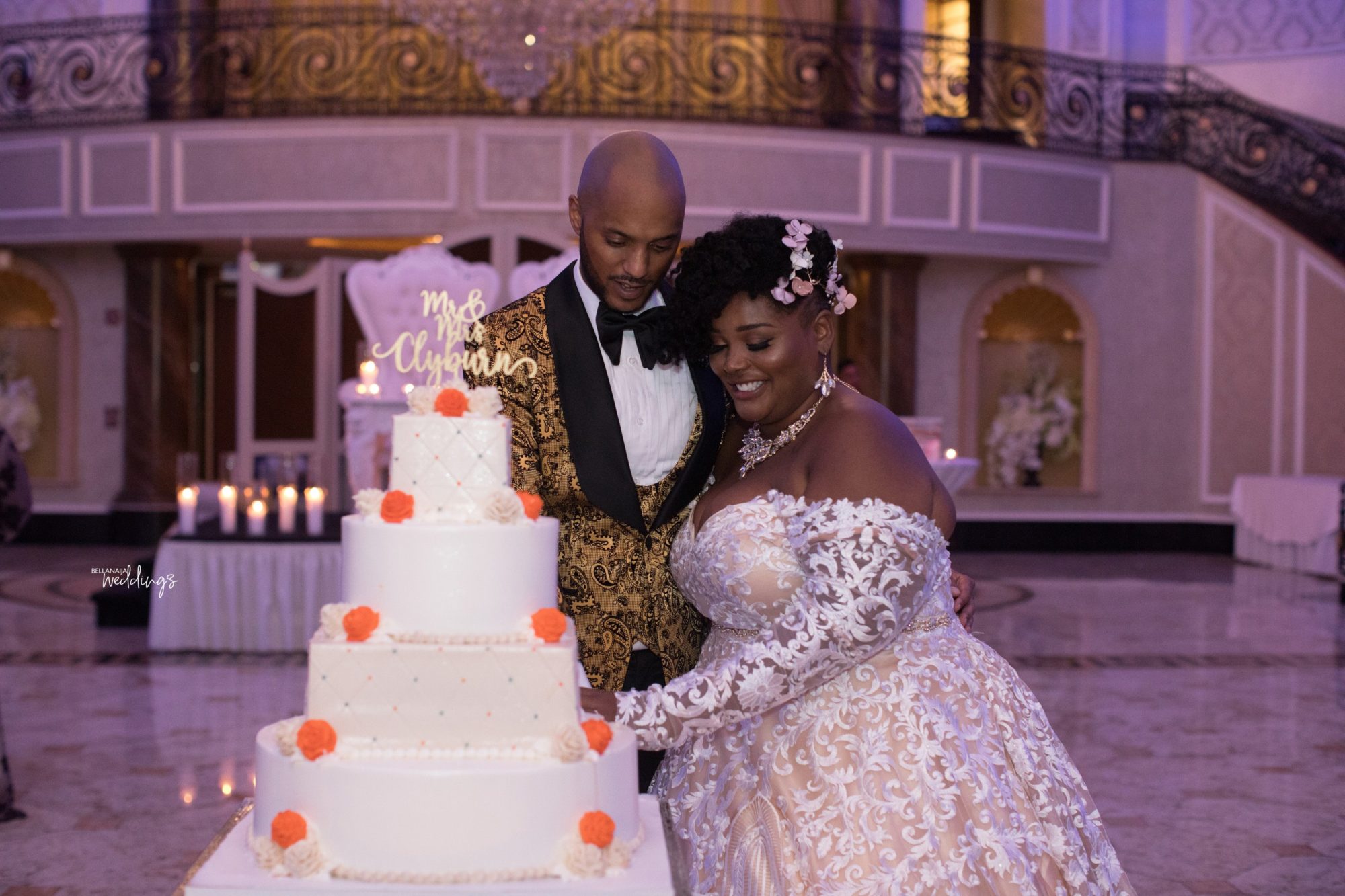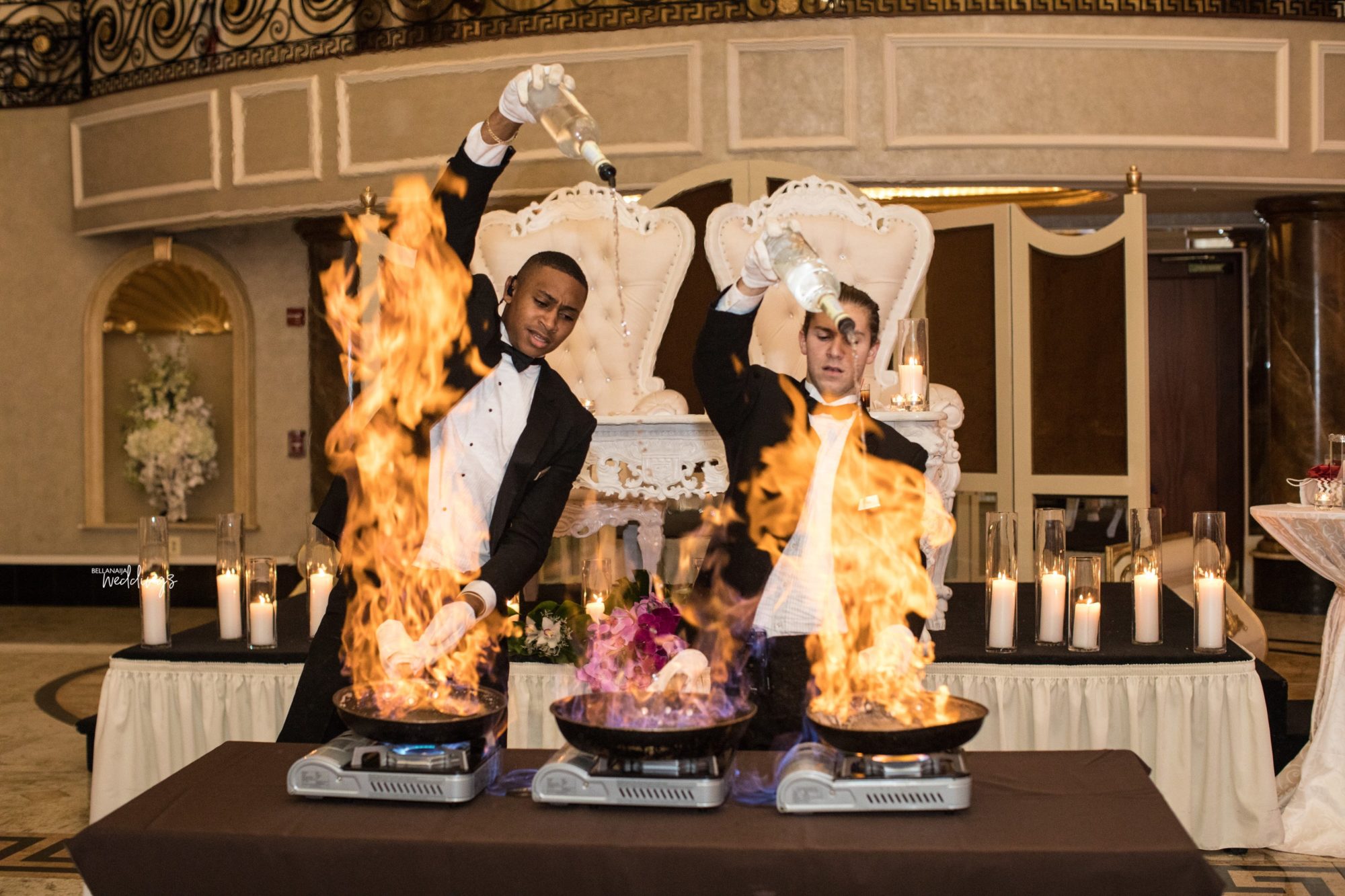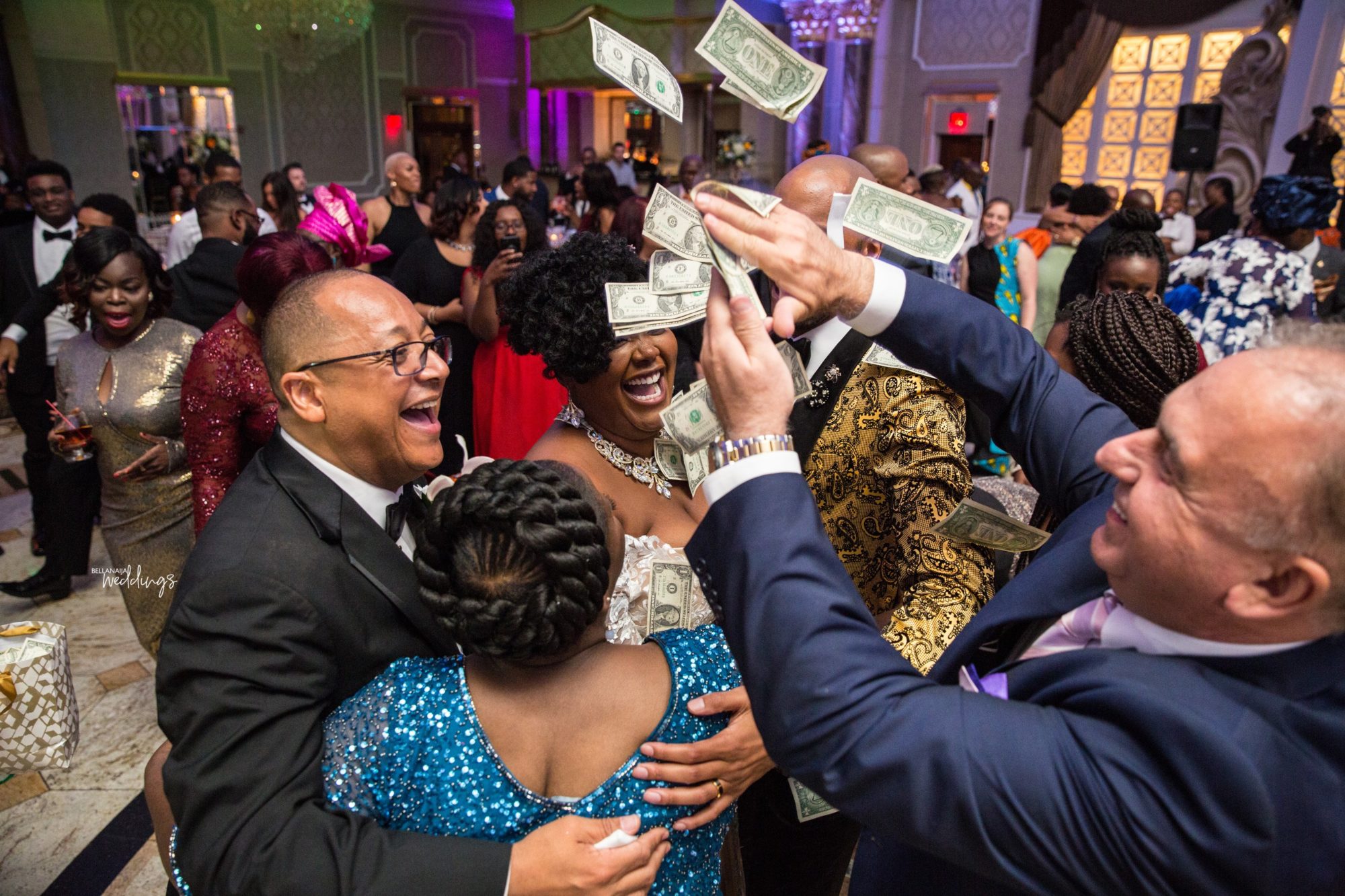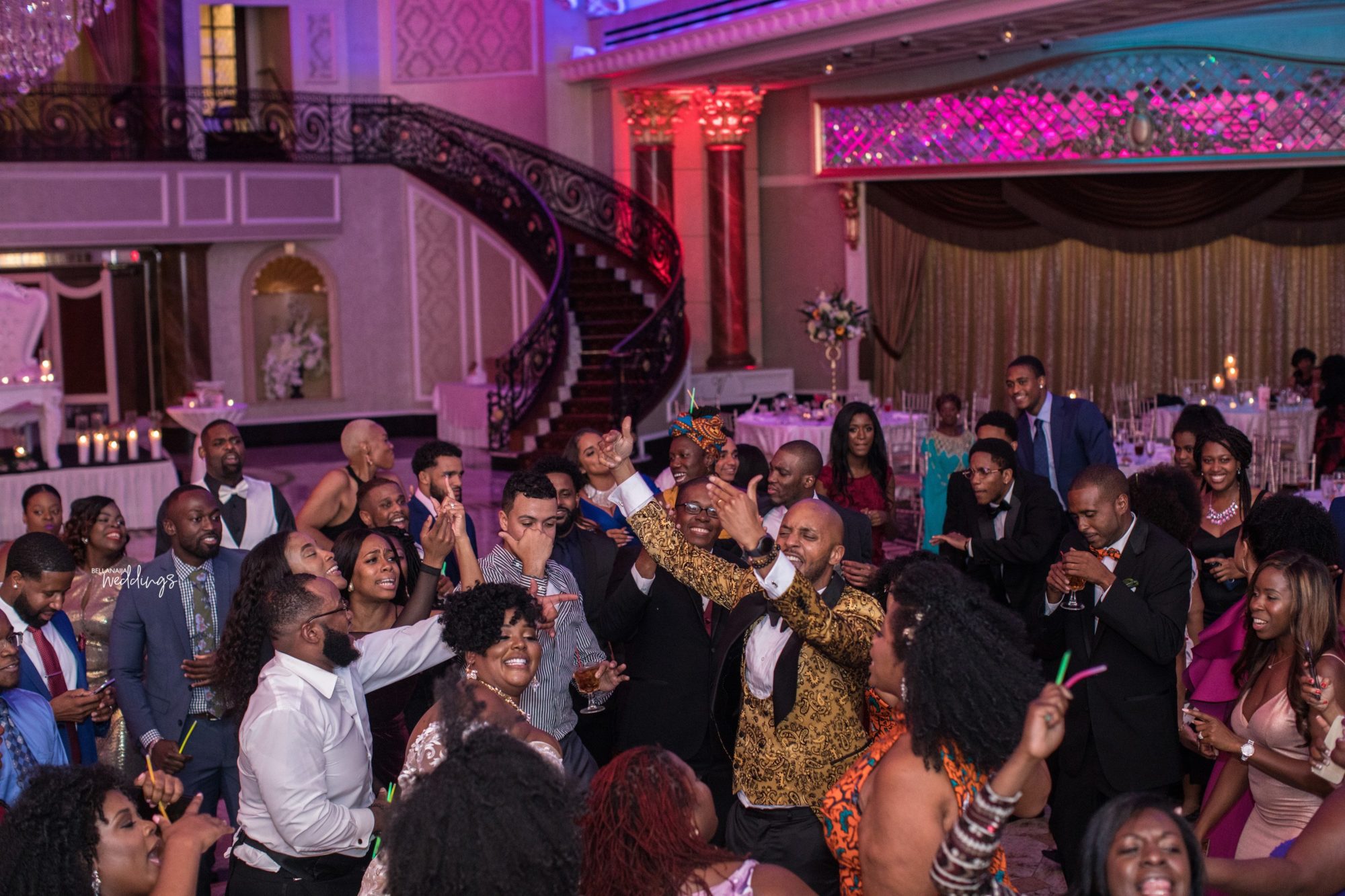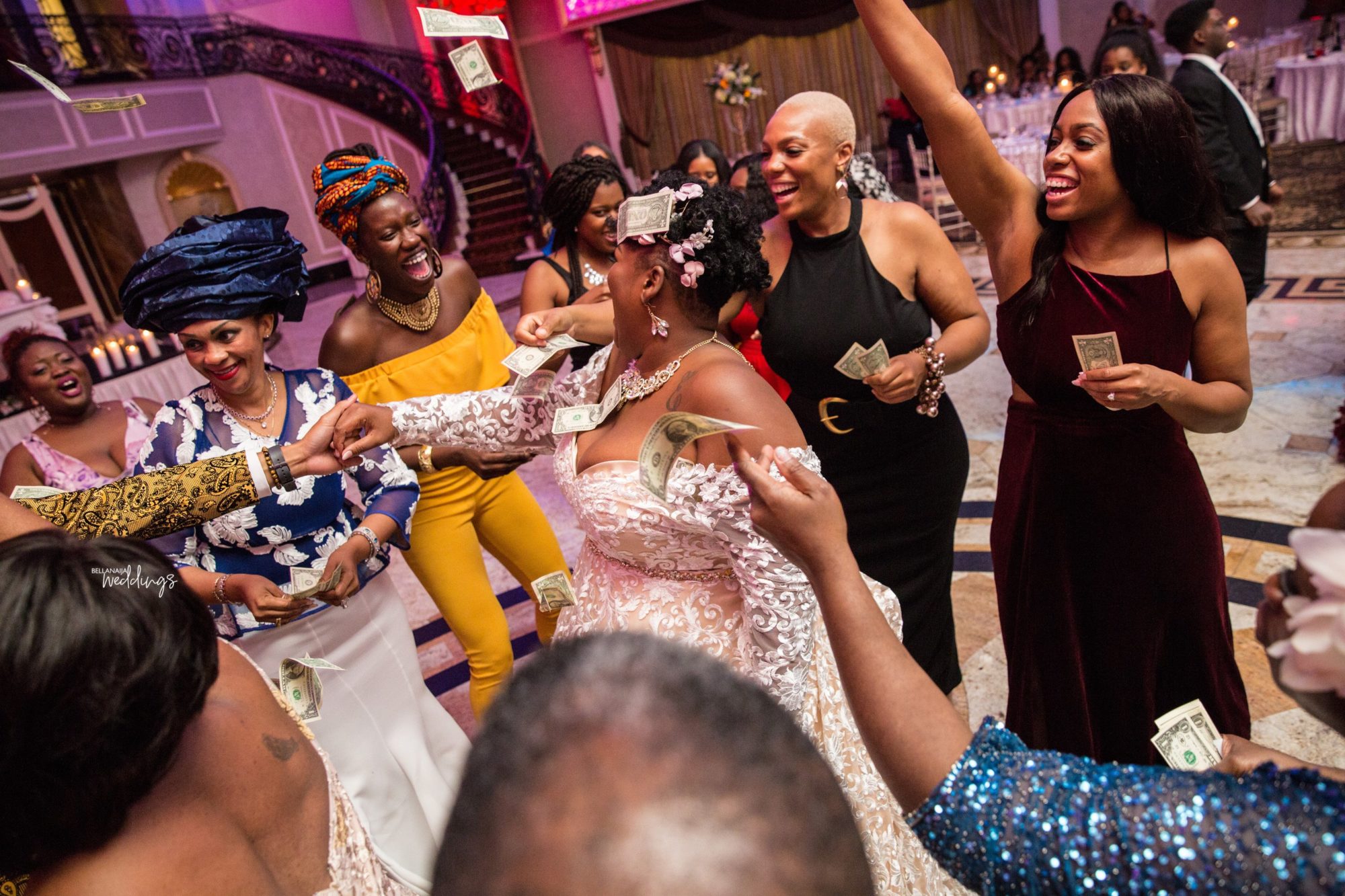 During our reception, we also merged the cultures with the music. When we entered into the Palazzo Room we came out to "Can't You See" by the Notorious BIG feat. Total and "Duro" by Teknomiles. When we got to the bottom of the stairs, all the Aunties had laid out their lappas (African fabric) carpet leading from the stairs to the center of the dance floor with their white cloth in hand waving us into our reception for this special occasion. This set the tempo of the evening. The other cultural tradition was the Liberian Grand March. You can't go to a Liberian wedding and not have the Grand March! This got everyone on their feet and ready to party!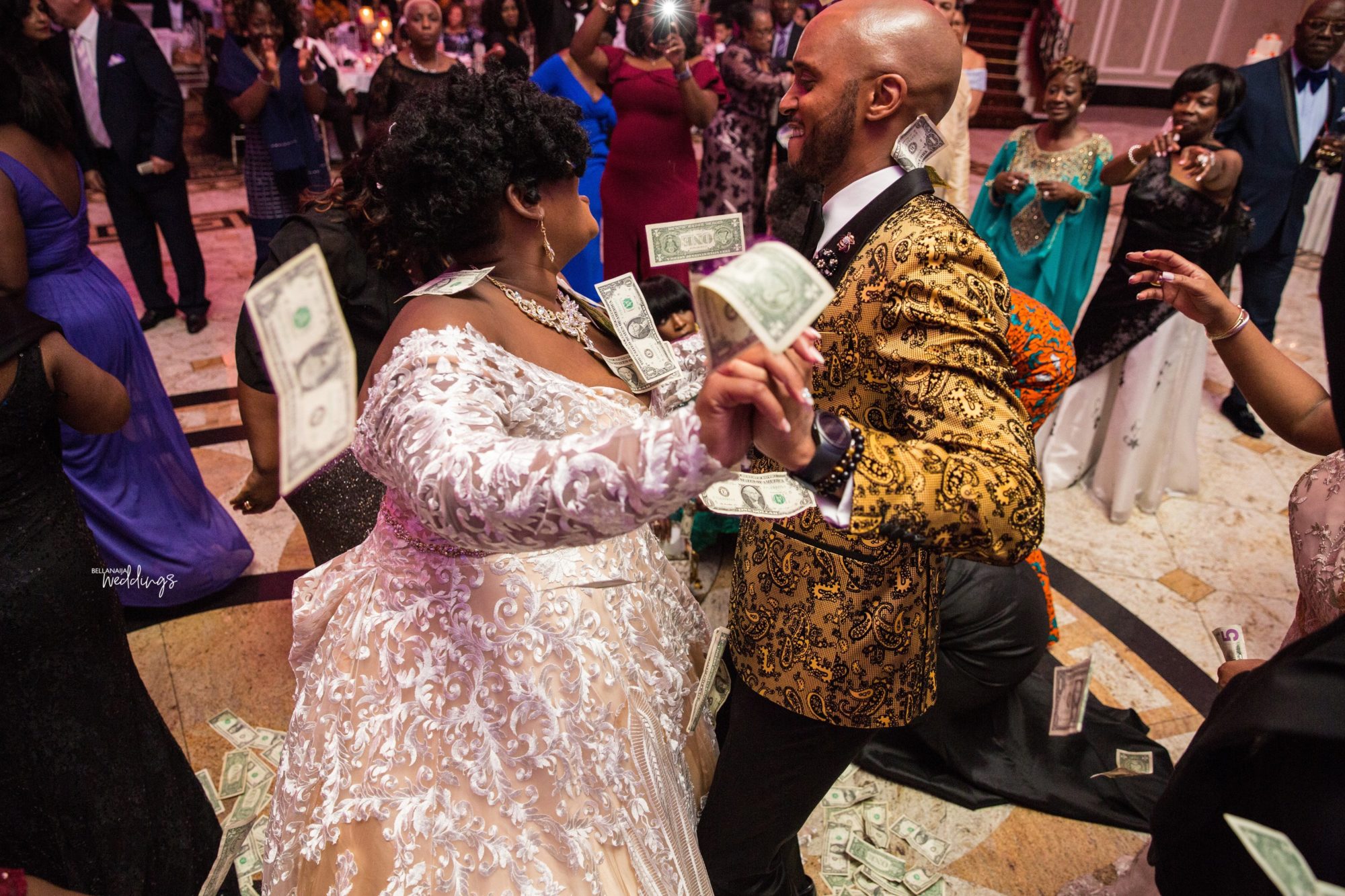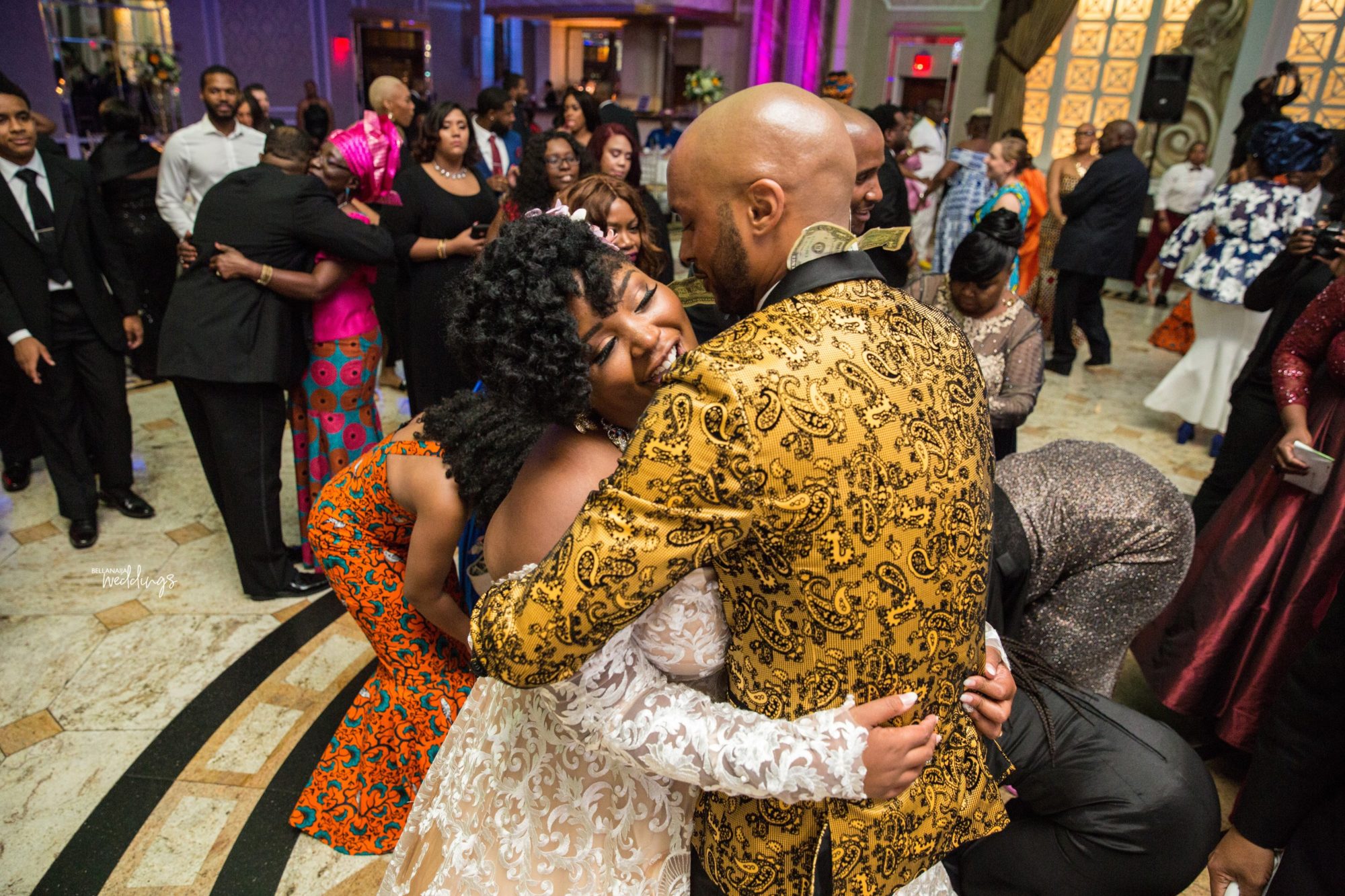 Credits
Bride: @eboogie29
Makeup:@bridesbymelanieb
DJ: @iknowmikemusic
MC: @a.d.skolar
Tuxedo: @connaisseurparis
Photography: @nanaannanphotography
Videography: @monitemedia
Venue: @thevenetiannj