Editor's Note: Hey guys! We are back with another feature from the amazing Olga. On the last feature, she talked tips on starting the wedding planning process (if you missed that, check it out here). She is back to share four beautiful locations in Dubai that are so wedding perfect. Okay, let's get right into it.
Hi guys! Last time I shared some juicy tips on how to start the wedding planning process. Today let's assume that you have started ticking off your planning list and the next is the wedding venue and Dubai is your dream location. What locations or venues would be just perfect for your big day?  So today, let's talk about a few great venues in Dubai. It's quite a subject because there are so many great places to choose from.
Probably the second most important wedding-related question after "will you marry me" is "where is the wedding reception gonna be". There are certain criteria to consider when it comes to the decision making when choosing a wedding venue. Which deserve to have a separate write up. The most common venues for weddings in Dubai are hotels. However, there are few other options if you looking for something less conventional, for example, Dubai Opera, or monumental ship Queen Elizabeth. Another striking locations, I am being a big fan of are Polo and Golf clubs.
Ritz Carlton Dubai
One of the loveliest and intimate venues. The hotel offers several spots indoor and outdoor. From a lovely garden to a scenic Gulf Lawn complimented with the stunning ocean view. These venues cater to the weddings of 30 to 300 guests. There is also a beautiful ballroom available if you wish to go for an indoor option.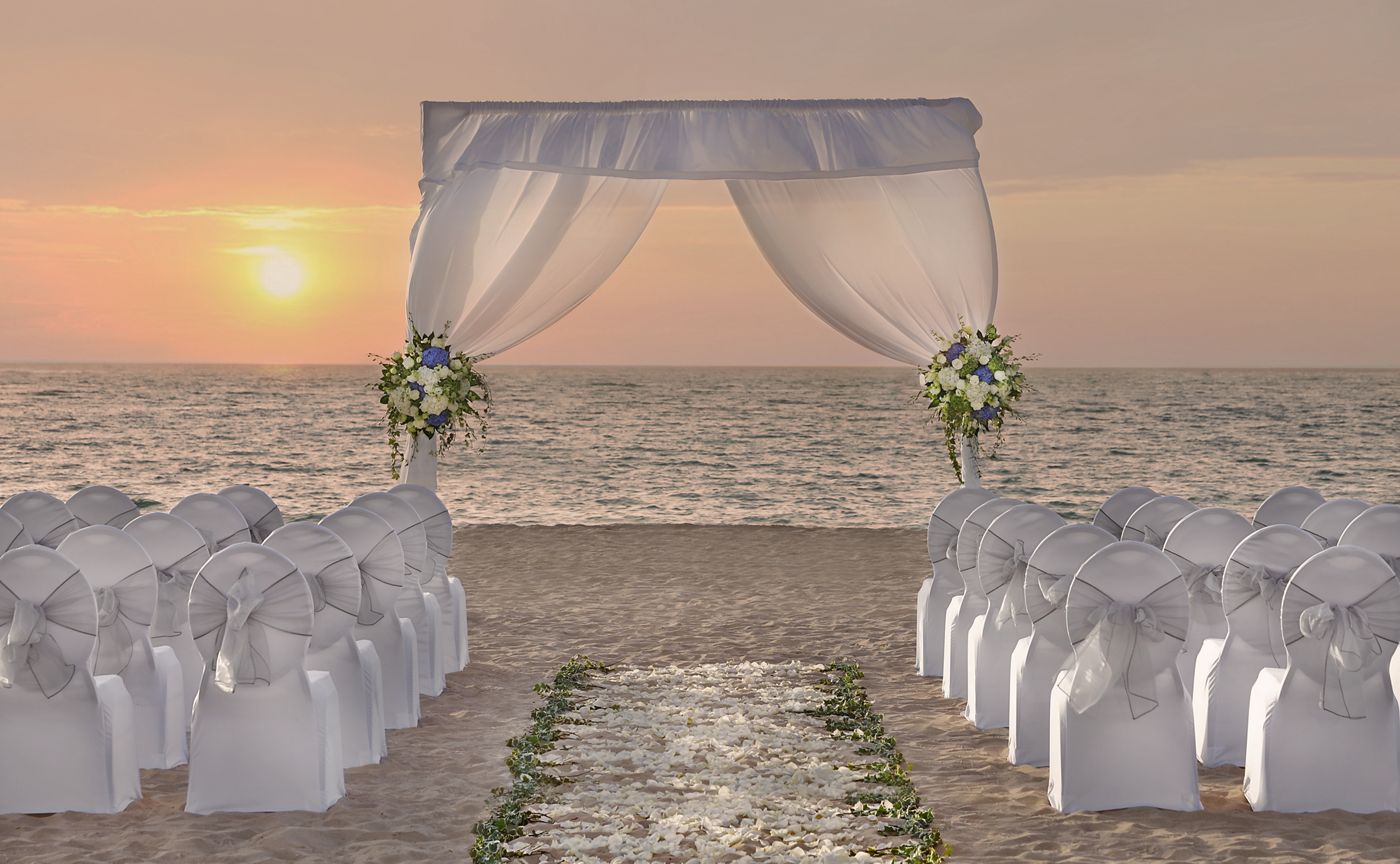 via www.http://www.ritzcarlton.com
The Address Montgomerie Club
The Address Montgomerie is located in the heart of the prestigious Emirates Hills. Their 18-hole championship golf course, designed by Colin Montgomerie, this landmark golf club also provides 5-star accommodation and regarded as the premier leisure destination in the Middle East. The place makes you feel like you are not in Dubai. You will find yourself surrounded by greenery ponds and blooming trees. Montgomerie is one of the coziest wedding venues. Many couples get married there from October to May, and all weddings we came across were rather stunning. Their main venue Lawns caters to bigger capacity weddings. We would suggest it for weddings with not less than 100 guests. Maximum capacity 500. This venue doesn't require much of décor, as the scenery is complimenting on its own. The Montgomerie caters to smaller weddings too, as it has two additional intimate venues with the stunning view of Dubai skyline and golf course.

Polo Clubs
There are several of them in Dubai. Such a perfect venue for an outdoor wedding. Several spots are available for events of a different size, in various locations within Dubai. Polo Clubs are great for natural and rustic weddings if you prefer to be away from a busy city with its never-ending festive spirit.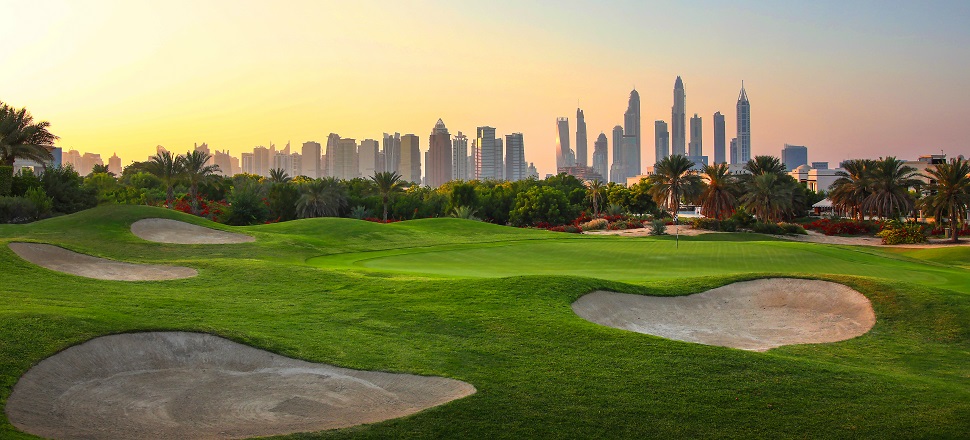 Magnolia in Al Qasr
It's an outdoor venue, and probably the most authentic that you can find in Dubai. Located within iconic Madinat Jumeirah Complex, Magnolia leaves no one indifferent. Your guests will be wowed from the very first step into a place, or shall I say into a boat, as you can get there riding a traditional wooden boat, called abra. This venue is great for weddings with no more than 100 guests.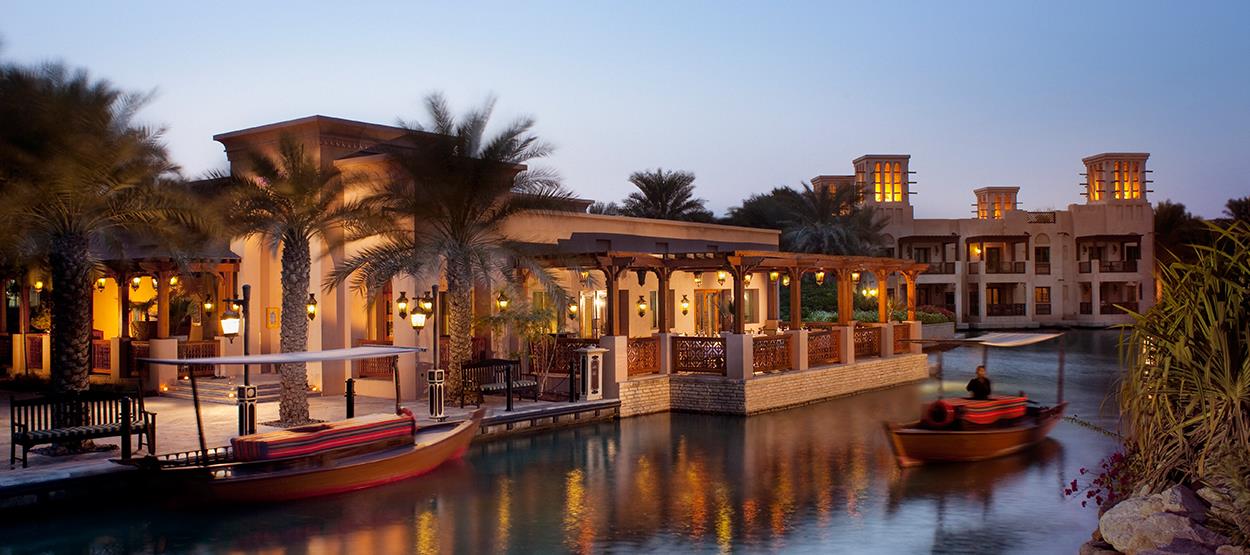 via www.jumeirah.com
Although minimum spend applies for most venues and its a common practice in UAE. The amount of it depends on the season, day of the week and a few other factors. There are some criteria to be considered when choosing a venue and I will walk you through them in my next write up.