We know the proposal is not just a big moment for the one who gets proposed to but also very much important and personal to the man going on one knee to pop the big question. So we spoke to Ladi, a groom who recently tied the knot and asked him few questions on how he planned the proposal, when he knew it was time to propose and how he felt during the proposal. Trust us, it is a really exciting read and we are super thankful to Ladi for sharing with us.
So if you are a guy planning to pop the big question, get ready to get a few pointers from Ladi. You should totally check out his pre-wedding shoot while you are it.
How do you recall meeting your forever love?
We met over the phone when my buddy called to wish me a happy birthday and then mentioned I had a birthday mate who was right by his side. I am so thankful I asked to speak with her.
At what point, did you know she was the one and that it was time to pop the question?
It is difficult to say it was a one-day situation. It took a process, many different levels of certainties. I will say I knew before I left for America about 6 years ago and then when I was coming back home finally like 2 years ago, I thought to buy the ring but I hesitated. I was sure I wanted to be with her for the rest of my life all the while because what's most important to me is having a supportive partner and omg! I have the most supportive partner ever. I had some tough times and so many uncertainties at some point but she stood so strong by me. when I didn't have a good job yet, when I was in graduate school and got distracted a lot with school work and the whole 9 hours crazy time difference, when I was away for 4 whole years, through it all man!
How did you pick the ring? Had she ever mentioned what she liked or you just picked one based on other things?
Oh yes, I actually asked her for what she liked and I tried to buy something I knew looked a bit like the fashion rings I had seen her wear. I stole one of her rings and sent it to the US to my buddy who helped buy it. She had no idea whatsoever and I made sure to work with a budget. haha! I am of the opinion that we don't need to get the perfect ring the first time. I want to get her a great ring when we both can build each other up to the point where we have the capacity to; you know and then, she will be there to pick exactly what she wants! That will make me happy!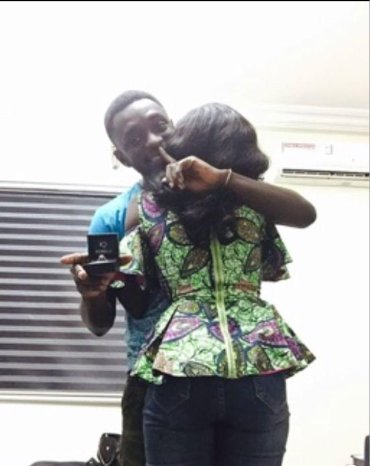 How have you always dreamt you would propose to your bride?
To be honest, I didn't dream about it, I just wanted something personal and to be a surprise.
How do you think your bride wanted her proposal to be?
I am sure she wanted a surprise too but not personal but with friends and family to help capture the moments I think.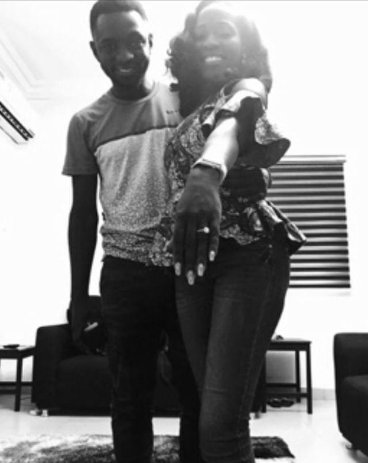 For the proposal, how did you feel the hours or minutes leading to you proposing?
Very nervous actually! I started asking her deep questions and she was kinda quiet.
So tell us how you pulled off the proposal? Did you use a planner or her friends or it was all you?
There was no need for friends or planner, I wanted it very private so it was definitely all me.
When you asked and she was yet to respond, were there any funny ideas going on in your head?
Lol! I'm not sure I experienced this. But once I went on one knee, she started to cry and I tried getting her to look at me, and listen to me. I was a bit shaky at this point.

For you, what was the most cherished moment during the proposal for you?
The moment she managed to stop crying, look me in my eyes, and said YES!
Any advice for guys planning to pop the big question?
When selecting a ring, It's okay to work with a budget but make sure it's something she will be happy about and can show to her friends please that matters a lot (if you have a girlfriend like my wife?).