Editor's Note: Hey guys, we are back with another beauty deep dive. This time we are looking into Khadija's beauty looks for her wedding events. Abuja-based makeup artist, Millie Mamza of Dazeita created these stunning looks on Khadija and she will be sharing the secrets, hacks and the products she used. Catch up with the previous feature here and see all the features in this series here.
Before the Wedding
Khadija is such a sweetheart, she was very nice and courteous from the very first day we spoke. When my team and I got to the hotel at Fraser suites located in the heart of Abuja, it was pleasant meeting a happy go lucky, bubbly bride-to-be. She had no ounce of stress; she literally didn't let anything bother her and the memo was to 'to make her look beautiful' which we did. She really wanted subtle and clean makeup, having that in mind, we used some of our favorite brands to achieve a flawless matte look to accentuate her best features.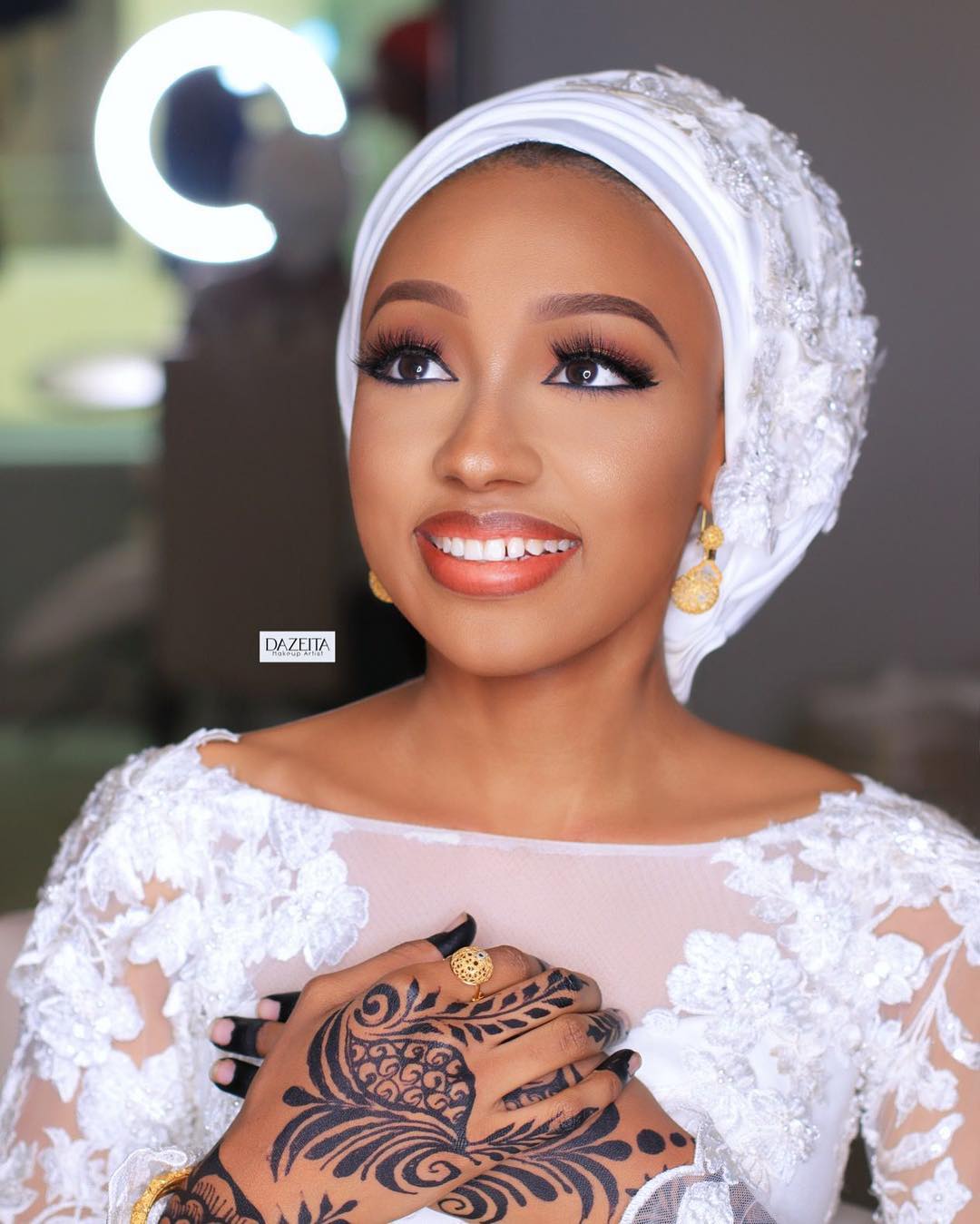 Process
We started off by cleansing her face, prepped and primed using Embryolisse and Mac cosmetics, then used a custom mixed foundation ( Nars "Tahoe", "Macao", and Estée Lauder "caramel") as a base. Then concealed with Urban Decay "naked skin weightless coverage concealer", lowlights using a stick foundation, all of which was set with the Laura Mercier translucent loose powder and Lancôme pressed powder.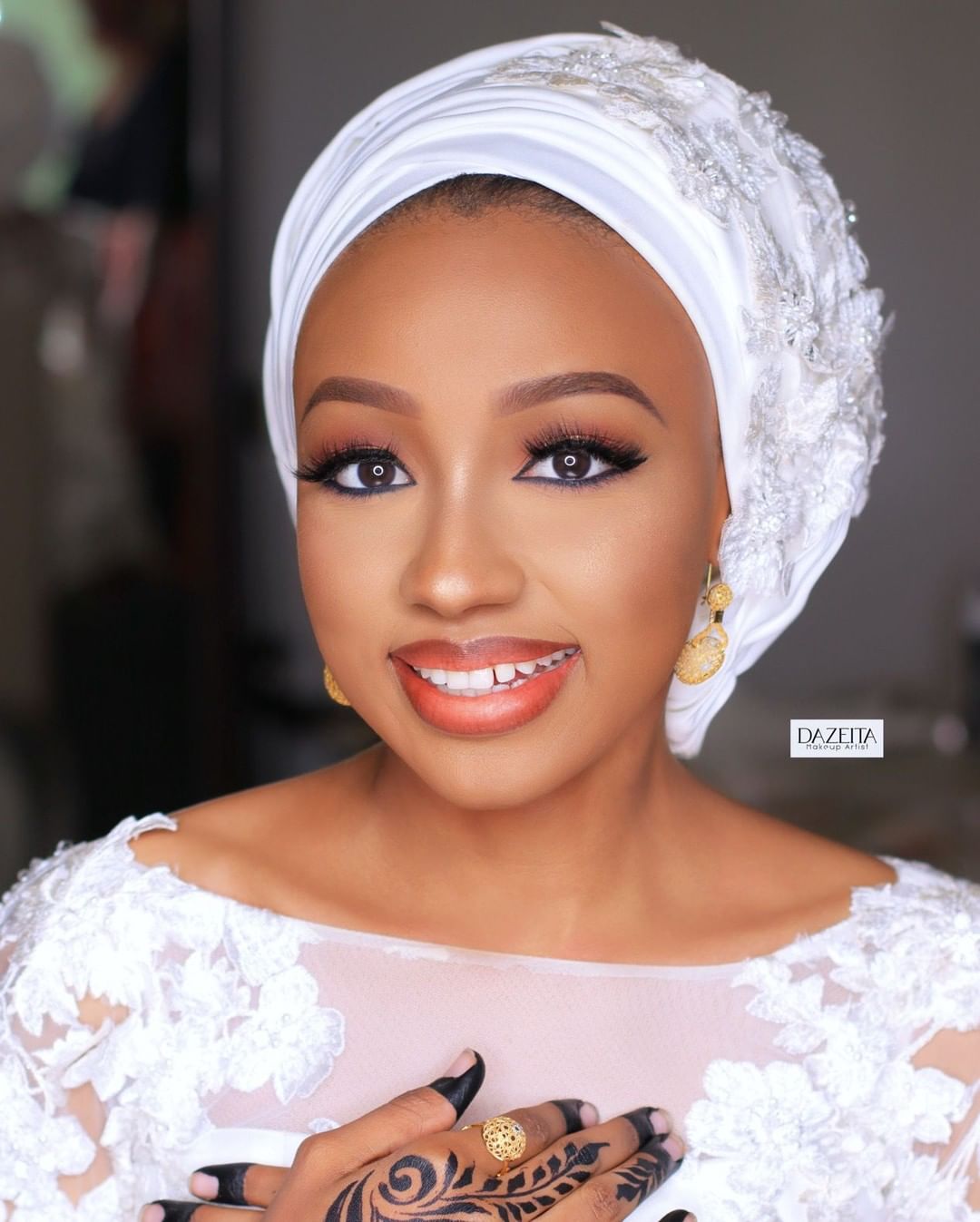 After all that, we defined her brows, and used the Huda beauty glow kit to add subtle glow on her cheekbones then used the Mac fix plus to set the makeup. We then moved to her eyes using Urban Decay "vice" palette and lined with the Mac fluidline "blacktrack".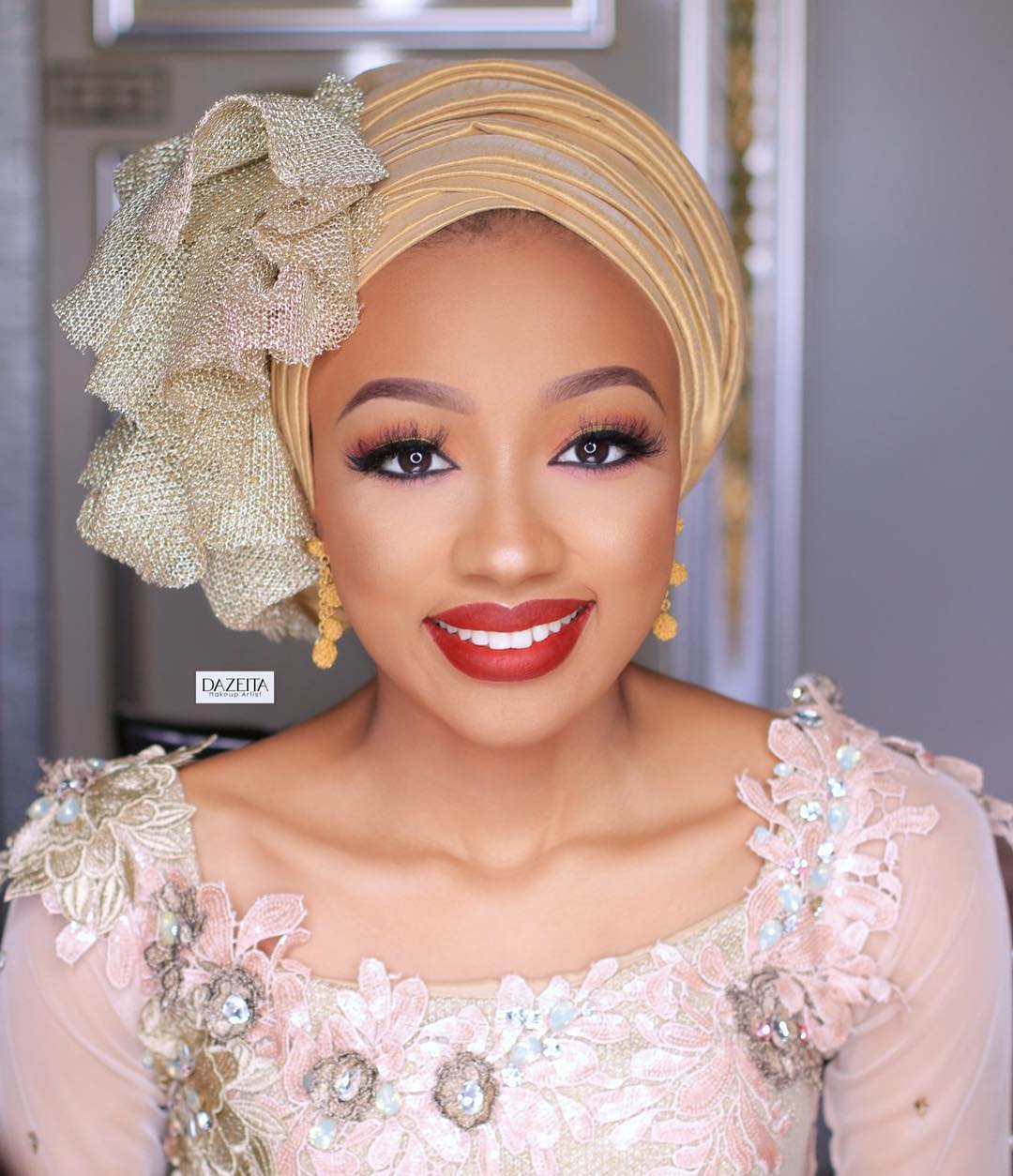 We chose an 'earthy orangy' shade of lipstick to go with the look for her Kamu because we wanted some color but nothing over the top and gorgeous red lipstick for the dinner event; Khadija handed me a piece of her bridal outfits which we used to create accessories for her turban that we wrapped after makeup…Et voila!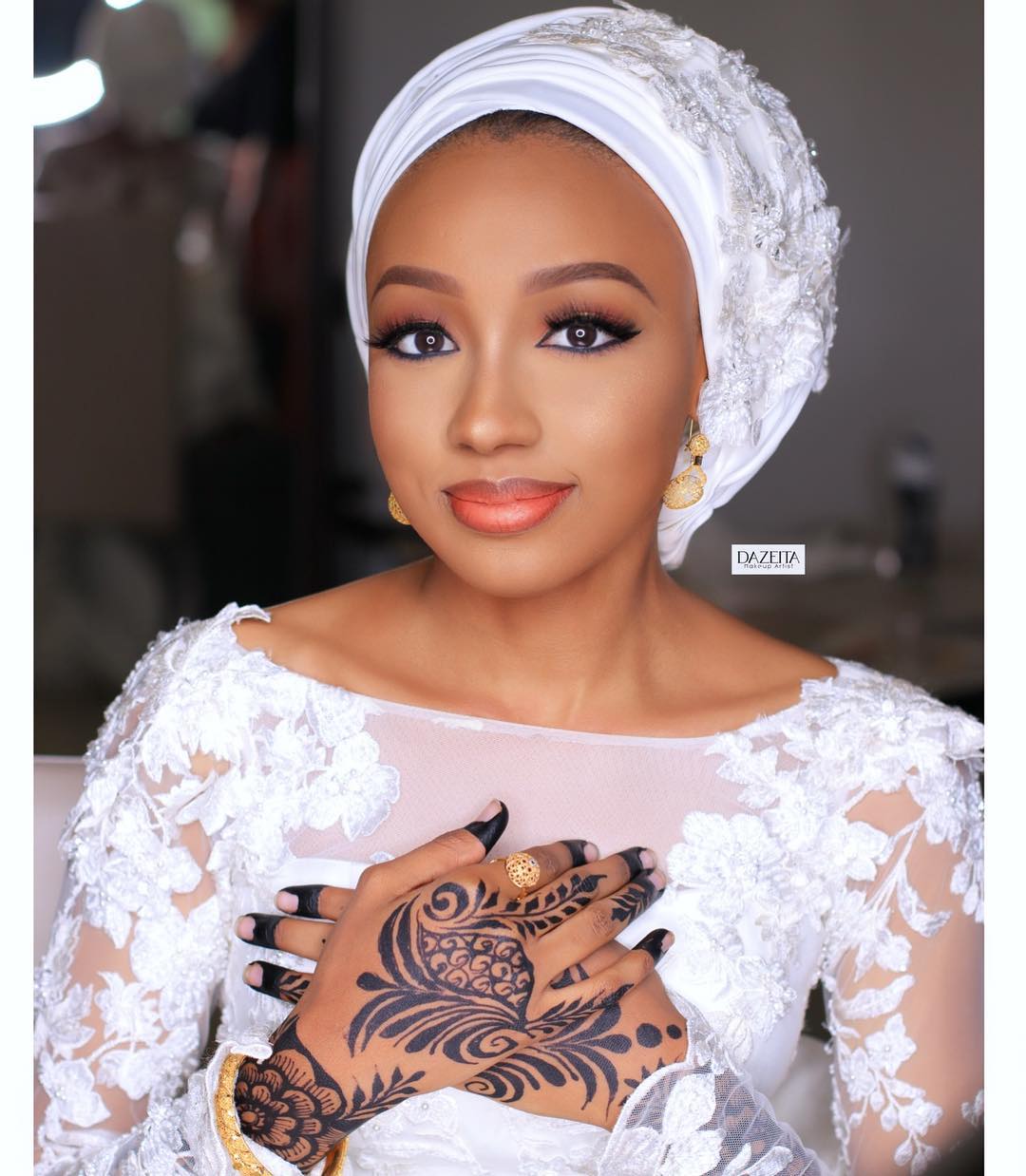 See more of my beautiful works on Instagram: @dazeita
Credits
Makeup & turban: @dazeita
Dress: @hudayya