Editor's note: Olga is back with some juicy deets on planning a destination wedding in Dubai. In the last feature, she talked about why Dubai was on the radar of many Nigerian couples. If you missed that – catch up here). Today, she shares more tips on getting started with the planning process. Enjoy!
Hey guys! The last time we spoke on why Nigerian couples opt for Dubai as their wedding destination. Today let's assume that you said "yes" to the love of your life as well as to the idea of a destination wedding in Dubai. But where do you start planning?
Your wedding is all about you as a couple – your personalities, taste and character. In celebrating the beginning of a new family you definitely want your personality as a couple to be injected in your big day. So here are a few tips
Define your dream wedding
Define what your dream wedding is. Do not dig too much into Pinterest or Instagram, you are risking getting overwhelmed with ideas and as a result, might lose understanding of your inner voice and true desires. Sit quietly and ask yourself what you really want your wedding to be like, look like and feel like. The answers will define the direction you will be moving towards. The answers to these initial questions will save you time and energy. There are hundreds of wedding venues in Dubai and you don't want to go through all of them one by one. So what kind of wedding do you really want? Romantic reception by the sea, wedding with loads of greenery in a modern and cosy venue? Or maybe extravagant affair at the ballroom with 7 tiers cake and 3 course set dinner. What ambience do you want to create?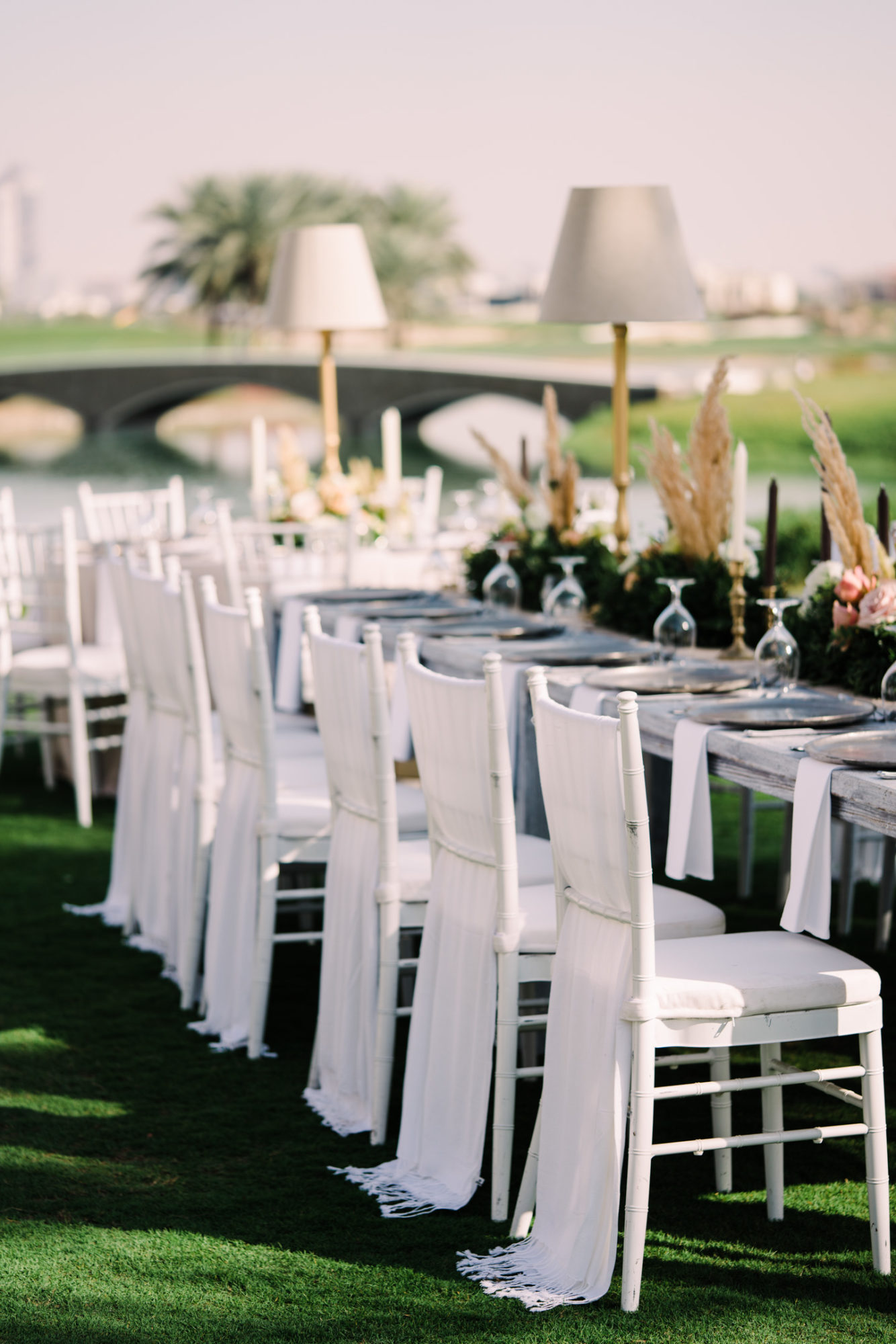 Define your priorities
Ask yourself what are your top priorities, and what are of less importance. For someone, it could be music and entertainment, while for another – décor and flowers, etc. Along the planning process, you will ask yourself this question again and again. For example, when you are looking at a very pretty dress that costs a fortune, you can ask yourself again, whether this is really a top priority, or perhaps something that can be reconsidered.
When making all this analysis and study try to think of the weddings that you have attended in the past, what you liked the most, what was a wow factor, what is absolutely no go?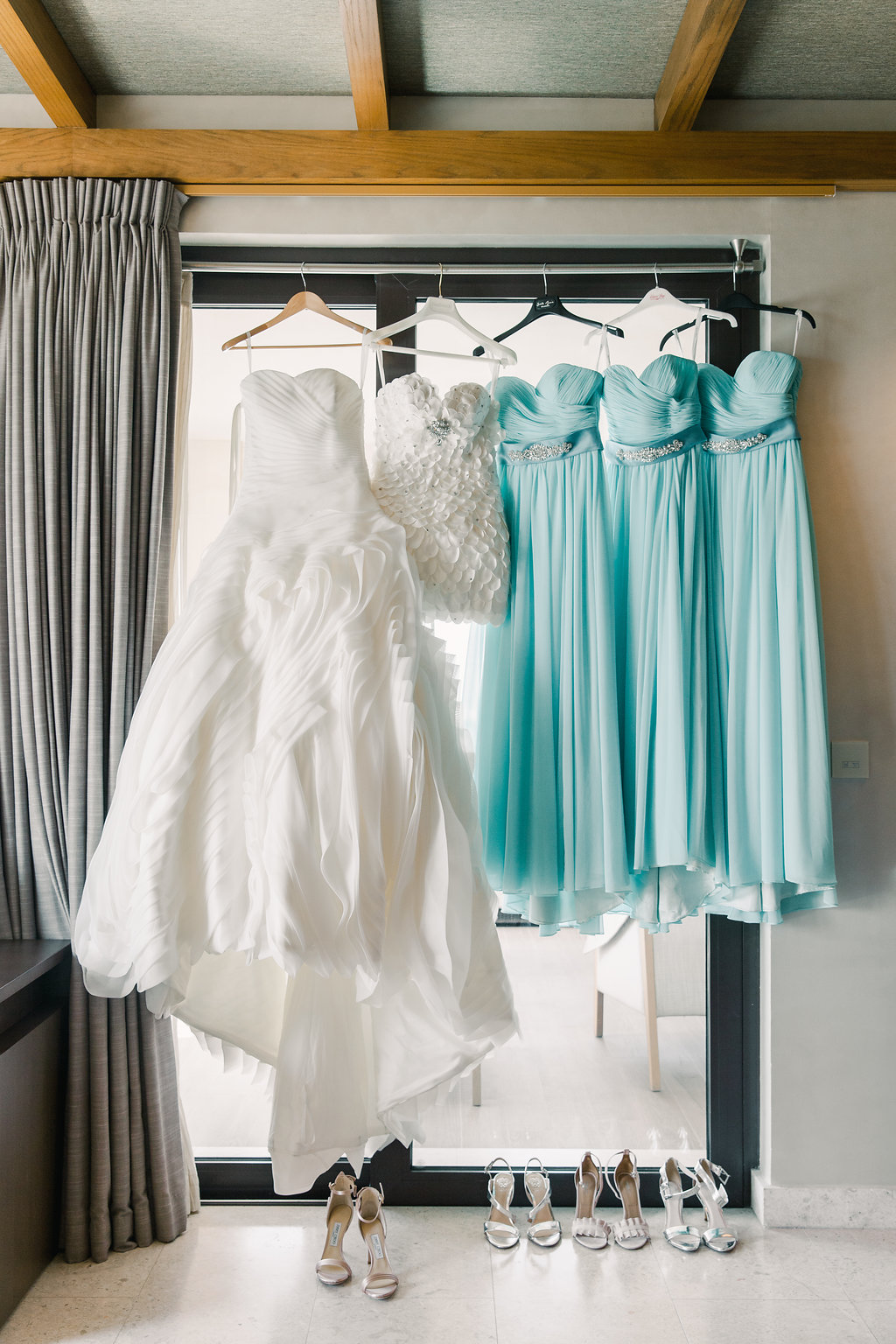 Budget
A very important step in planning is – defining a budget for a wedding and we will talk about this in more details soon, but it is really important to do it from the very beginning.
What experience do you hope to have?
Nowadays people become more and more experiences oriented, and when planning a wedding abroad they want to have emotional value for money for them and their guests which will be experienced. Something unique and different about an event and destination, related to sense and emotions. Therefore planning a wedding is more than just choosing a good caterer and pretty flowers.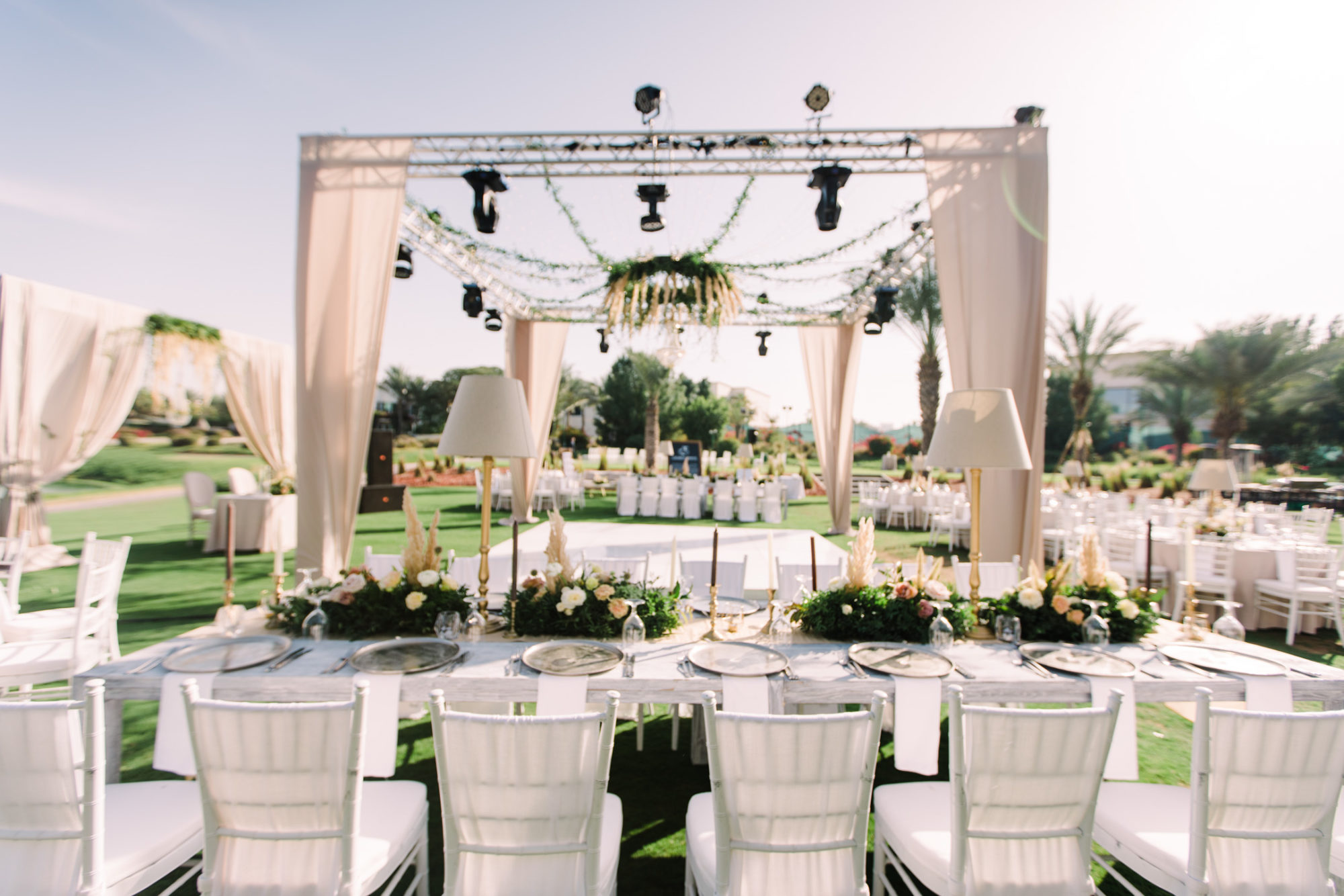 Use a wedding planner
Hire a wedding planner and let it be someone you are comfortable with. Unless you are a professional event planner it becomes very challenging to plan your wedding on your own, especially a destination wedding. A good wedding planner will not only make your wedding look like a picture from a magazine but also will help you to save money and to make wise decisions
Legalities
Just in case you didn't know, you can't get legally married in Dubai unless one of you has a  UAE residence, for non-residents legal binding won't be an option. But what about the wedding ceremony? You definitely should have one. The ceremony is a very important and emotional part of the wedding. You can have it either at the church or at the venue where you are celebrating your wedding. It can be conducted by the priest or a wedding celebrant. If you have a chance you should definitely make a trip to Dubai and visit several wedding venues before making the final decision, however,  if this is not an option check out photos, videos, social media and look for the feedback of the couples who already had their wedding there.
Extras
Build a visual concept of the wedding. Send save the dates in advance, so the guests are able to make their travel arrangements. Take a look through menu options and select, then if chanced, go for food and cake tasting. Create a program and entertainment. Take a makeup trial before the wedding.
These are just some of the steps that you will be taking on the way towards your dream wedding.
Credits
Pictures: @joemaldea | @mariasundinphotography