Guys! This couple is legit sending chills down our spine.  Yeah, their love story, proposal, and pre-wedding shoot have a sweet feel to it. For their shoot, Onome and Efe took on a different style. The location which has an ethereal vibe to it has the couple by the ocean overlooking the mountains. The bride-to-be, Onome also shared their love story – you should read it.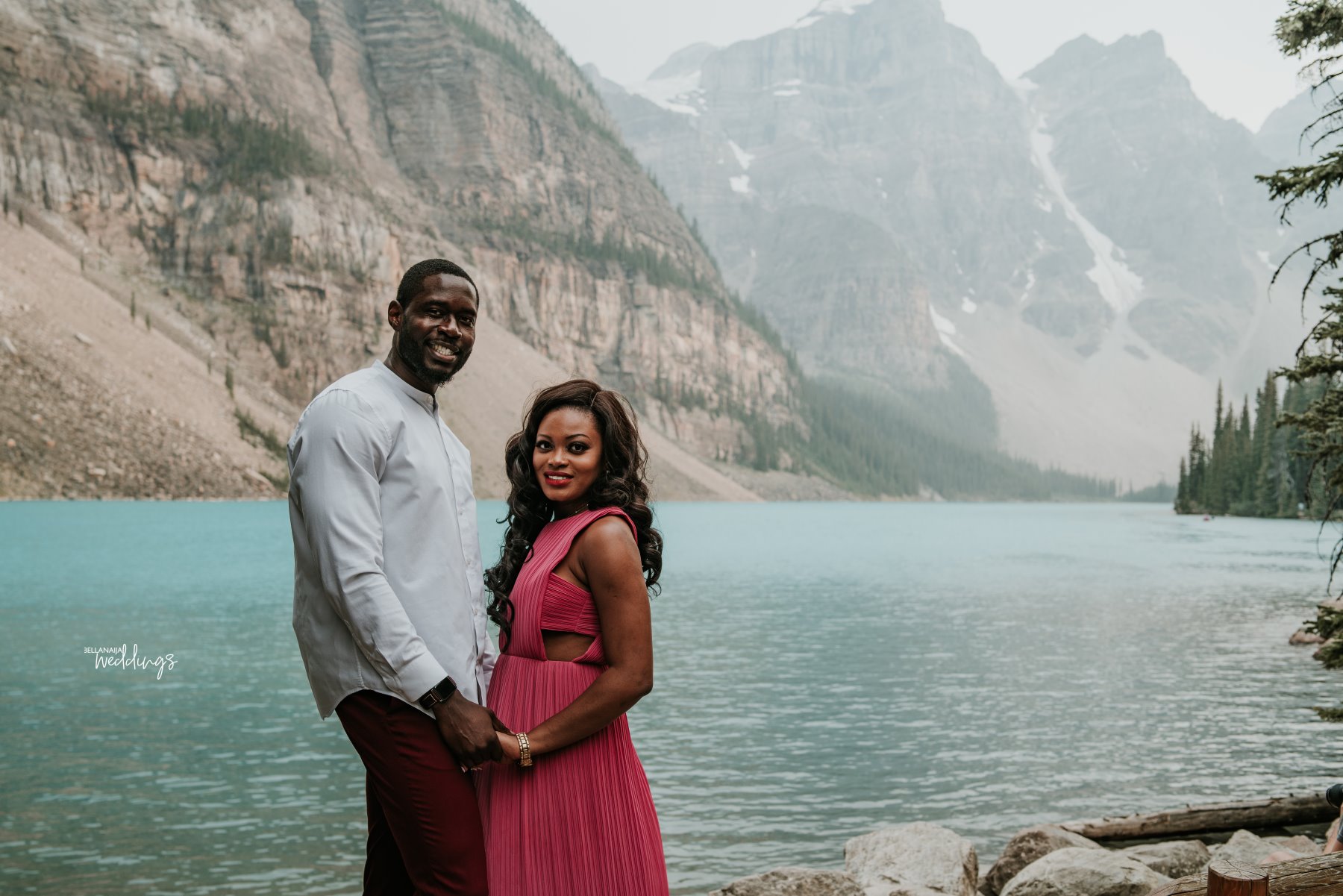 Here's how Onome and Efe's love story started.
It all started with a mutual friend. I went to church and said hello to this friend and she looked at me and said I know someone that will be perfect just for you. I was confused, she asked if it was okay to provide my number to Efe and I said it was. -Onome recalls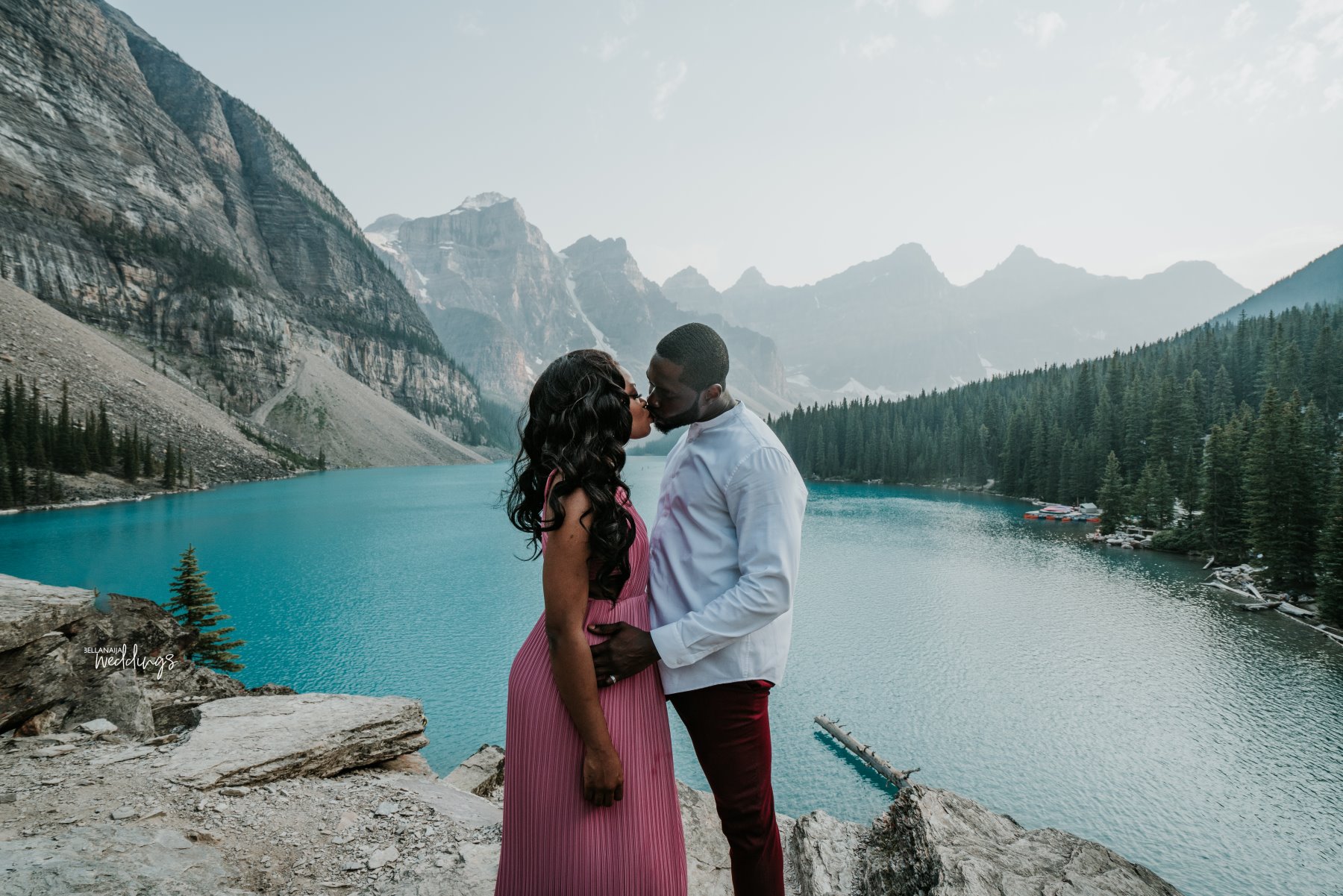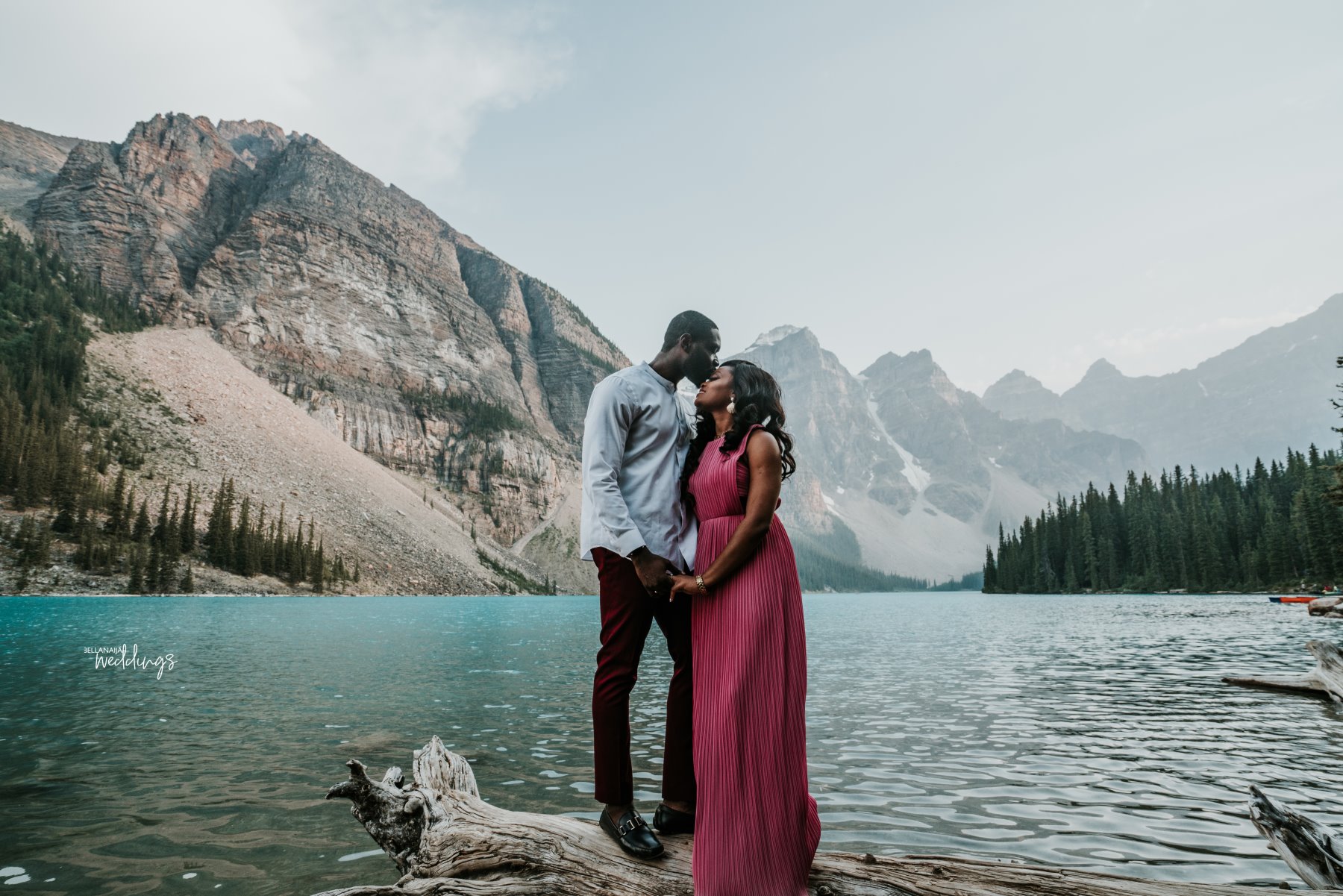 We spoke for a bit but then stopped speaking. A year after, he messaged again and then things got really serious from then on. We dated for a few years and on February 2, 2018, he surprised me with the most beautiful proposal in the presence of my friends and family.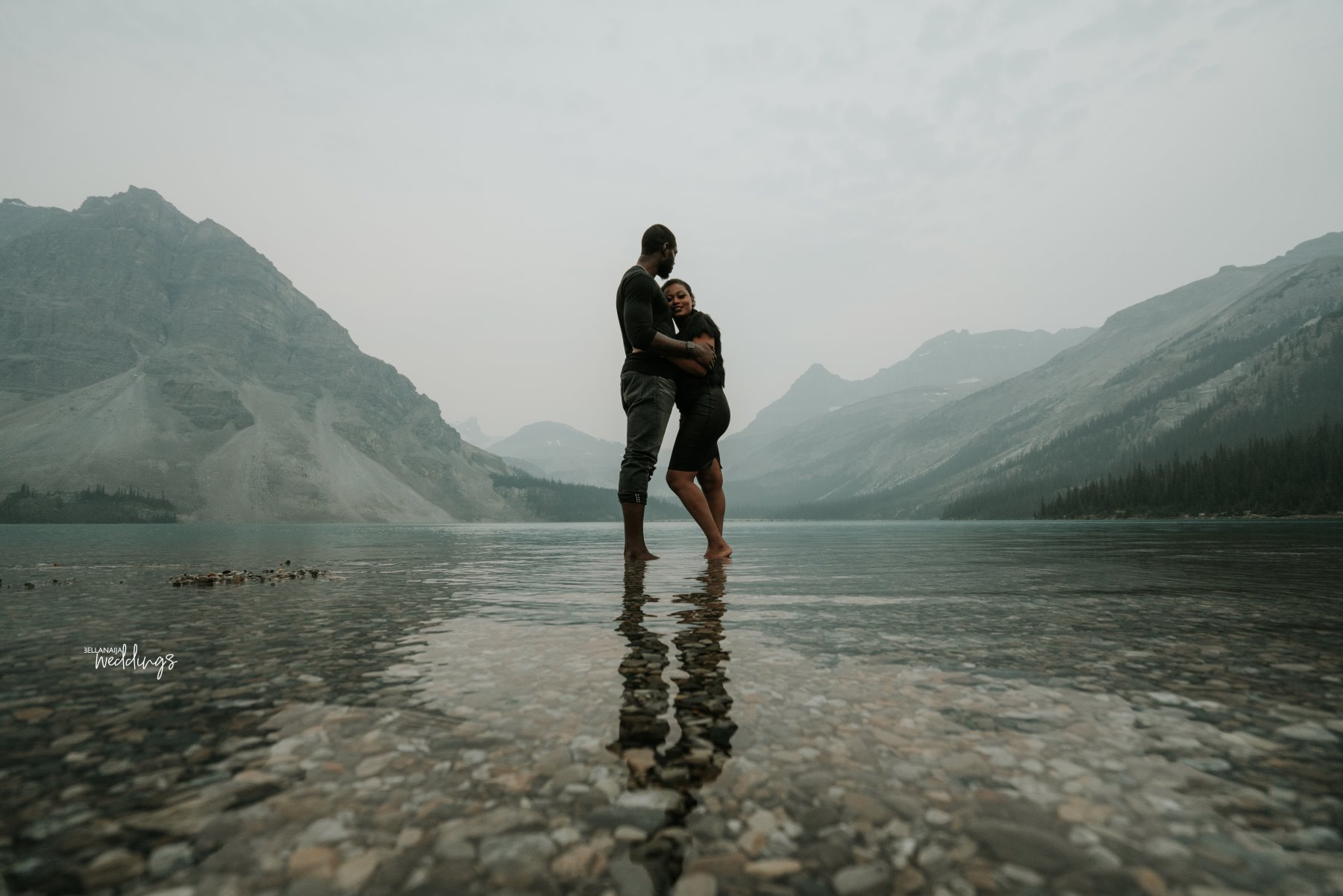 When it came to the proposal, it was a total surprise, Onome shares how Efe planned it below:
It was supposed to be my friend's birthday well she lied, and we were meant to go to Banff, Alberta because he wanted to propose there but it snowed so much that day I had to talk to my friend to cancel the drive down there but unknown to me it was a cover-up. I told my friend we would go some other time and then decided to pick a place where we could do something for her birthday in the city, I went the extra mile to pick up a cake for her.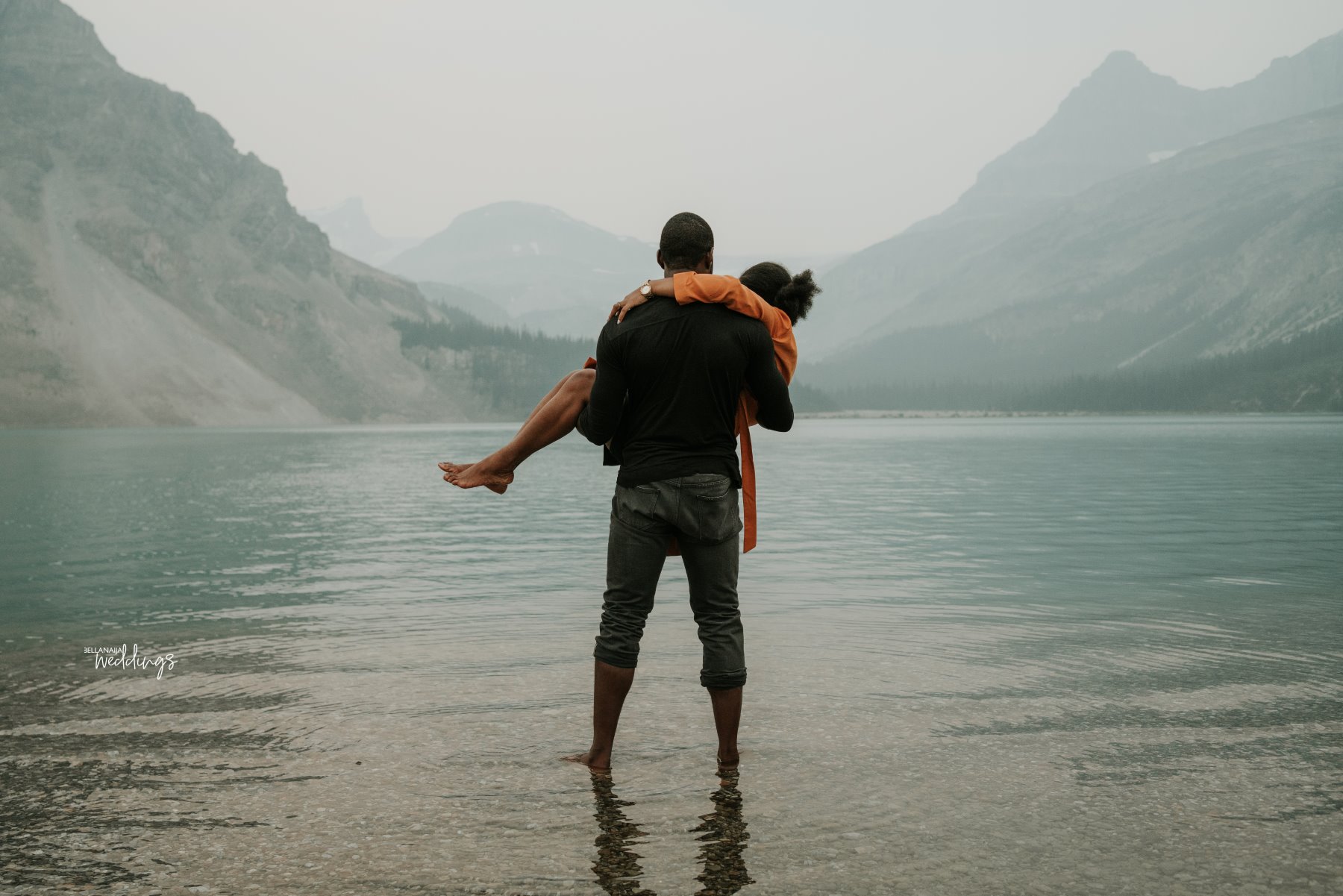 When we got there, I saw that most of her friends were not around so I called Efe to ask him if he could make it down for her birthday and he said yes. When he arrived, he was looking so dressed for the event but I didn't think too much about it. All of a sudden, he starts talking about how far we have come and then went on his knees to ask me to spend the rest of my life with him and I said Yes!
Credits
Bride: @onomebaz
Groom: @efebaz
Photography: @jaekimphotography
Planner: @trendybeevents | @bisolatrendybee