If there's one thing everyone has to know about Nigerians, it's that our cultures are perfect synonyms for colour and beauty! Today, we dive into the Isoko, Bonny (Ijaw) and Kalabari cultures while taking in sweet doses of love… all thanks to Faith and Dagogo.
The lovebirds whose journey to ever after began at a mutual friend's house have gone down forever lane and they did so in style! With the beautiful heritage of the Isoko and Ijaw cultures at the fore, the two tied the knot with friends, family and loved ones all present to share in their joy.
Faith was such an exquisite bride in all her 4 looks and Dagogo also came through 100% The colourful vibrance of this day was simply one for the books and each photo tells the story. You certainly want to enjoy it all, including how Dagogo popped the big question – so keep scrolling! When you're done here, you should totally catch their white wedding and love story here.
Enjoy the #MyHartsTreasure22 trad below.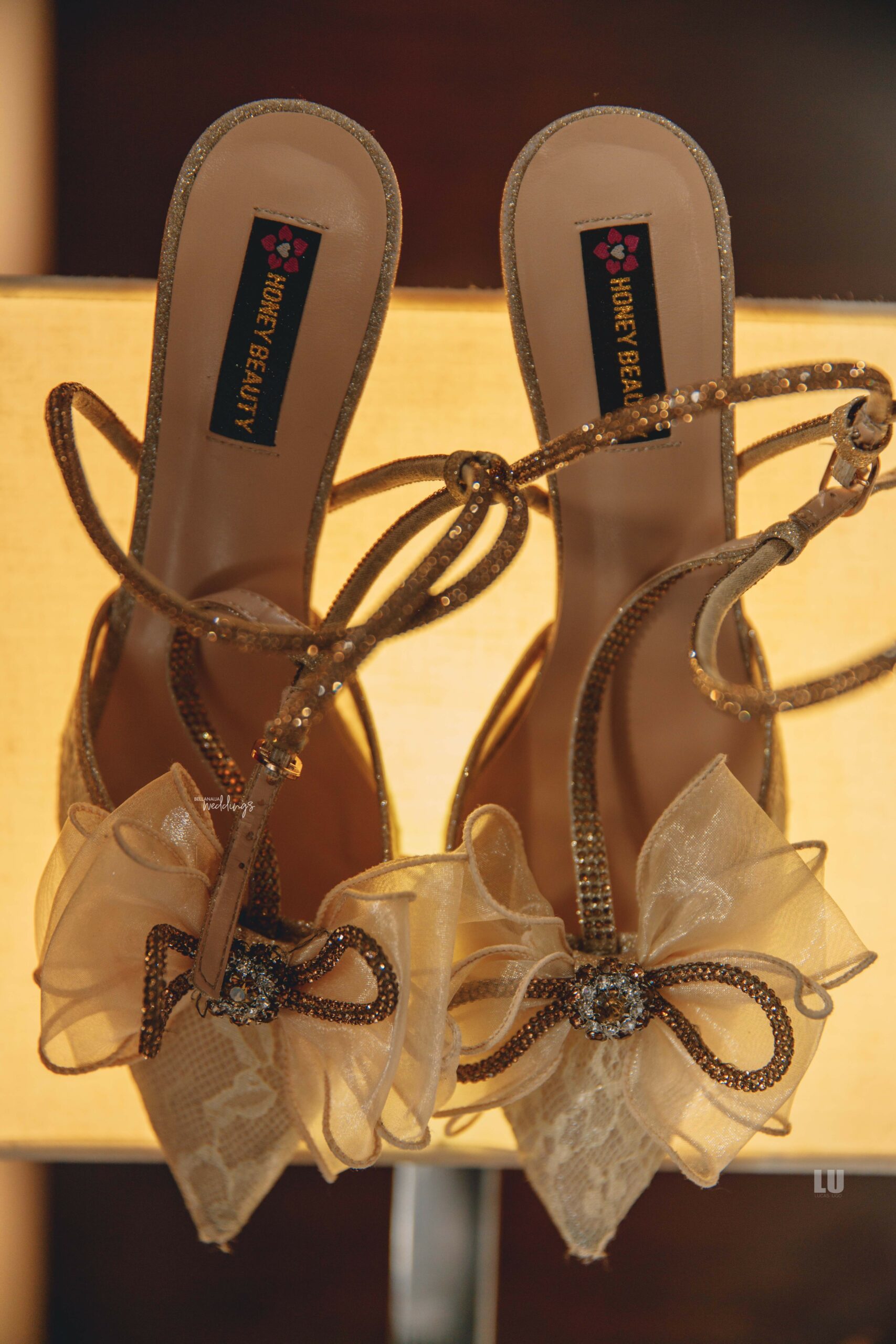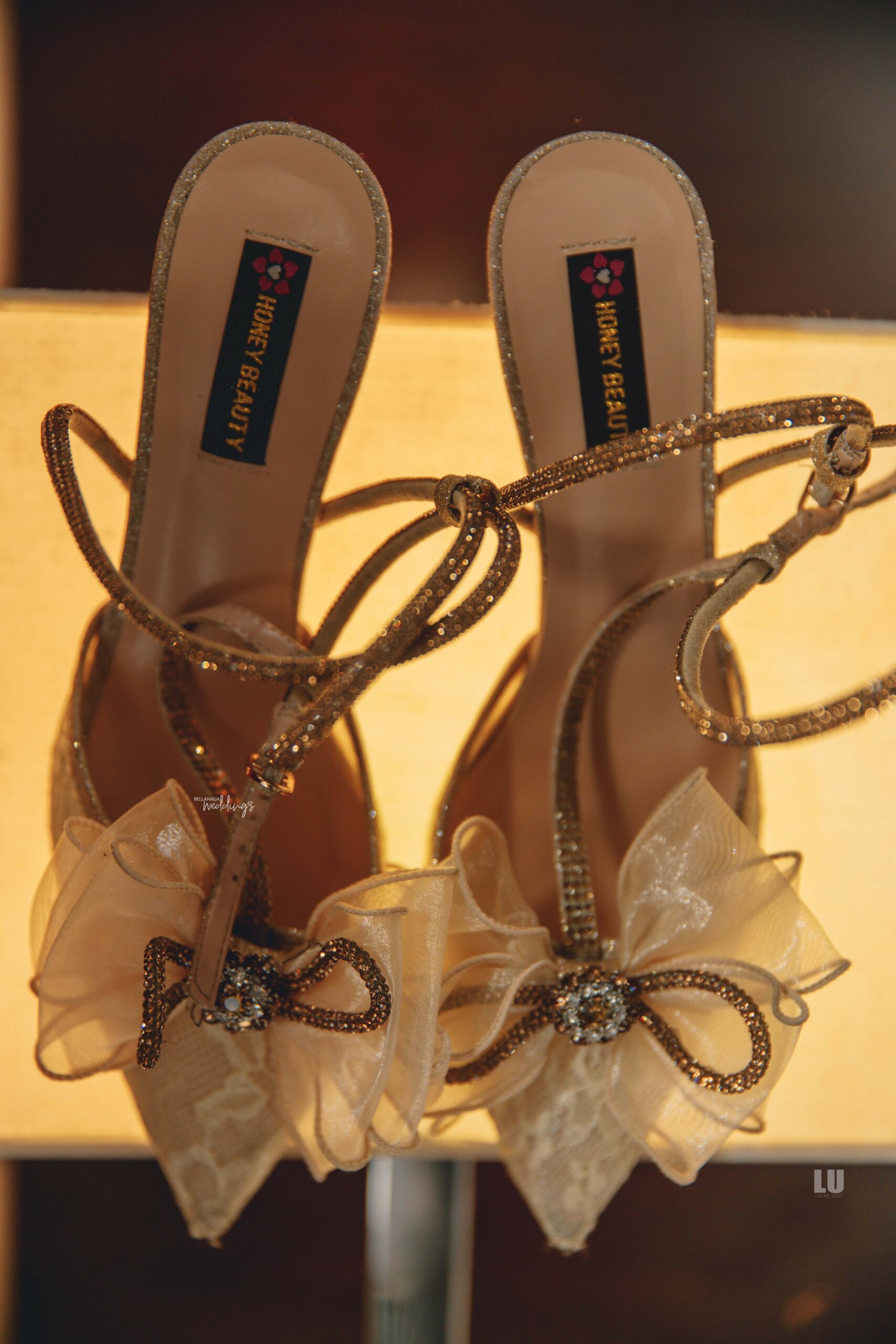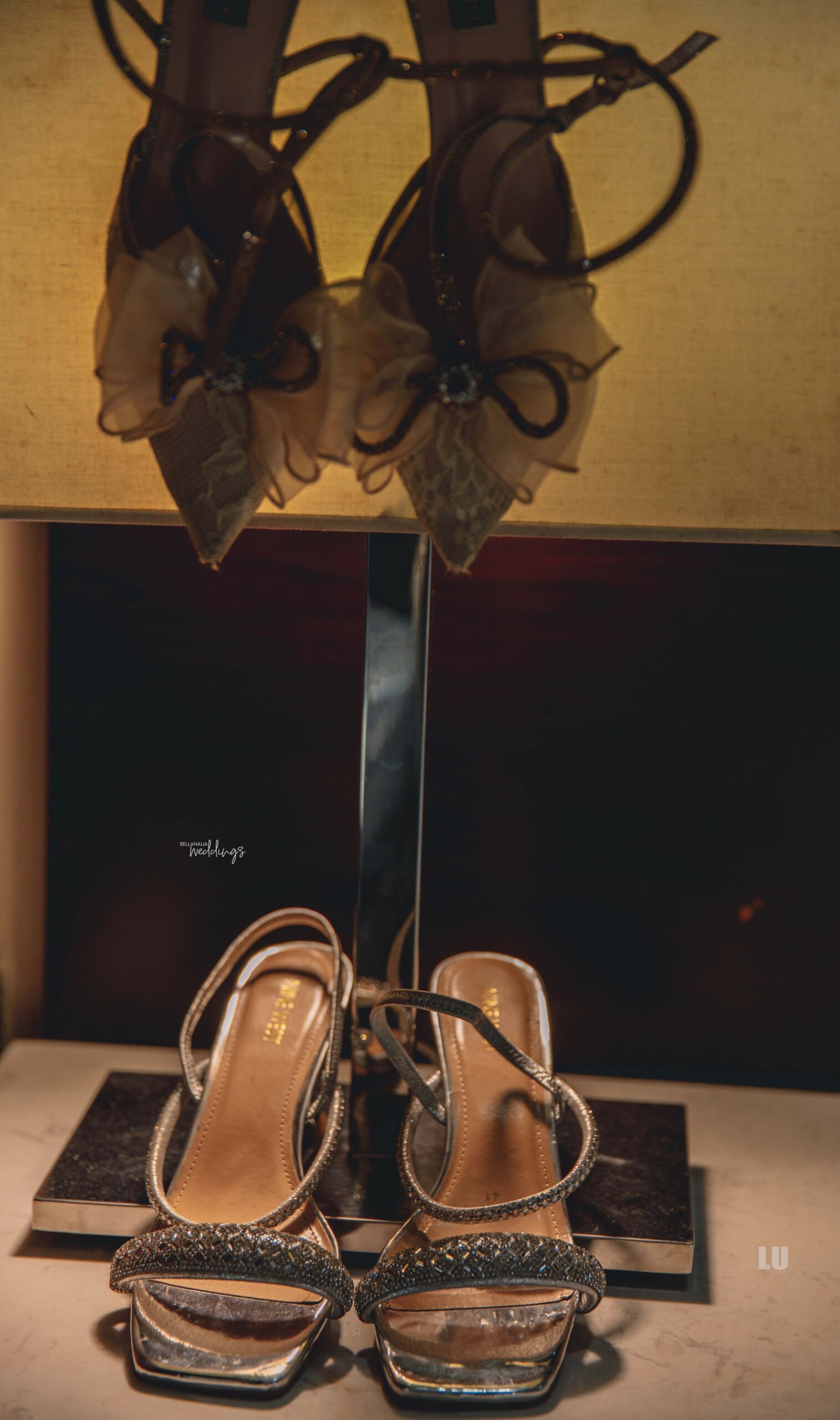 Faith shares how Dagogo popped the question:
It was my birthday in June 2020 during the lockdown. The government had just agreed that one can host up to 16 people at one time. Hence in true Faith fashion, I planned my birthday barbecue style. Plus Nigerian dishes to go, decorated my house not knowing I was decorating for my engagement. Lol! So Dagogo told me we would have breakfast that morning. He was with me that morning and assisted me with cooking etc. He urged me to get ready and shower and that we would continue the cooking later. This was almost 10 AM. So I quickly showered and by the time I was out he was gone. In the process of looking for him, I received a video message on my phone with birthday wishes and instructions on a scavenger hunt. It started to rain that morning so he urged me to bring an umbrella and also a shopping bag. I was too excited to think. So, like a child, I skipped my way through looking for clues. 😅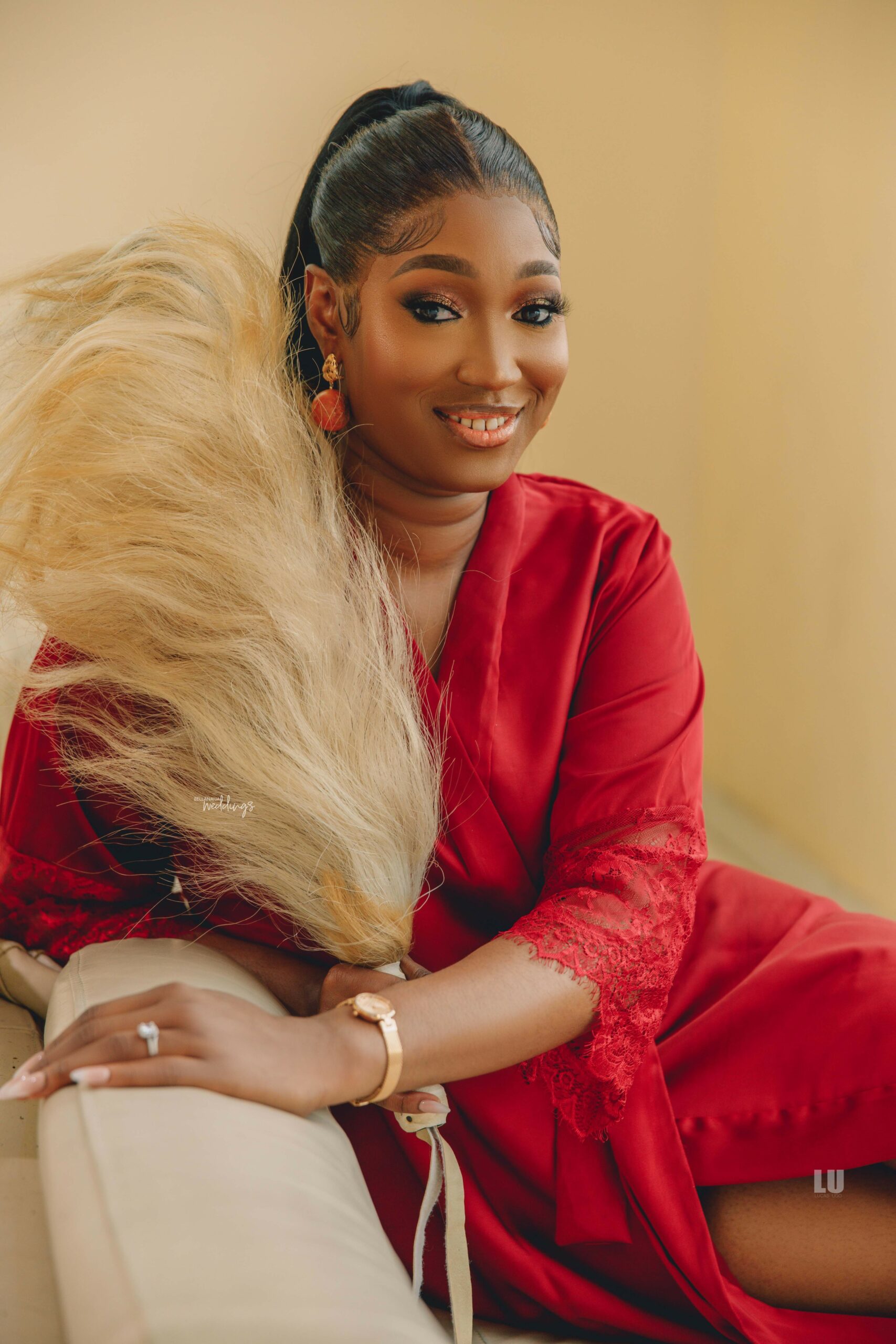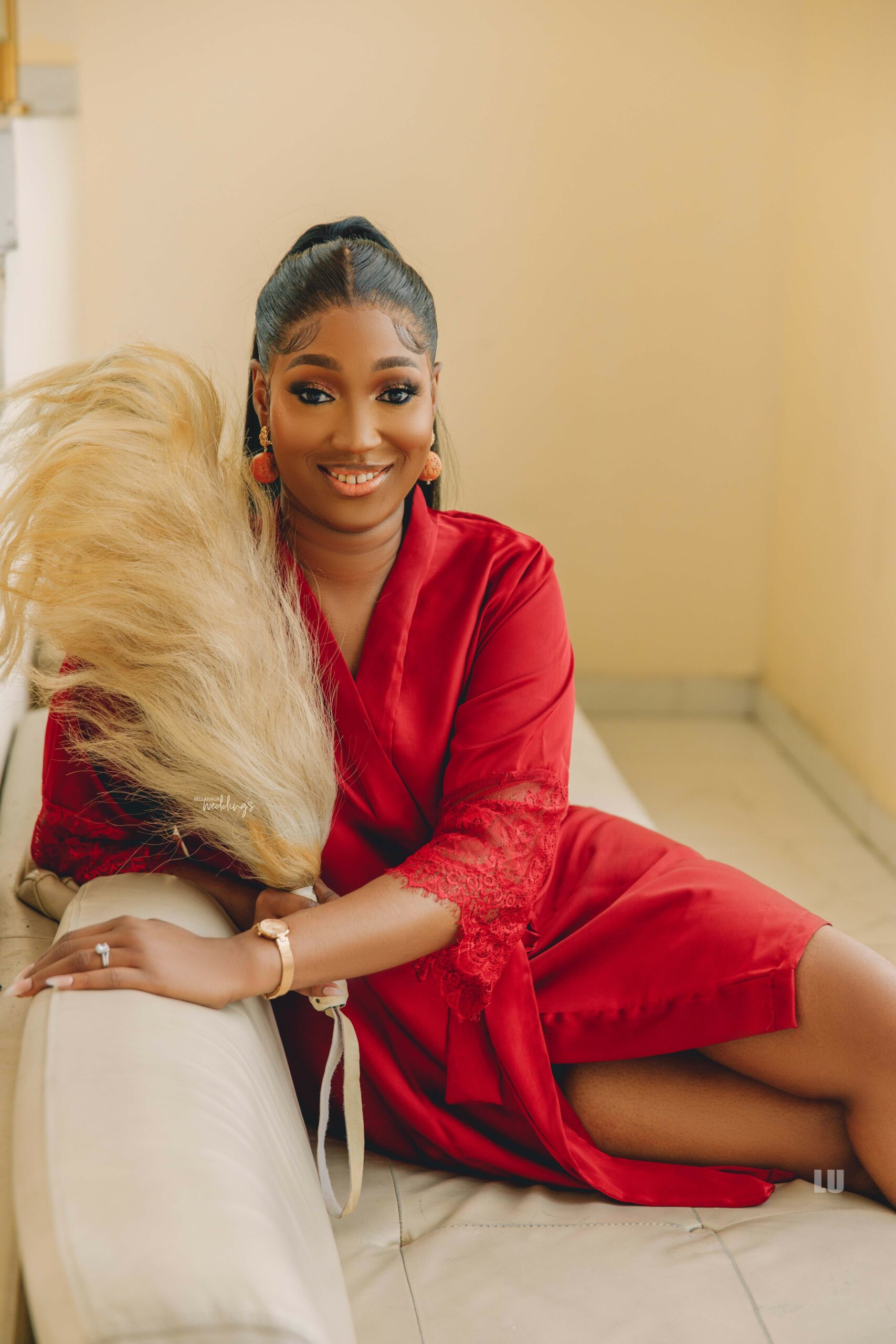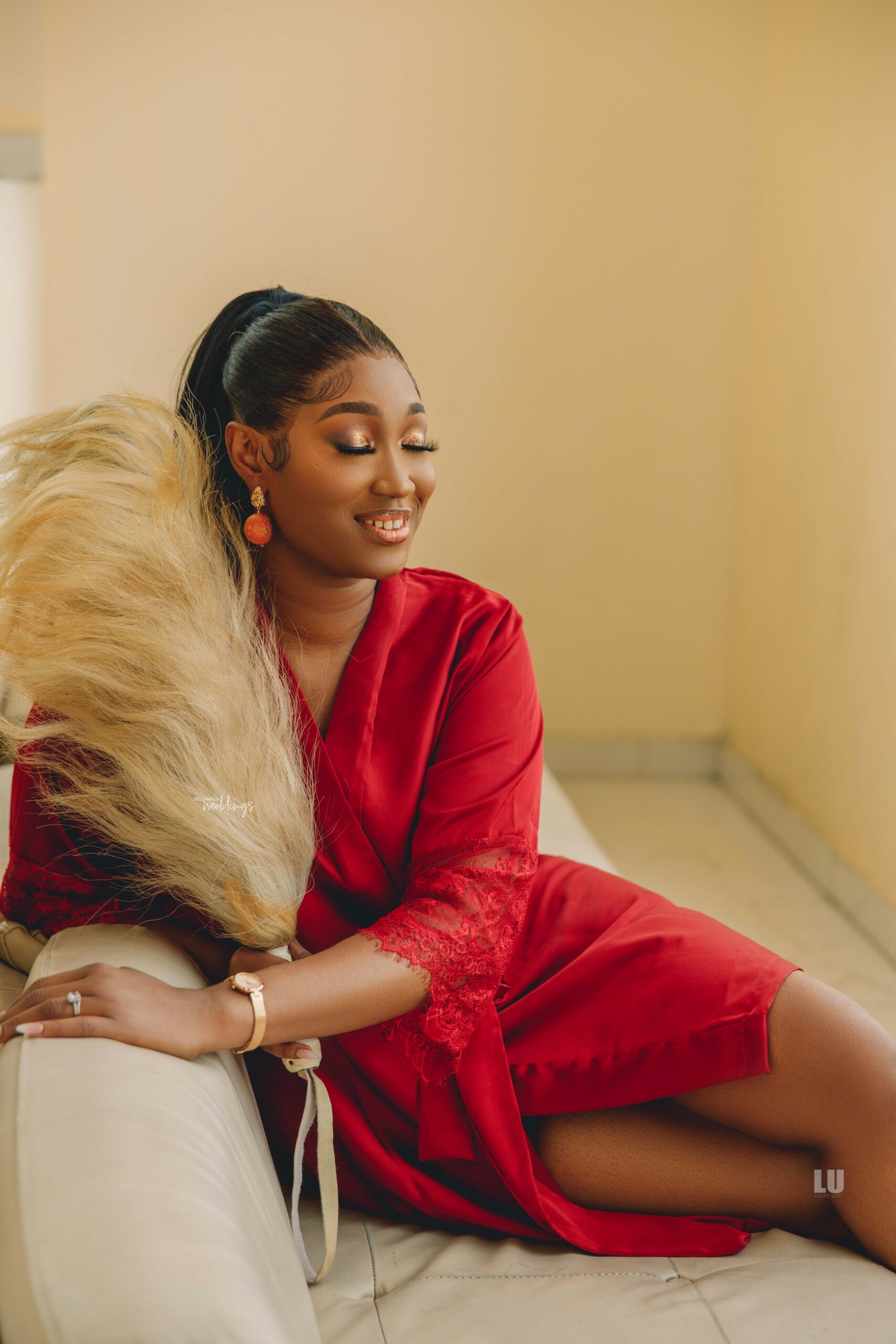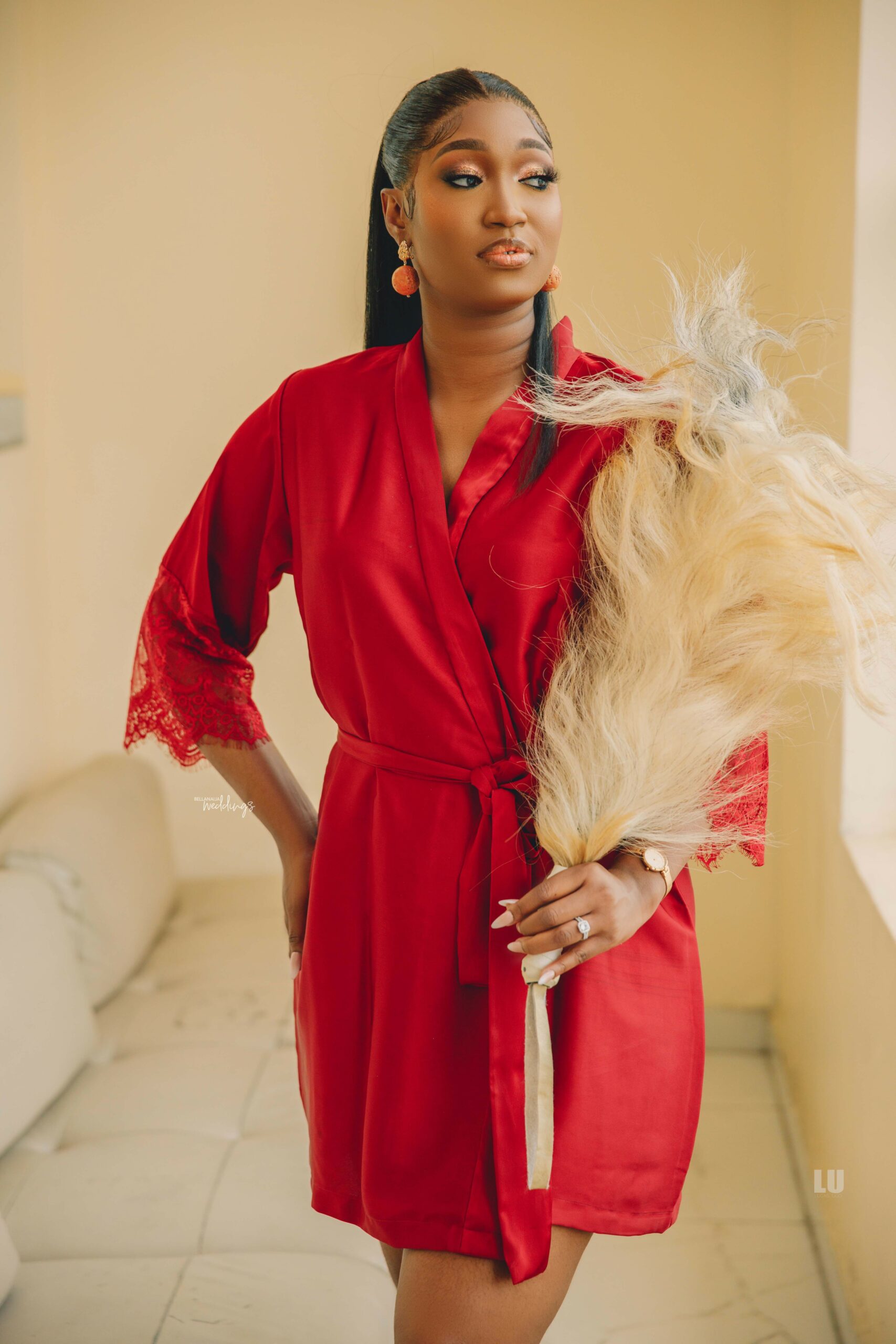 The first clue was at my gate with a map and a poem. I followed the map and with every stop, there was a gift and a poem. I was so happy that I spoke to myself whilst walking down the road and even smiled all through like a child. I'm pretty sure people thought I was losing my mind. As I walked to the last clue, I heard a question so loud in my spirit asking me what if he proposes?  I said everything to try and convince myself that he wasn't going to propose as I don't like to move ahead of myself. Long story short, I got back to my house, opened the door and there was a long trail of lit candles with balloons at the end reading "congratulations" and our song playing. In true Faith fashion, I started laughing not knowing what was about to happen.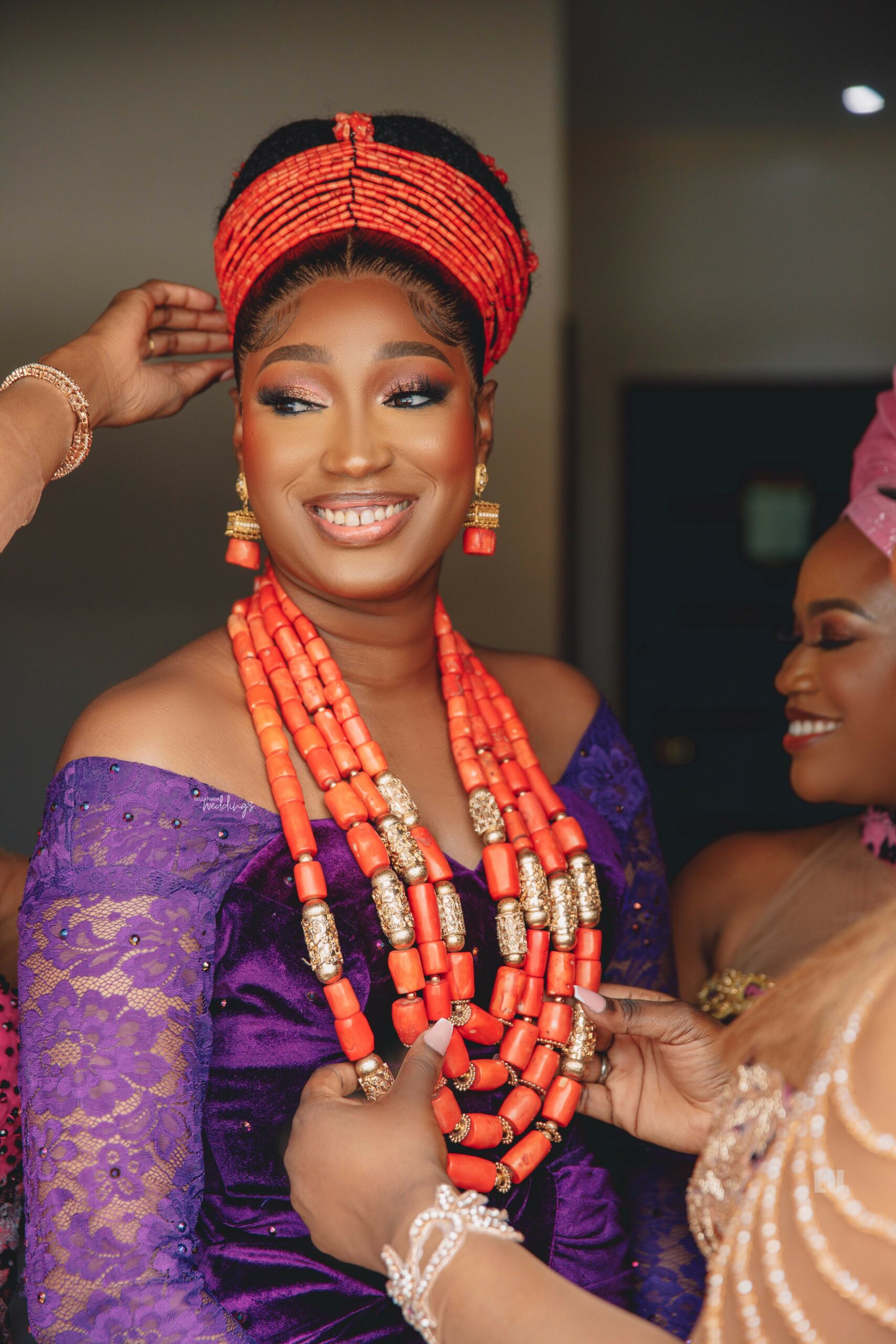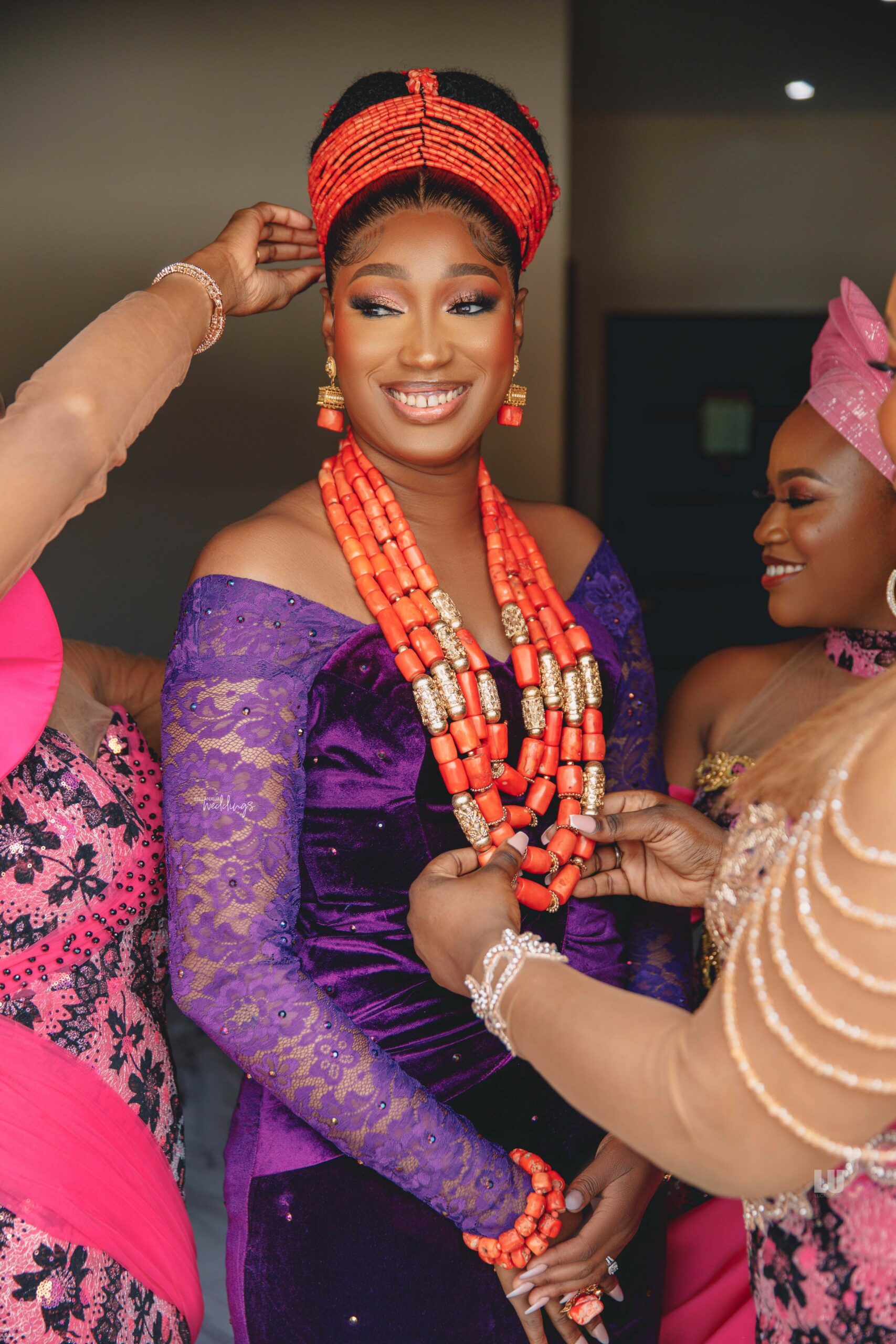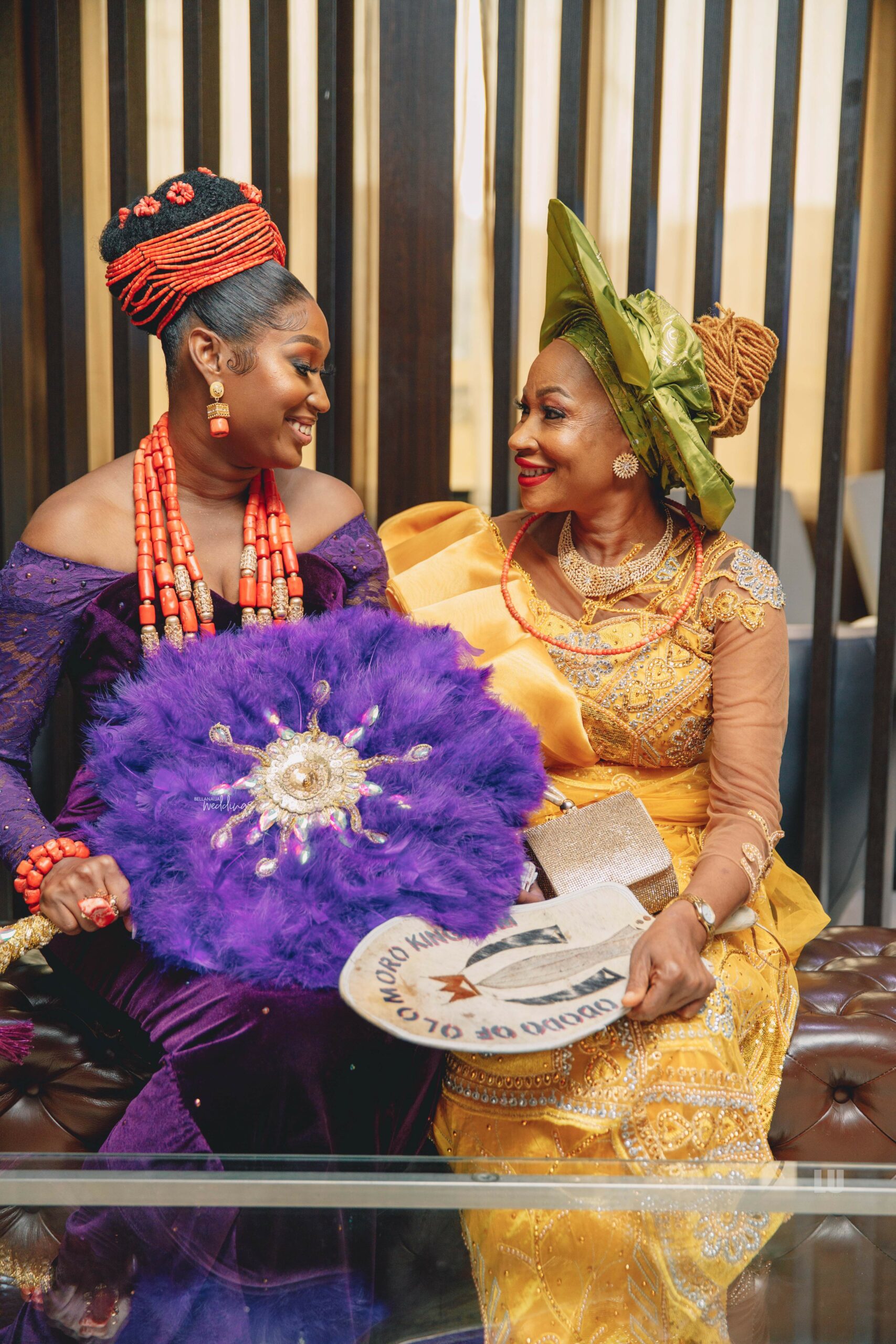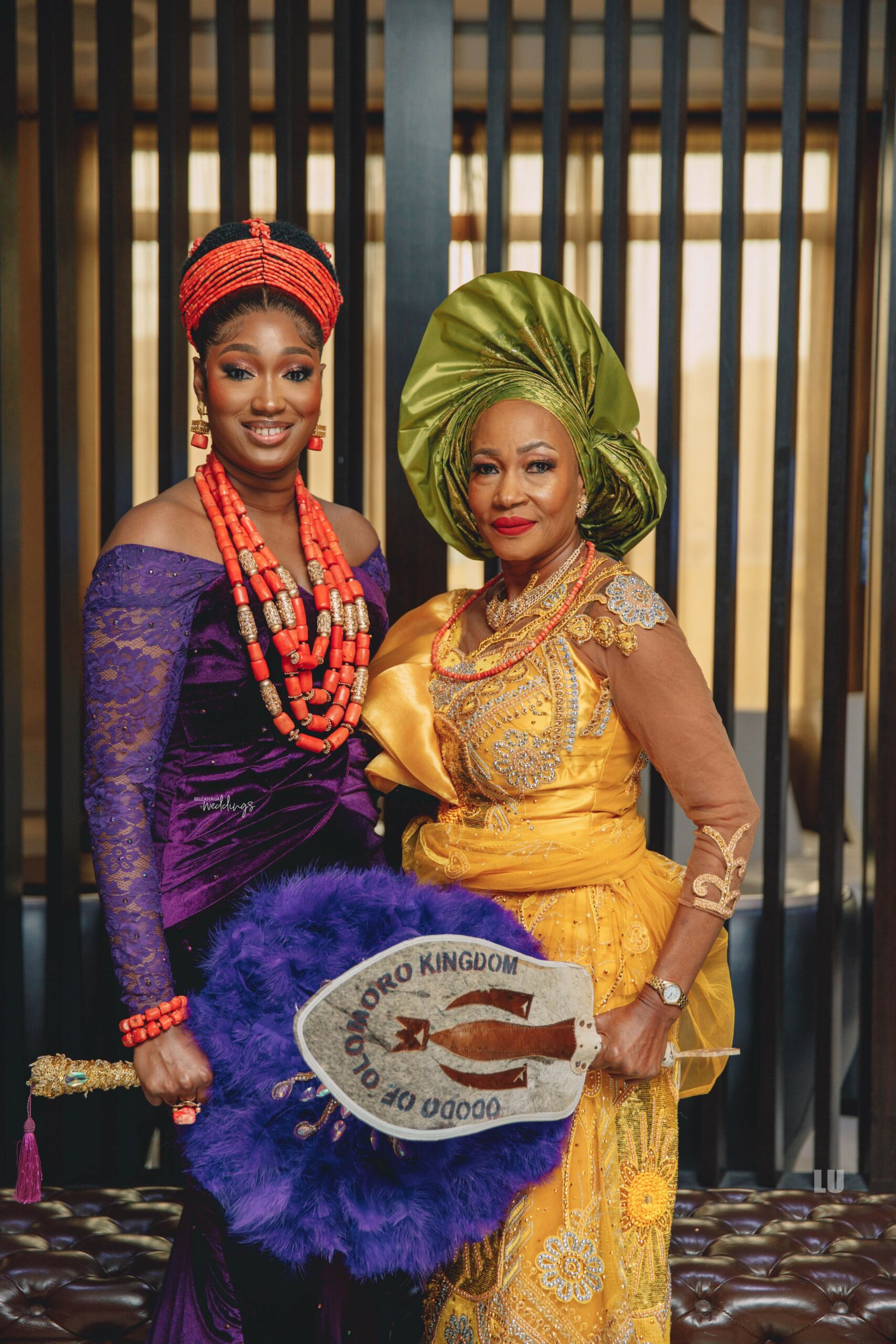 He stood at the end of the candles with his arm stretched out to me urging me to come forward. I walked toward him. He said a few words, mentioned my name in full with me in shock and knelt down asking me to marry him. In tears, I knelt down with him and said Yes! I remember us just hugging and me asking, "is this for real?"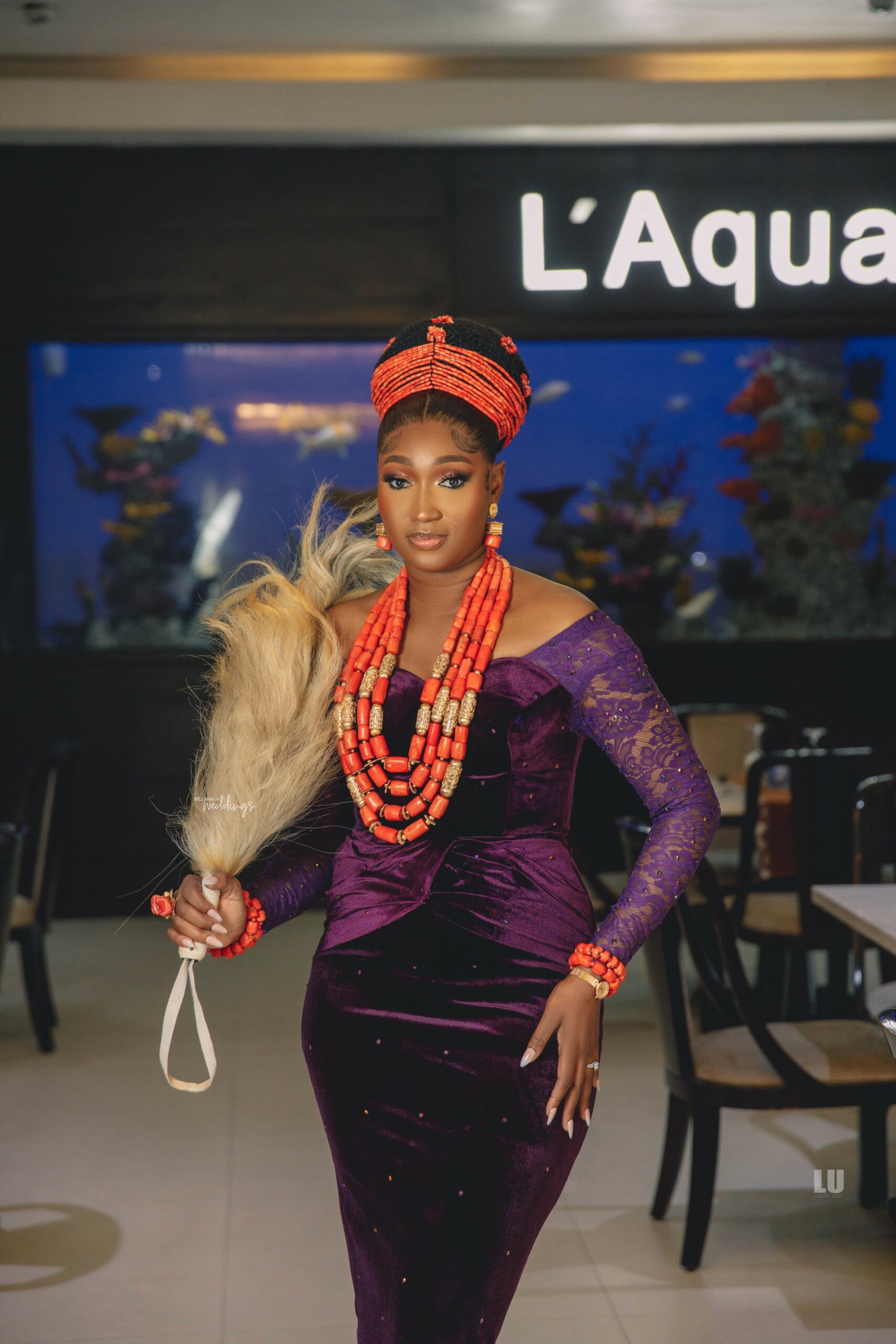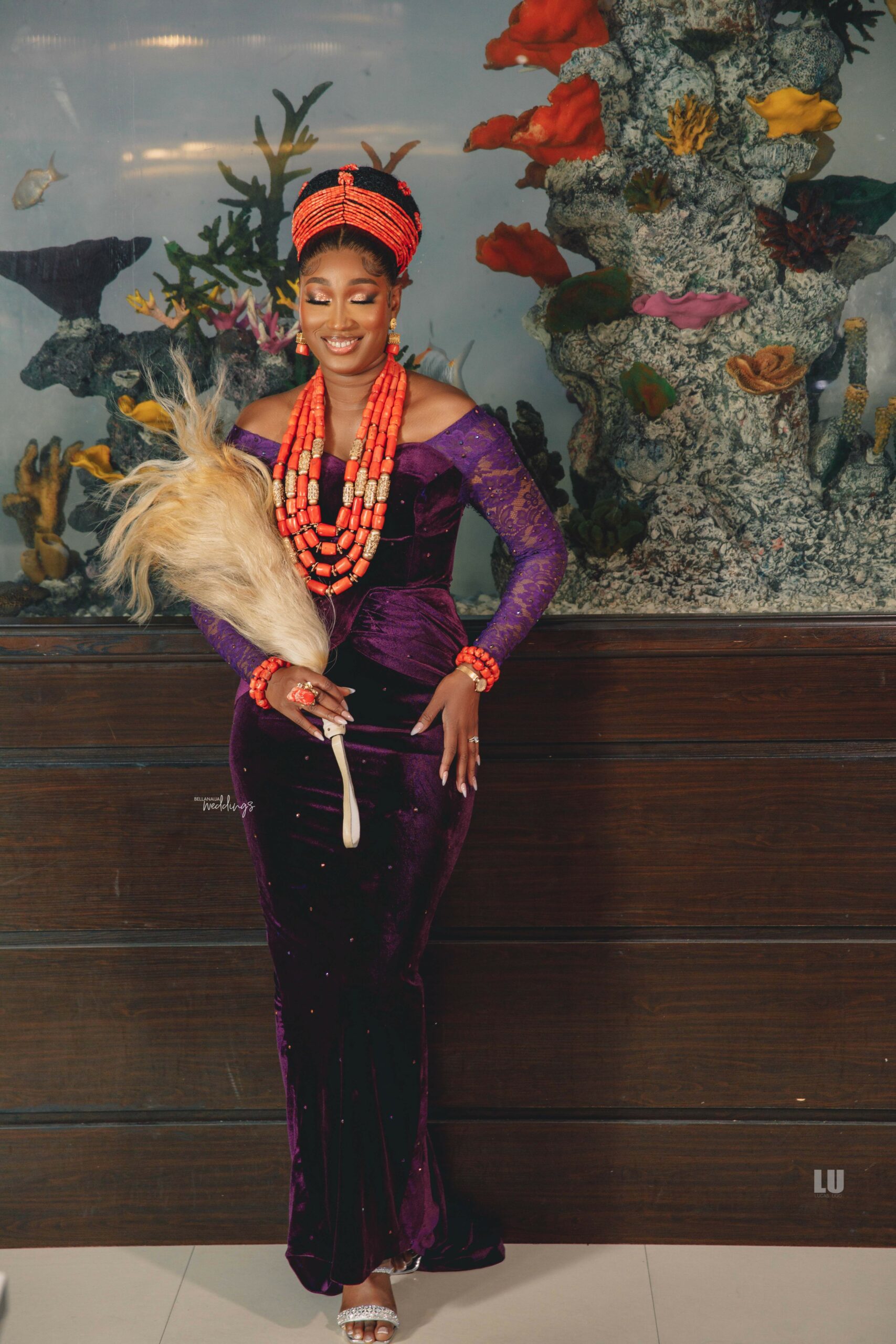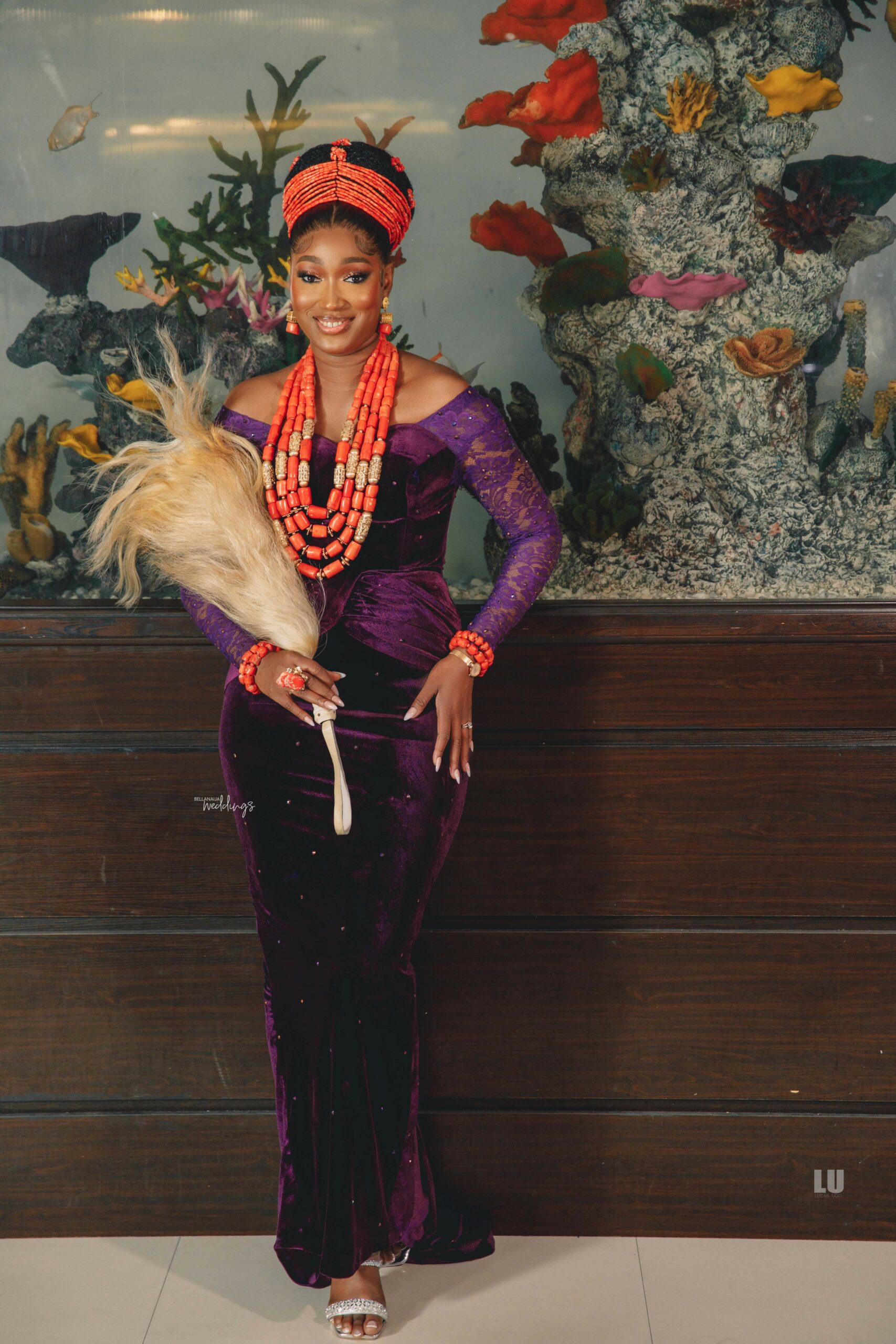 Love, sweet love!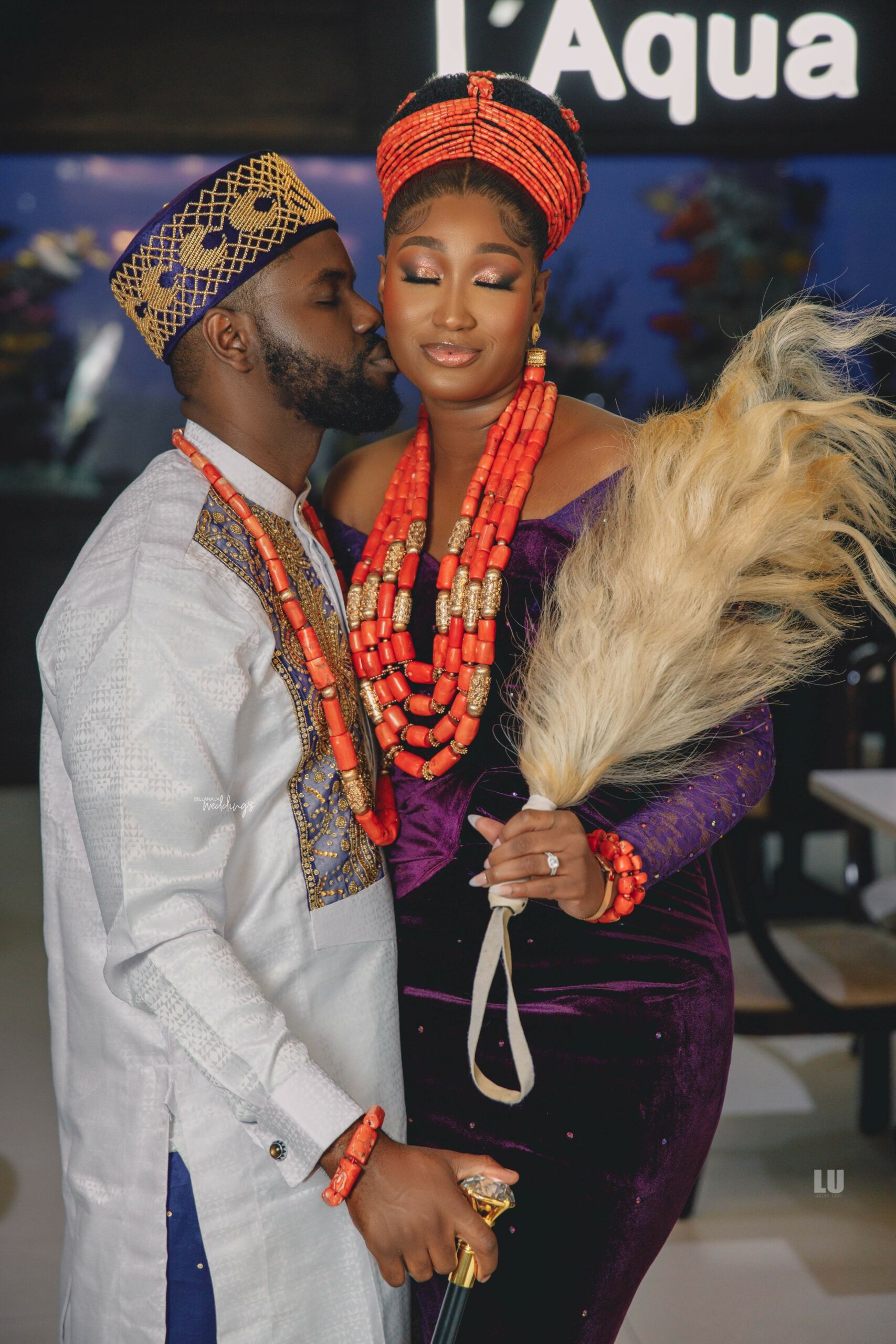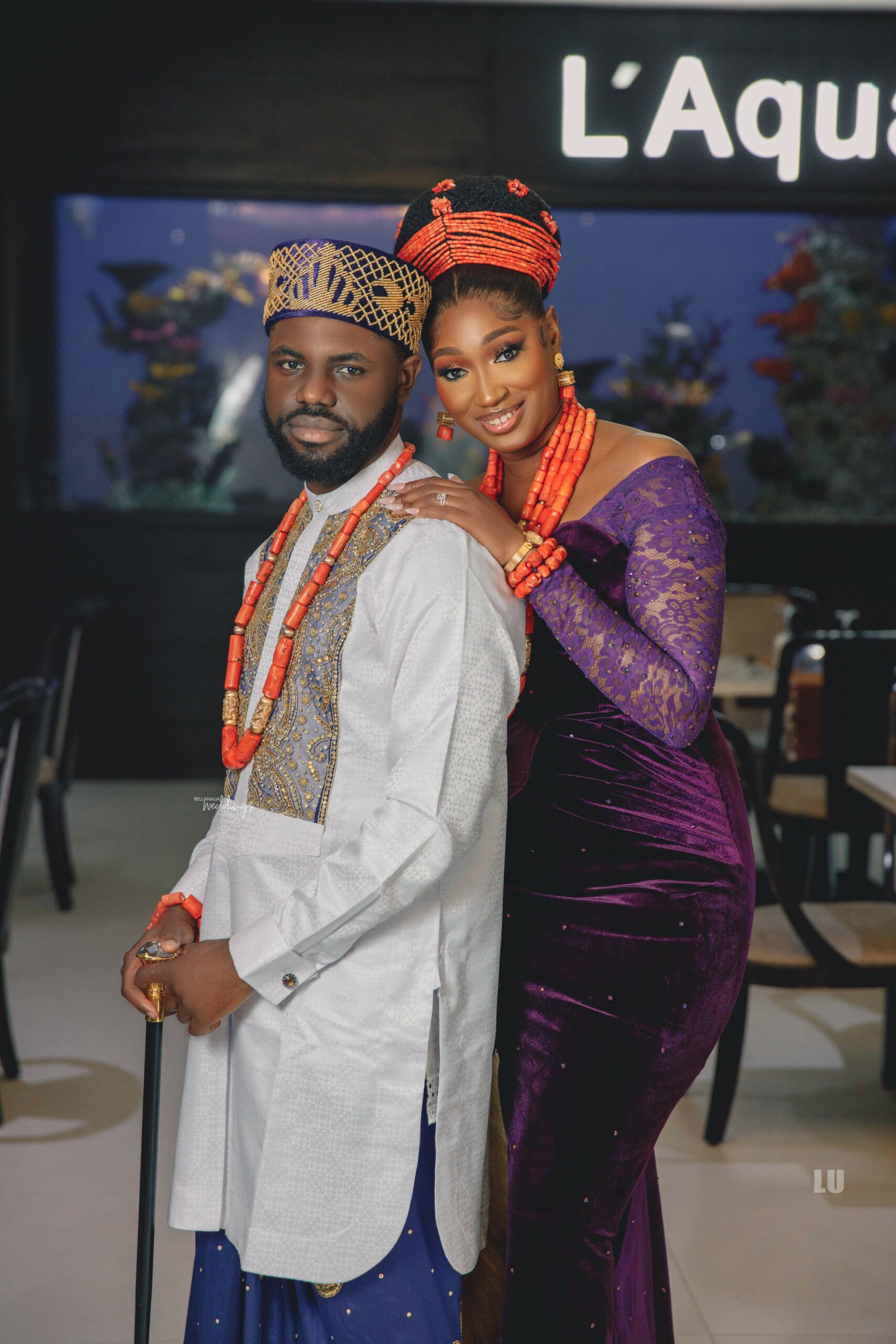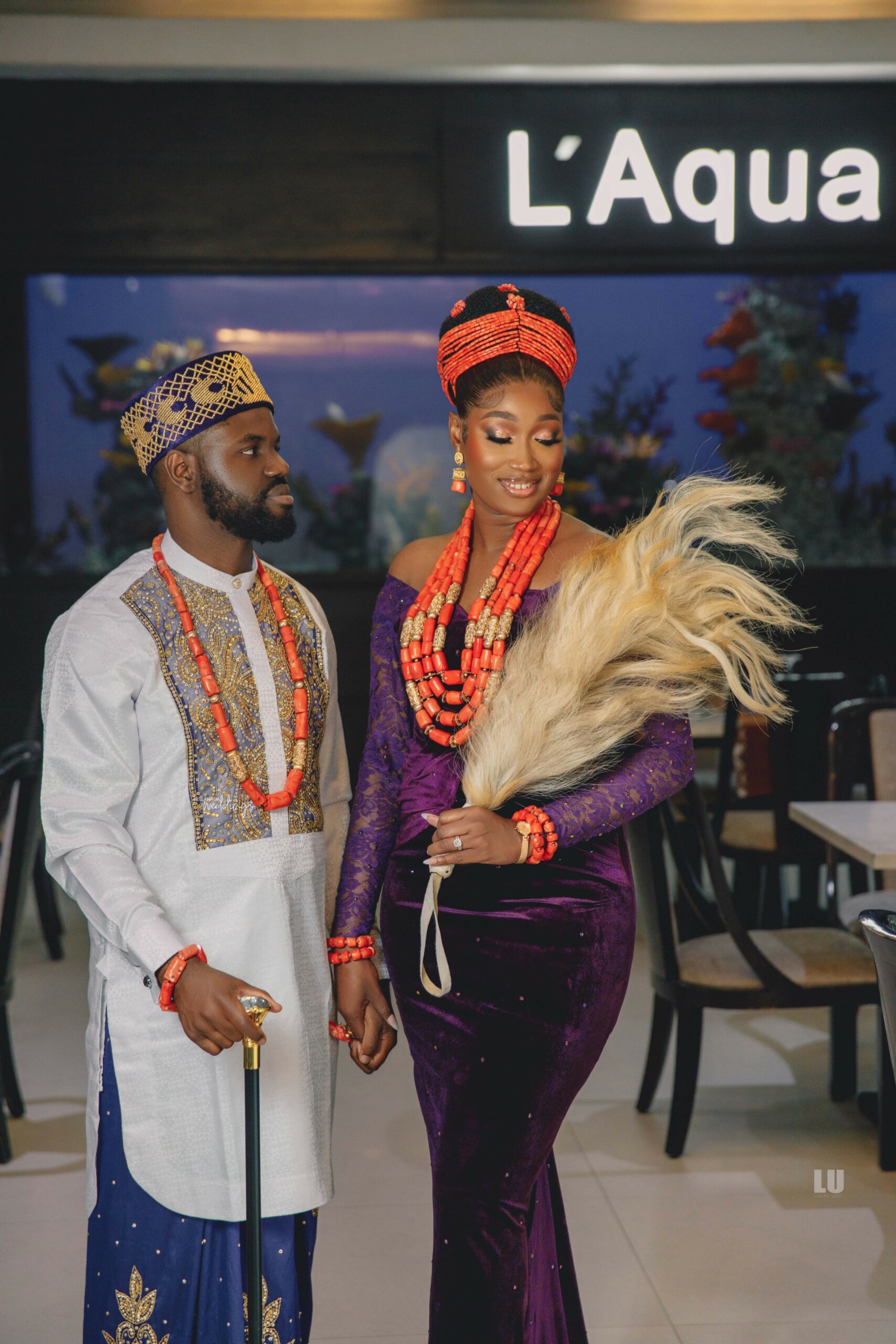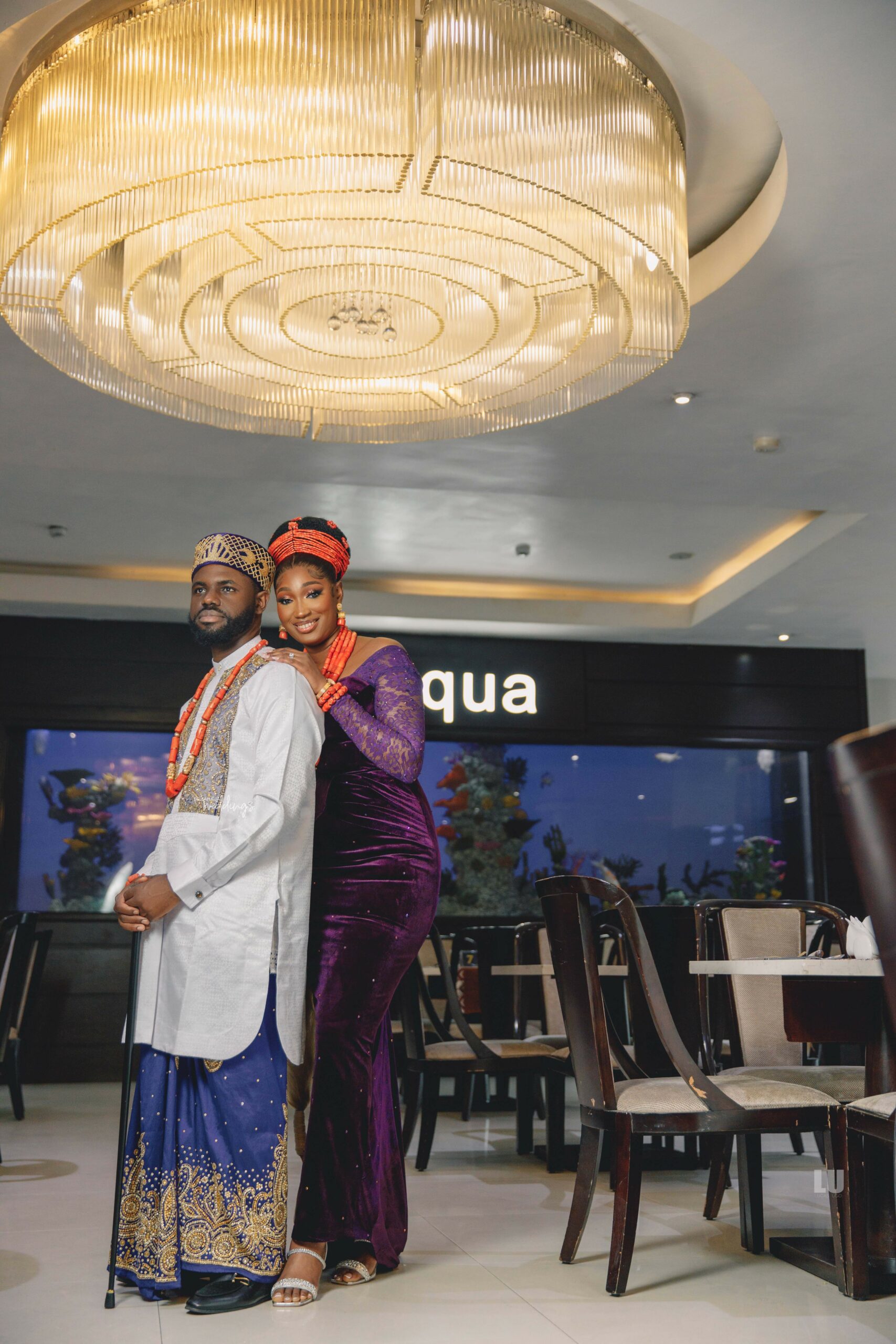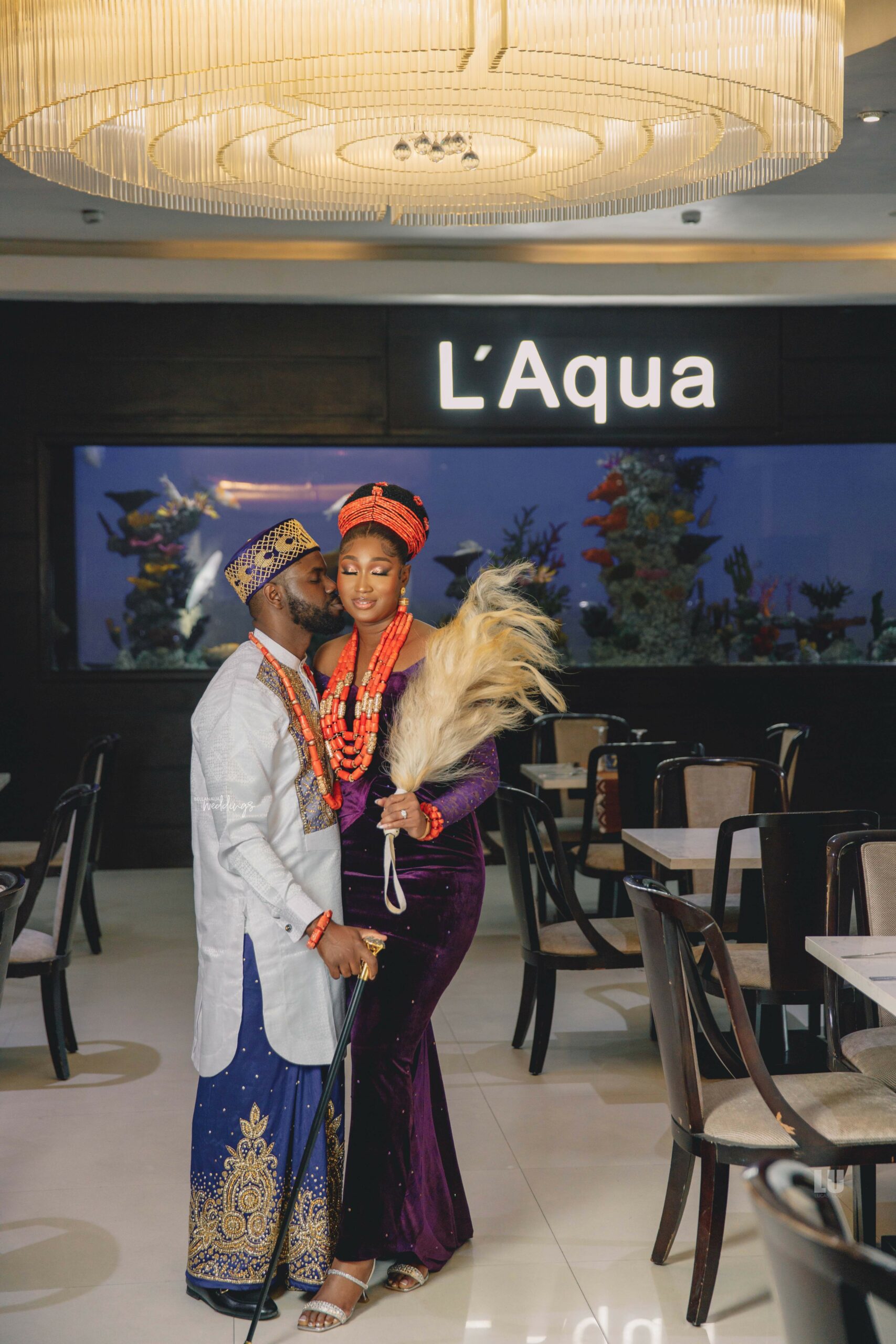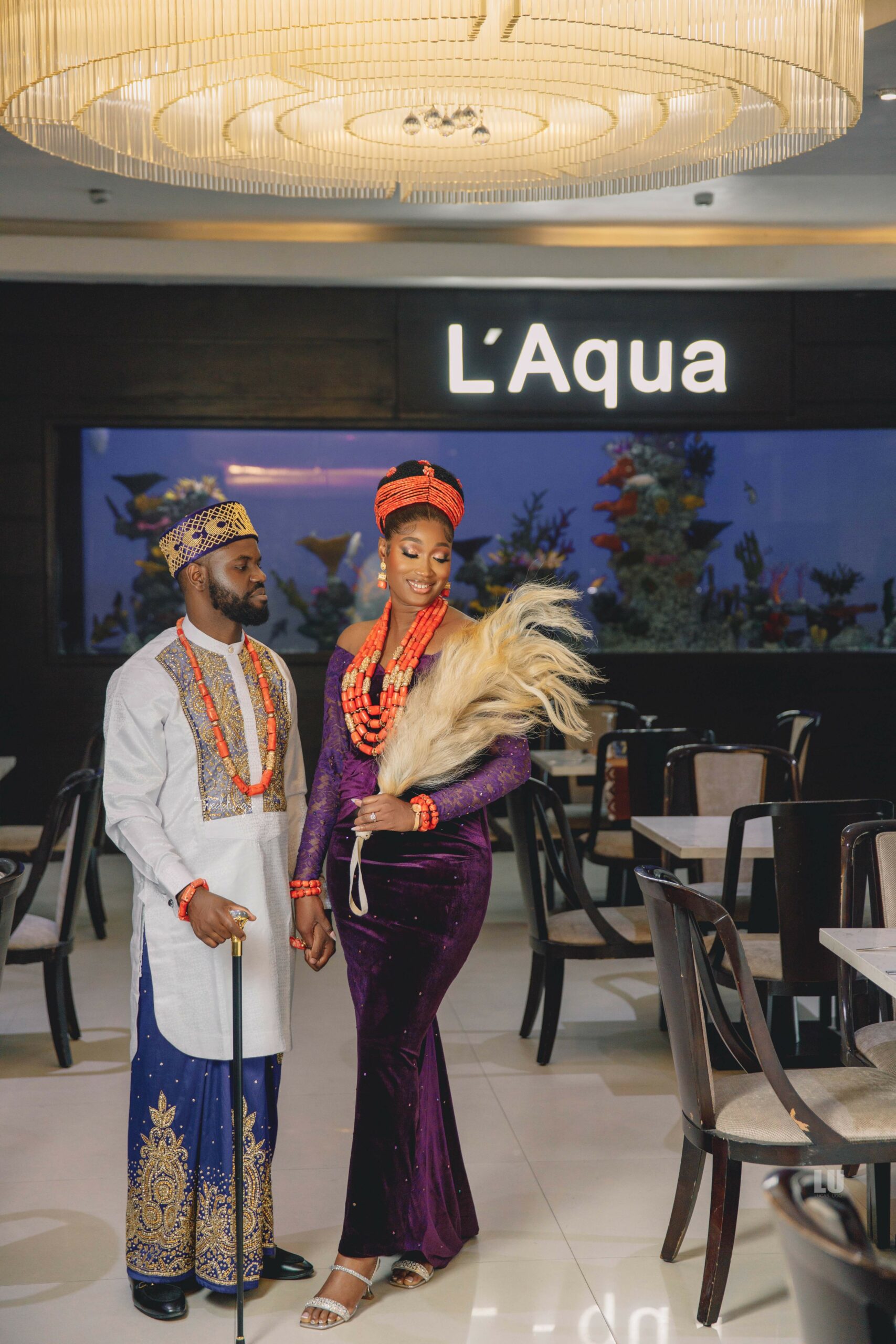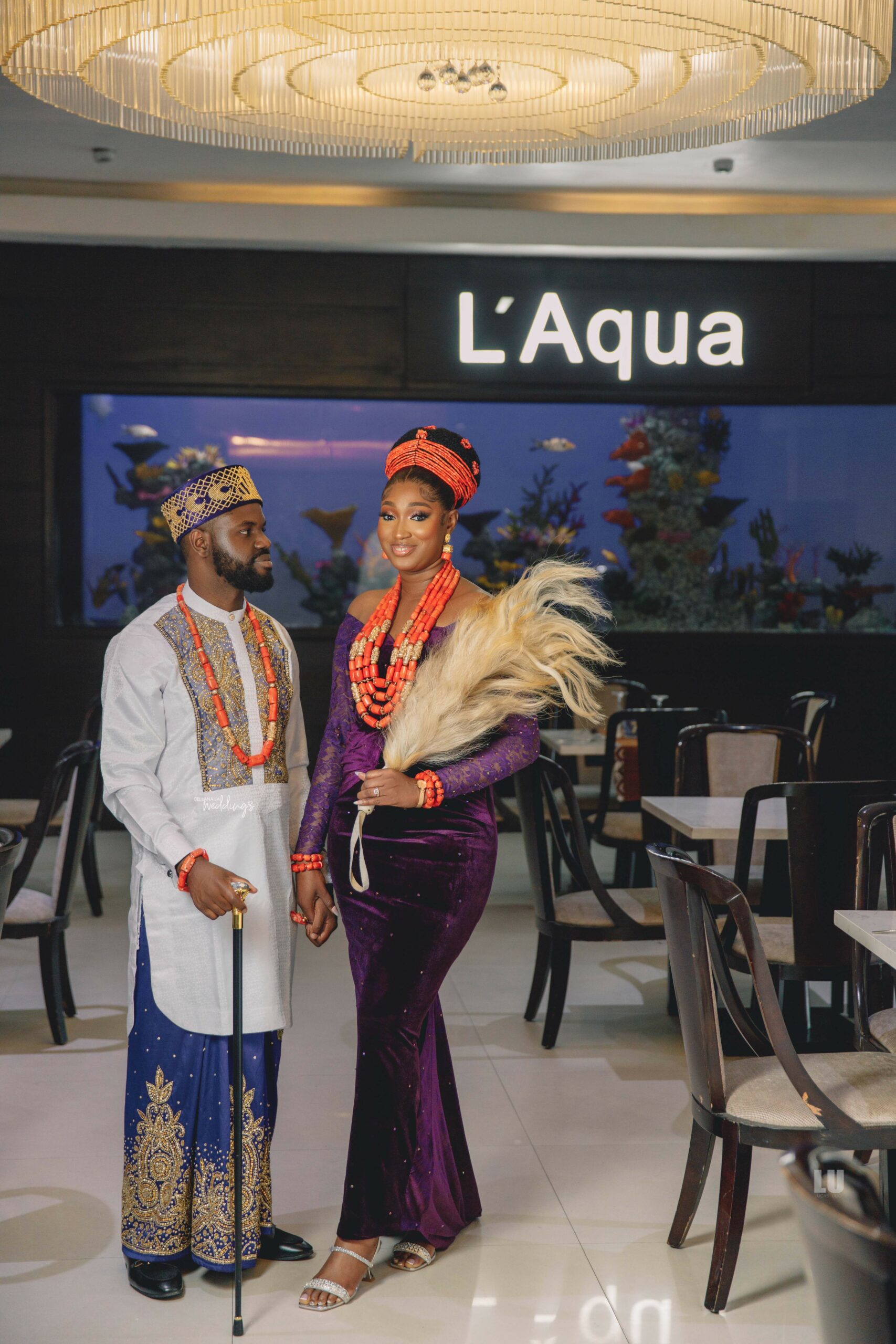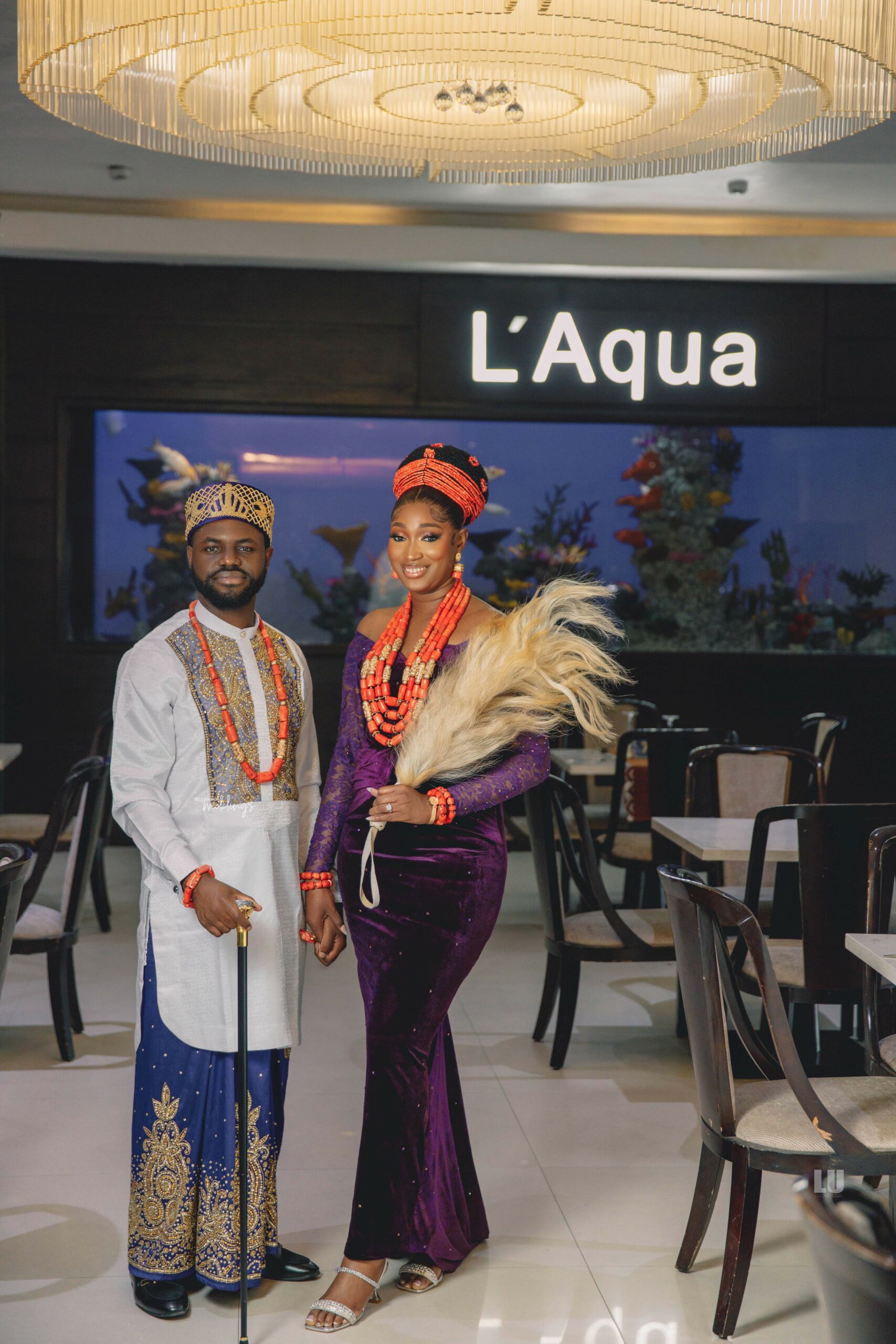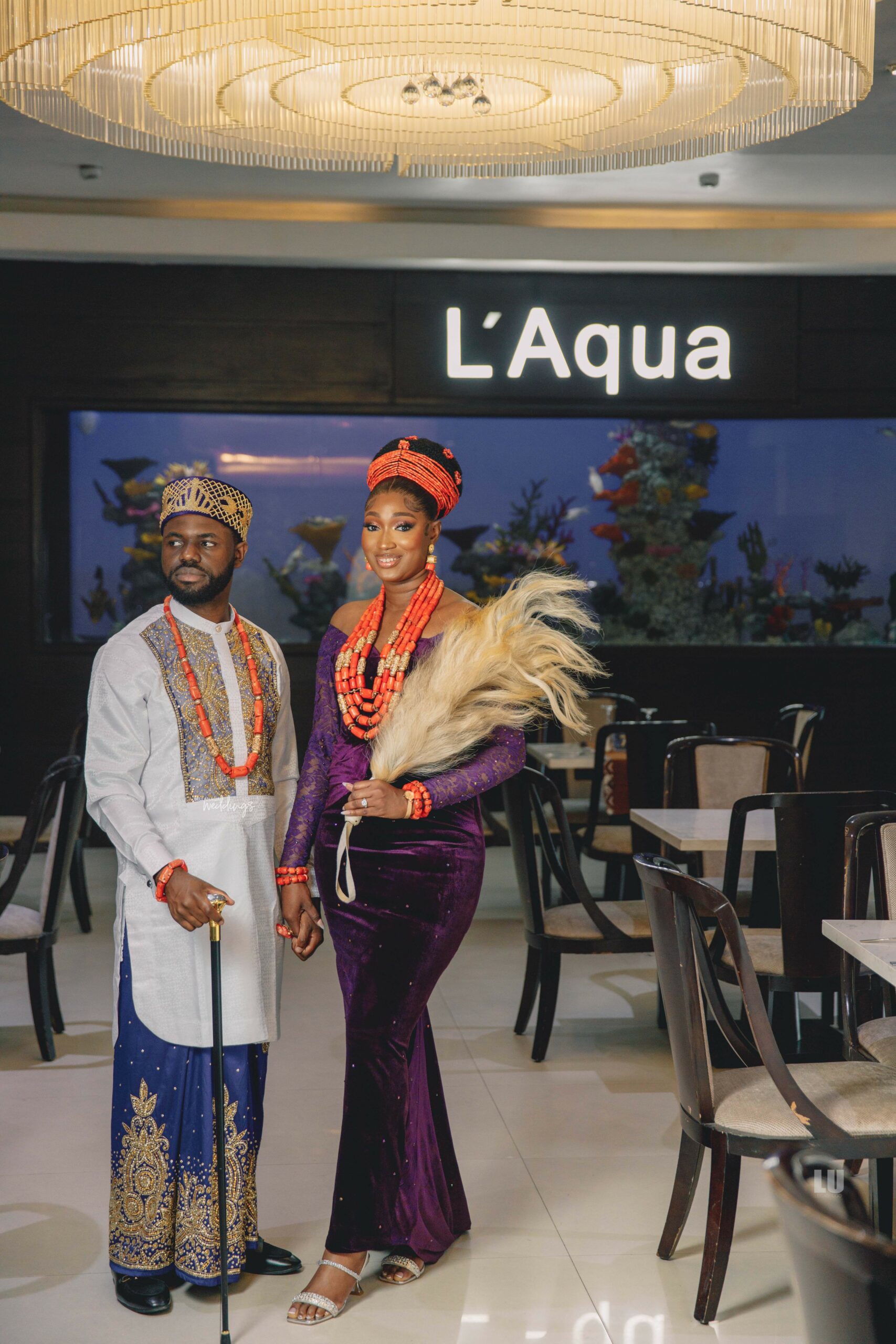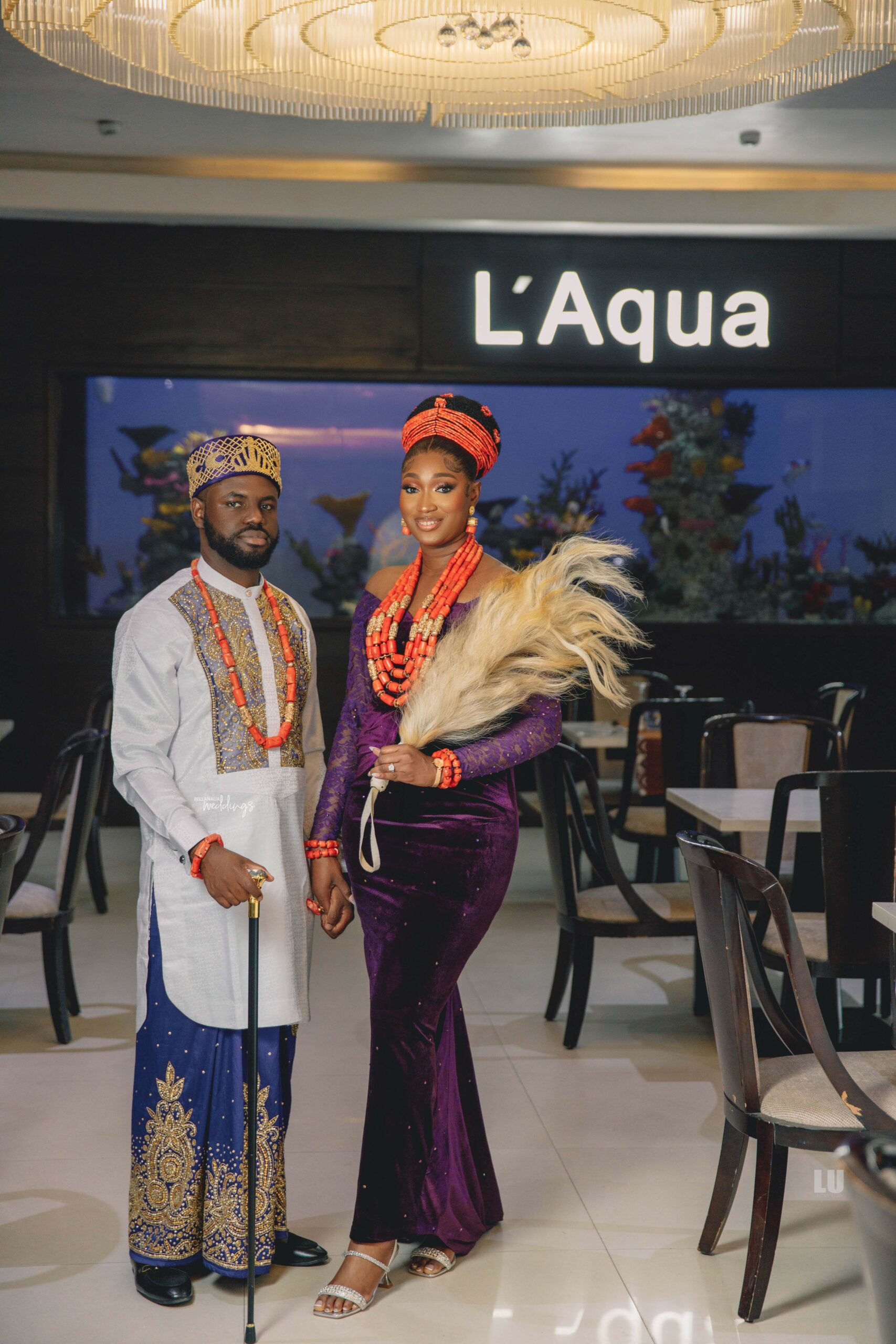 Here's the planner's perspective on the beautiful blend of cultures:
The bride is Isoko from Delta state, the groom is from Bonny kingdom in Rivers state, and his mum is from Kalabari also in rivers state. The couple represented the bride's culture in their entrance as the groom came through in a traditional Isoko male attire while the bride represented in her maiden outfit whilst paying homage to her mum's chieftaincy attire.

The couple switched outfits representing the Groom's Bonny heritage with the bride tying a single wrapper (Ikaki) and the groom in a typical Bonny men outfit.

Faith and Dagogo also incorporated the groom's mum's Bibife ceremony ( from Kalabari kingdom). It is the "buying of the mouth of the bride" so that she's able to eat in her in-law's house. This was depicted when the couple changed into a typical Kalabari outfit.
It's time for the ceremony!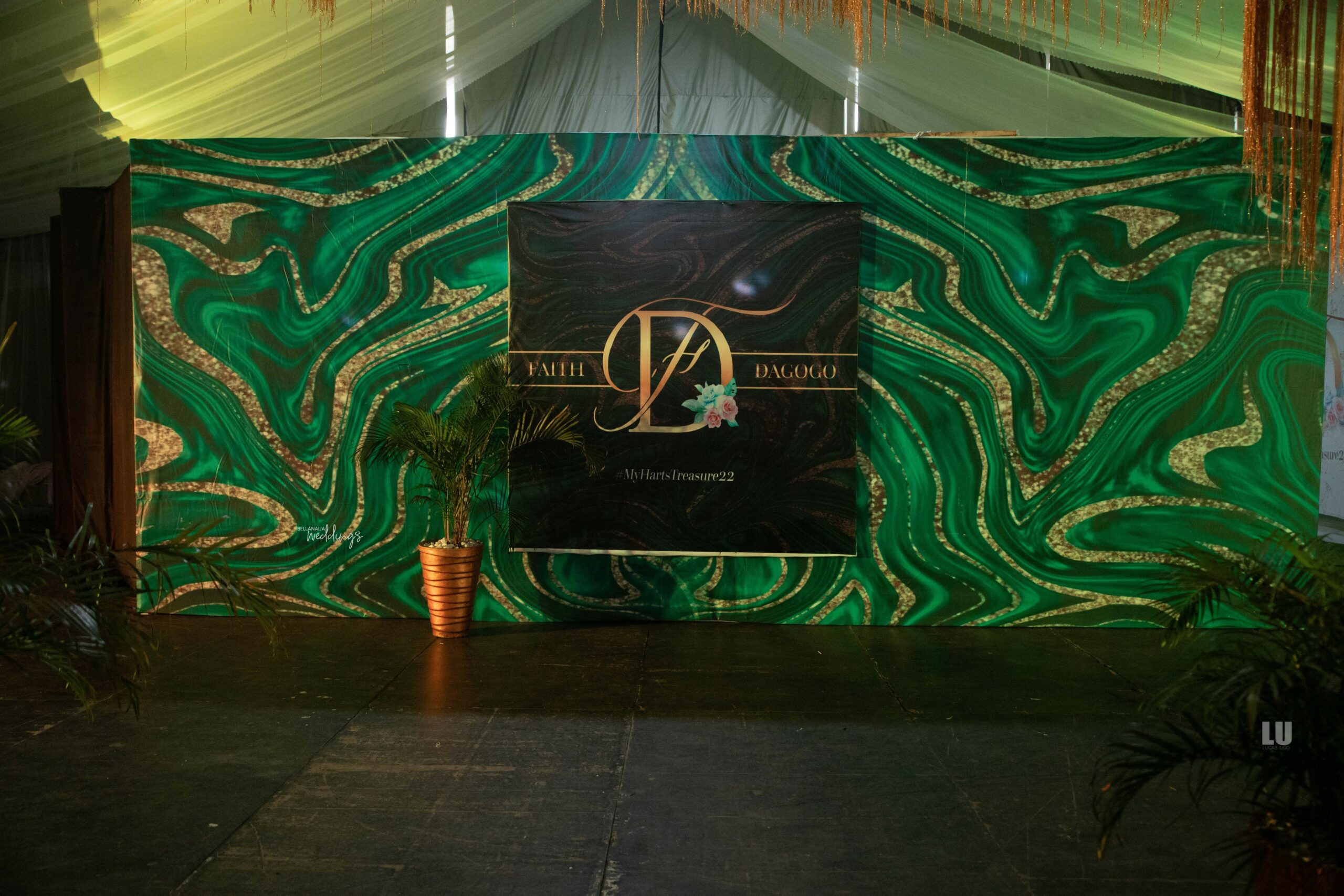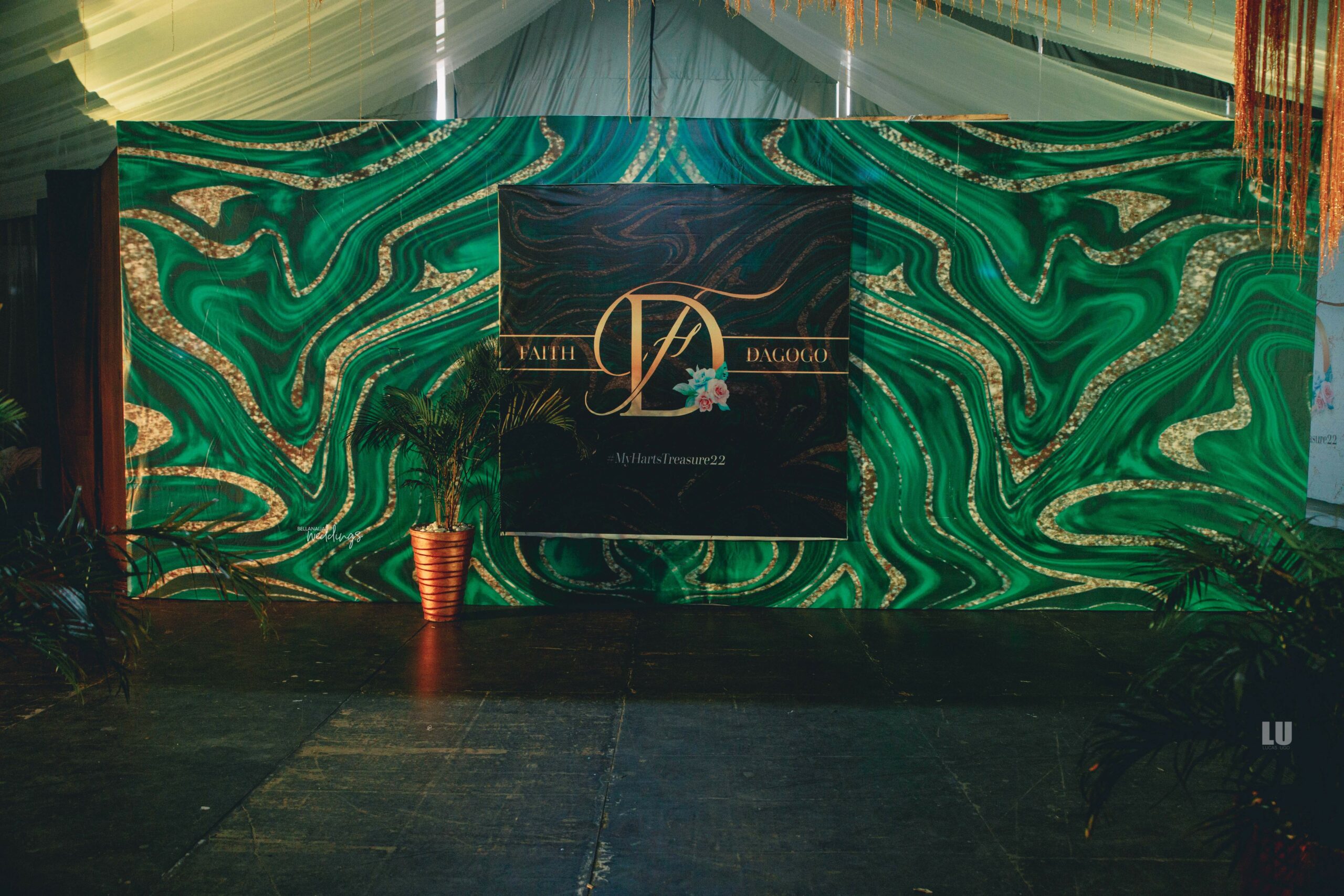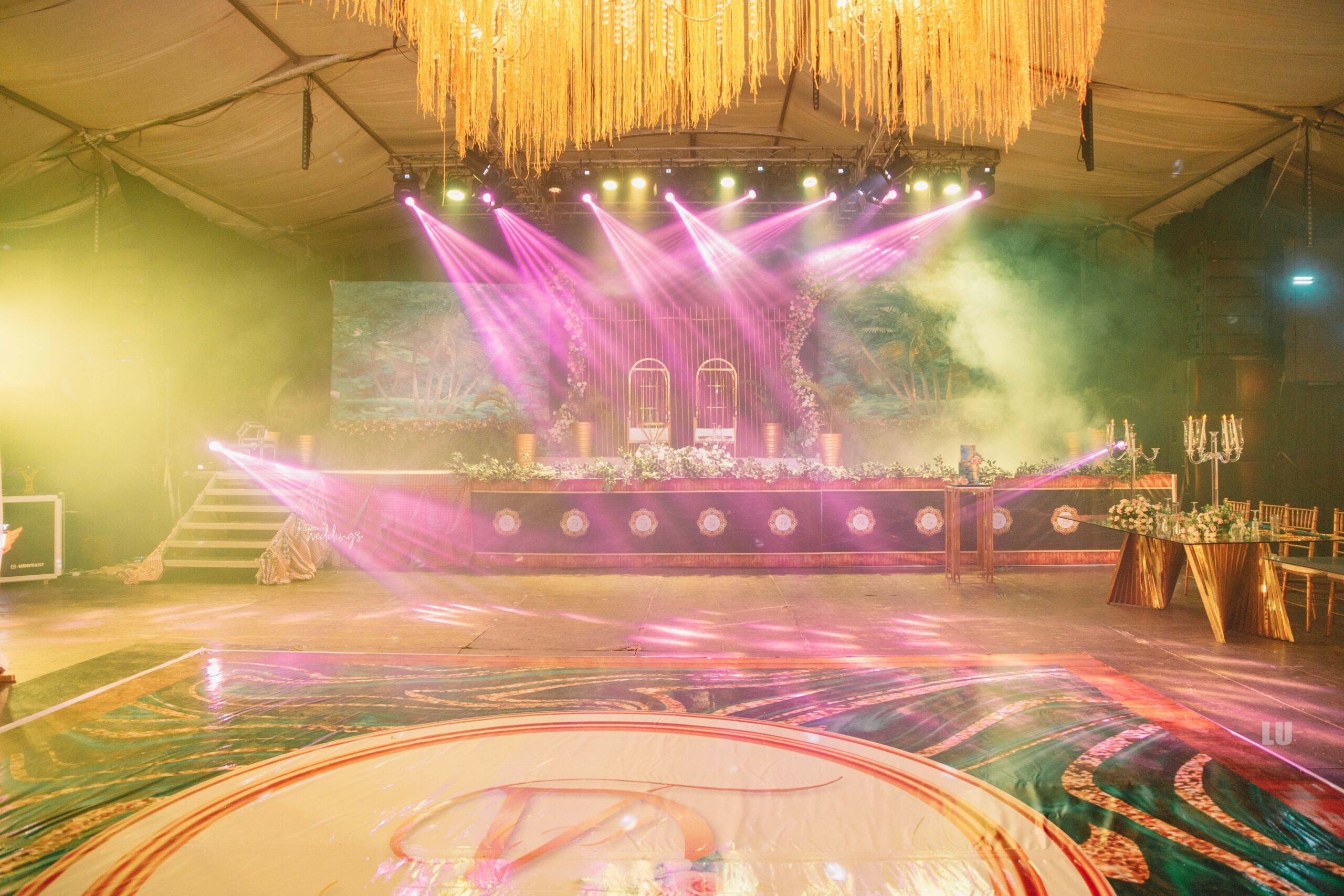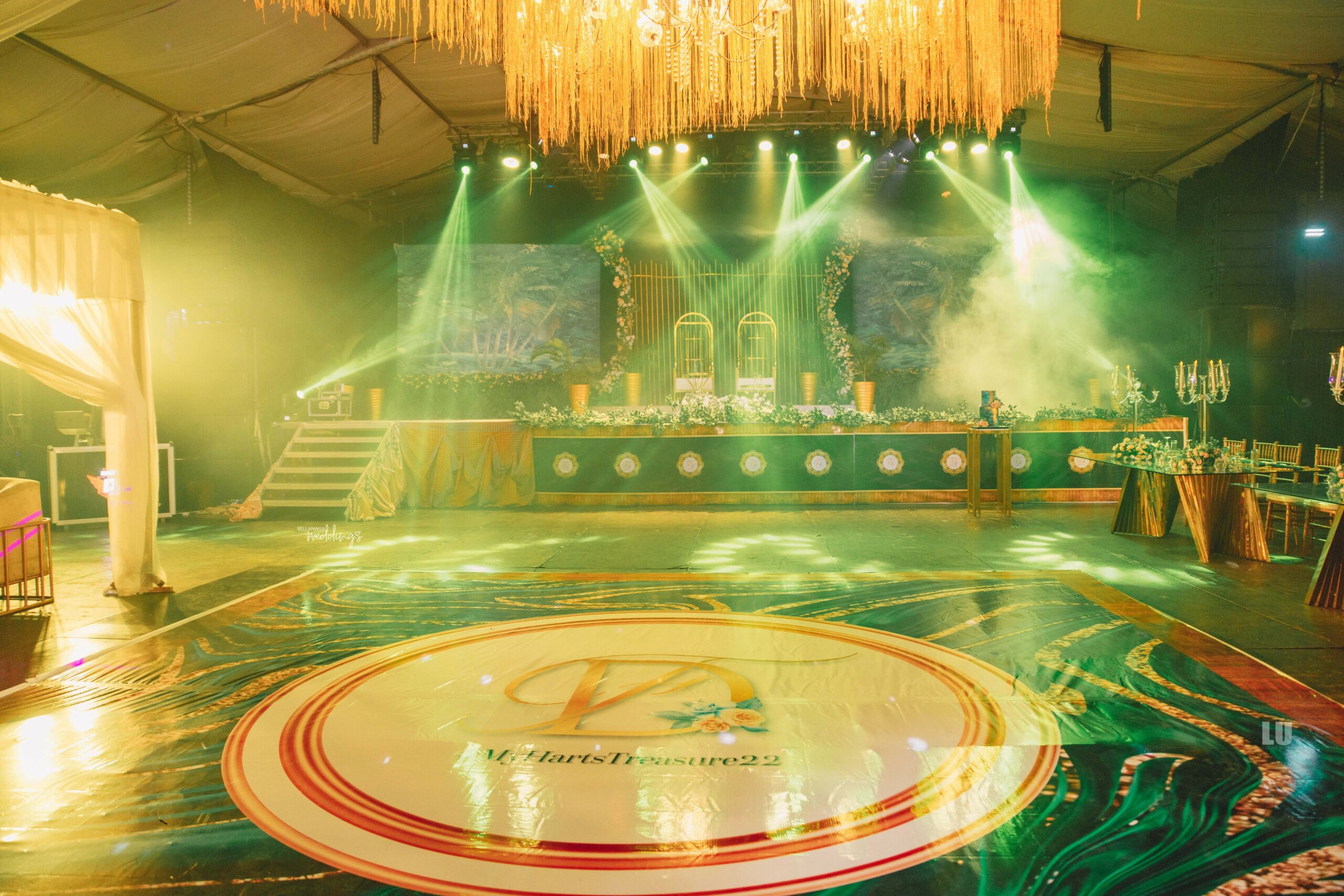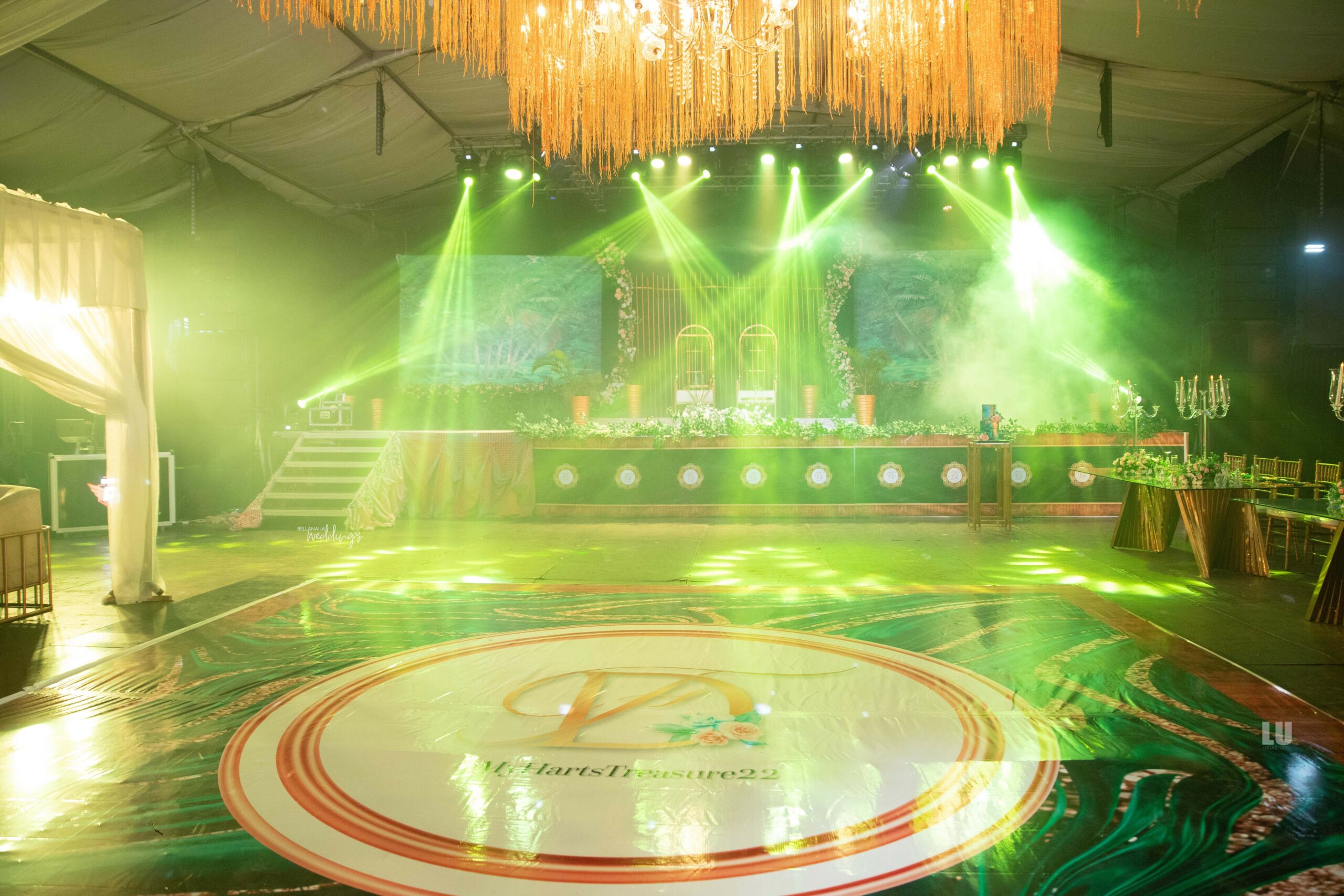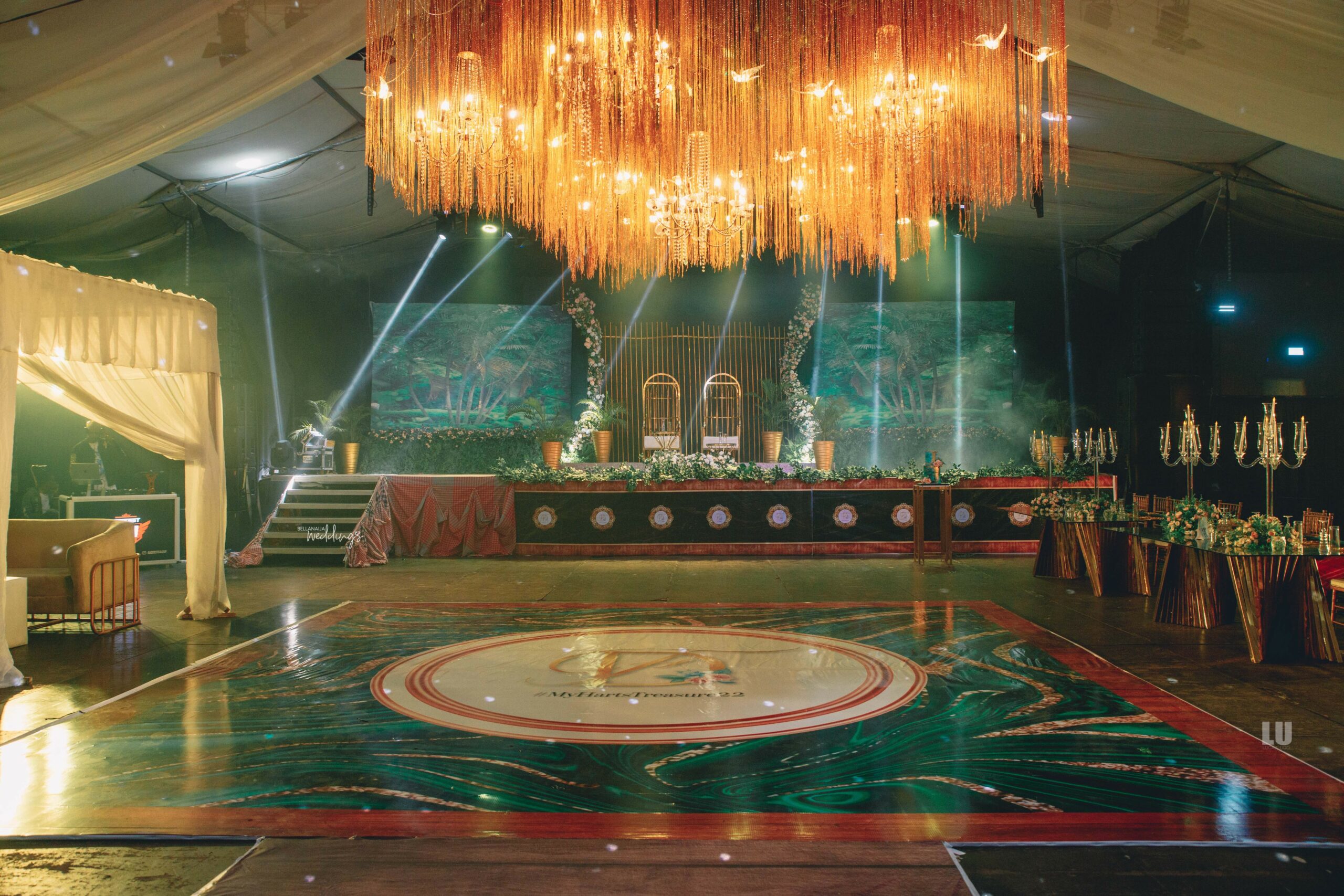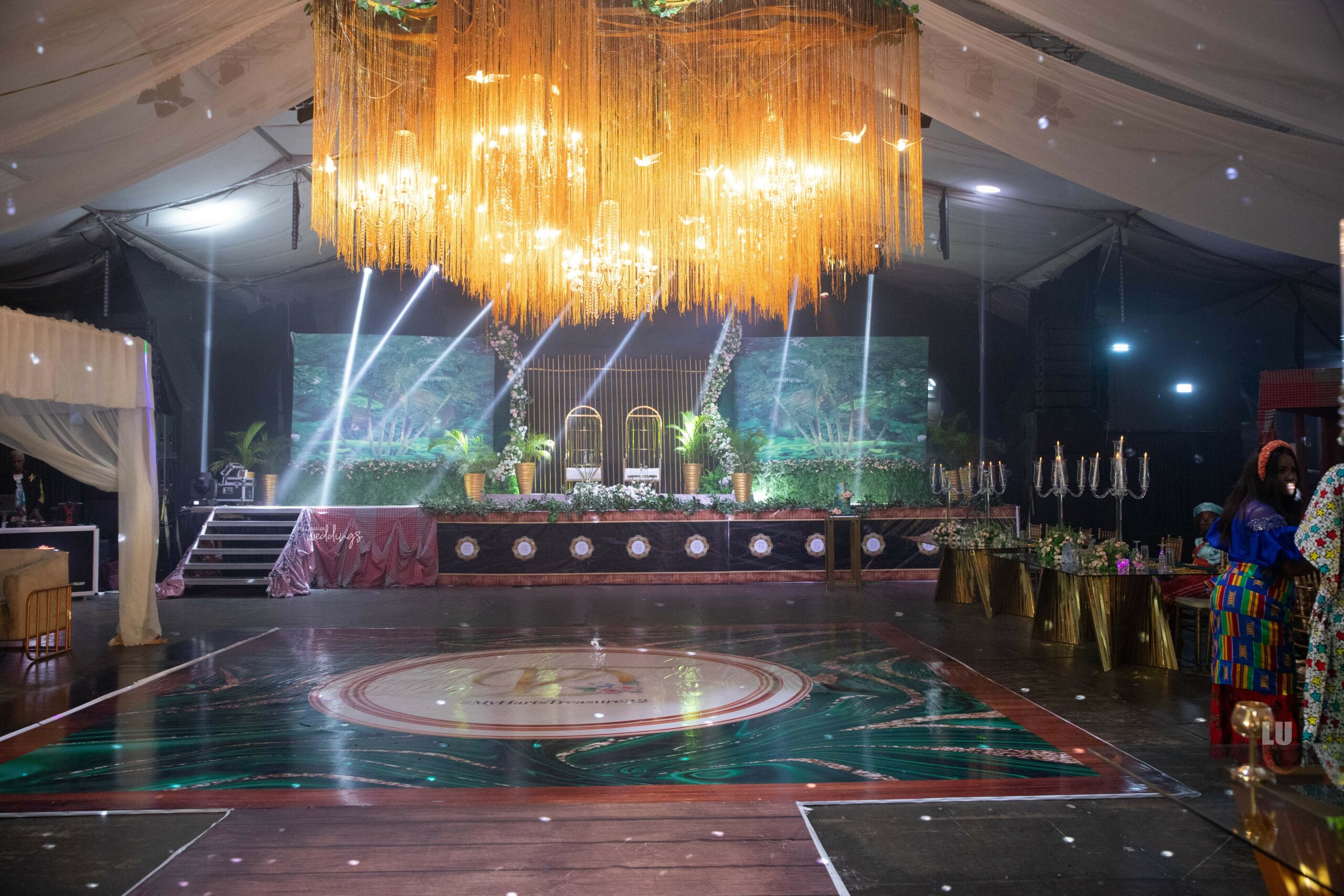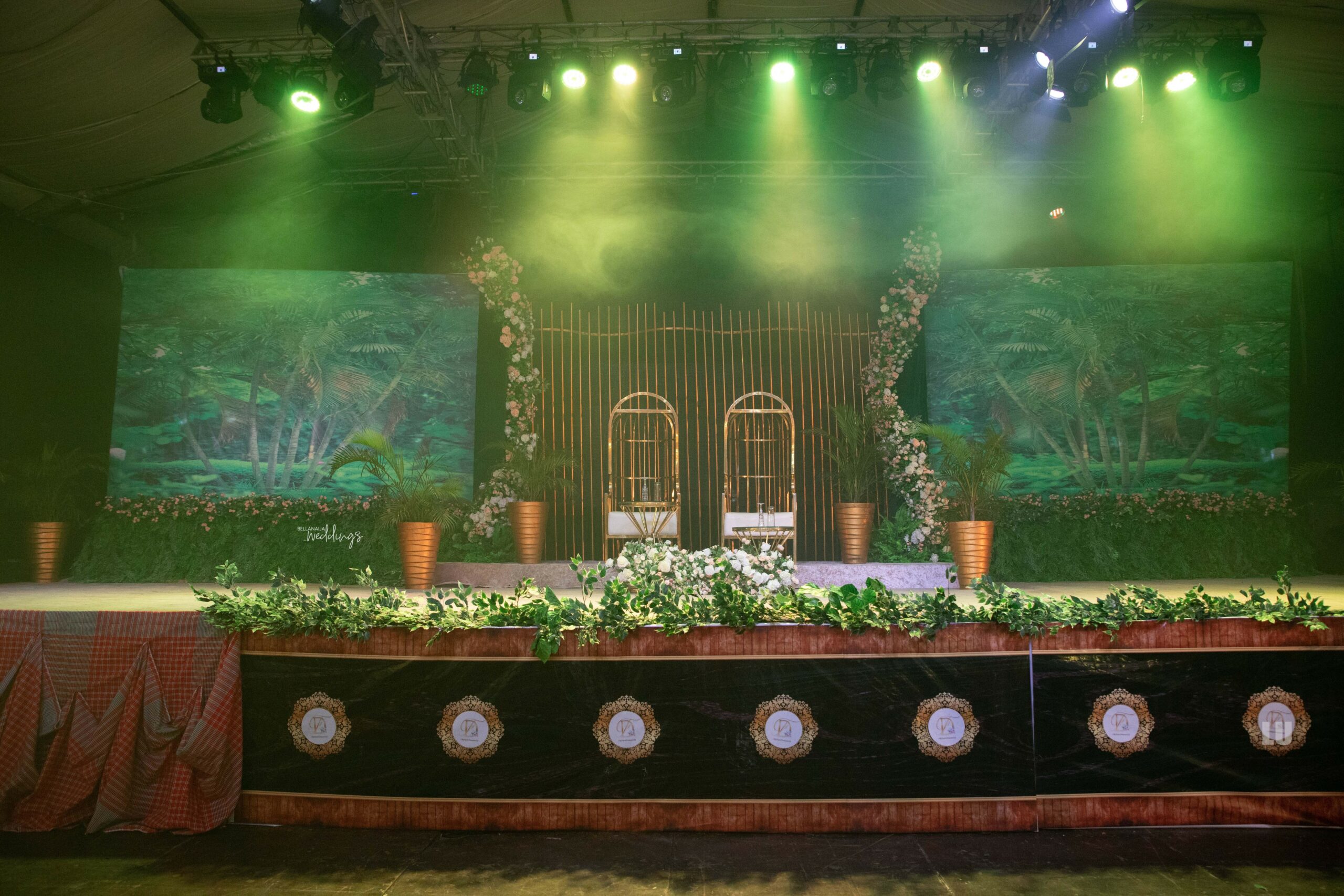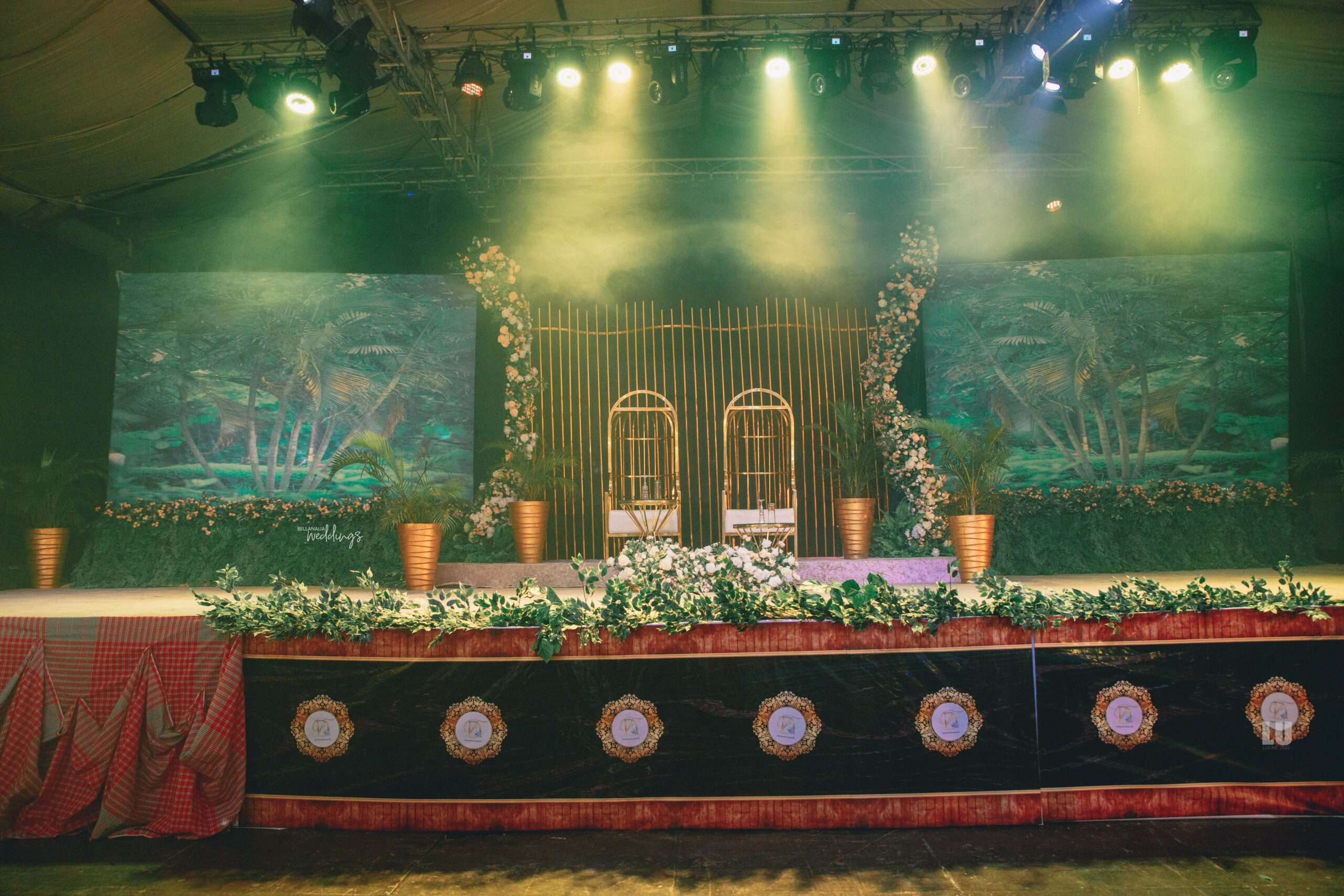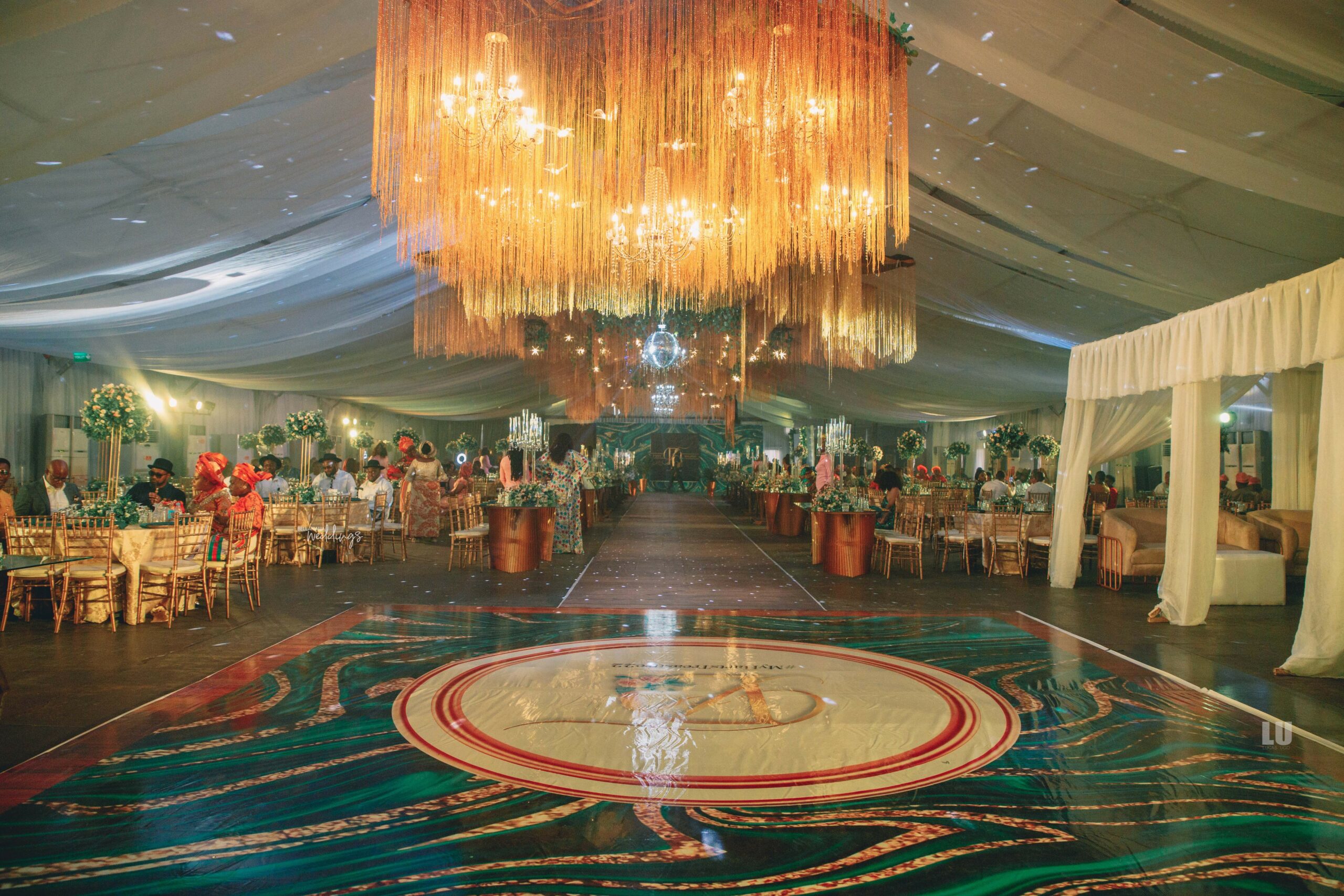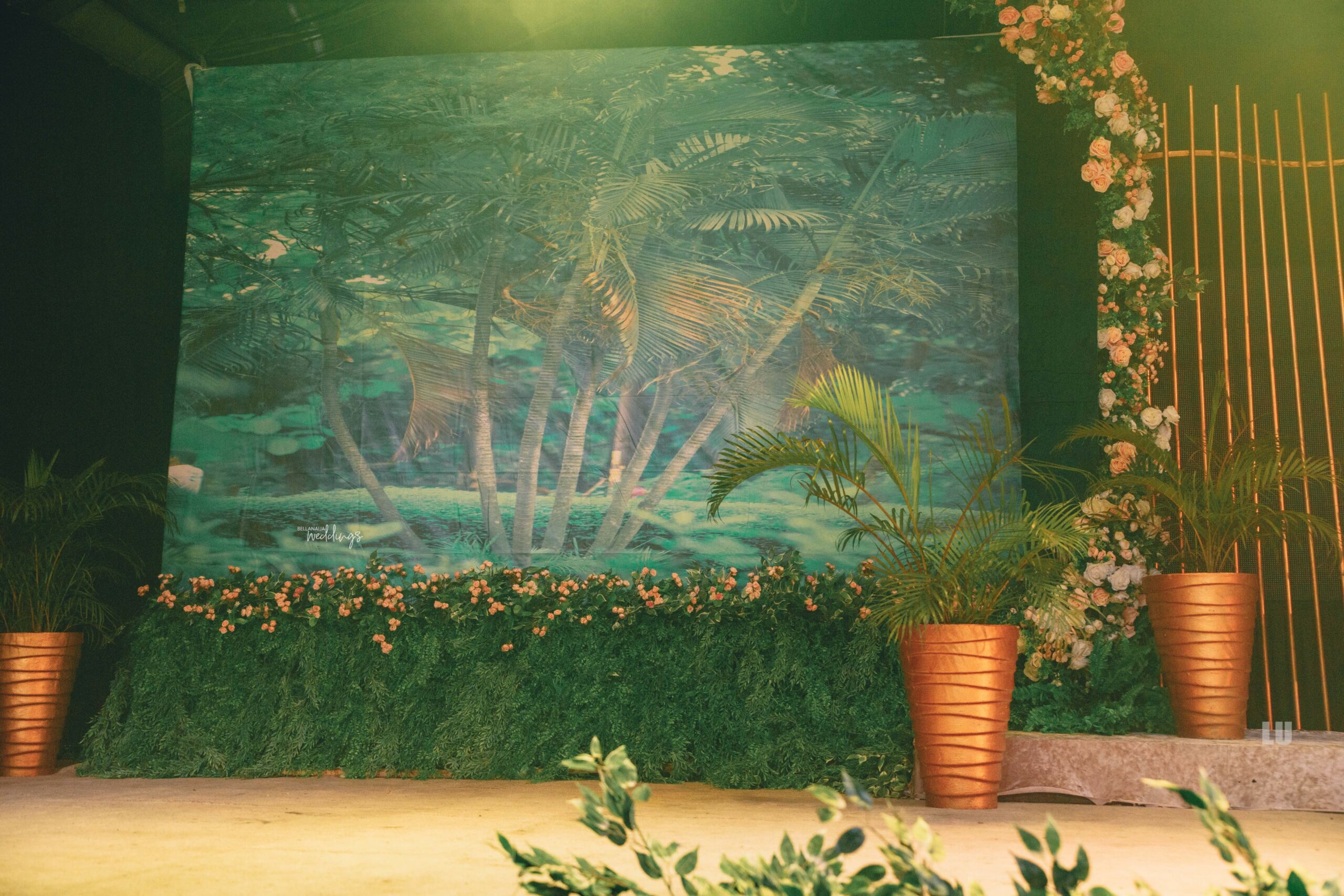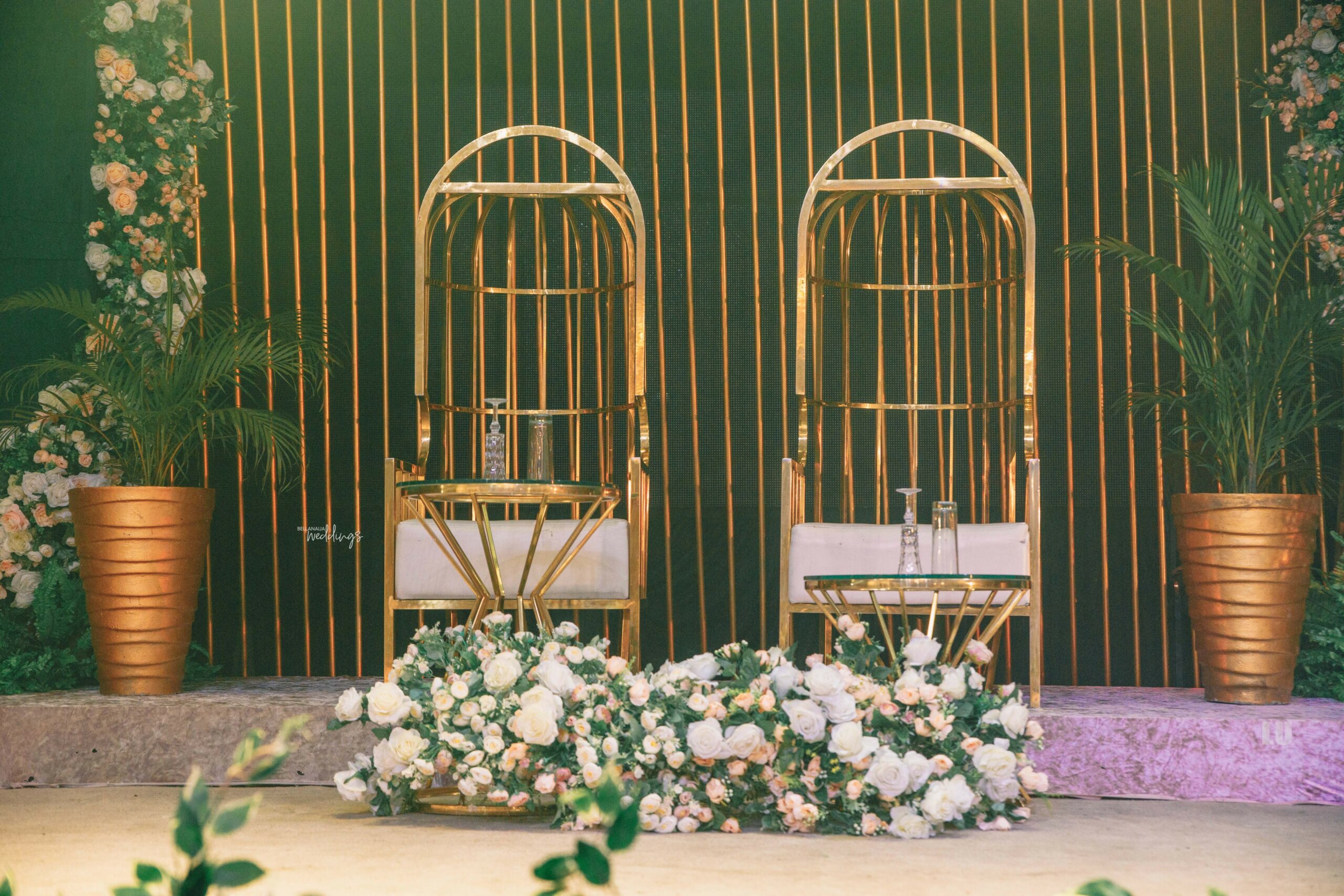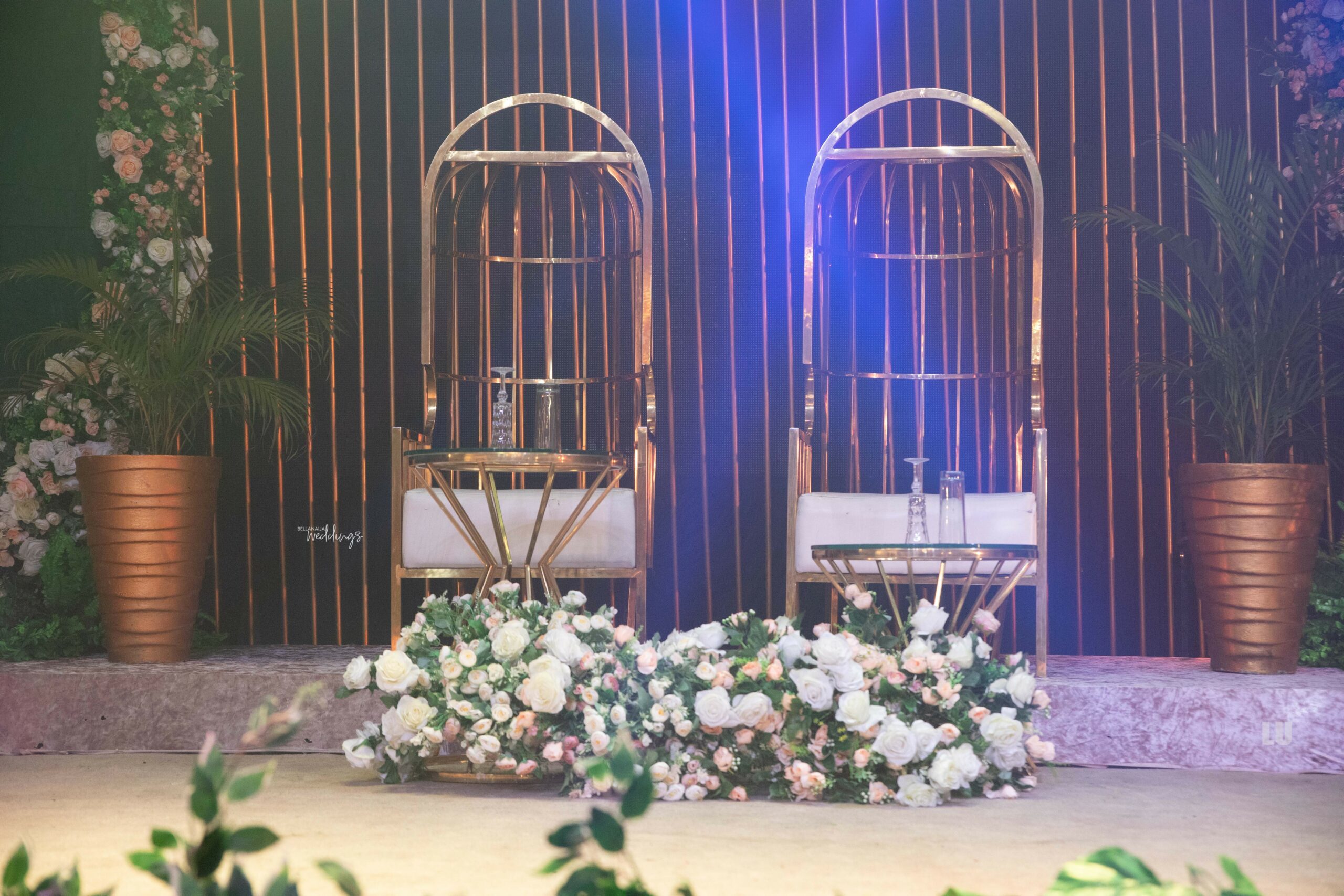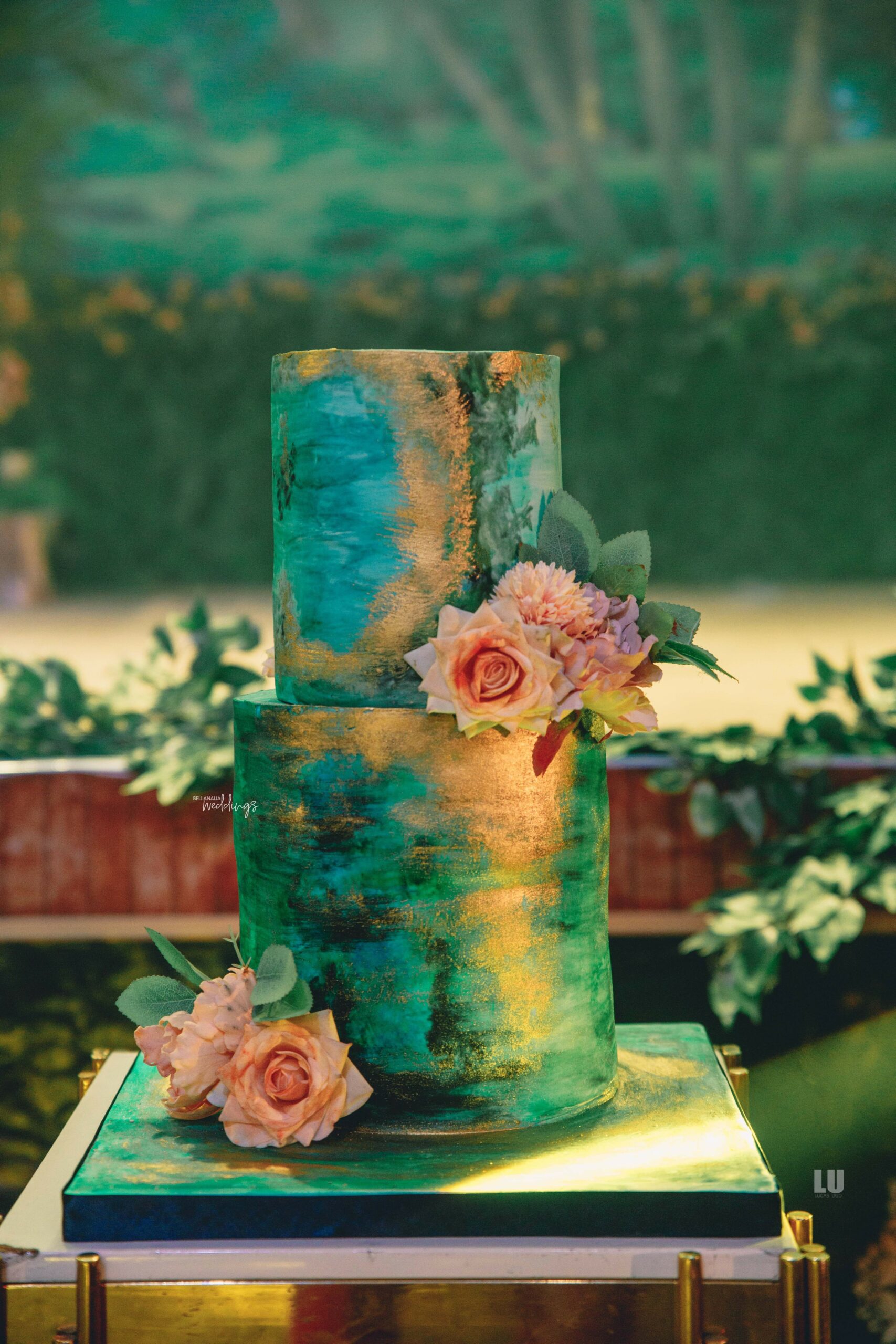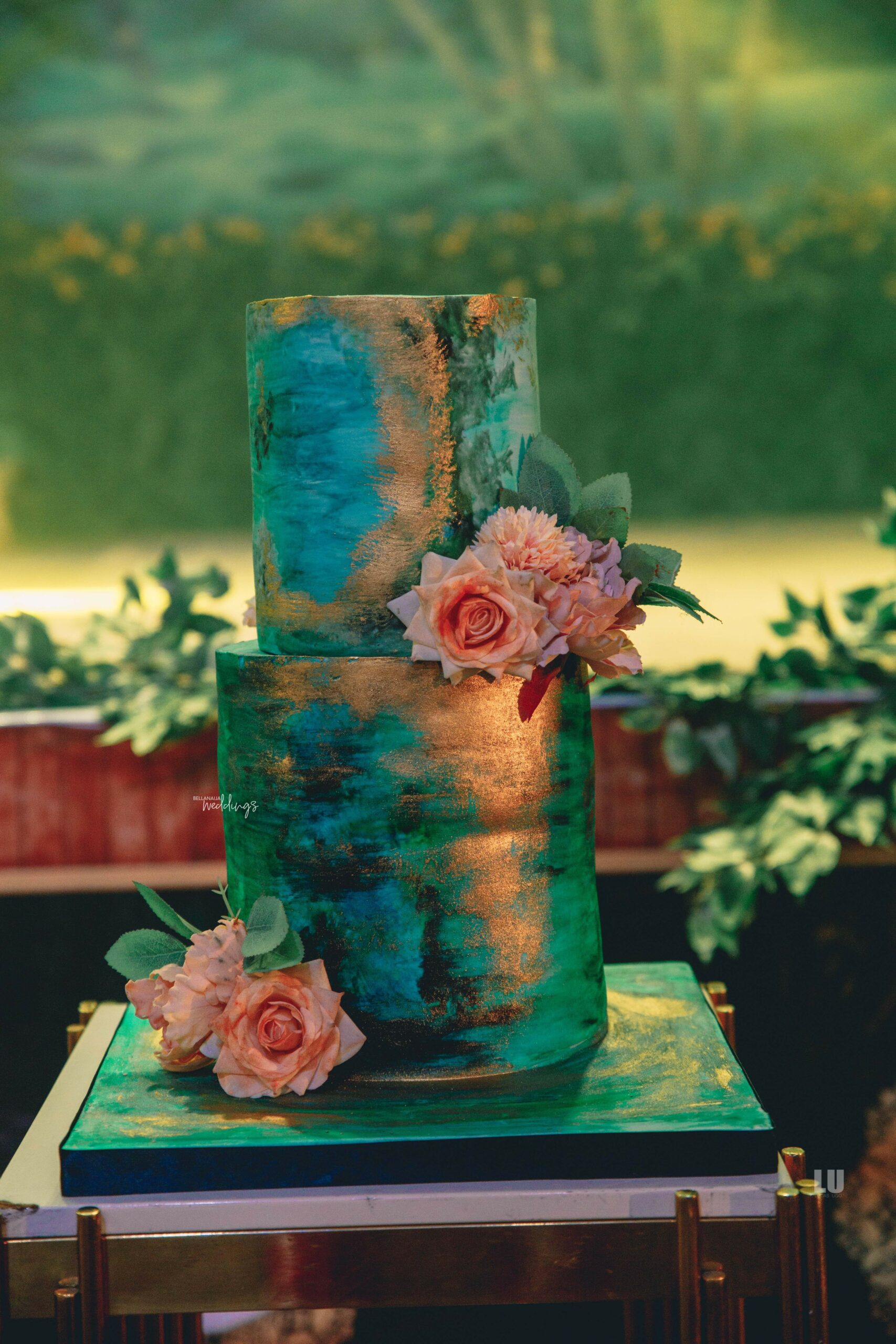 Let the wedding begin!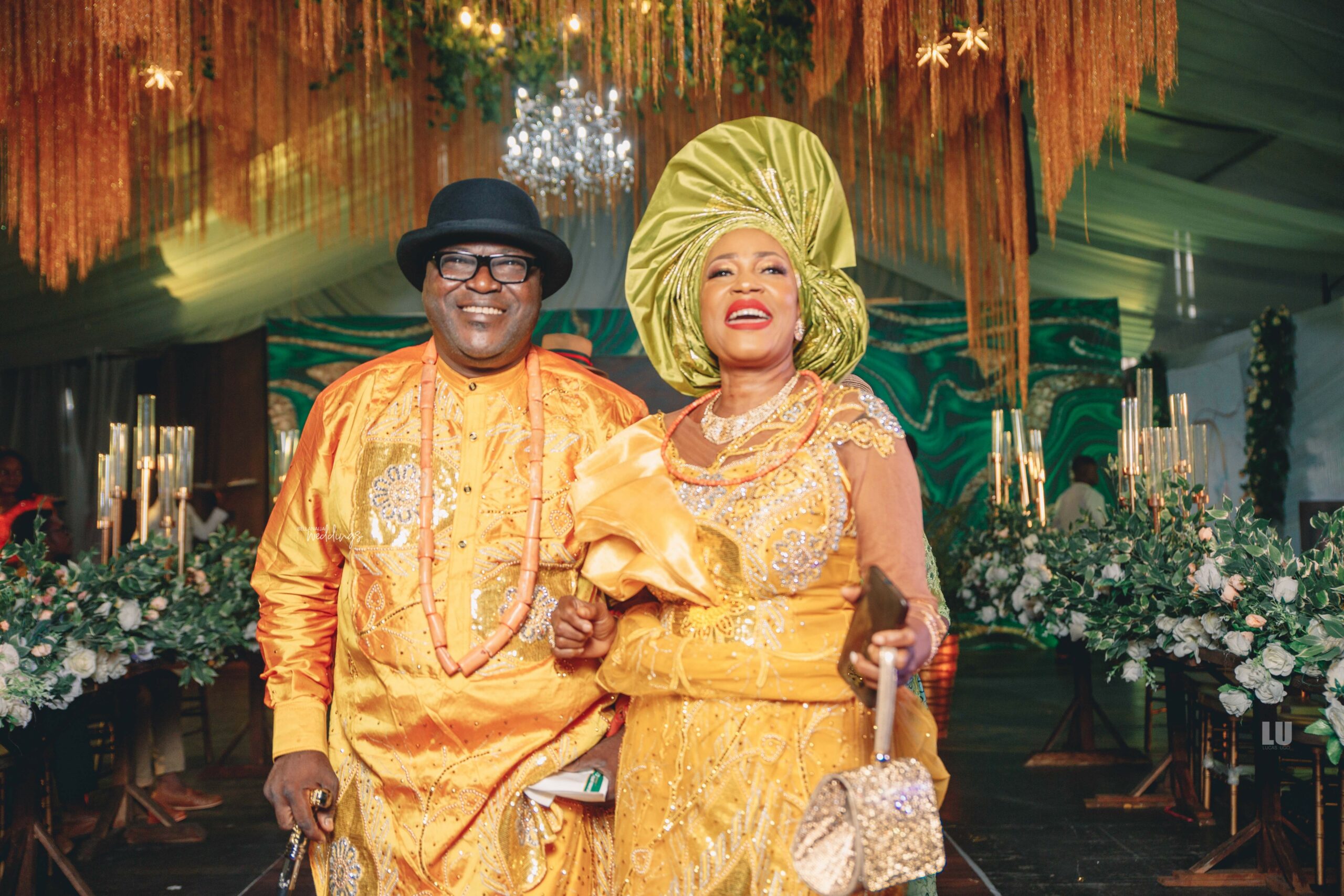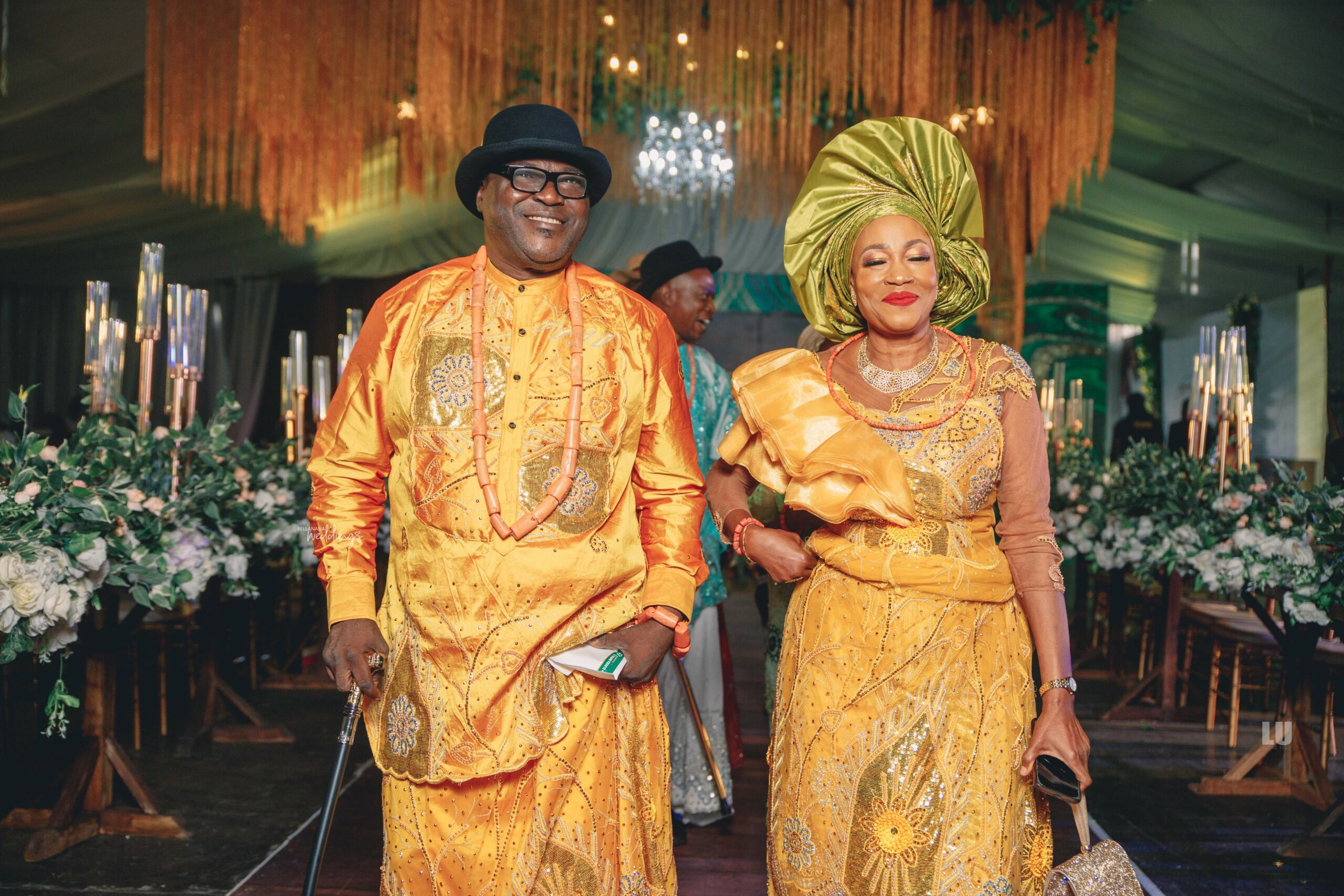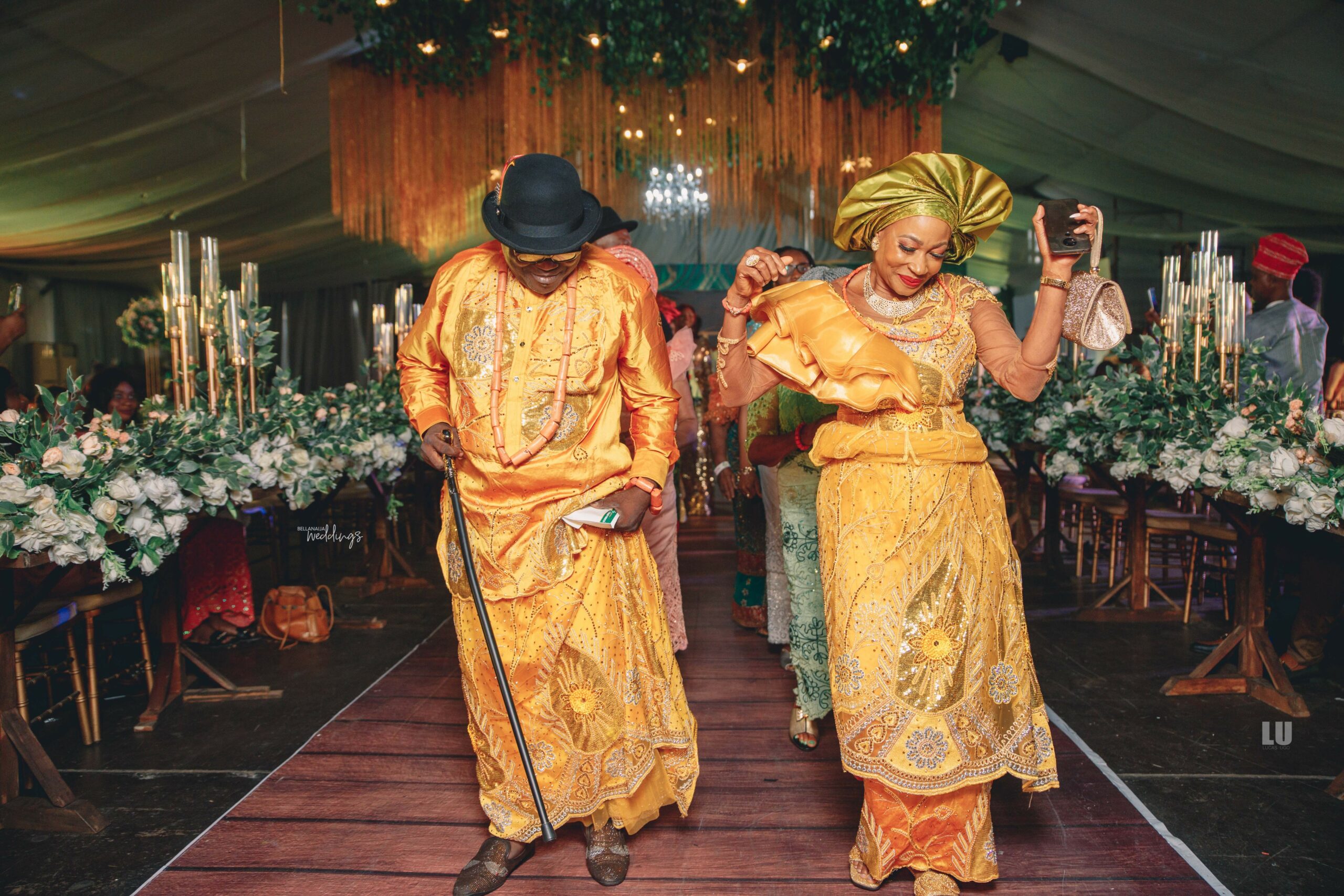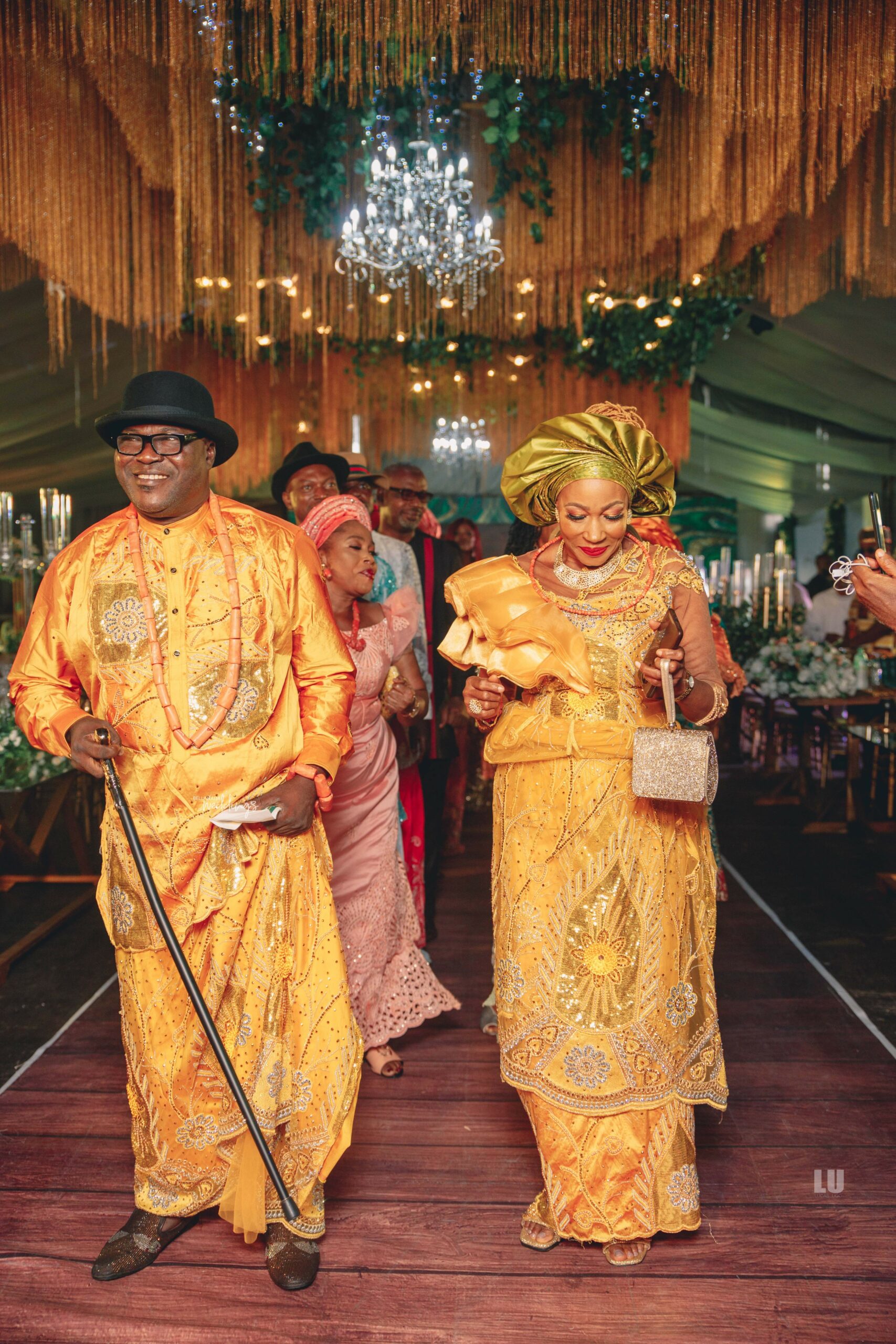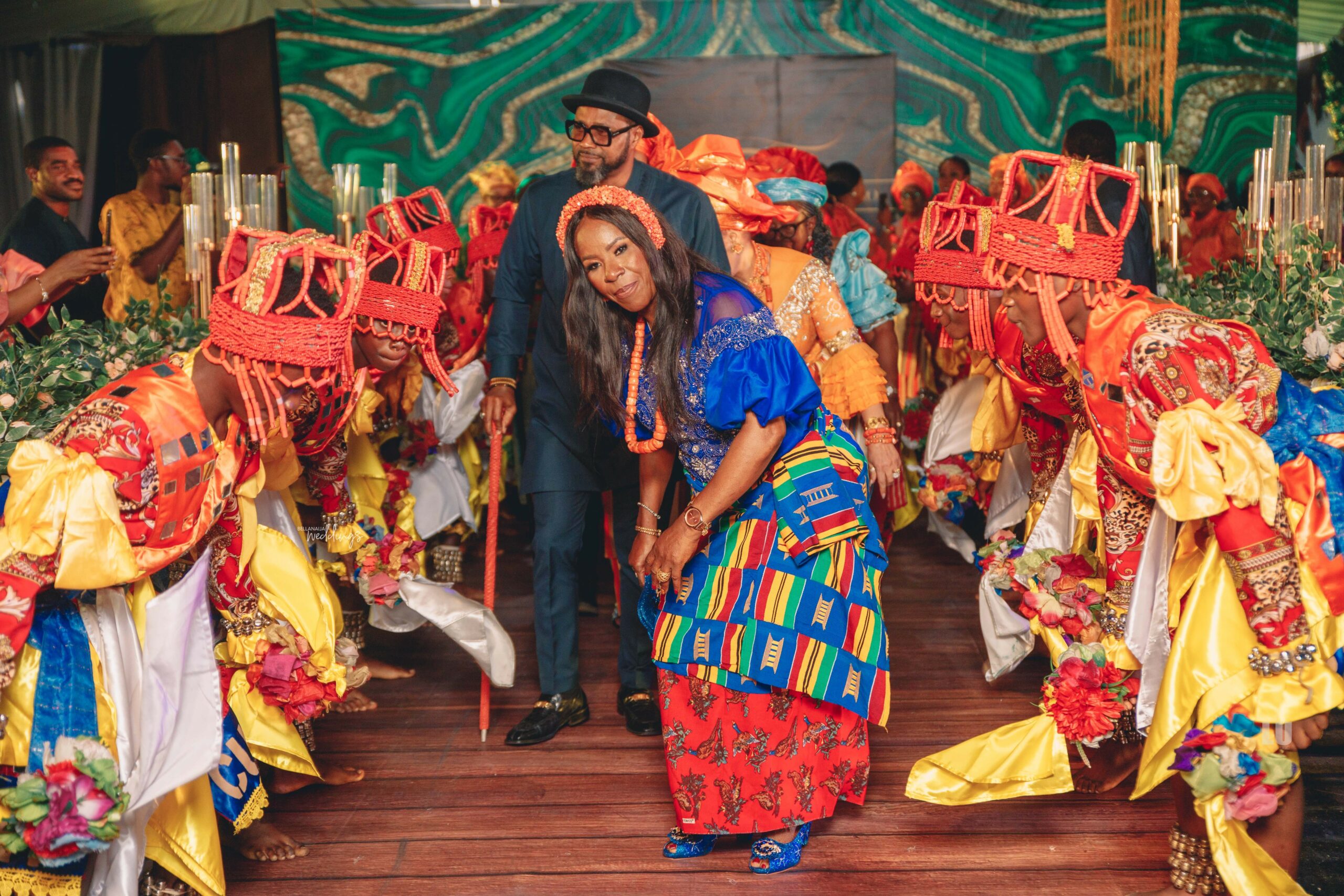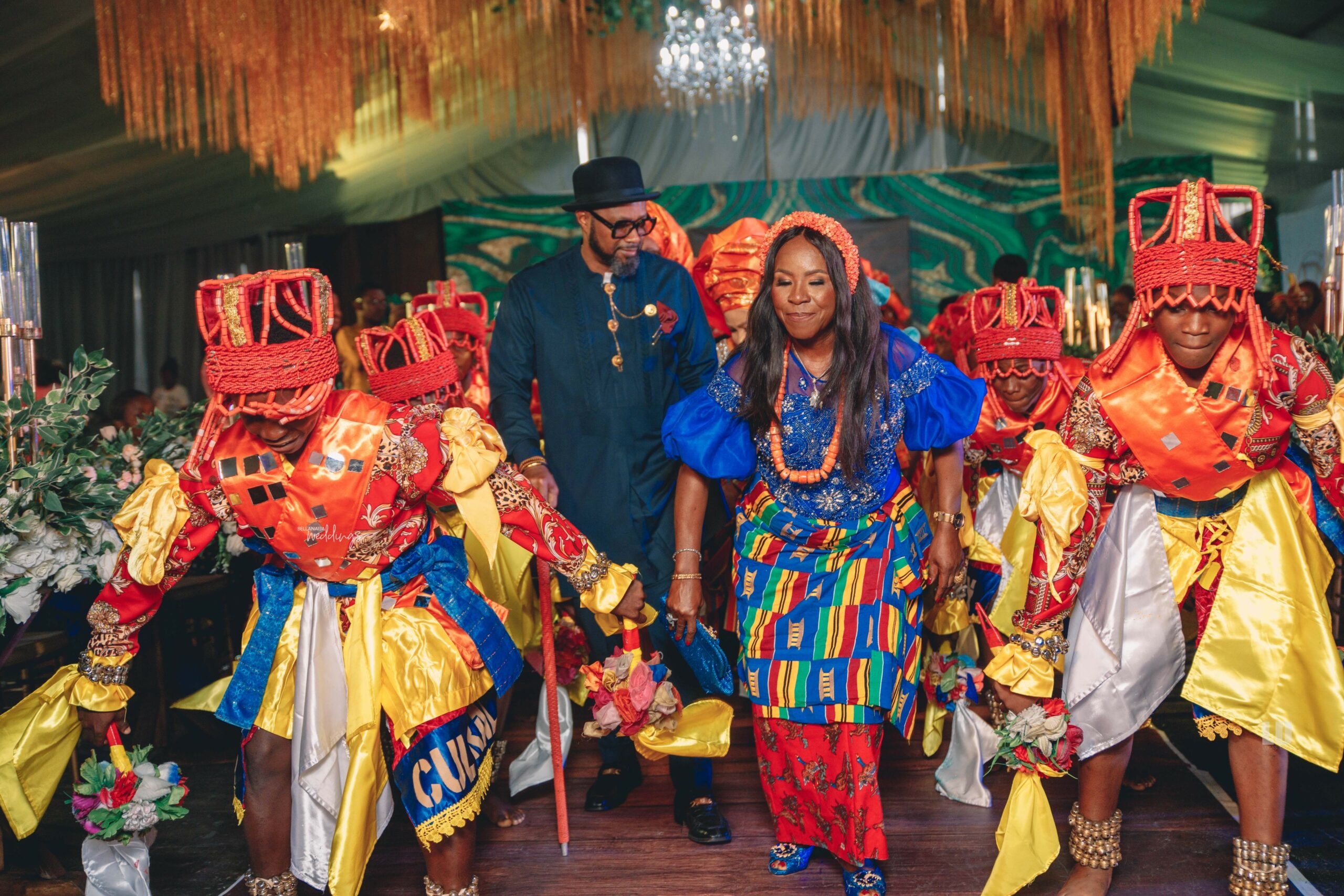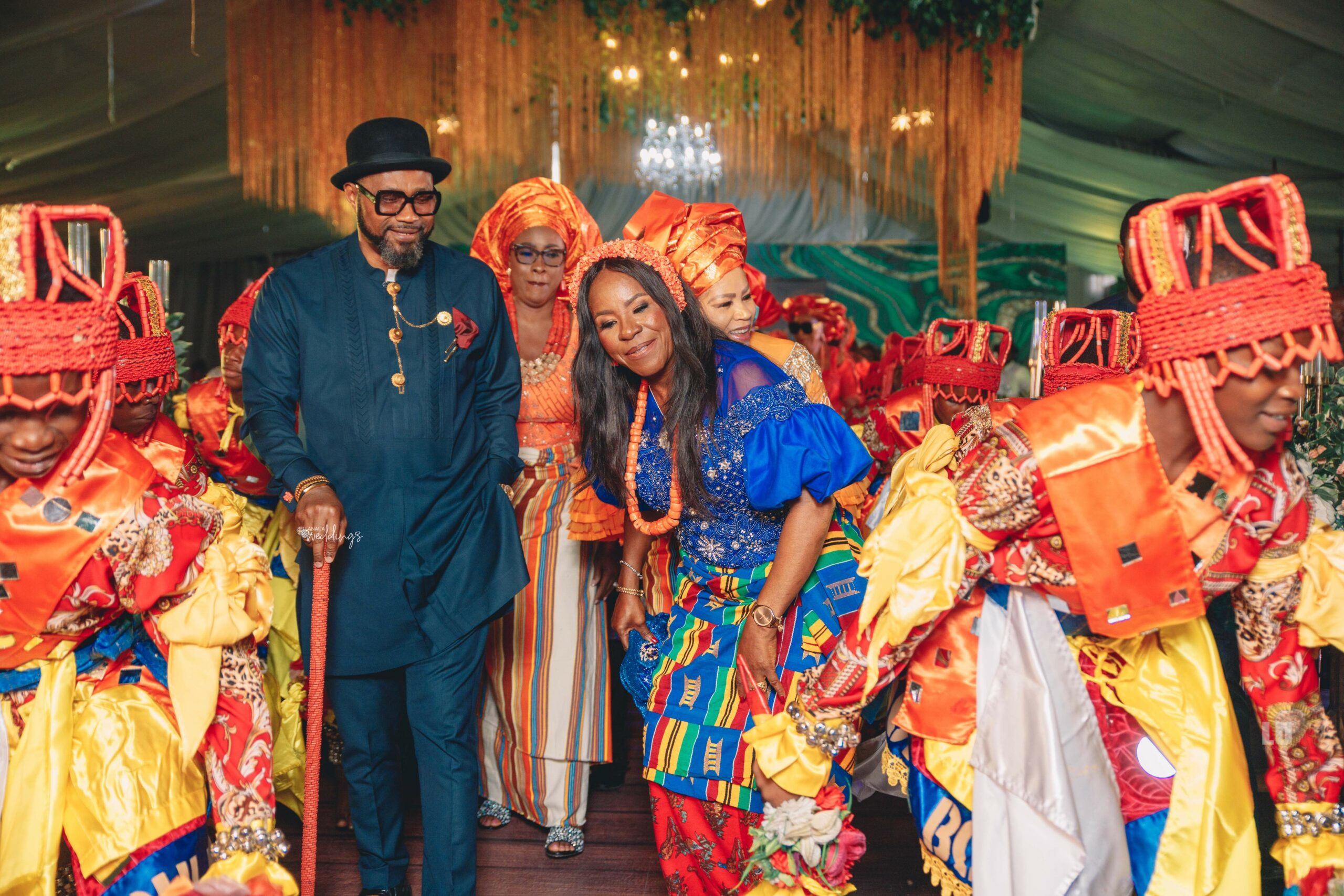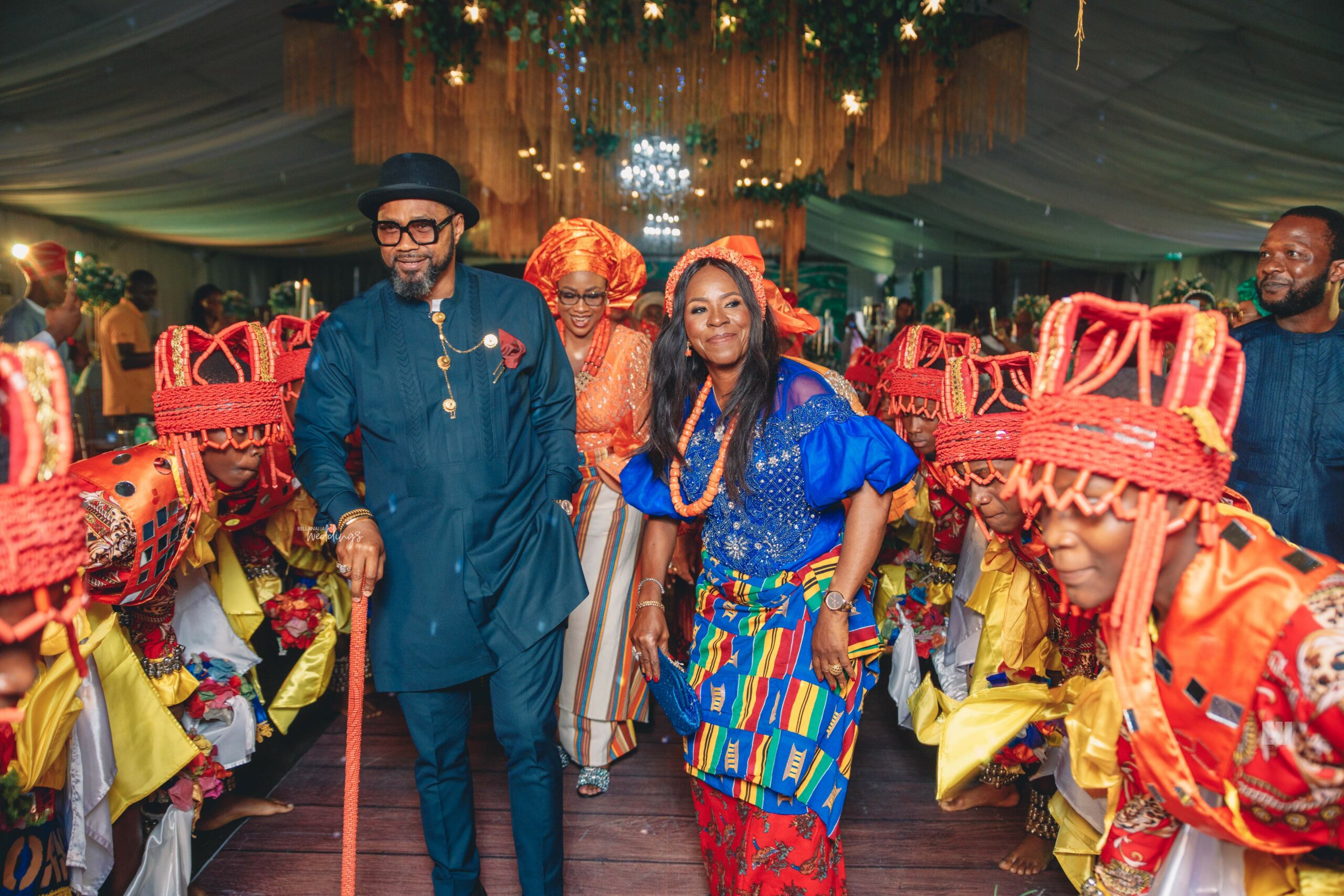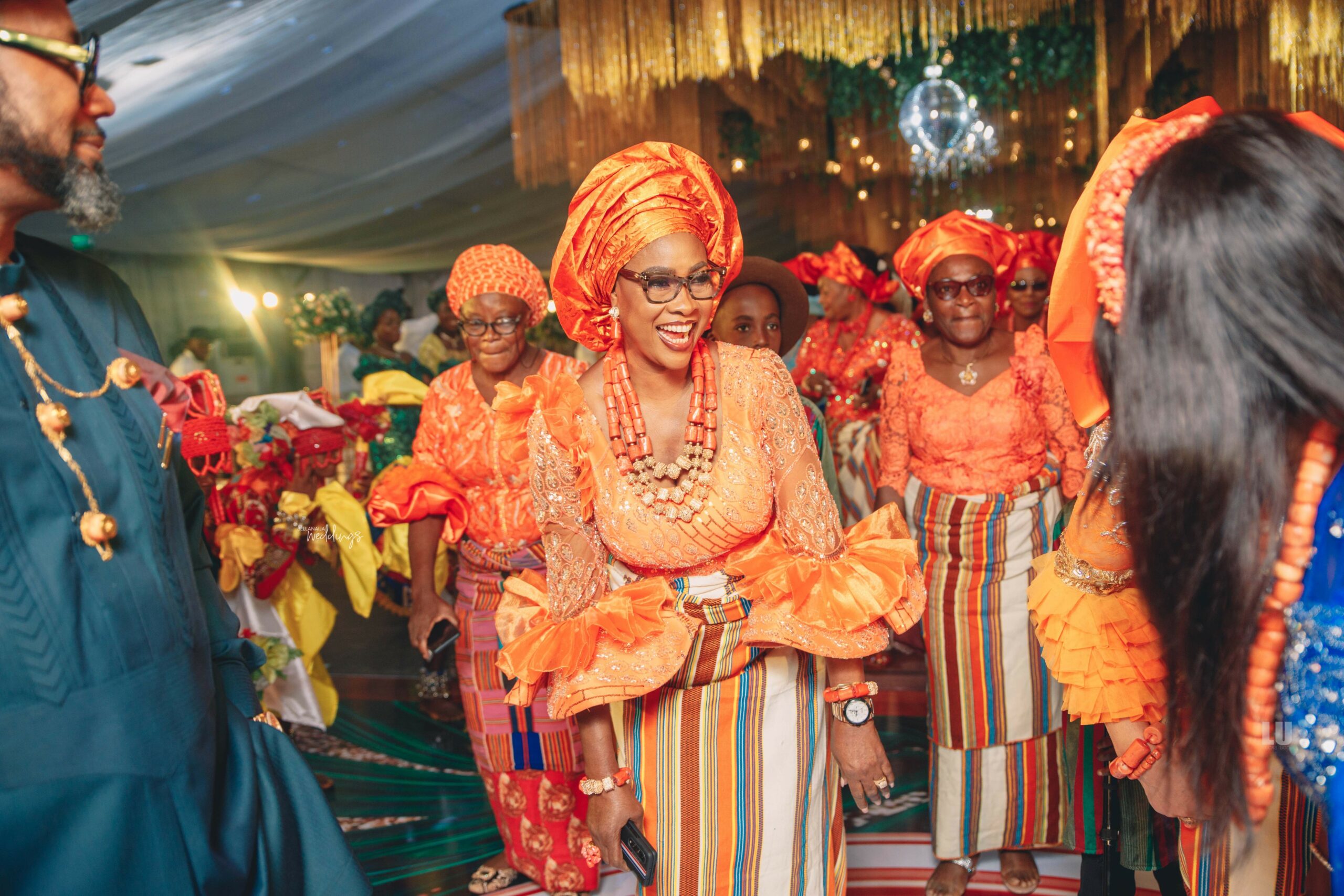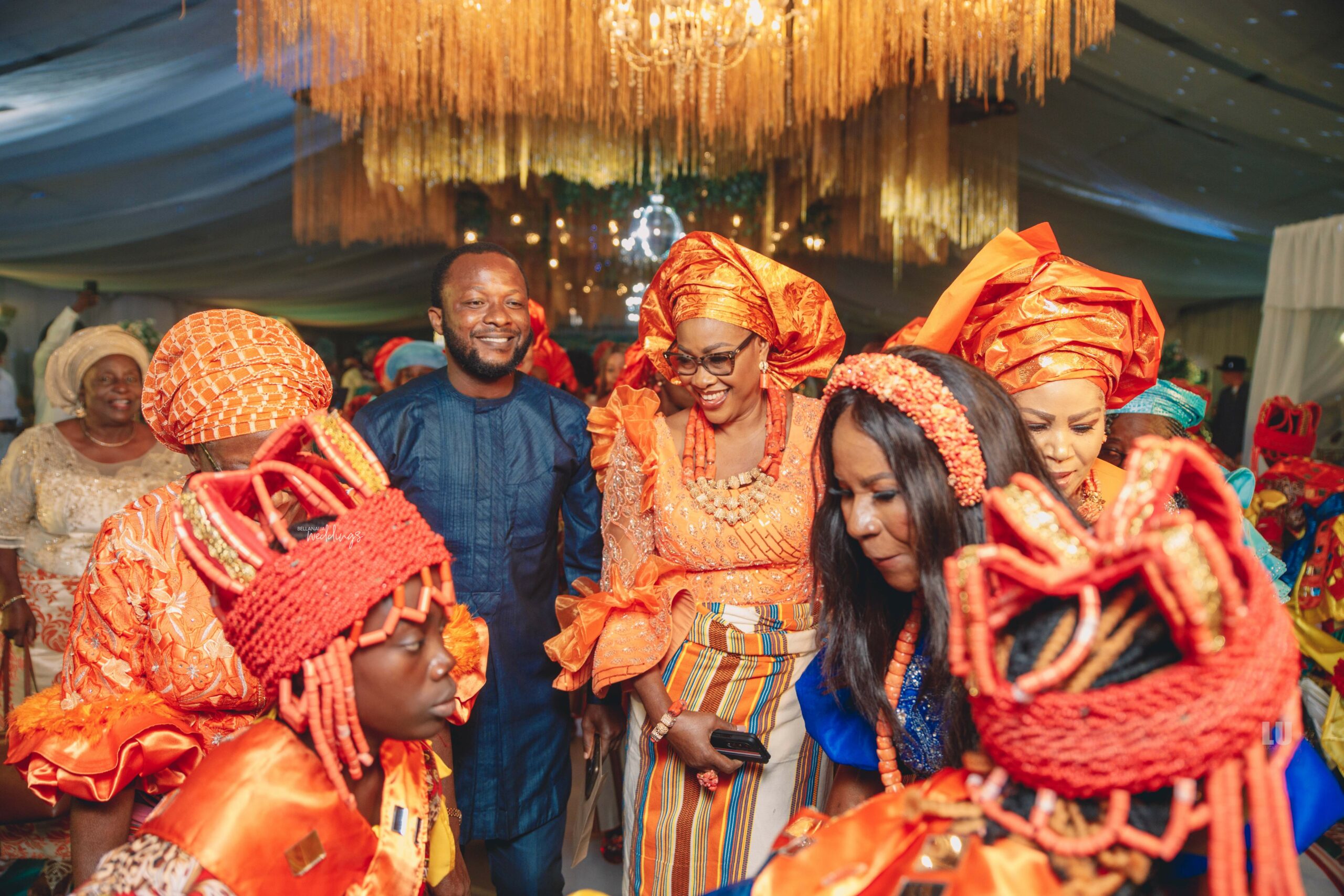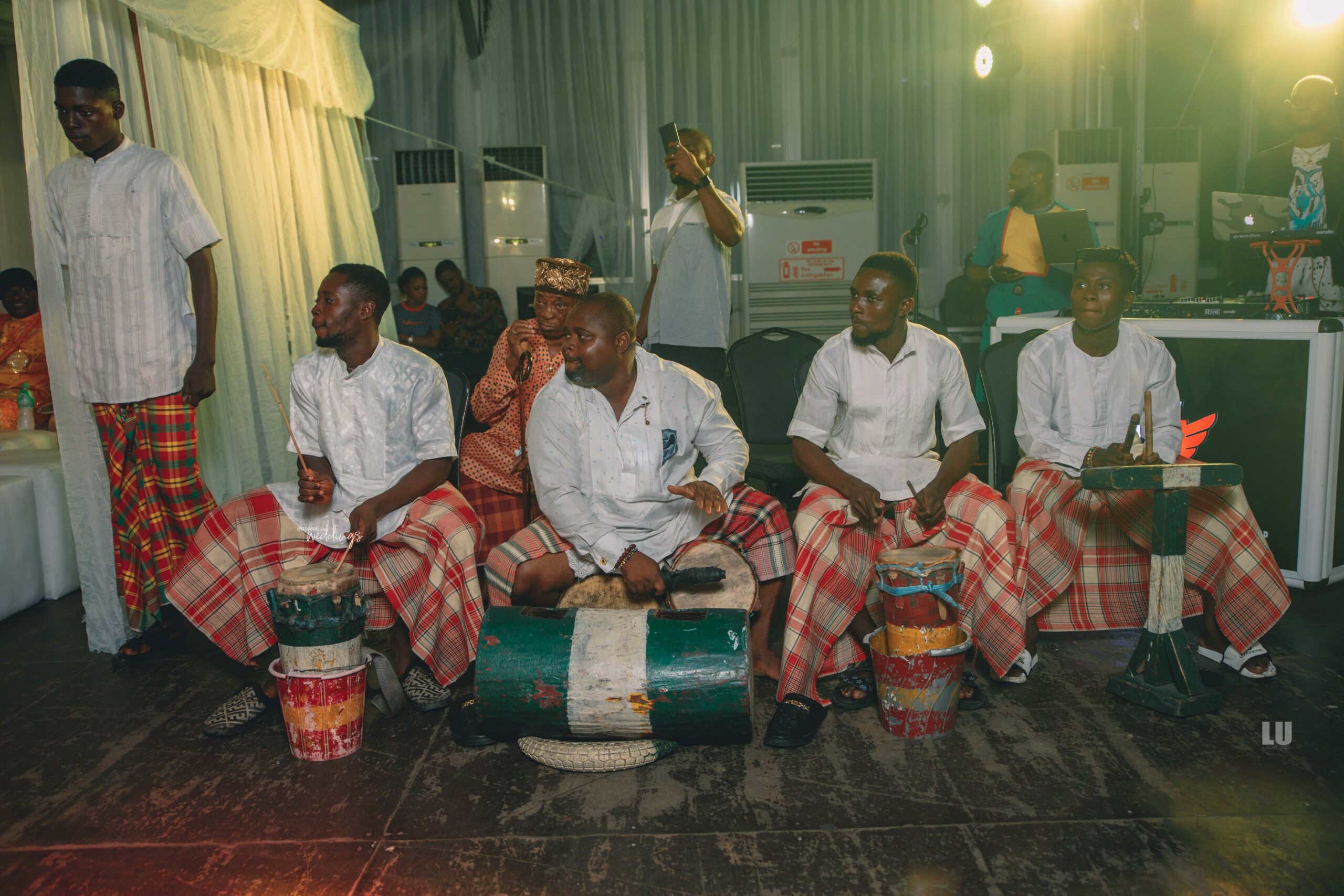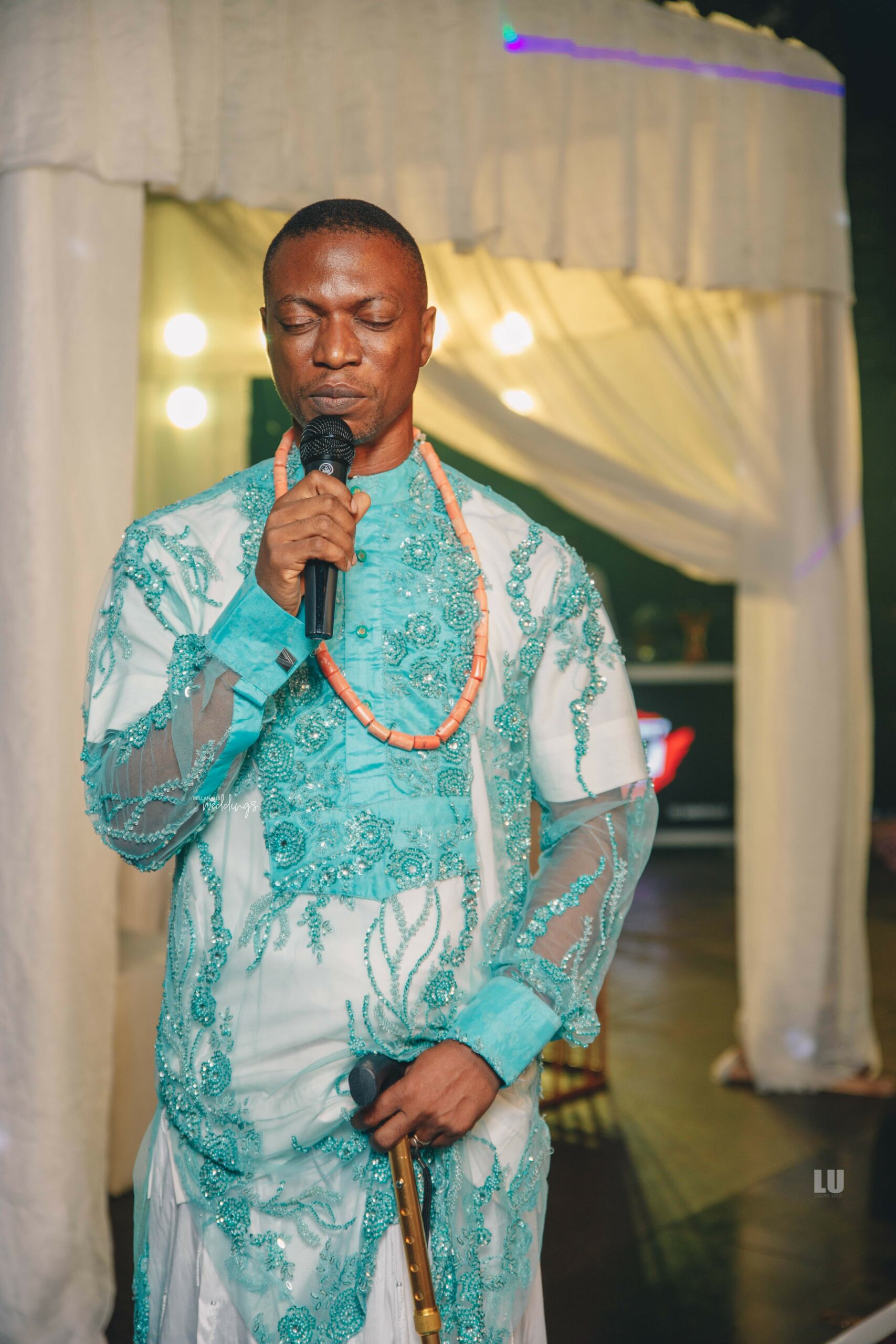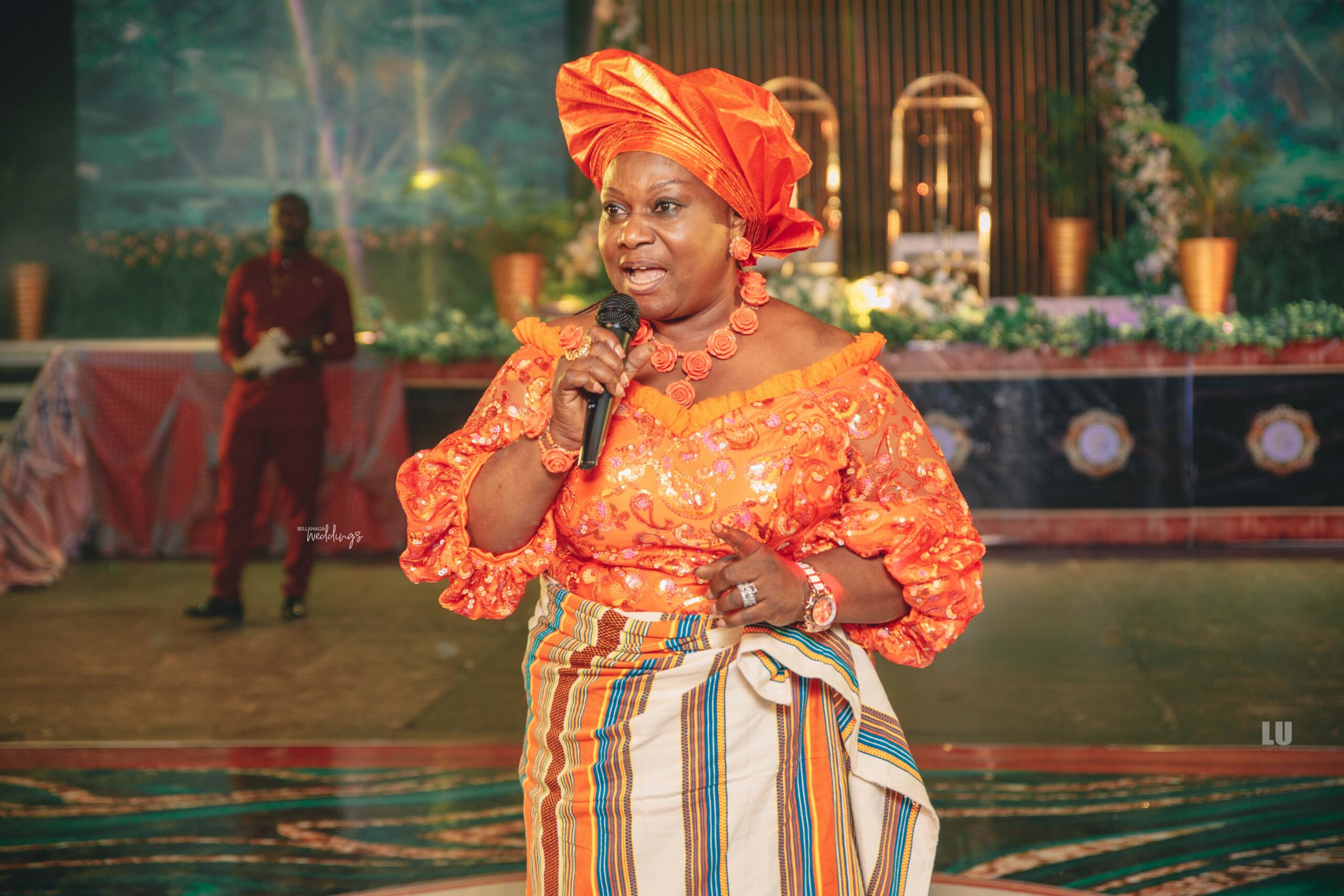 Make way for the groom and his squad!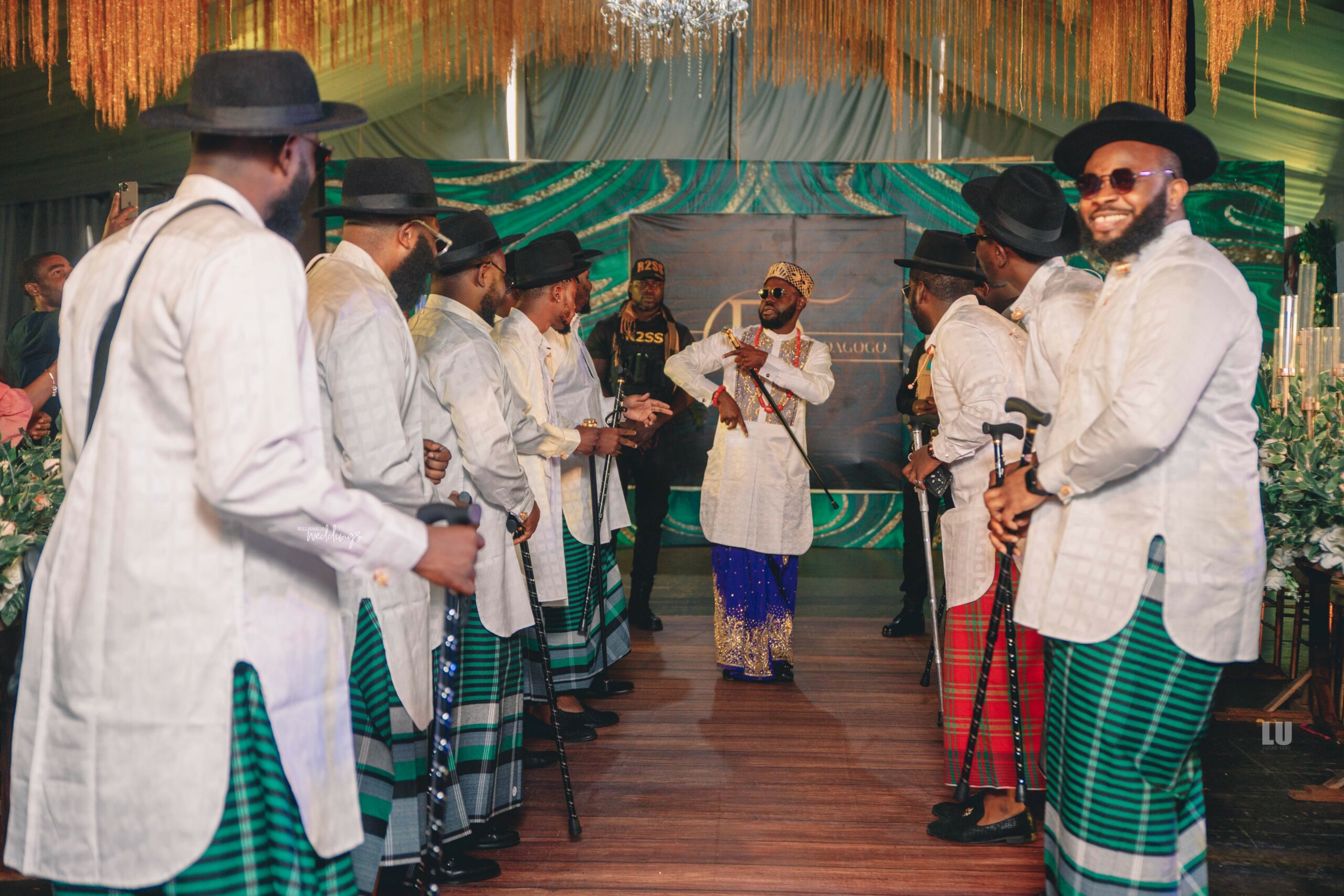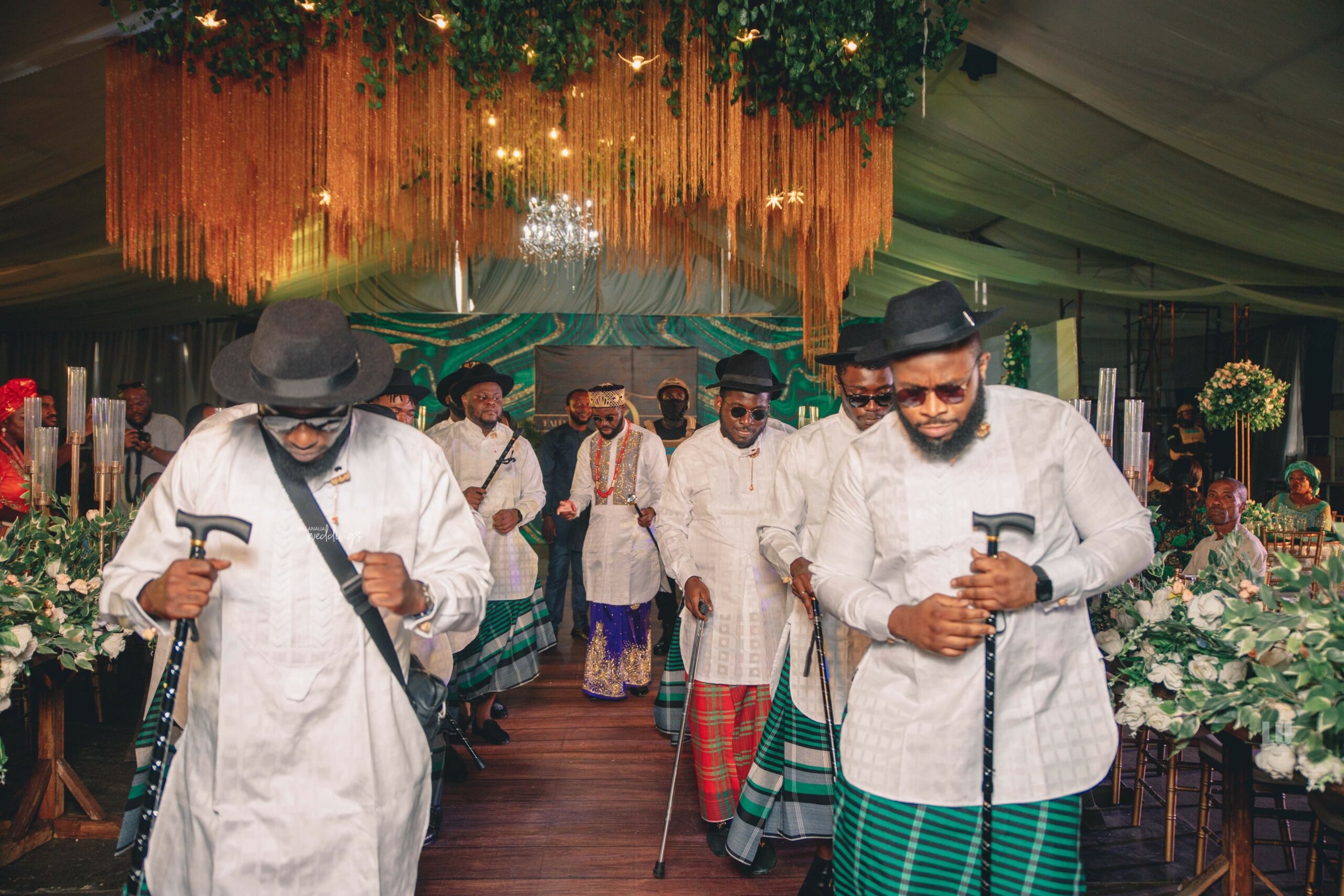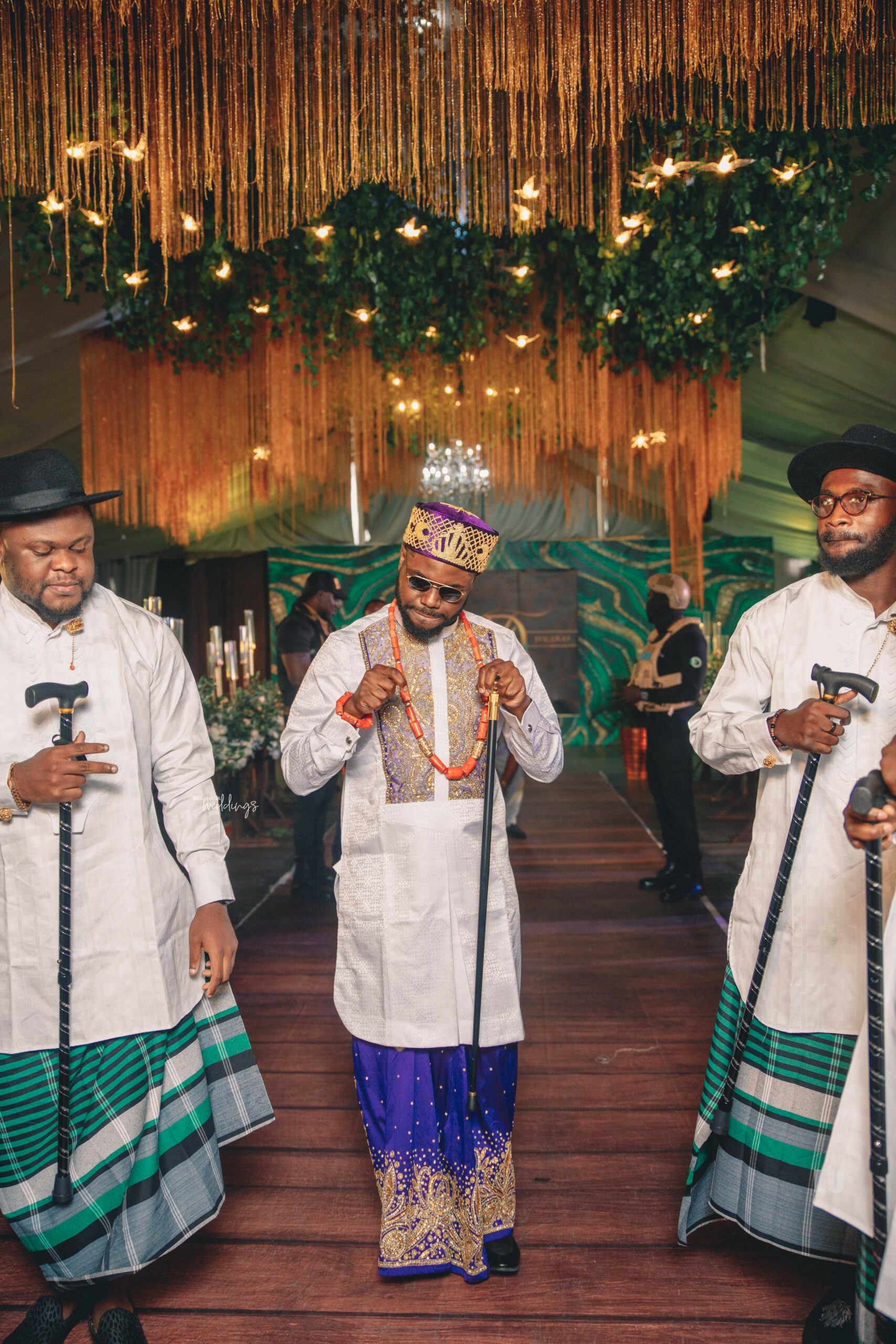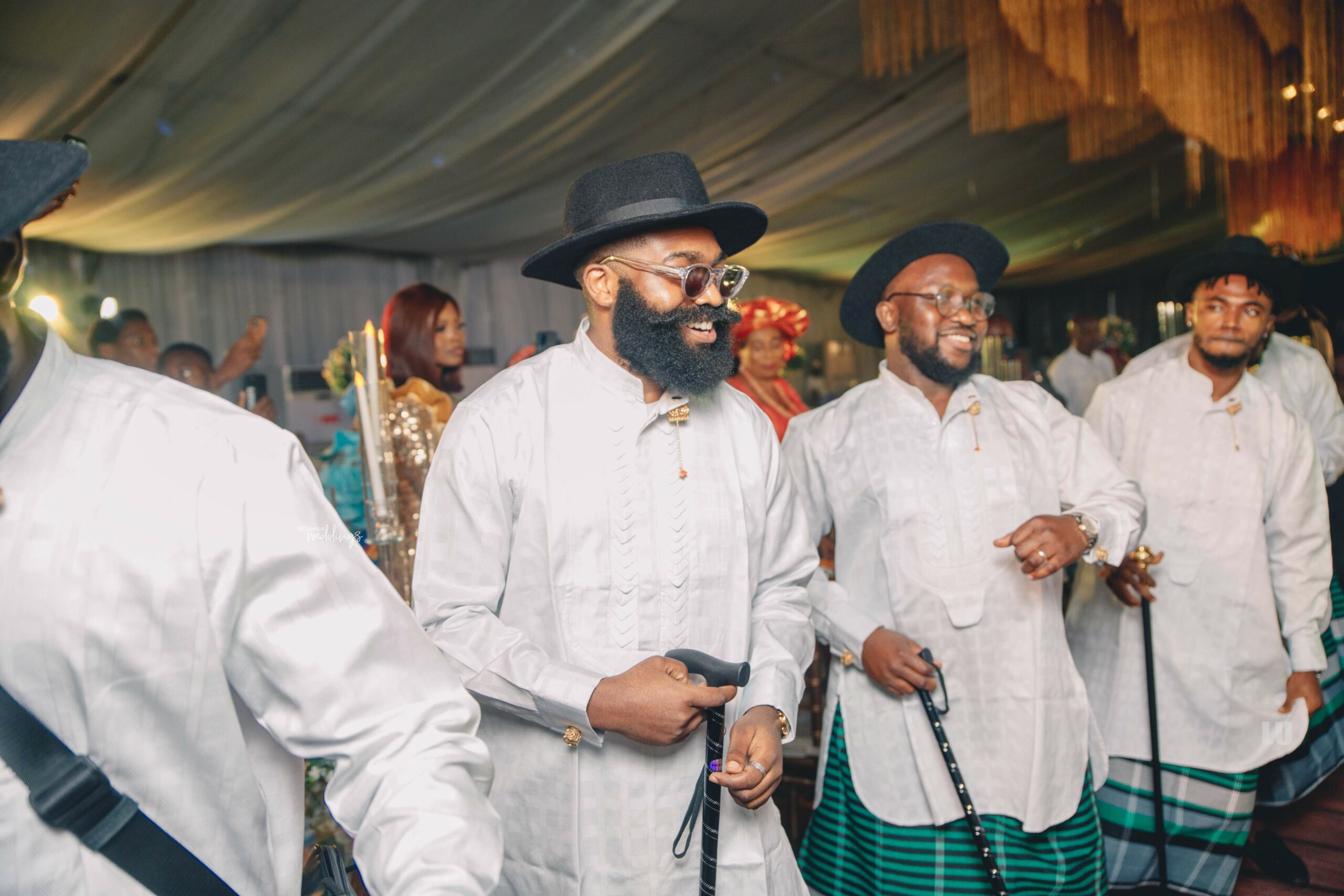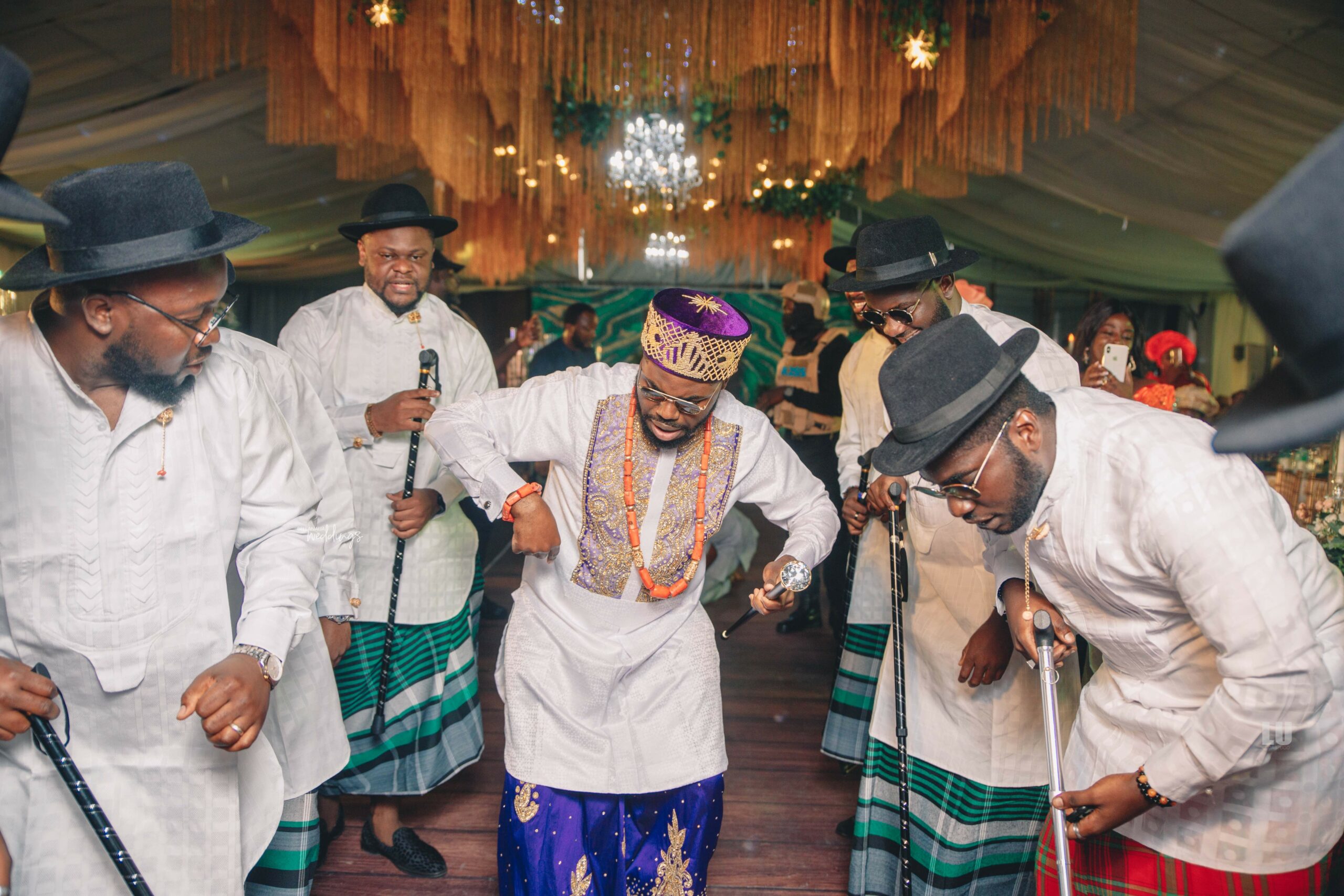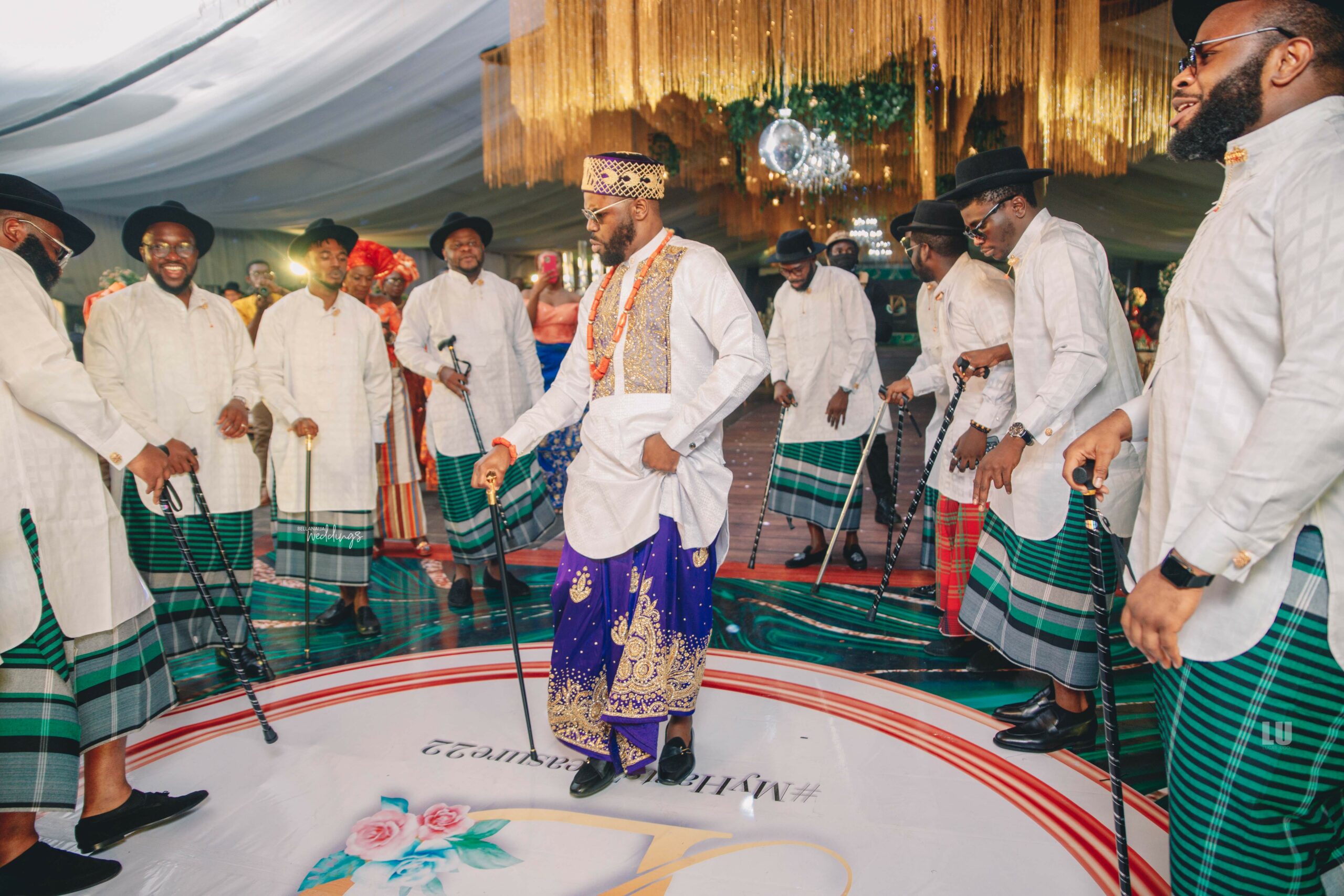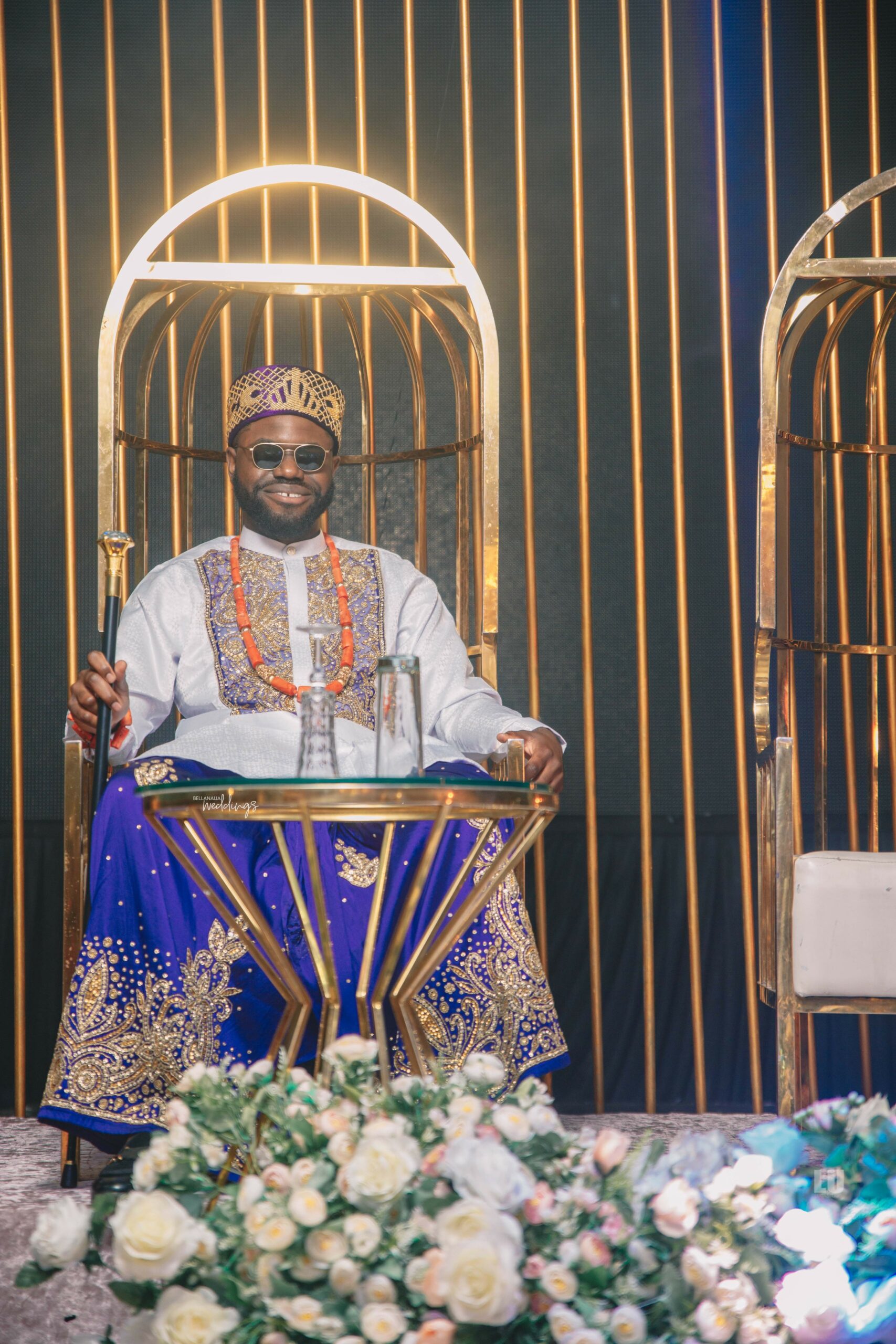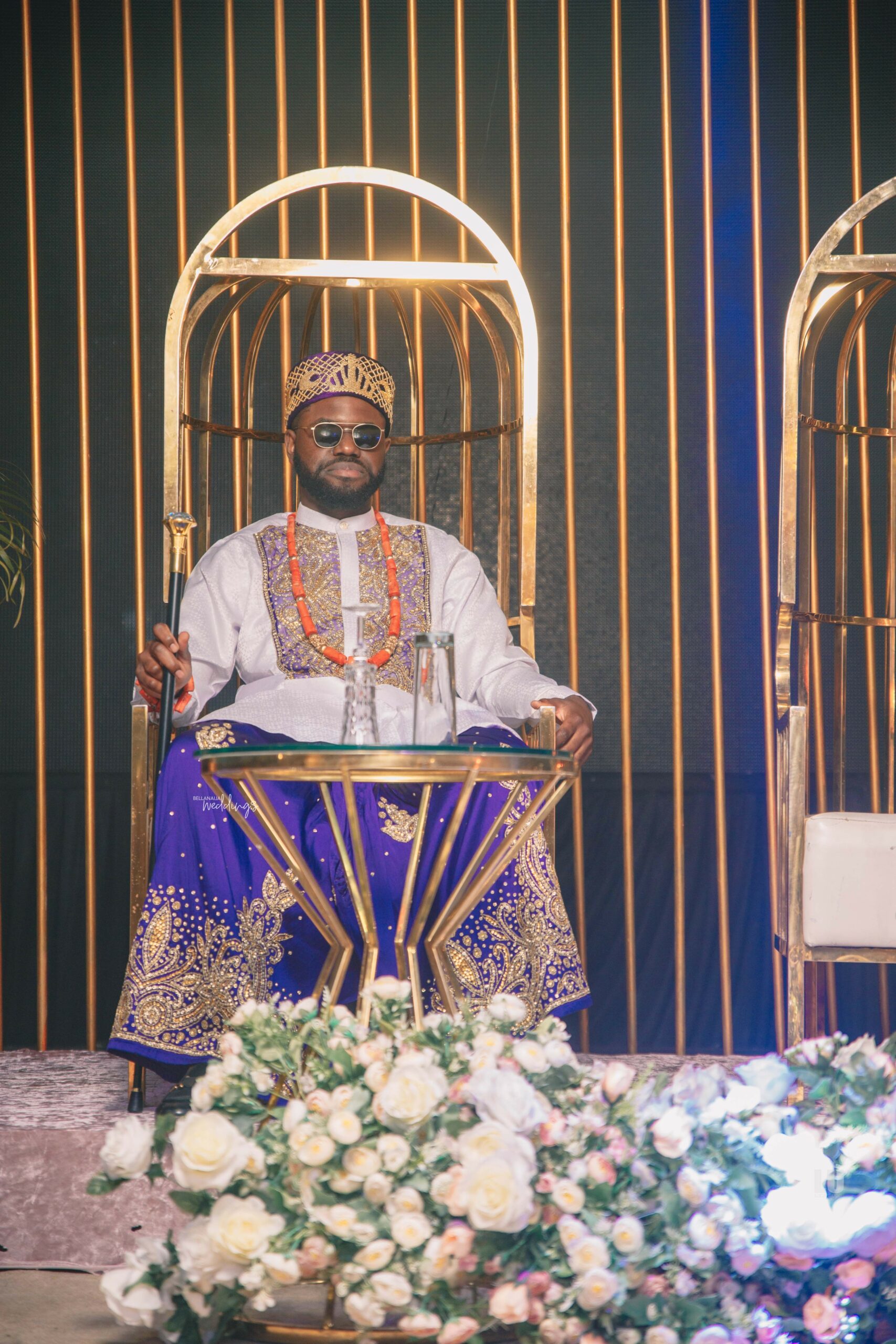 Here comes the bride…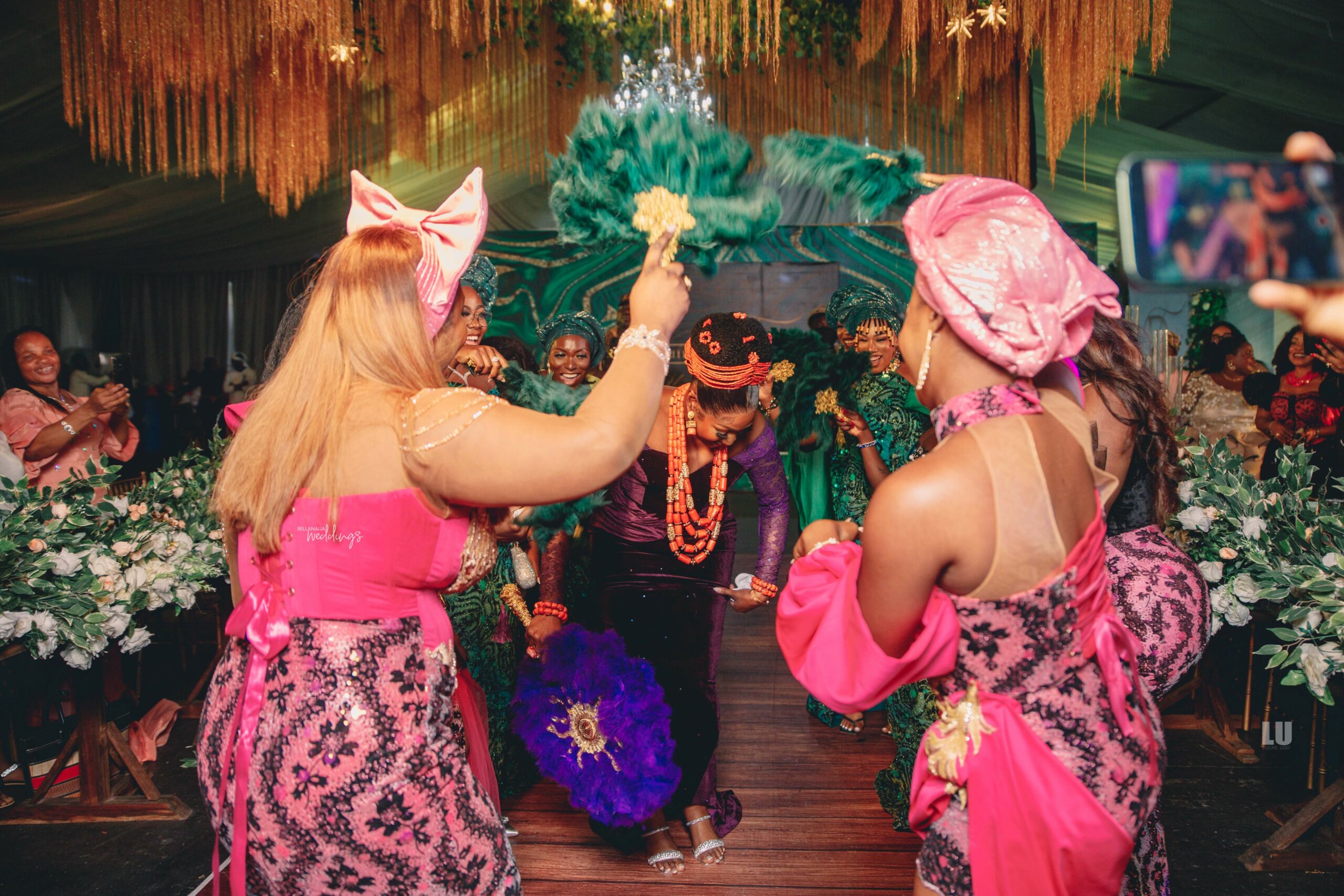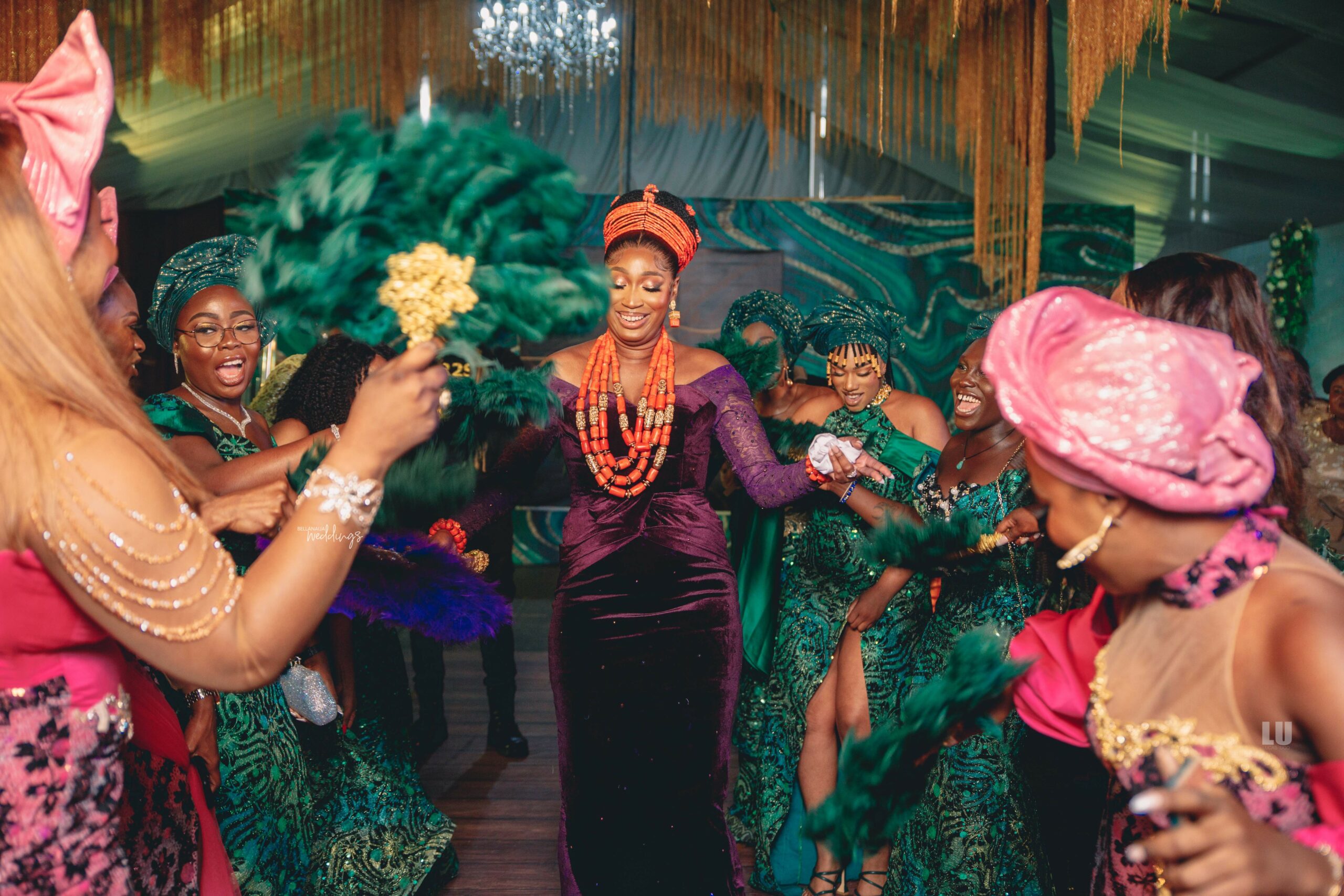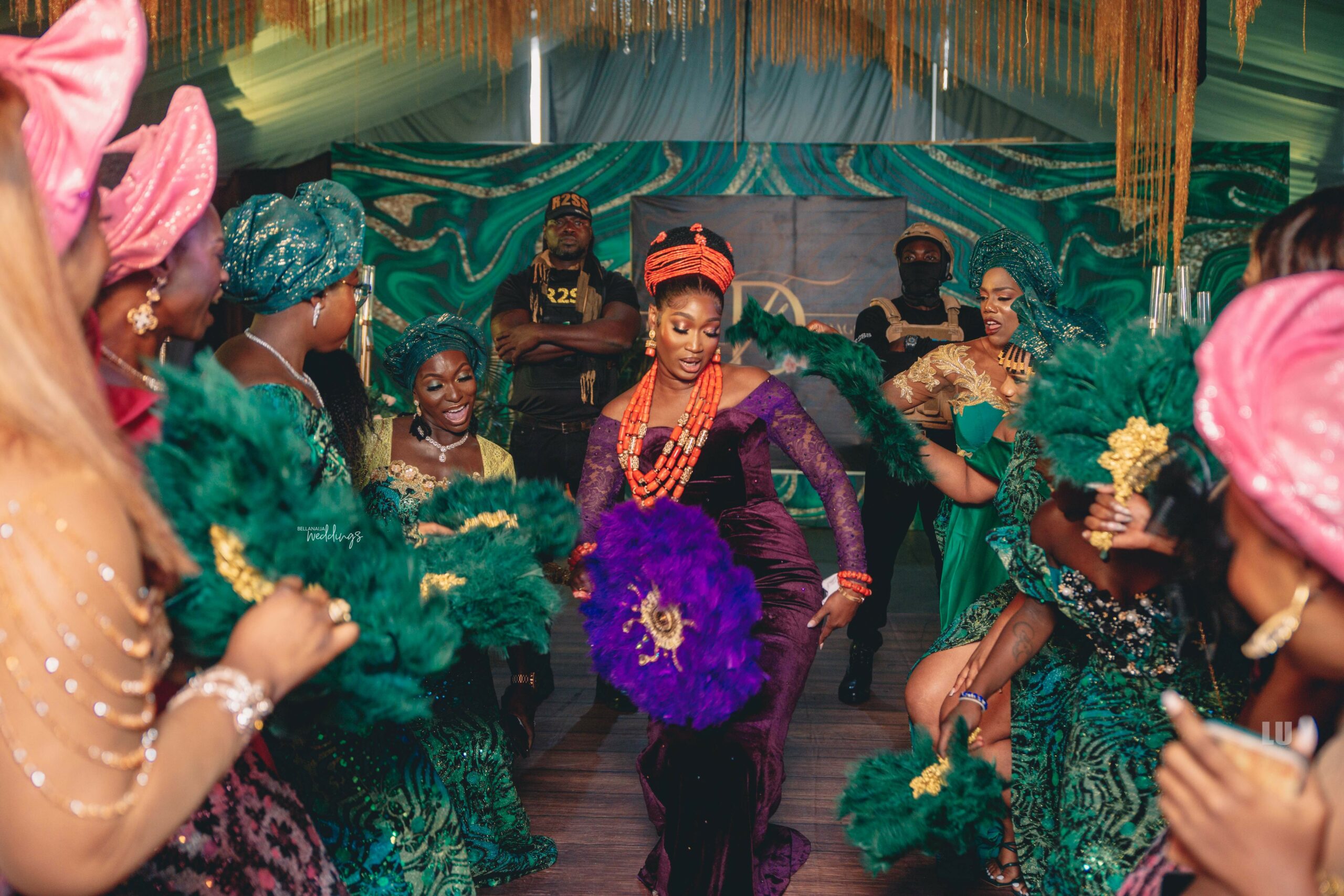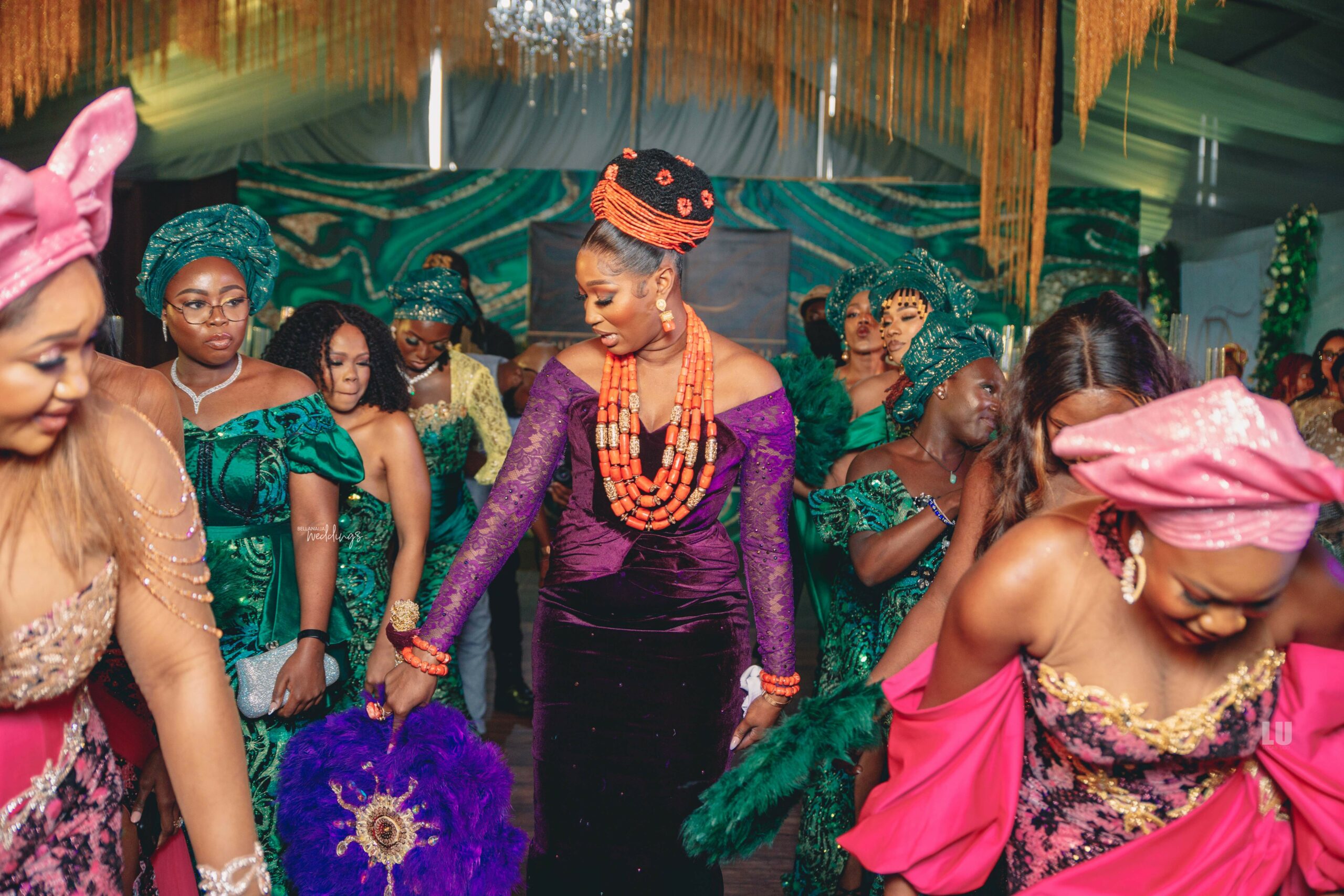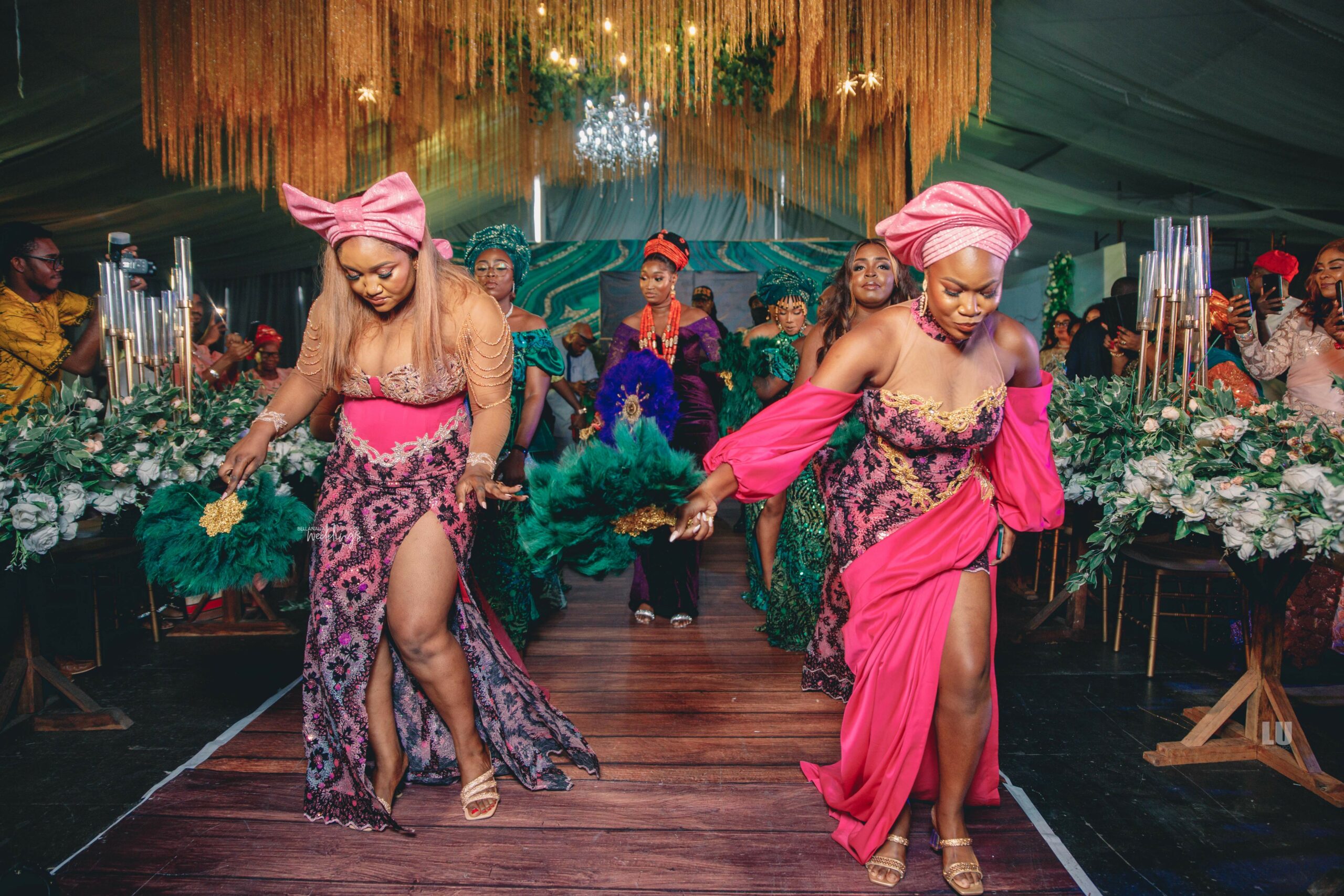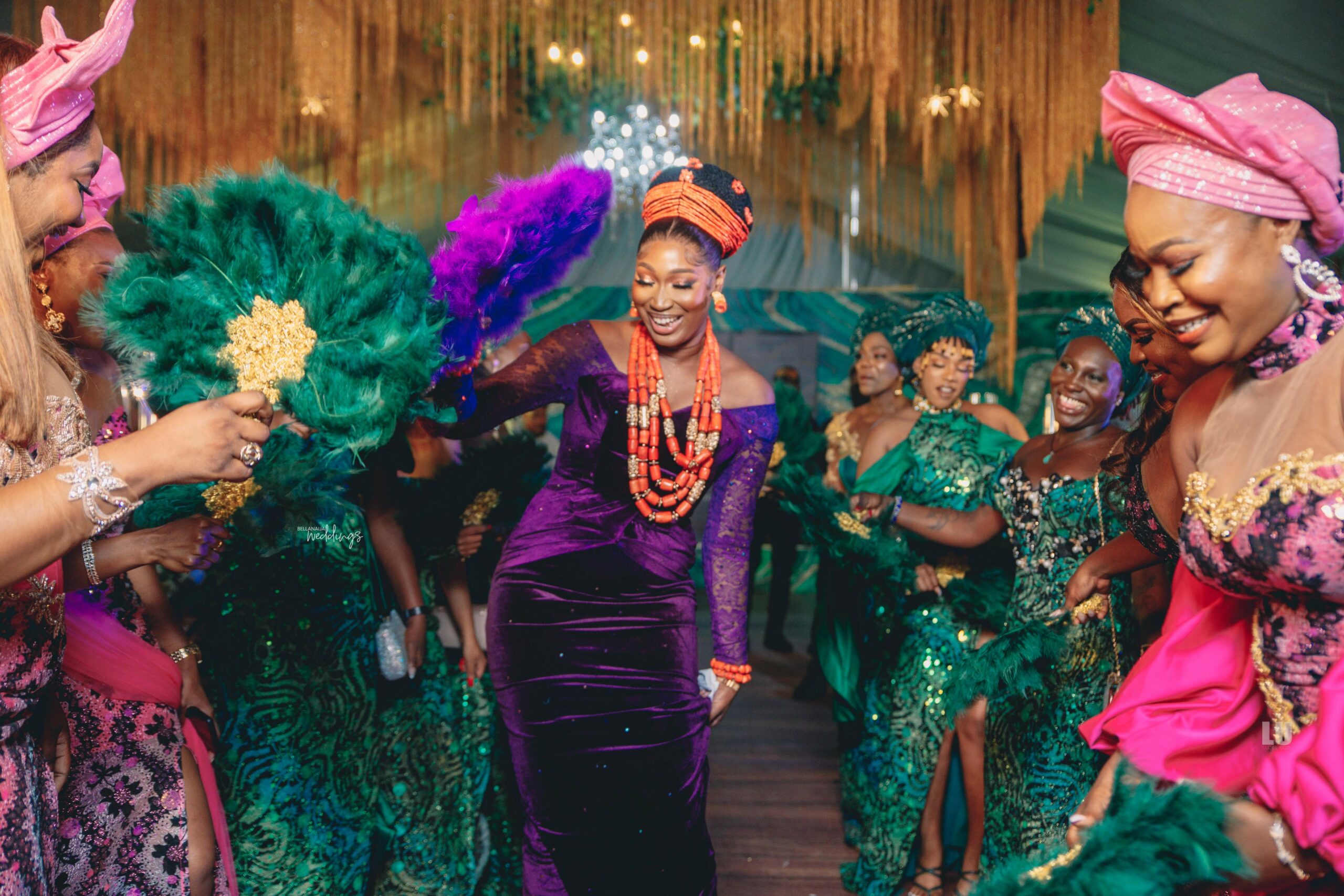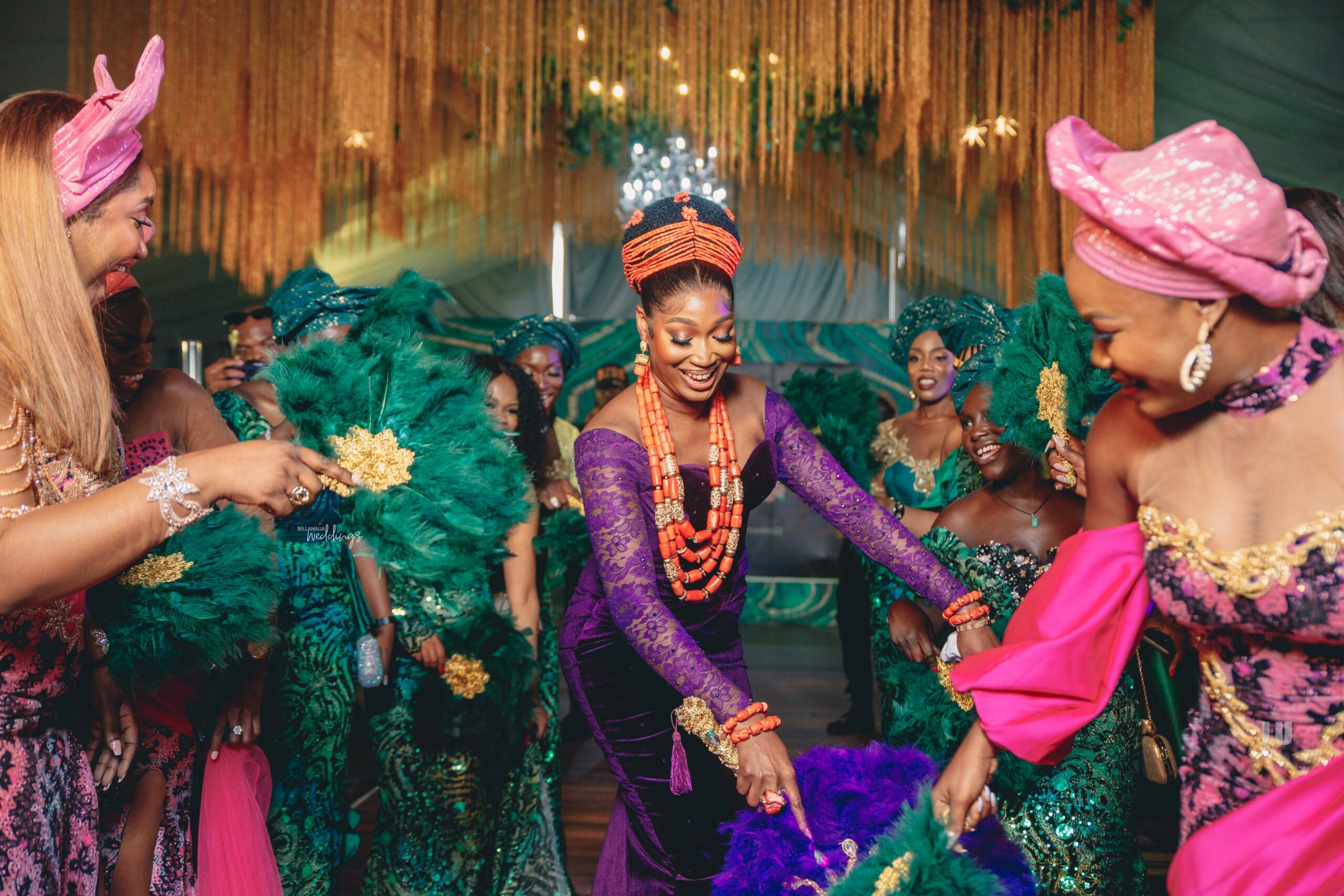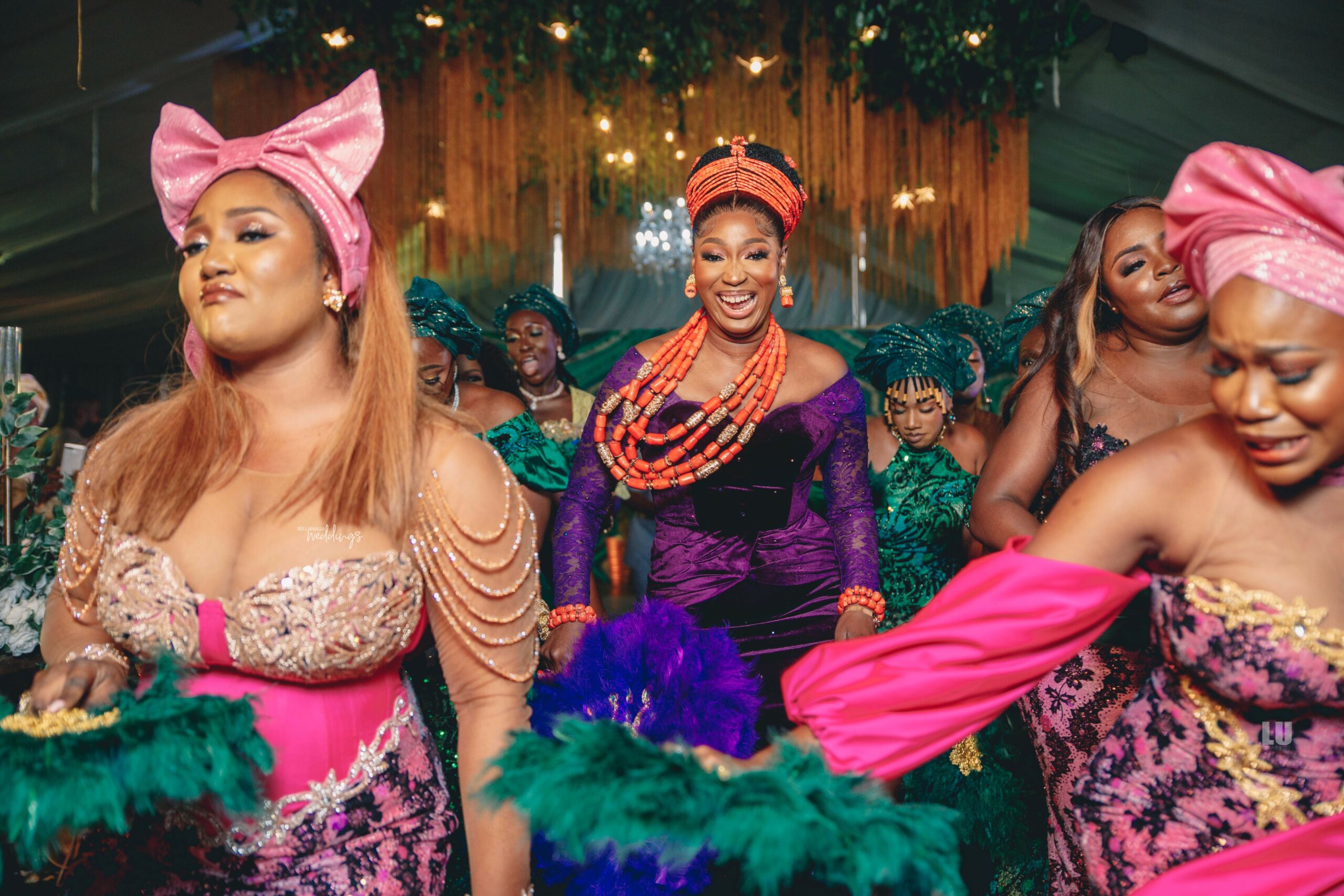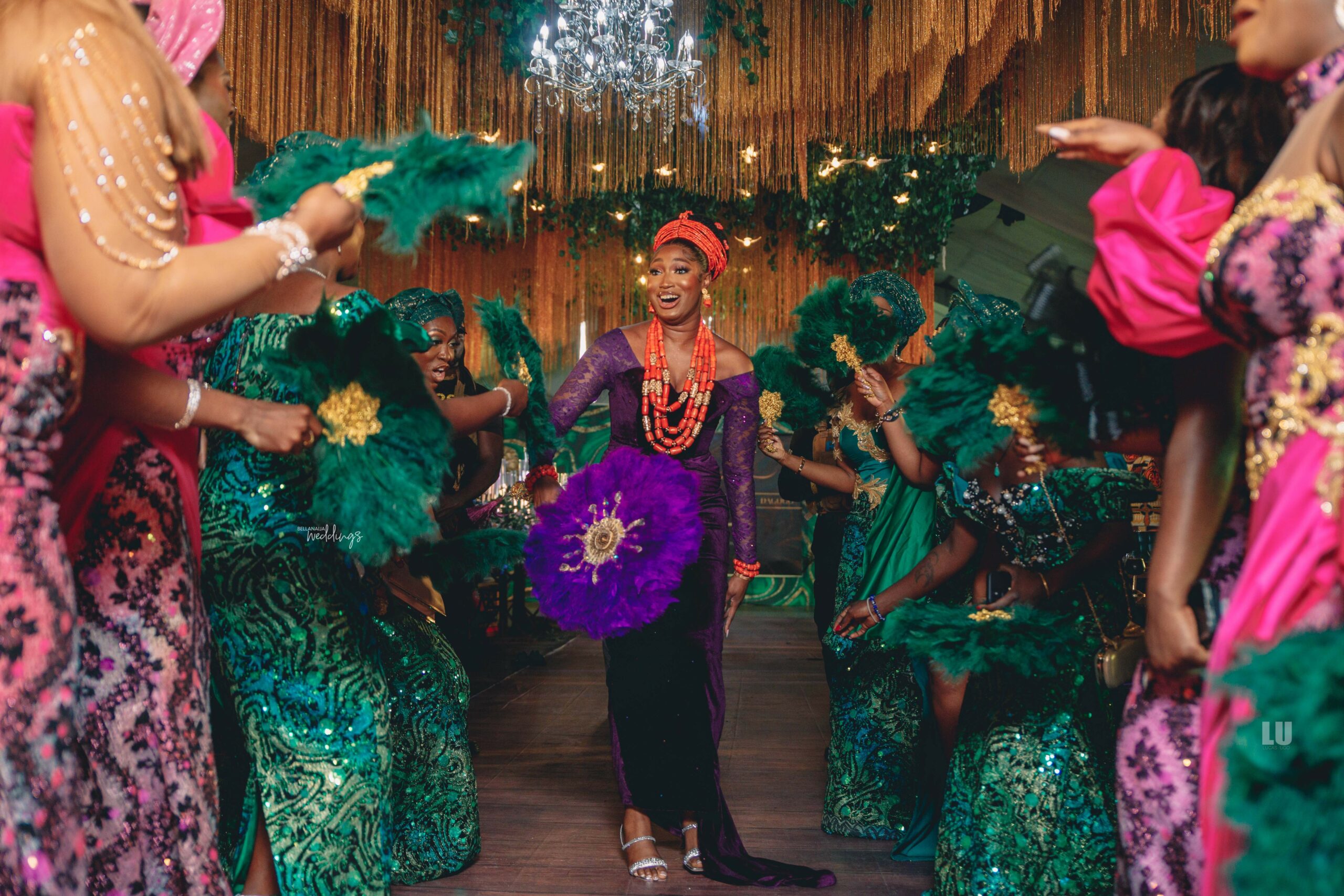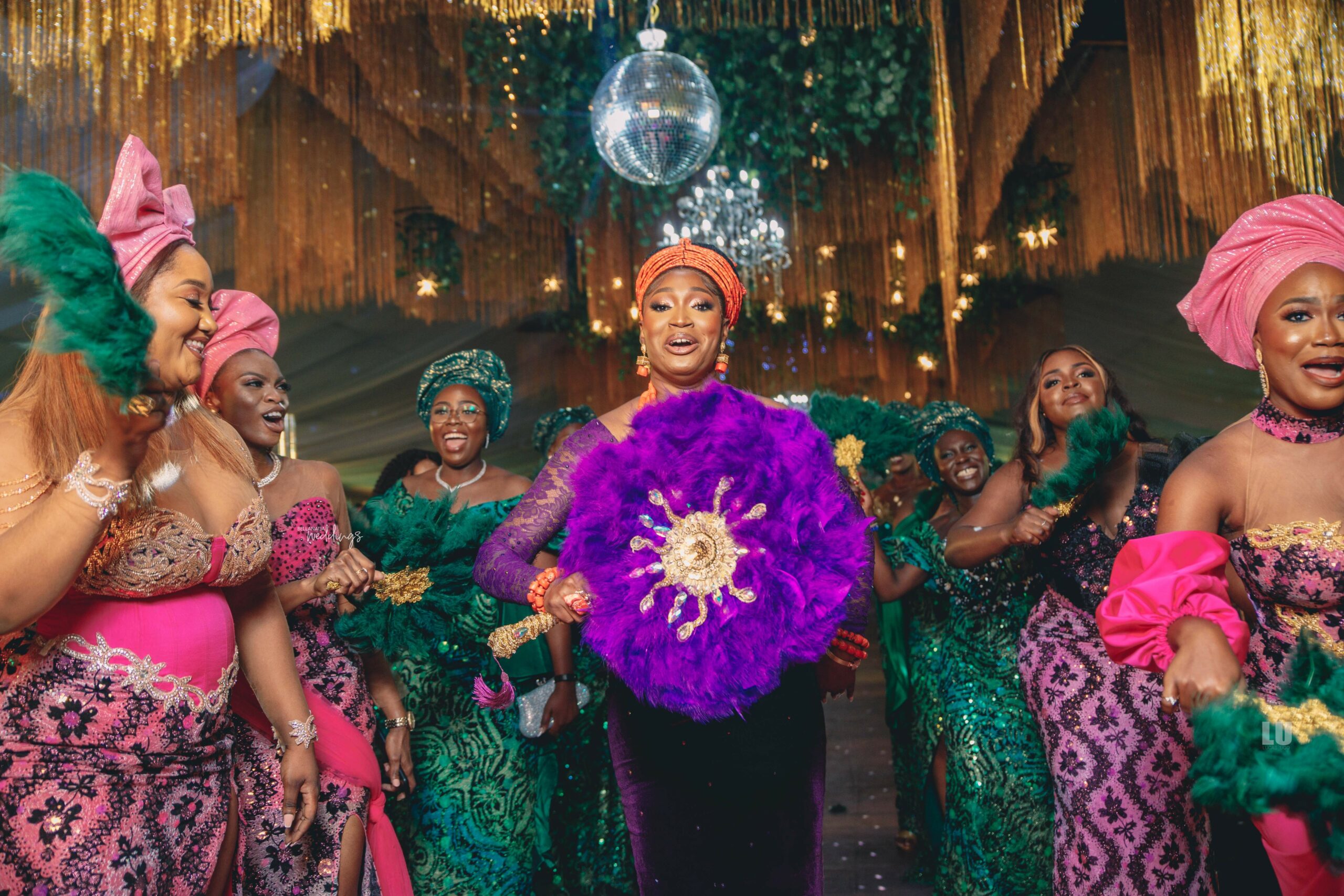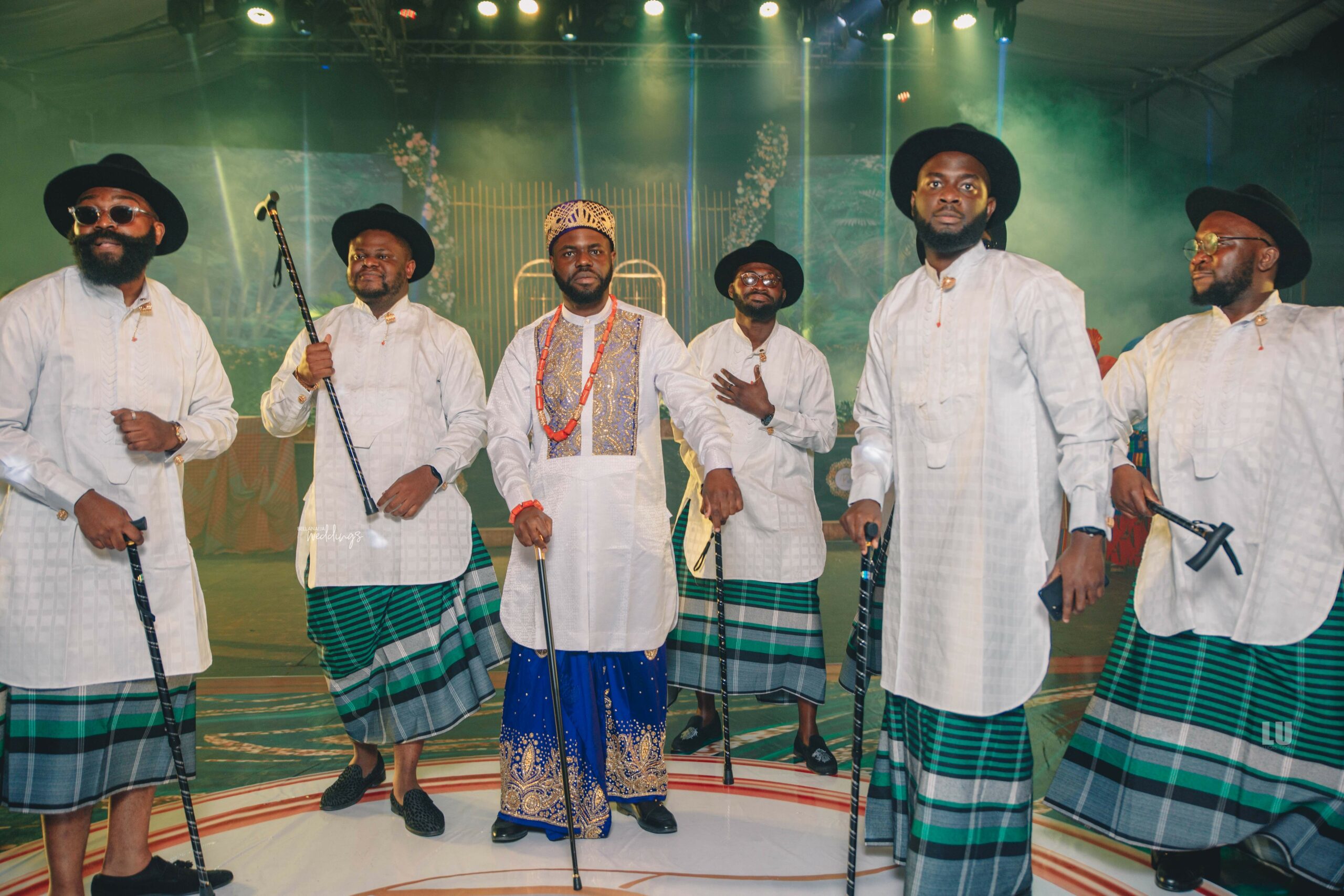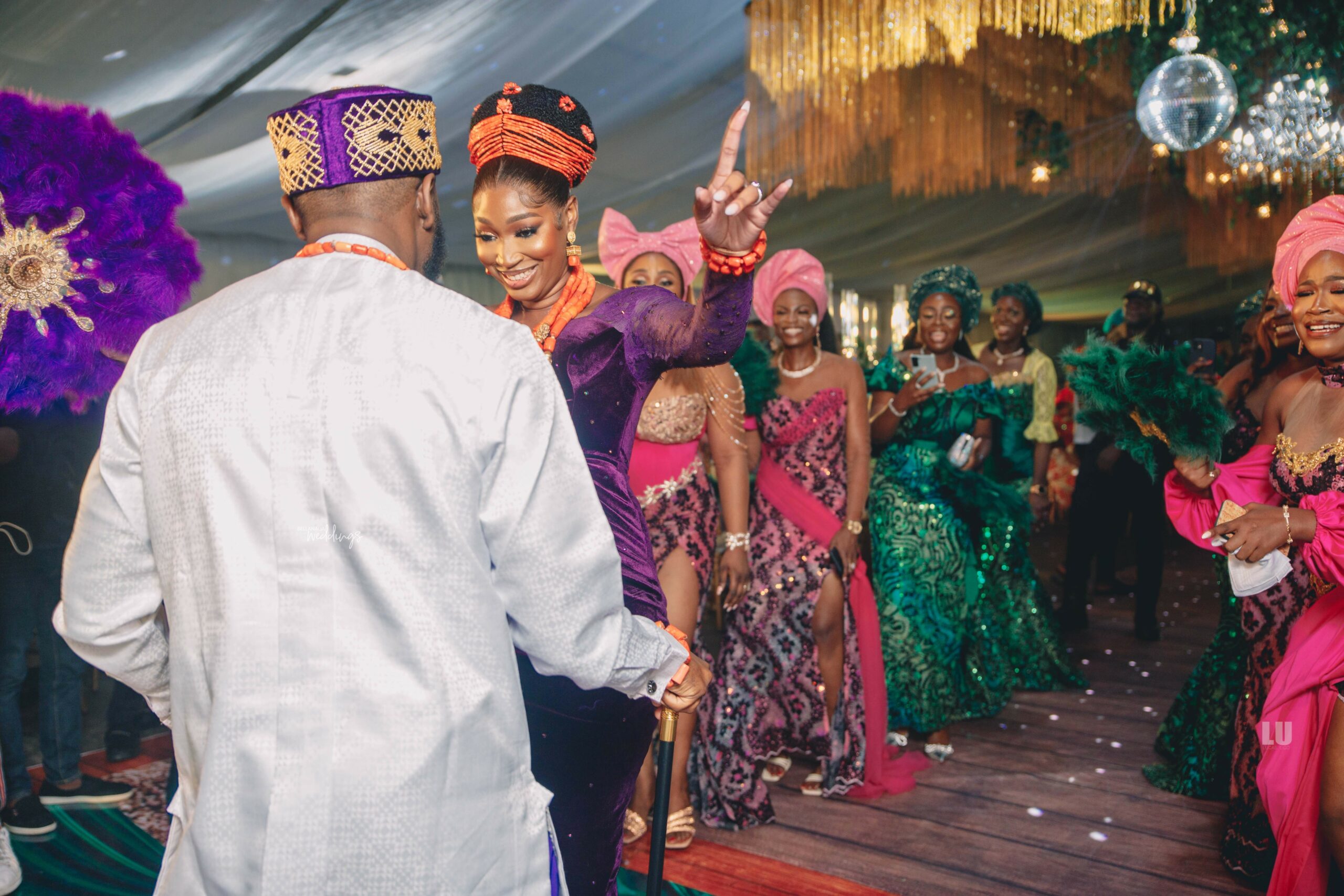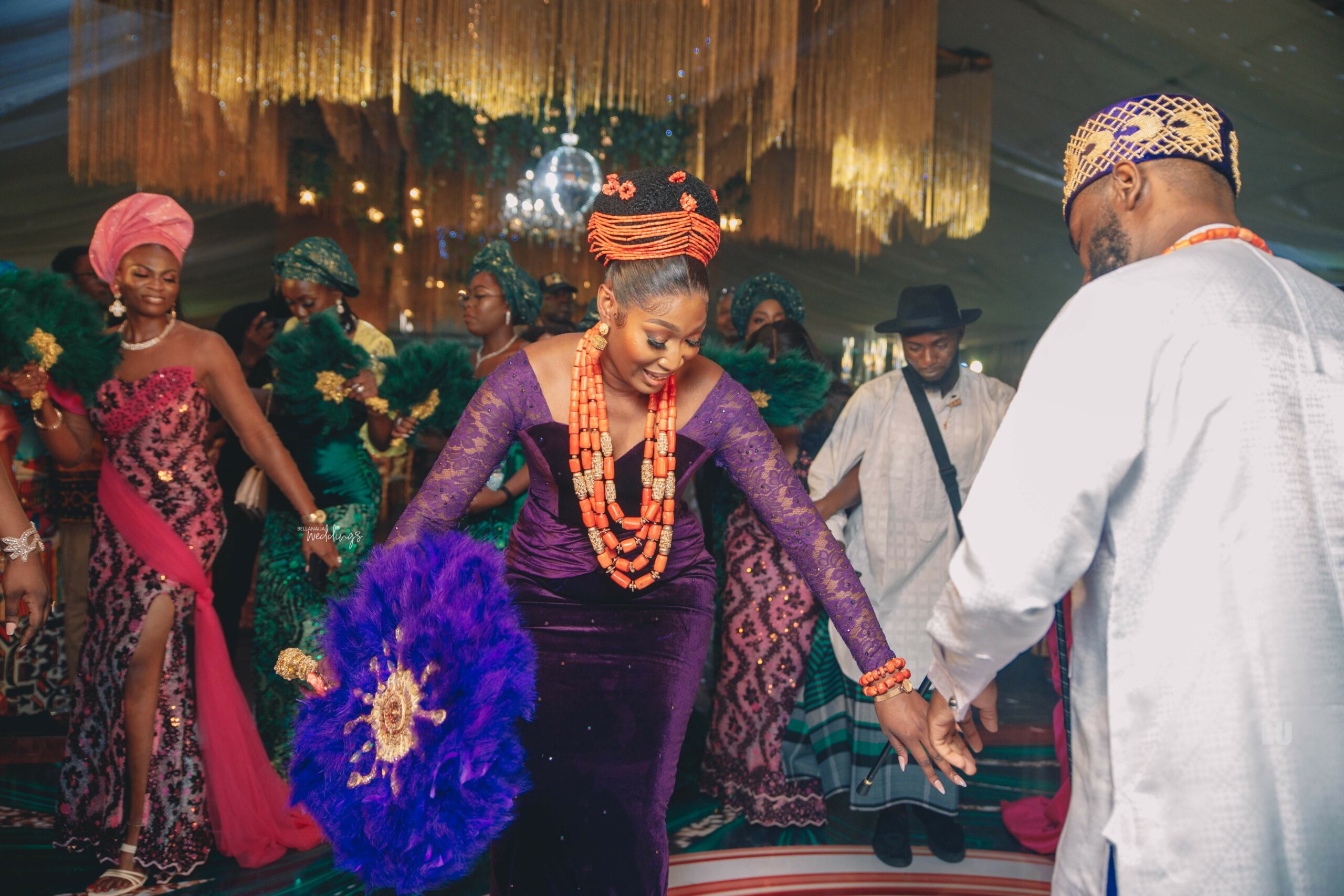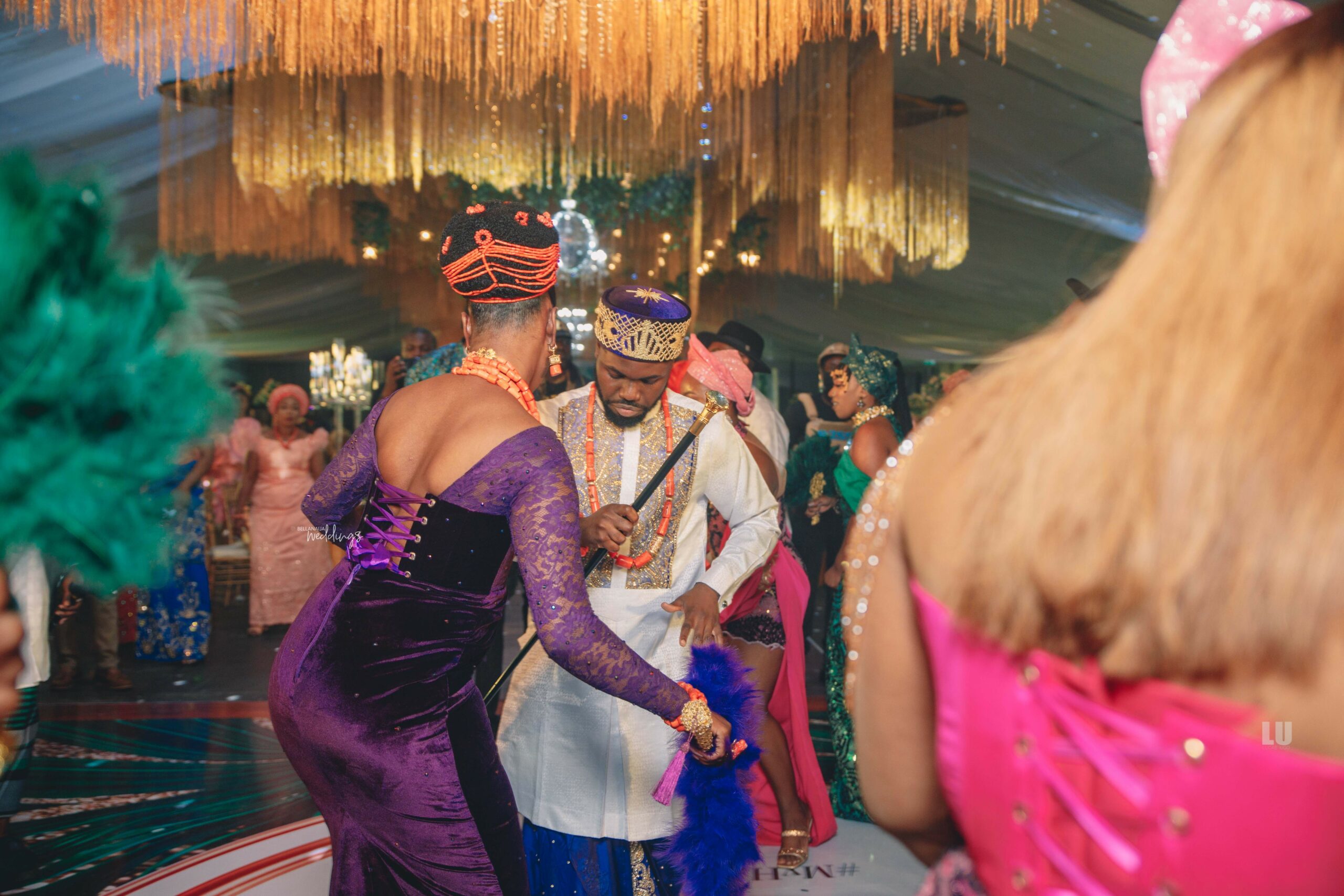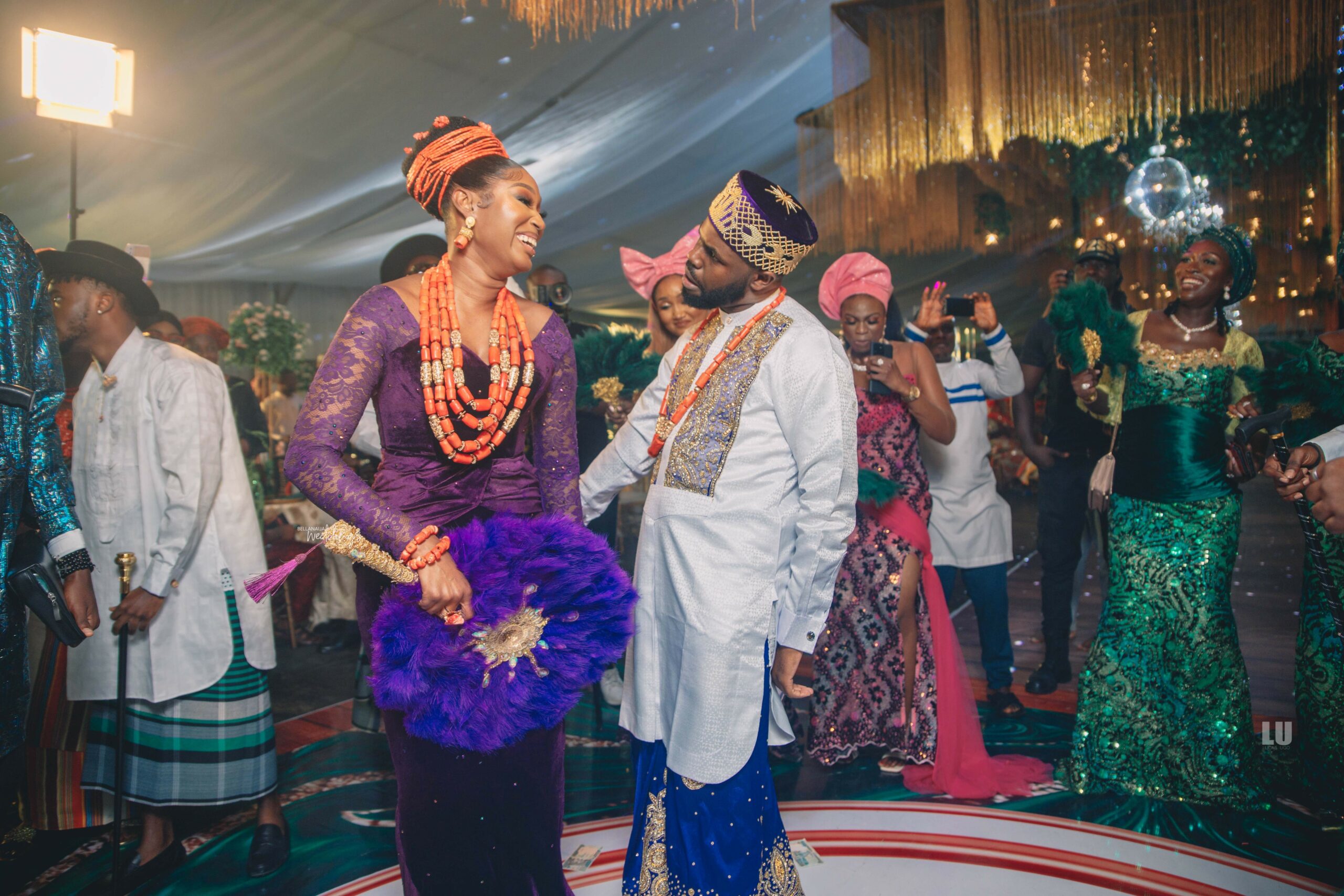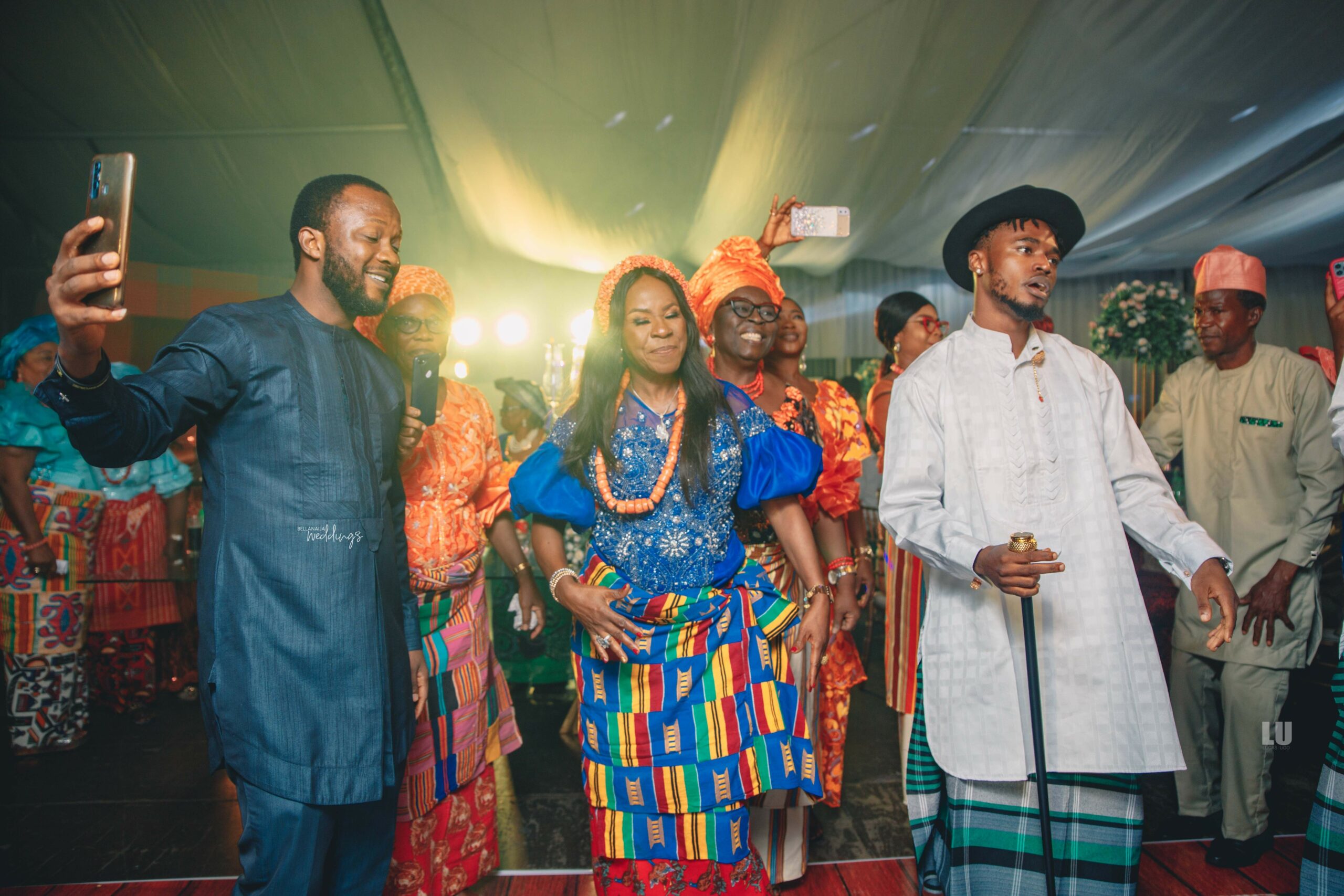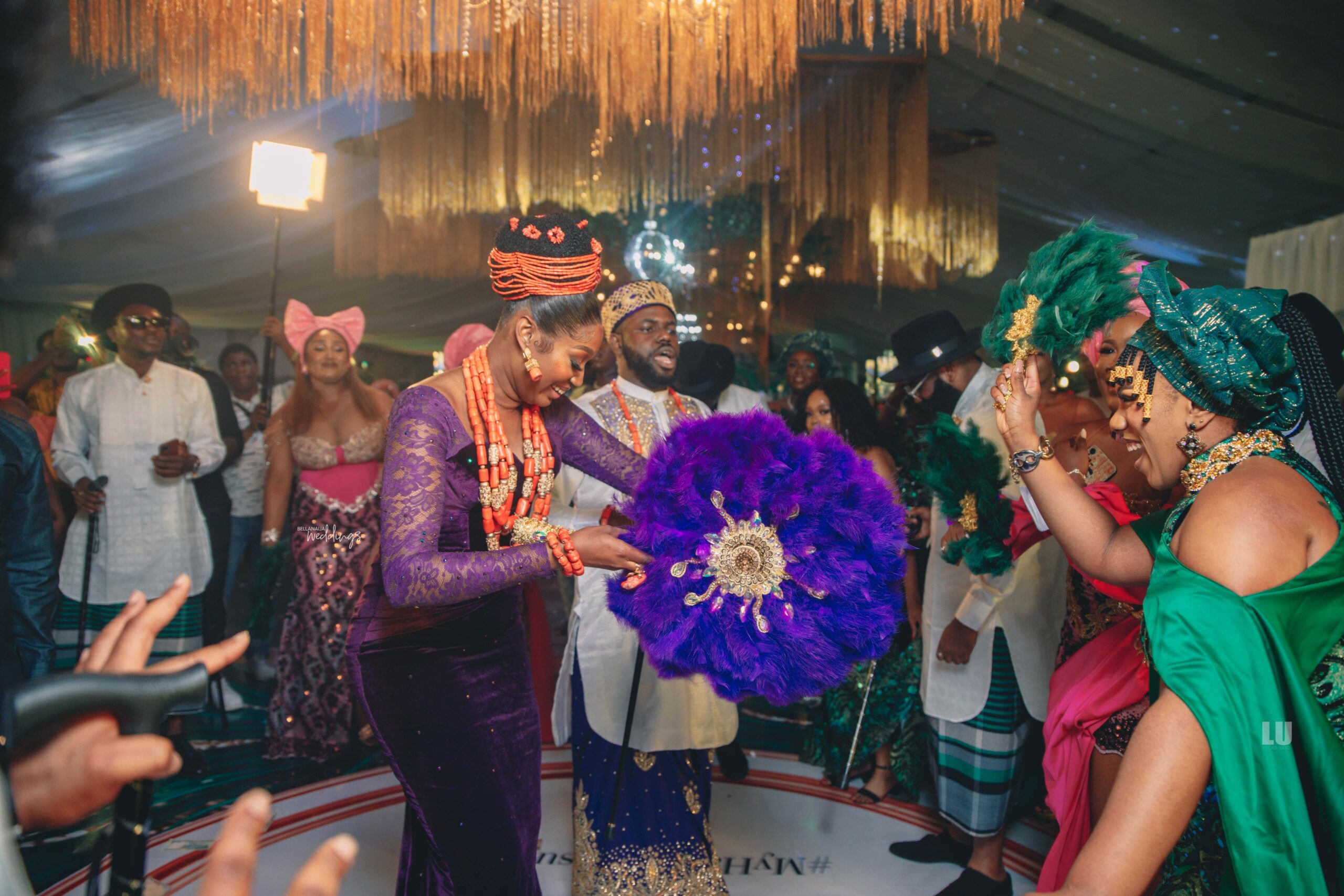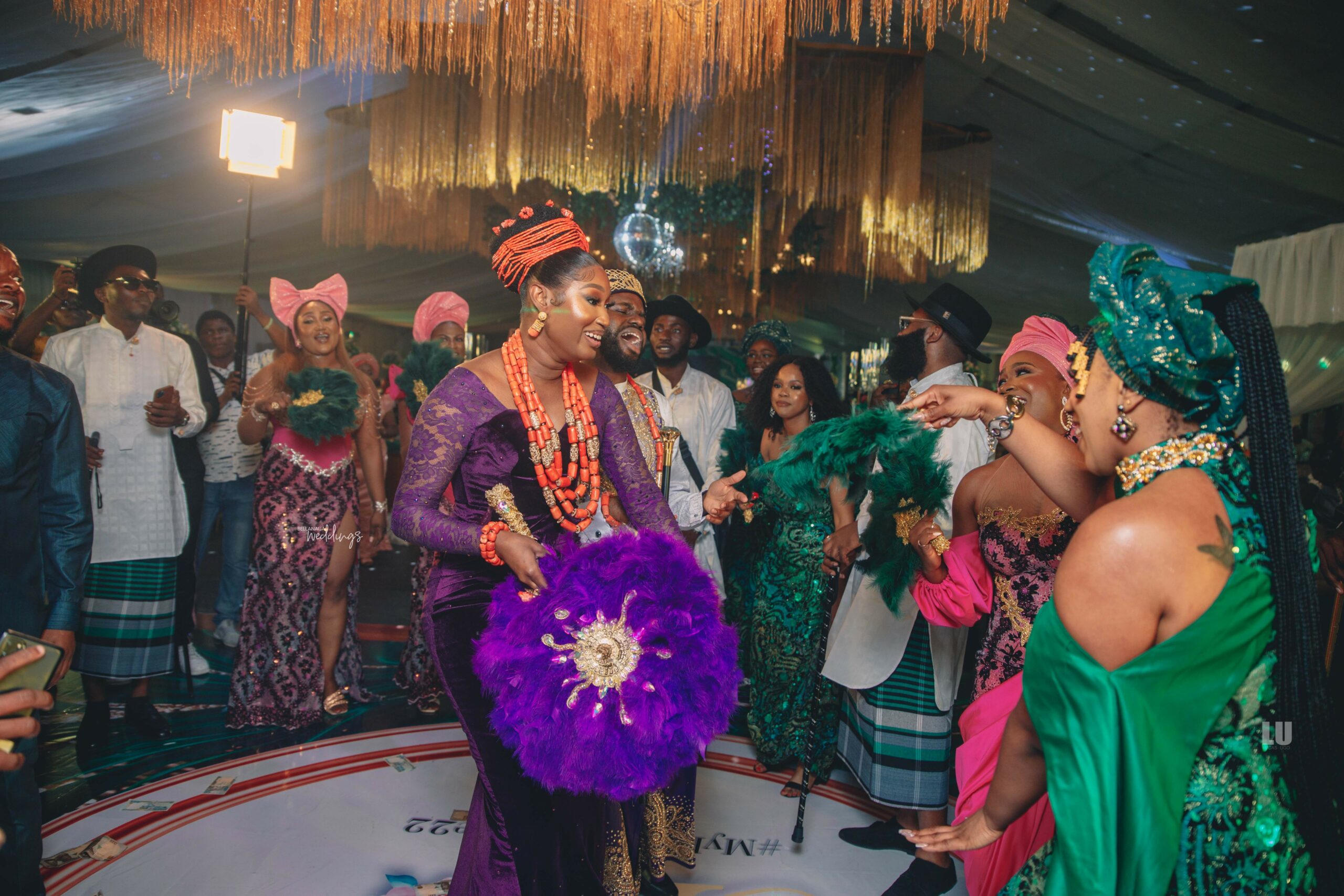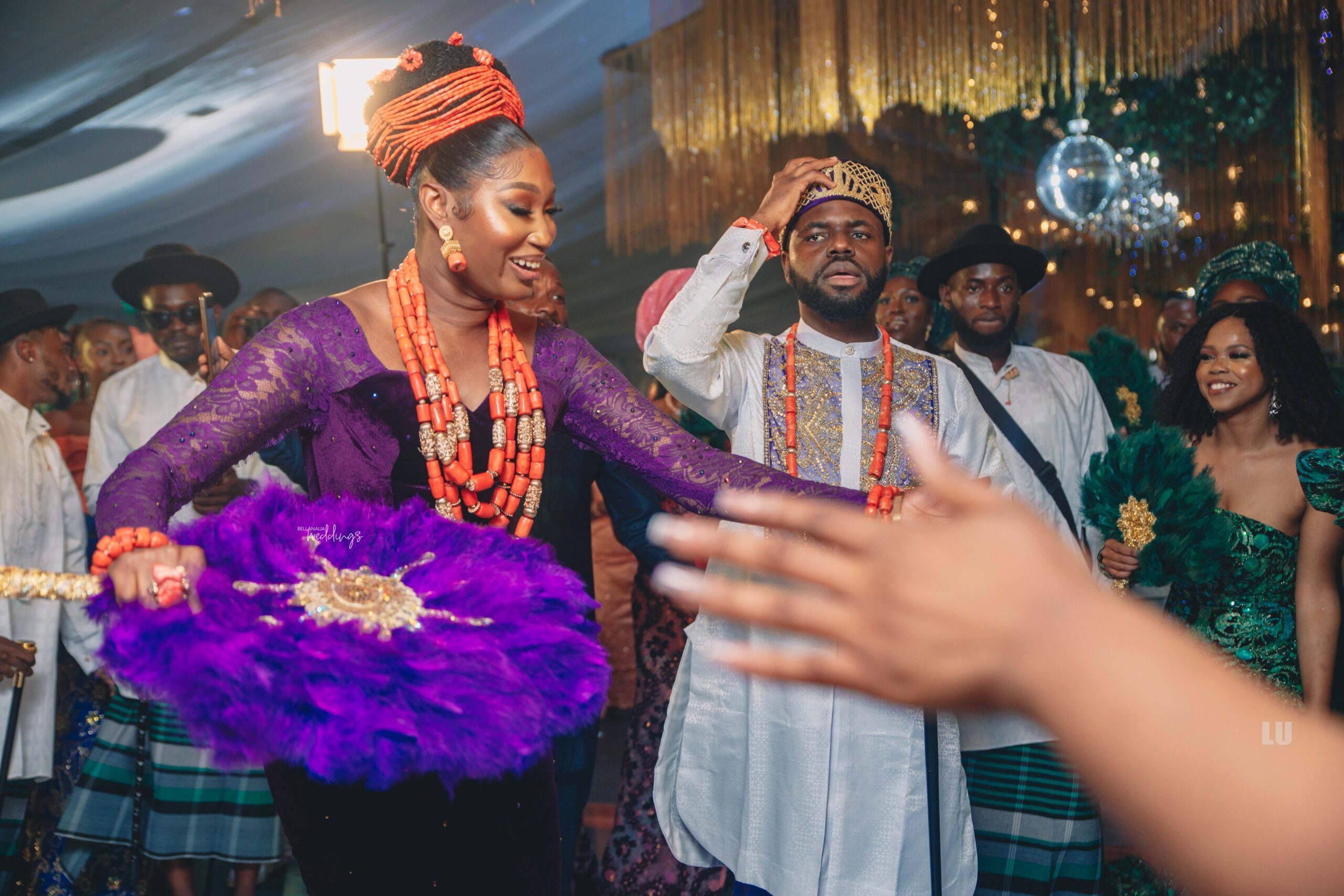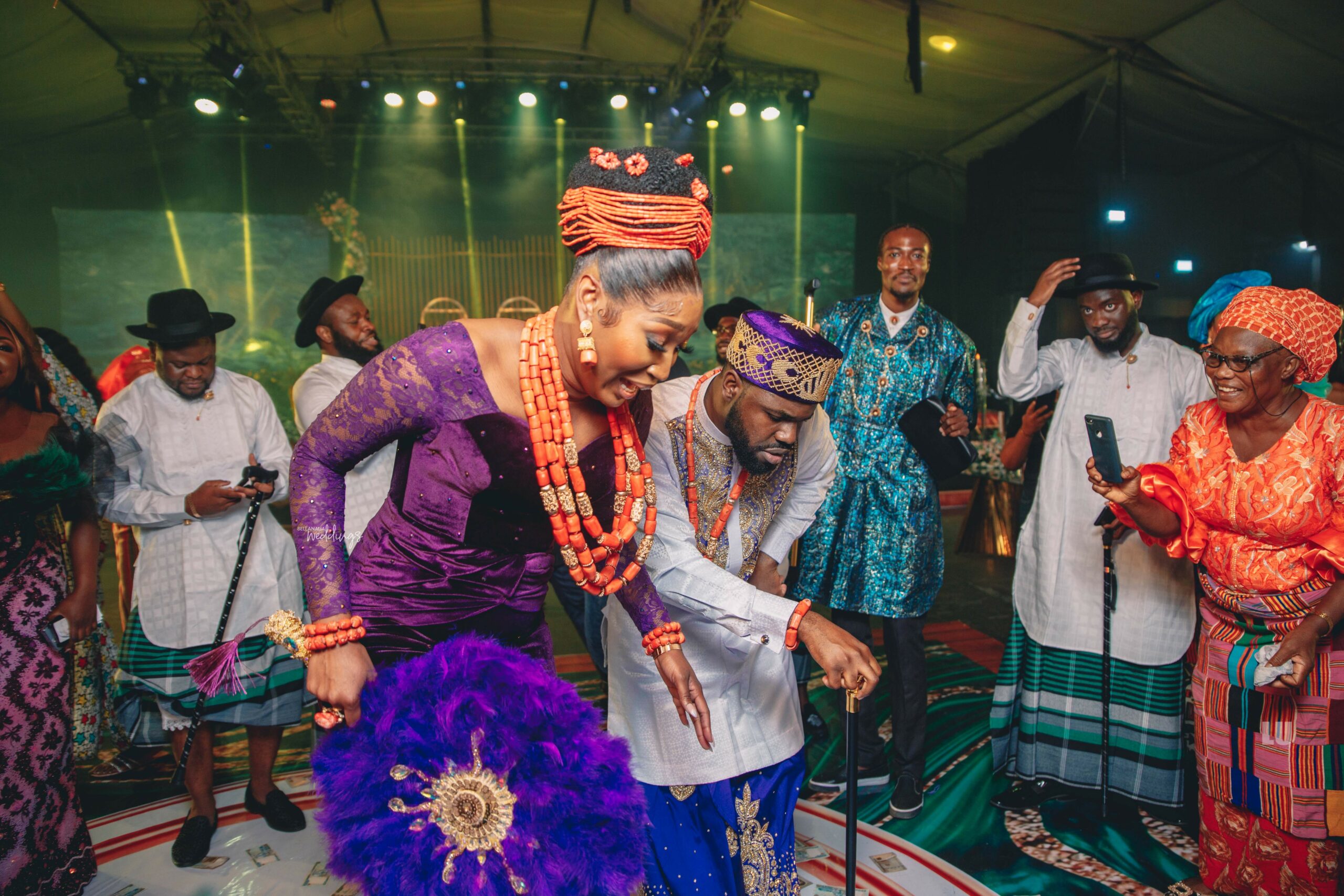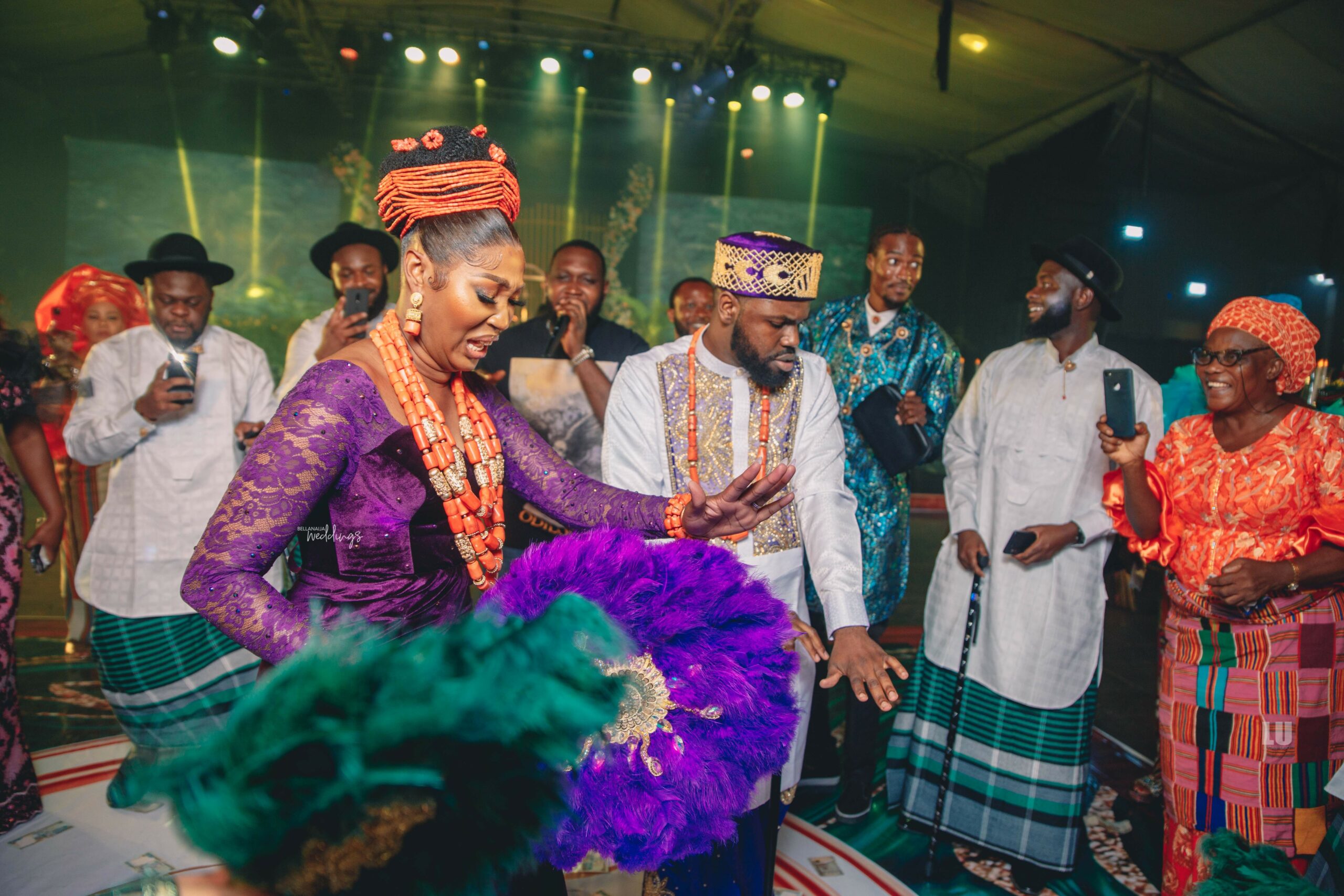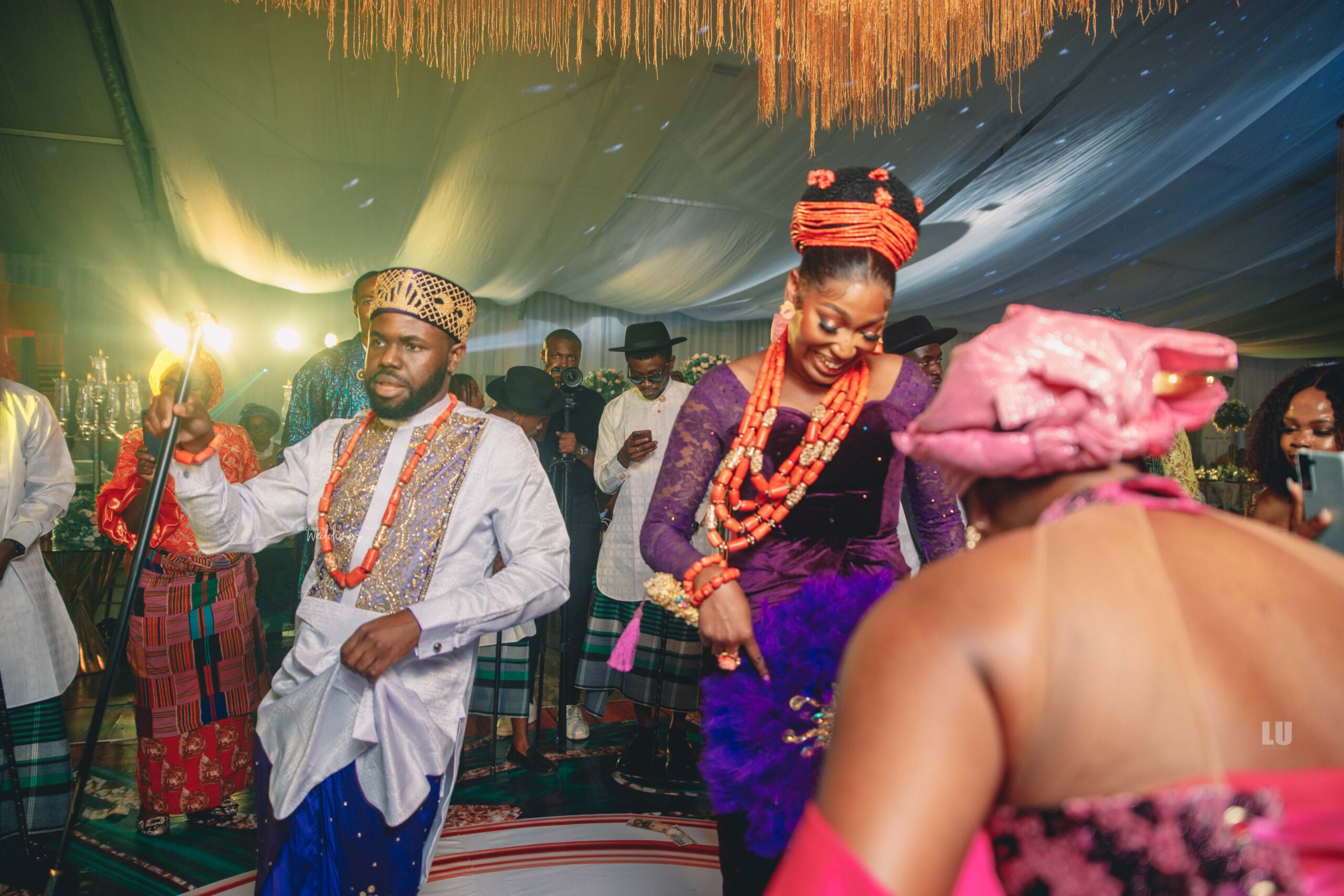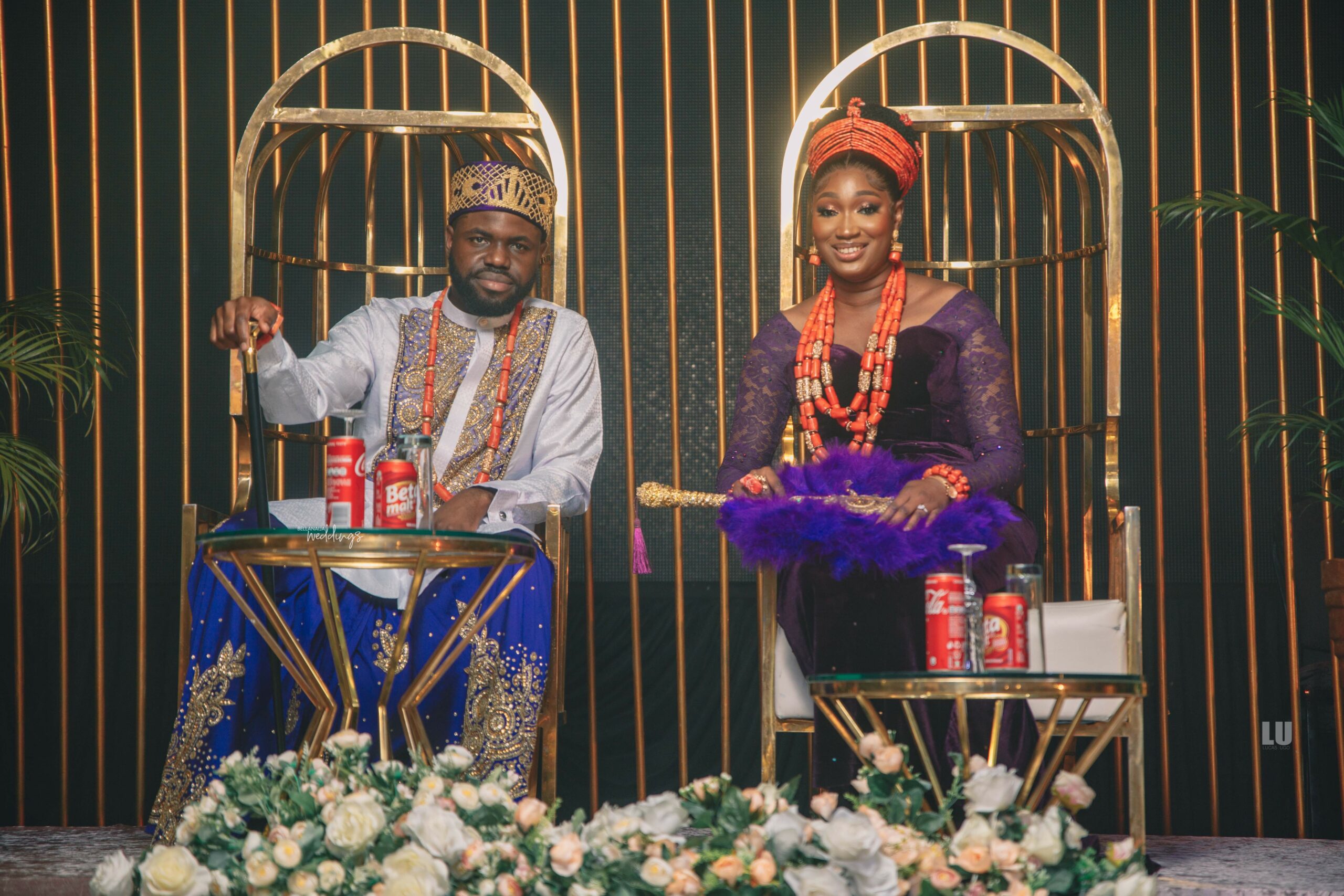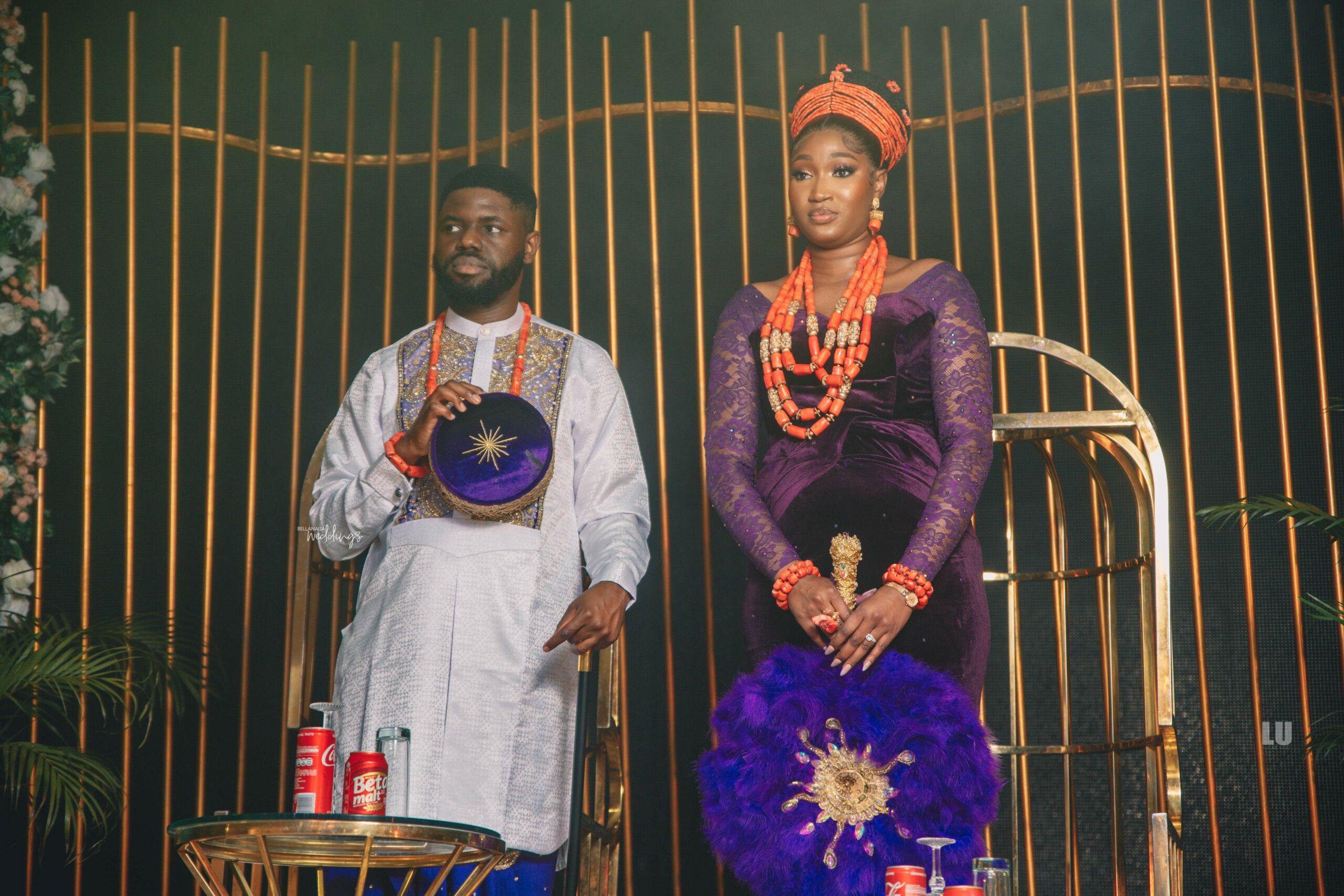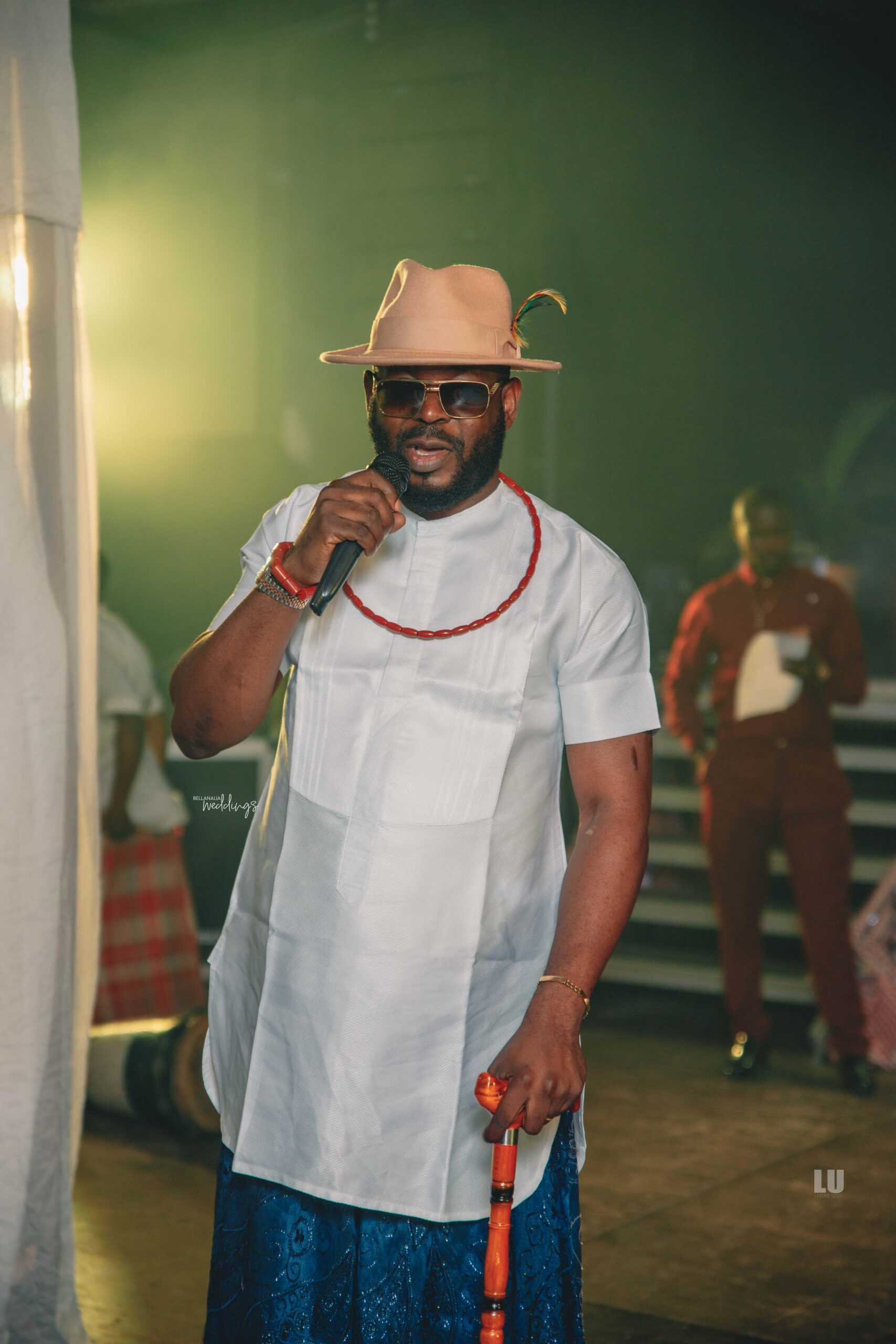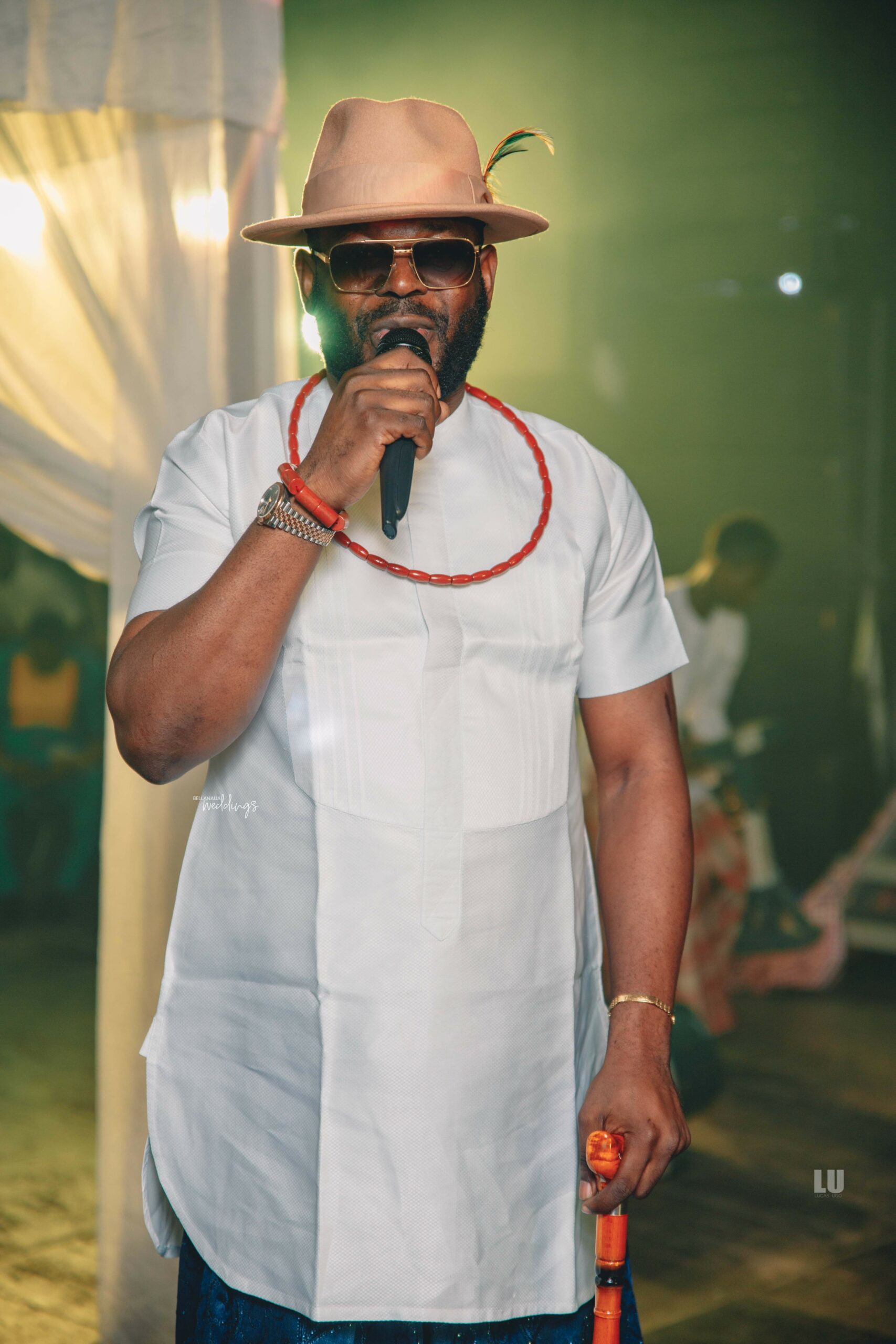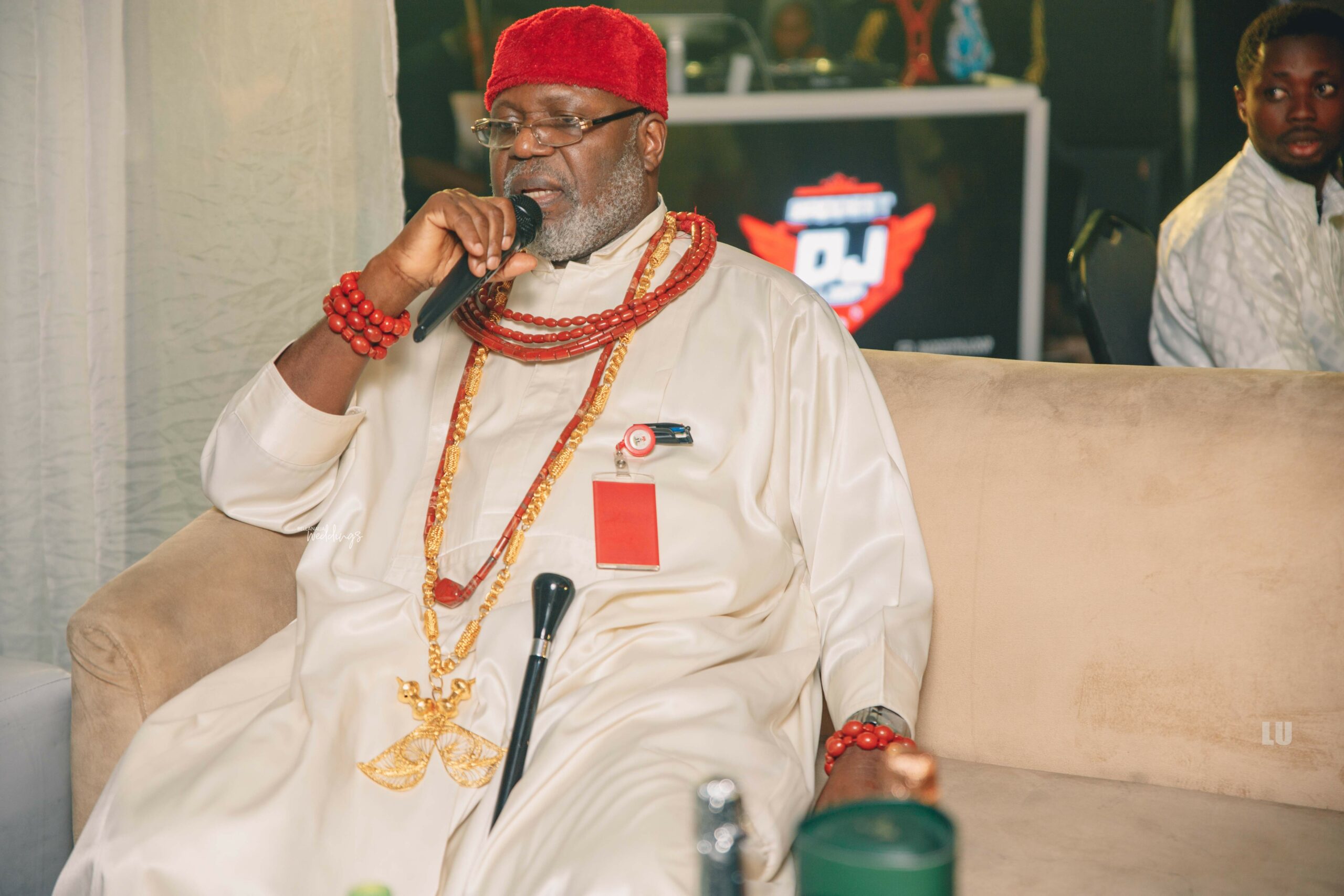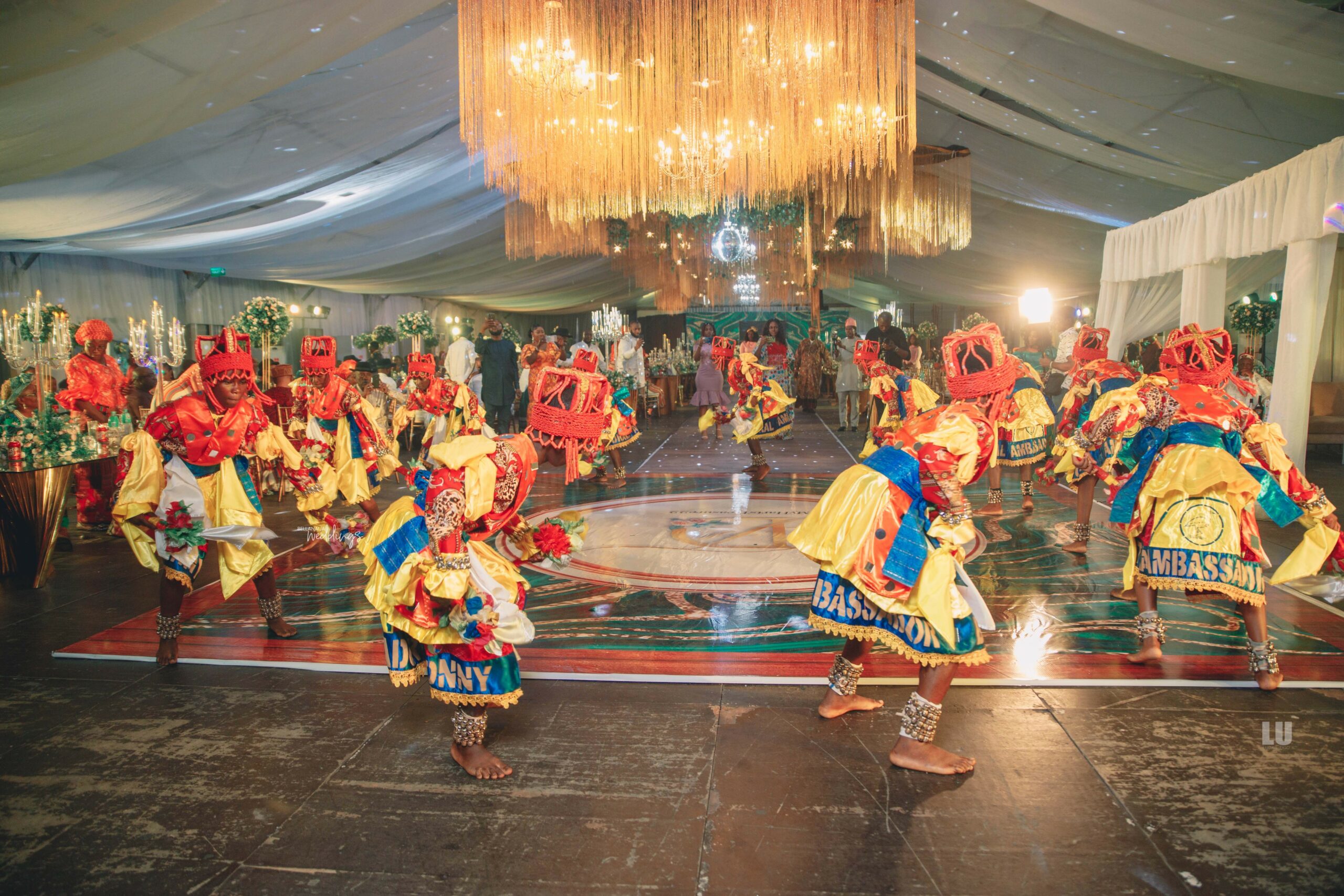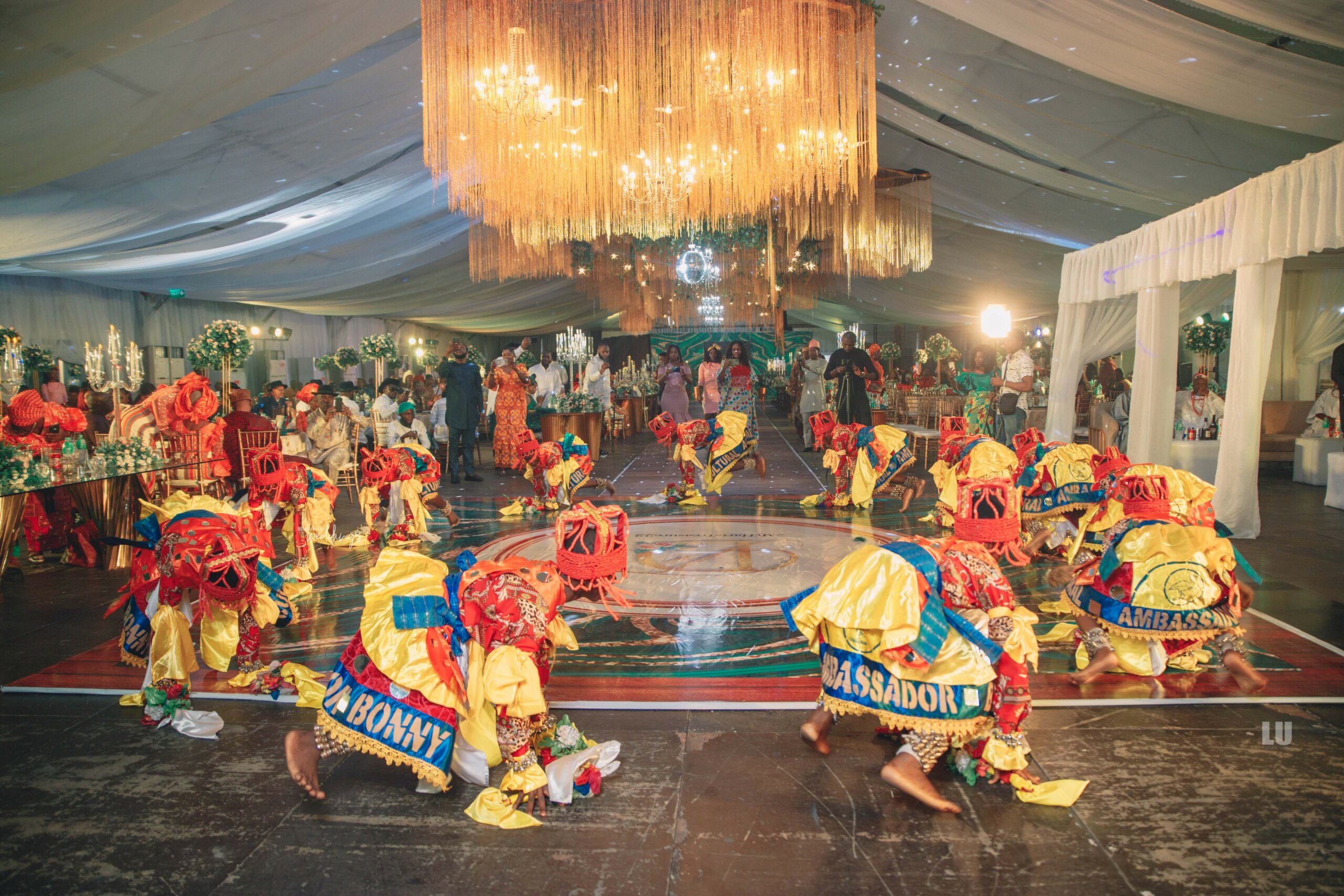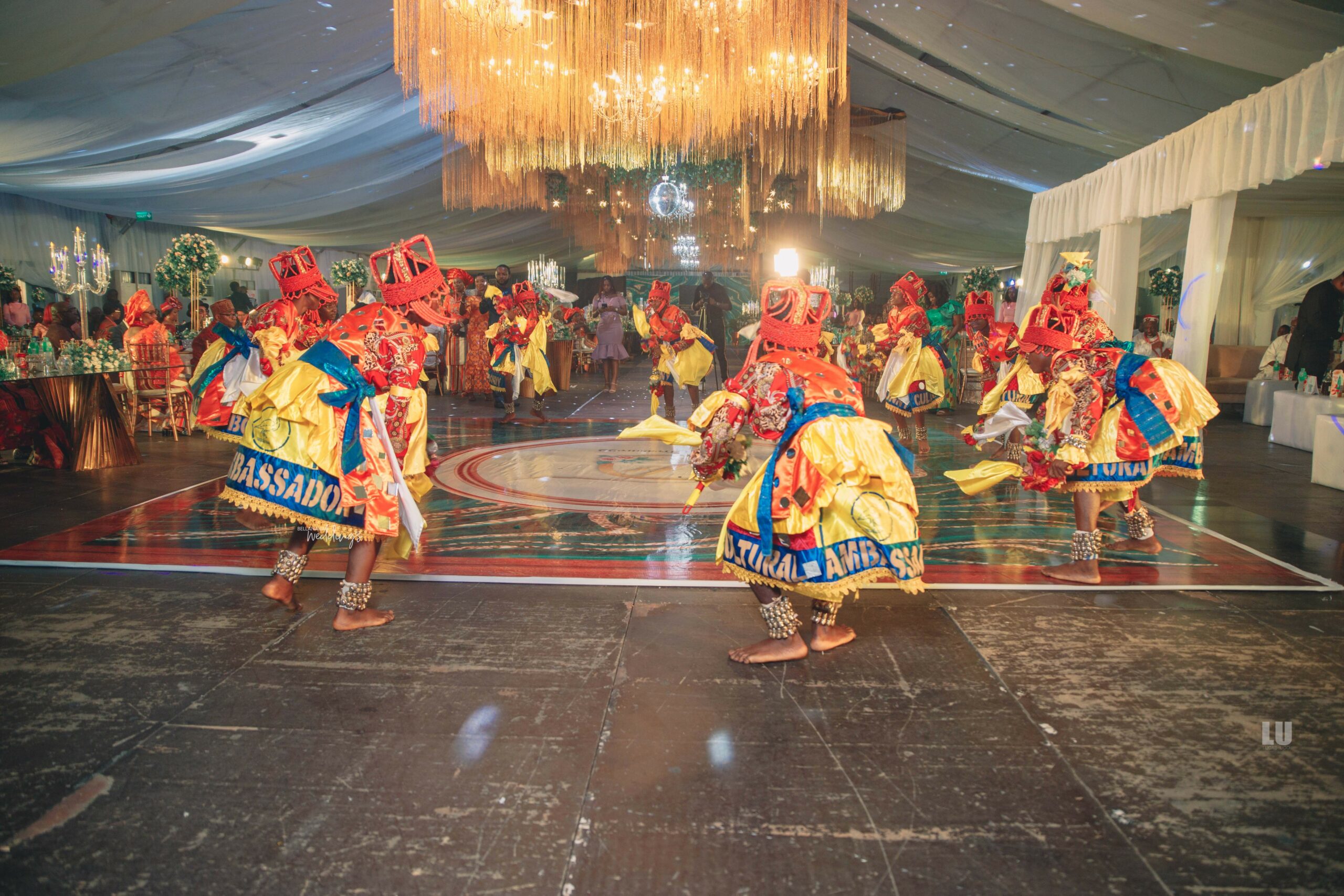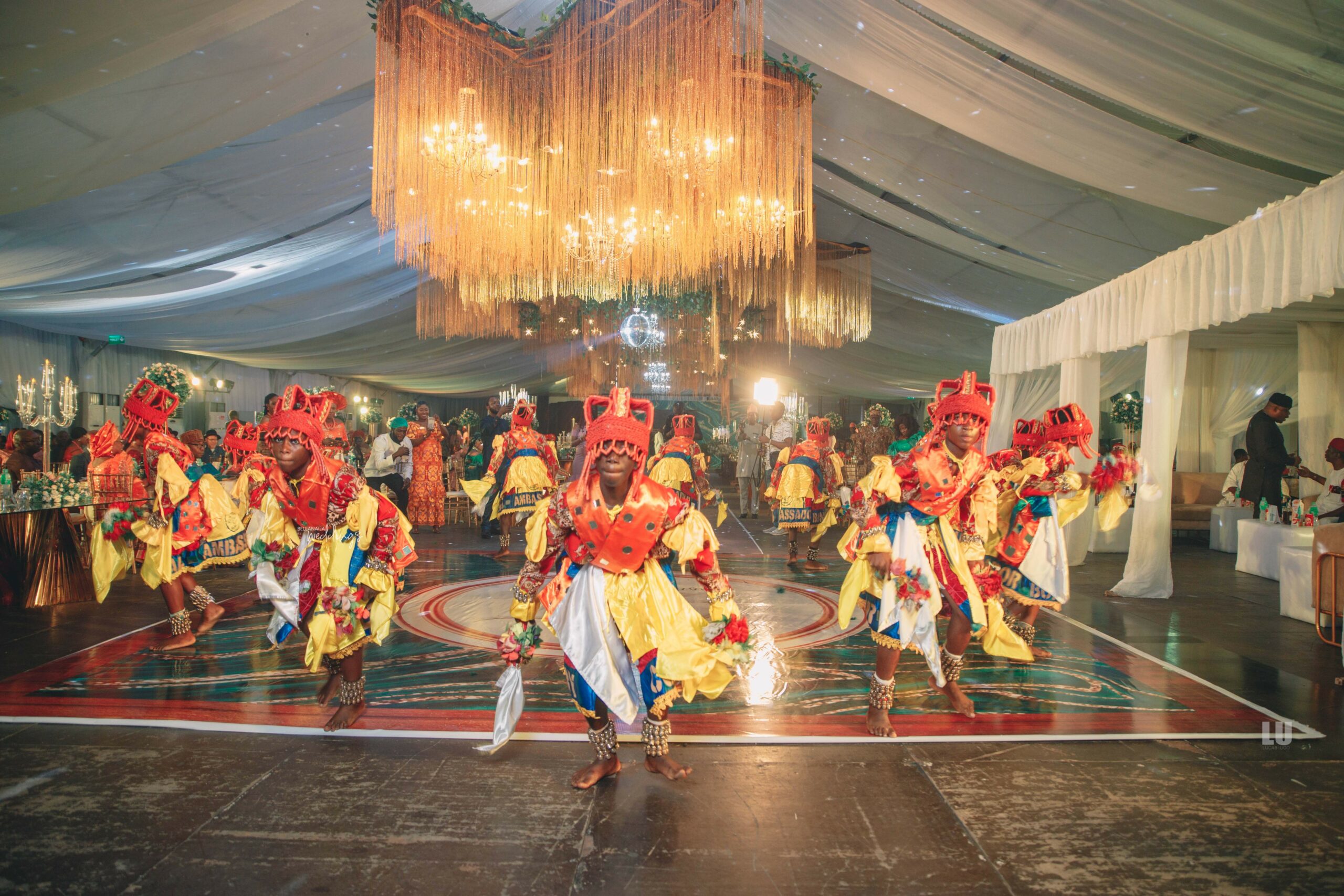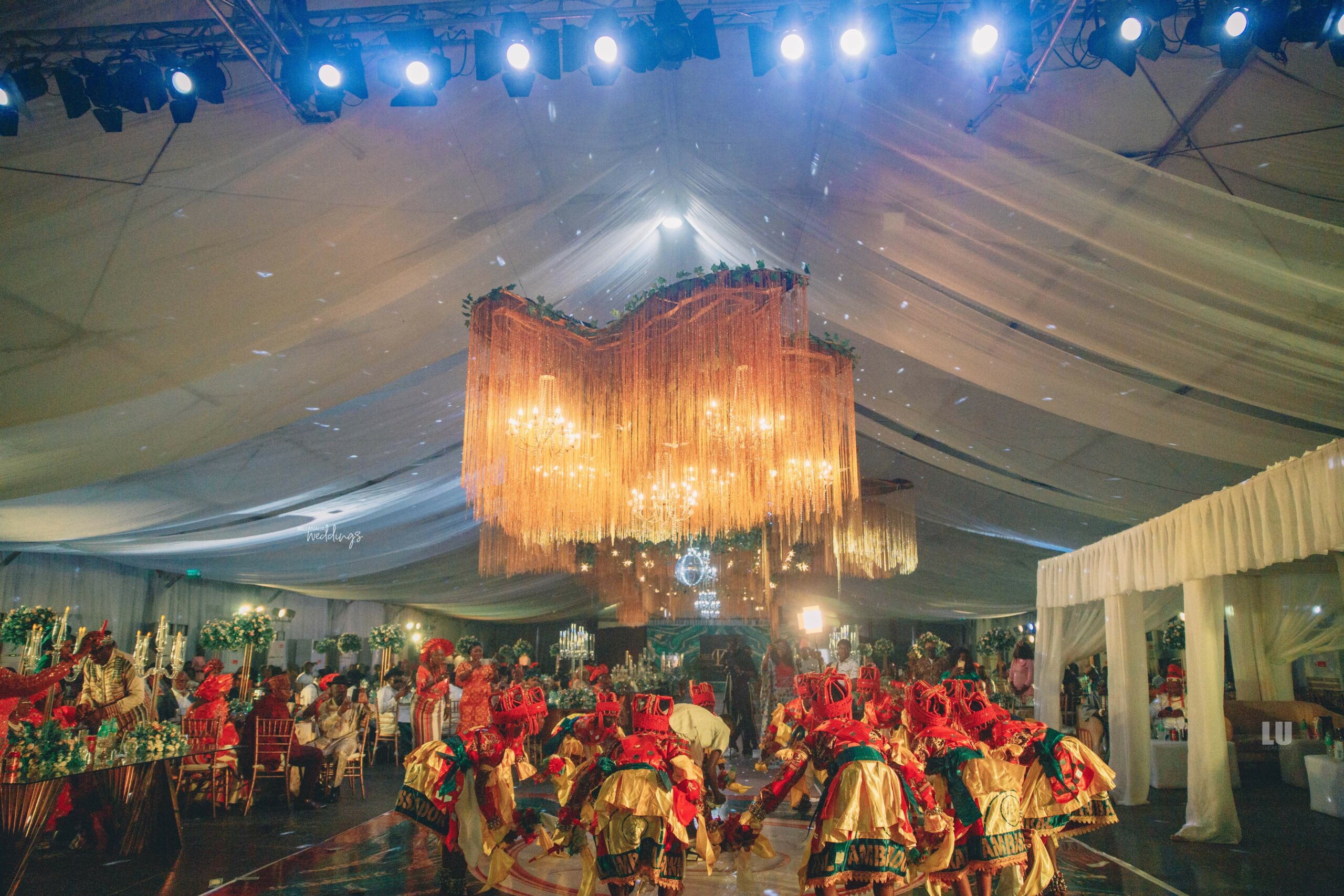 Time to step out for the second time in her full Ijaw regalia!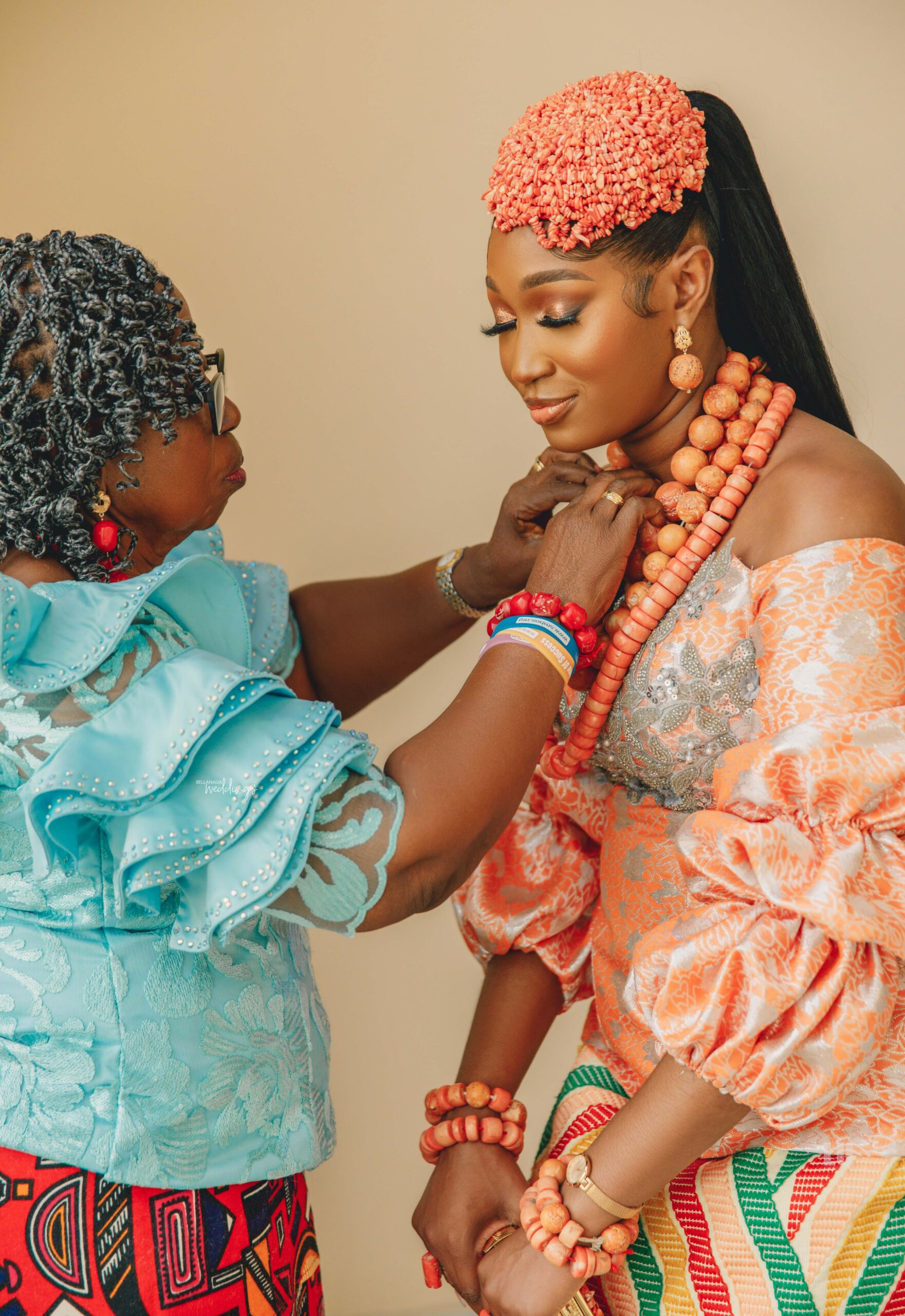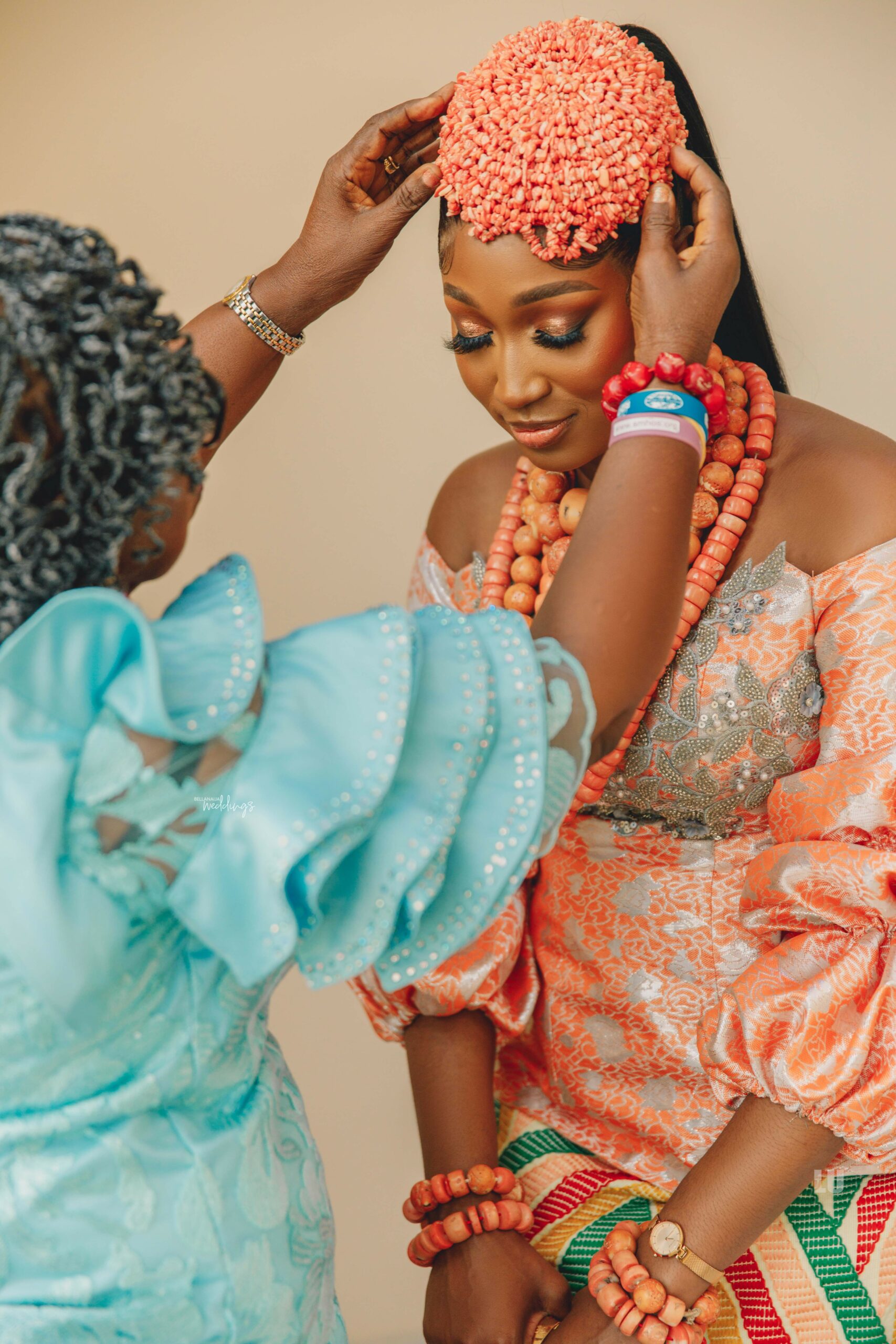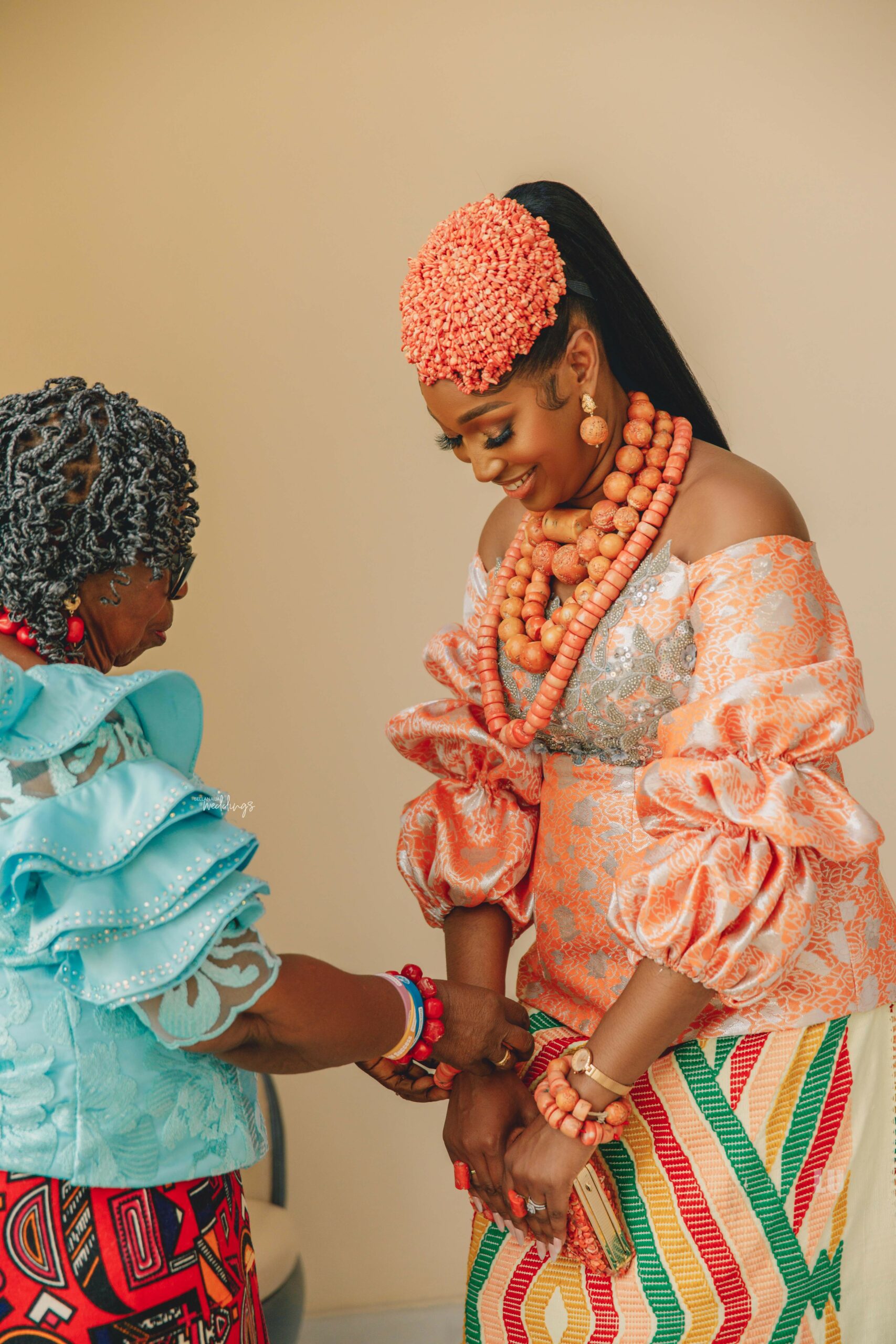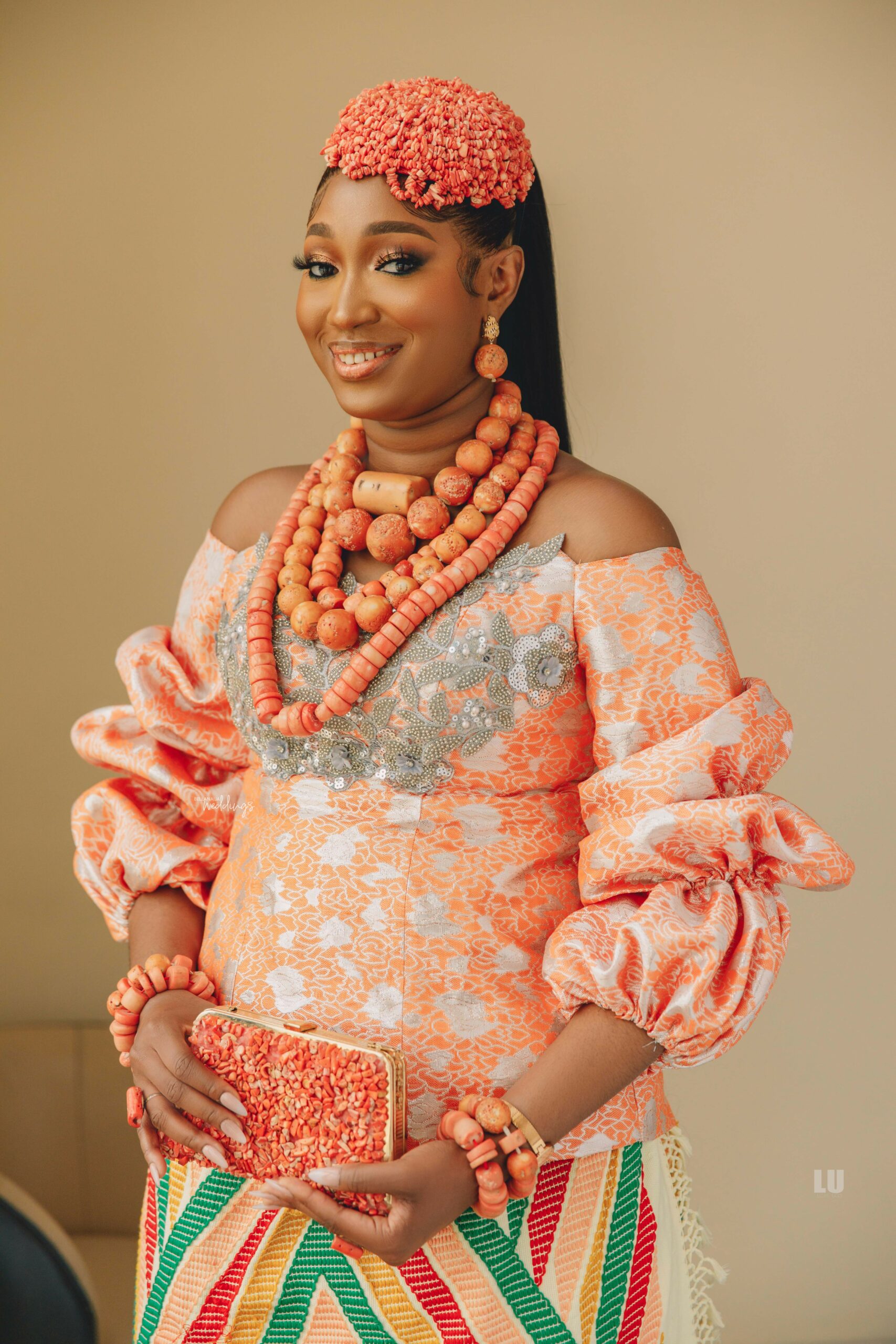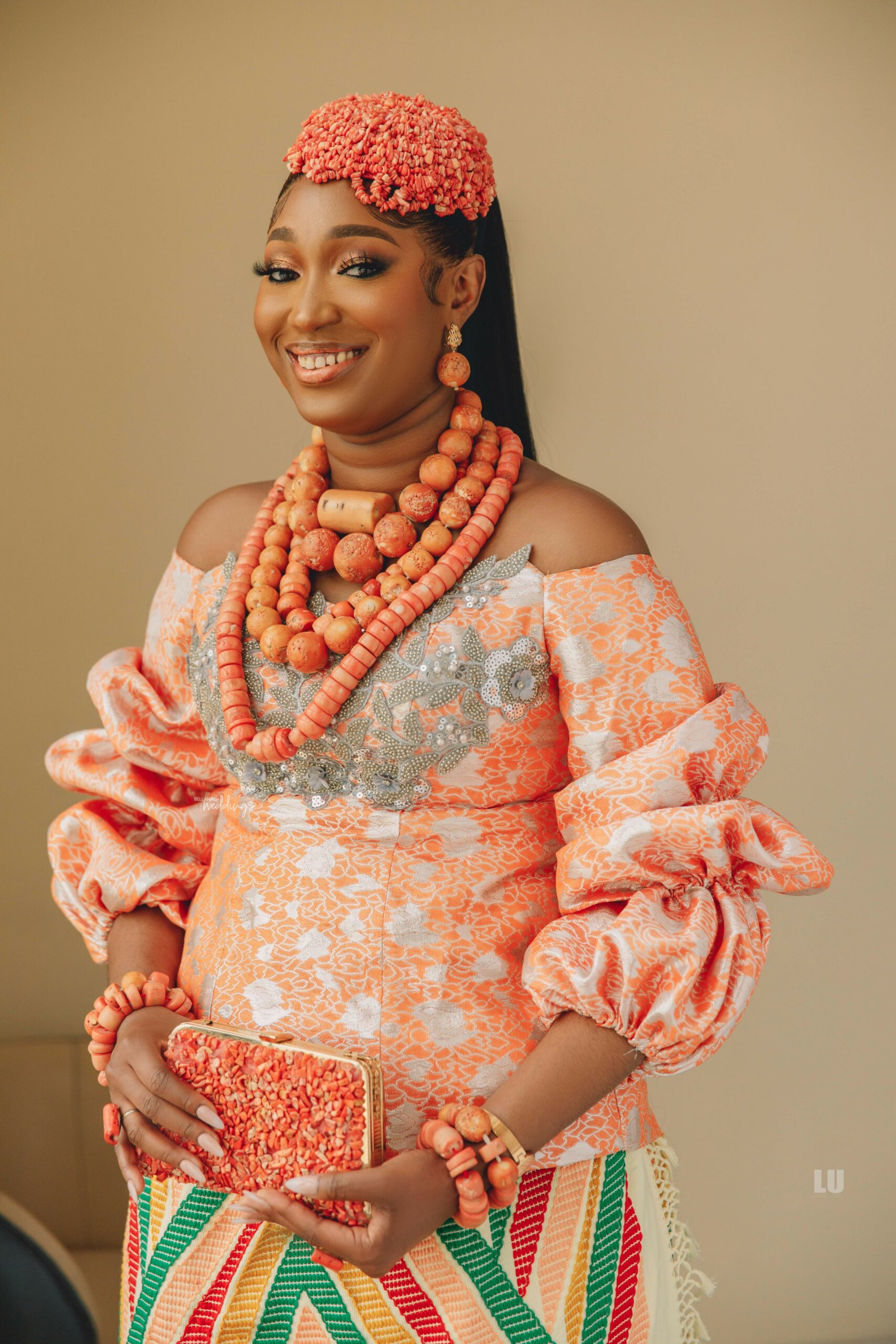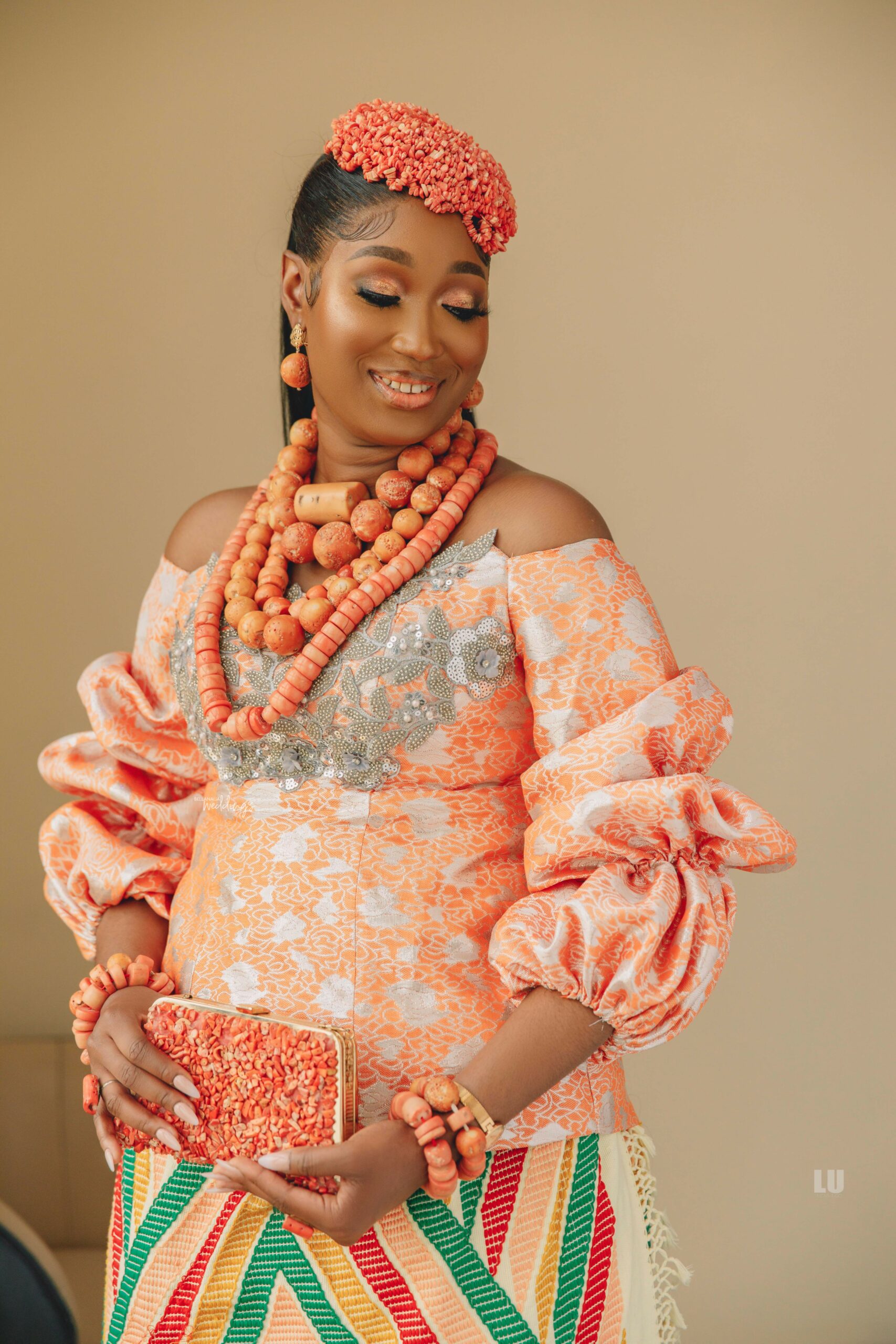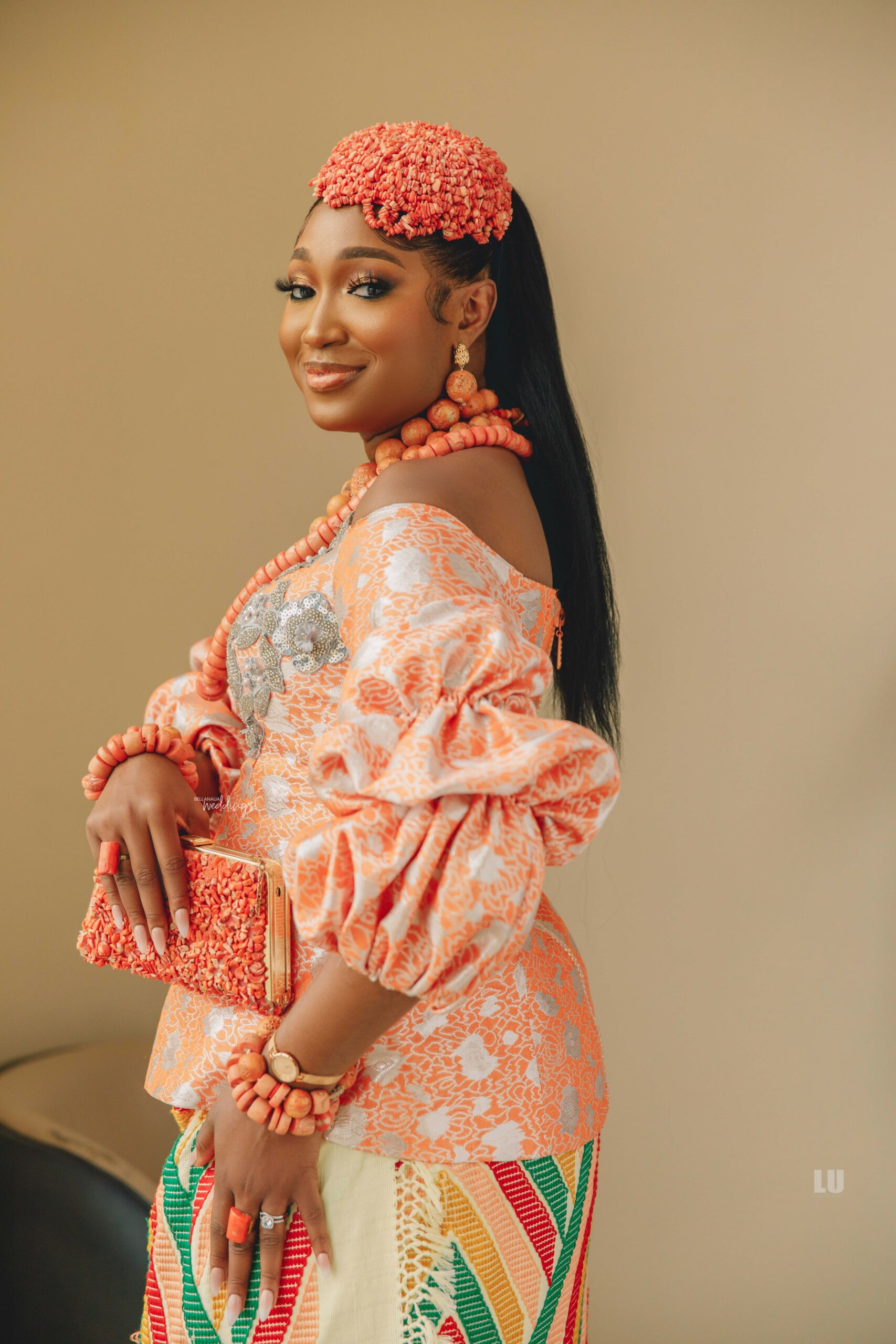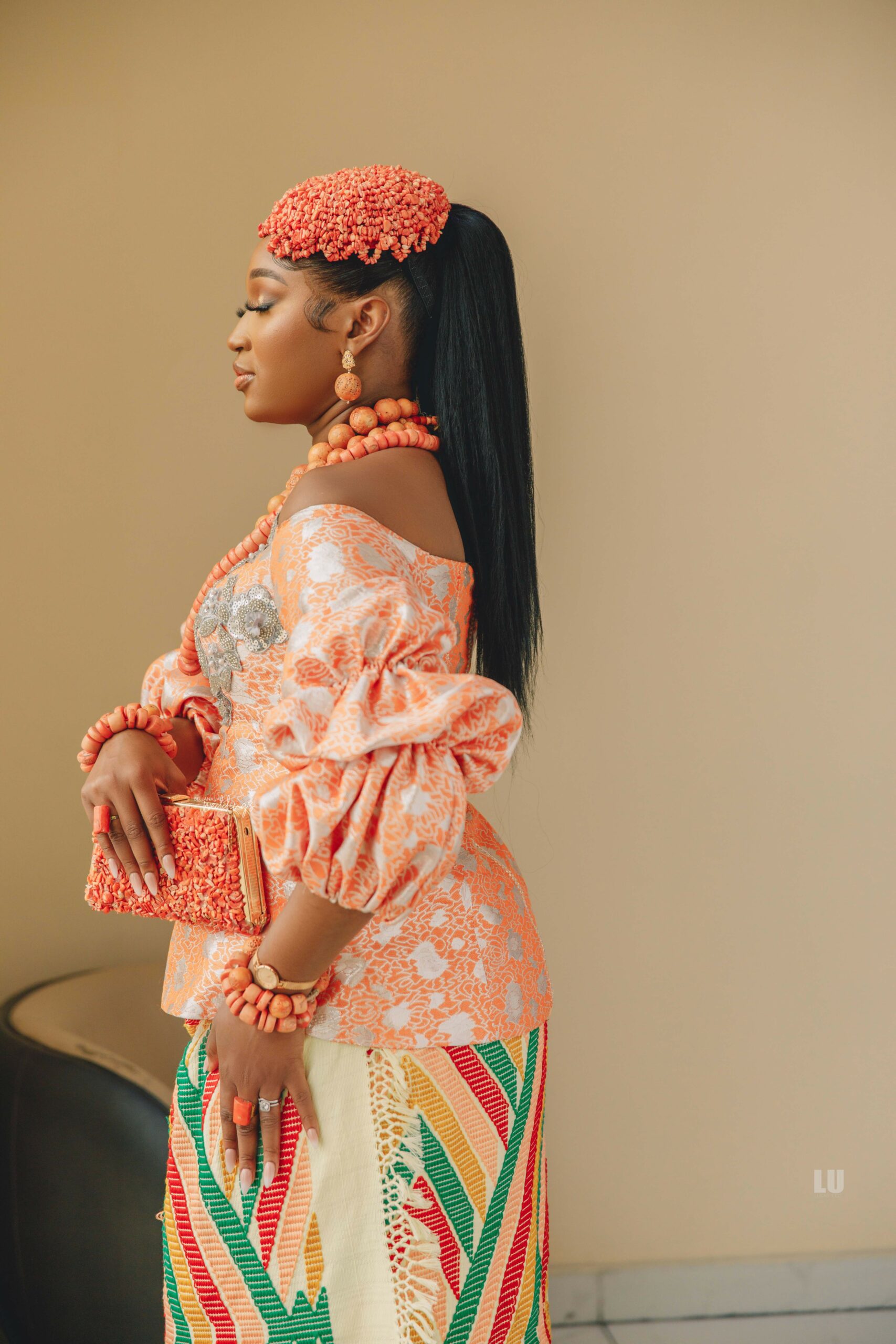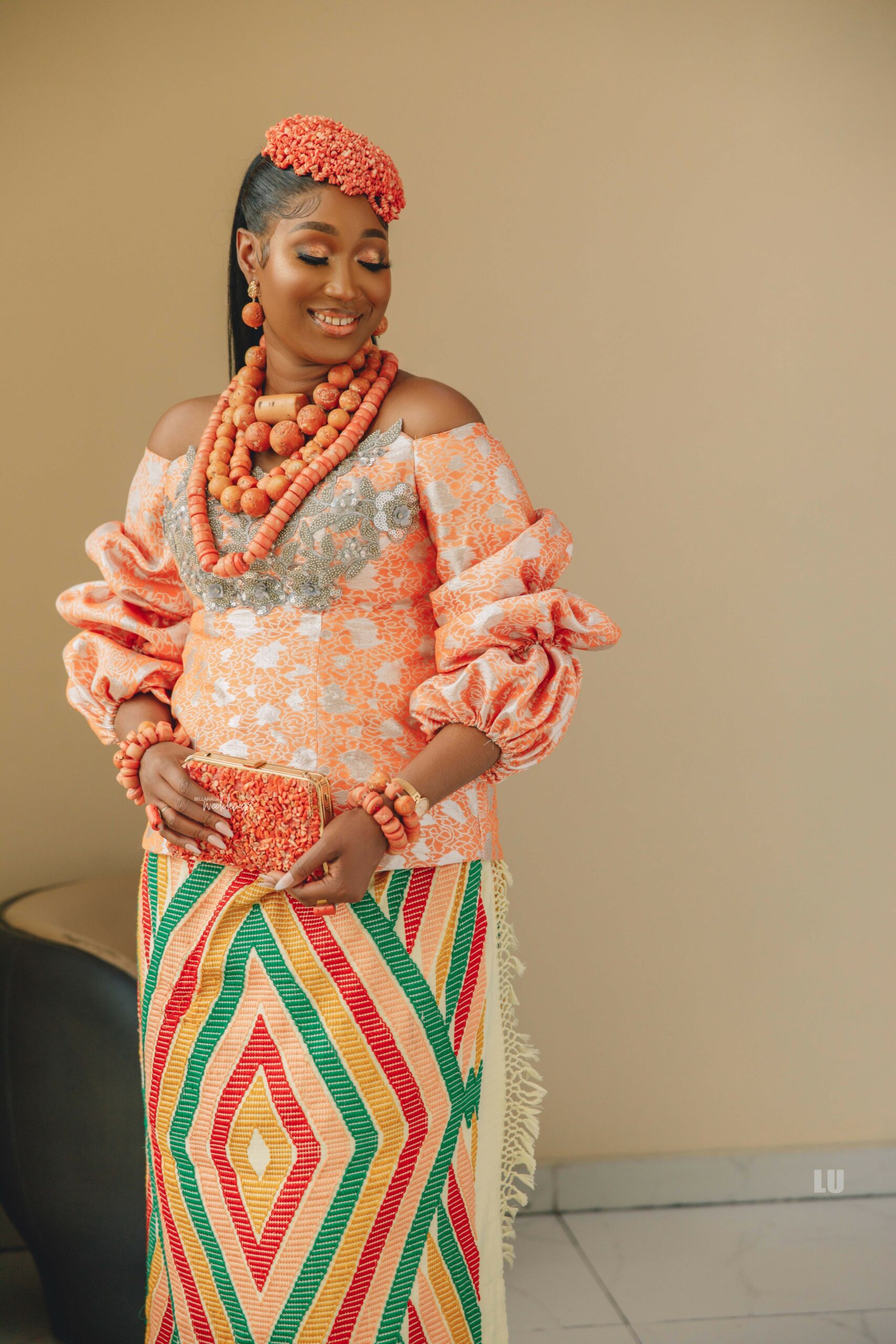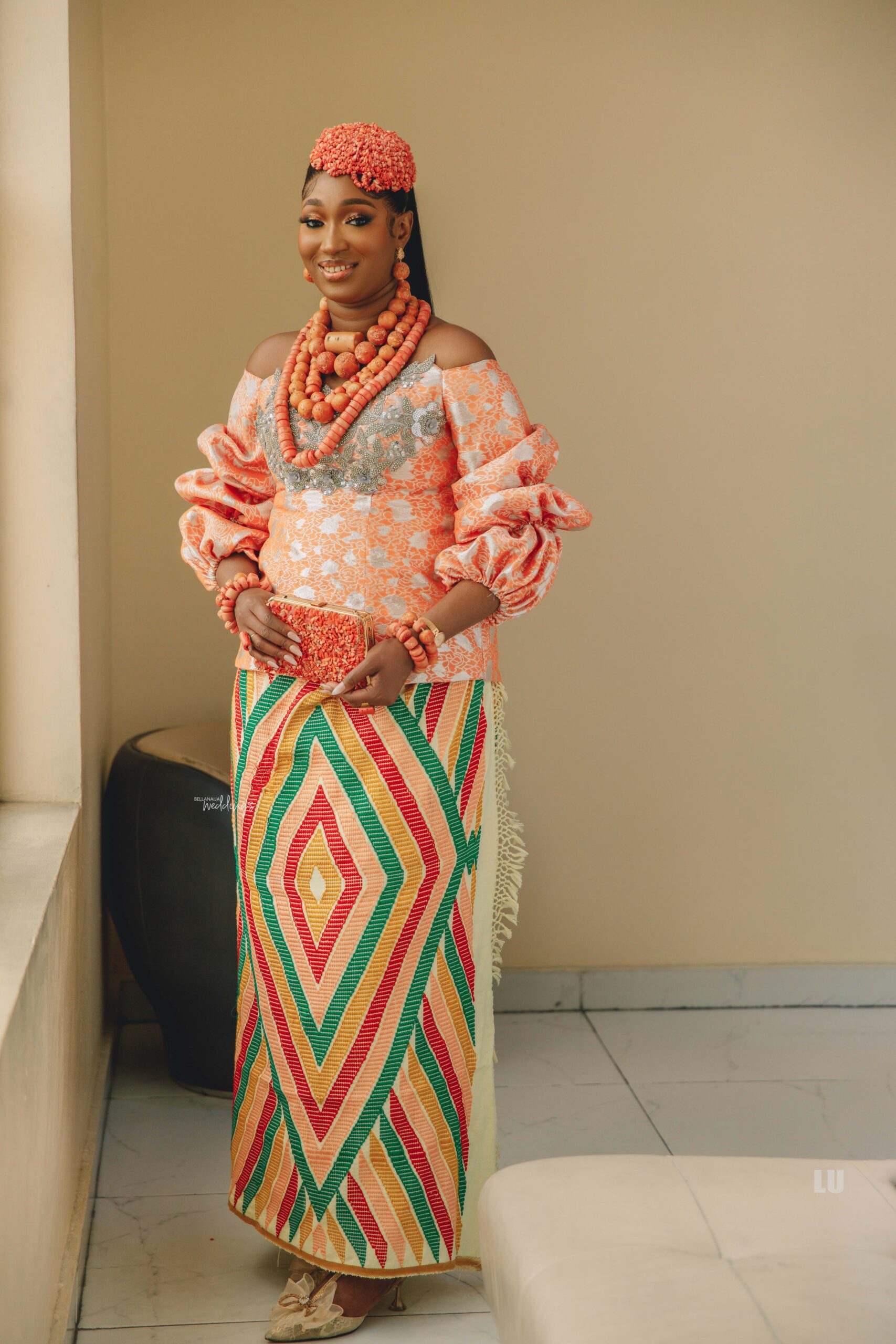 Dagogo is also representing!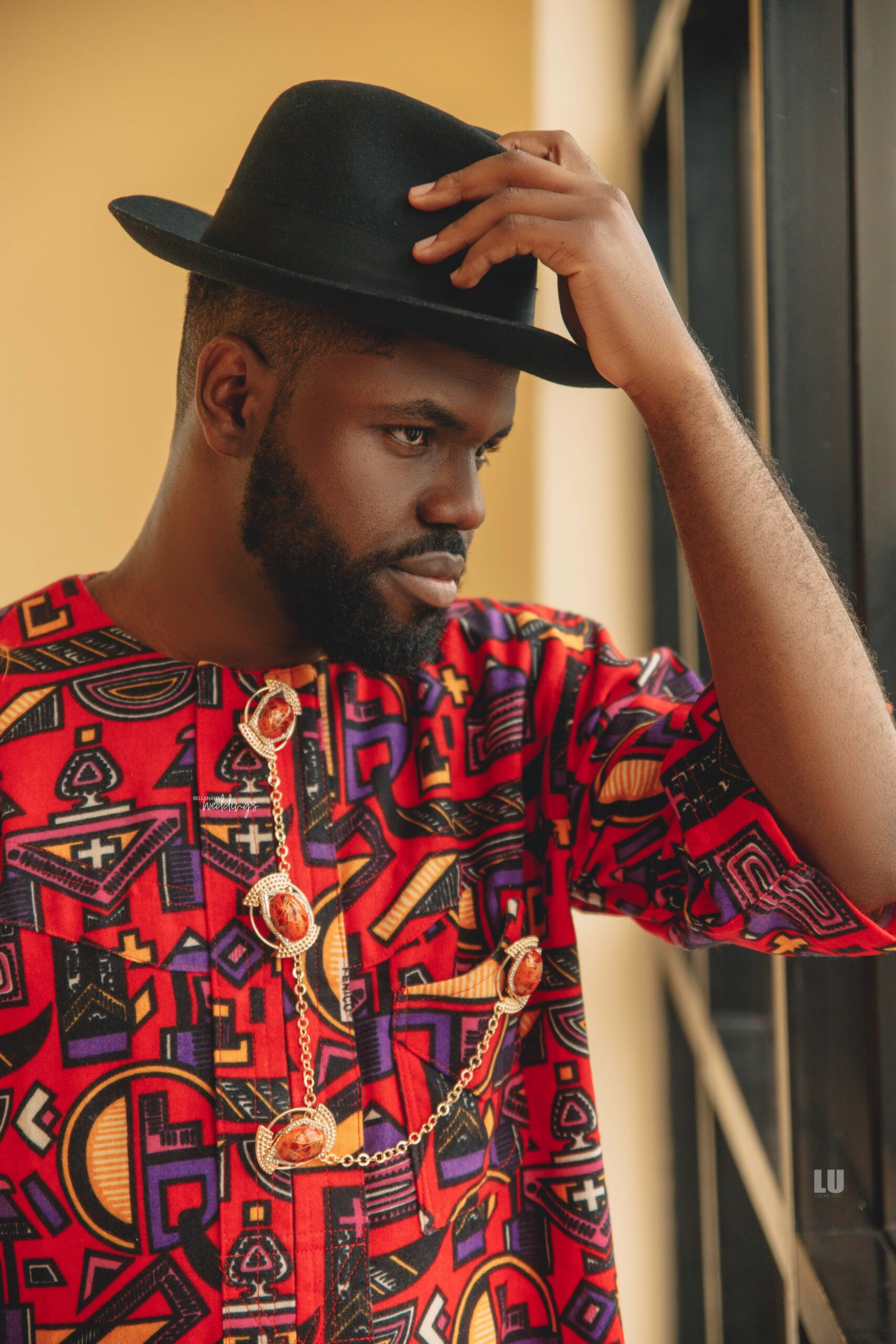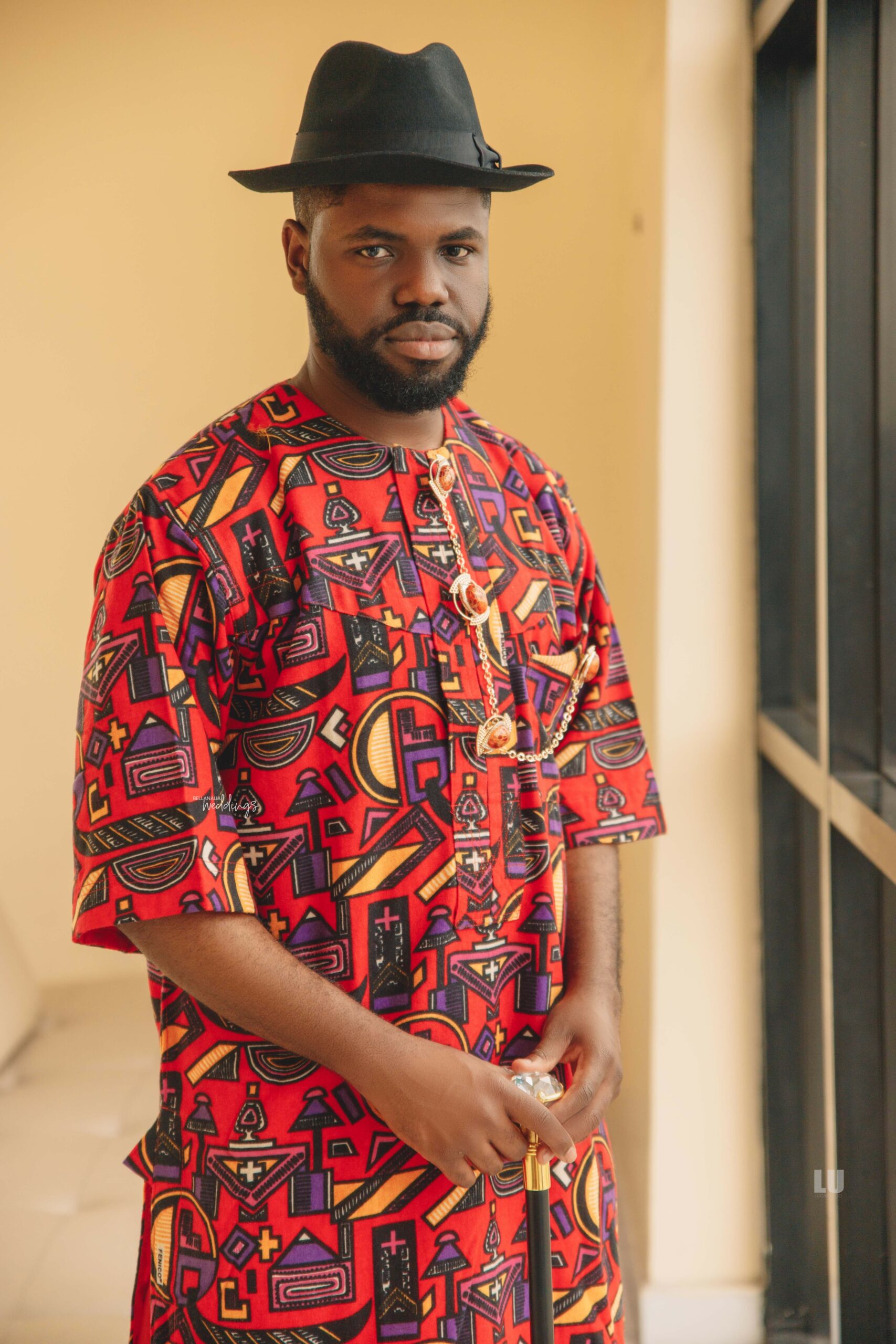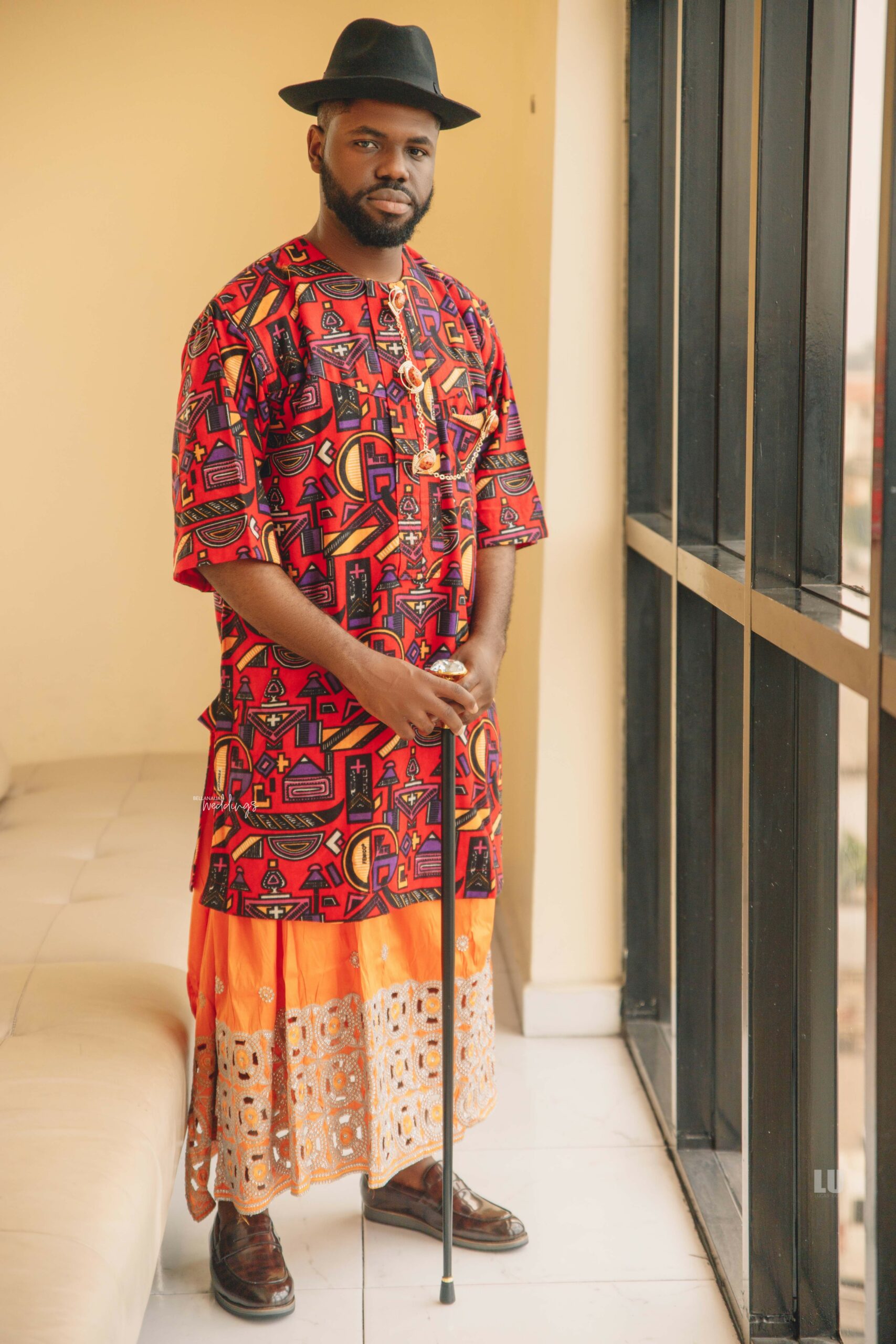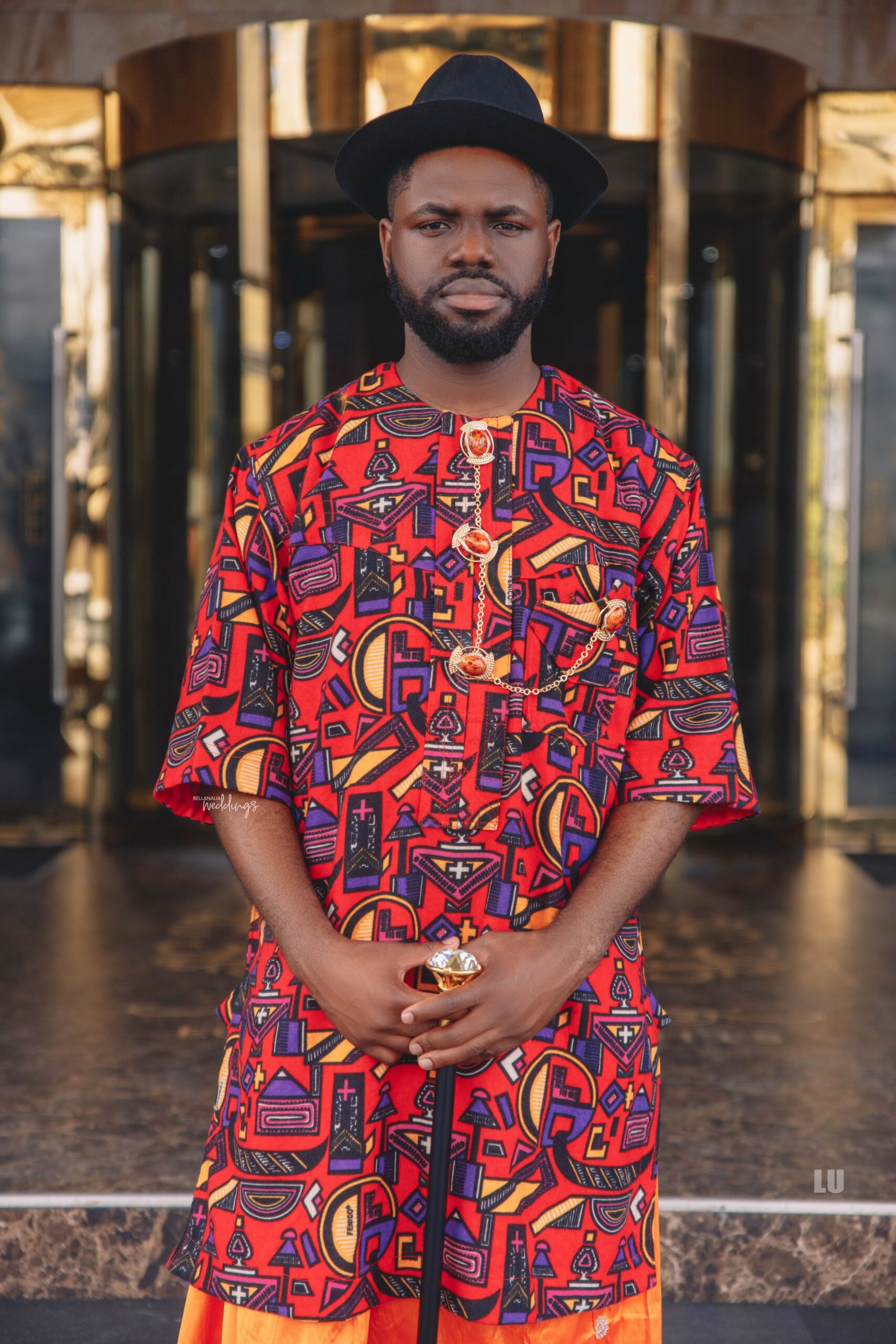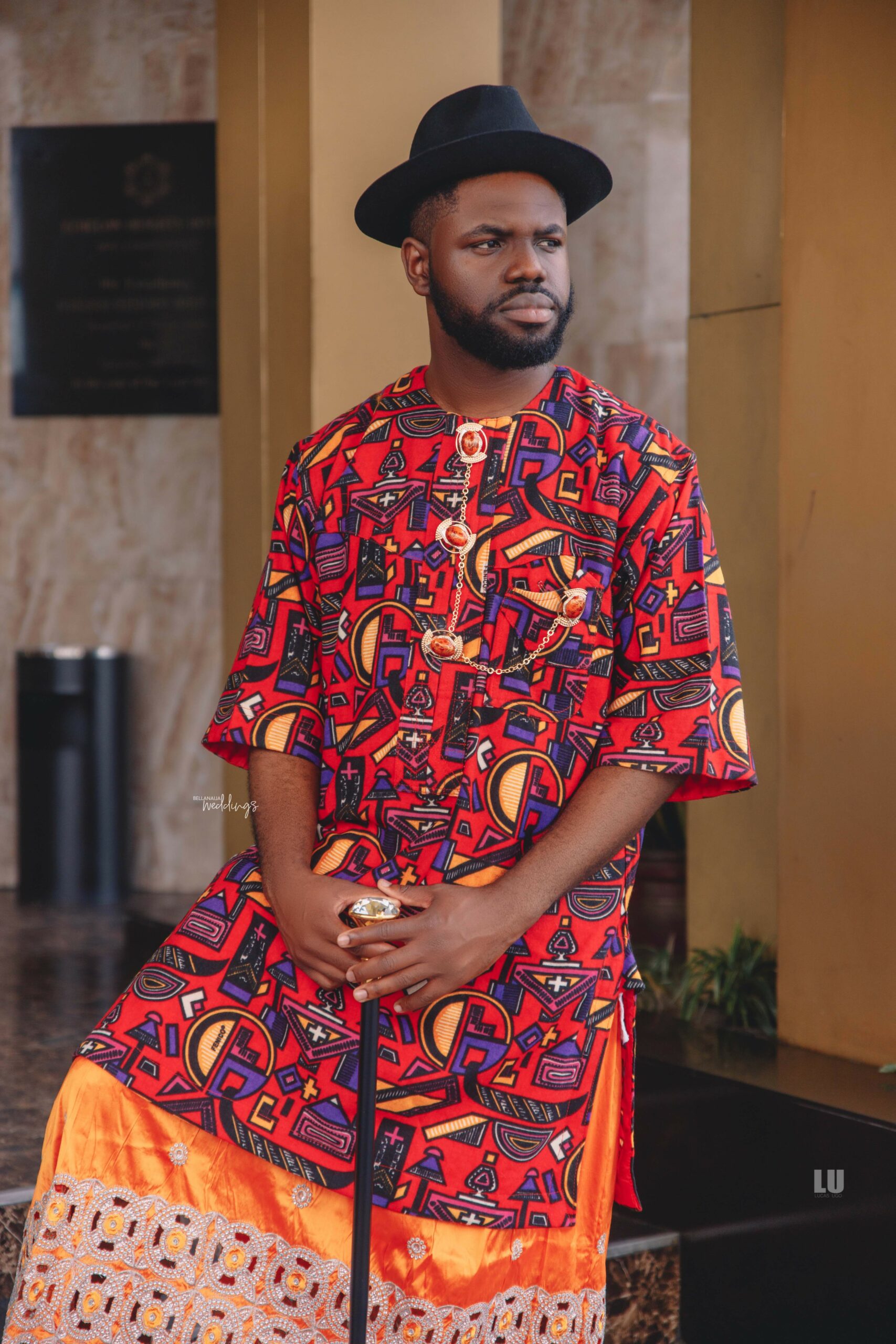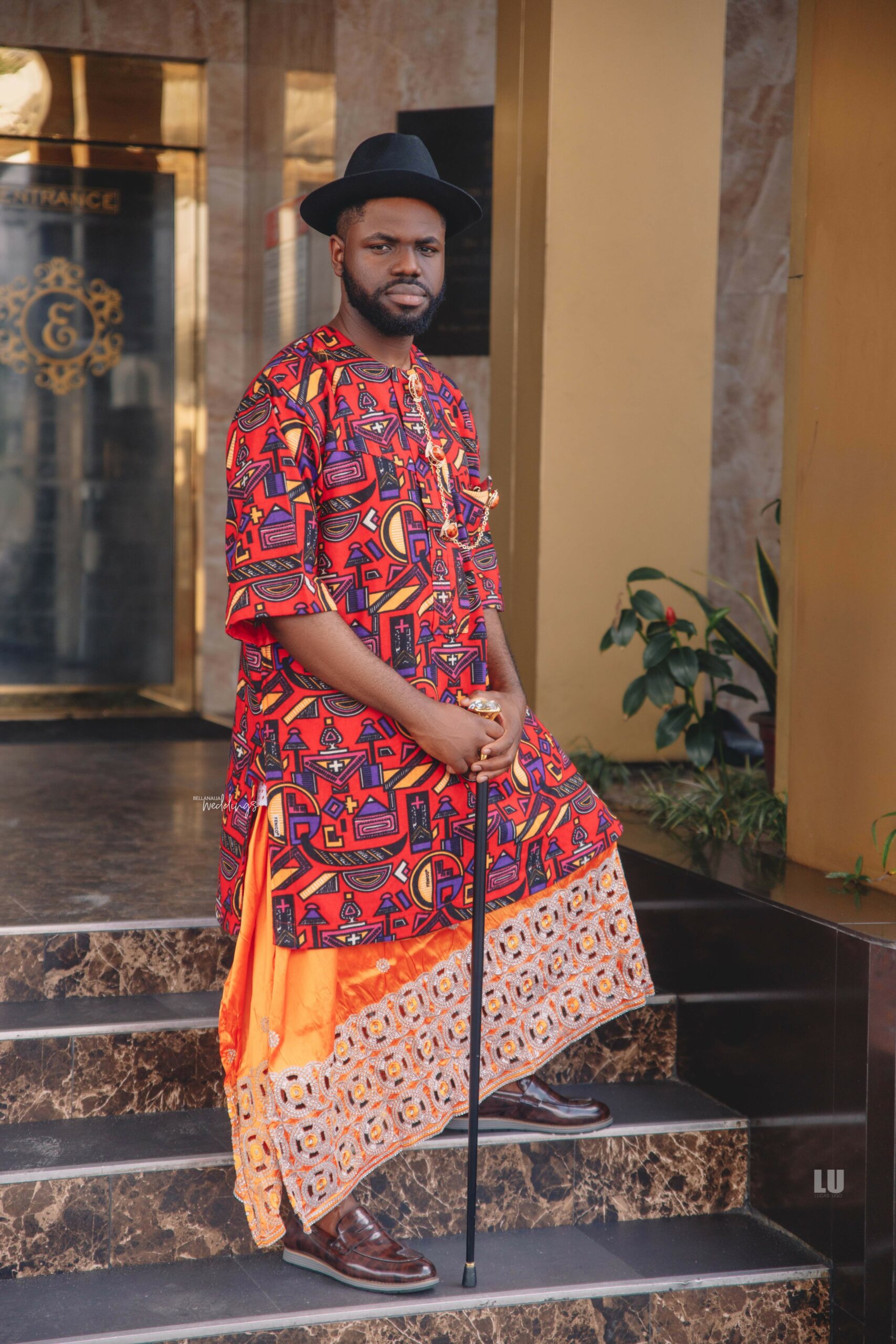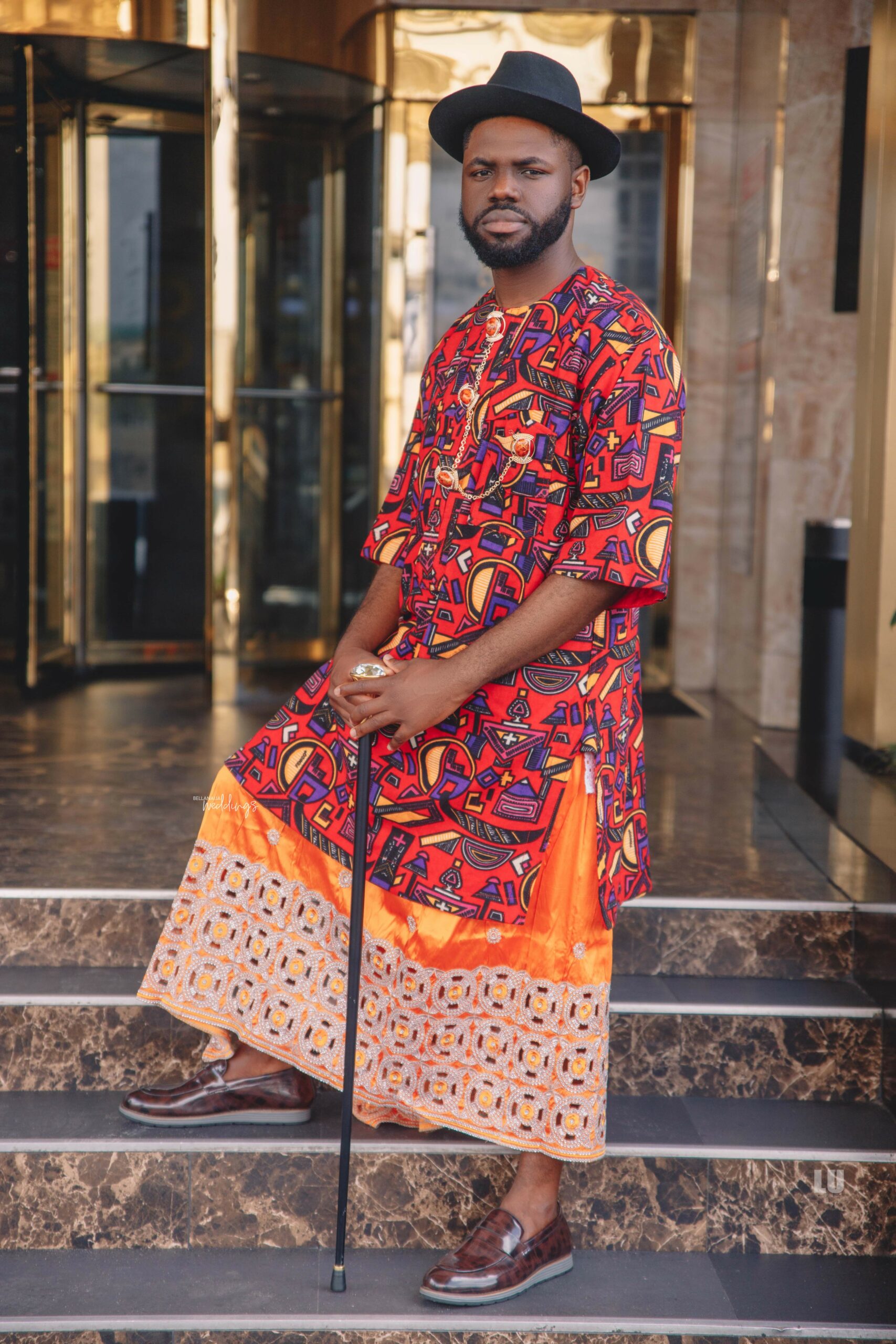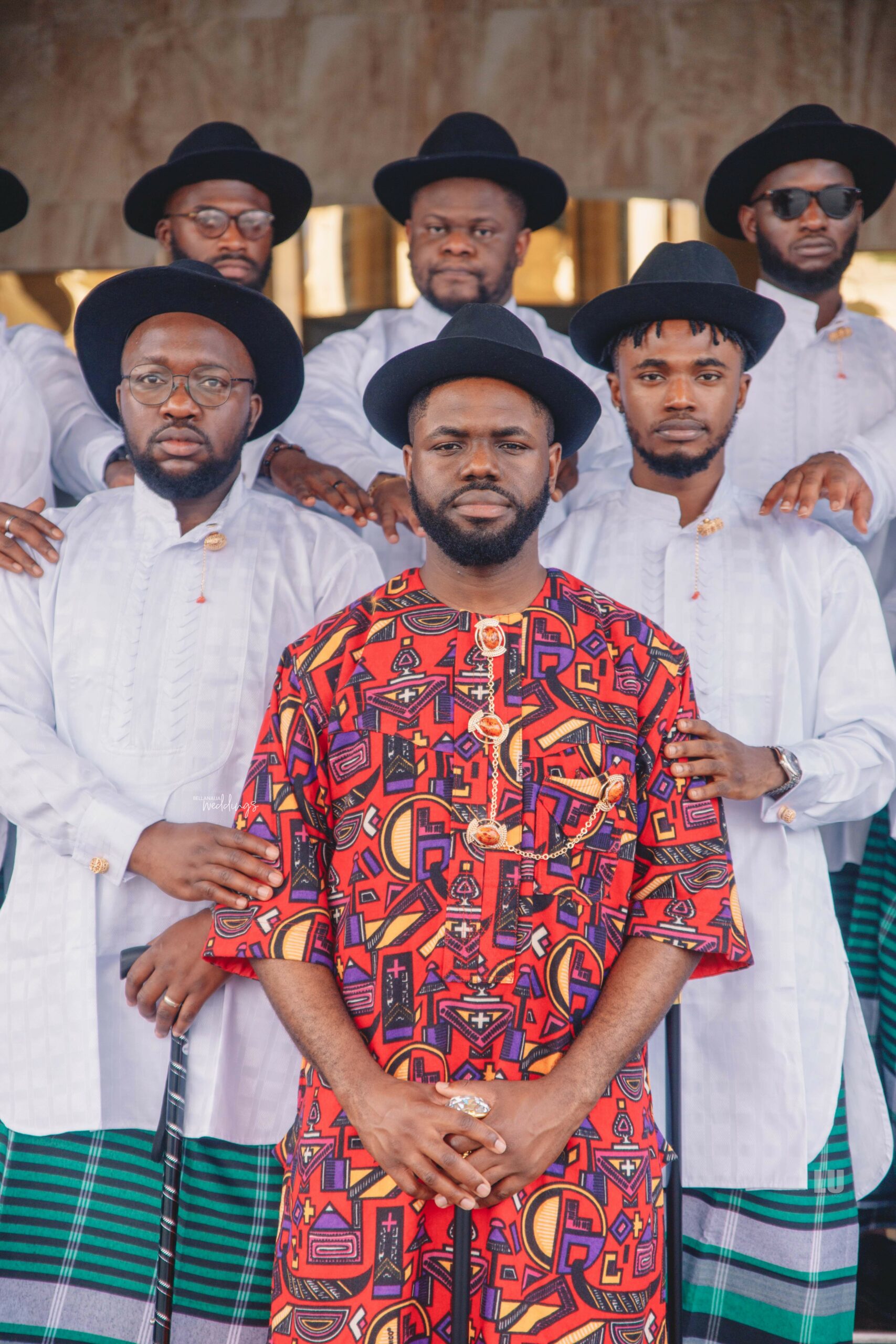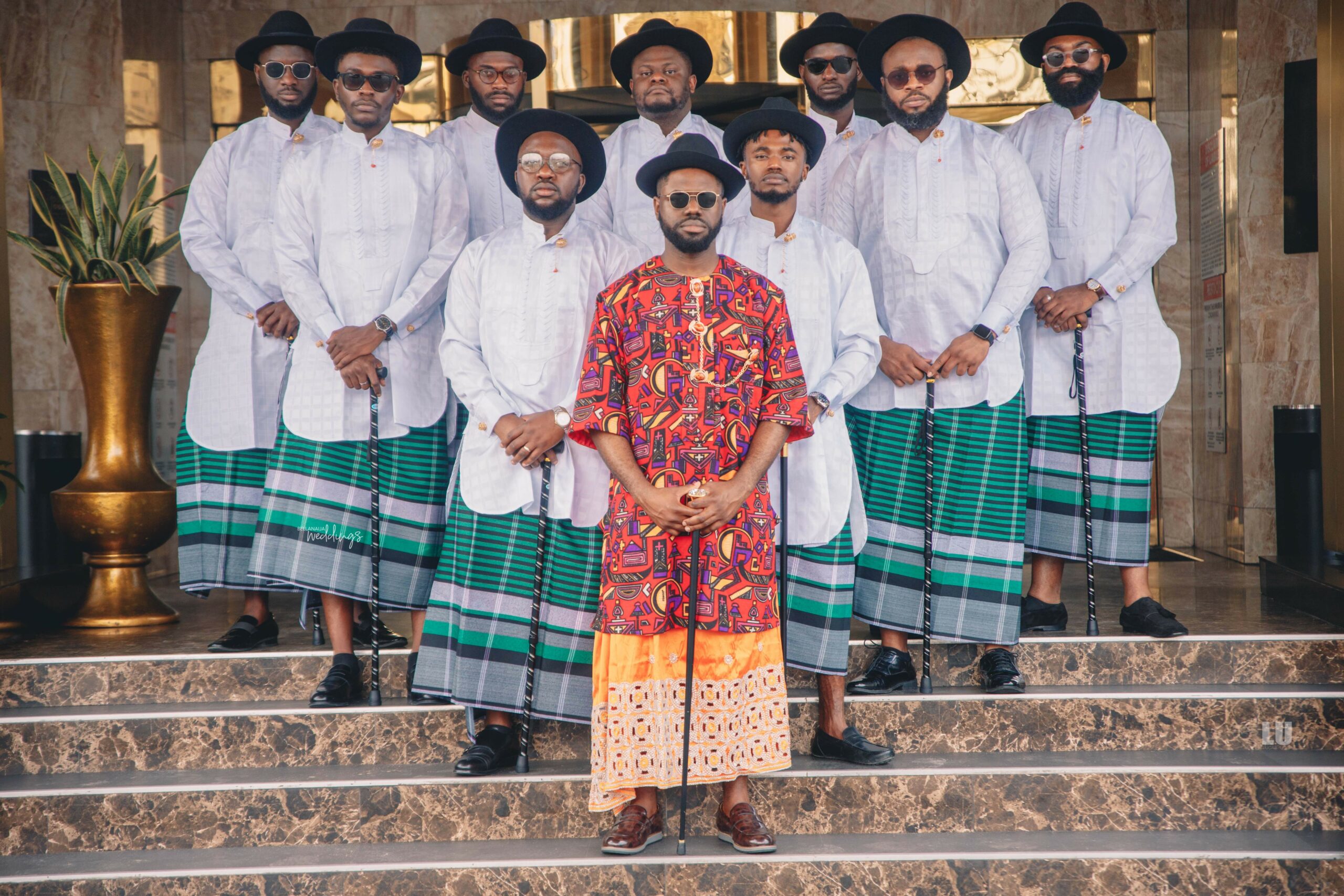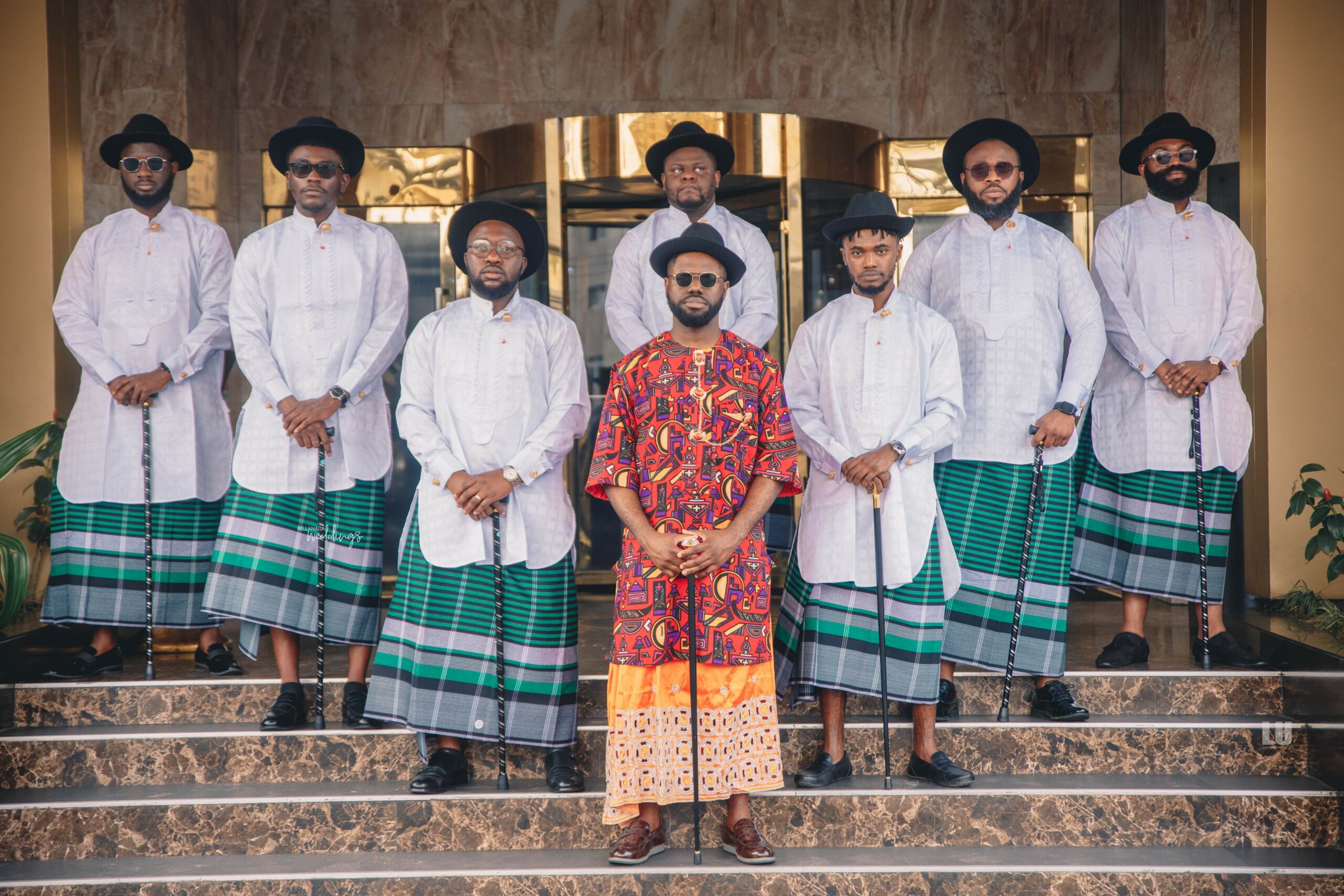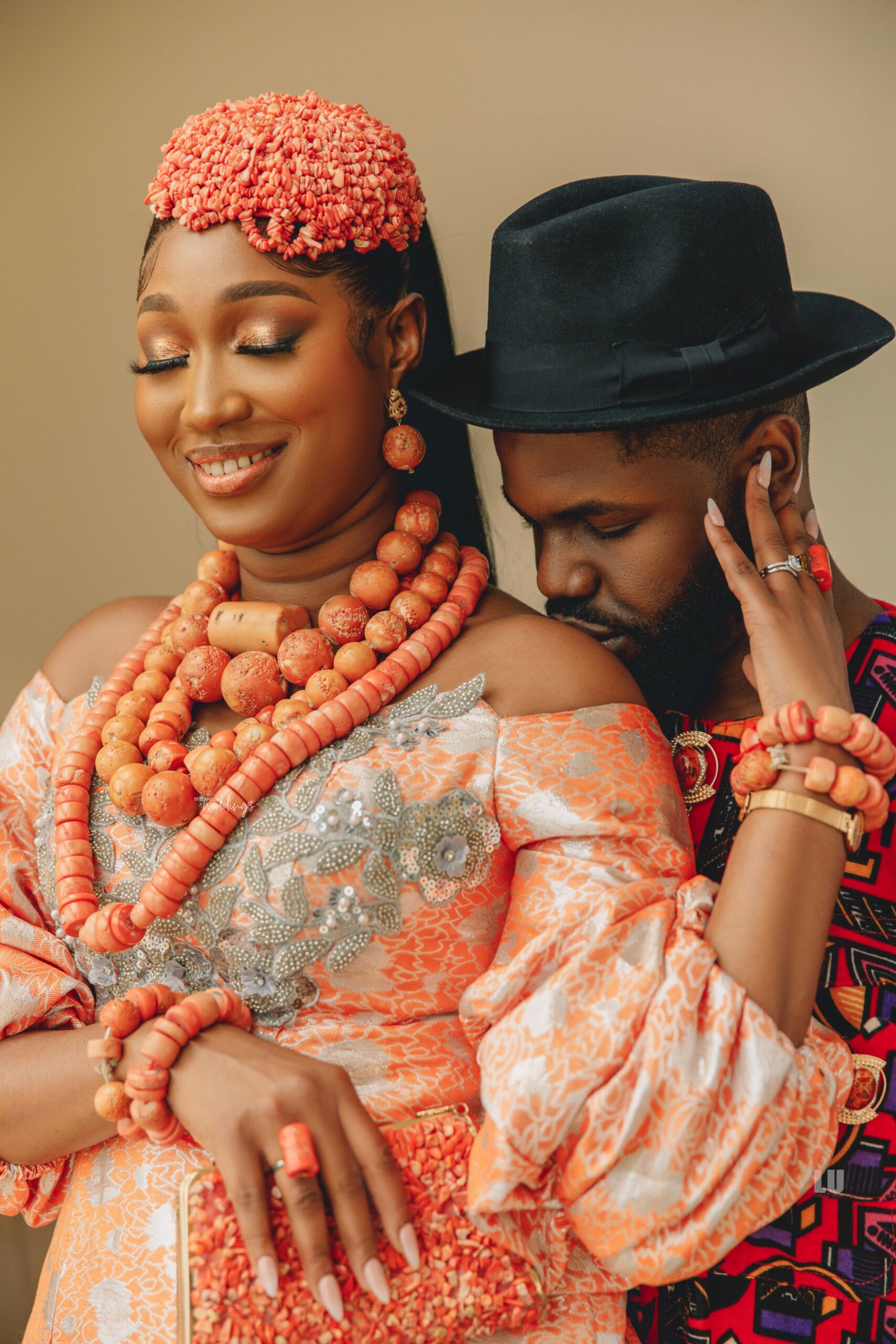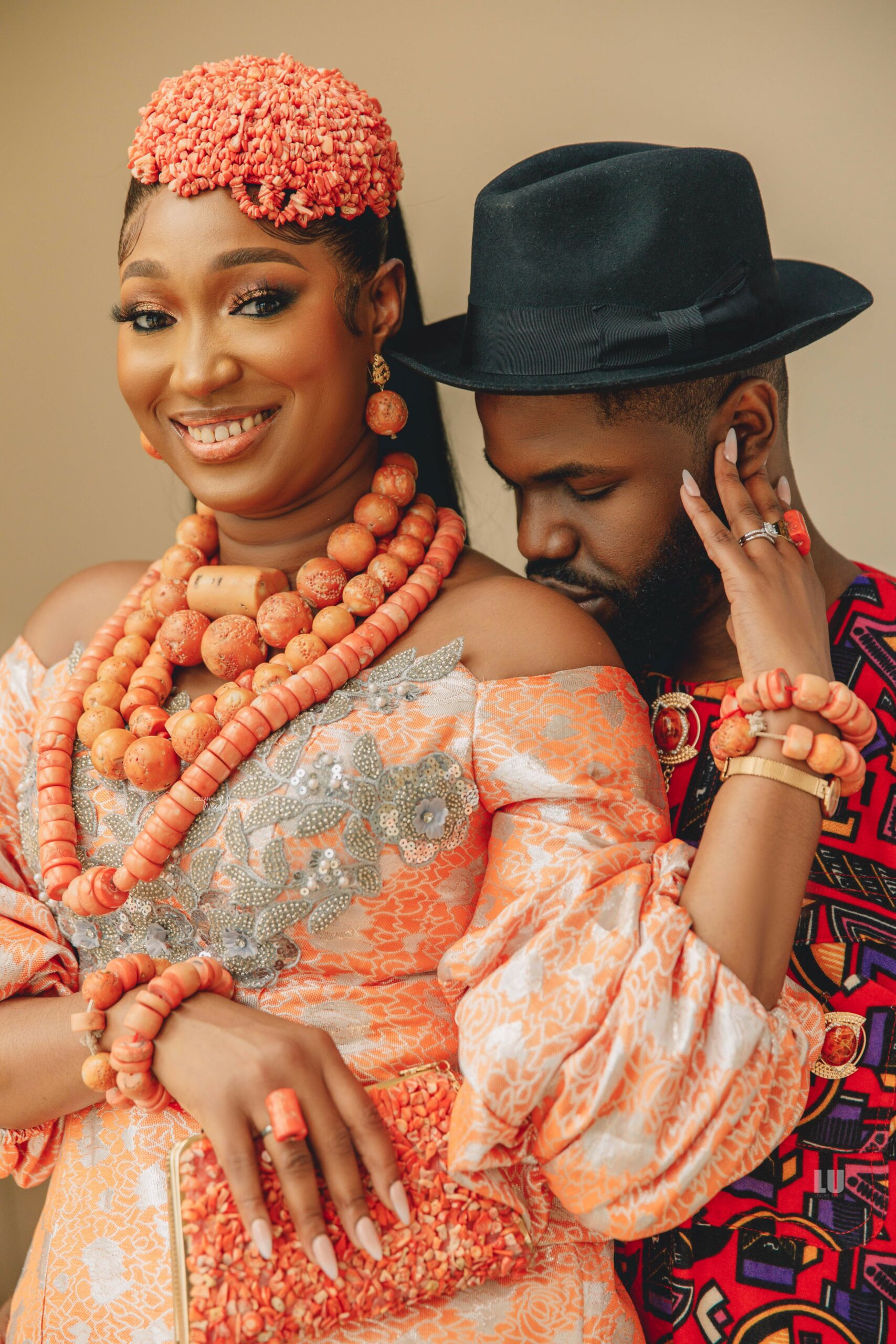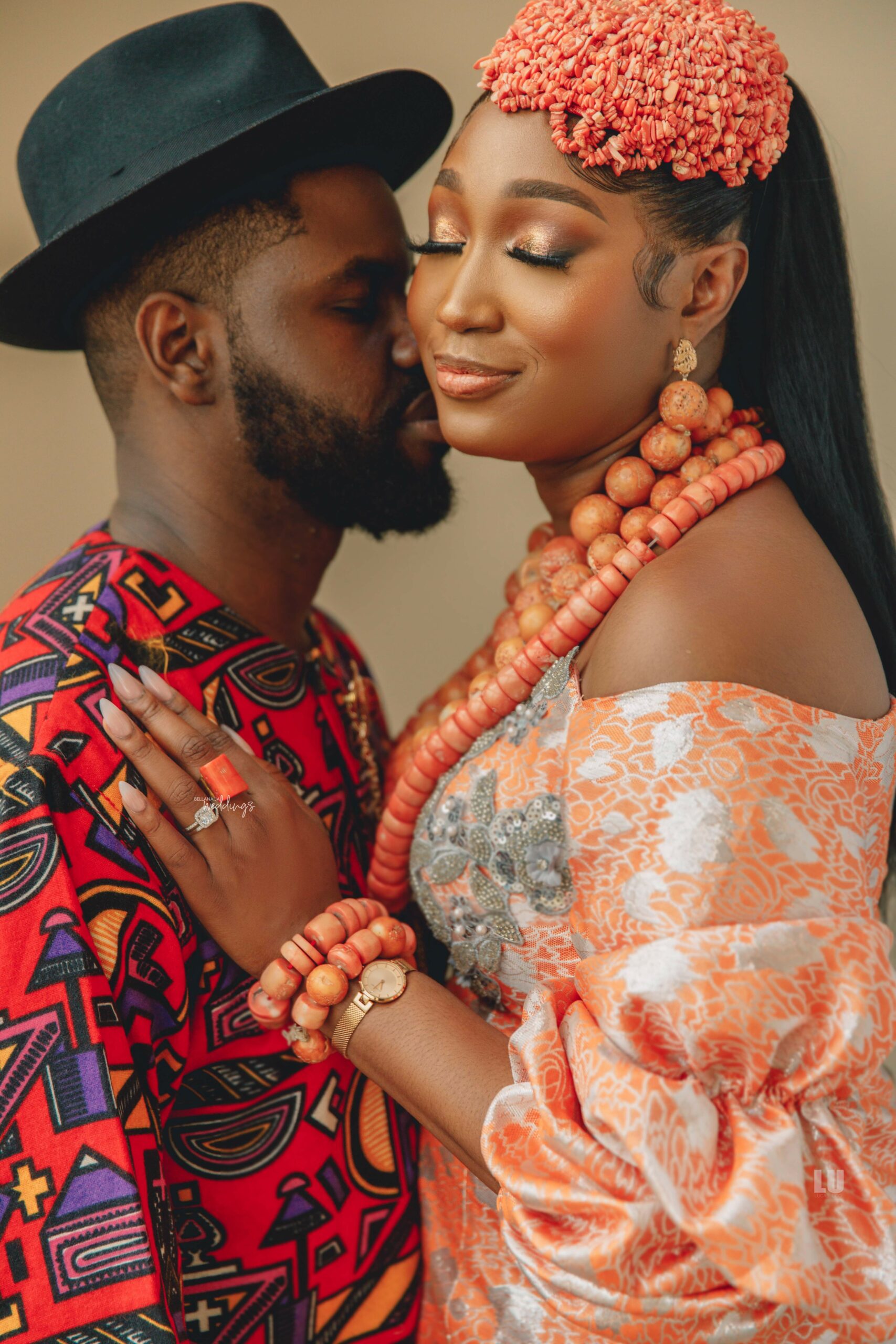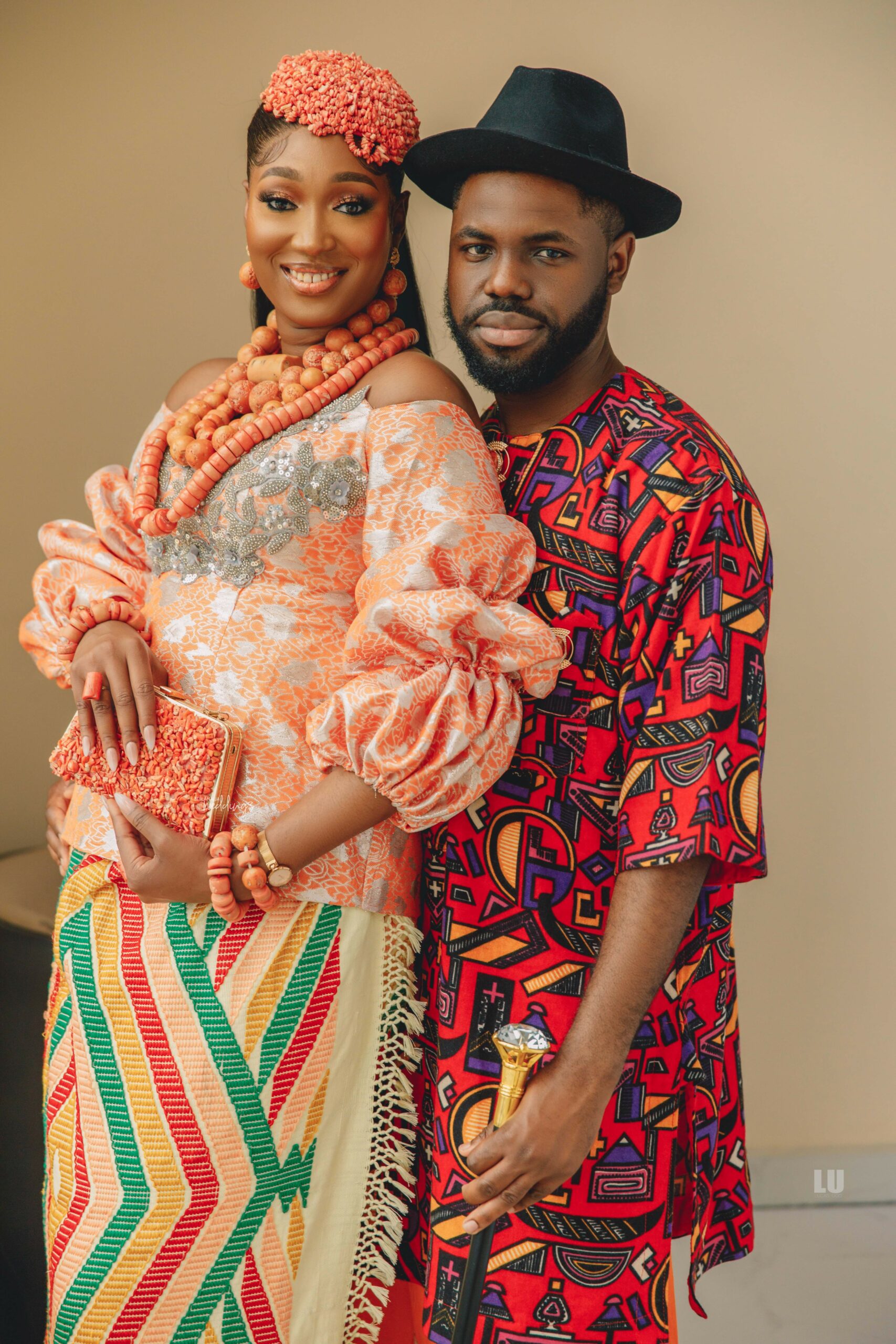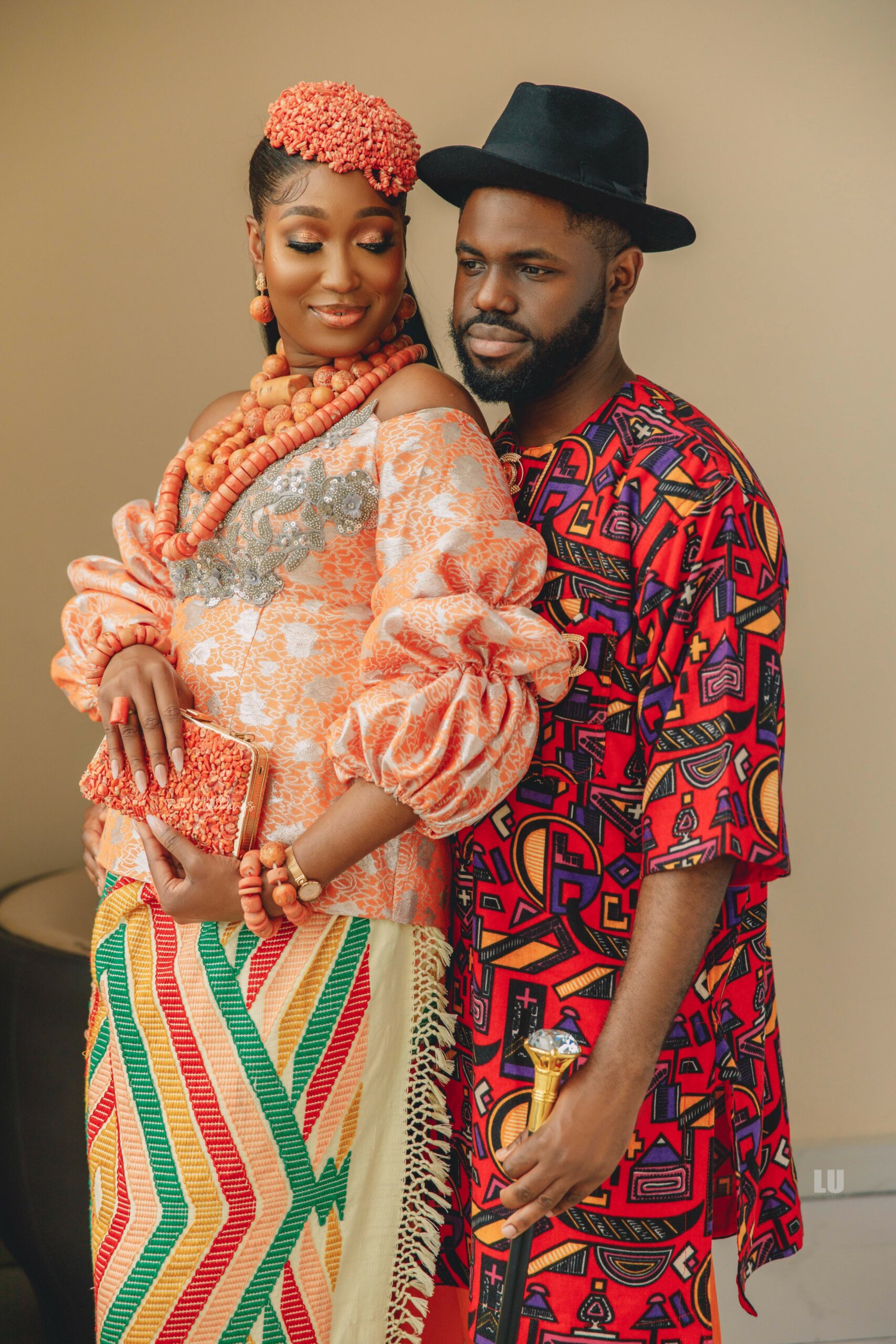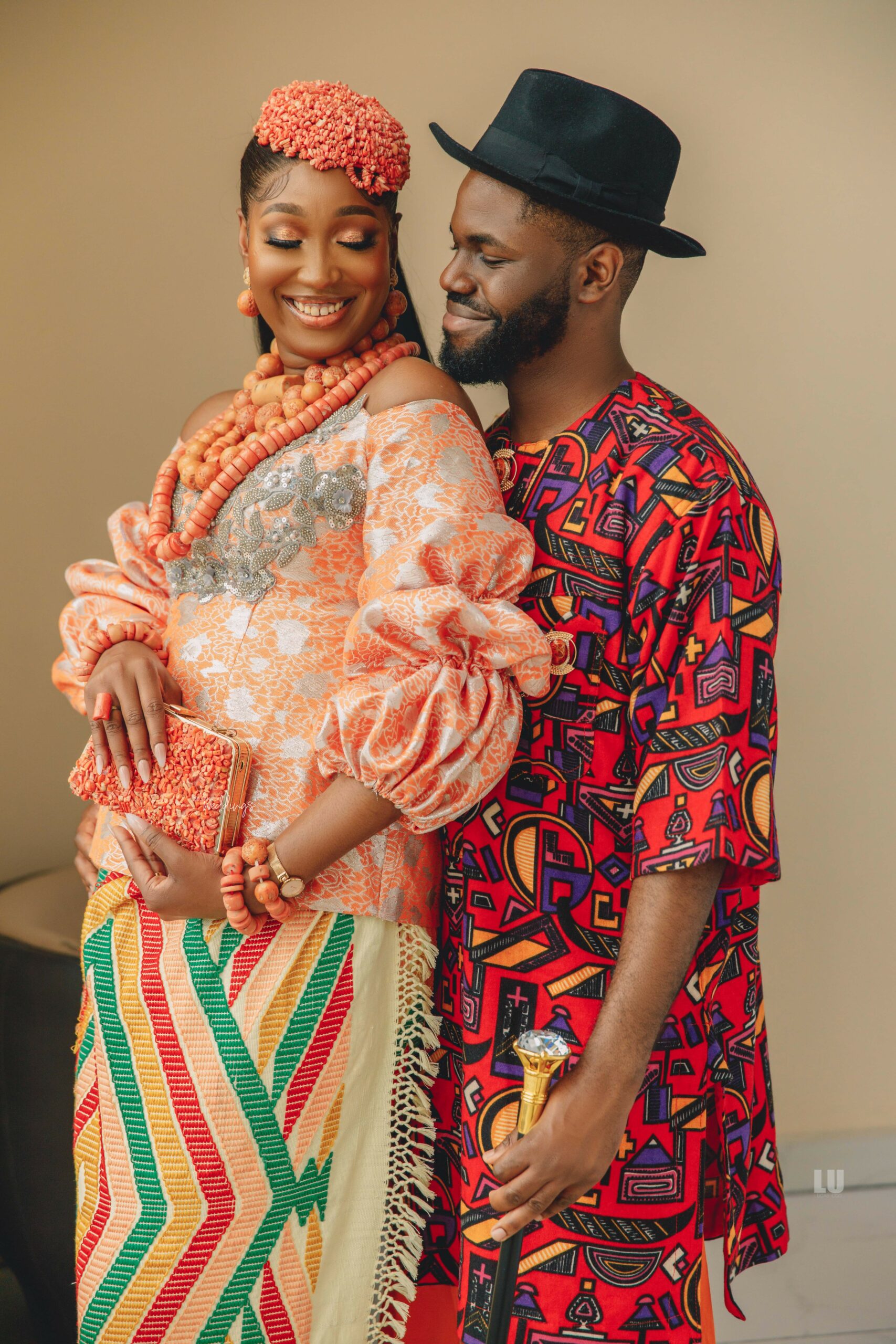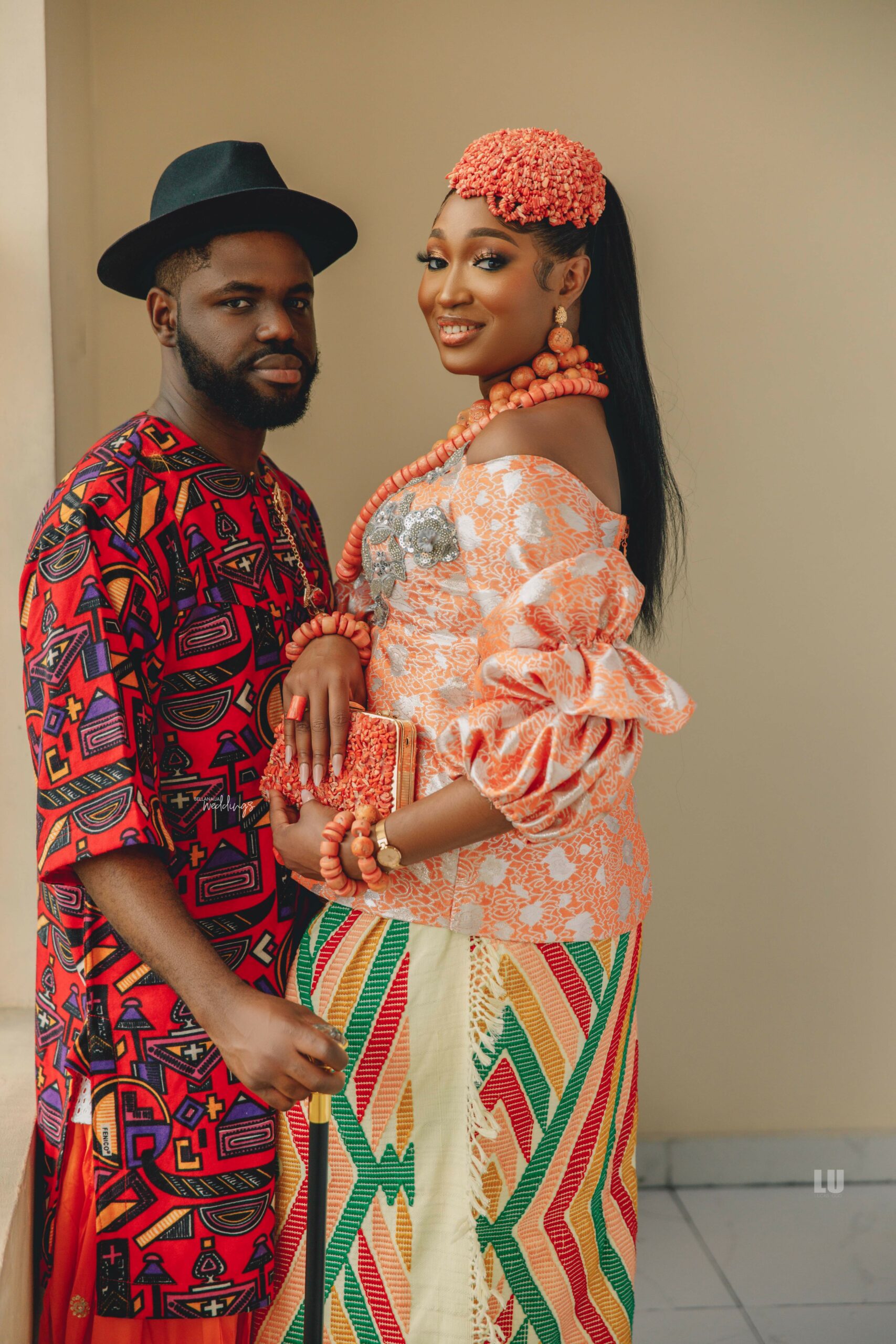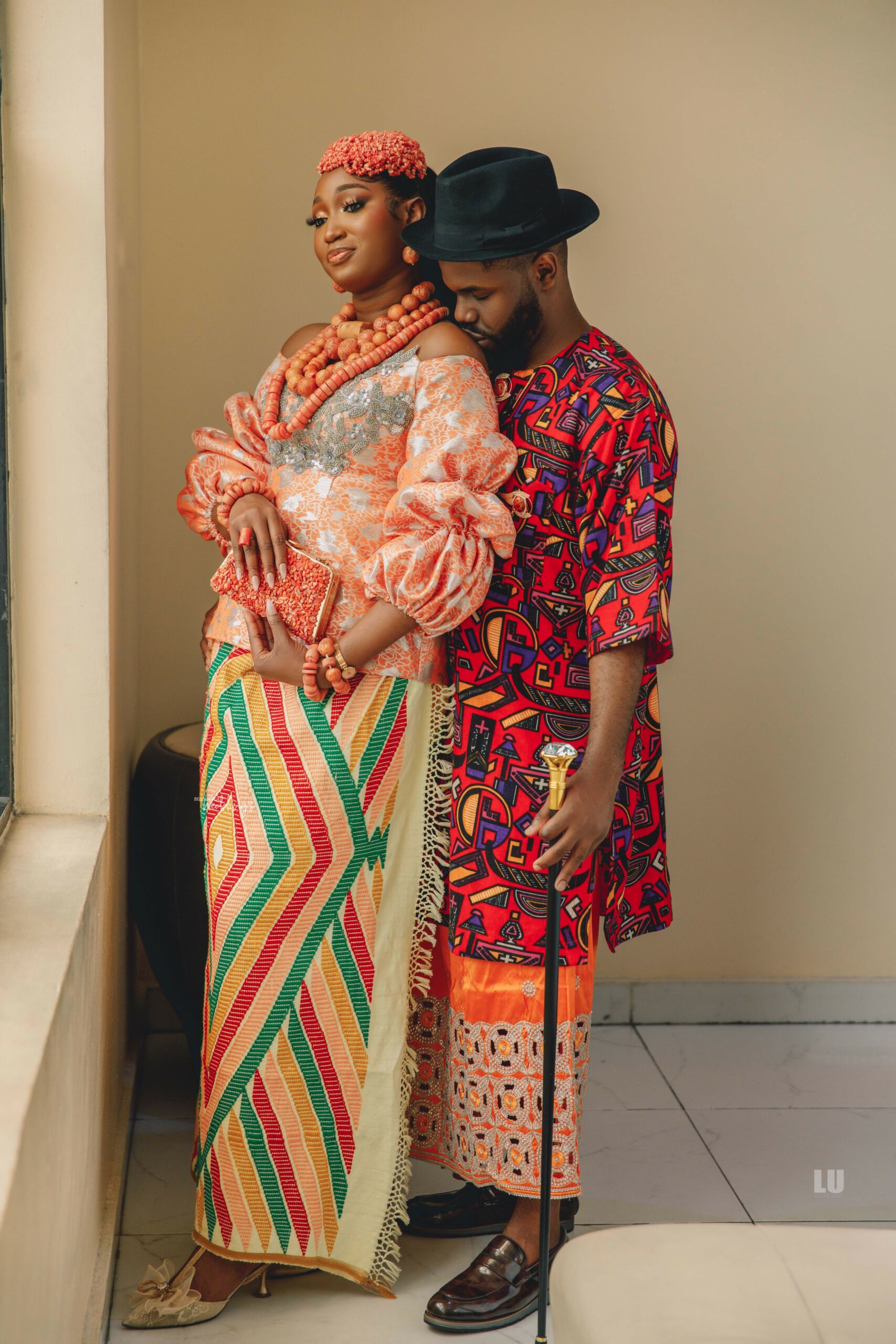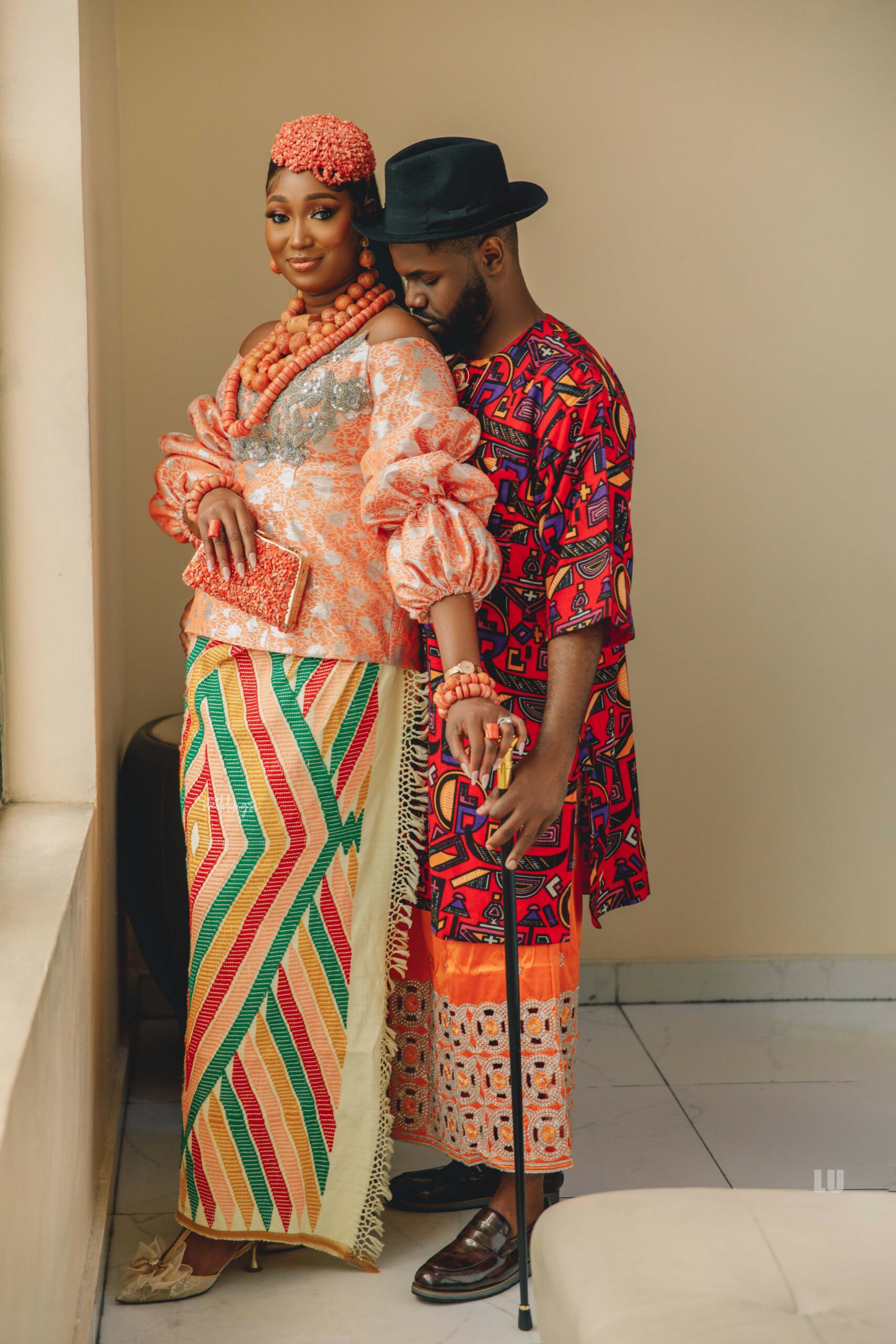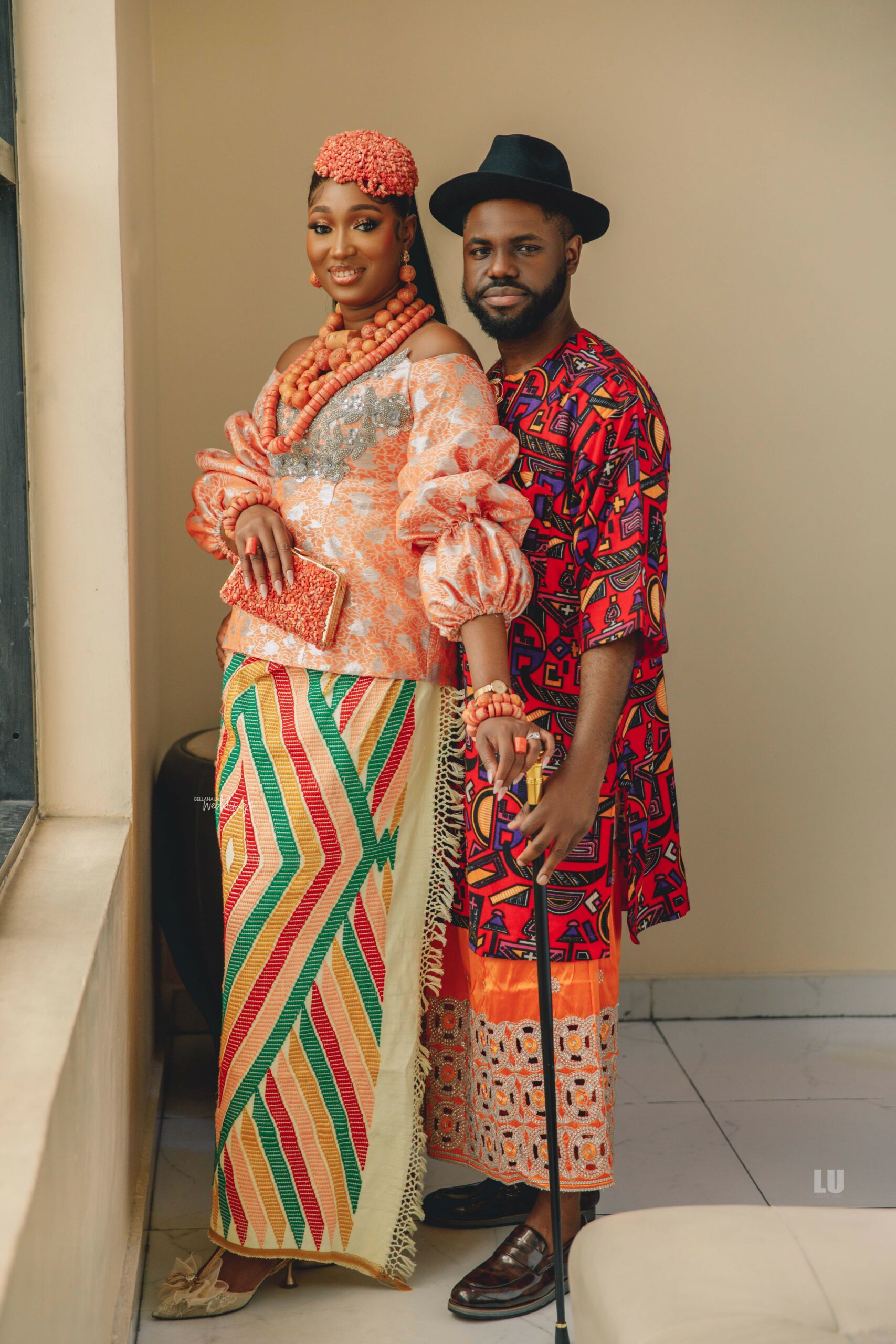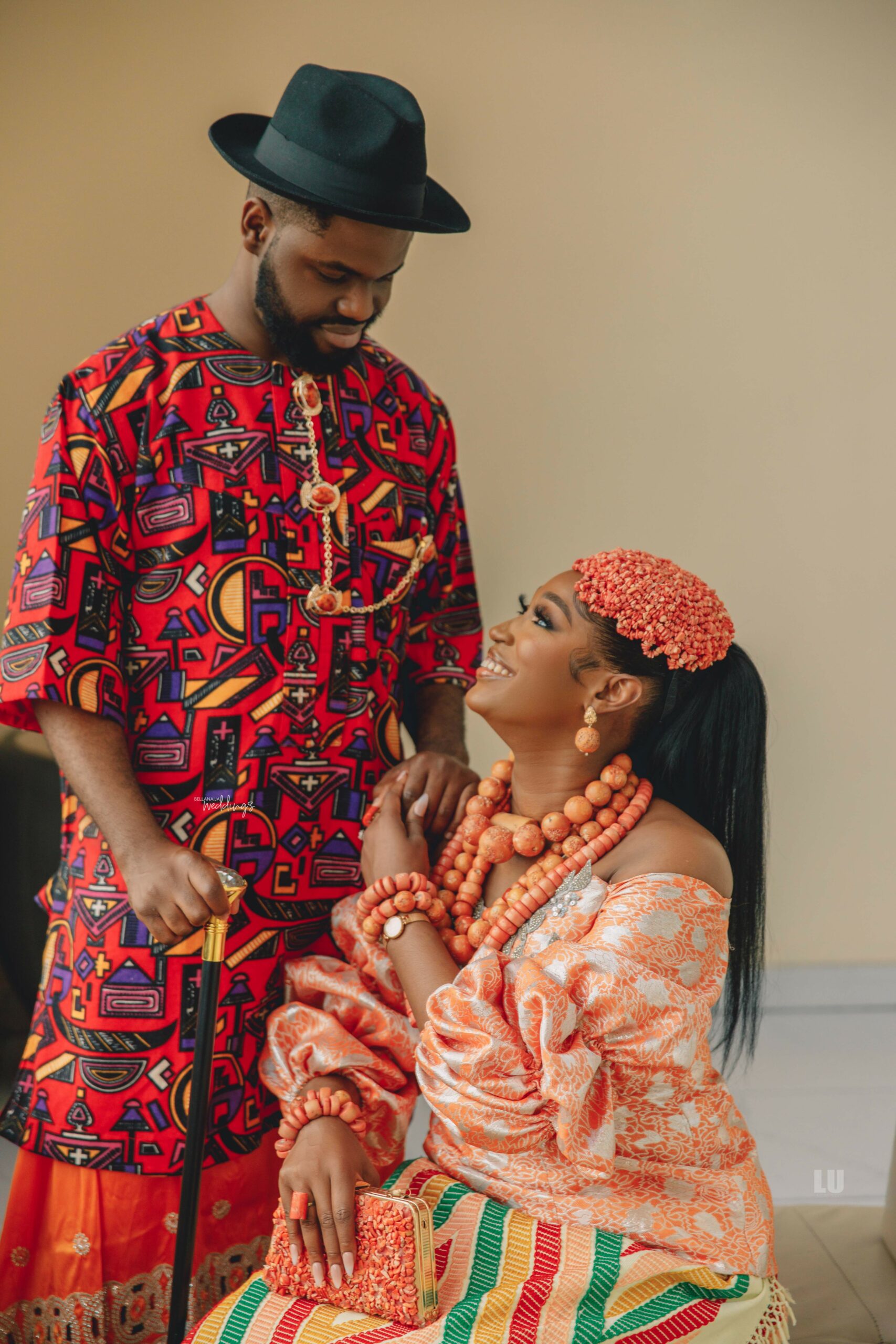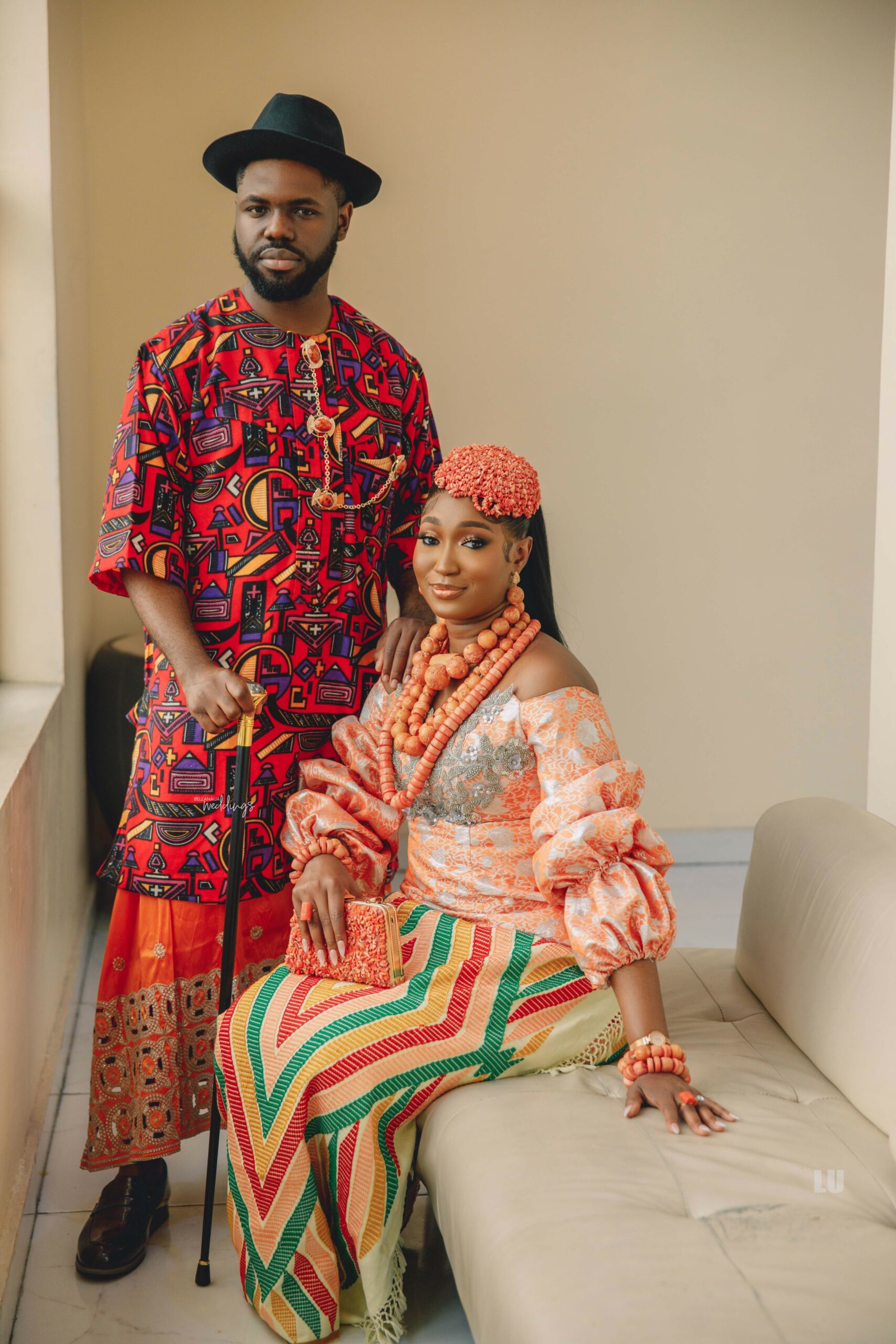 Make way for the lovebirds!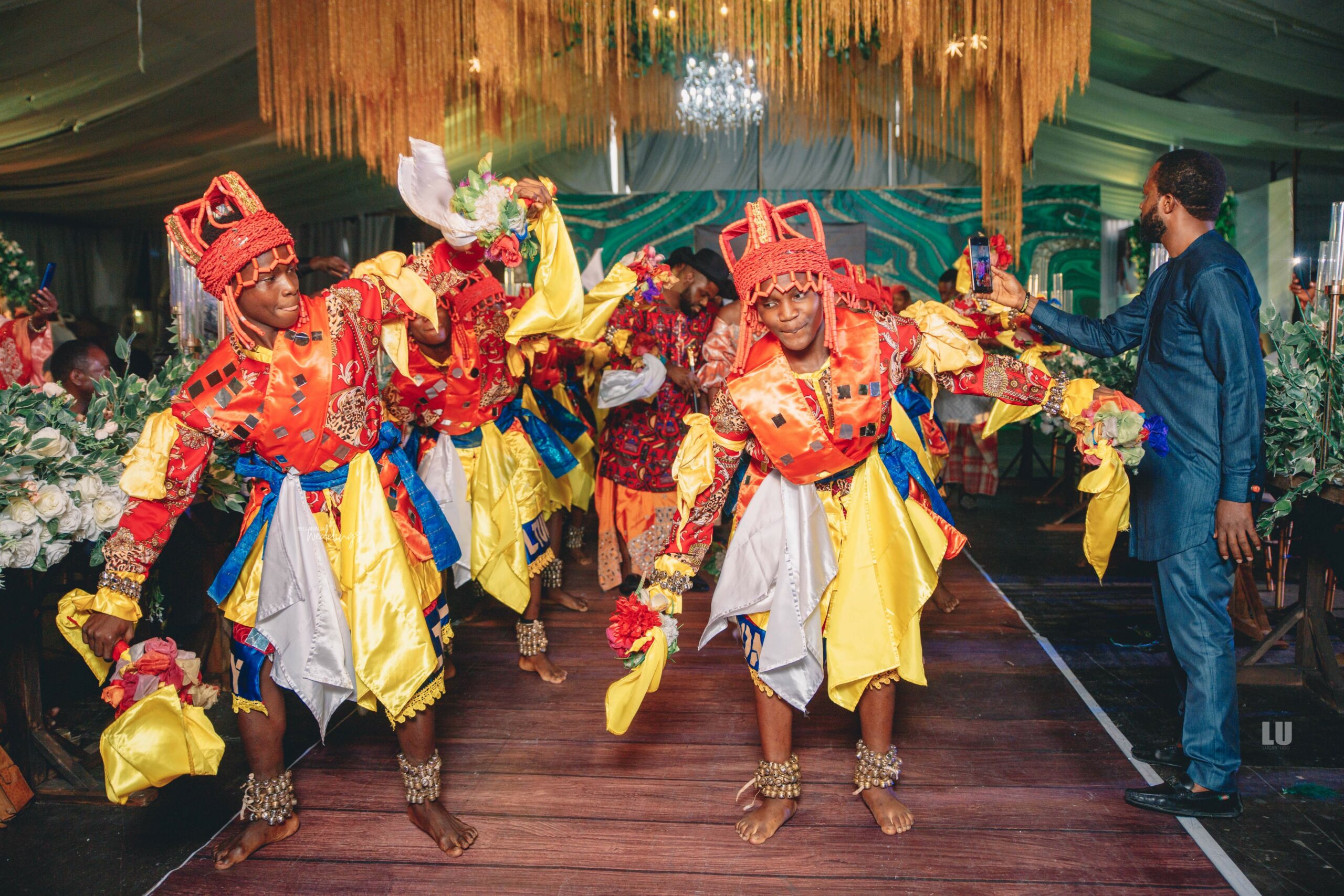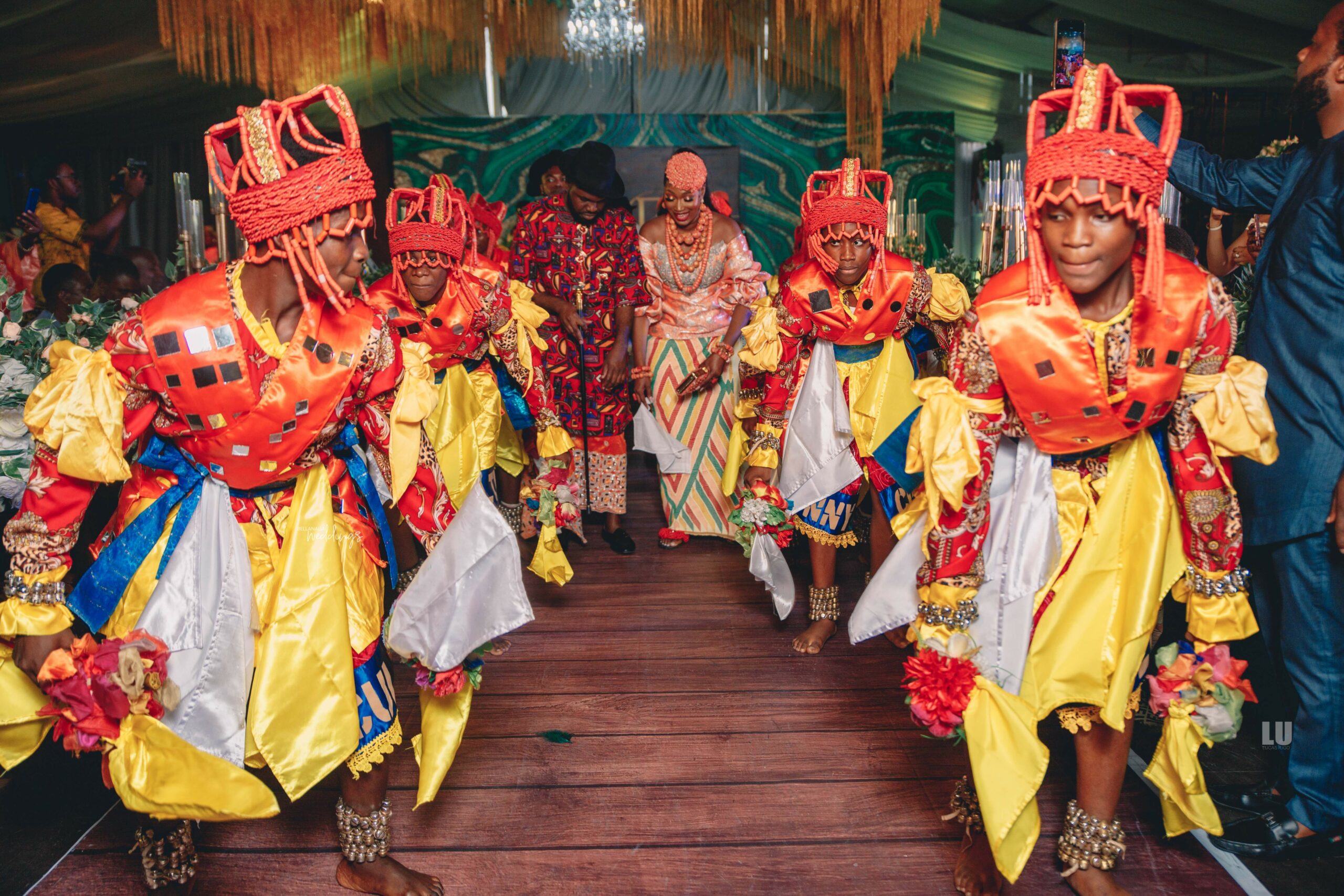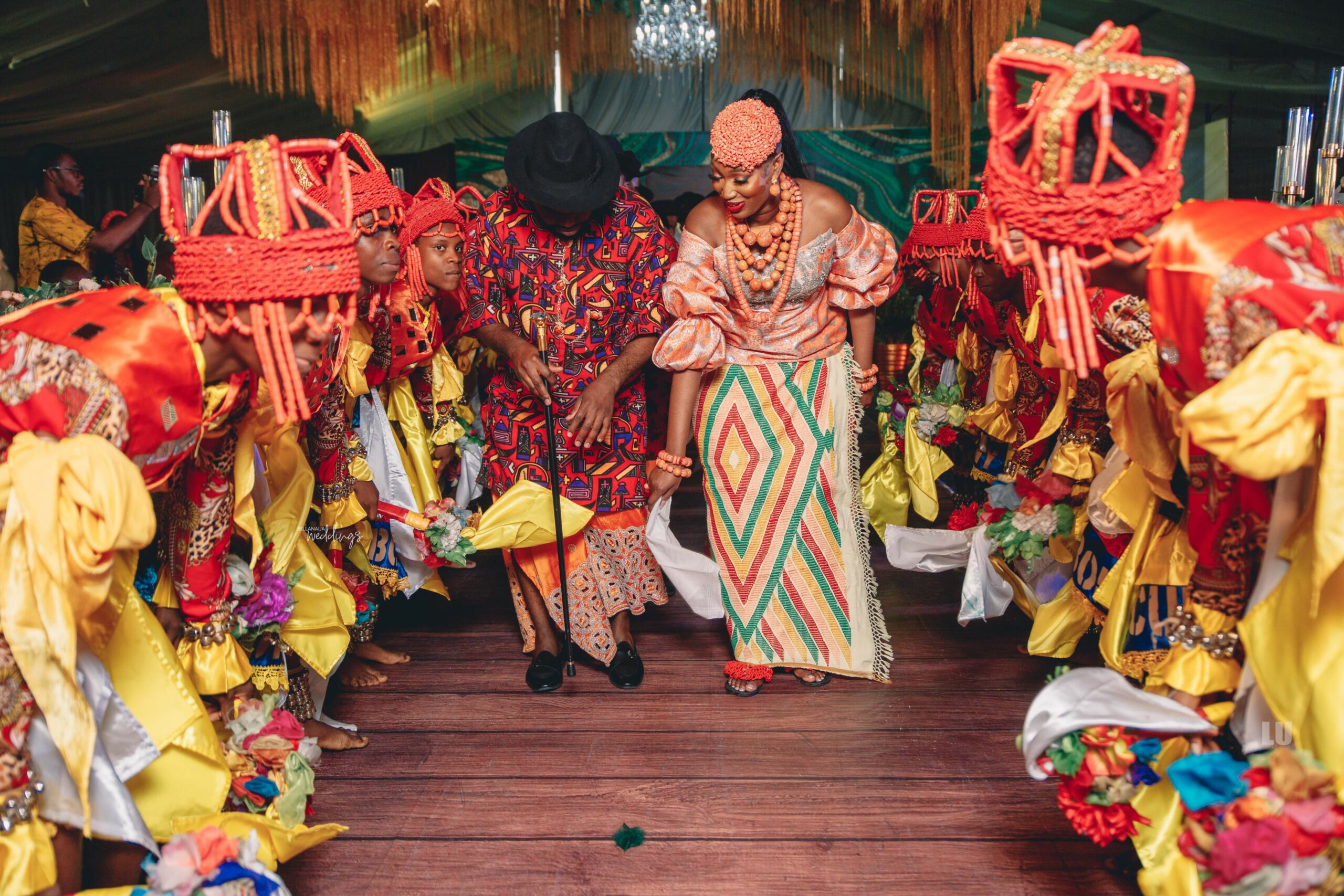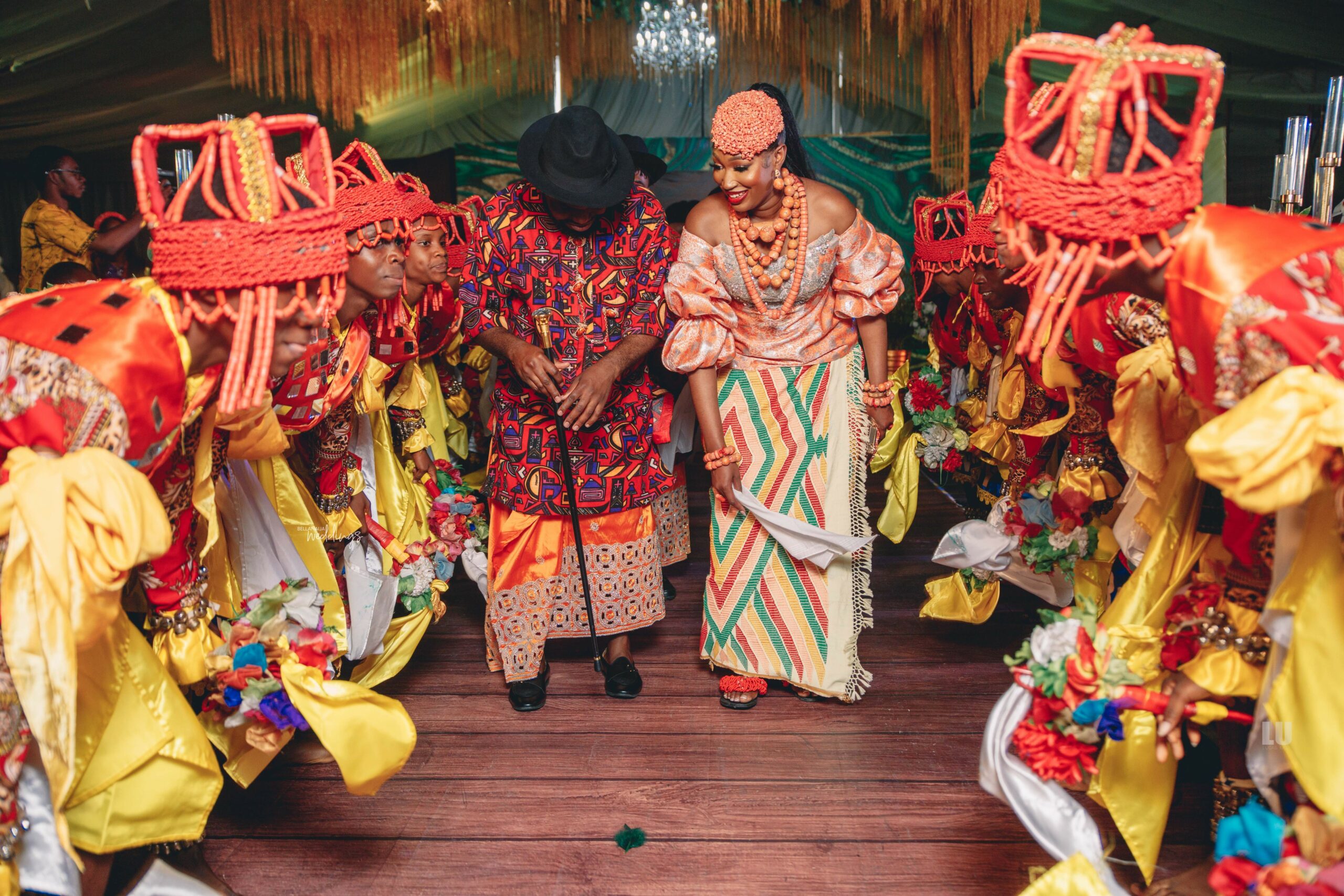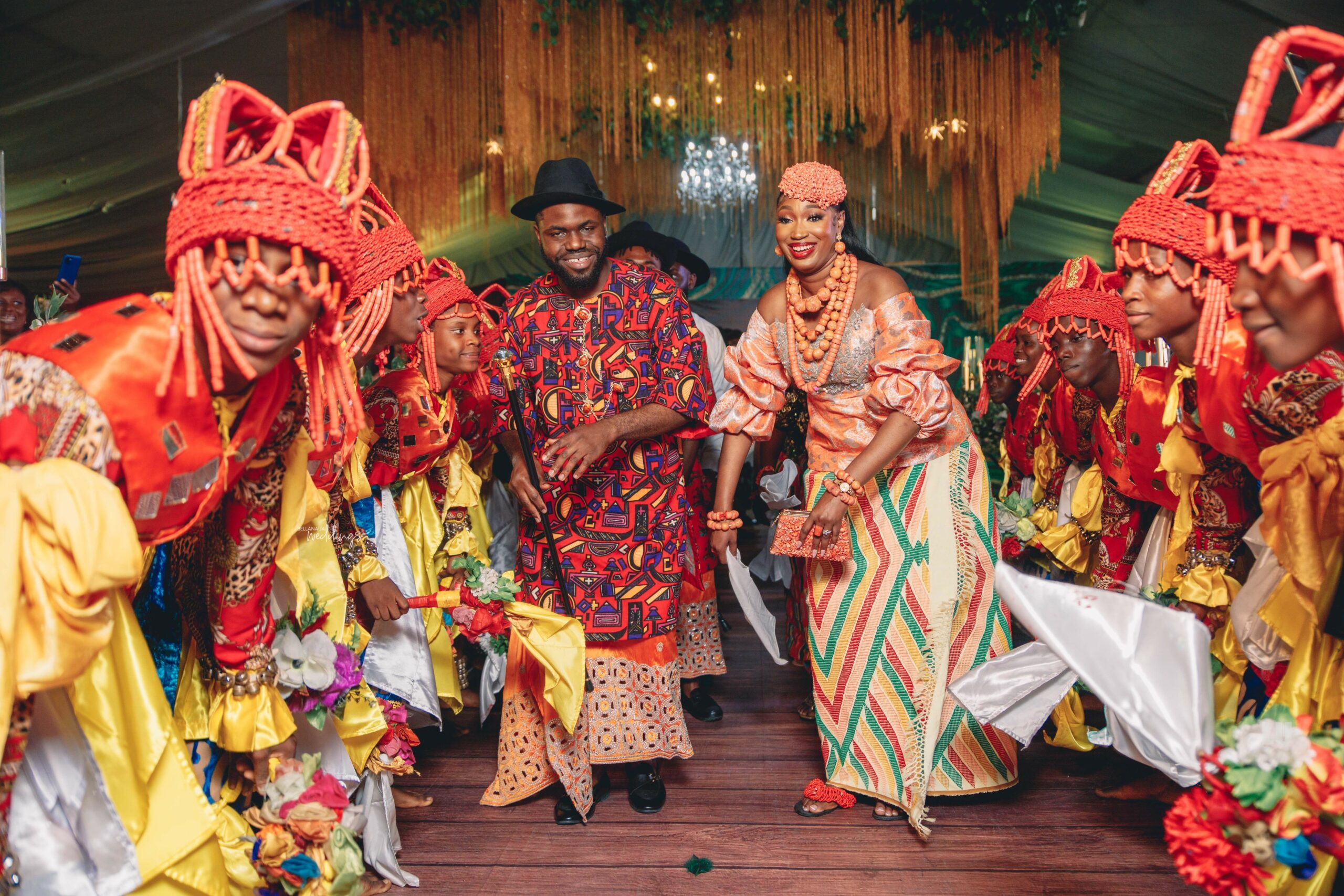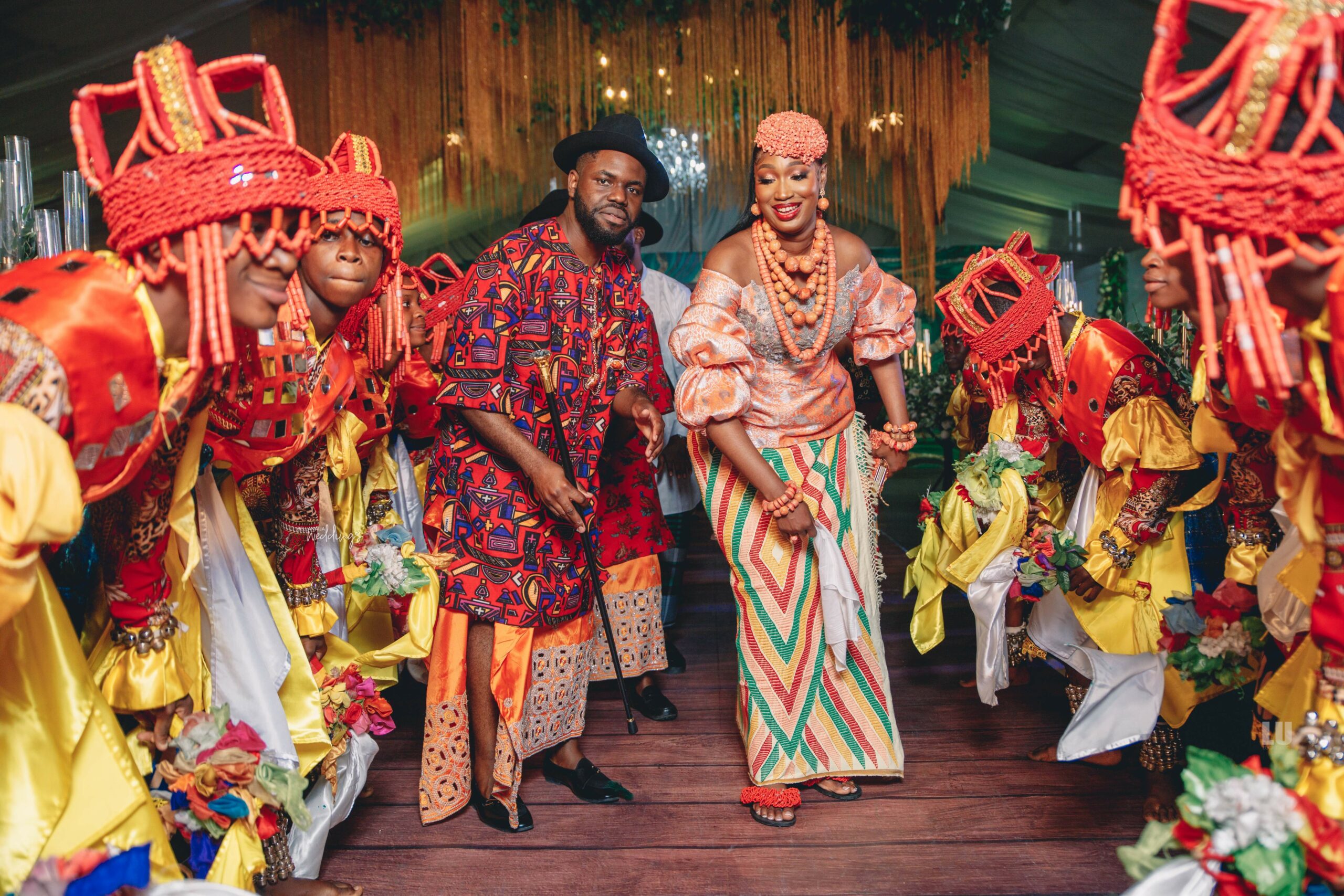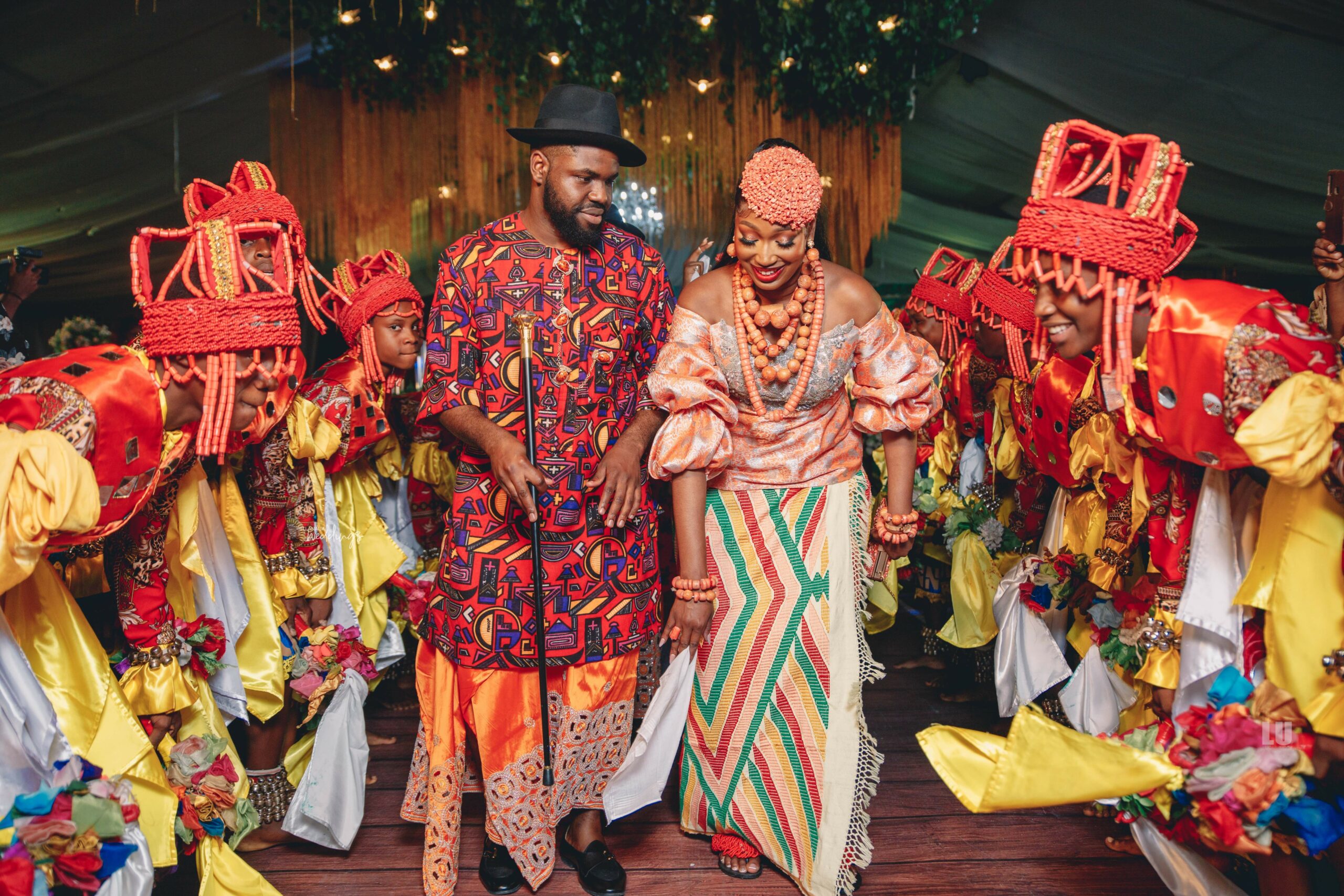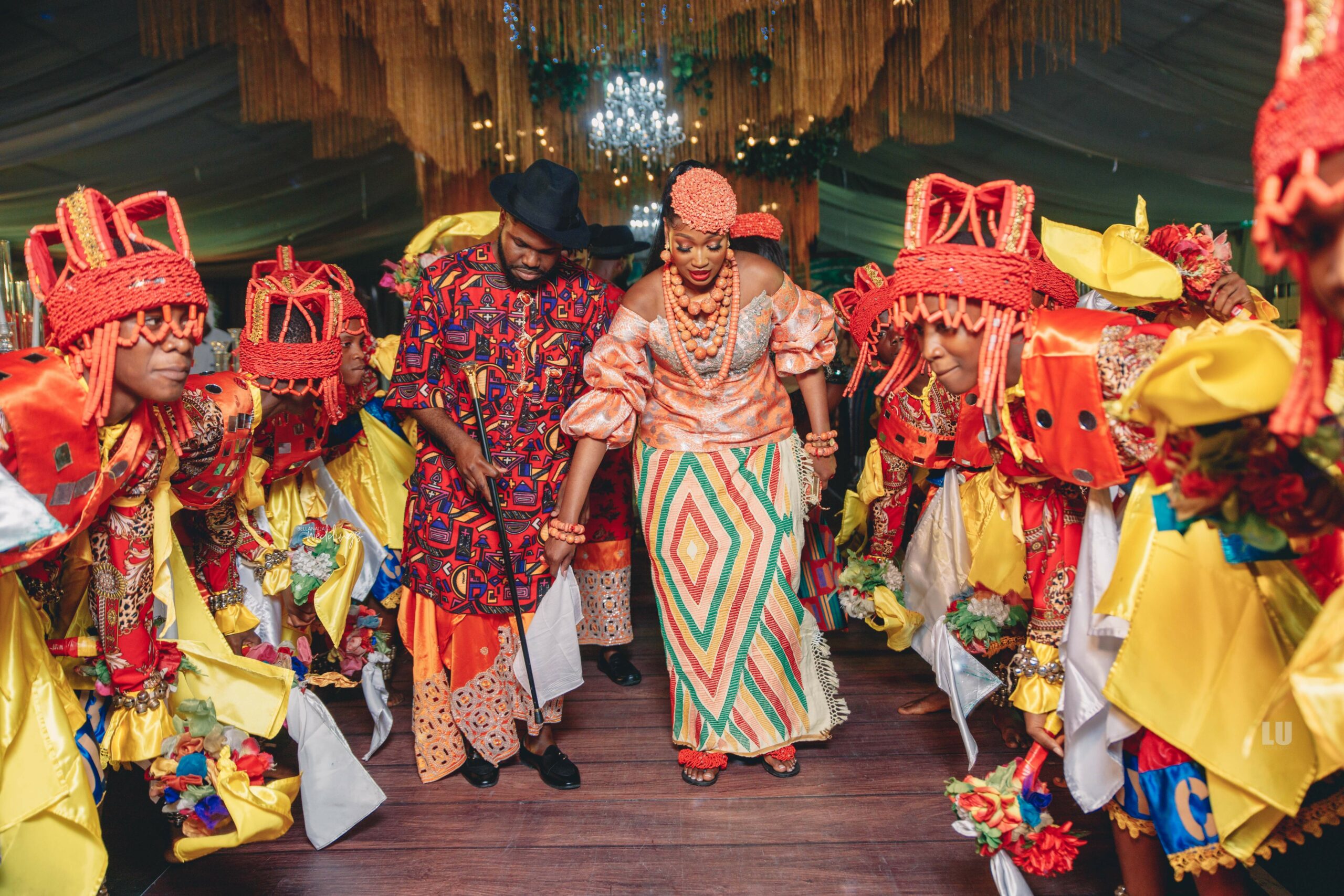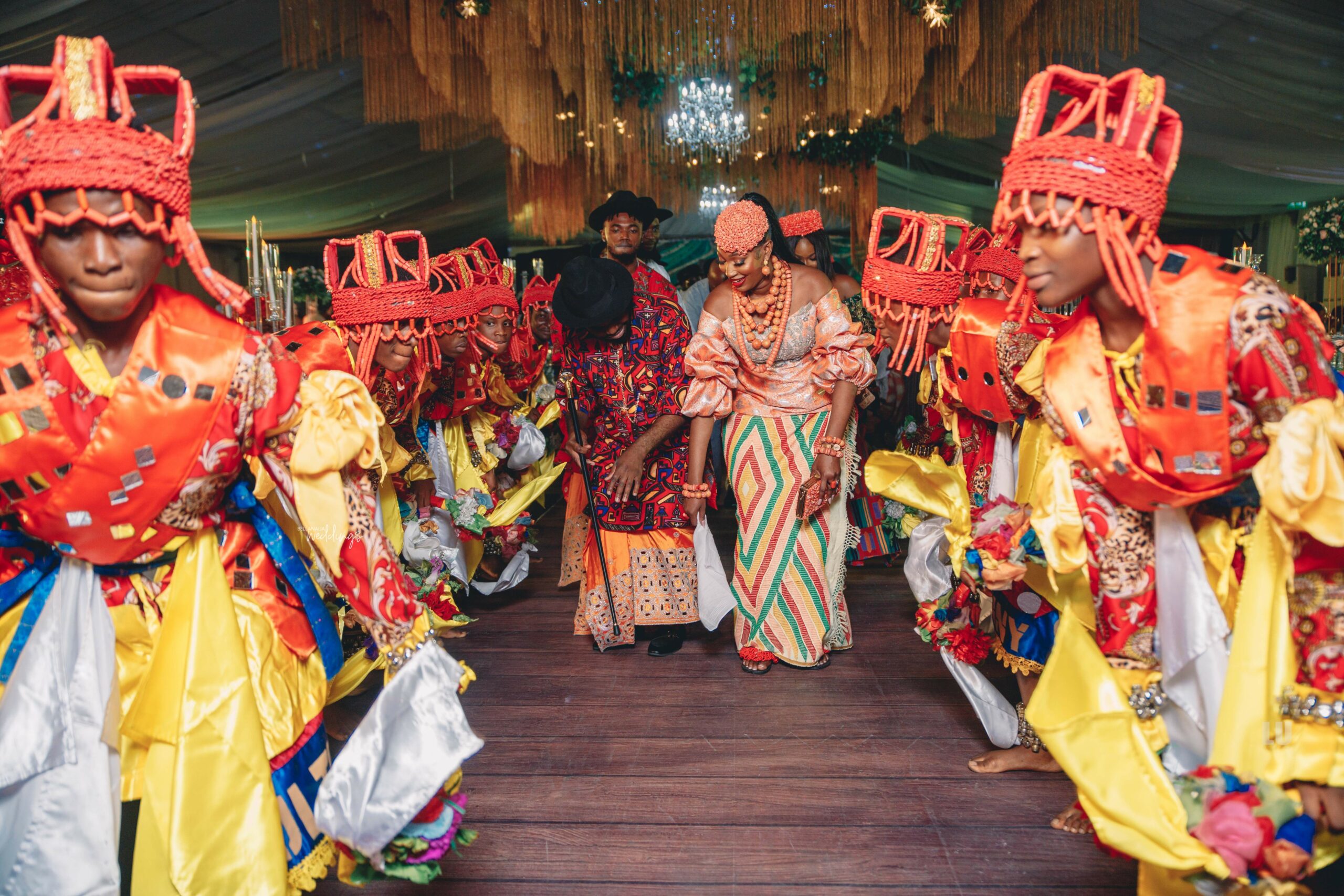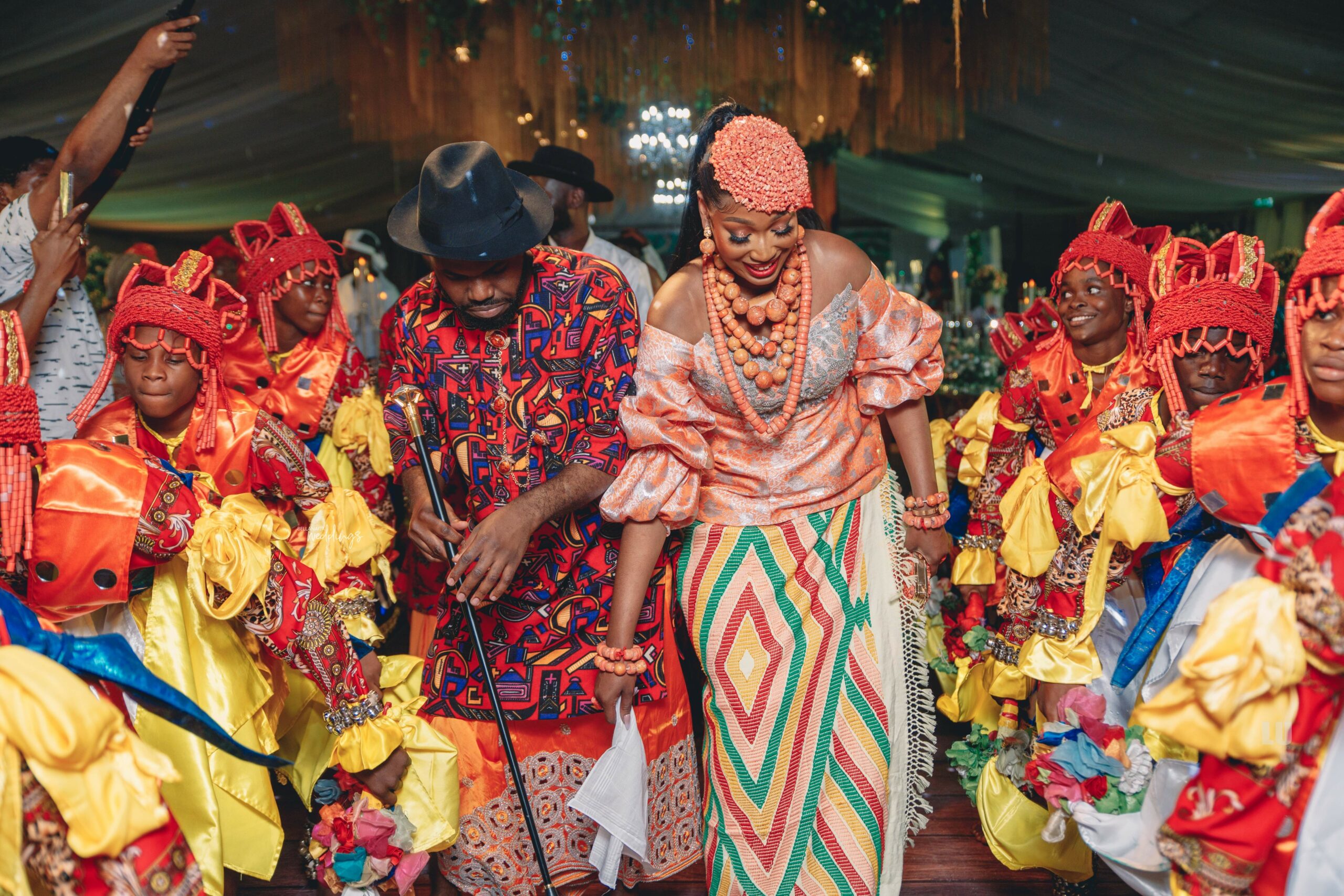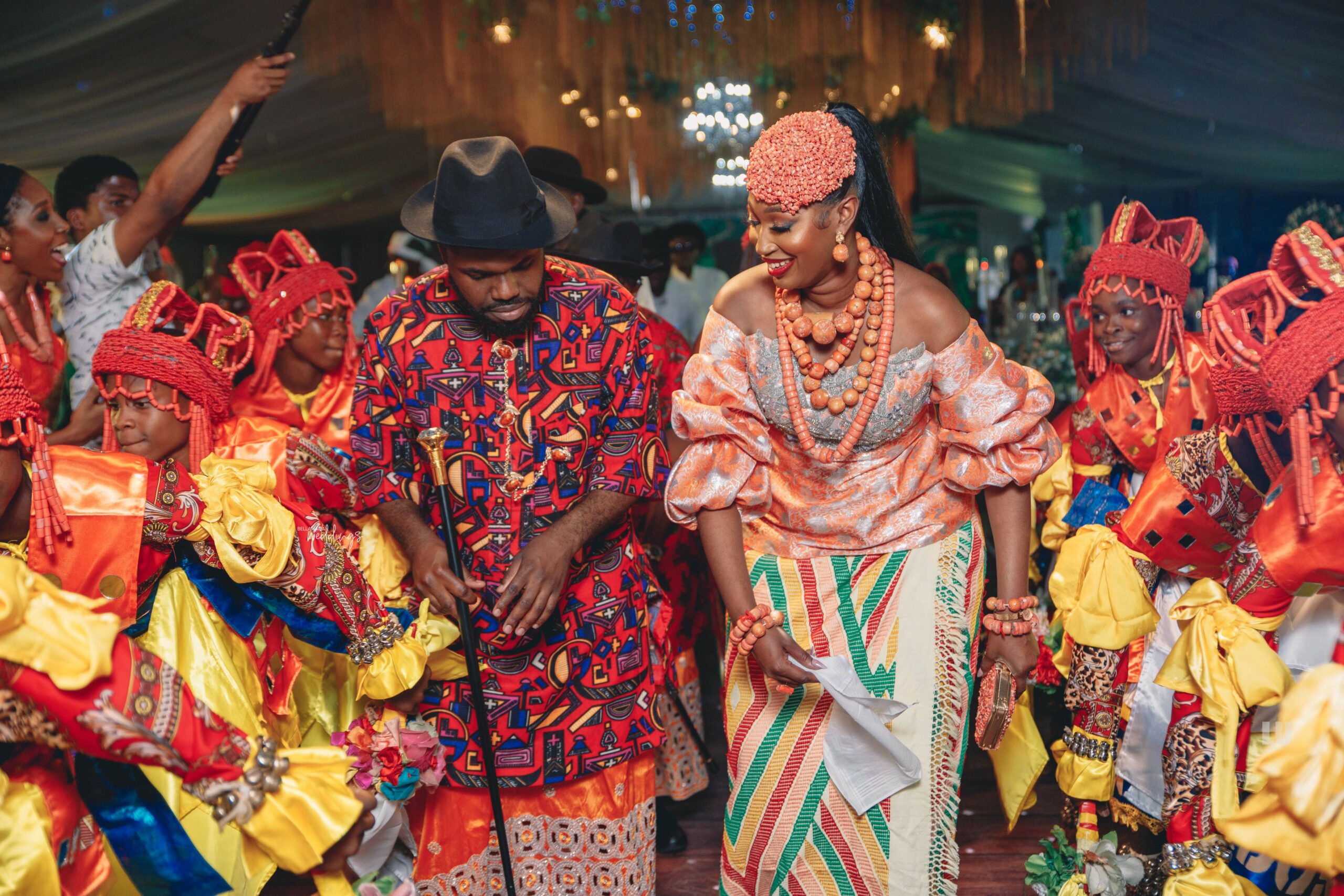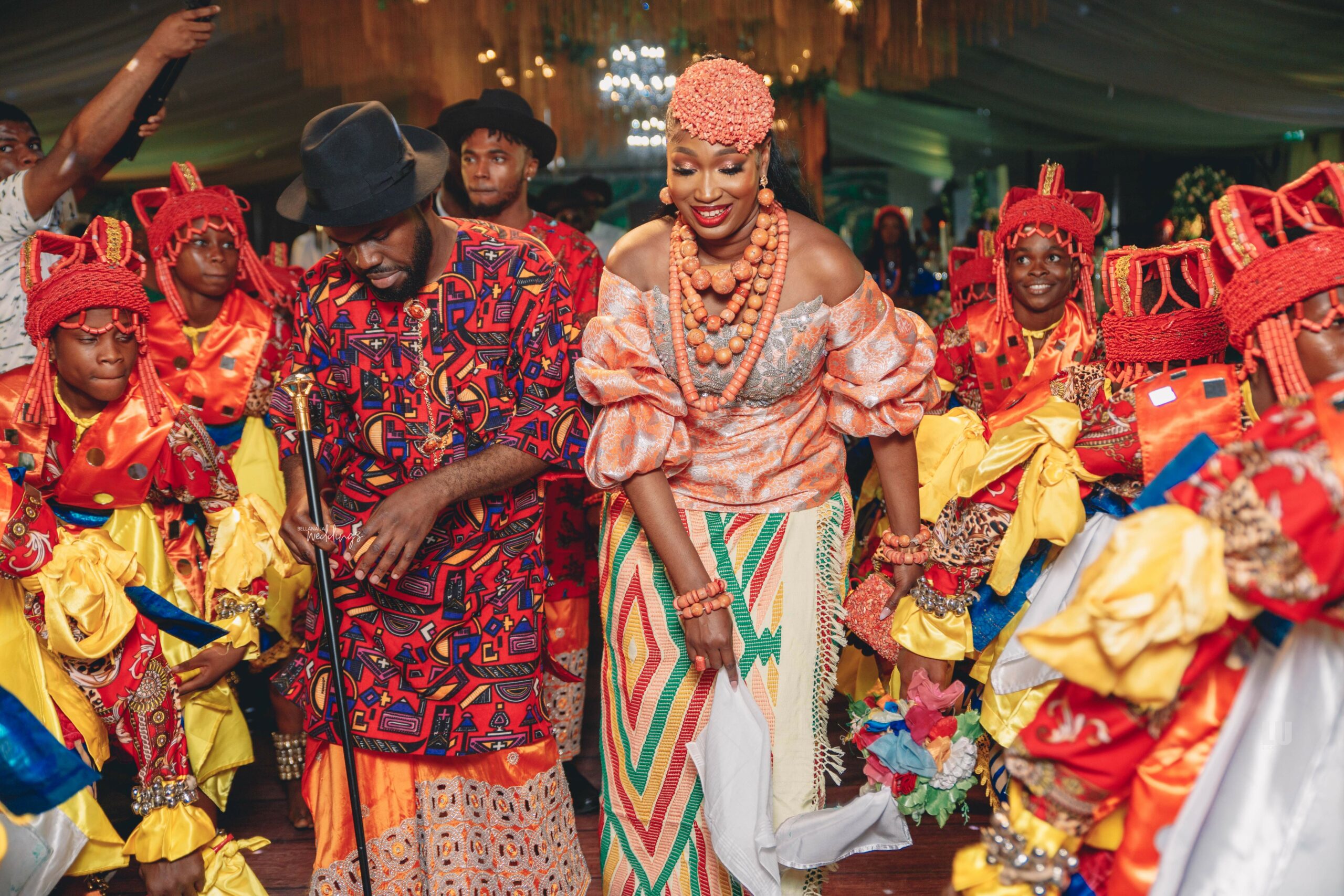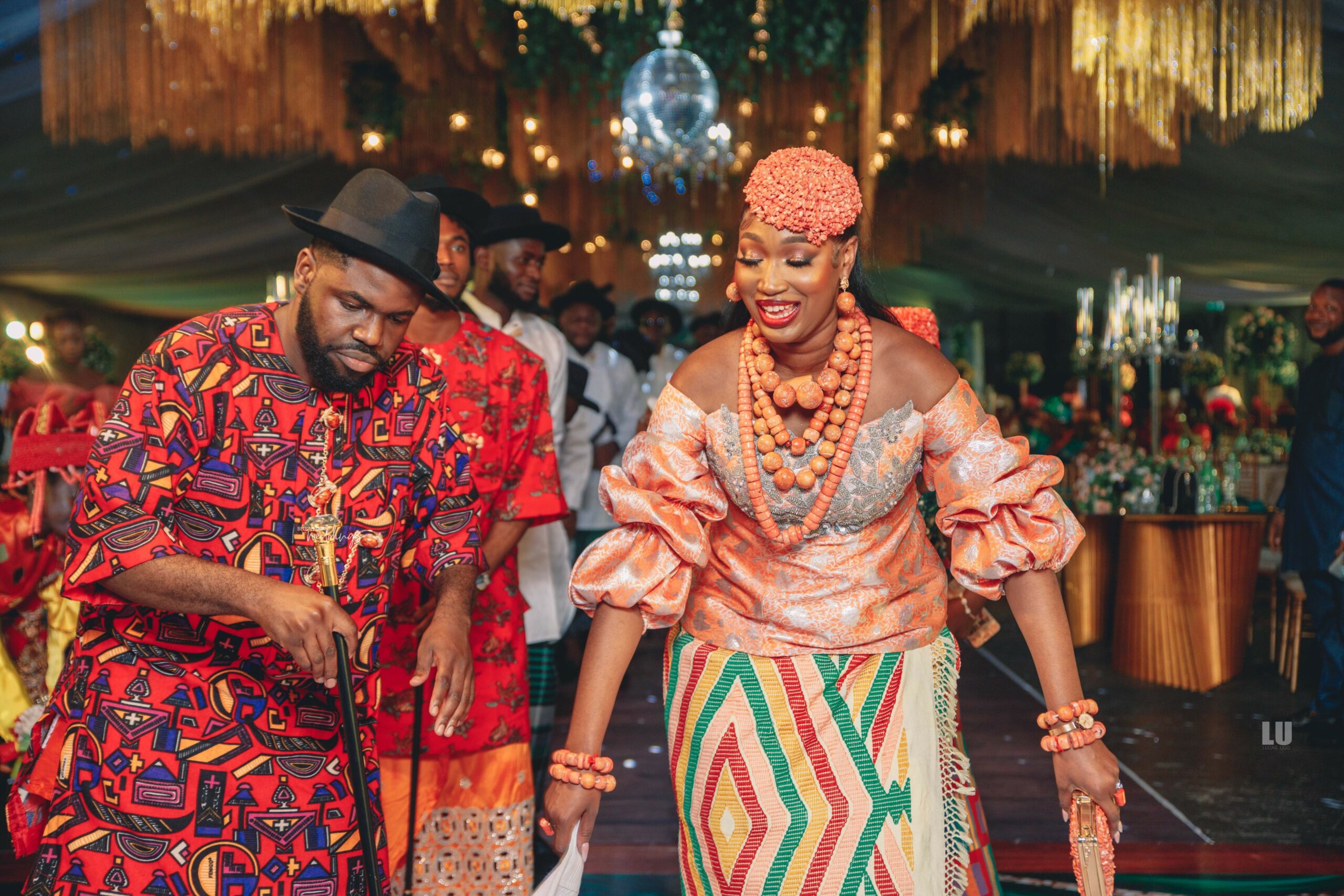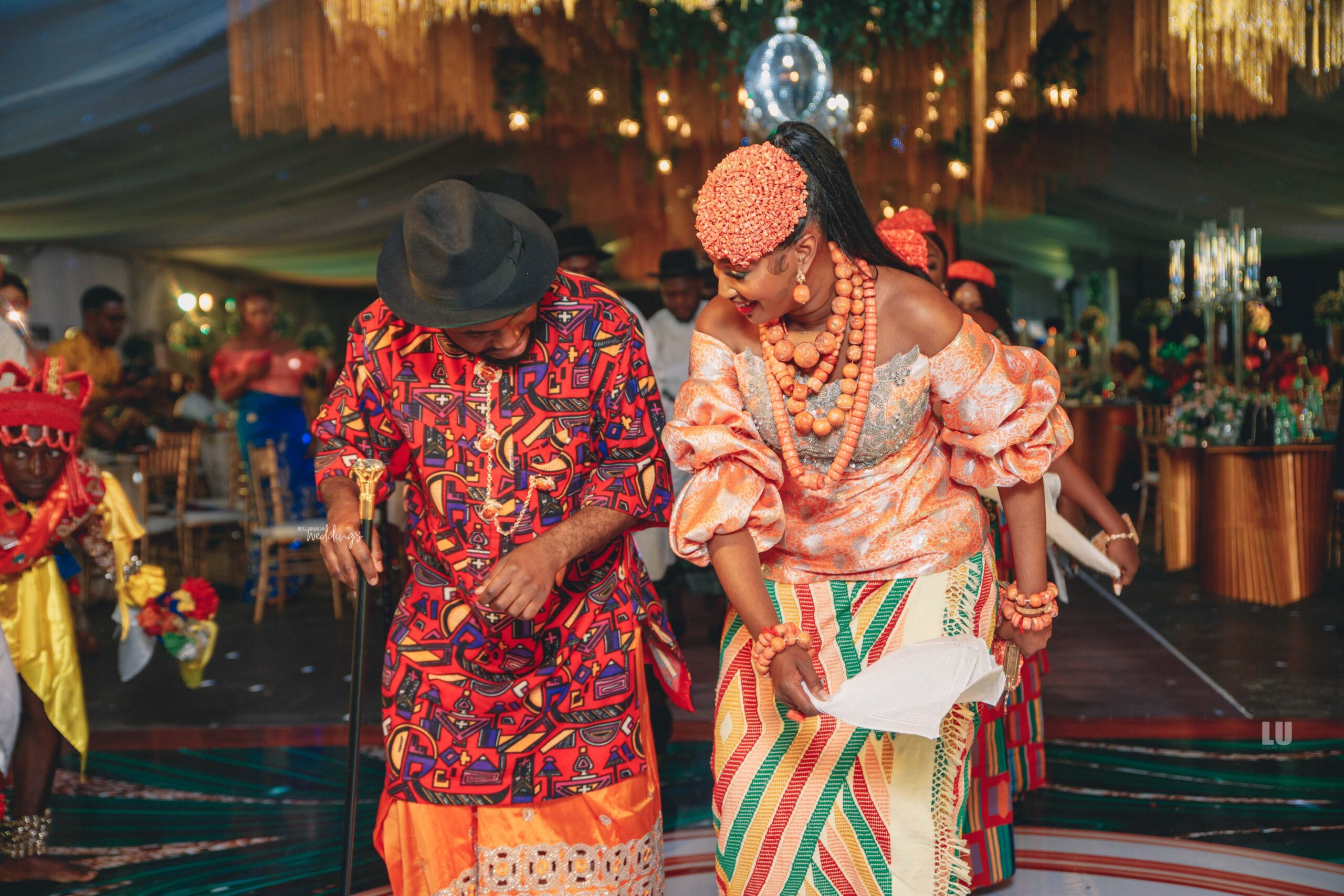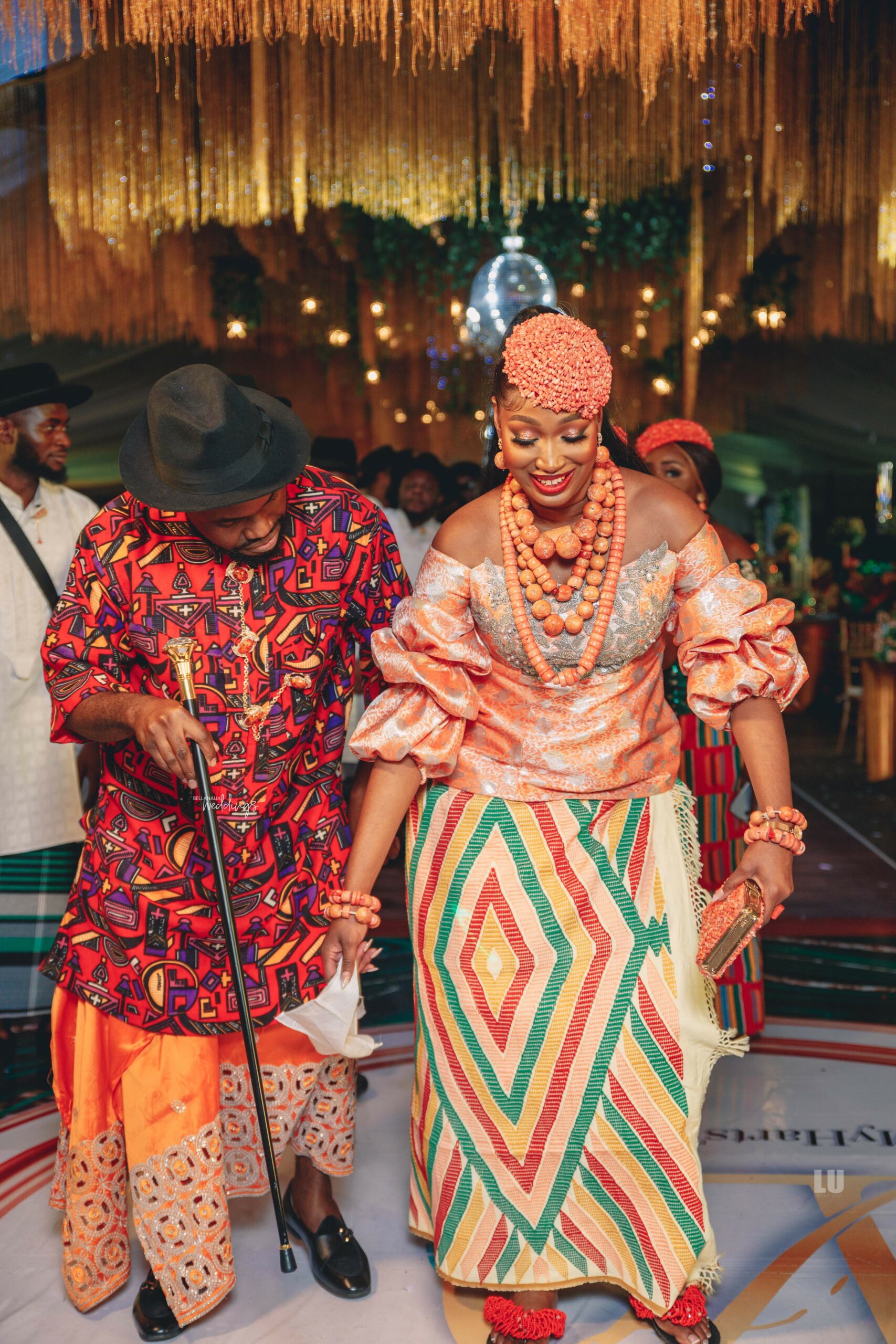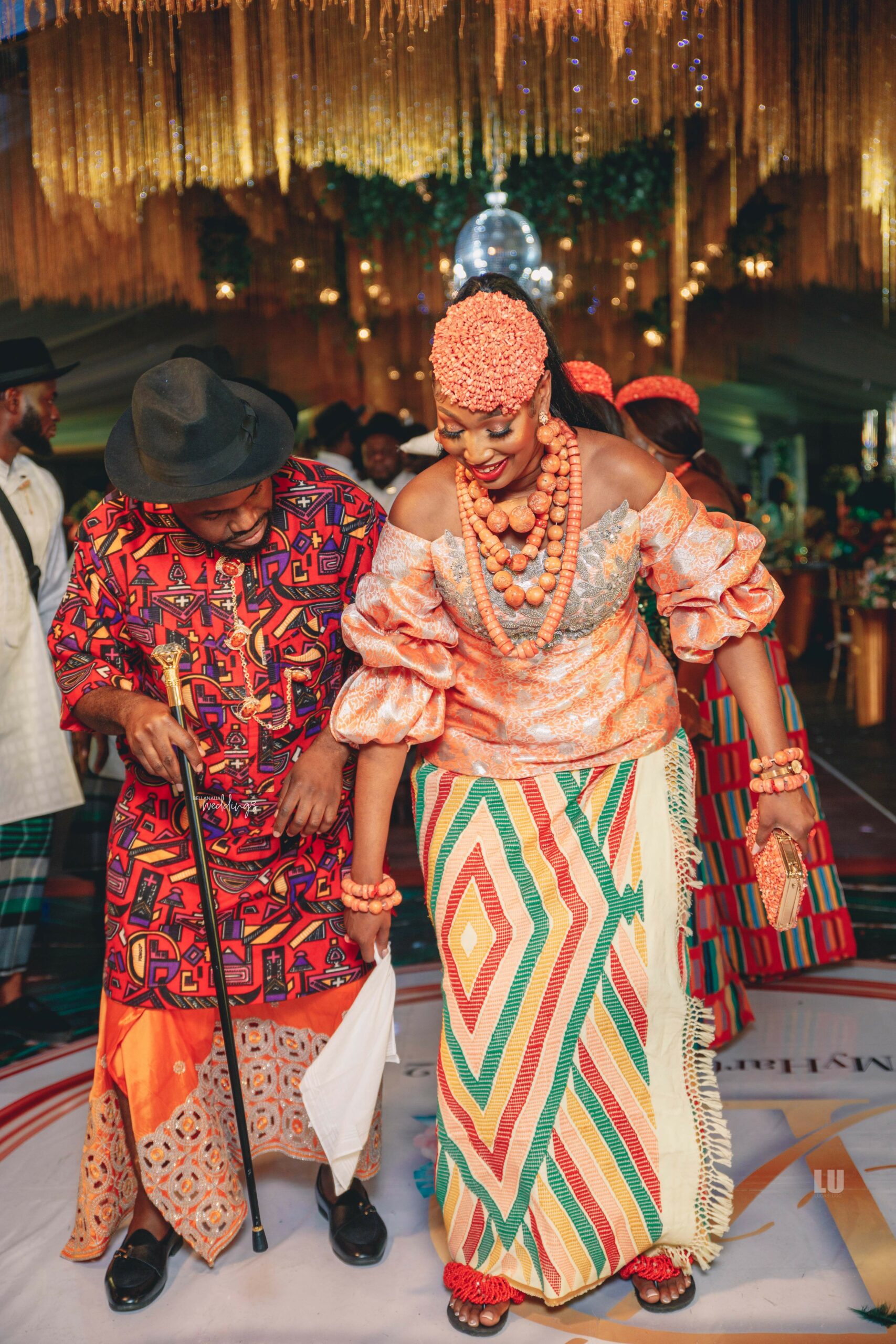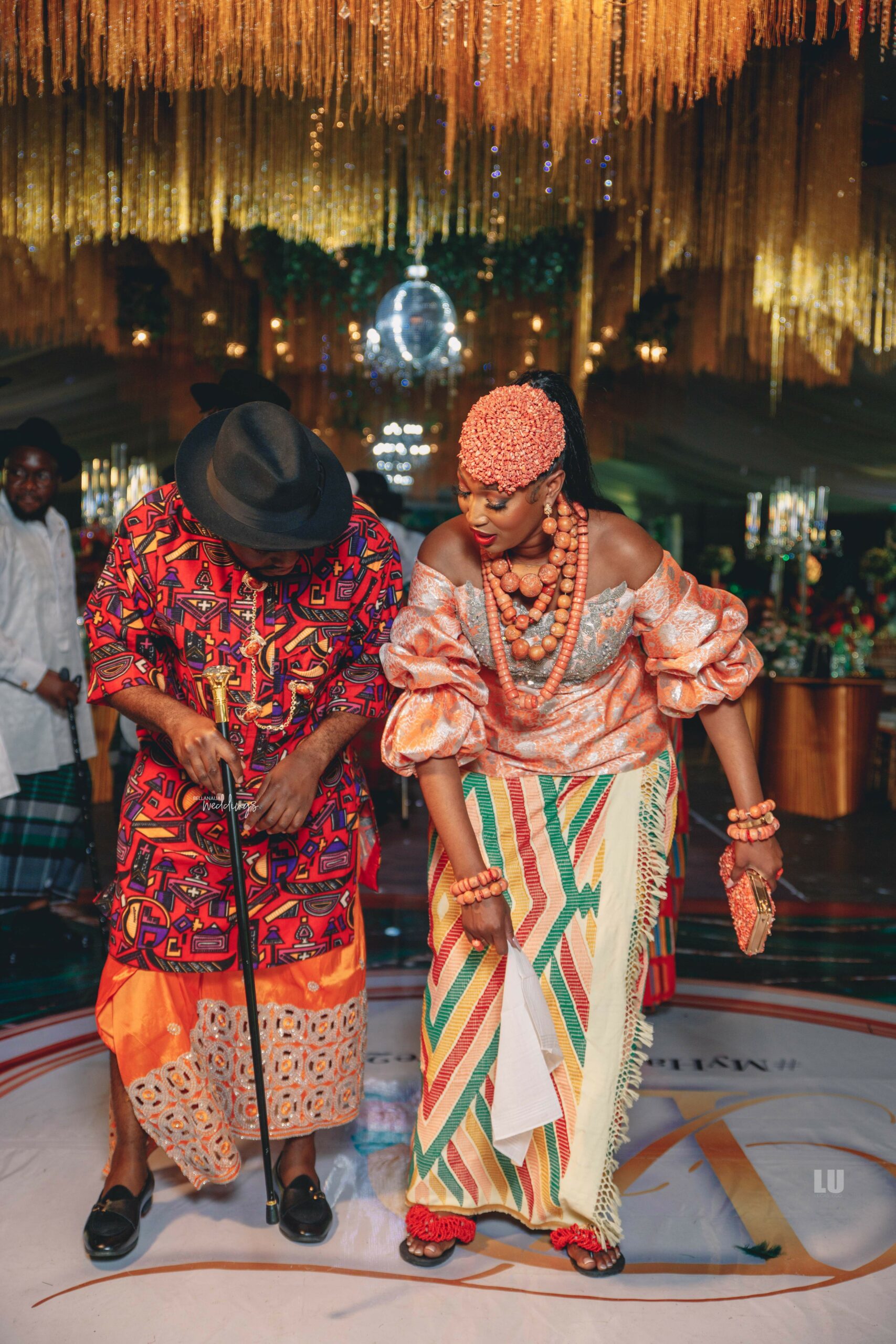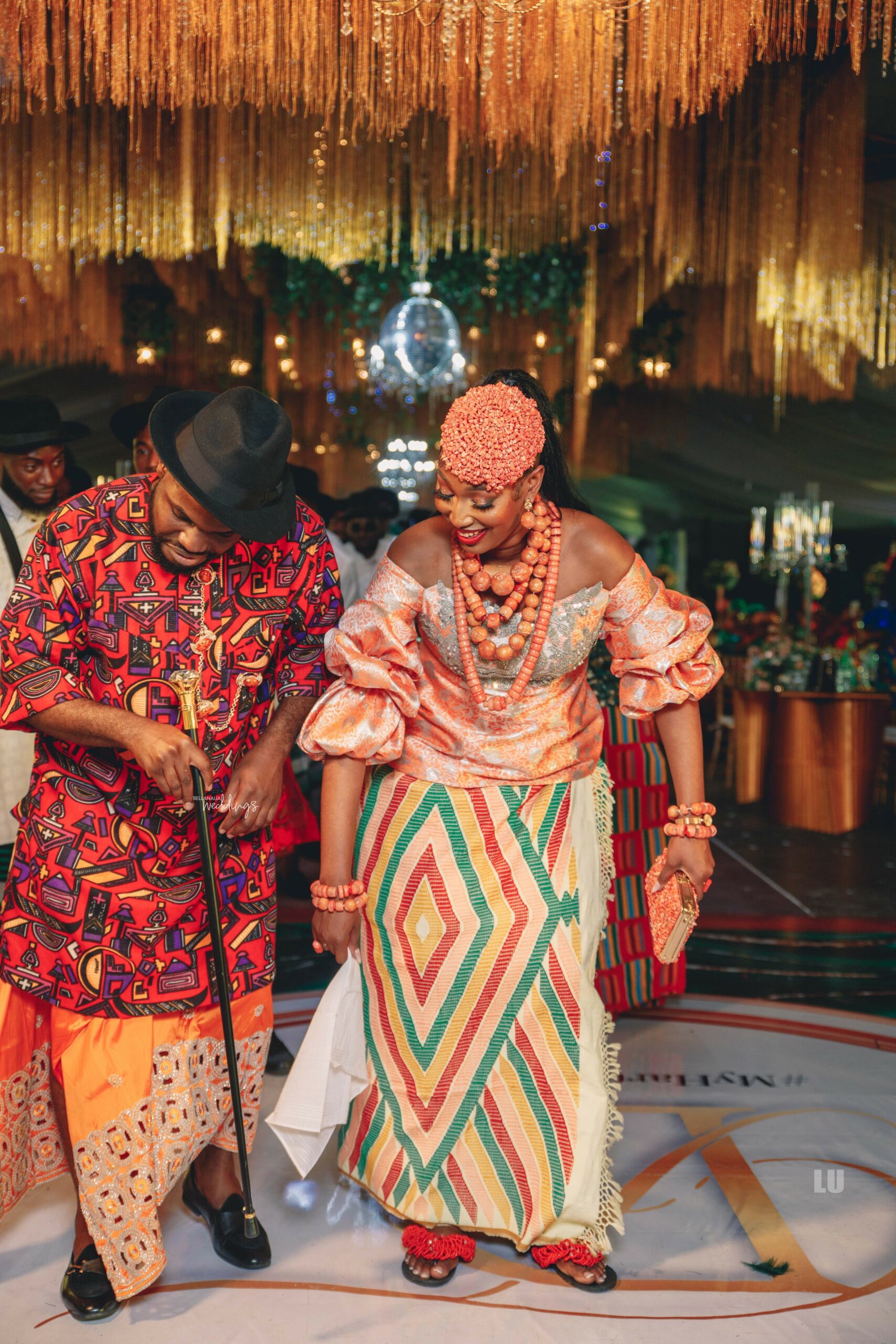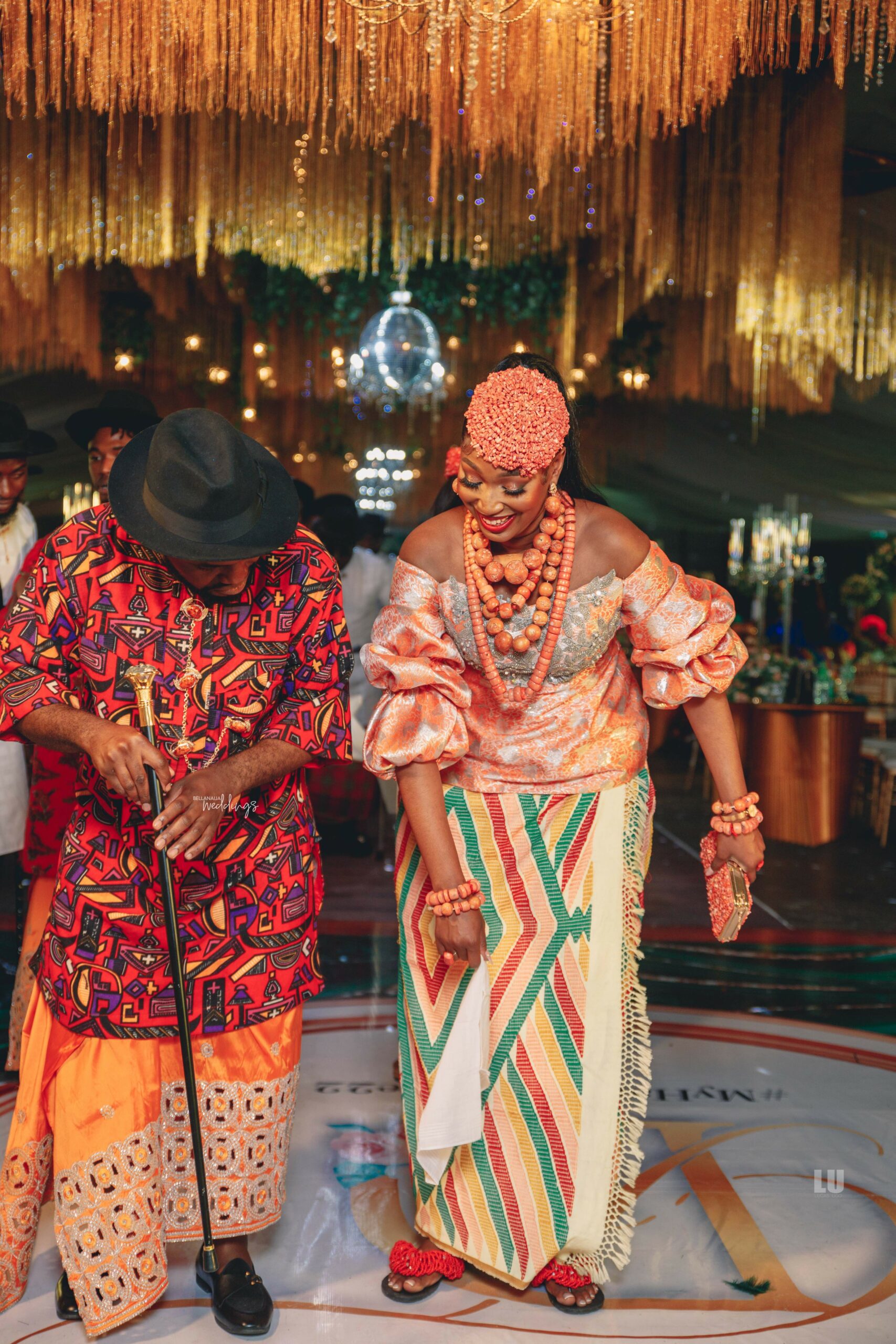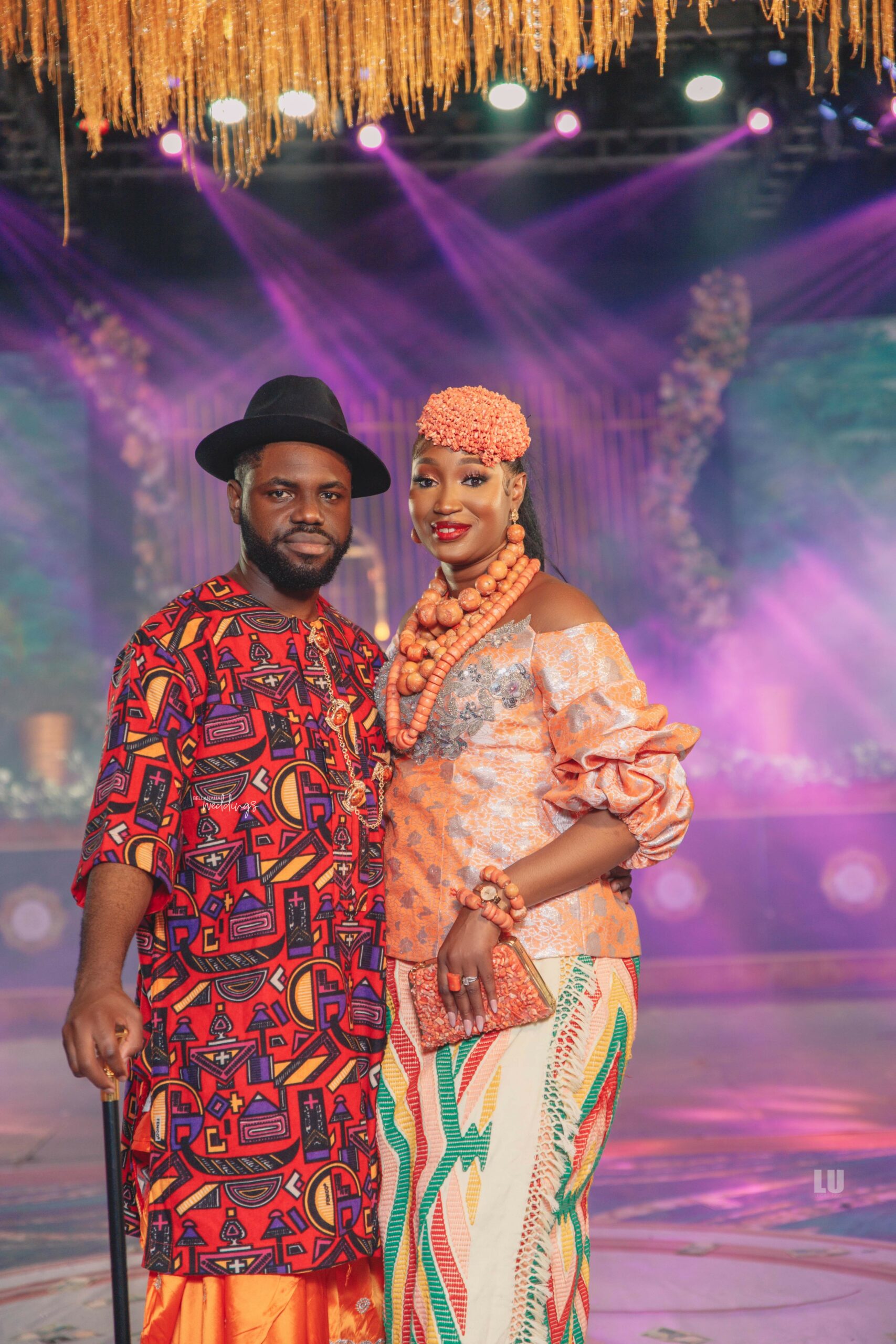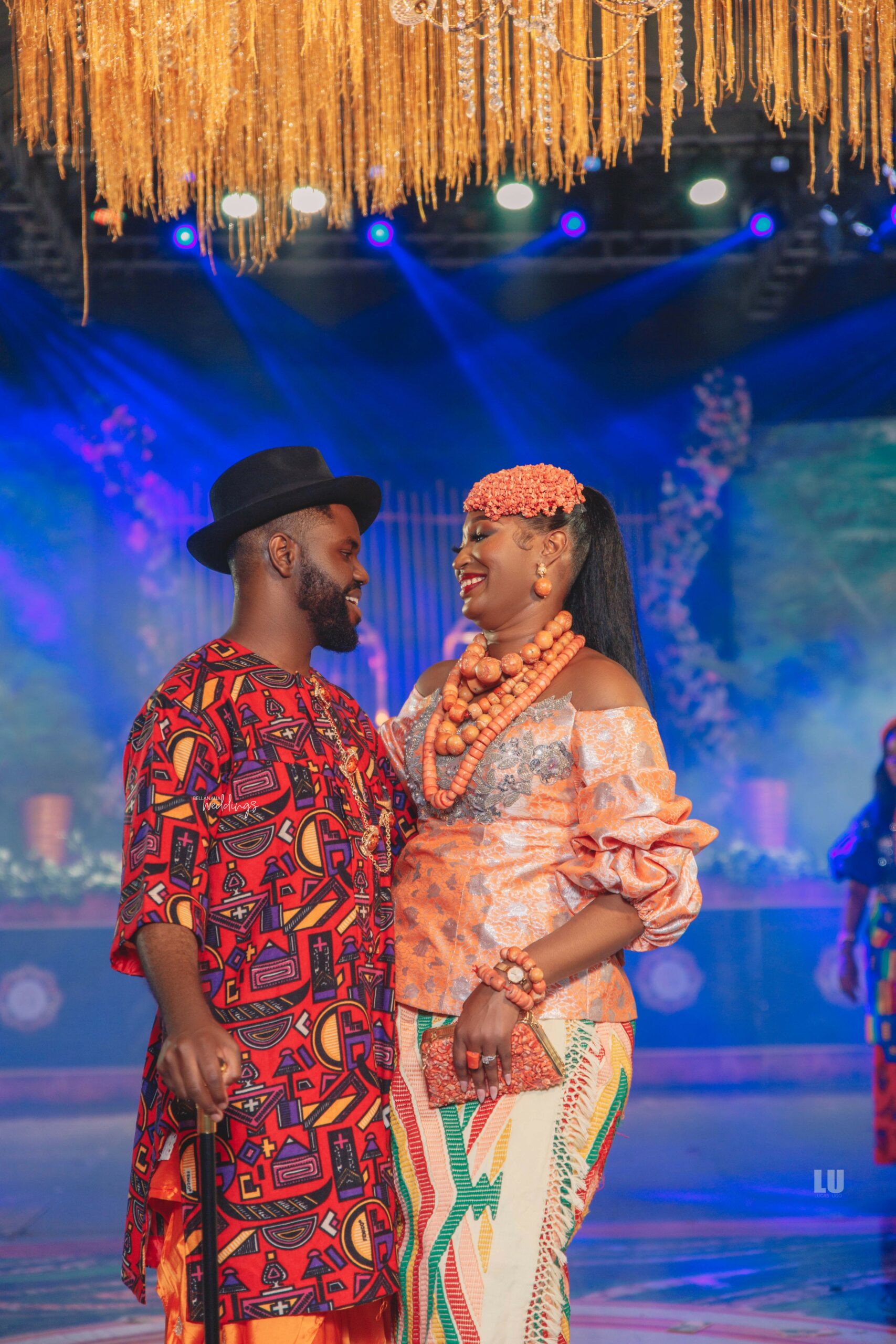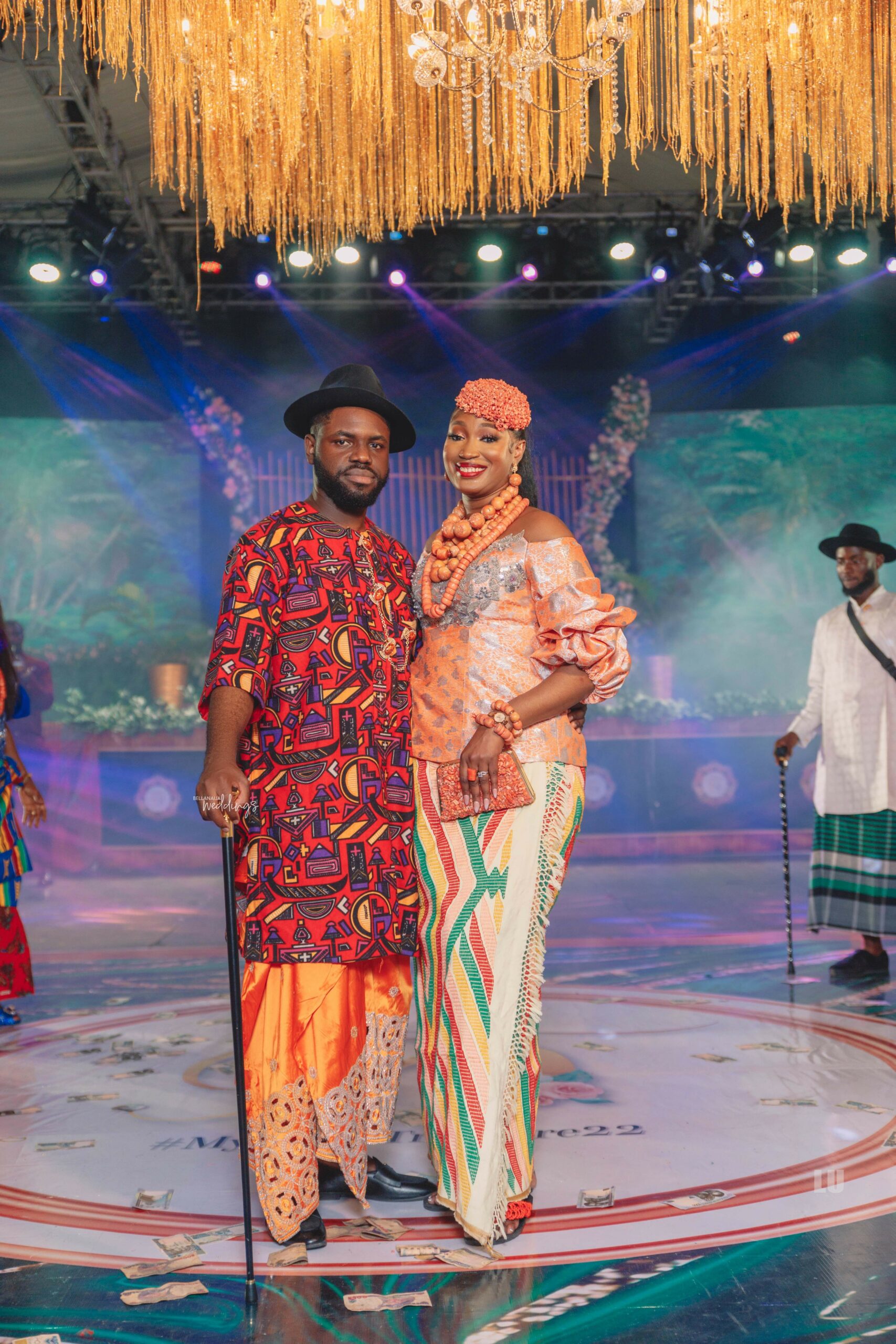 It's time for the magic of the first dance…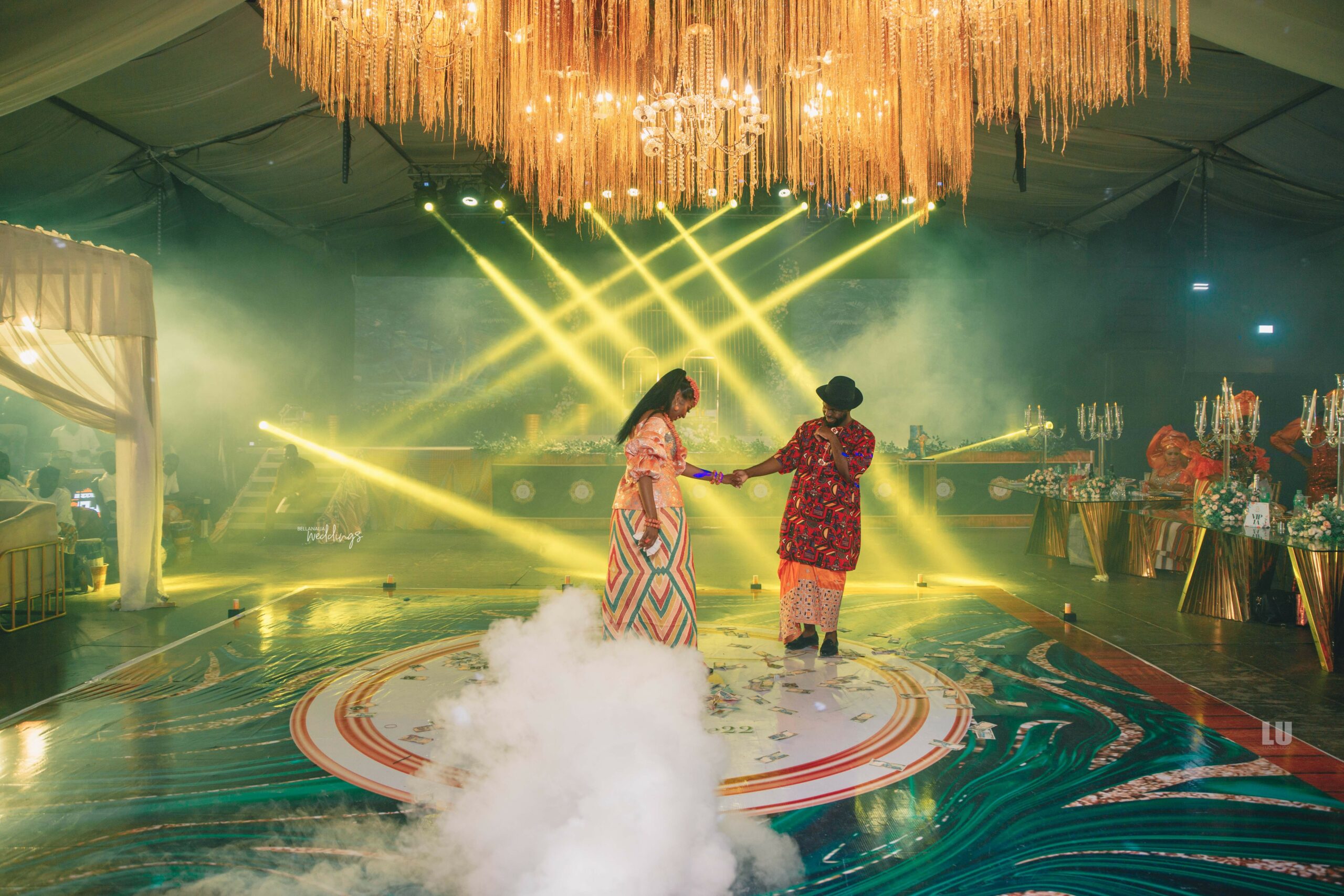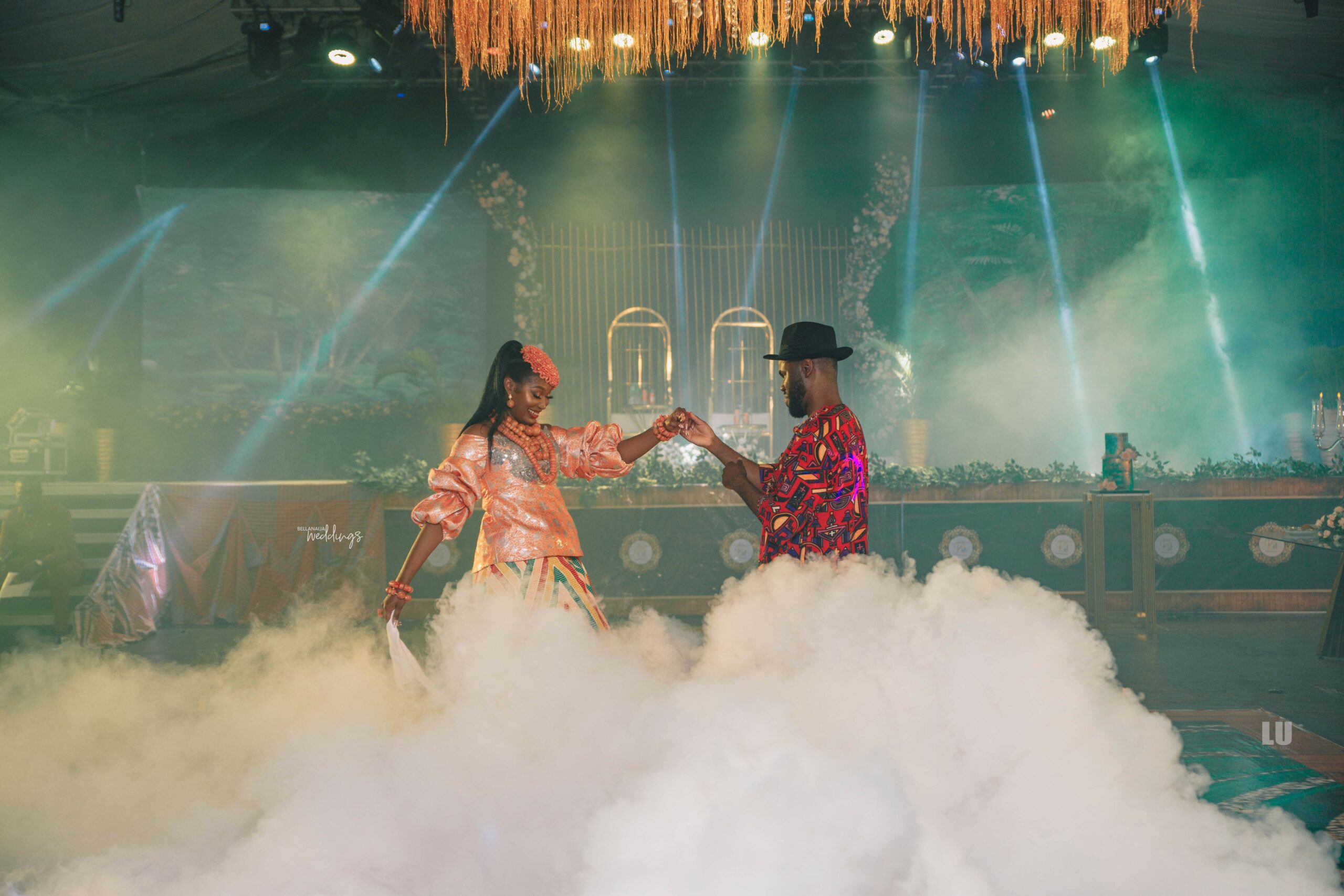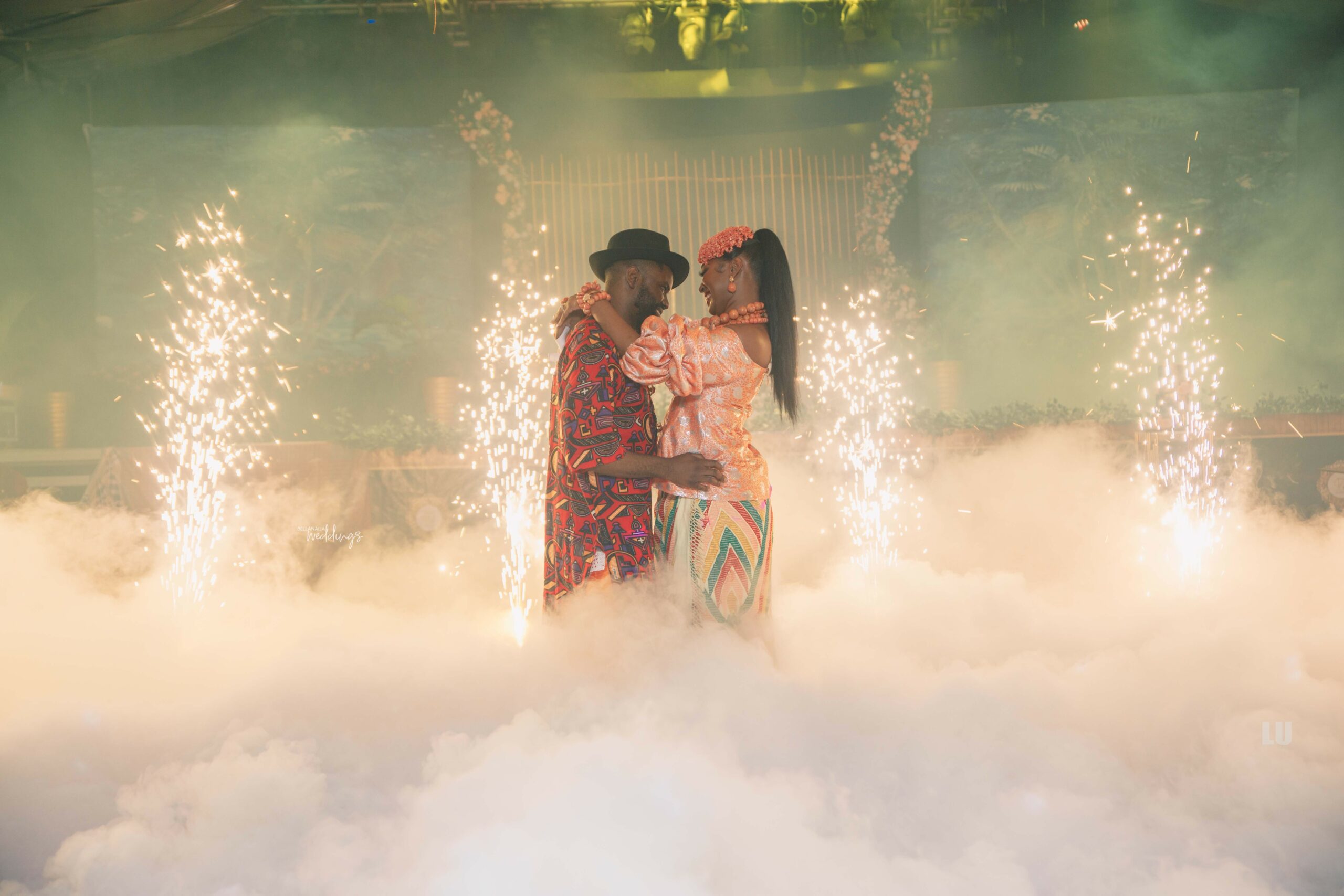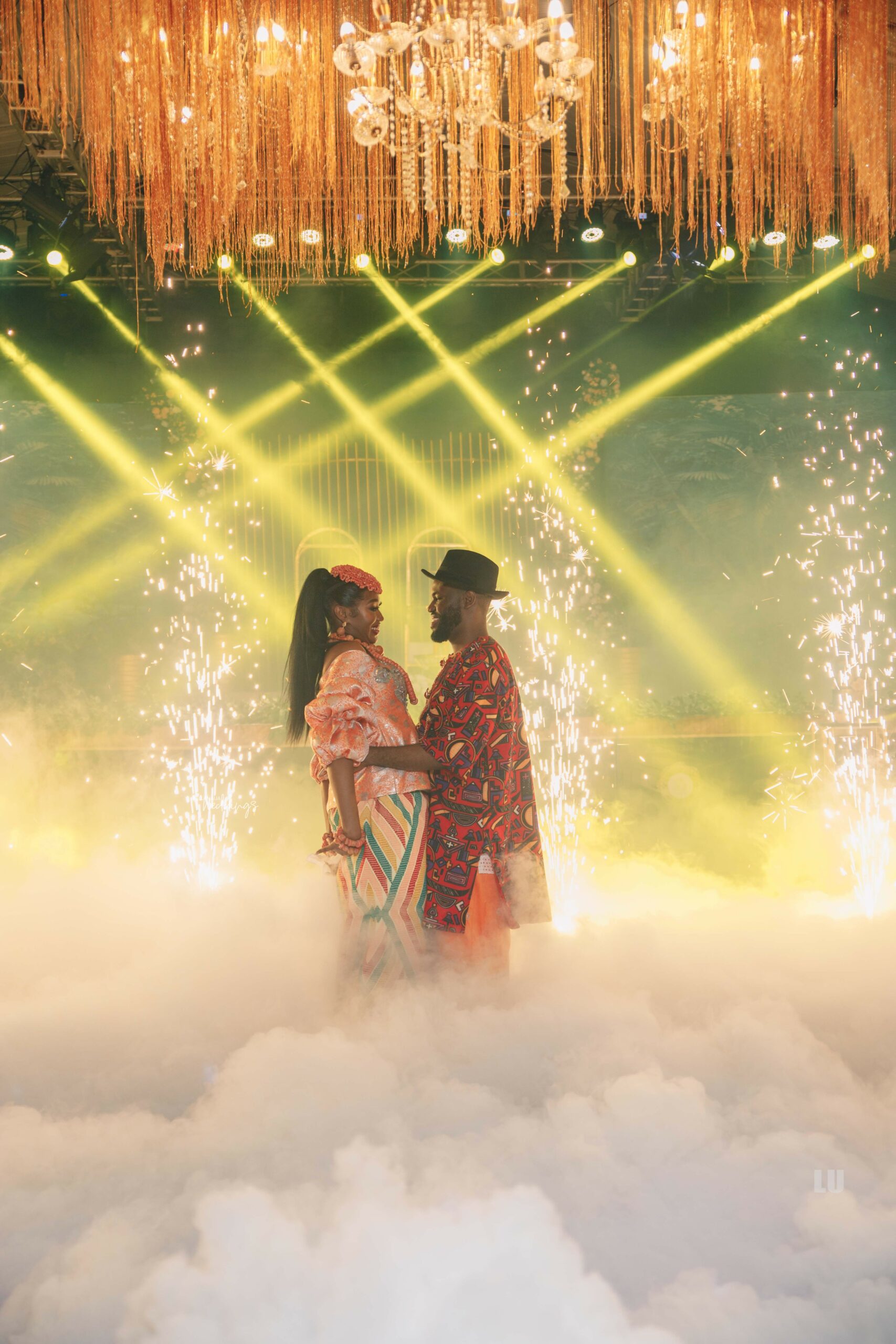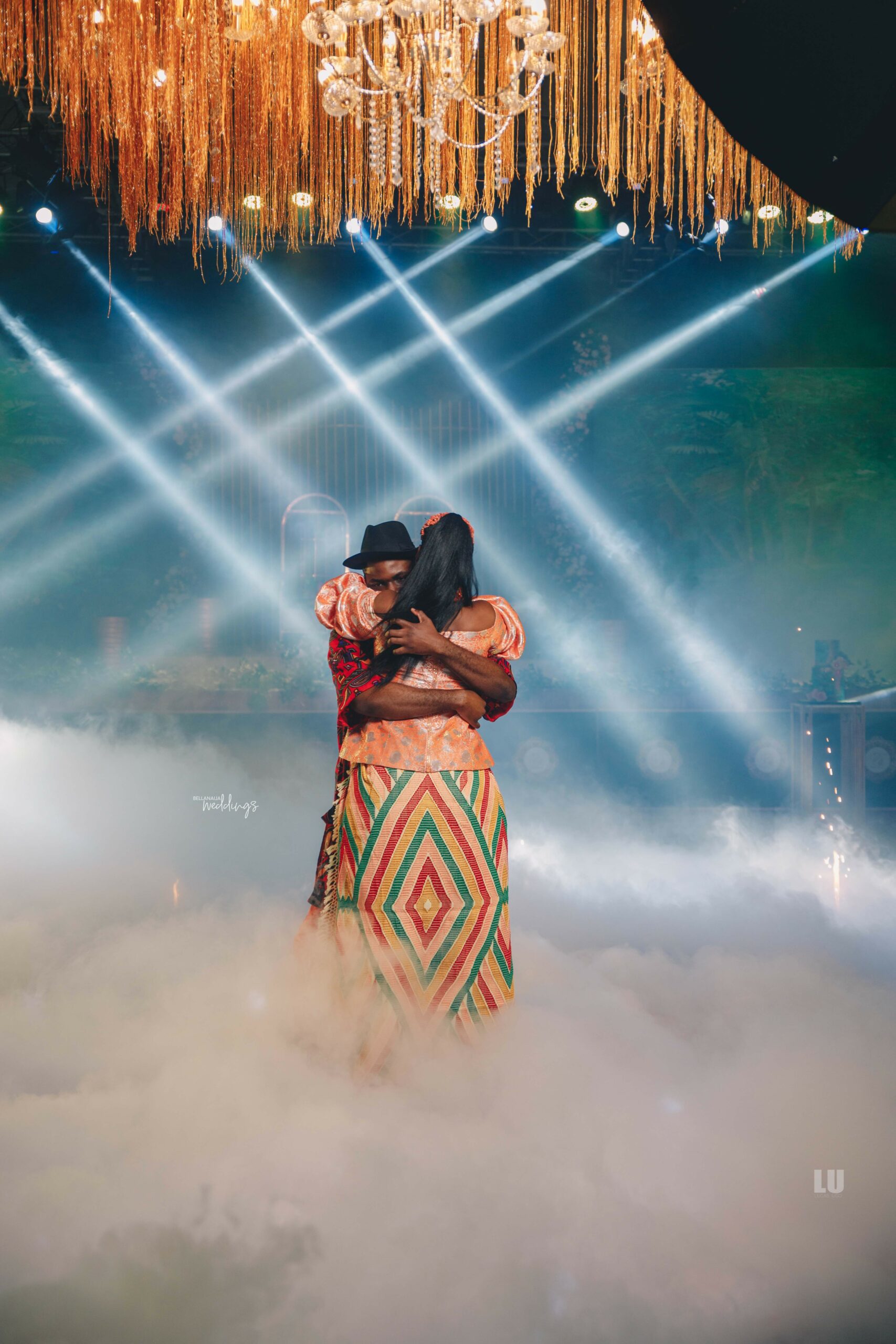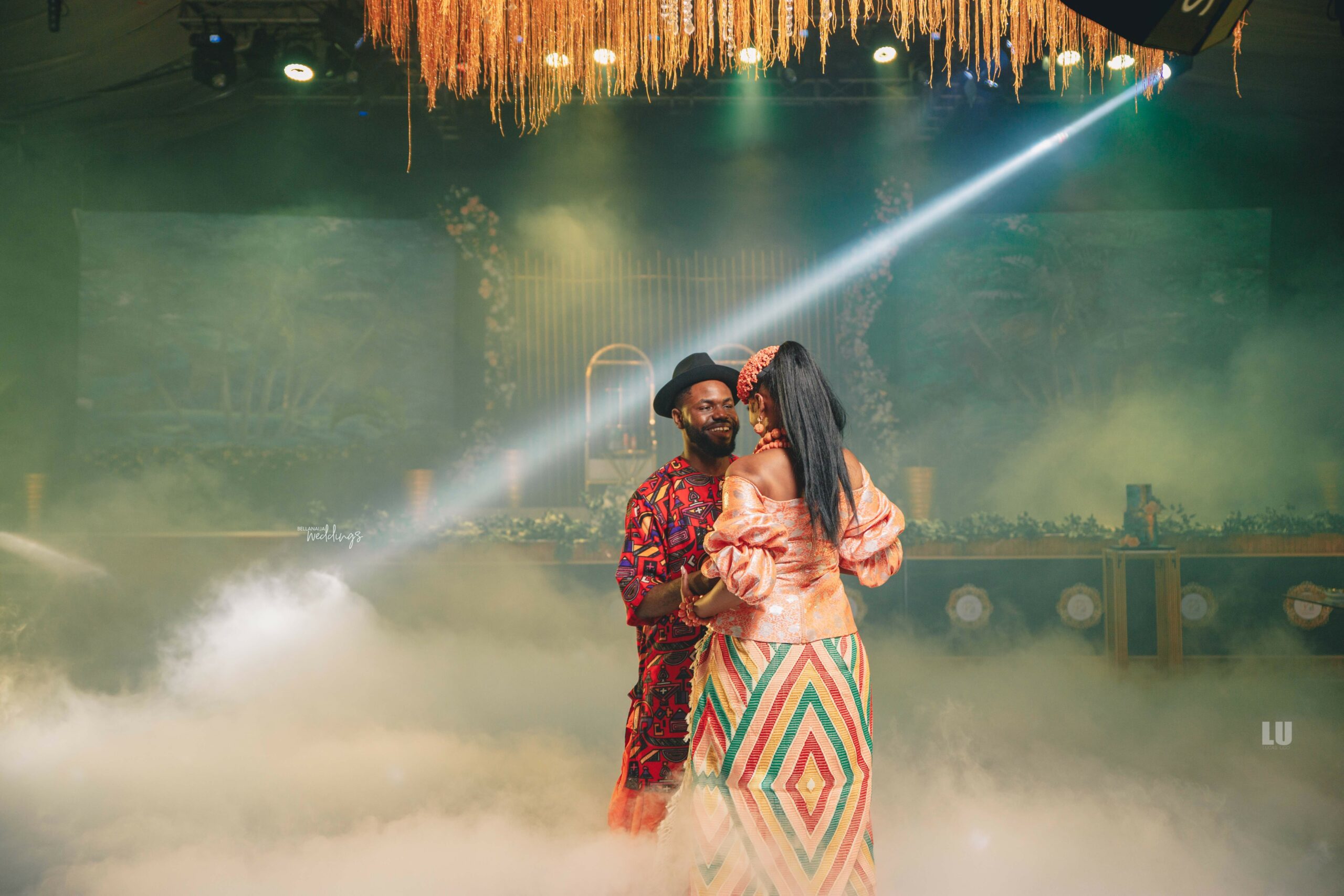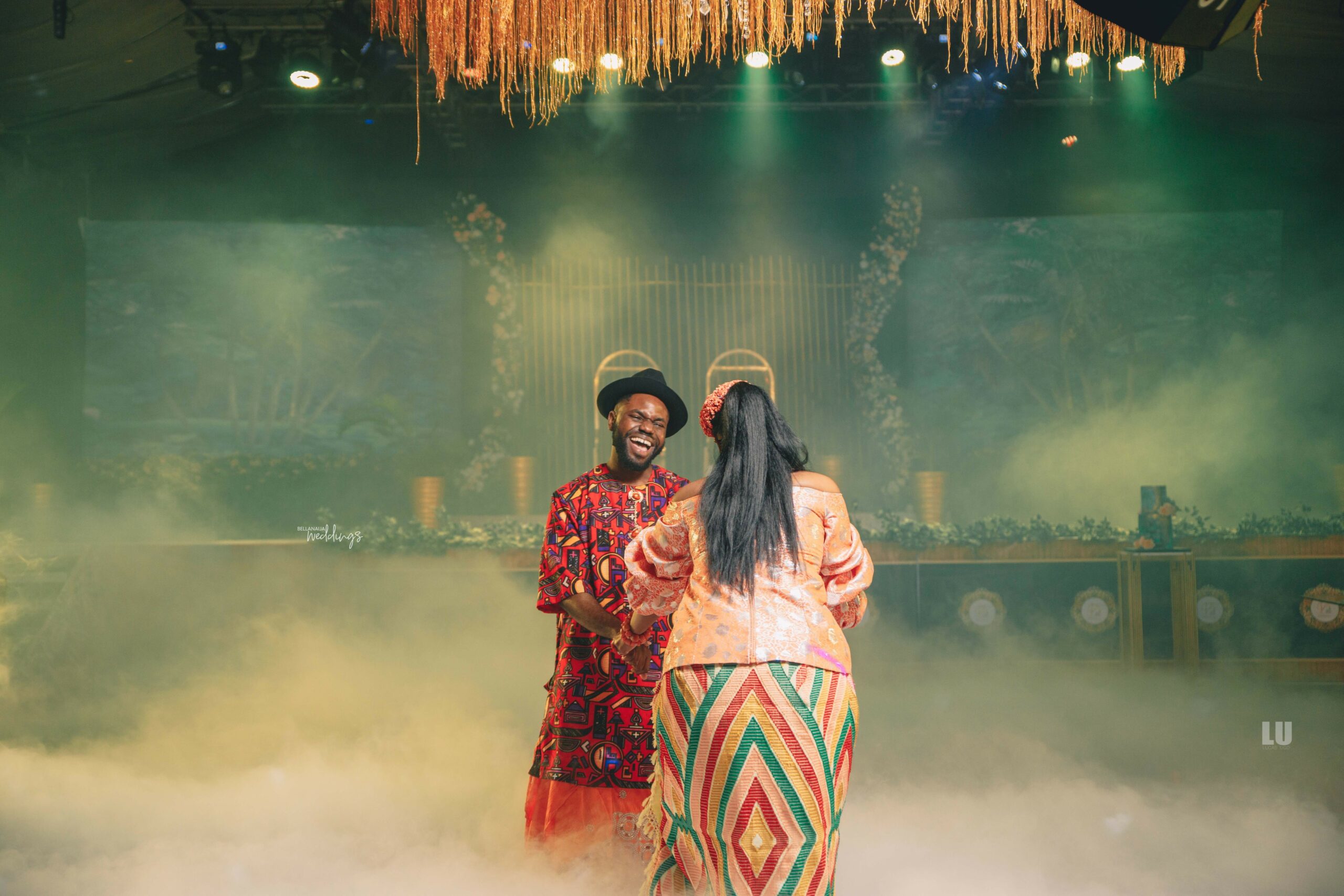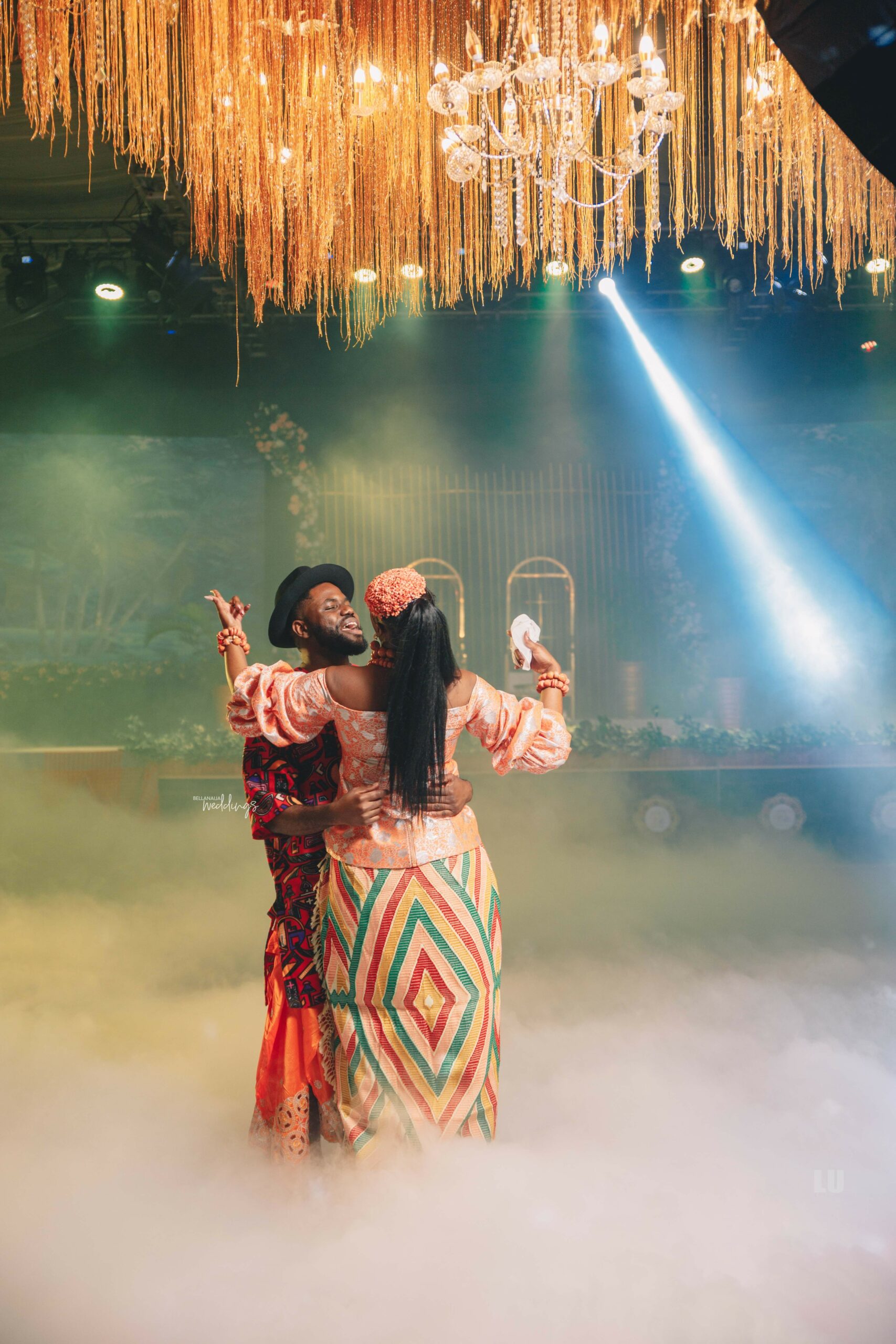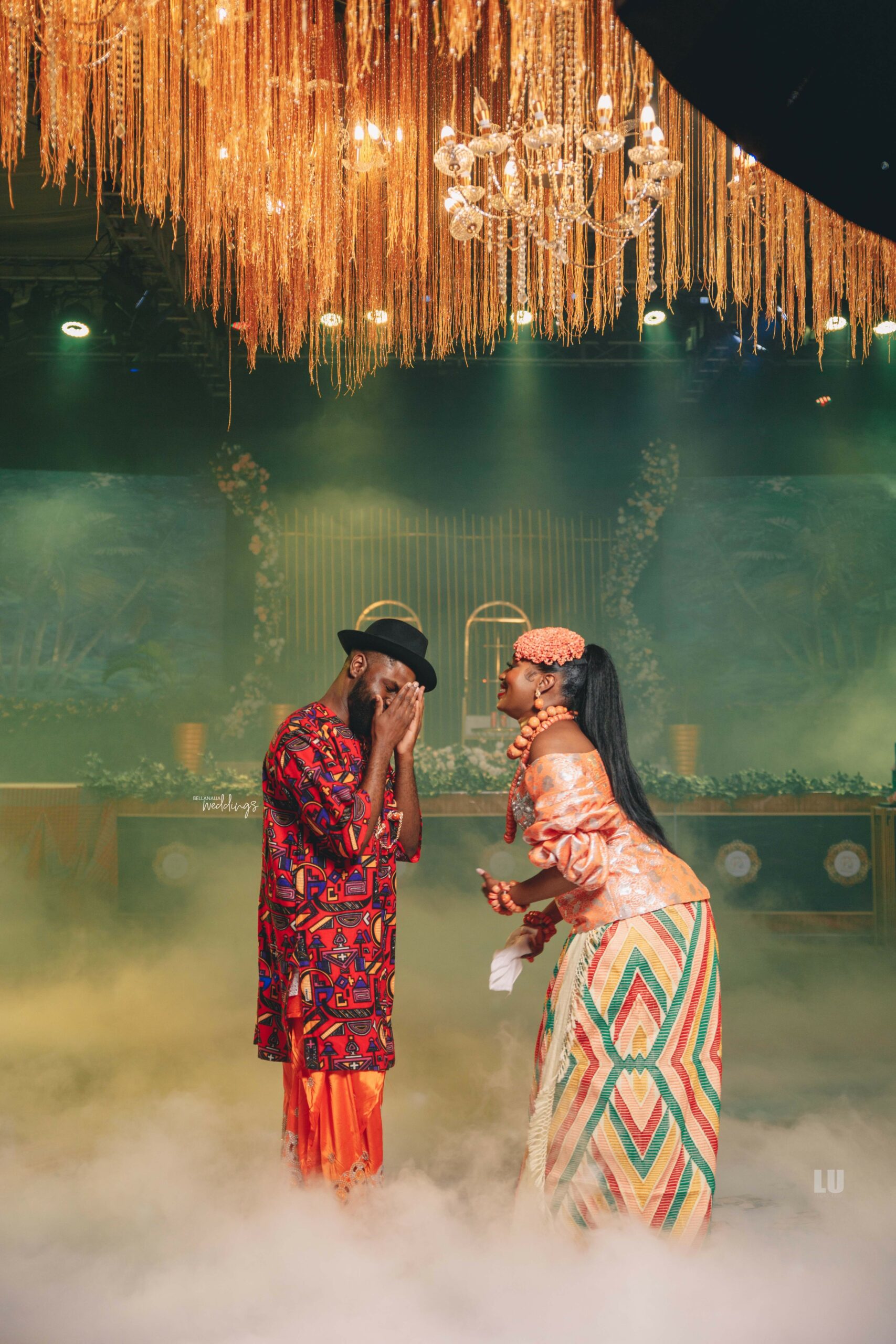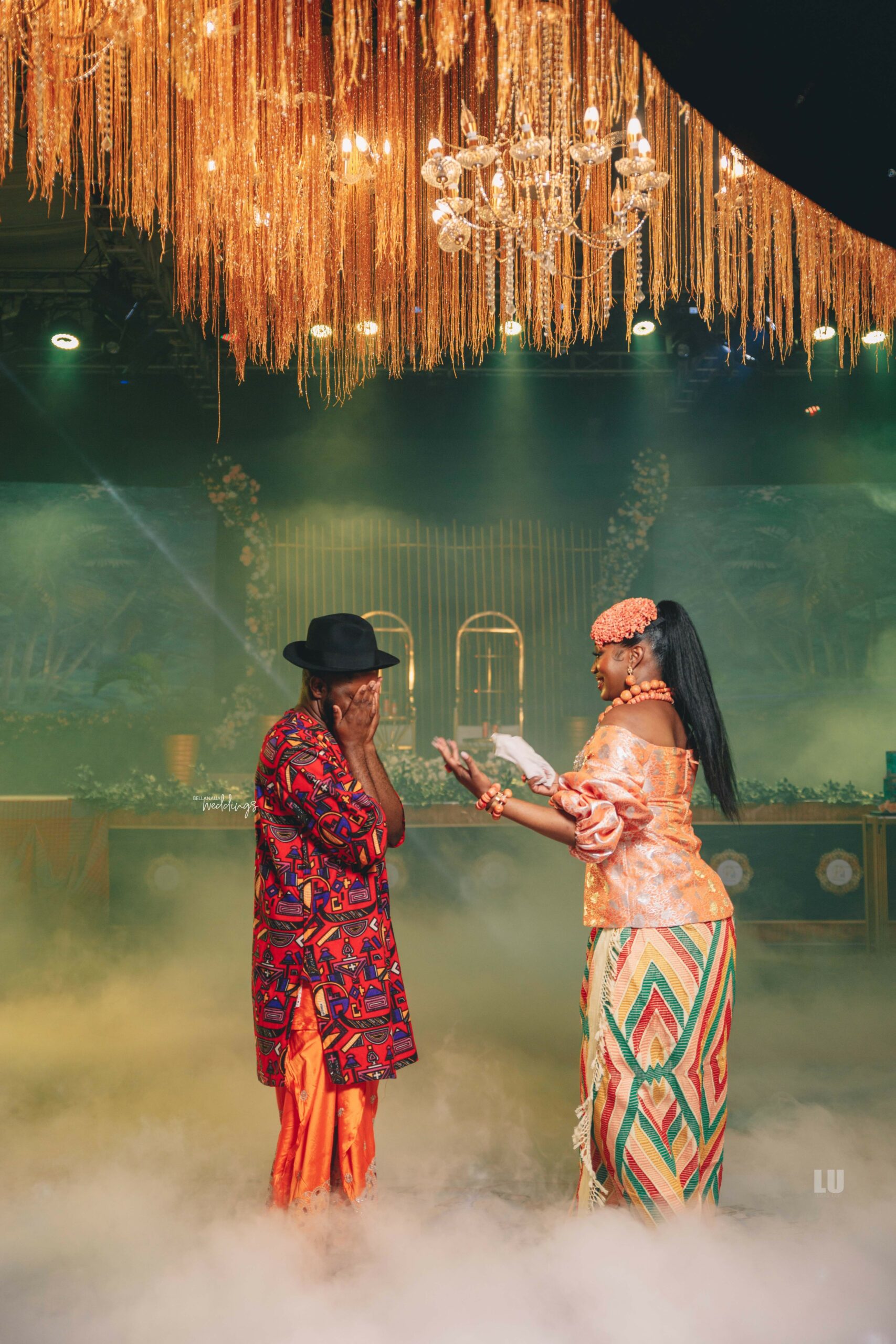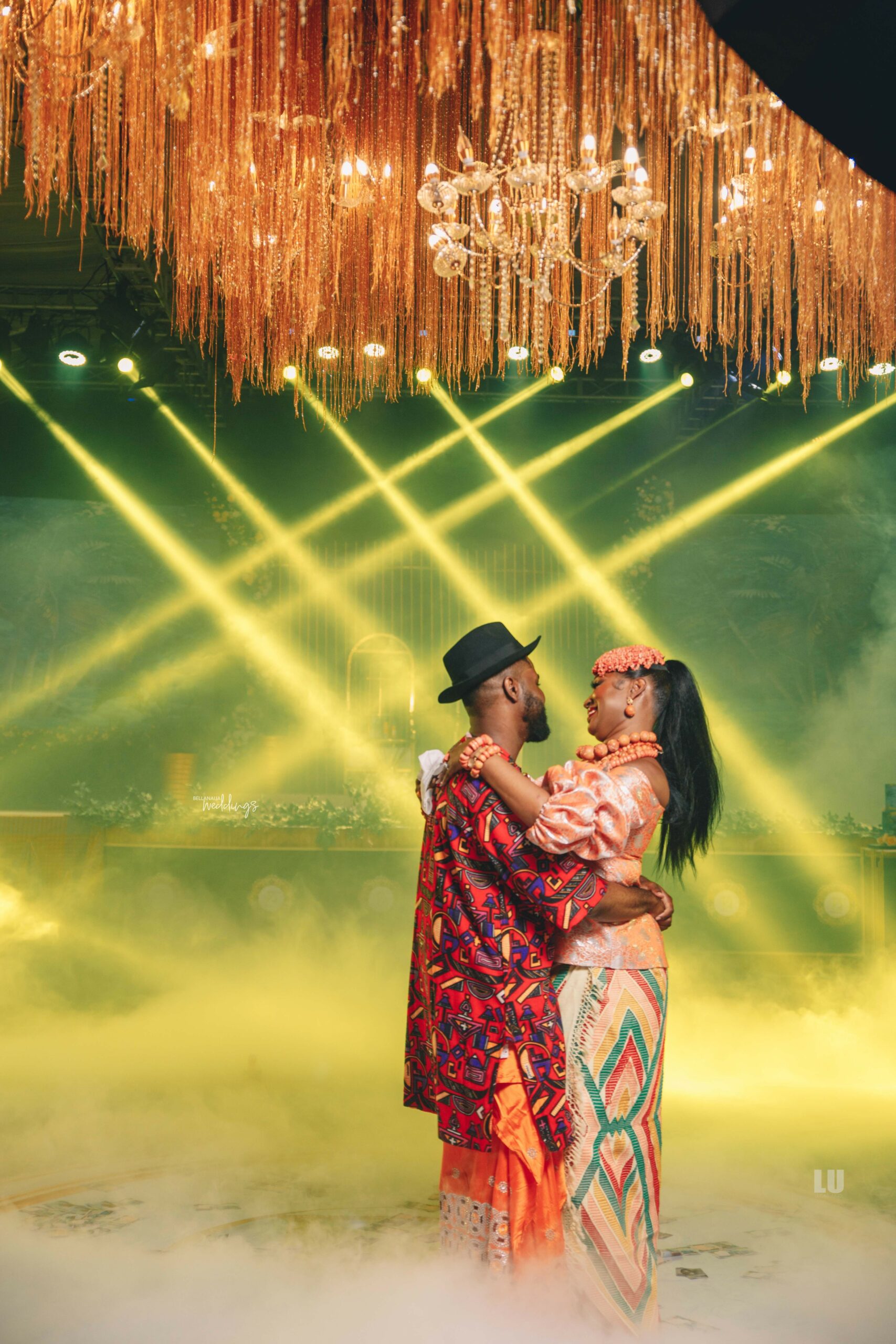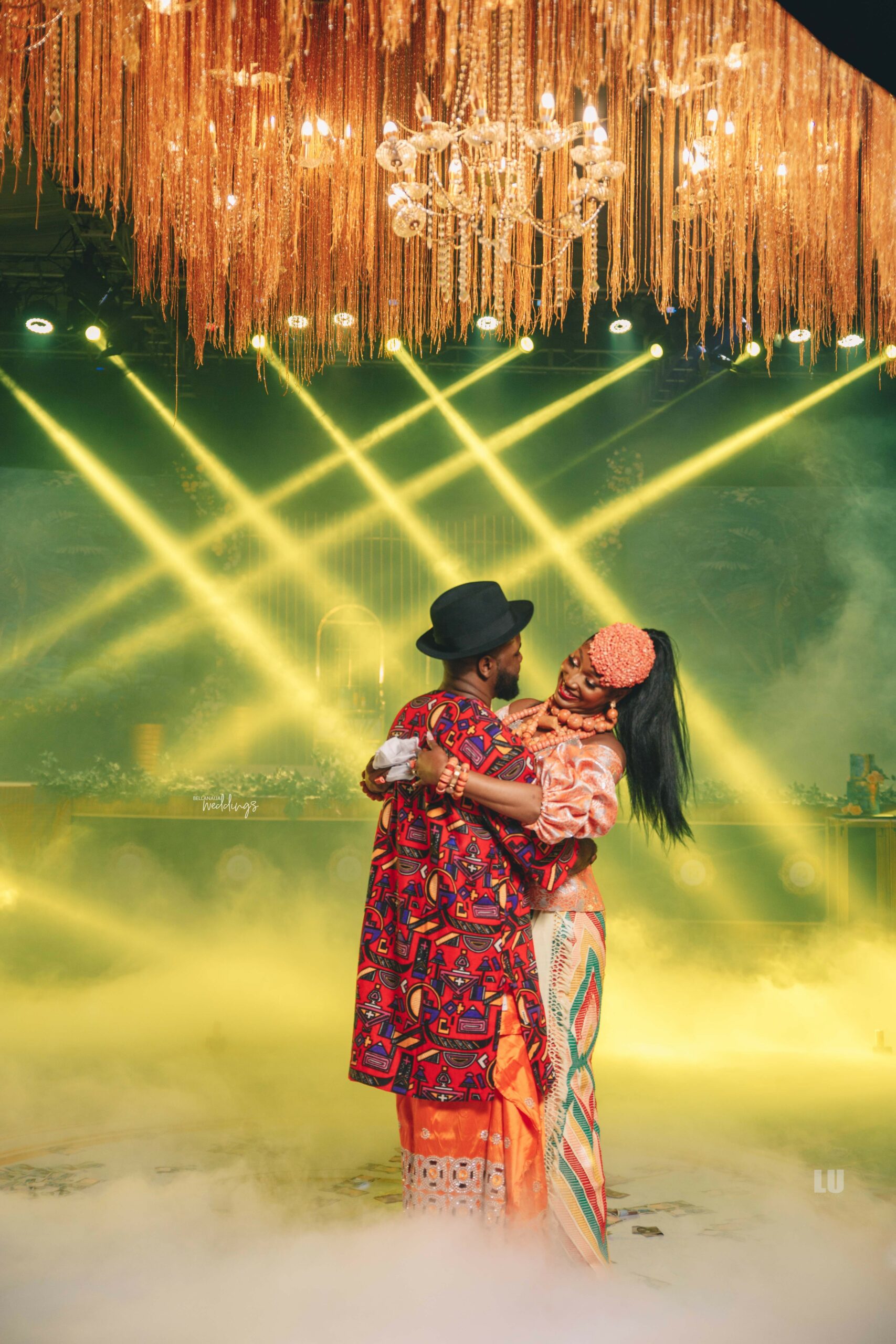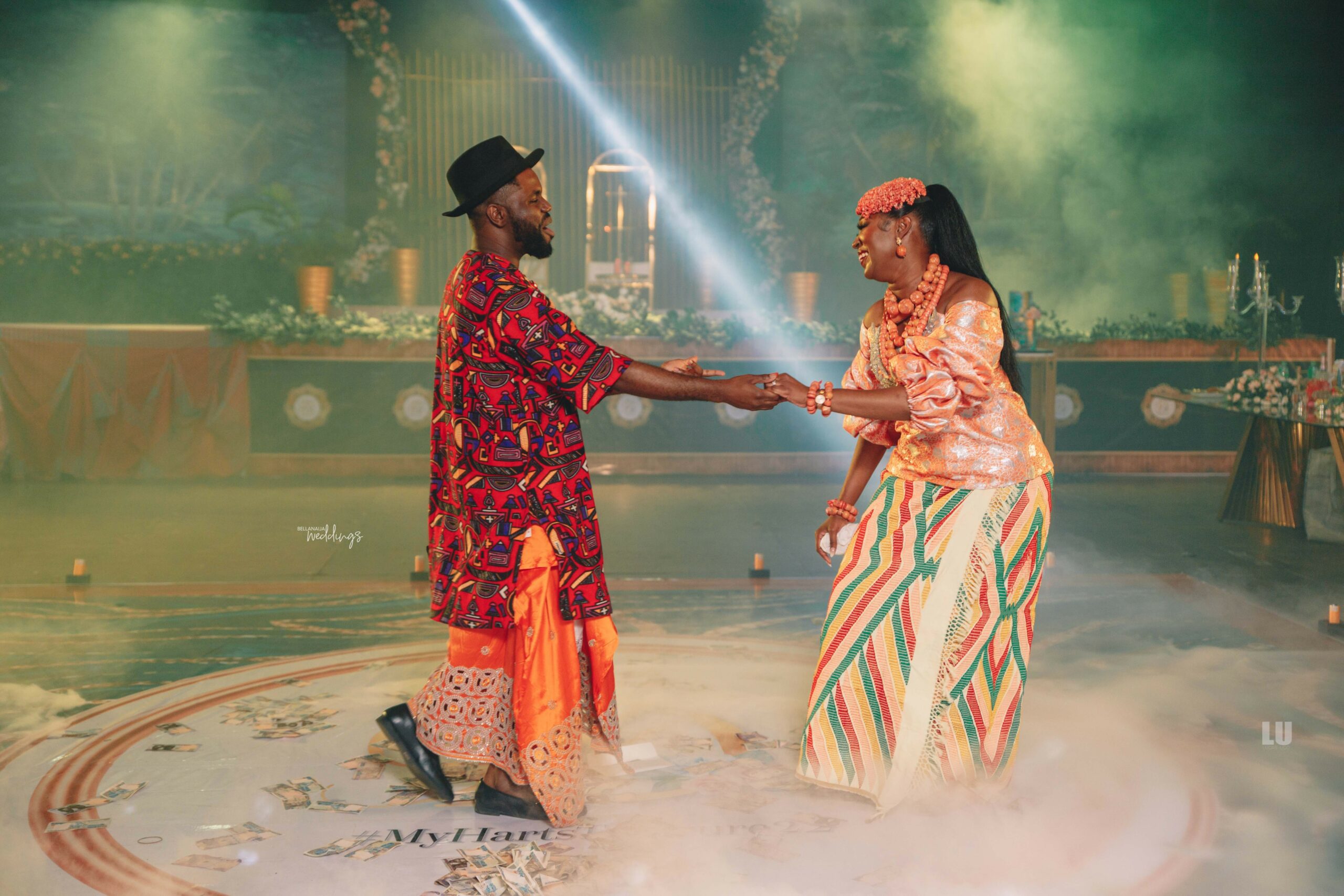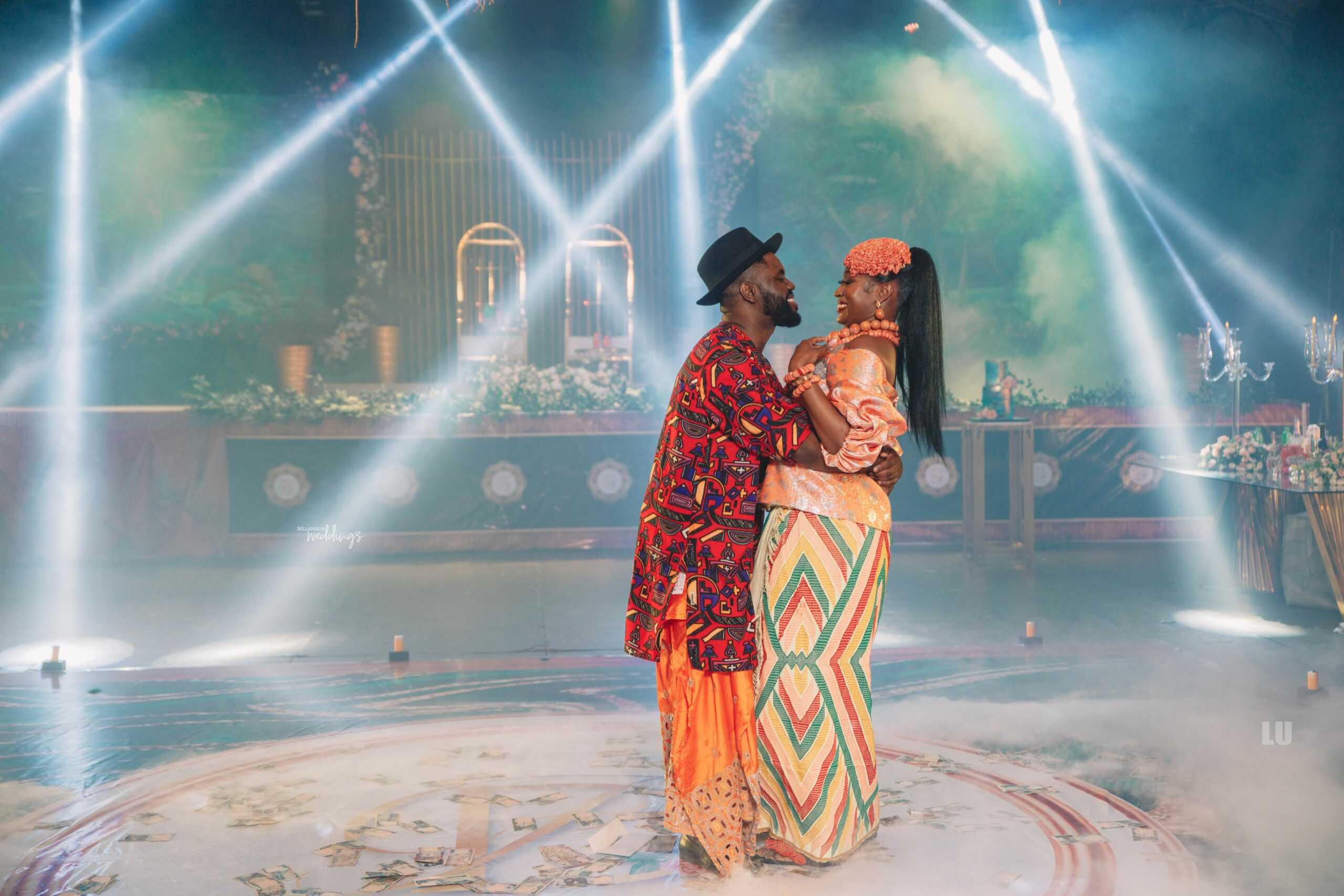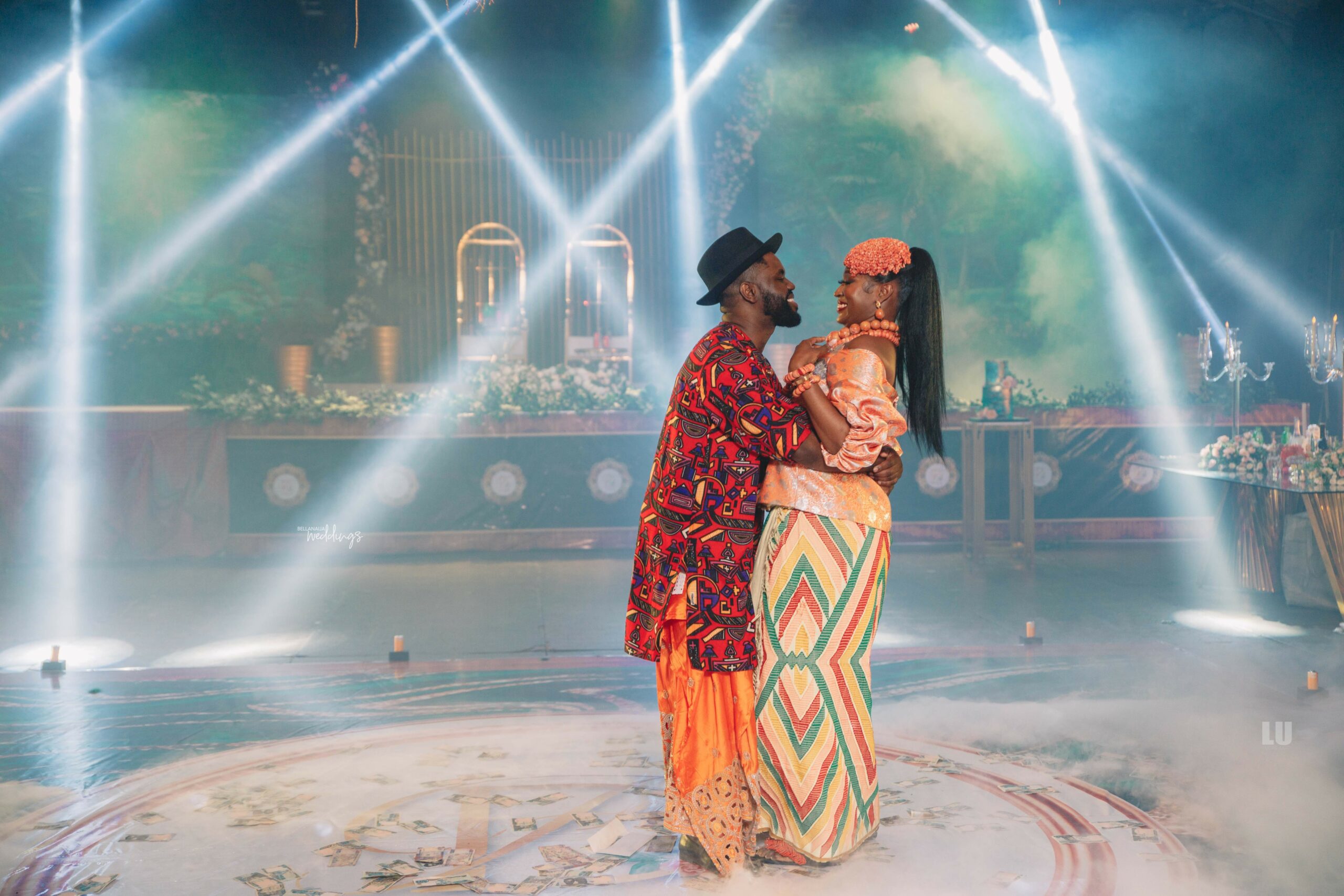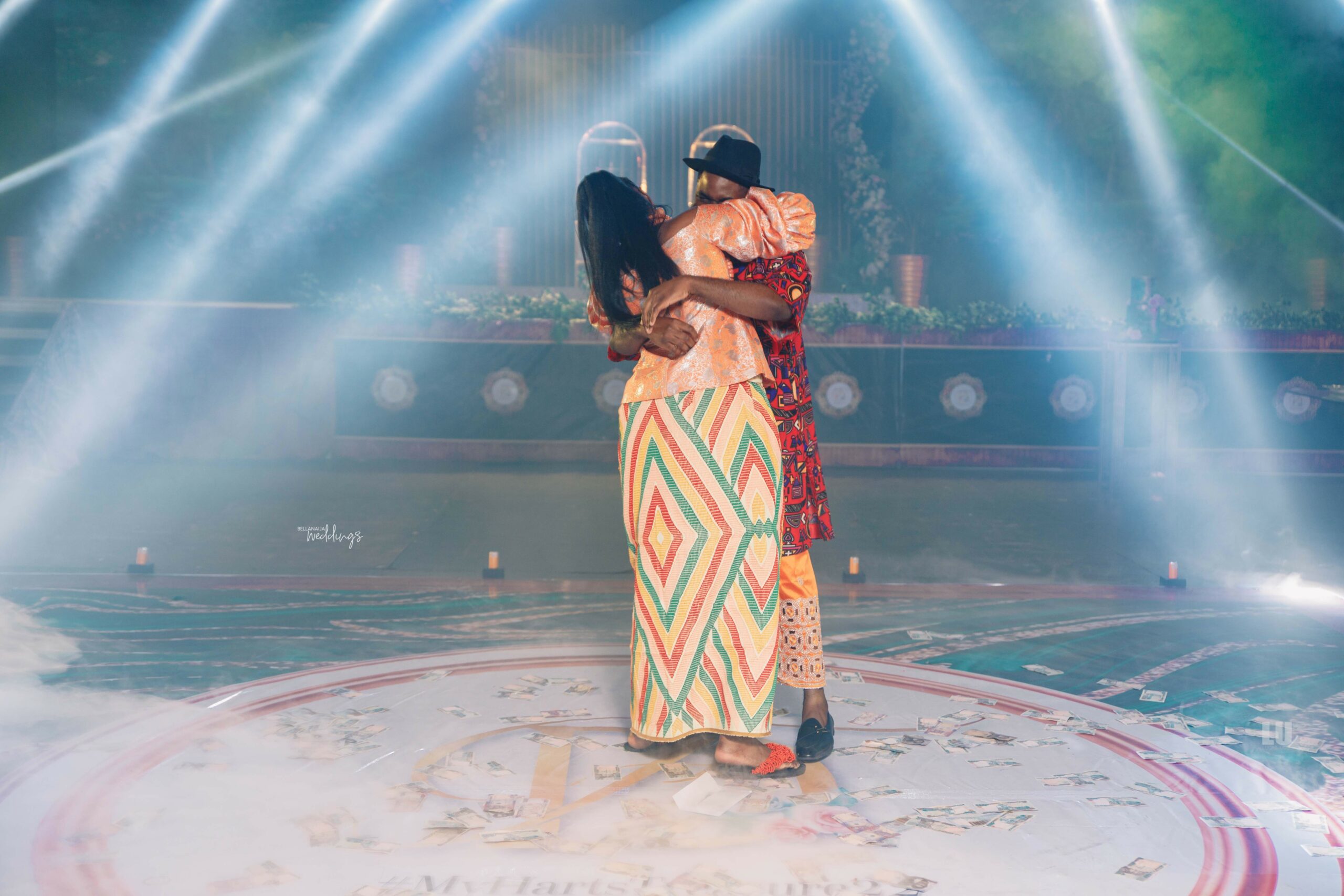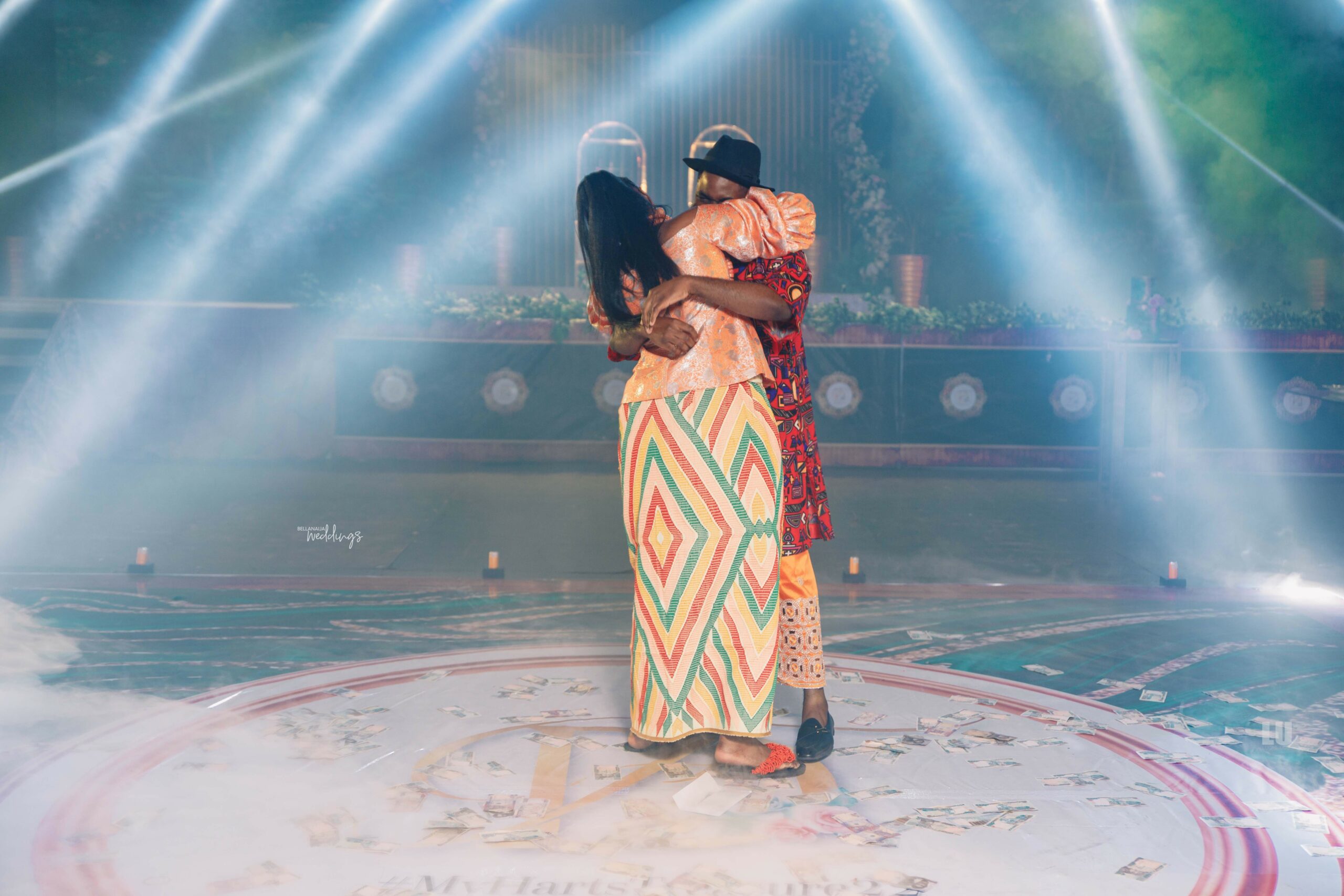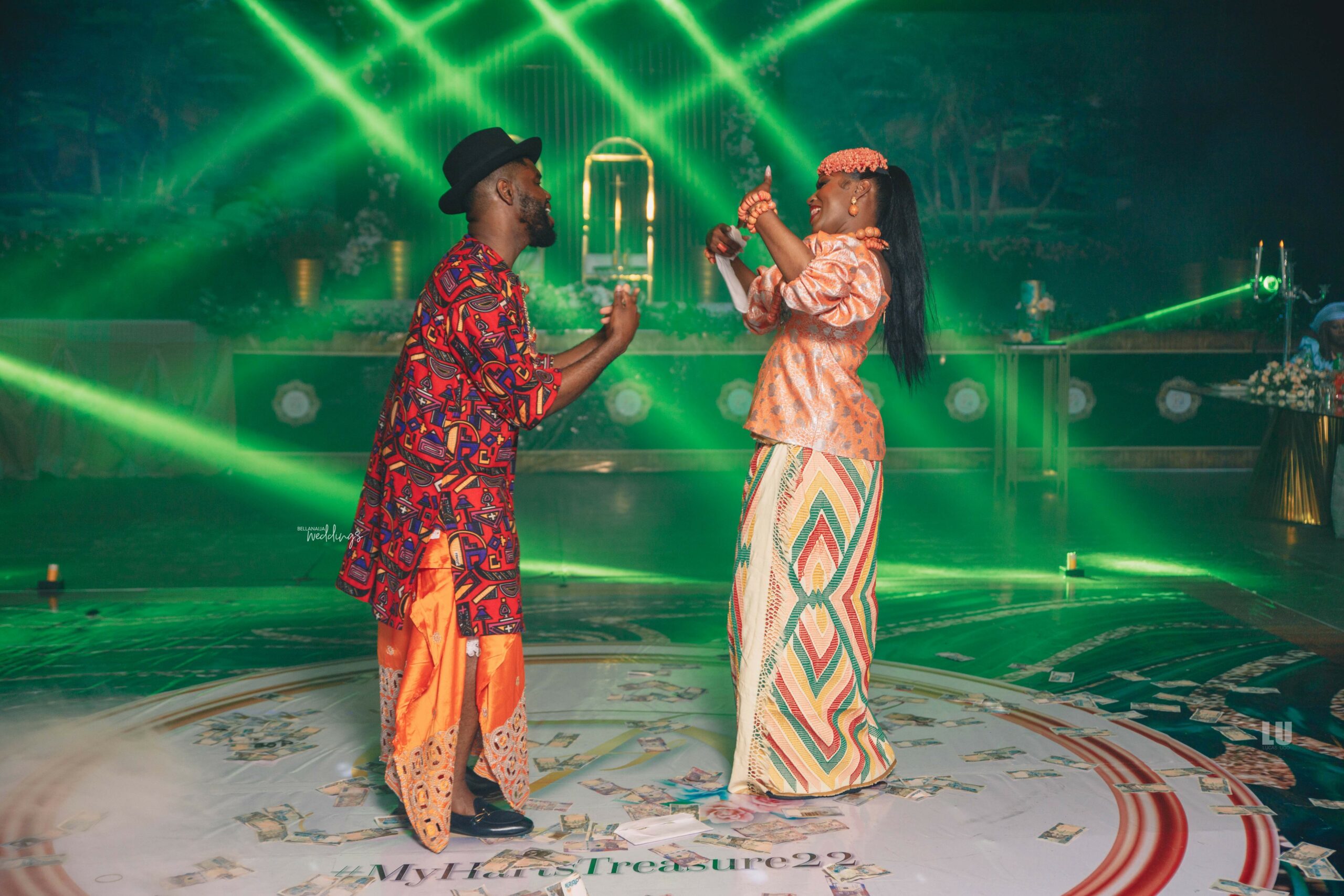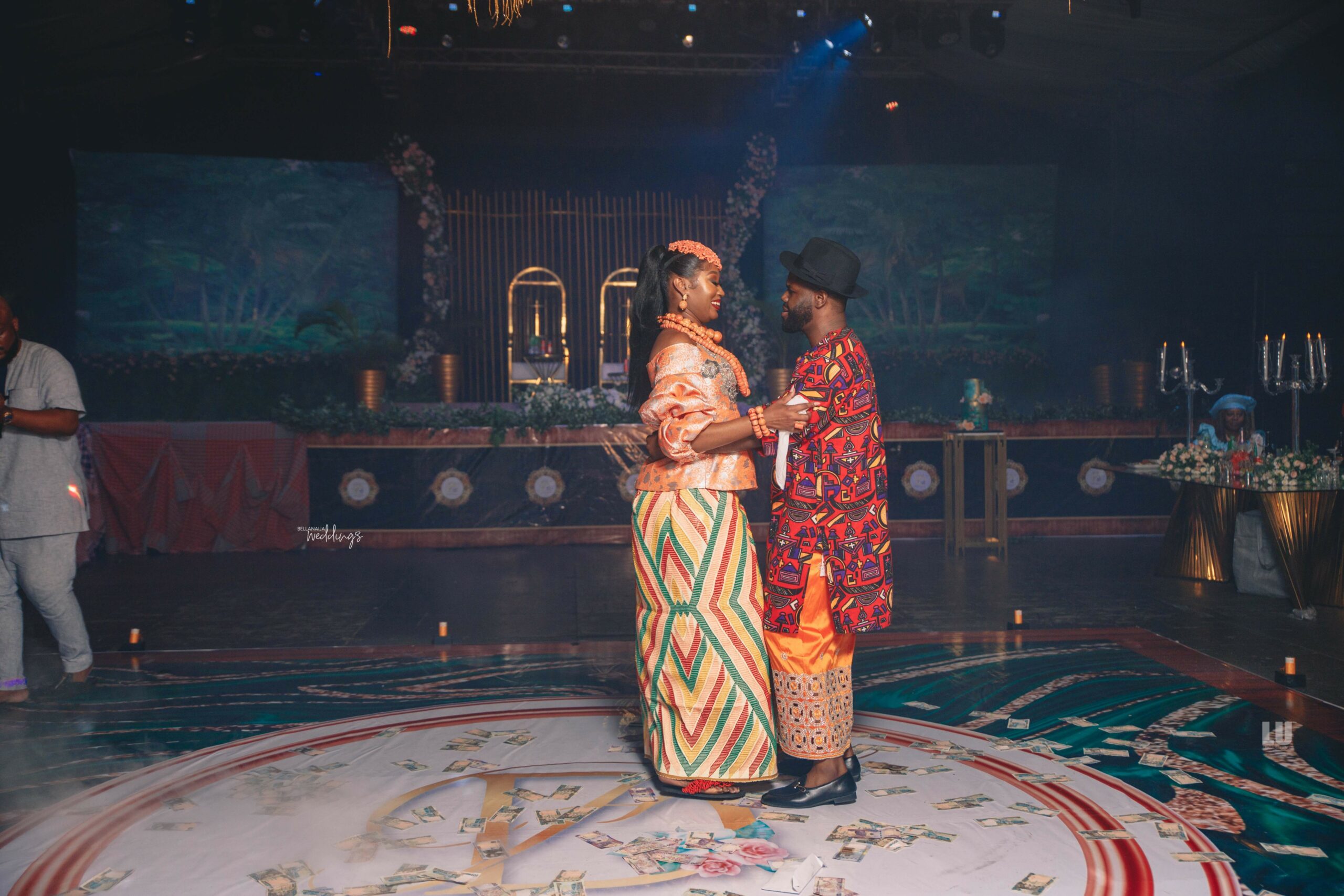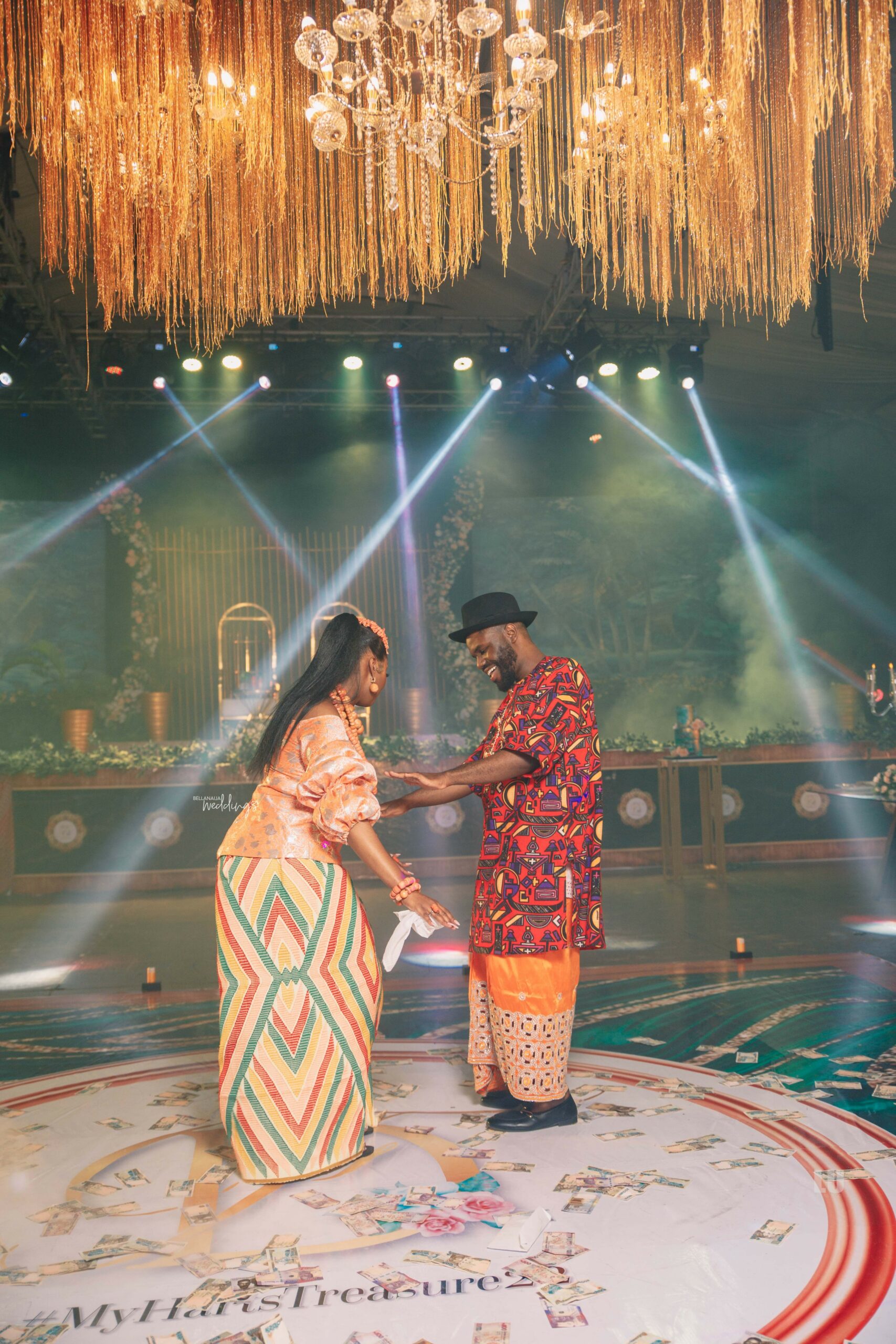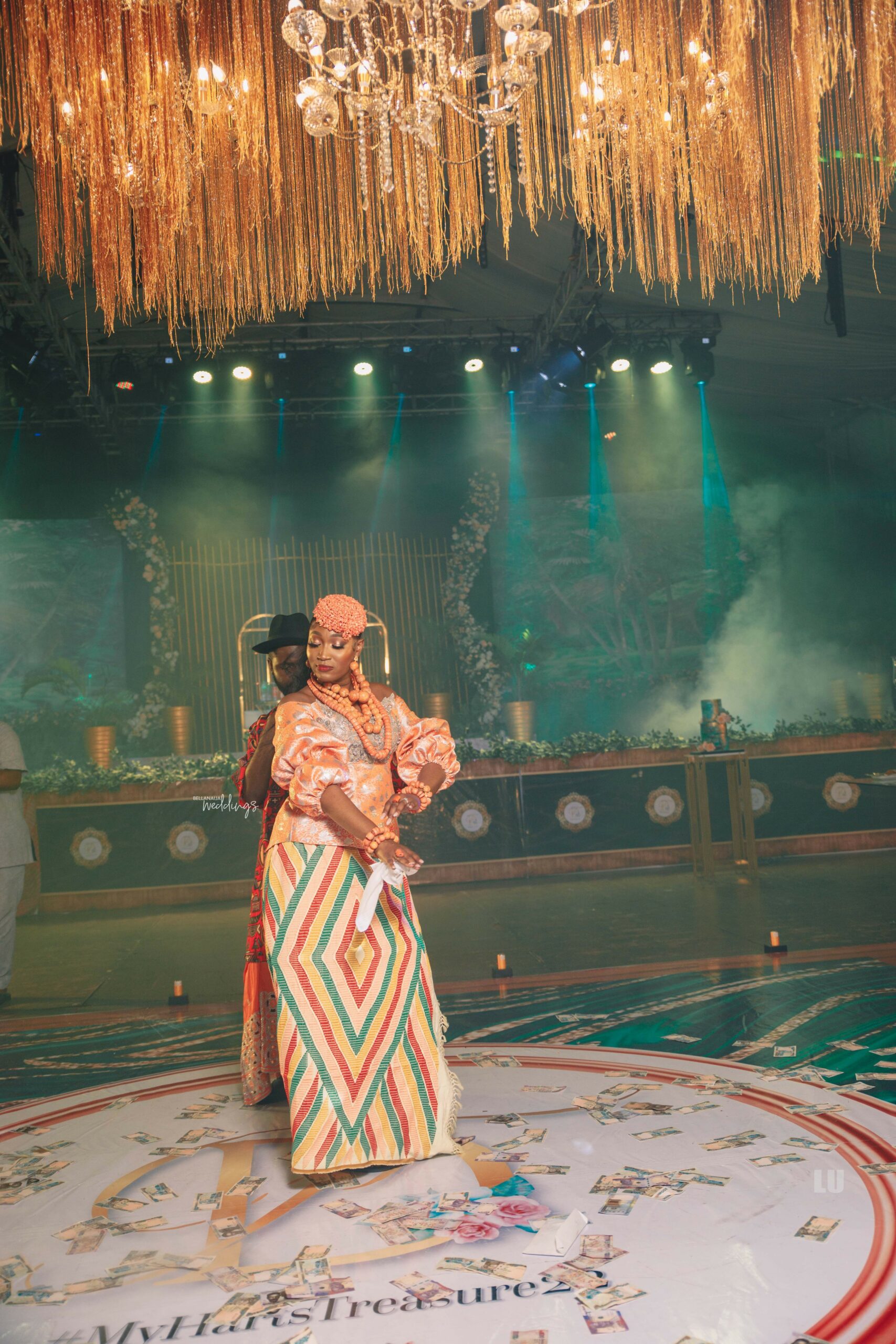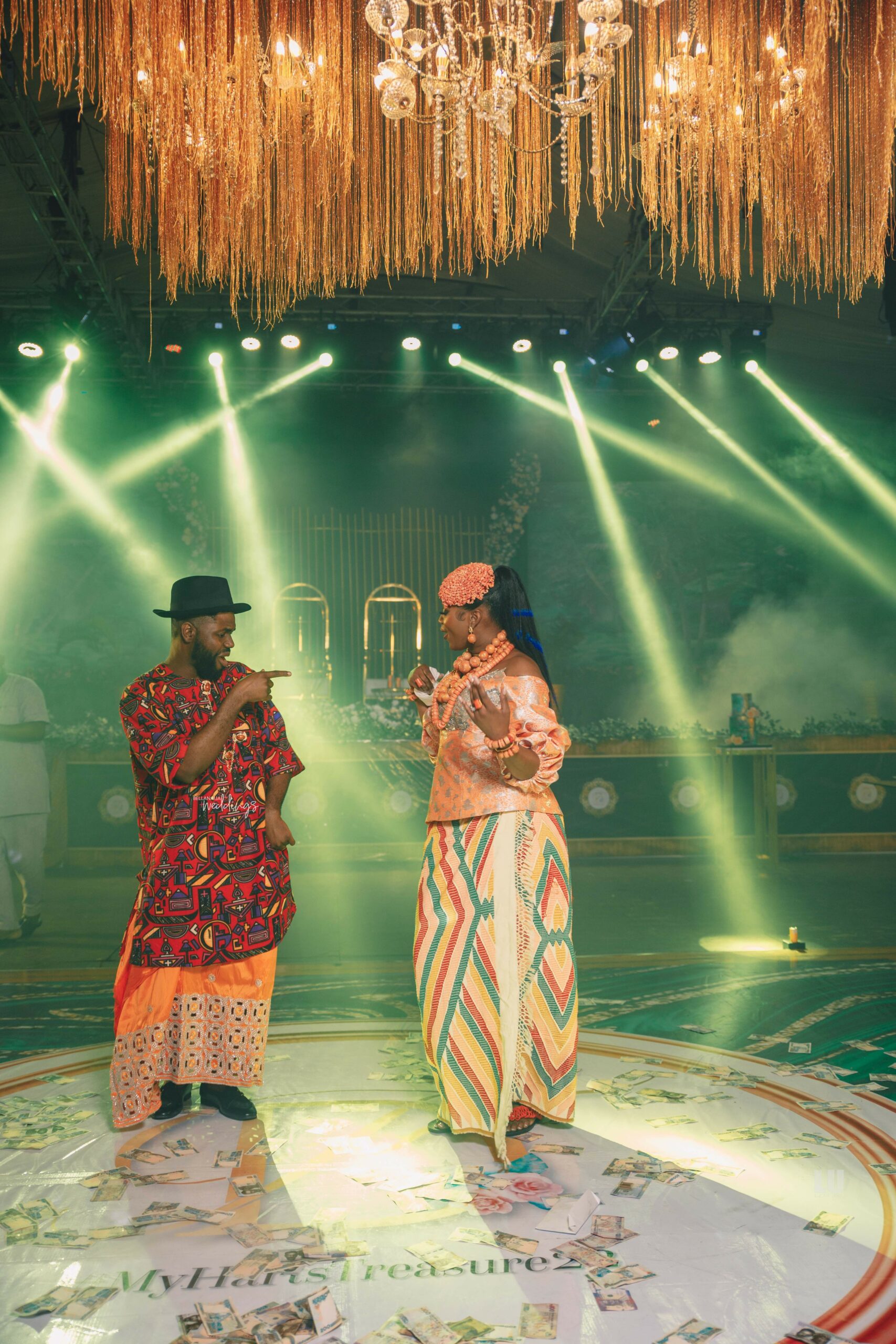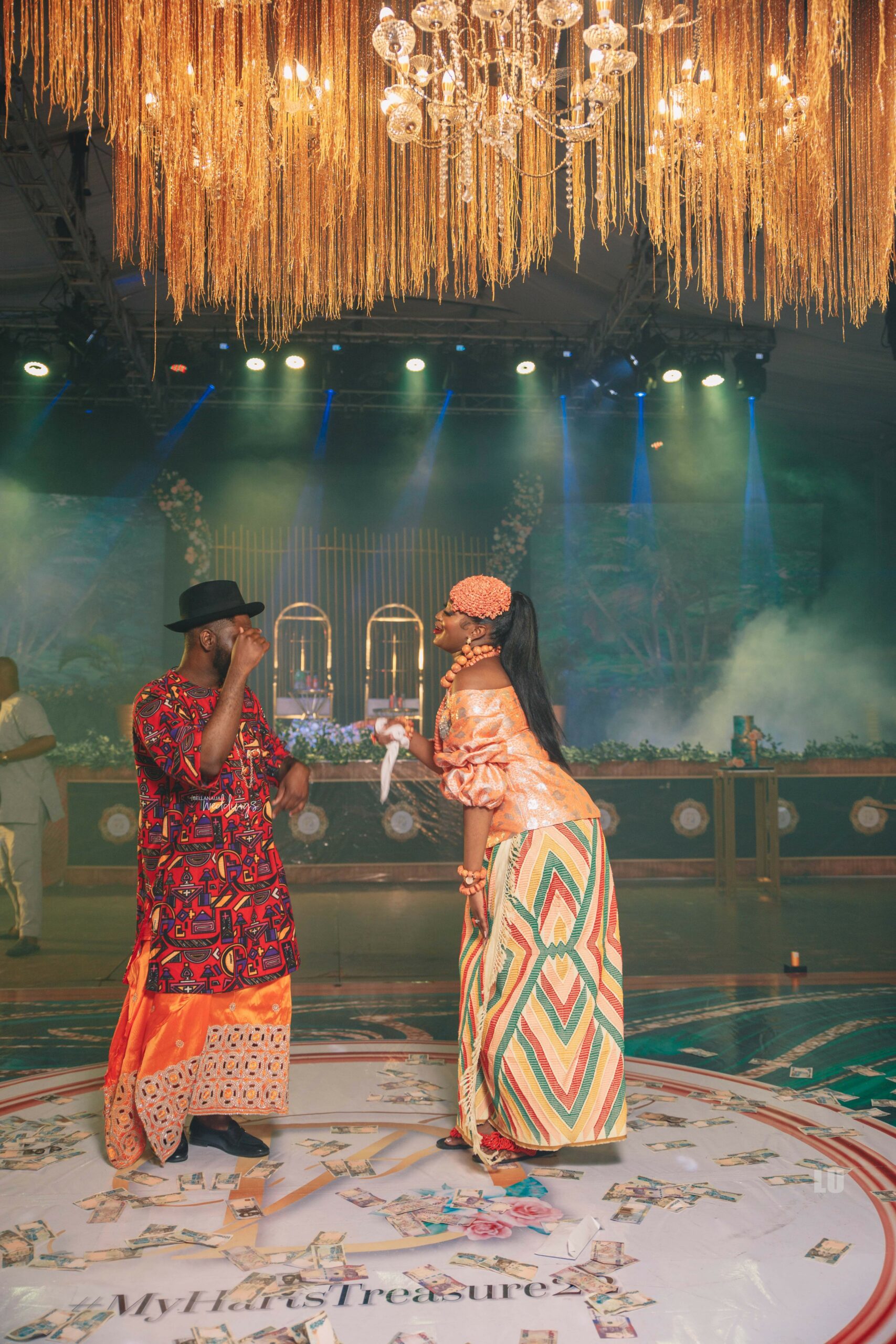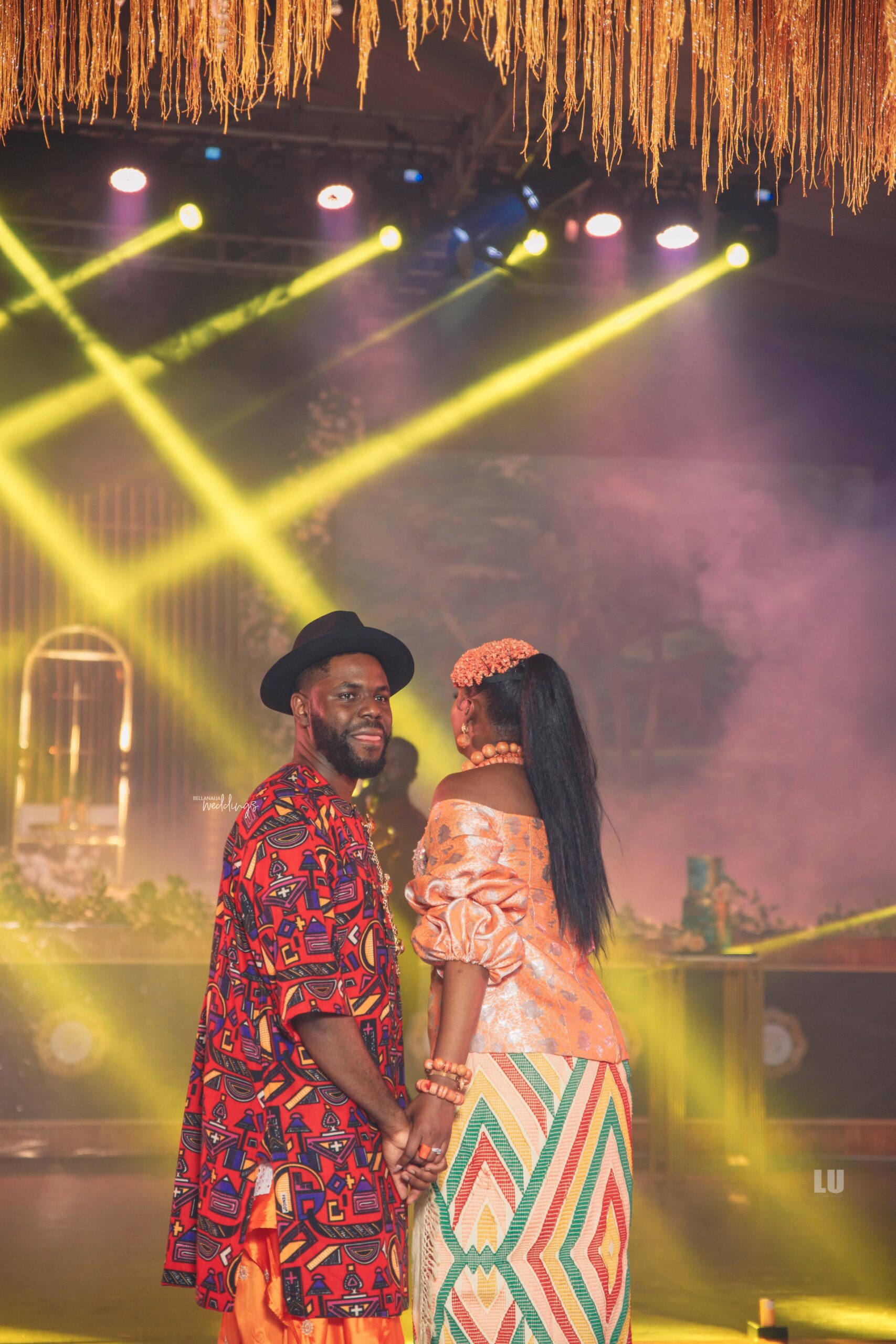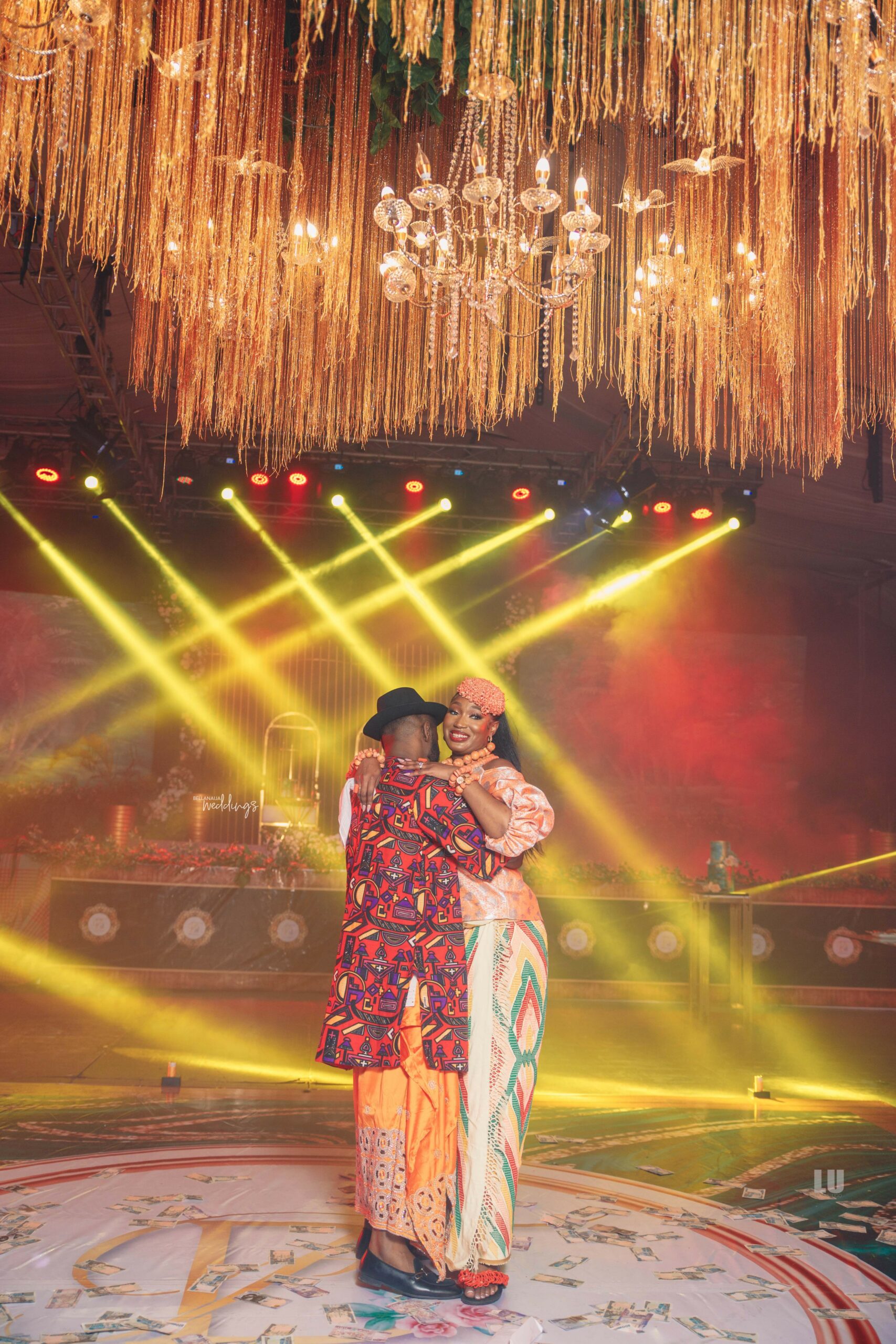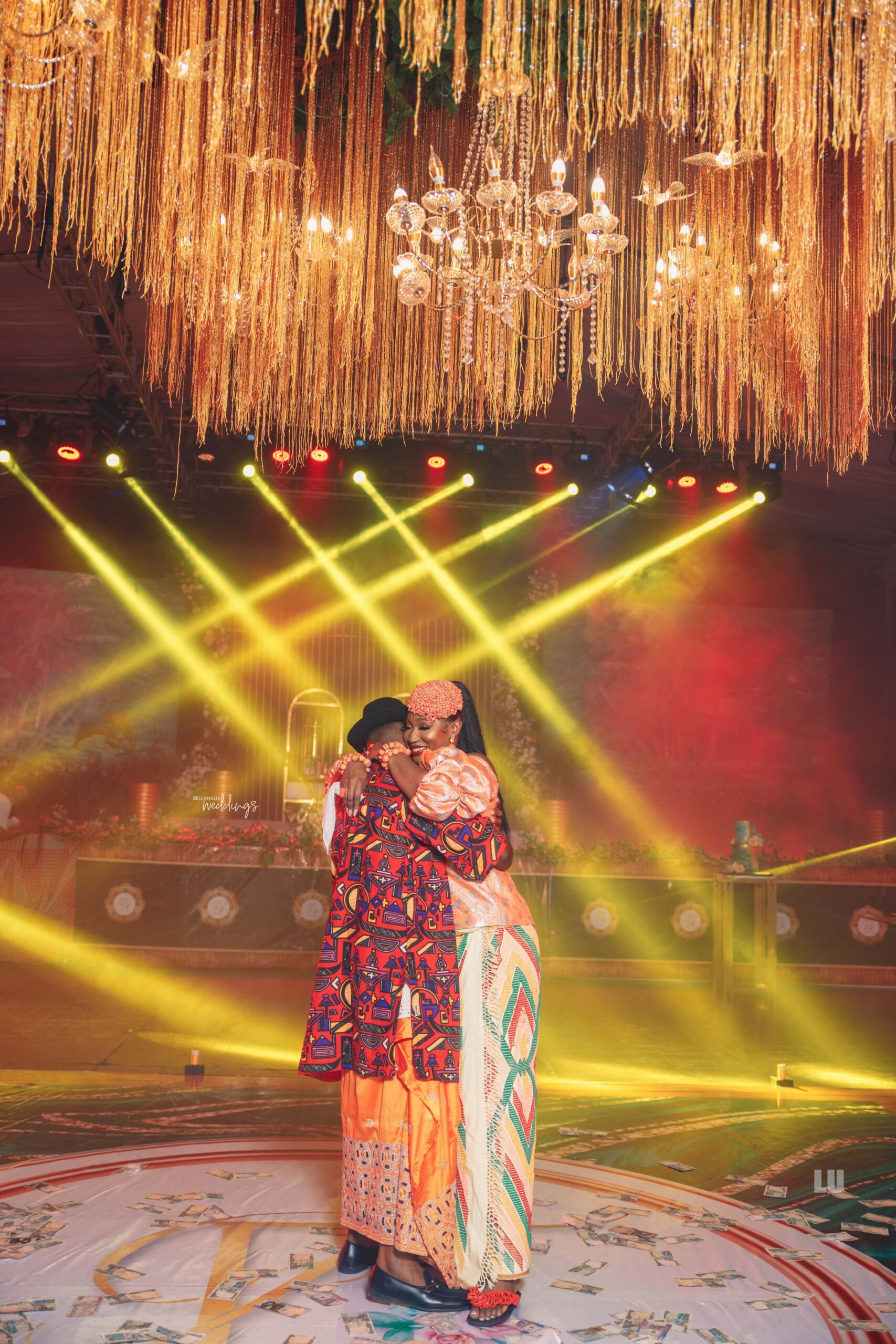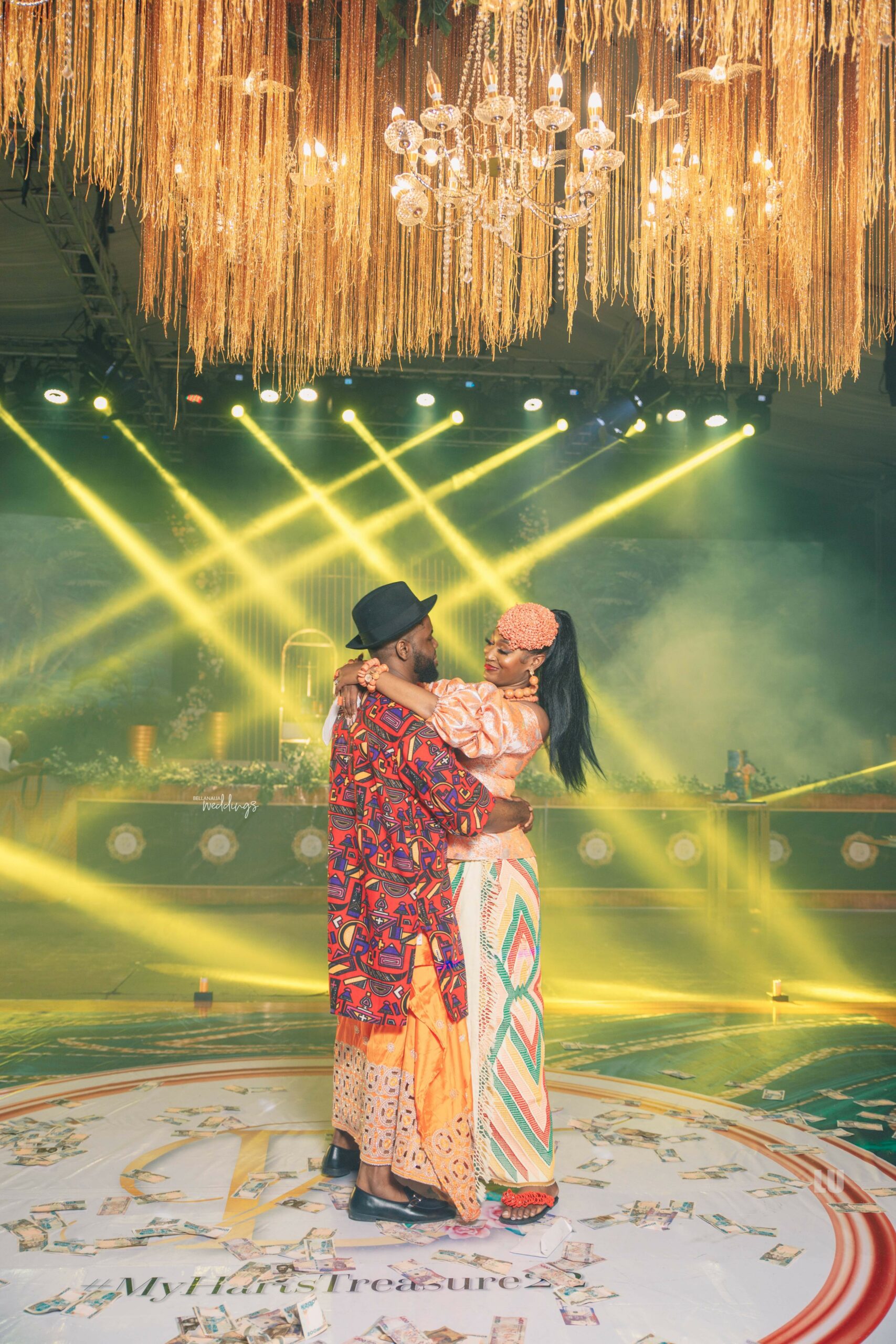 Of course, what's a wedding without a cake!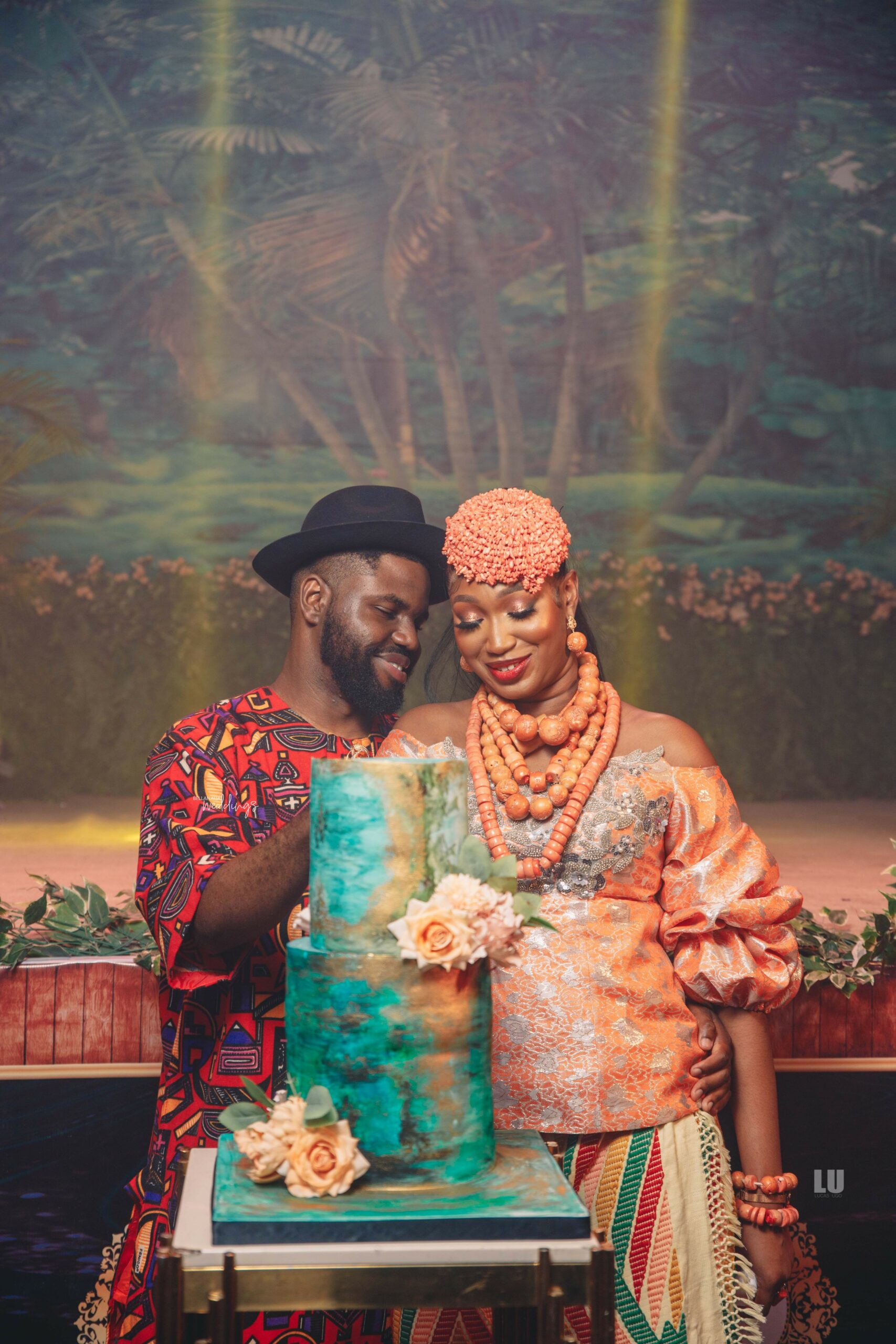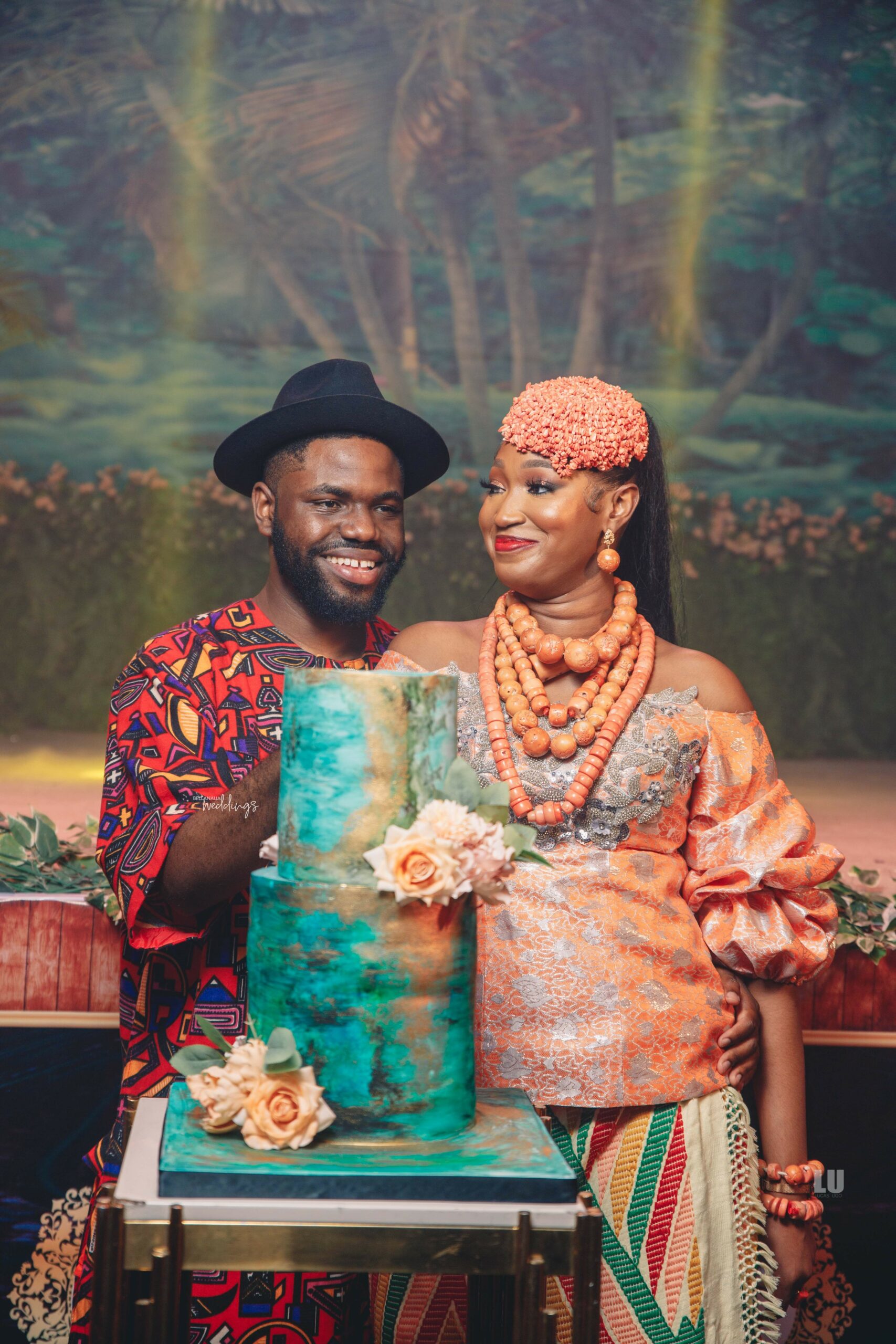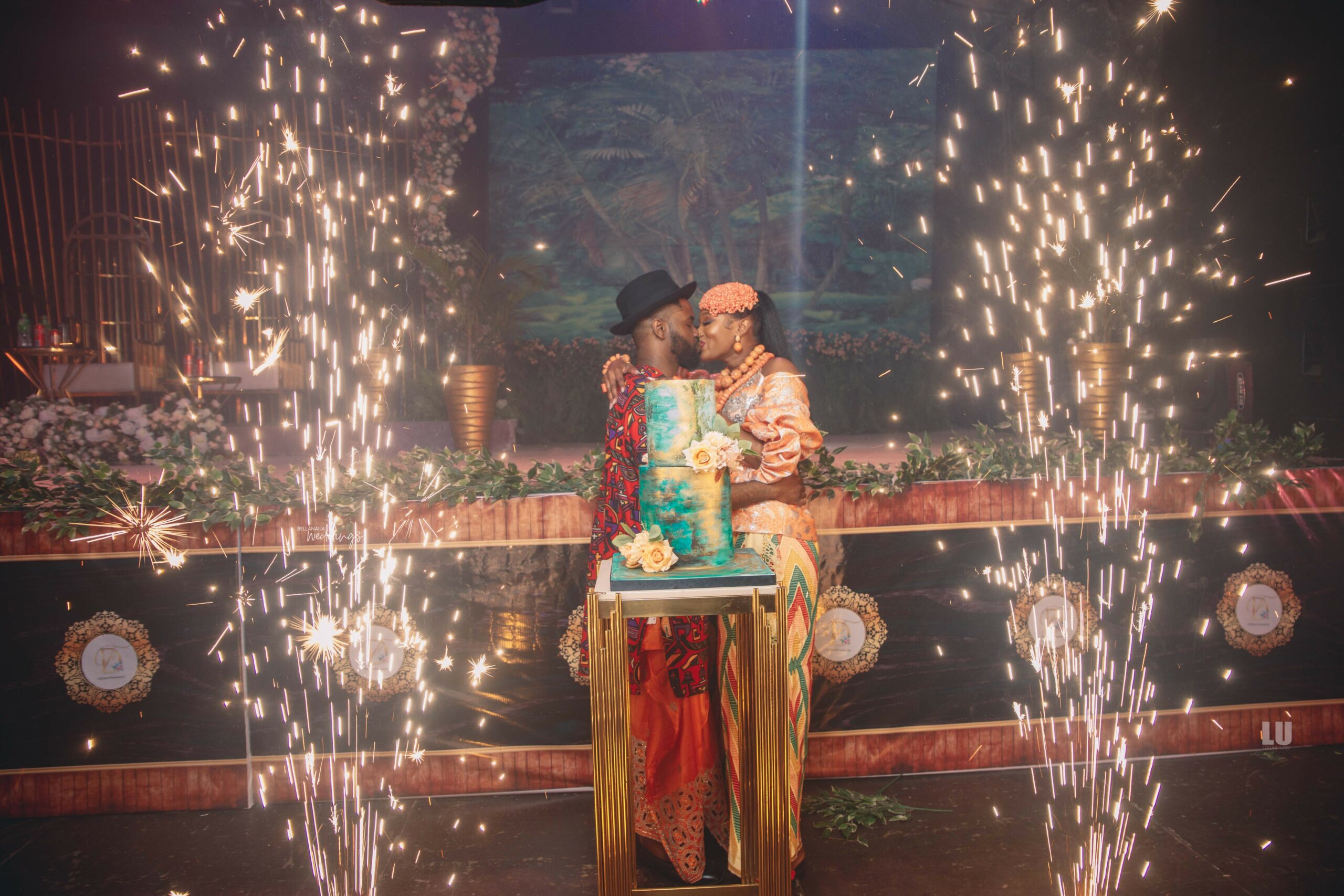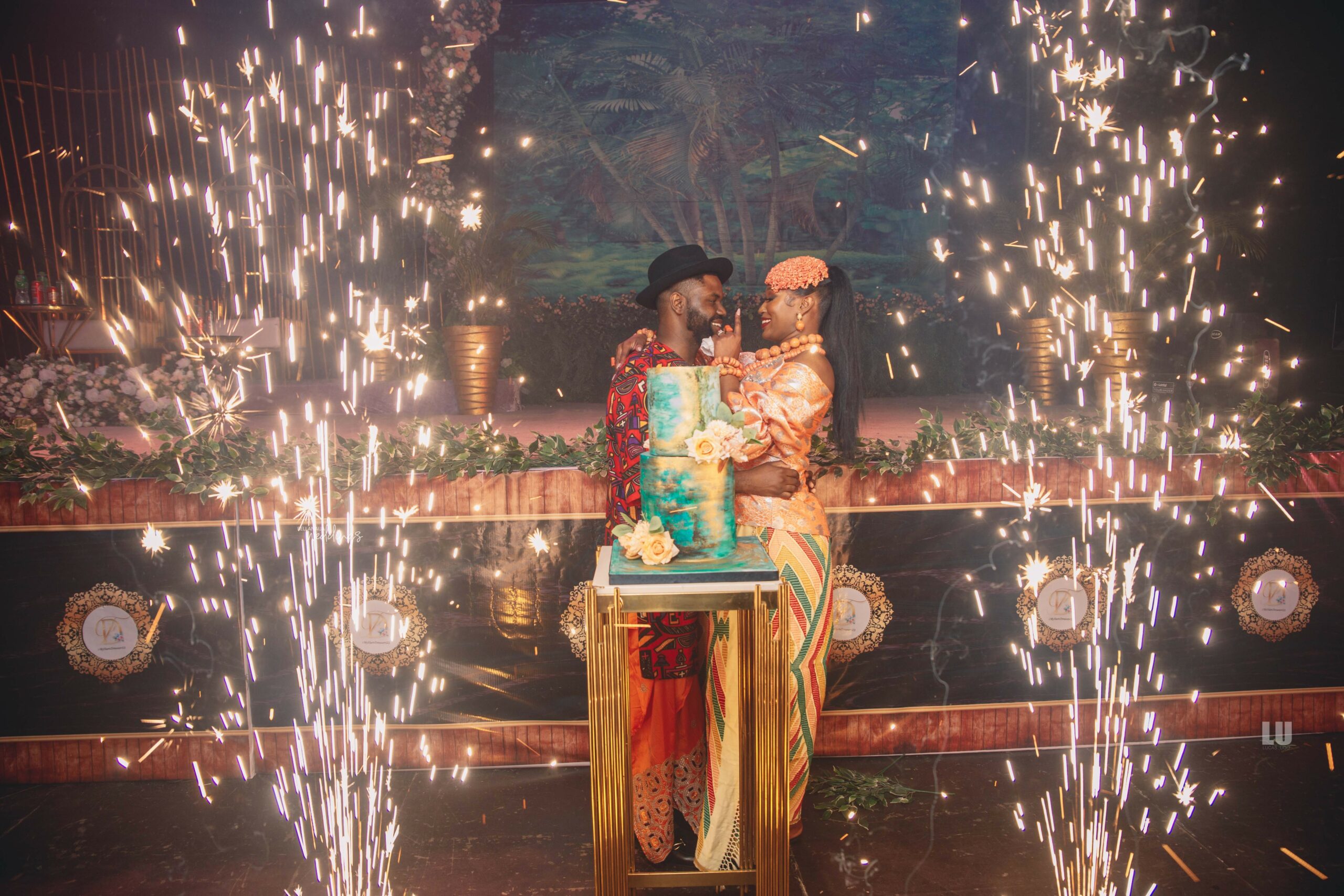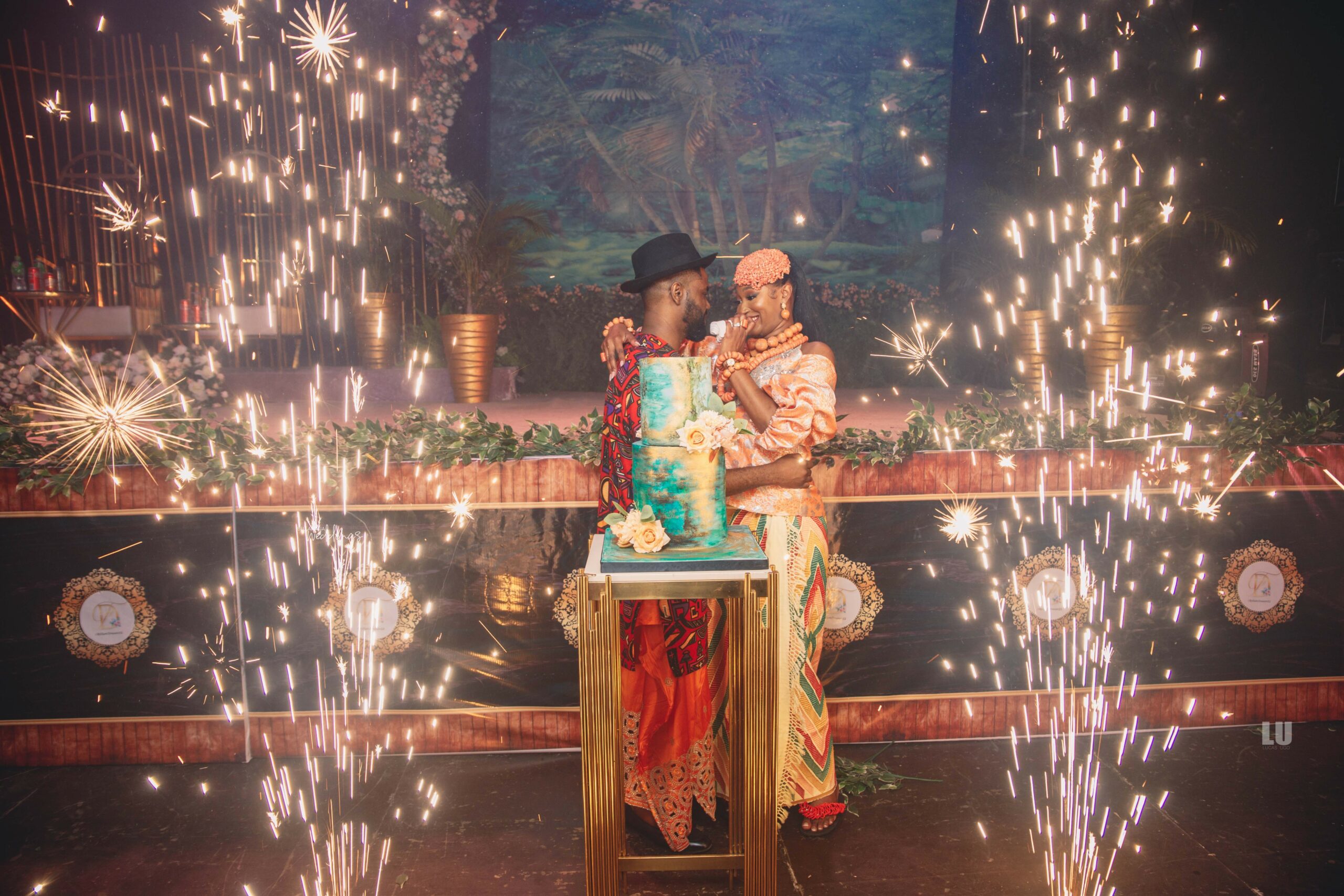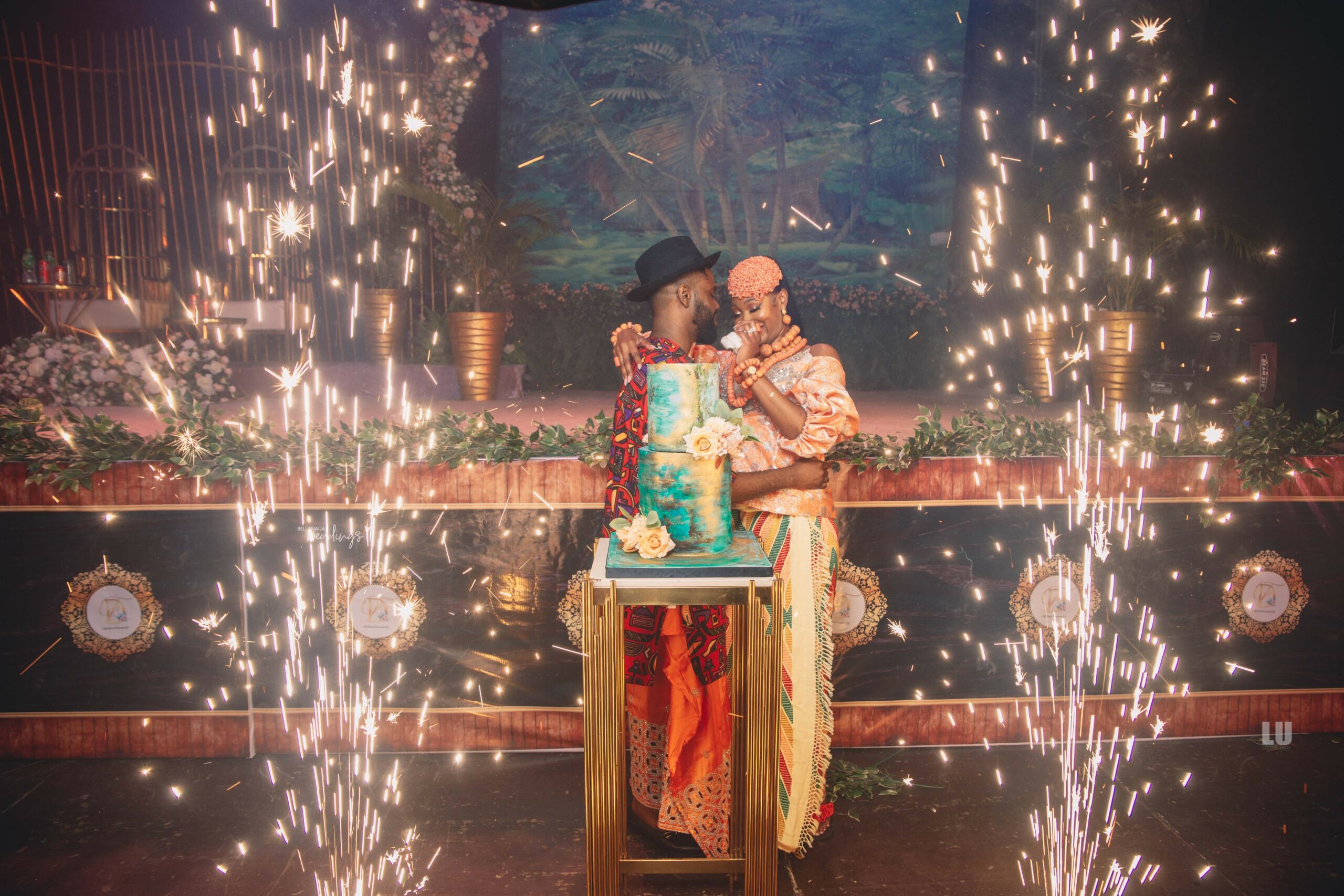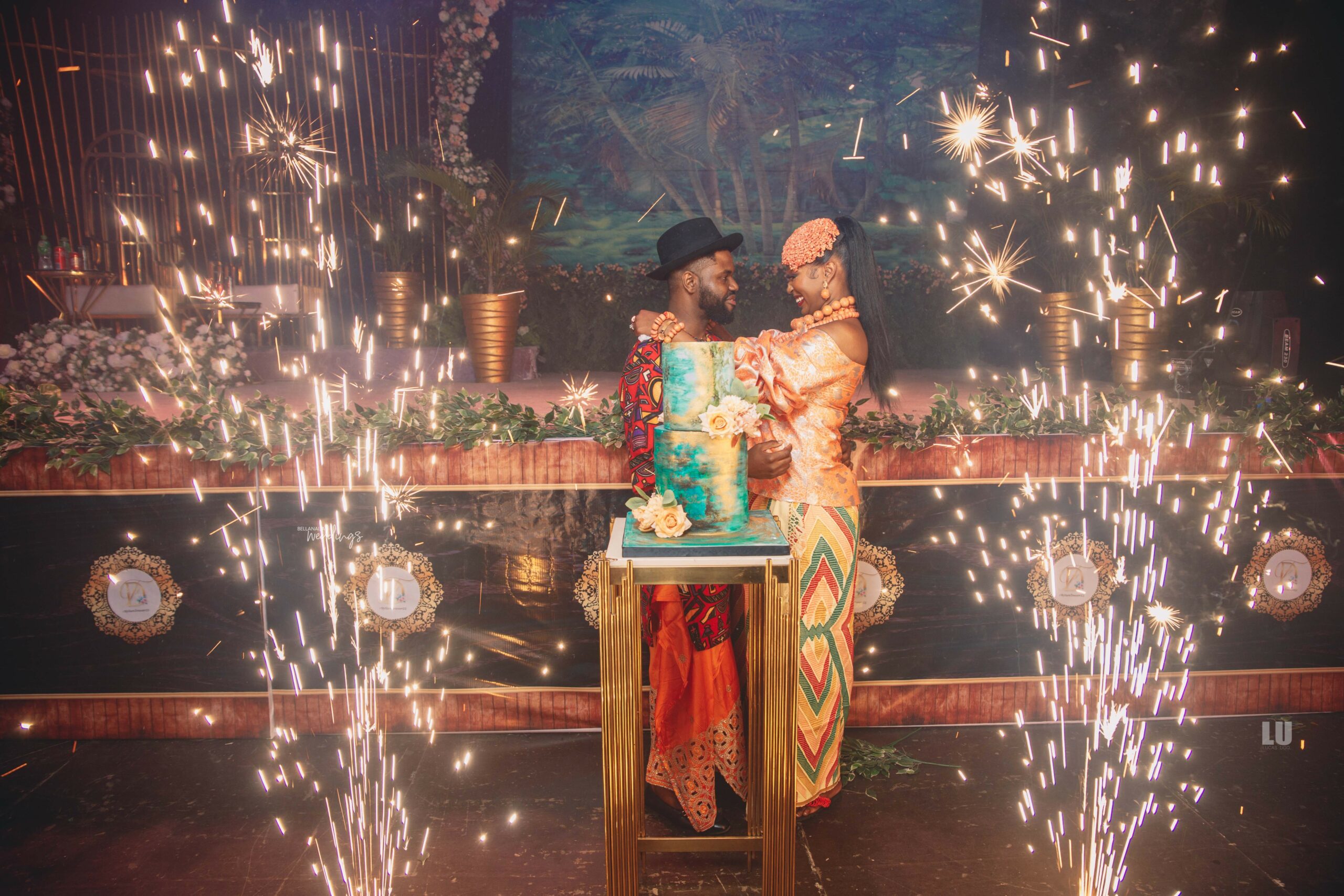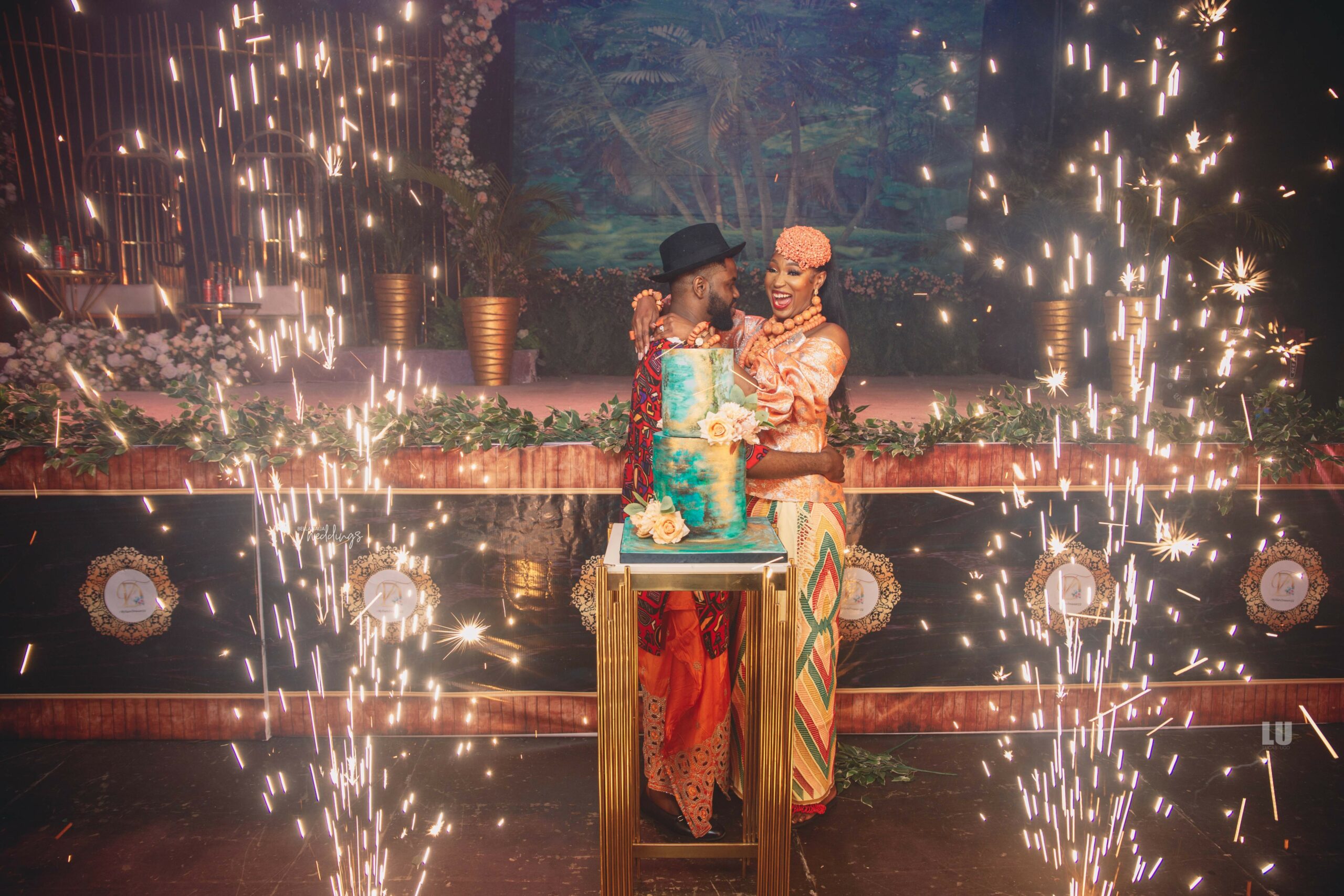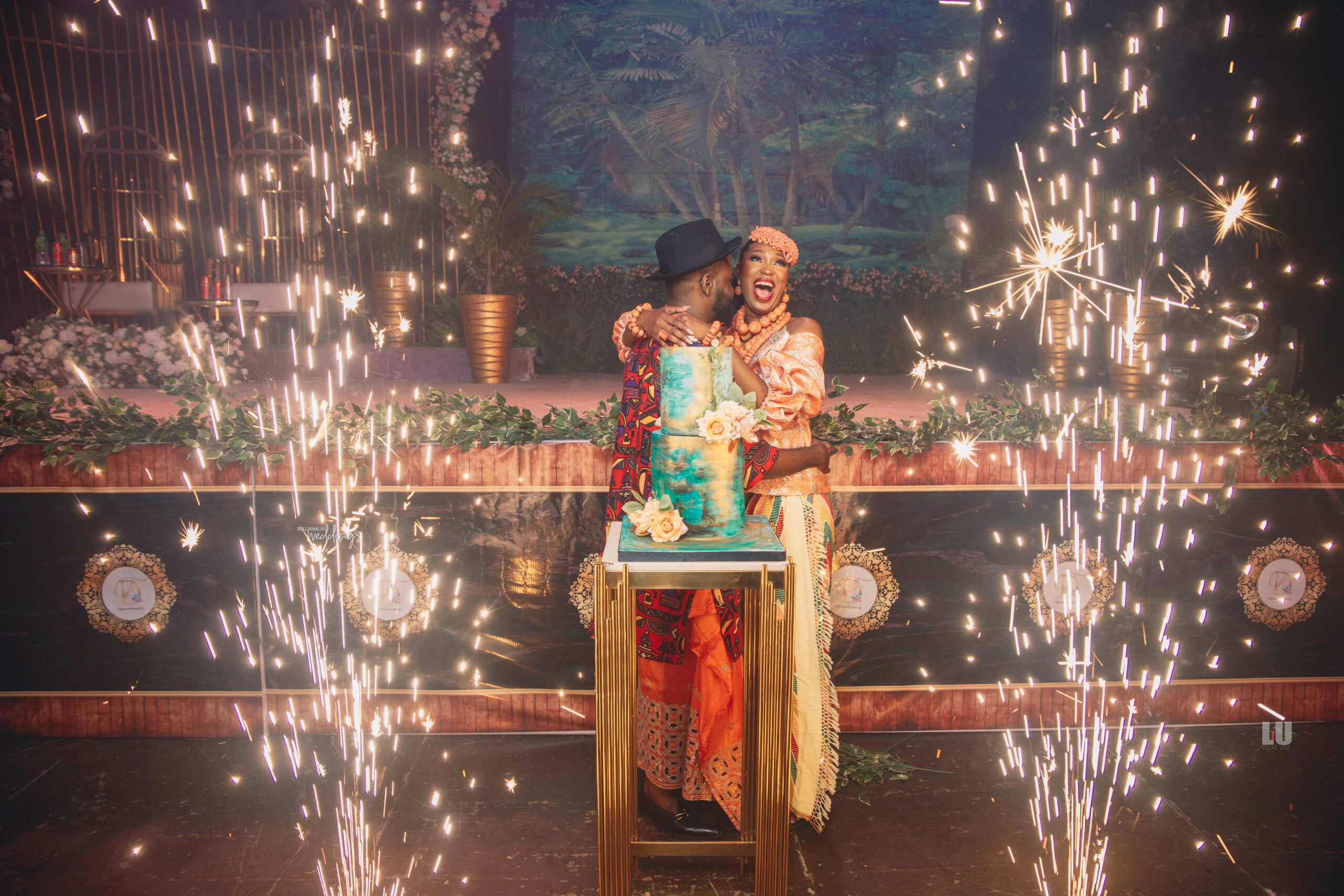 A toast to love!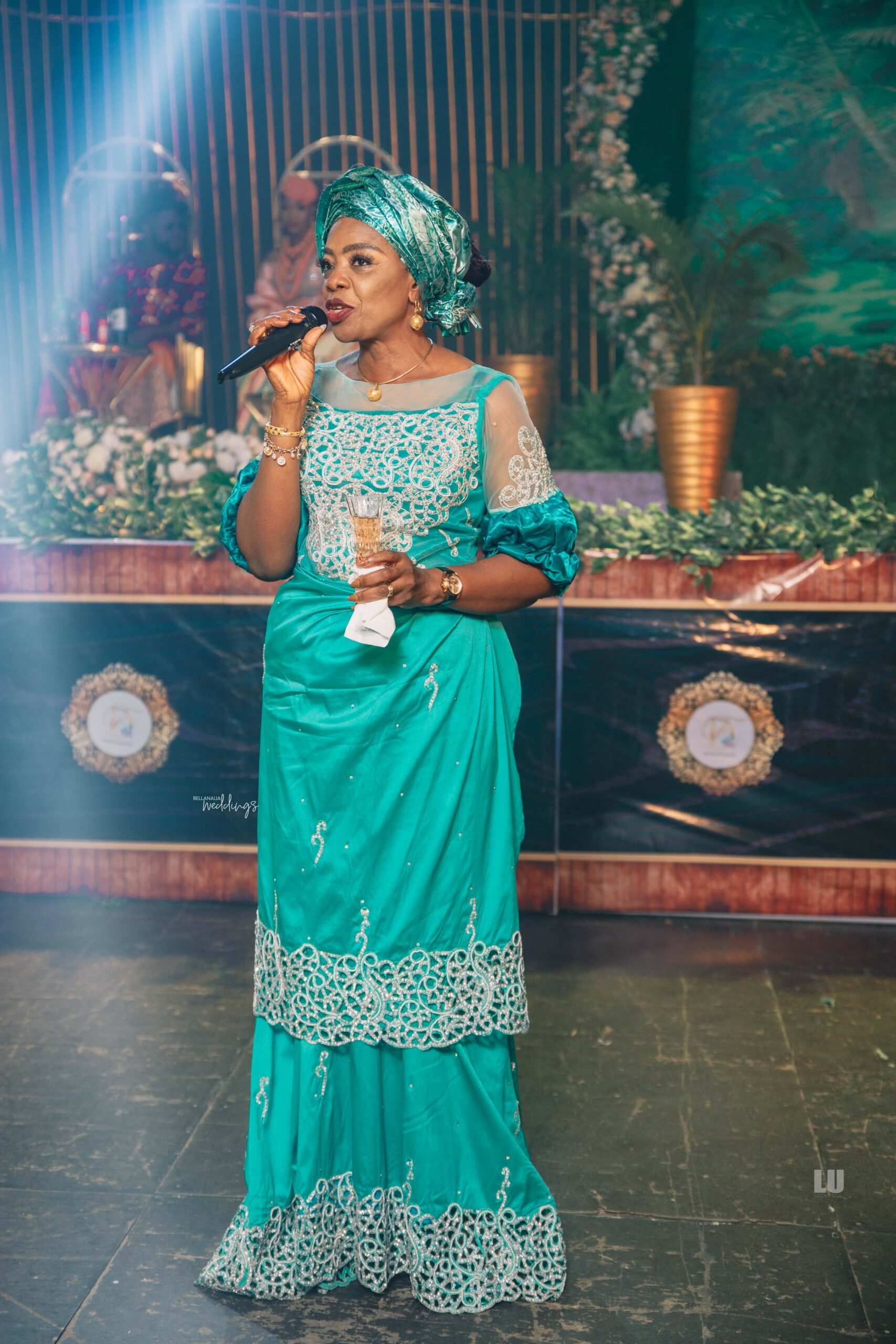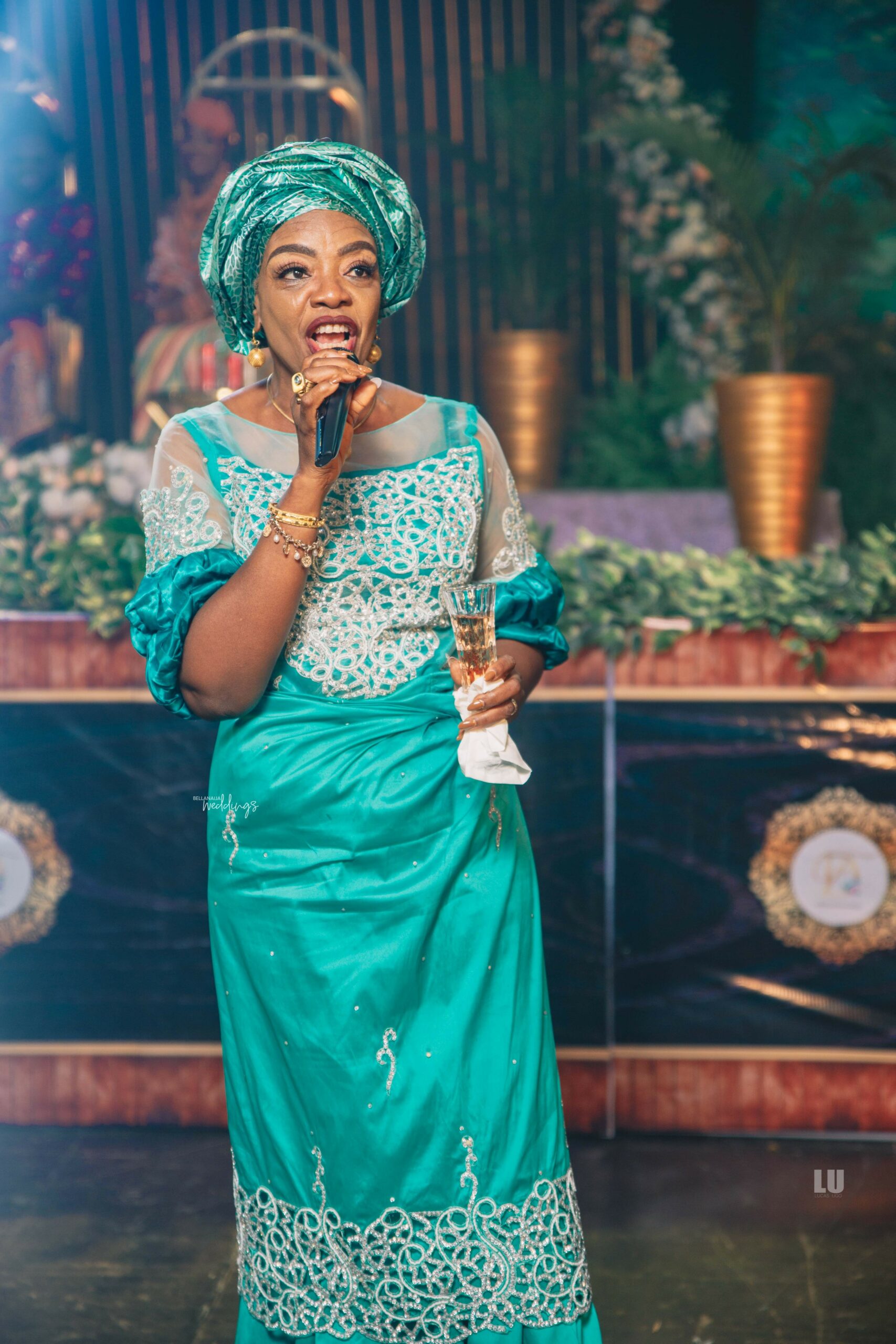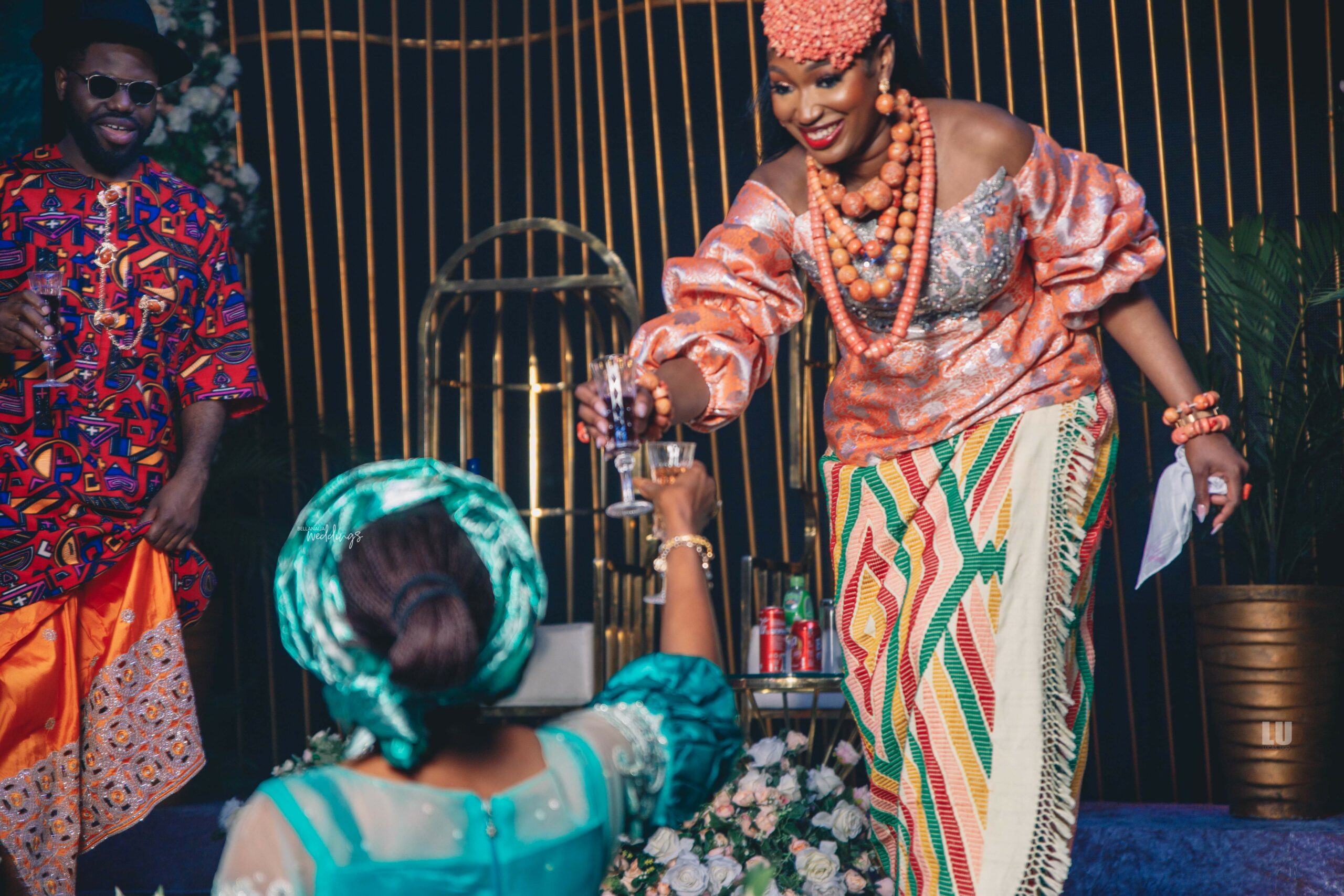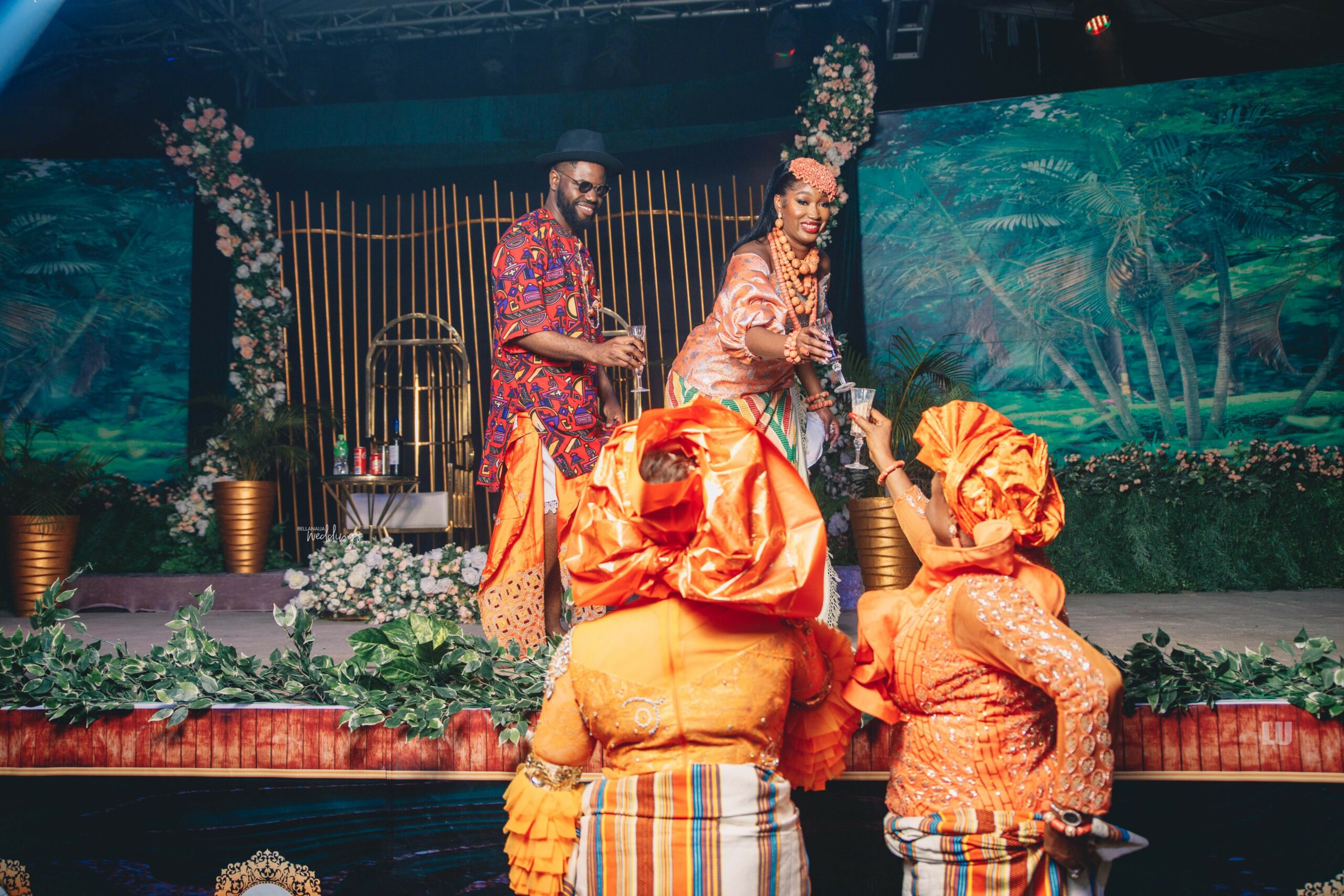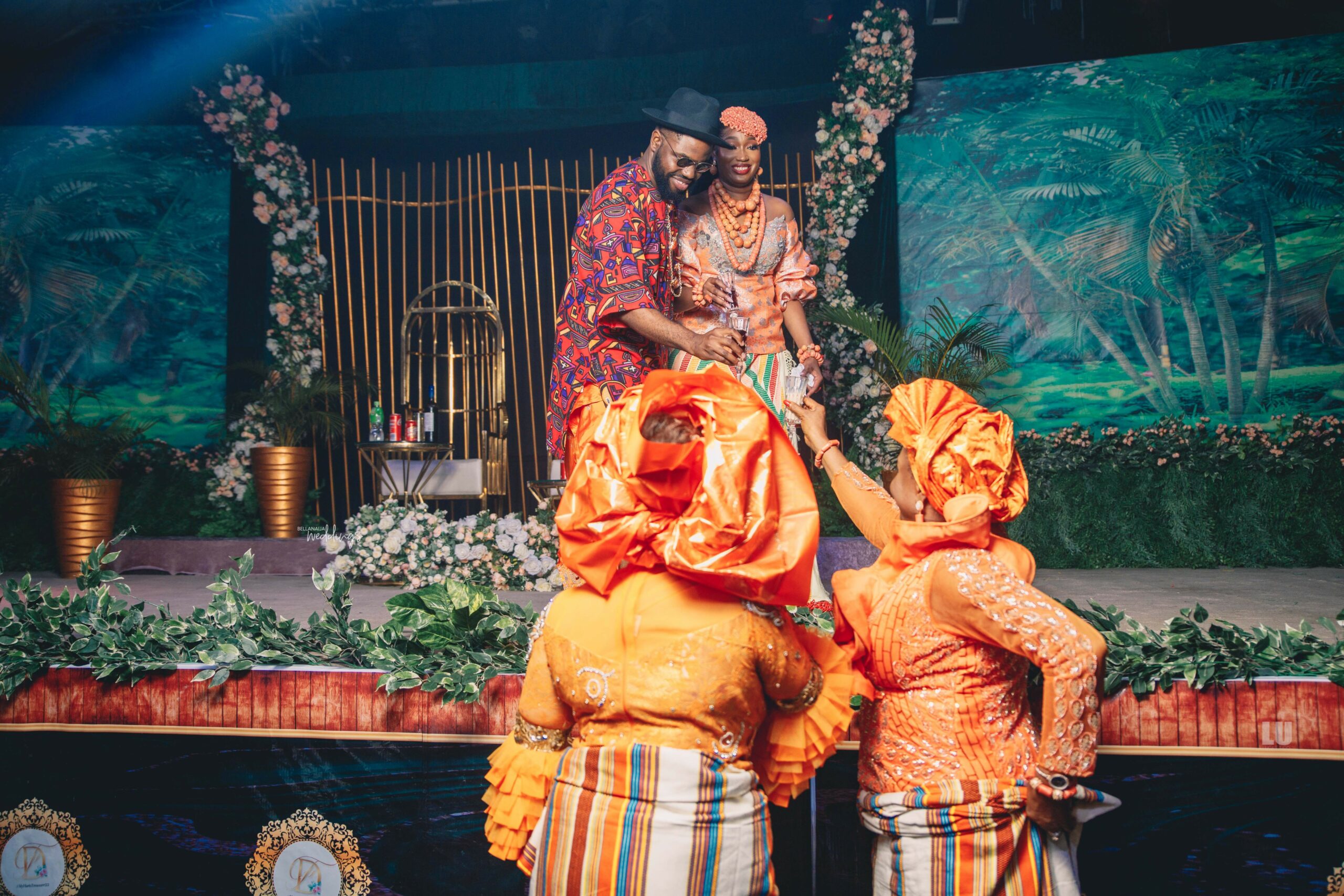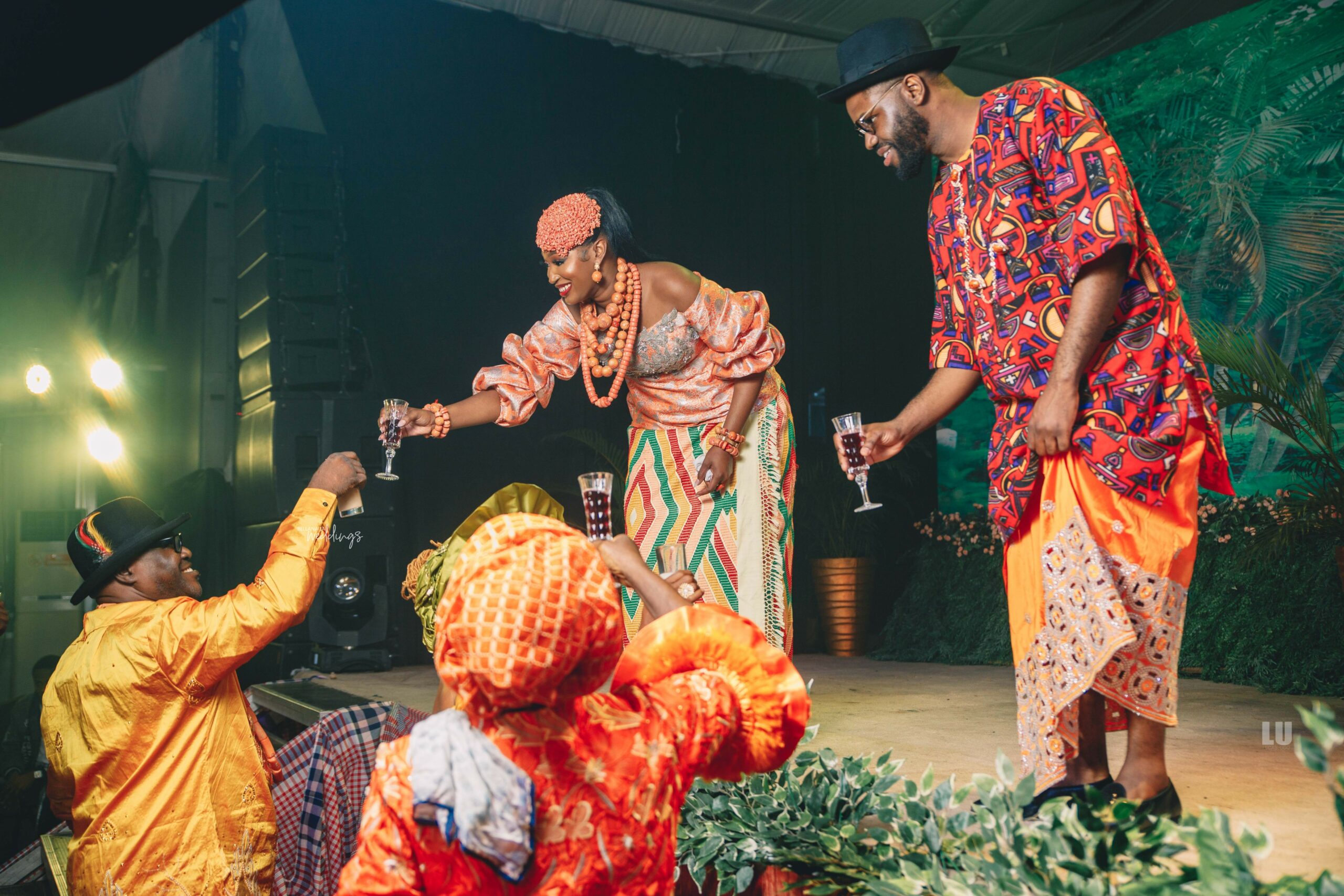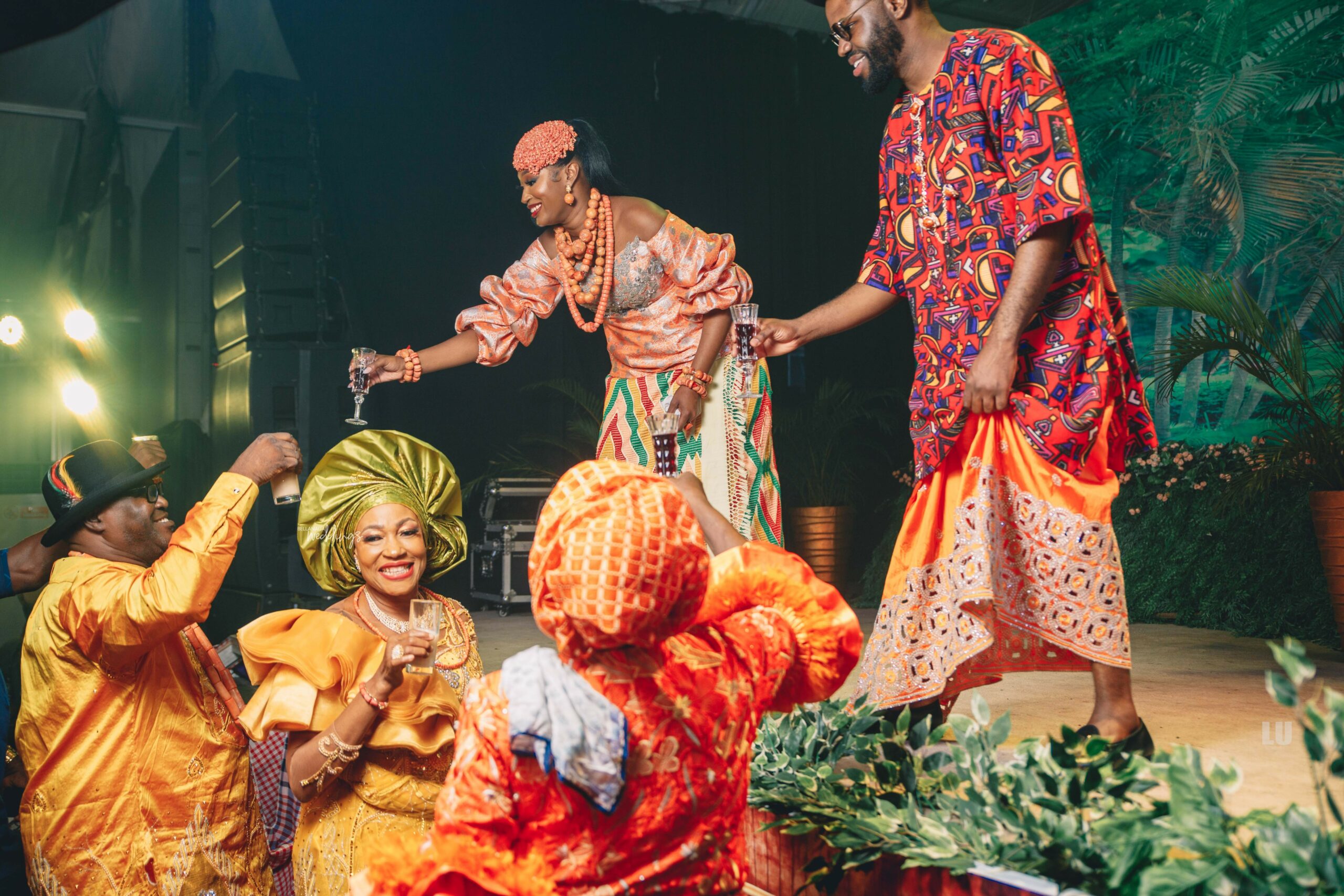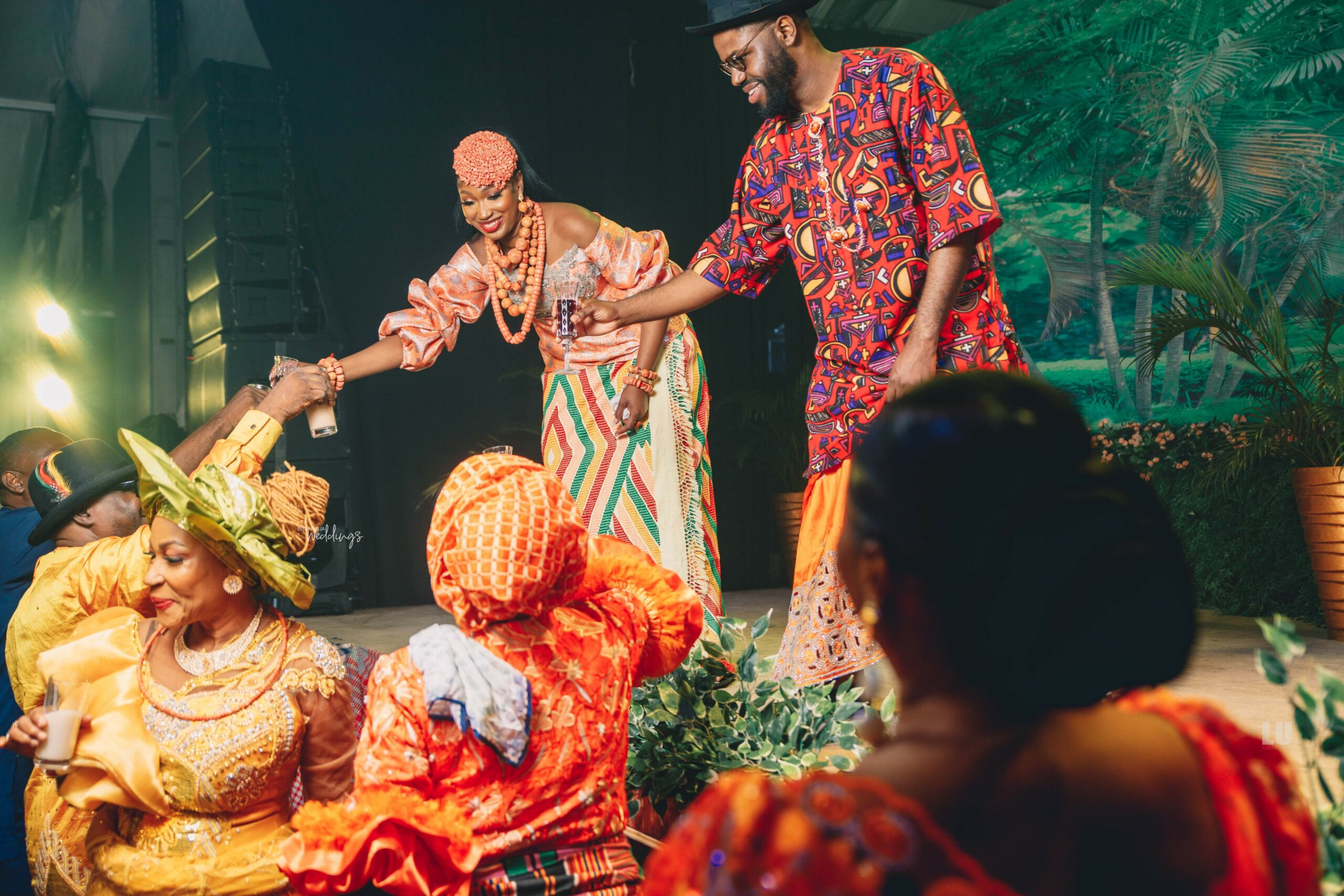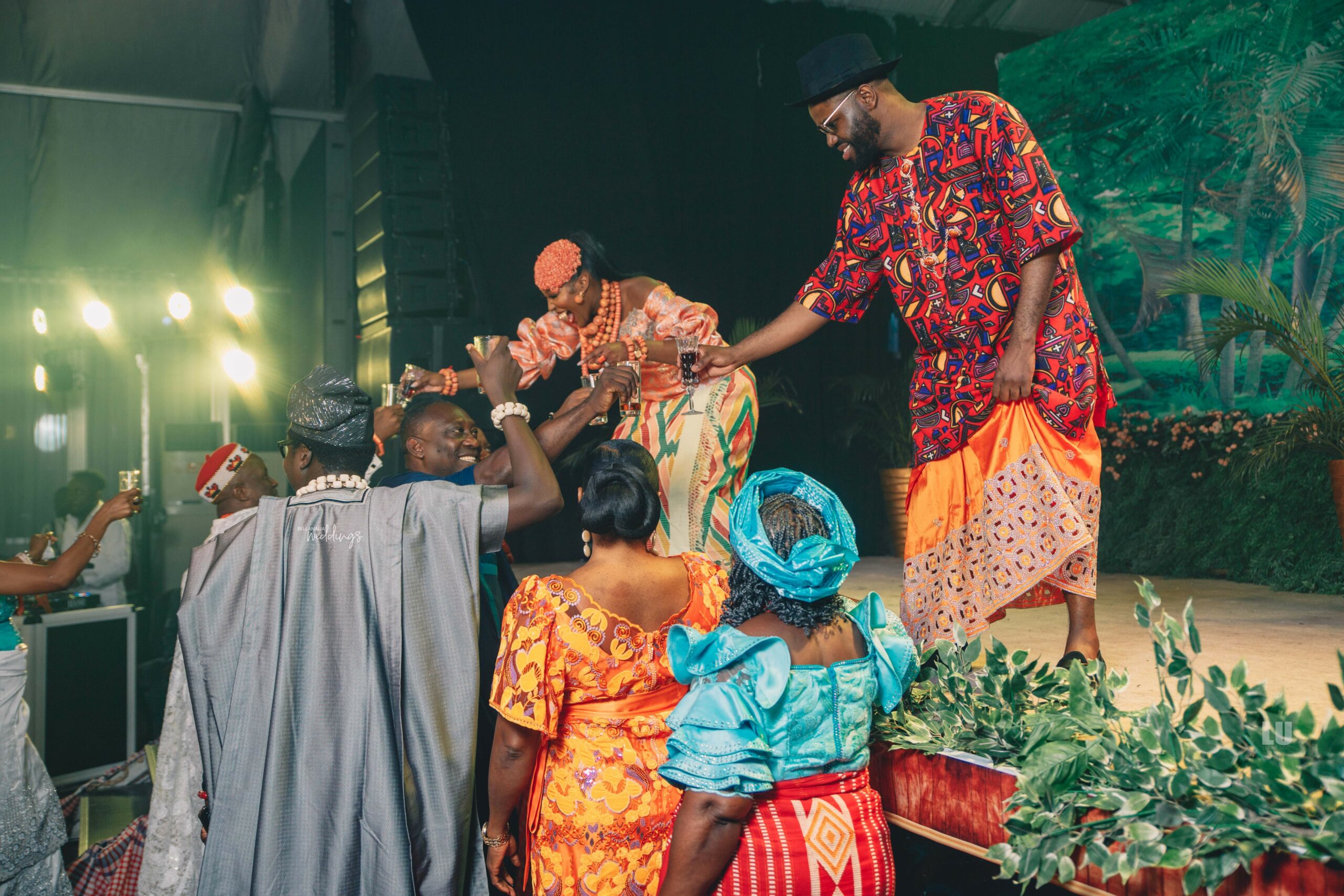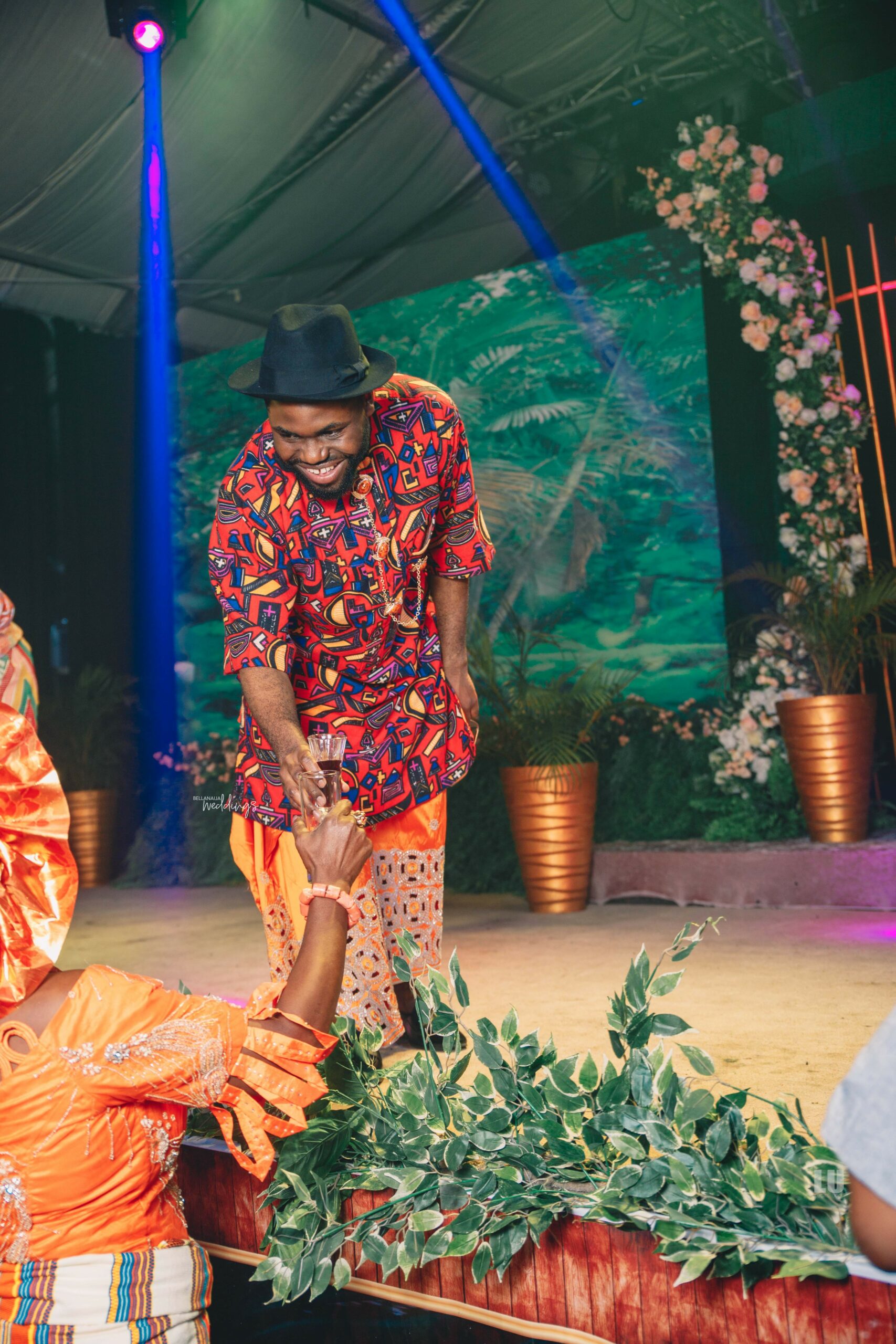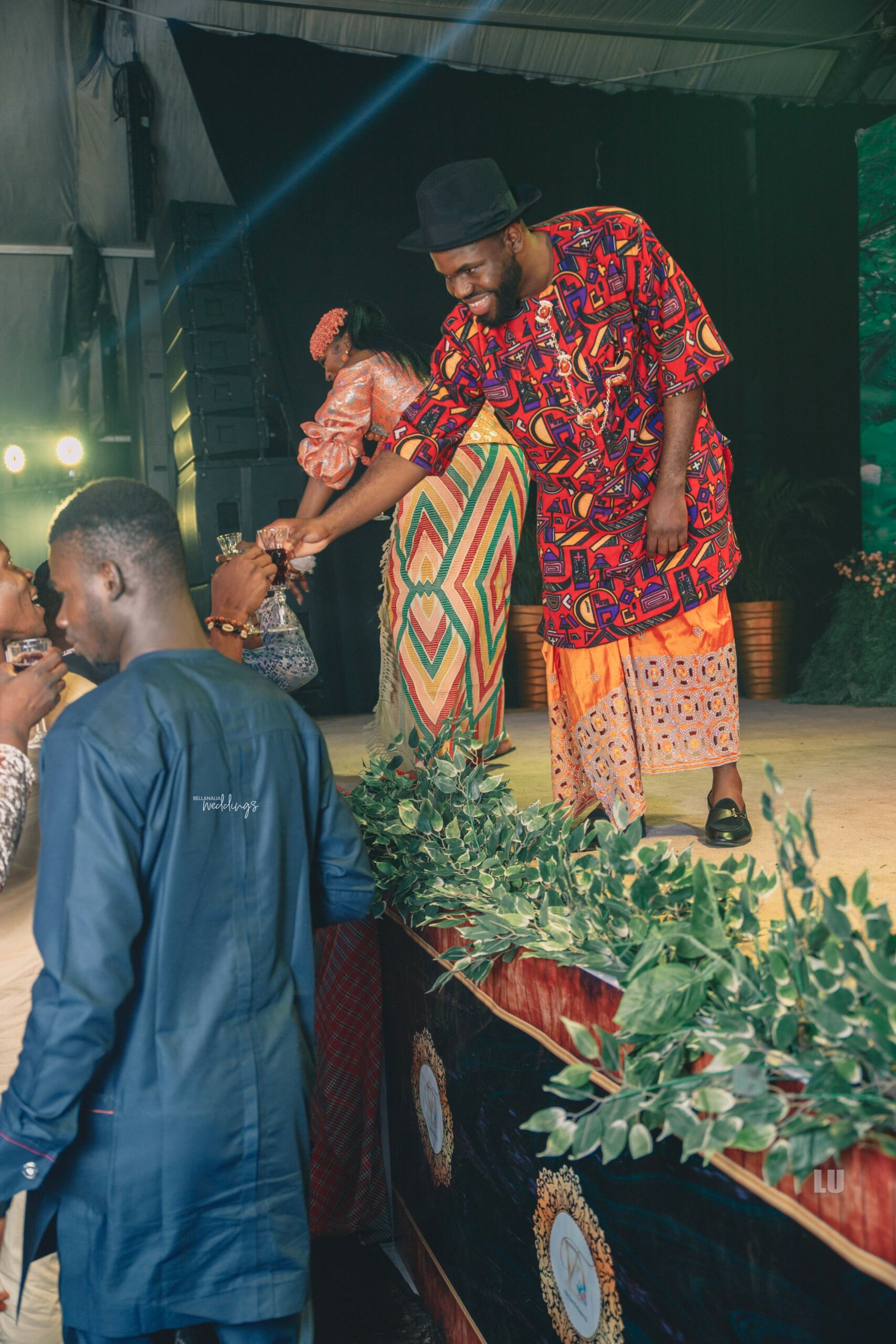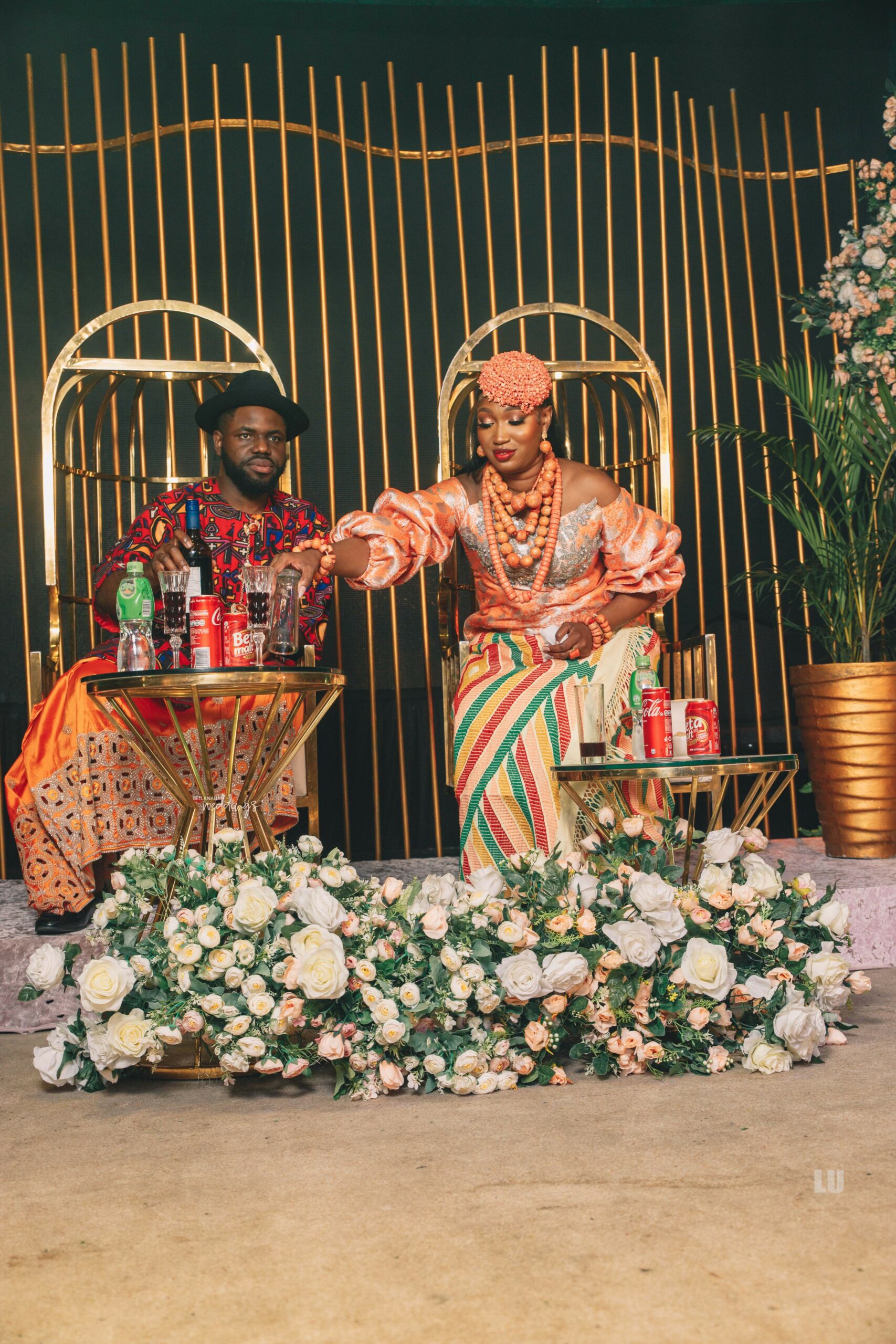 This "feeding demonstration" has certainly got to be one of our favourite wedding moments…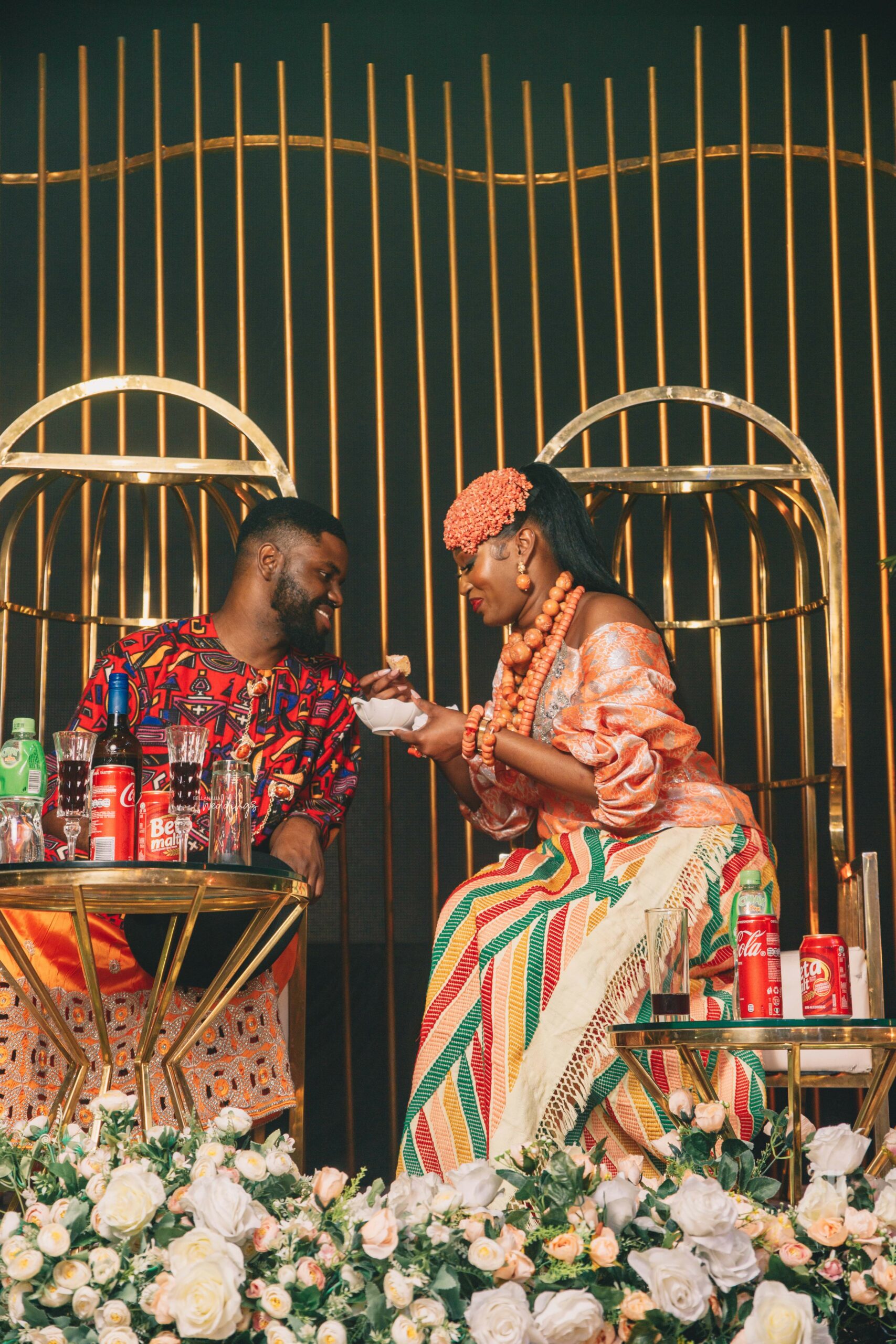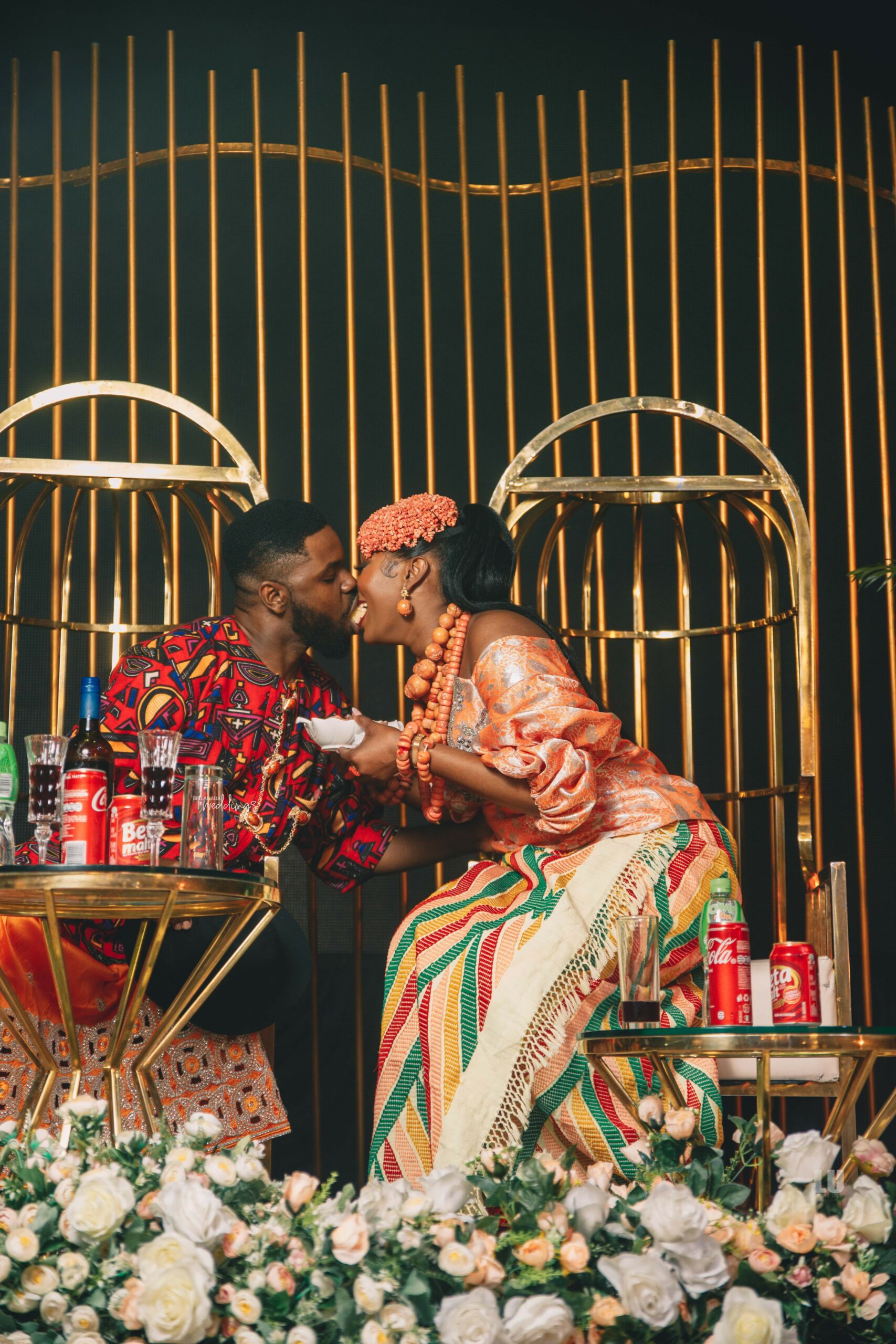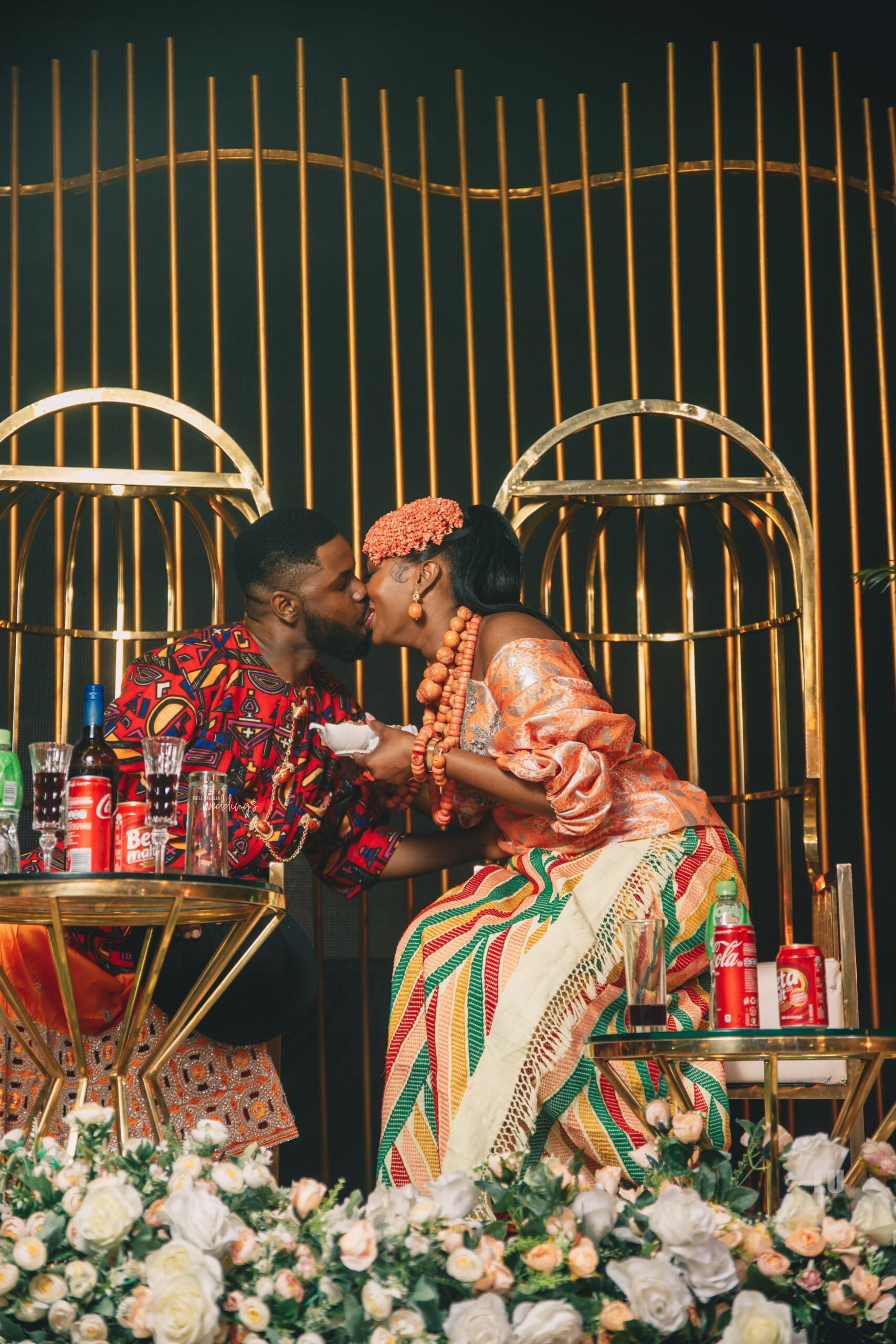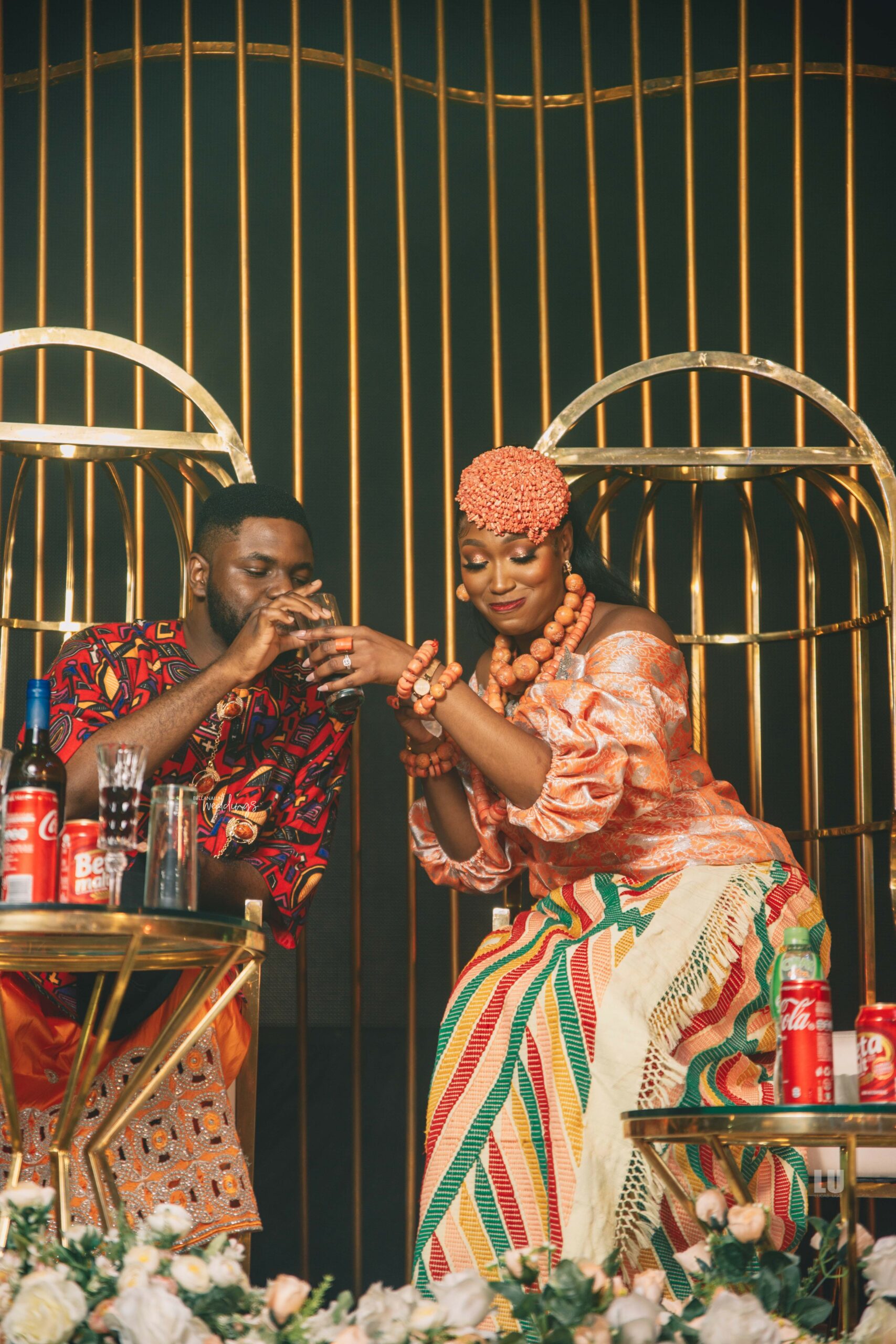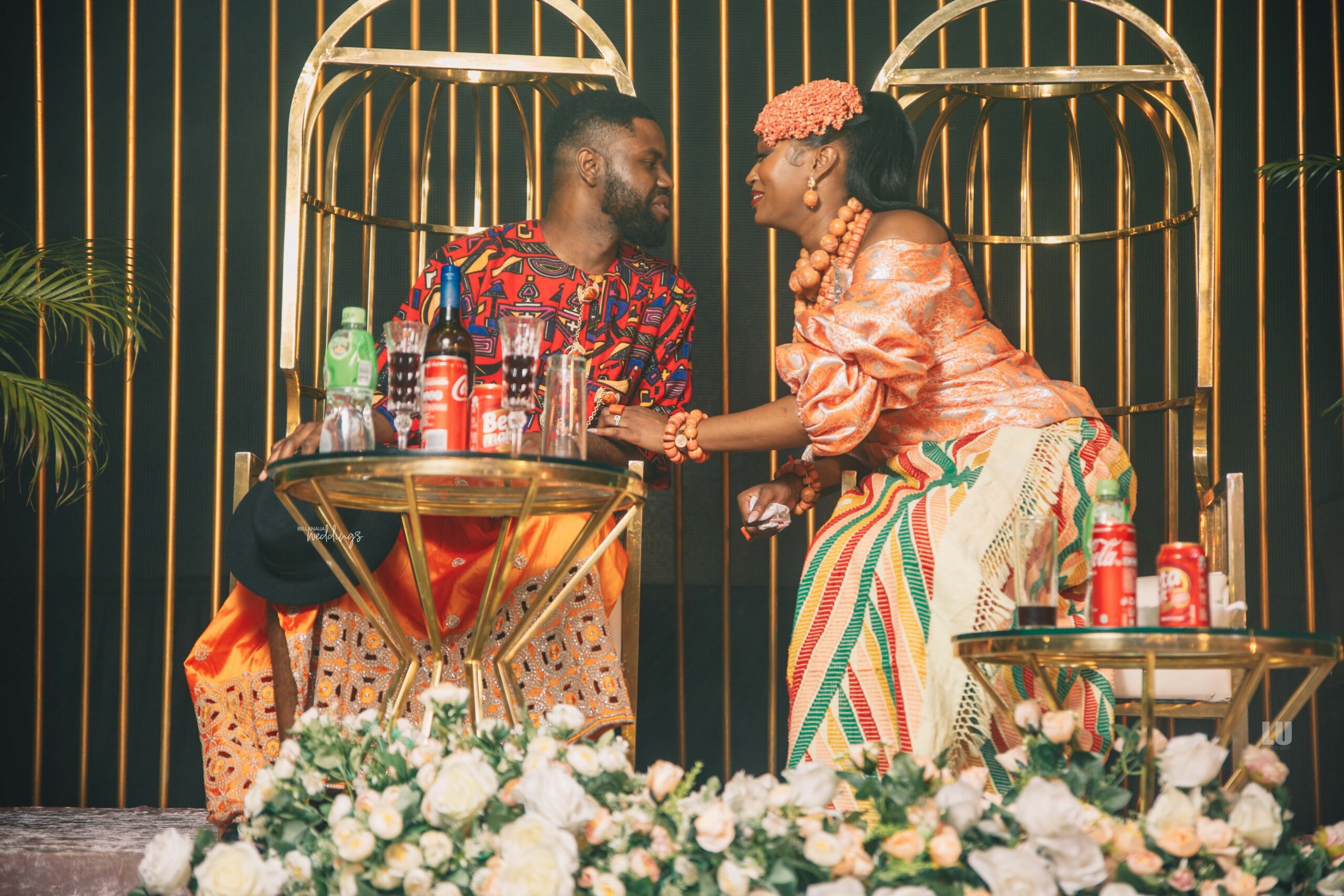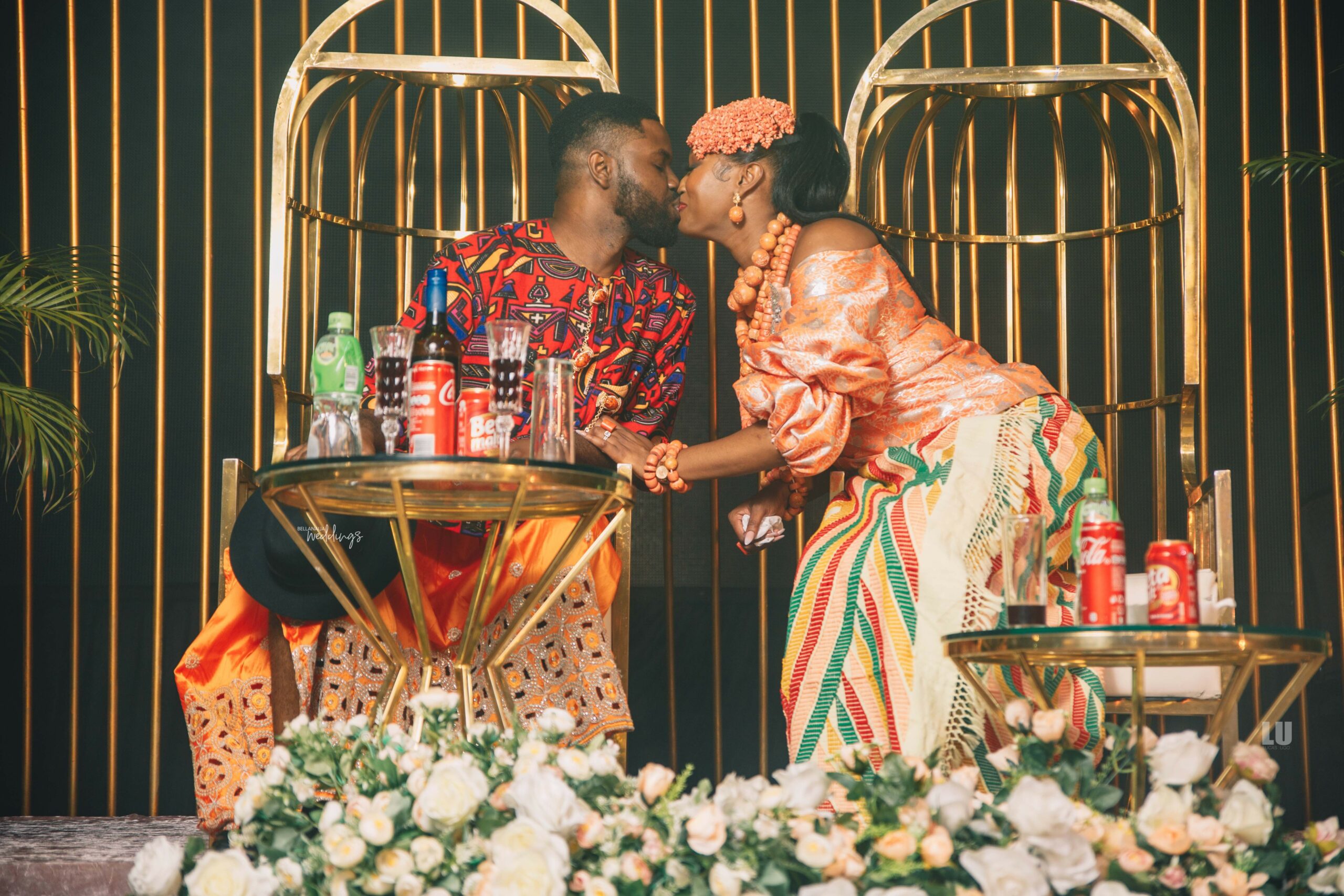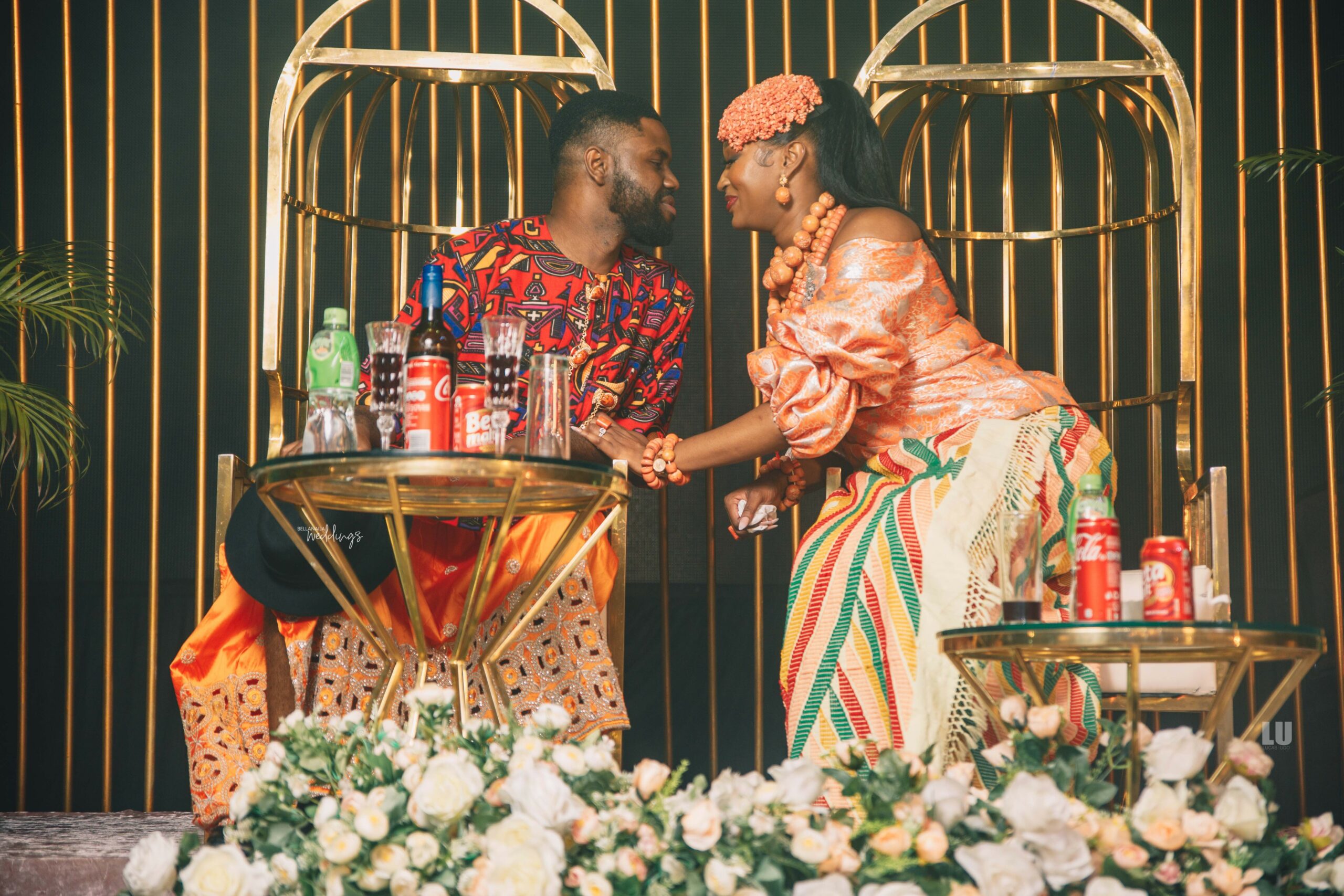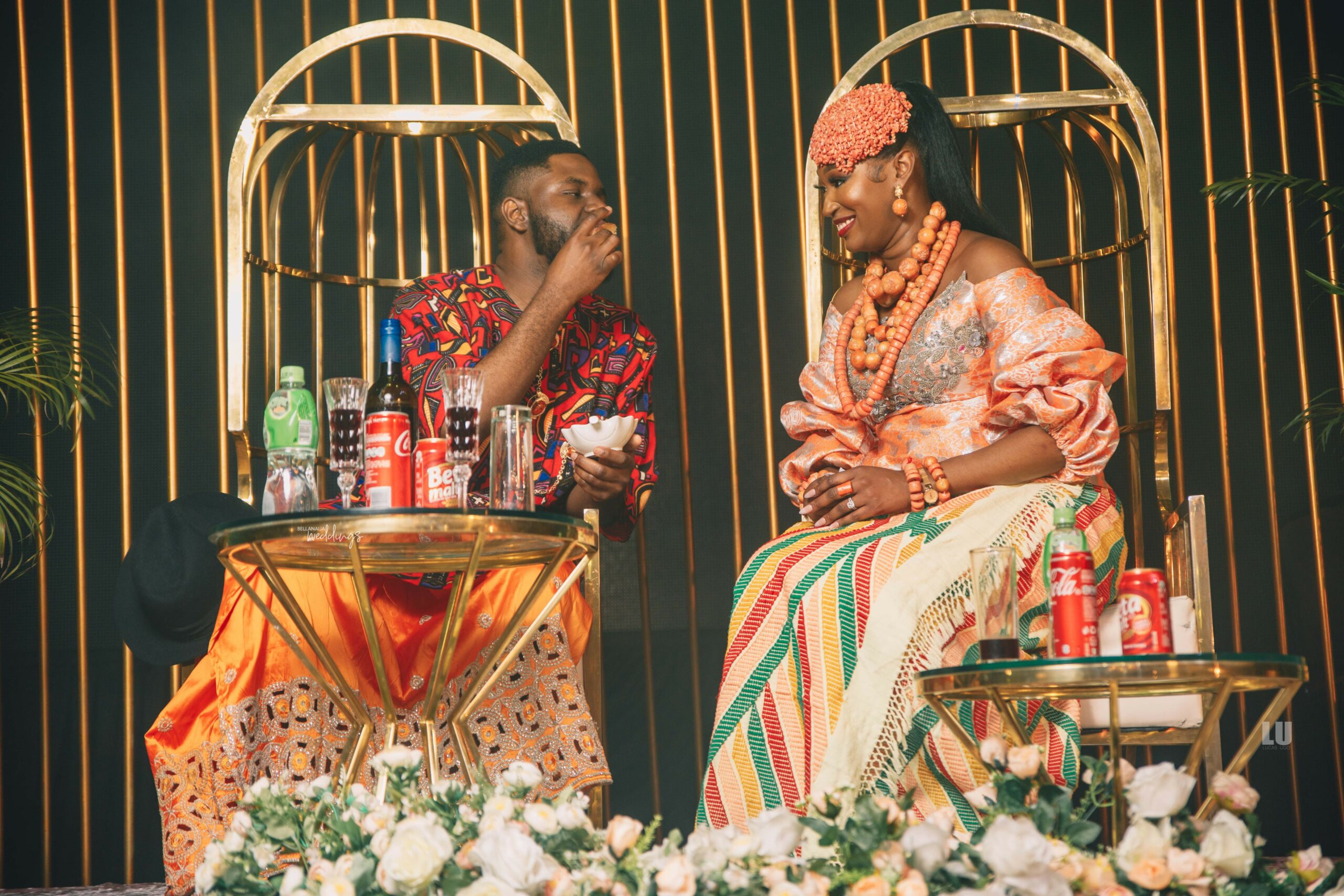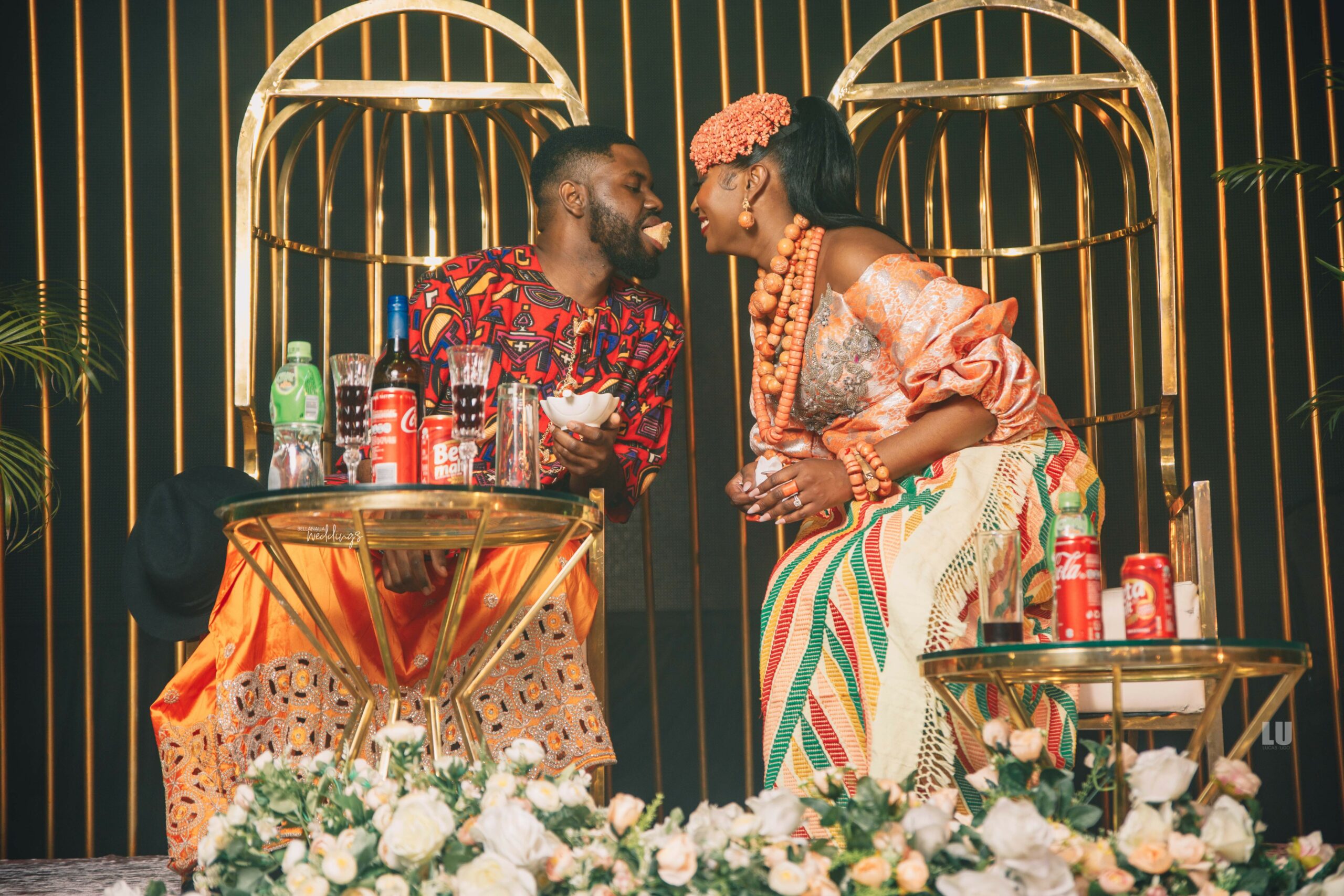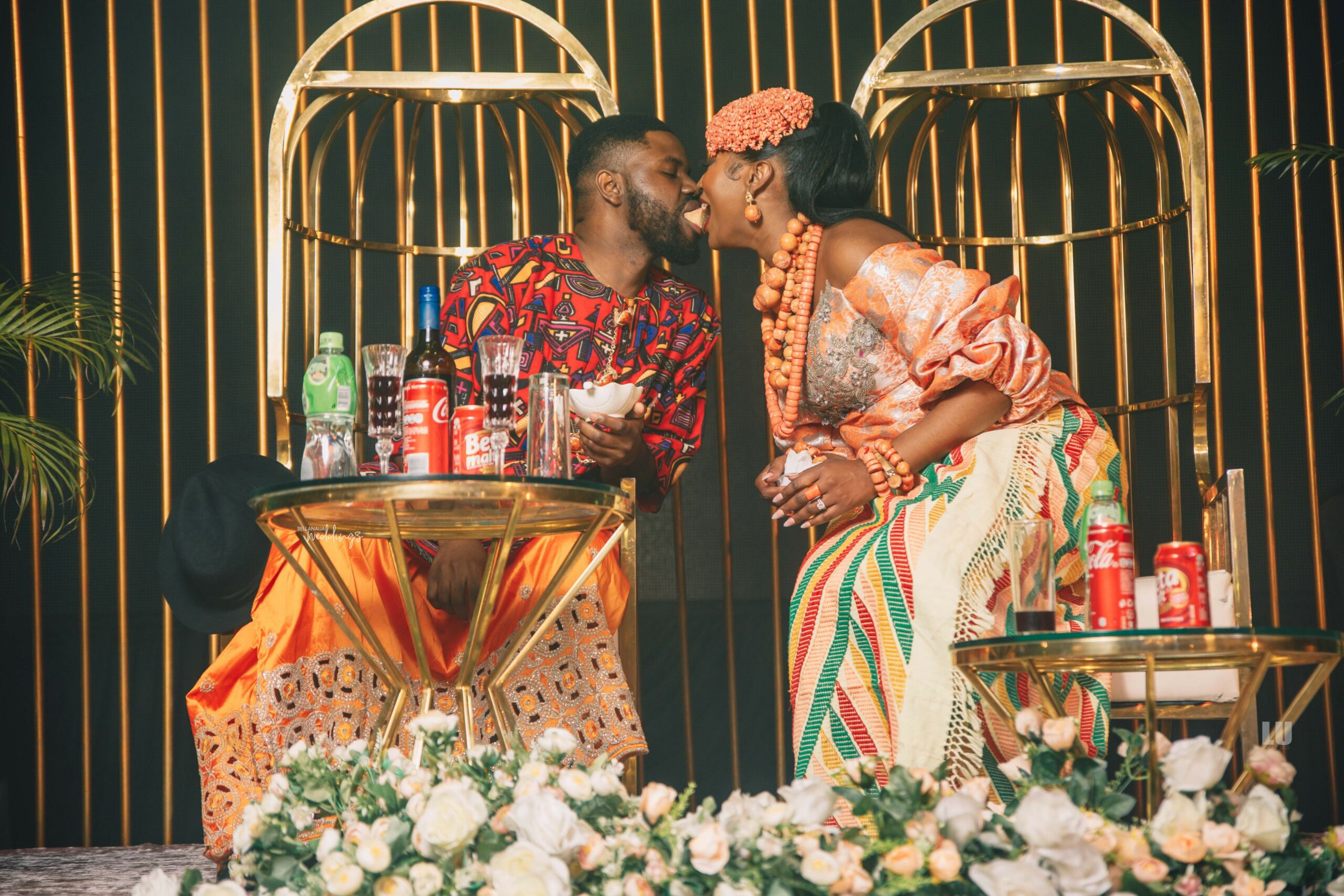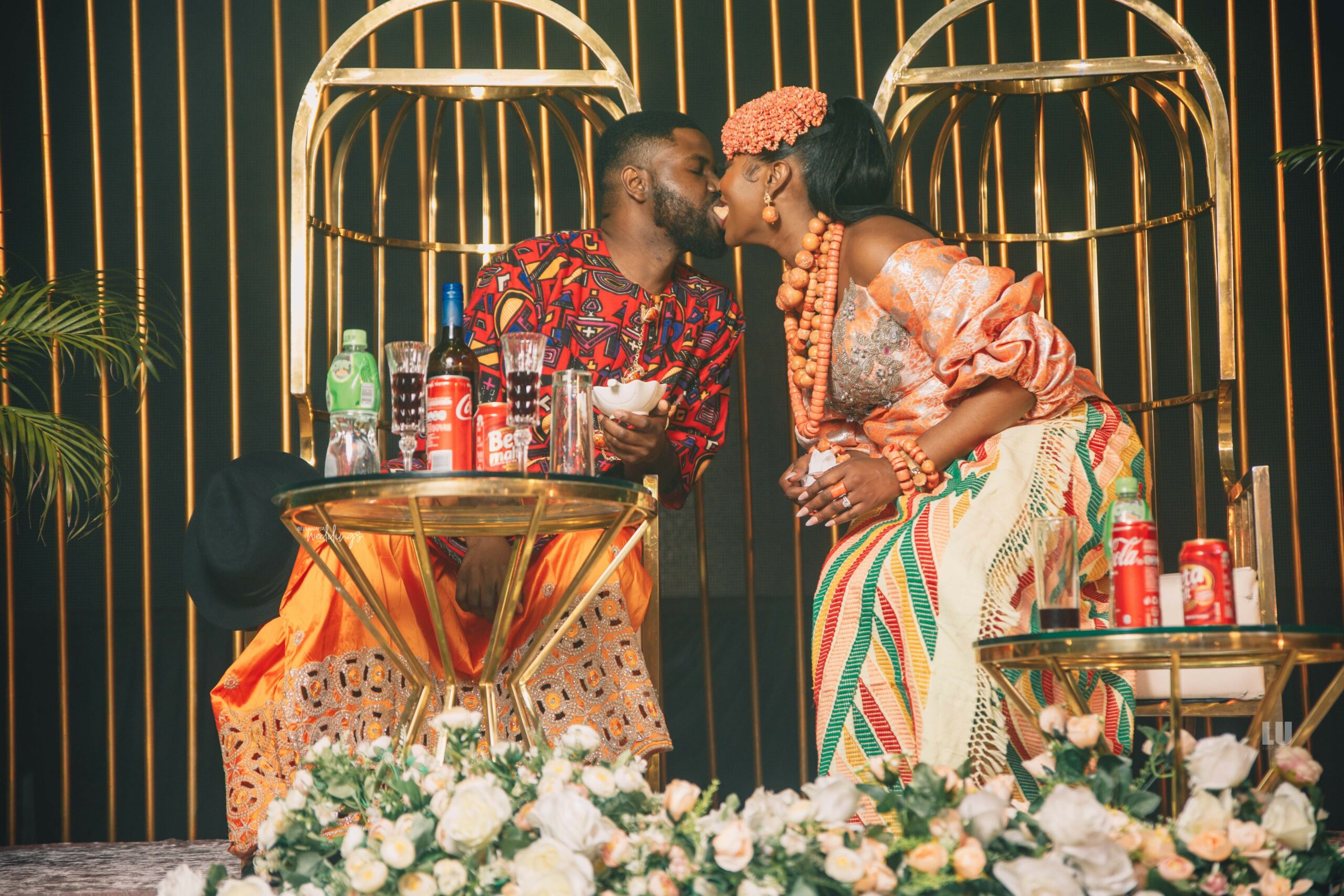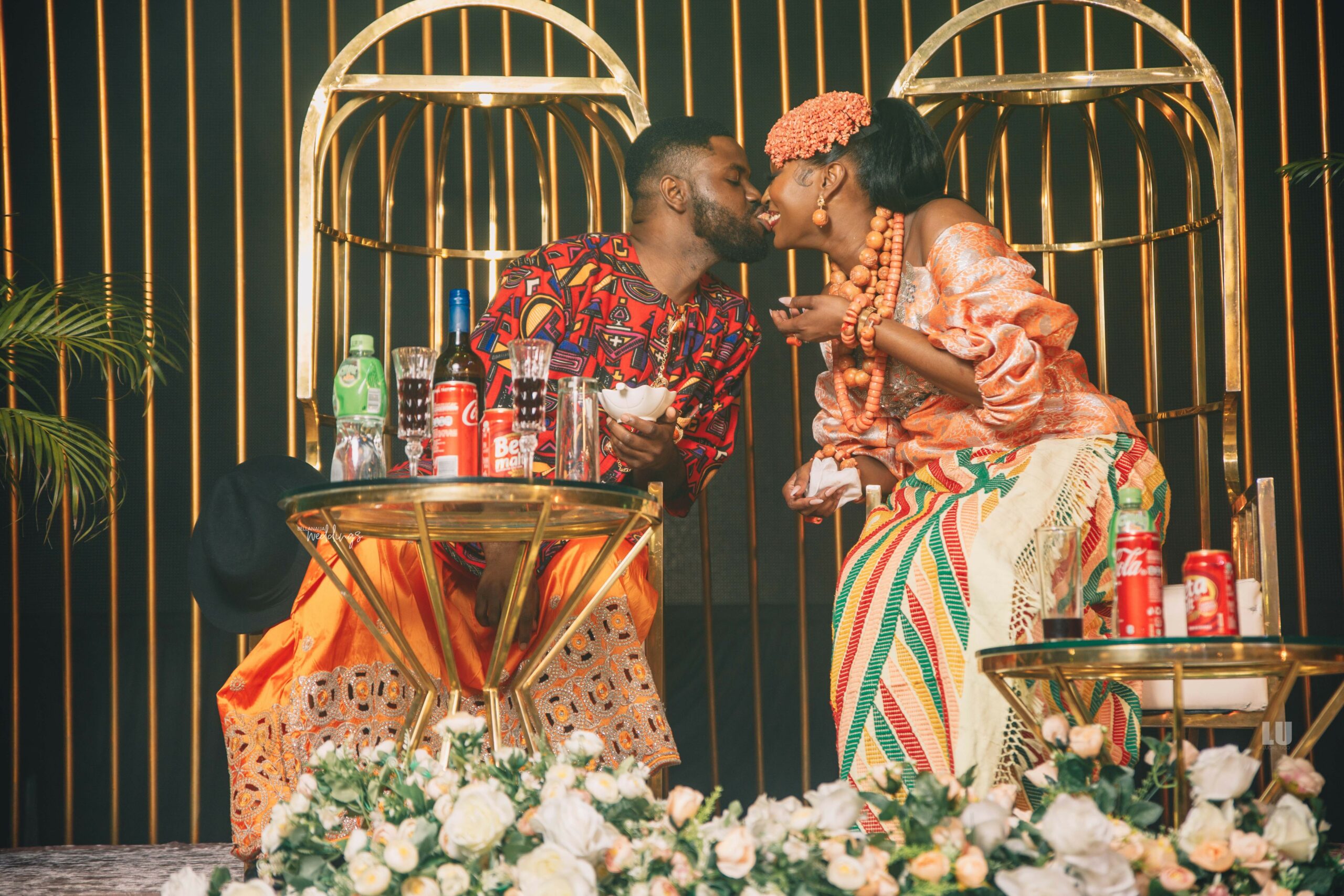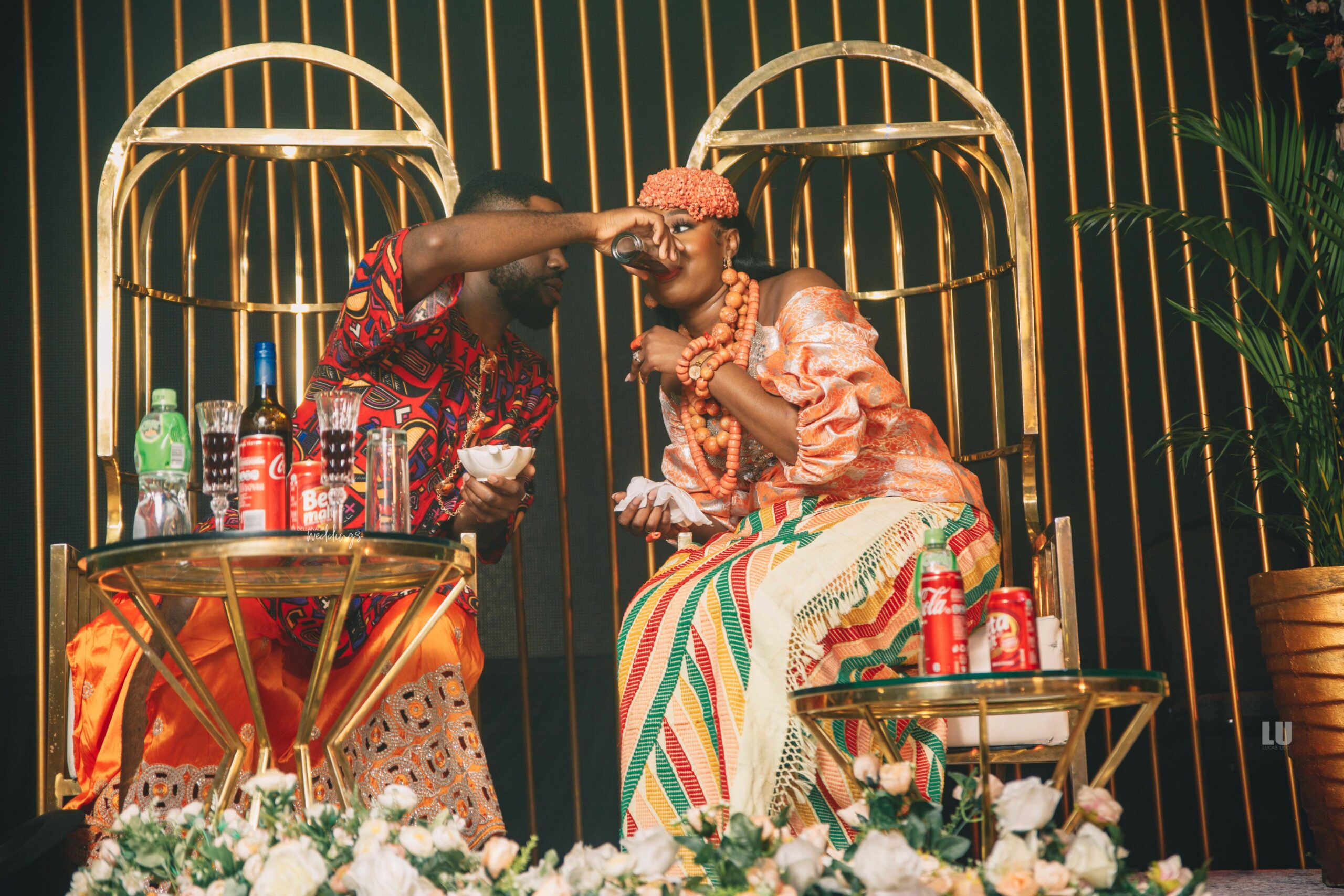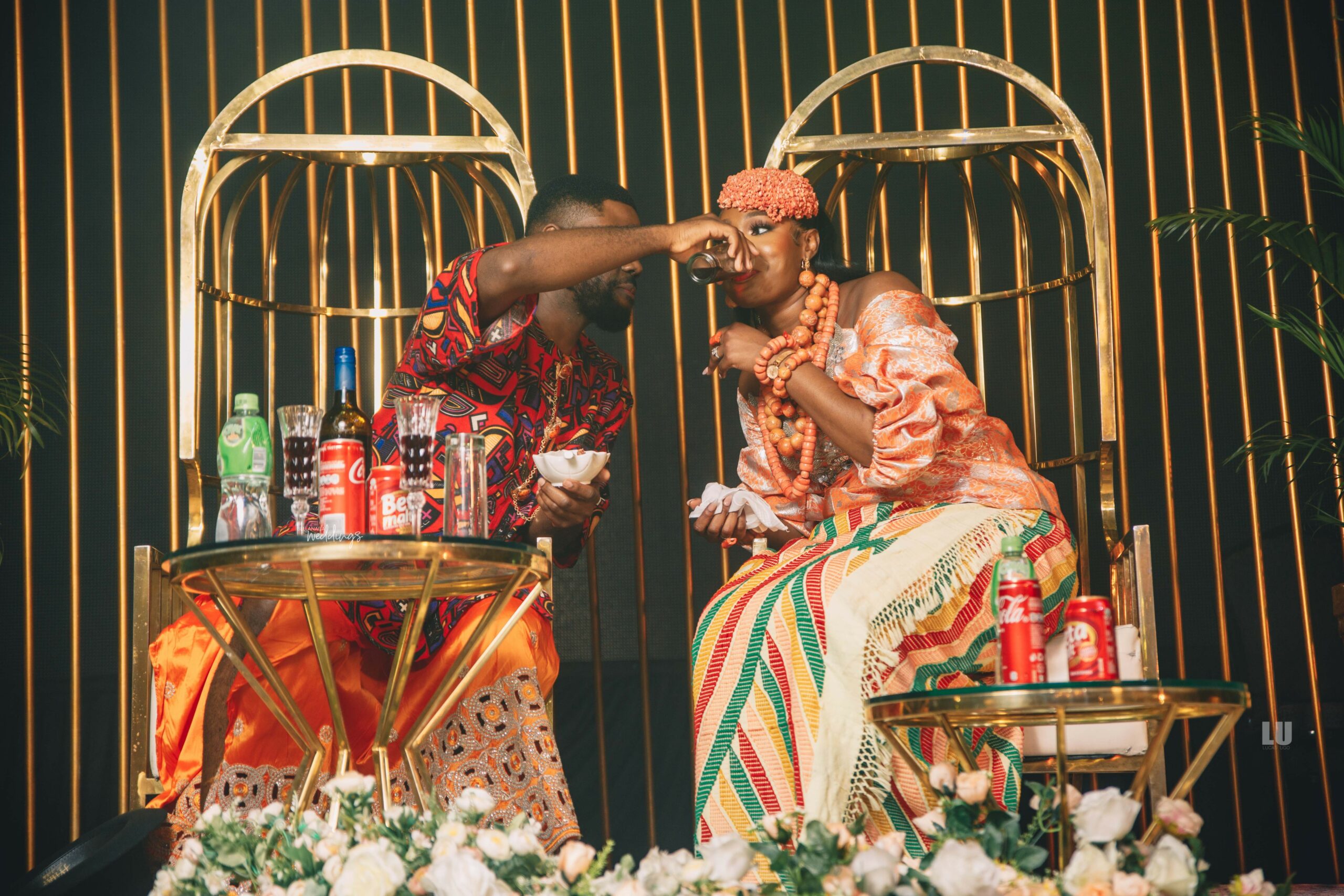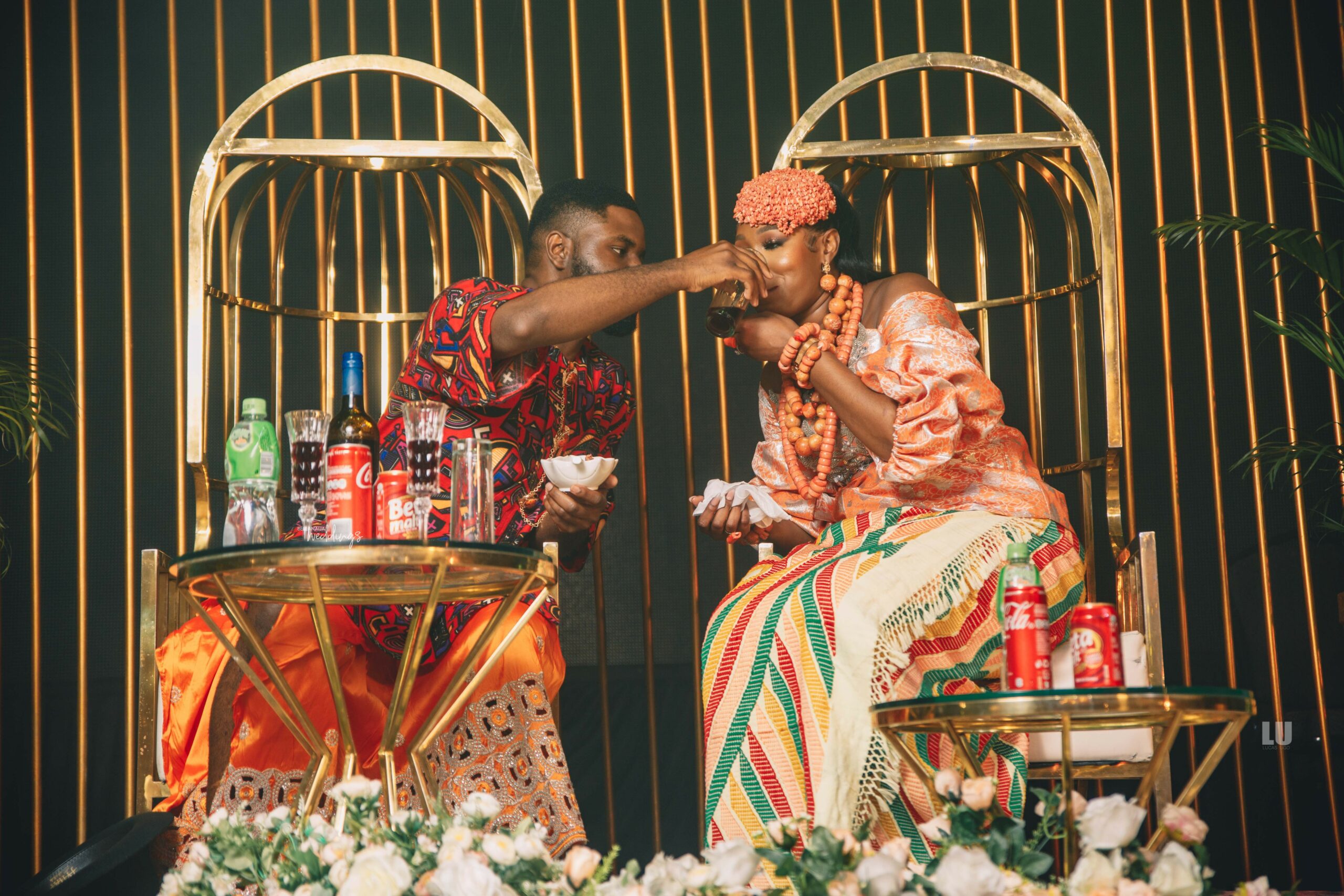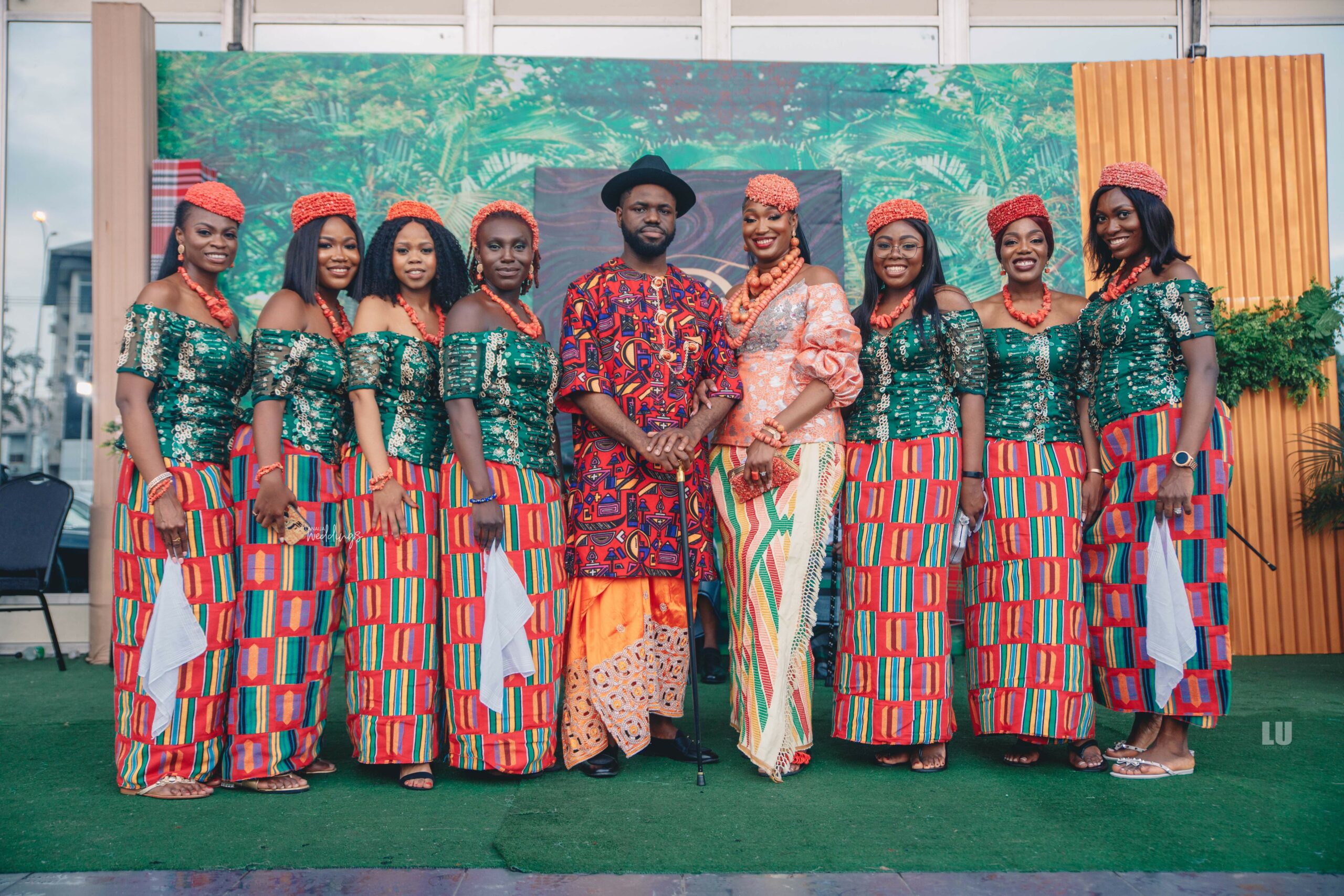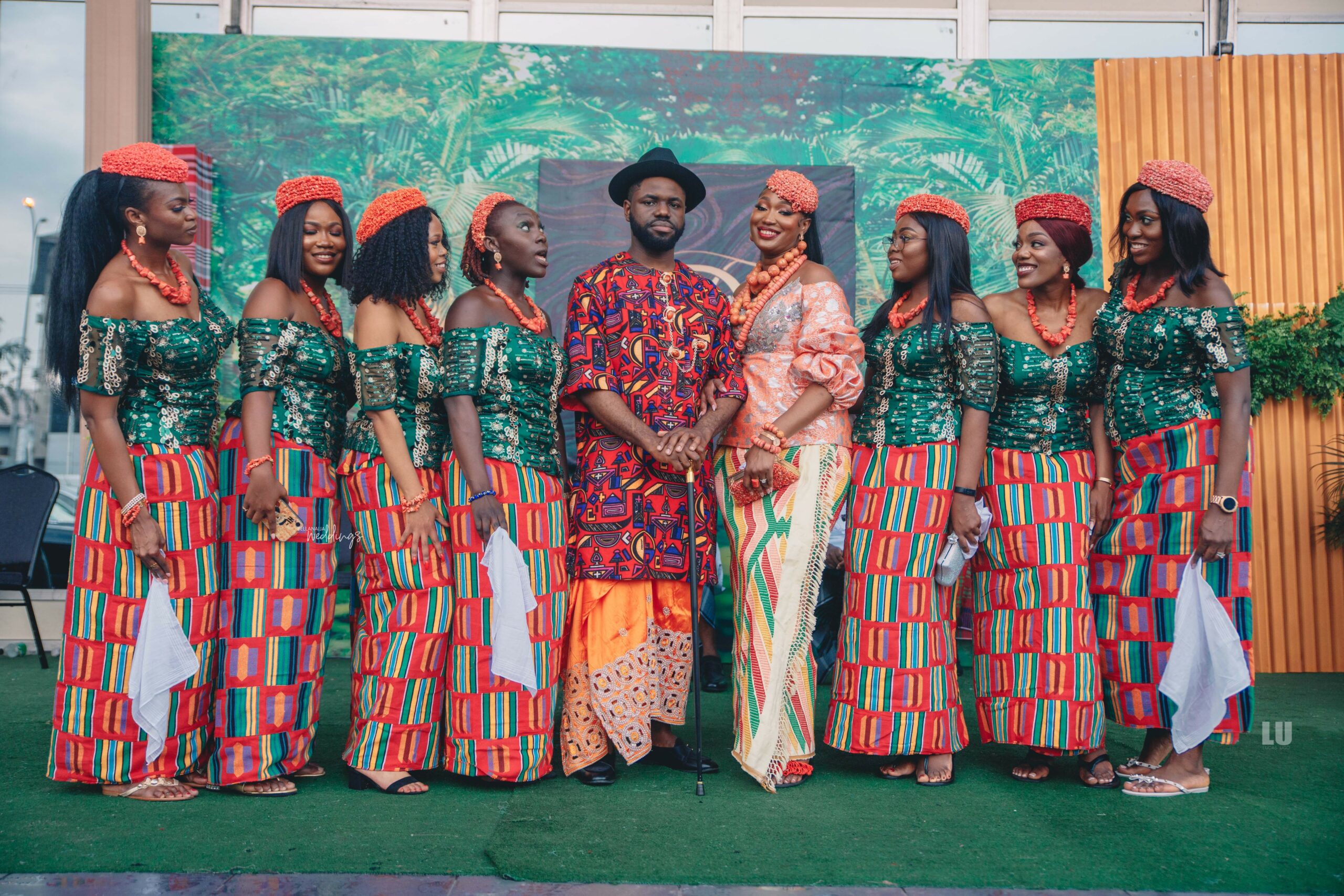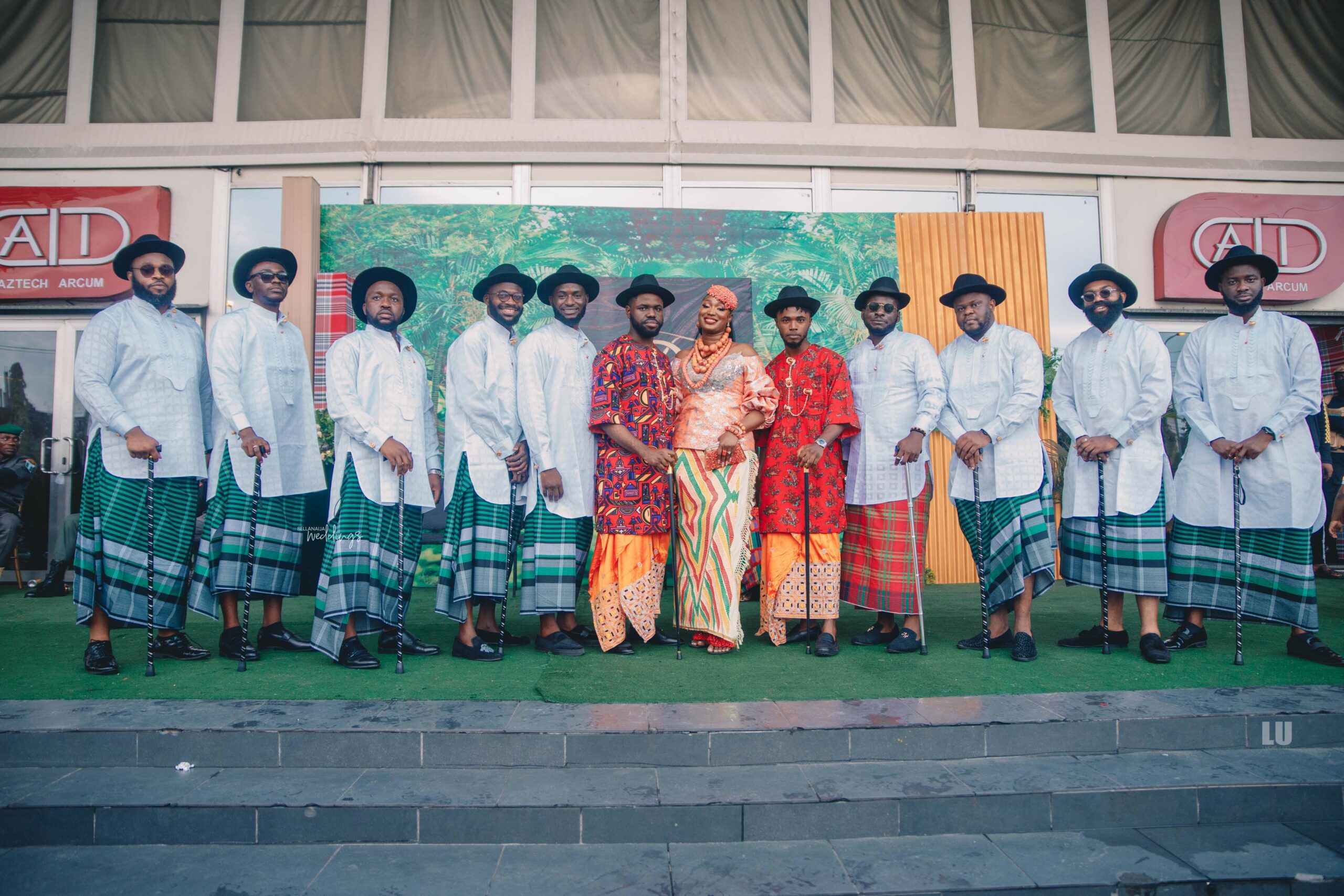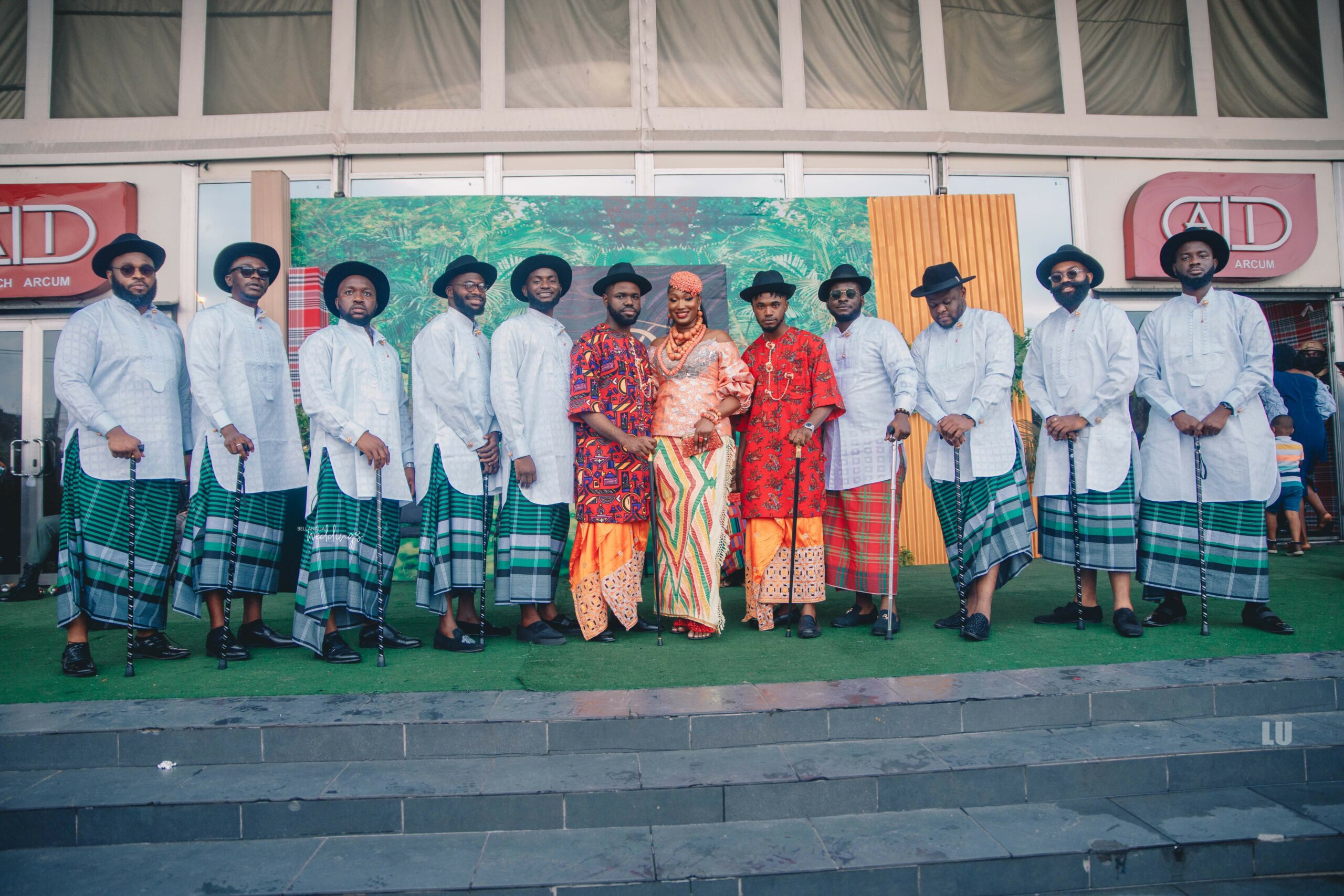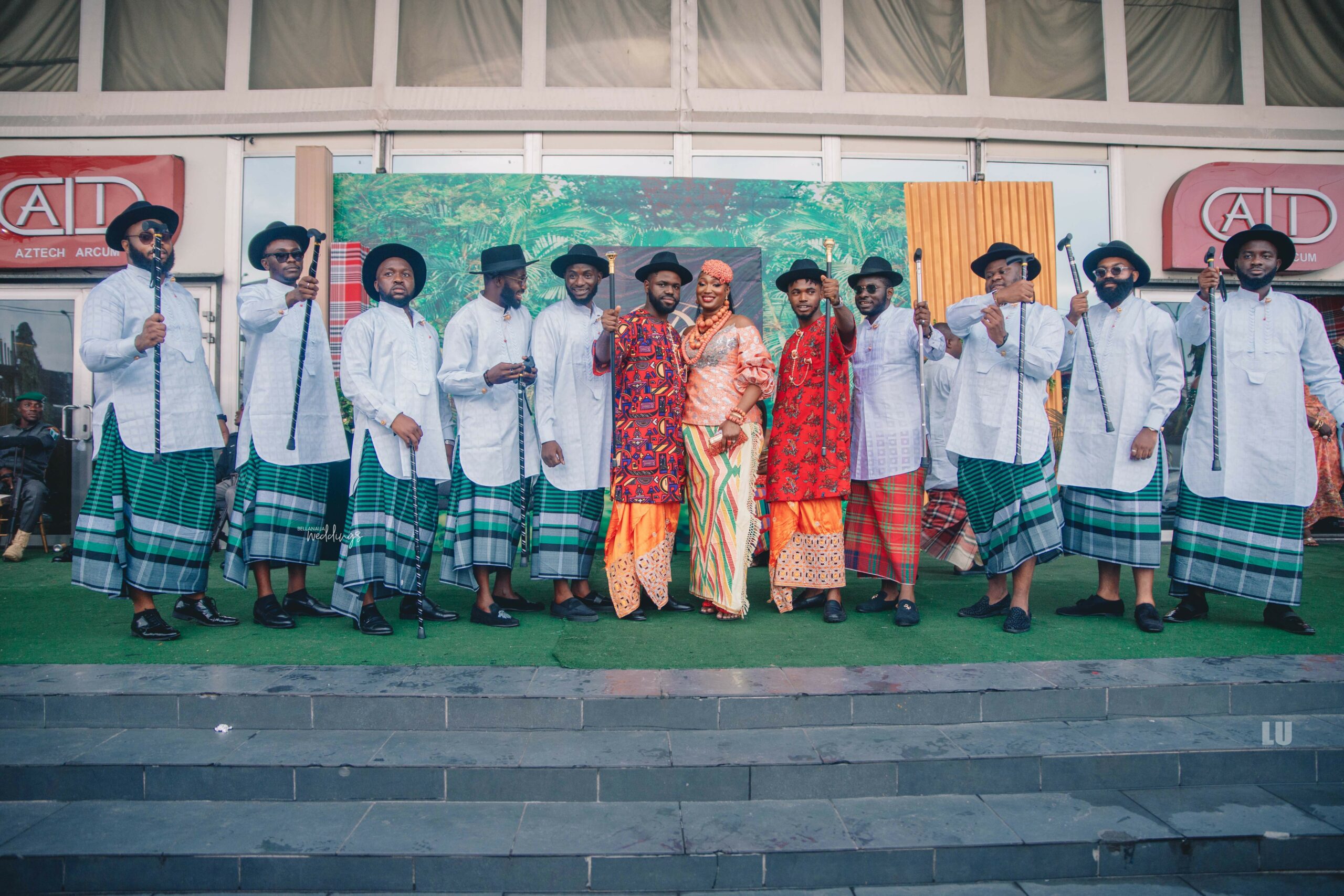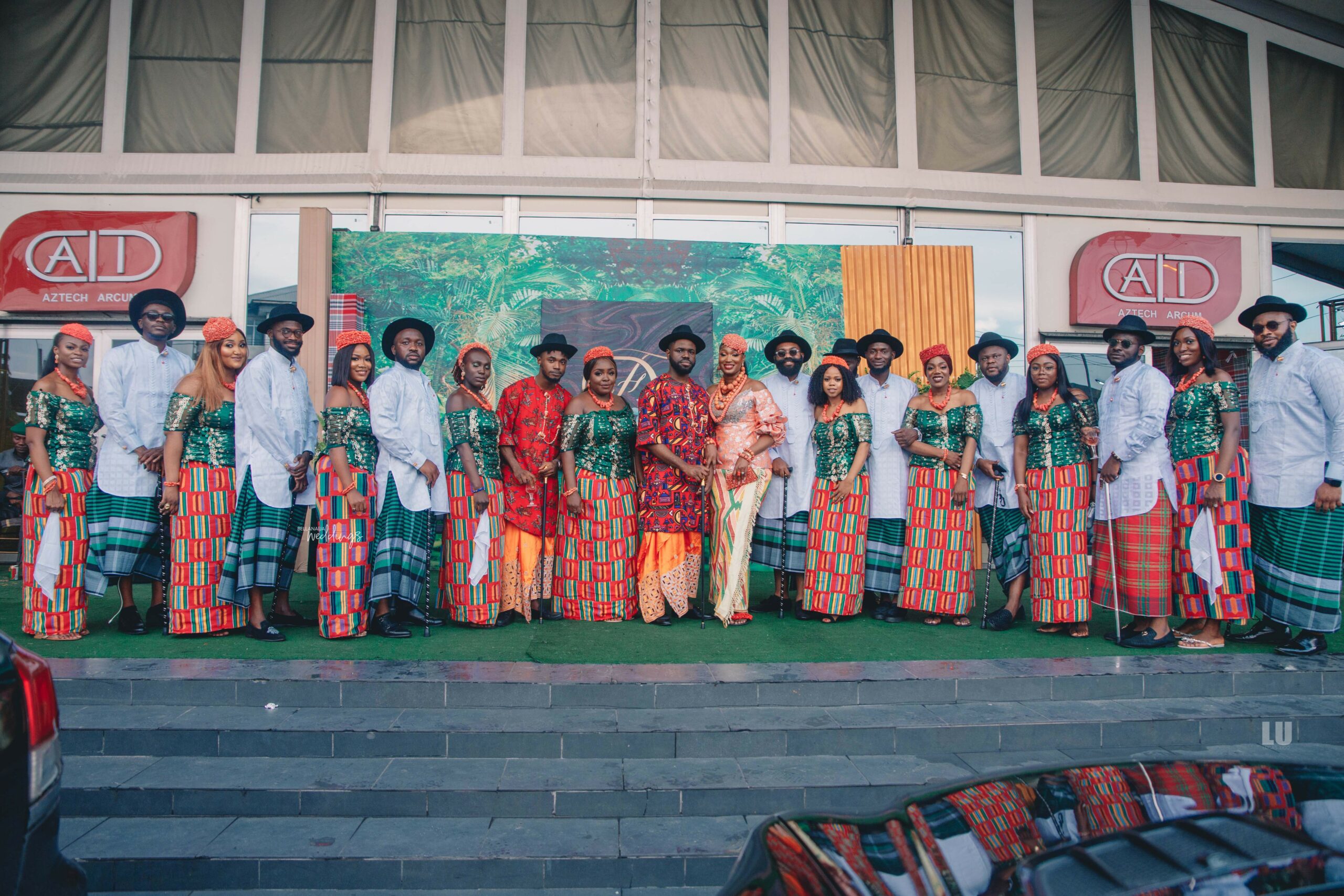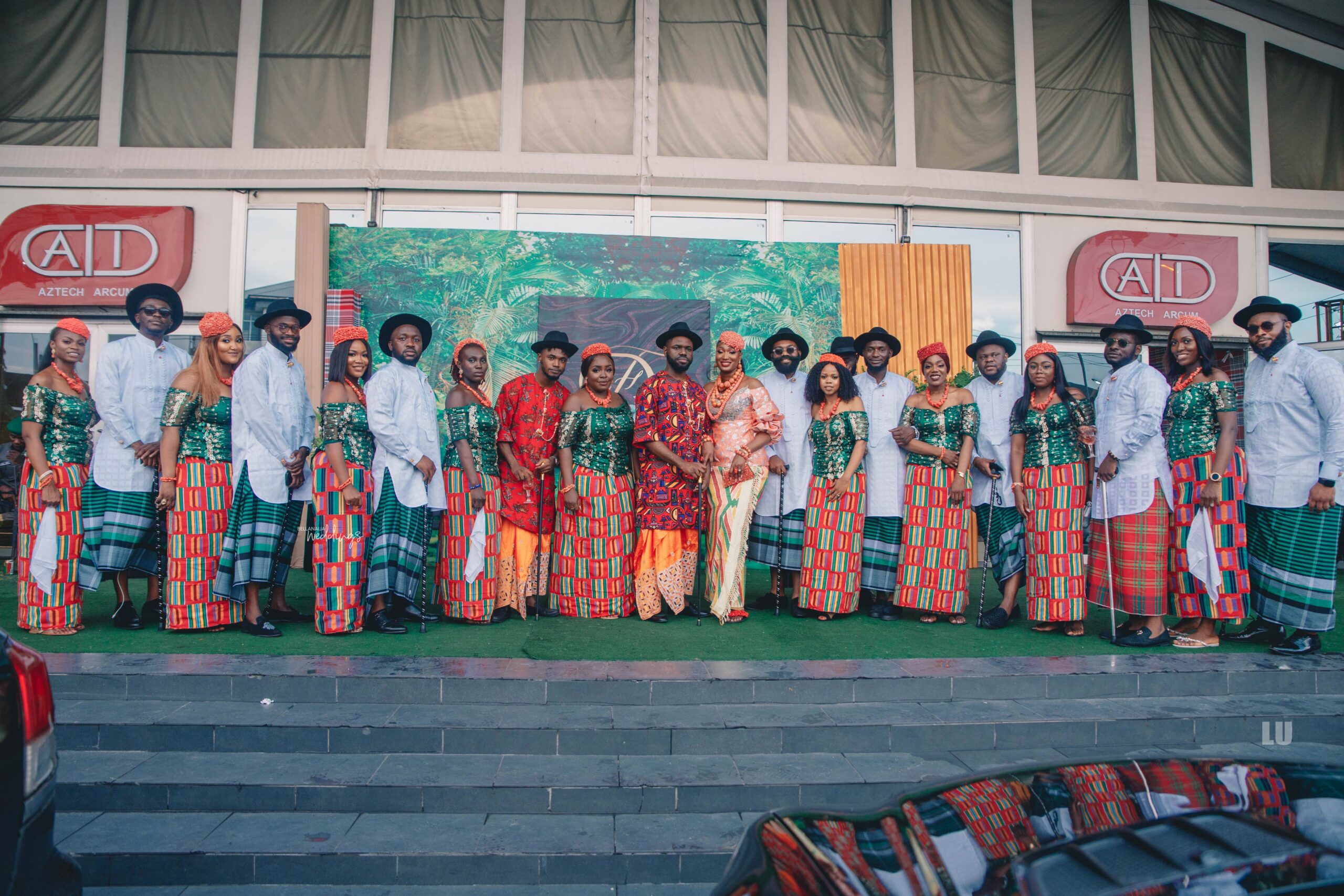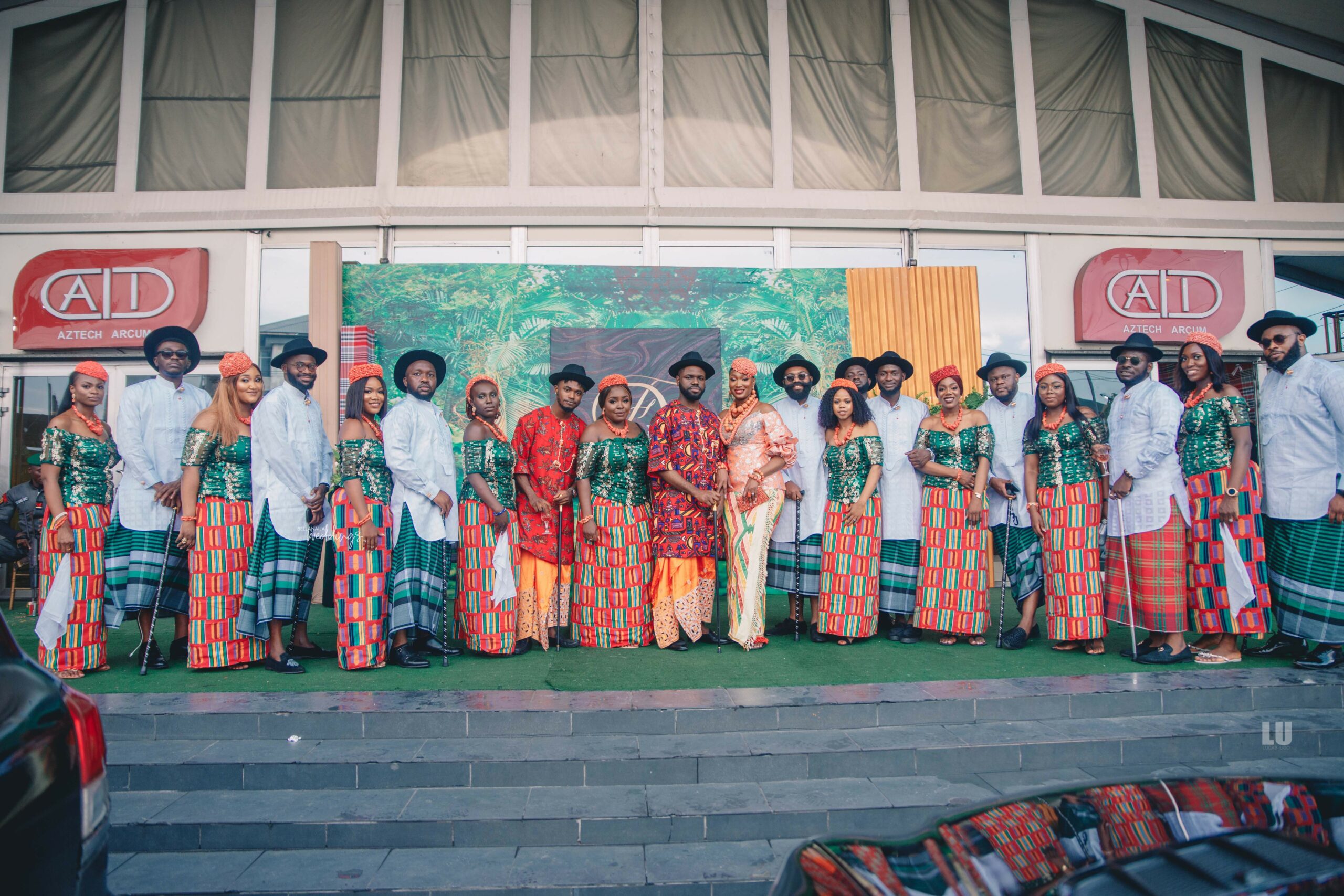 To the third appearance of the day and in fact, more glow! The Kalabari culture was beautifully represented.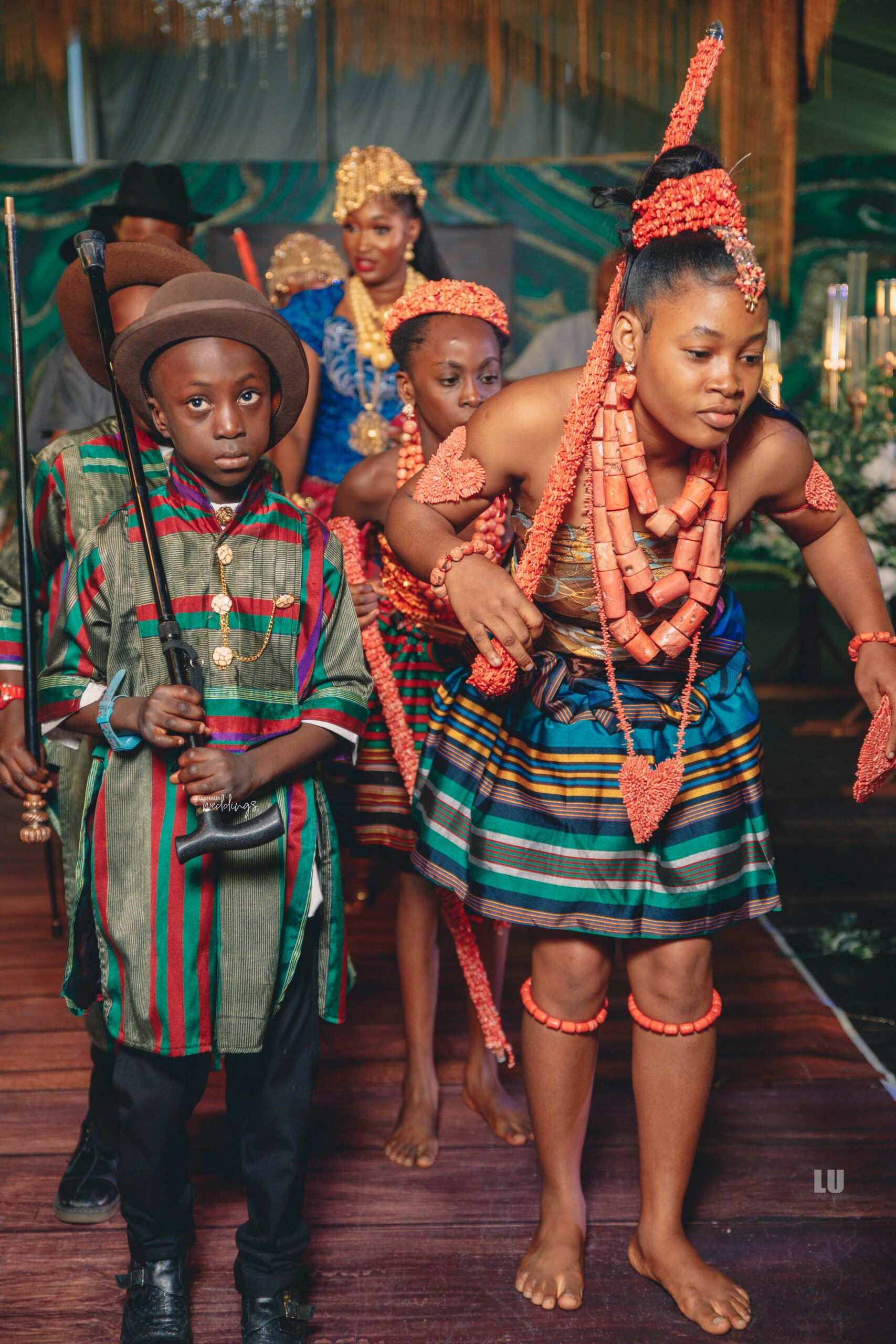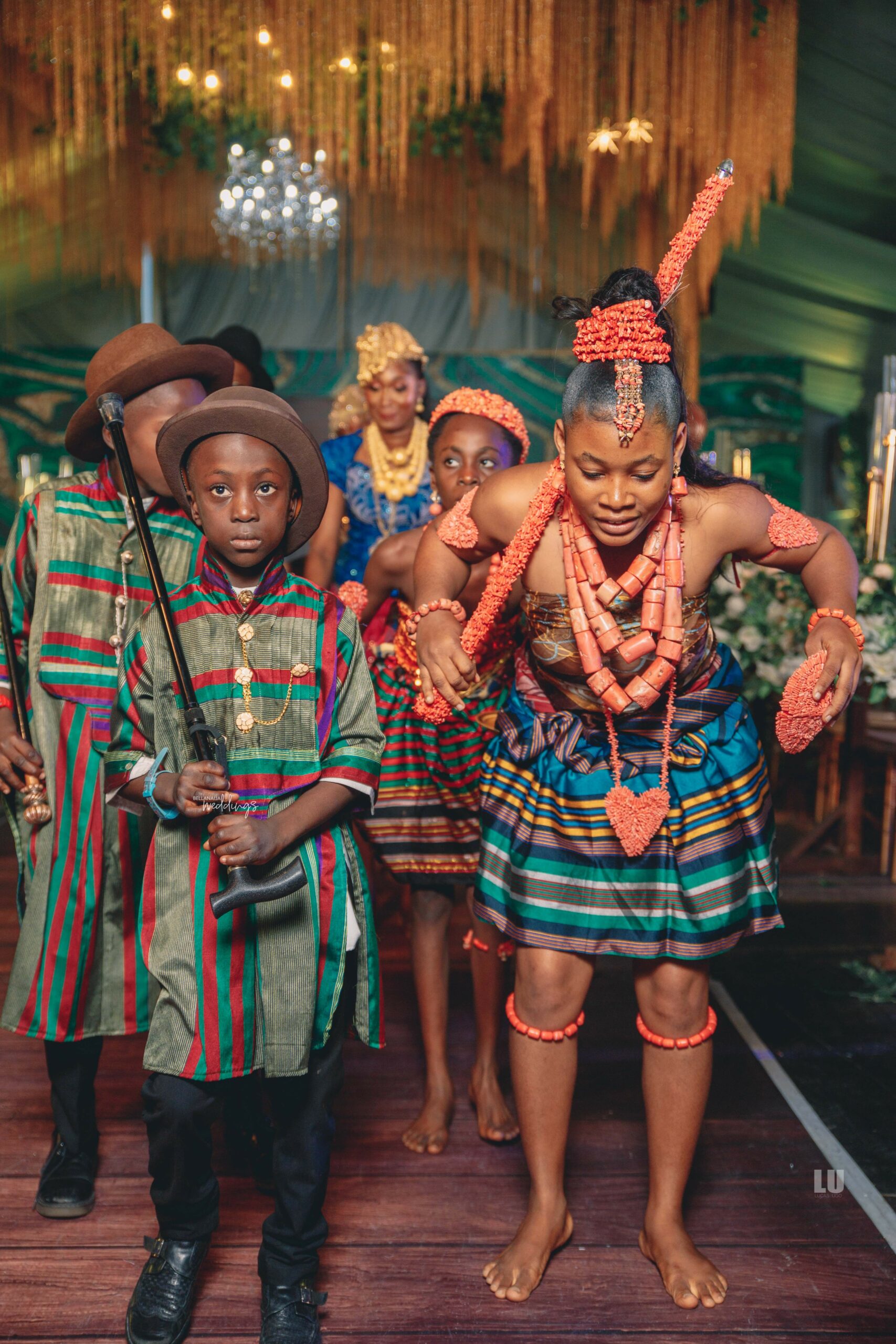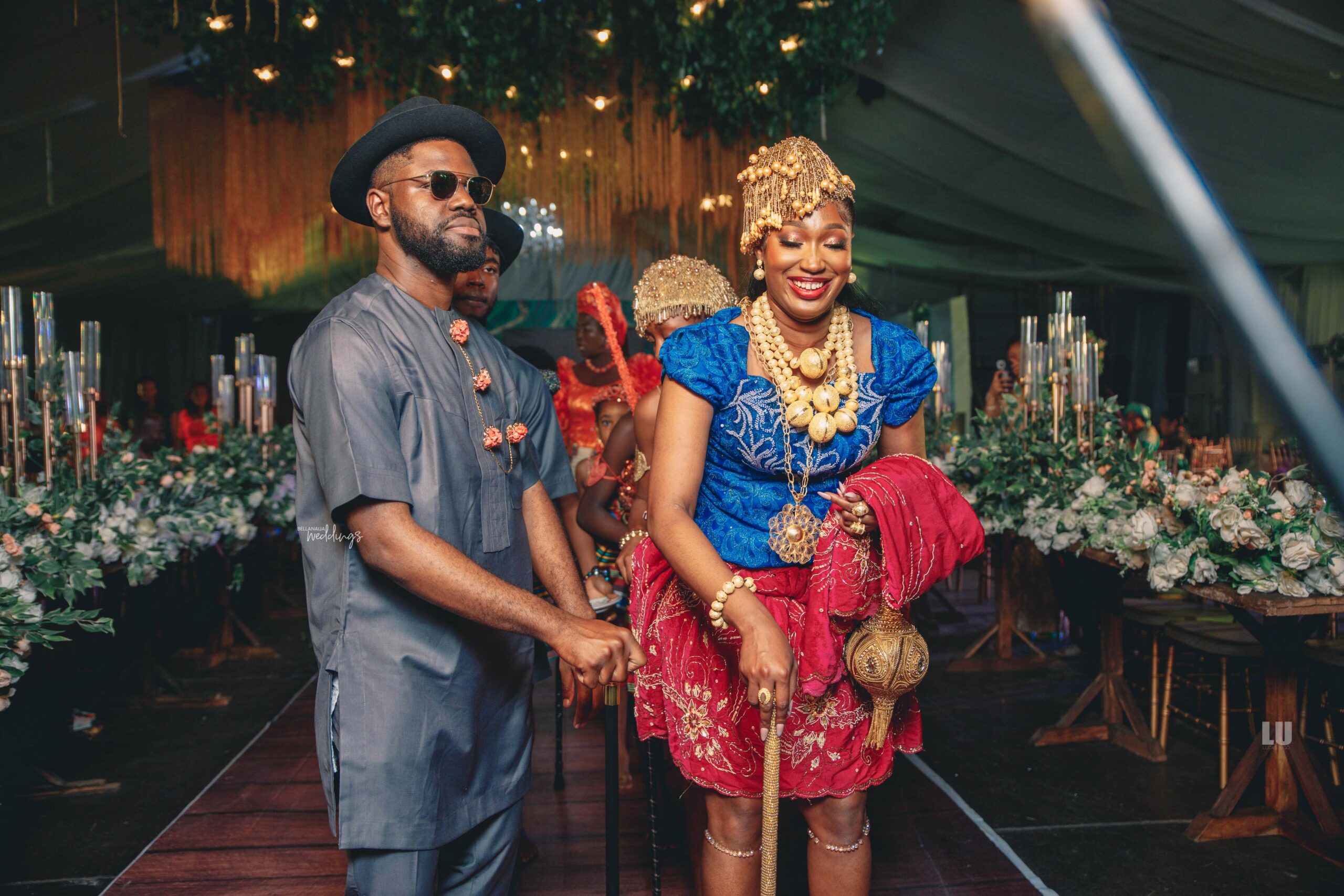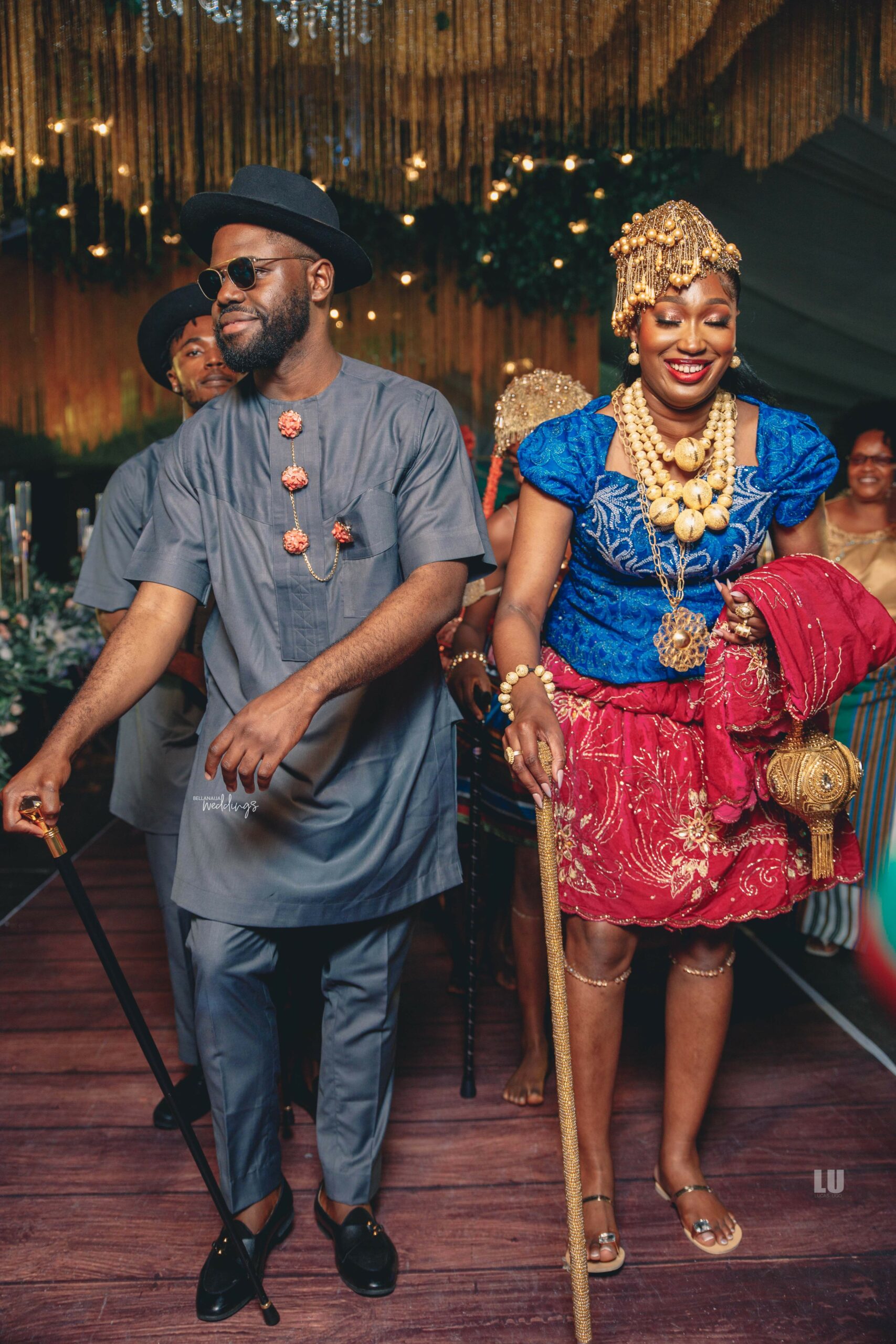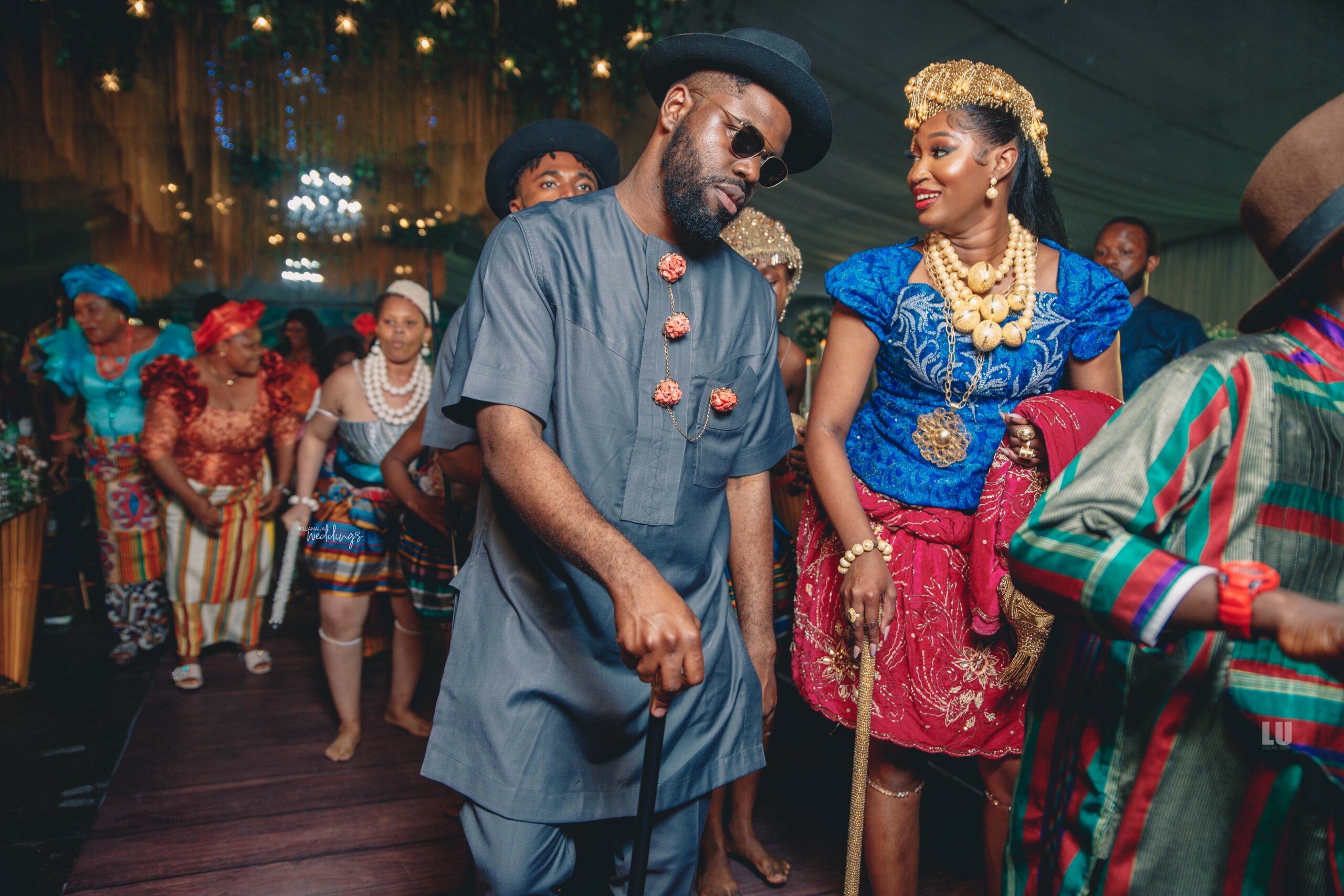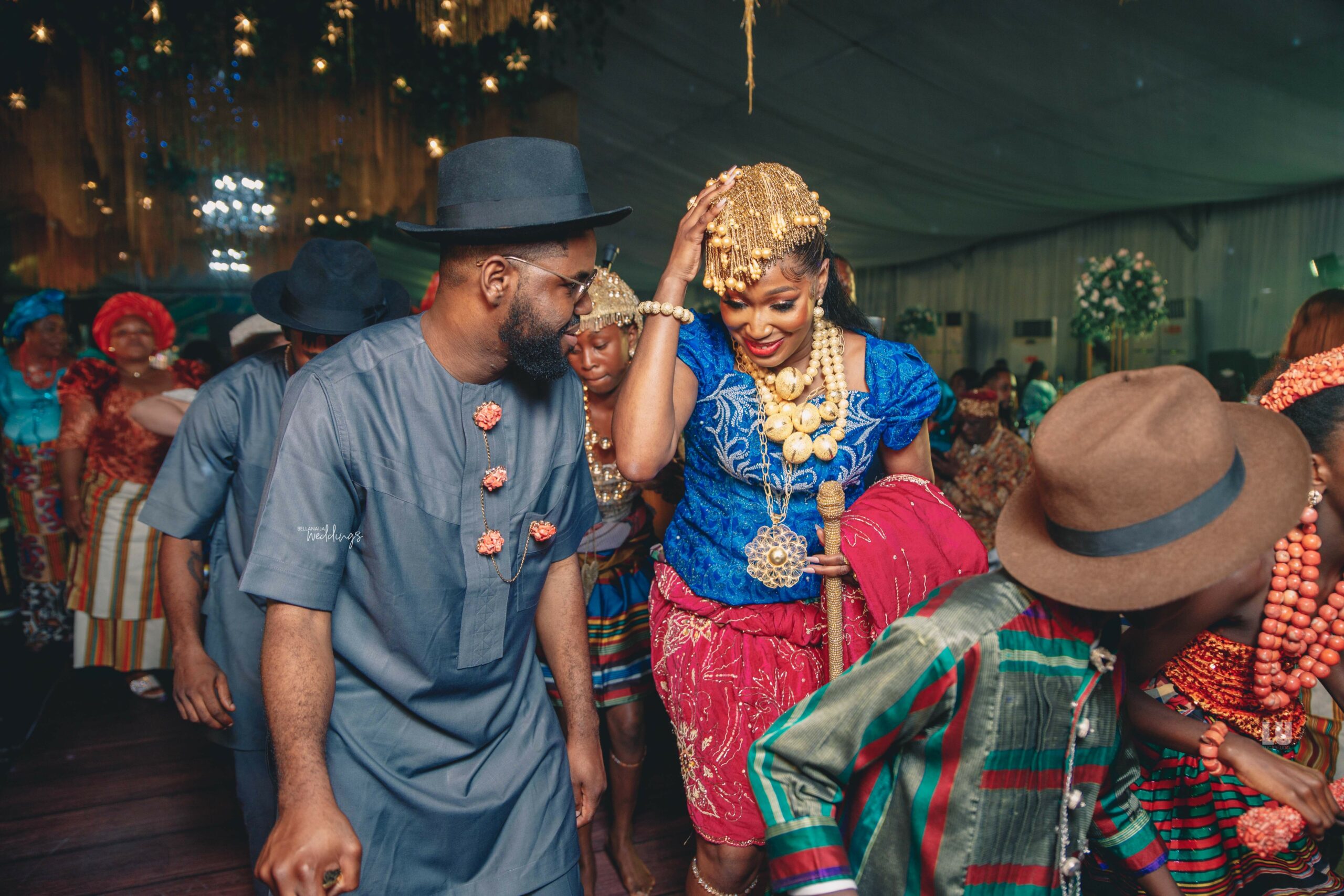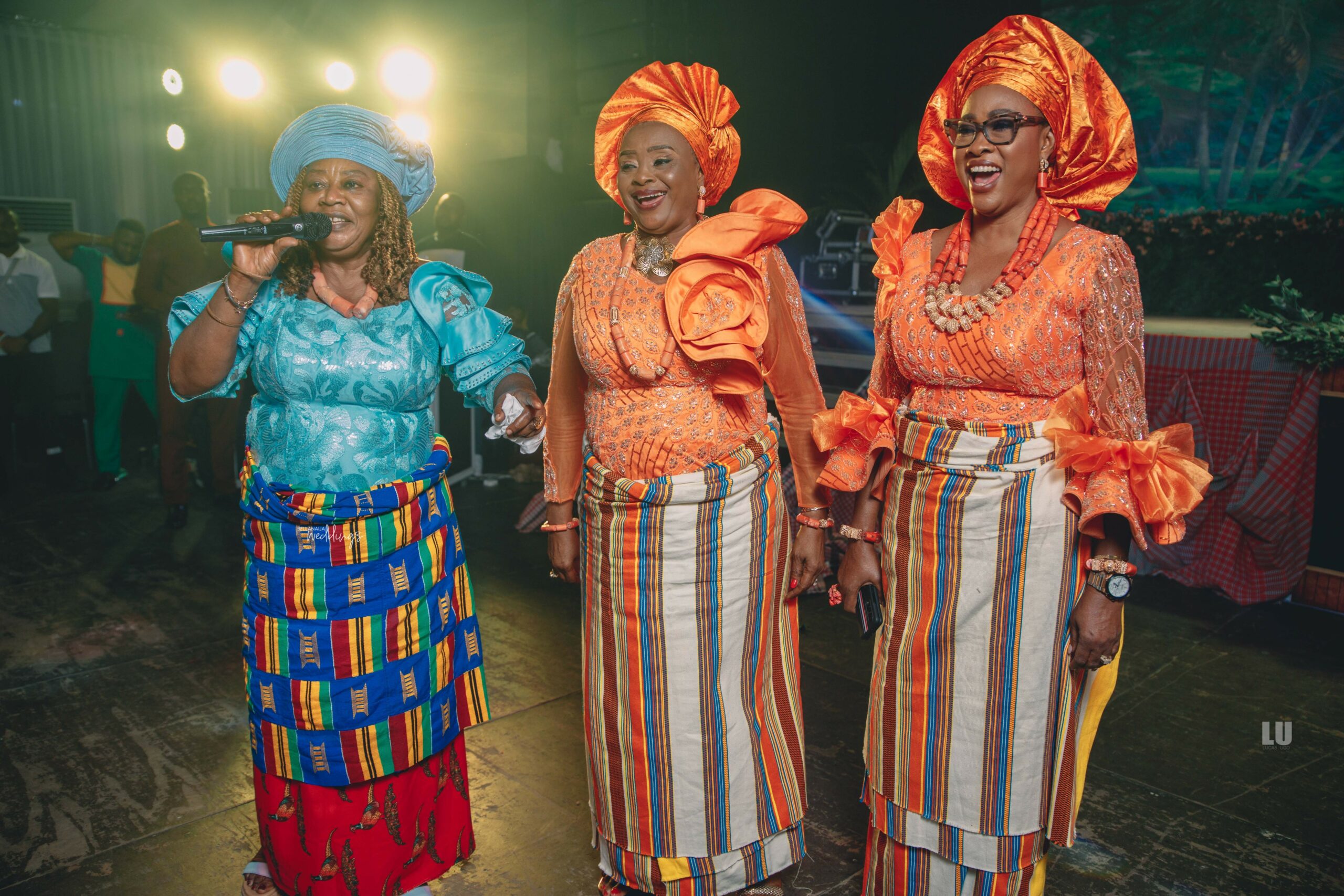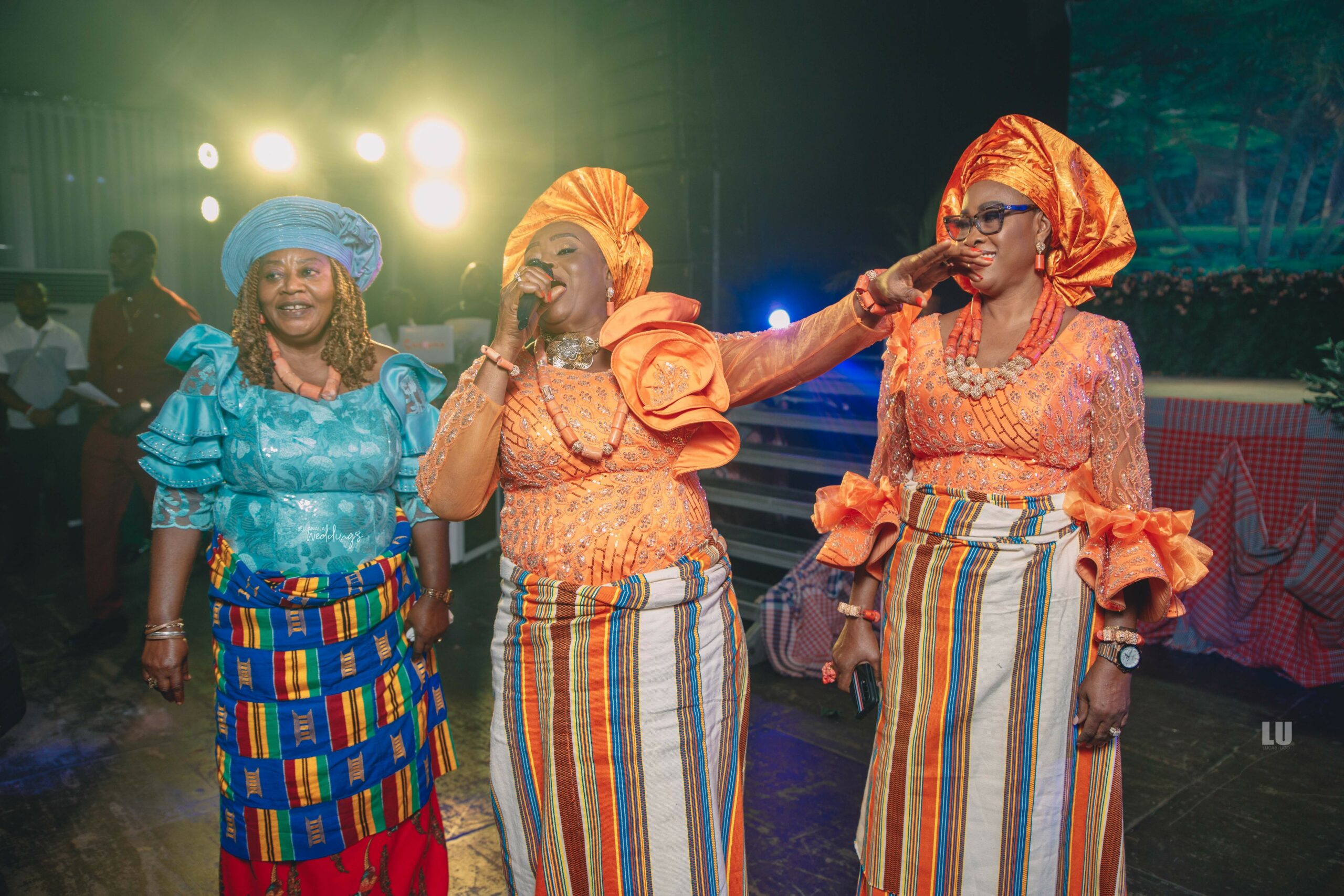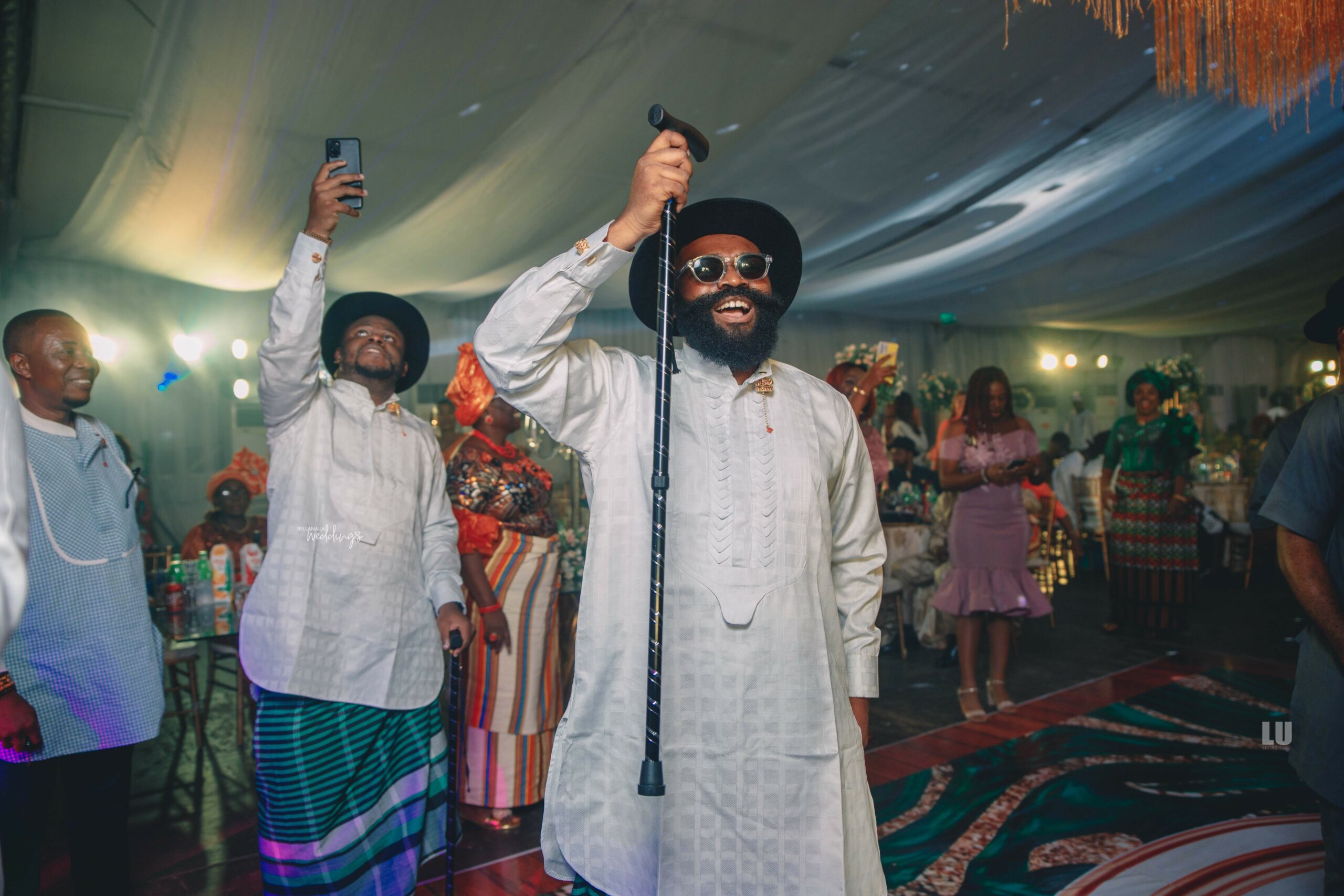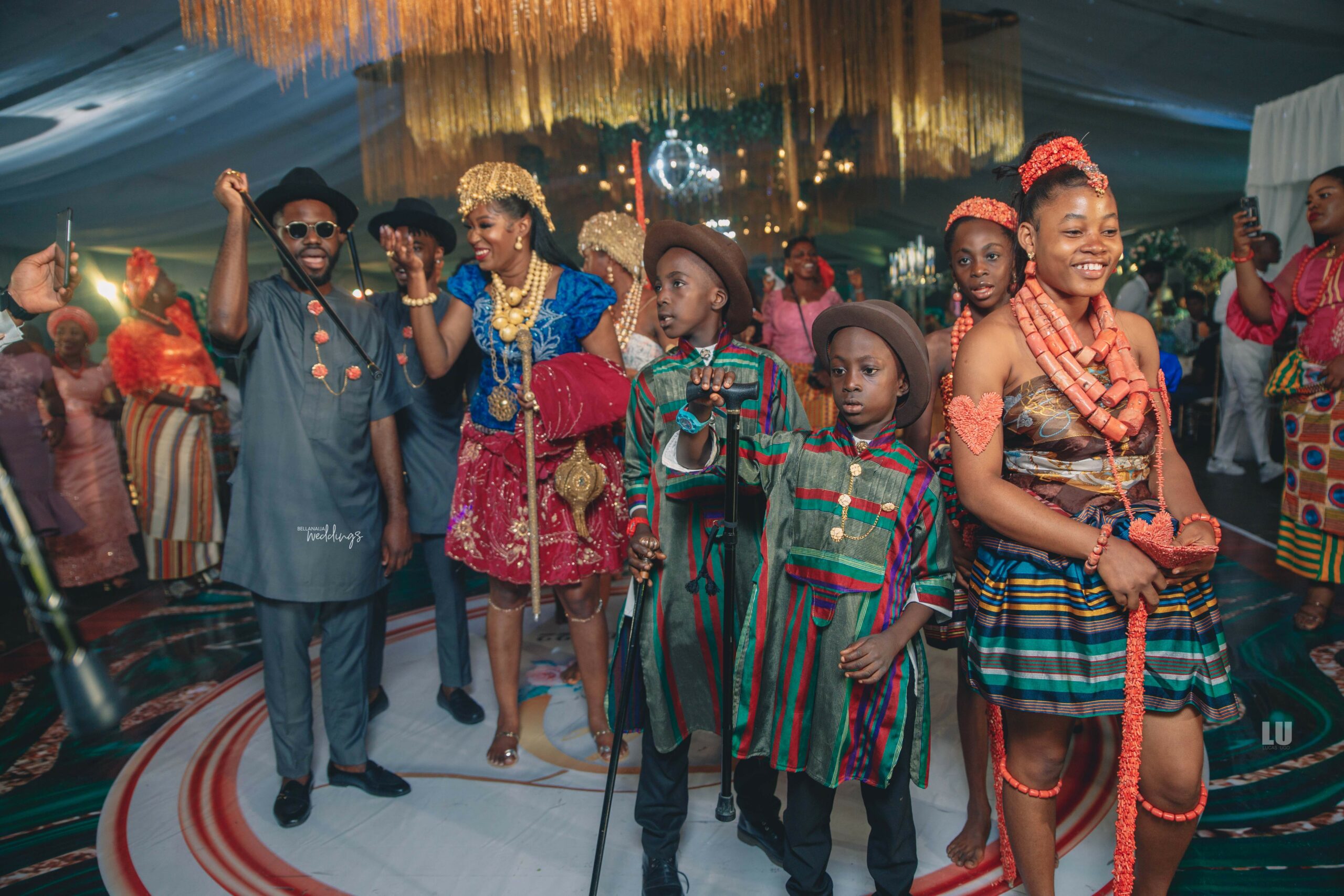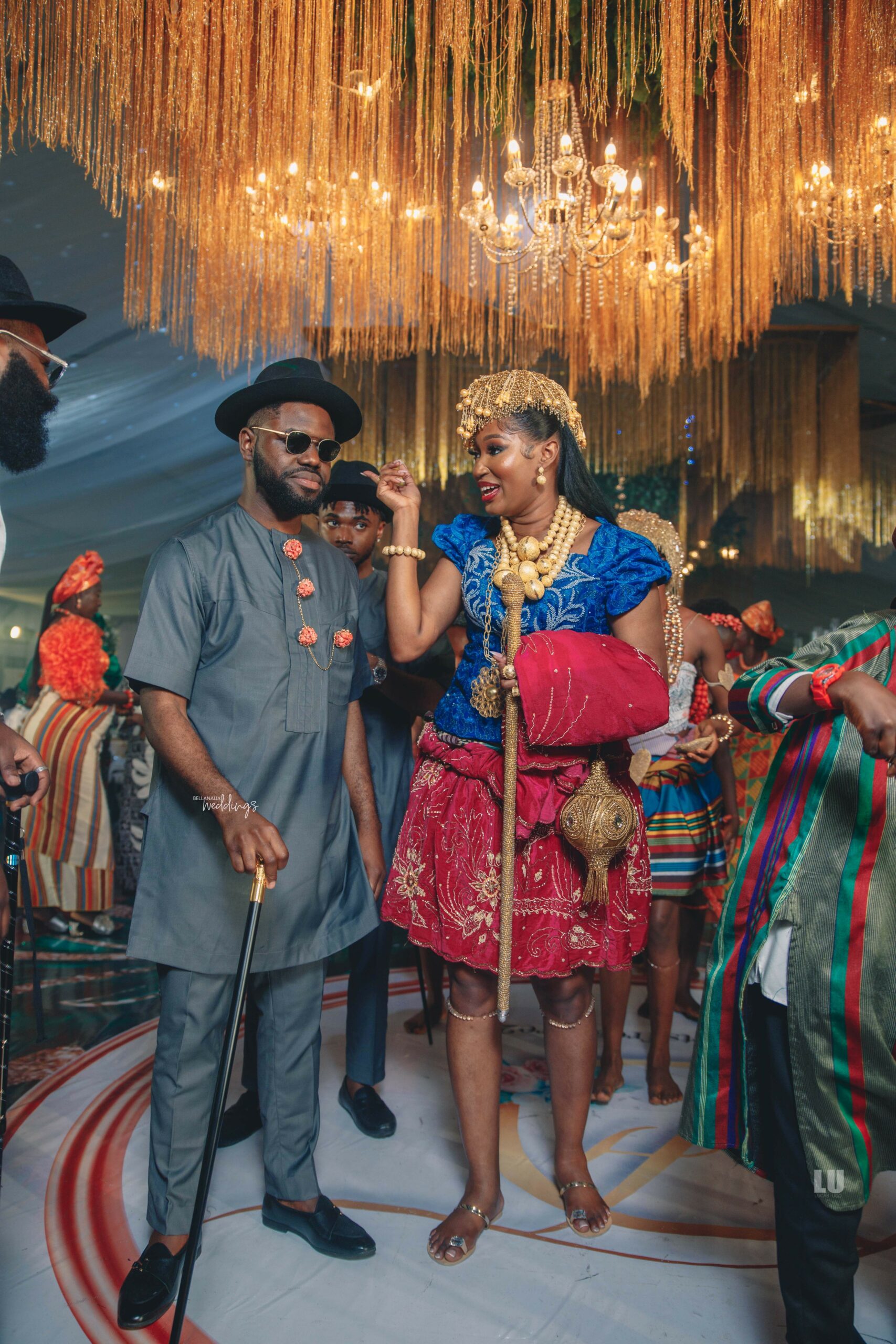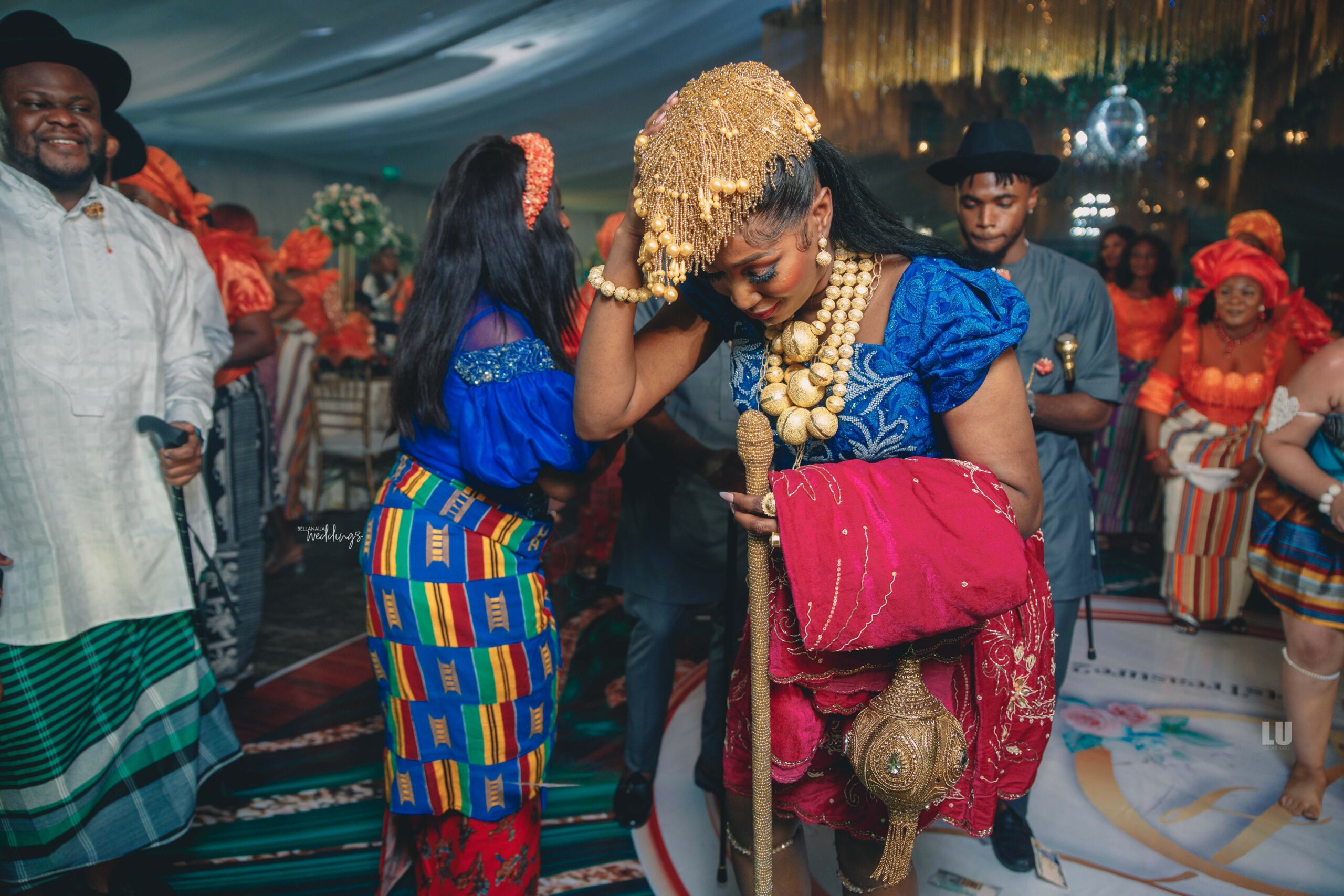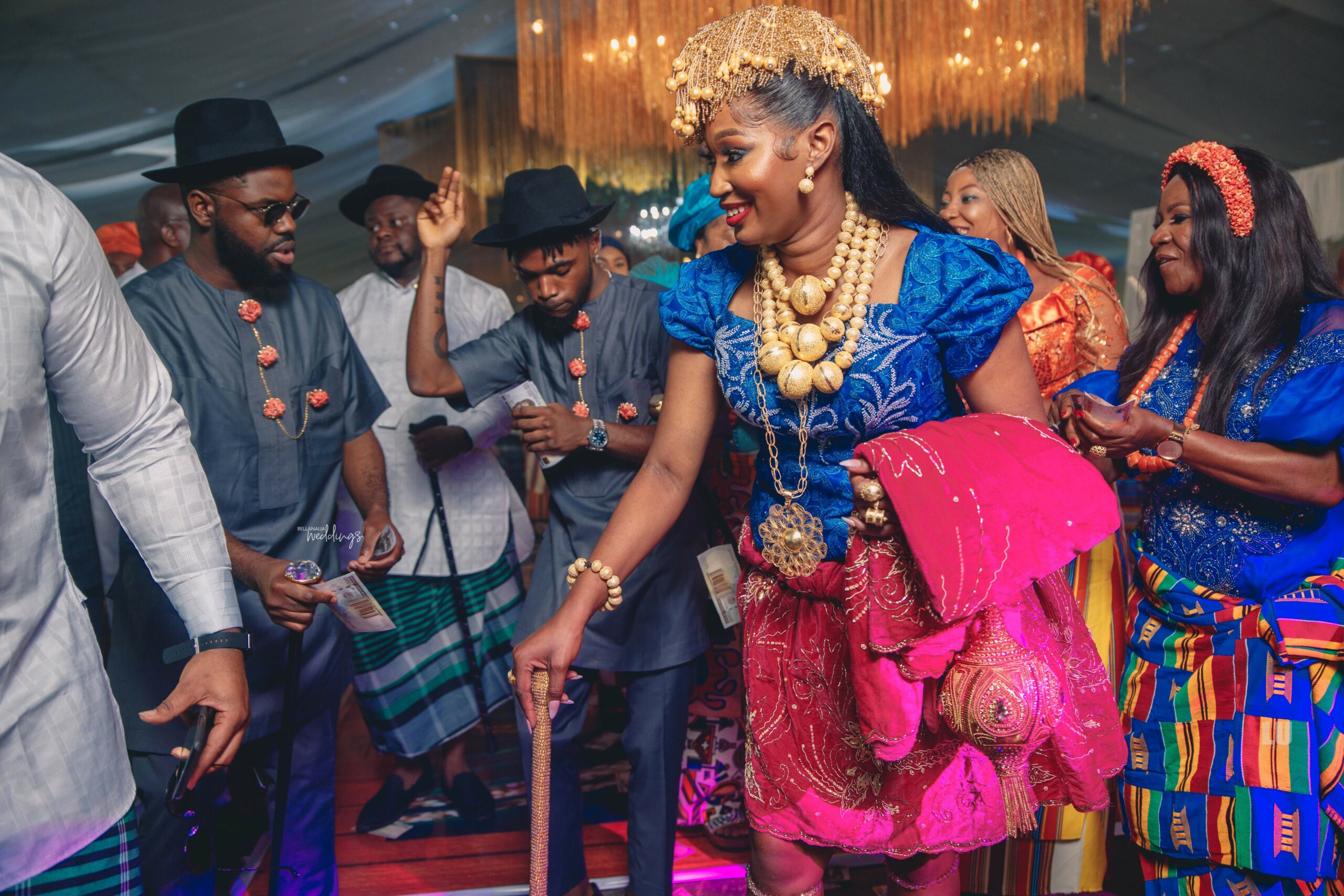 Receiving the blessings of marital bliss…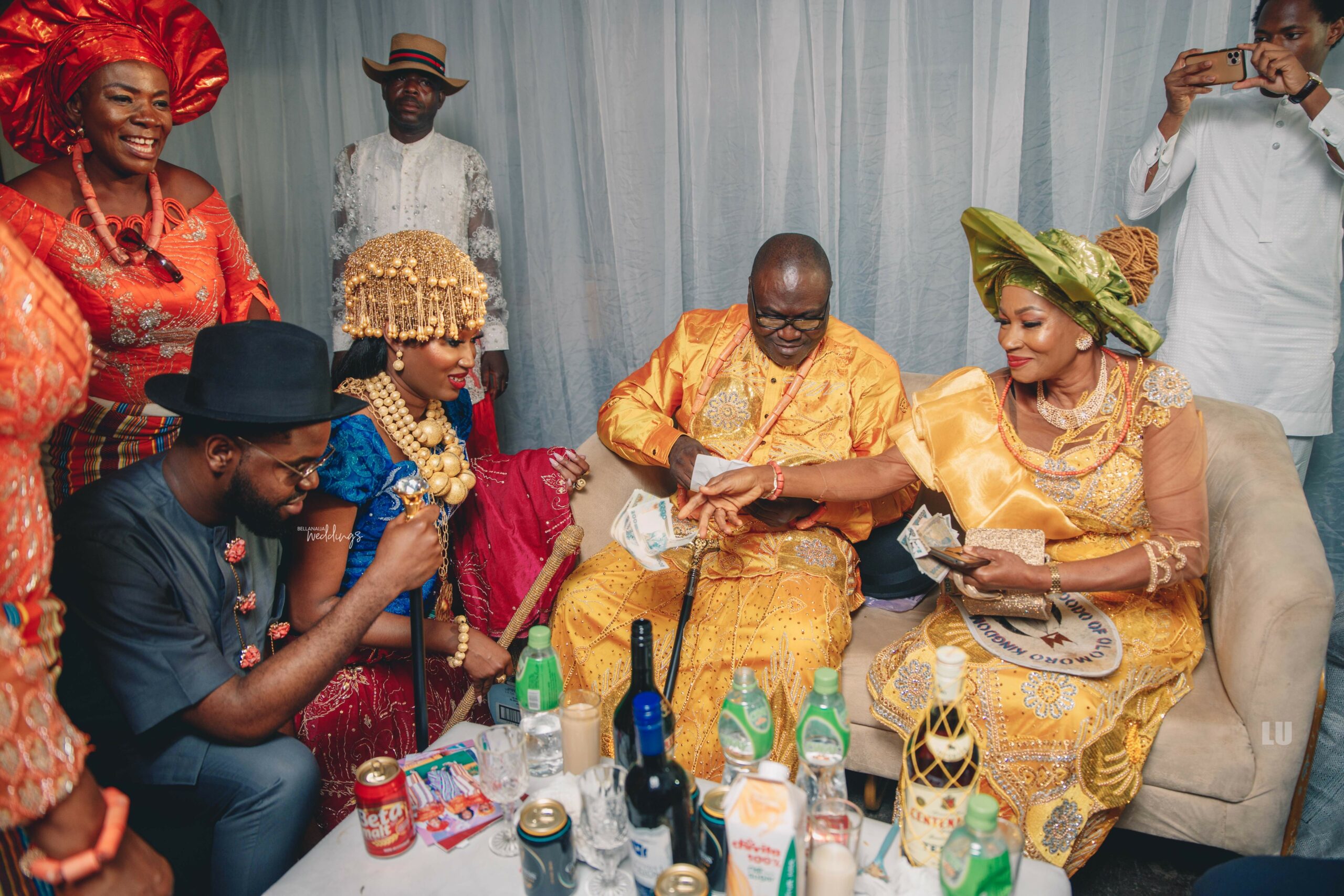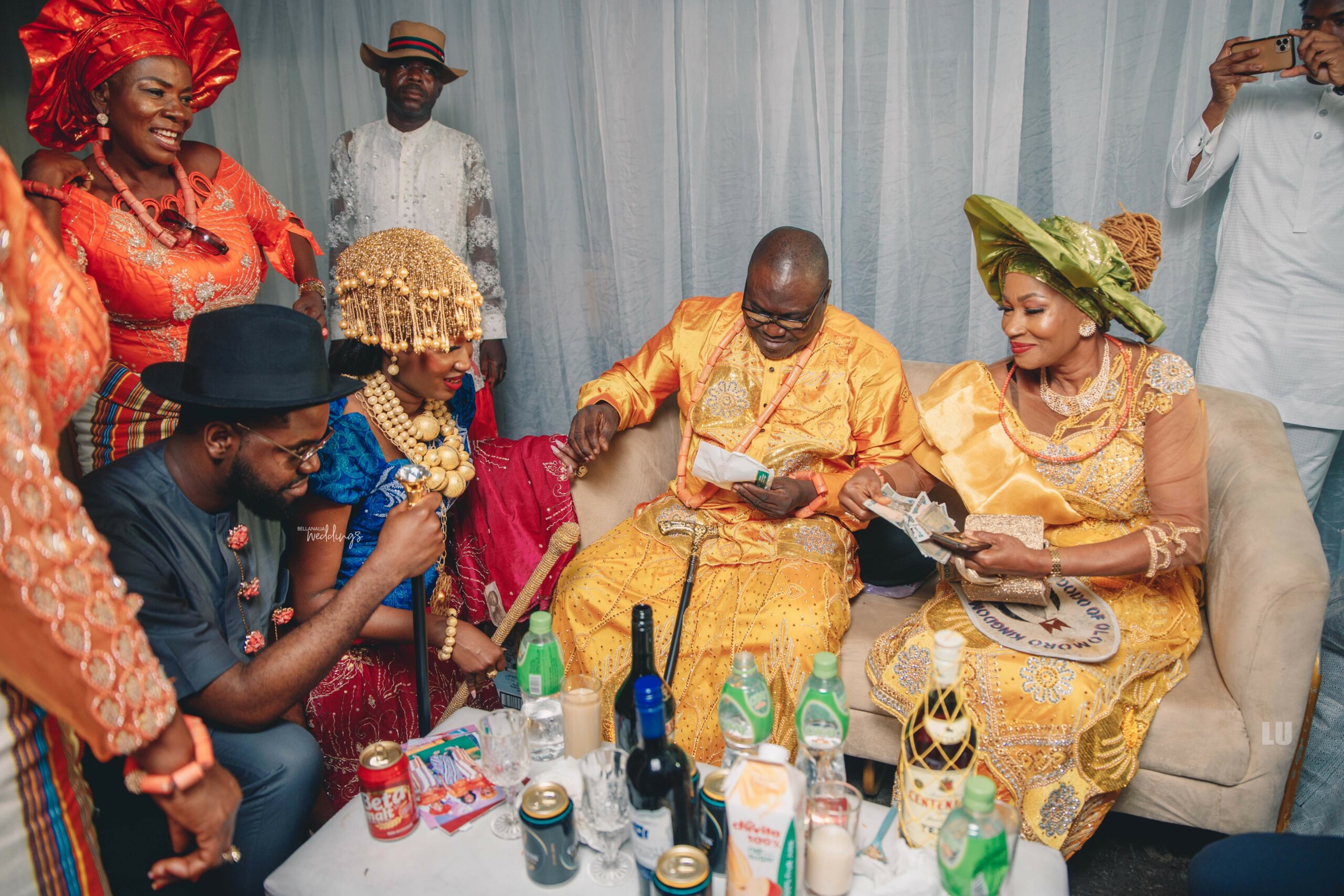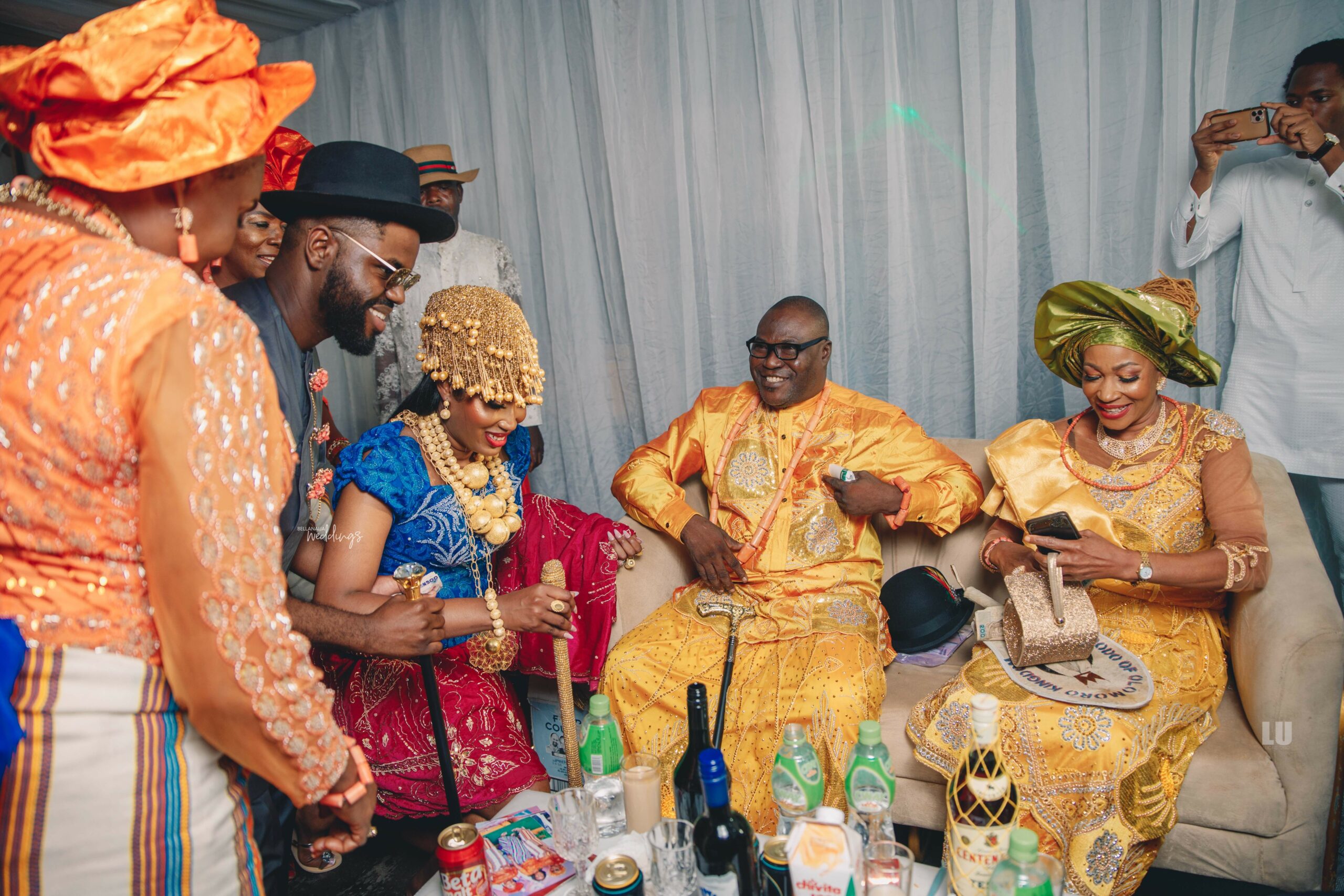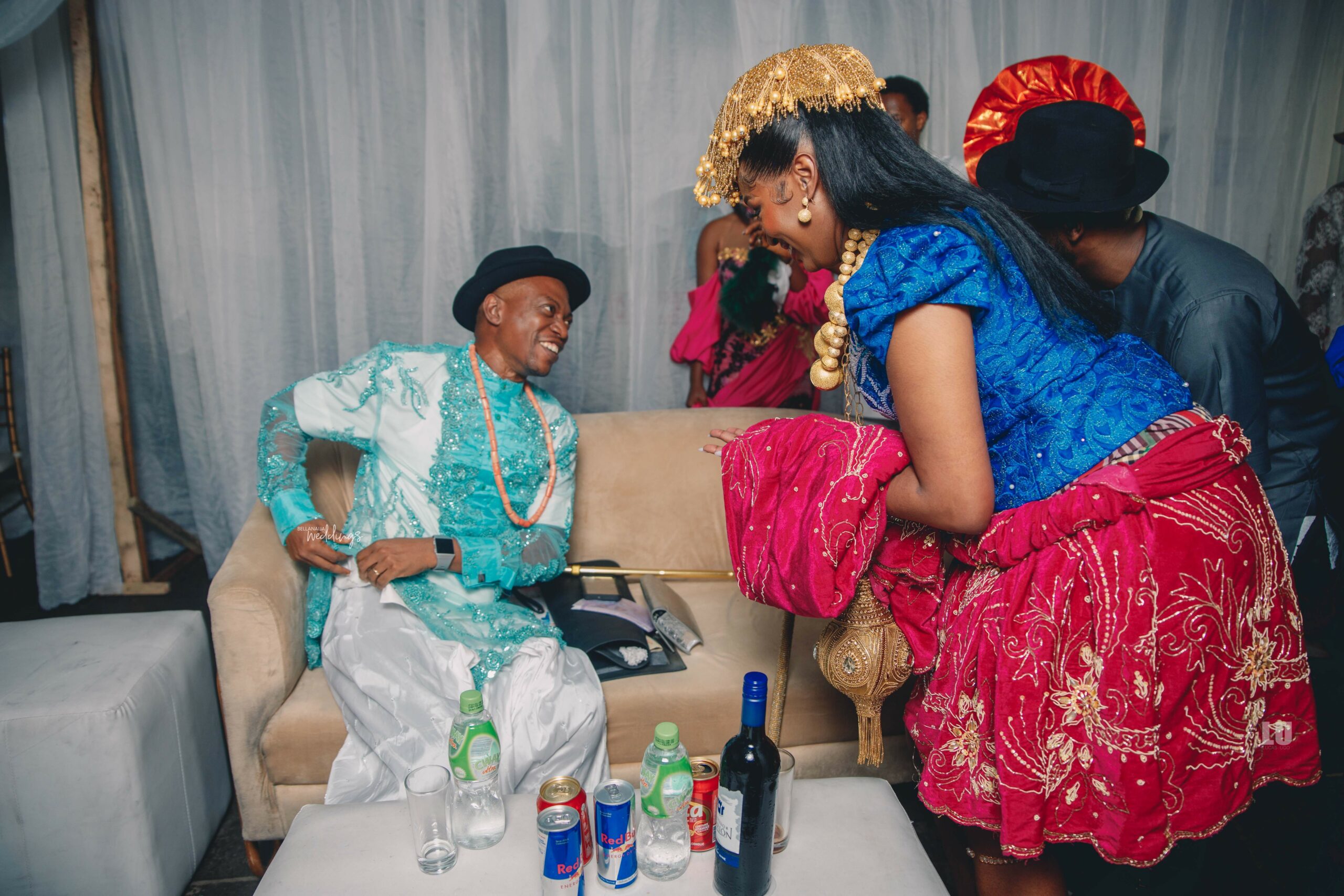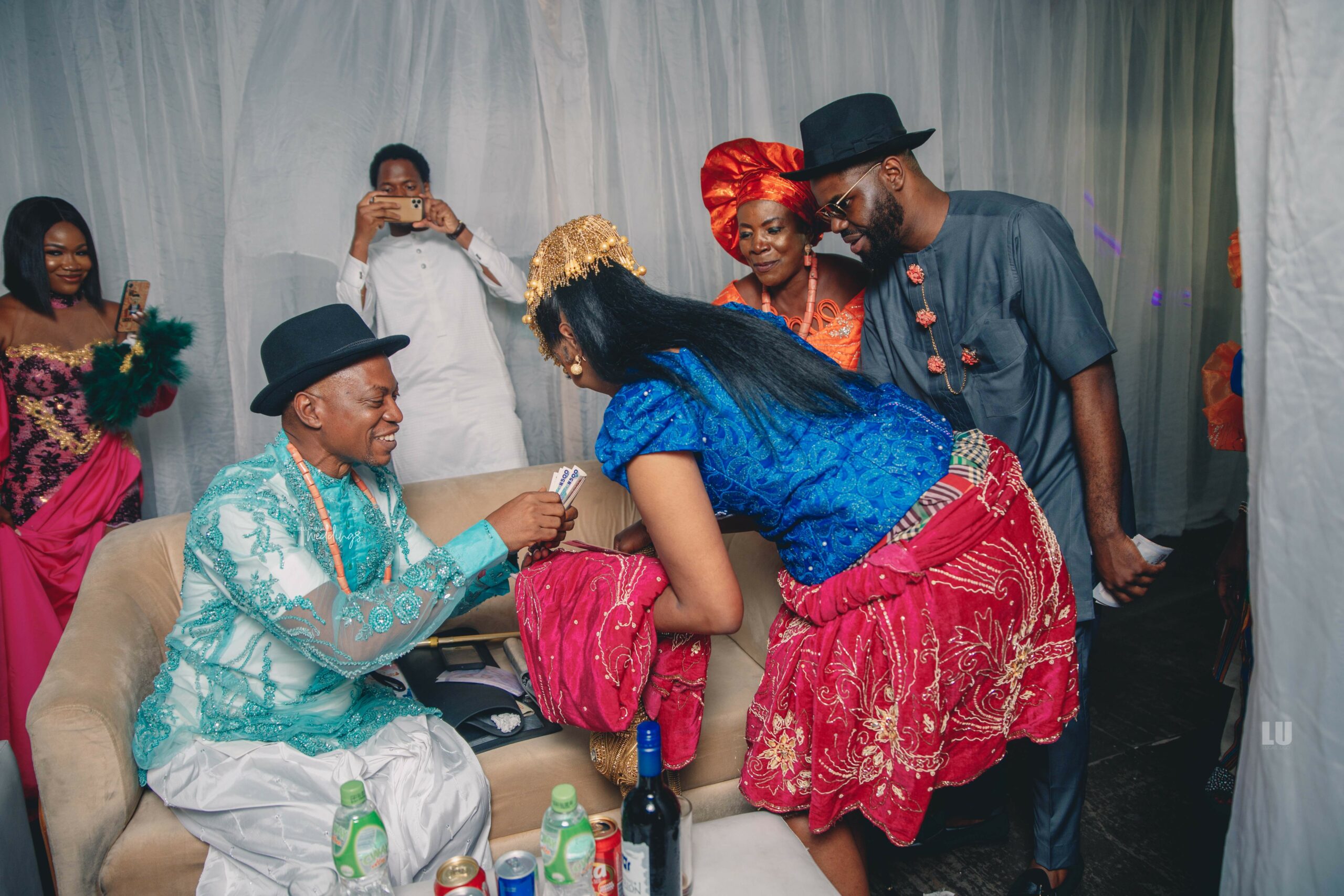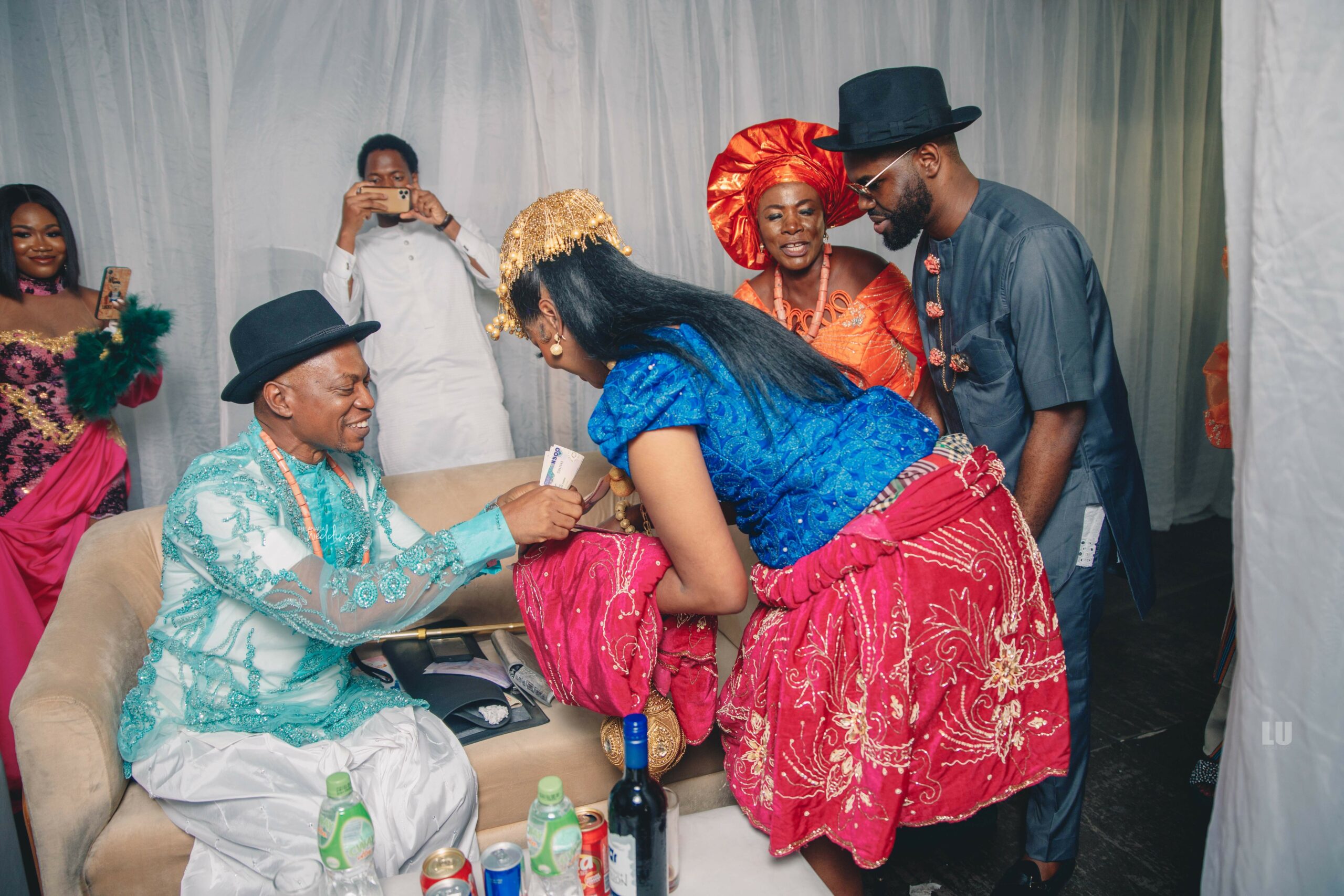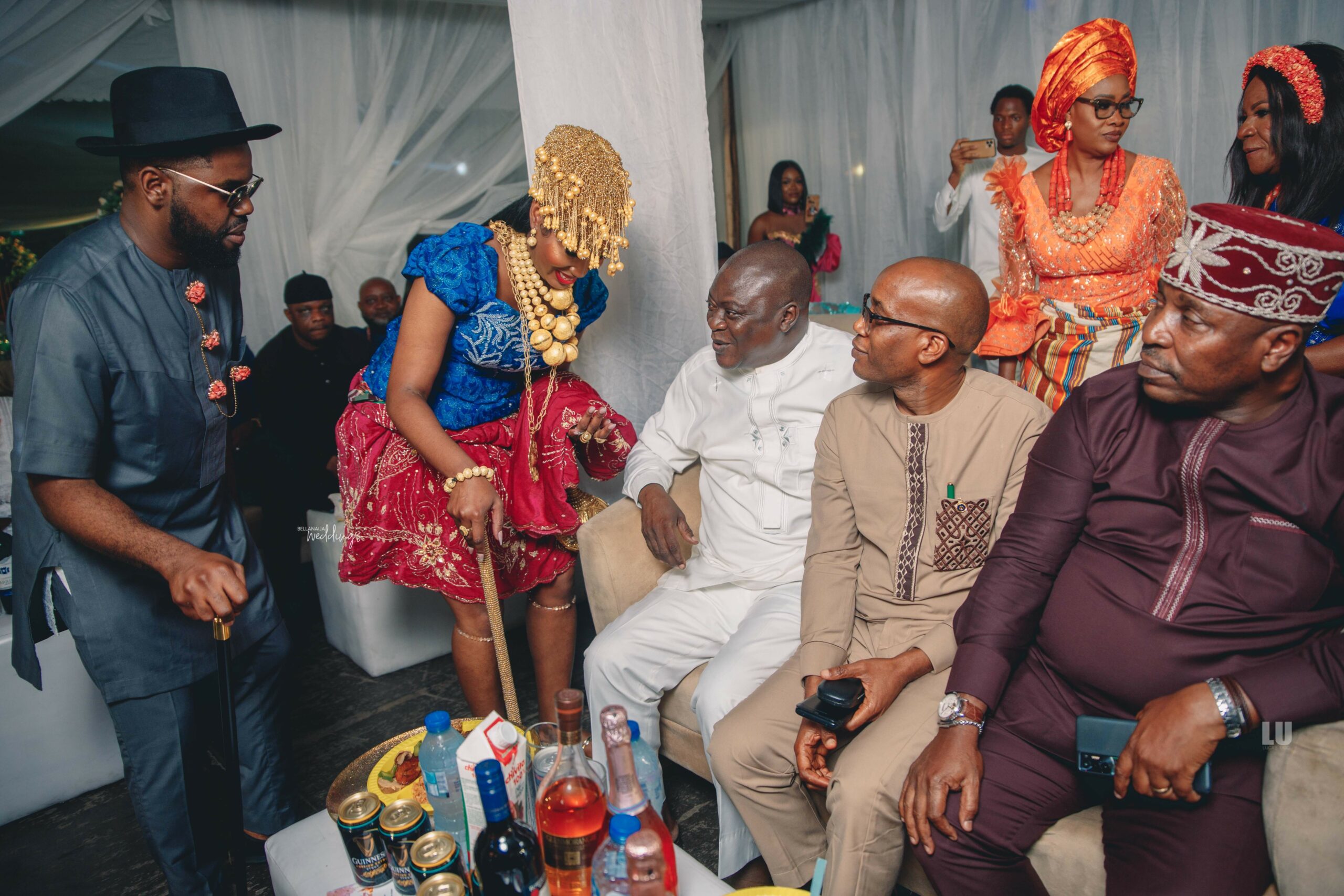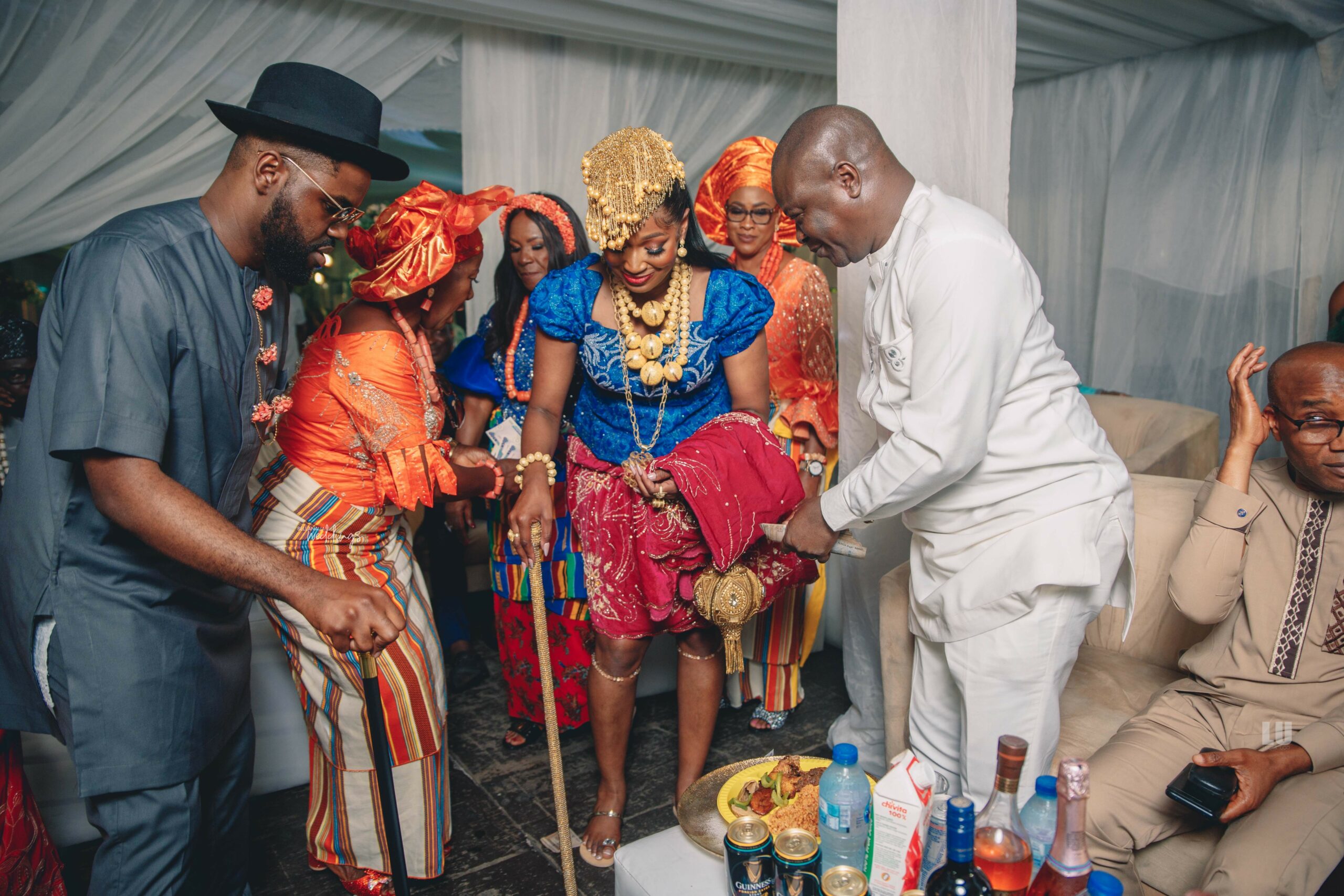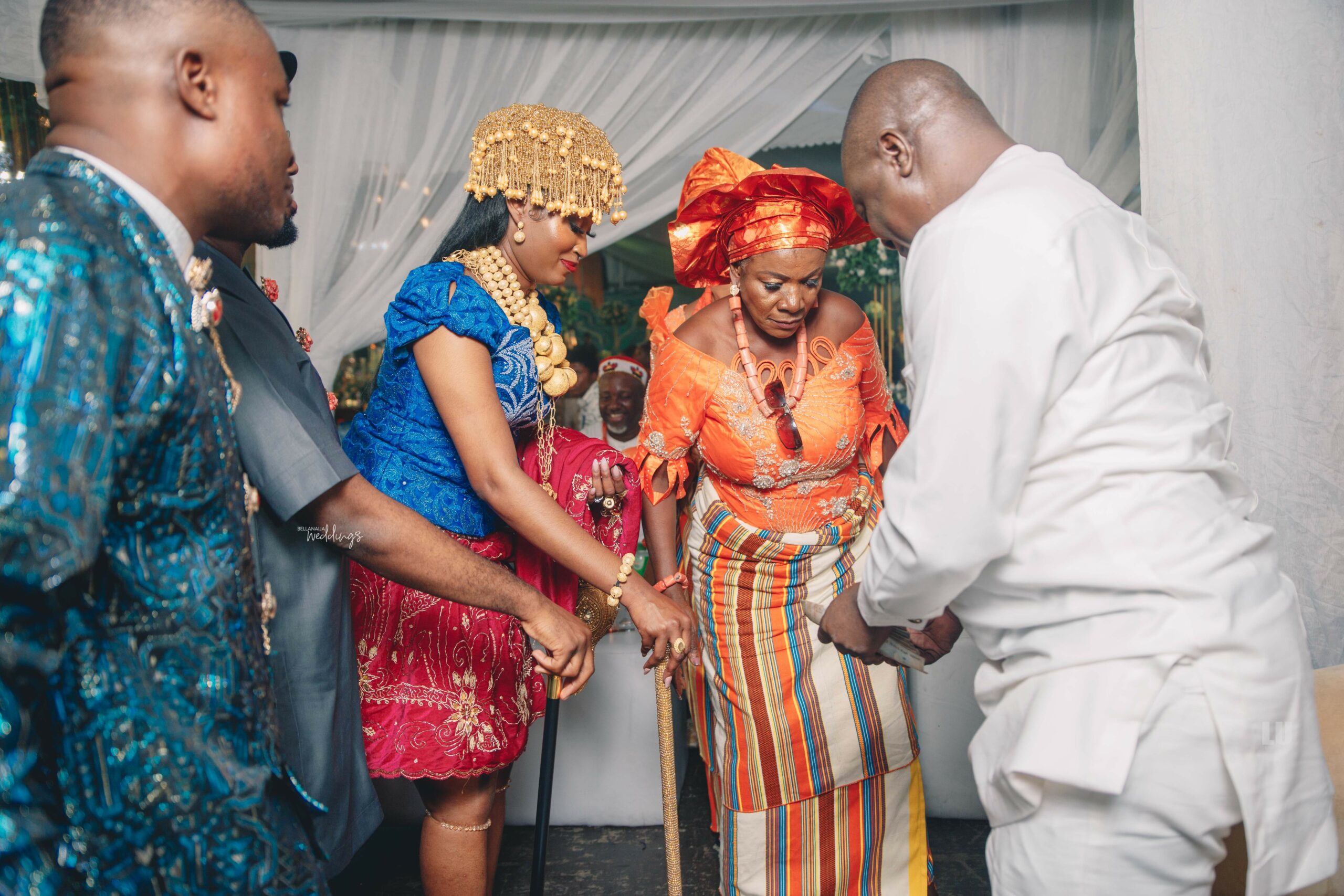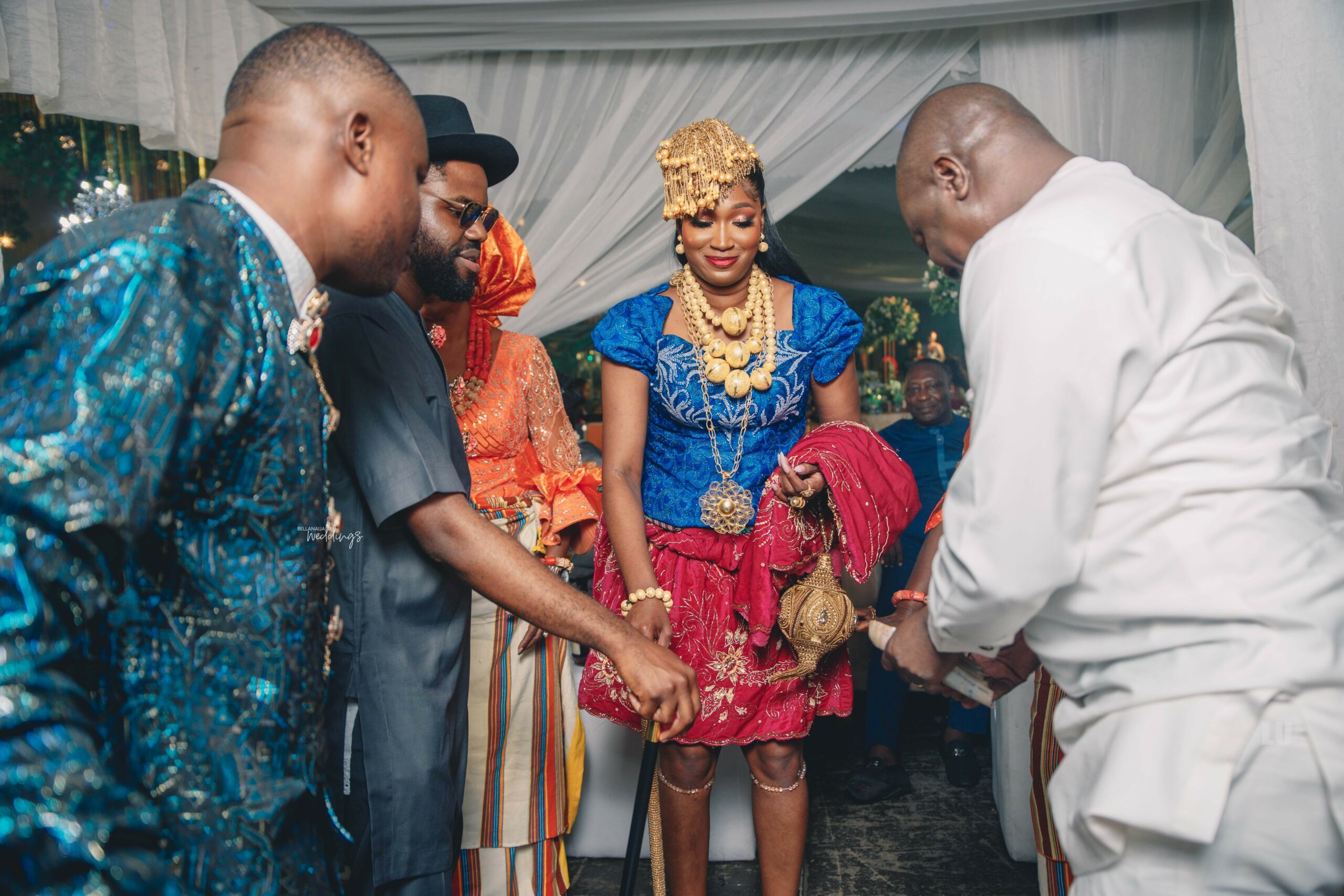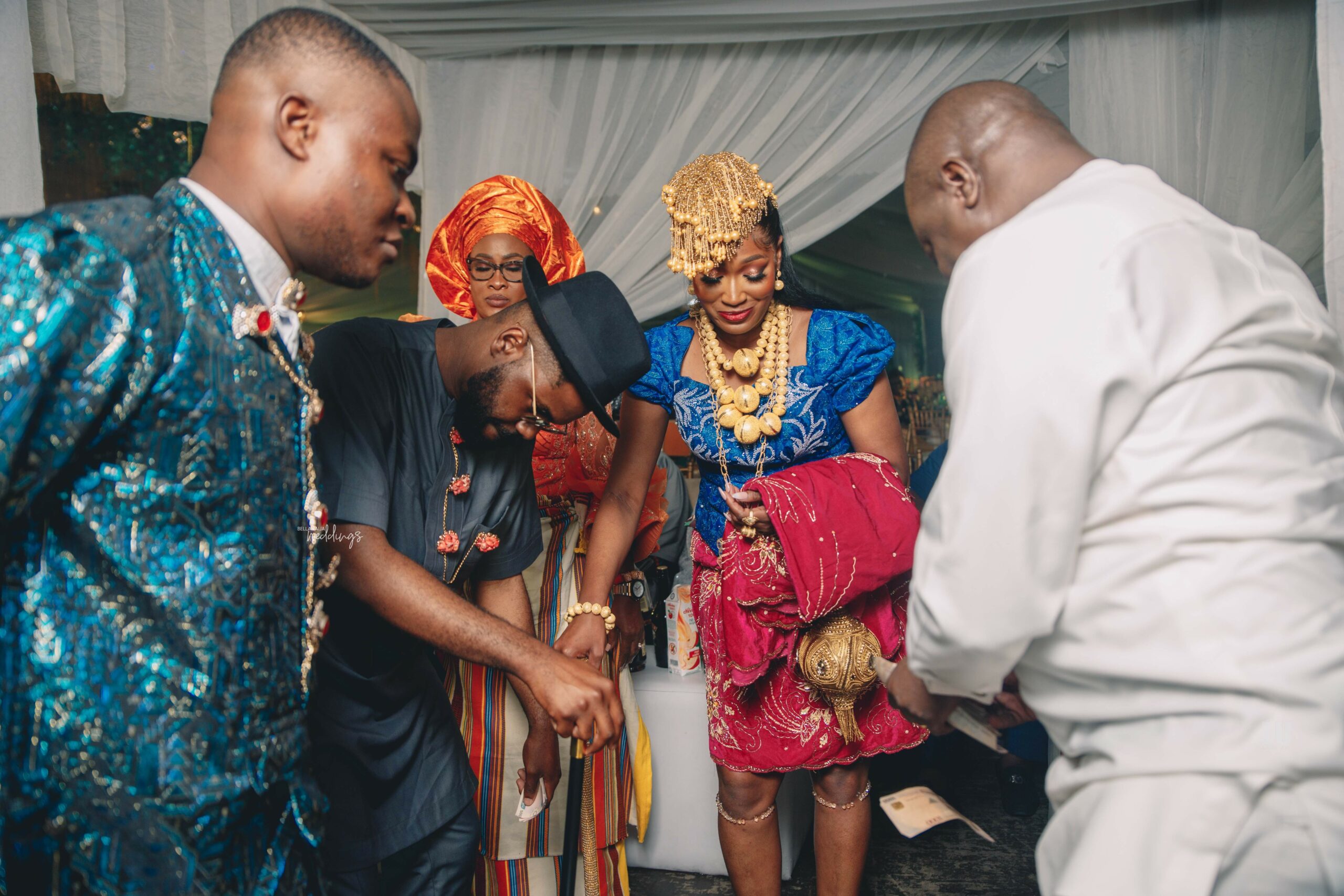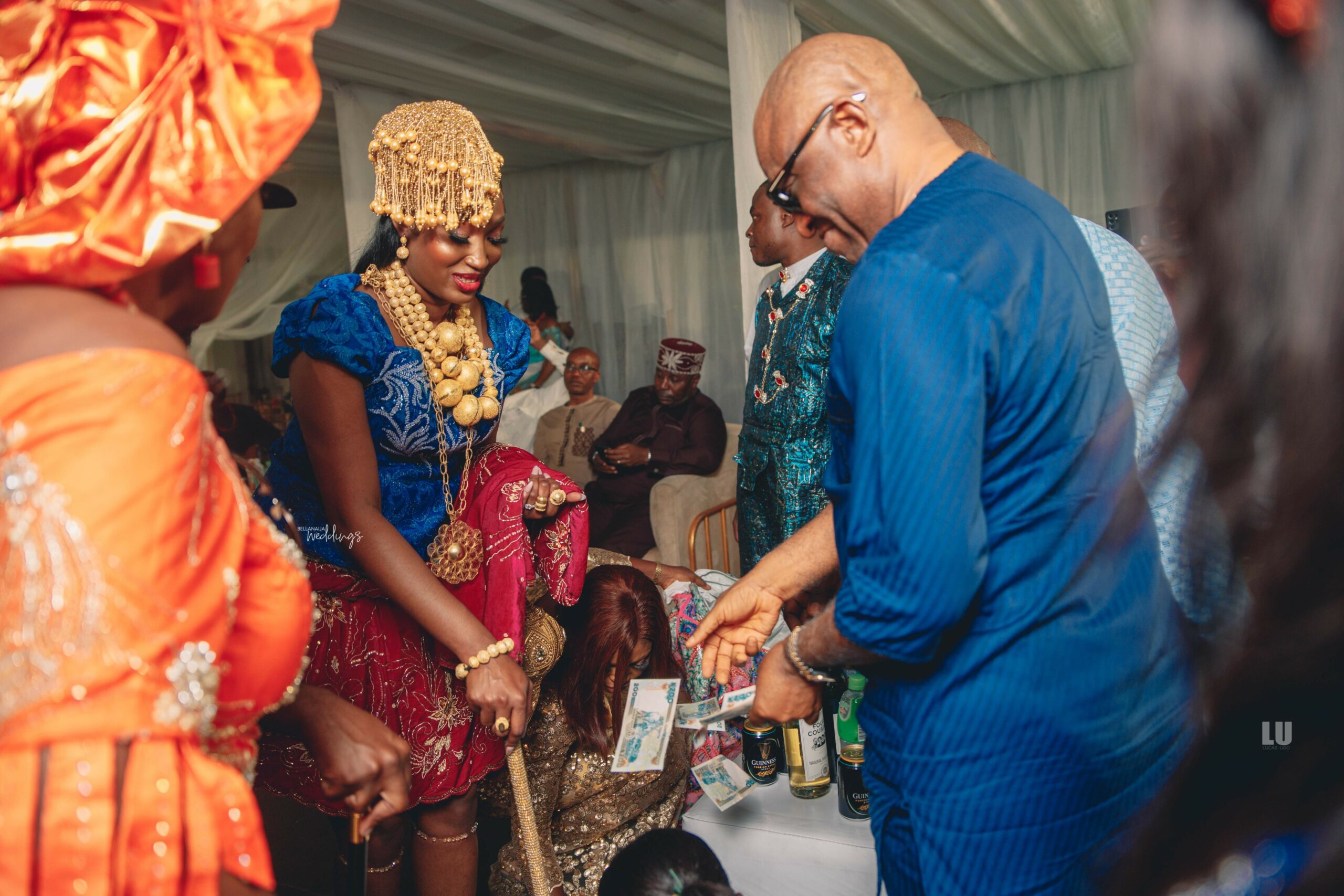 A feast for the lovers! This is the Bibife ceremony of the Kalabari culture.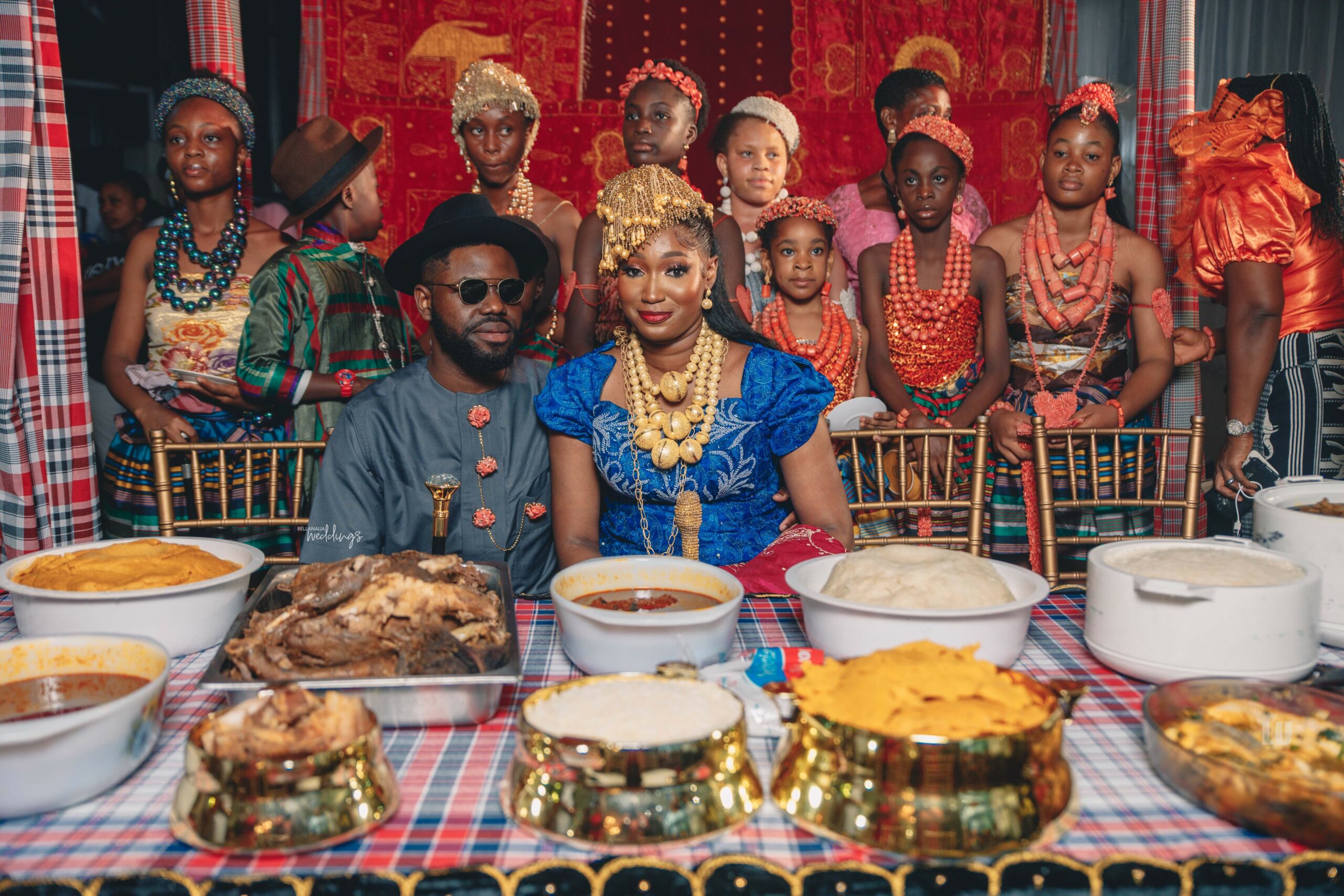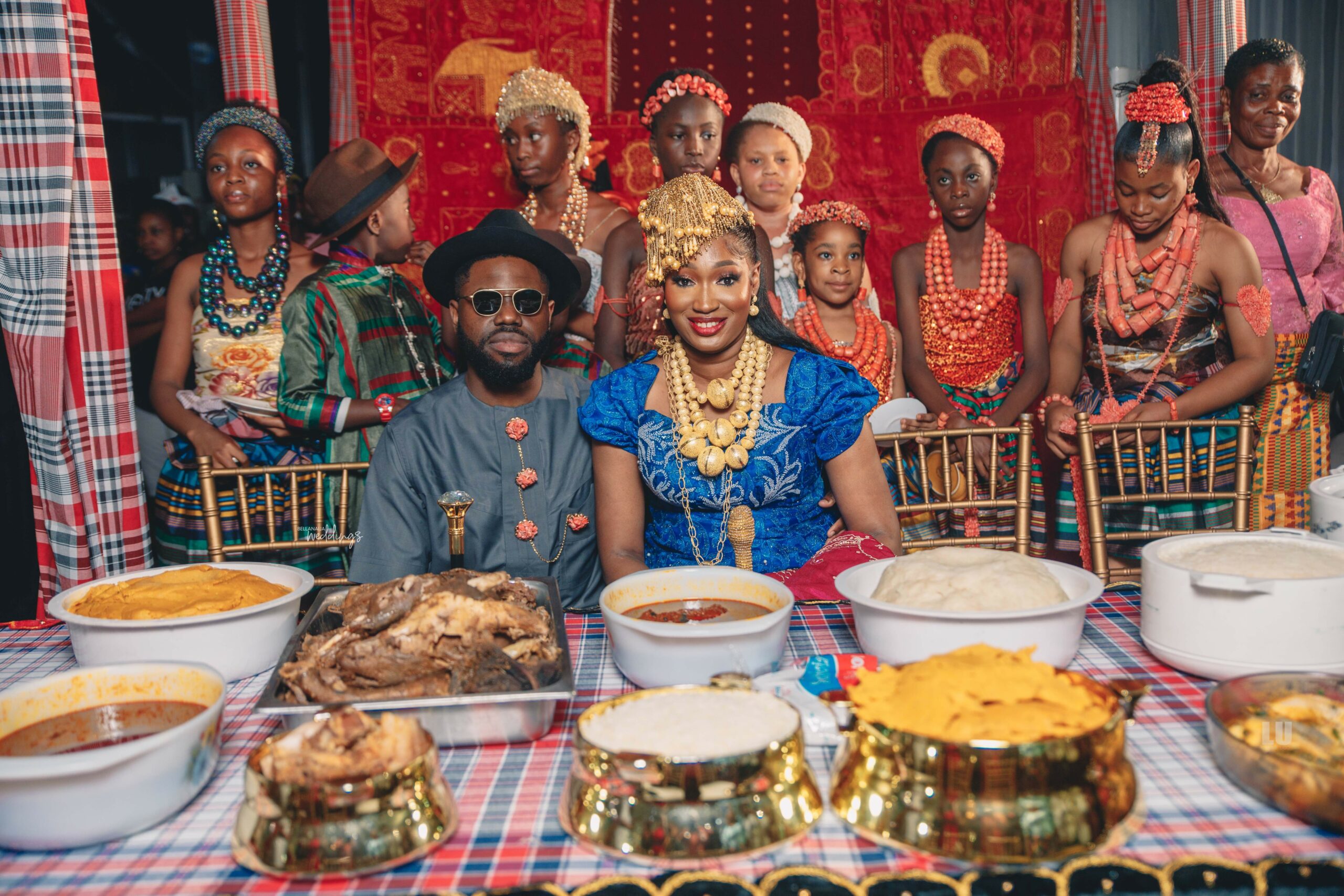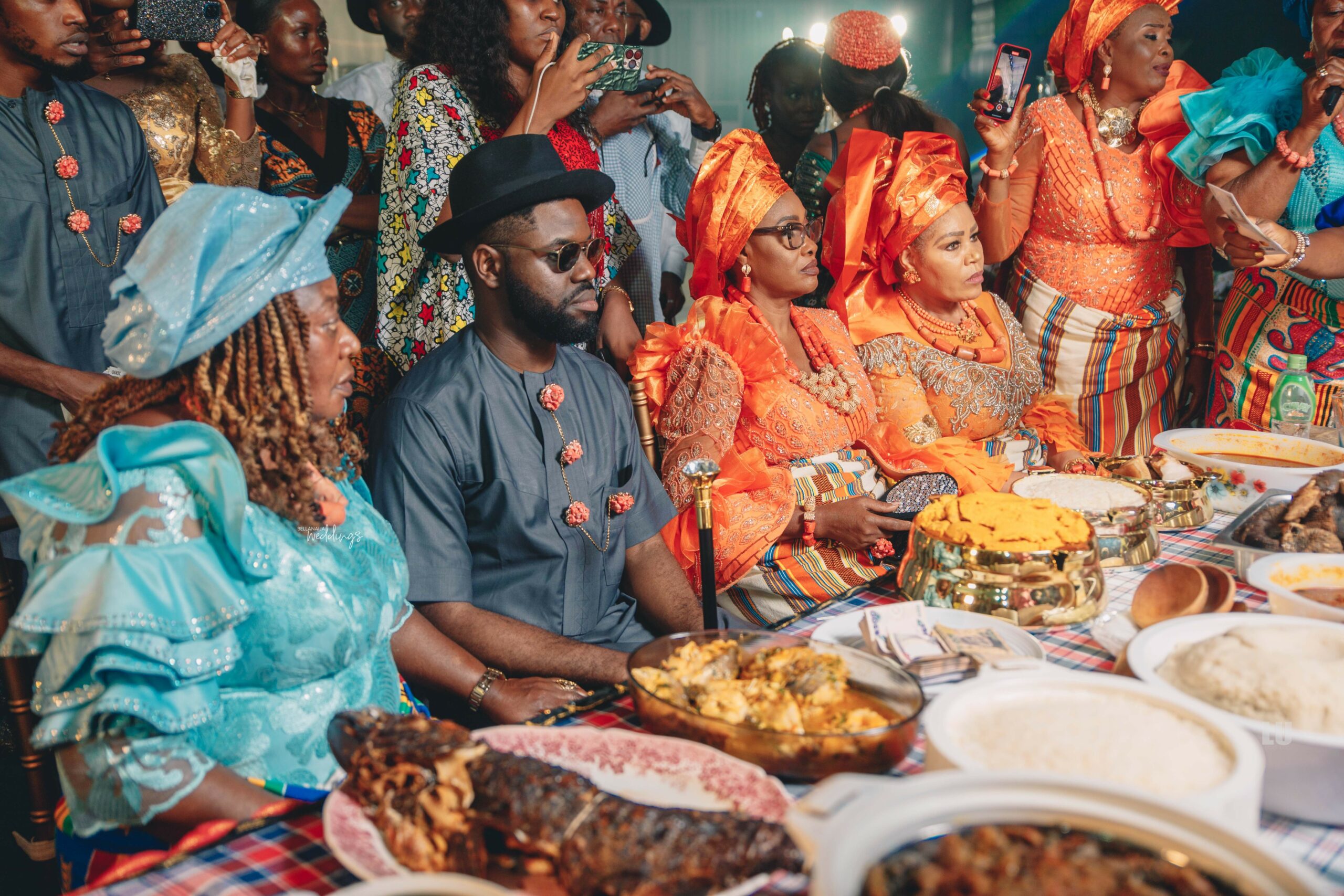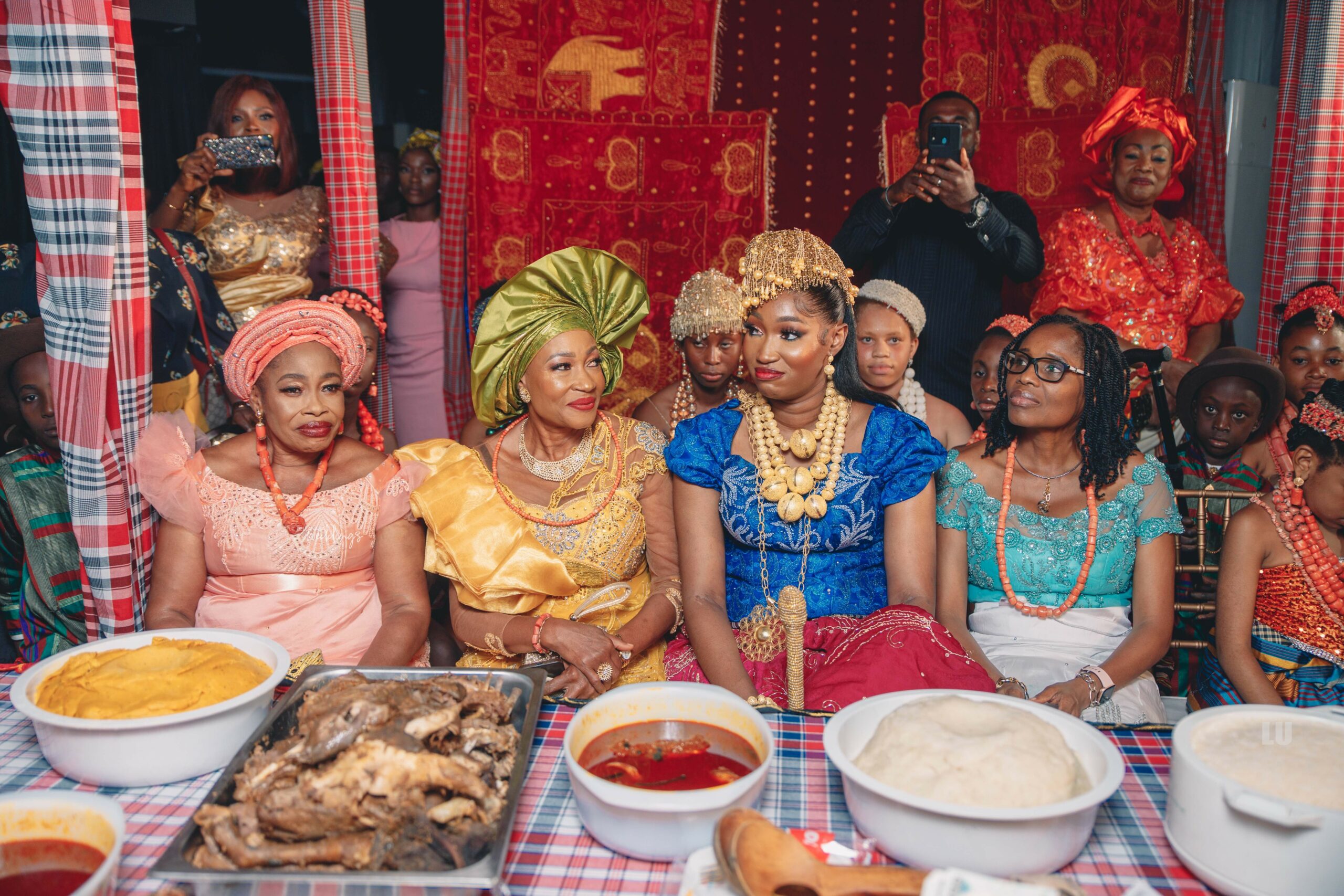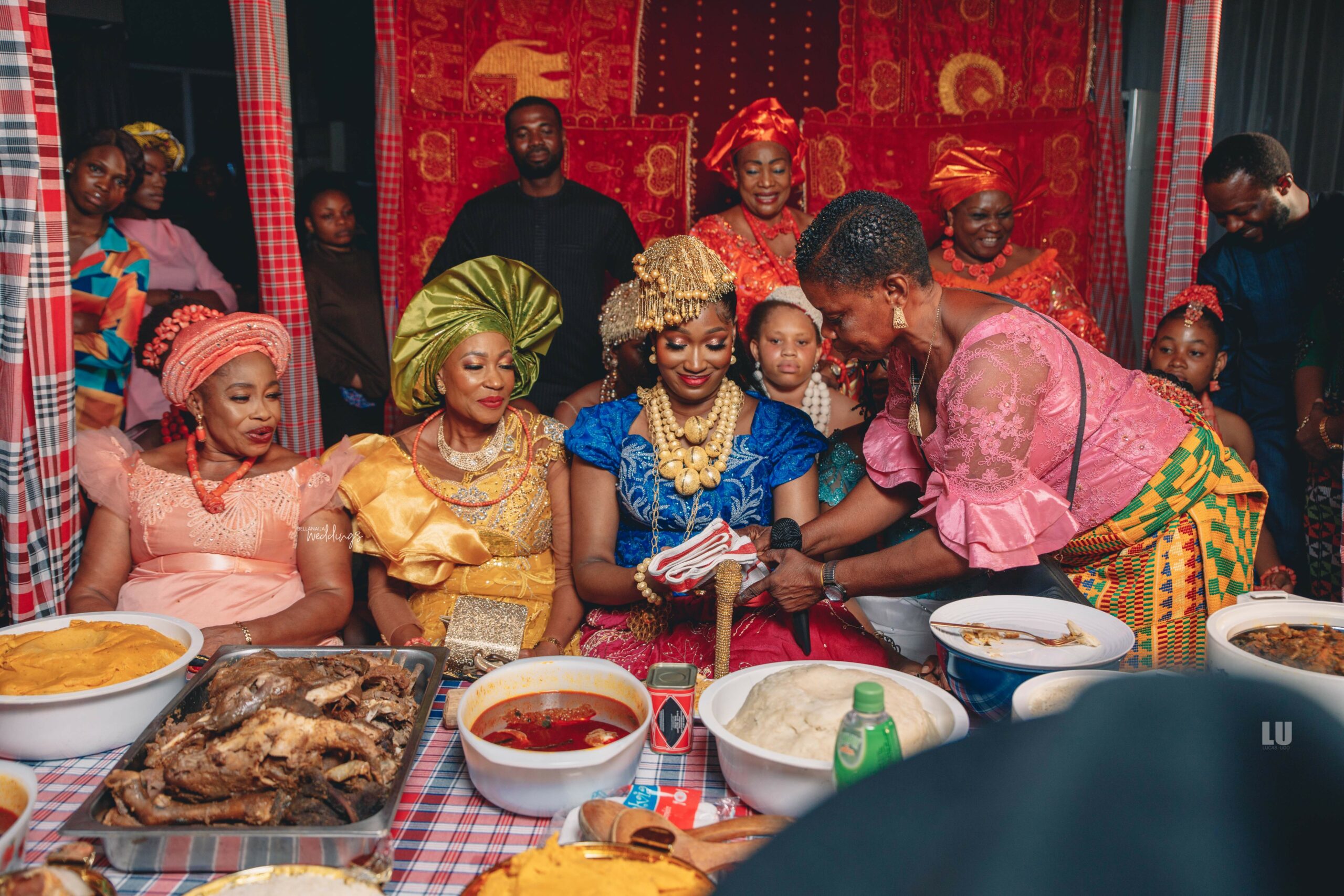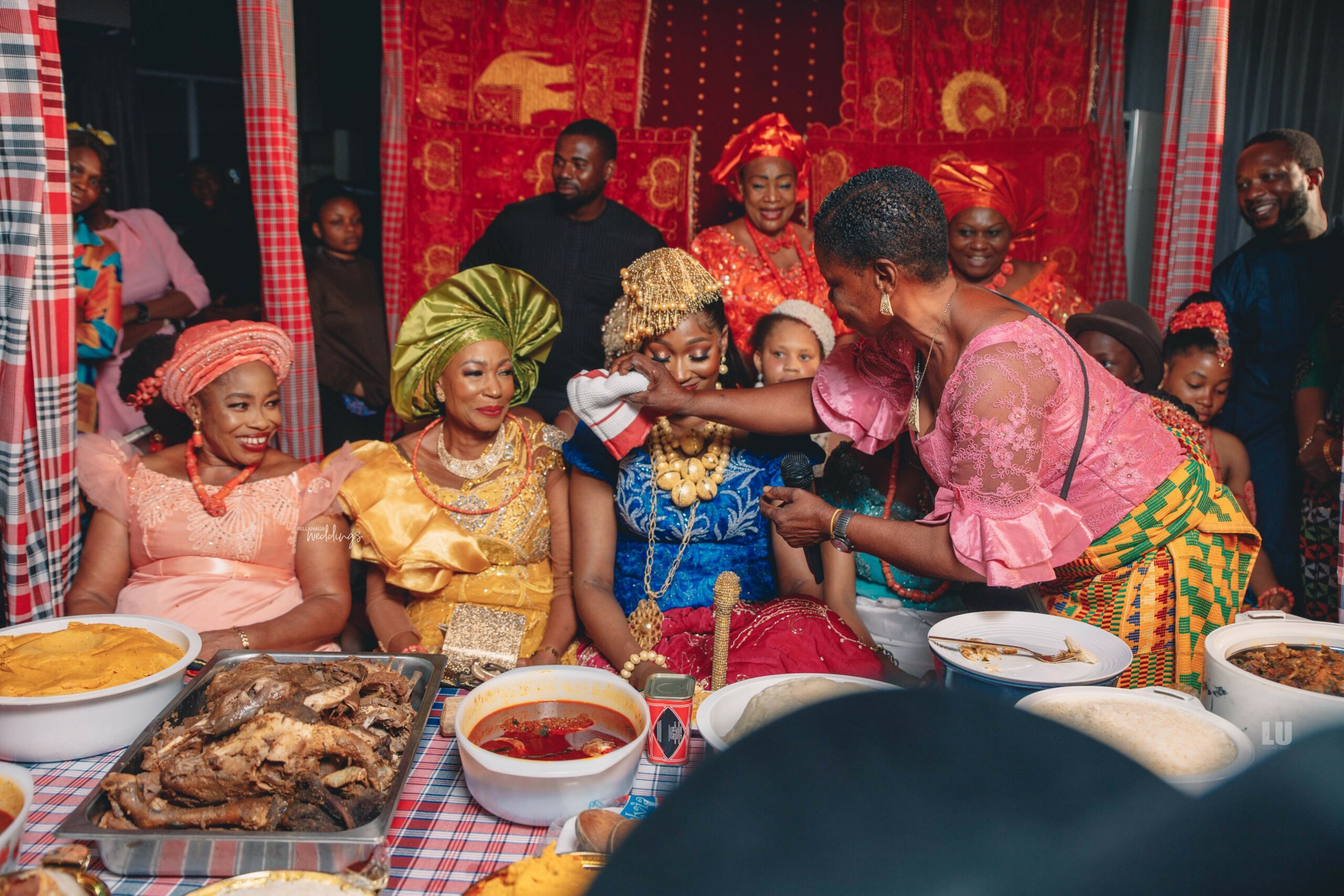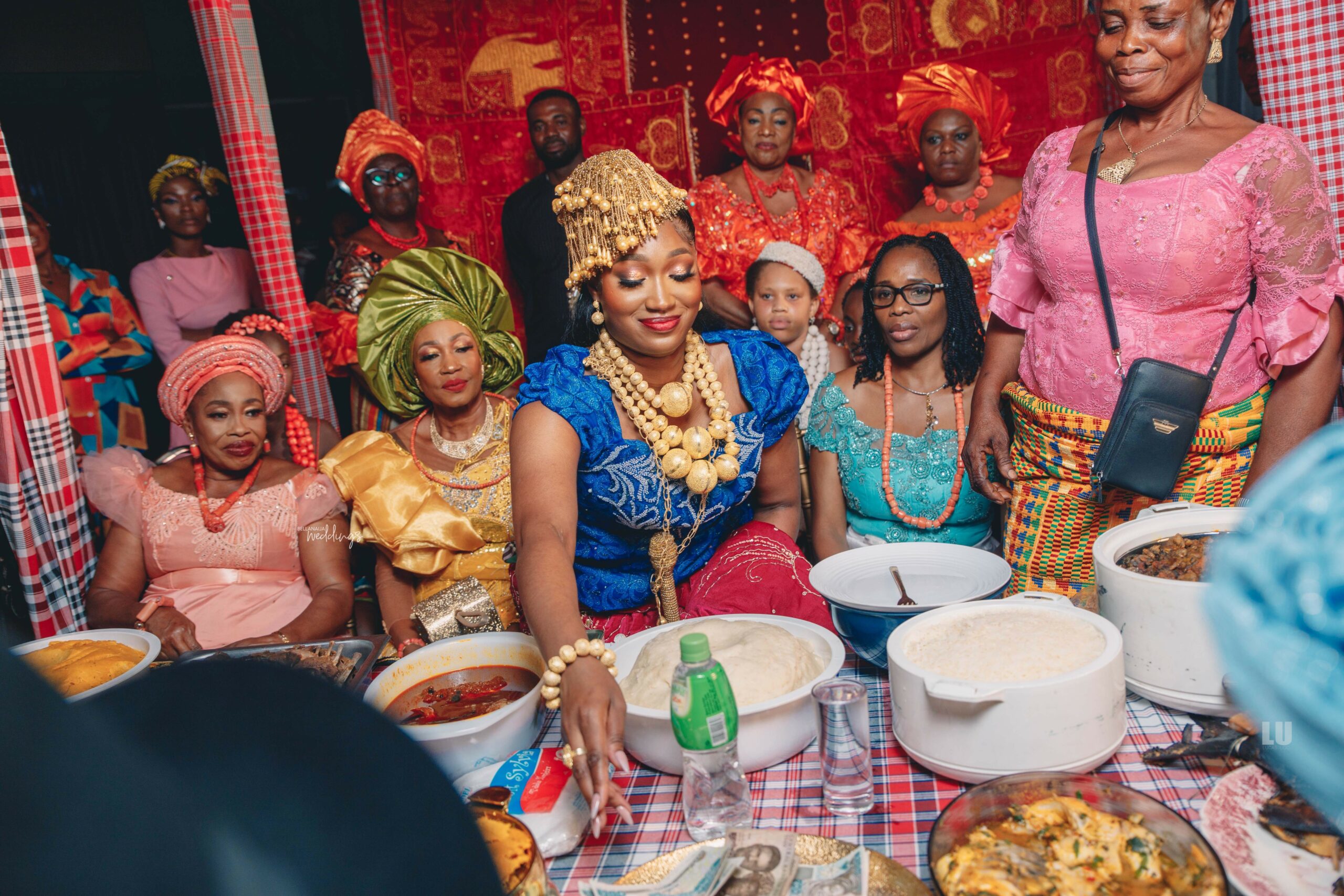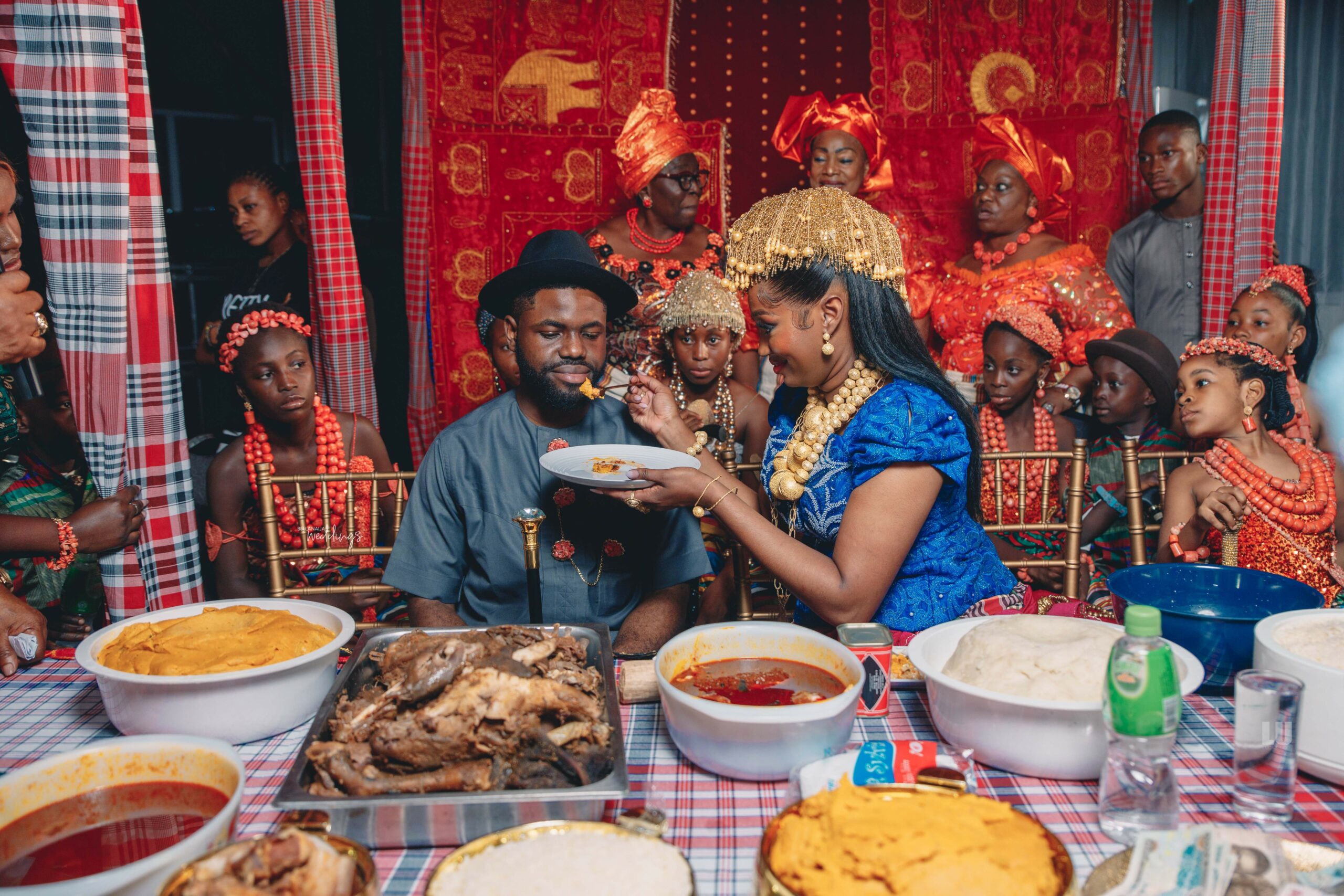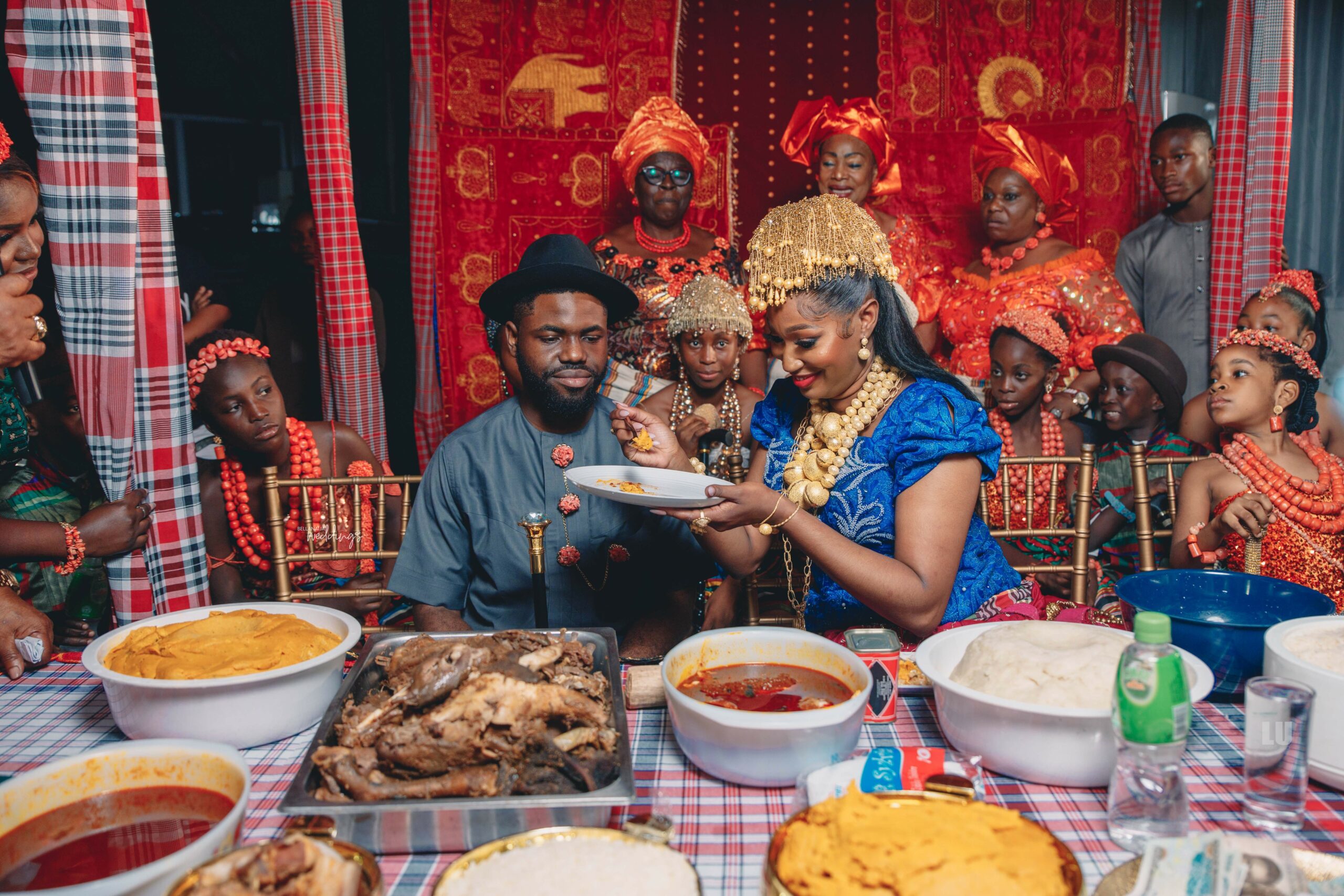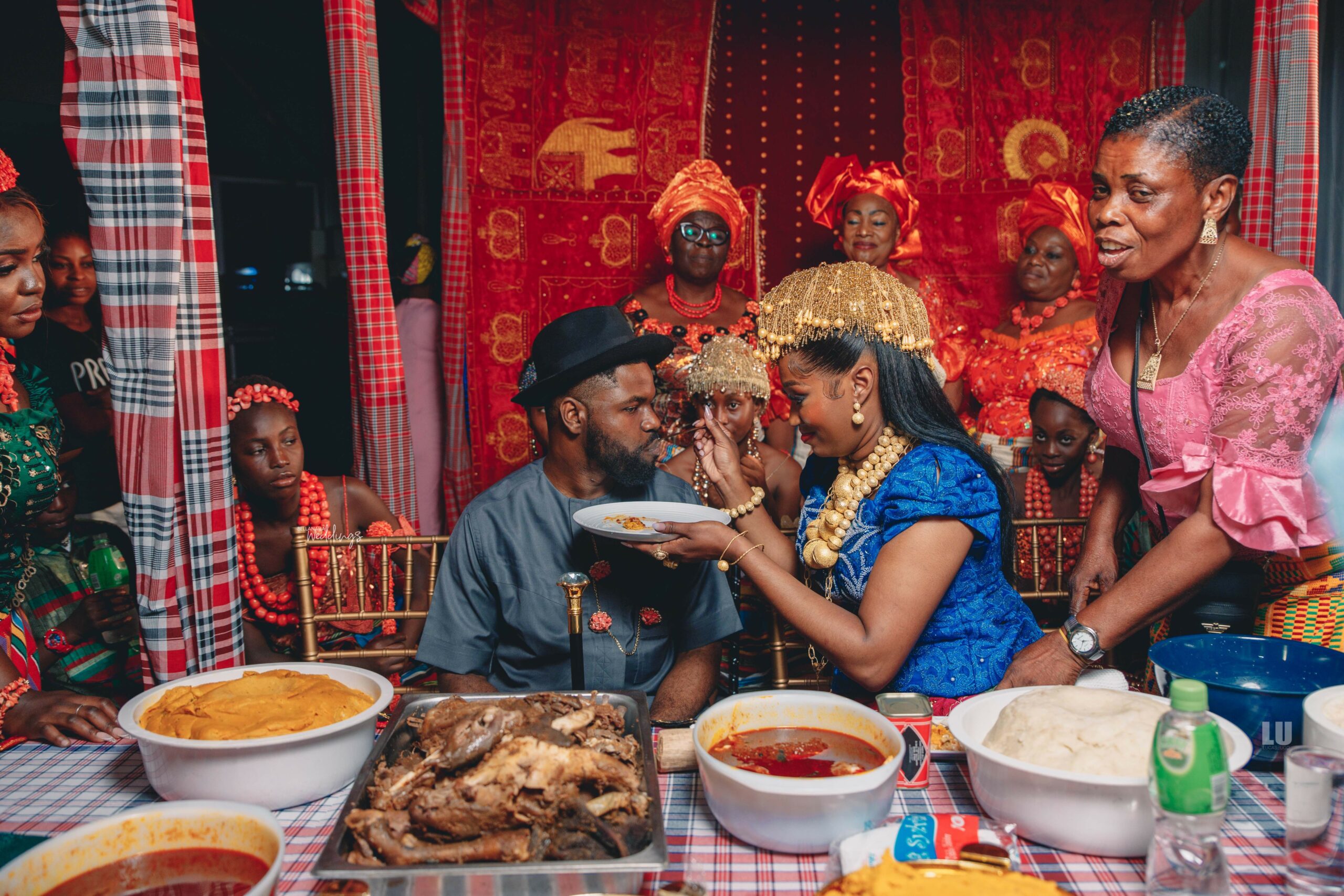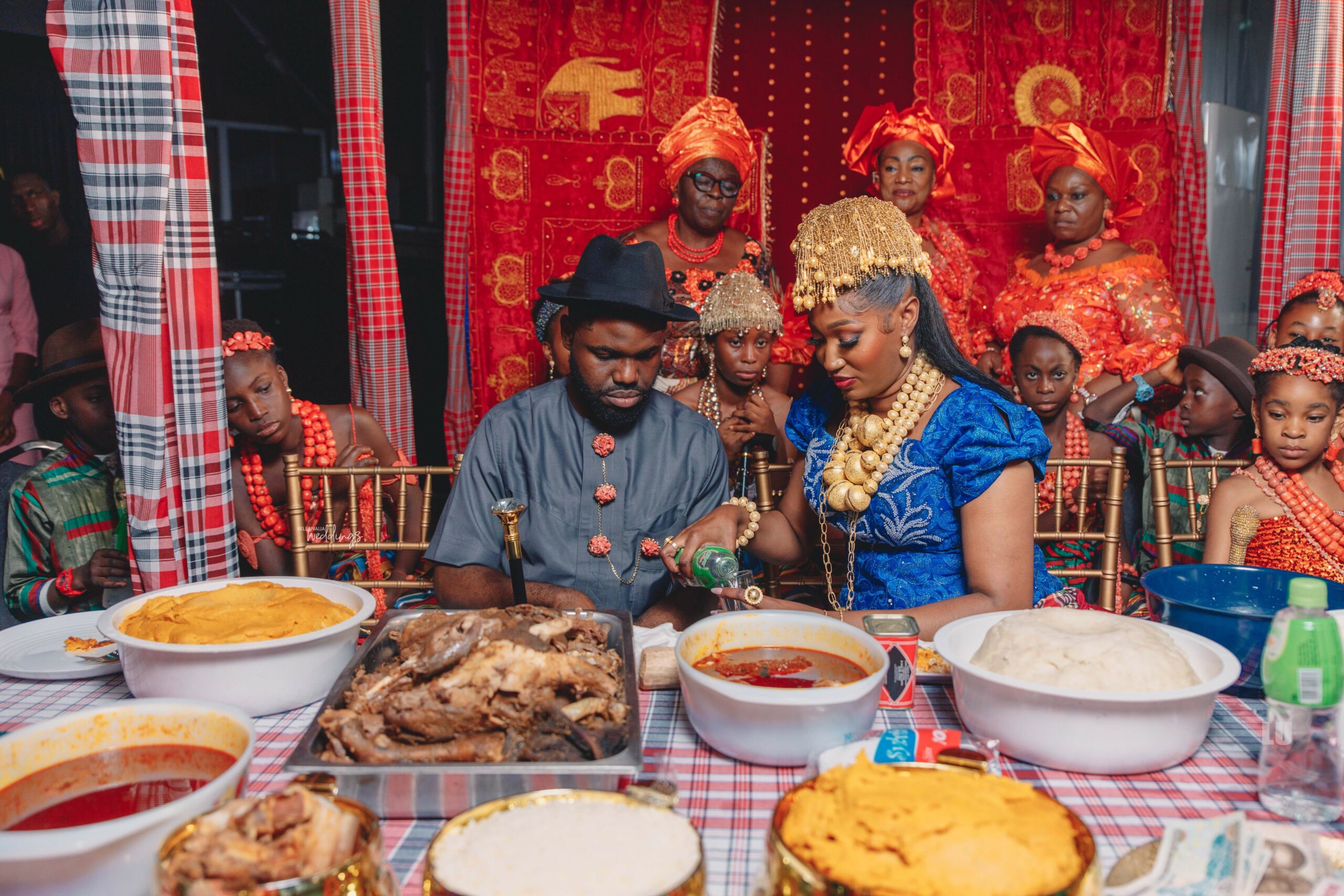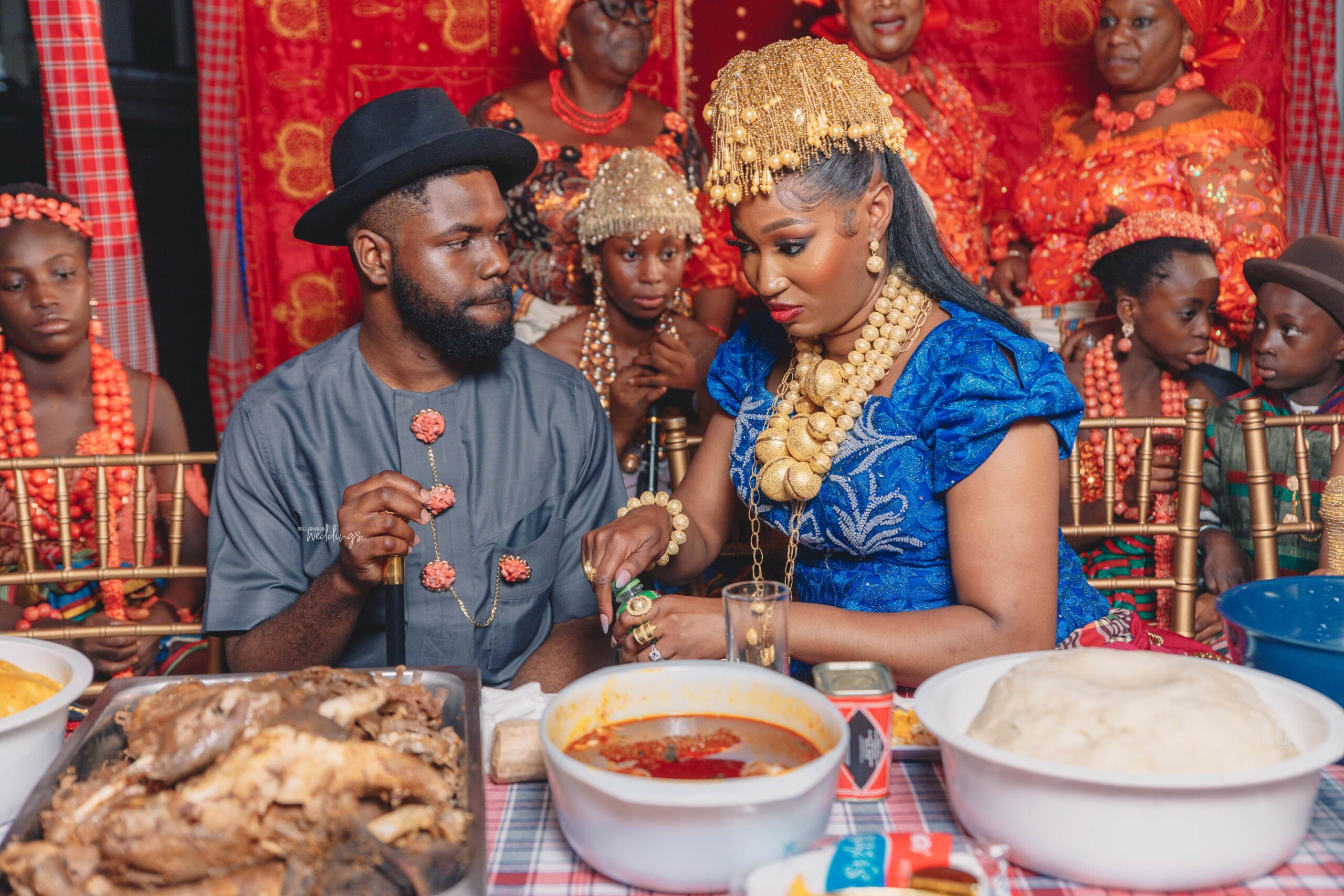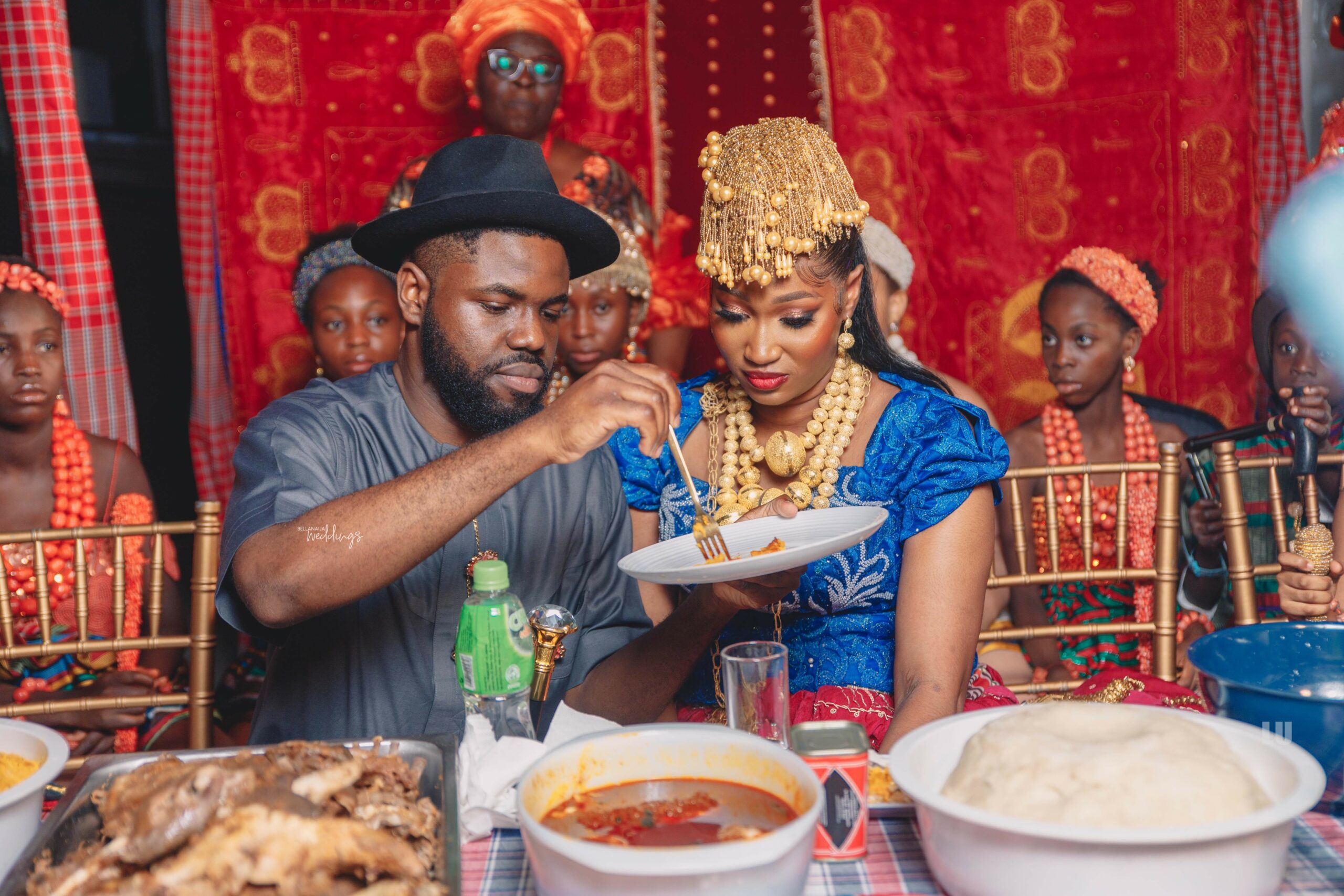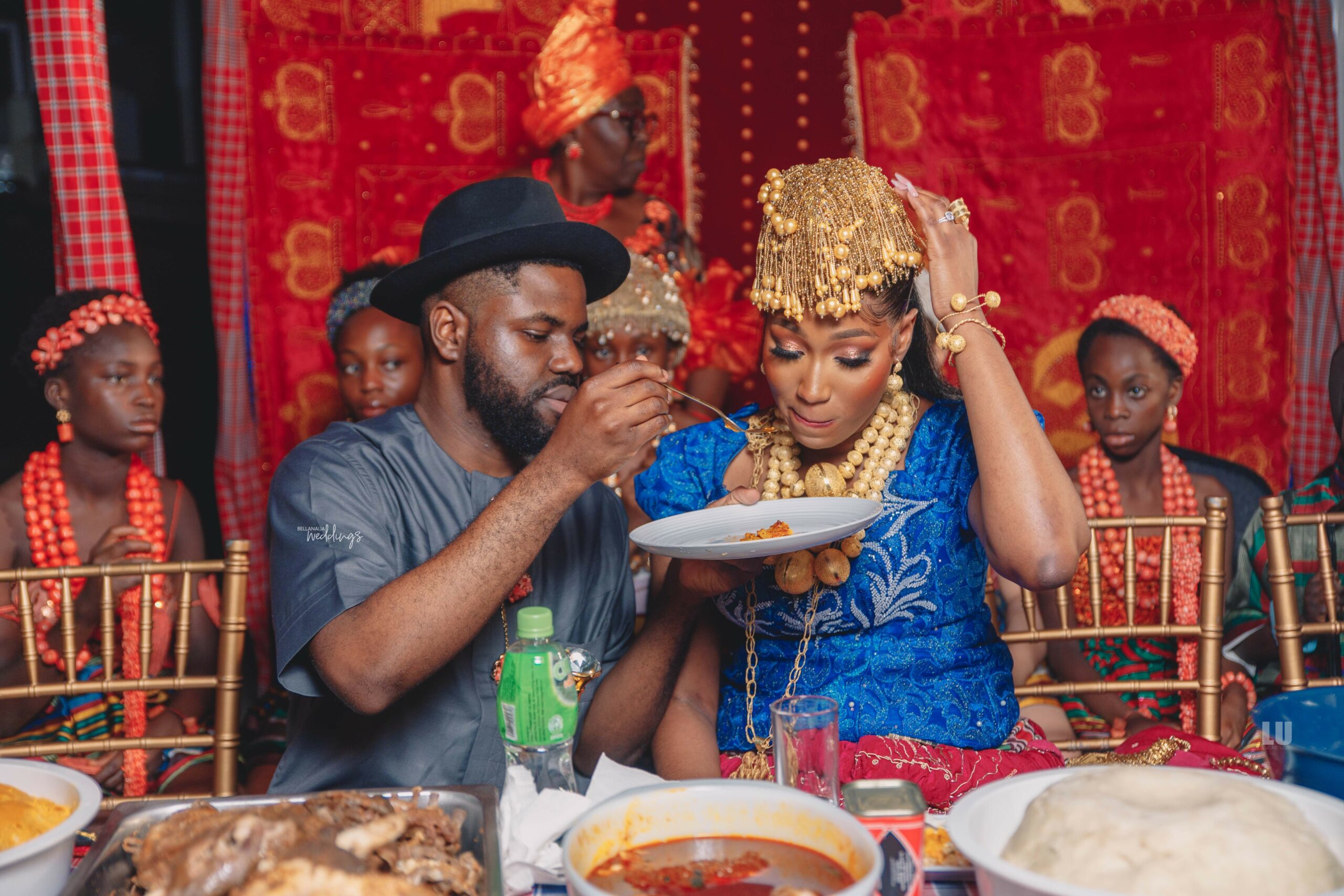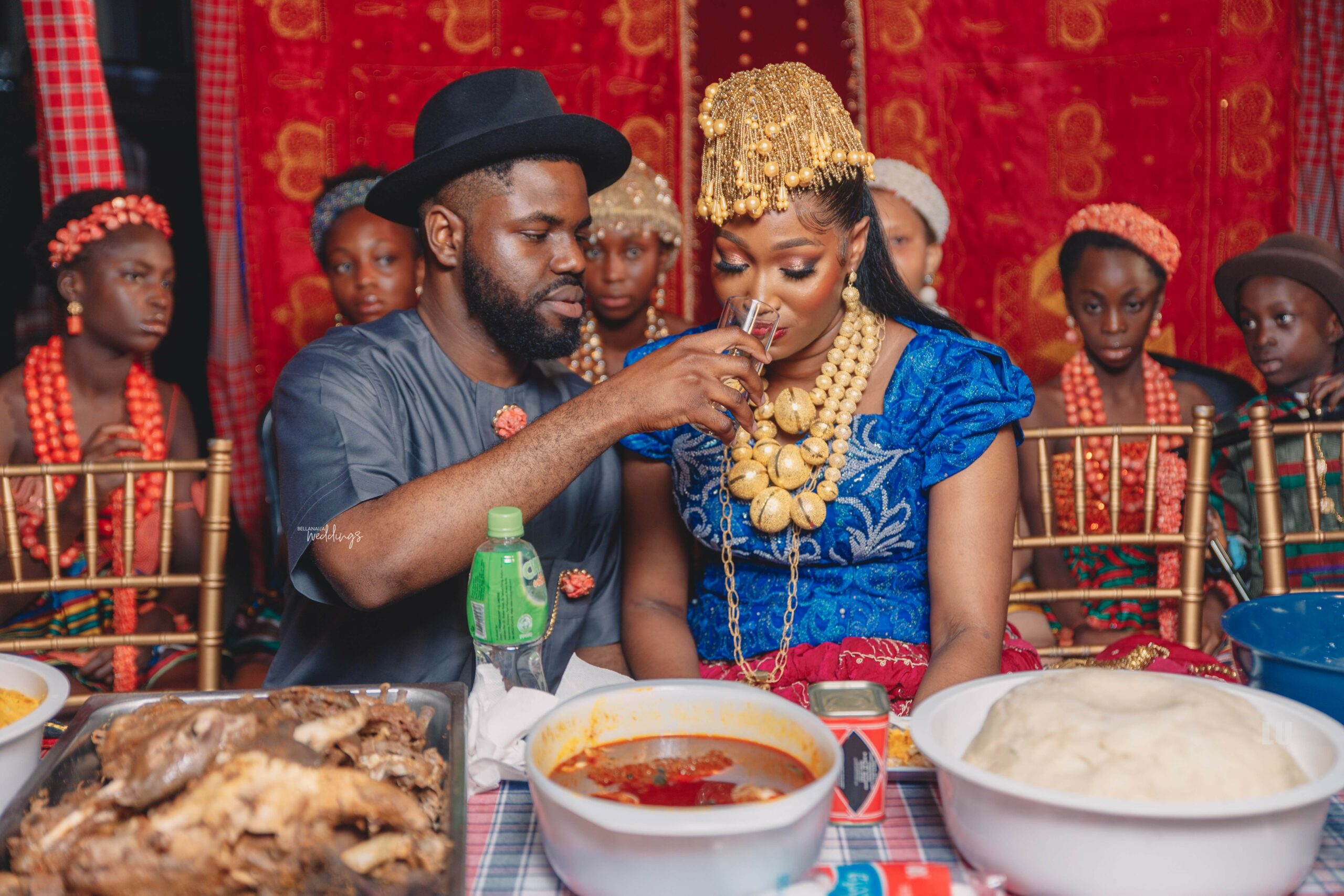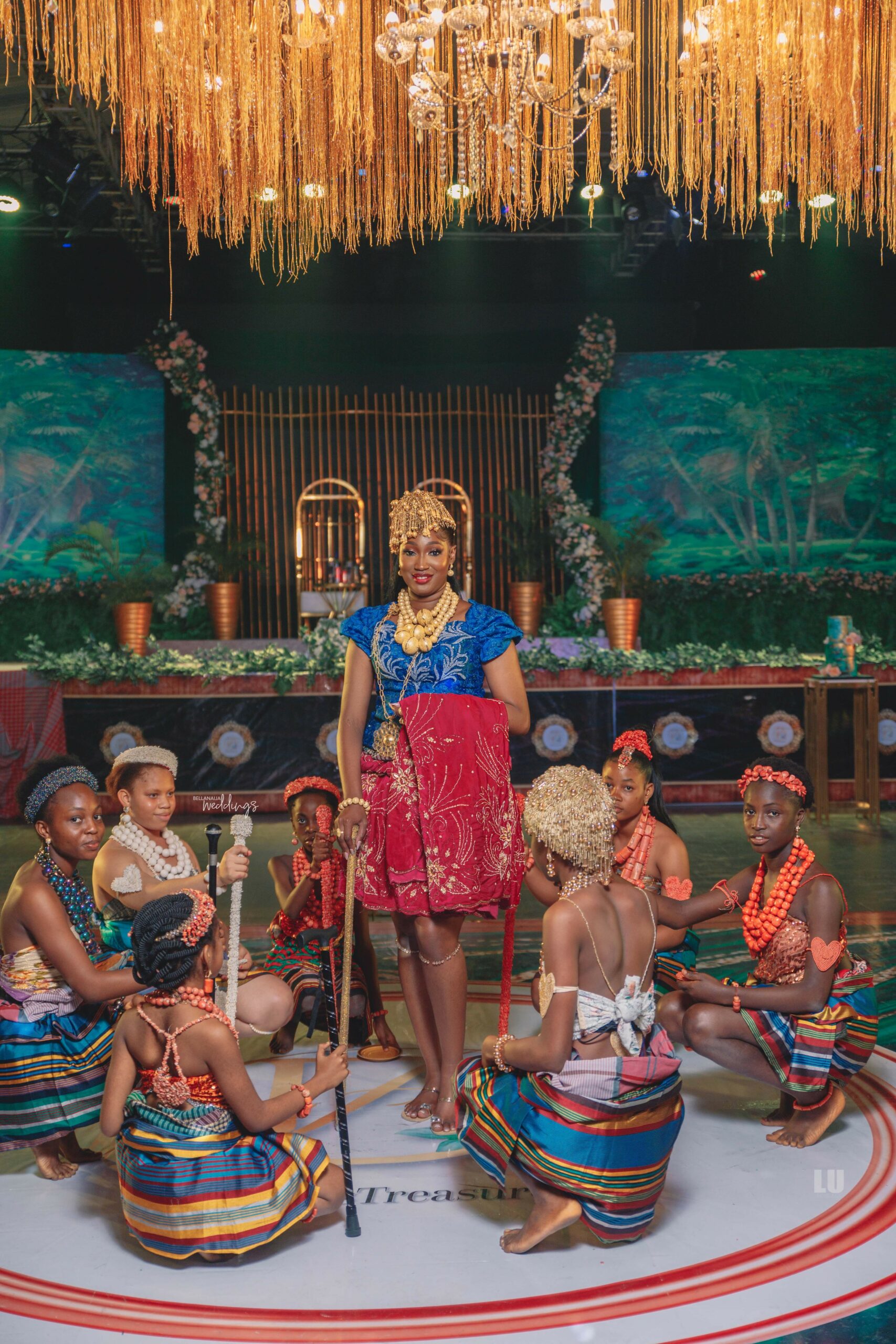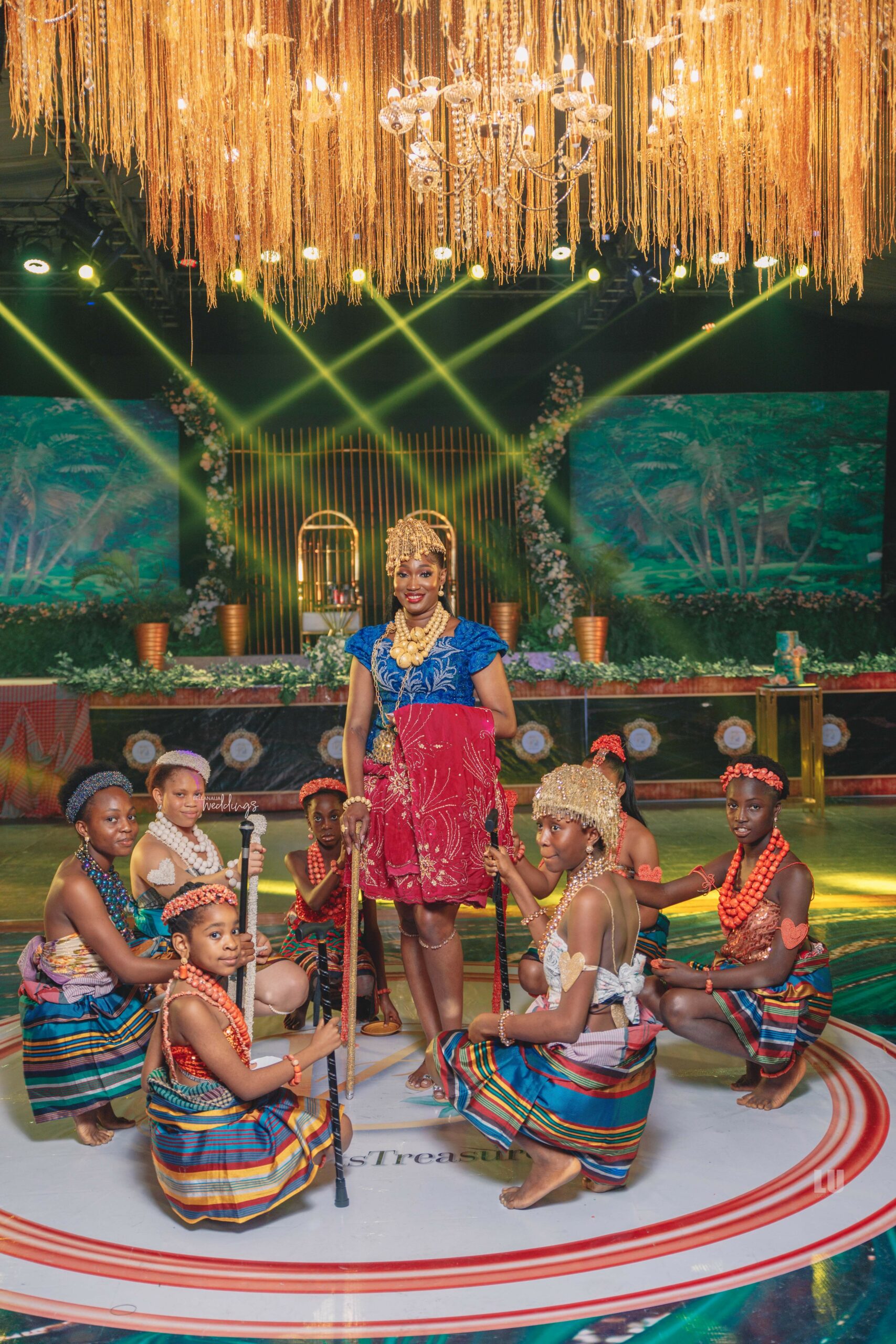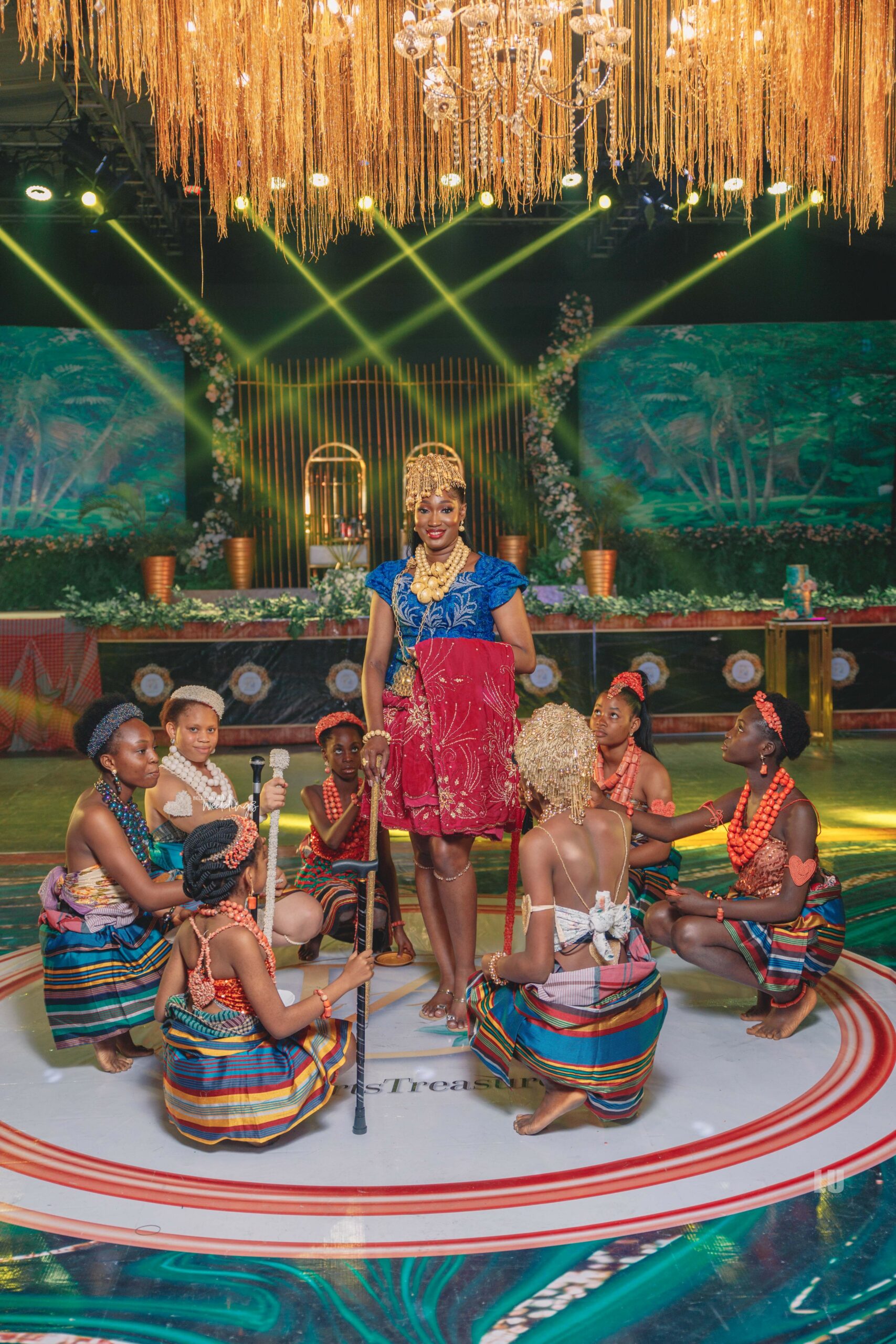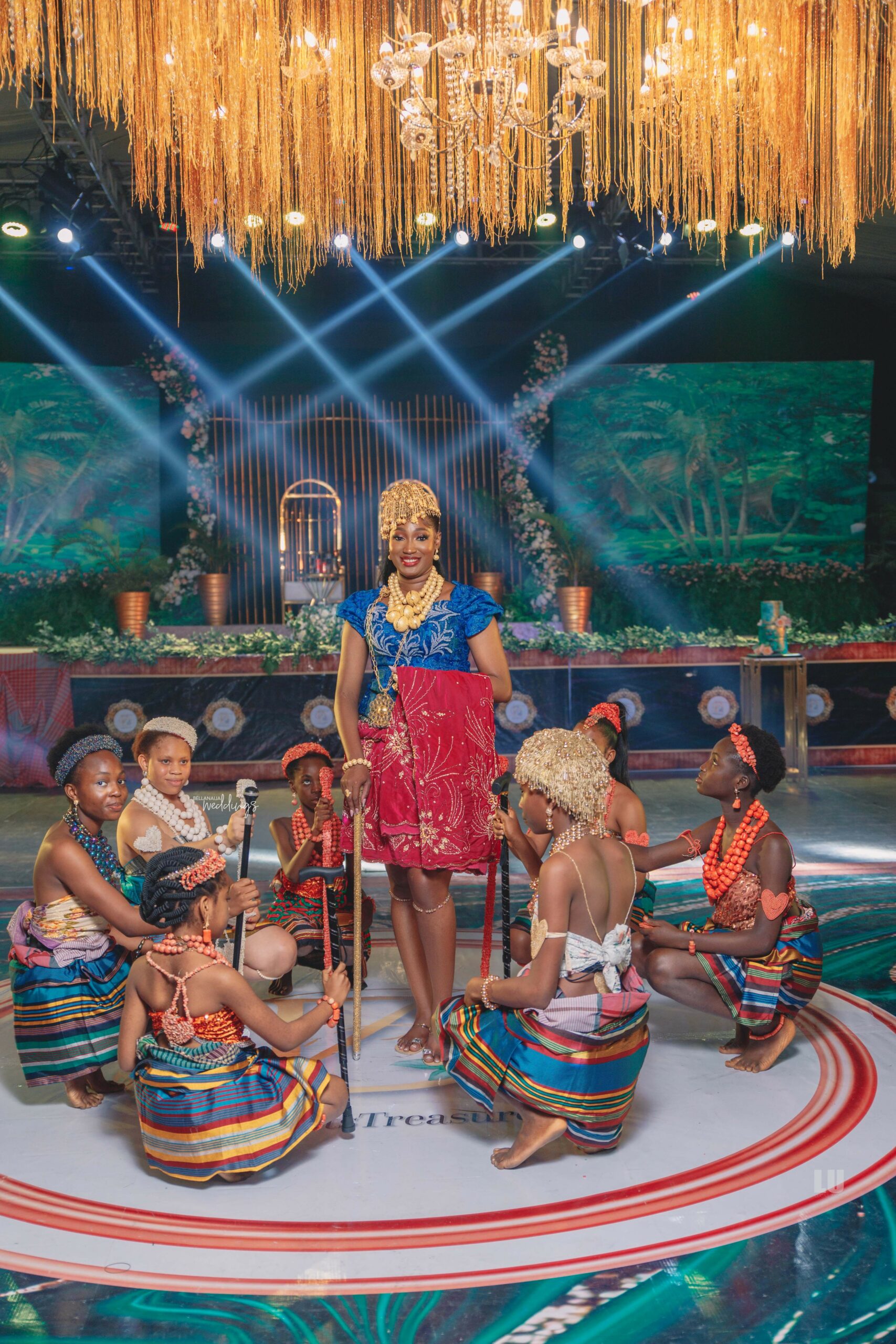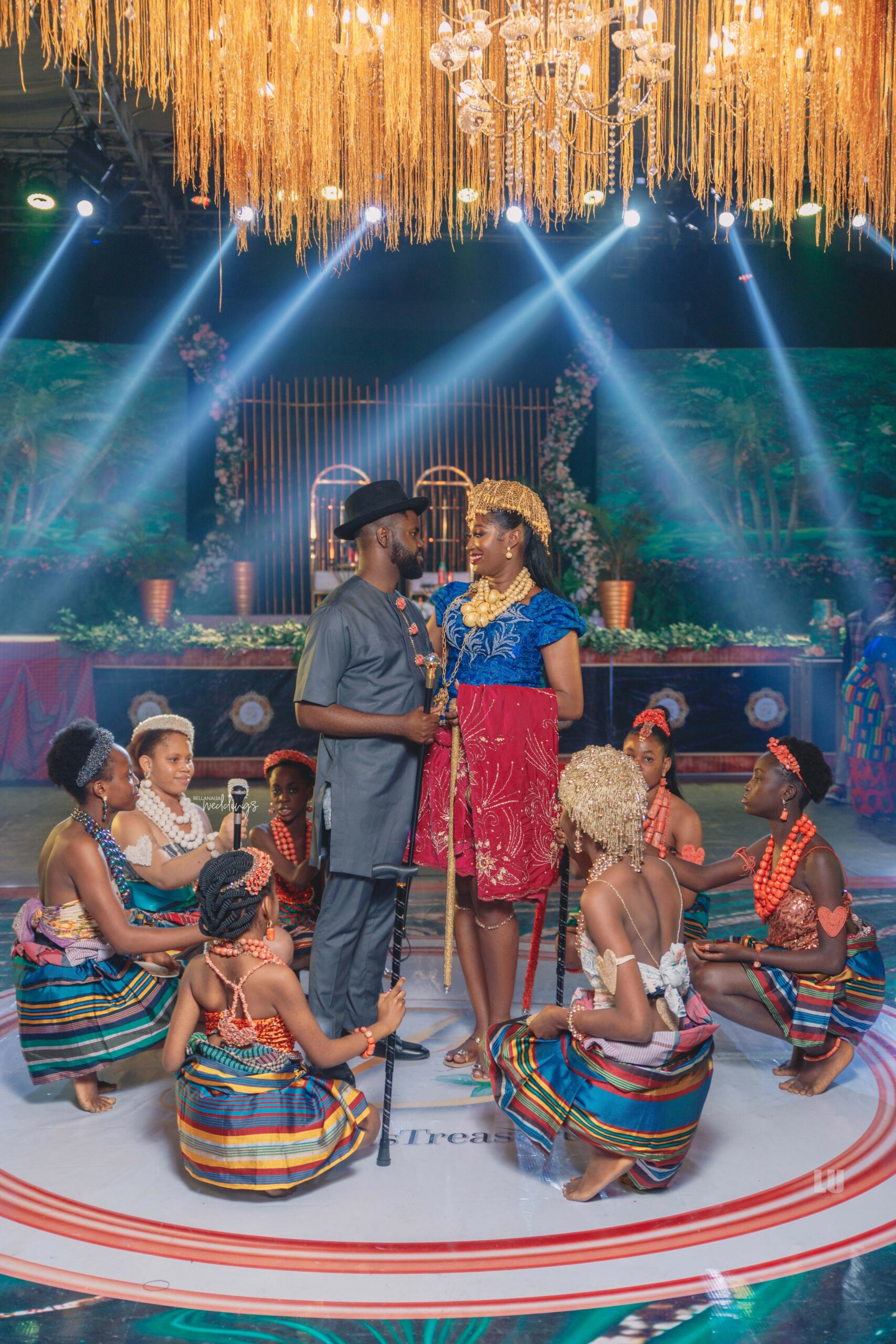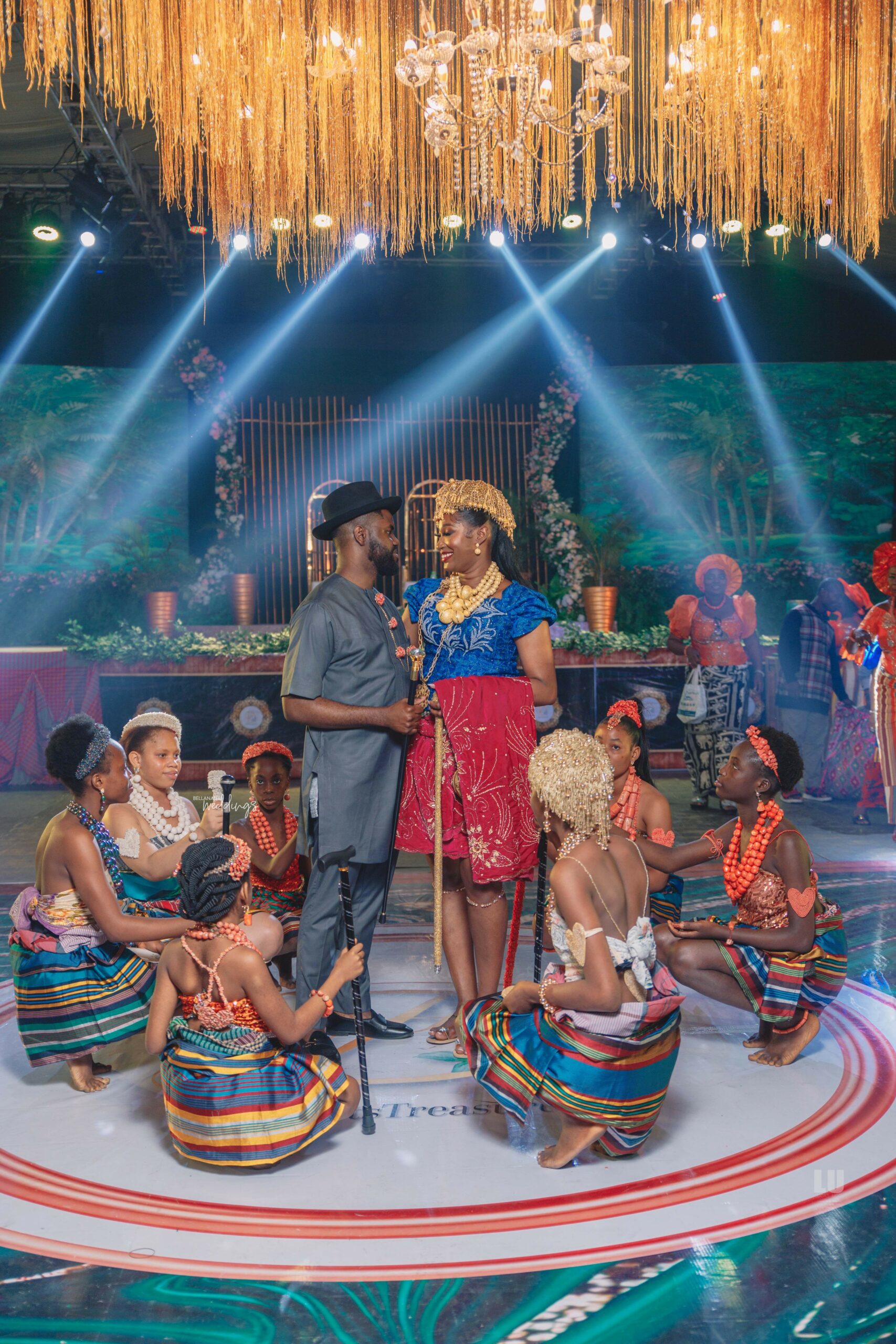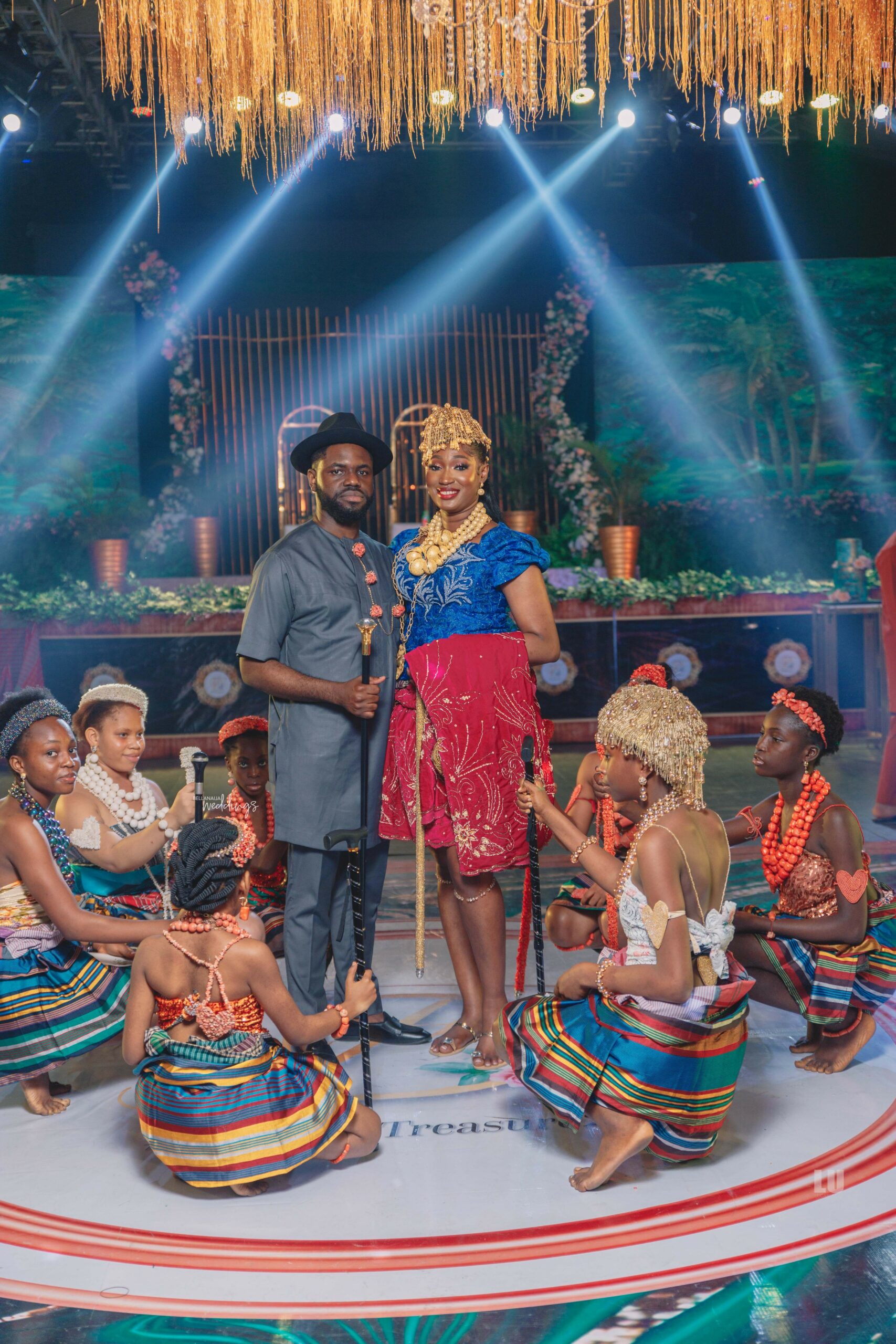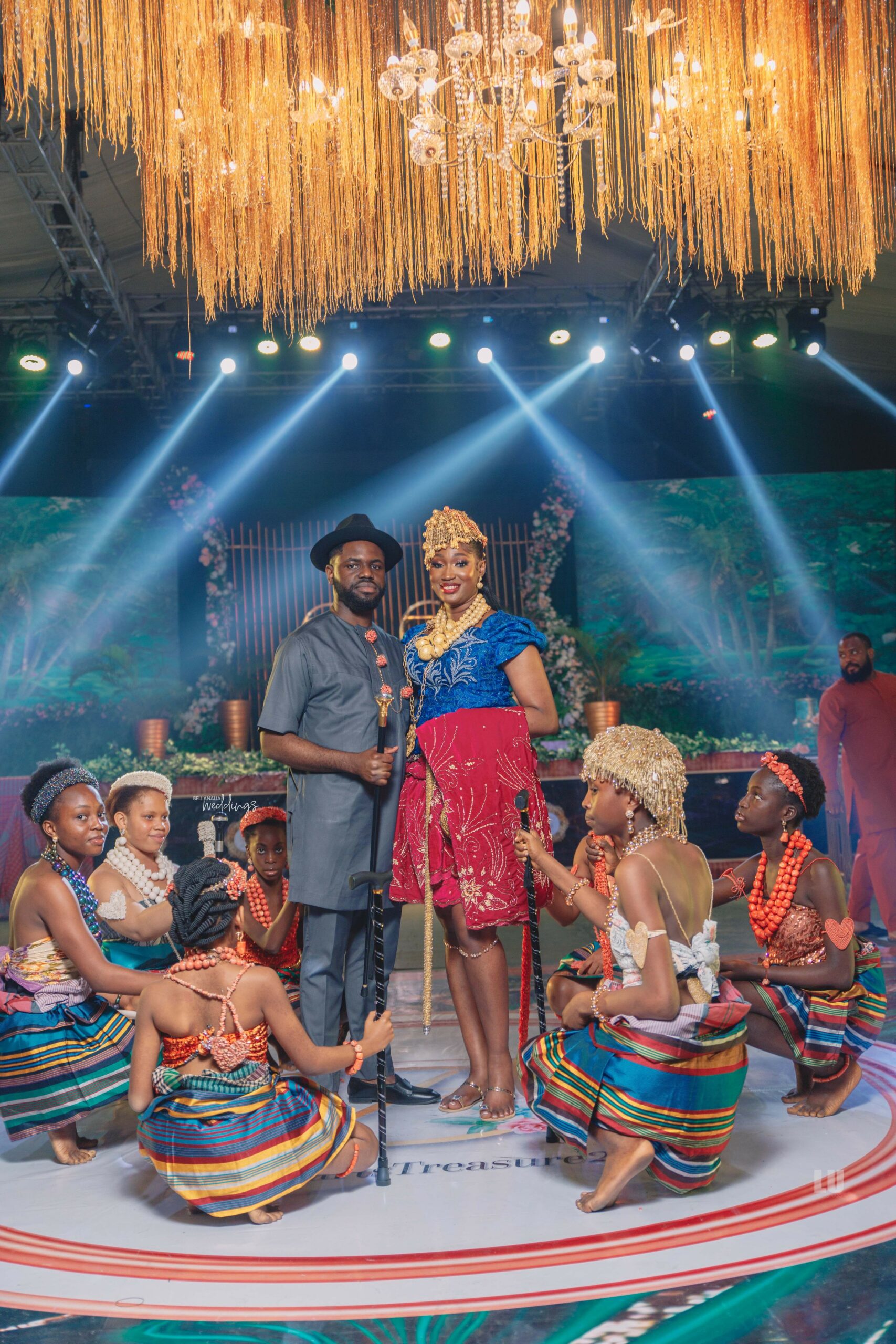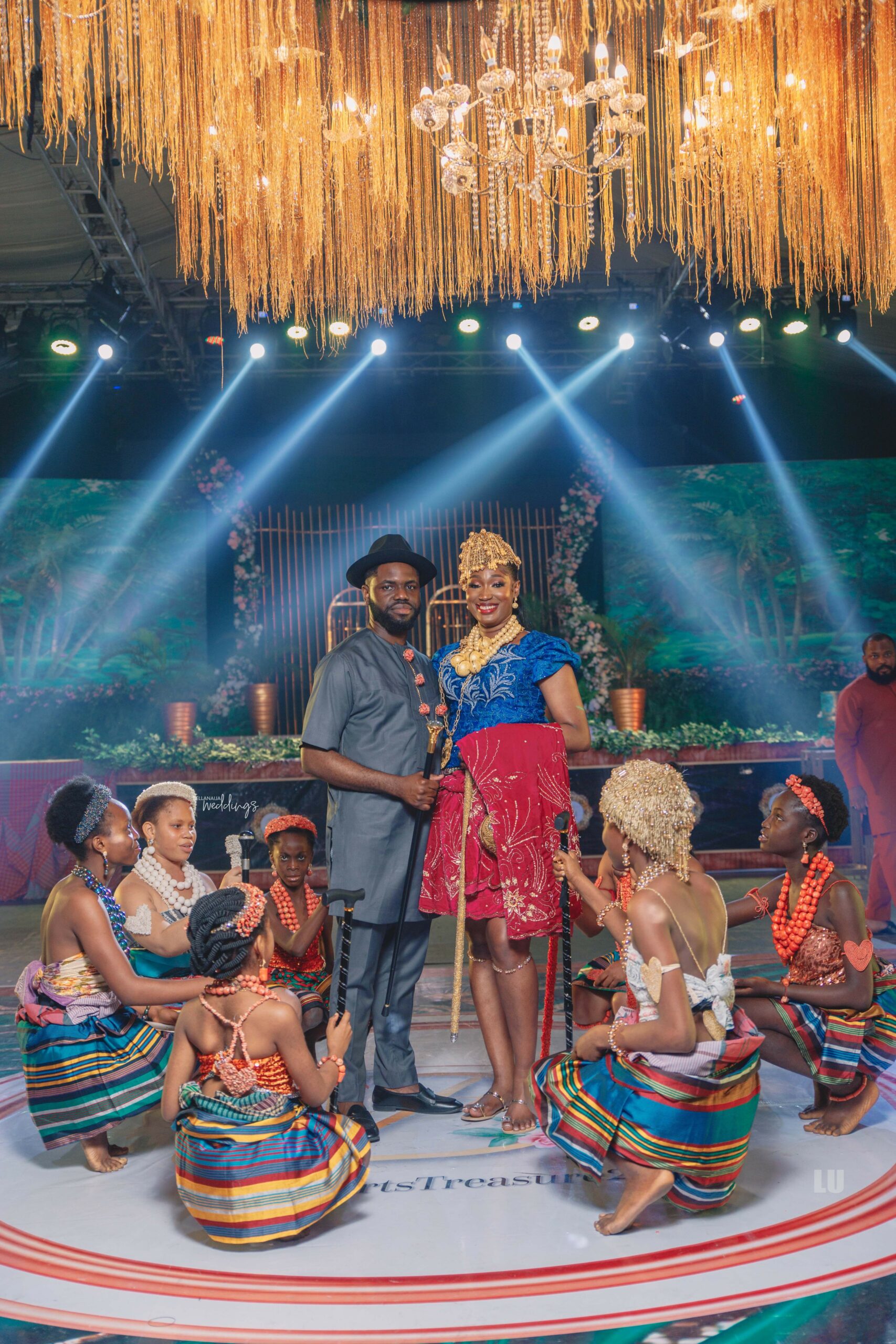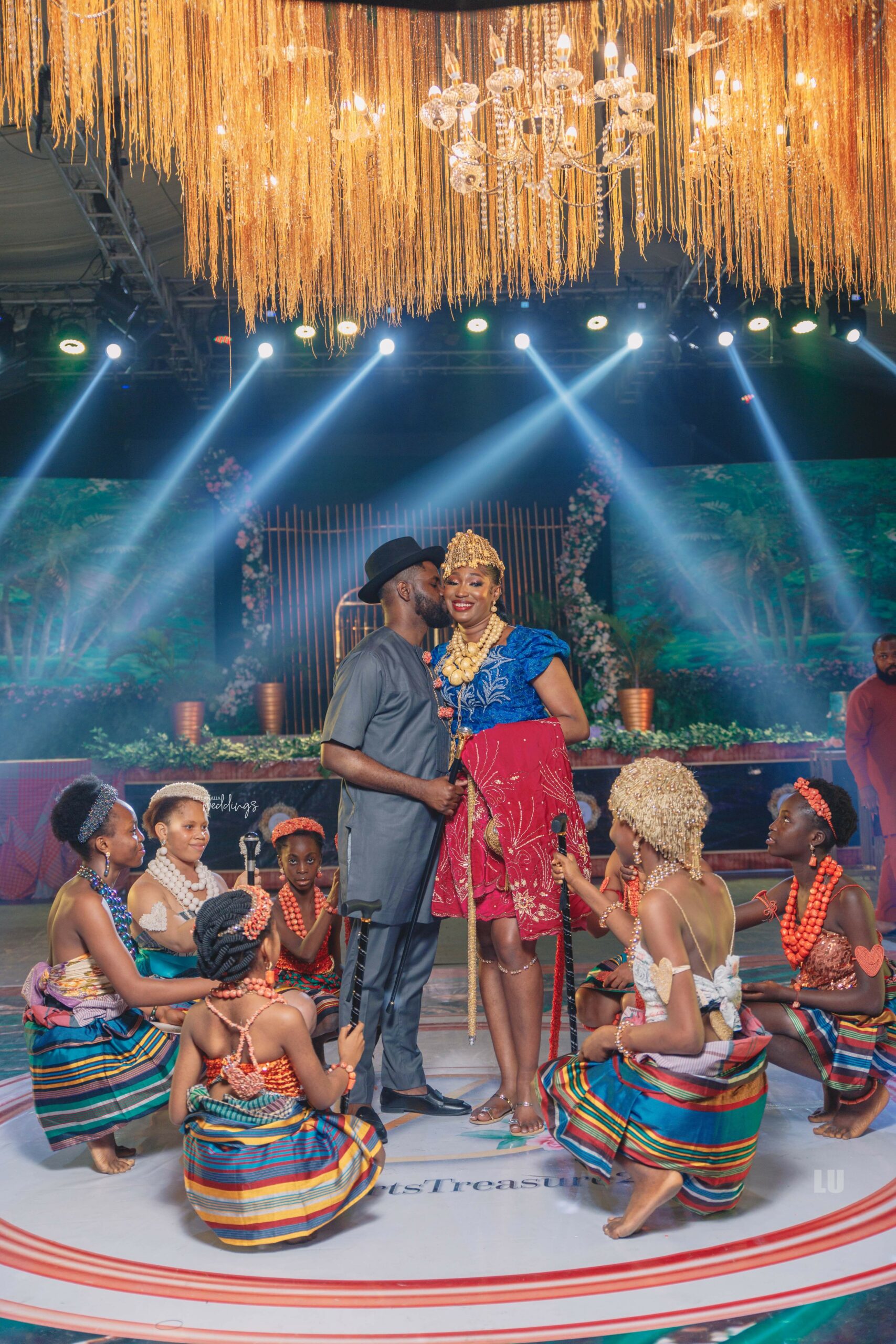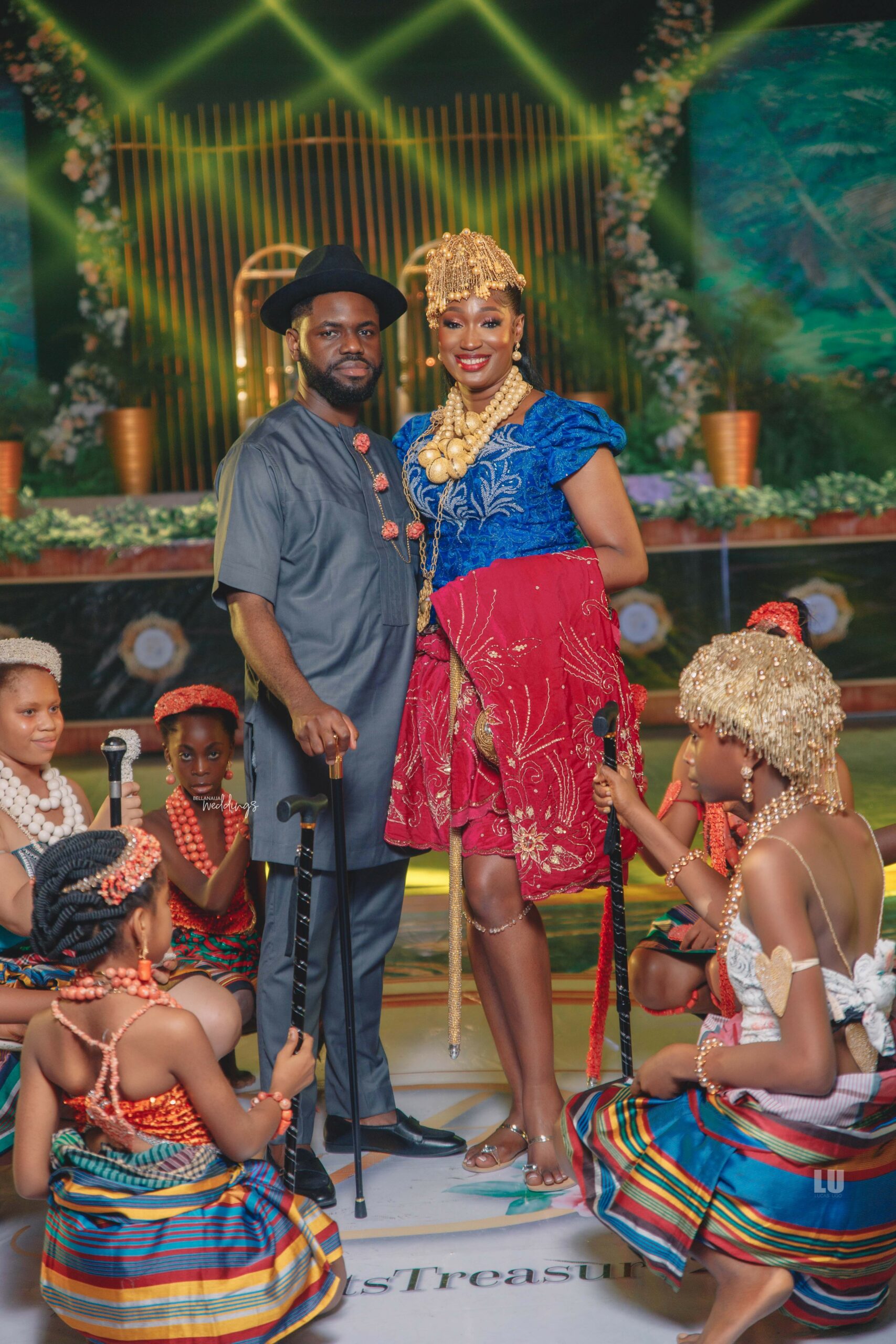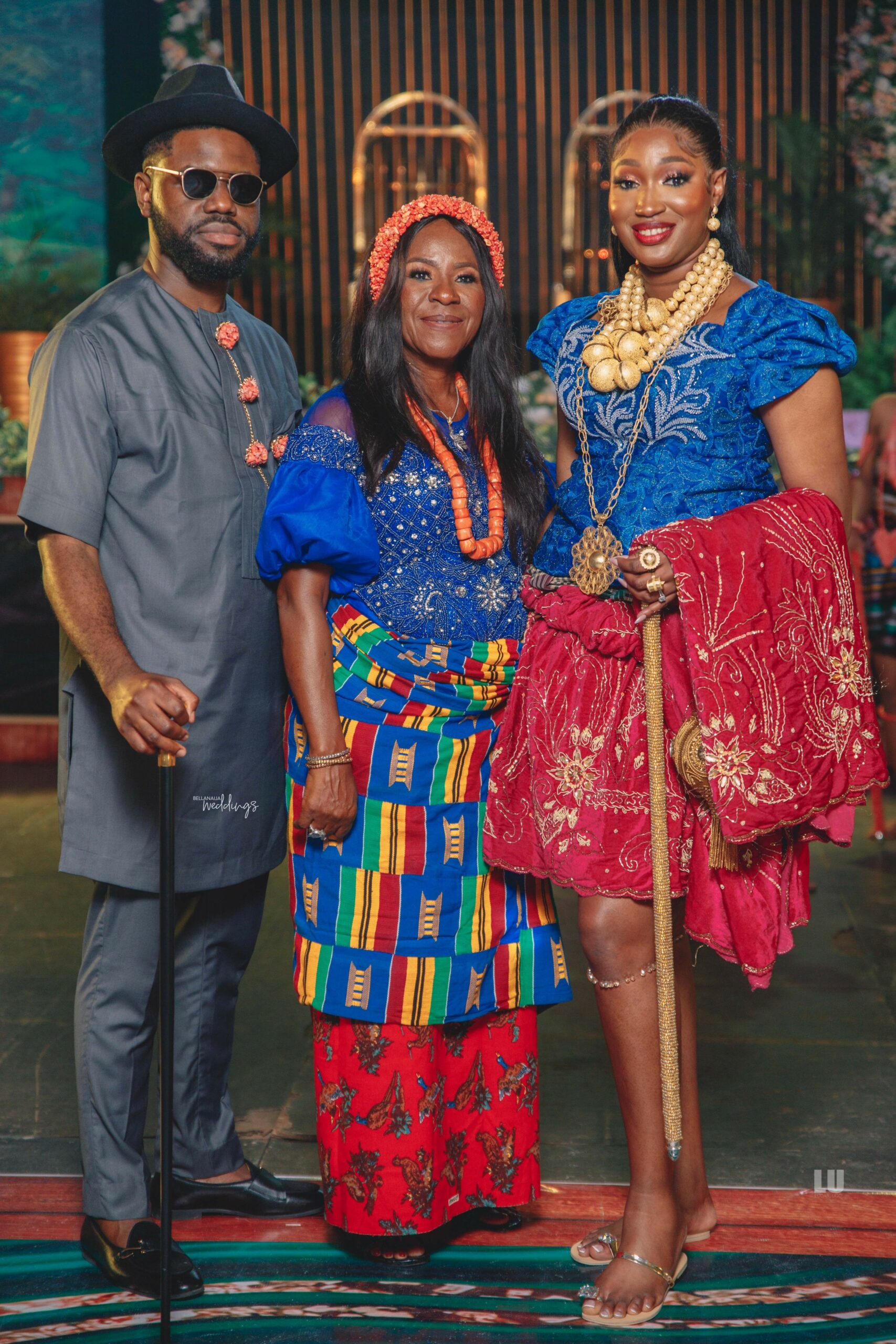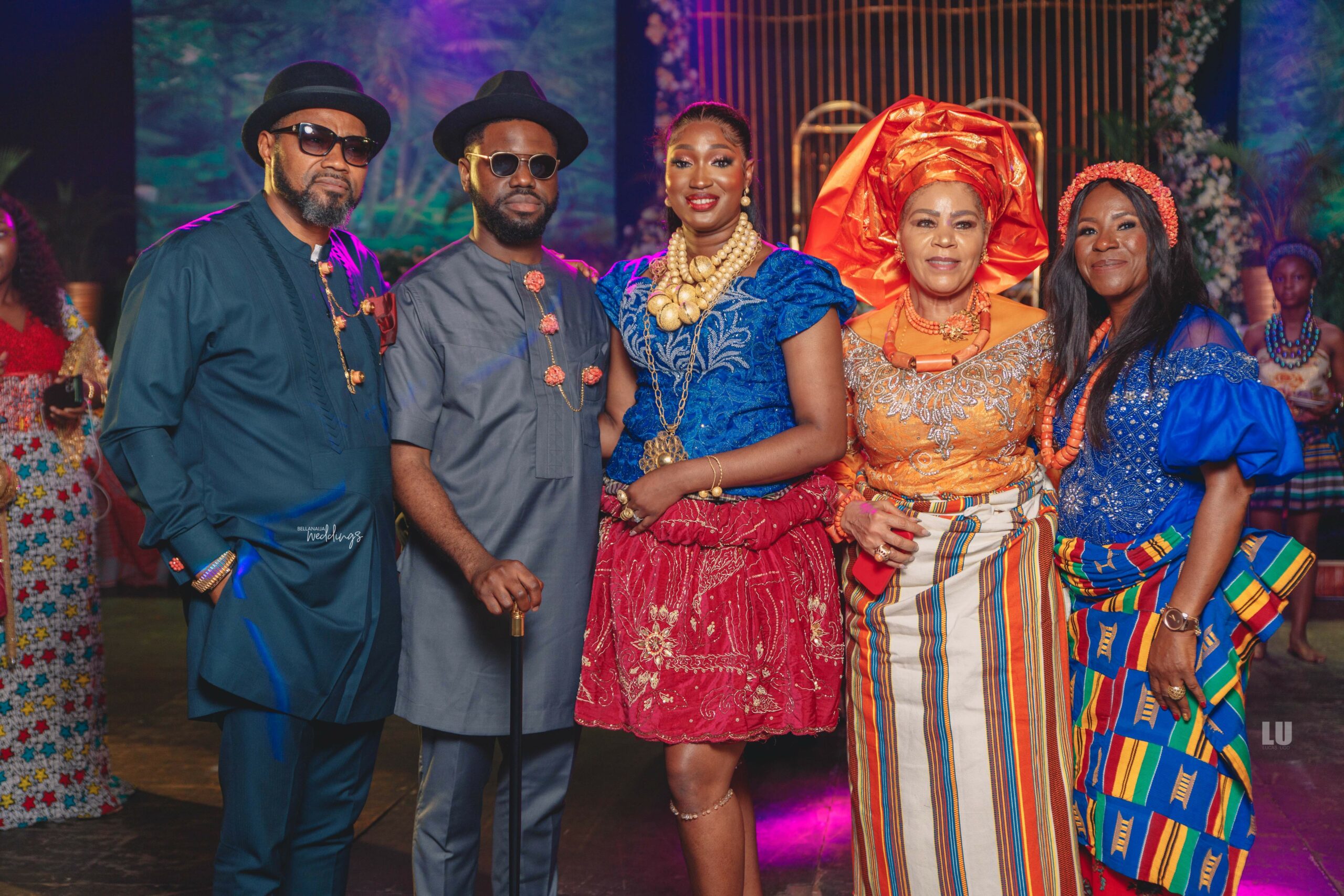 It's all fun and celebration galore!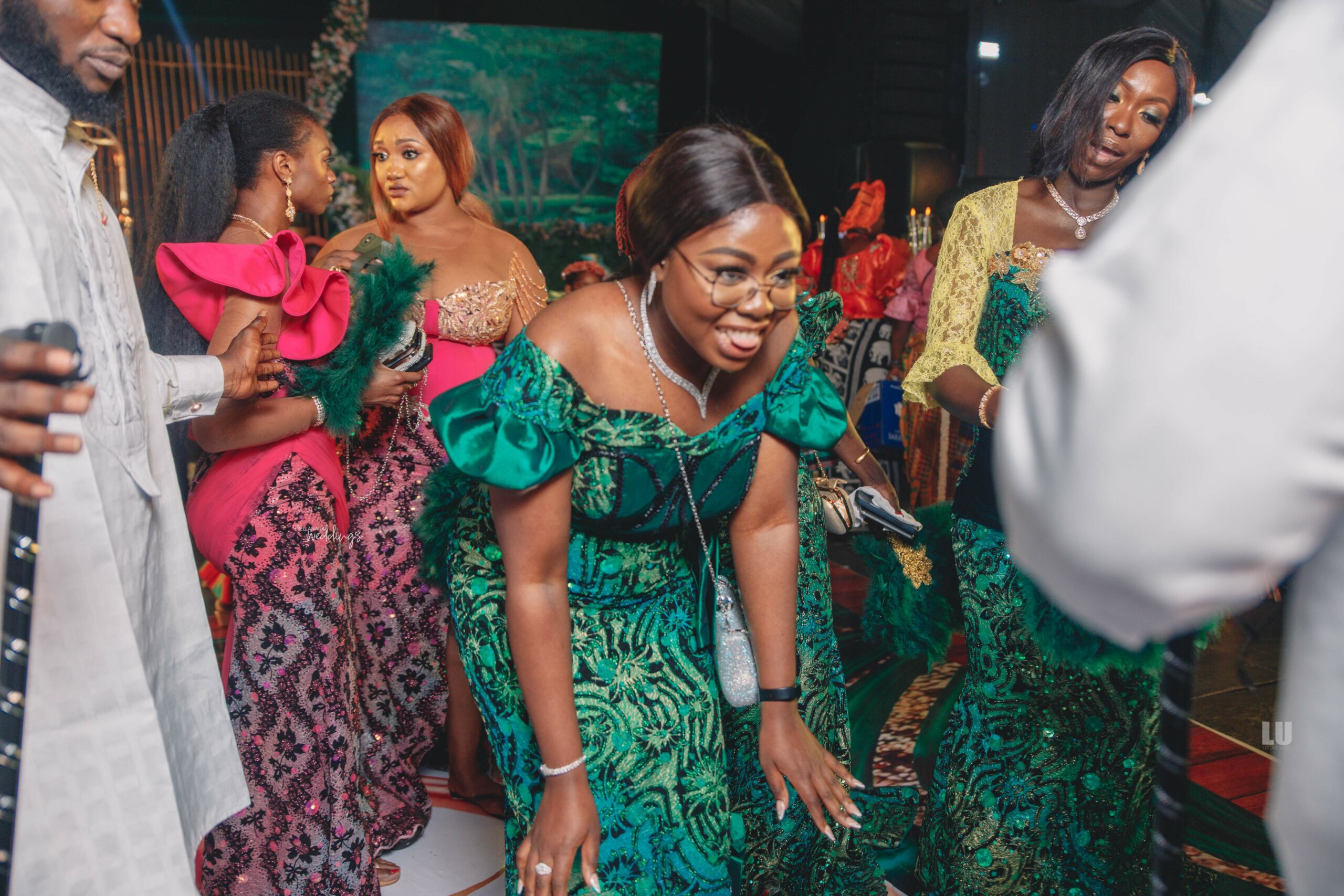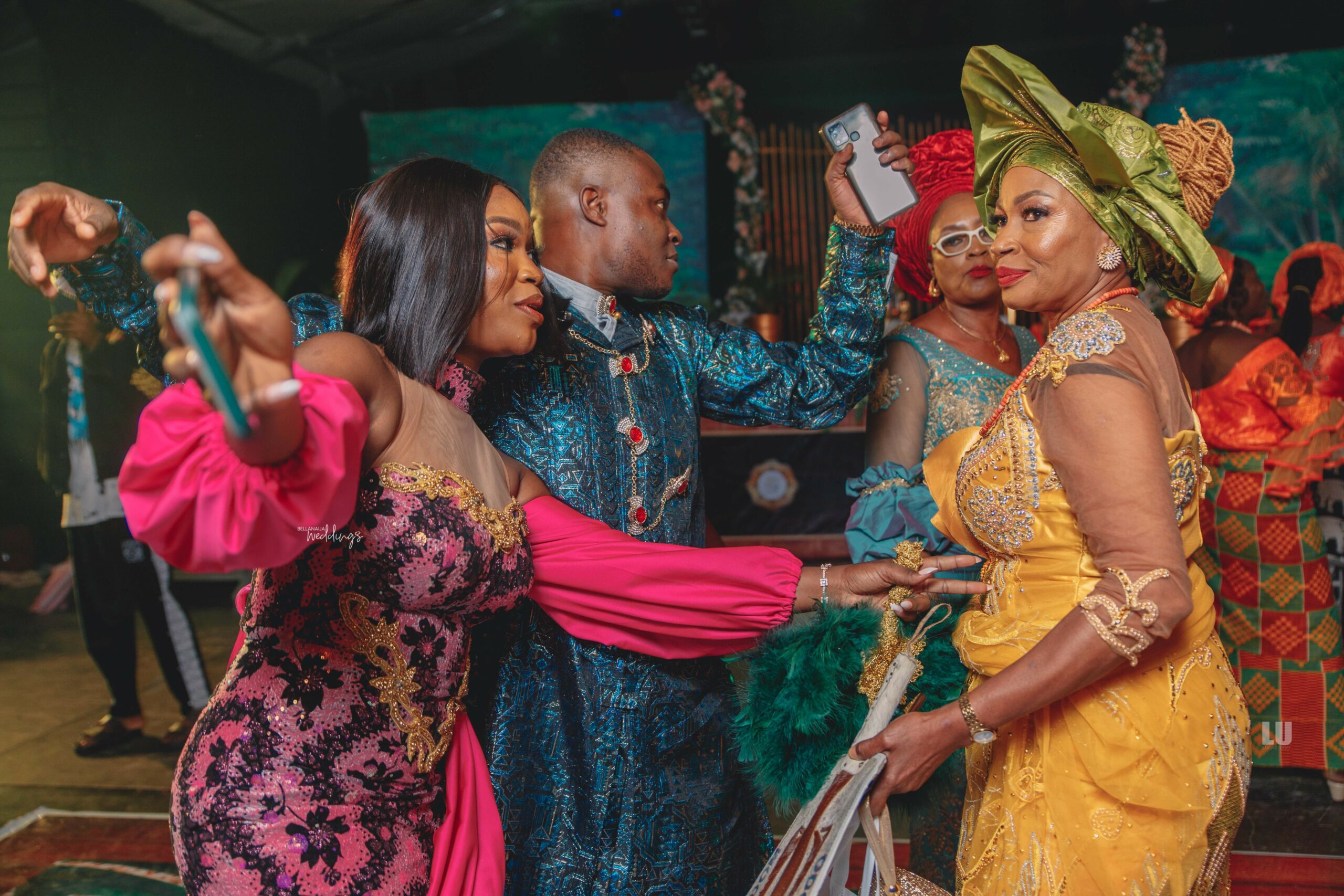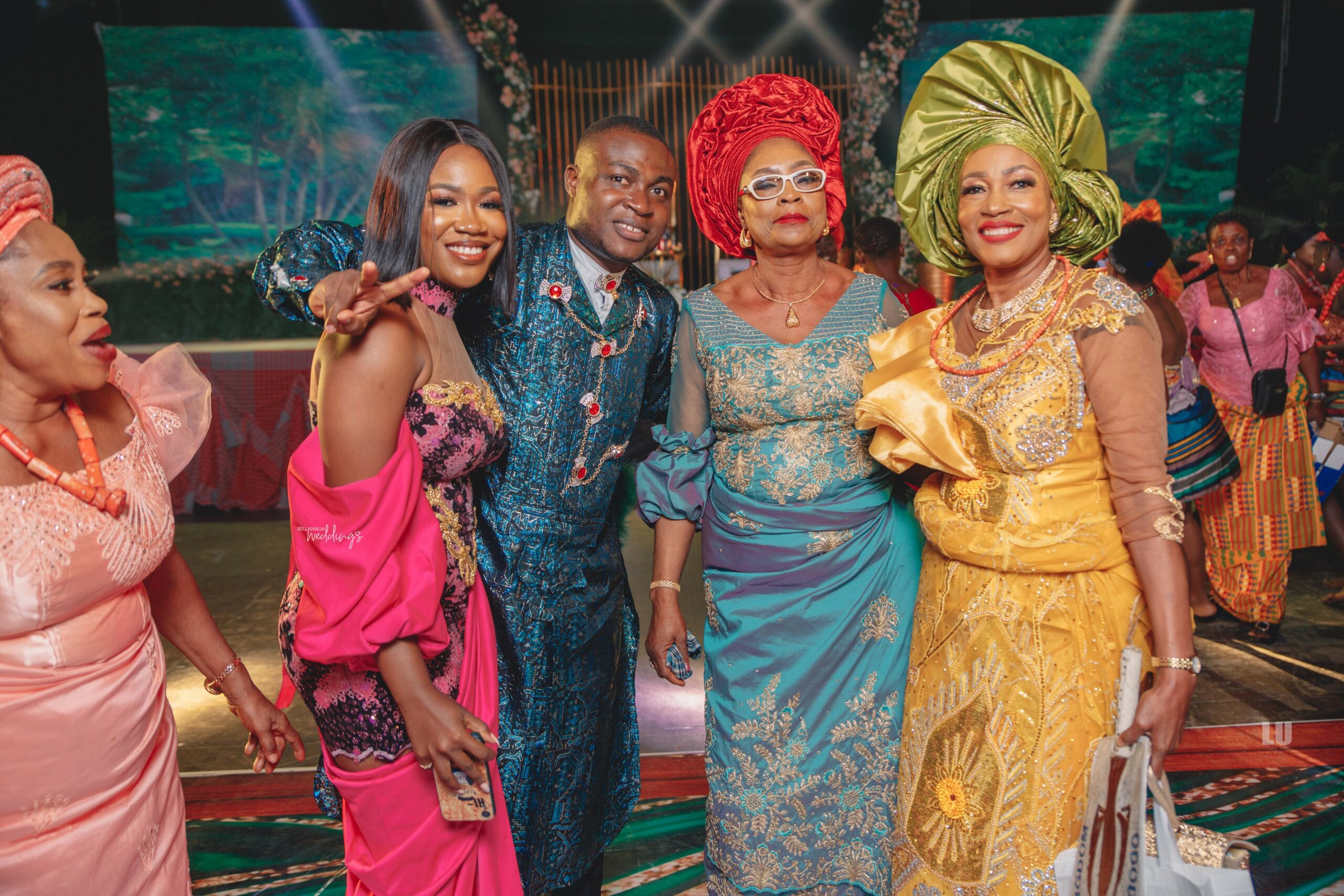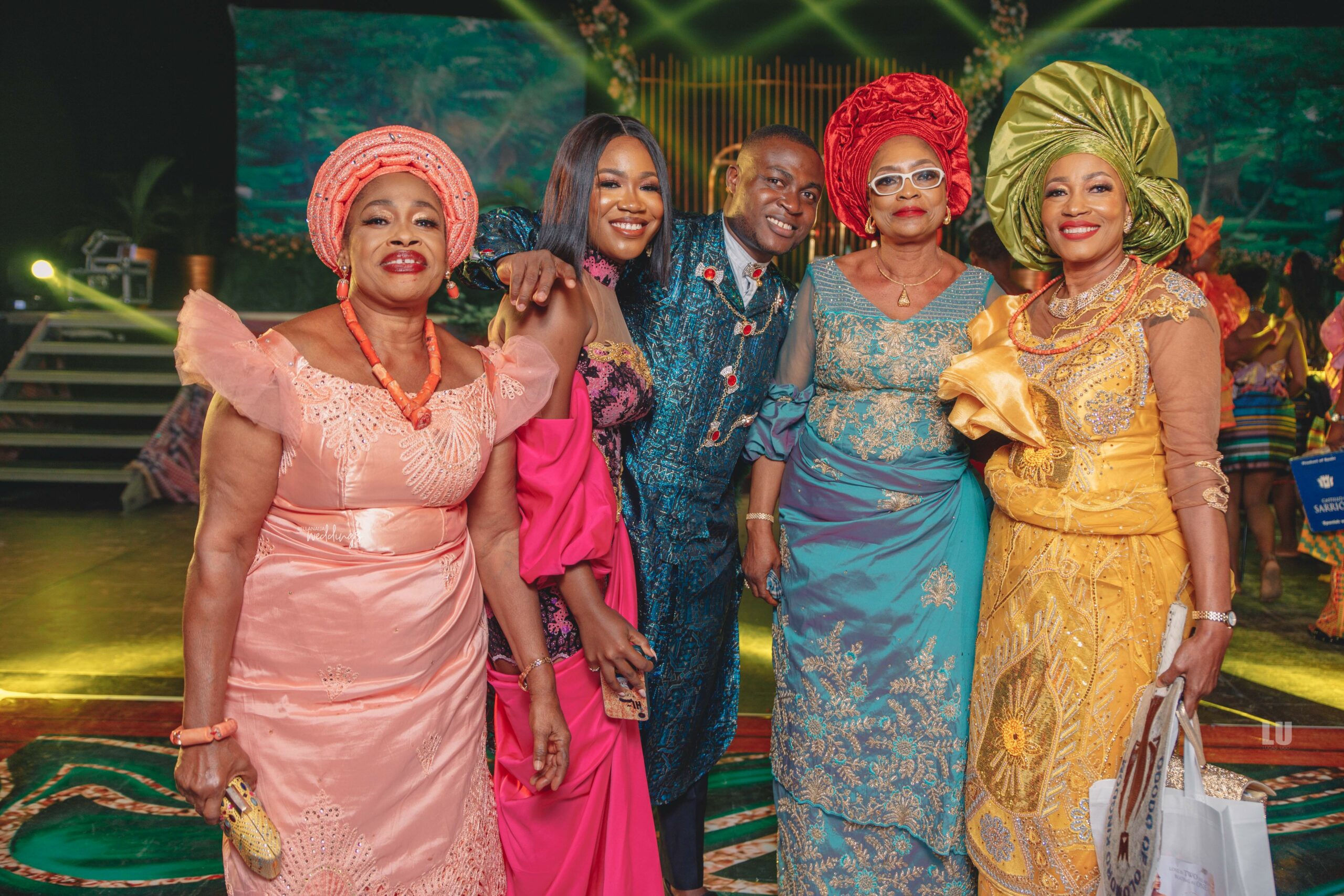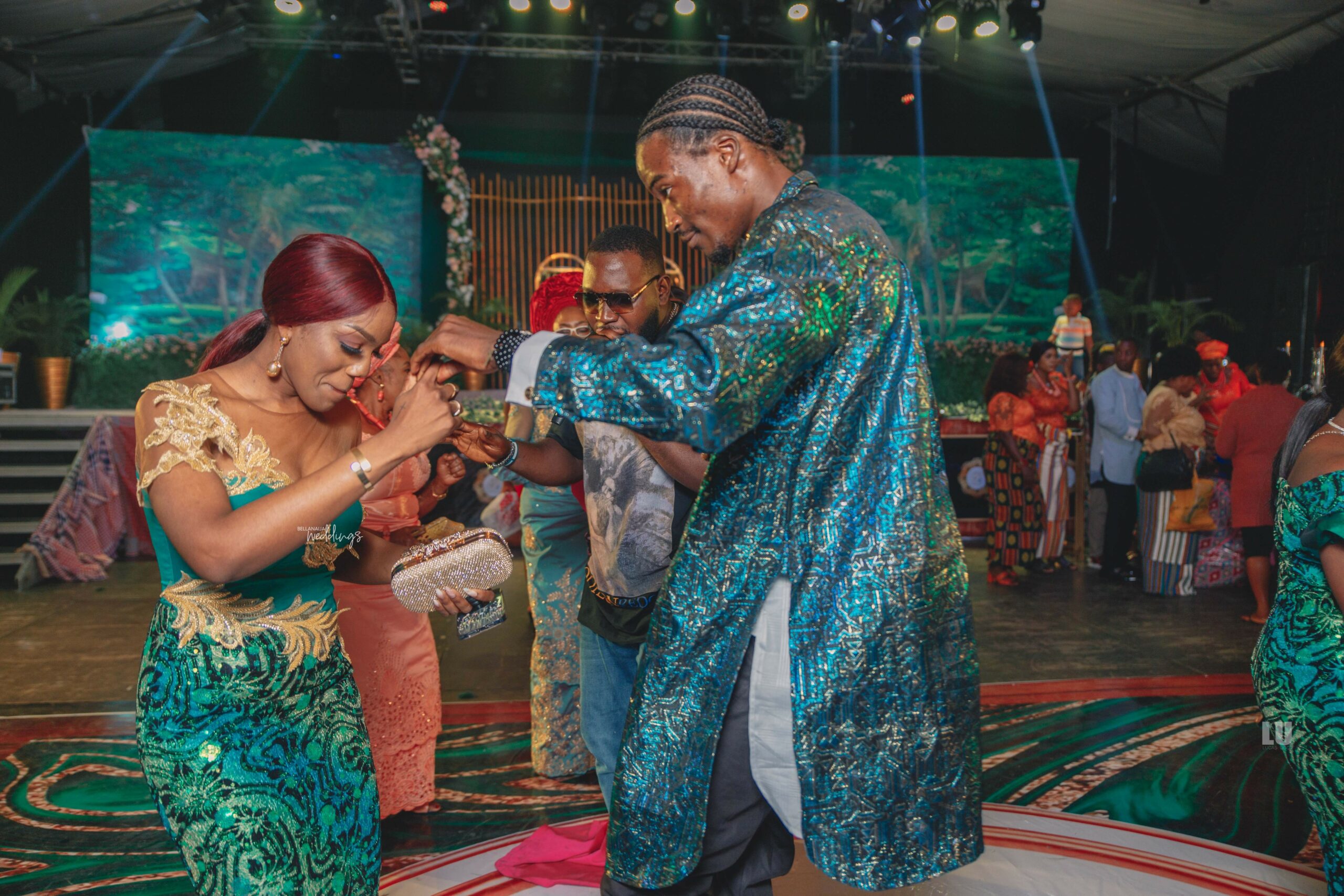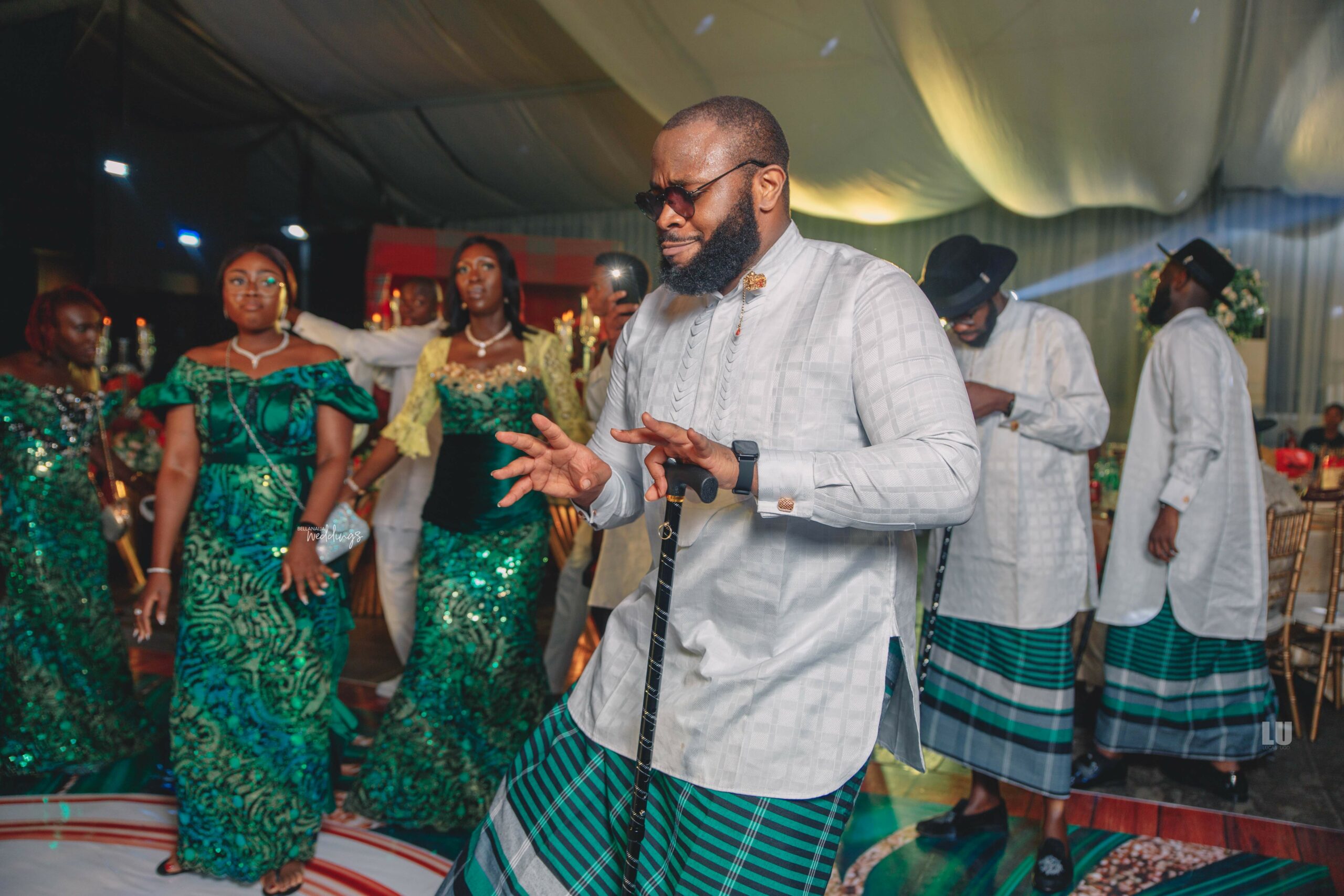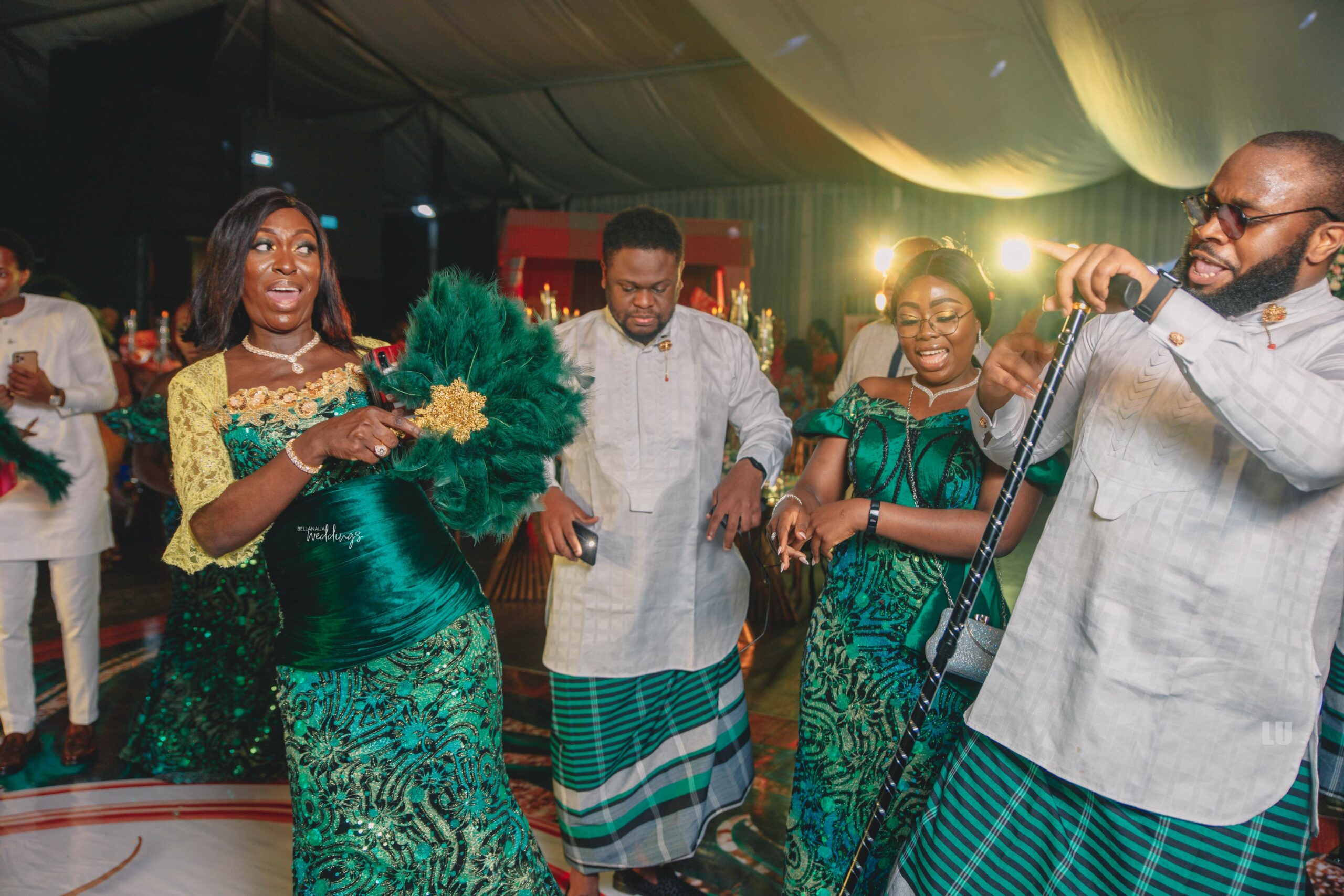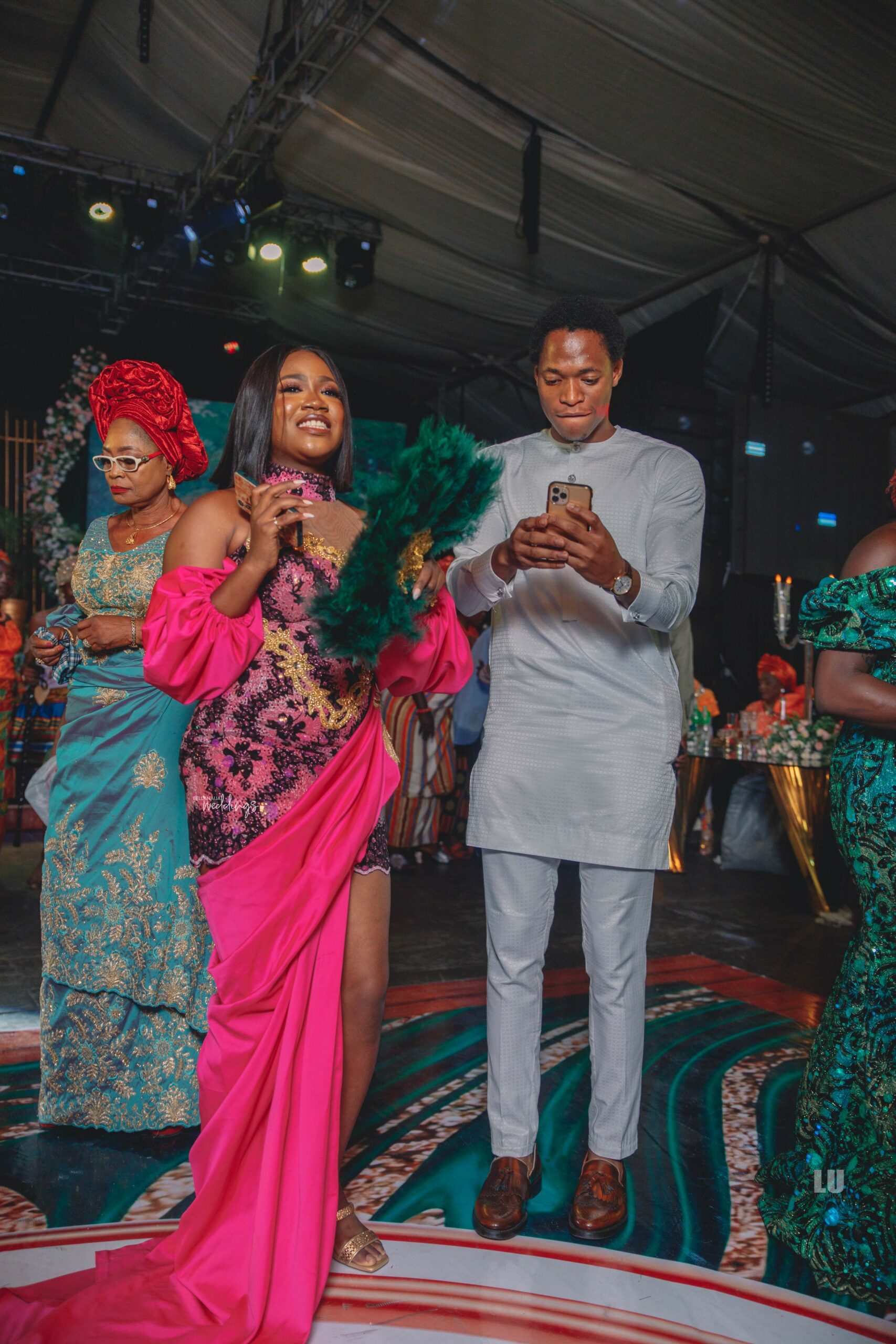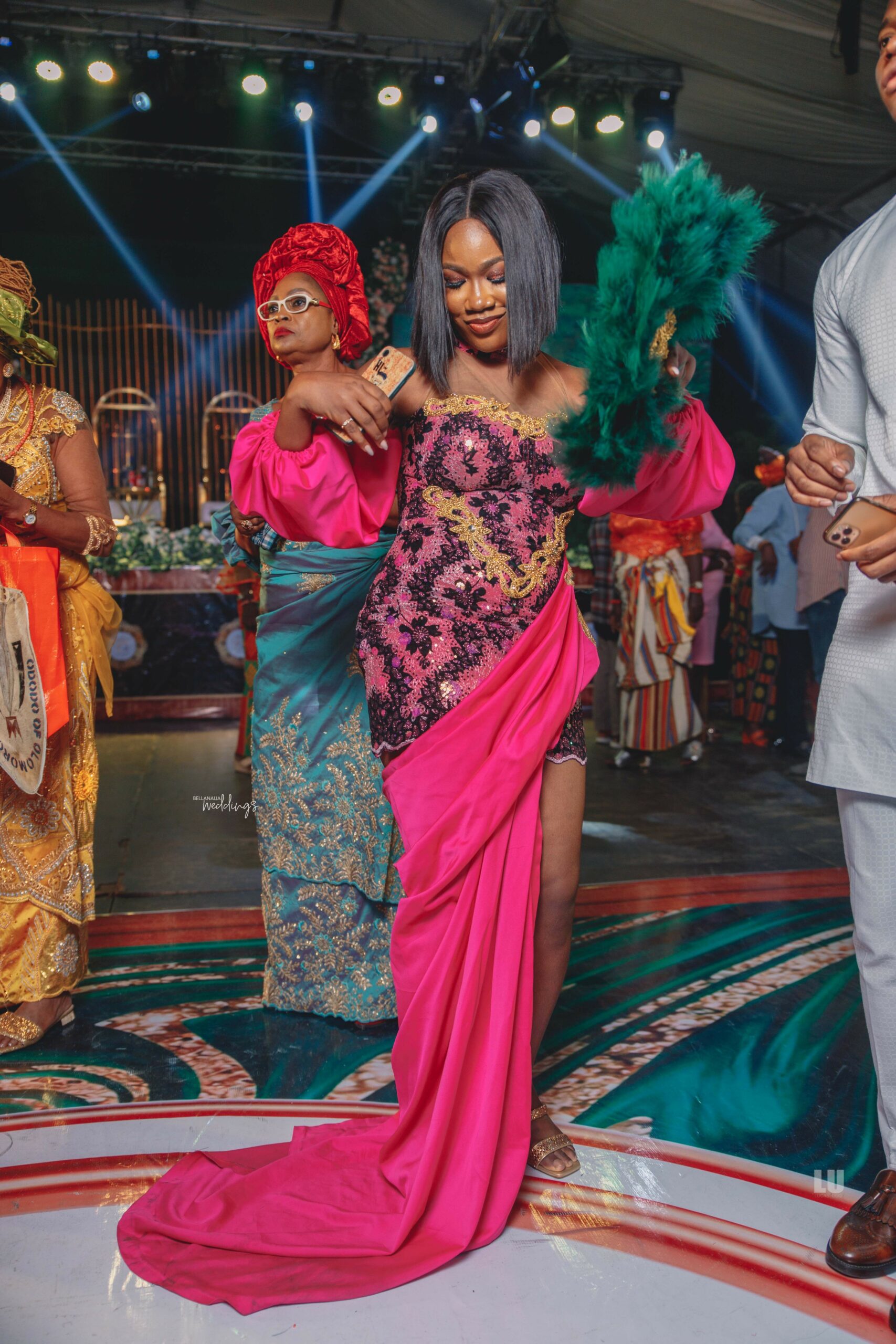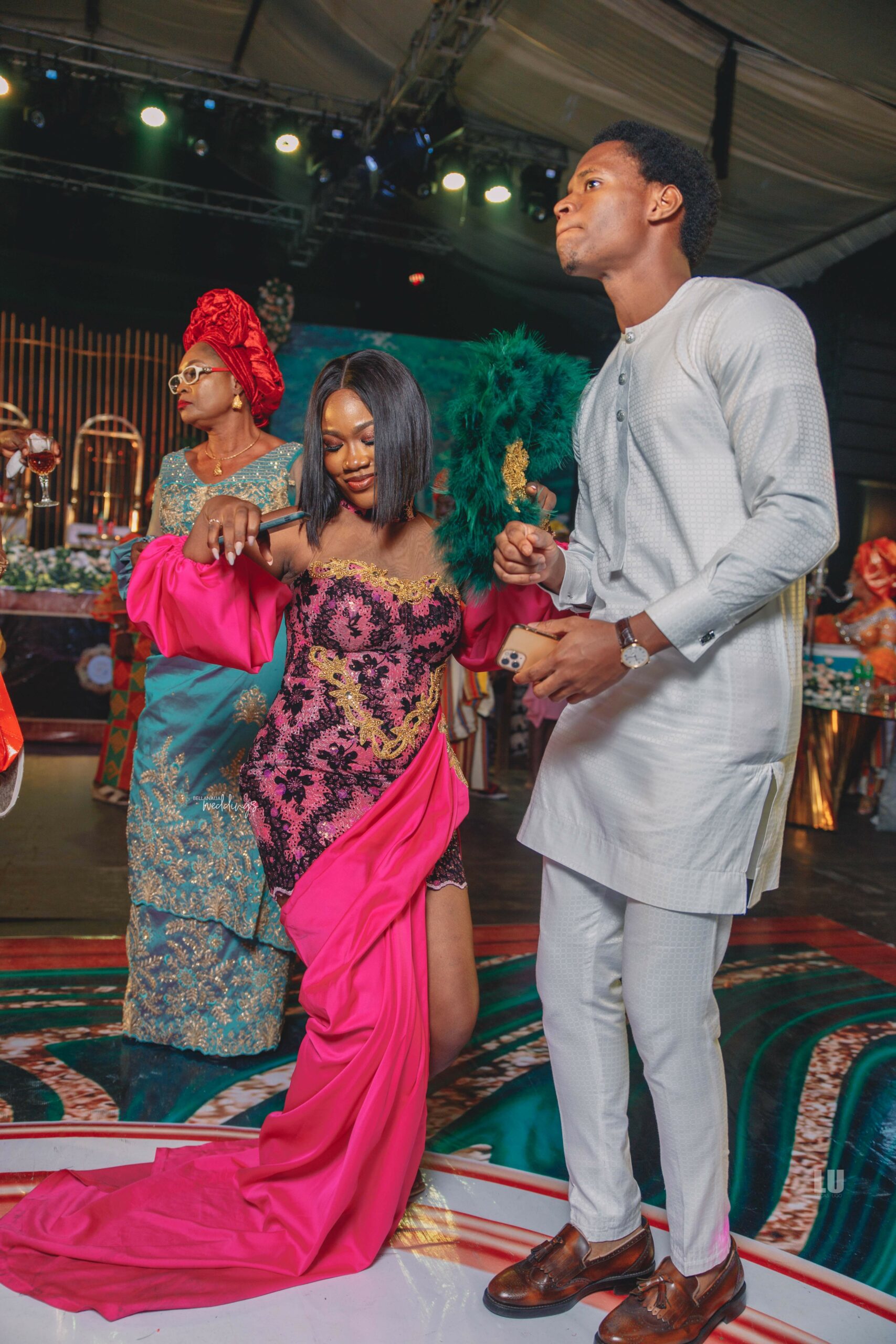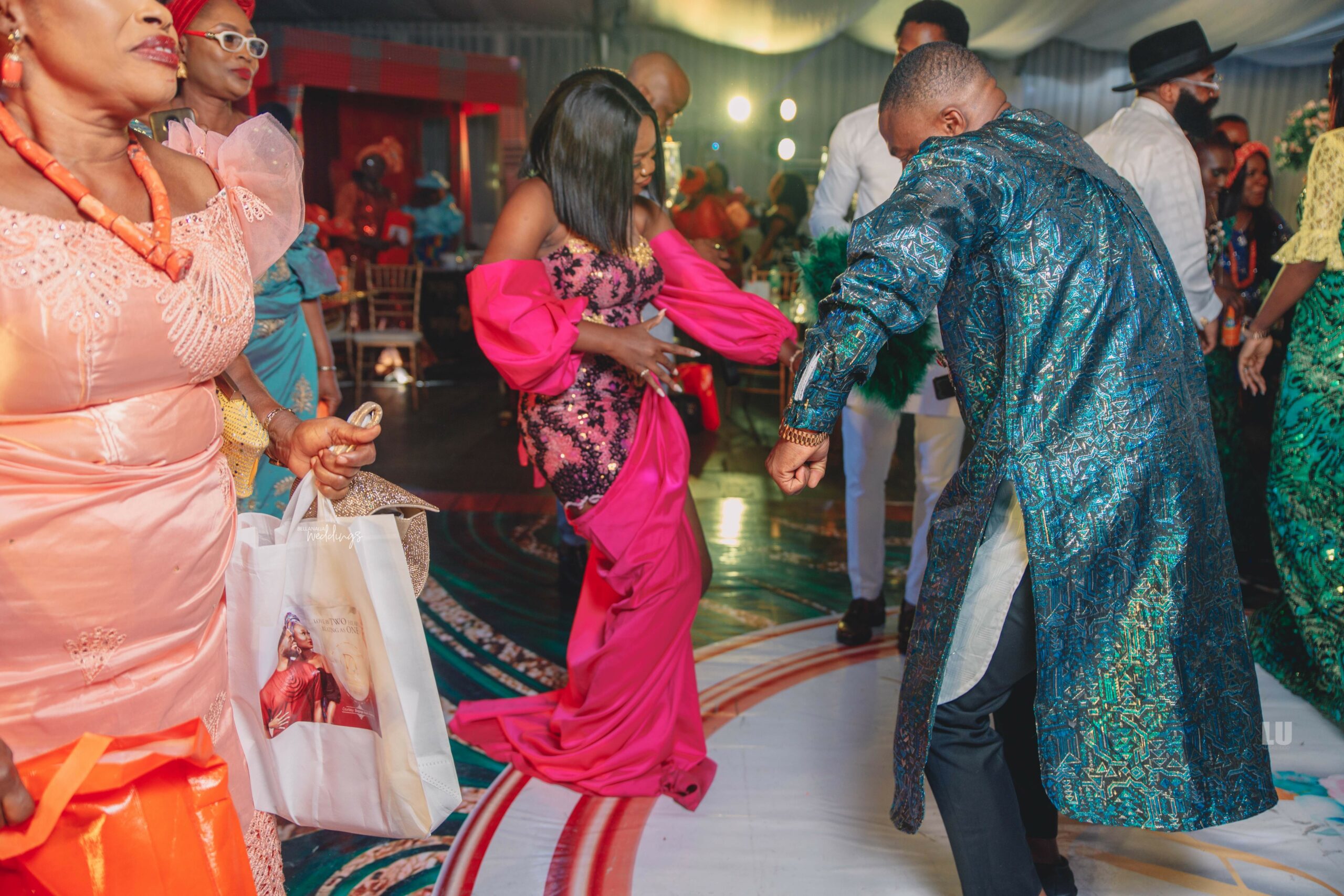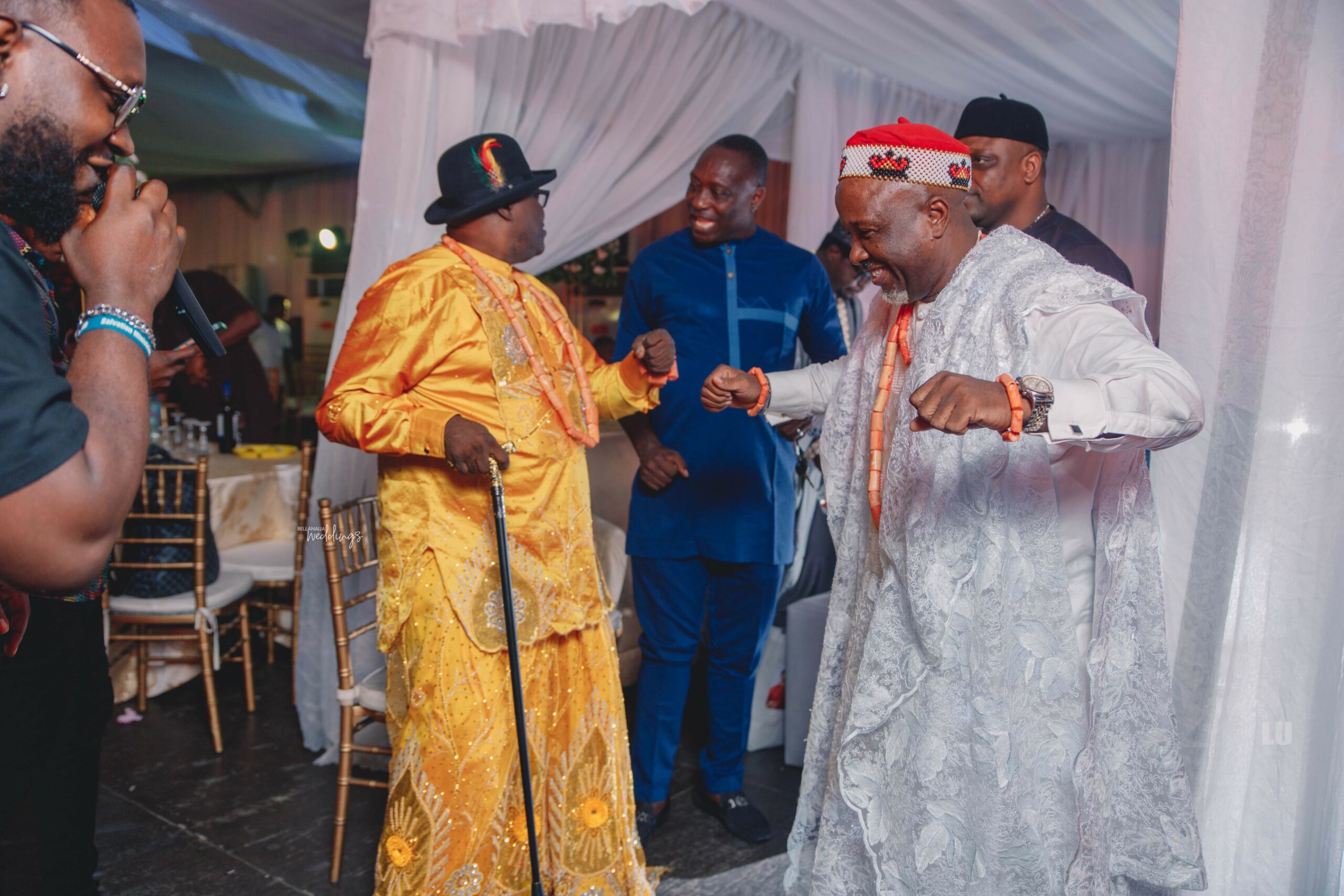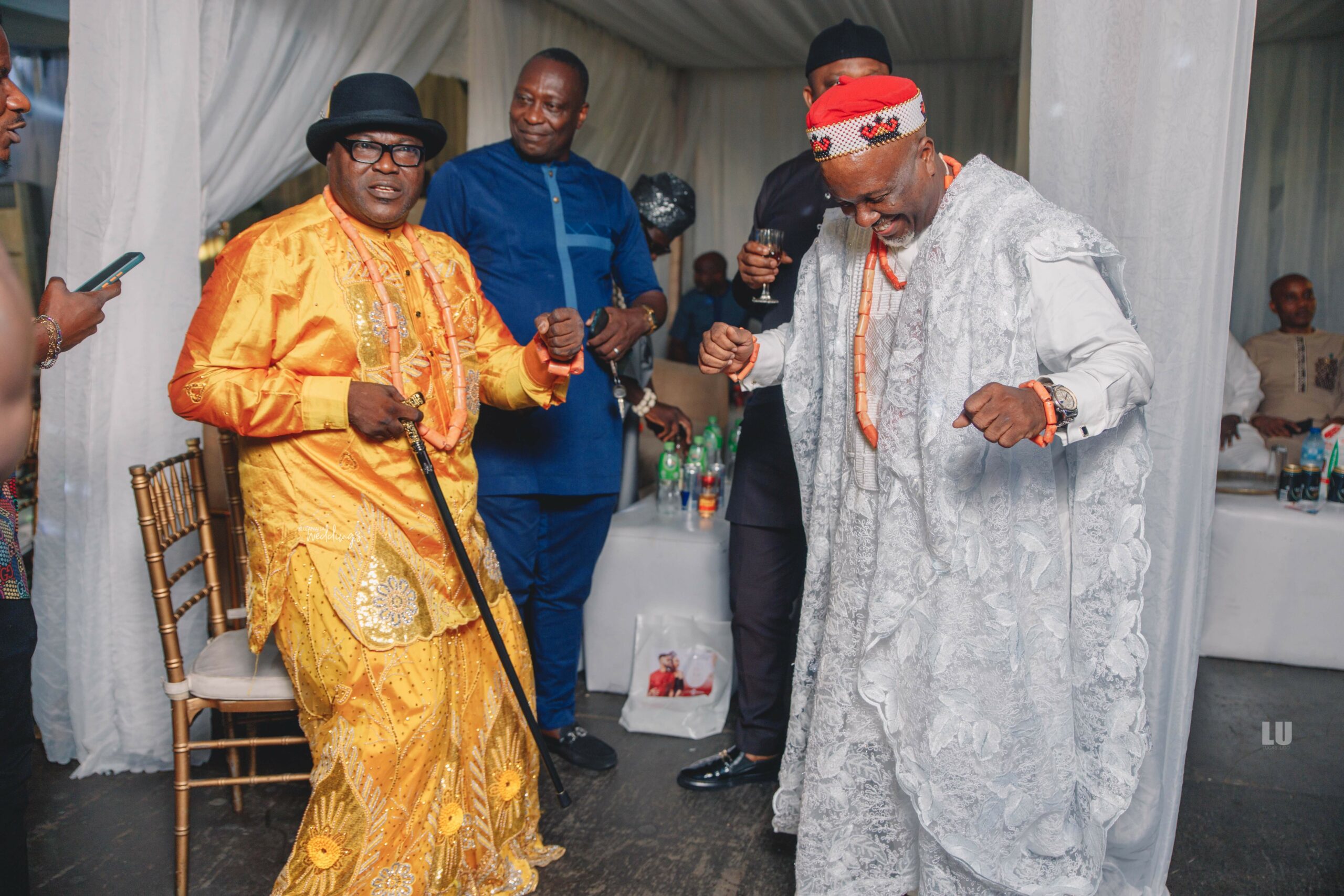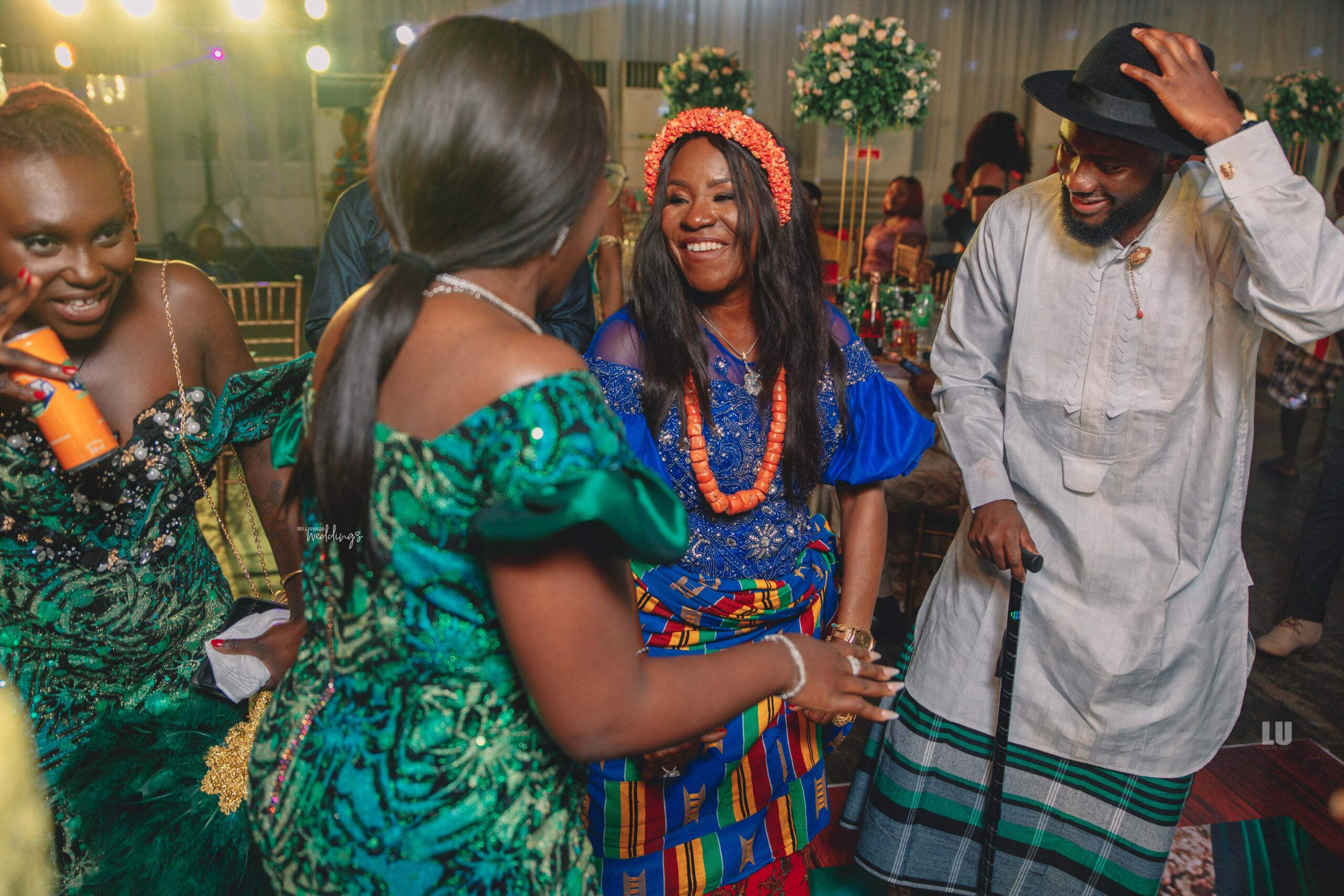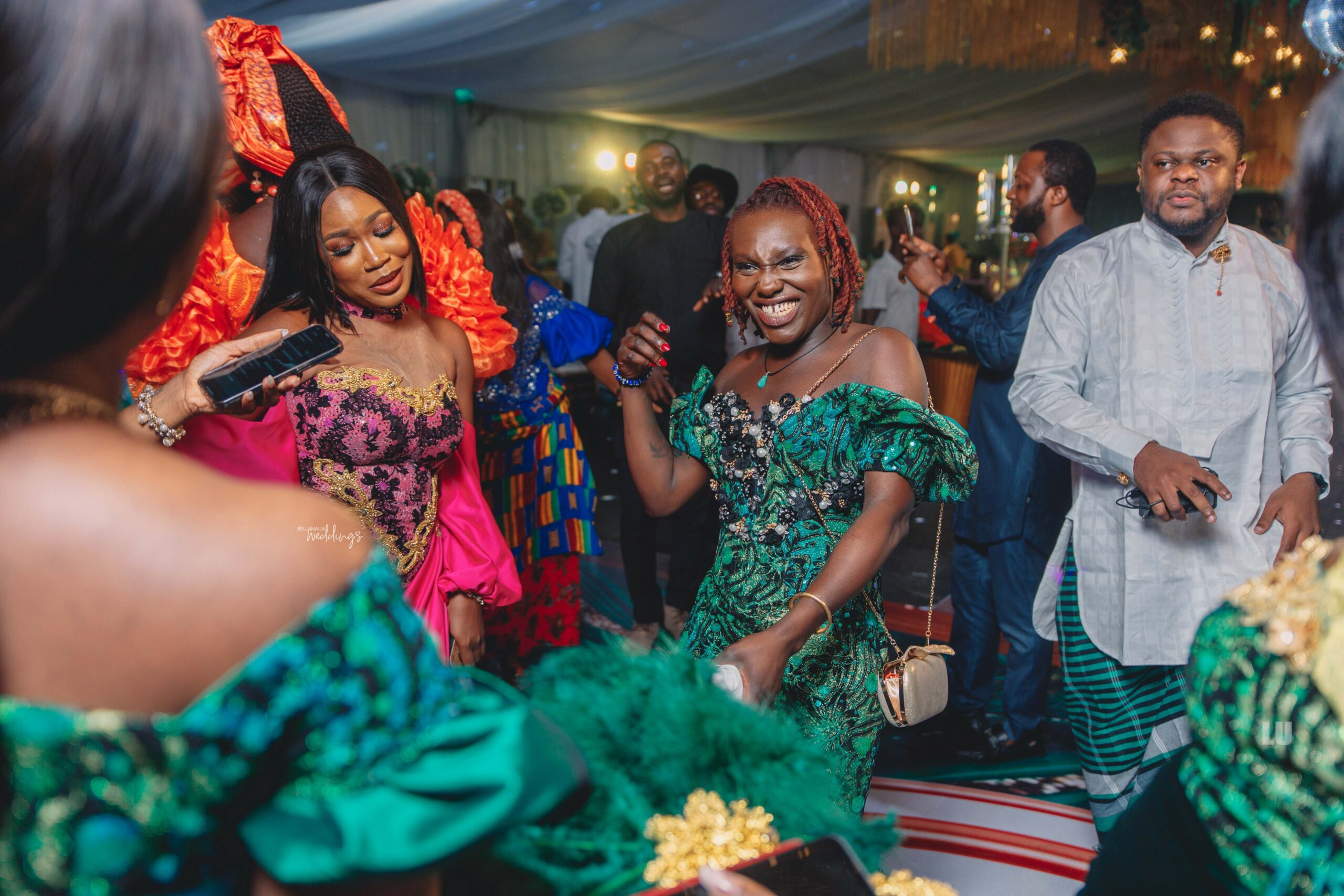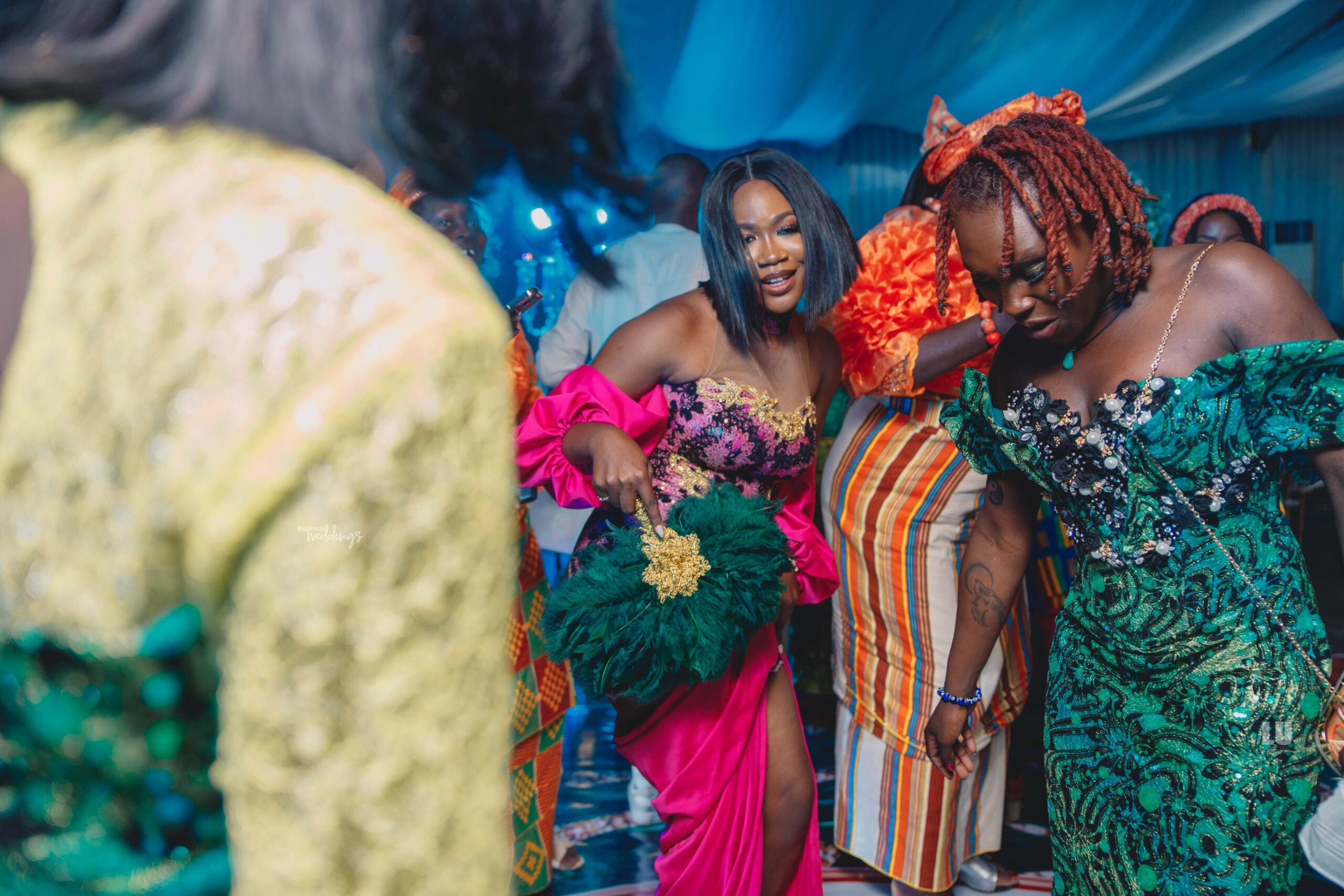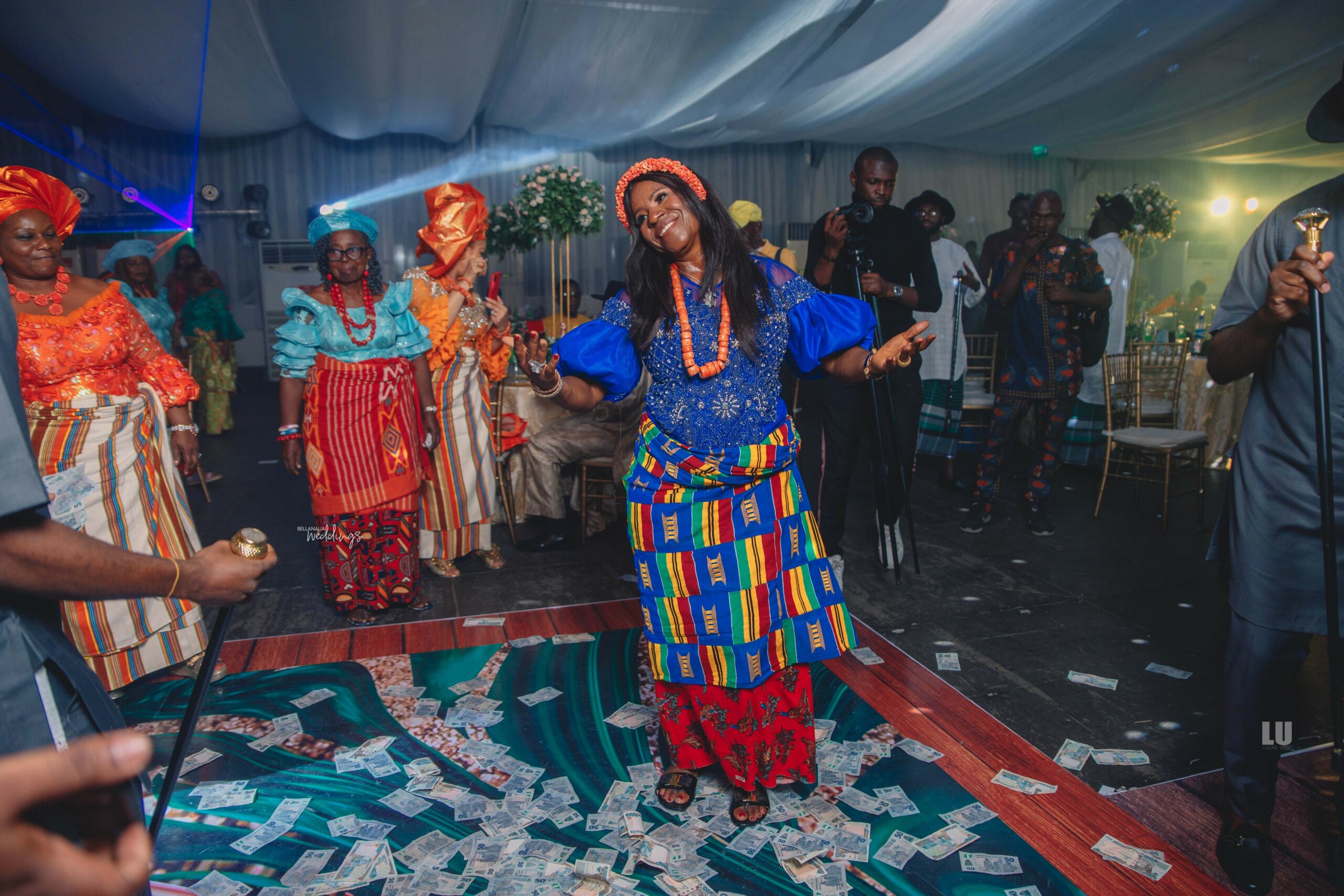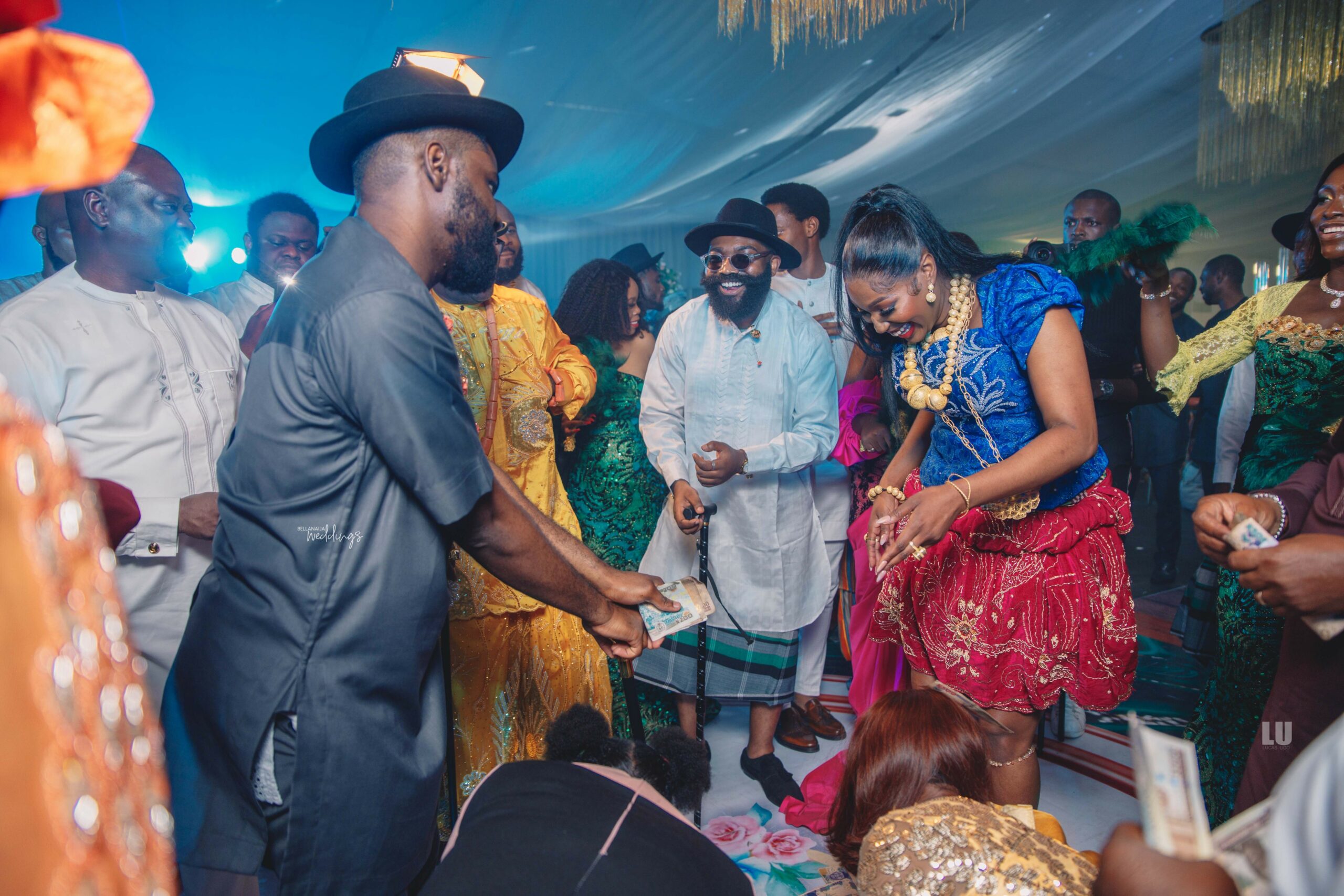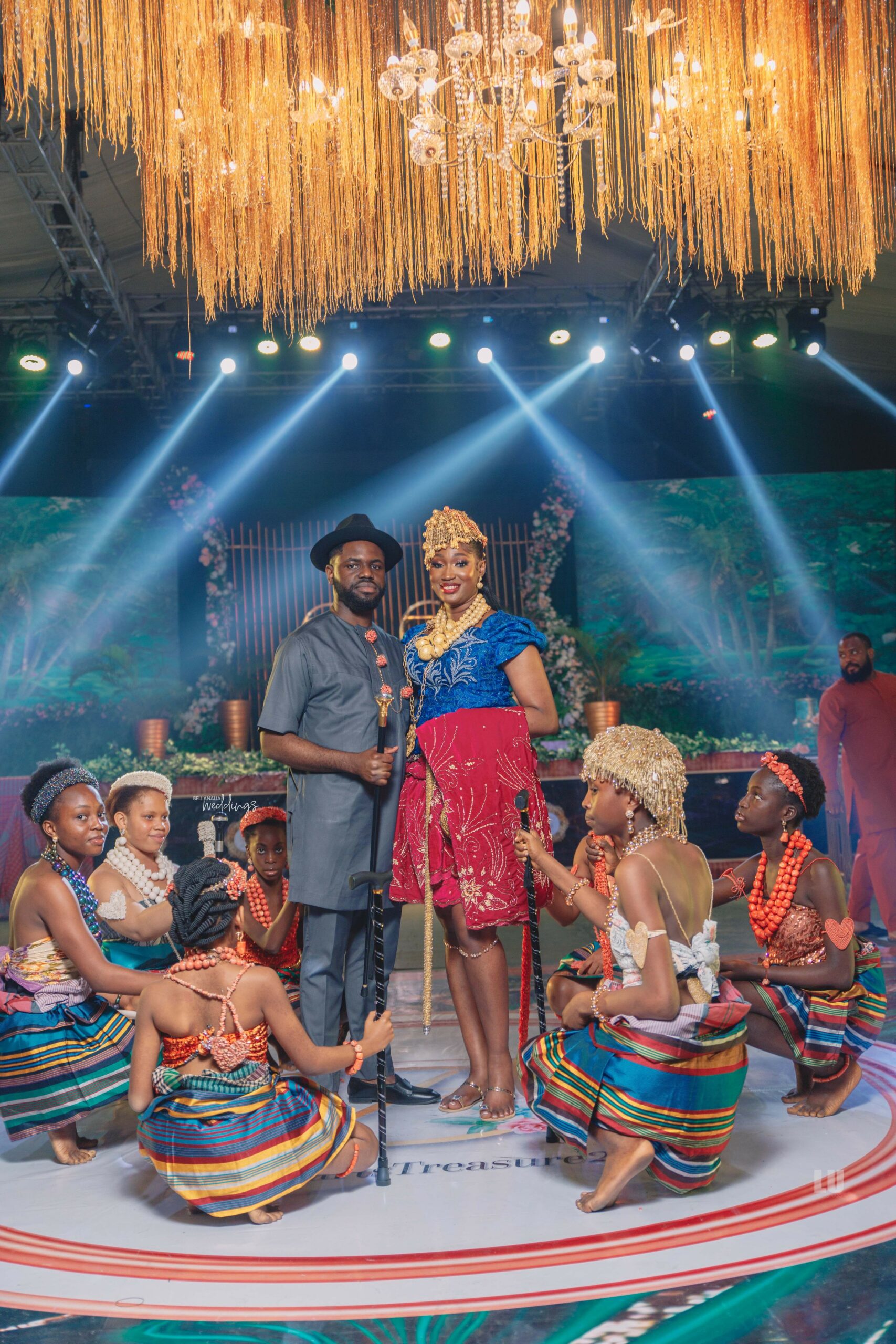 Credits
Bride @fay_dhart
Makeup @iheomabeauty
Hair @hairbyposhclass
Photography @lucasugoweddings
Videography @esosaaiguwurhuo
Bridal Styling @nova.mariee_
Fan and Beads @nenejewellryandcraft
Planner @3003events