Every day we see the traditional wedding fashion evolving. Brides are no longer fine with the conventional bridal looks but now have a found ways to always incorporate their personal style into their looks. Honestly, it has been a beauty to watch and it goes to show that even our traditional styles can be improved upon. With this in mind, an amazing set of wedding vendors went ahead to create designs with which they hope inspires a Miss as she looks forward to becoming a Mrs for her traditional wedding.
Heres what motivated these team of wedding vendors:
We celebrate the union between contemporary fashion. Now brides all over the world are able to celebrate in their own style. Fashion doesn't eliminate culture rather it connects with it. There is absolutely nothing wrong for a bride to look elaborate and bold as far as culture is retained. This shoot was inspired by Fashion trends in relation with bridal traditional attires worn by the South-South and southeastern Nigeria. It also shows how the "George" fabric is worn by different tribes in that region.
Each look had an expression of what these creatives feel a bride should look on her big day.  So let's see all the beautiful designs and get inspired. Remember to drop which look you will love to rock in the comments. Remember, we always a daily dose of inspiration for you.
The Igbo Look
James Brendan worked on the Igbo bridal inspiration look made with a teal green George to give the Igbo brides-to-be a feel of a modern-day bridal look.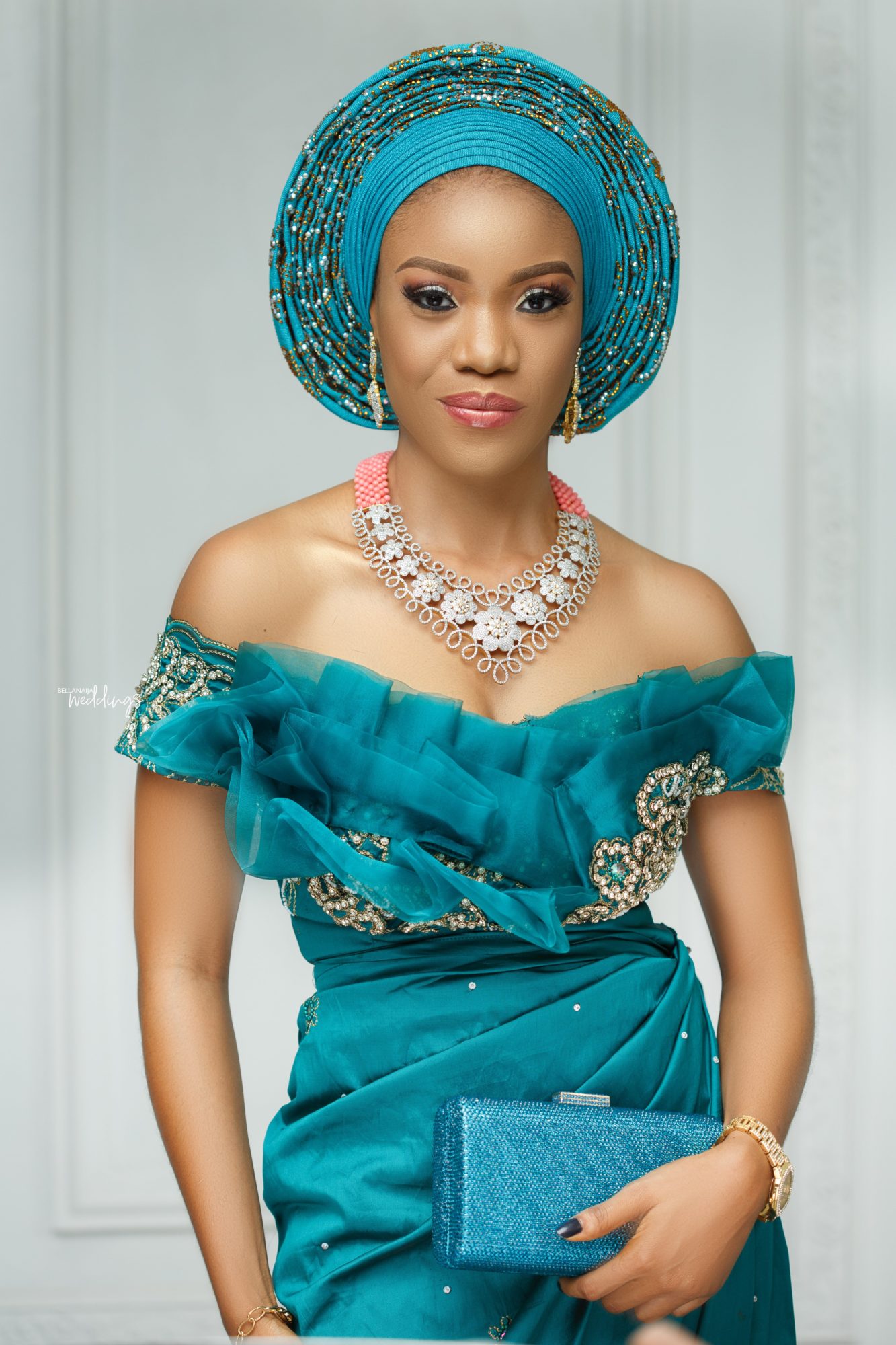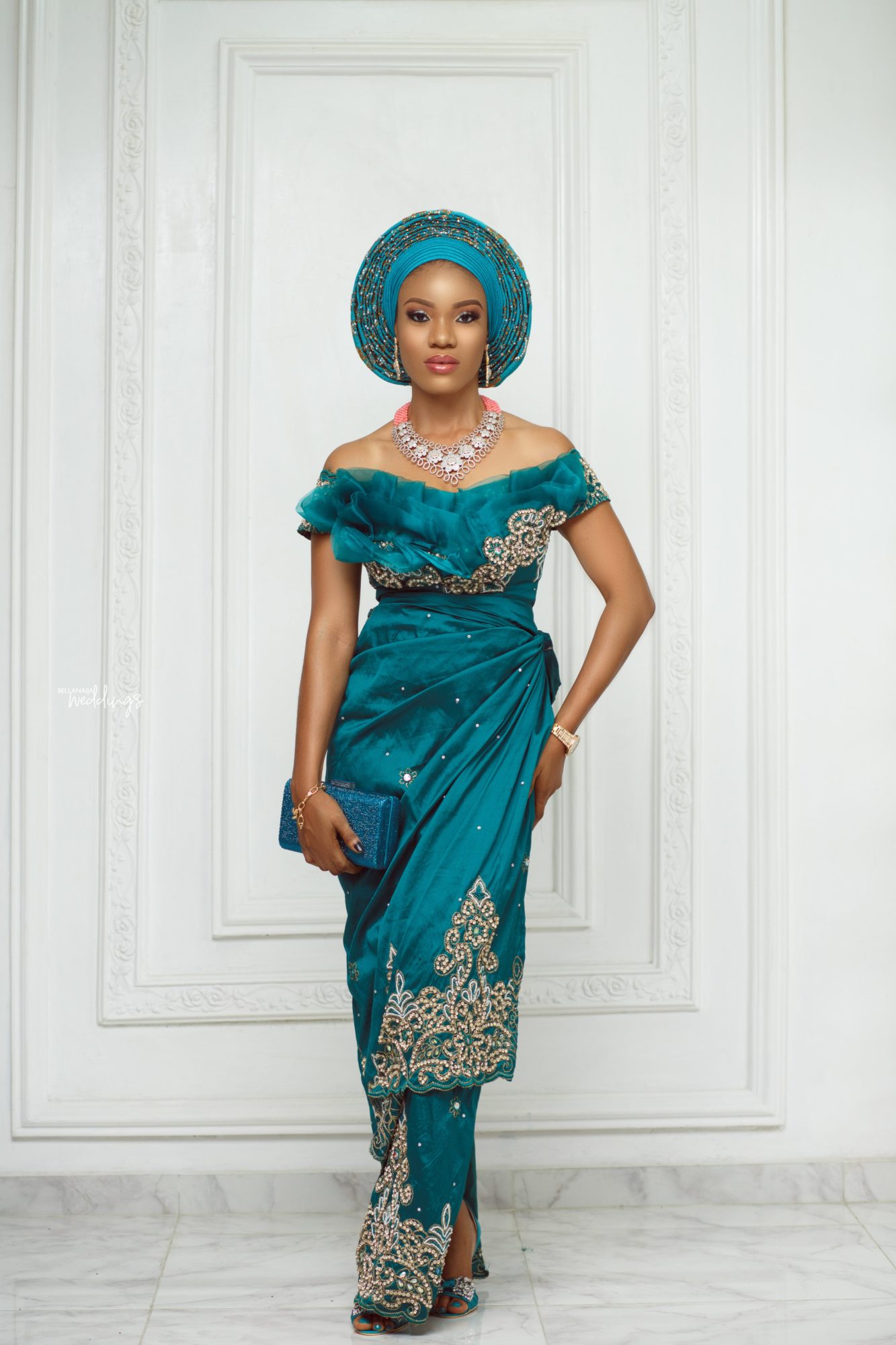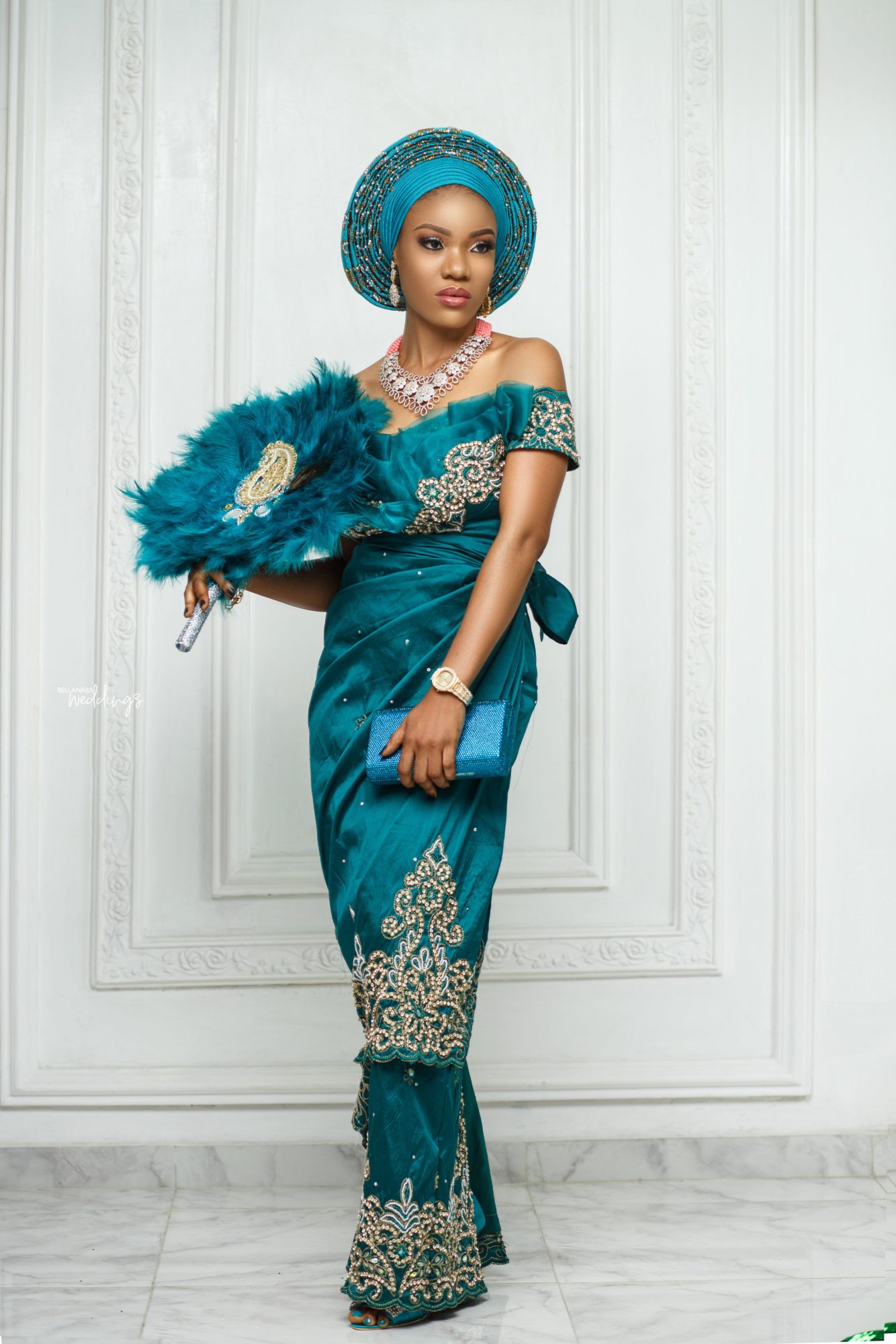 The Igbo Look
Efik Bridal Look
Ehi made the "Onyonyo' green dress worn by the Efik tribe of Cross  River. The George Fabric was supplied by George by Ruverodesigns. The look represents the royal look of the Efik bride with a bold fashion statement.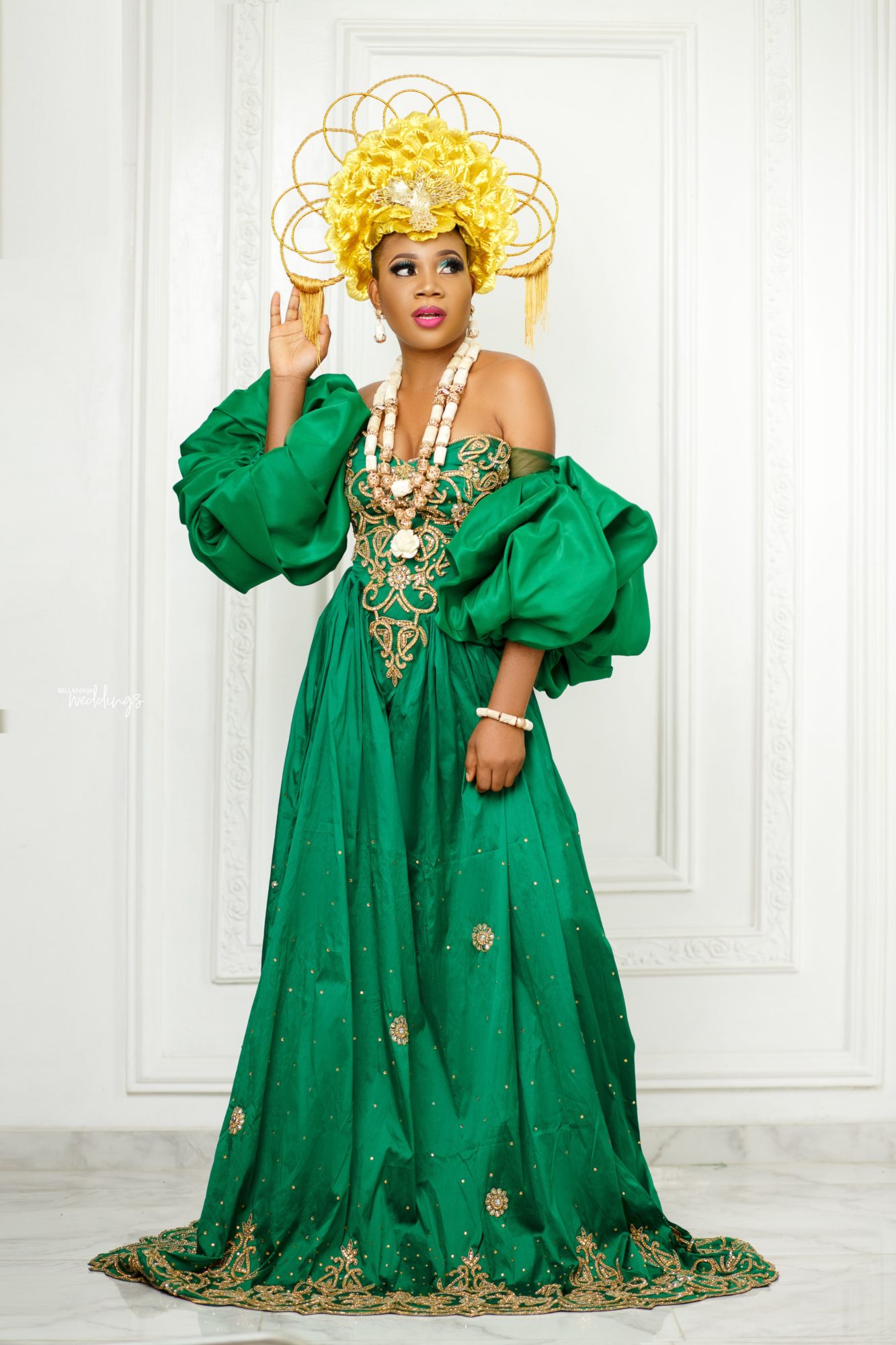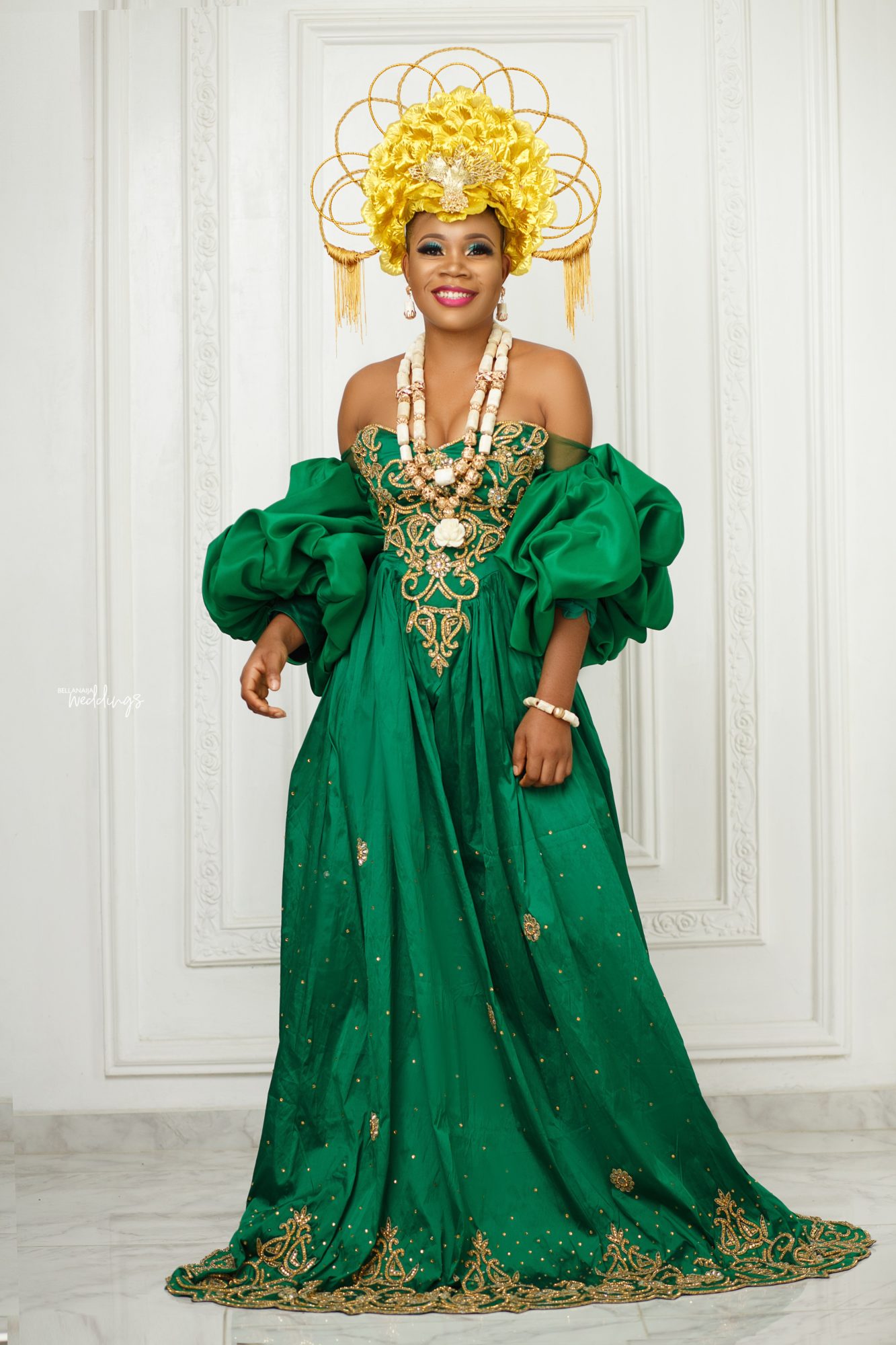 The Efik look
Urhobo/Ijaw/Itsekiri Bridal Look
Jane Michael Ekanem and Afrik Couture created the Urhobo/Ijaw/Itsekiri bridal inspiration look with the wine and gold George outfits. The two looks designed by these amazing vendors is synonymous to these three tribes and shows how much fashion can enhance the beauty of the traditional wedding attire.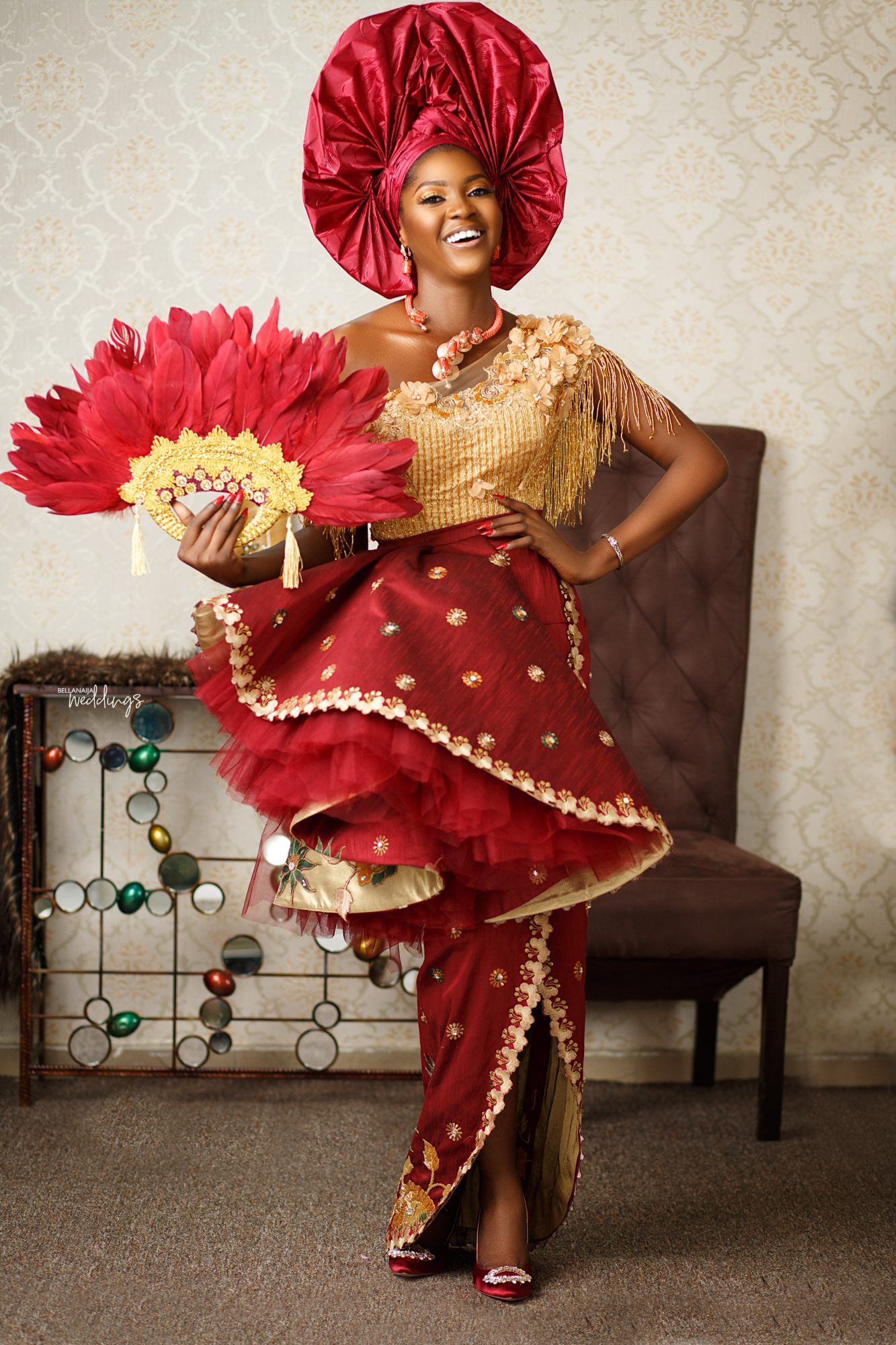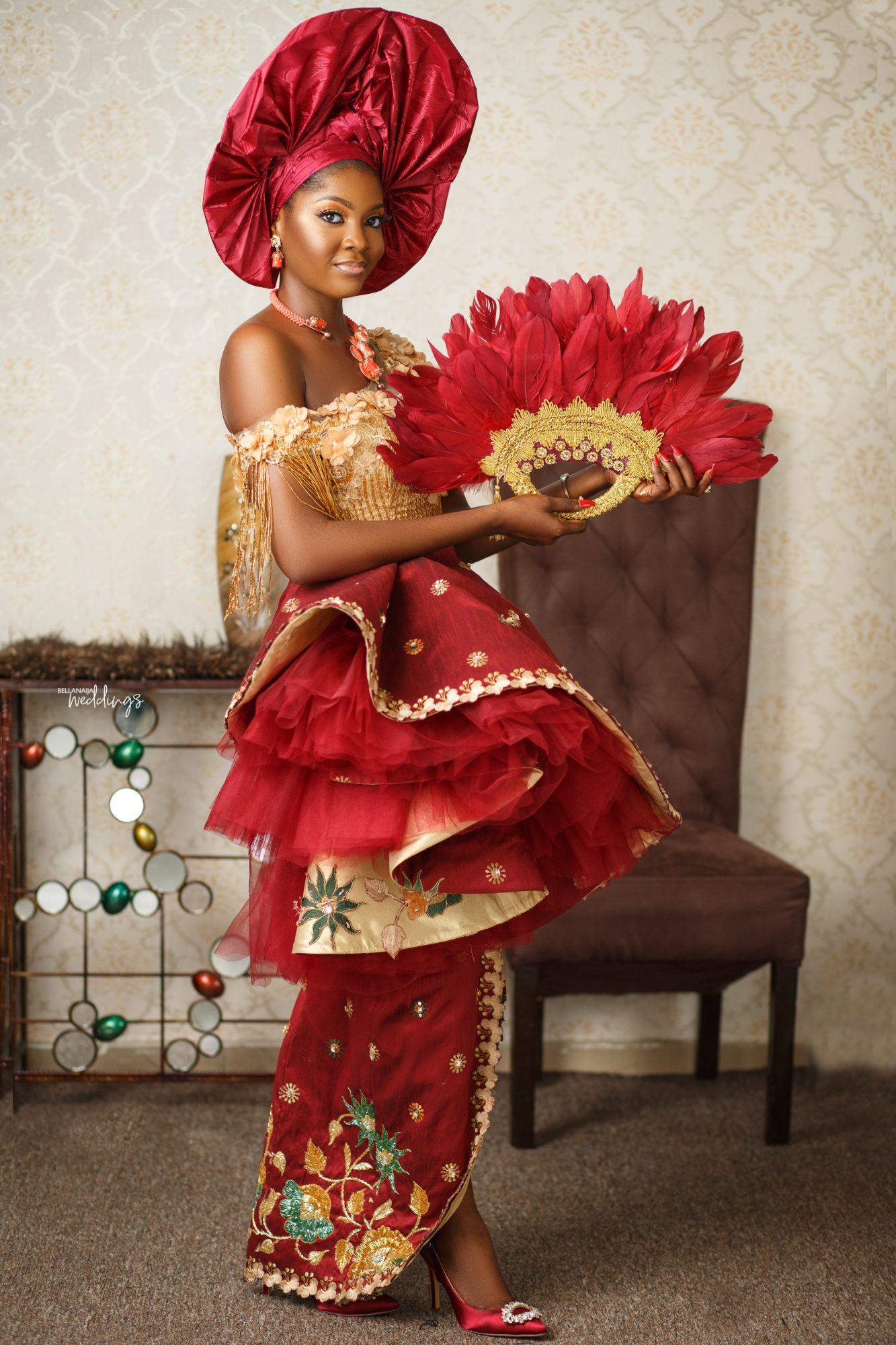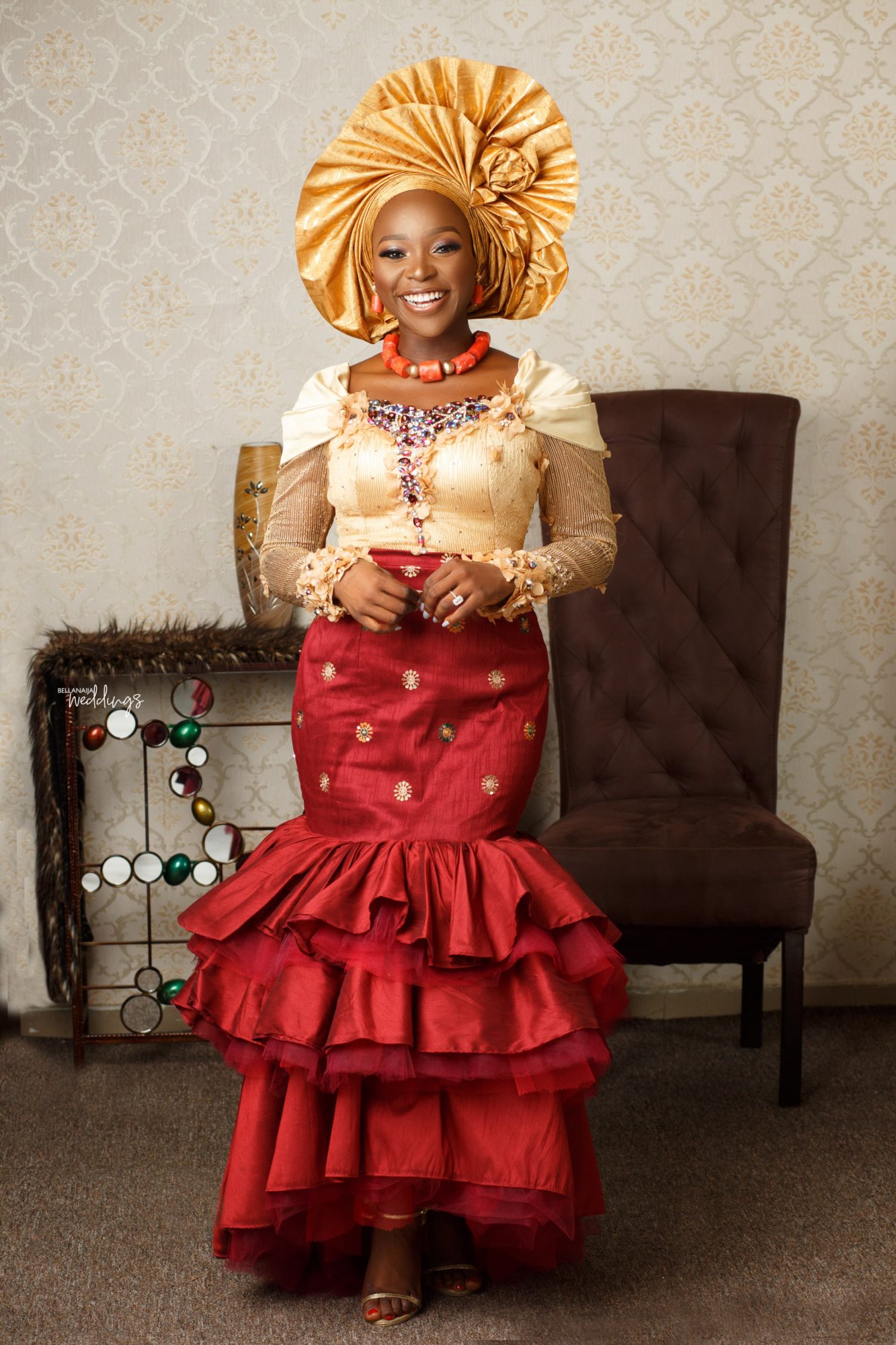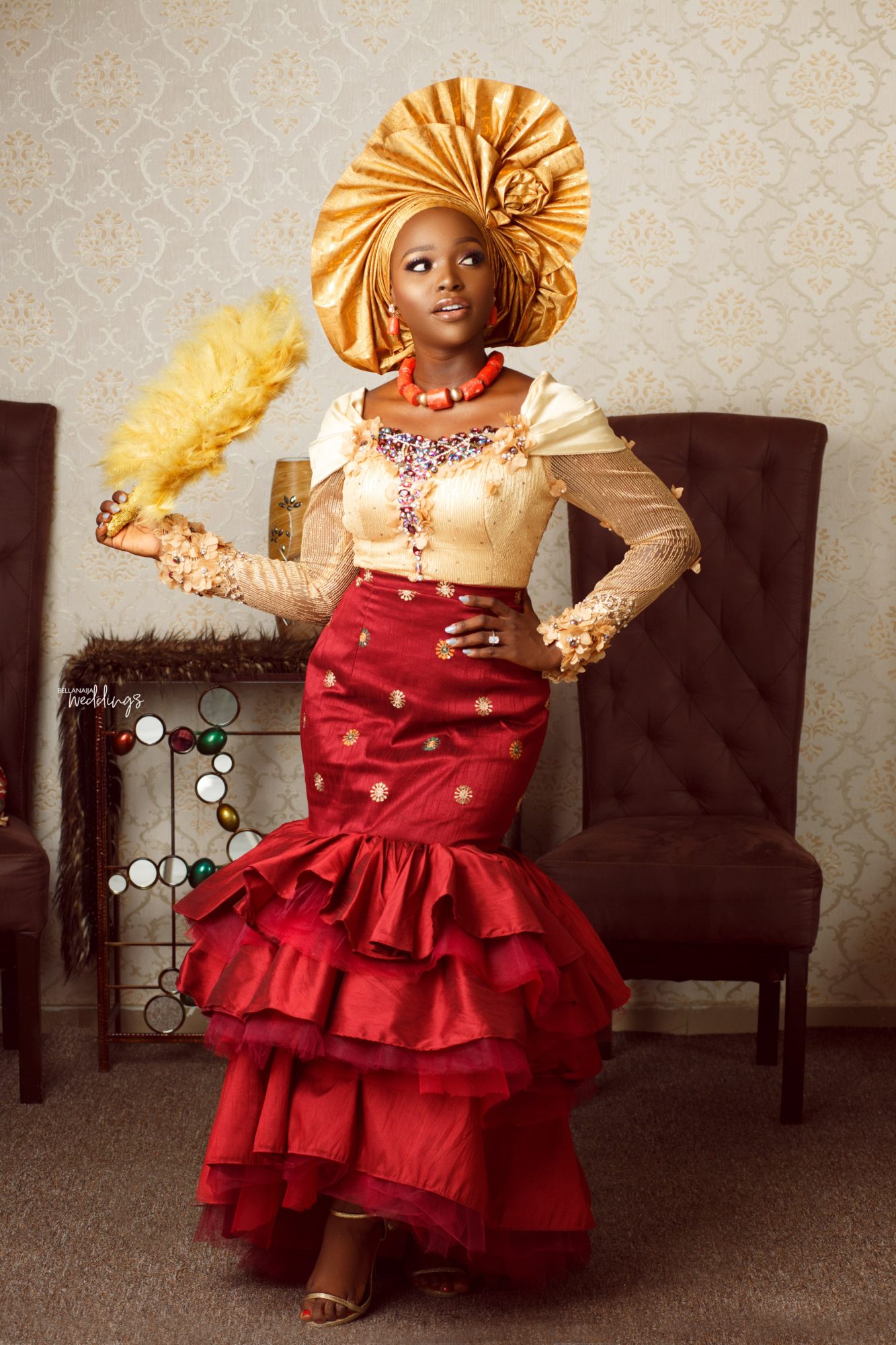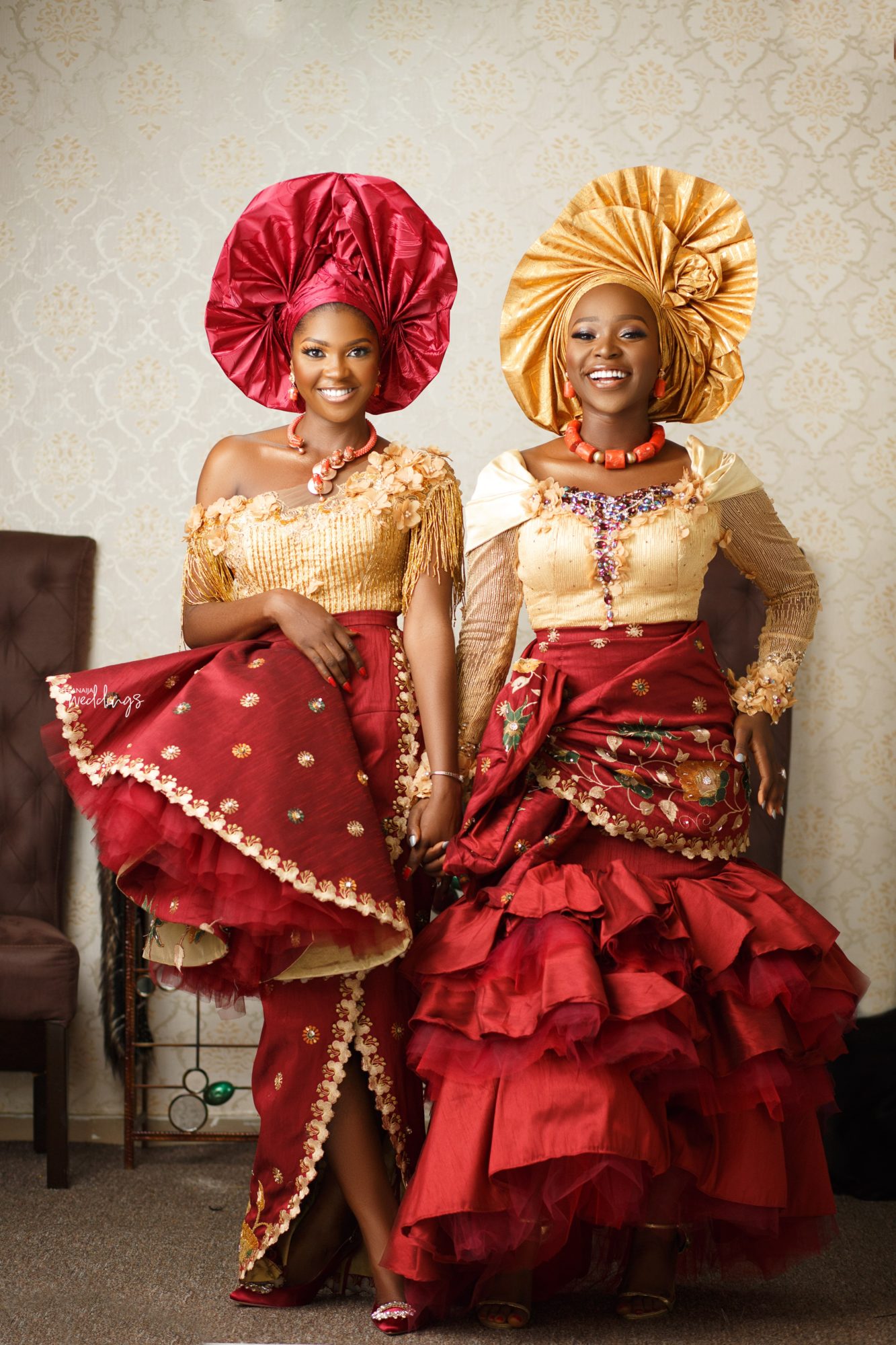 The Urhobo/Ijaw/Itsekiri Look
Delta Igbo Look
Bibi Lawrence created the white Anioma bridal look, which represents the Igbo speaking people of Delta state. The outfit was made with the popular Awkaocha fabric worn by the Delta Igbos. Beautifully accessoried with coral beads showing off the regality of the tribal look on the wedding day.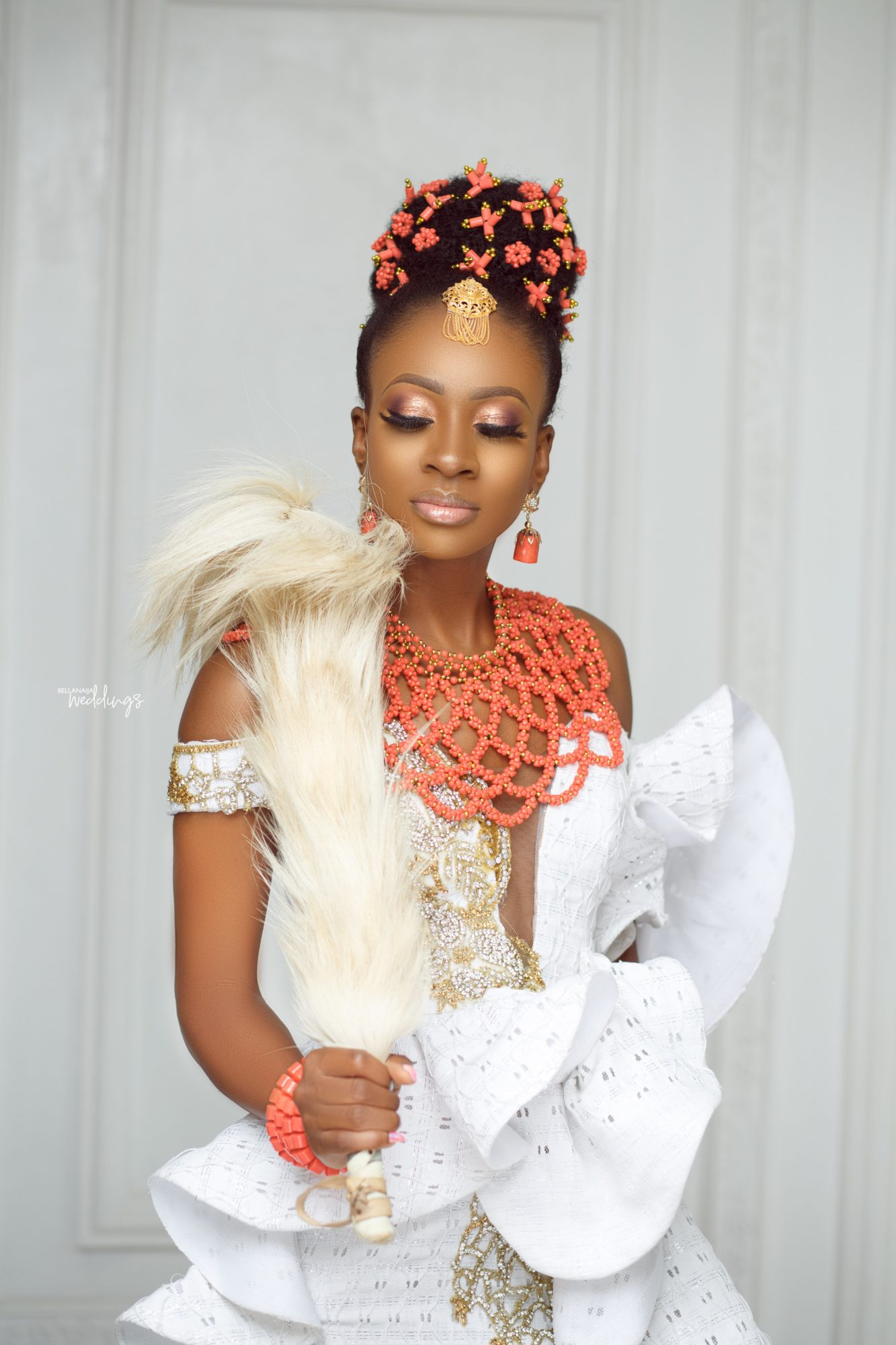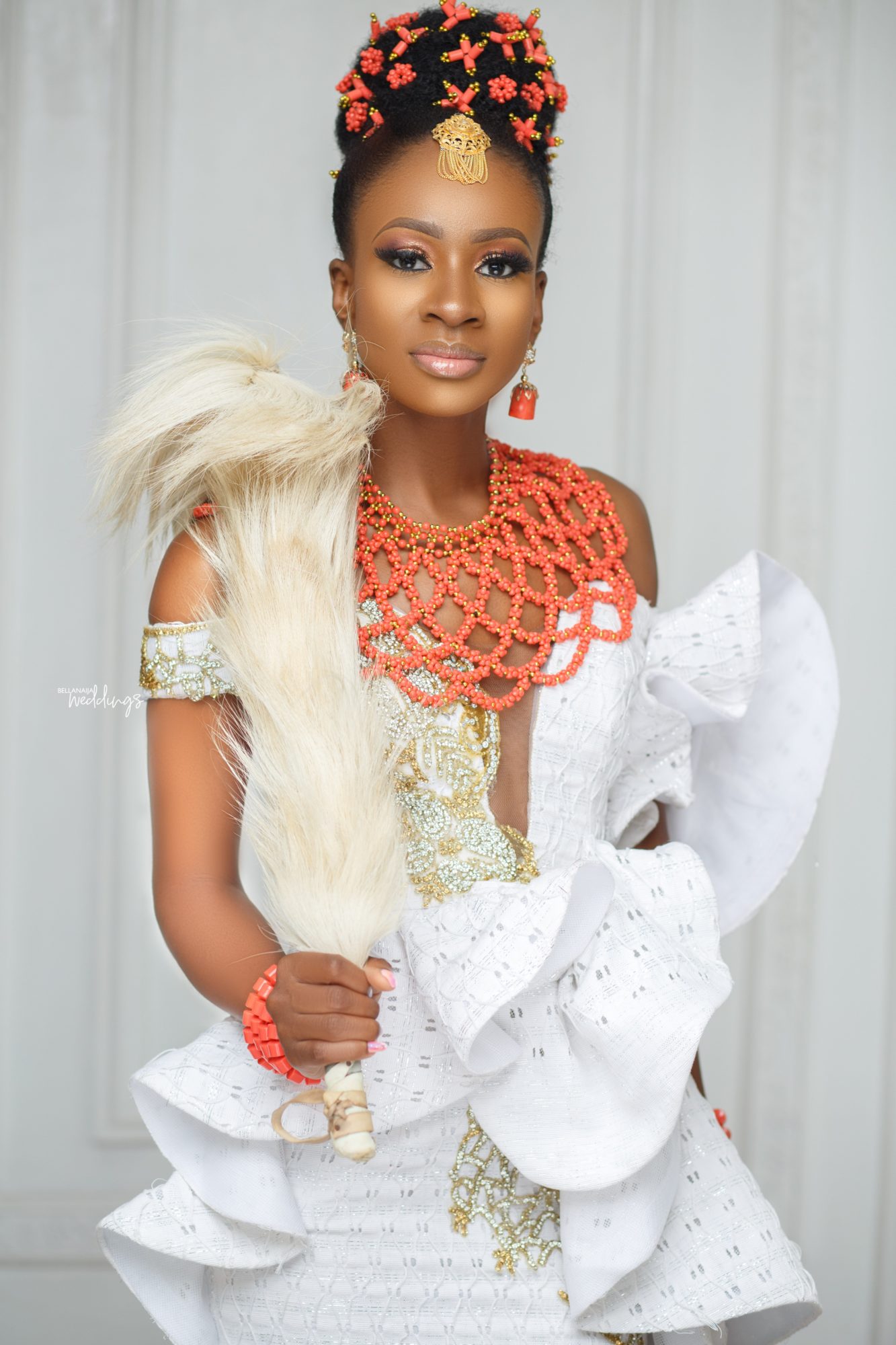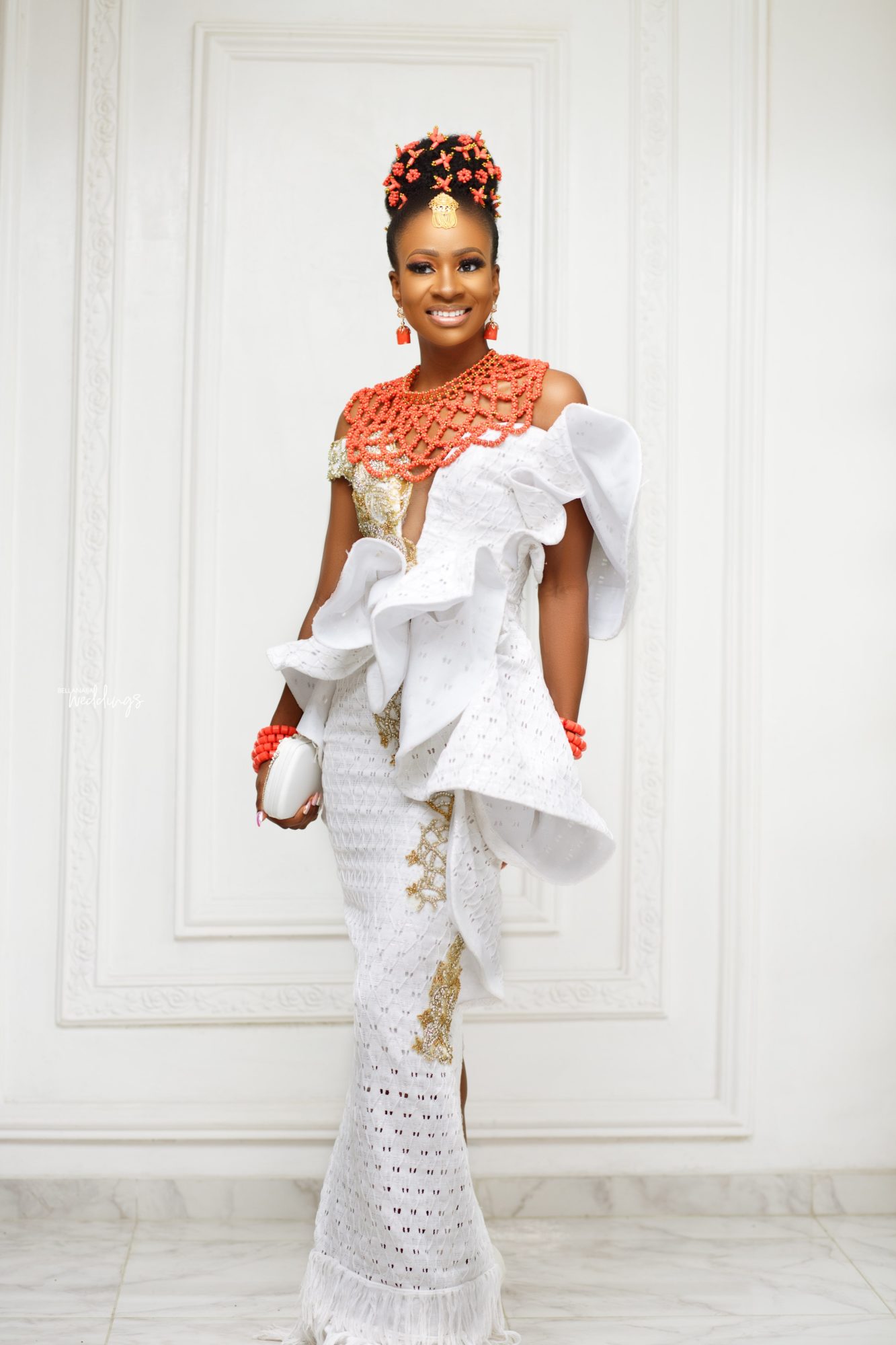 The Delta Igbo Look
Edo Bridal Look
And lastly, the Edo bridal look was created by Afrik Couture with a velvet wine George.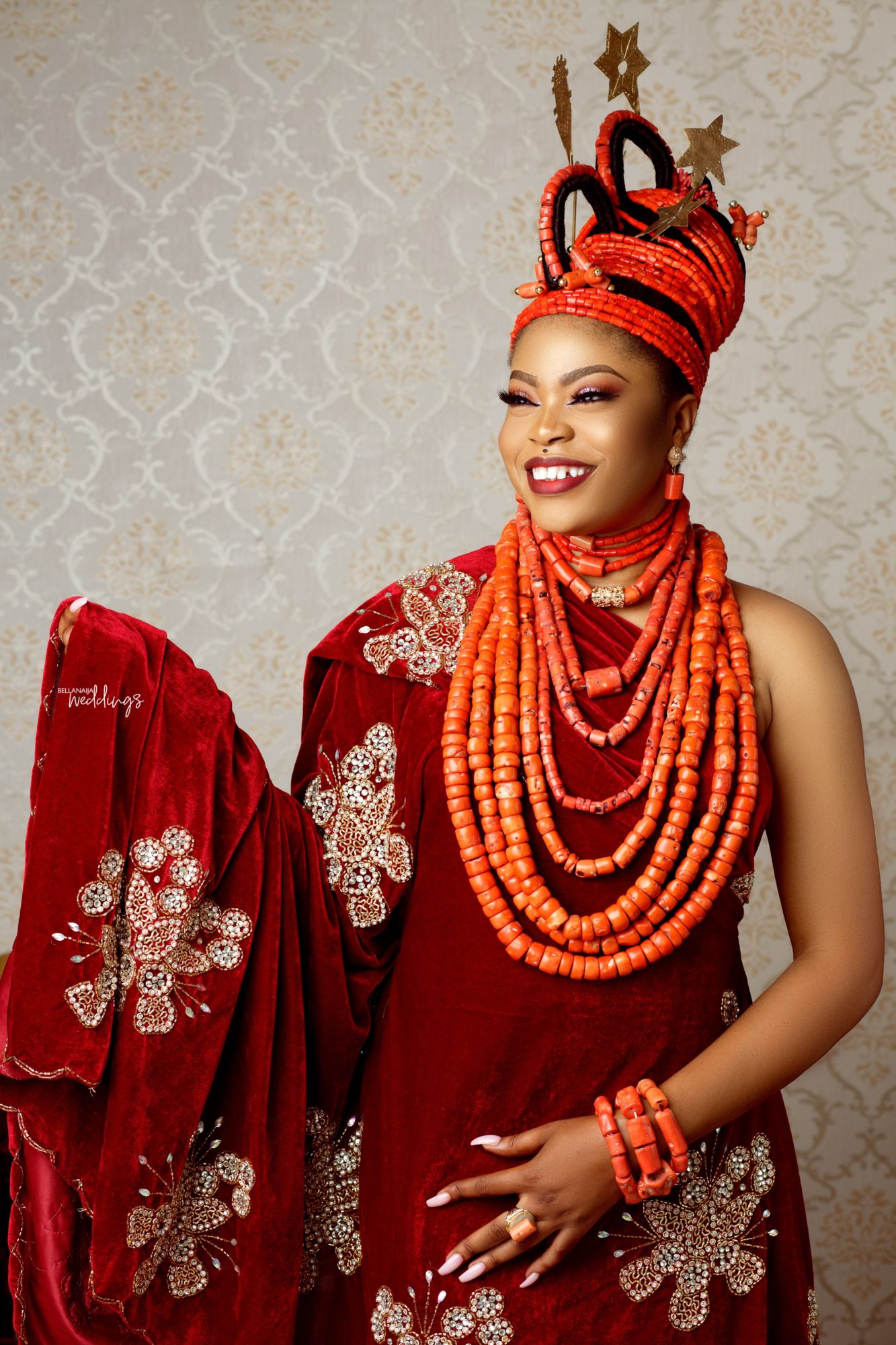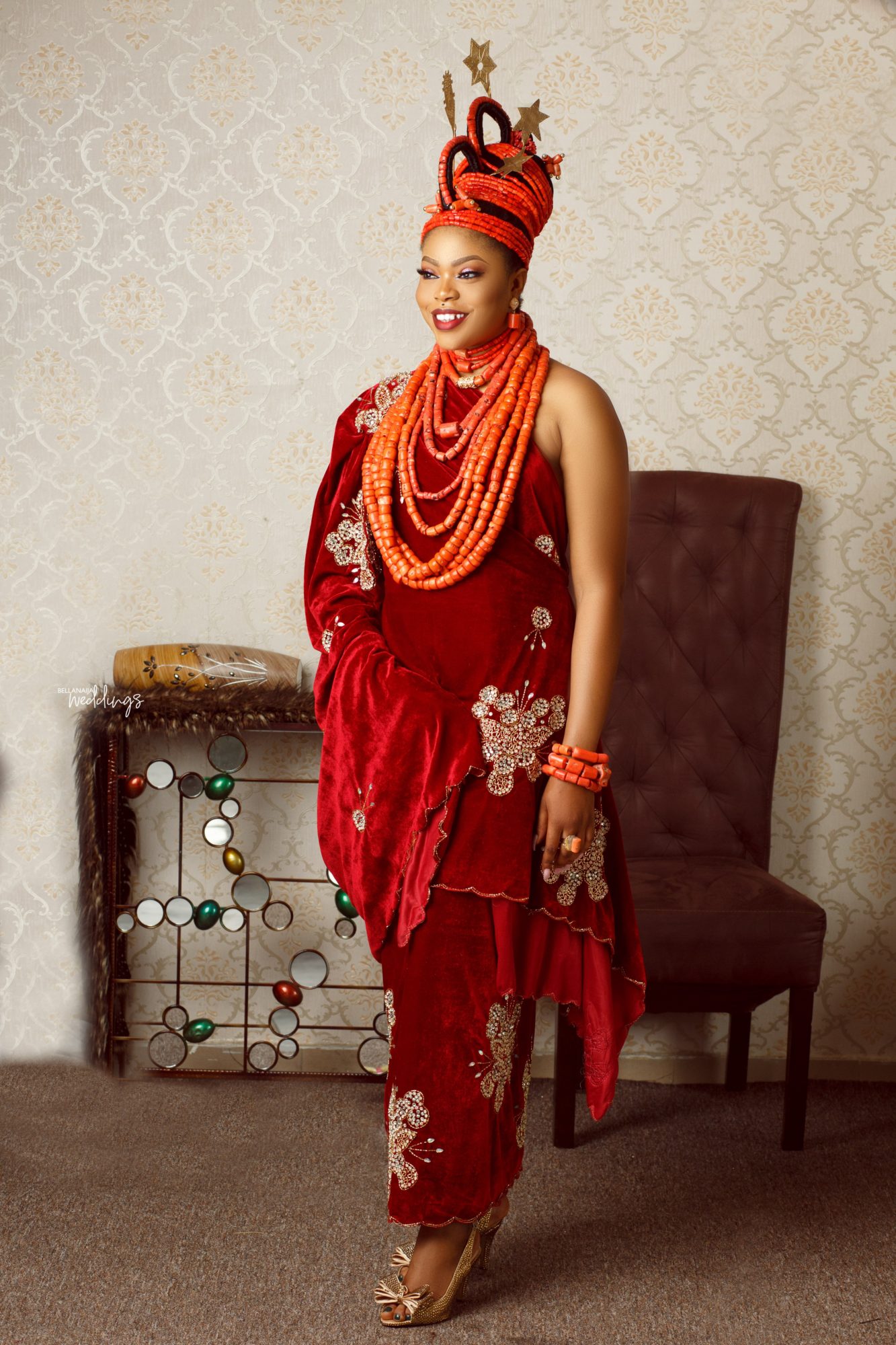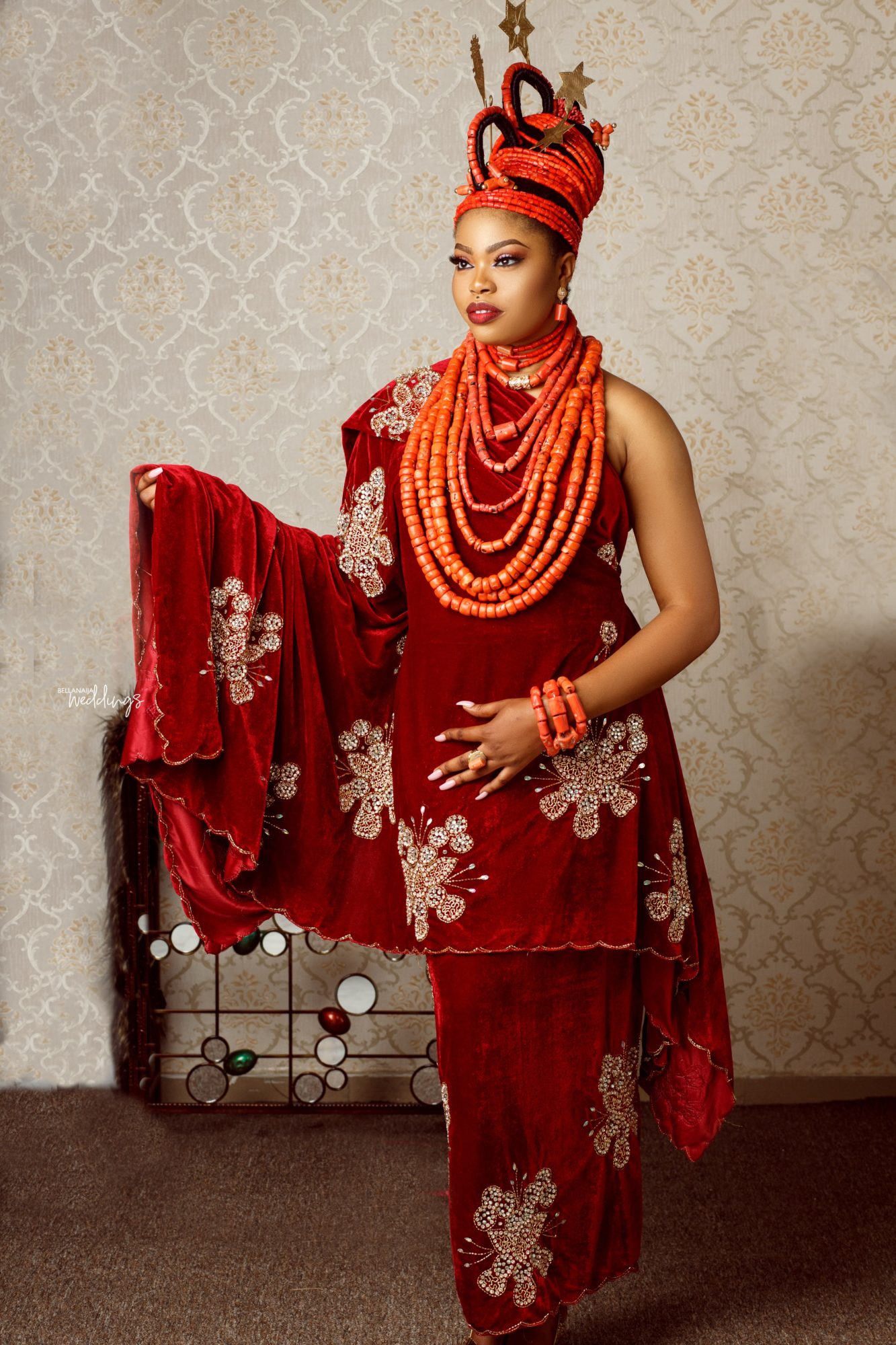 Edo Bridal Look
Truly when fashion meets culture, beauty is born. All the looks at a glance.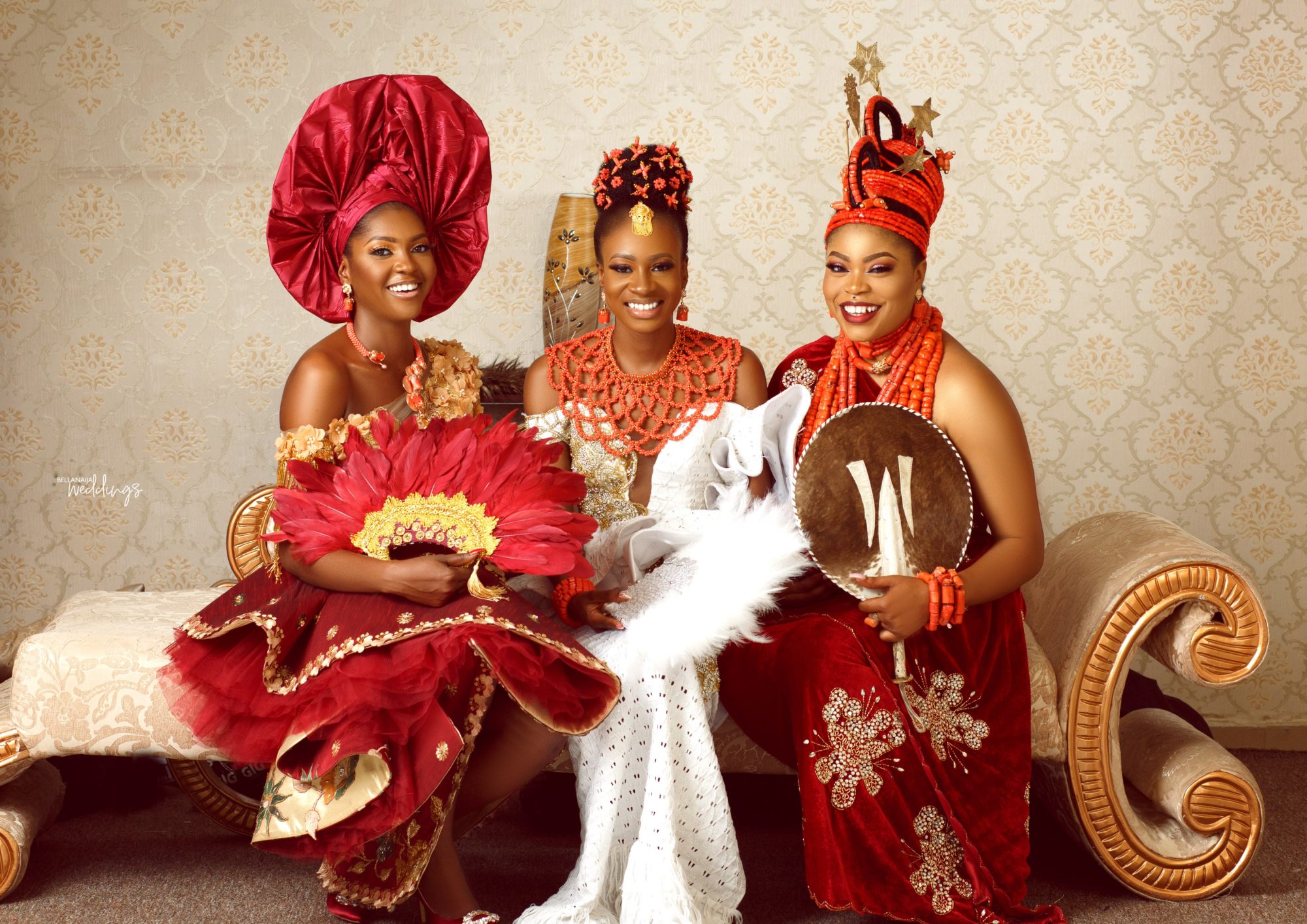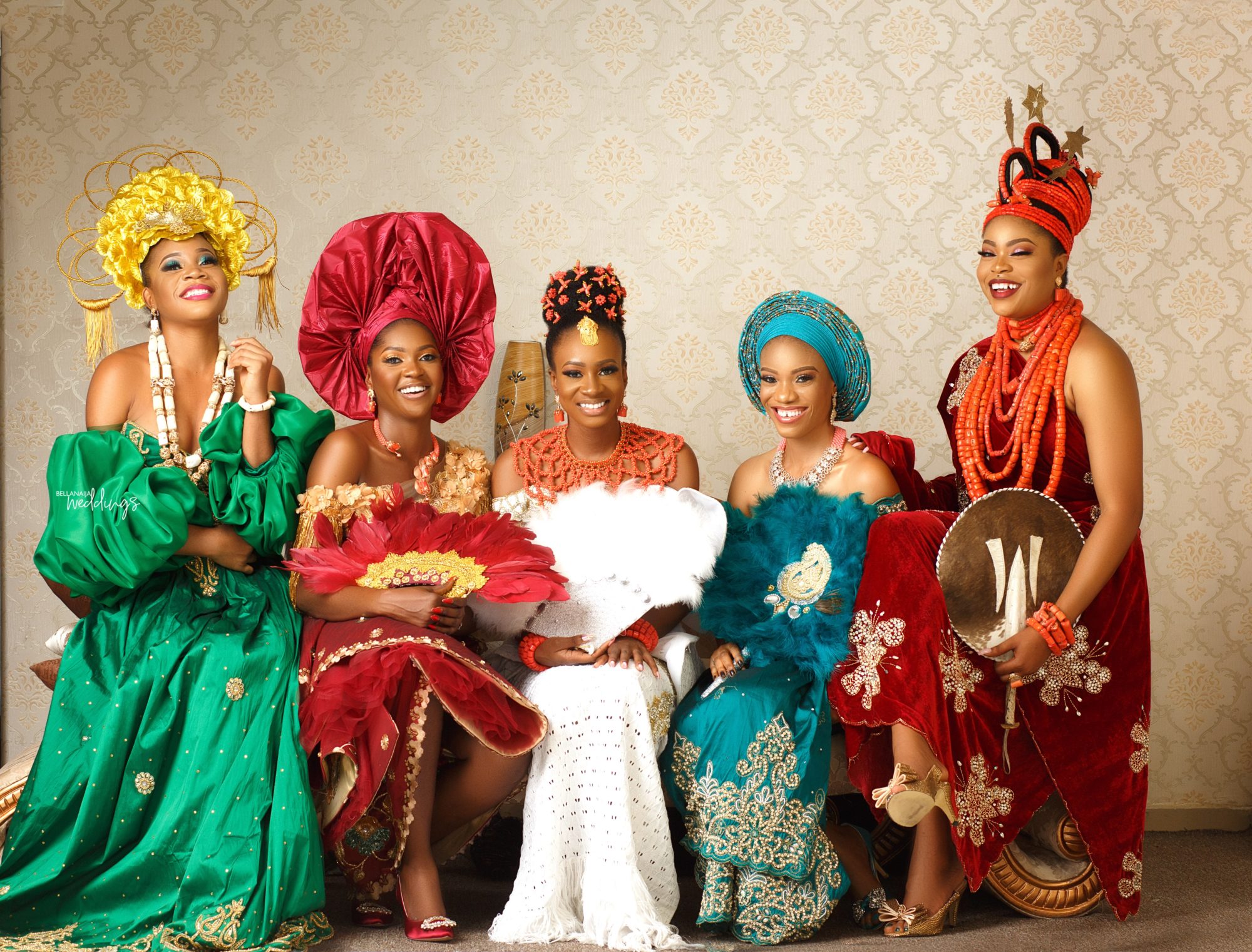 Credits
Igbo look ( teal green):  @jbliving
George: @george_by_ruverodesigns
Outfit: @jbliving
Model: @maureens_conglomerate
Makeup: @nomeey_jmakeovers
Asooke: @bimmms24
Accessories: @lush_jewels
Gele: @oni_gele
Fans: @stylemoe_creation
Shoes/clutch: @bilqueroyale
Efik look (green ): @ehi.ehi 
George: @george_by_ruverodesigns
Outfit: @ehi.ehi
Model @eno__ep
Makeup @arabridals
Beads @fibeads
Crown @stylemoe_creation
Shoes @bilqueroyale
ANIOMA look (white ): @bibilawrence
Awkaocha @george_by_ruverodesigns
Model @antolecky
Beads/hair @fibeads
Shoes @bilqueroyale
Fan @stylemoe_creation
Urhobo look
George @george_by_ruverodesigns
Belle: @tomike_a
Outfit @janemichaelekanem
Makeup @tmtbylayinka
Gele @oni_gele
Beads @fibeads
Tsekiri look
George @george_by_ruverodesigns
Outfit @afrikcouture
Belle @okoye_precious
Makeup @debbysez
Gele @oni_gele
Shoes @bilqueroyale
Fan @stylemoe­­_creation
Beads @gbengaartsmith
EDO LOOK
Velvet George @george_by_ruverodesigns
Belle @ghunueffect
Outfit @afrikcouture
Makeup @nomeey_jmakeovers
Shoes @bilqueroyale
Beads/kuku @fibeads
Creative direction @ruvero_style
Photography @ahmedmoore1
Videography @weddingboxoffice