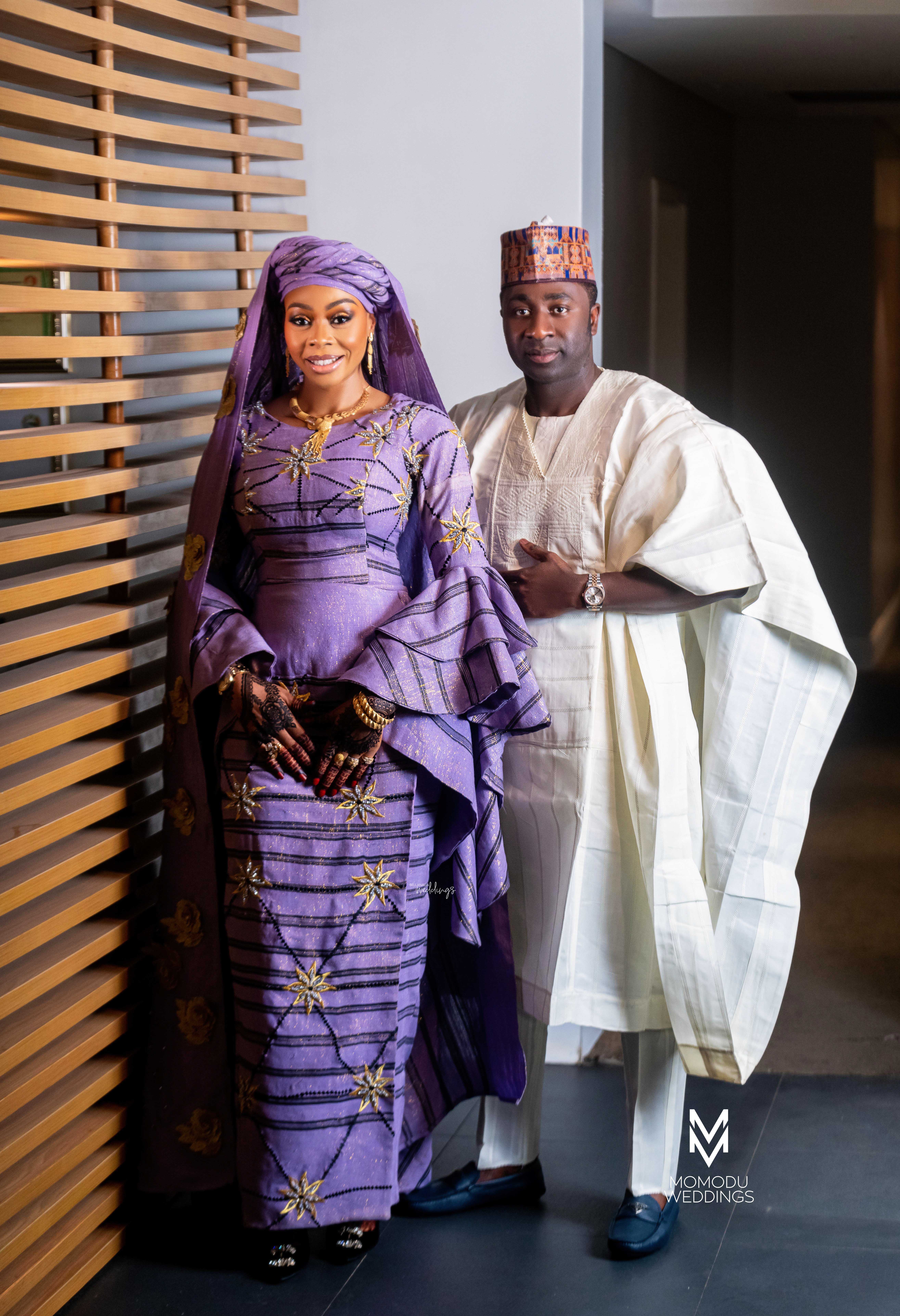 When we think about Northern weddings, we think of rich culture, undisputed class and of course, love! Thanks to Fatima and Malik, we get to take in all of these and even more!
The love birds had their Kamu ceremony, with close friends and family present to share in their joy. Fatima and Malik went all out to celebrate this new beginning. Their outfits, the beautiful colours and all the amazingness from the event will leave you wanting more.
Enjoy Fatima and Malik's Kamu ceremony below: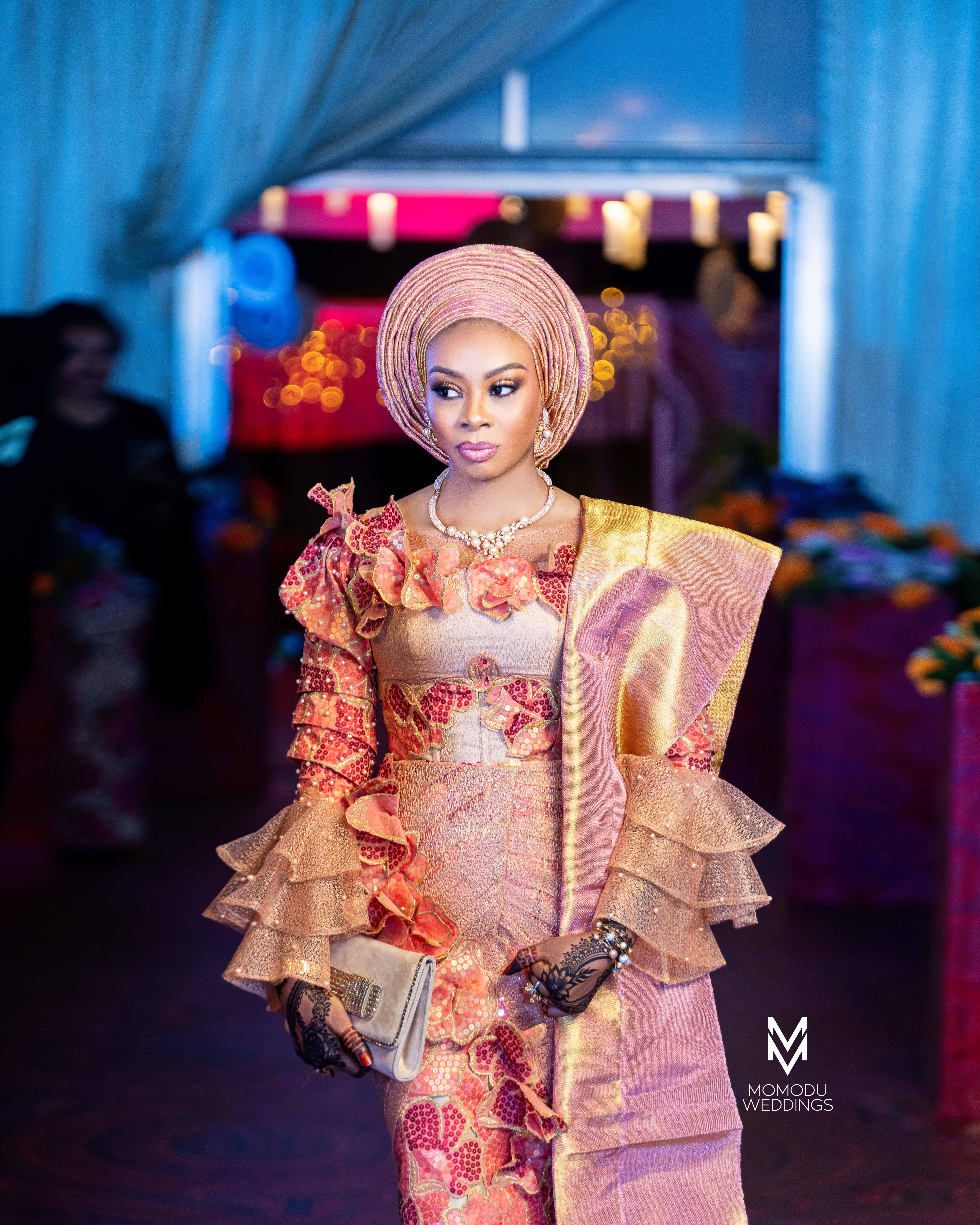 Their love story as shared by Malik:
I met Fatima in 2013 at the MTN Office (Customer Care Service Center), Maitama, Abuja where I went to upgrade my sim card. I was in a queue and it was almost my turn to be attended to. Suddenly, I looked to my right and sighted this beautiful young lady. I decided that by all means, I have to be attended to by her. So, I quietly left and joined another long queue. Finally, after she attended to me and helped resolve my complaint, I requested her contact but she declined and kept it strictly professional.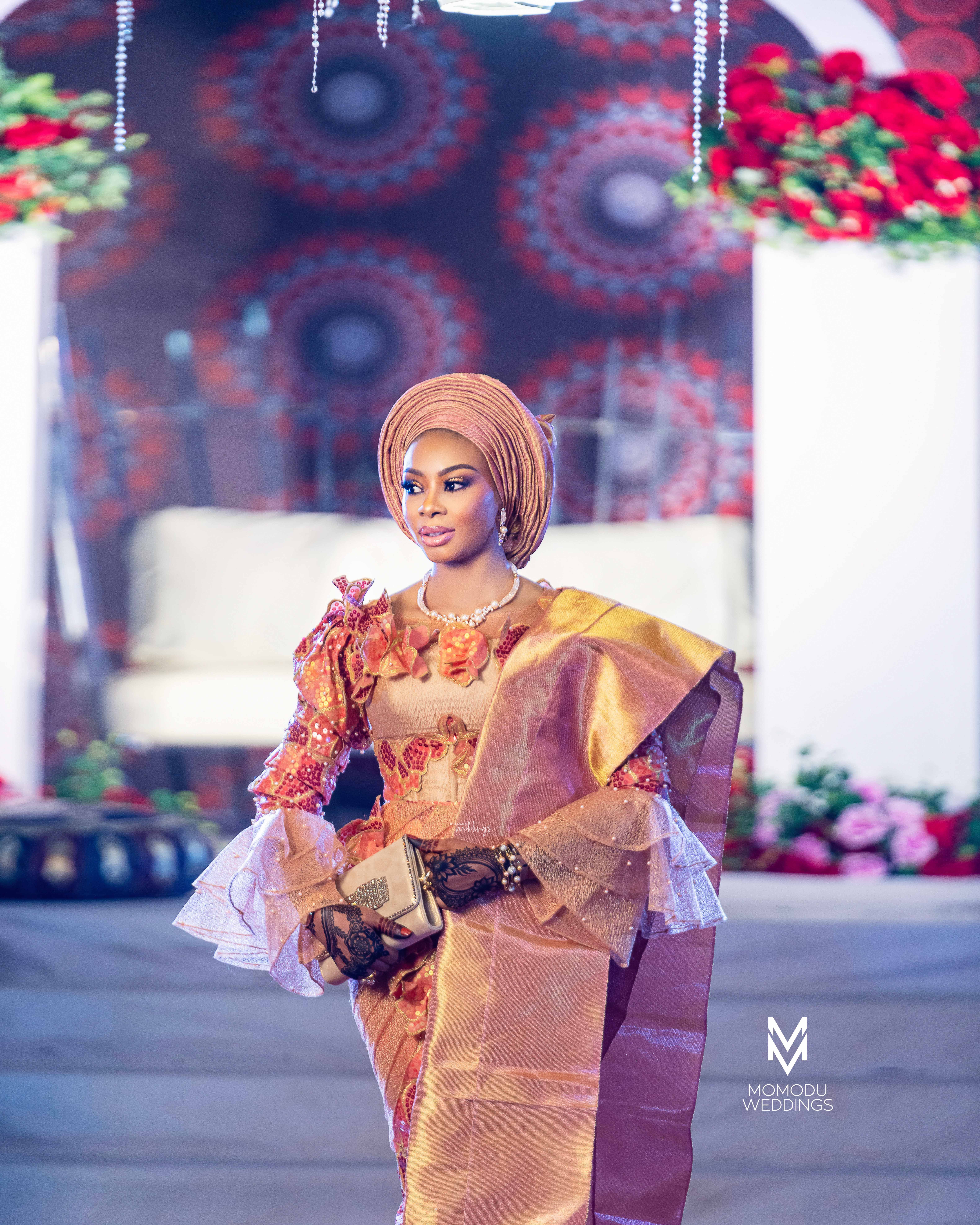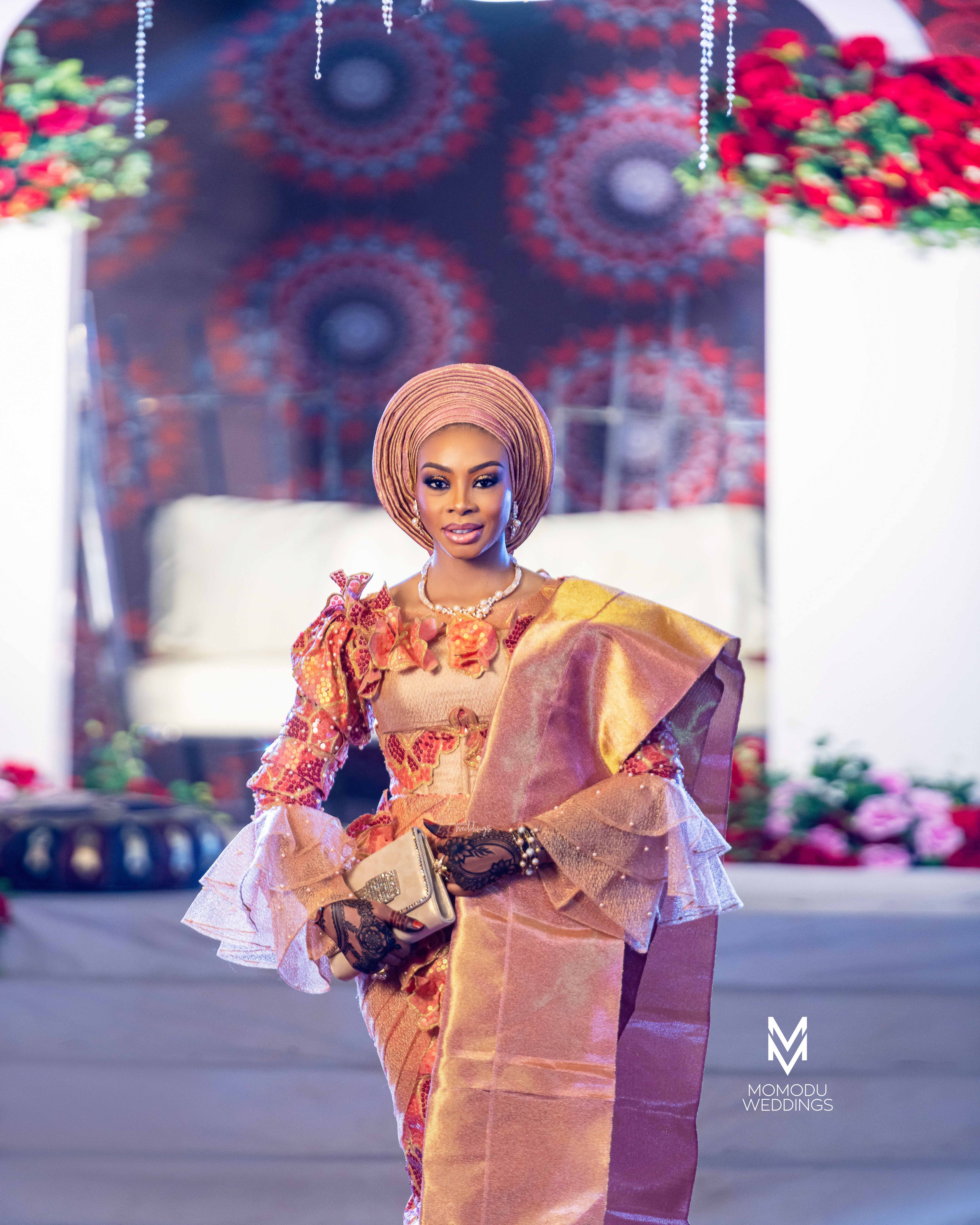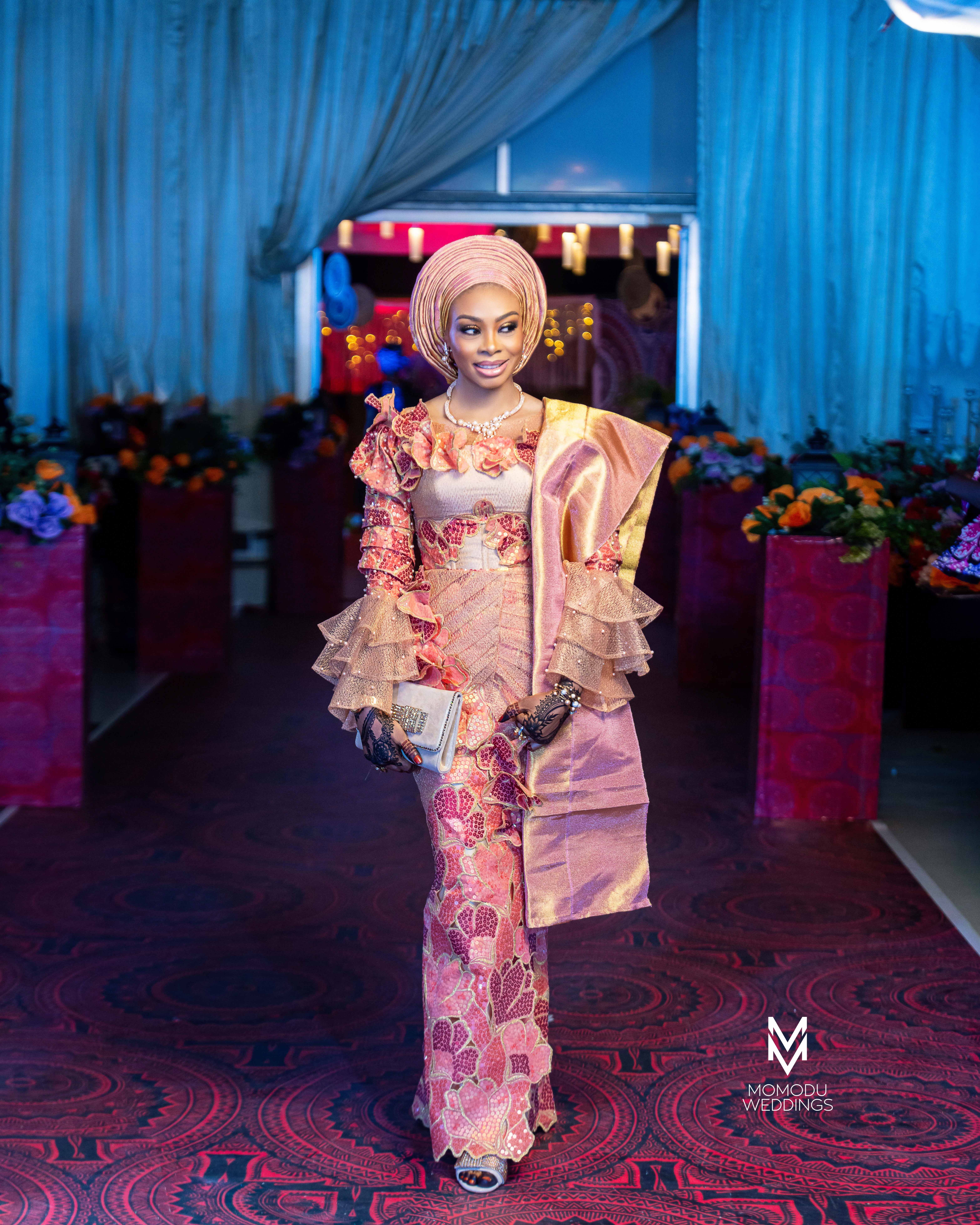 She told me that the sim would be active within 24 hours. Fortunately, the sim did not work which allowed me to go back to her office. I said to myself that I would not leave this time without getting her contact. I persuaded her to give me her contact saying I was travelling the next day and I needed to be sure it worked.
We love a couple that slays together!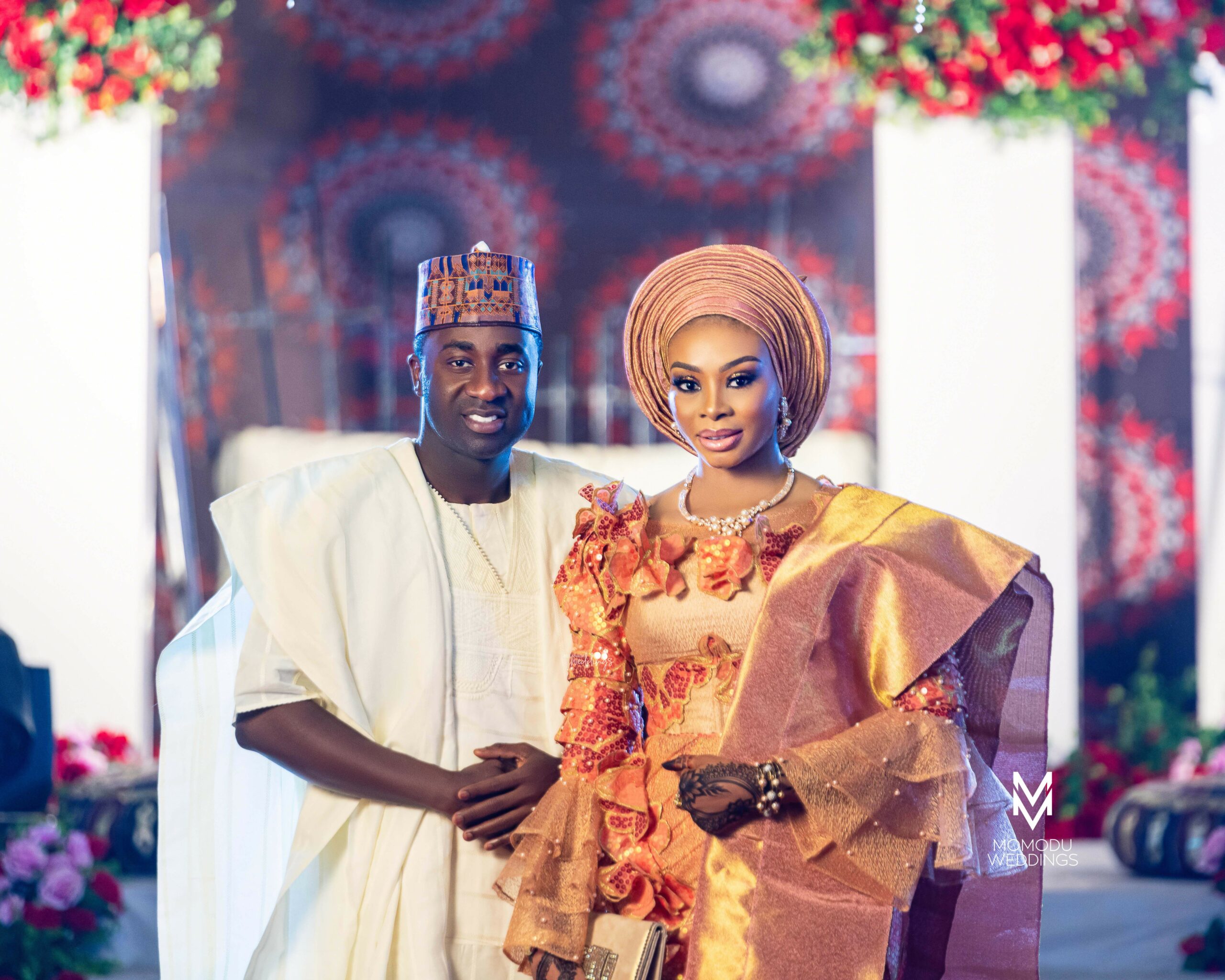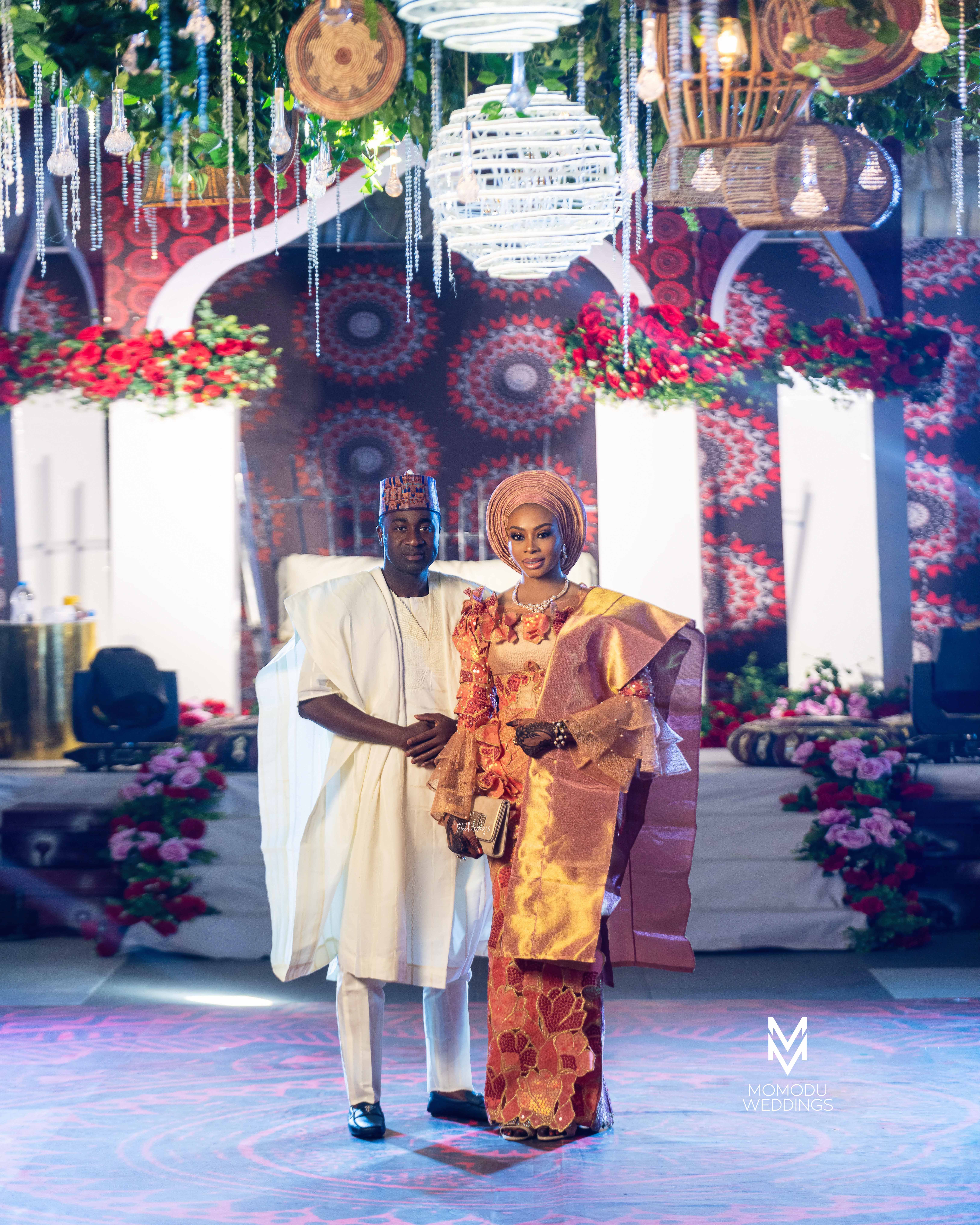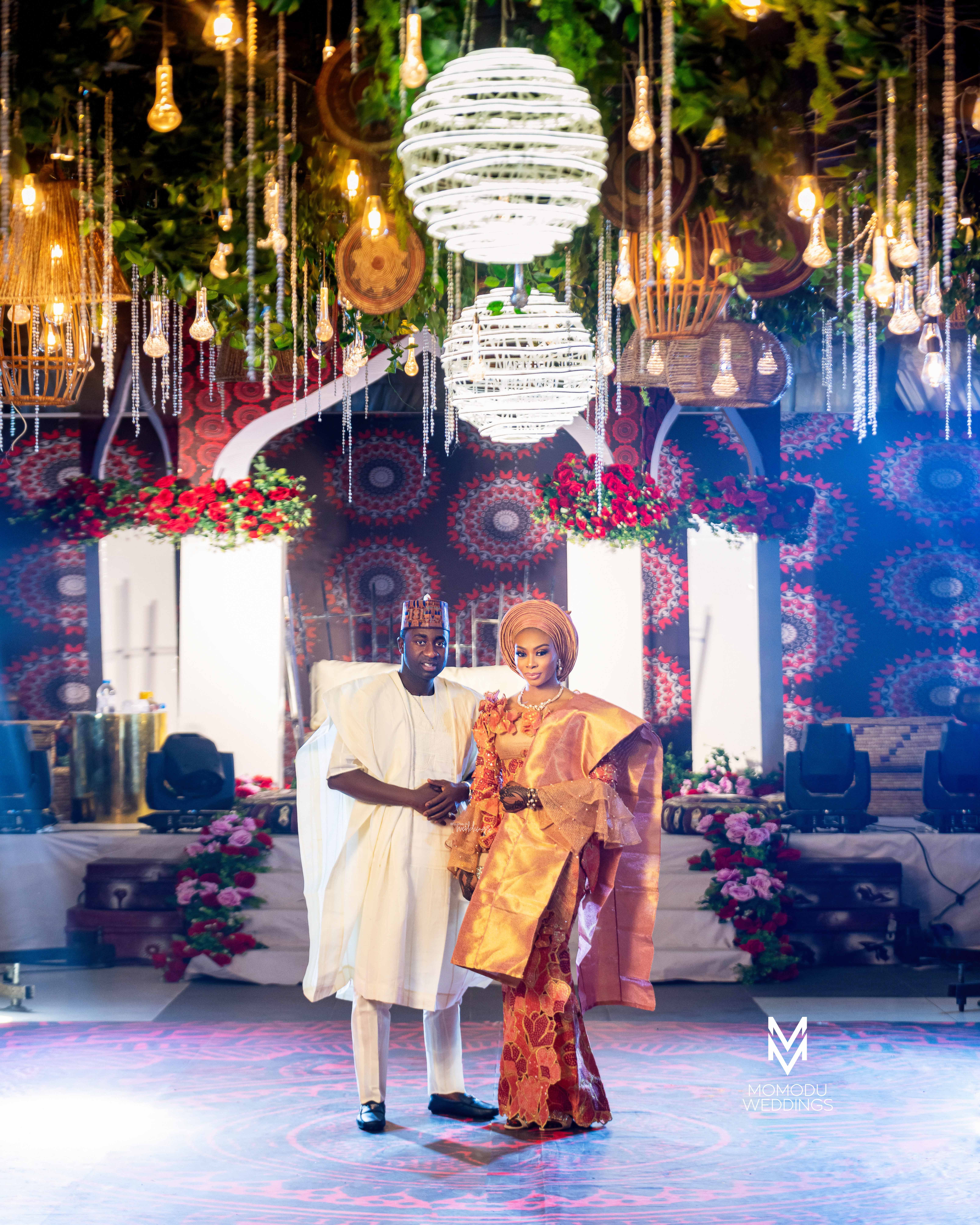 Since then, I consistently checked up on her and we became good friends. Fatima is God-fearing, beautiful, patient, loving, ambitious, intelligent, selfless, independent, down-to-earth, loyal, and has a great sense of humour. I just love her unique personality overall.  We enjoy spending time together, travelling, watching movies, reading, and engaging in outdoor activities.
Let's have a look at the decor before we begin!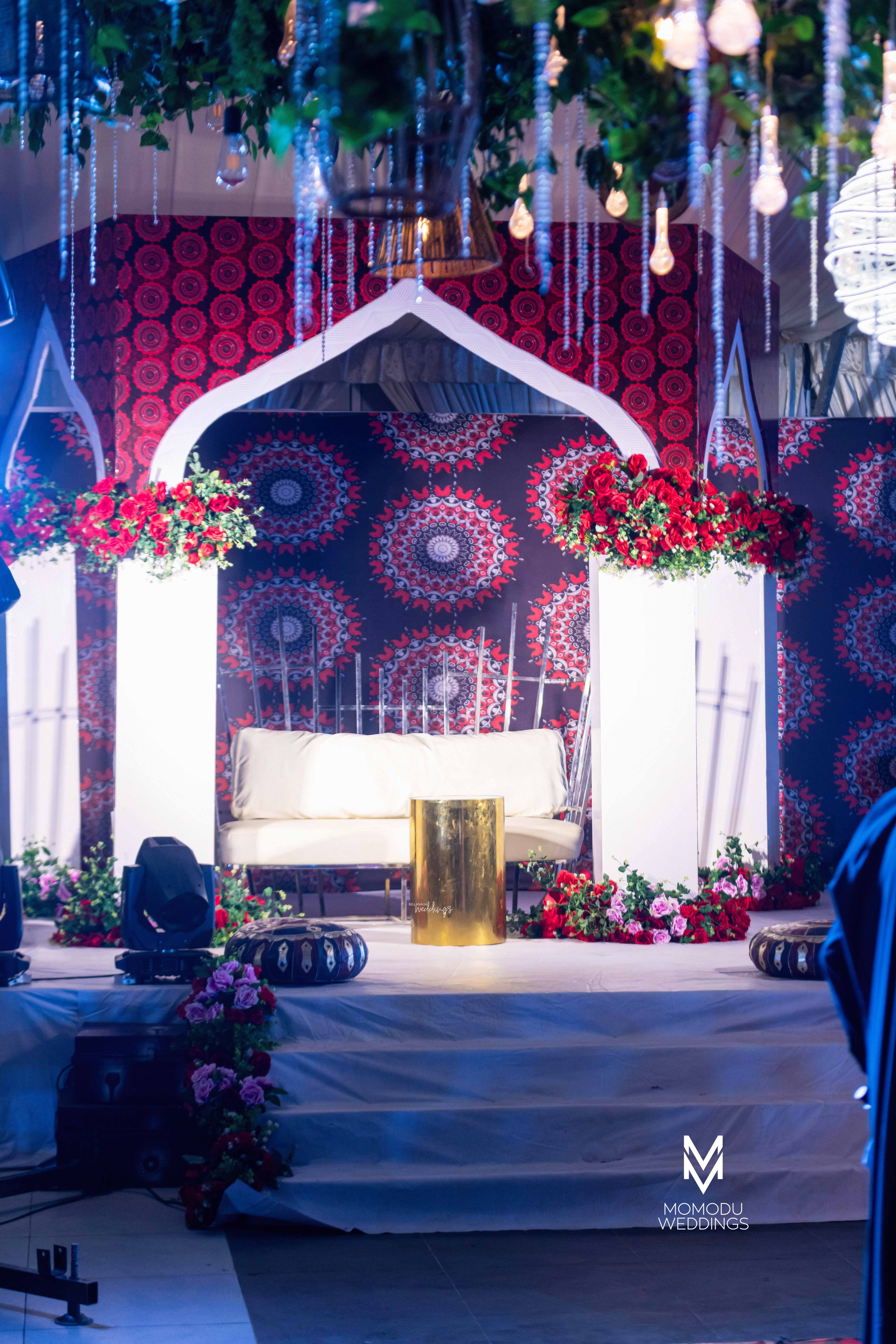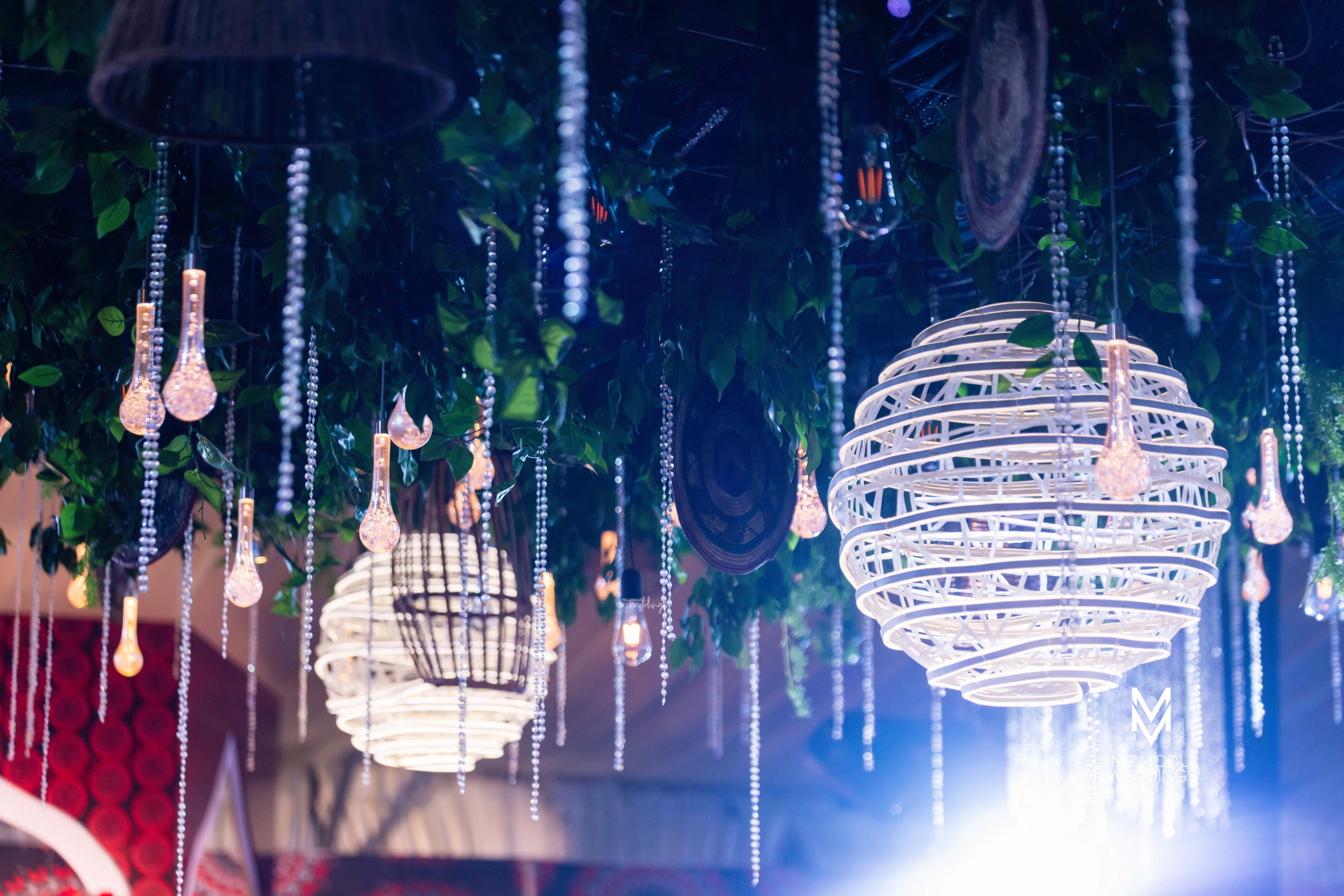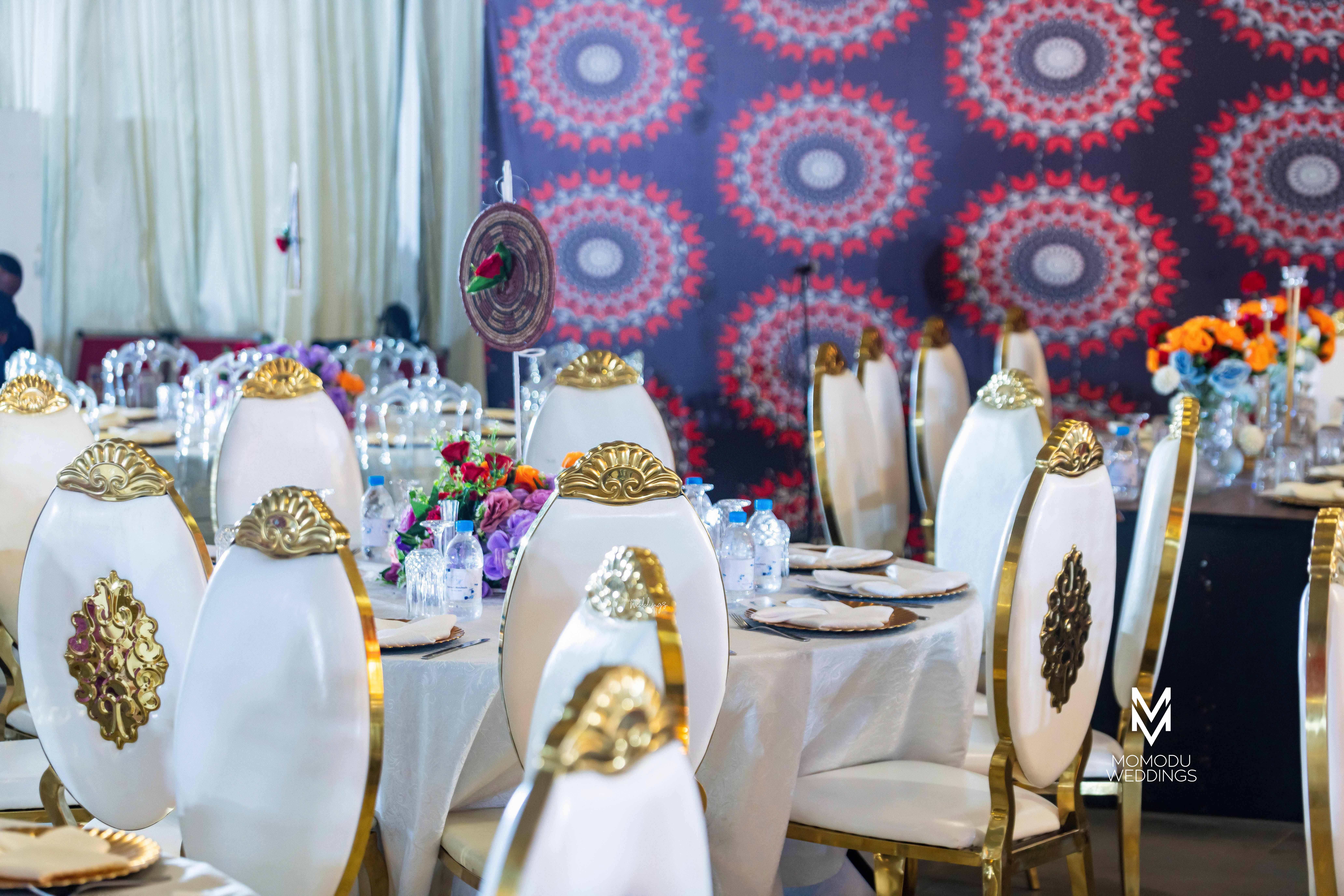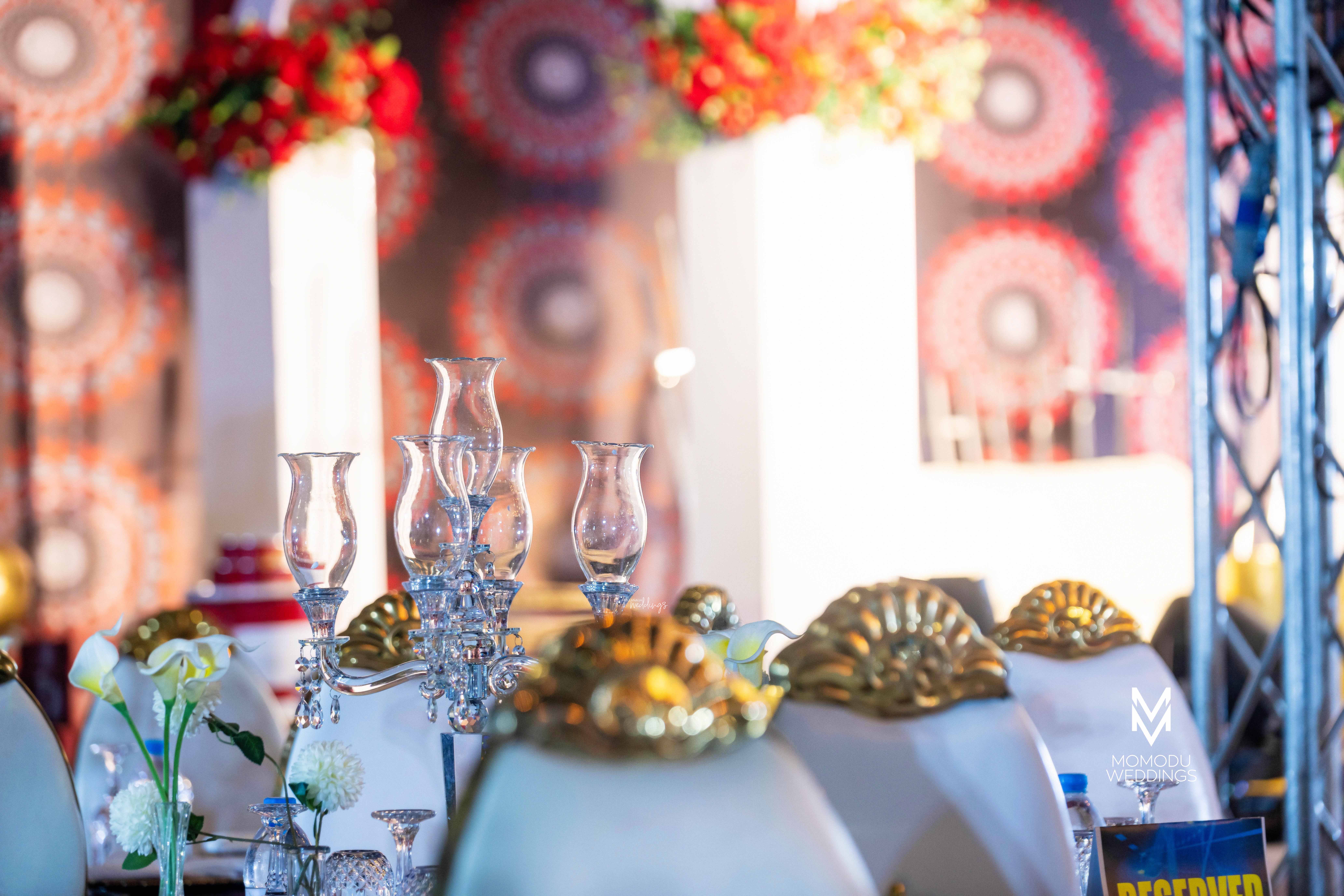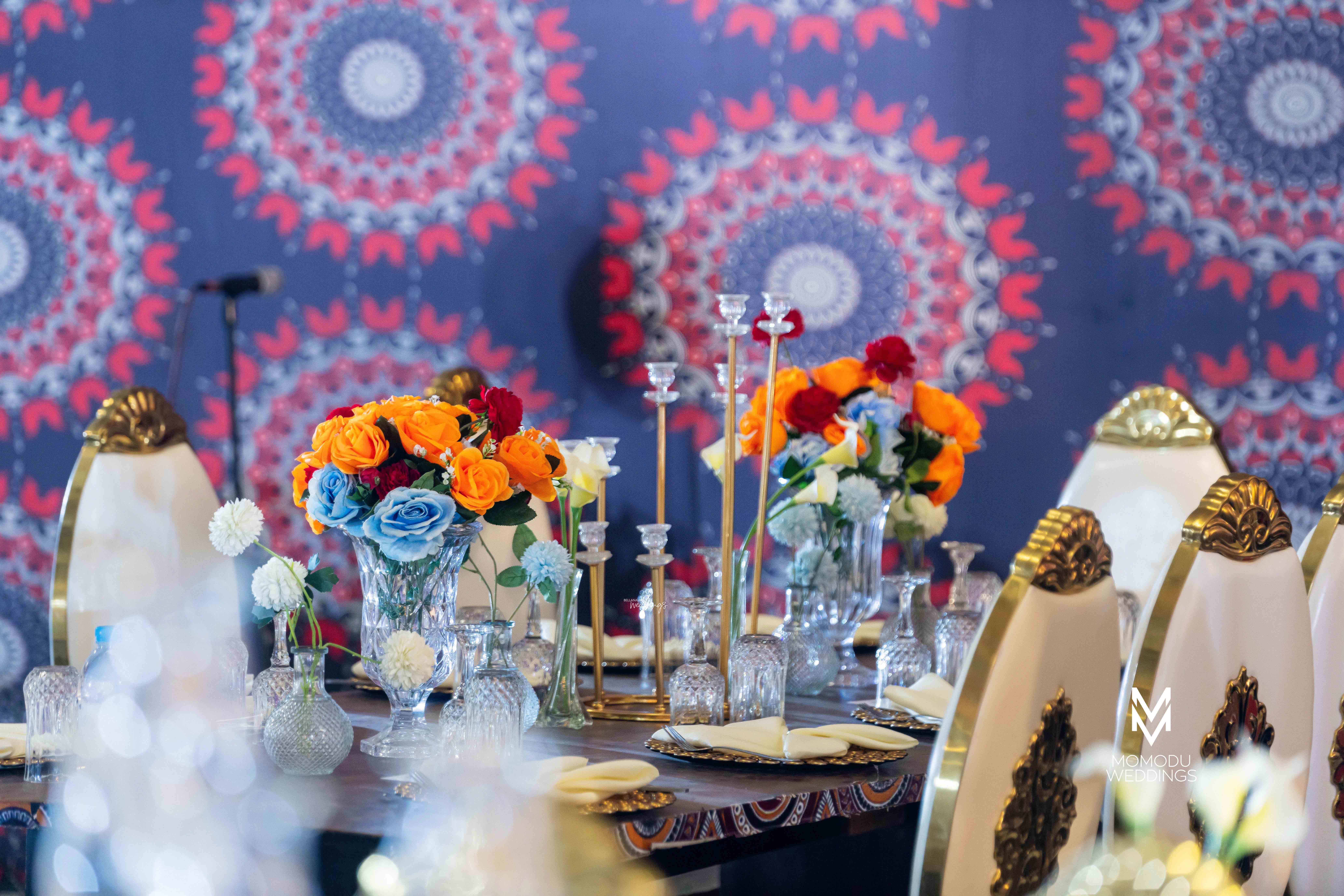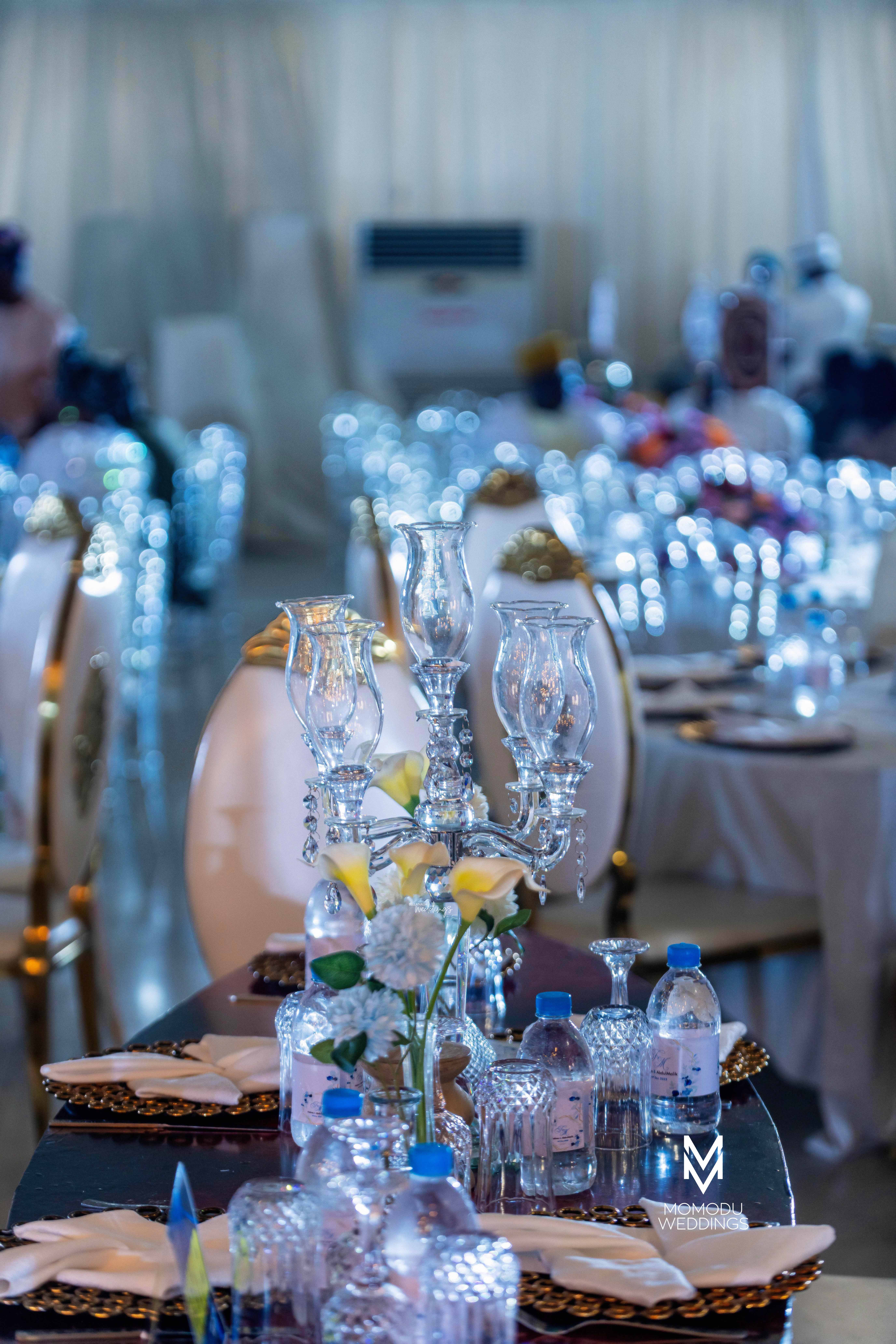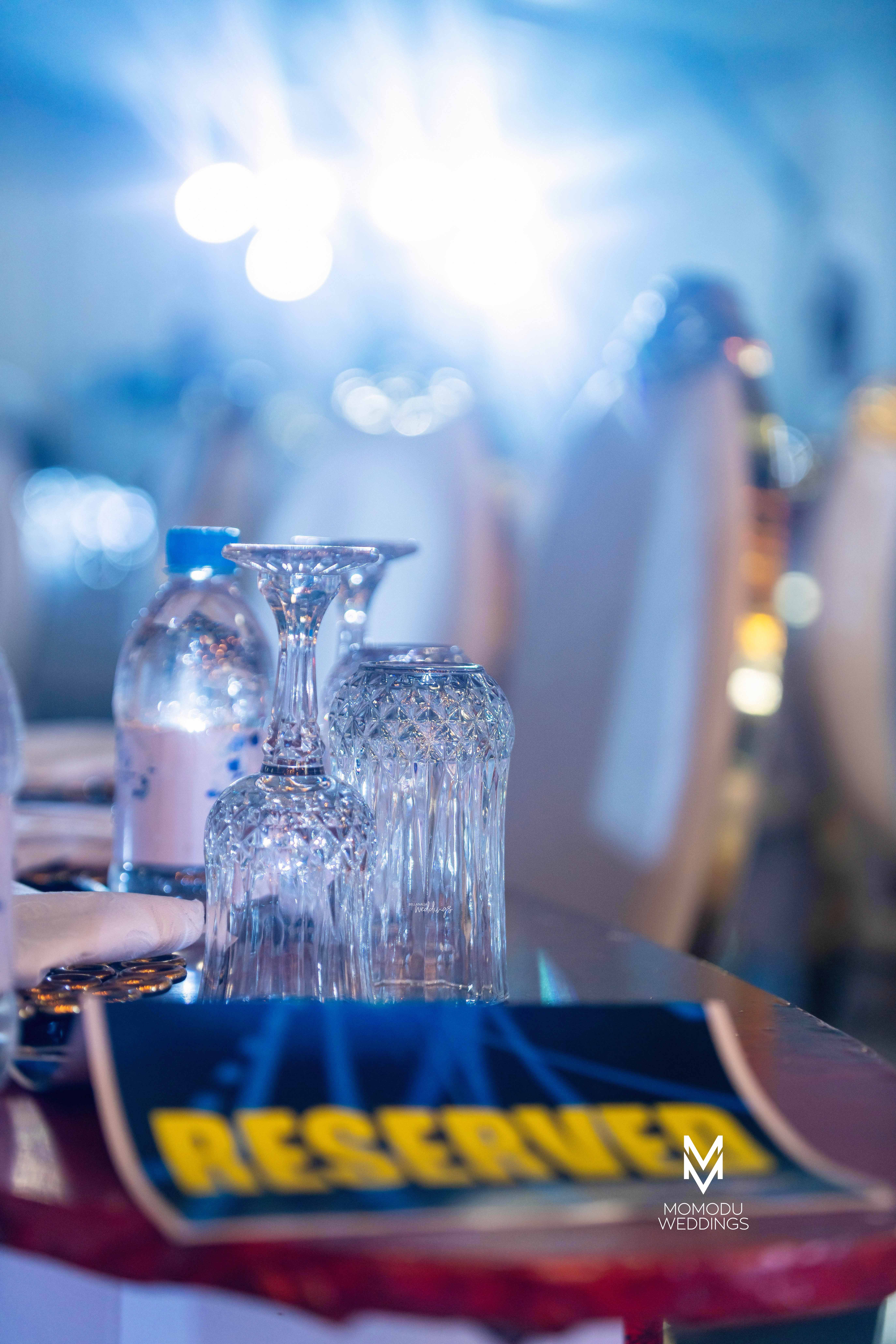 Give way! Sweet couple coming through!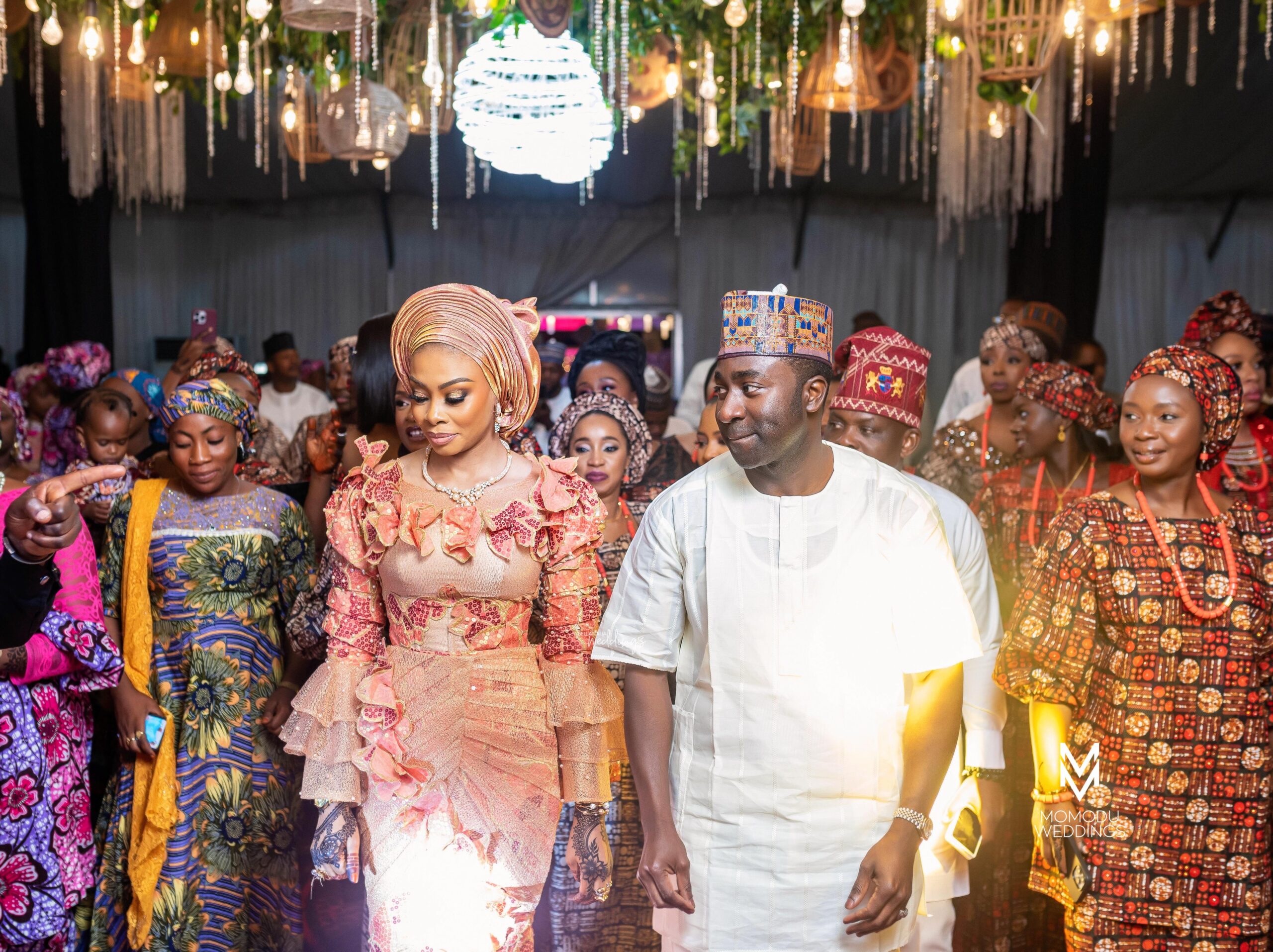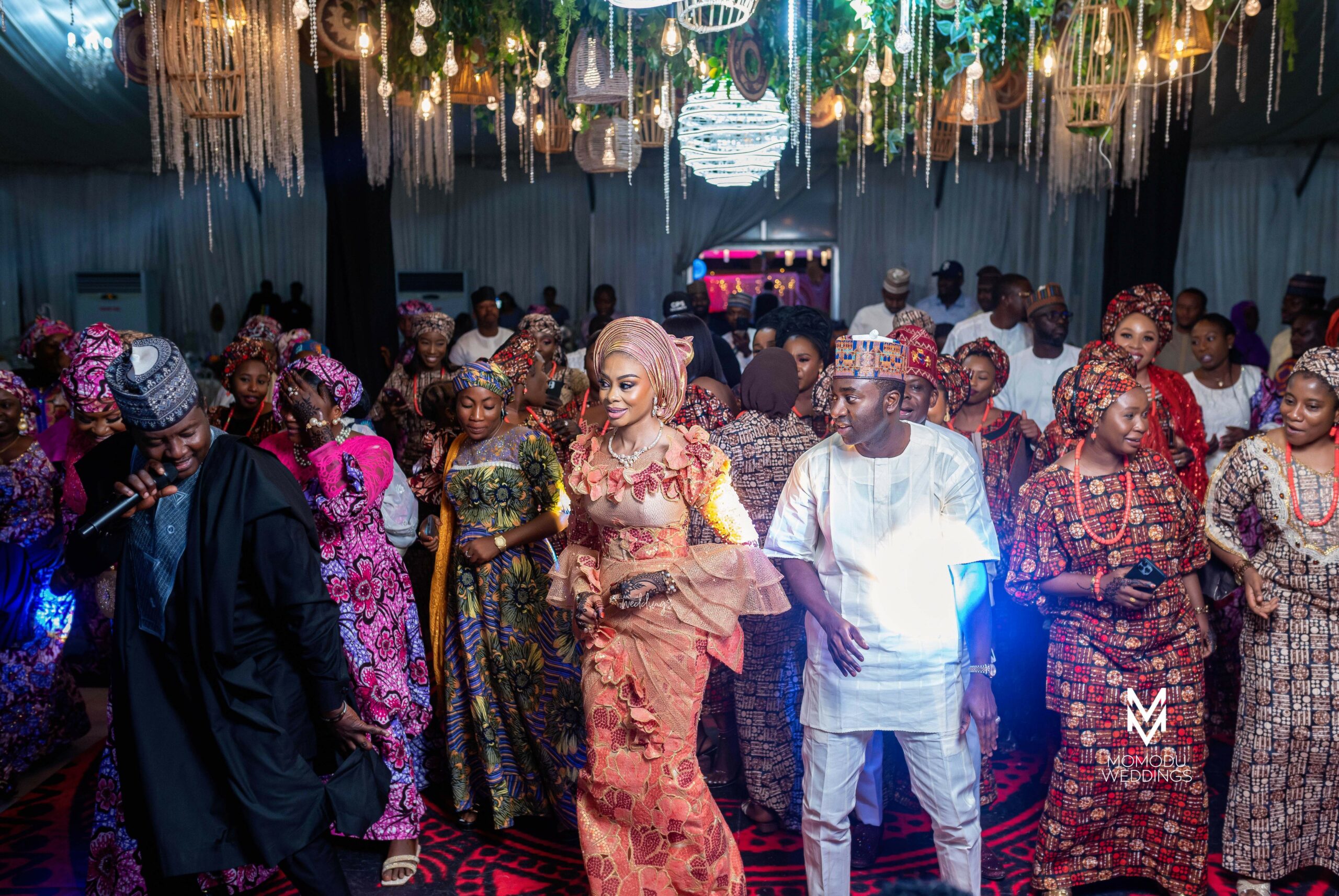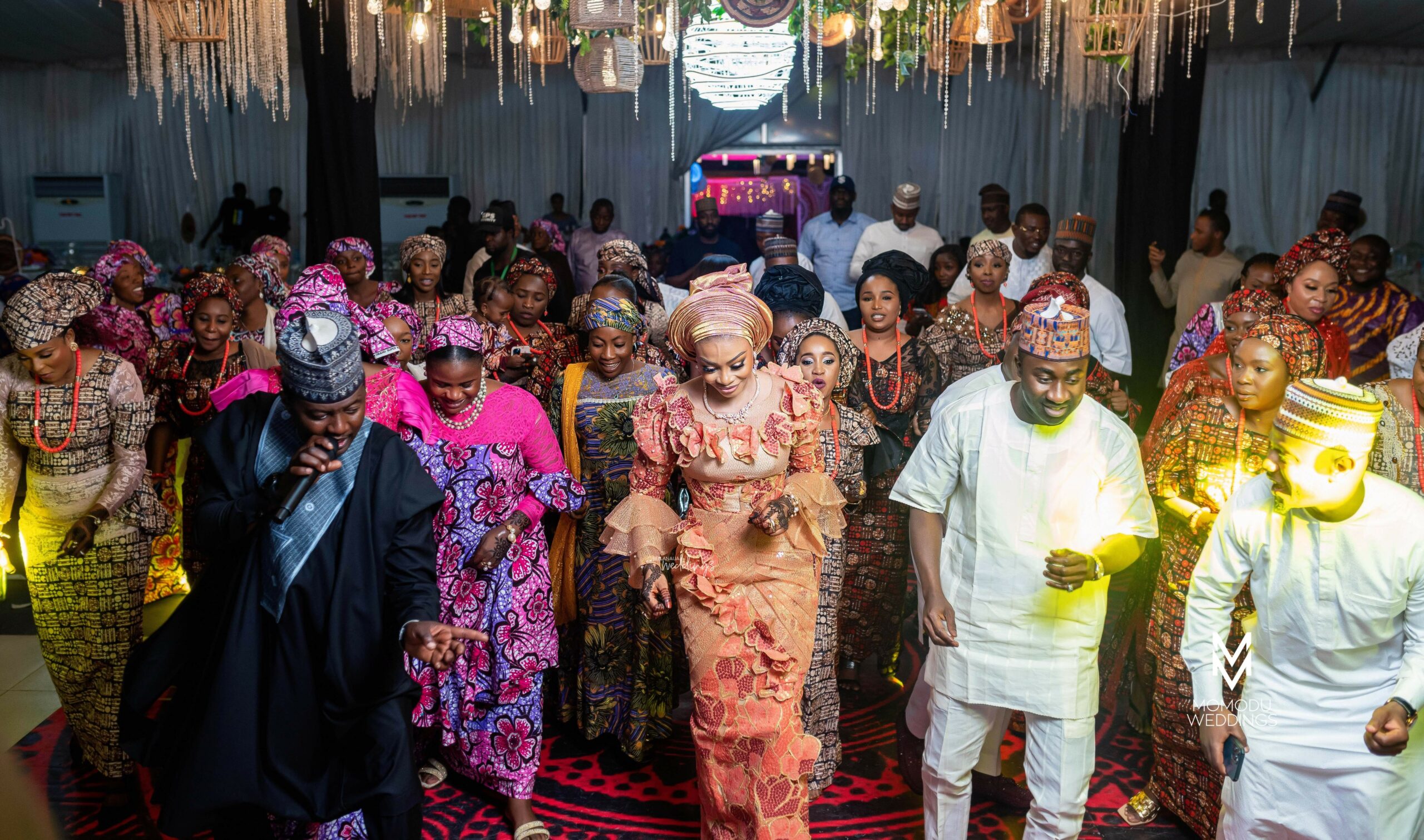 Time to spray the bride!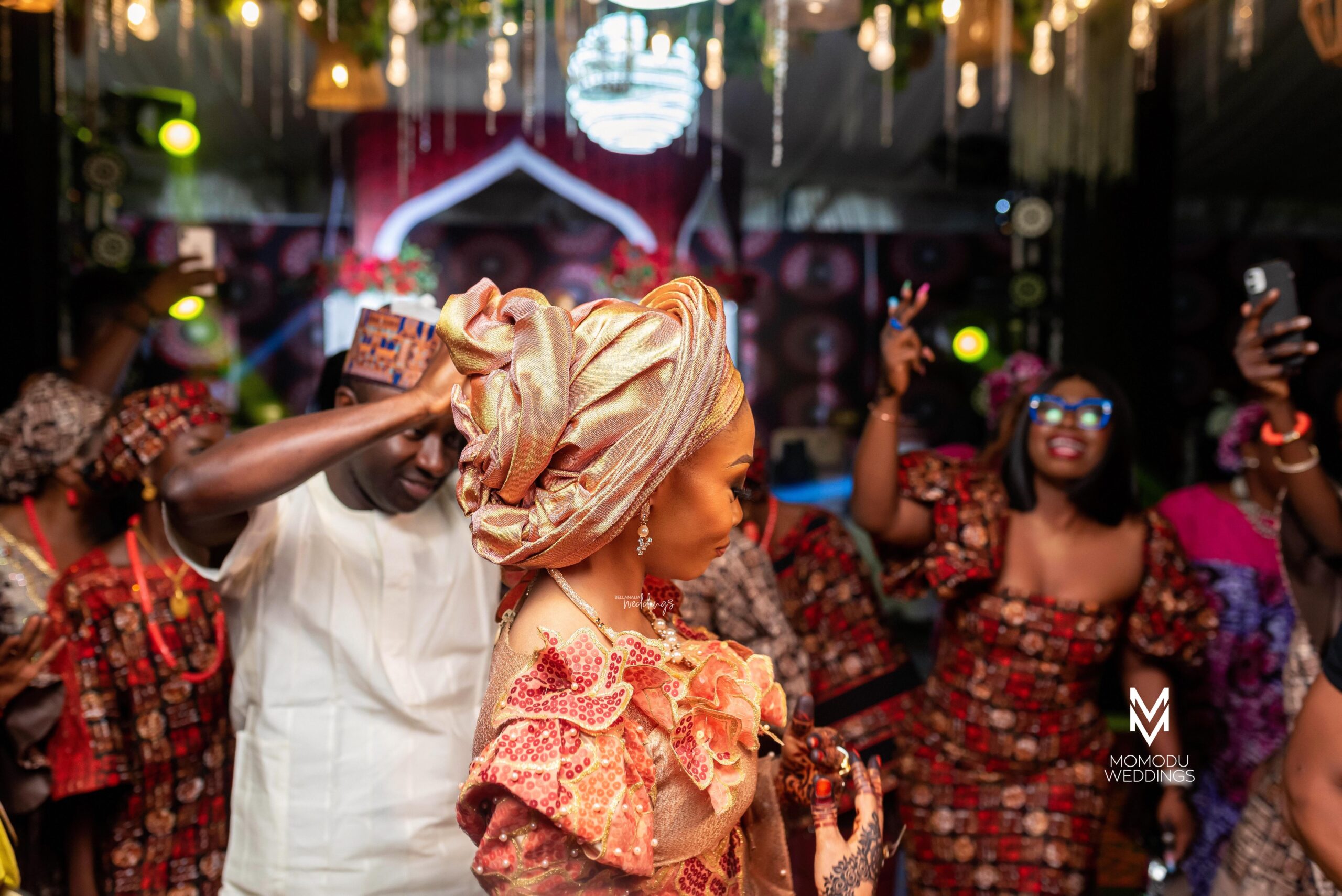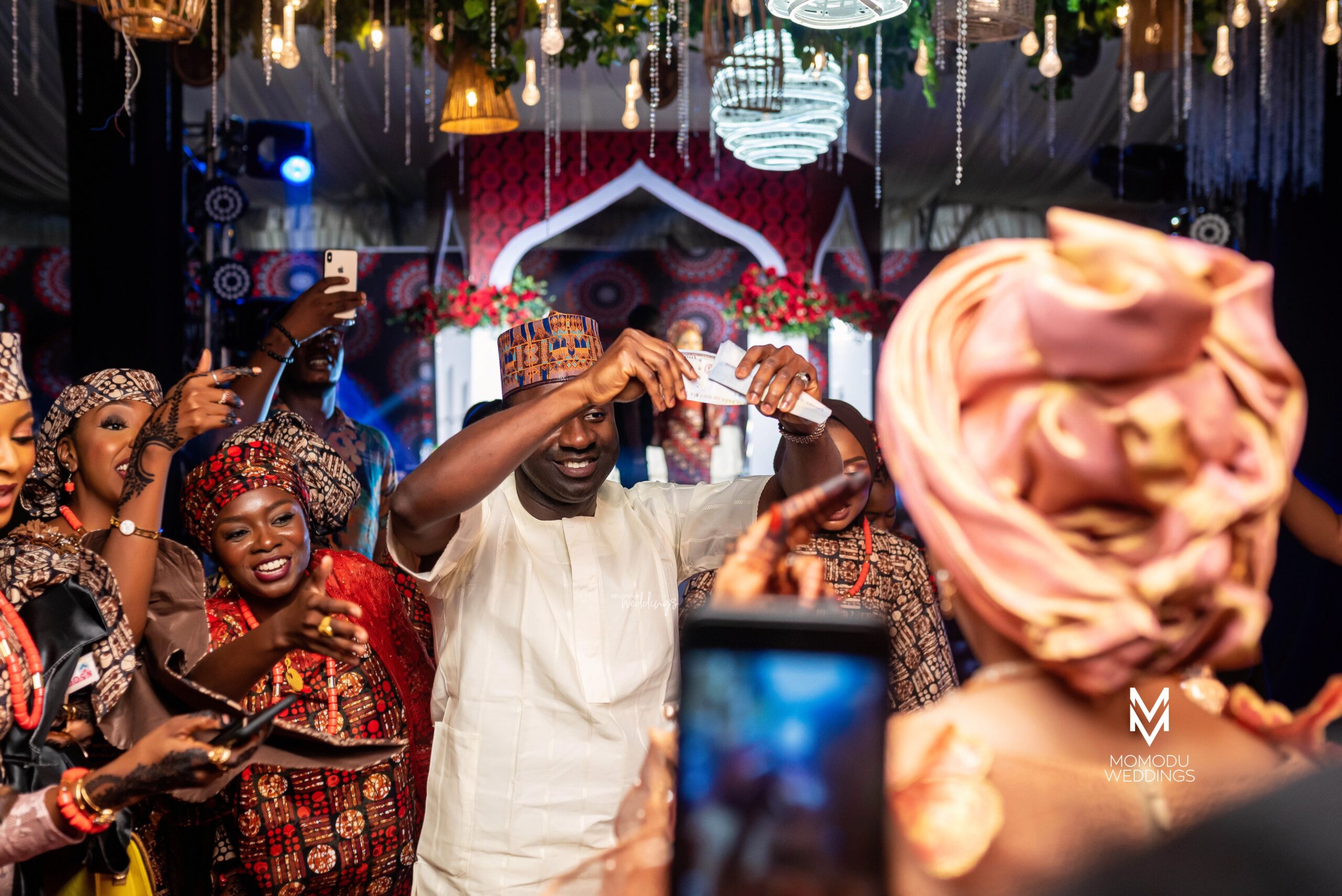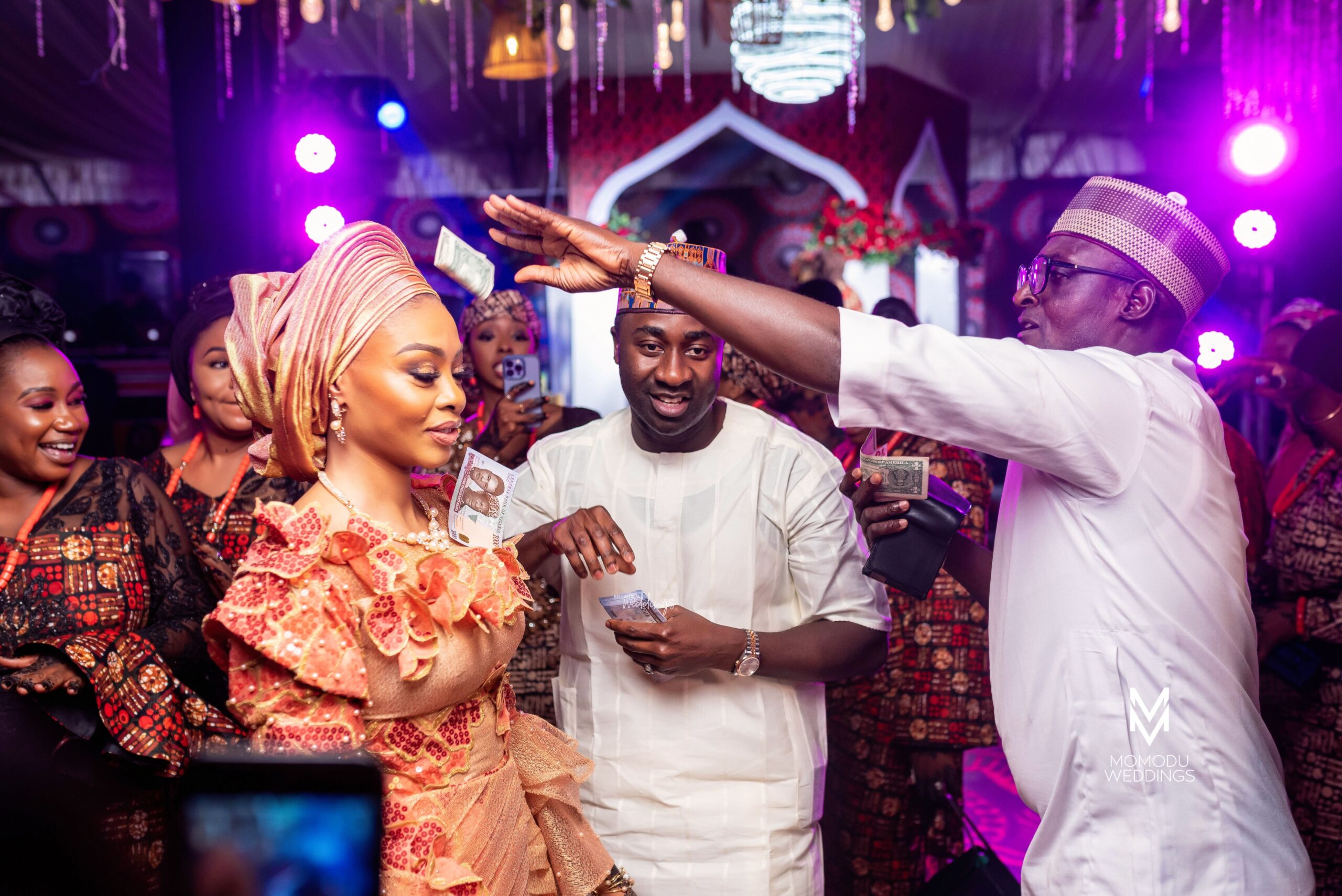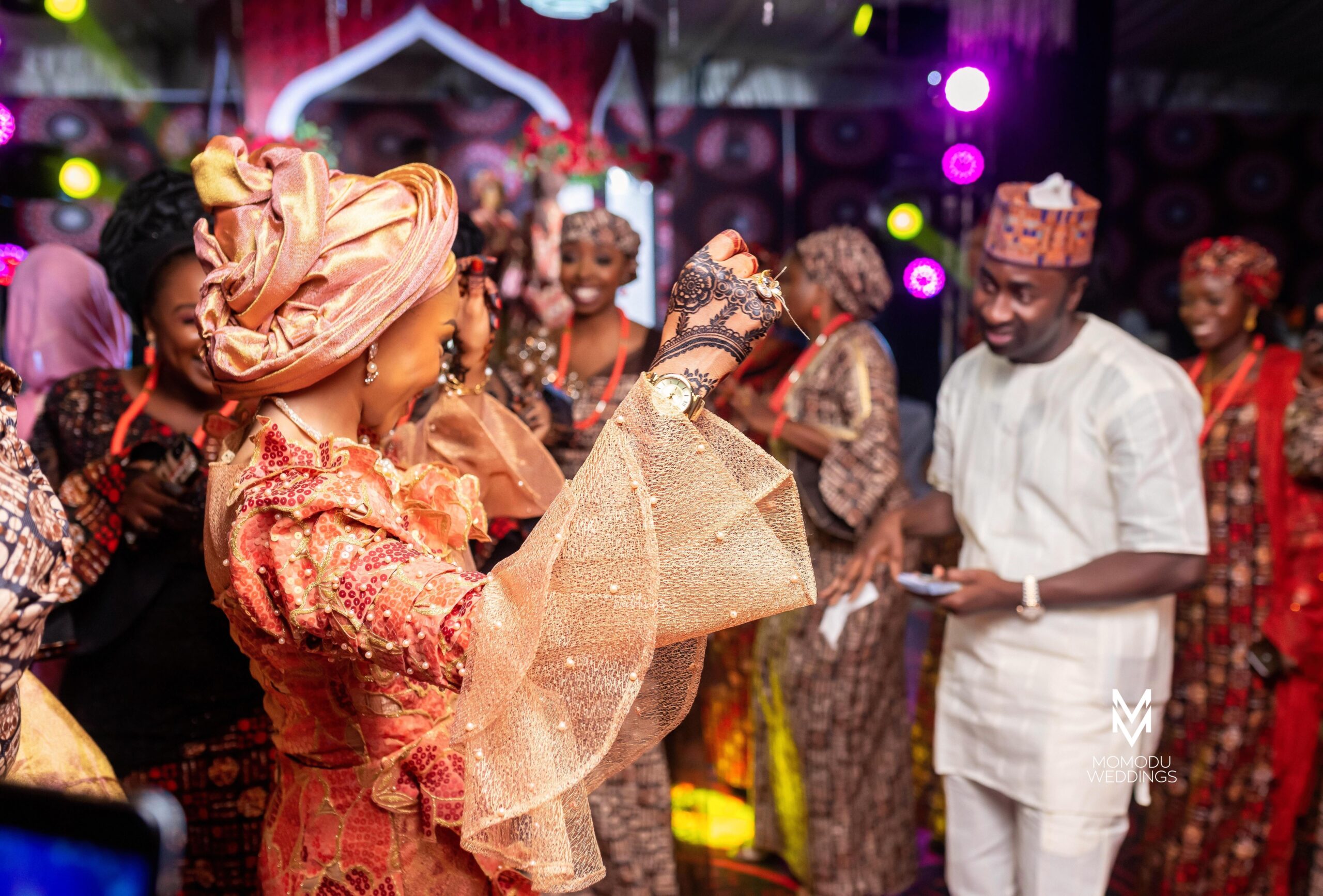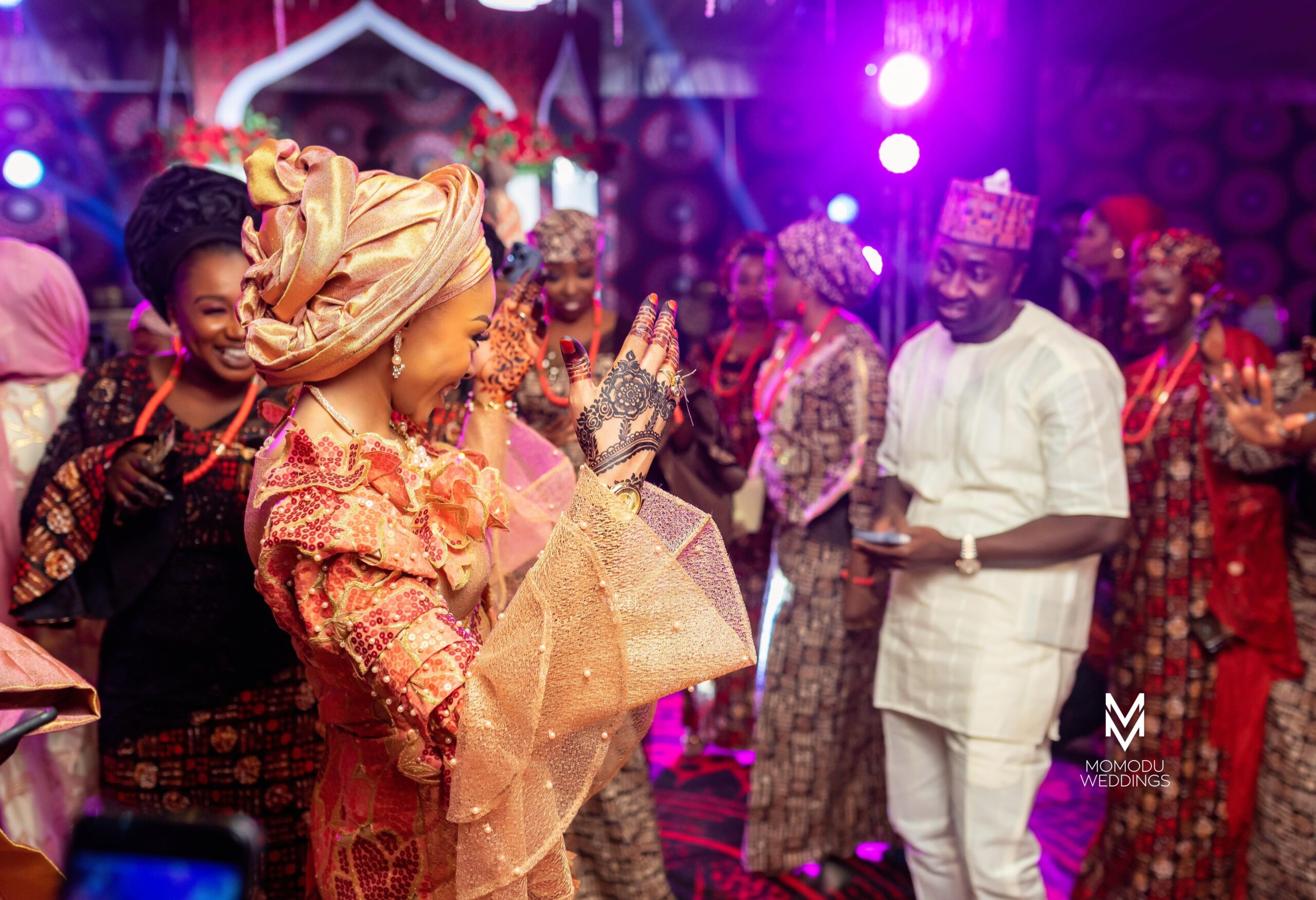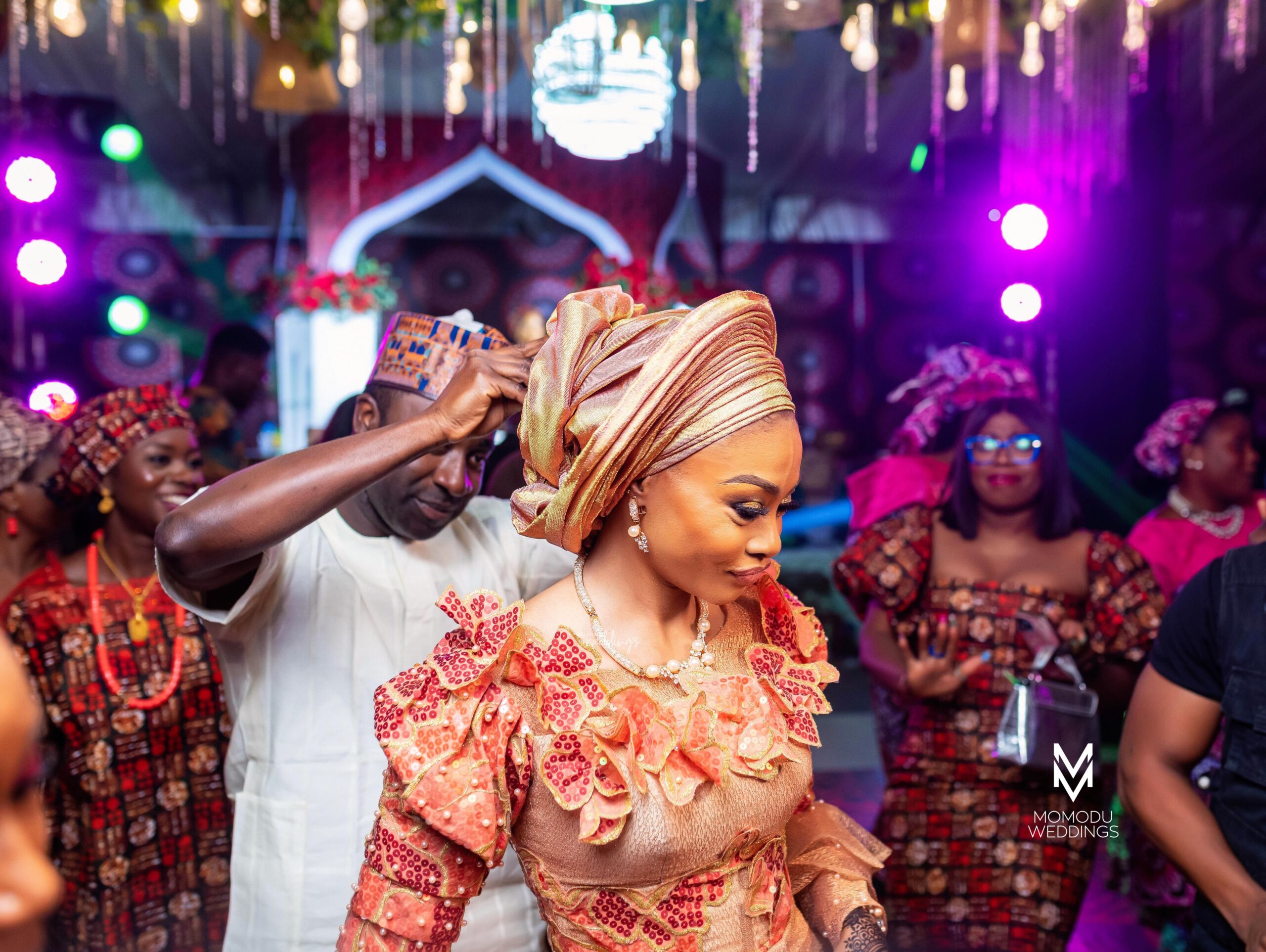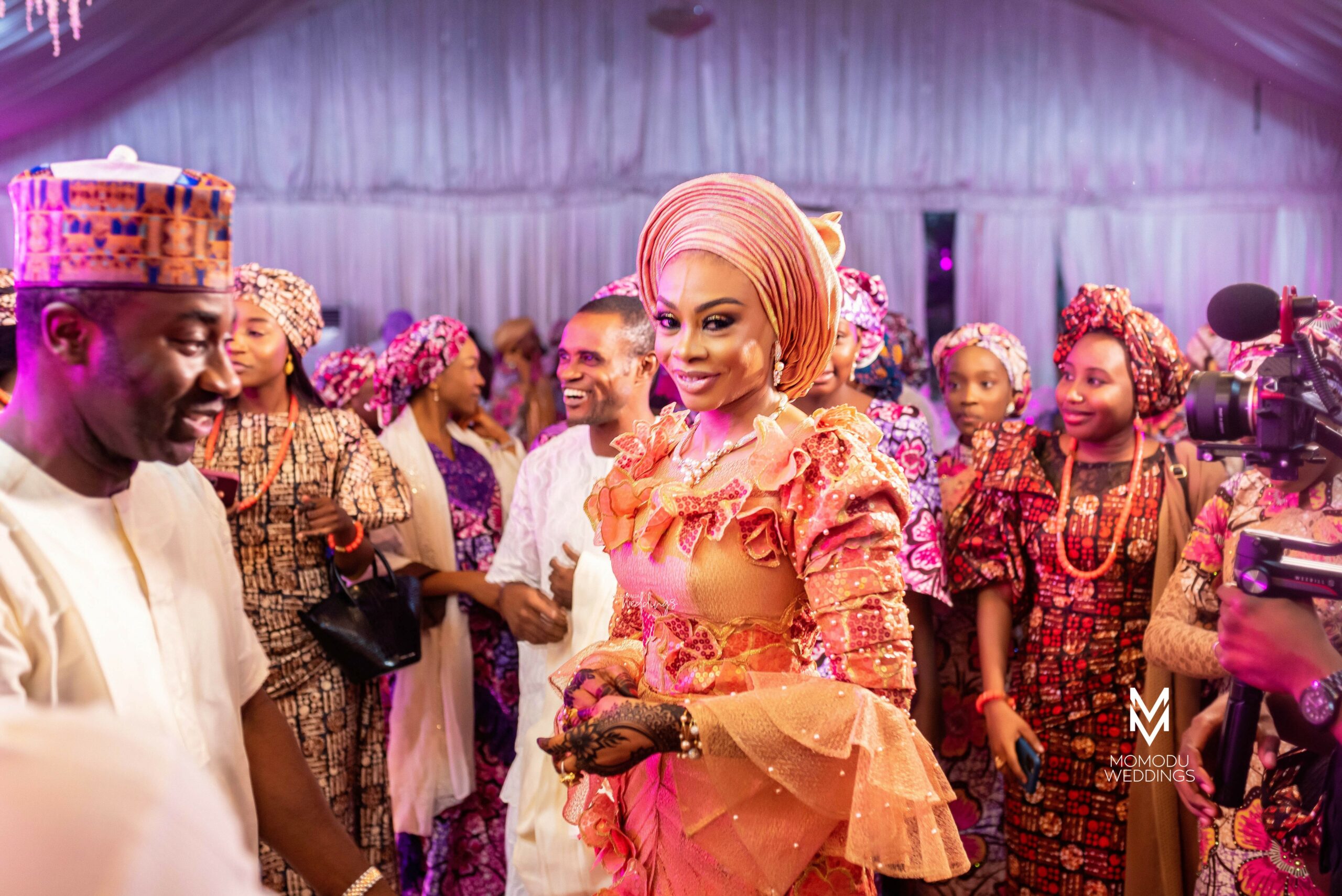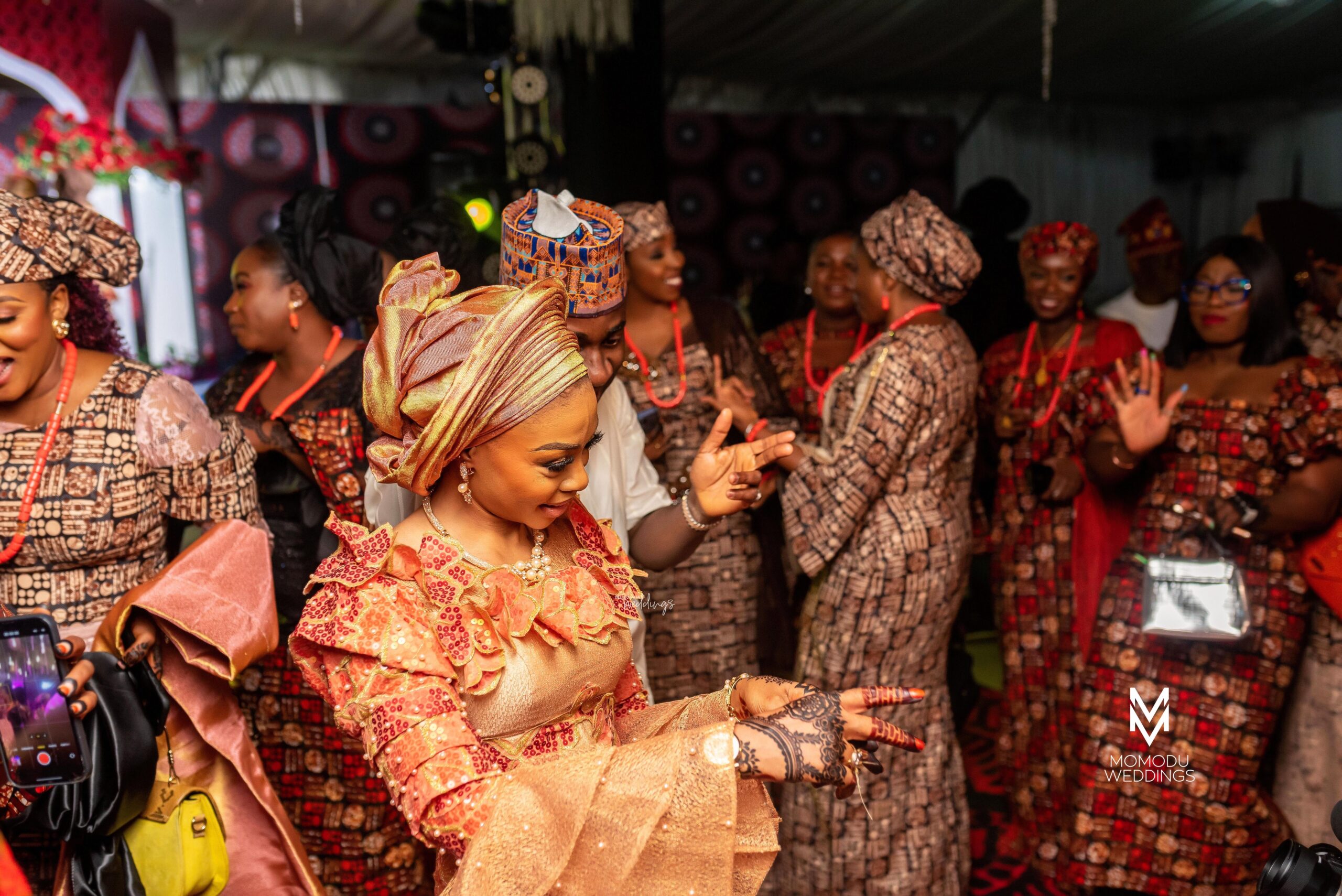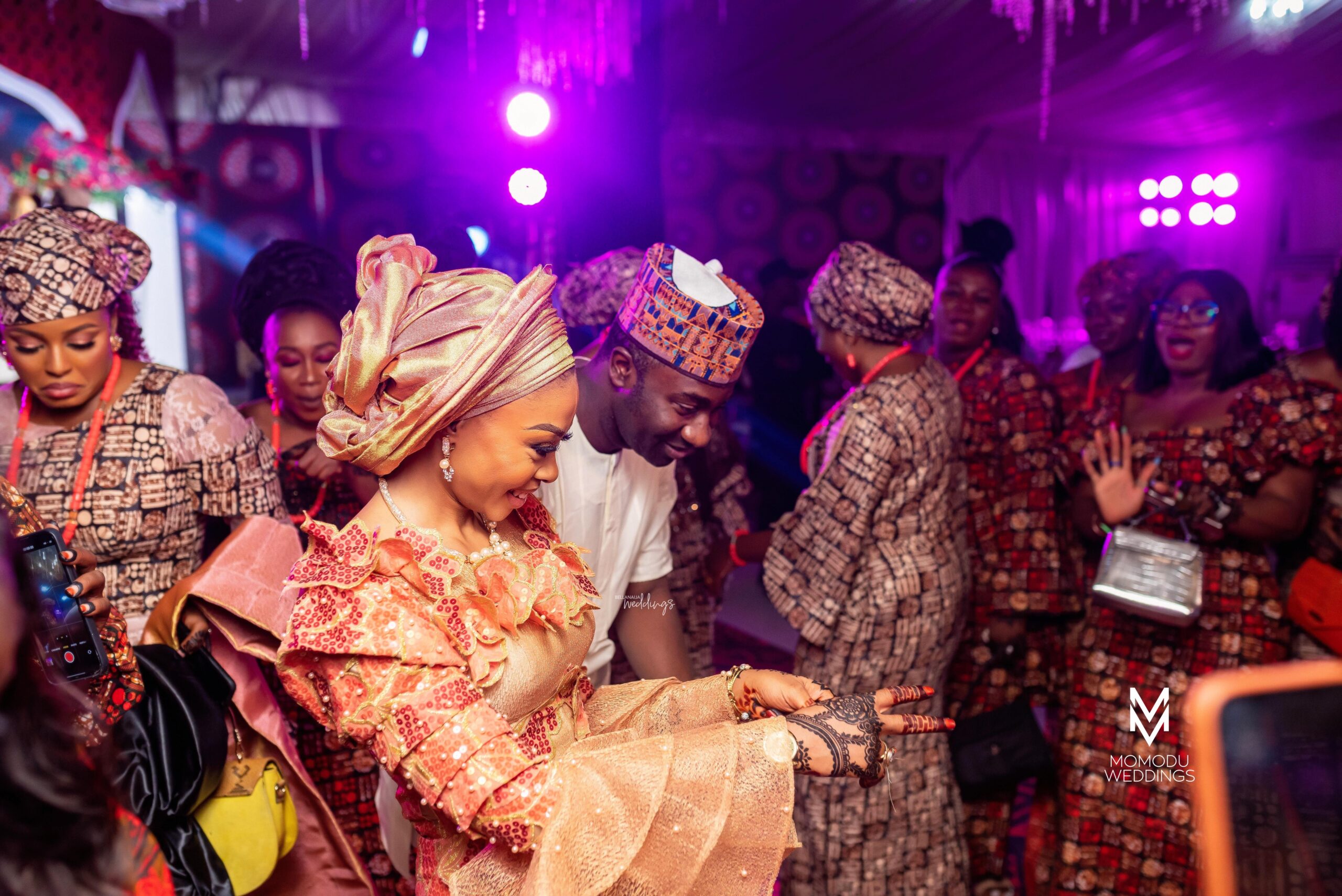 Officially unveiled!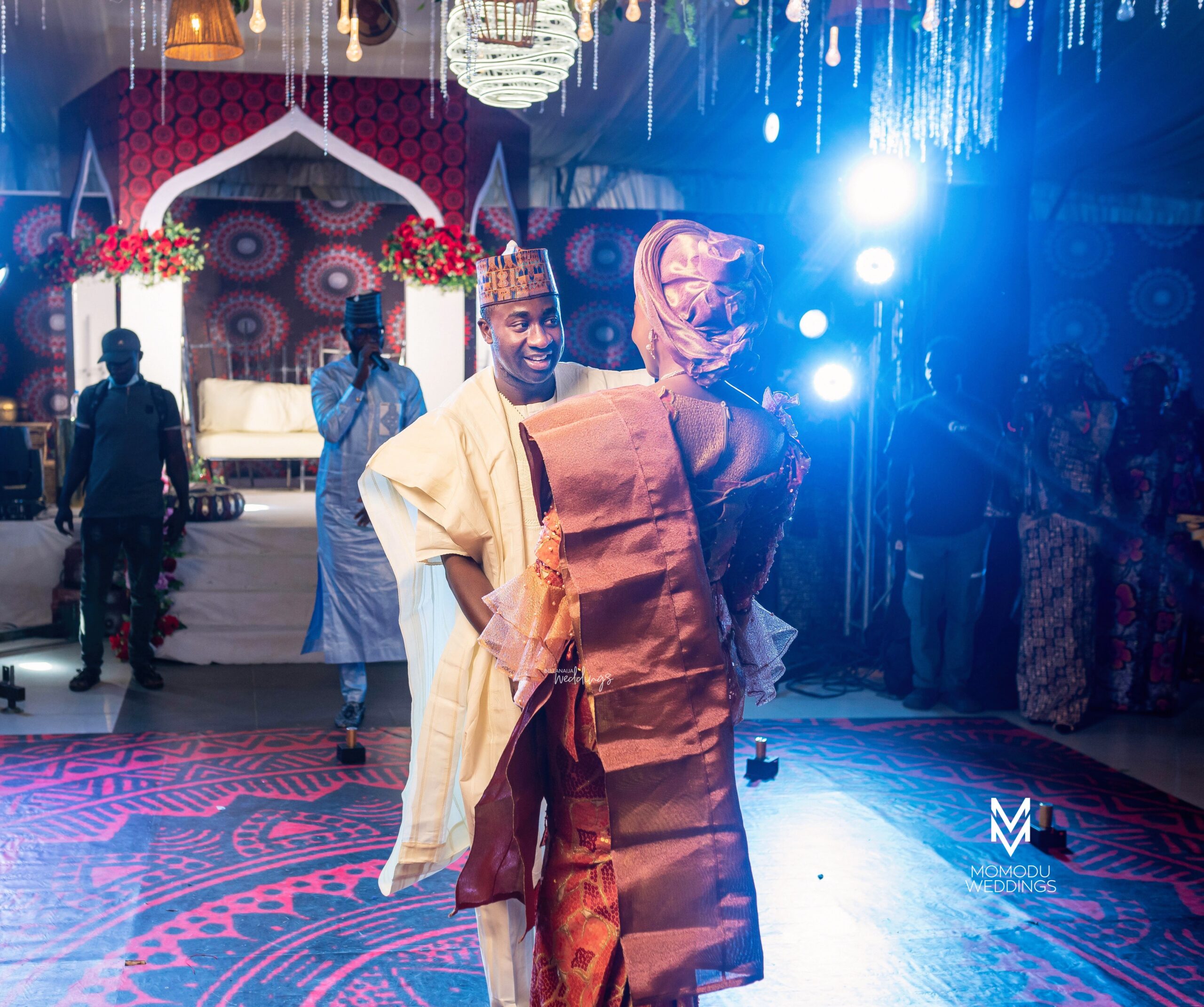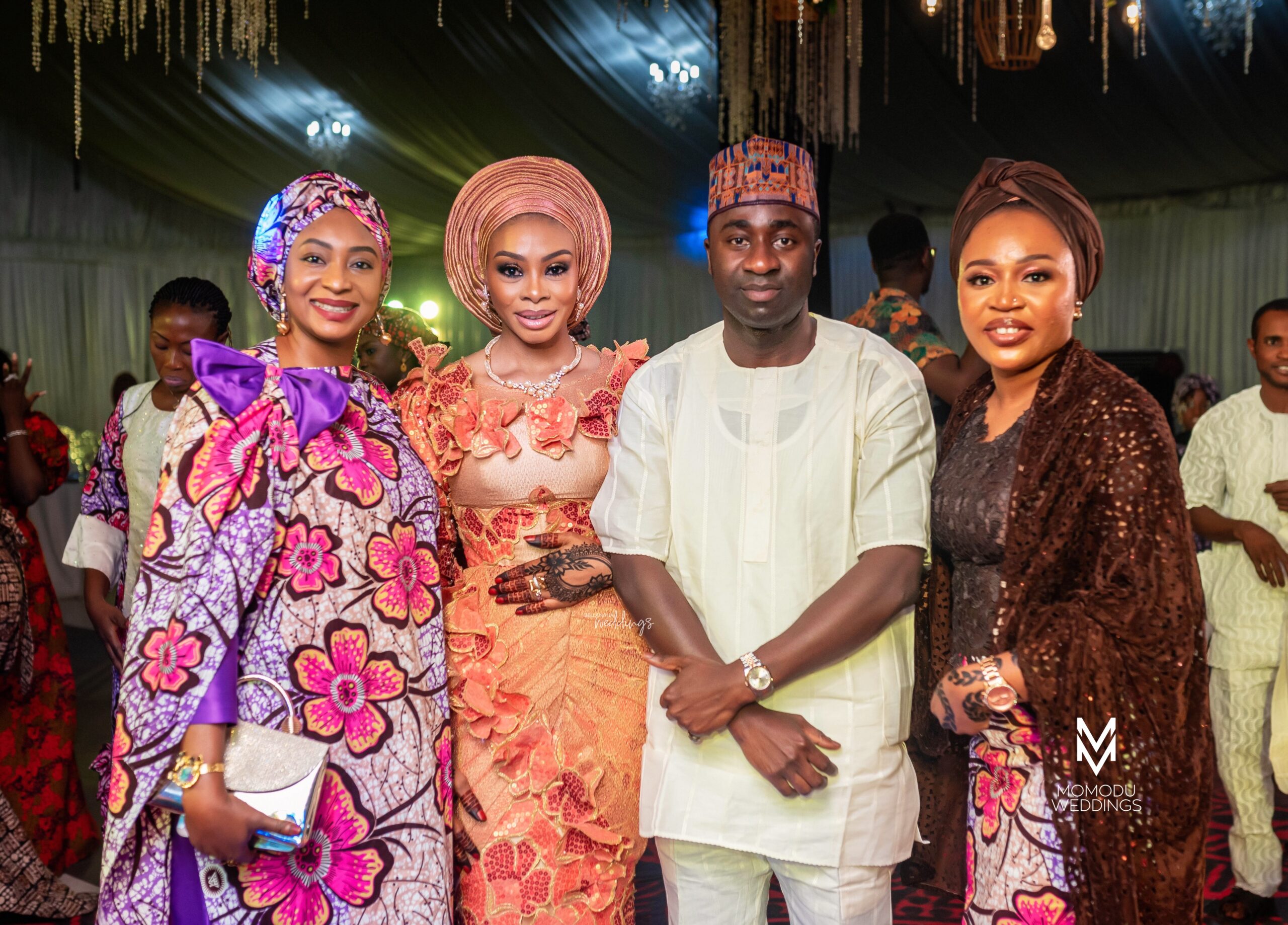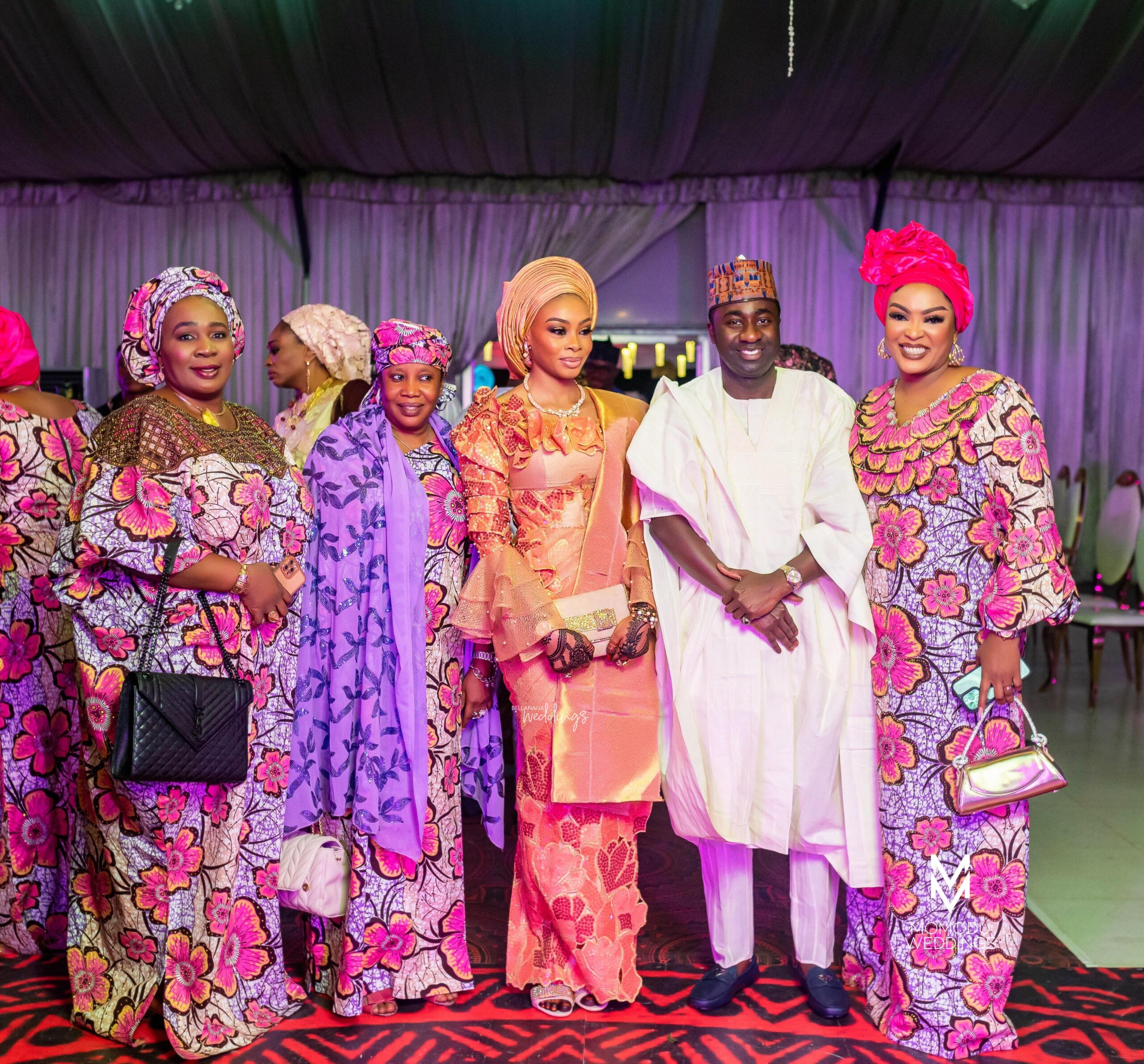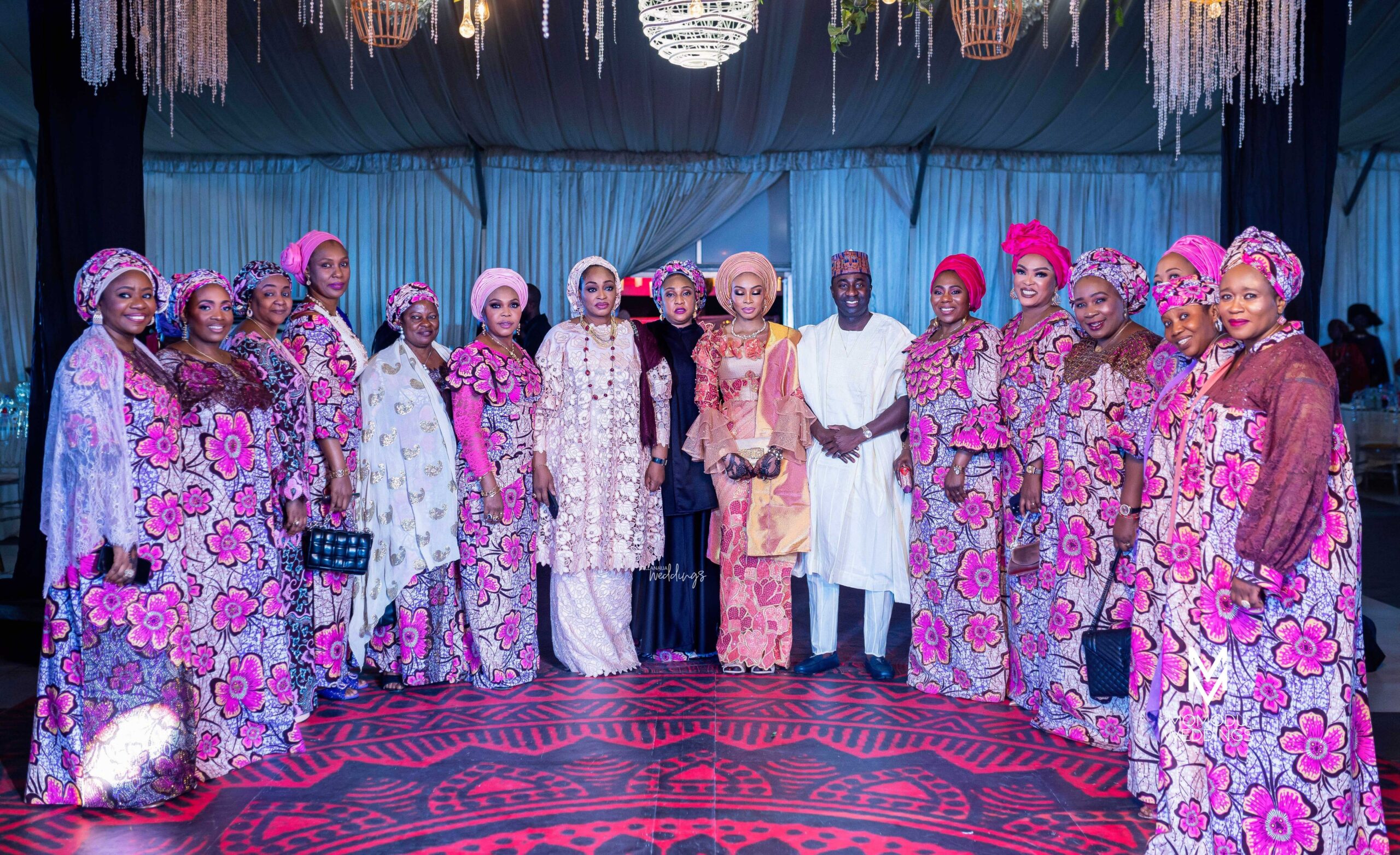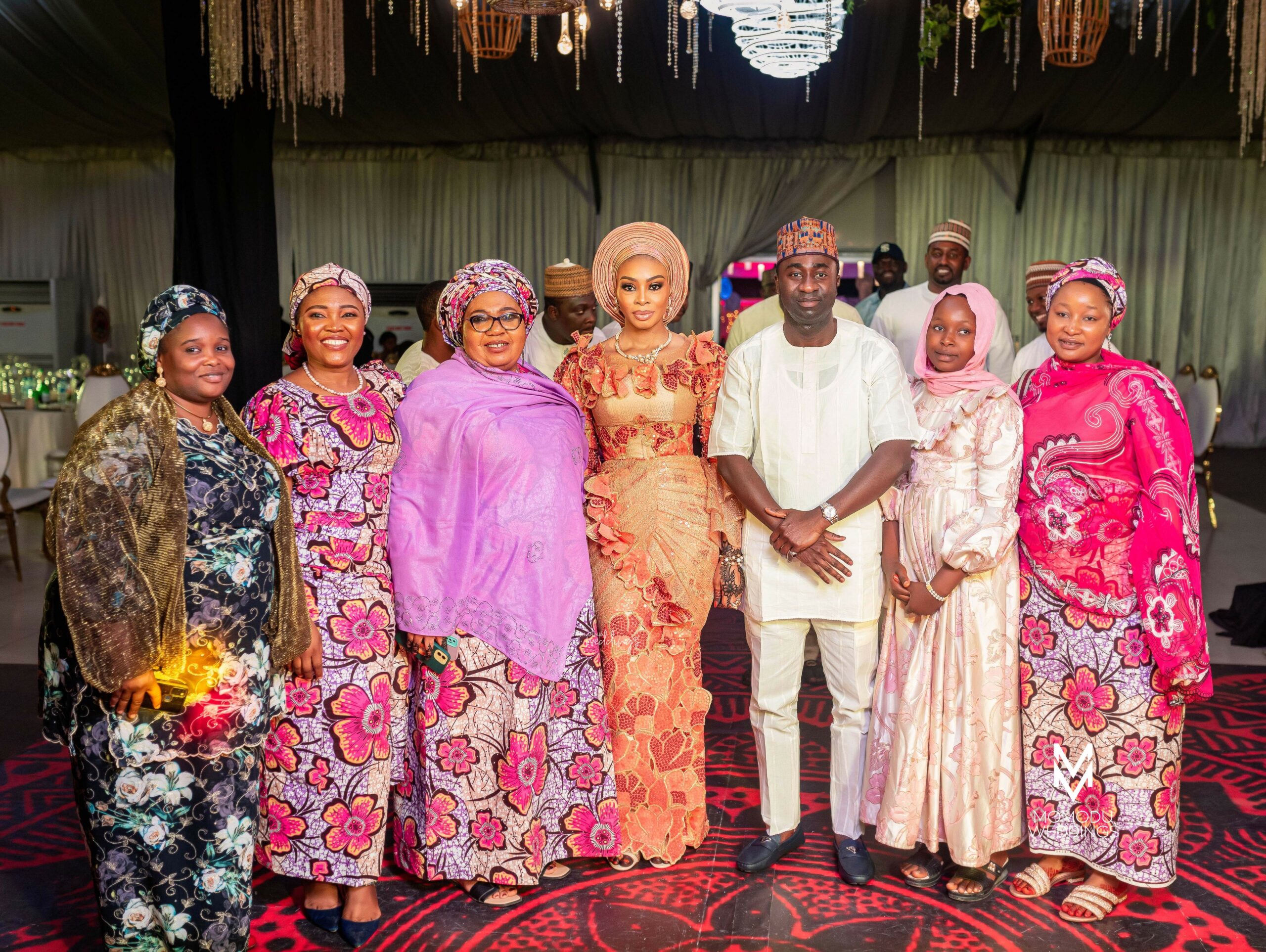 Fatima's second look is fire!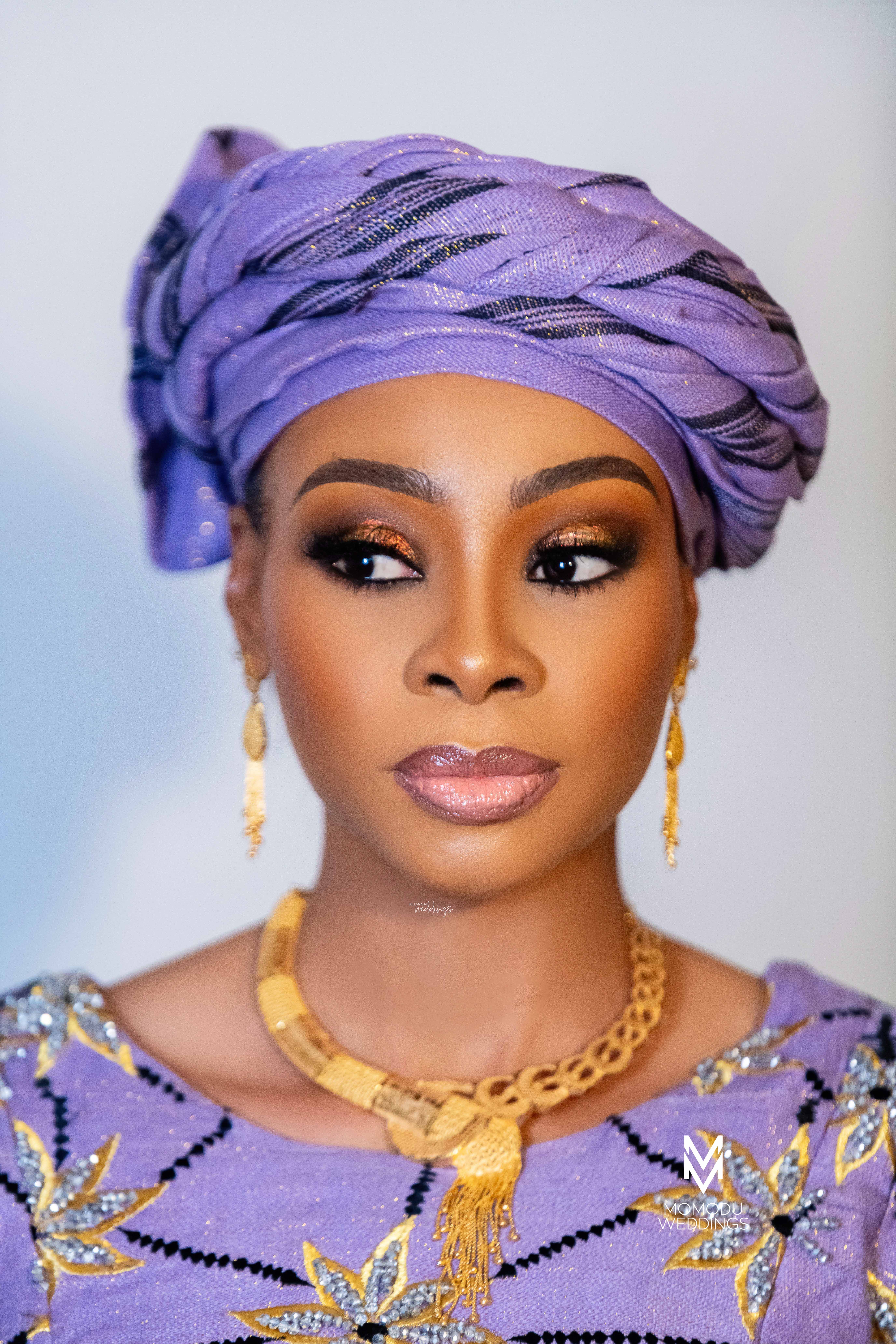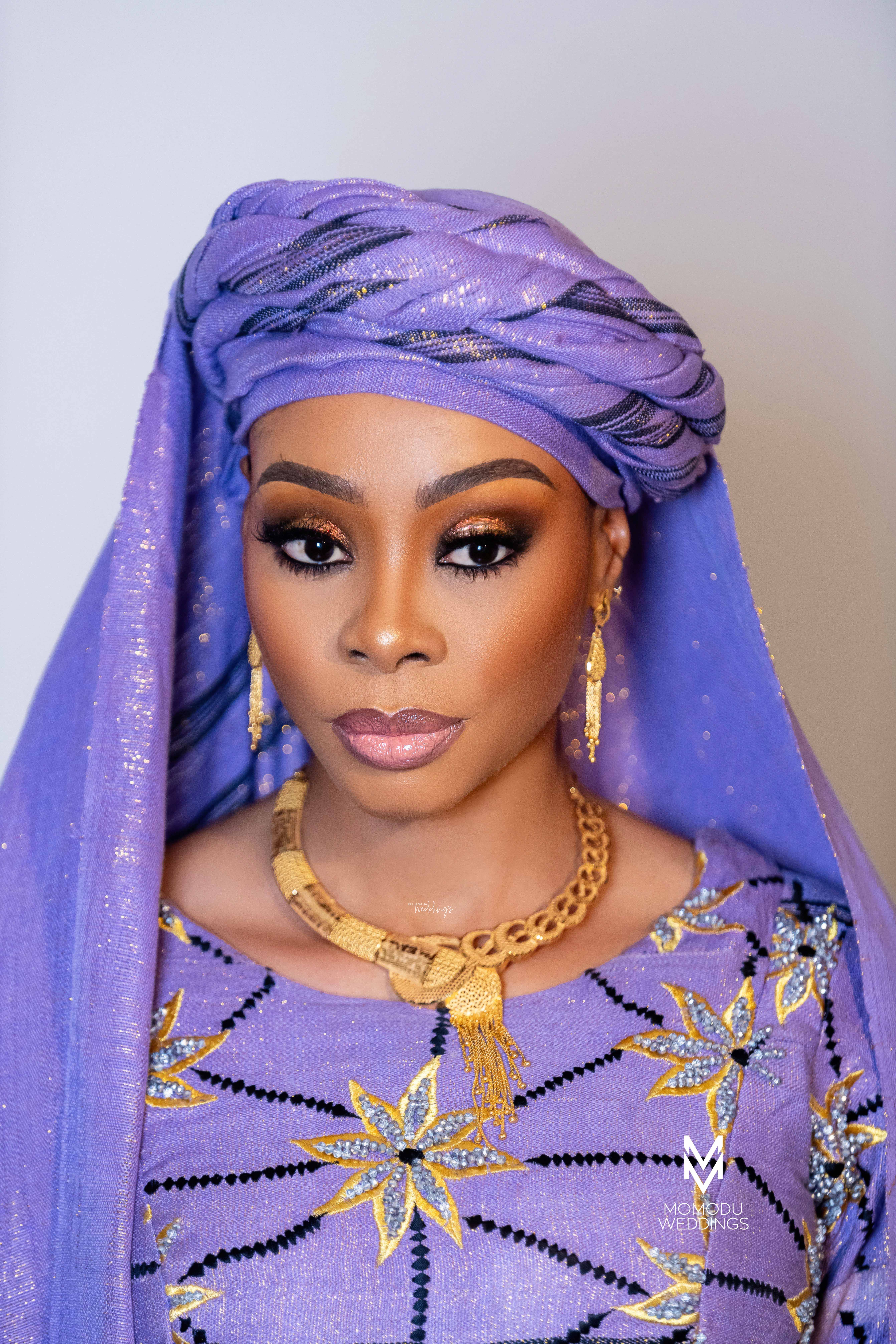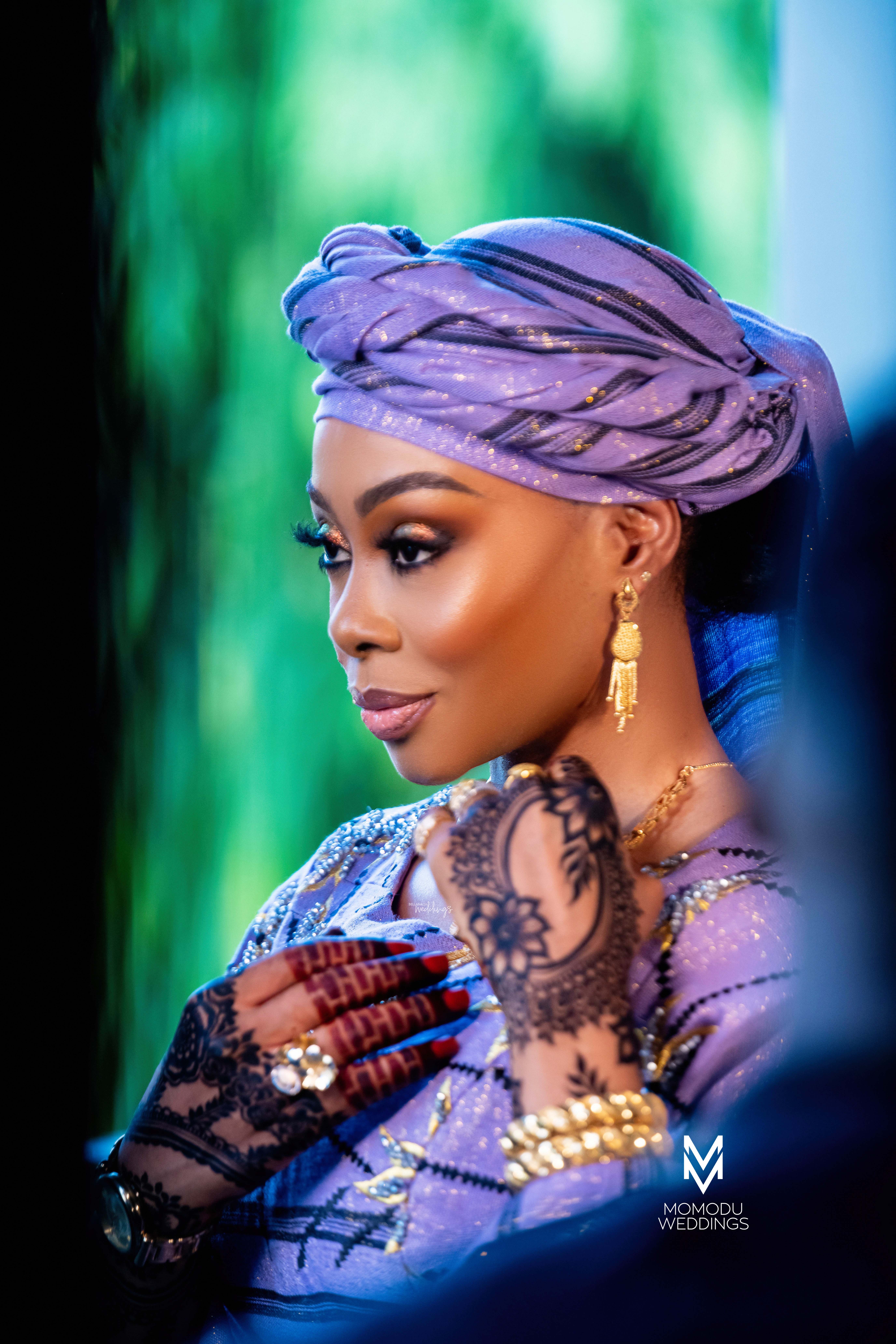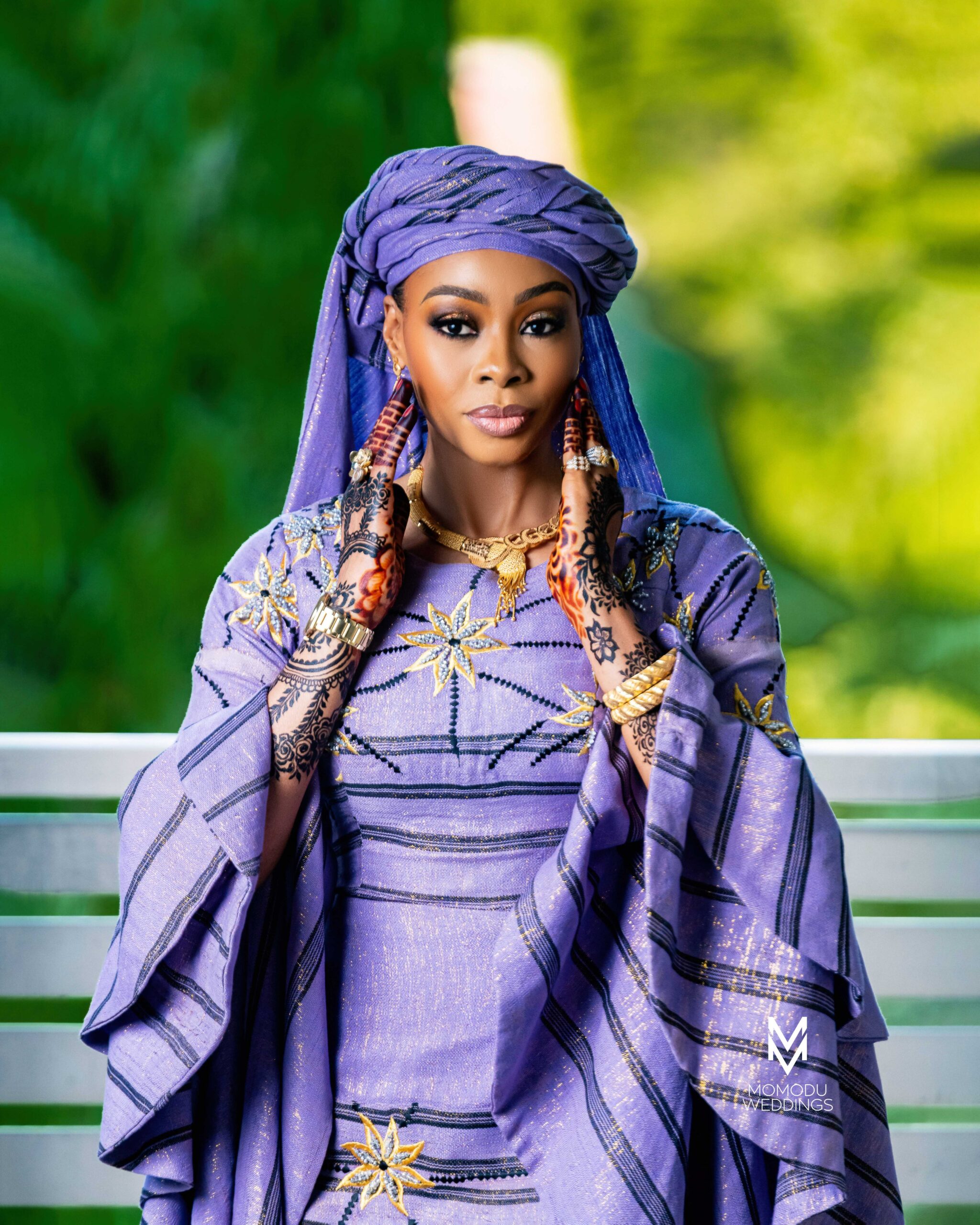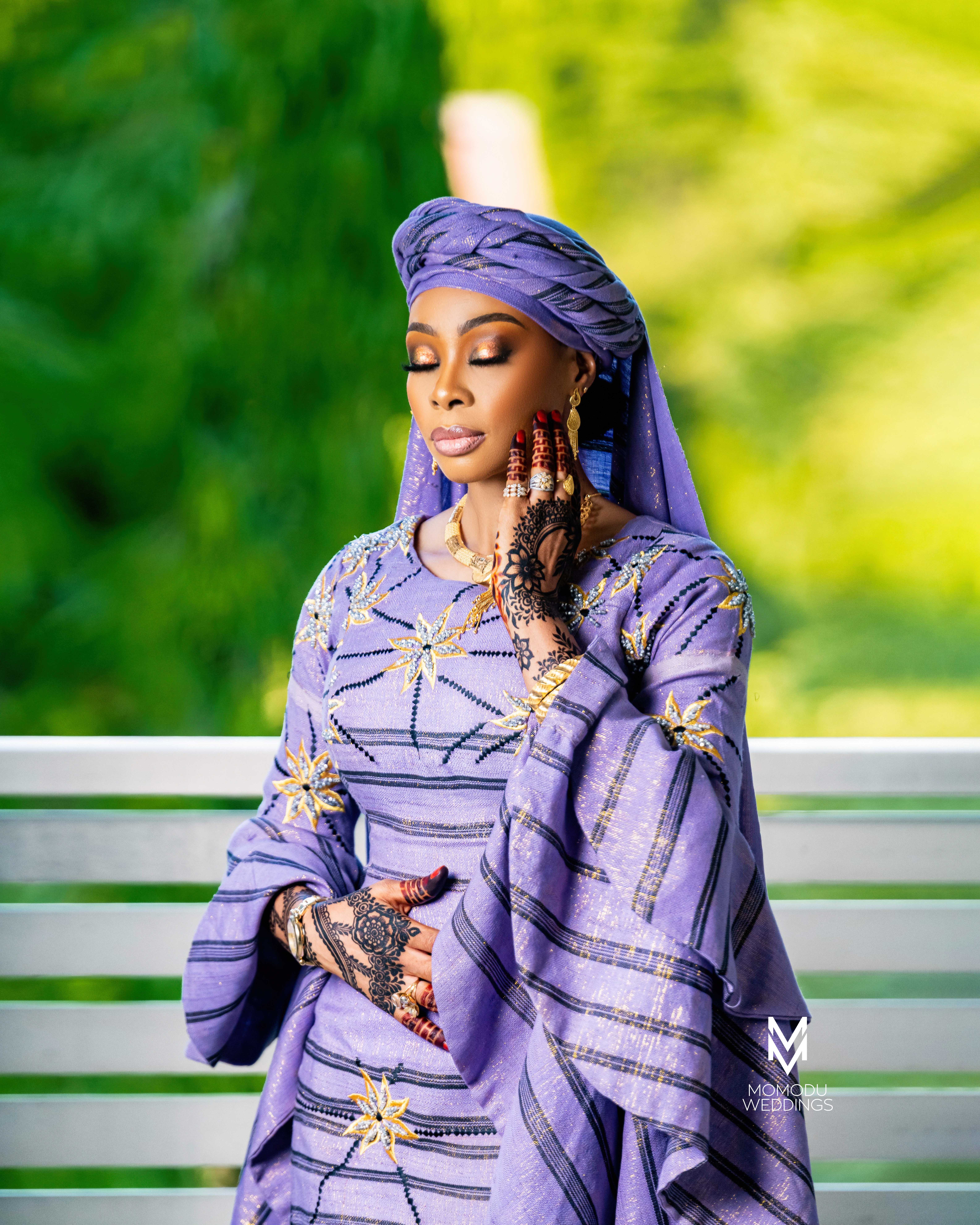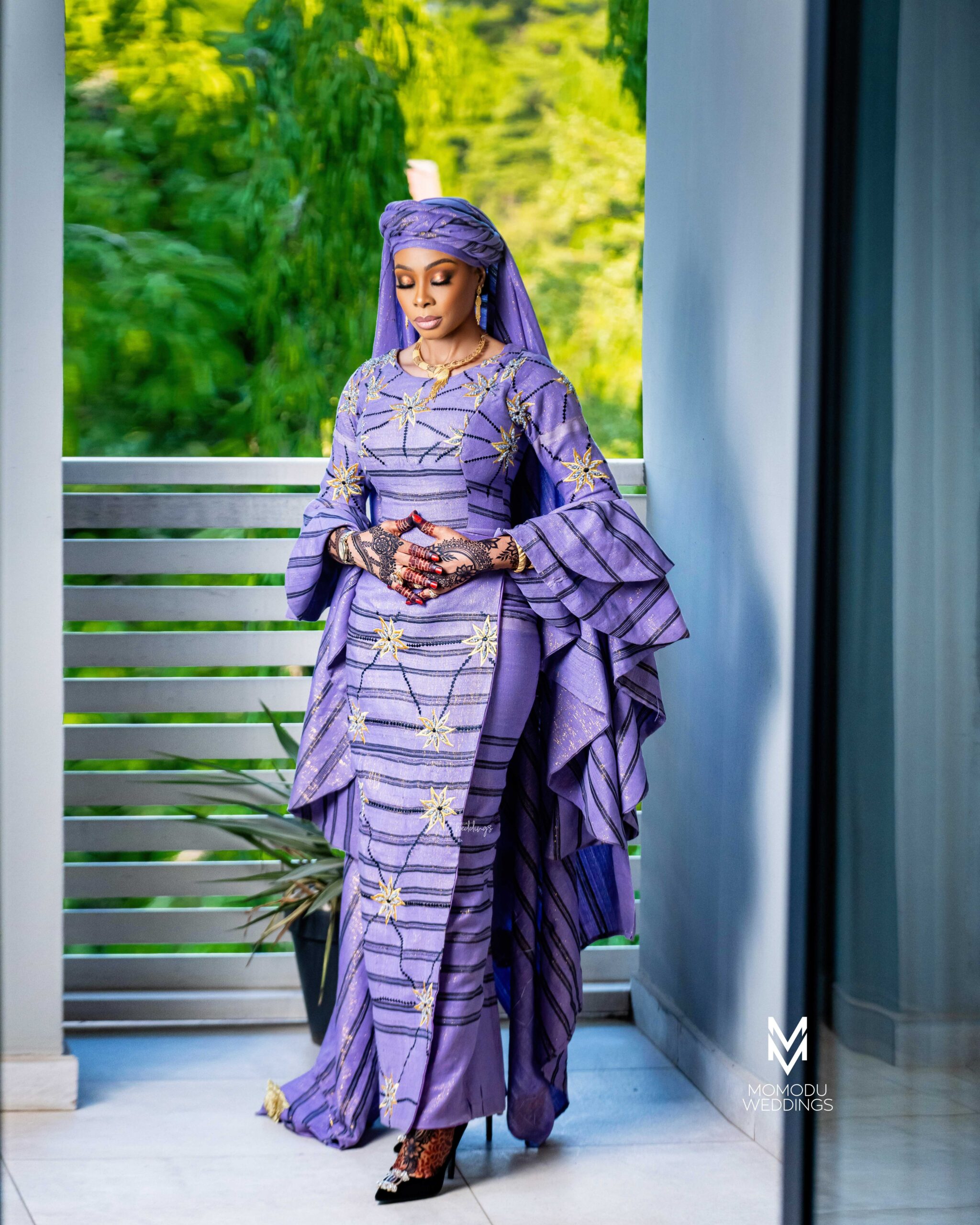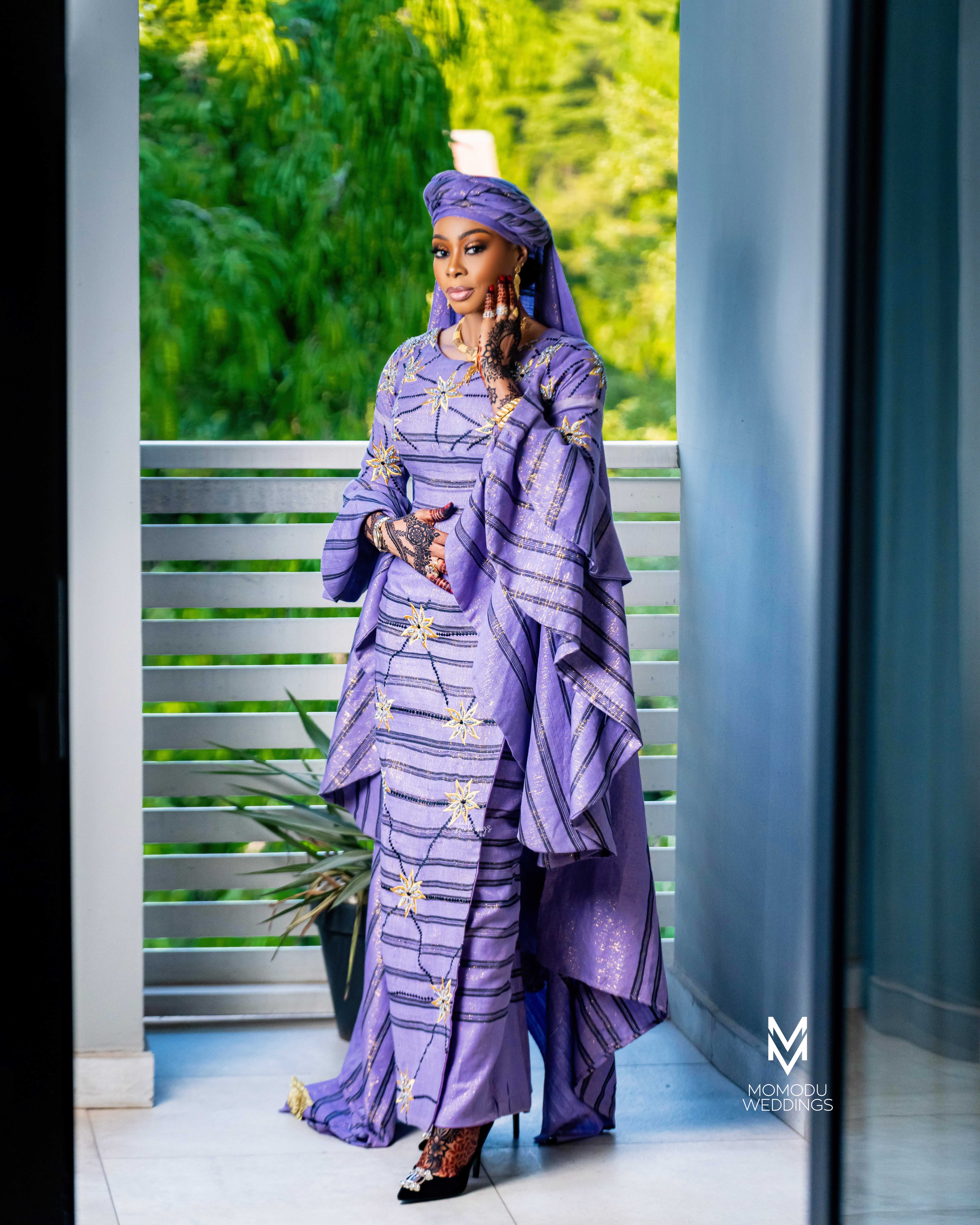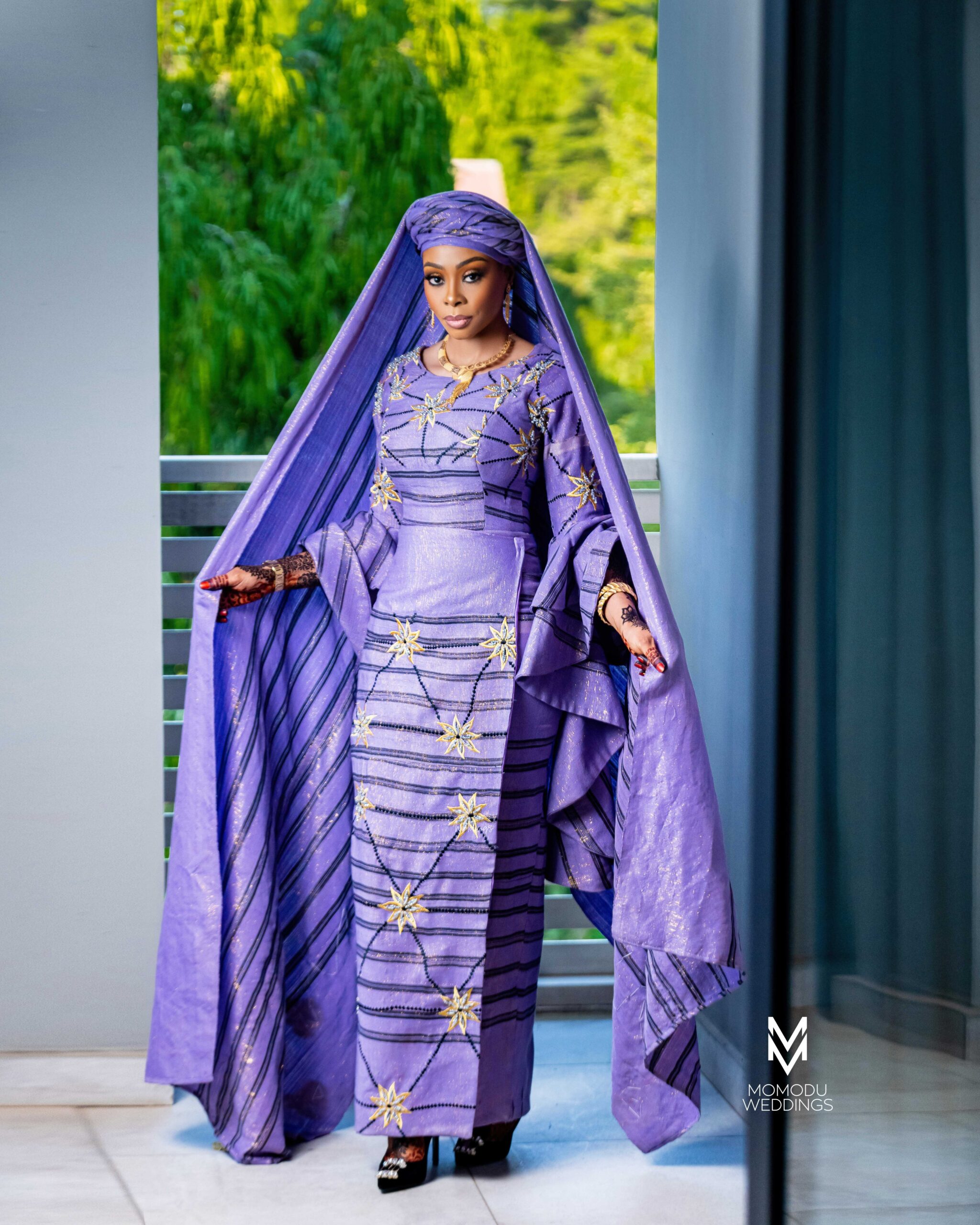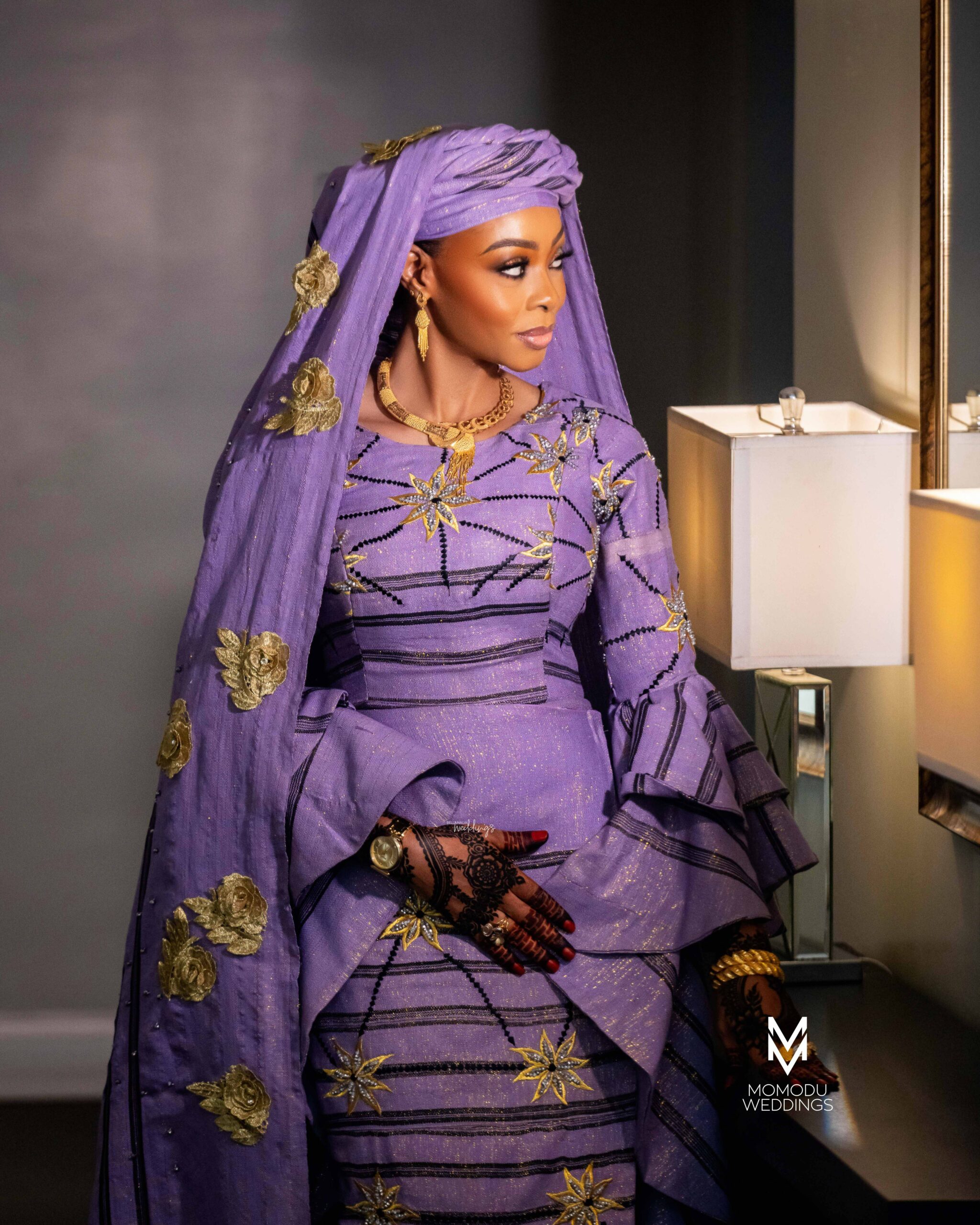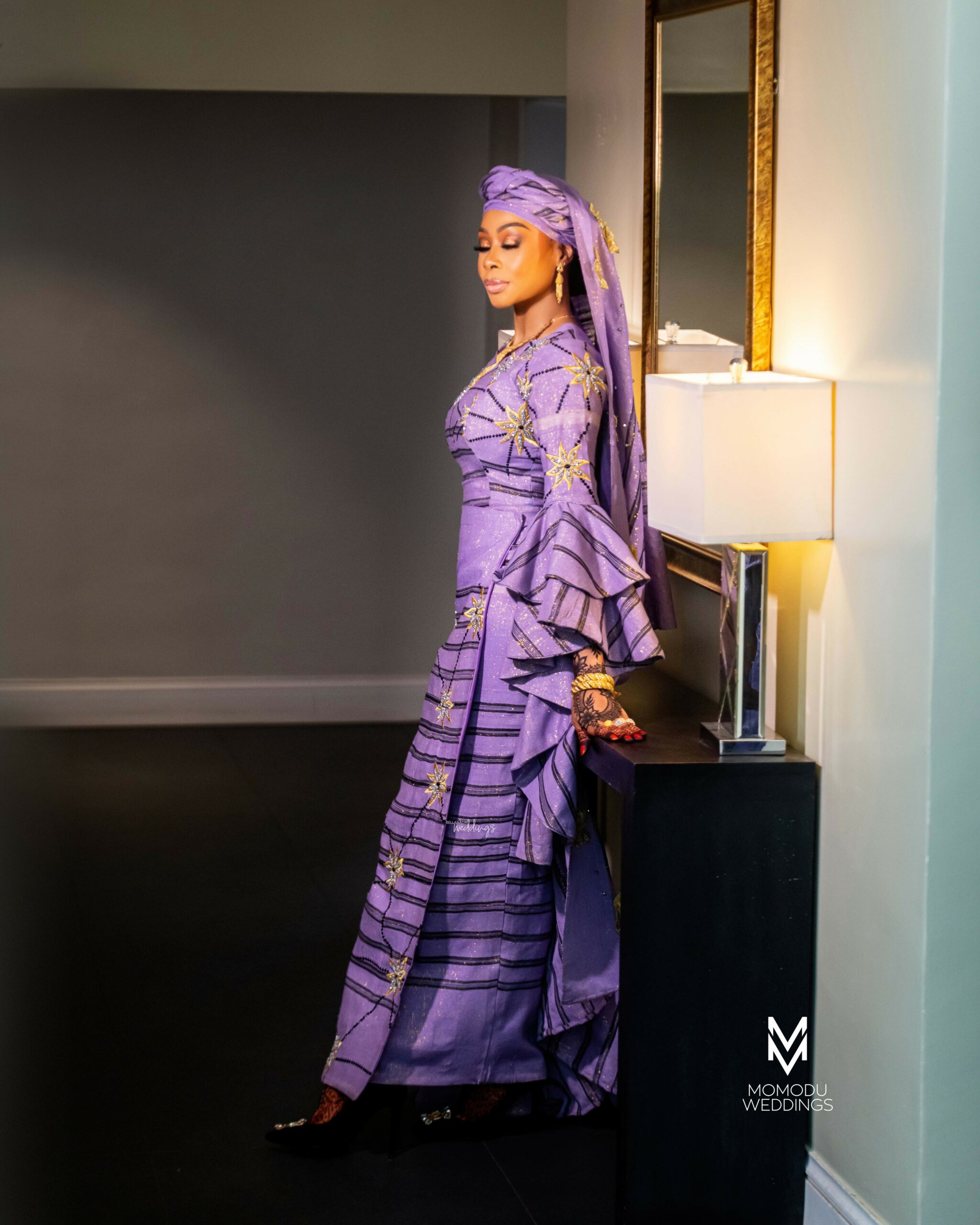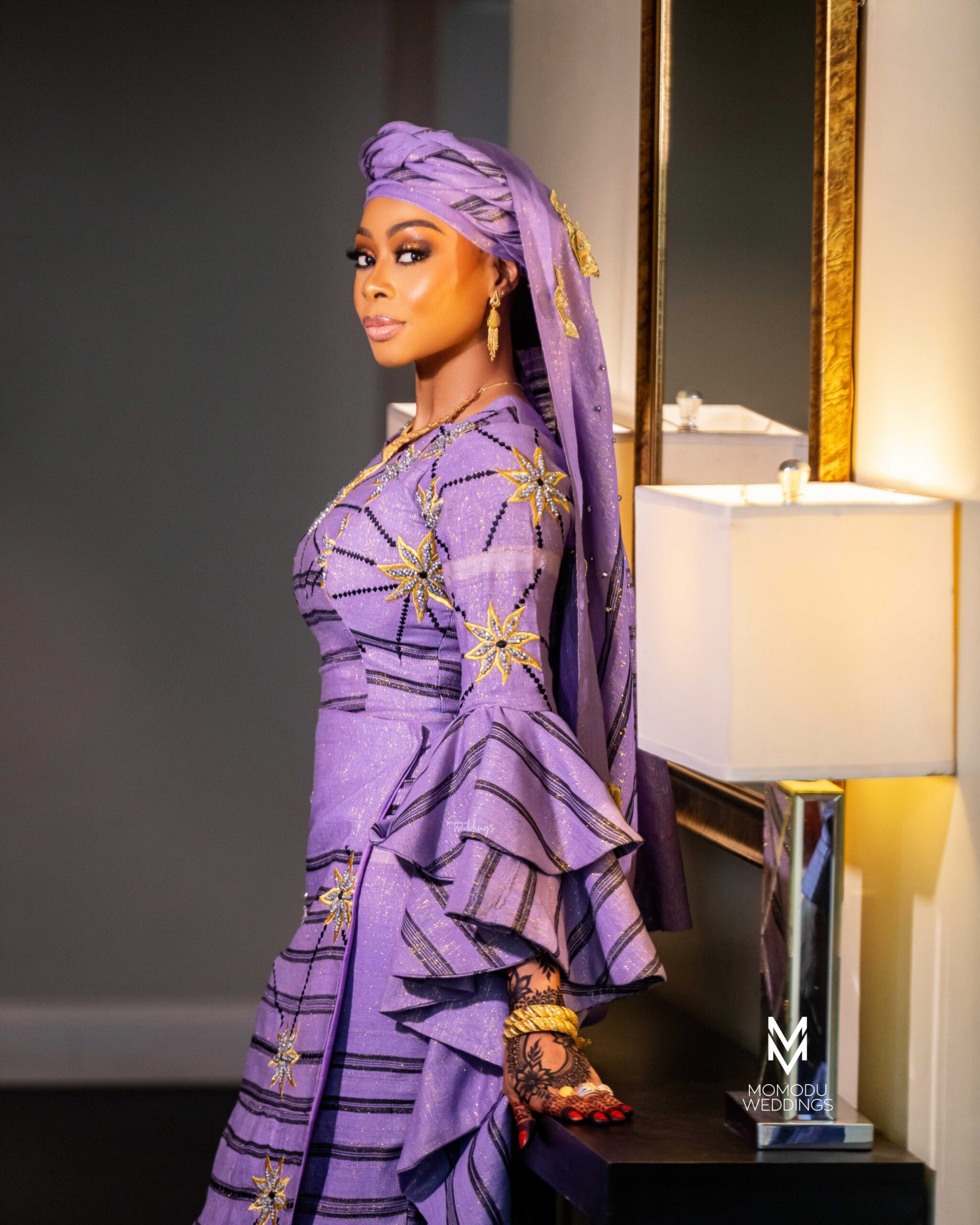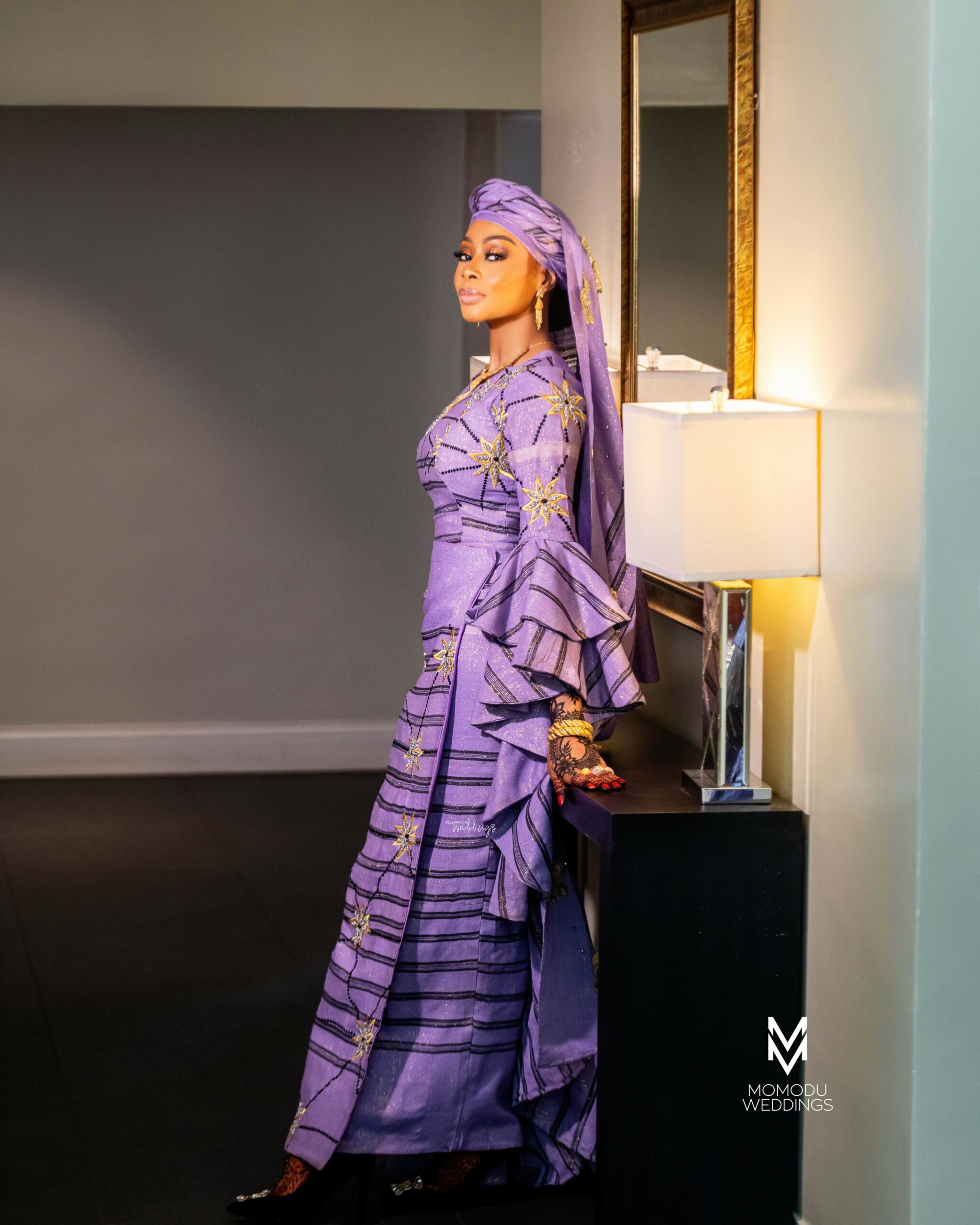 Check out the dapper groom!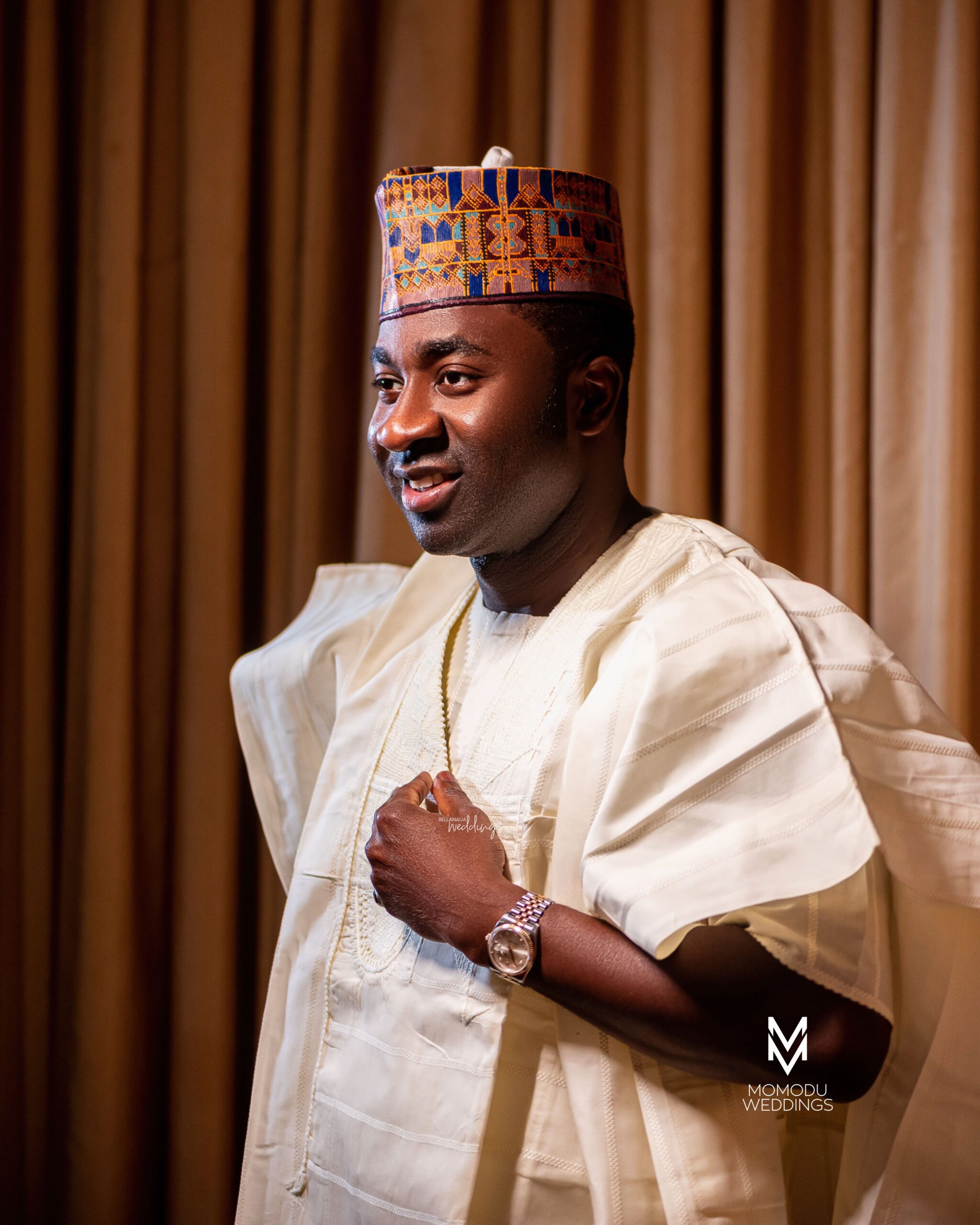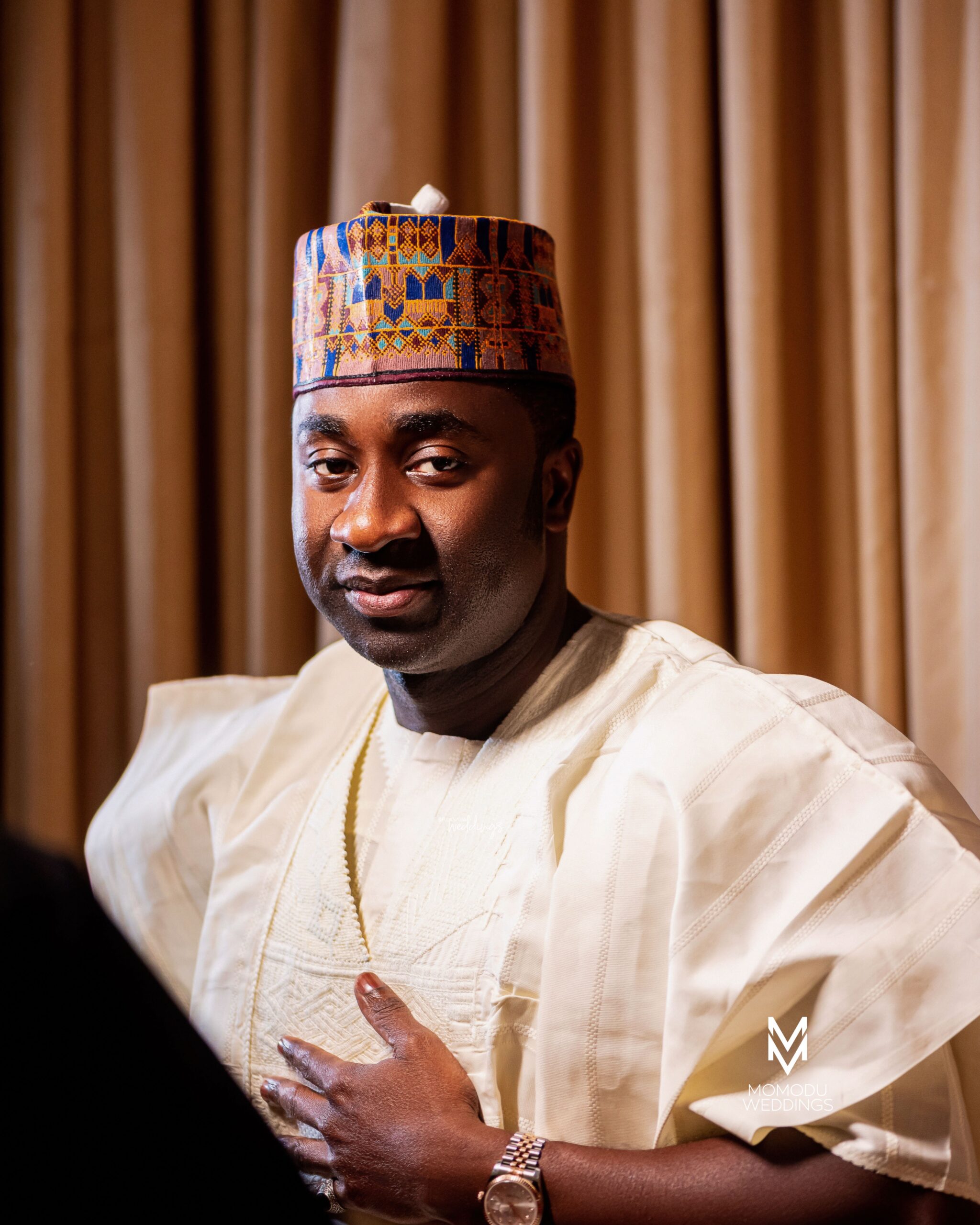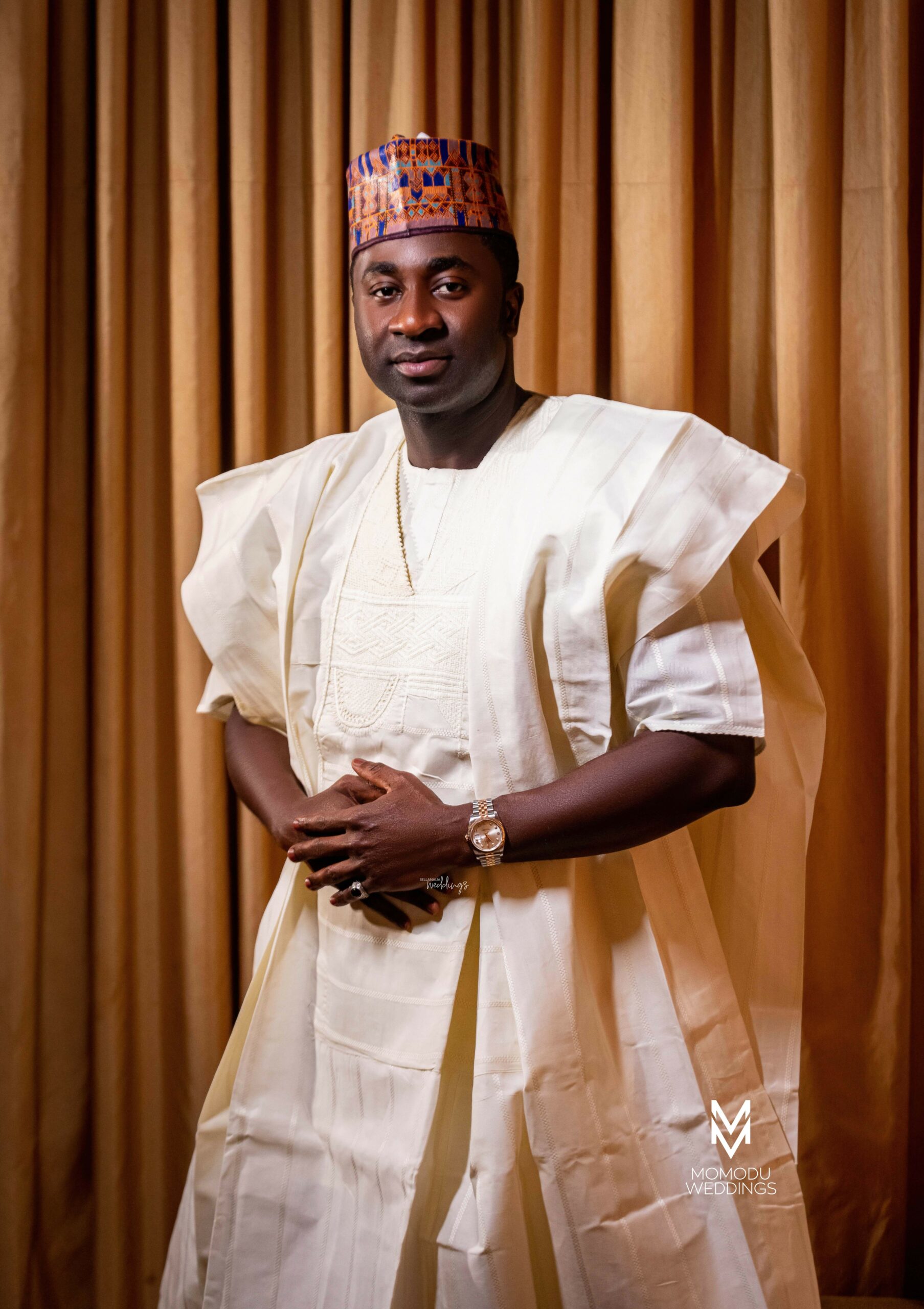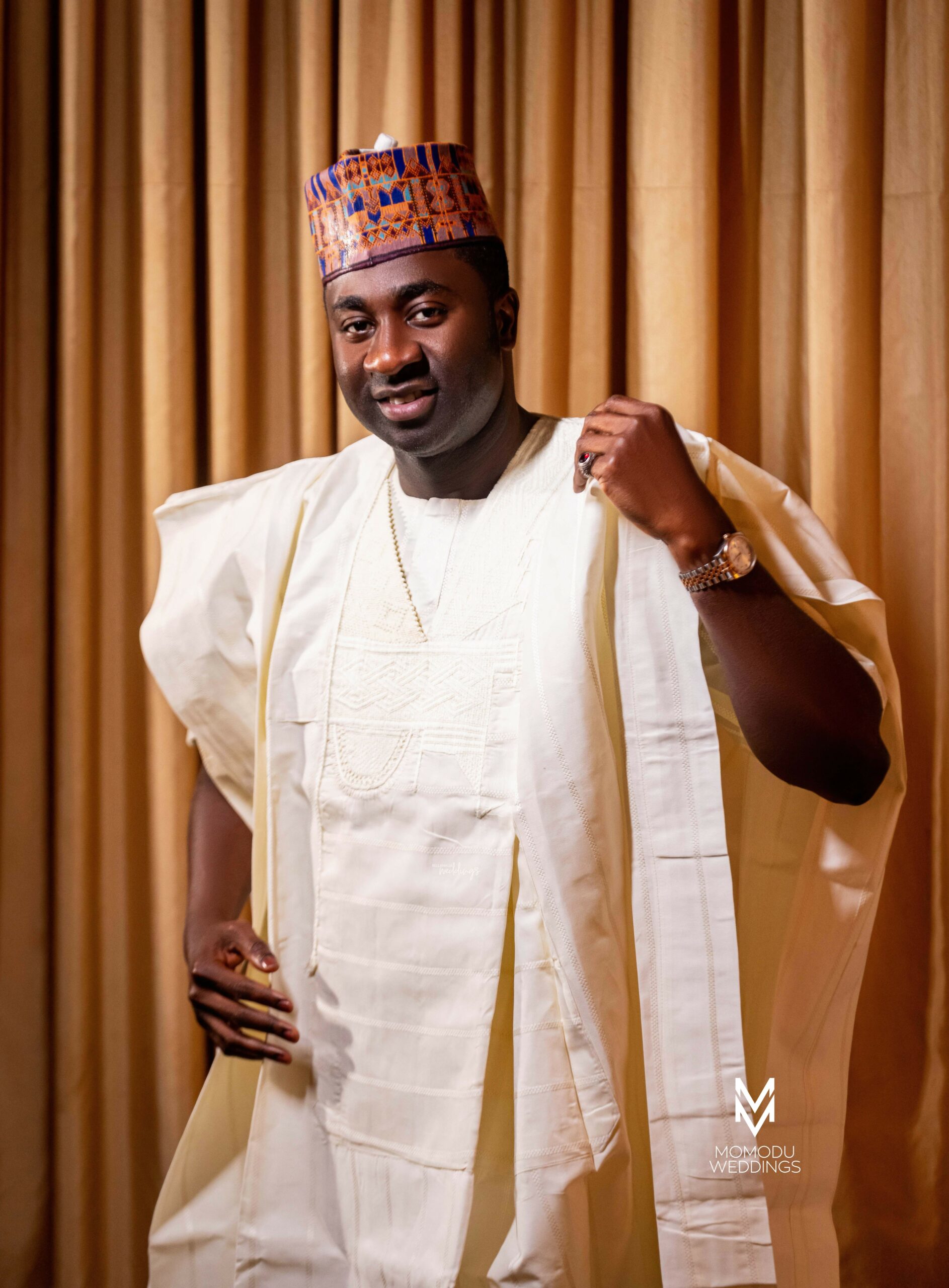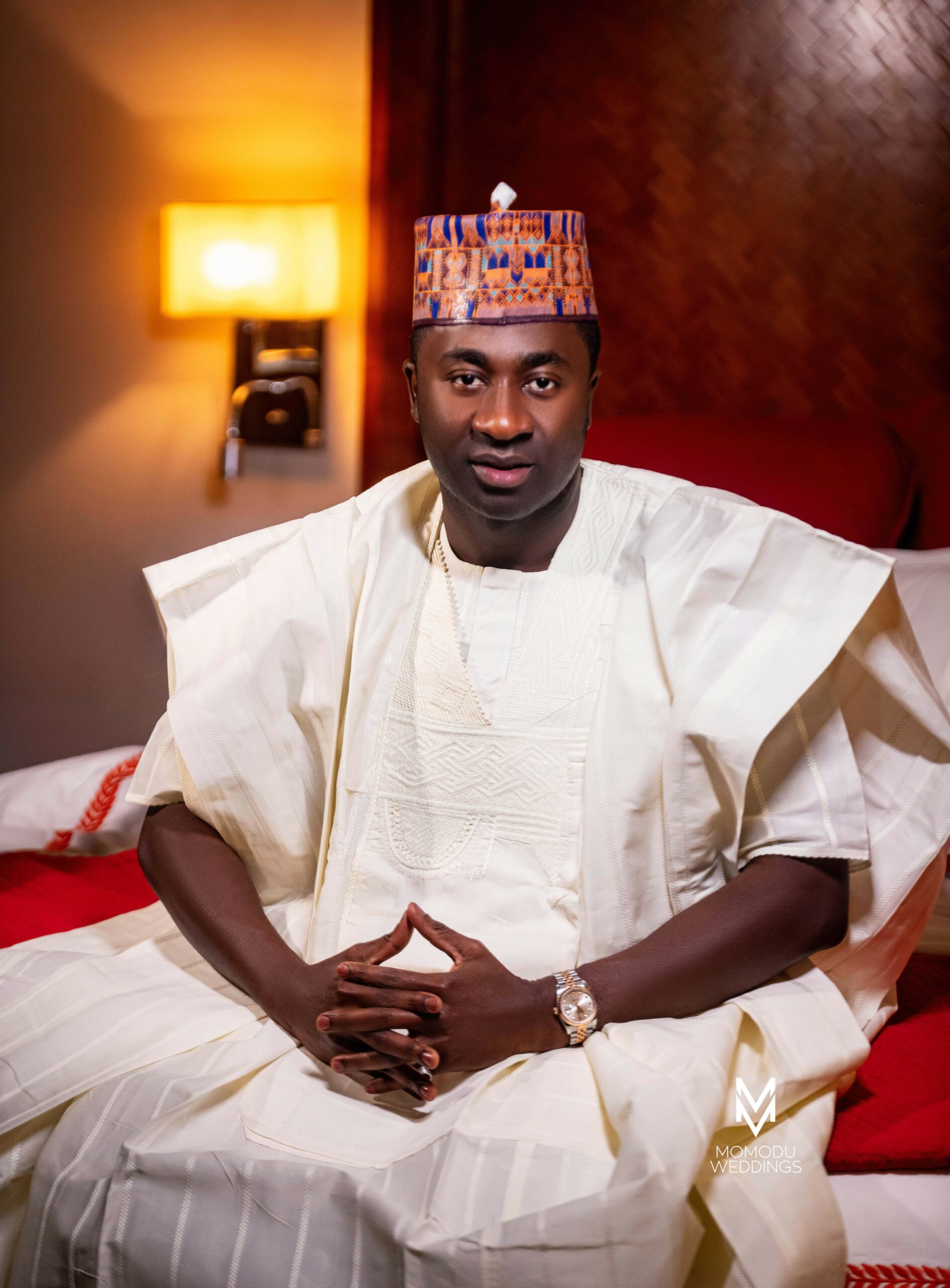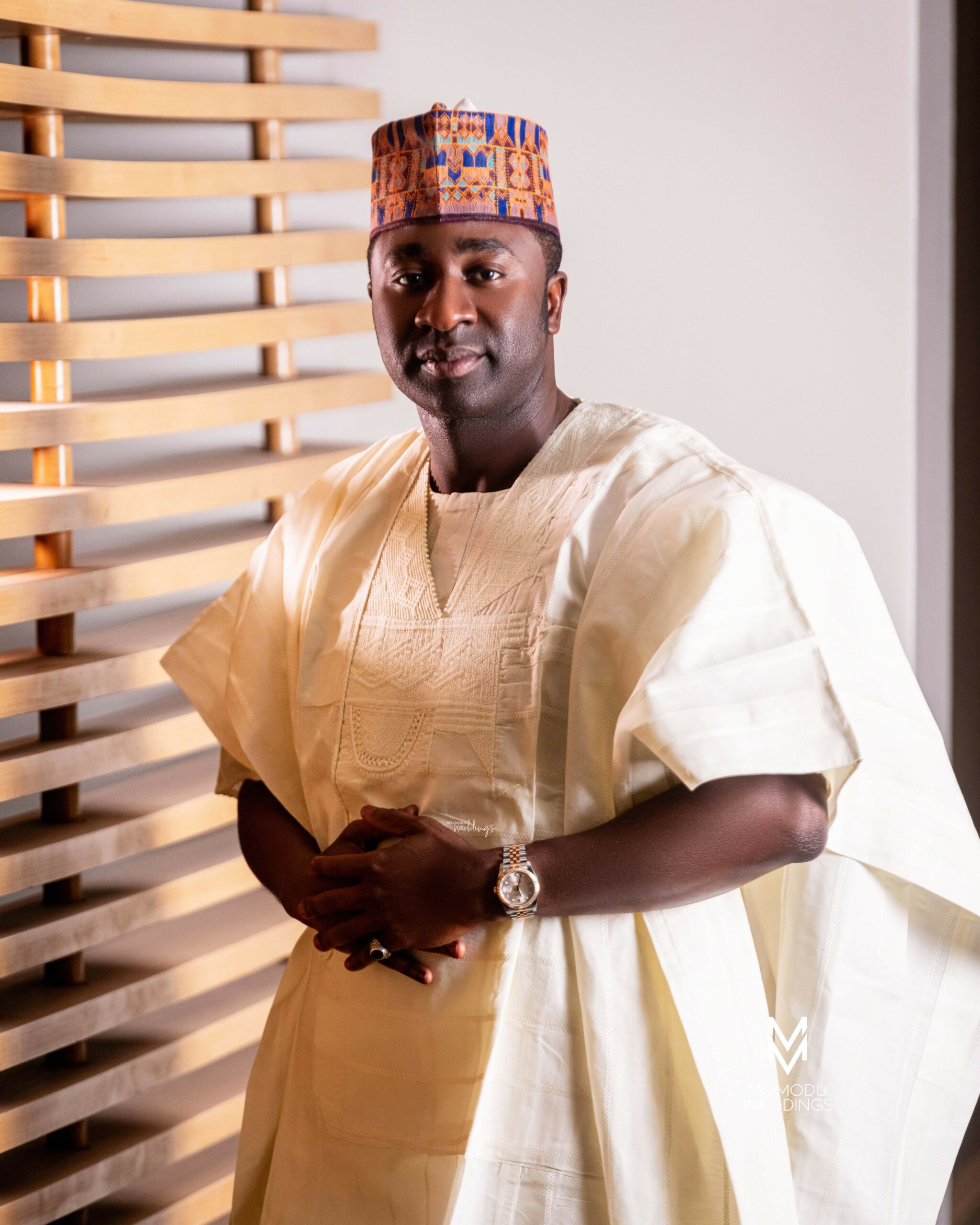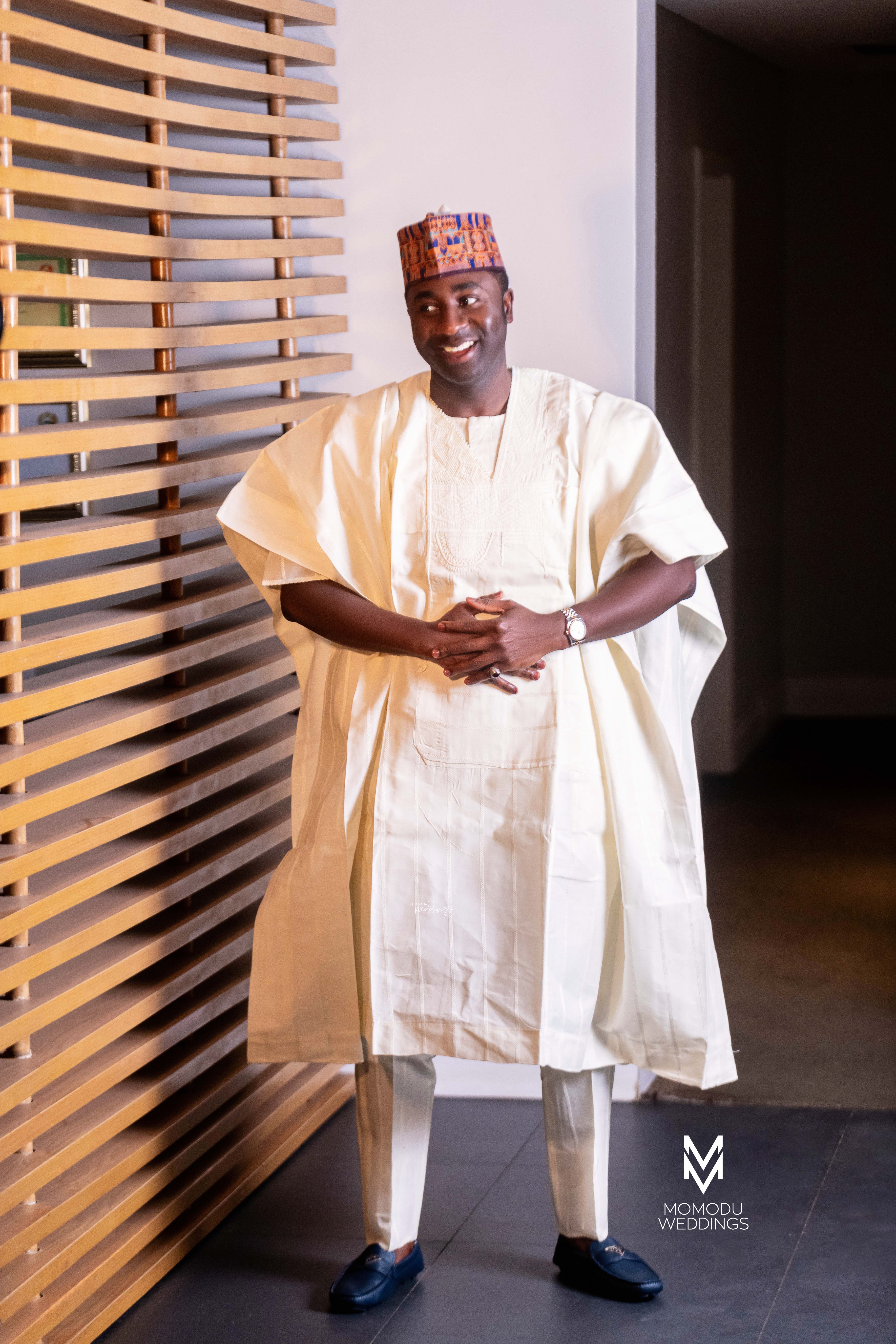 Show us a finer couple!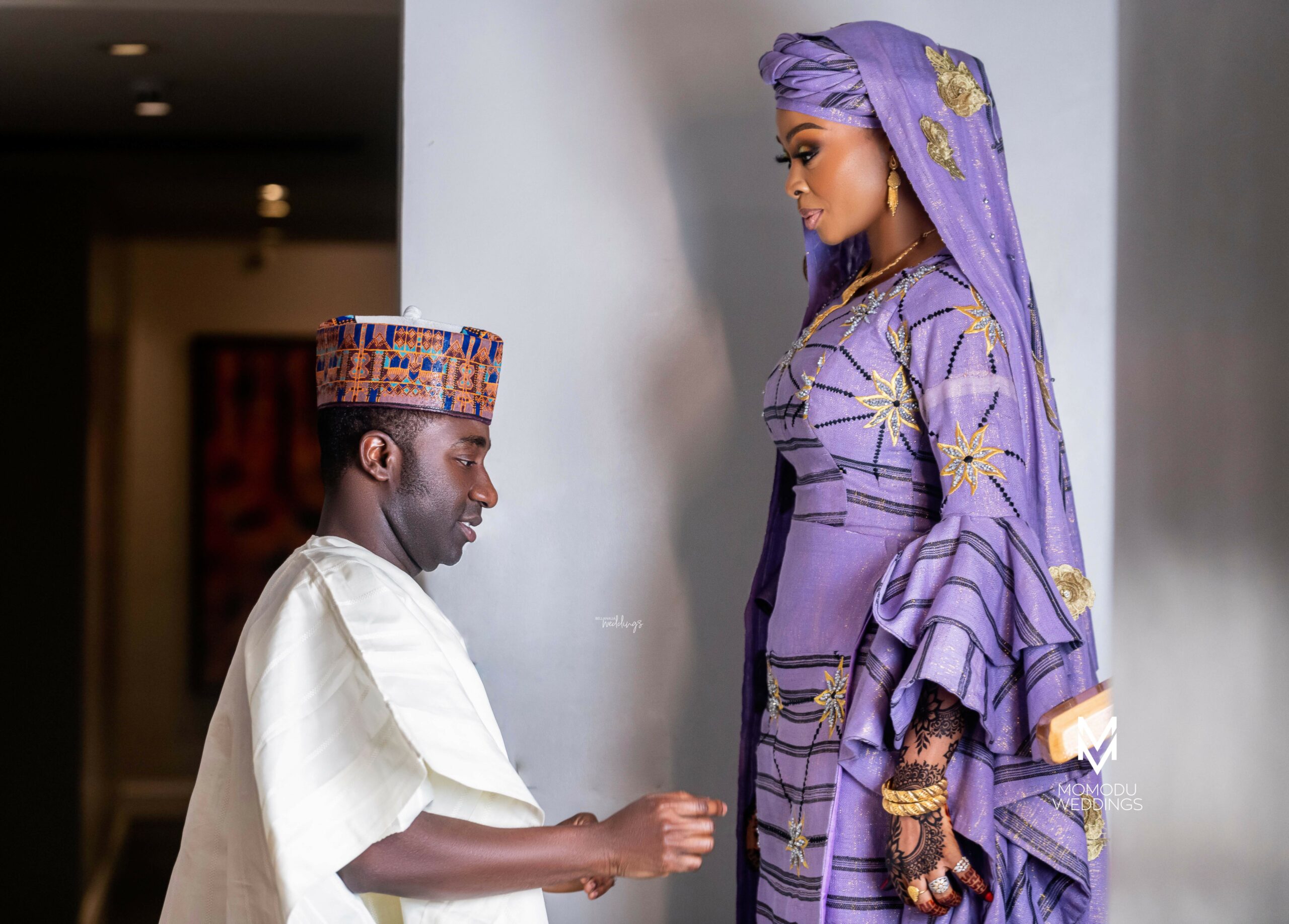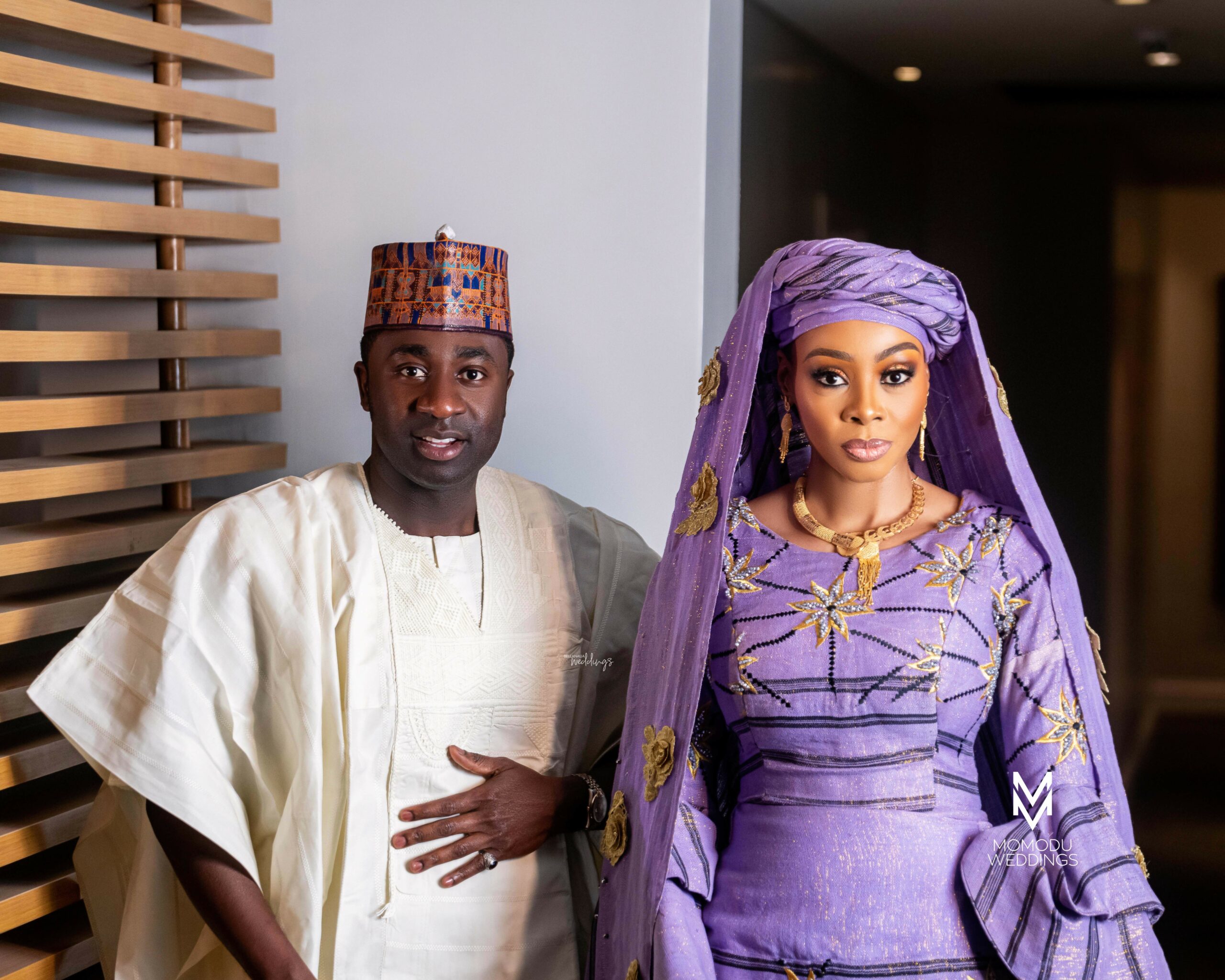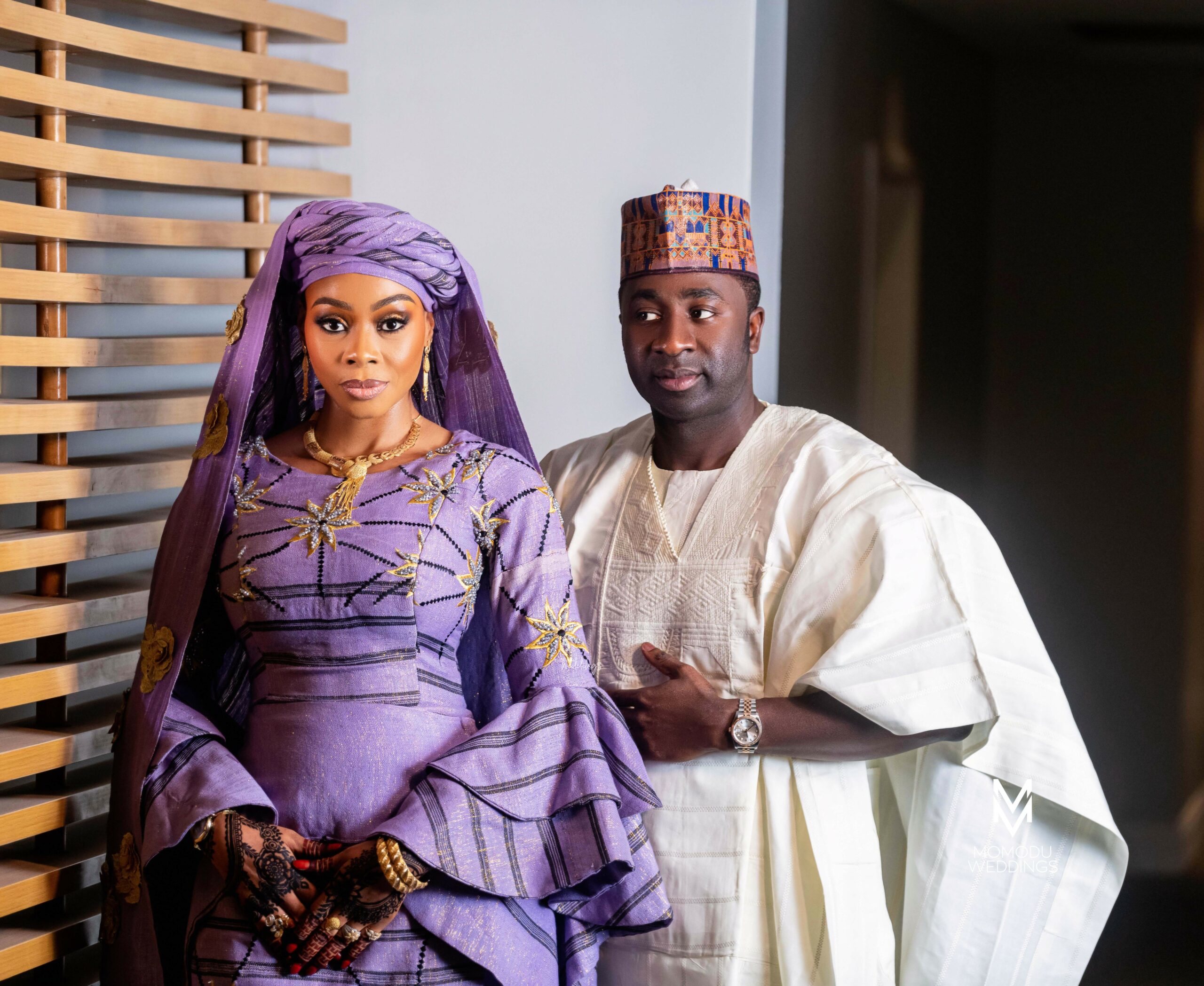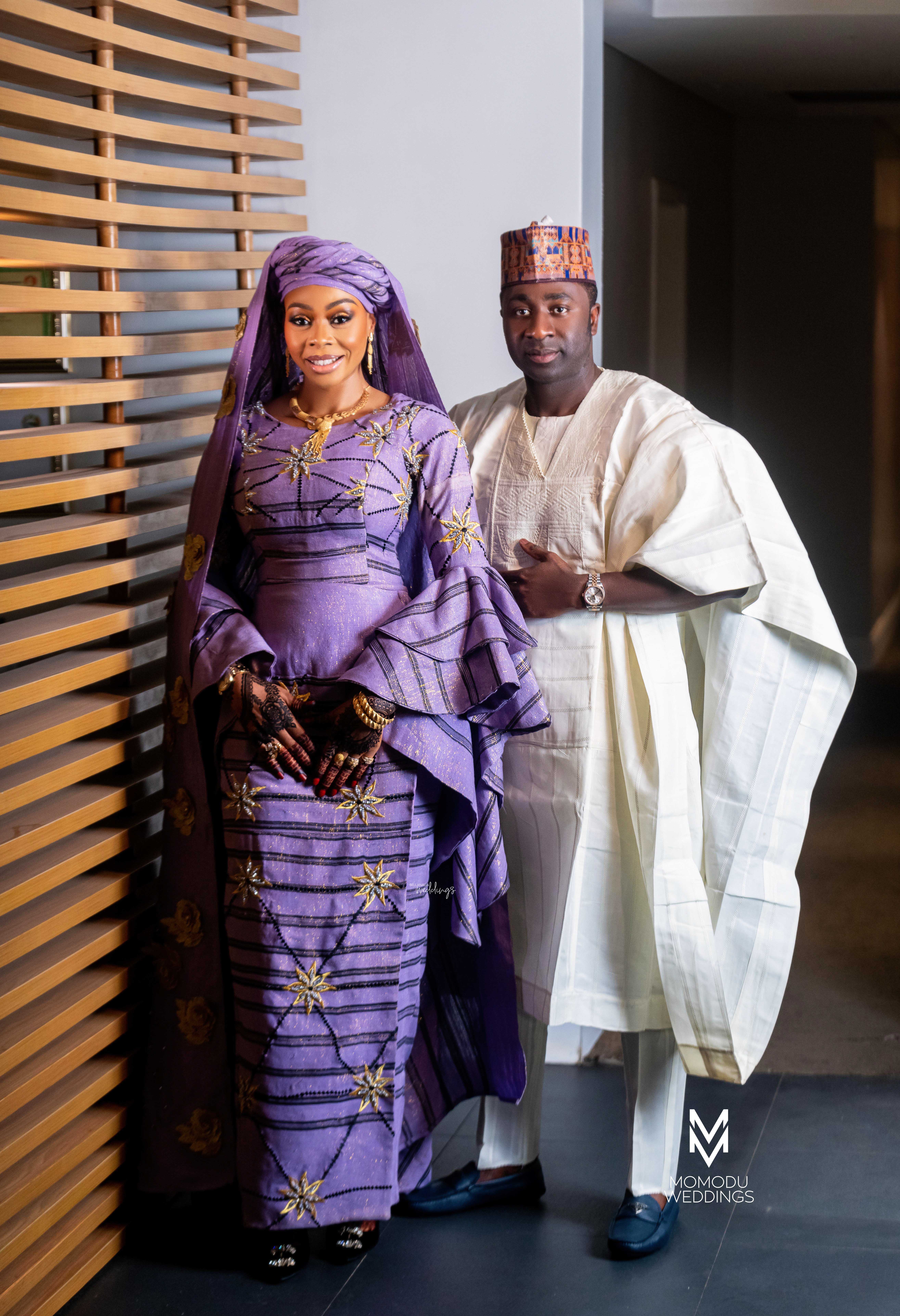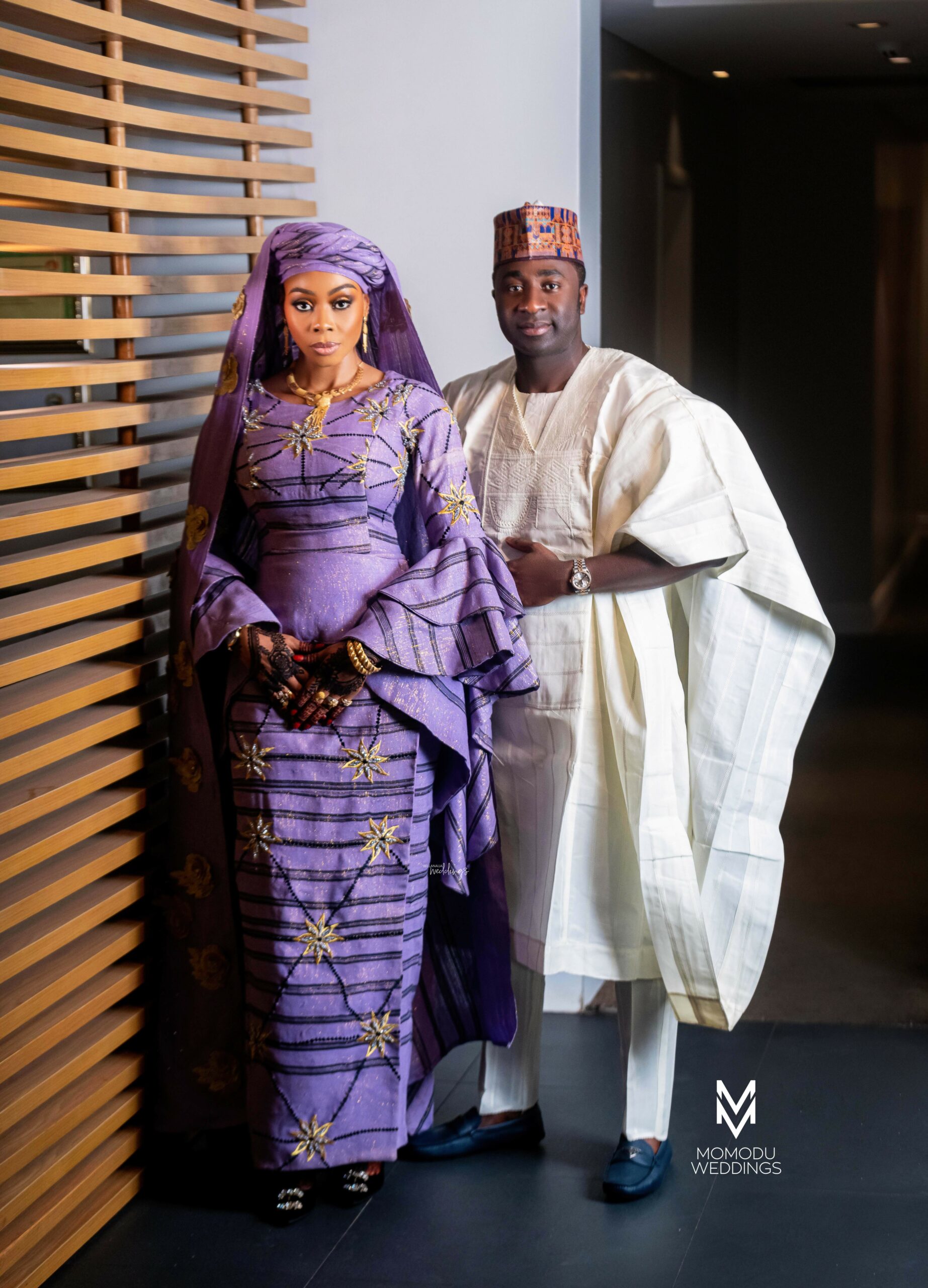 Here comes the gorgeous bride!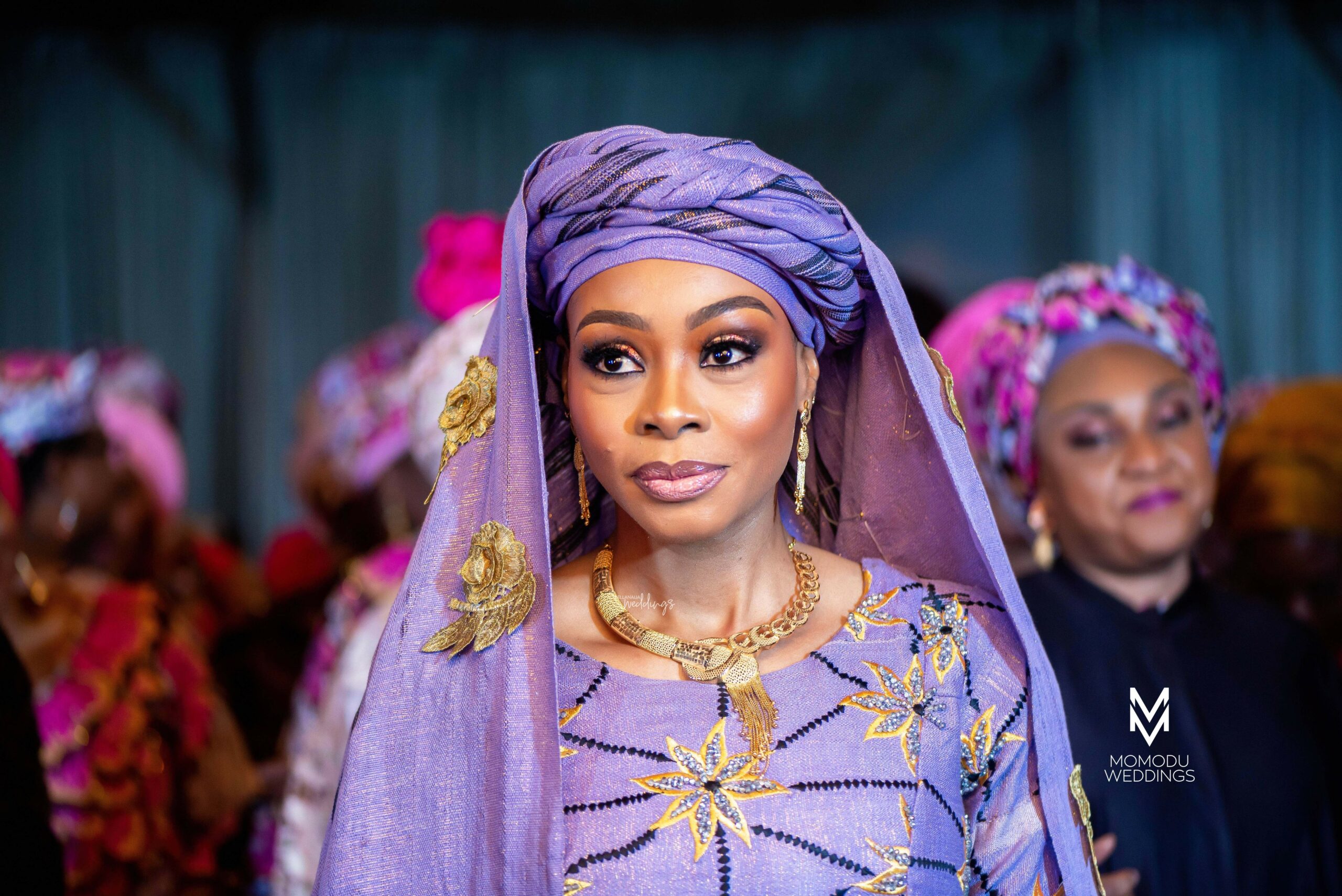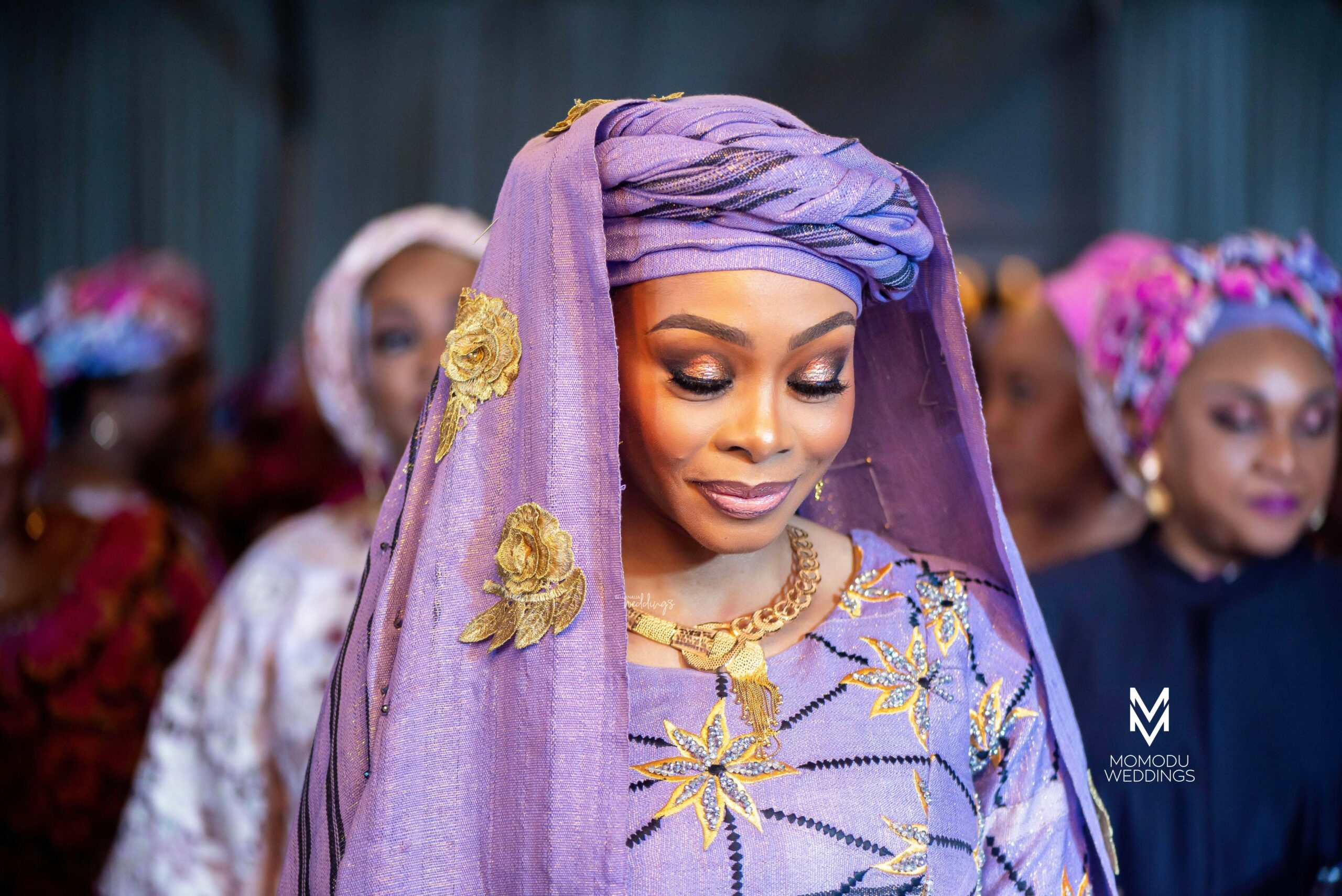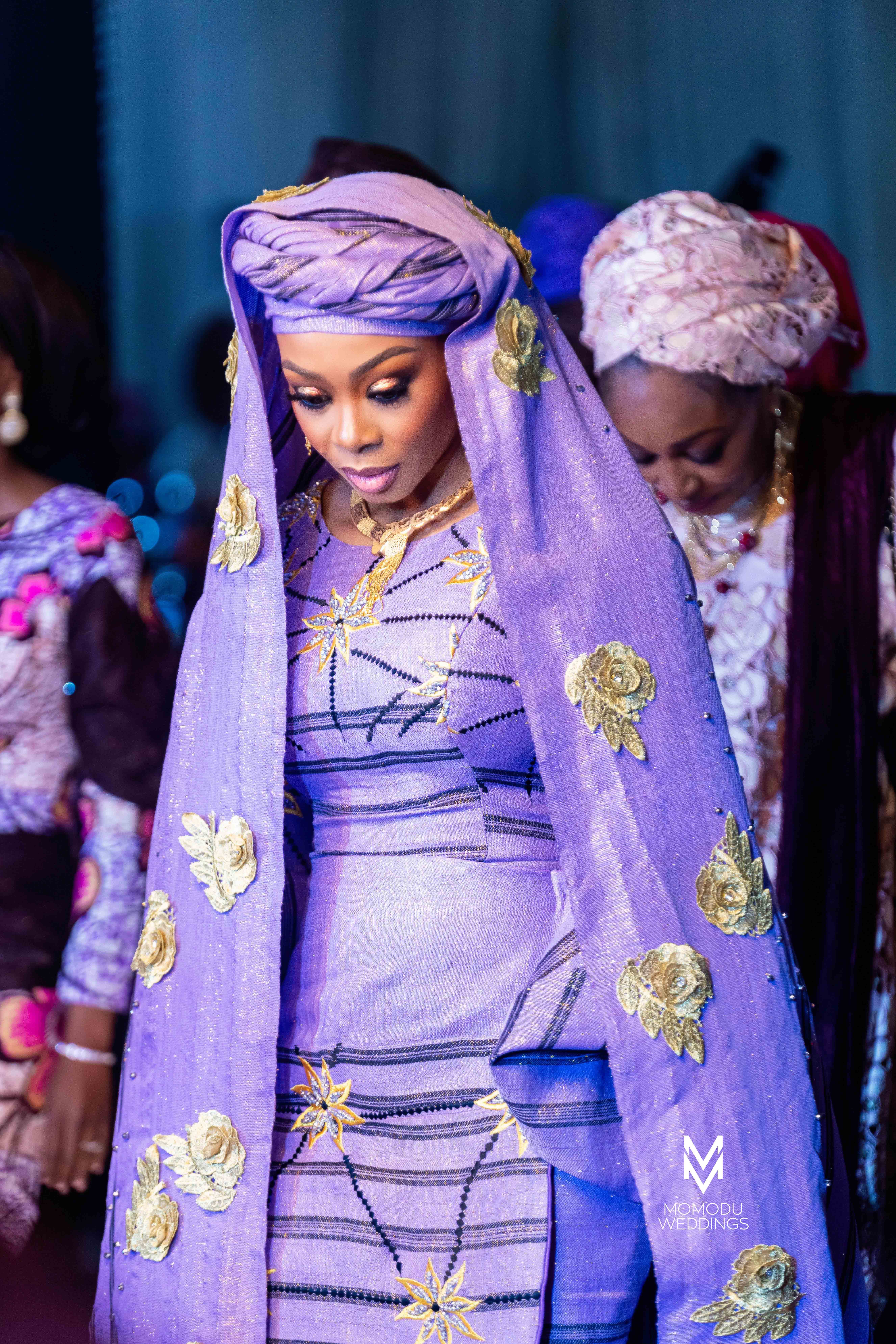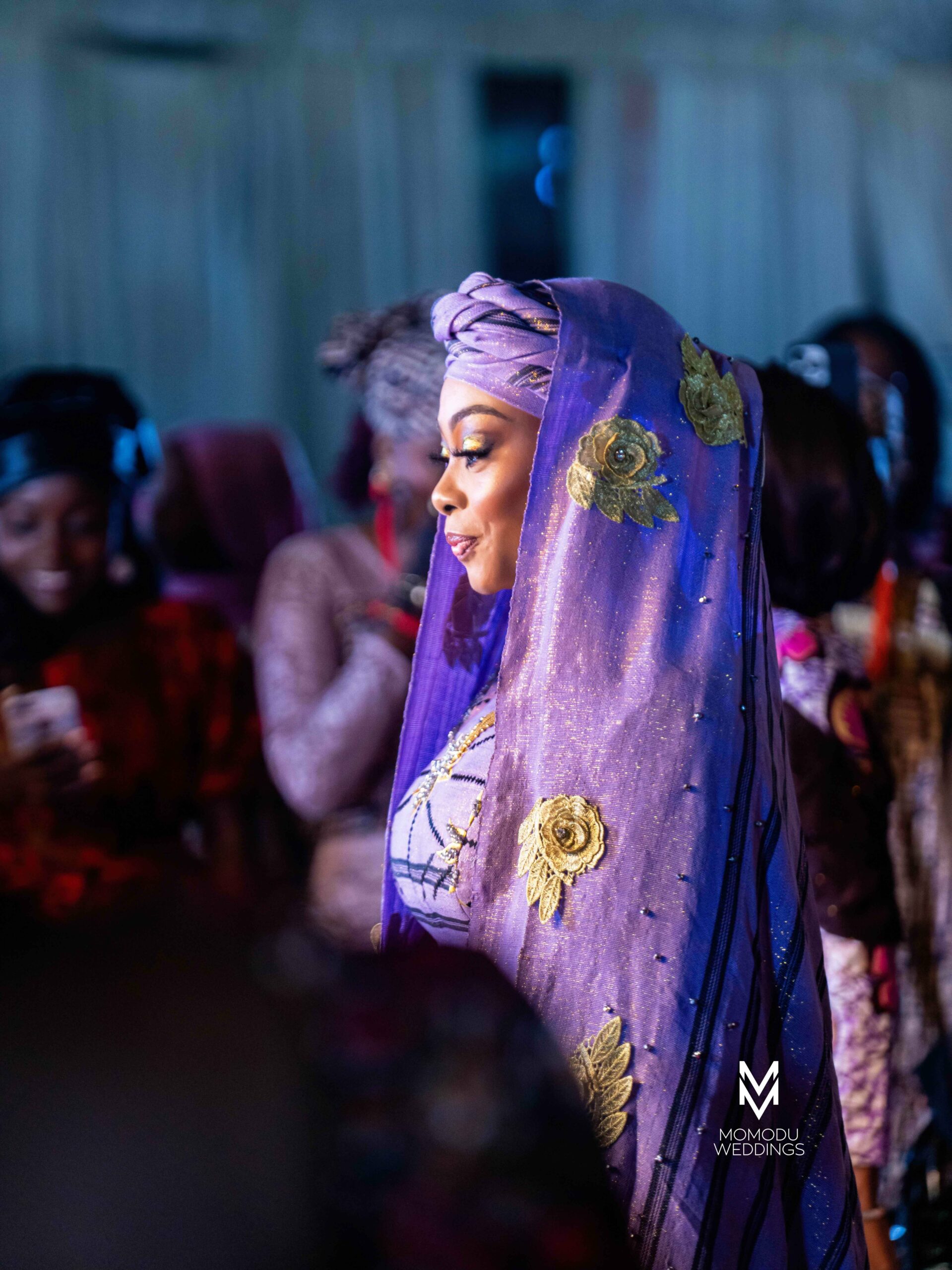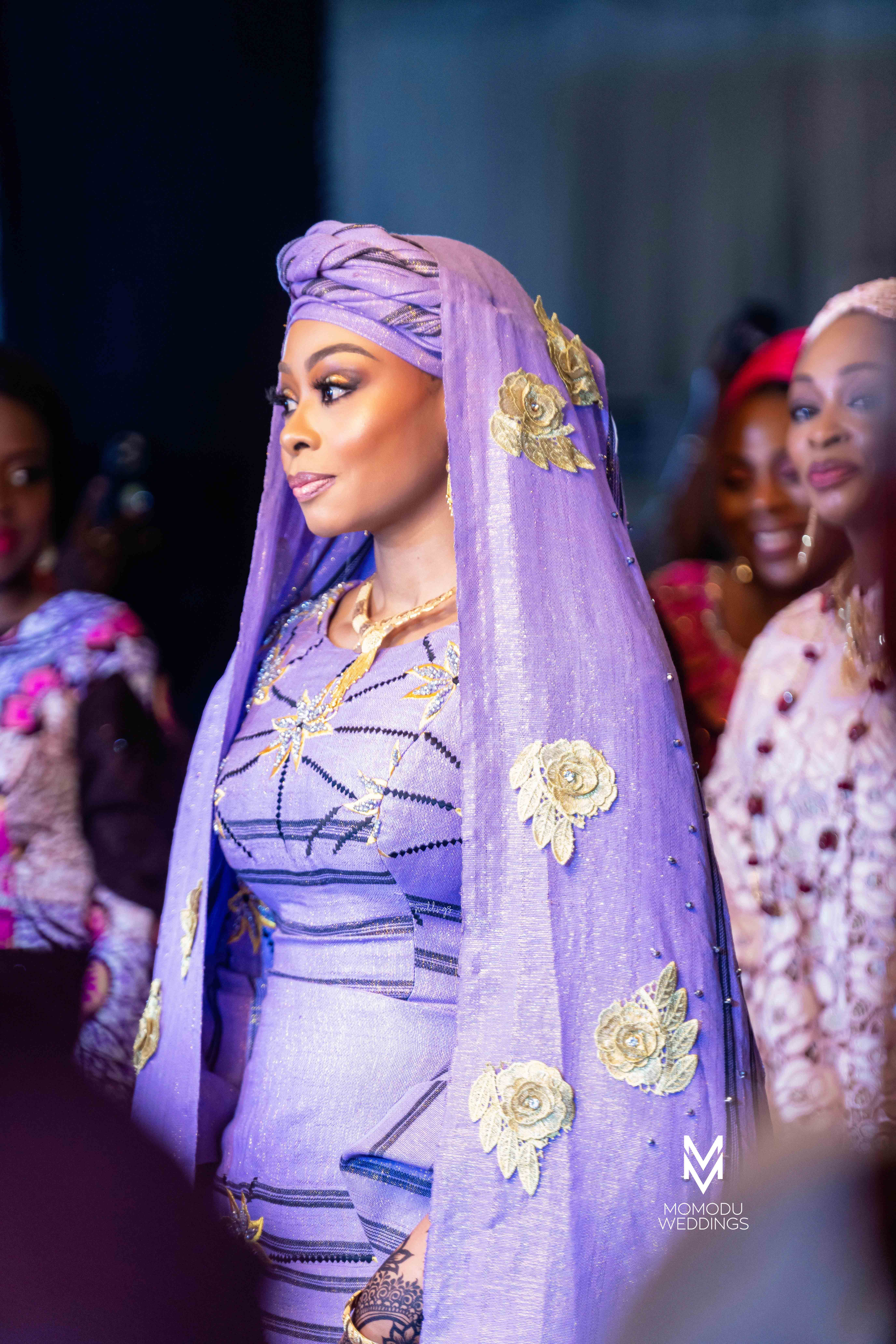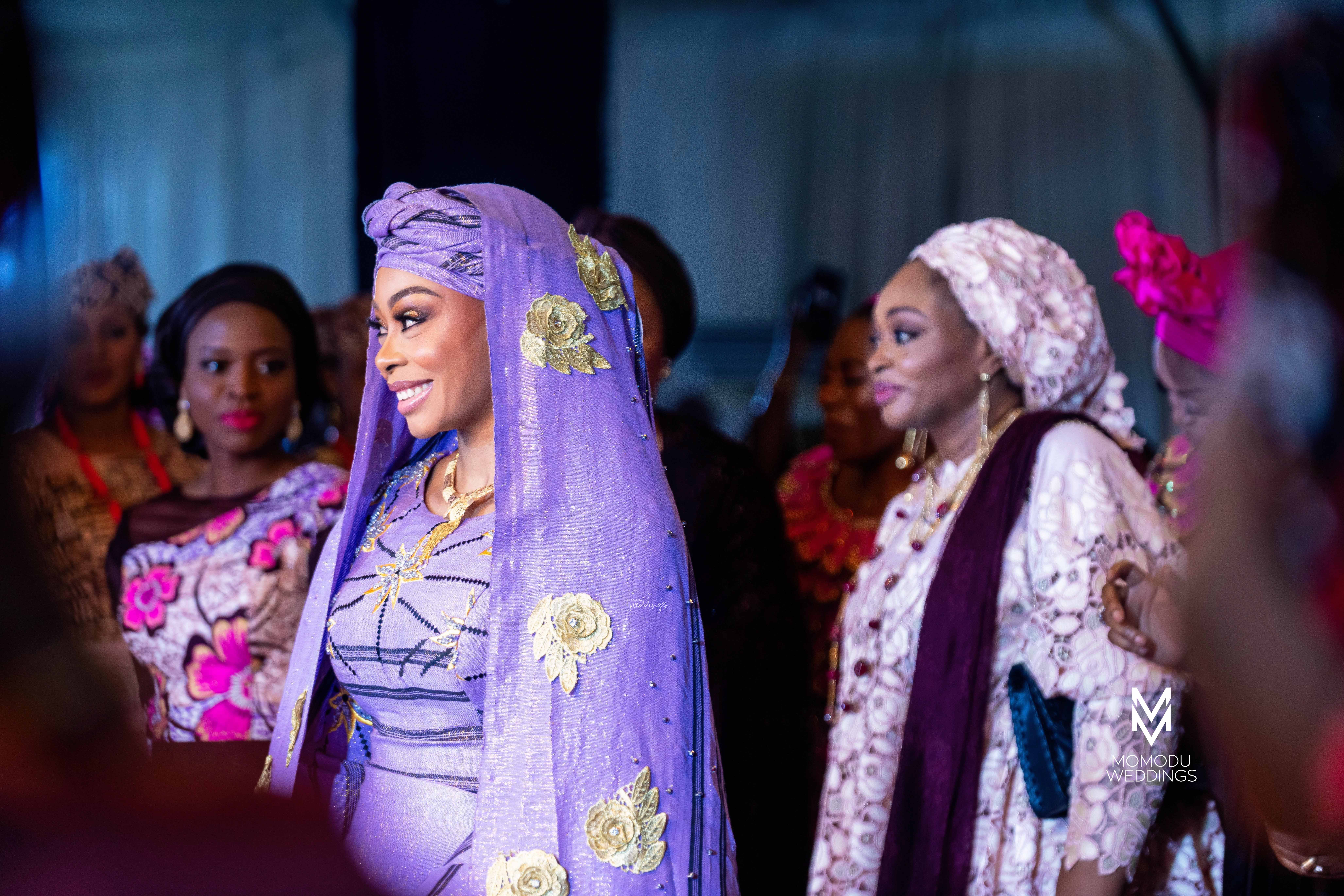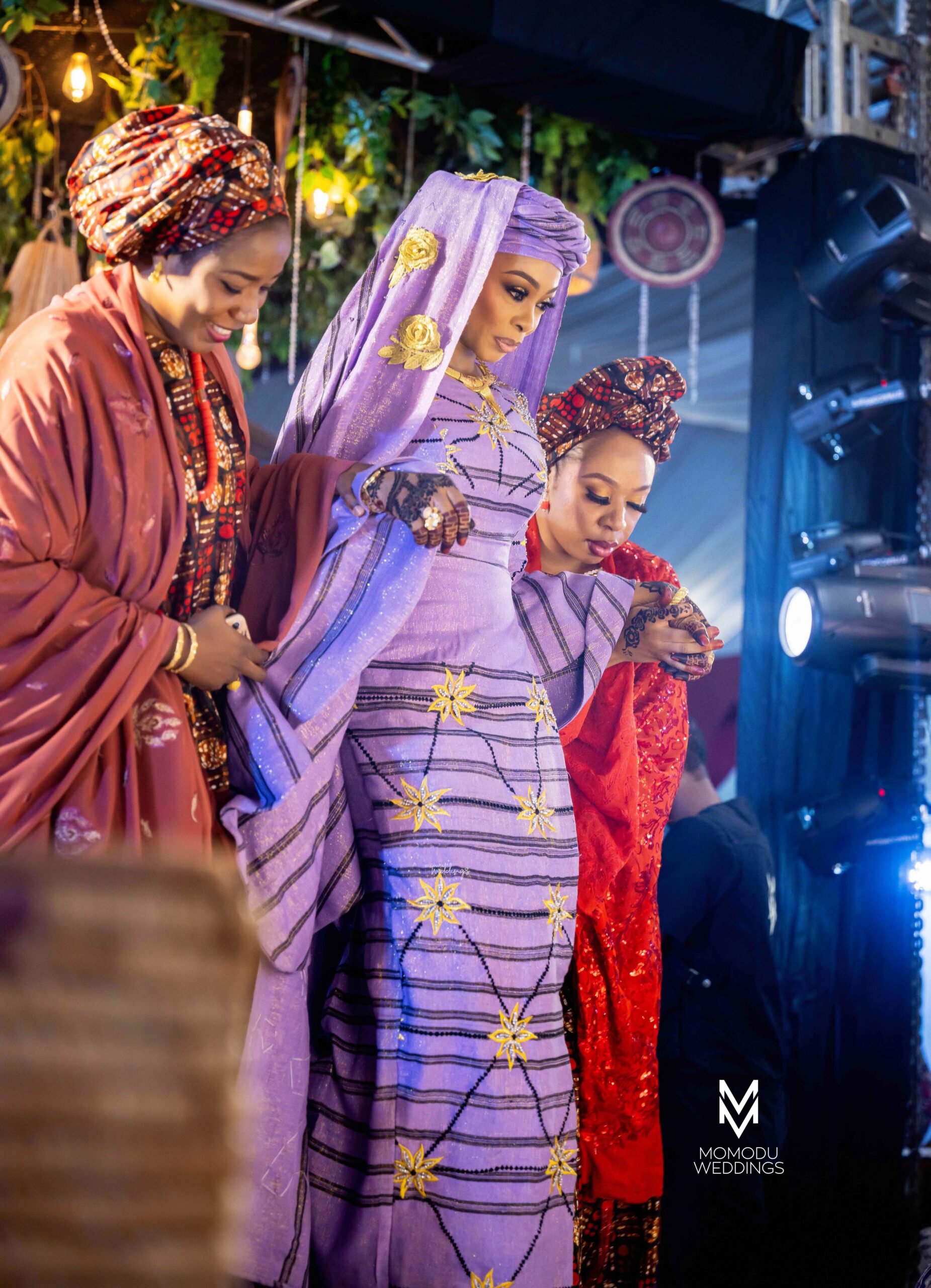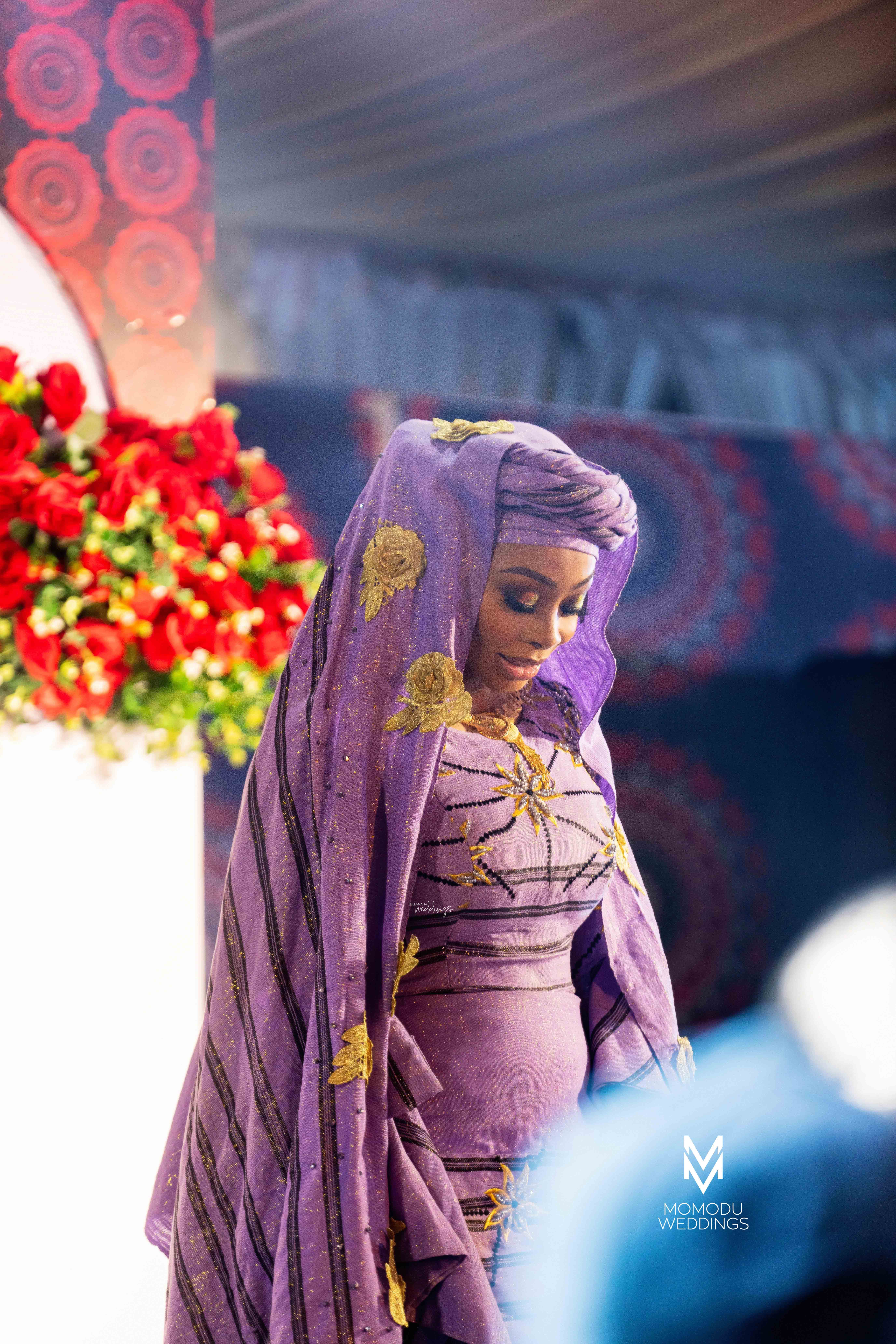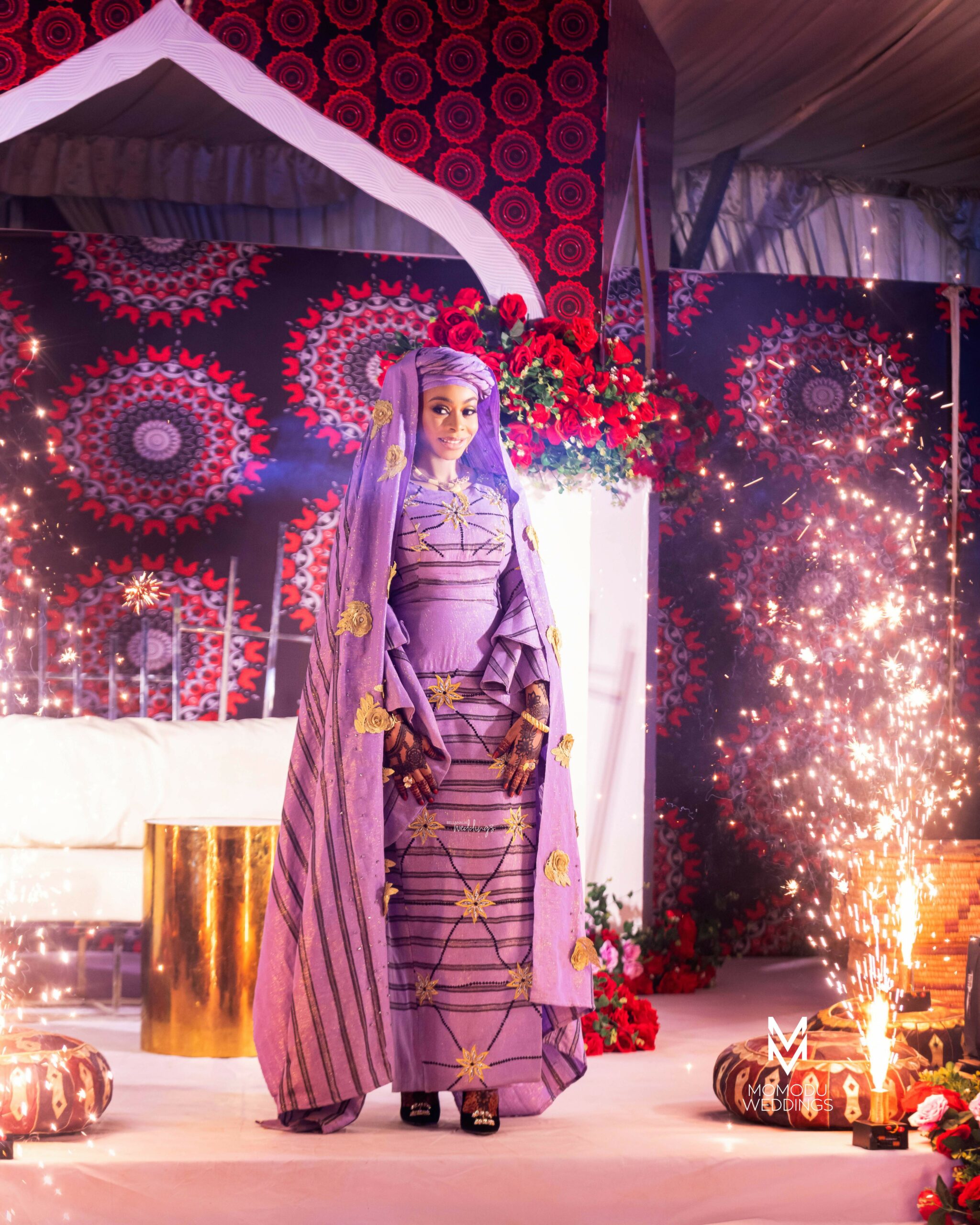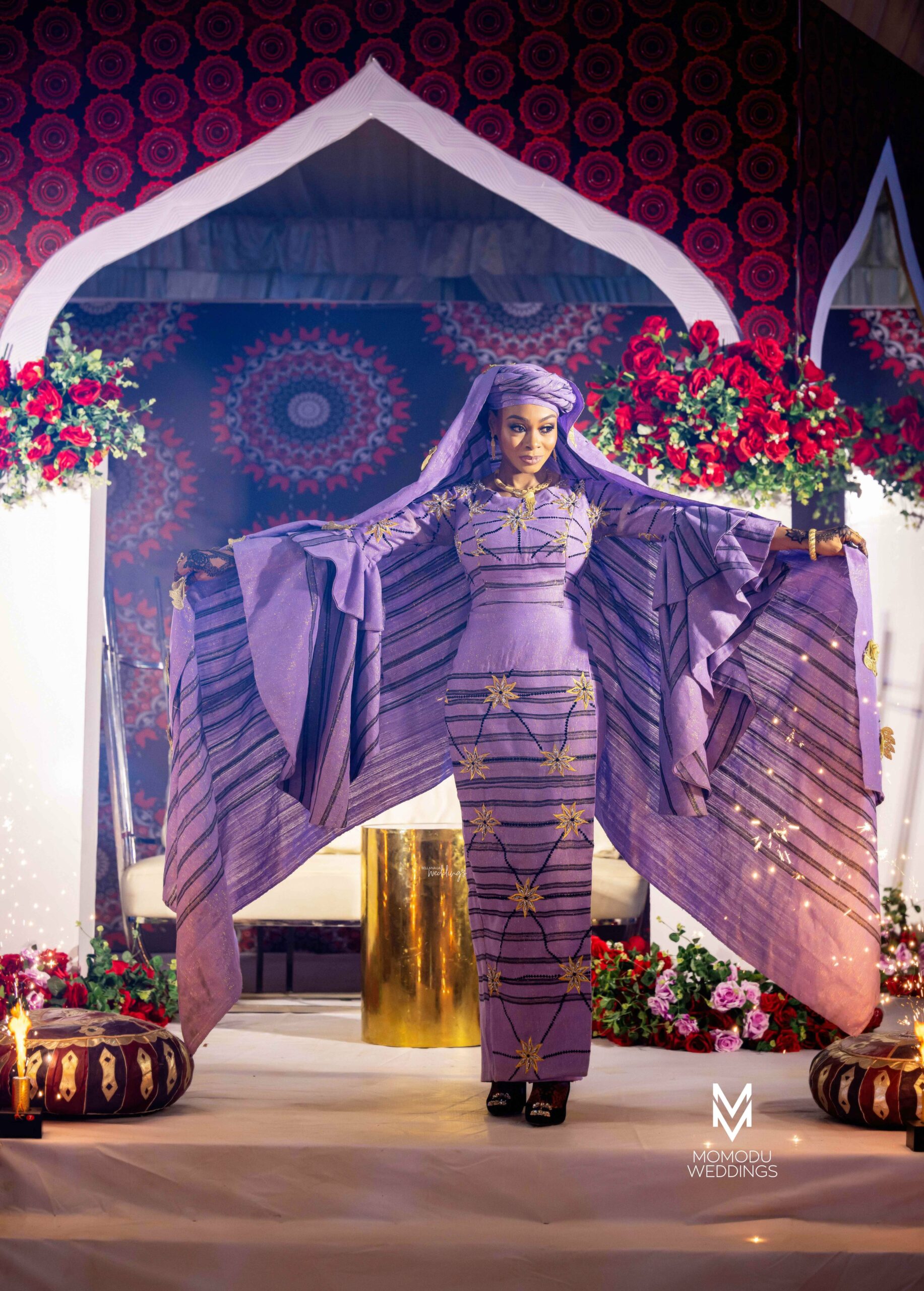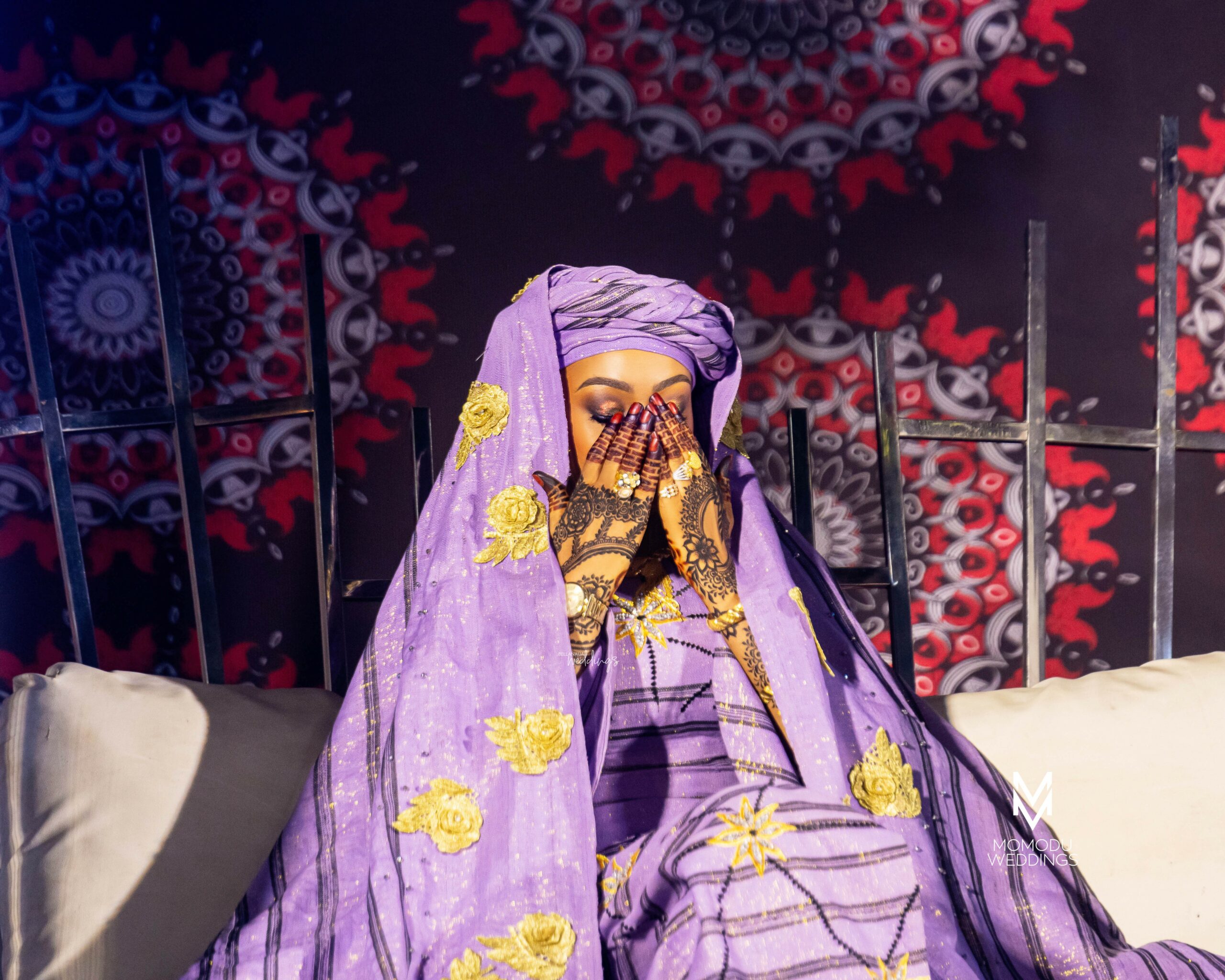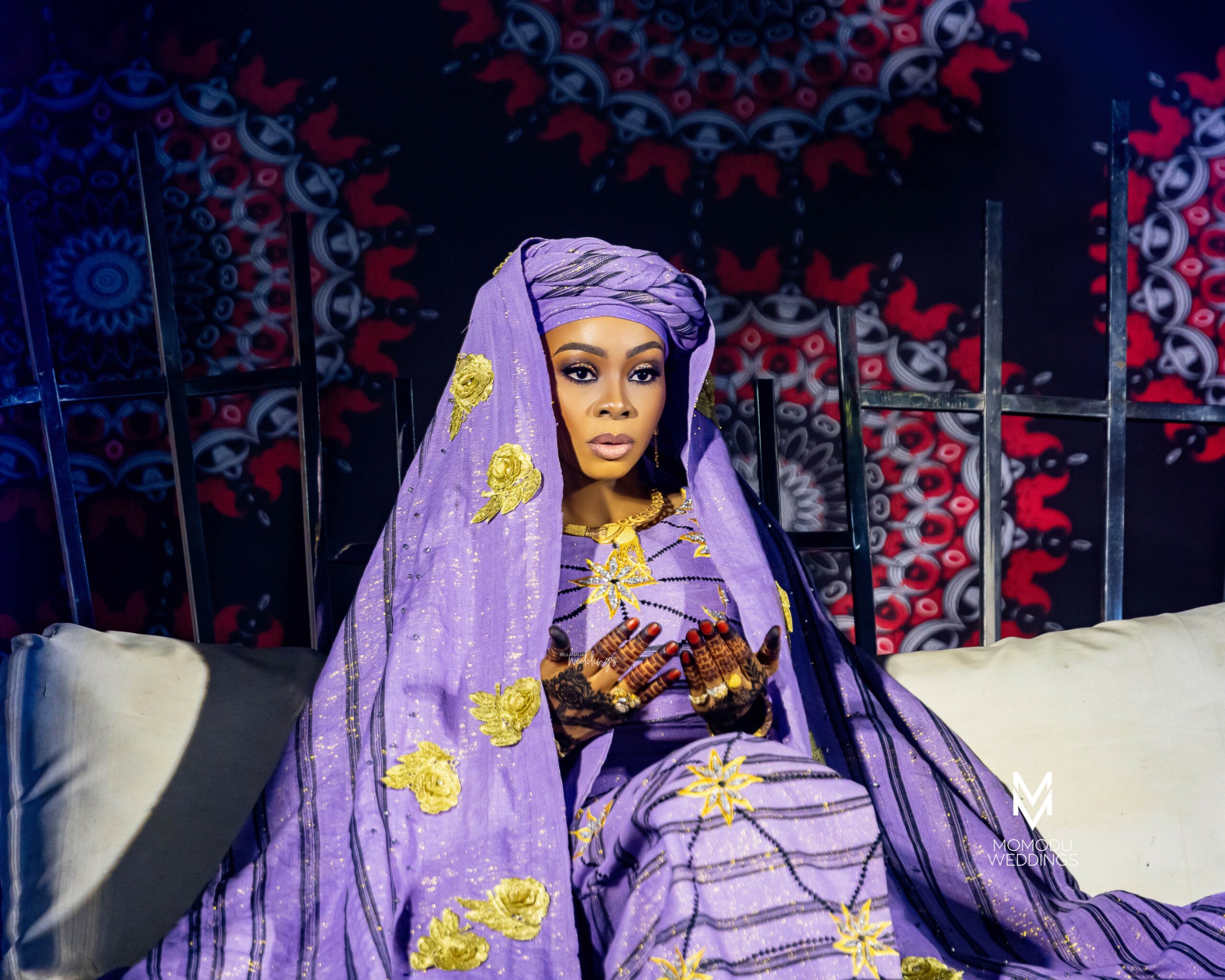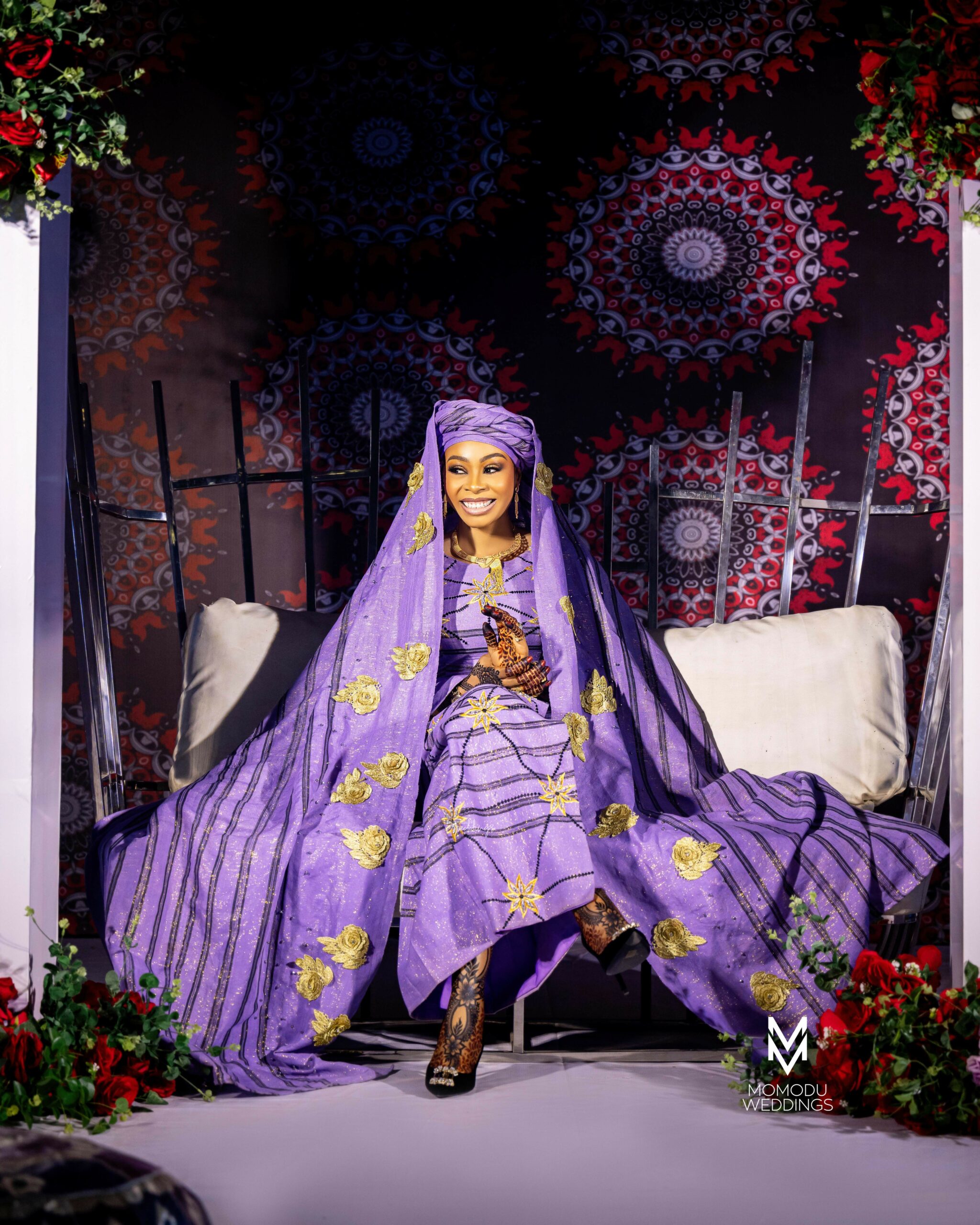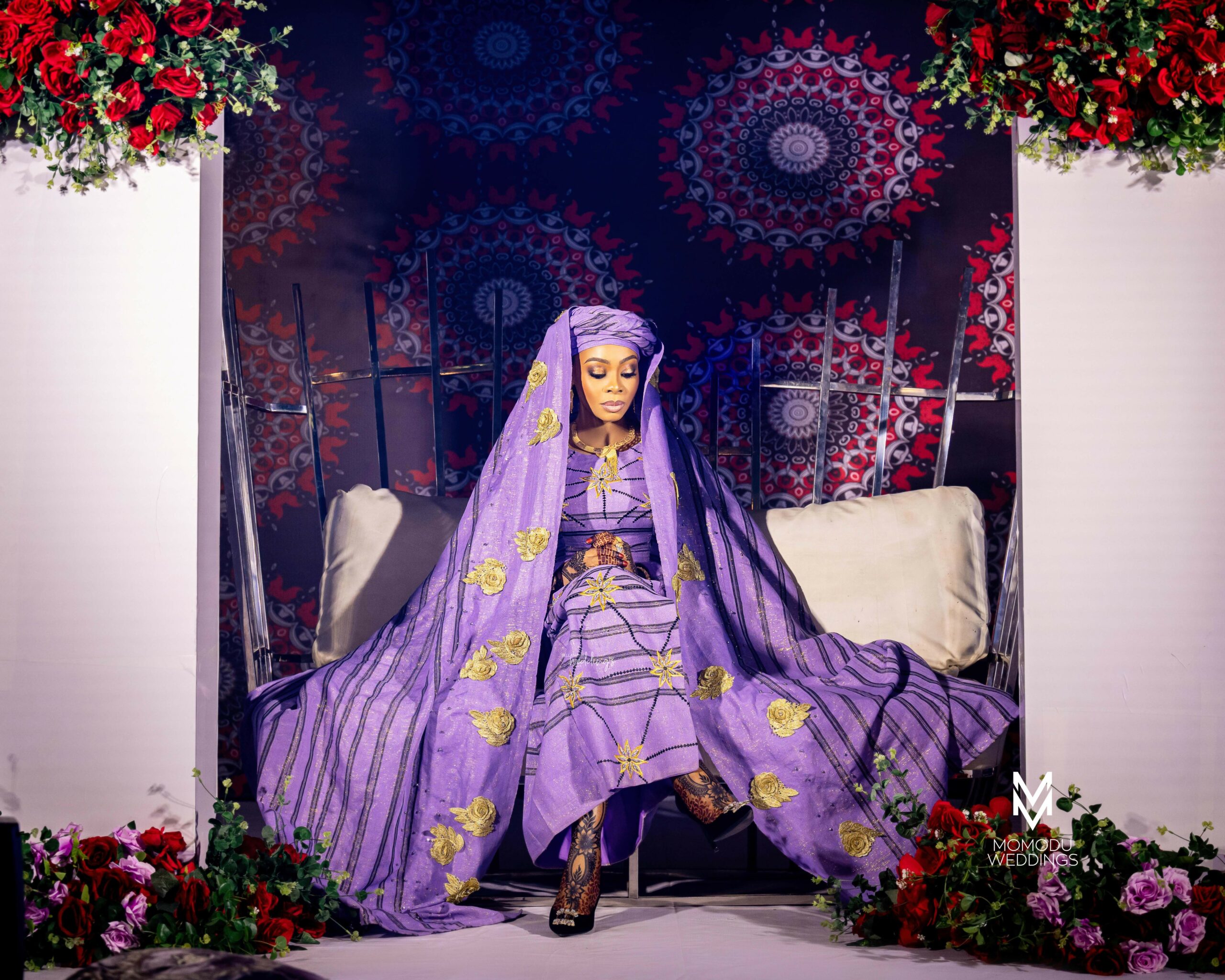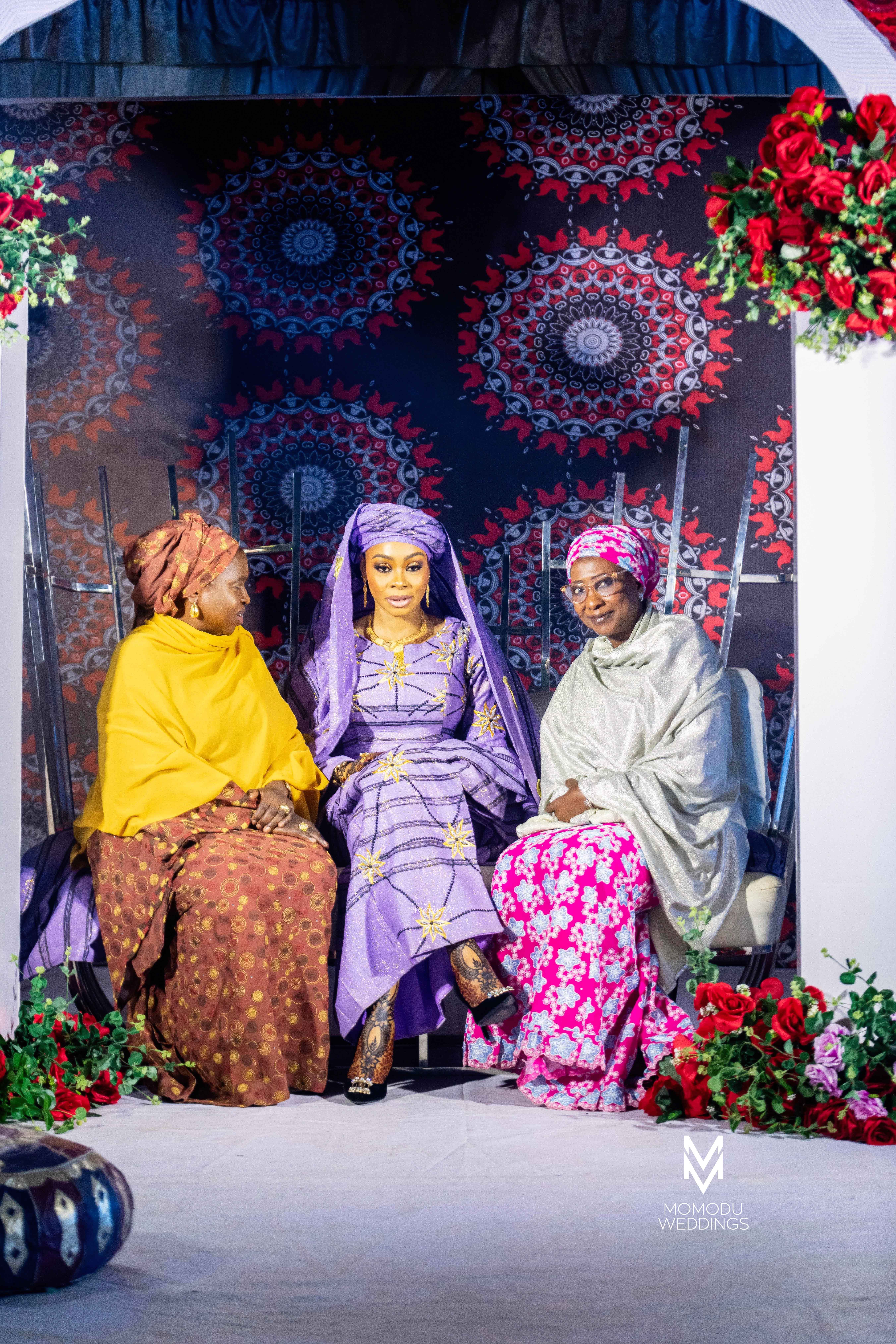 The groom is here to be with his bride!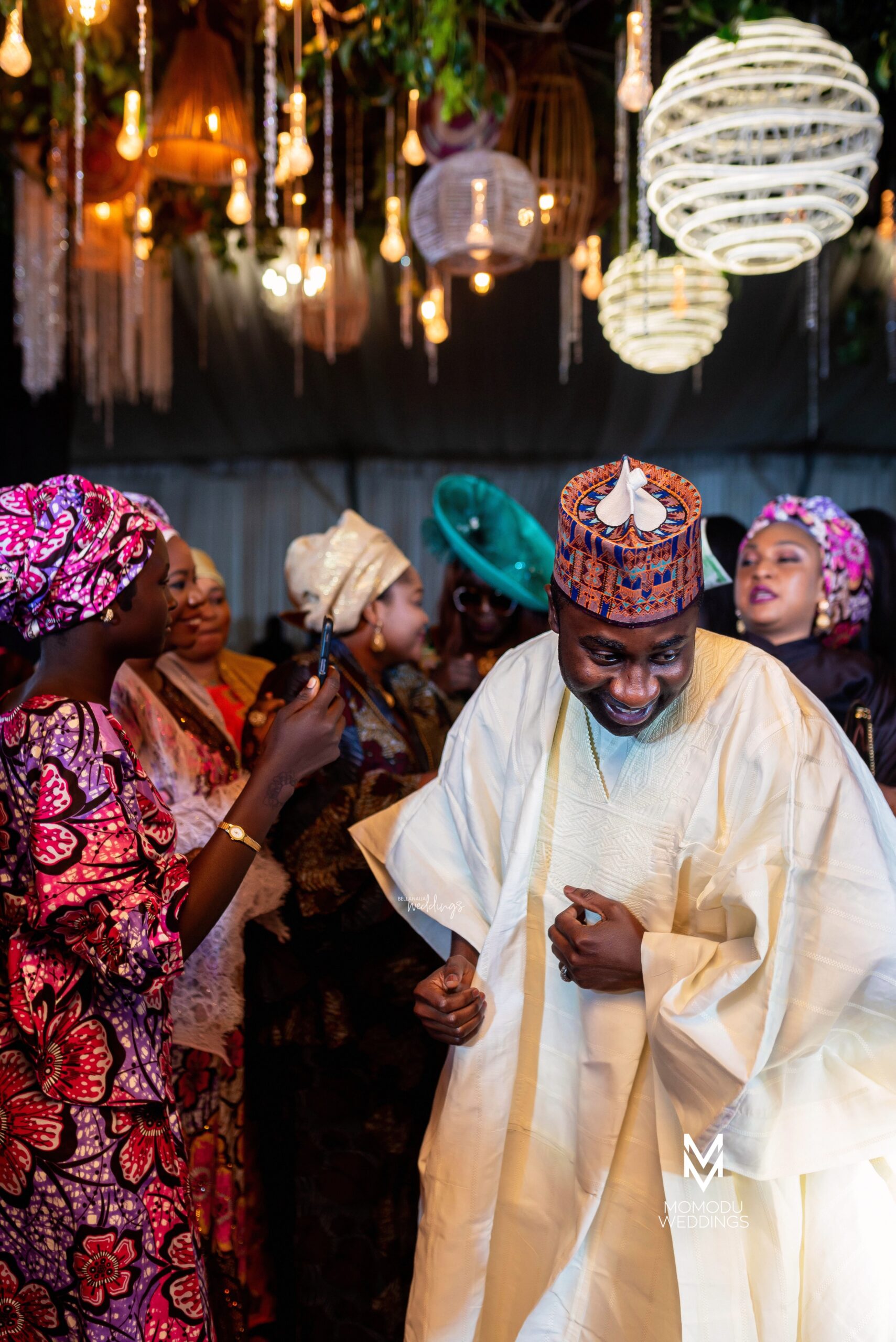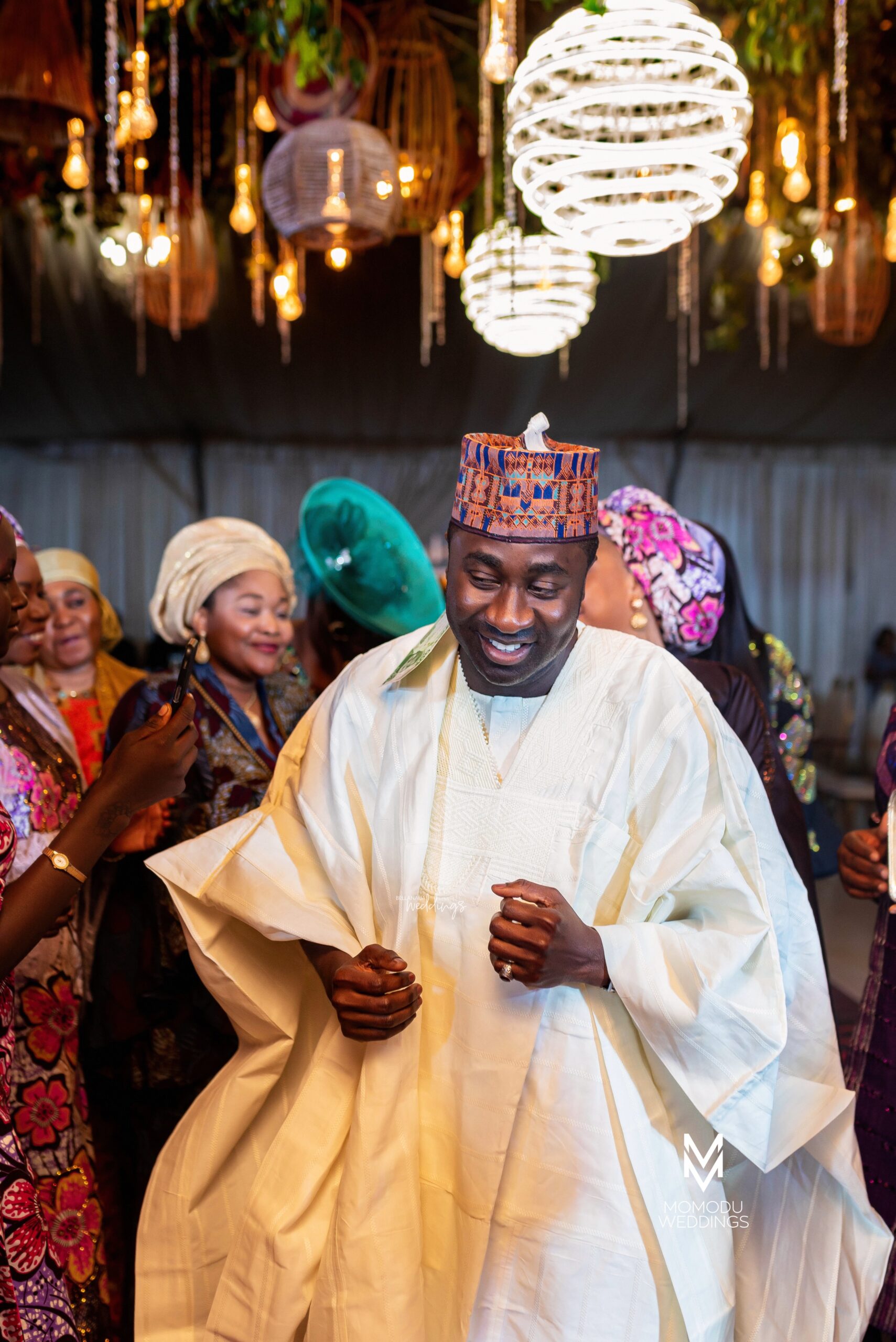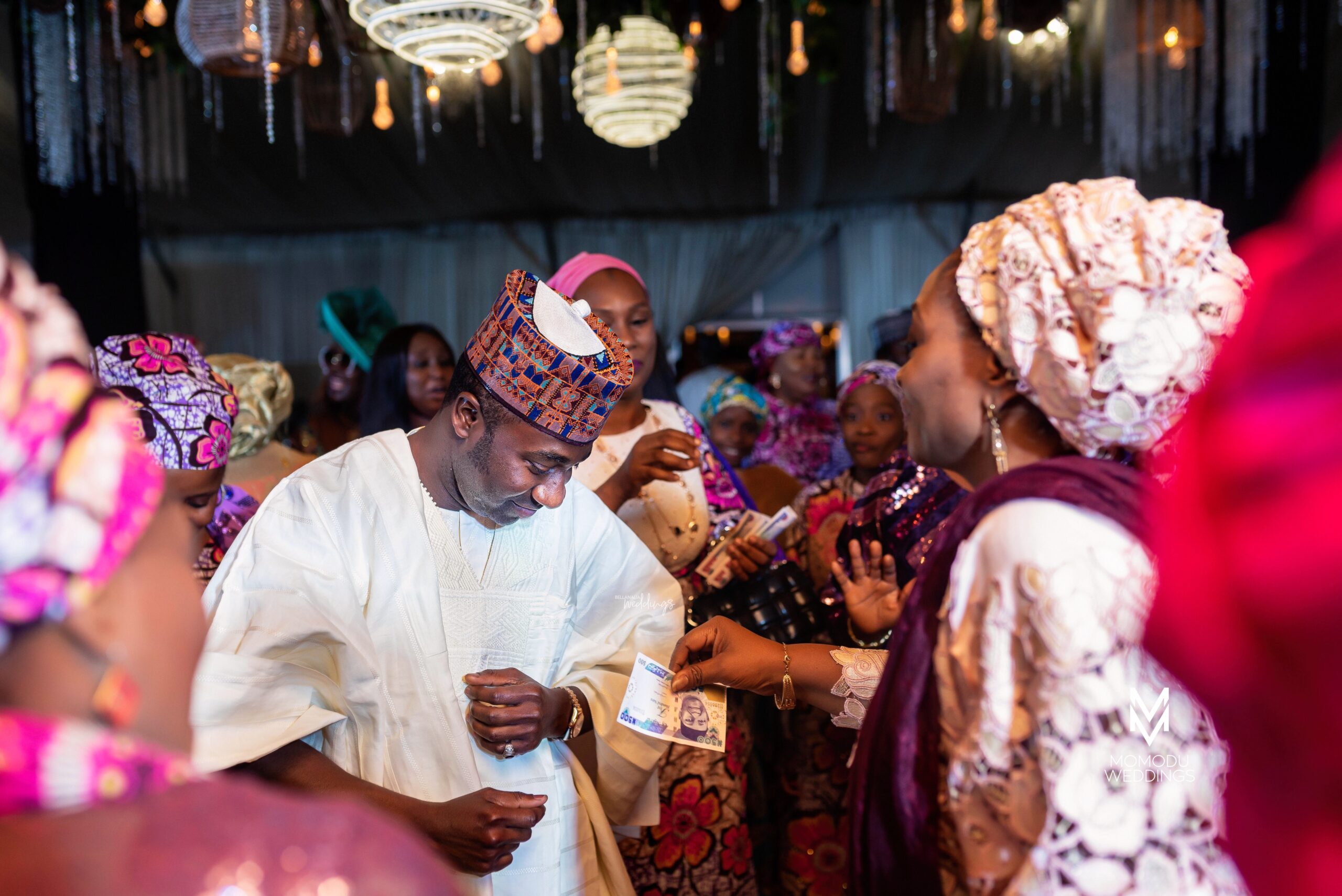 Together forever!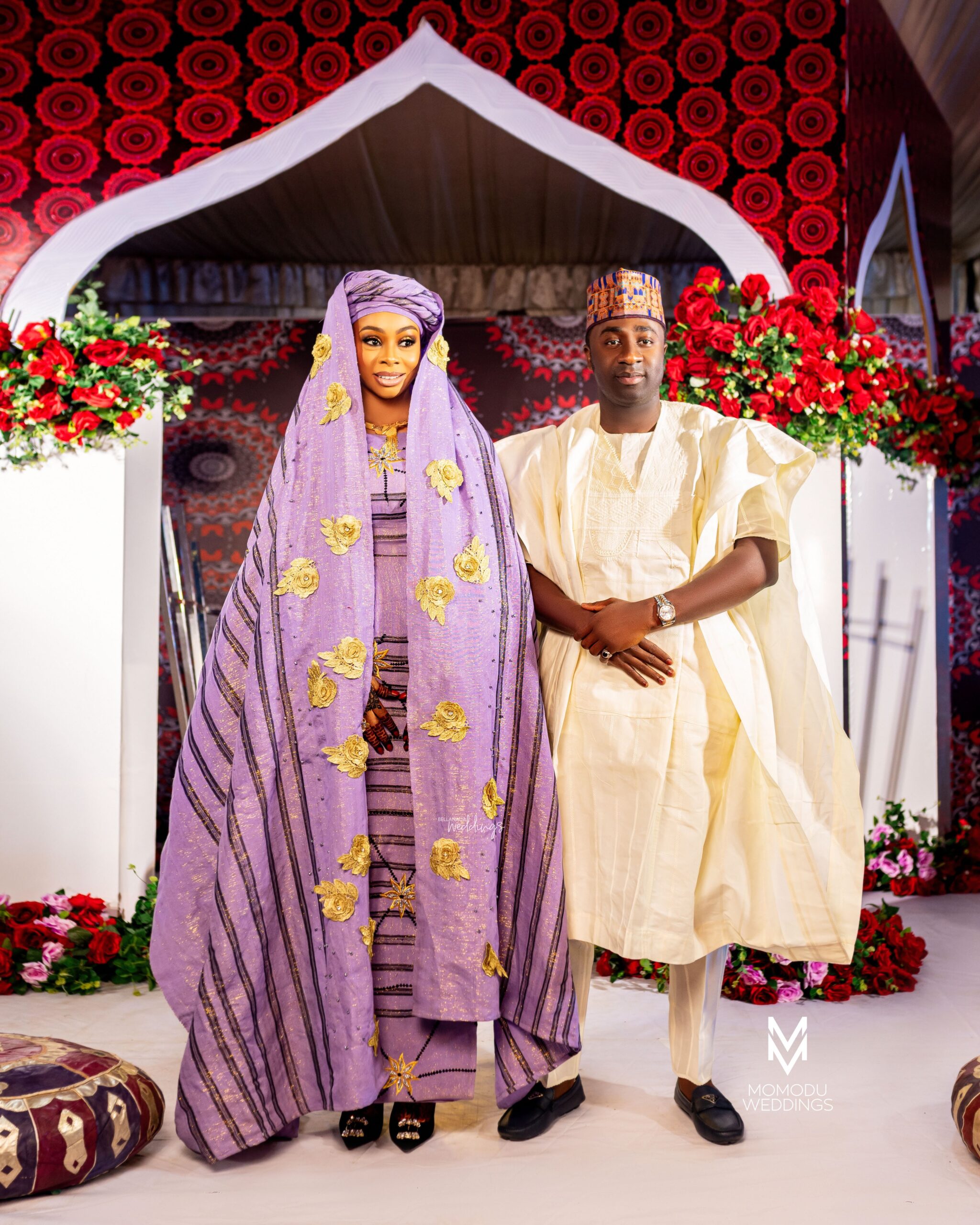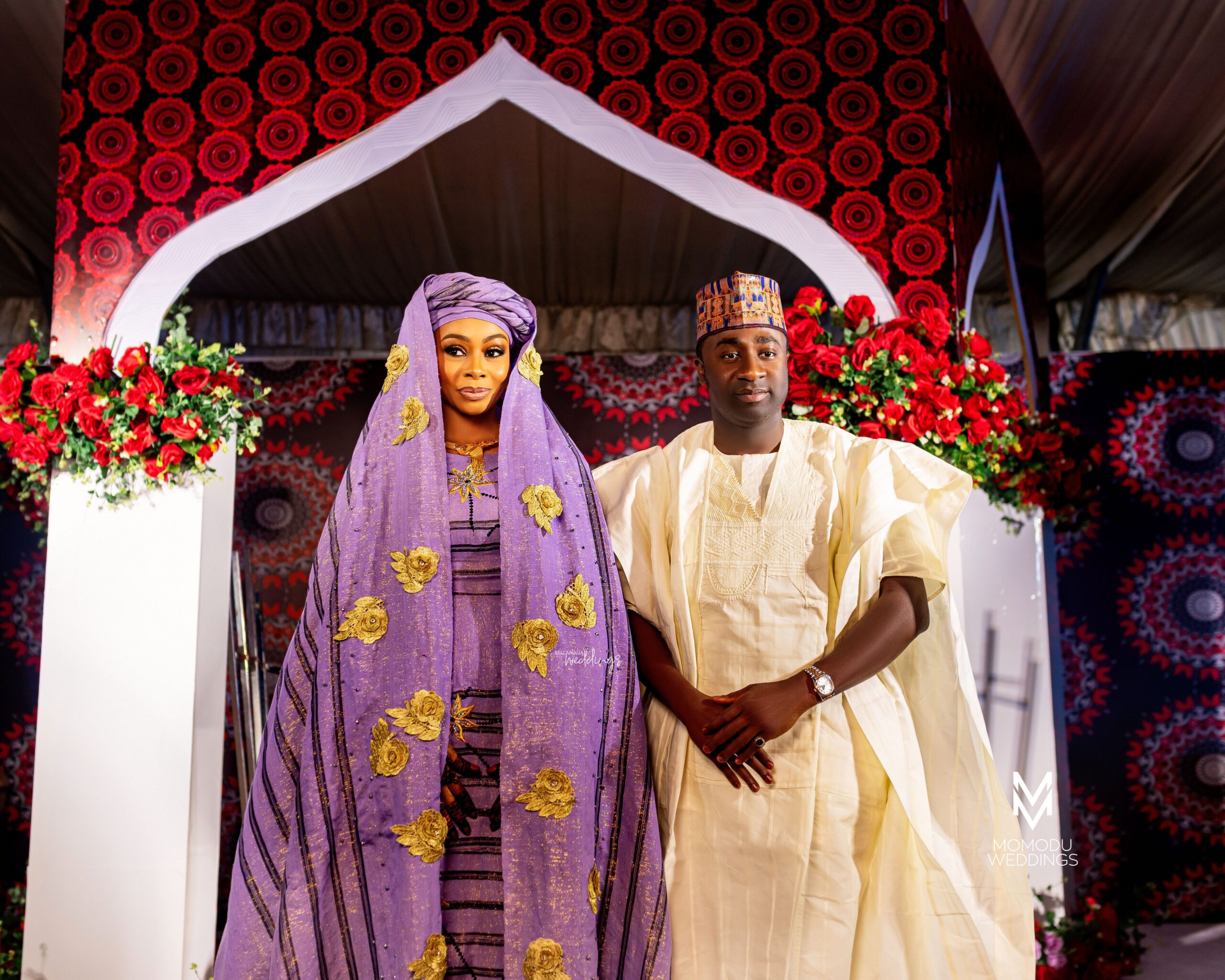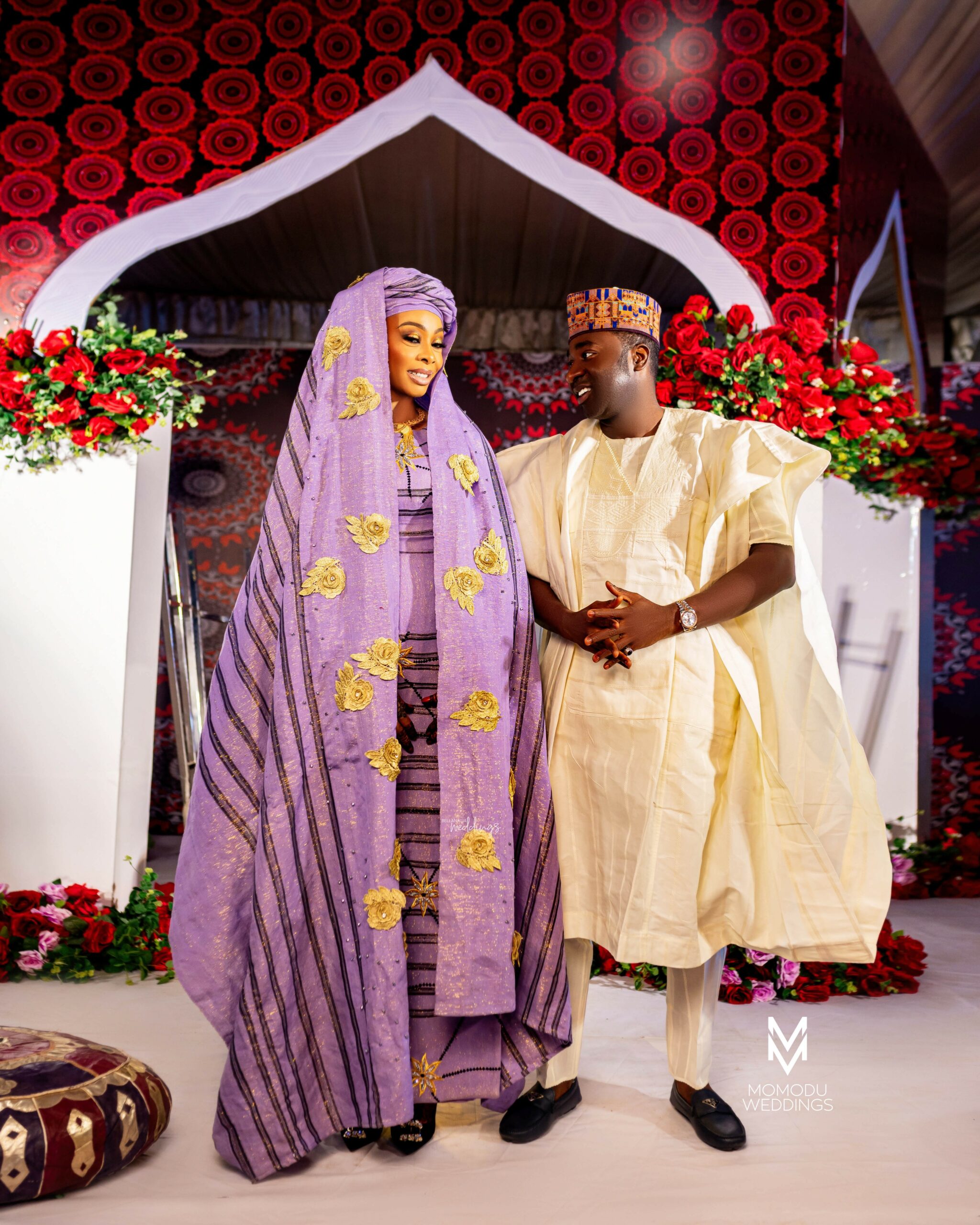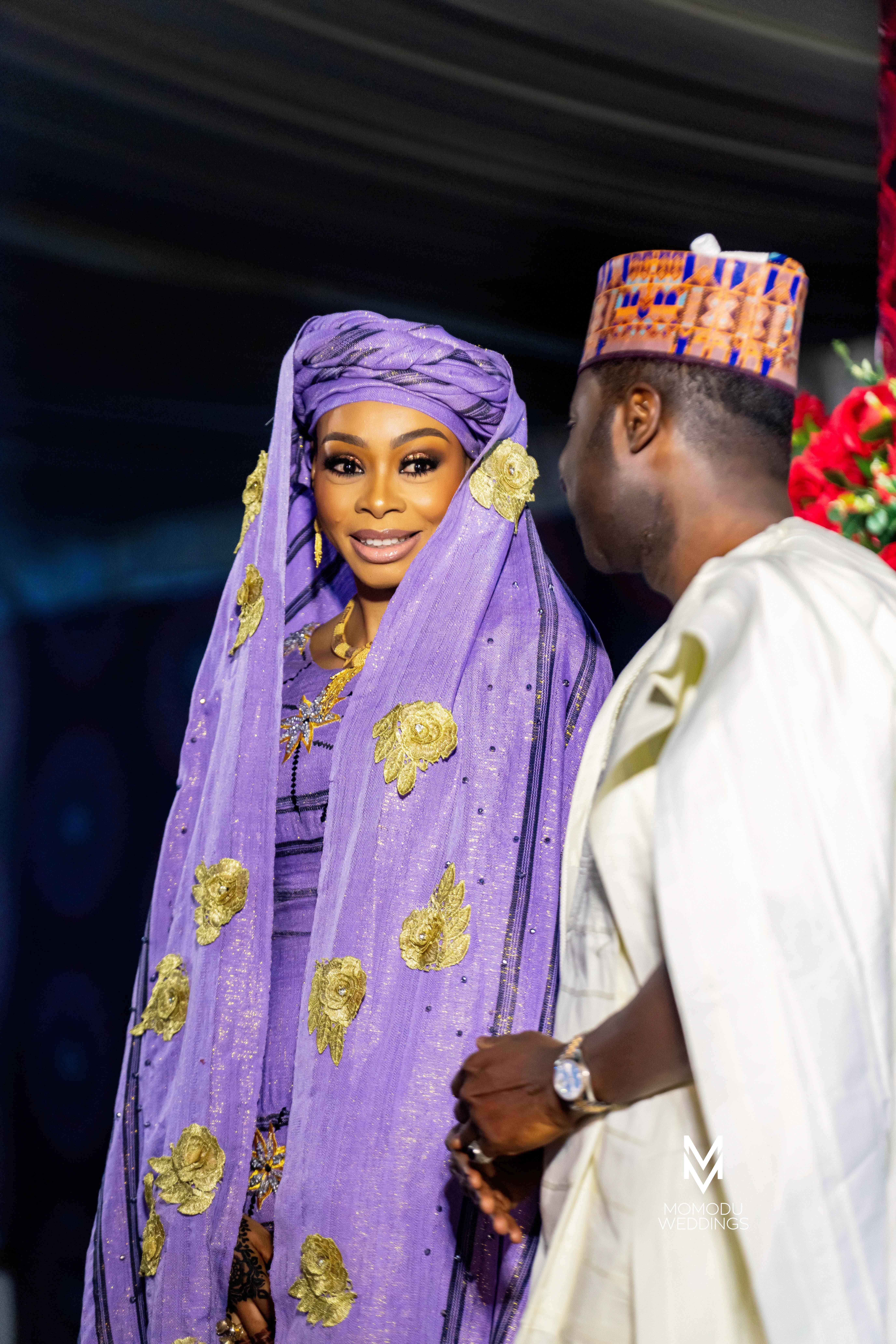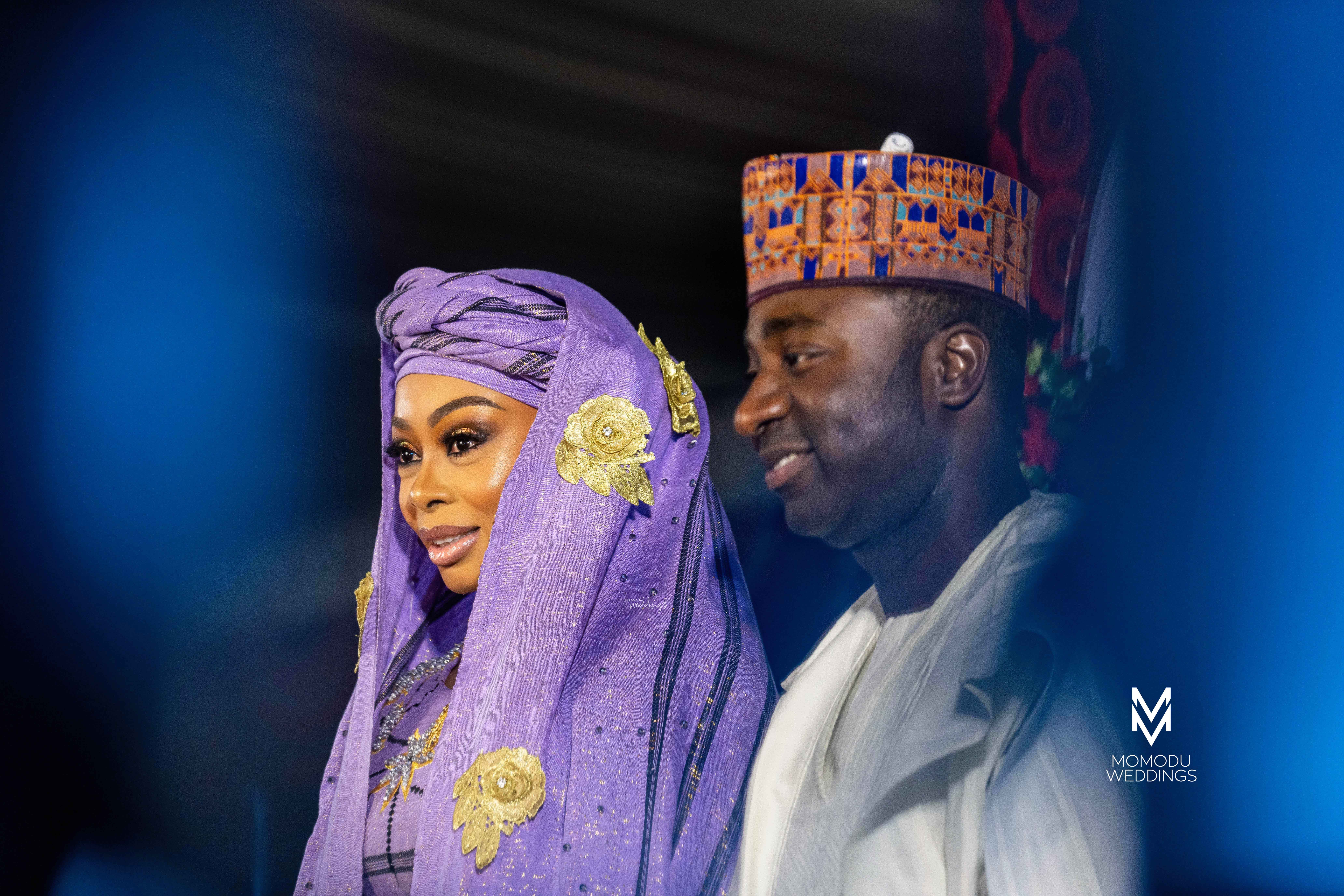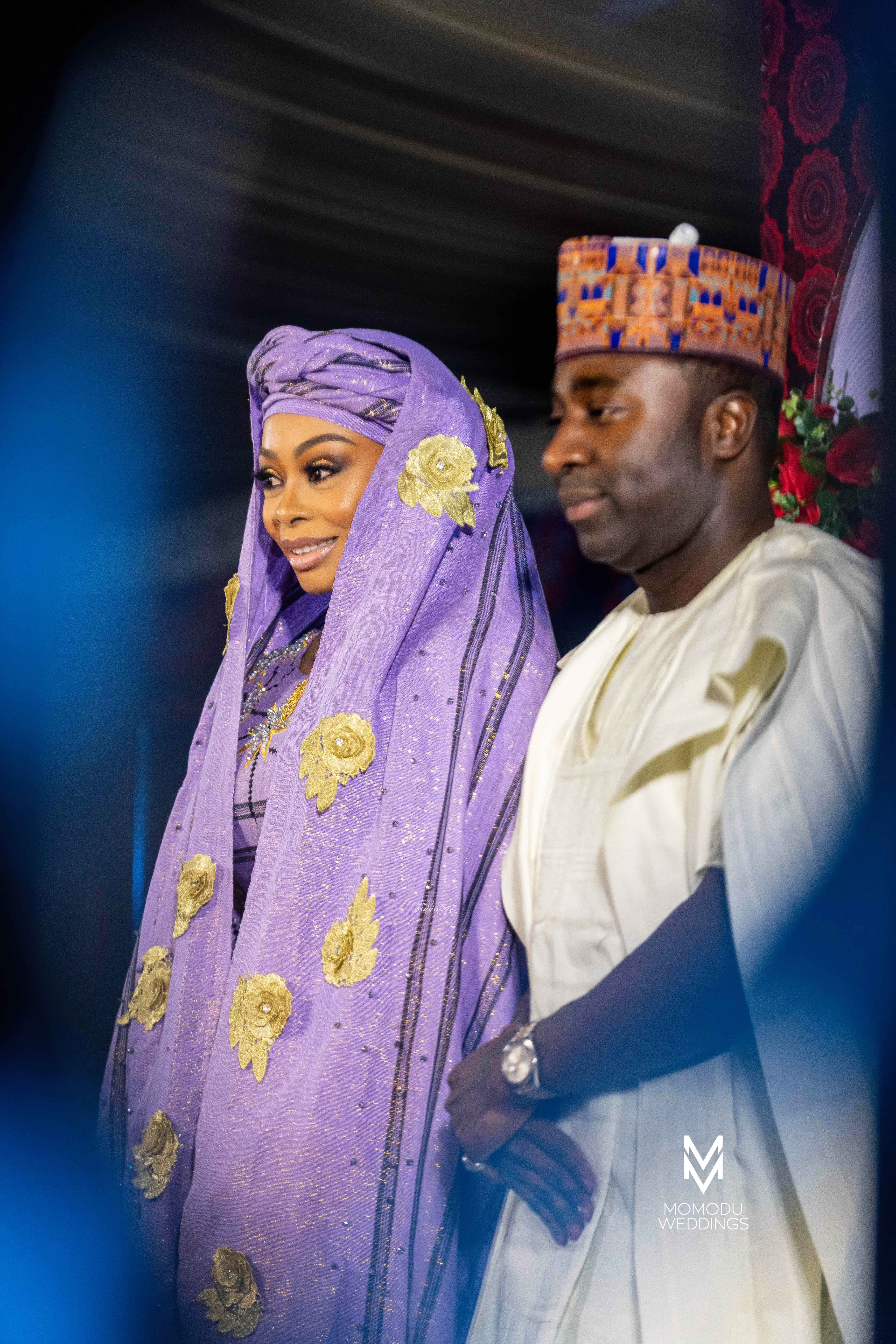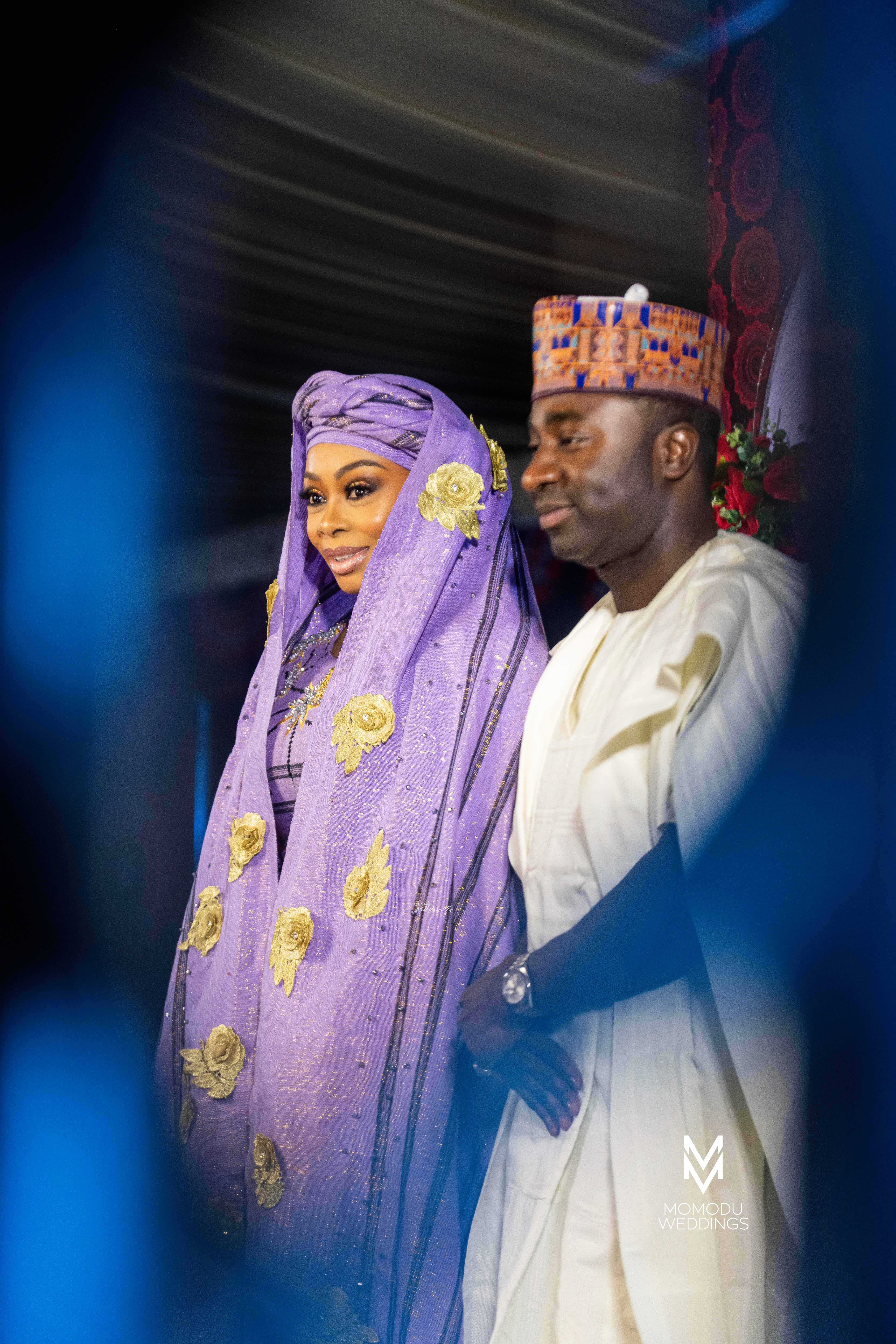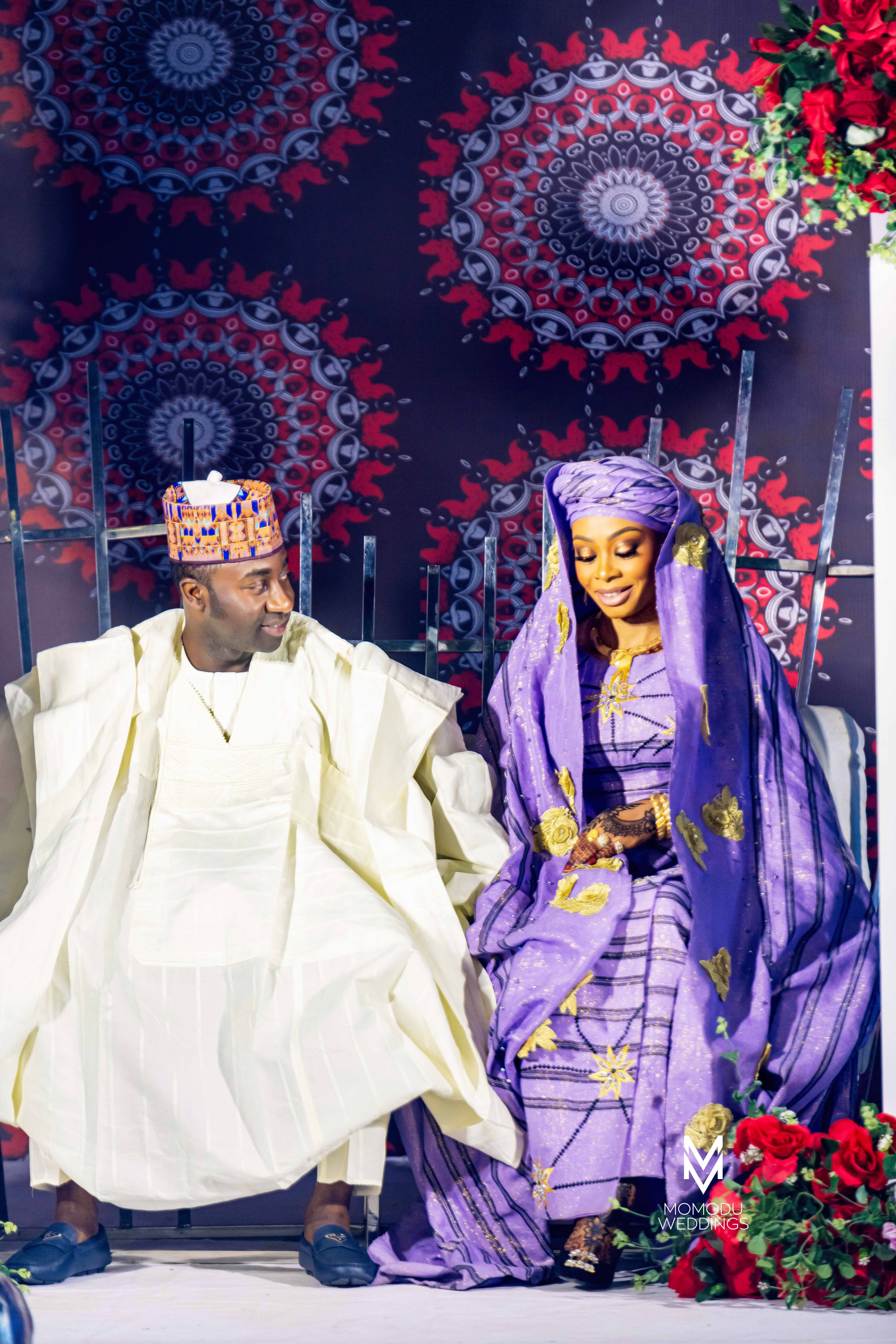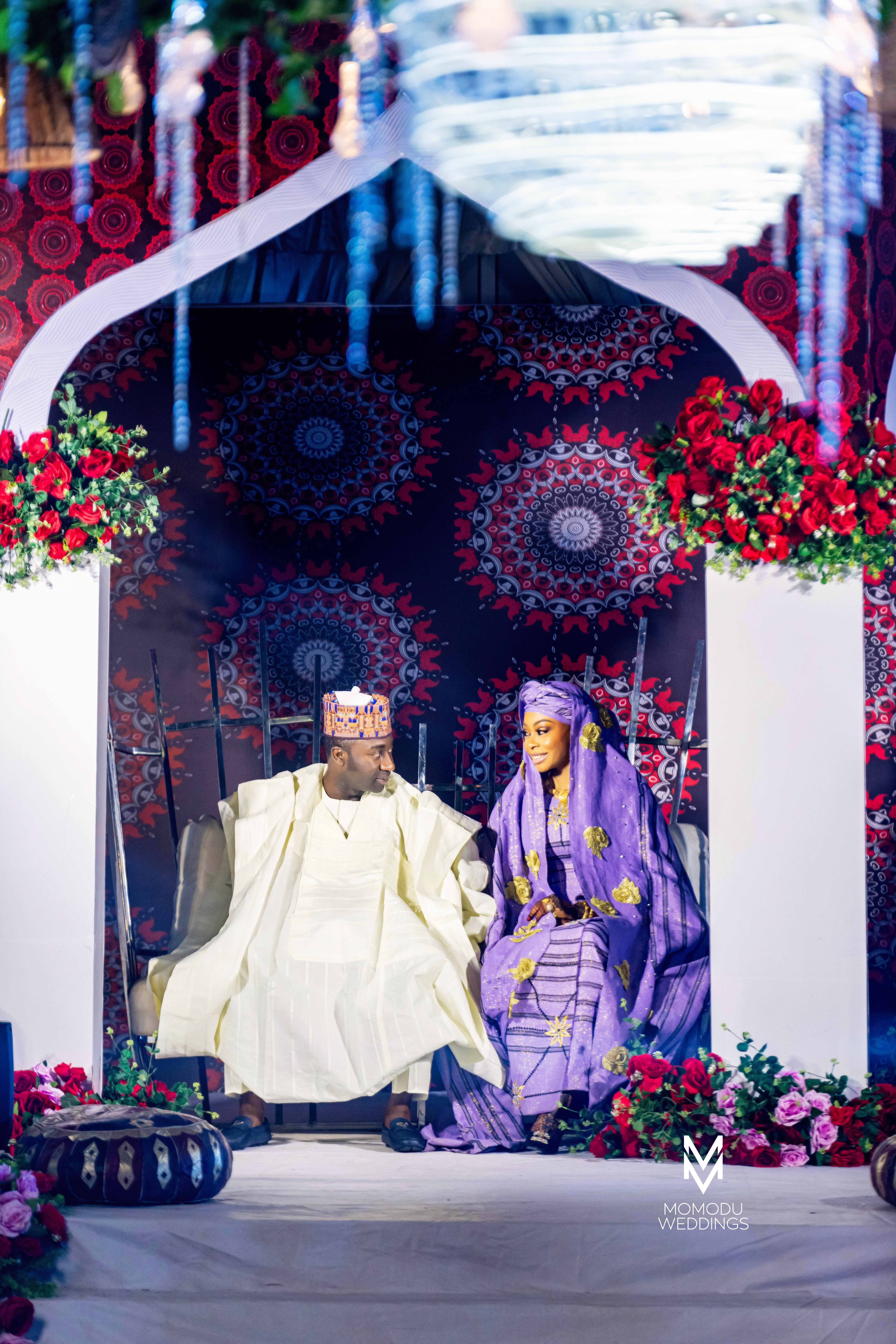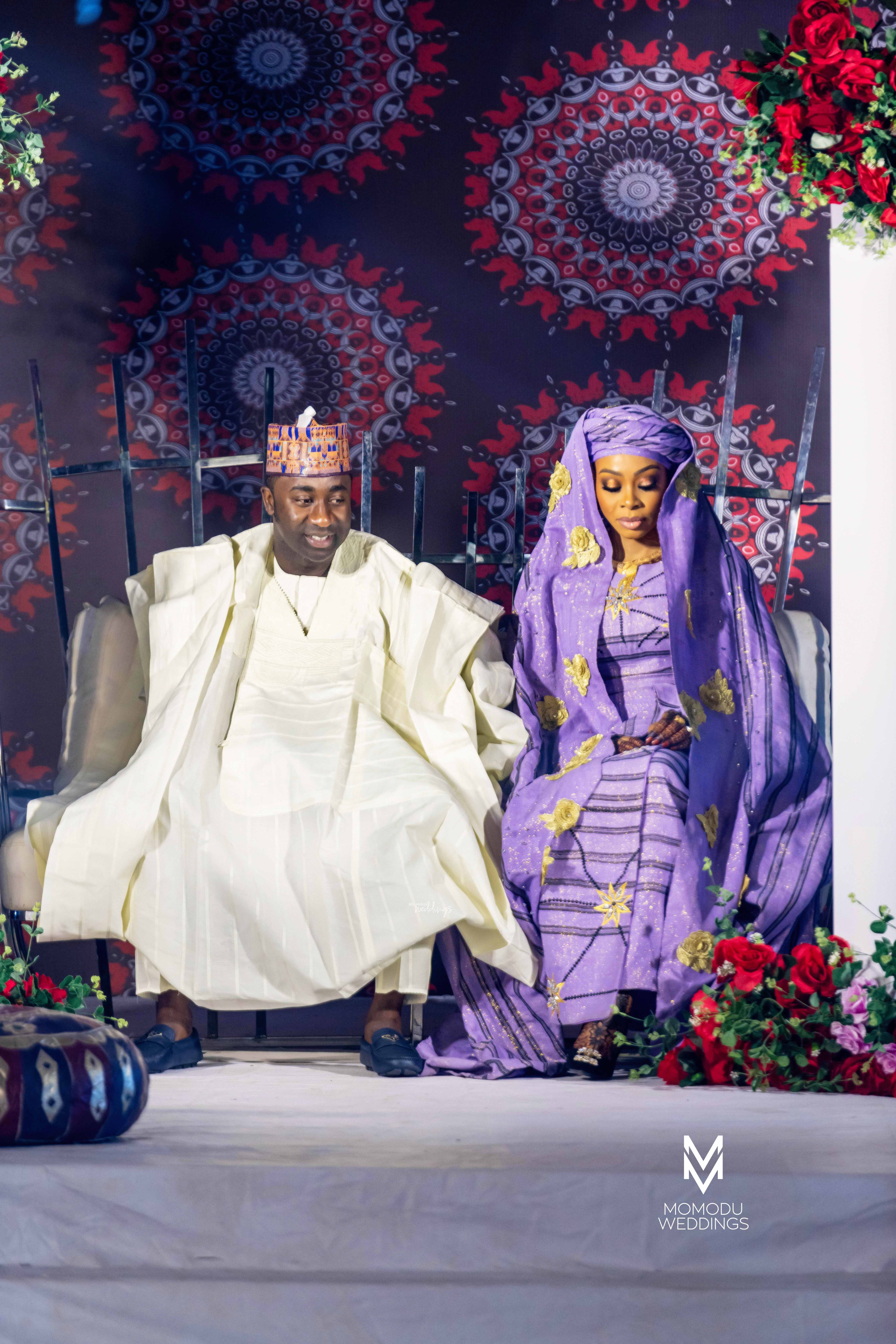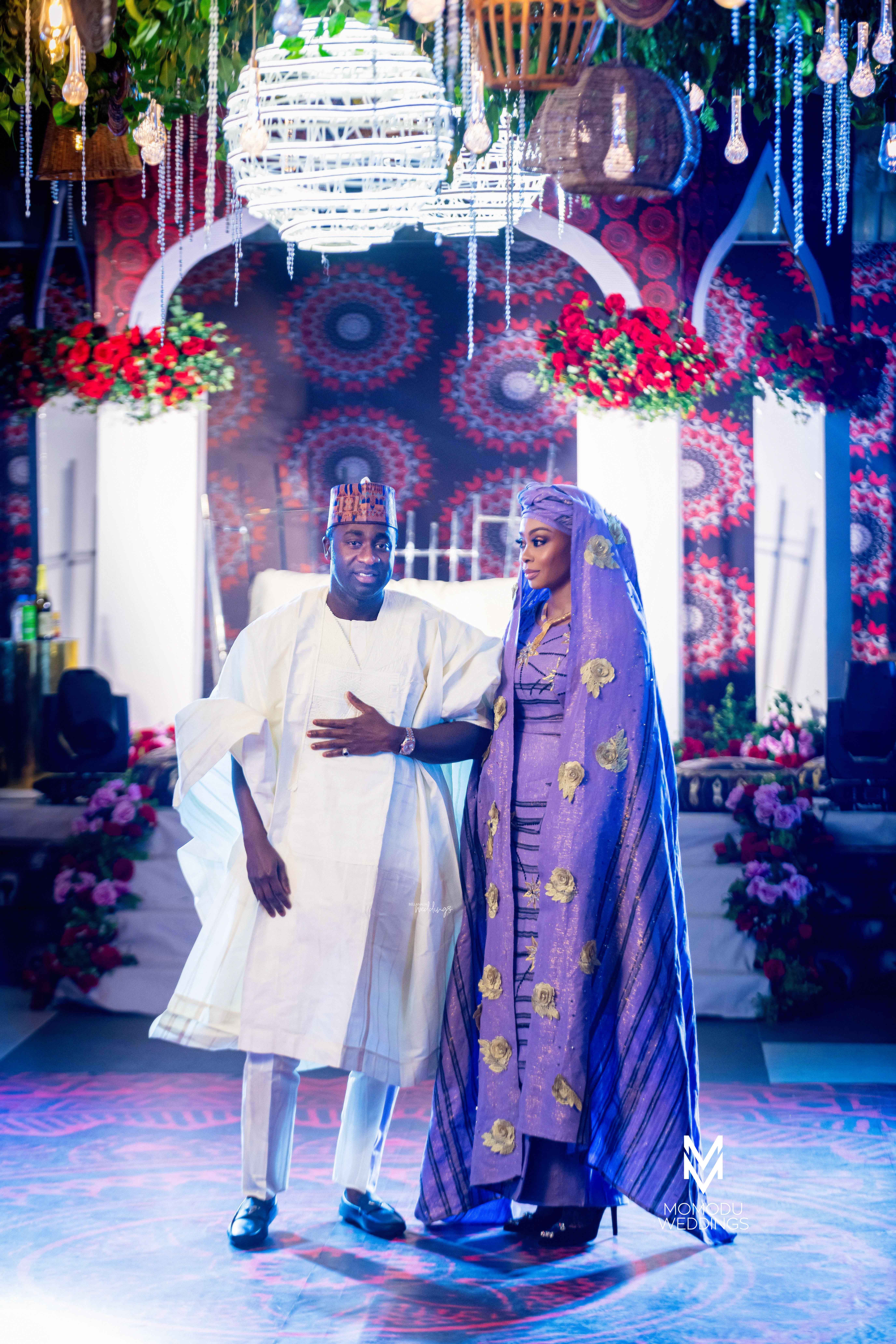 Credits
Planner: @nsignature_events
Photography:@momoduweddings | @momodumedia
Makeup: @lbvmakeovers
1st outfit: @lacebyjummai
2nd outfit: @kuluabuja
Decor: @reis_events
MC: @tujens
DJ: @dj_stan1_