Today, we're bursting with so much excitement and it's all because of the #ForeverAF destination wedding! Funi and Arinze who got us in our feelings with their beautiful "Bad and Boujee" dinner turned #BNBling moment where Arinze popped the question, have taken that final step into forever and we're absolutely here for all the beauty!
After their colourful Igbo traditional wedding, the lovebirds got on a flight and took the love all the way to Italy! Funi had the most fun with her girls for her bachelorette party in Mexico and we just knew to look forward to the white wedding! Exchanging their vows in a very intimate wedding with close friends and family present, Funi and Arinze fully boarded their forever ship. All the beauty that comes with destination weddings was certainly not lost on the #ForeverAF couple. The view, outfits, and general ambience are some of the things to drool over! Funi gives us some insight into her destination wedding and how it all went. Keep scrolling to get all the juice.
Enjoy all the beautiful photos from Funi and Arinze's destination wedding below.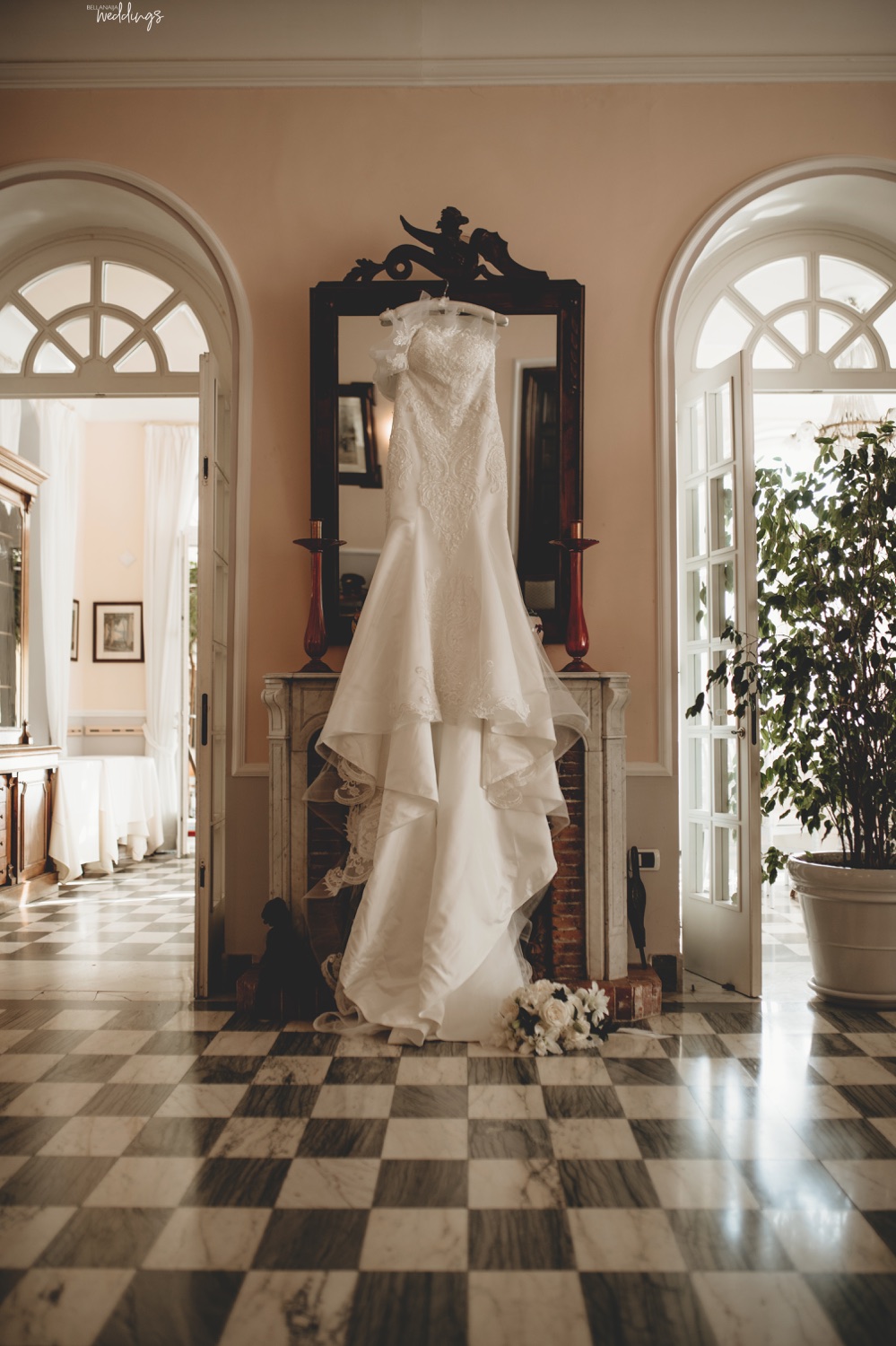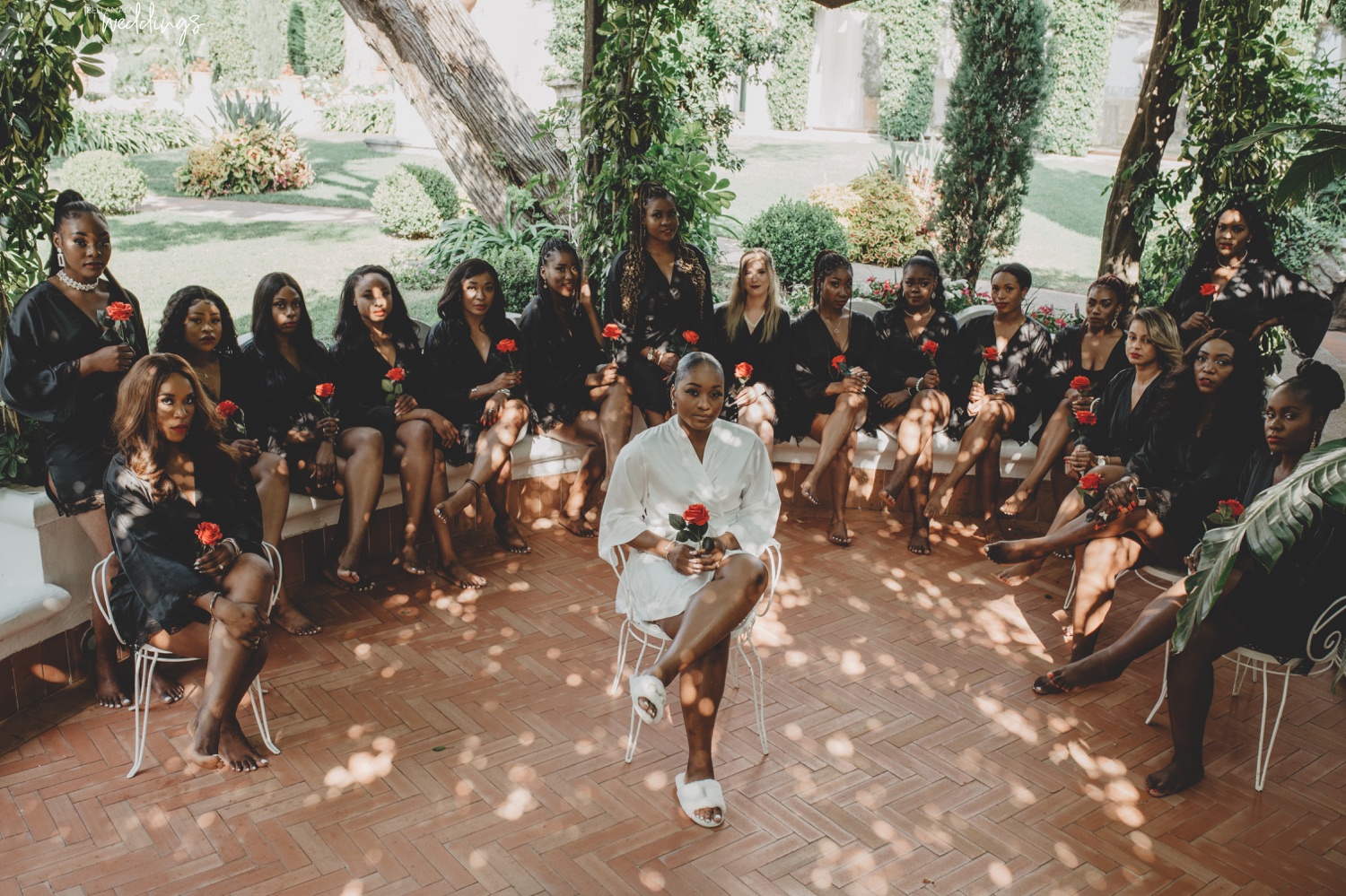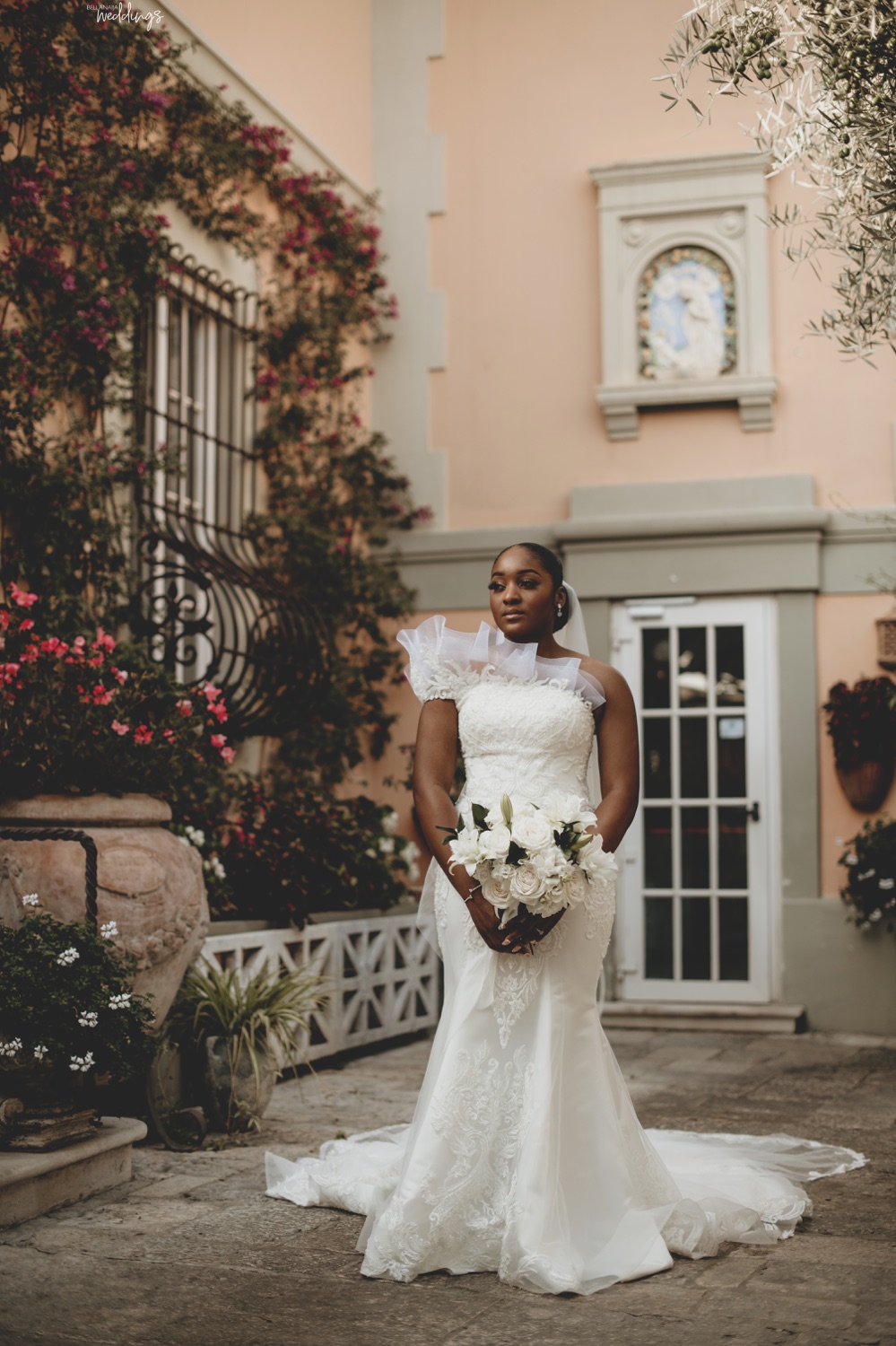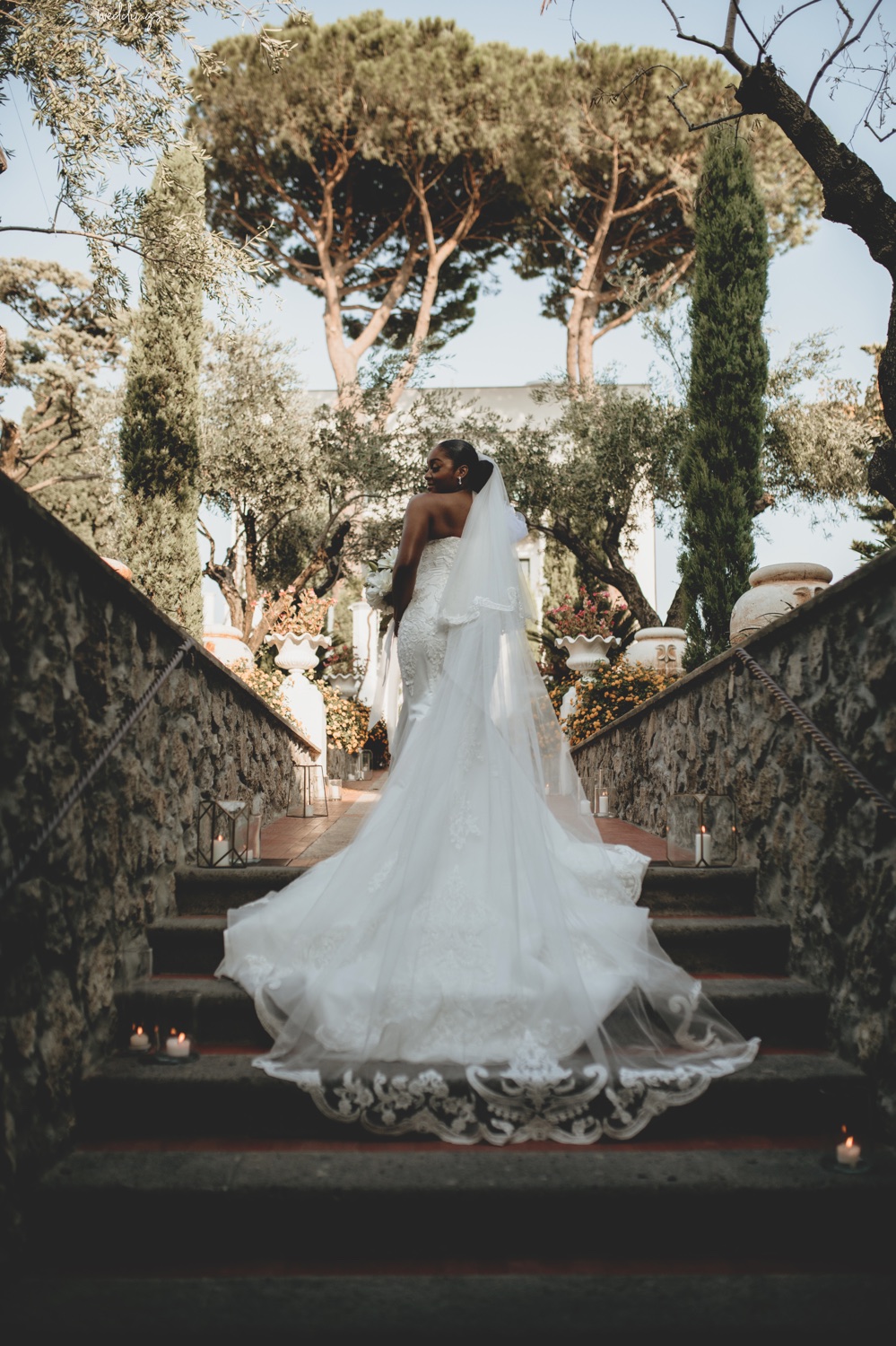 Why did you choose Italy as your wedding destination?
We did a mini-tour in Italy together for my 25th birthday, we went to Rome, Milan and Lake Como. The beauty of the cities (especially Lake Como) and the stunning views just completely convinced me that we would definitely have our wedding in Italy. After we started planning and doing a bit more research, we settled on Amalfi.
Time for that beautiful moment where the vows are exchanged!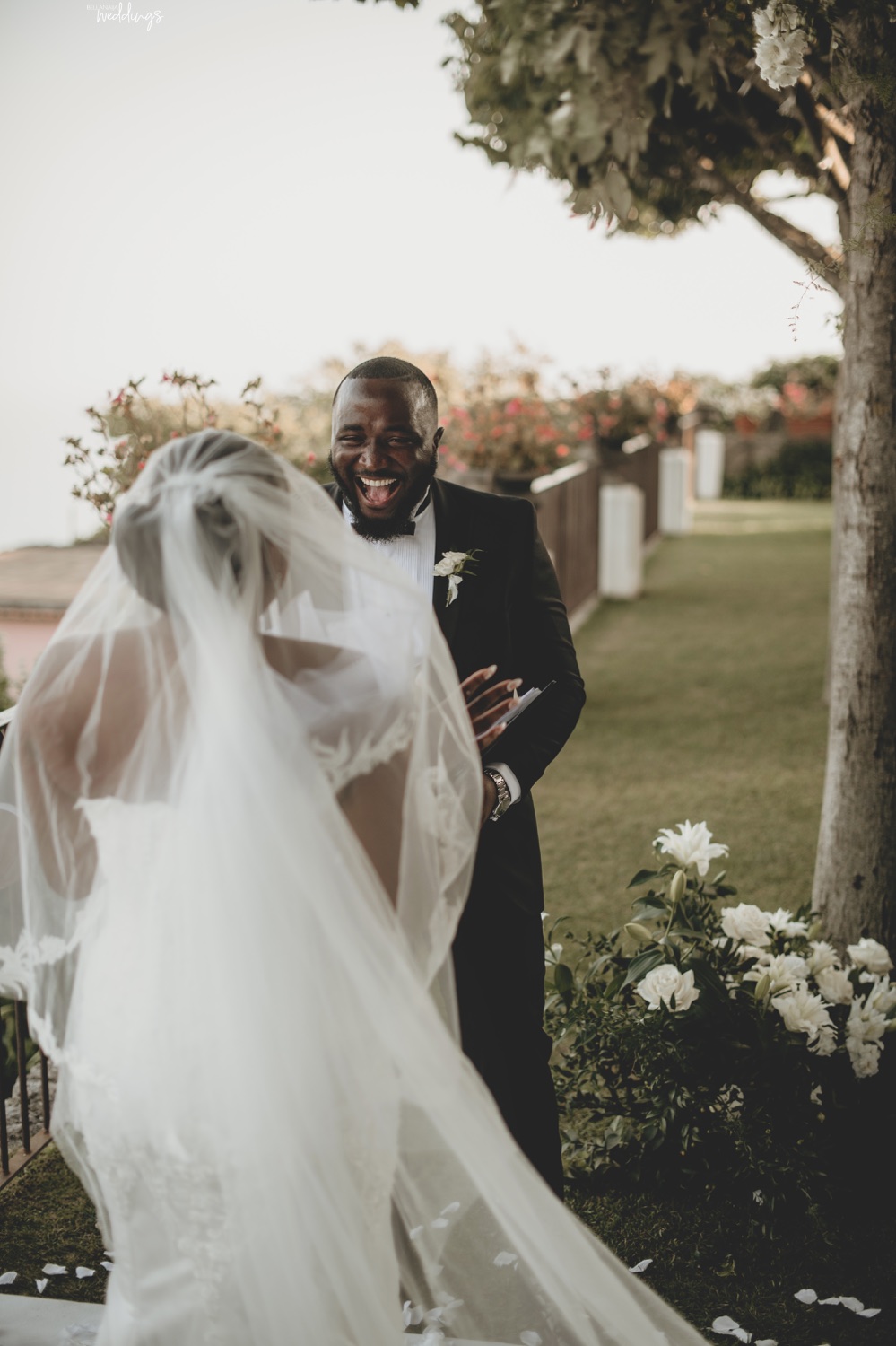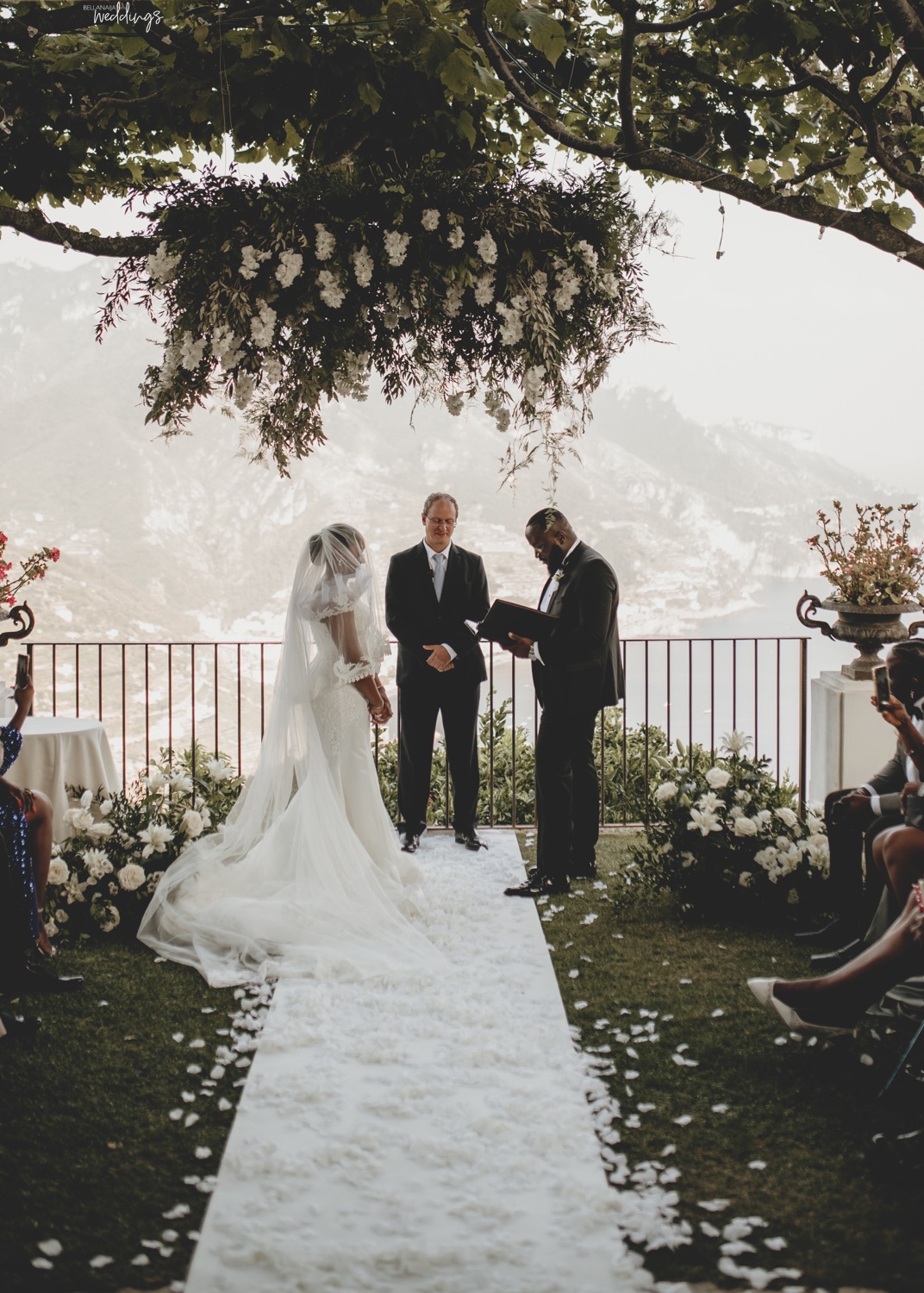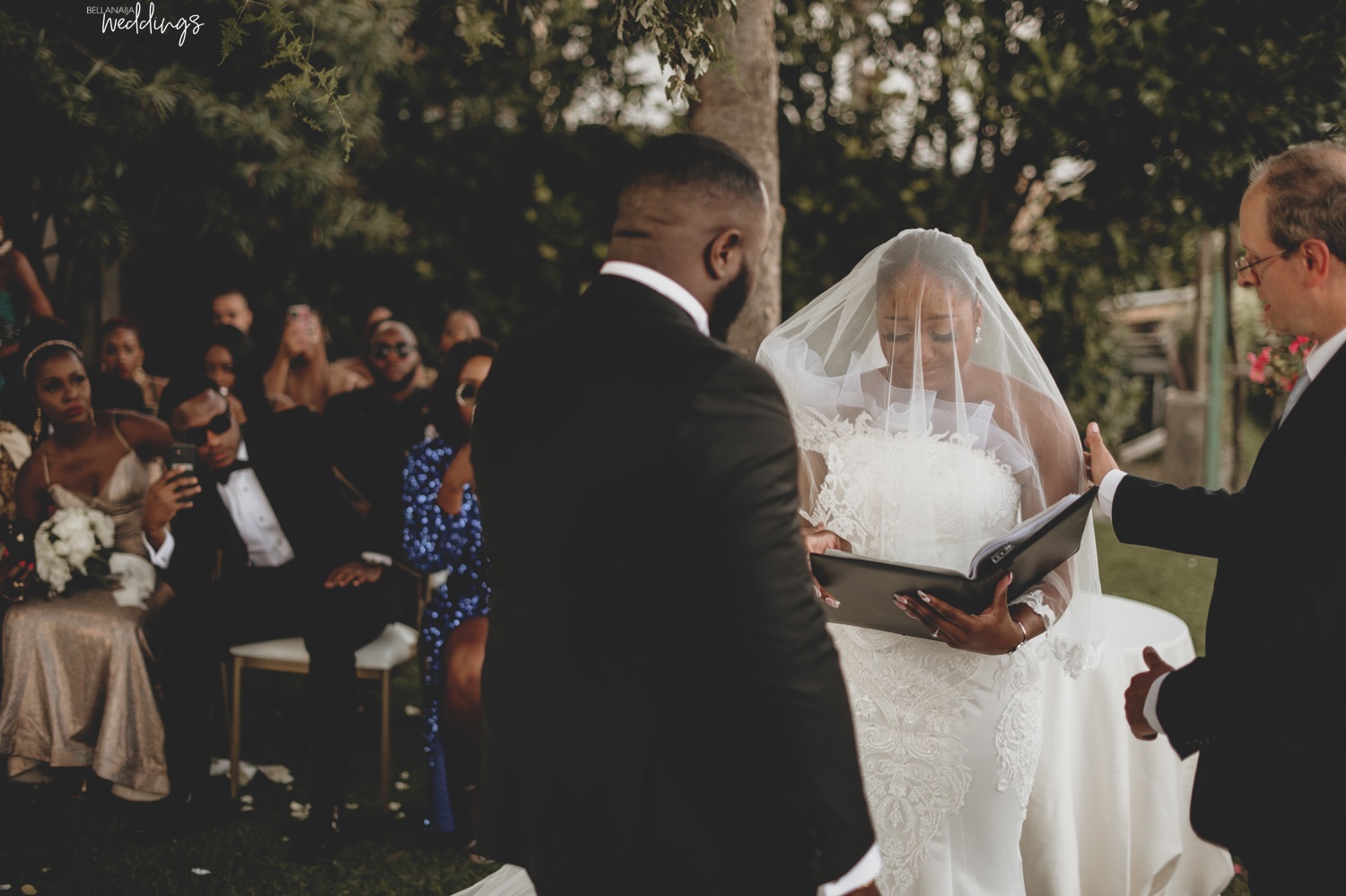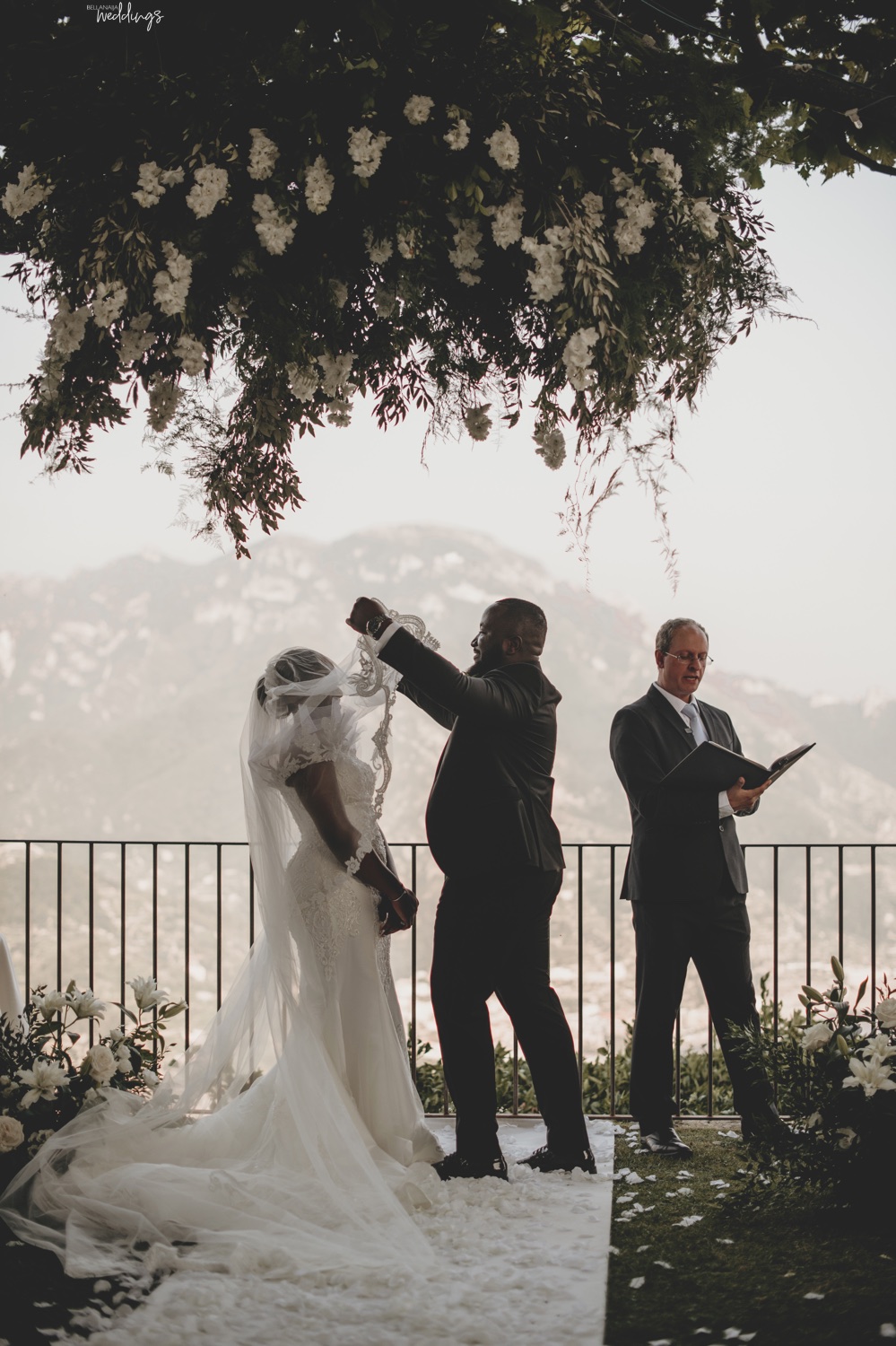 What is (are) the memorable moments from your wedding?
Our wedding was so beautiful and intimate, we only had 33 guests and that is exactly how we always pictured our wedding to be. So honestly, every single moment of our wedding was memorable. The ceremony with the incredible view of the water and the hills, the incredible energy of each and every one of our guests during the reception and the after-party, the speeches our family and friends gave talking about our relationship and the beautiful friendship I share with my husband, who was my friend and classmate even before we started dating, we're so beautiful and are memories that I would cherish for life.
Sealed with a kiss! 🤭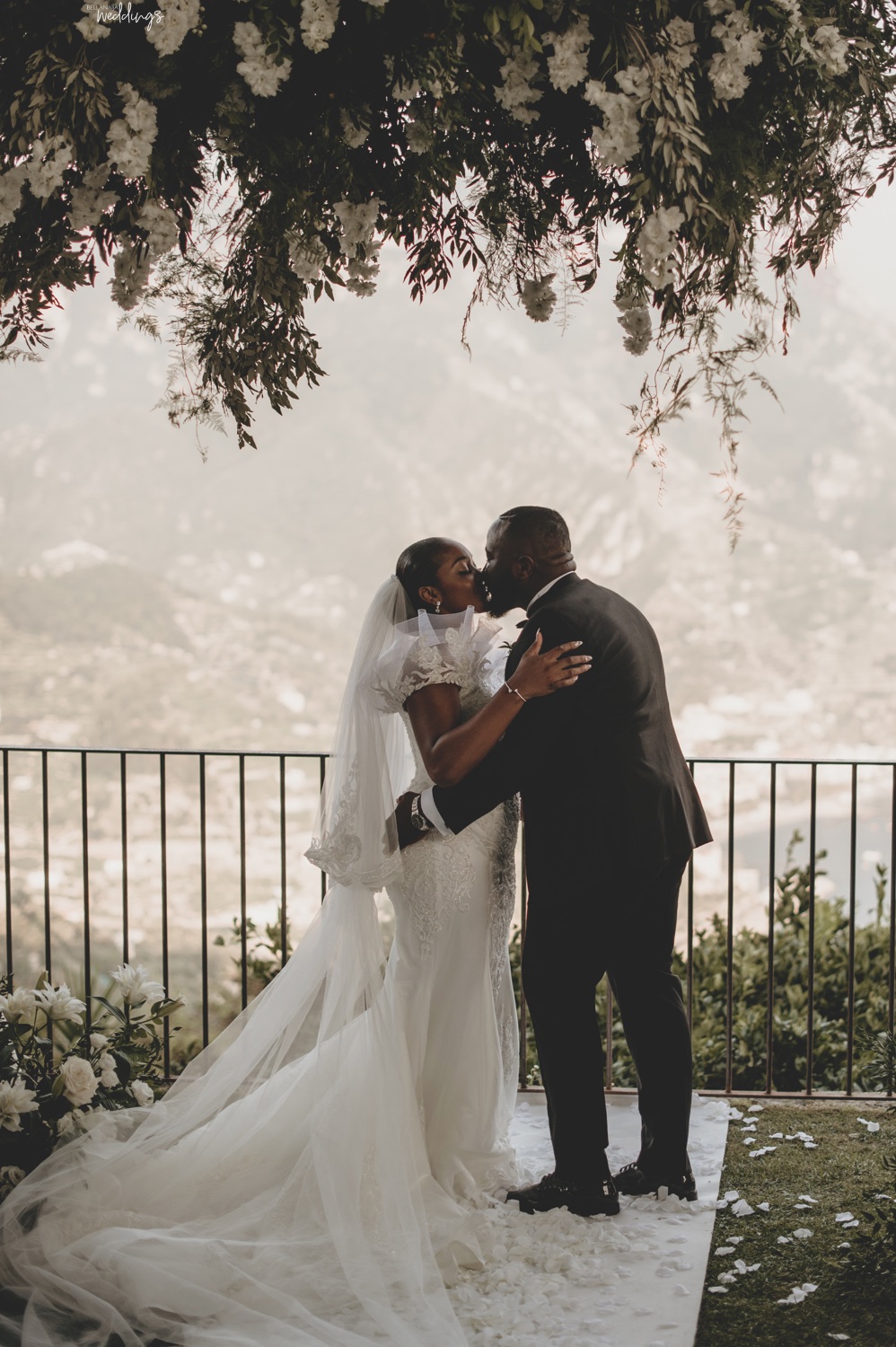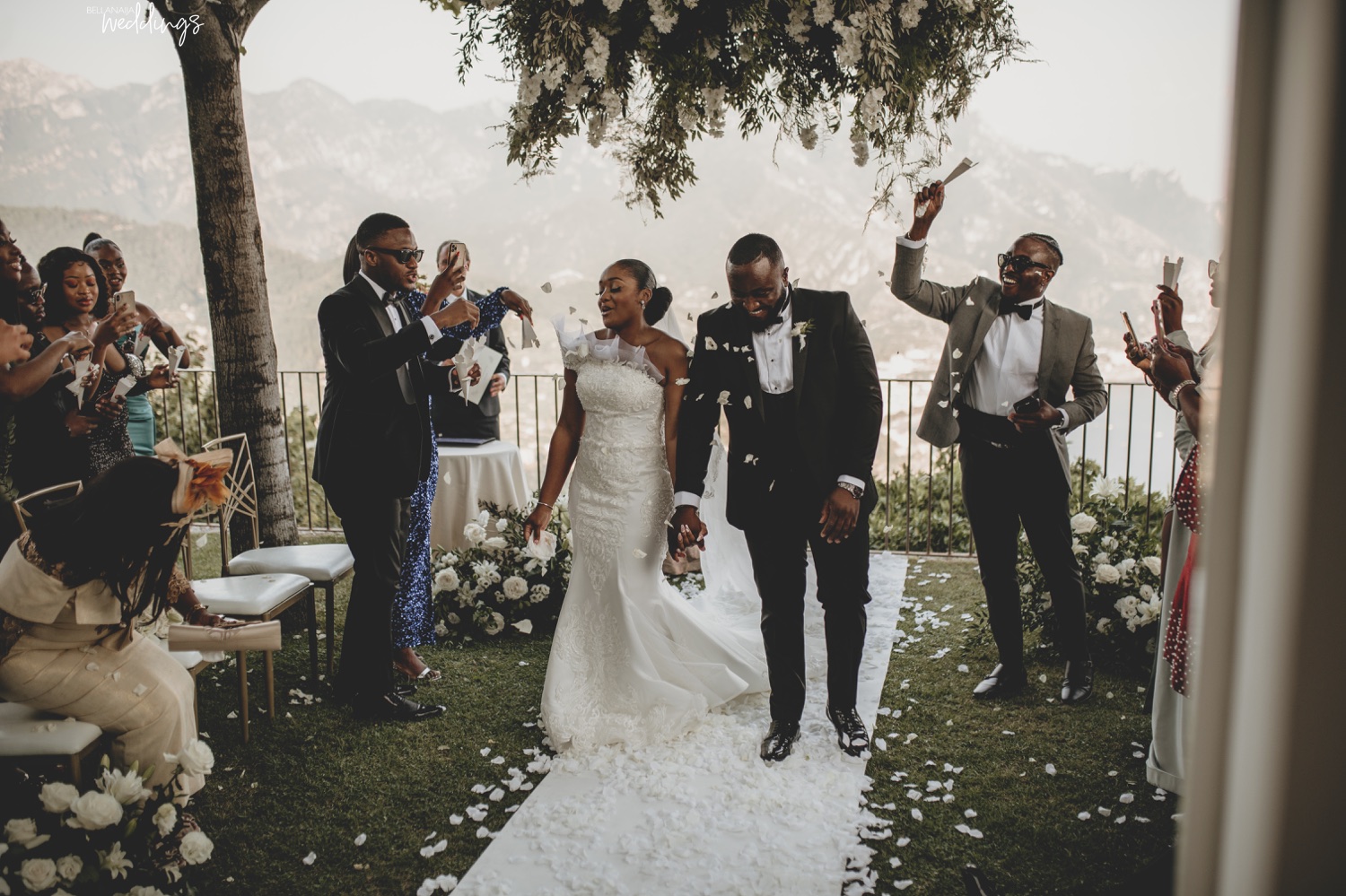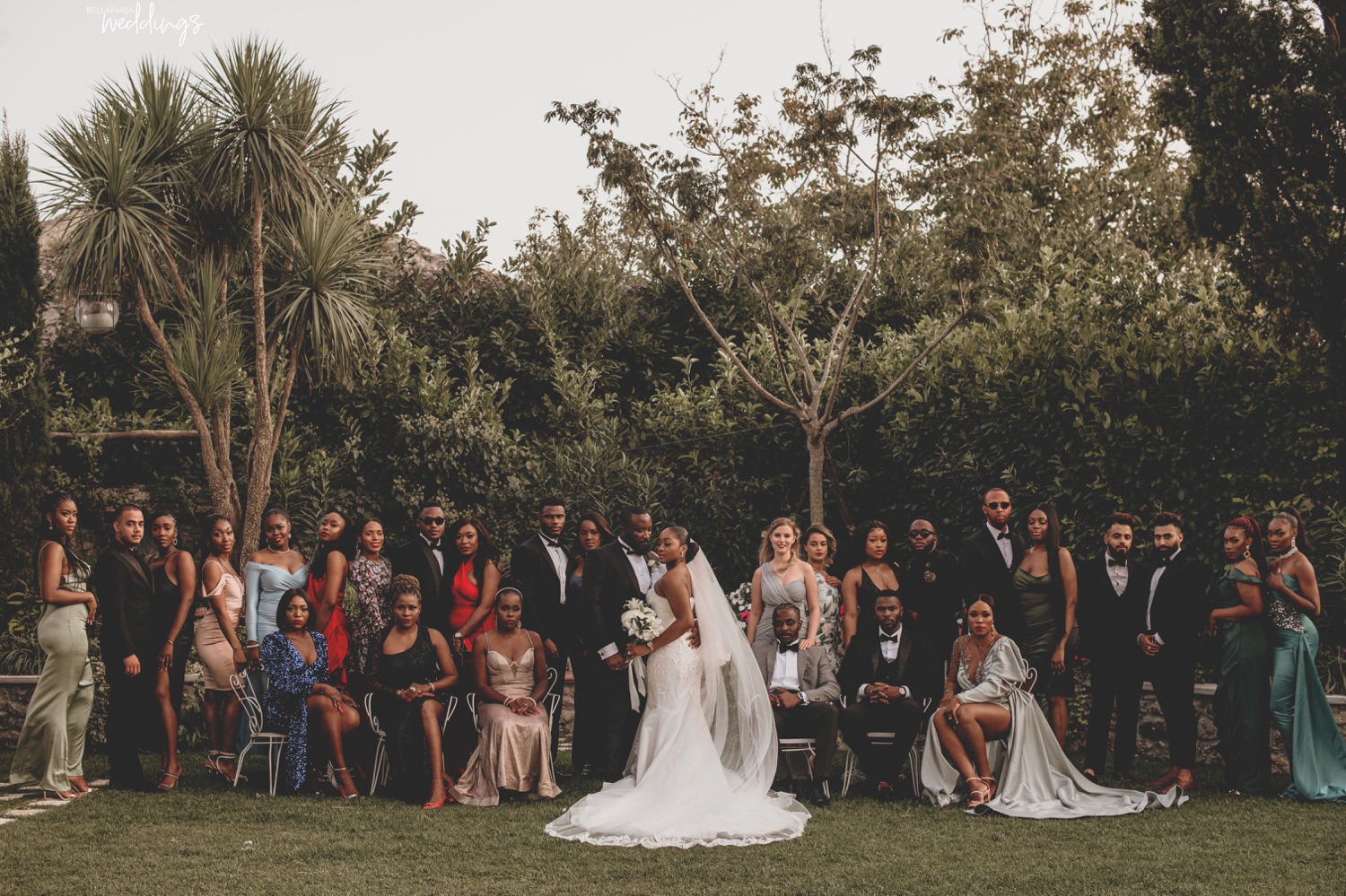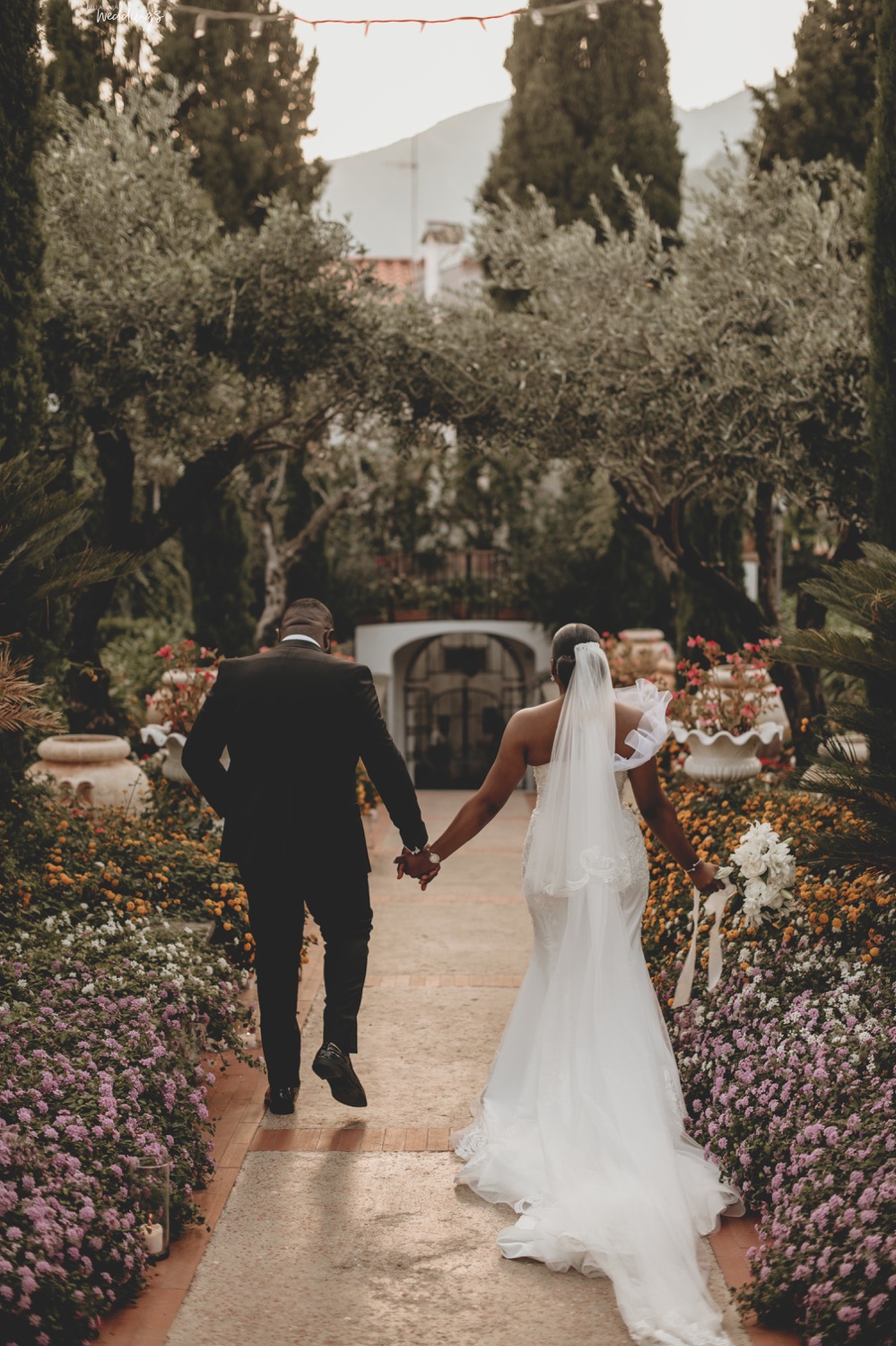 How was it like planning a destination wedding?
Honestly, it was so so easy. Our wedding planners (@theweddingboutiqueitaly) made it so easy. The only thing I would say that was a bit unsettling is that we were planning the wedding during a pandemic lol. We weren't able to actually go and view the venue beforehand which was quite nerve-racking but with all the pictures and videos I had seen of the venue online, I was convinced that it was beautiful, and trust me- the pictures did not do it enough justice. Other little things like flight restrictions, isolation periods, etc but everything just worked out perfectly, all our guests were able to fly in from Nigeria, England, and America without any issues.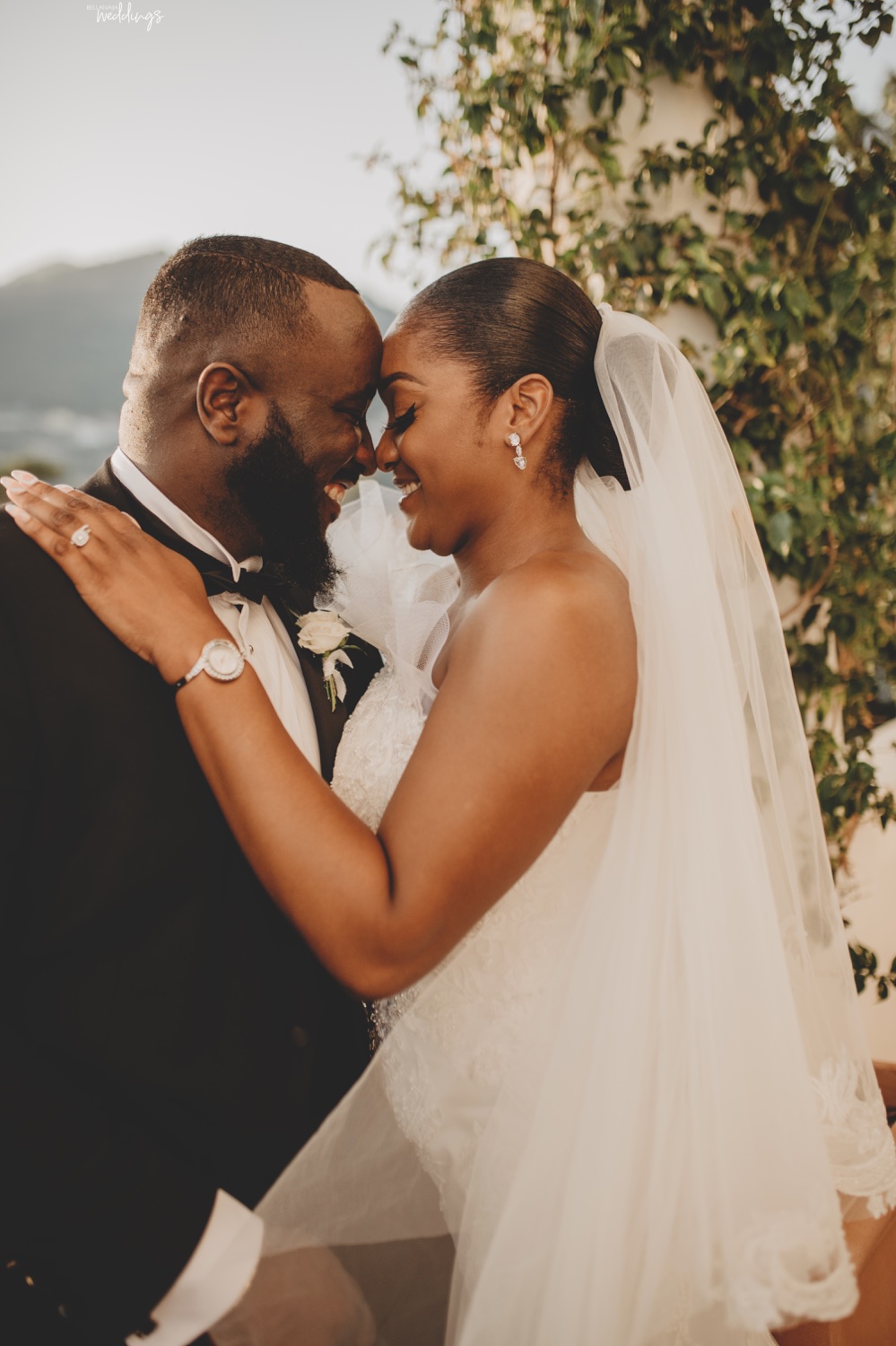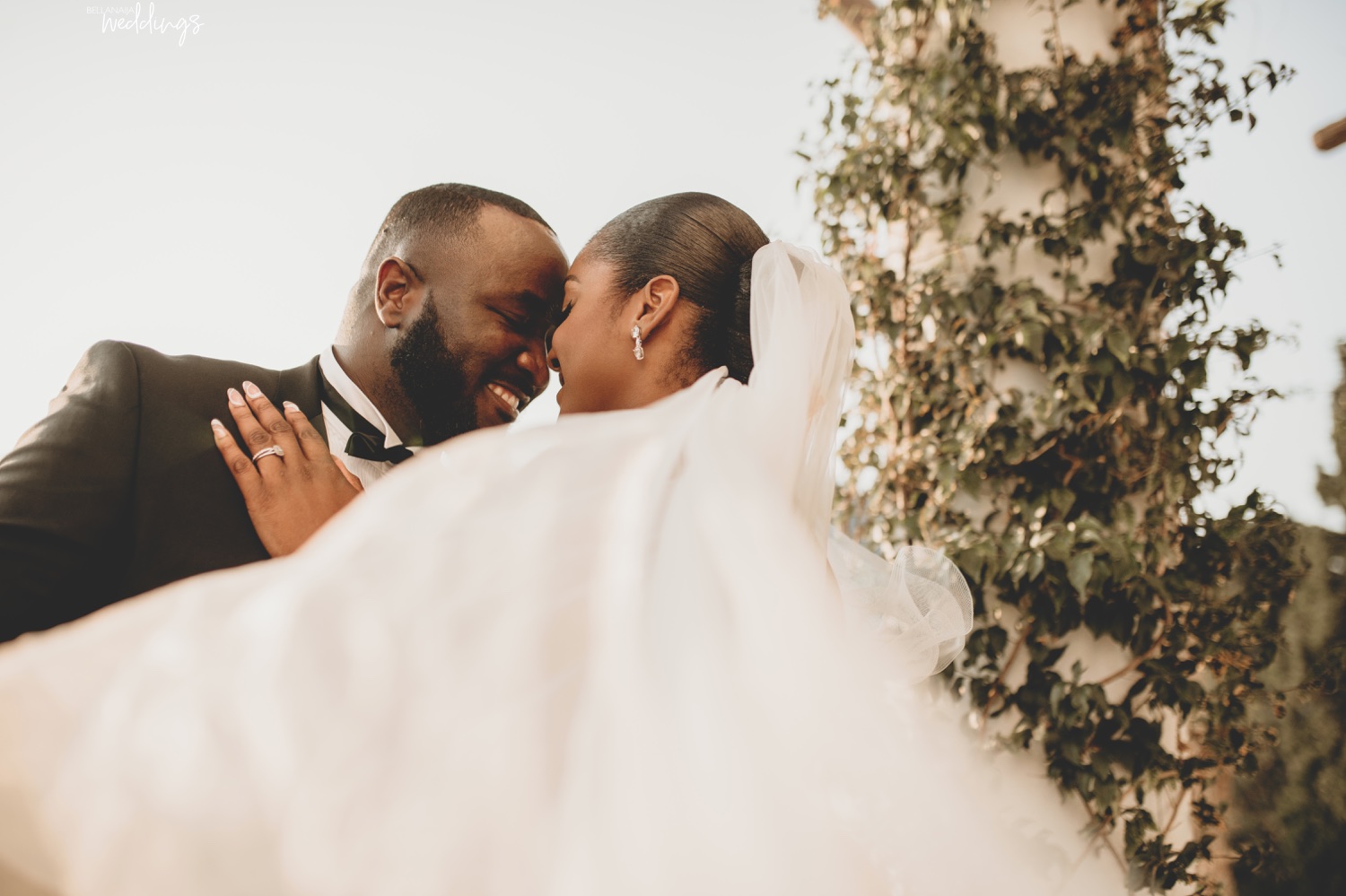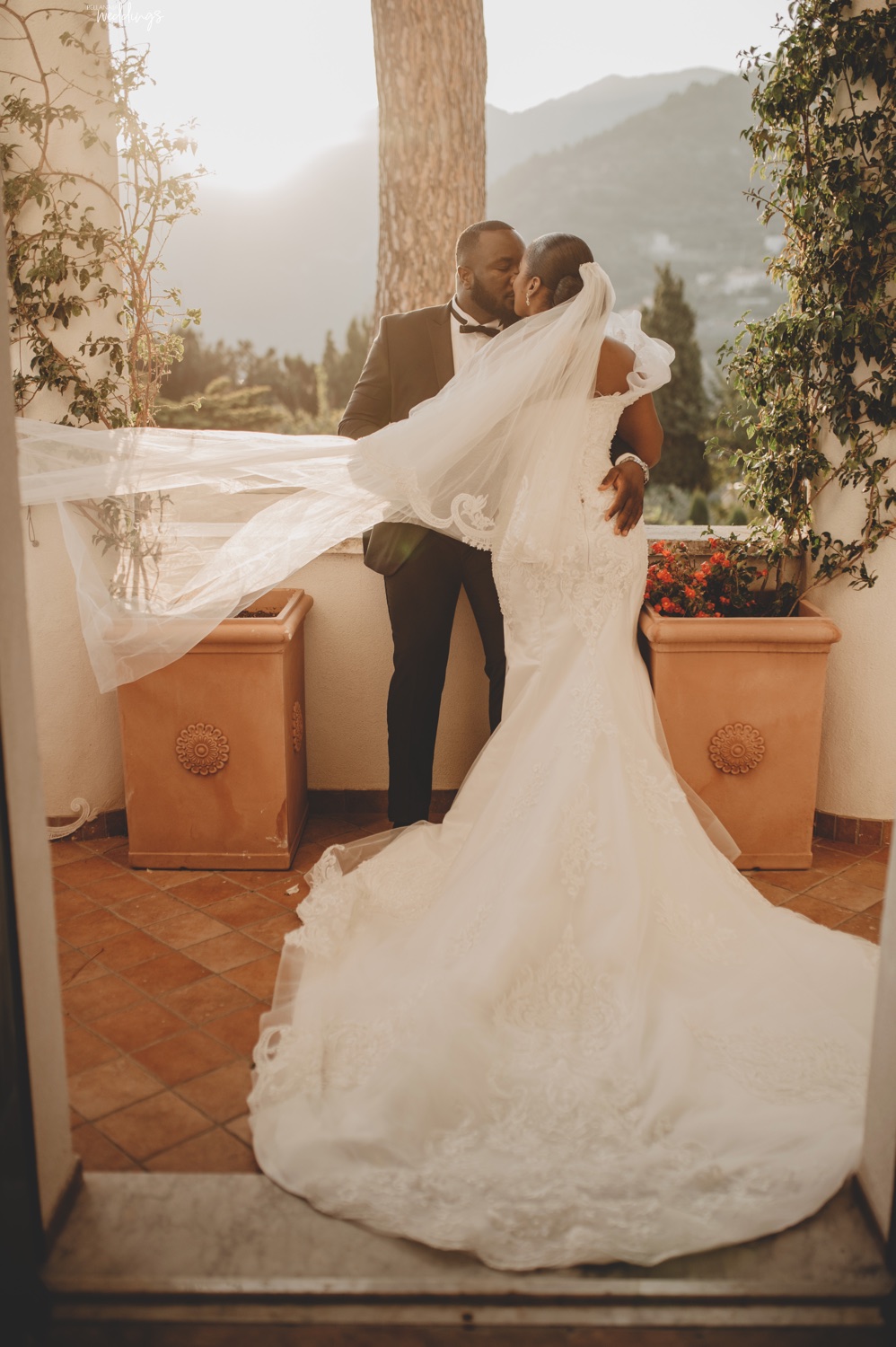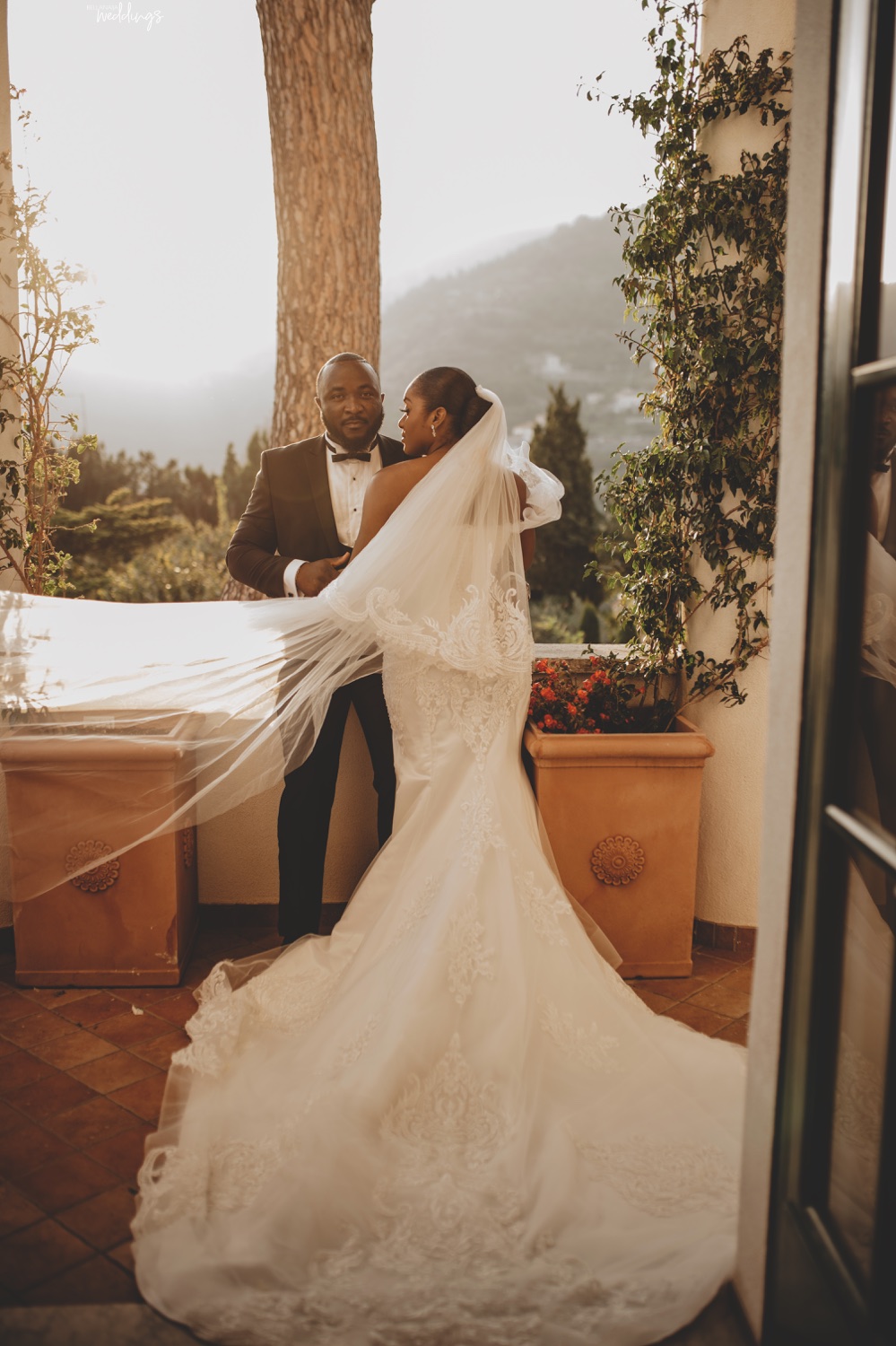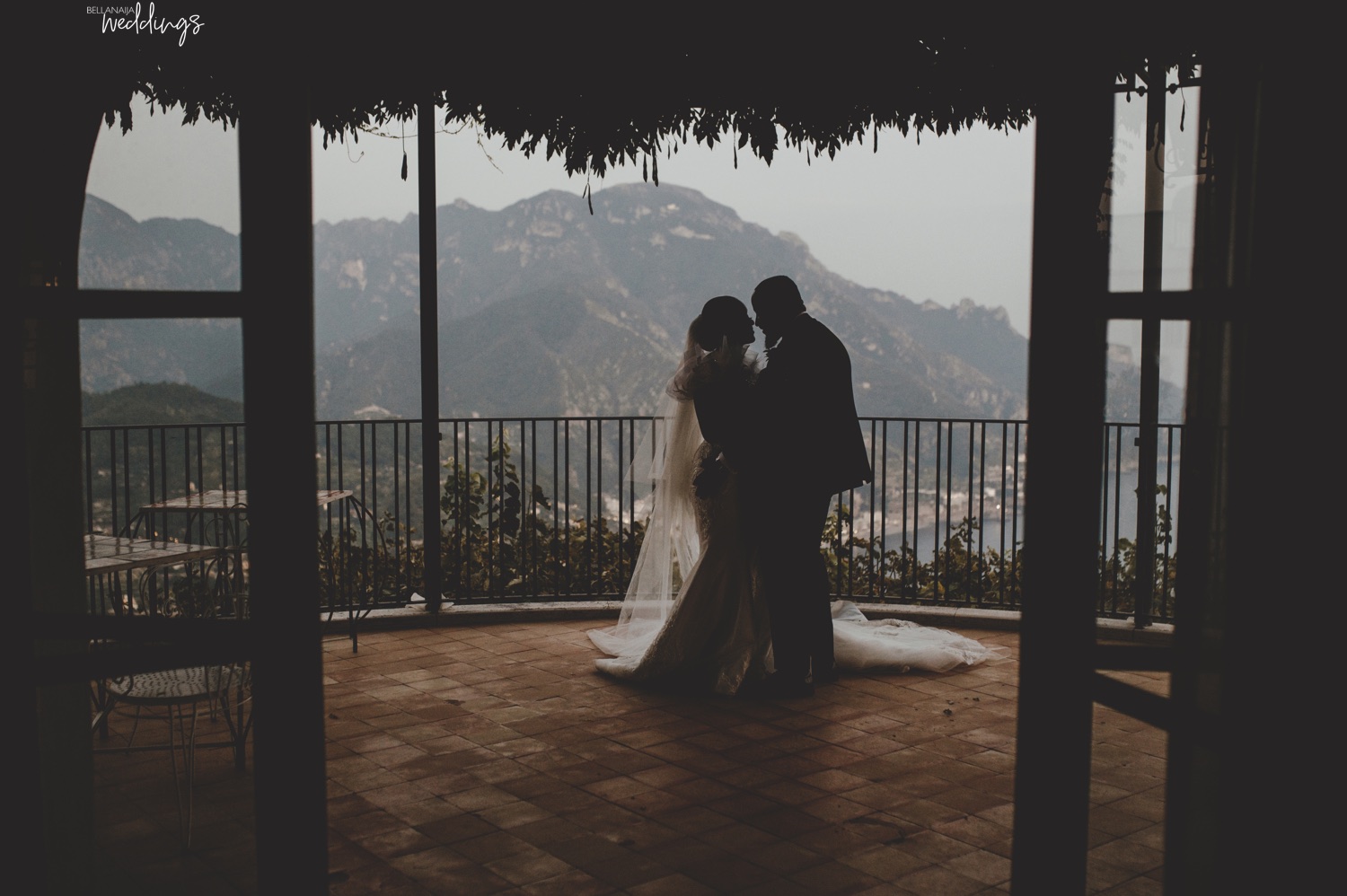 You looked stunning, how did you decide on your look for the day?
Thank you so much! I always knew I was going to go with Elizabeth and Lace, I had saved so many pictures from her IG profile lol. I just wanted a simple and elegant look, definitely a mermaid dress with a mono strap- I communicated this to Idu (who is so amazing and her customer service is unmatched) and she did the damn thing lol.
Let the celebration begin!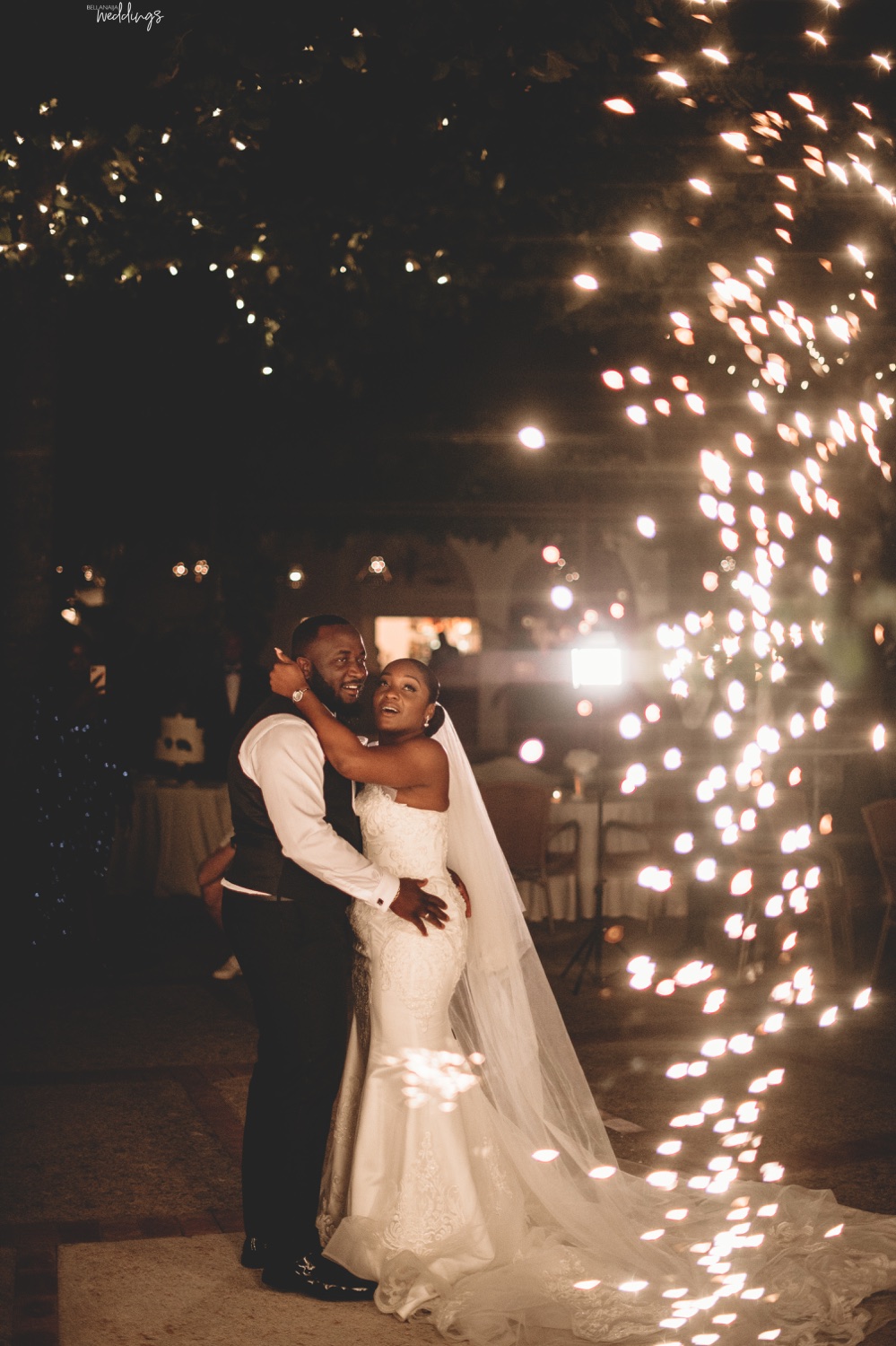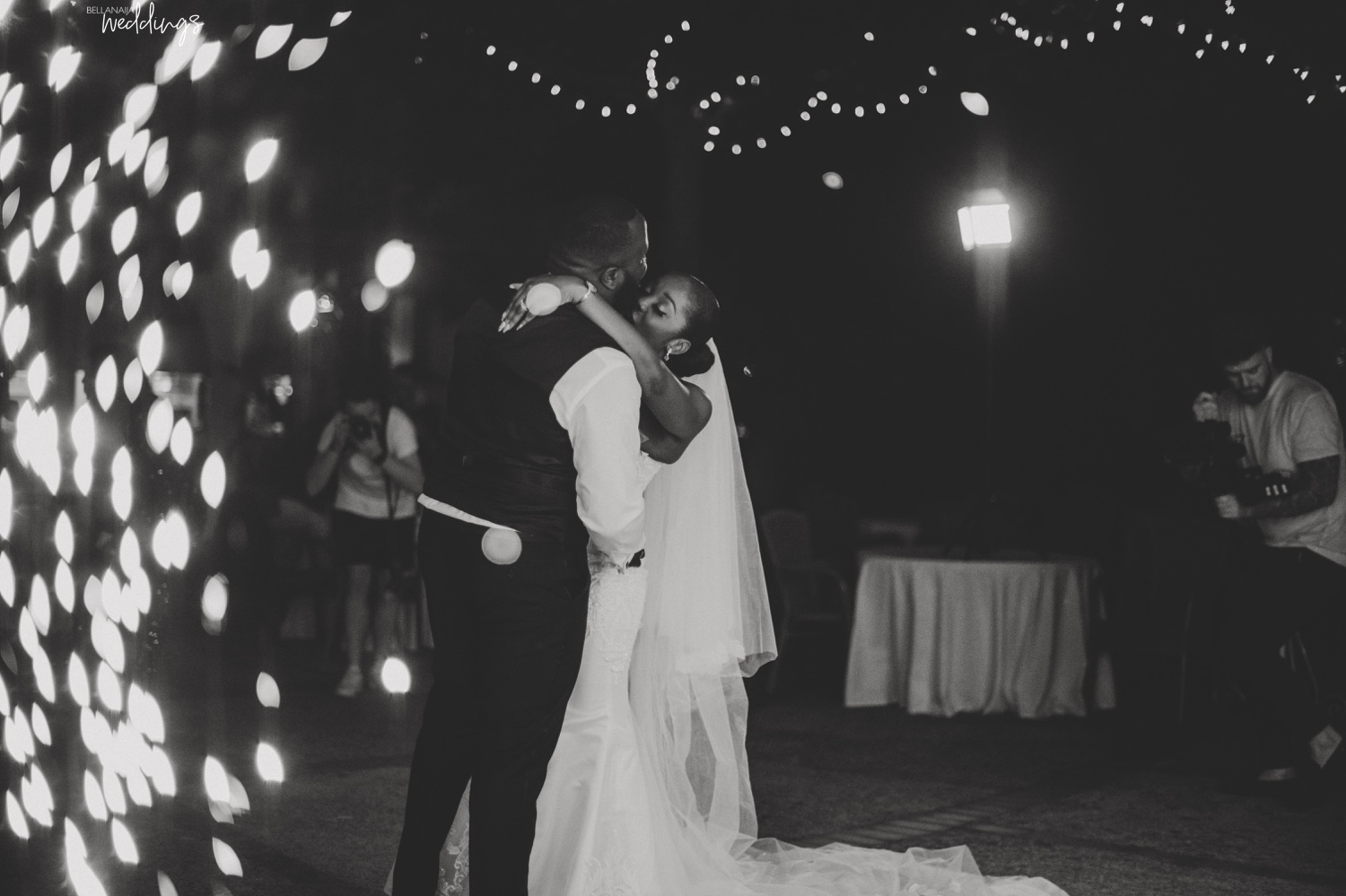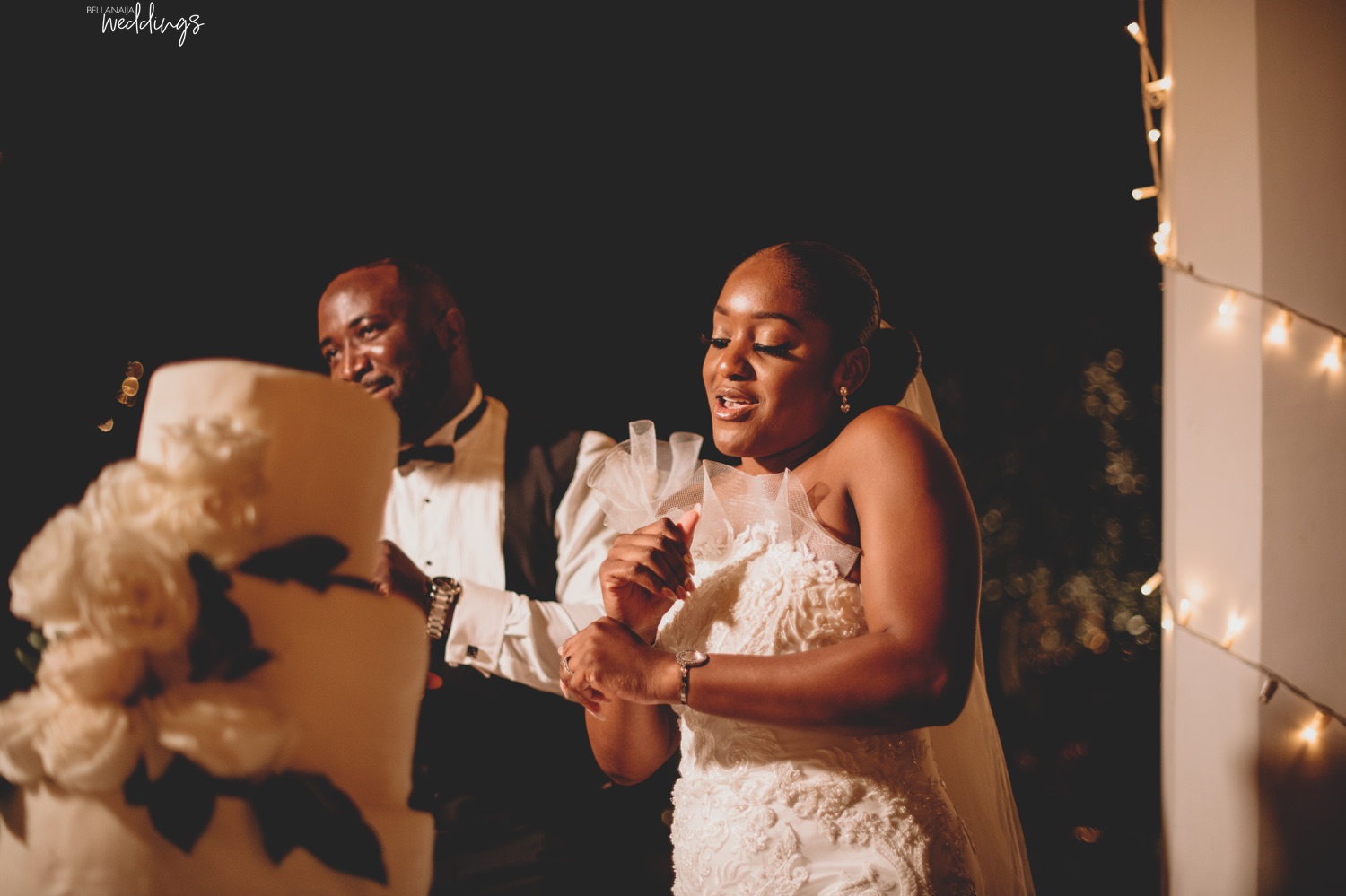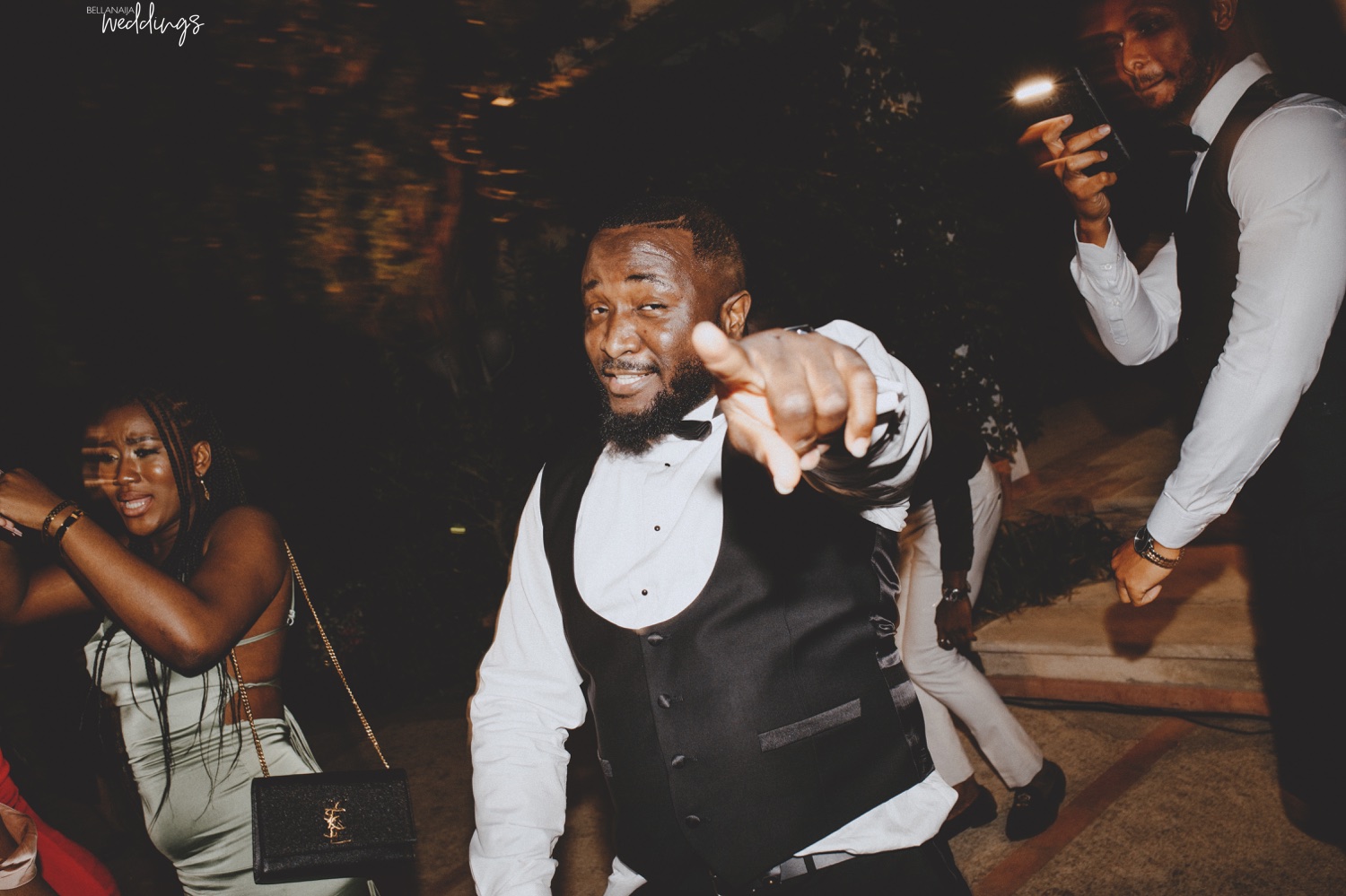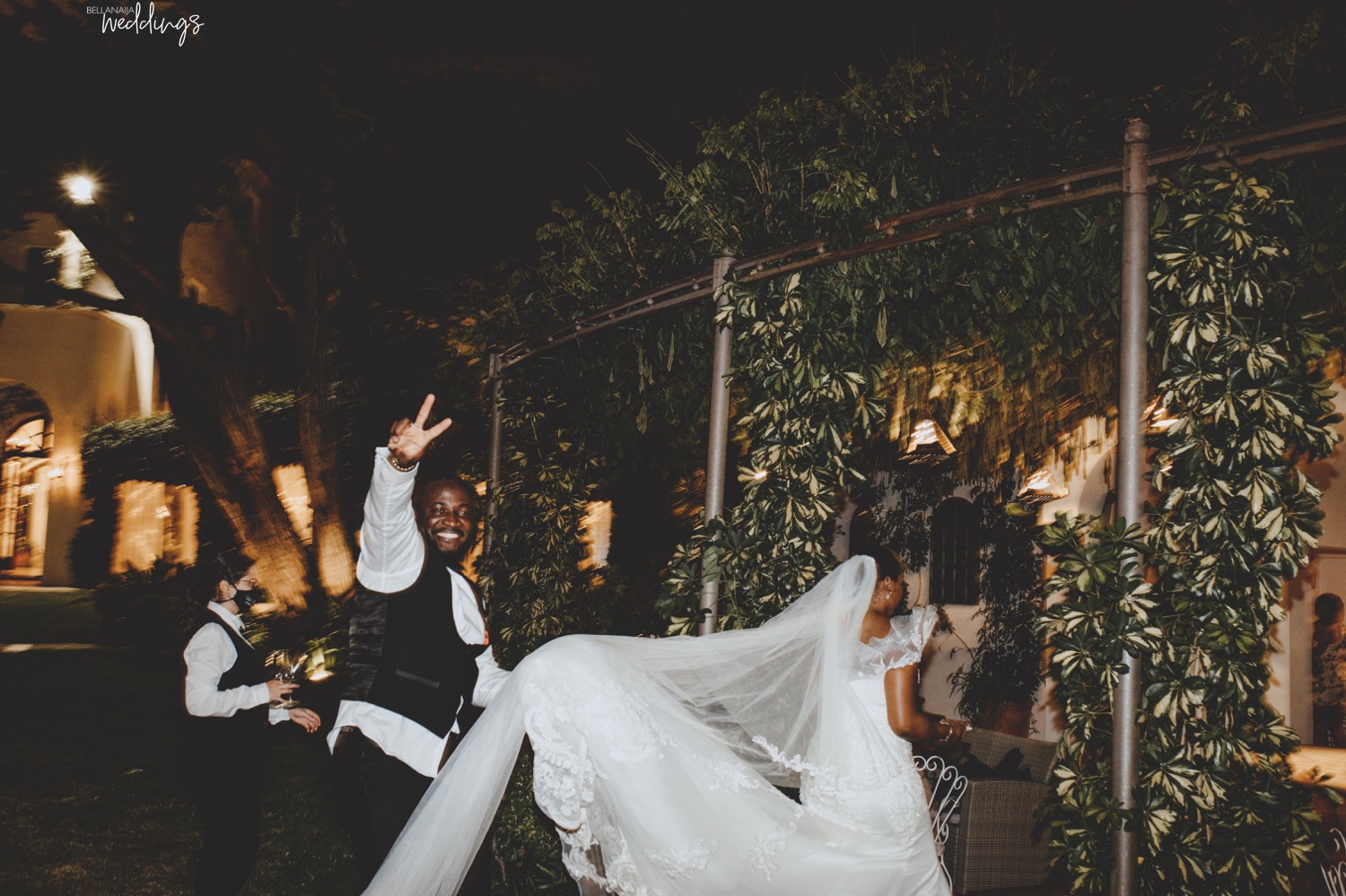 One thing that was a must-have for you at your wedding?
Arinze proposed to me in Shangri-La in London and he used faux rose petals on the floor of our hotel room from the entrance to the set up of the lights and flowers etc. The day after the proposal, I painstakingly gathered each and every one of the petals and said I was going to use them to decorate the aisle at our ceremony and I did lol. Every single one.
Funi definitely came through hot and spicy for the after-party!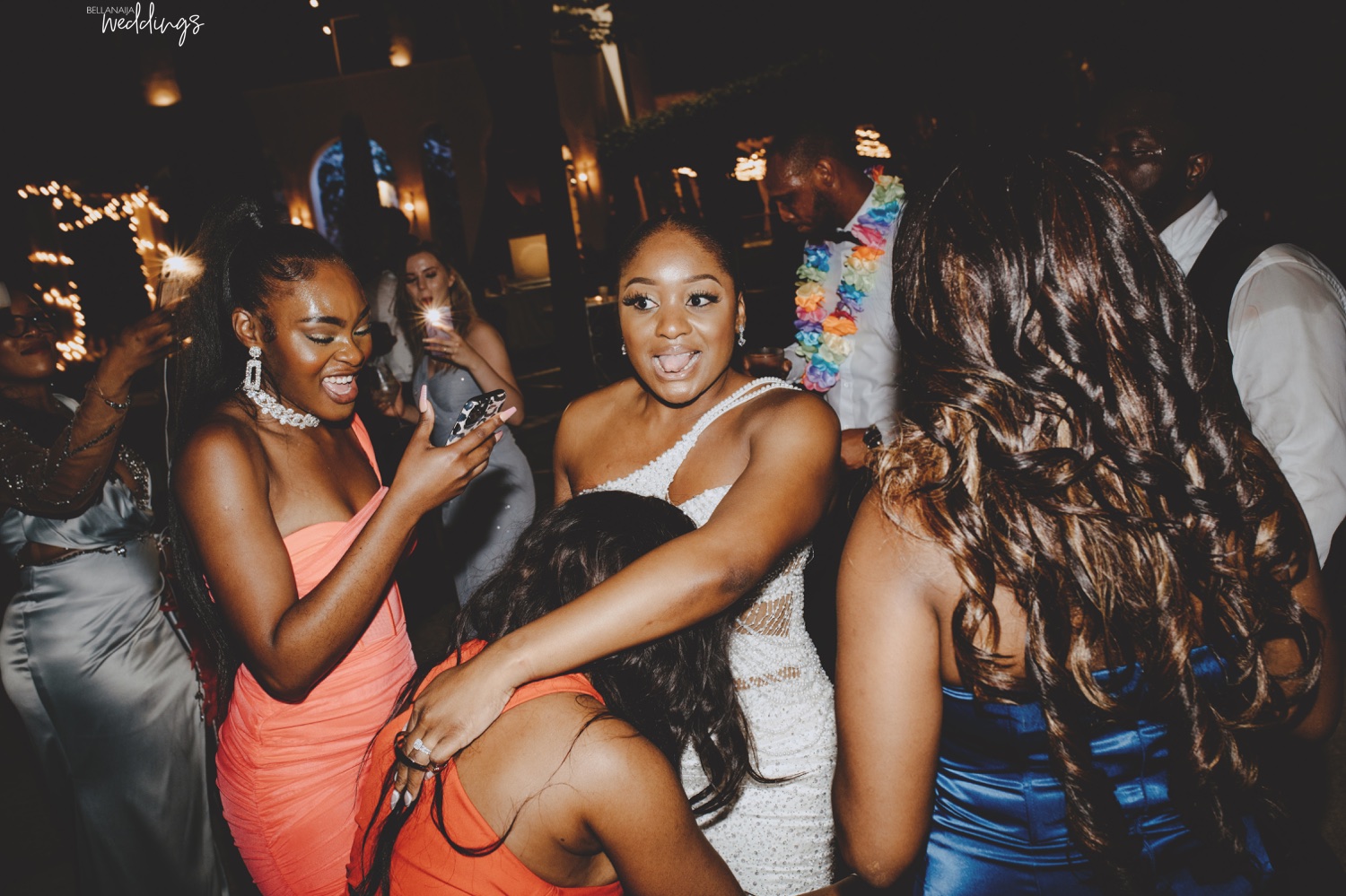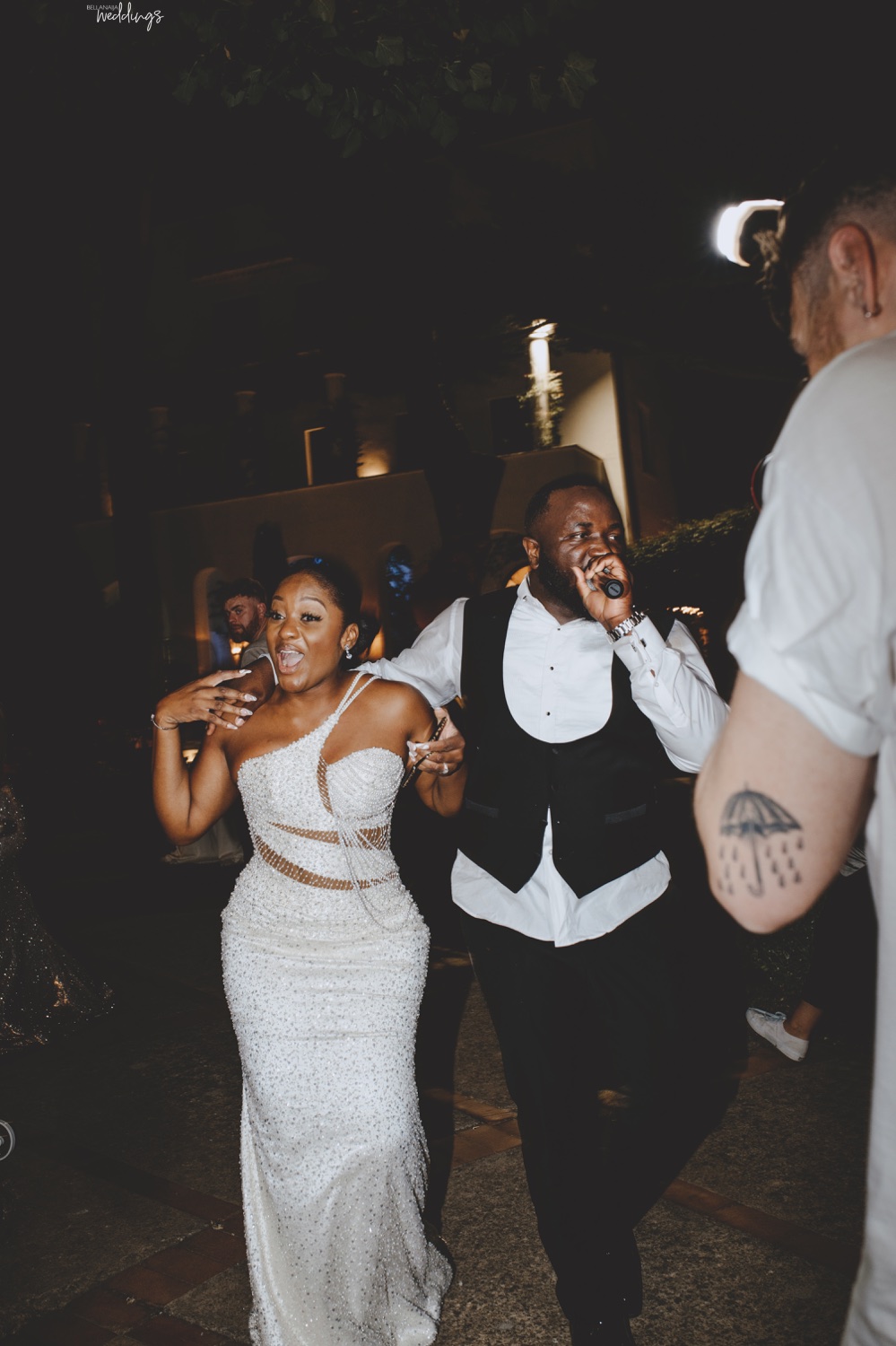 Credits
Bride: @funi.o
Groom: @its_xtrim
Photography: @eophoto.co
Dress: @elizabethandlacebridal
Makeup: @amofa.o
Hair: @phonytail_ | @tea.styles
Location: @villaevaravello
Planner: @theweddingboutiqueitaly
Videography: @fireandice