This beauty look by a team of the brilliant wedding vendors is calling for the Edo bride whose goal is to totally nail every bit of her look. From makeup to outfit, accessories and hairstyle, you'd definitely want to rock this conventional Edo beauty look. It's interesting how she is brilliantly dressed in a contemporary George outfit which is well known for being synonymous to the Igbo bride.
Here's a brief  description of the look by the photographer:
Eseosa is our Unconventional Edo bride stylishly dressed in a contemporary George outfit with an intricately beaded piece of art called Okuku and accessories put together by the FIRST LADY brand. The rich culture of Edo state is evident in the beautiful, elaborate attire of the Edo bride. She is a showstopper, generously decked in coral beads on a backdrop of fabrics. She wears beaded anklets, waist beads, and bracelets around her wrist called the ivie-ebo.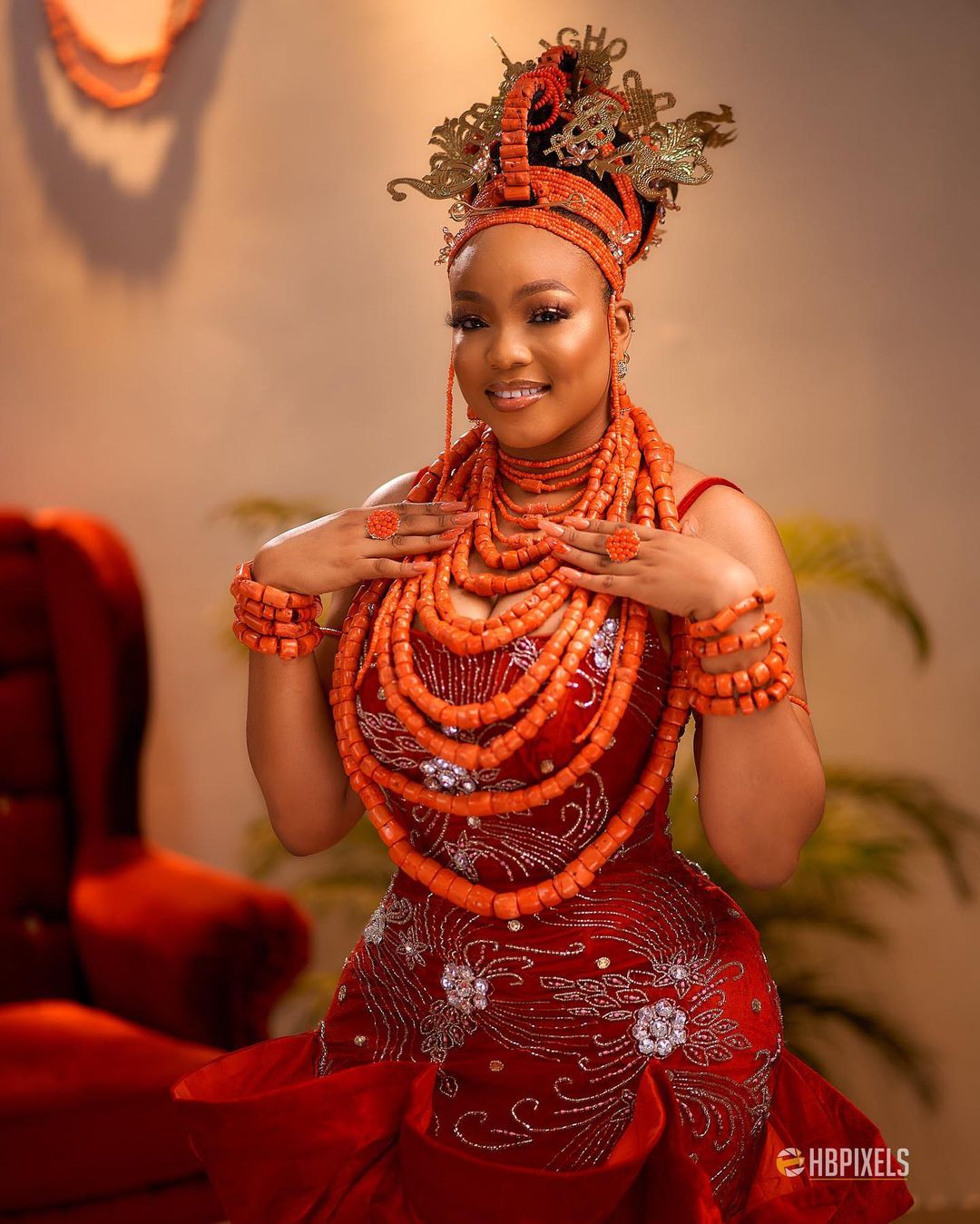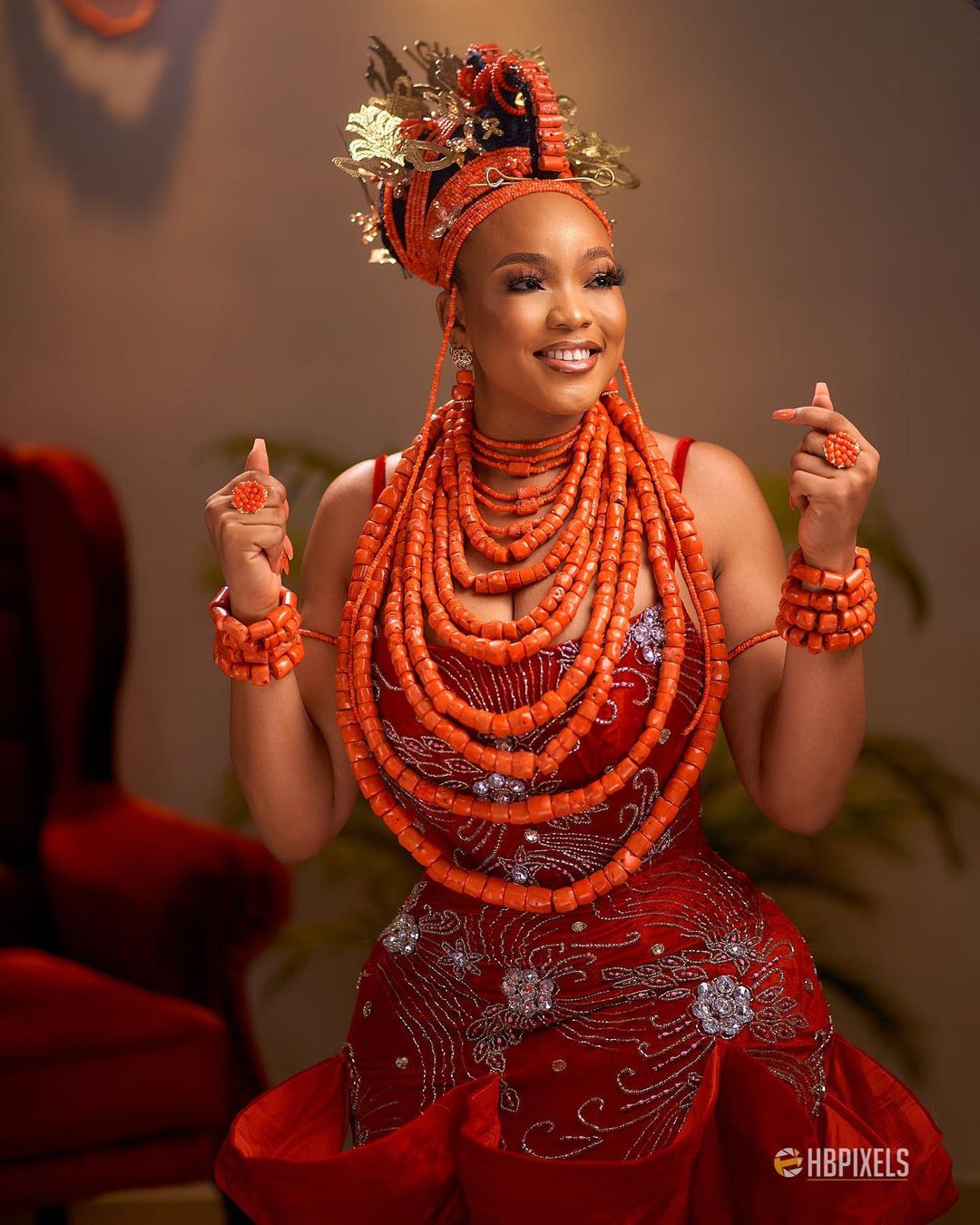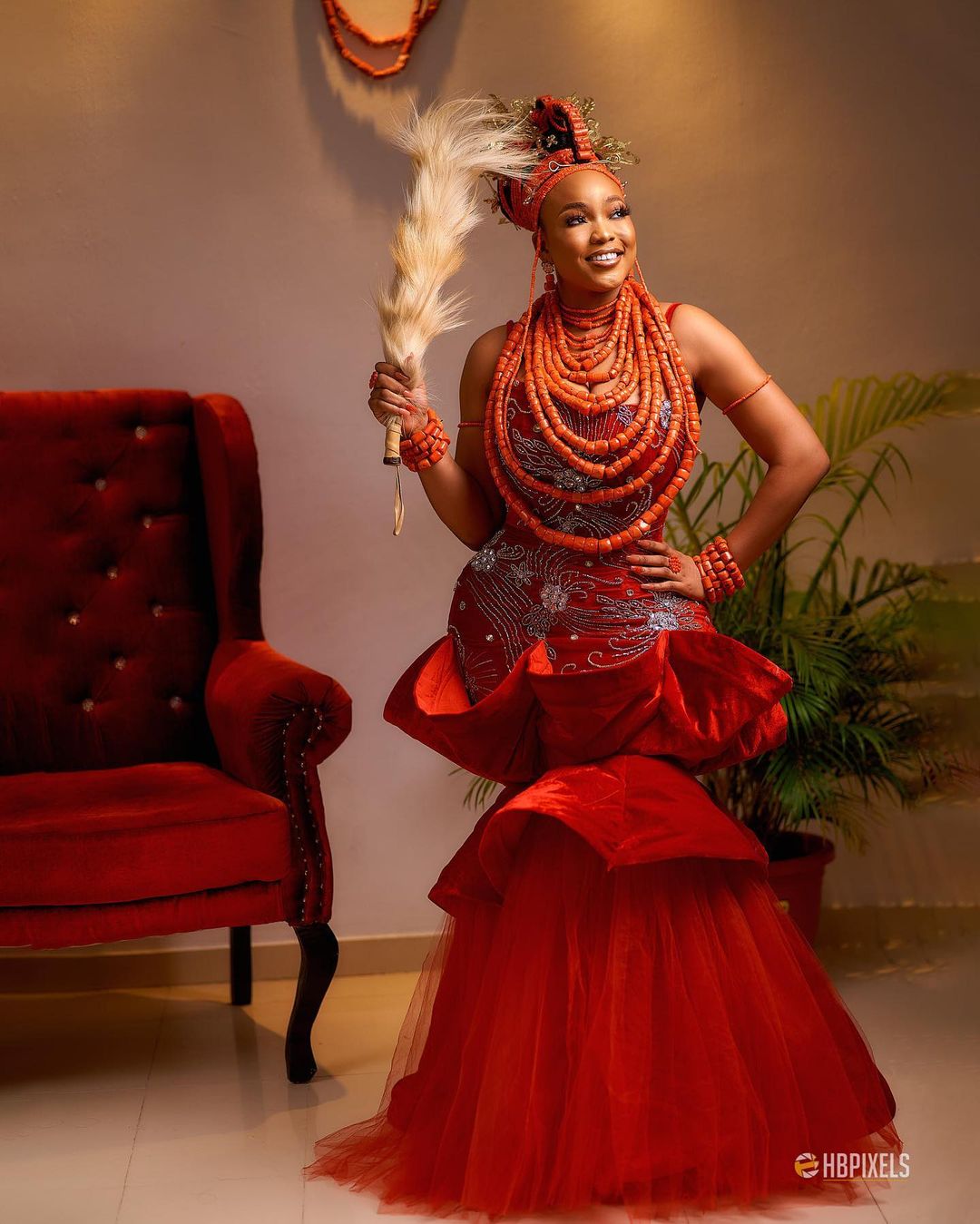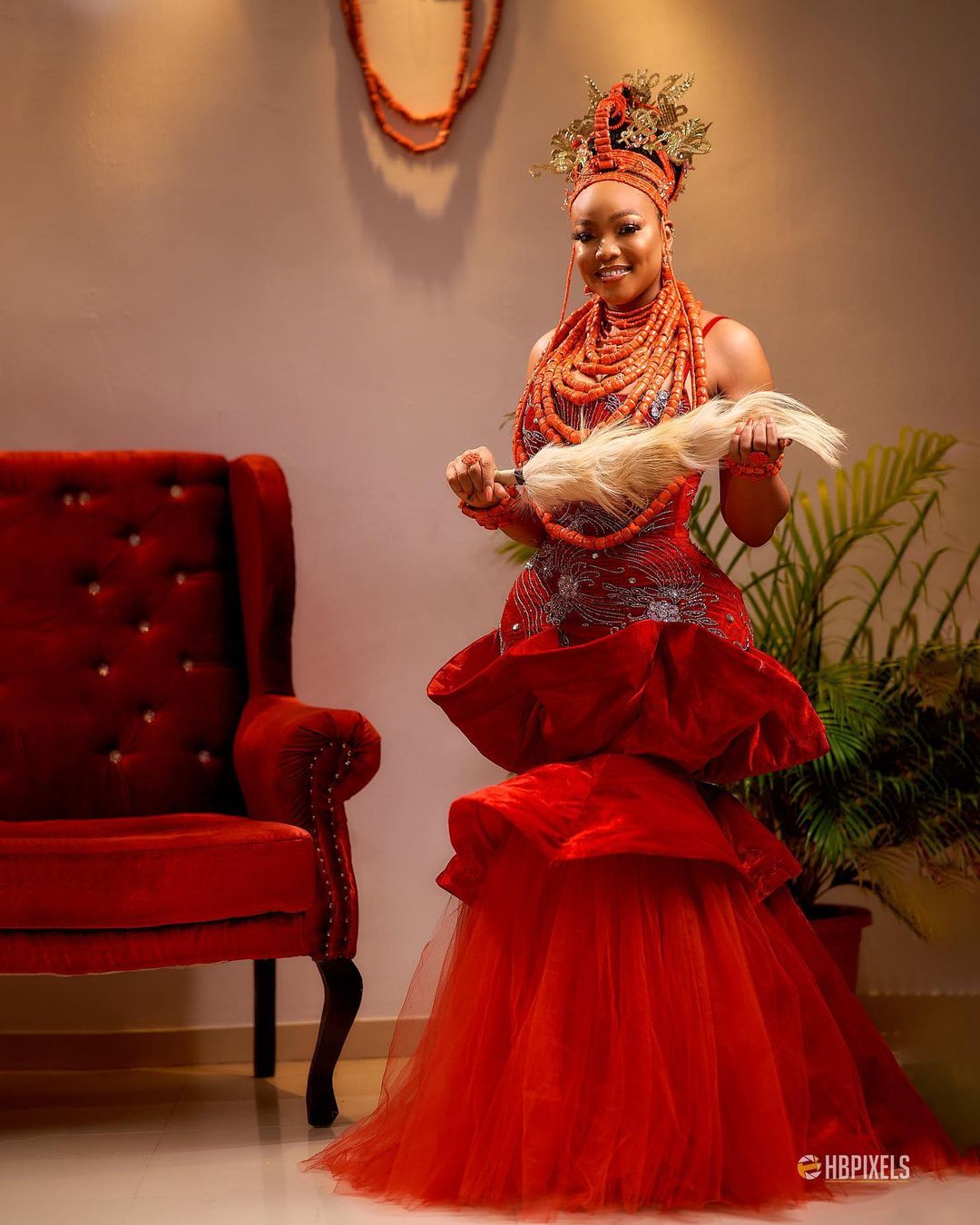 Credits
Outfit: @firstladyng
George: @lekrystal_georgeplace
Okuku: @igho_gele
Beads: @beadzbyz
Photography: @hbpixels
Styling:@stylepundit
Belle: @nicole.jxy
Makeup: @revysbeauty'