Editor's Note: Hey guys, we are back with another beauty deep dive. This time we are looking into Fauziya's three stunning looks for her wedding. This feature is from makeup artist, LBV Makeovers who created these stunning looks for her bride, Fauziya for her wedding events. She will be sharing the secrets, hacks and the products she used. Catch up with the previous feature here.
Before the wedding
Fauziya! She was calm, easy-going and very down to heart. She told me I was going to be doing all her 3 events and I was overwhelmed and humbled that she believed so much in us.
On the Wedding
For her Kamu/traditional event, I had arrived a day earlier. on the Kamu day, I had to wait for some time for her to finish up with her henna before starting her makeup.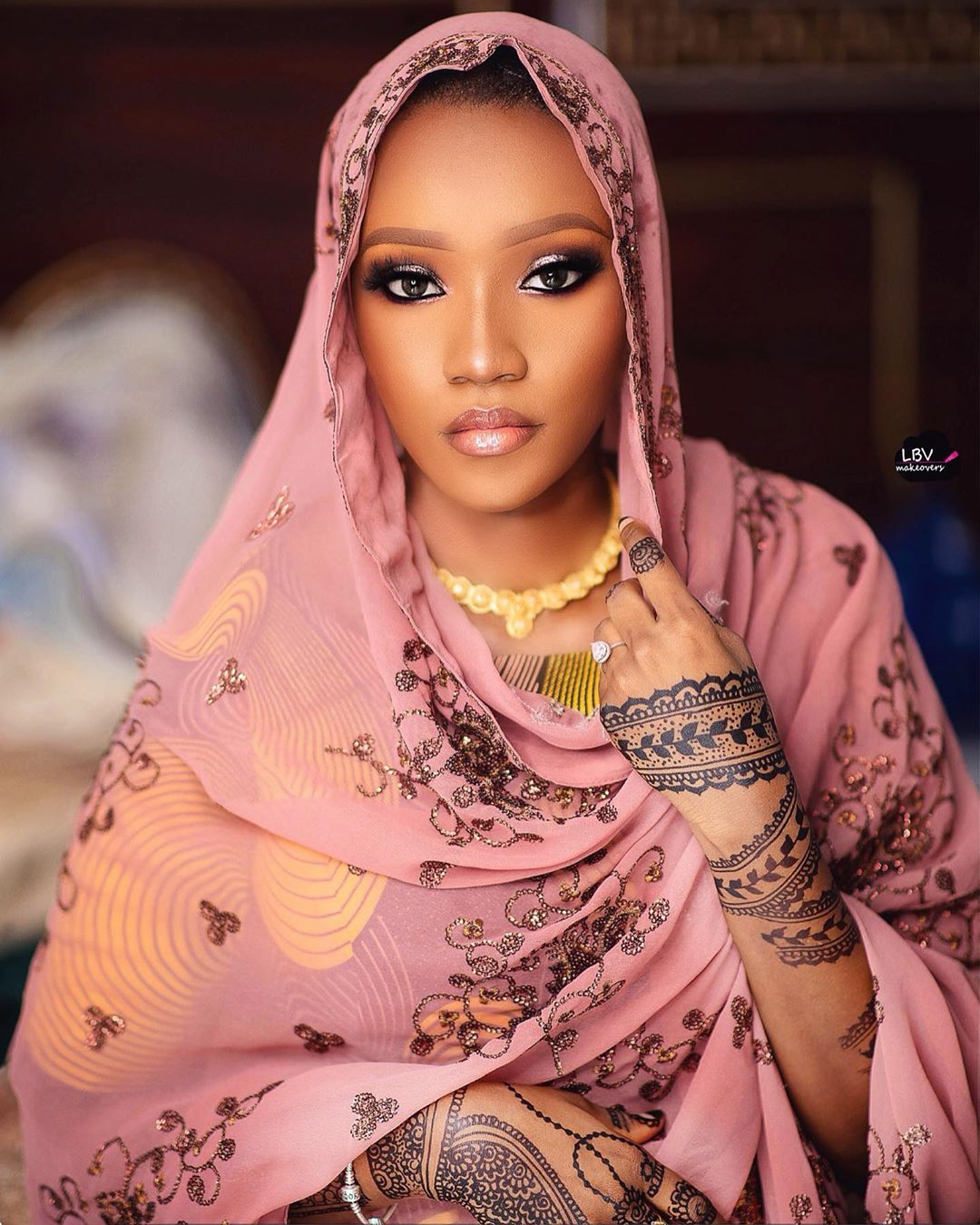 Makeup Process
Fatima has flawless skin so it made my work quite easy.  I started off with my usual which is by cleaning her face with Garnier Micellar Water and then after that, I moisturized her face with my Murad moisturizing primer. Then I went on to fill her brows with Oshewa brow pencil. To get her stunning eye look, I settled for a MAC Pigment in the shades "Tan and Melon" then finished off by lining her eyes with Inglot Gel Liner.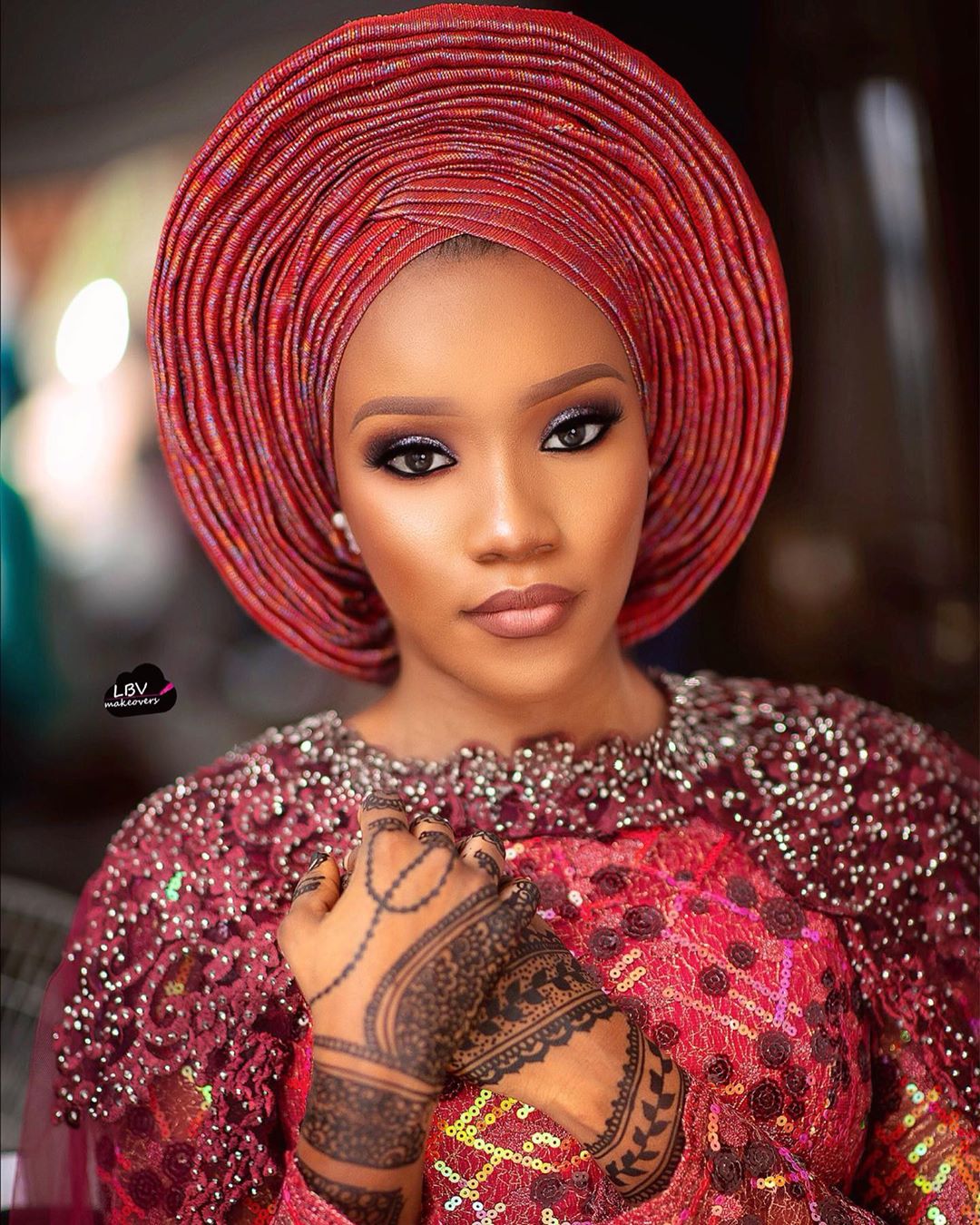 When it was time to prime her skin, I used the Becca primer and moisturized once more to avoid the foundation or makeup from drying up or cracking. I proceeded to highlight with FENTY beauty concealer while setting the highlight with Laurer Mercier setting powder in translucent and dusted off the setting powder with my Mac mineralize skin finish in The sage "Dark". Then I contoured her face with my Cover girl bronzer in ebony to give it a little bit of warmth. I used Mac bronzer in gold deposit to highlight her cheekbone and the bridge of her nose. Finally finished off the look, with a Mac Lip pencil in Chestnut to outline her lips and brightened the inner part of her lips with Debby luster nude lip stain.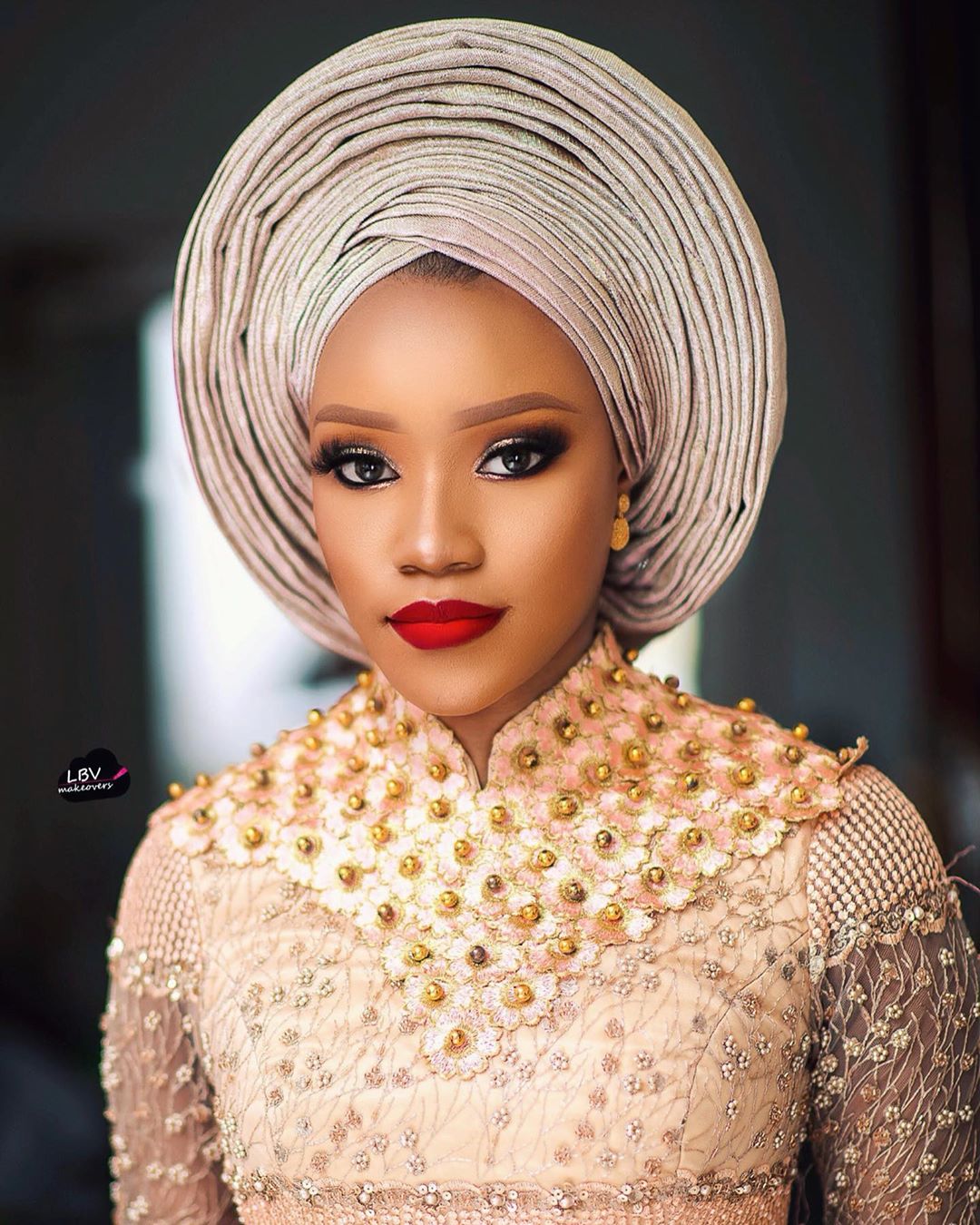 Fatima was such a fantastic bride and we hope to beat up her face again soon. To see more of her amazing work, check out @lbvmakeovers on Instagram.
Credits
Bride: @fauziya_garba
Makeup and headwrap: @lbvmakeovers