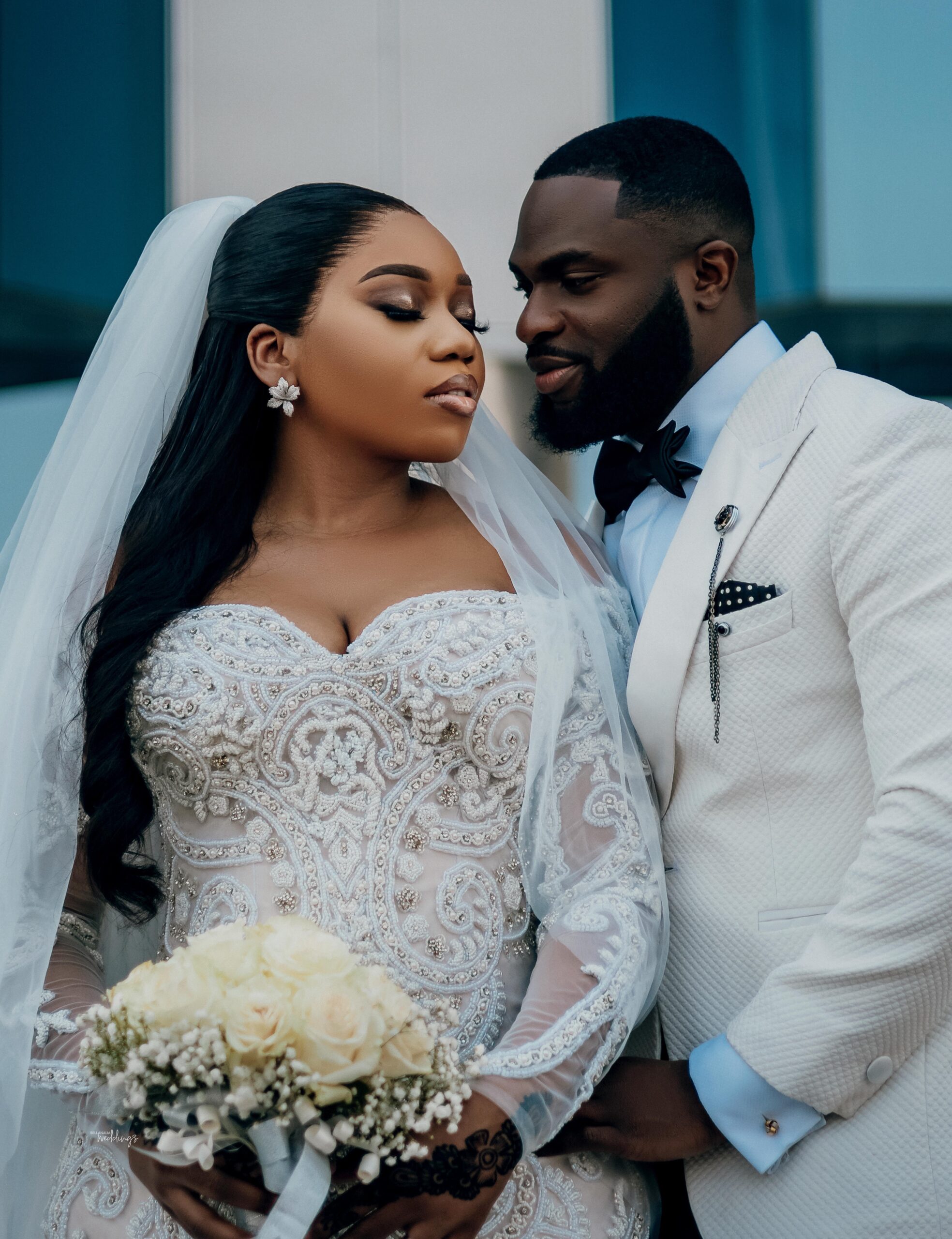 When two people are meant to be, they will always find a way into each other's arms no matter how long it takes. Fisayo and Olabiyi met over a decade ago through a mutual friend.
Despite losing each other's contact for 8 years, they crossed paths again one beautiful night and it was as if no time had passed. The spark between them reignited and now, it's a forever love song for the sweethearts as they exchange their vows in a beautiful white wedding. Fisayo was every bit of a gorgeous bride in her elegant dress and Olabiyi looked dashing in his custom suit. Their wedding was a magical day filled with love, laughter, and pure bliss! We are totally obsessed with Fisayo and Olabiyi's wedding photos and we bet you will love them as much as we do!
Enjoy their white wedding photos and love story below and see their traditional engagement here: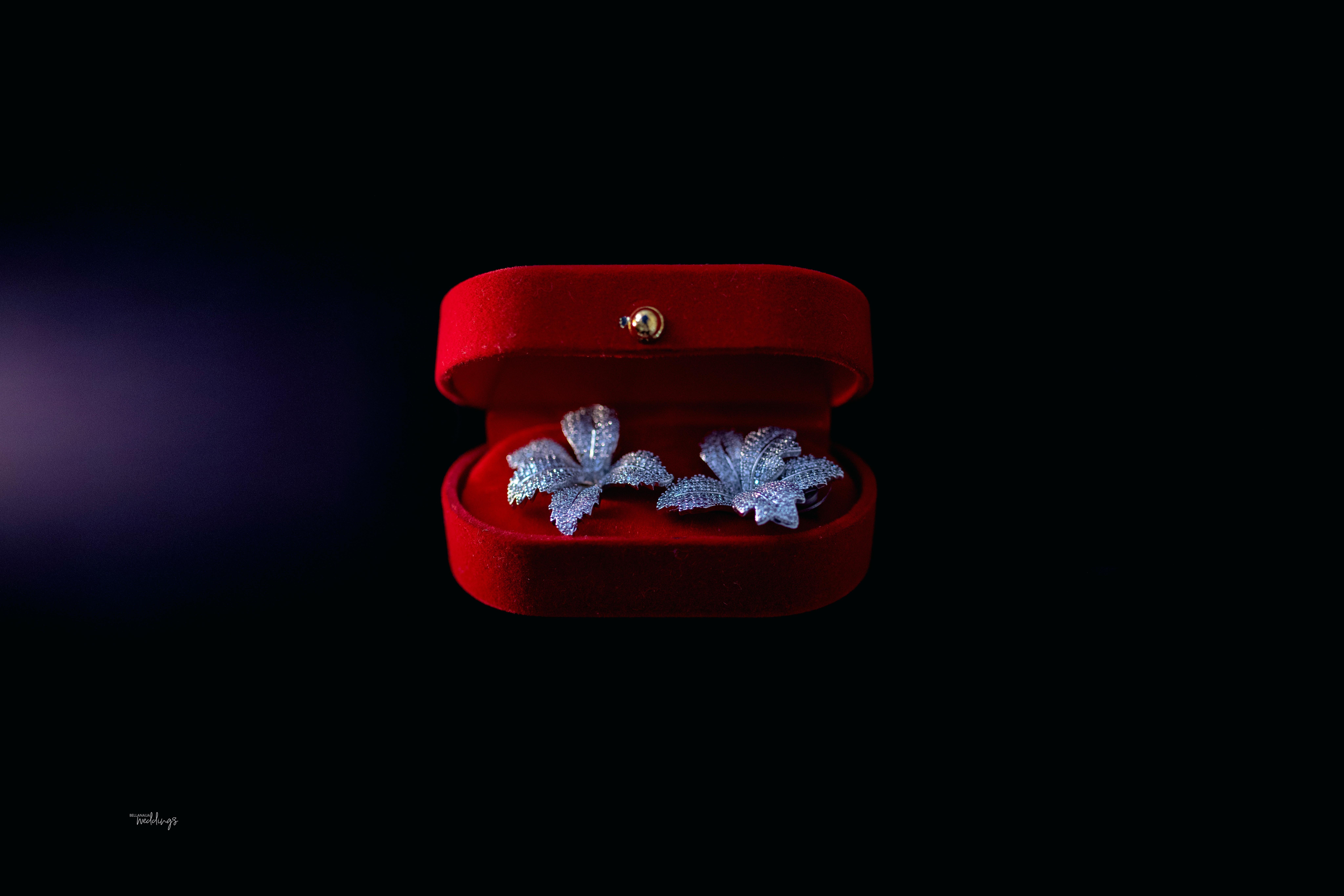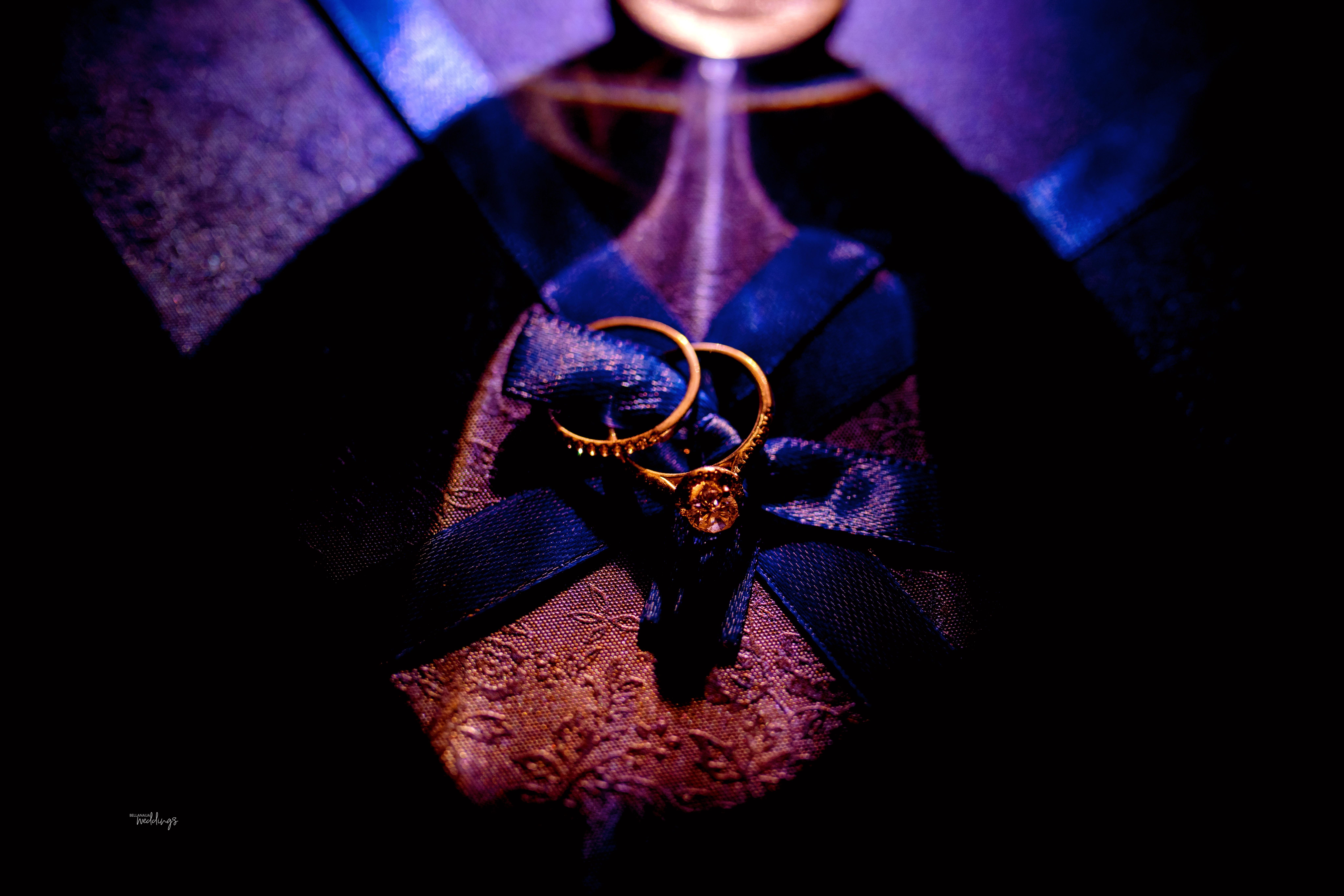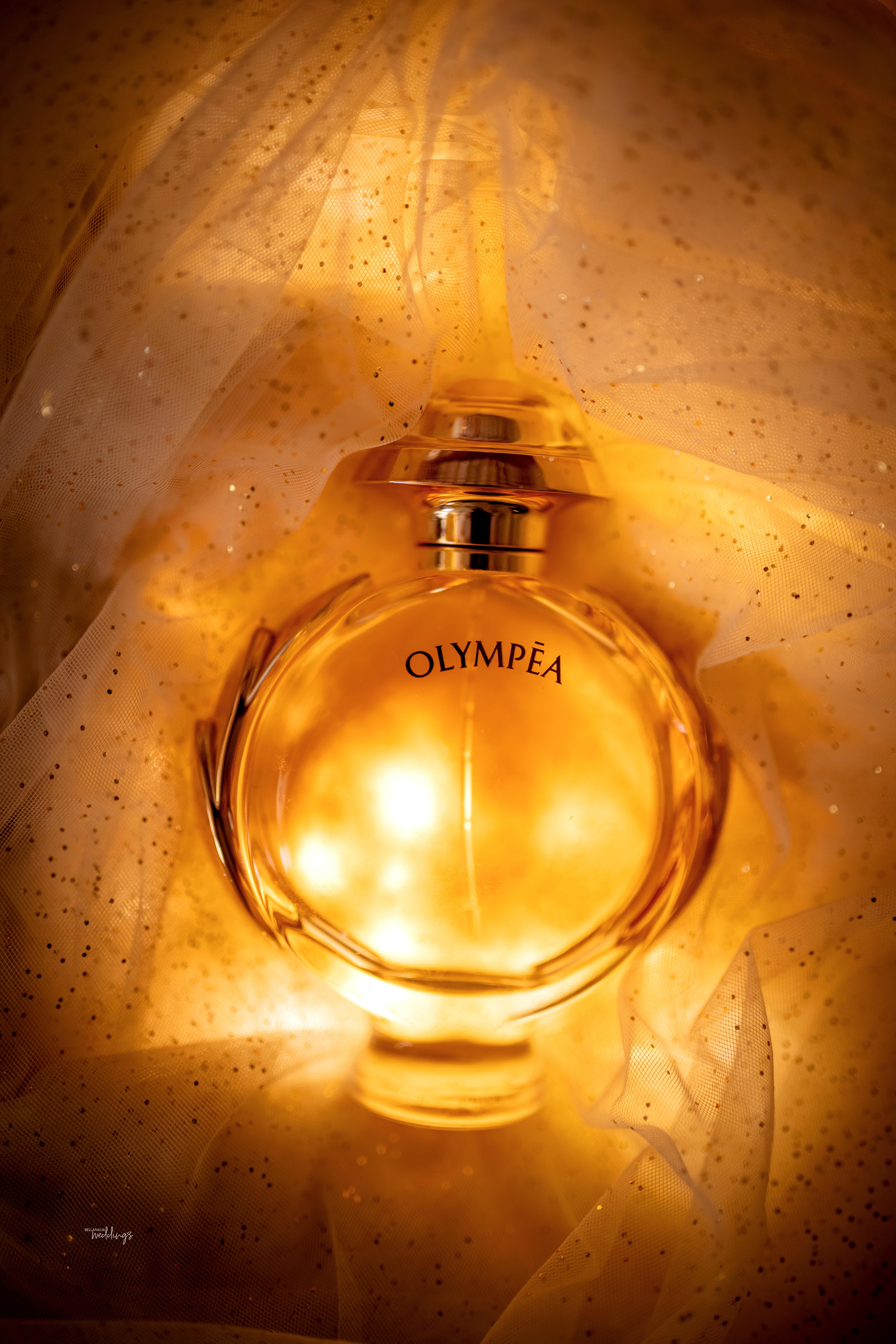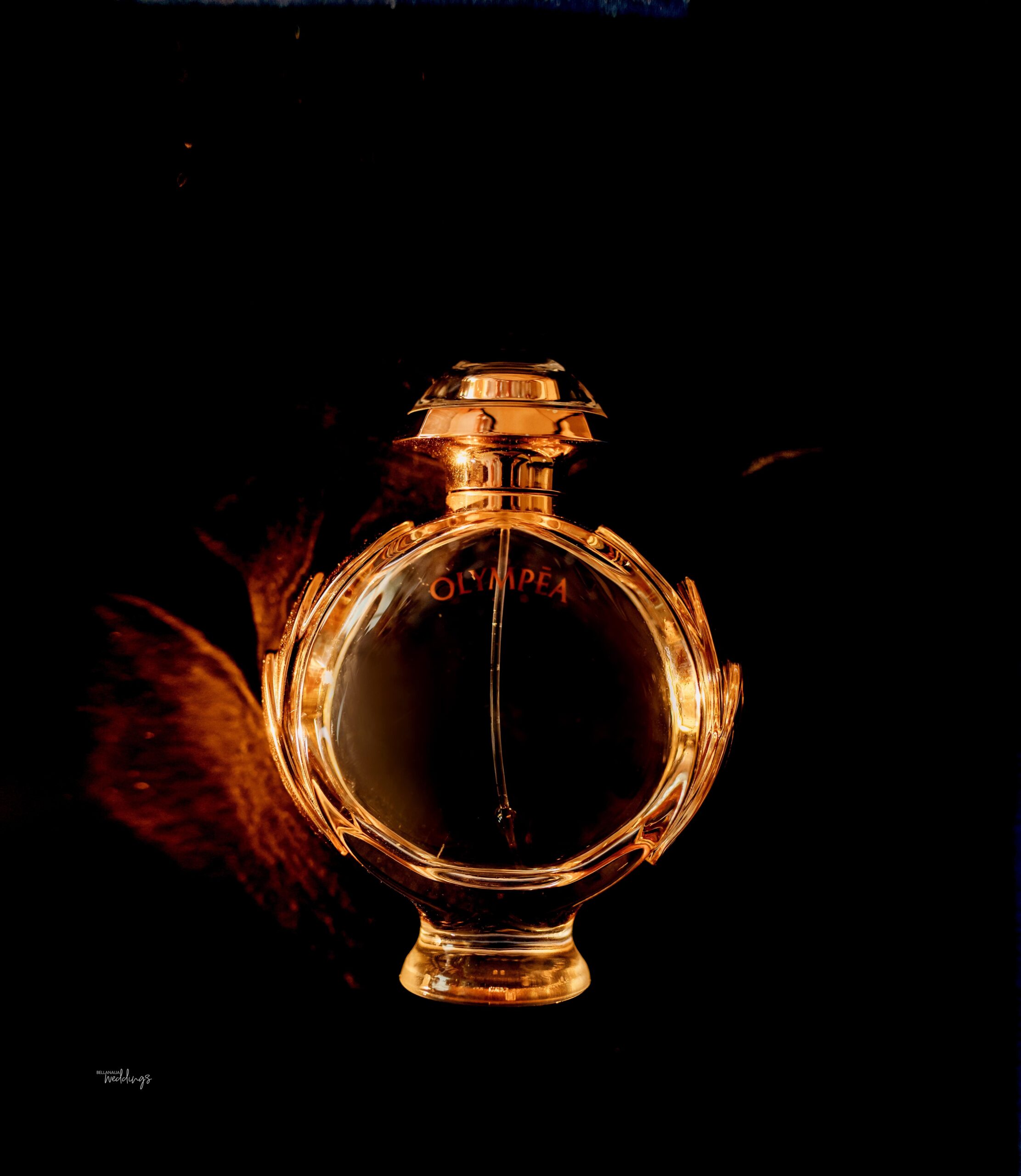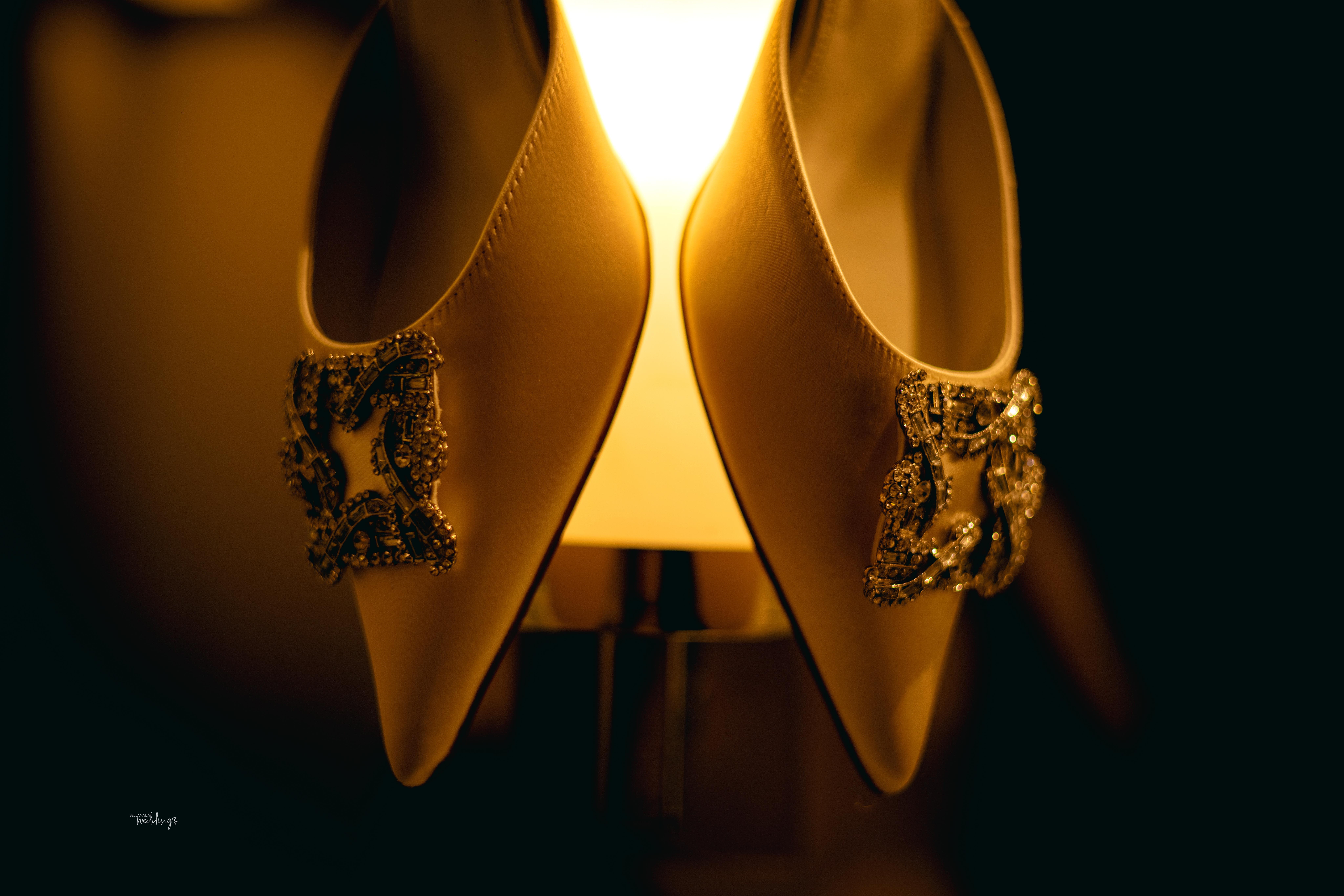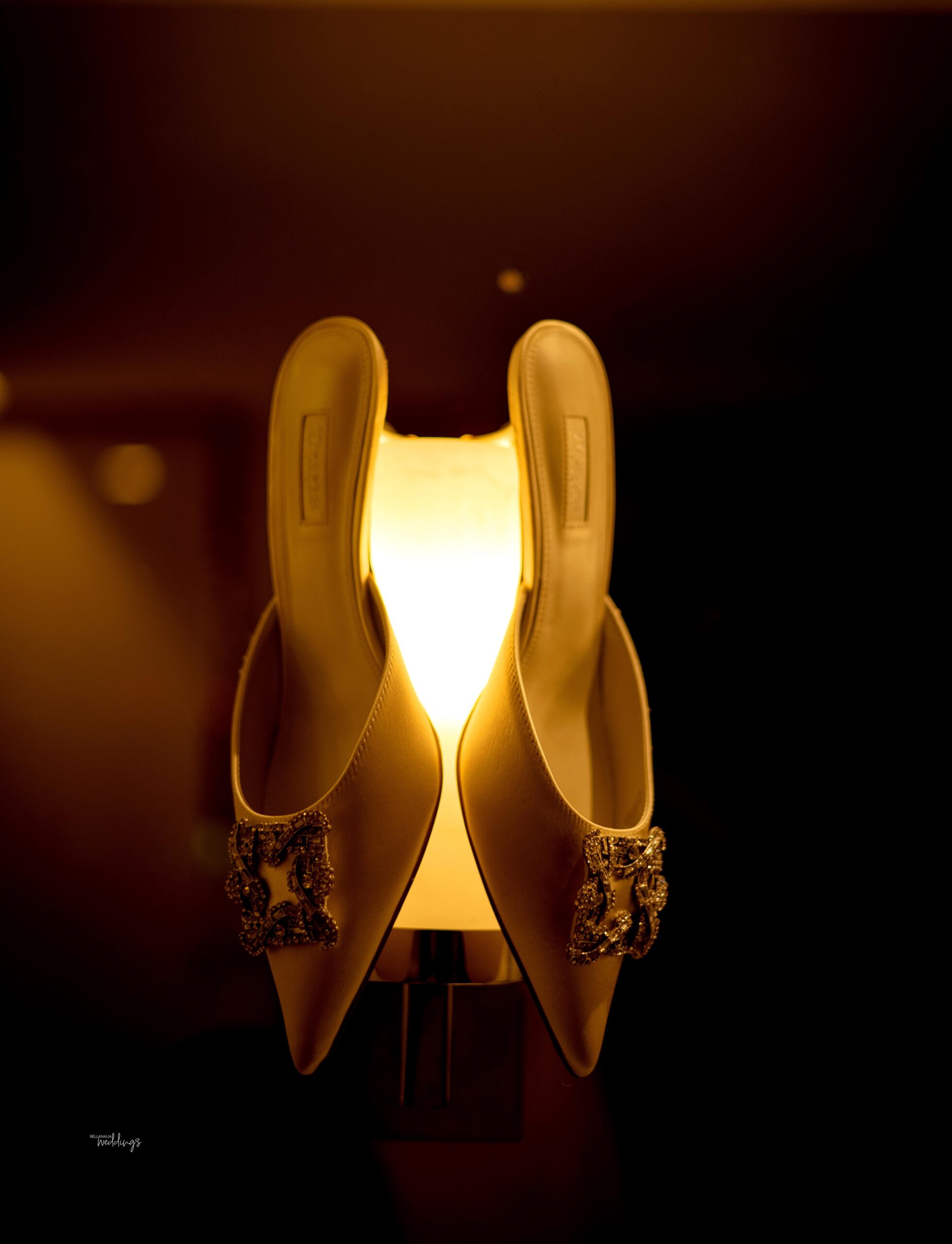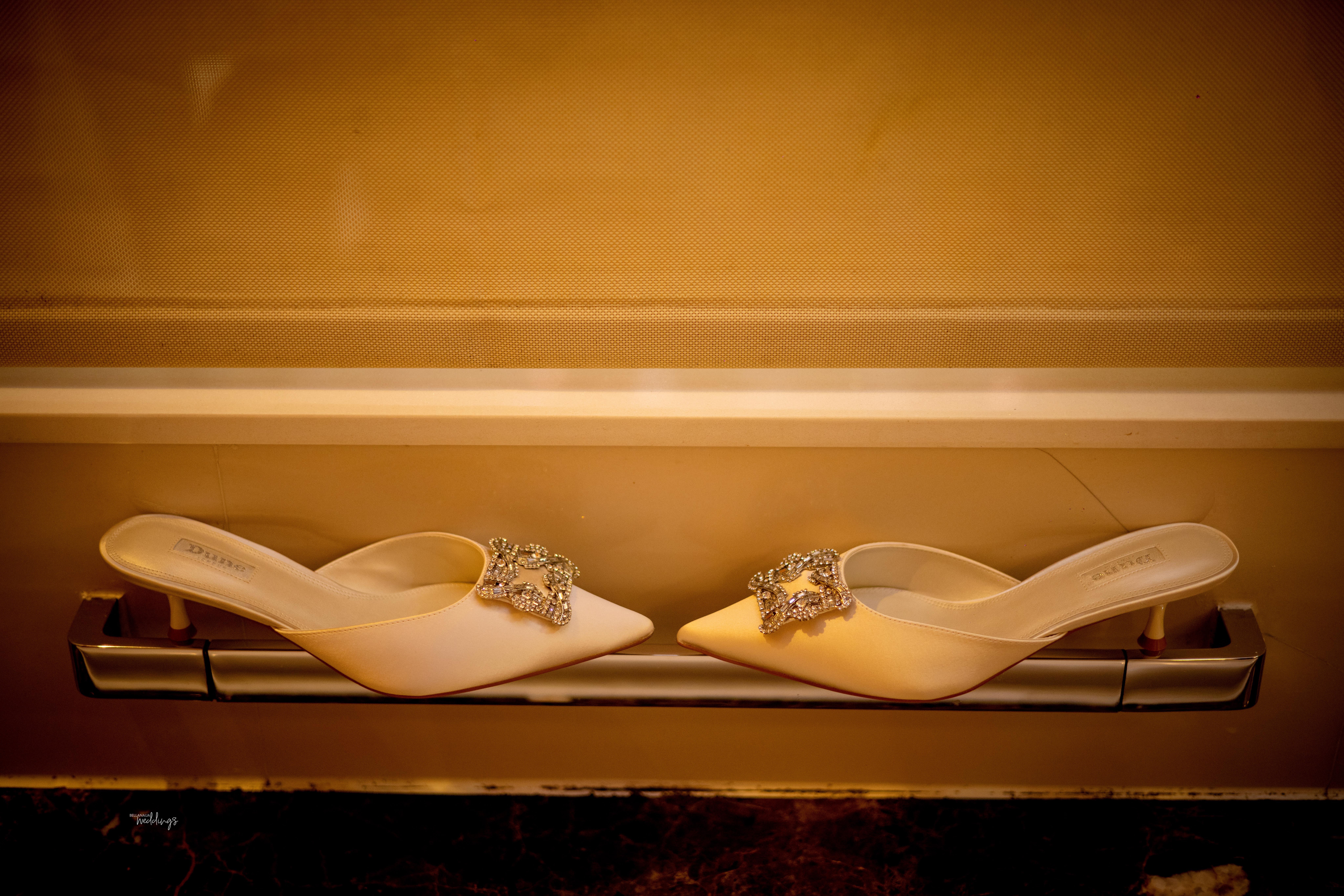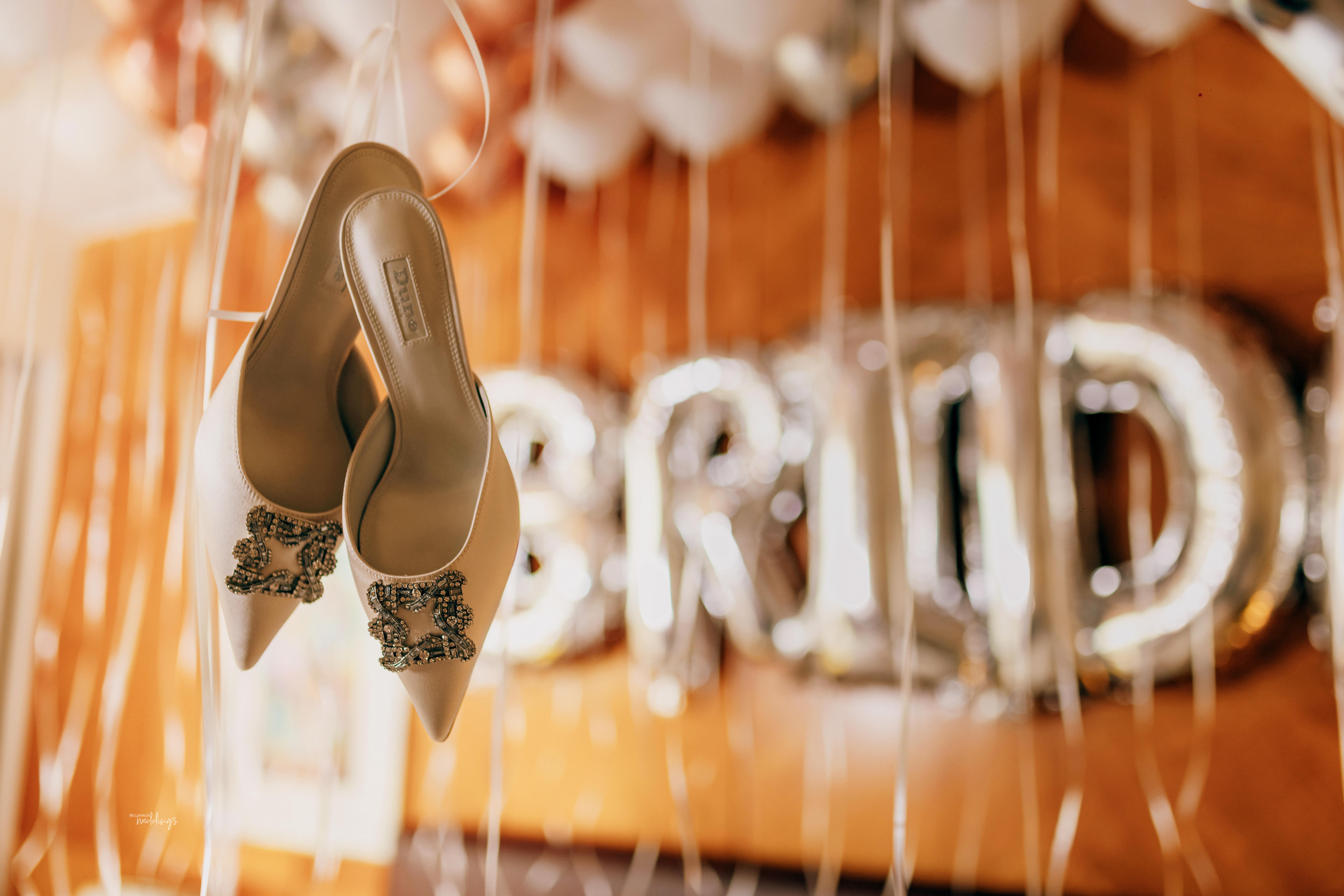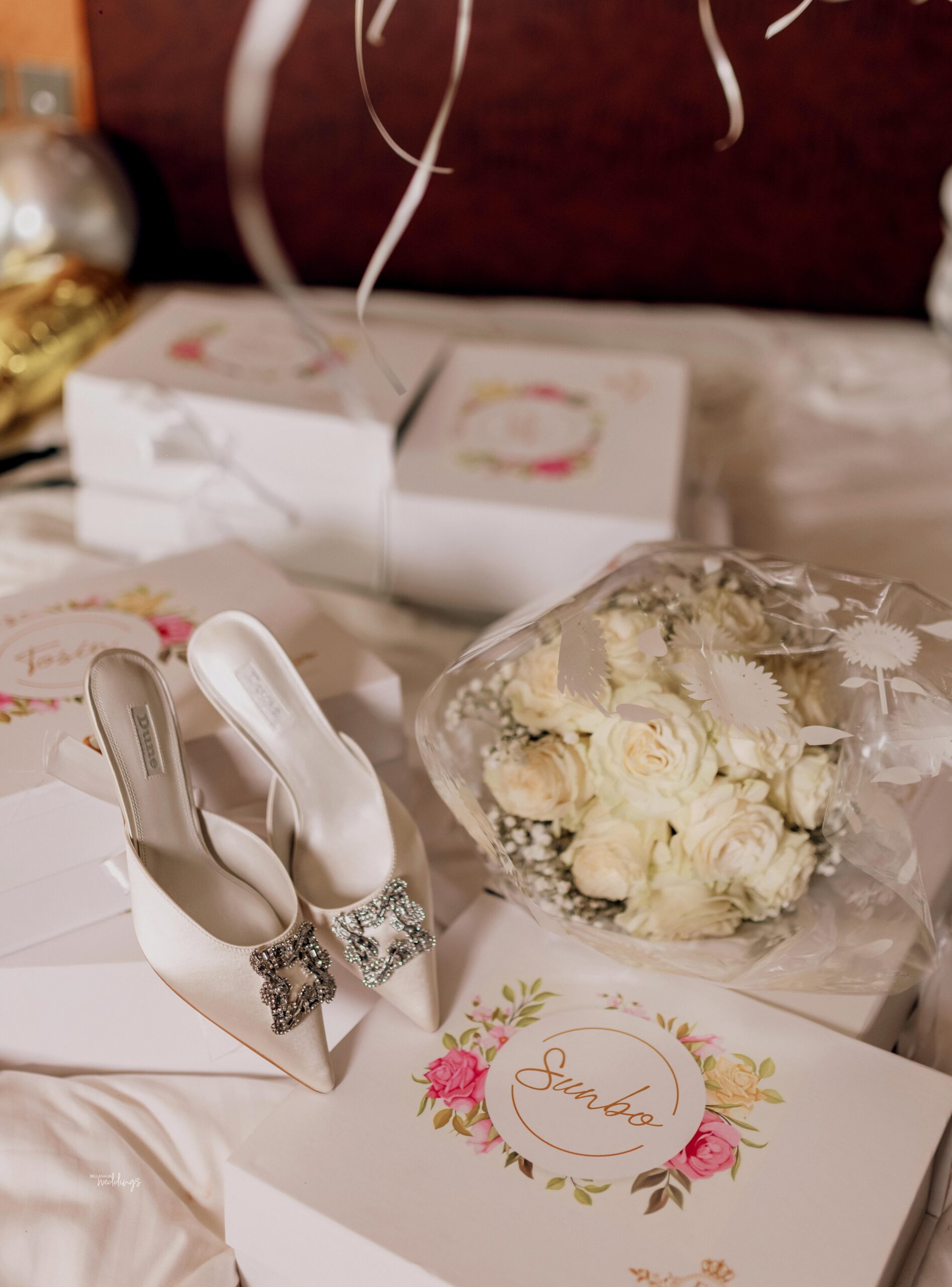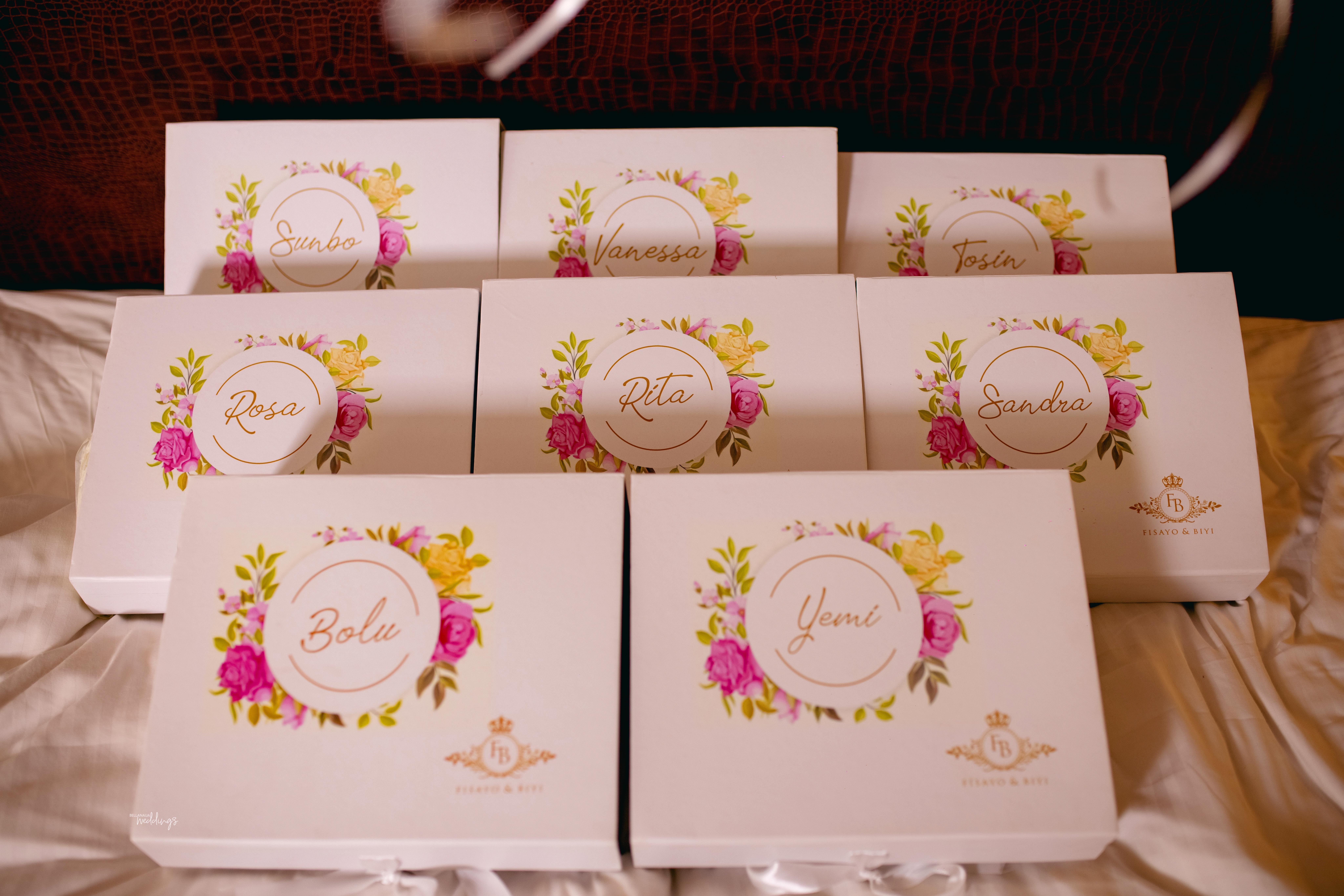 Their love story as shared by Fisayo:
It all began in 2010 when I first met Biyi through a mutual friend. We spoke very briefly on Skype as he was studying in the UK and I was in the US. The long distance and different time zones became a barrier, so we eventually lost contact. Flash forward 8 years later, I moved to the UK. On a night out with a friend, I saw a fine man across the room staring at me and then he approached me with the "you look familiar line." I obviously thought he was just trying to chat and I was already feeling like a Nollywood actress in a romantic scene.
Did someone say, gorgeous bride?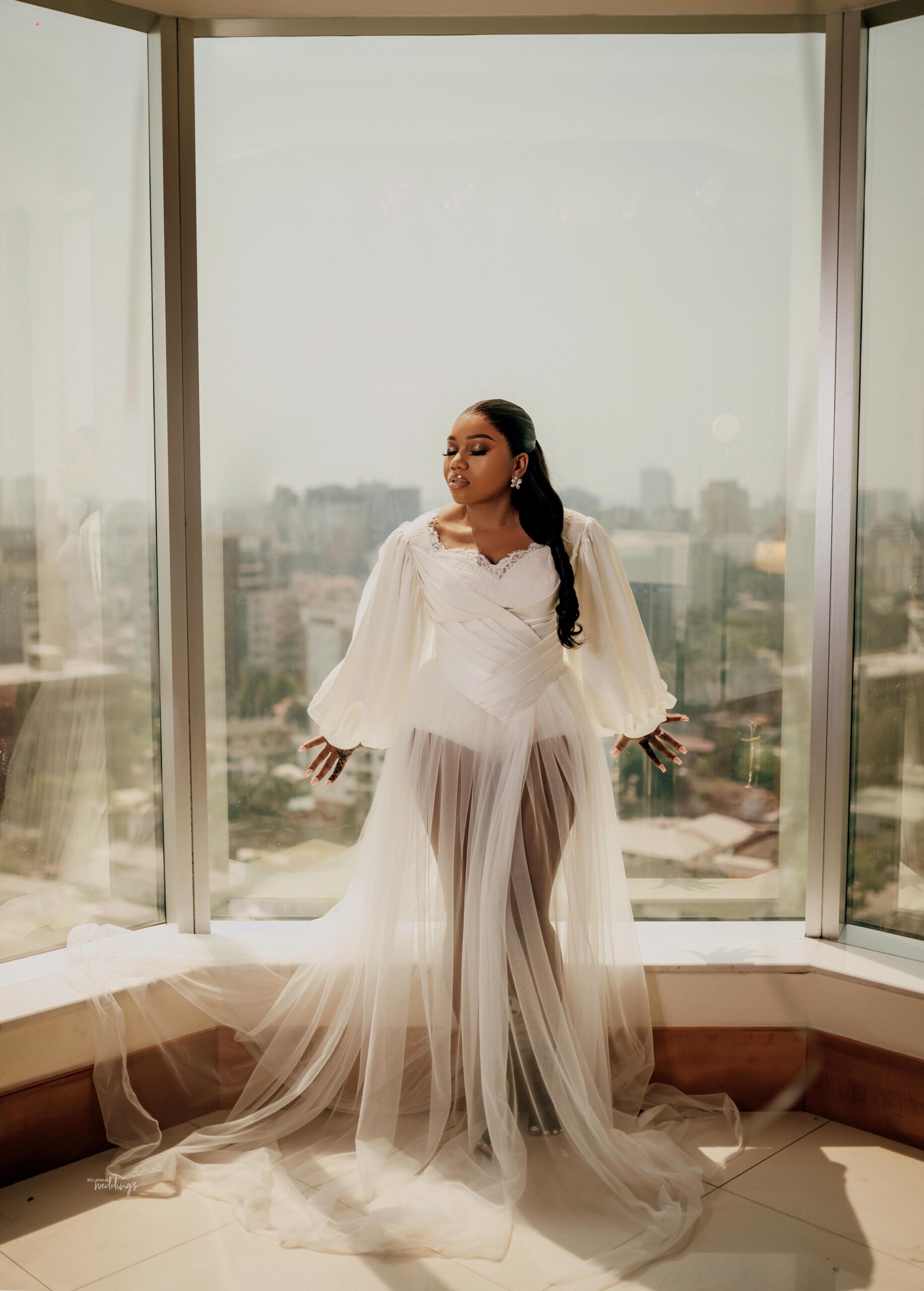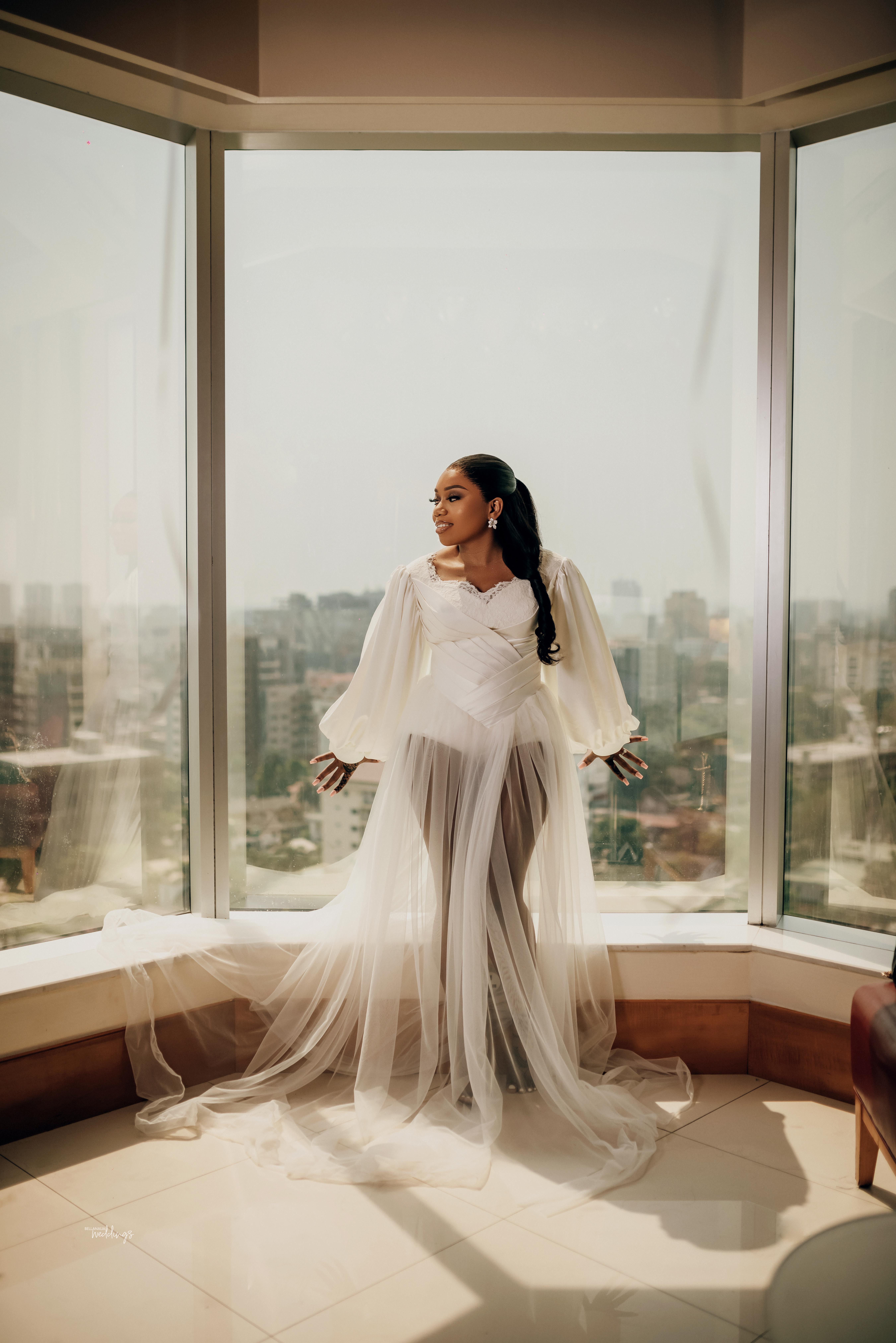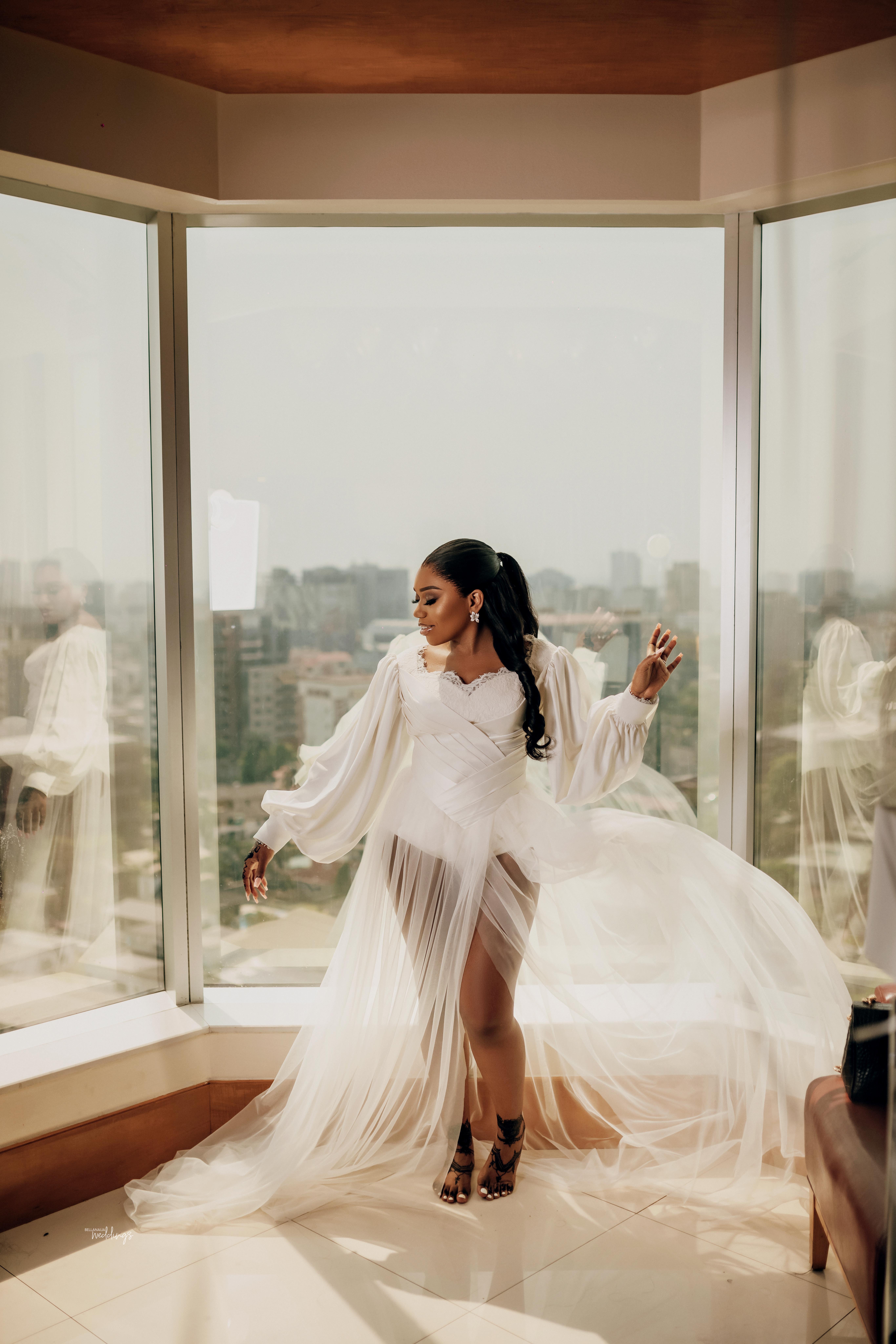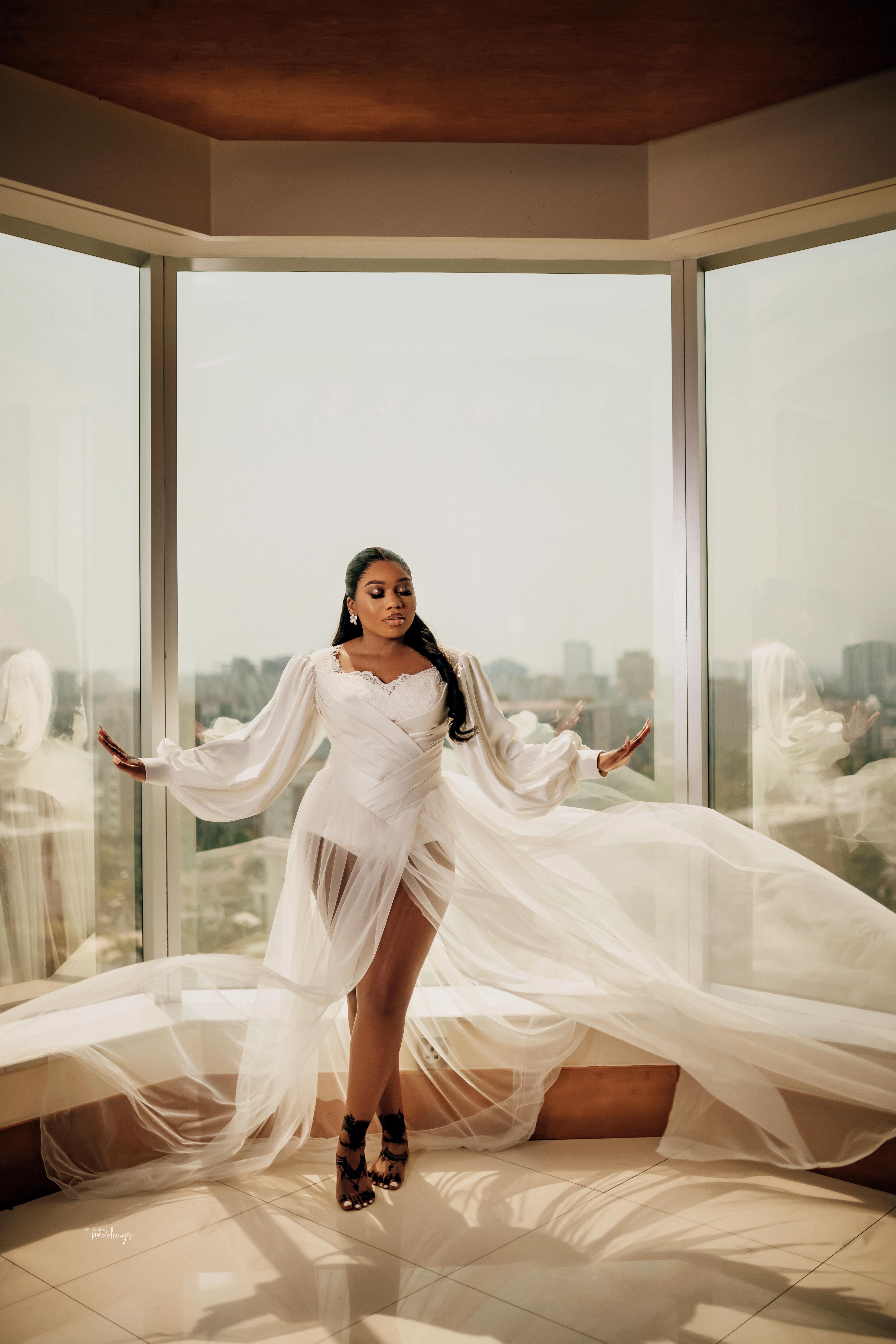 Then he said his name, and I recognised him immediately. I was in disbelief, I couldn't believe that after all these years, Biyi was the one standing right in front of me. As we talked, our connection was undeniable. It was as if we had never been apart. We spent the entire night catching up, reliving old memories and creating new ones. And just like that, the spark between us reignited, and a new chapter of our love story began.
Fisayo and her best girls!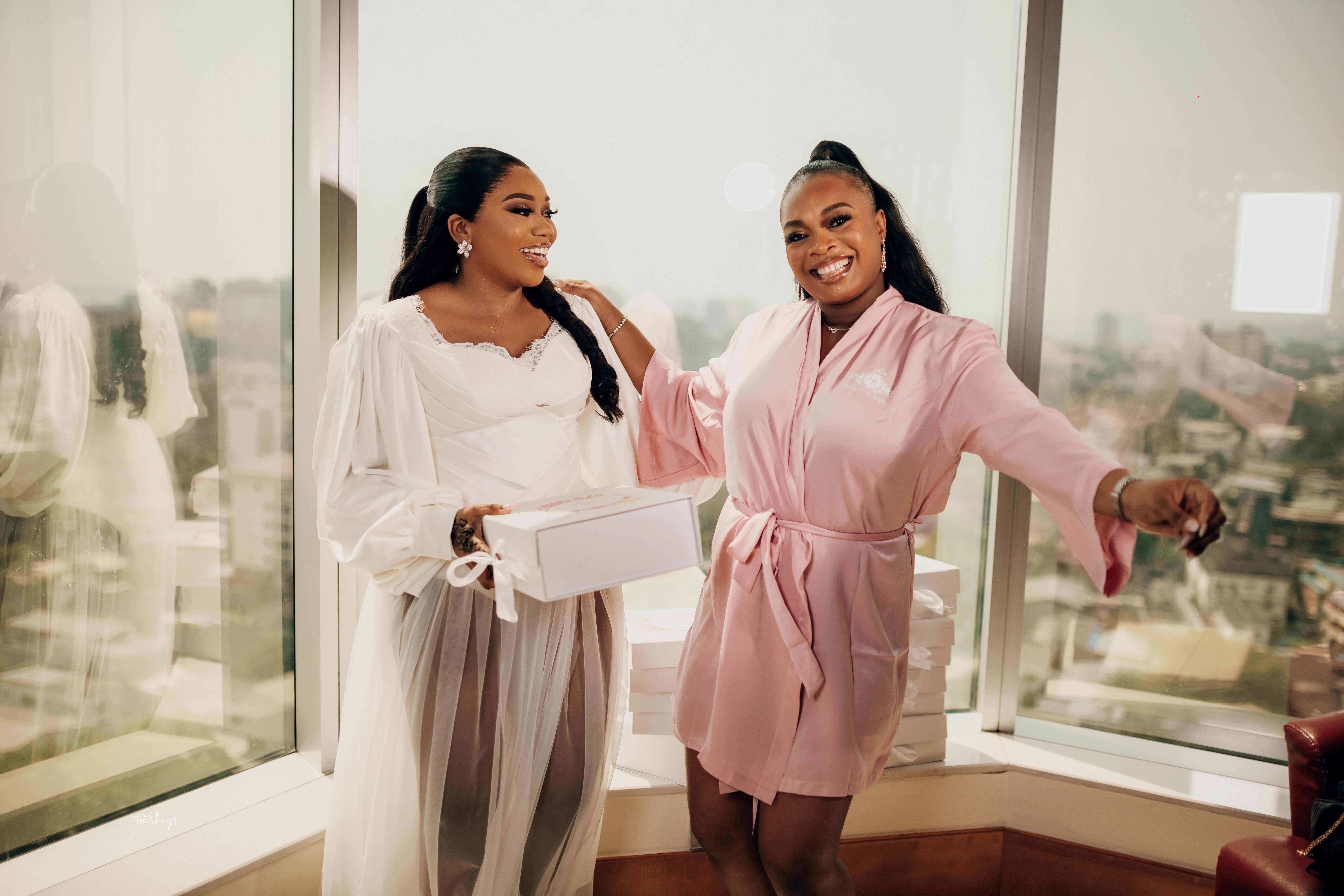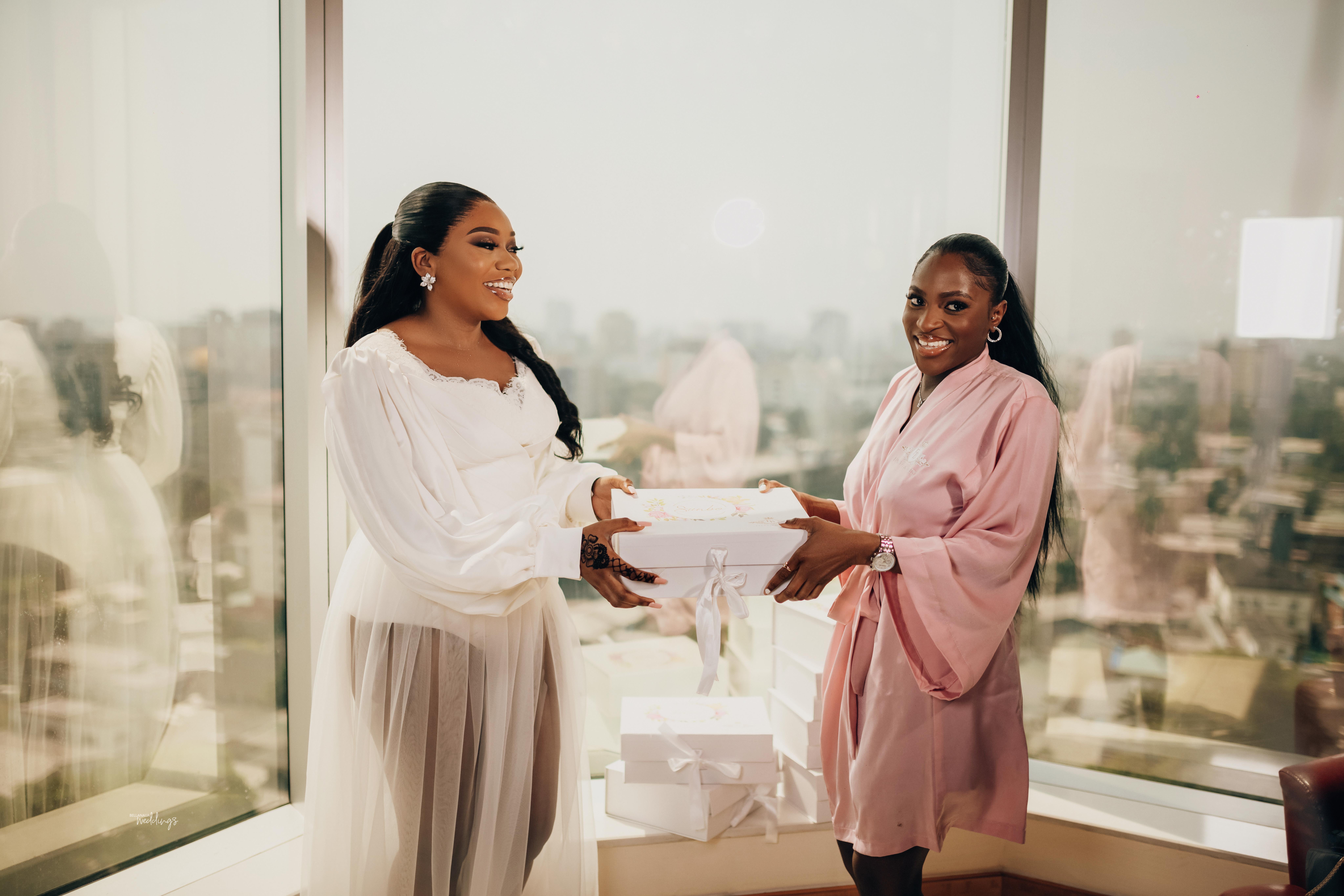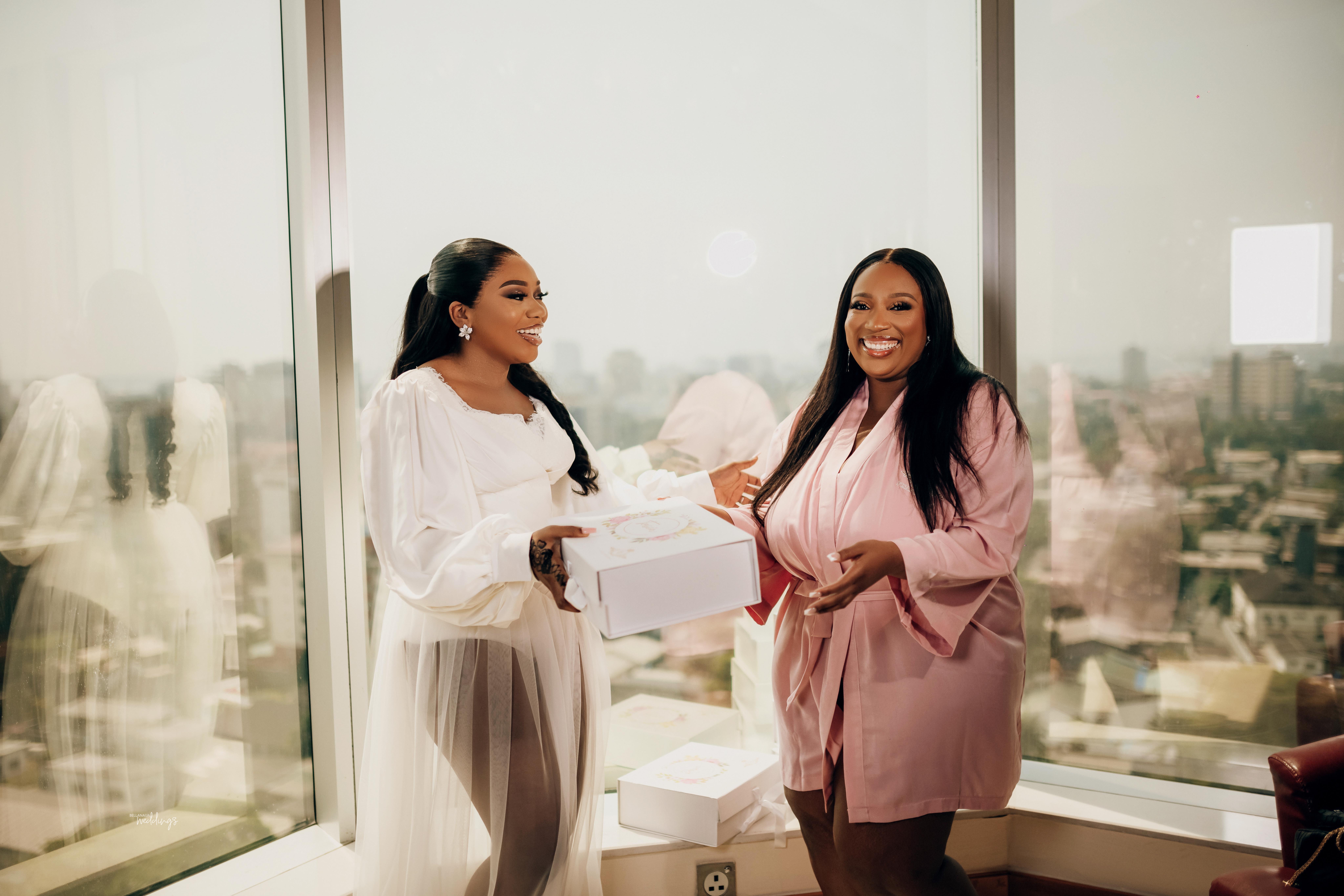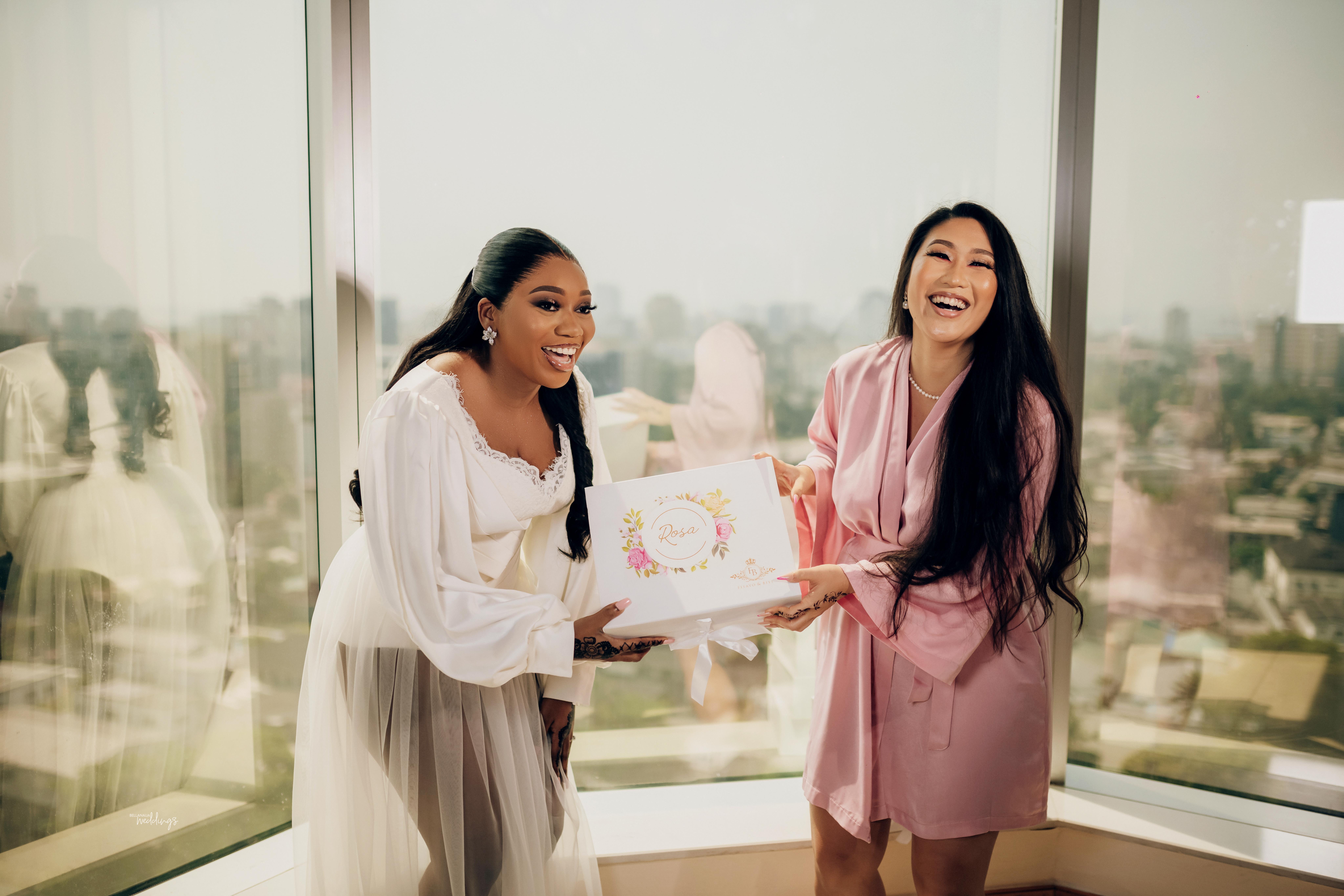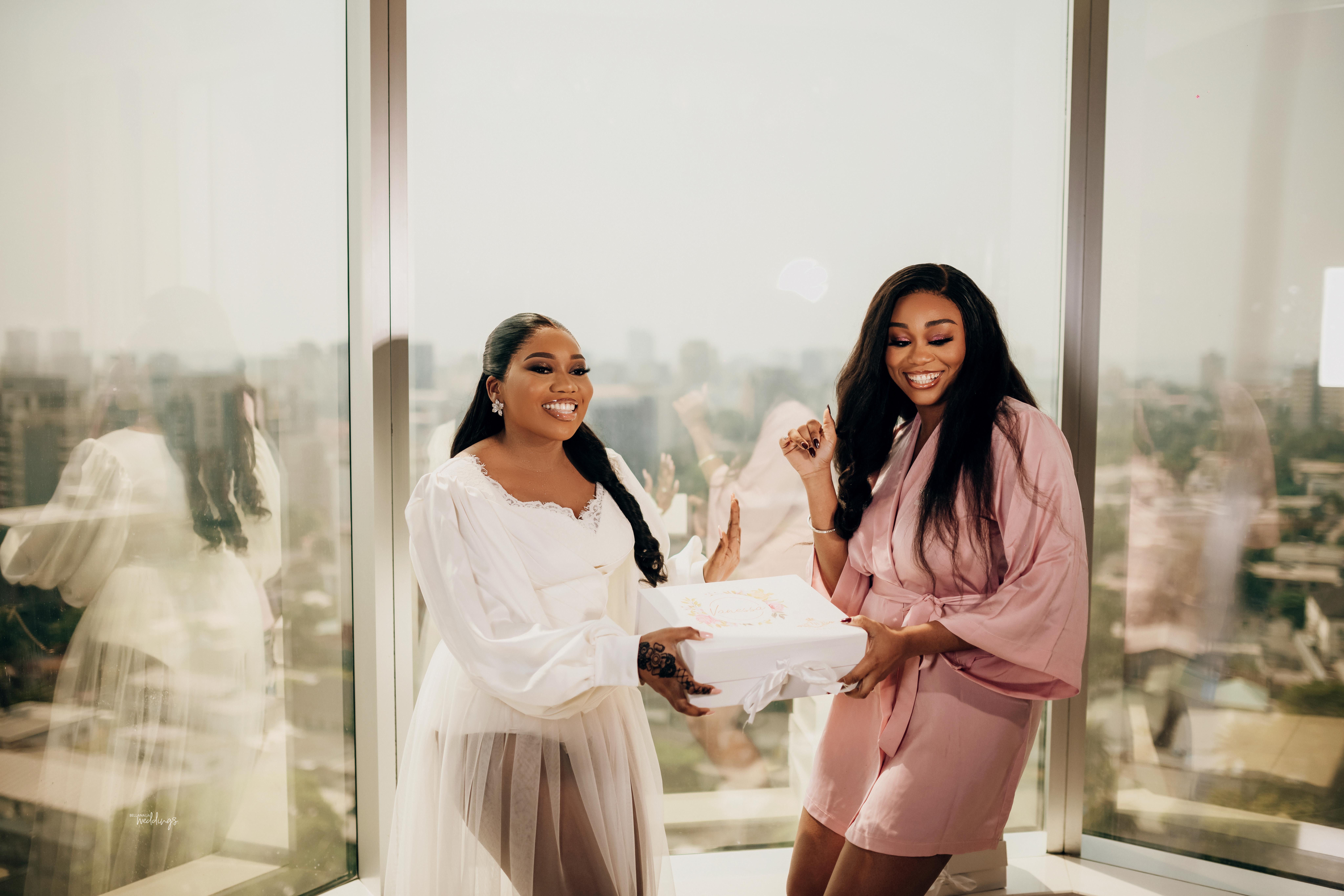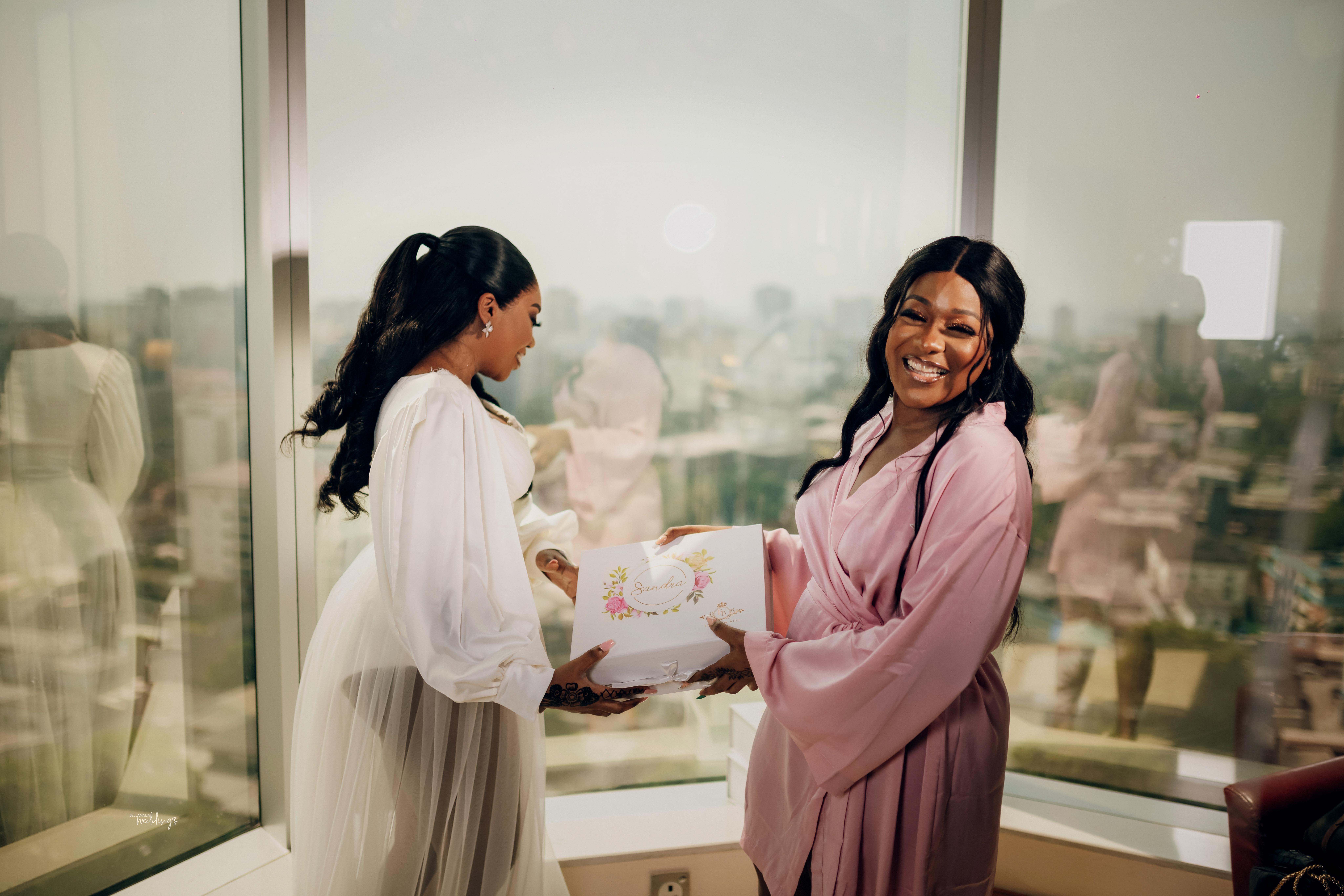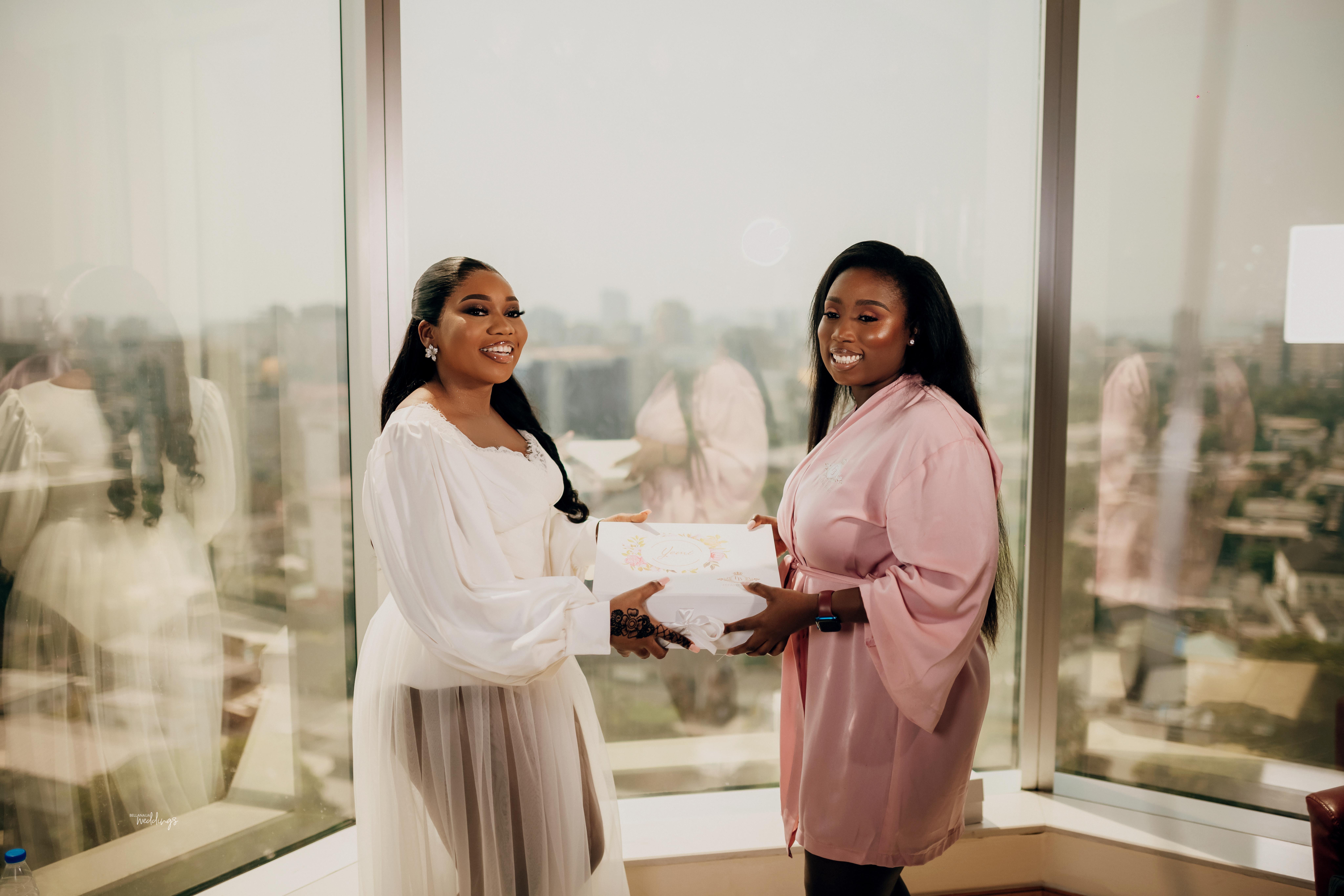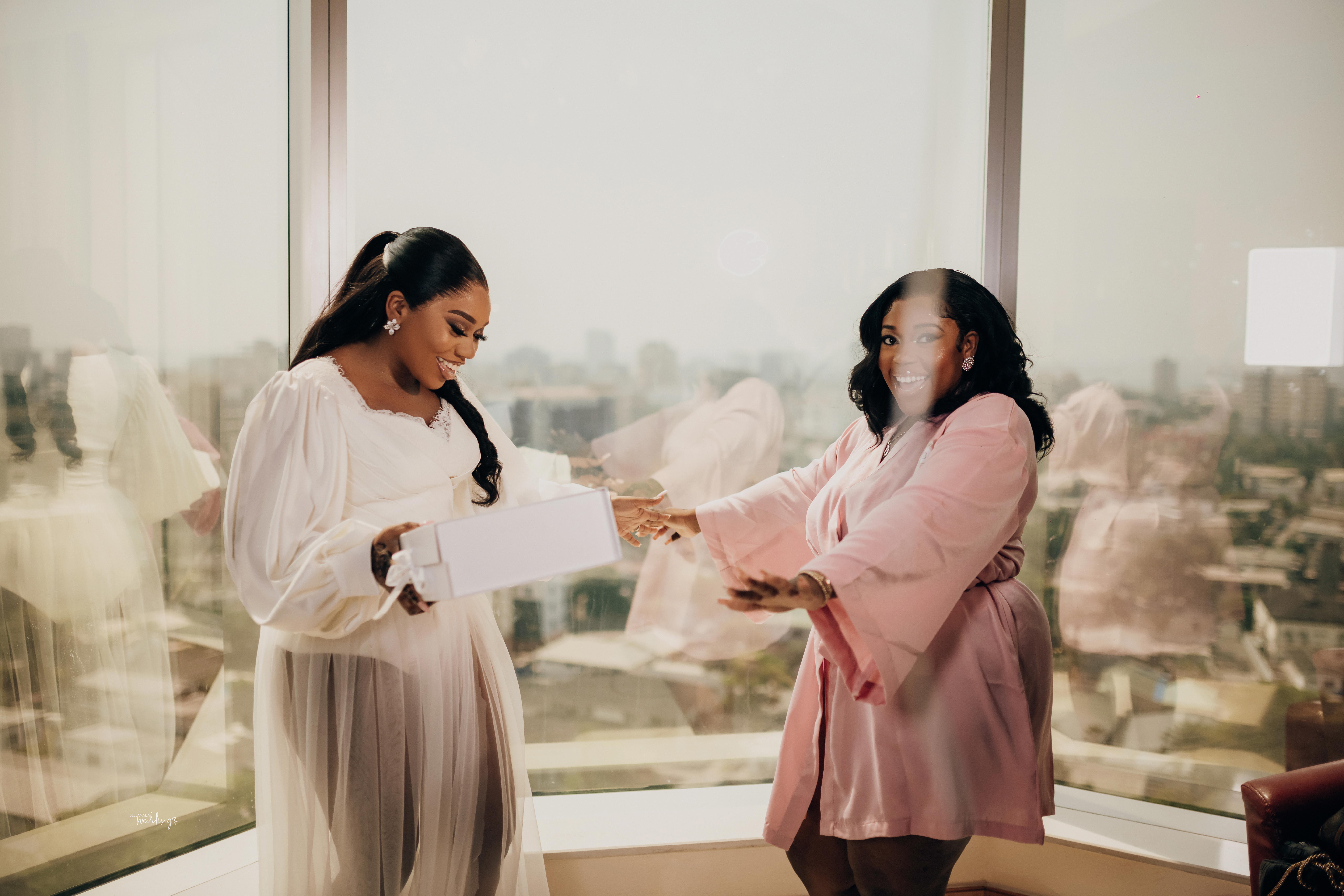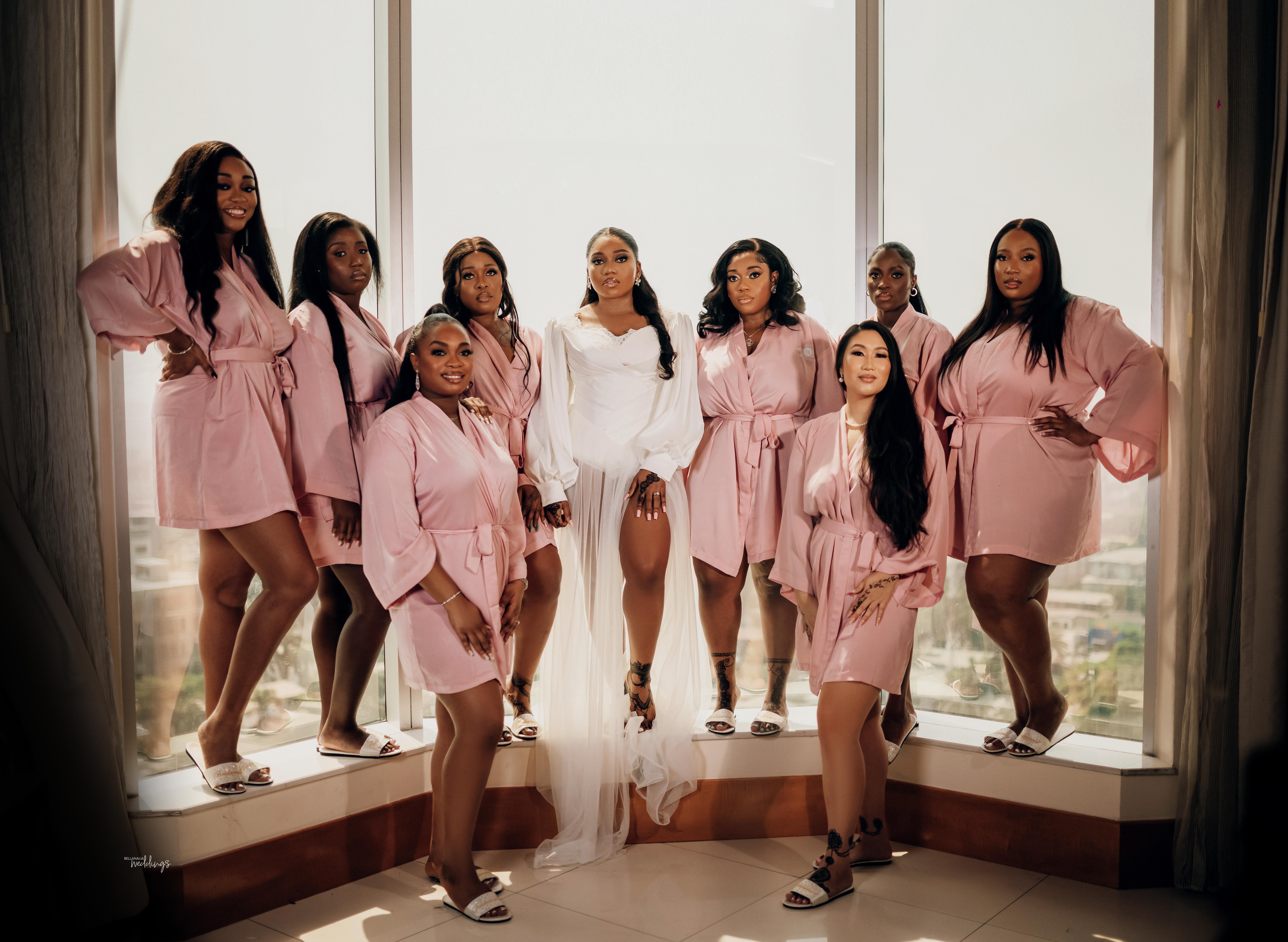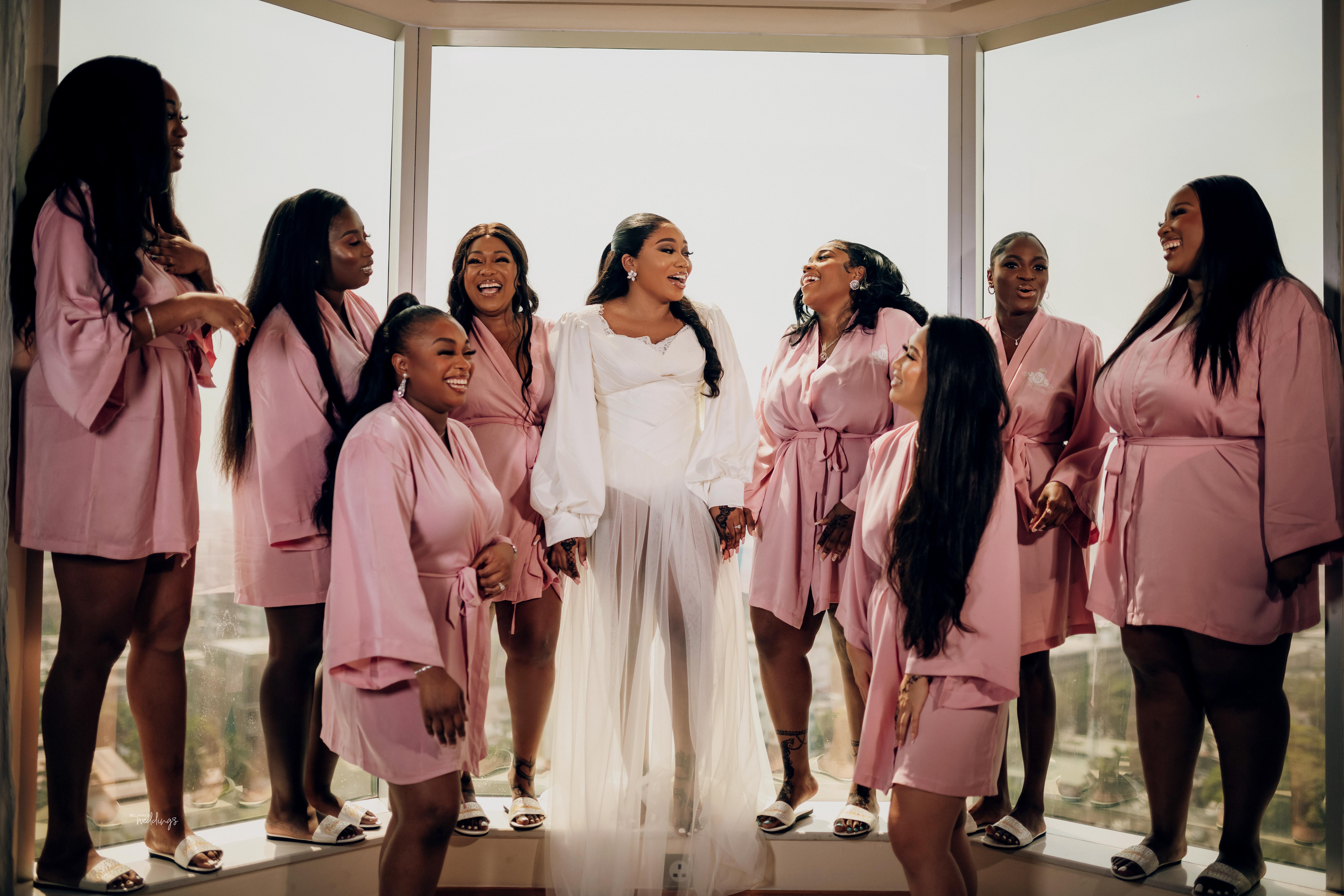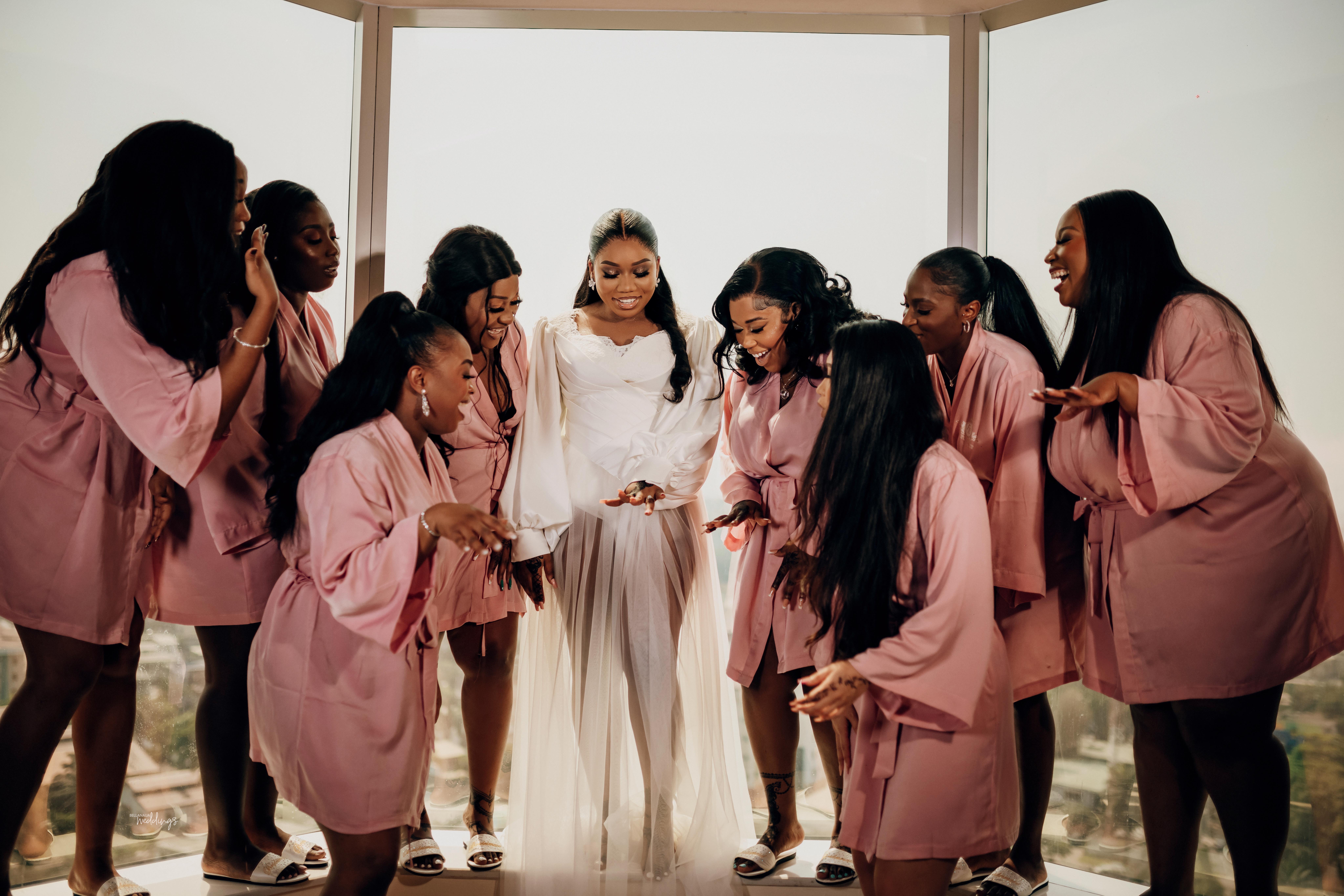 Fisayo made a super gorgeous bride 😍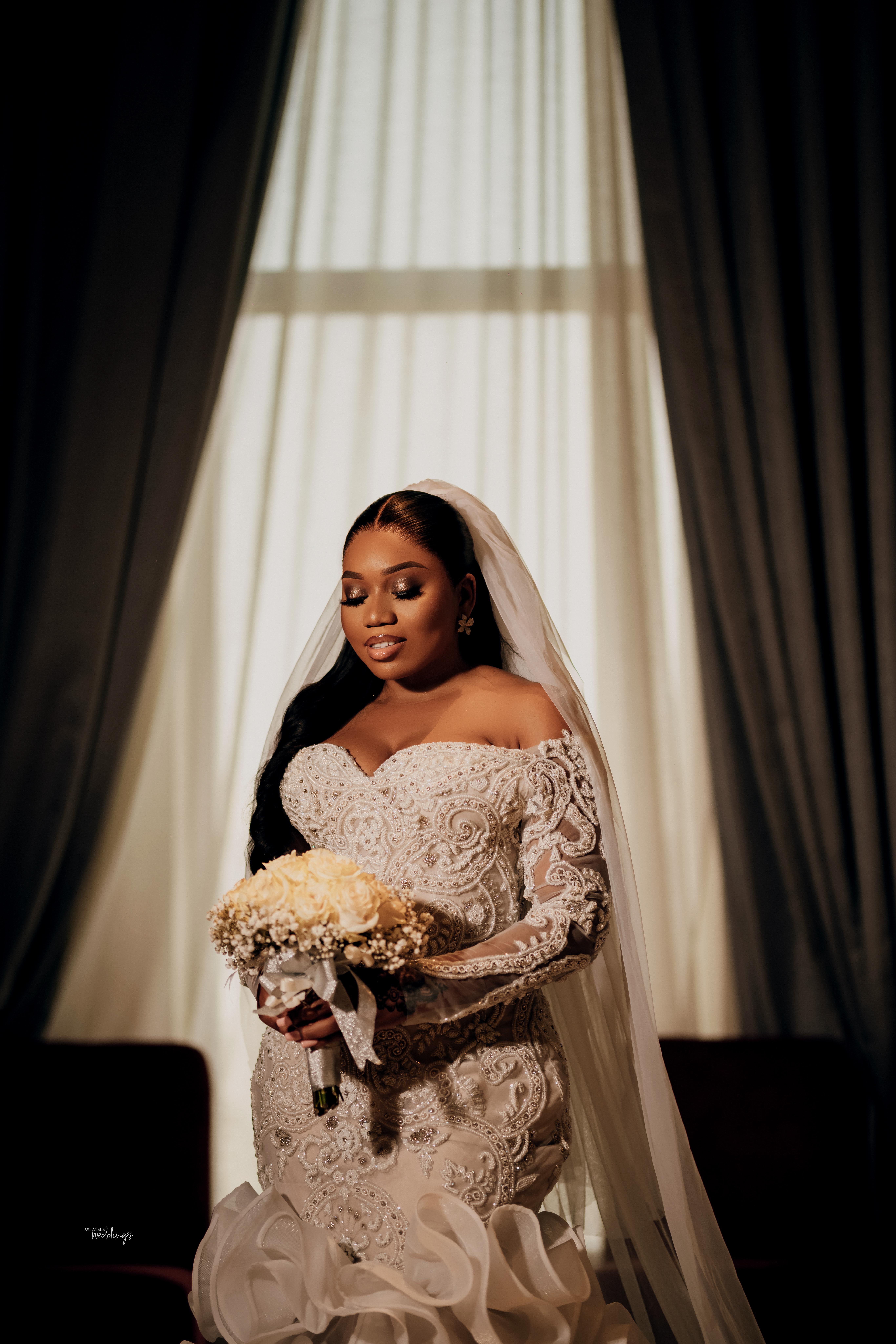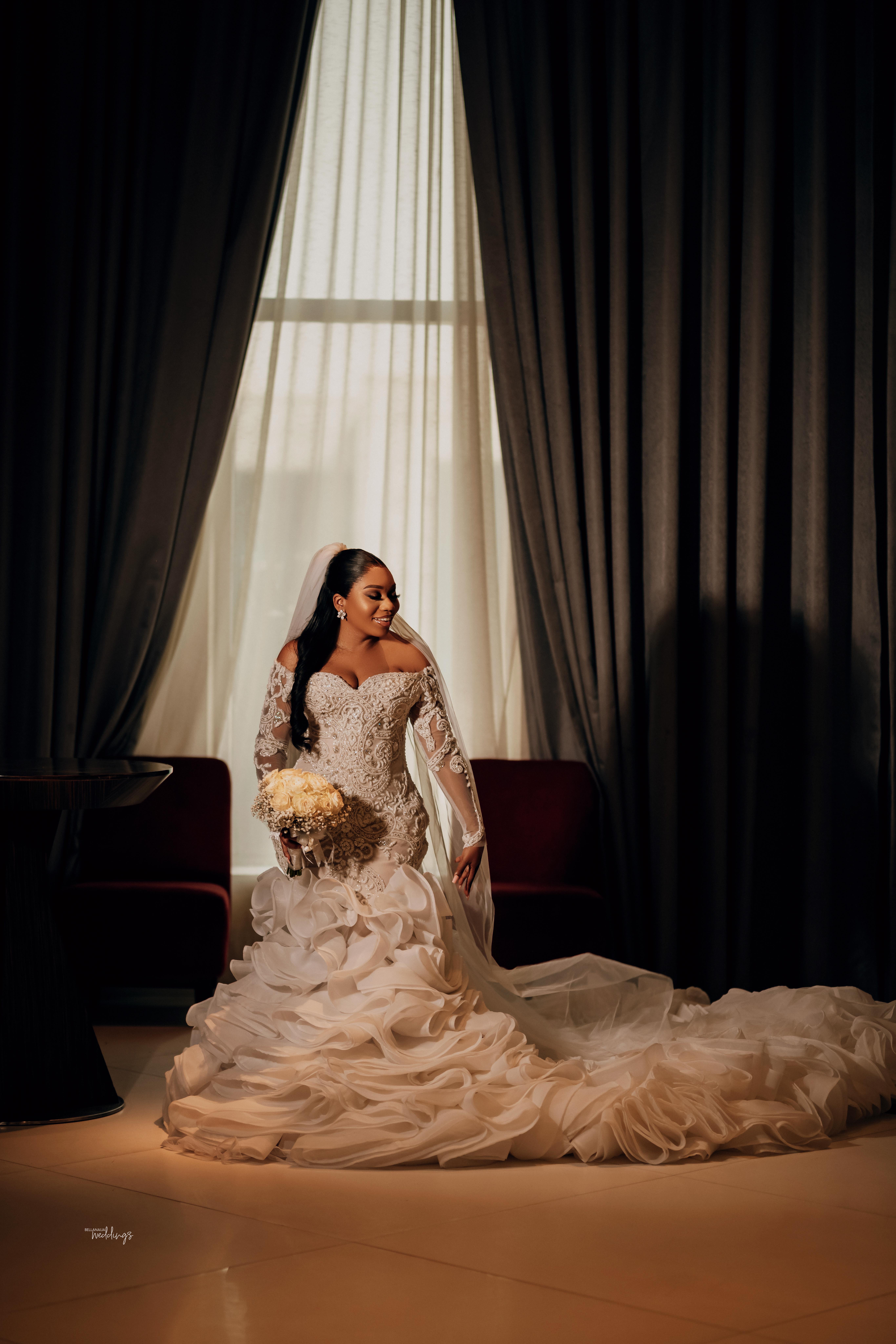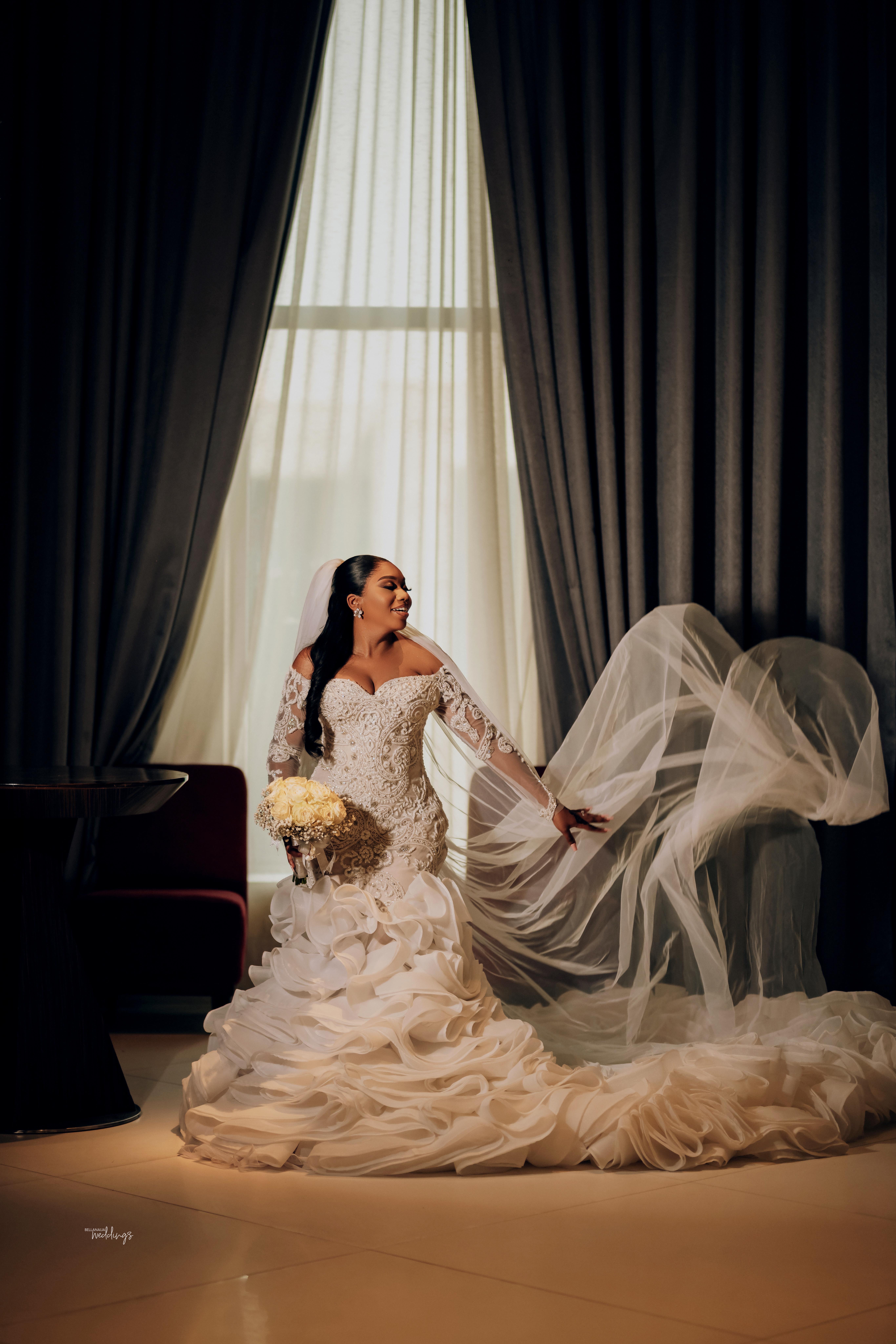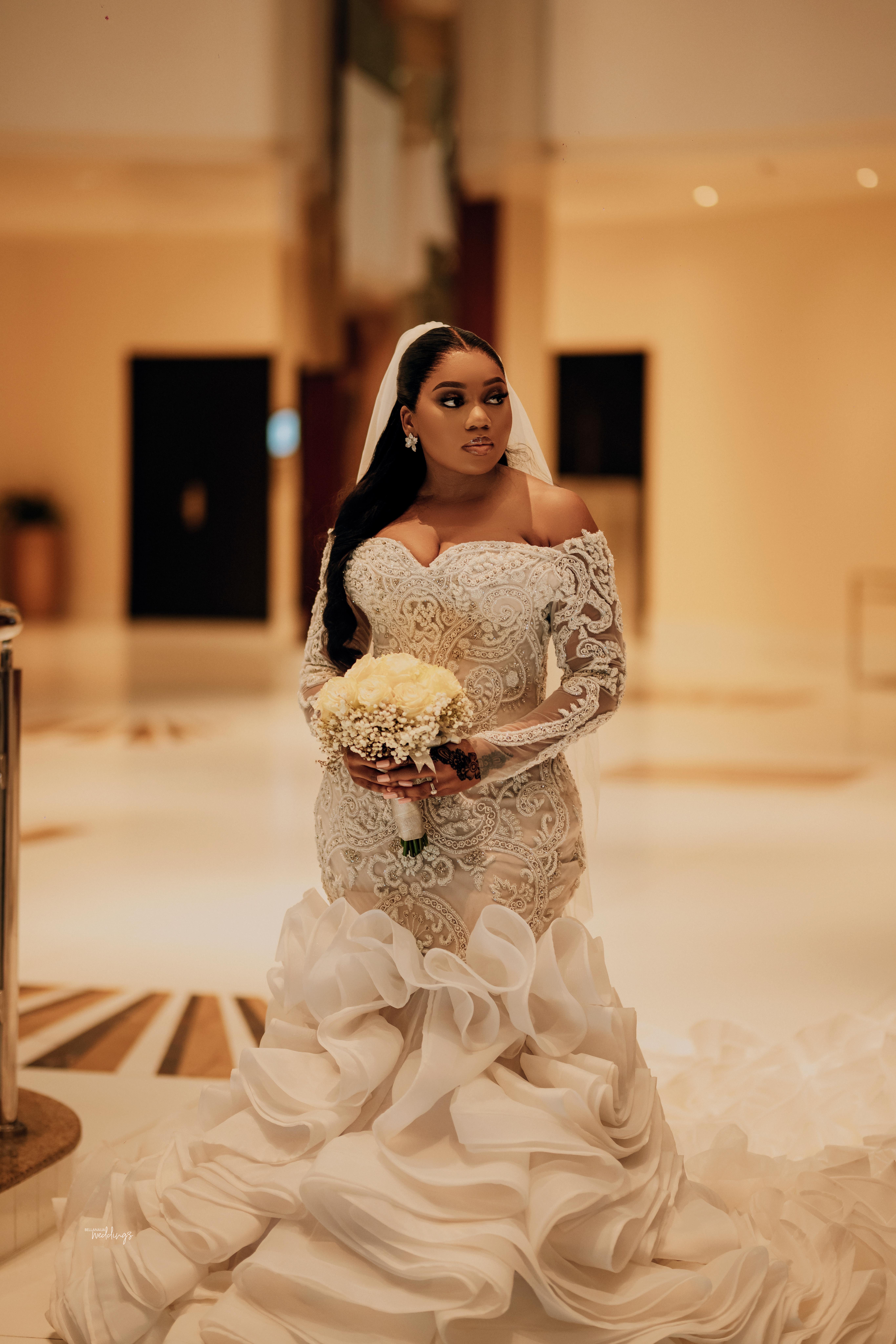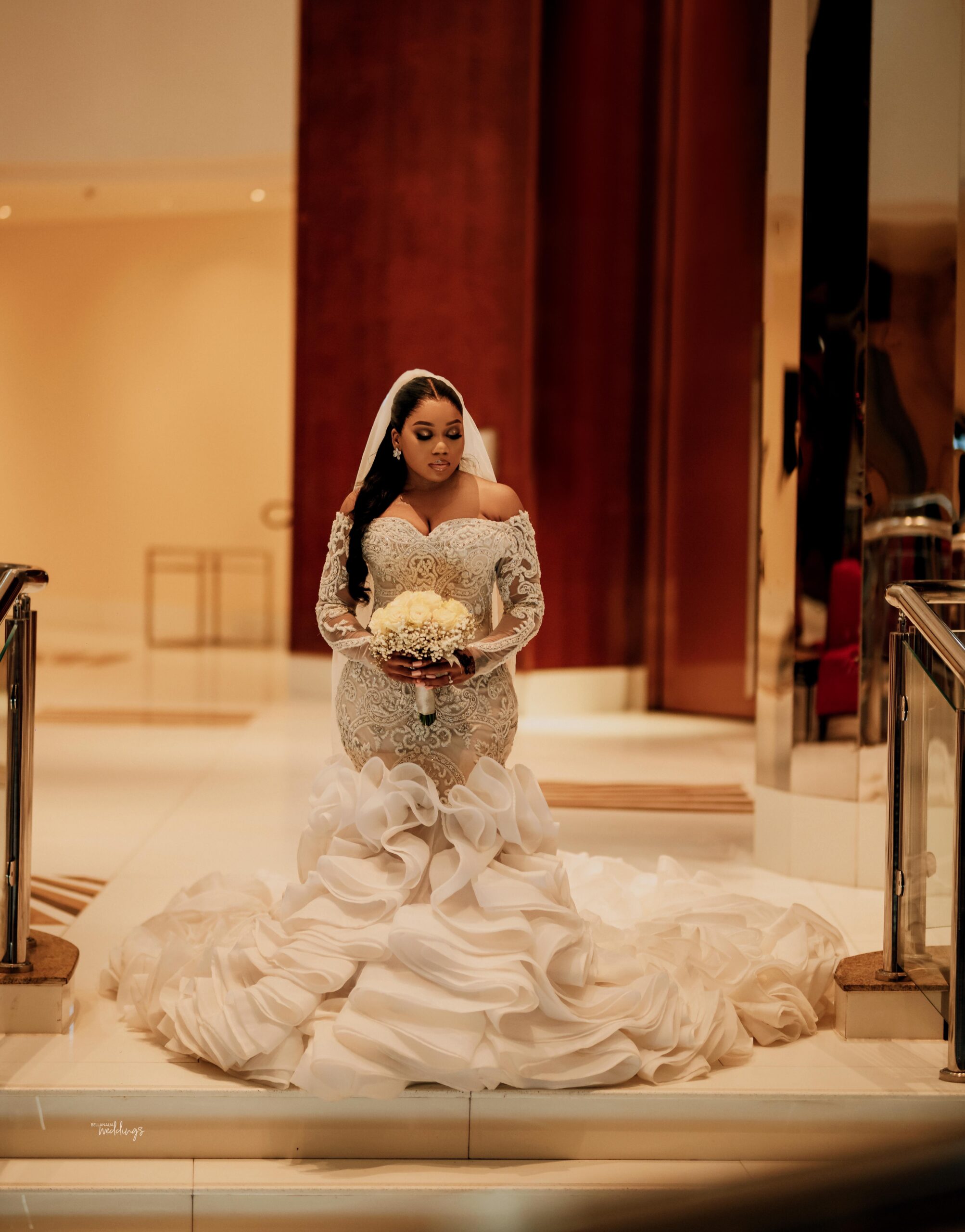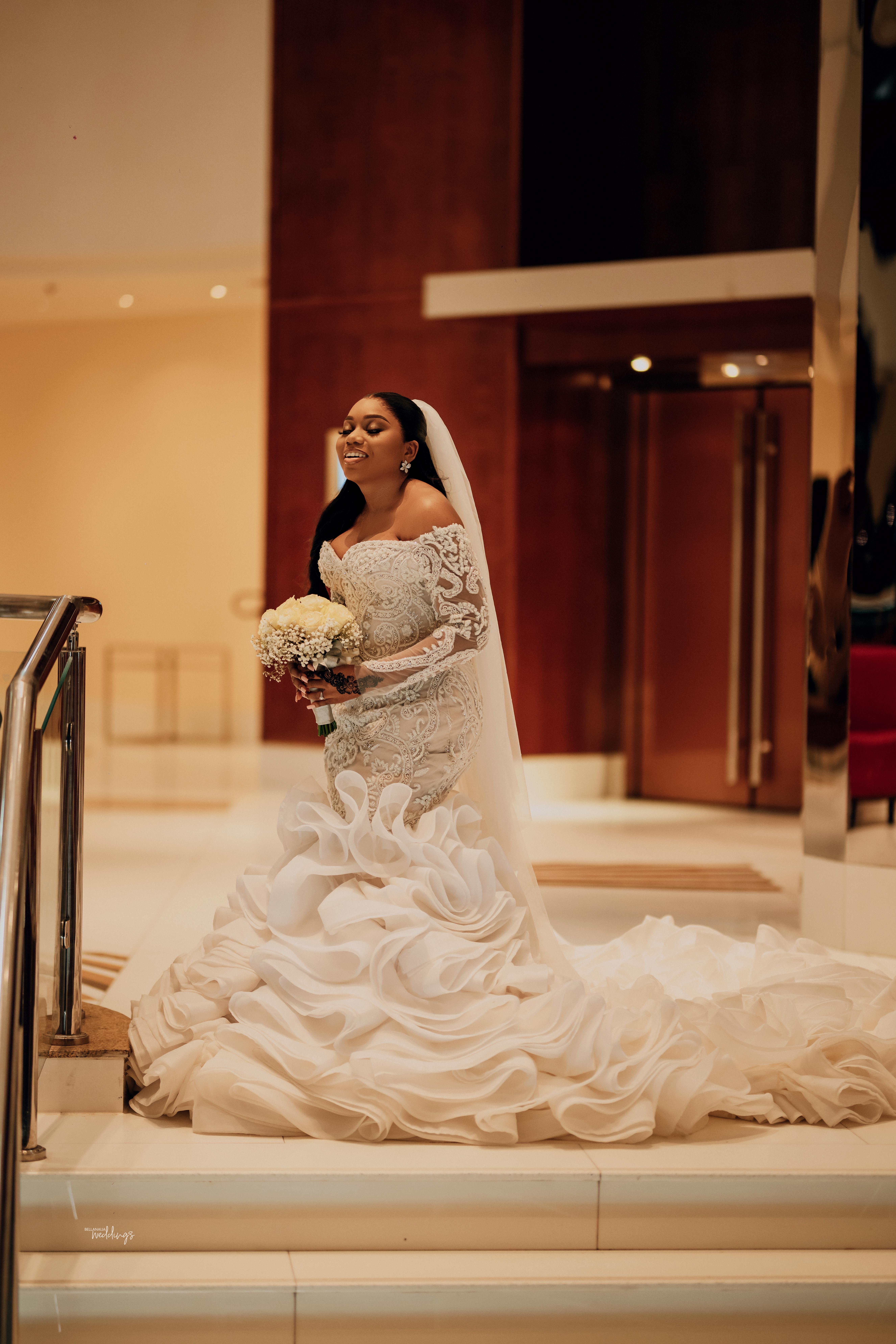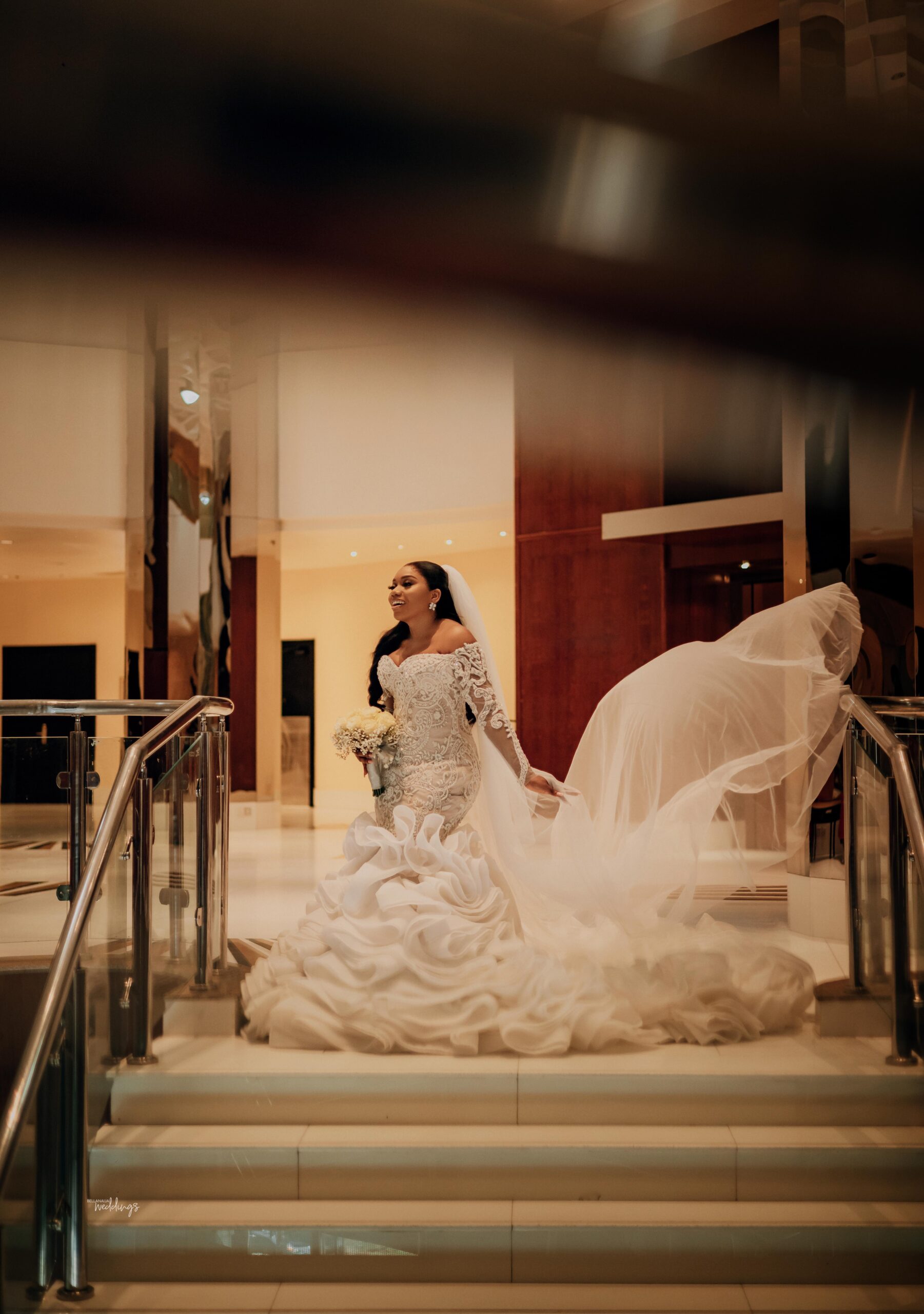 Let's check out the dapper groom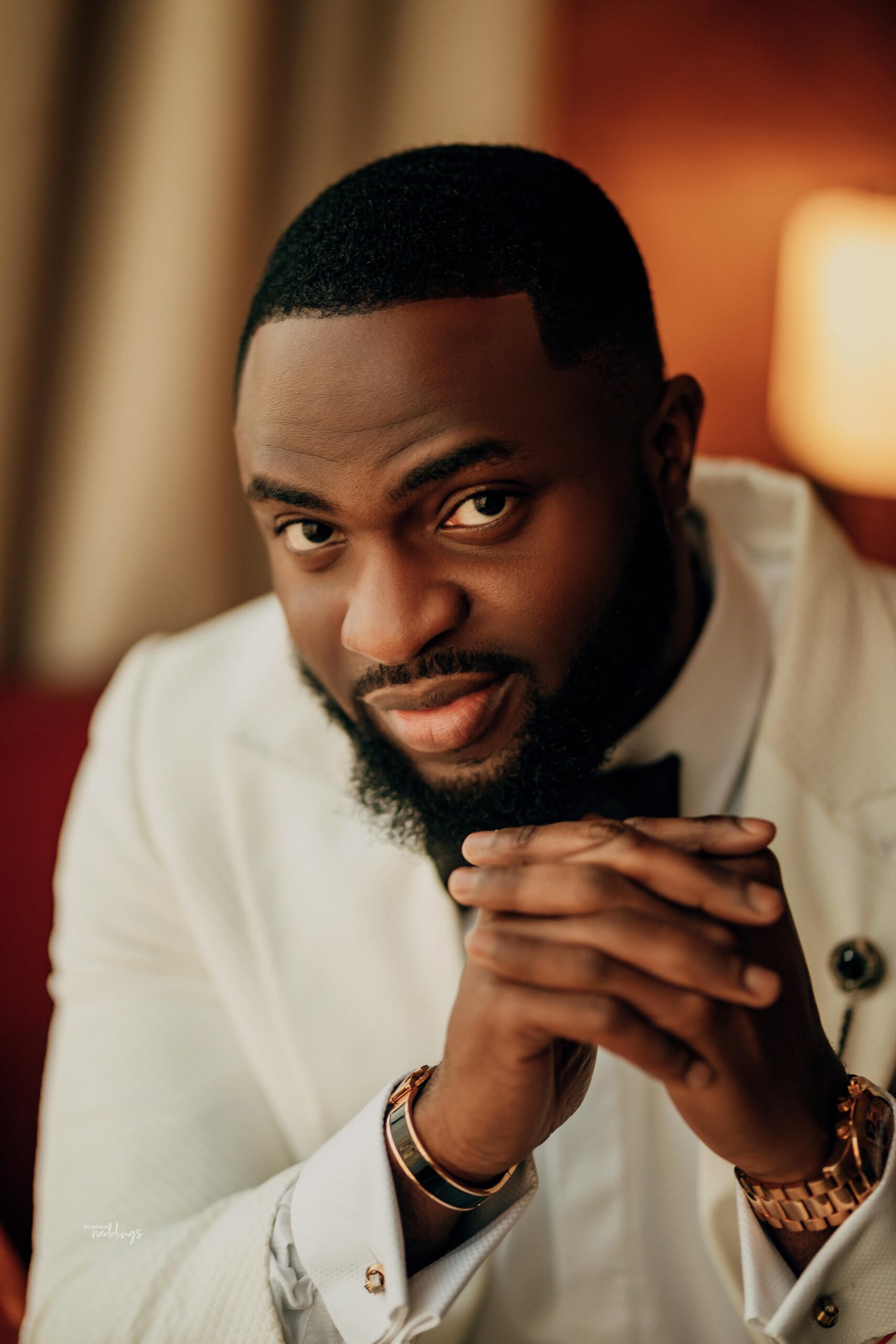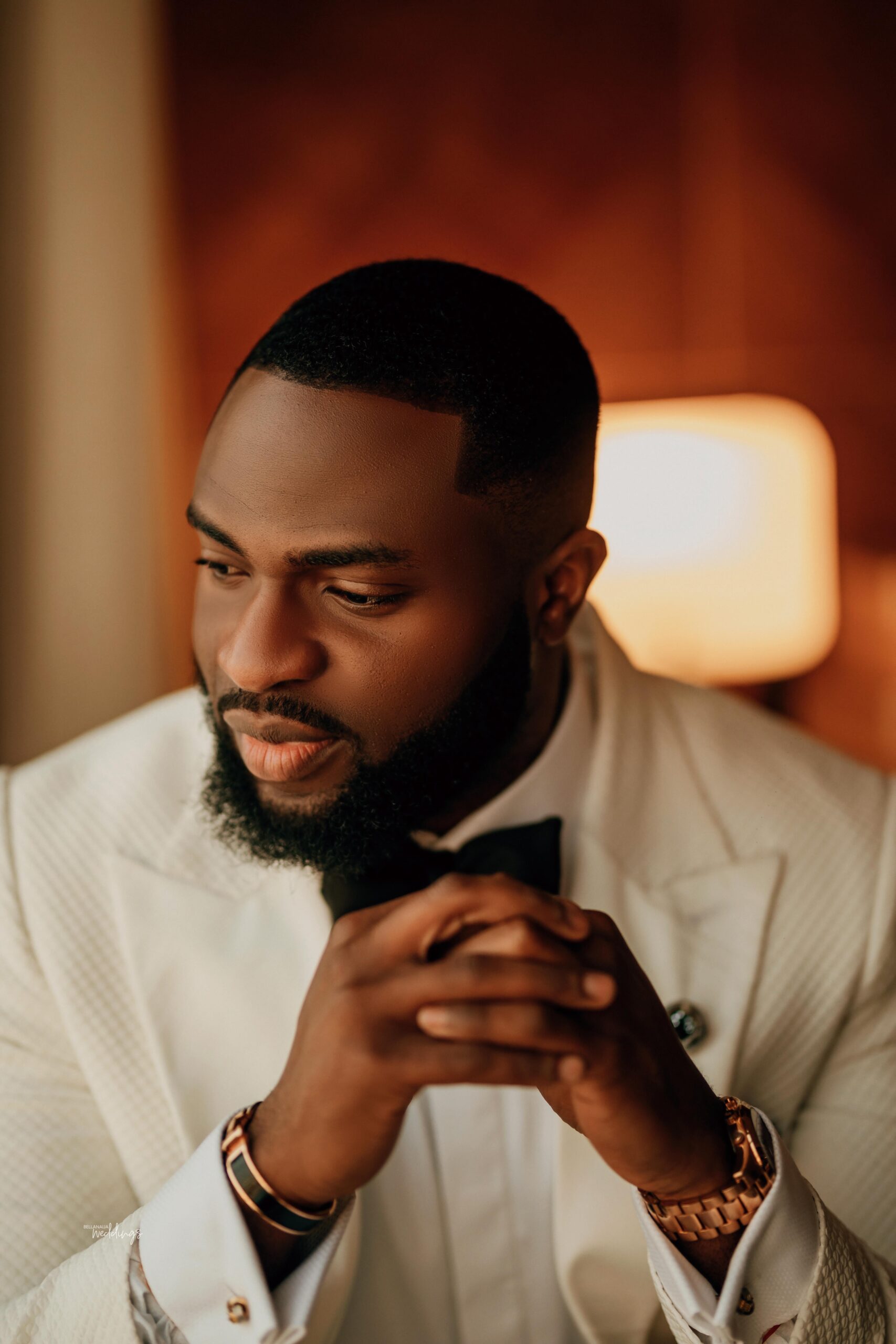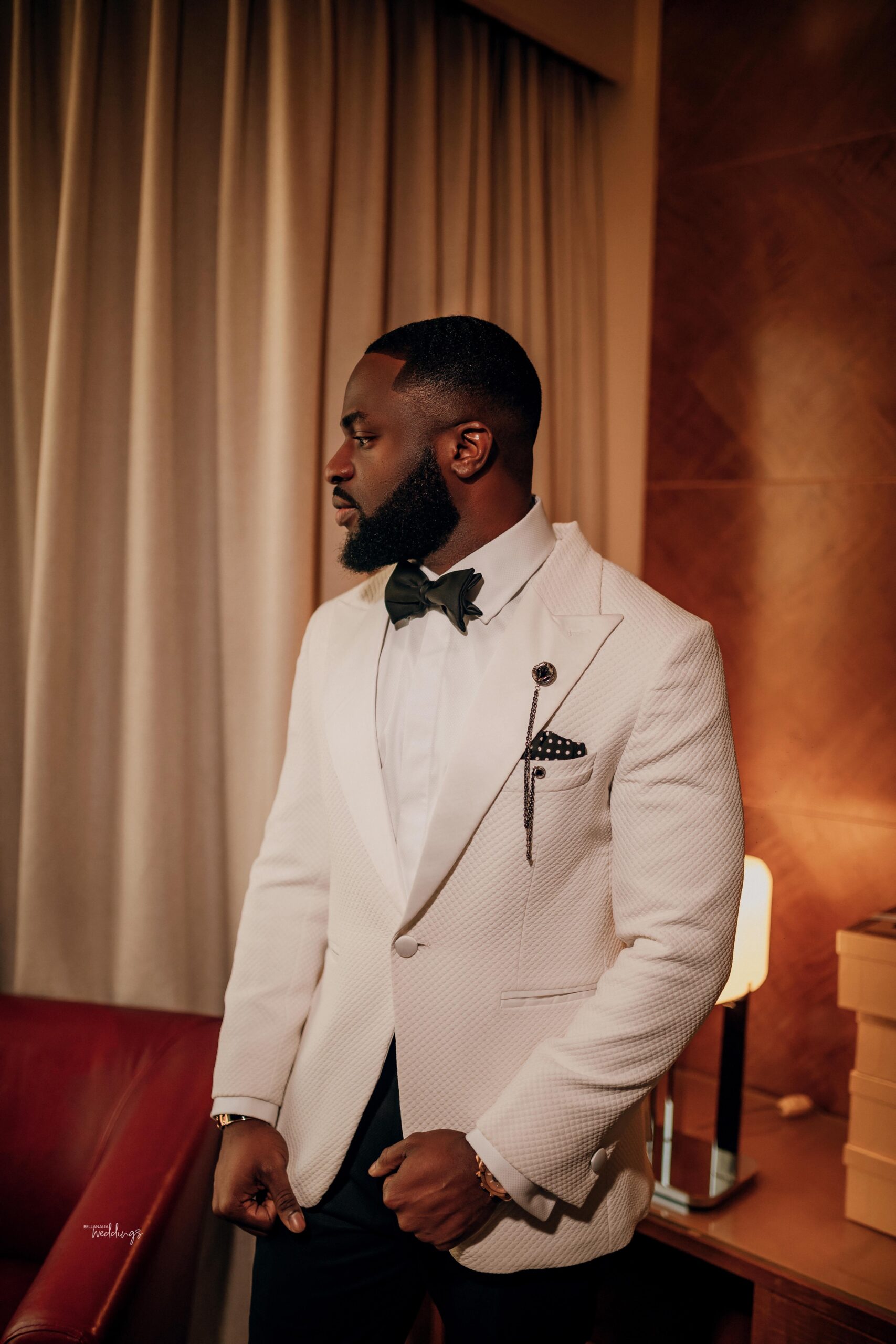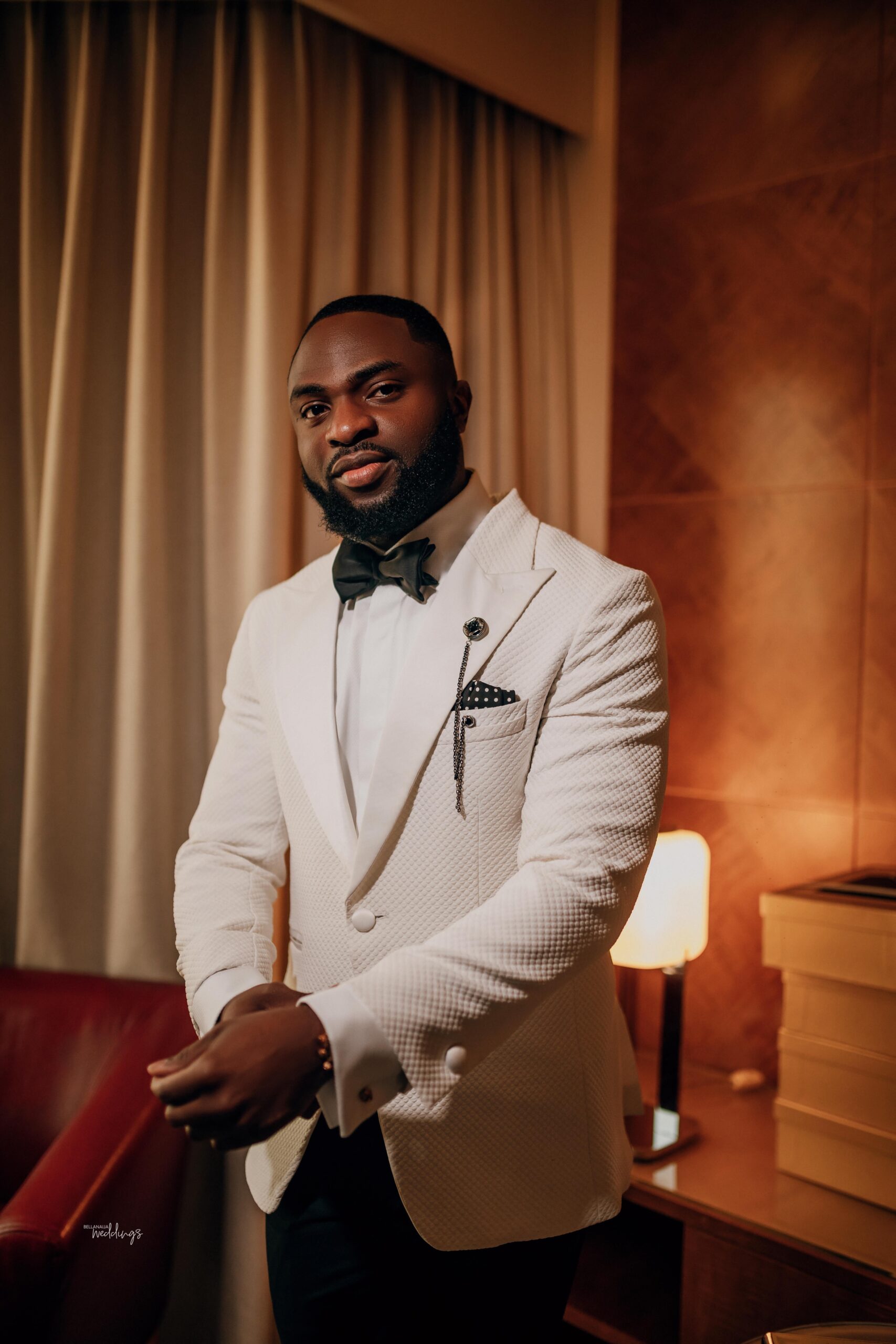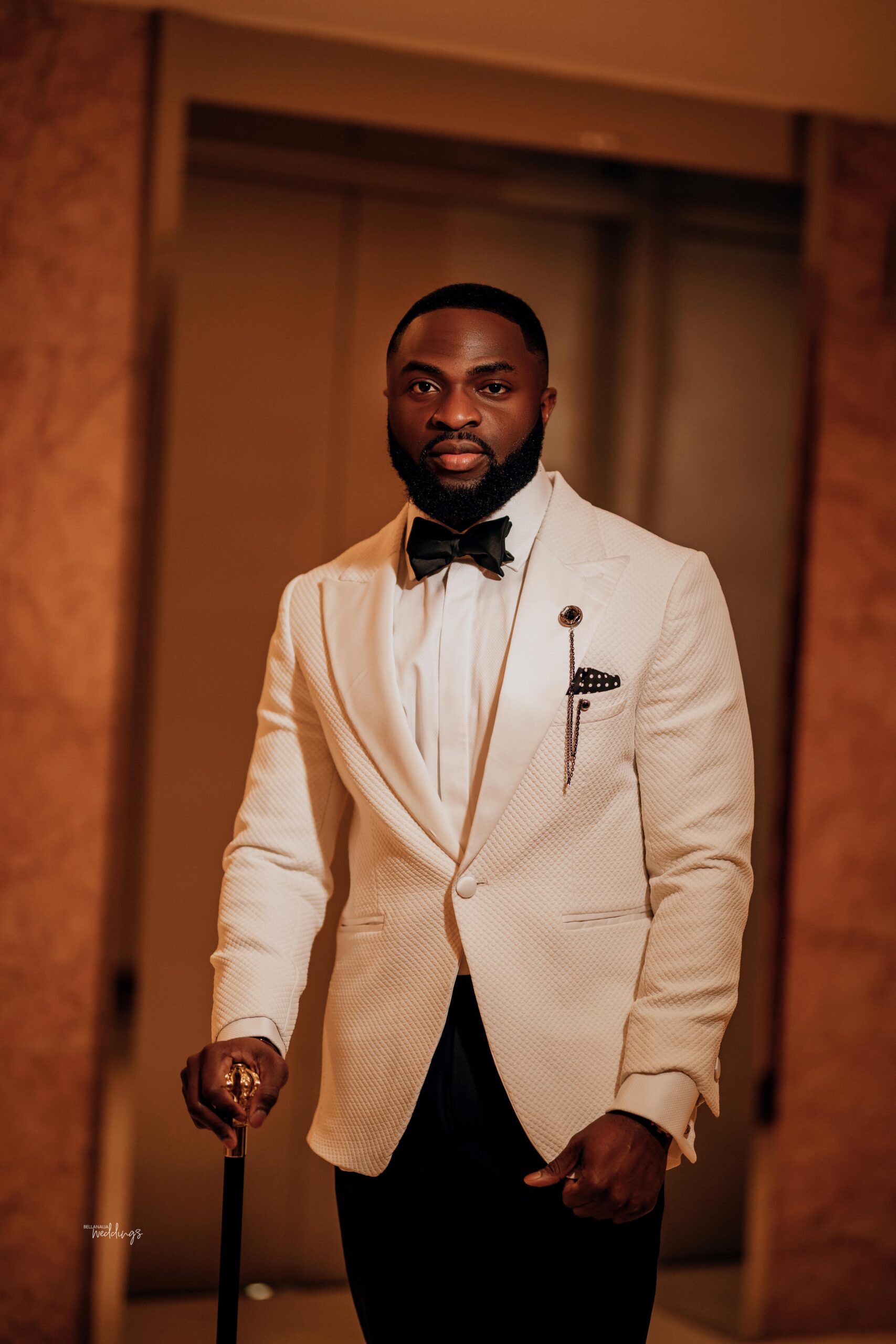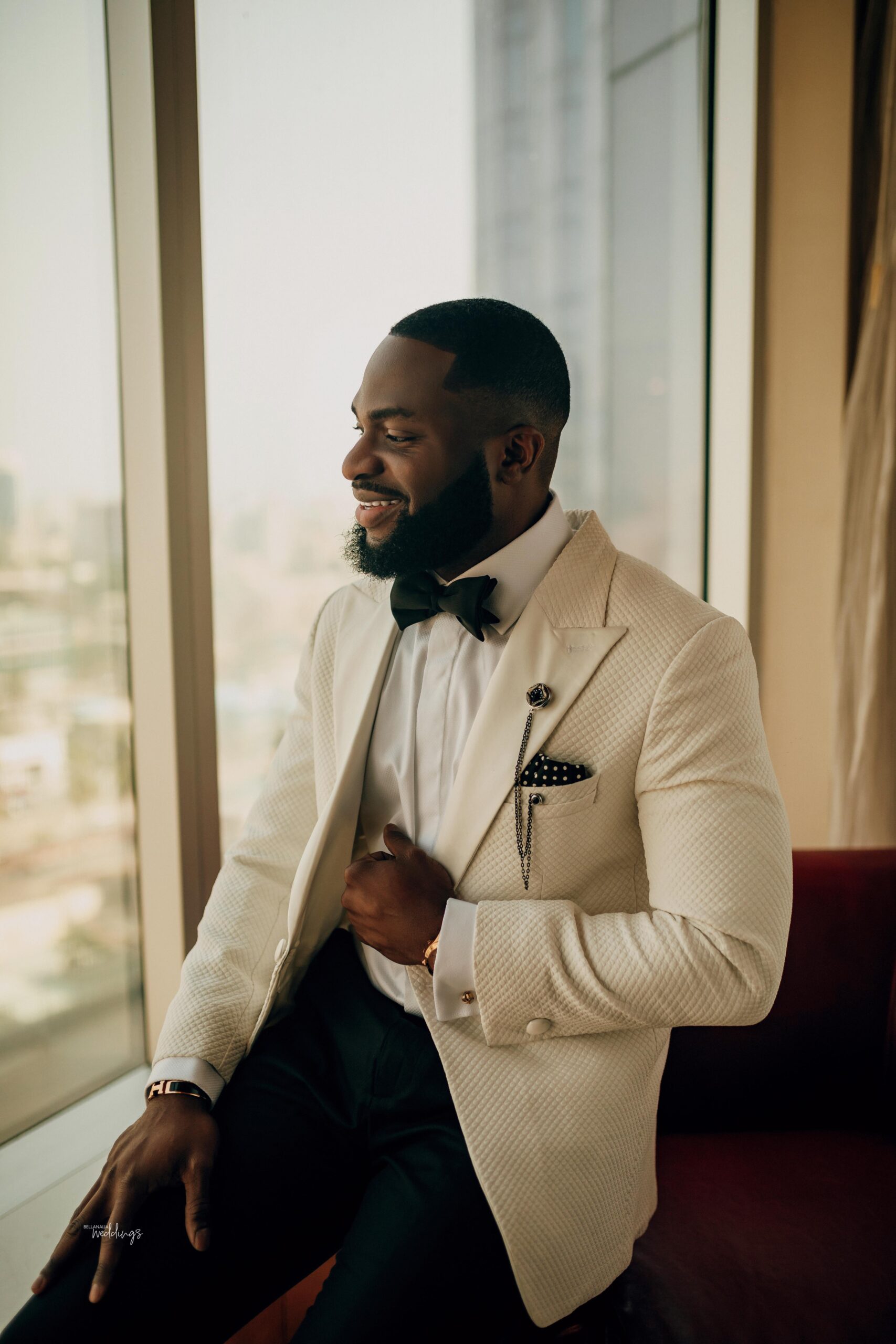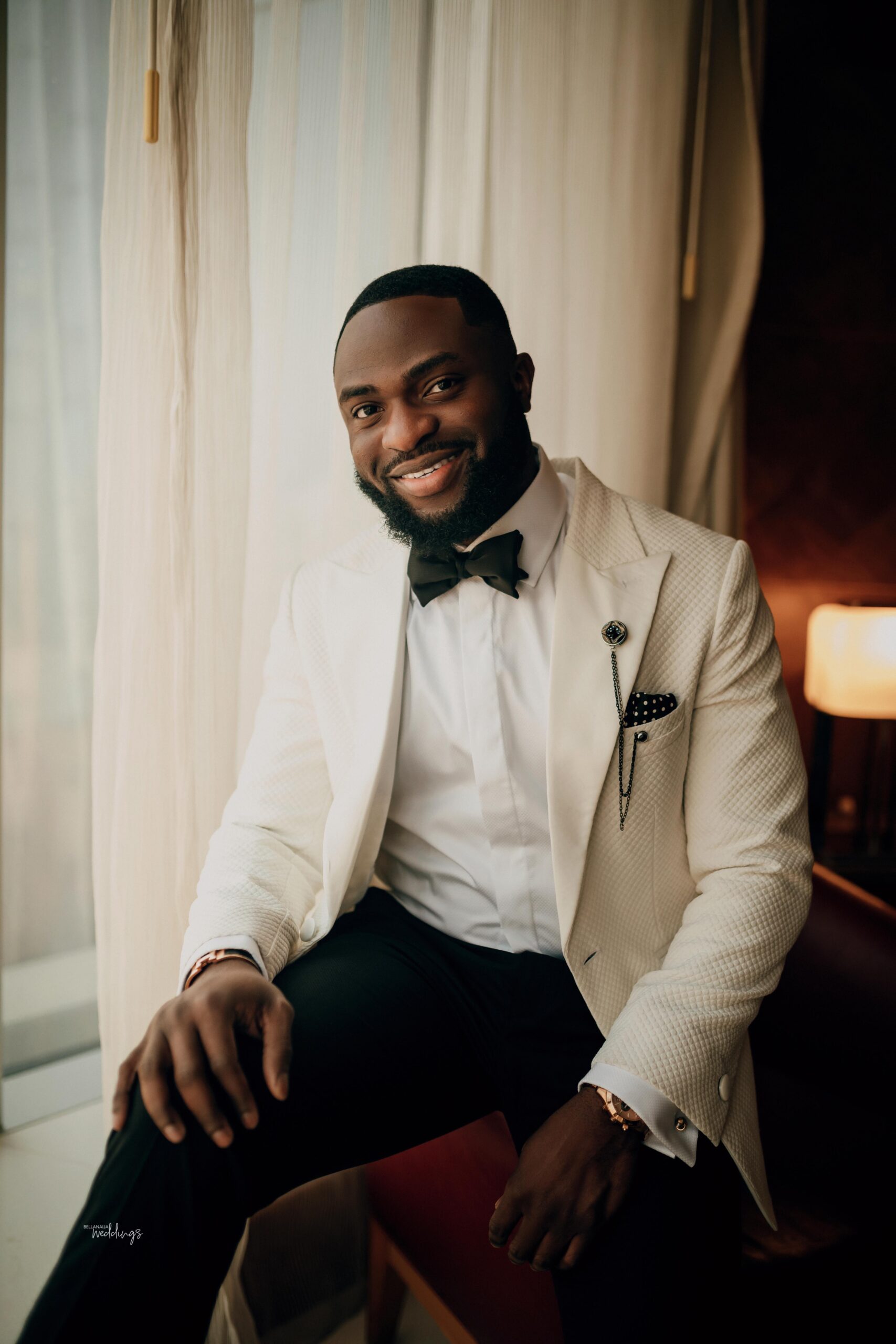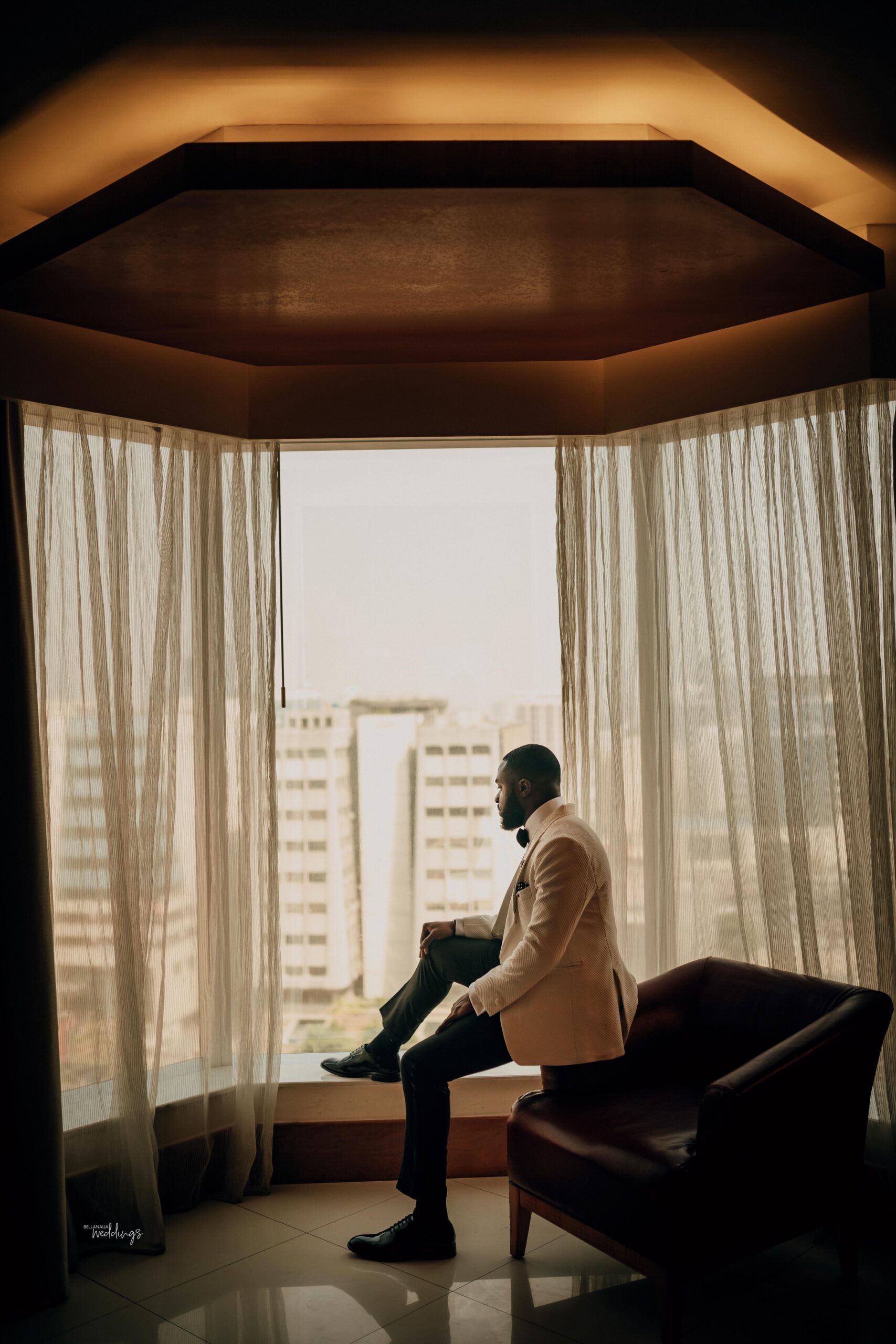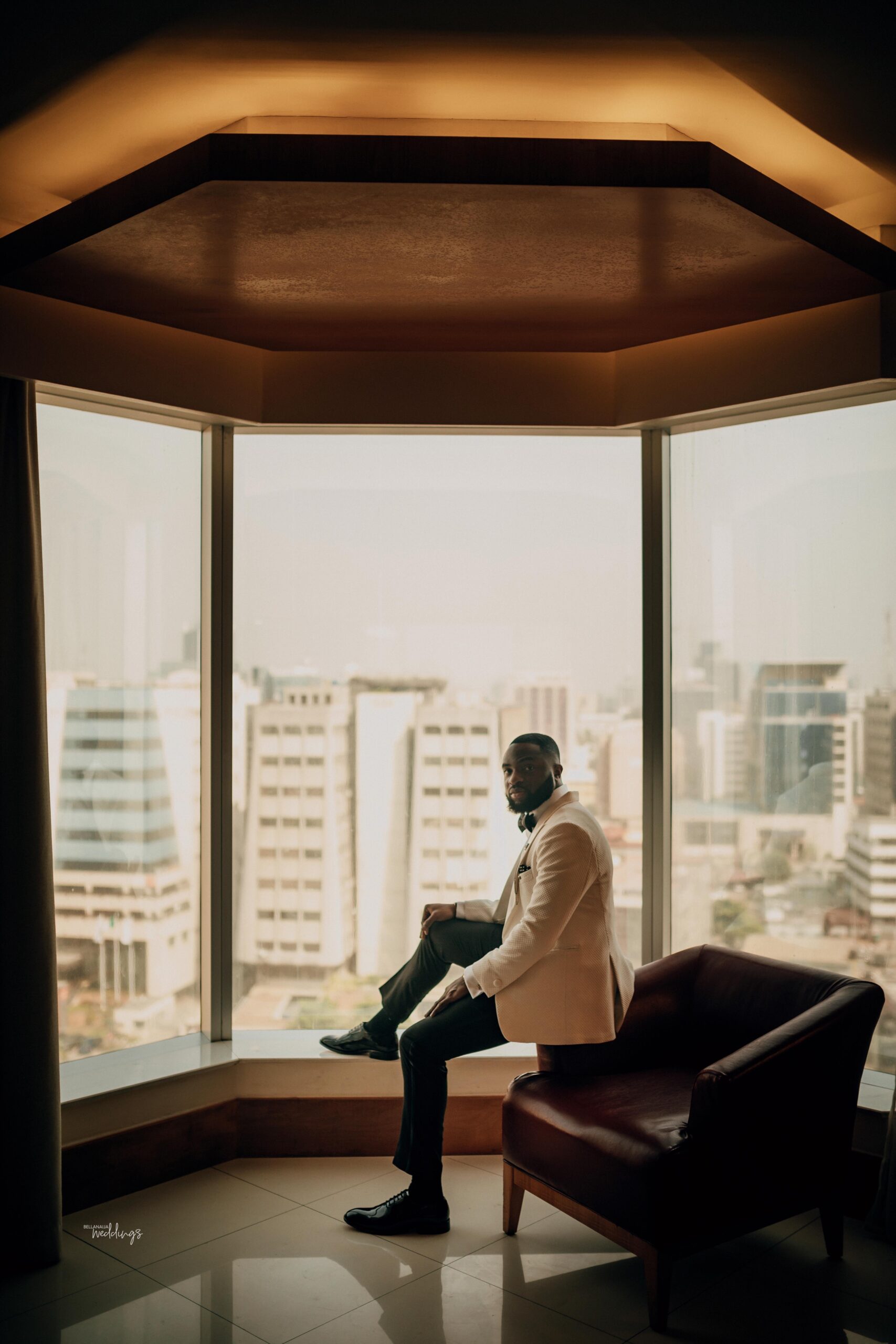 The whole squad came through correct!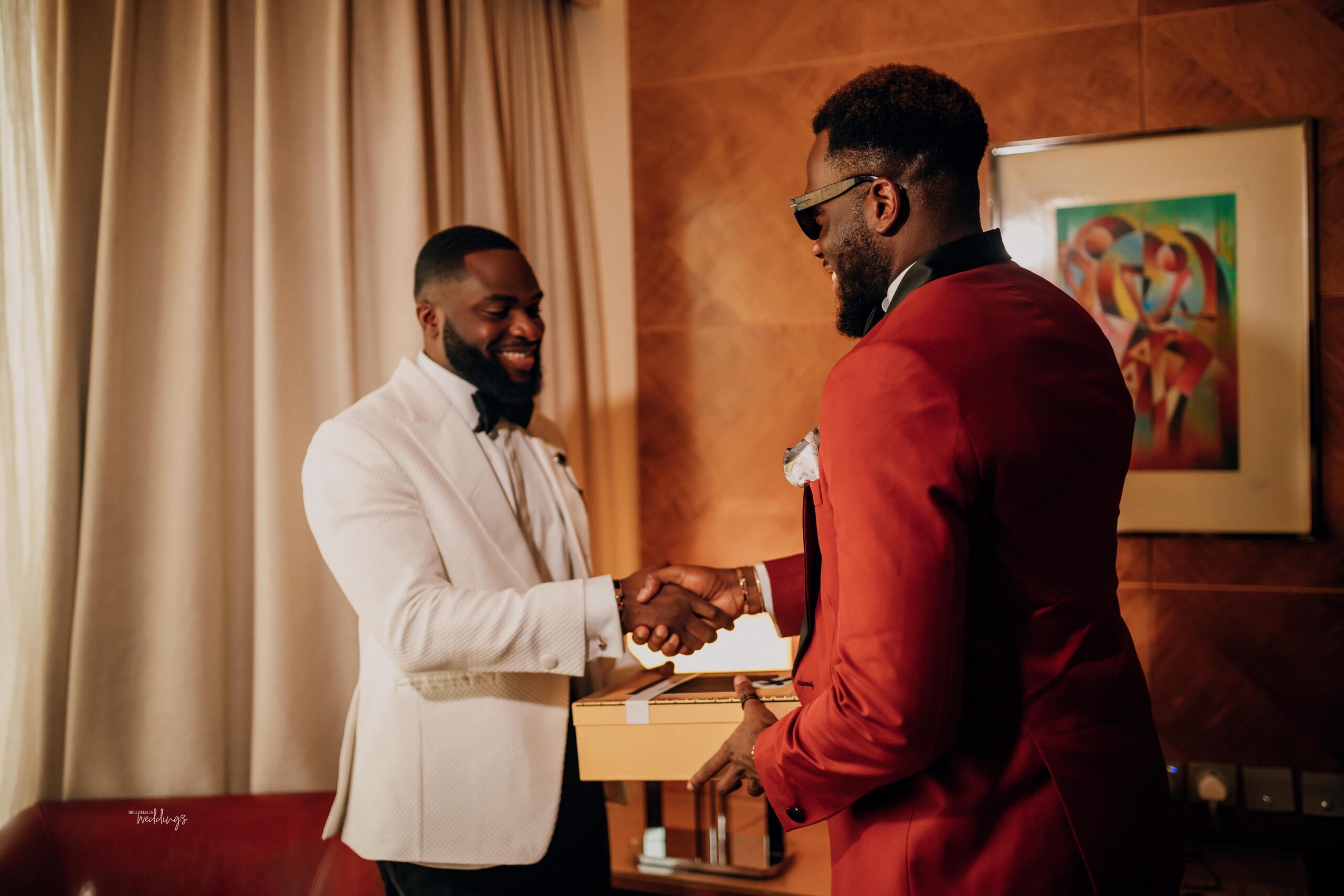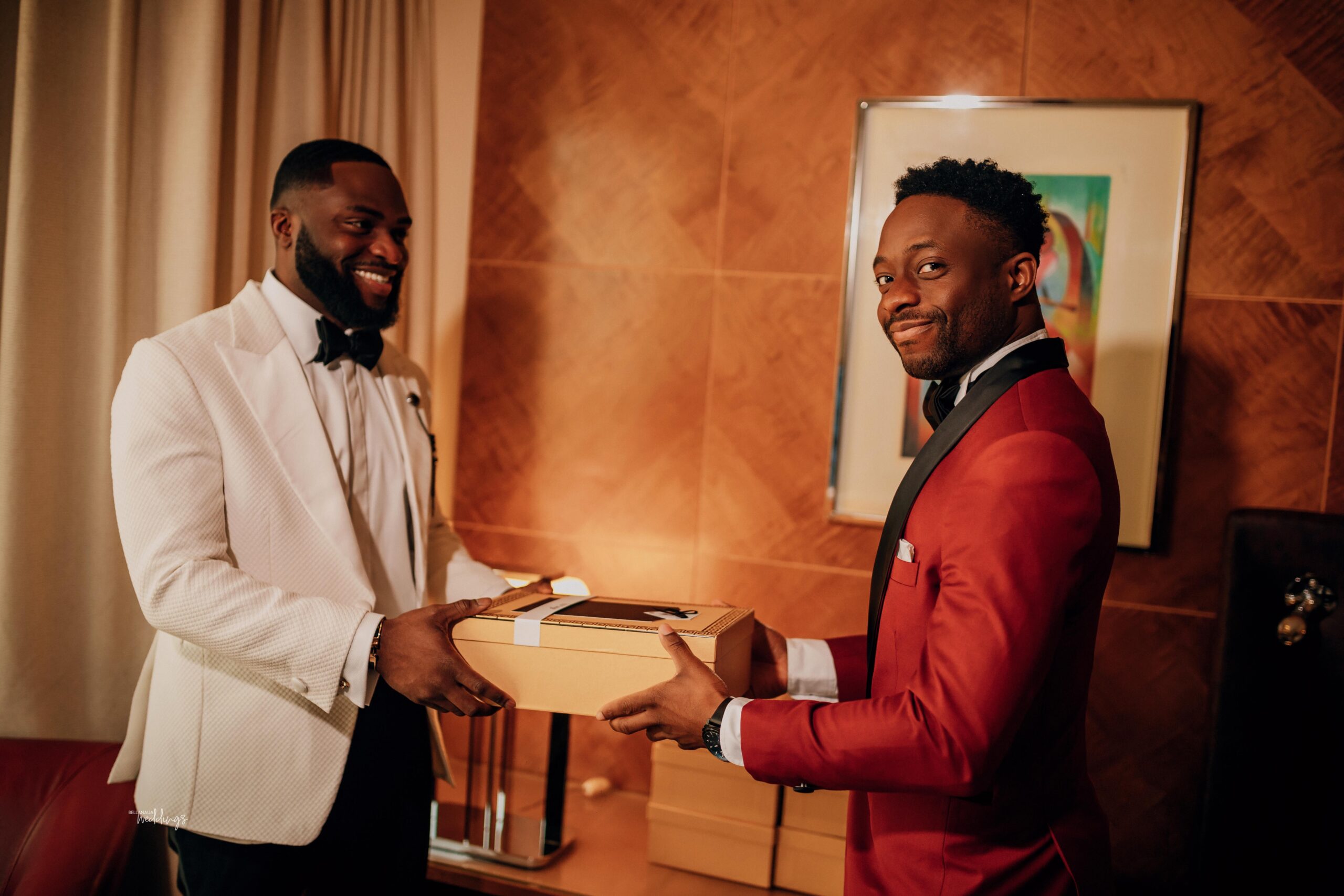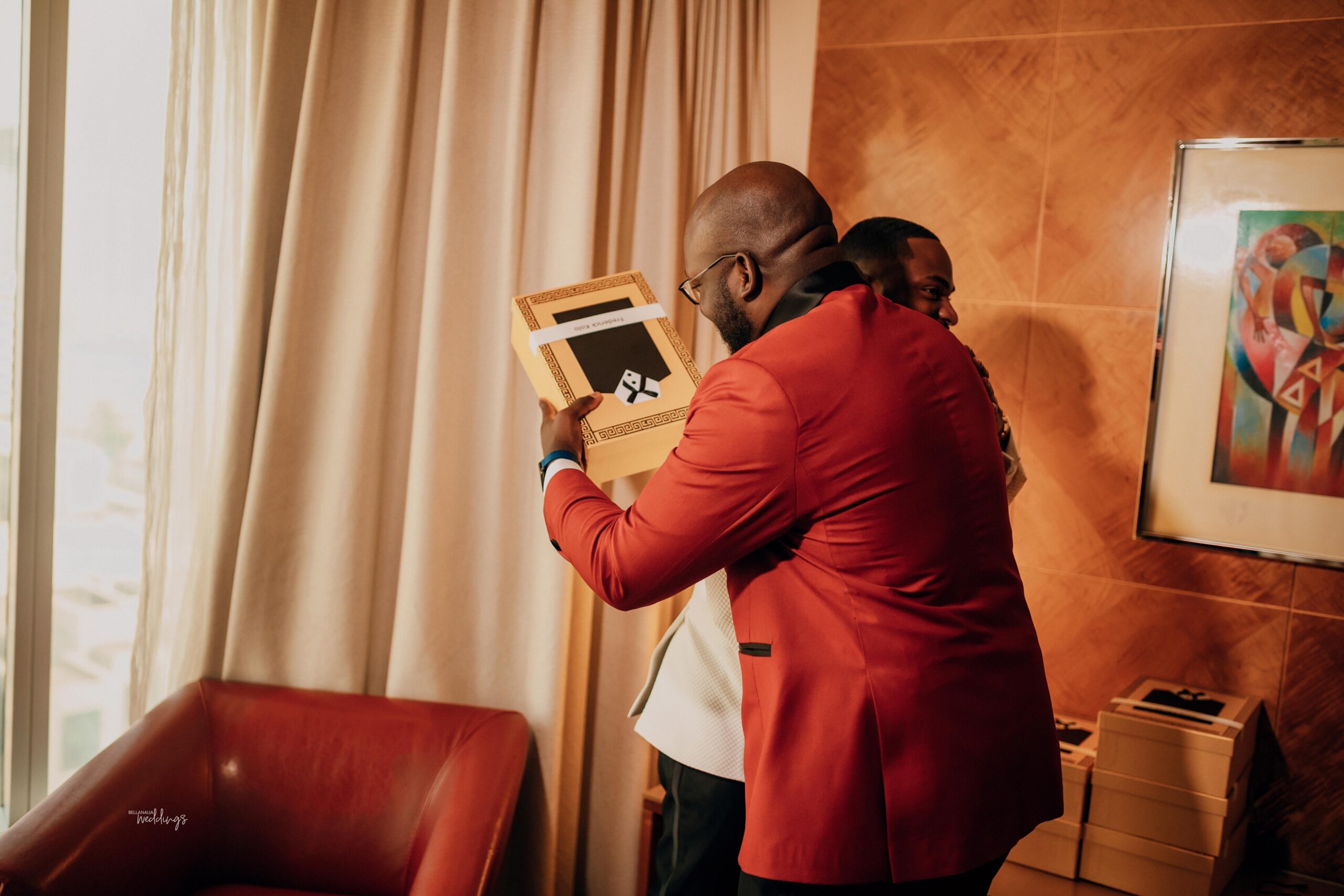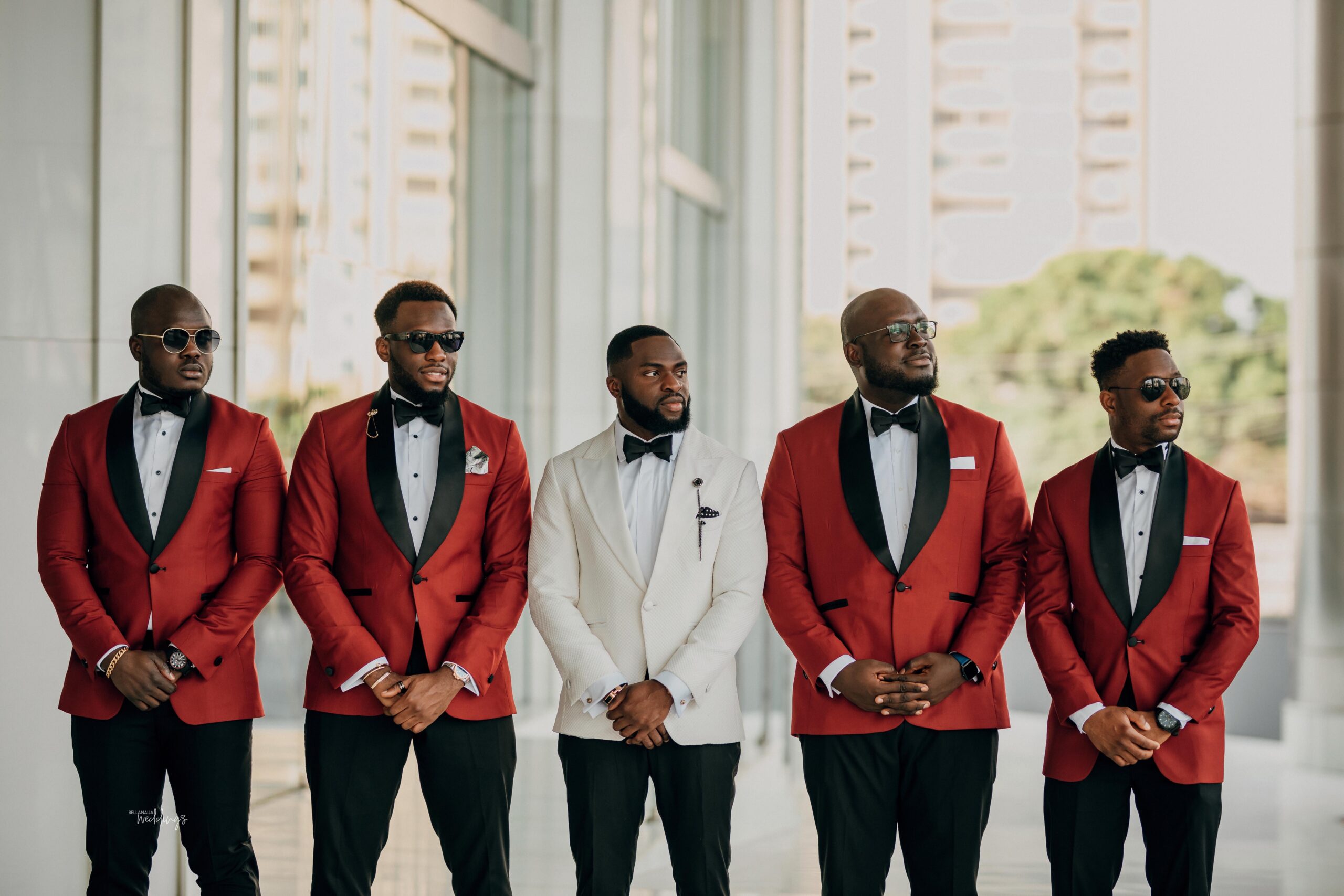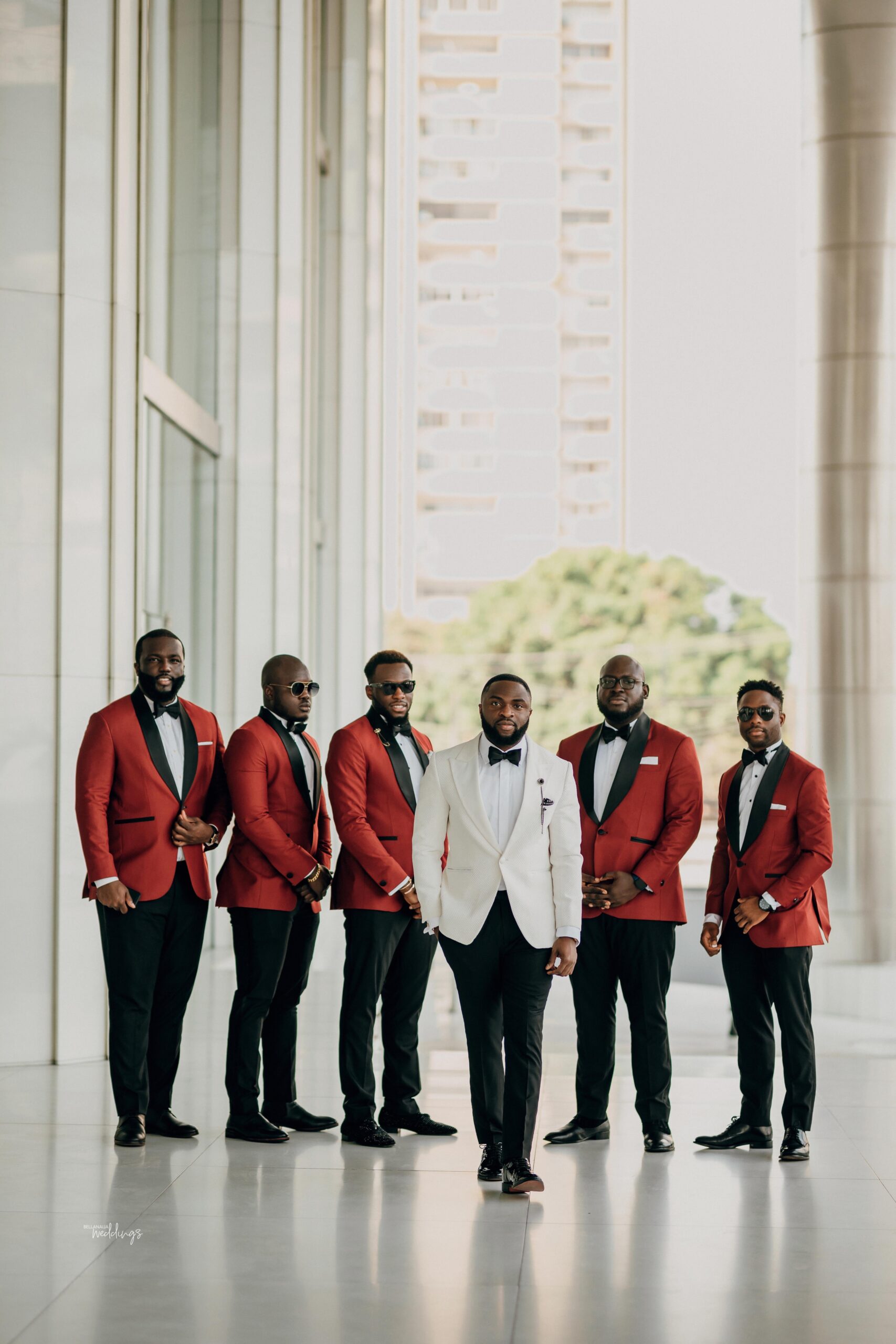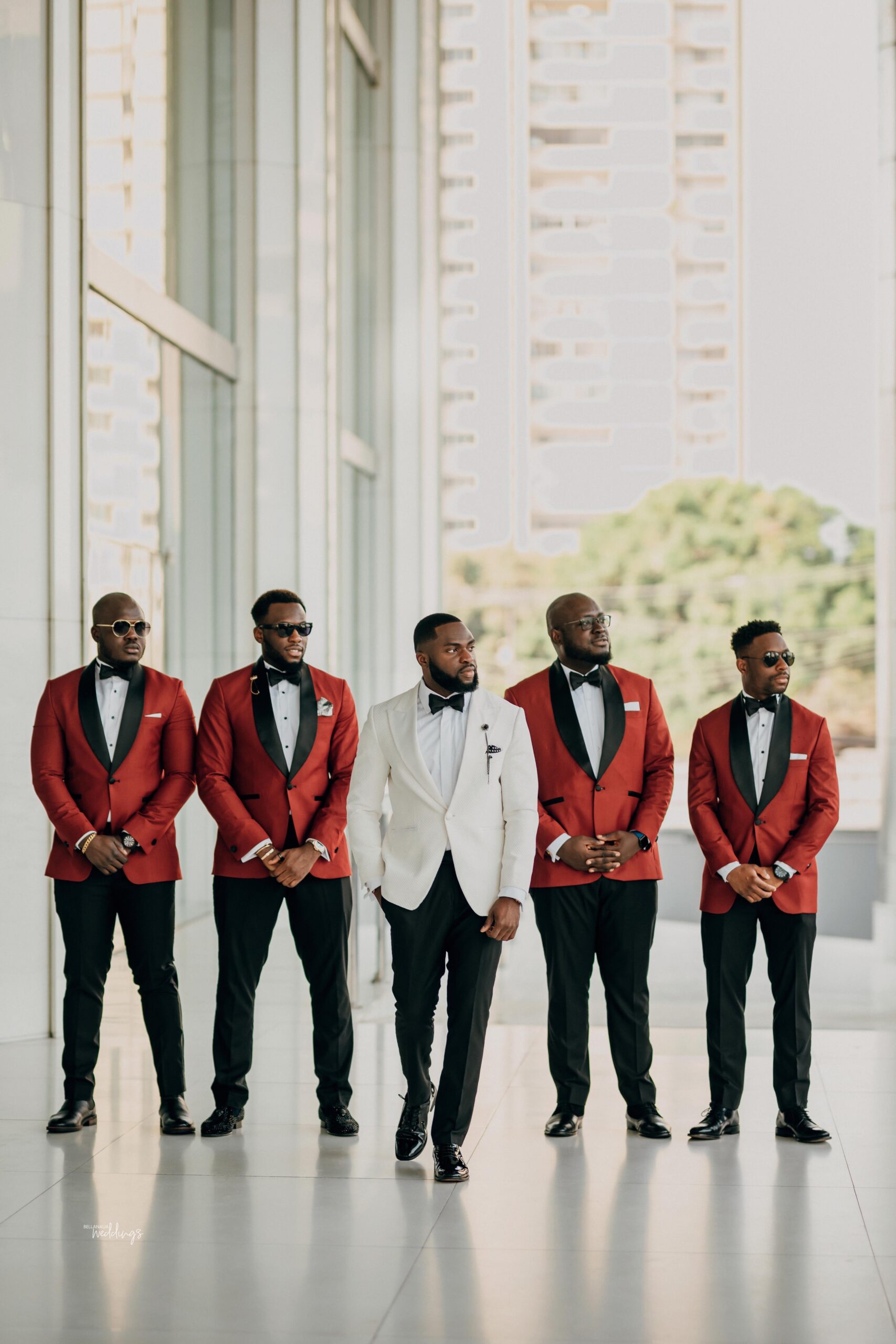 Such a sweet first-look moment 😍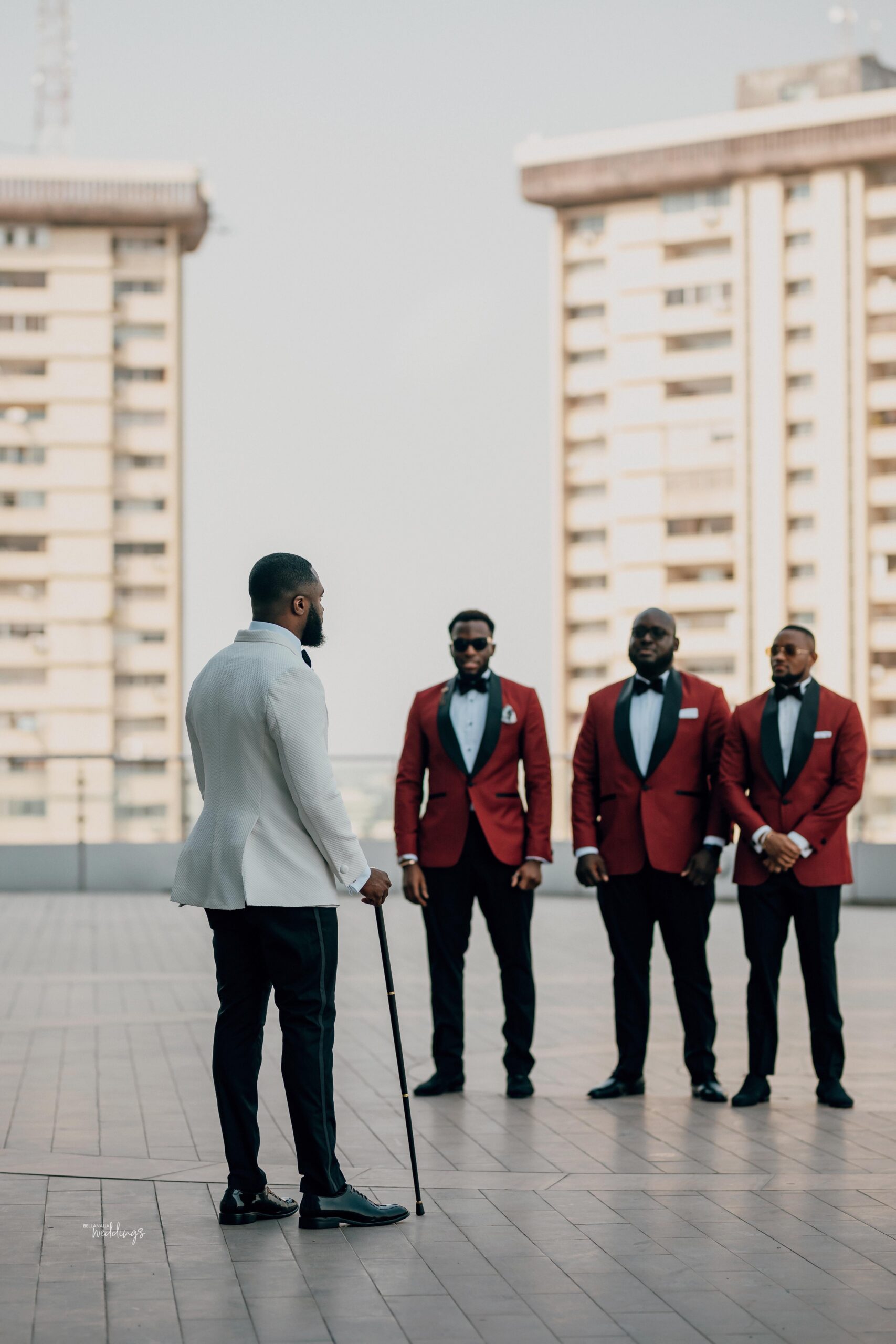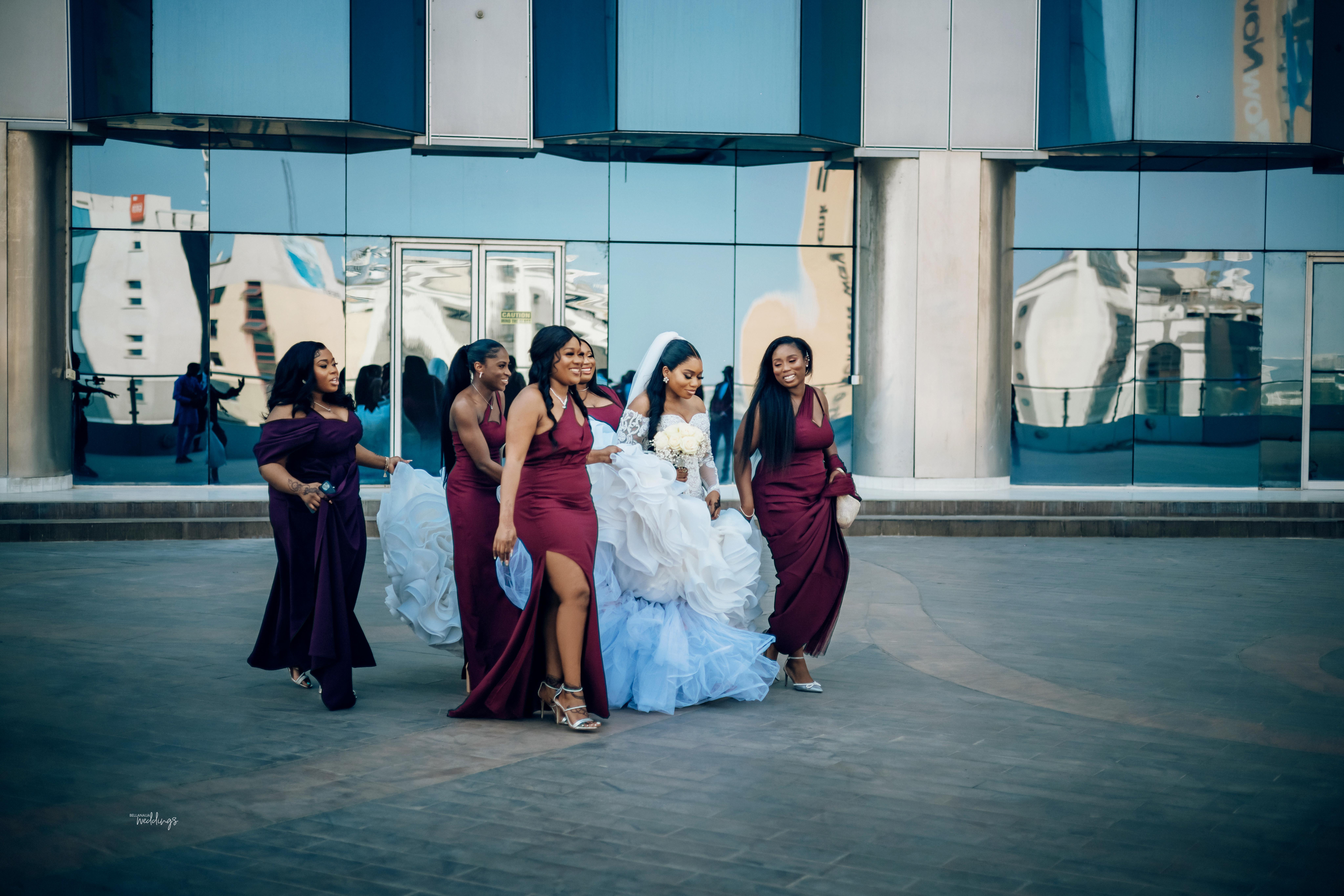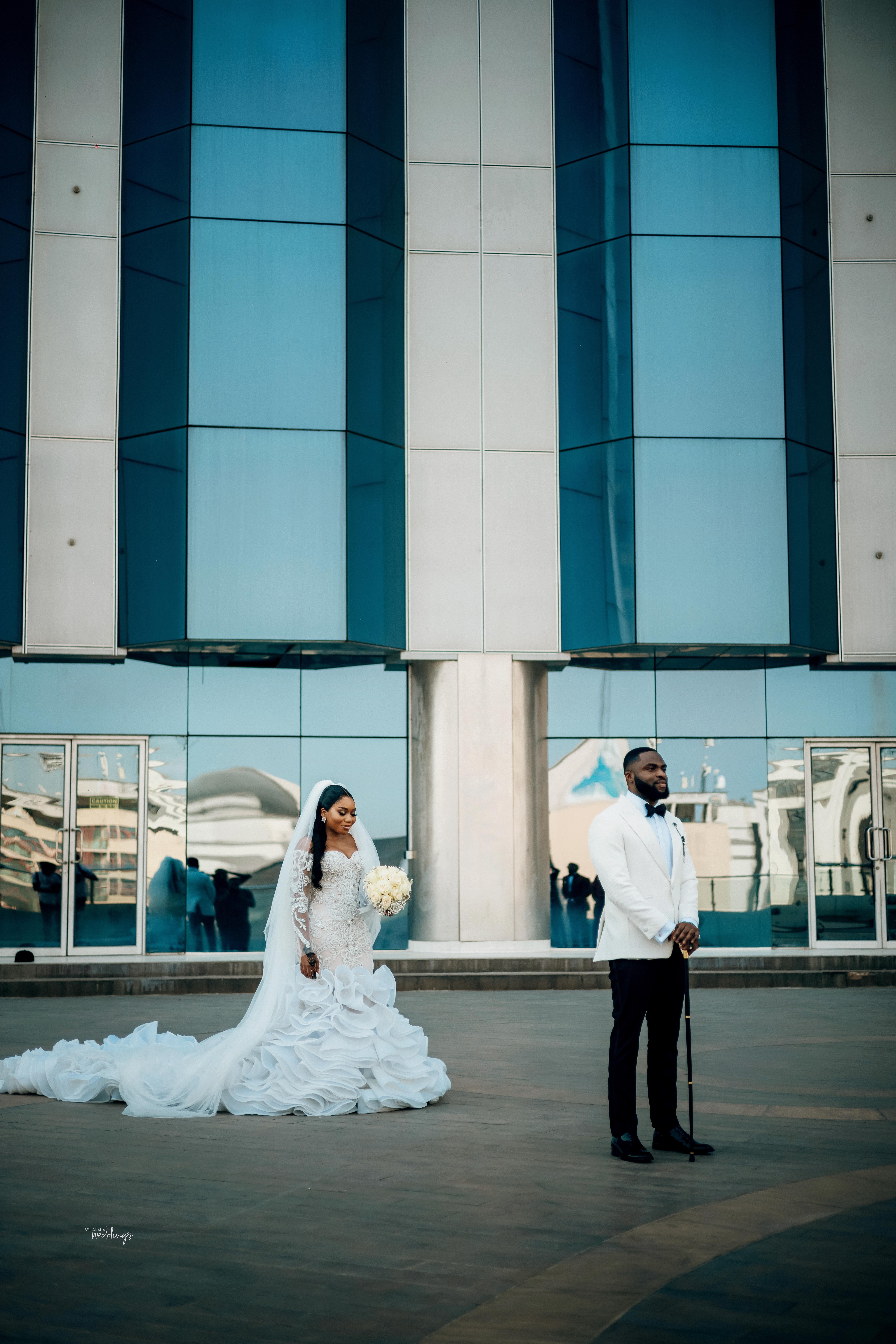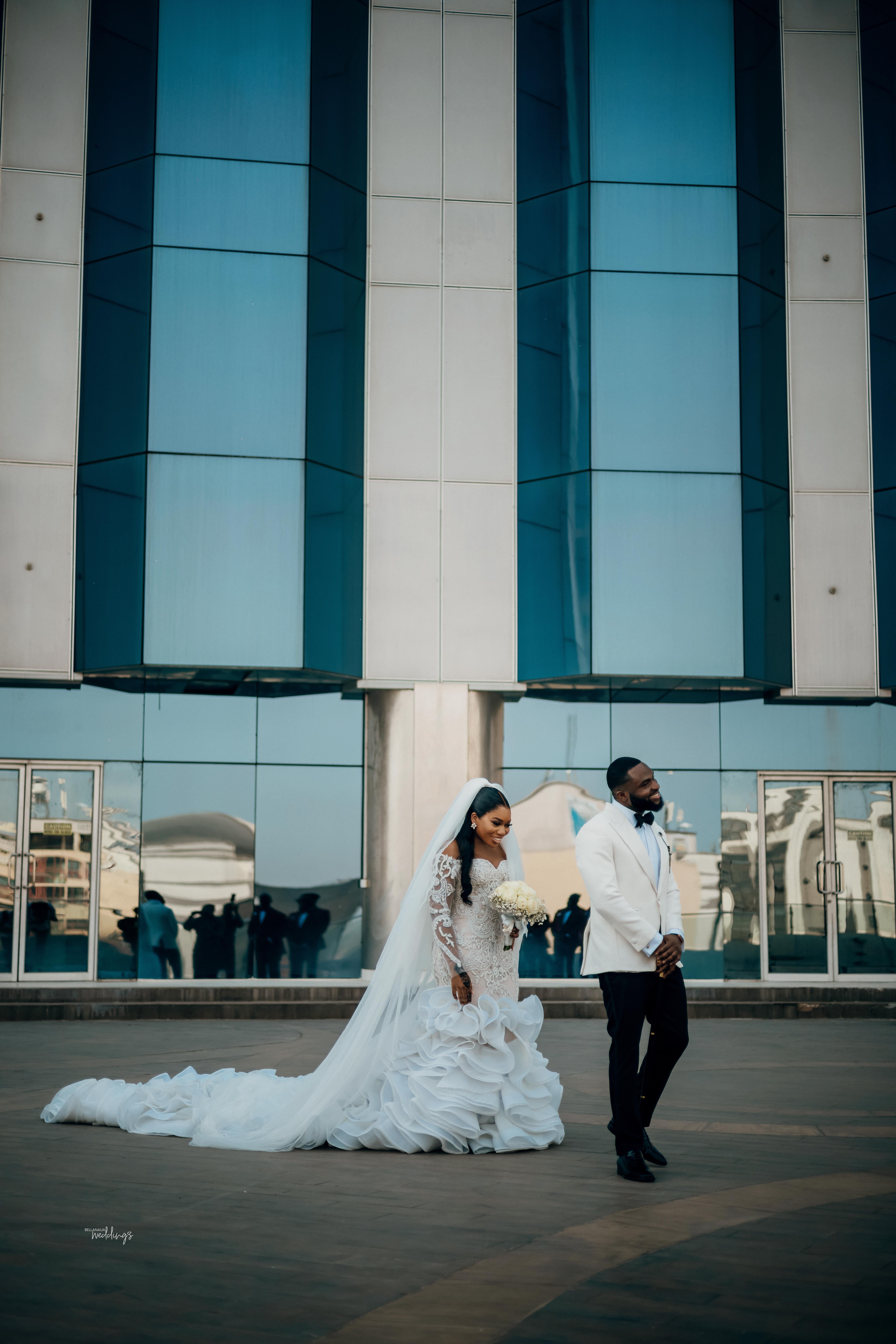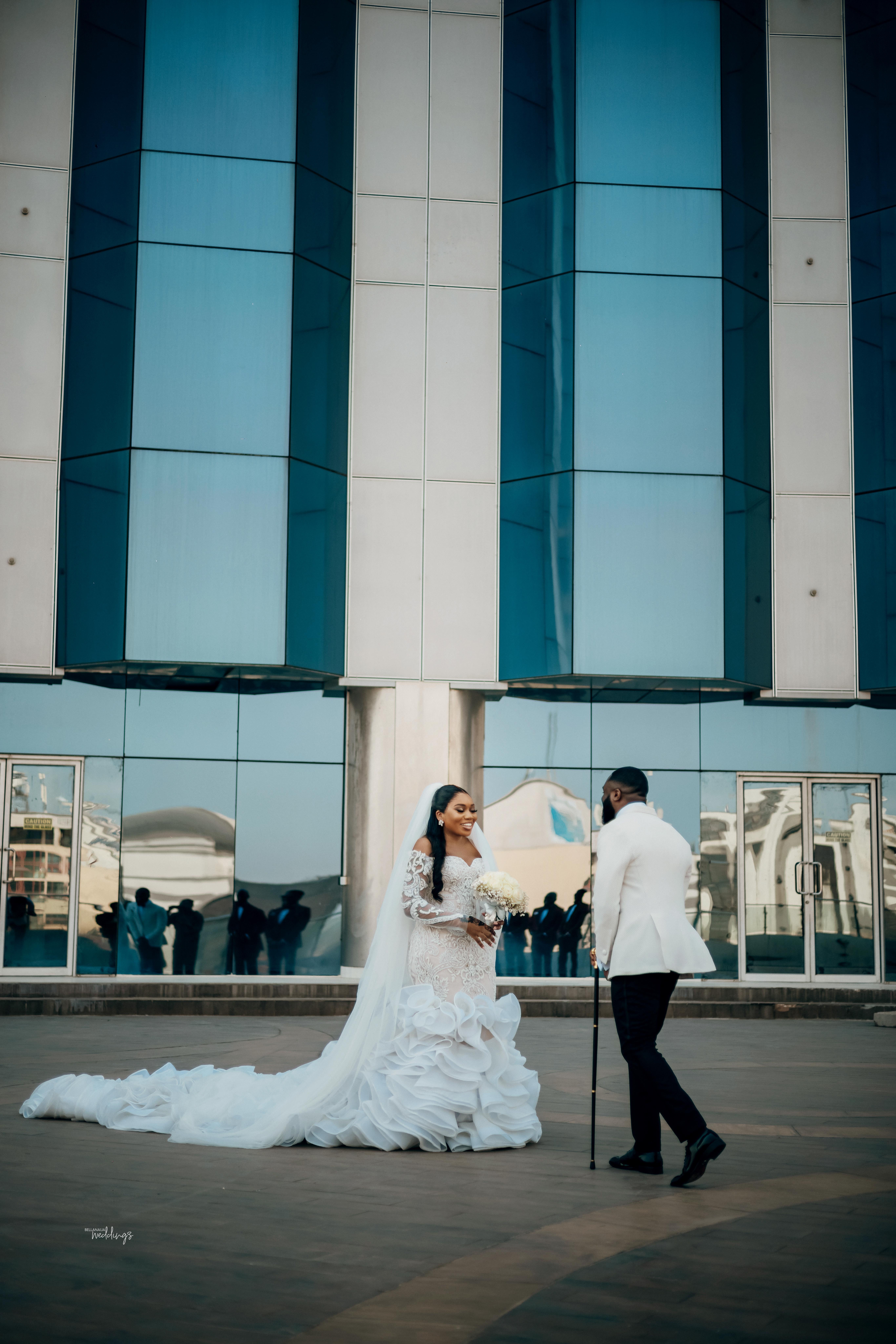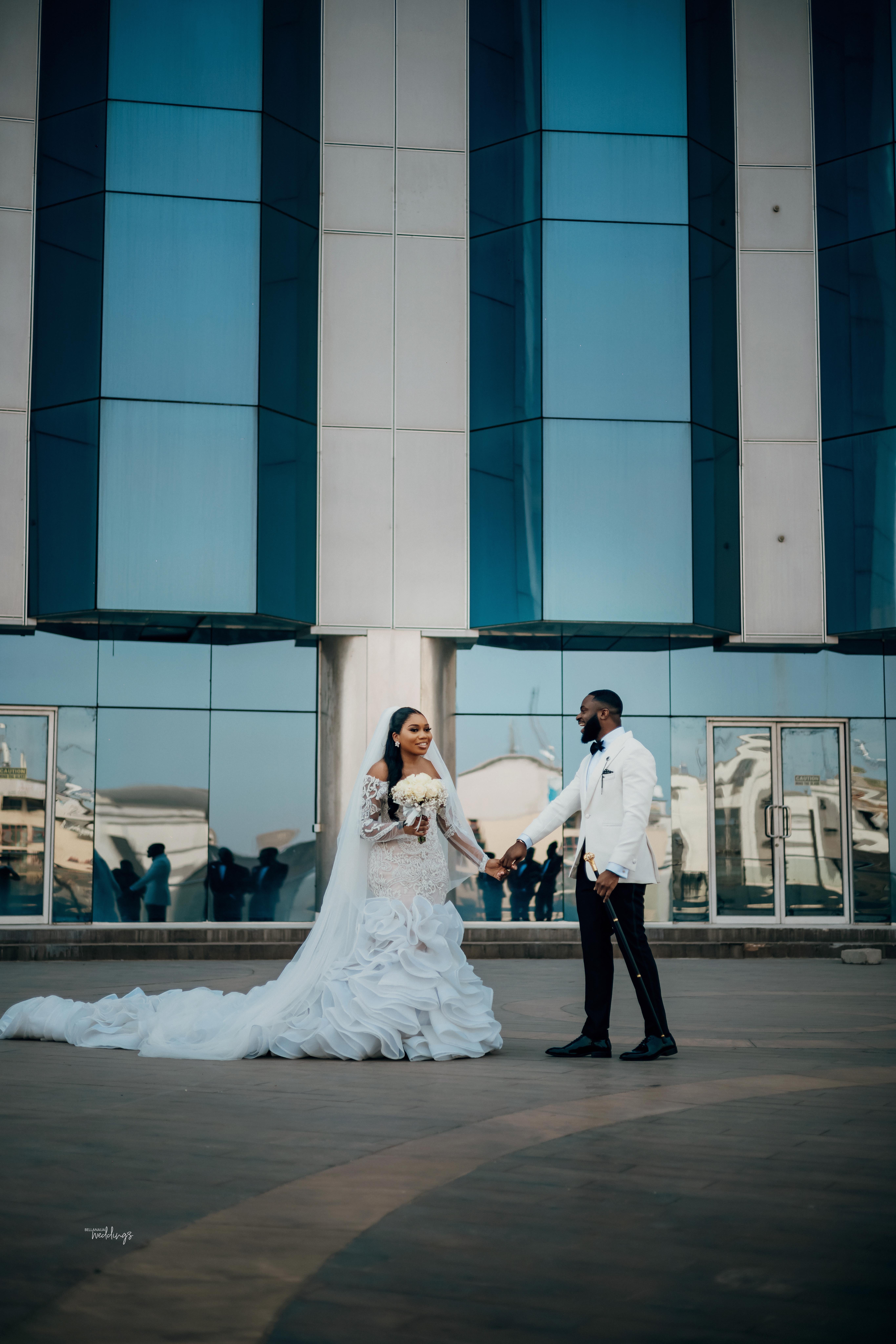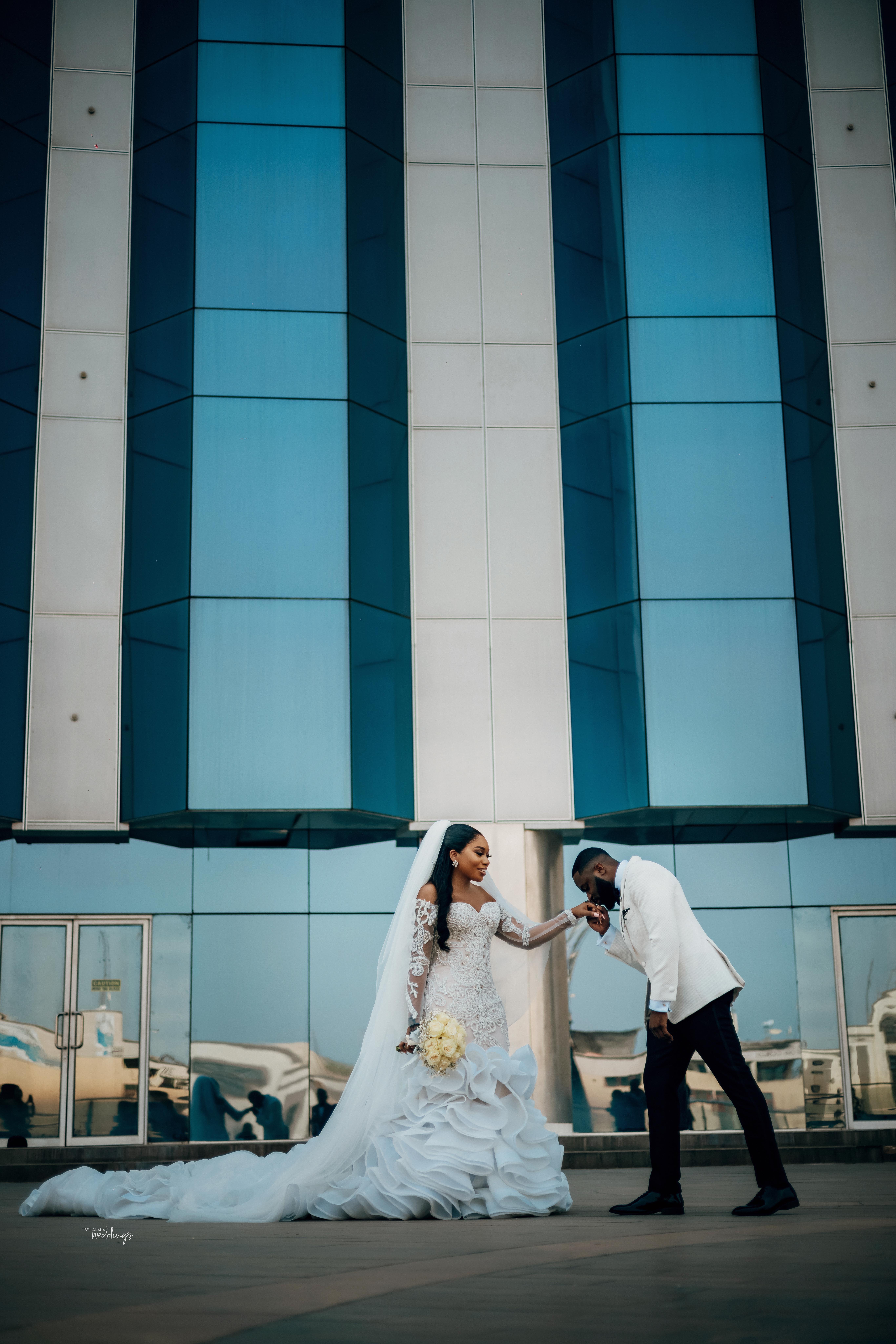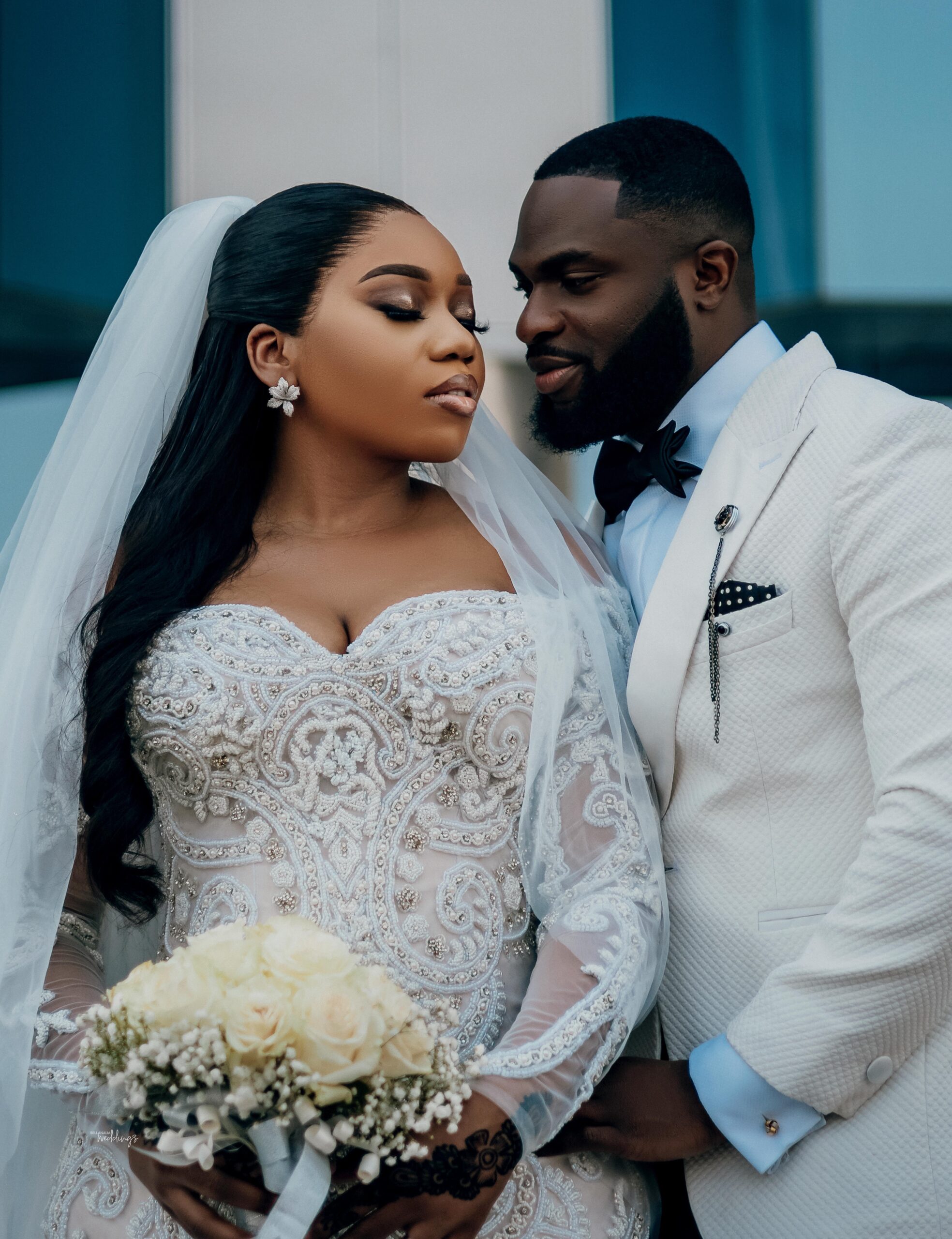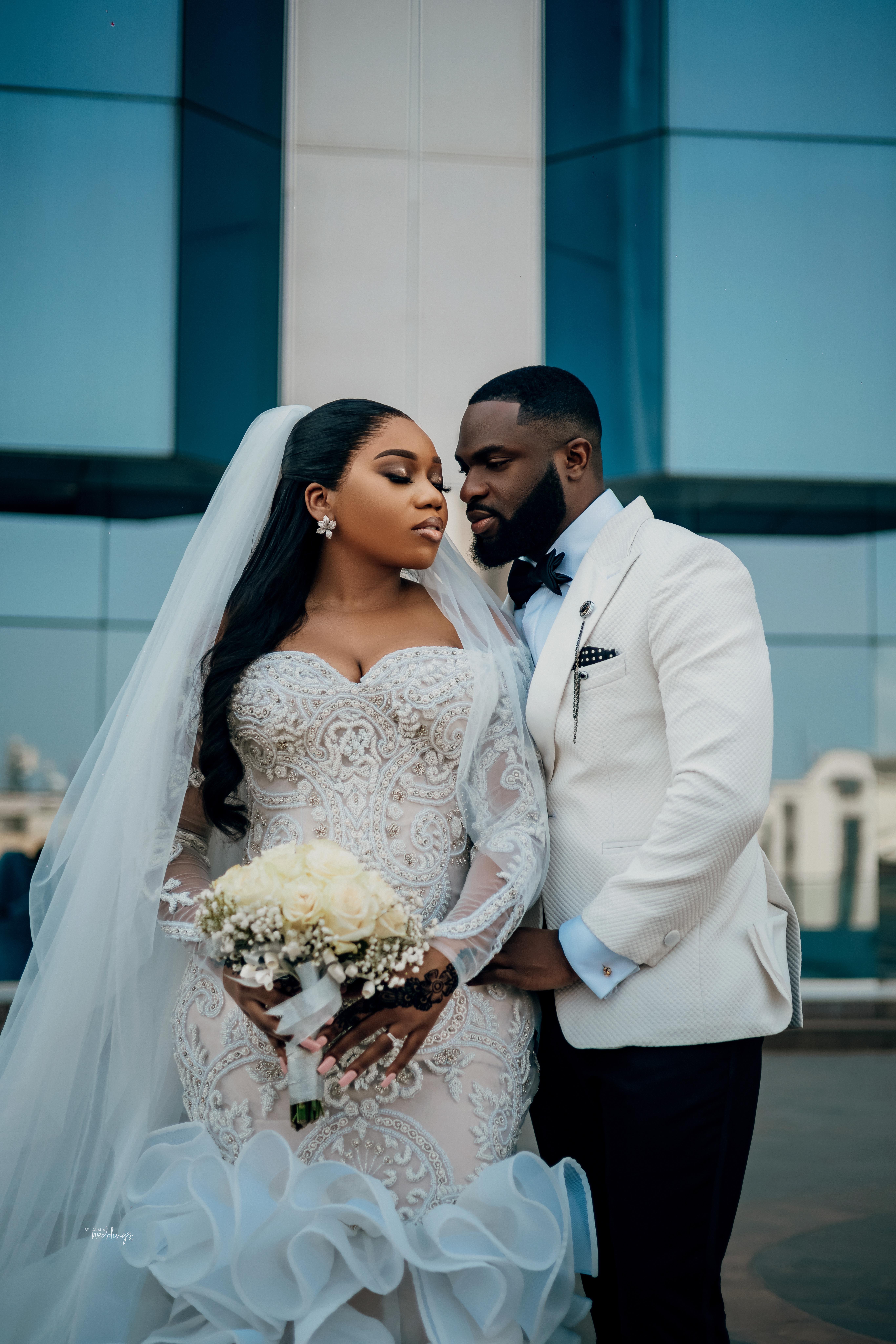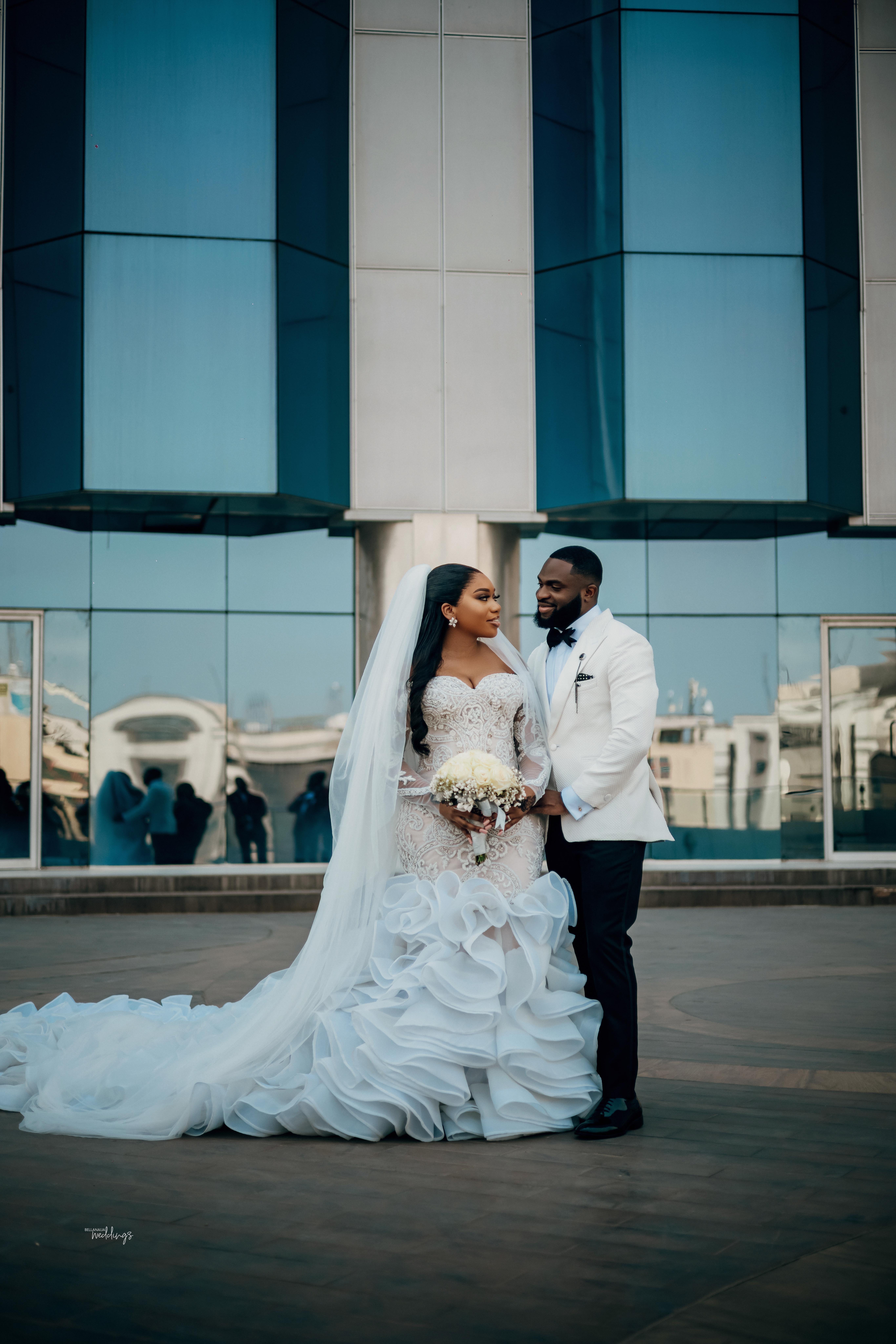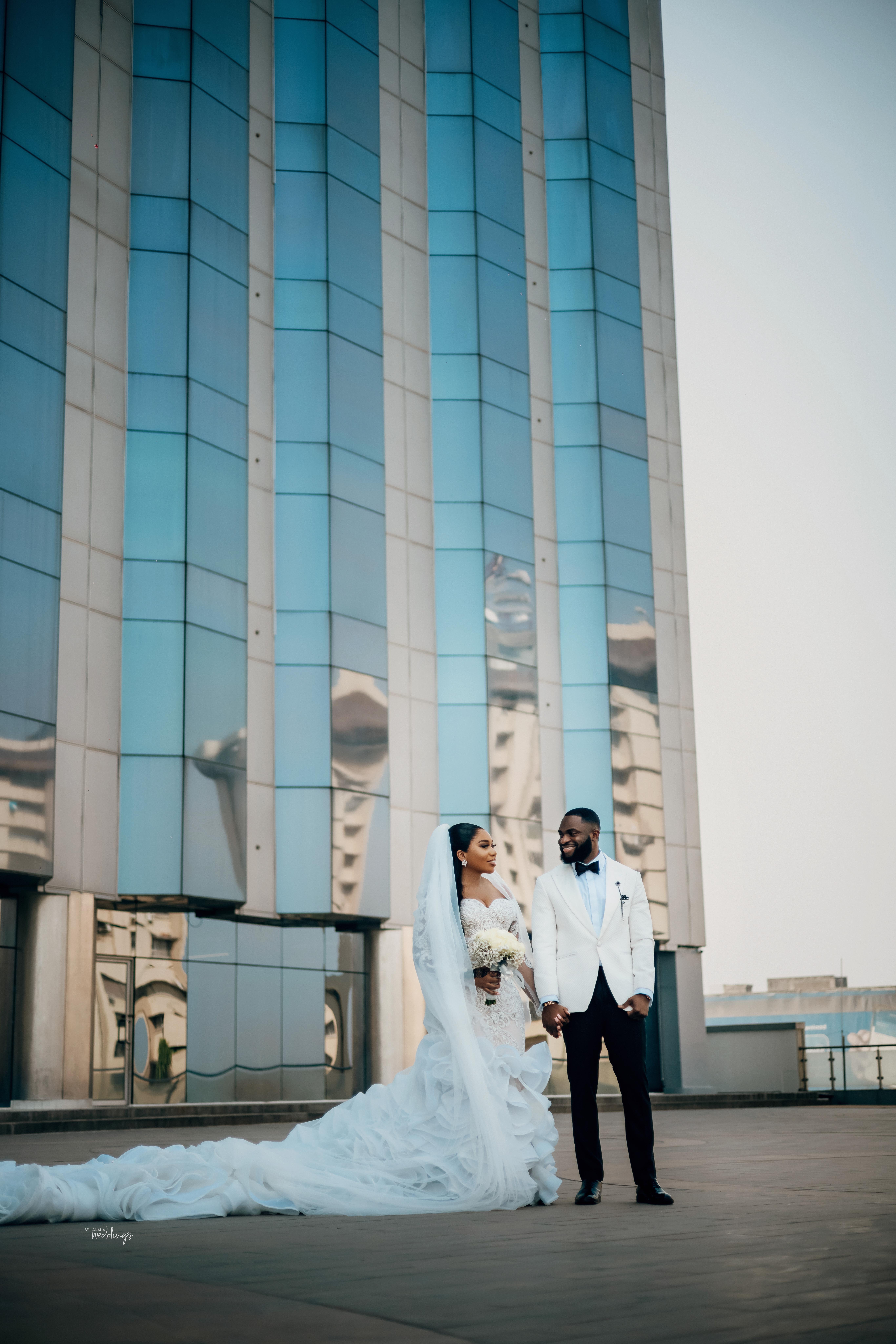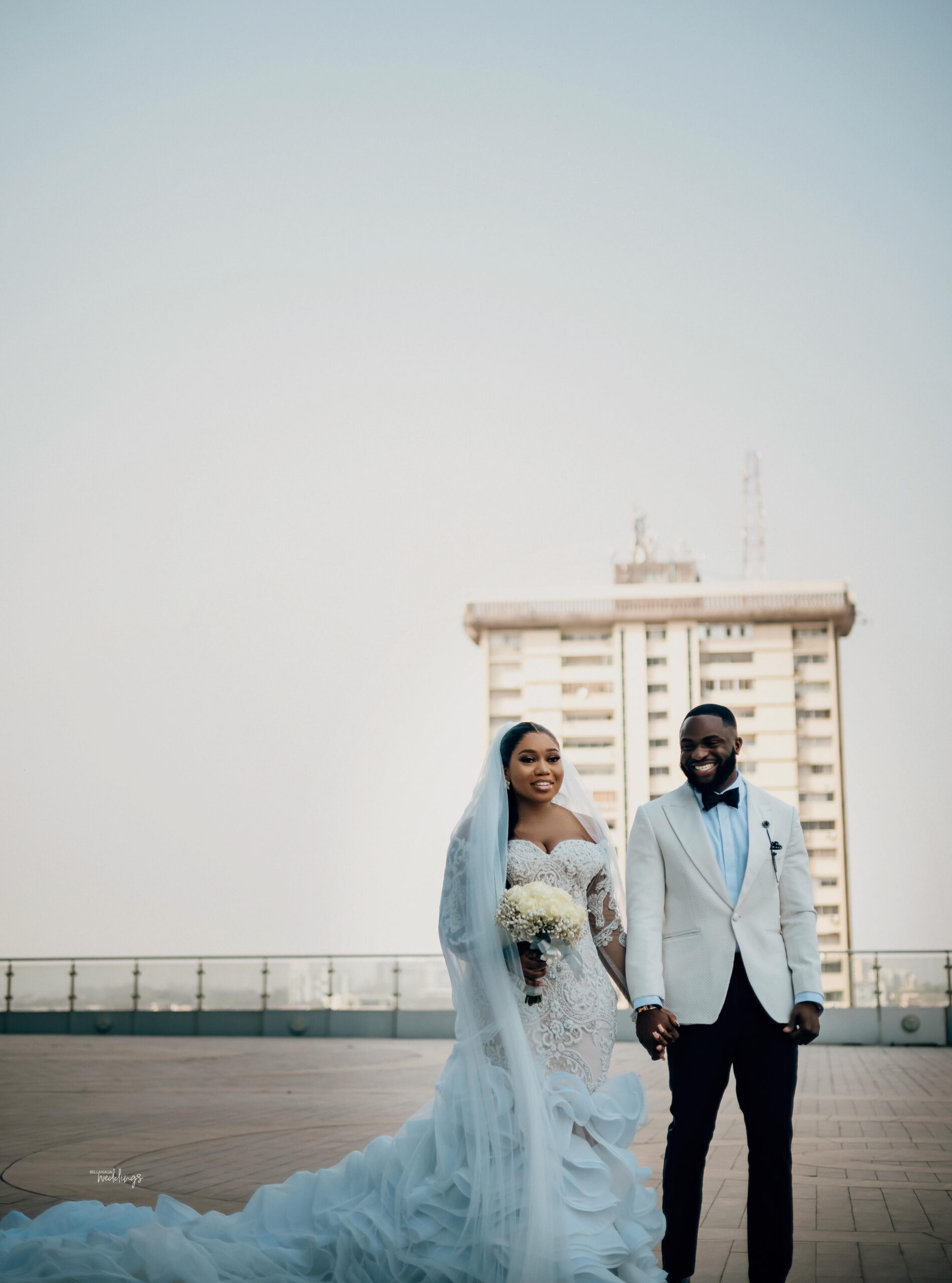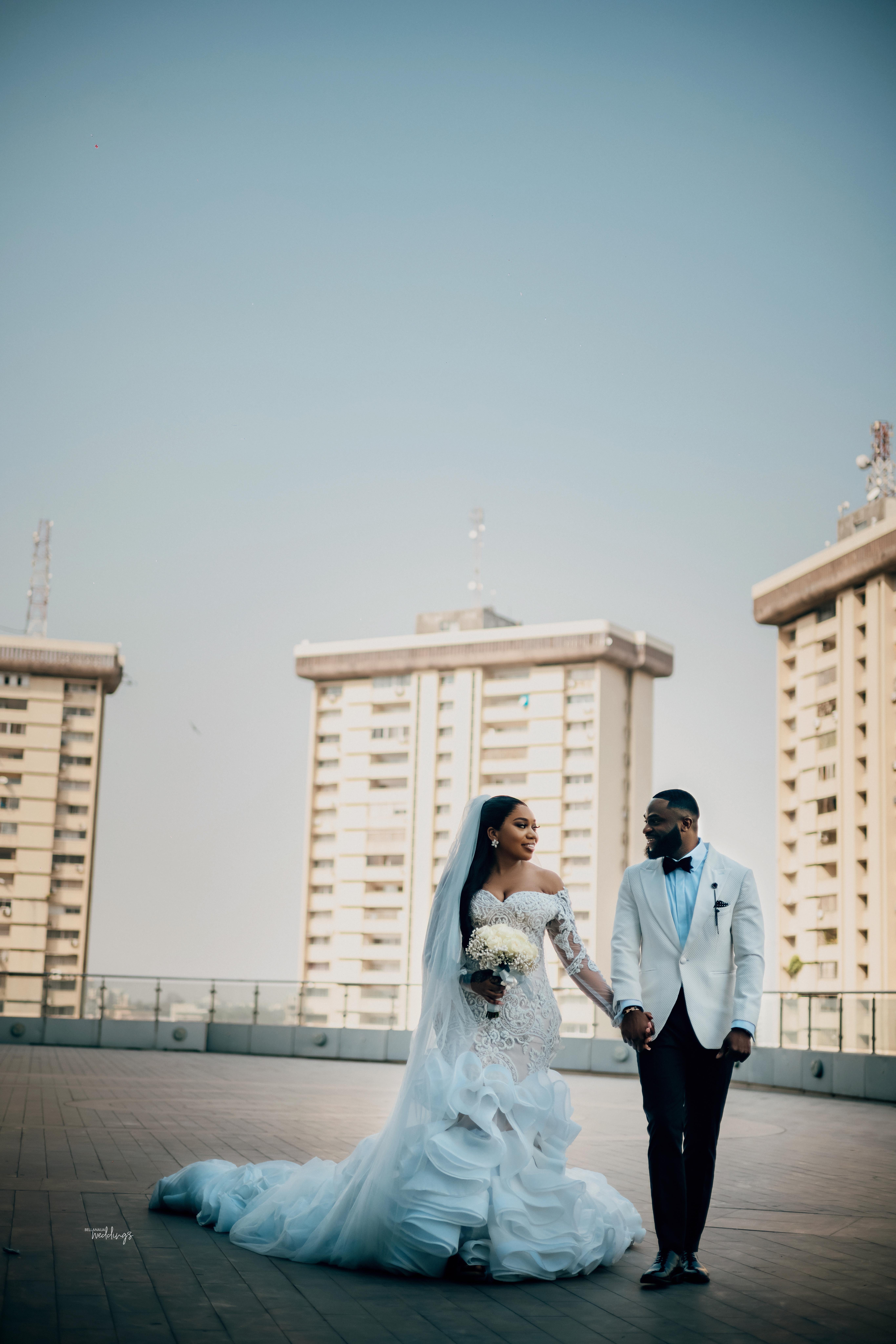 Let the ceremony begin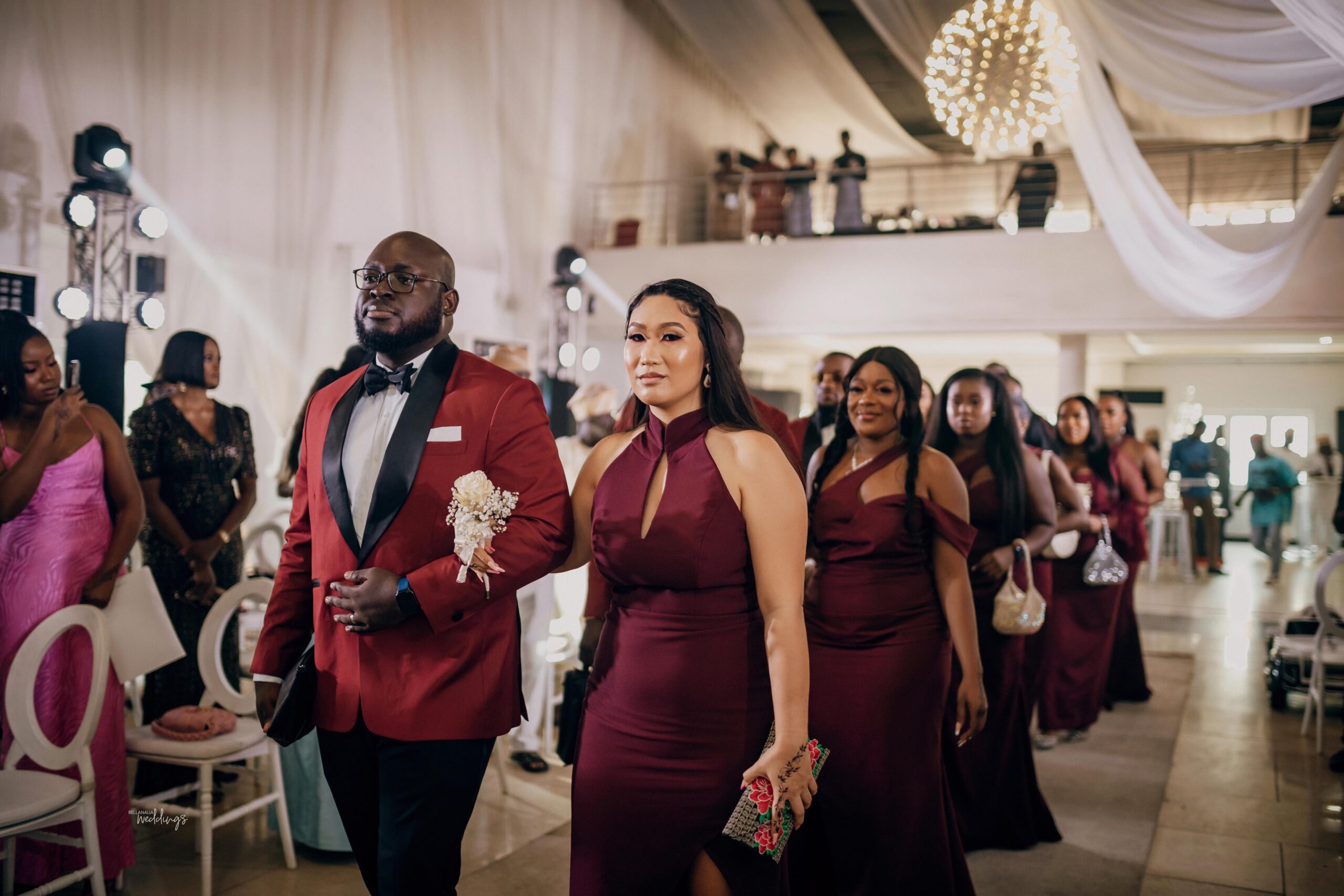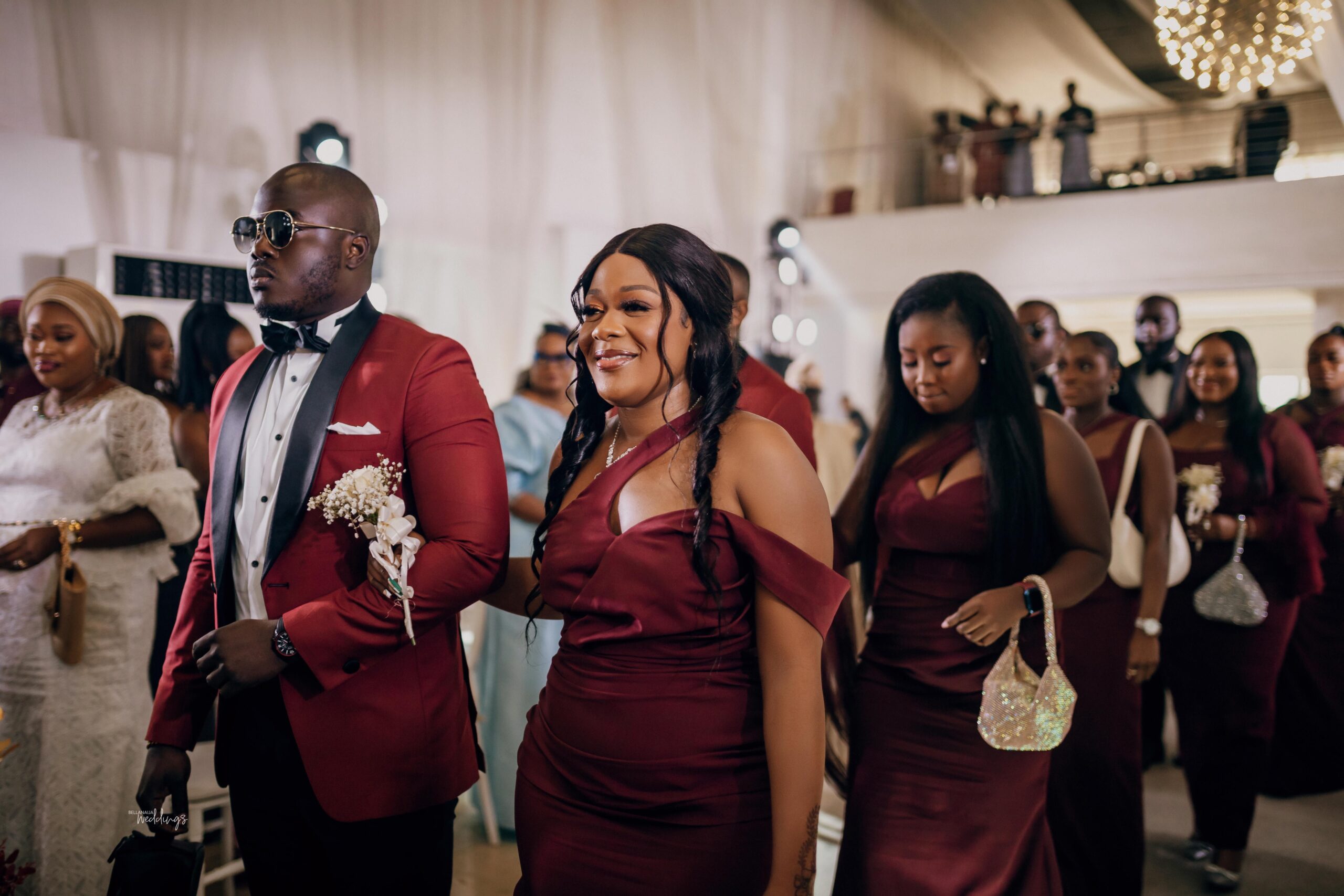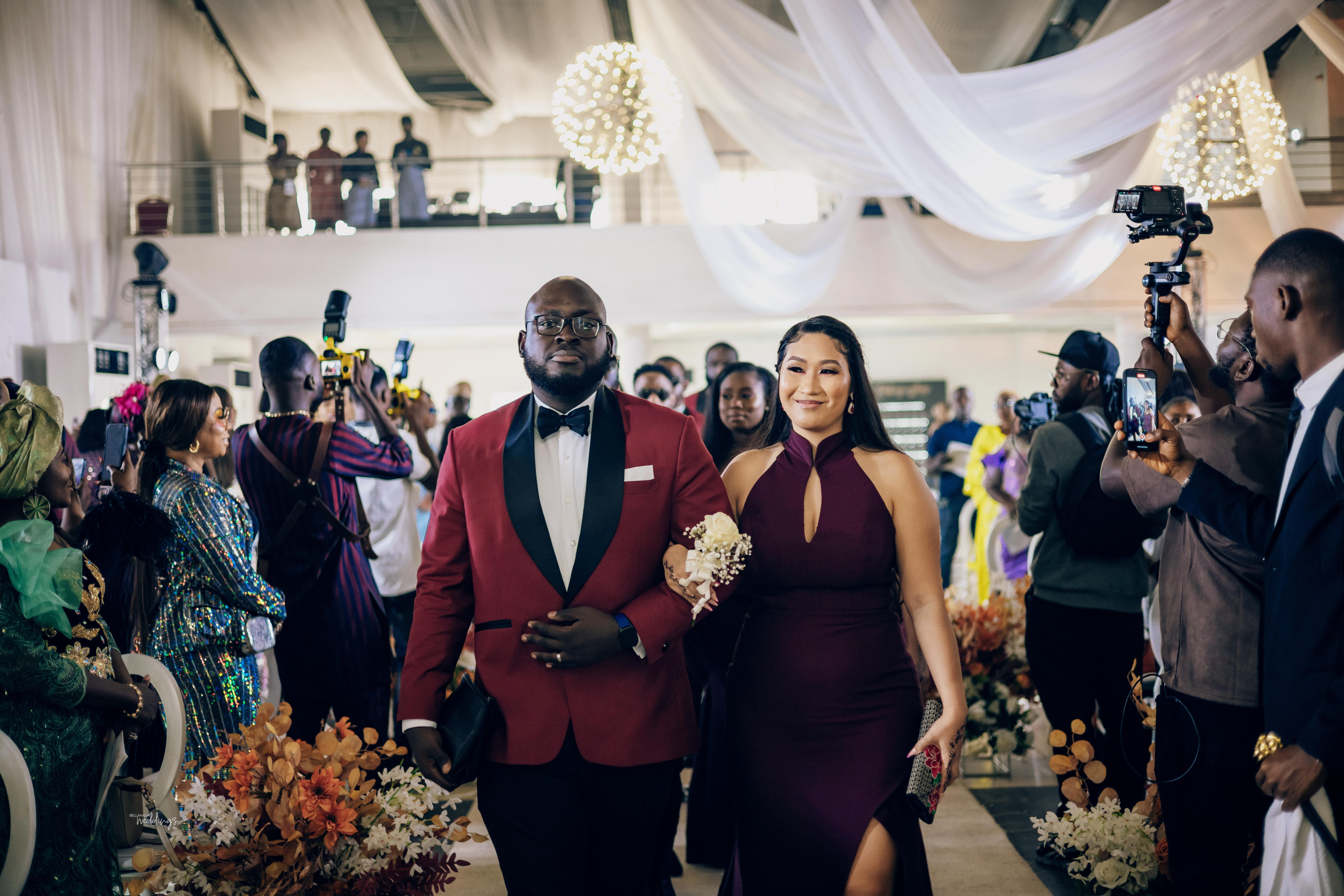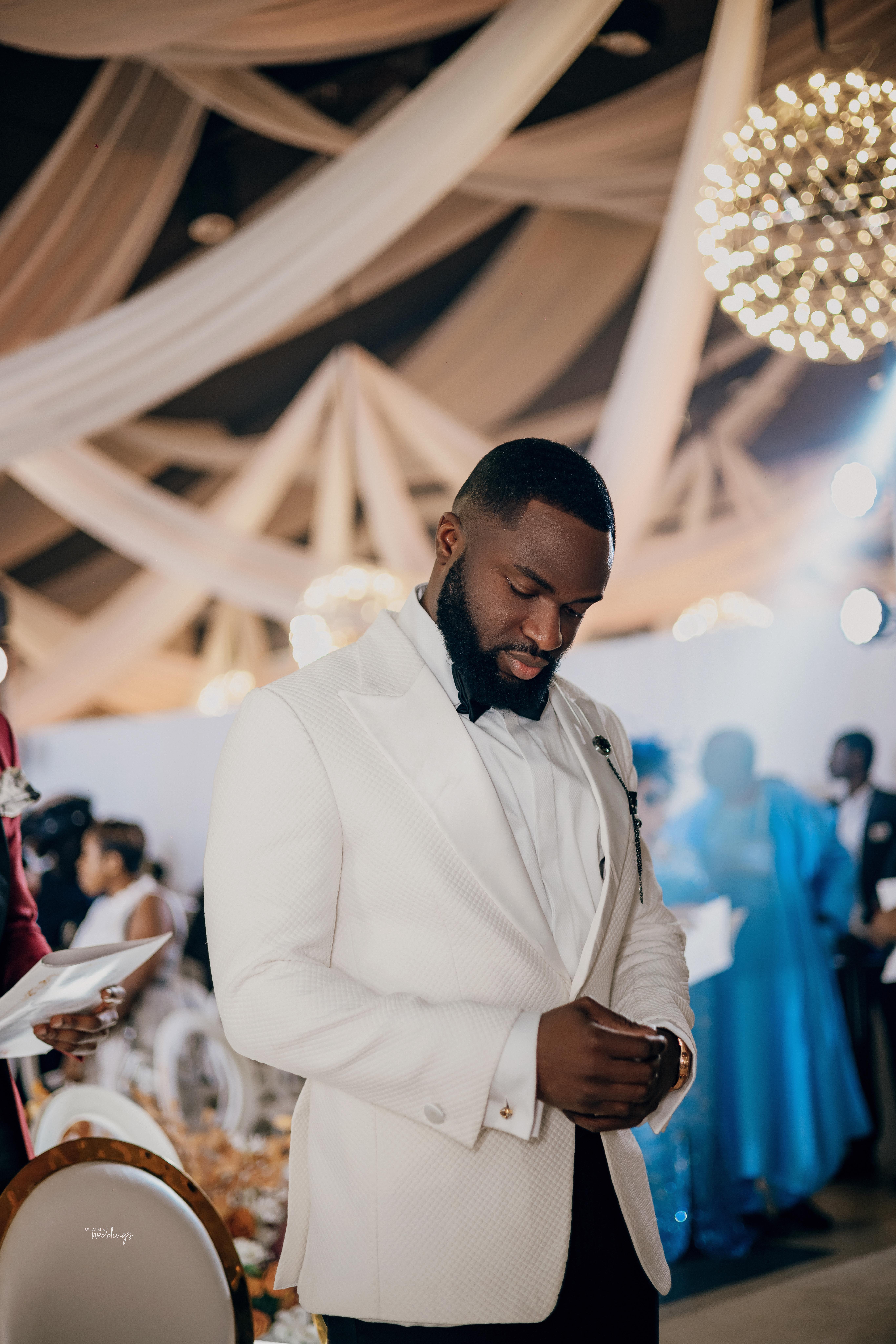 Here comes the gorgeous bride!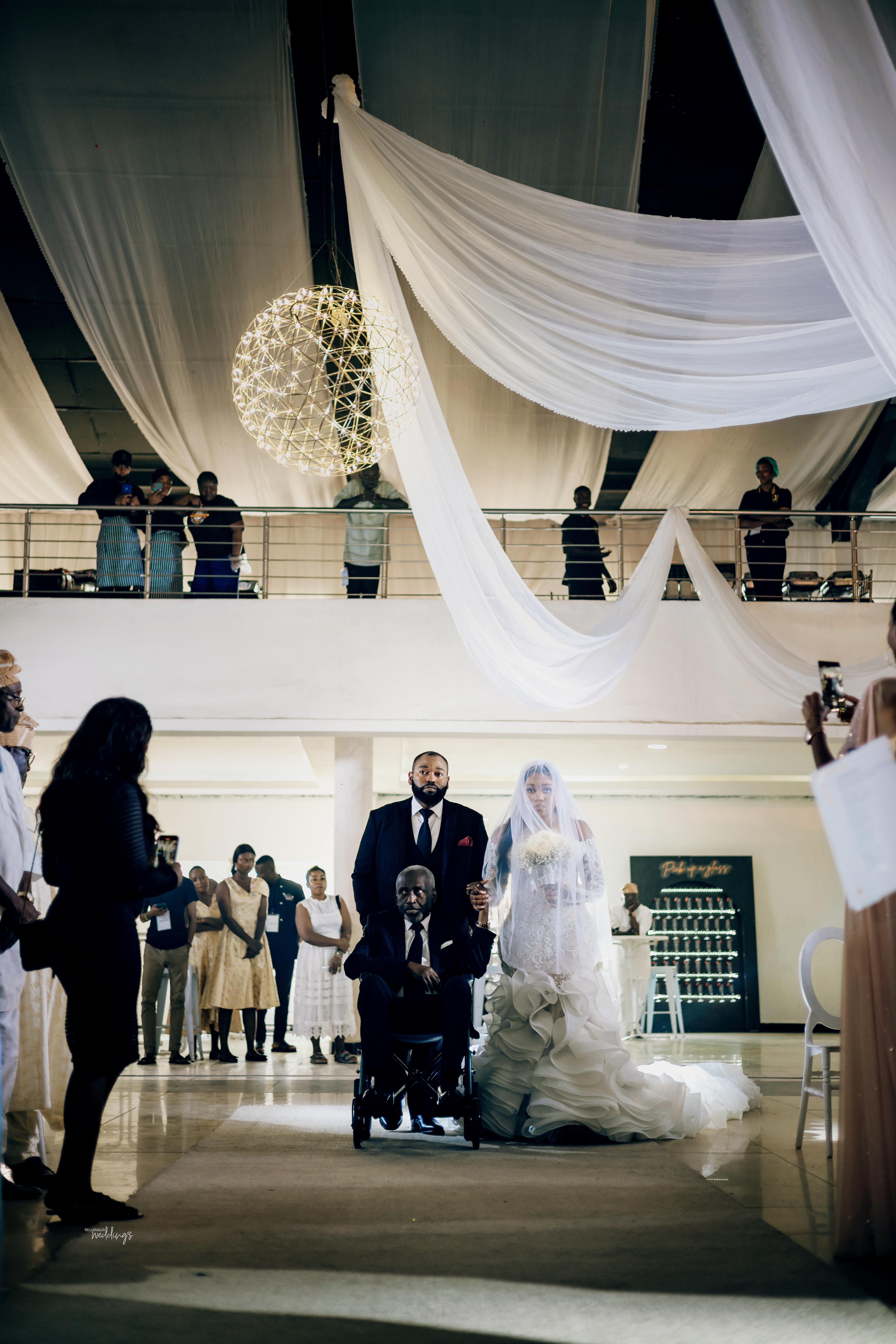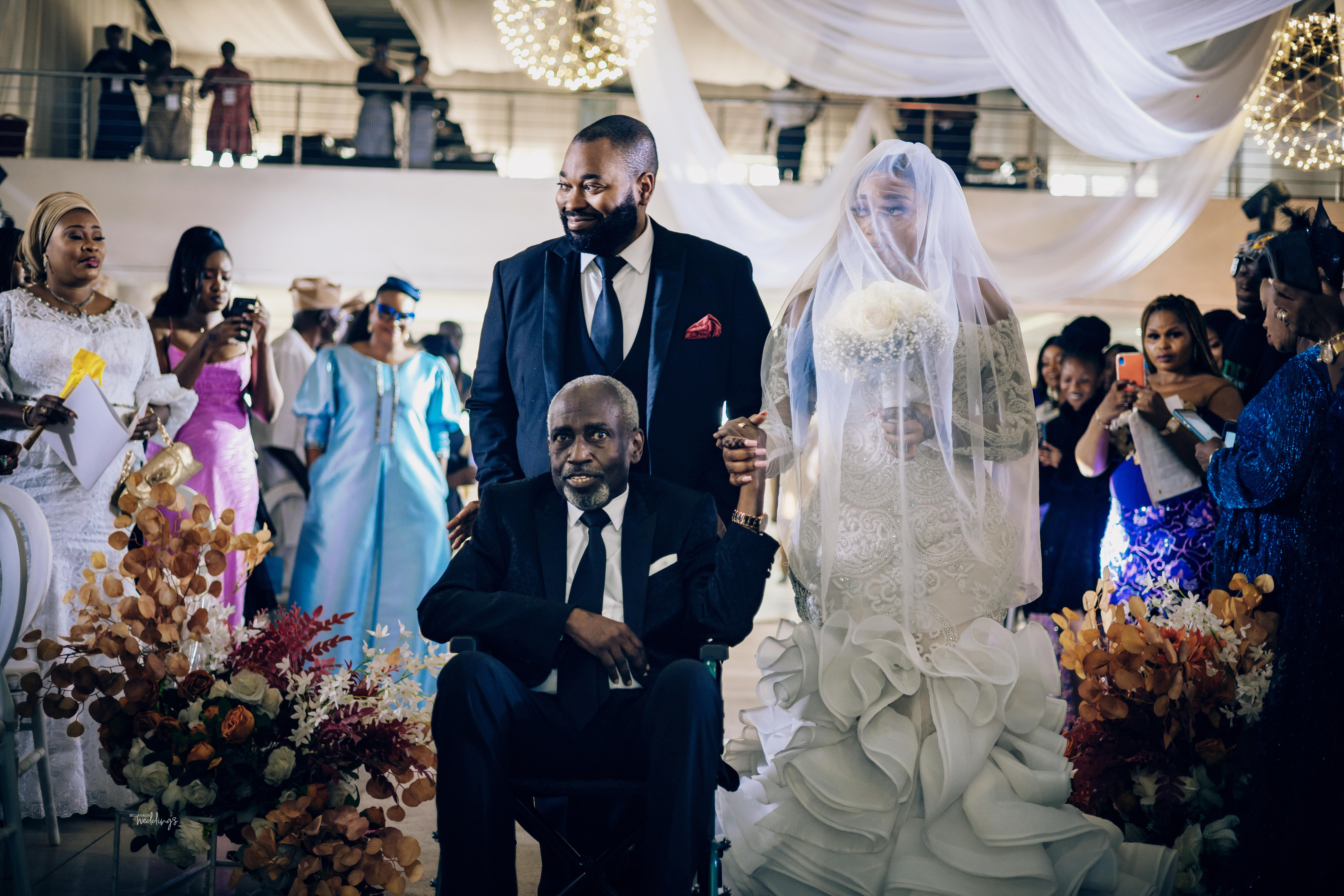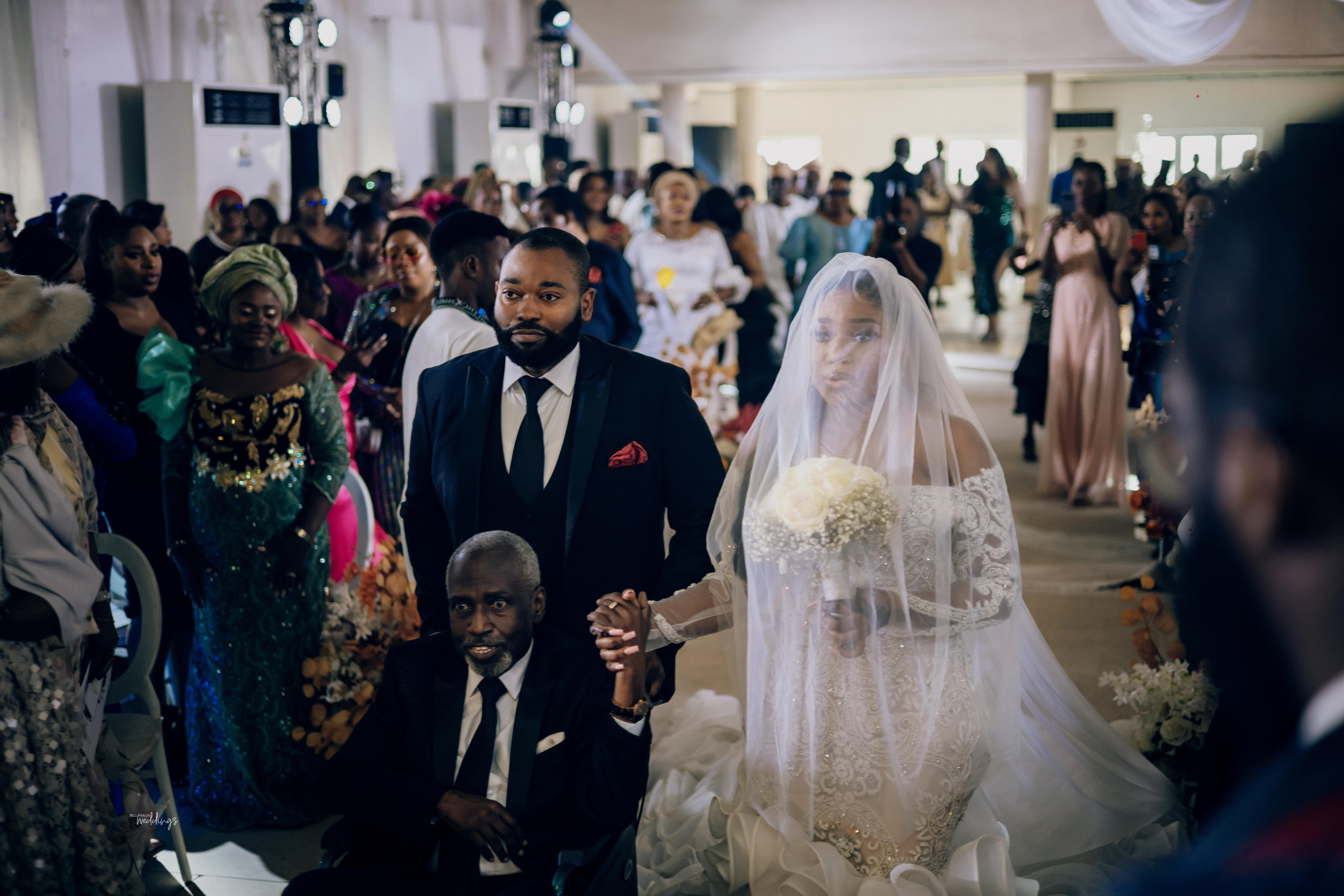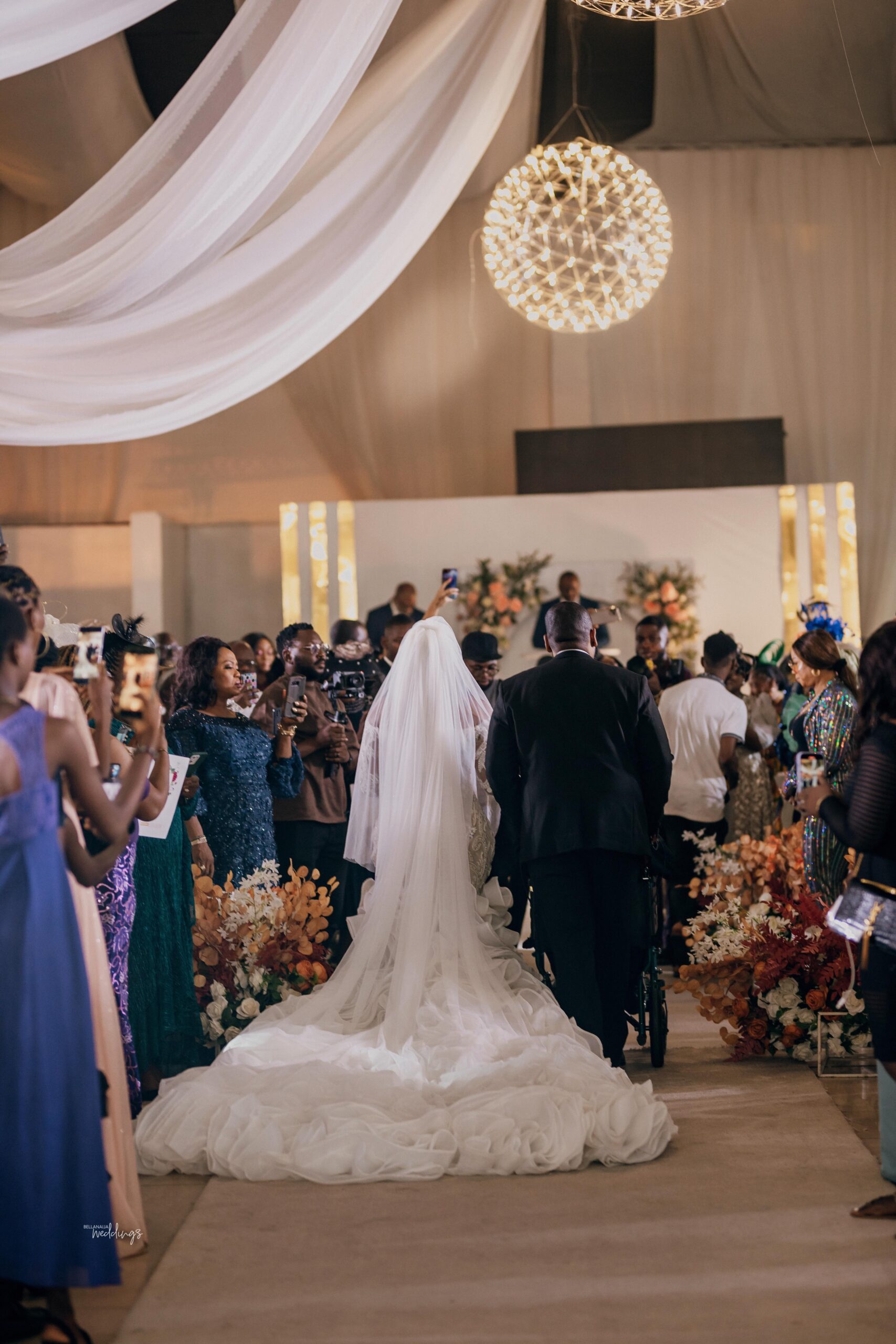 Time to be joined in holy matrimony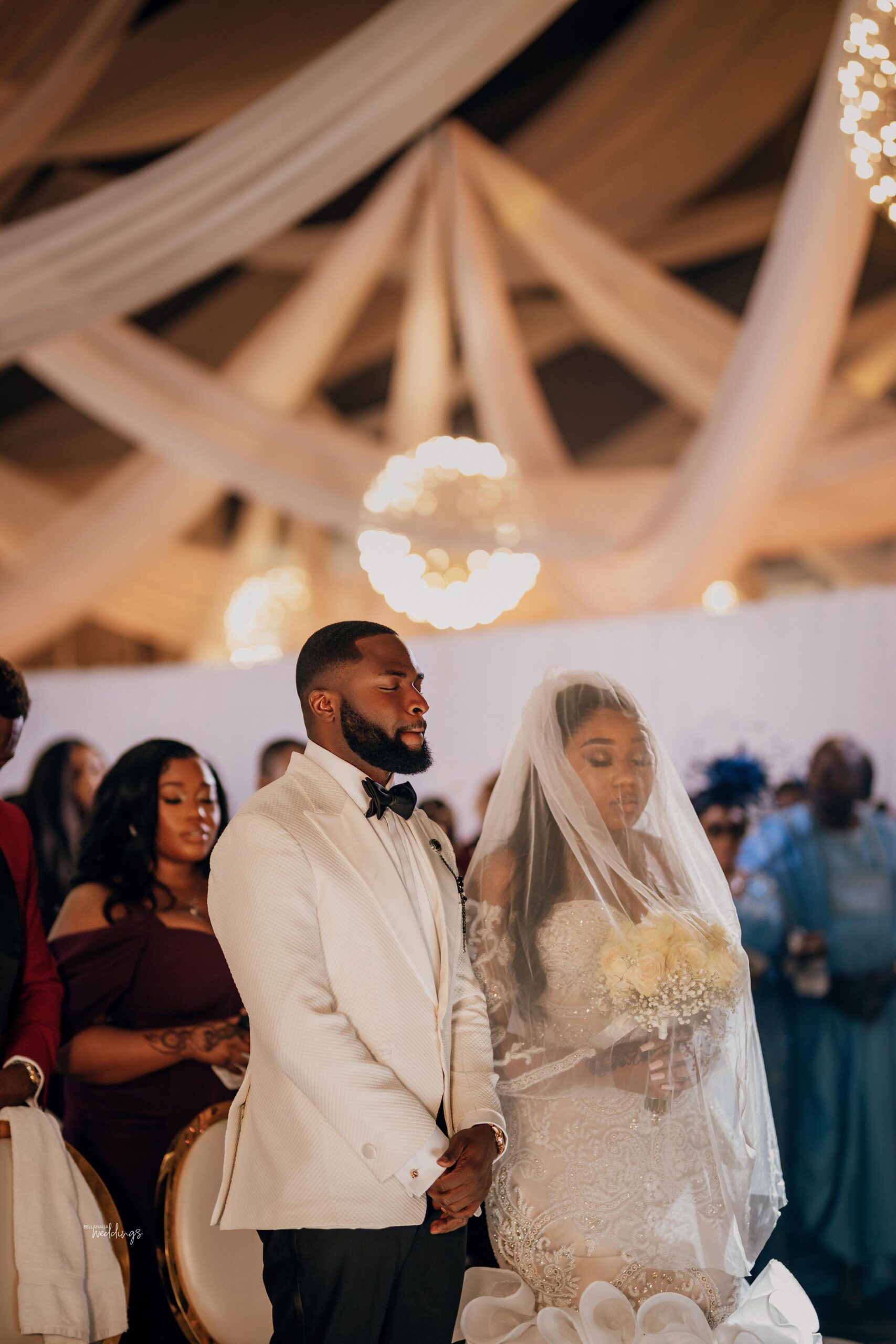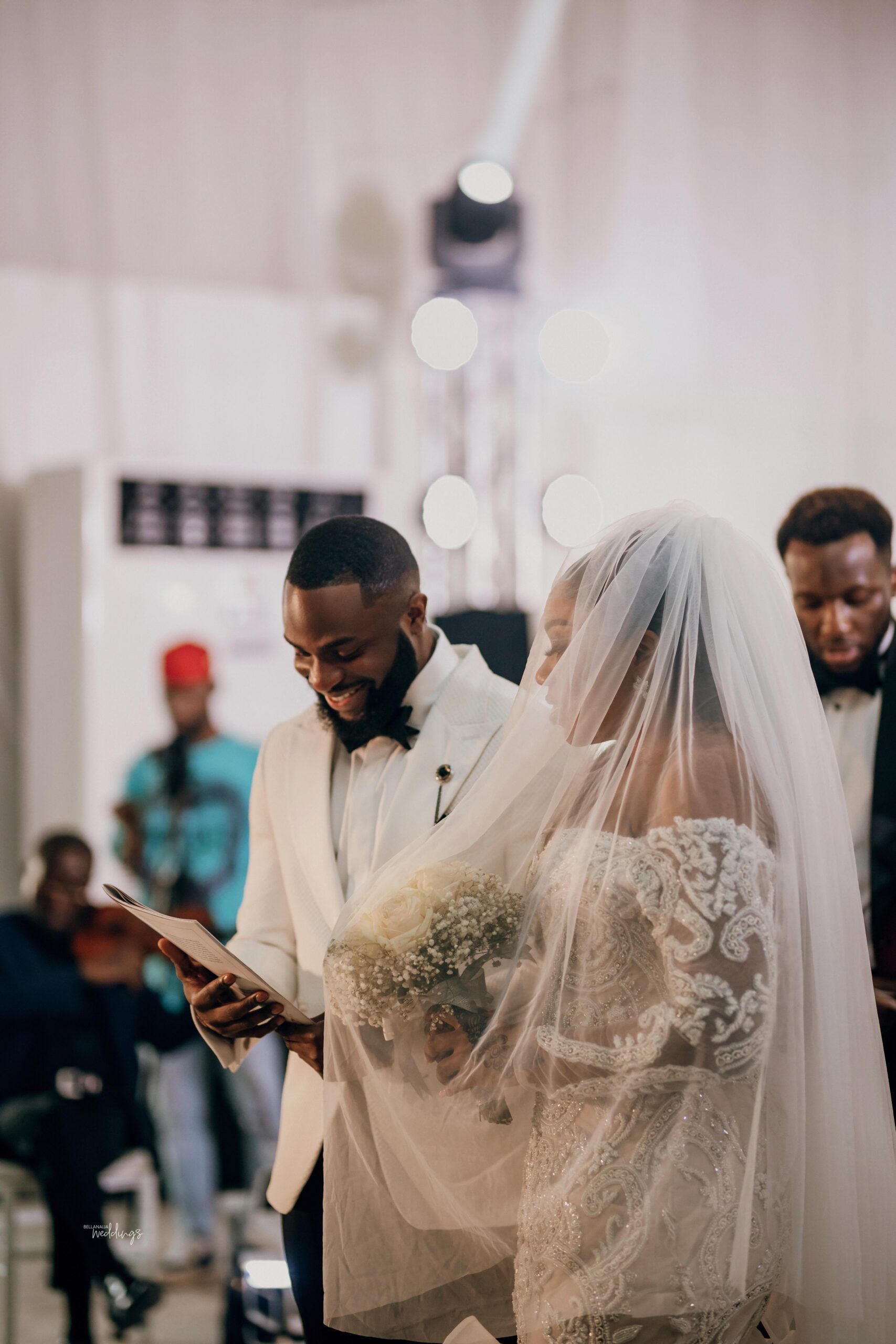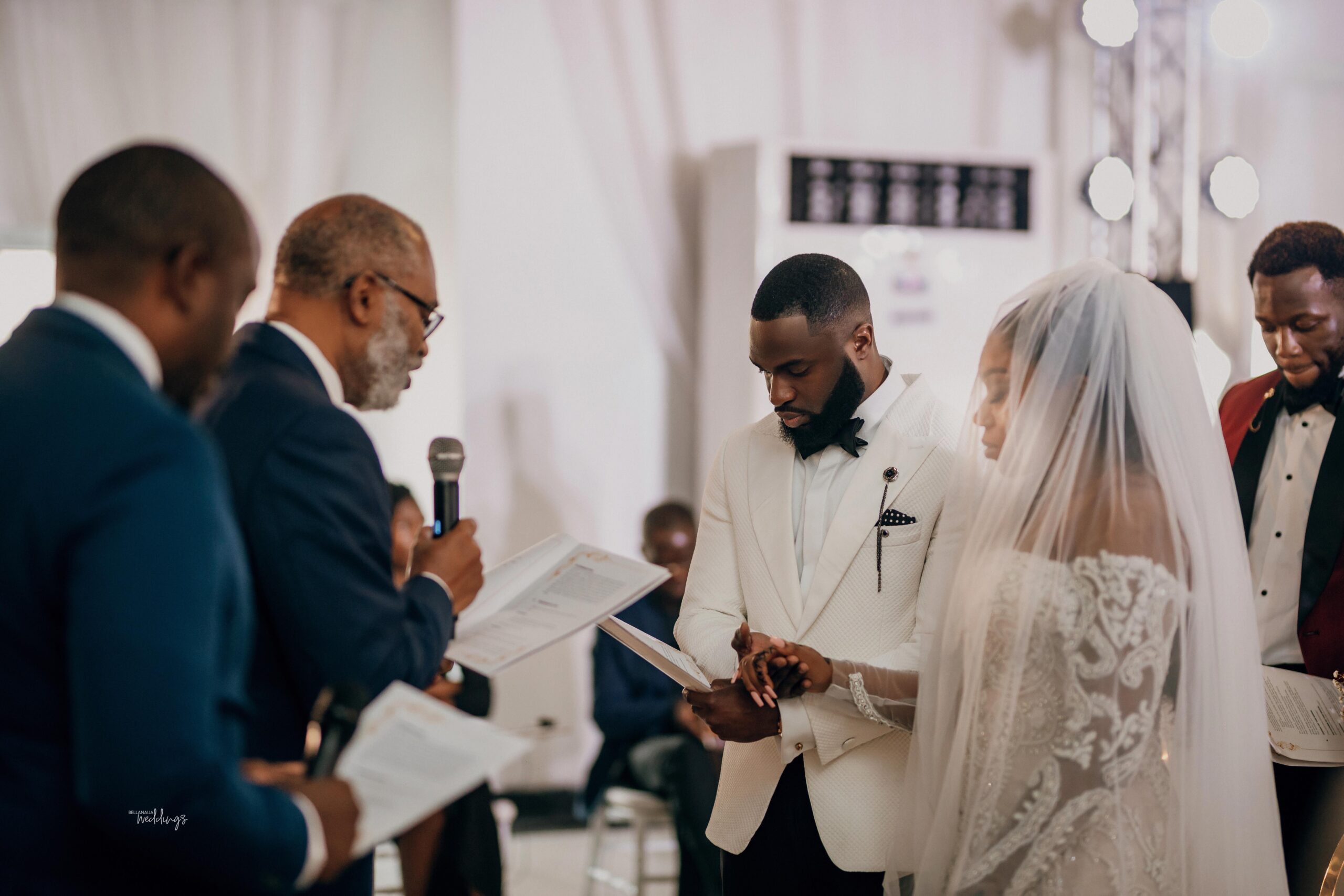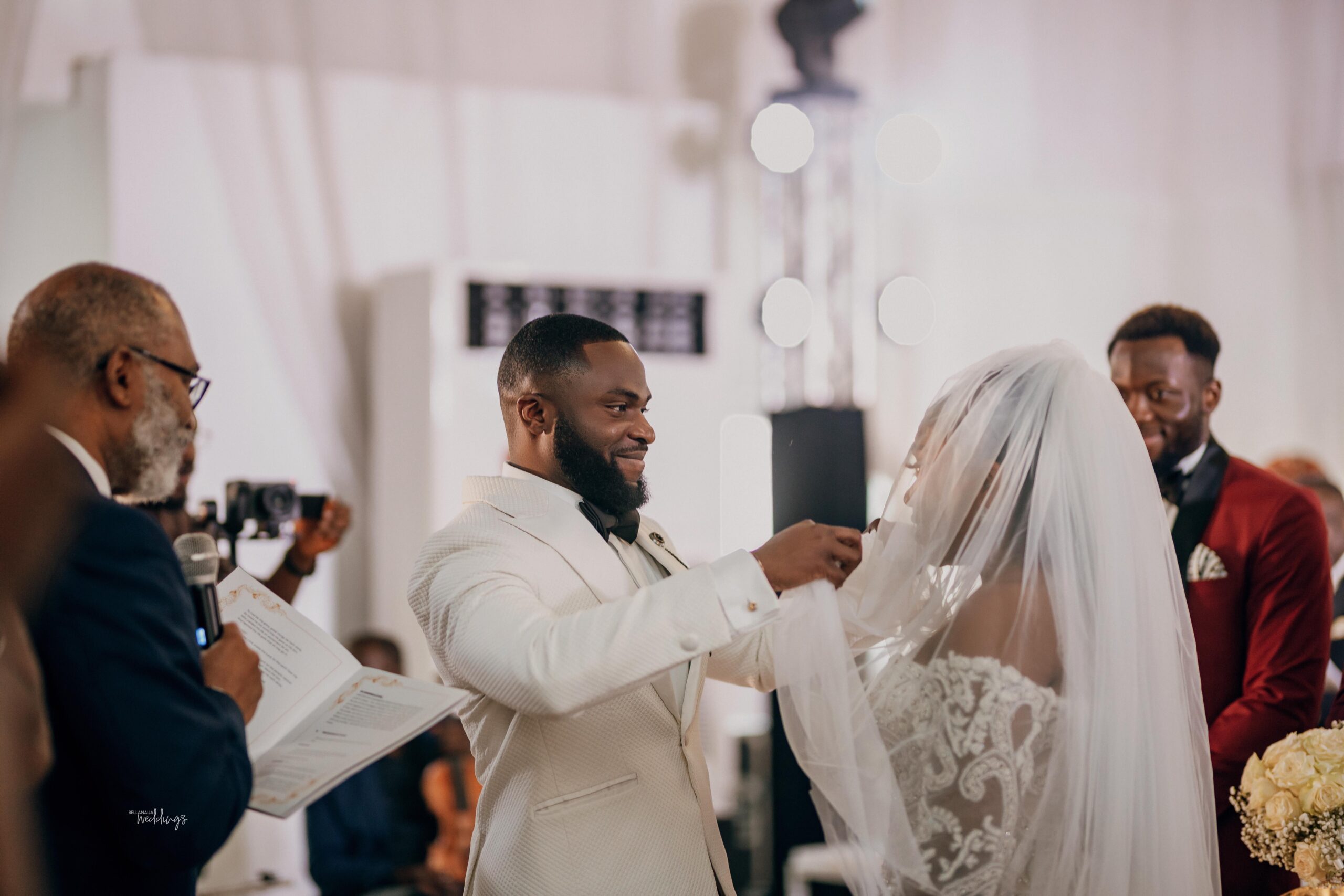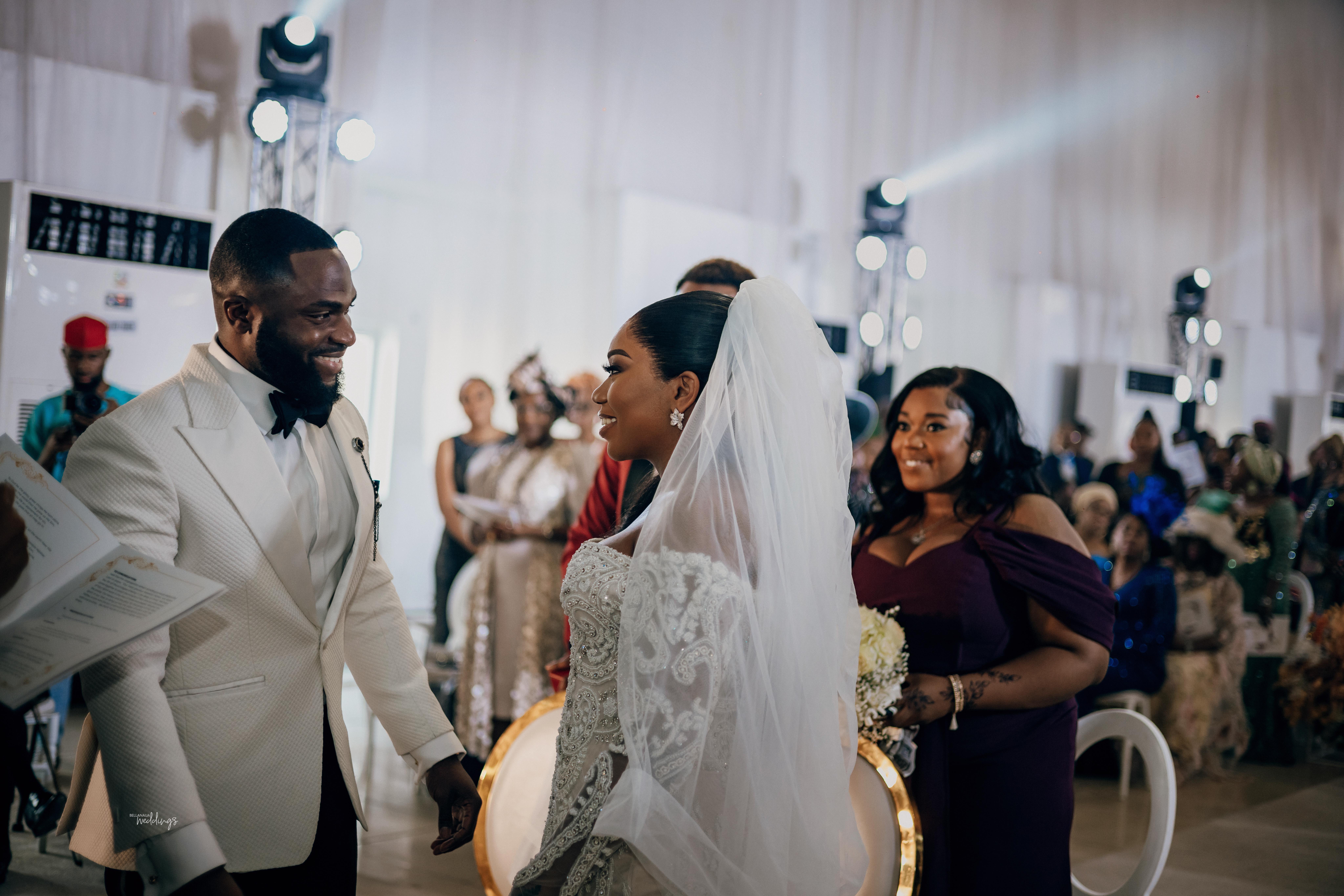 Those heartfelt vows  😍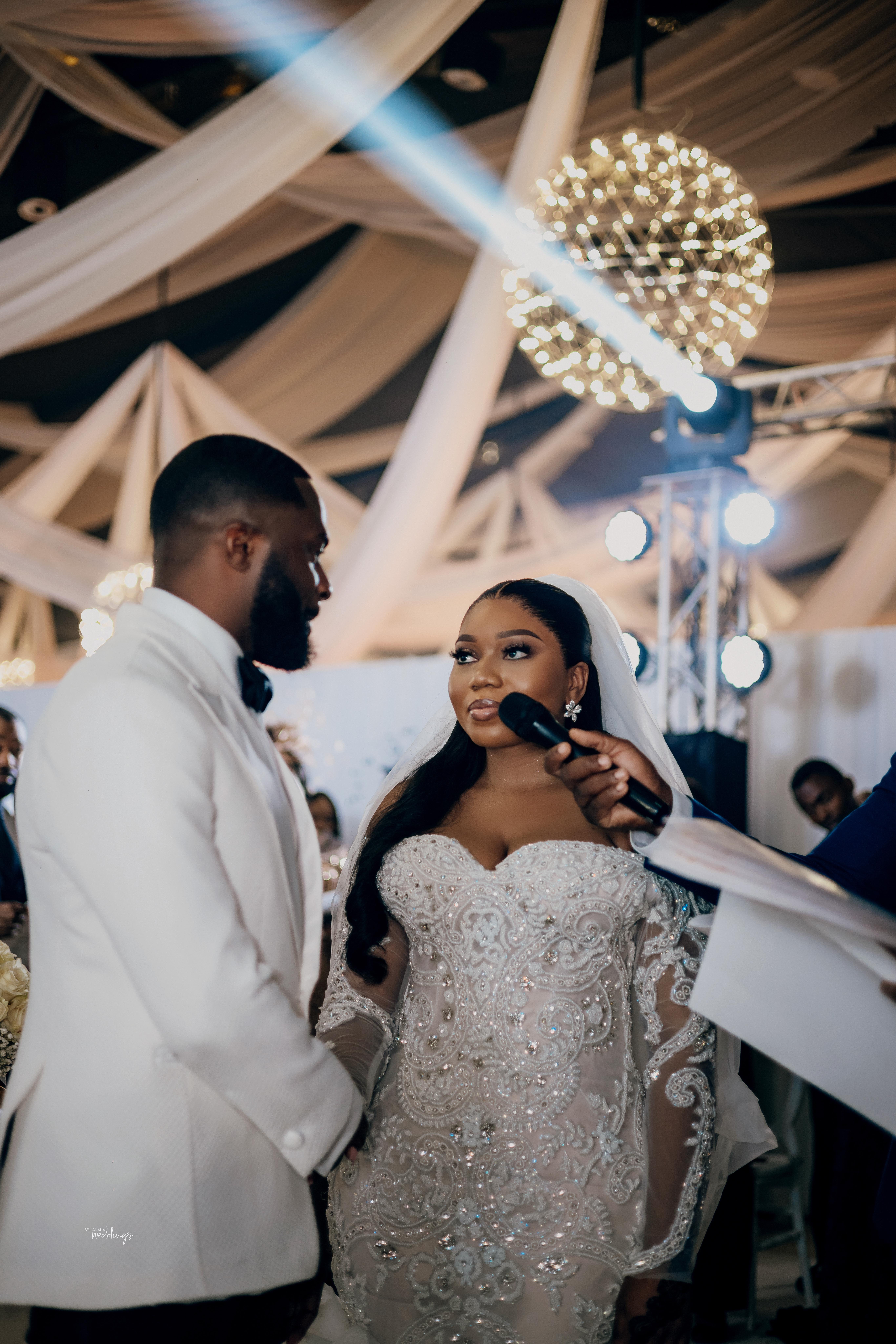 A symbol of our undying love 😍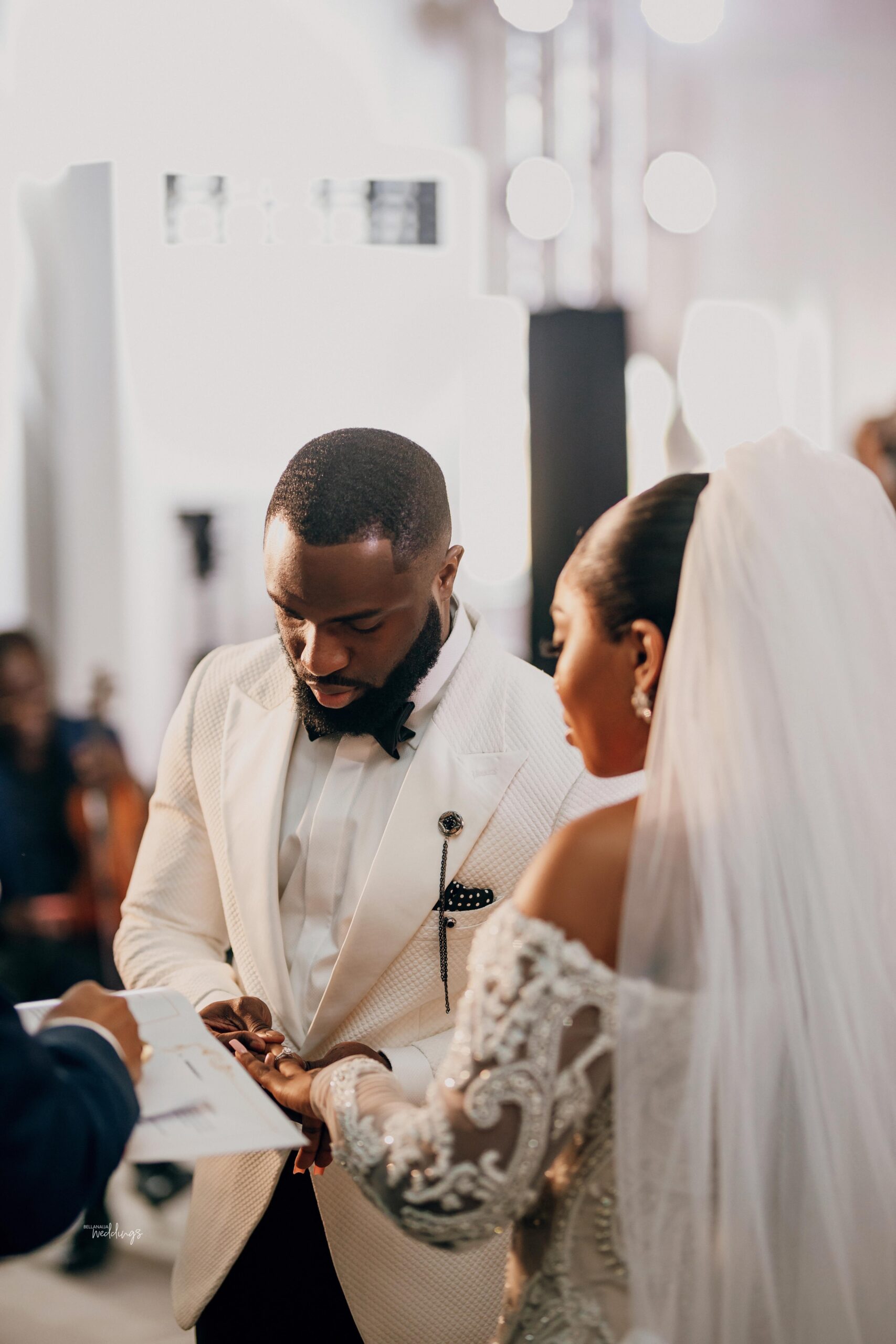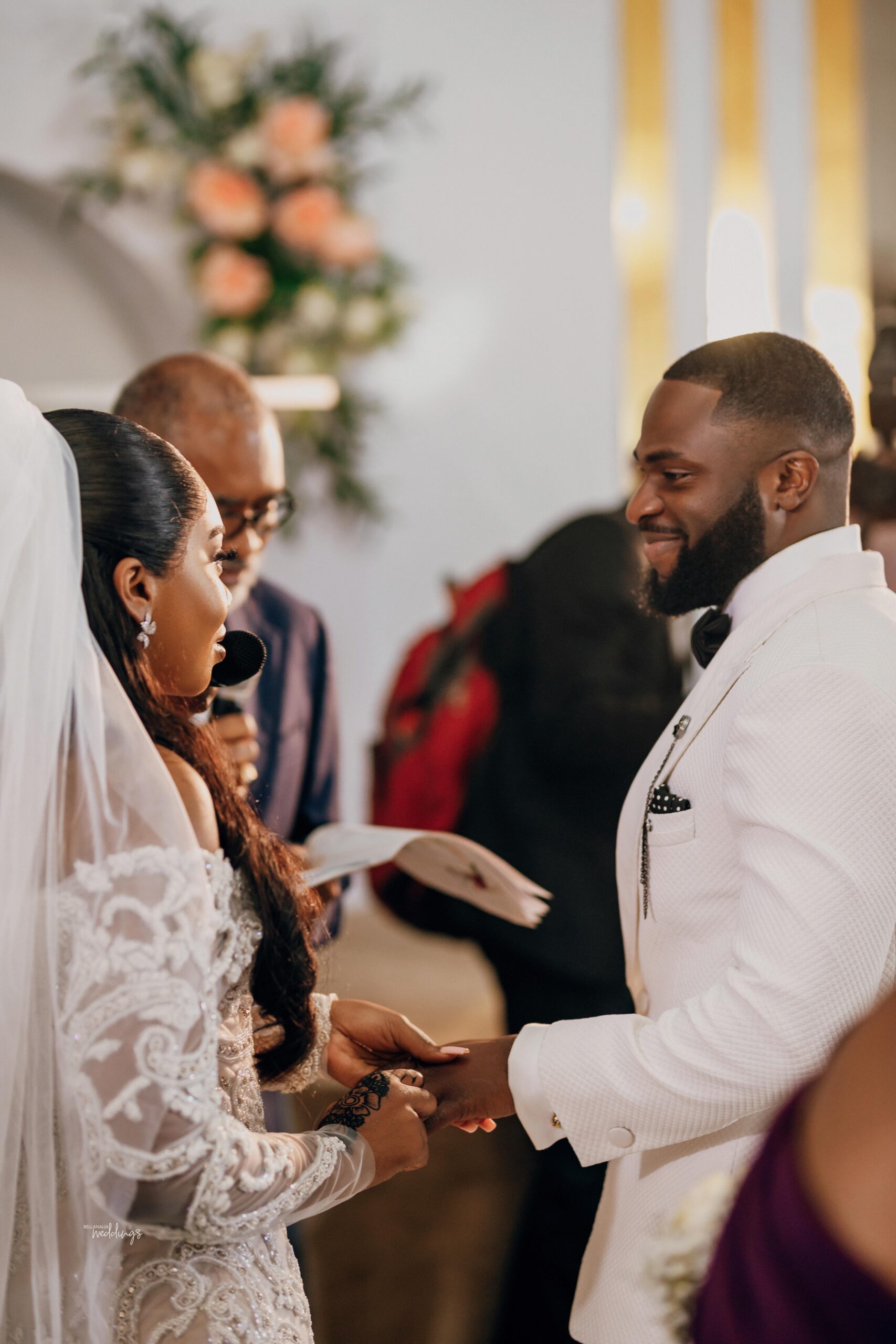 Now Mr and Mrs!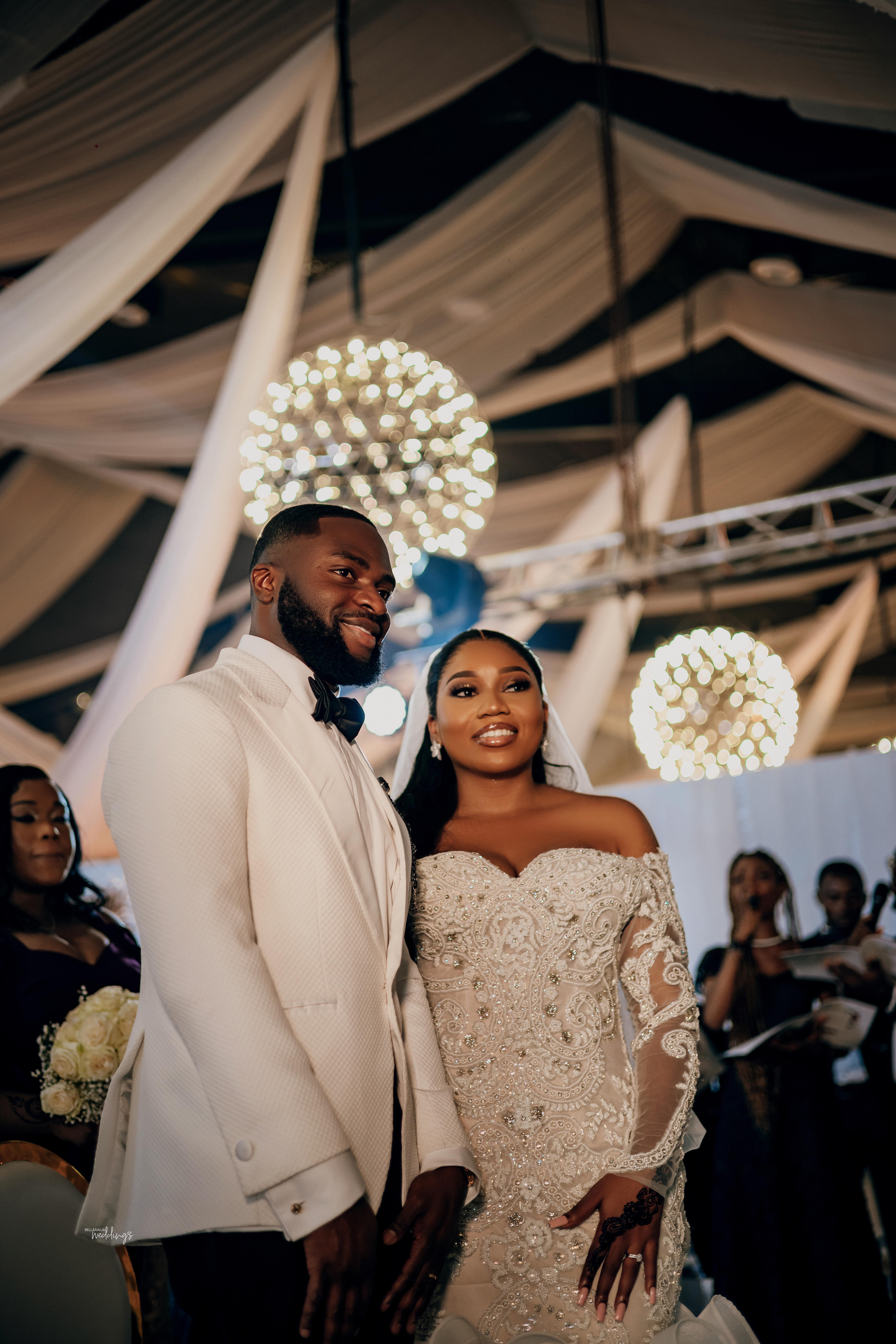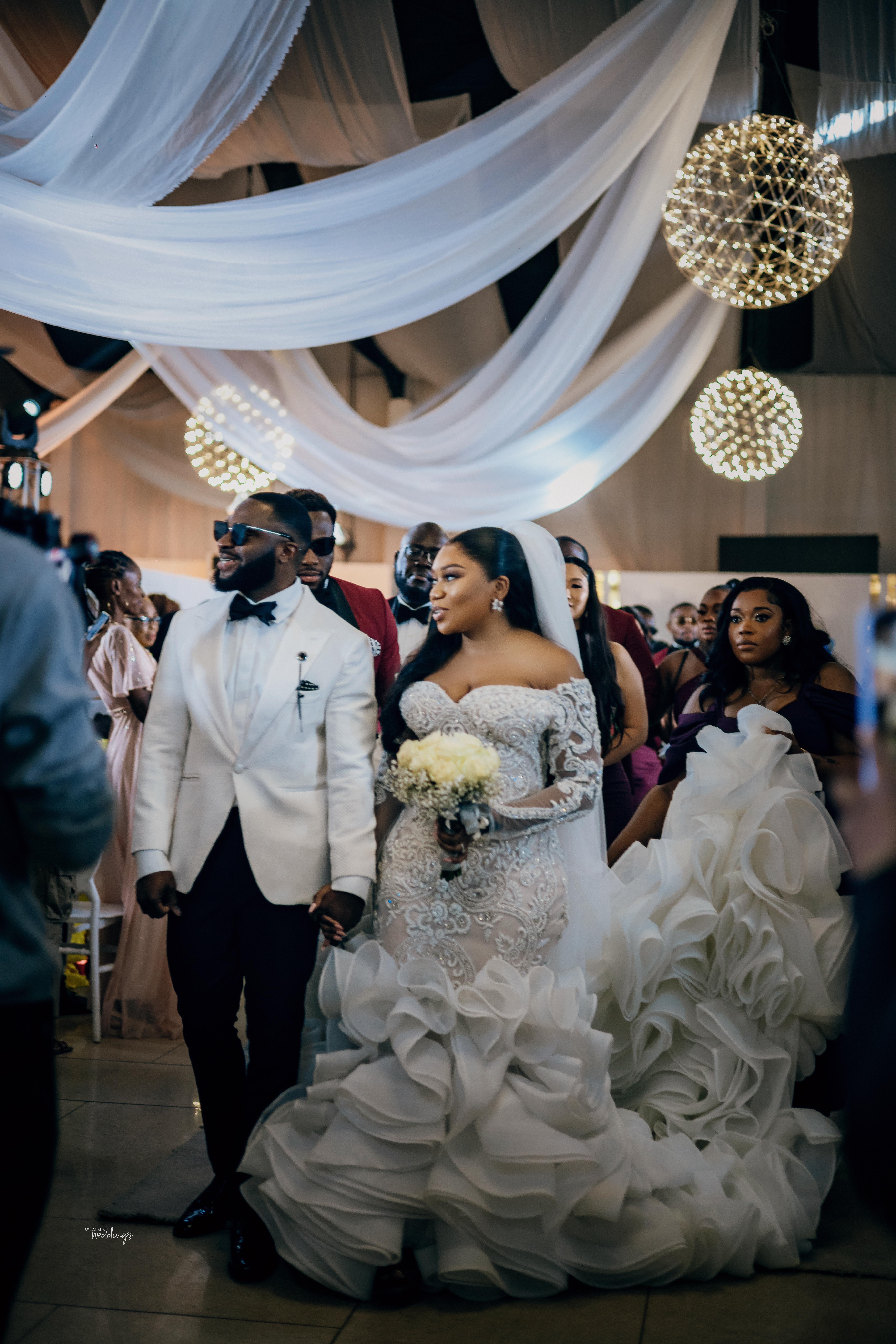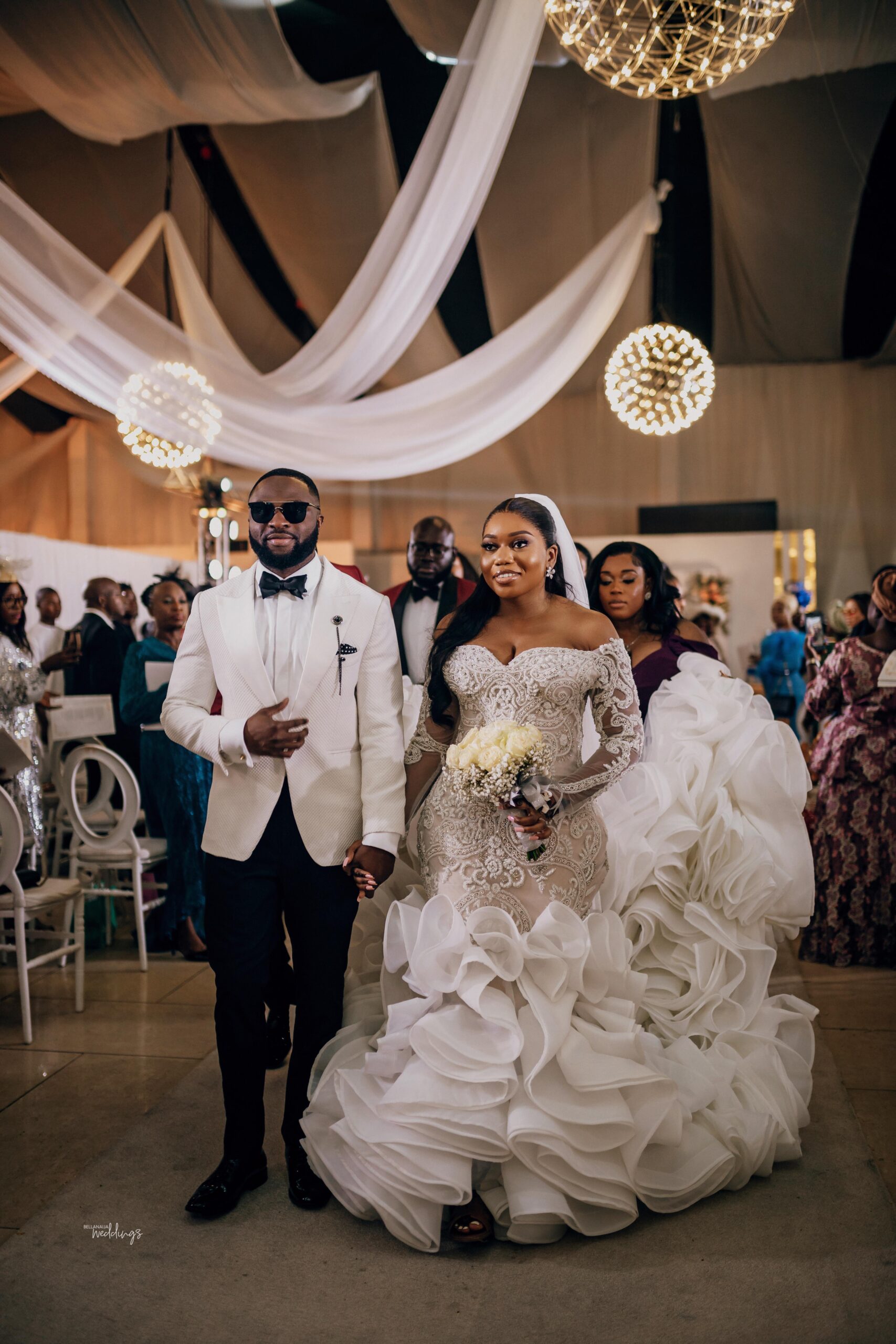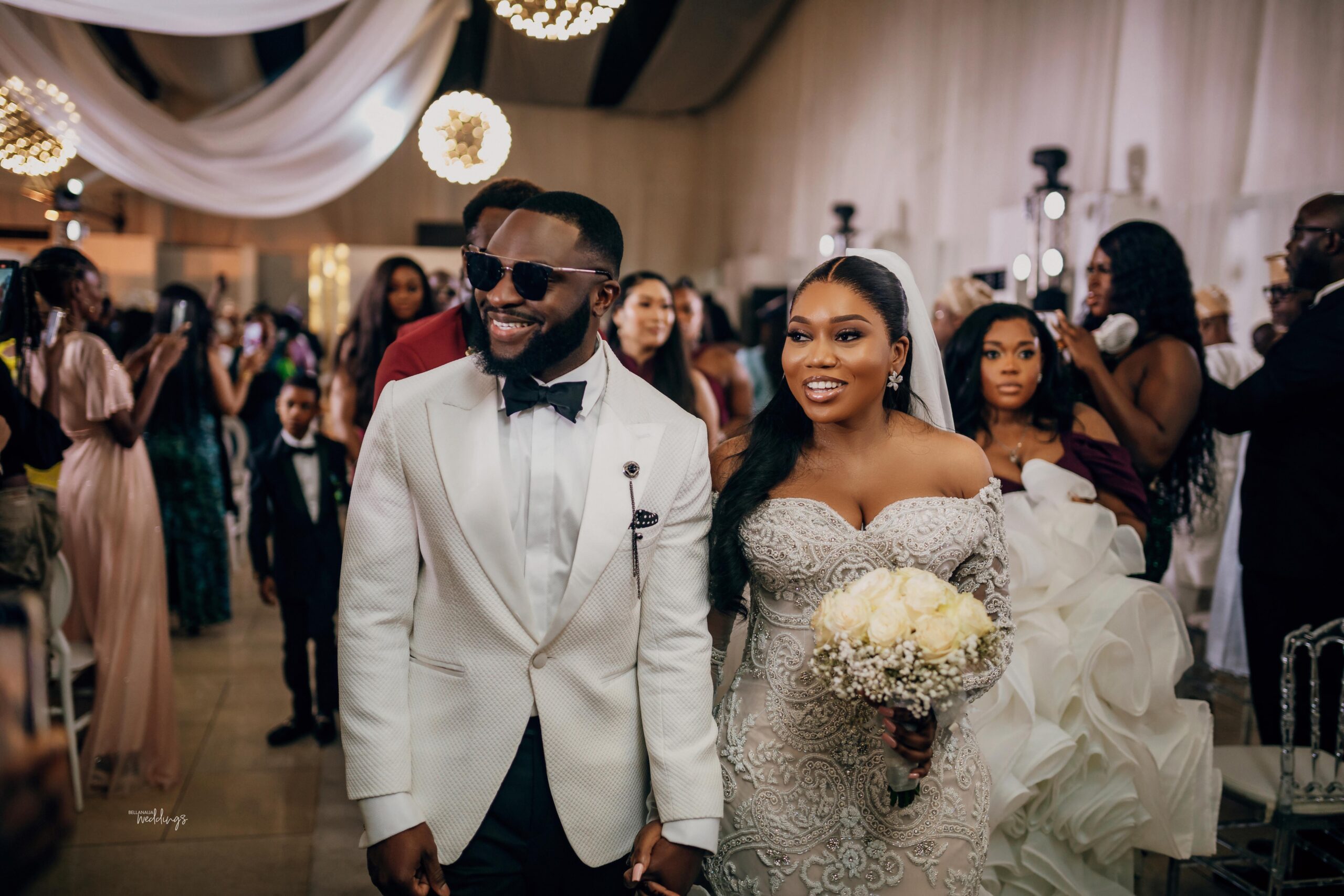 An absolutely stunning couple!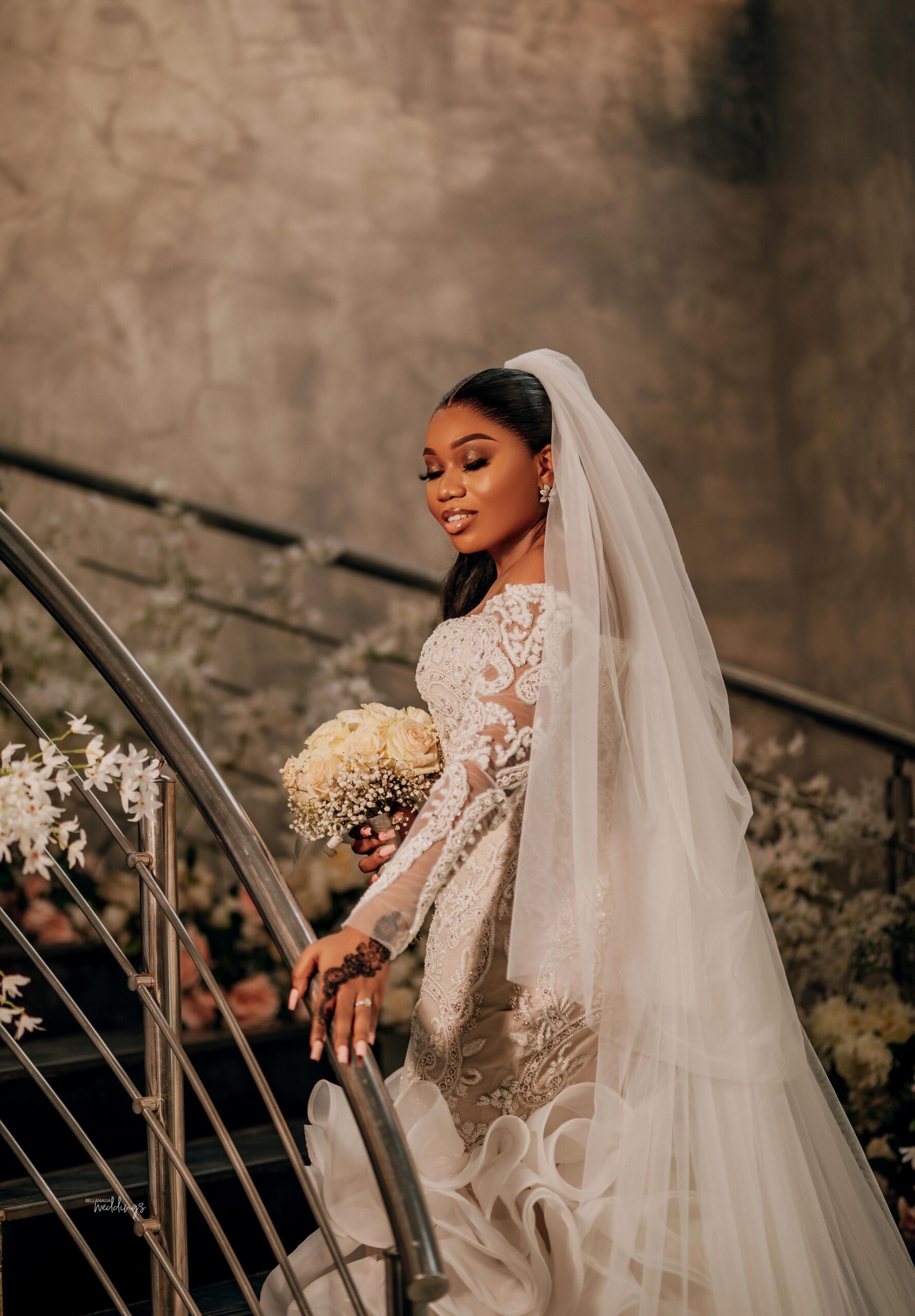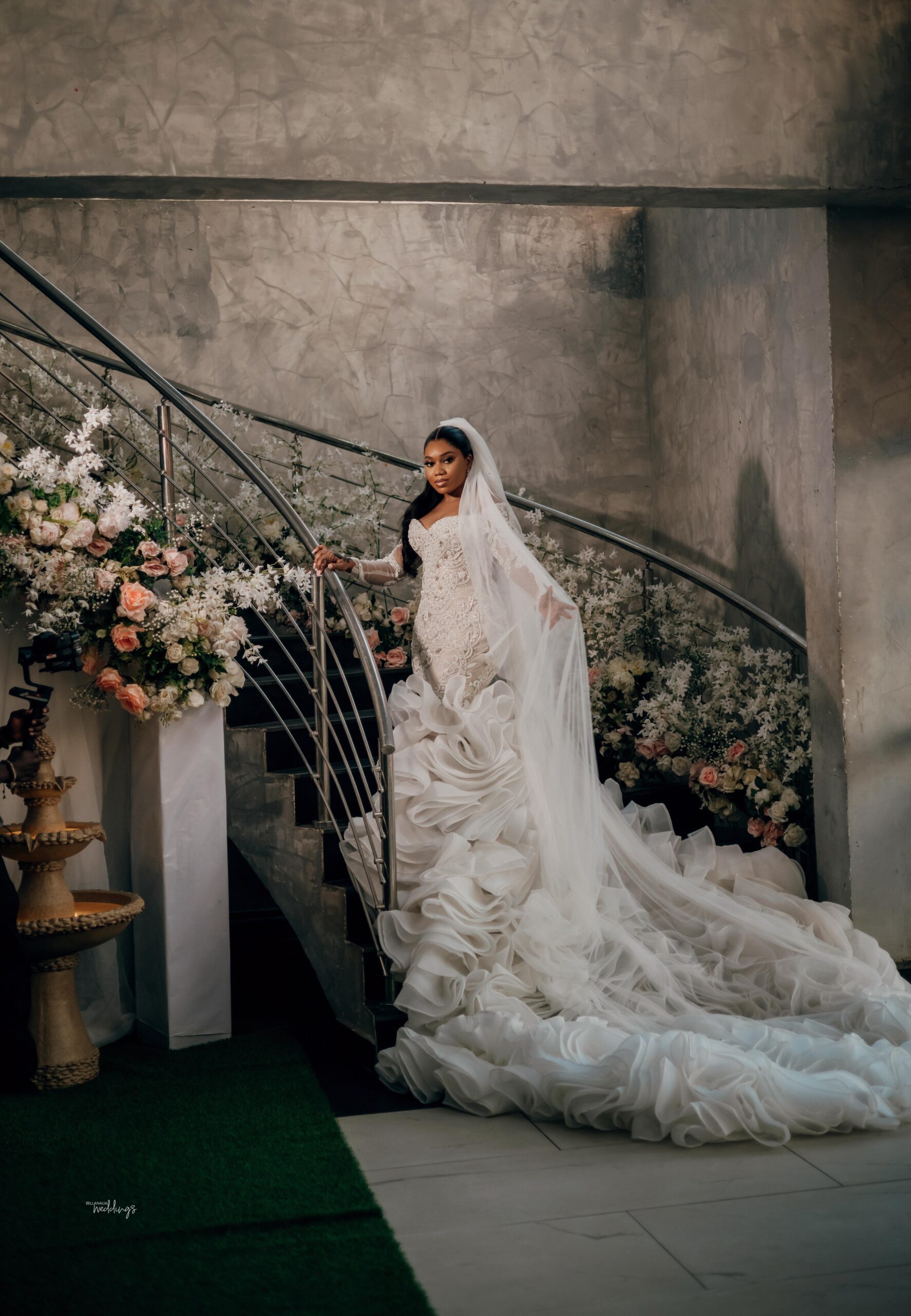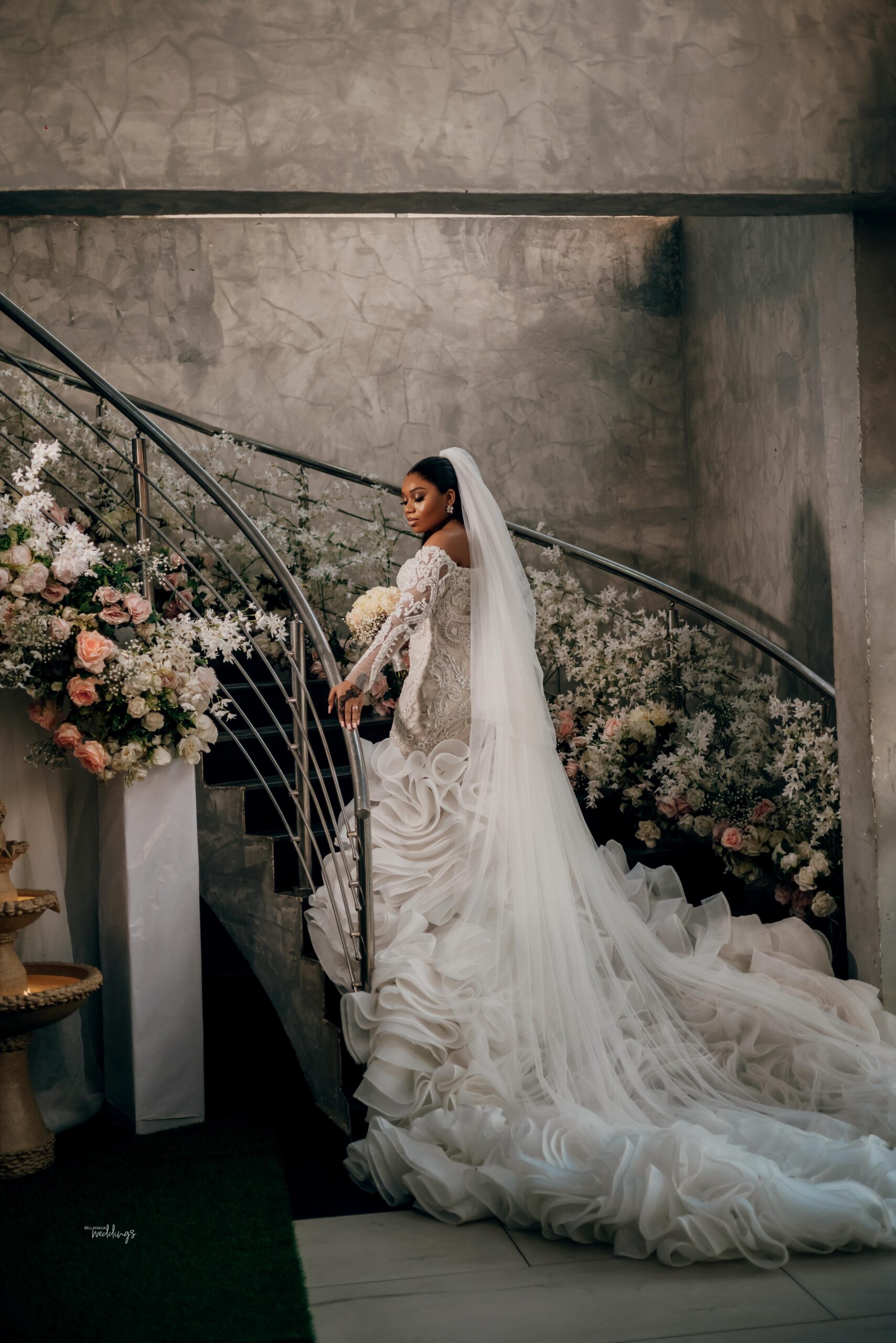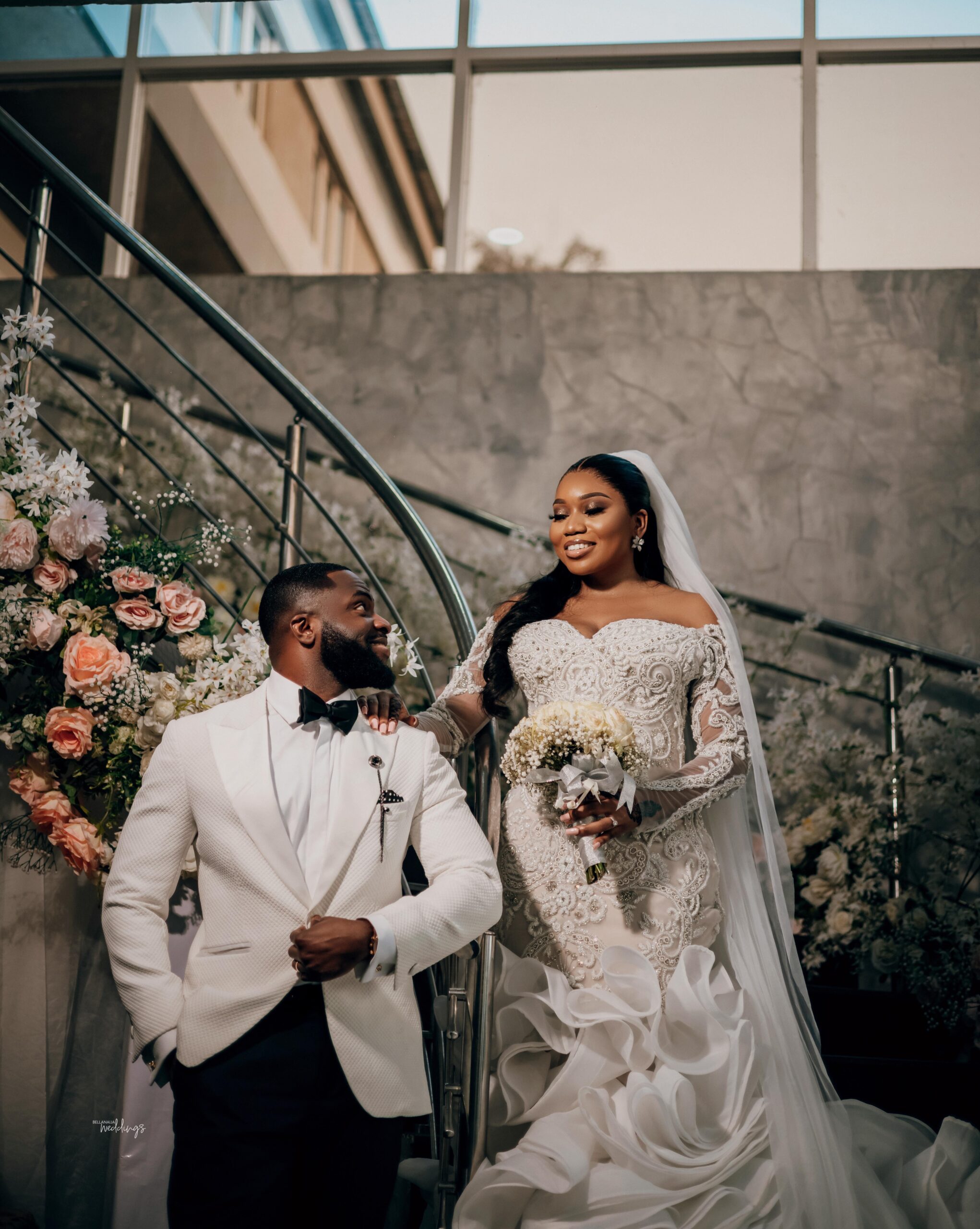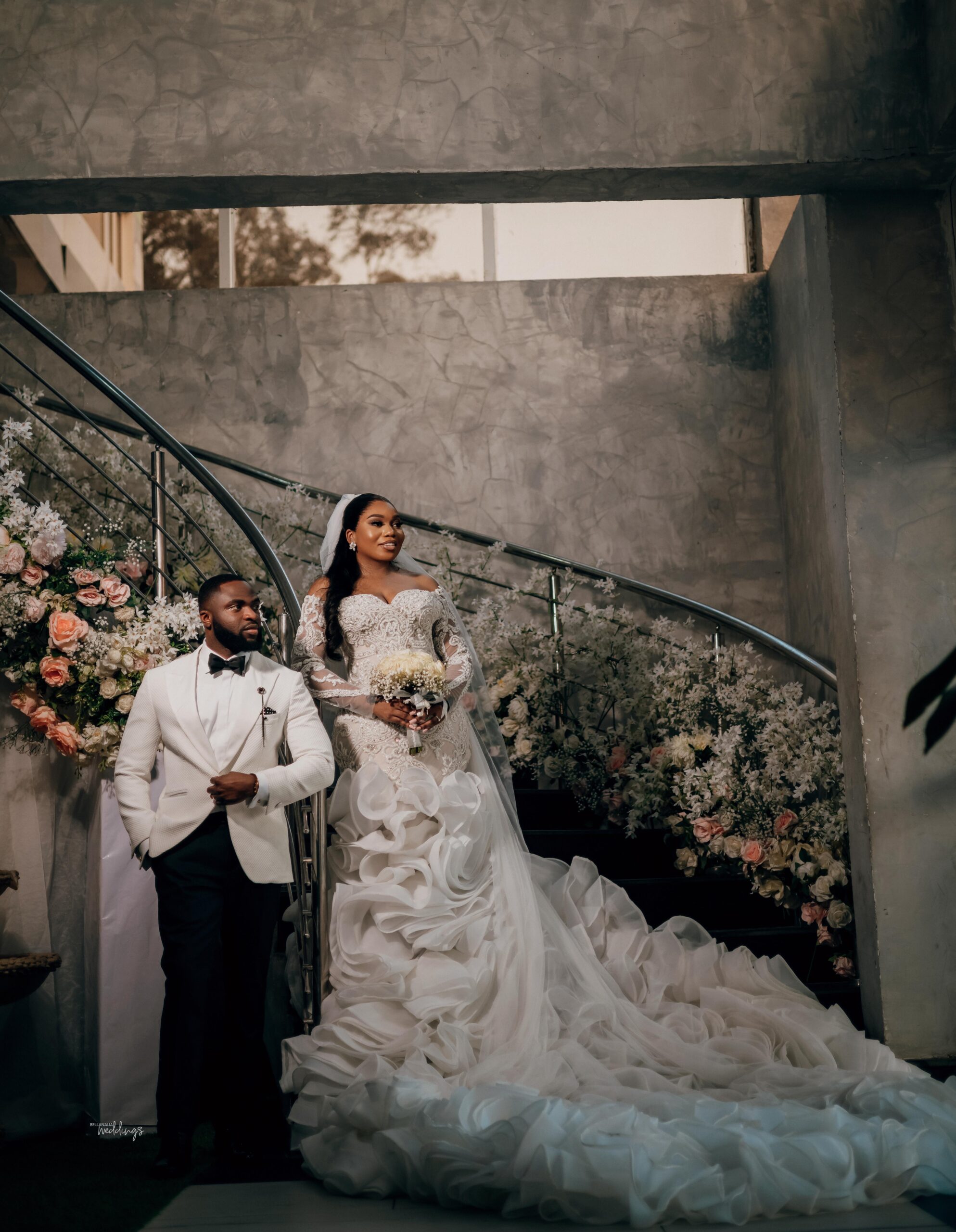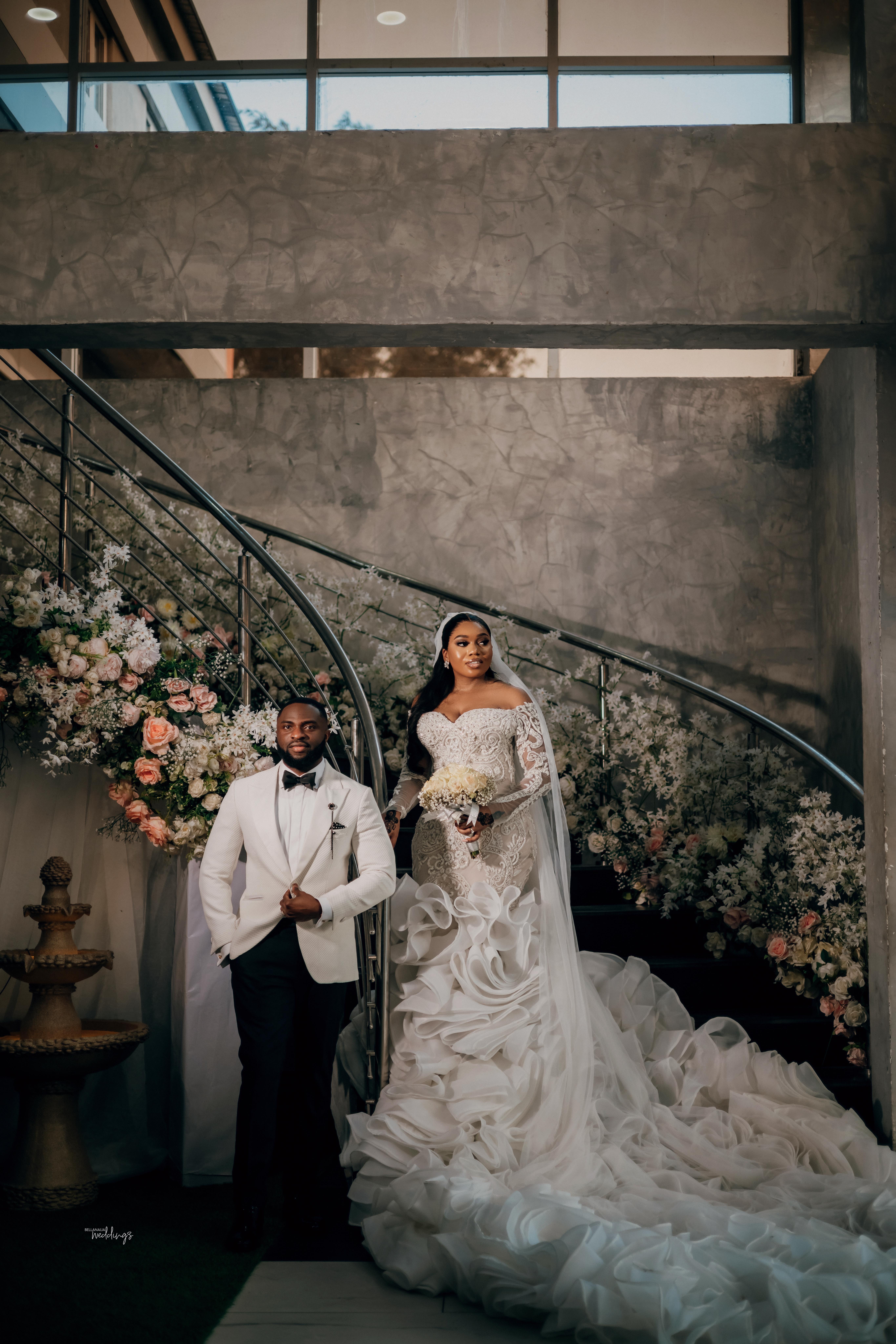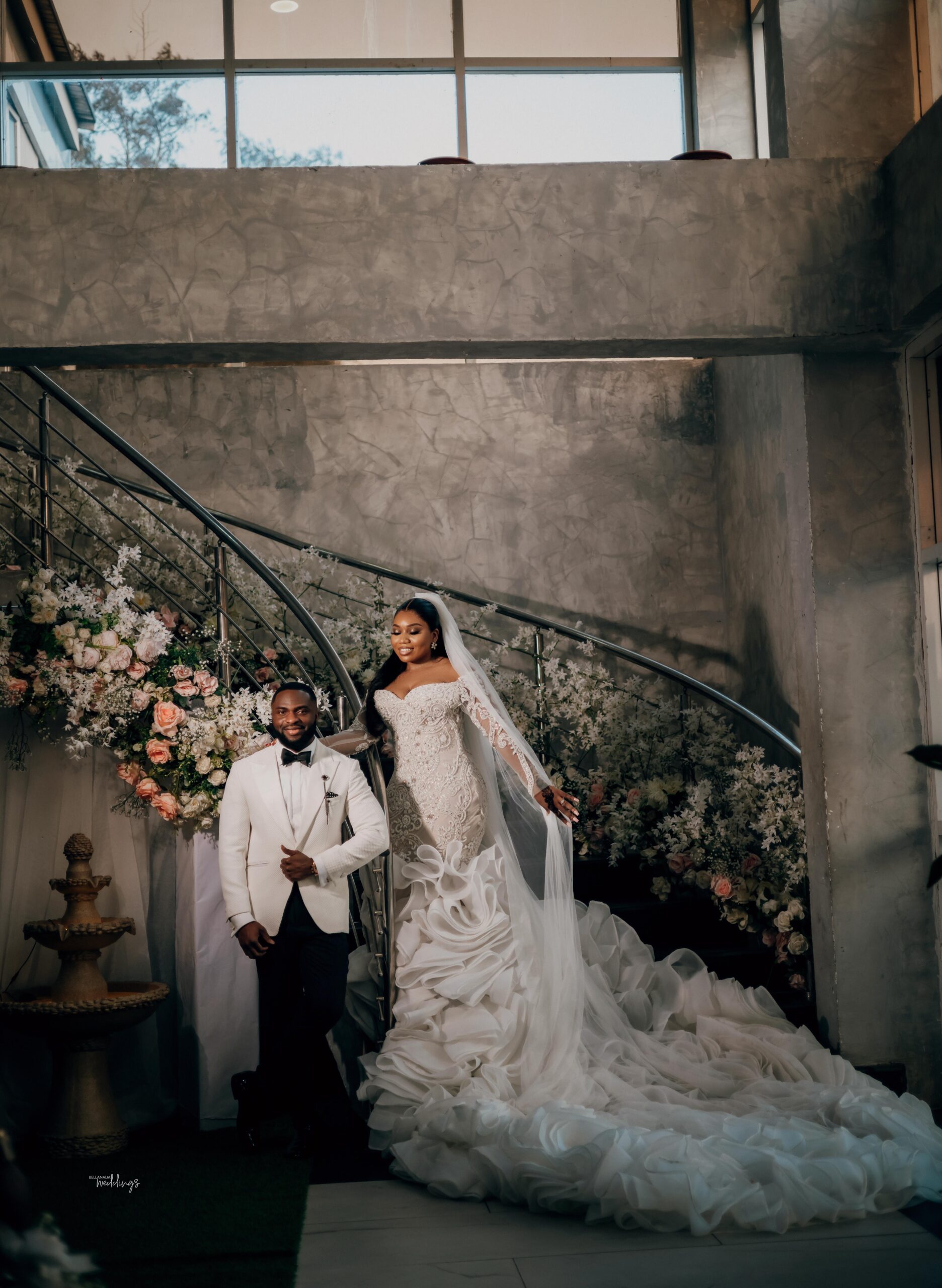 With the best squad ever!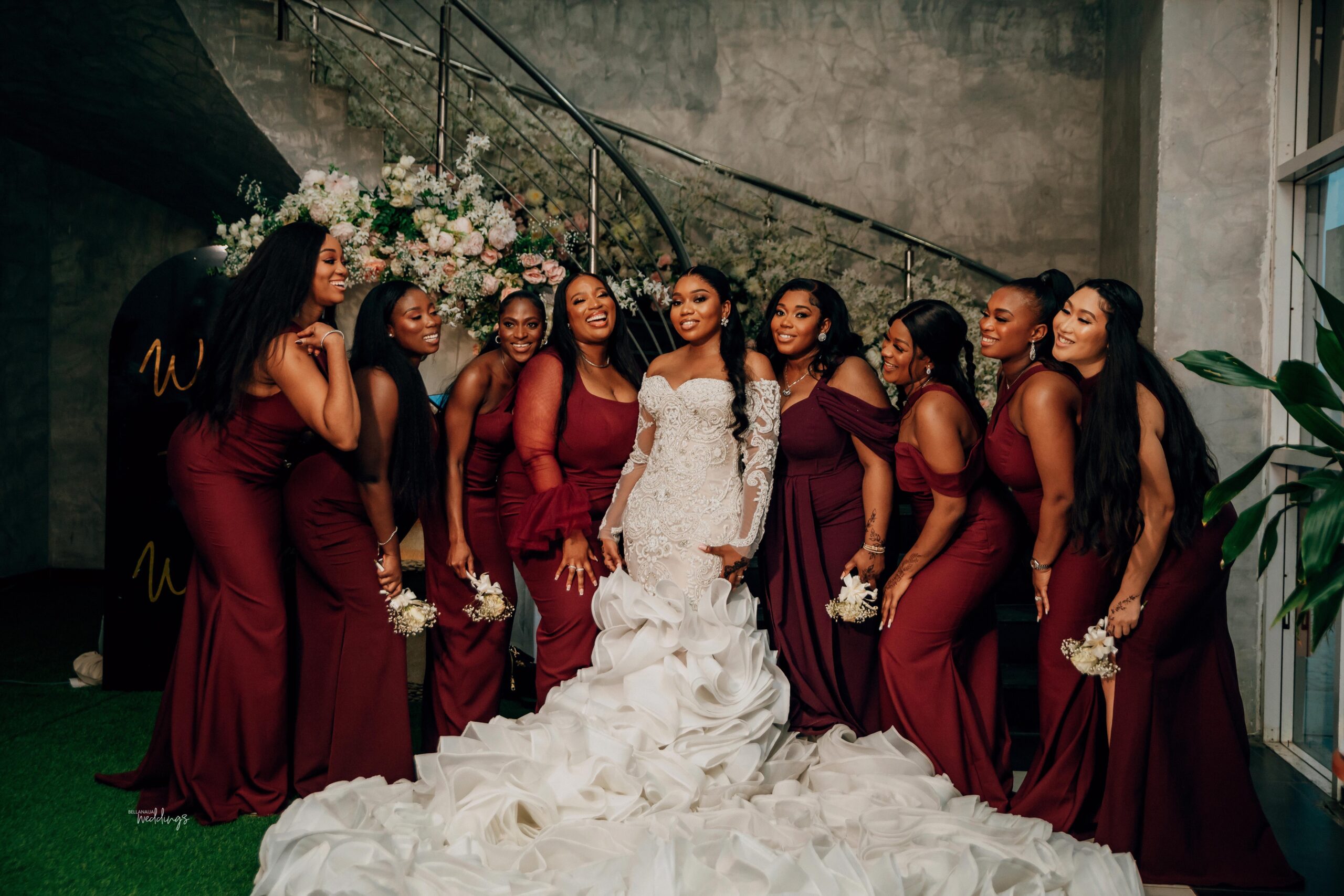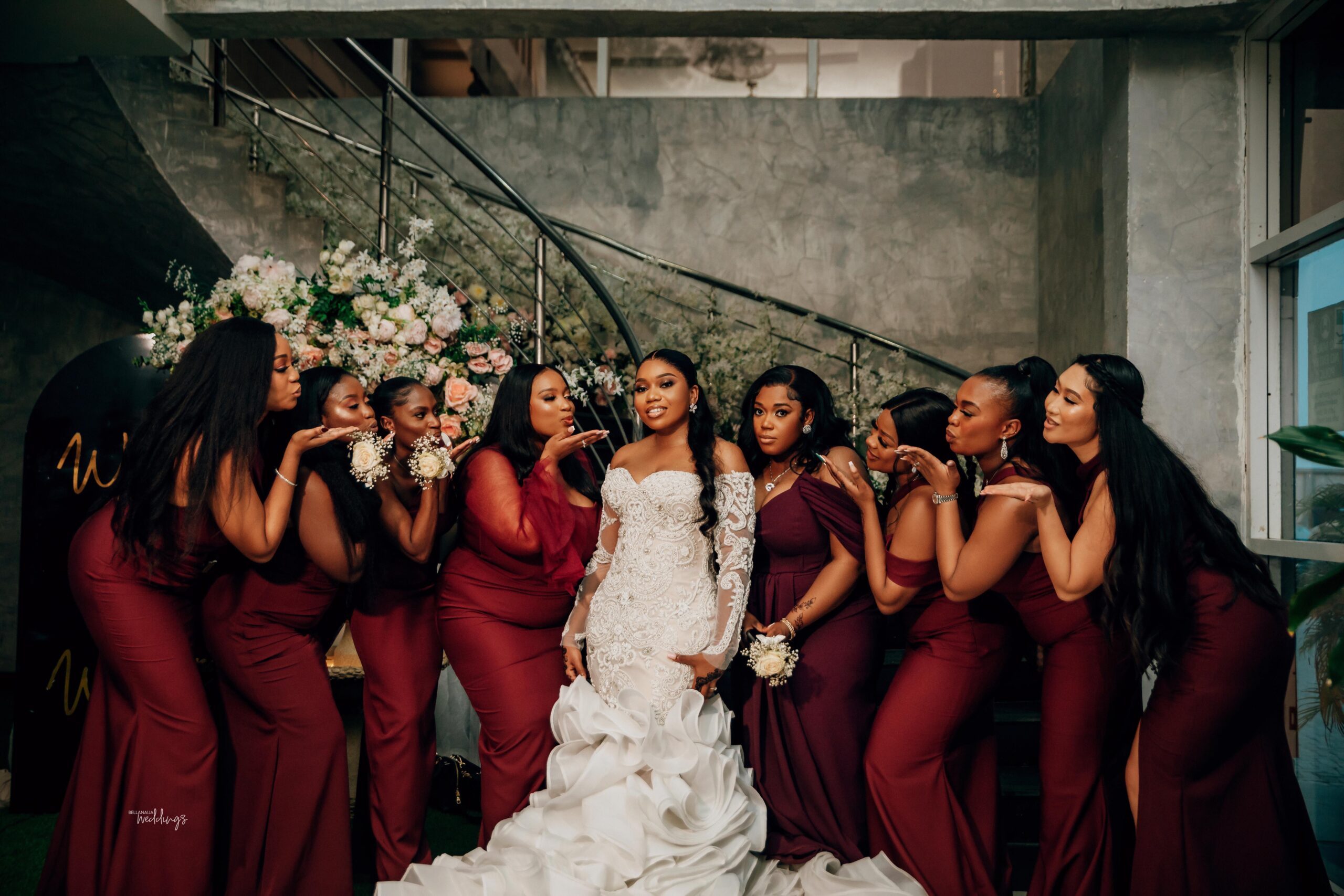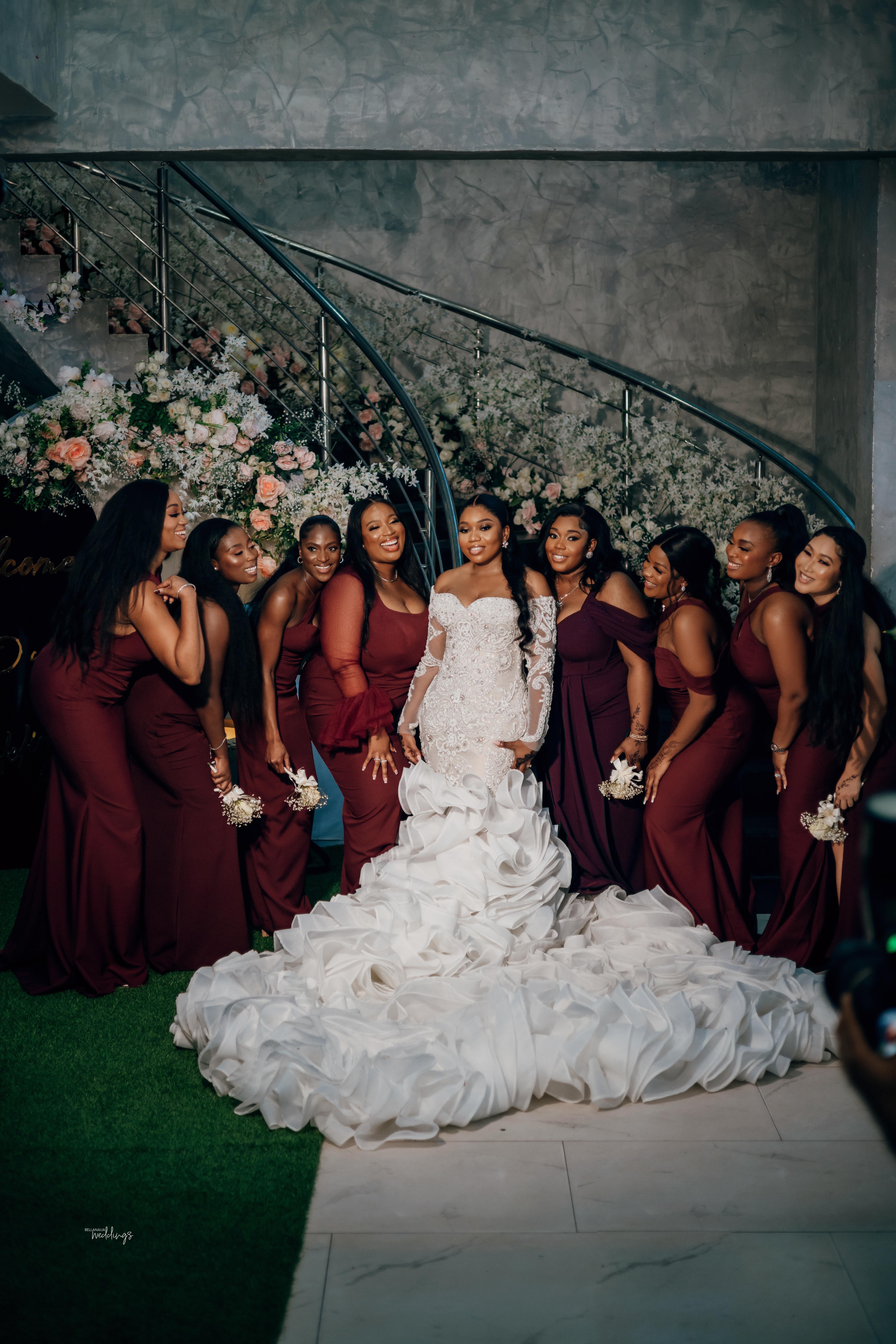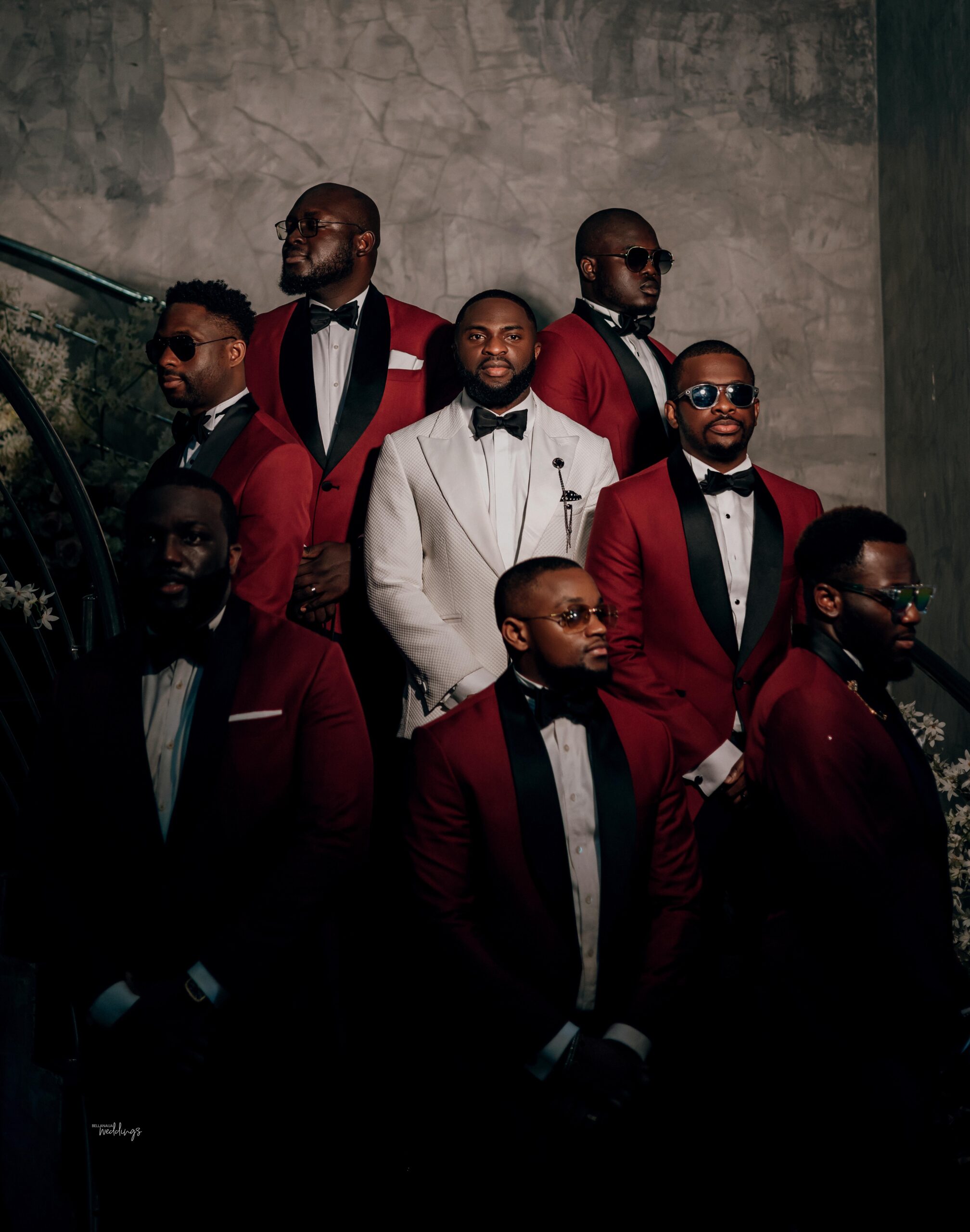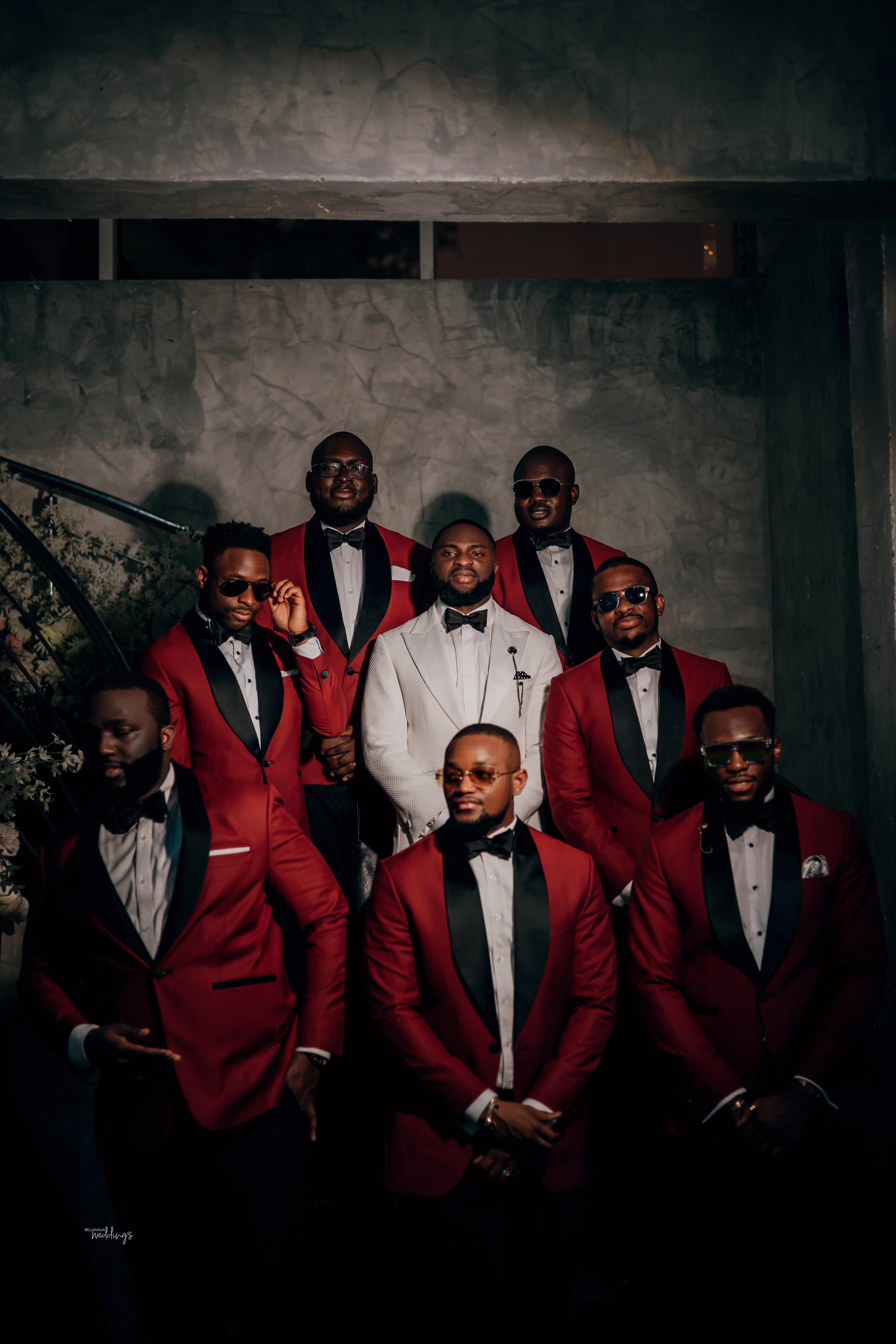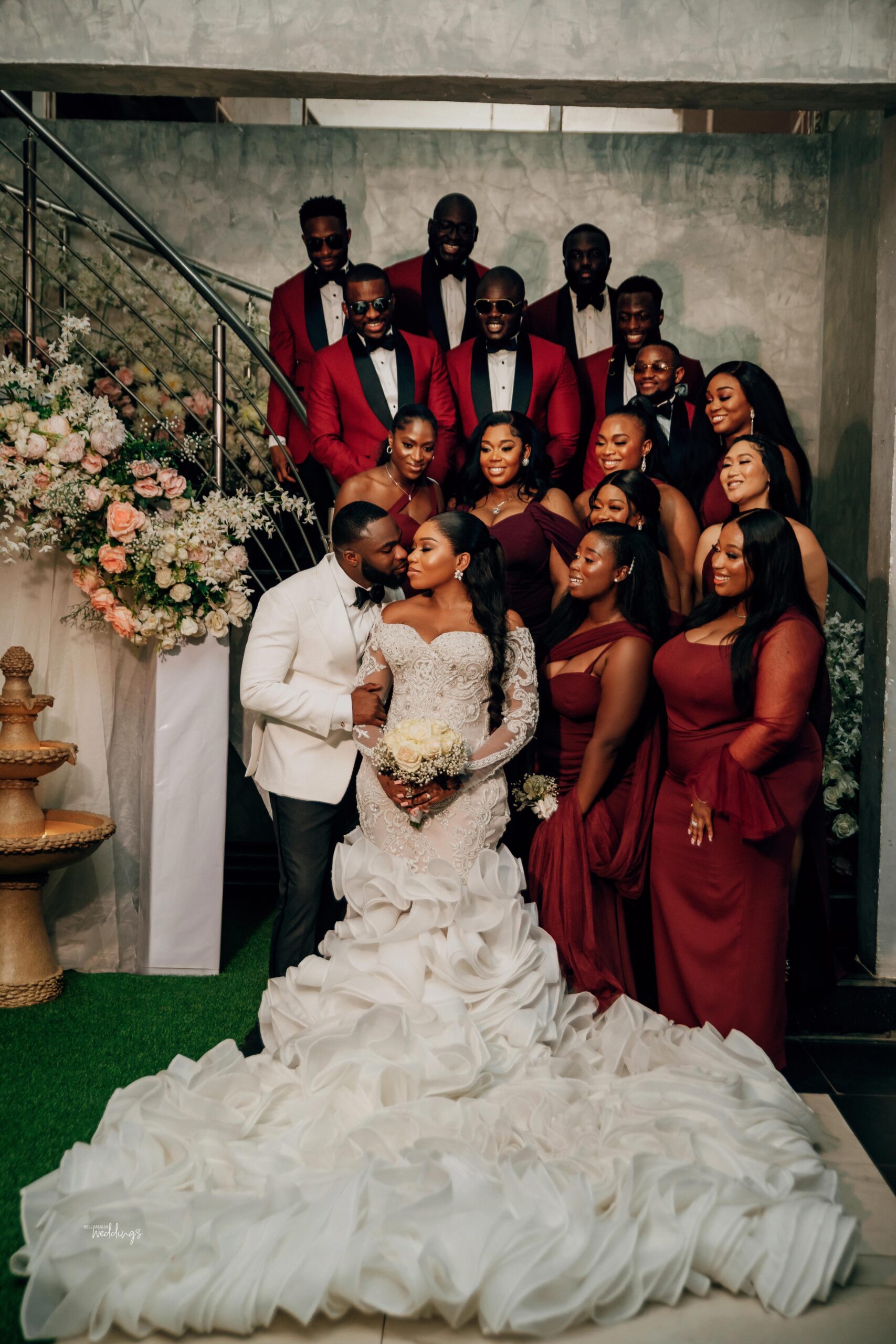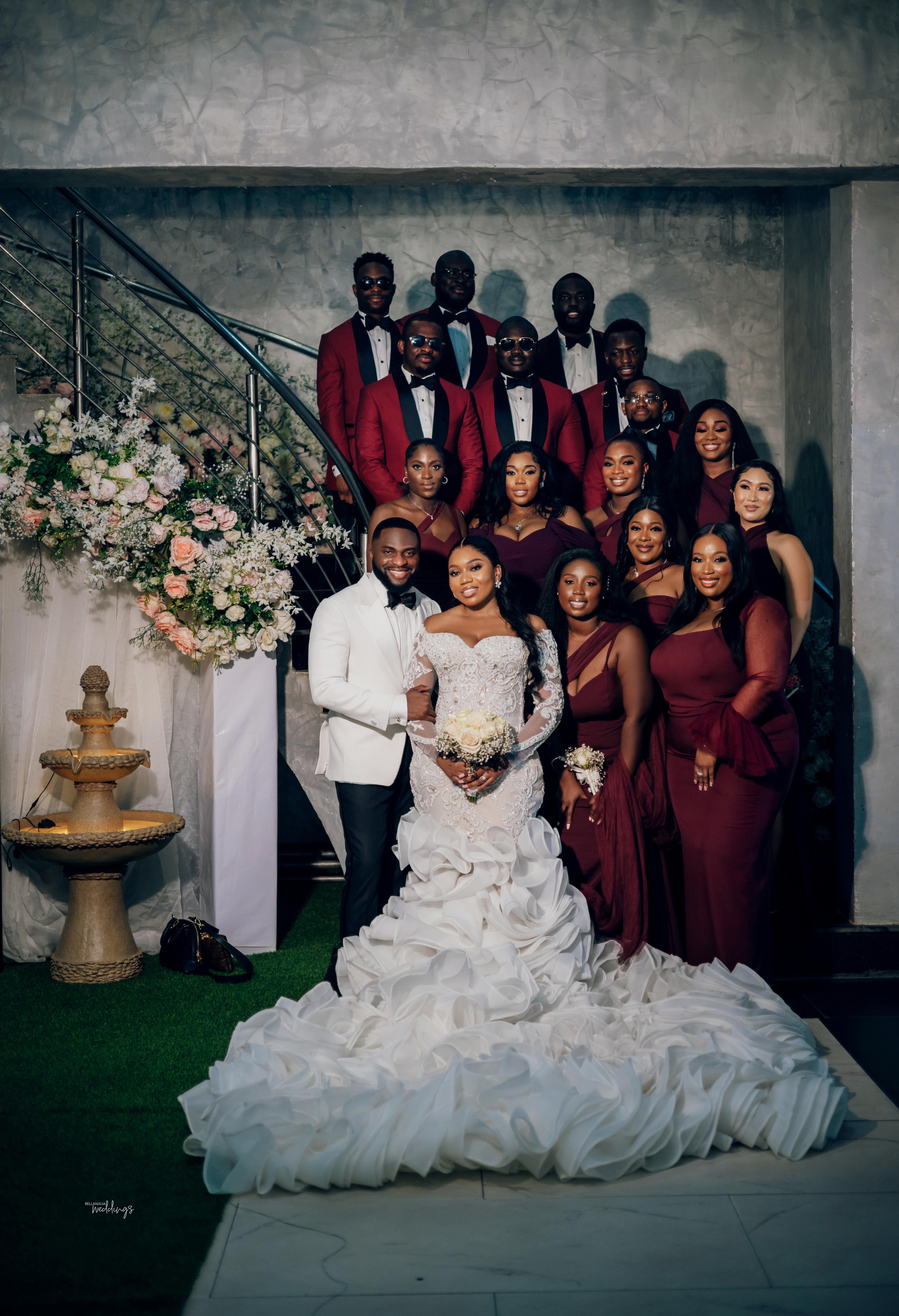 It's wedding reception o'clock!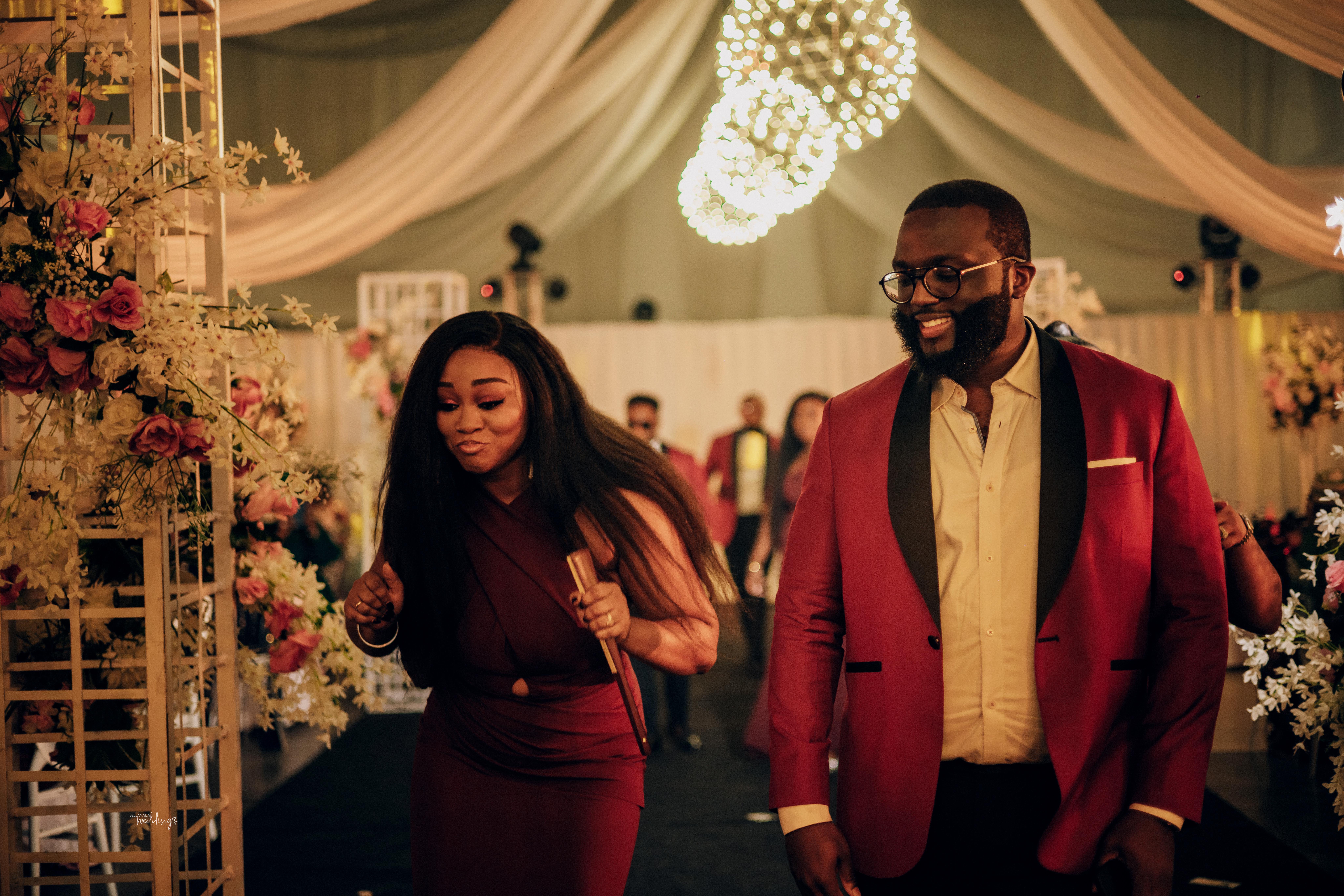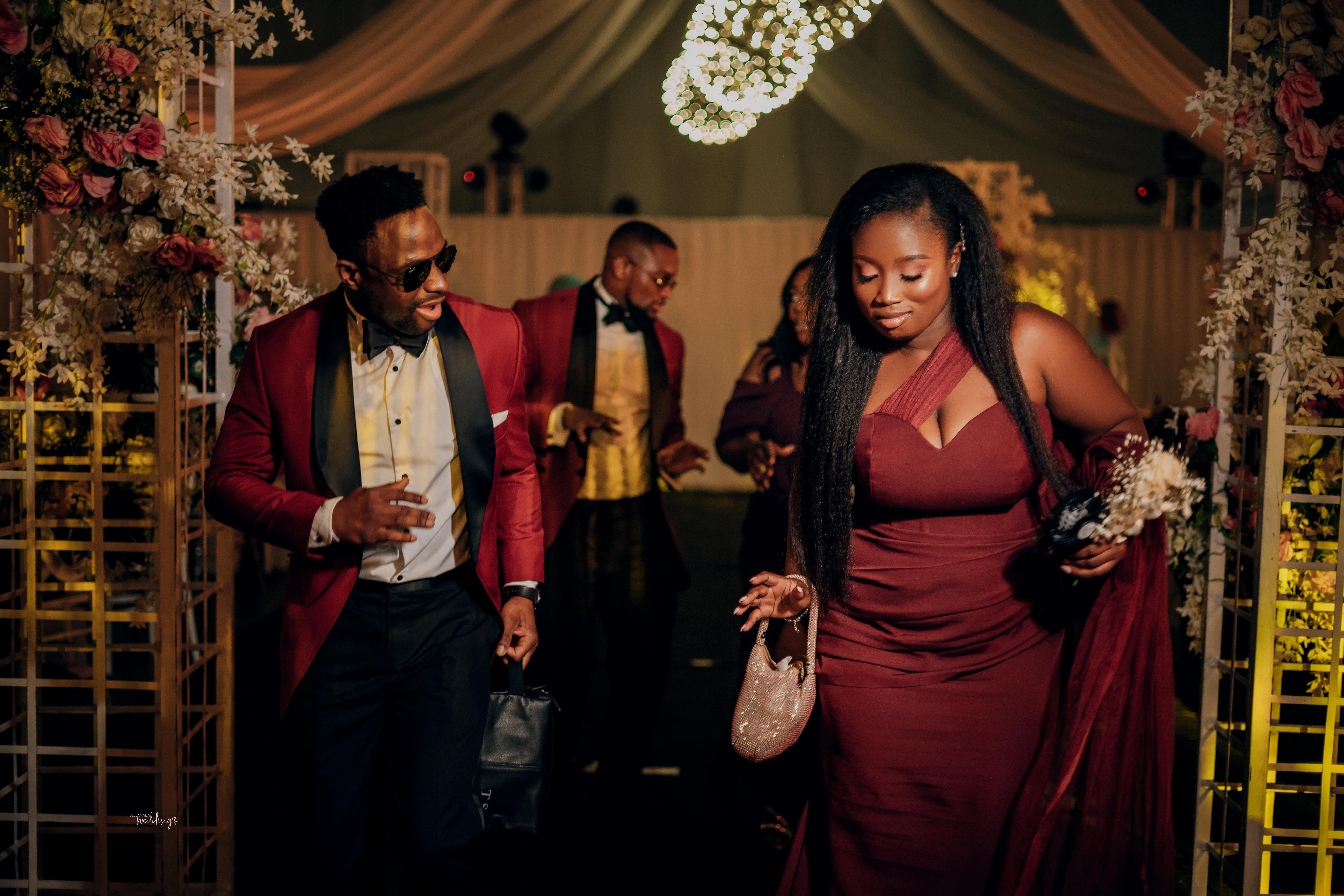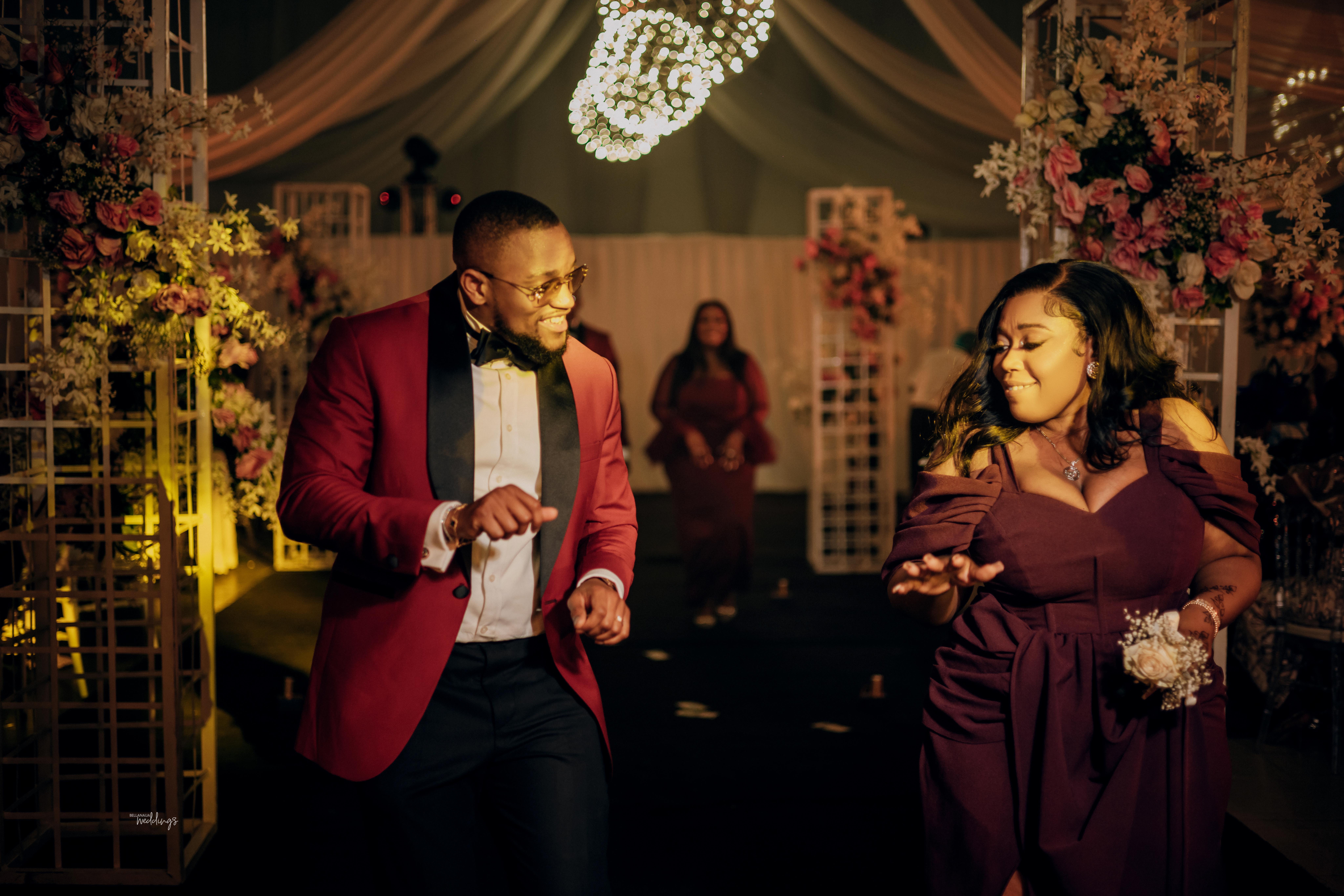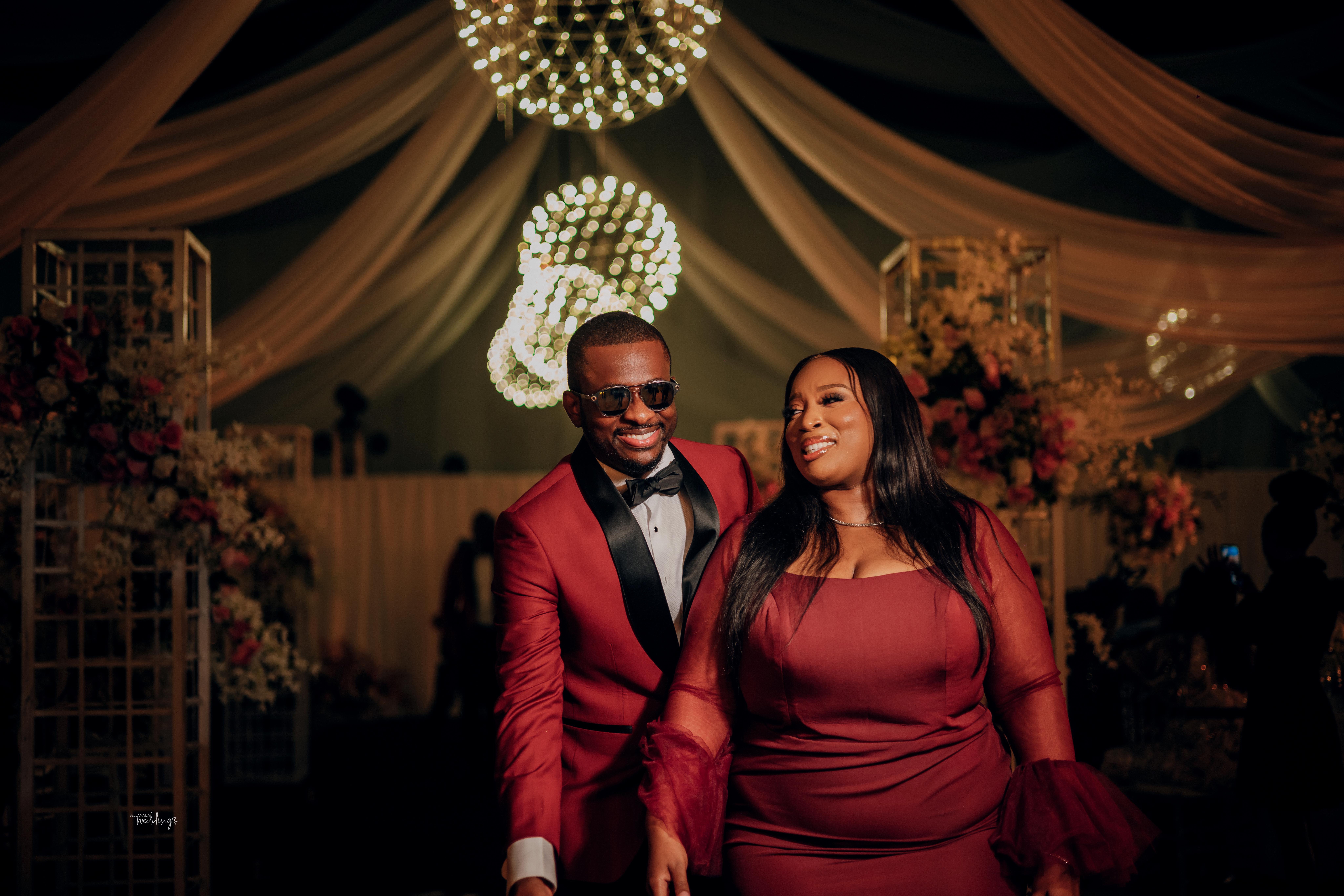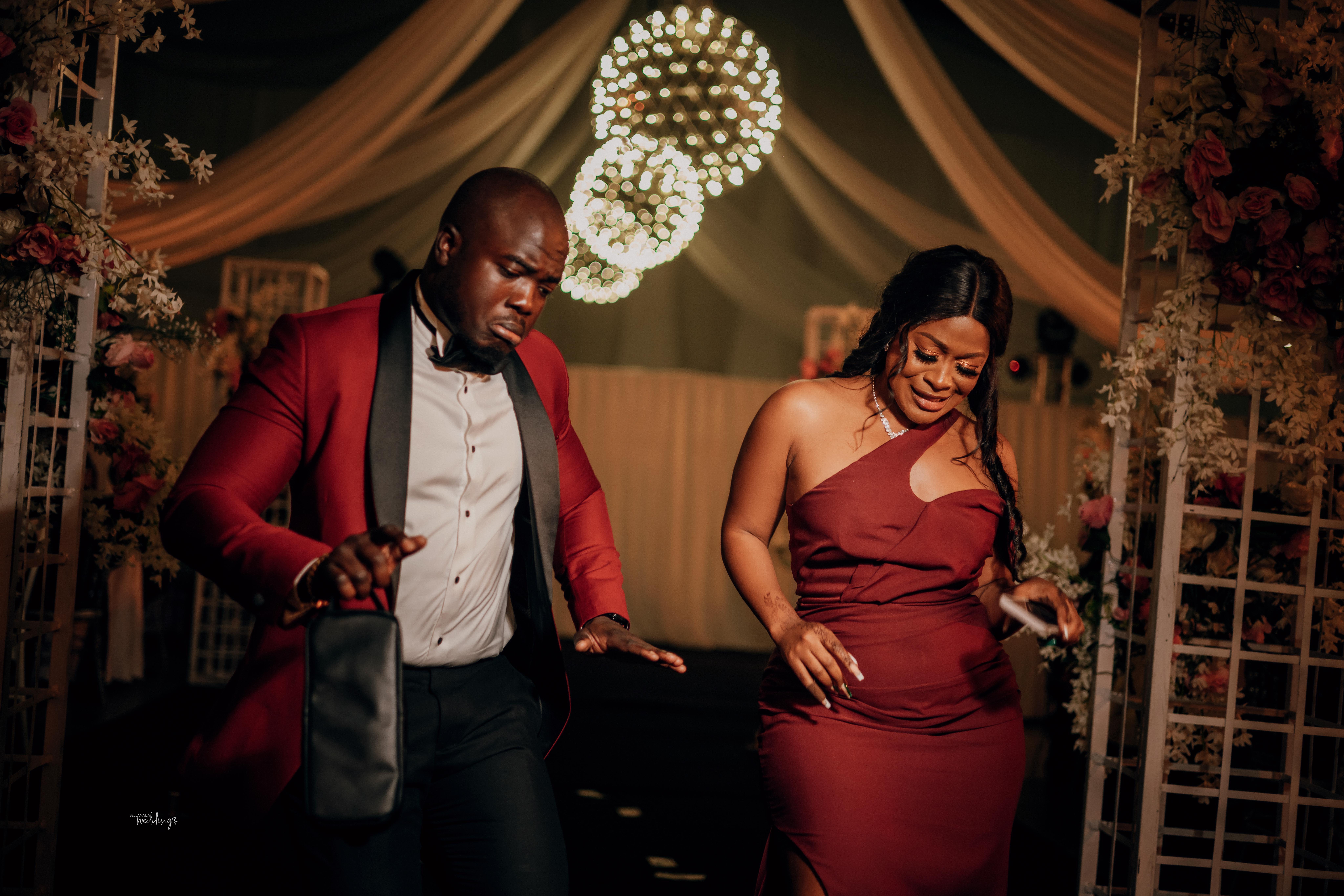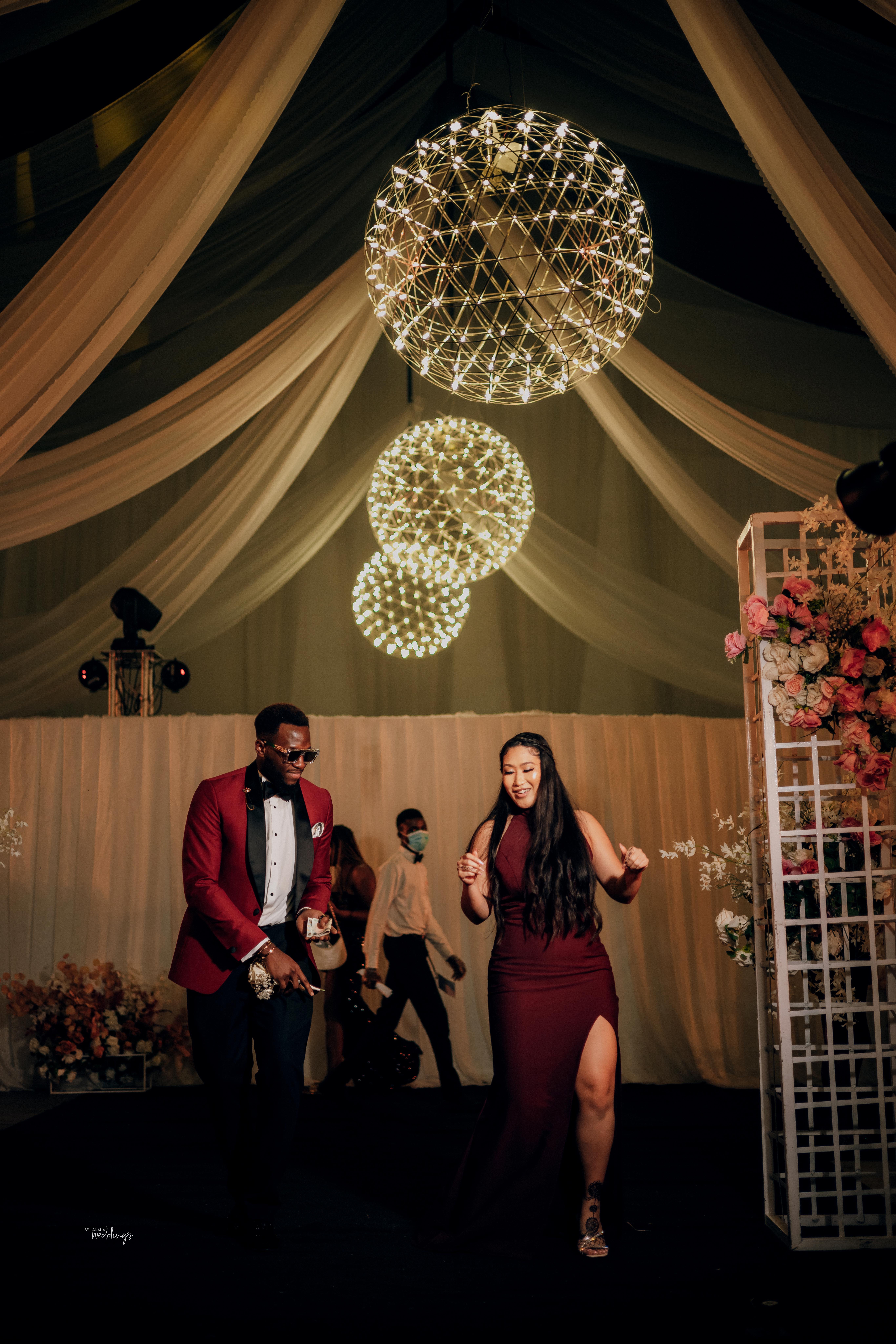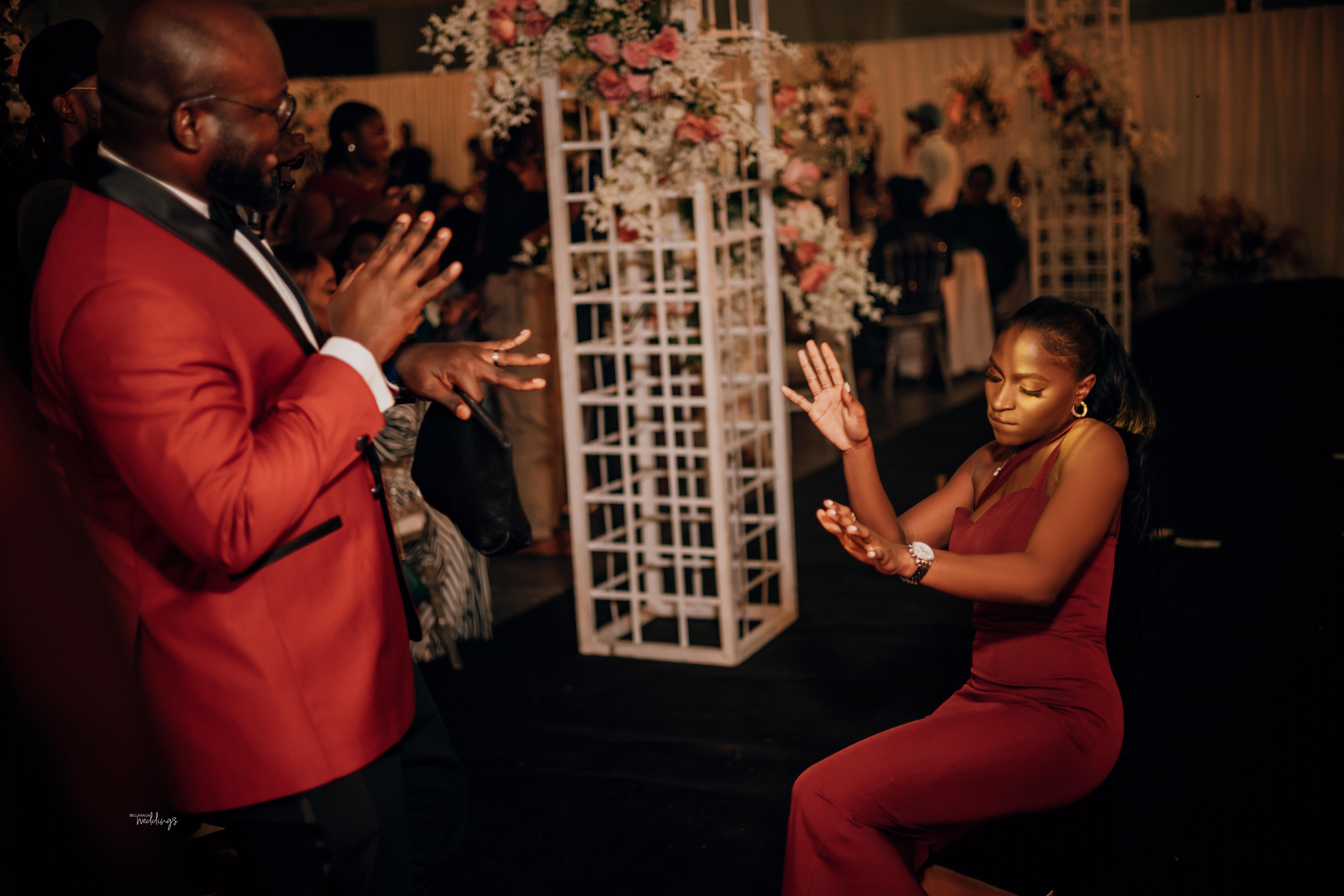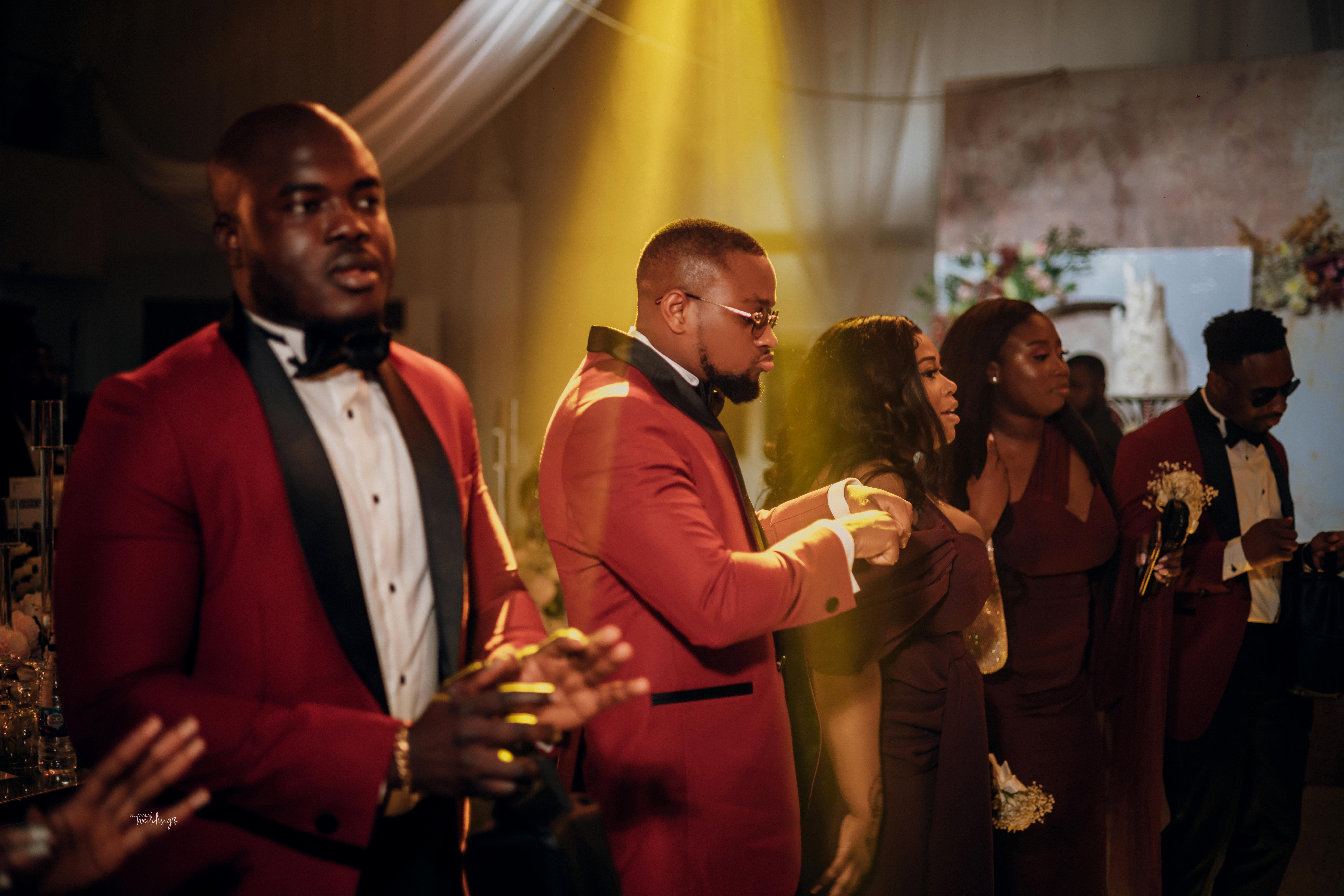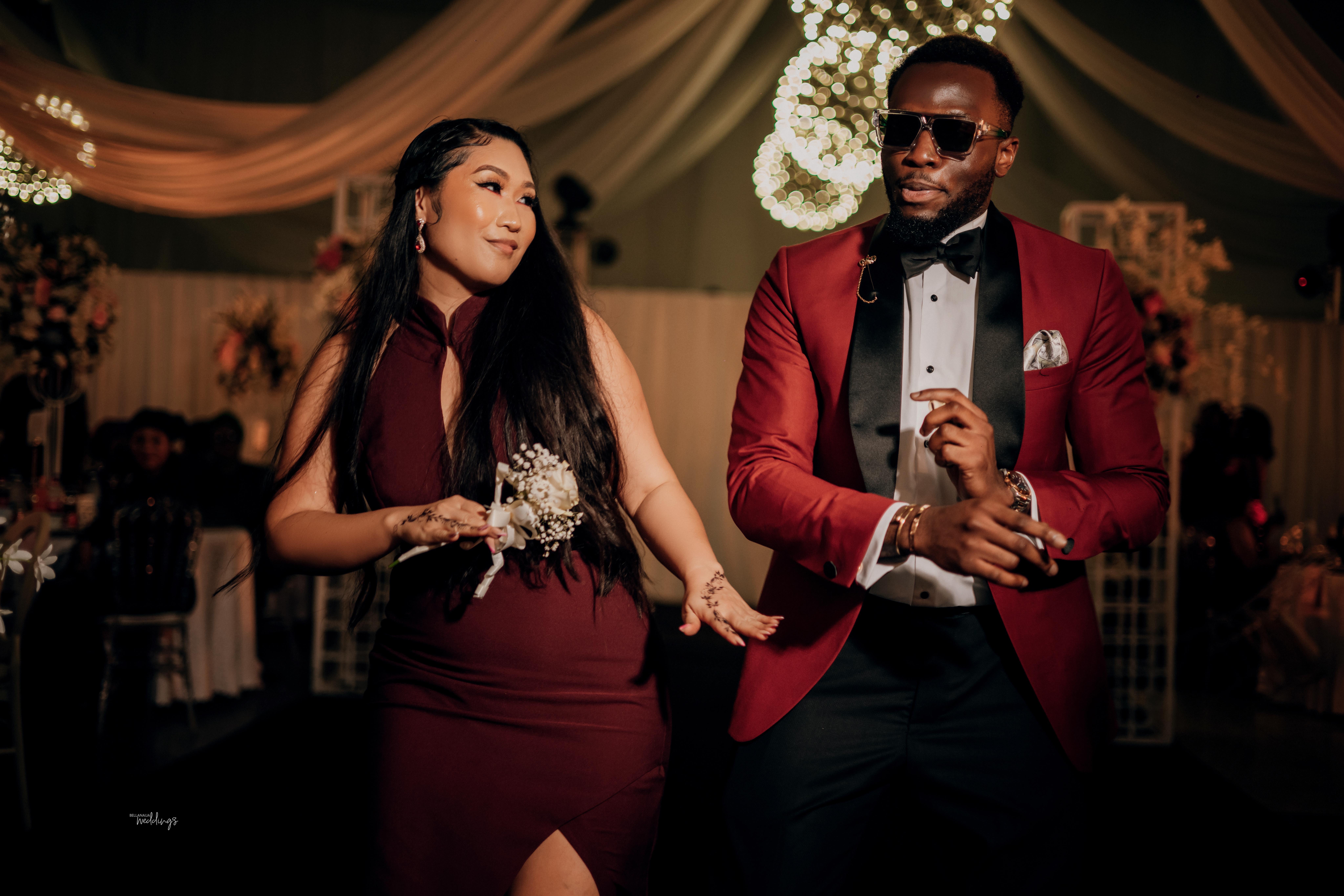 Give way, lovebirds coming through!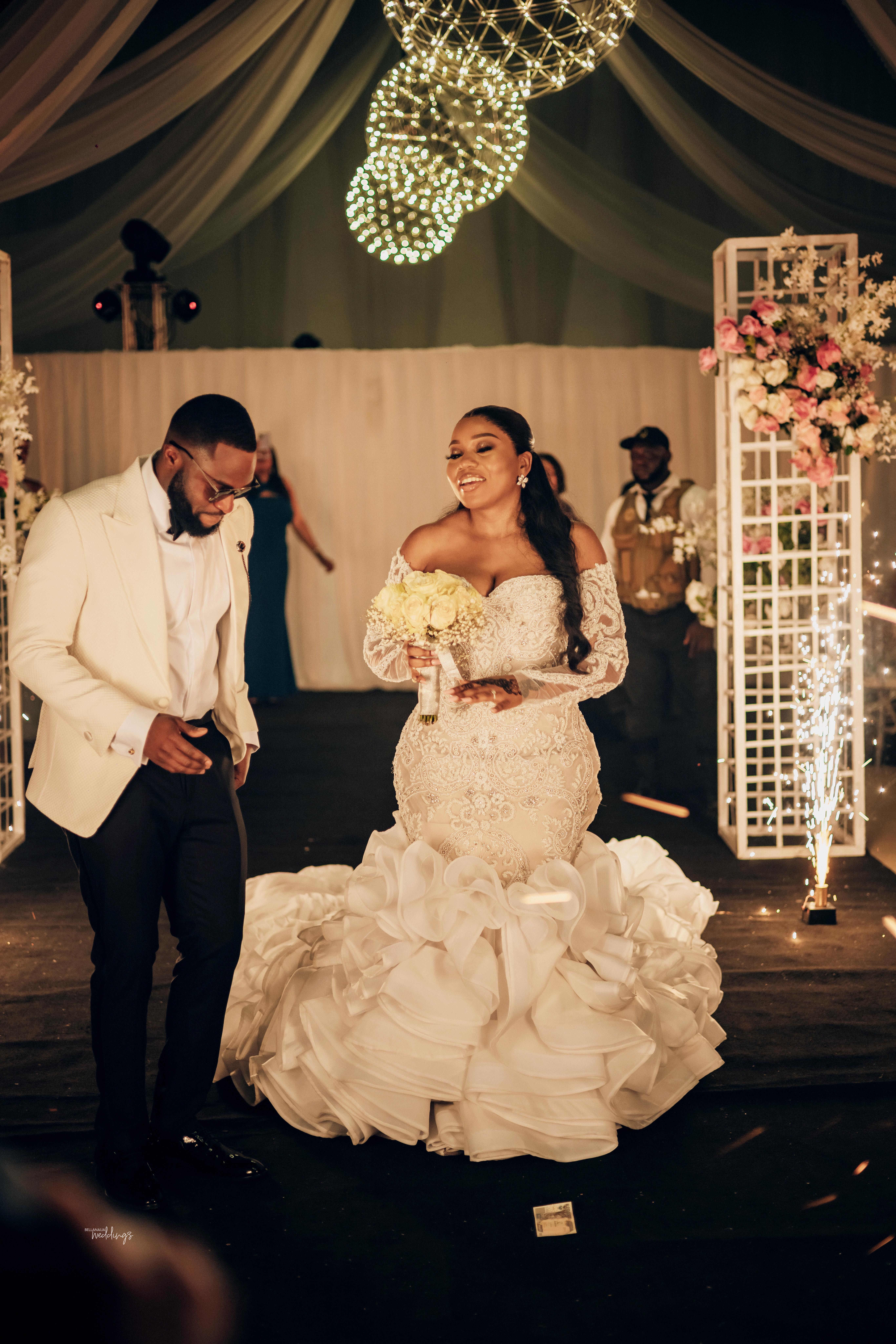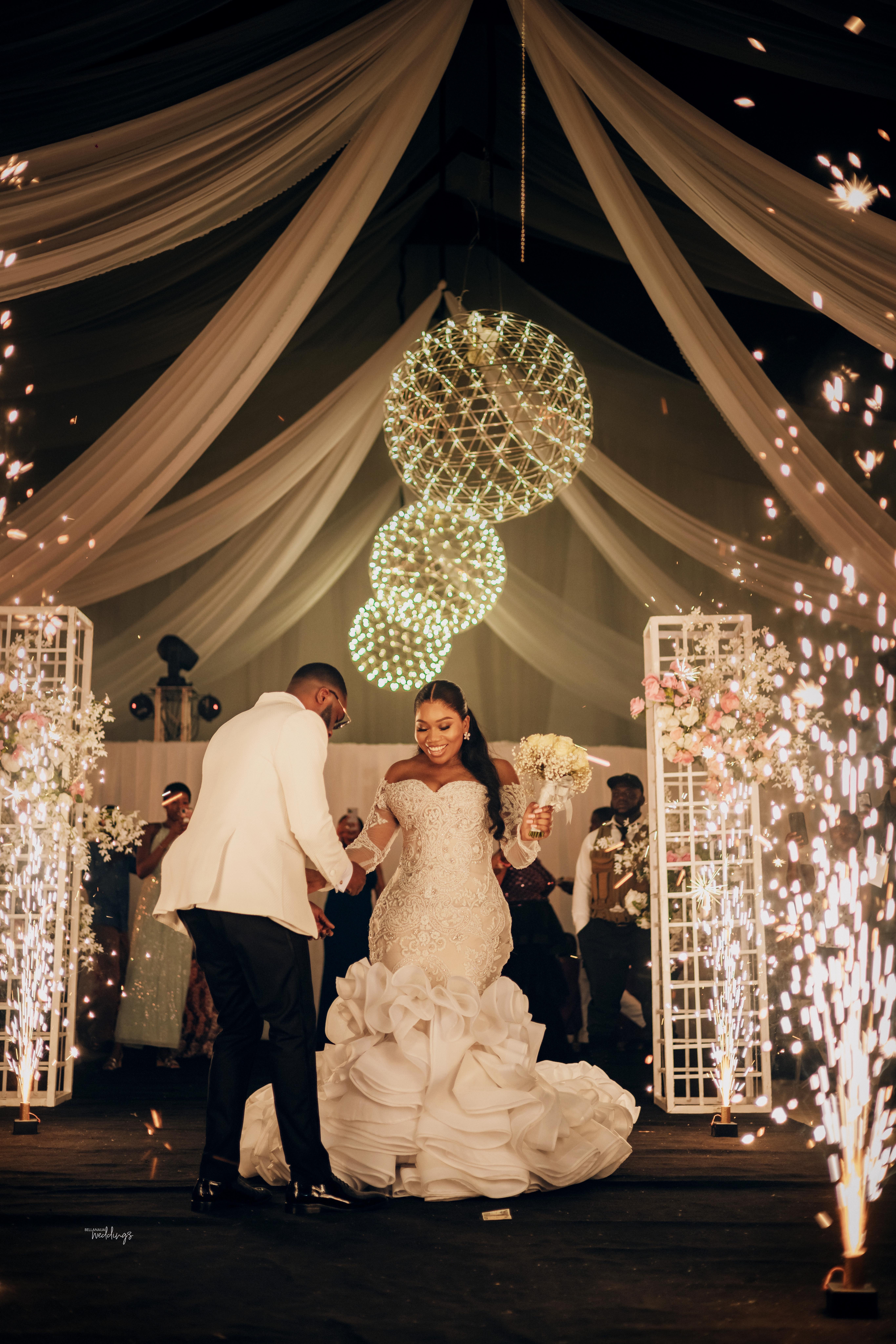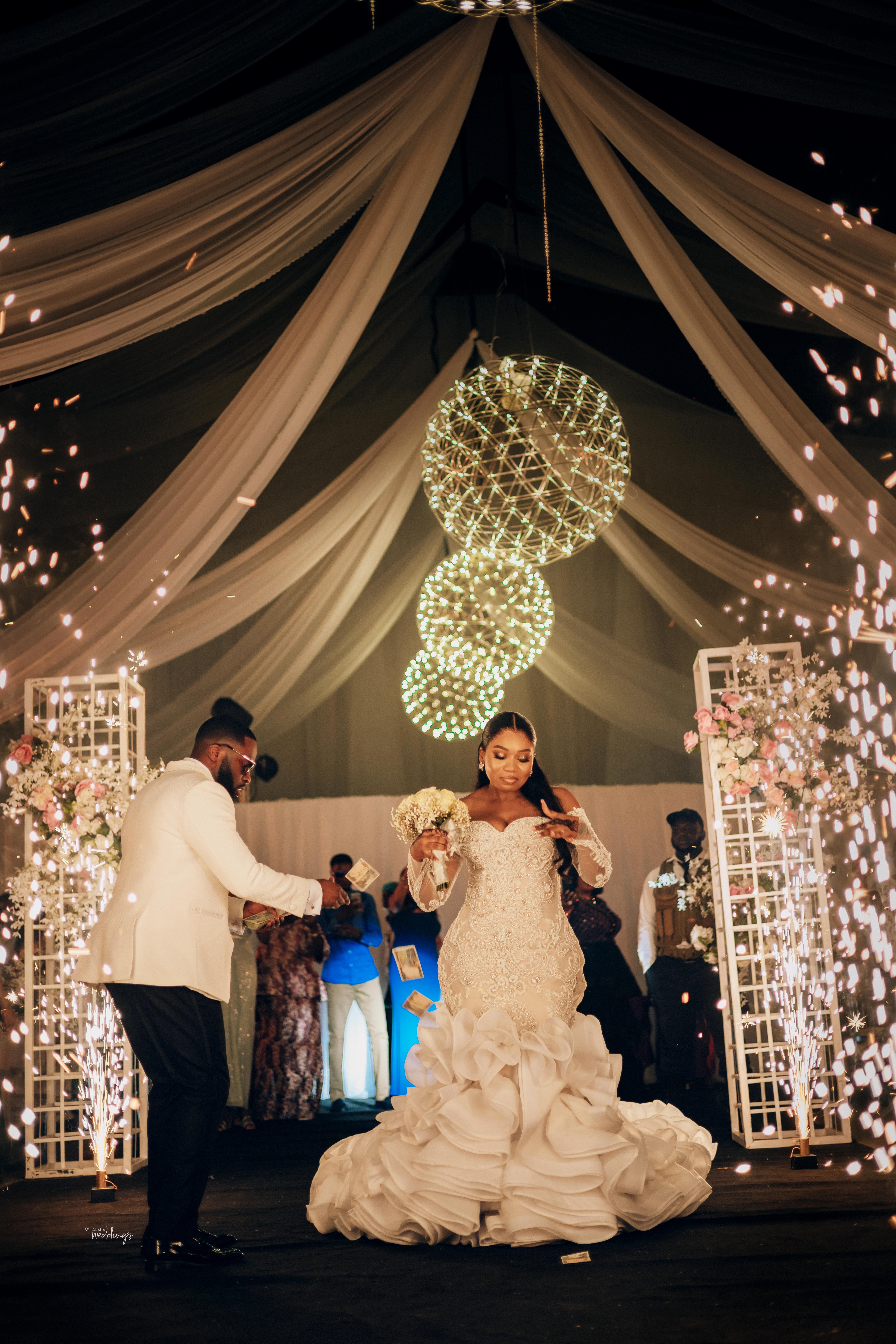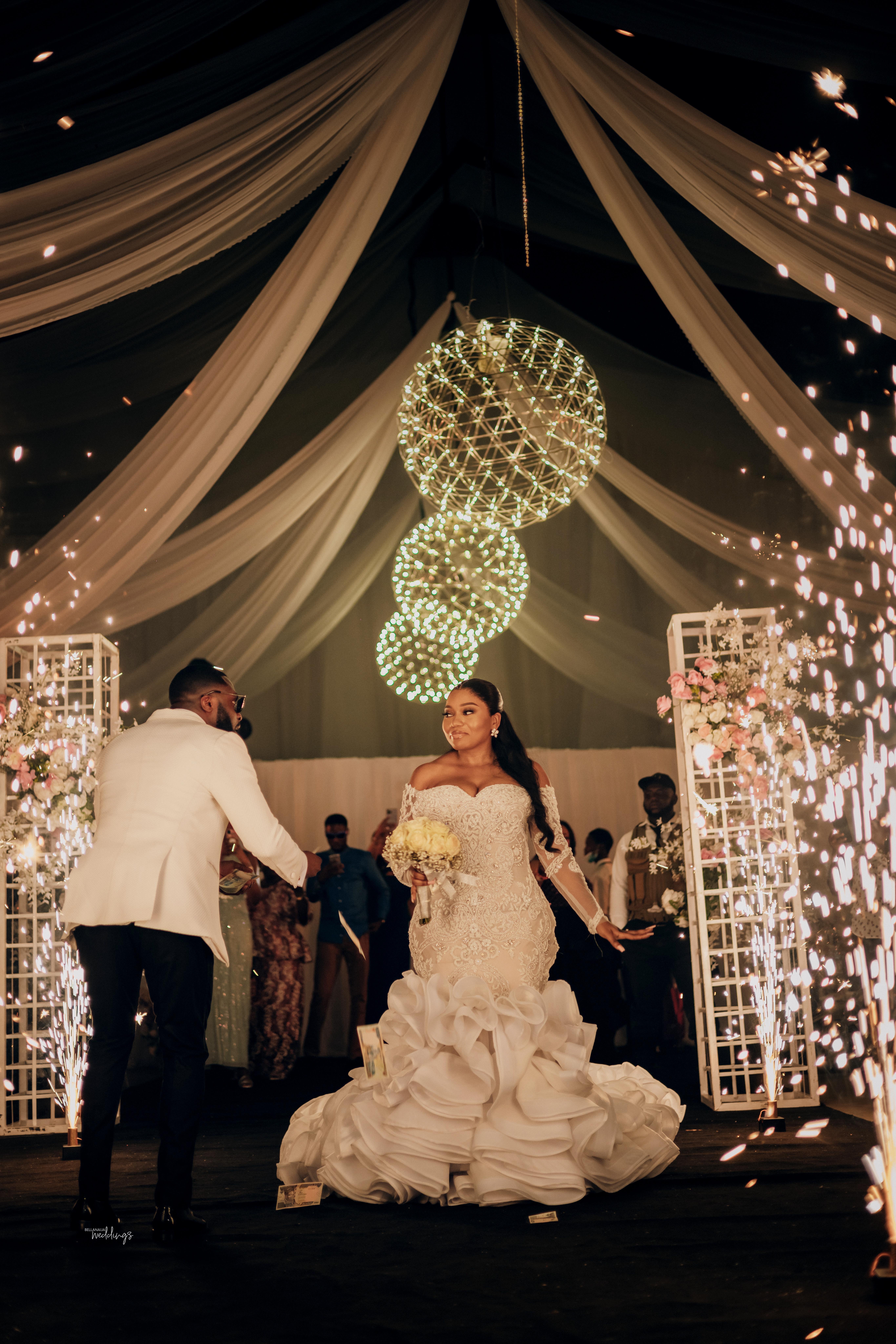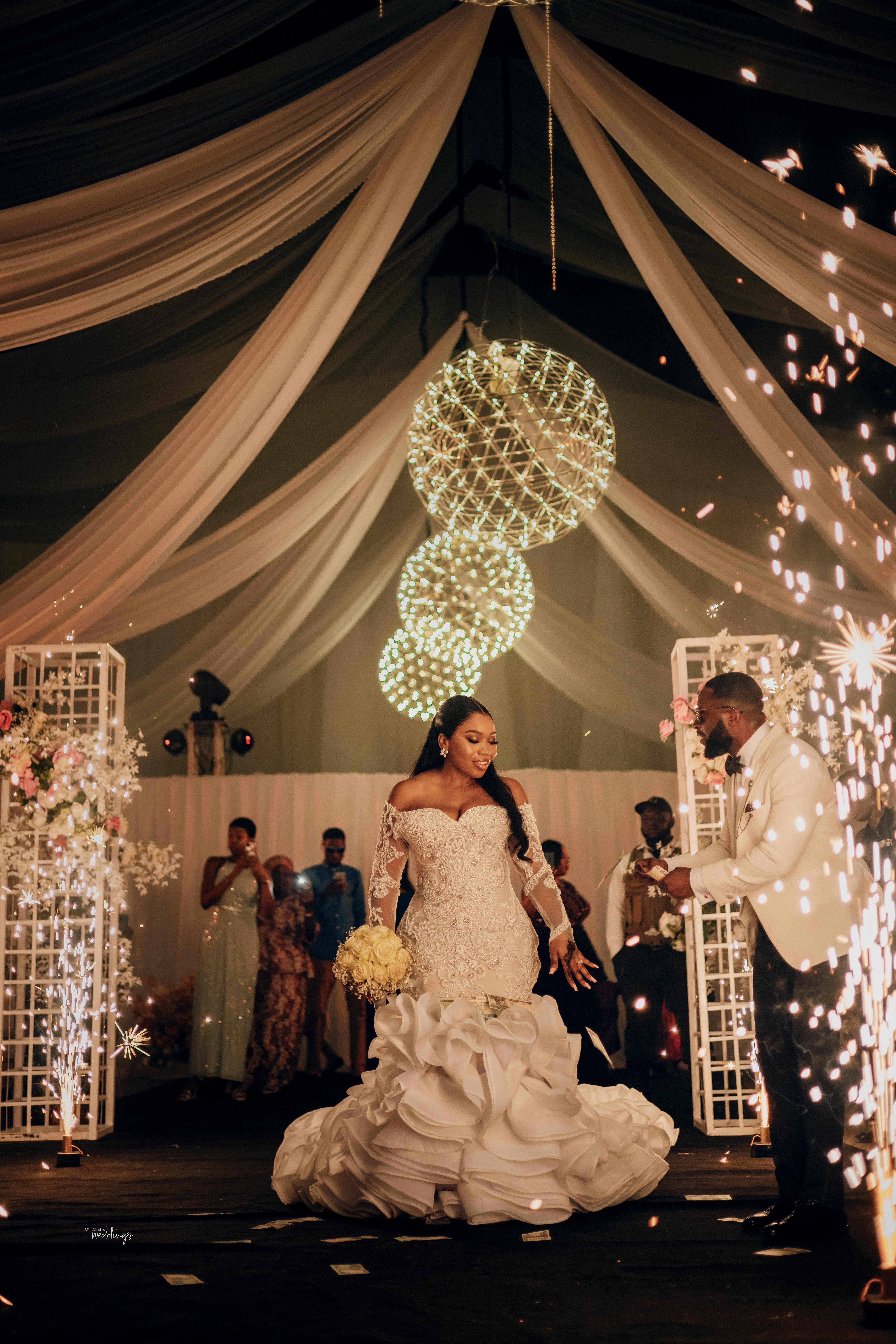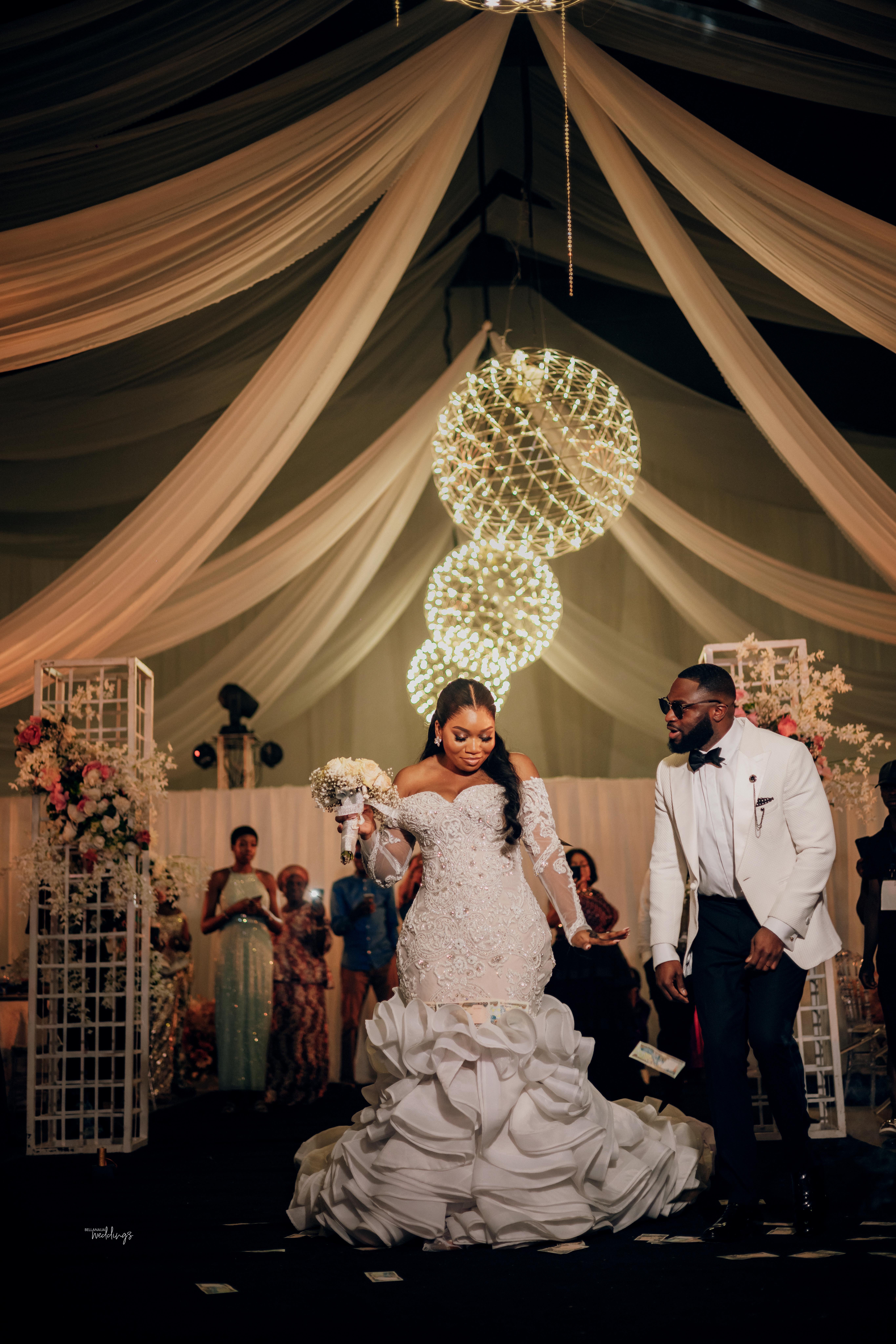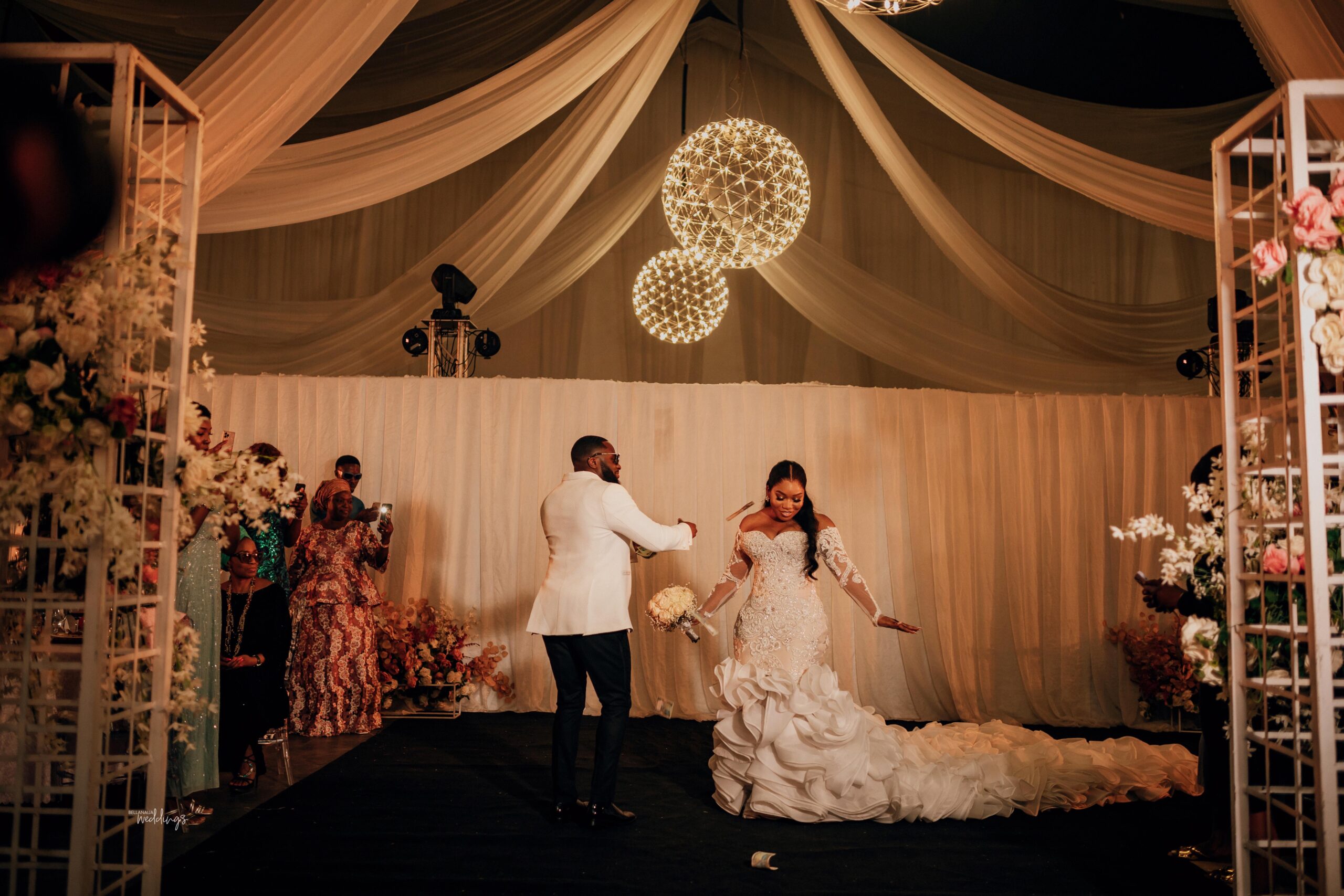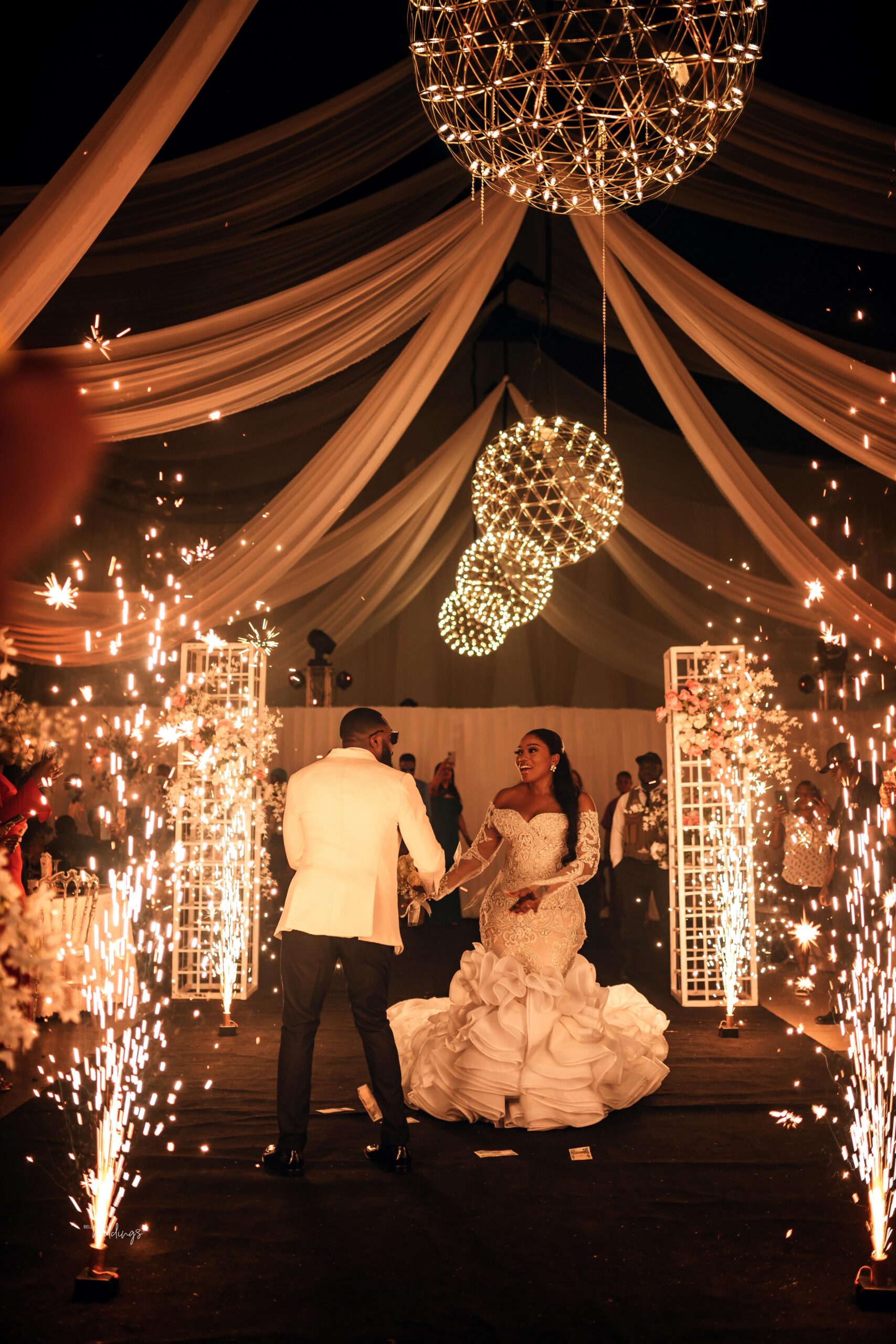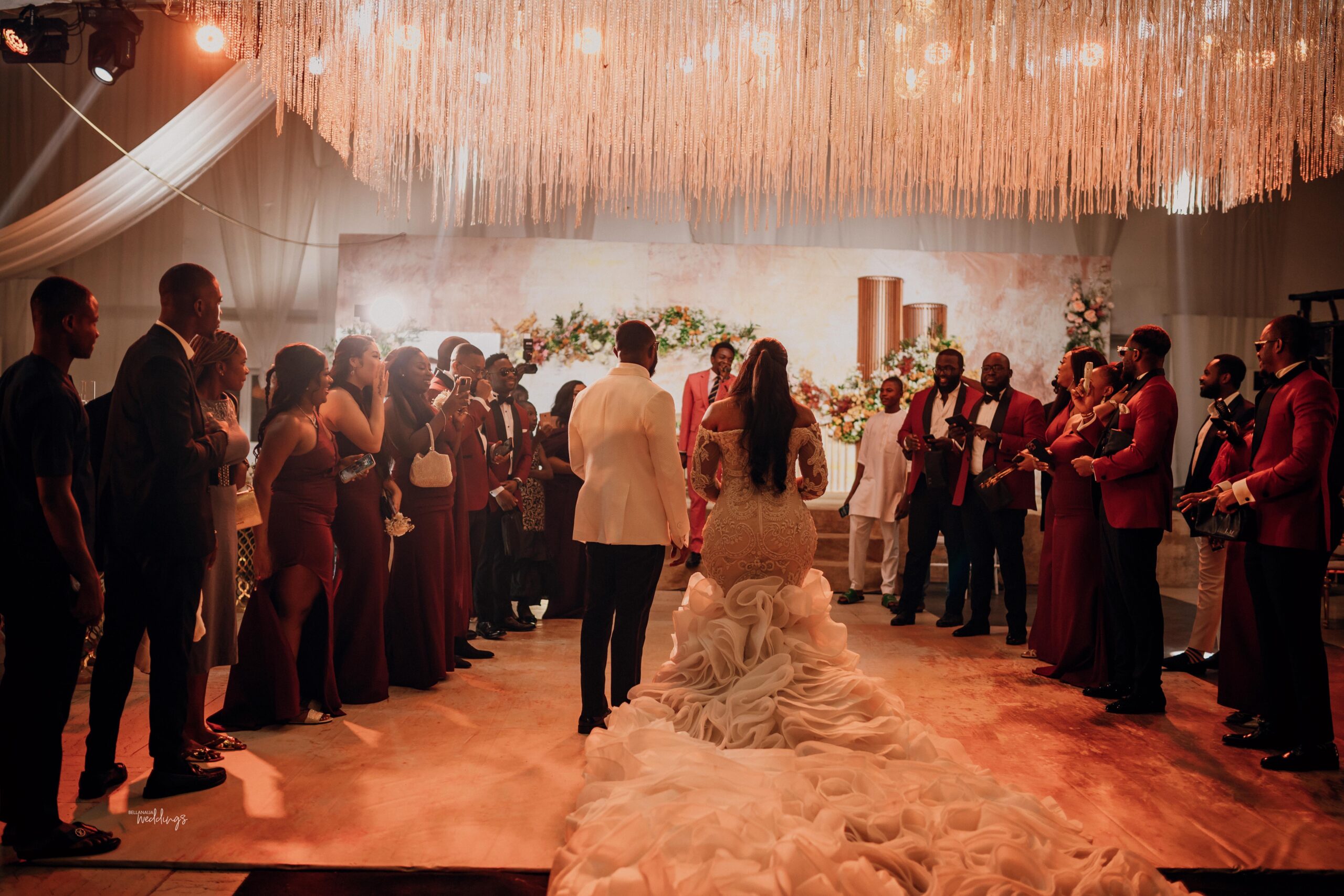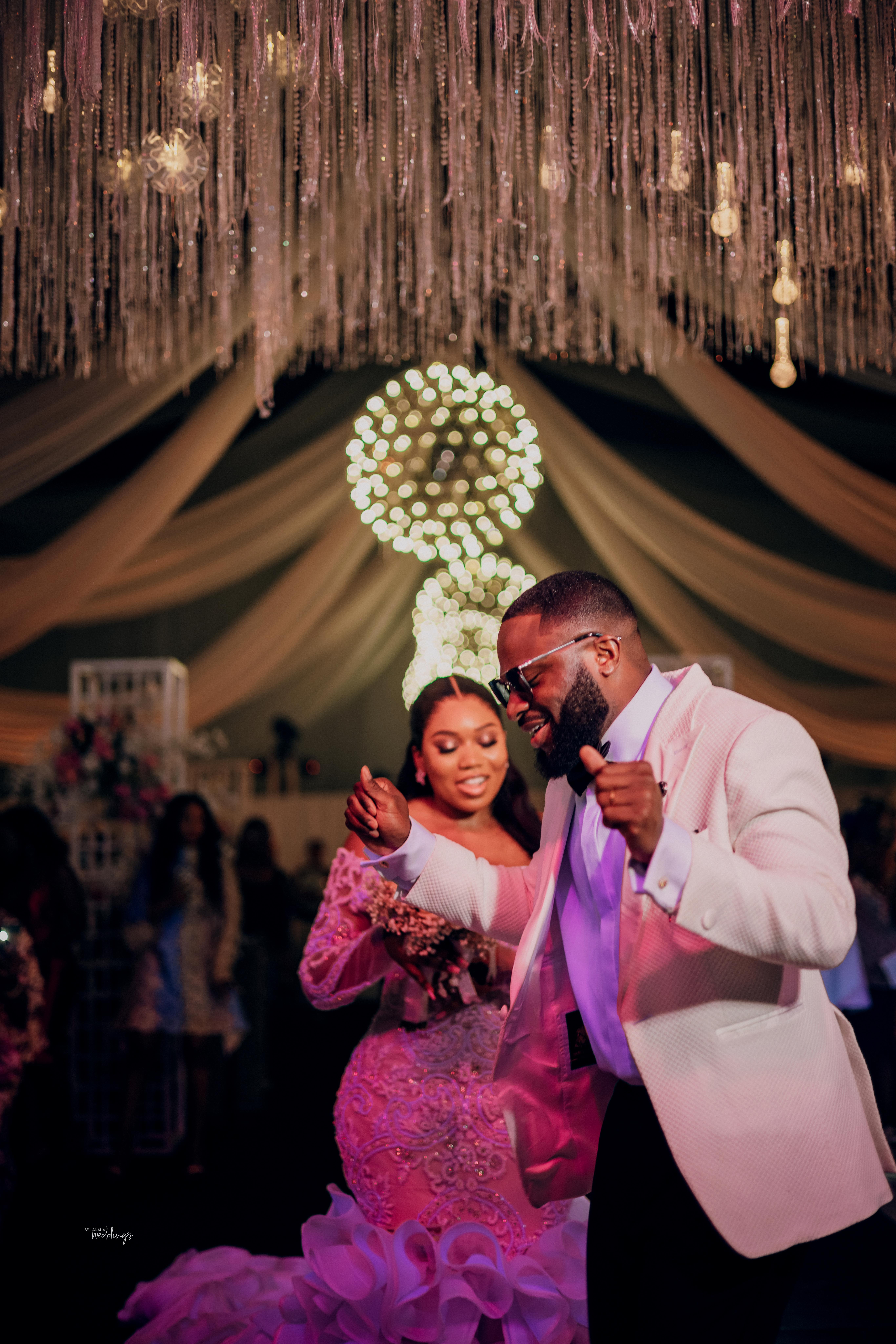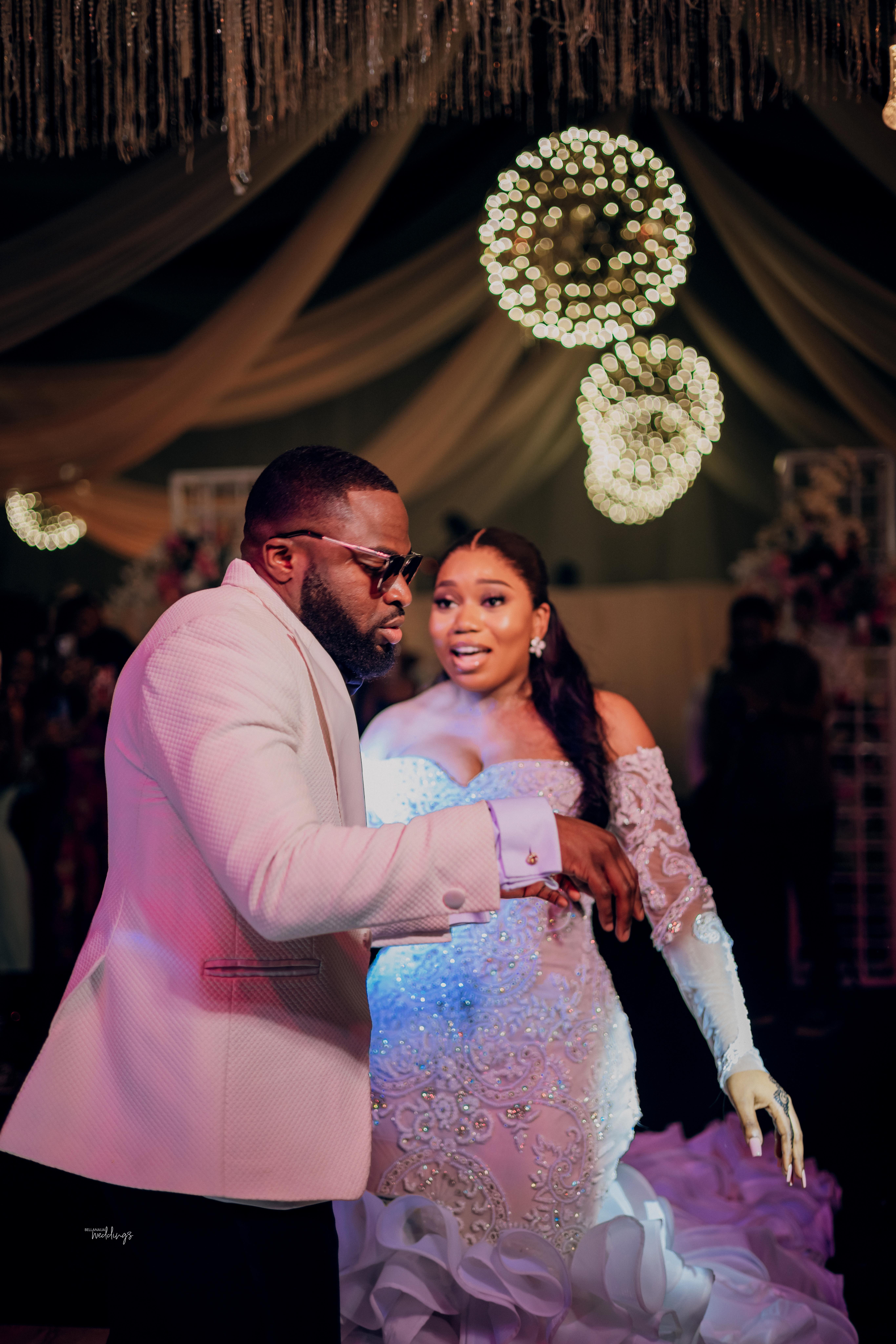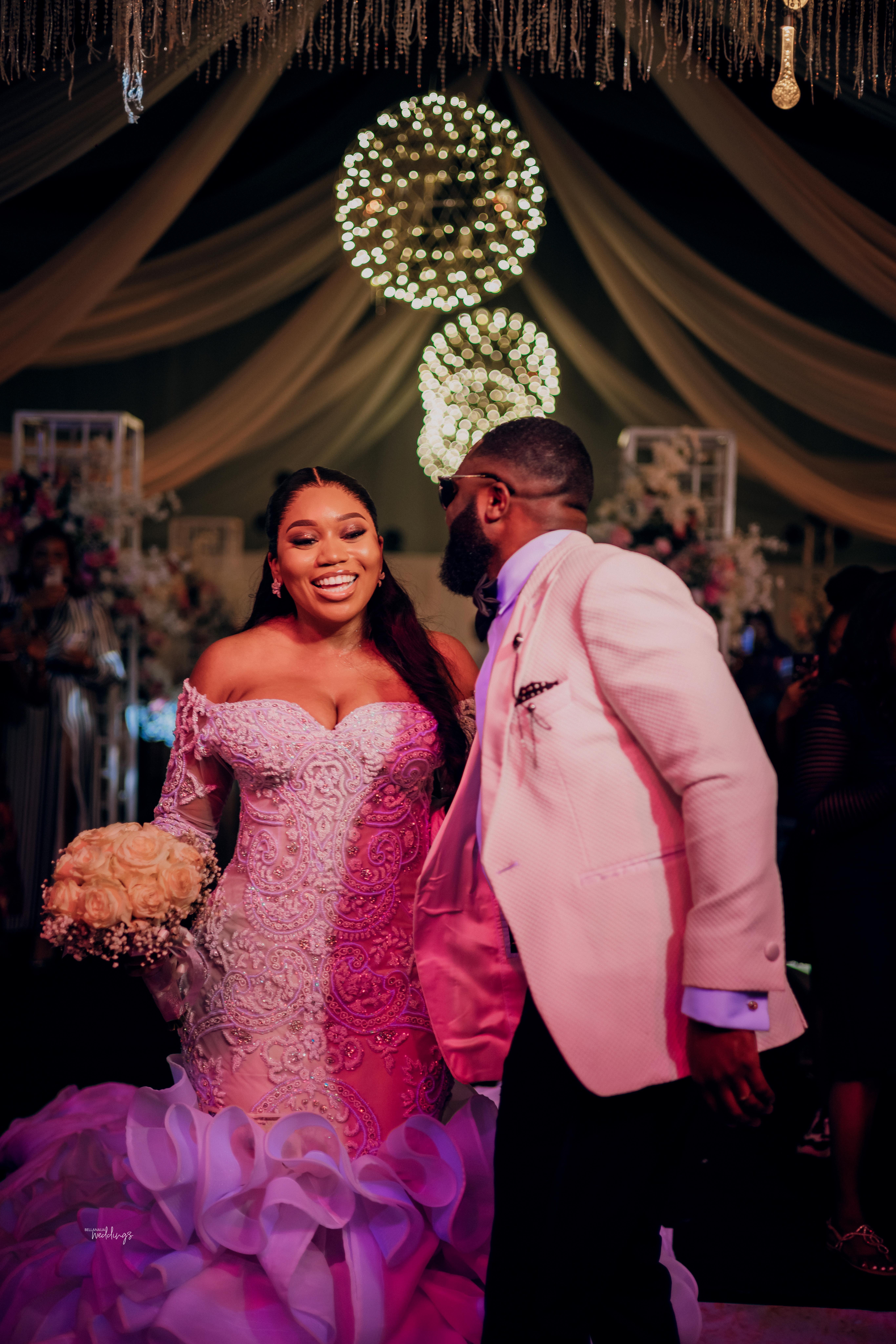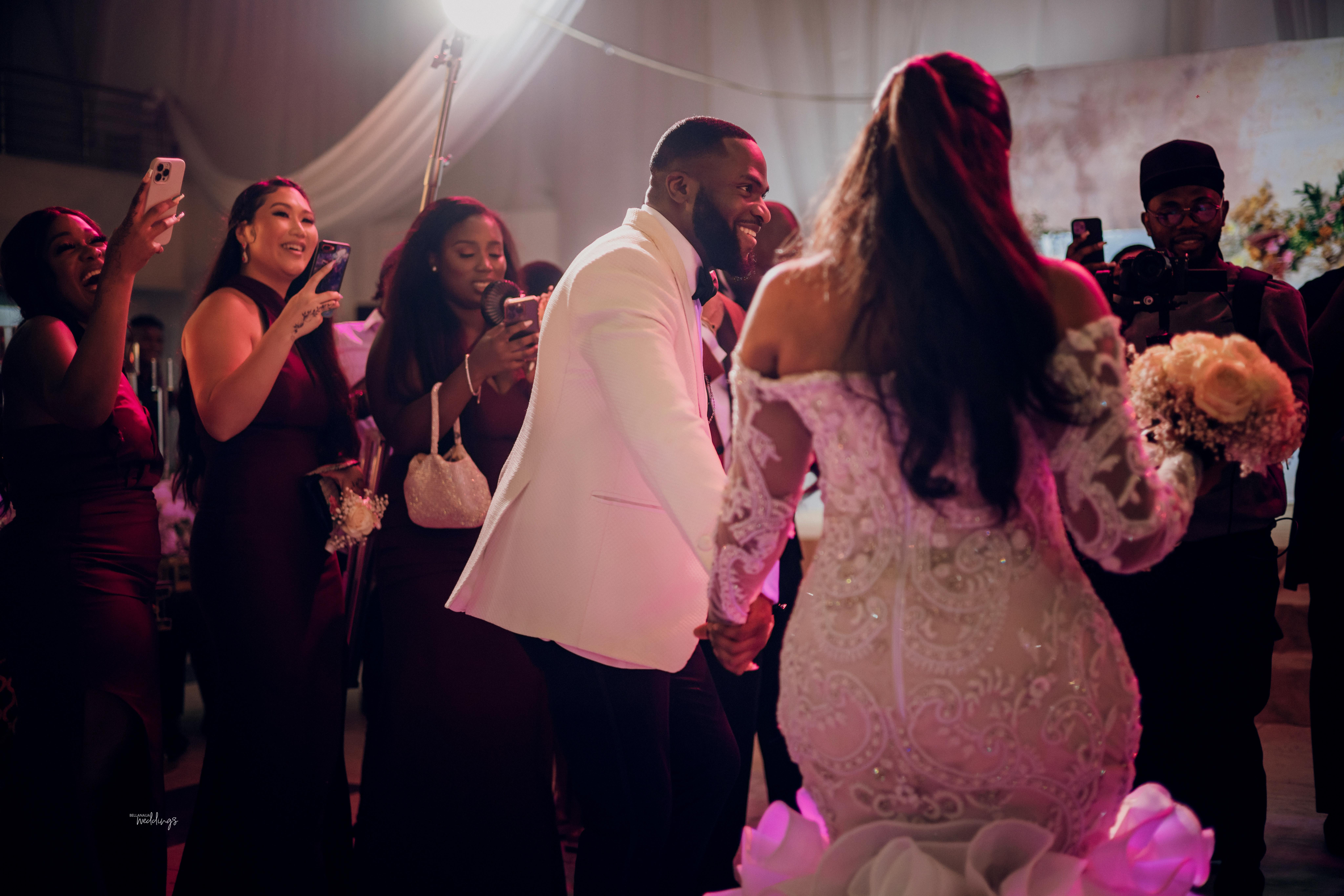 Yes, to fun wedding games!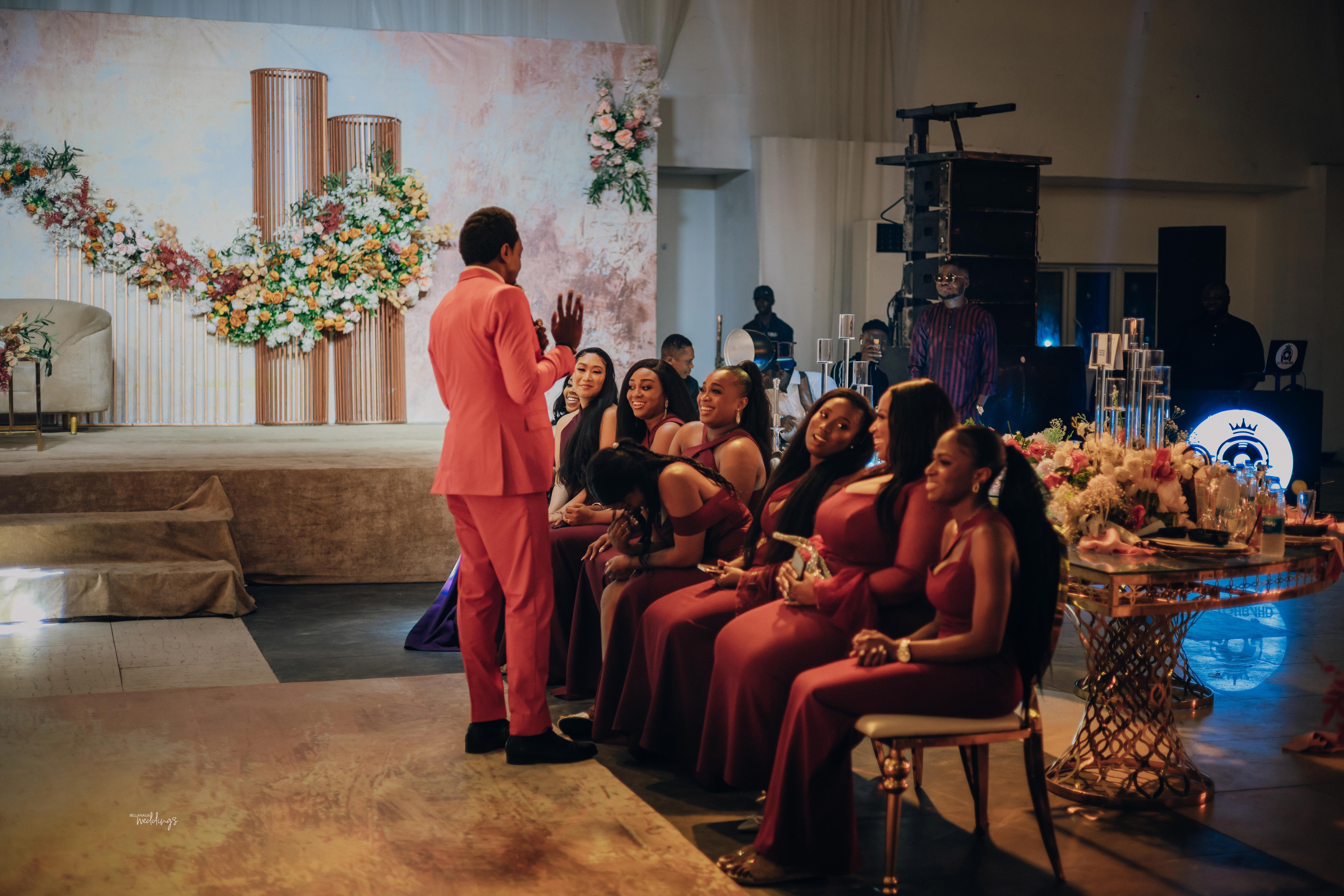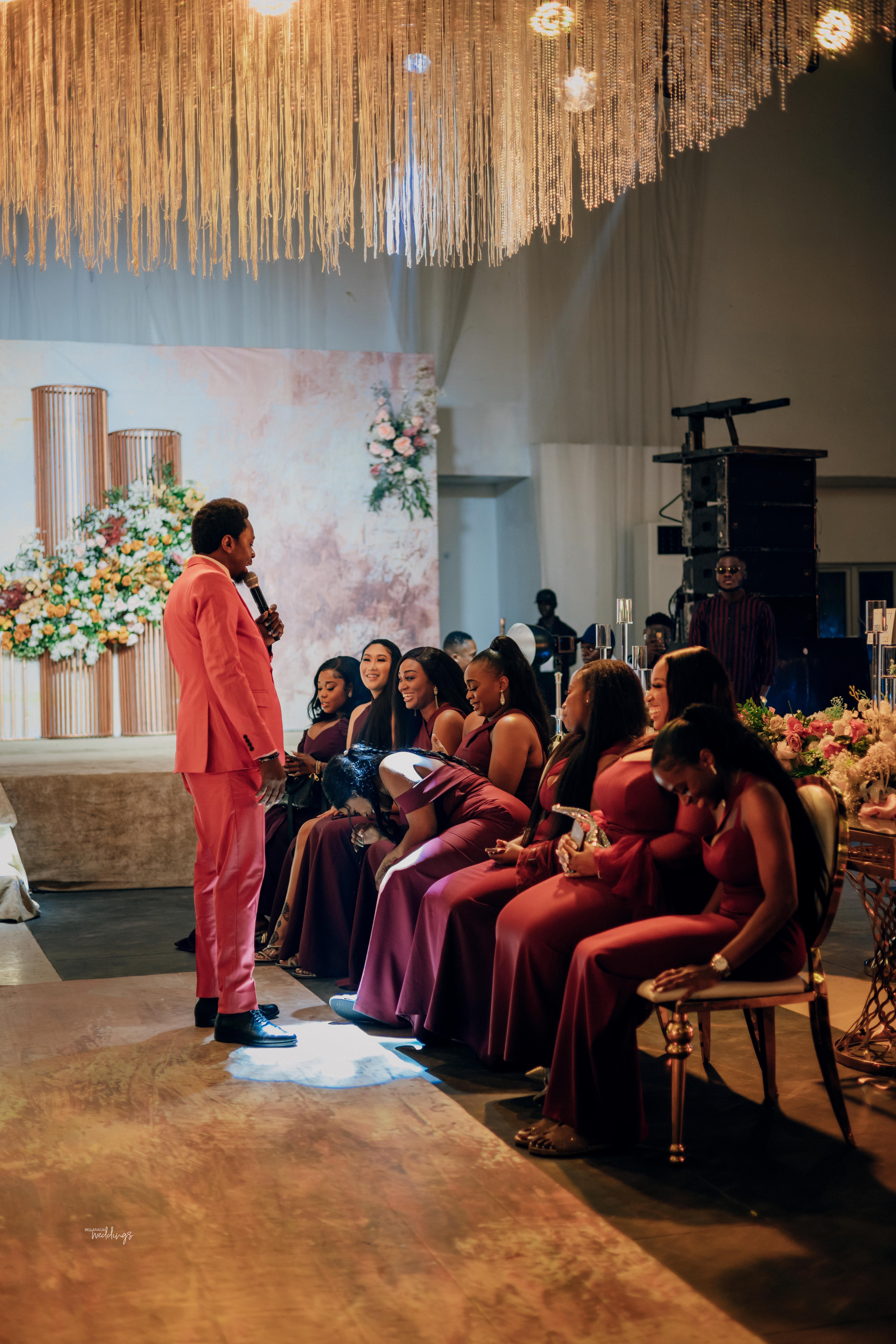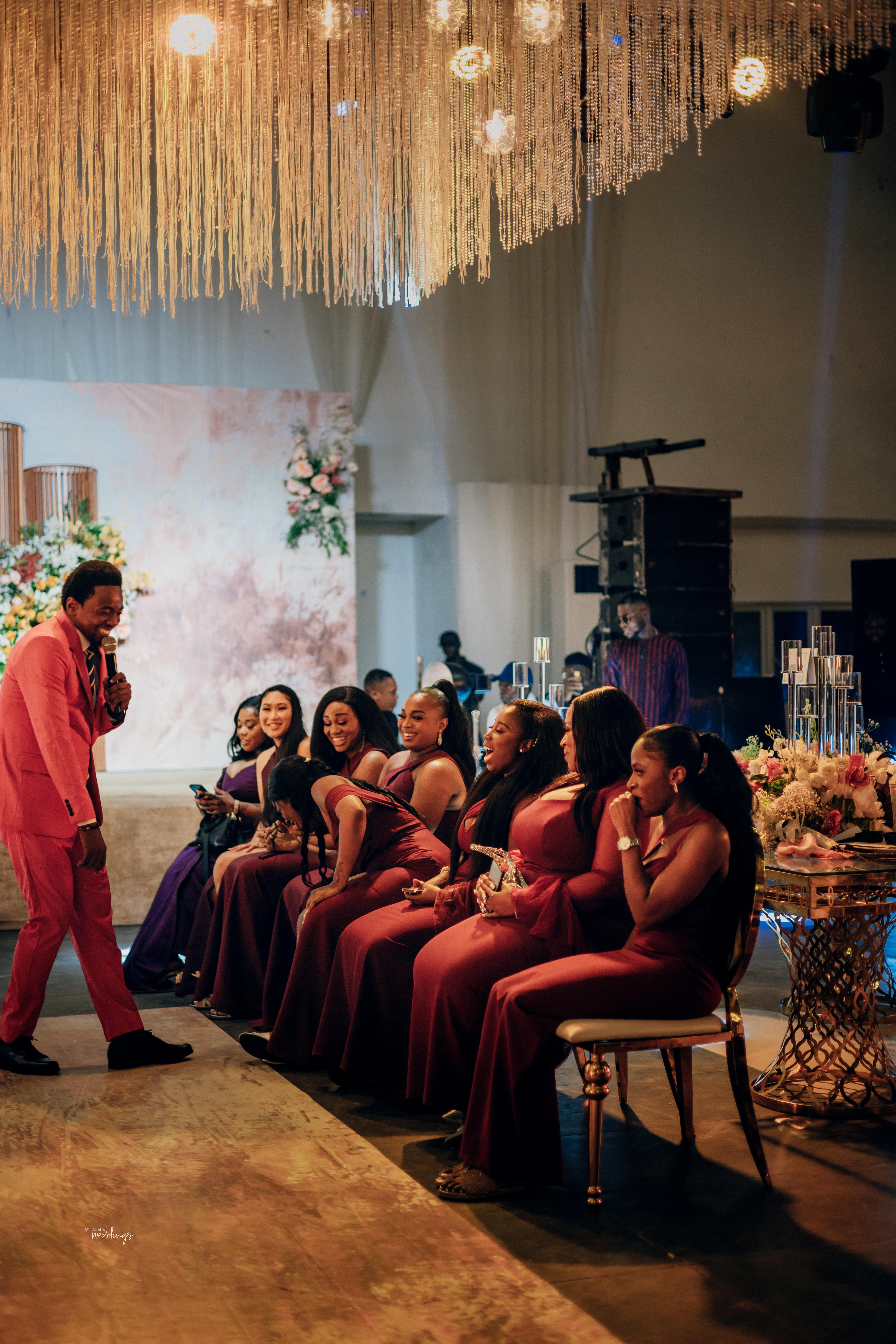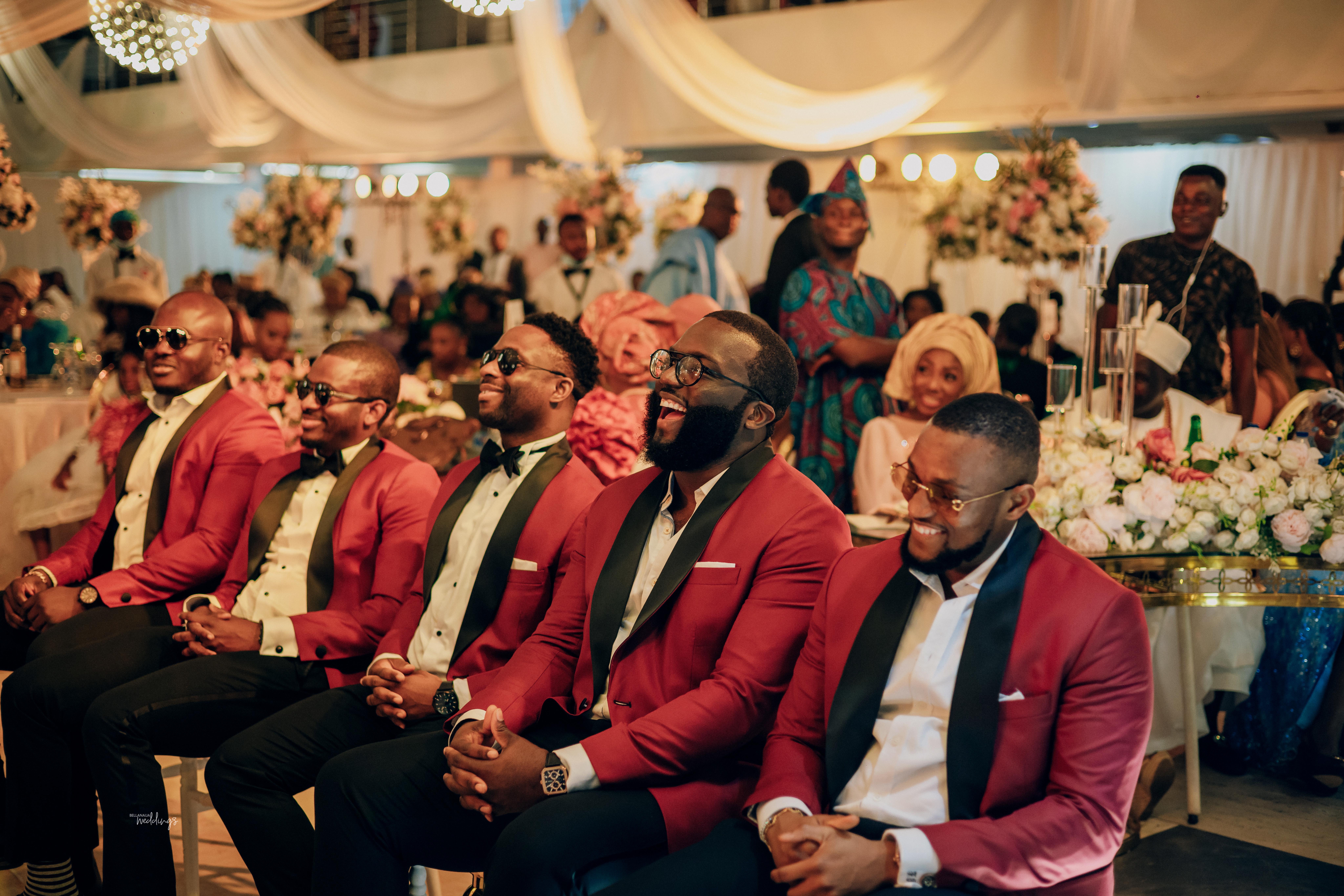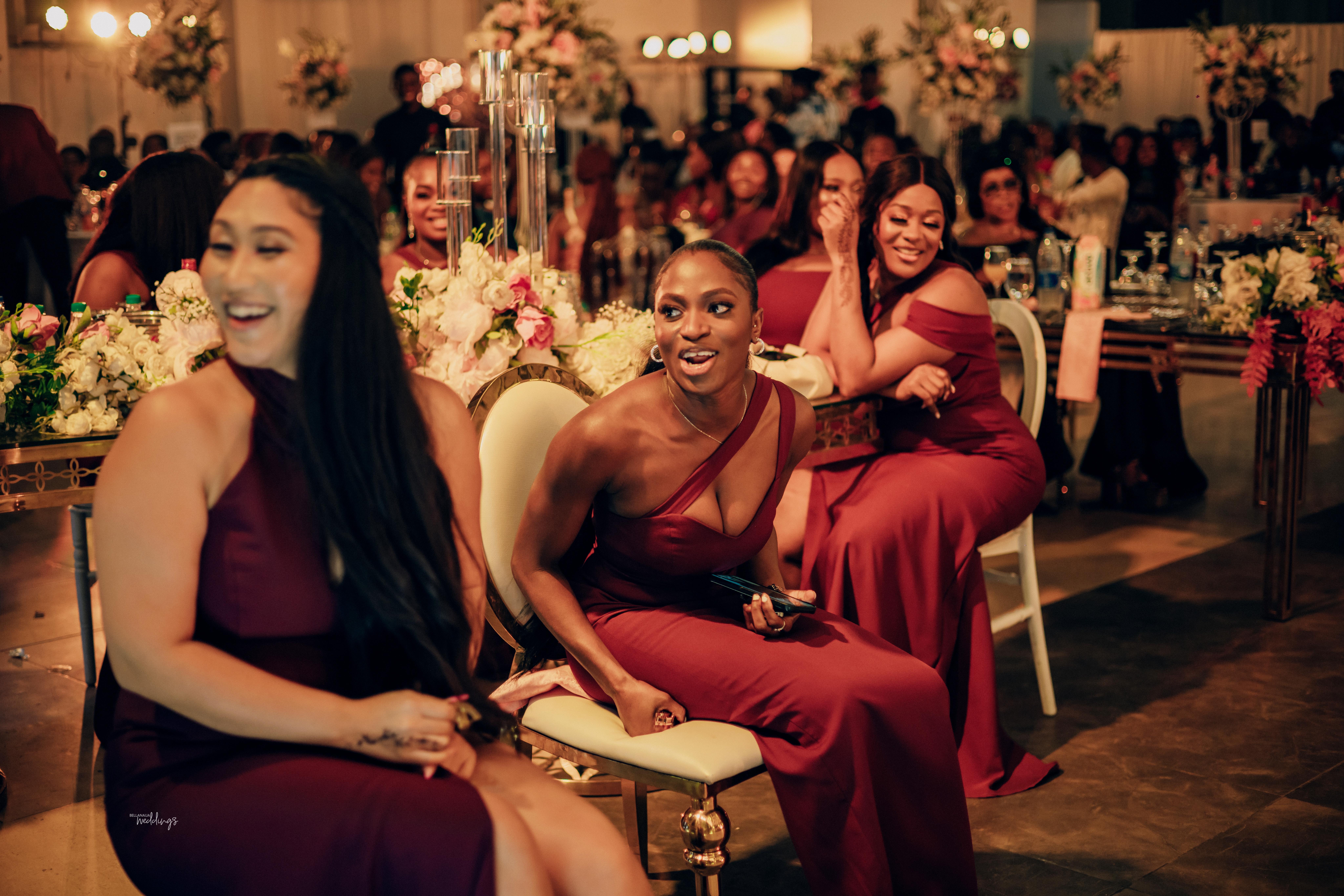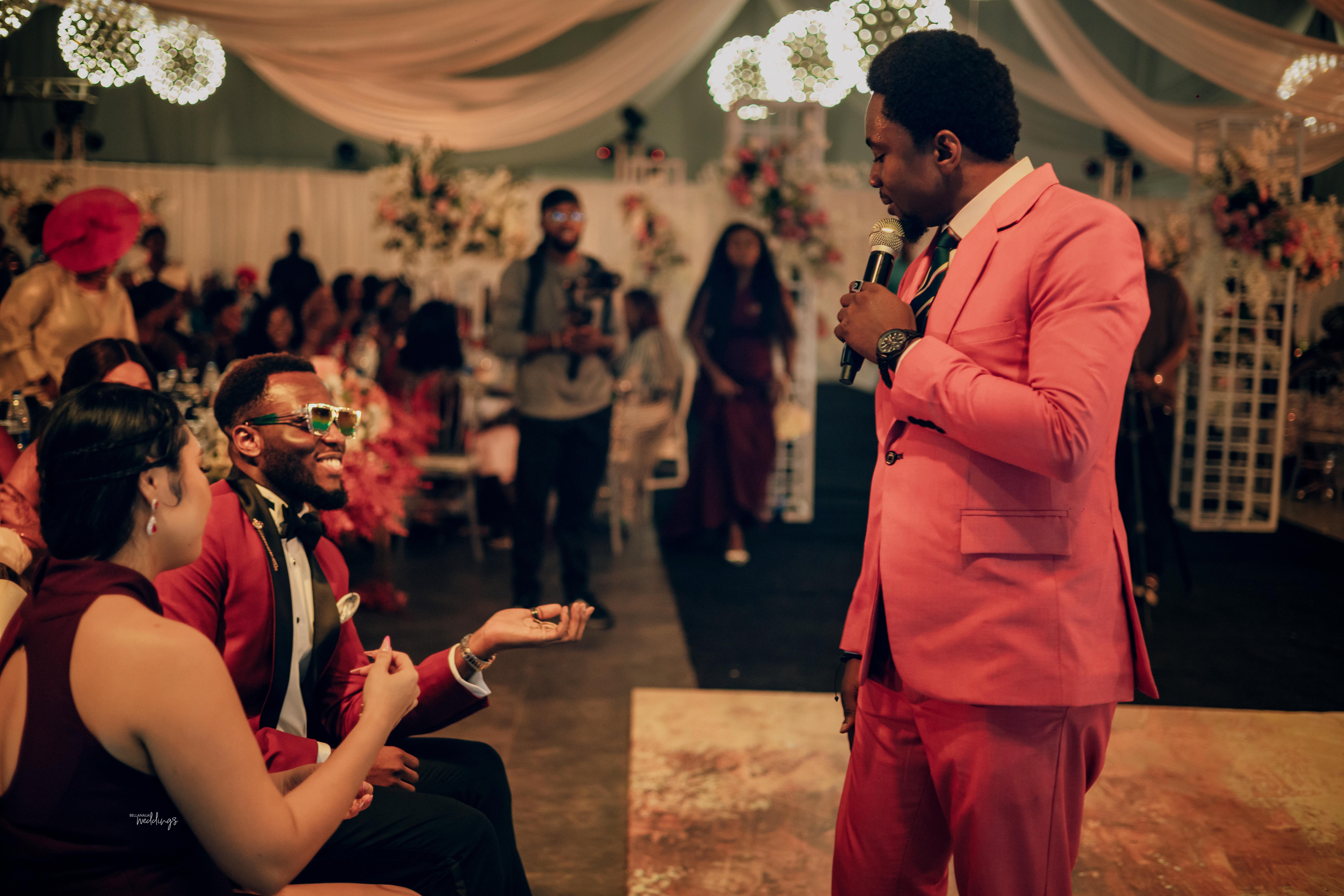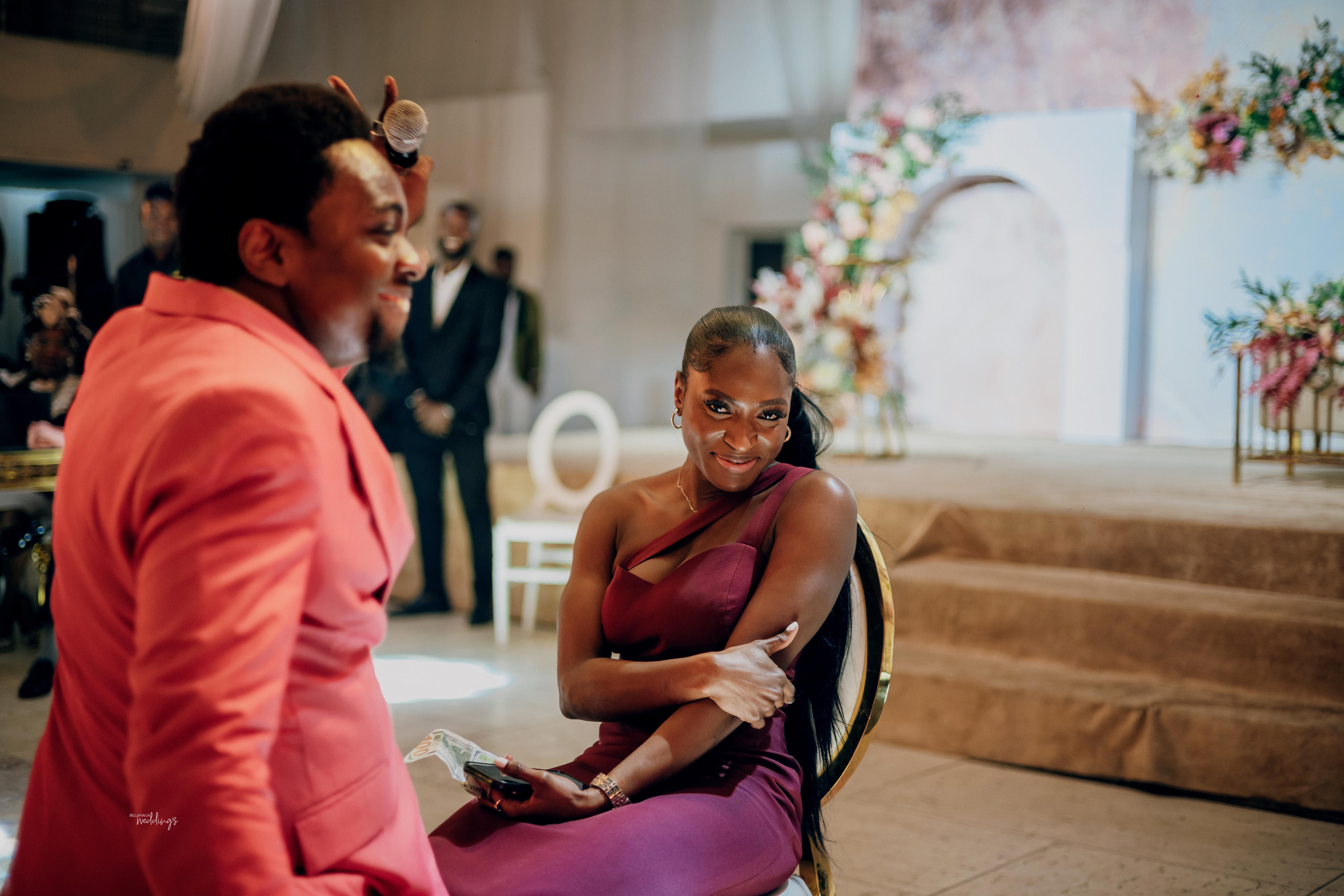 The sweet mother-son dance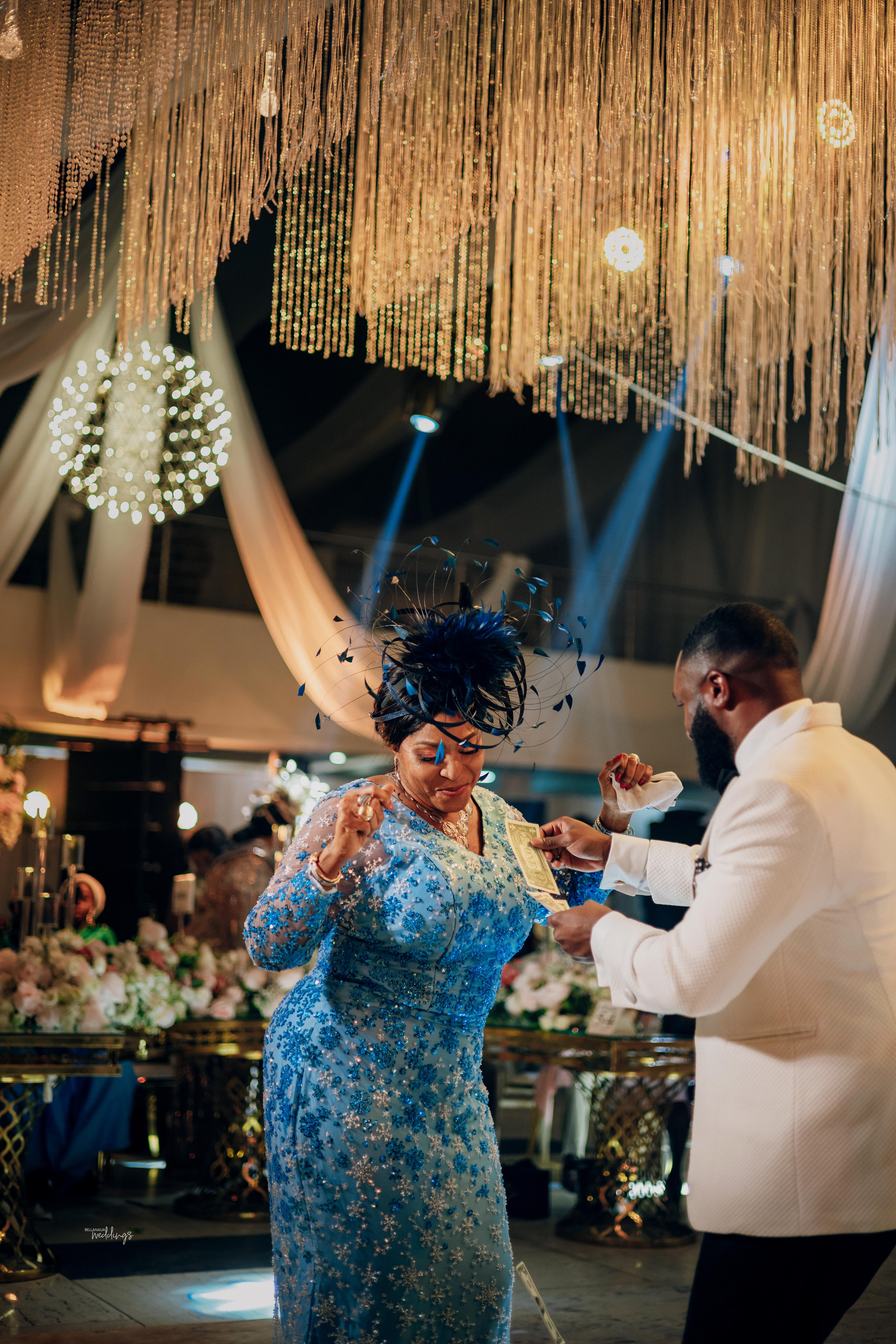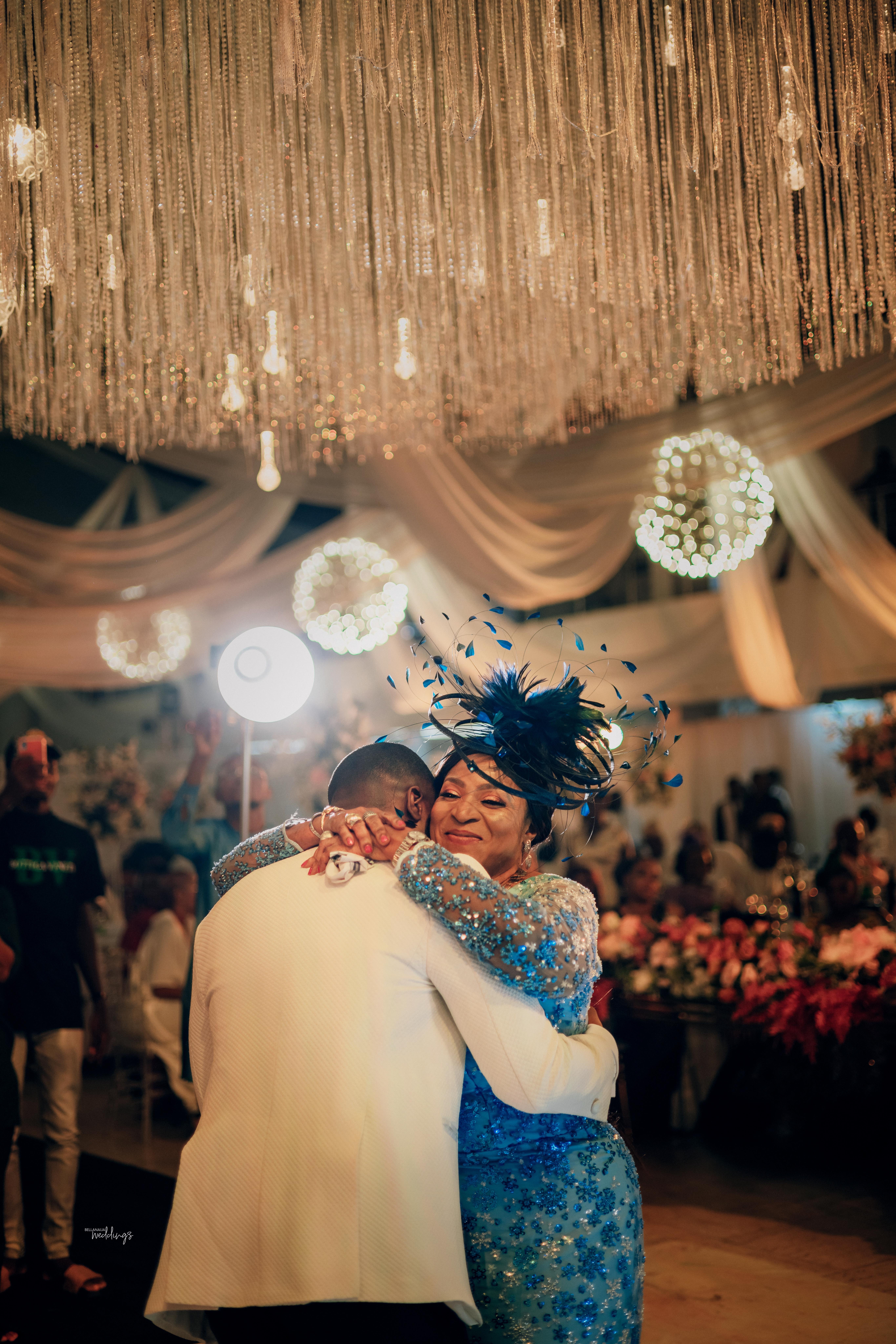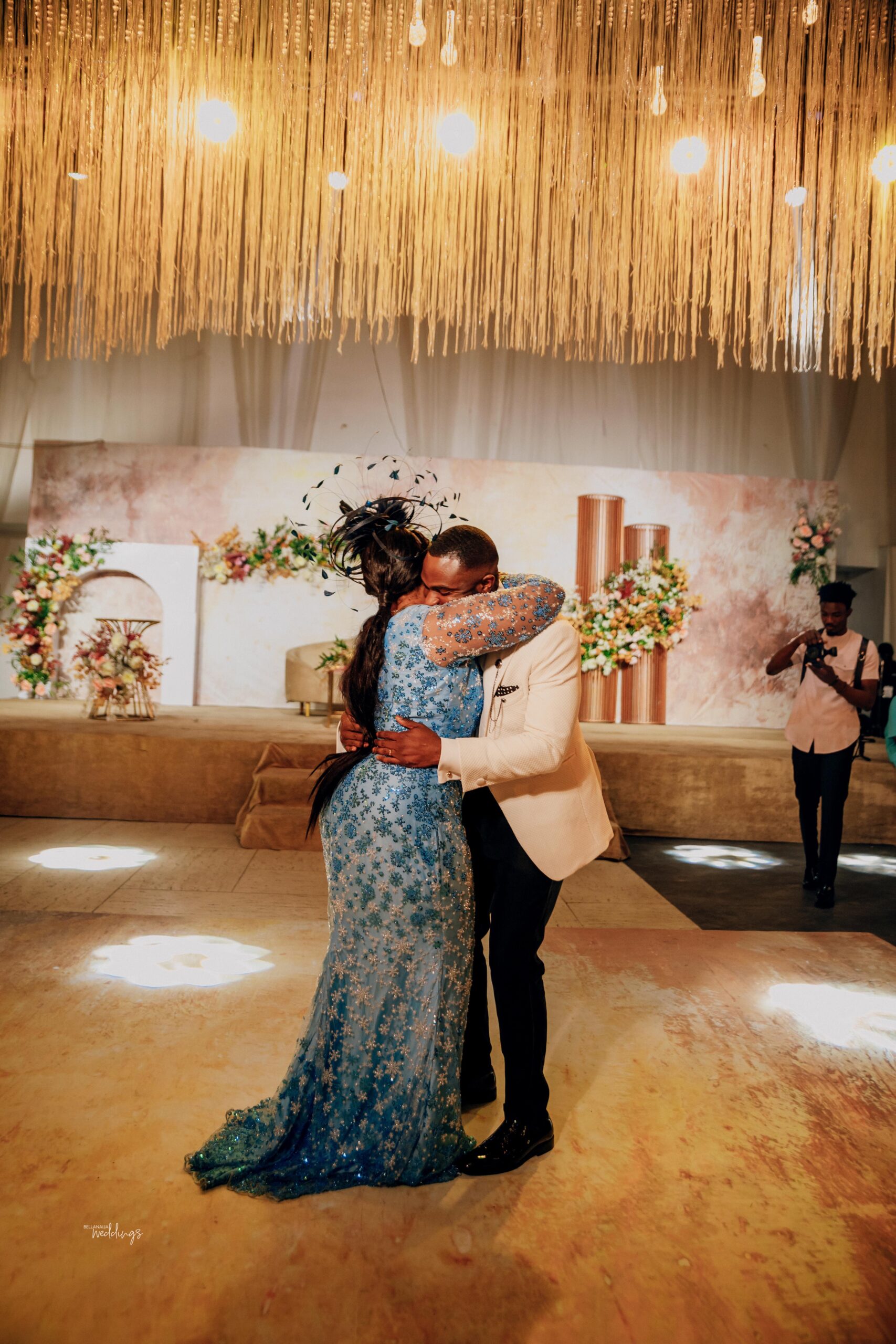 Mummy's little princess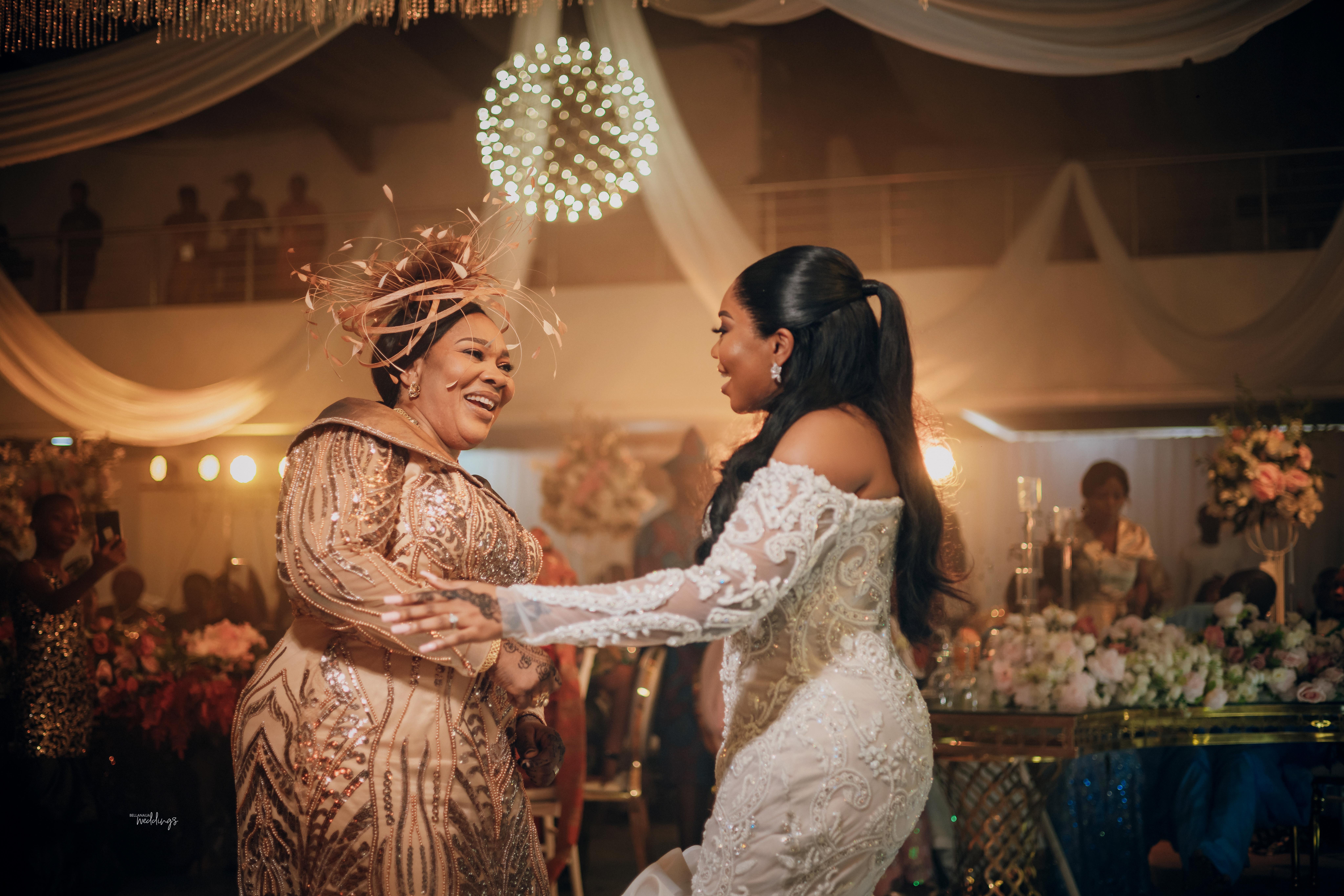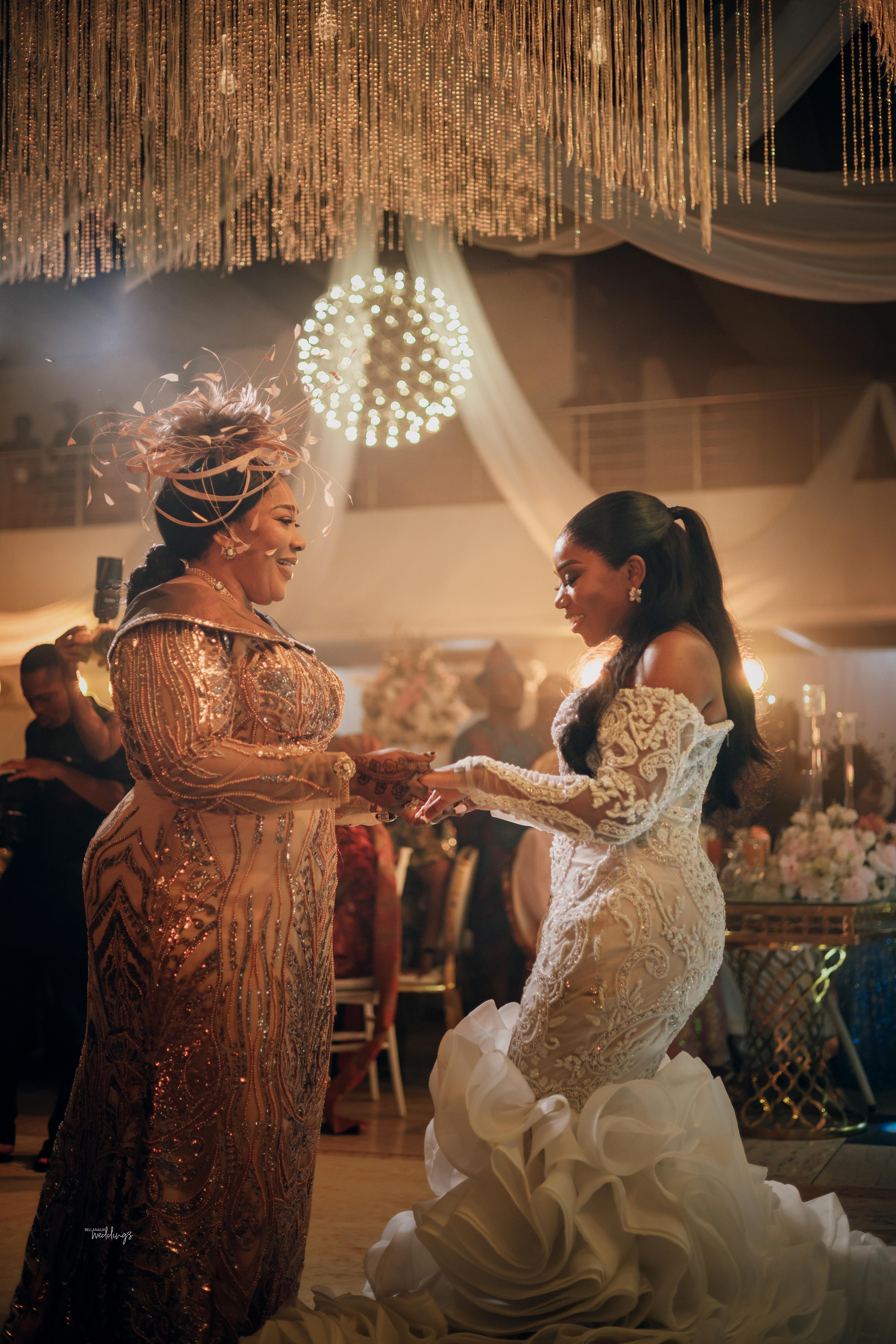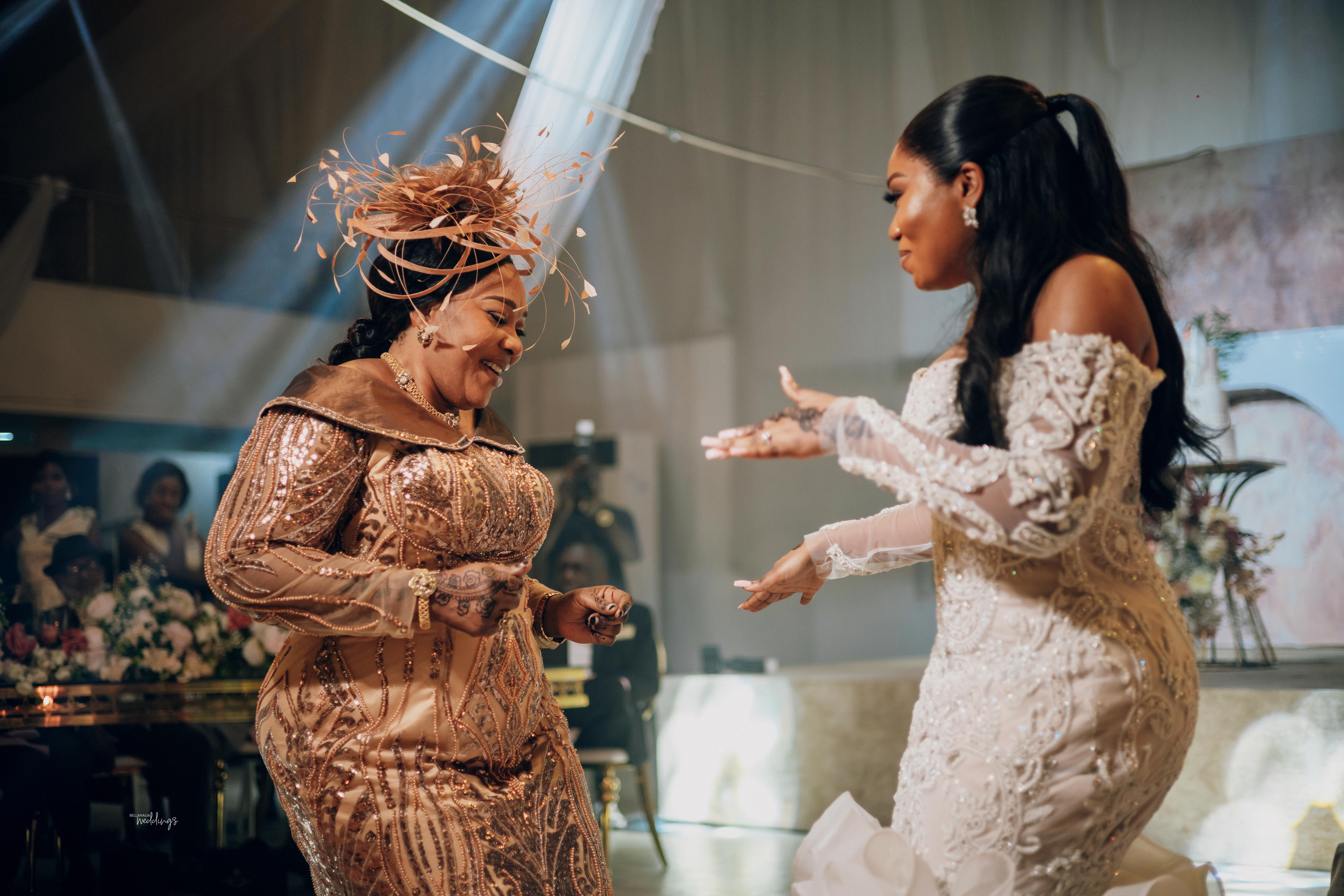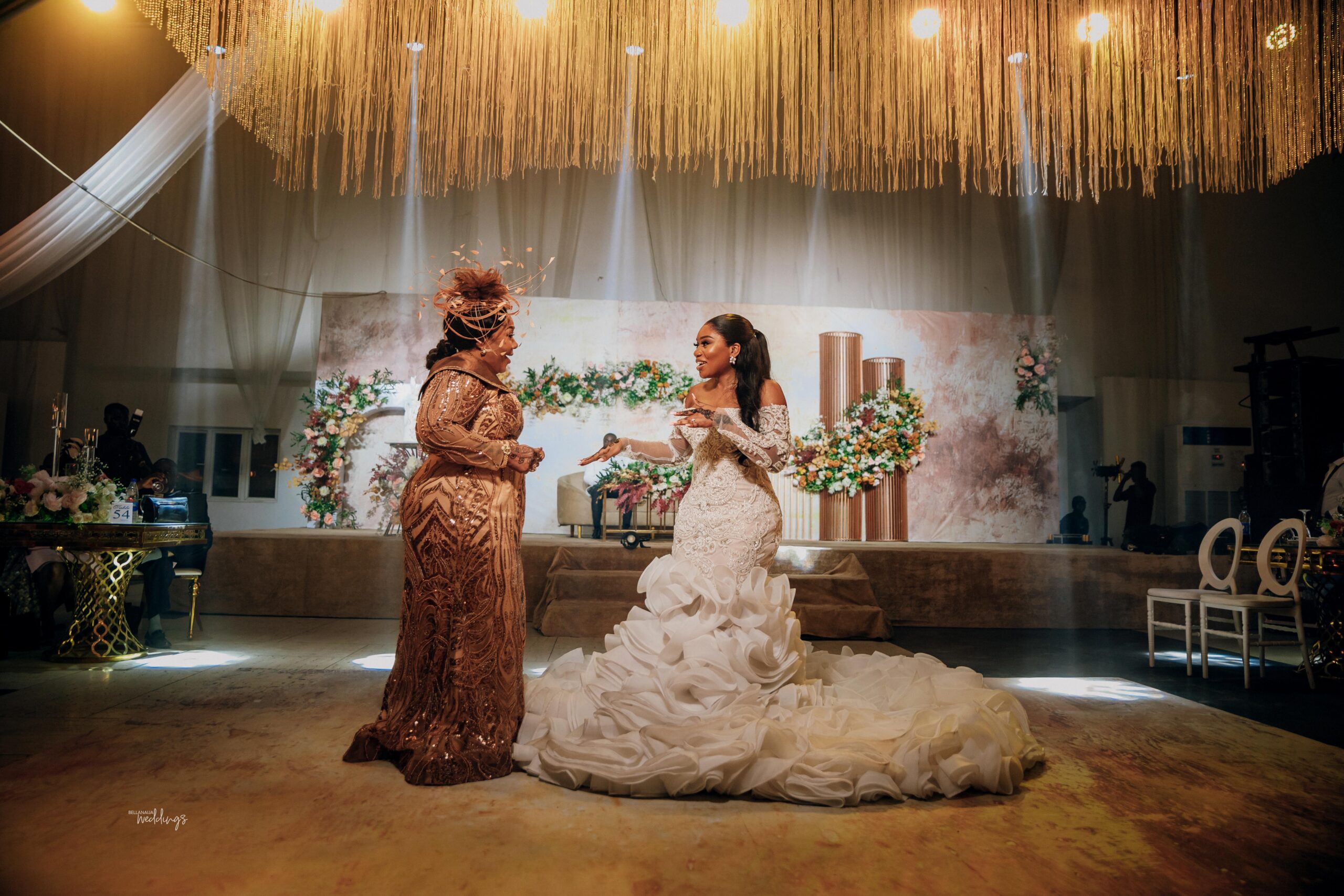 The lovebirds dancing to the tunes of love 😍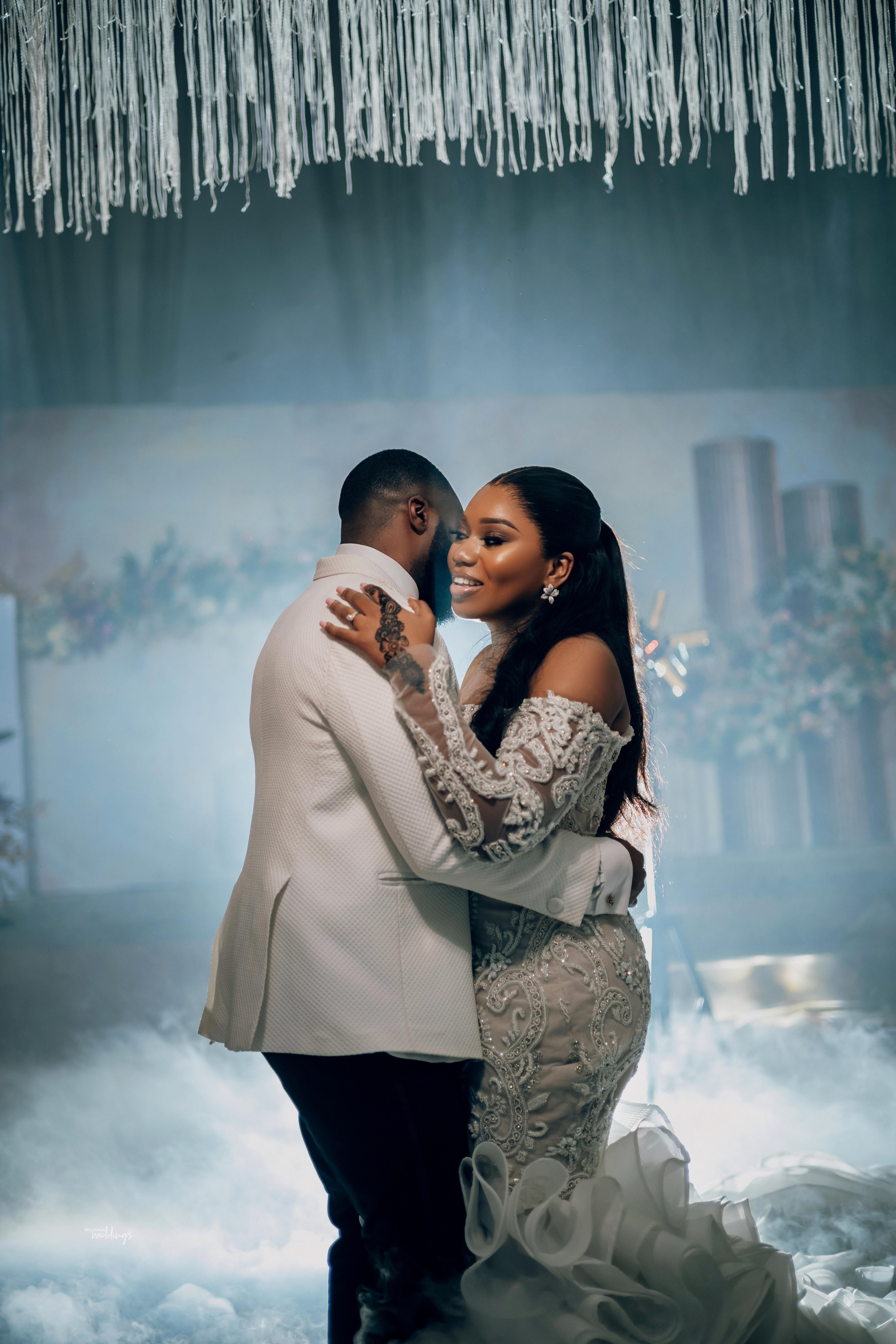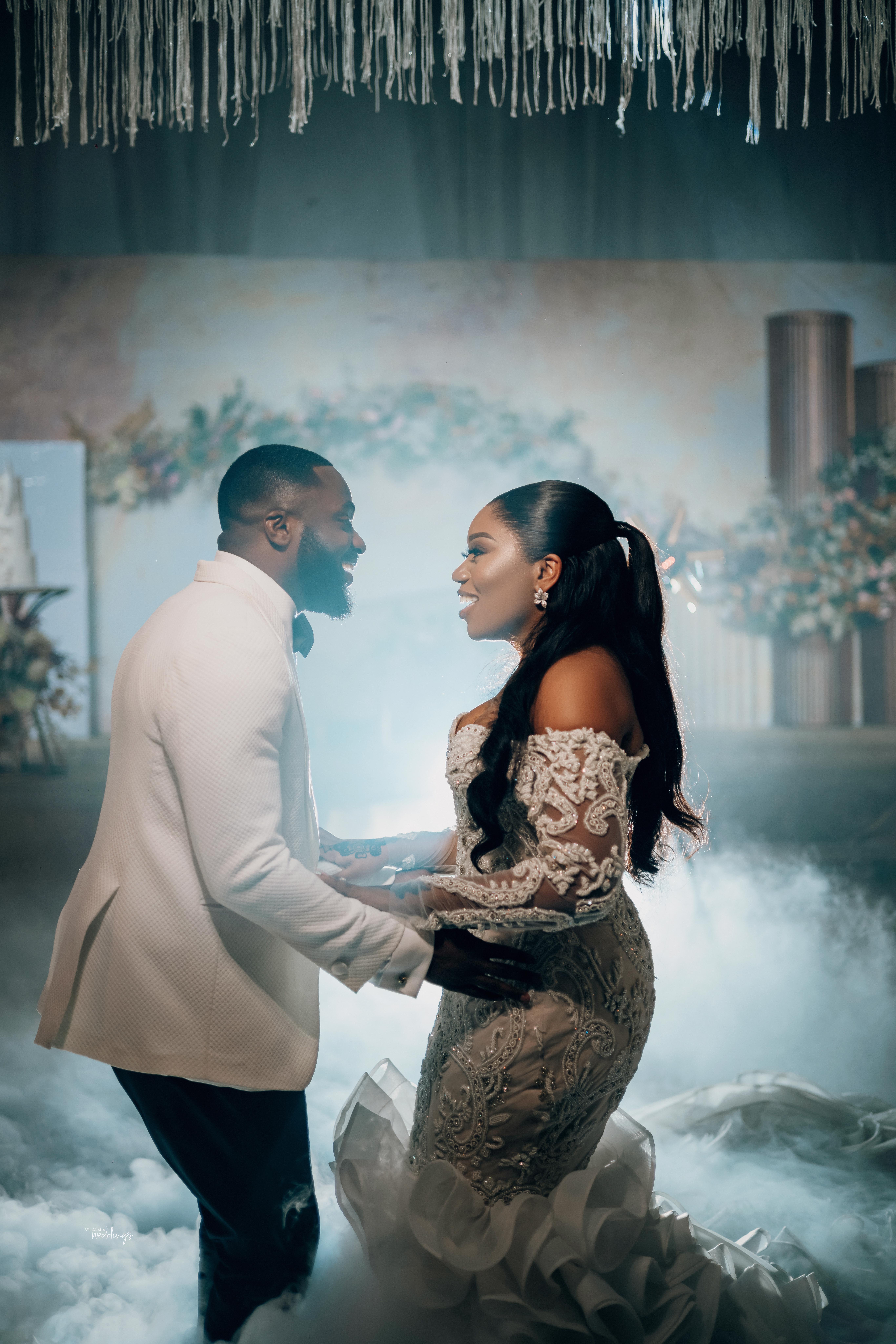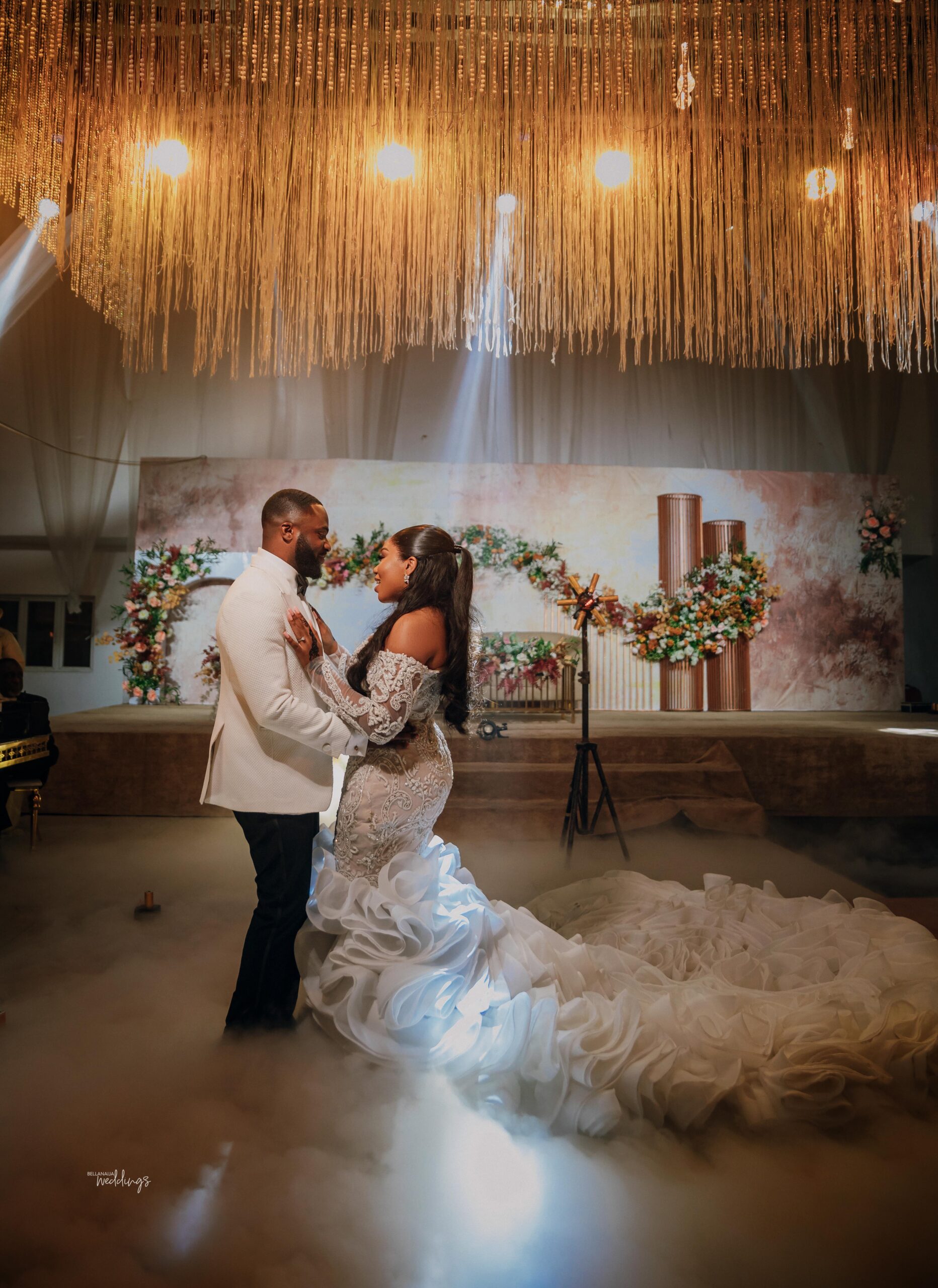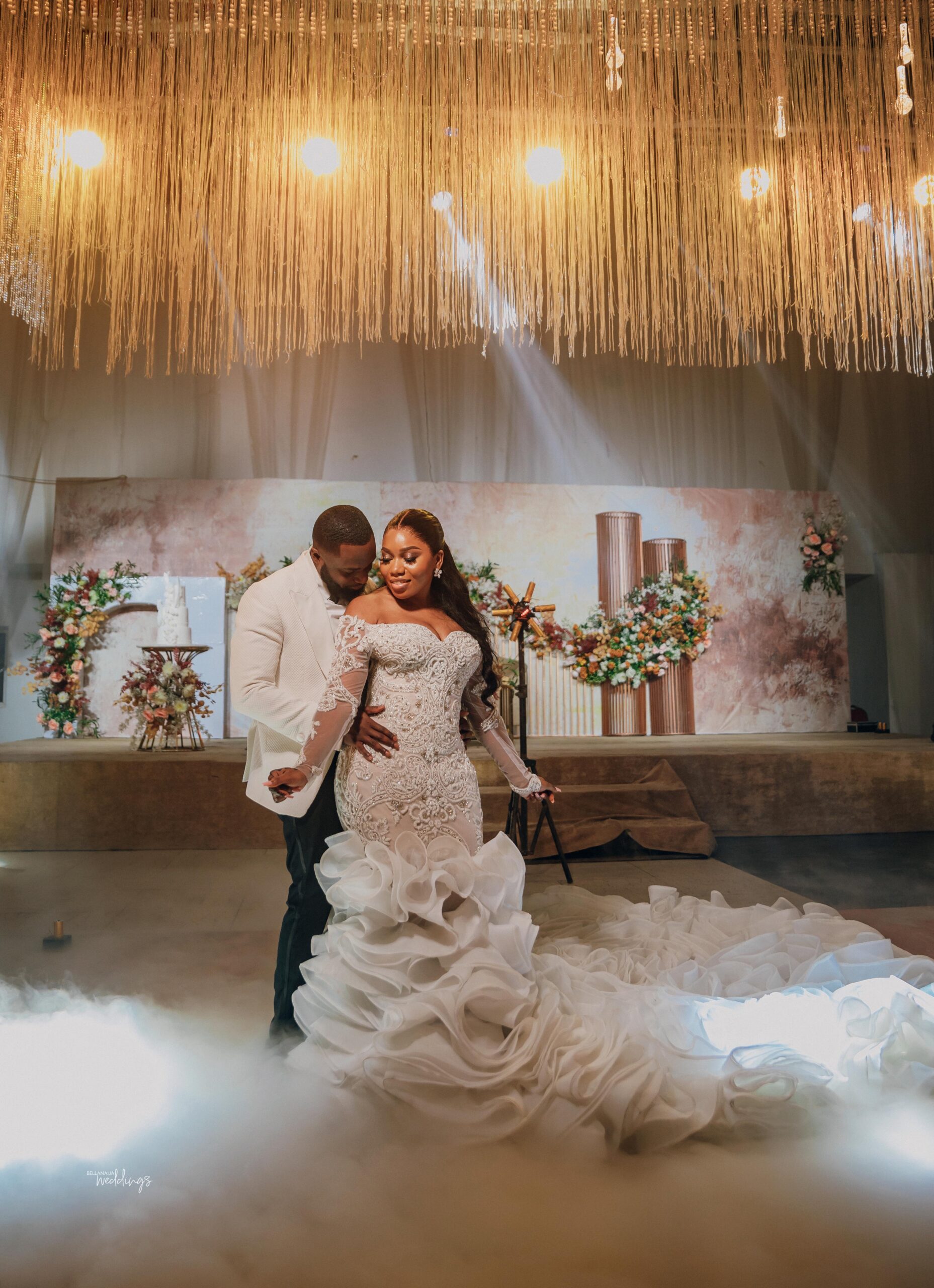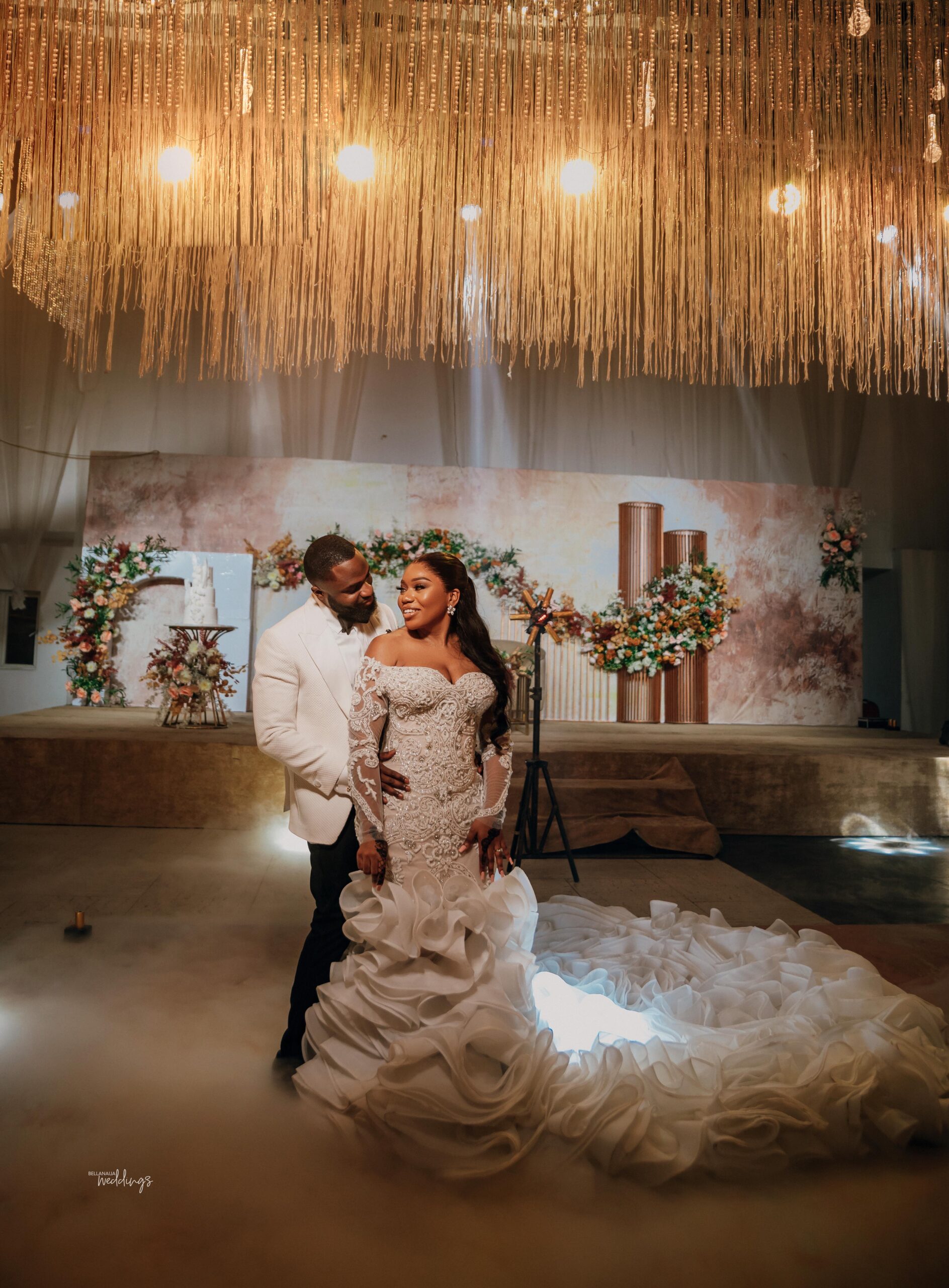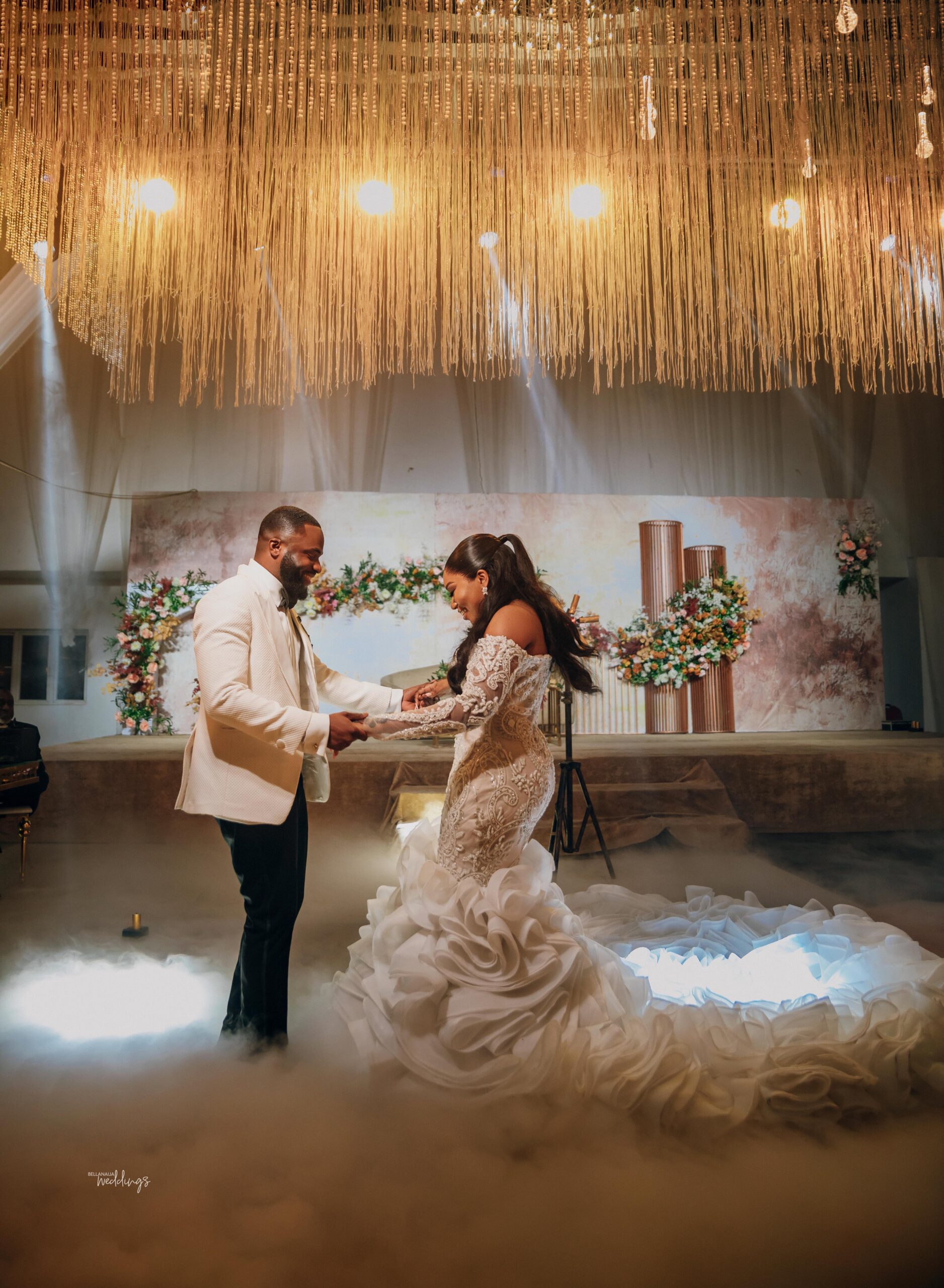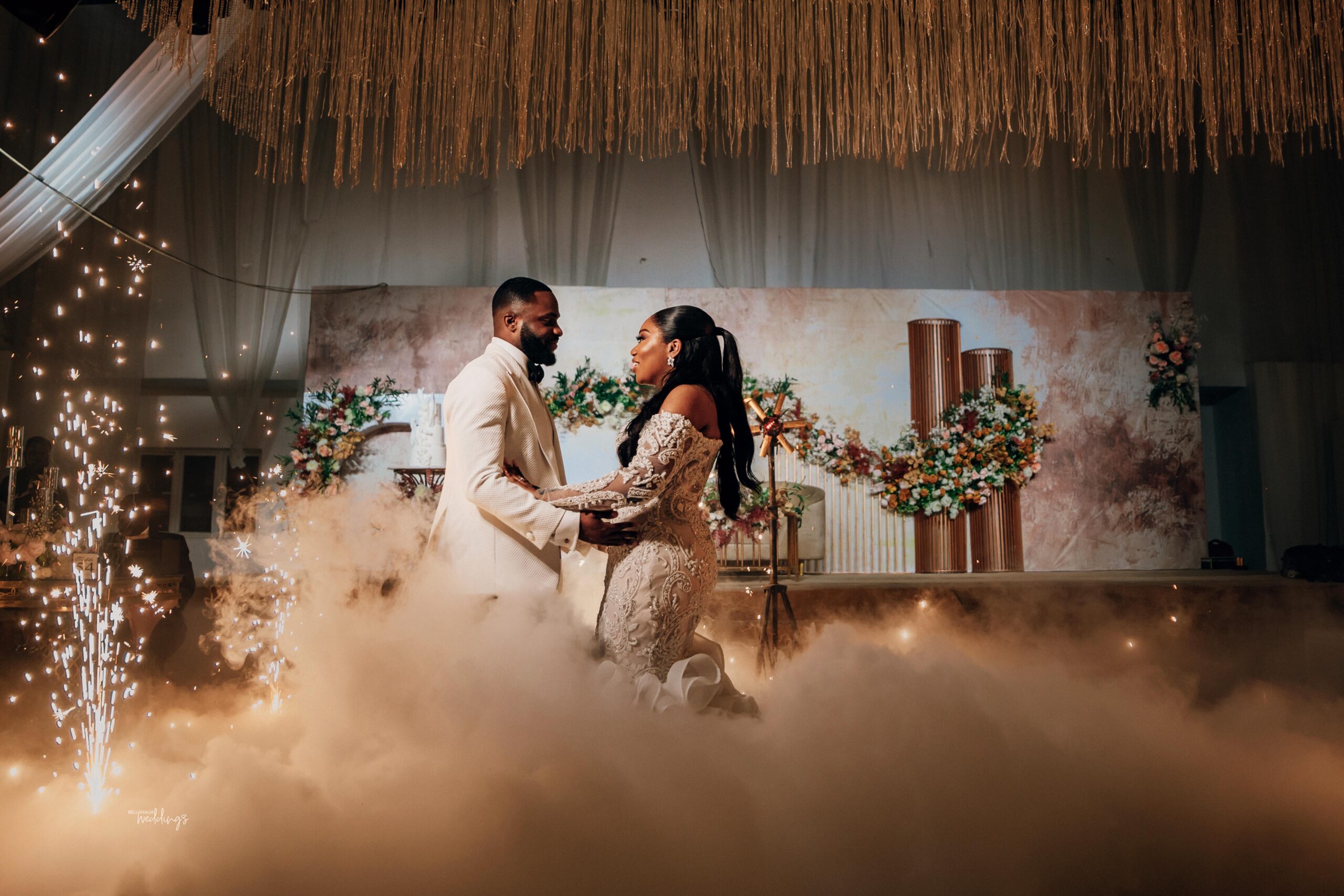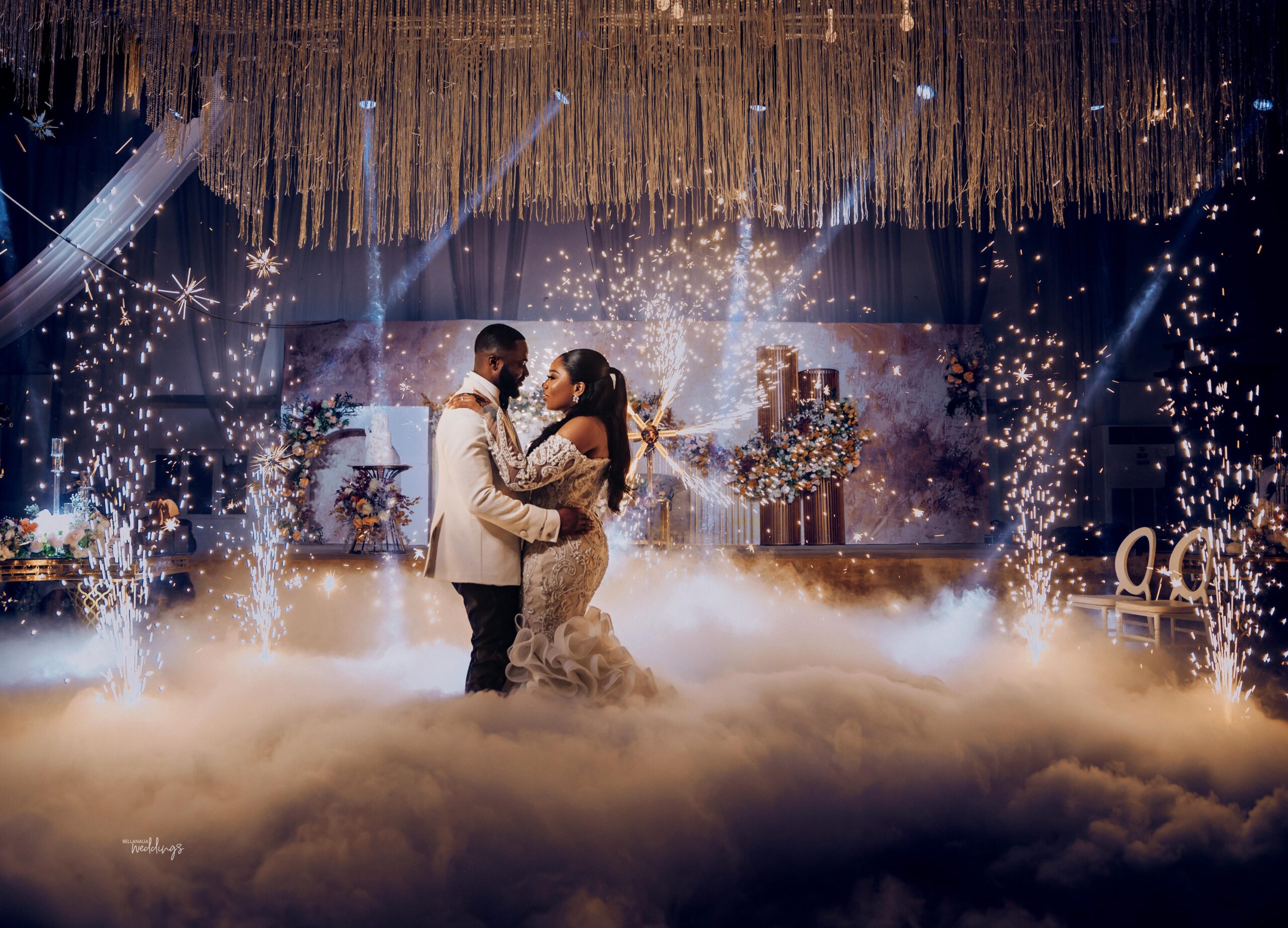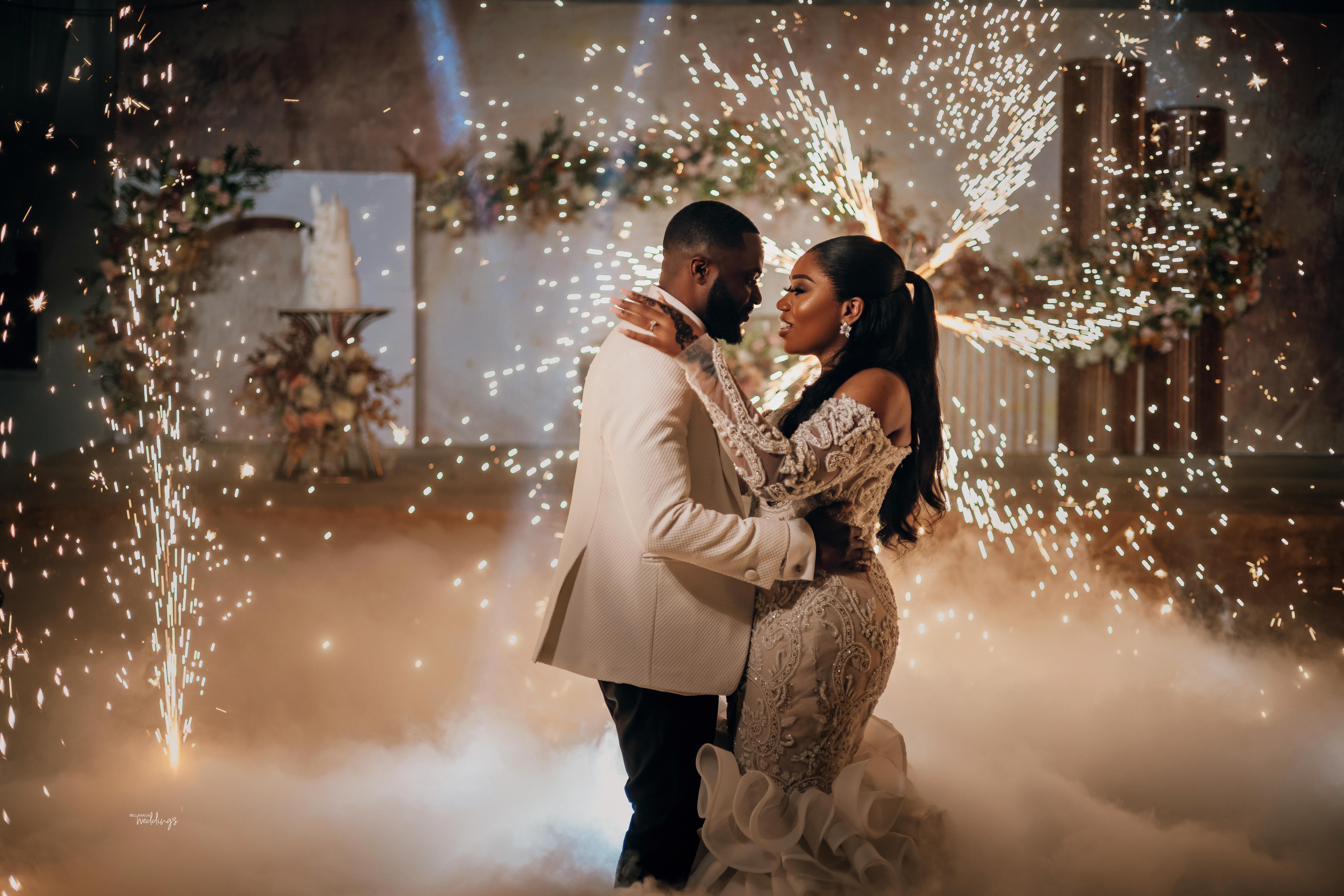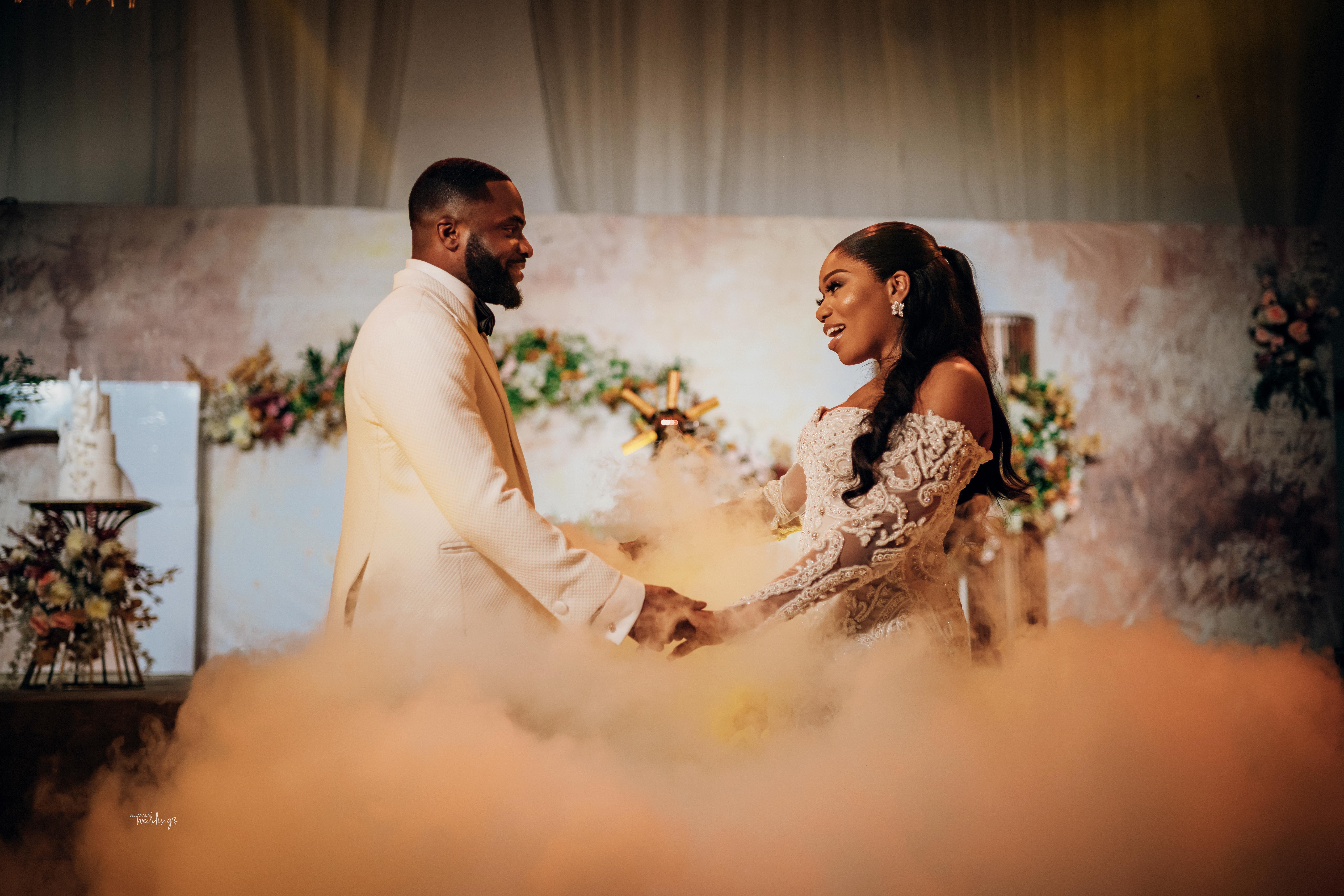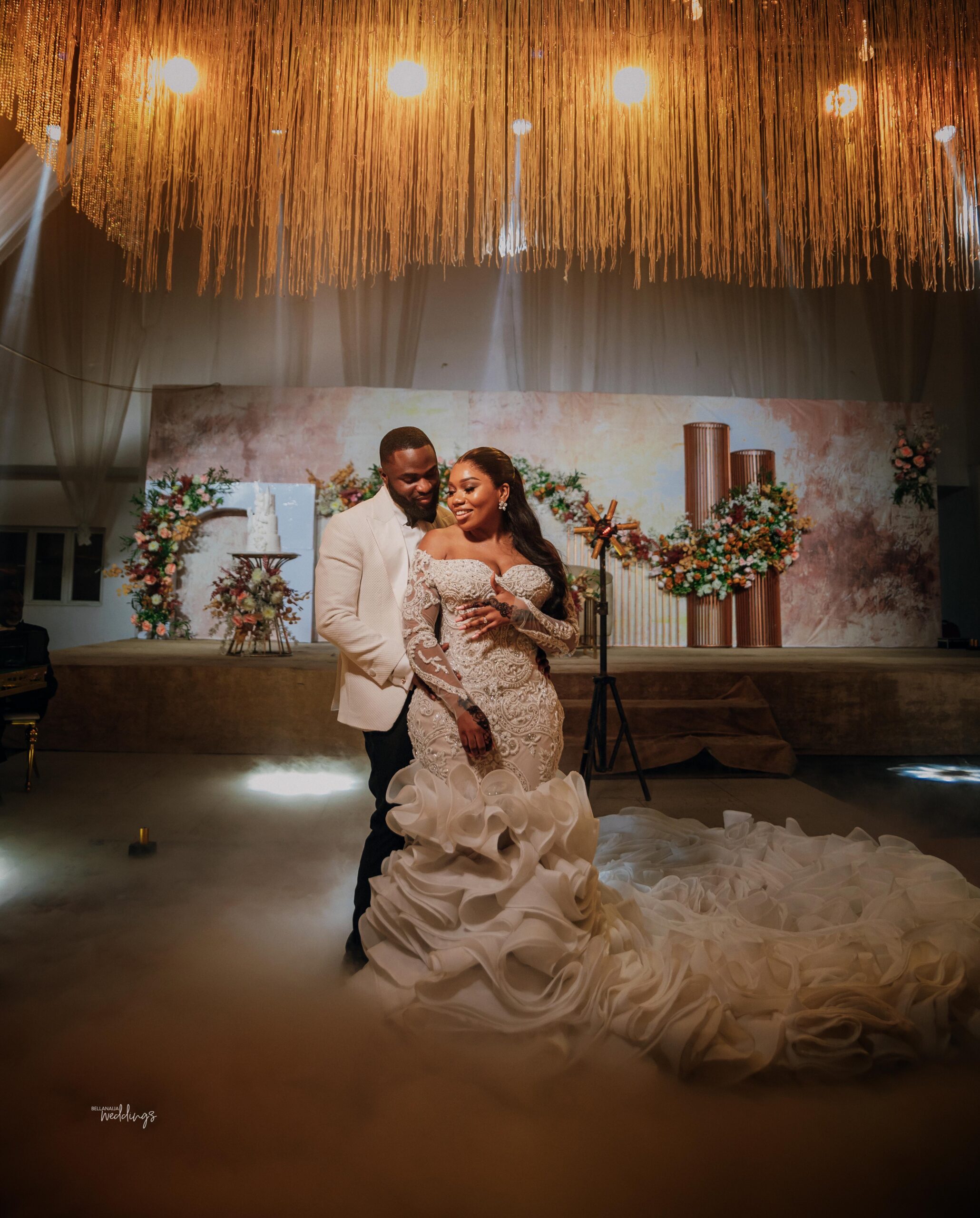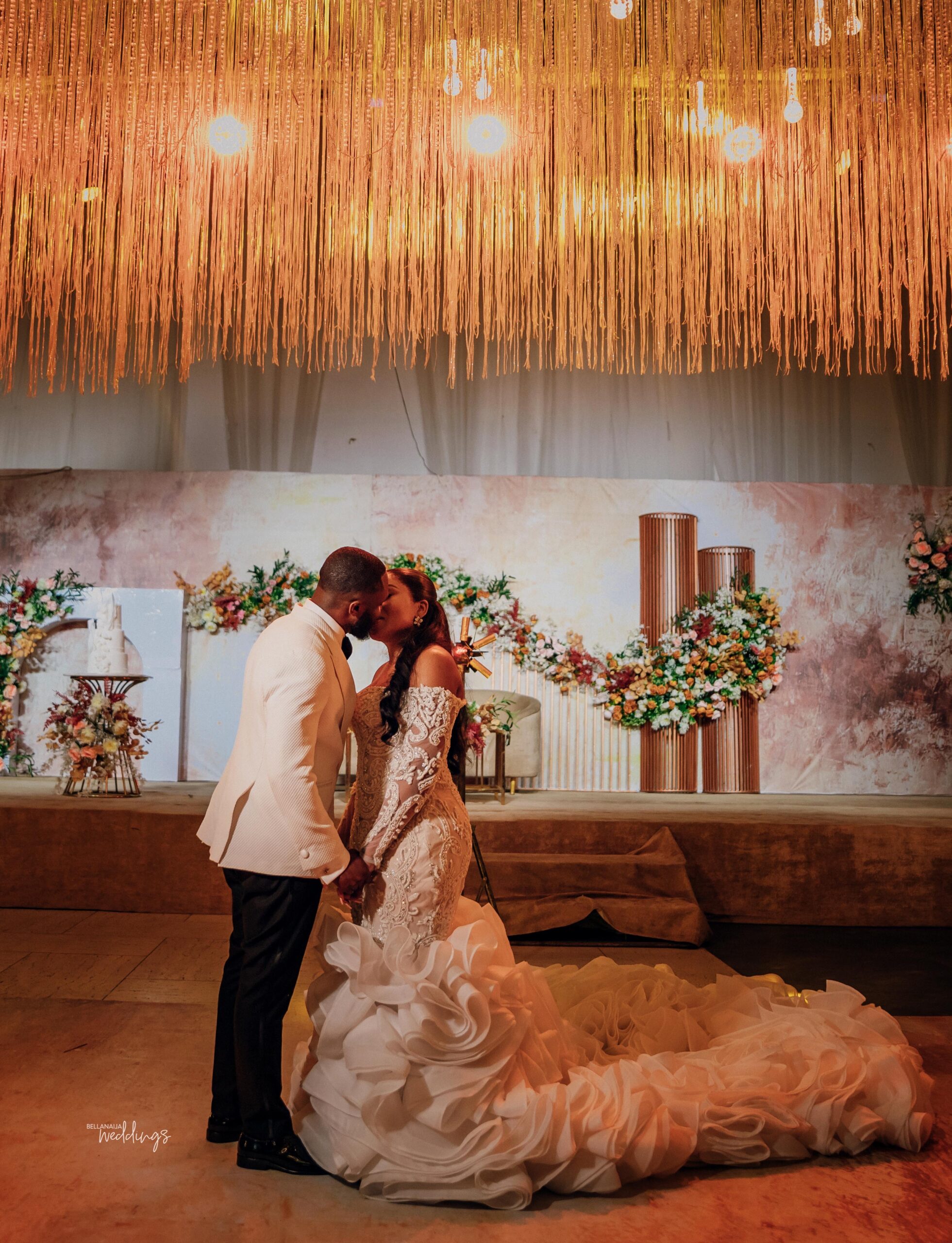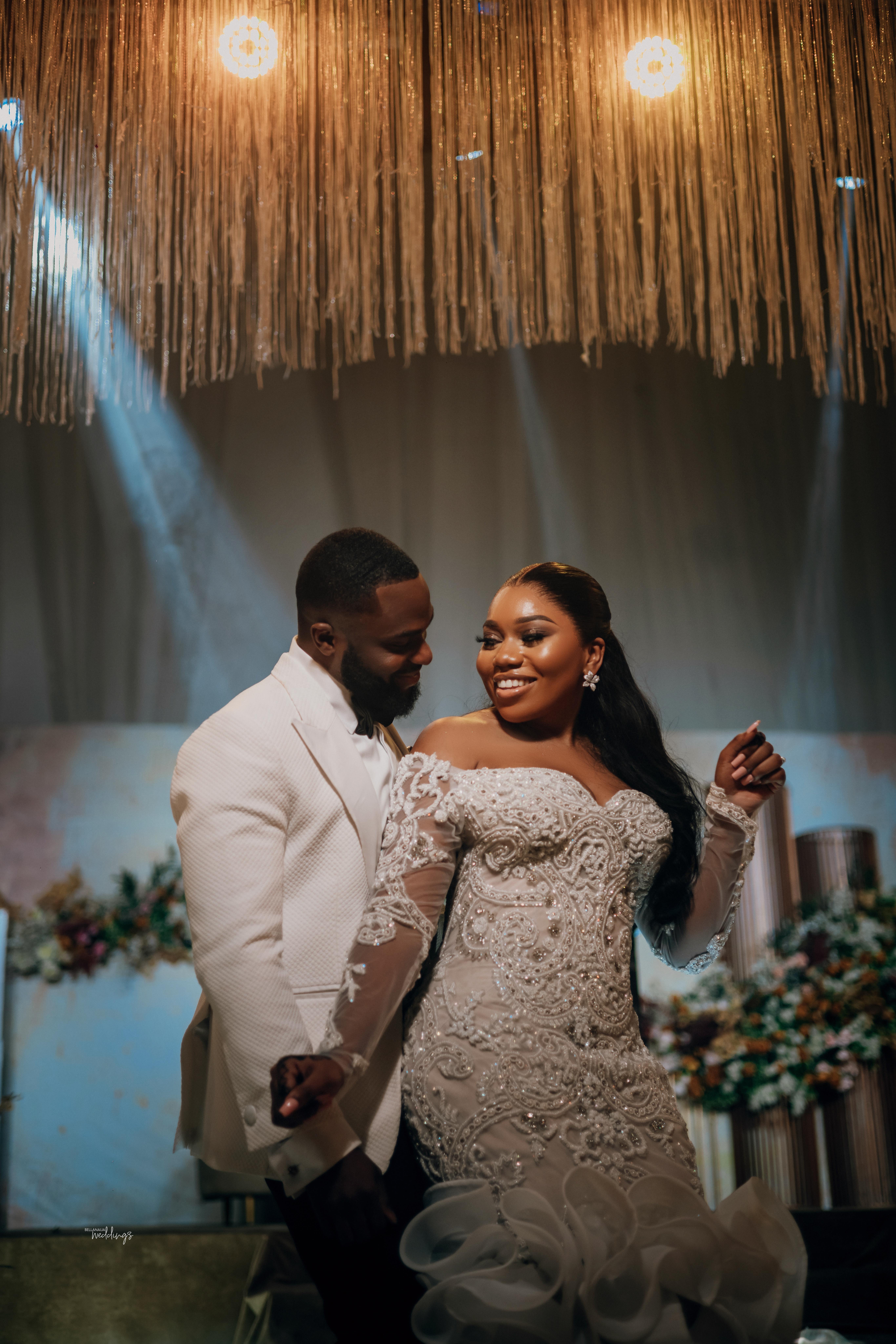 What's a ceremony without cake?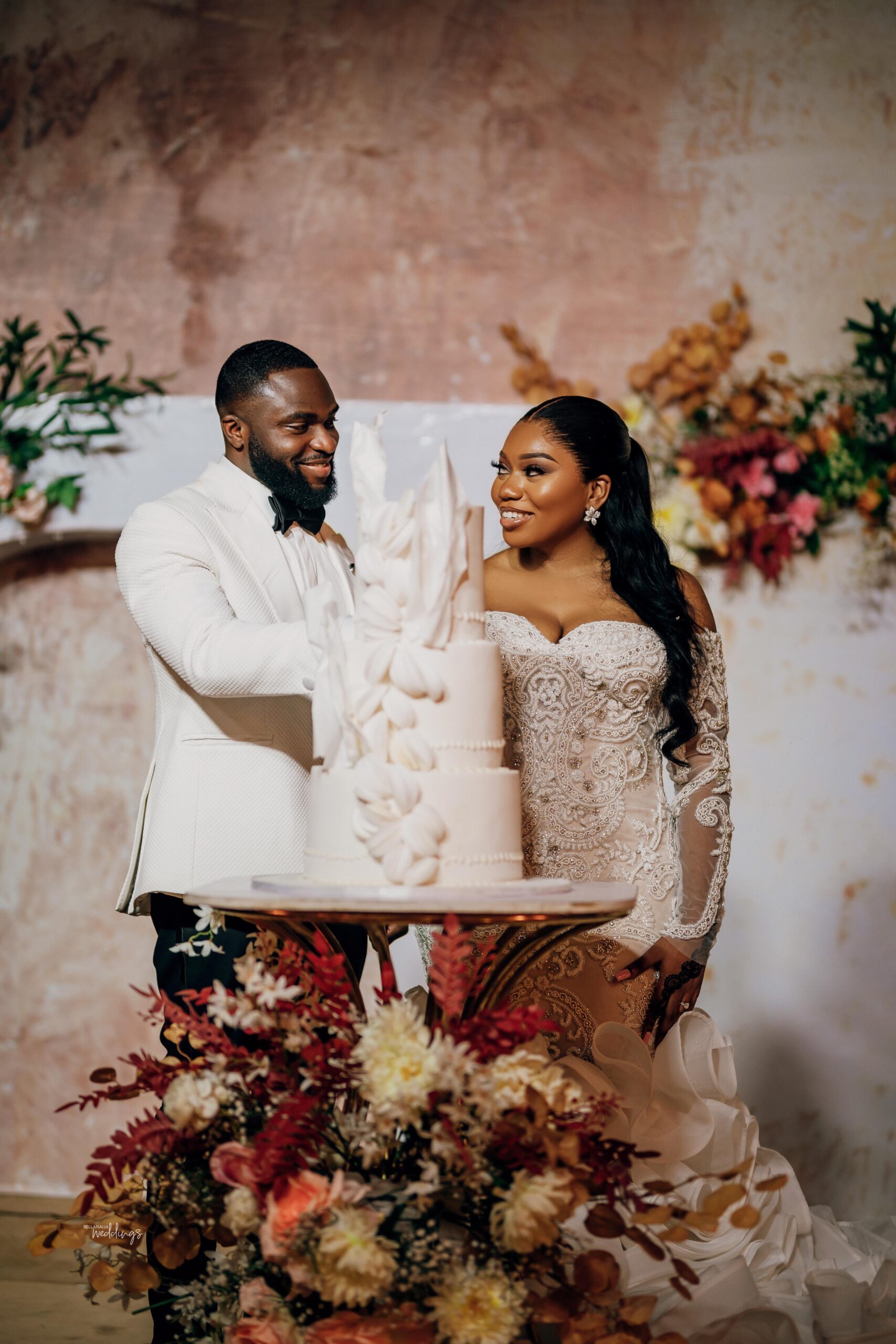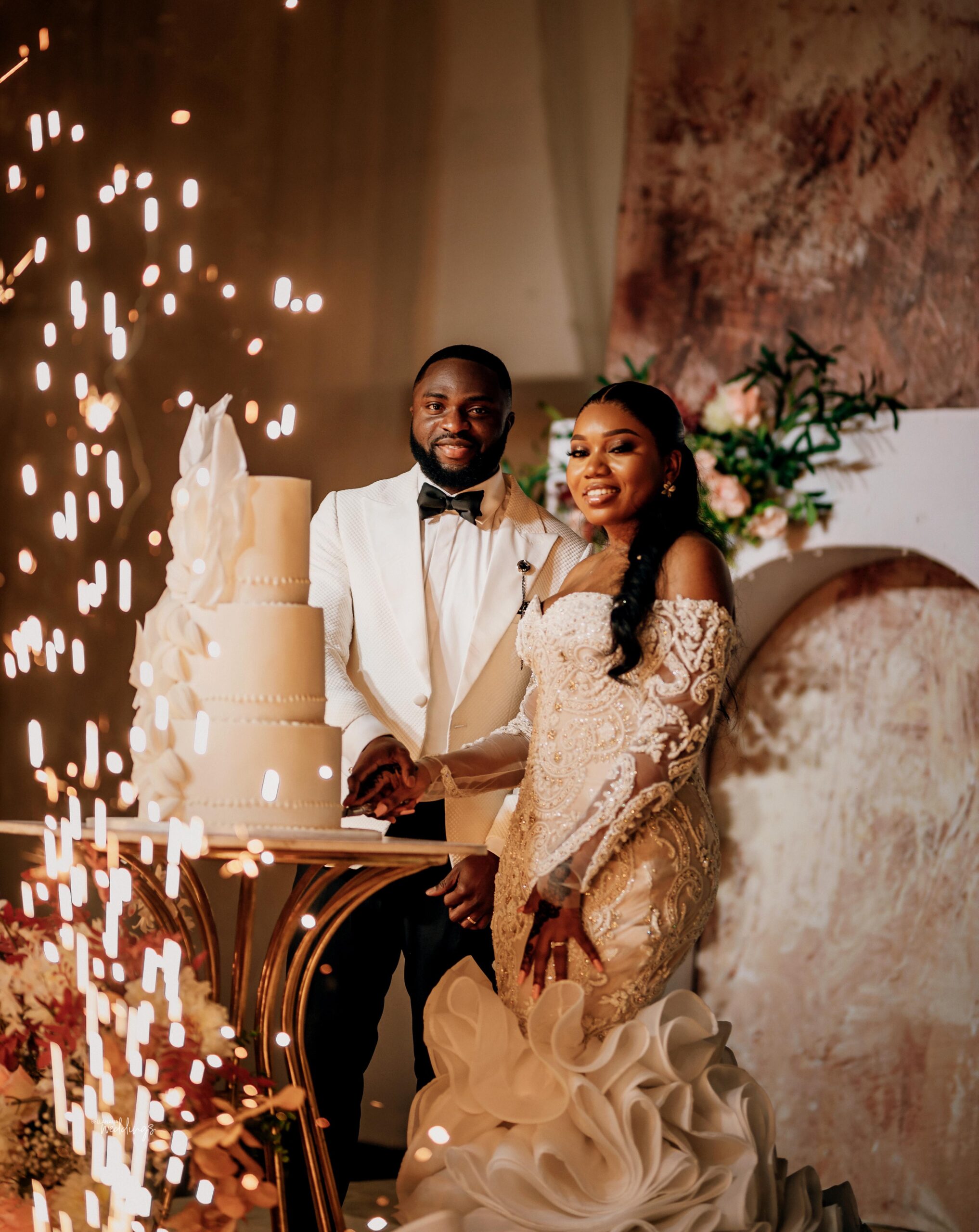 Fisayo and Olabiyi brought the heat with their second look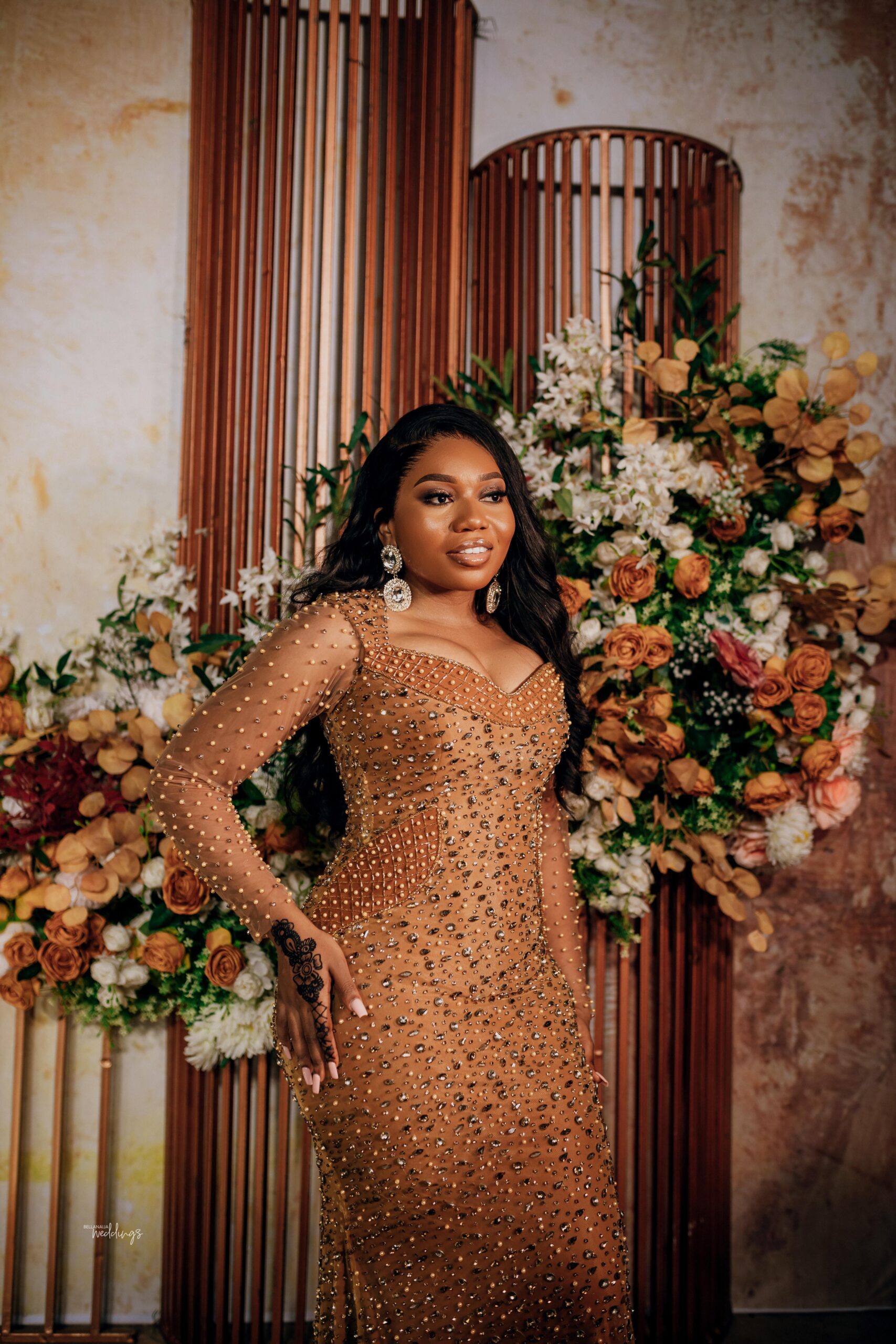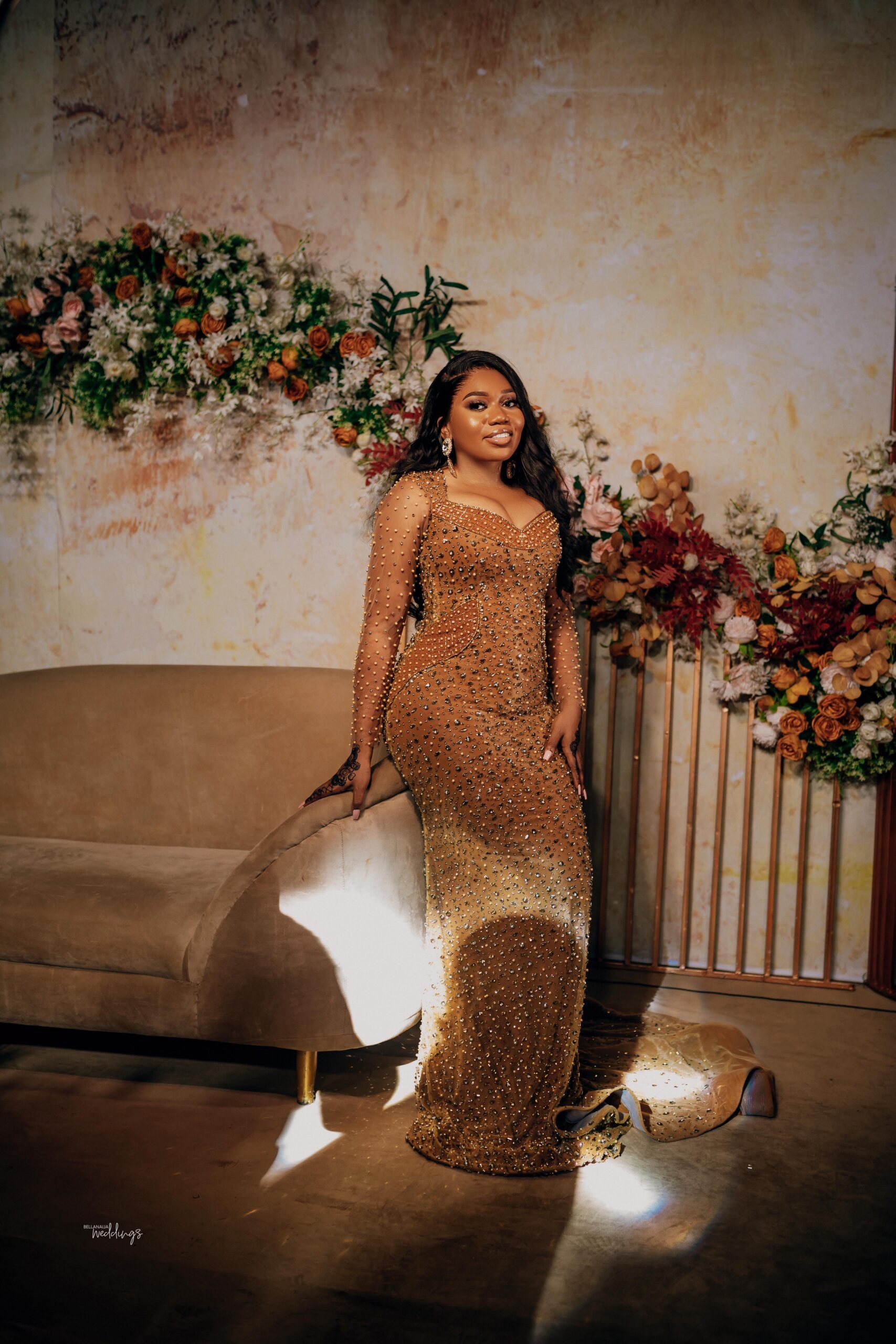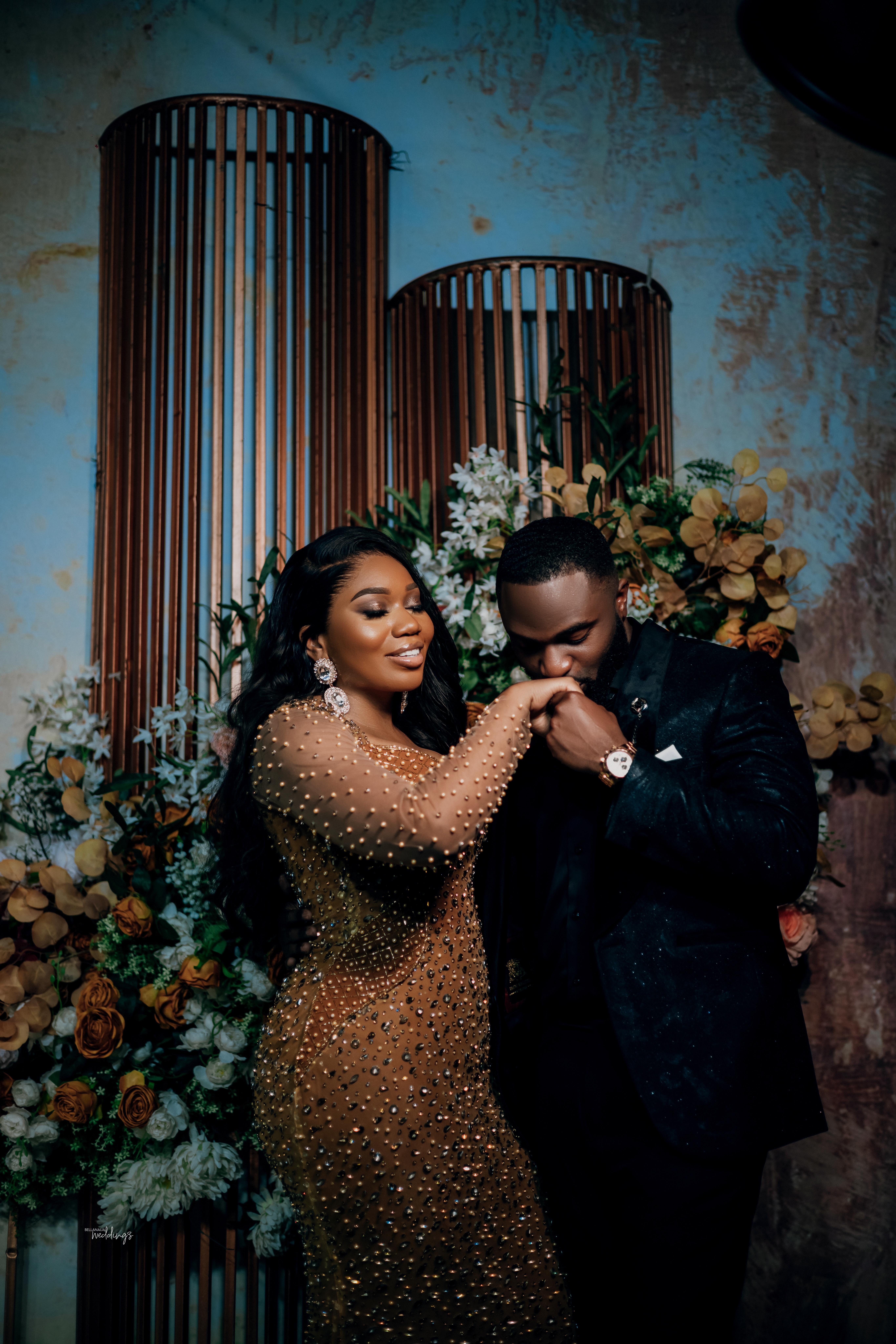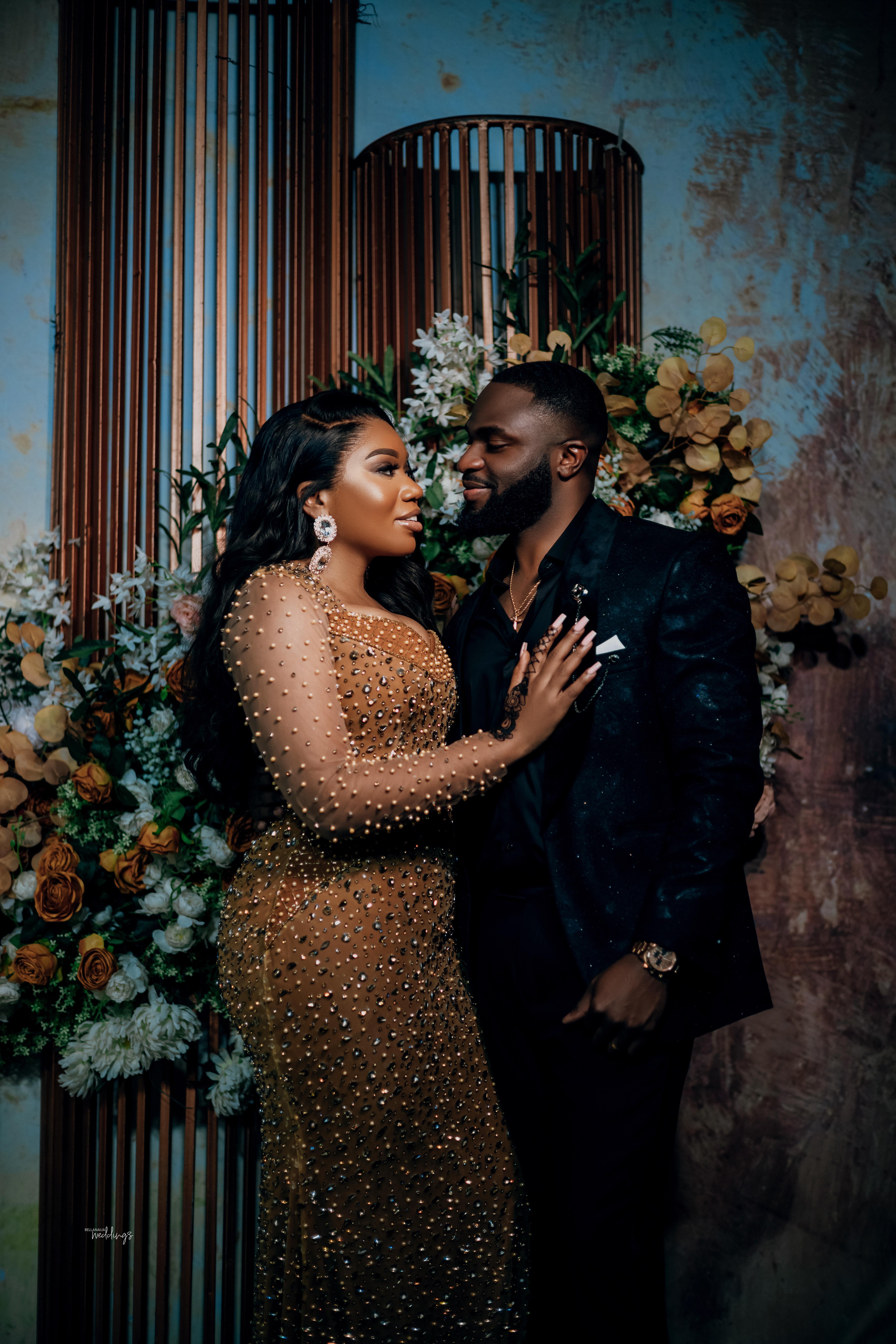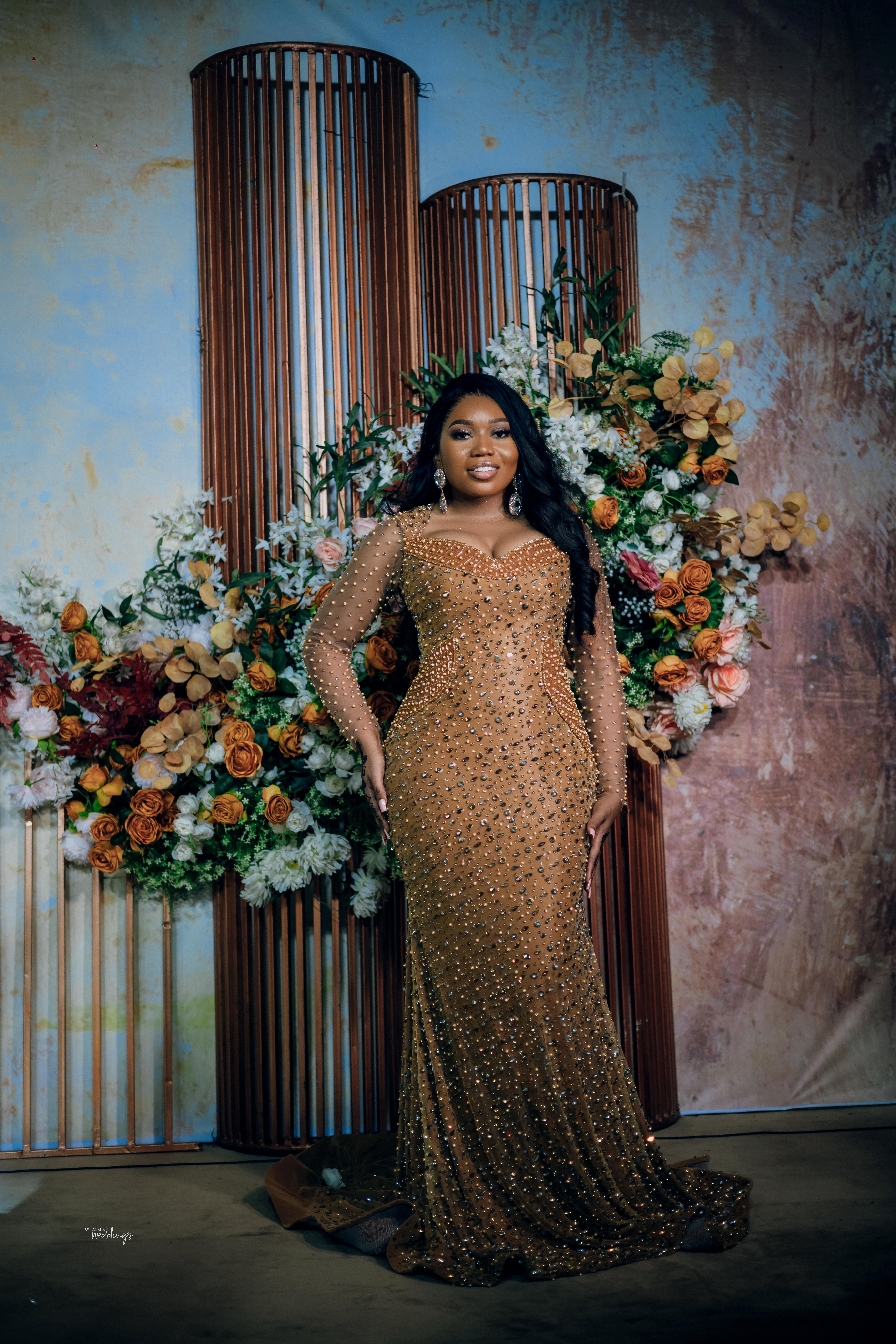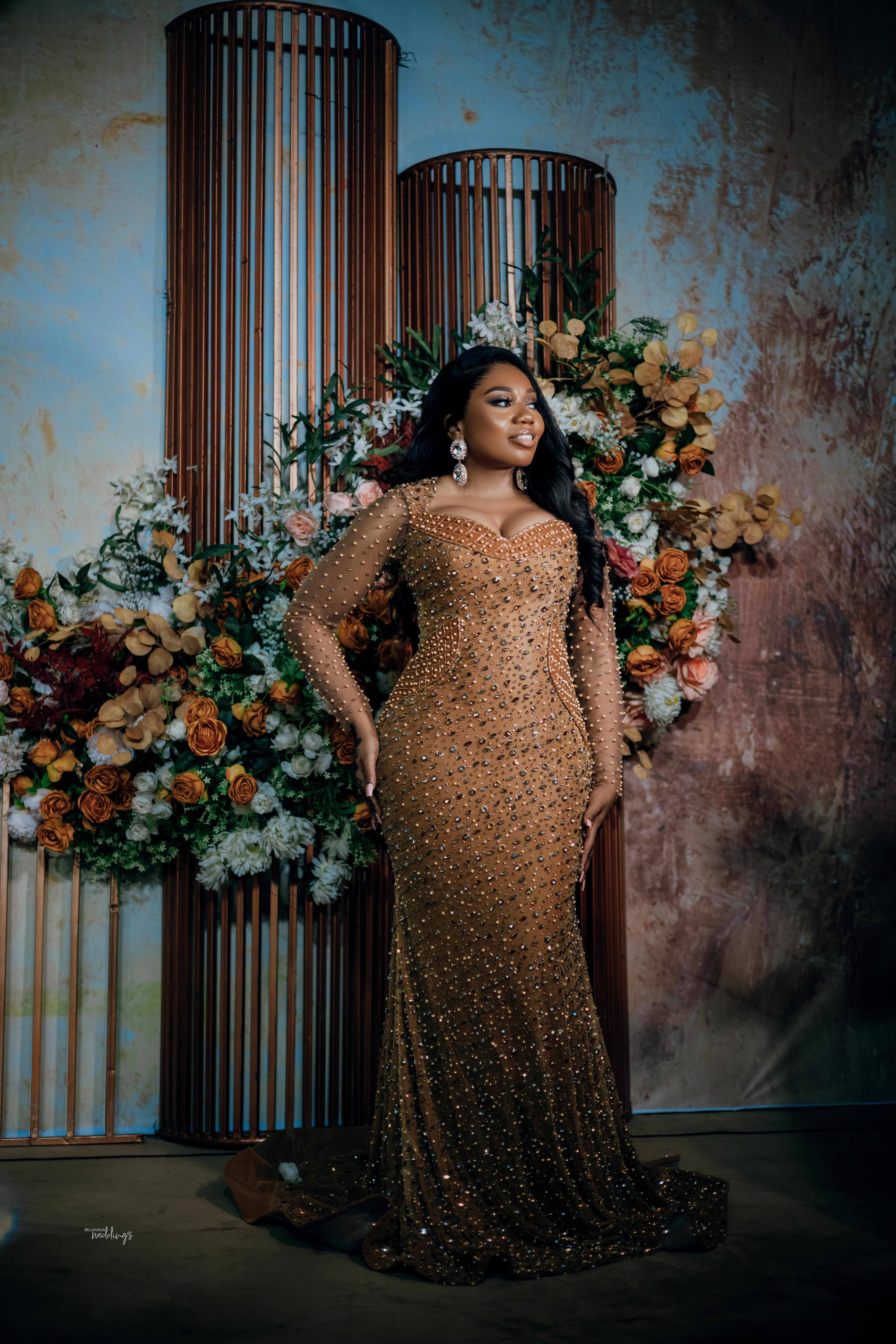 It's about to be a lit after-party!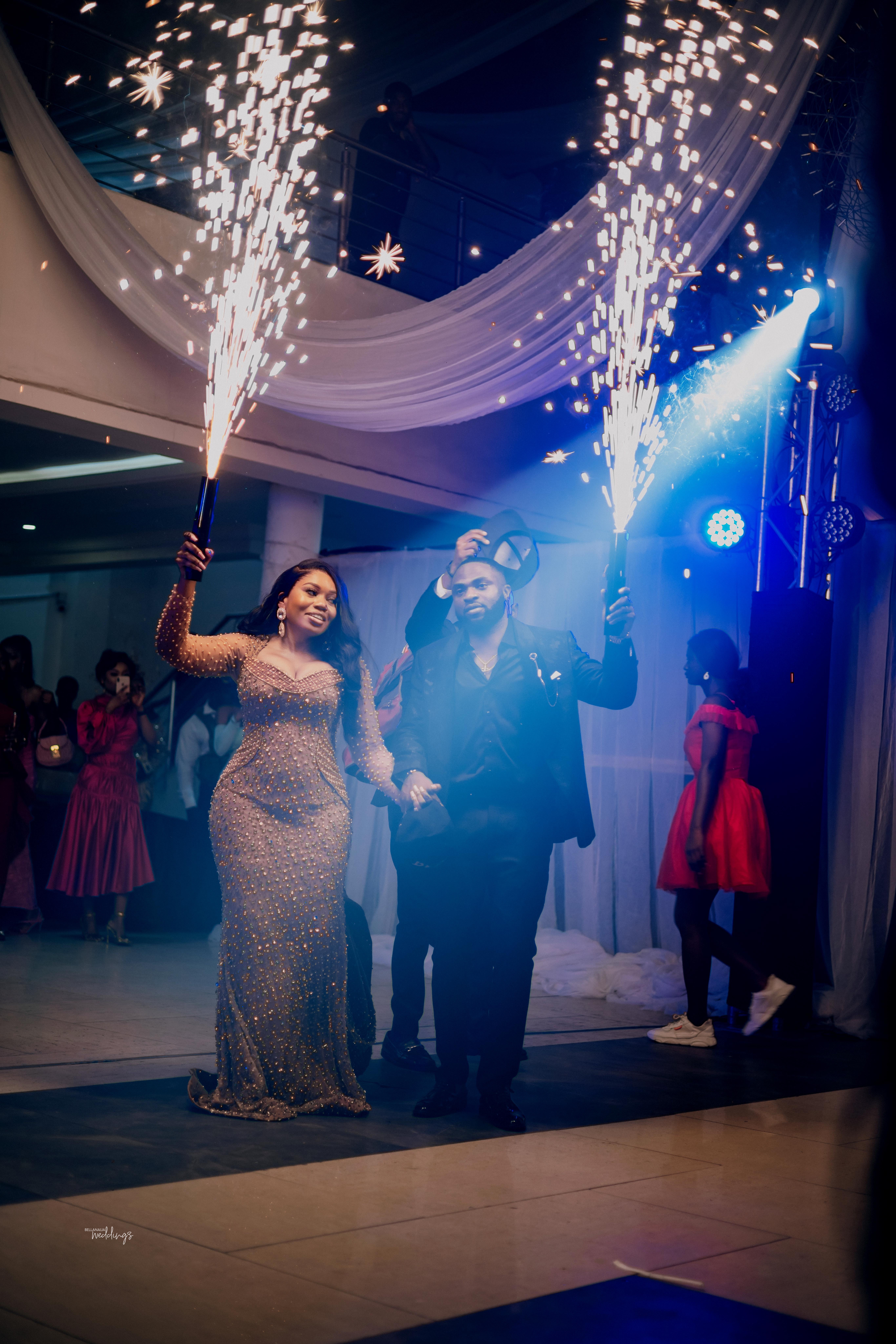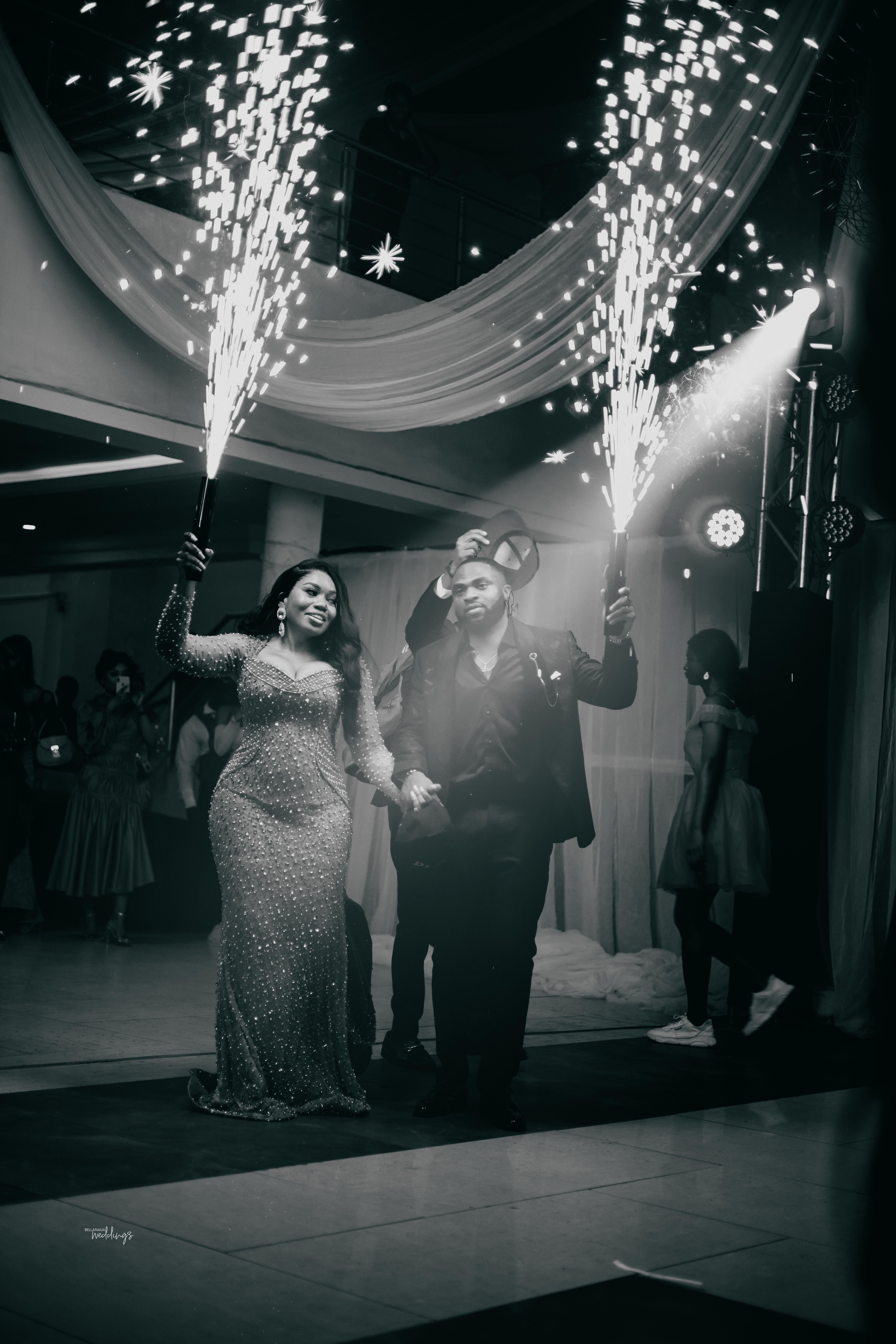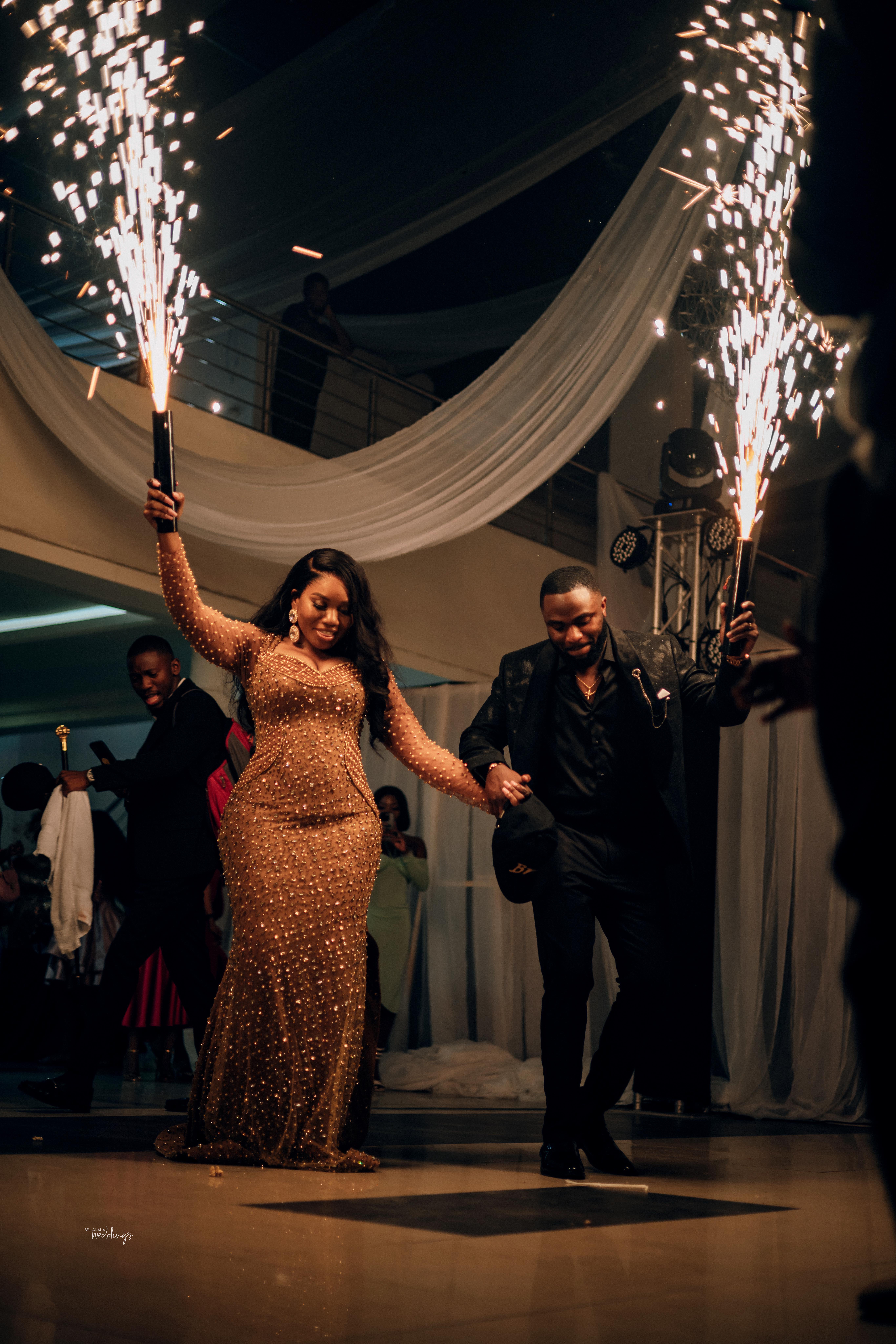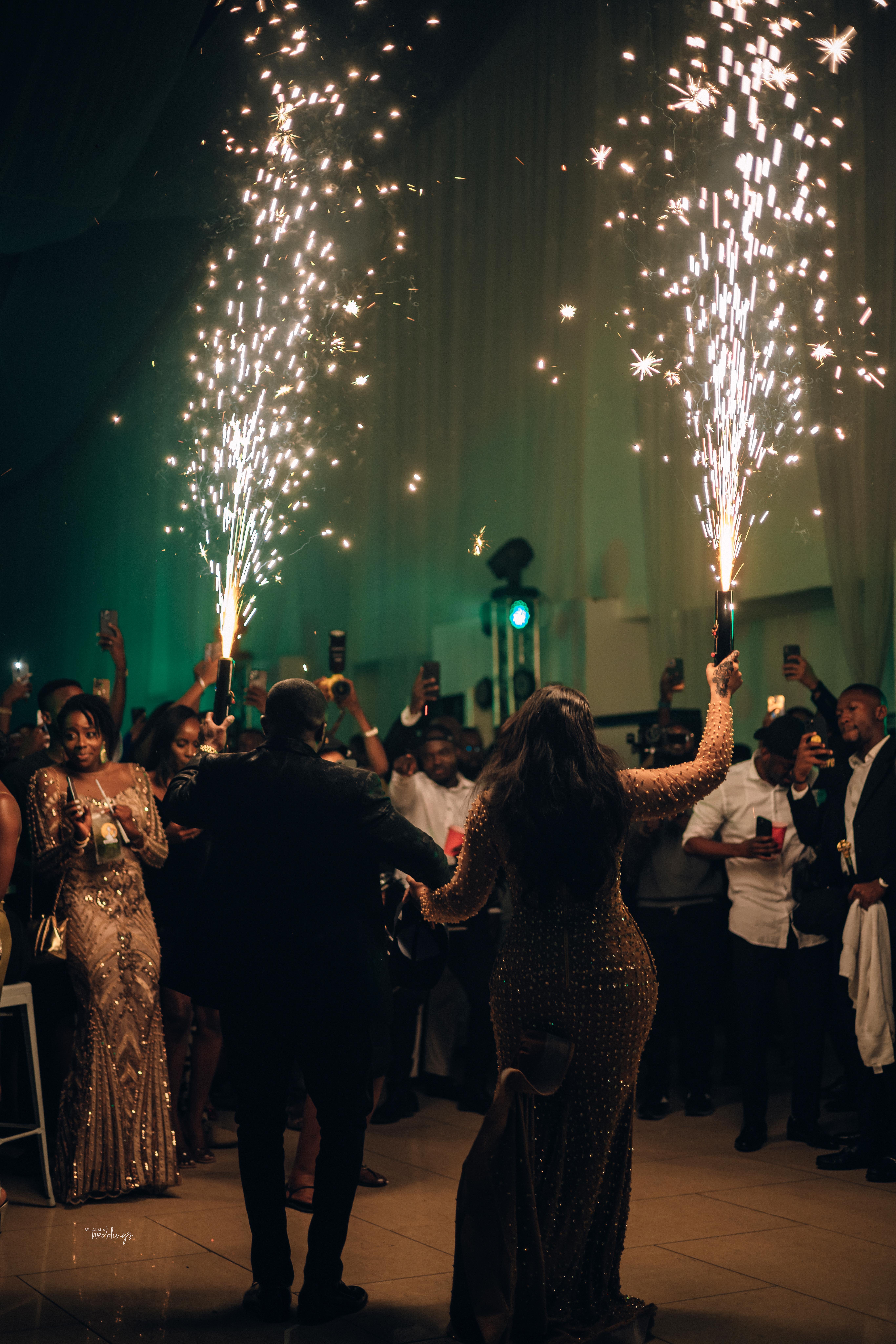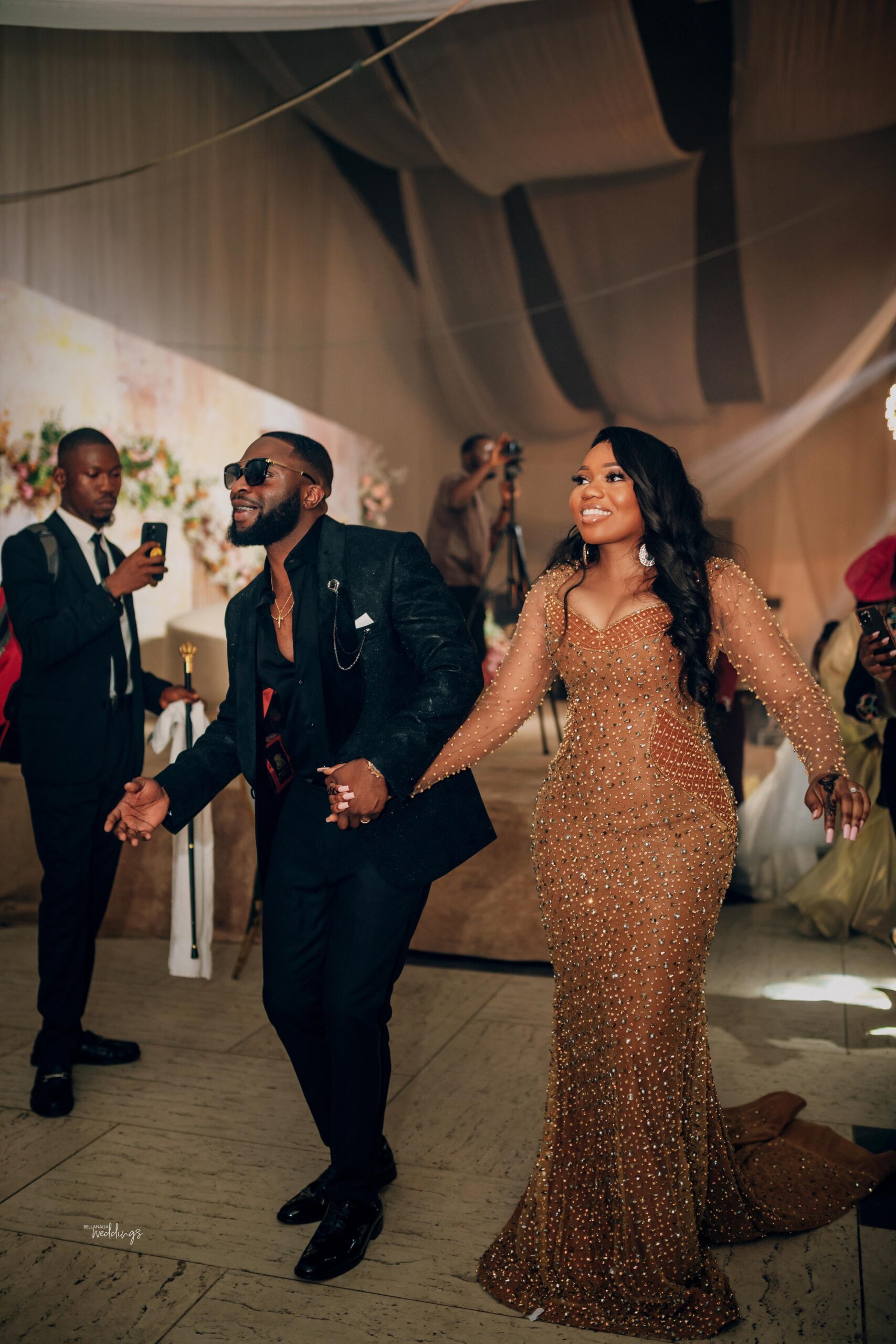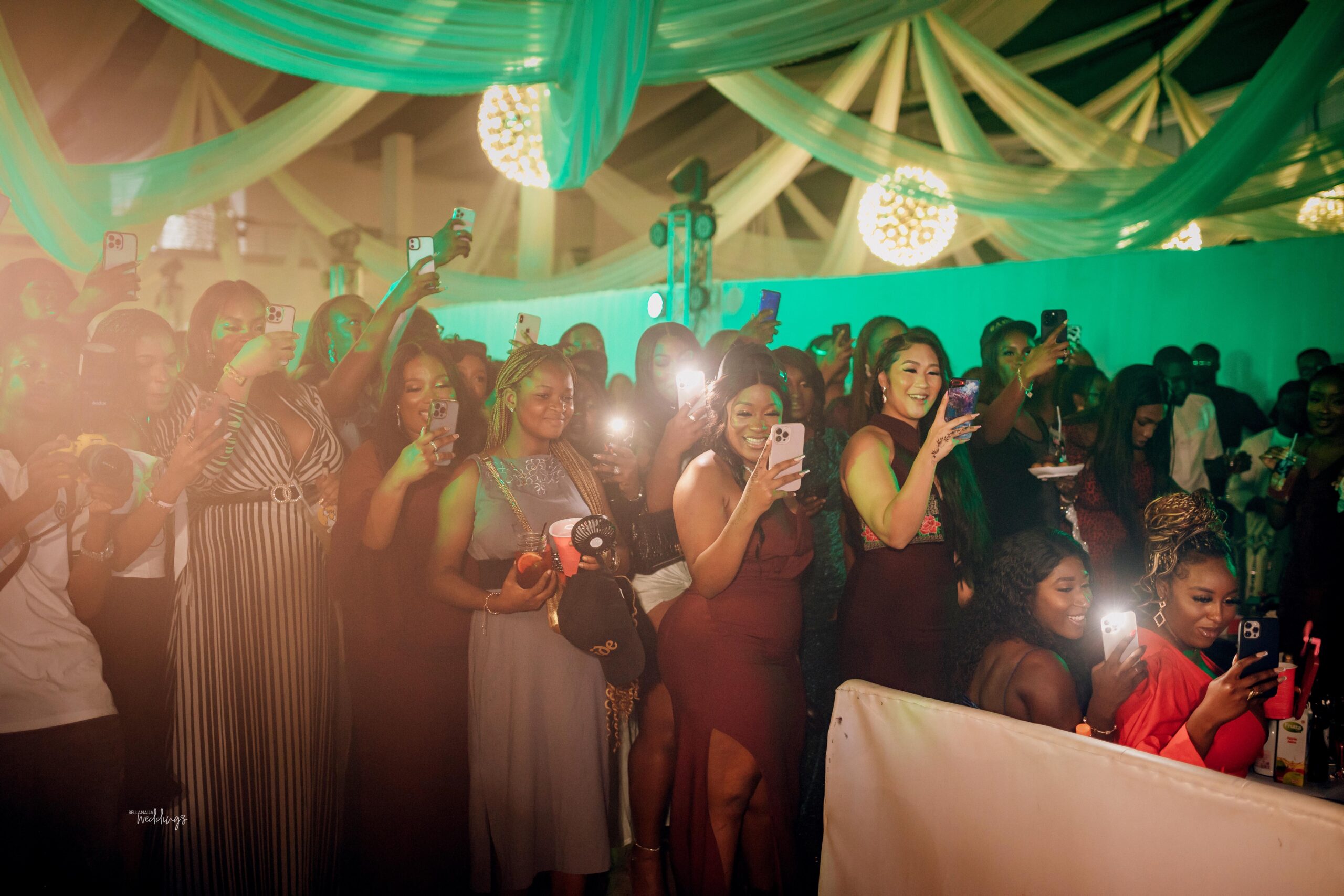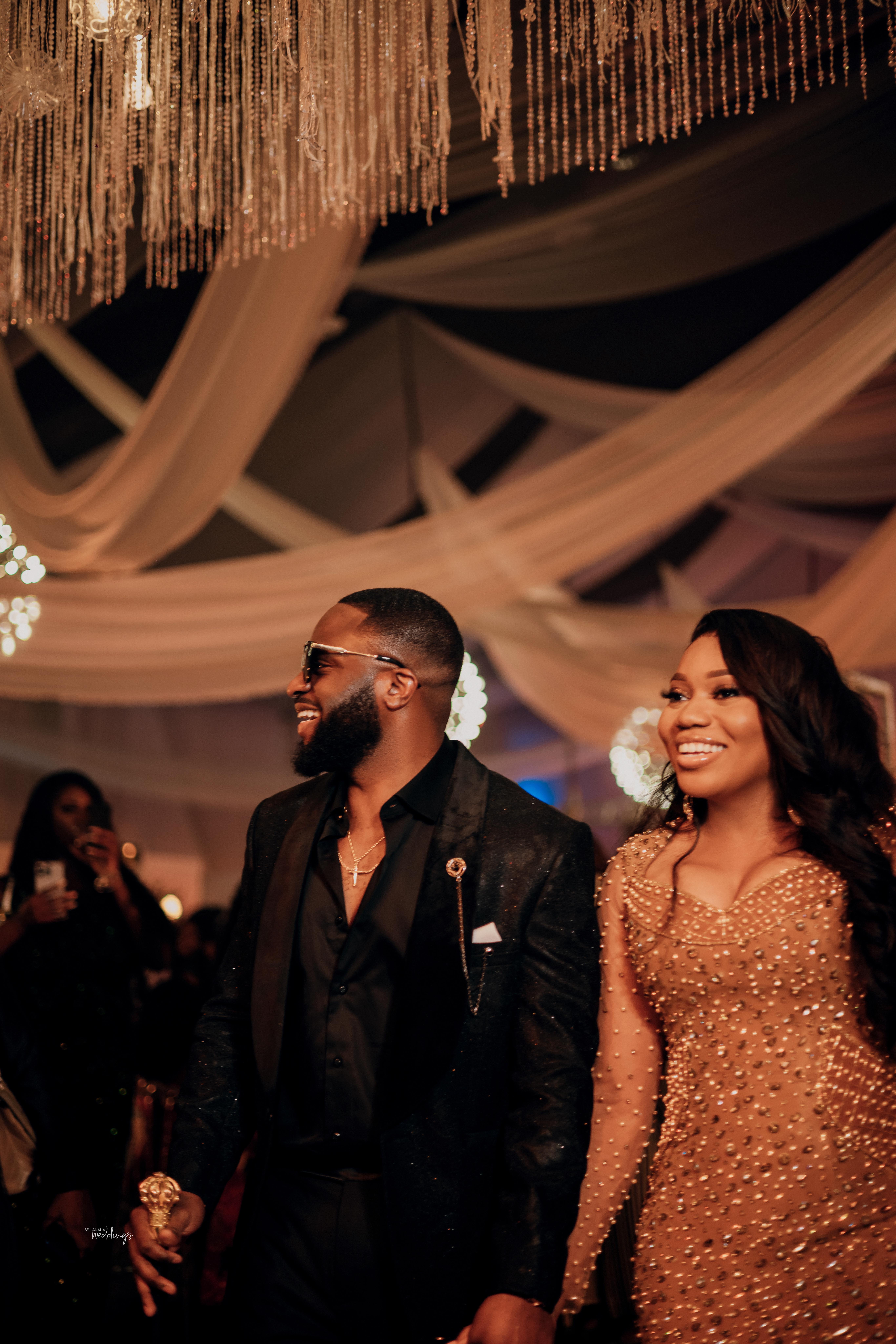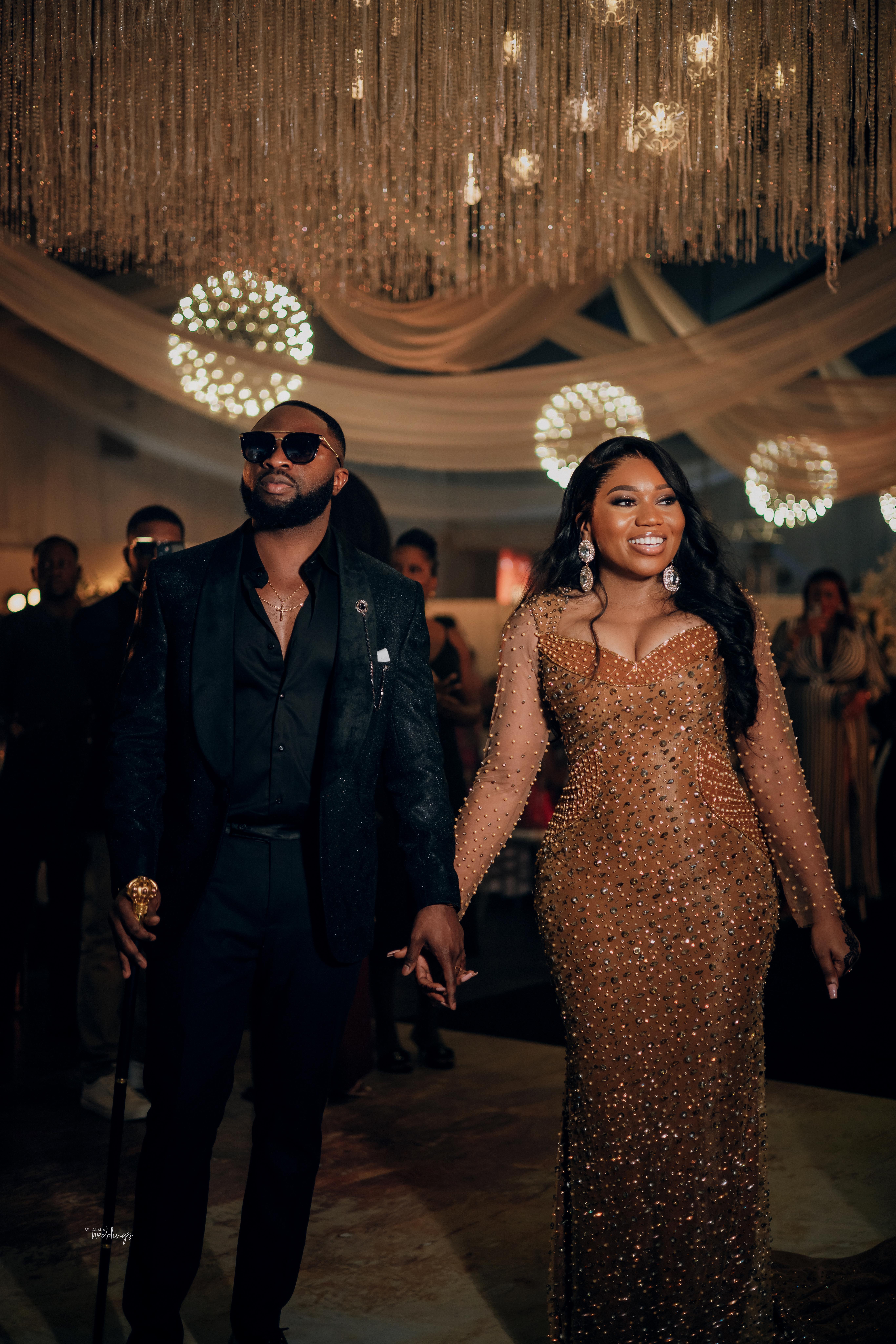 Let's have the bouquet toss!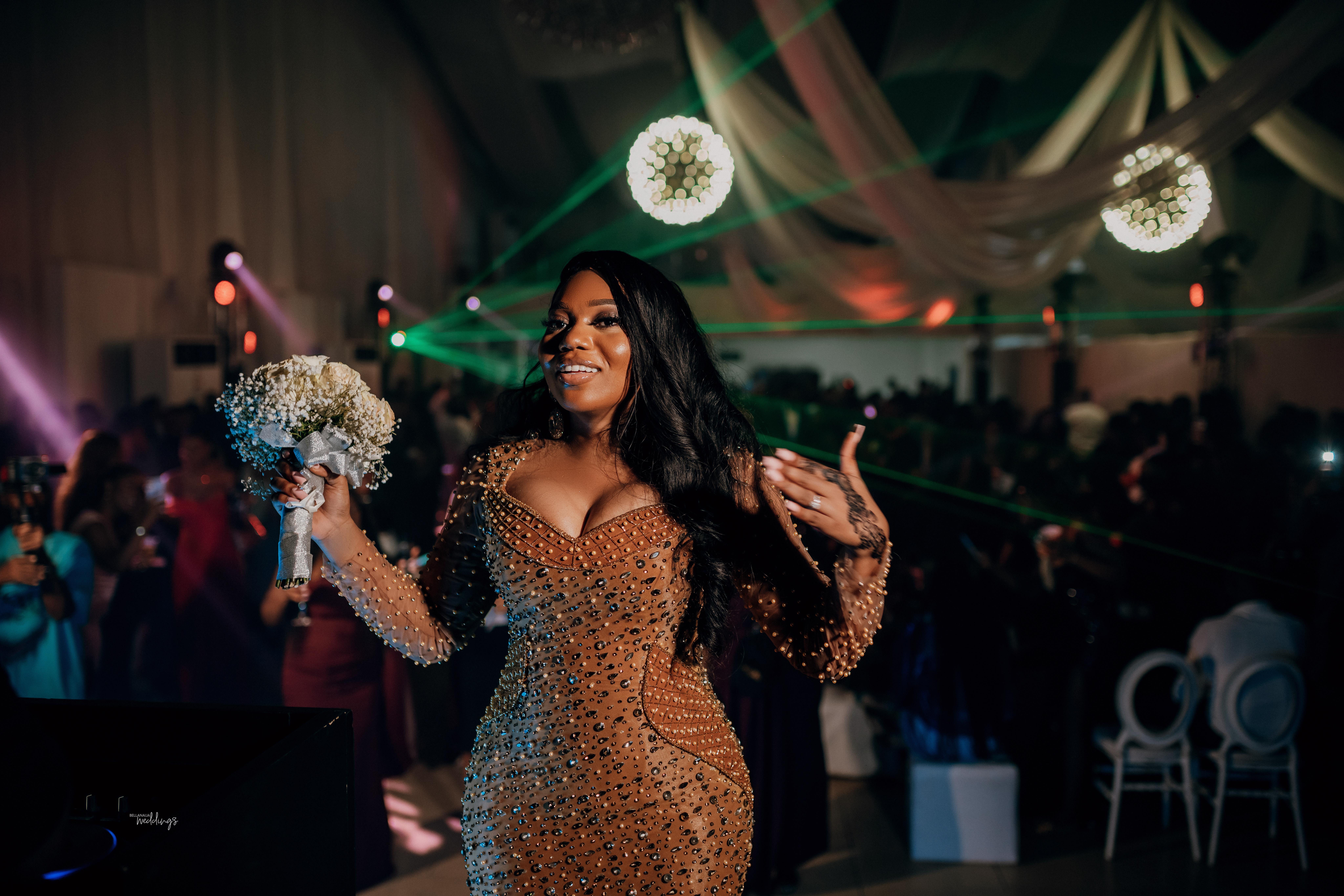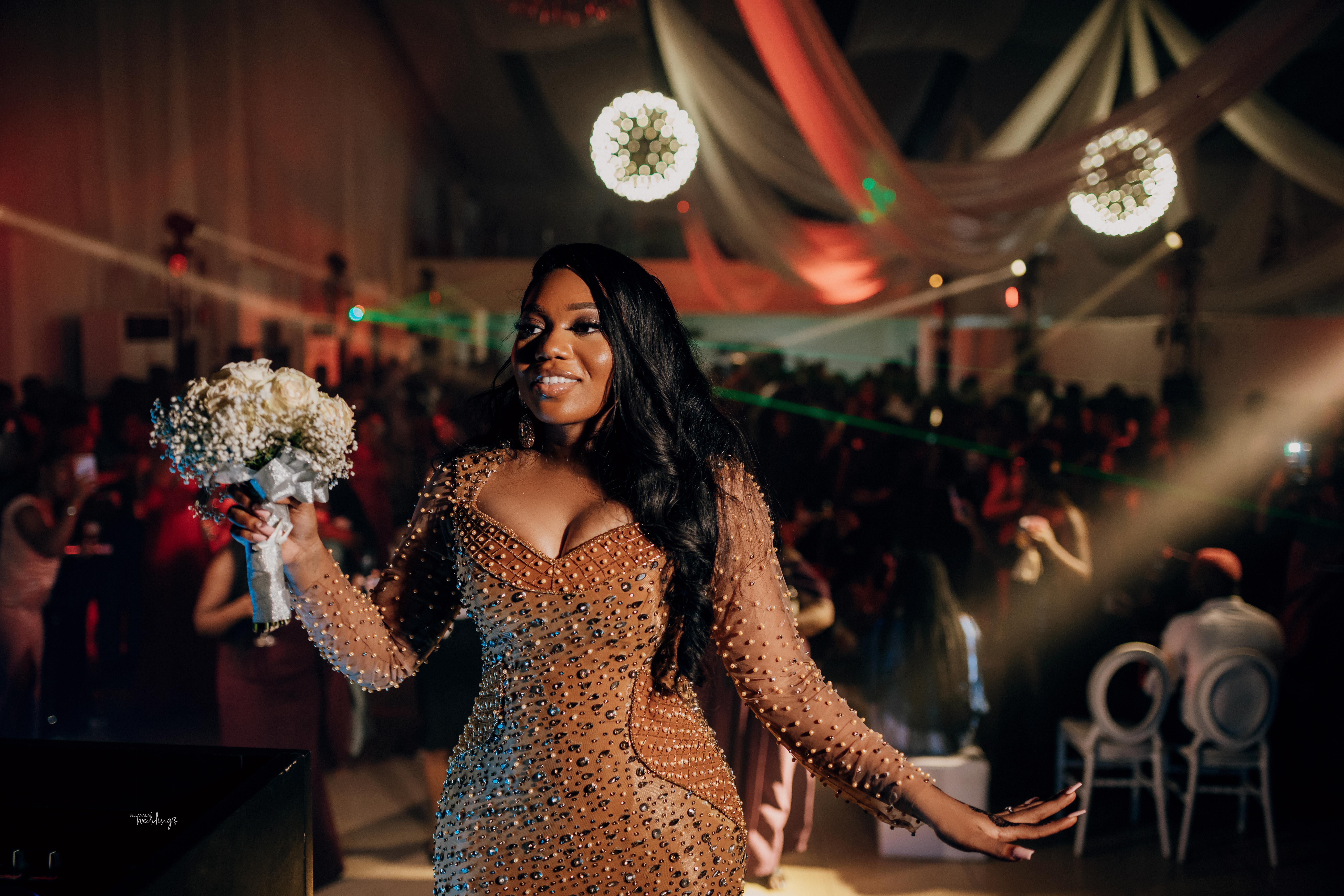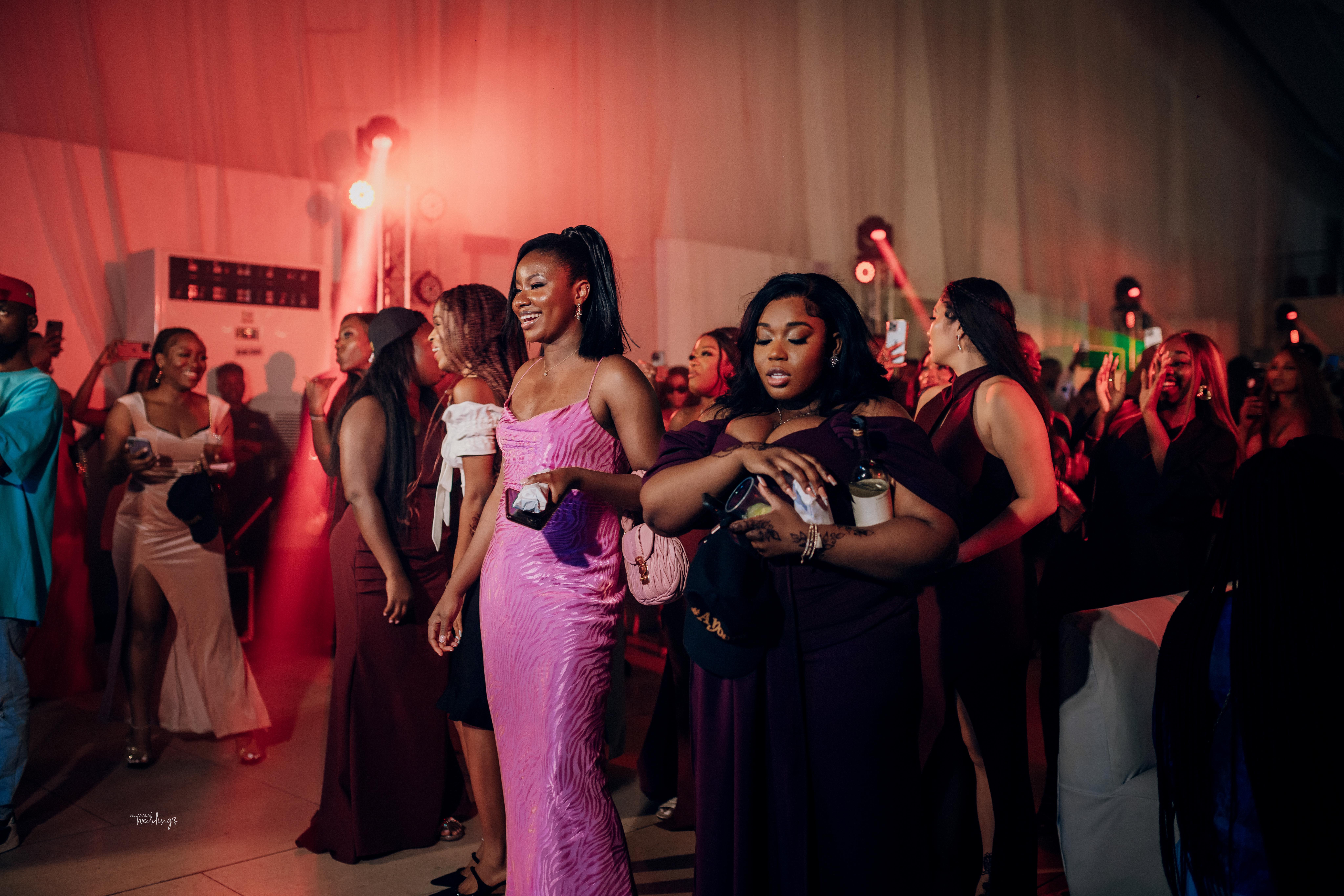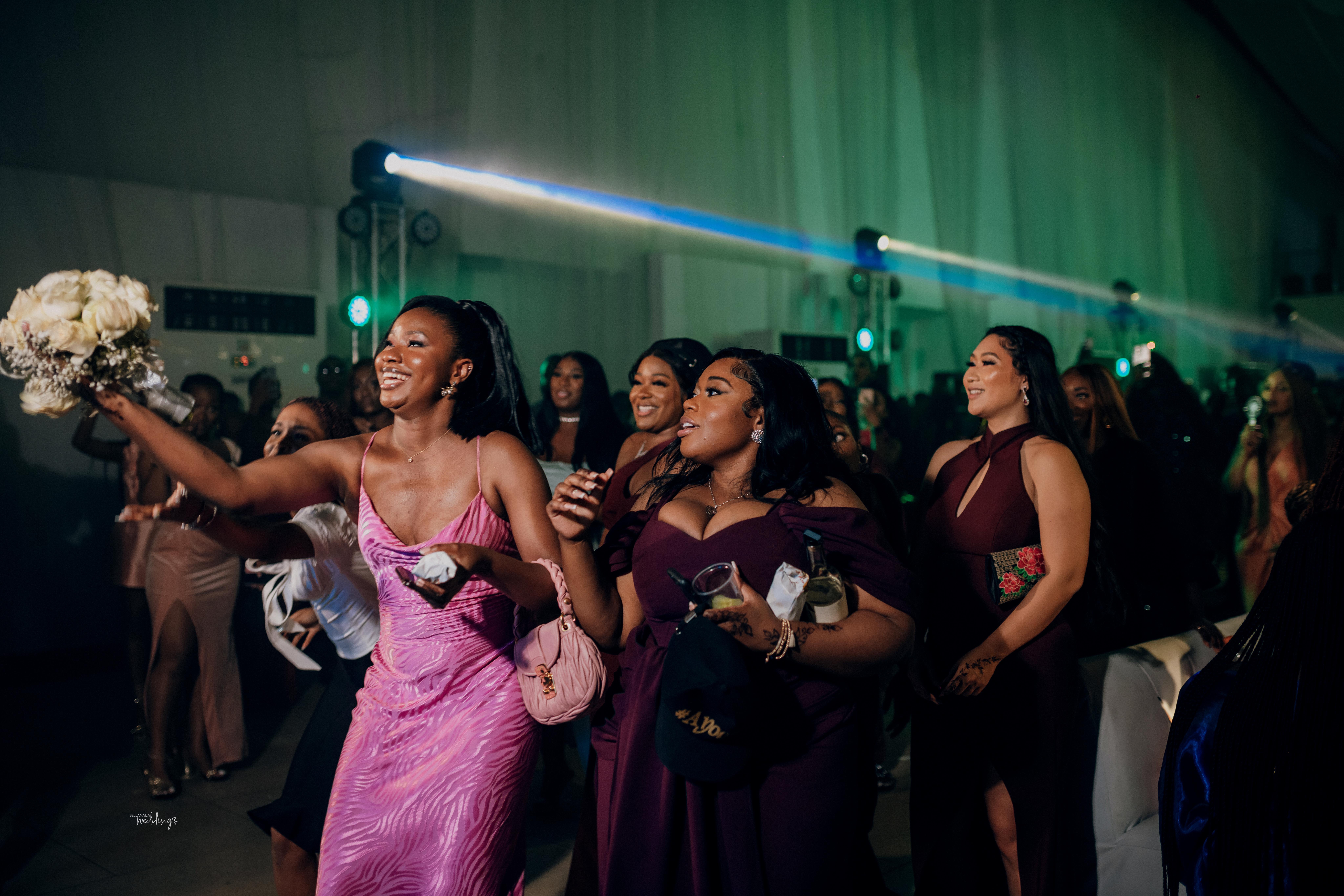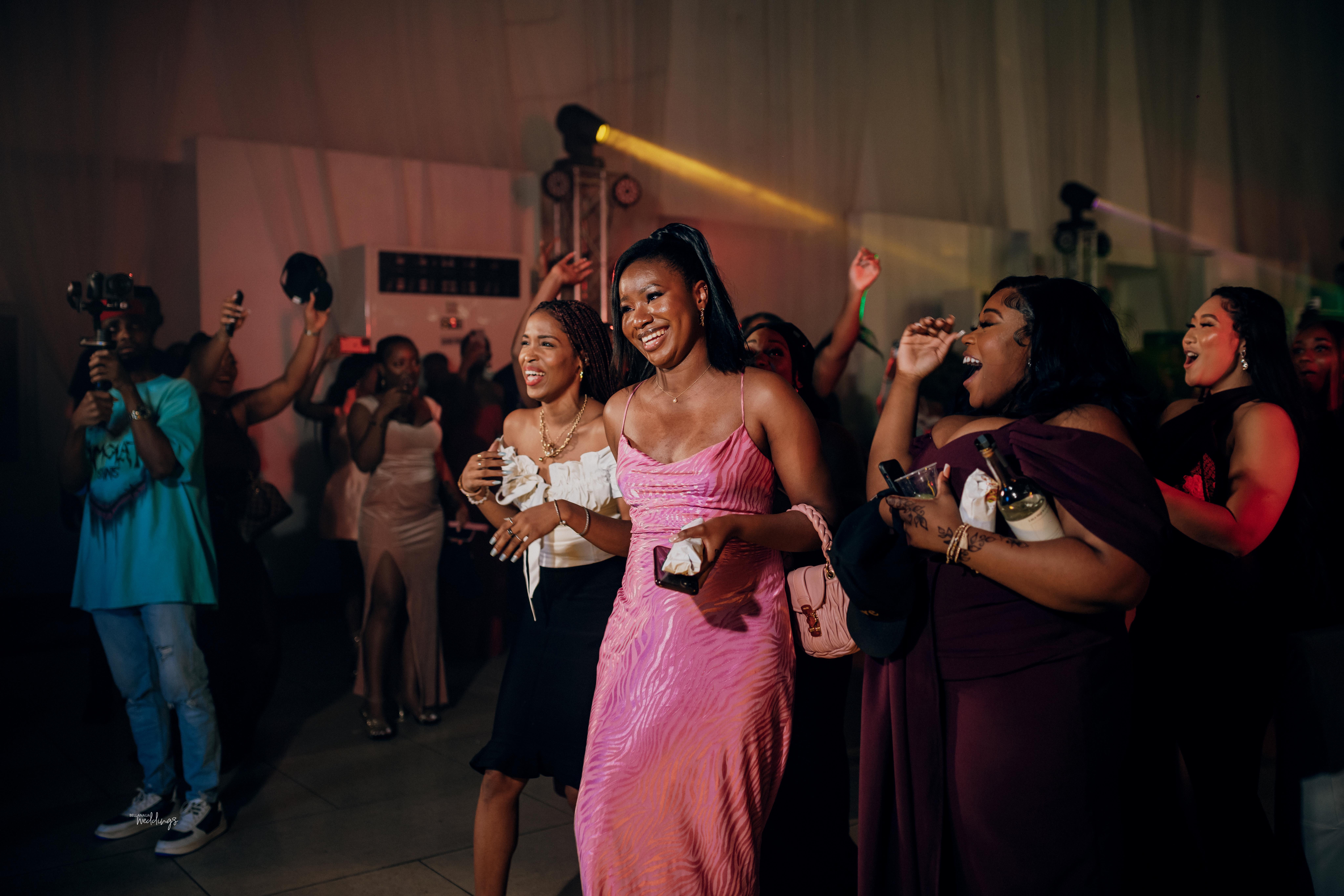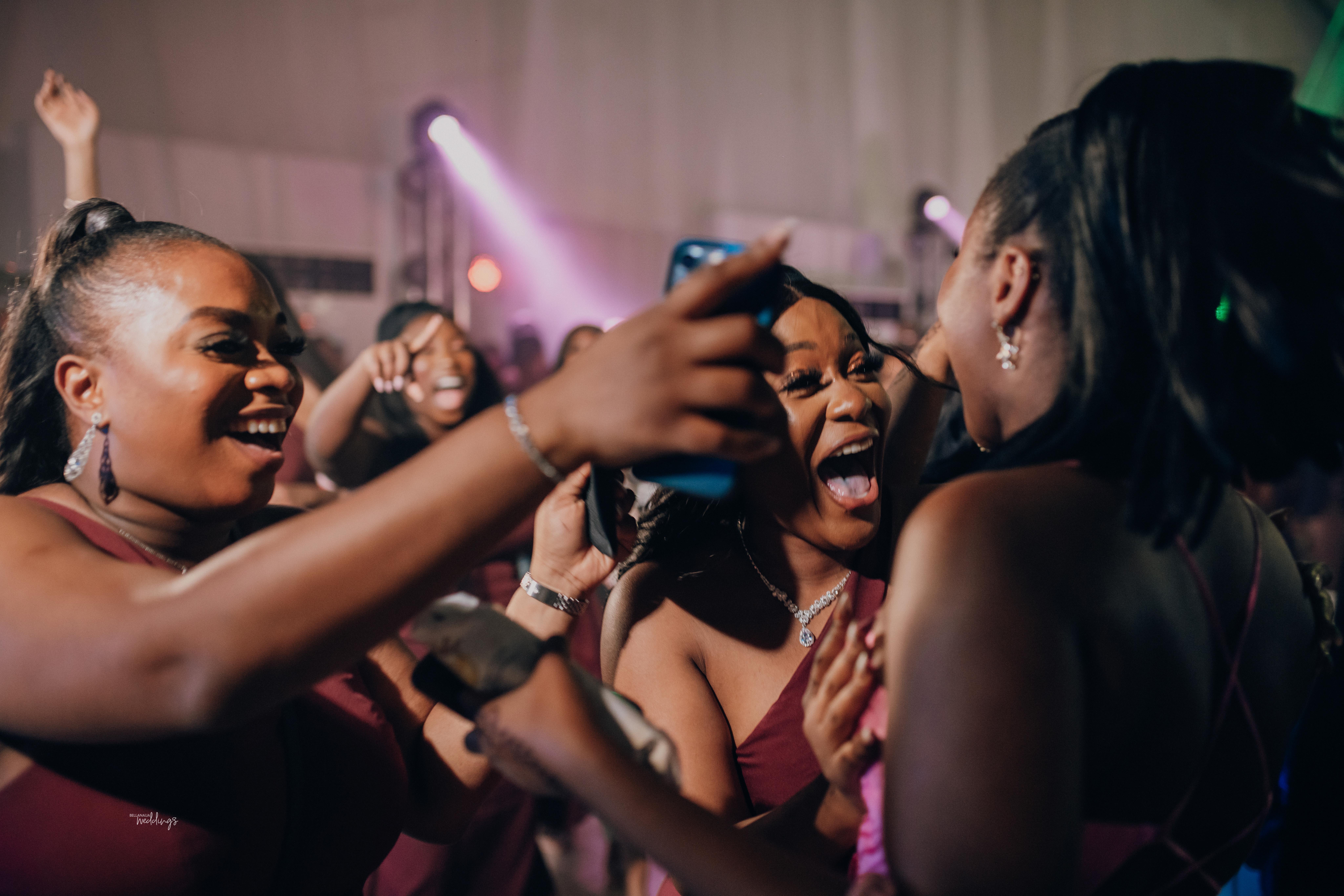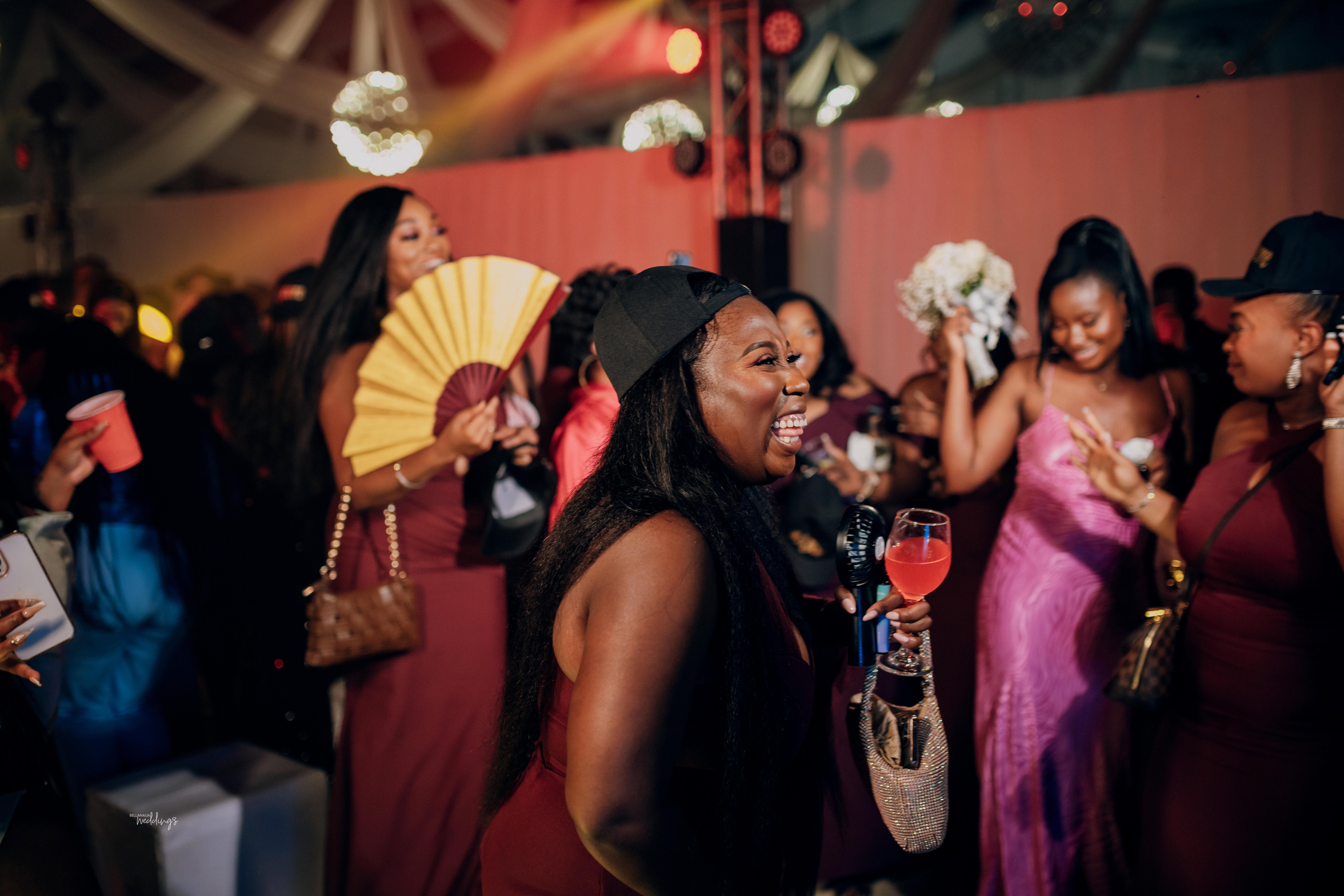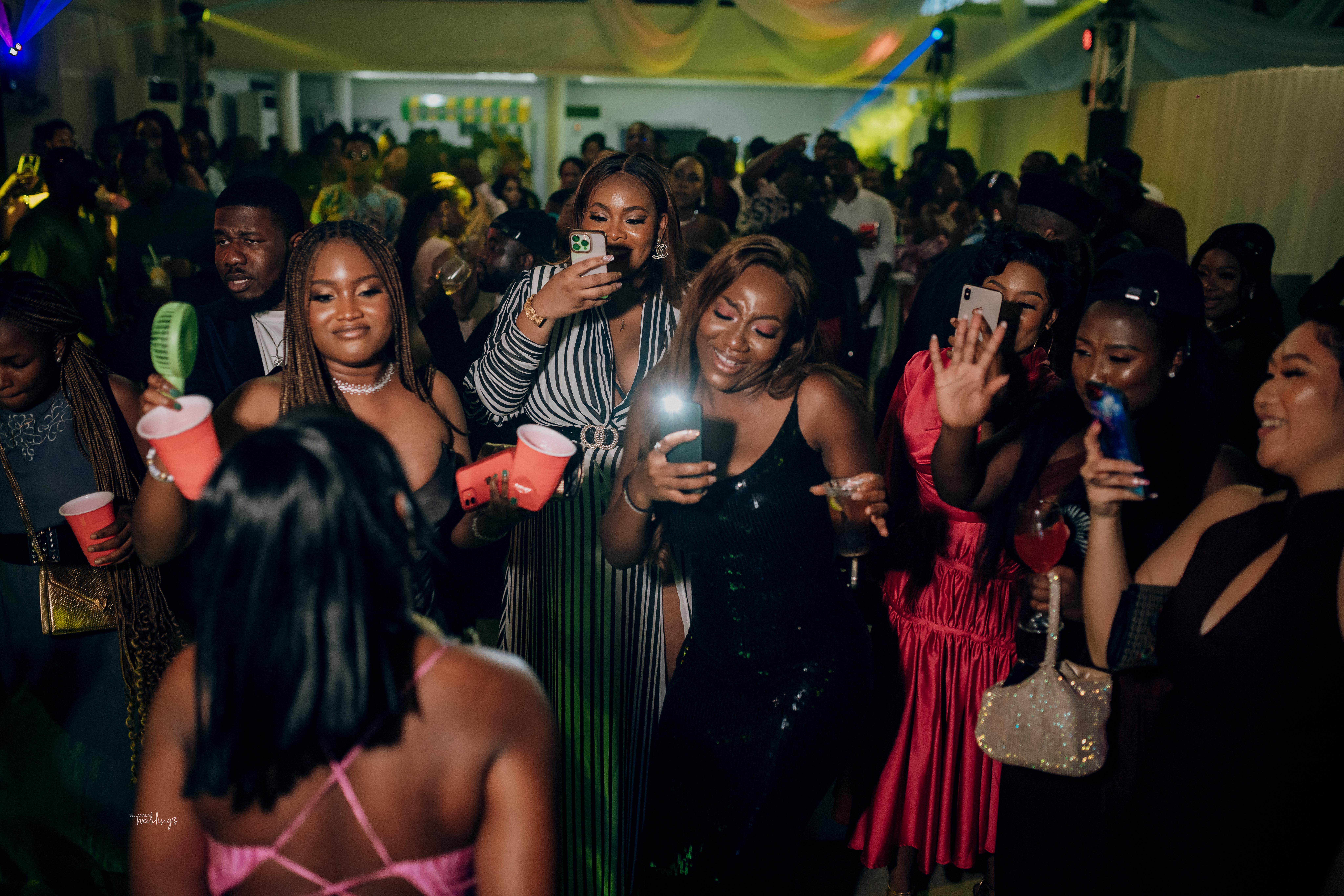 Some sweet tensioning from the couple 😍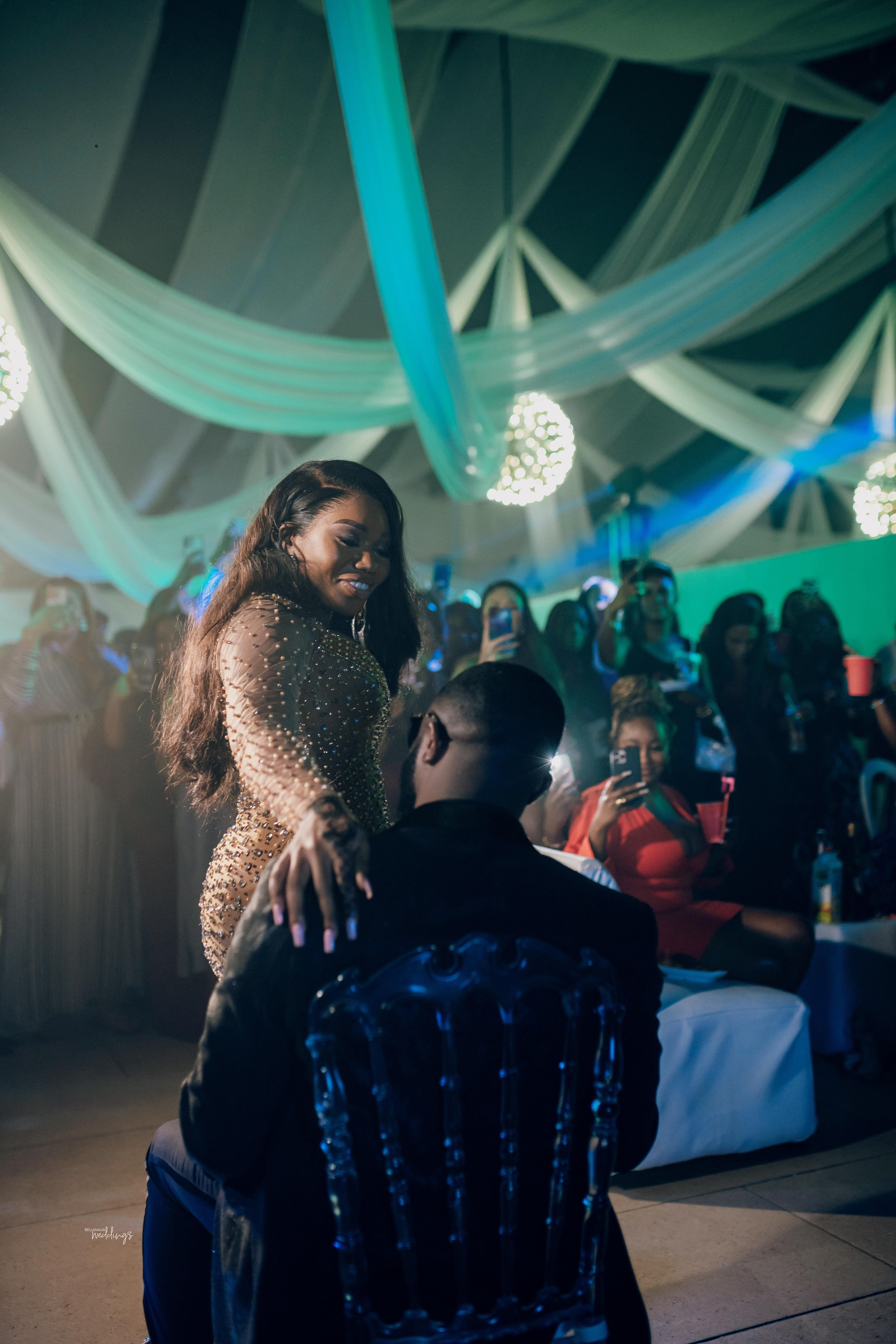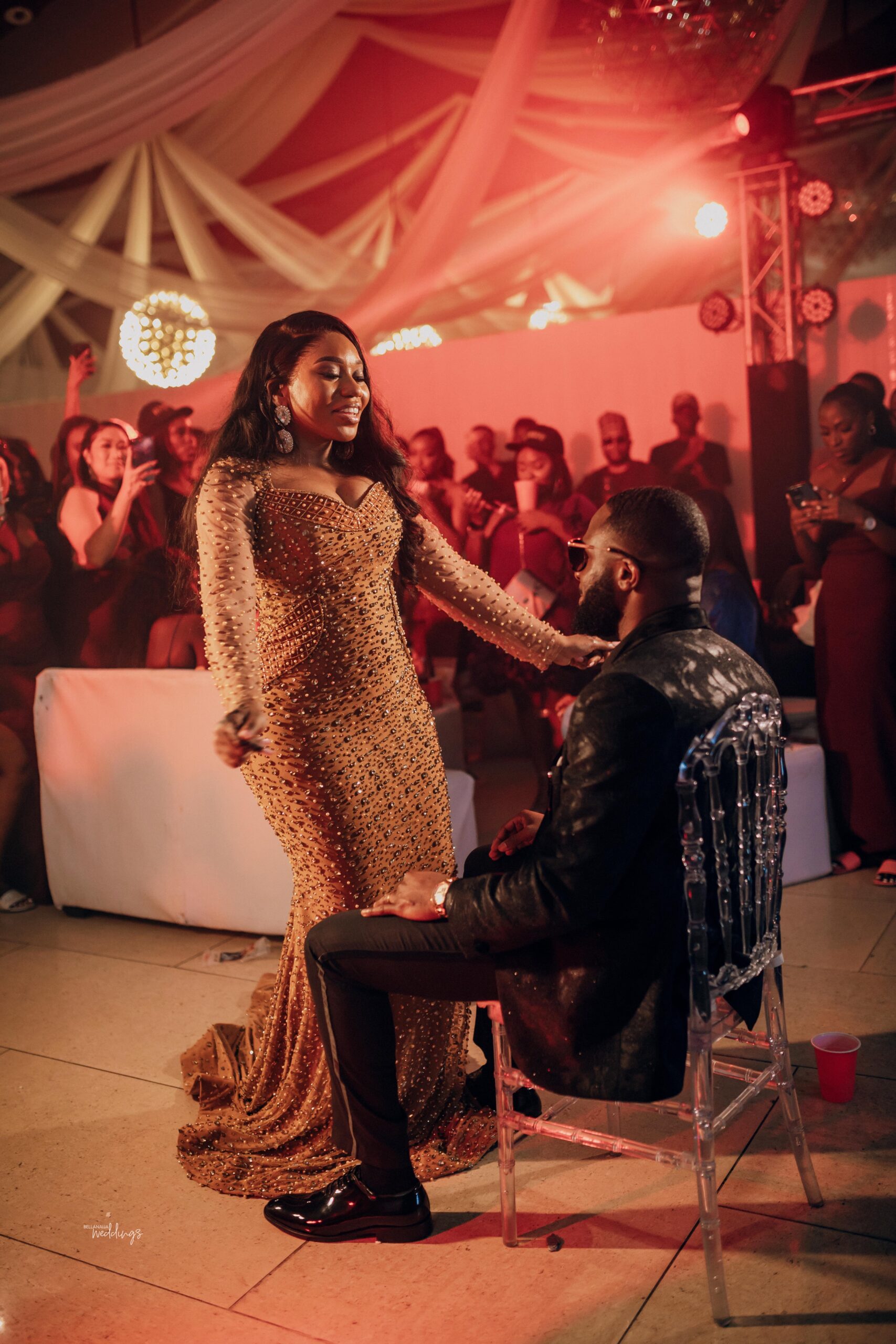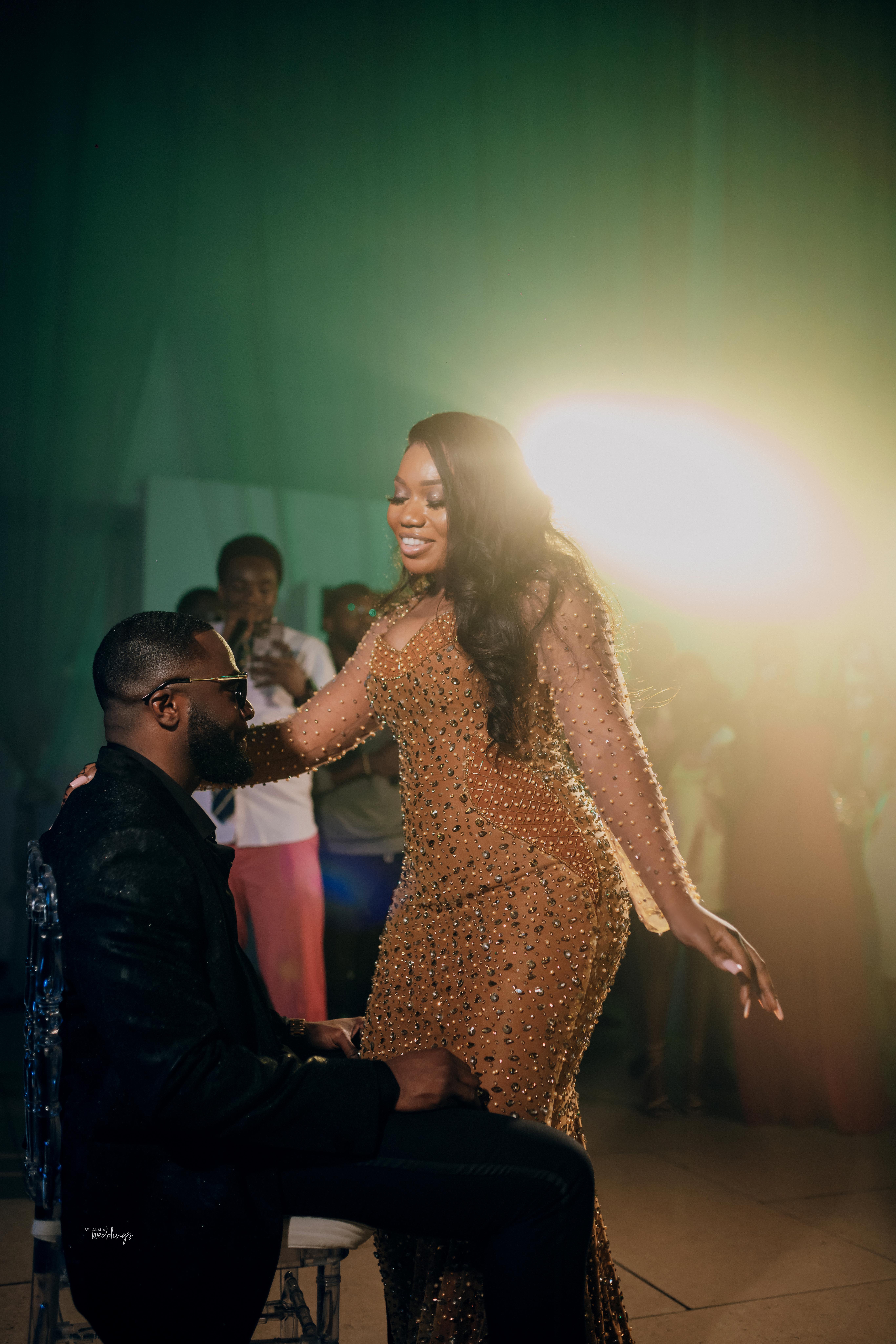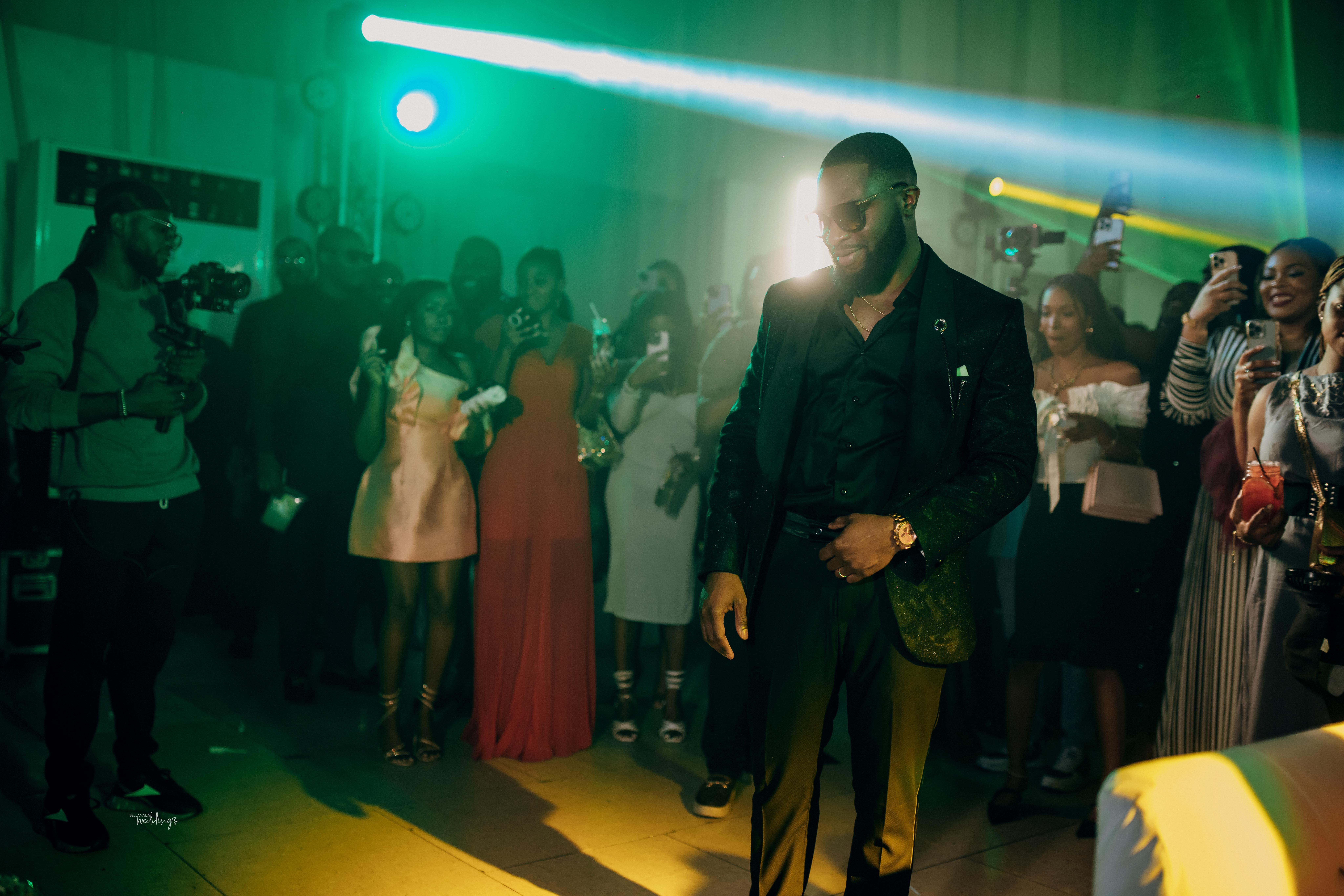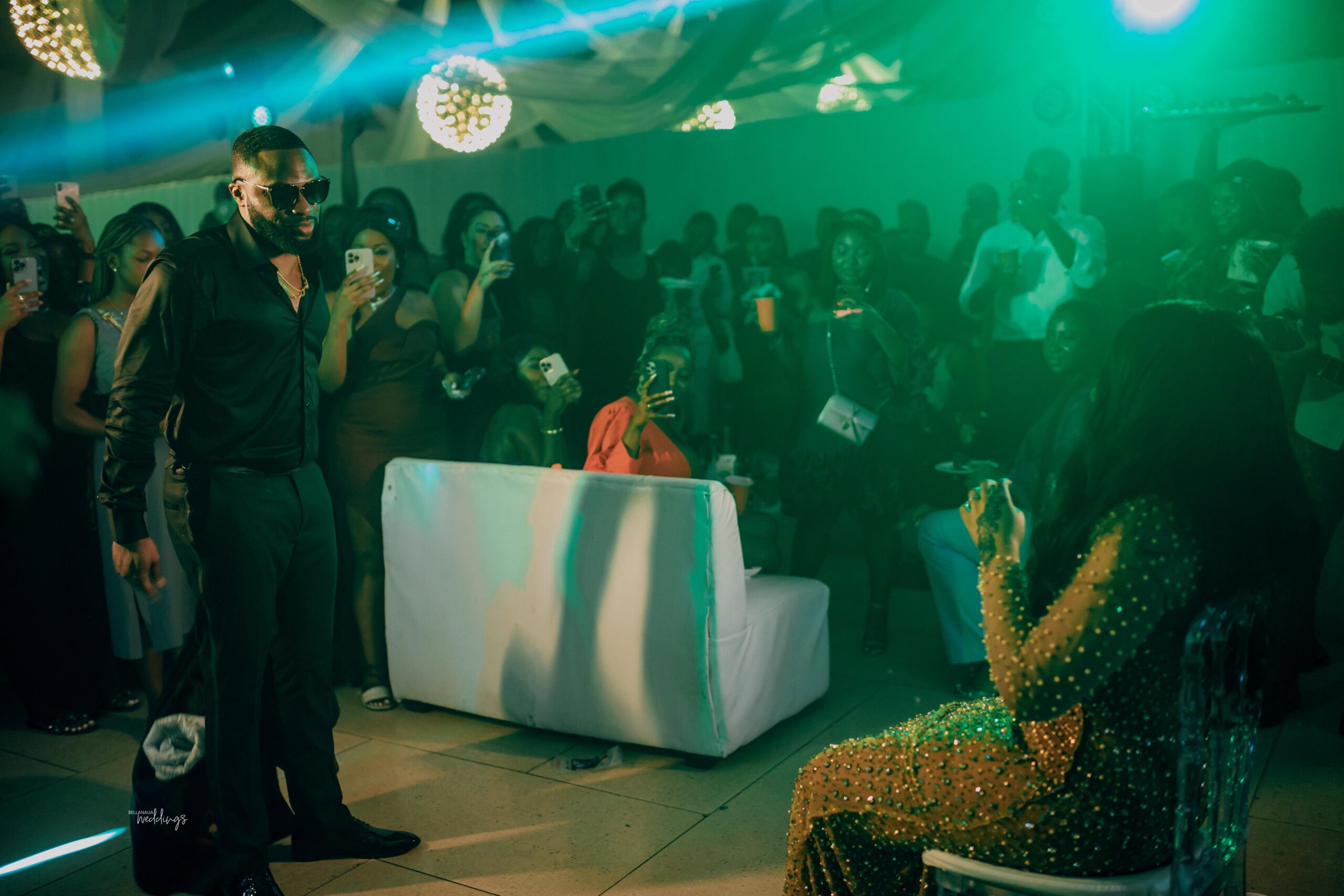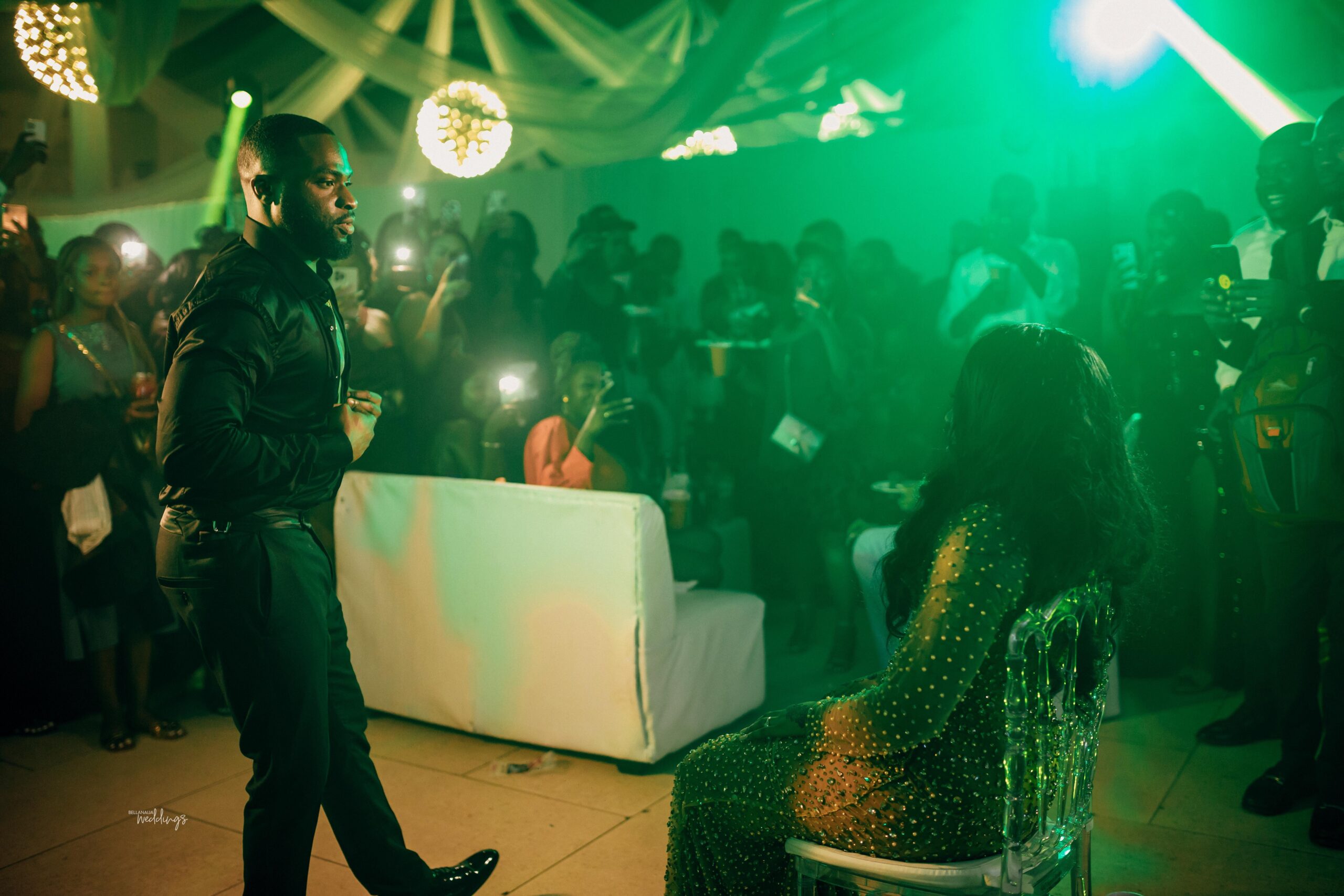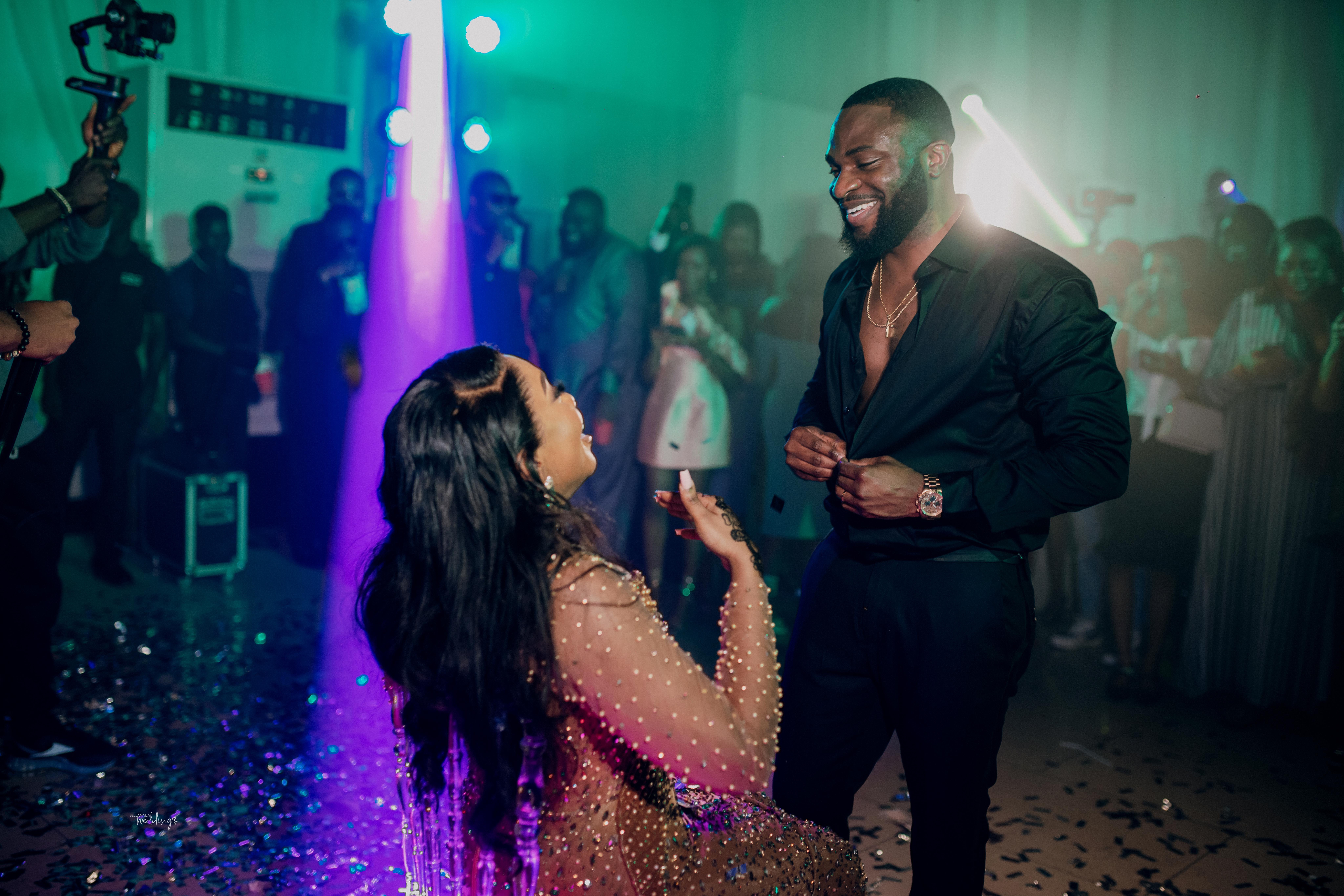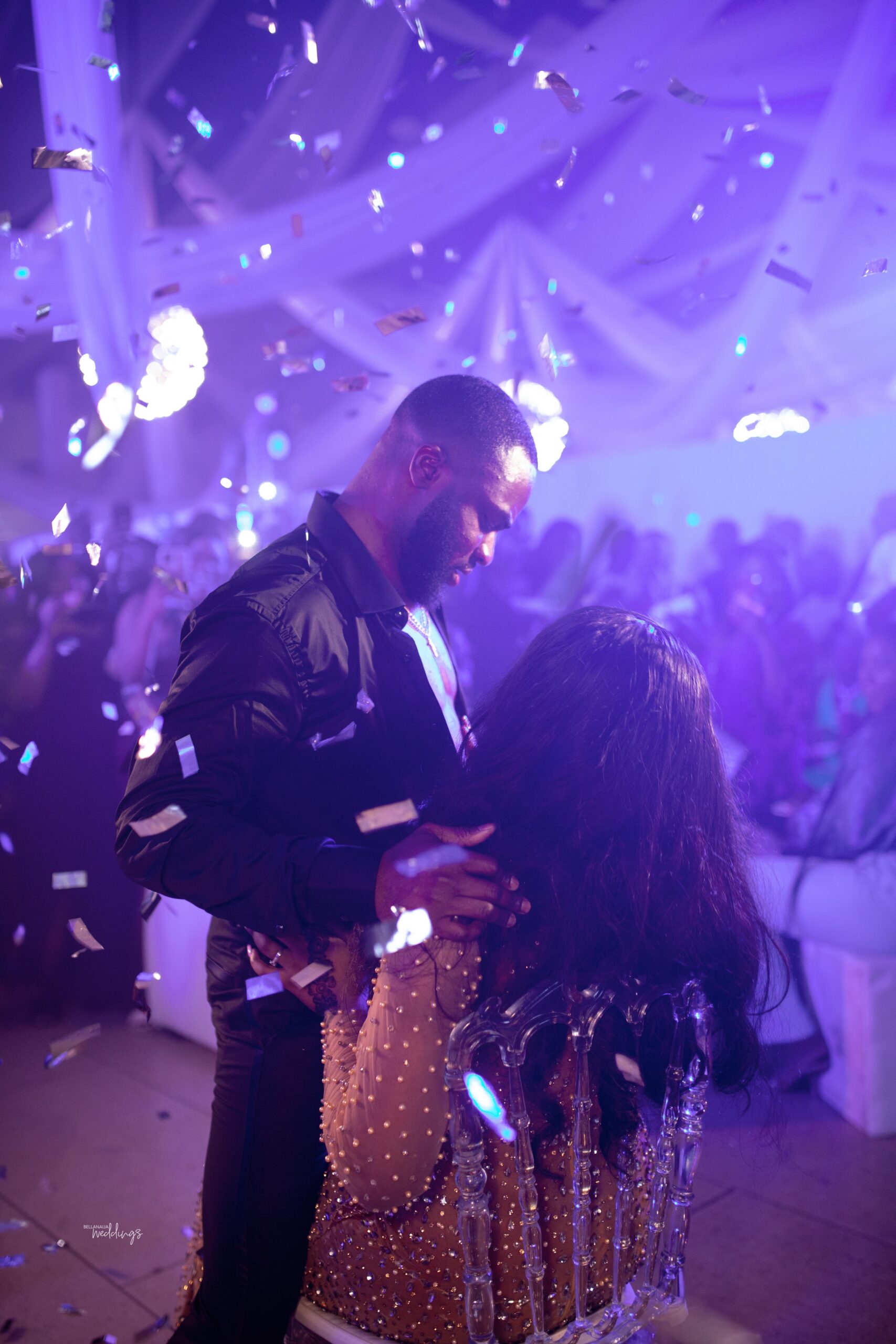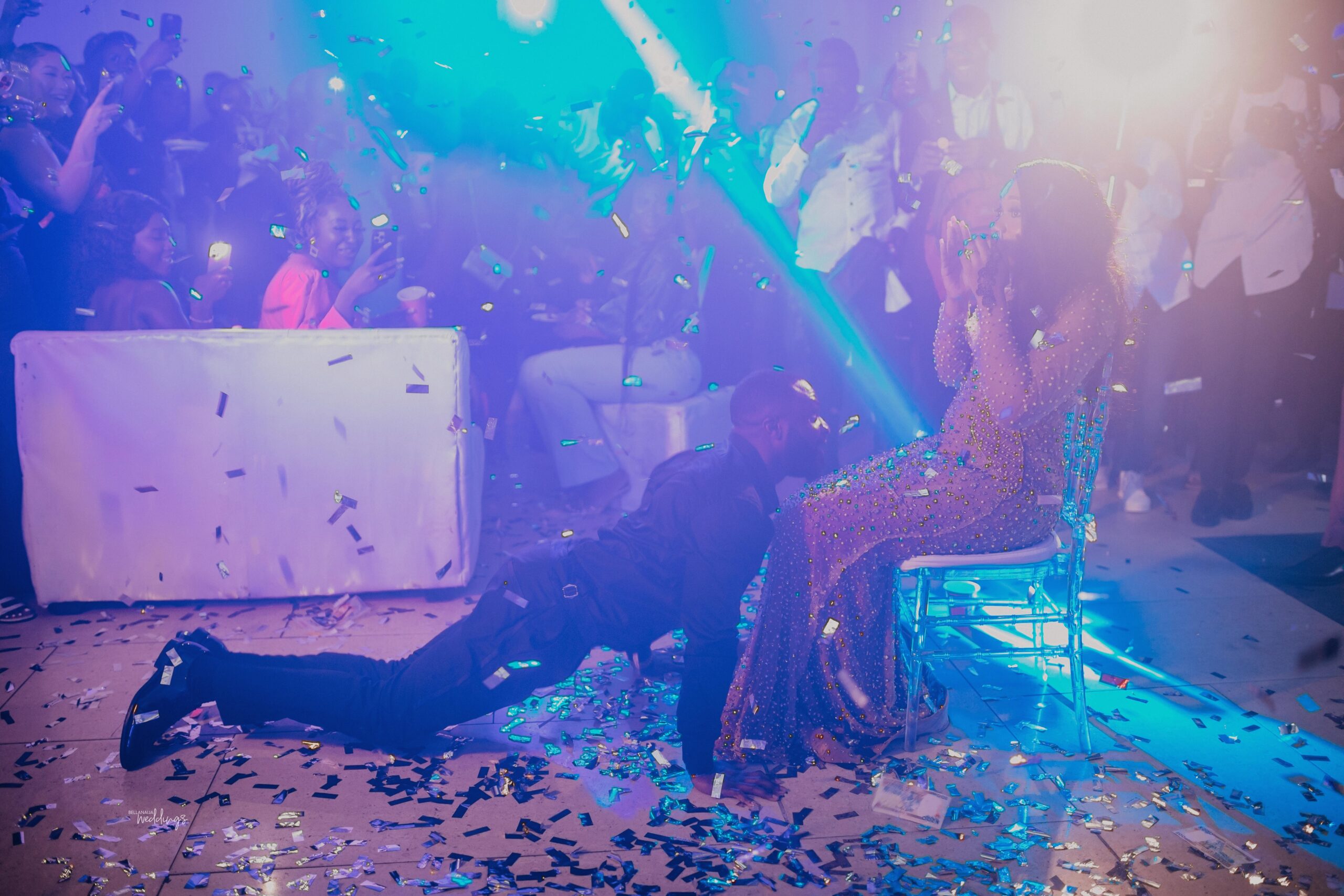 It's all fun from here!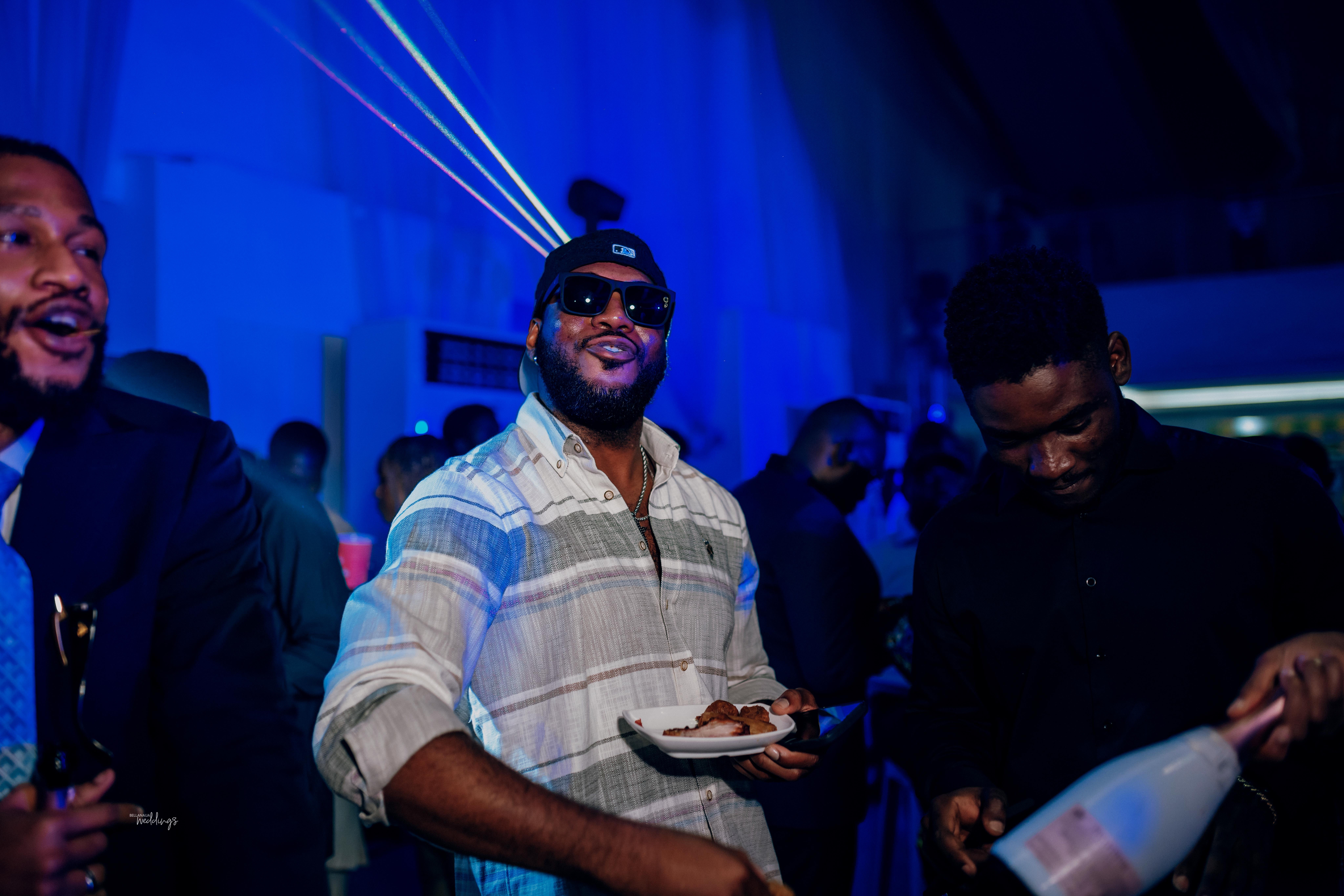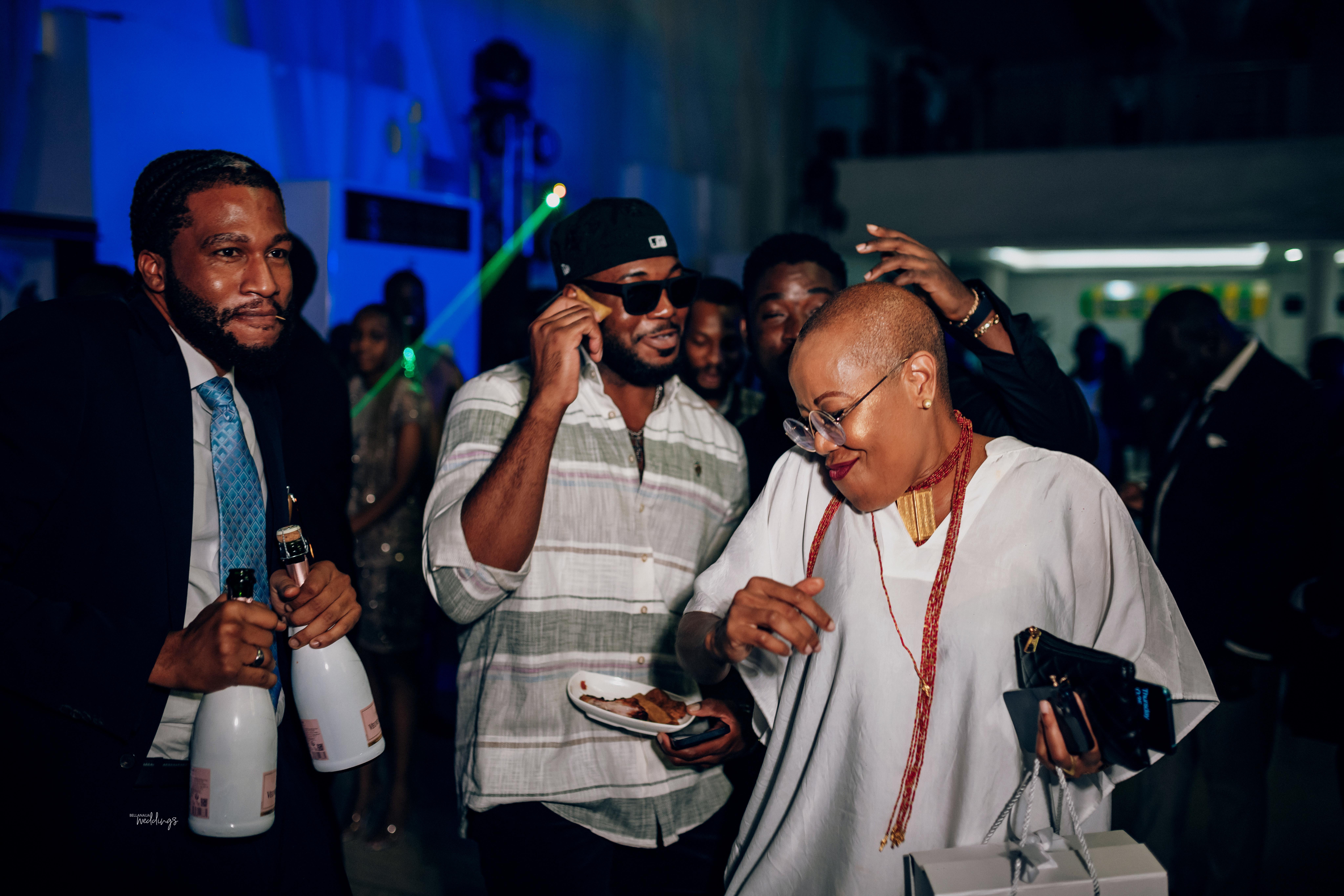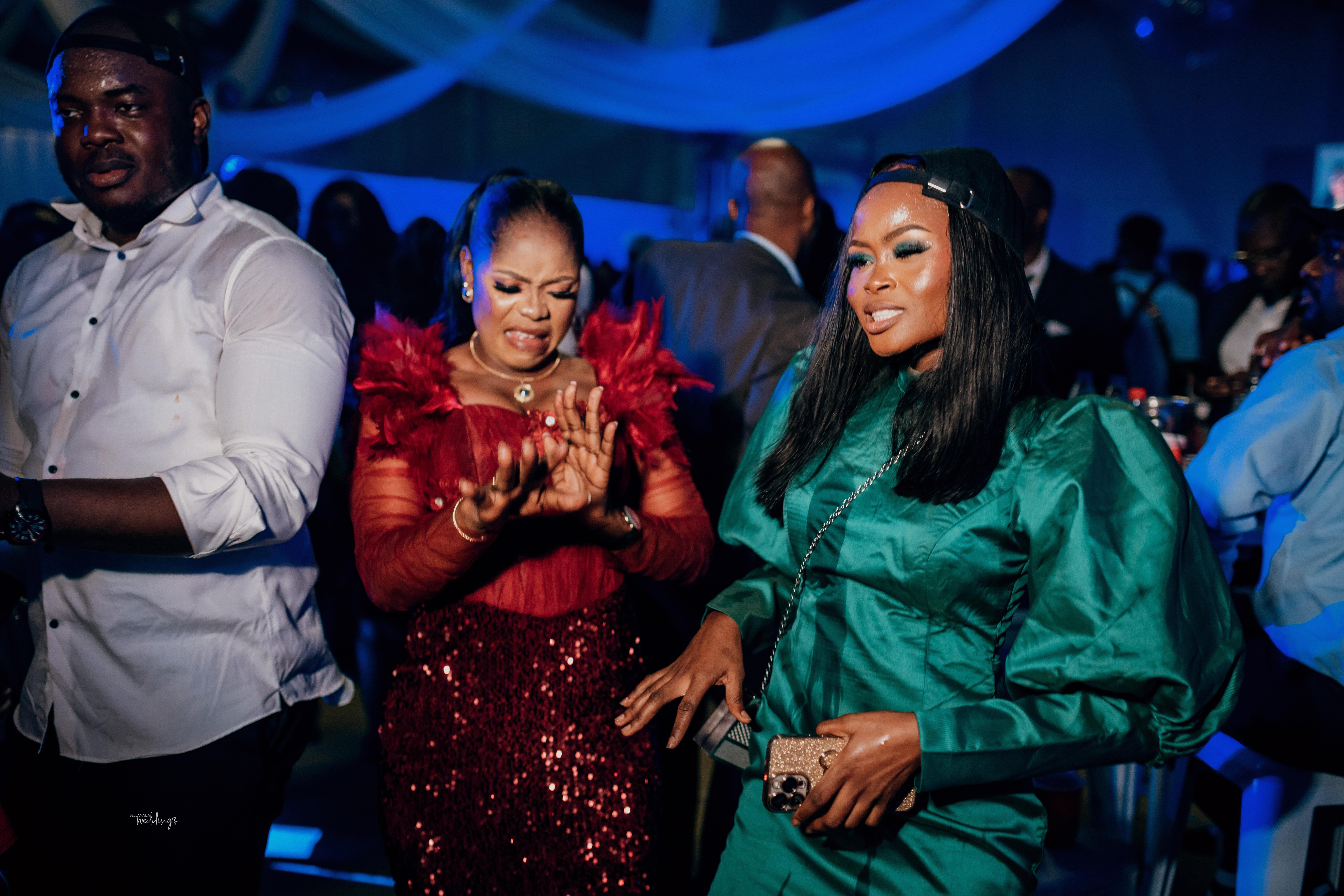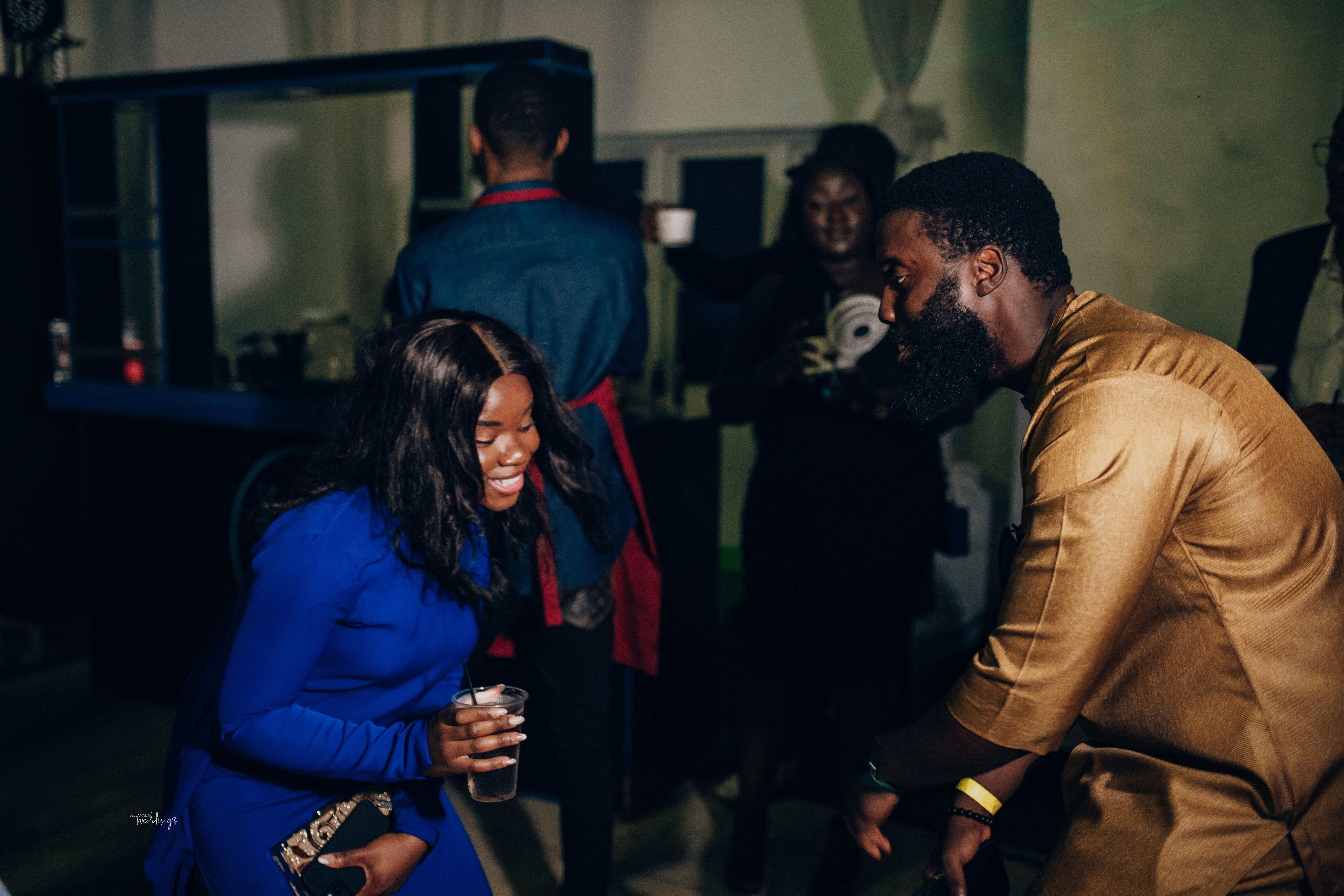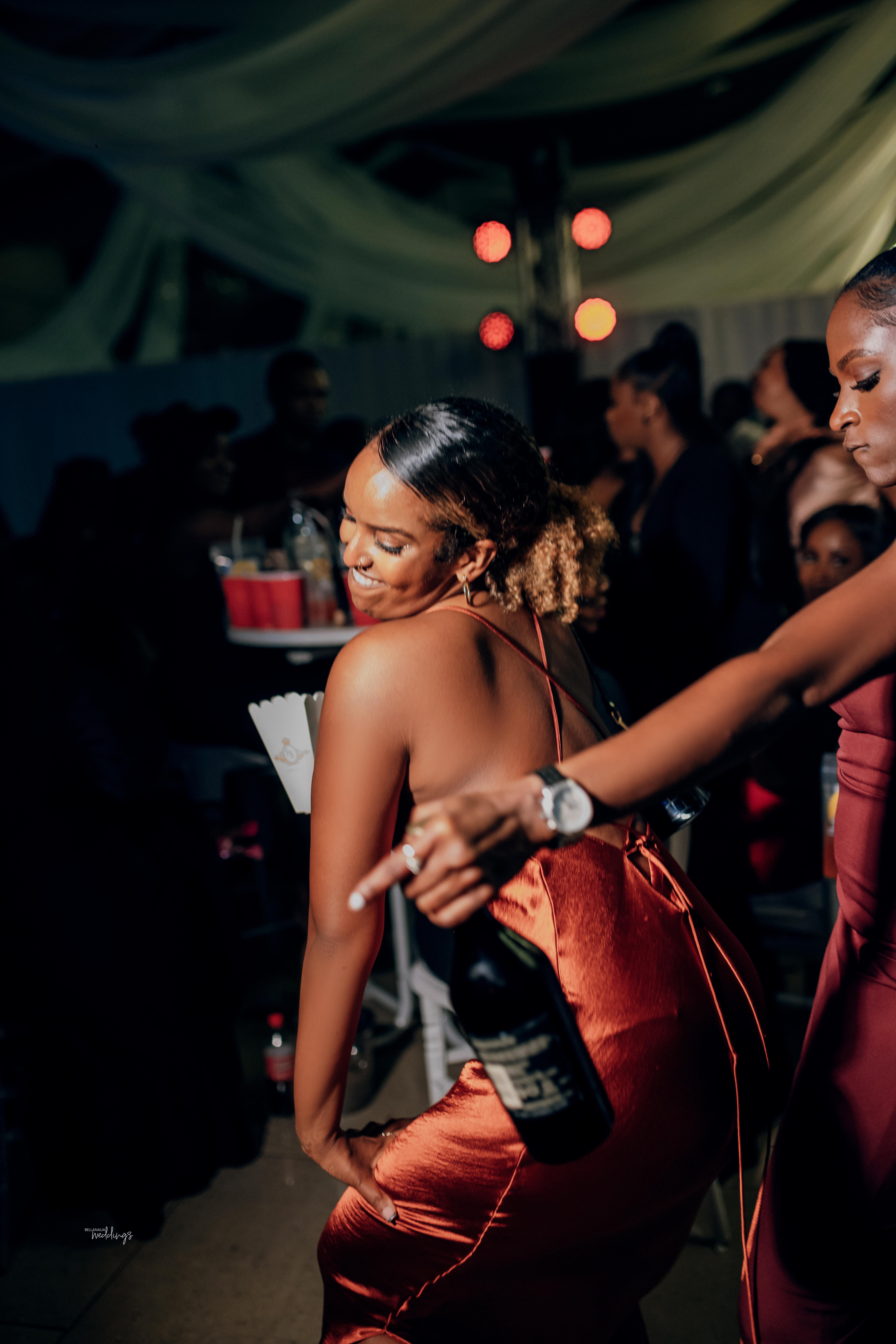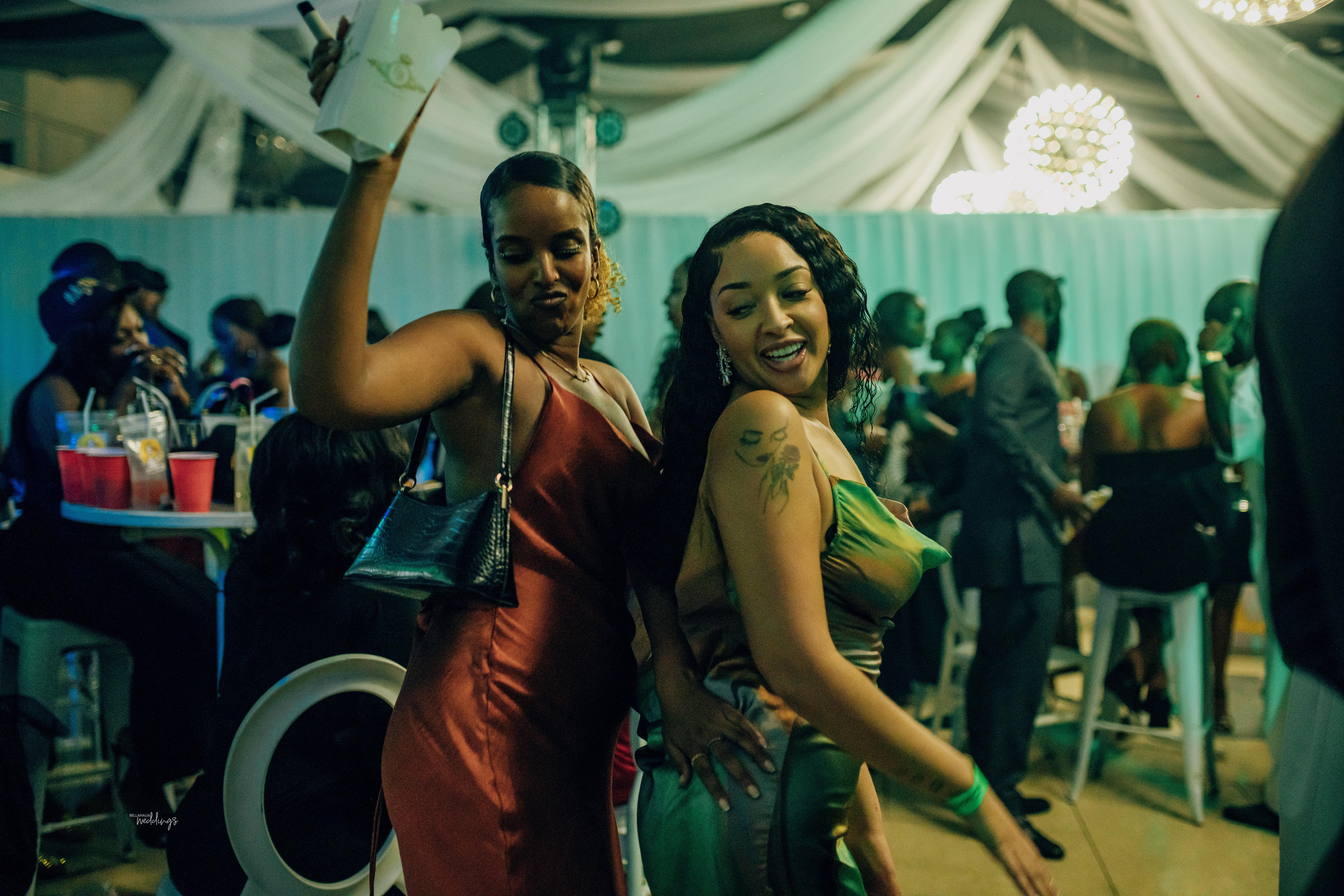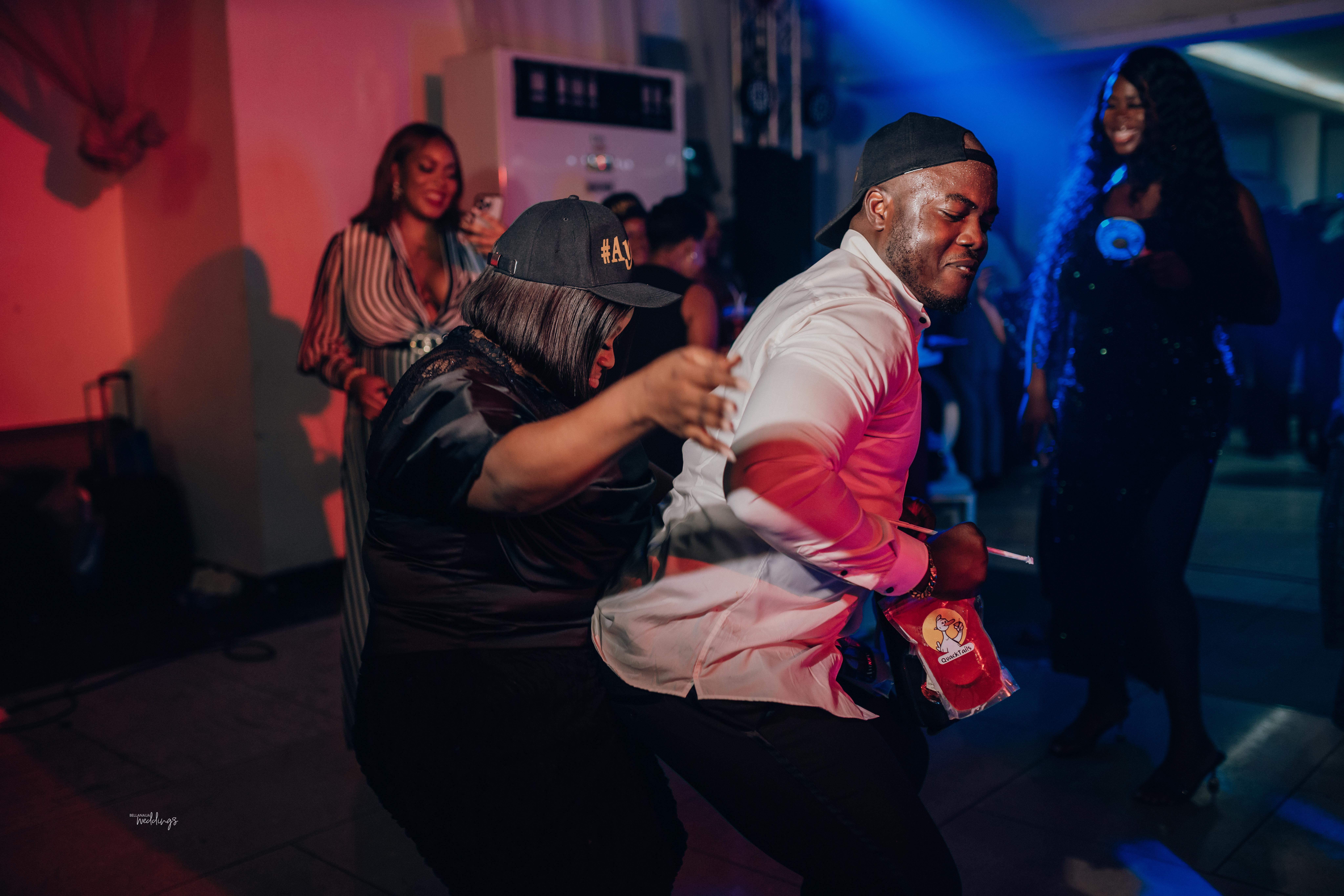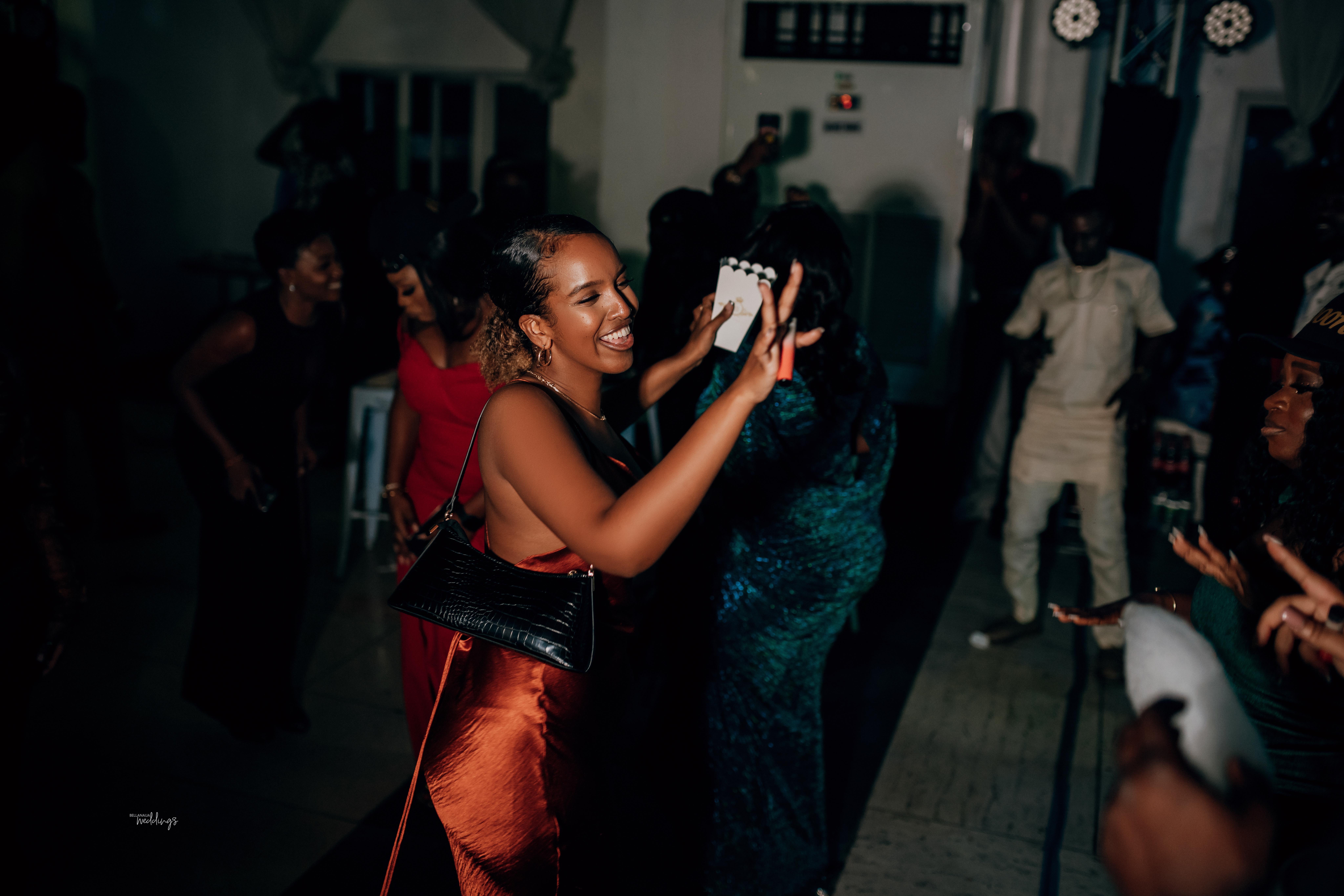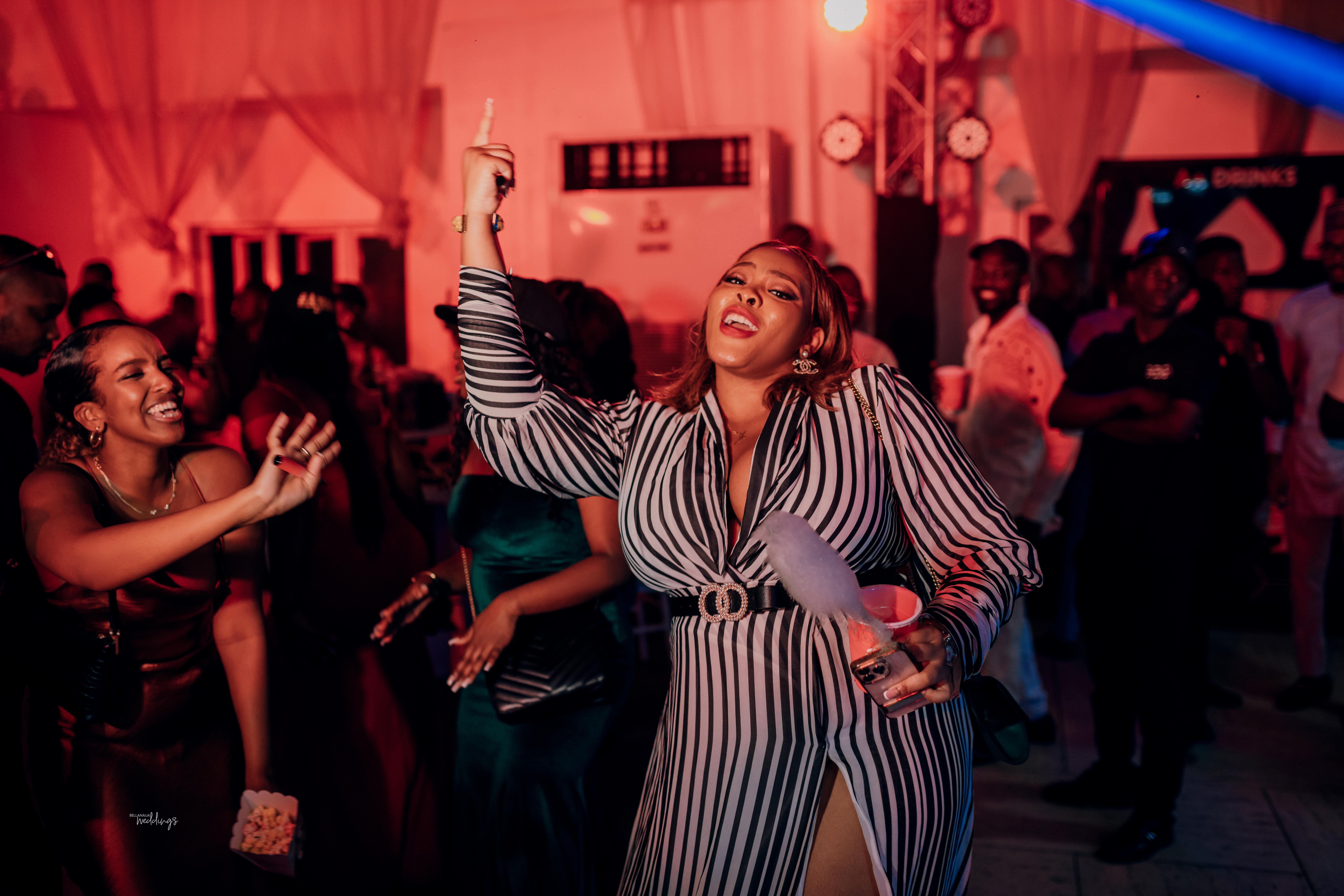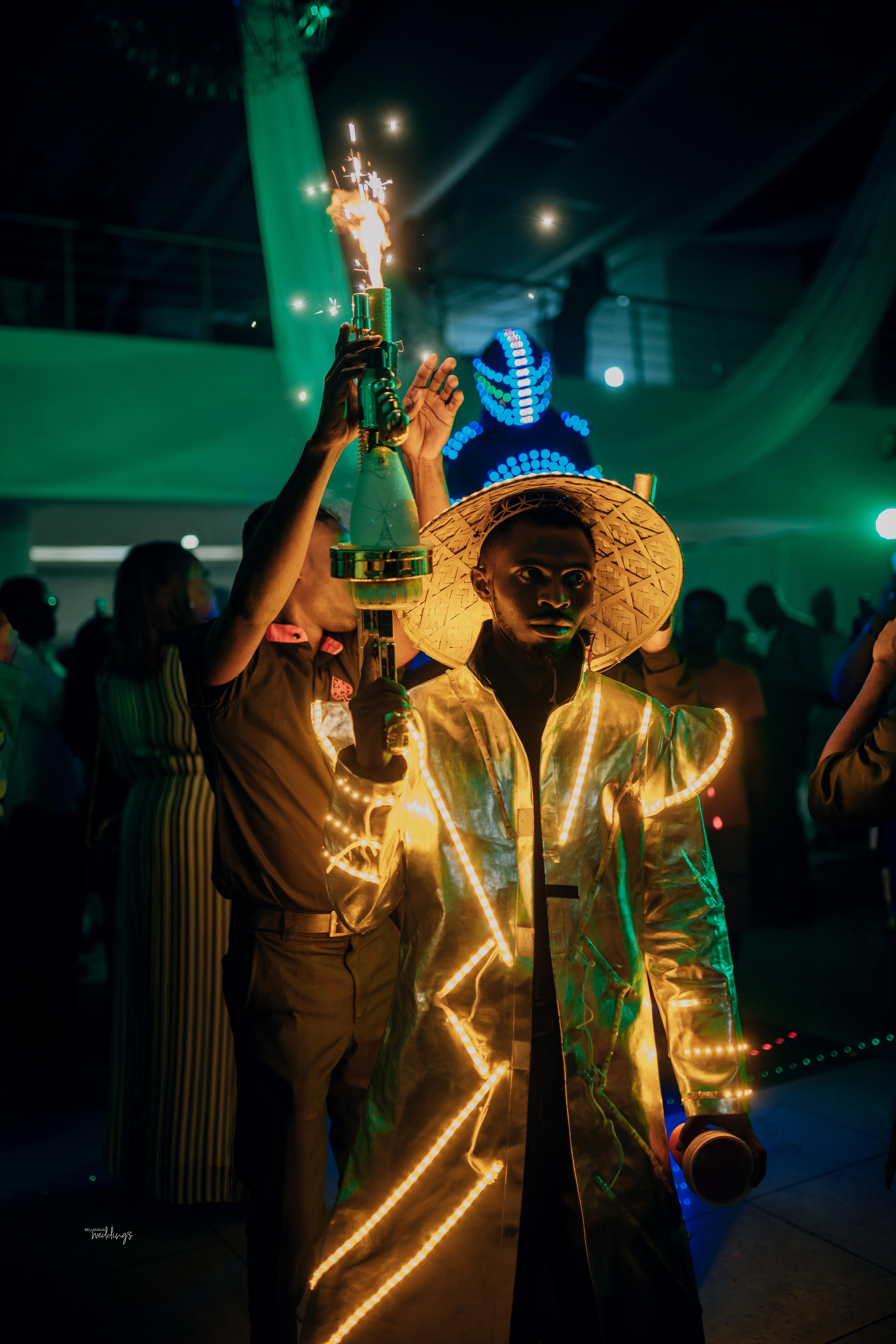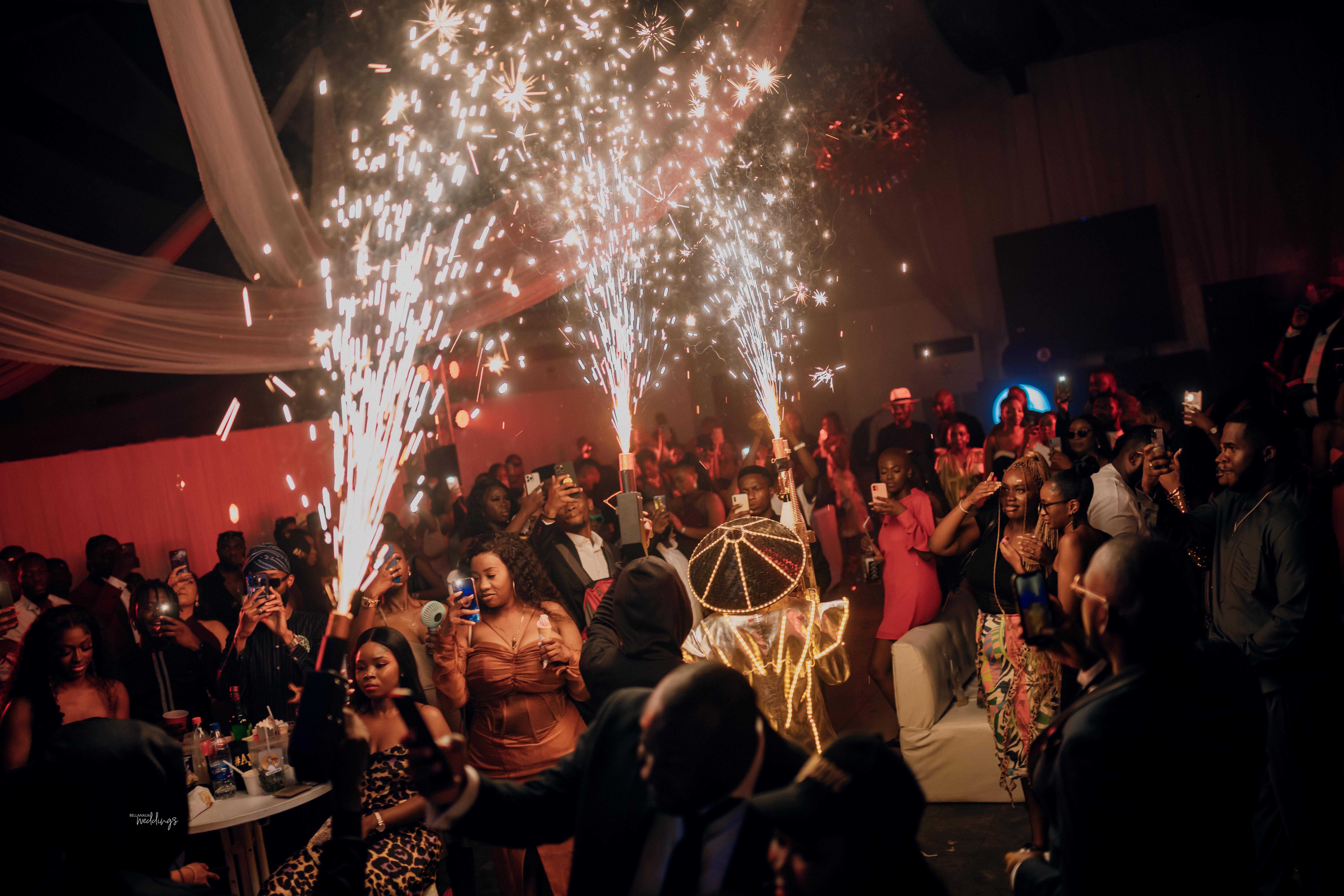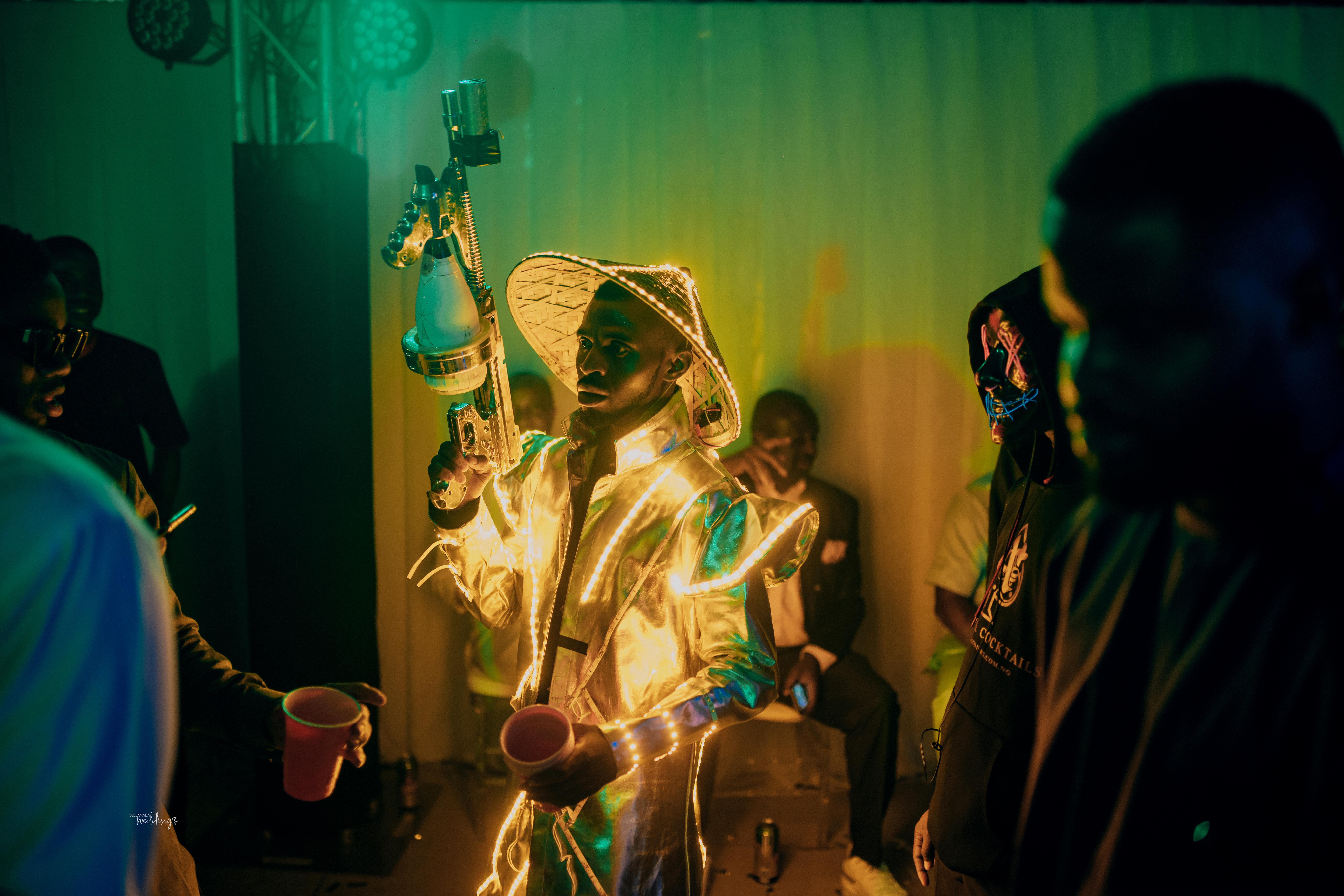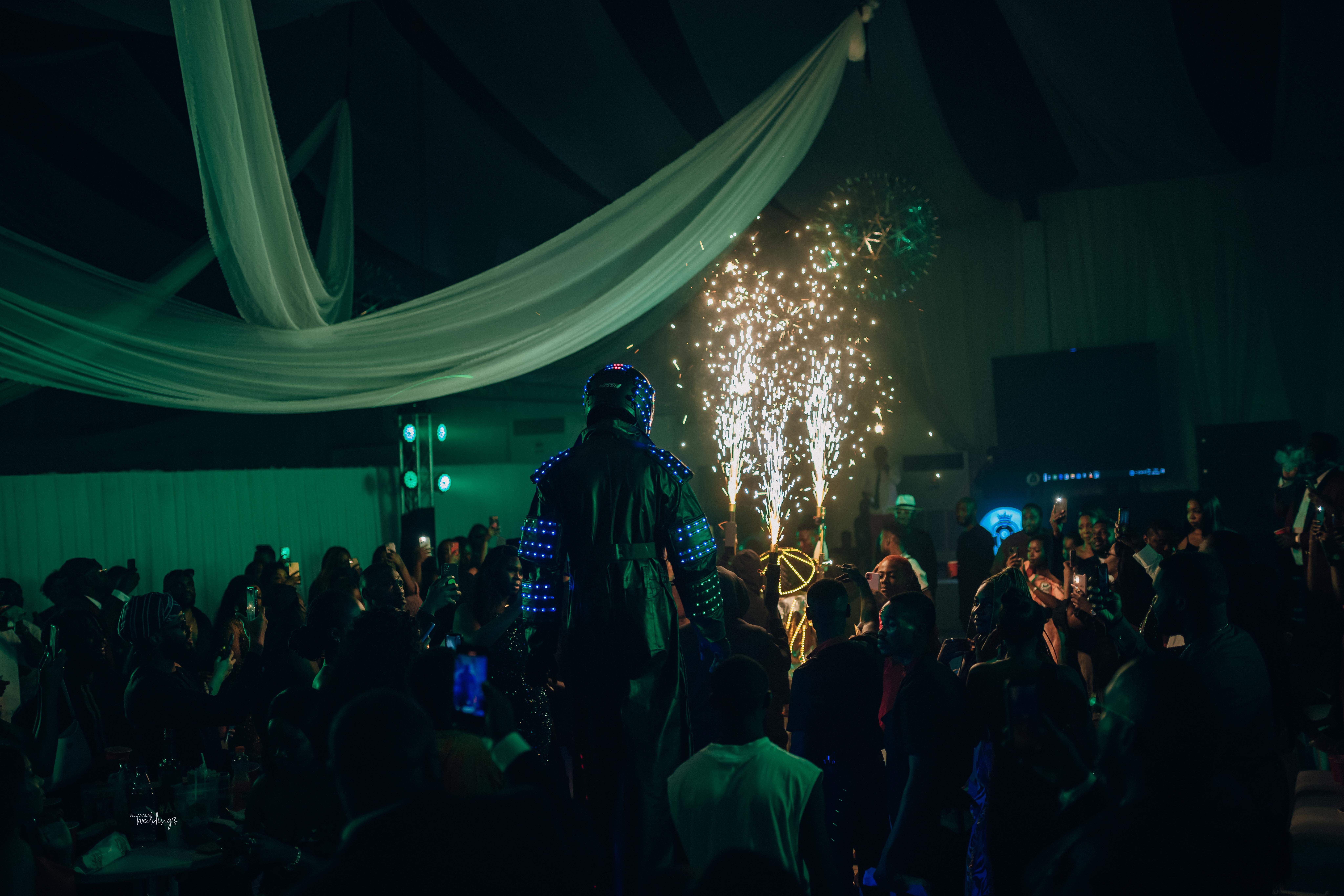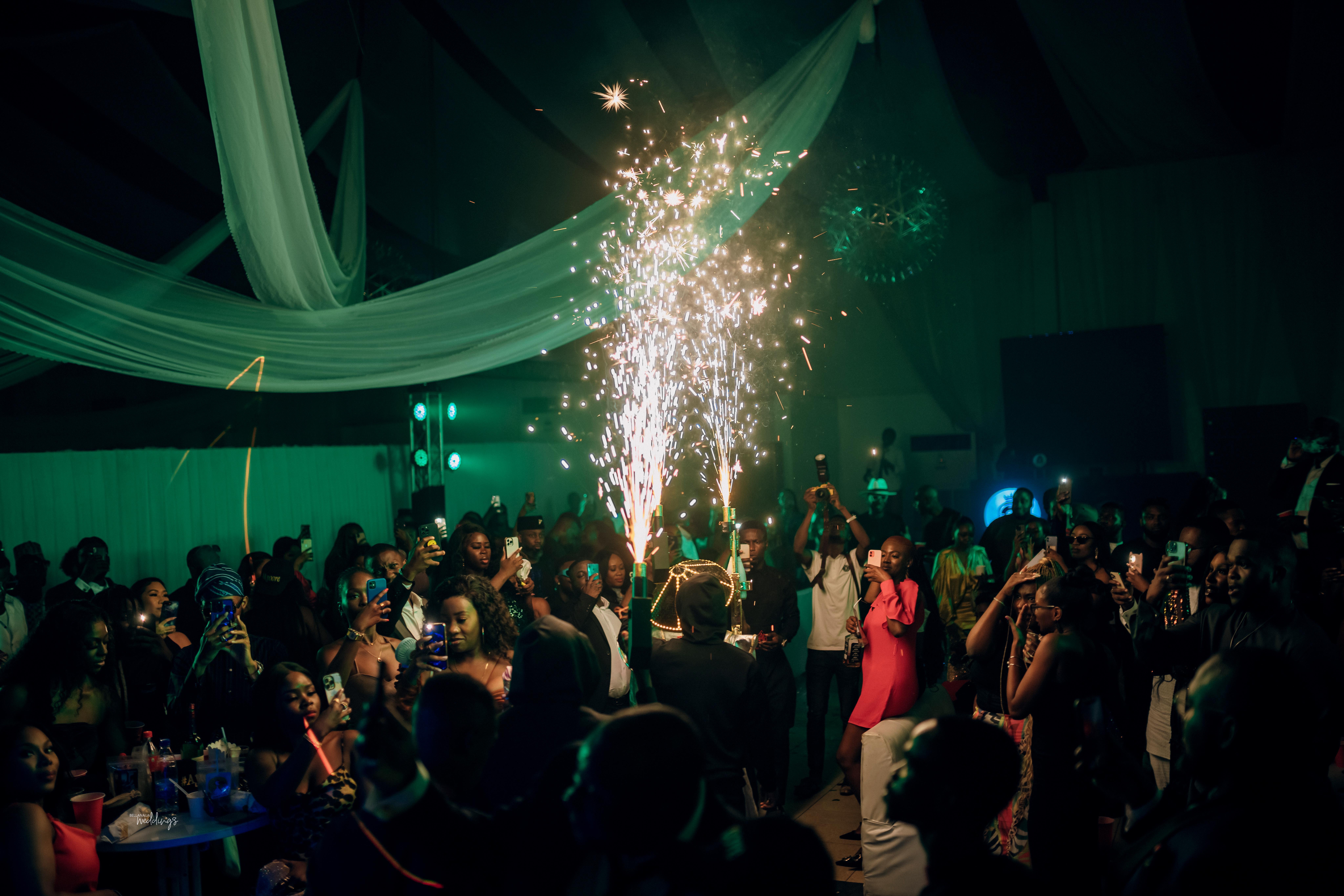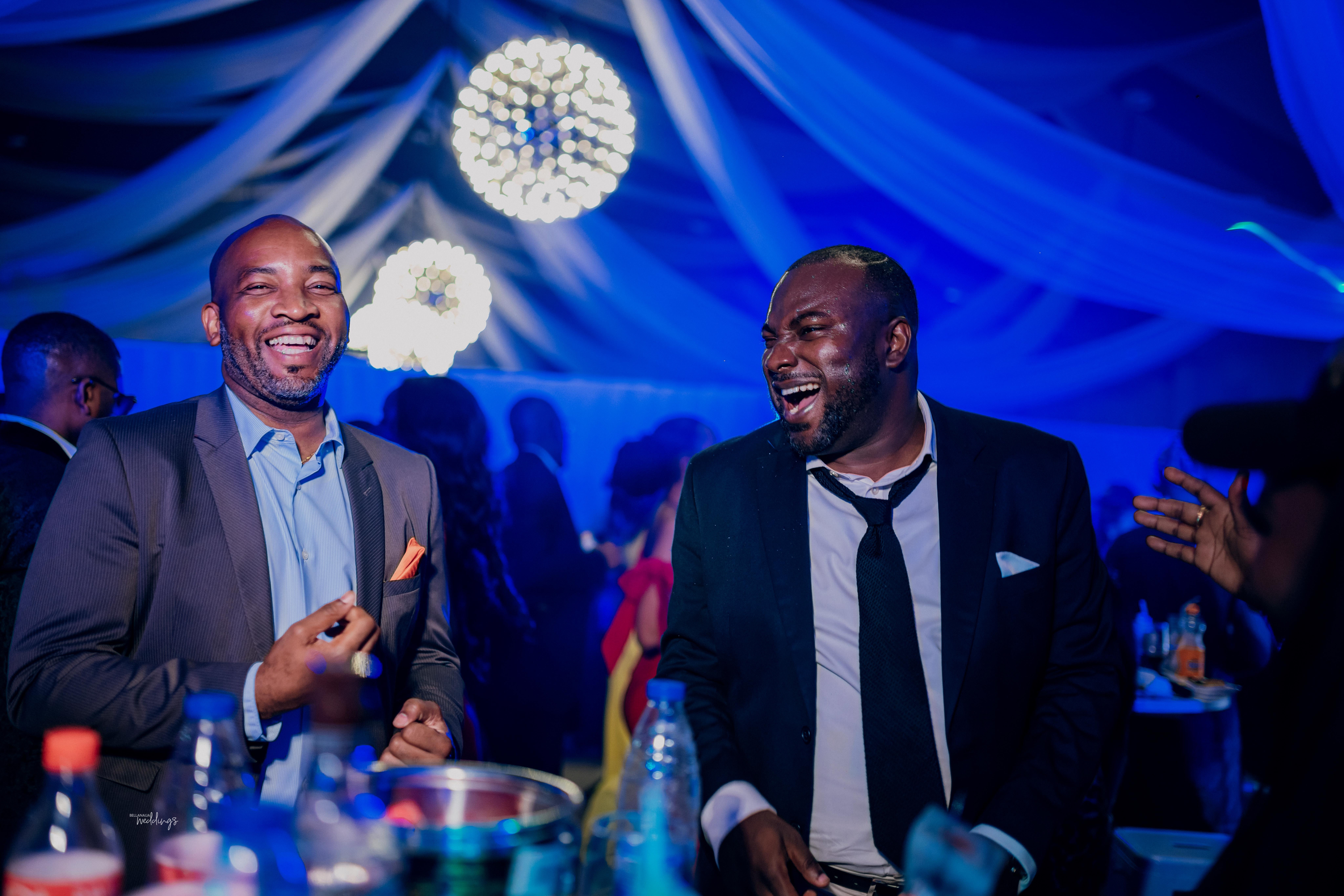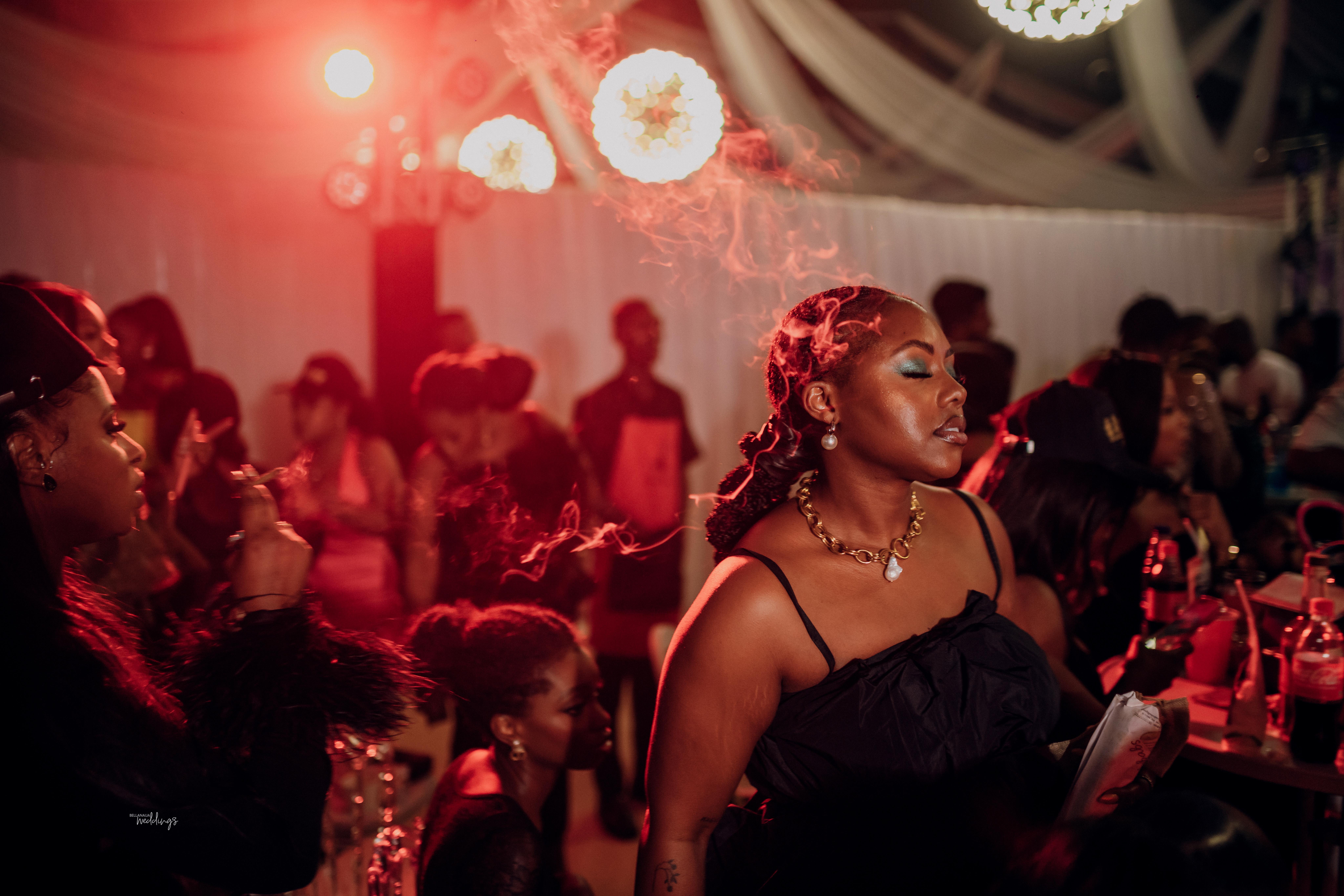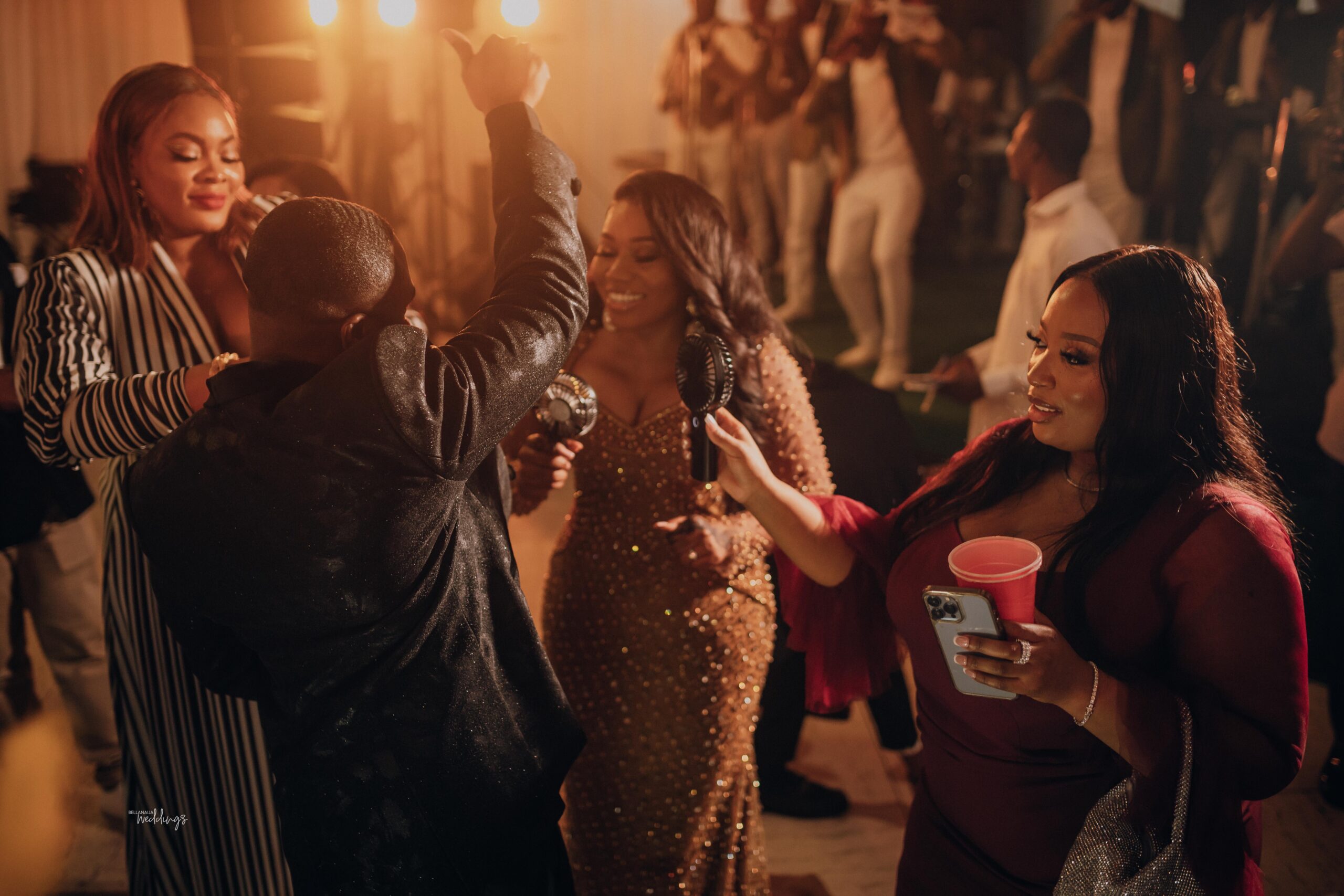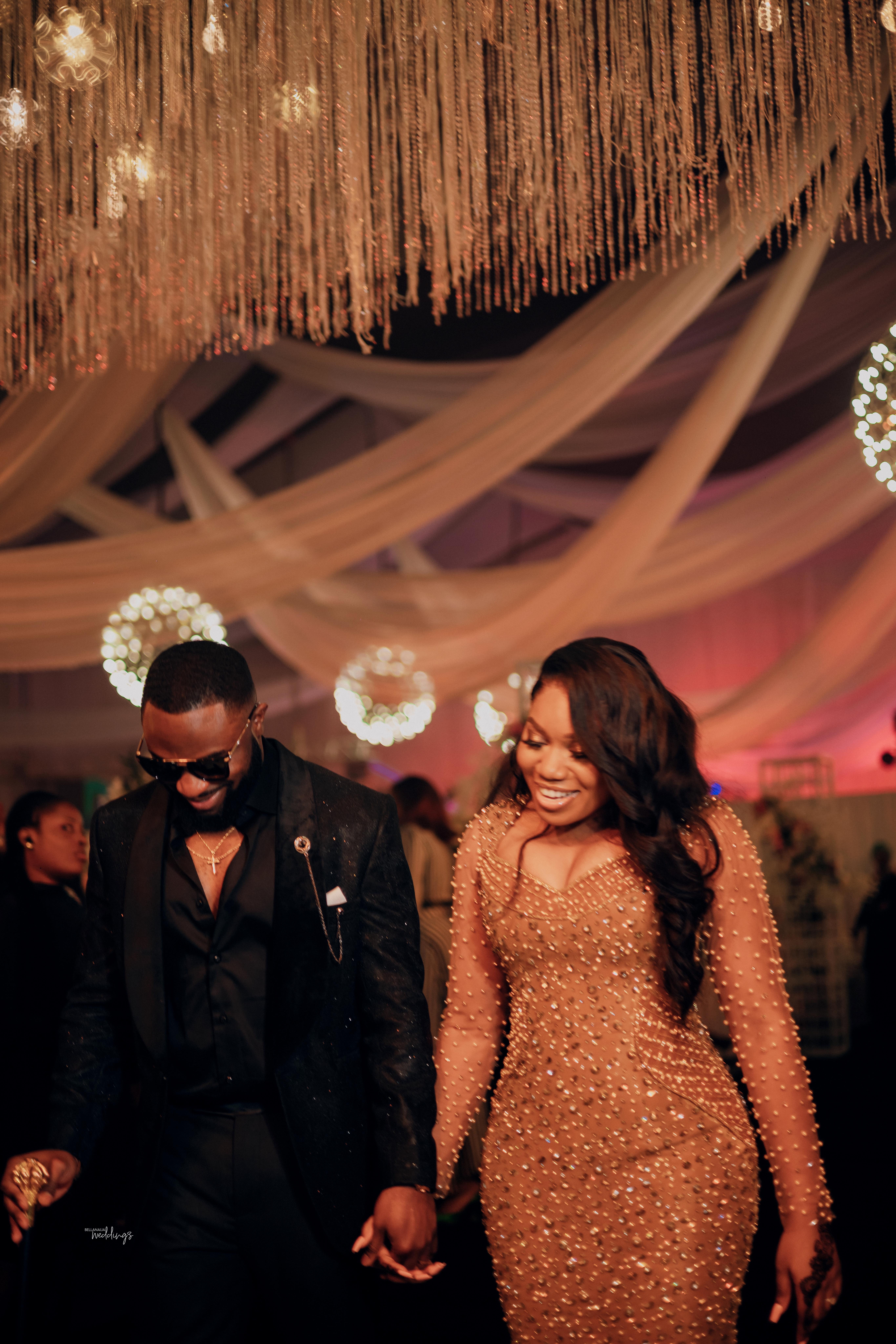 Credits
Planner: @zapphaireevents
Bridal Stylist: @thestyleinfidelstudios
Bride's 1st outfit: @shadiat_alasooke
Bride's 2nd outfit: @mazellebridal
Groom's 1st outfit: @shadiat_alasooke
Bride's Makeup: @olawande_mua
Gele: @sammyinventions
Photography: @tosinjoshweddings
Cake: @berylcakes
Decor: @blue.ribbonevents
Special Effects: @sydeninteractive