Lately, it's been a whole influx of beautiful love tales that began on social media and we're here for it – all of it! 😅 Today, the popular social media app, Twitter is giving us many reasons to smile as it was the connection factor for lovebirds, Fola and Victor.
Fola and Victor met about 10 years ago on Twitter. While Fola just wanted to be cool friends, Victor had something else in mind – love! It seemed like a stretch at first, until a very beautiful move on Valentine's day. Now they're riding well into forever and of course, we're super excited for them!
We're absolutely loving their pre-wedding photos and all the chemistry it exudes. Fola gives us all the full gist of how this love came to be. She also shares how Victor popped the big question. Keep scrolling to find out.
Enjoy their pre-wedding photos and love story below.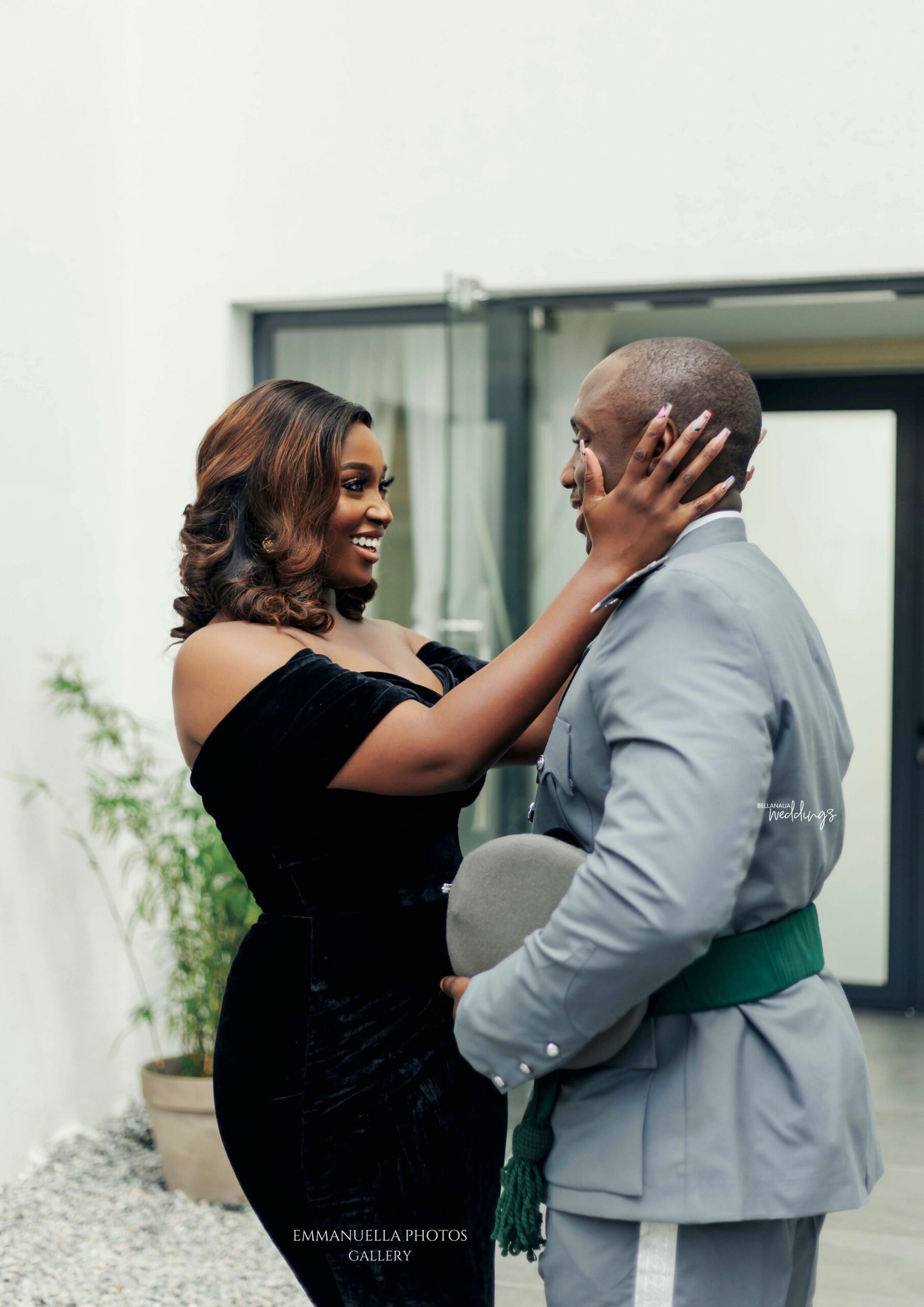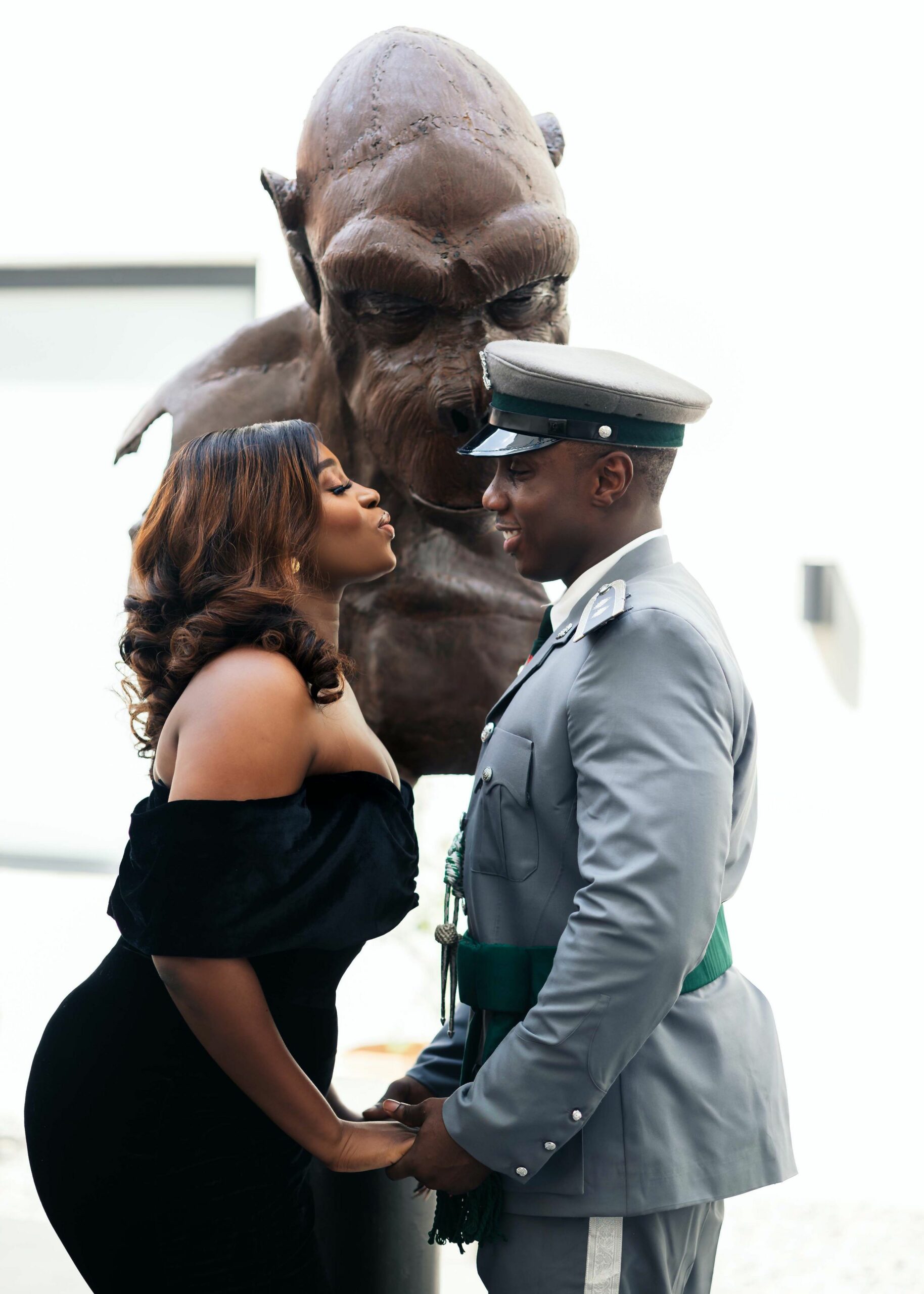 Their love story as shared by Fola:
We met on Twitter in 2011 where I wanted to be his friend because I thought he was one of the cool kids (several years down and I'm actually the cooler one). I was also sort of seeing someone at the time so whatever pursuit he intended was dead on arrival.  We were also in different universities so we never met physically. Fast forward to some months after where he found out things didn't work out with the said person and he figured this was his chance. Valentine's Day 2012, my name was announced to collect a package at the front desk of my hall.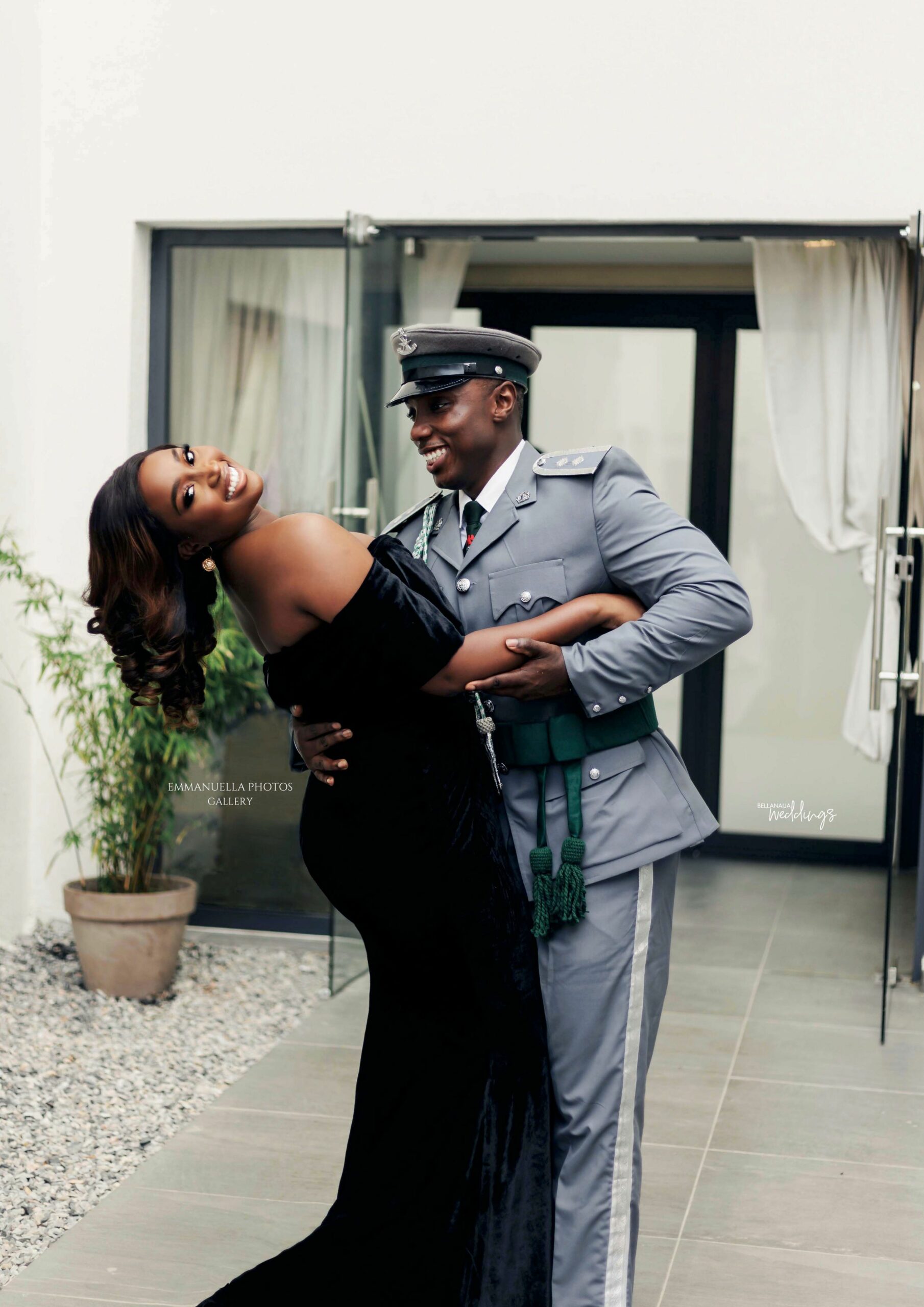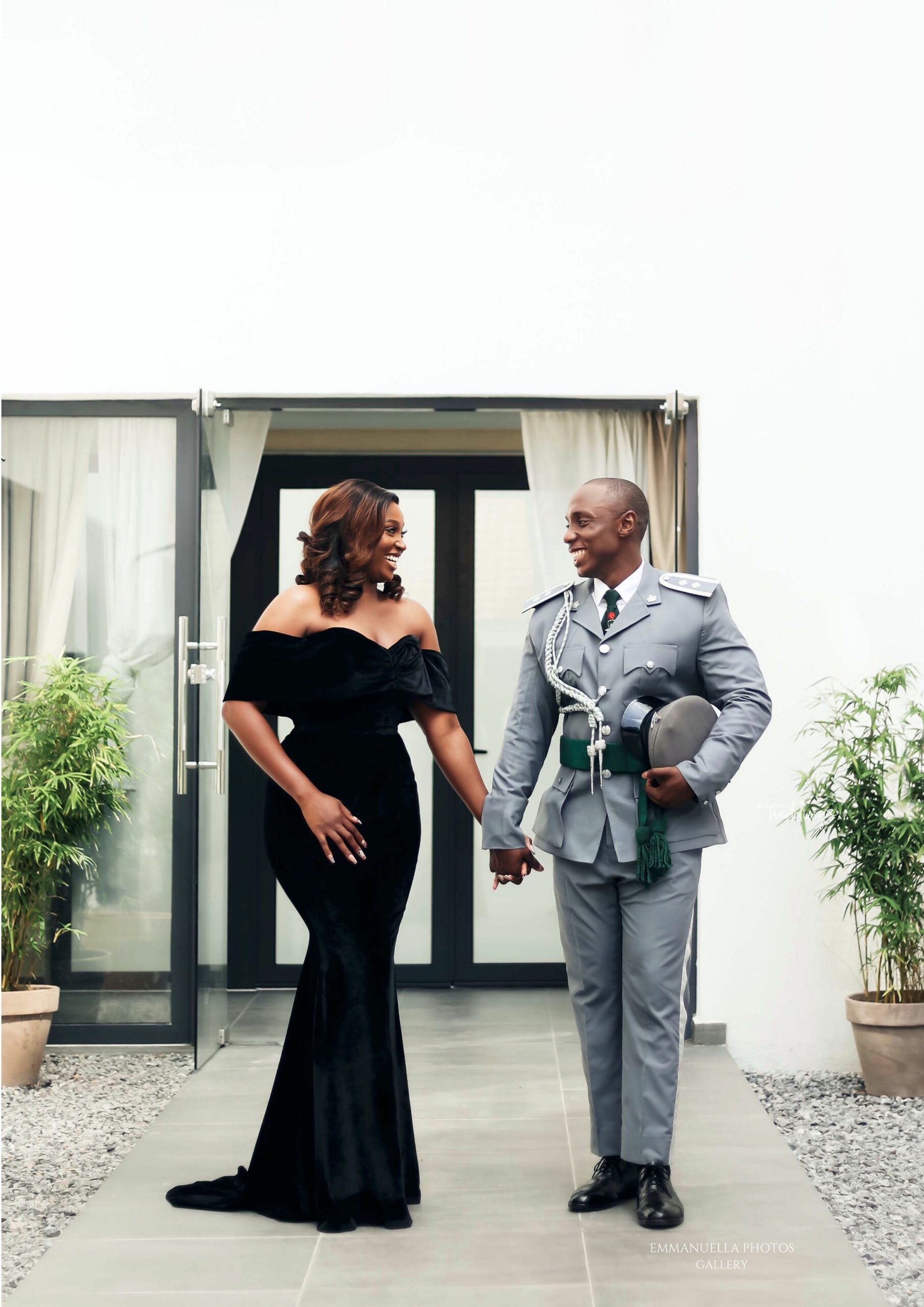 Those who went to Babcock would know that this was such a big deal as everyone would come out of their rooms to see who got what. I walked out thinking it was a prank because I had orchestrated a prank that day doing something similar so I assumed it was payback. I get there and see a huge box filled with cupcakes and other items. At that point, I was so stunned, I forgot his name. 😂 He let me know days after that he was serious about me and we made it official in May 2012. It's been 9 years since then and we are finally here!!!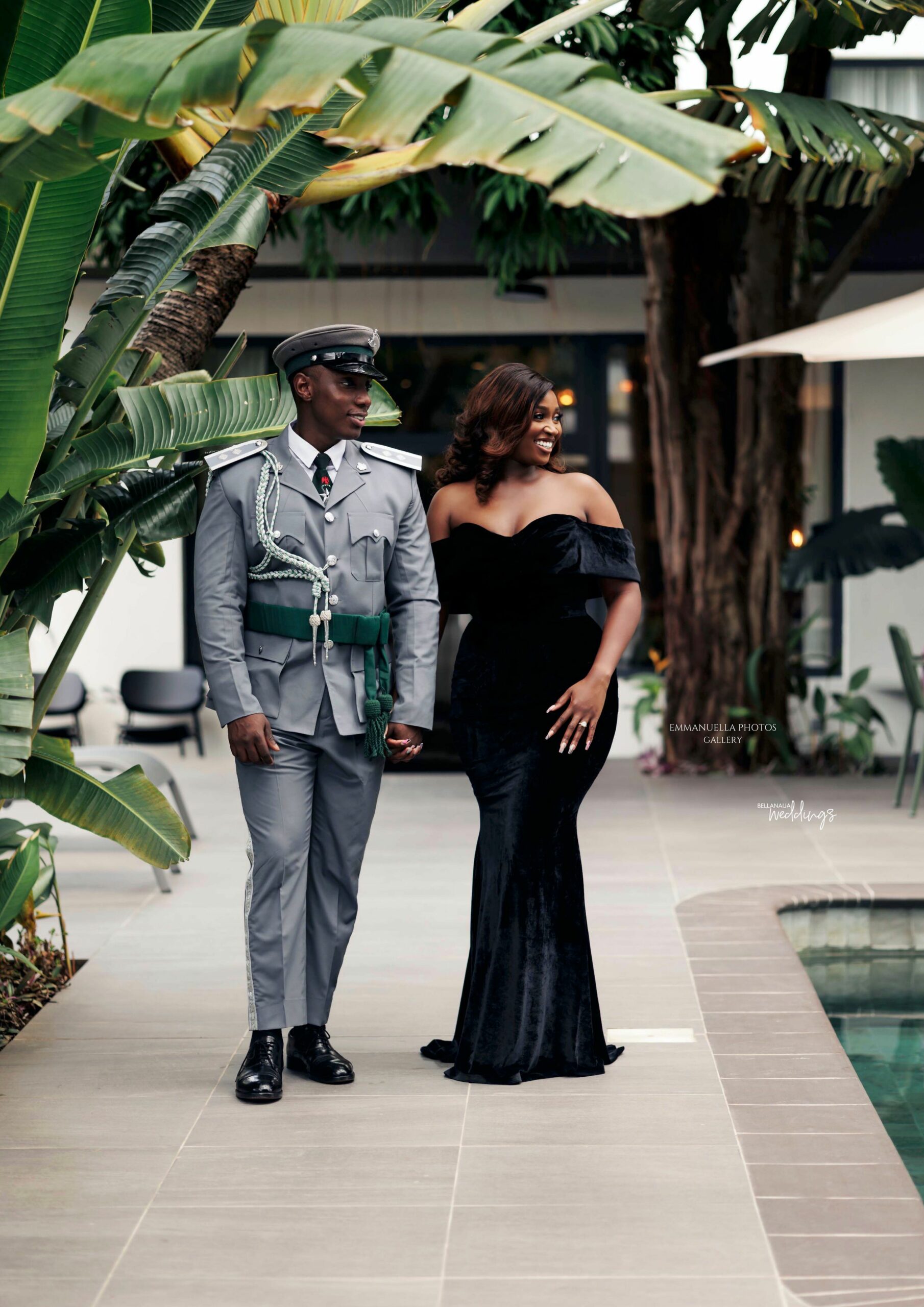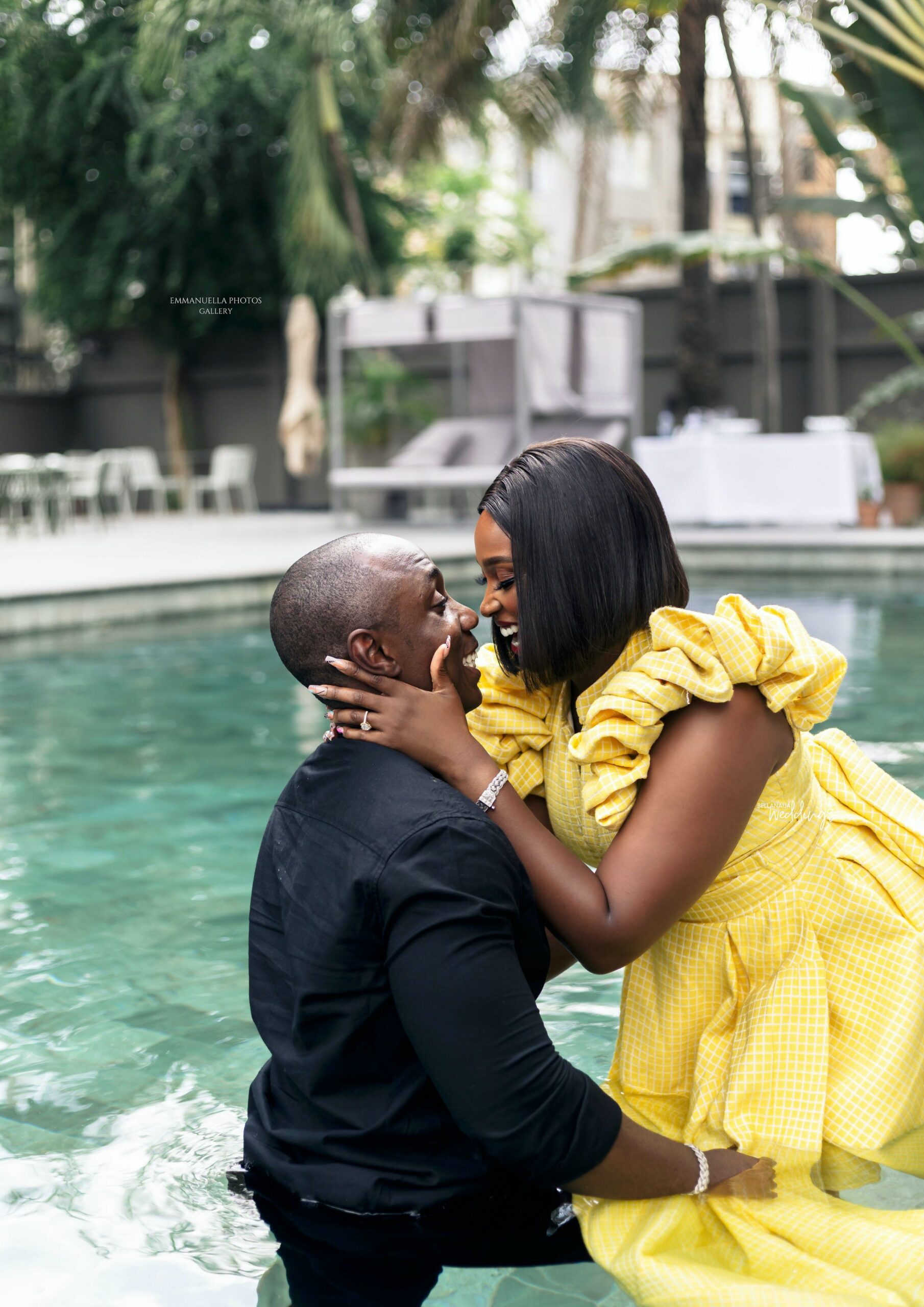 Here's how Victor popped the question:
After formally meeting my parents and letting his intentions known, we took a short trip to Dakar. I obviously knew he was going to propose on the trip but I didn't know how or when. We stayed in a really cute hotel with a sea view. Because I know he's really shy, I assumed it'll be during dinner outside of the hotel or a private area within the premises. On the 9th of May, he informed me that we would be going for dinner at the hotel and another dinner the next day at a different place. I assumed he was going to propose the next day so I didn't want to dress up and put makeup on as we were eating "just downstairs".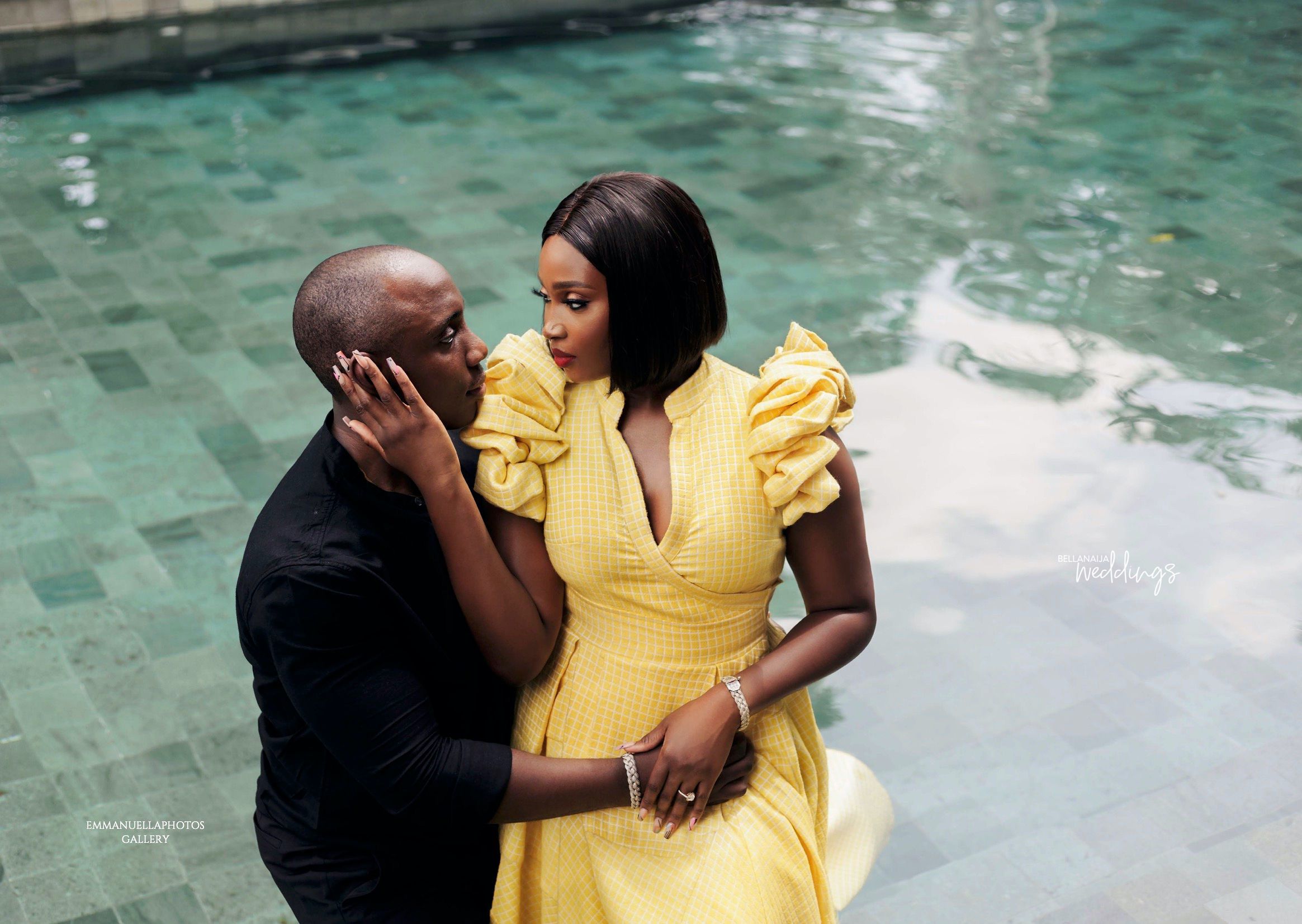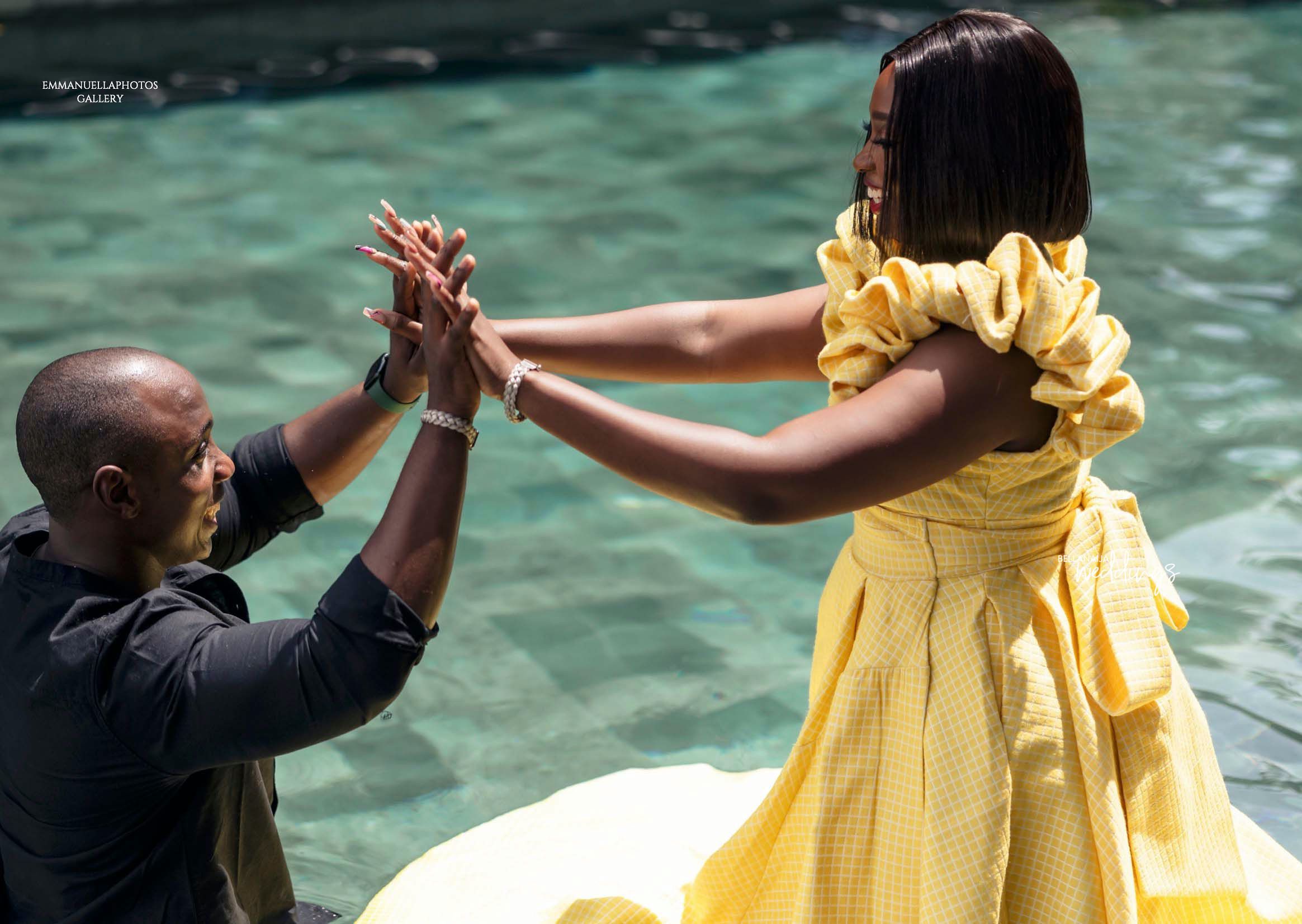 He eventually convinced me to dress up because he claimed that it seemed the hotel was having an event. The staff were extra nice but I didn't think much of it because they've always been sweet. We proceeded outside and there was no set up so I thought "oh well, it's tomorrow".  He served me as he always does but he was gone for too long before the dessert came. It finally did with 2 plates of éclairs custard and french inscriptions- my plate had "Veux Tu Mépousé and his had "Elle à dit Oui". Cliché, I know but I always joke around about being from France so this was apt!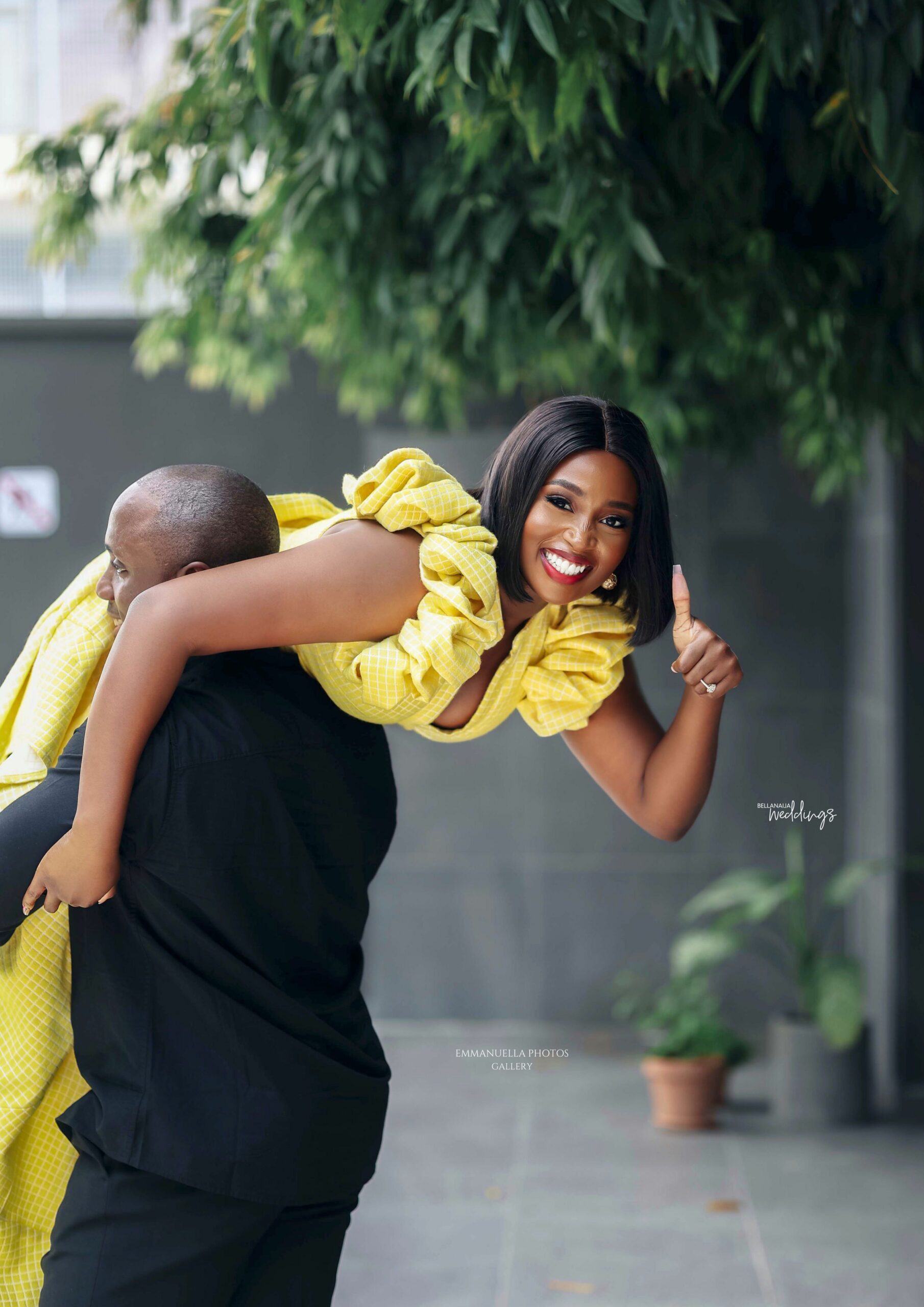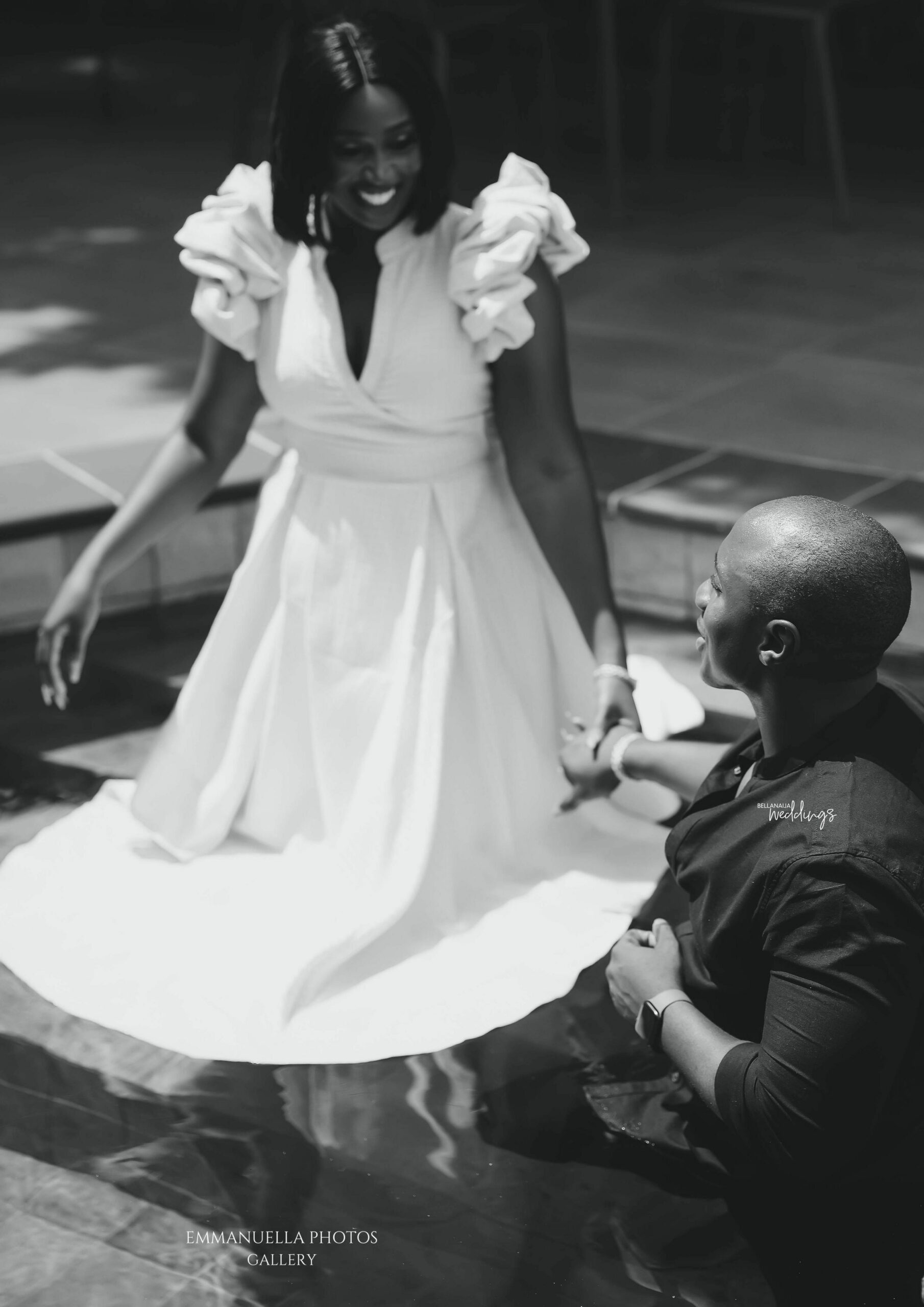 Now Dakar is French-speaking and their menus are mostly written in French so we always used Google Translate to read menus and the likes. Immediately I whipped out my phone to check what my plate meant while asking him what this was about but he feigned ignorance. Anyway, Google Translate certainly did not translate the right thing so I gave up but just before I dug in, I noticed a photographer with a camera and his phone being with the waiter. Before I could ask what was going on, he said he asked the waiter to take a picture of us. So while I was posing for a "picture", he was getting down on one knee!!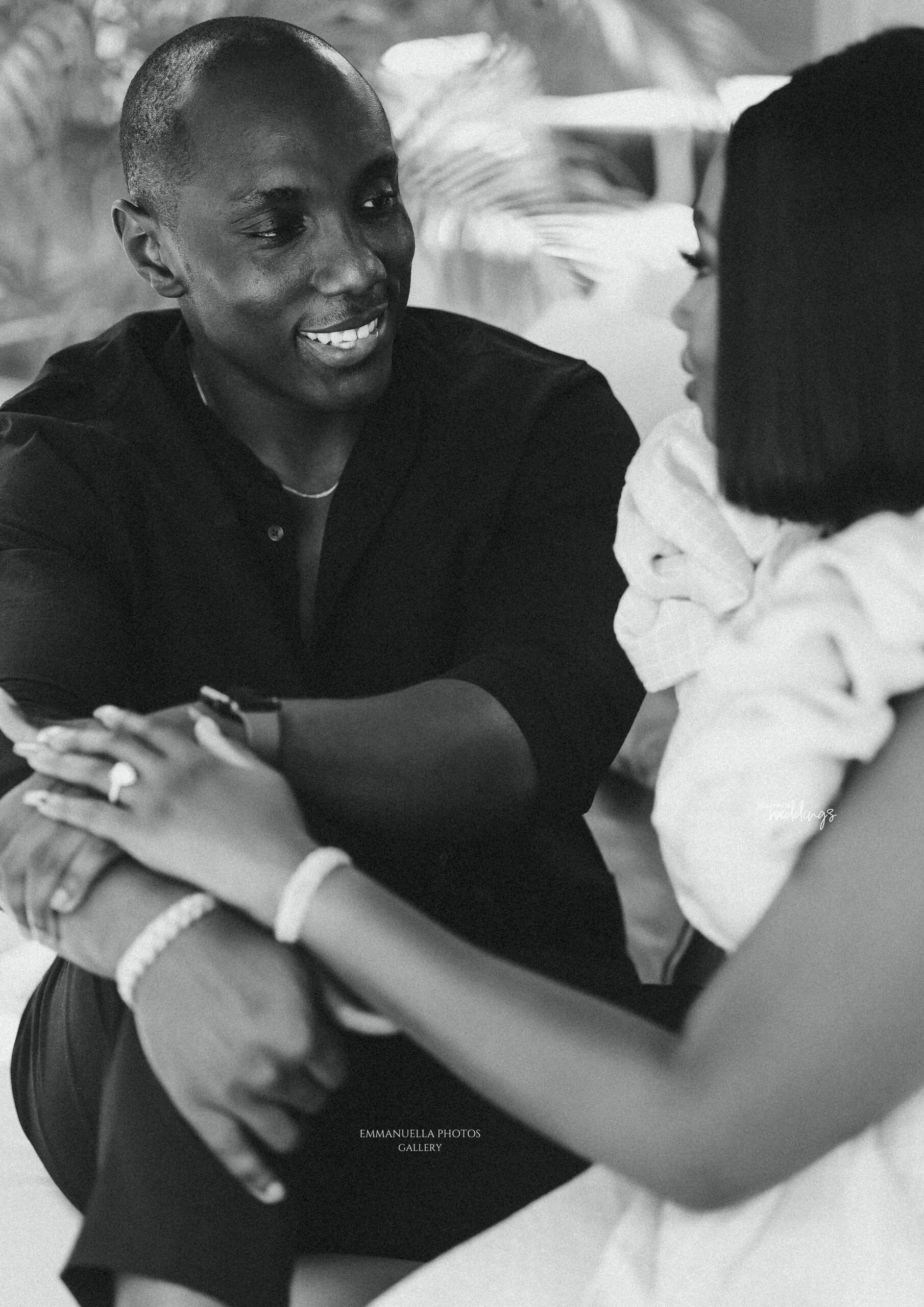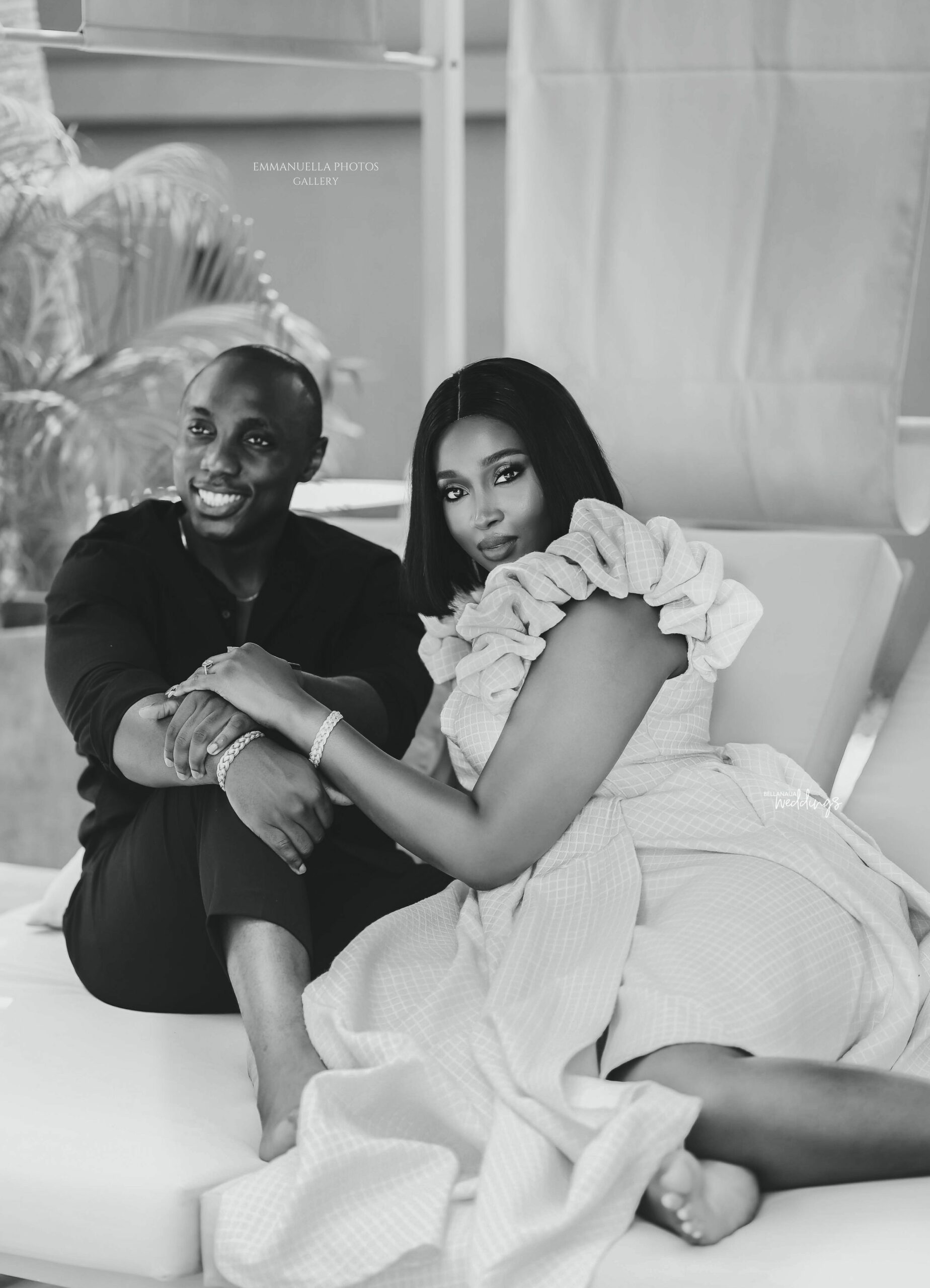 This shocked me mostly because I would never have thought he would propose publicly because he's super shy. That was when he explained that my plate had "Will you marry me?" while he had "She said yes". I thought that was all until we got into the room and saw the cutest set up with his laptop opened and I heard my dad's voice! Turns out he got our closest friends and families to make congratulatory videos ahead of the proposal seeing as they couldn't be there physically. Never smiled so much in my life. My cheeks were hurting and burning at the same time! He called it the happiest day of his life so far and I have to agree!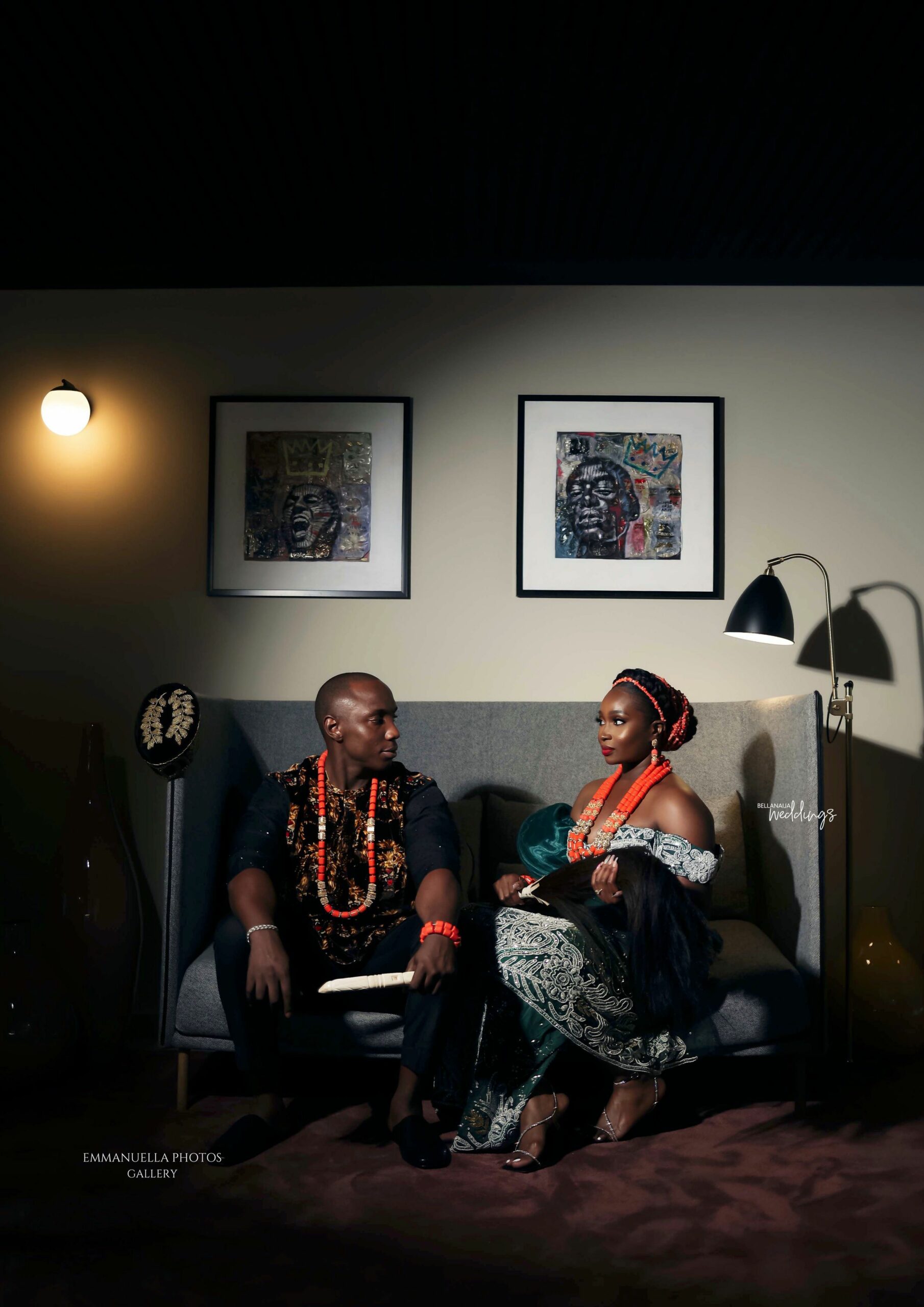 Credits
Planner: @Mimiluxe_events
Makeup: @Y_GLAM
Hairstylist: @Haircenter
Photography: @Emmanuellaphotosgallery
Outfits: @ekioris