Do you believe in love at first sight? That you can see someone for the first time and your worlds just fall in sync, without trying so hard? If your answer is yes, then you're just like us. If your answer is no… Well, Mojisola and Isaiah are about to change your mind!
The lovebirds met on a random afternoon about 8 years ago – not so random now as that marked the beginning of an interesting journey for both of them. A beautiful seed of love was sown. Though met with some difficulty, as with many beautiful things, it certainly was worth it in the end… Now, here we are, drooling over their beautiful pre-wedding photos. Ther chemistry is simply undeniable and we can't help our giddiness over how beautiful they look together. You definitely want to read their love story just how they tell it – keep scrolling to enjoy it all.
Check out their beautiful pre-wedding shoot and love story below.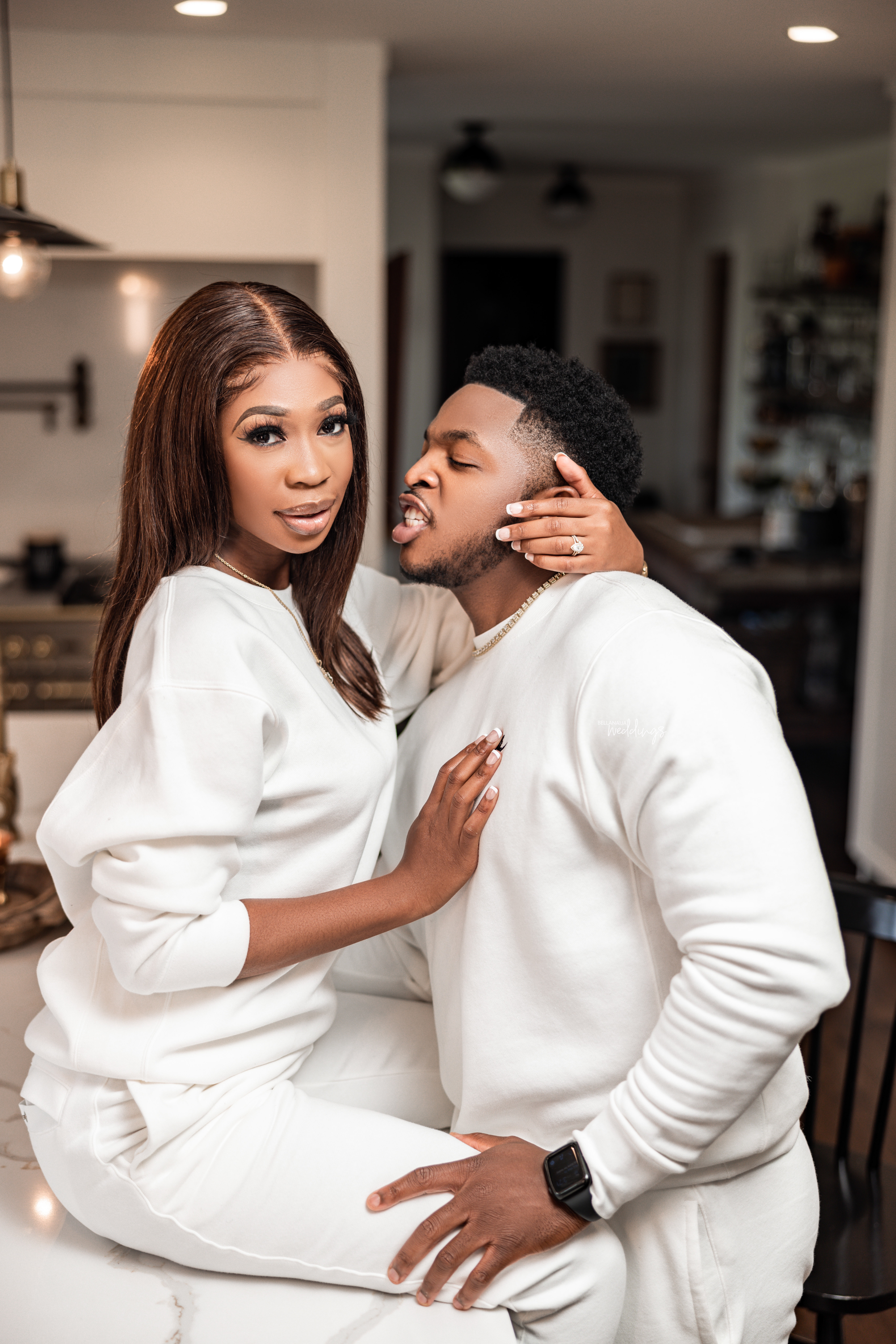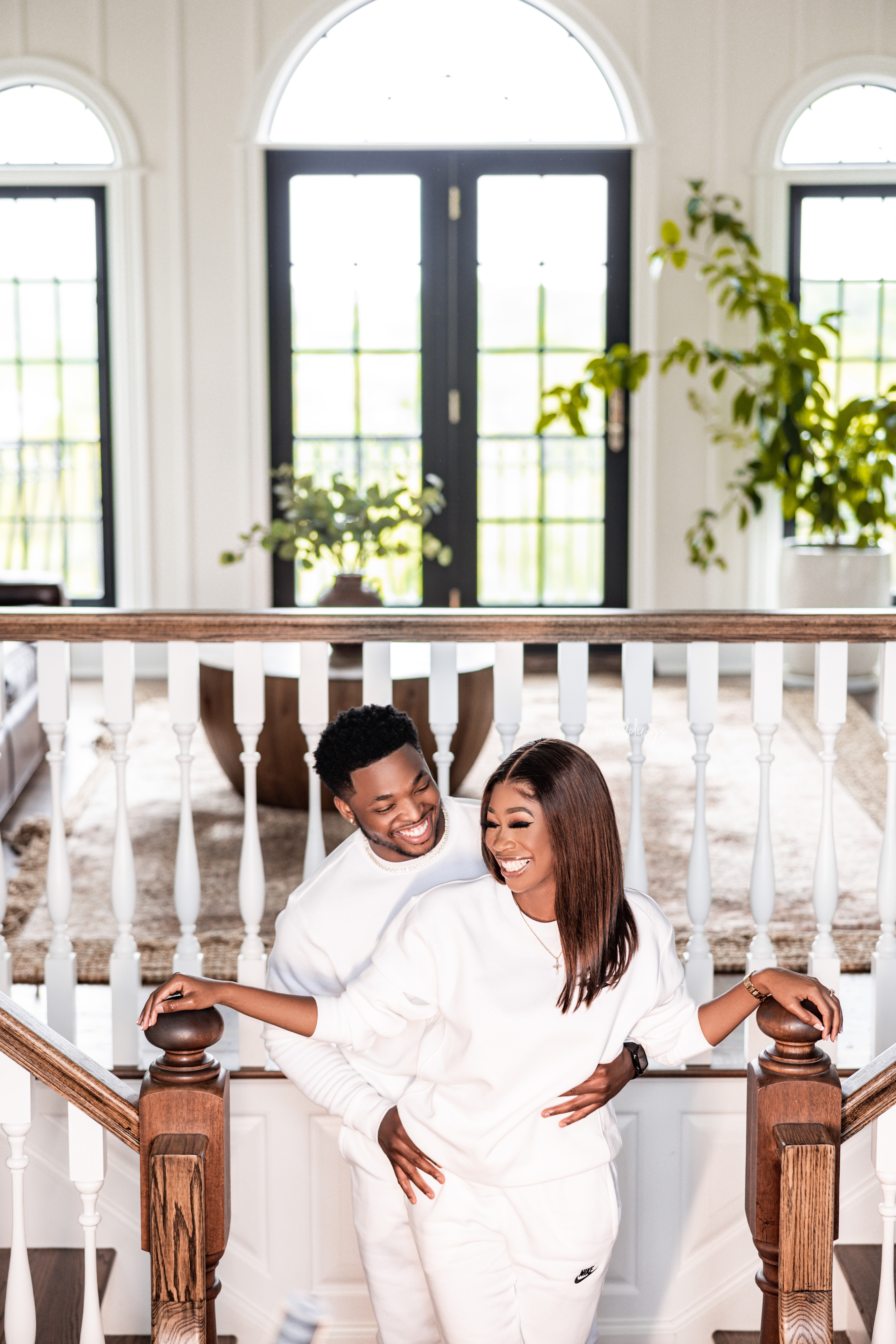 Thier love story as shared by Isaiah:
Our love story started on a normal afternoon while I was on my way to the gym. I was walking with my brother to the gym when I saw this beautiful, sexy chocolate with a dab of caramel walking toward me. As I laid my eyes on her, It felt as if she was cat-walking in slow motion. Walking past each other, we locked eyes and at that moment it felt like the whole world paused (sounds like a movie, right?). Instantly, I felt as if she should be mine and mine only. Unfortunately, I couldn't gather the courage to approach her. We parted ways and I continued on with my day. That night I opened my Facebook account to a great surprise, we'd always been friends on social media! I said to myself this must be God. From that day on, the rest was history. We started dating but it did not turn out to be as perfect as I thought it would, and we ended up breaking up.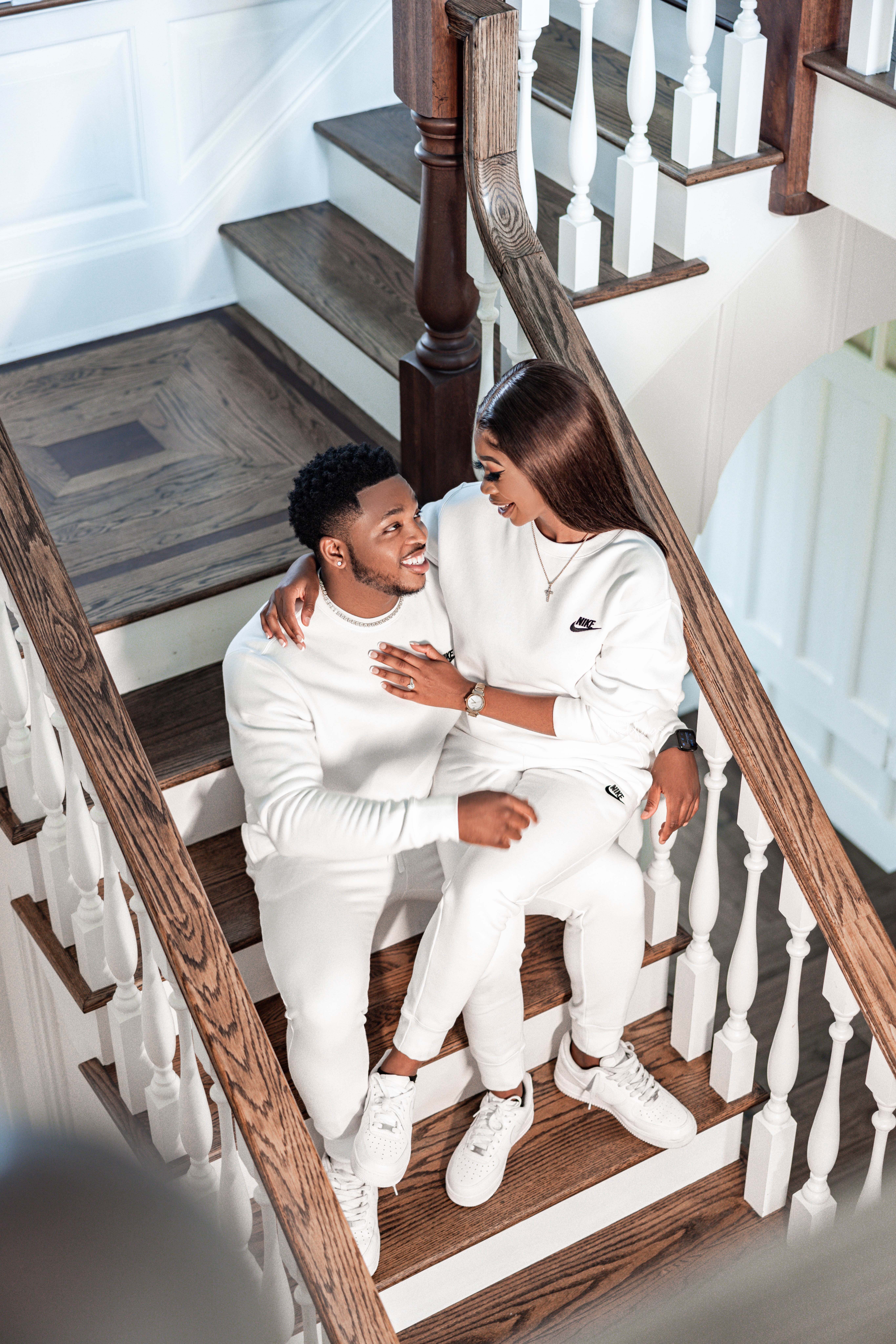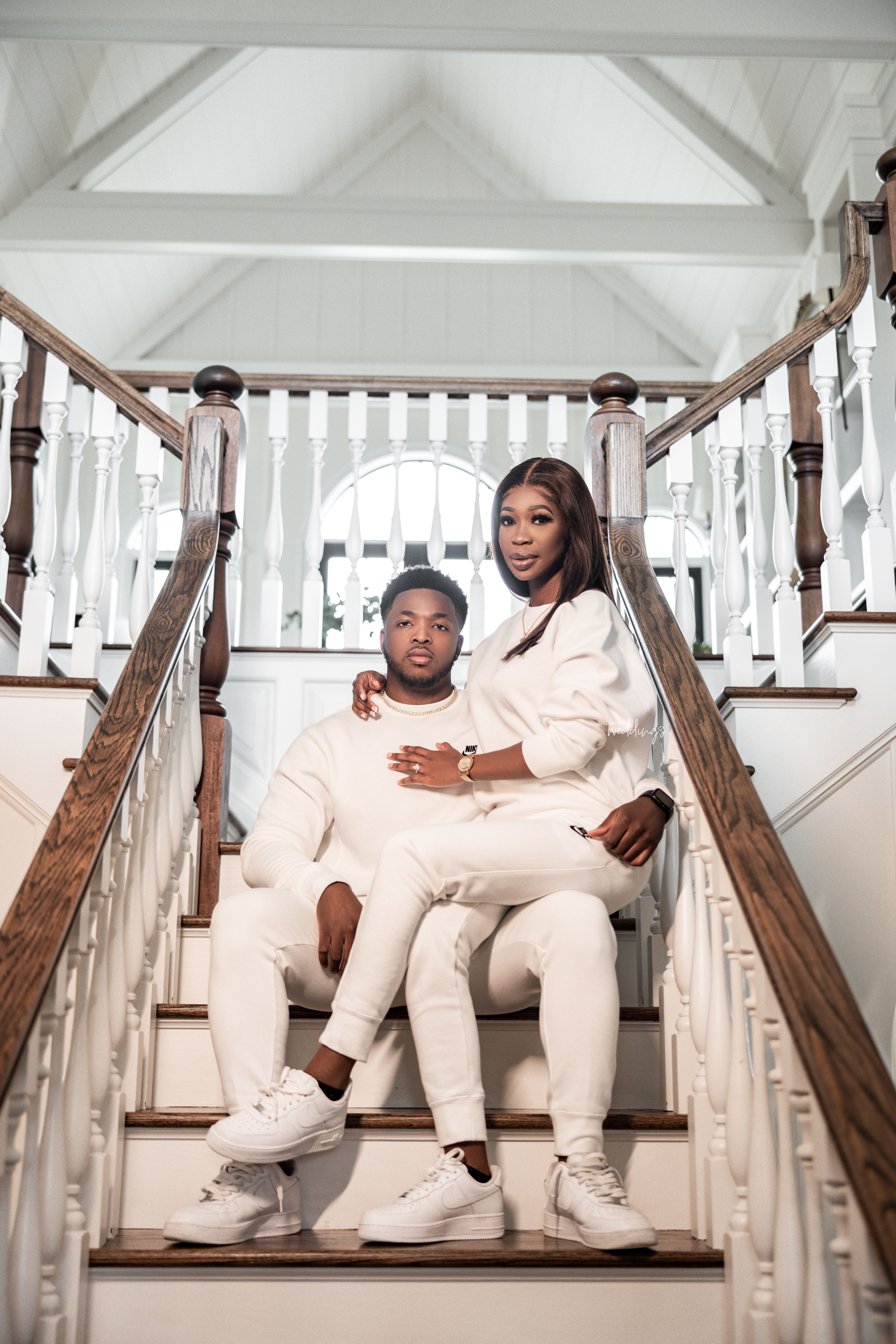 On entering college, I grew closer to God. One of my biggest dreams was to be happily married at a young age. Every king in Christ needs their queen. I started praying for a God-fearing woman. I prayed that "Randa shondo Labosa" (praying in tongues) prayer, and someway, somehow God brought us back together. This time I trusted God that as she entered my life she would never leave. Till death do us part baby girl, I'm here forever! As we grow stronger in Christ, may our relationship grow stronger together.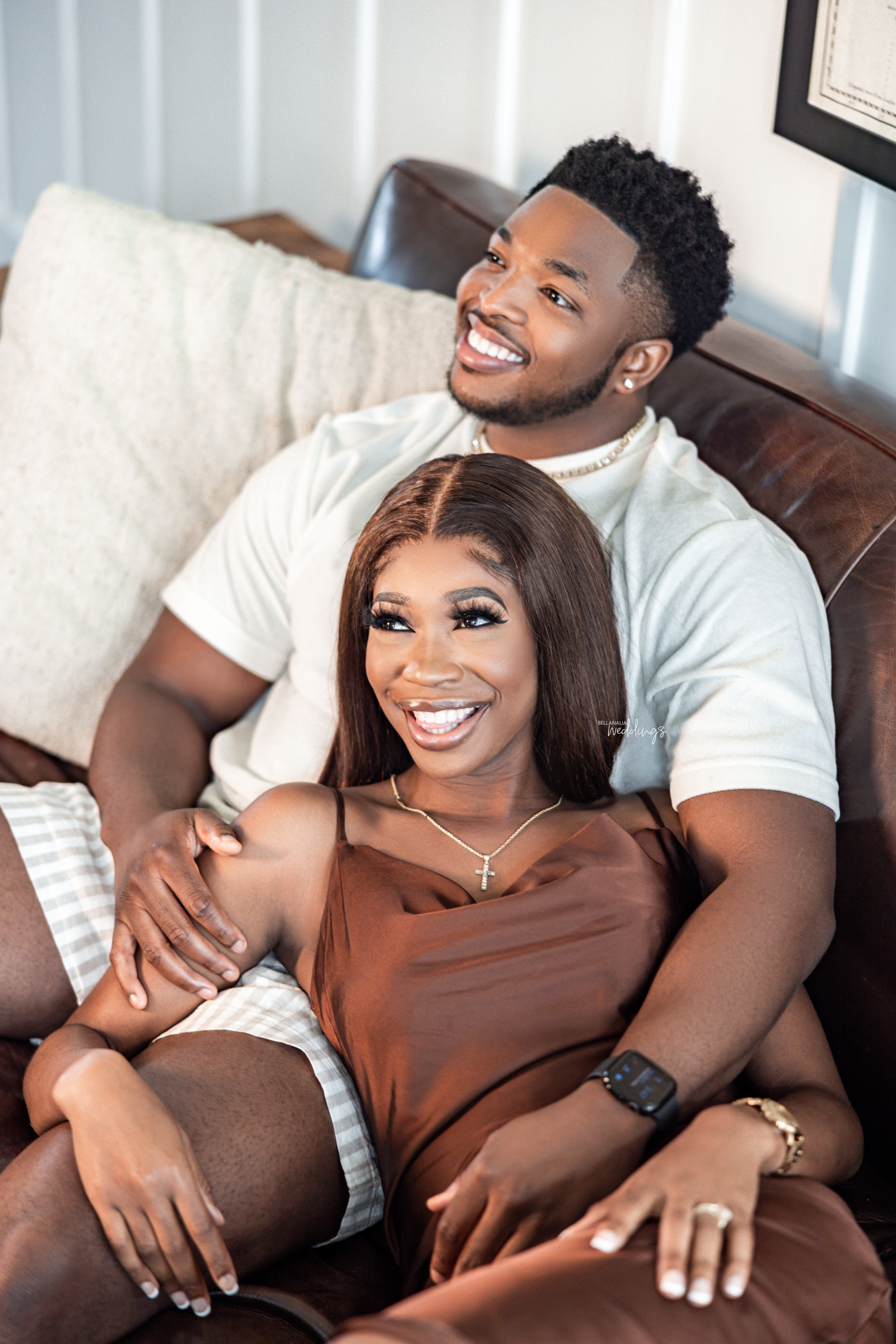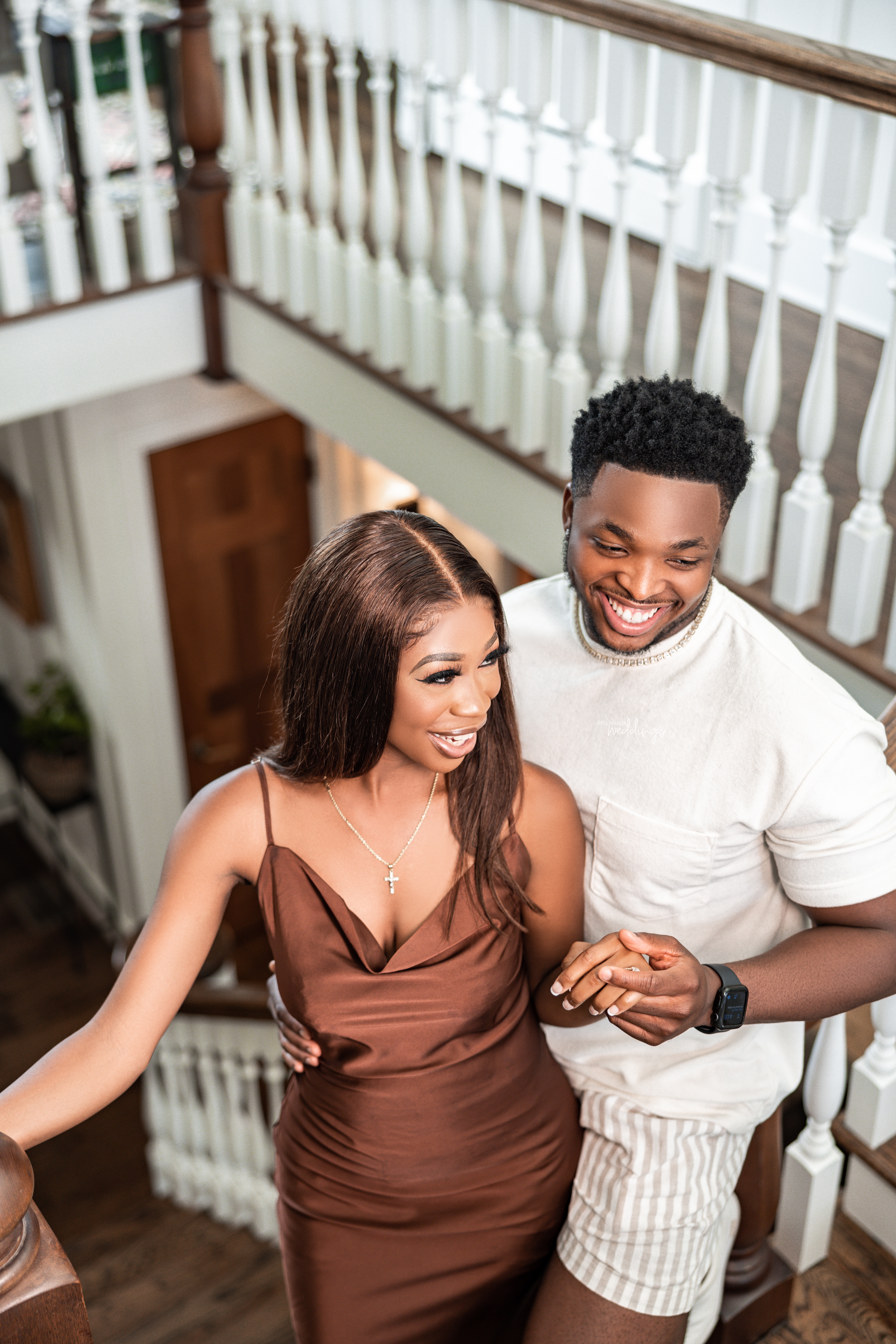 Here's Mojisola's side of the story:
Nearly 8 years ago, I walked past Isaiah as I was on my way back home from school and was immediately drawn to him. It wasn't a physical attraction that got us together though, it was something much deeper. It was his almond-shaped eyes. As soon as we locked eyes, it felt like I was staring right into his soul. His twin brother was right next to him, but seemingly insignificant. At that moment on a busy afternoon on Mott Avenue, it felt like the world stopped. There was nothing else. No noise, no thoughts, nobody else around – just me and him opening up our eyes and hearts to one another. A moment that probably really lasted like 5 seconds seemed like forever. And I knew I had to get to know the story behind those almond-shaped eyes. That night, I got home and to my surprise, we had already been Facebook friends. We started talking and that was it. We were young and in love, while it was a cute story, the reality was very hard. I had strict African parents (whom I love and adore), and dating was just not in the picture. We both had some things we needed to figure out about ourselves before we could be in a healthy relationship. They say if you love someone, let them go, and if it's meant to be, they would come back to you.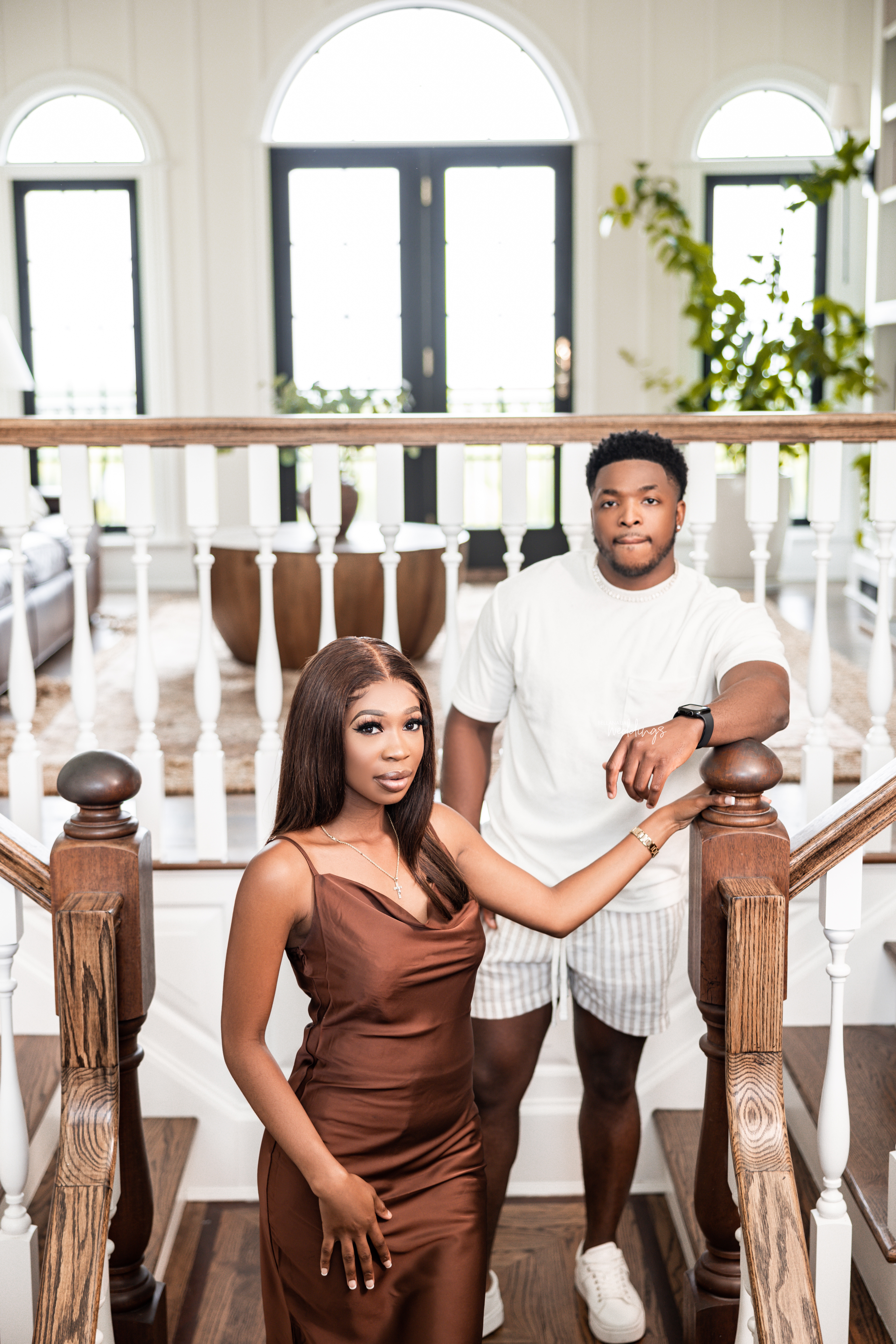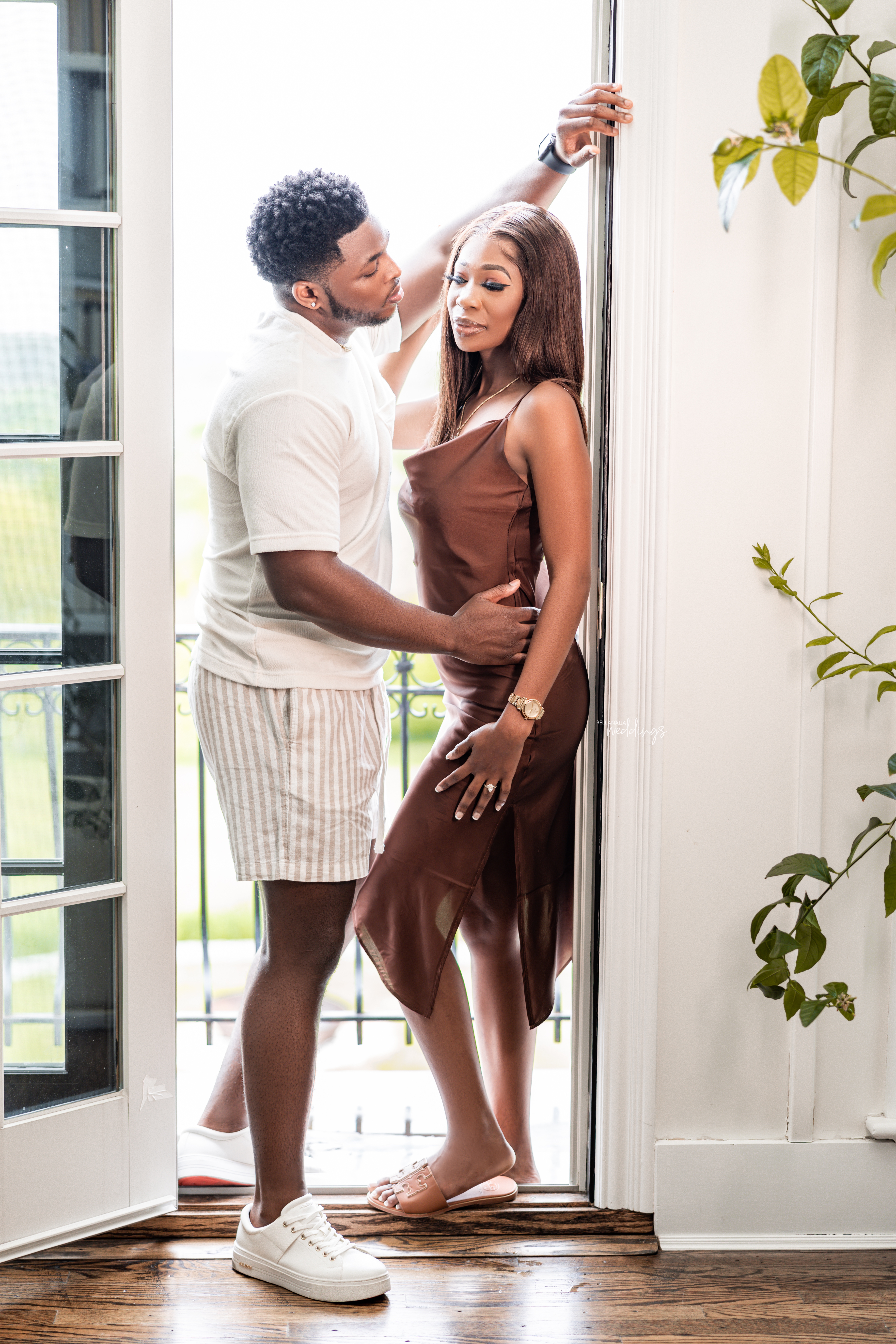 After 2 years of being together on and off, we separated! Sophomore year of college, I was thriving, finding myself in Christ, pushing through nursing school, and loving myself when he crept back into my life. We took things very slowly. But Isaiah always says that our union was God-ordained. I certainly believe that now. We developed our relationship strong and once again rooted in Christ. Here we are 8 years later, on our way to the alter. At the end of it all, I cannot help but say Thank you, God!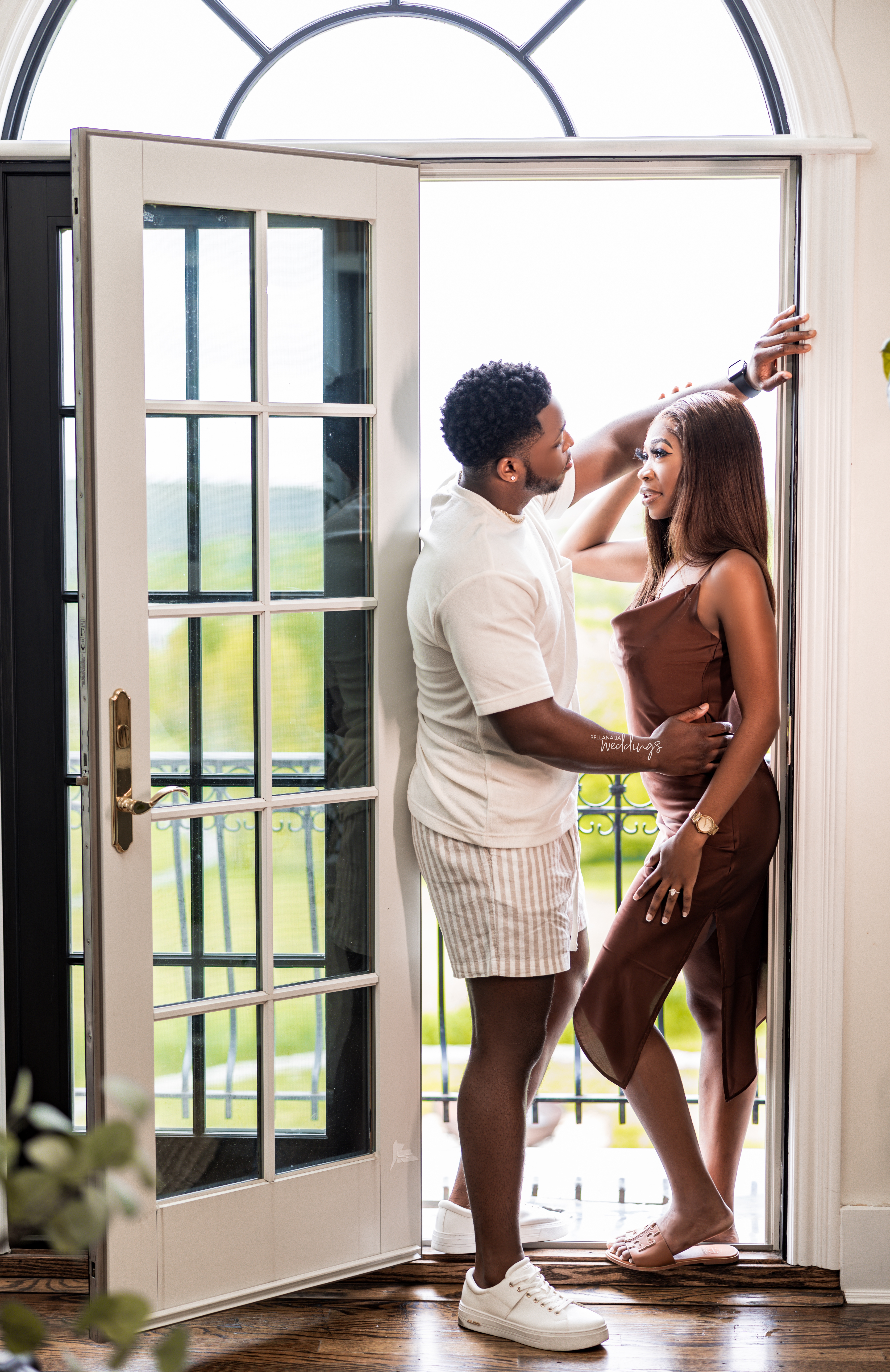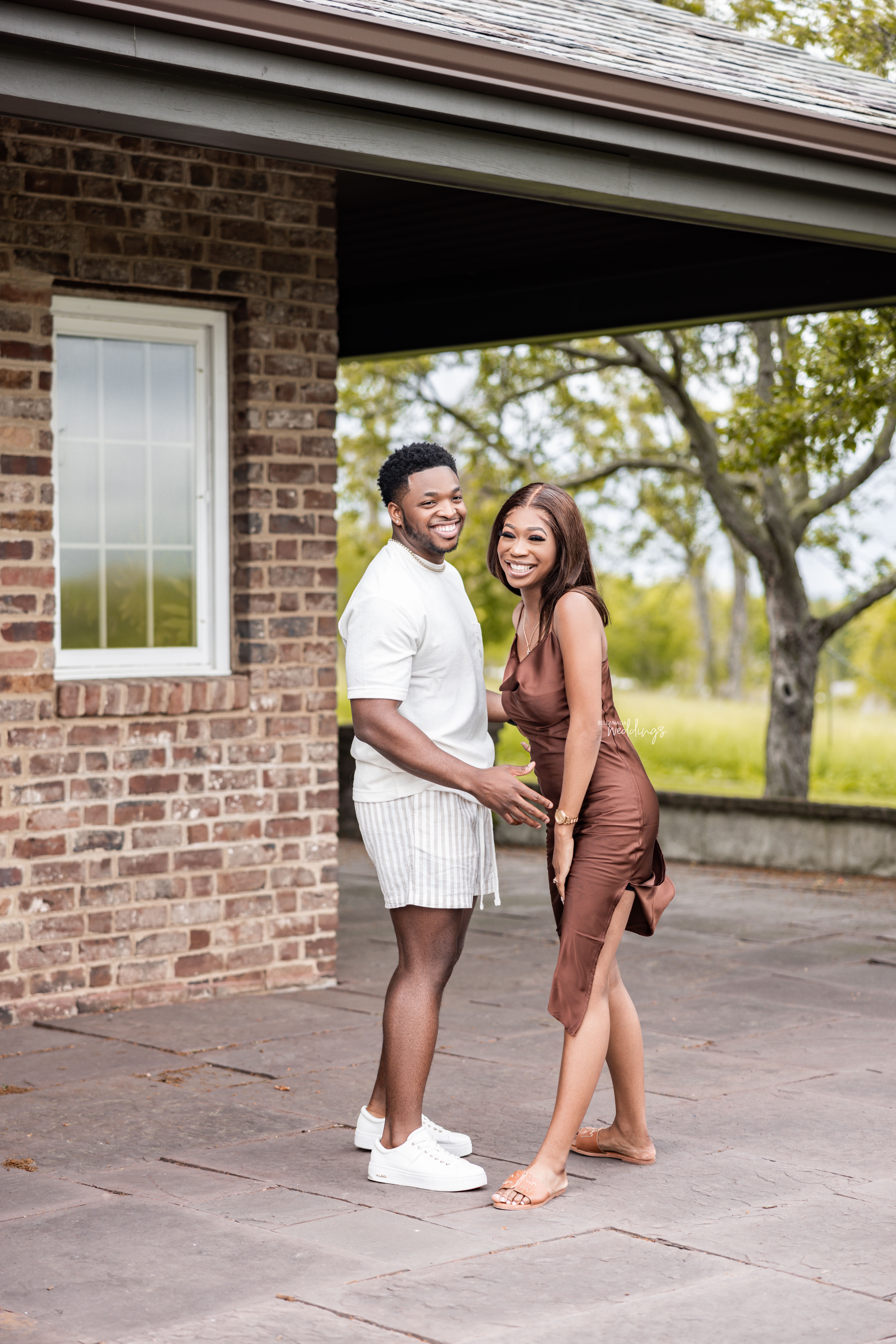 Credits
Bride-to-be: @_.Moji
Groom-to-be: @Lsaiah.c_
Photography @maxwelljennings