Whoever coined the phrase "love makes the world go round" was really on to something, because without love, the world is nothing! This is why every chance we get, we celebrate love in all its beauty and splendour. Today, thanks to Fola and Victor, we're in full celebration mode.
Remember the beautiful story of Fola and Victor who met on Twitter about ten years ago with Fola wanting to just be cool friends? Well, it's cool friends and a whole lot more as they have now sealed the deal at the altar! After their traditional engagement, Fola and Victor exchanged their vows in a beautiful outdoor white wedding ceremony with friends, family and loved ones.
Then came the reception and it was absolutely lit, with the super talented Chike present to serenade the couple to fine tunes of love. The after-party was also a total fun fest and we just can't get over how much beauty and colour the wedding came with. Fola and Victor's wedding was simply one for the books.
Enjoy the beautiful white wedding photos below.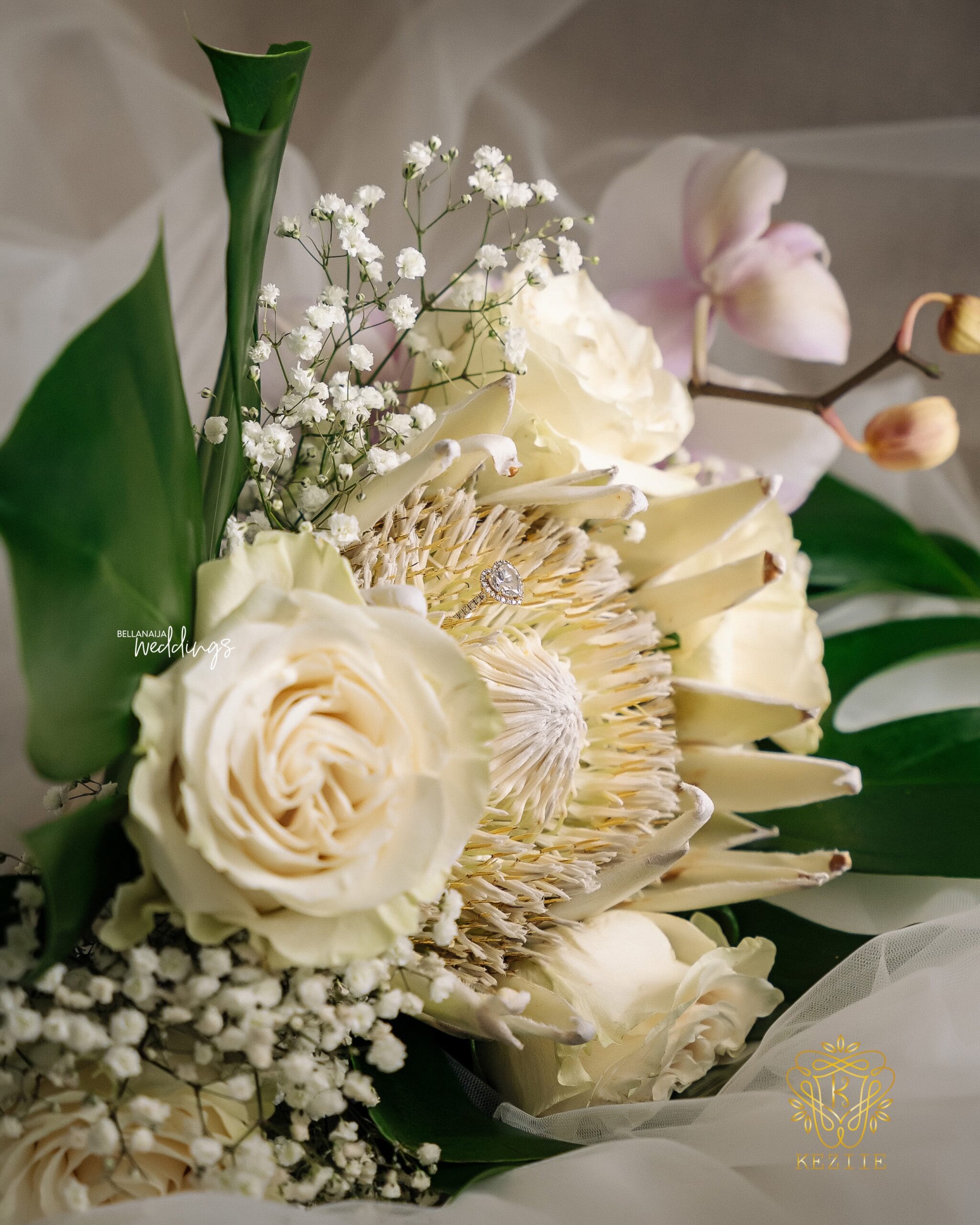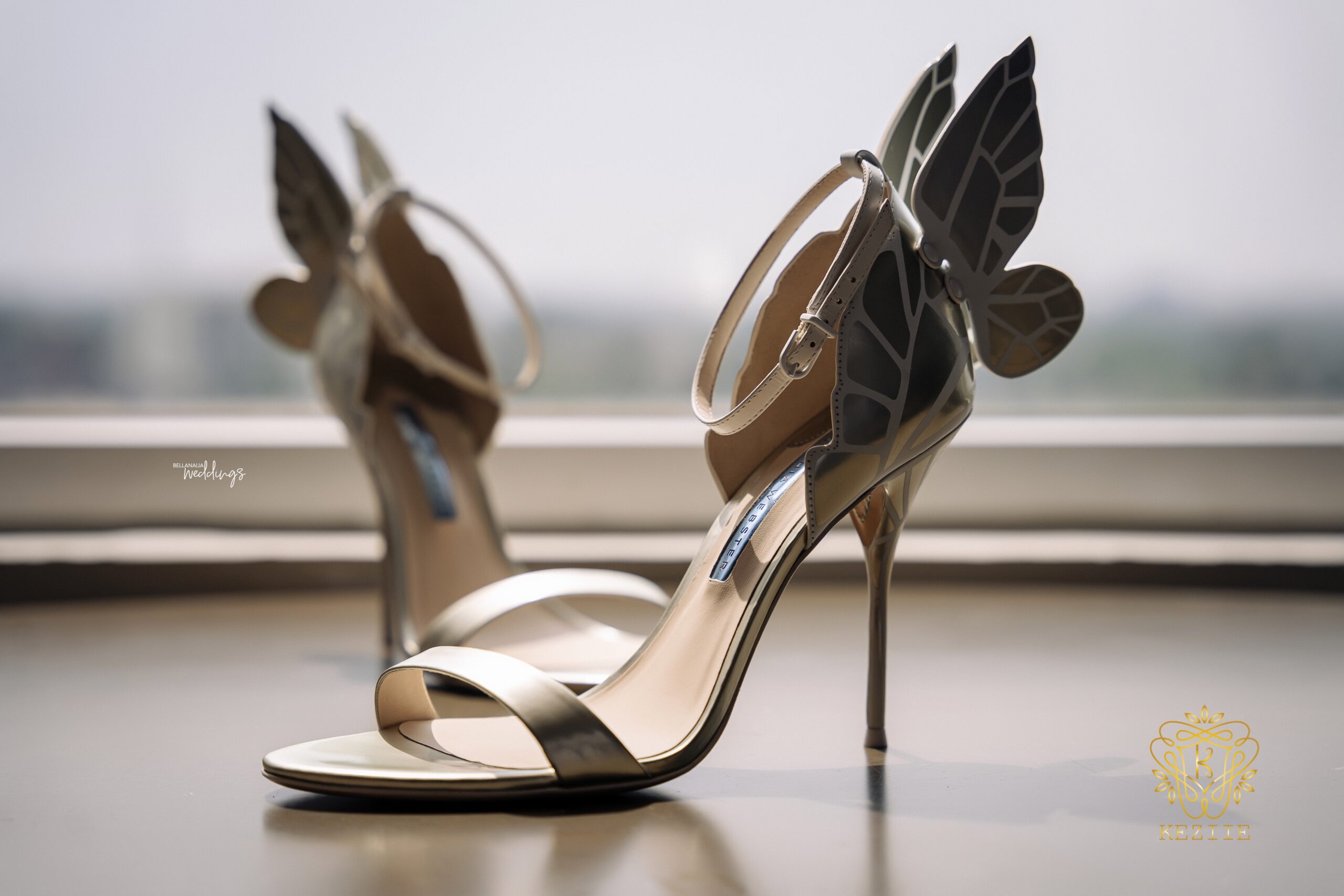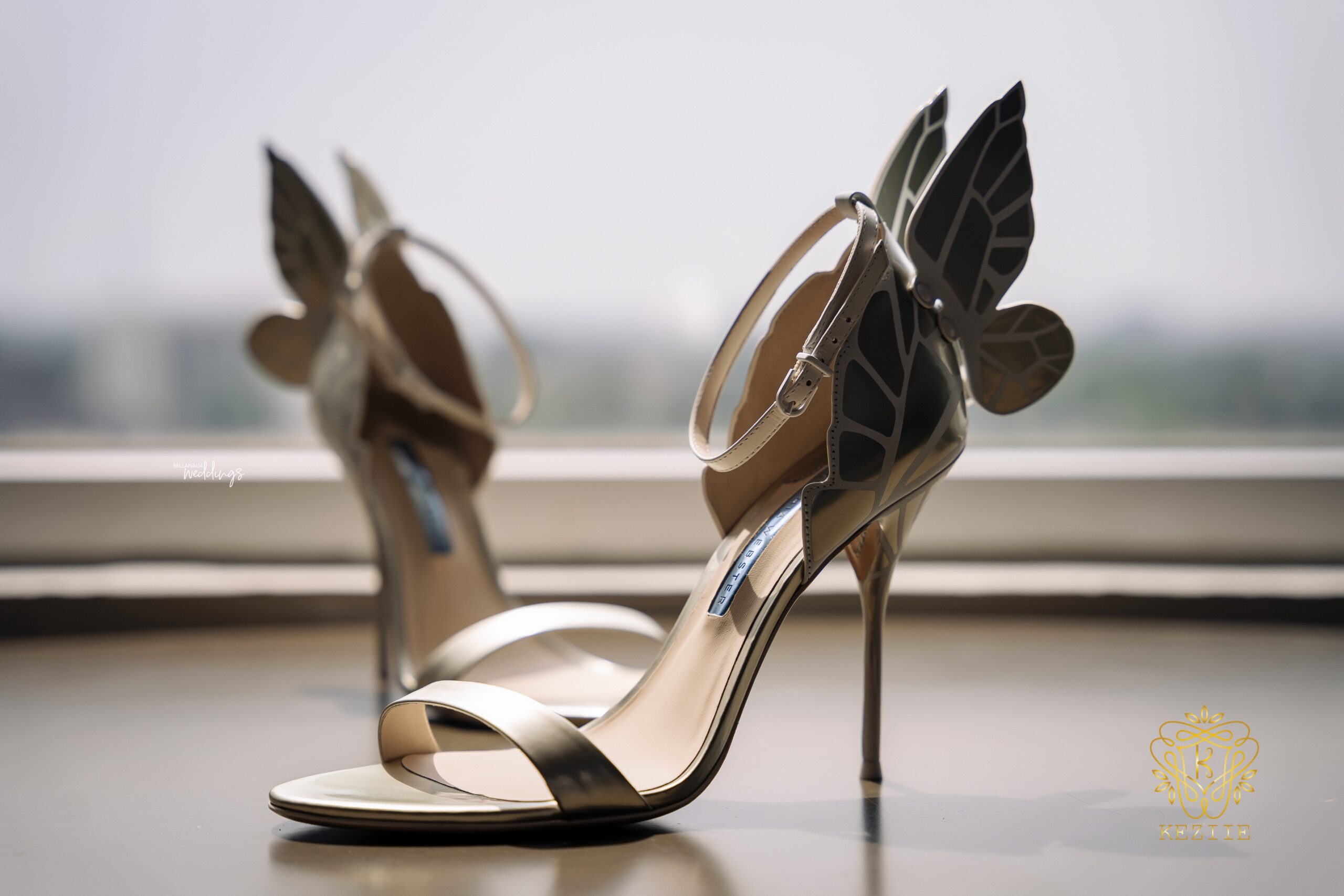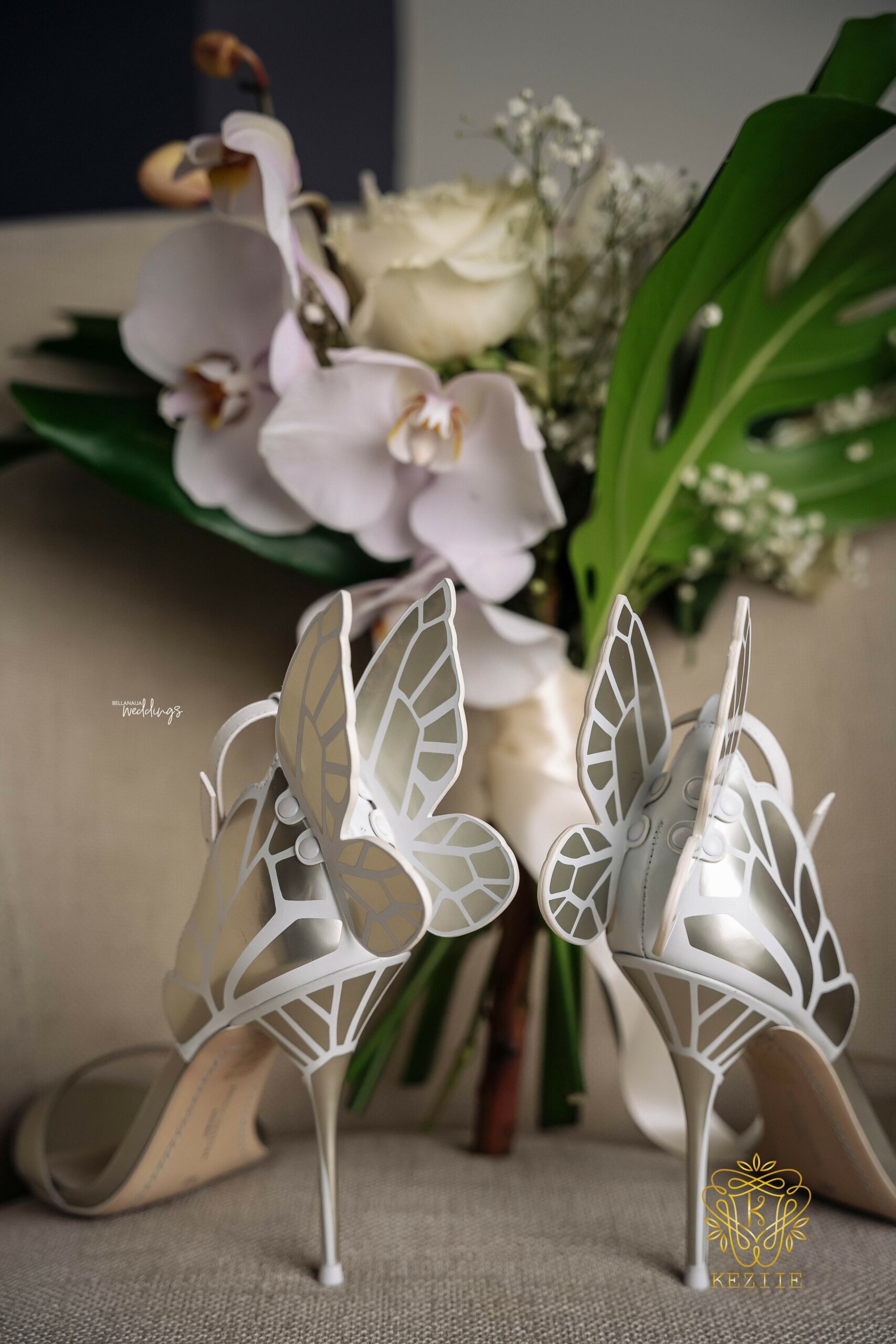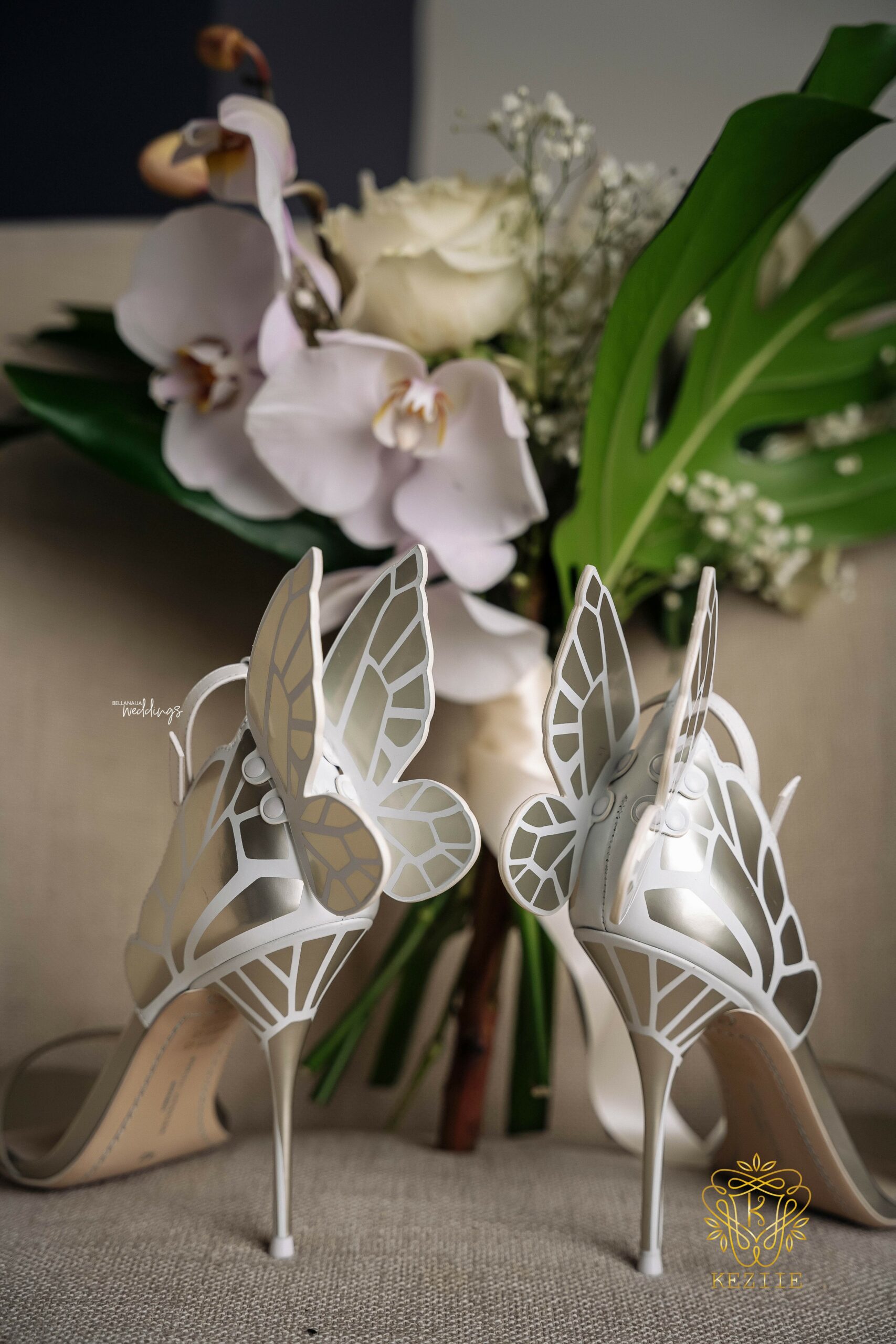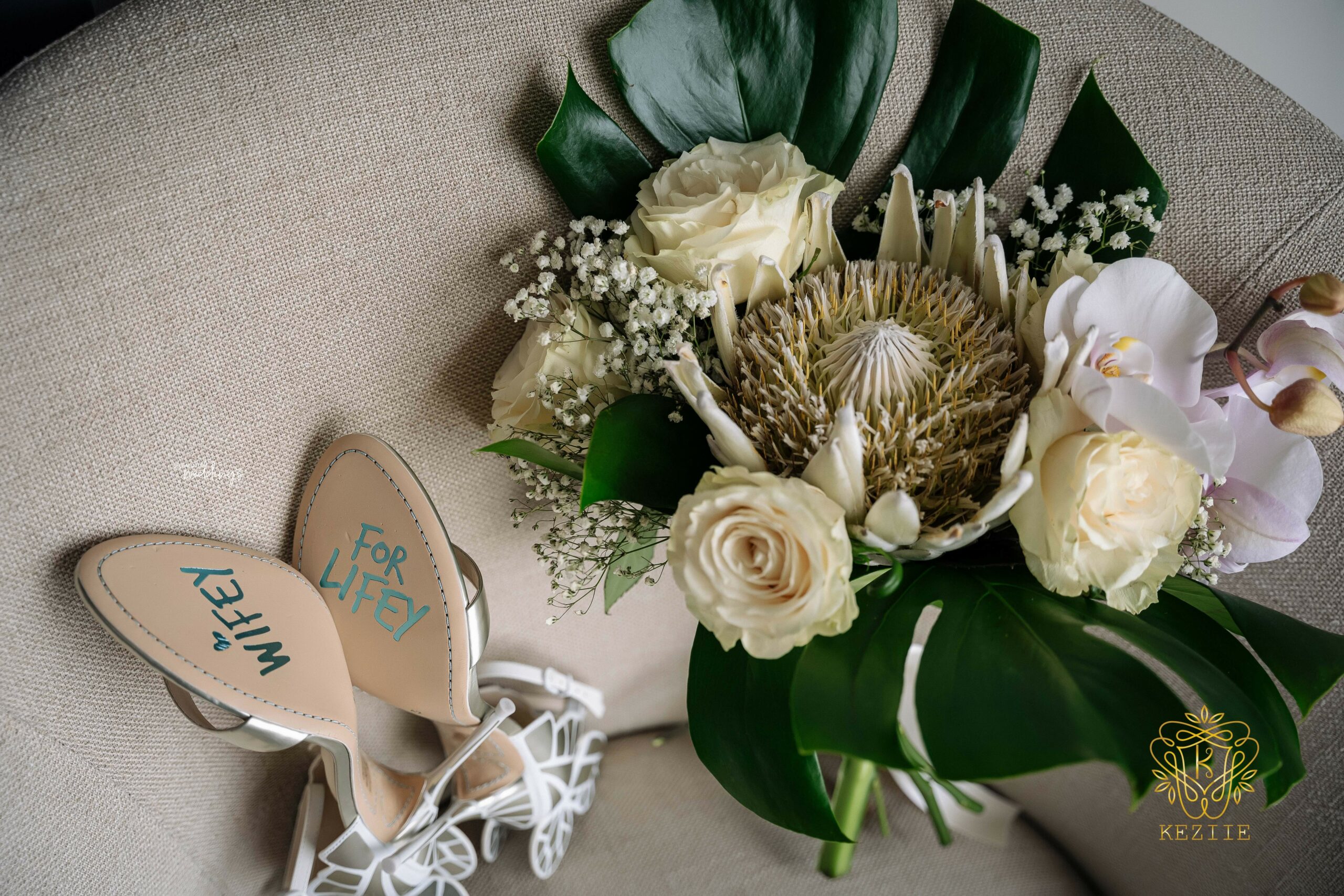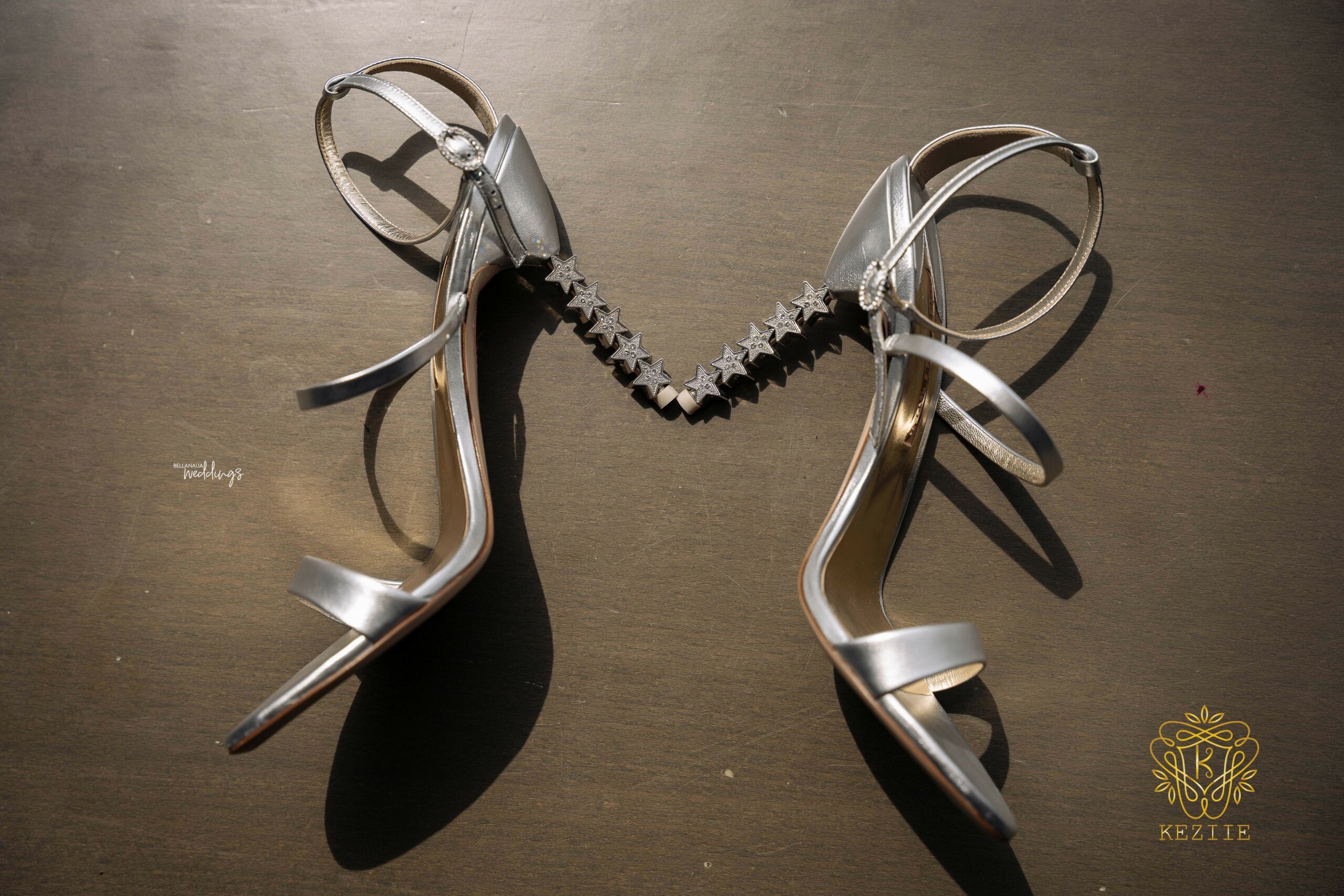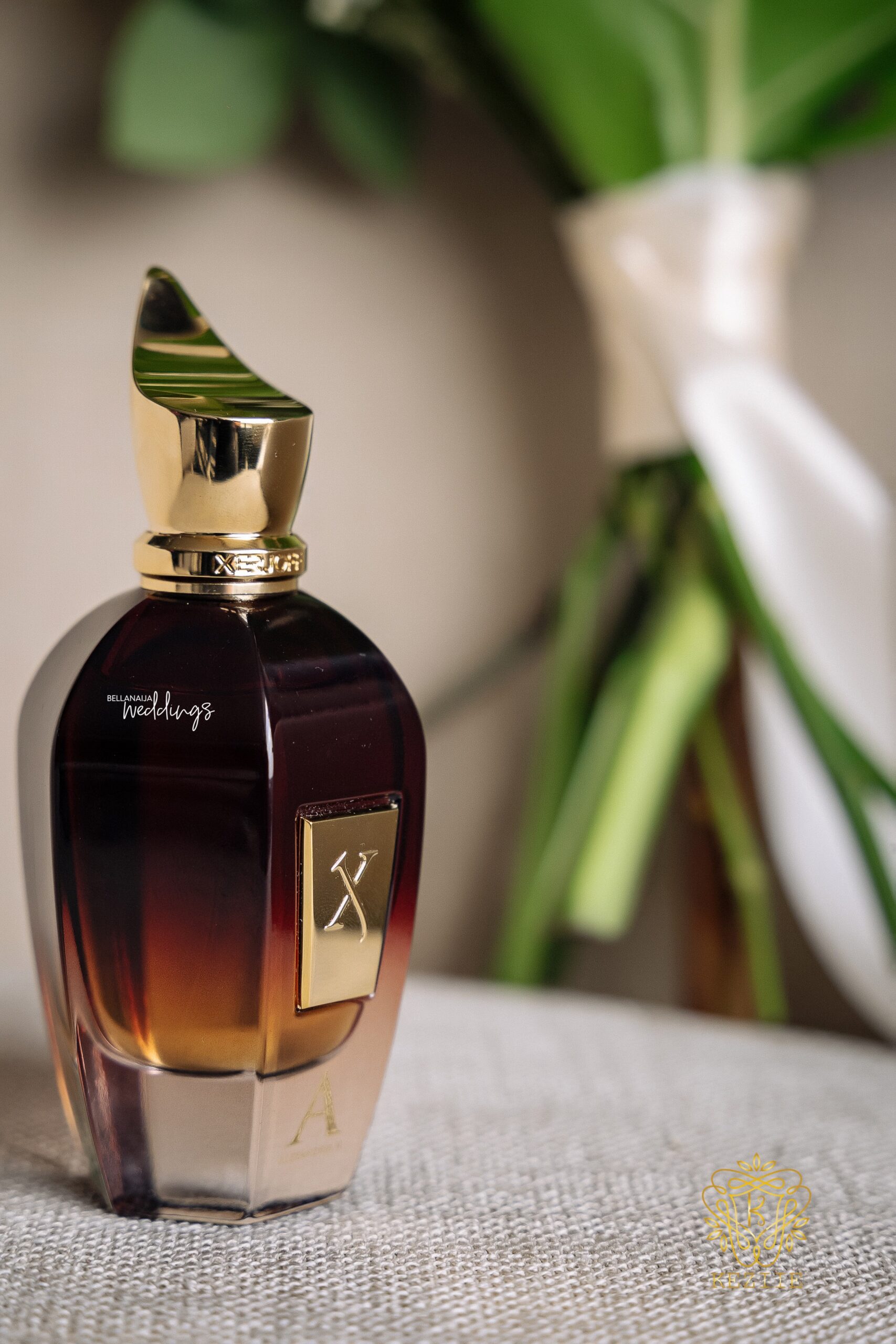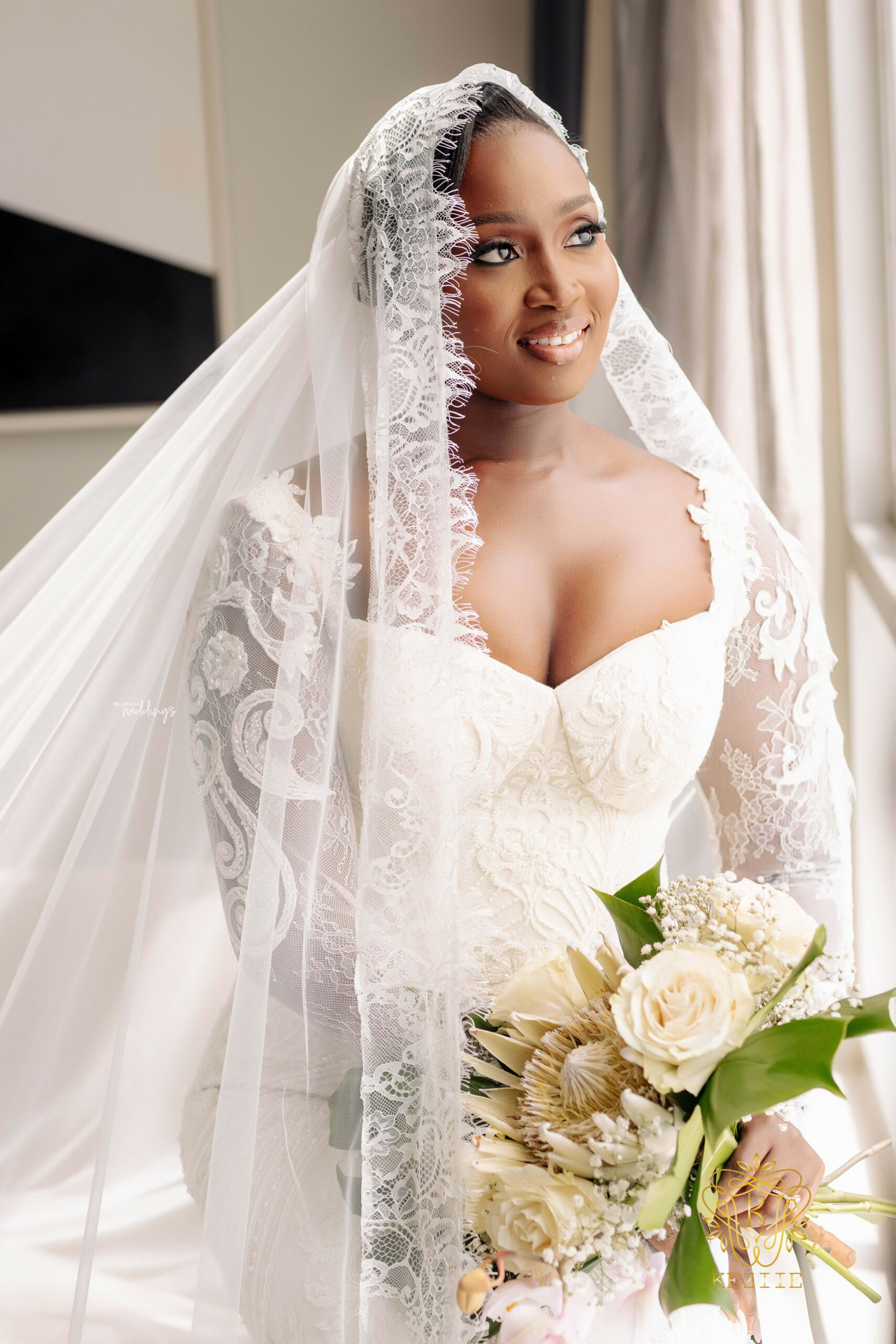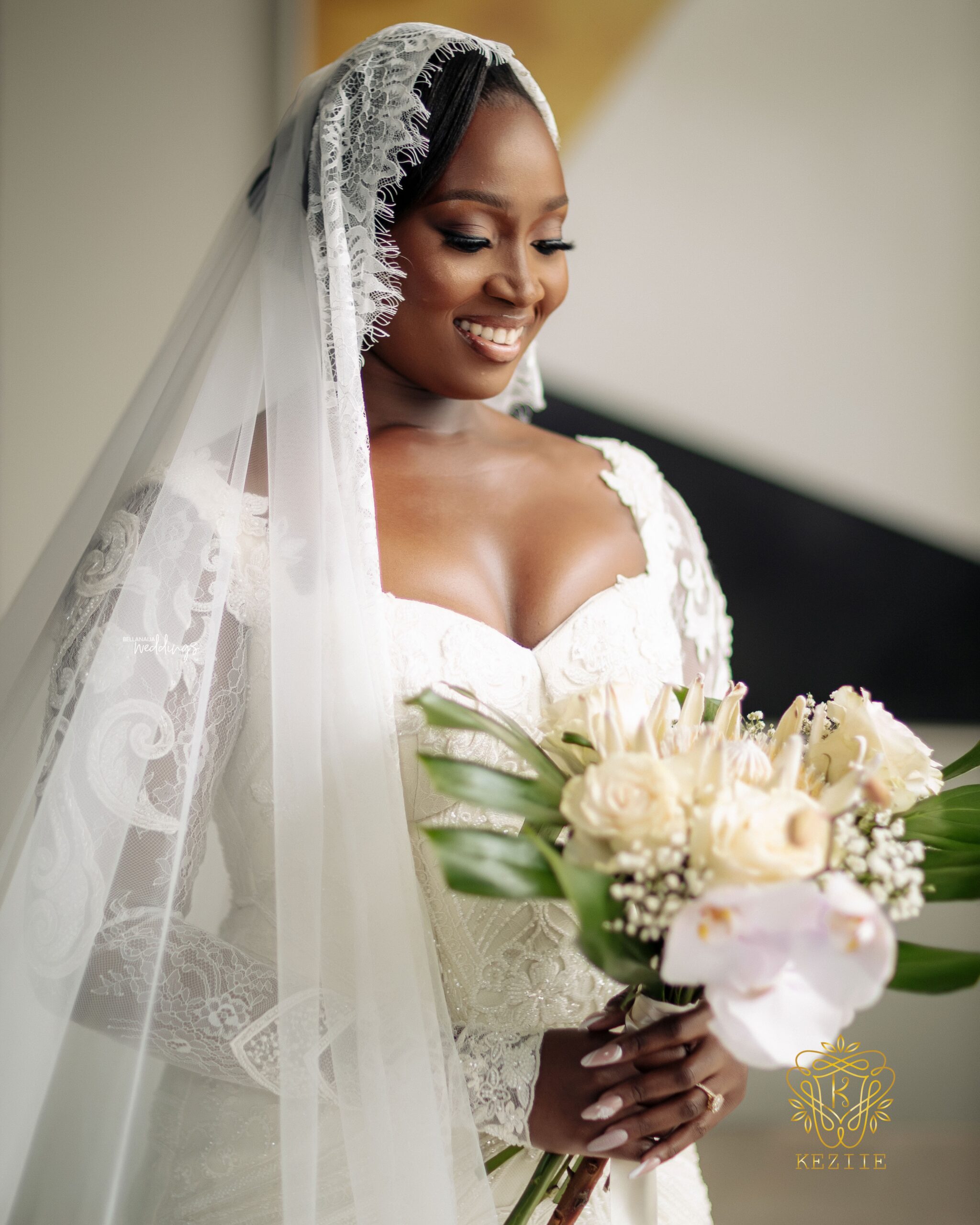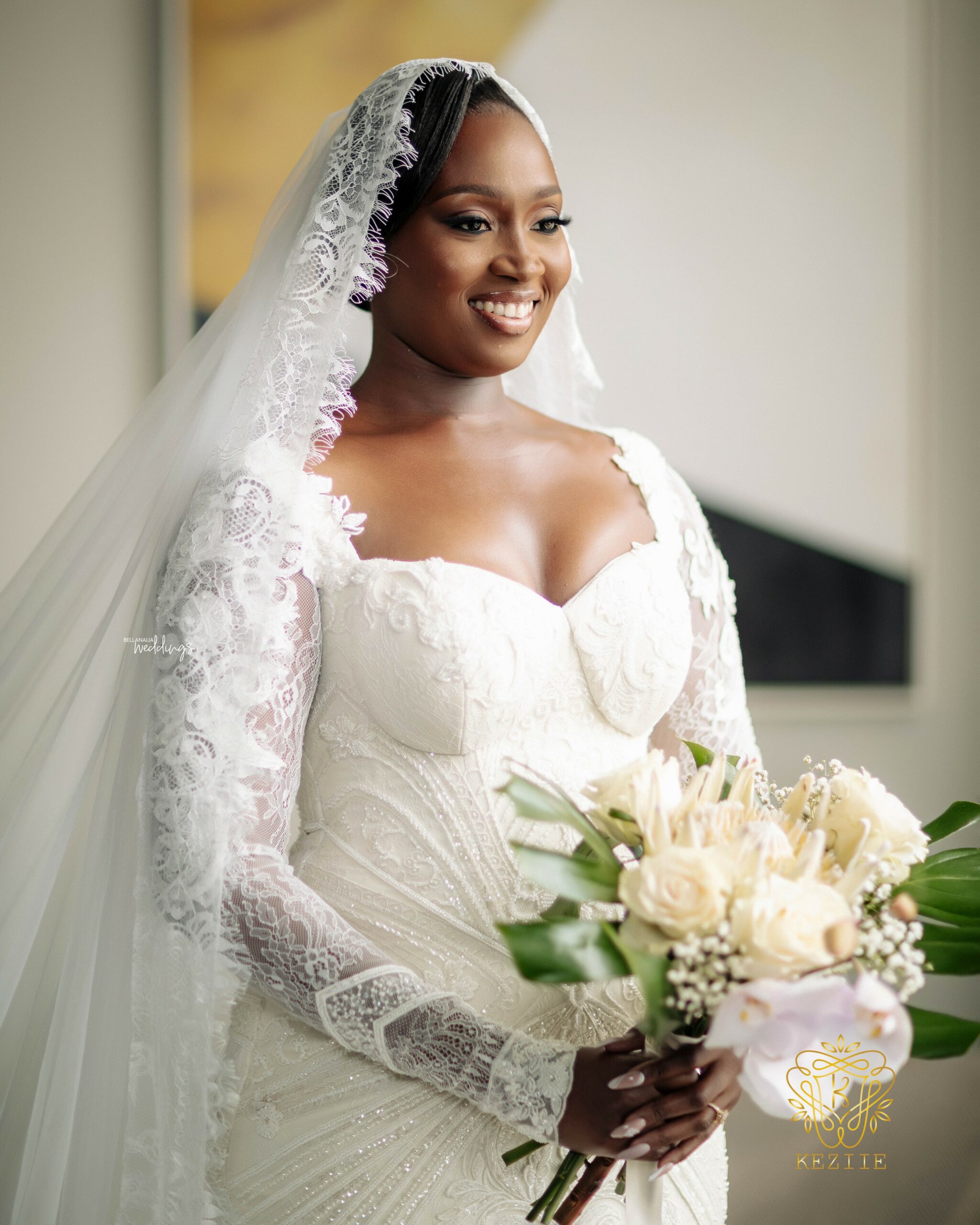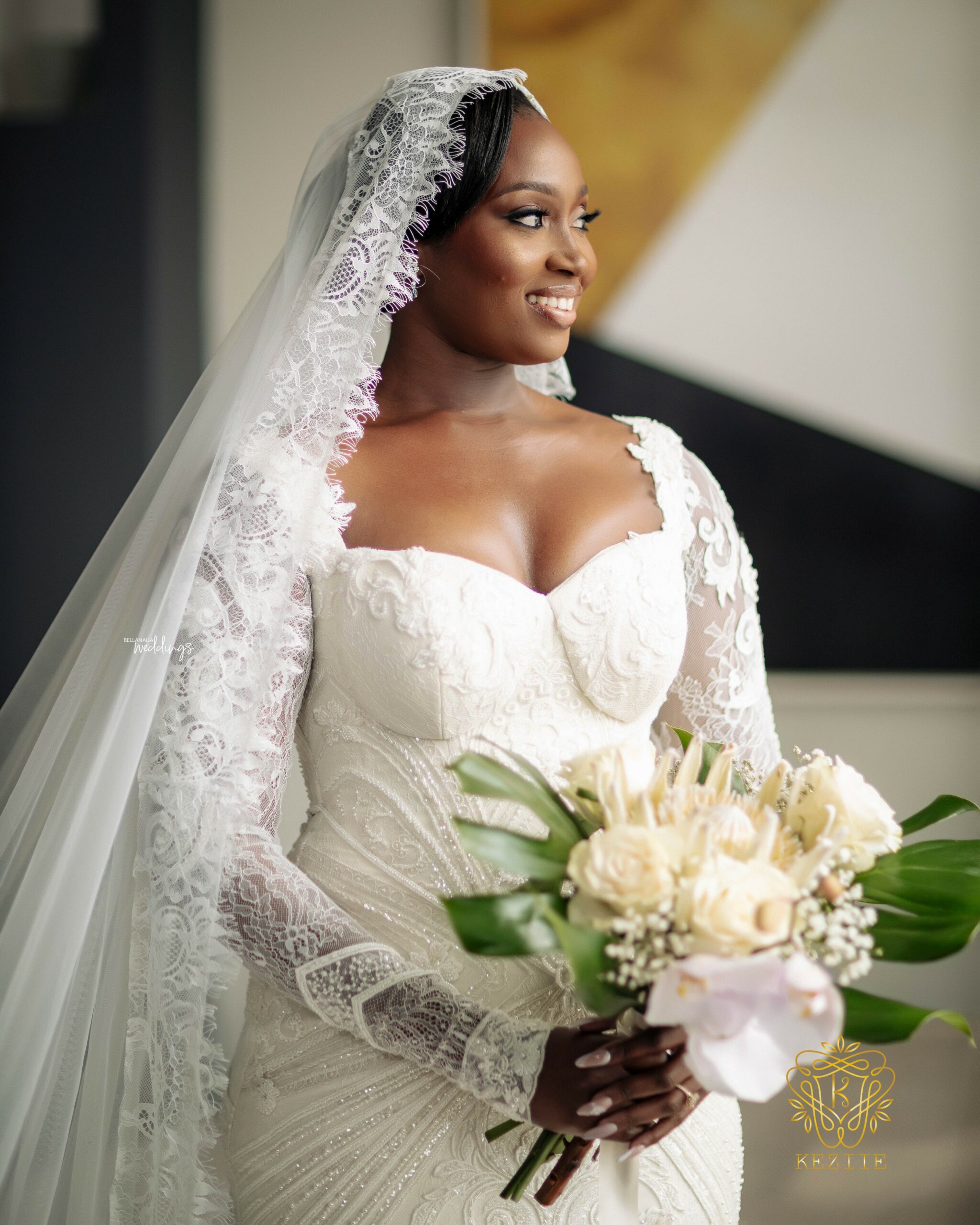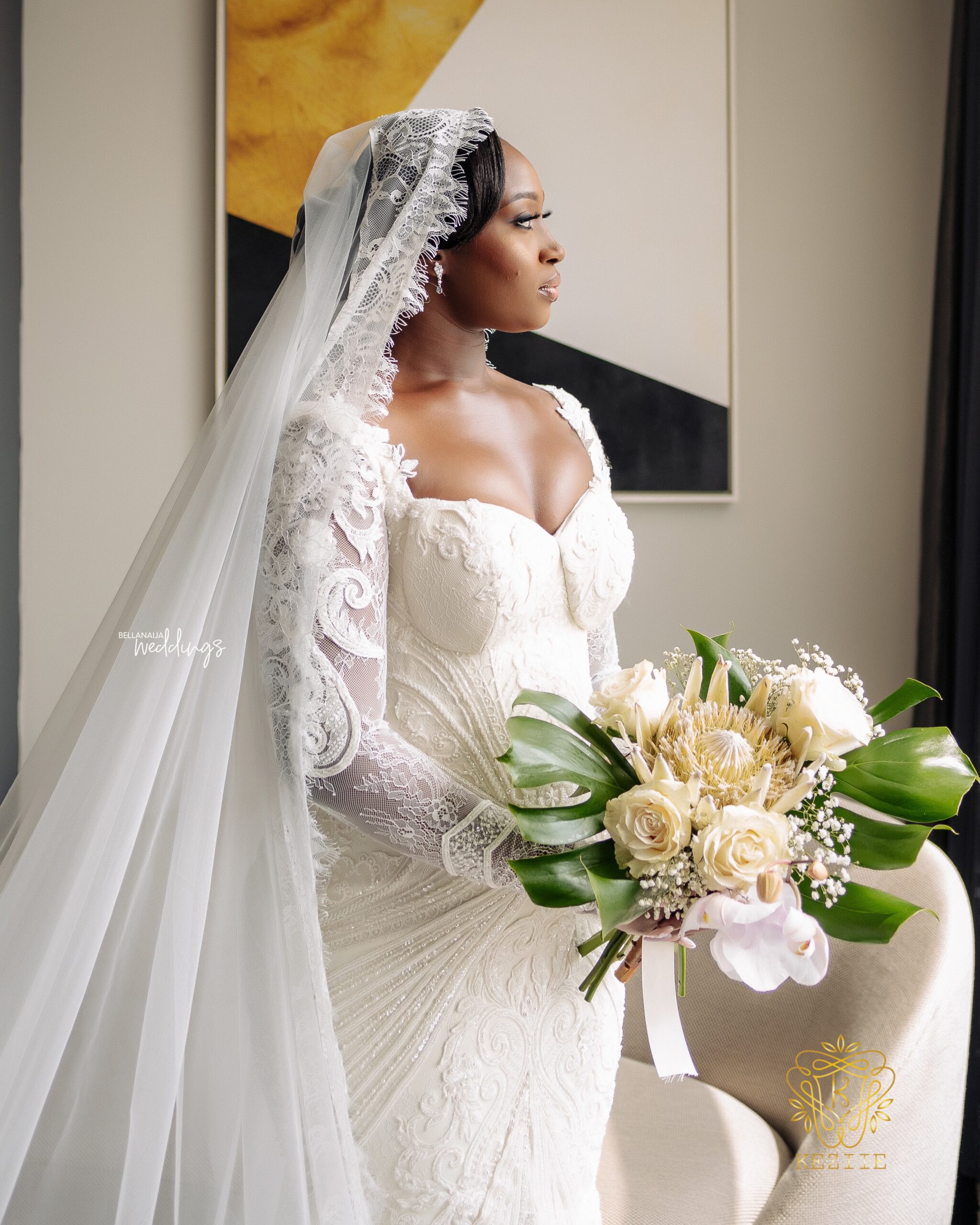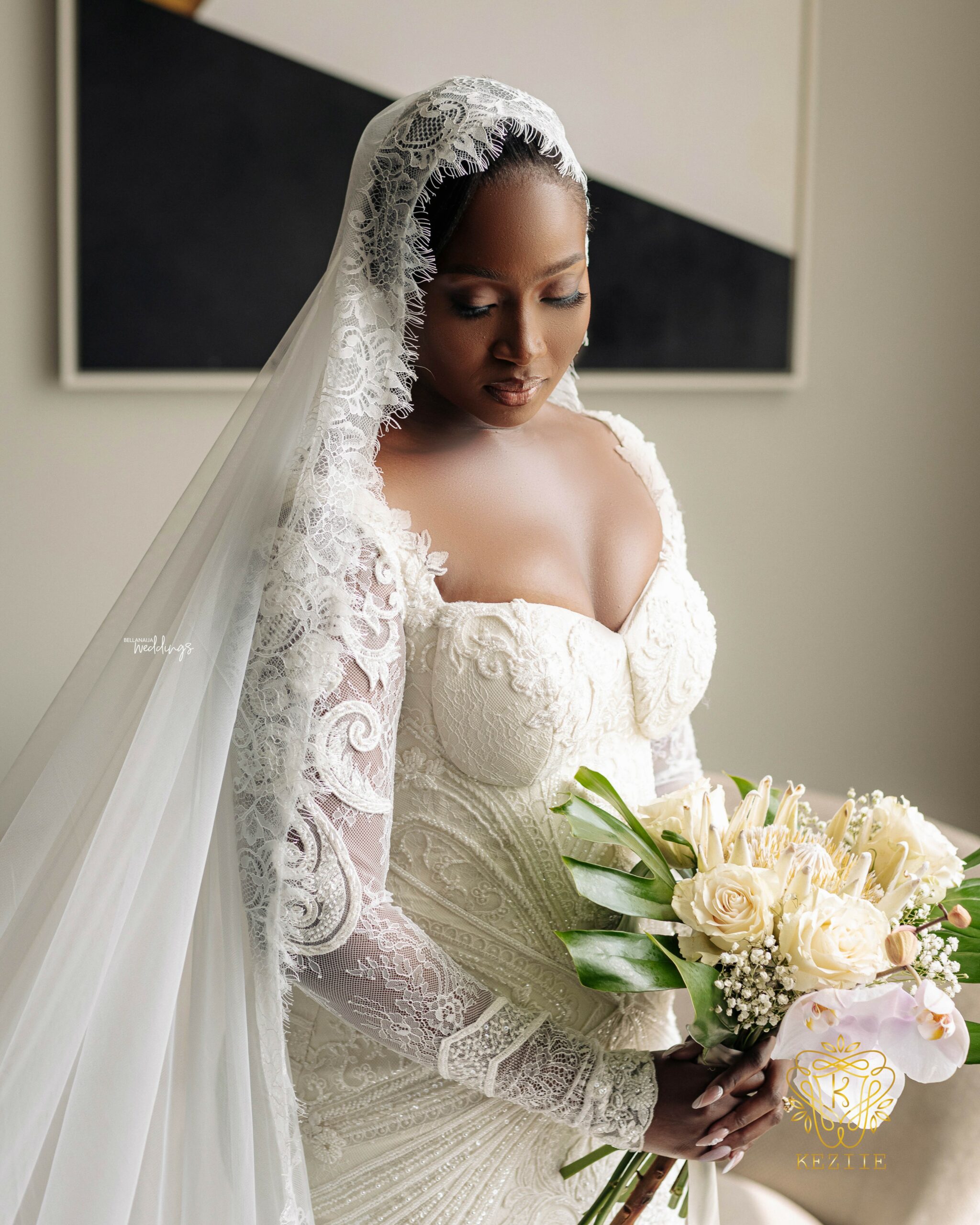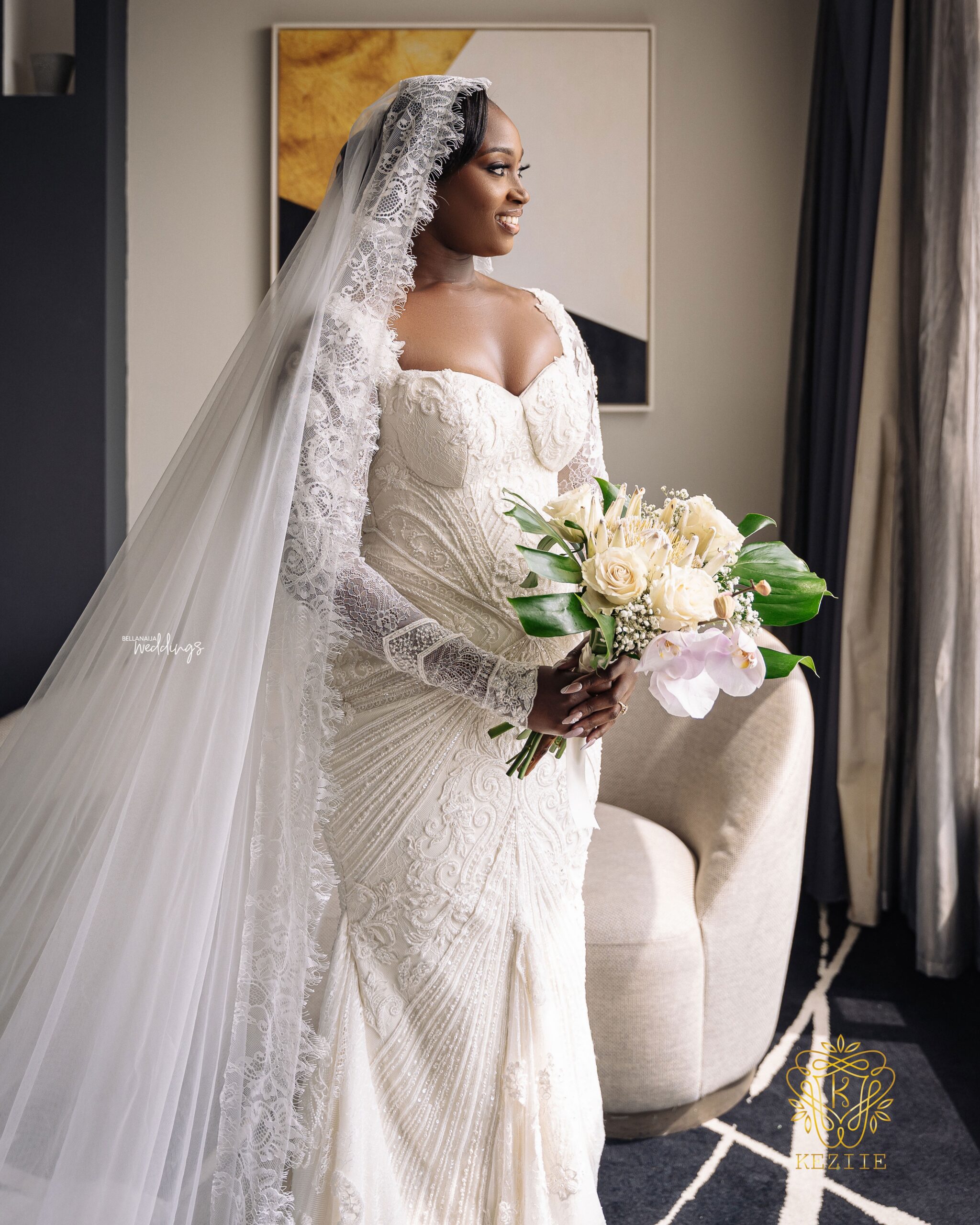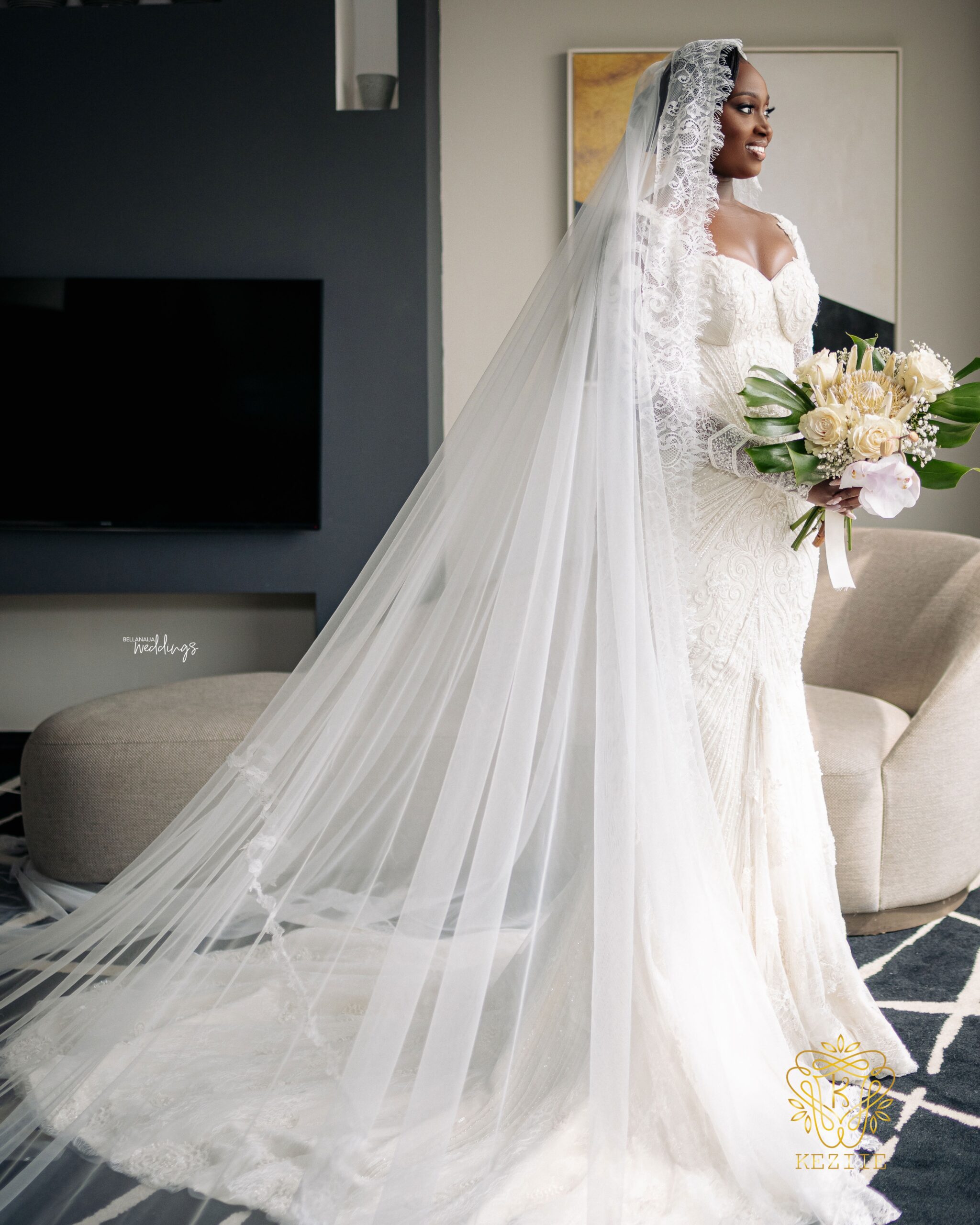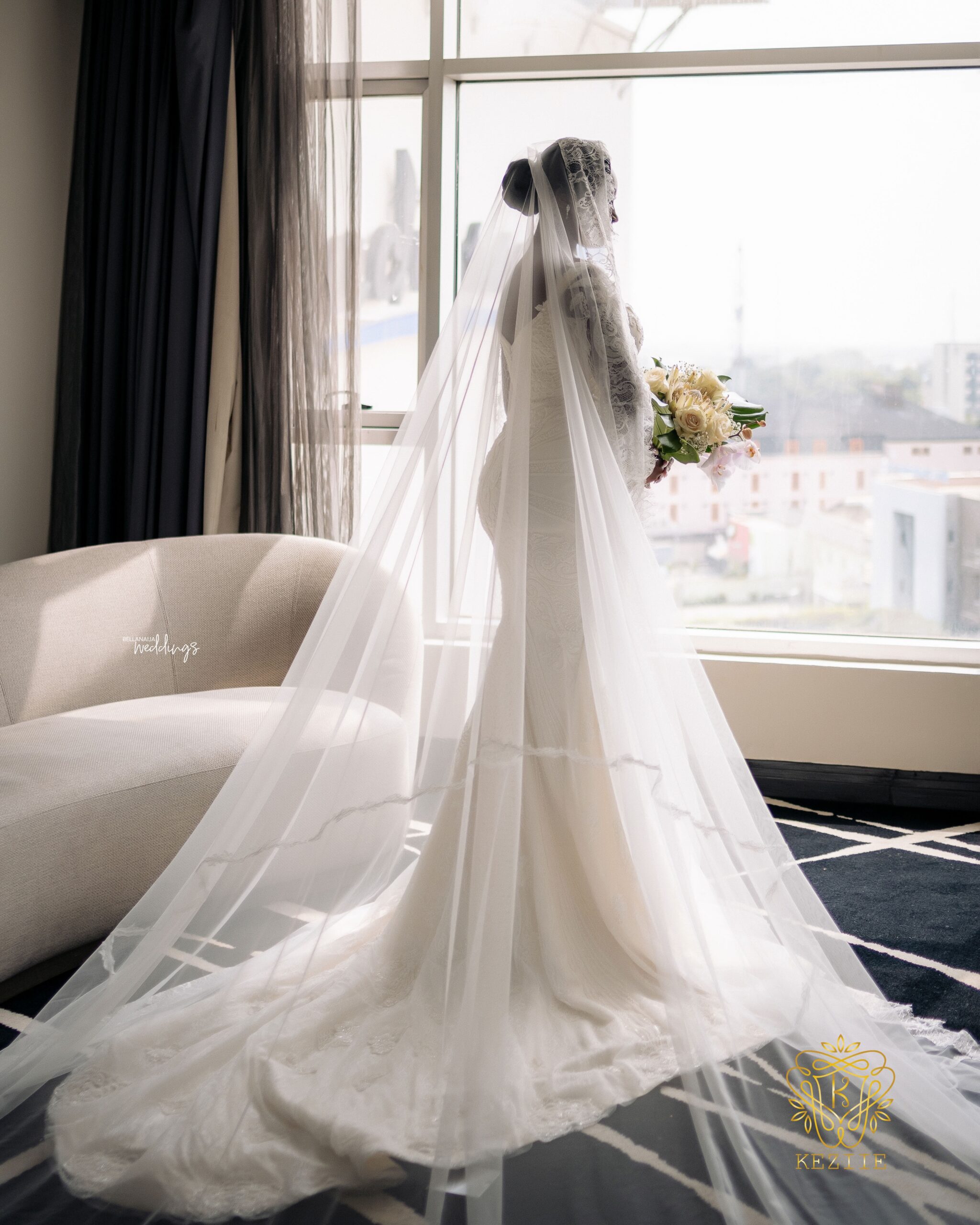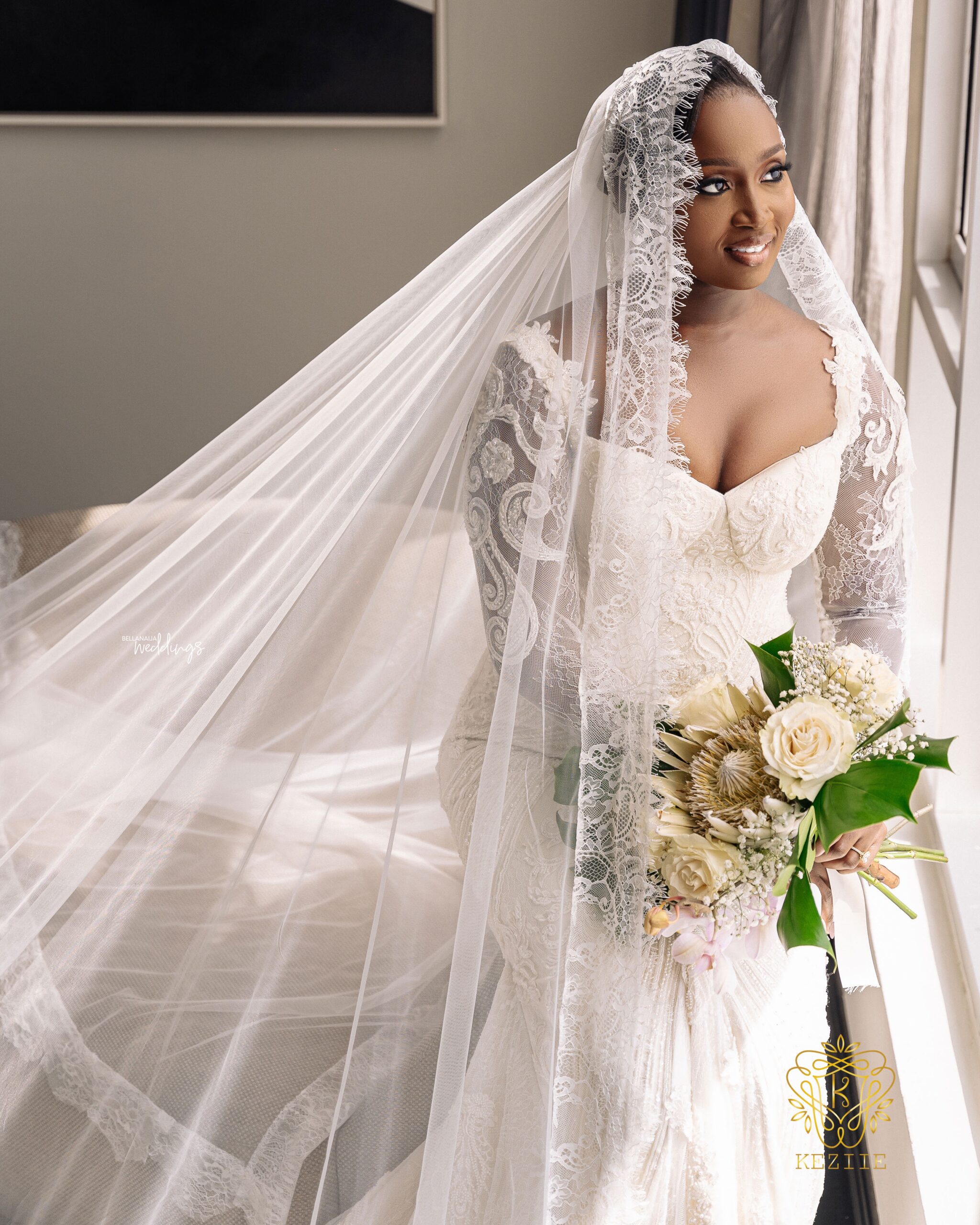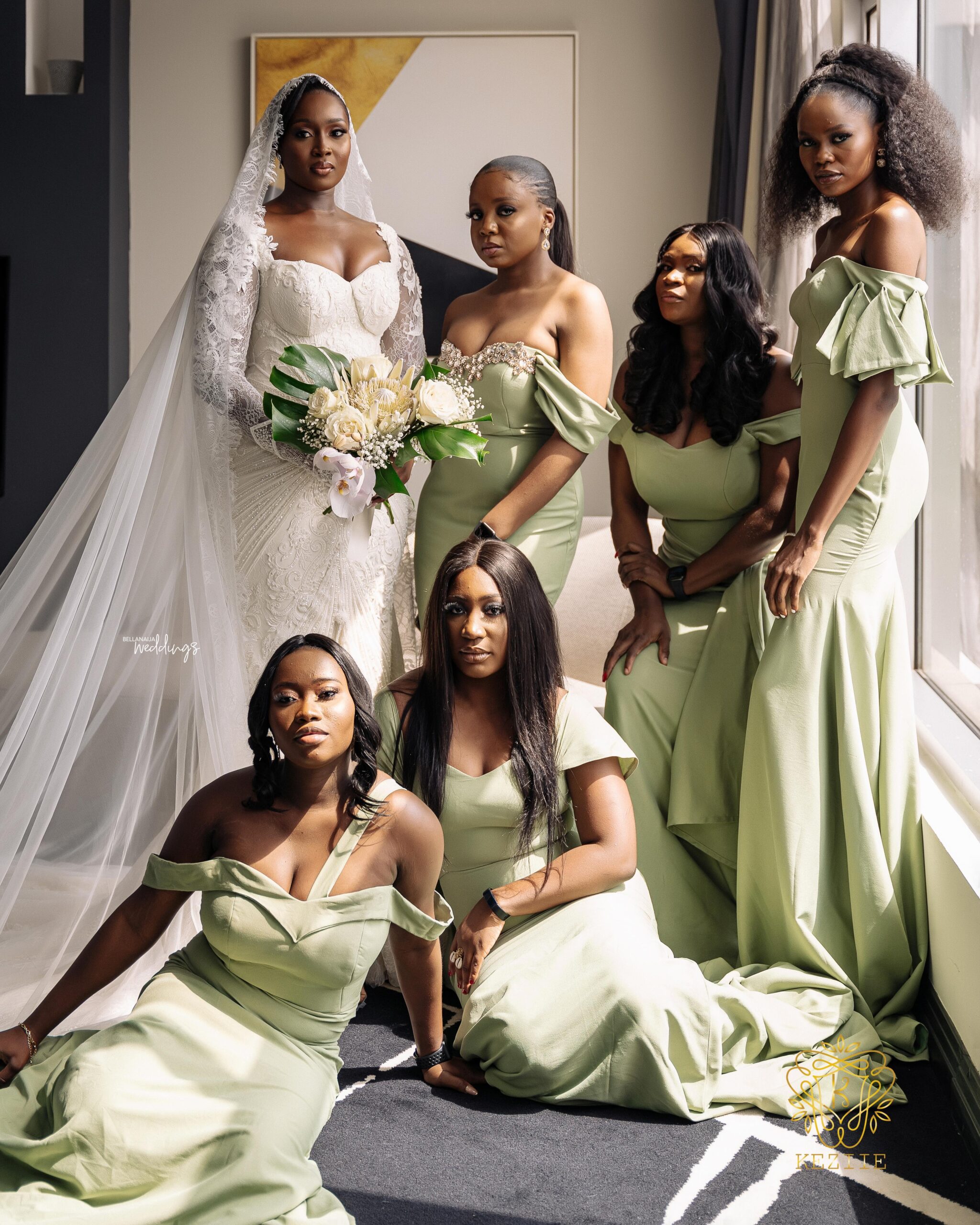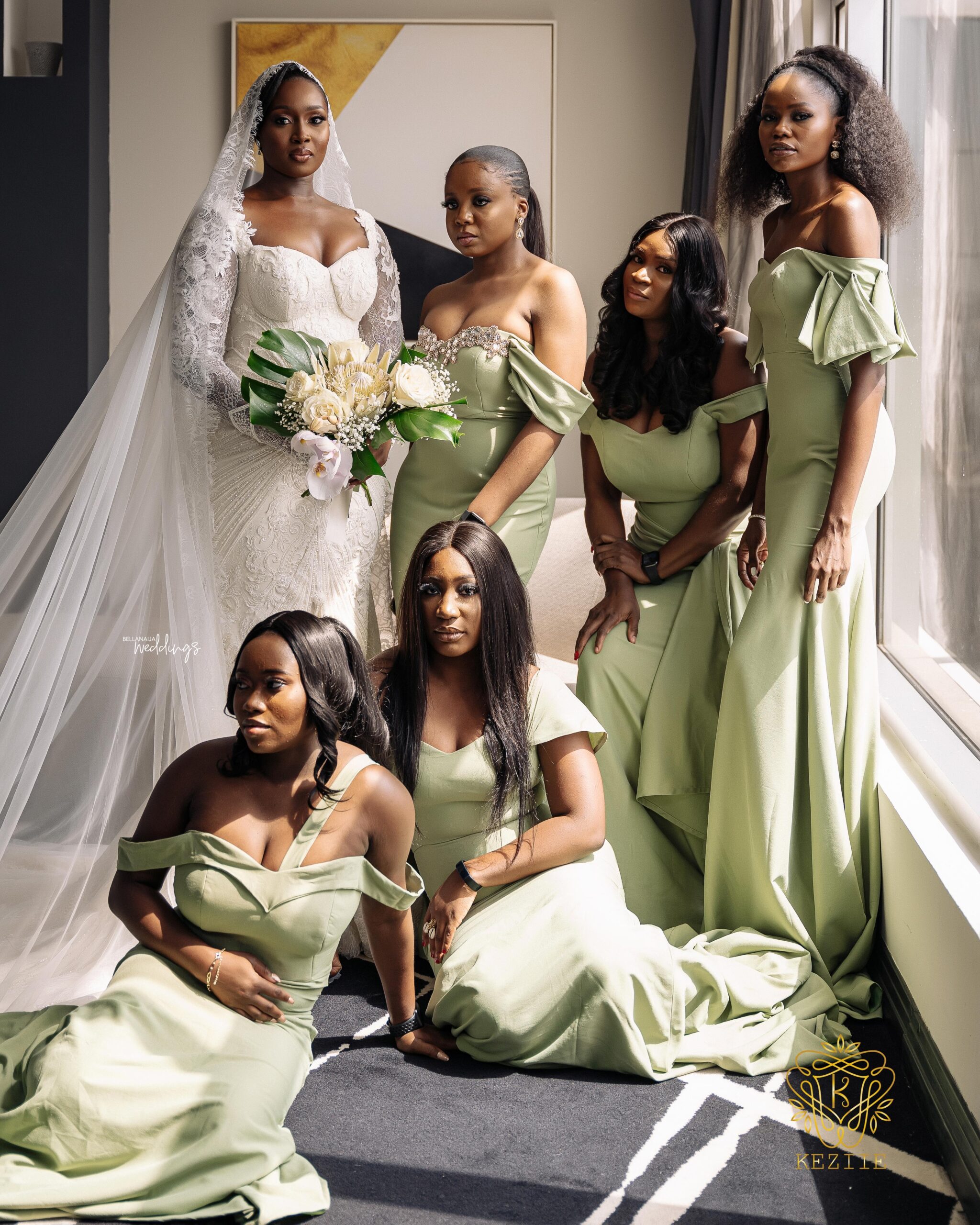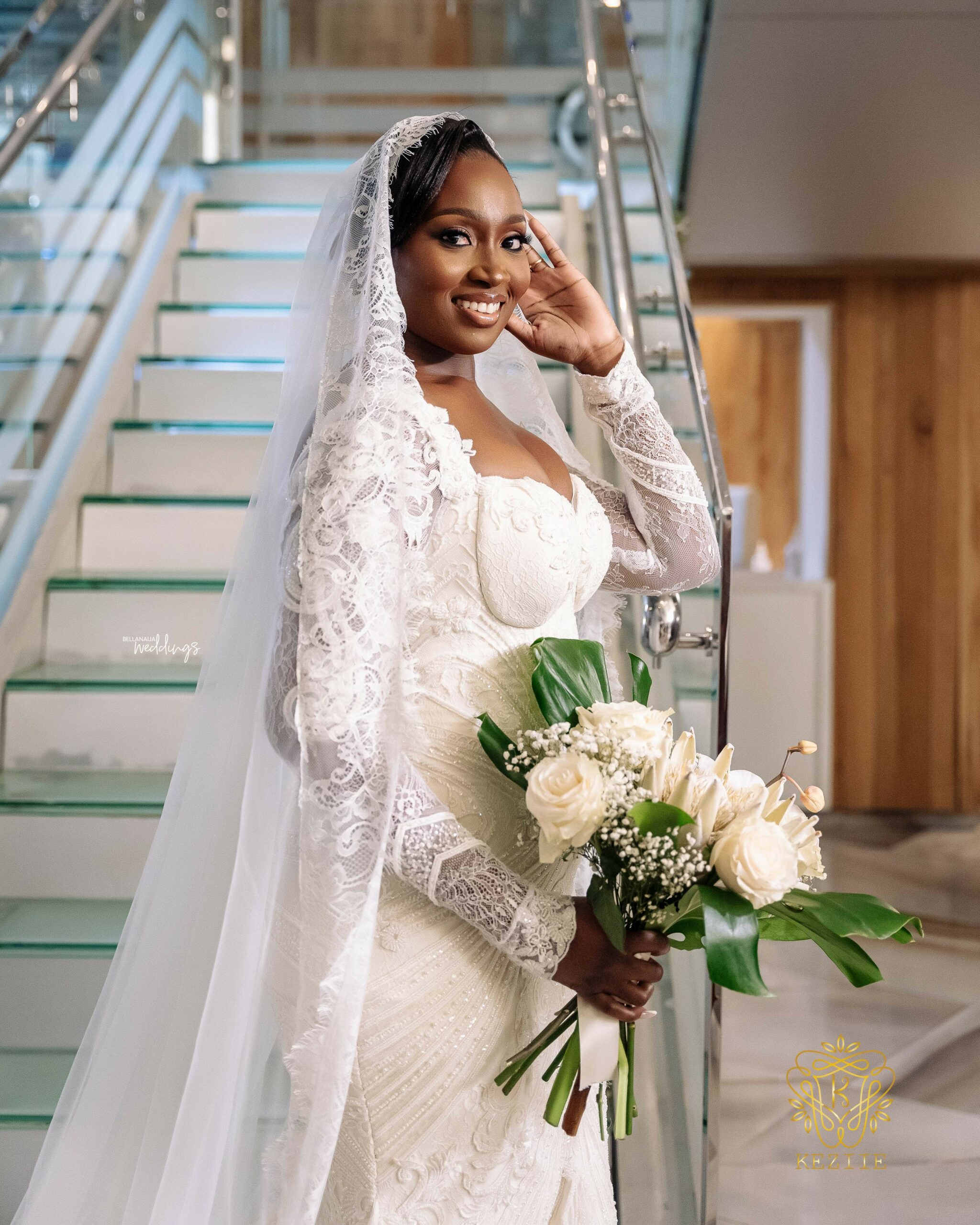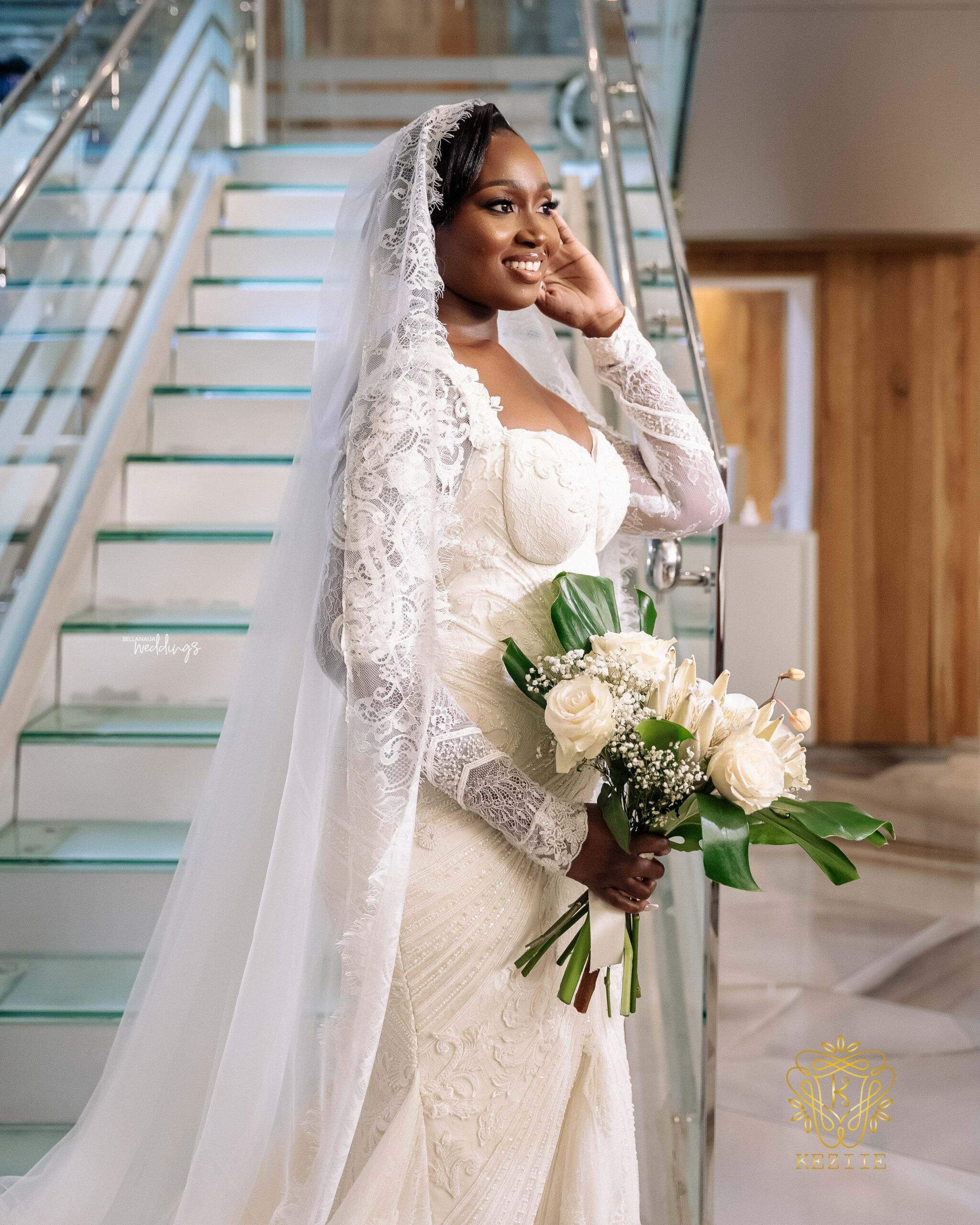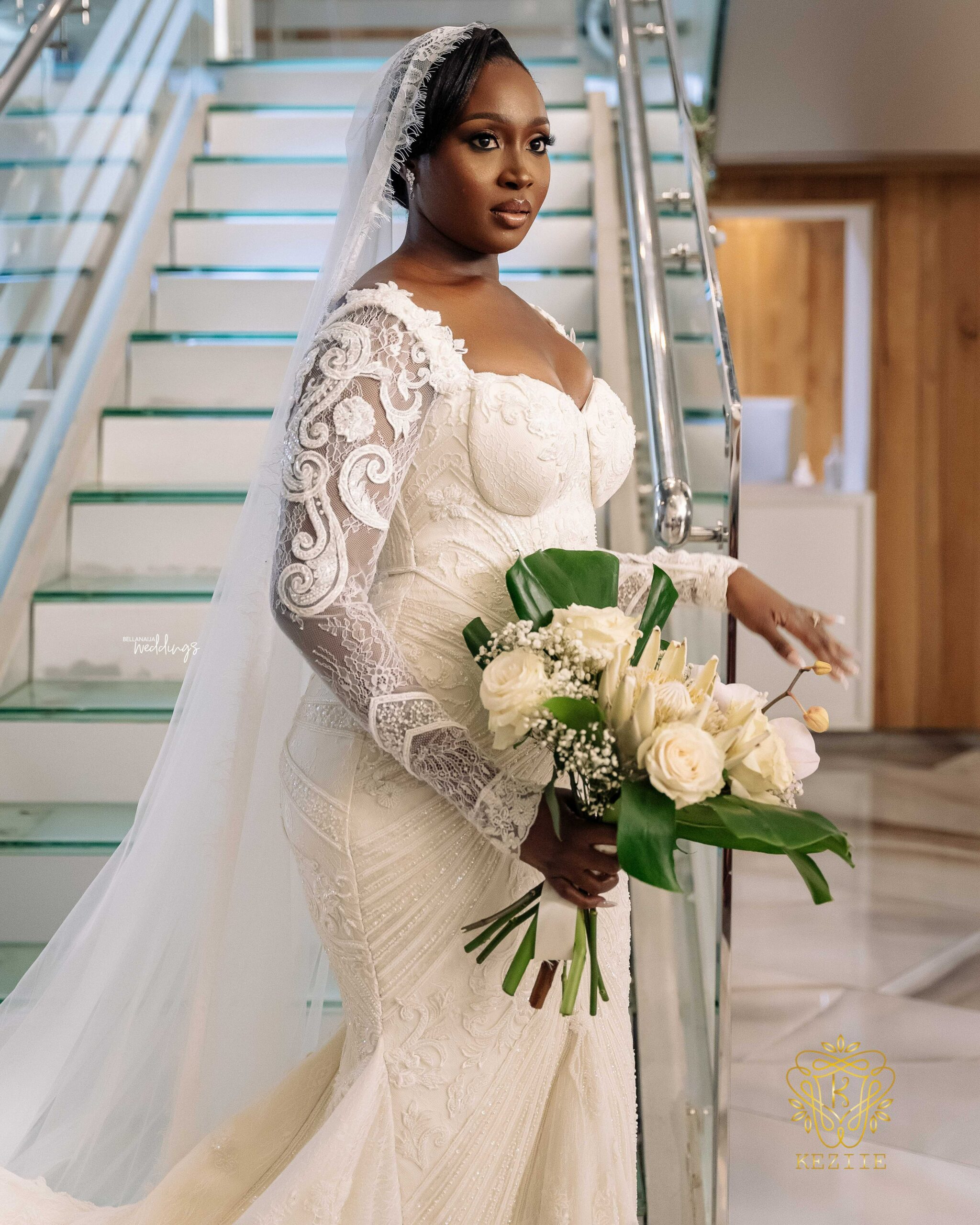 Time to take it to the aisle!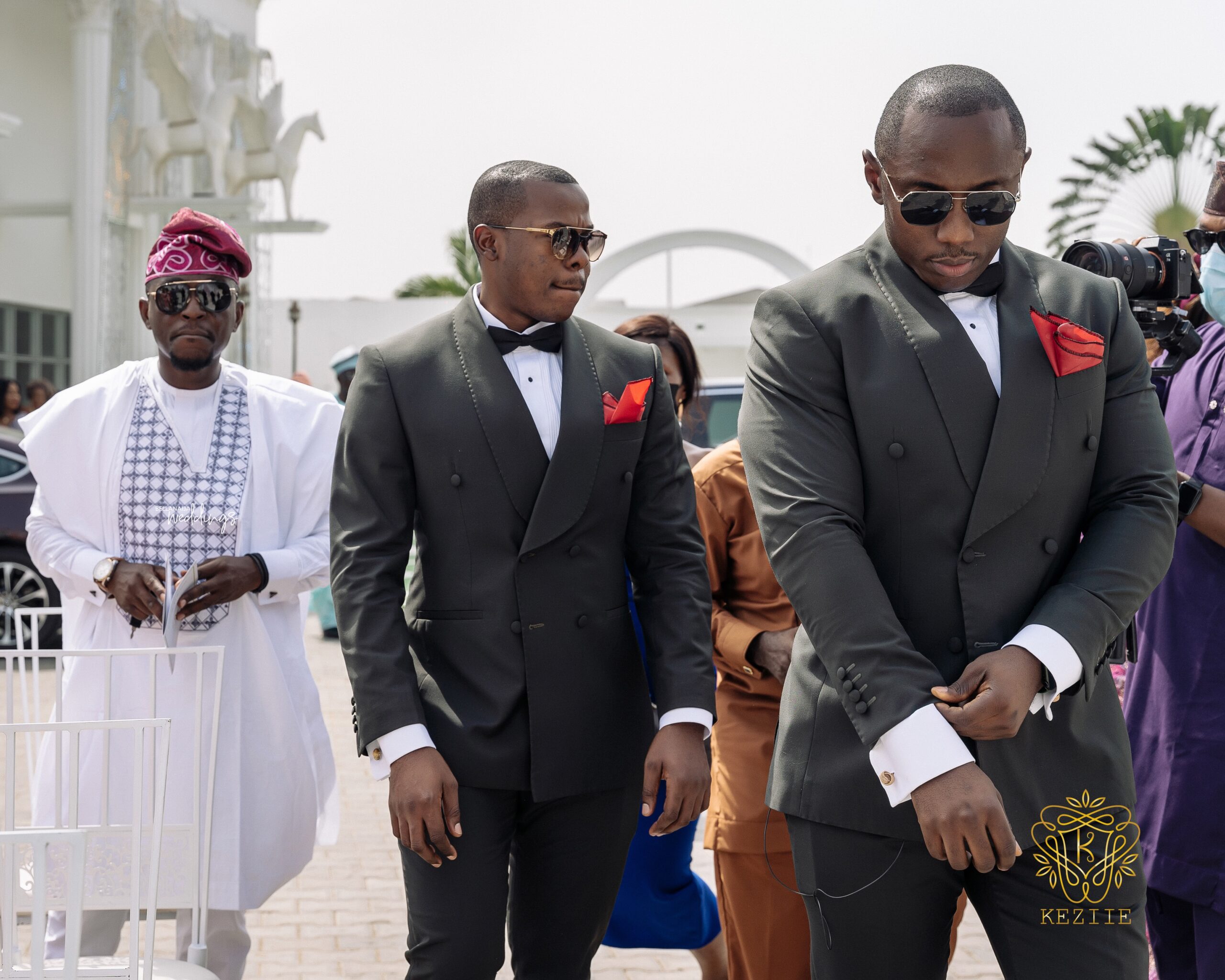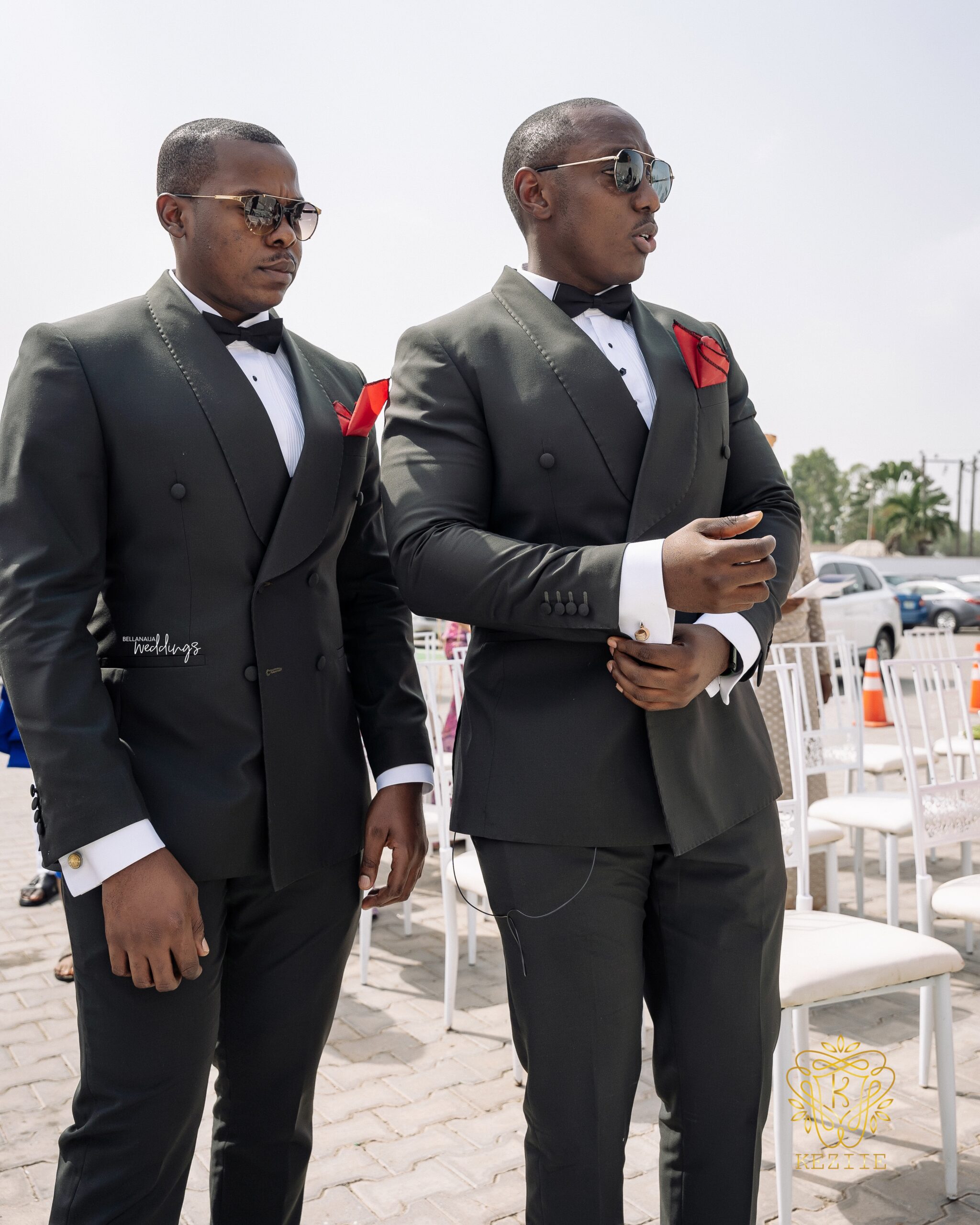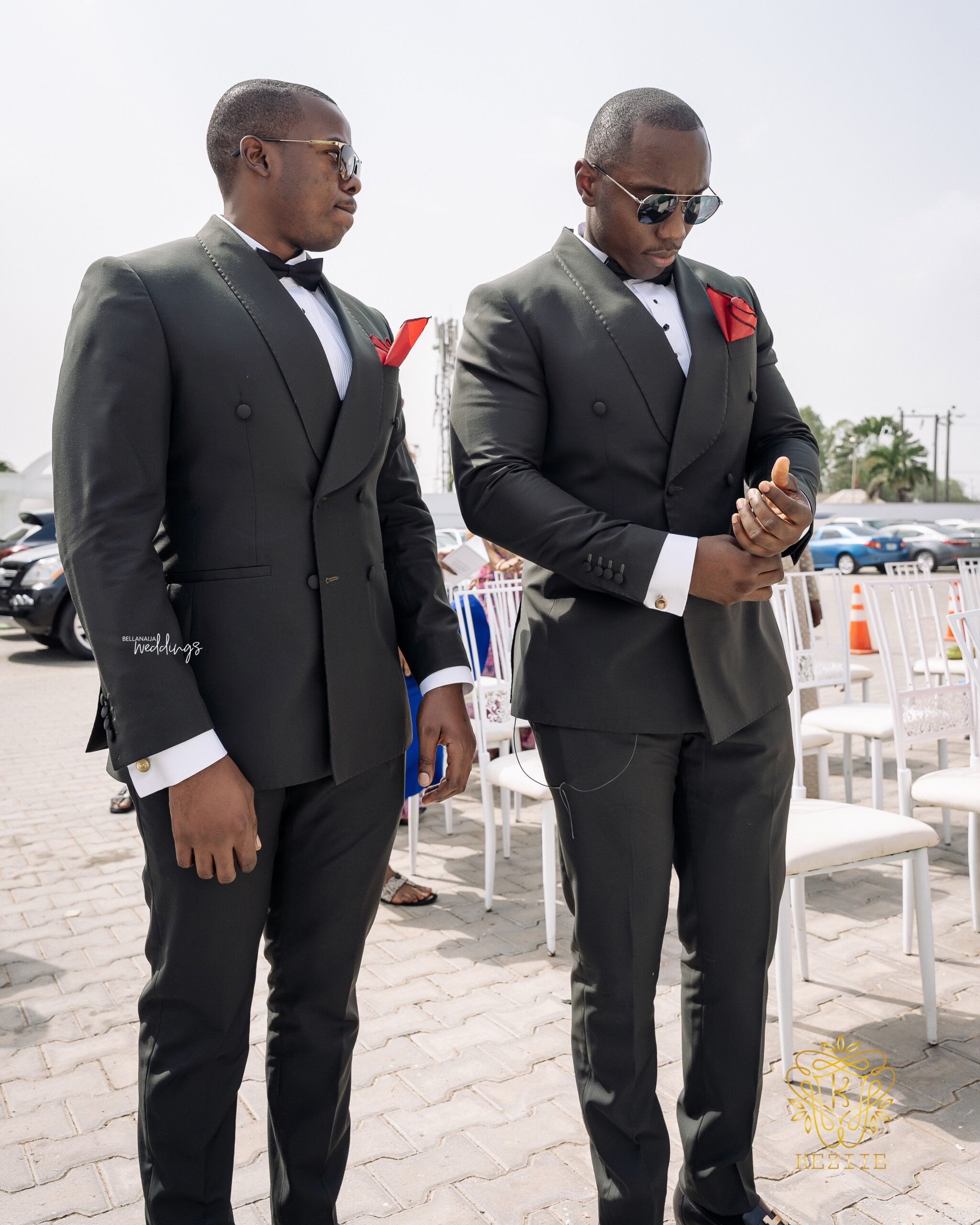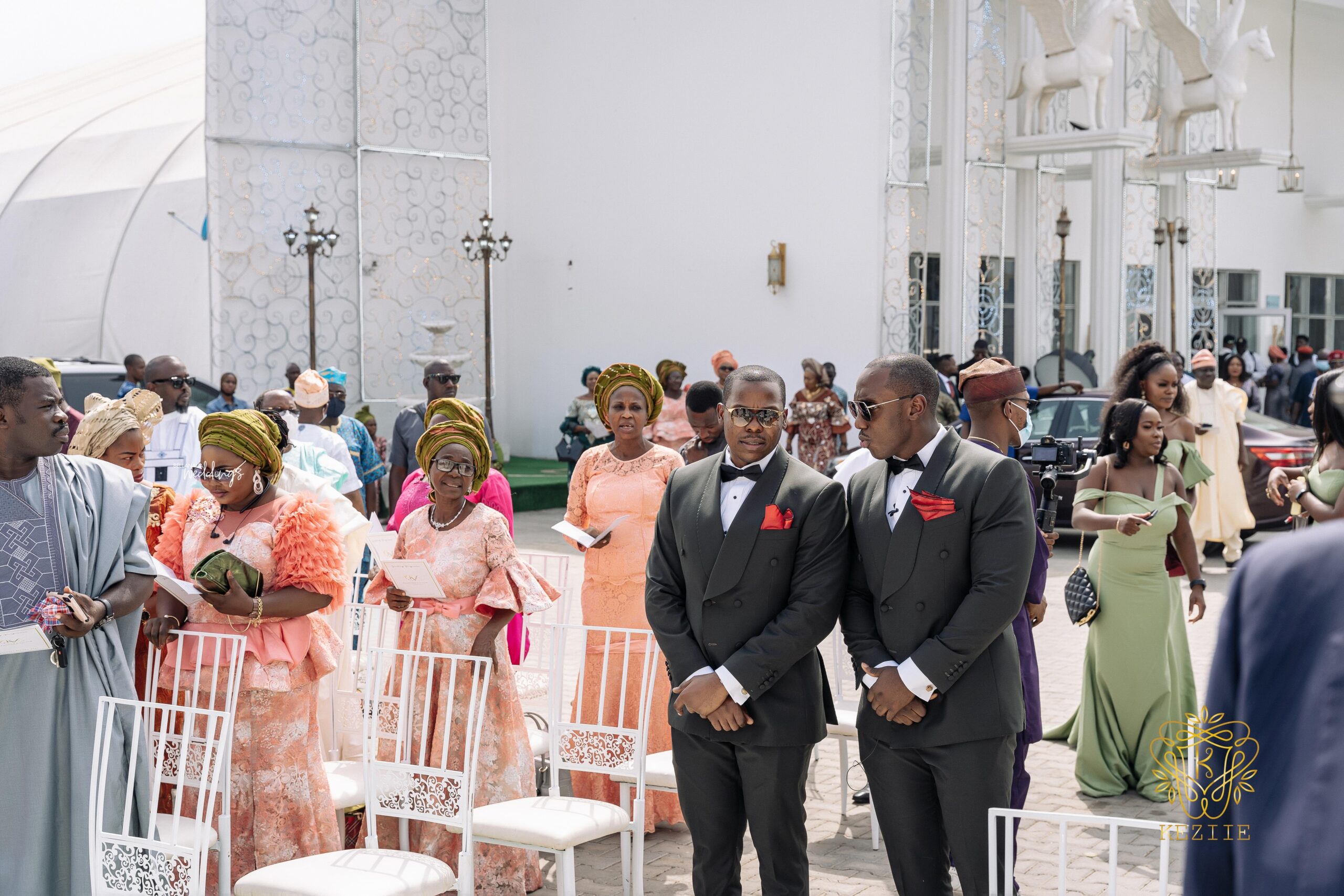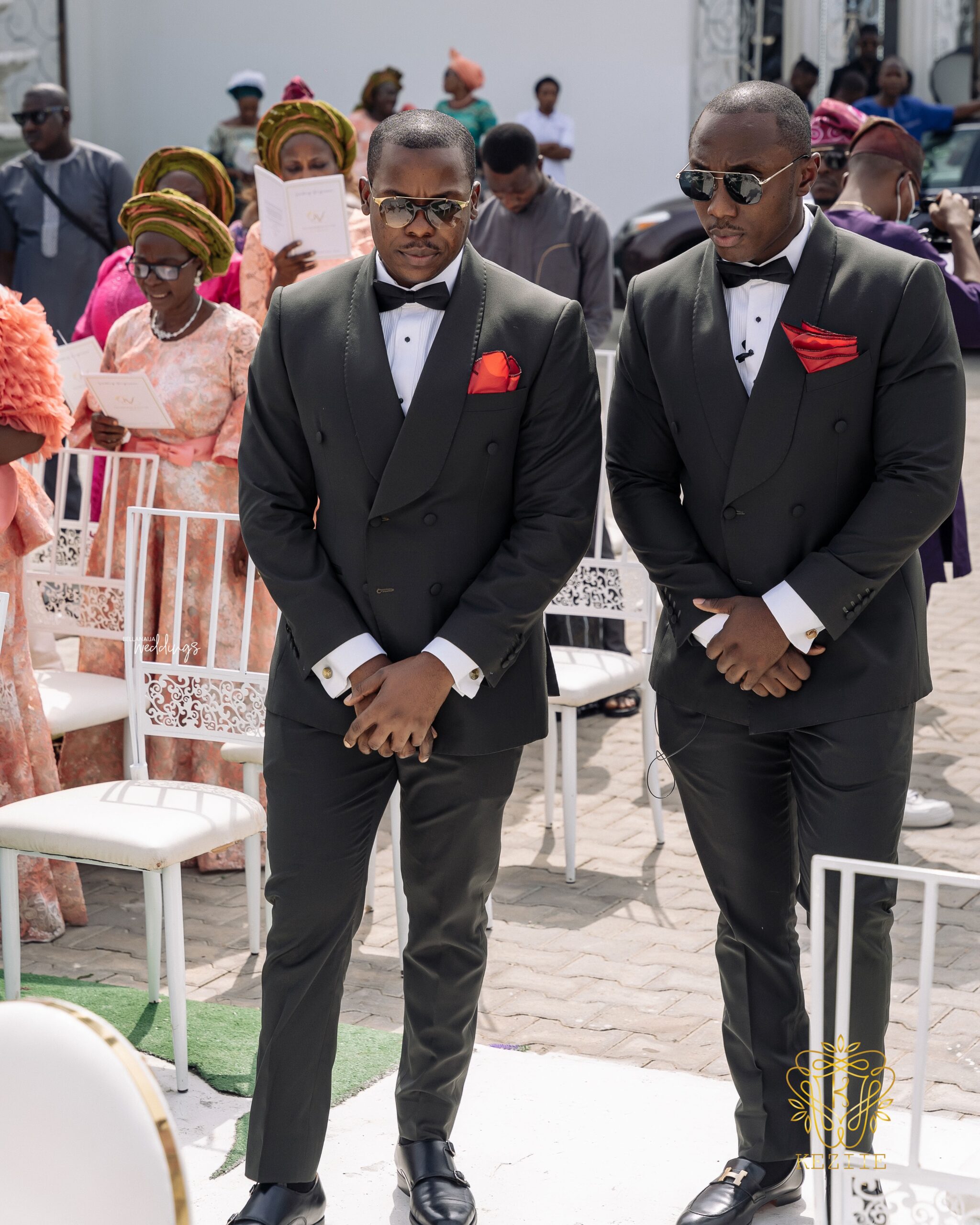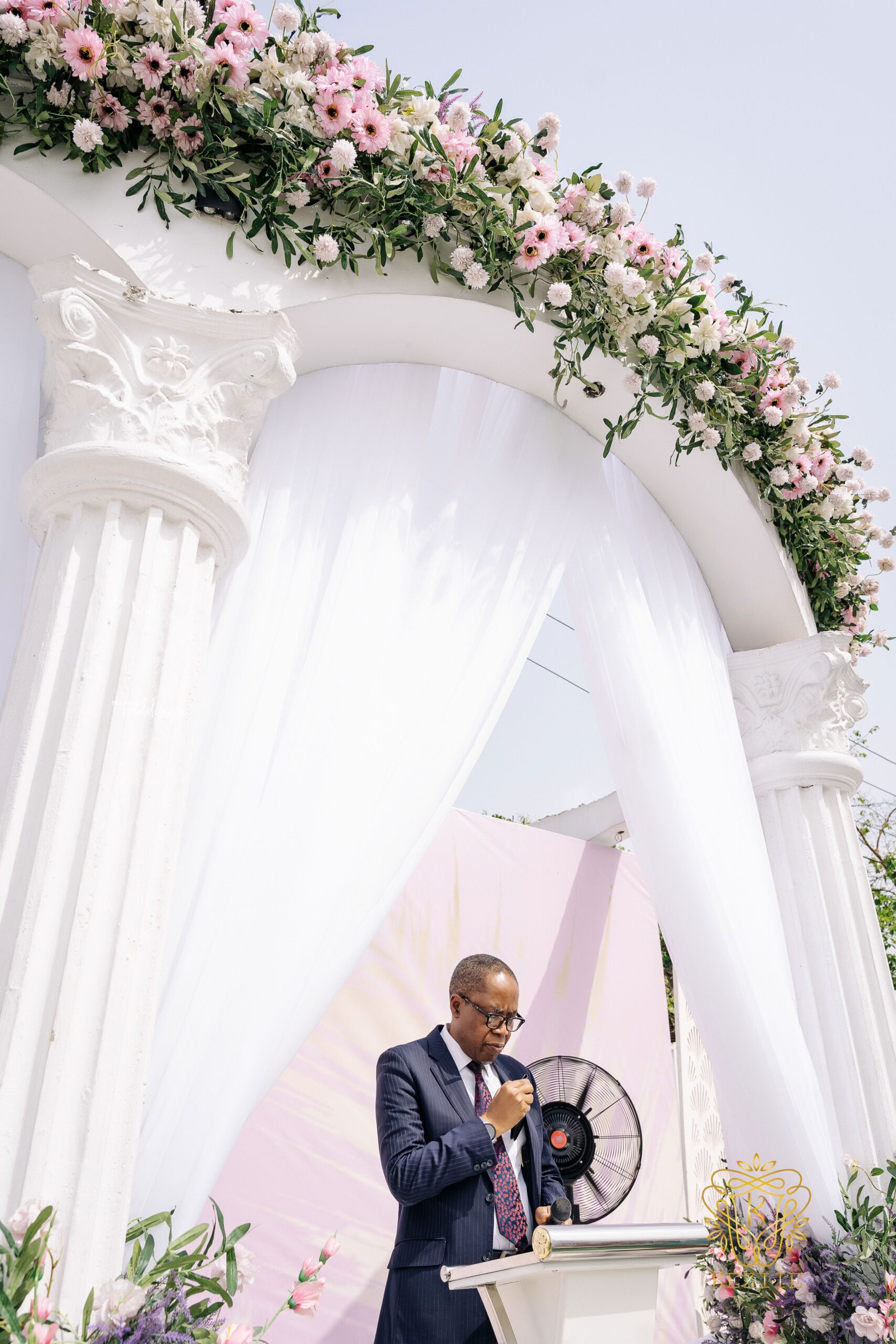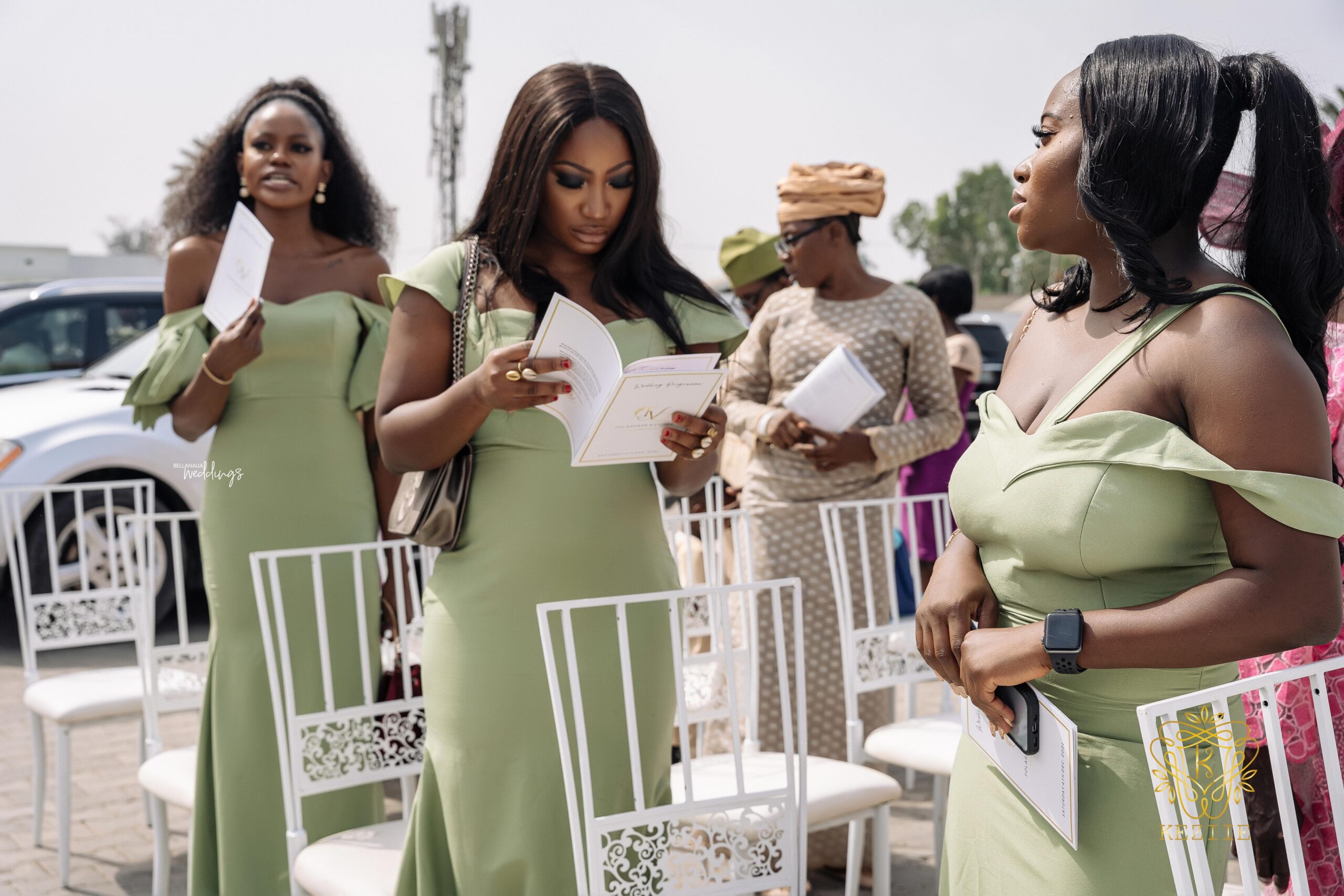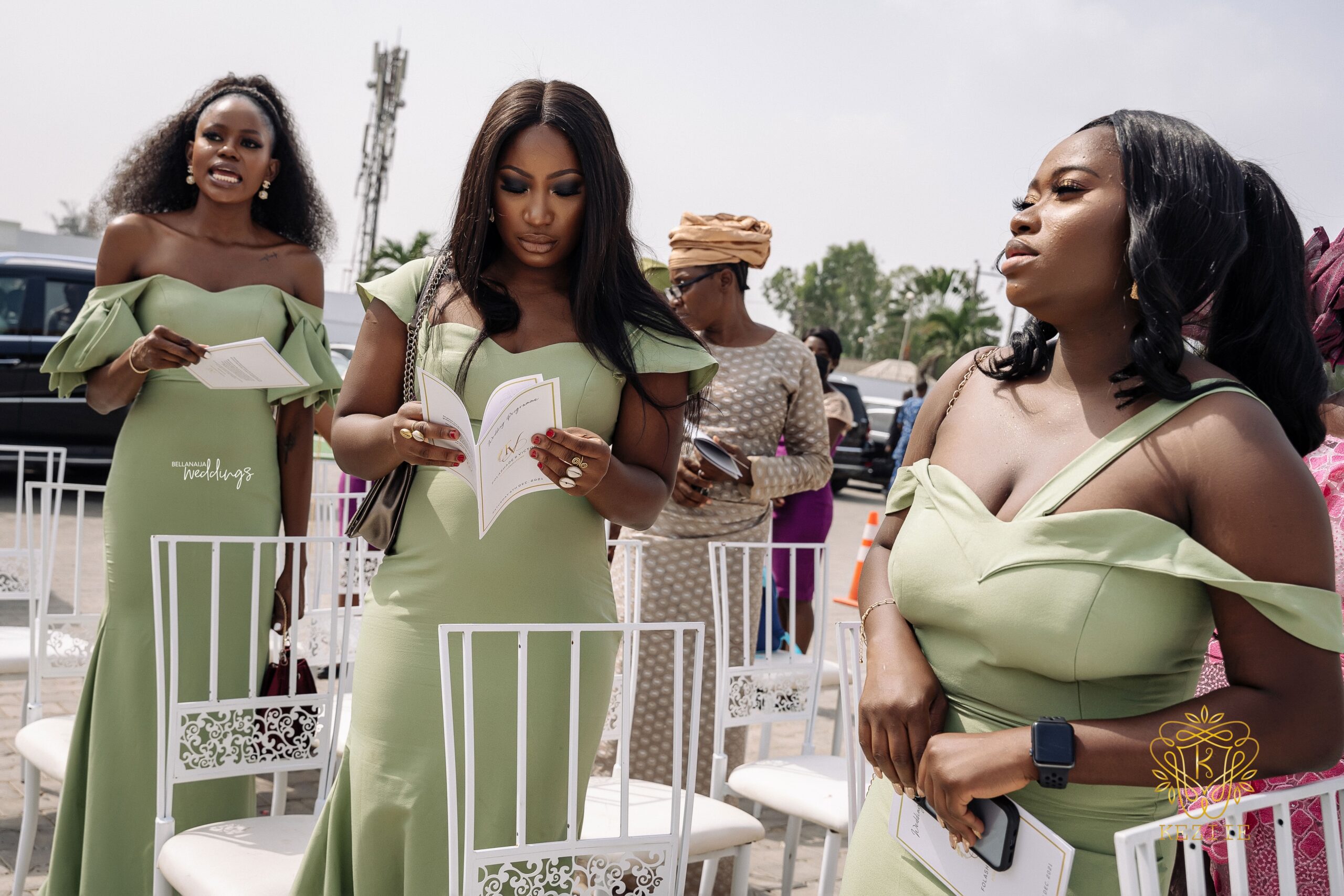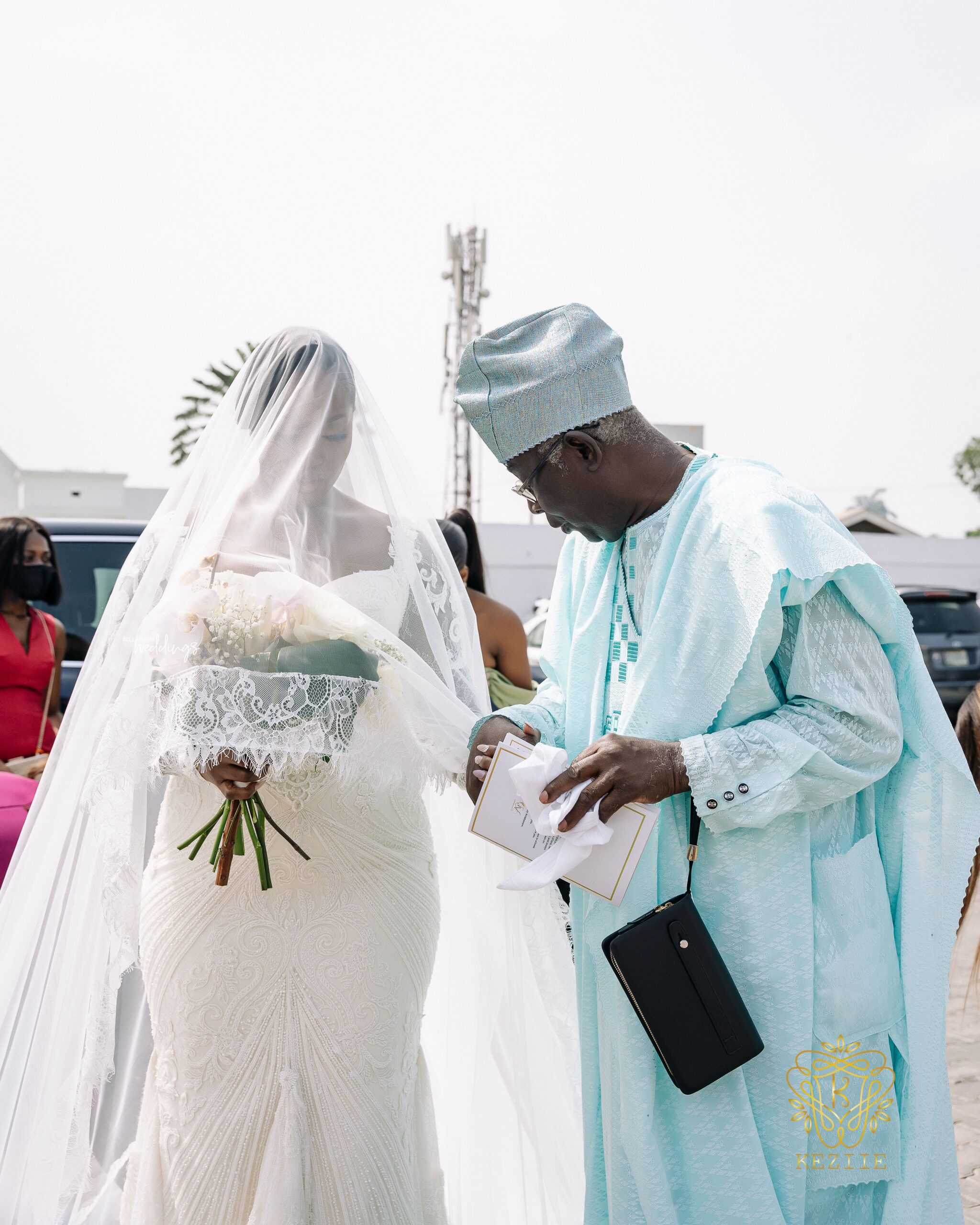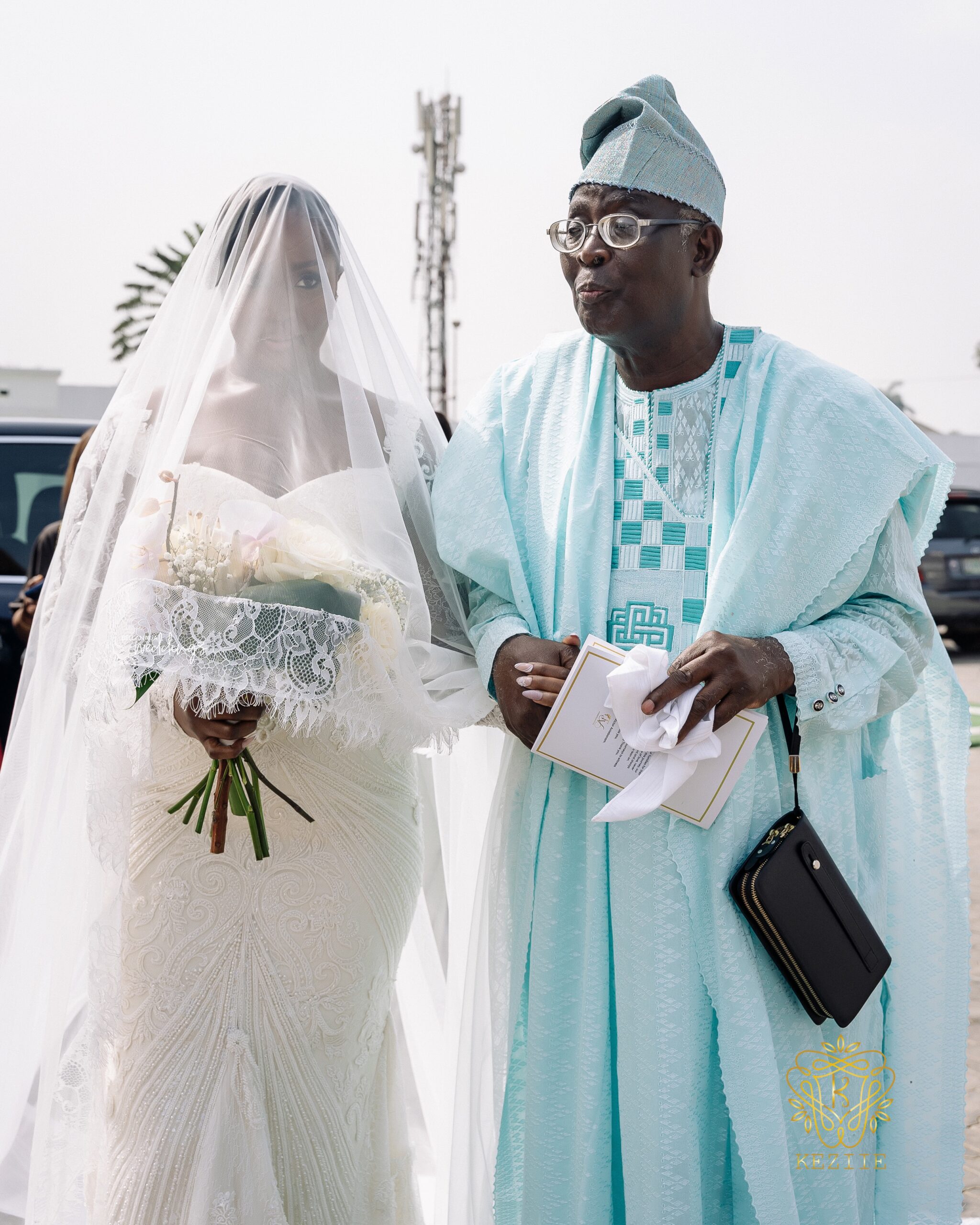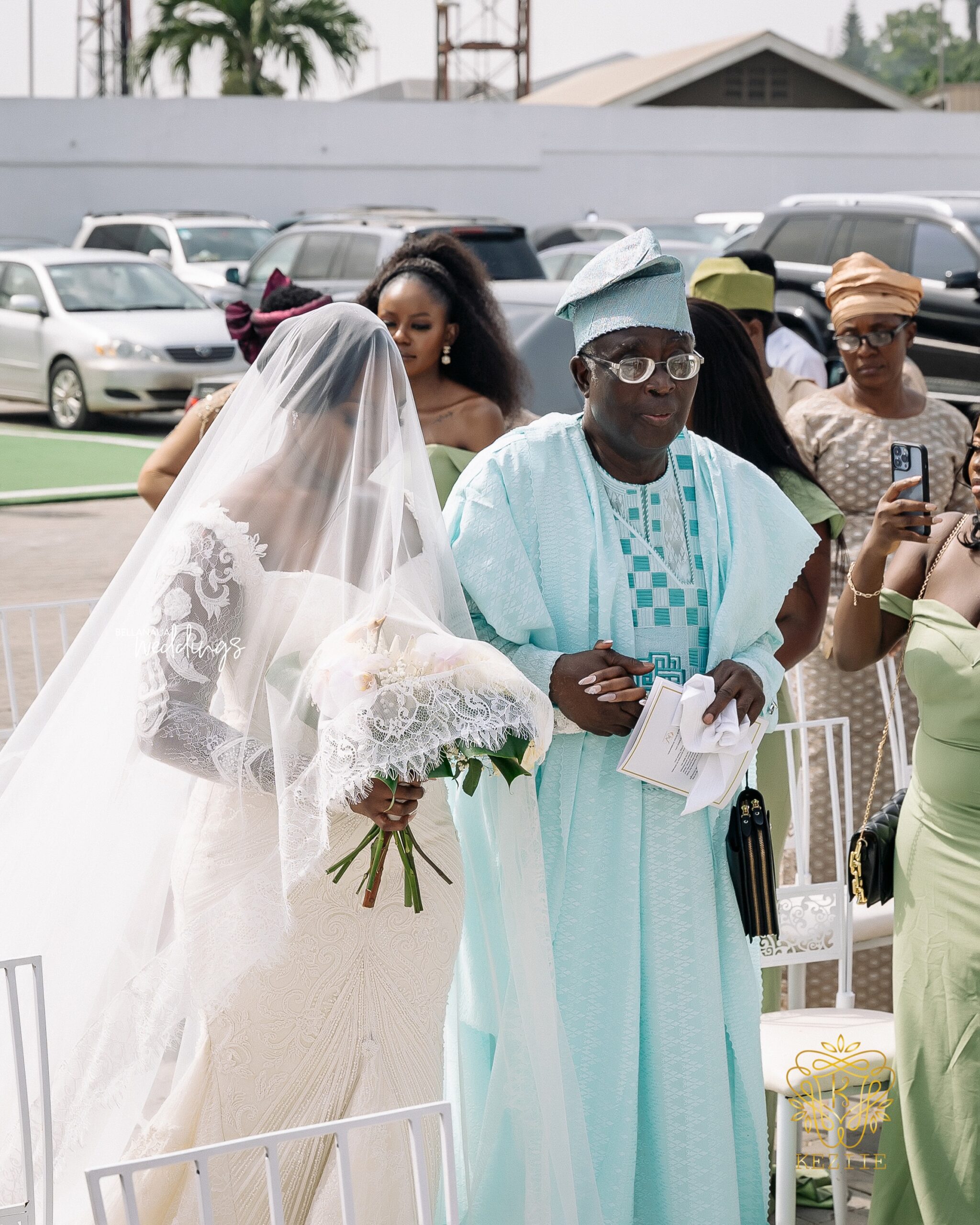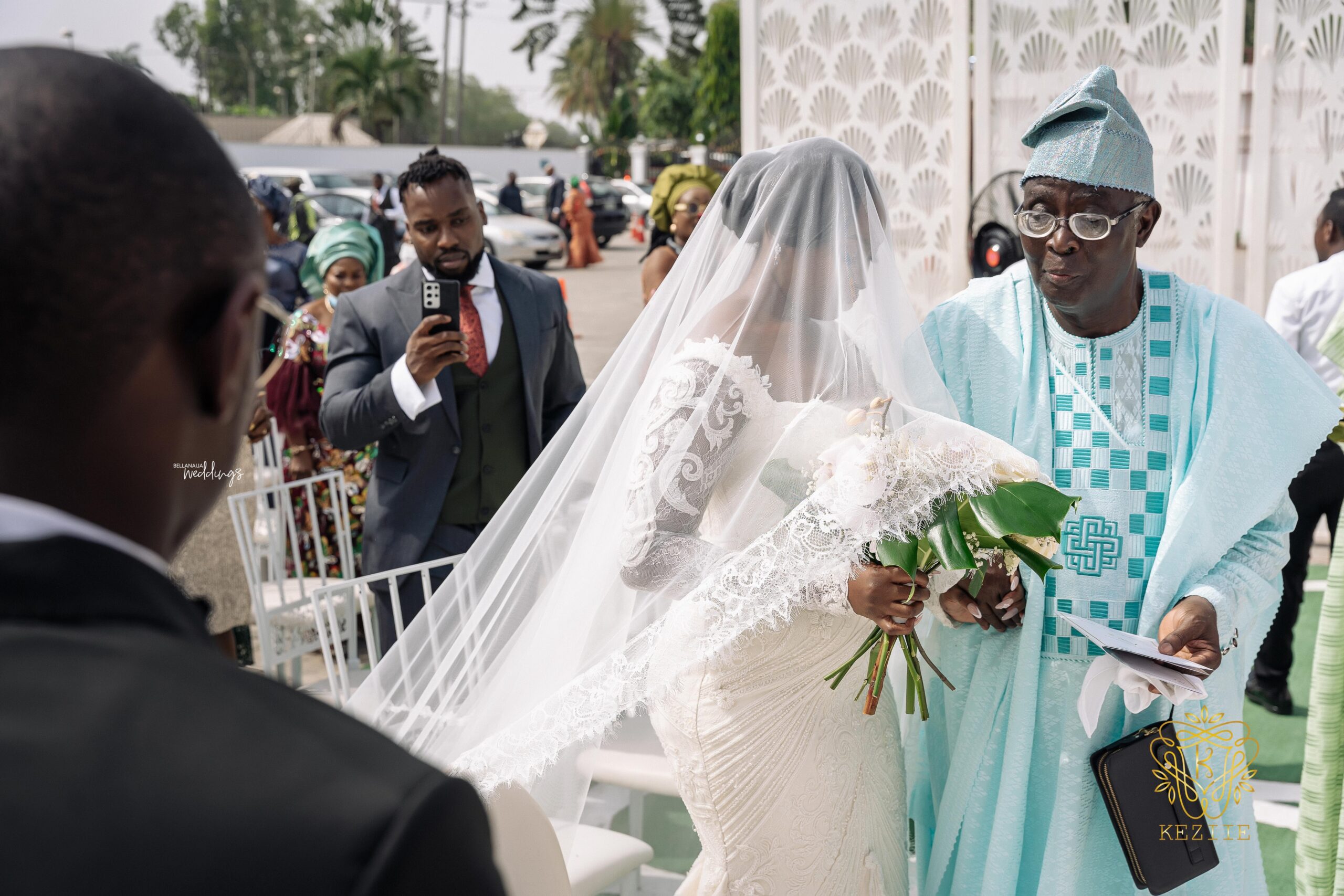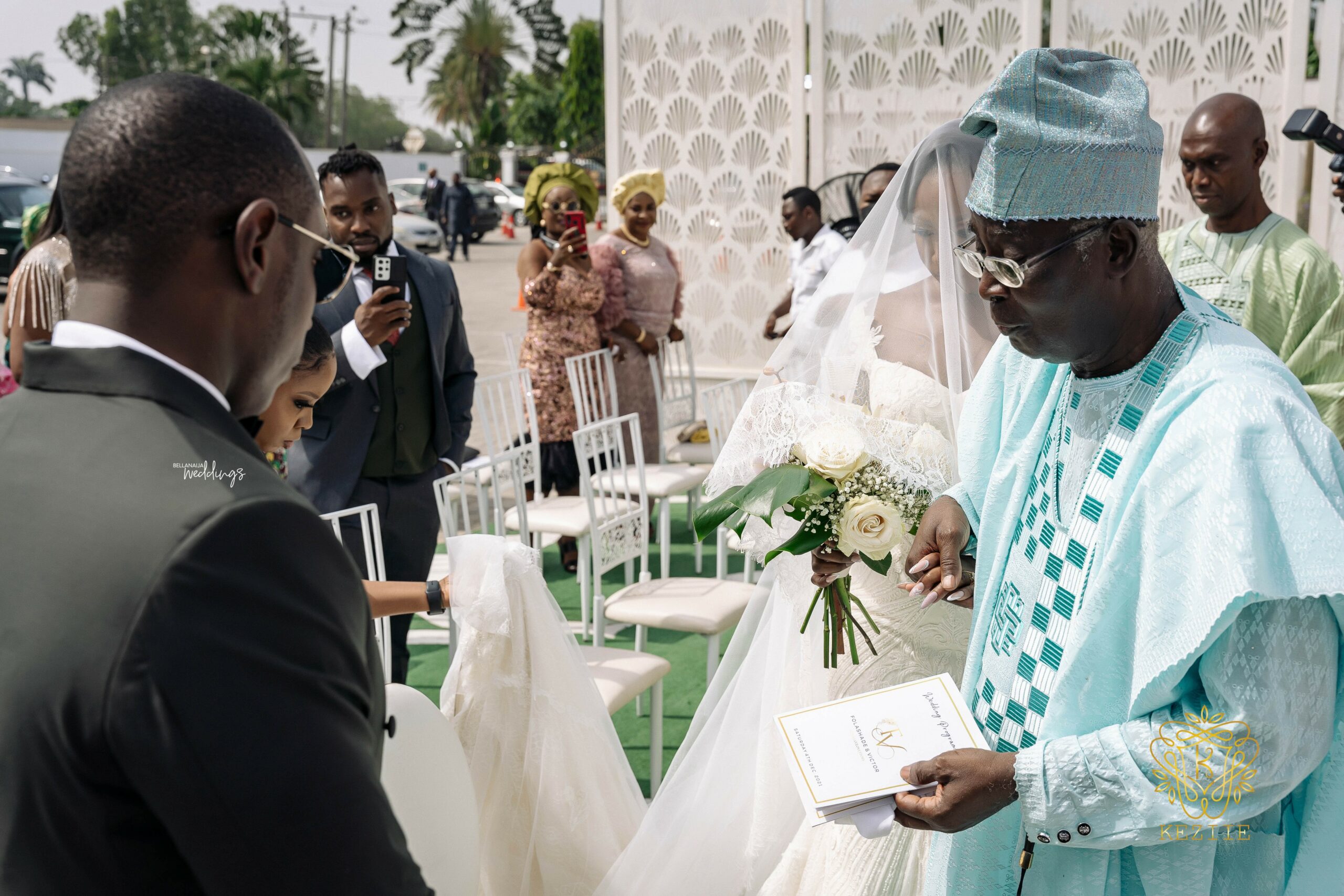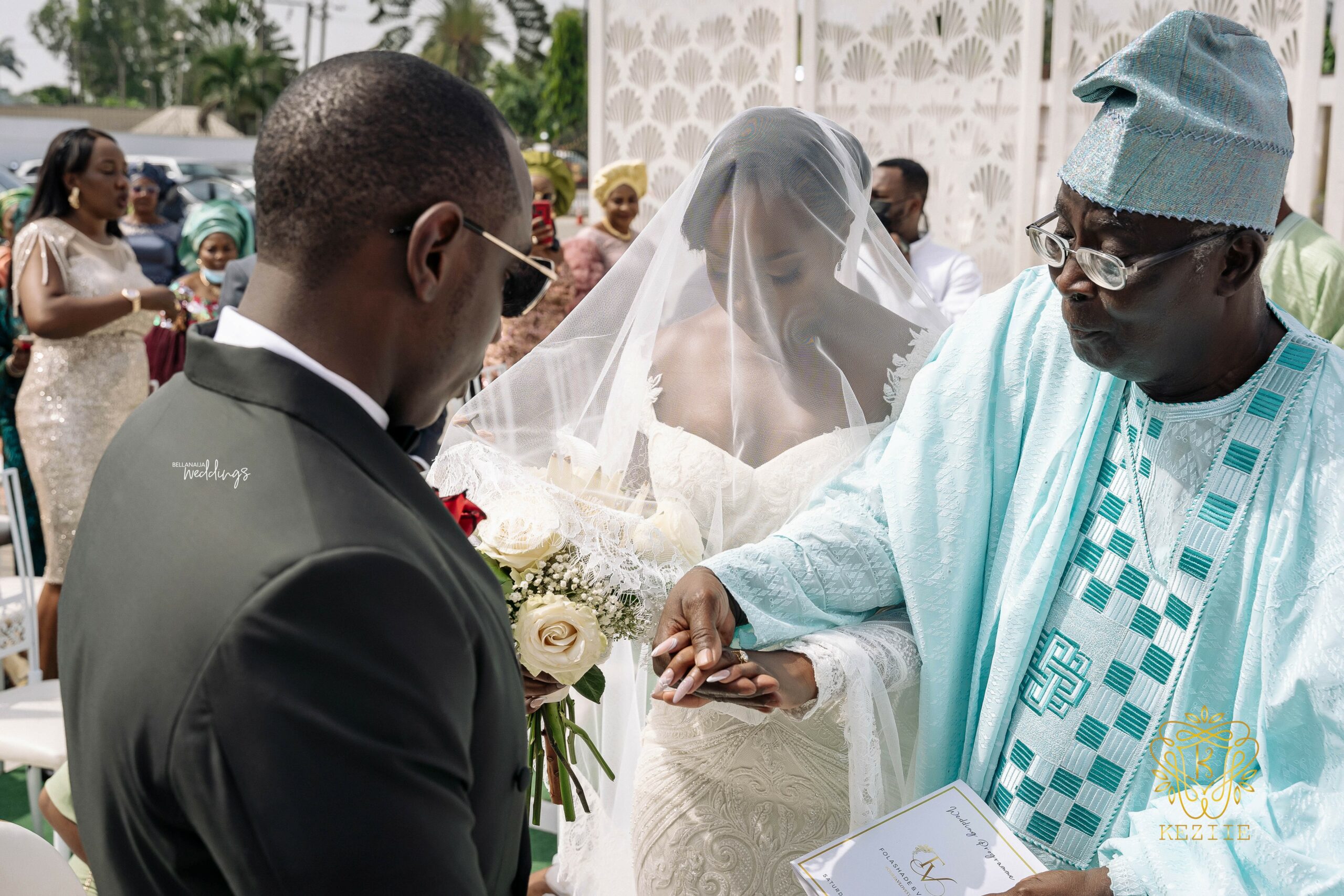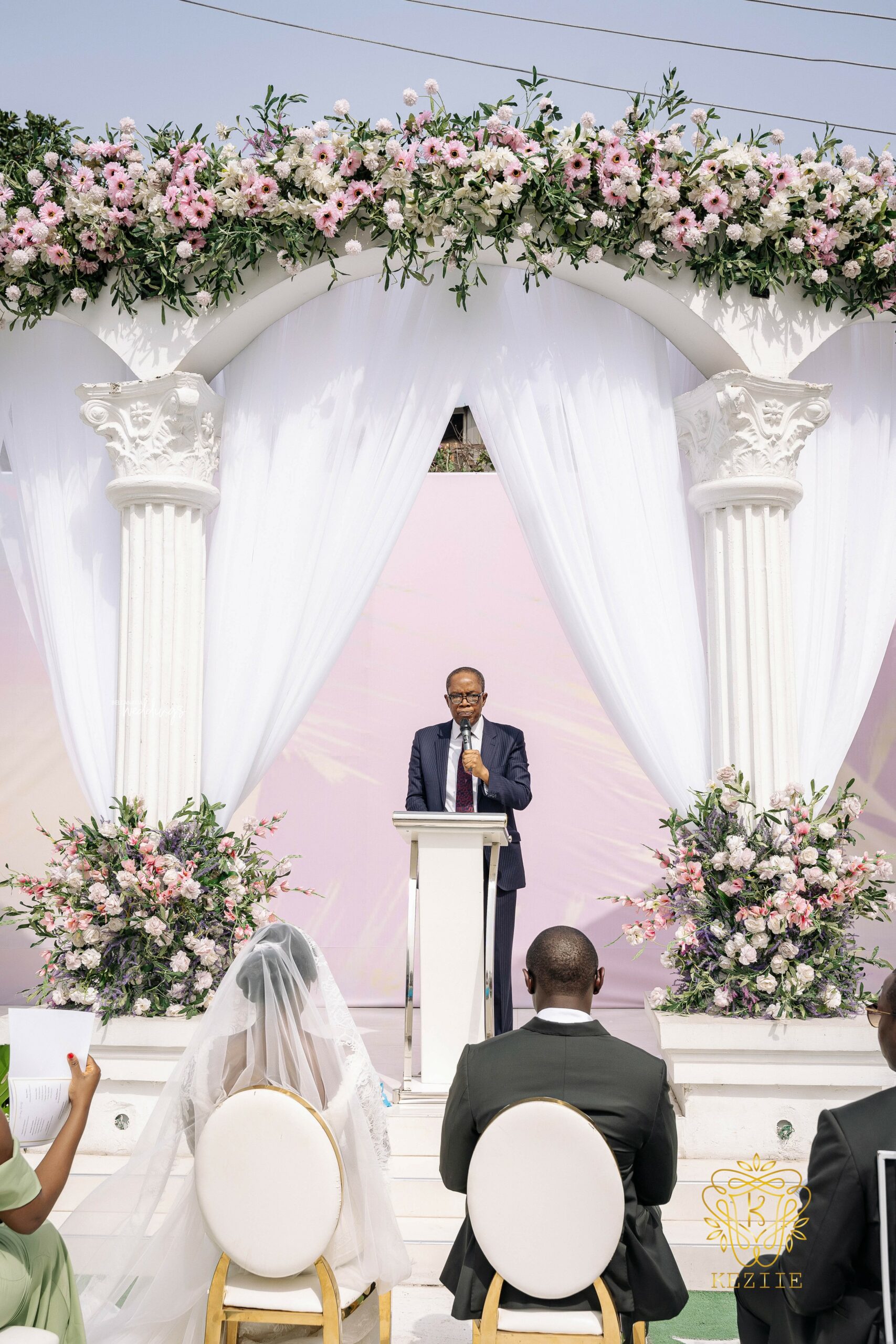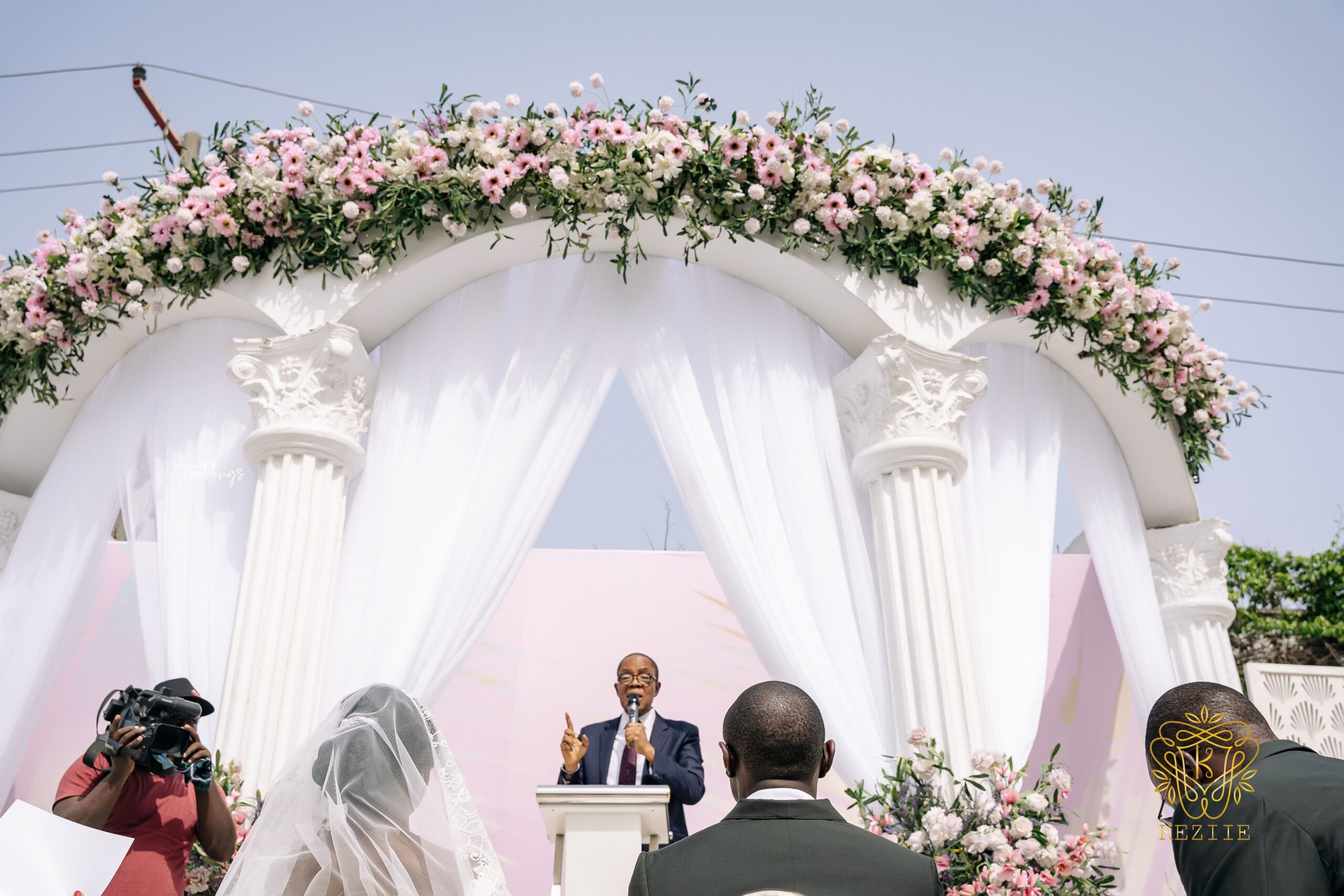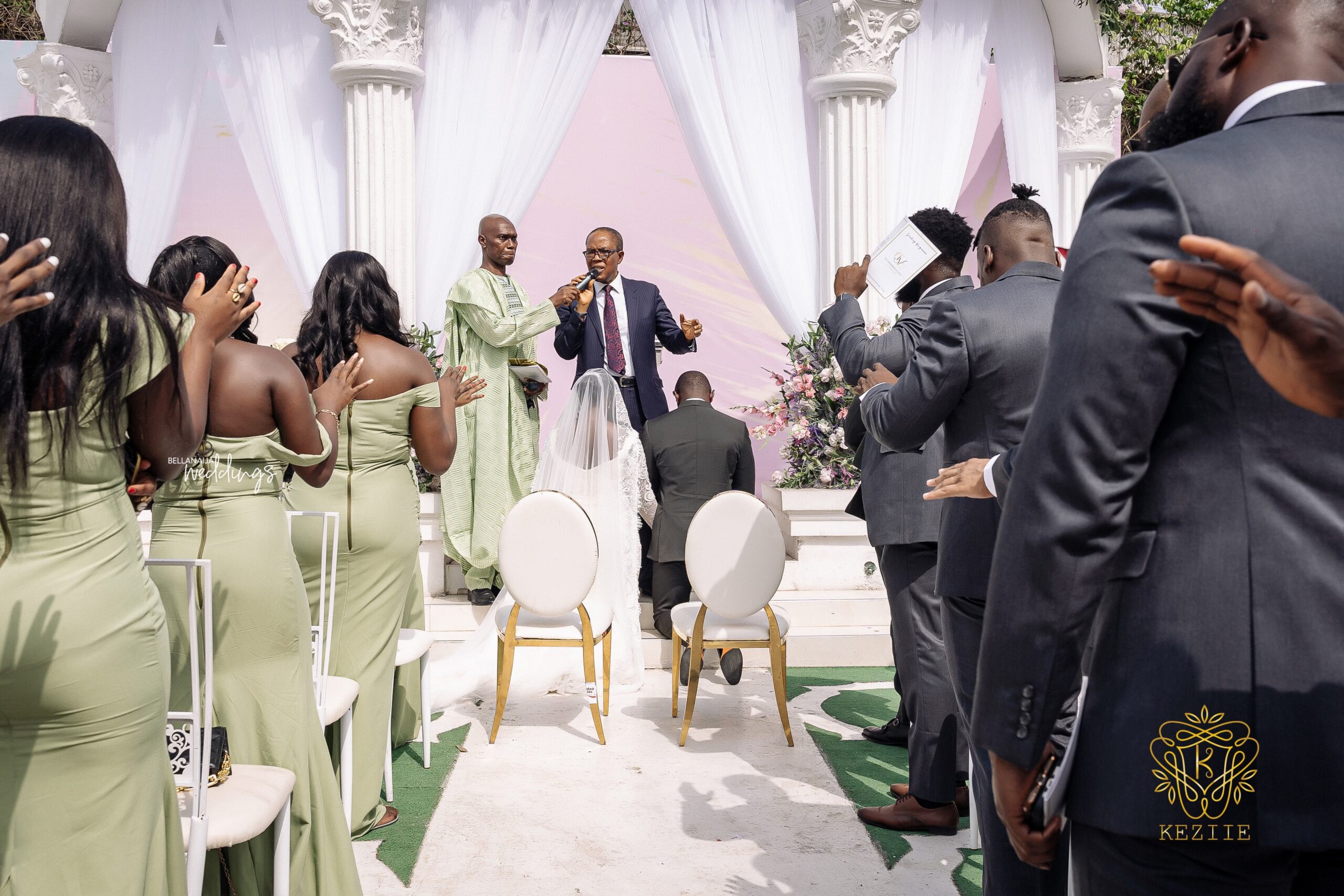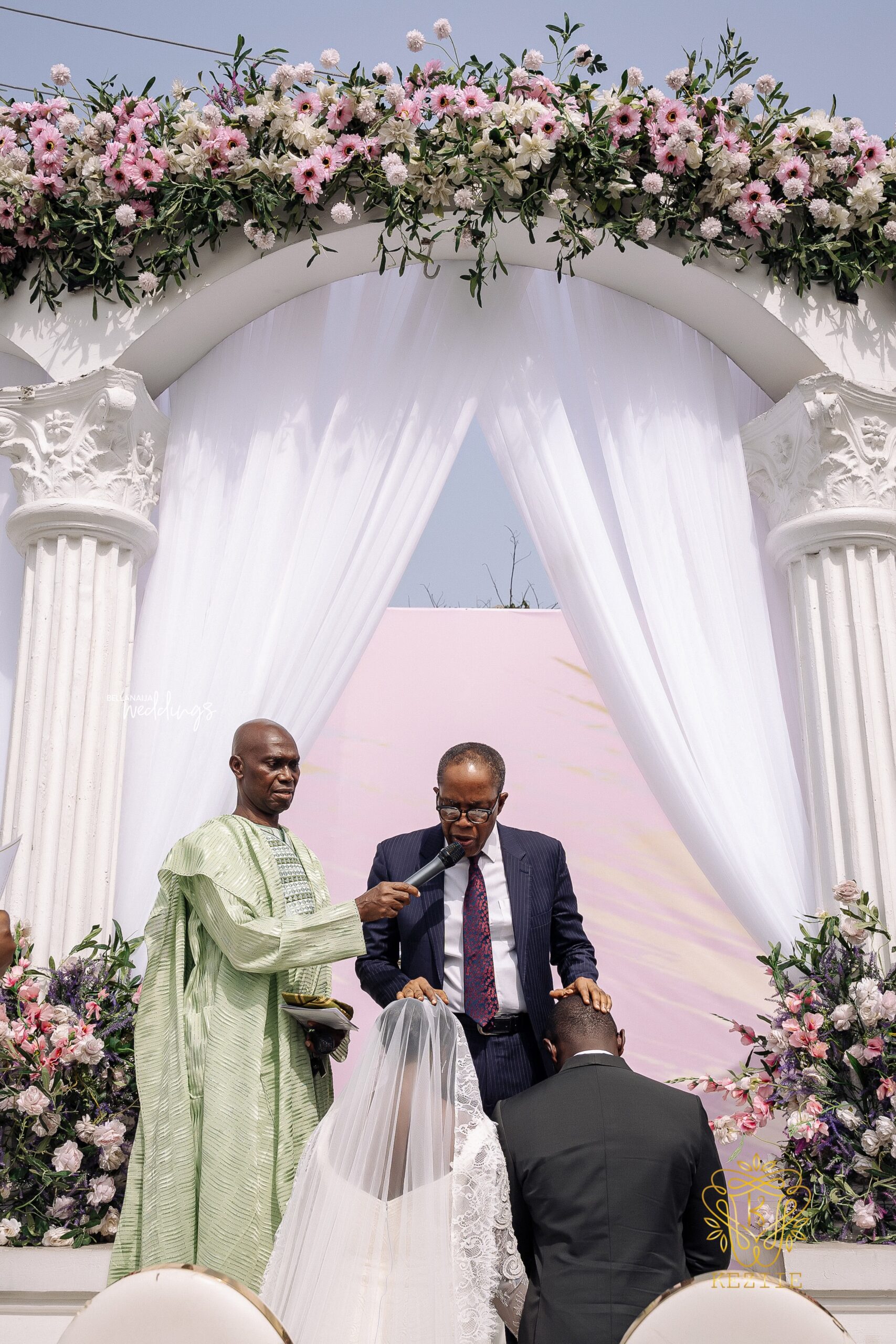 Now presenting… Mr & Mrs! 😅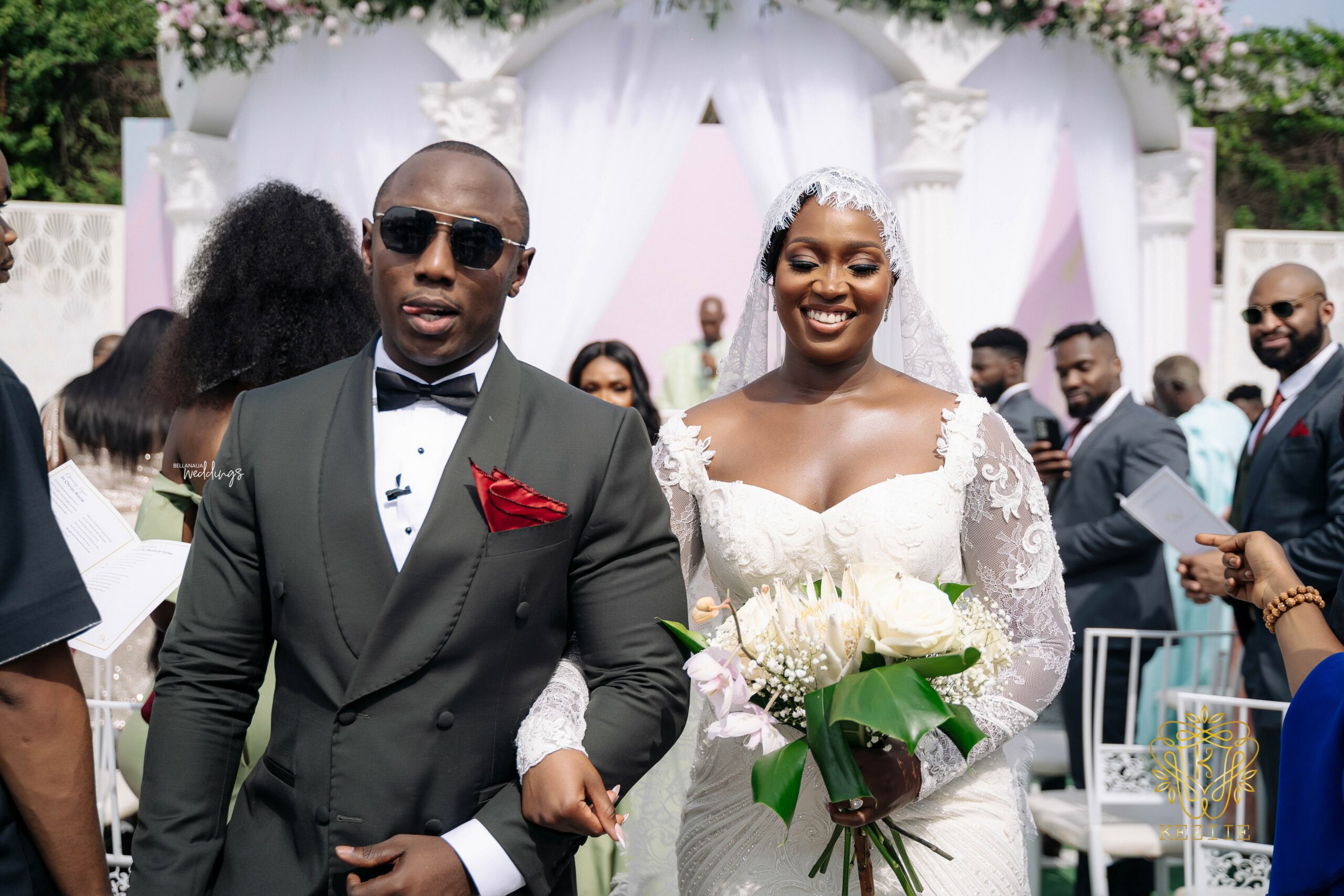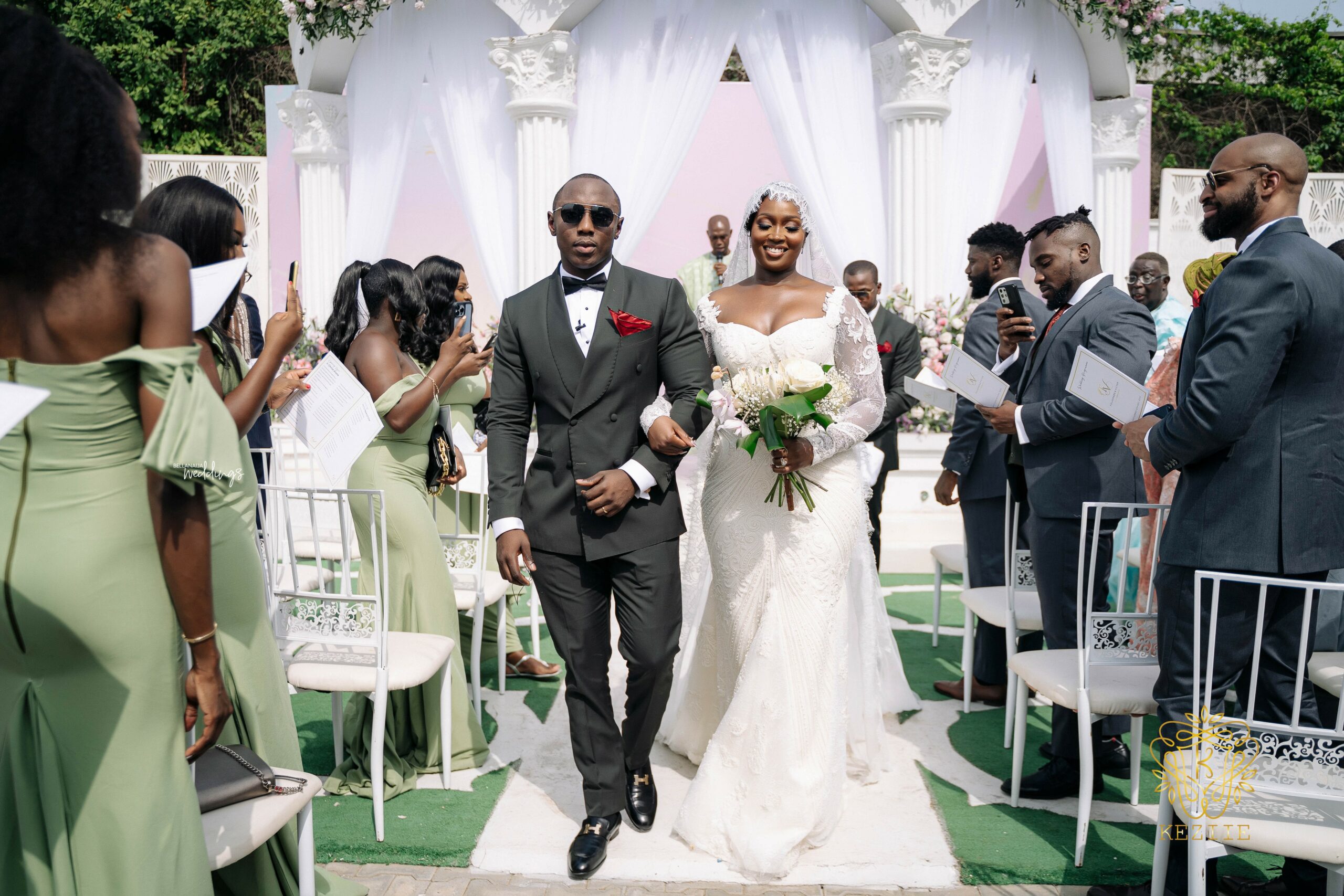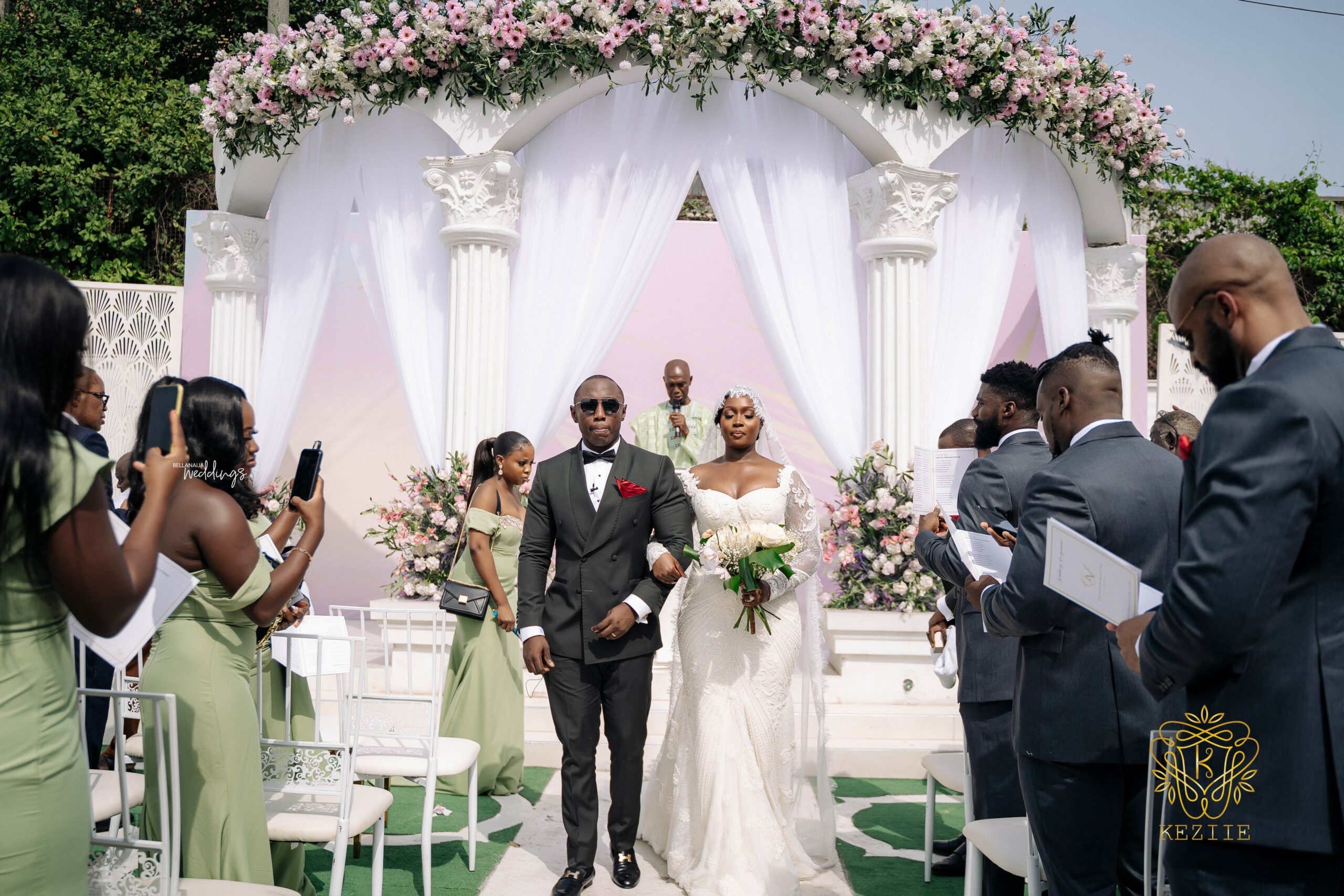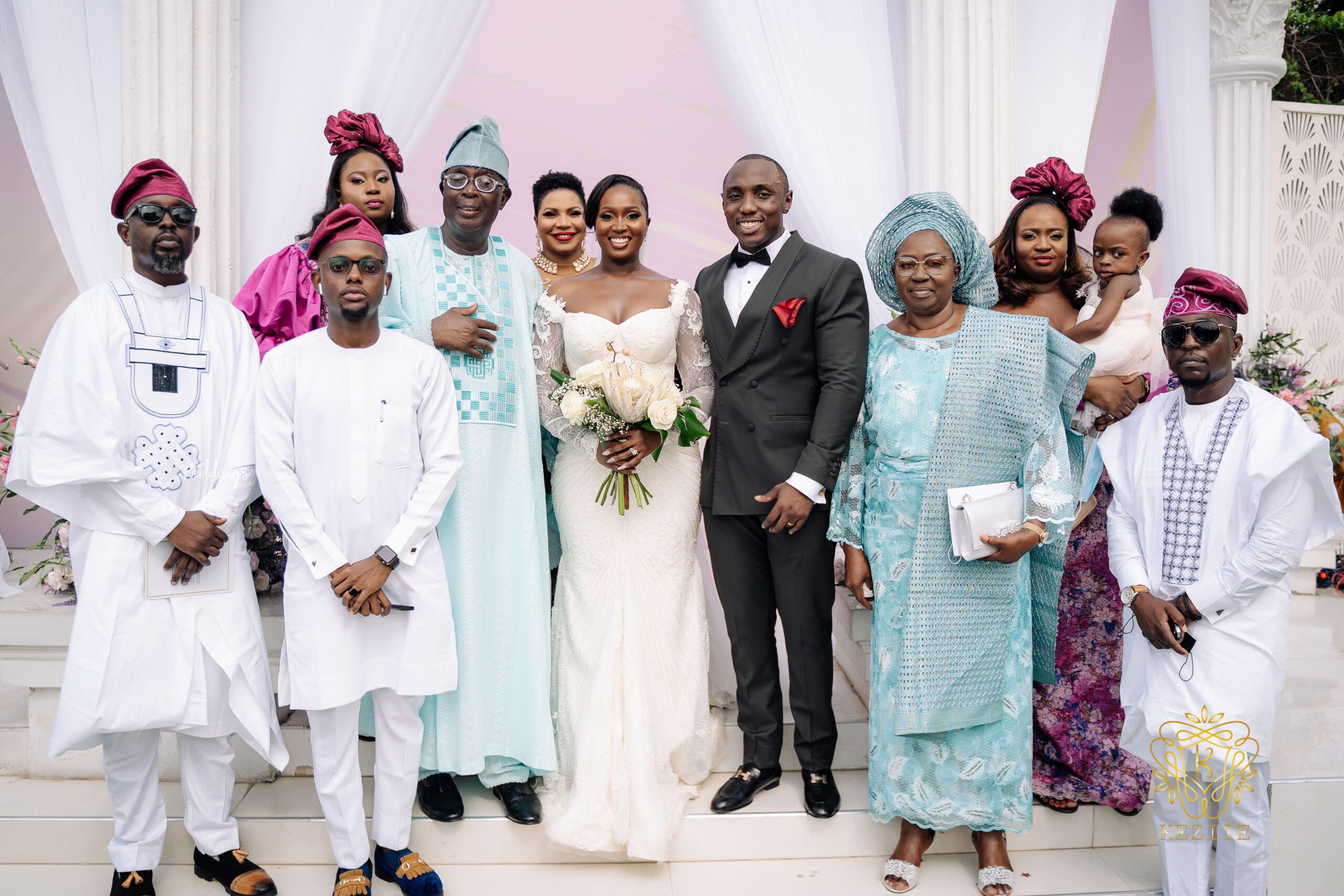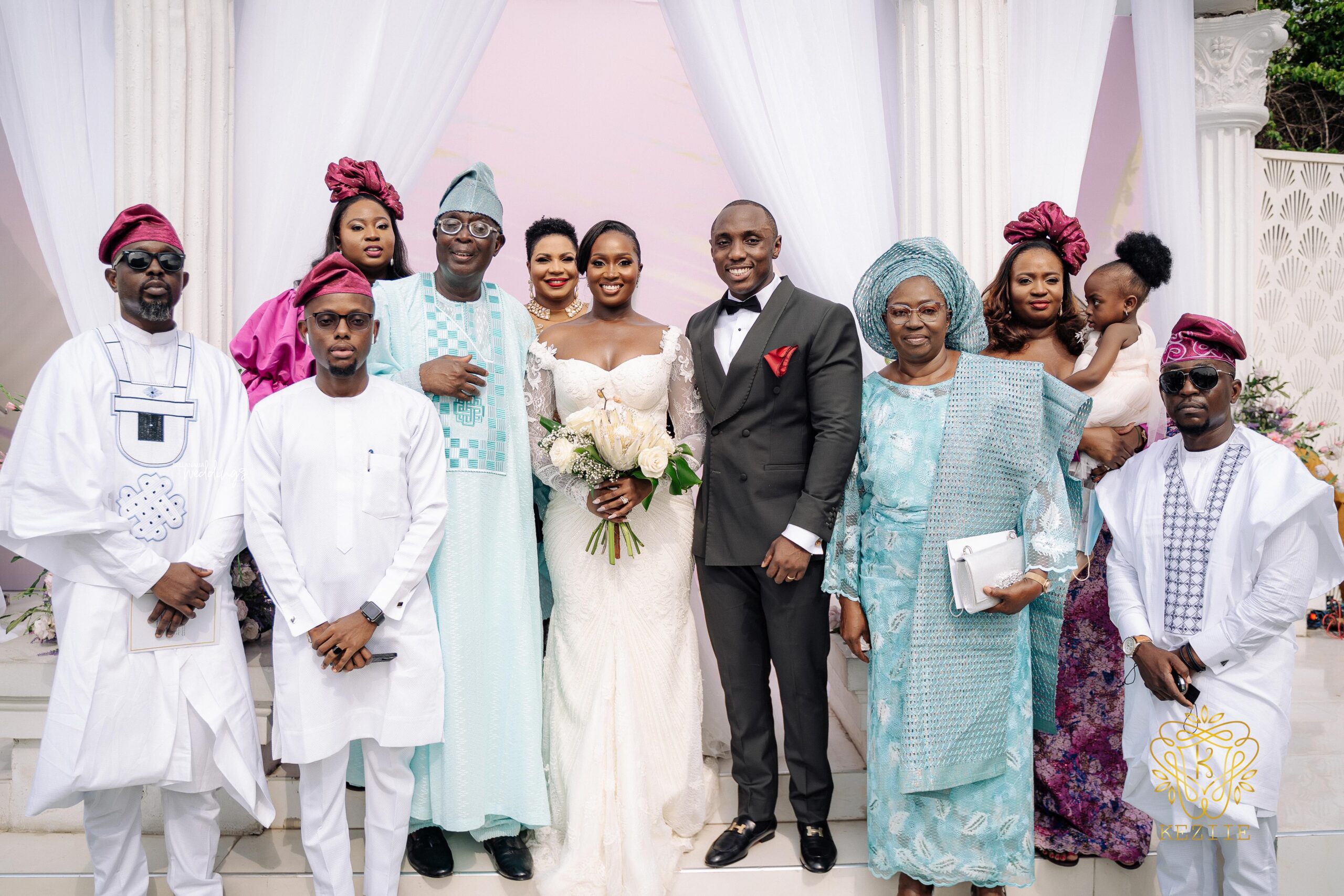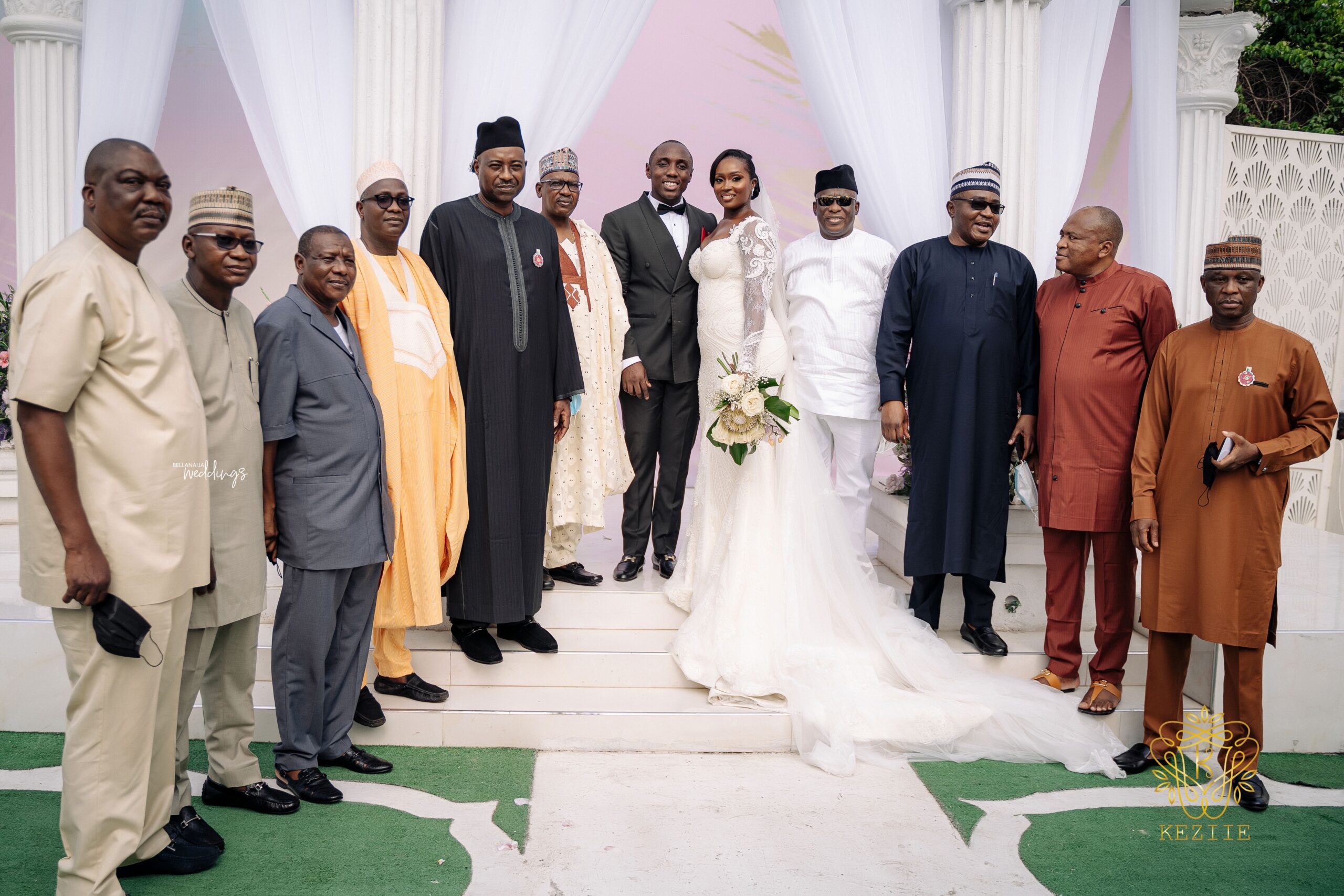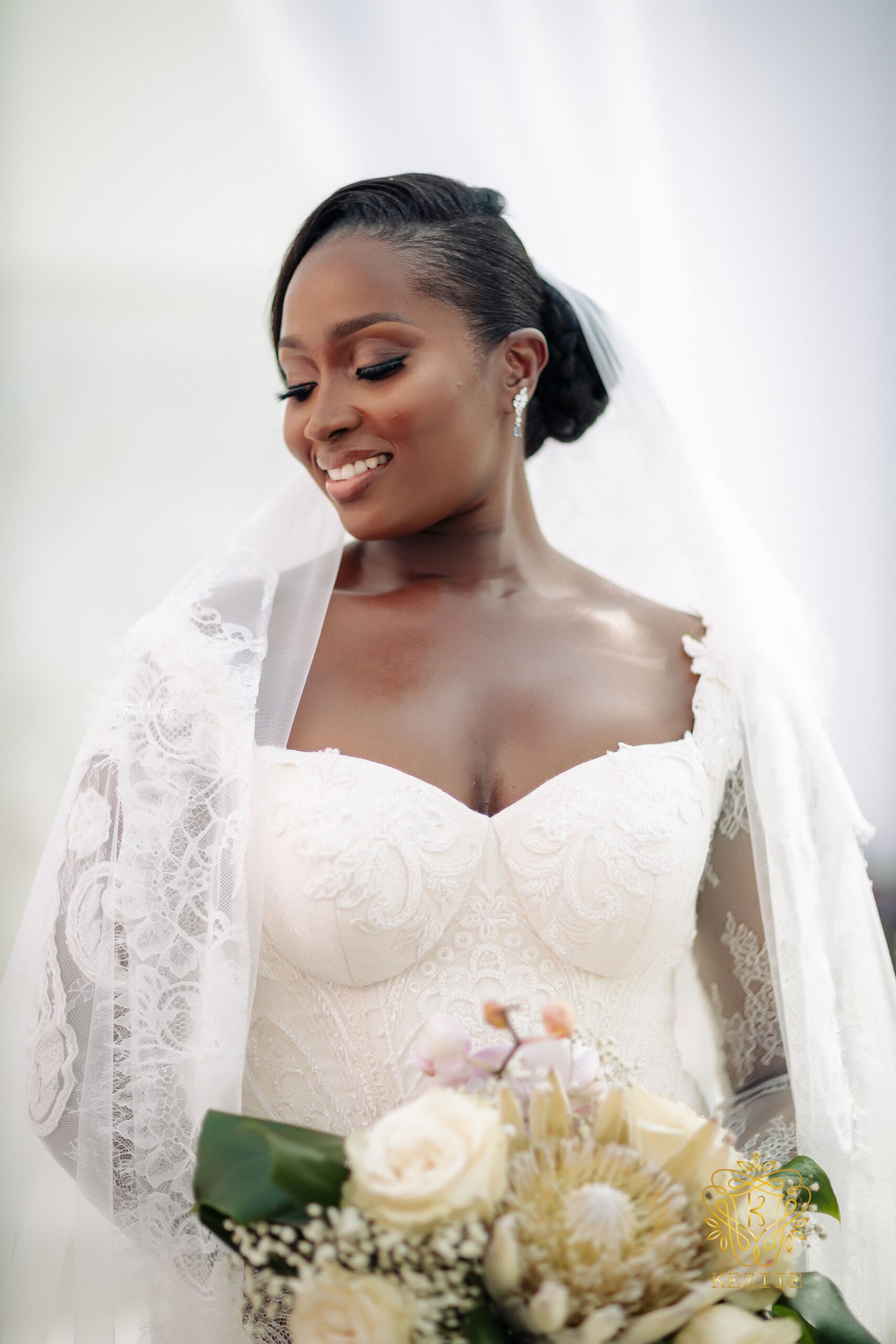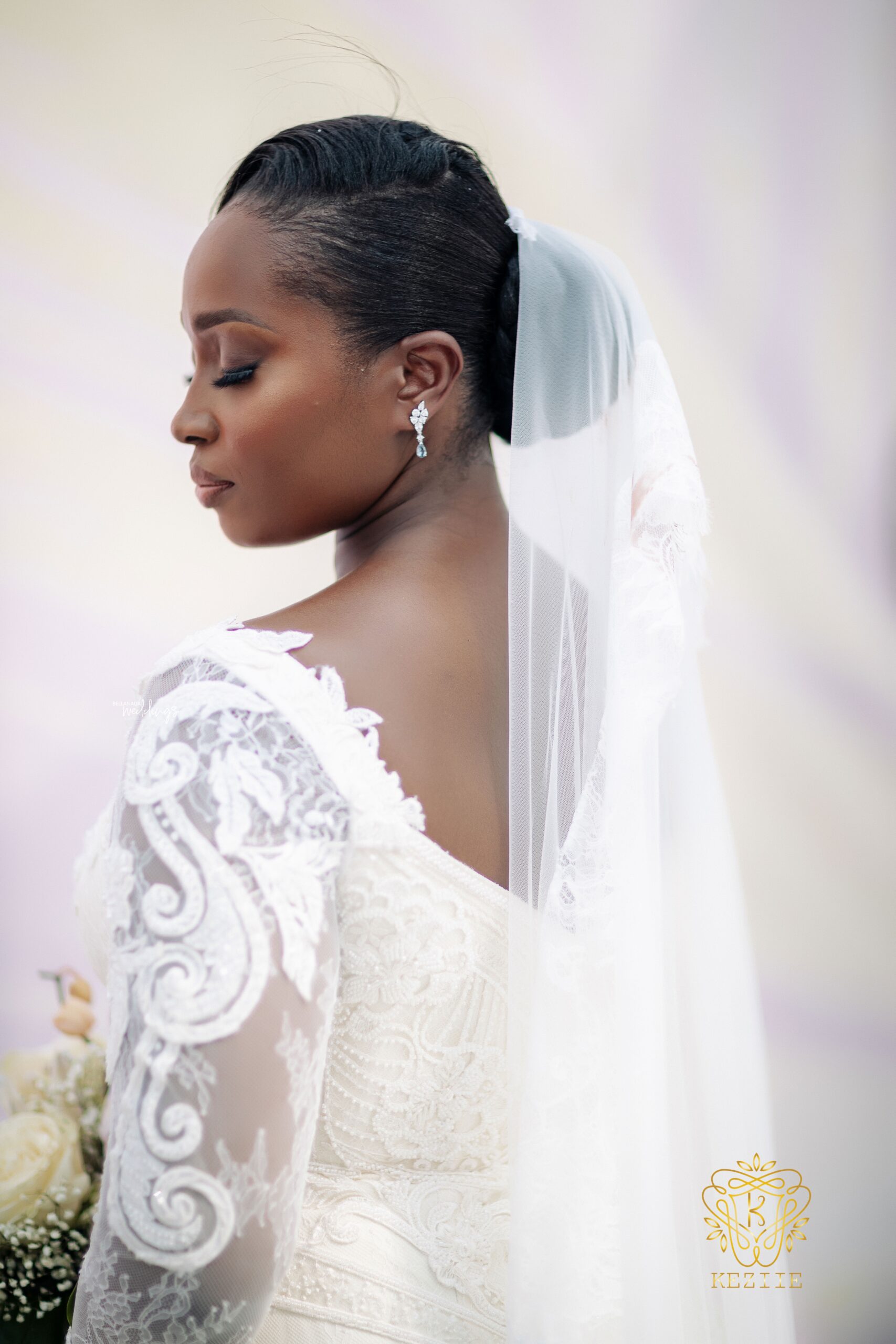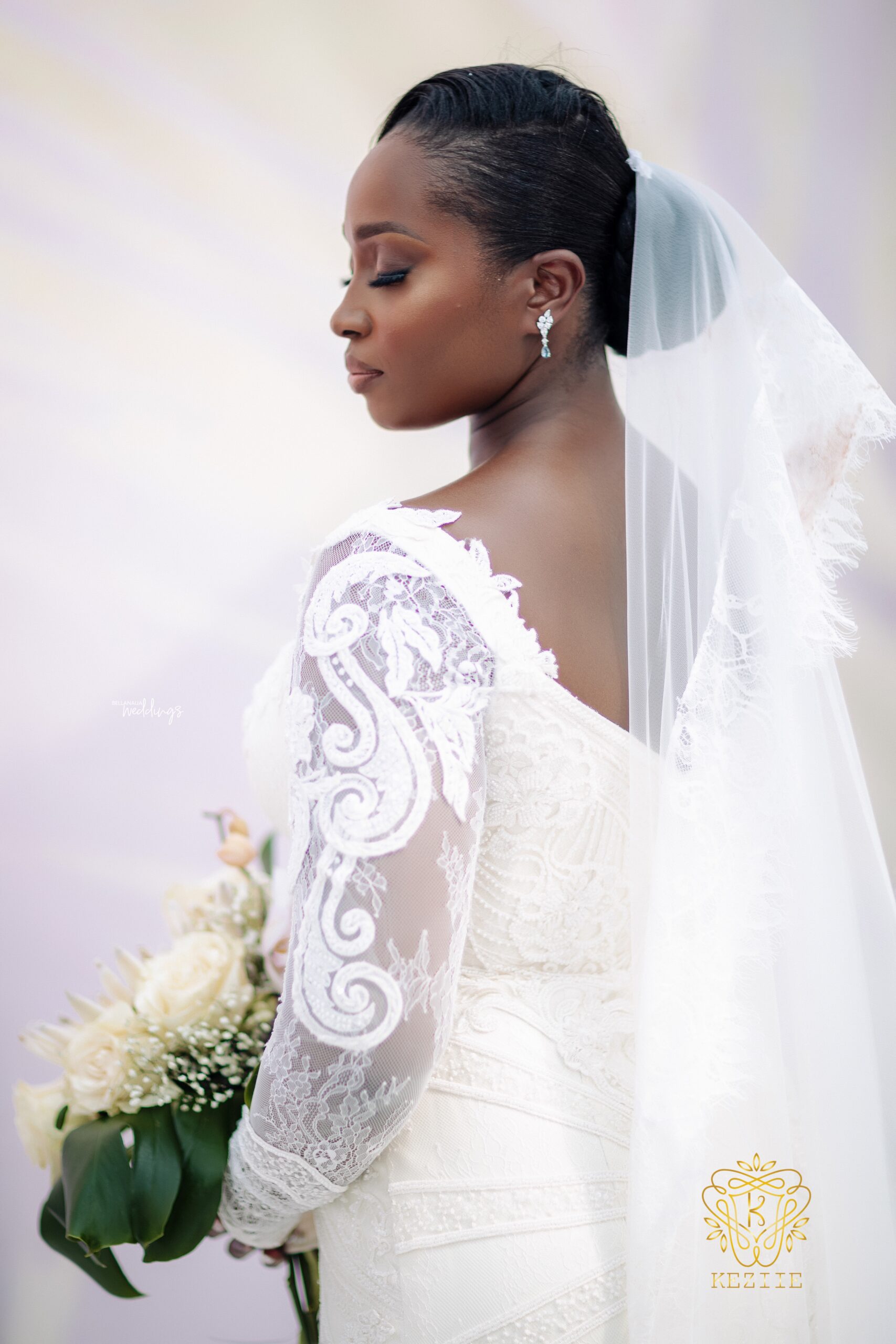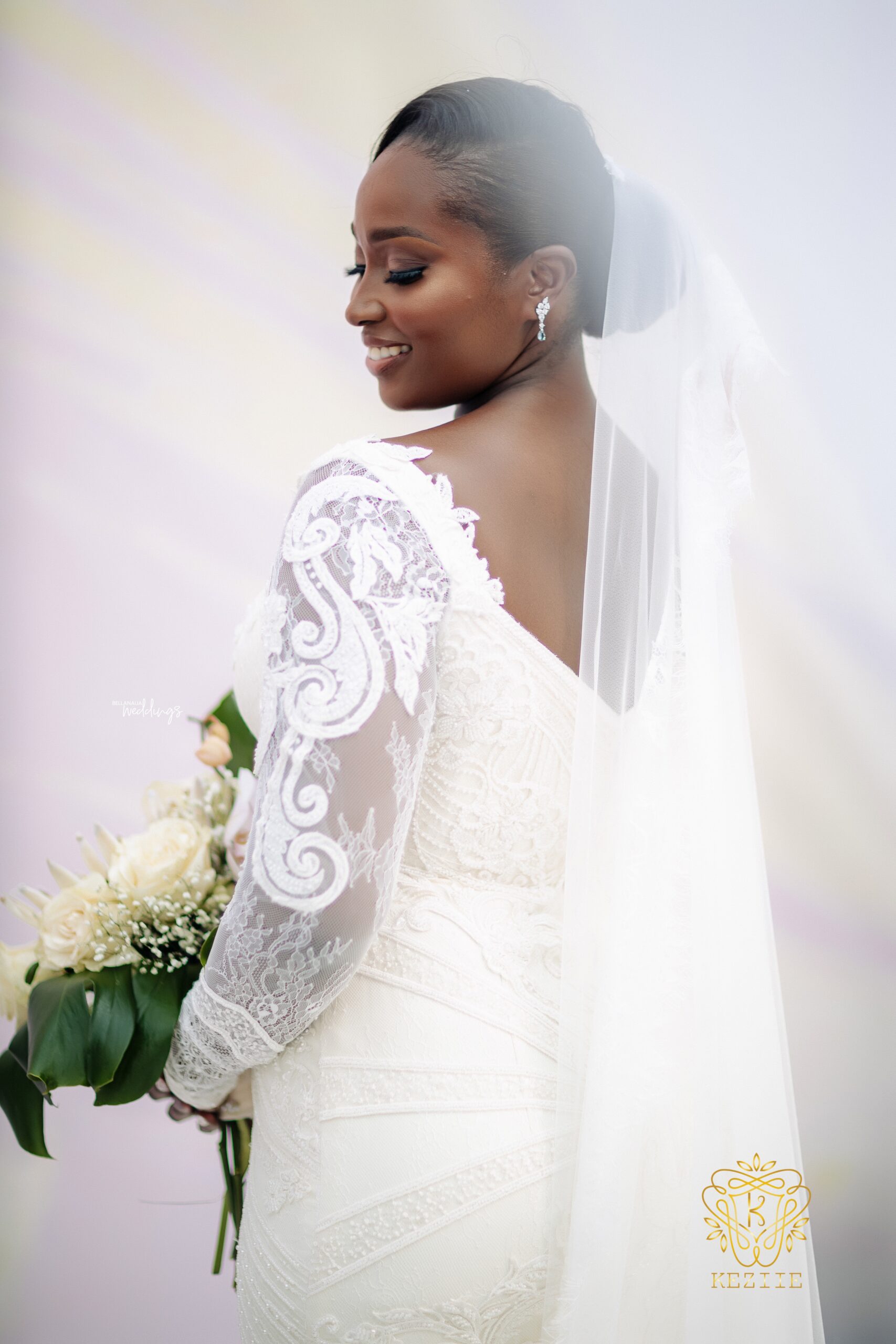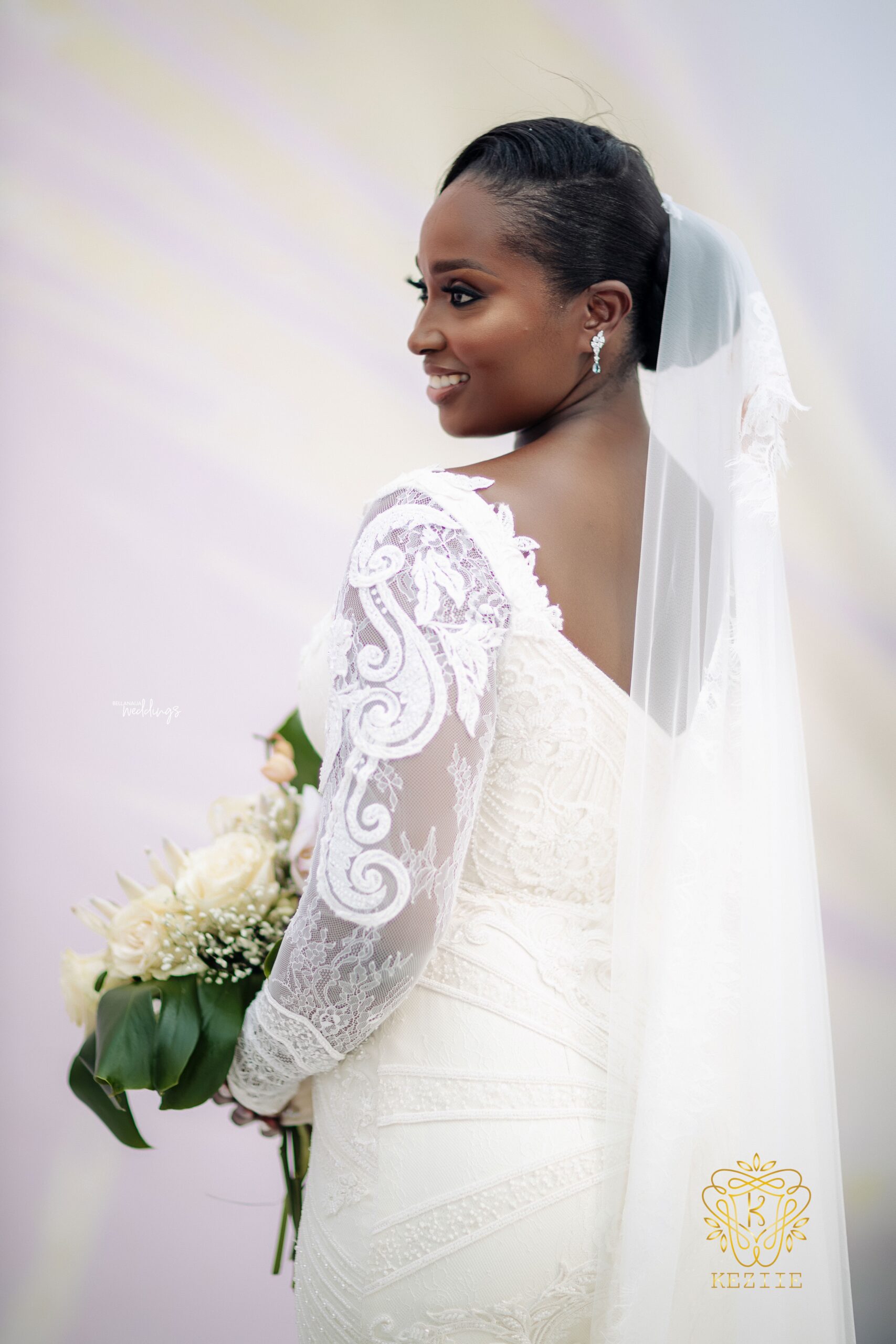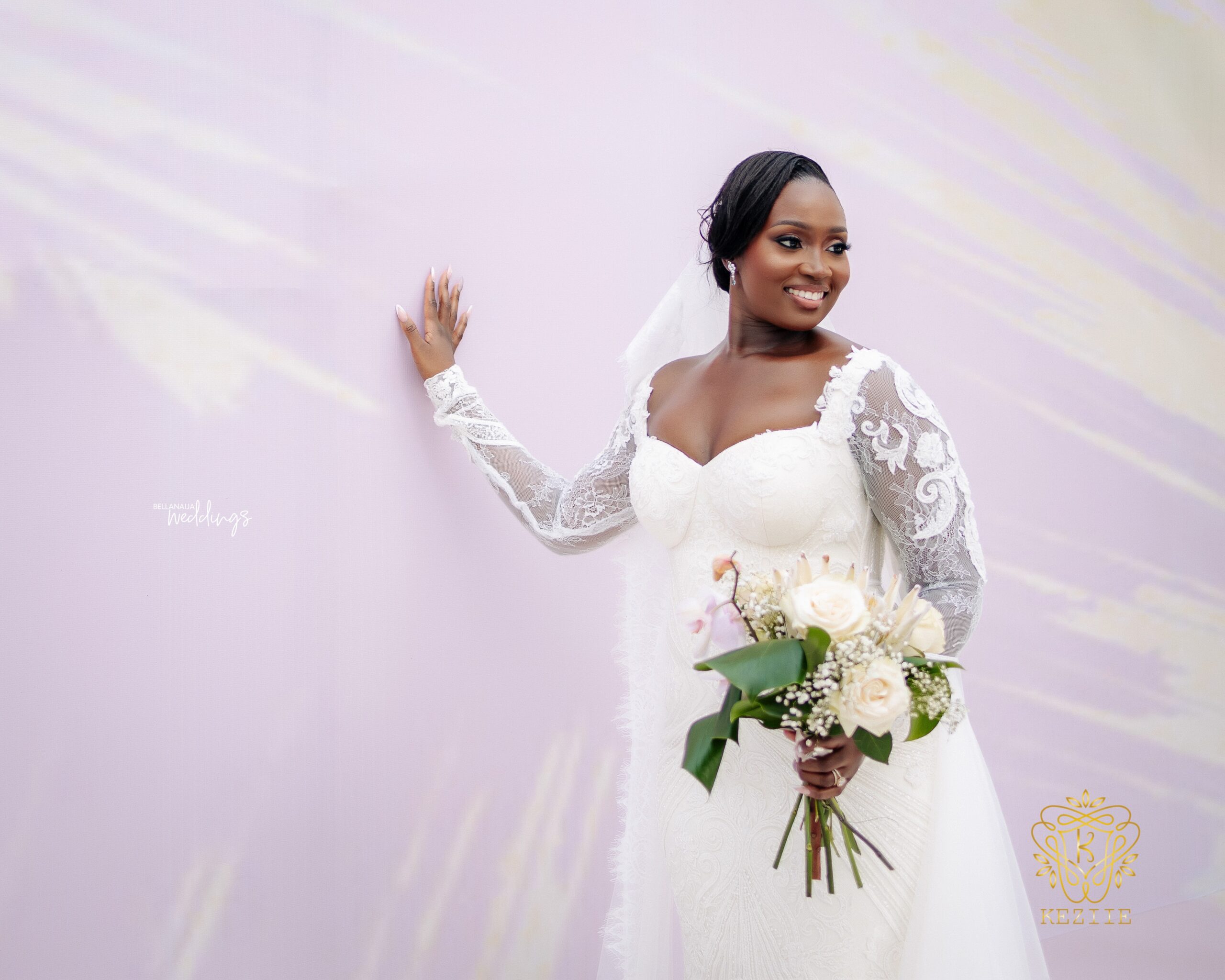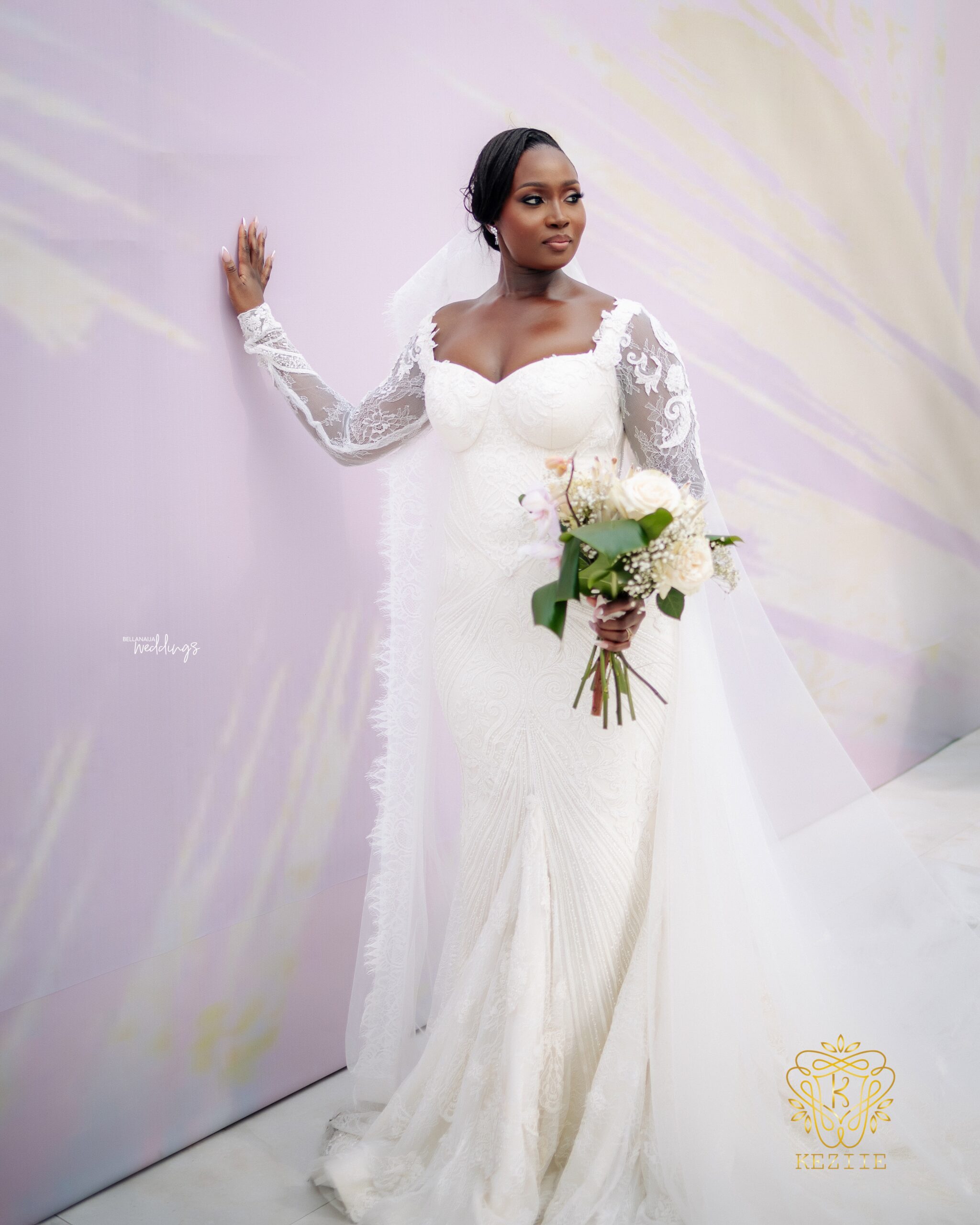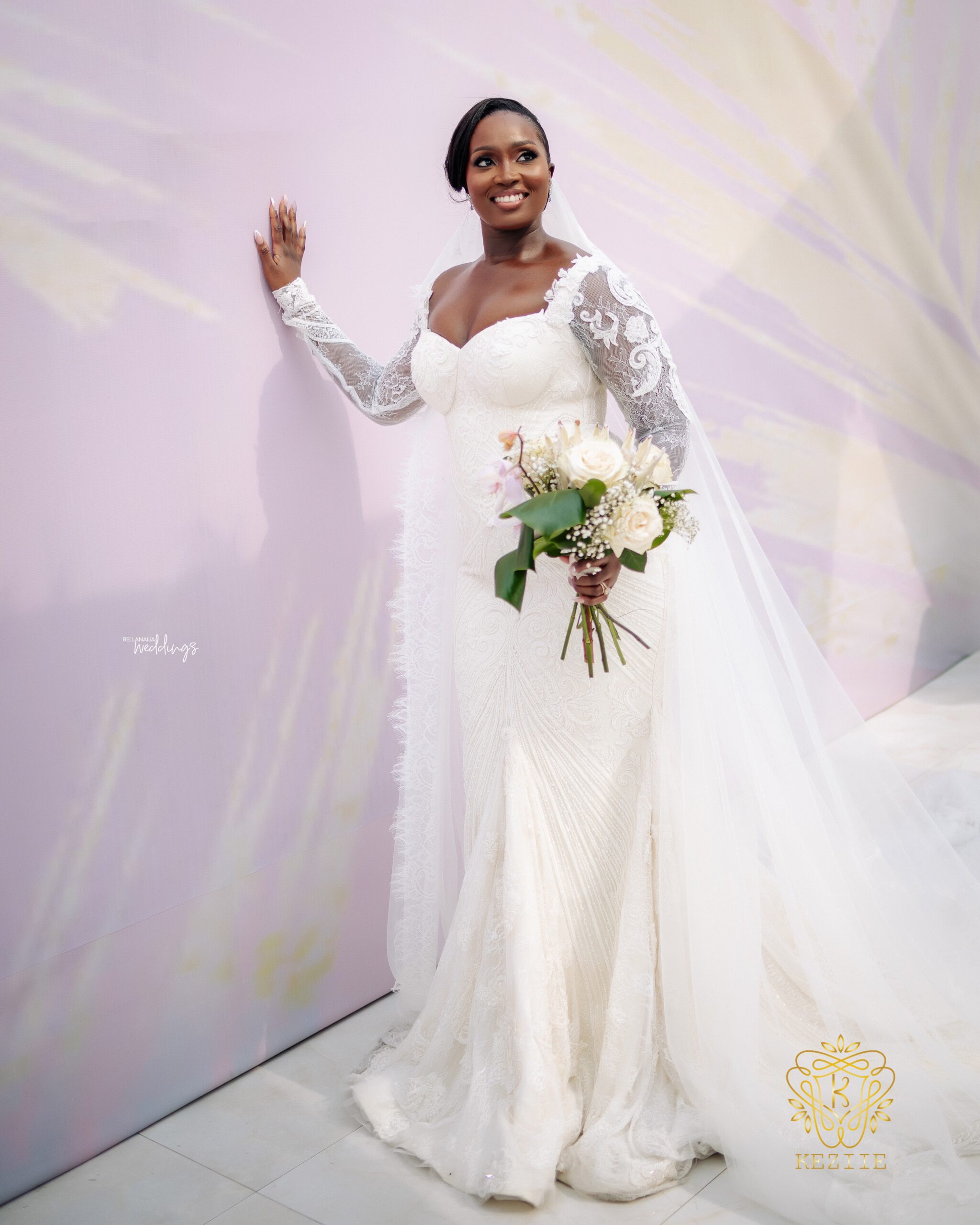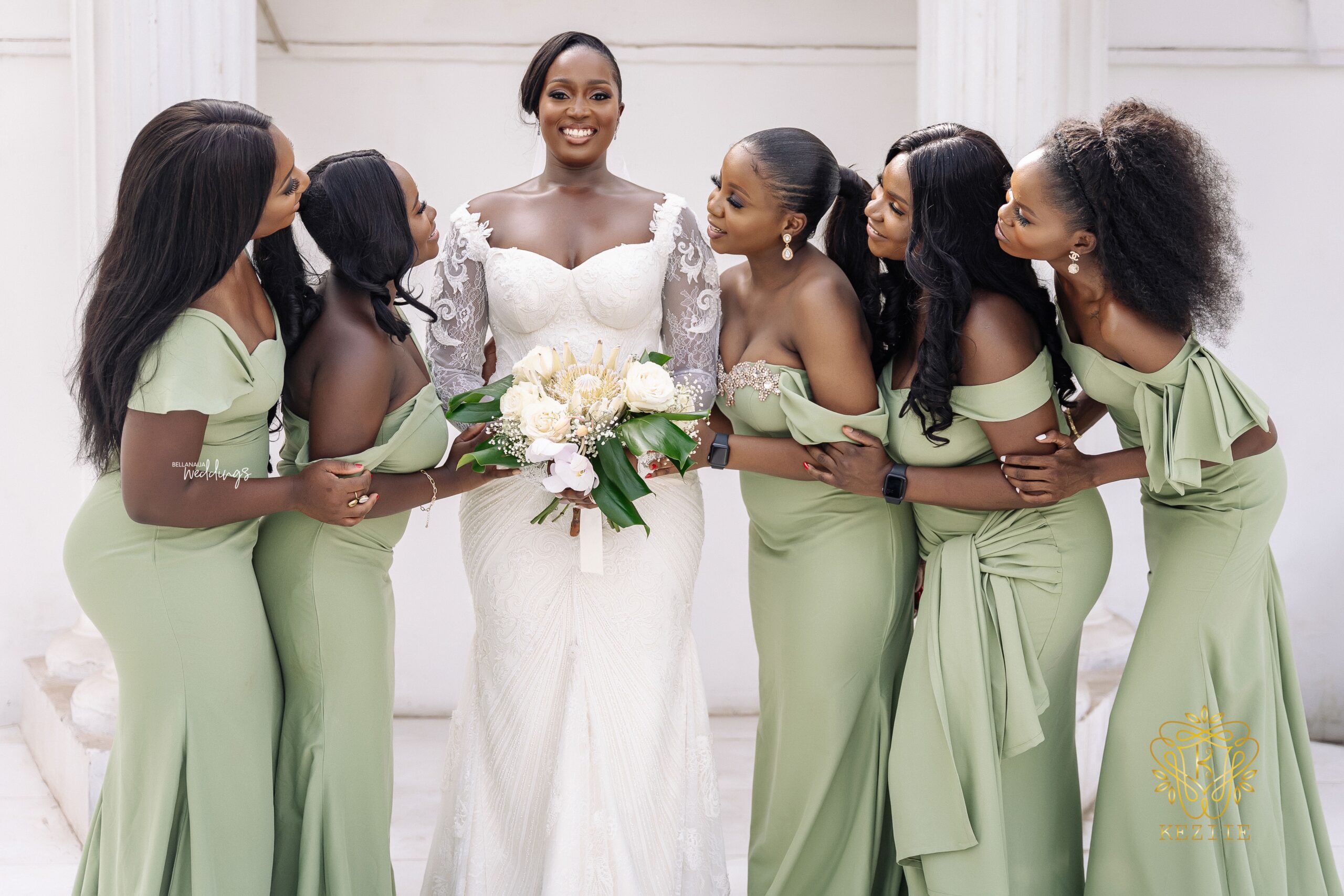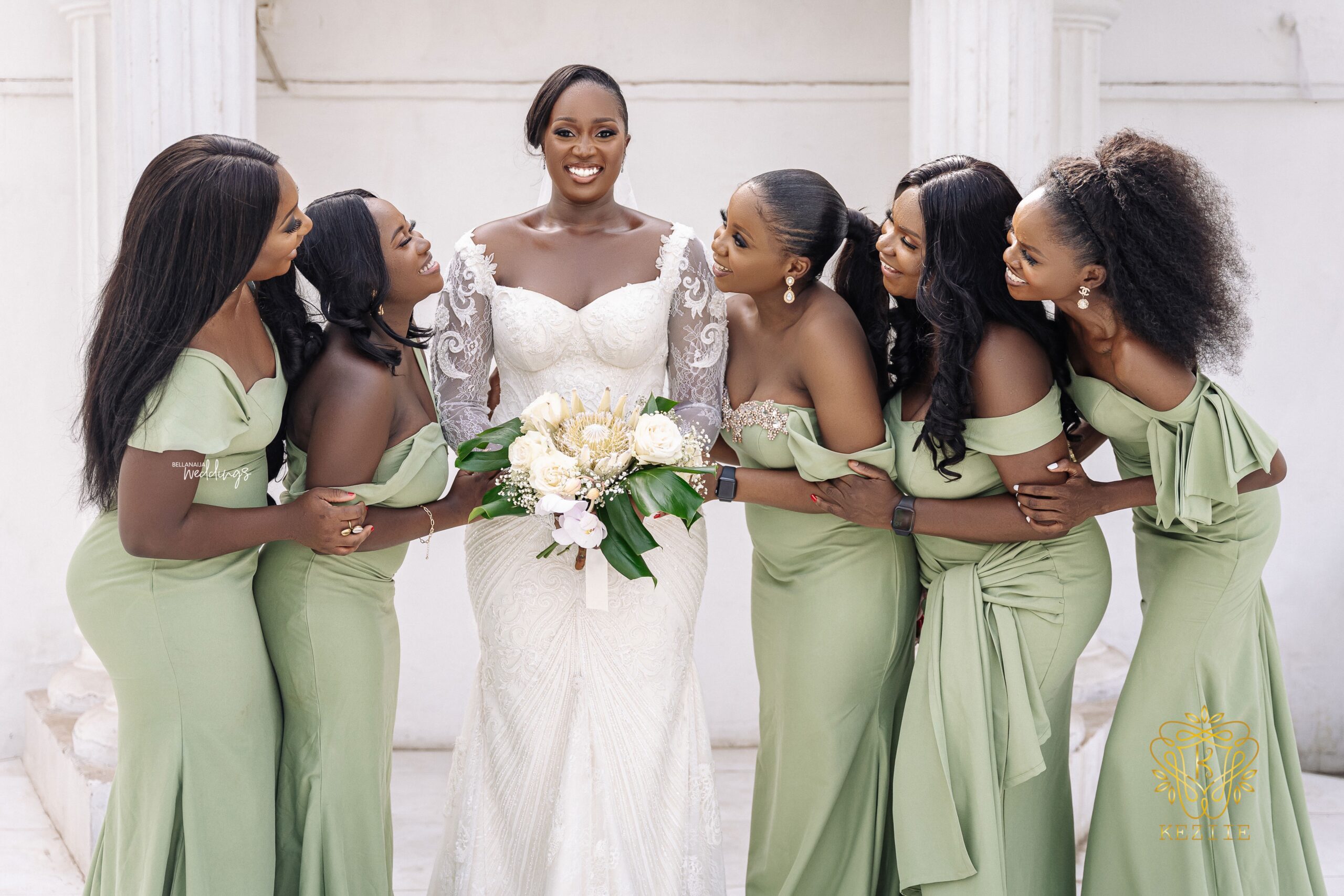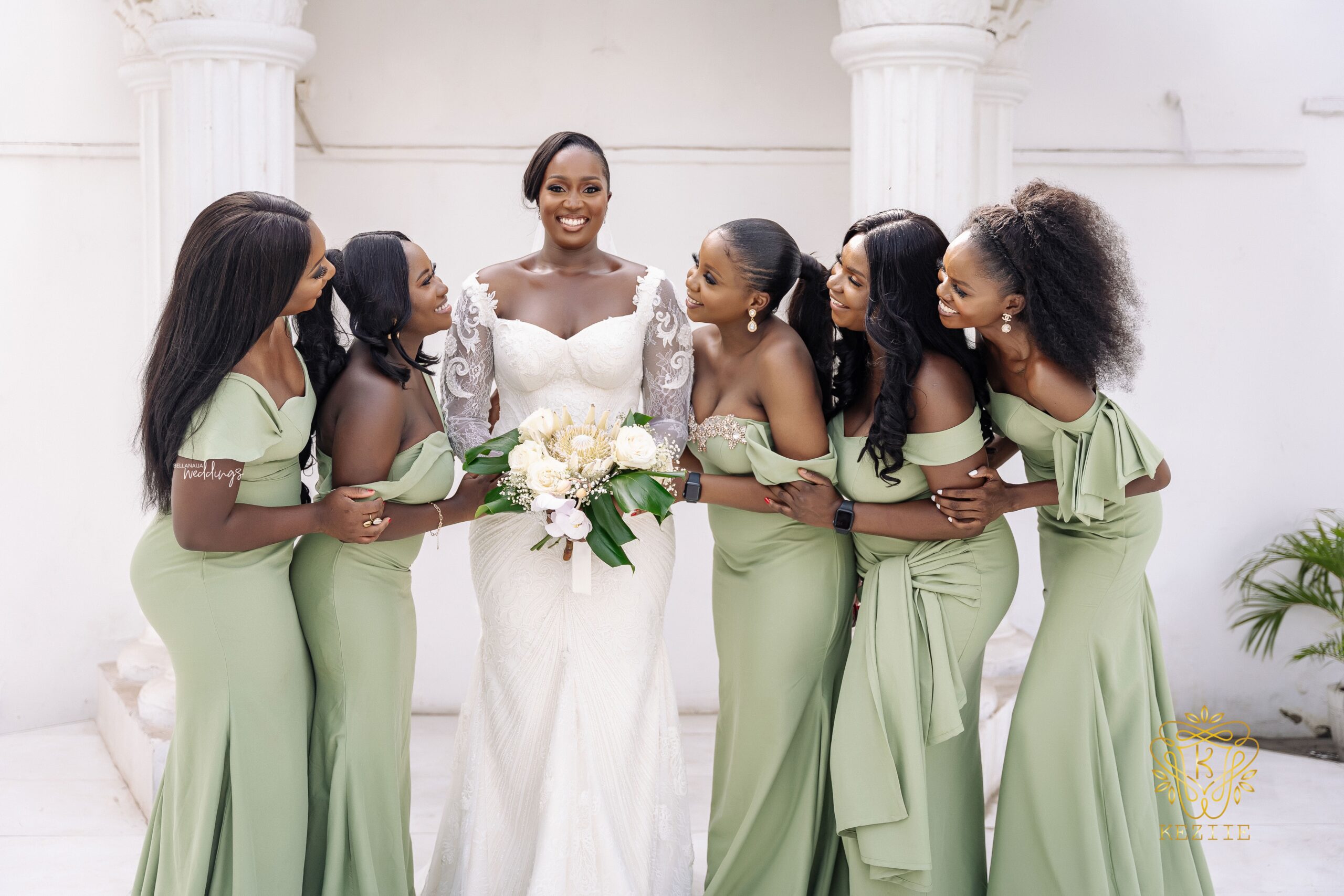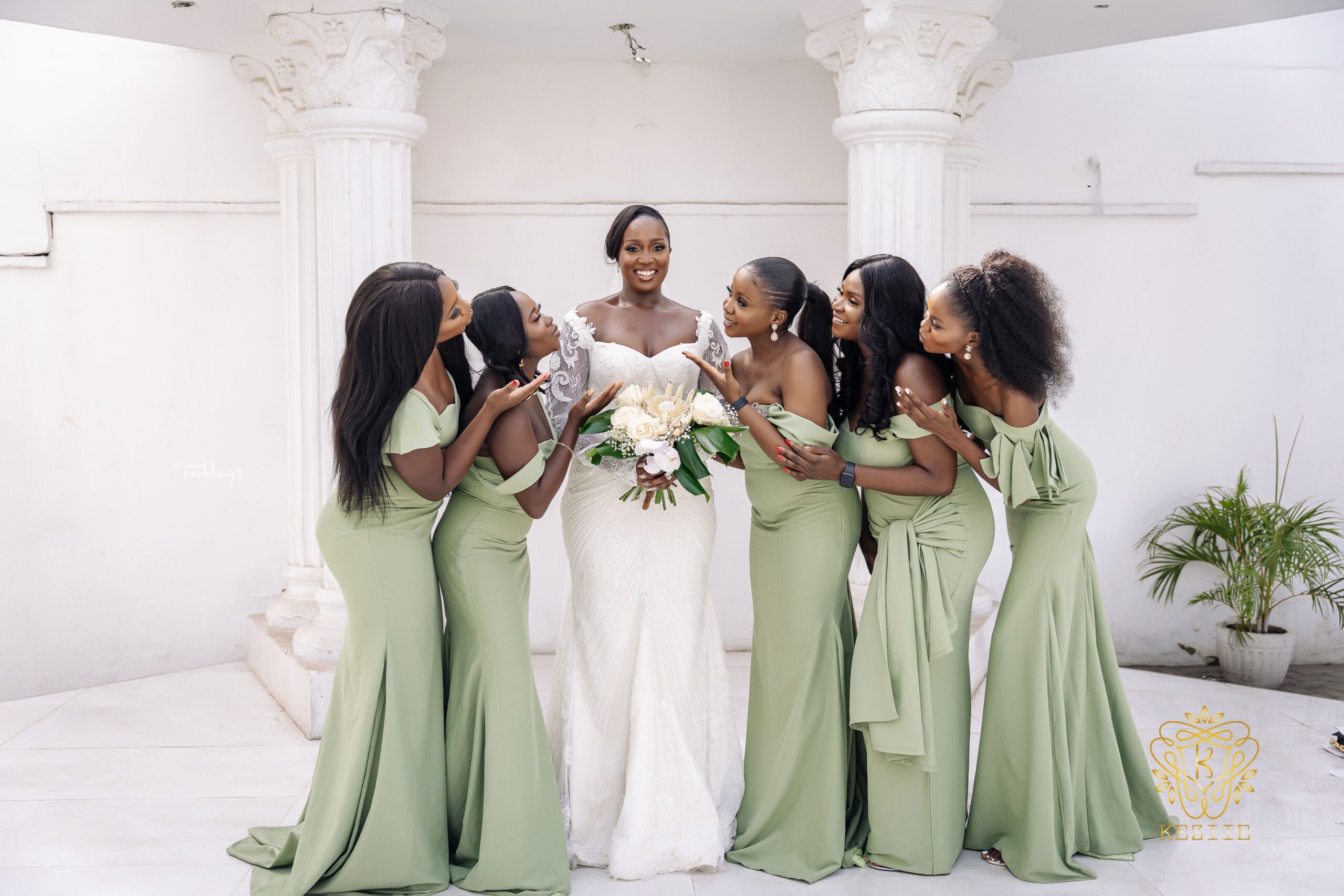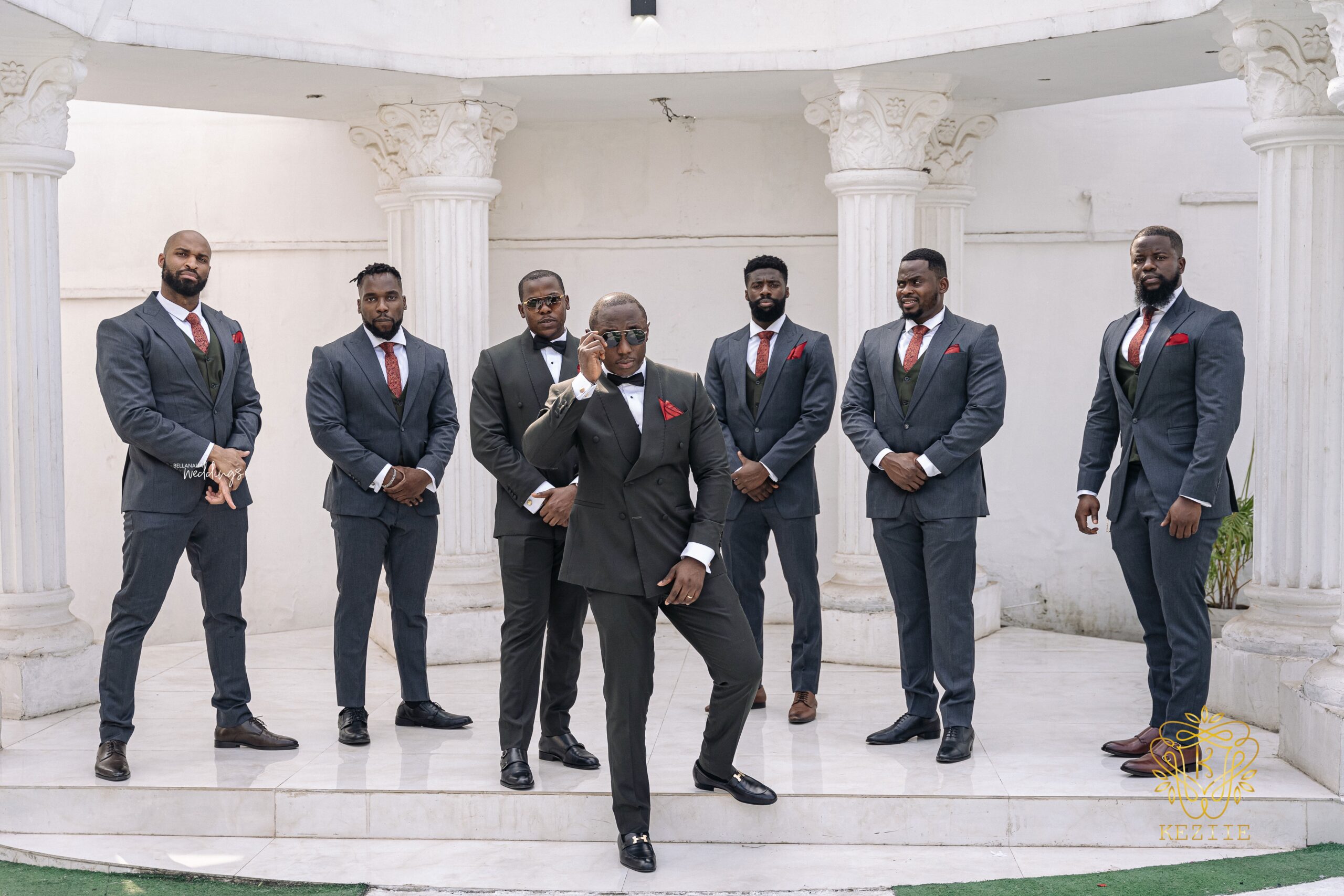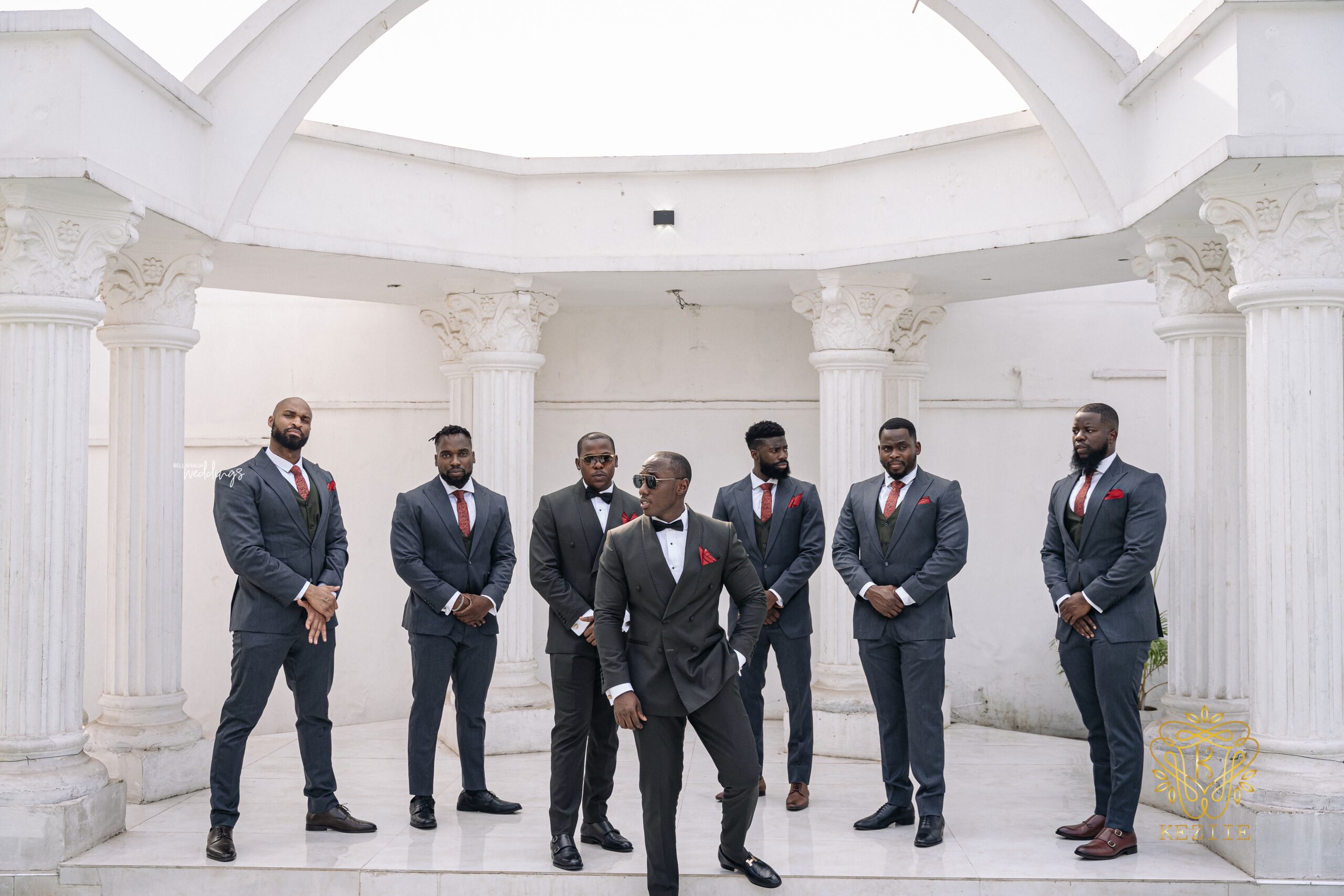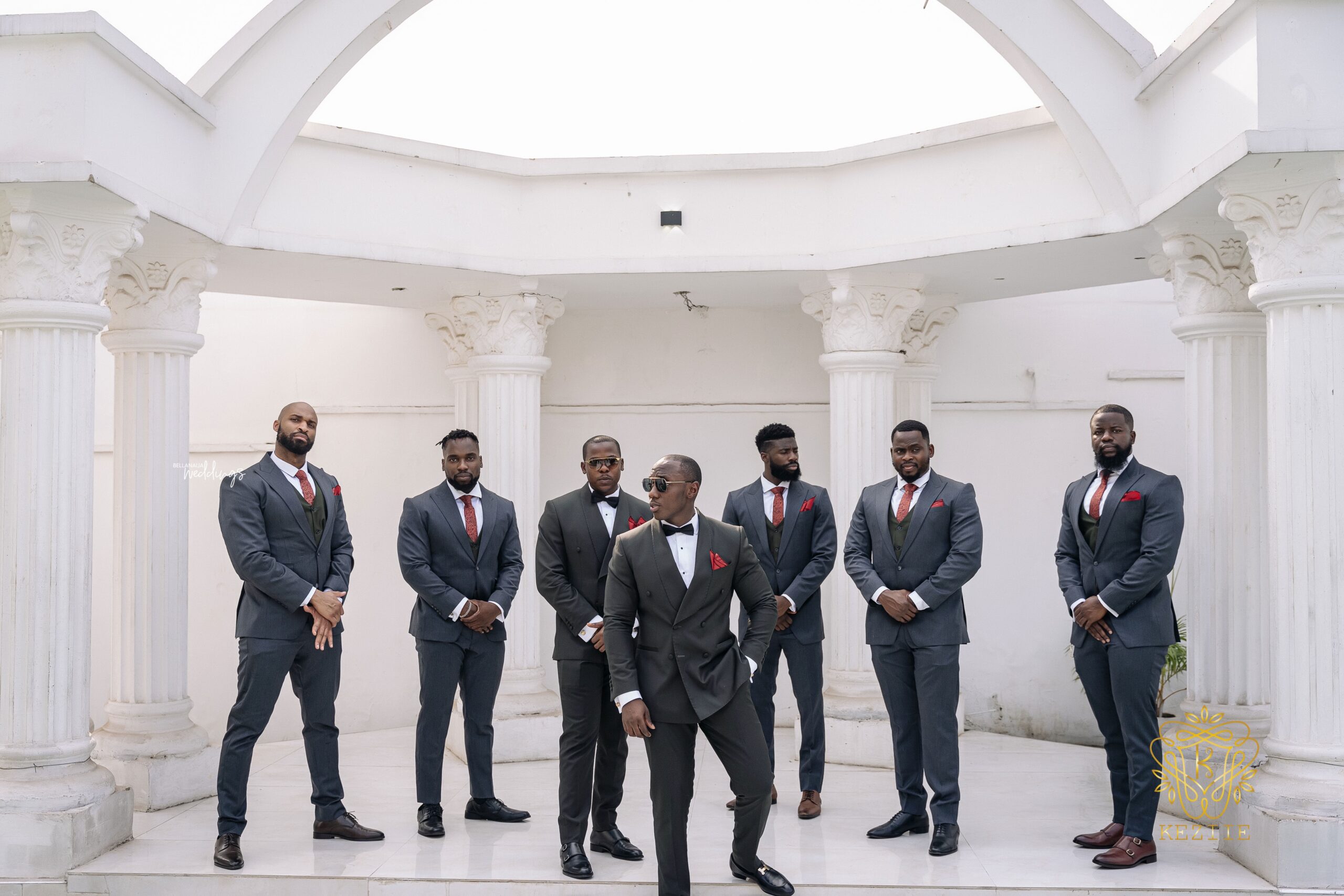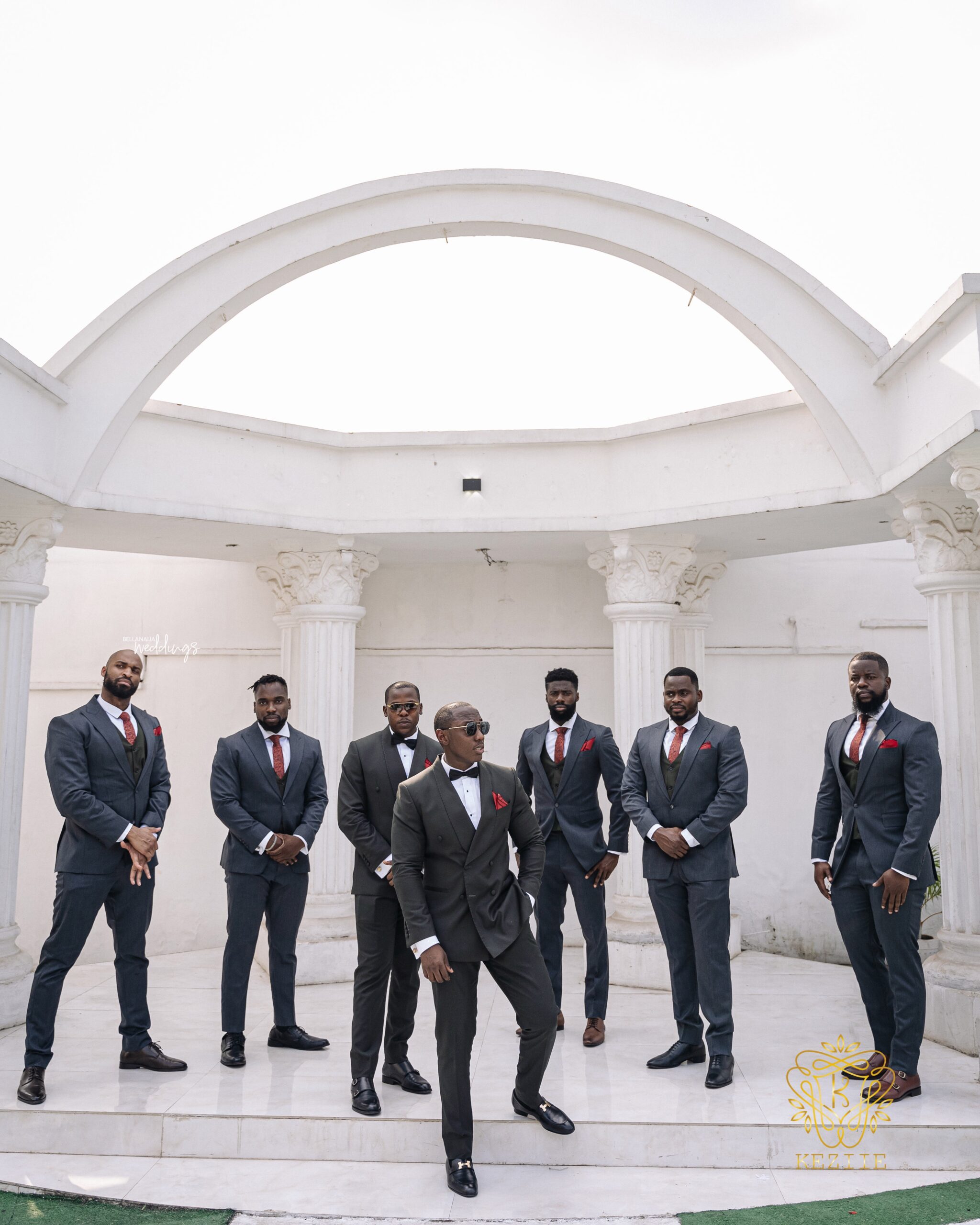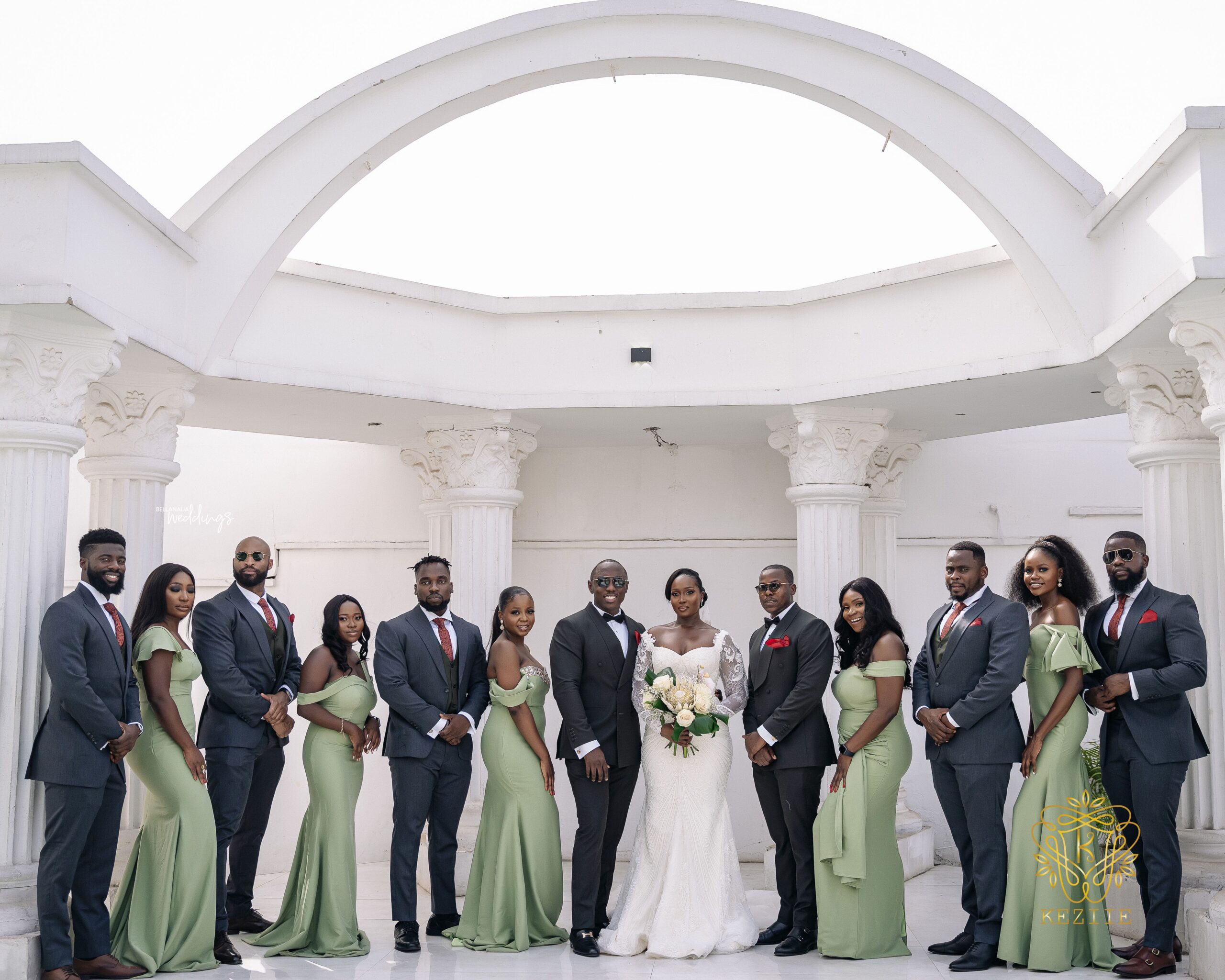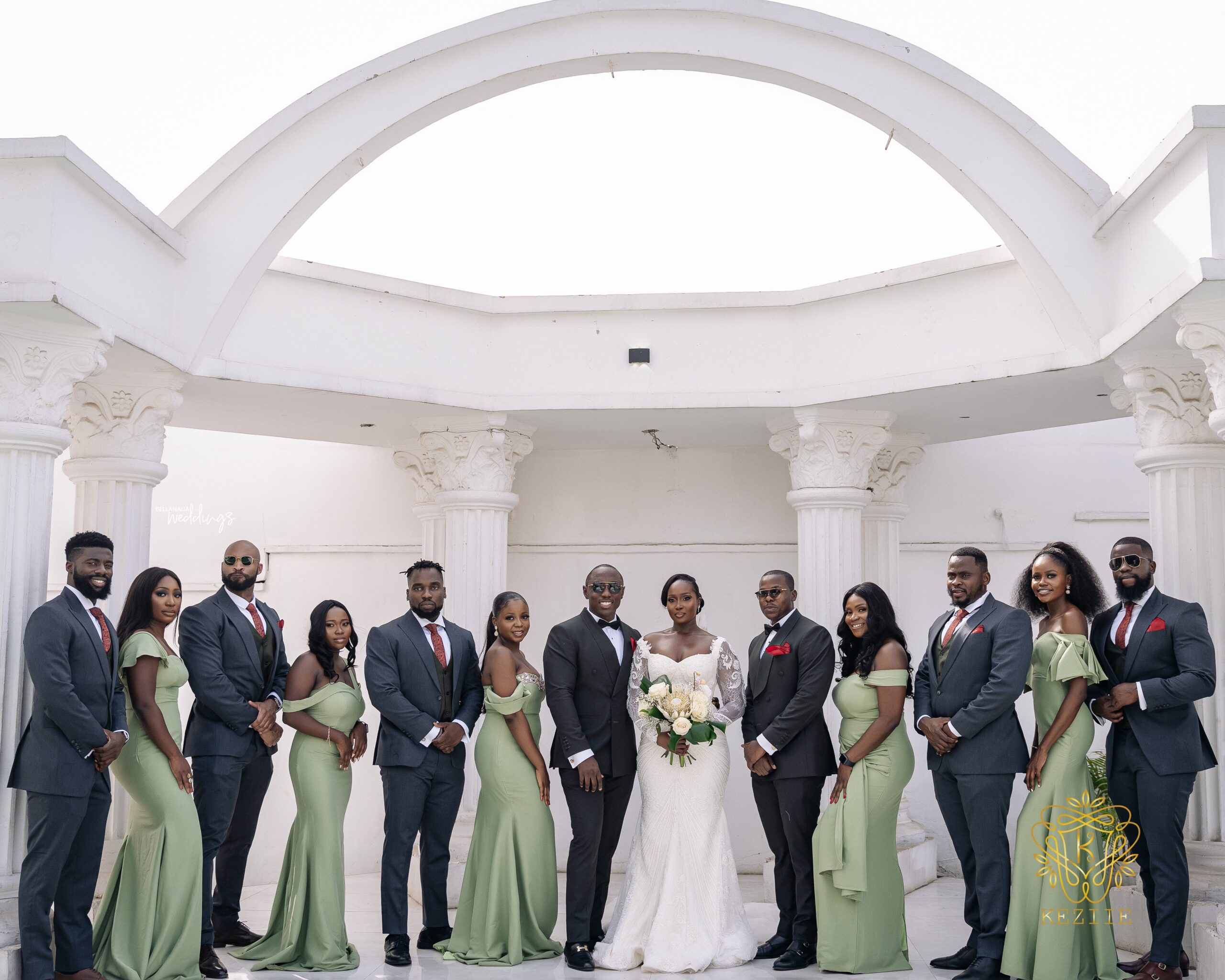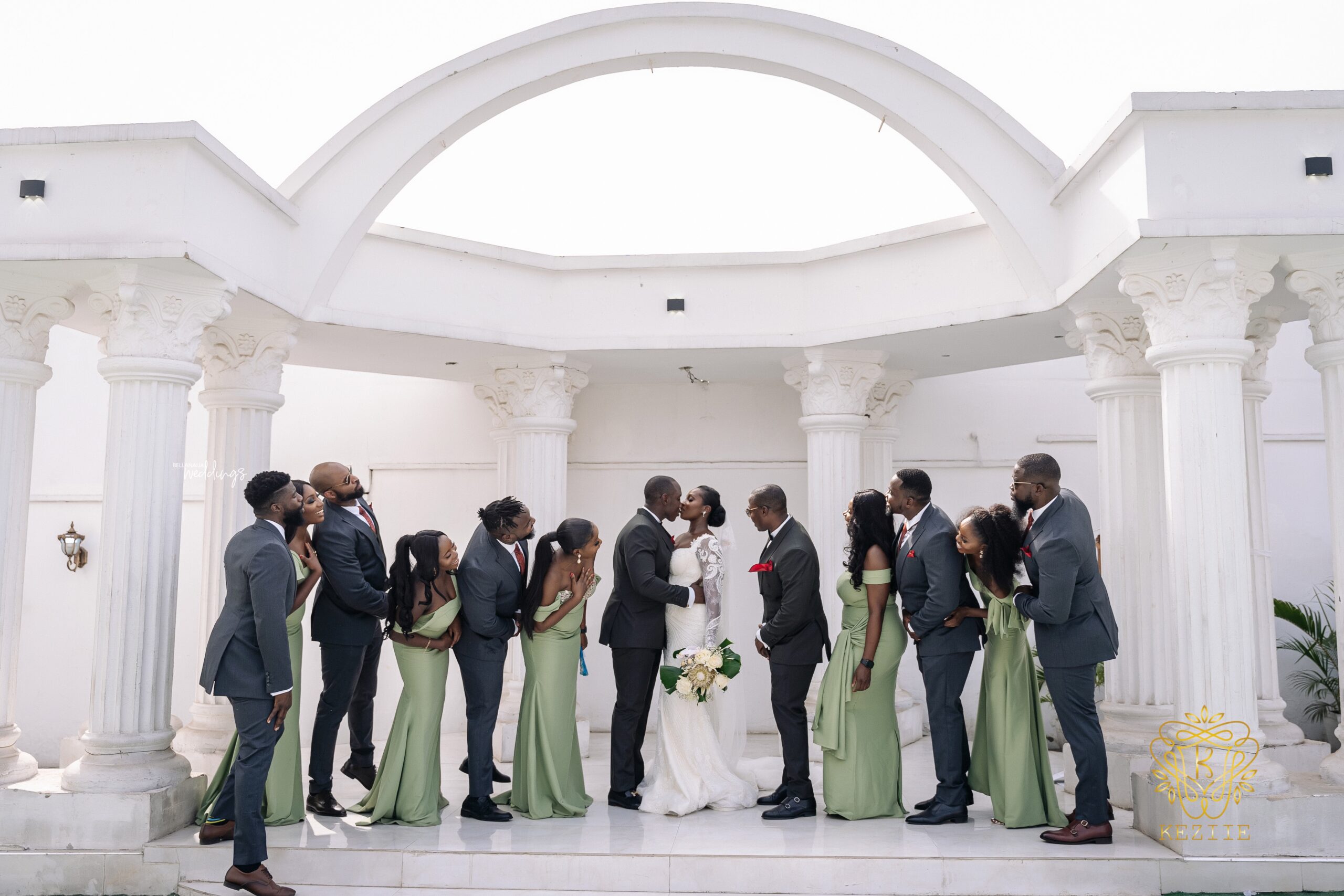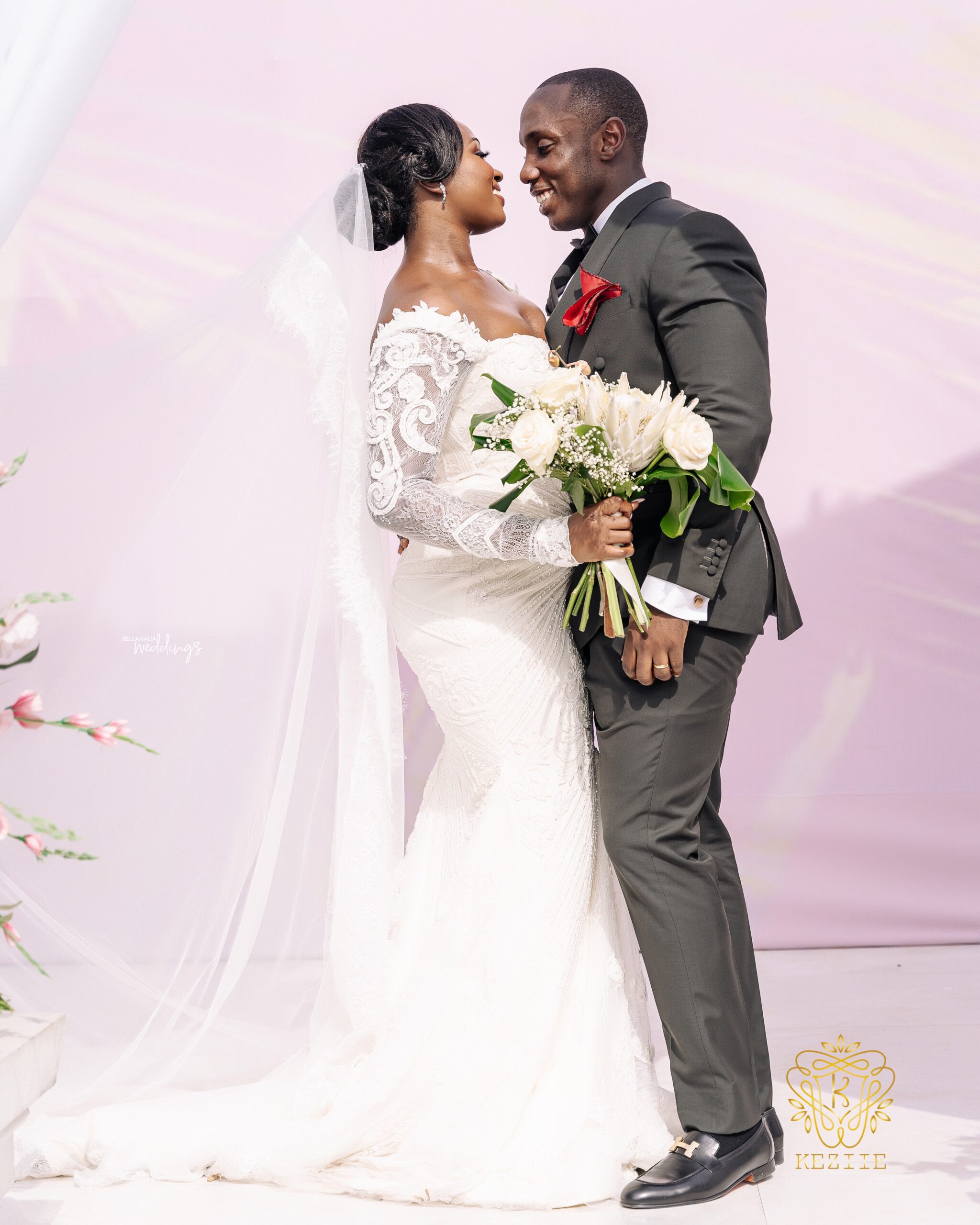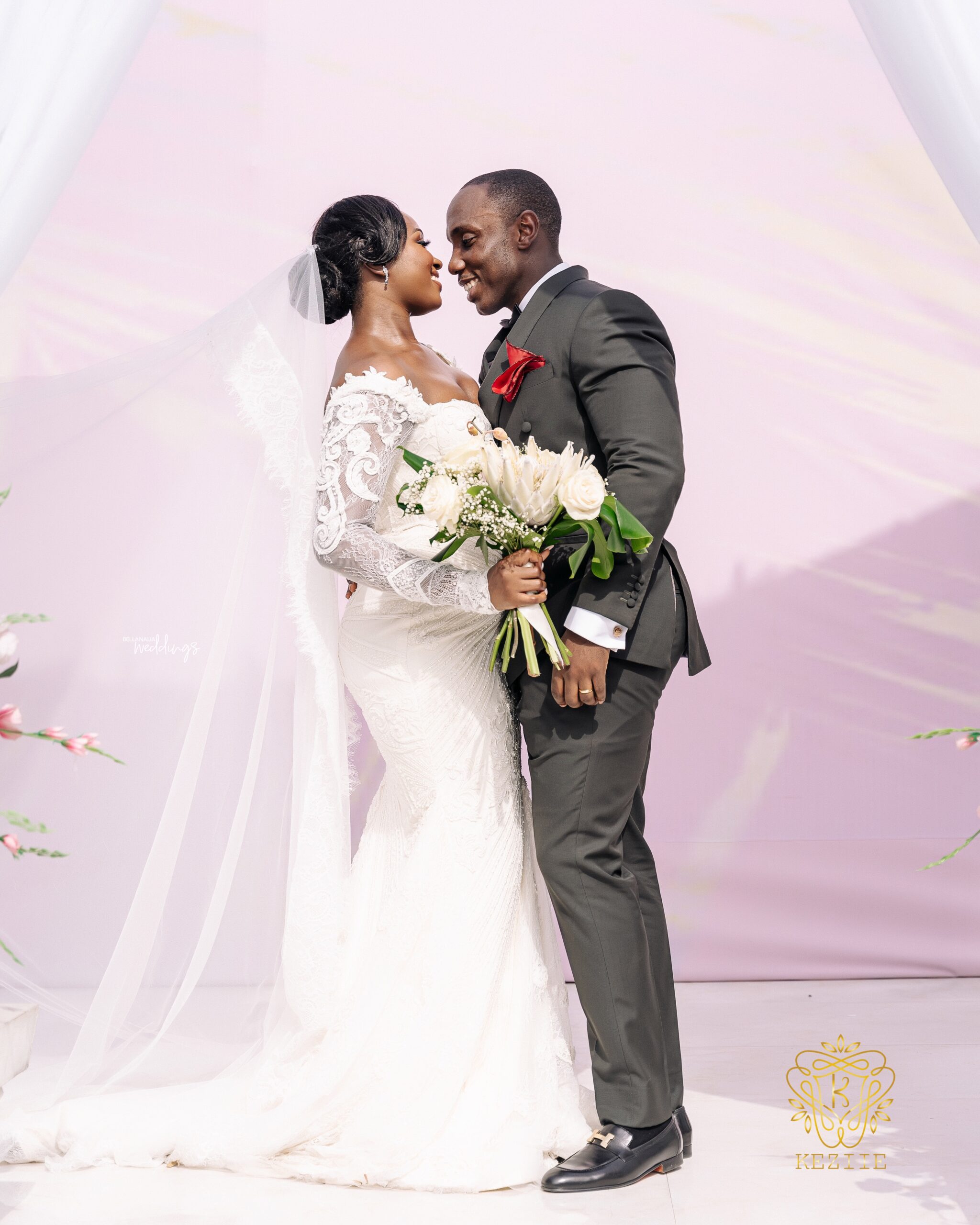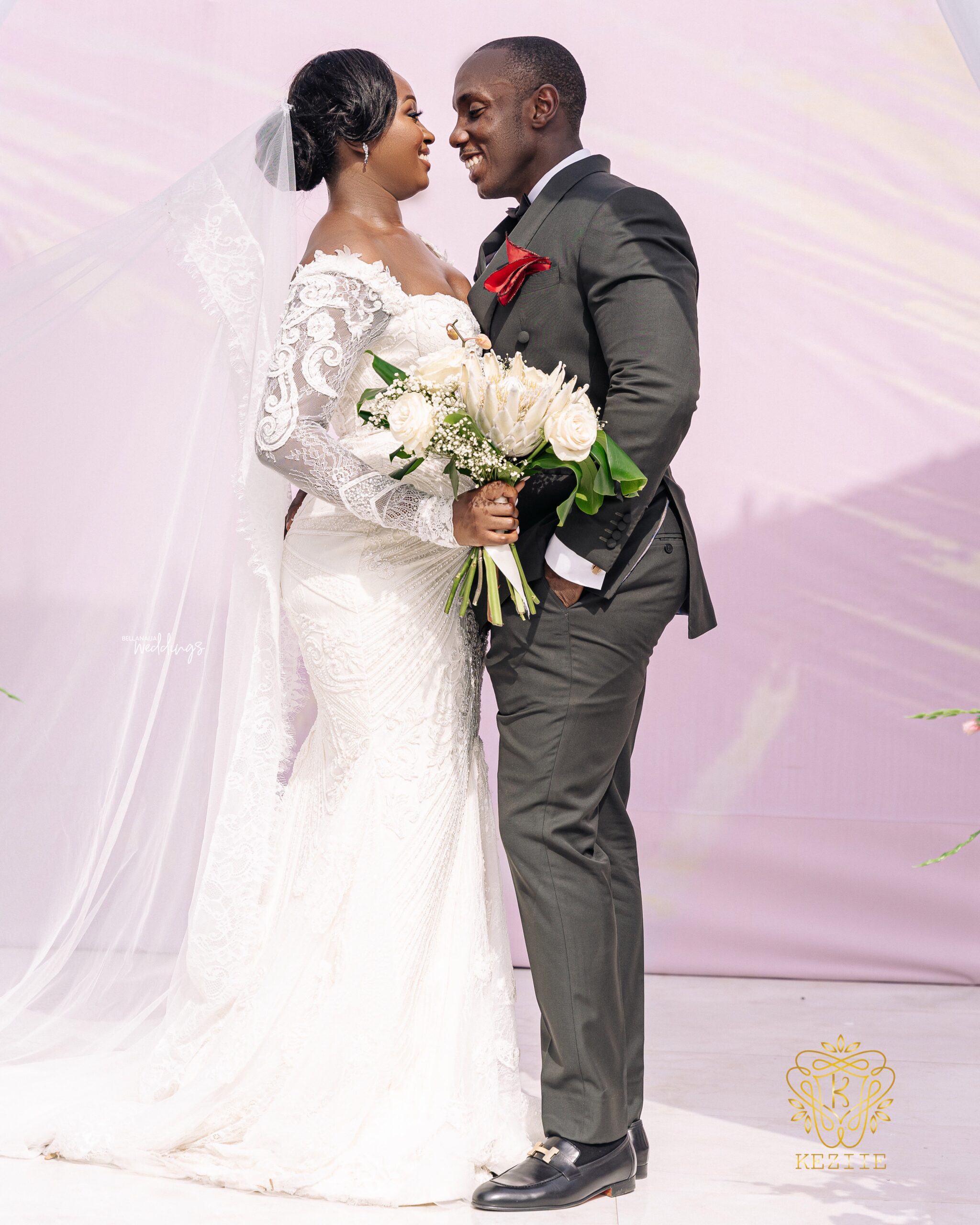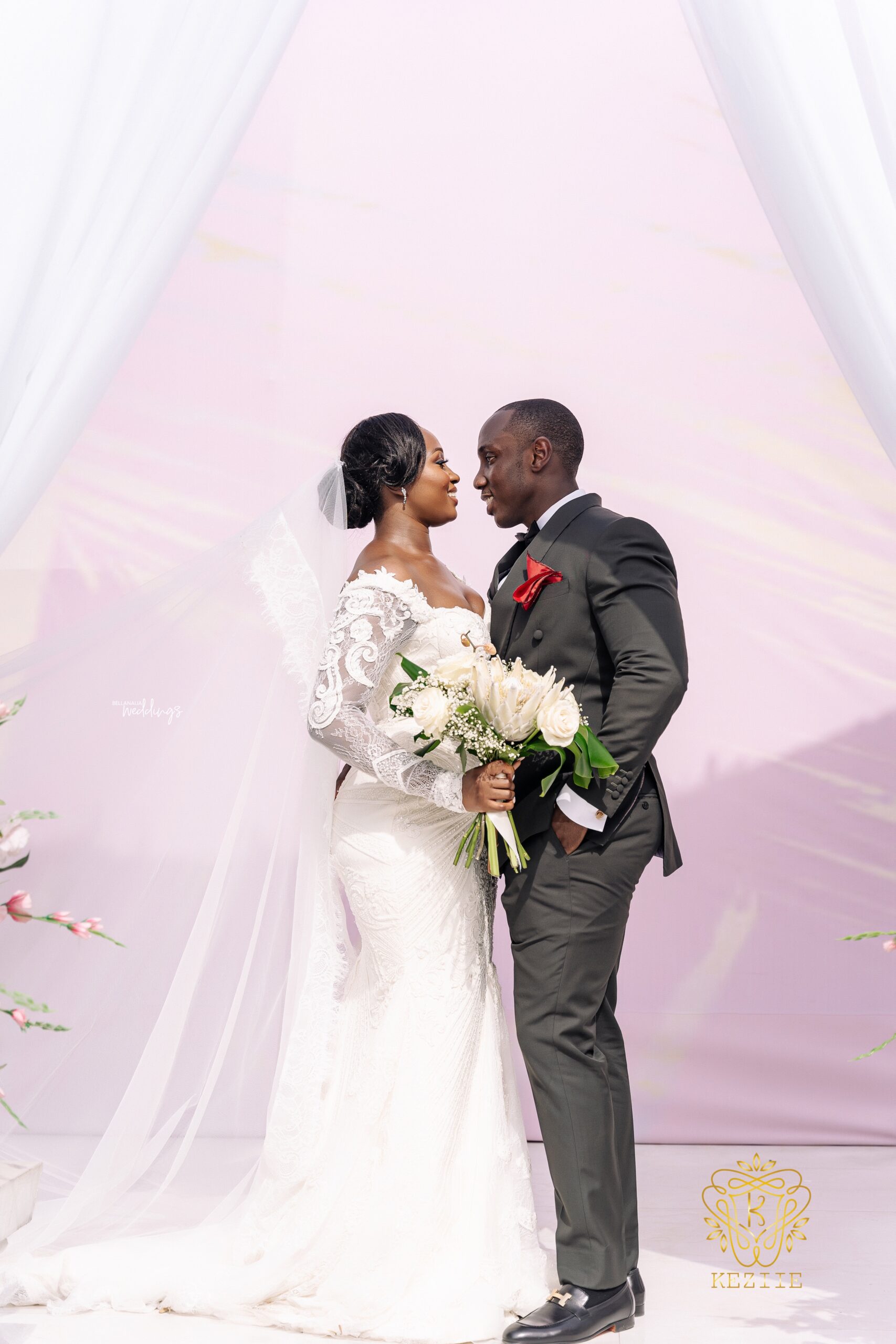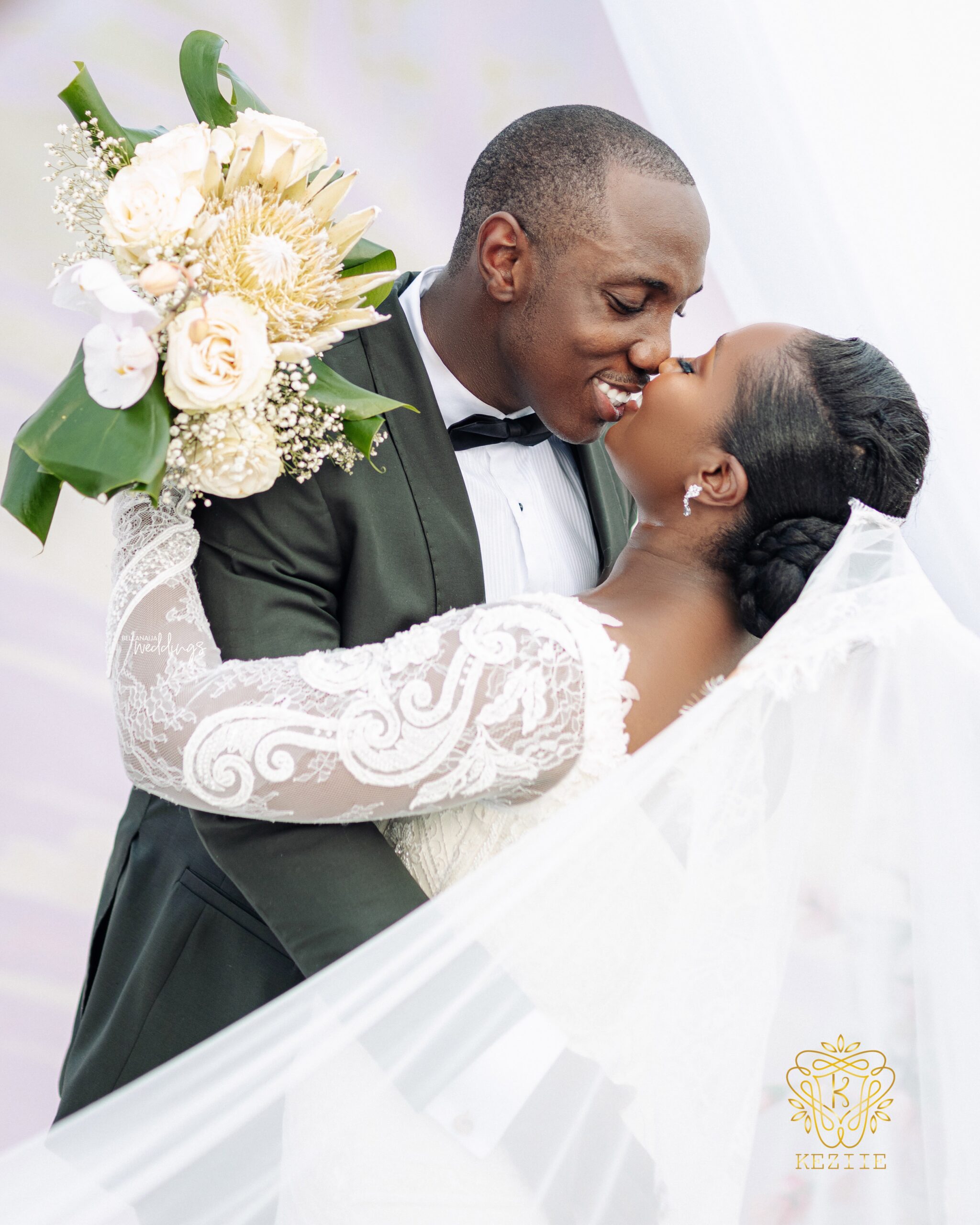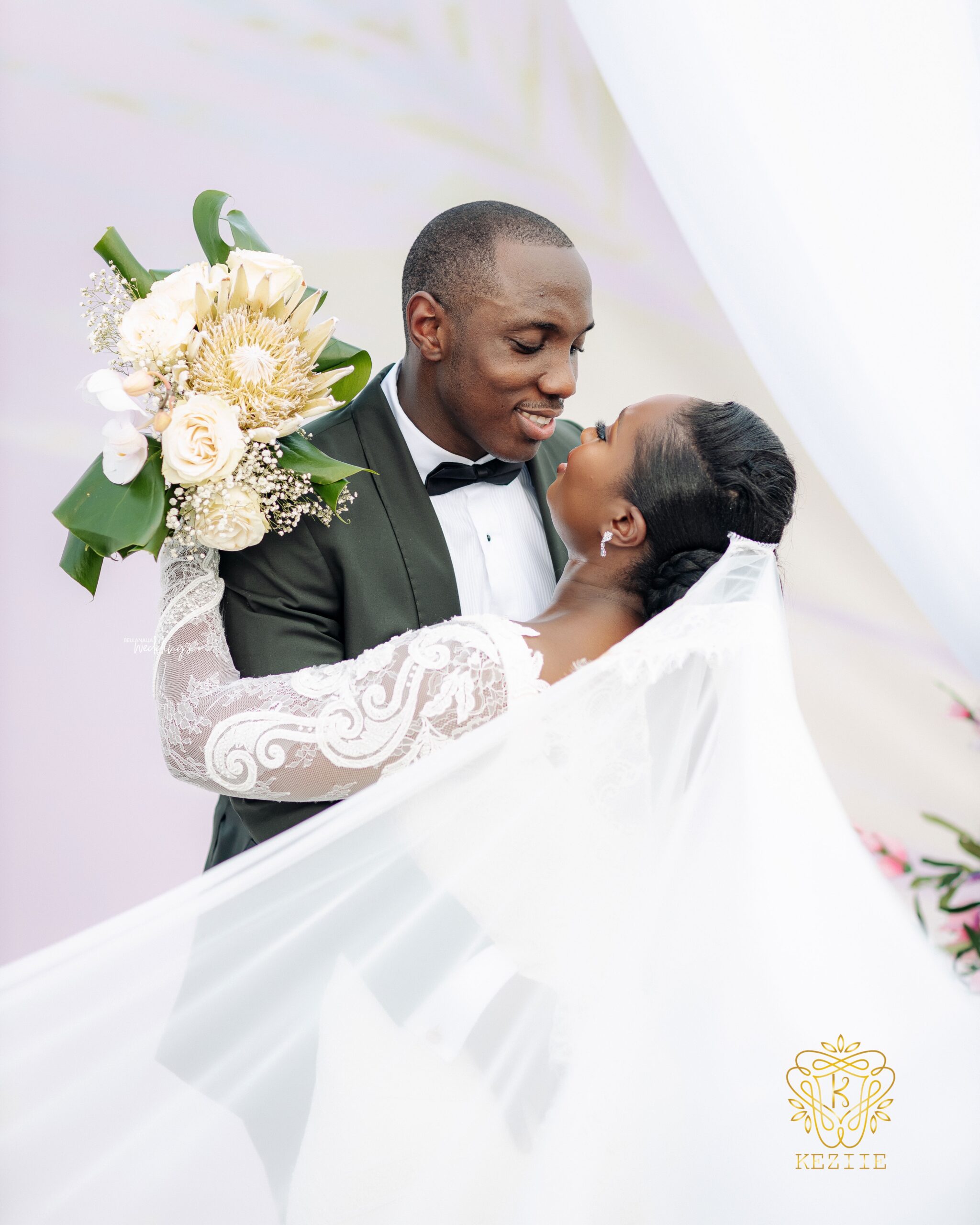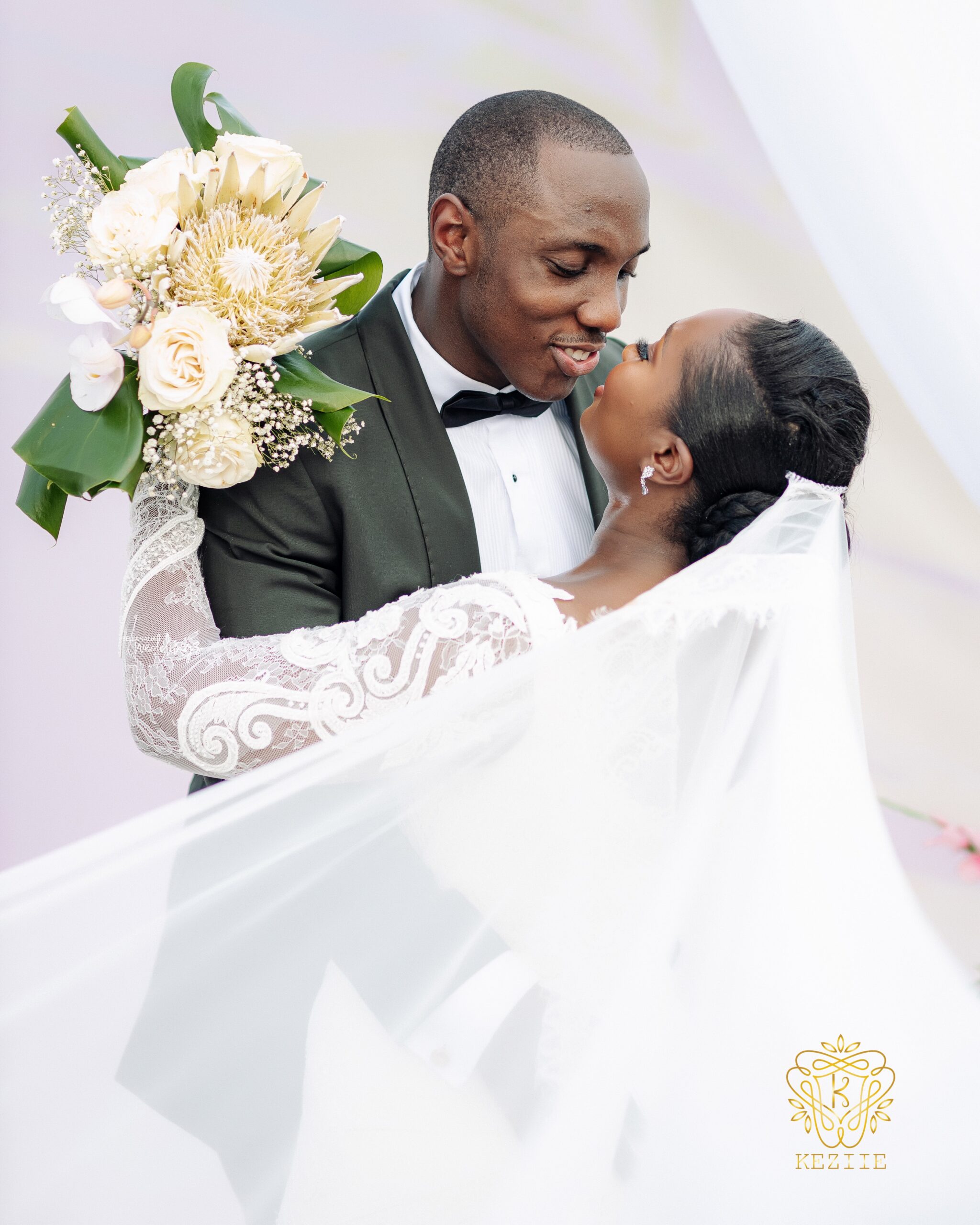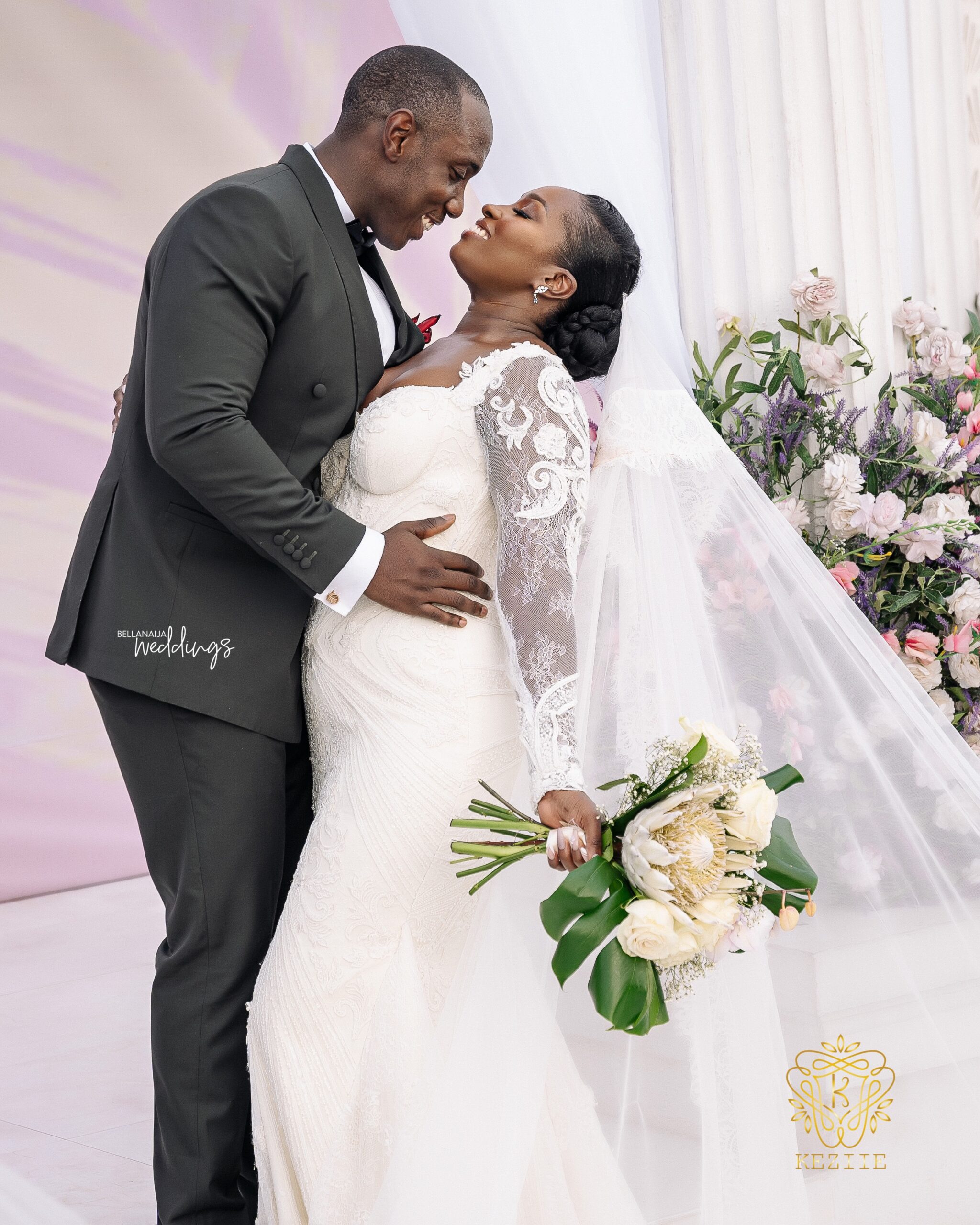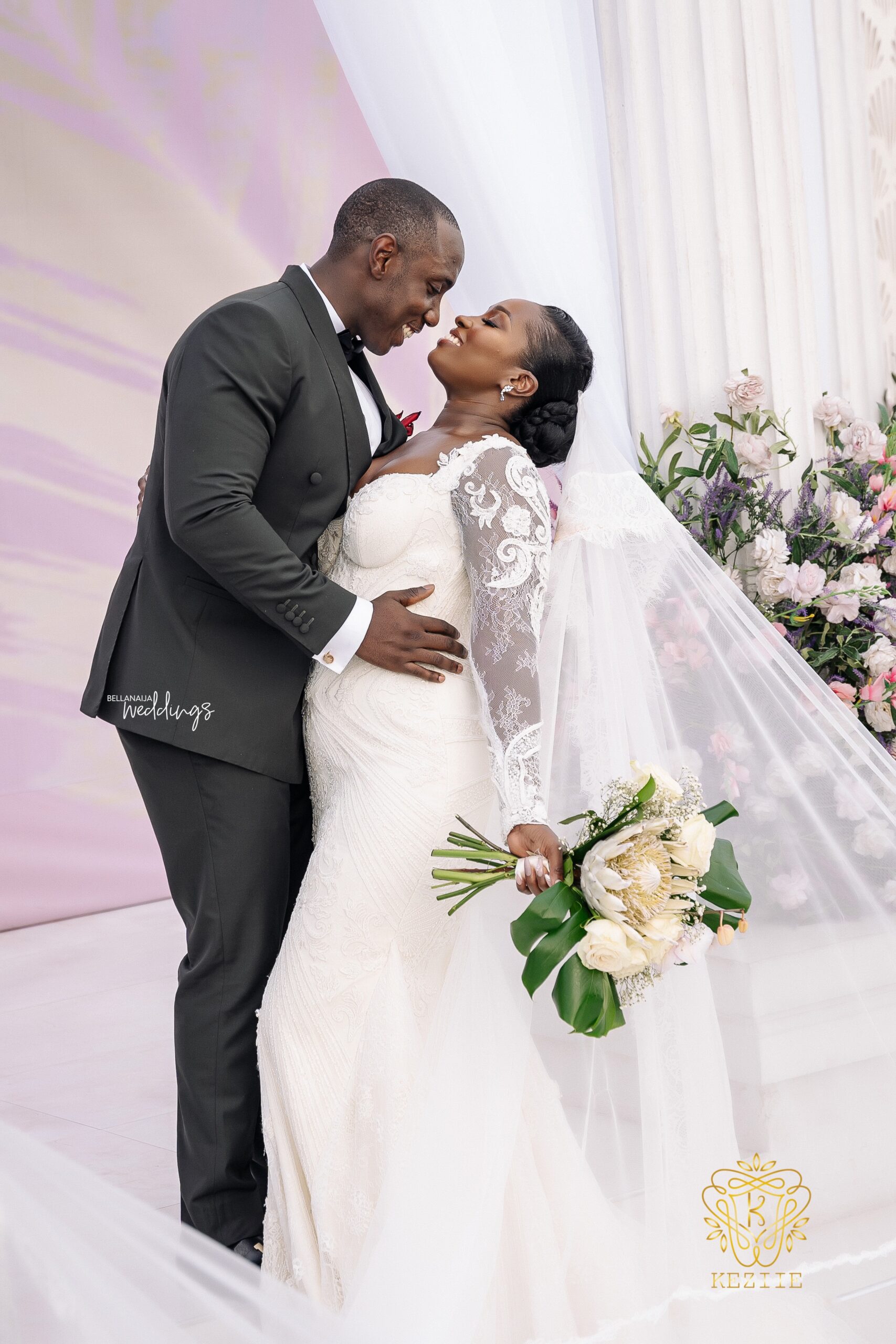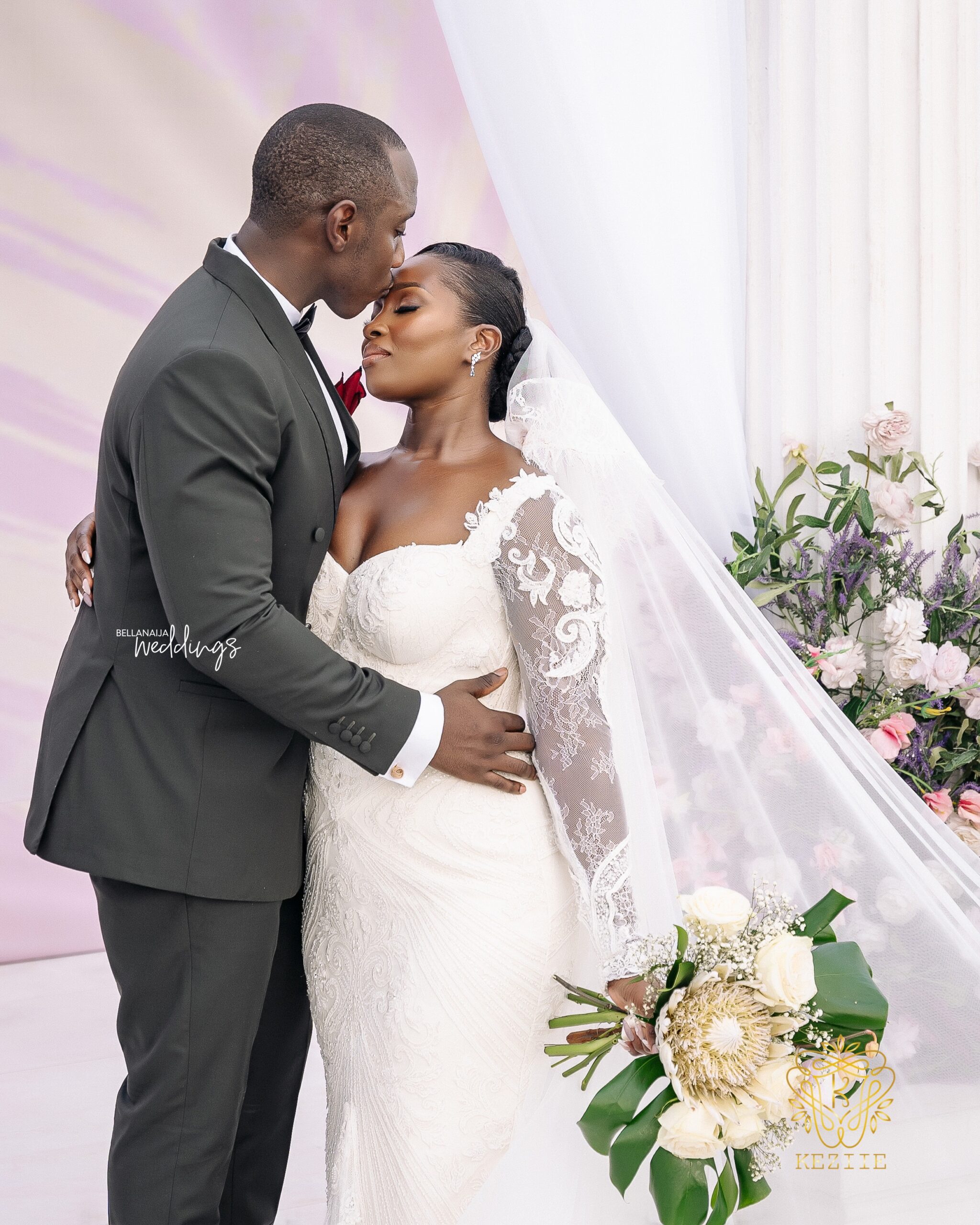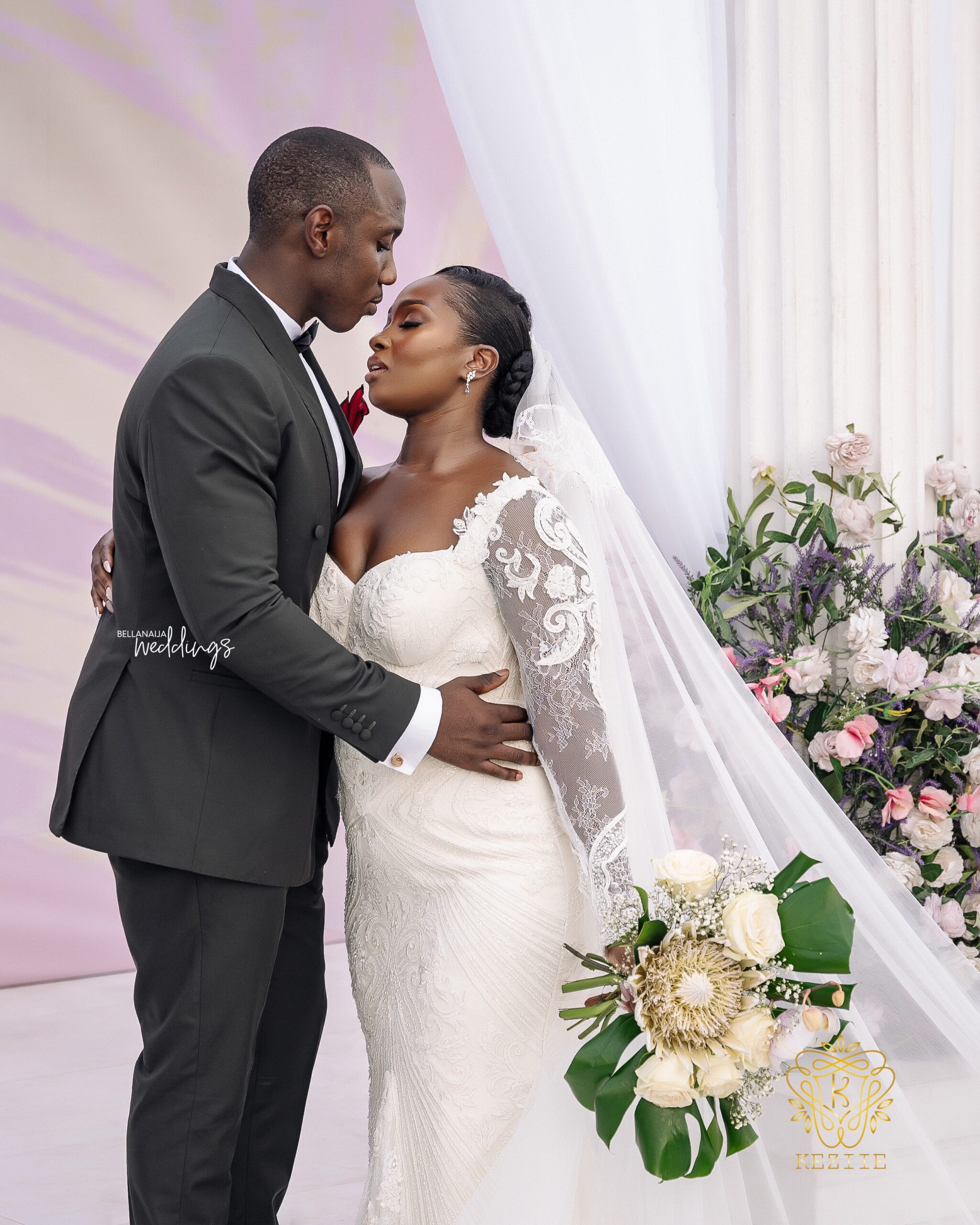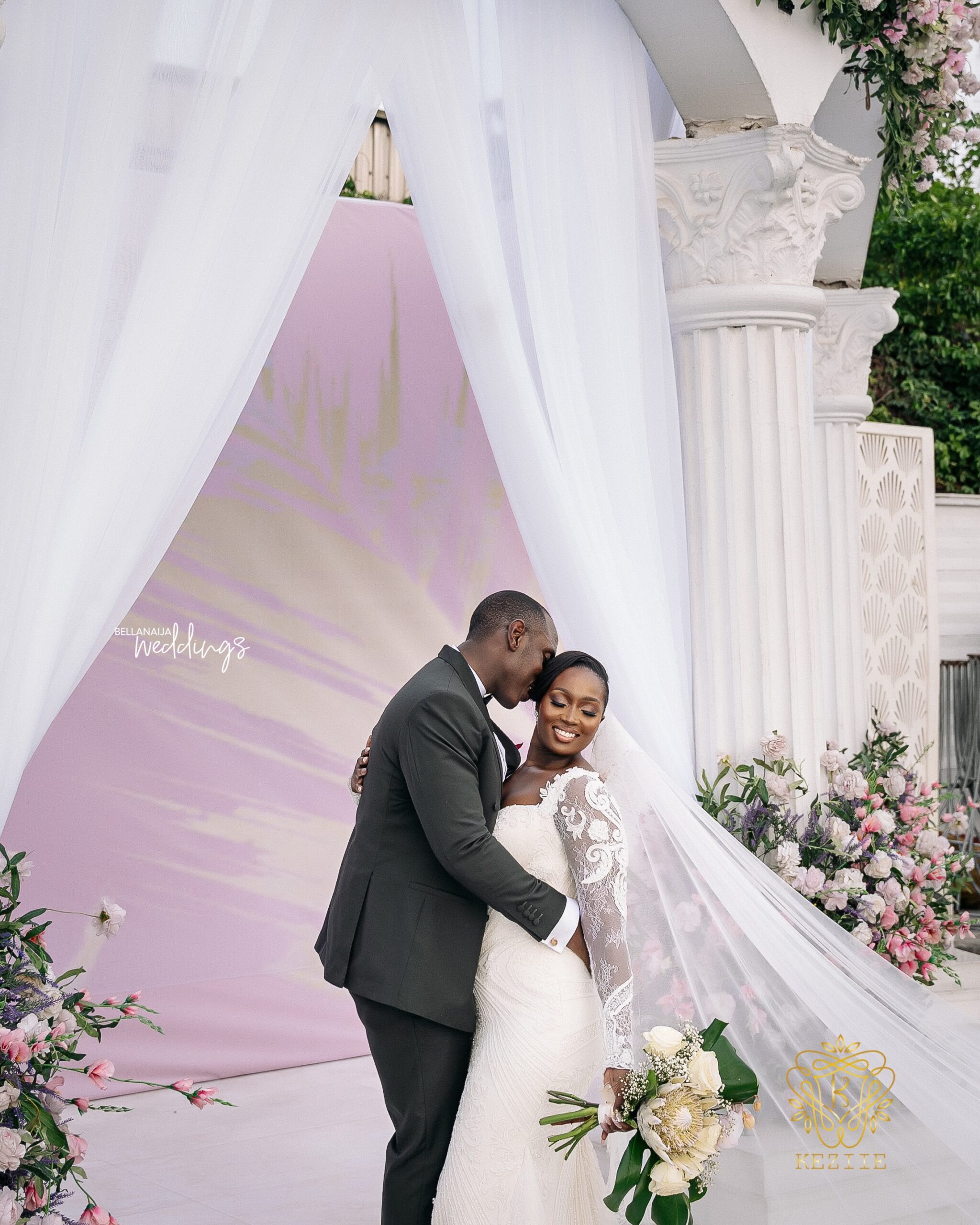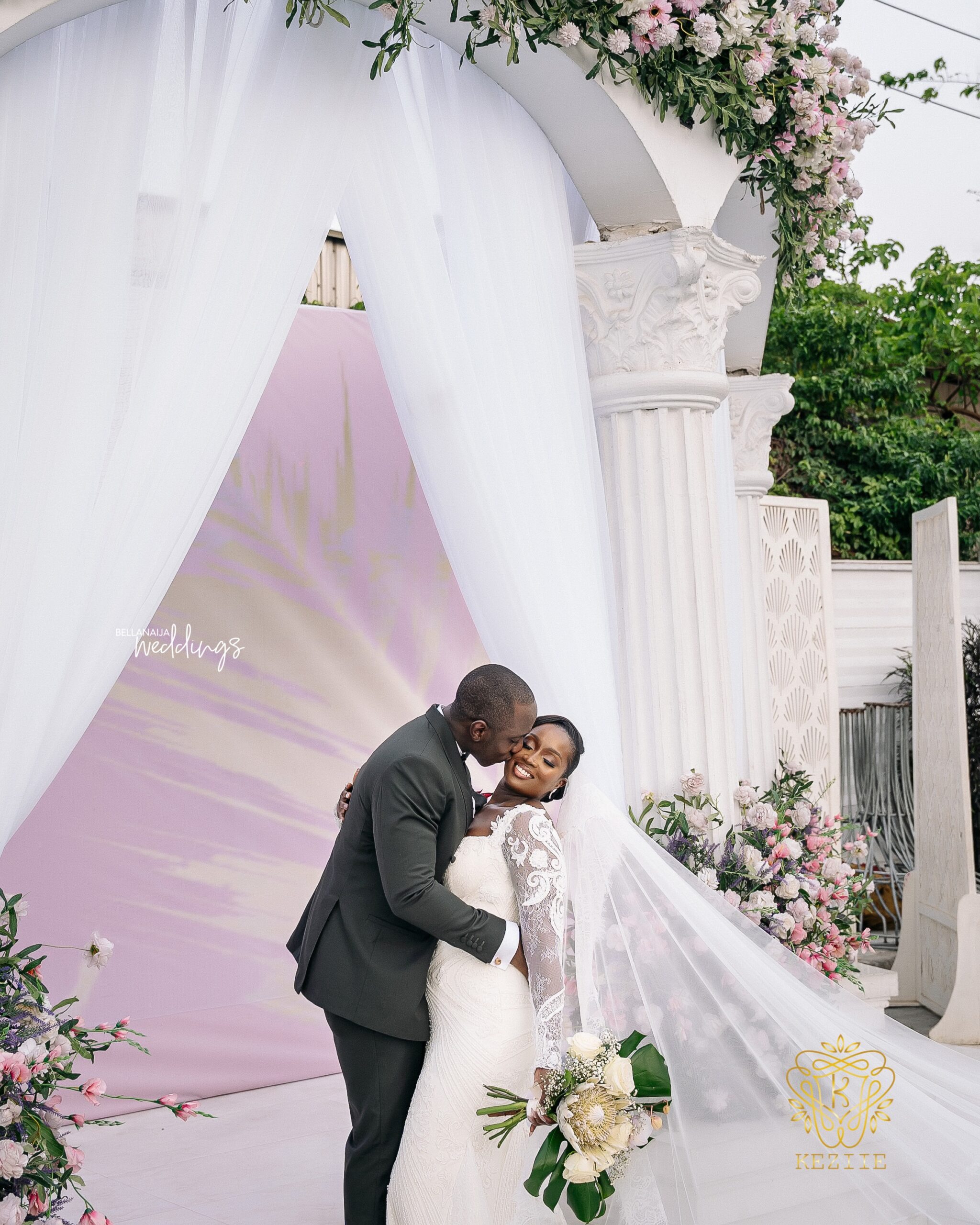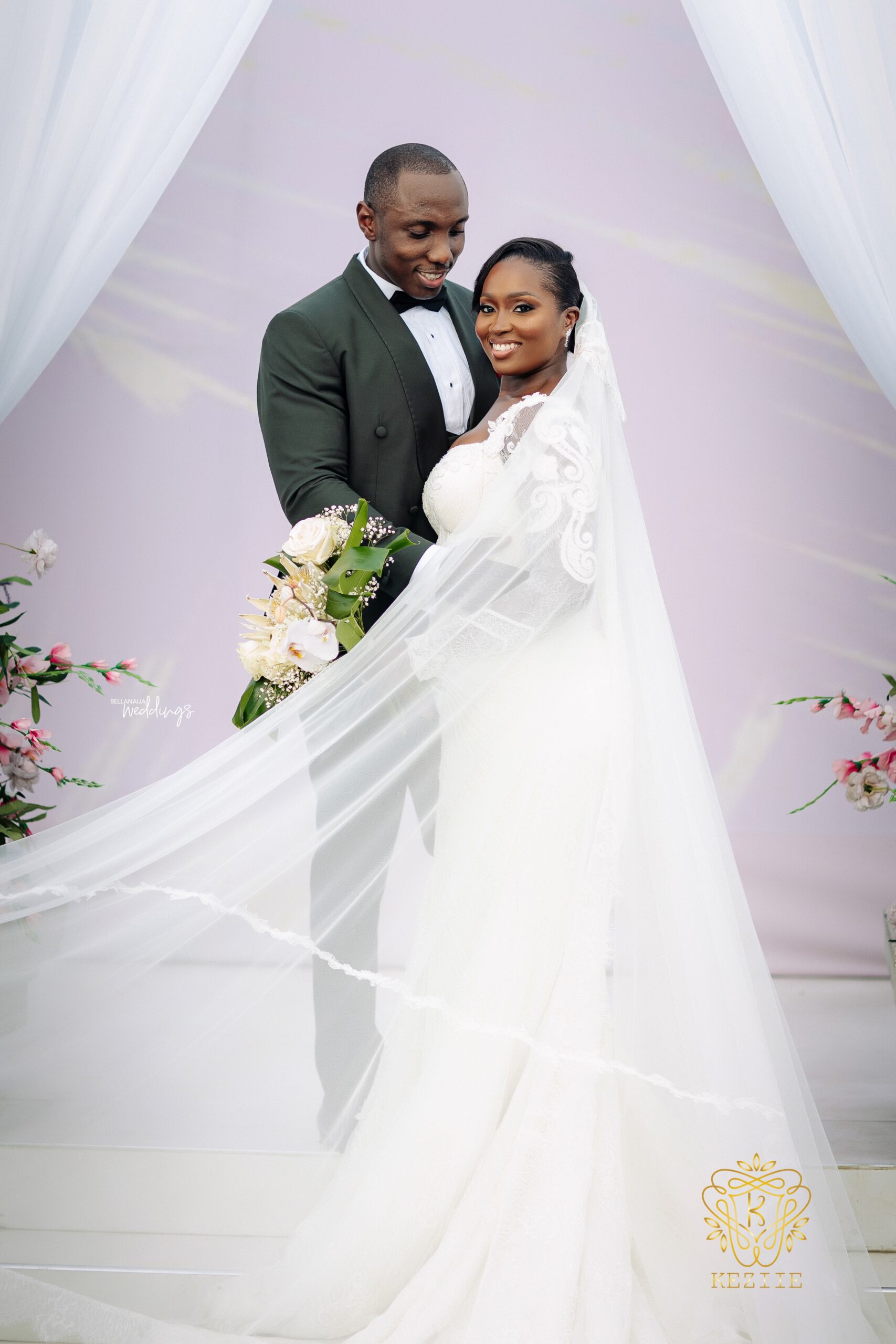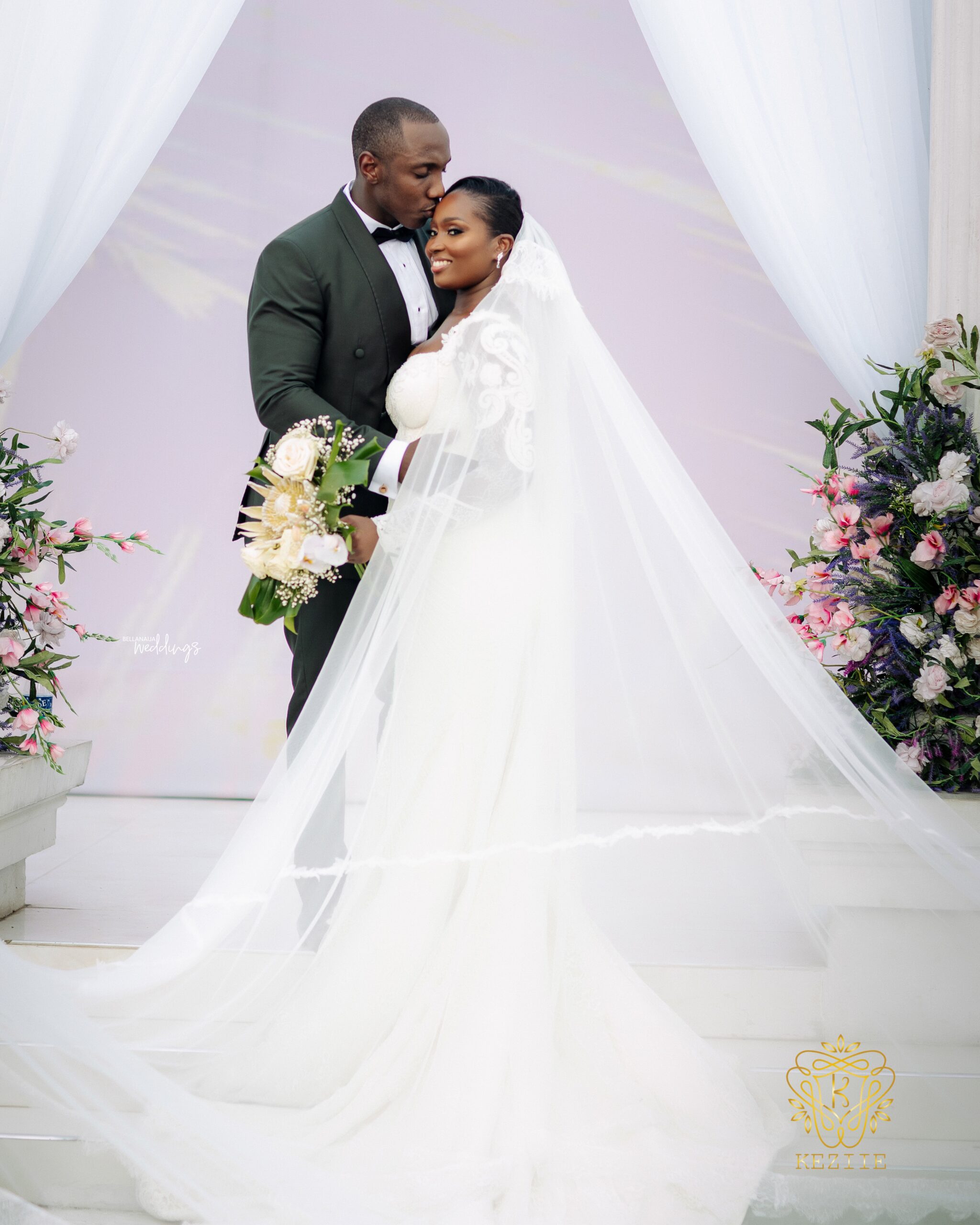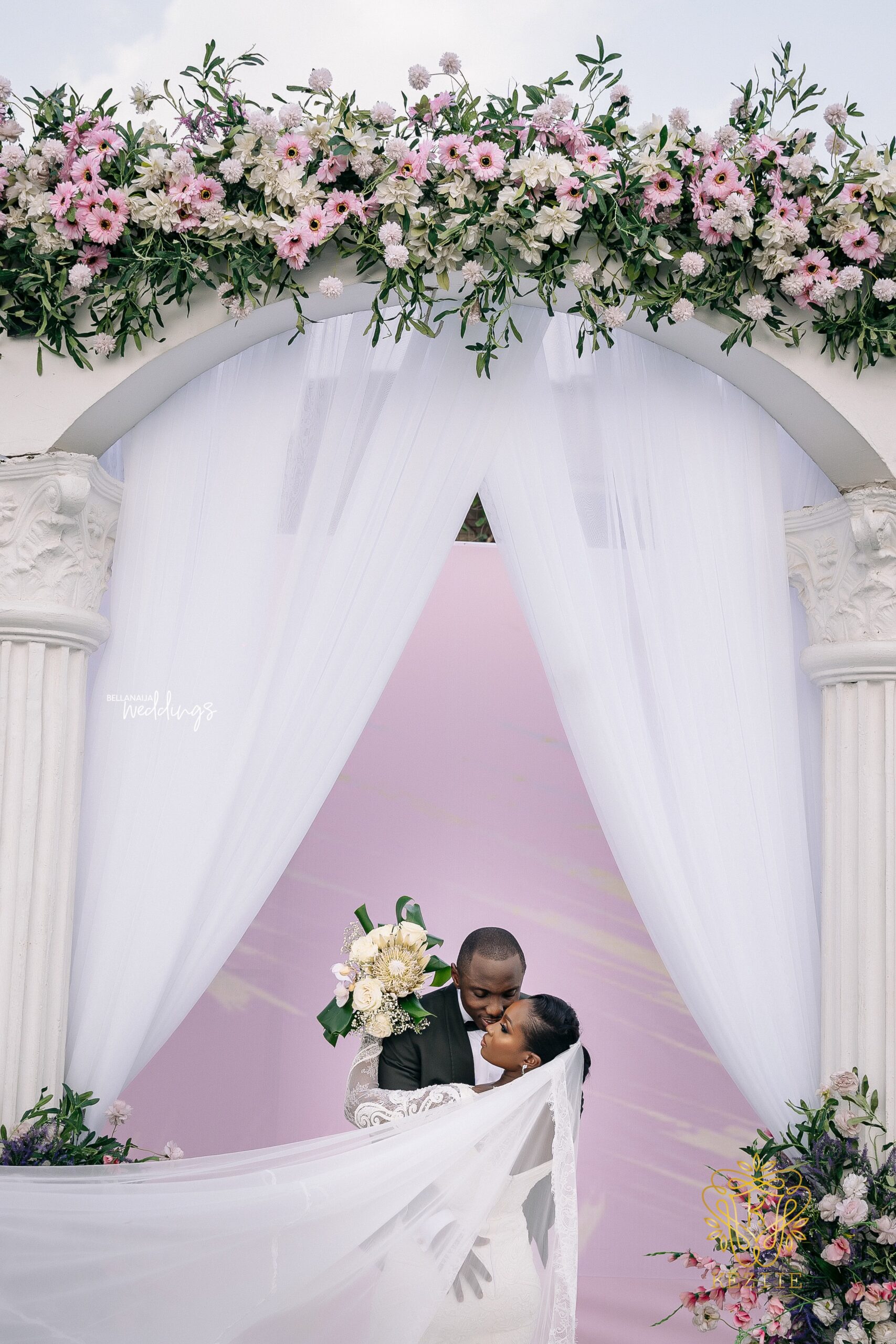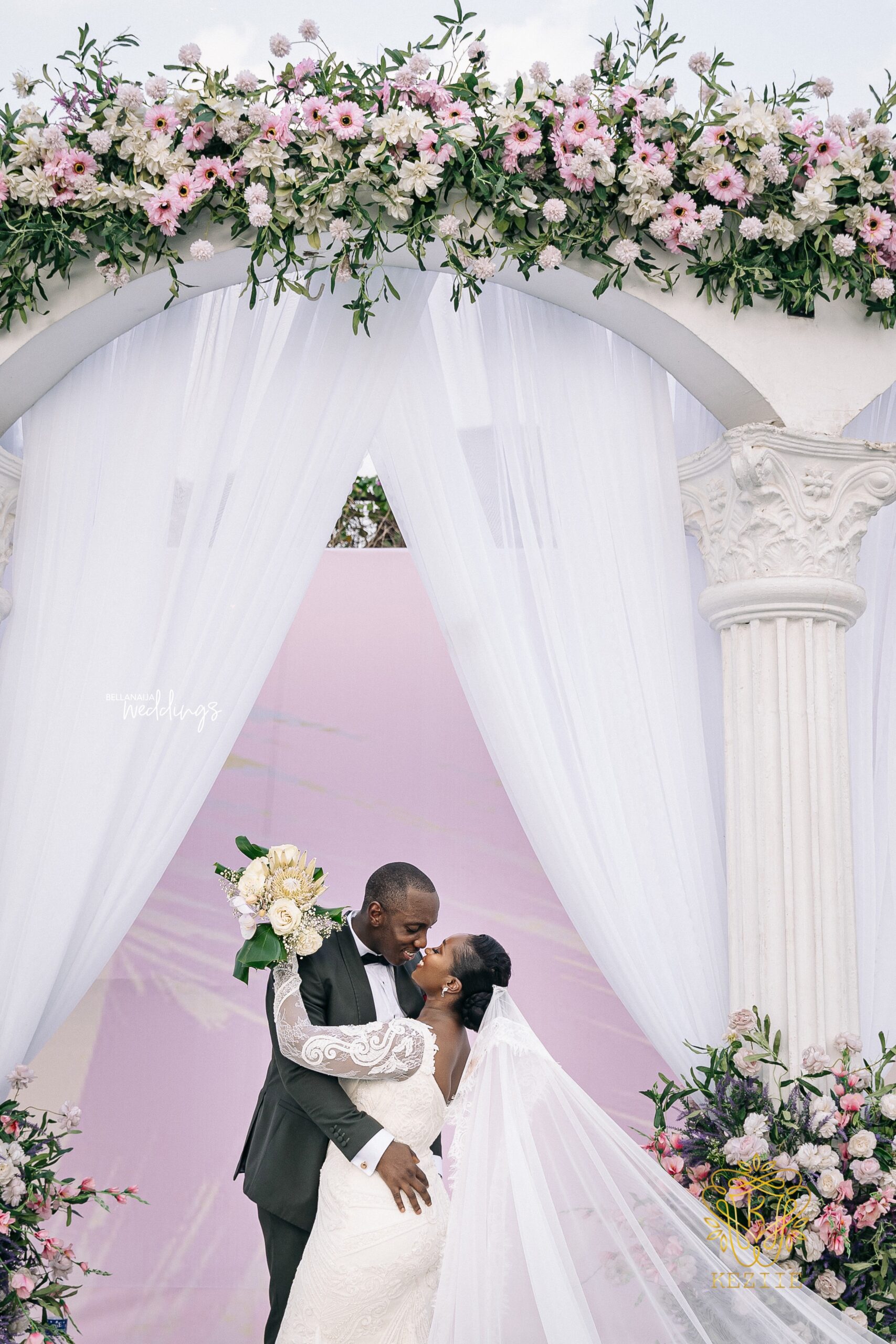 Reception time! But first, let's enjoy the amazing view of the decor…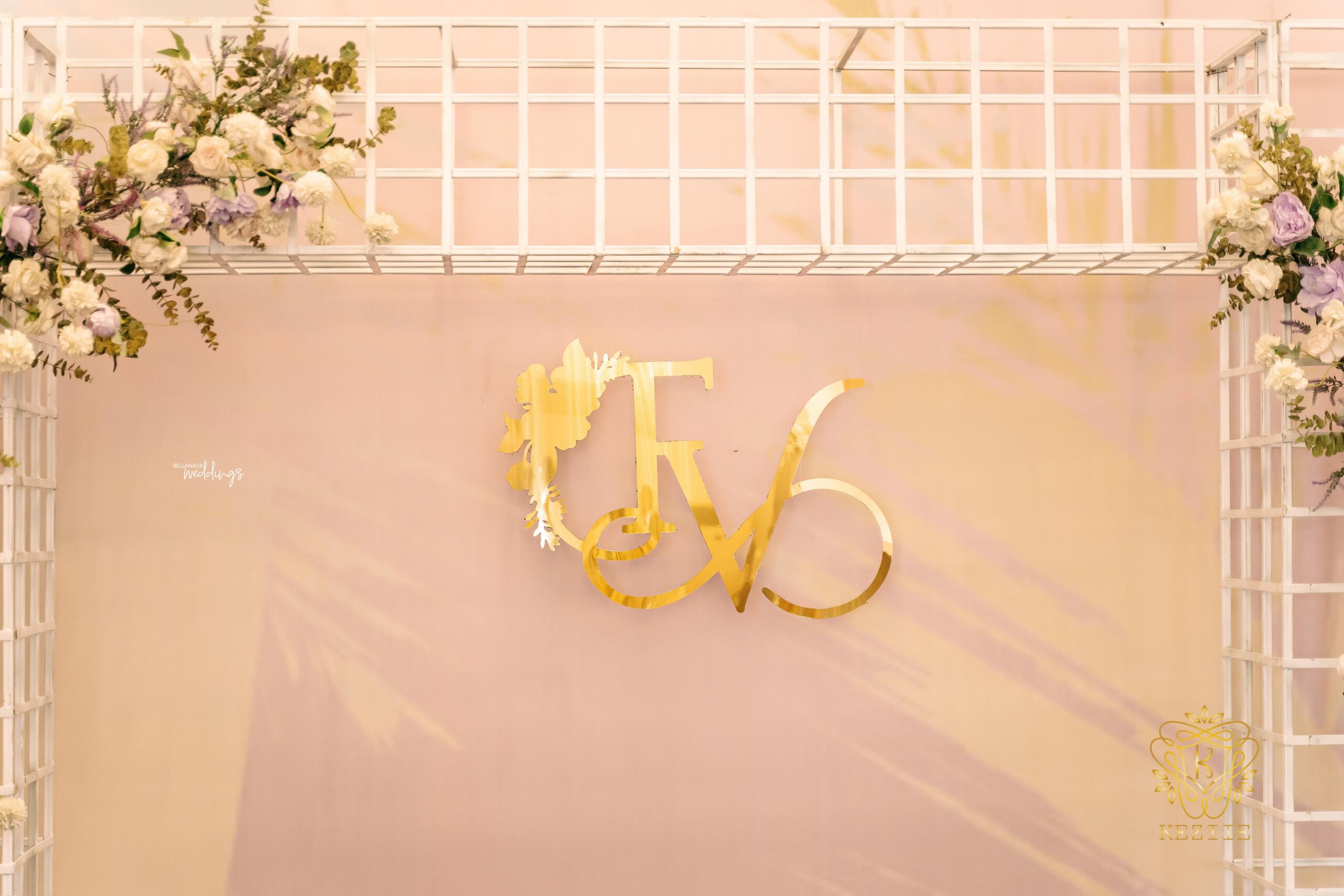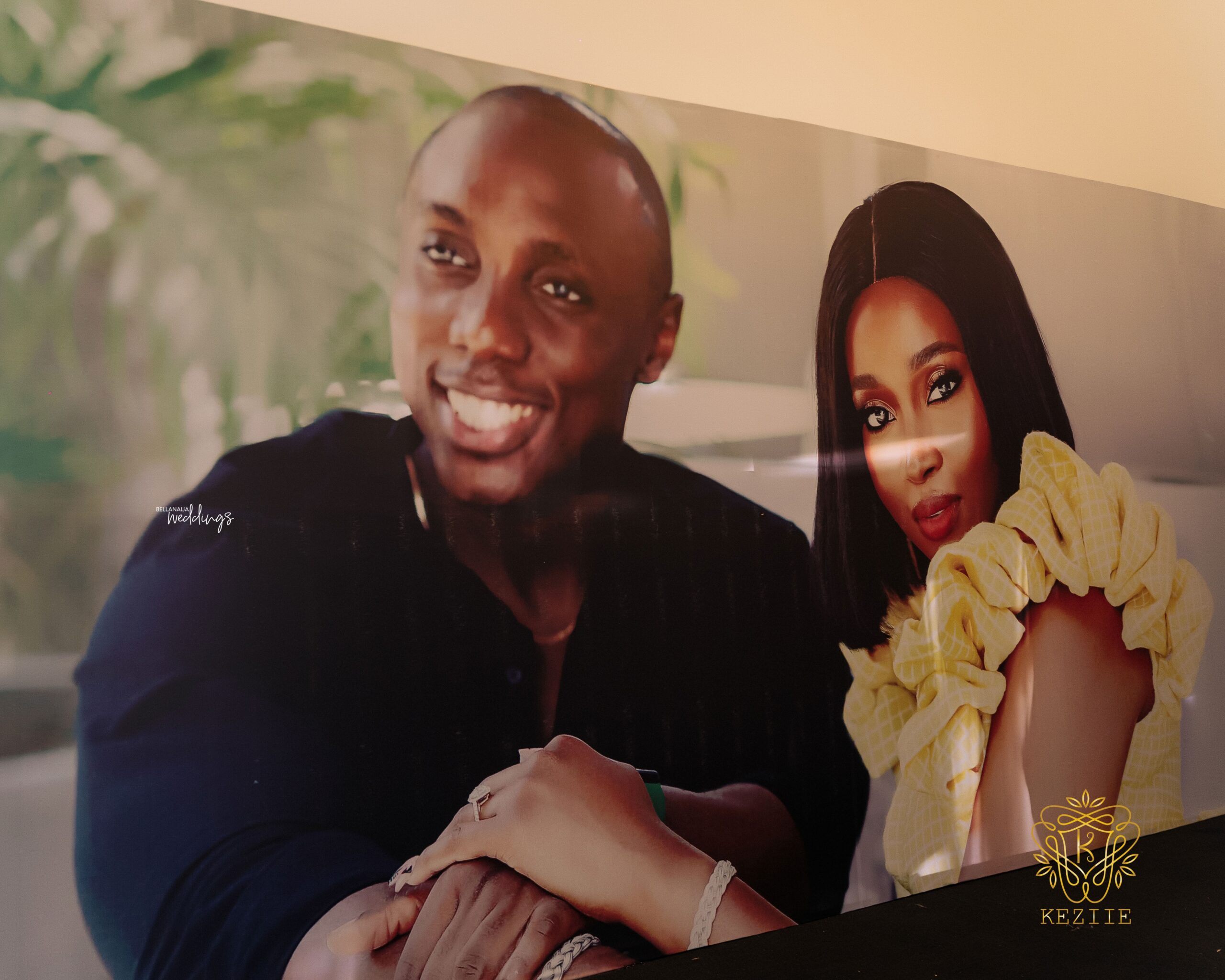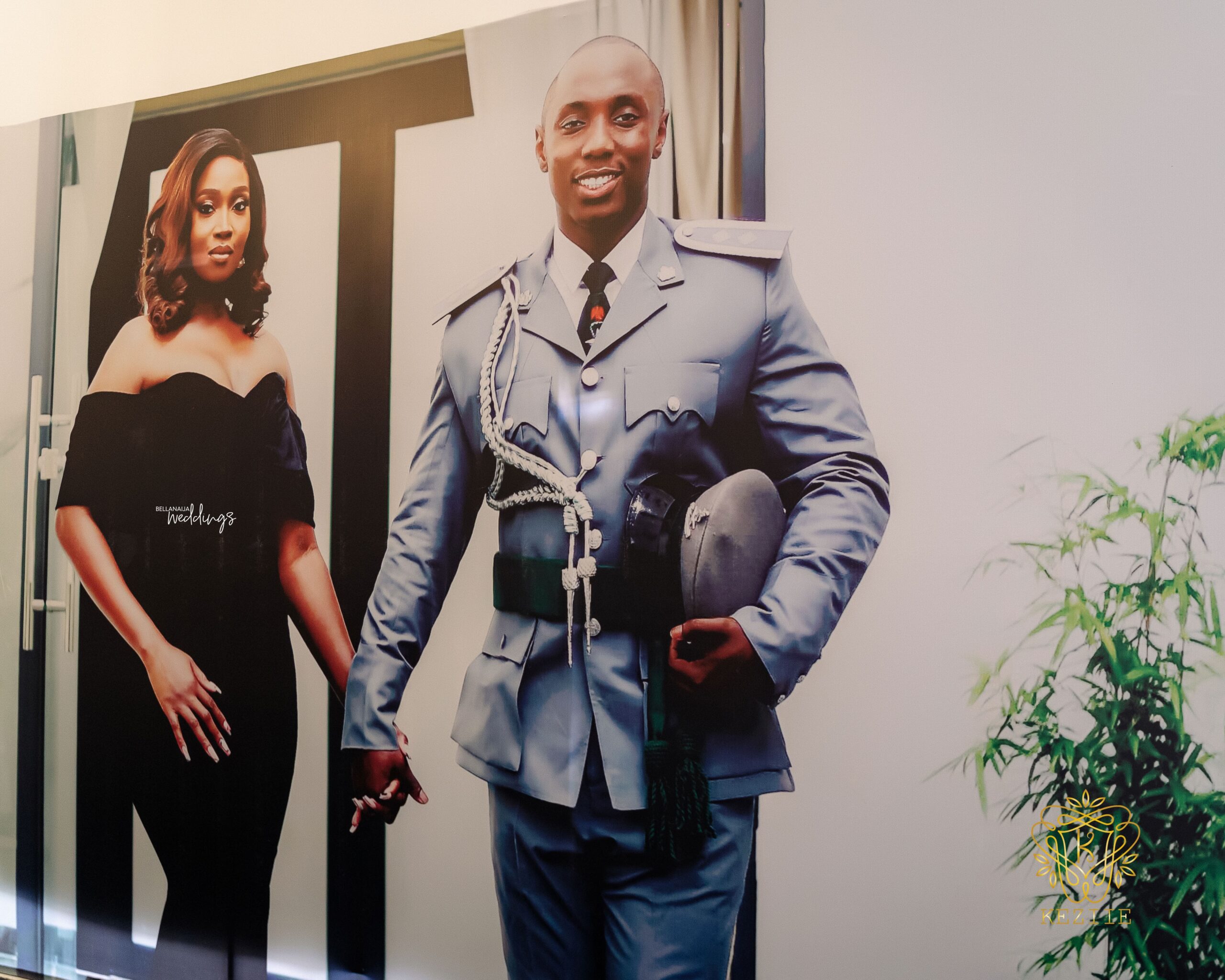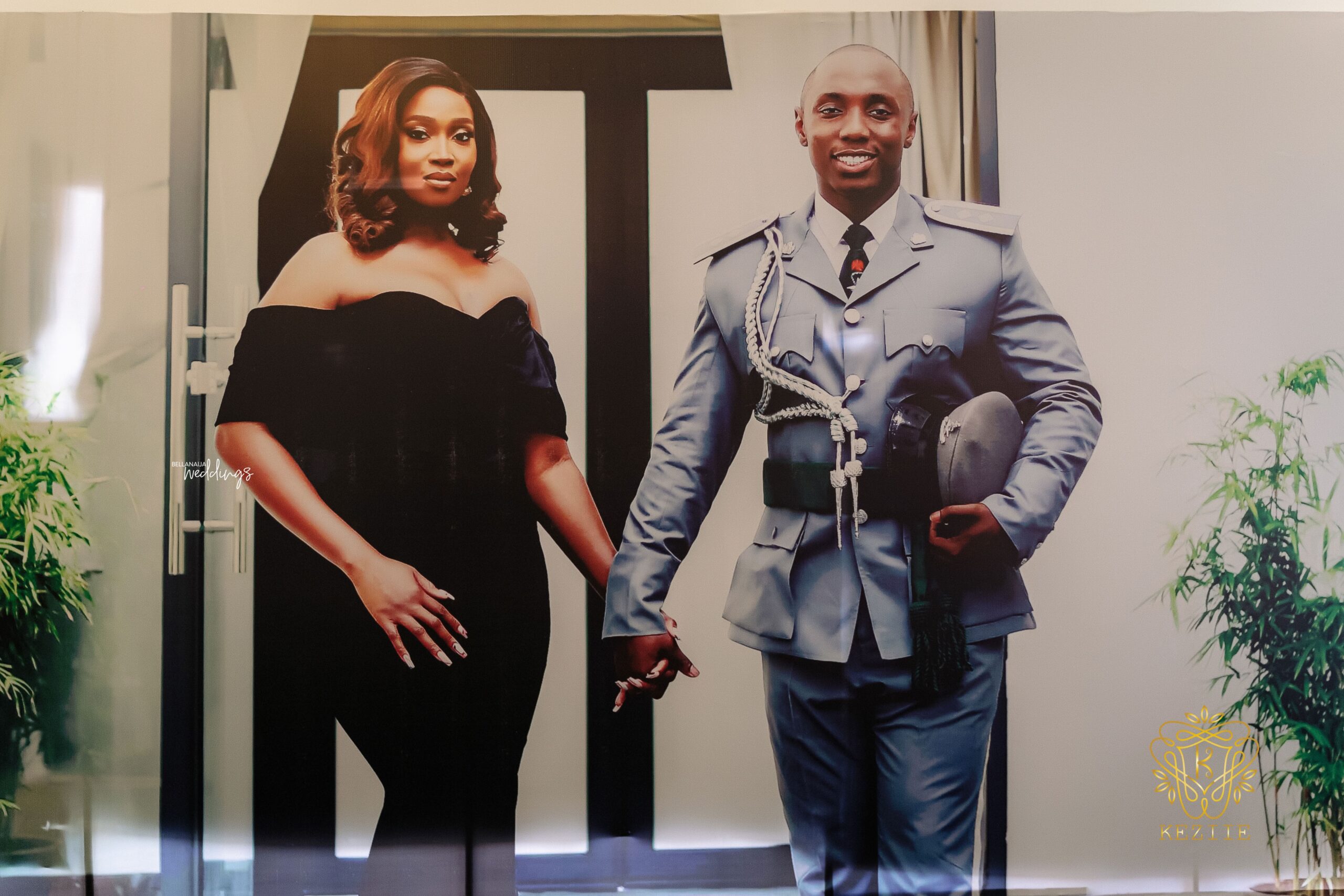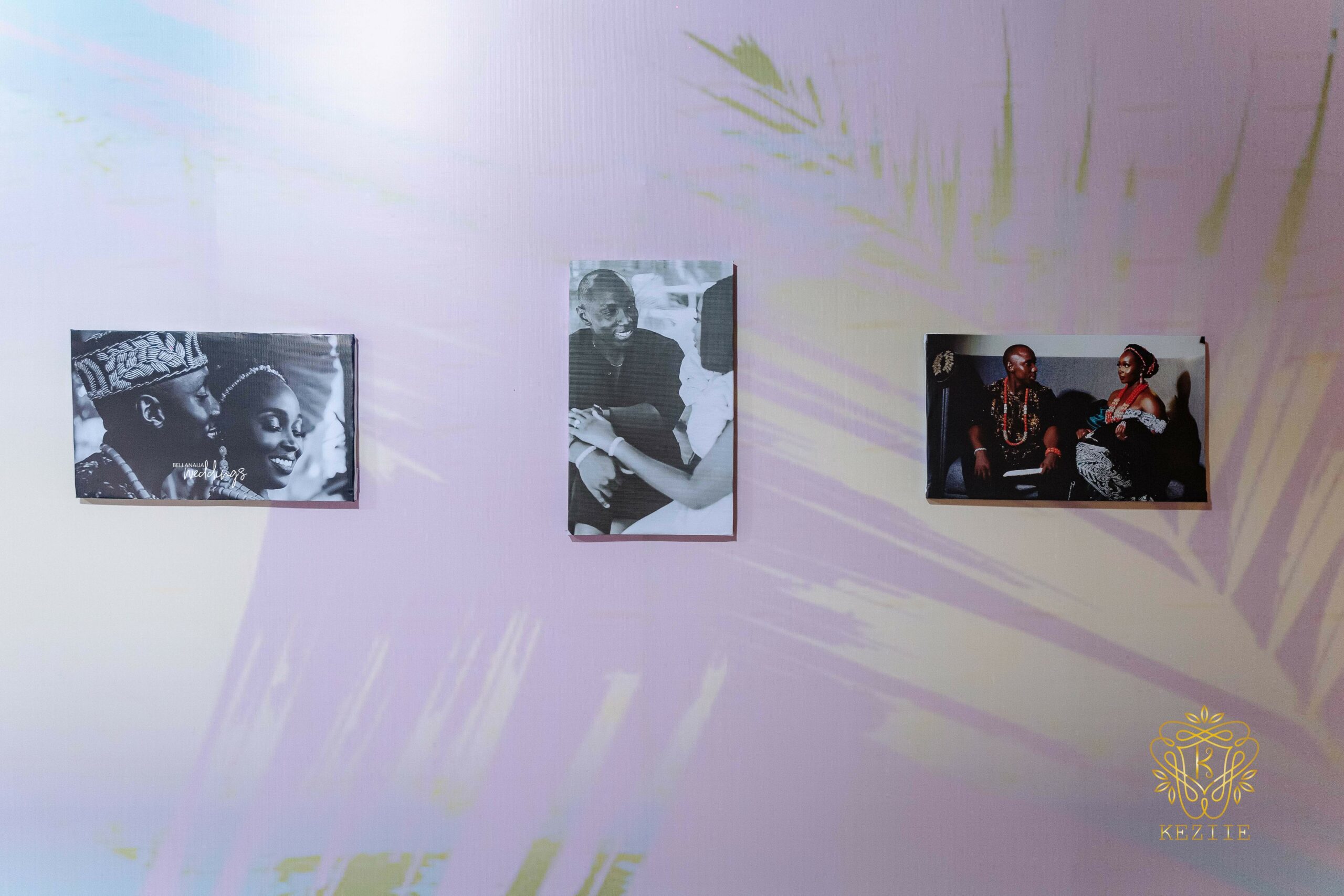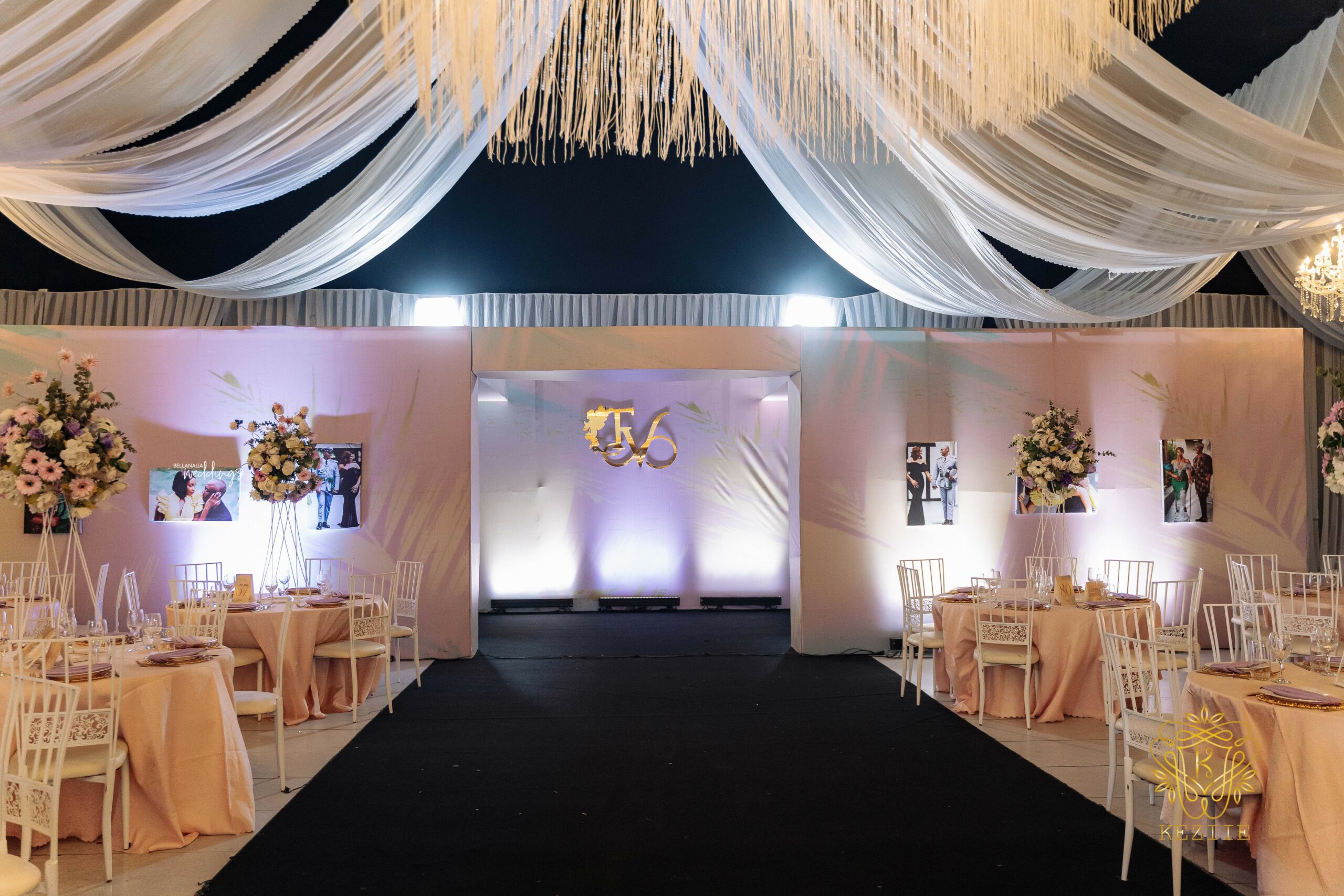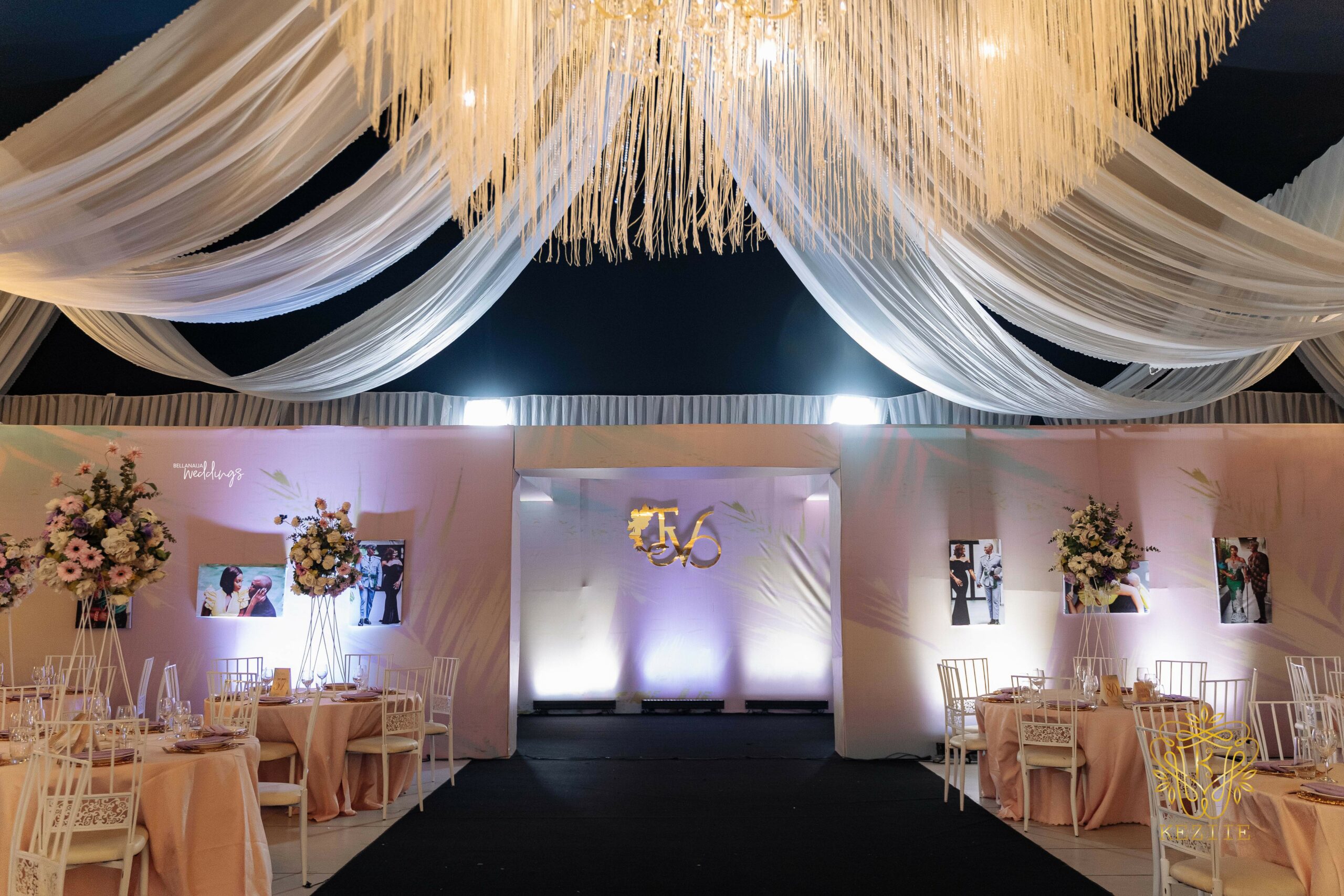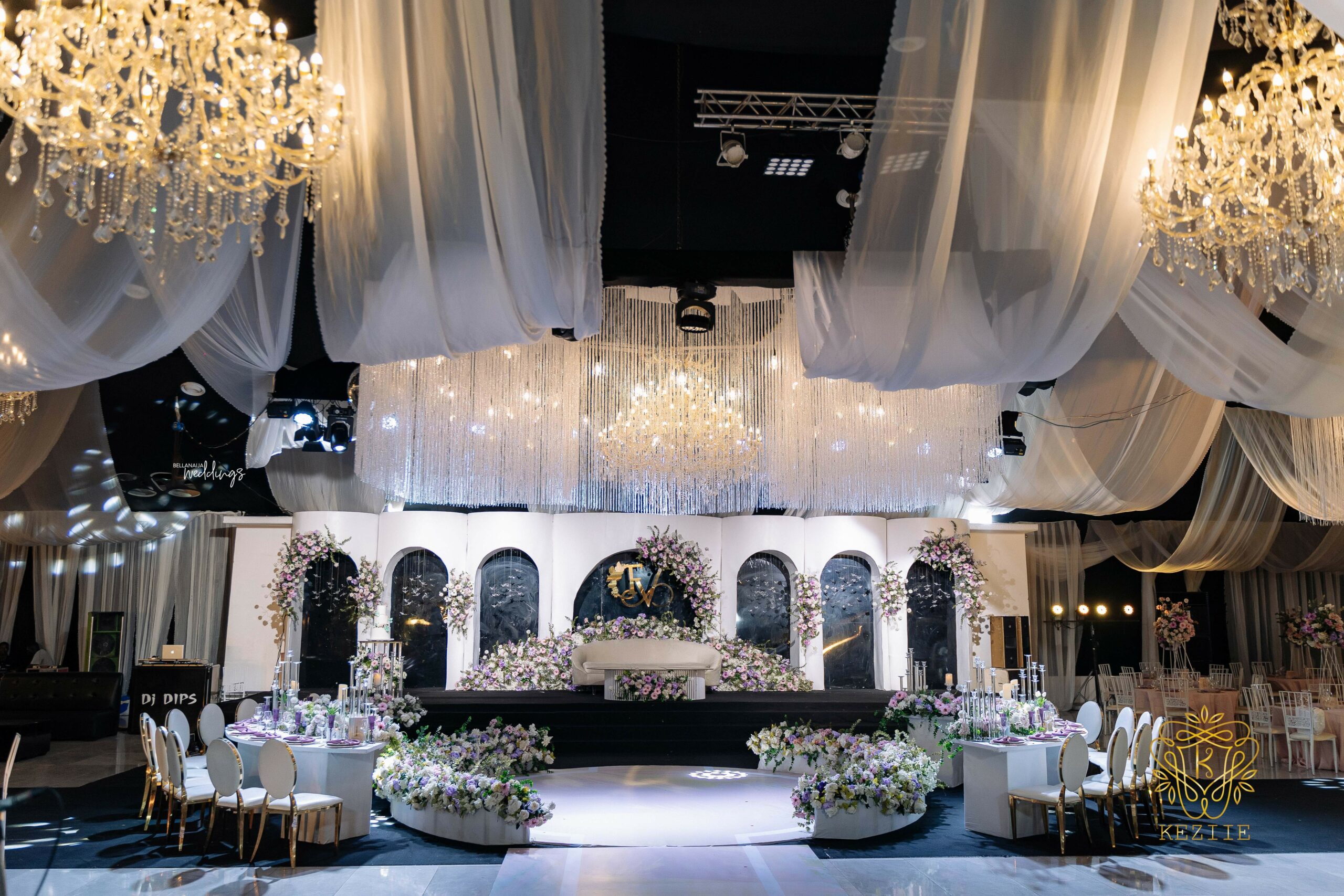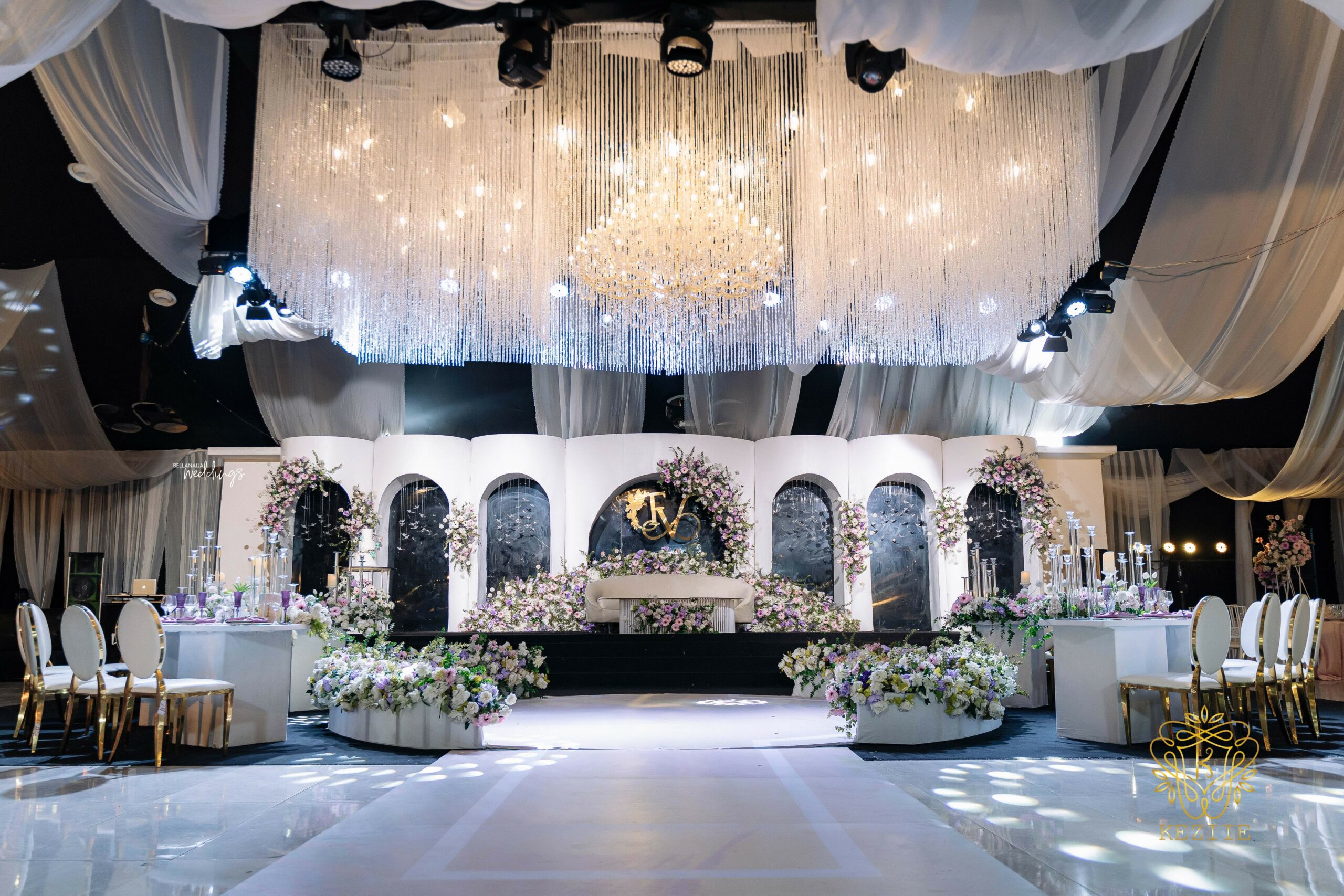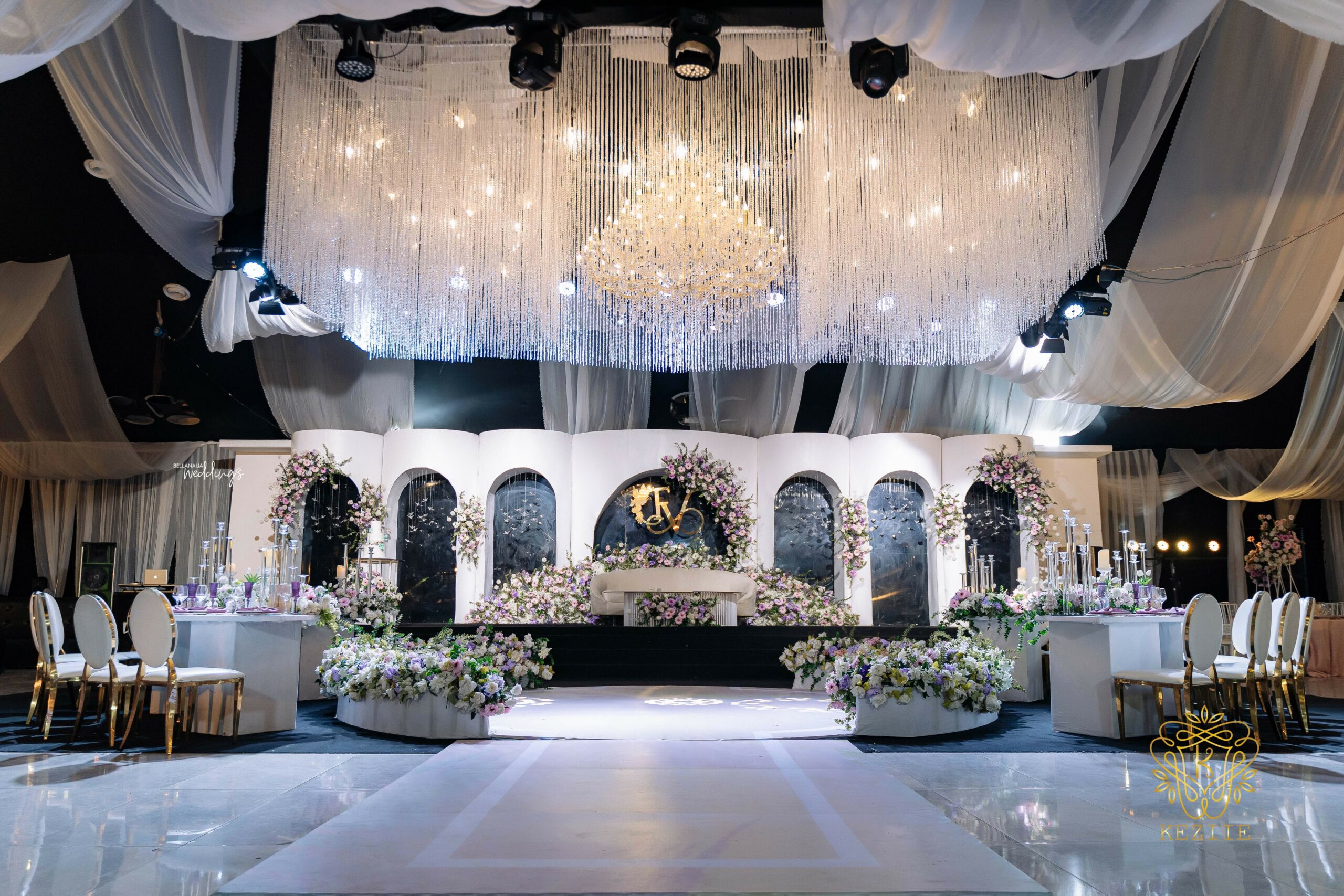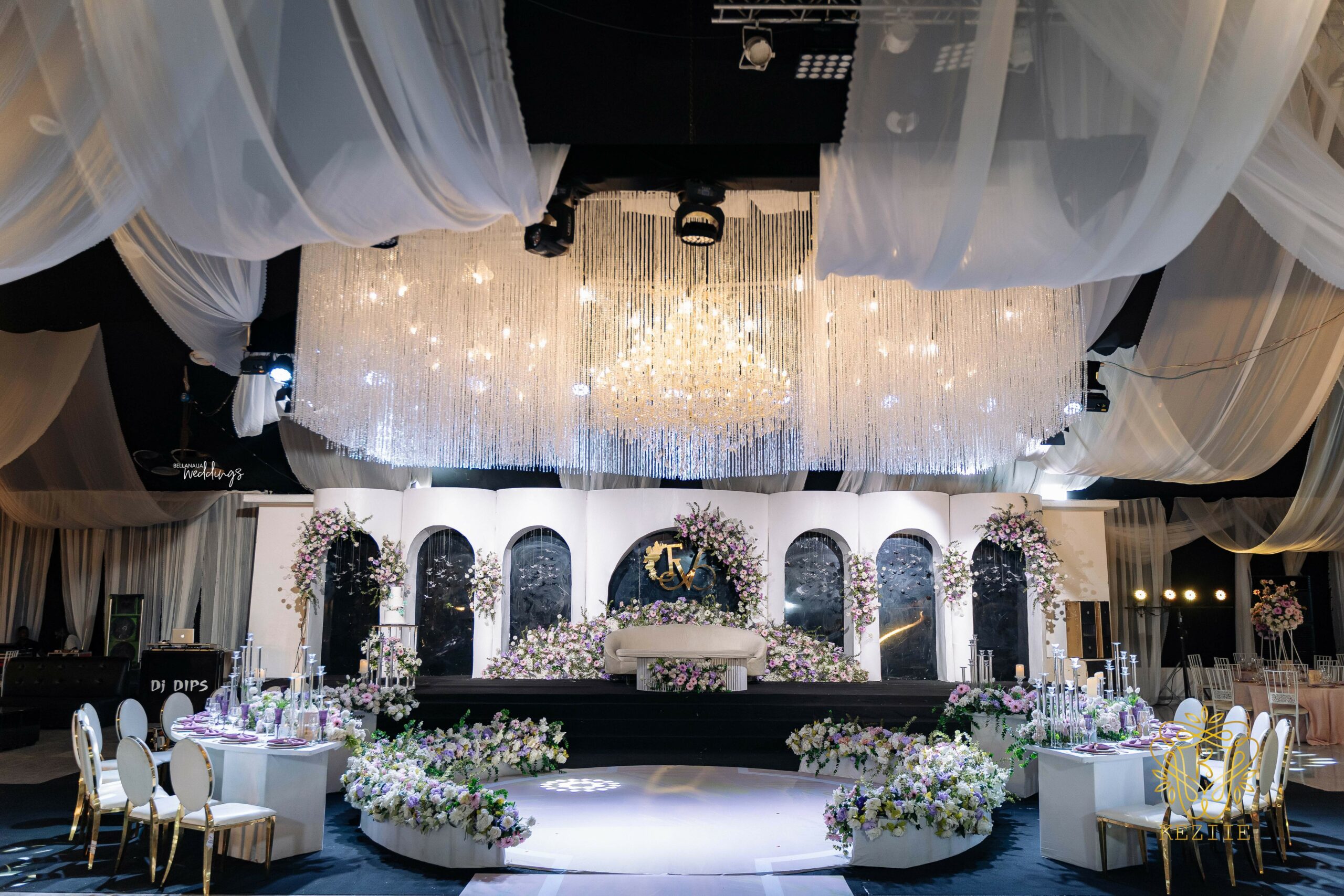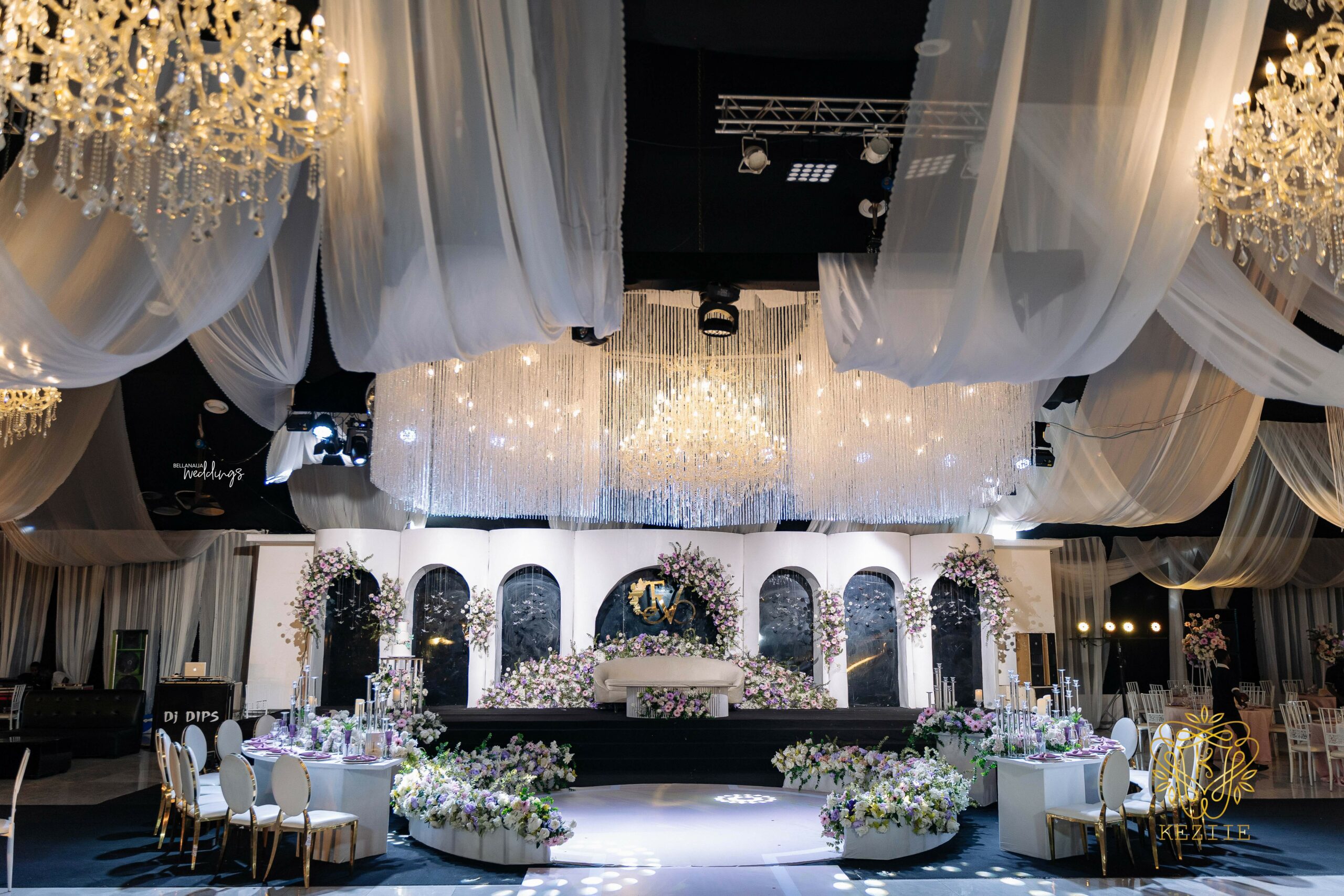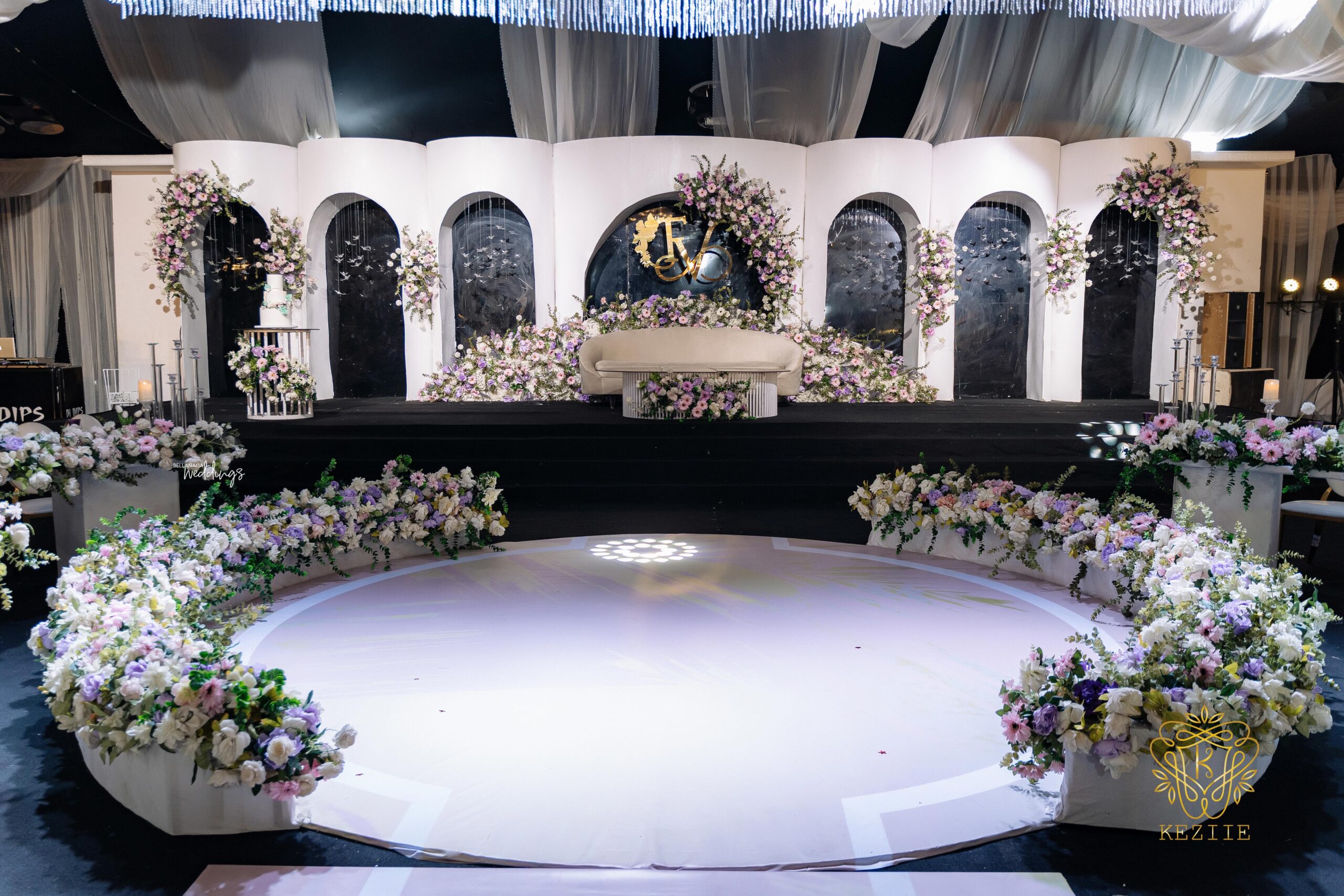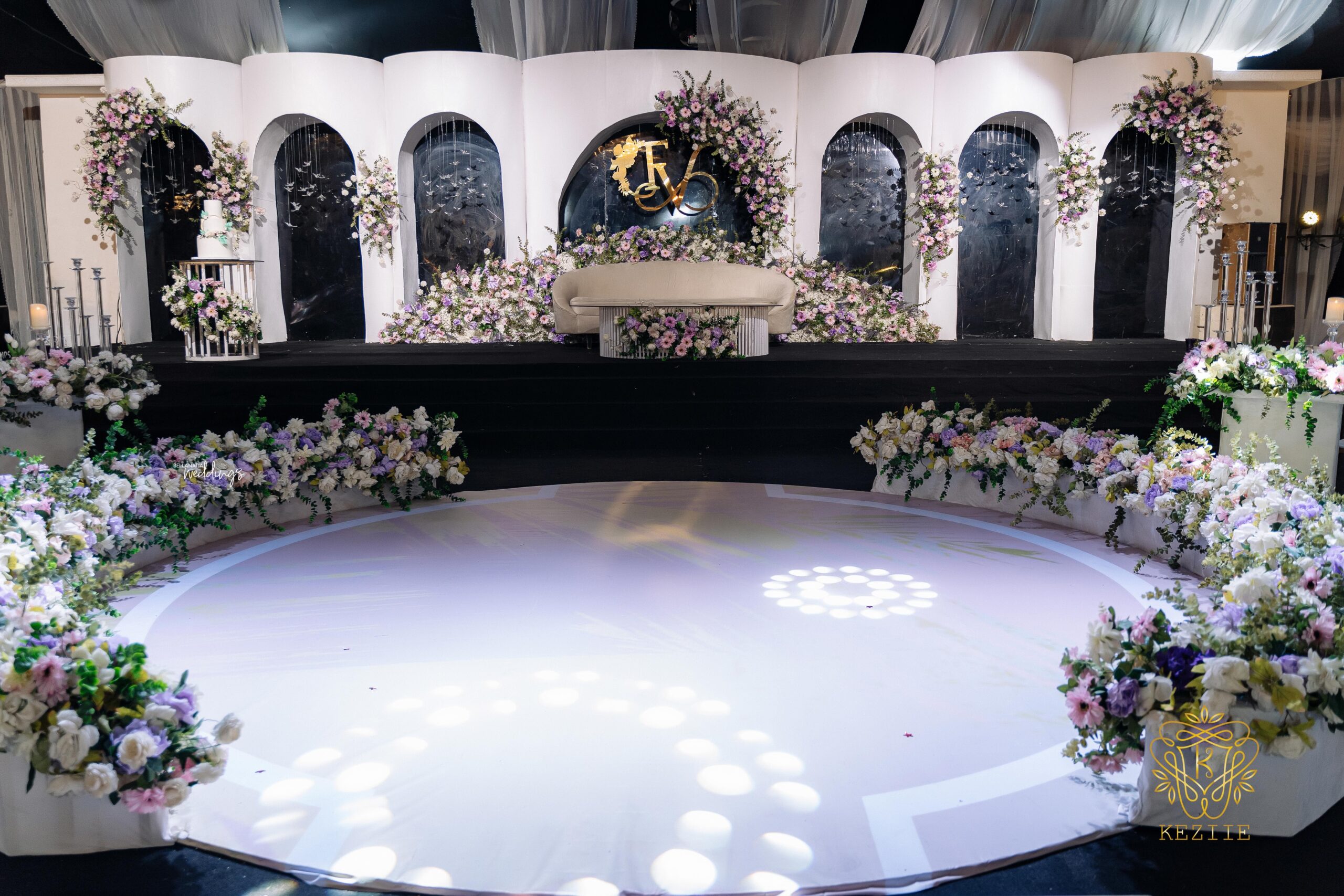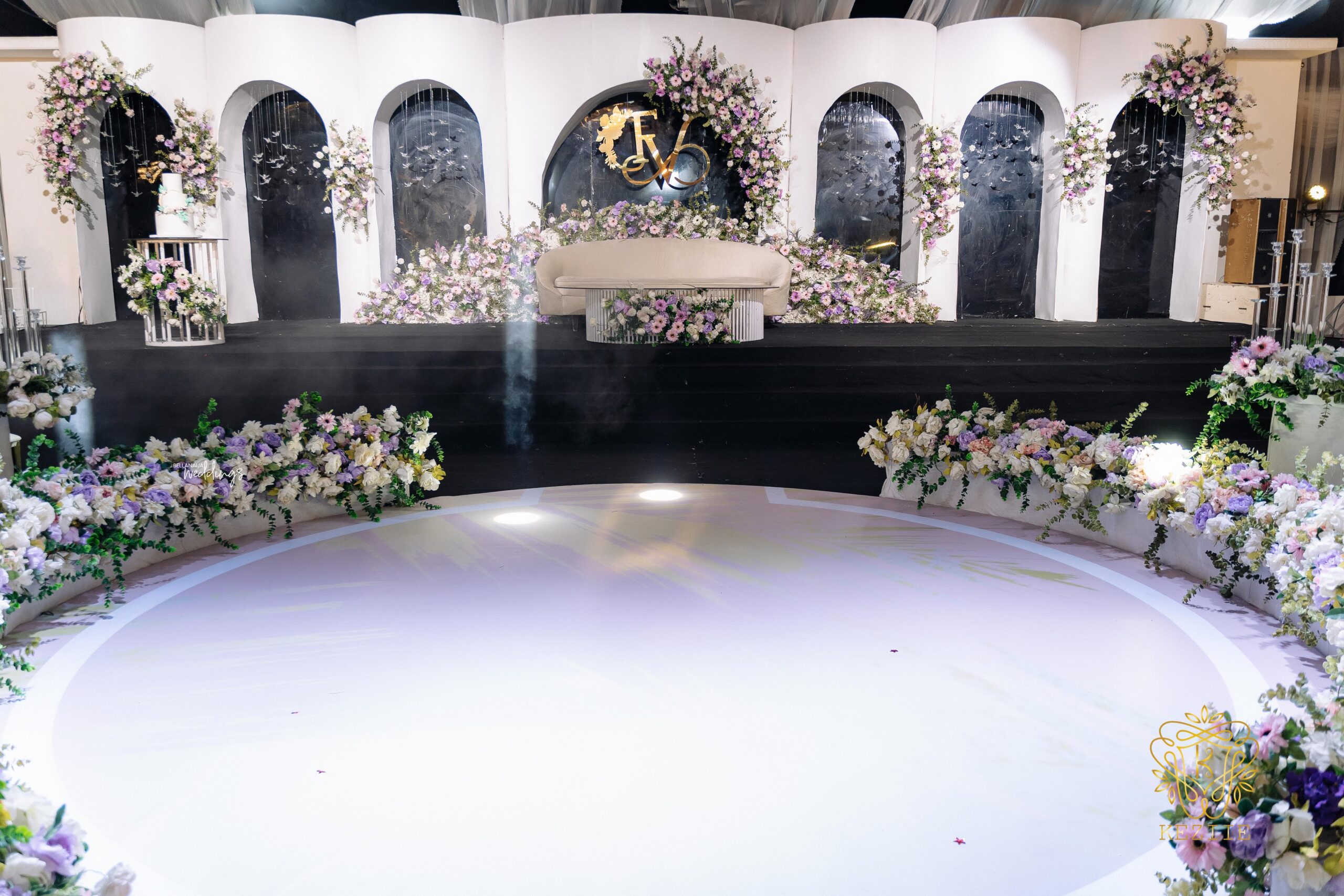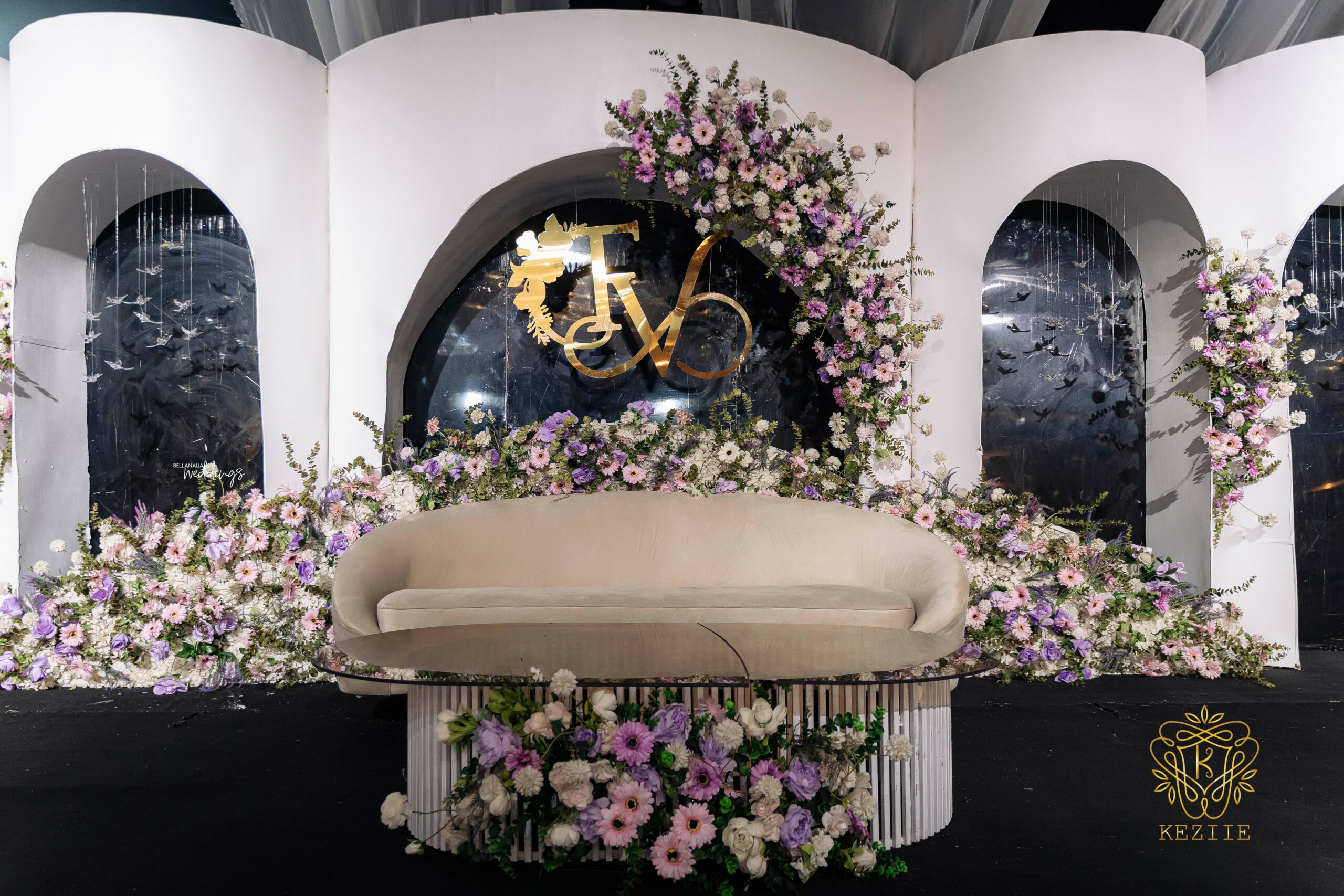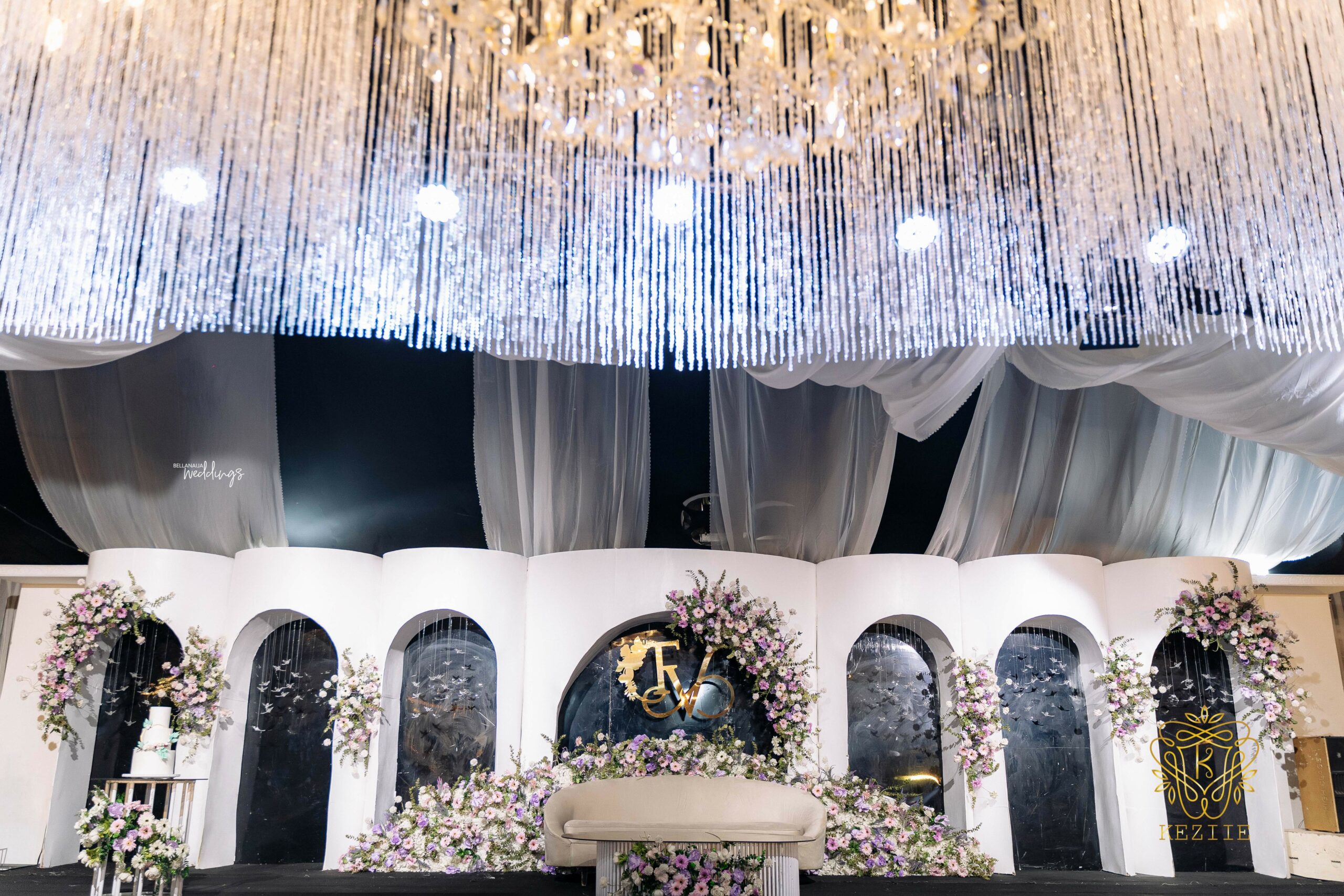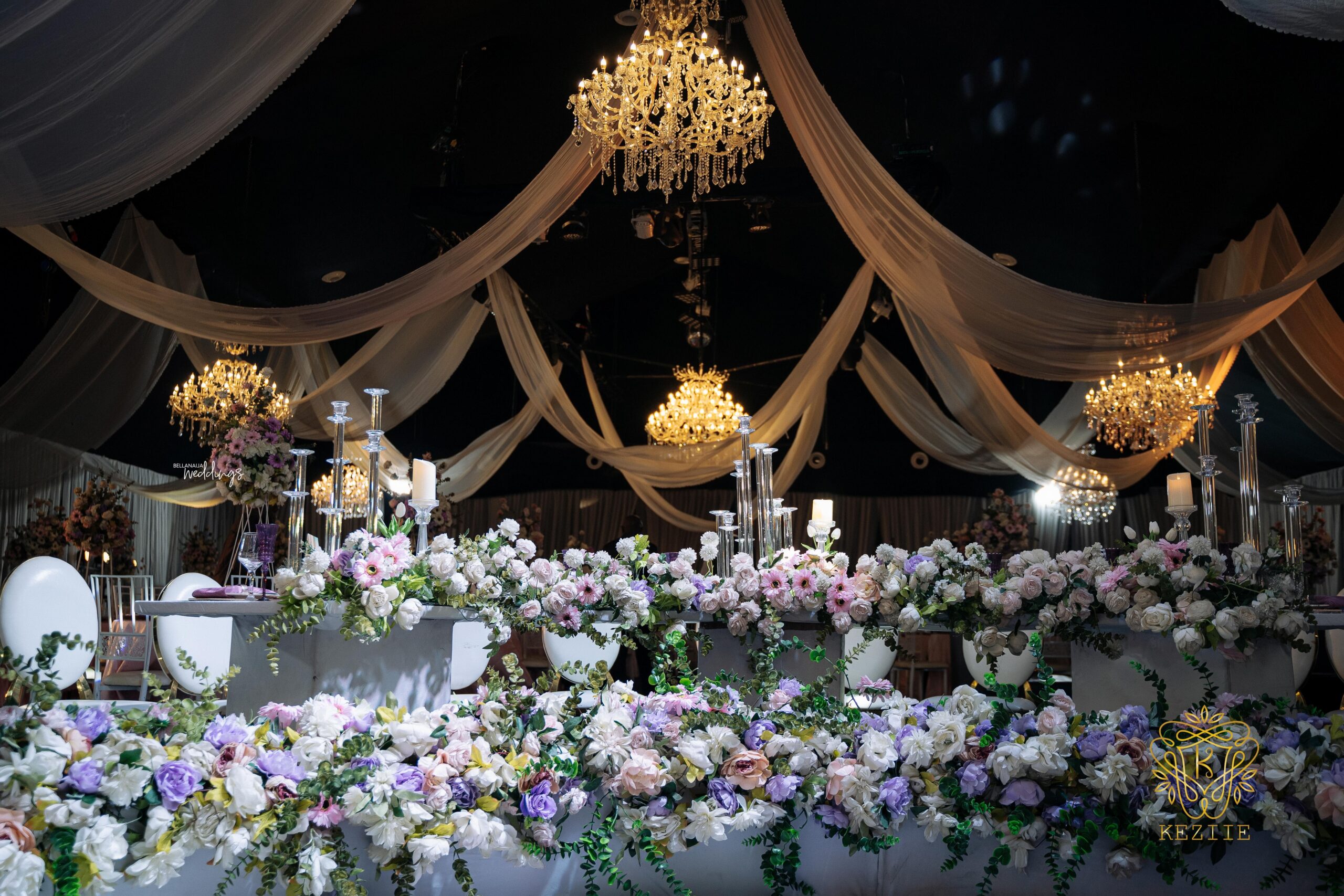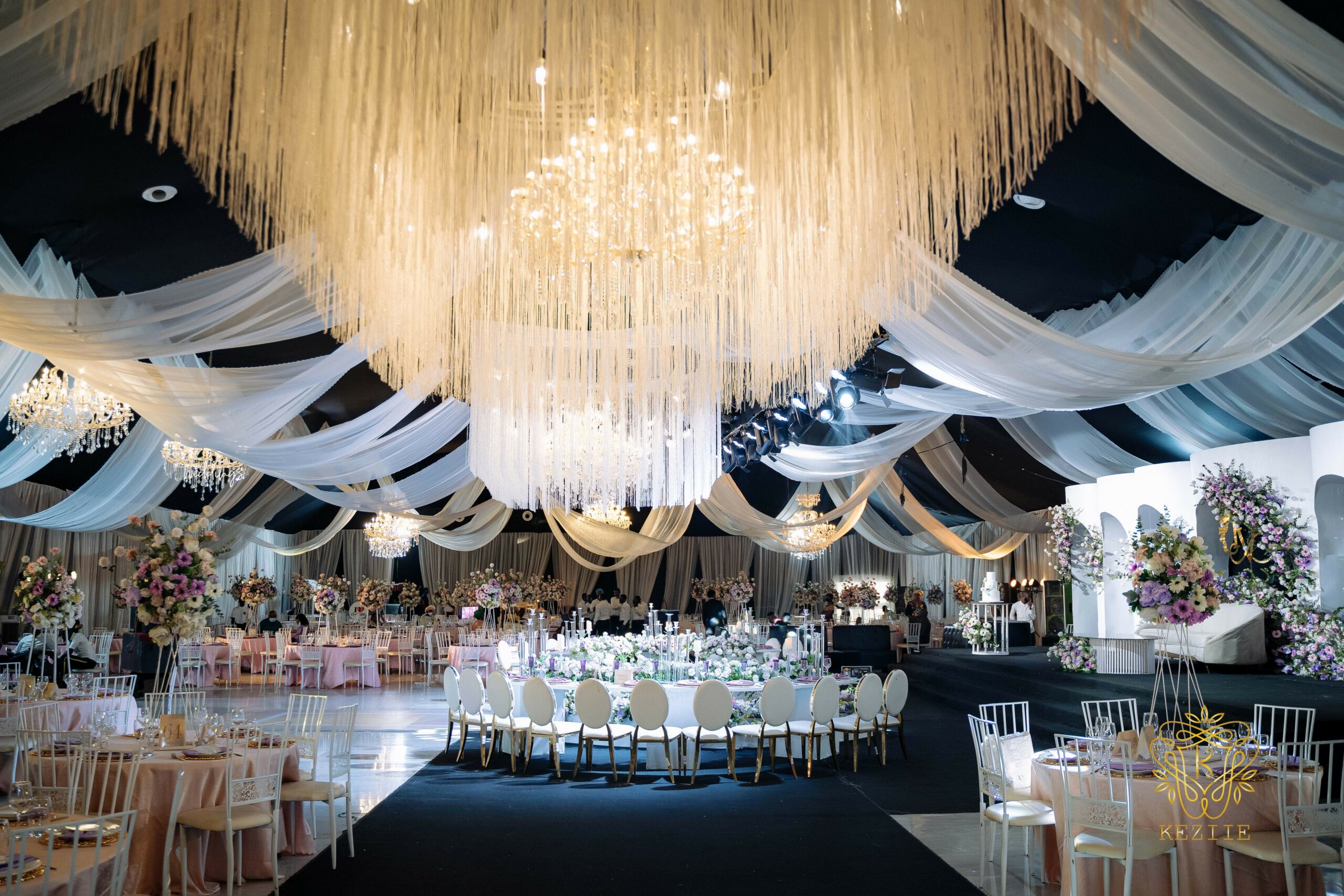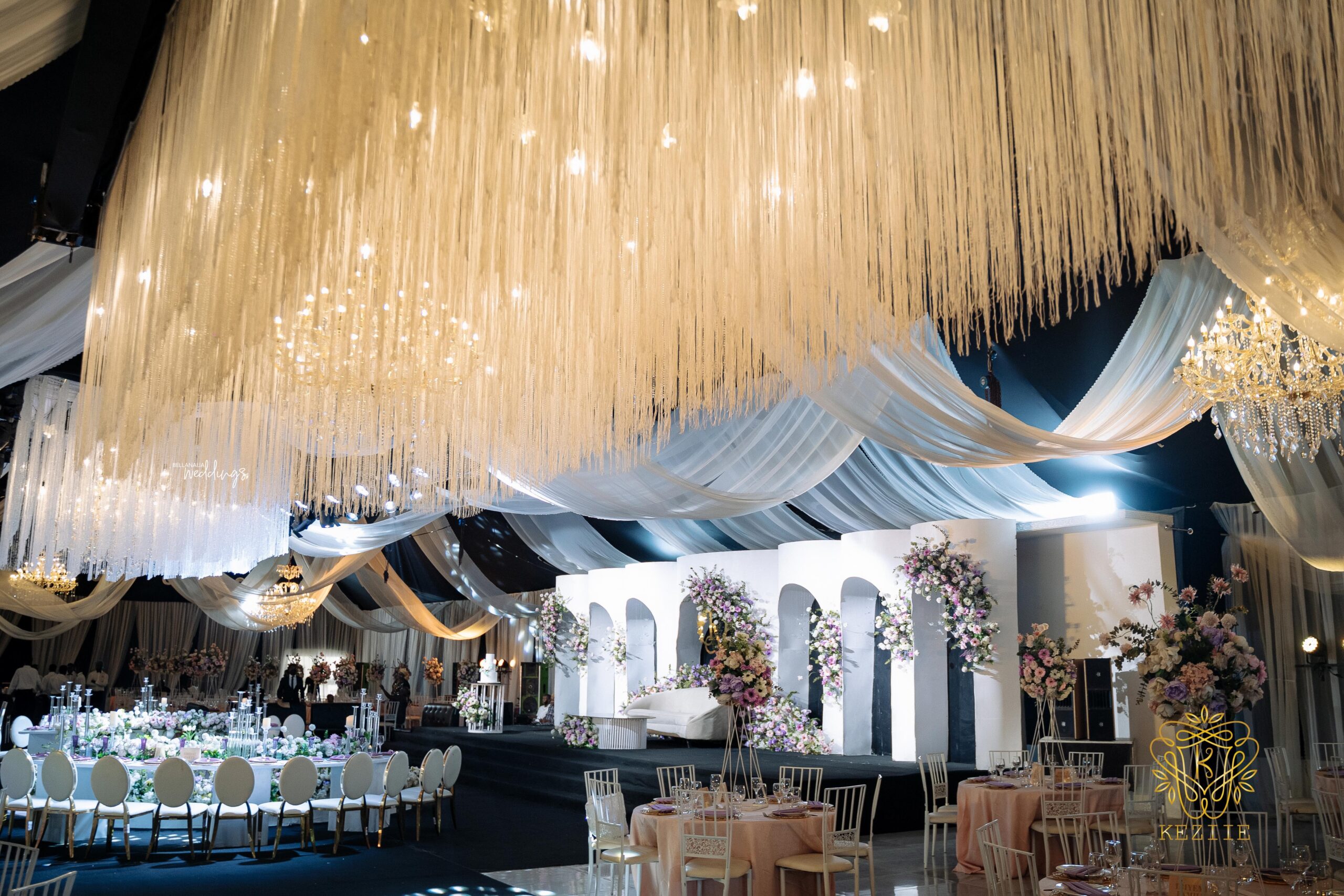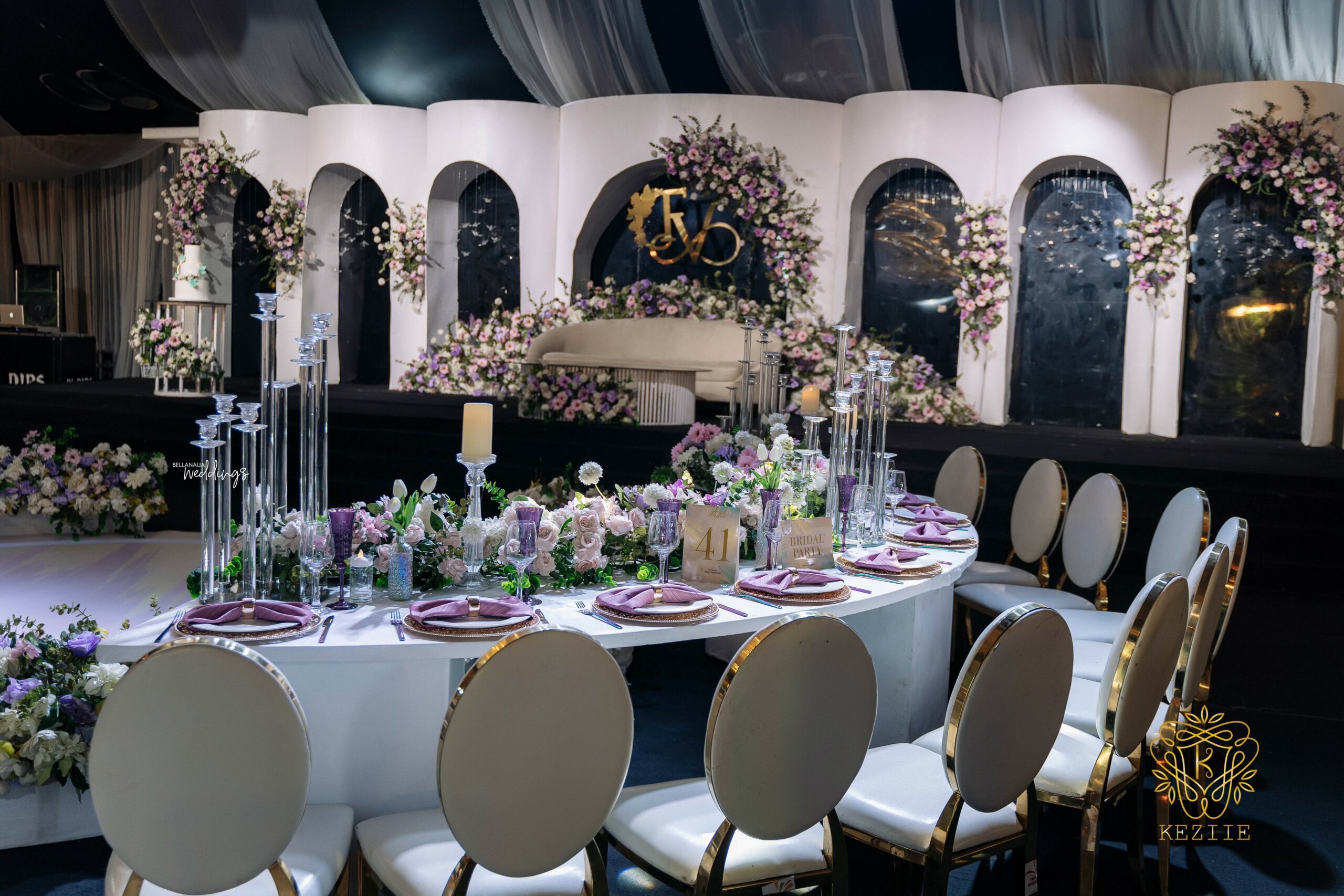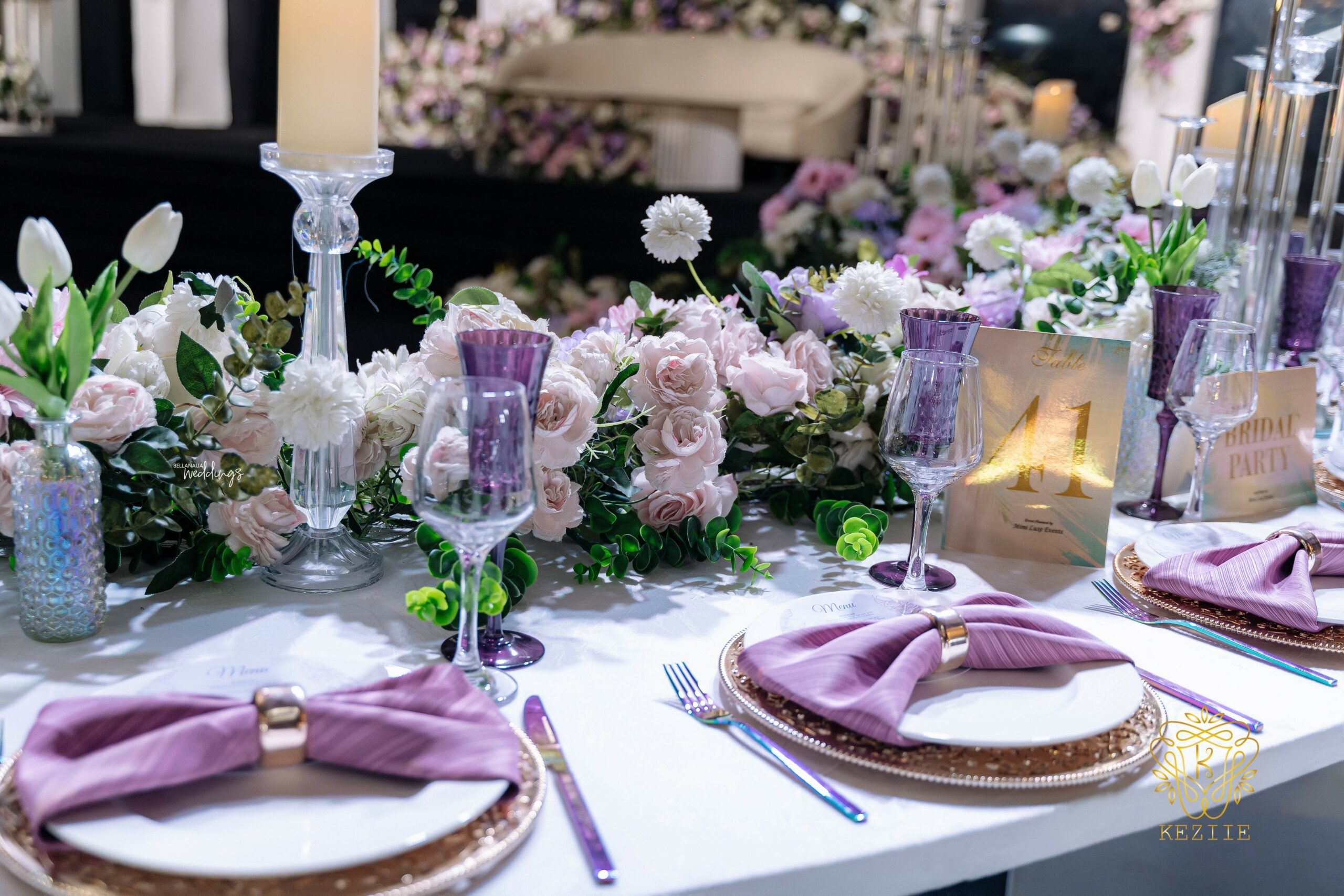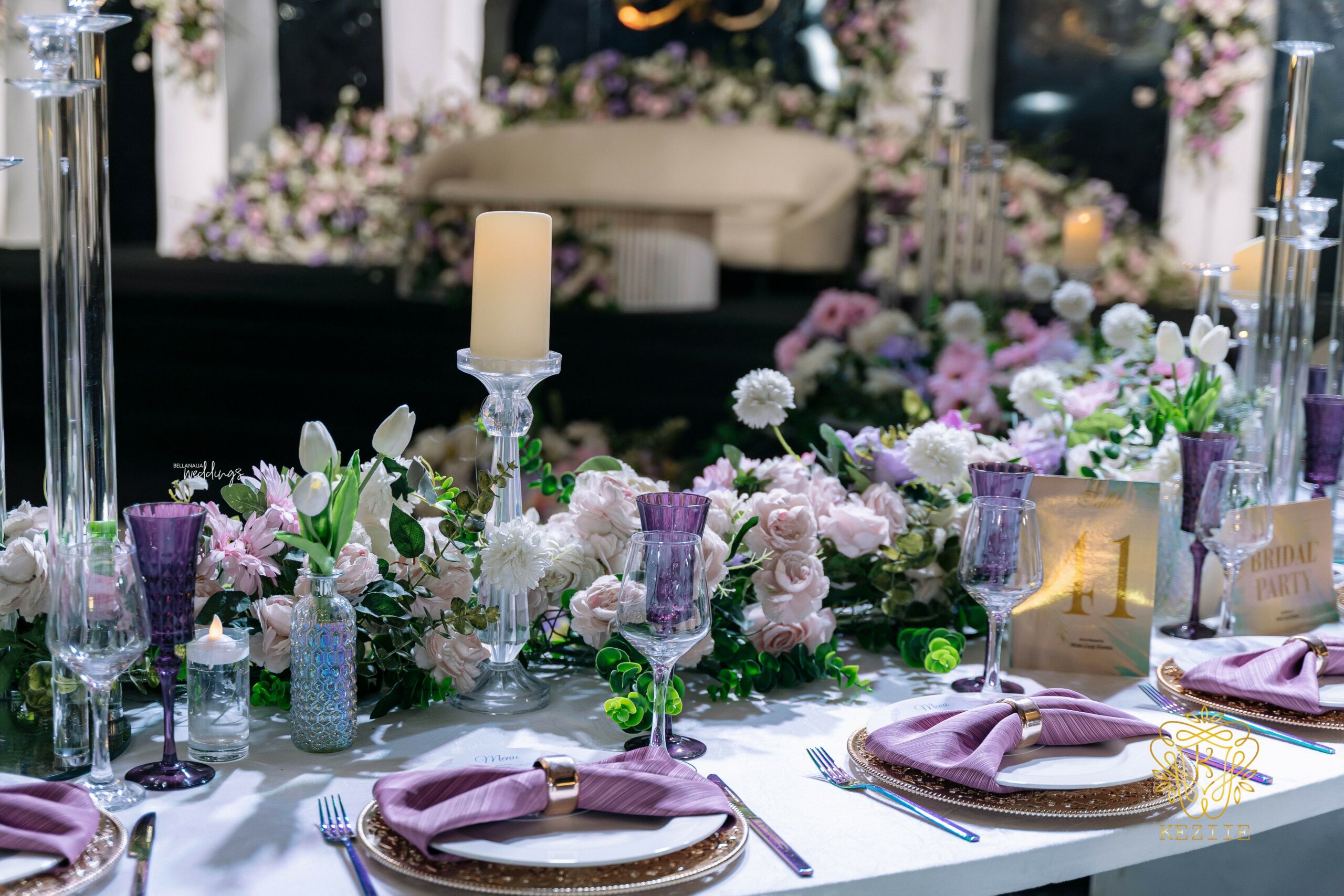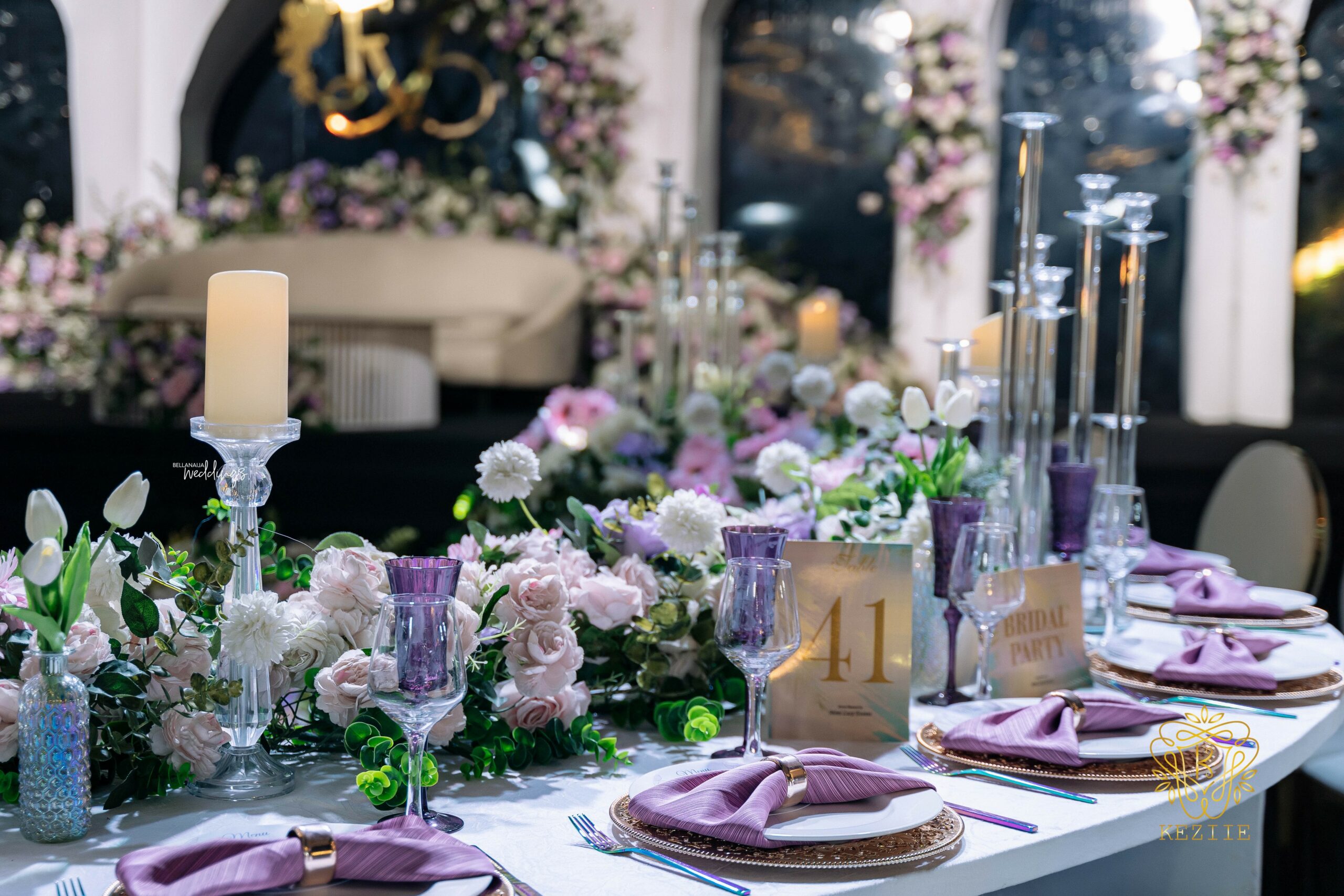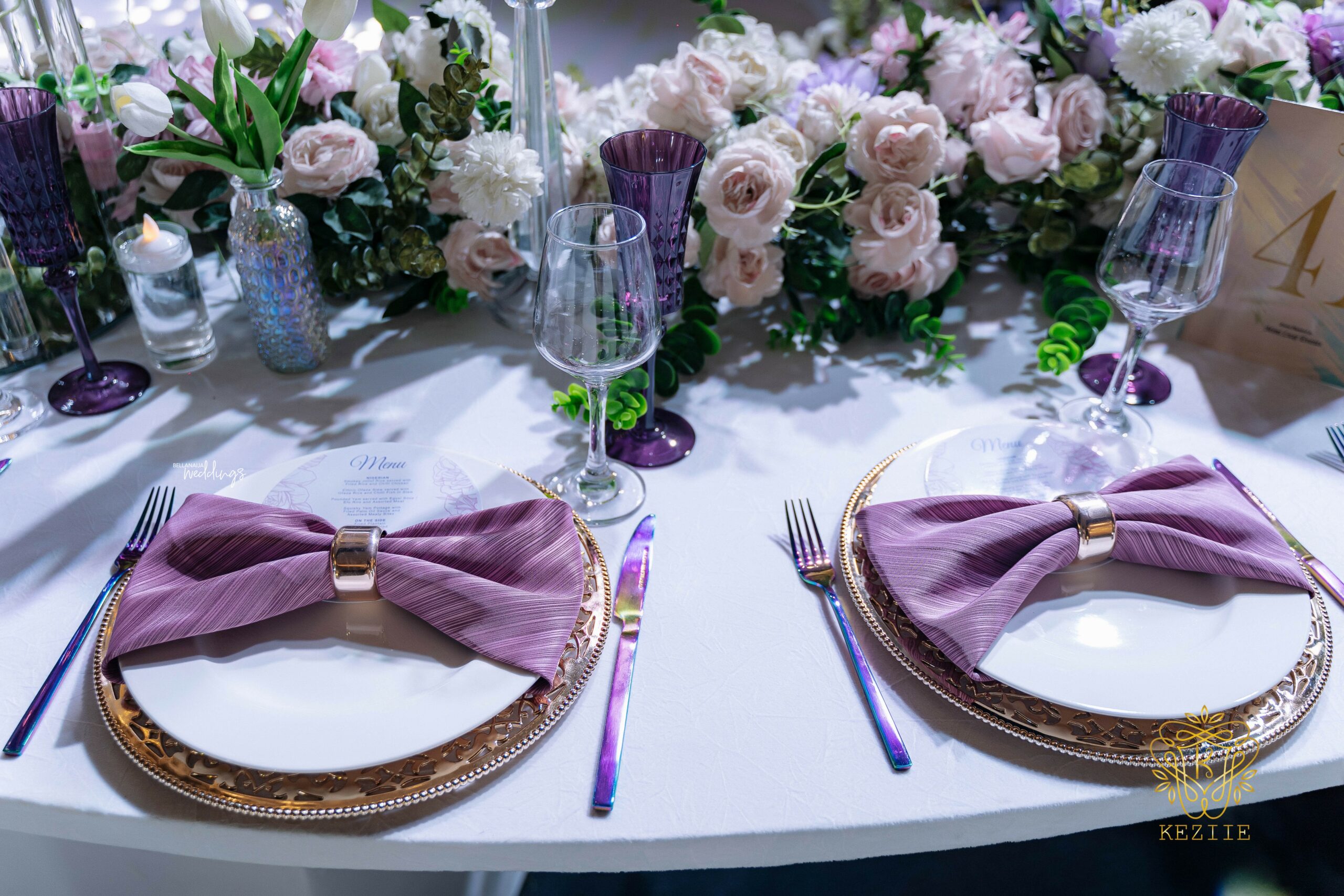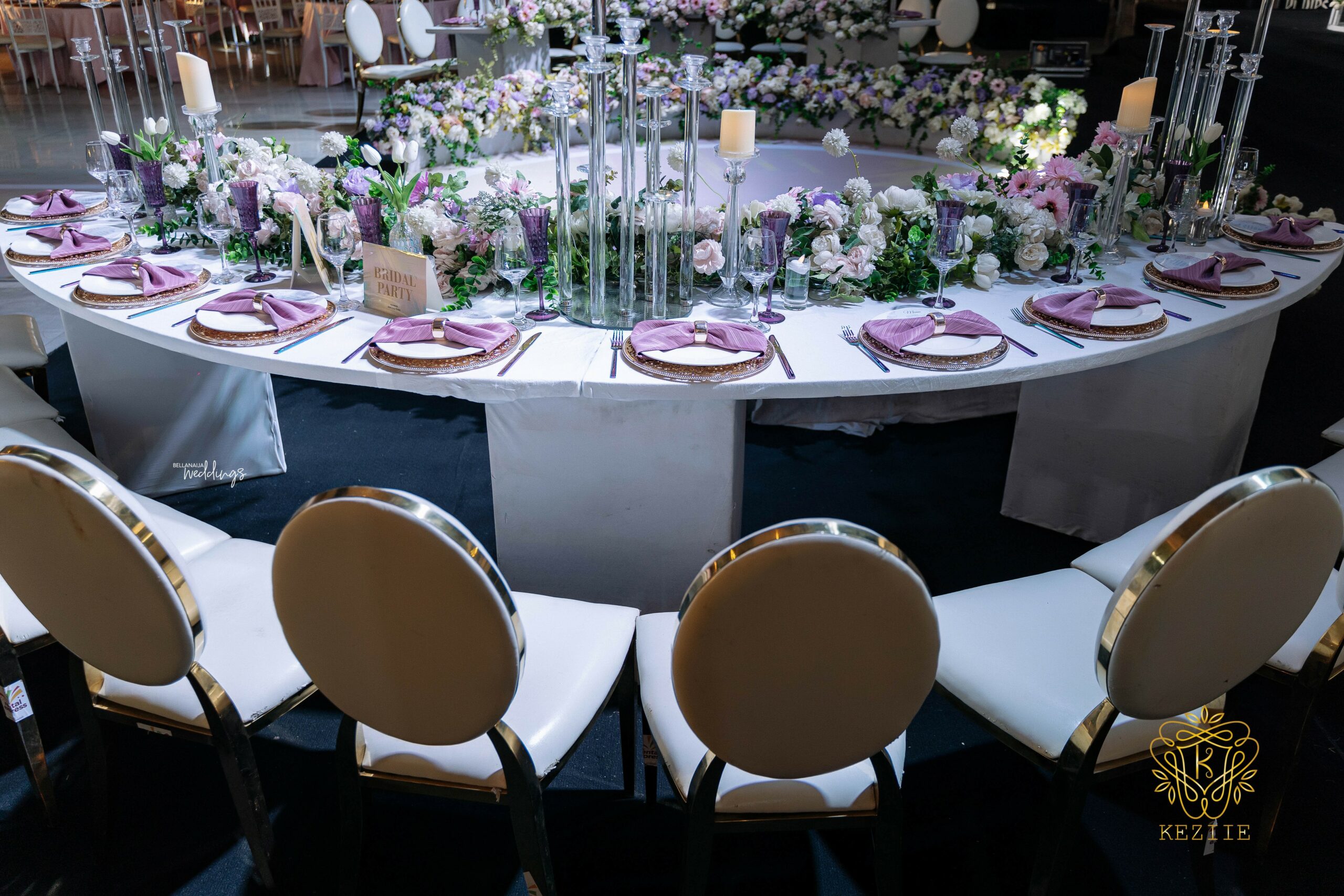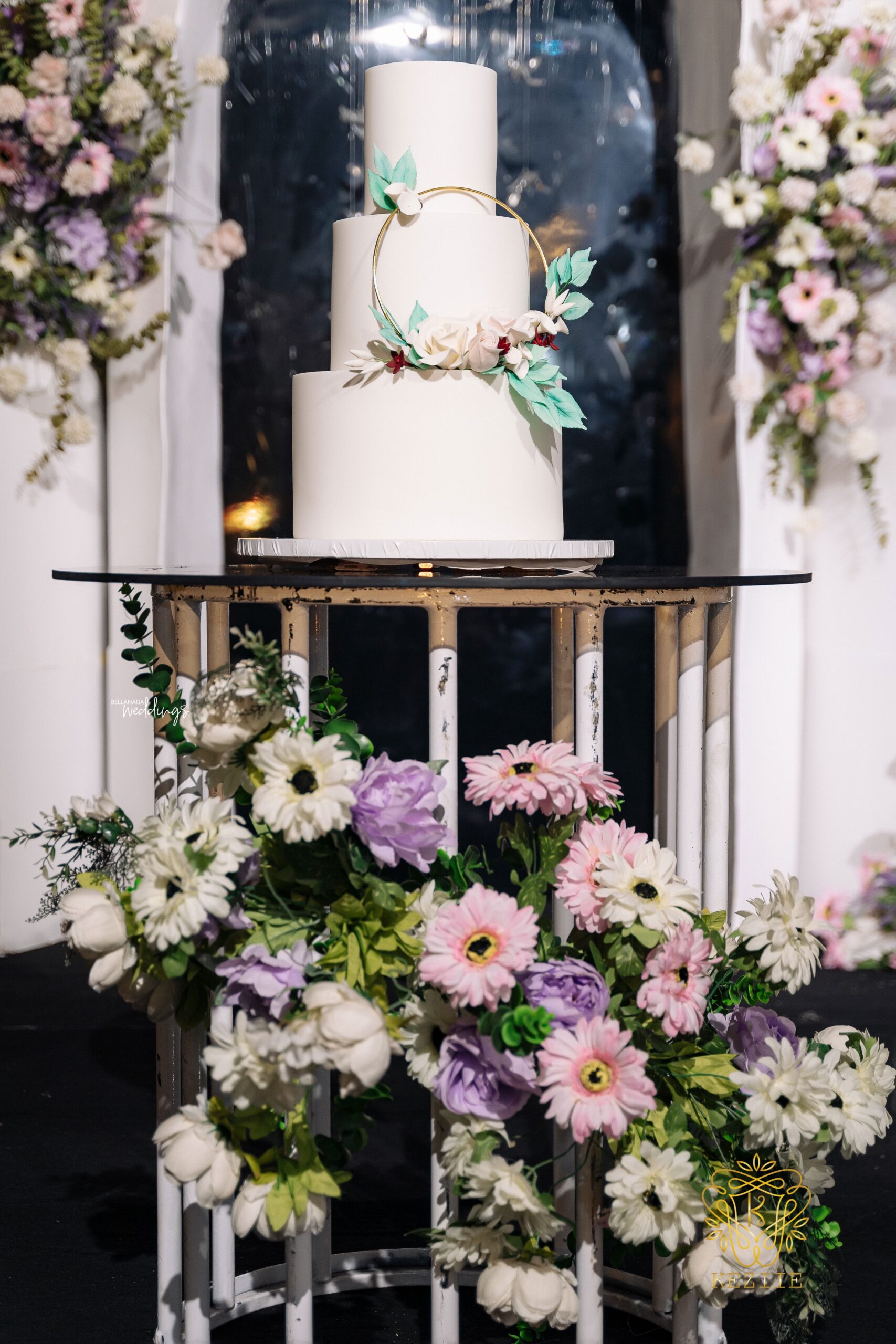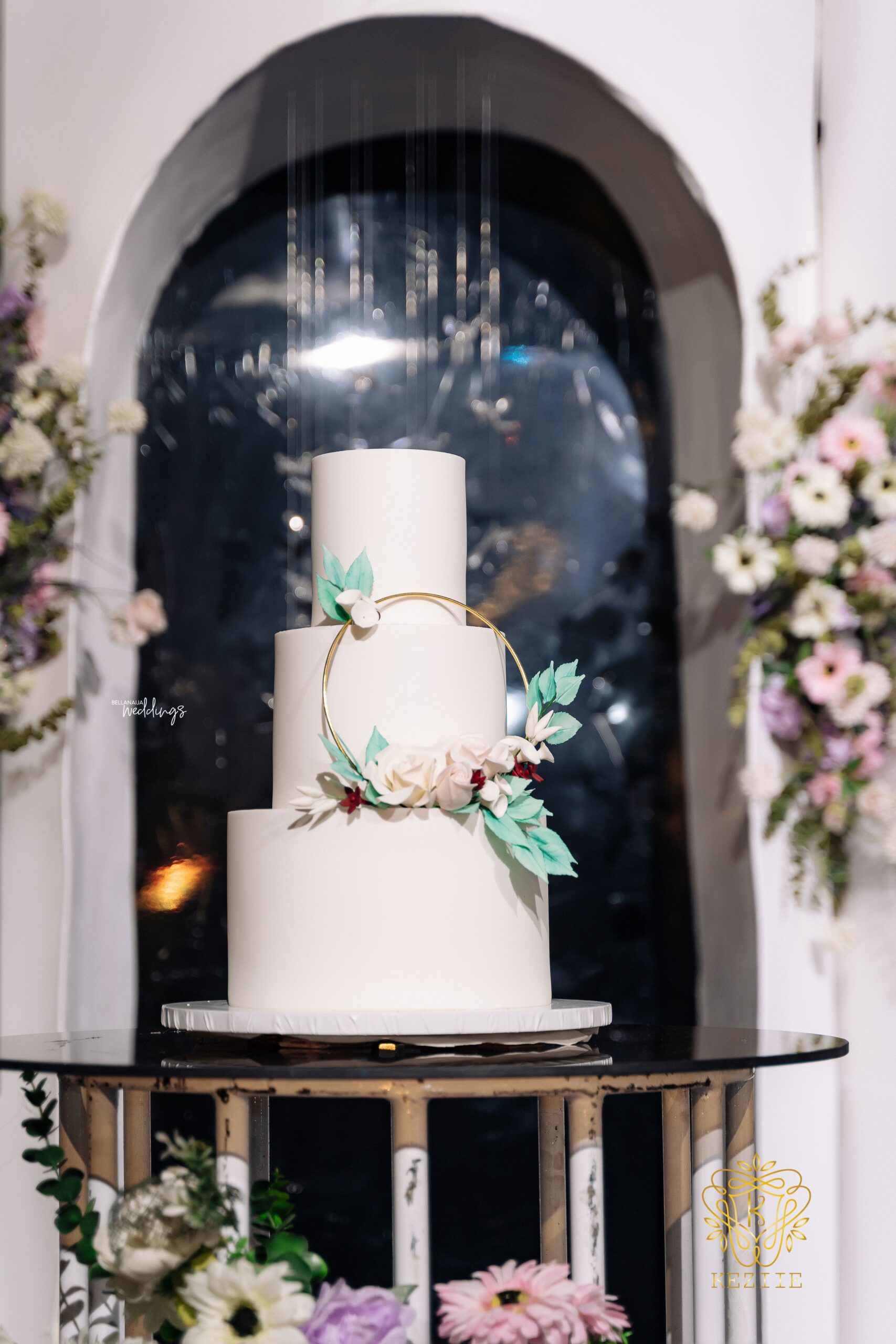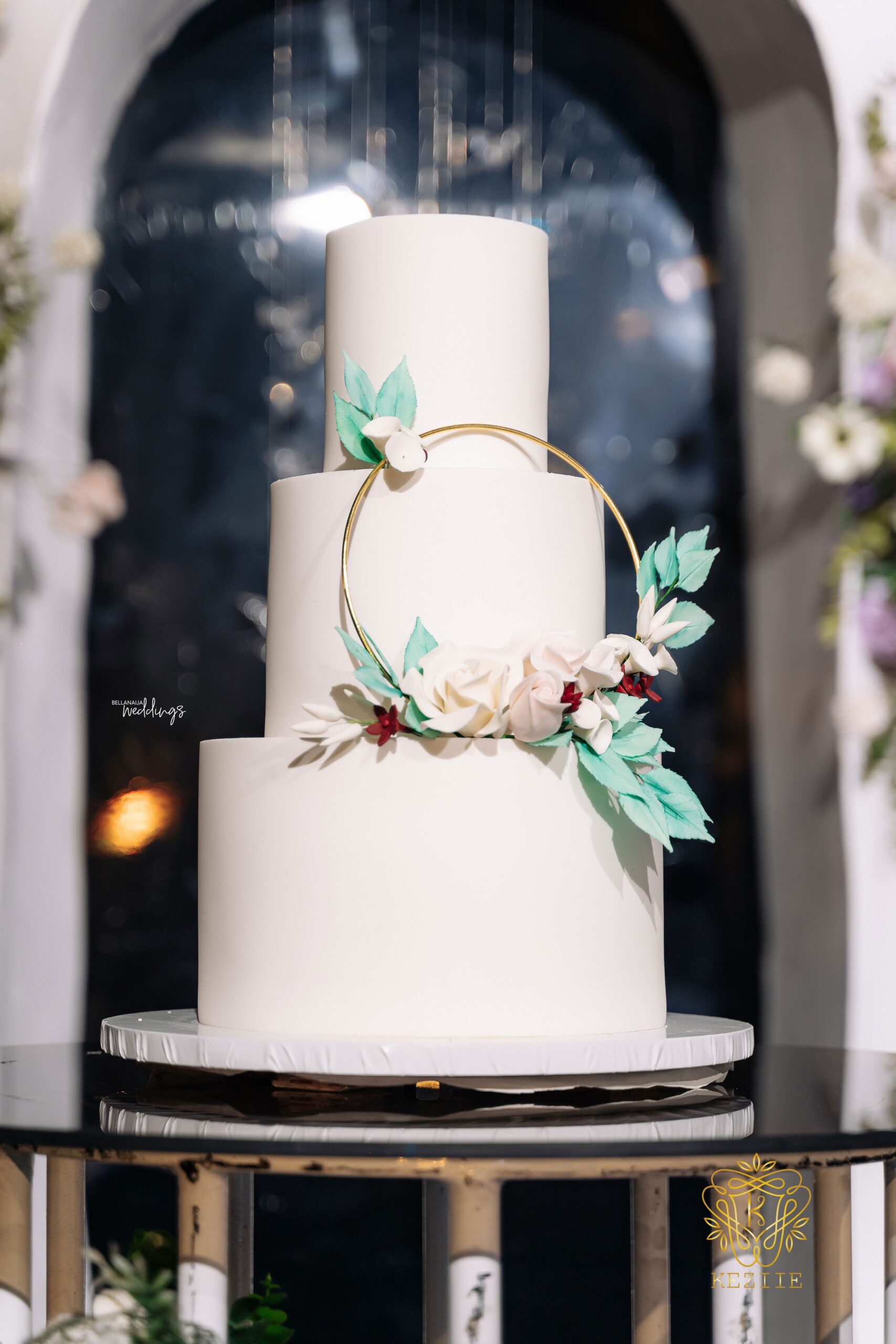 Now getting into it…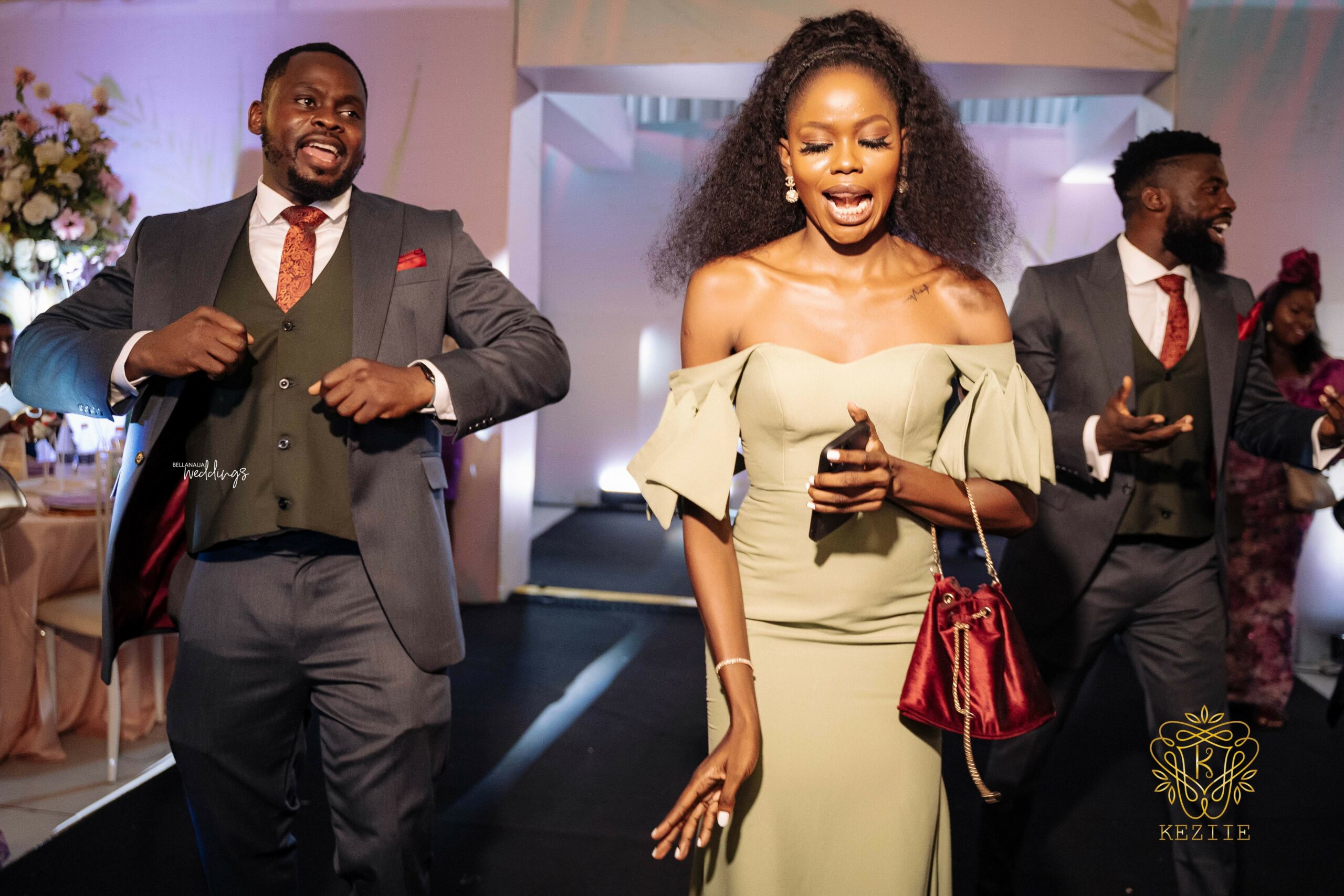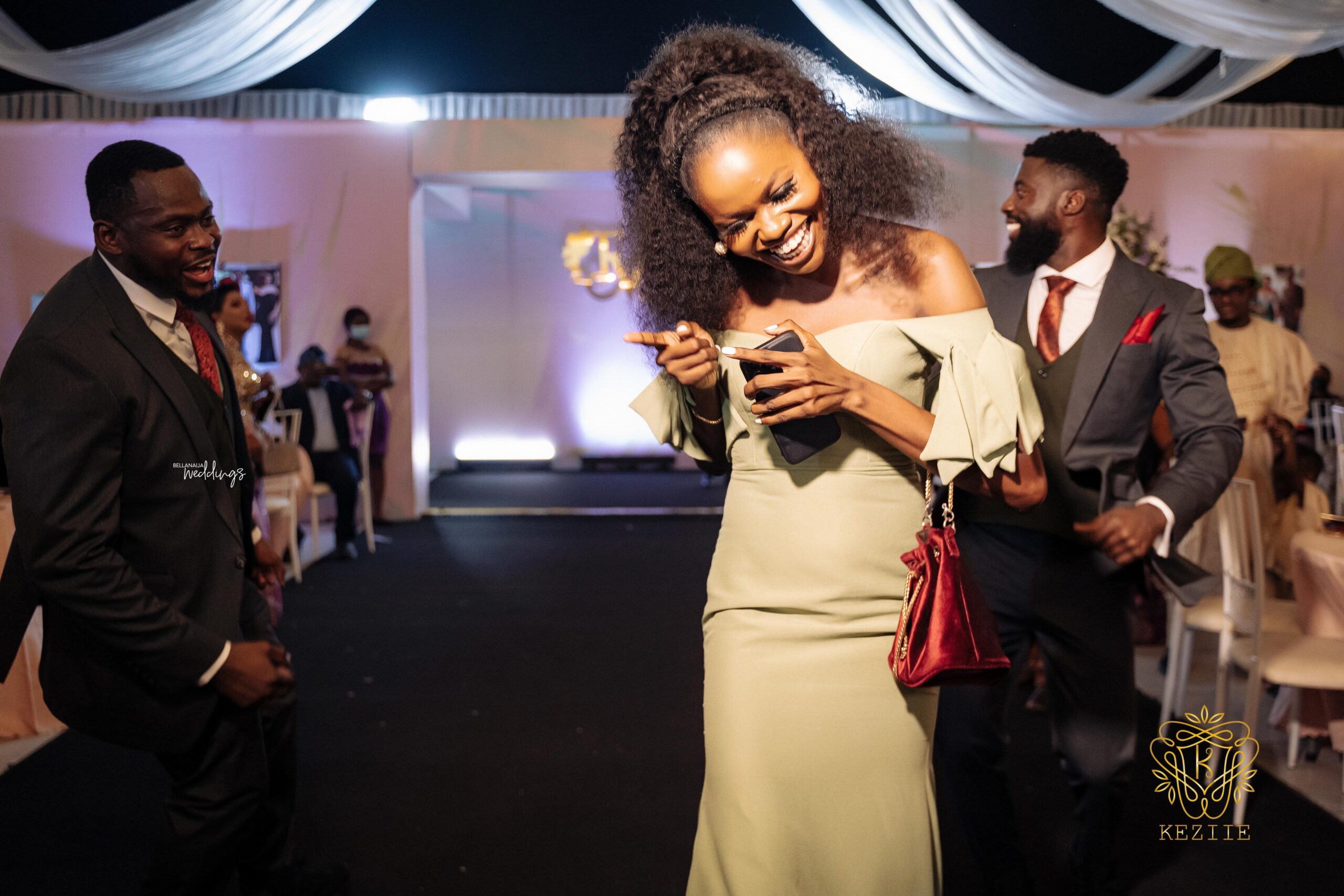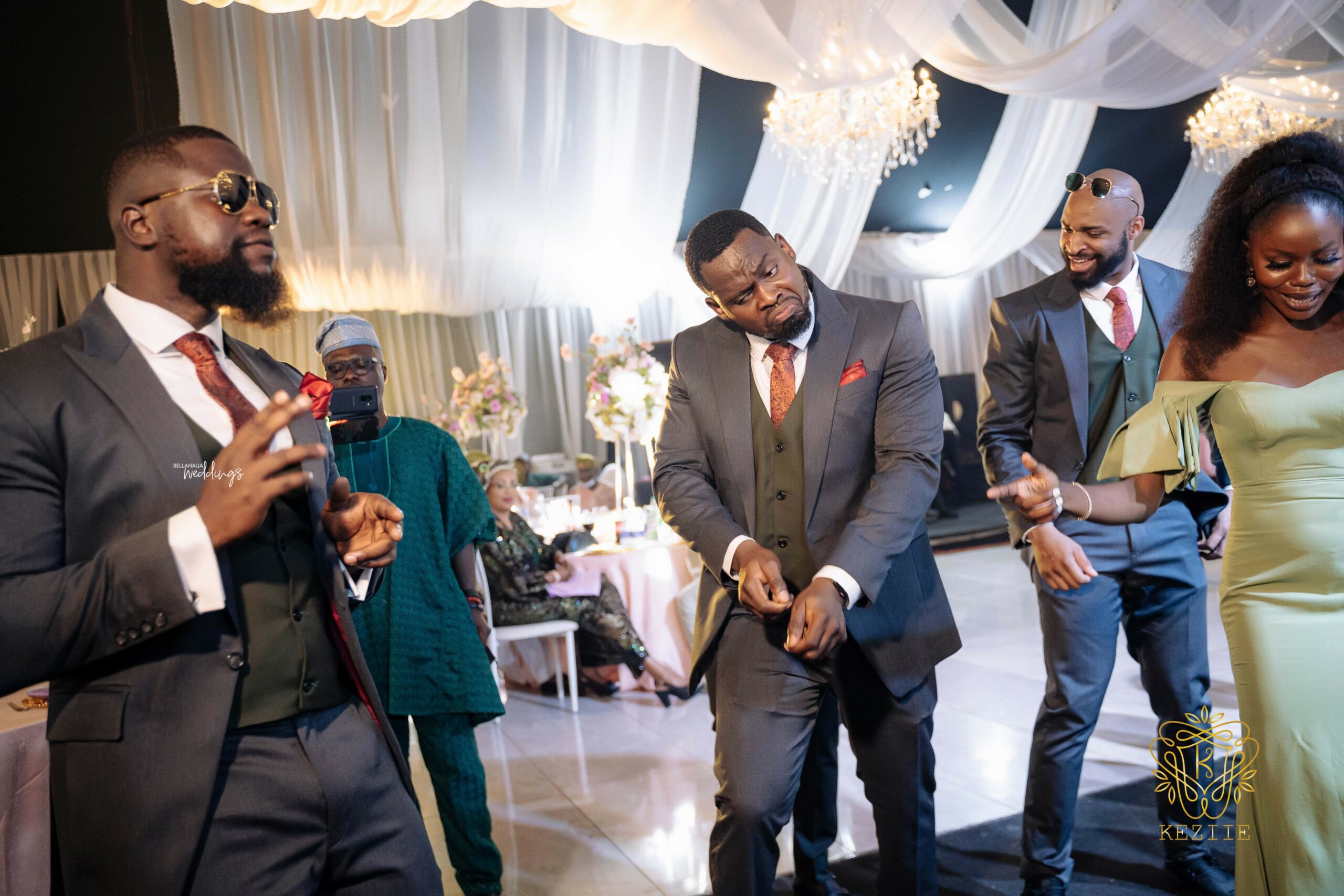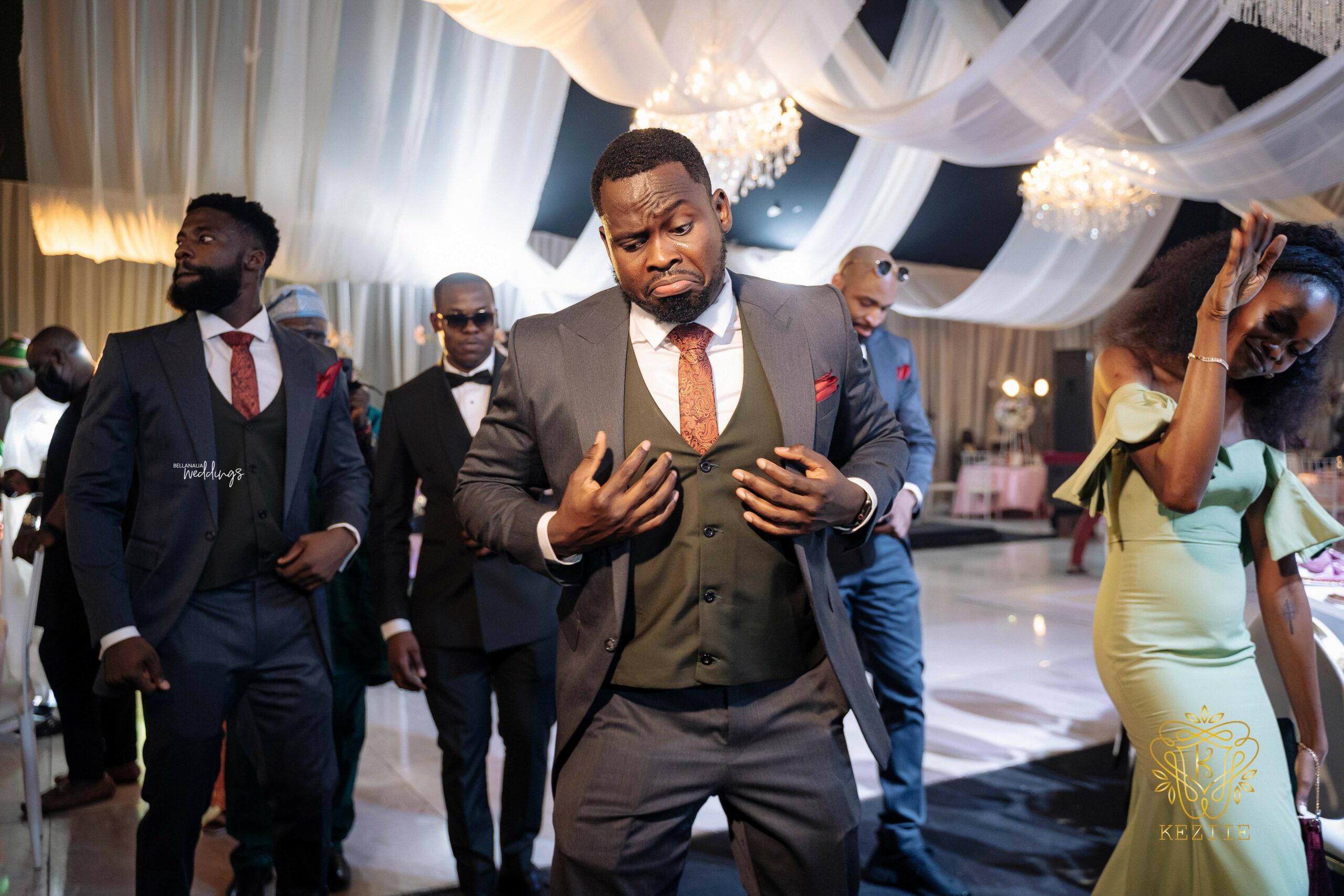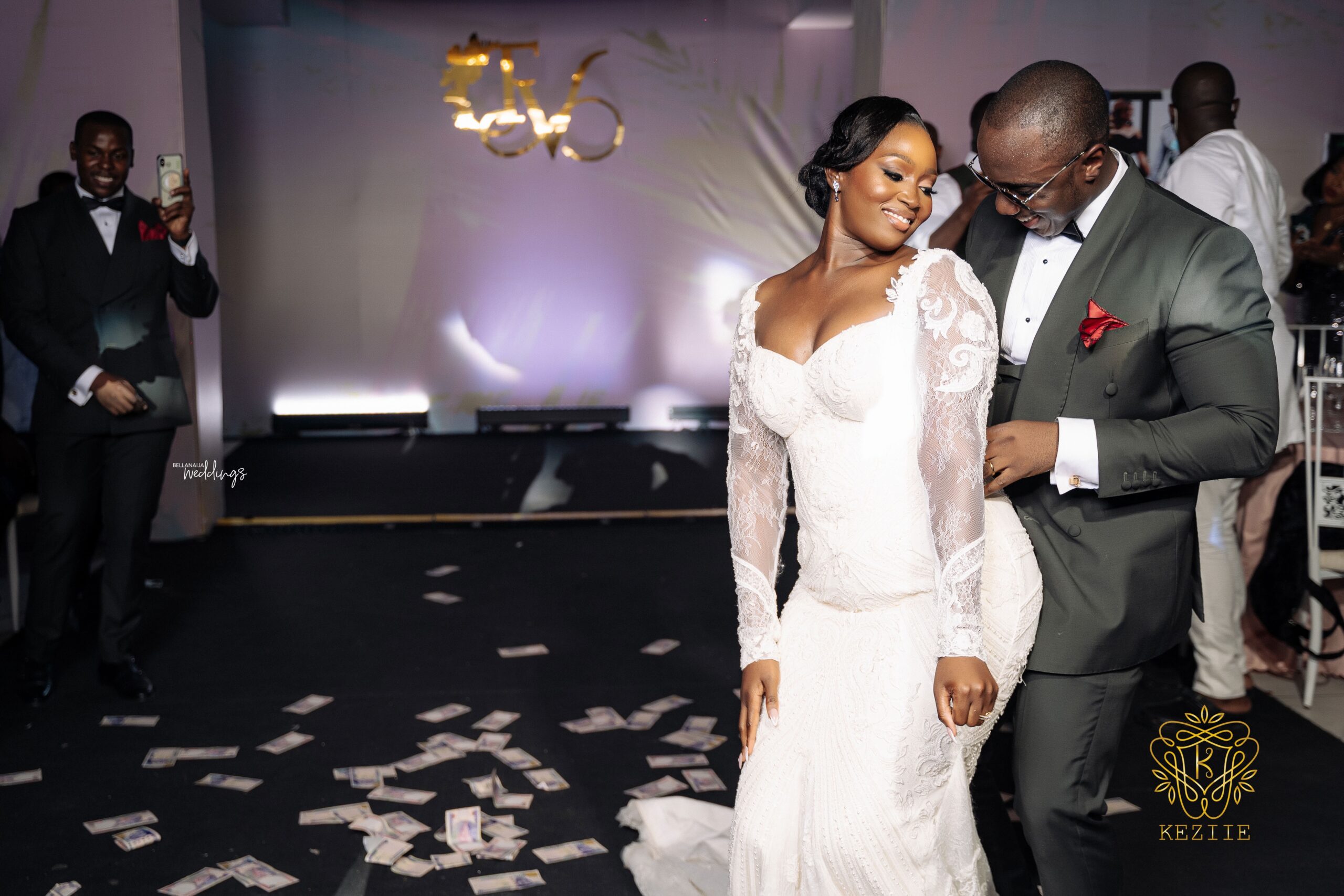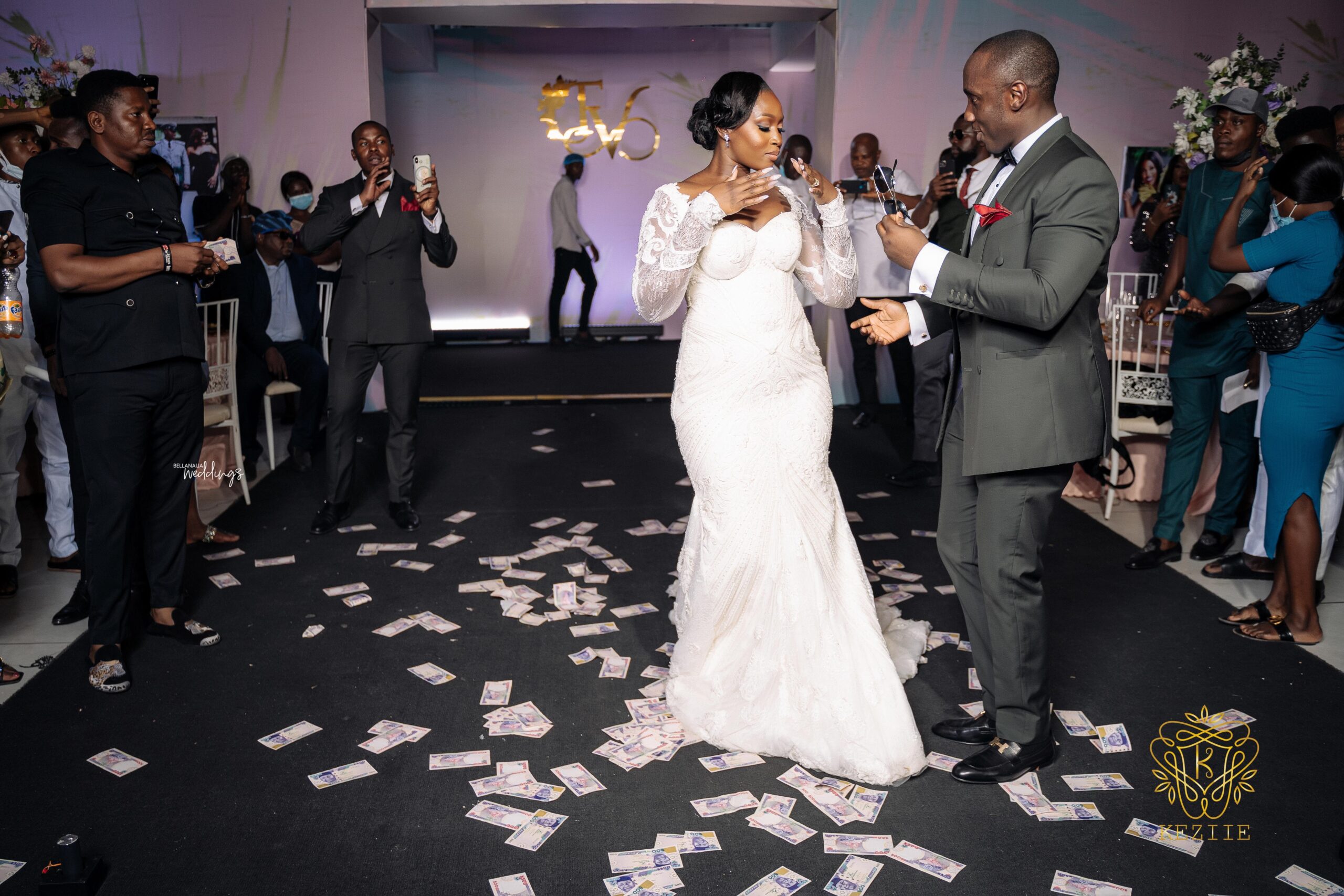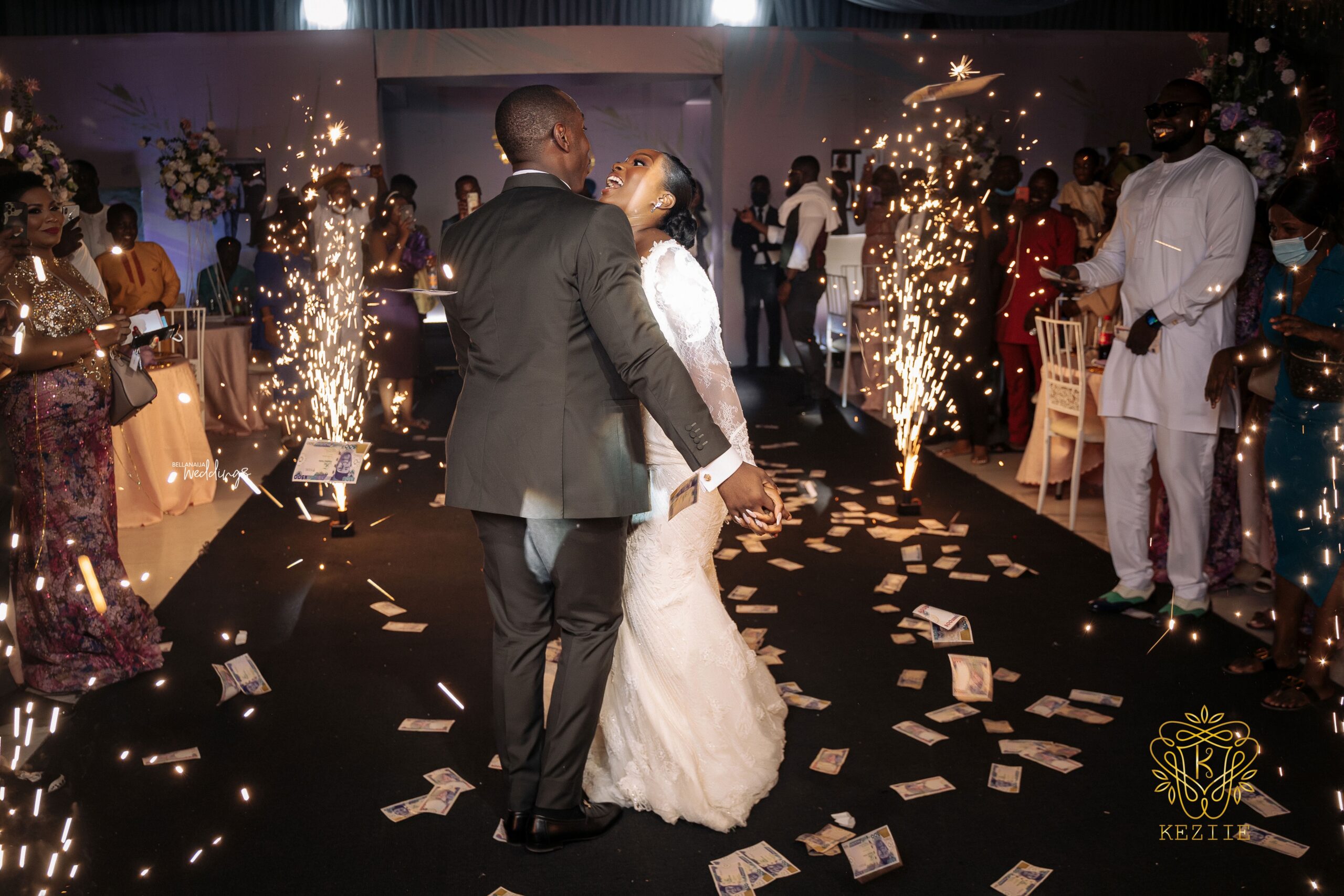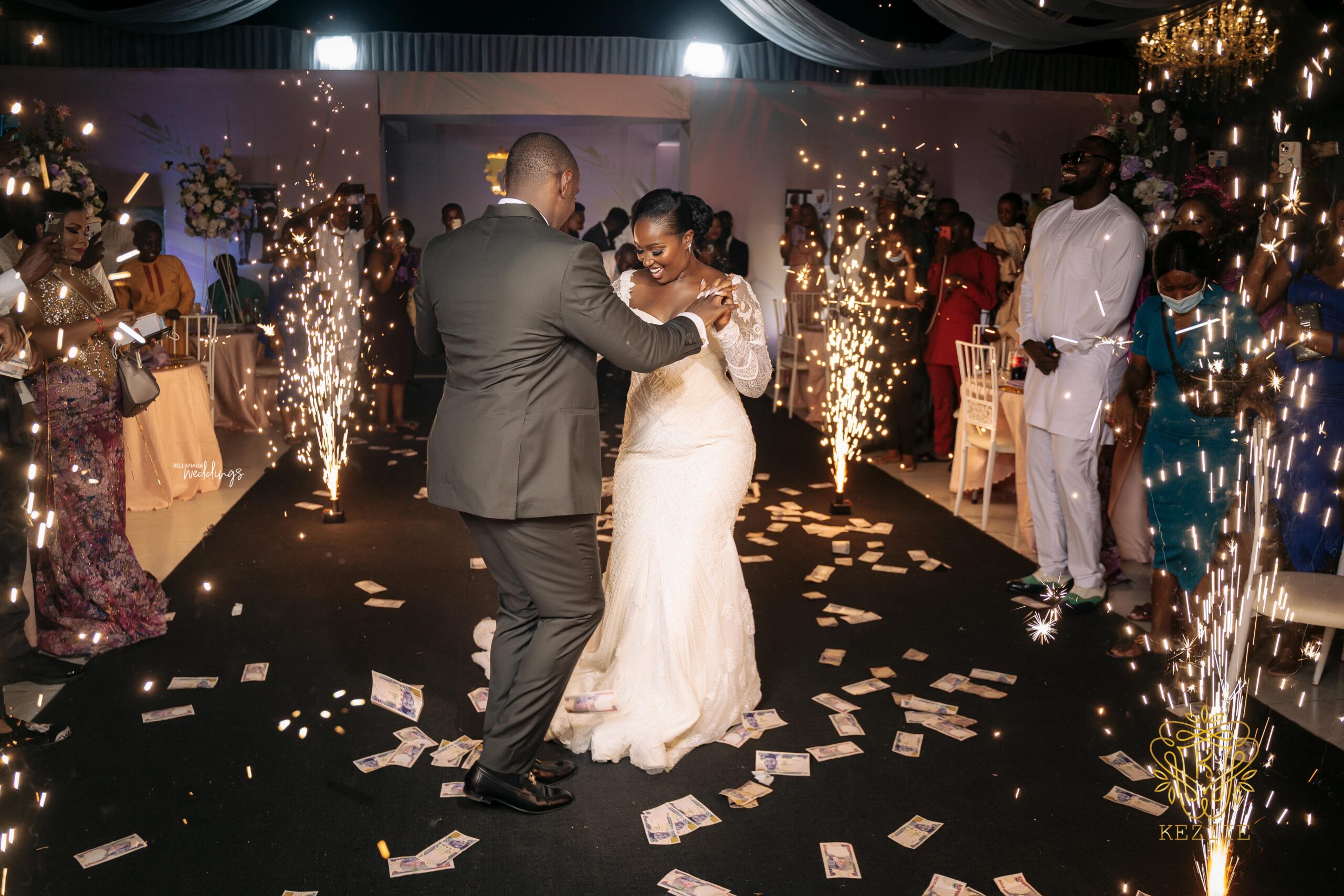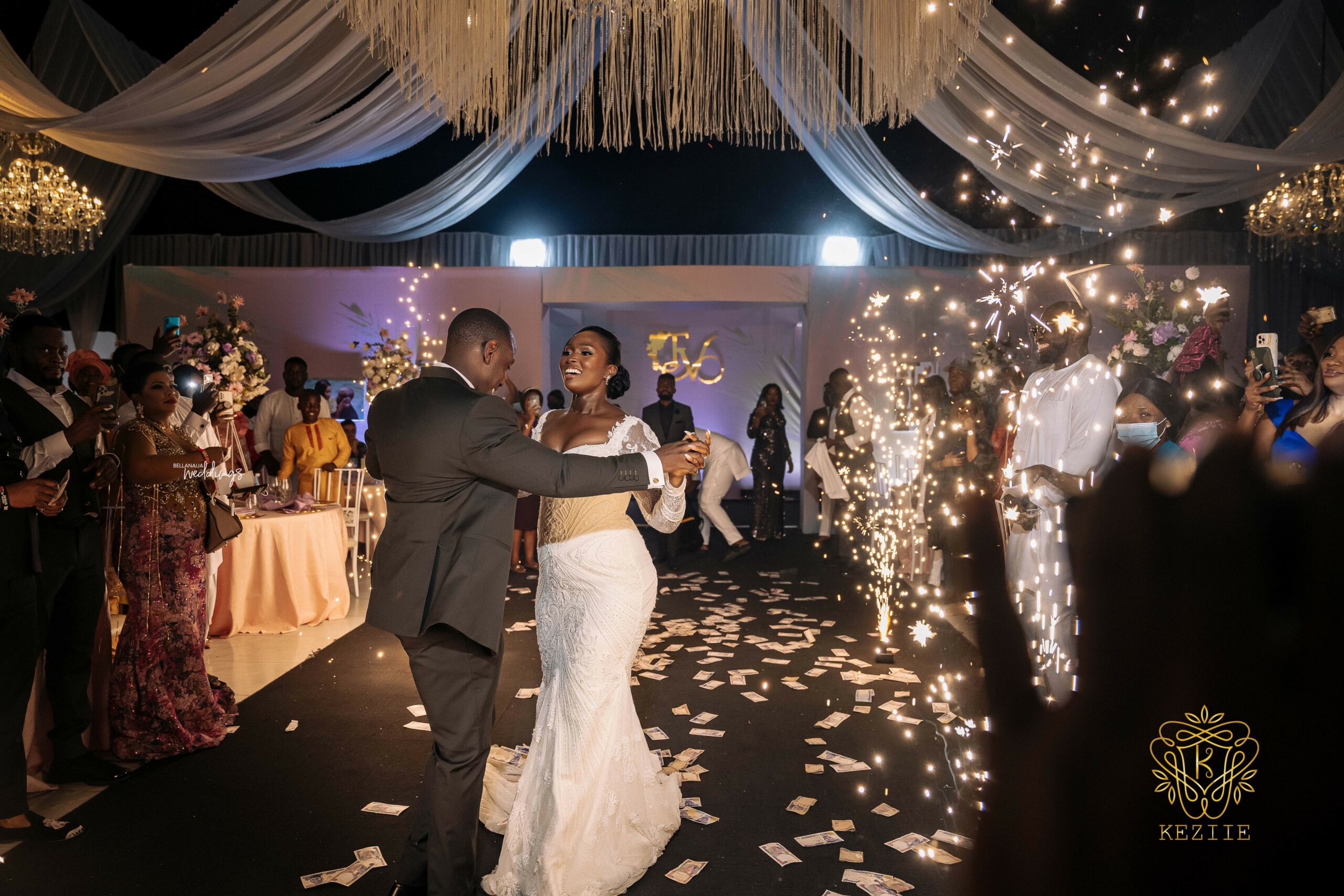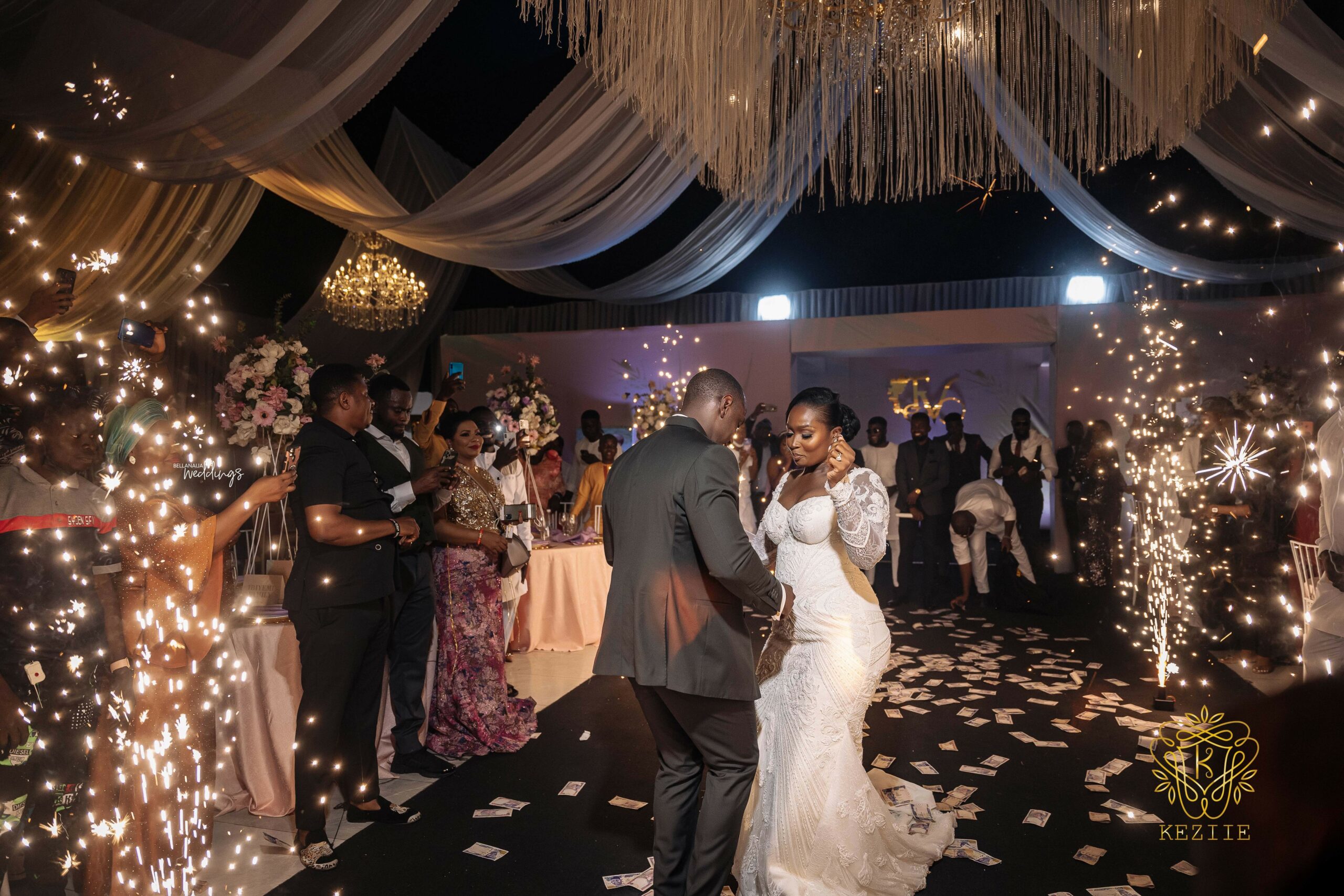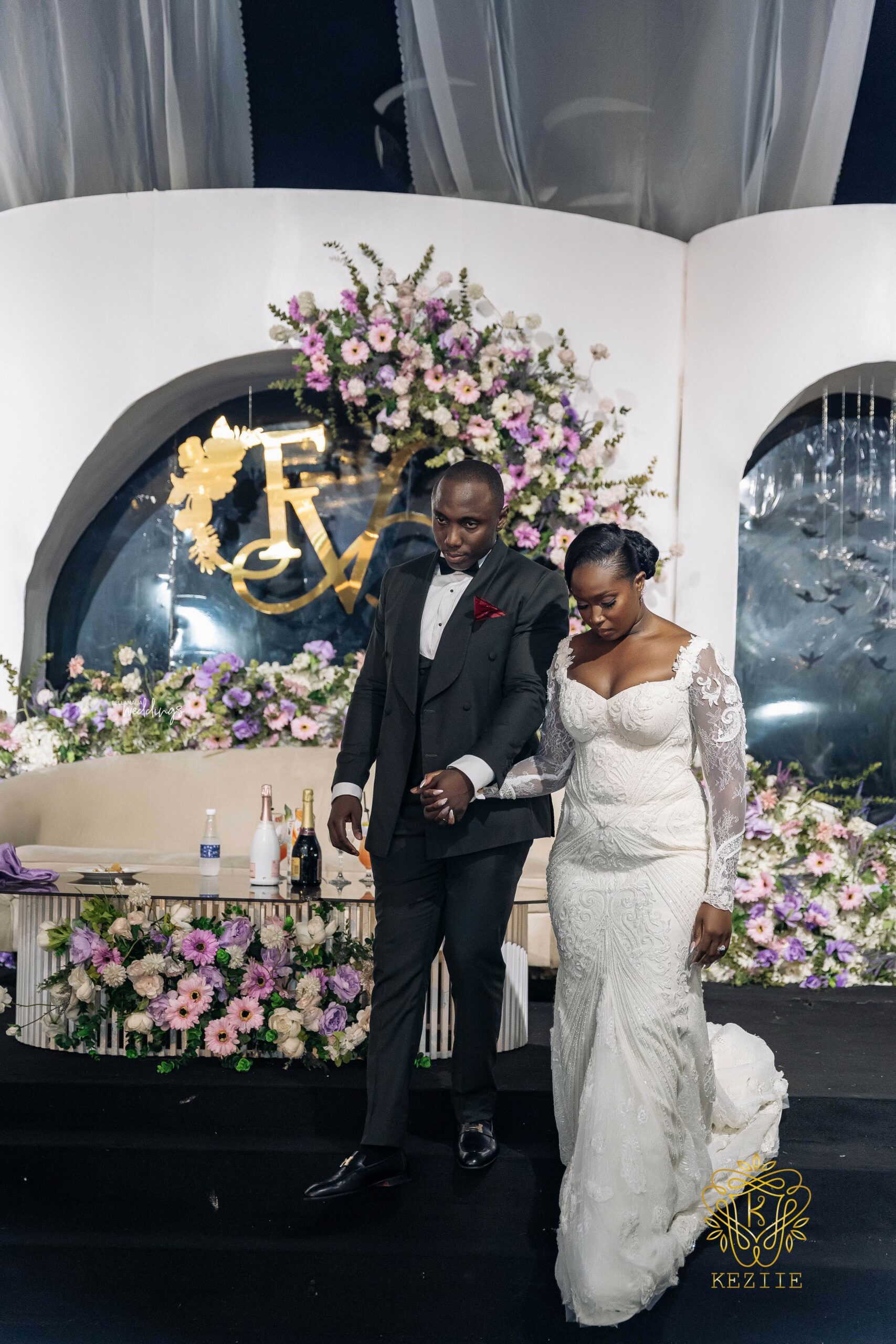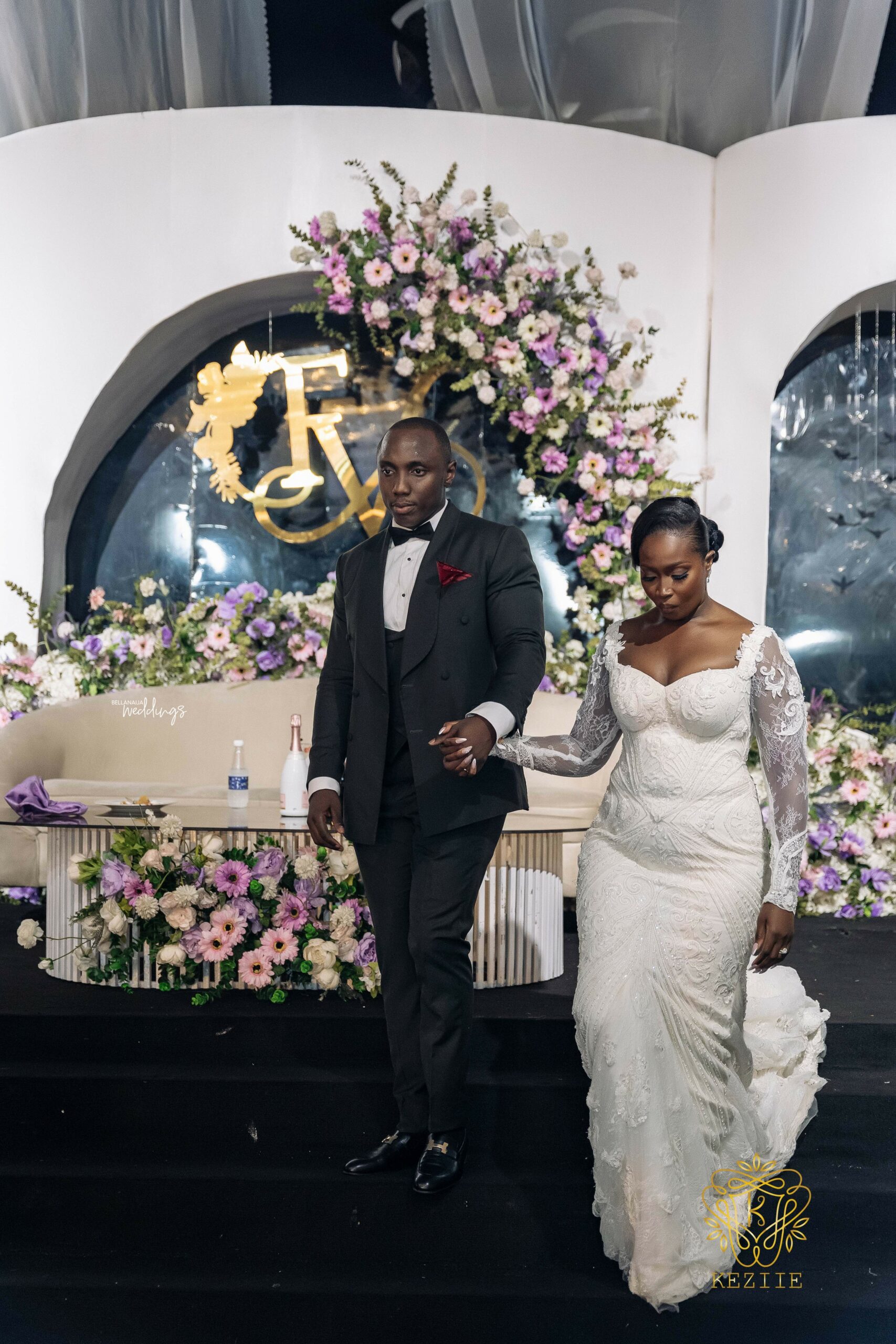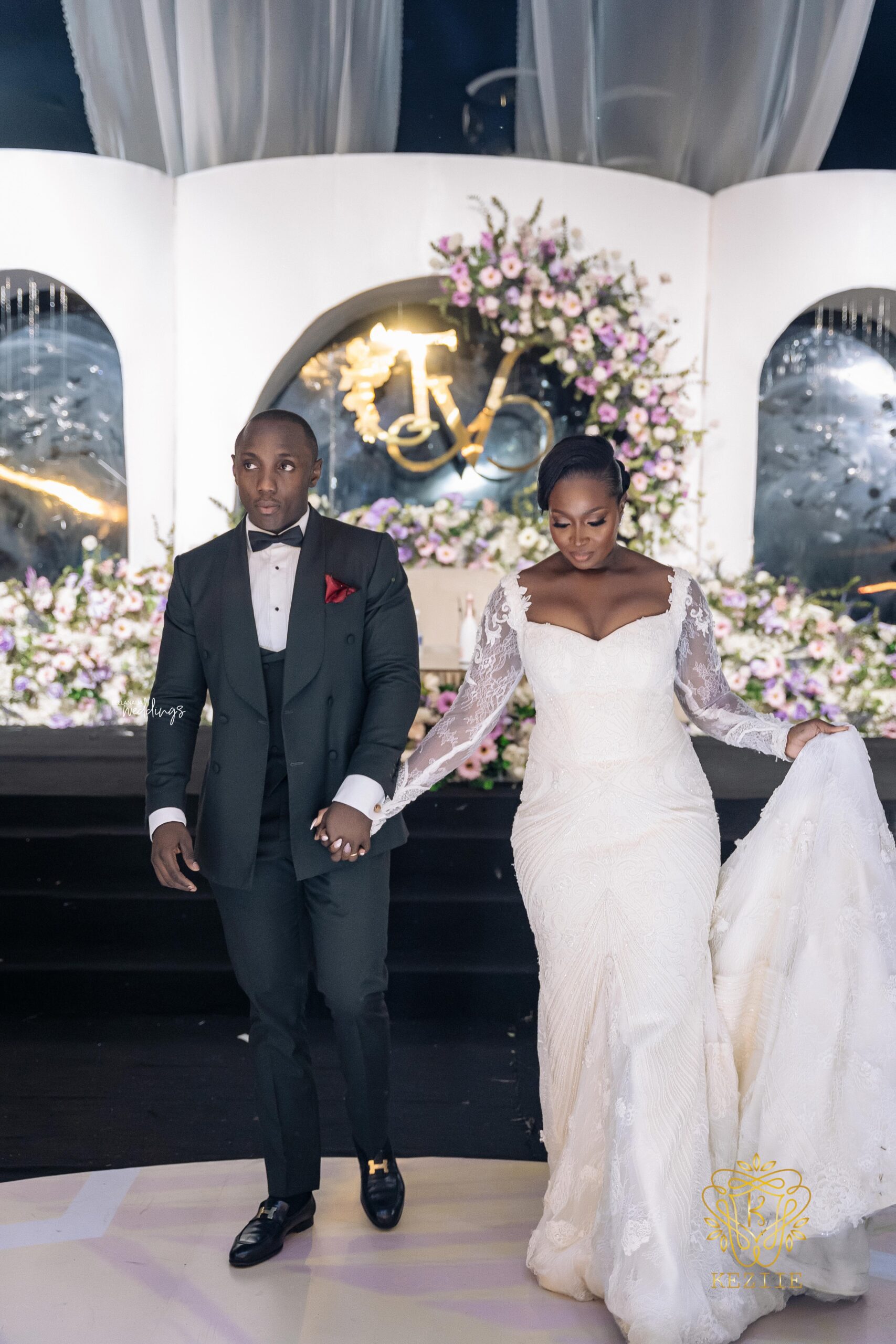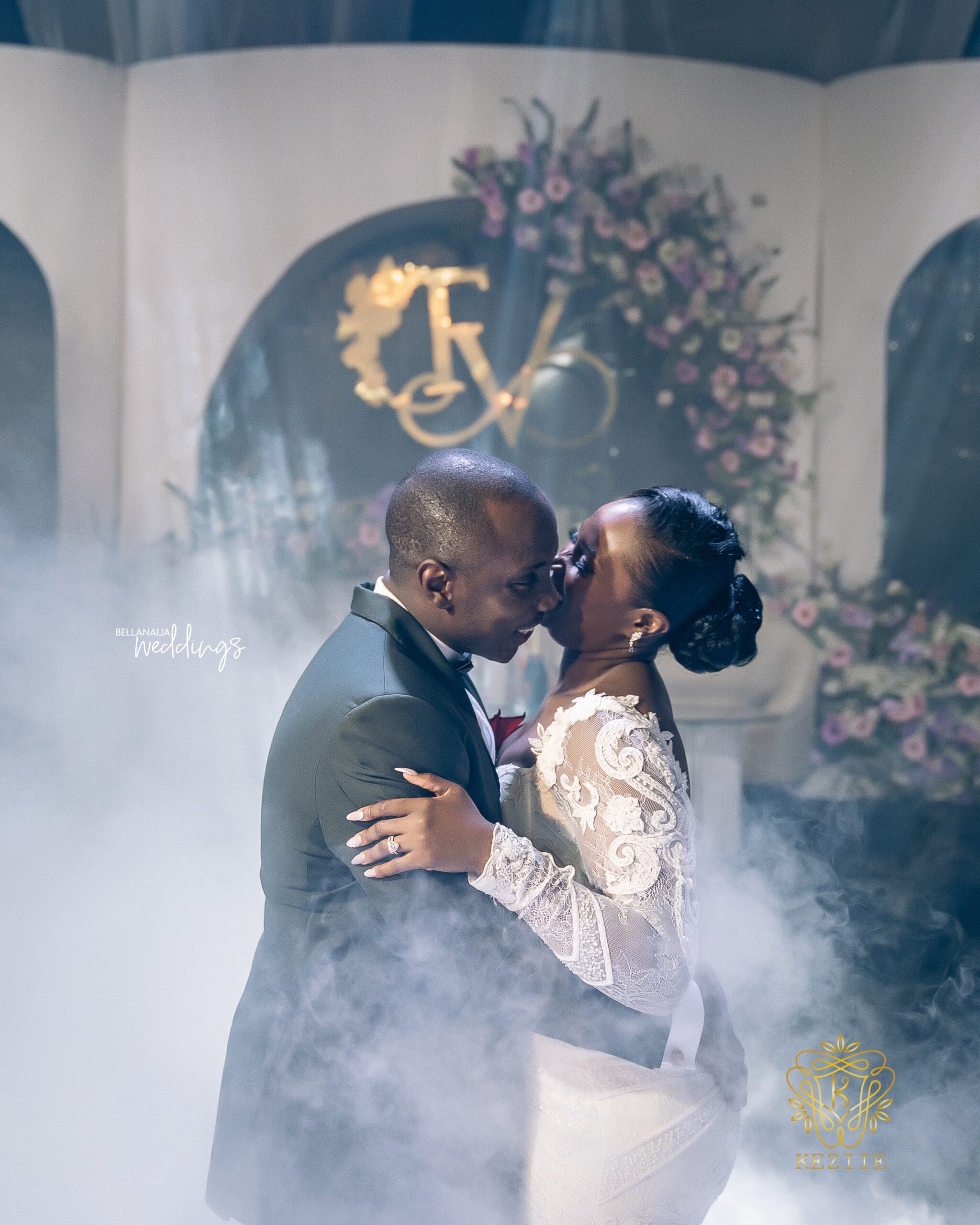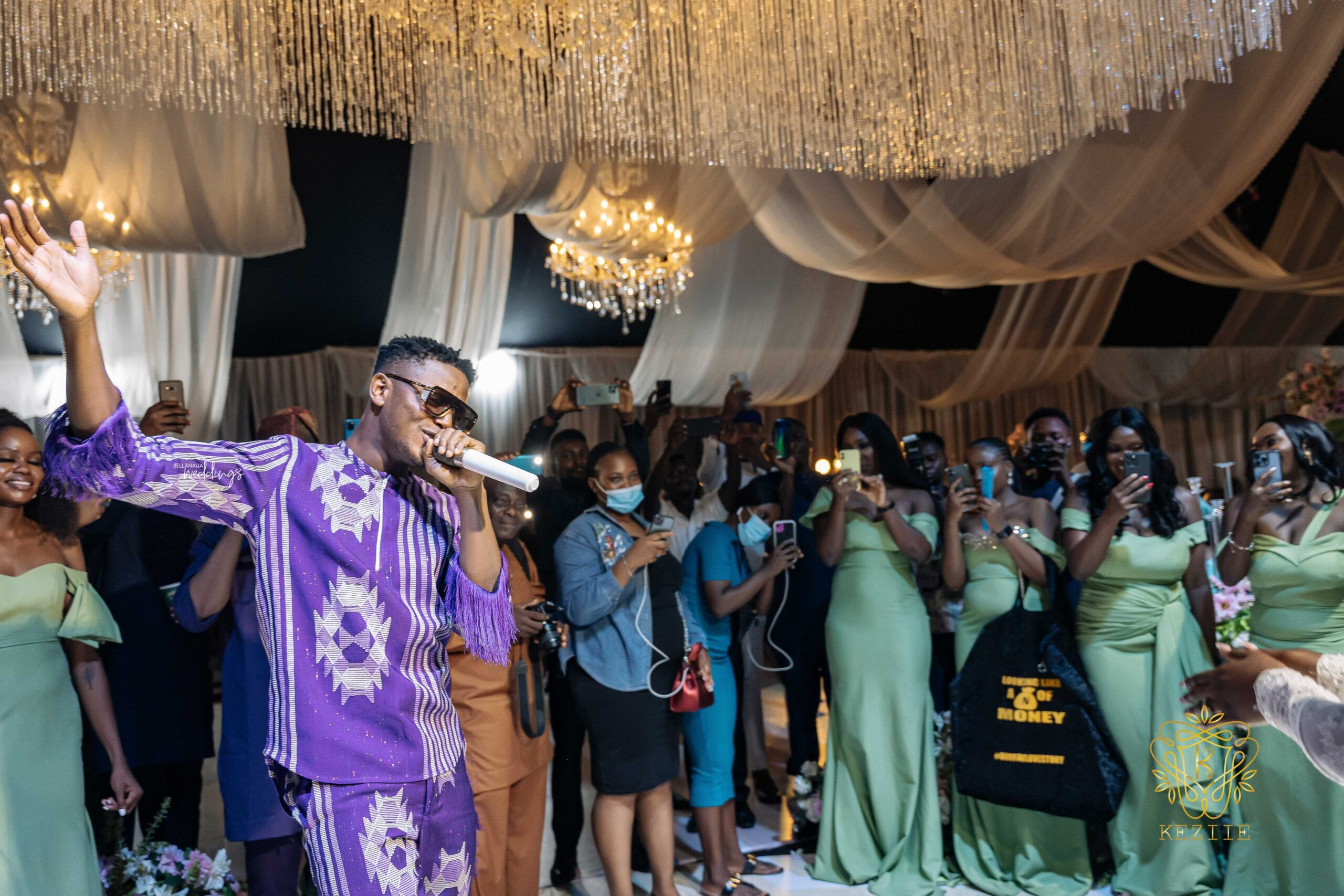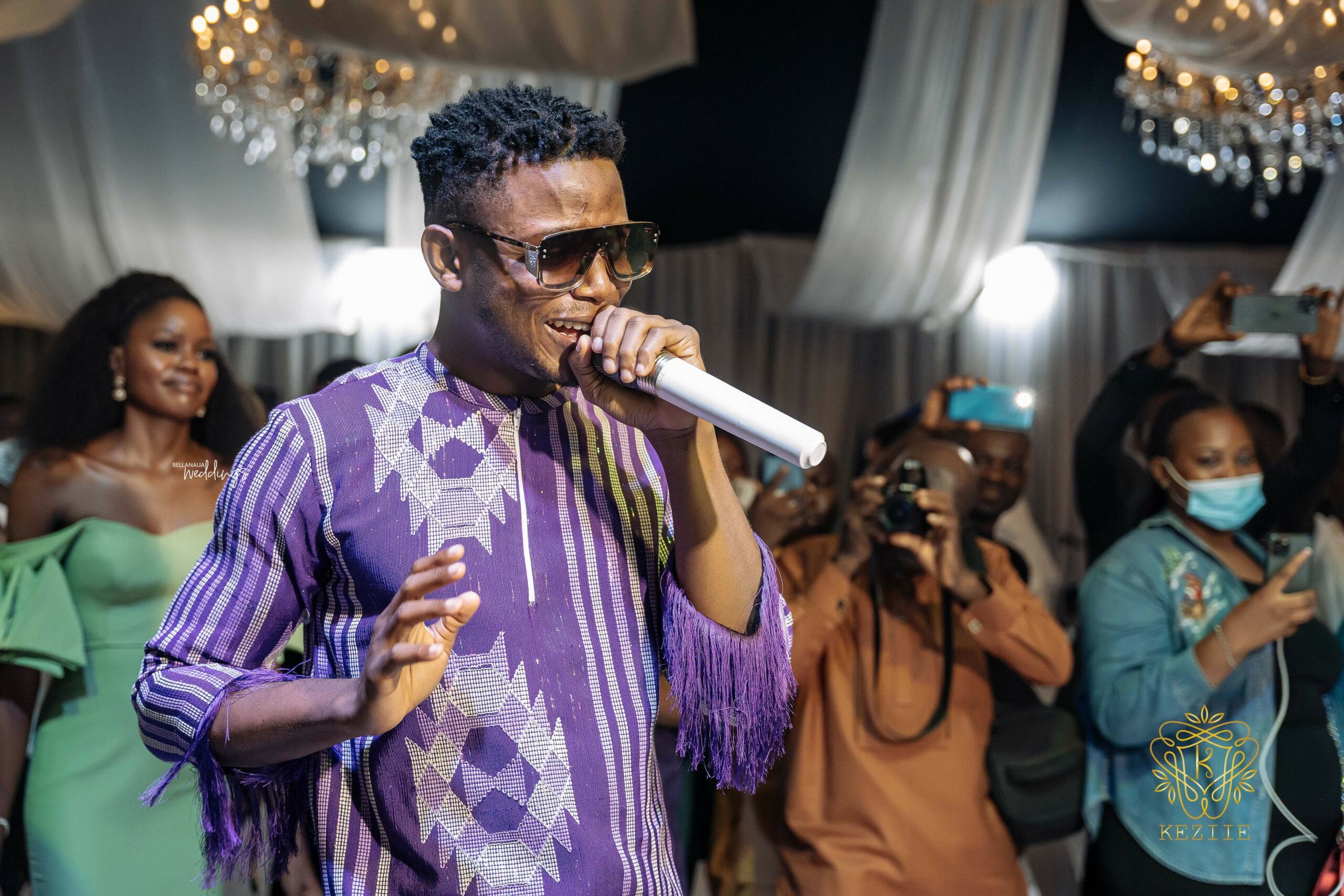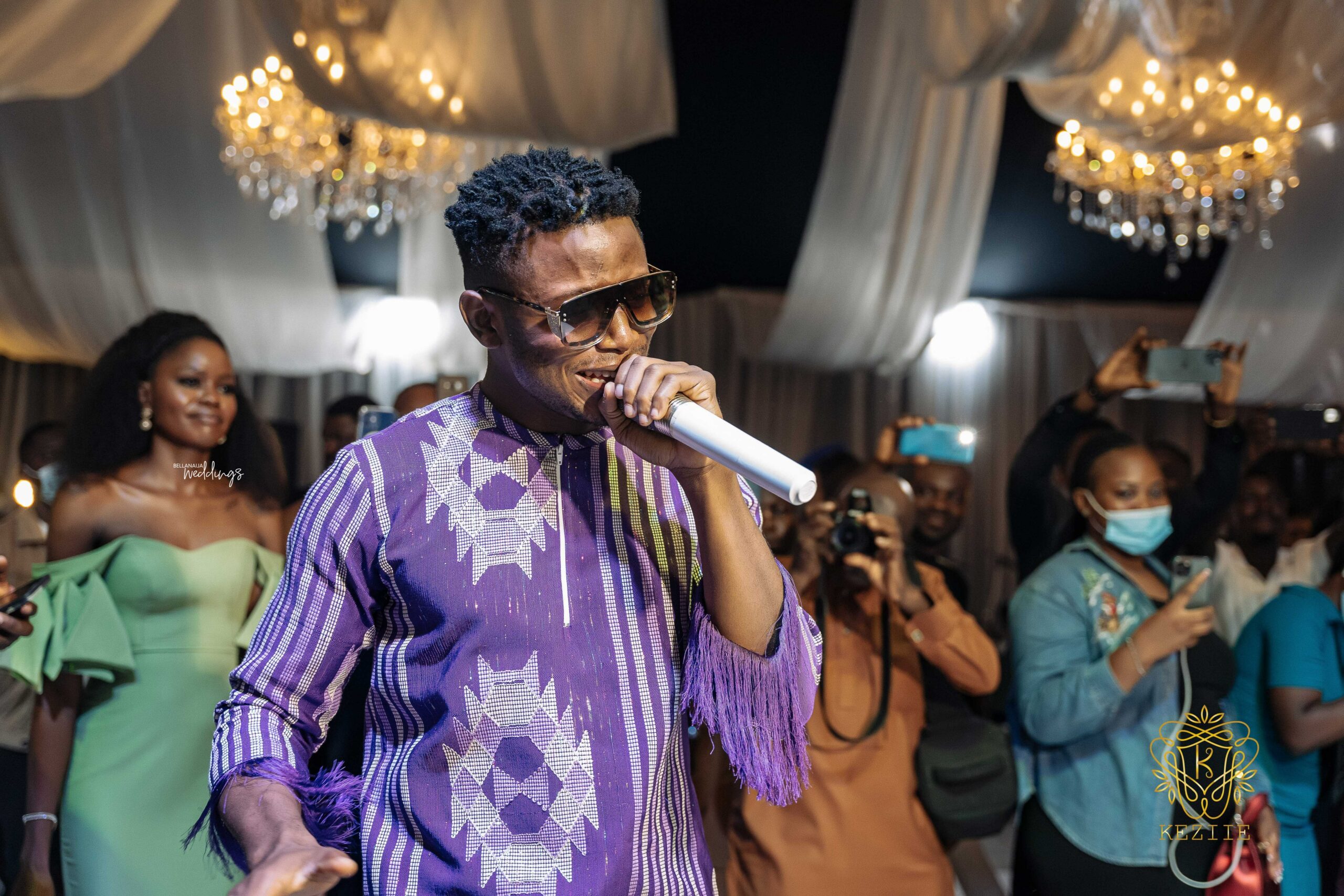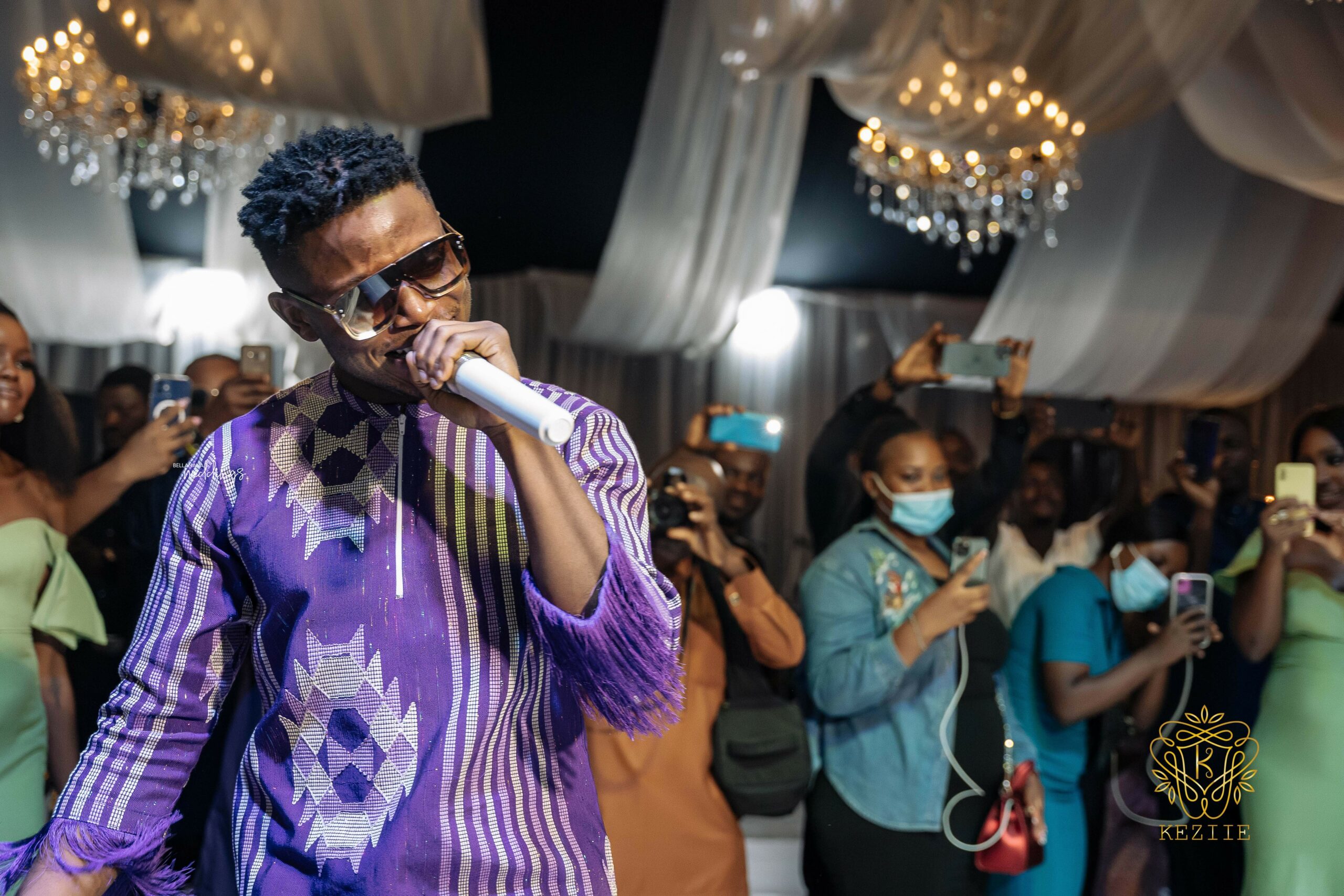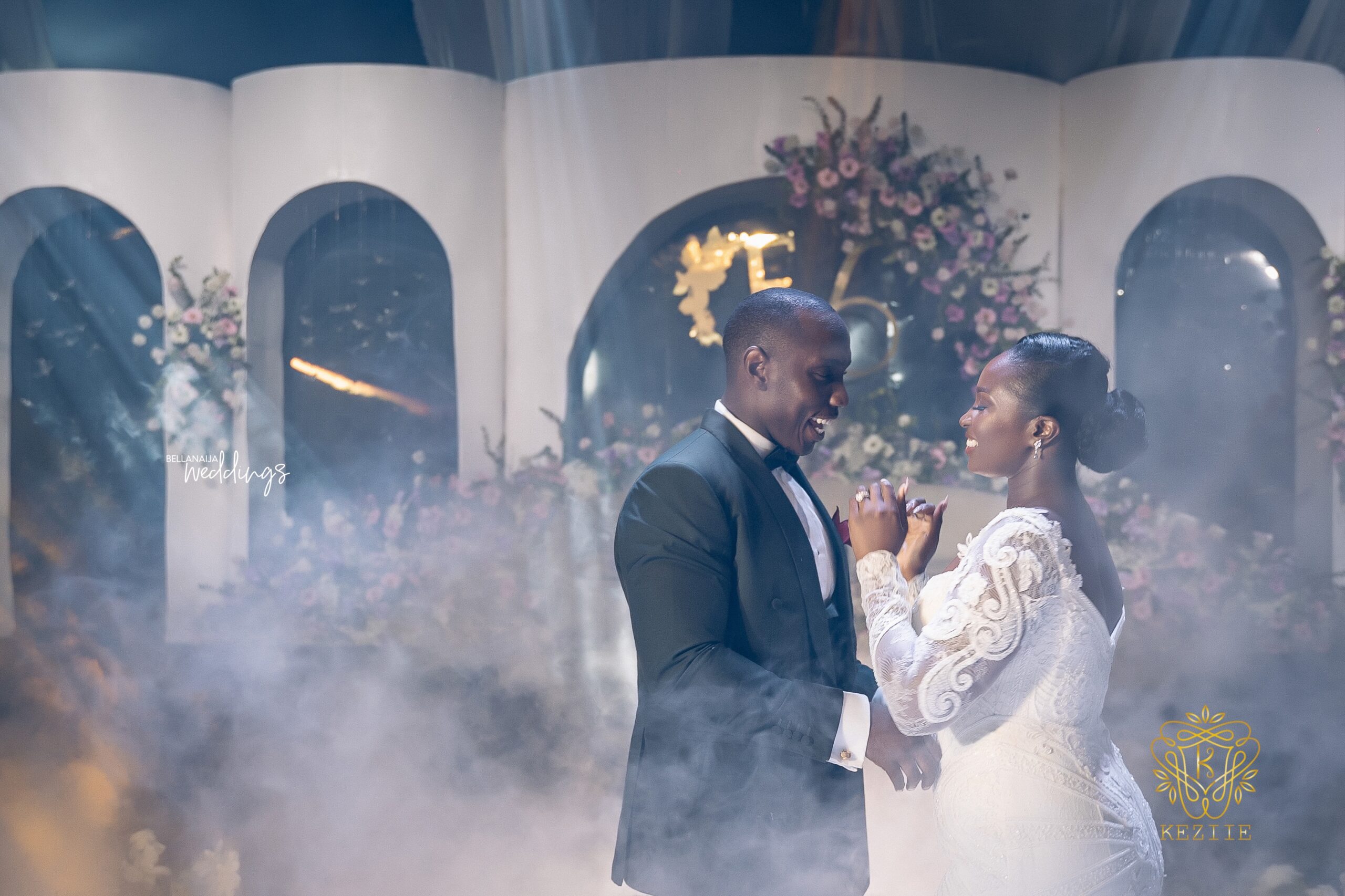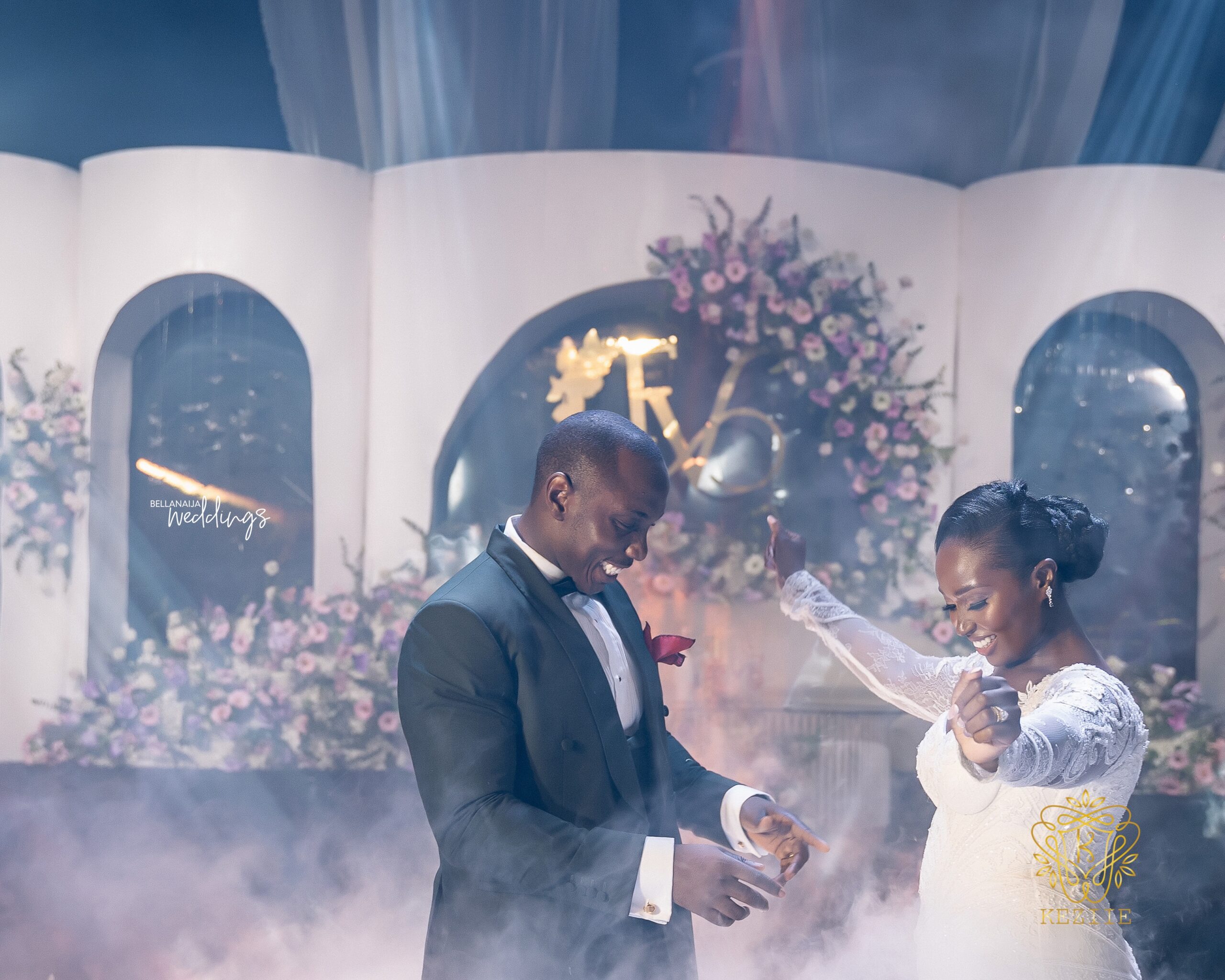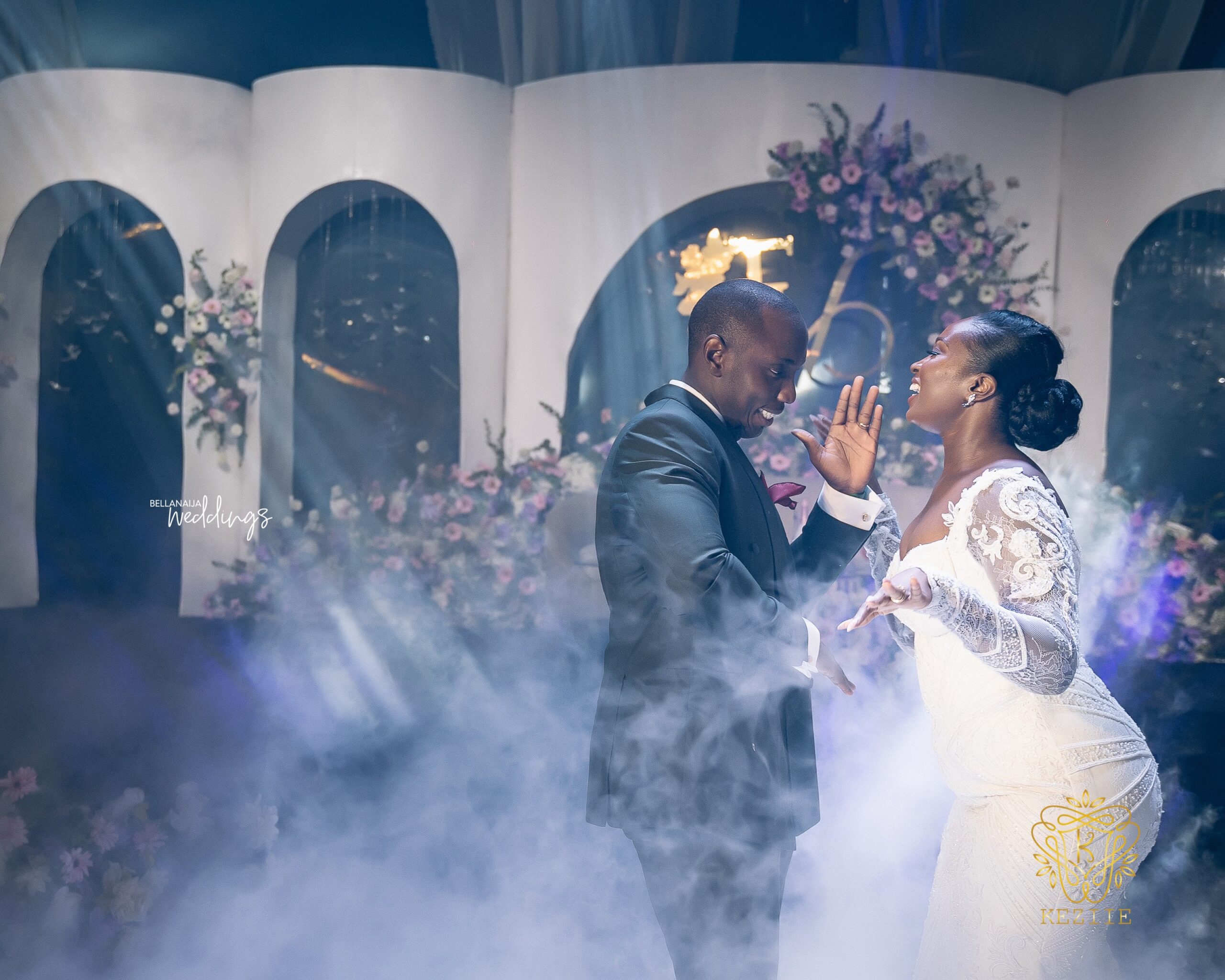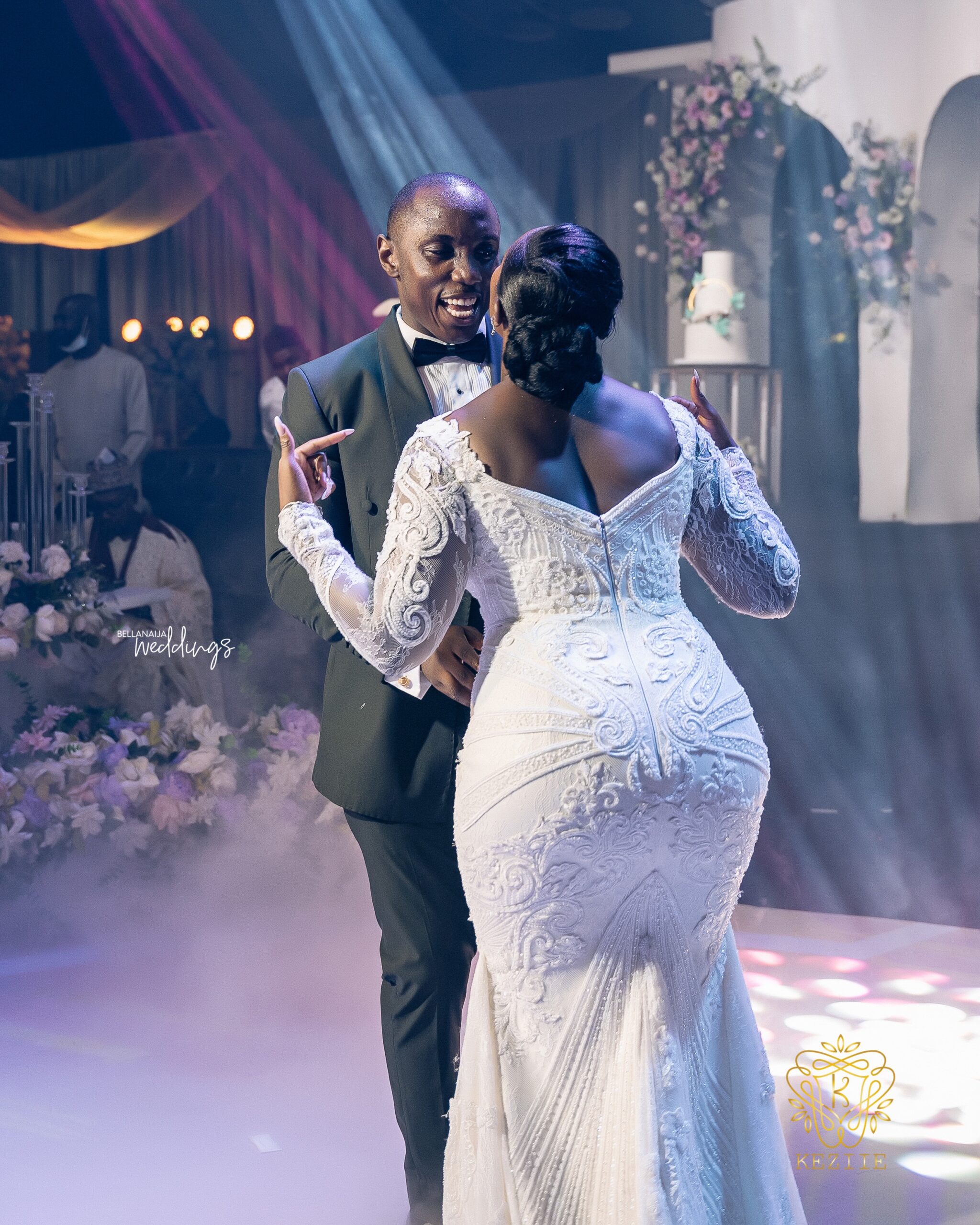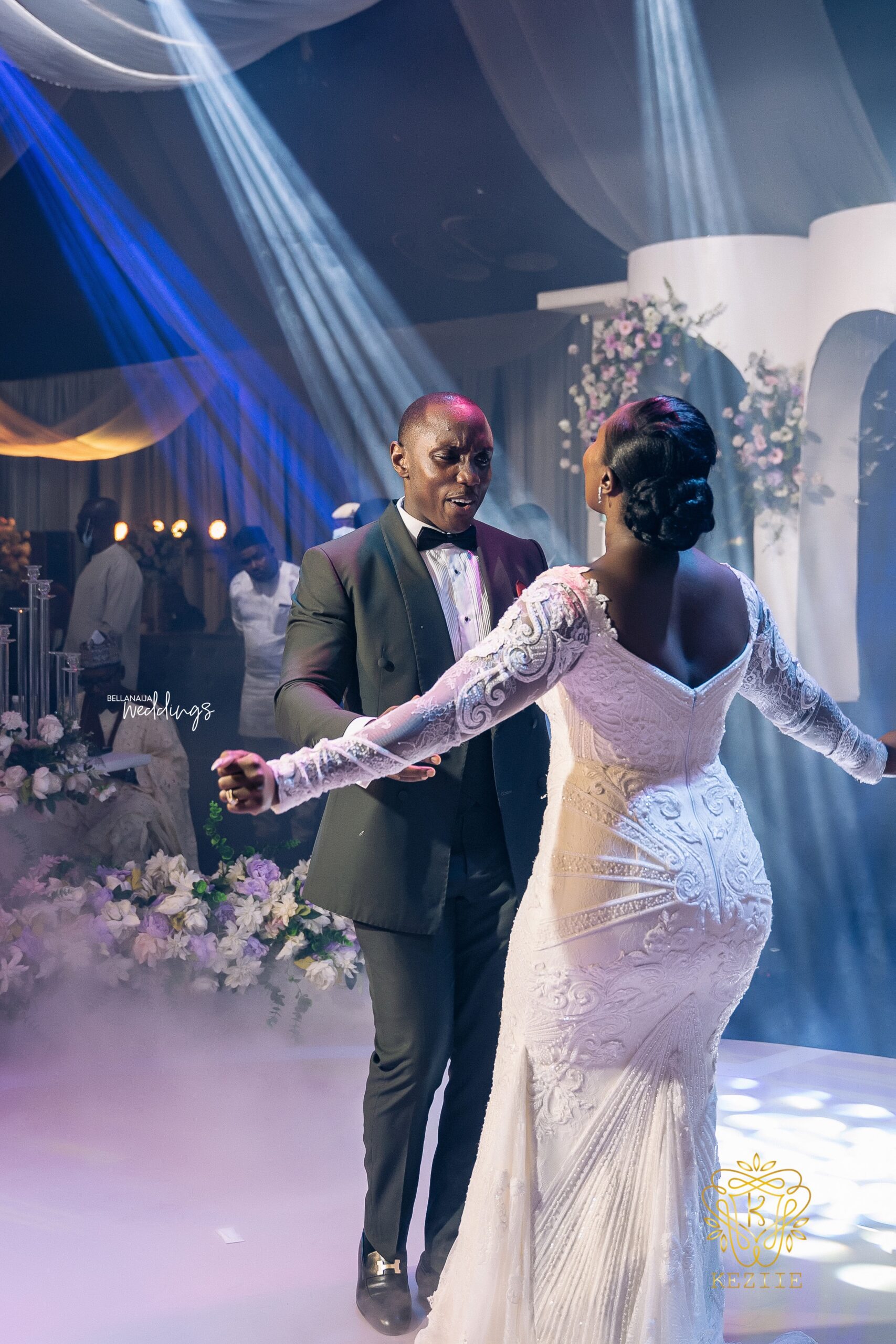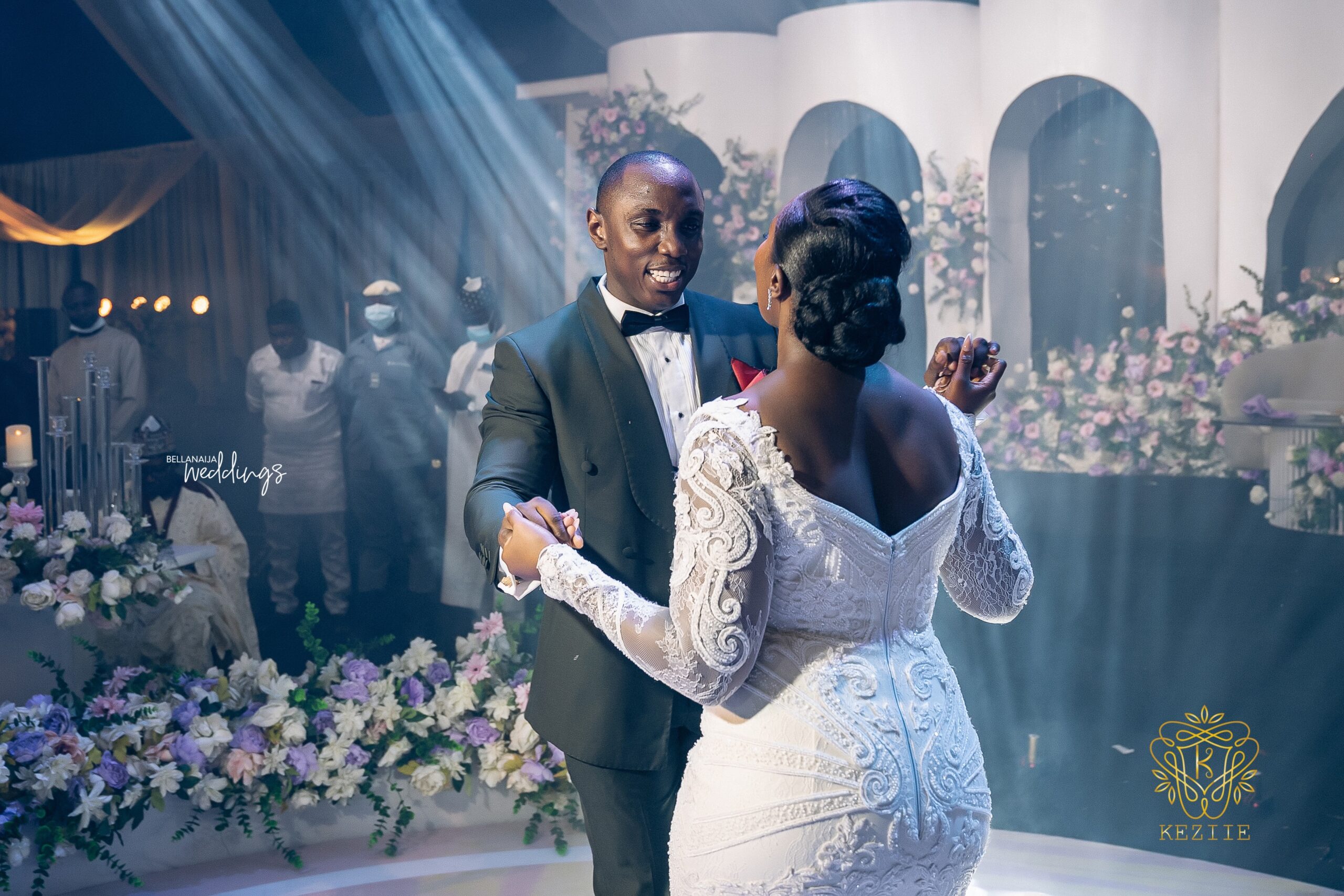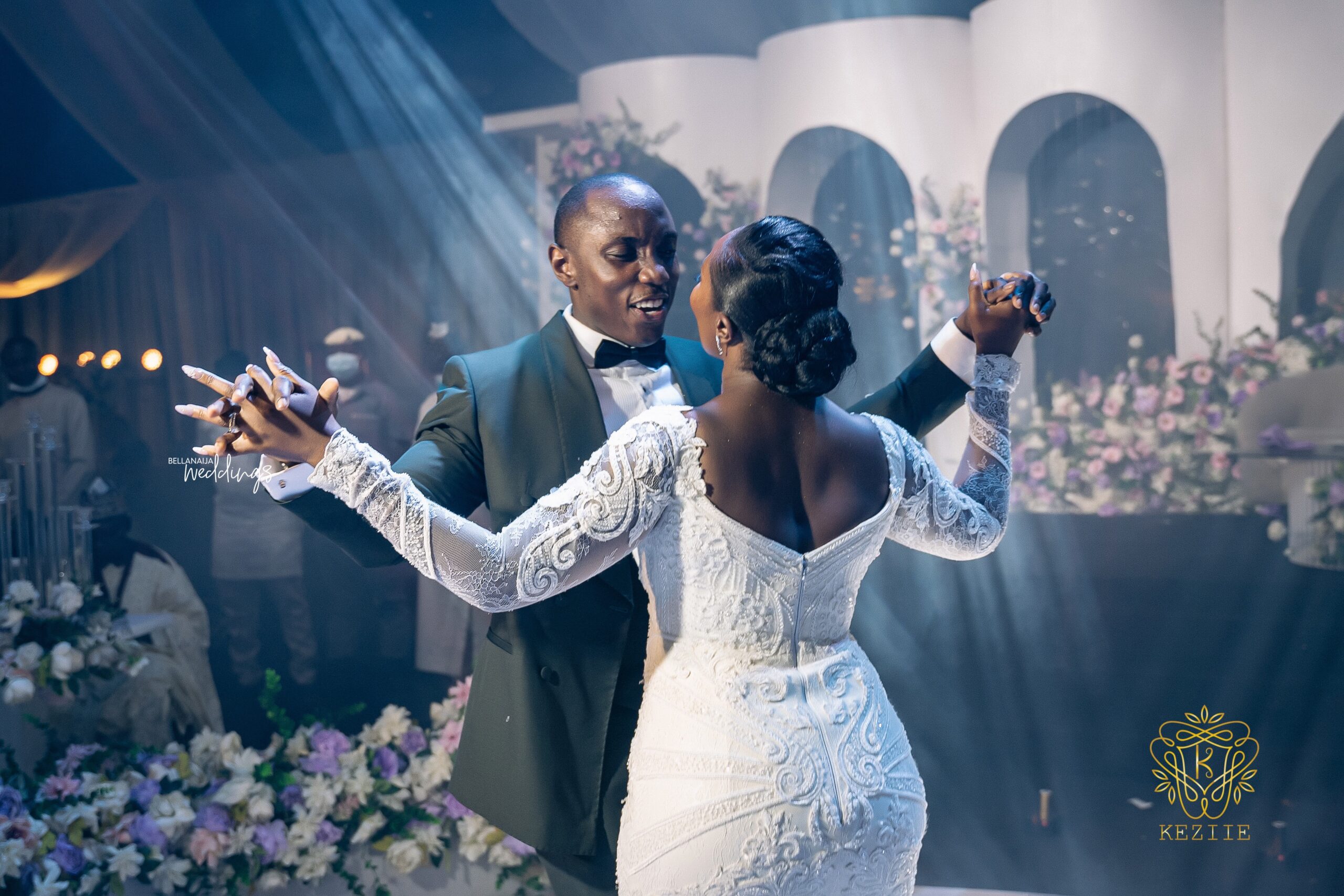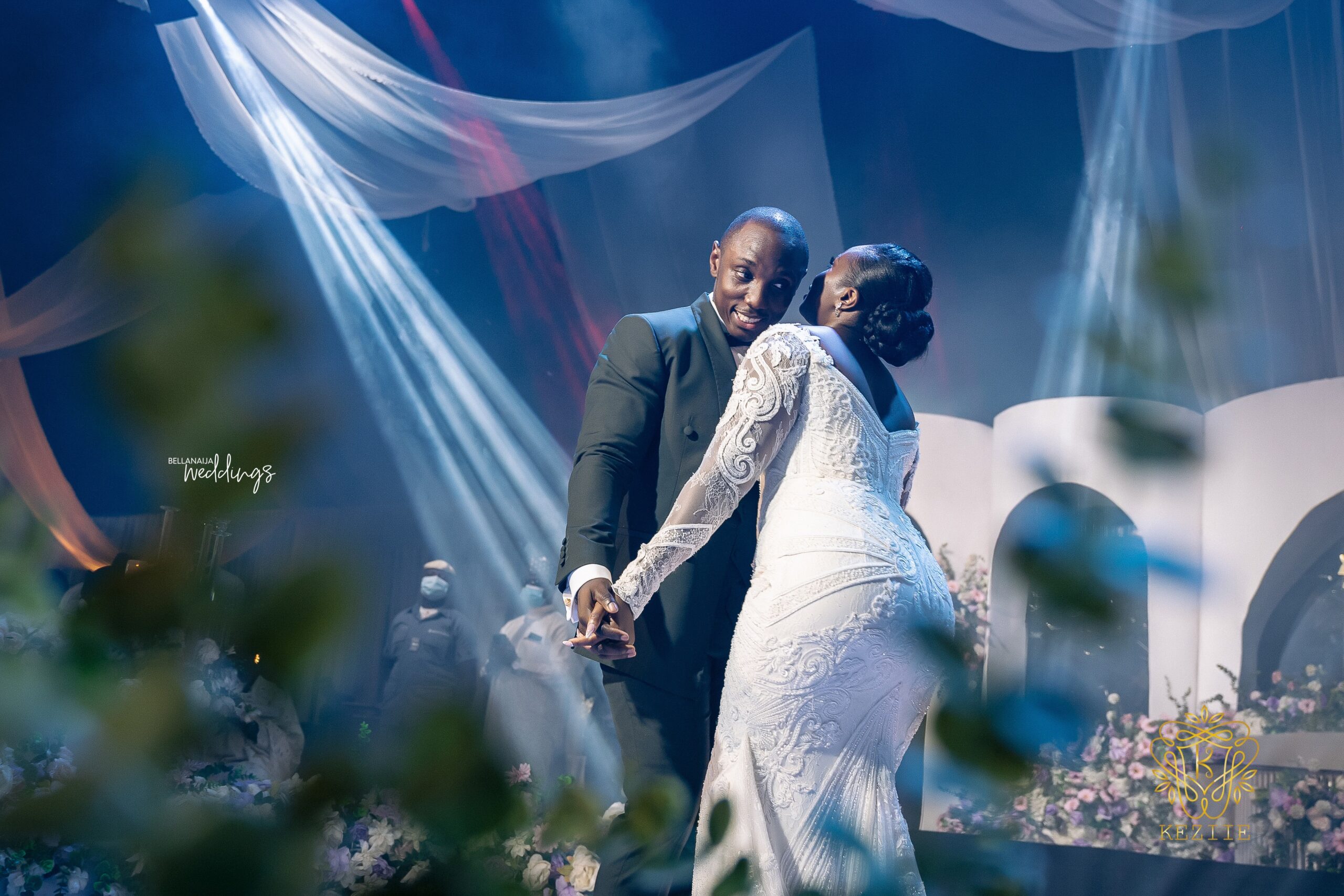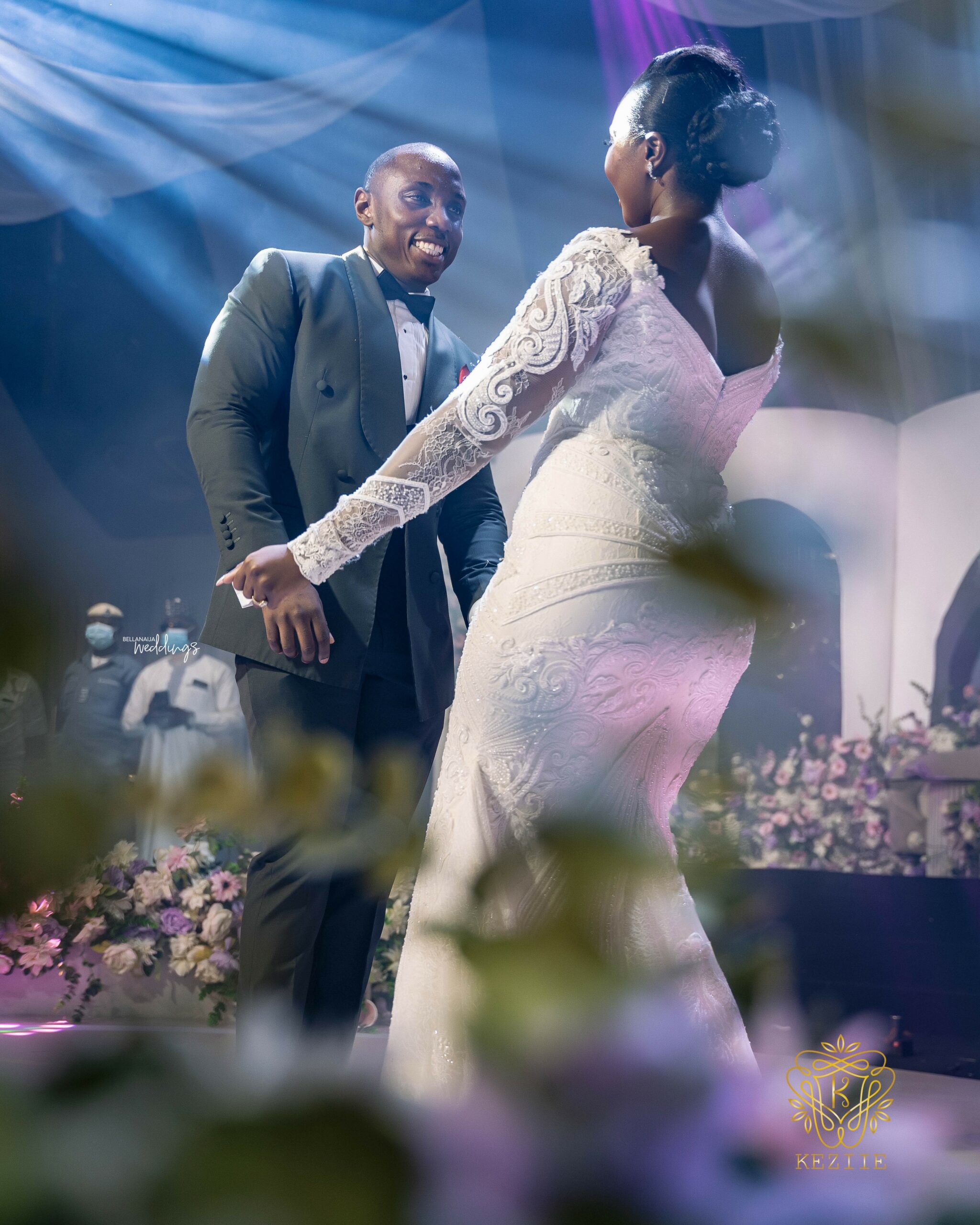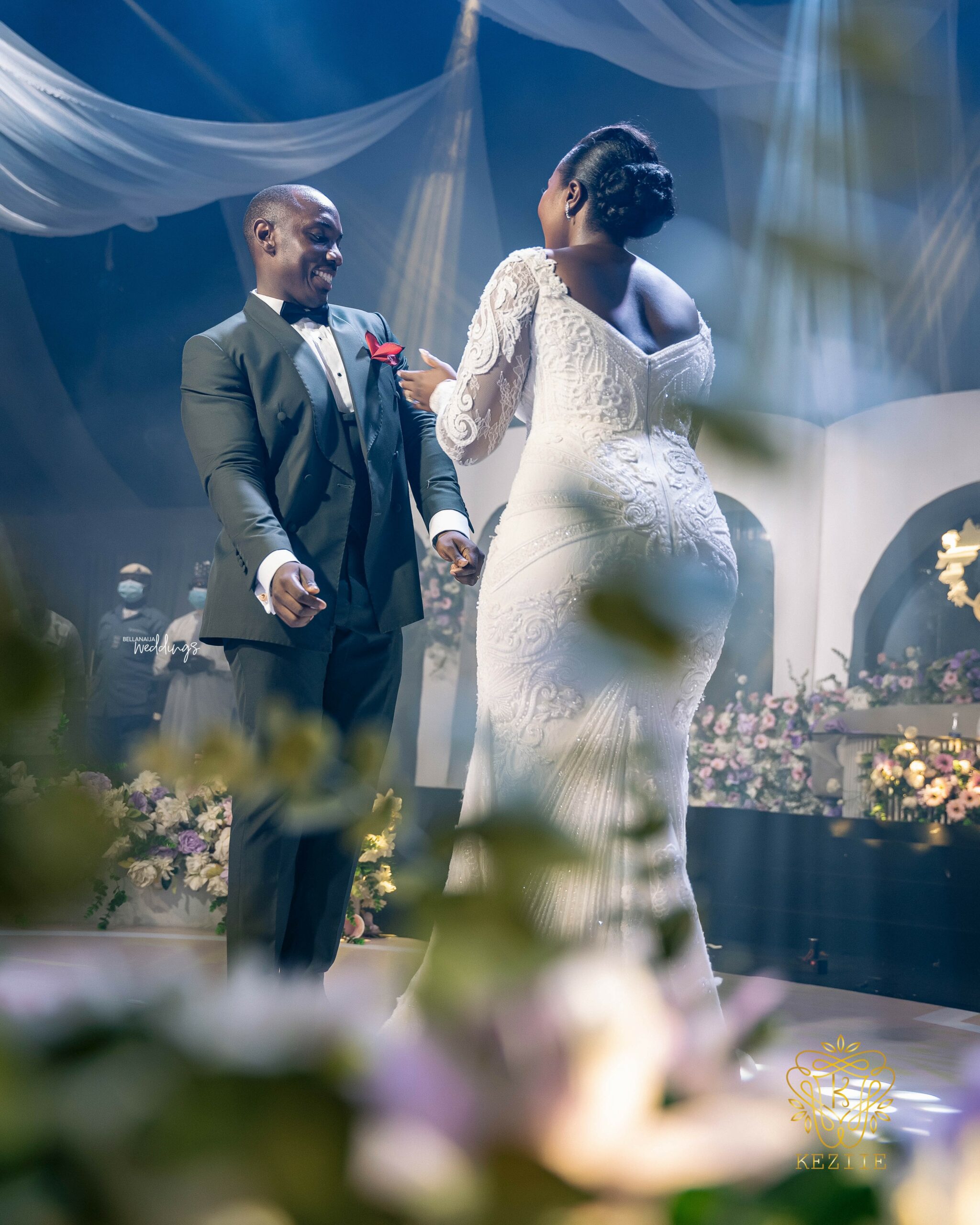 Now, to the cutting of the cake!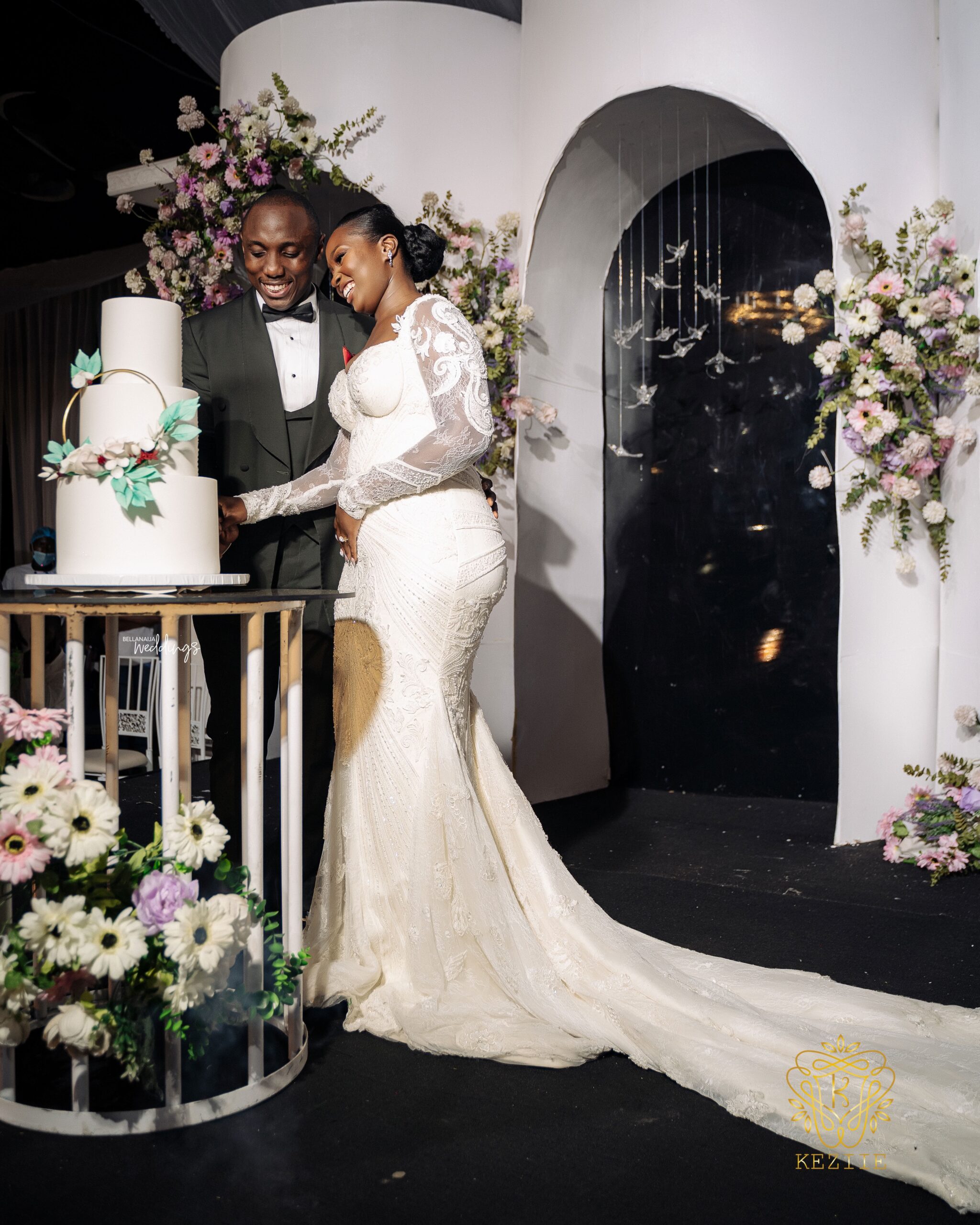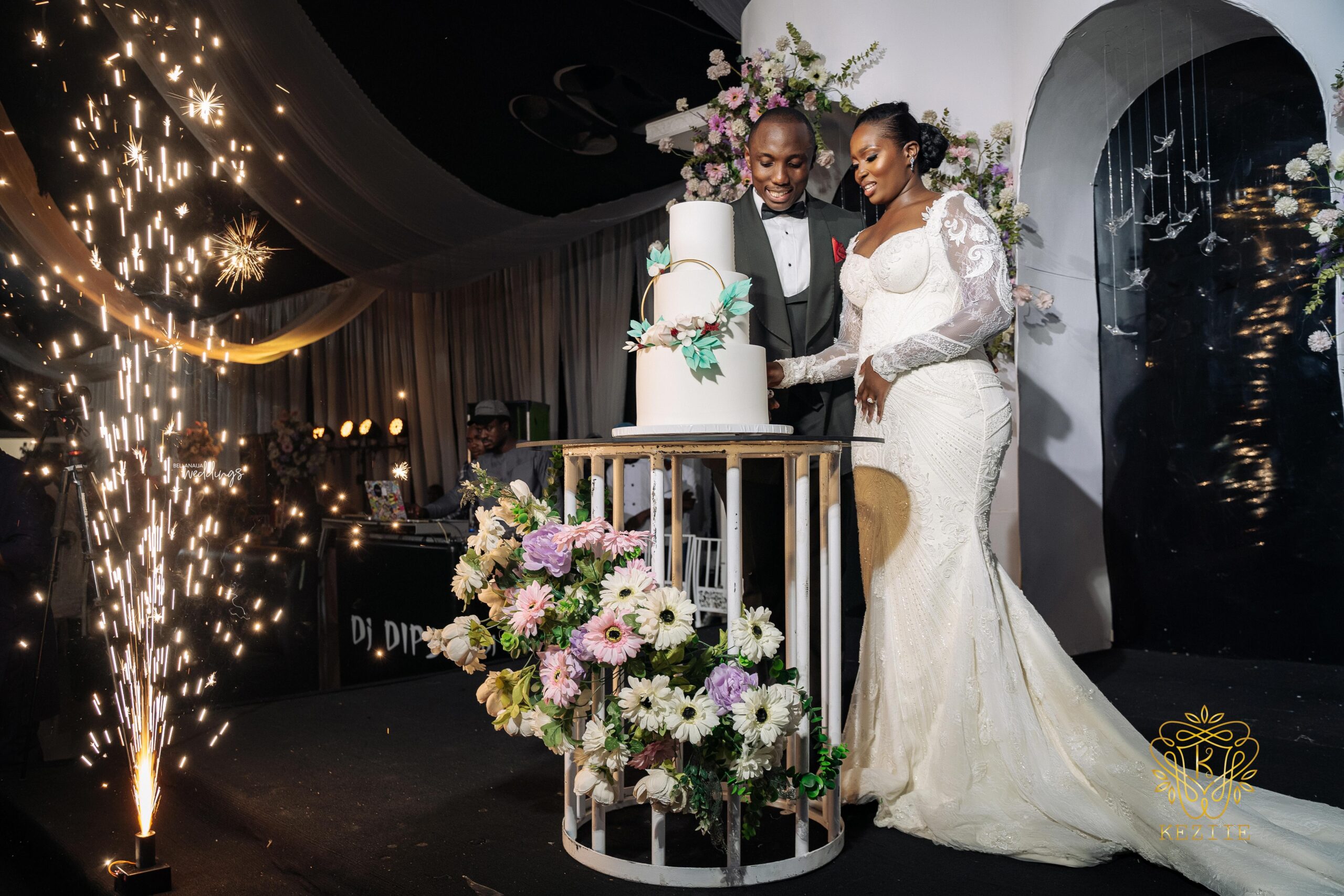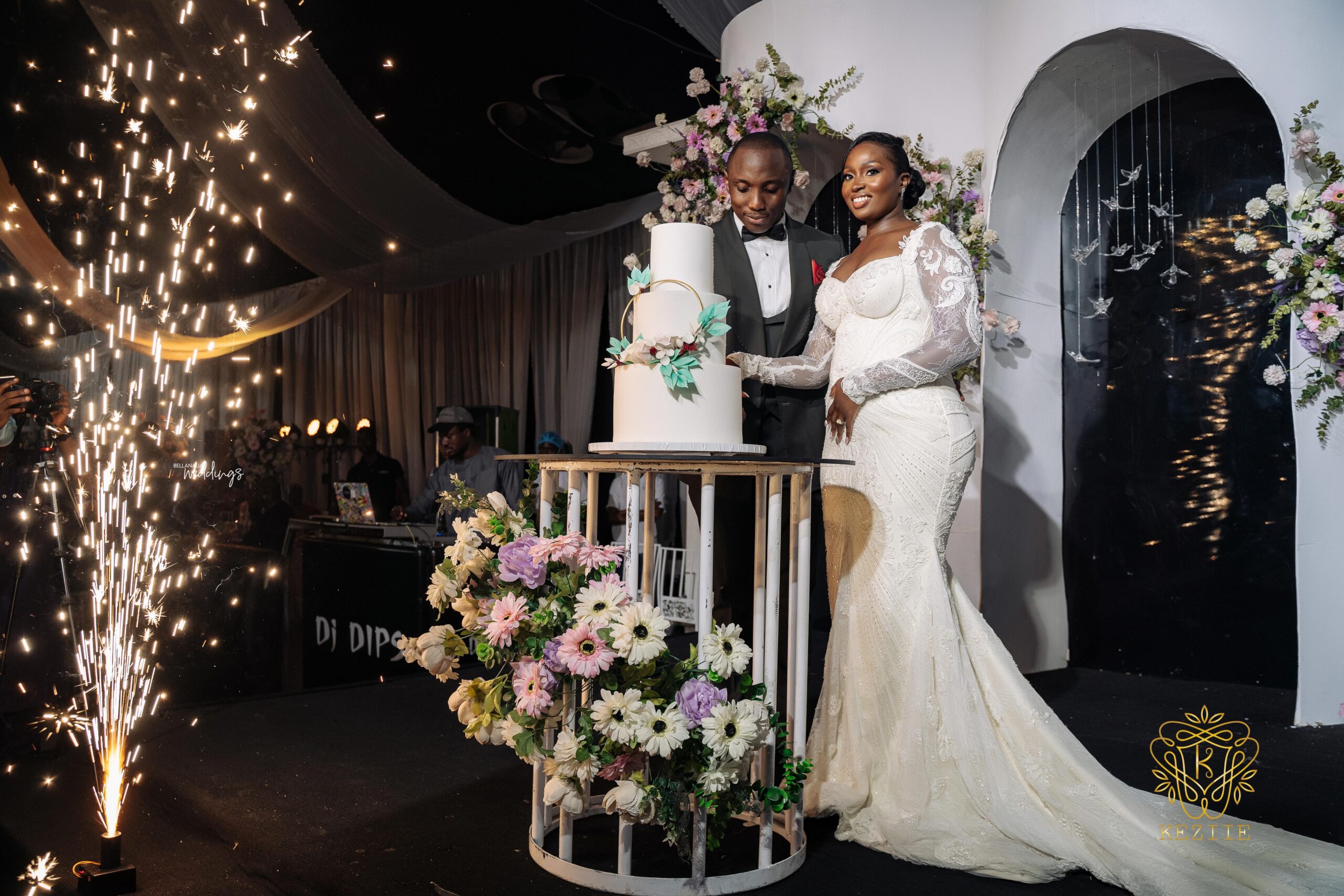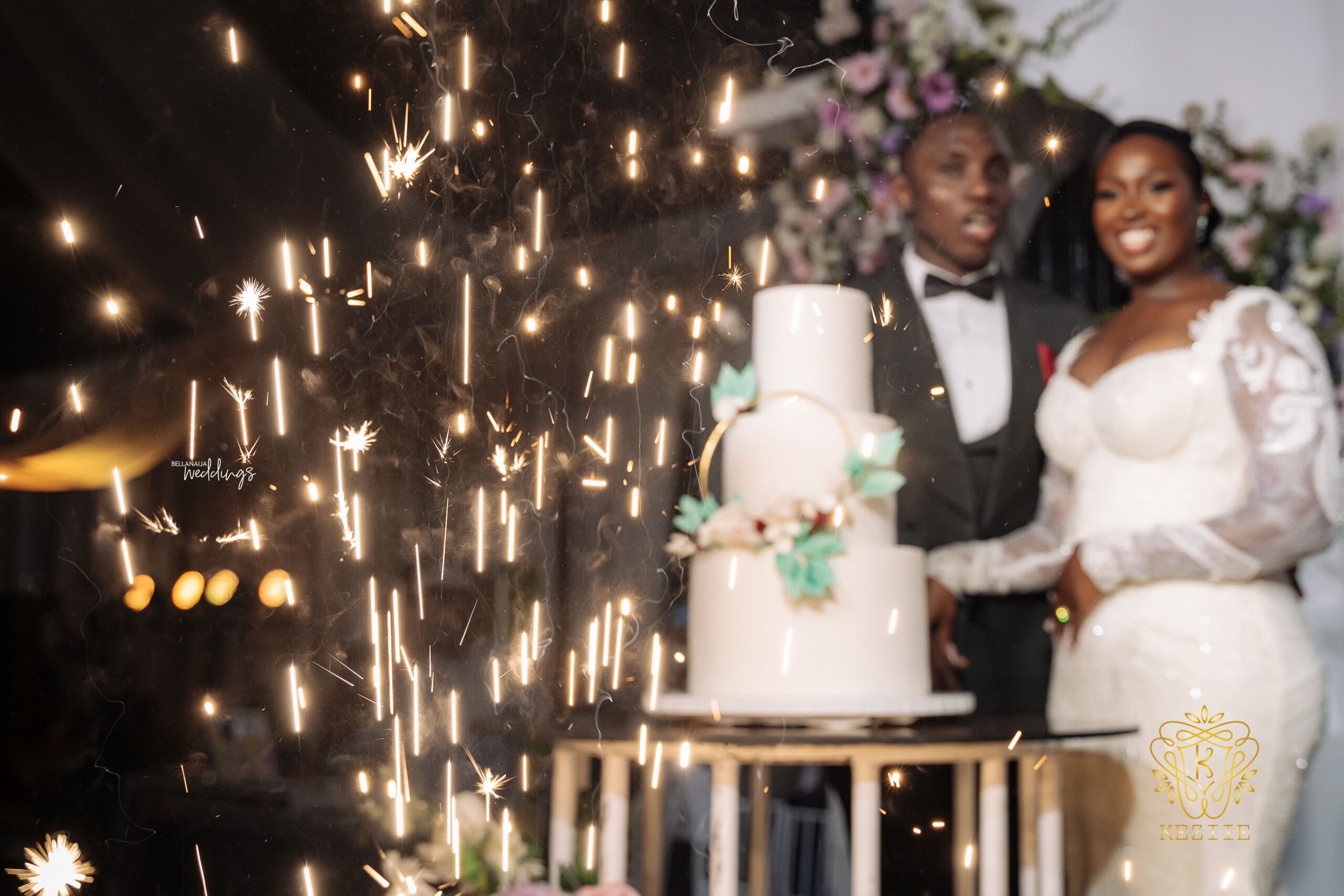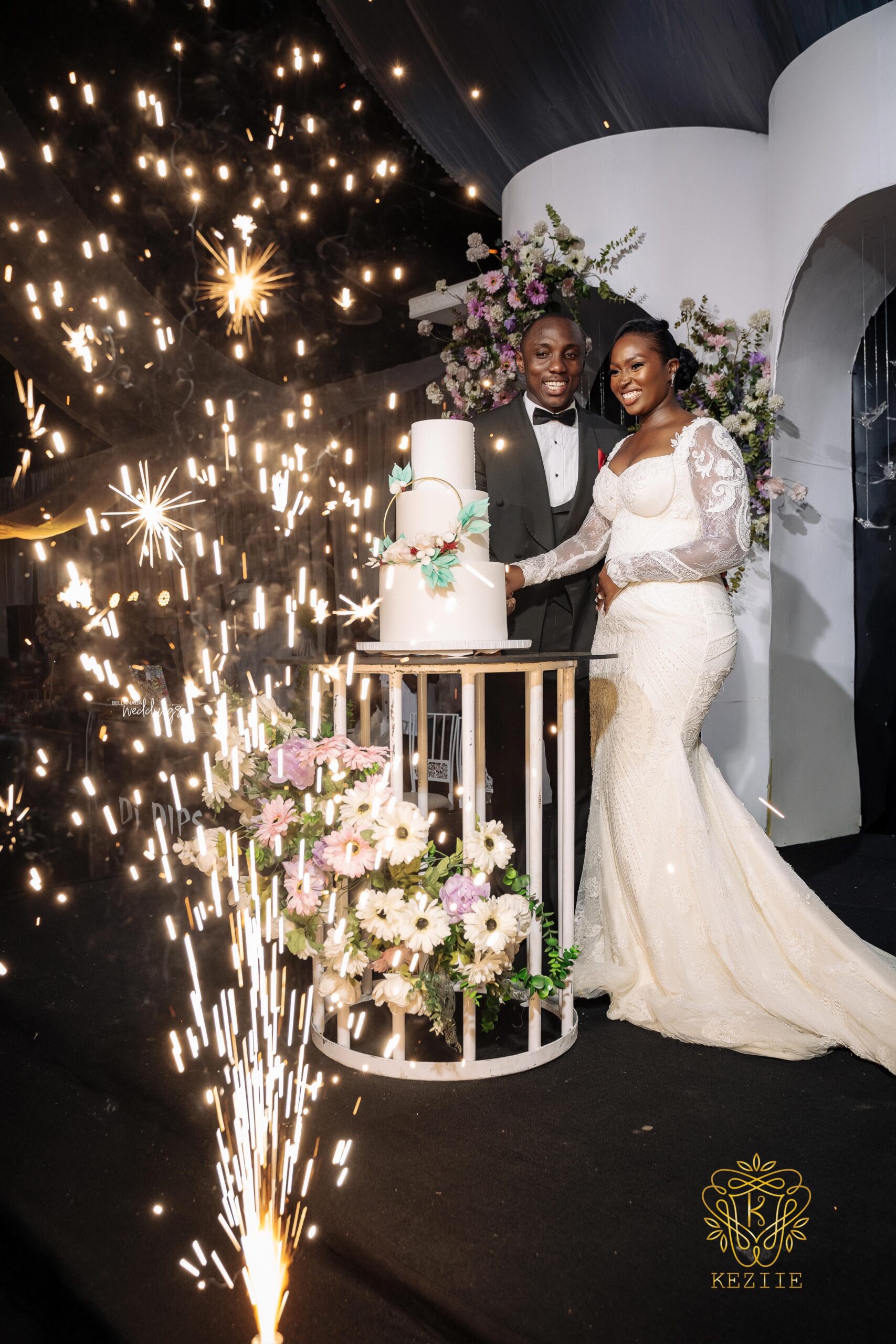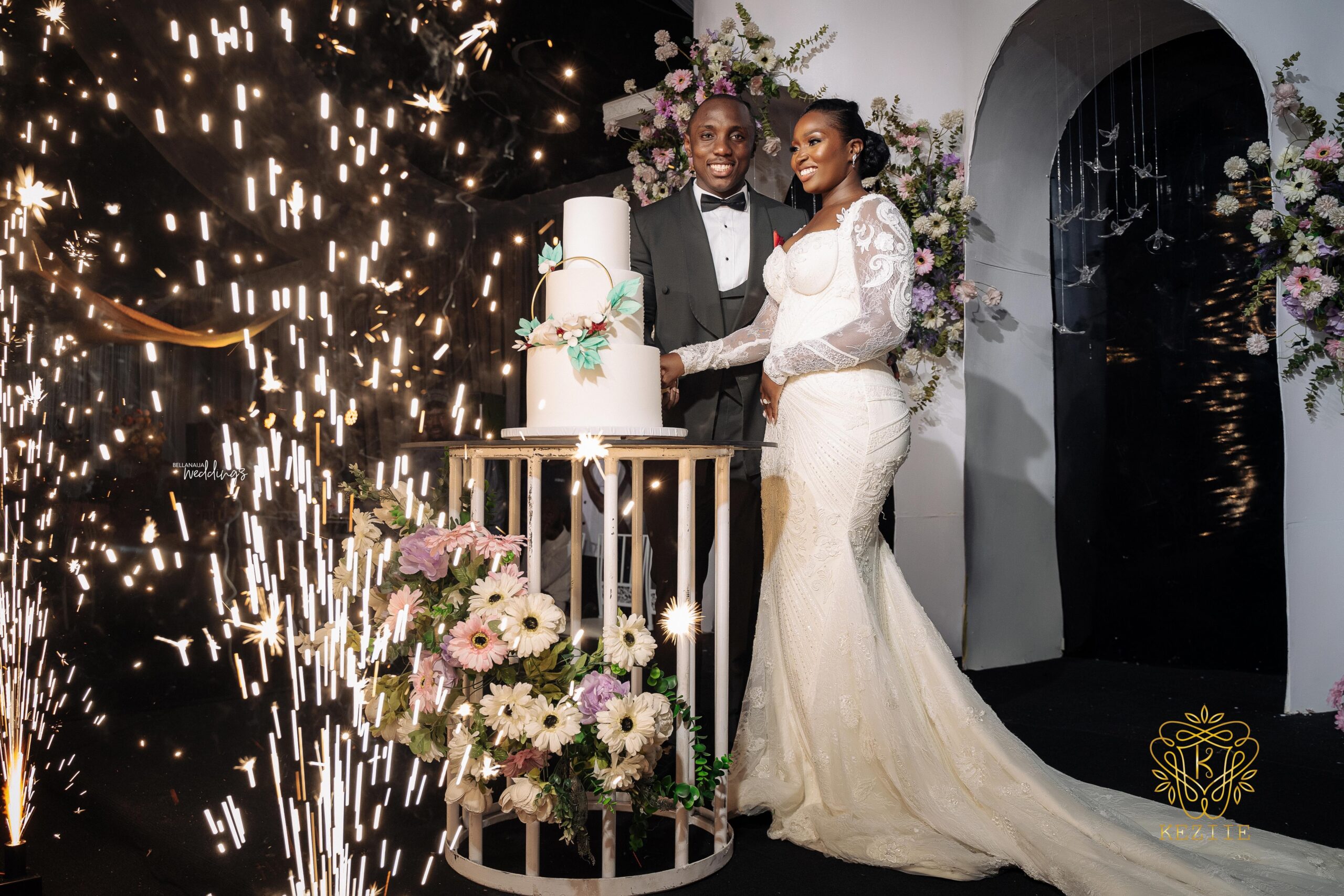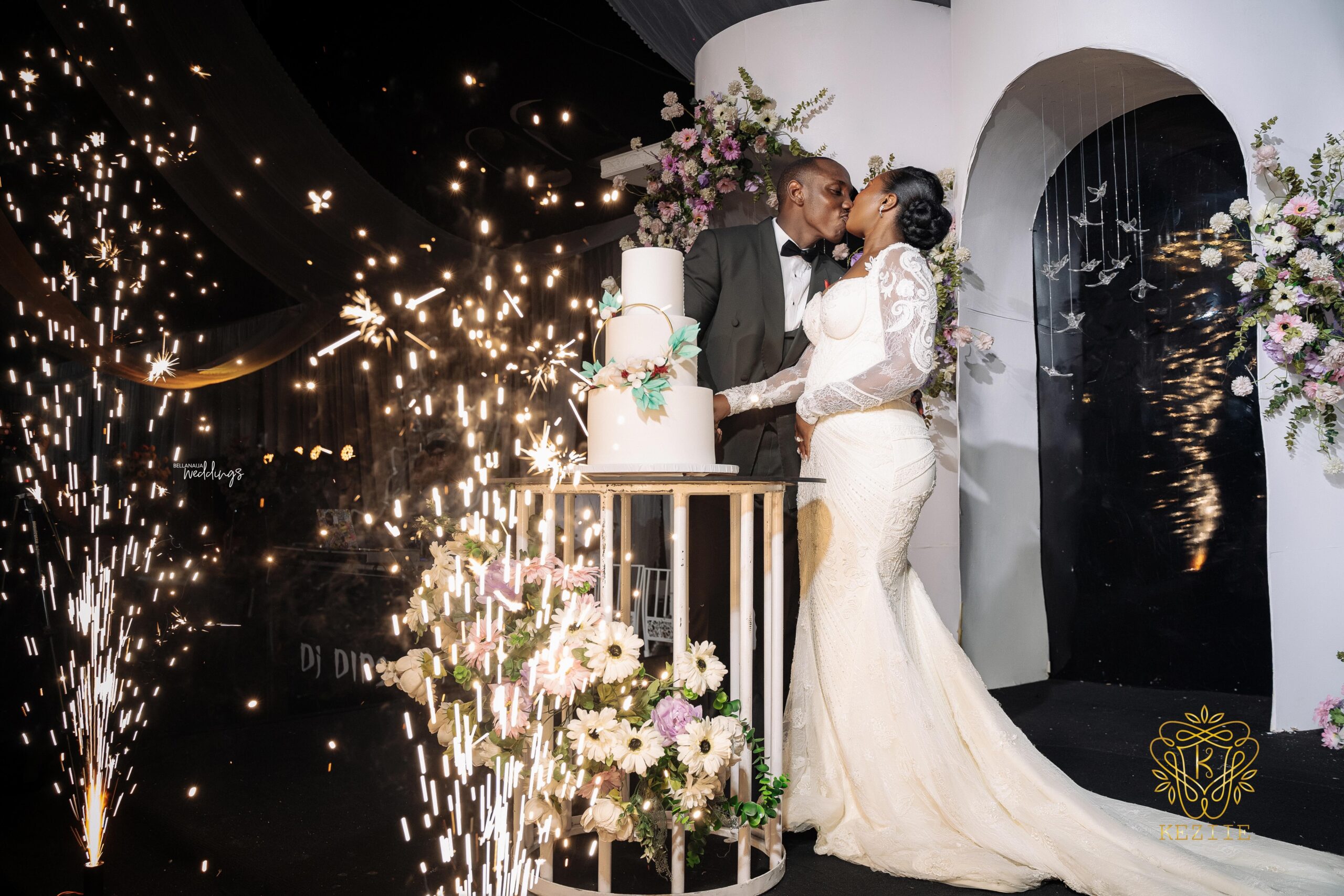 After the show, comes the after-party! Fola and Victor are super ready!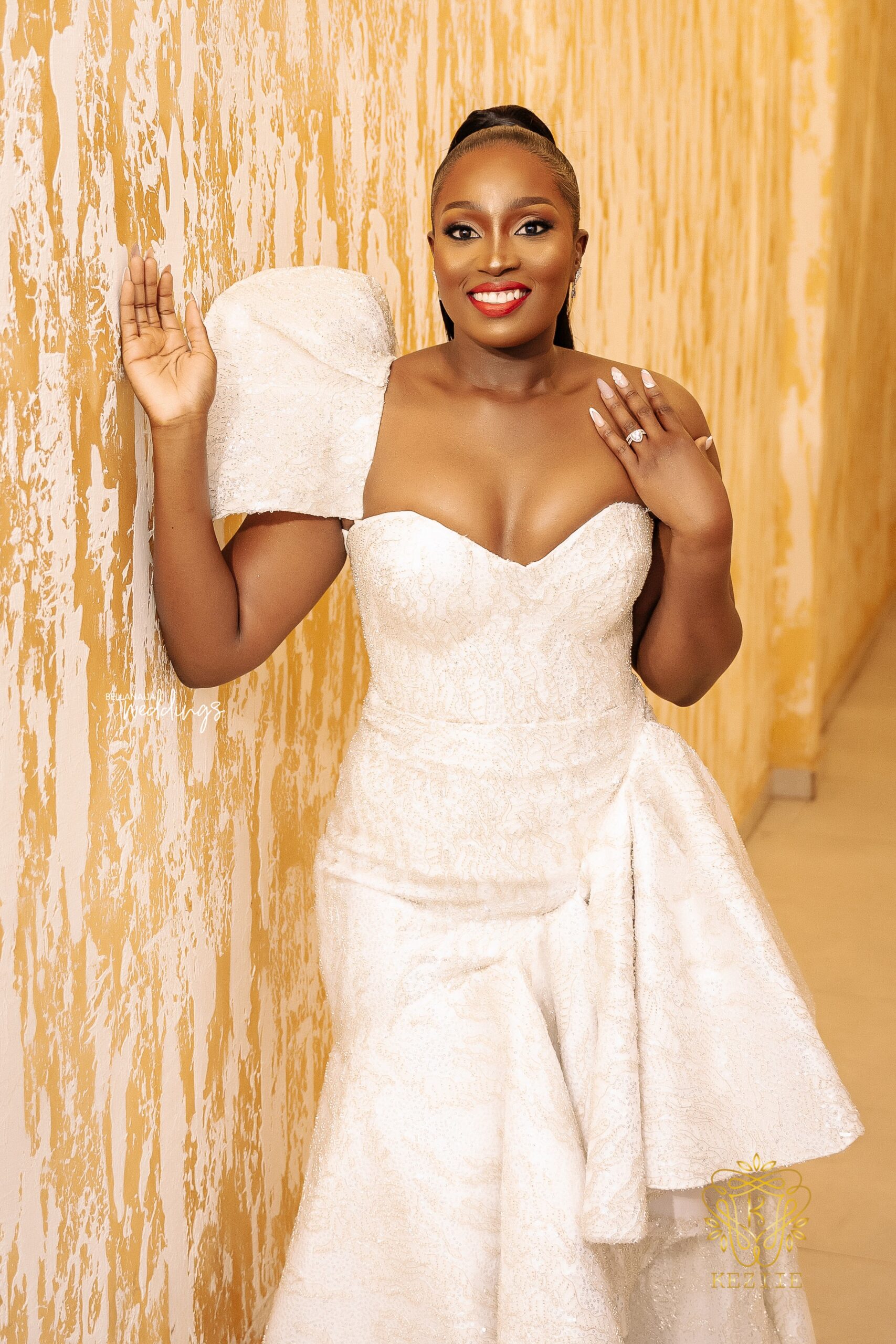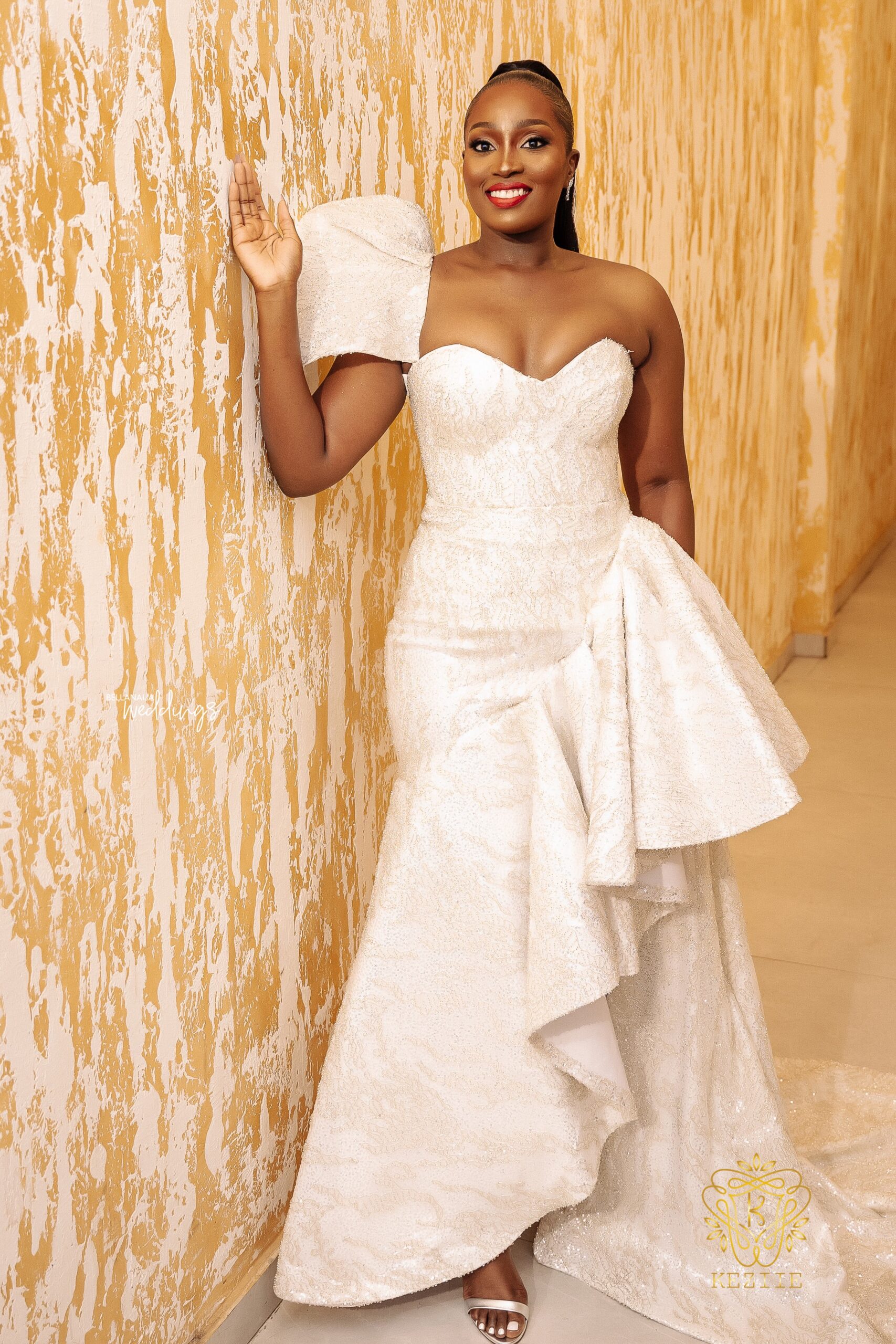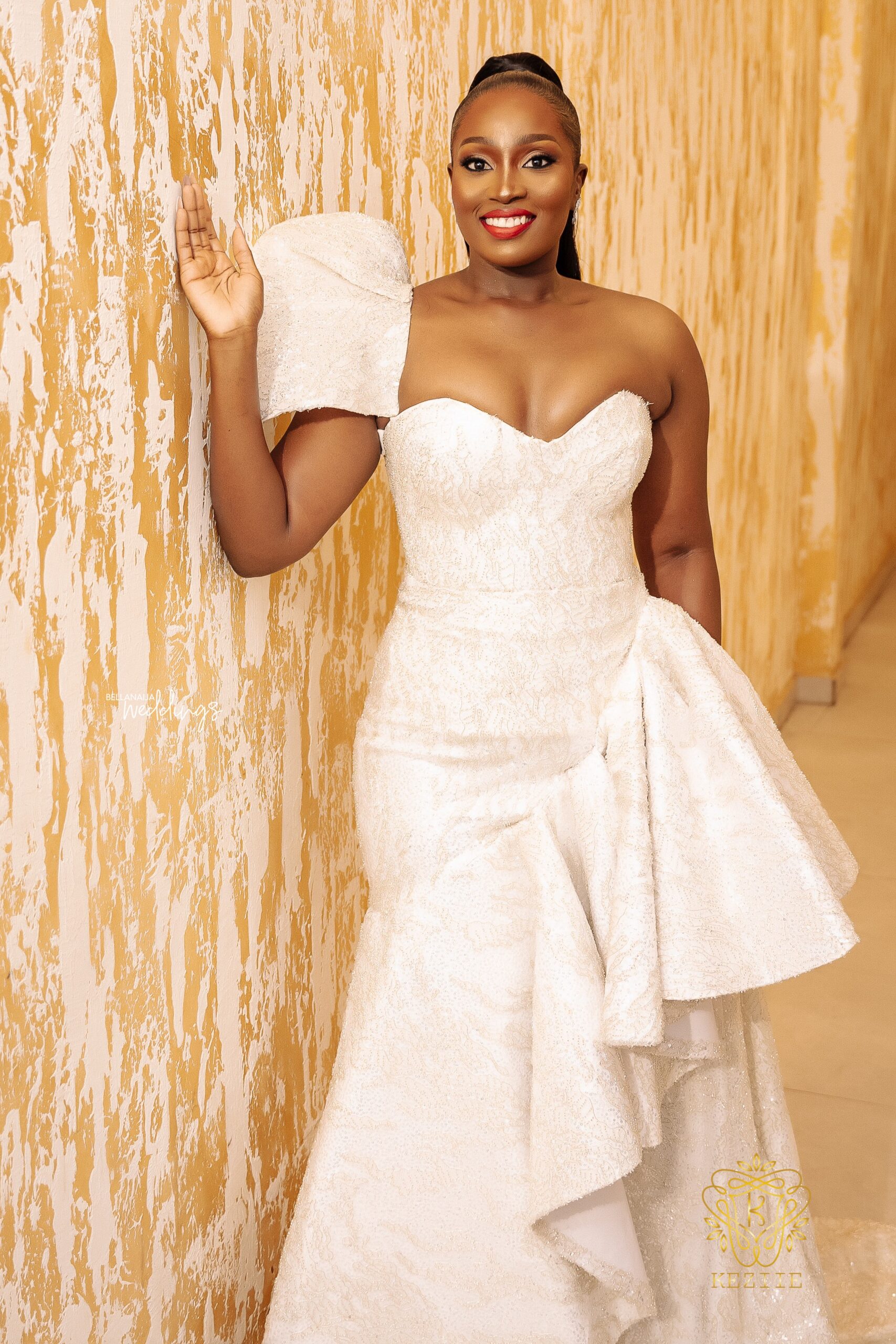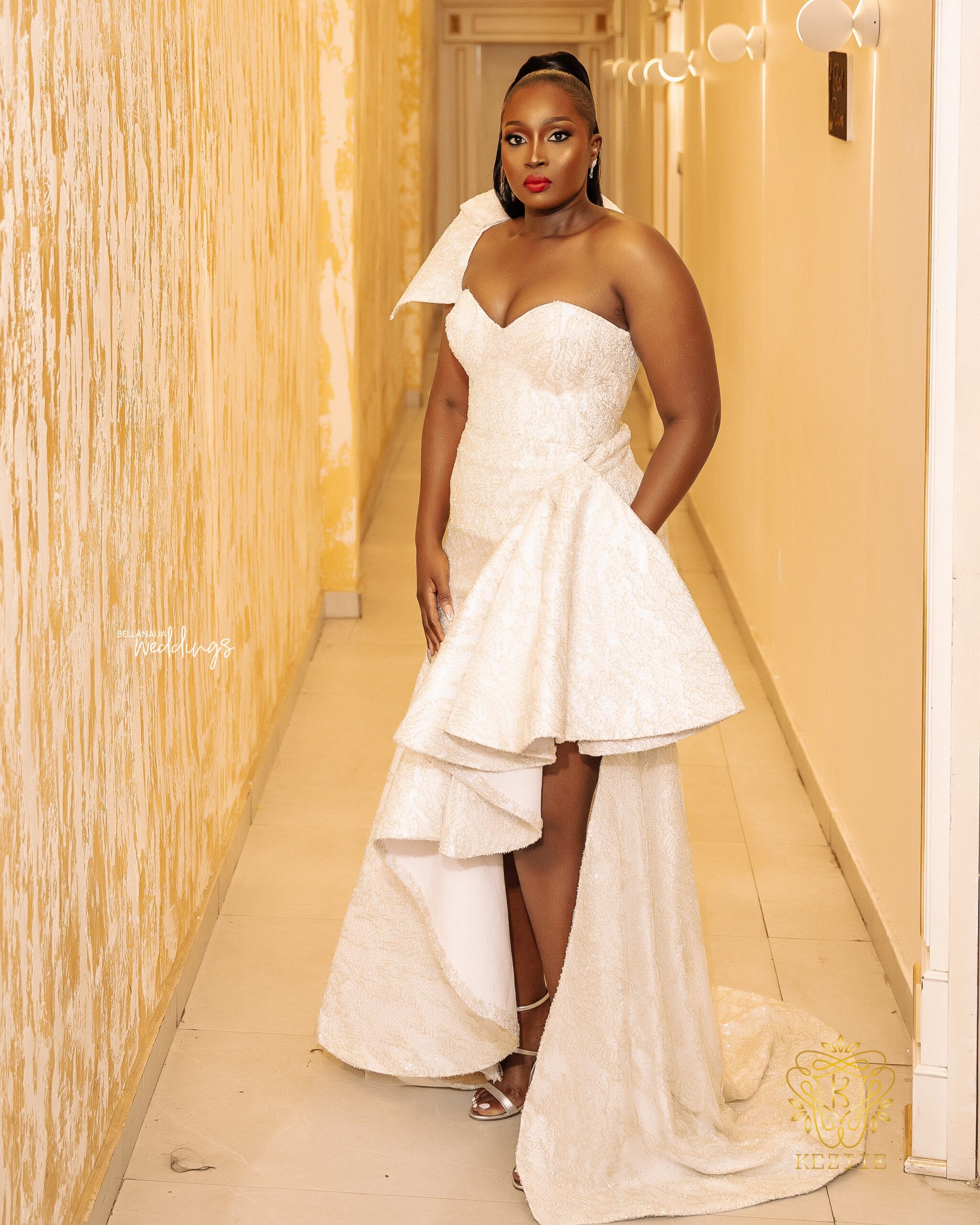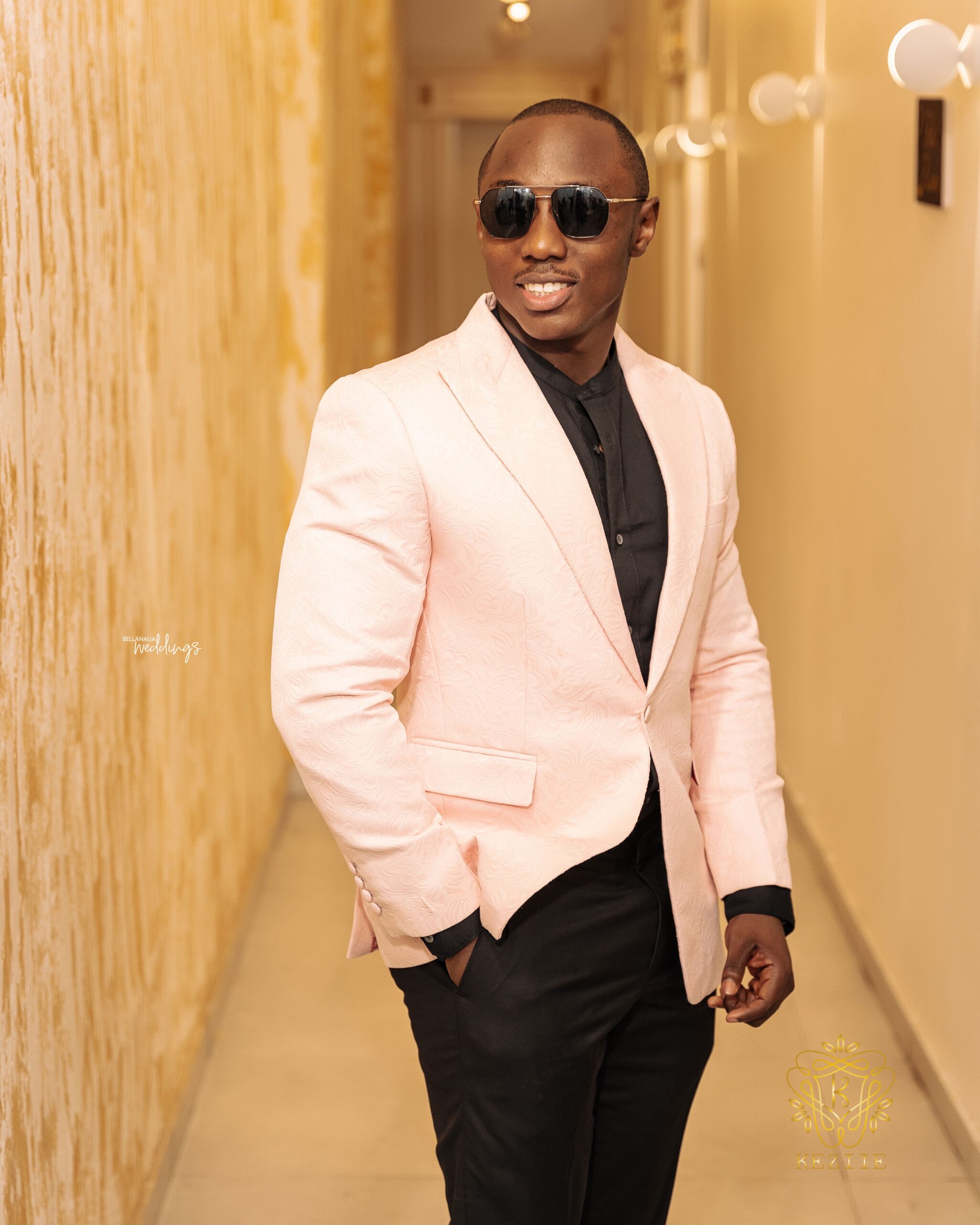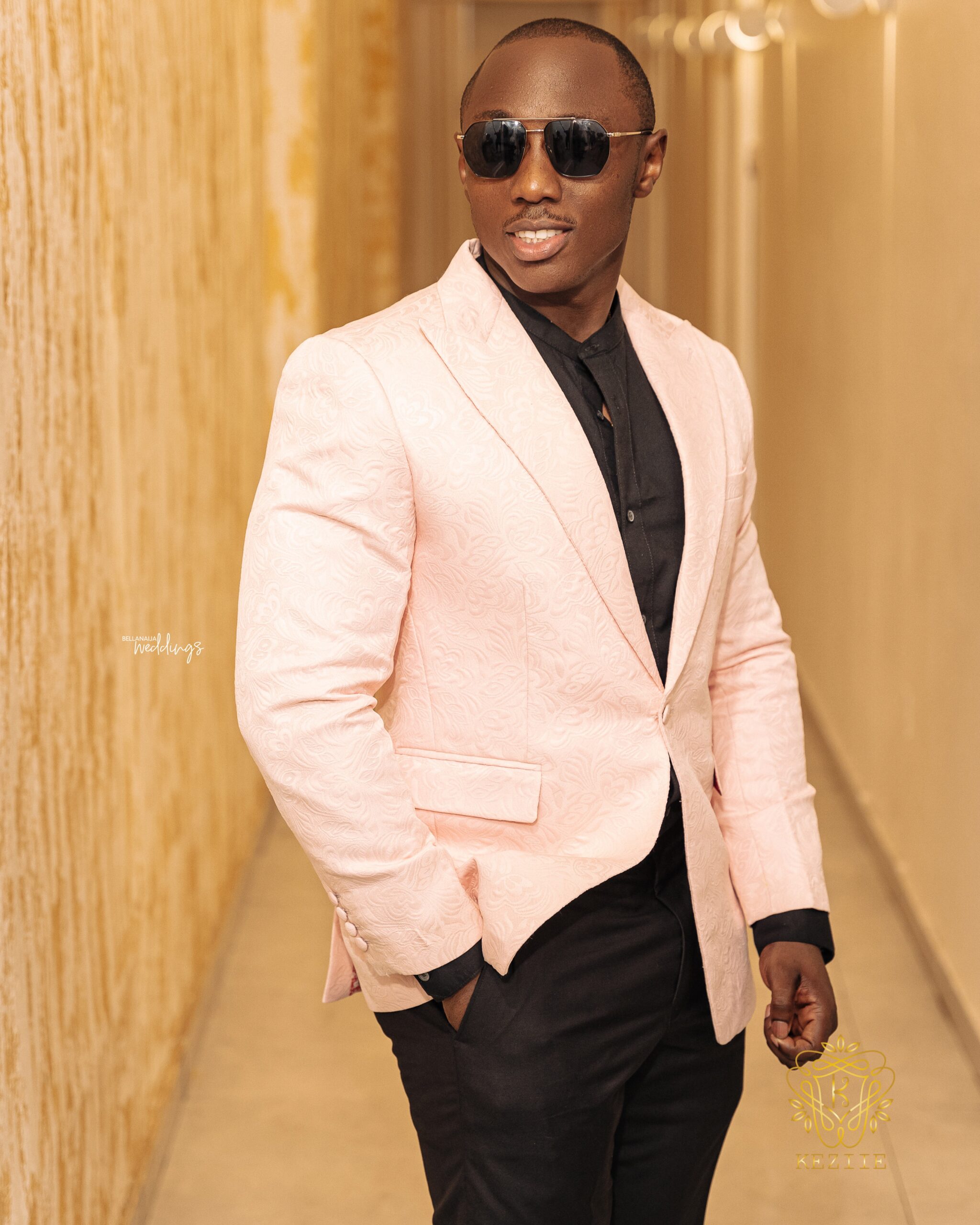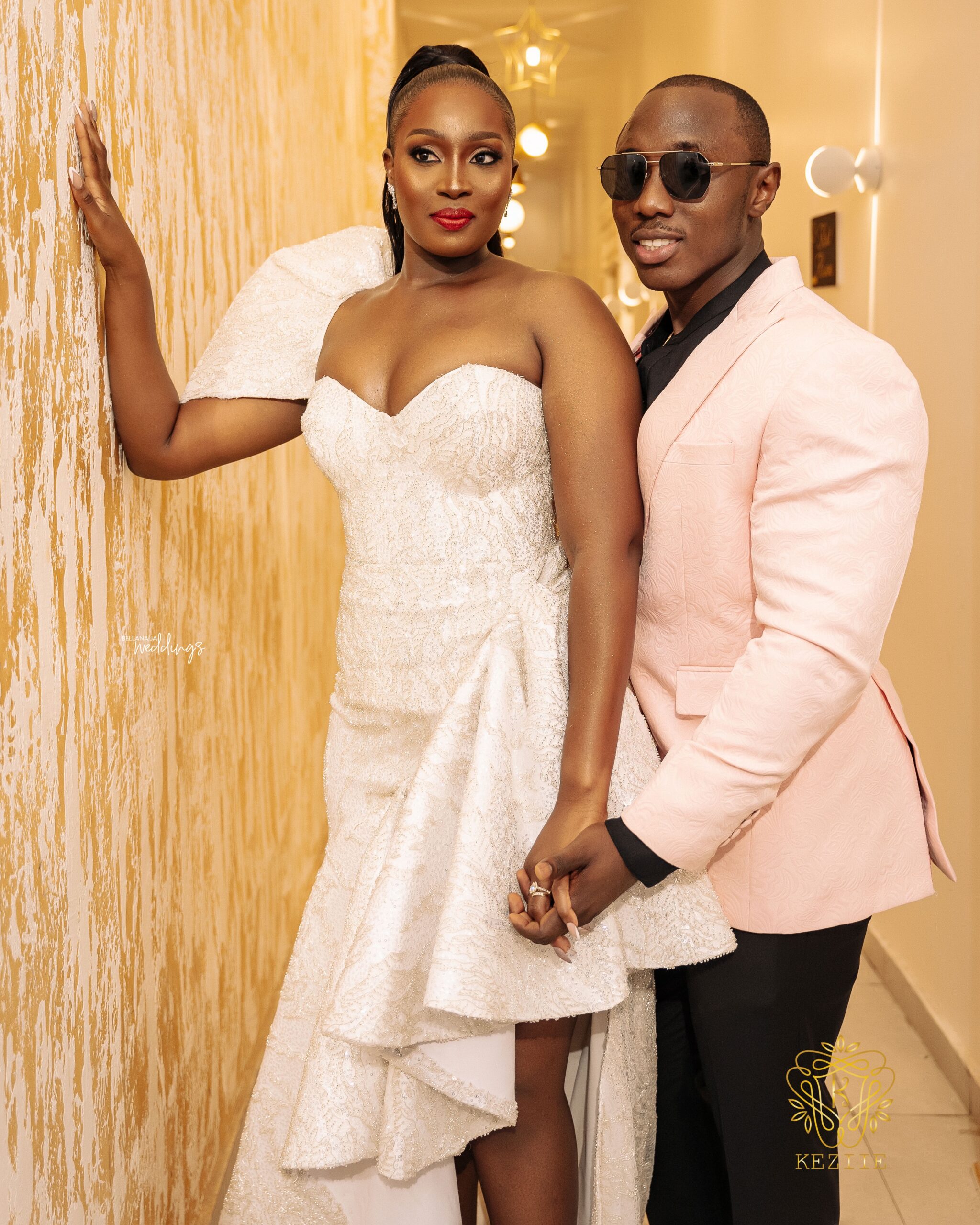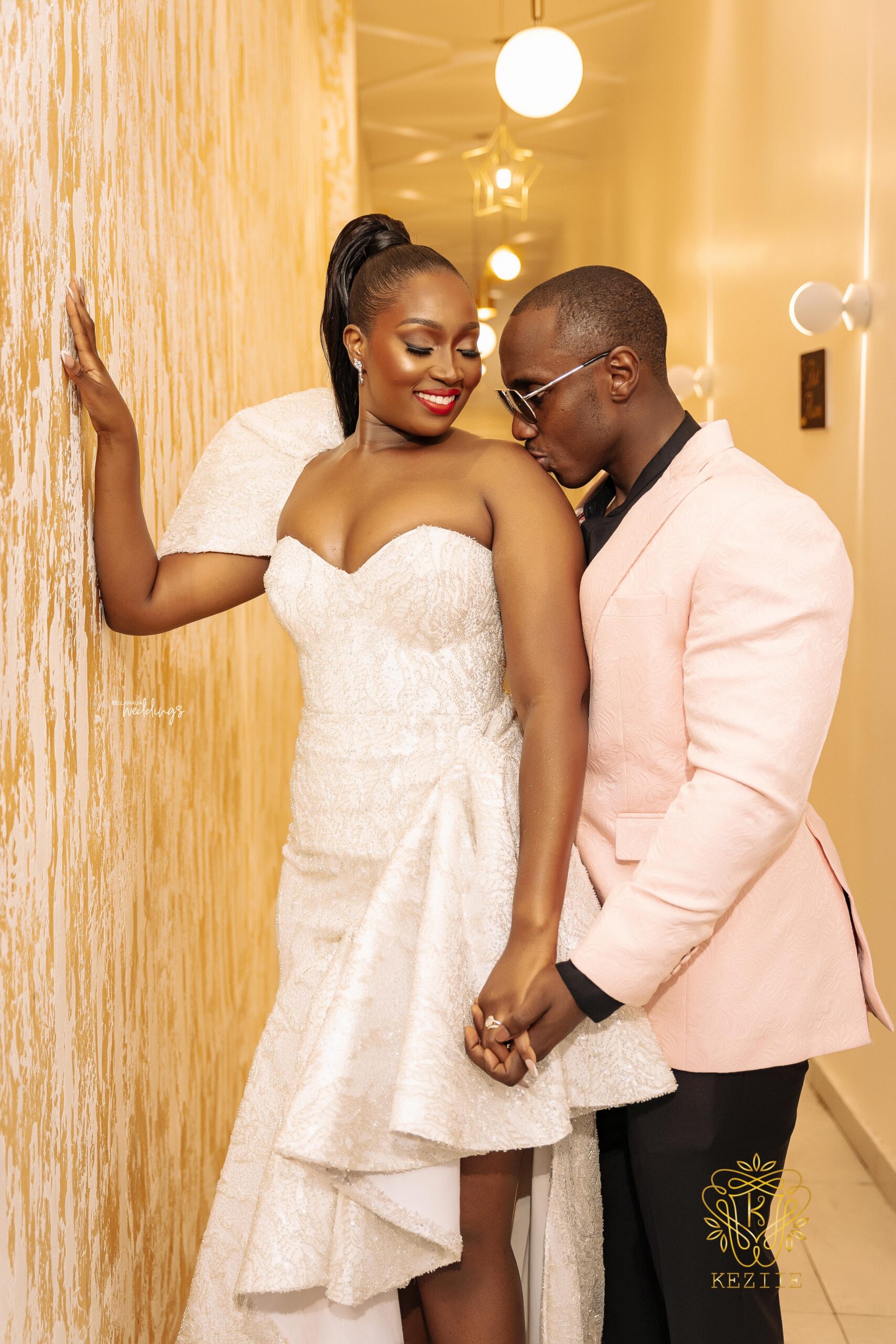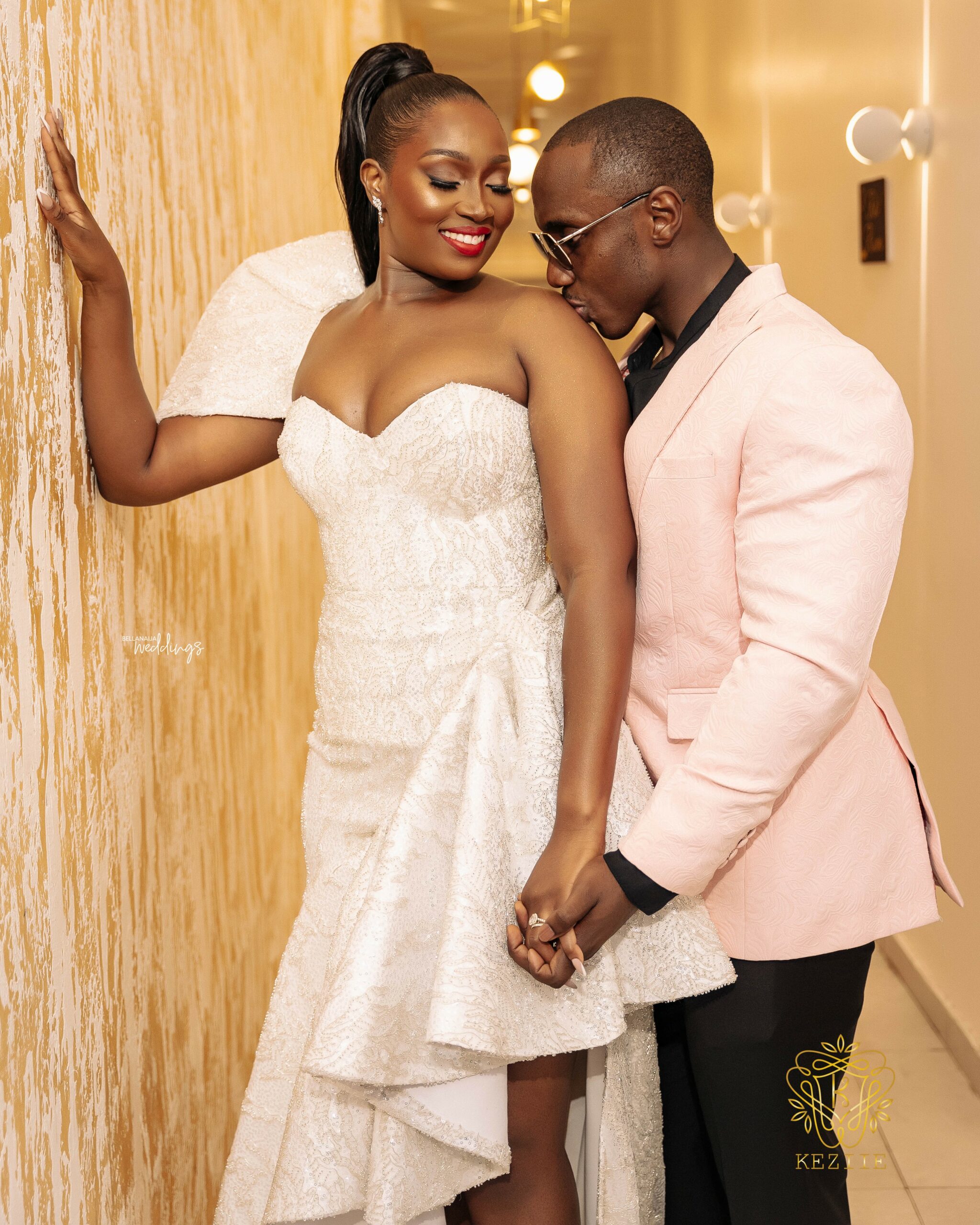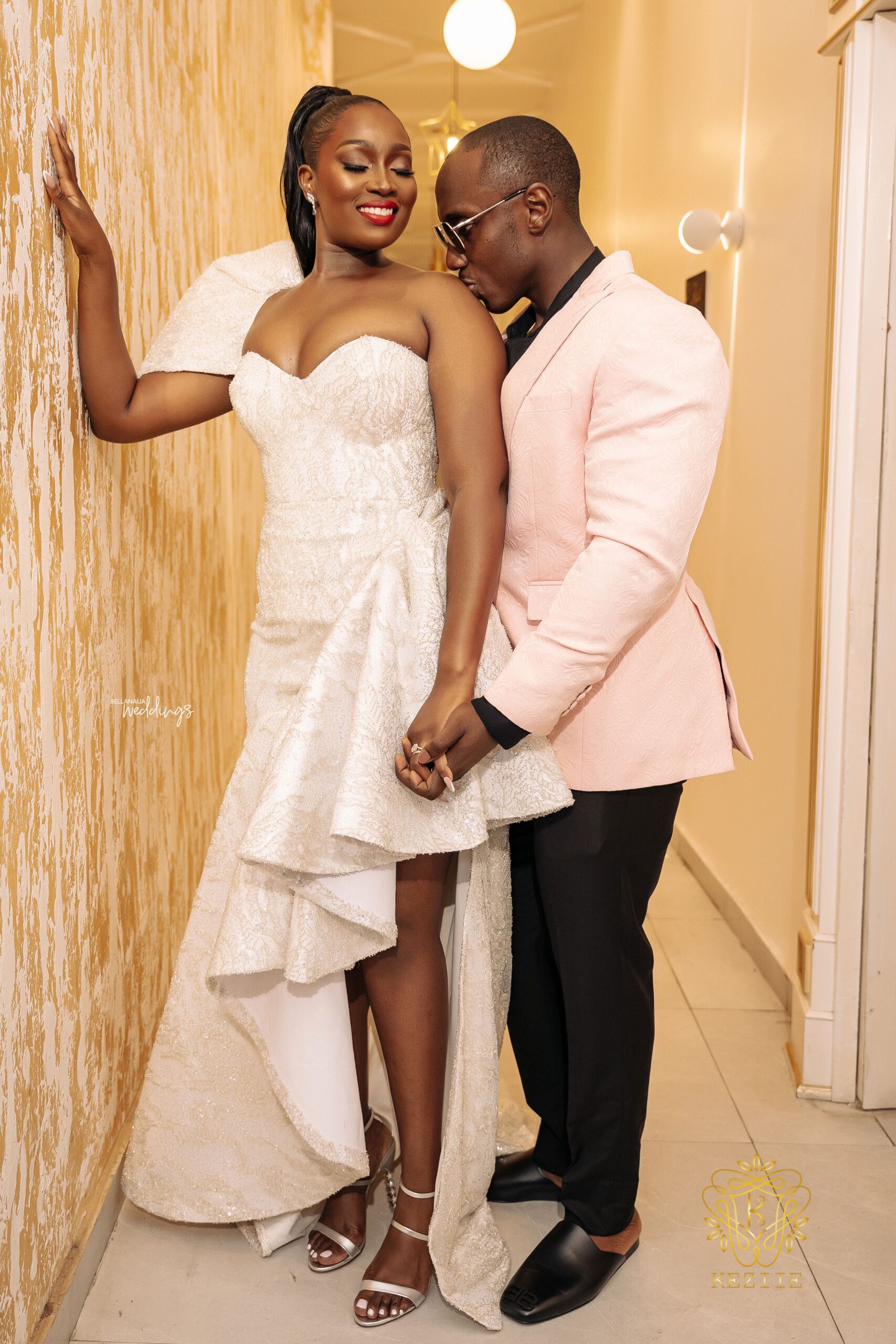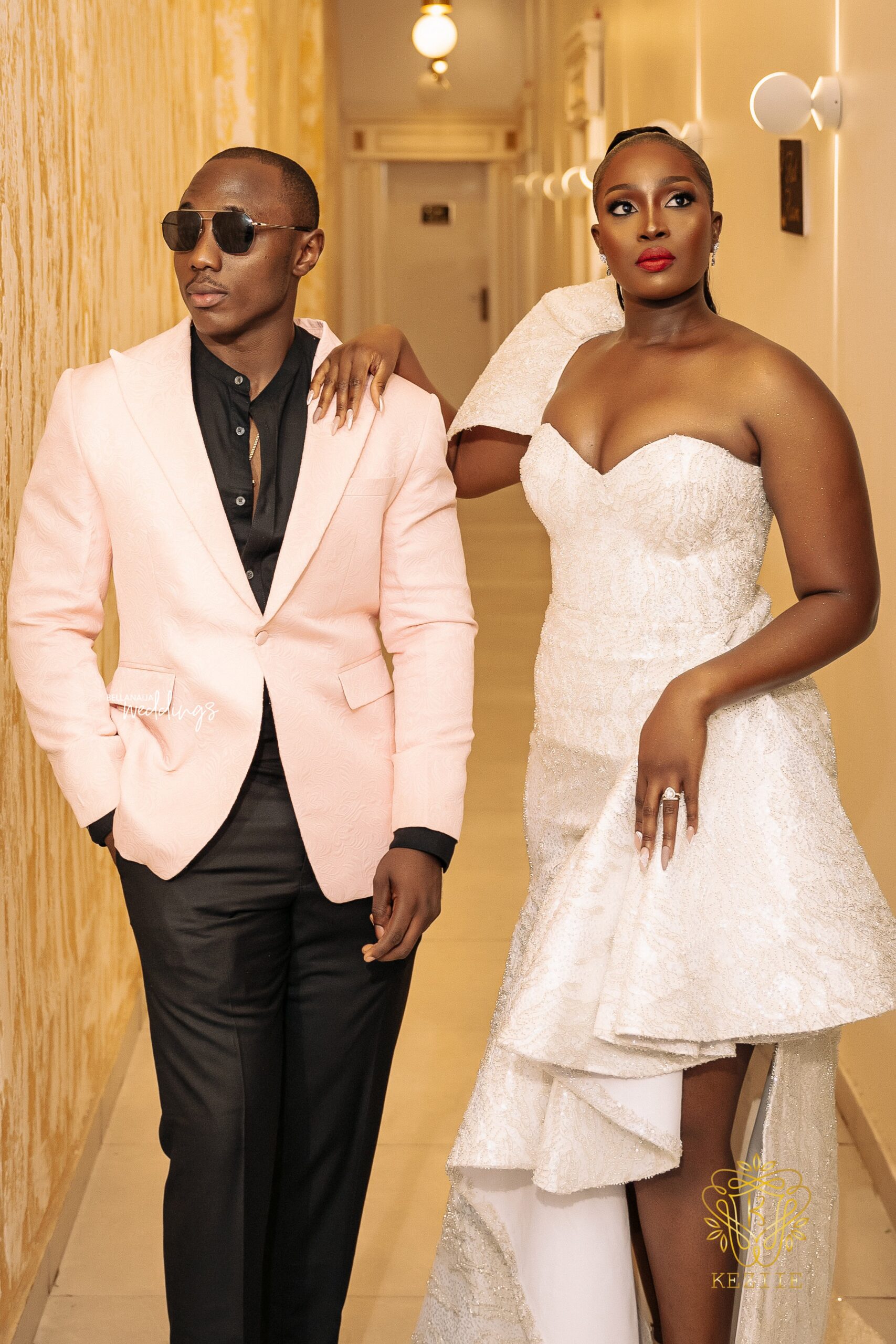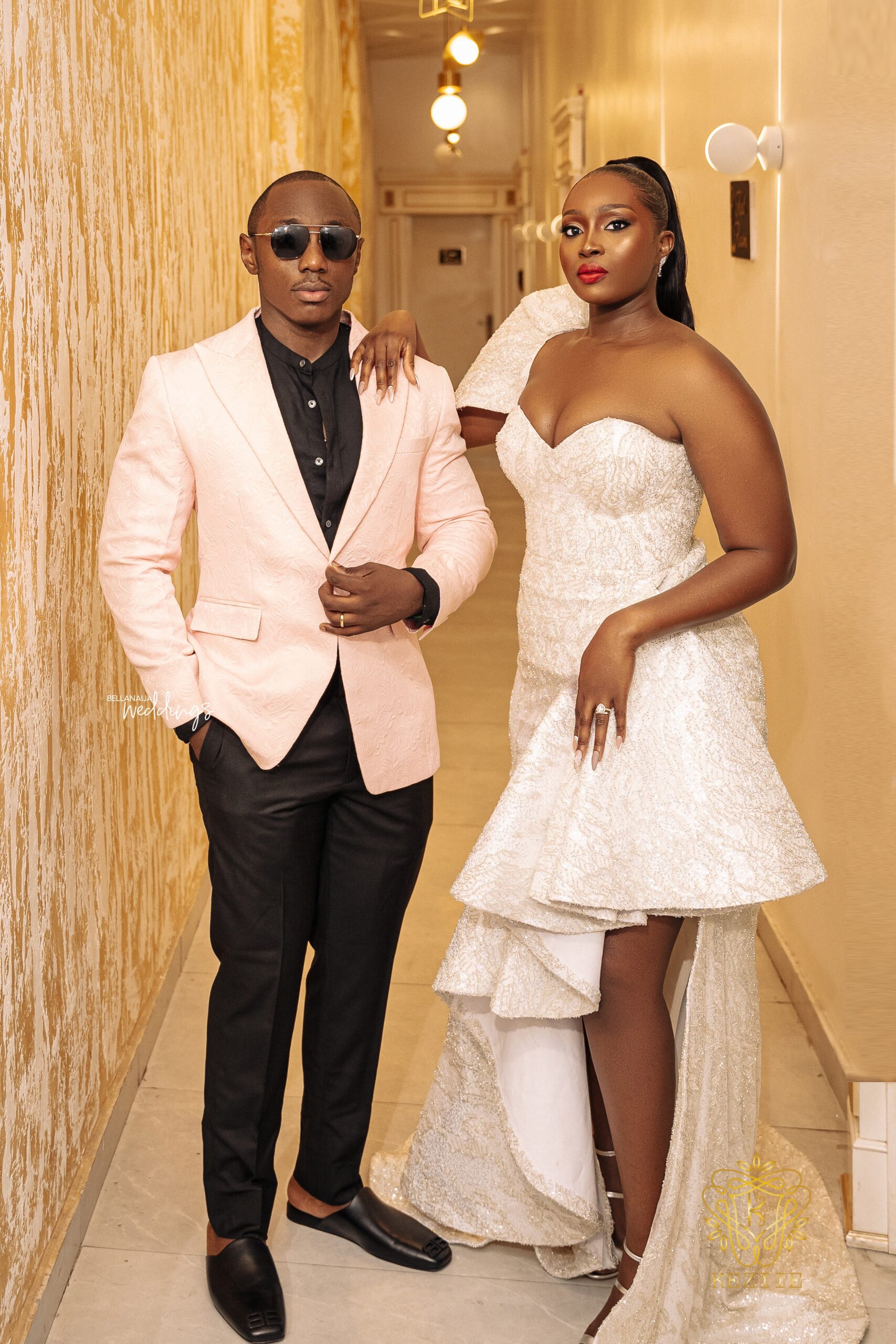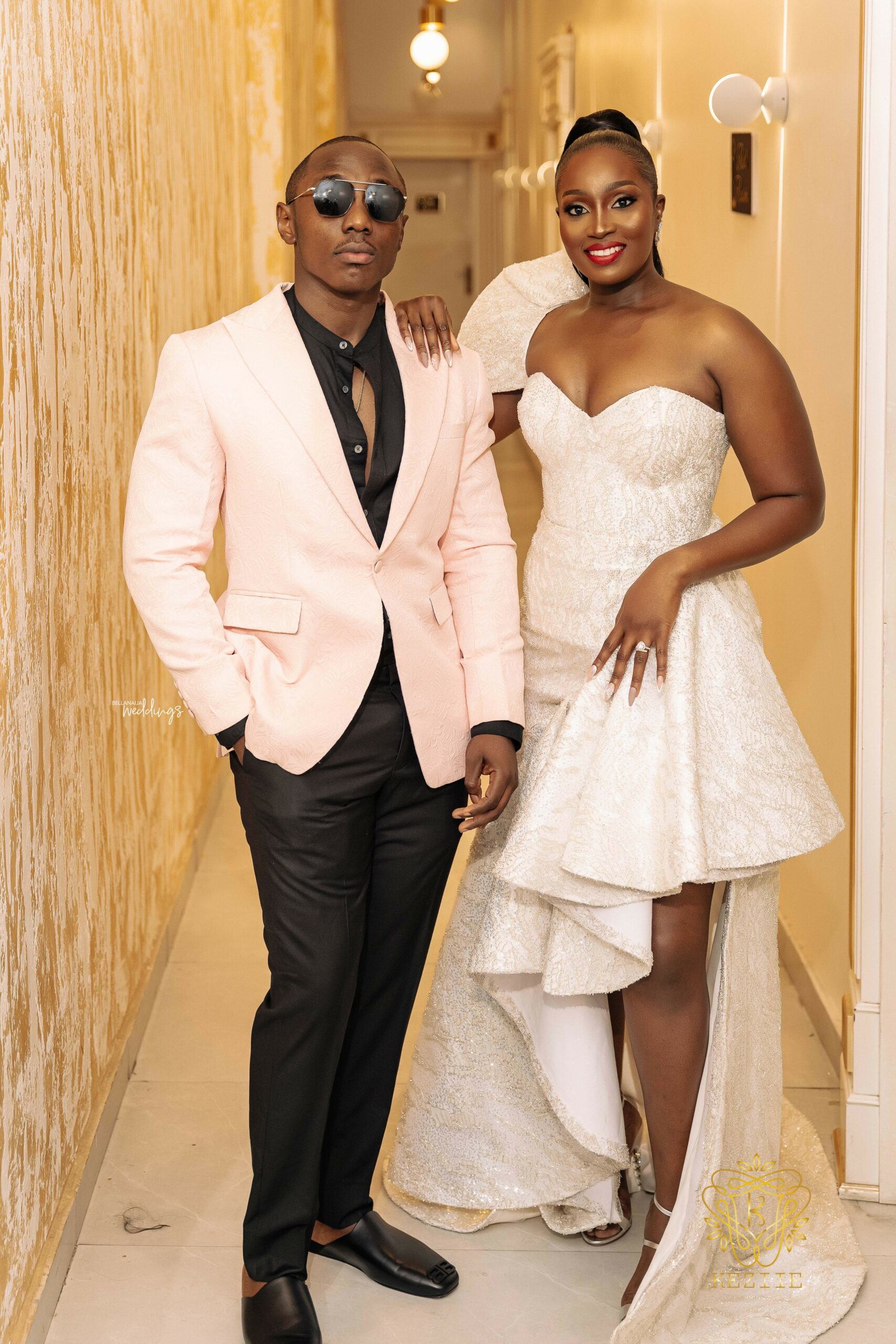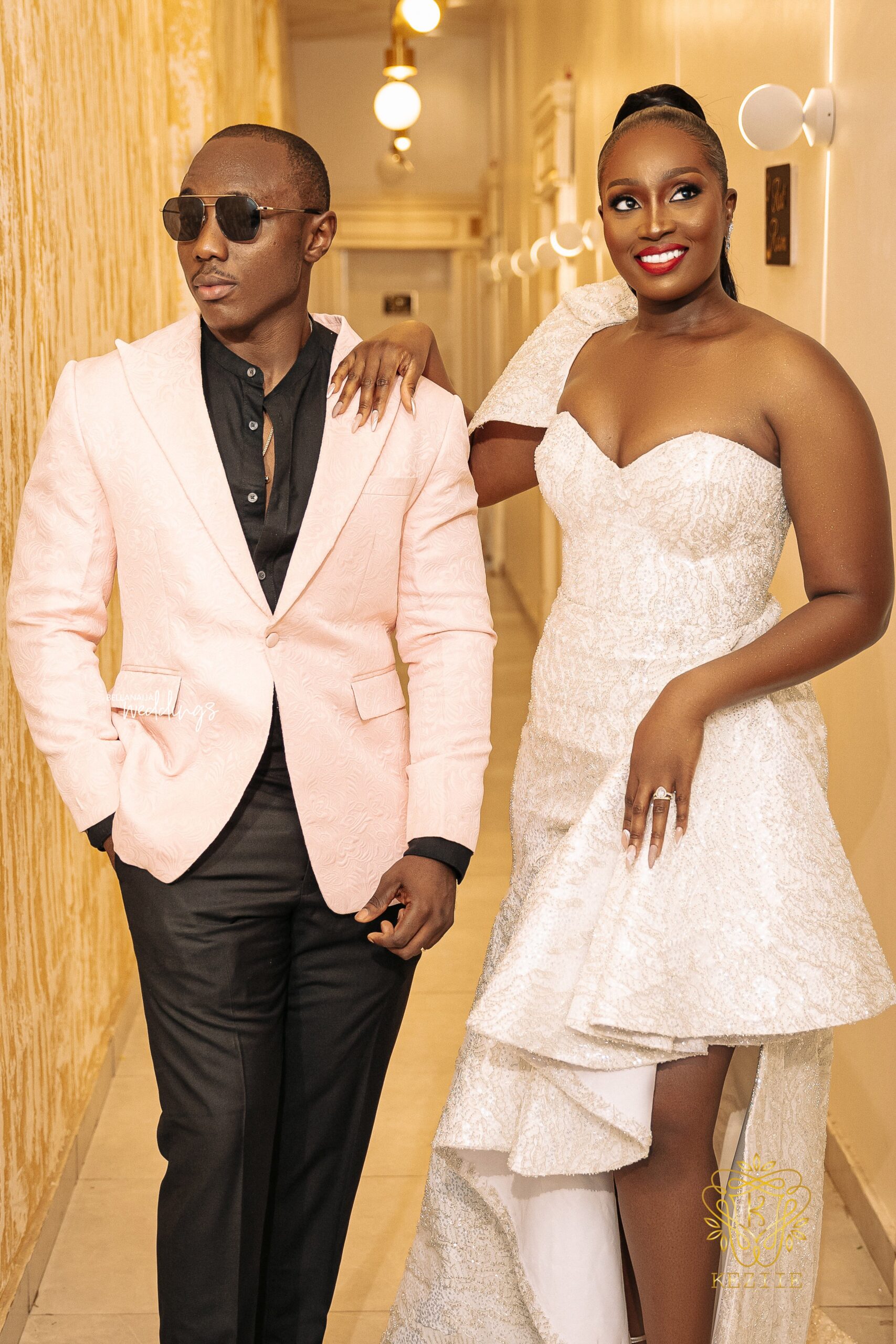 Of course, there's great food to keep it all on a high note!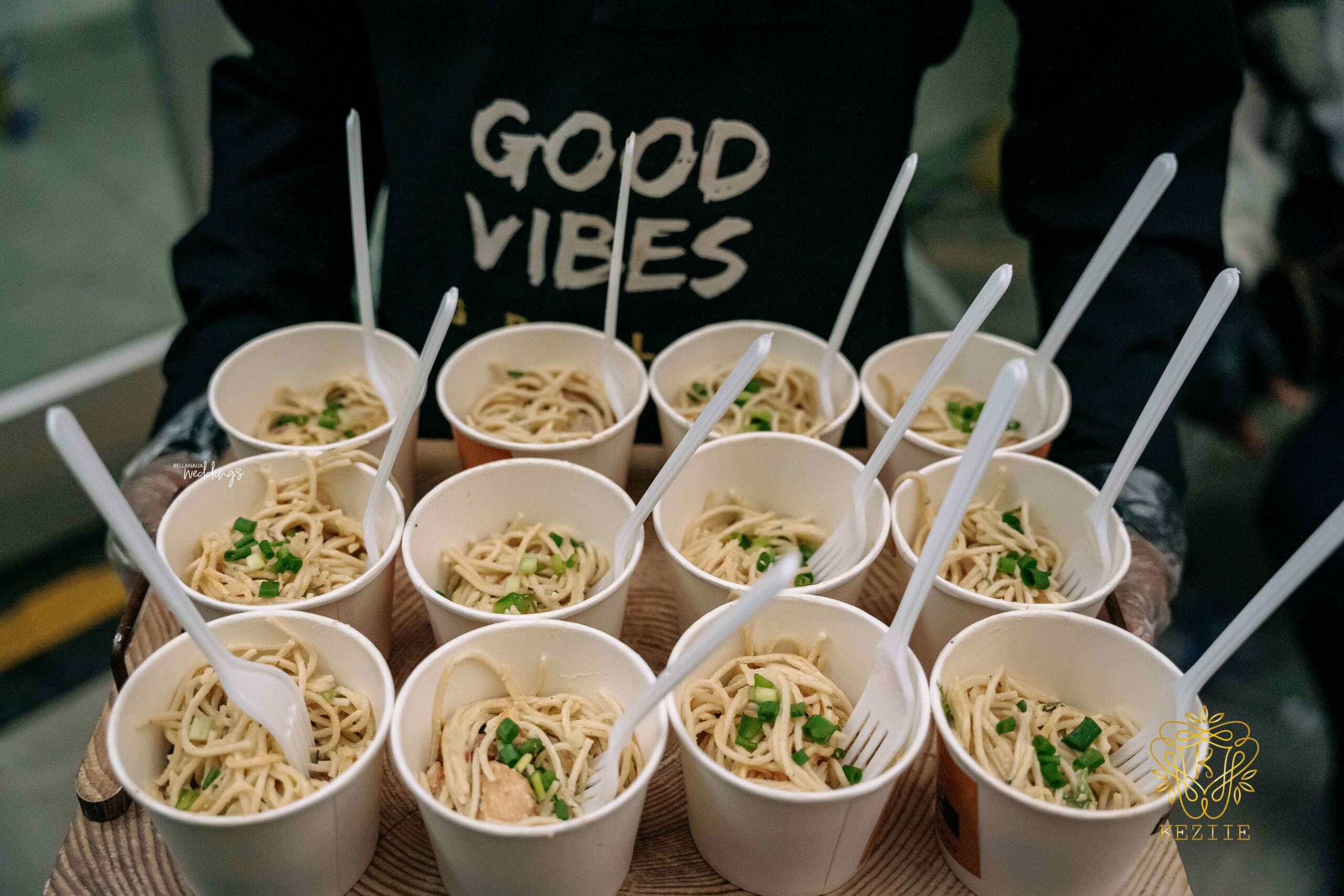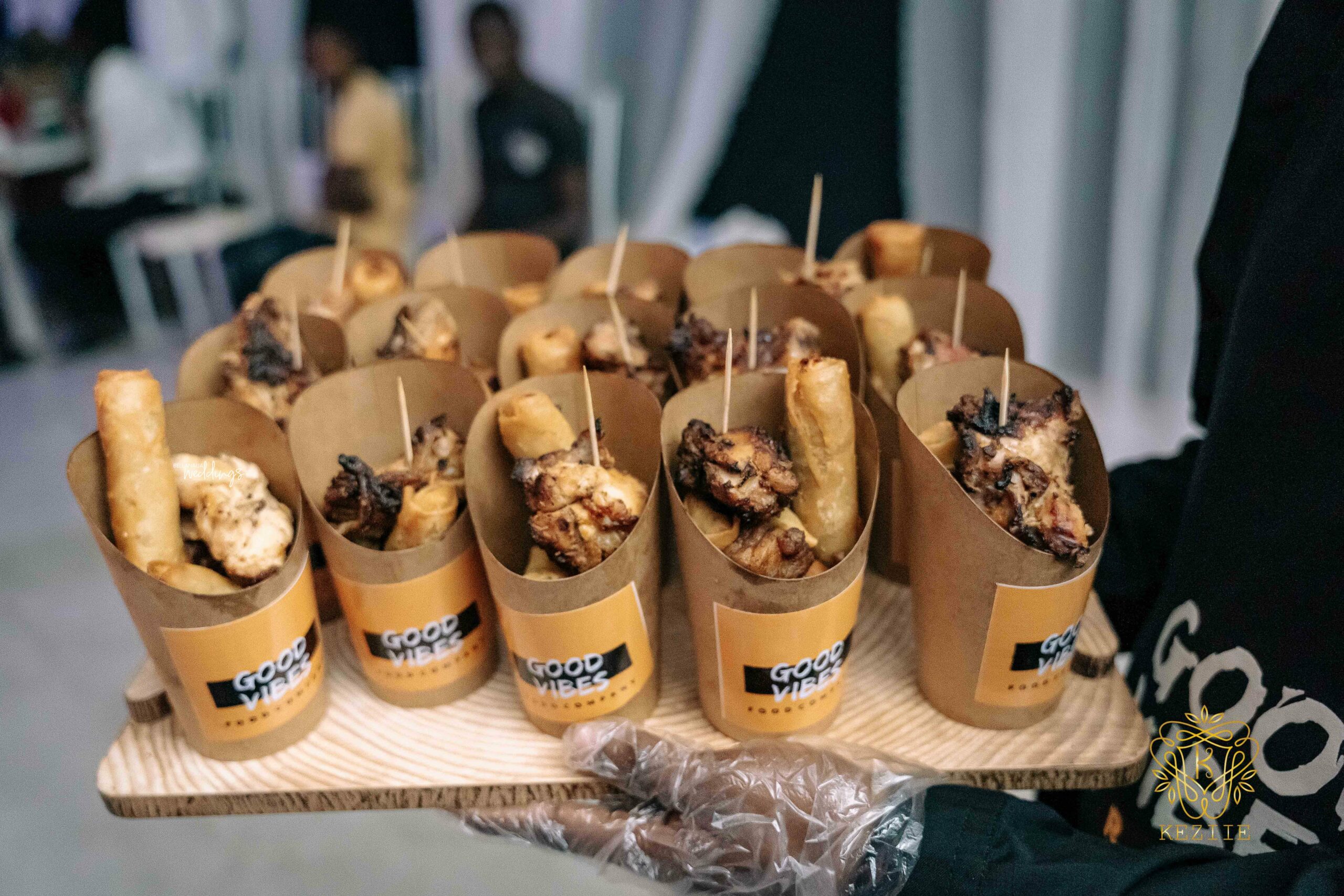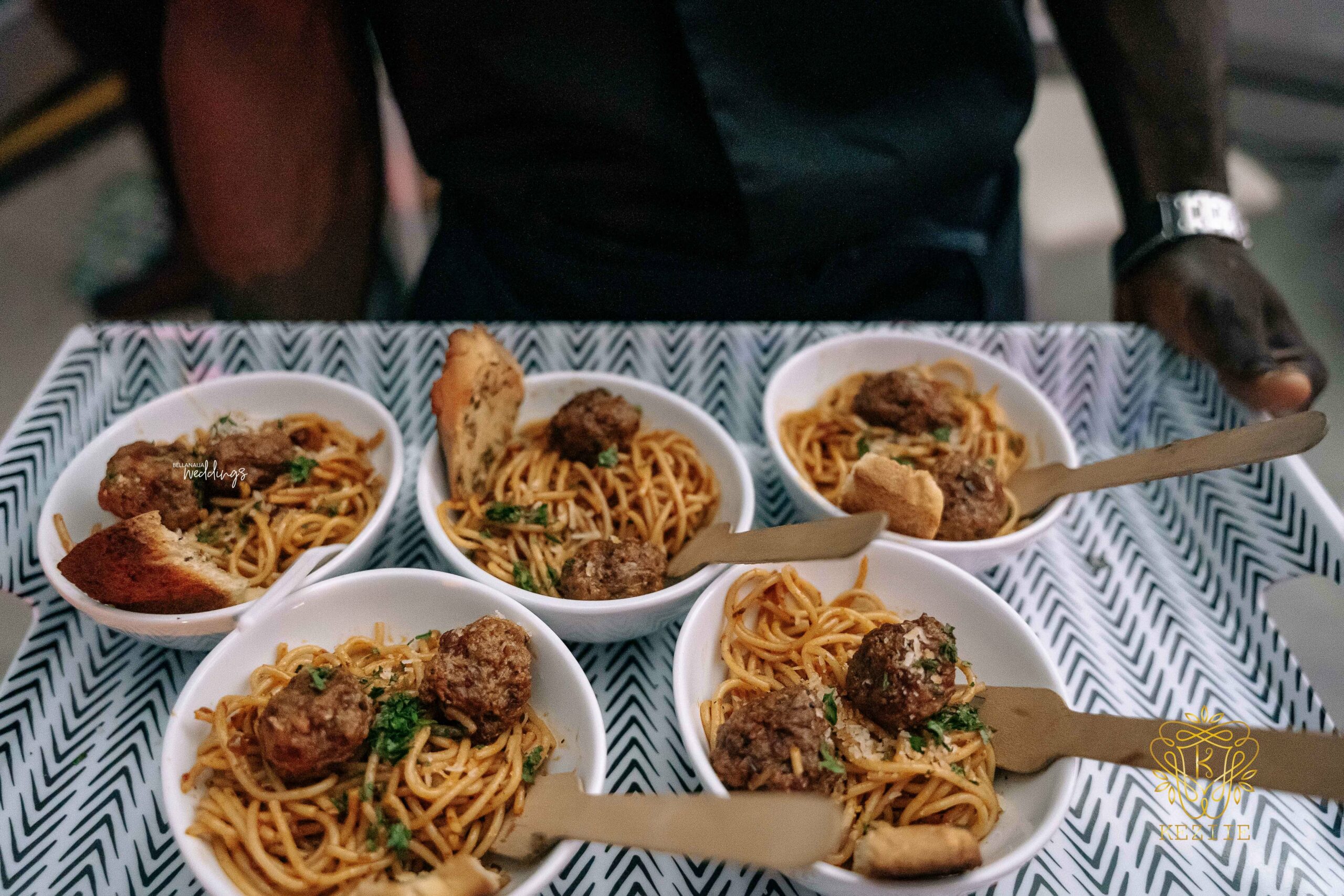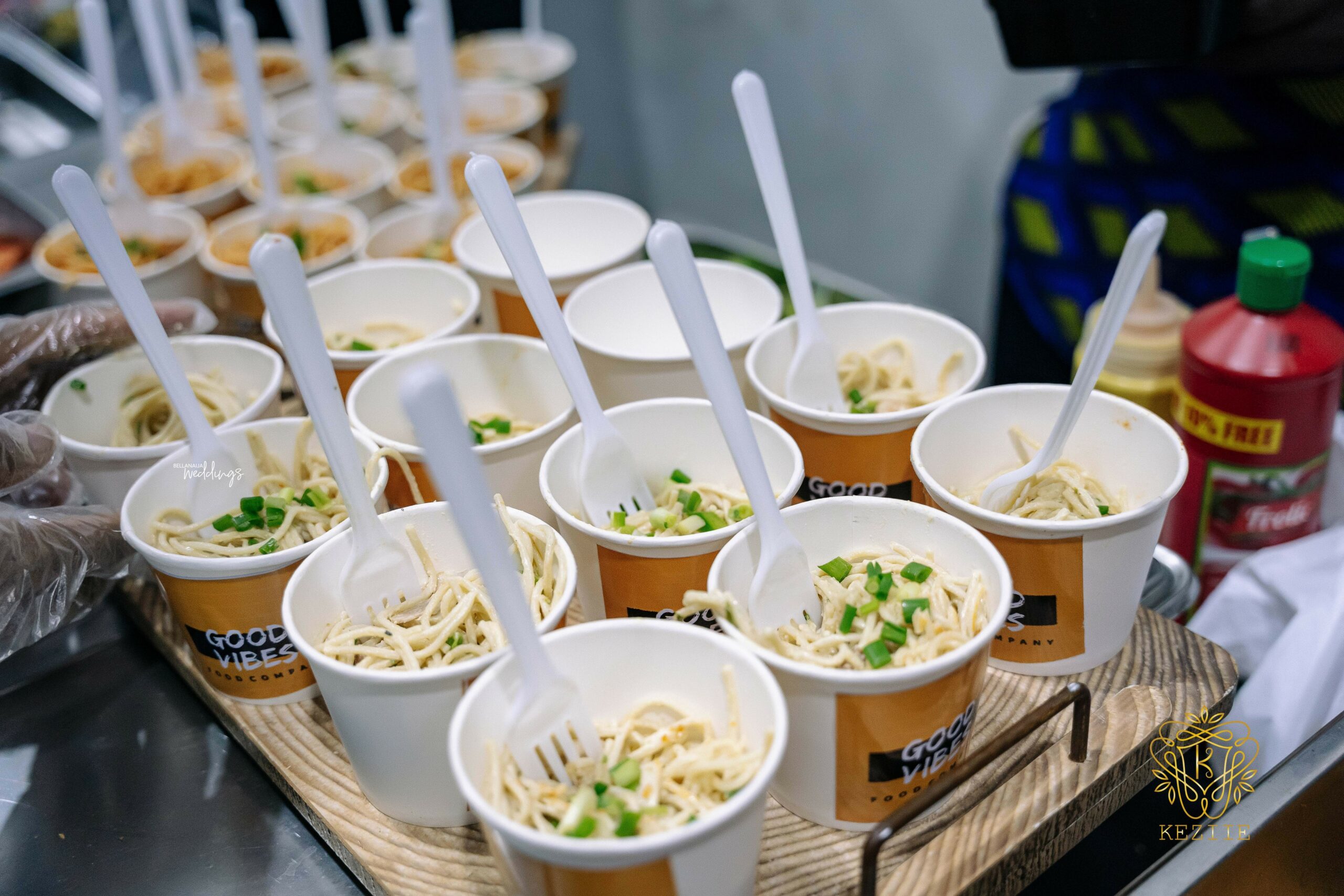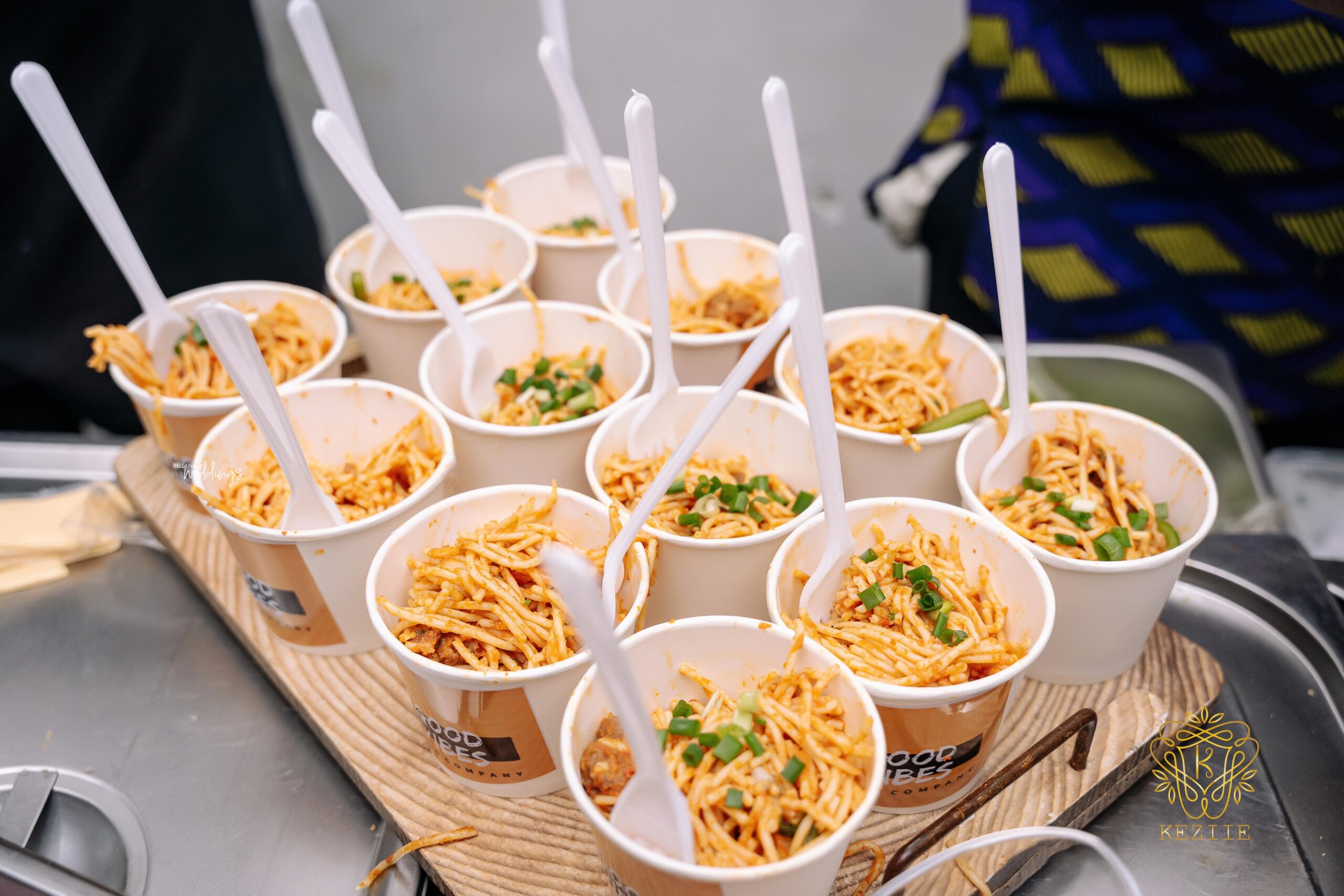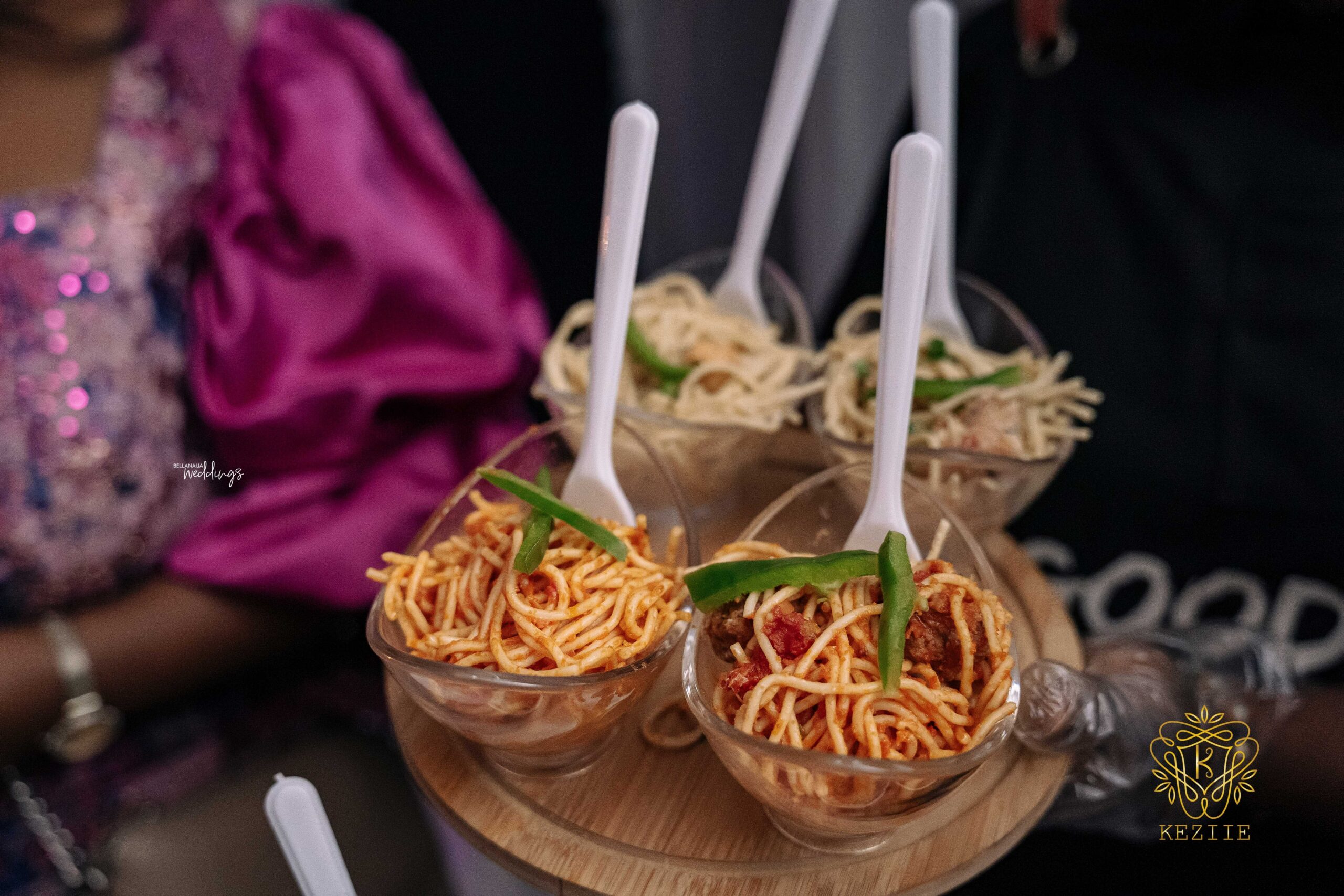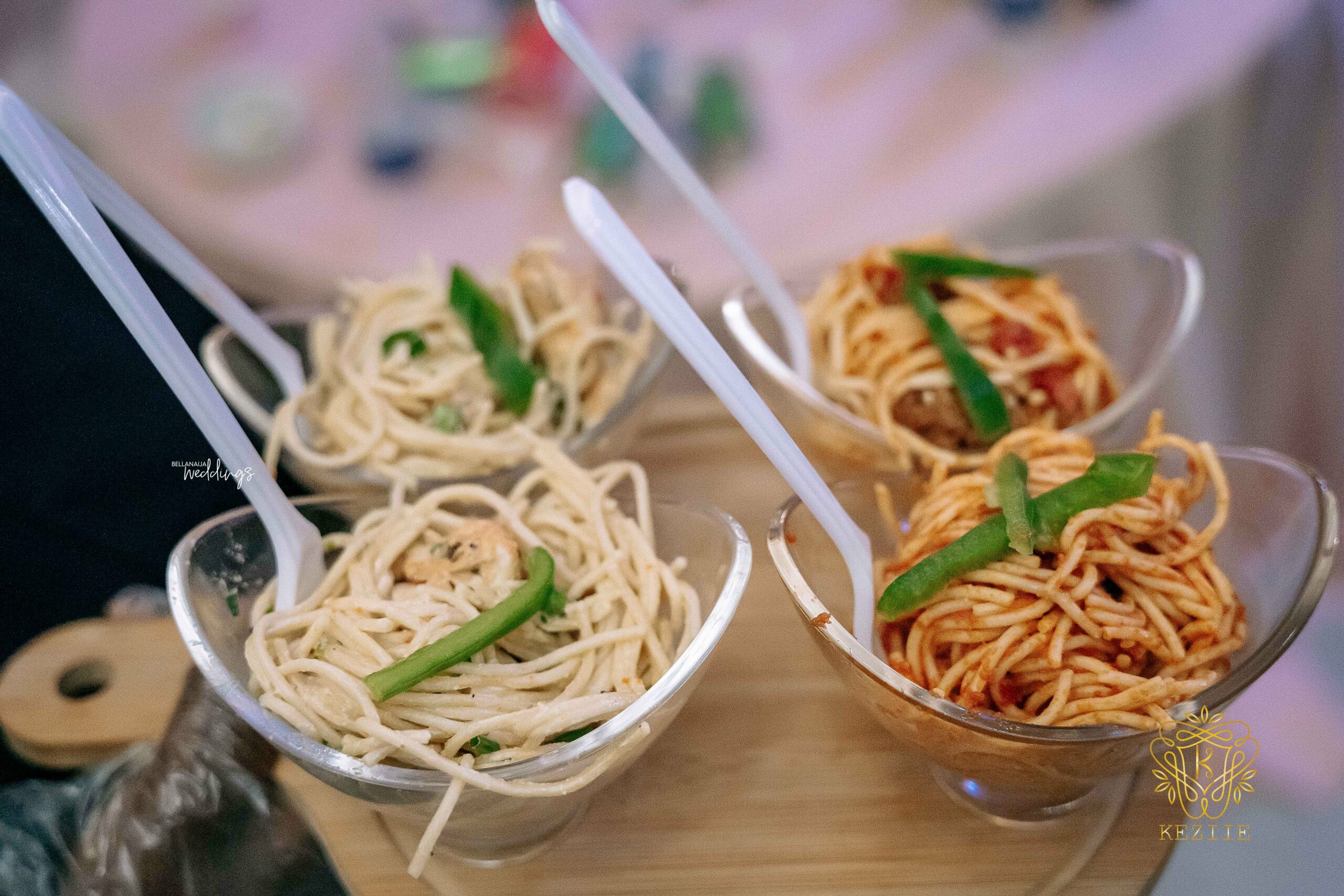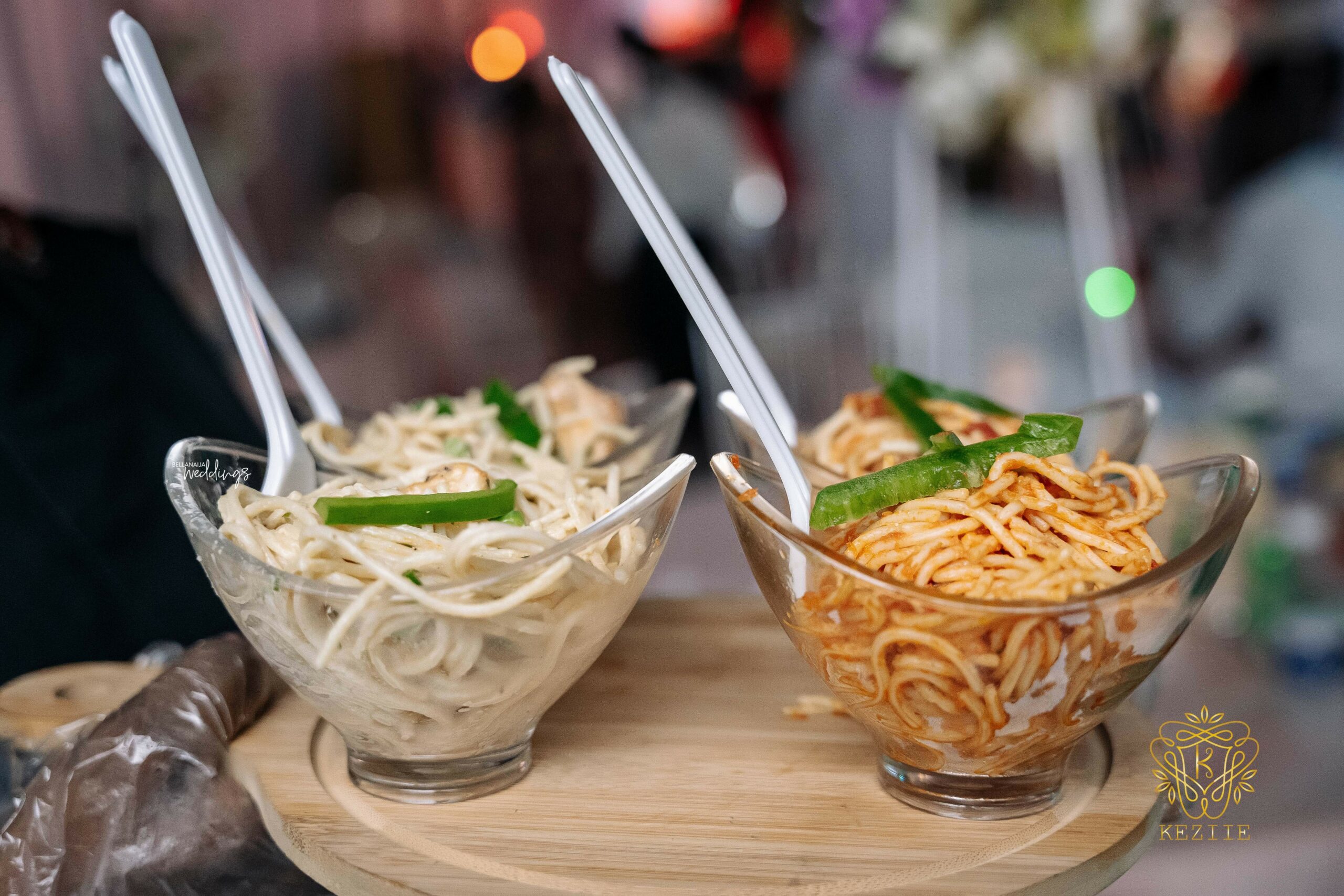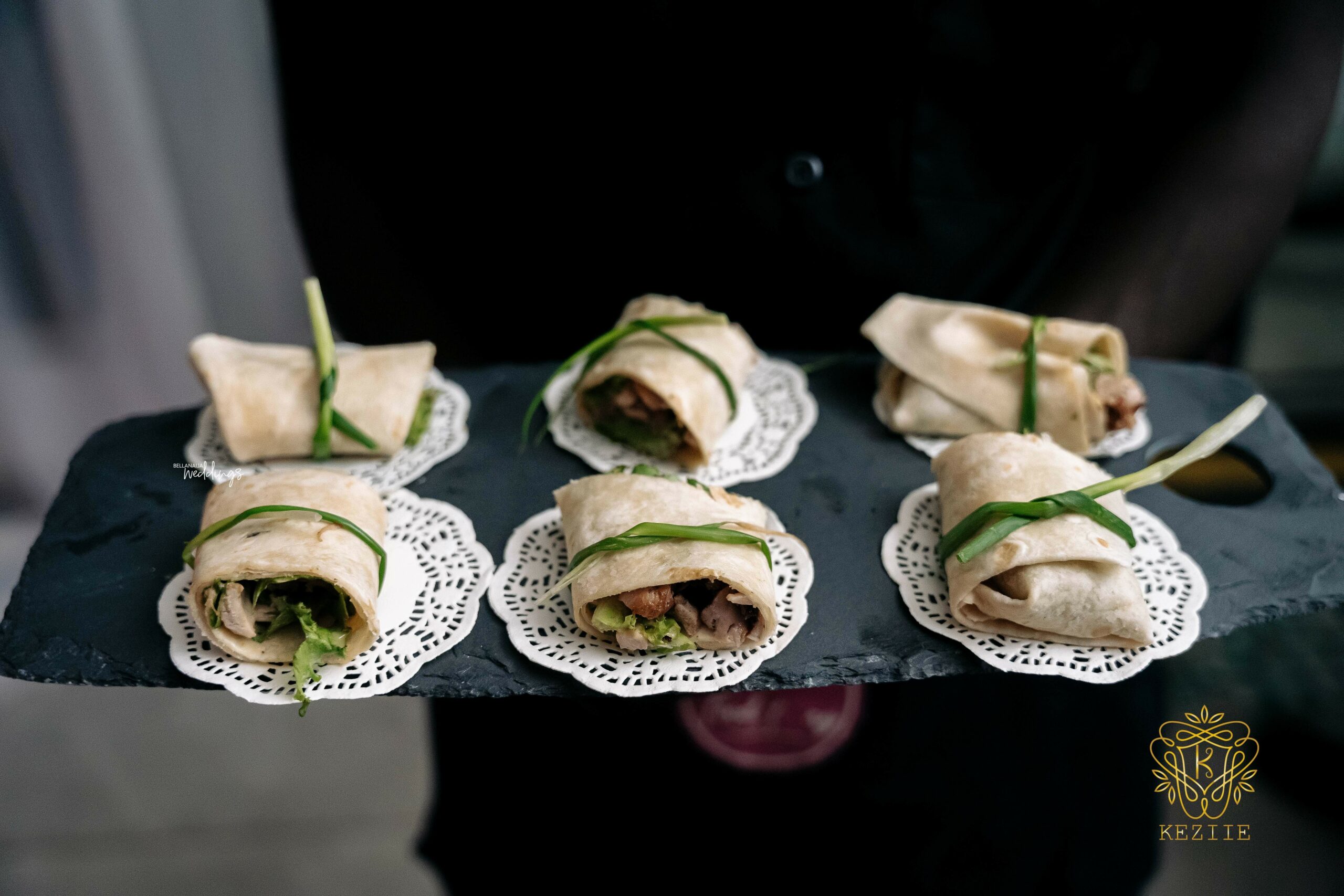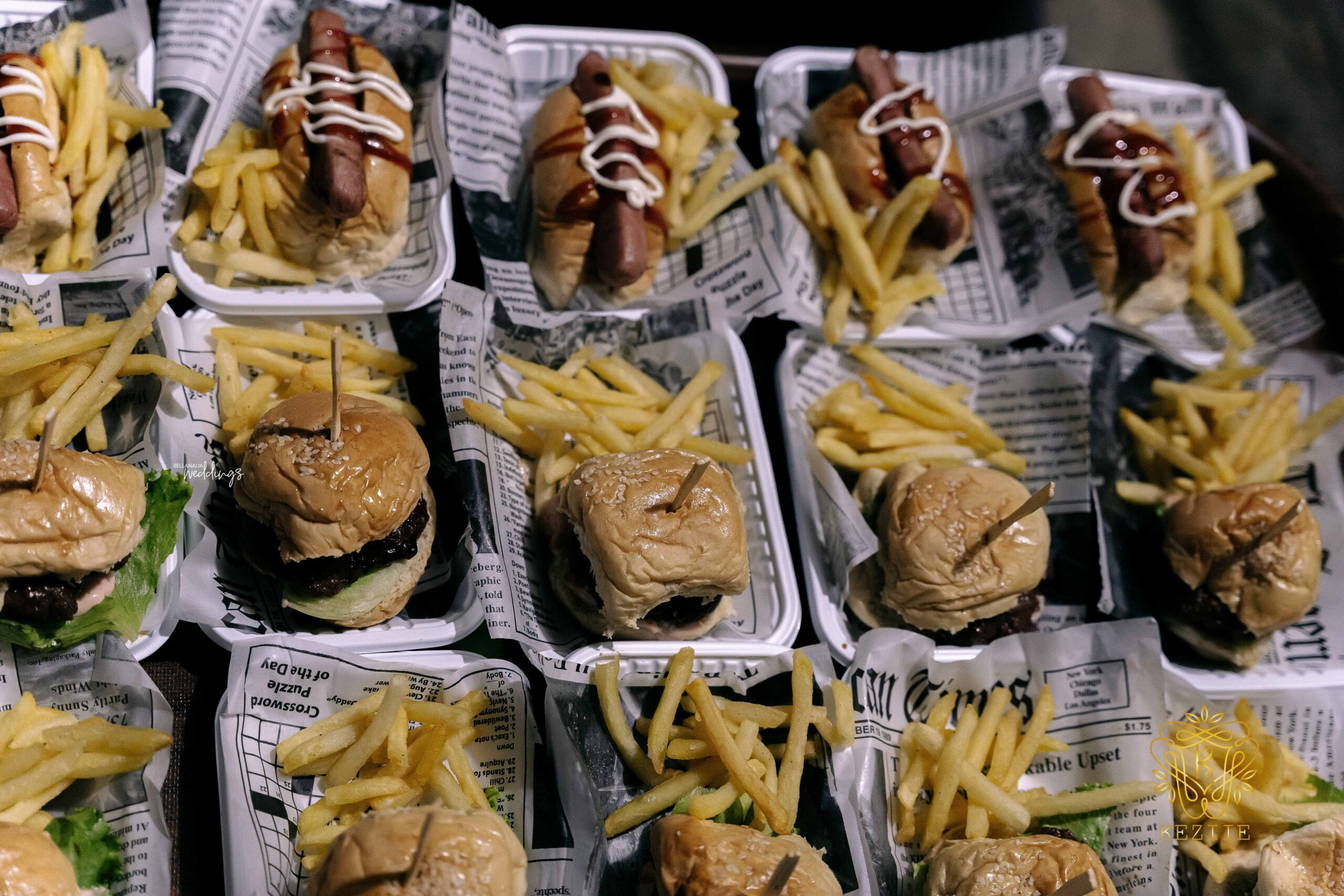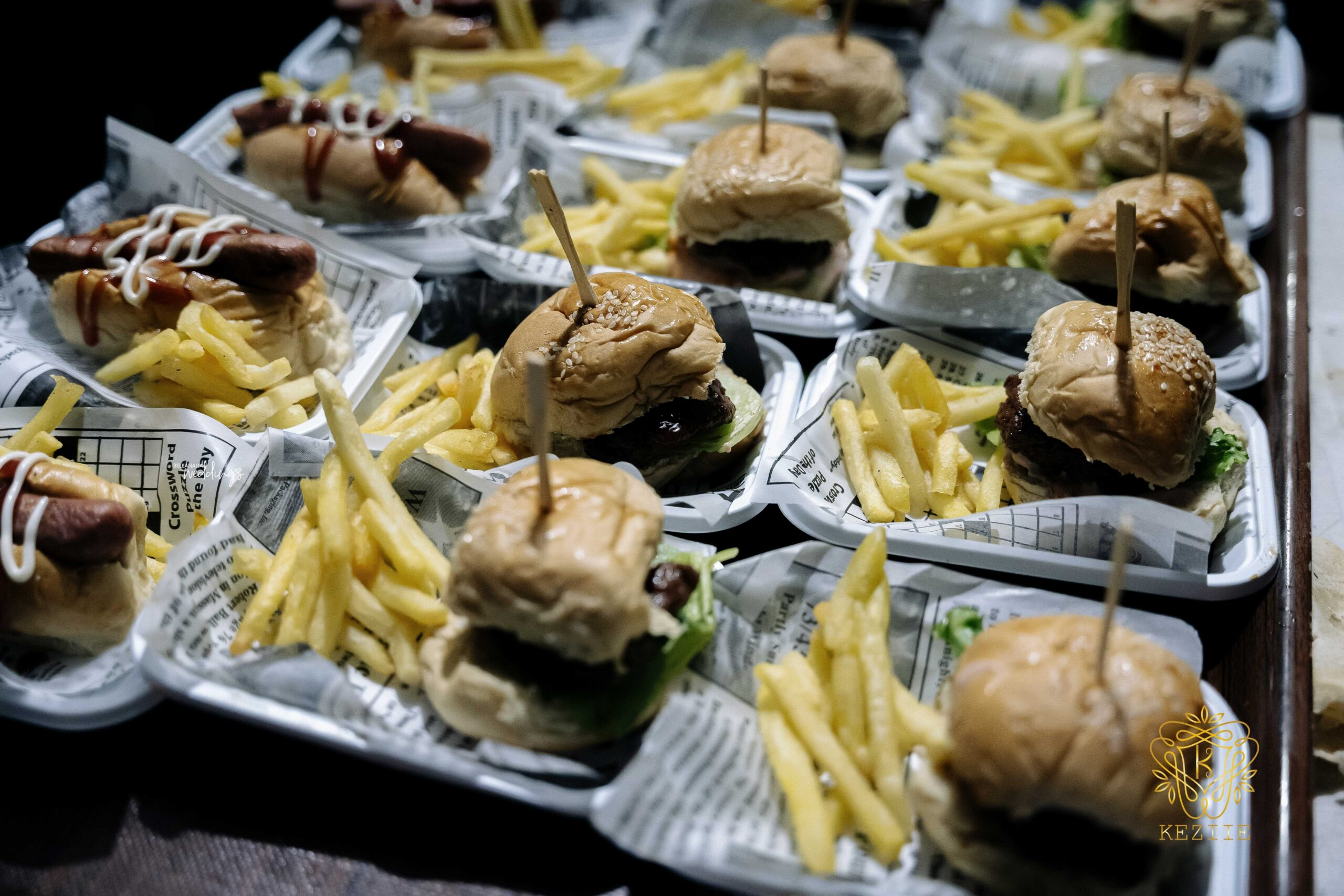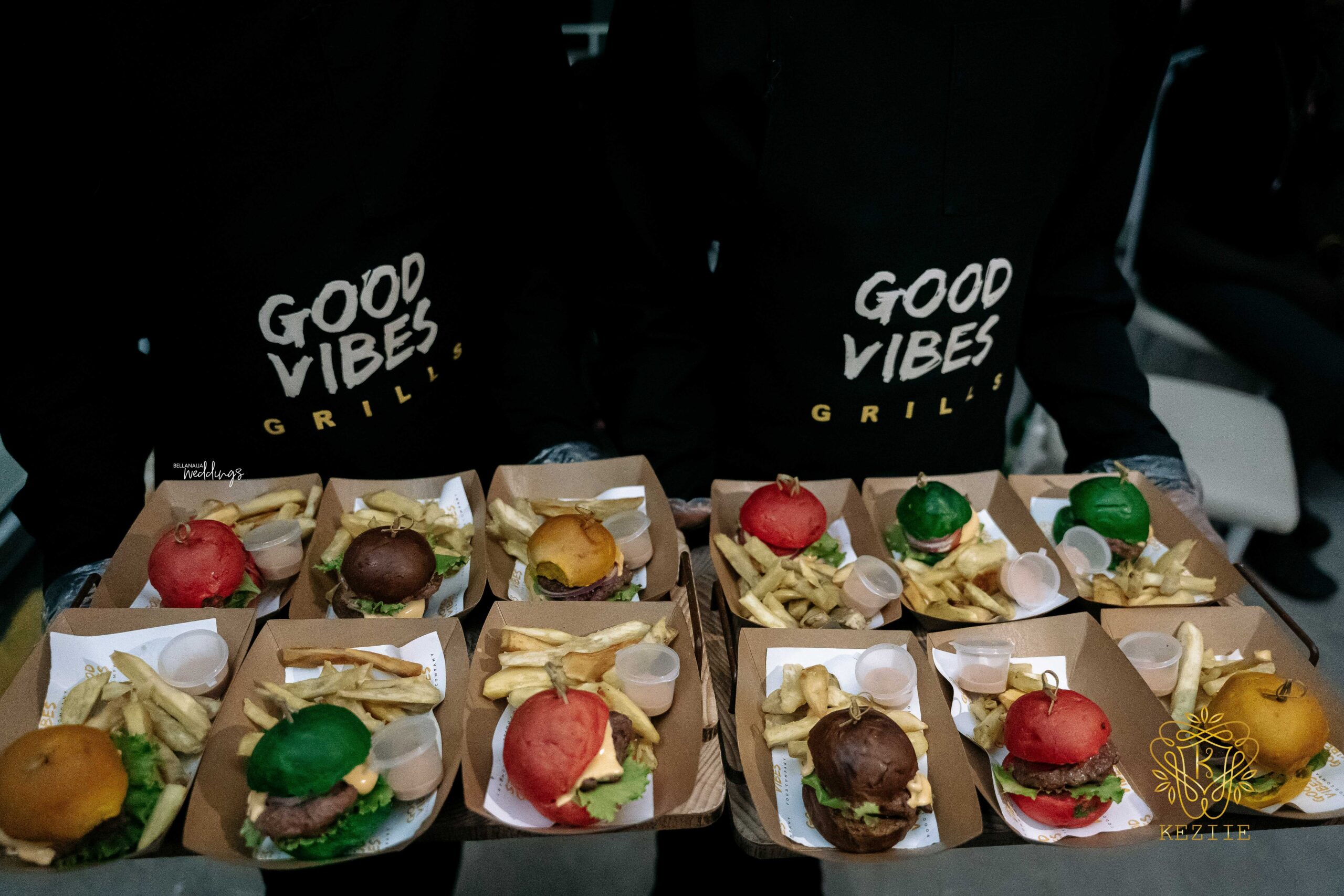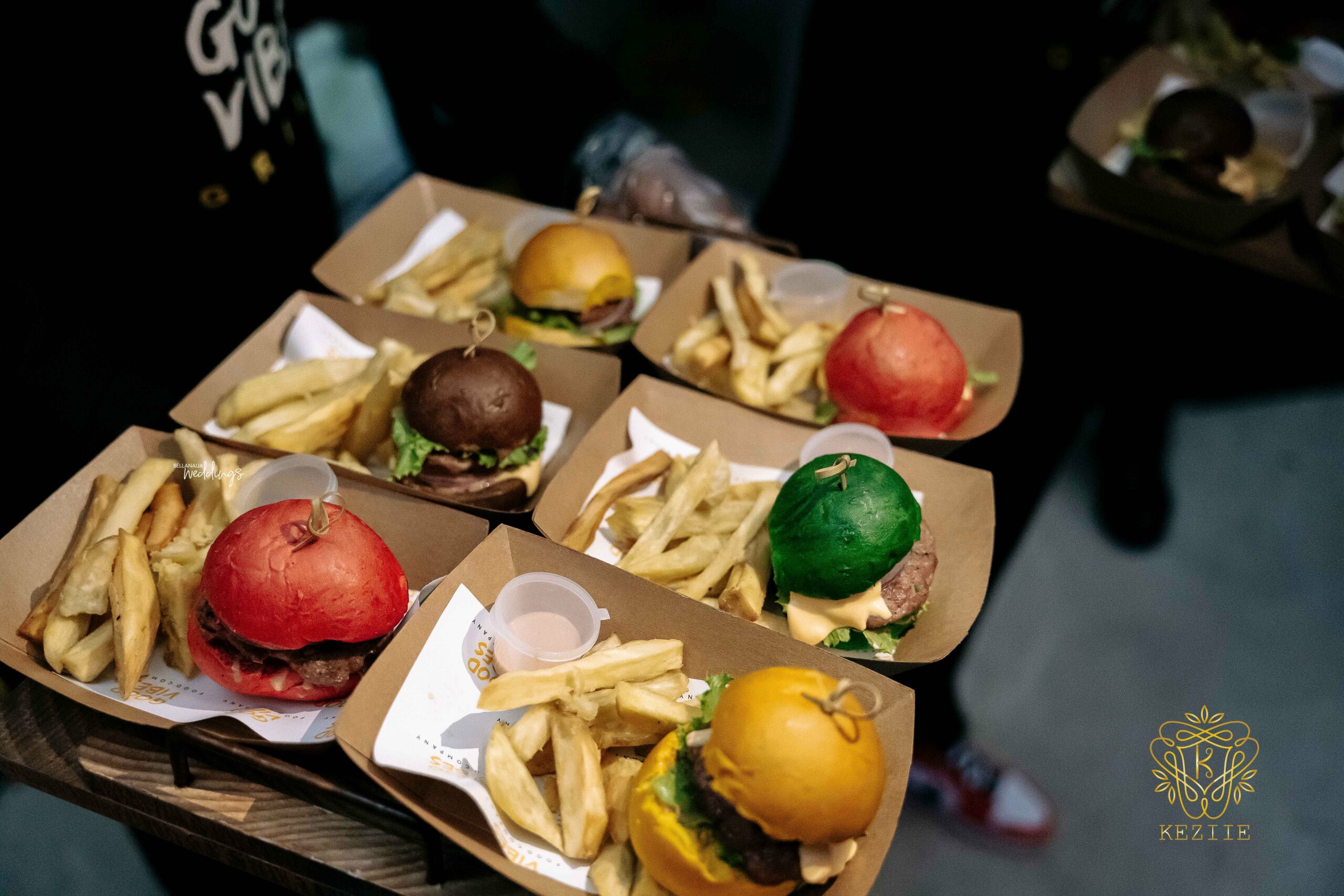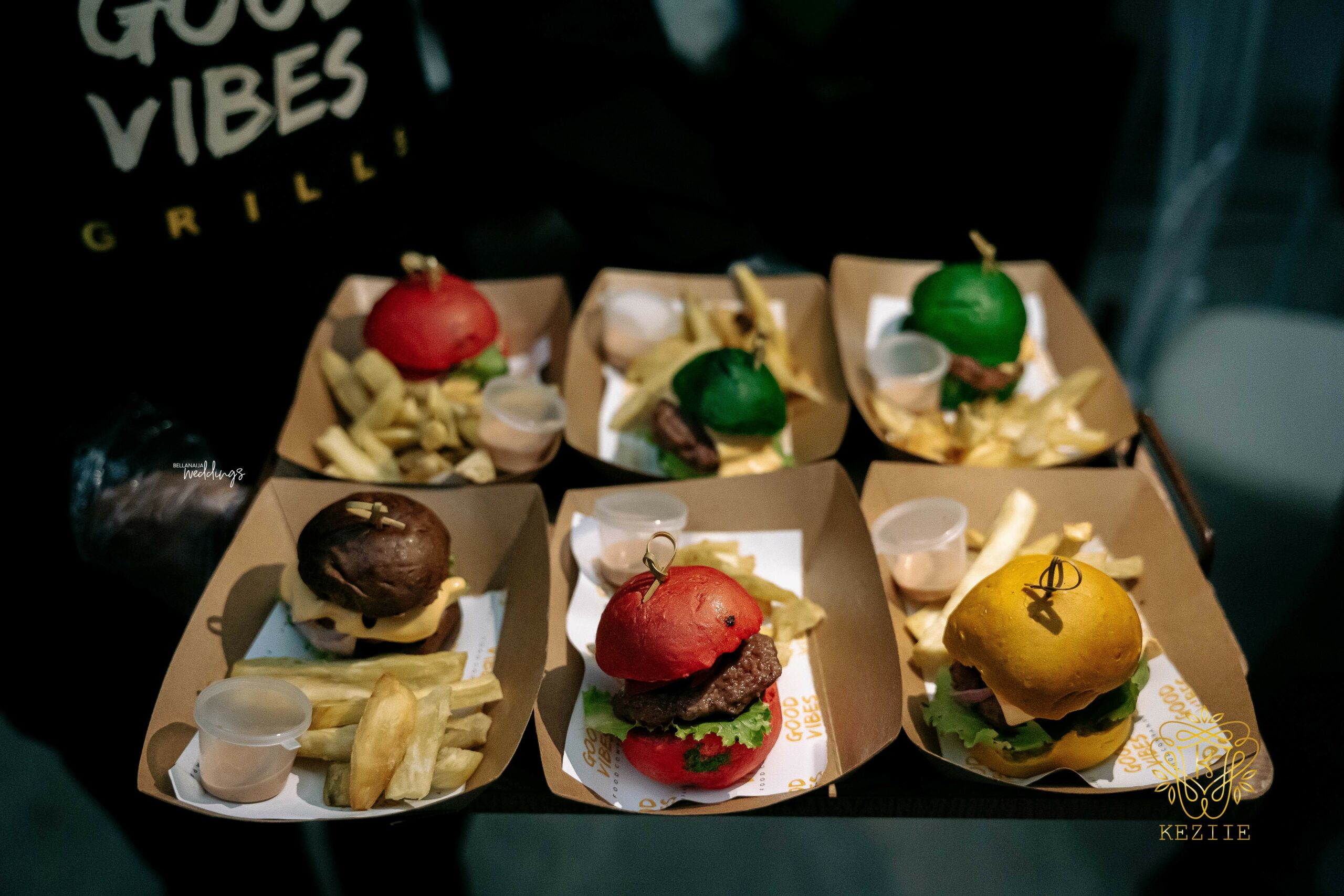 Let's get this party started!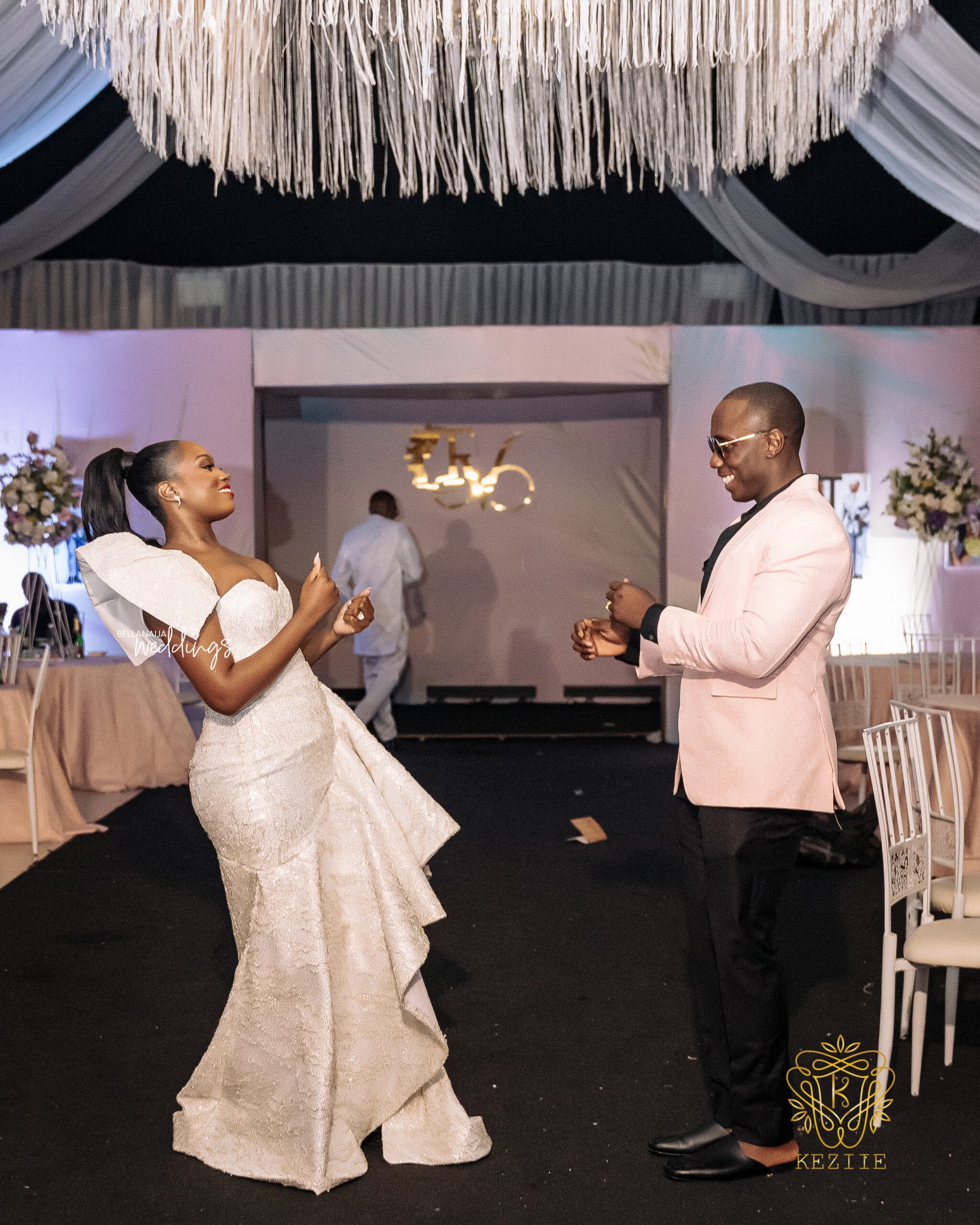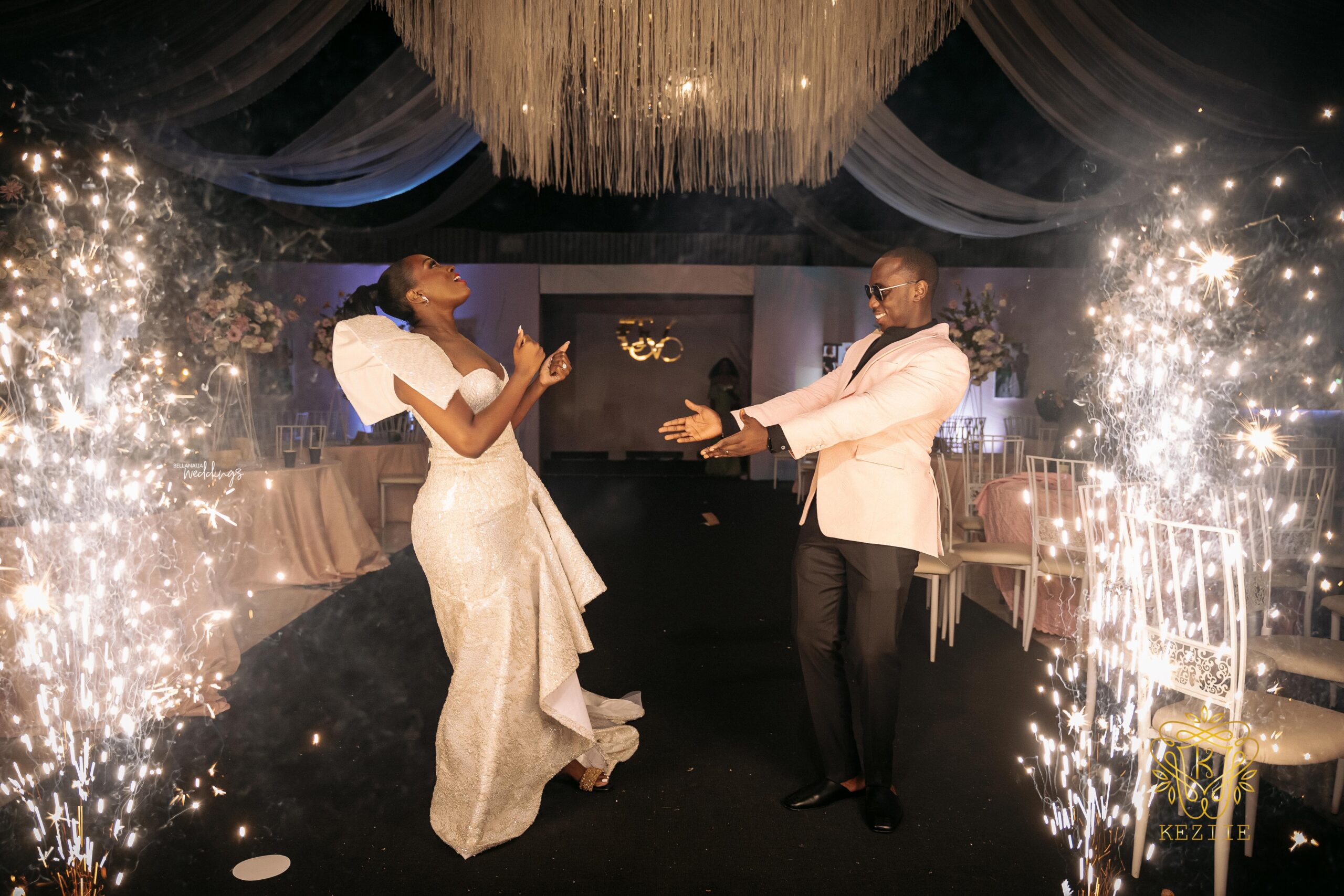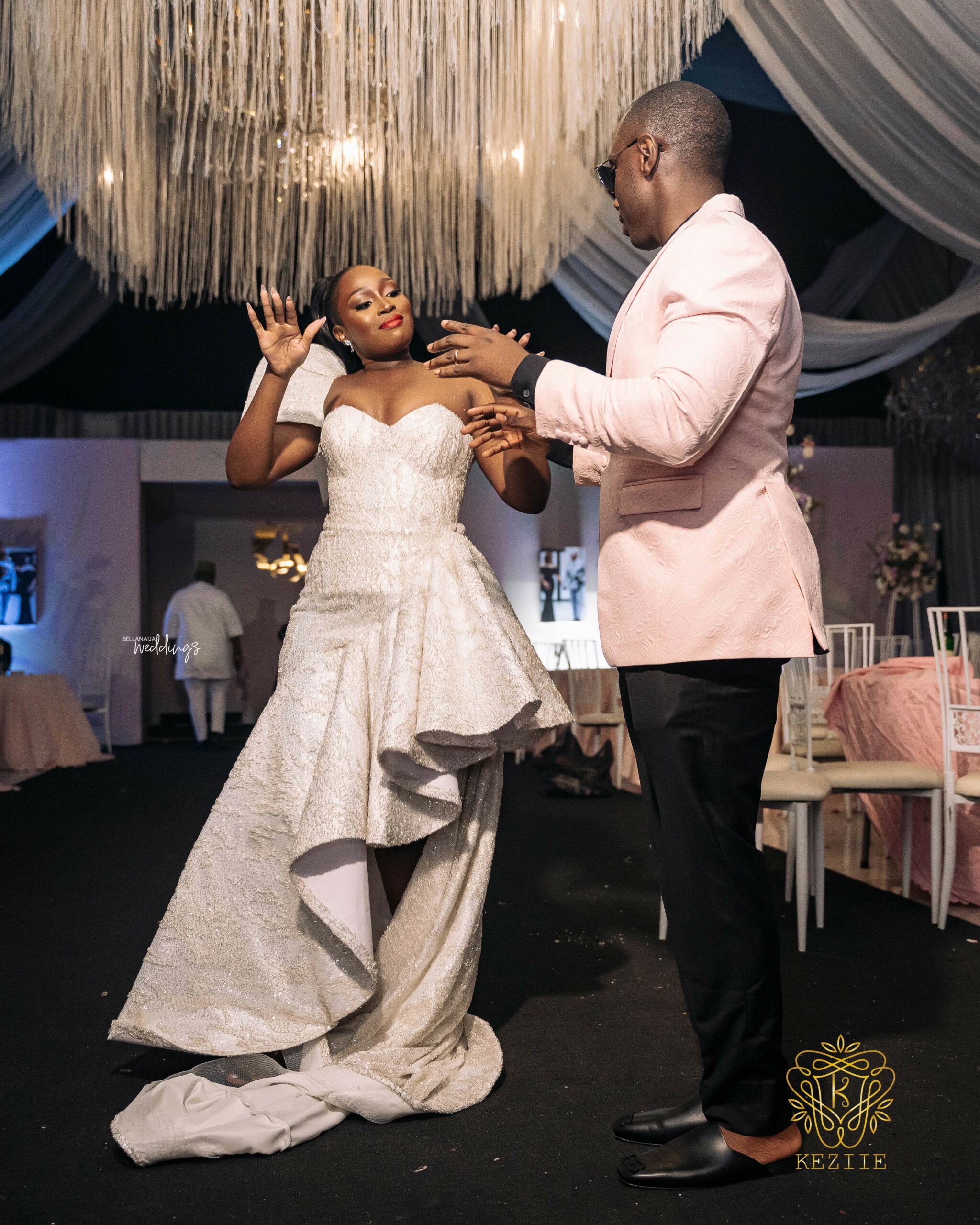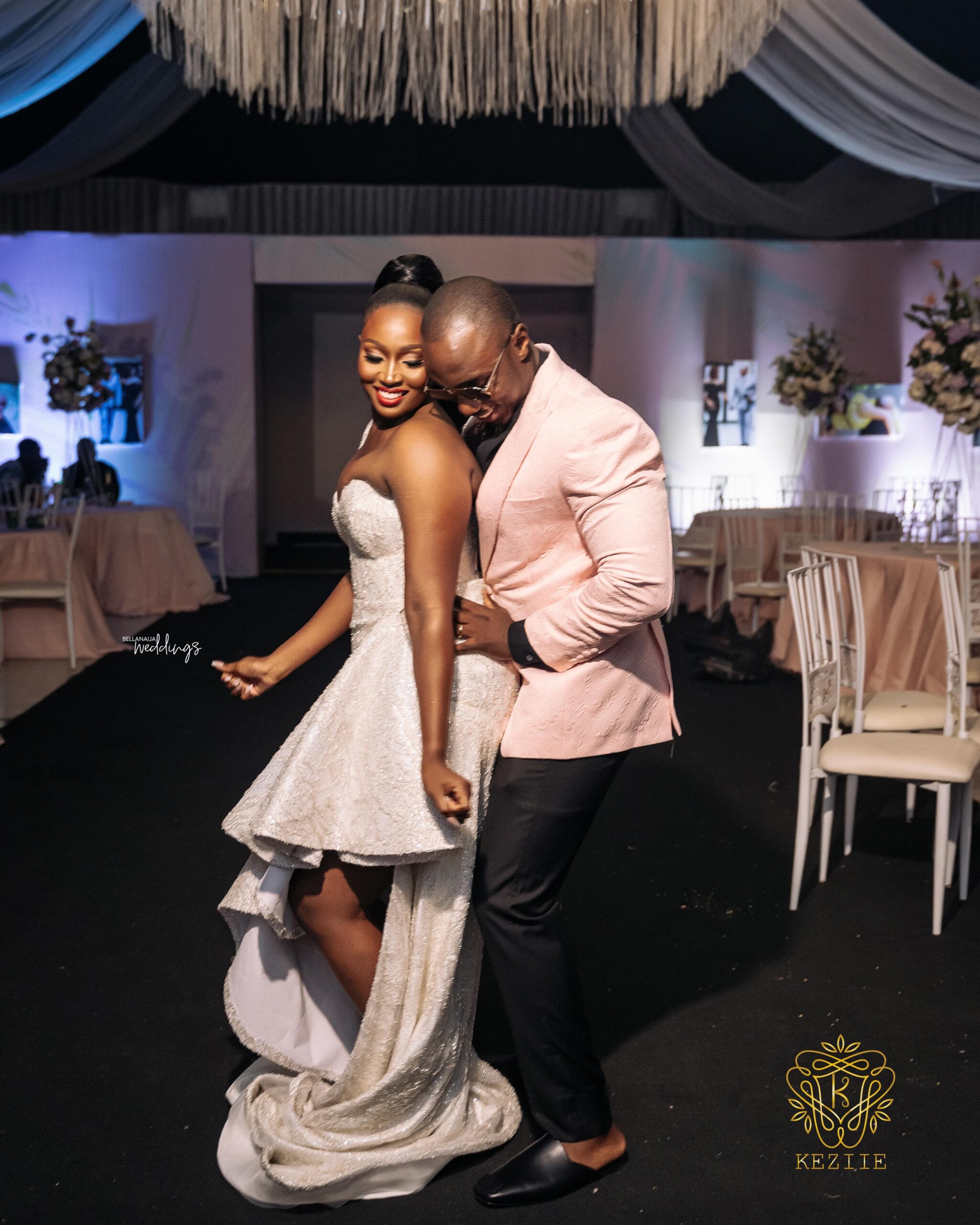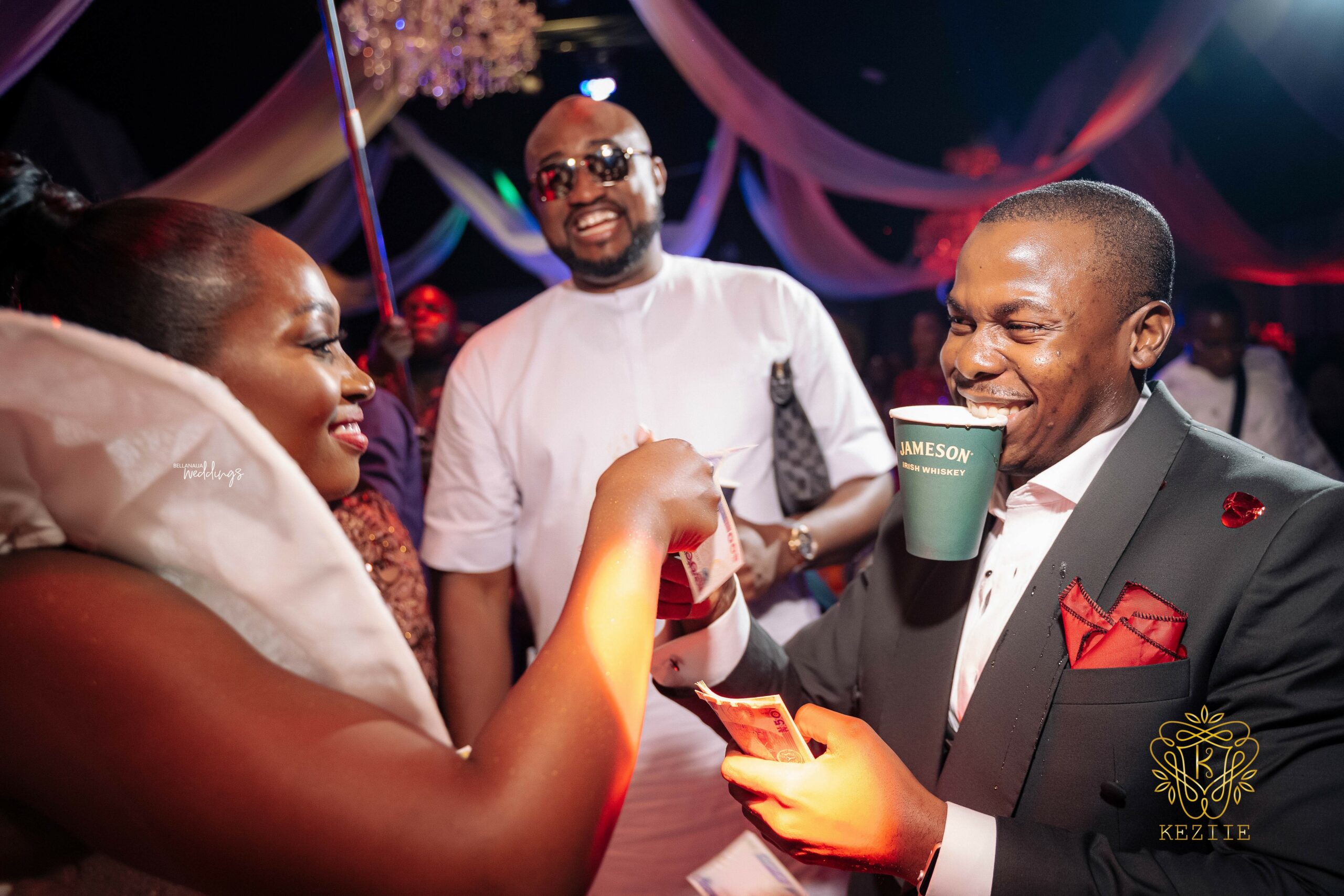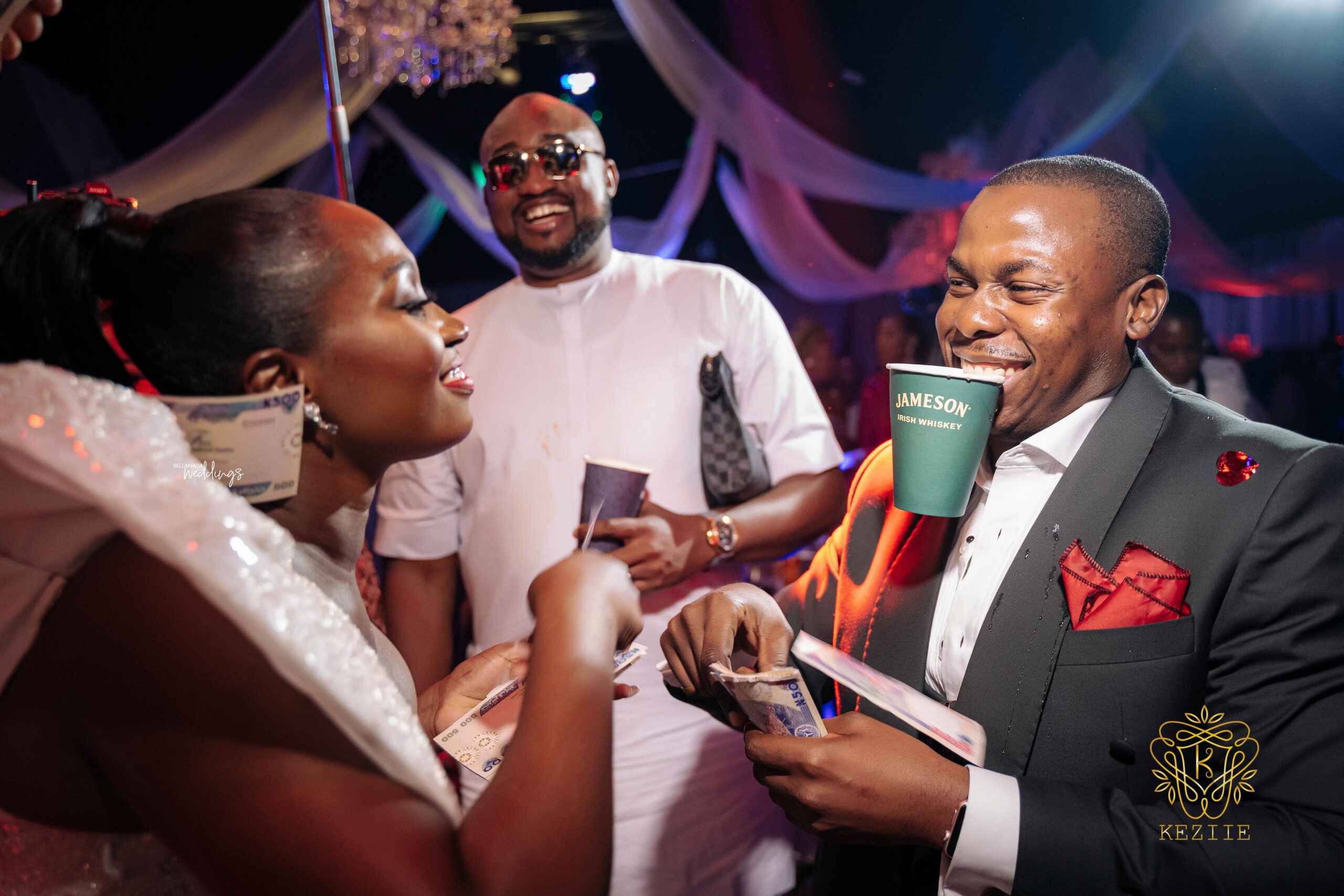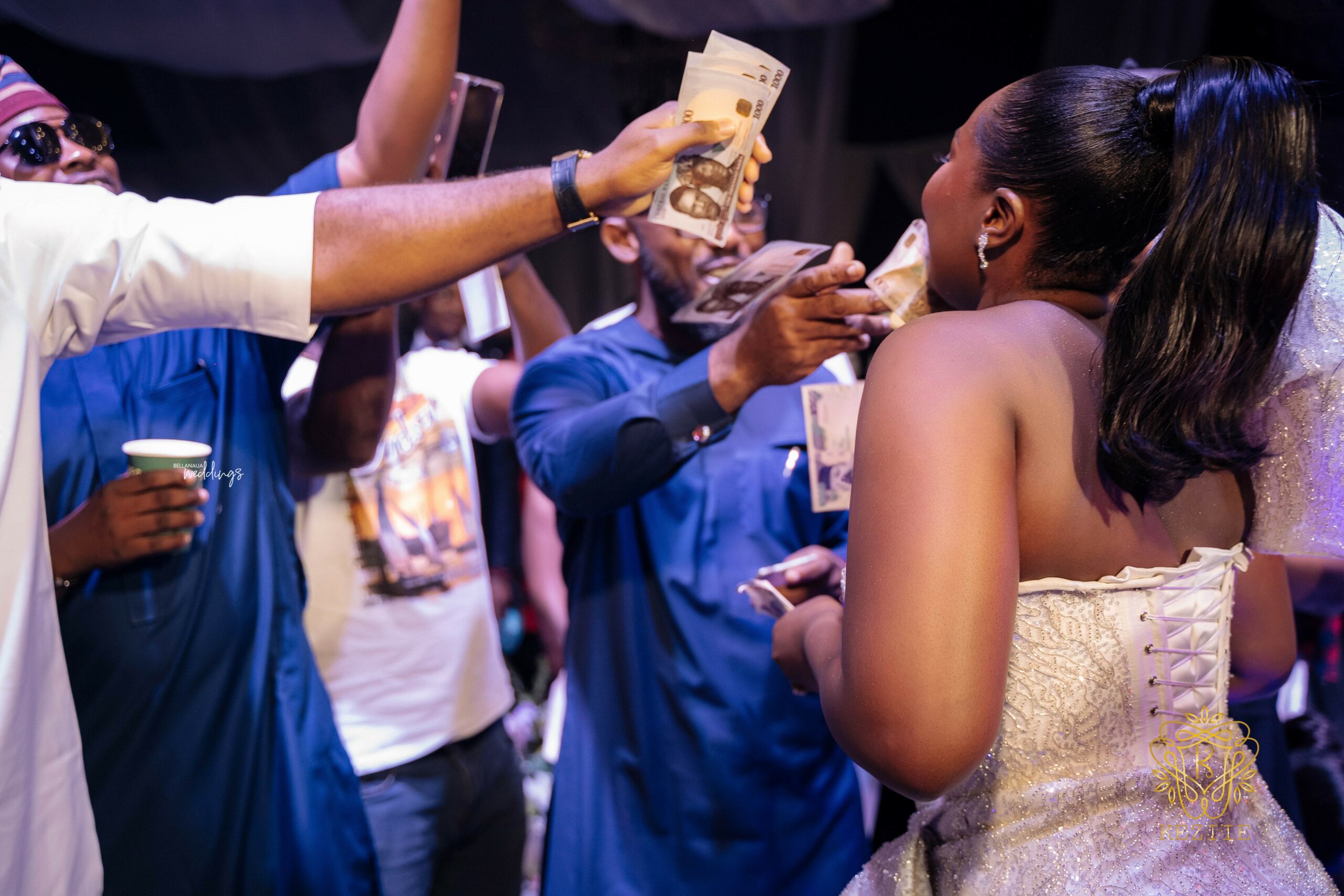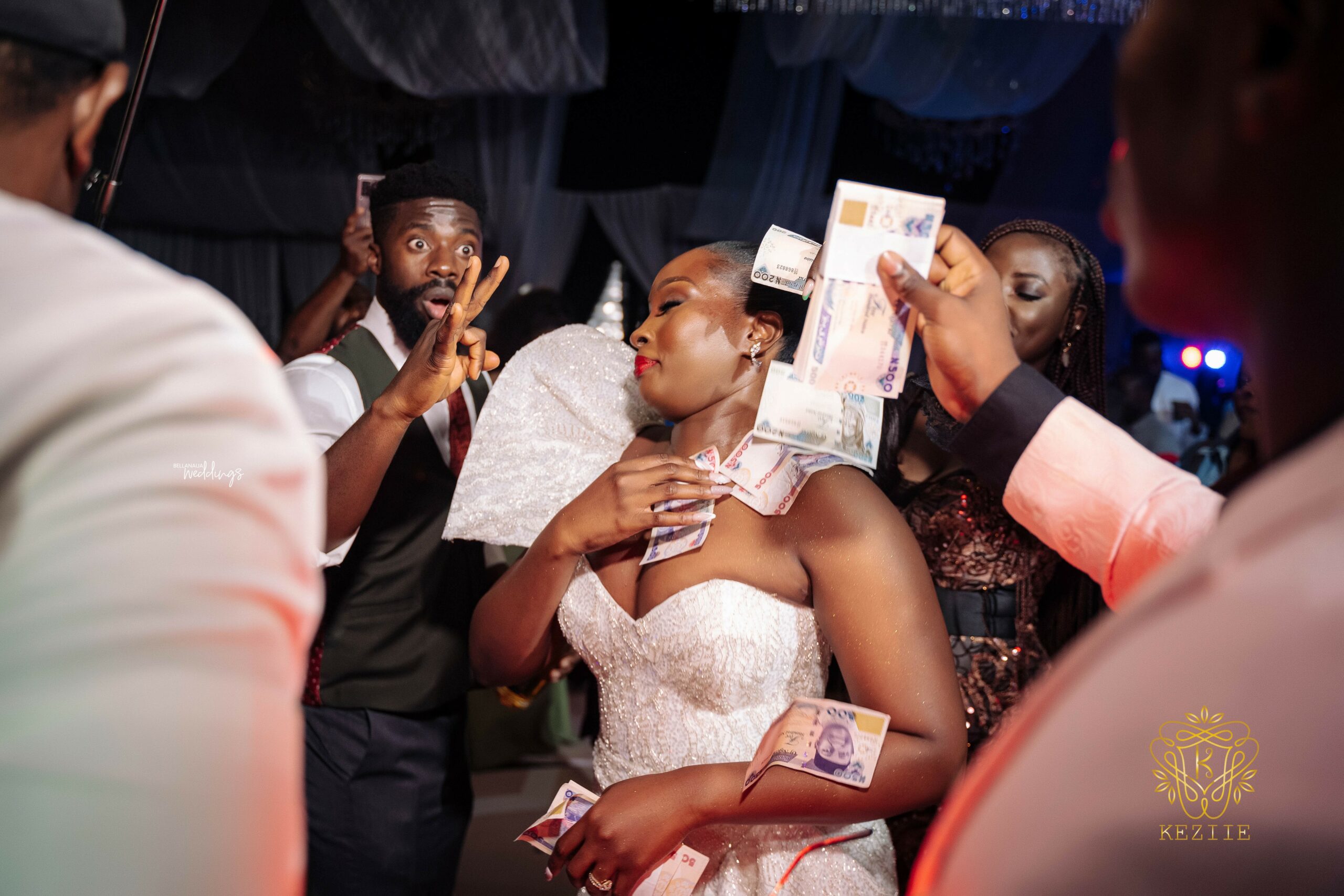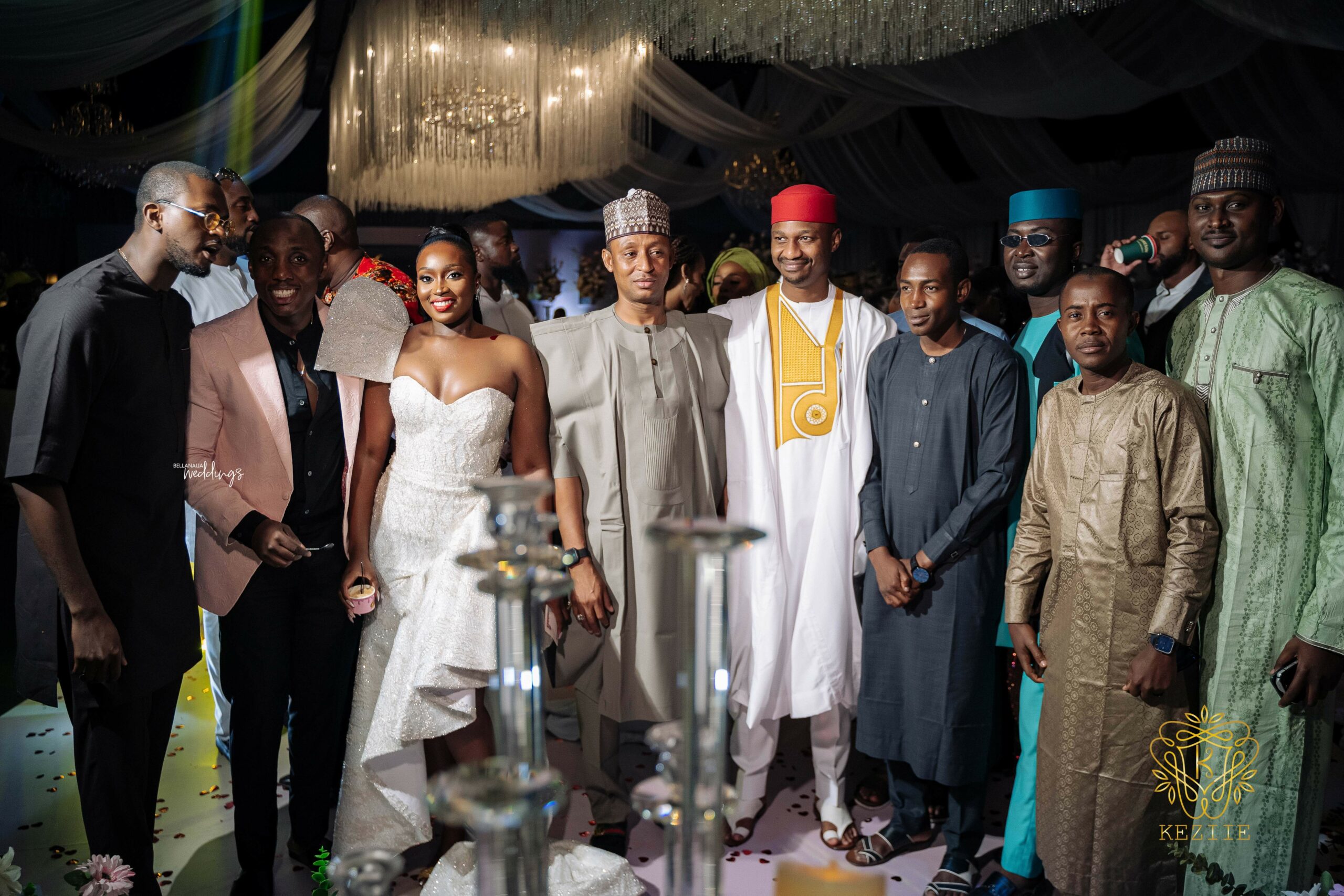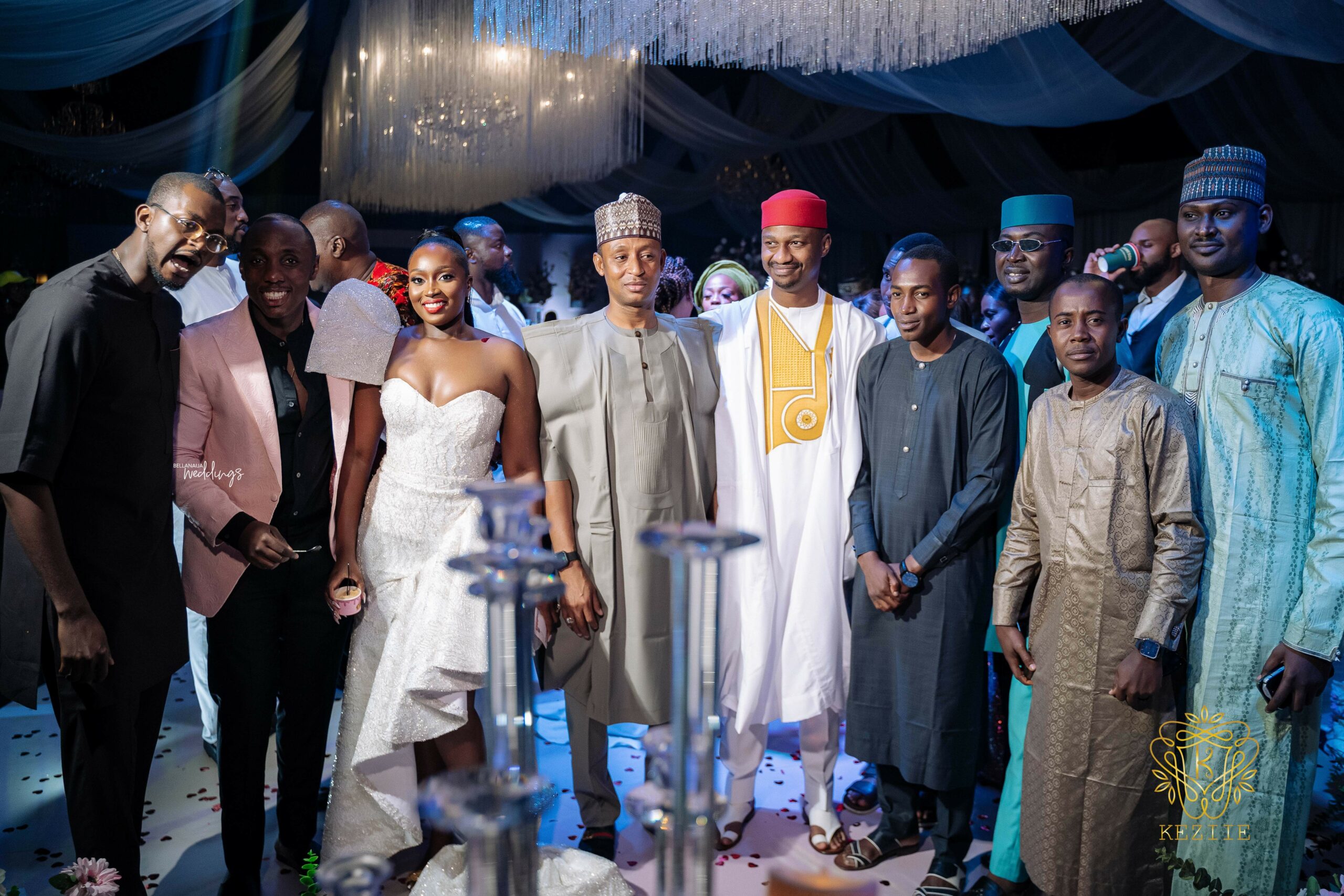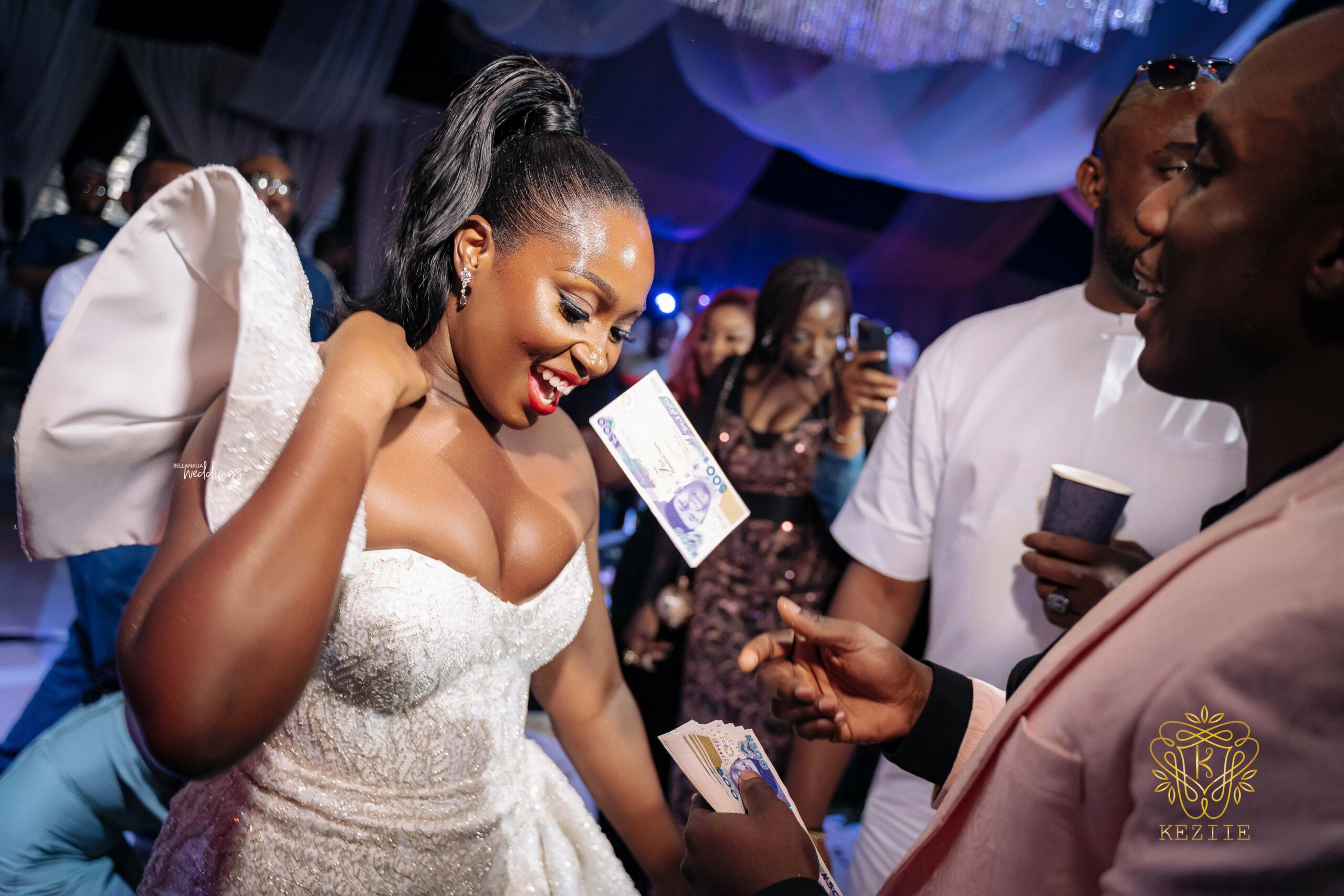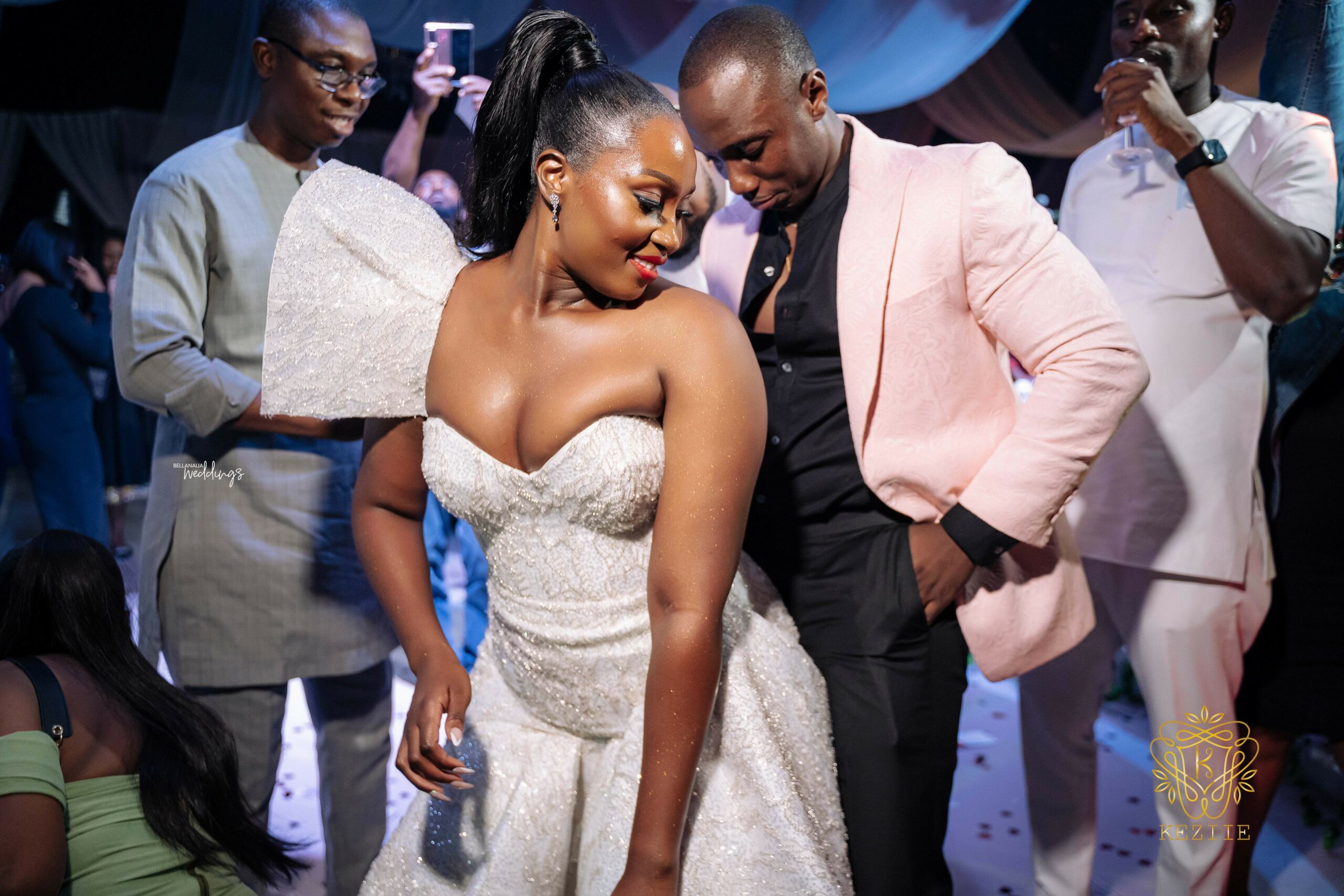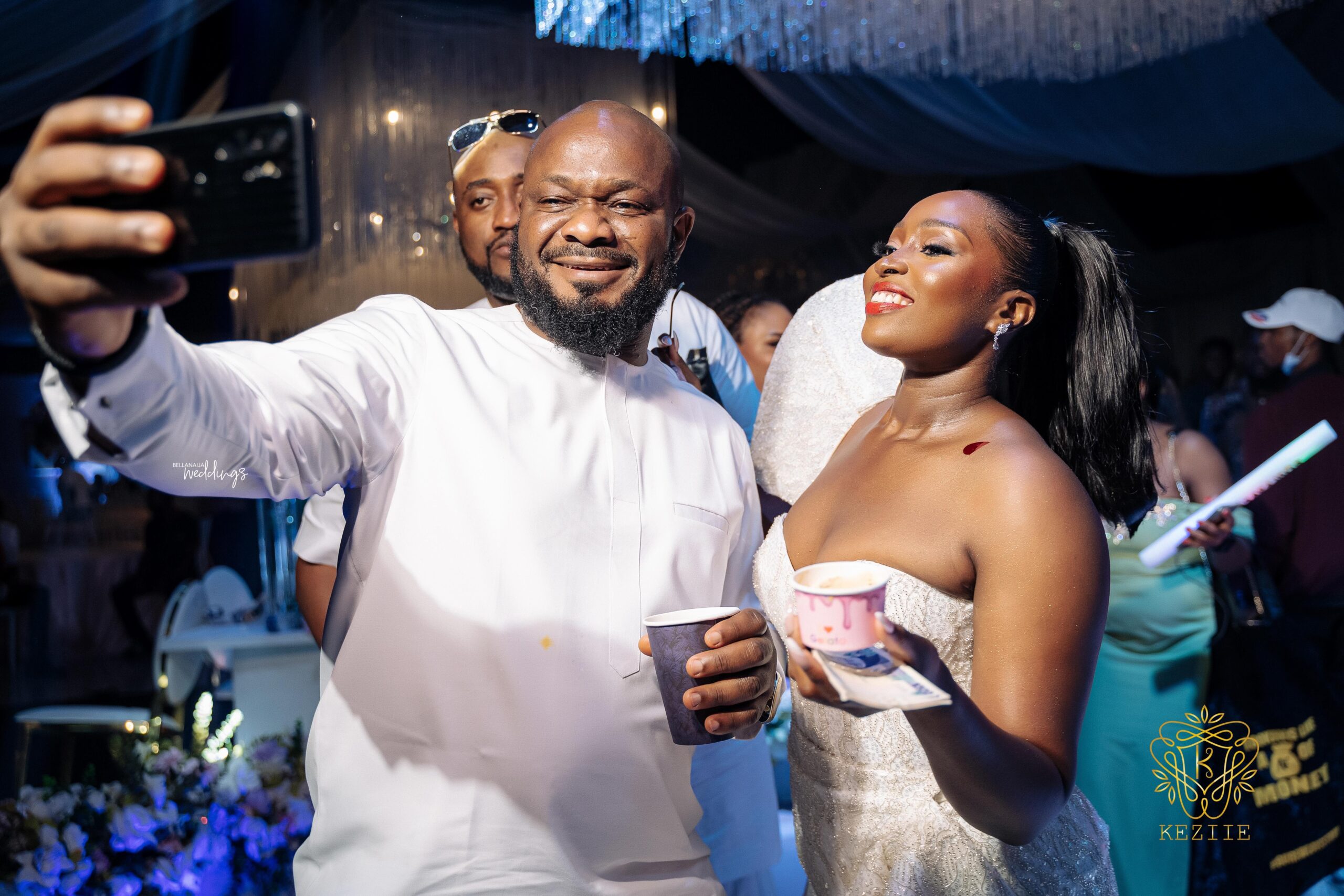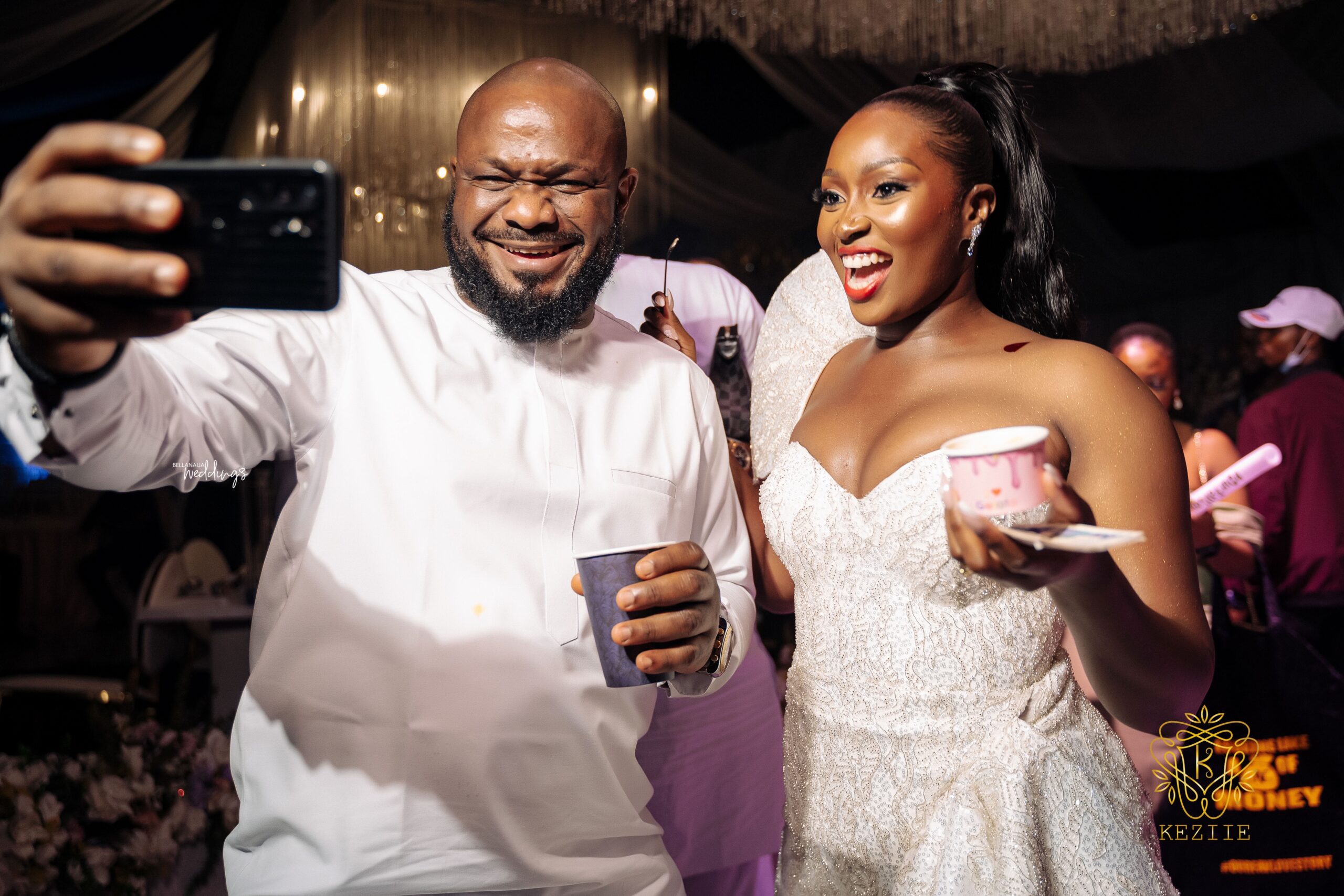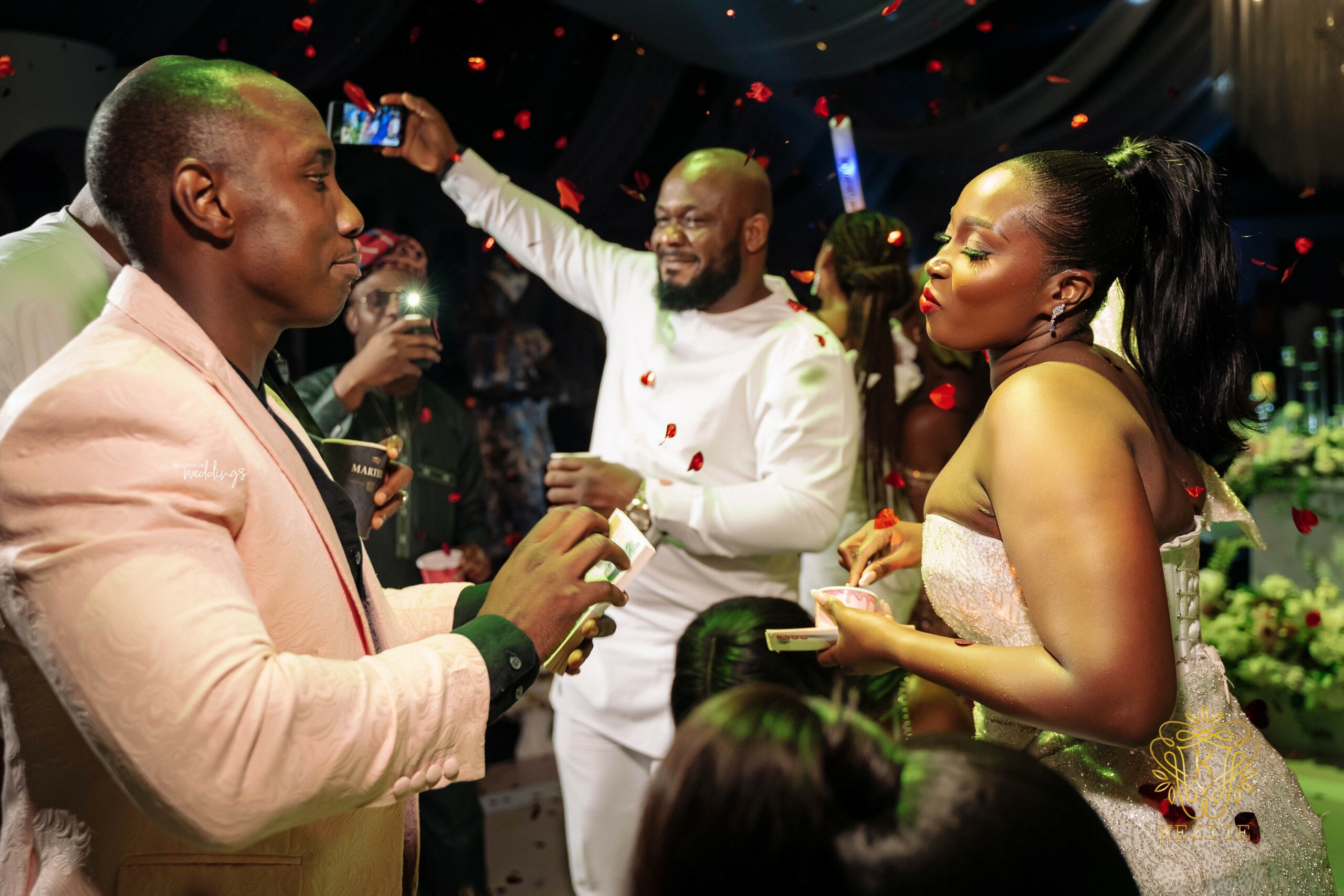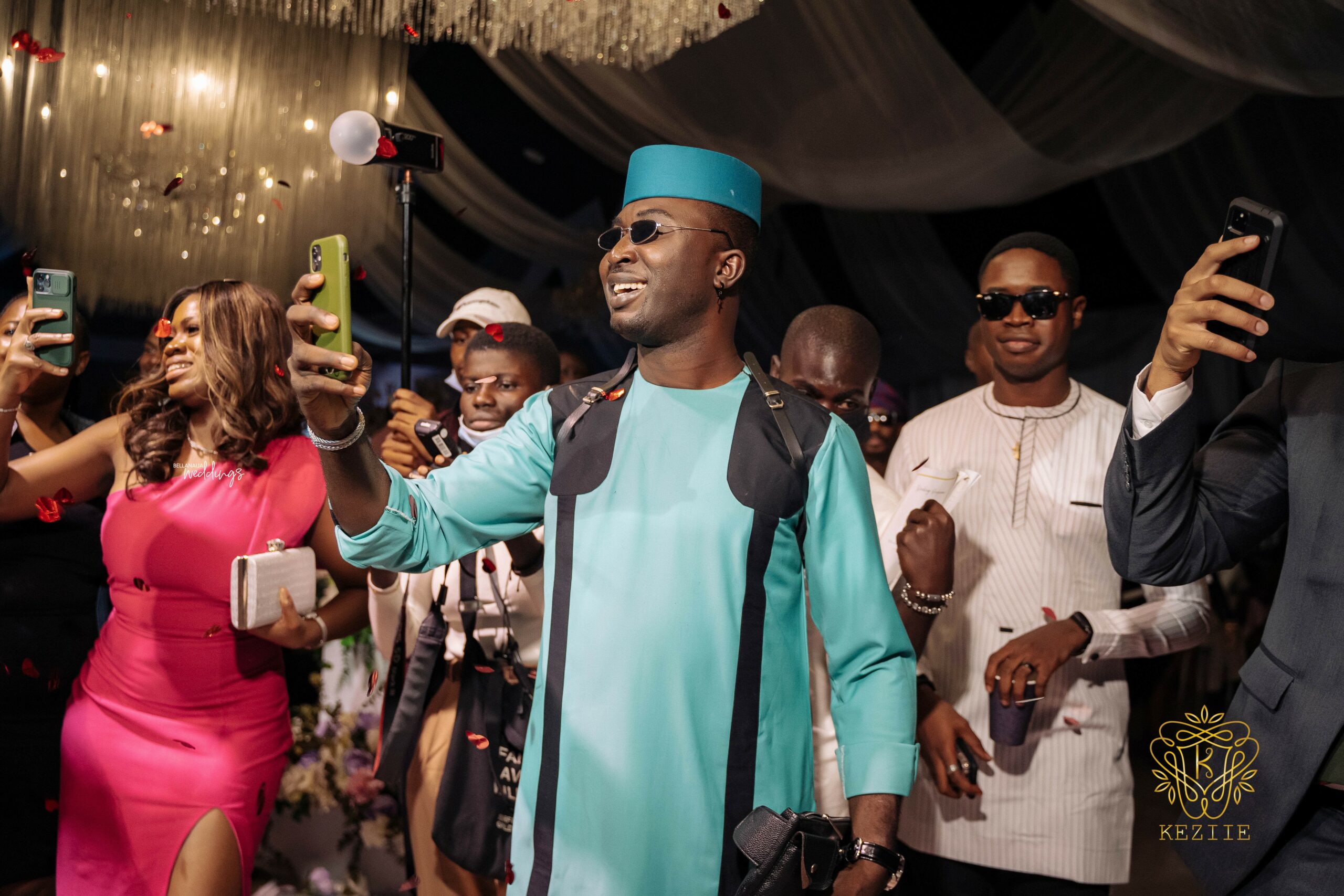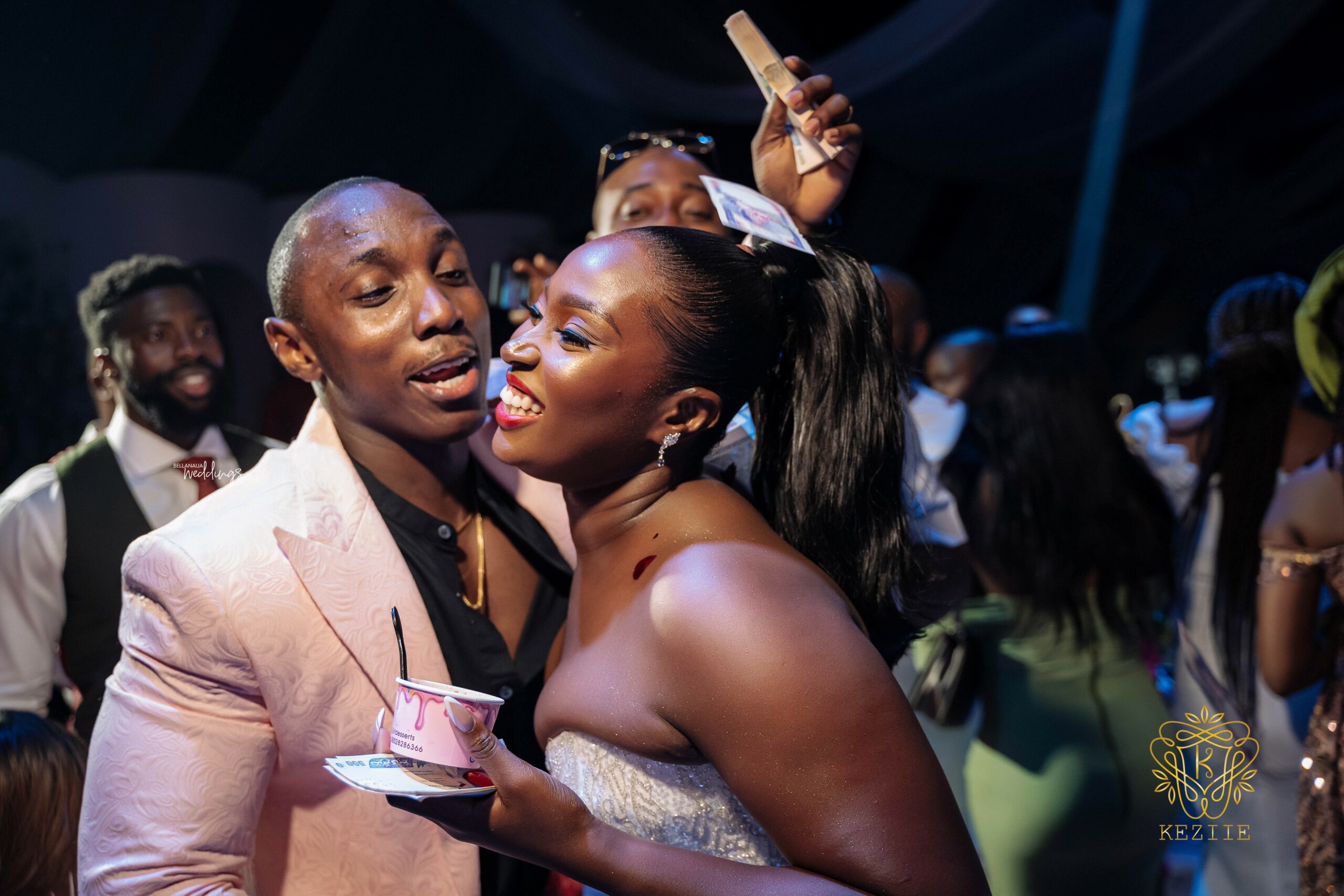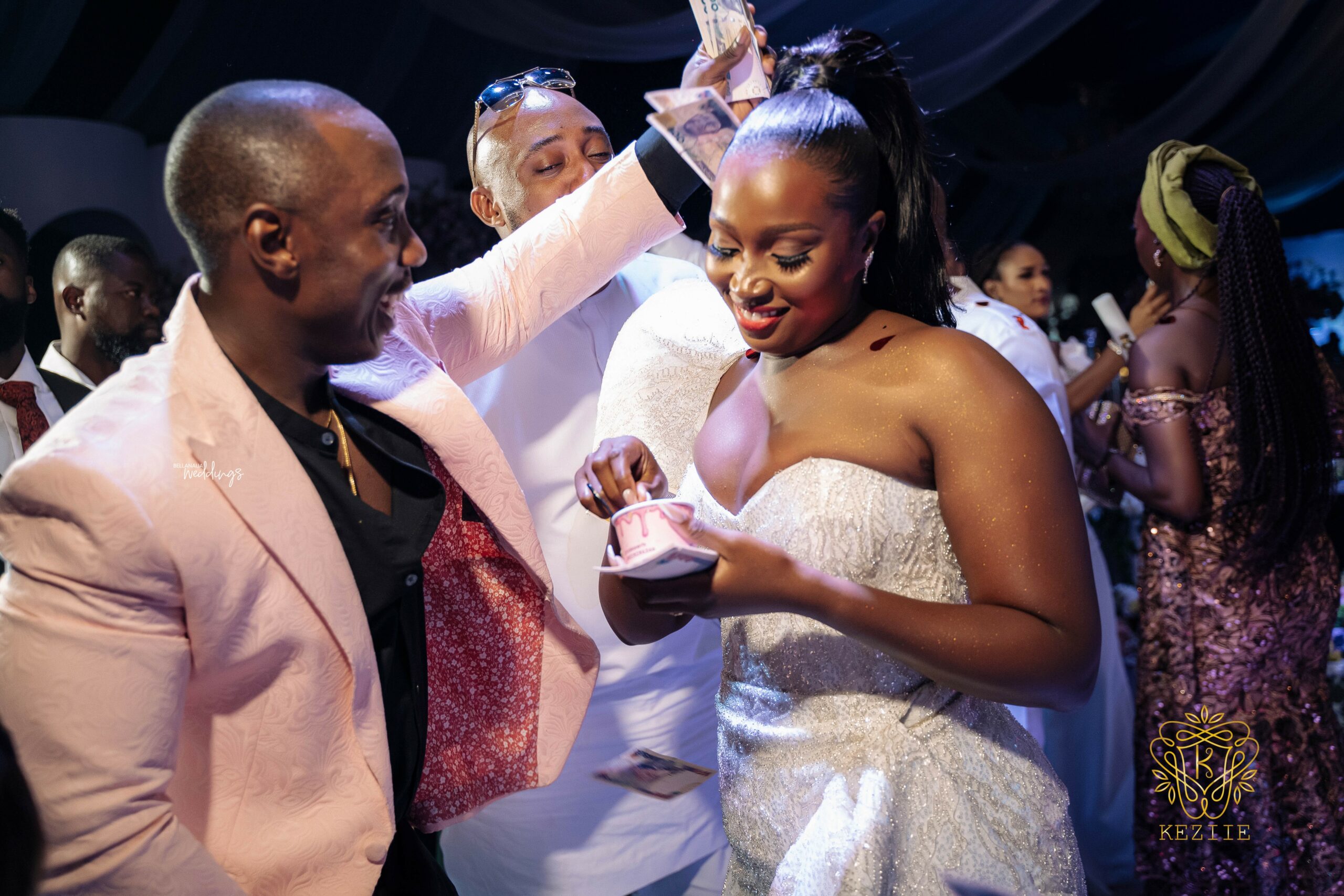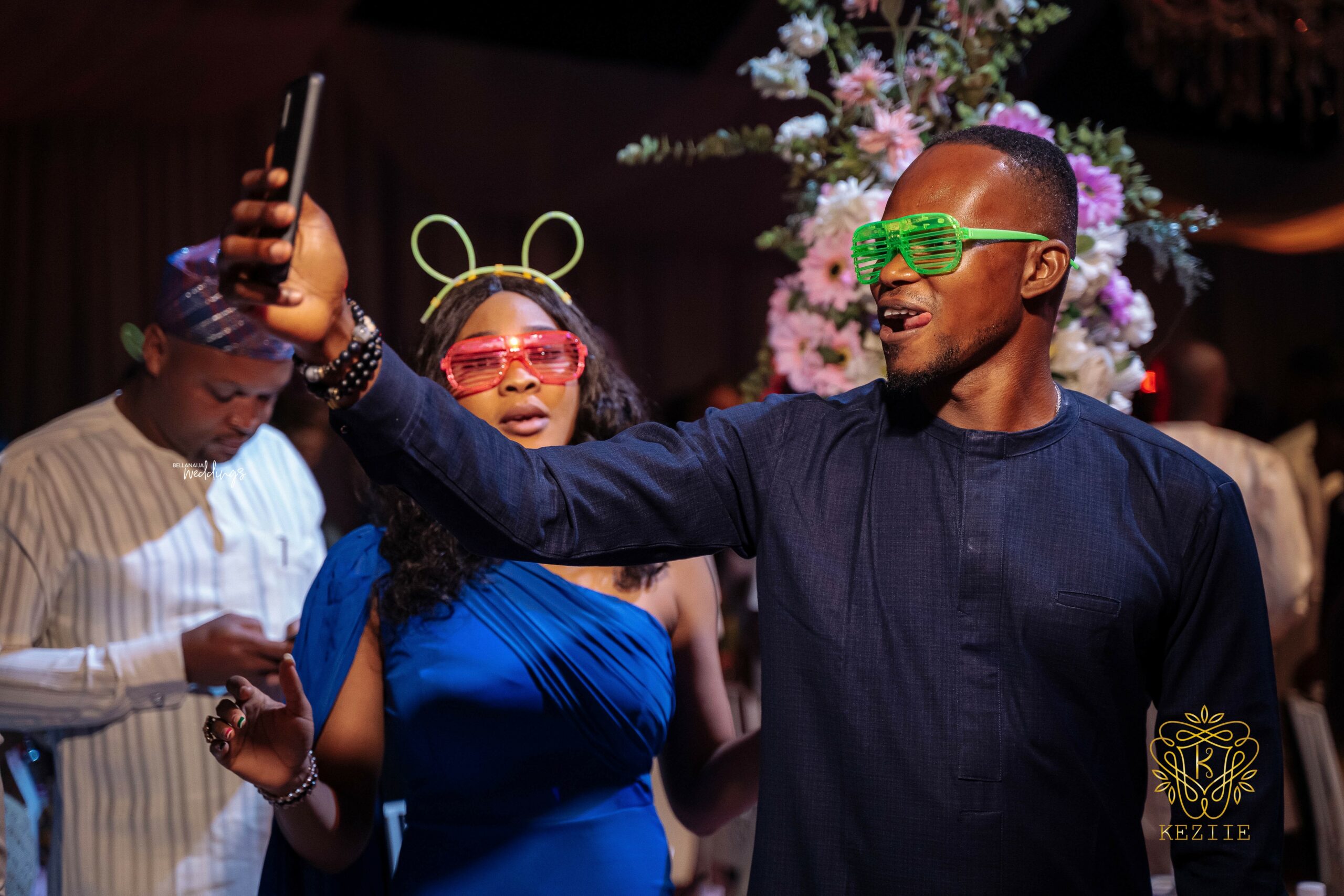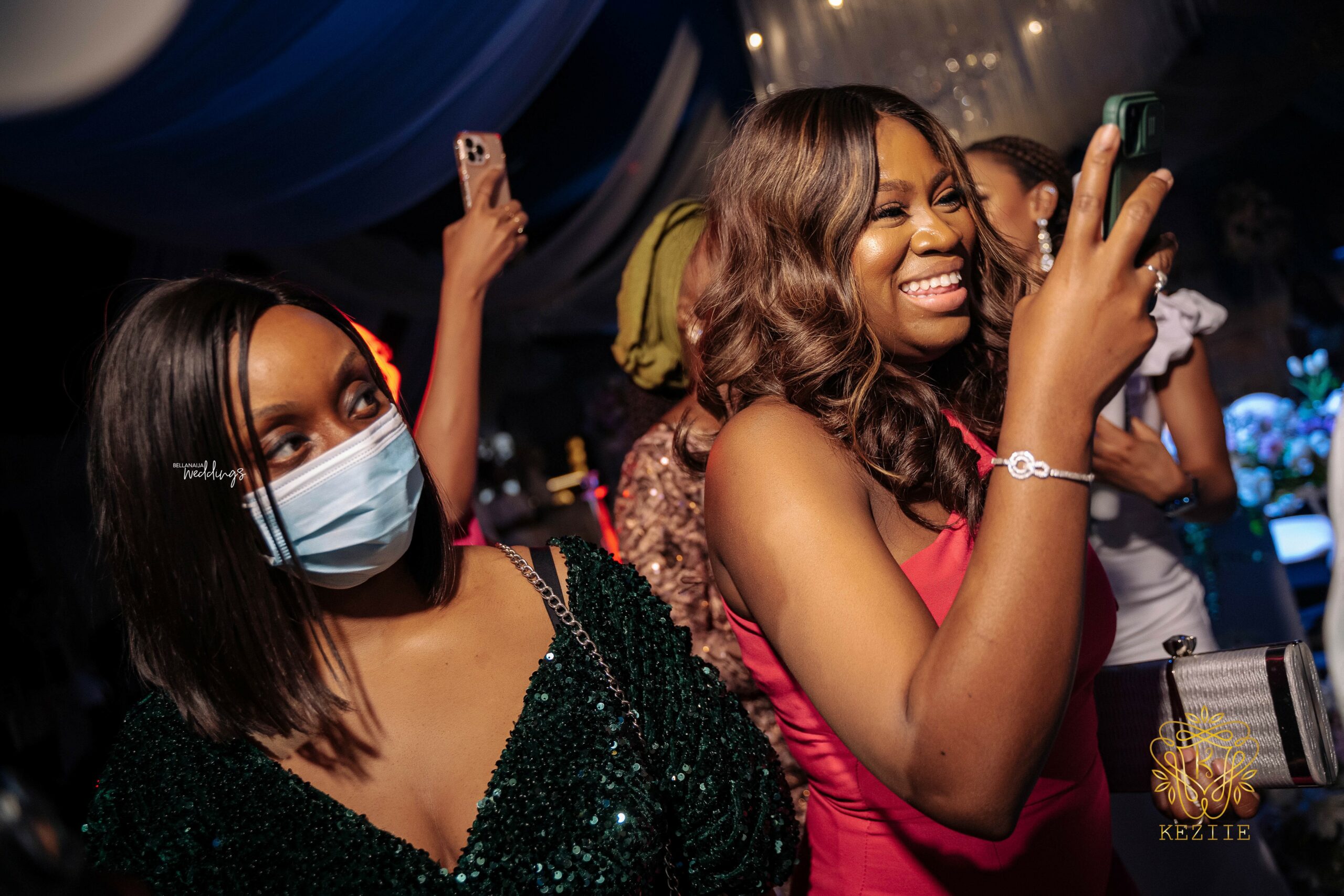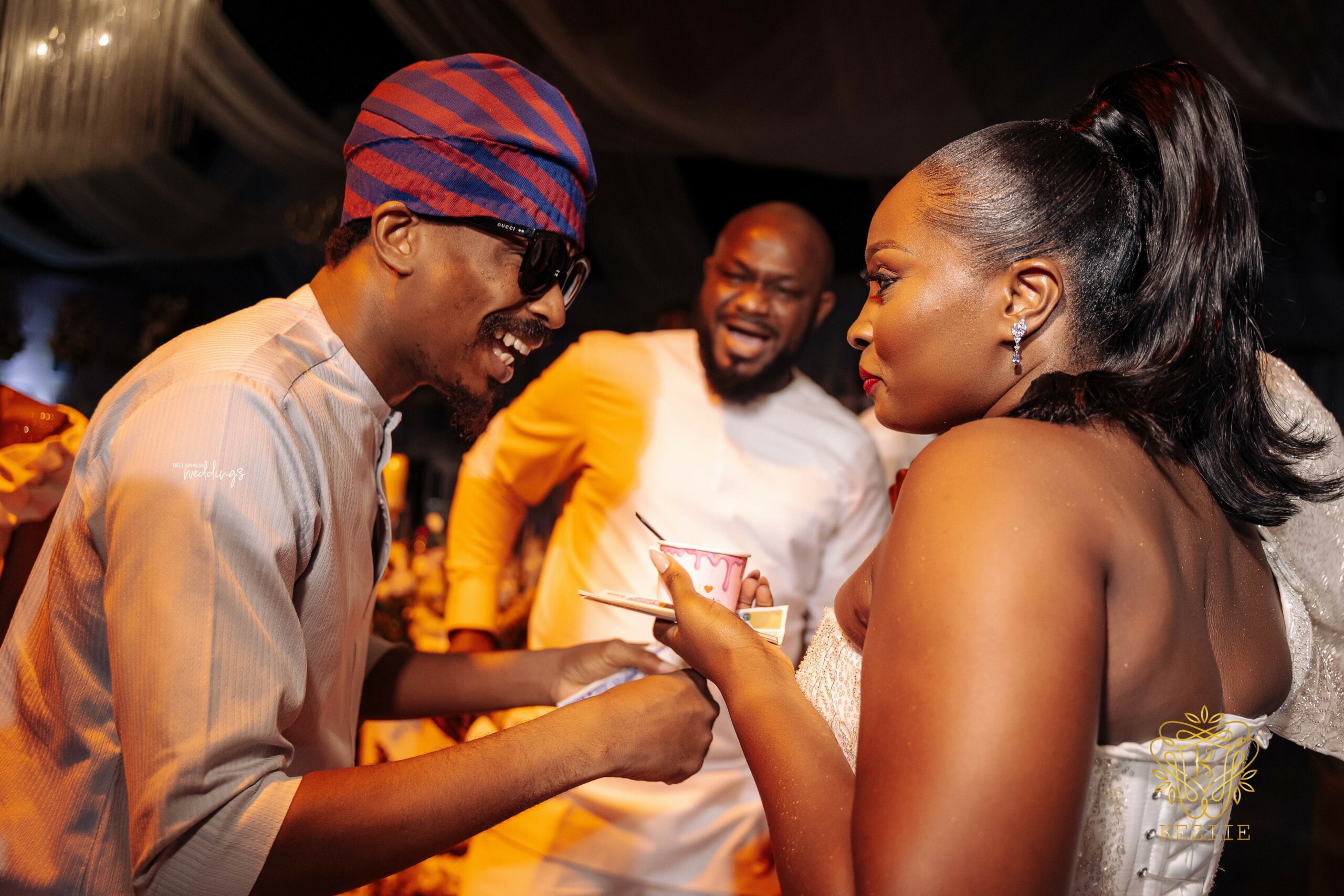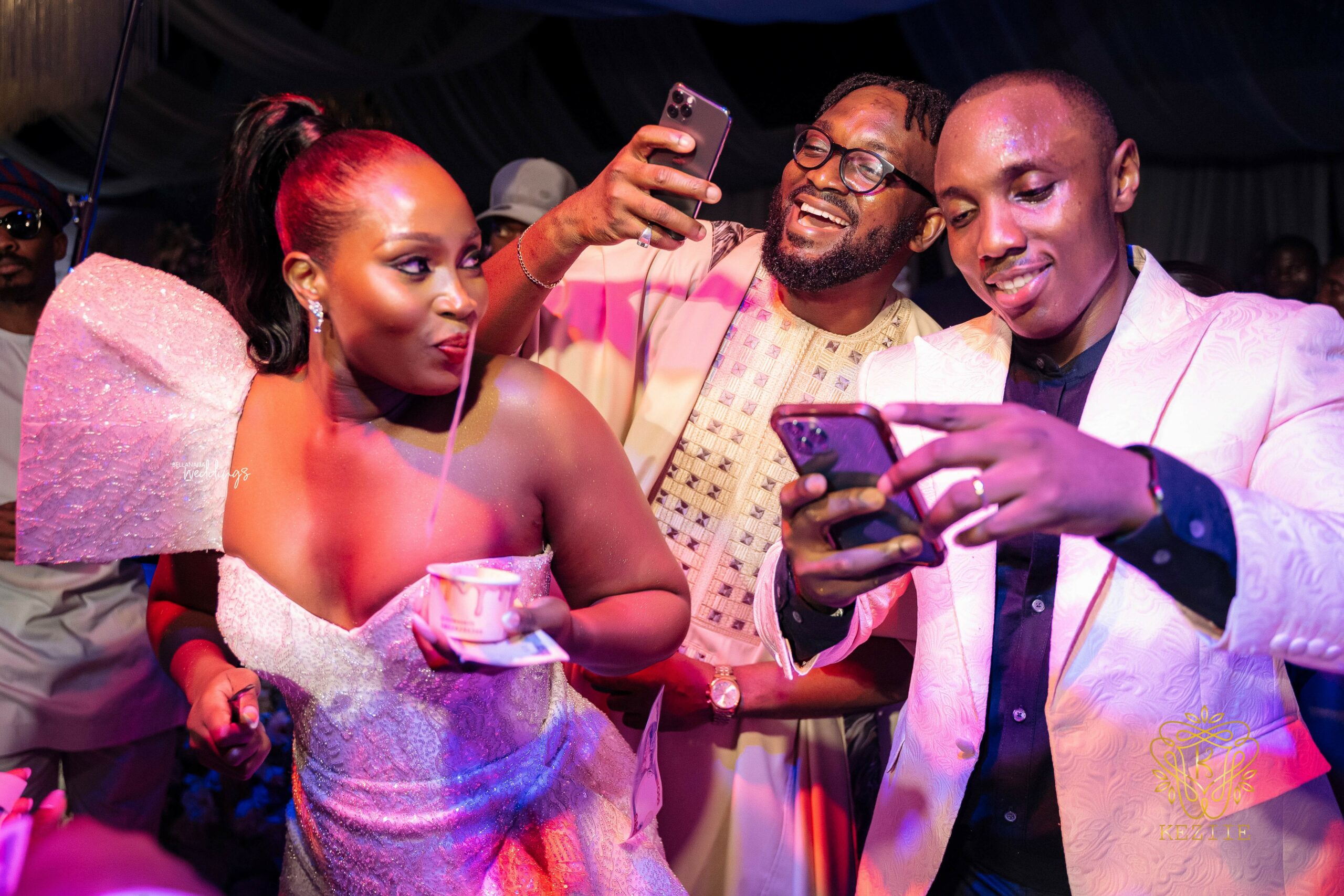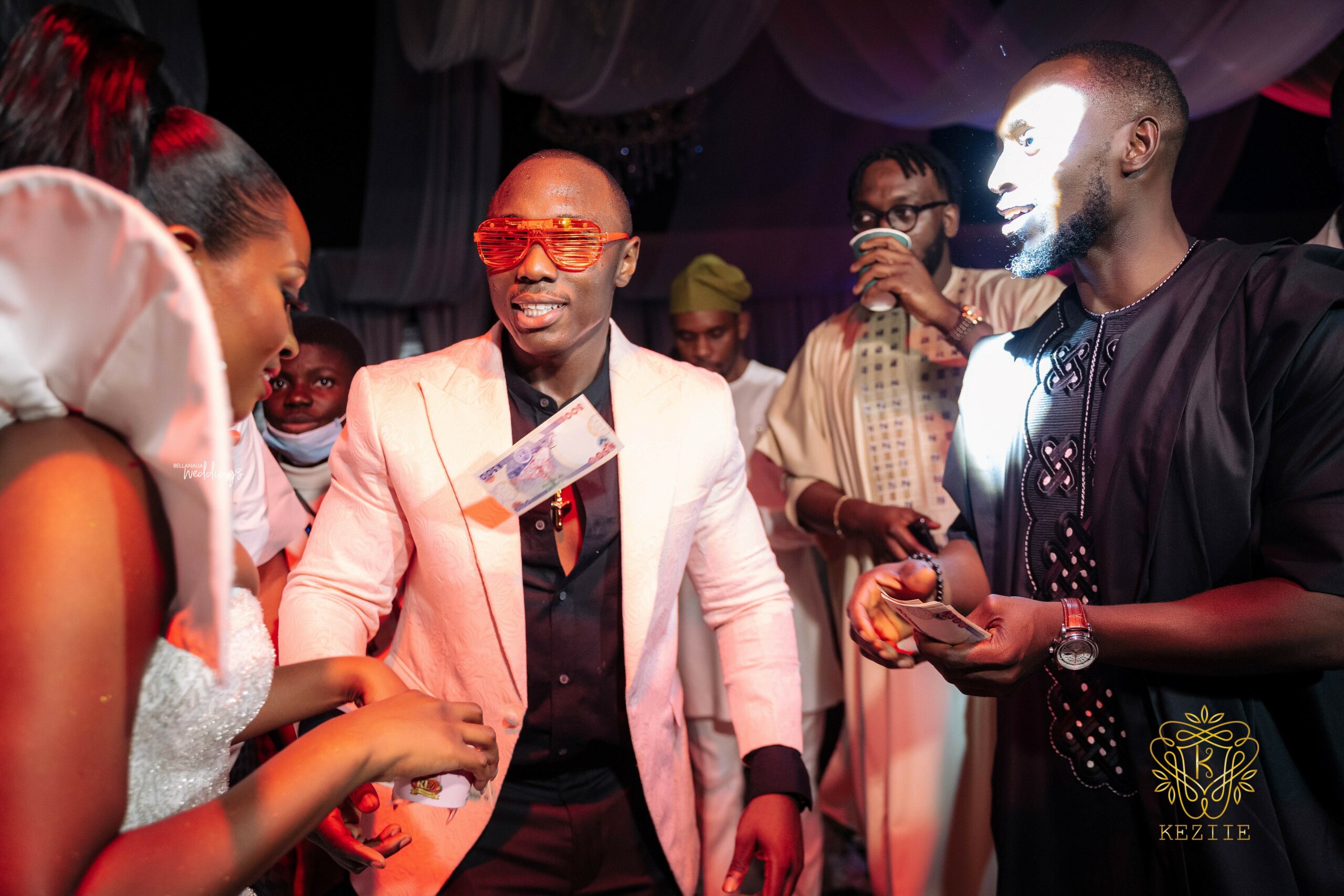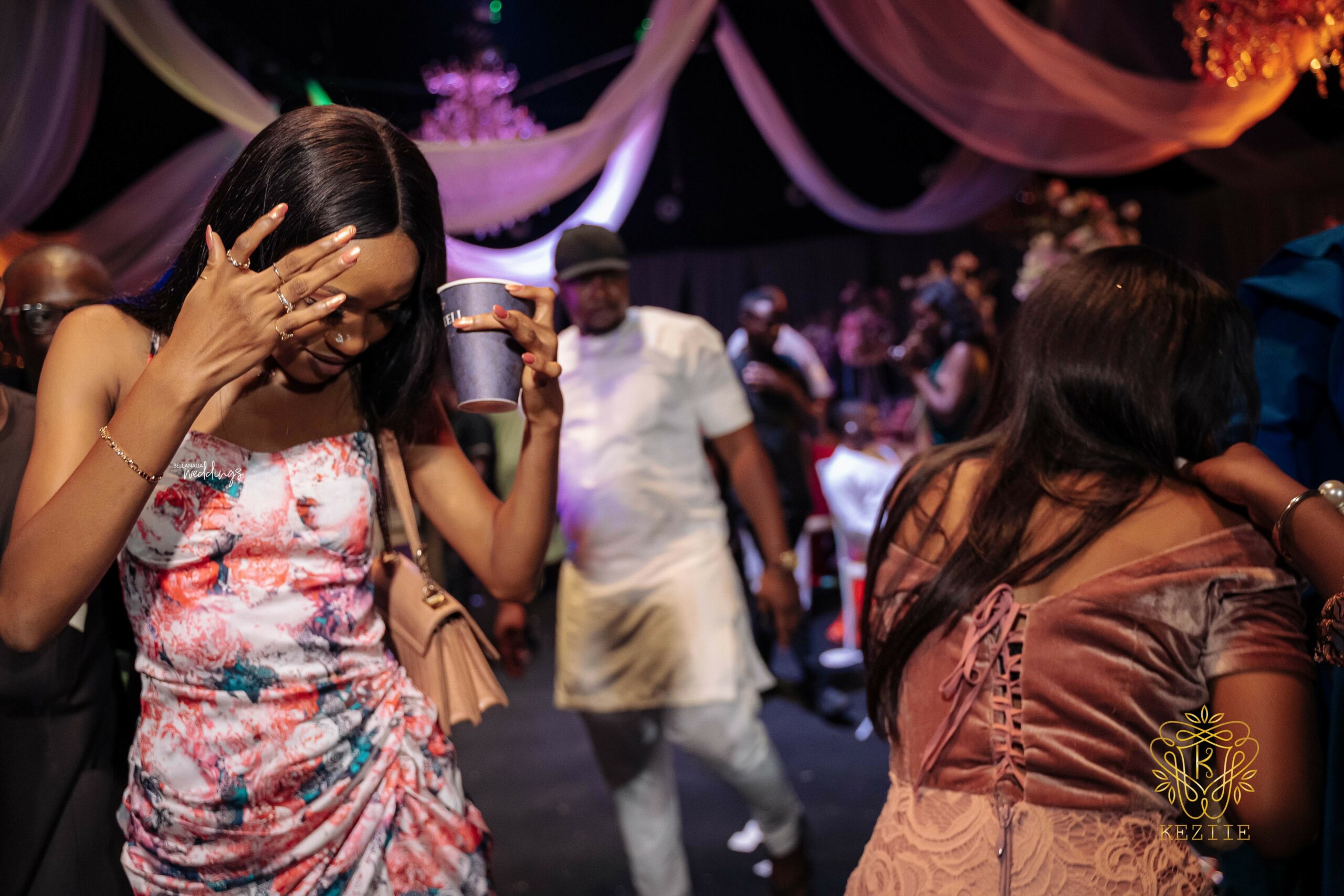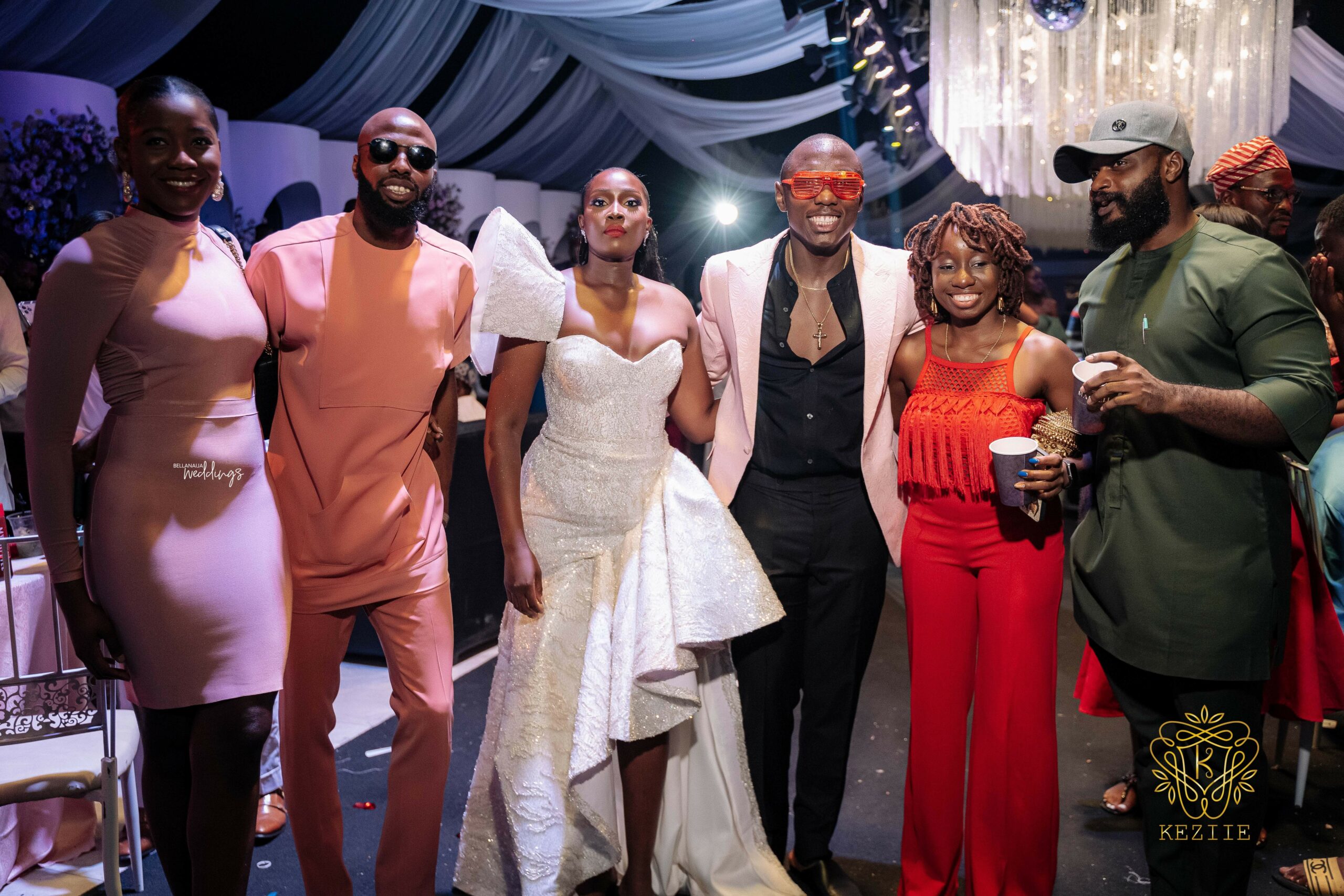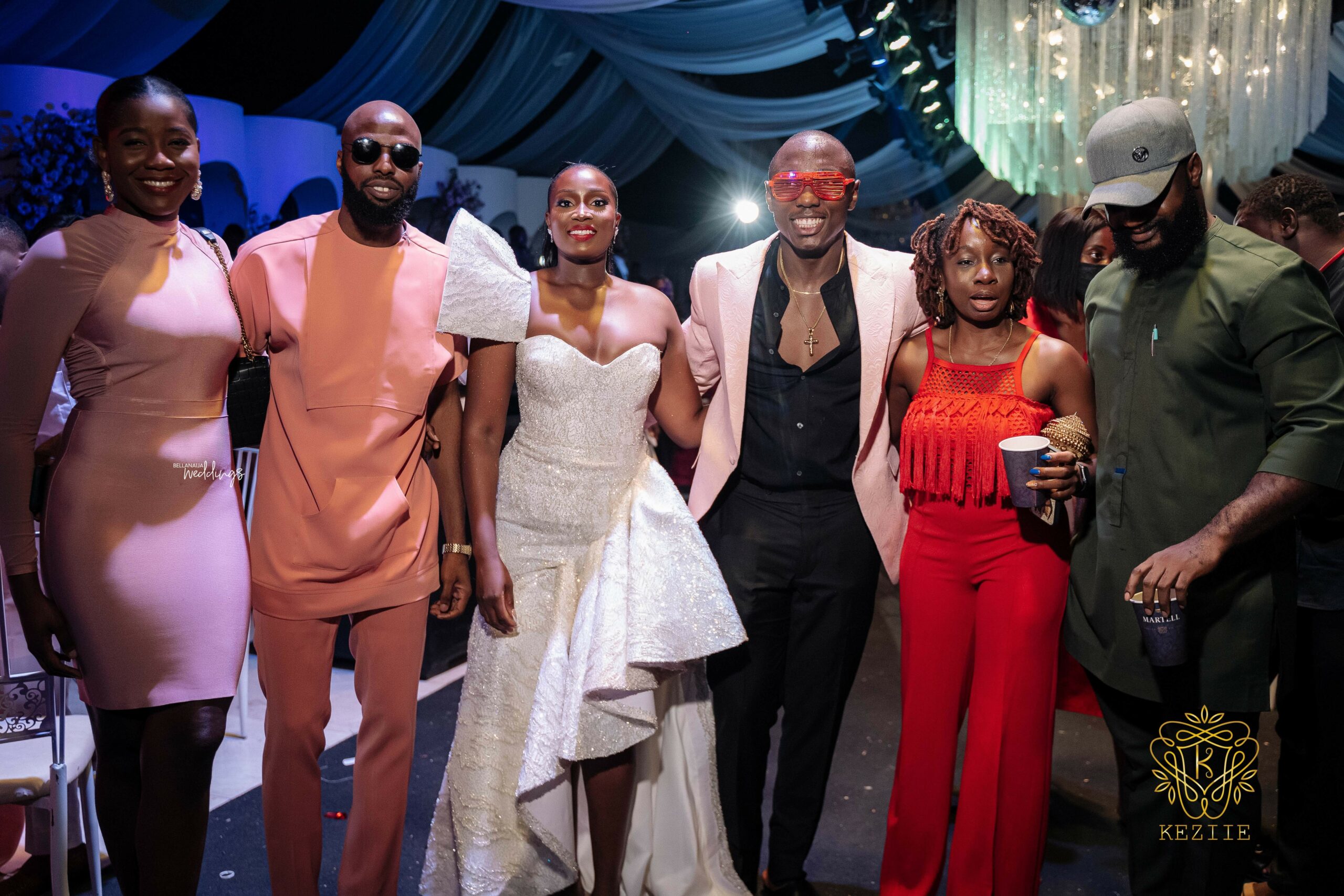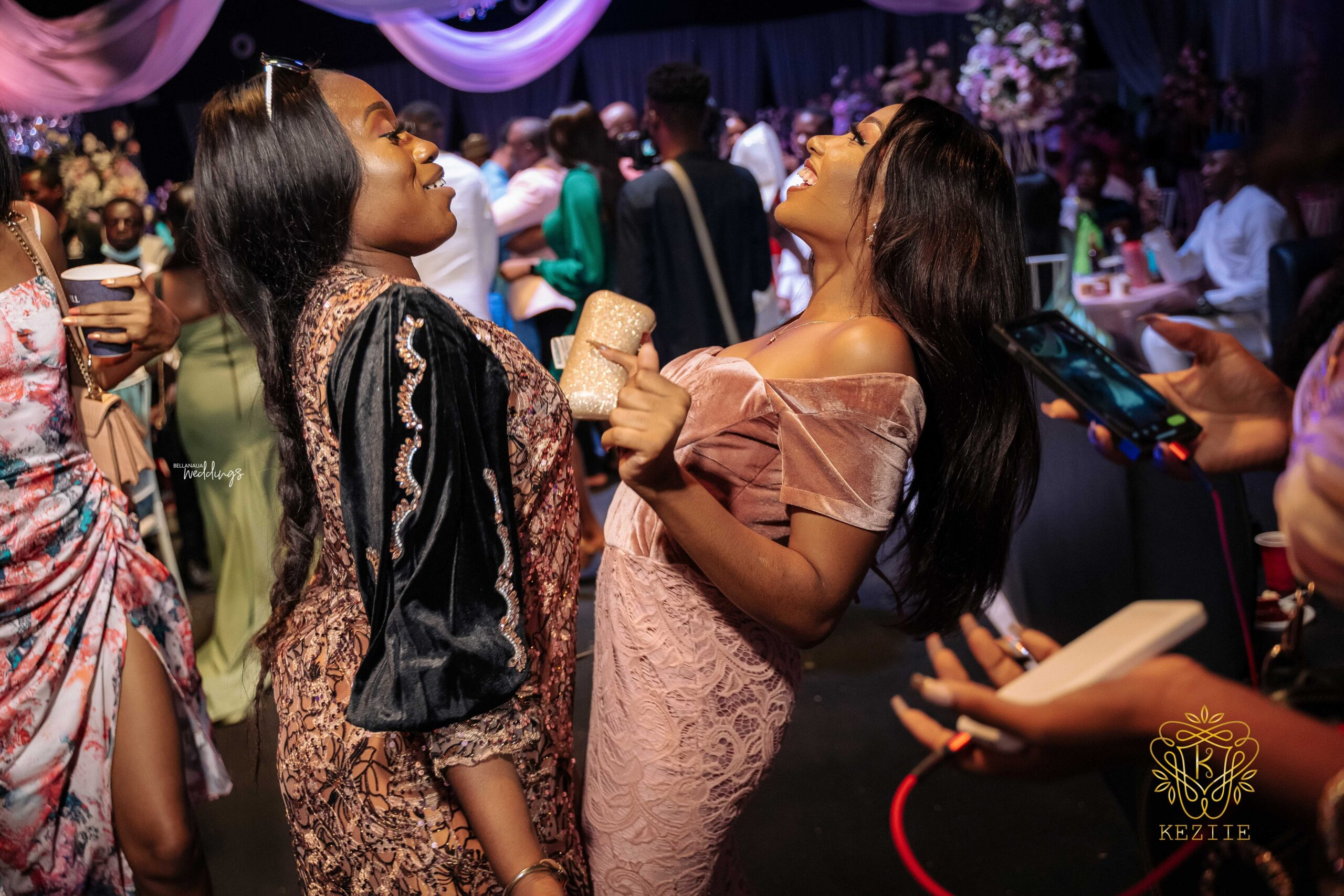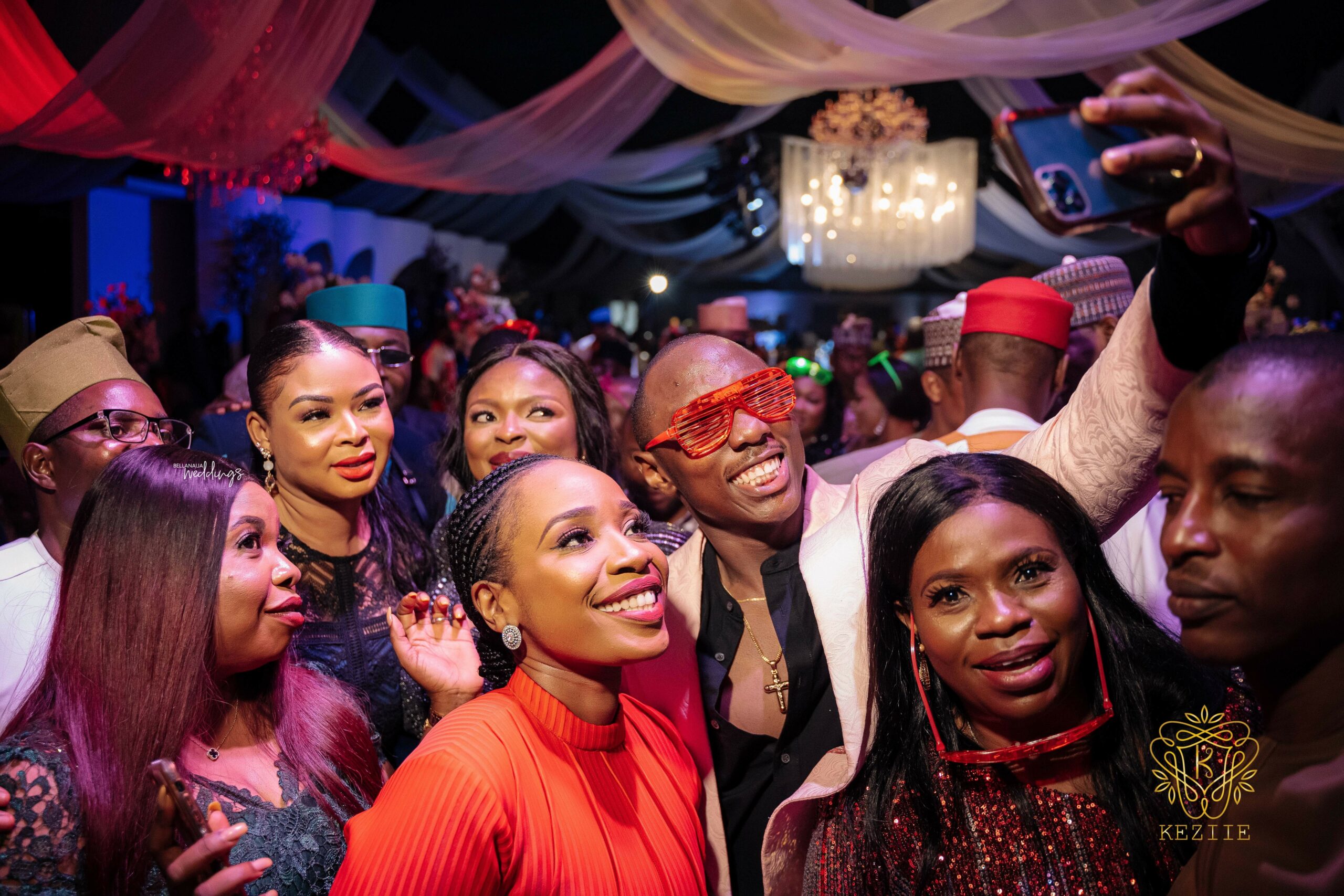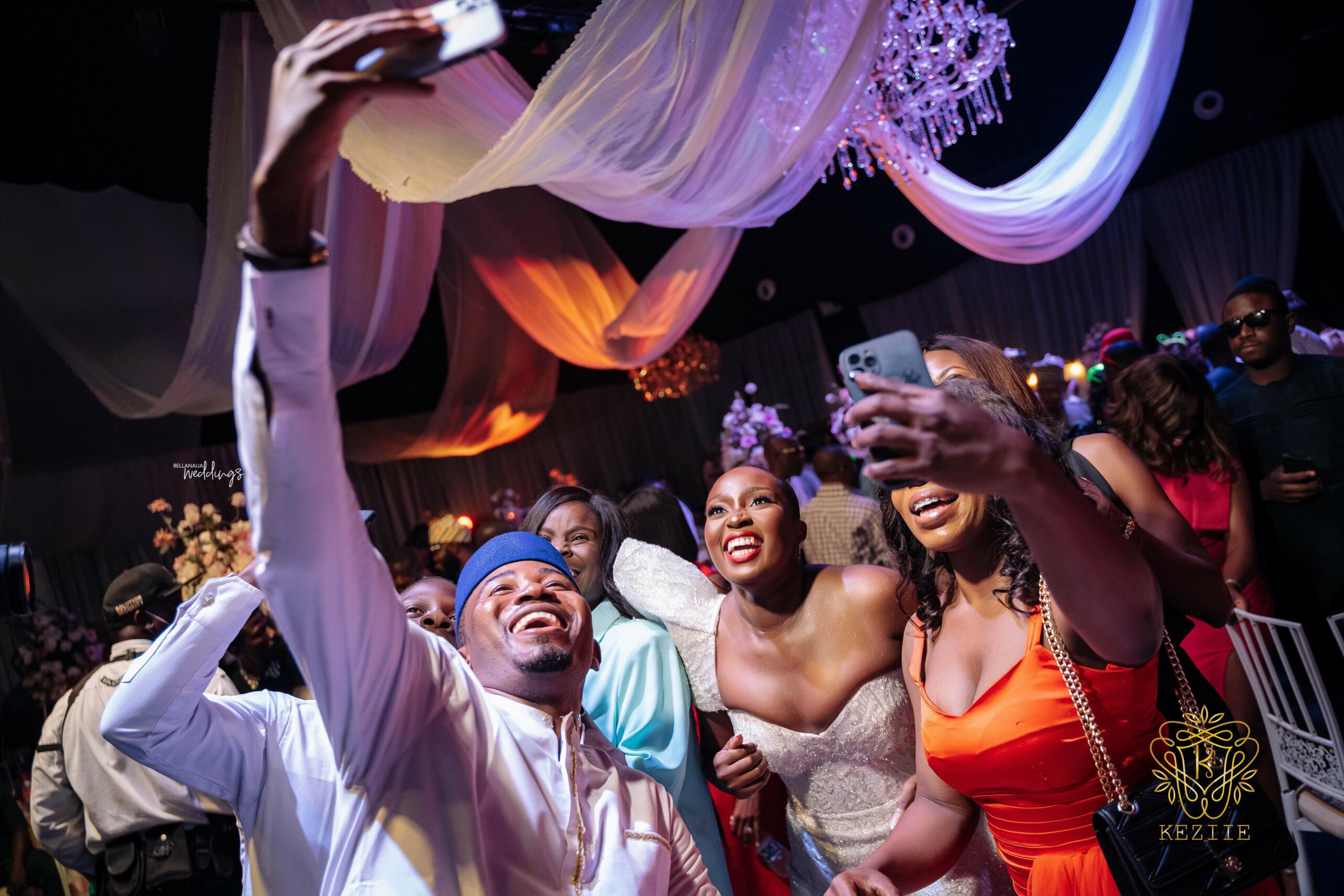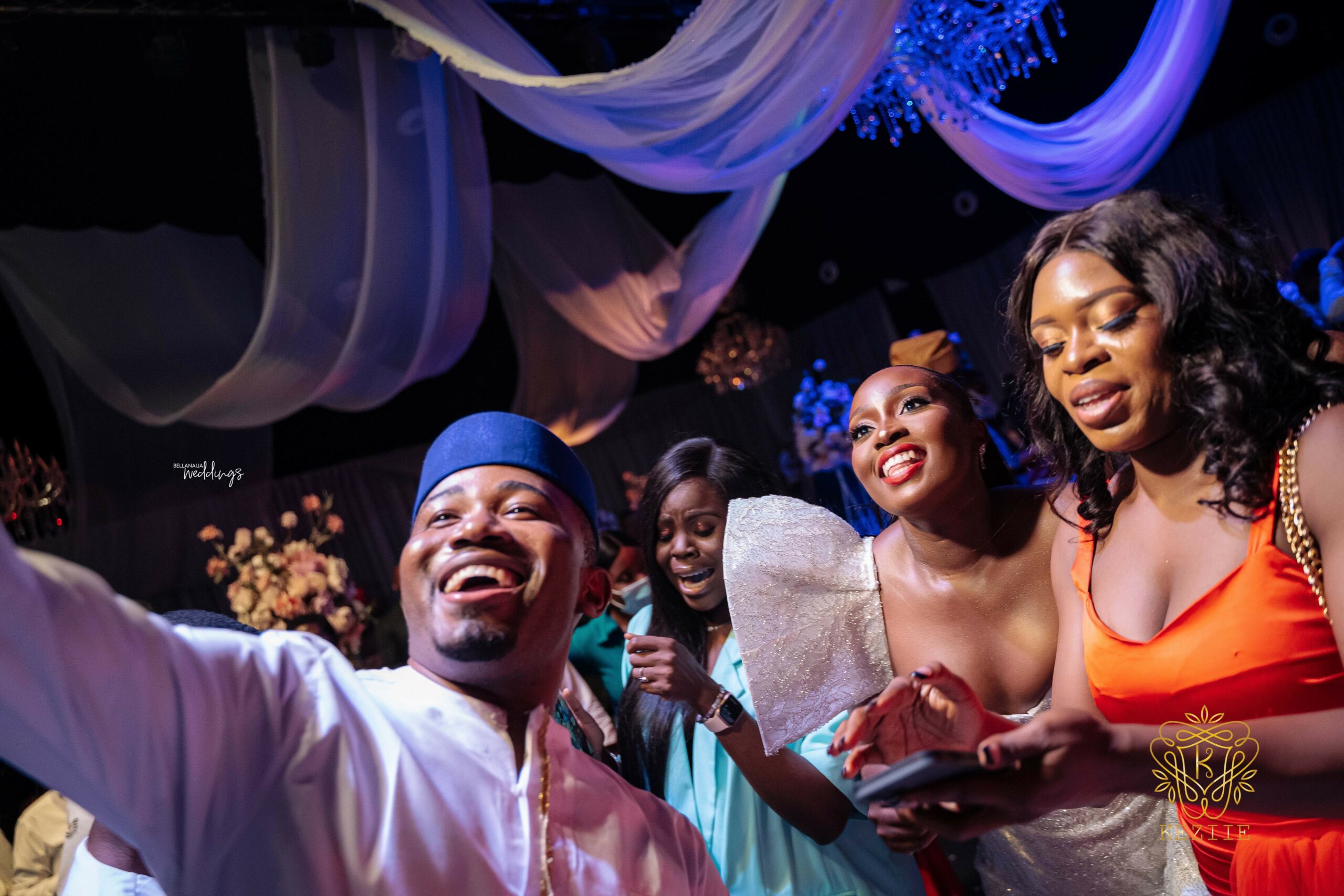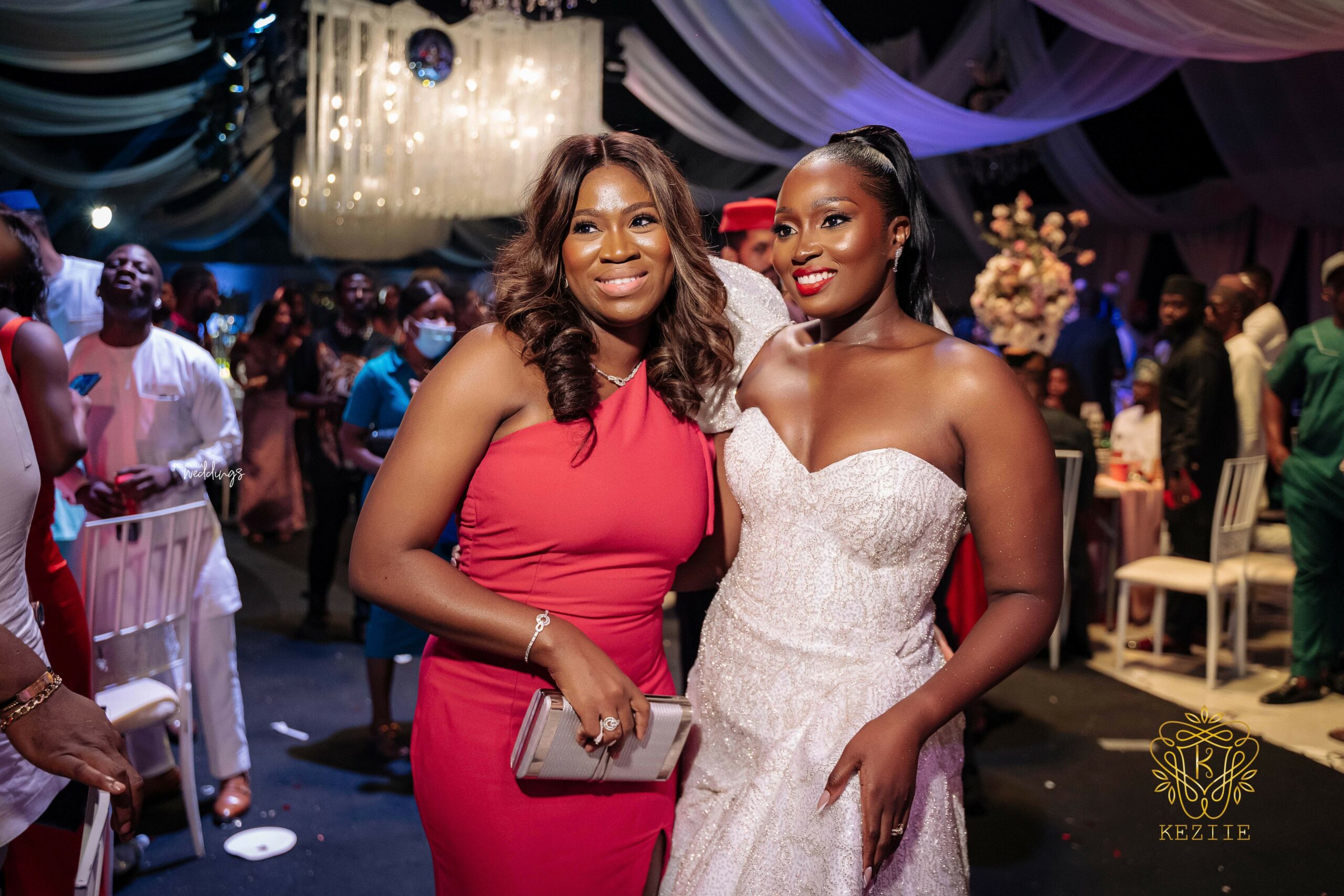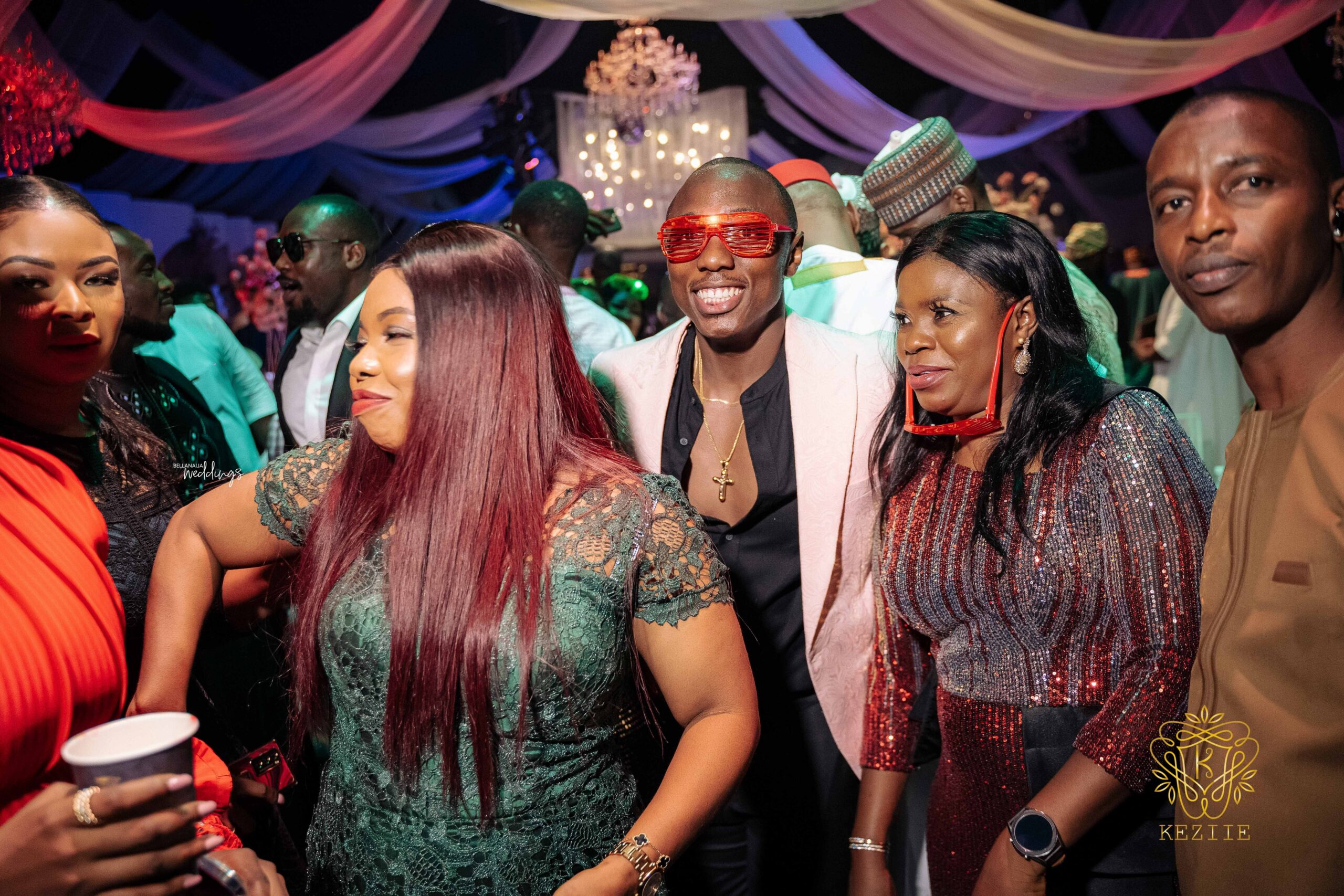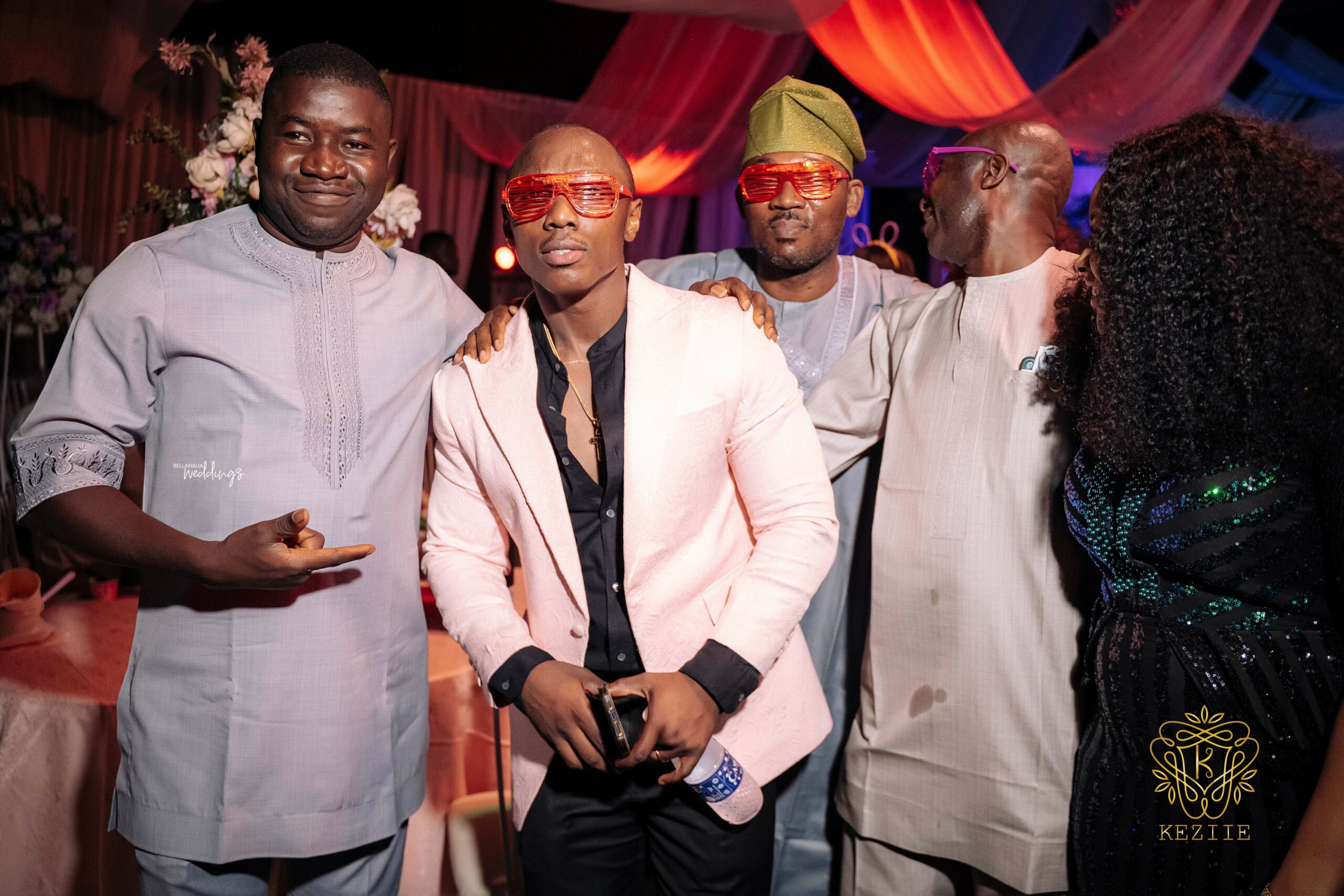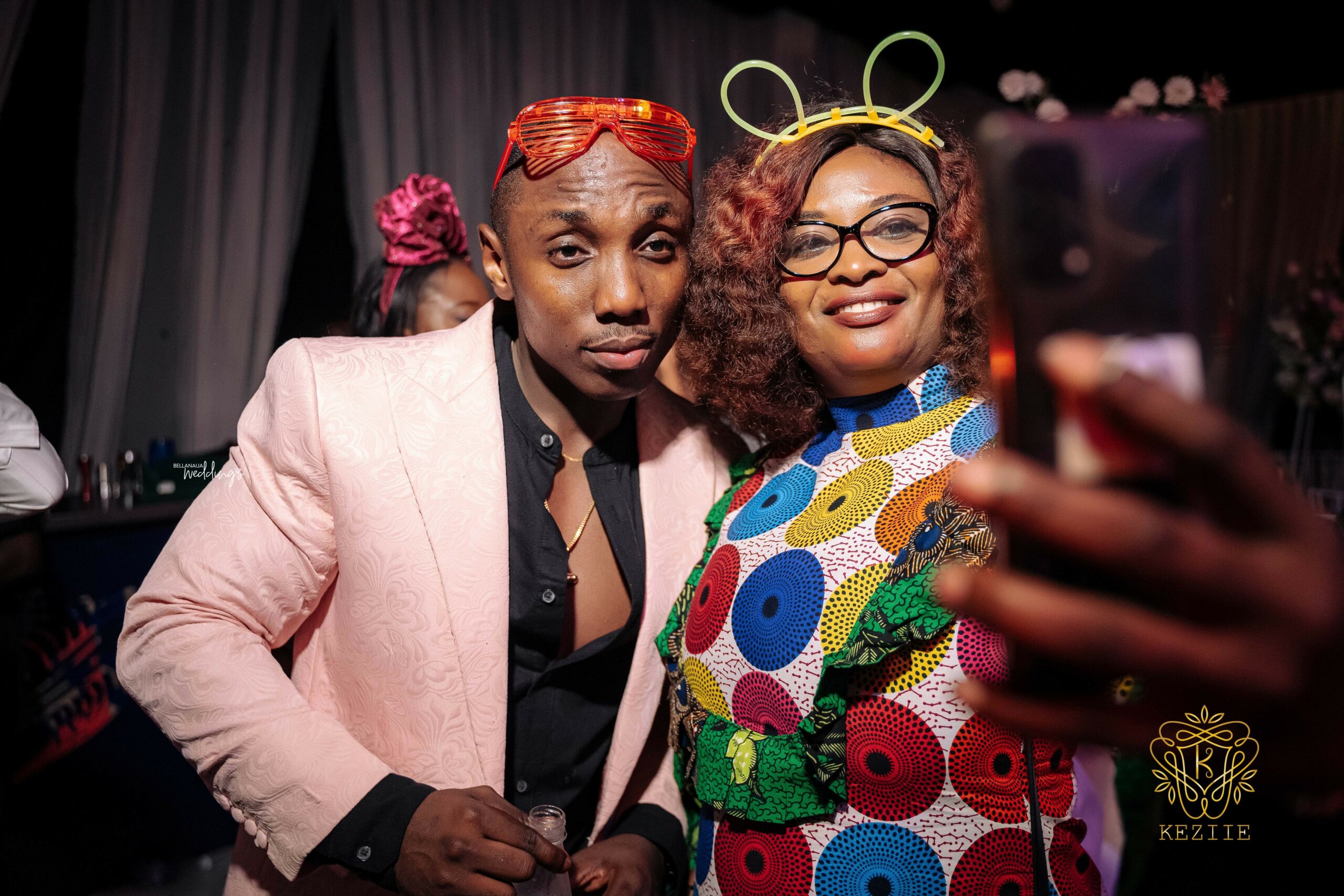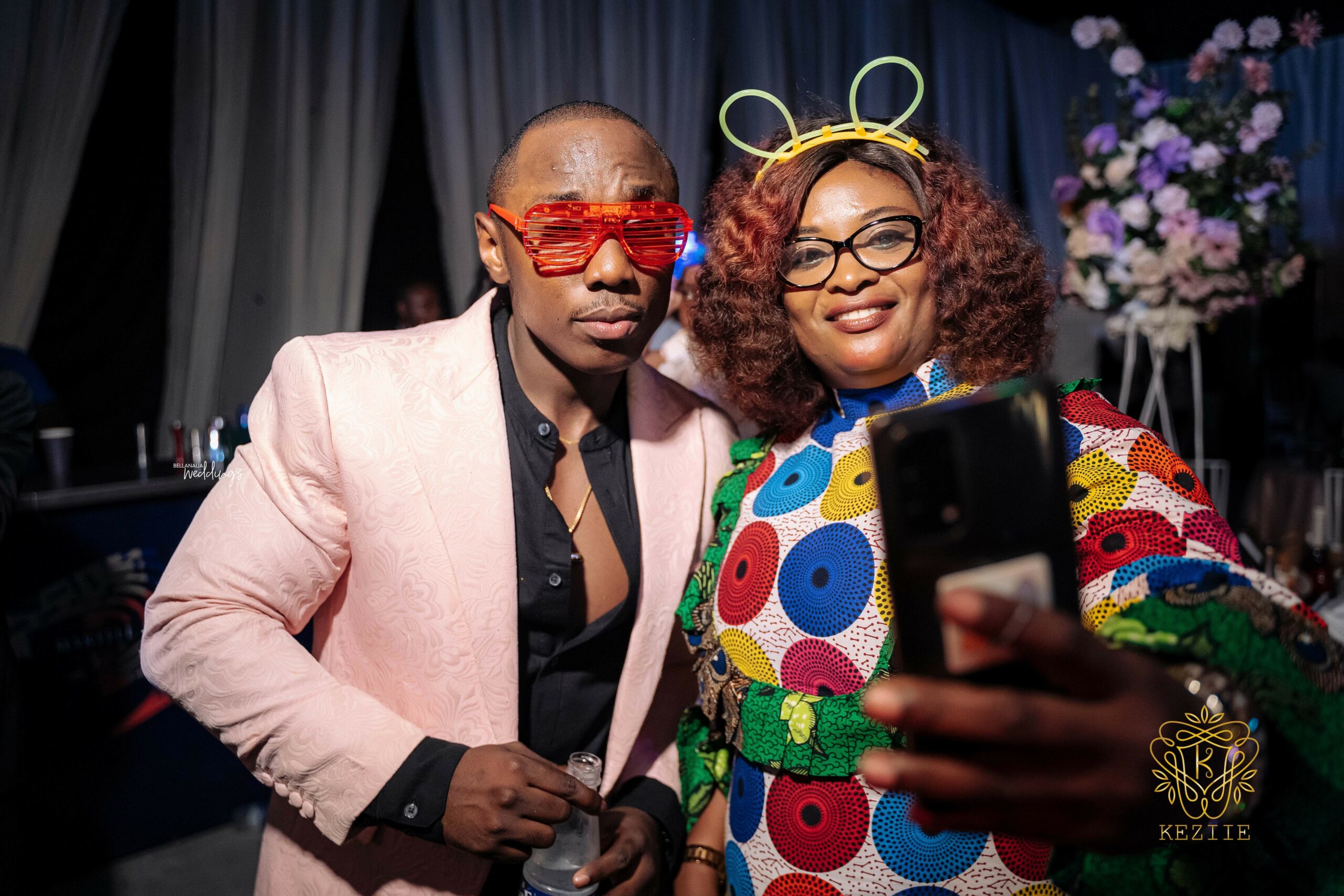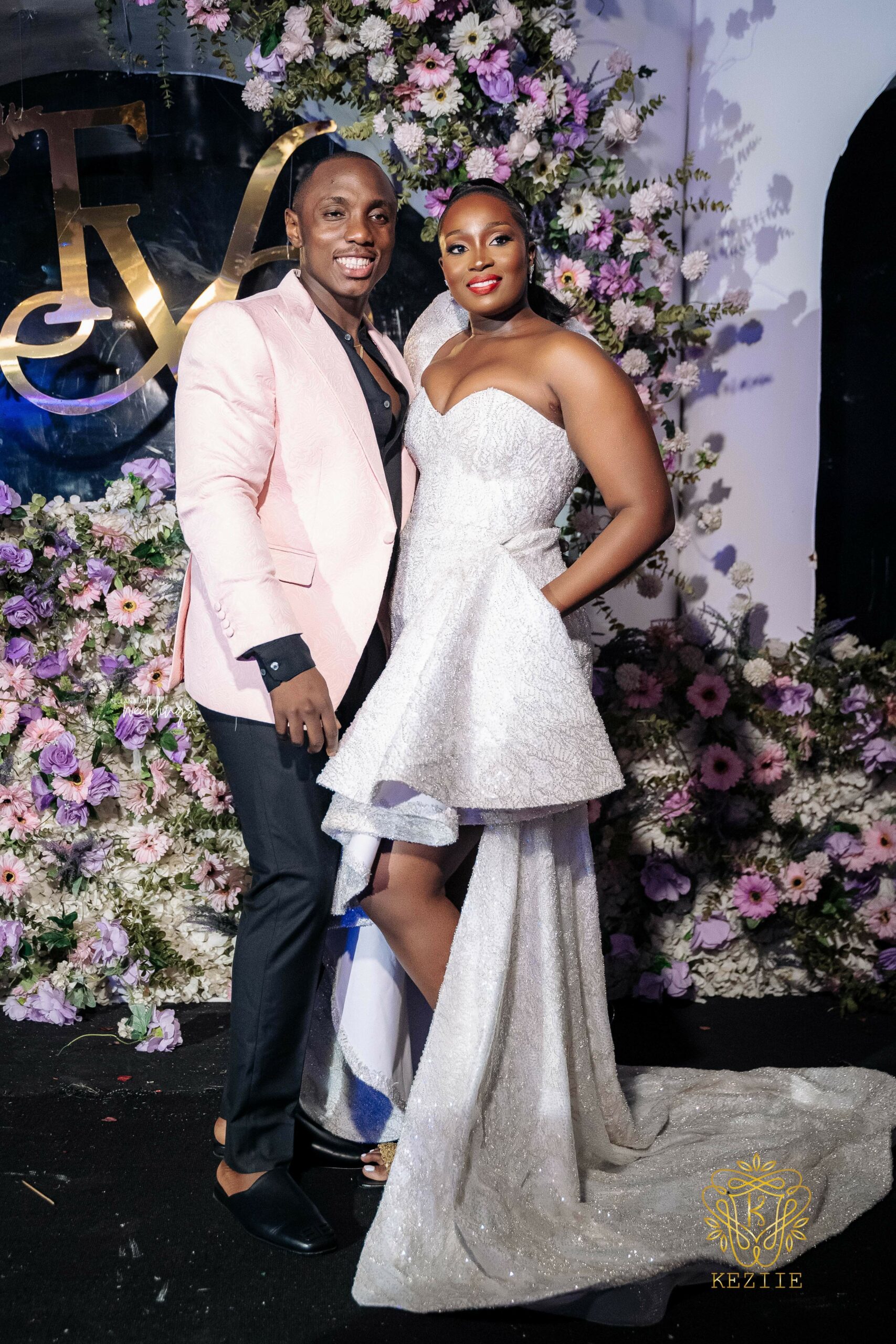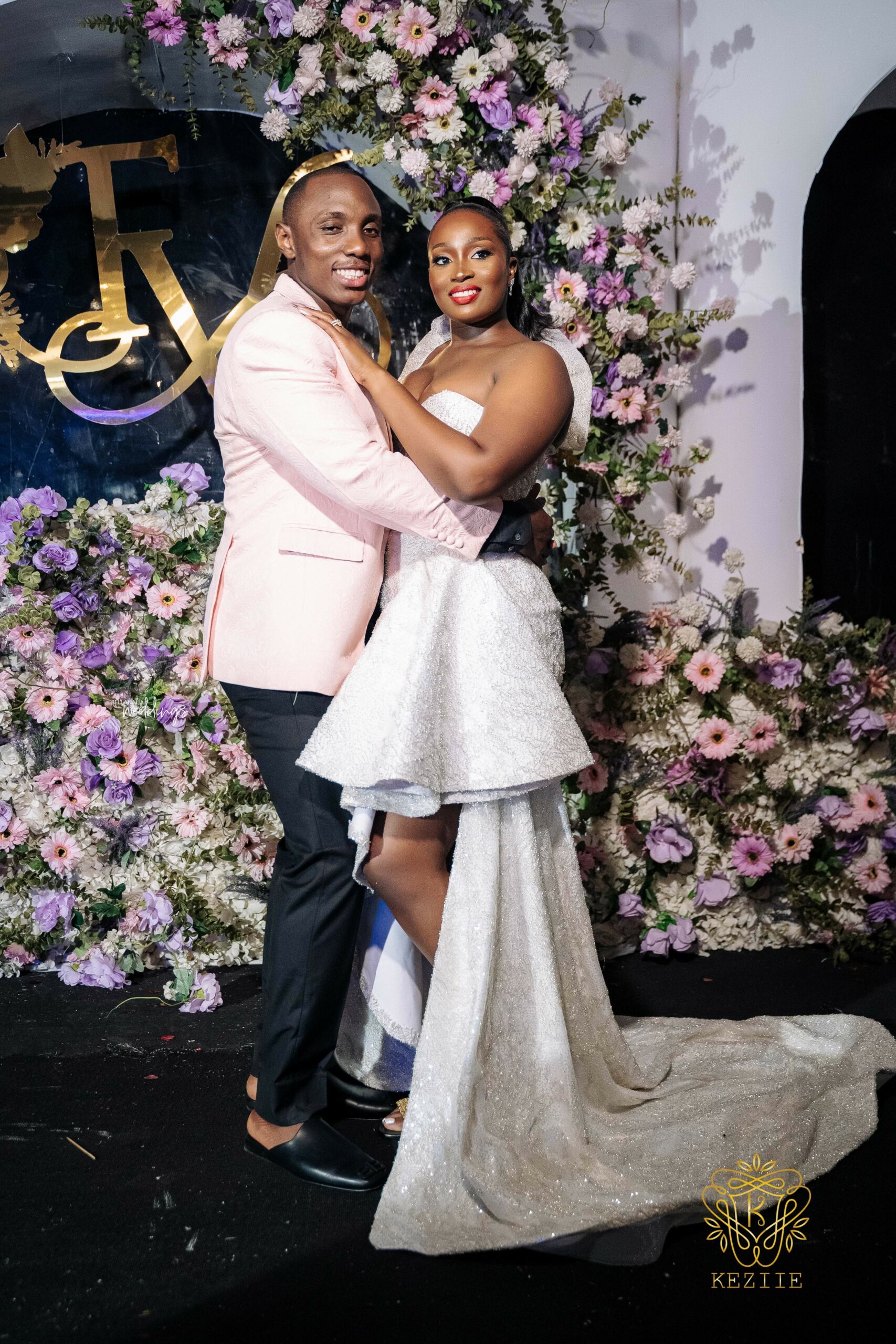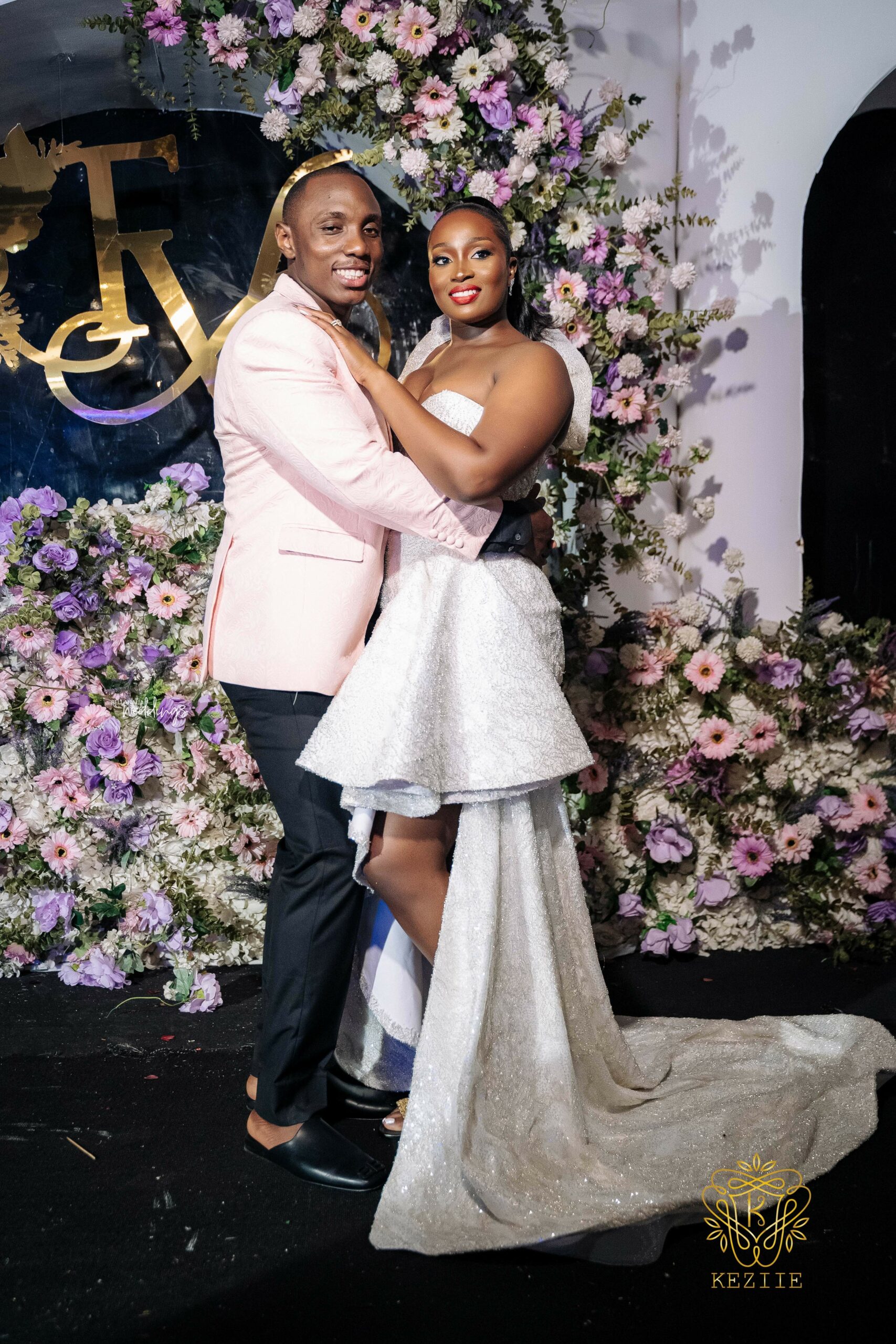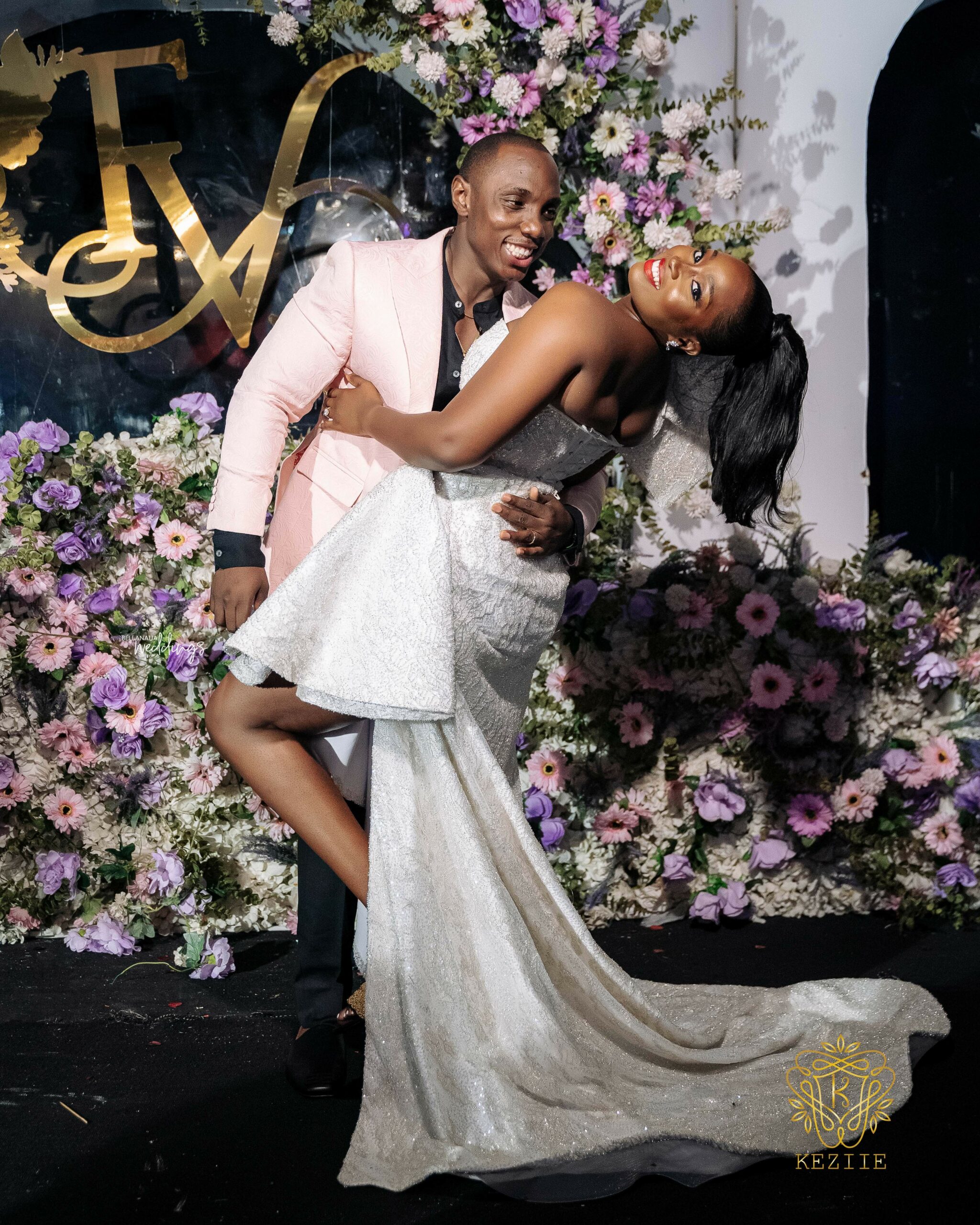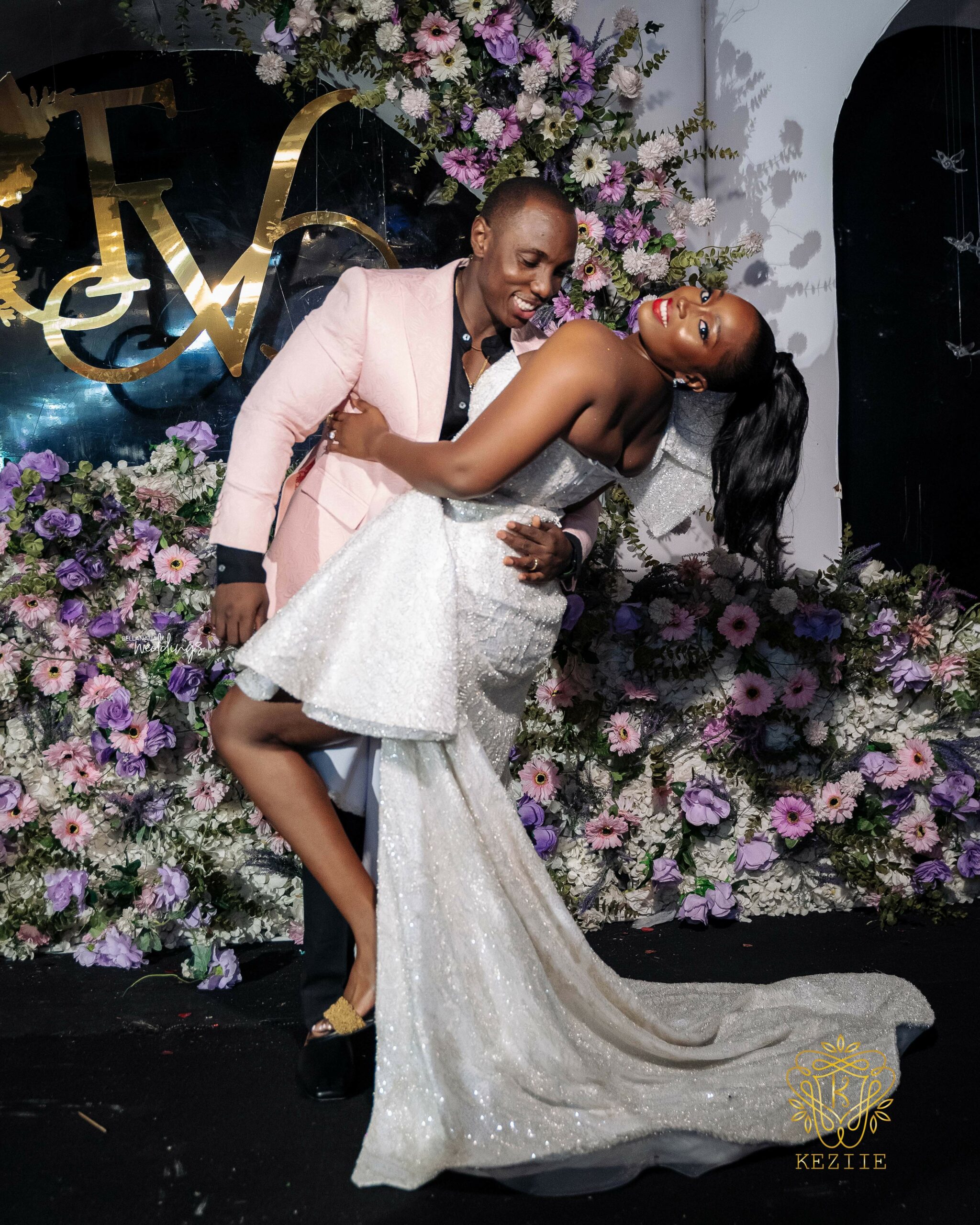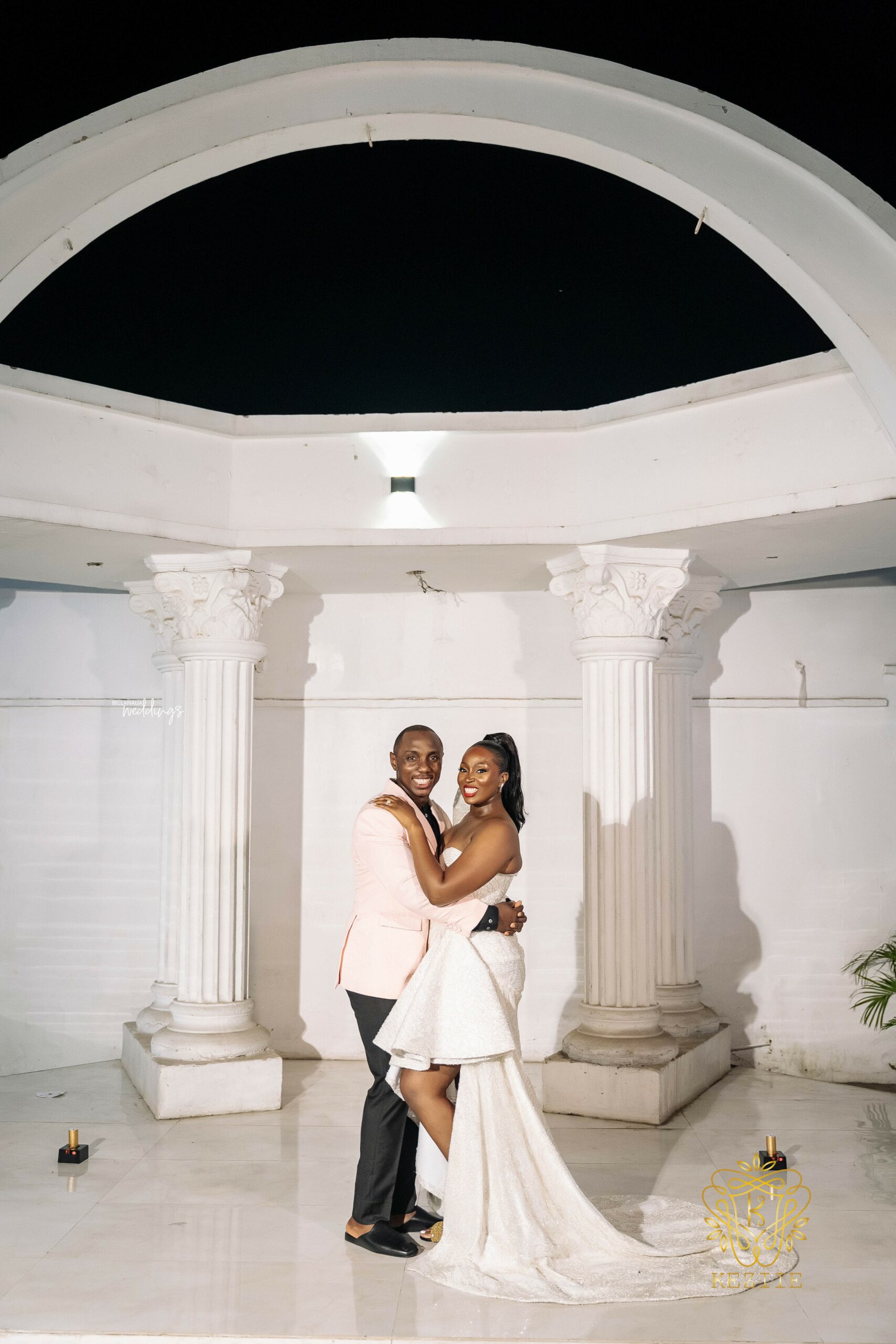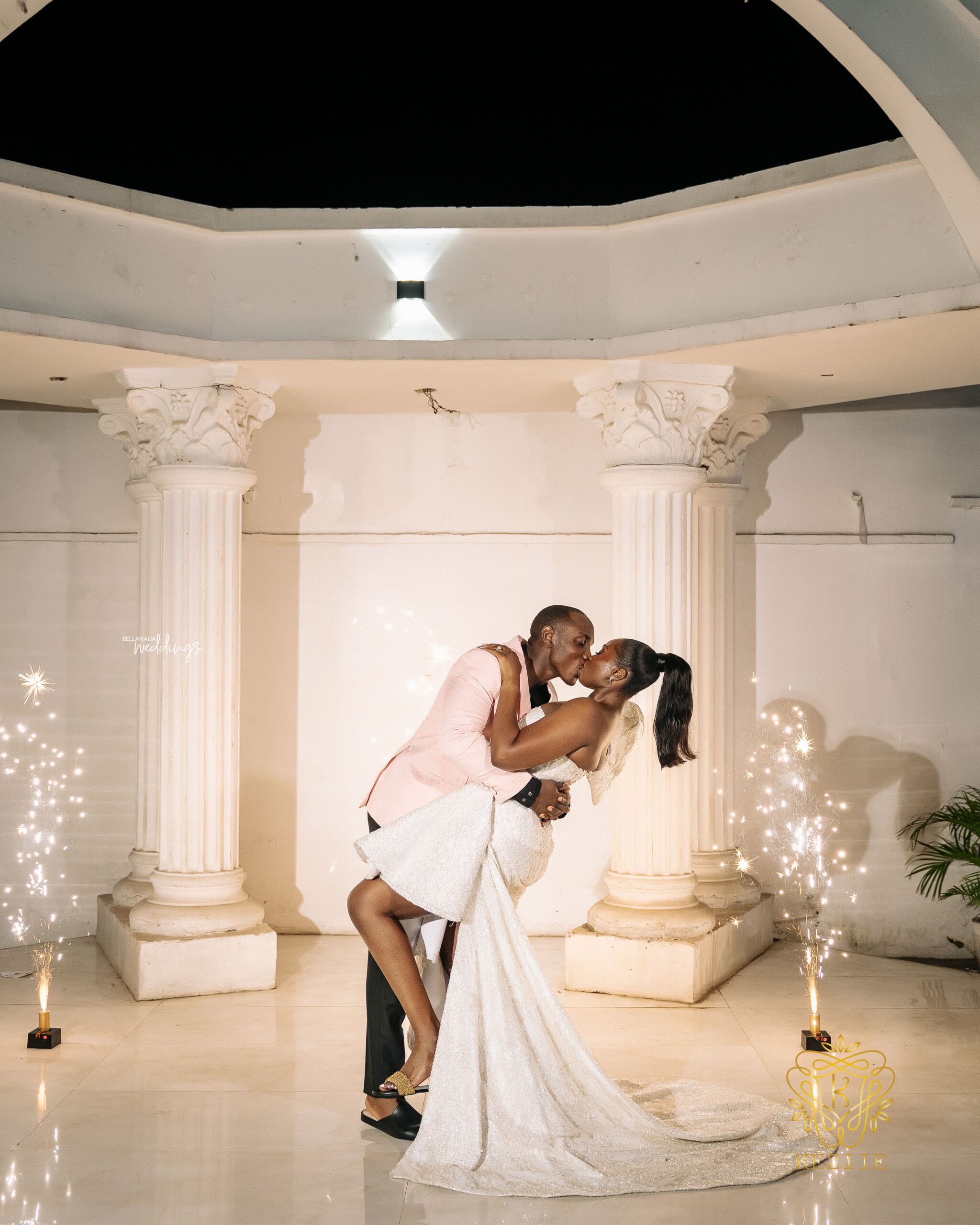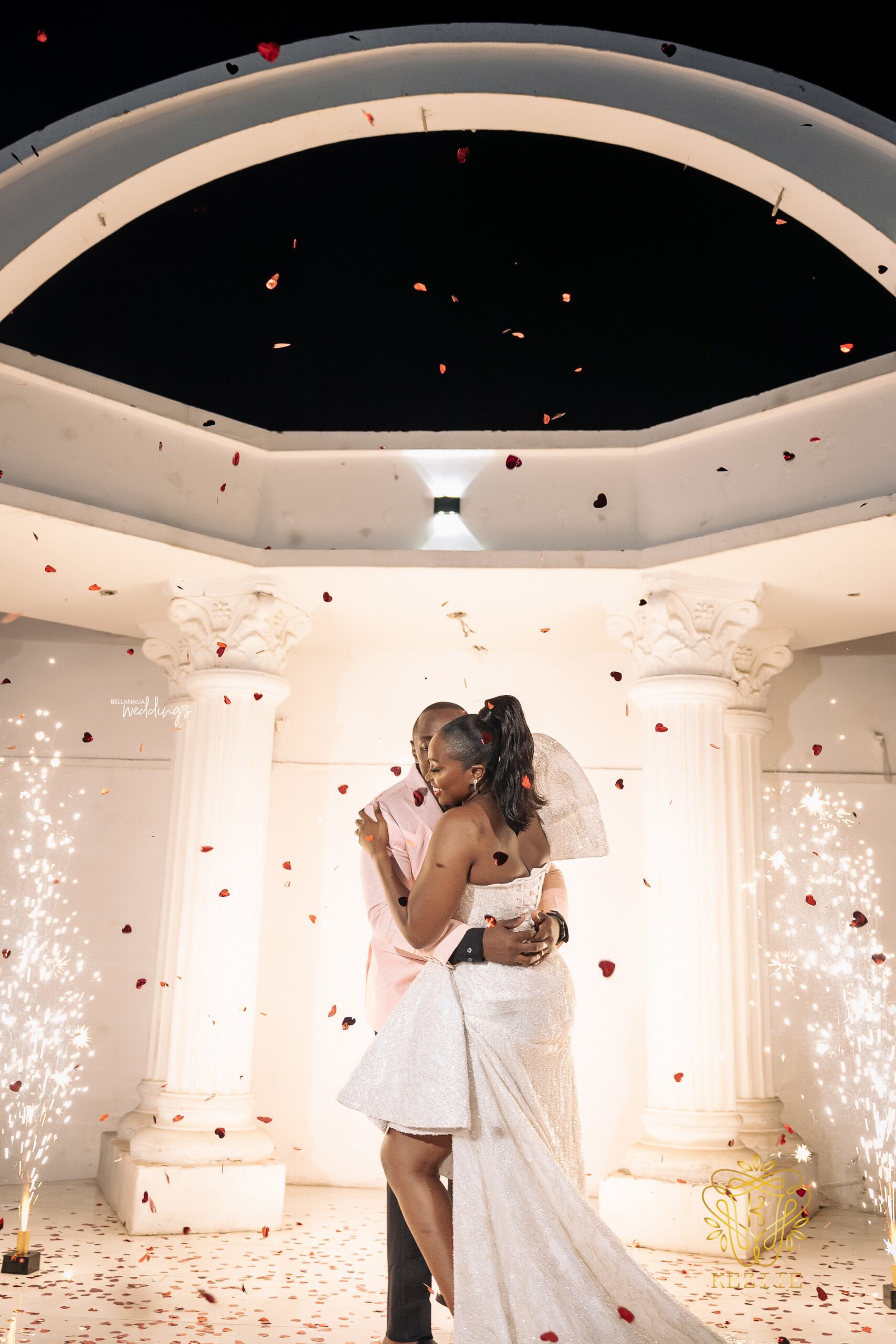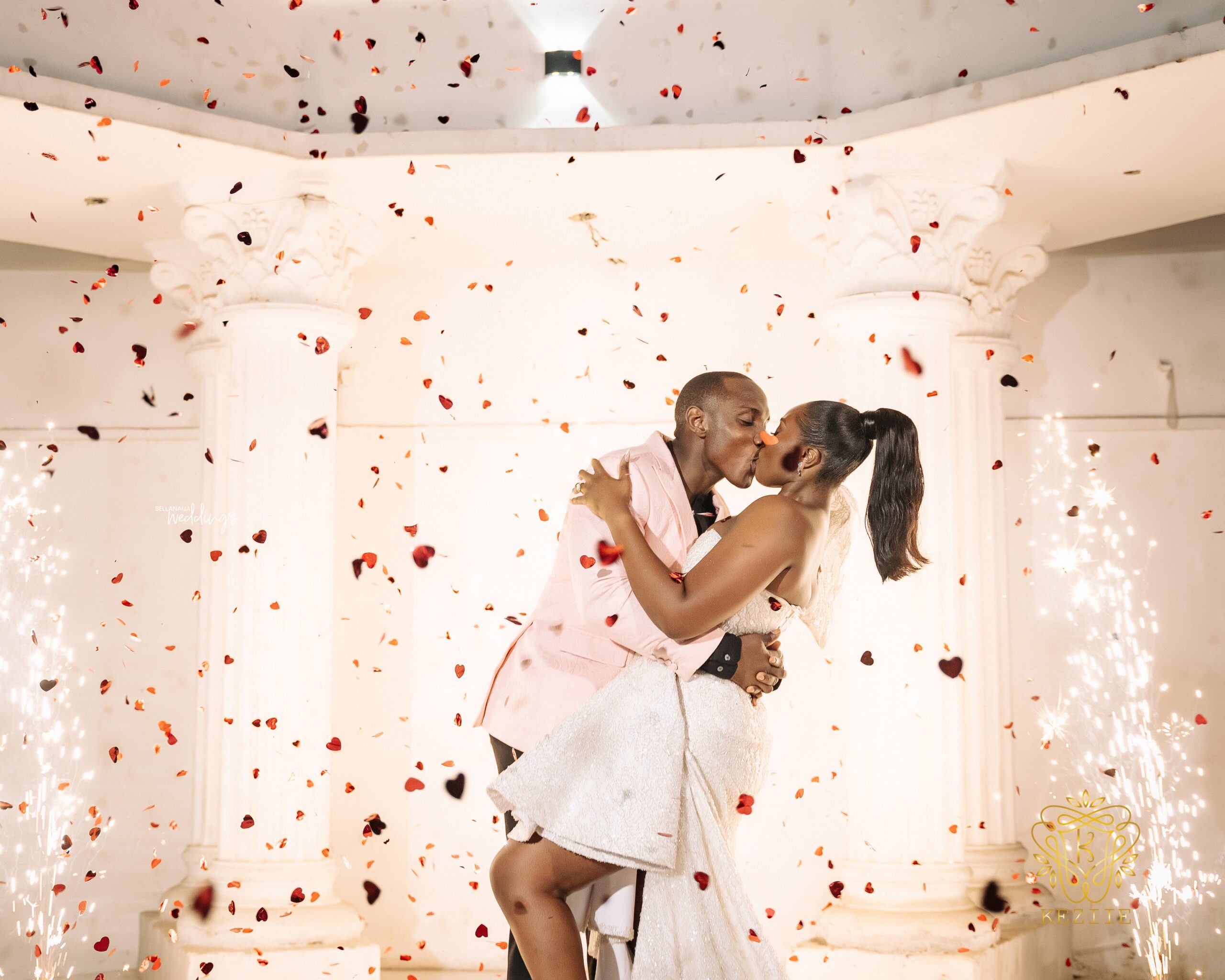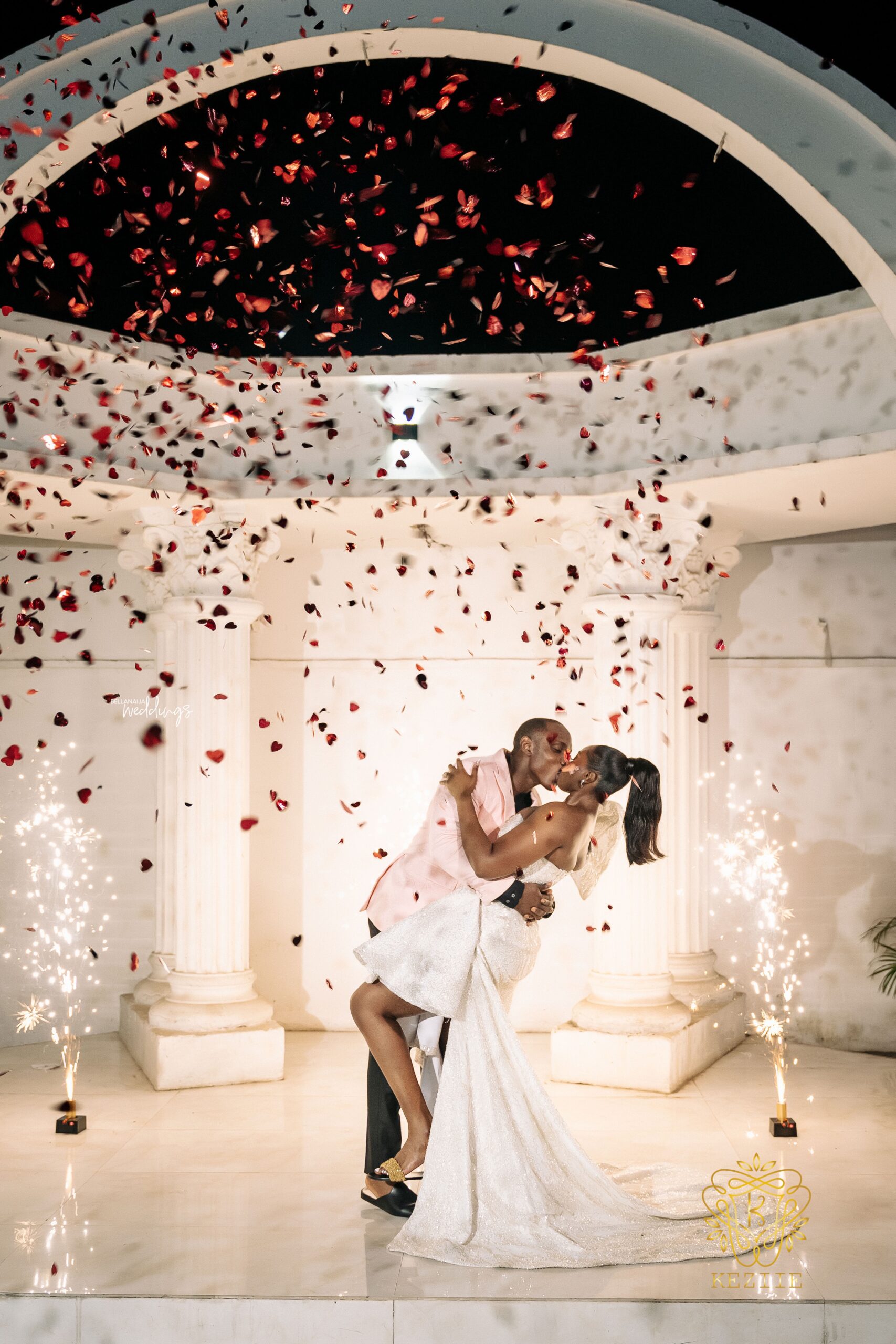 Credits
Photography: @keziie
Makeup: @y_glam
Styling: @thewardrobemanager
Planner: @mimiluxe_events
Dress: @mazelle.bespokeandbridal