In the name of love, and in the power of happy ever afters, we're all giddy and excited today! Fola and Victor are giving us all the thrills with their wedding and we're loving it!
Fola and Victor who started of as just cool friends have now sealed the deal with love and it indeed was a beautiful affair. The sweethearts "jumped the broom" in a vibrant Yoruba traditional engagement ceremony and it was all shades of fun and colours. Fola's elegance shone through in her gorgeous asooke and Victor was fully repping in his matching Agbada.
The love and sheer happiness that comes with traditional weddings were on full display and the brightness of the day was one to cherish. If you missed their pre-wedding photos and love story, check it out here. You should also check out their white wedding here.
Enjoy Fola & Victor's traditional engagement photos below.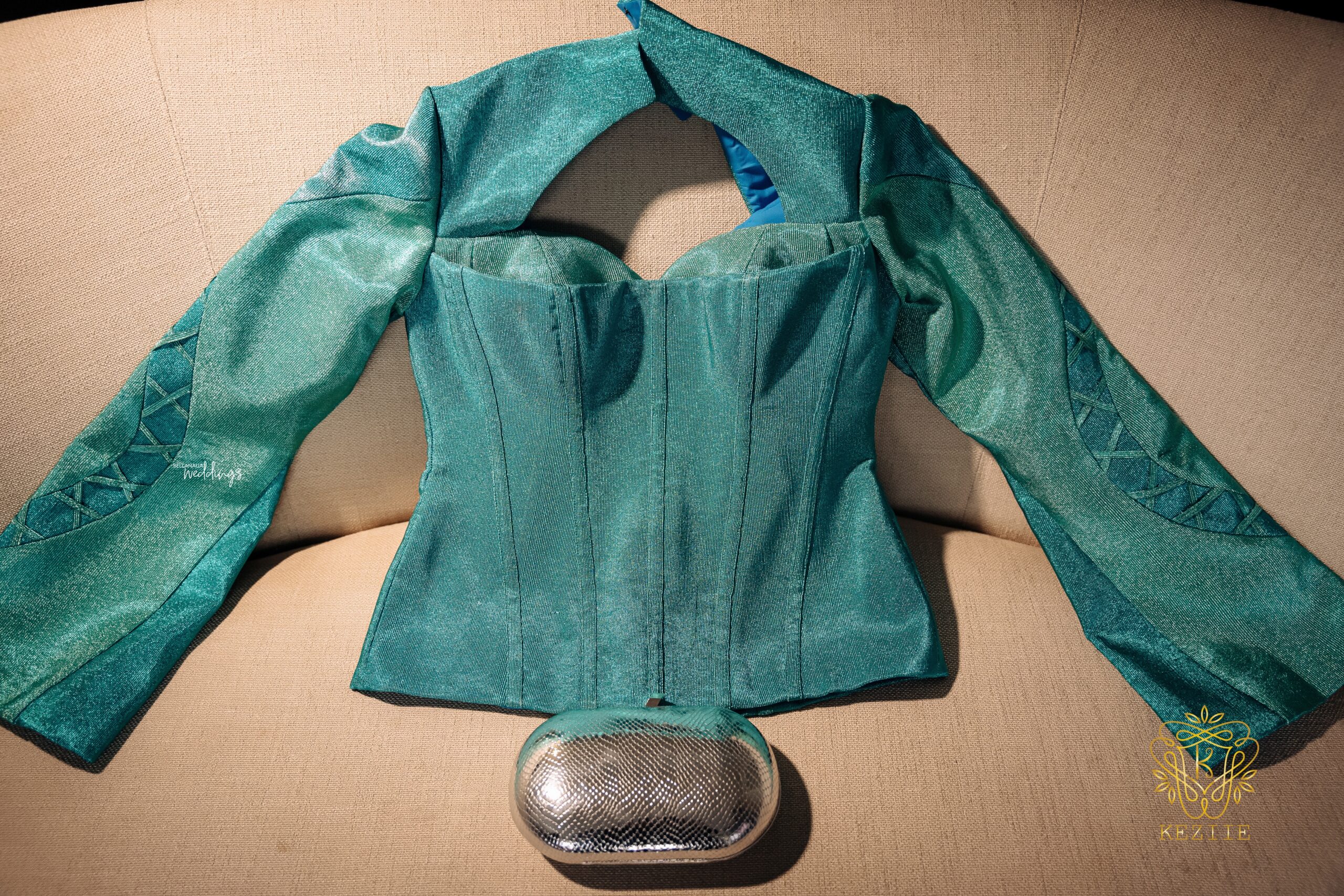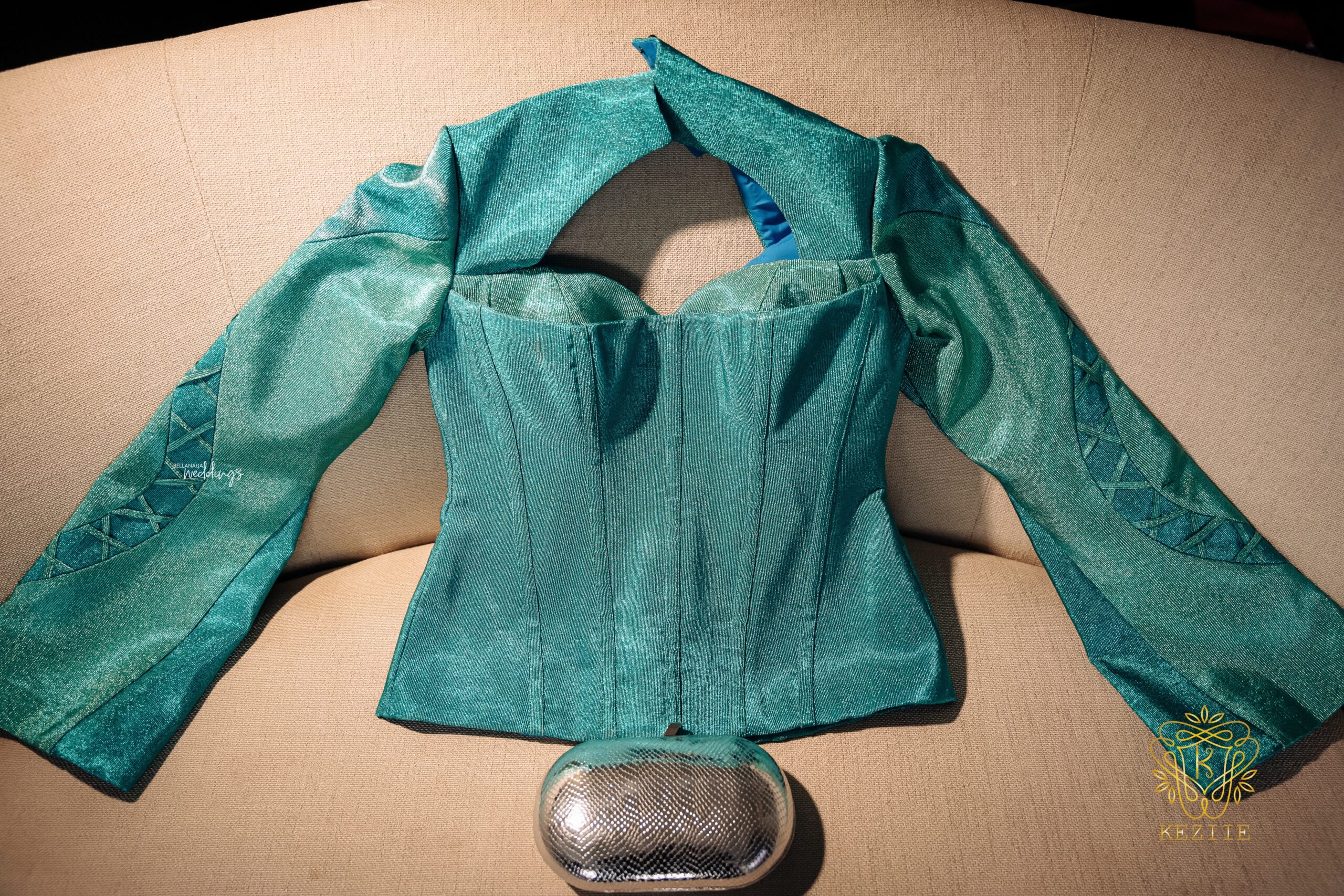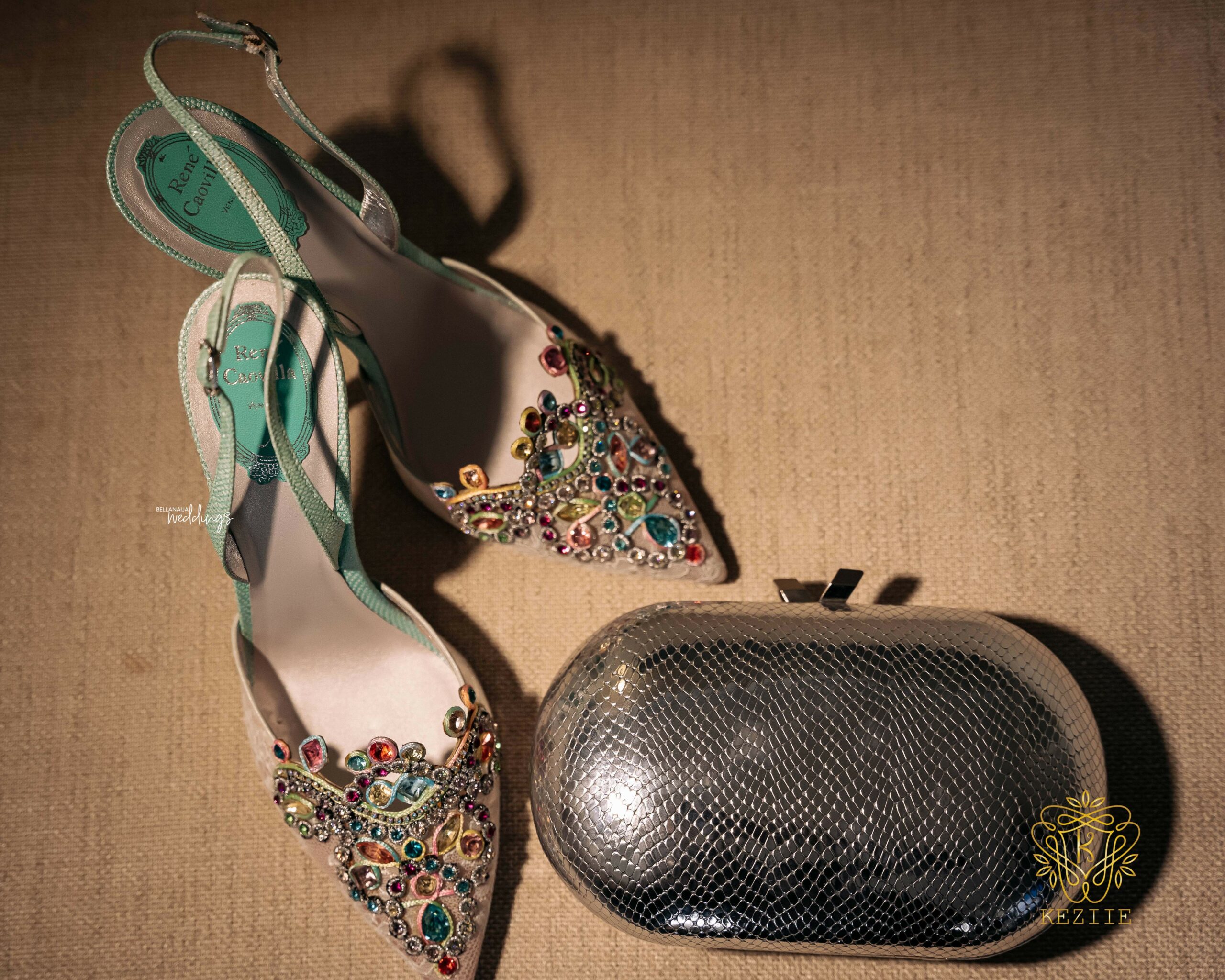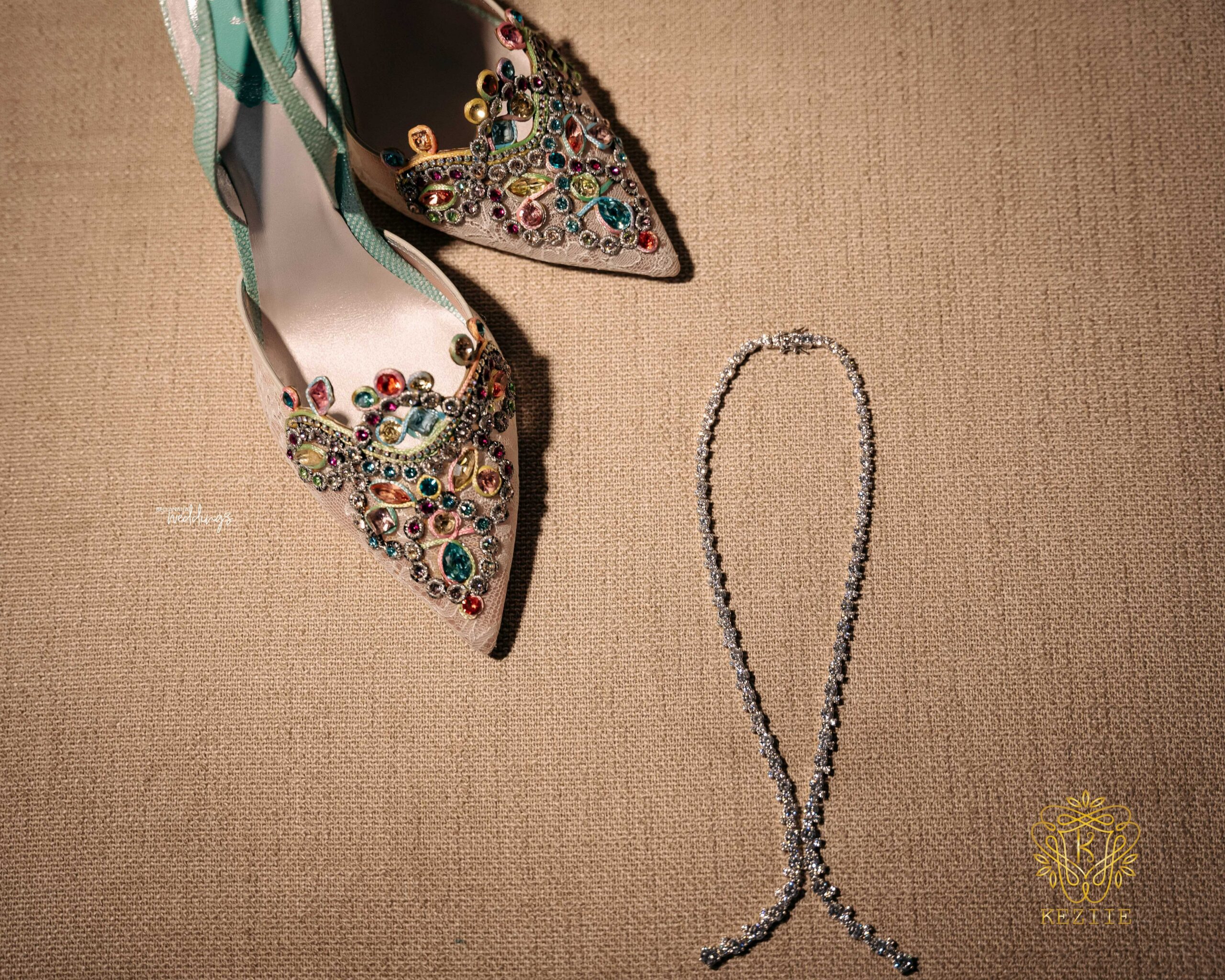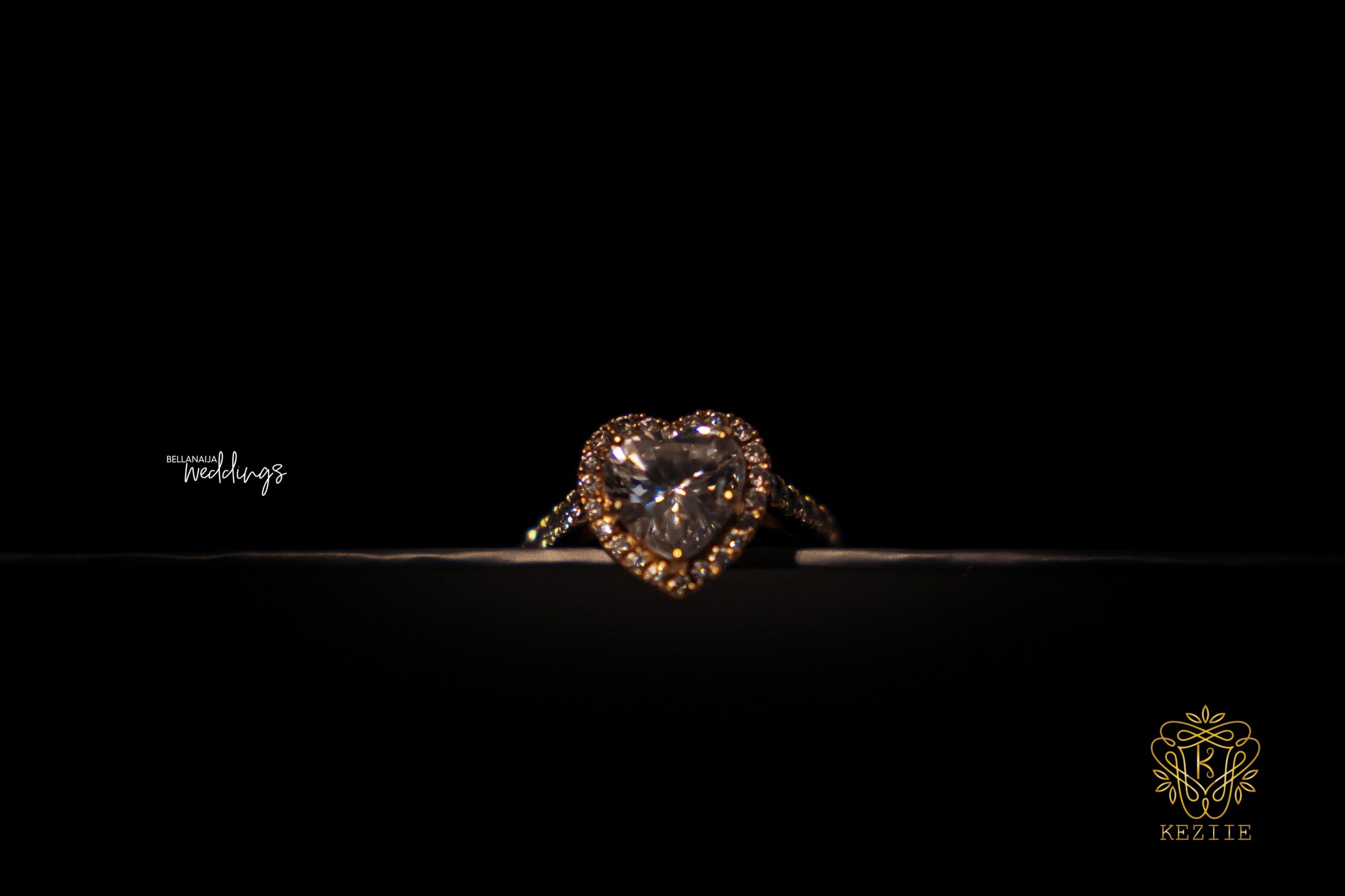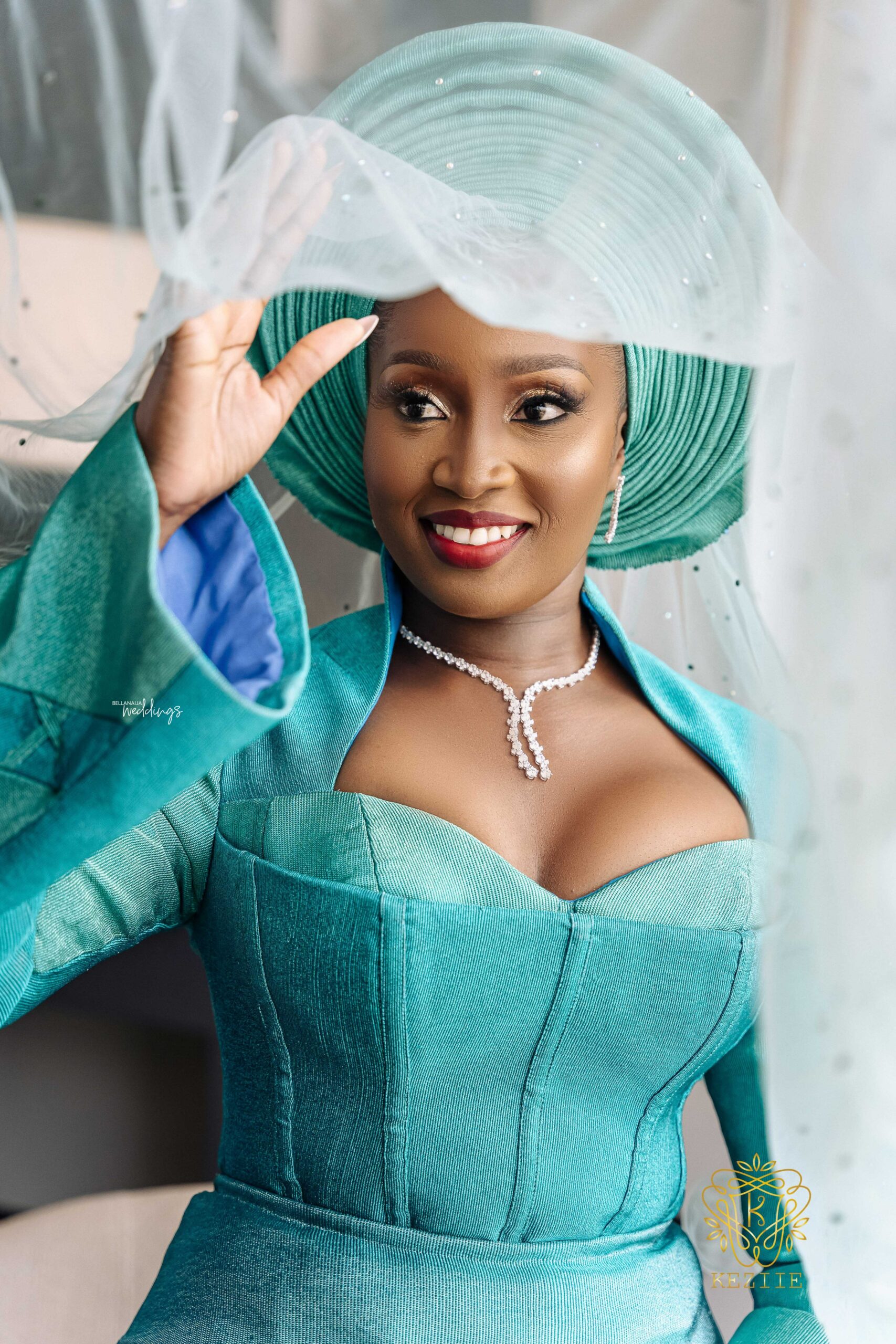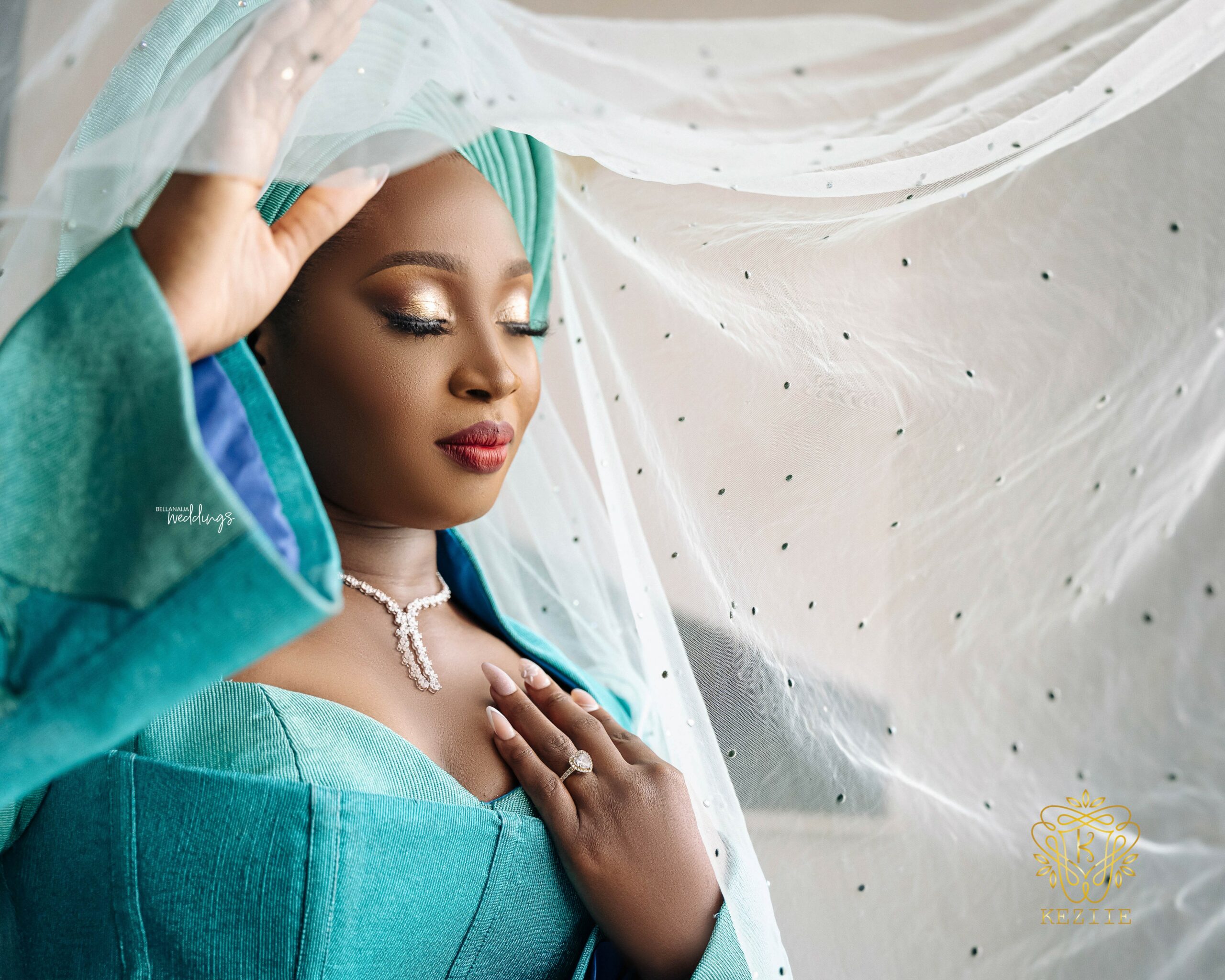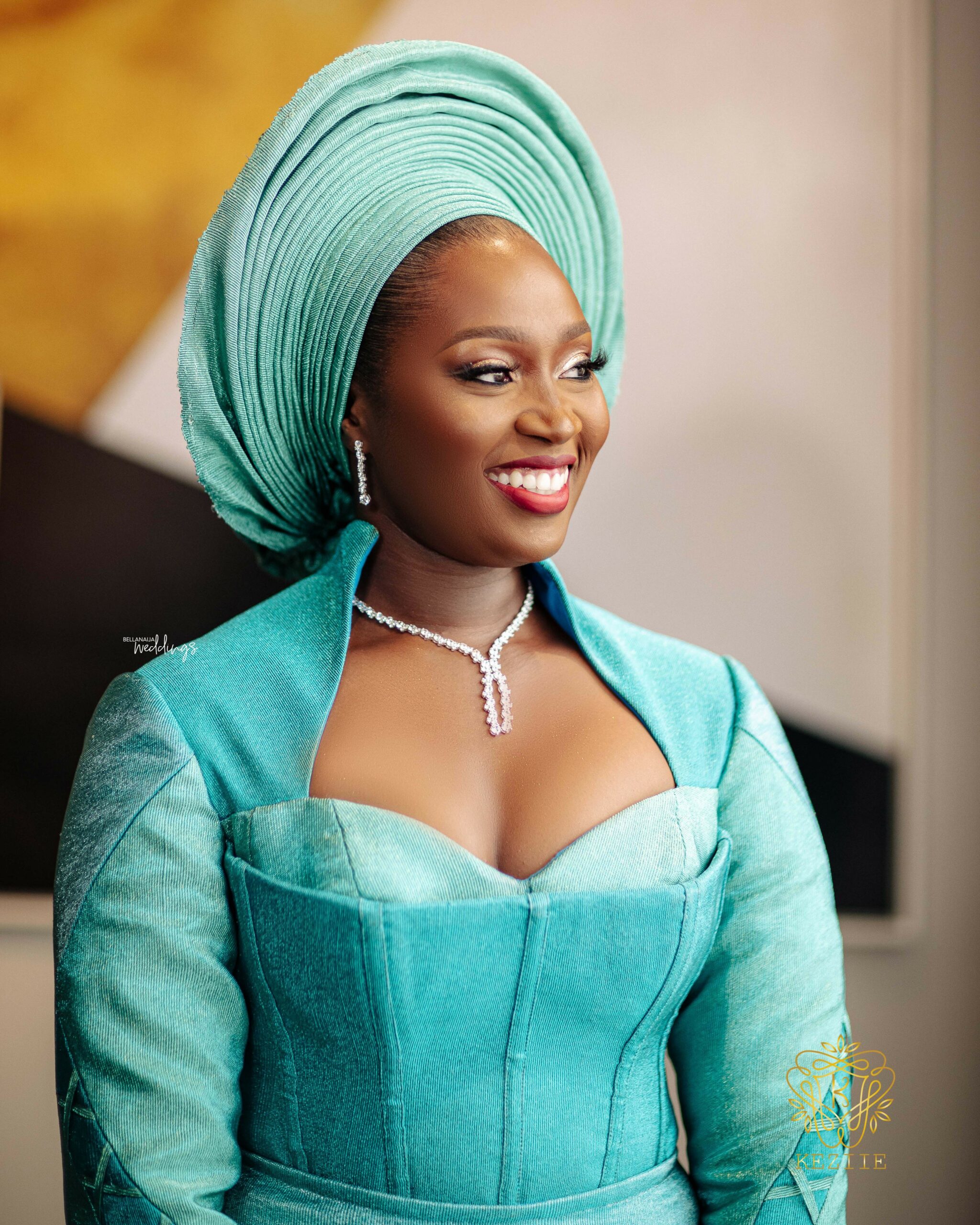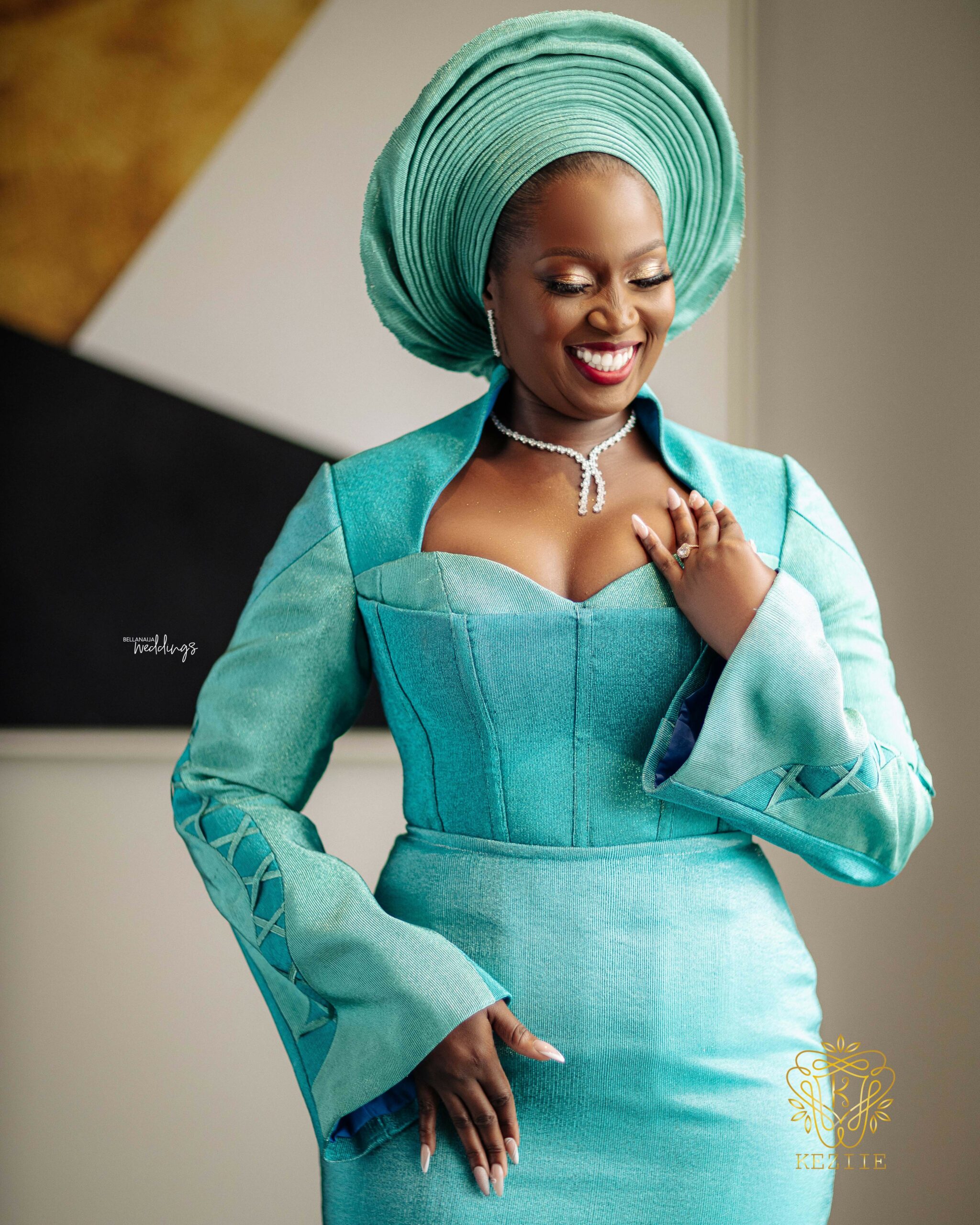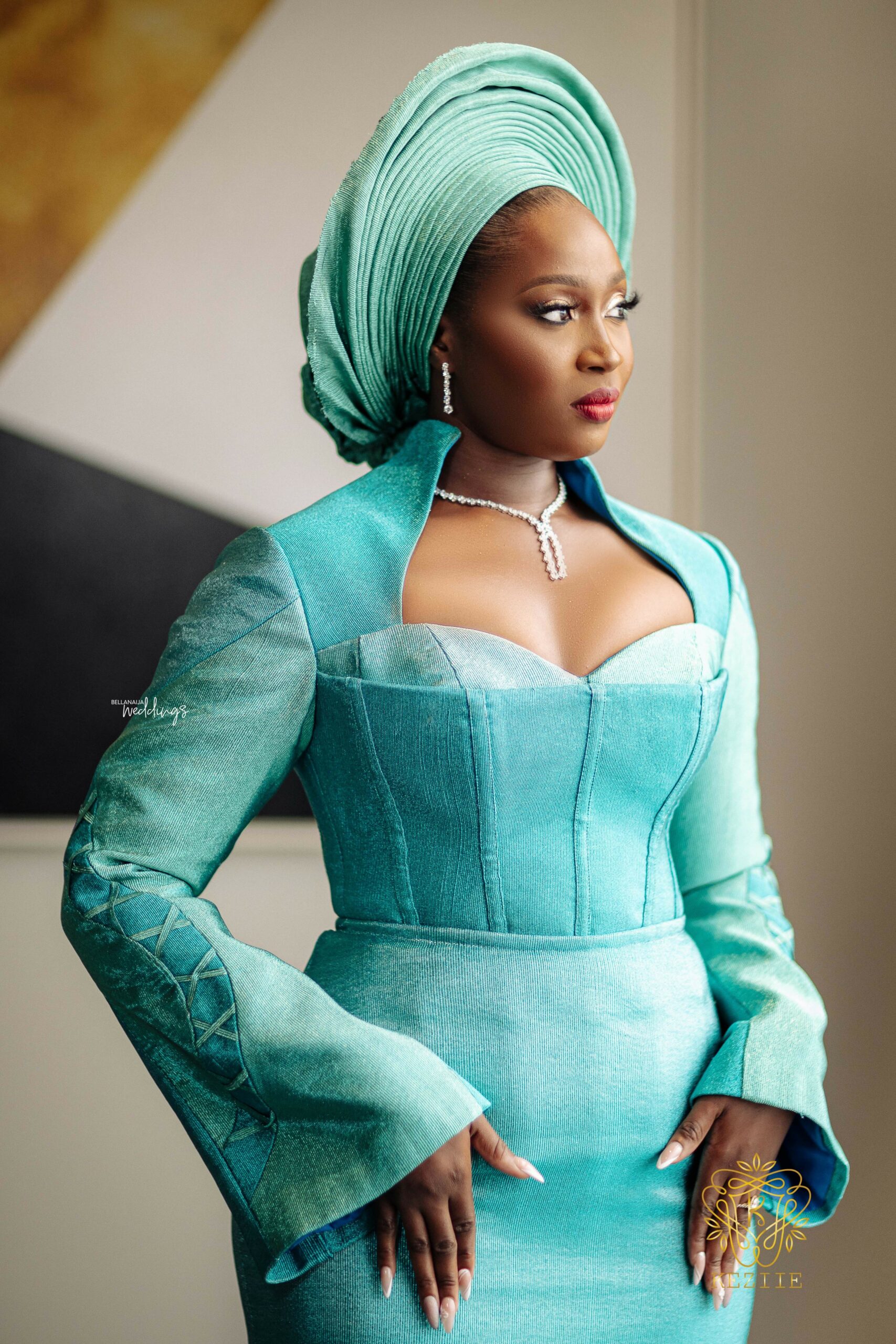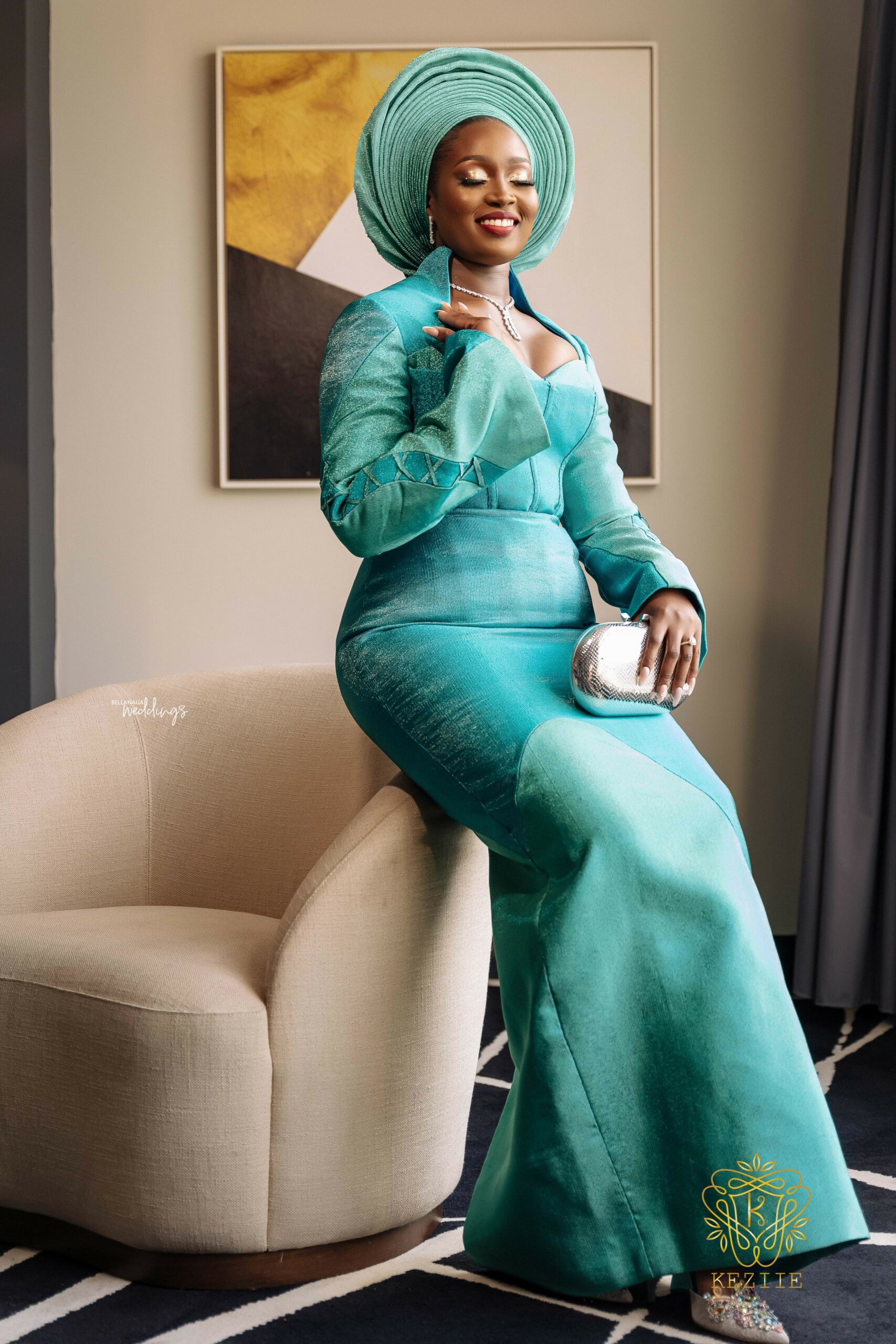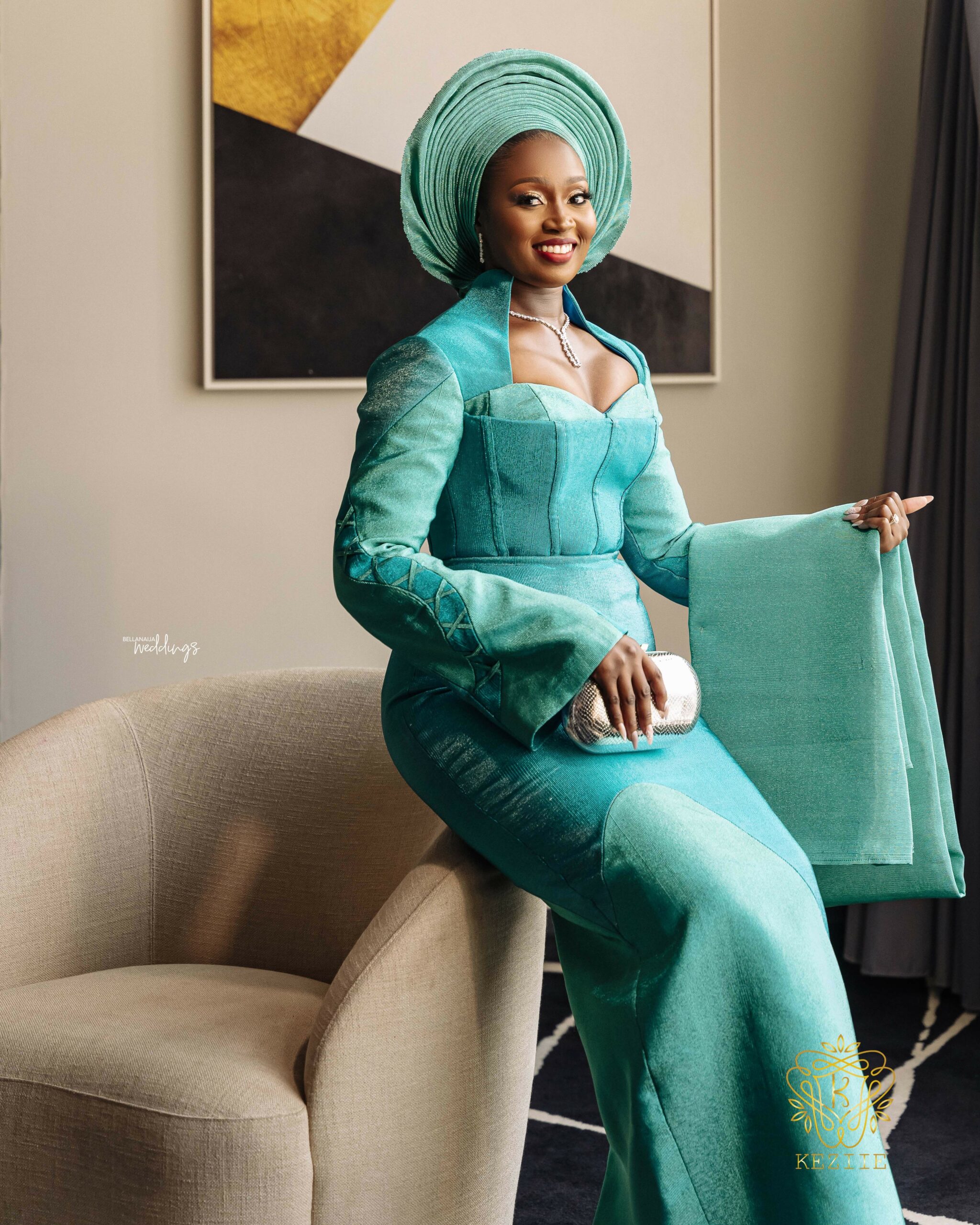 Check out Victor and his squad getting all prepped and ready for the big moment…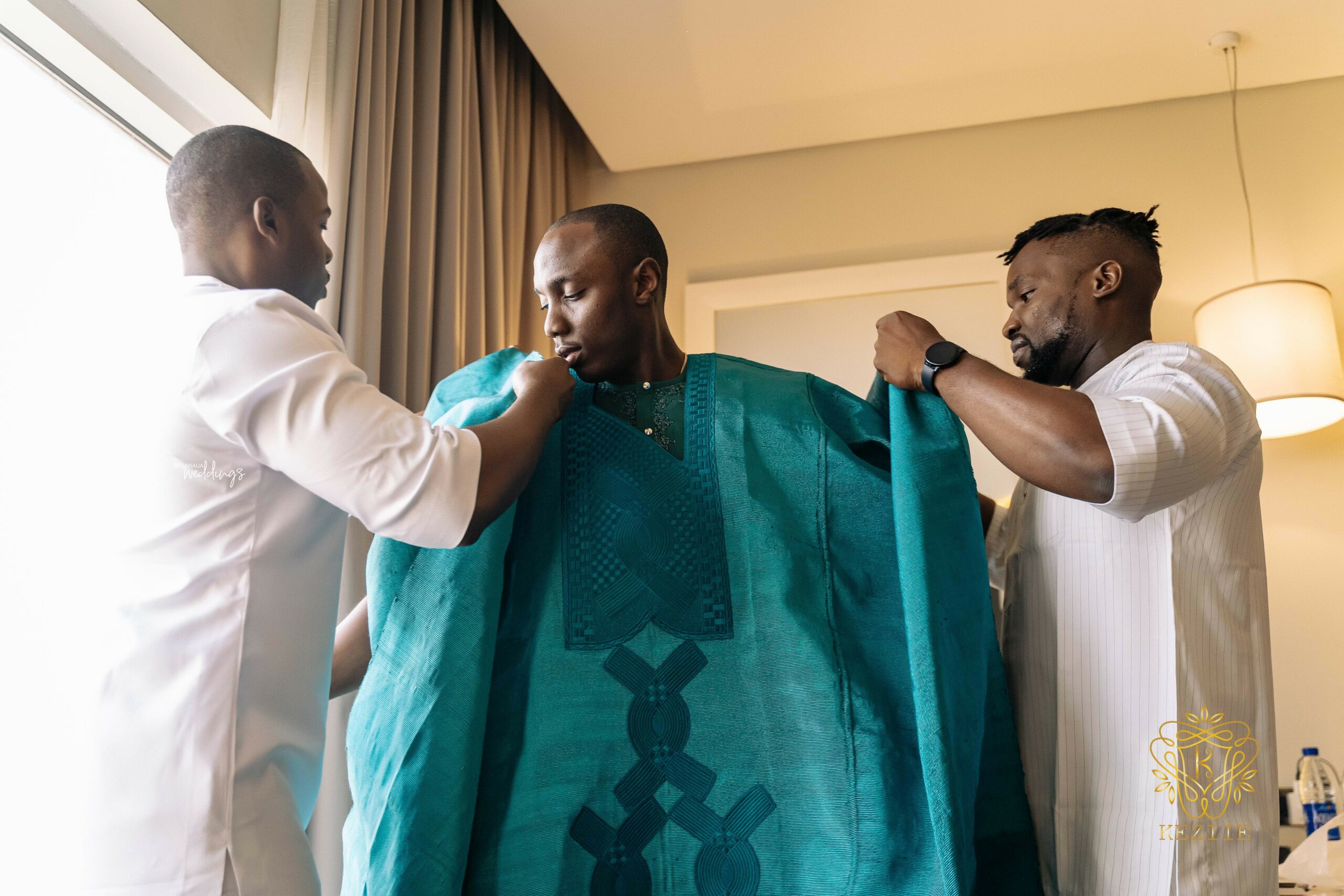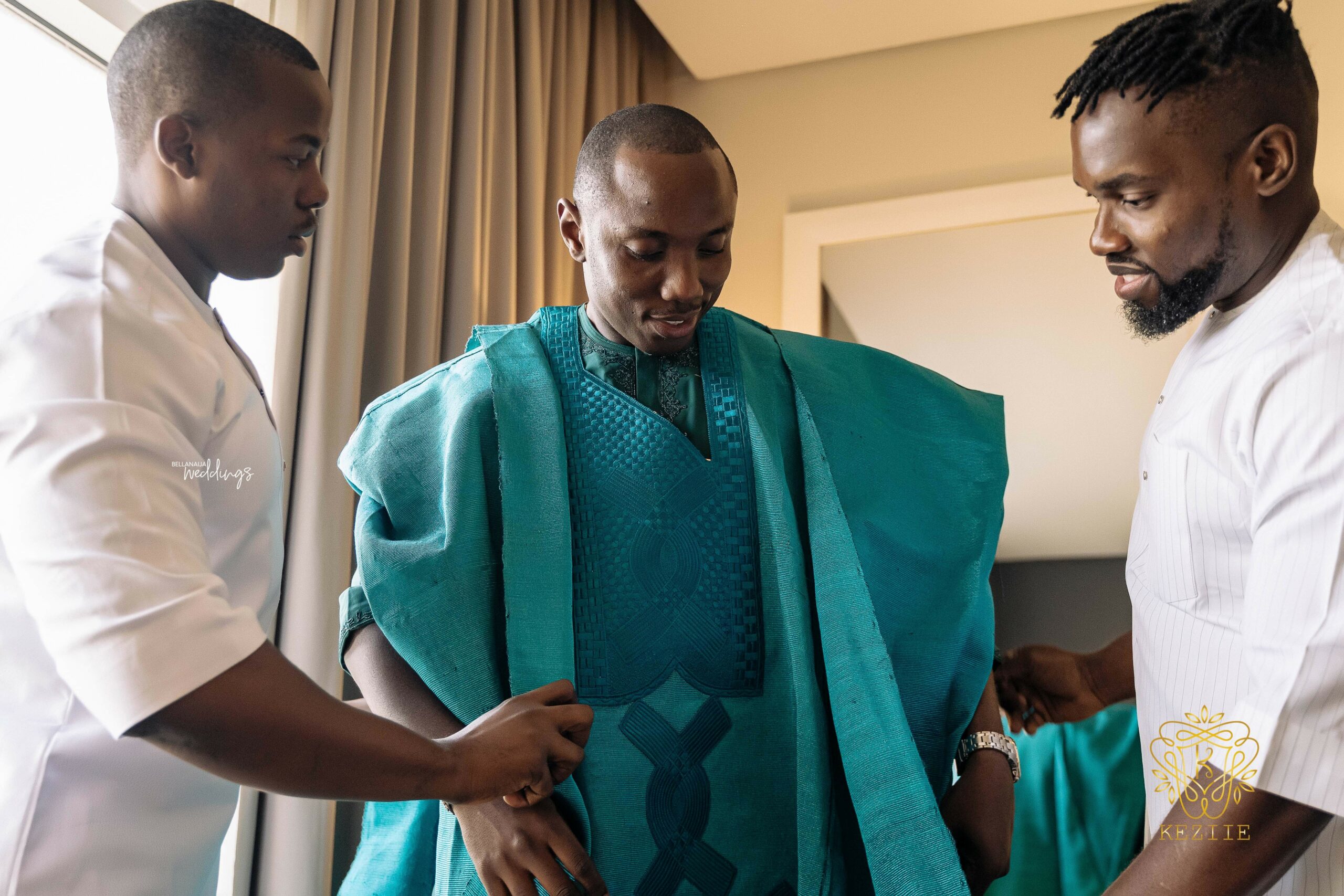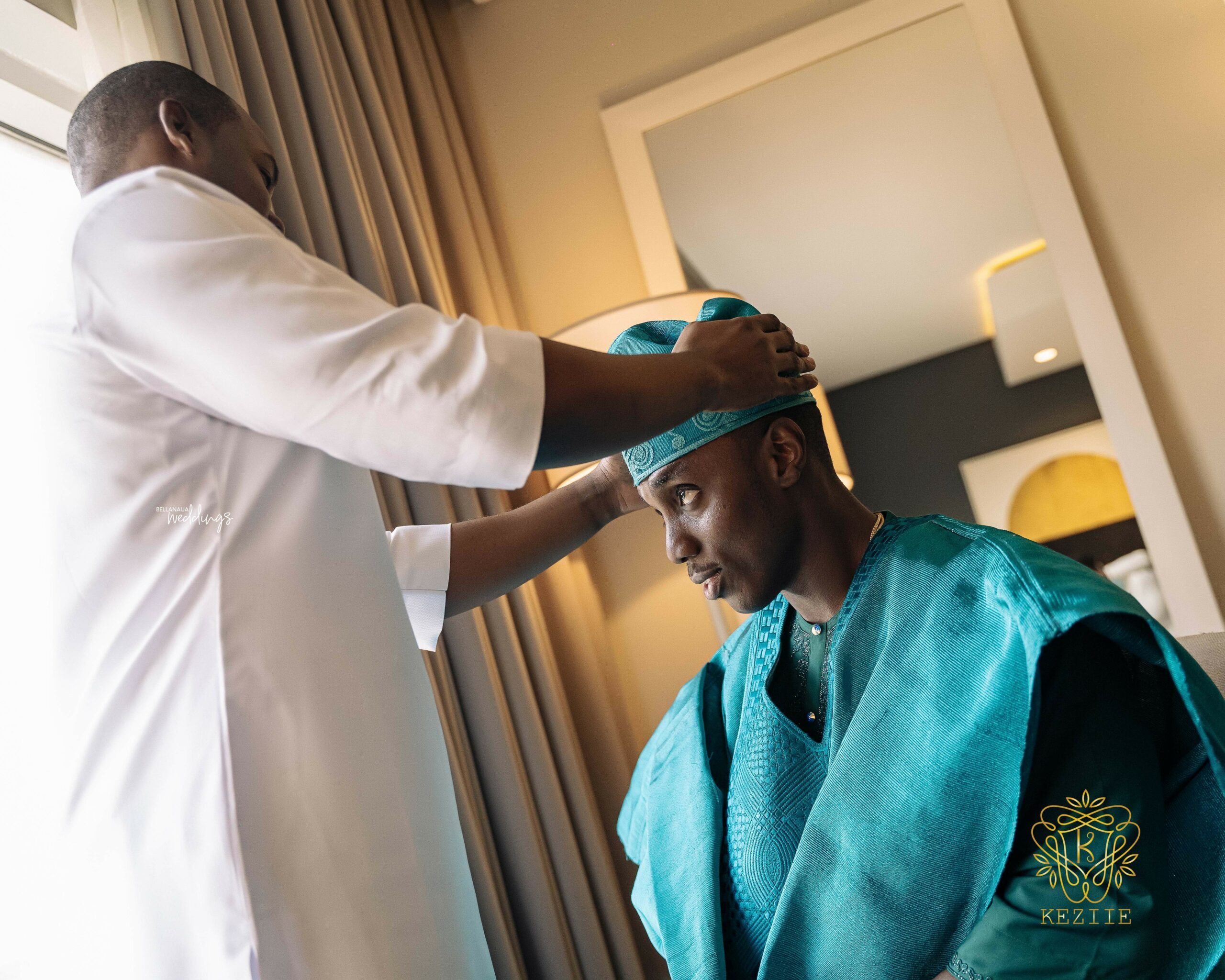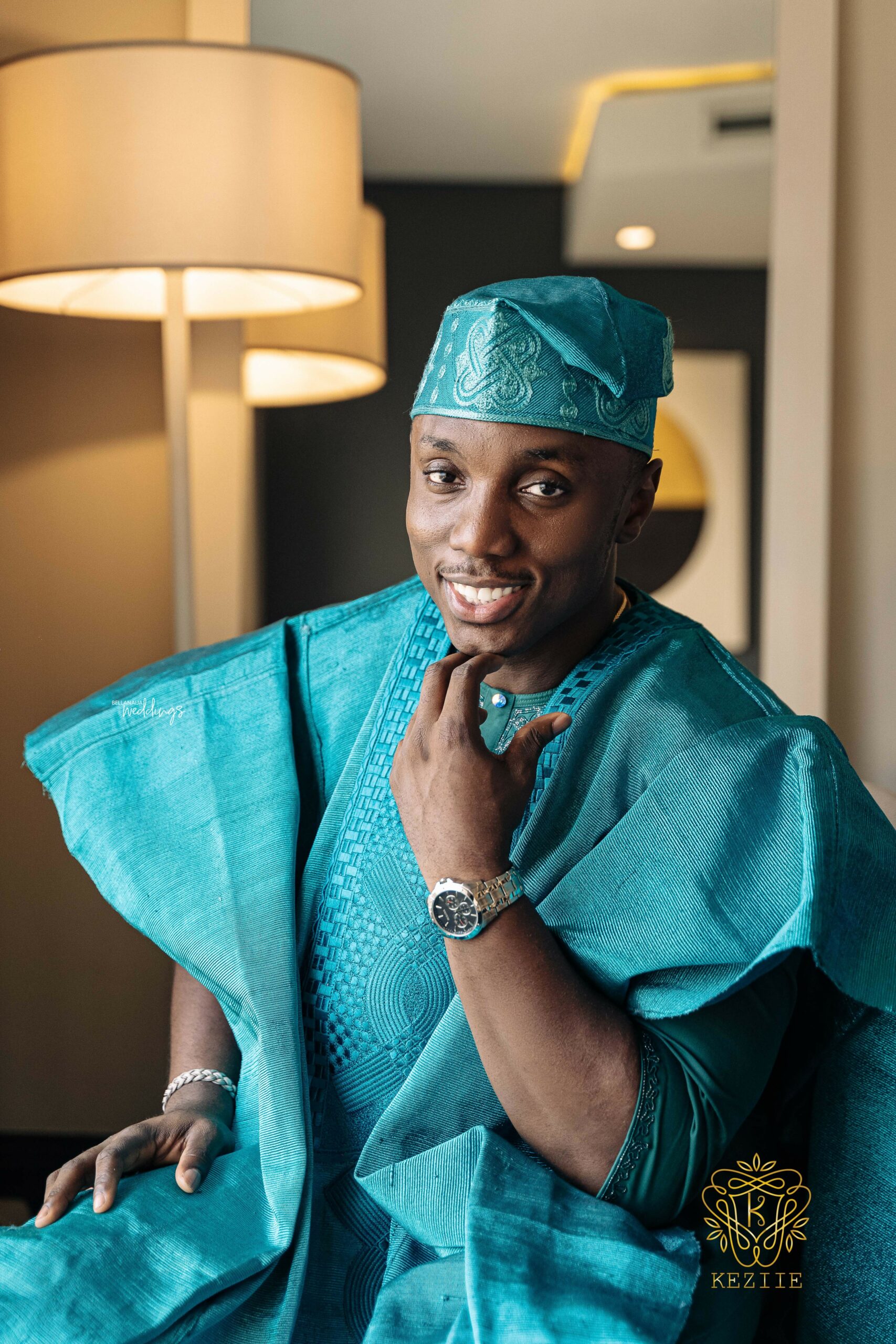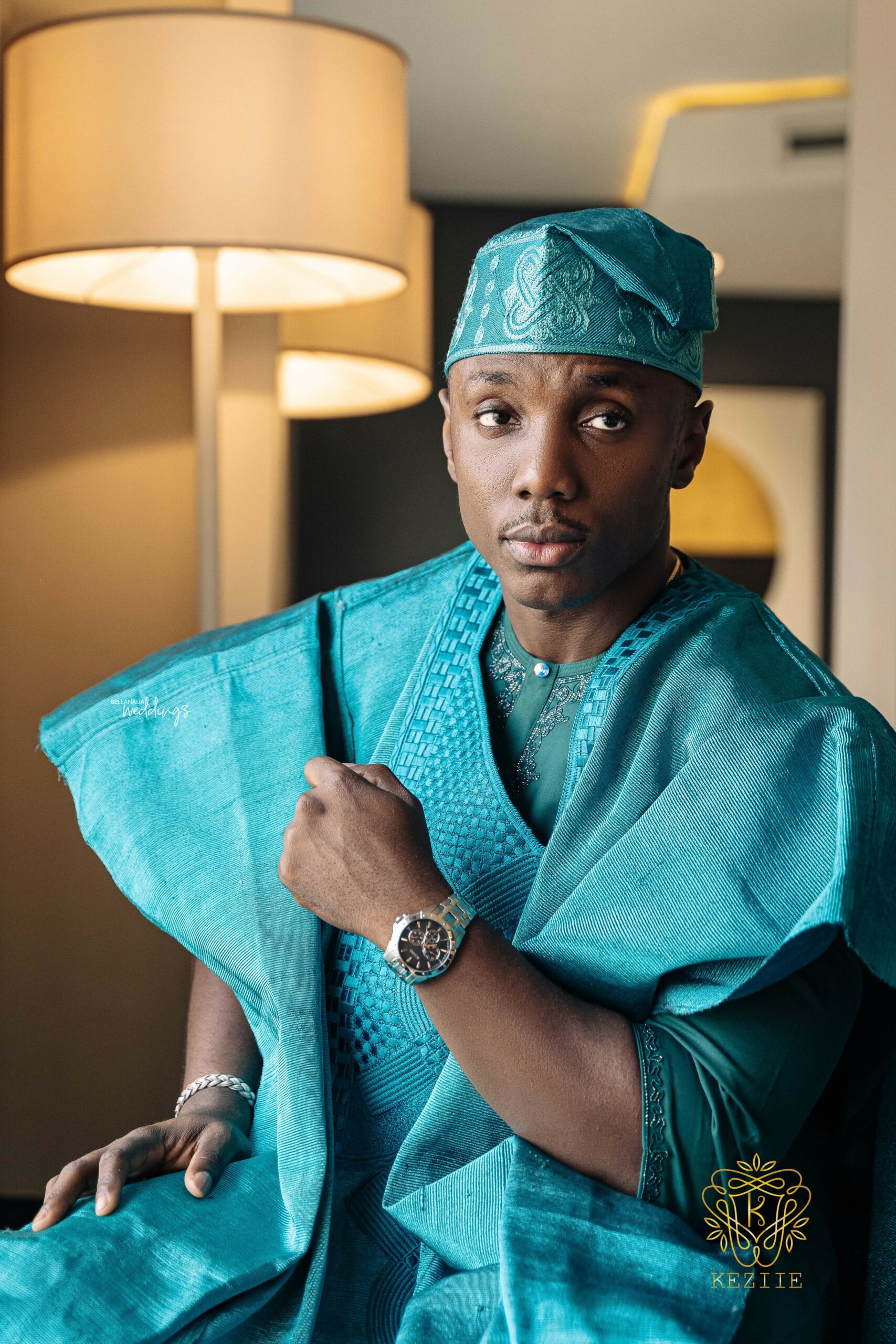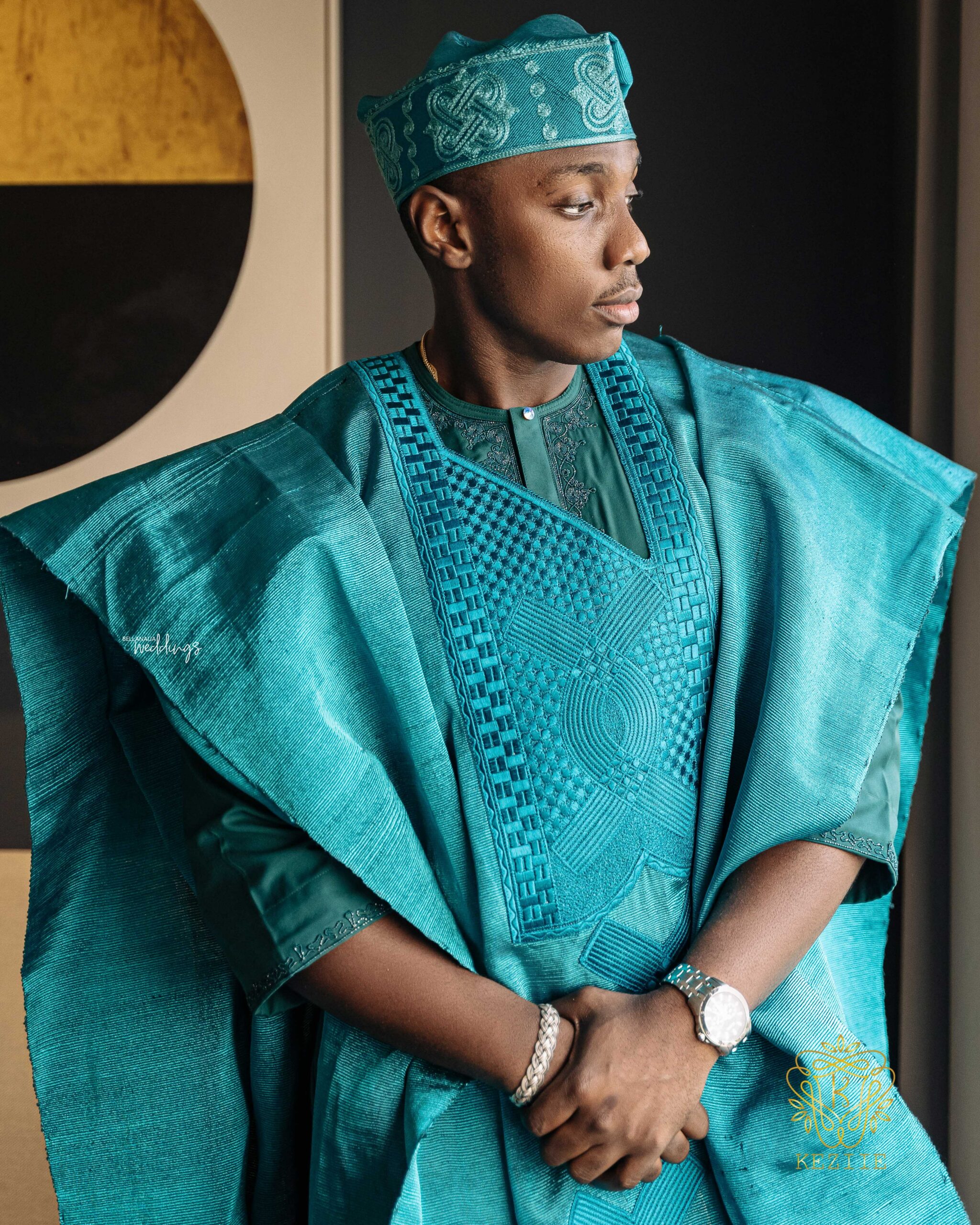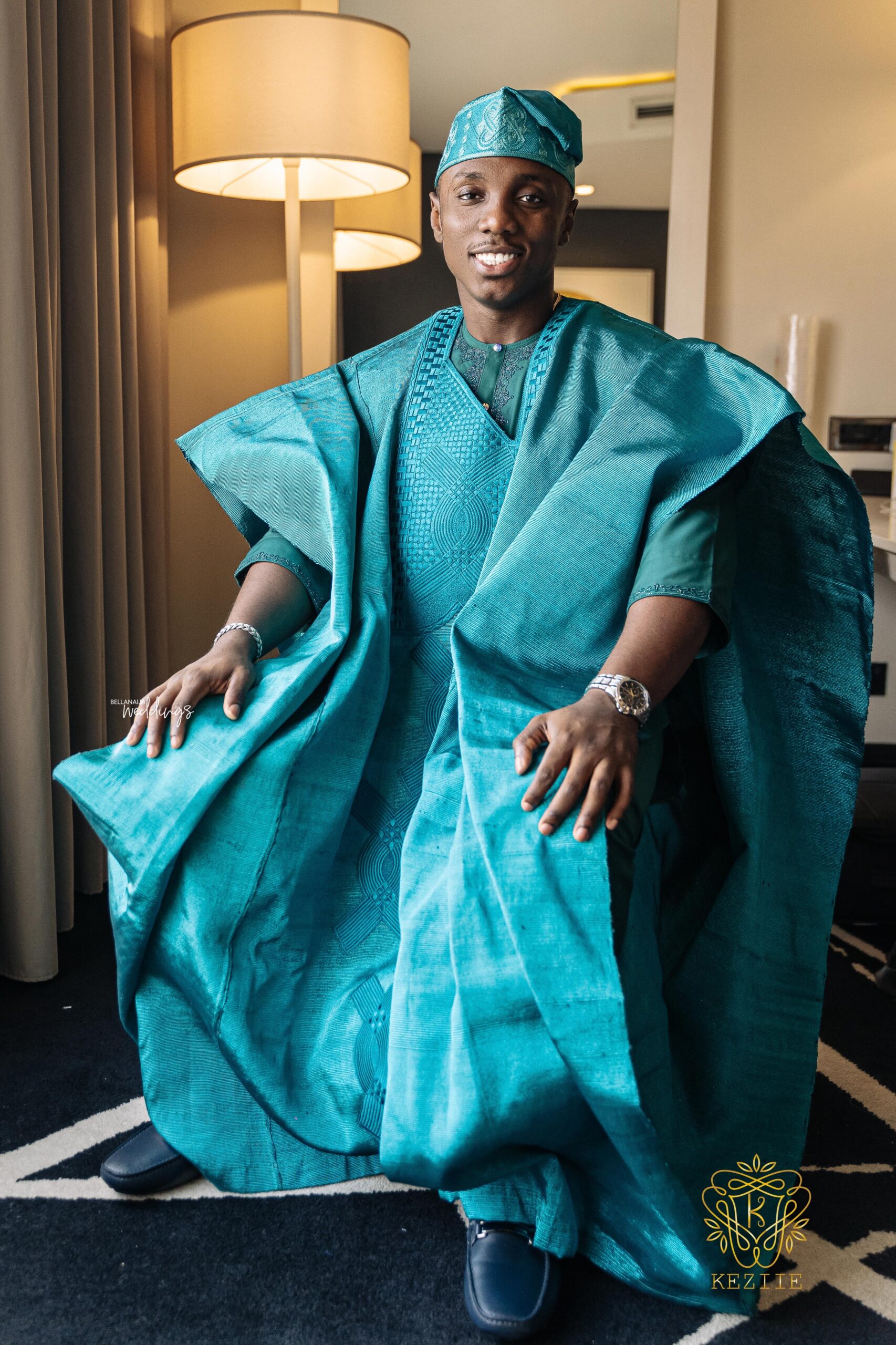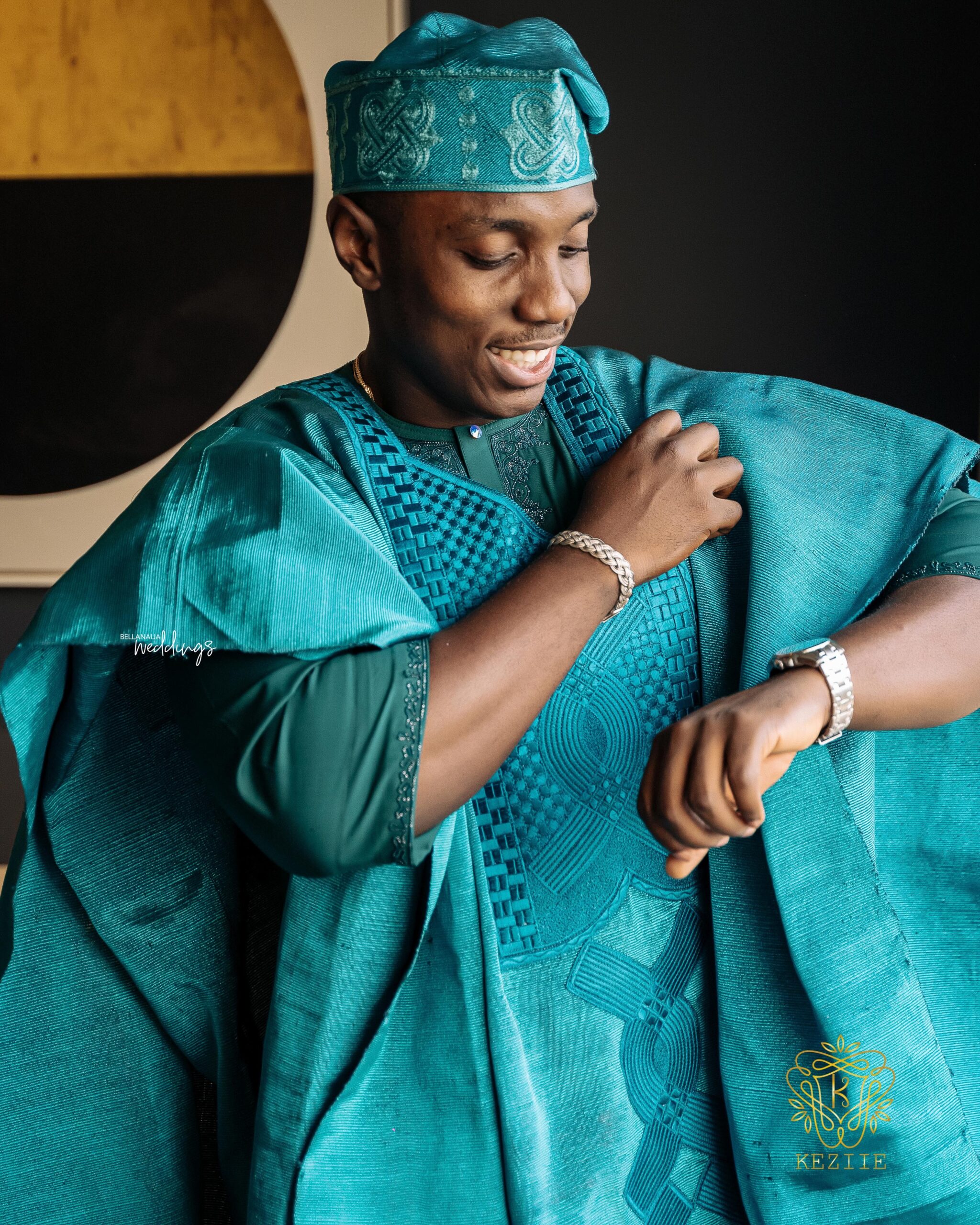 Love, sweet love!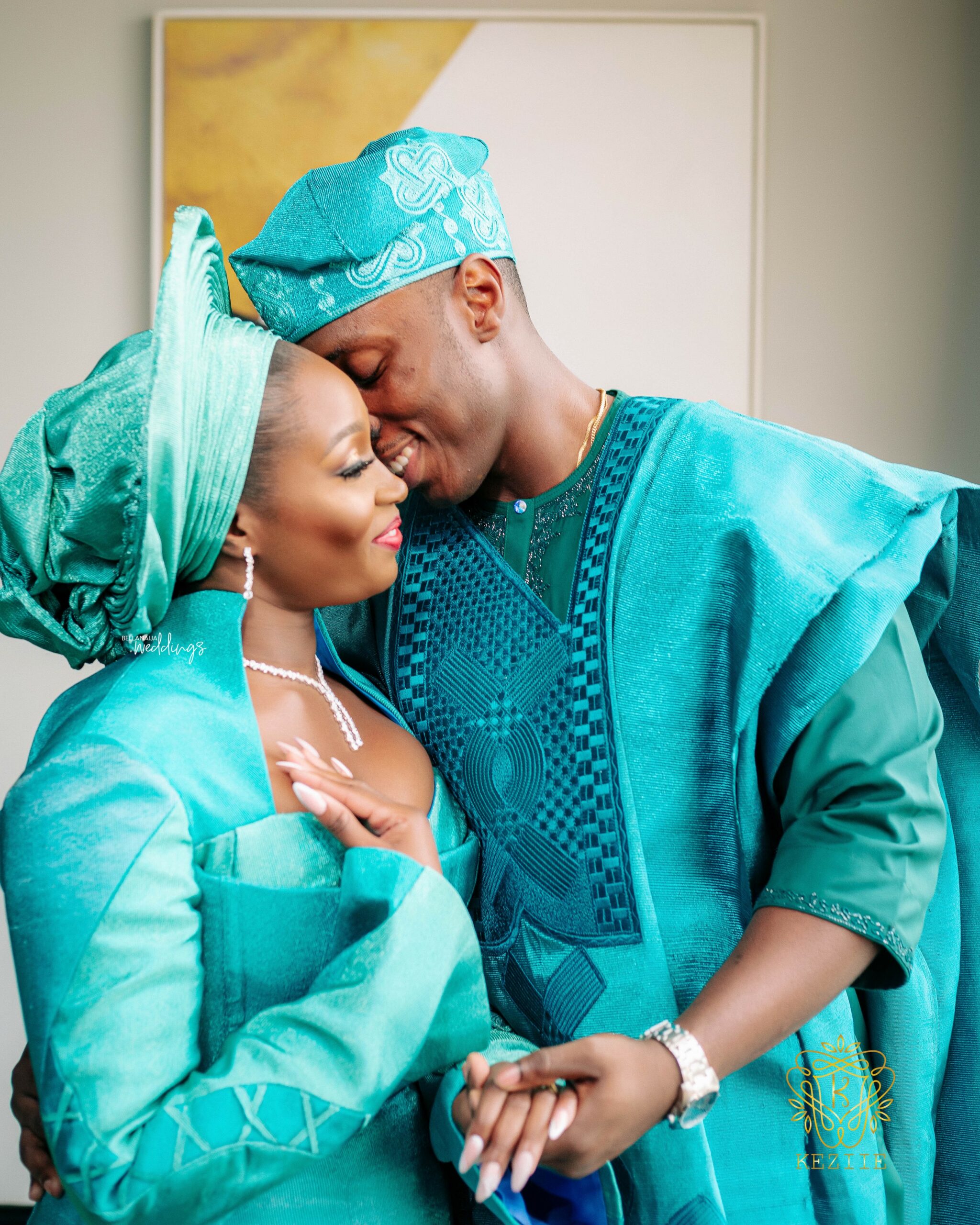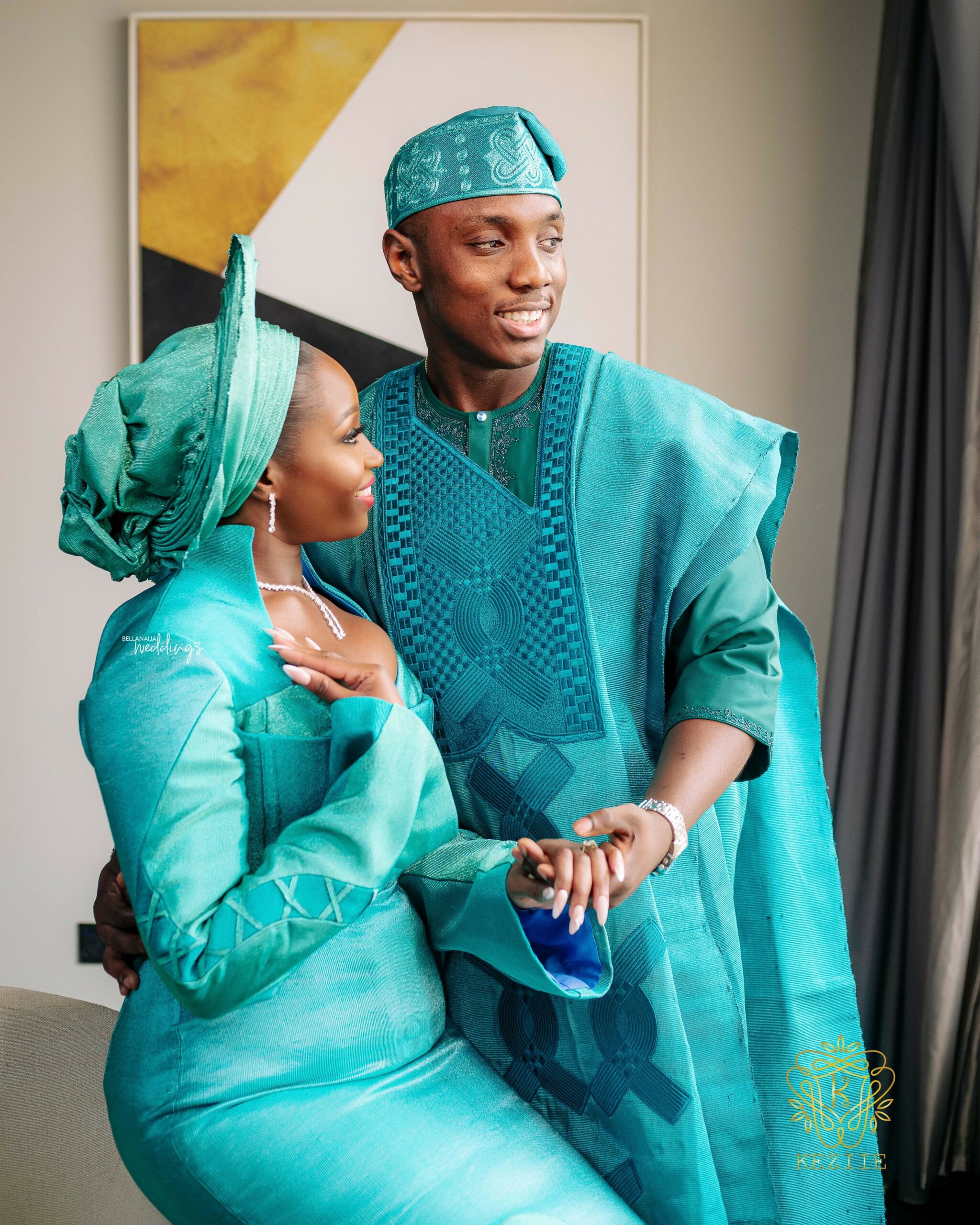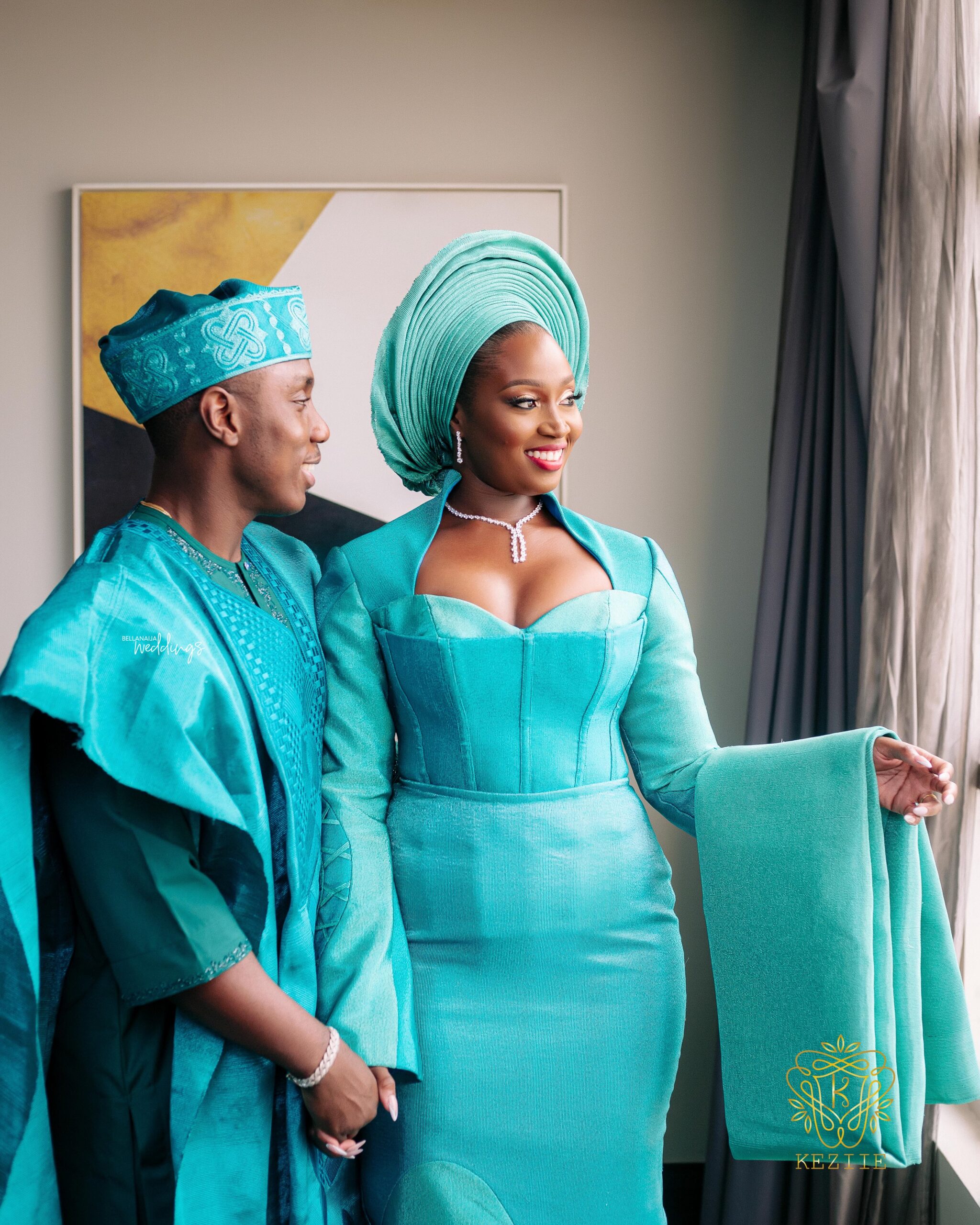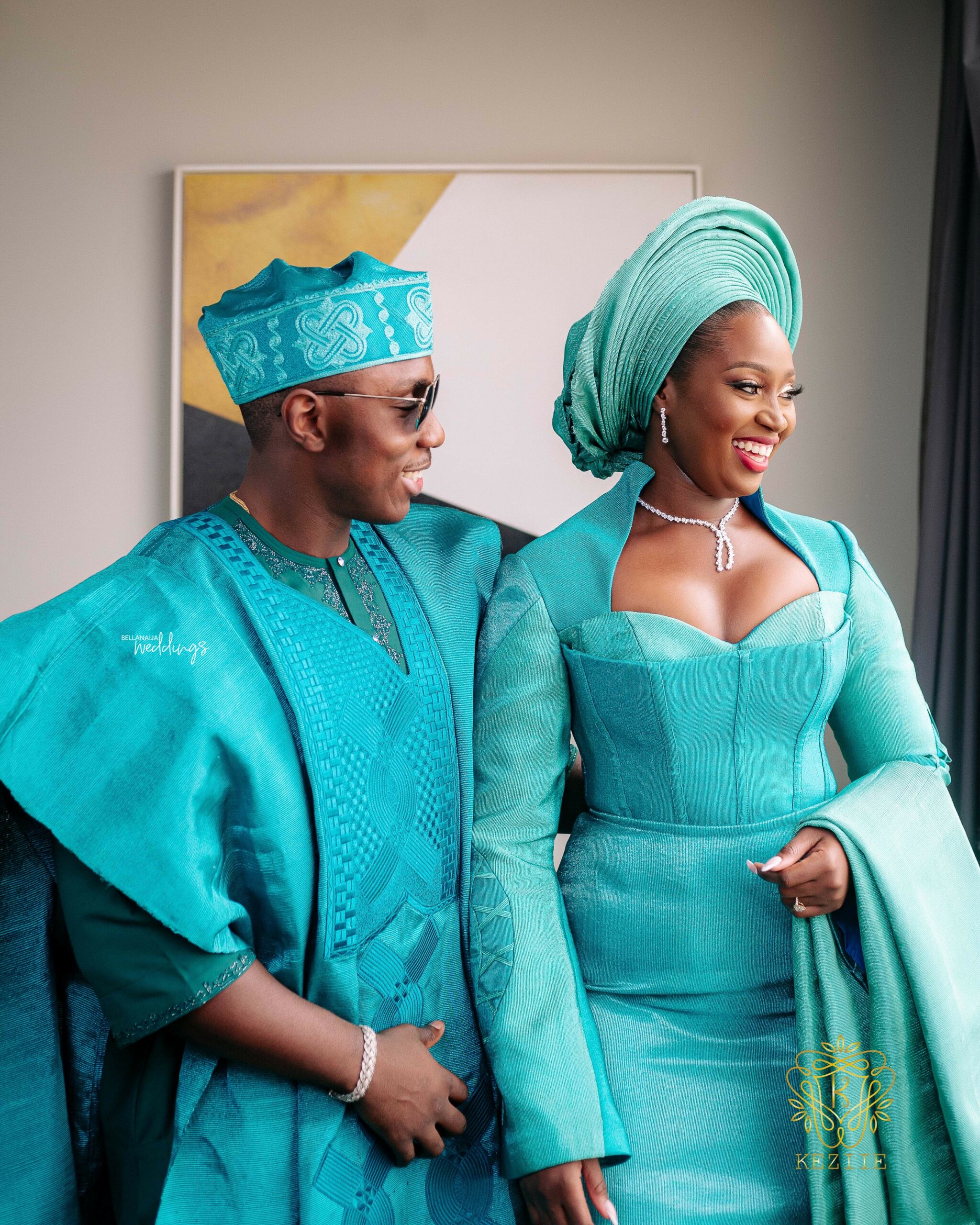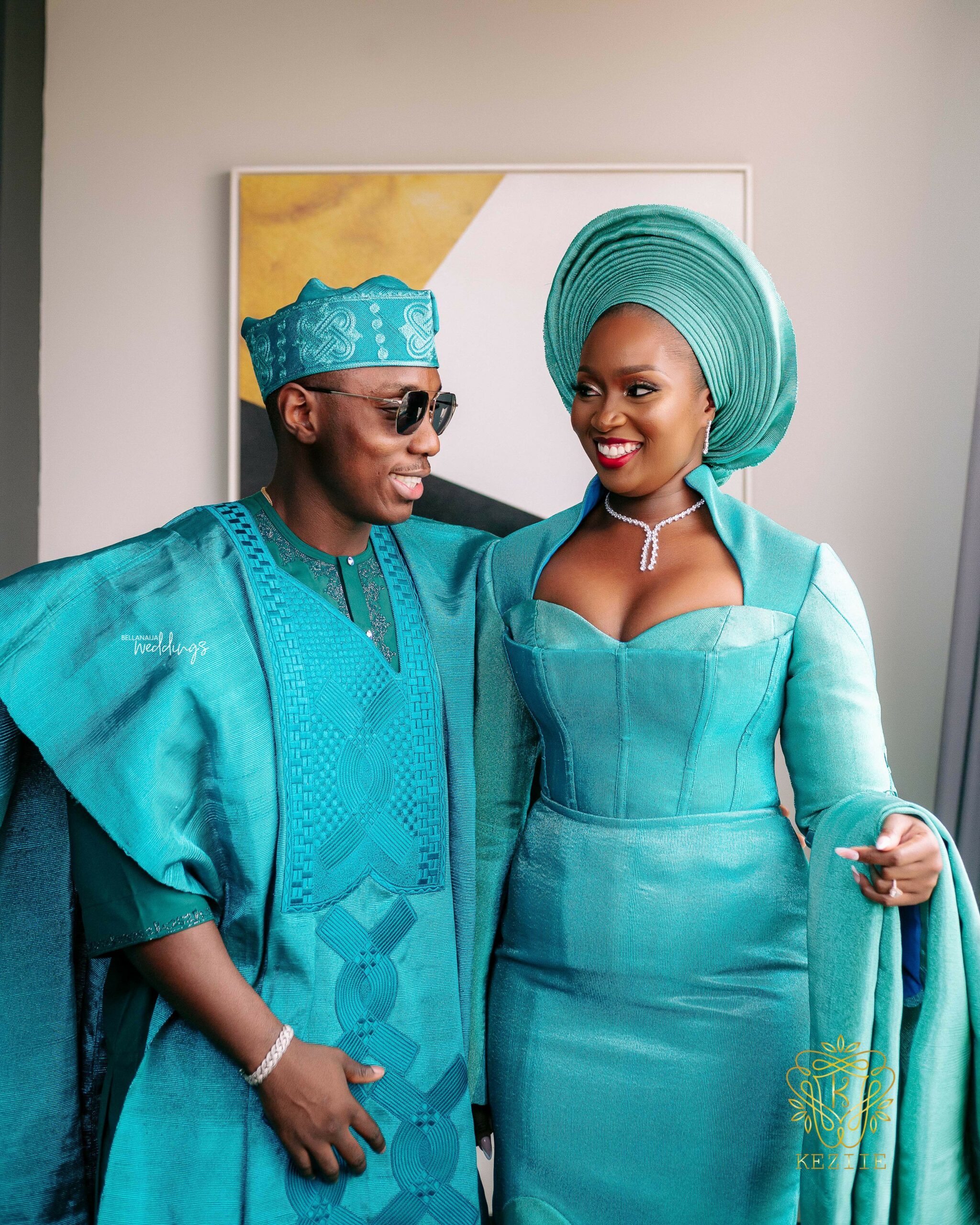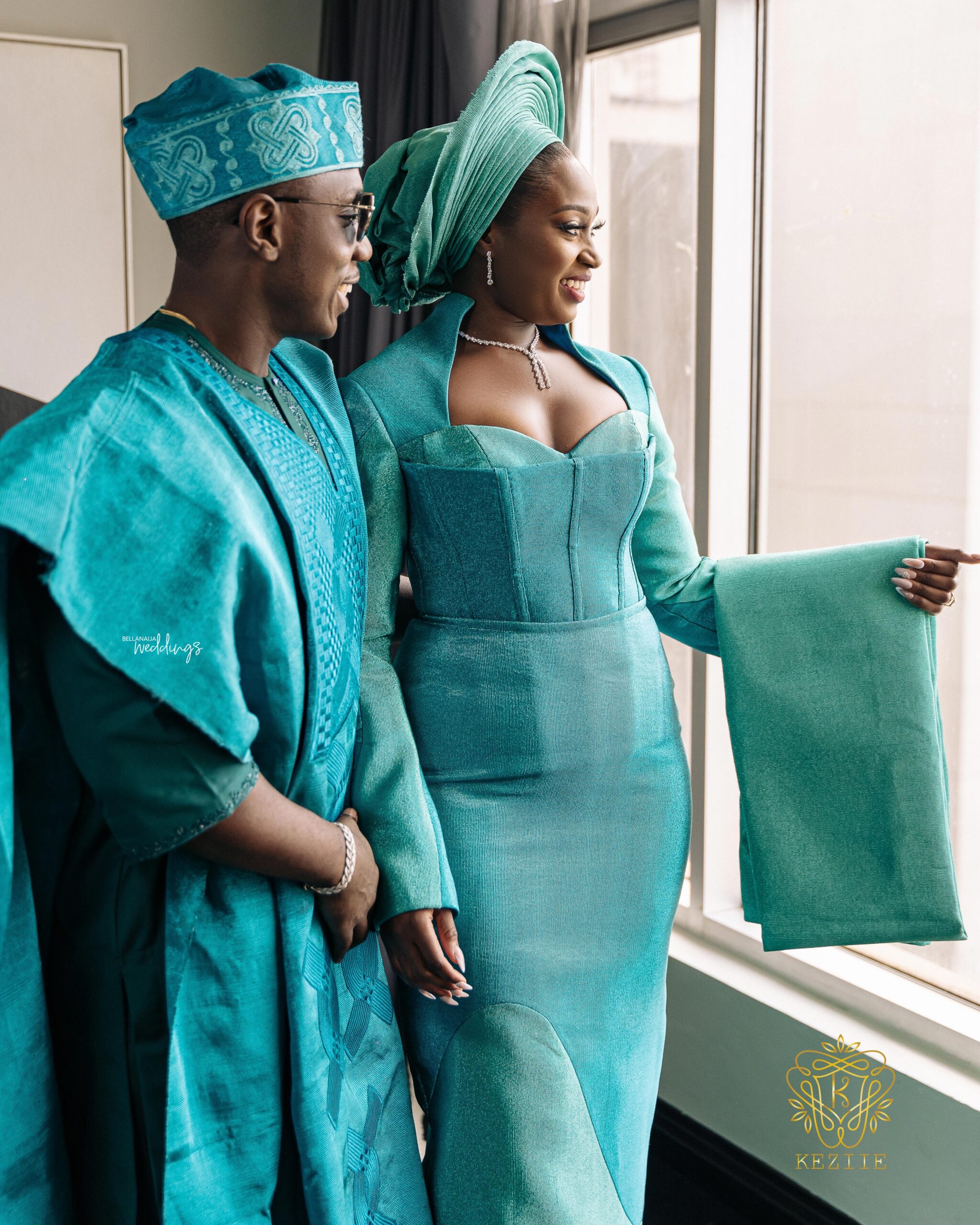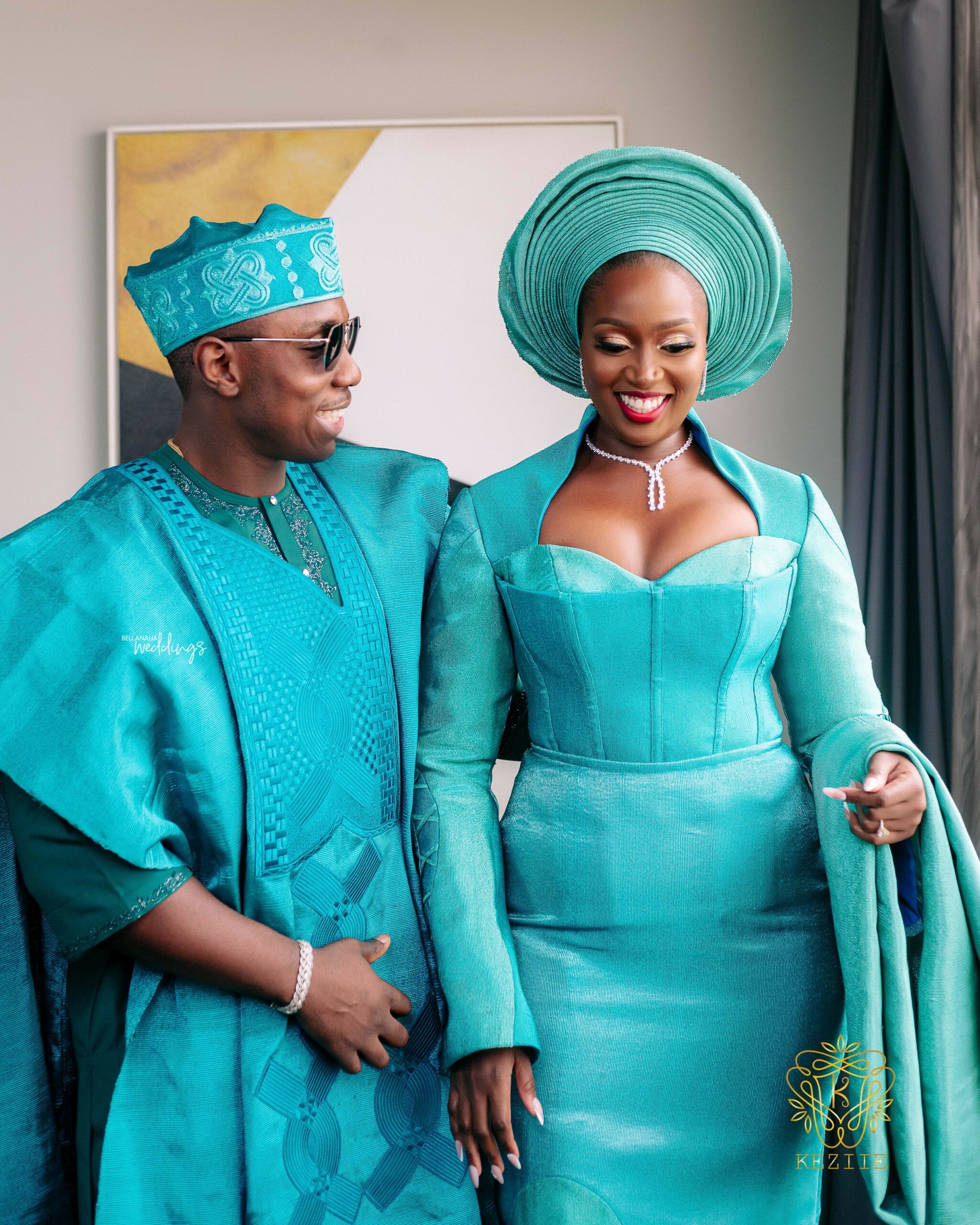 It's about time!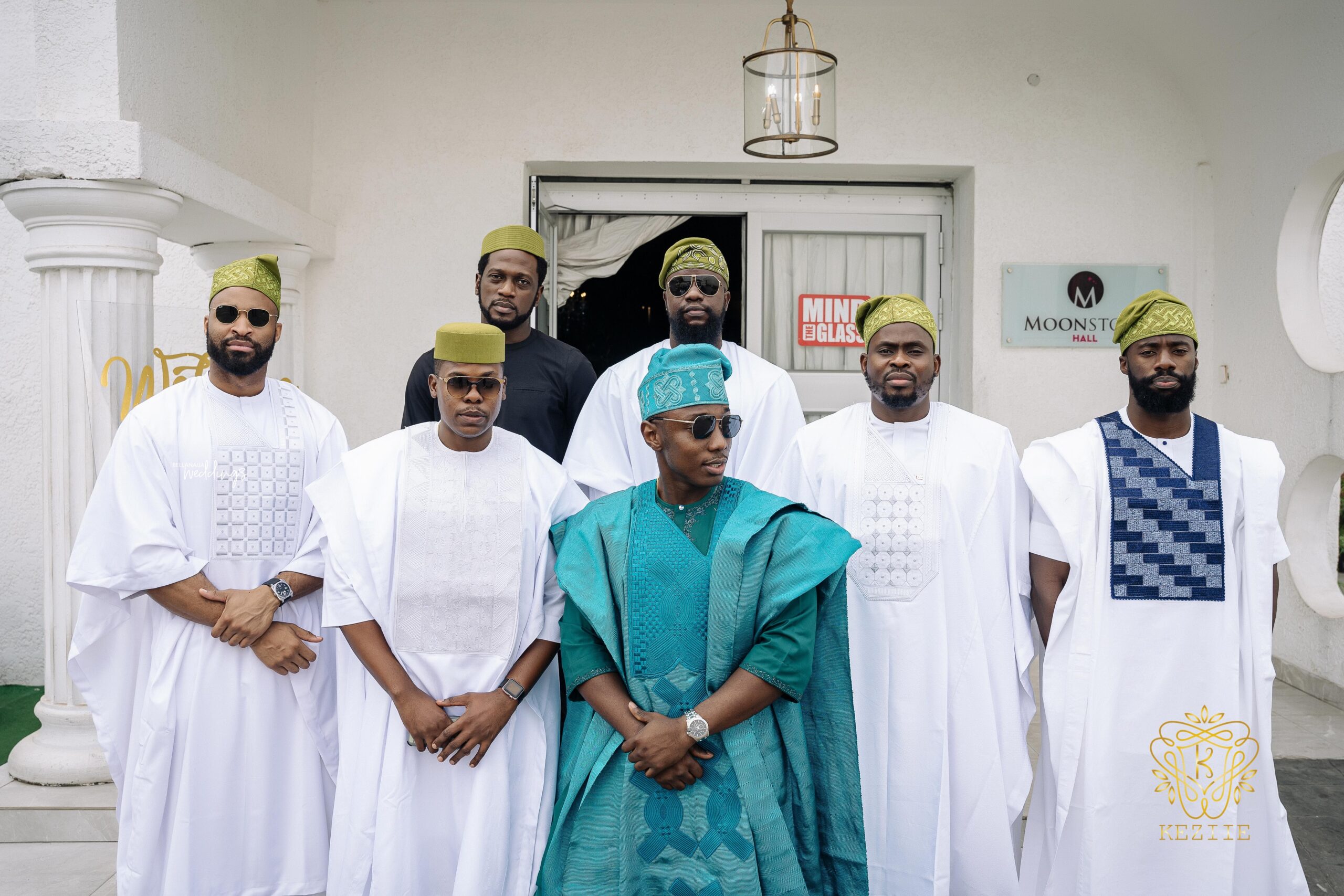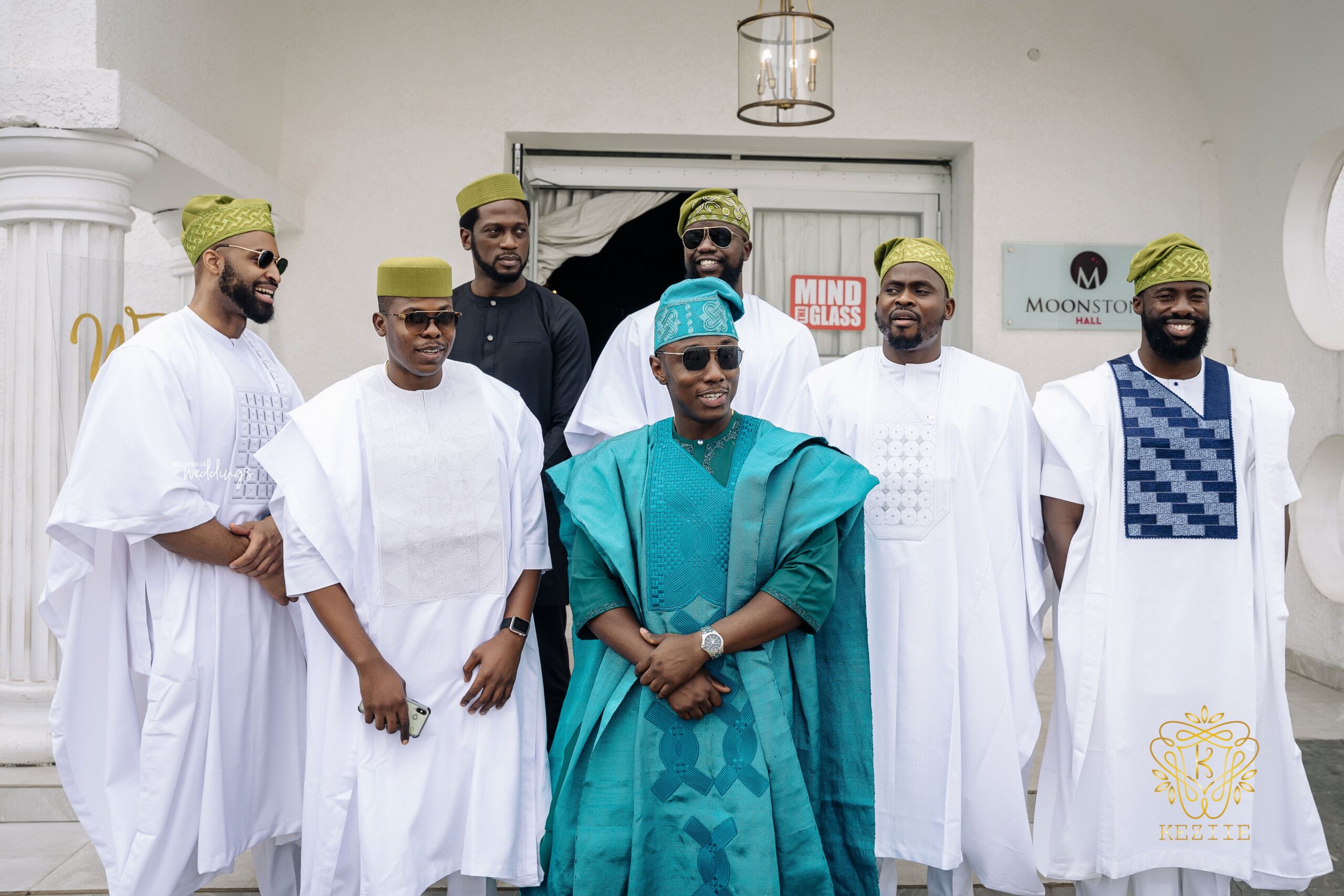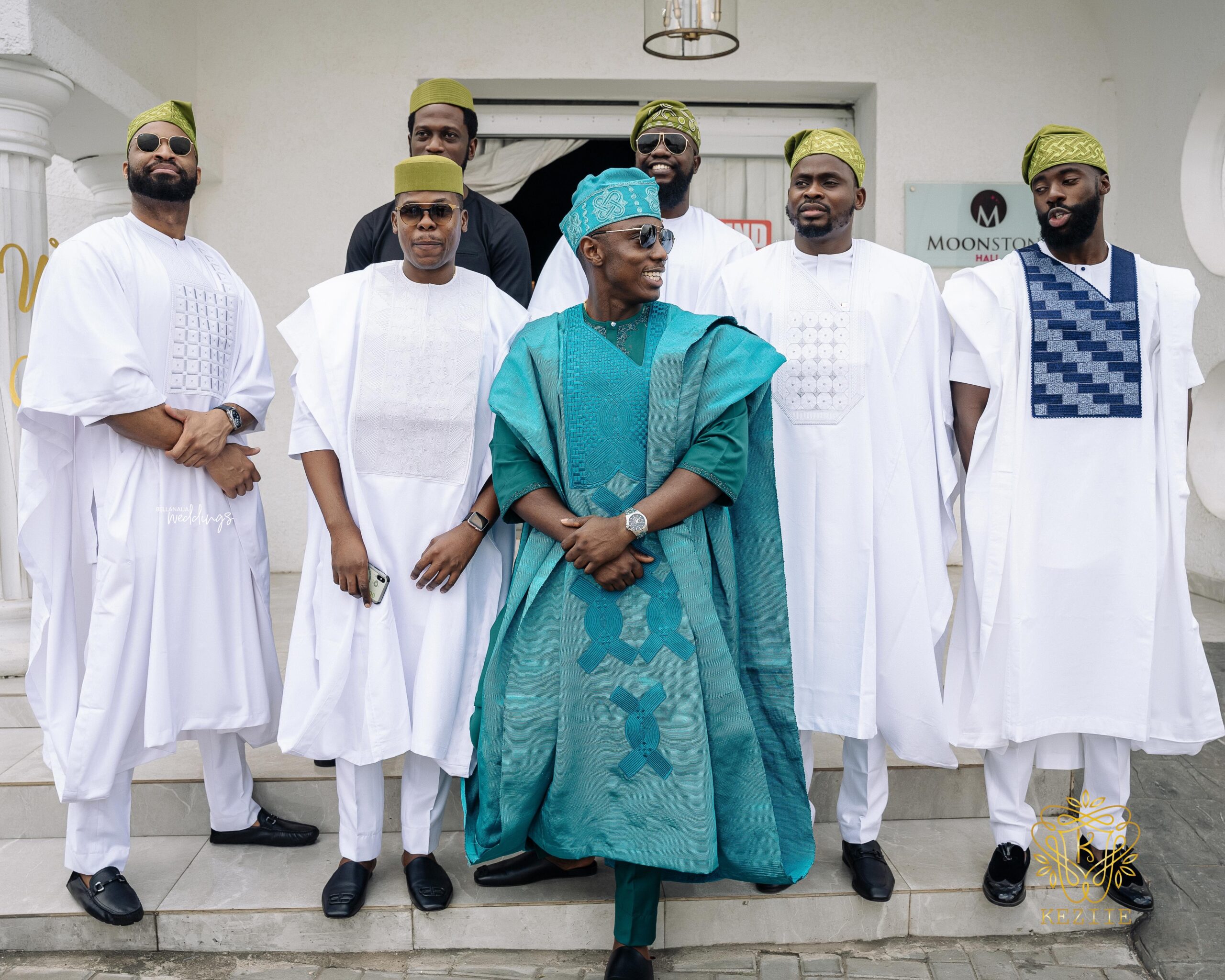 First, take in the beauty of the lovely decor…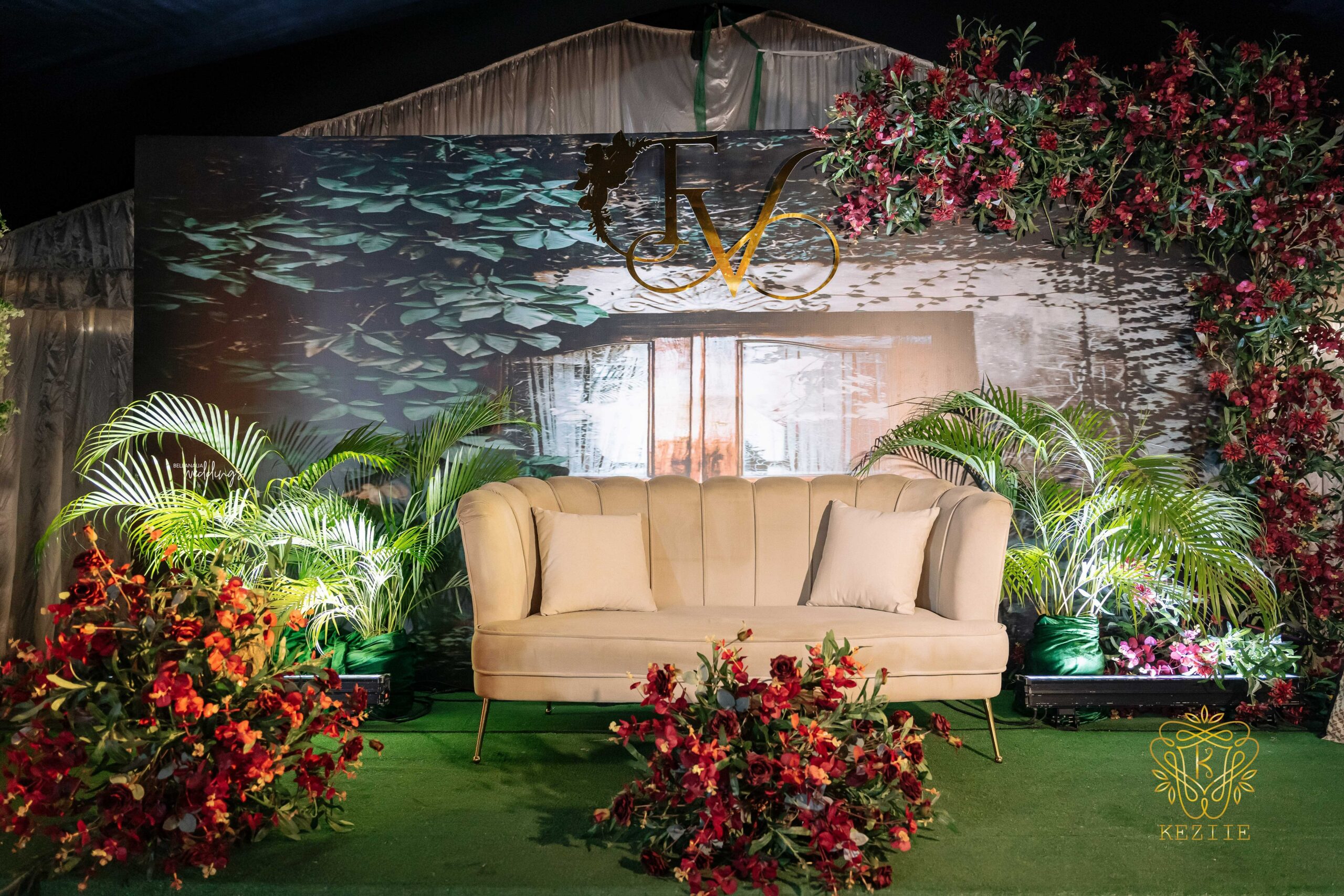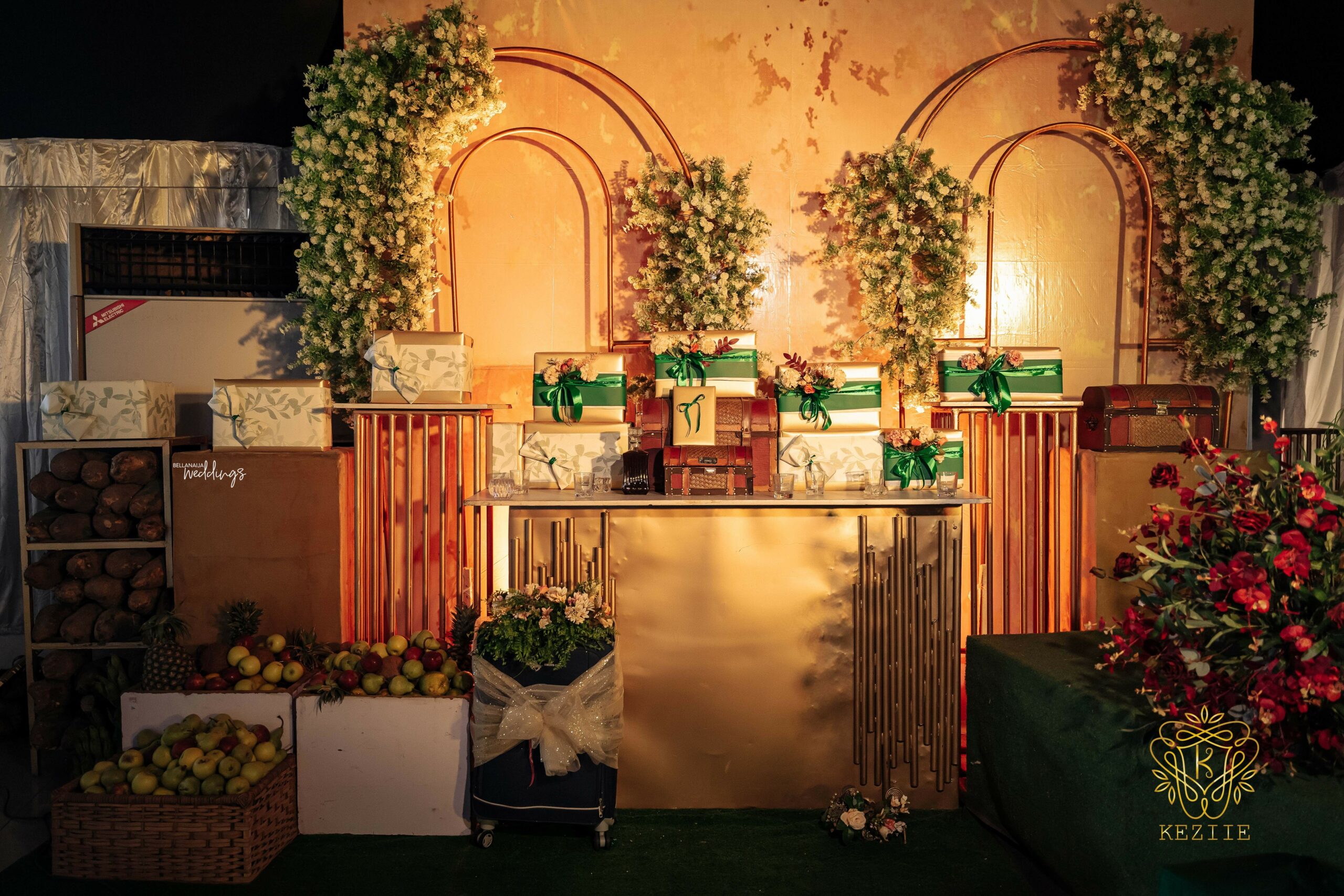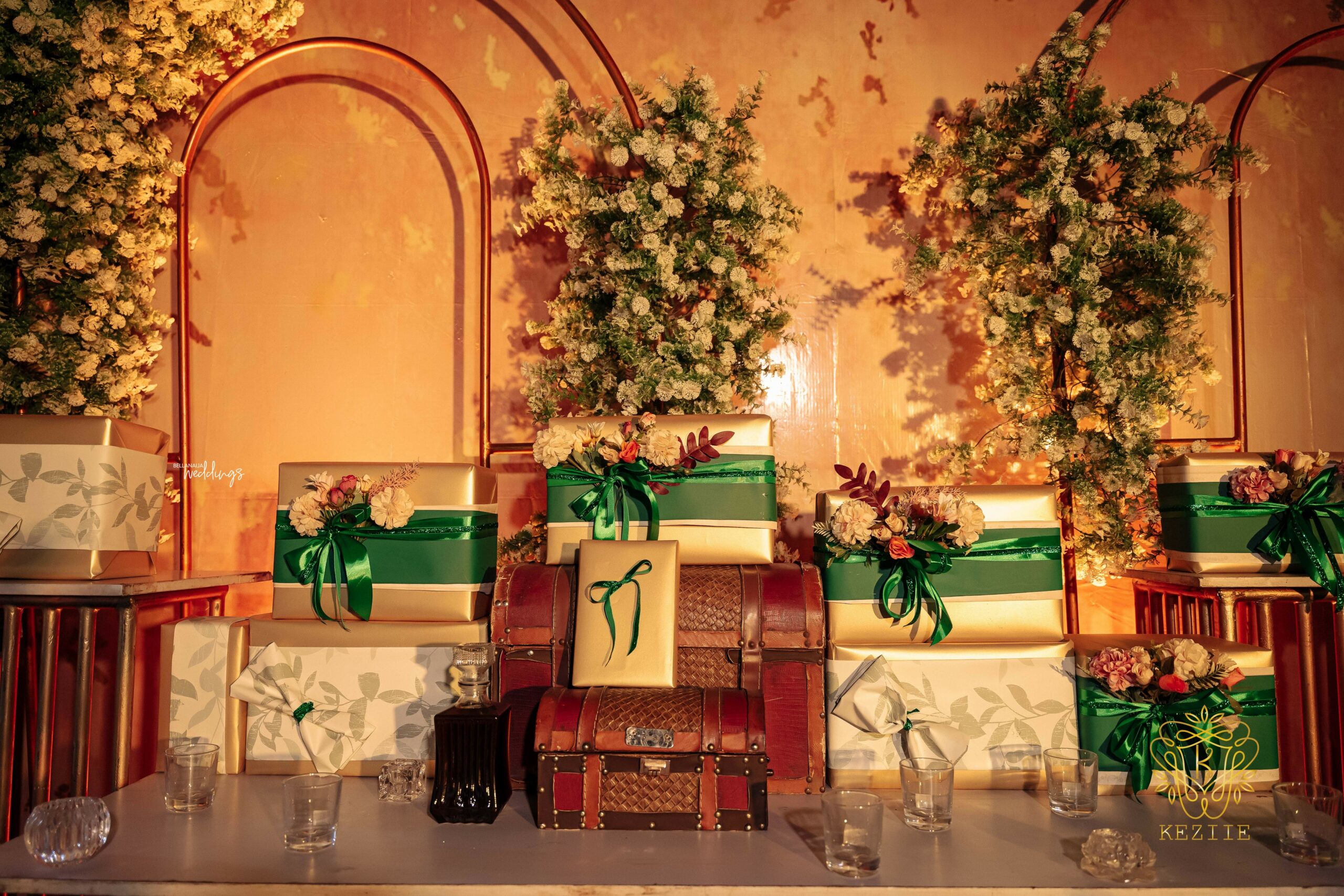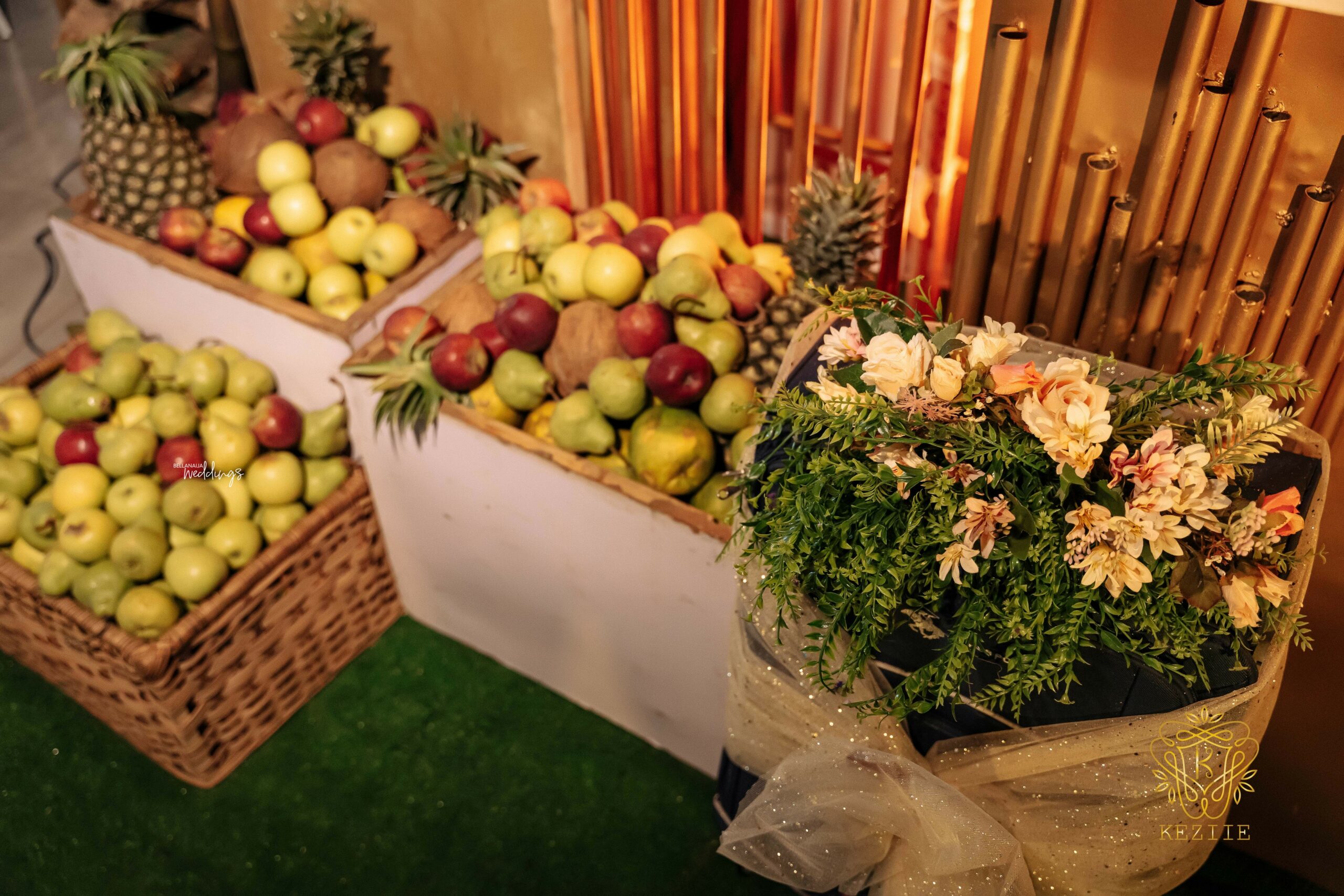 It's time for the ceremony. Victor and his squad coming in to get his bride.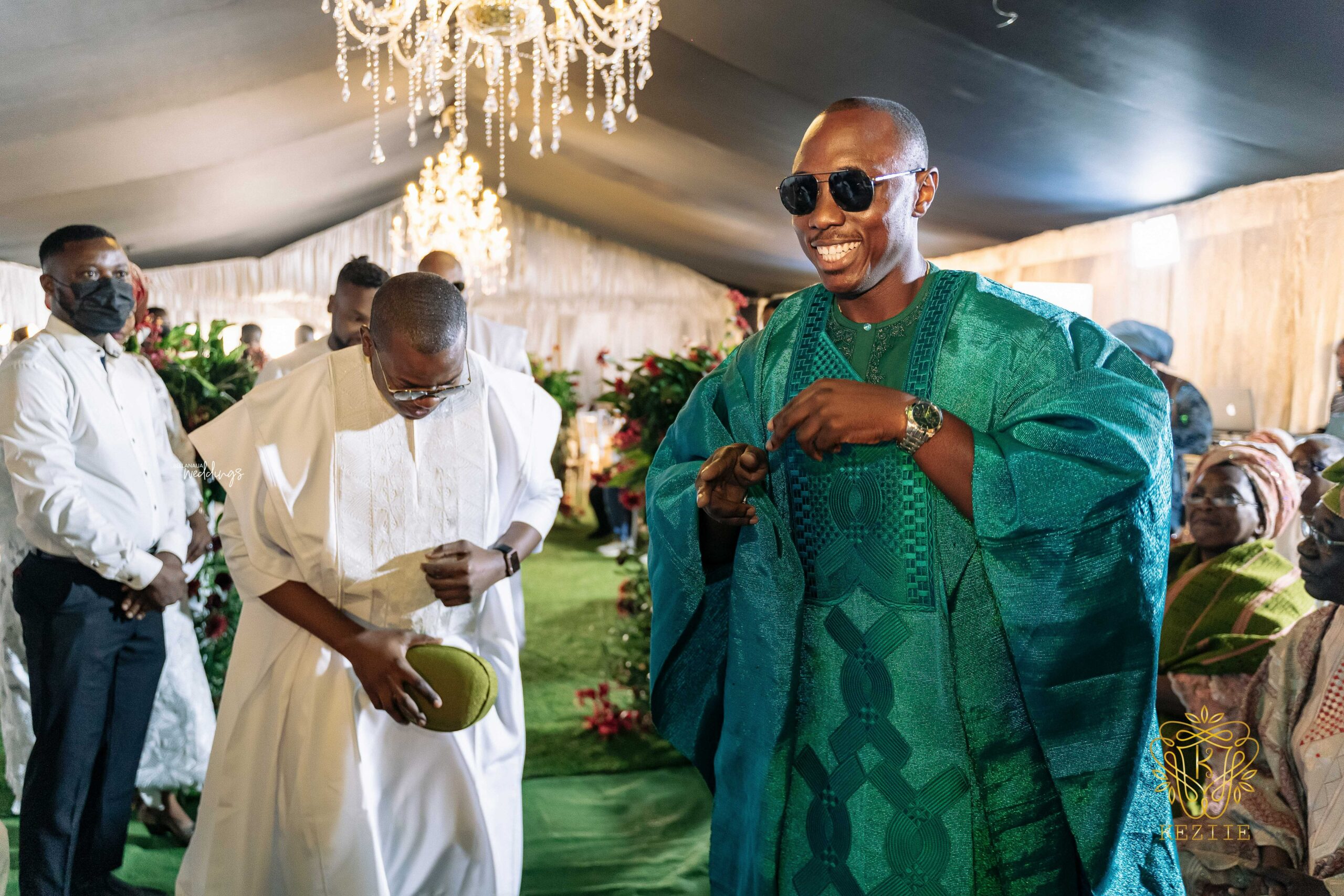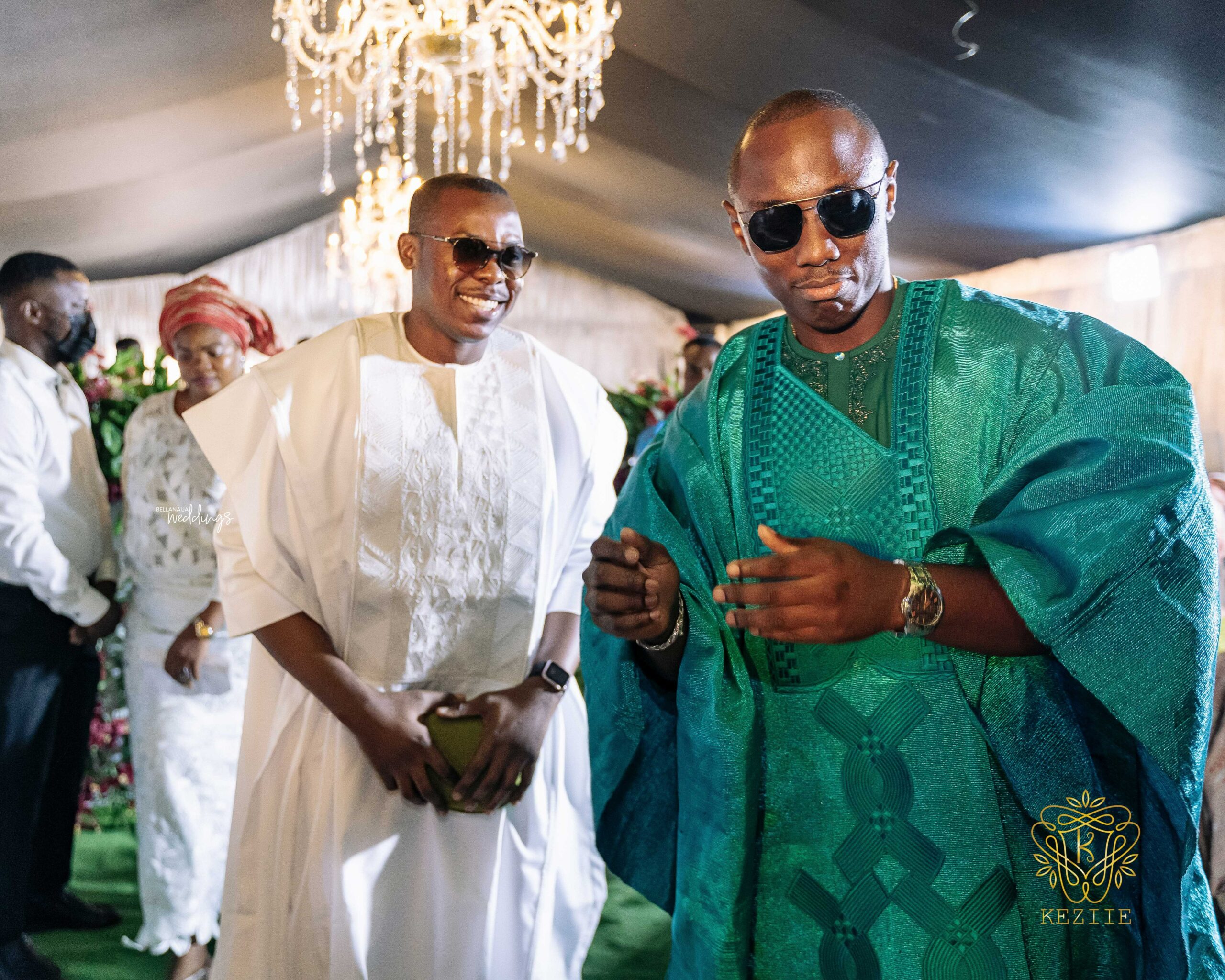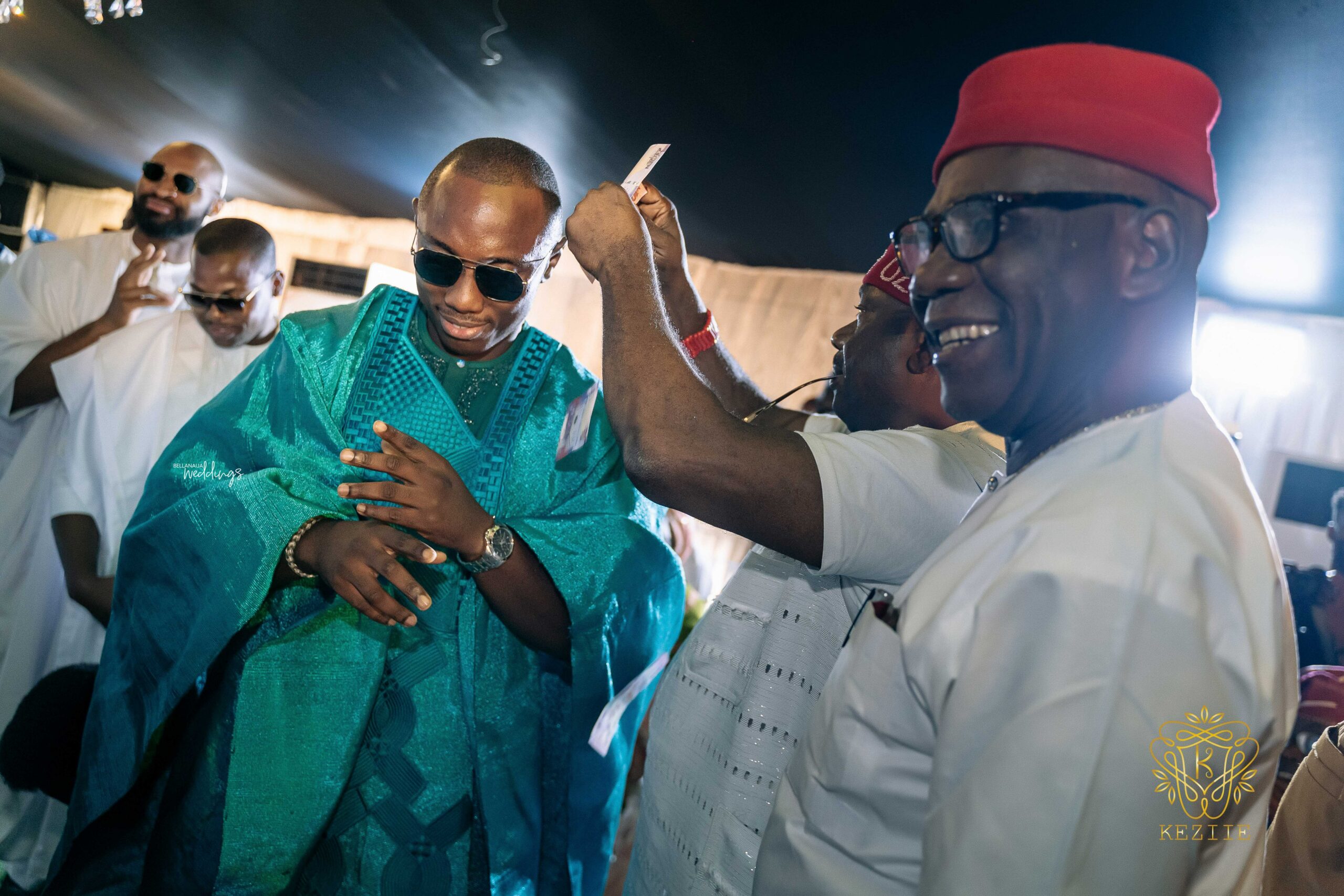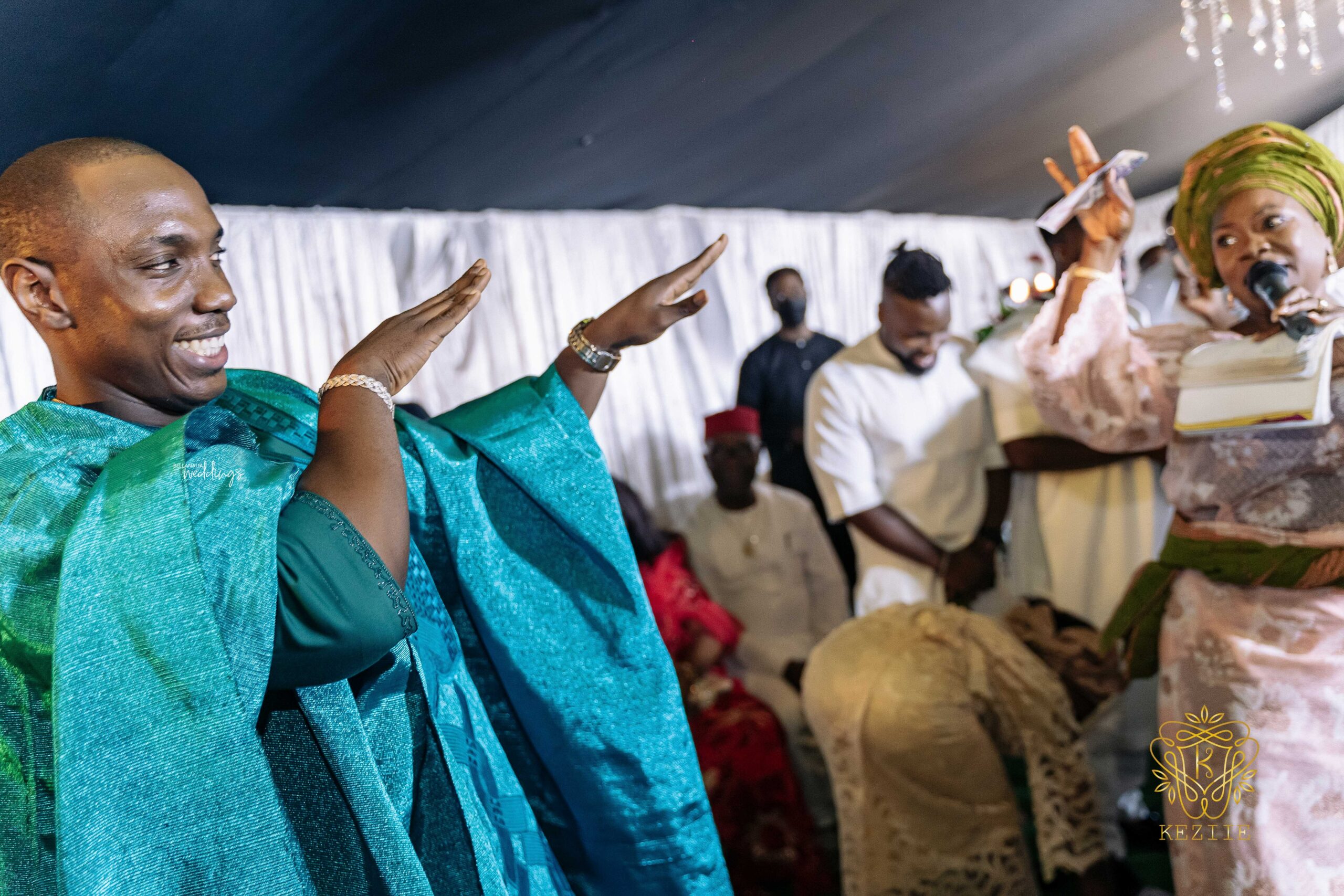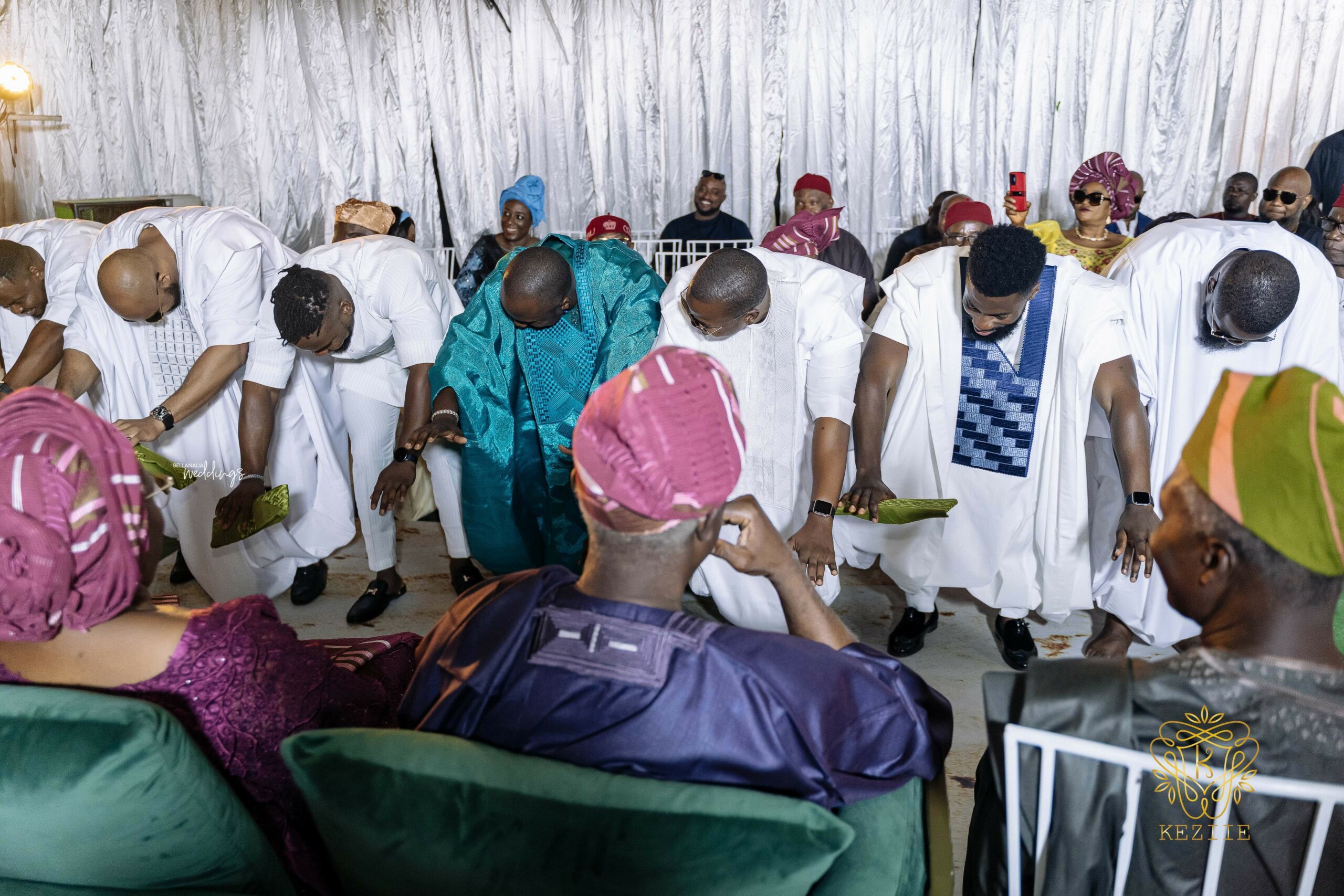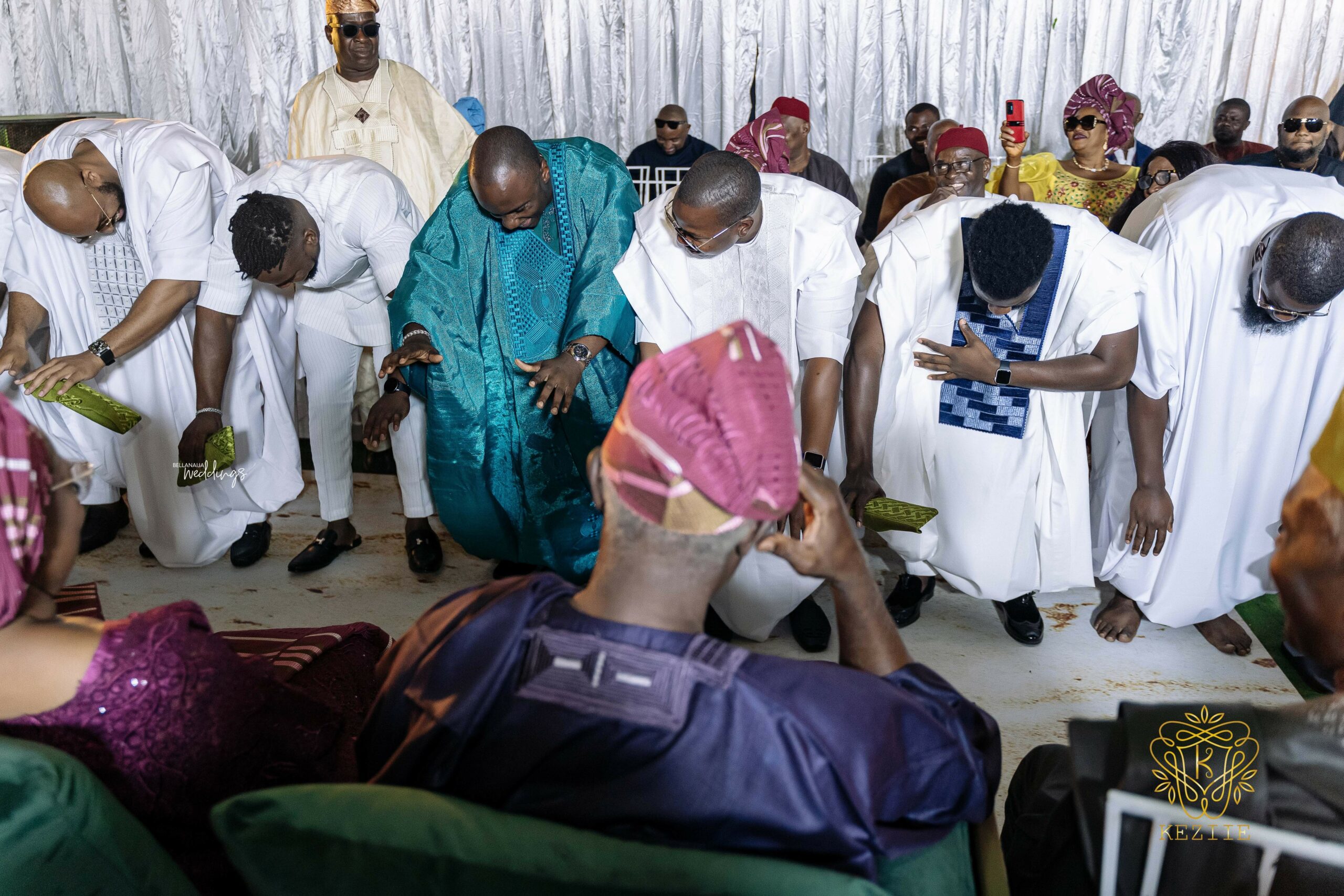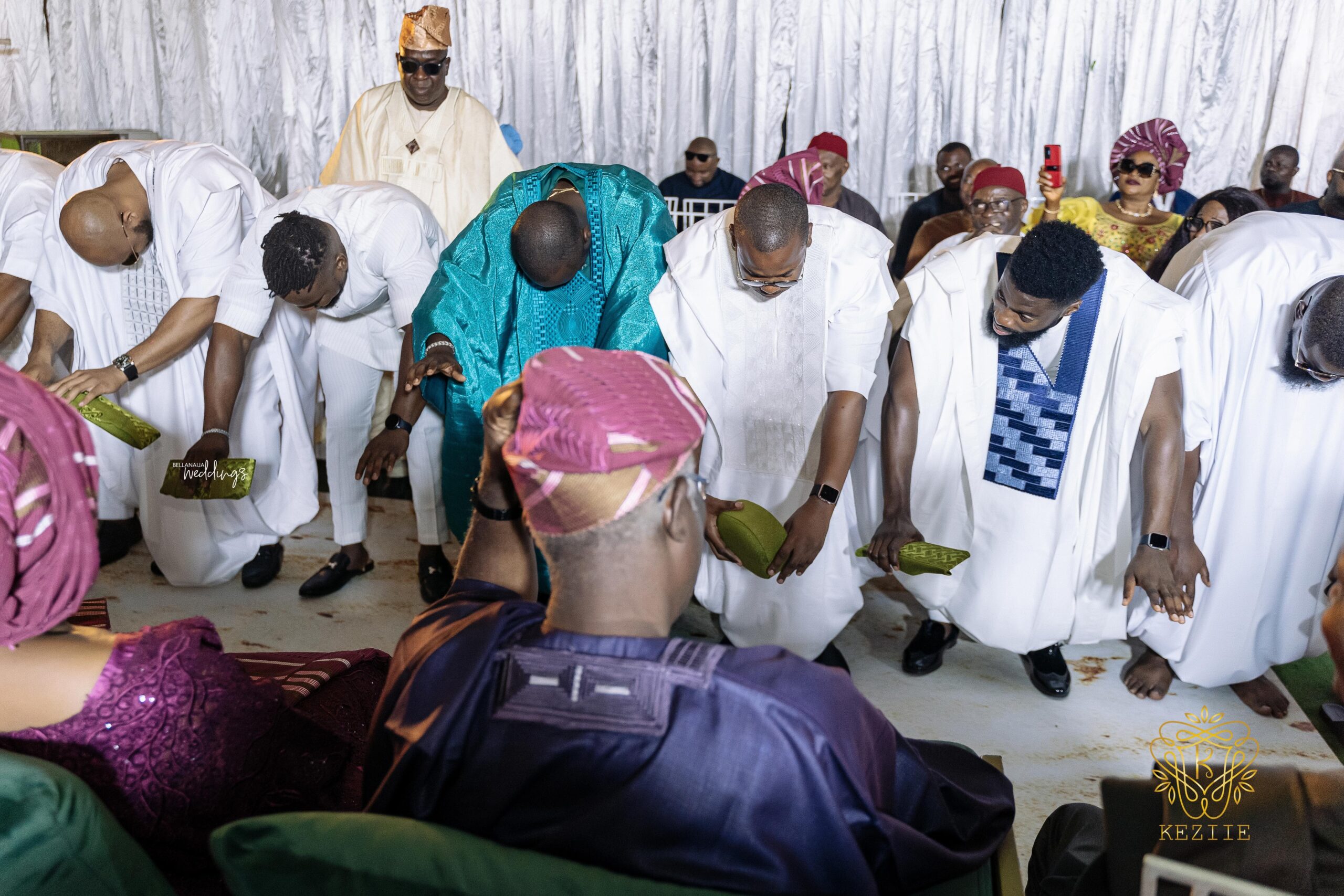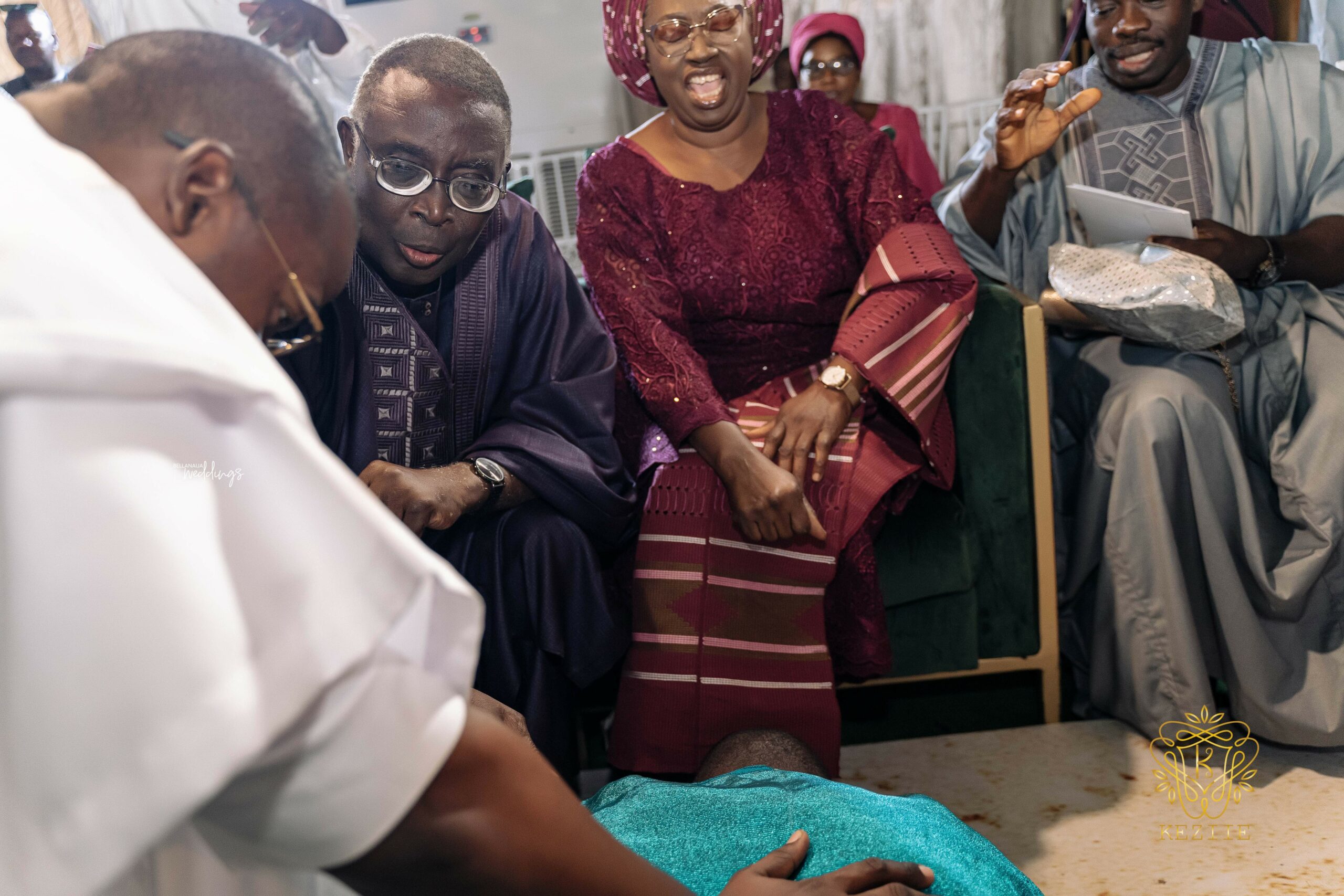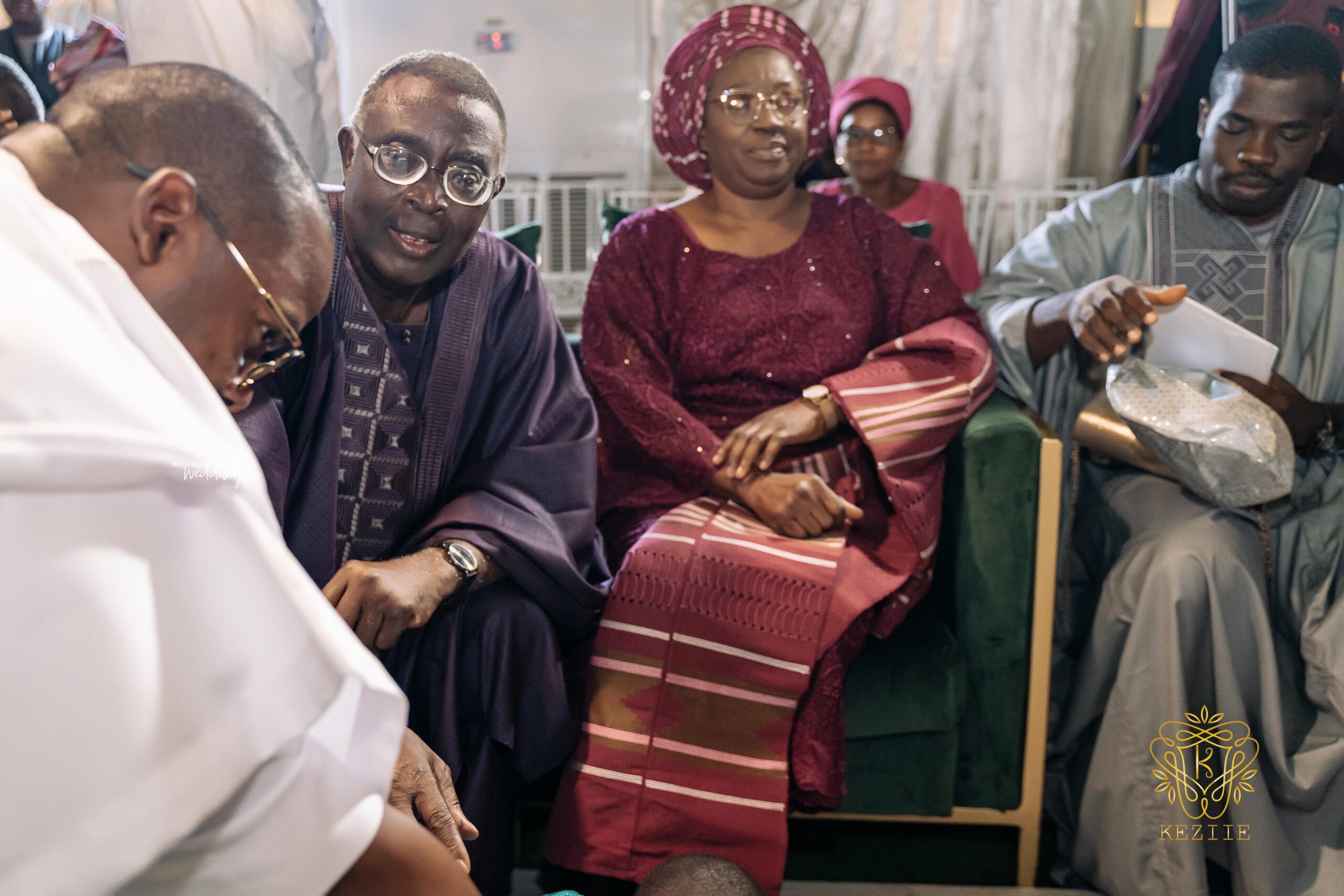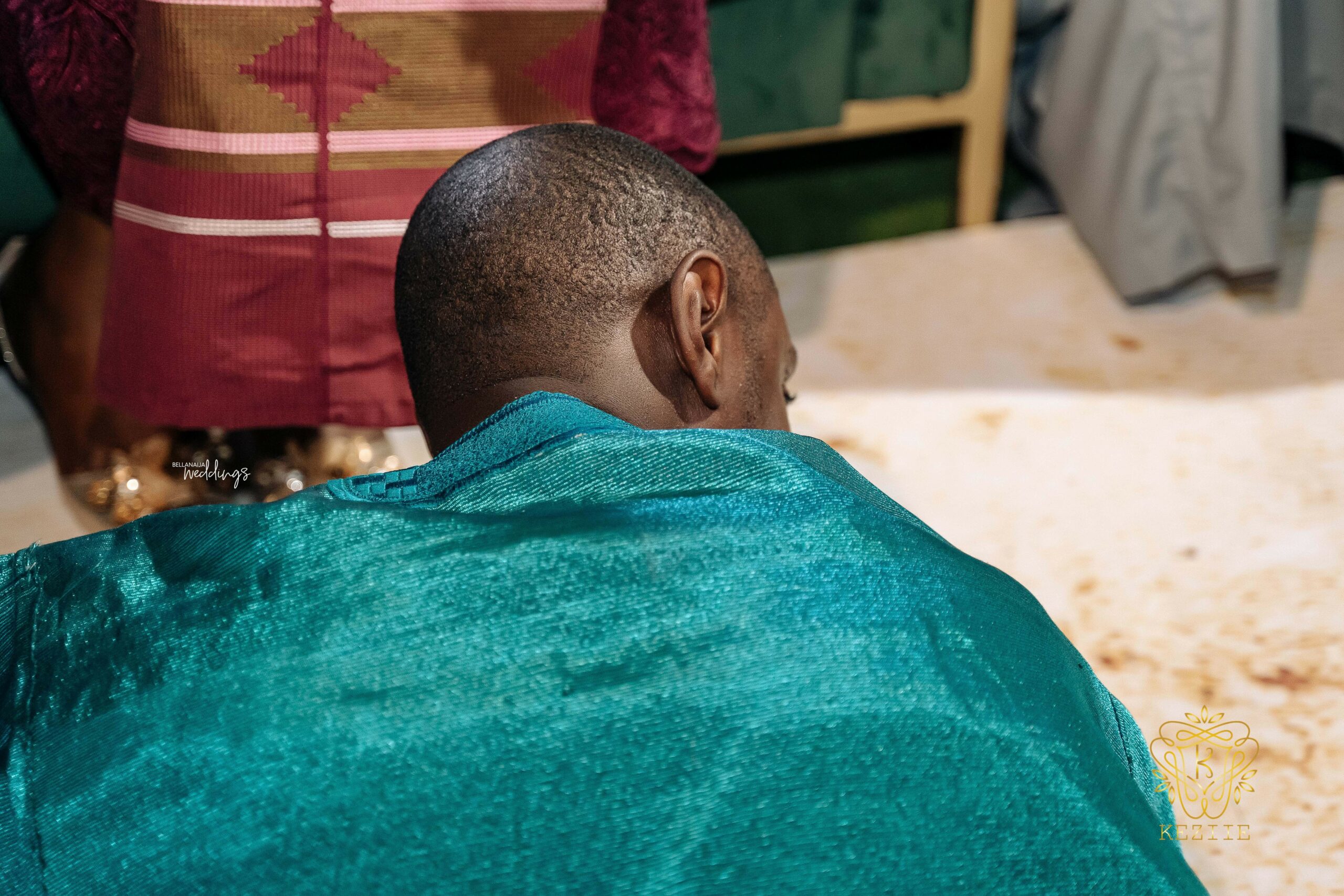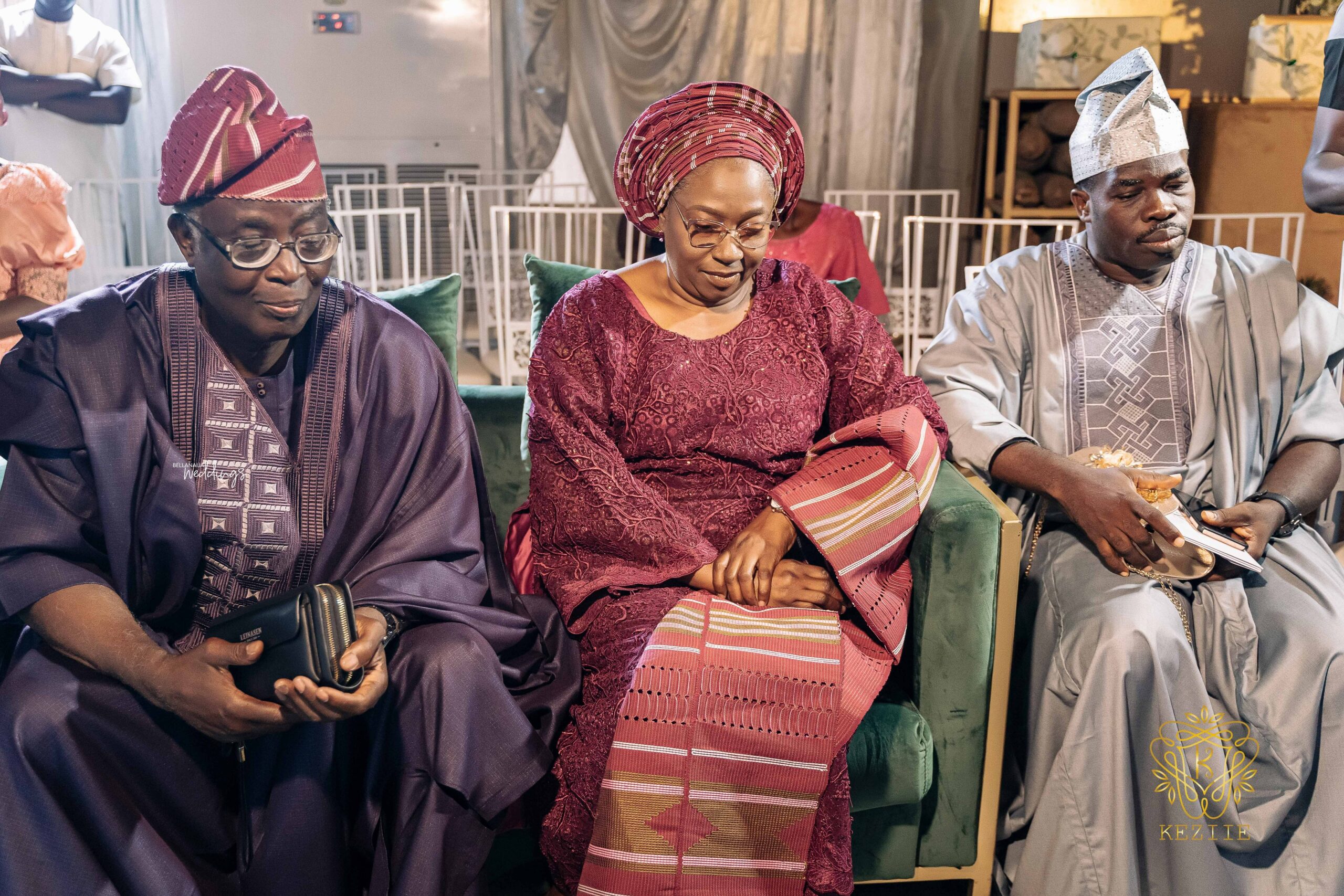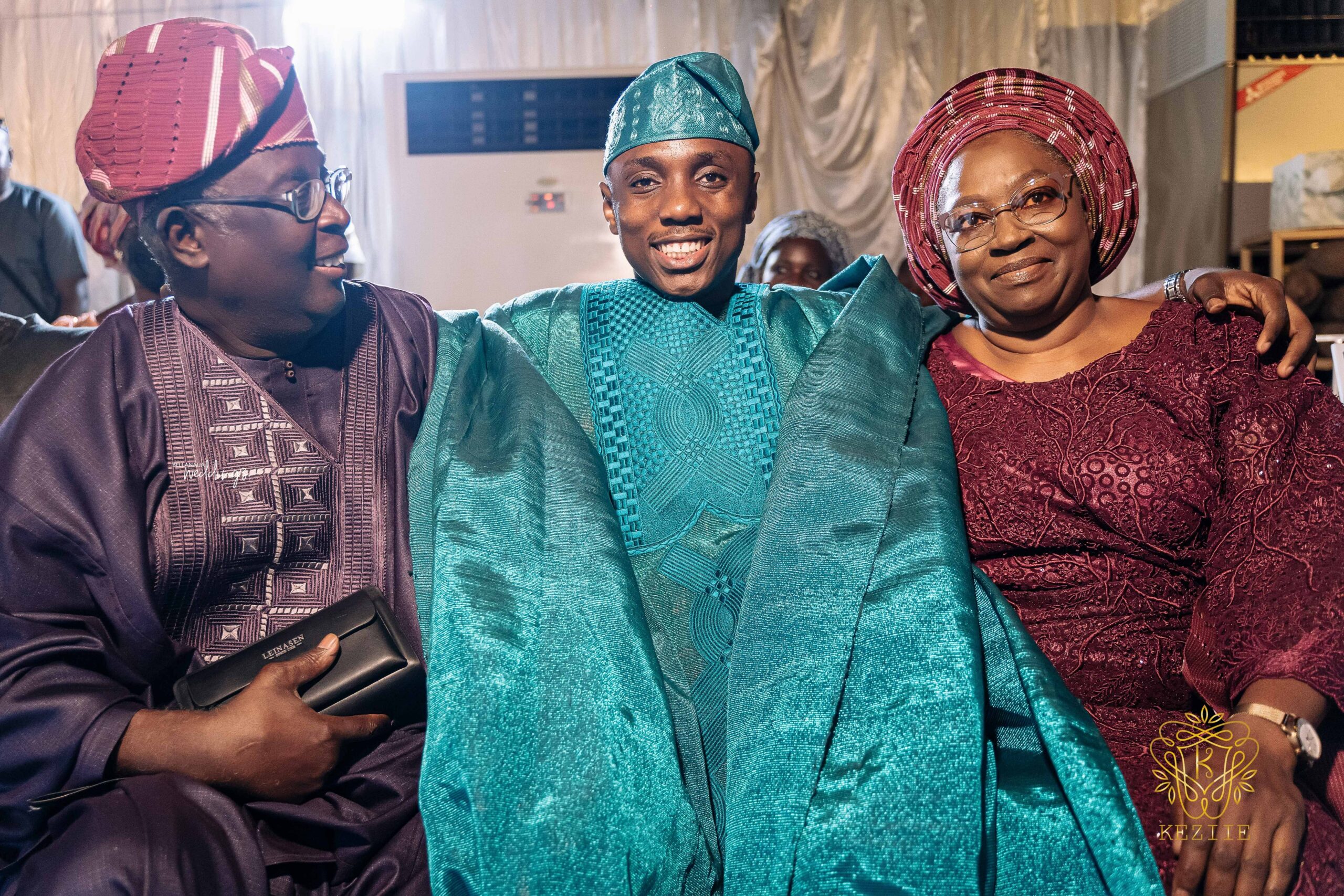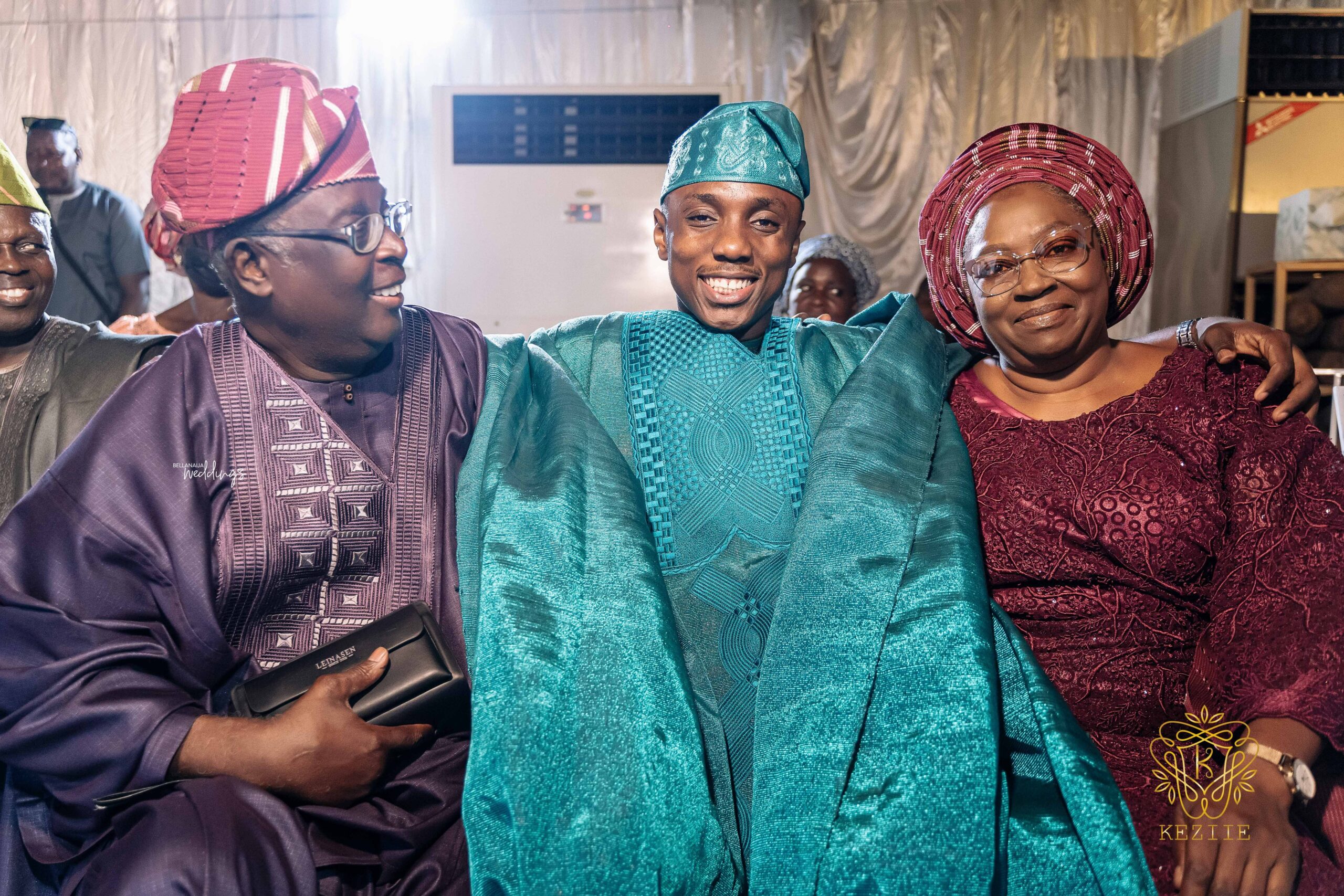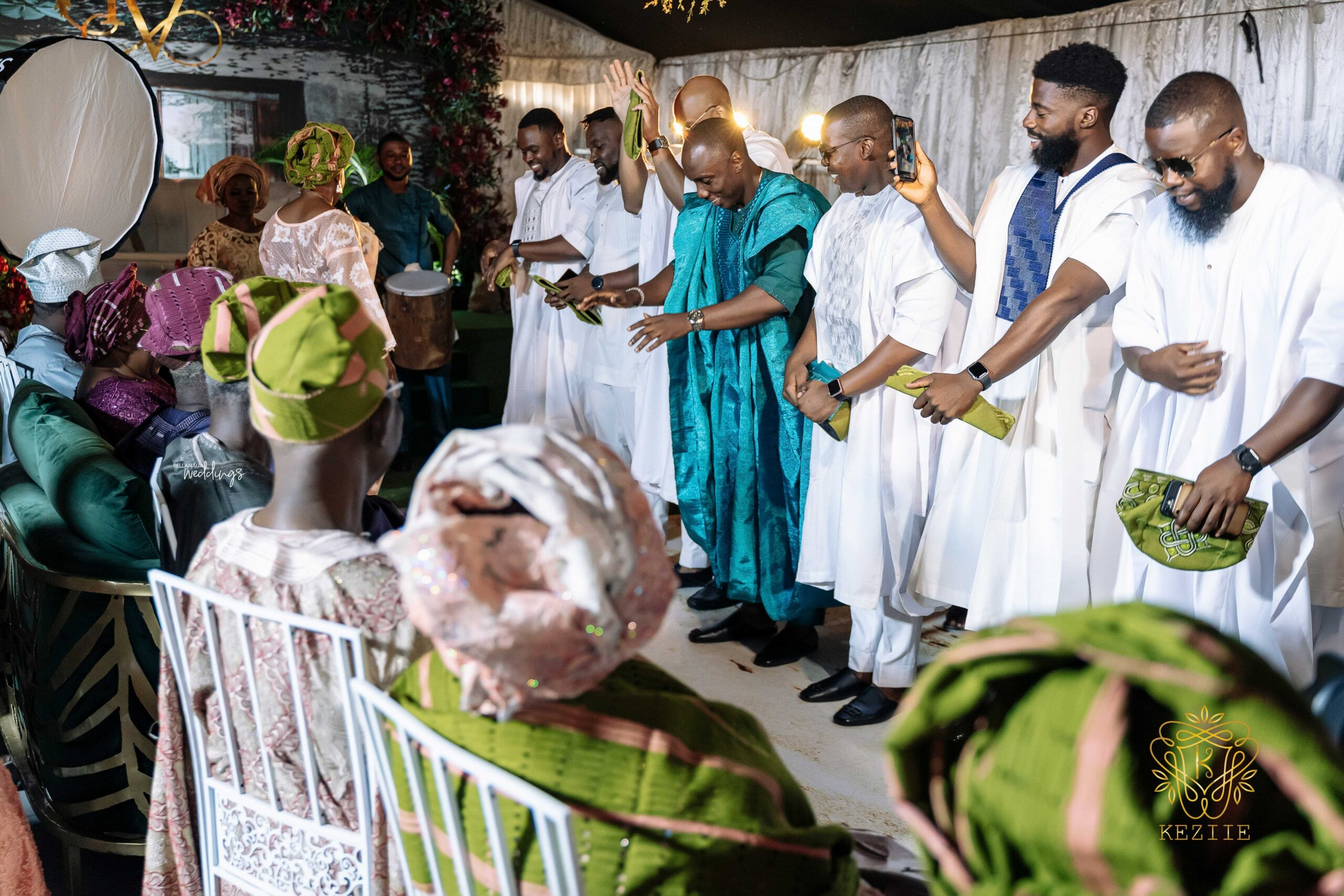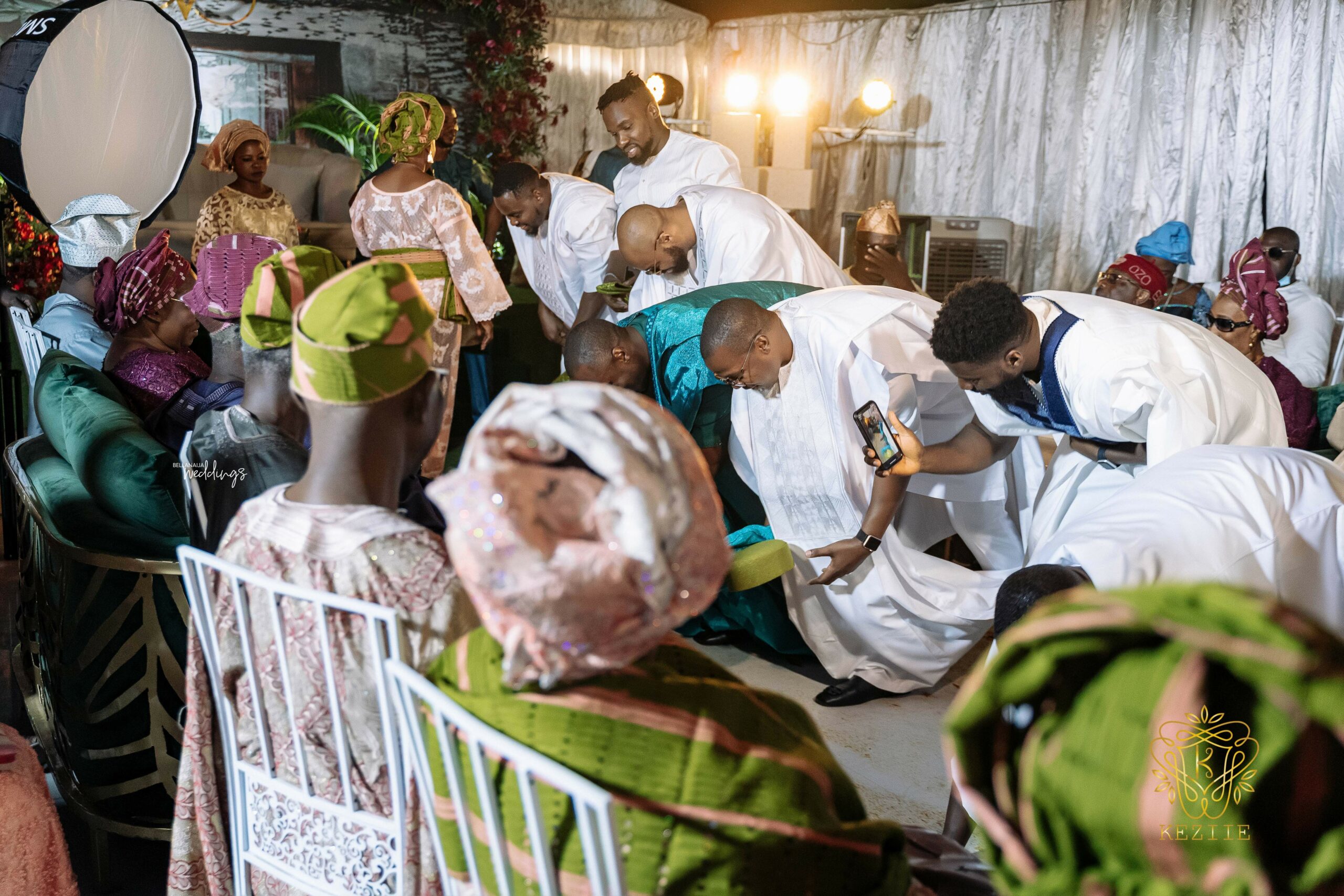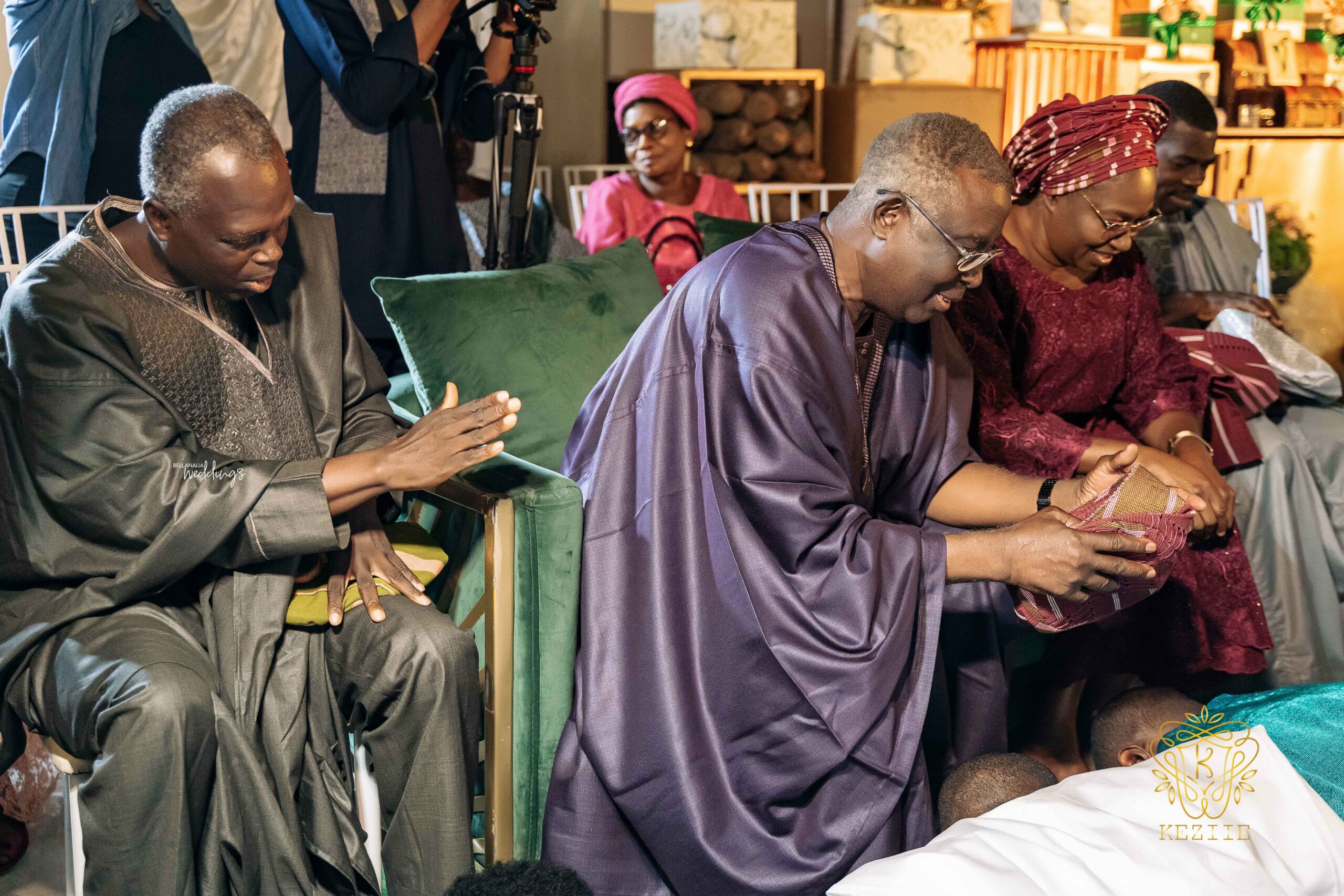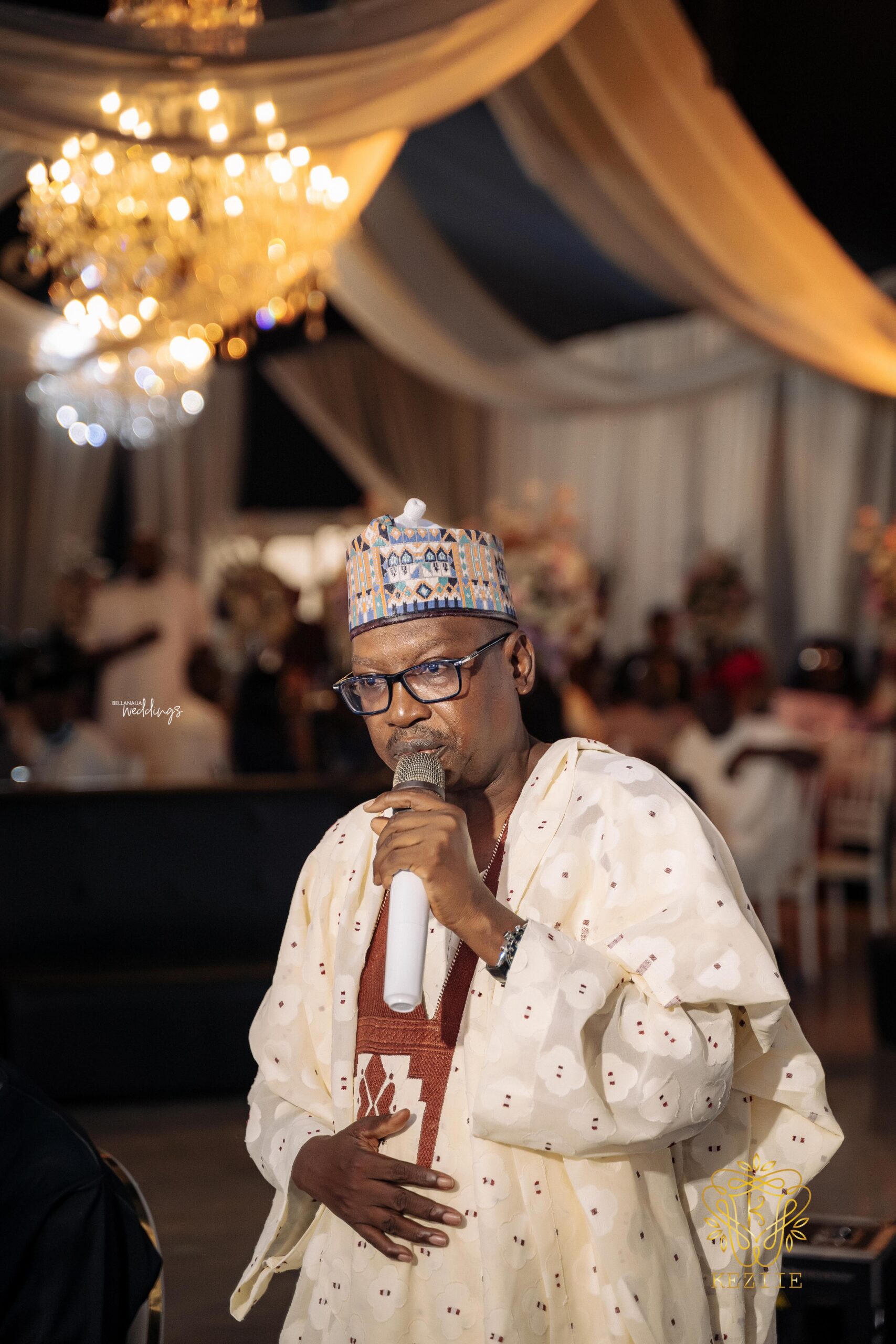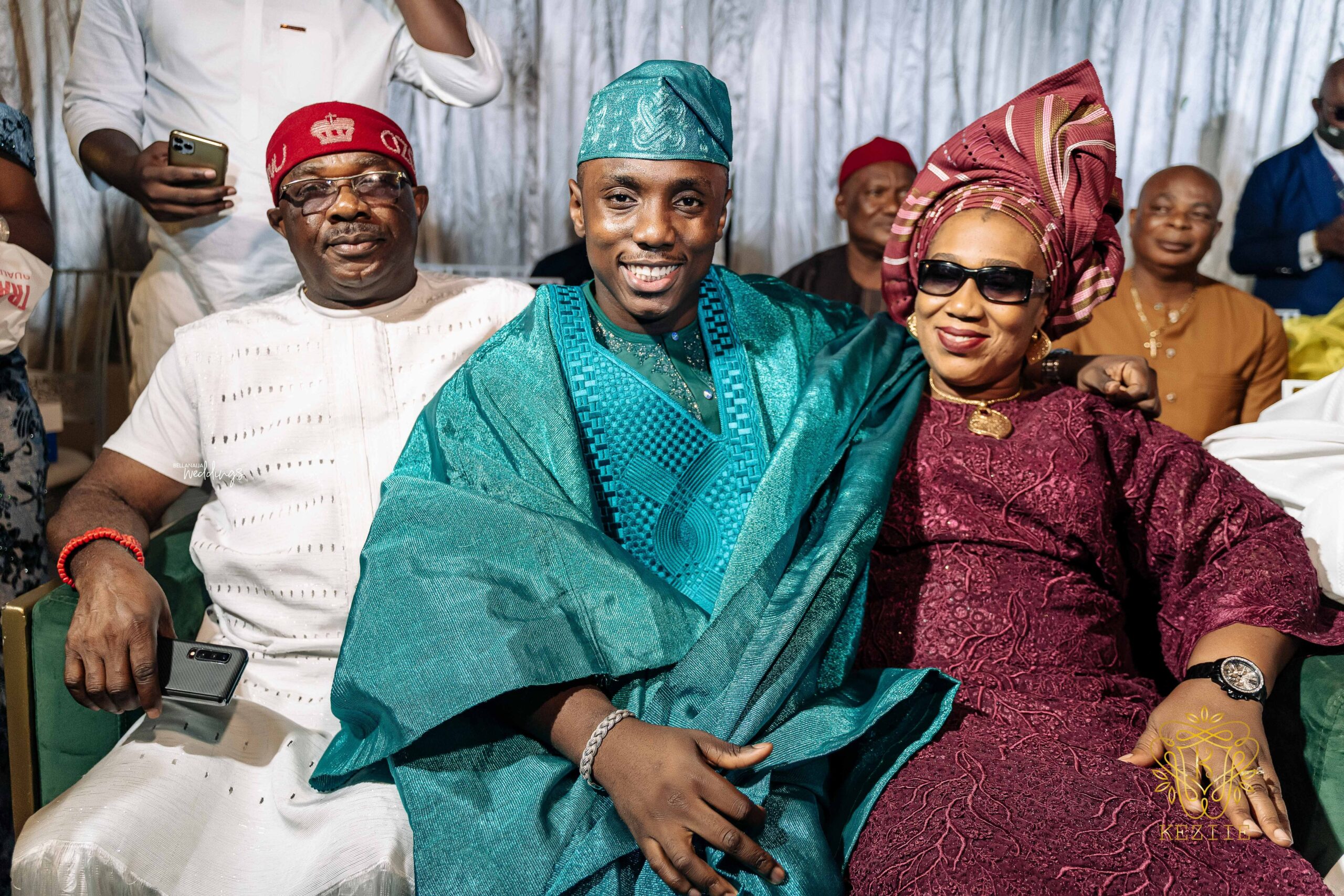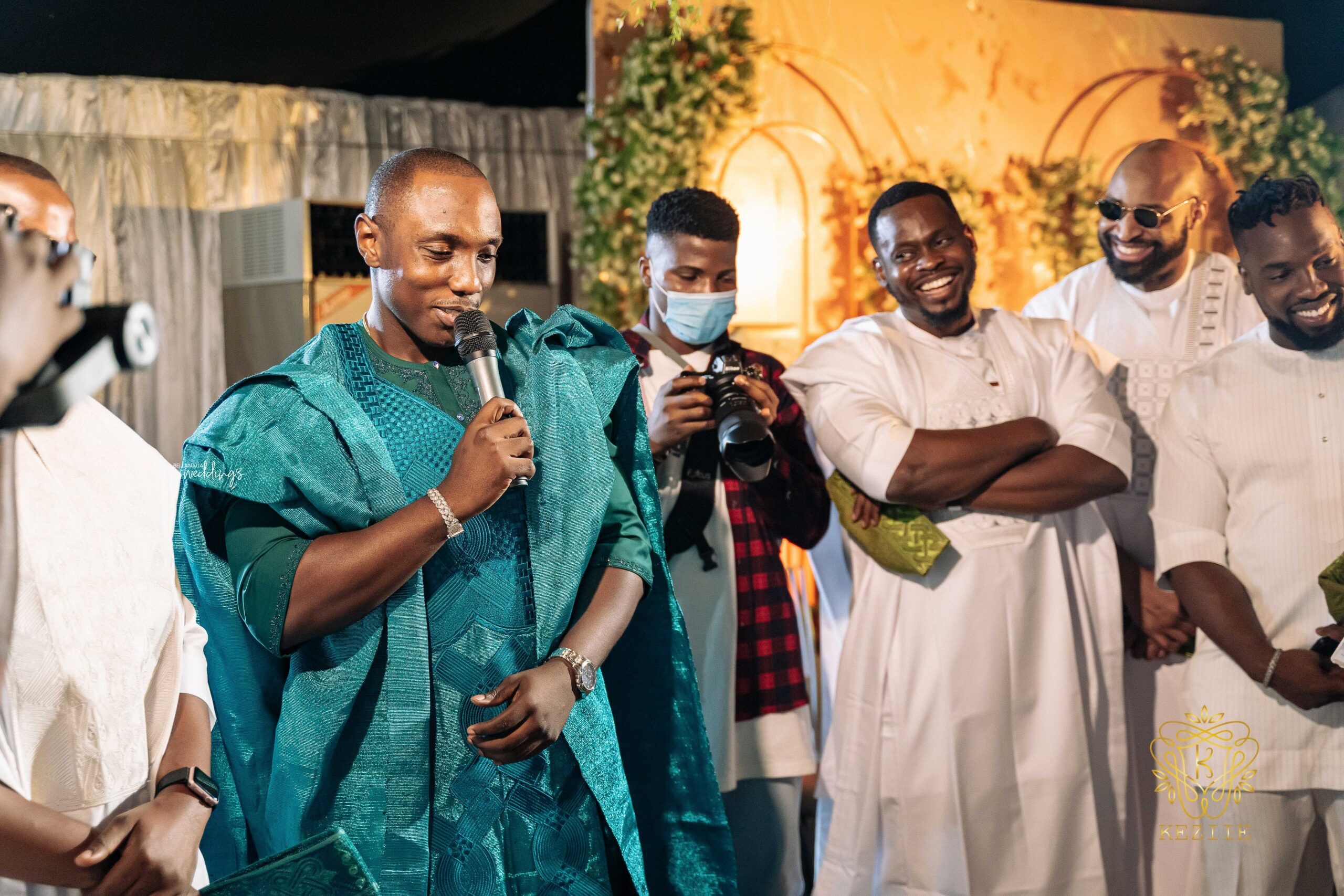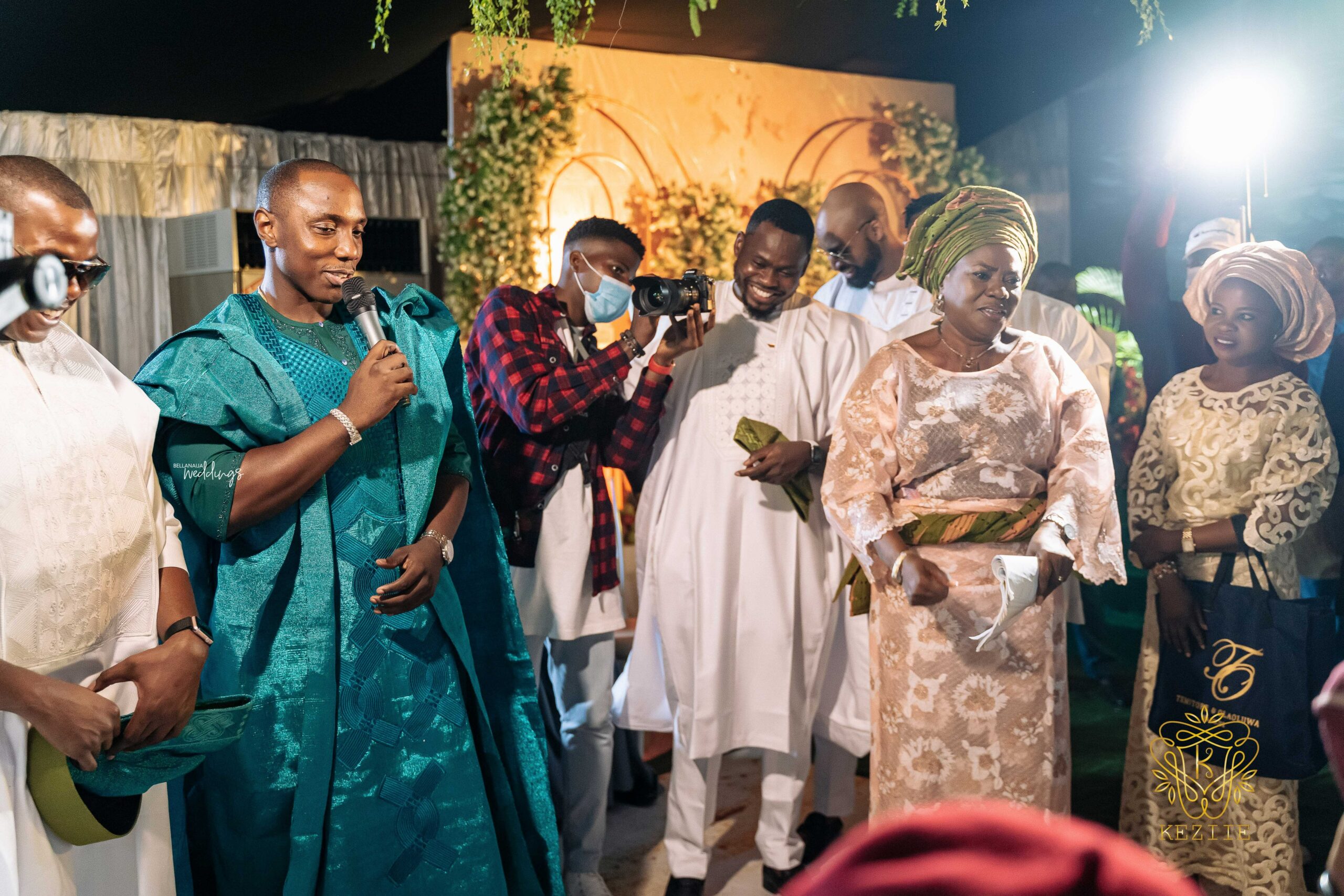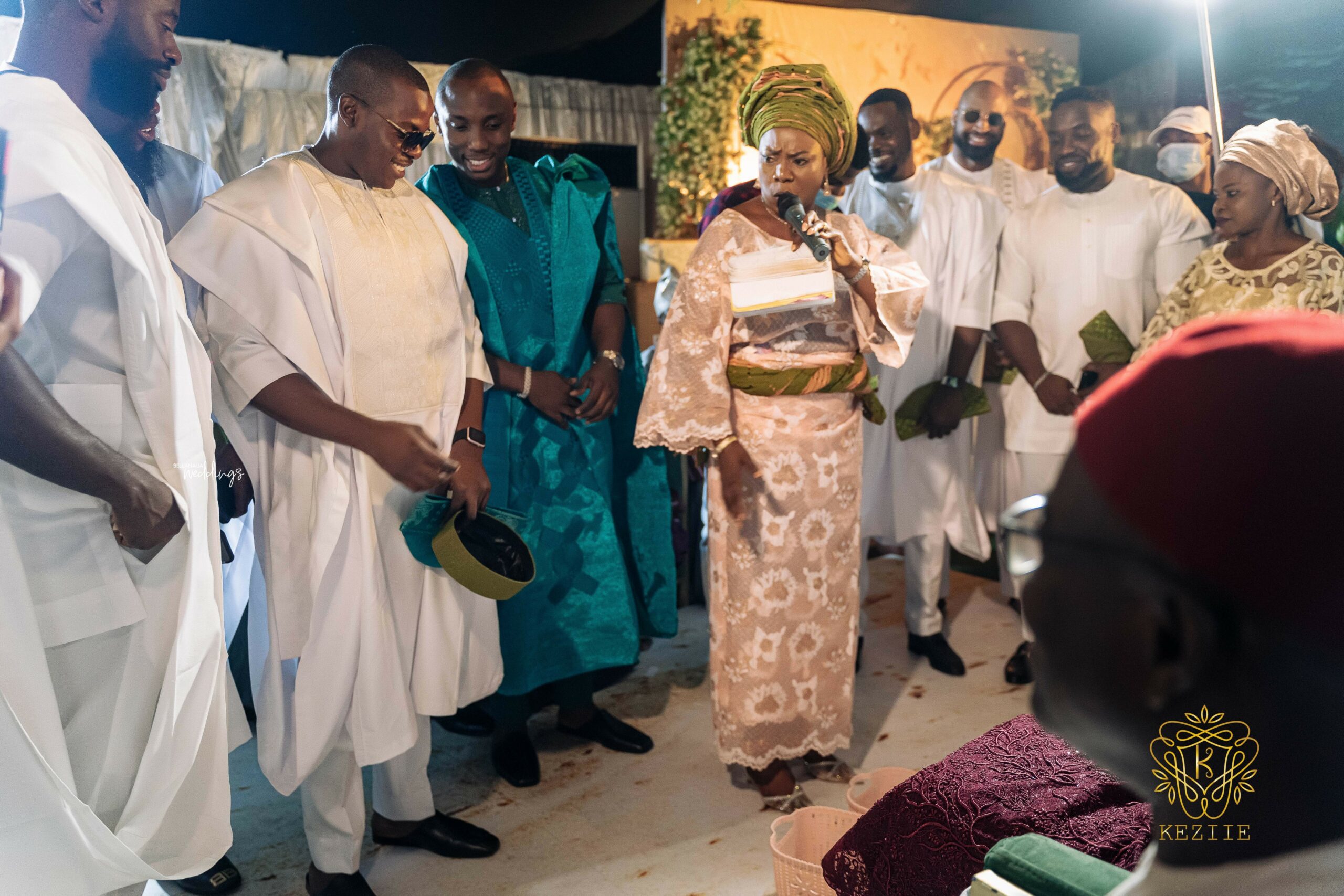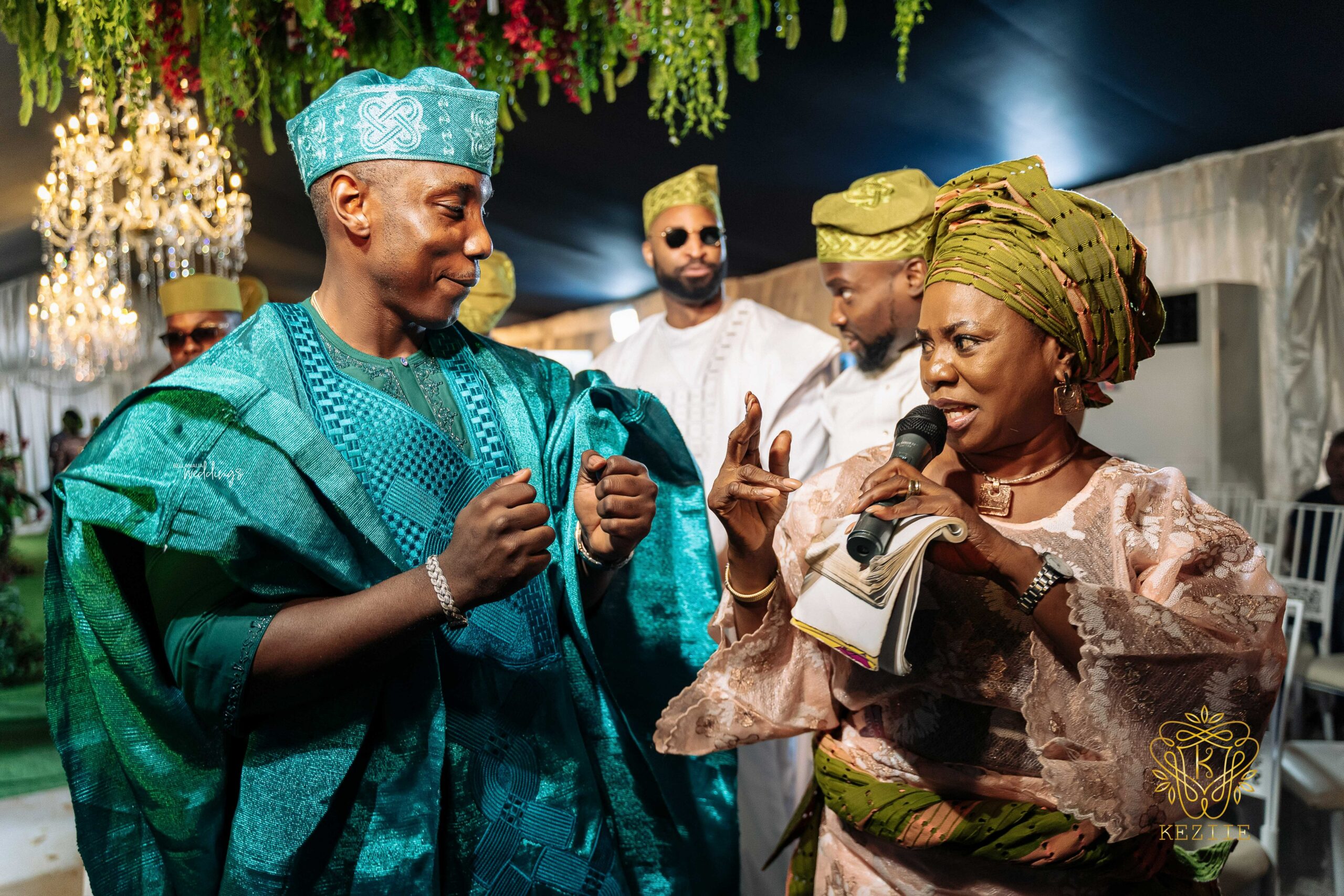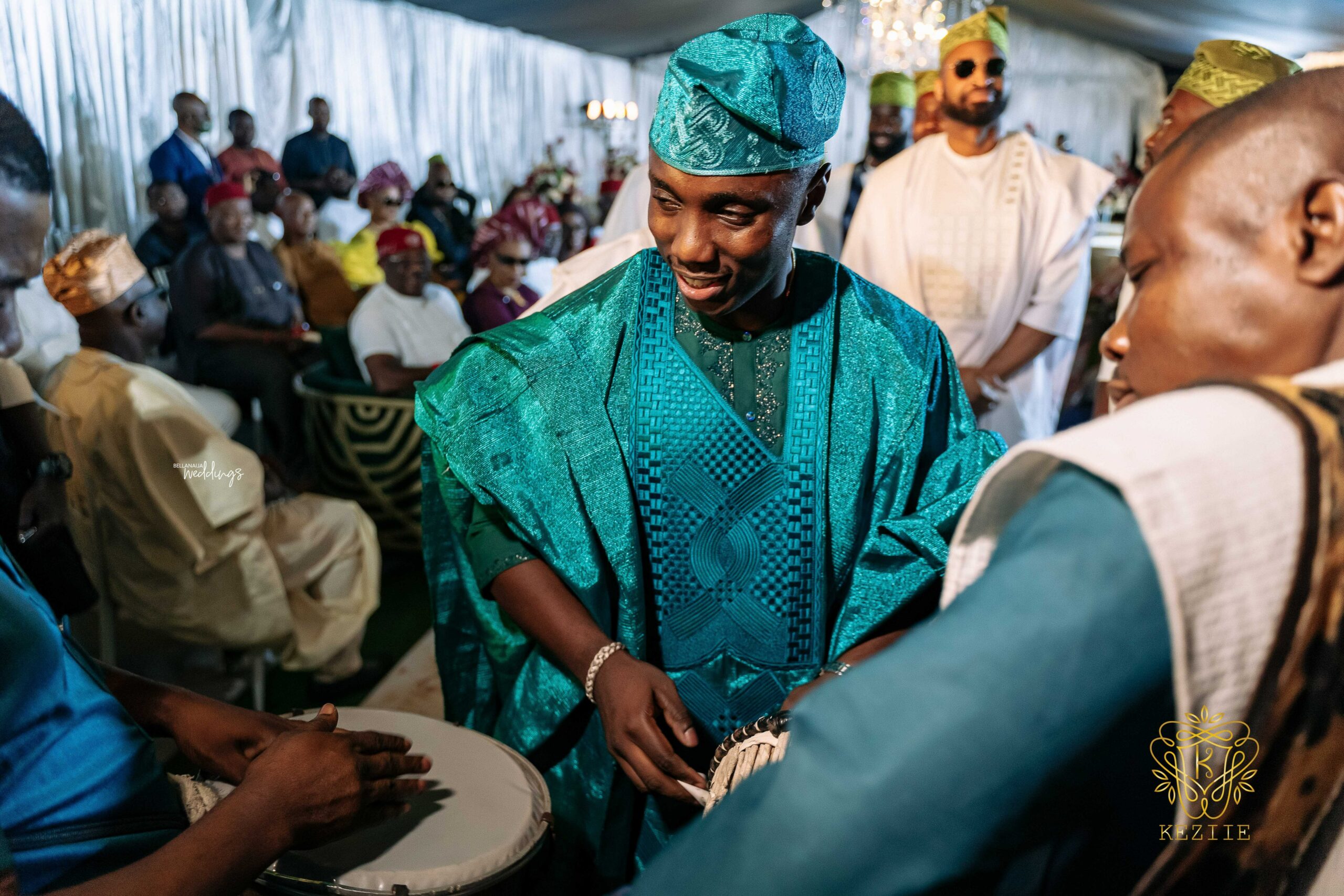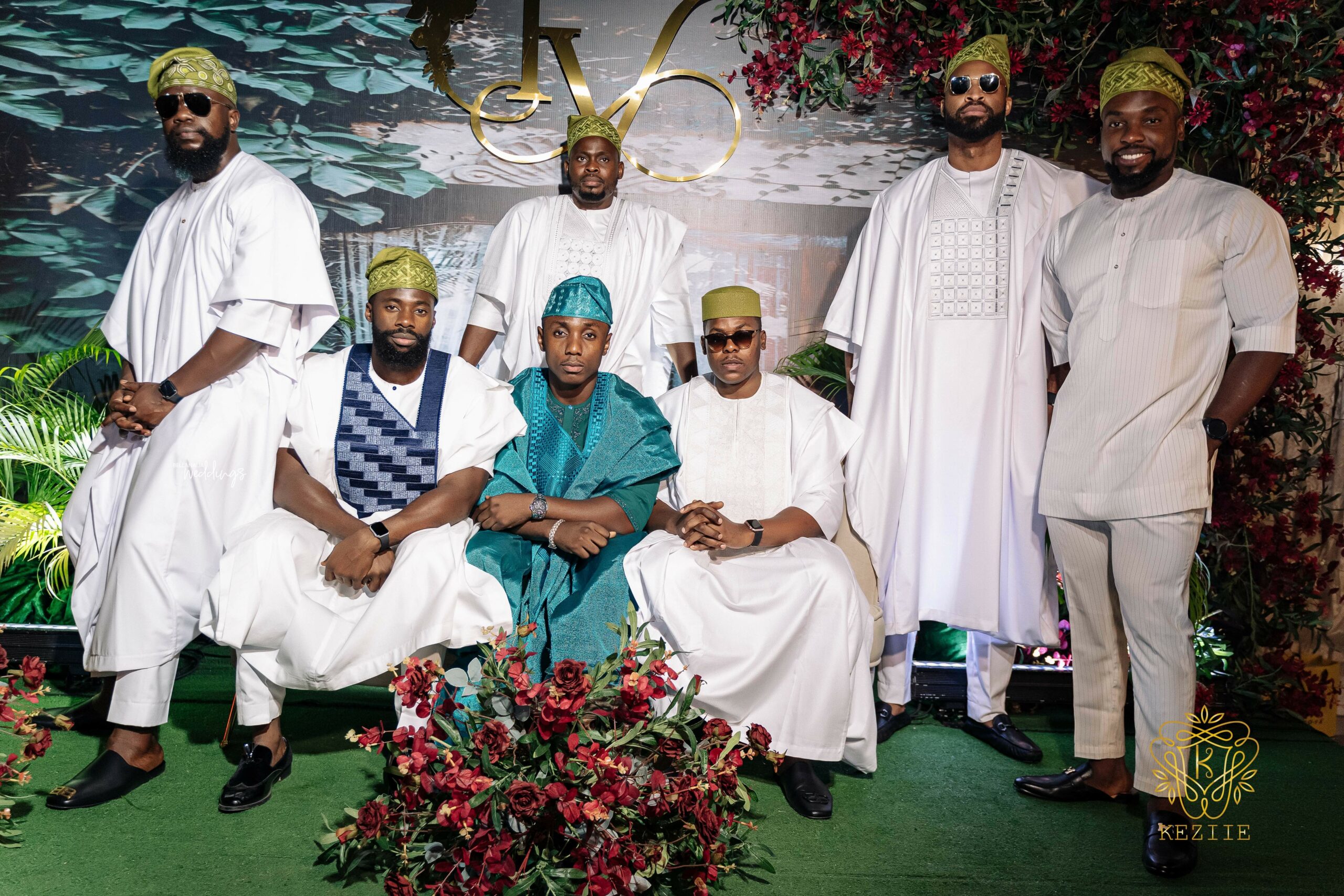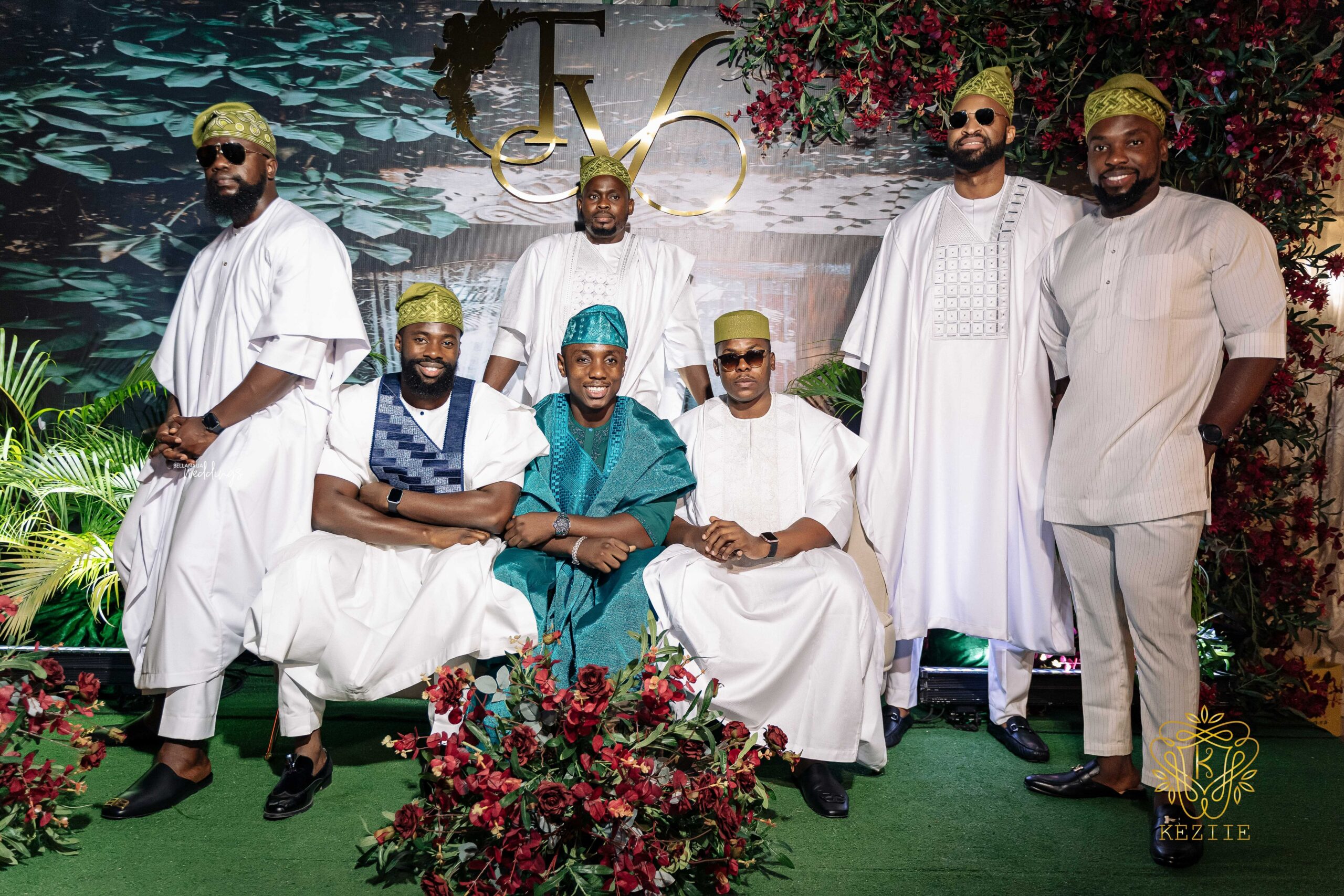 Here comes the bride!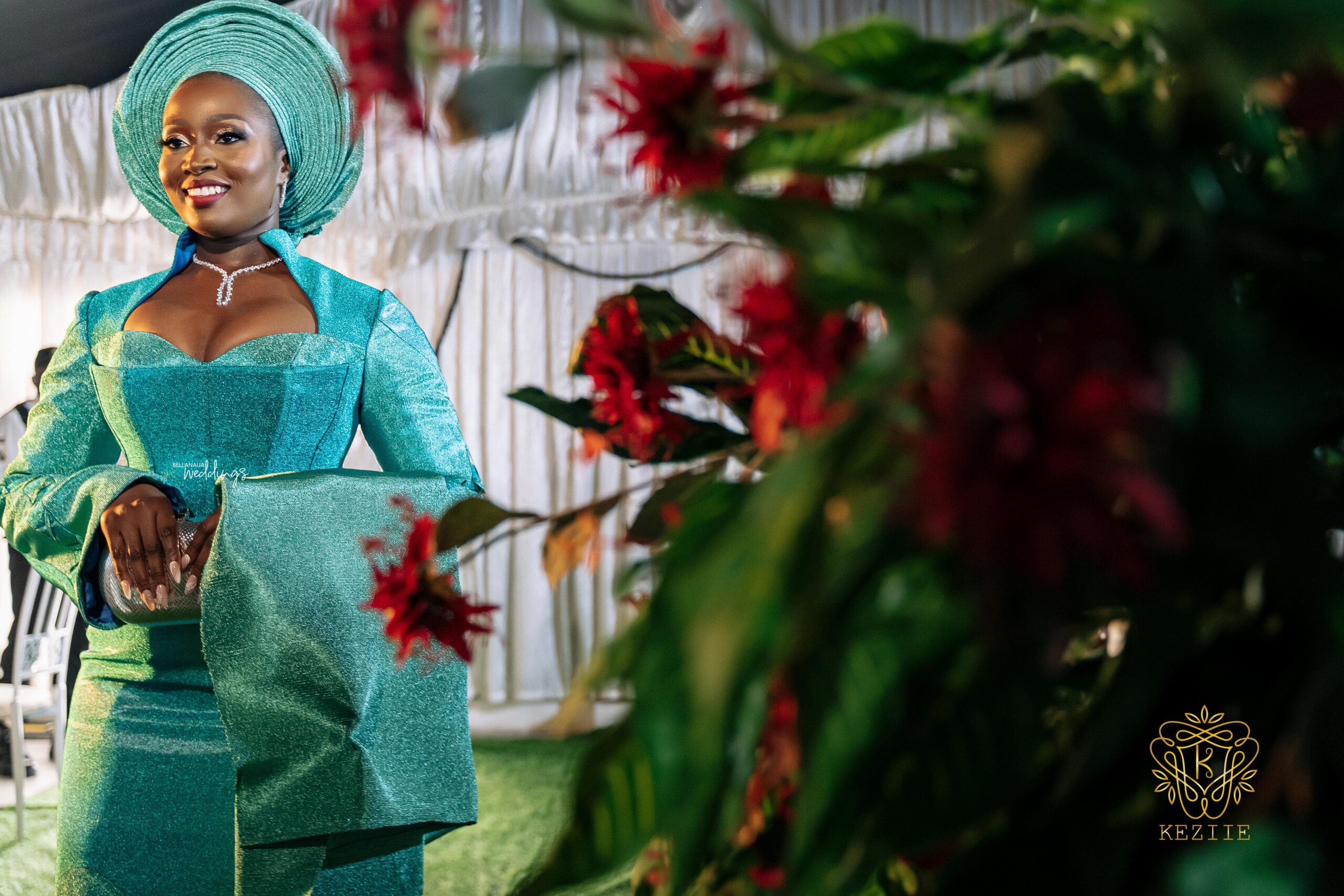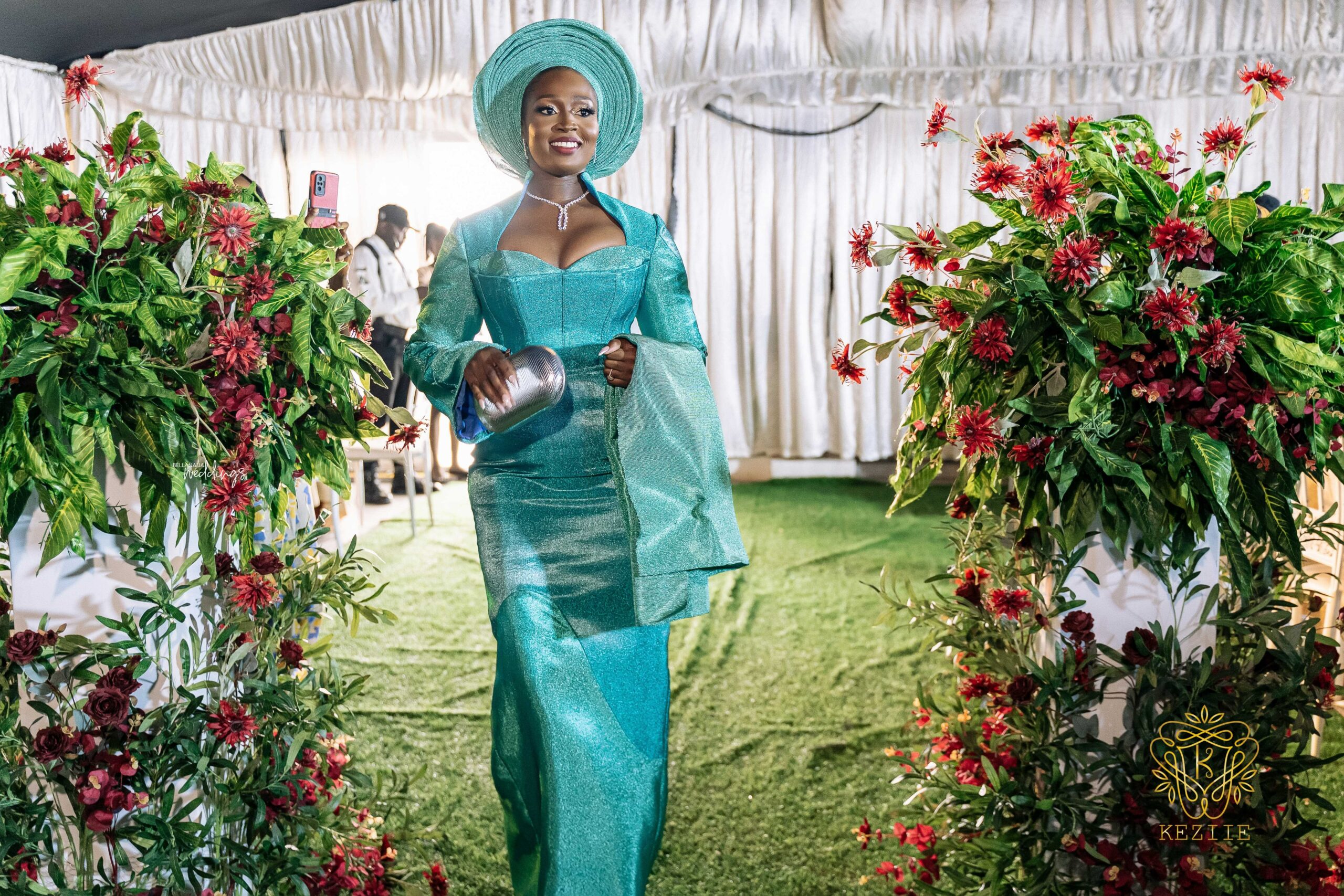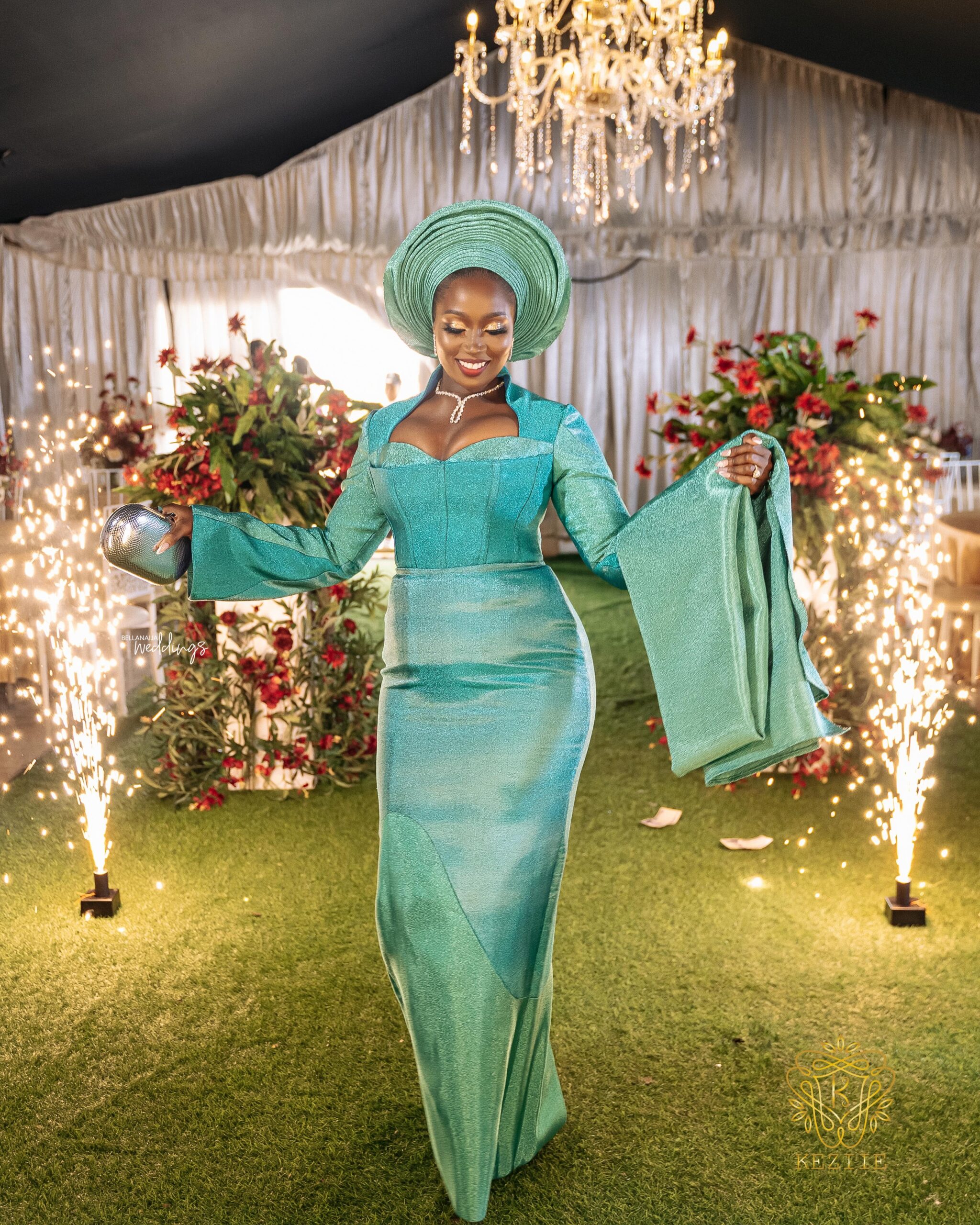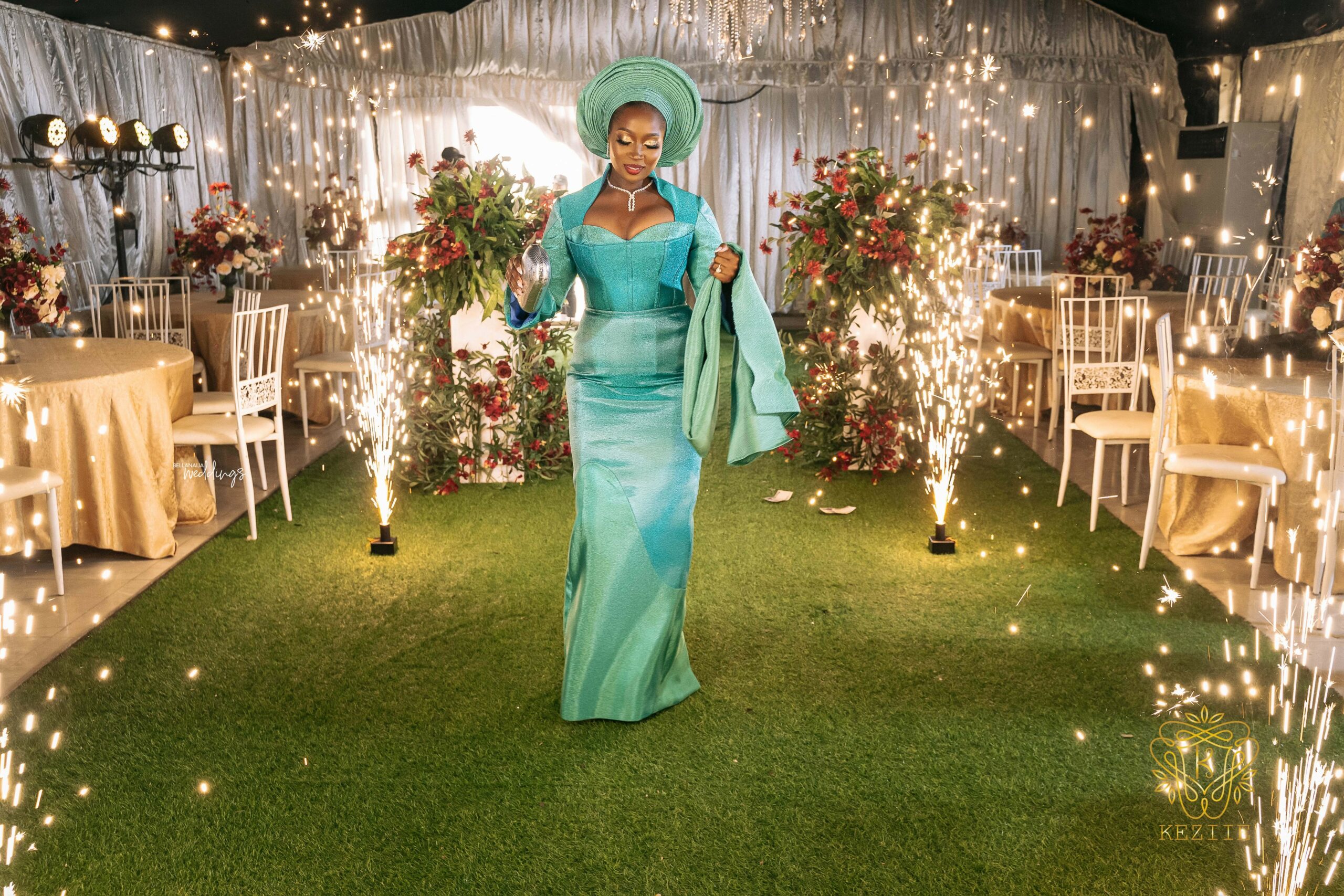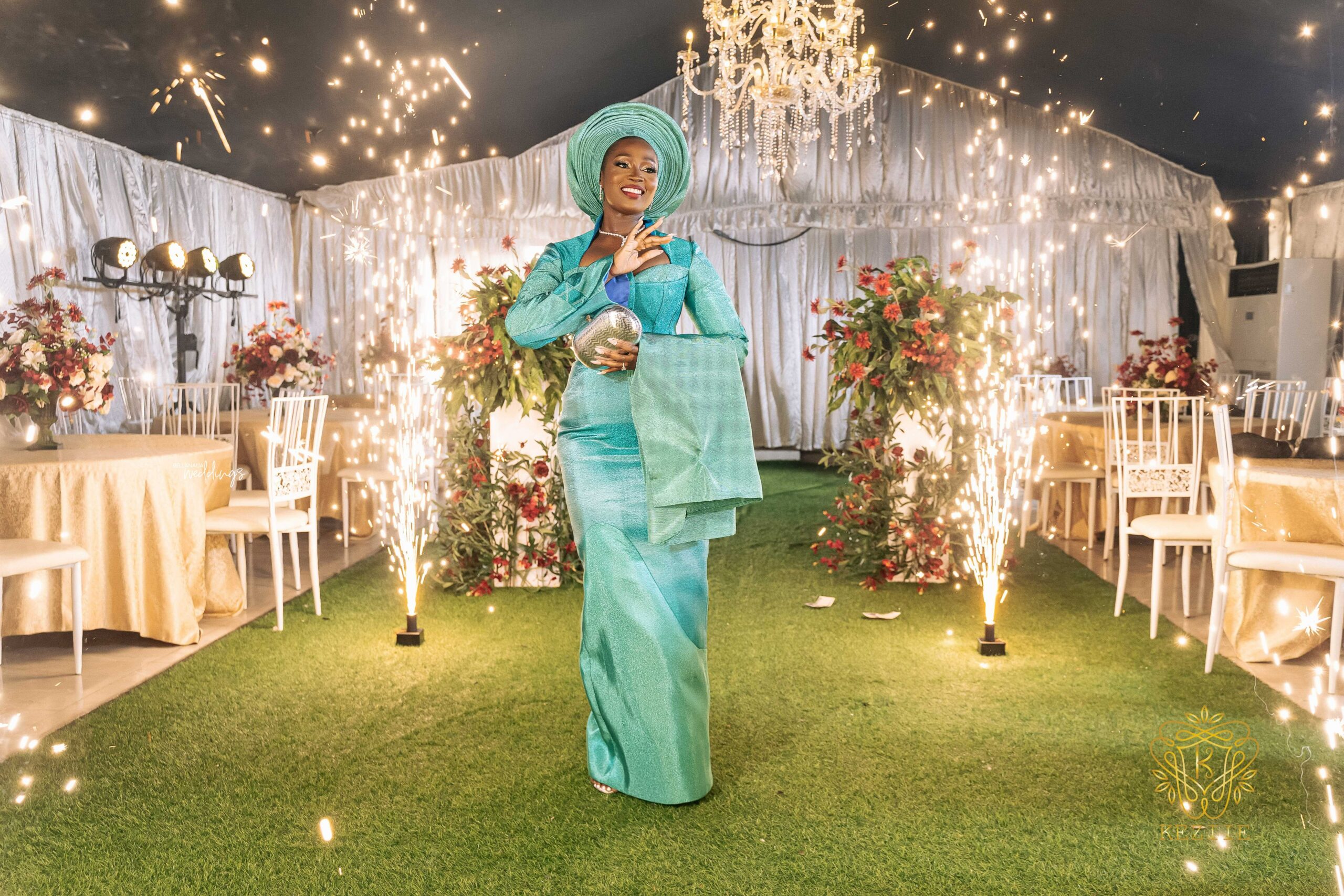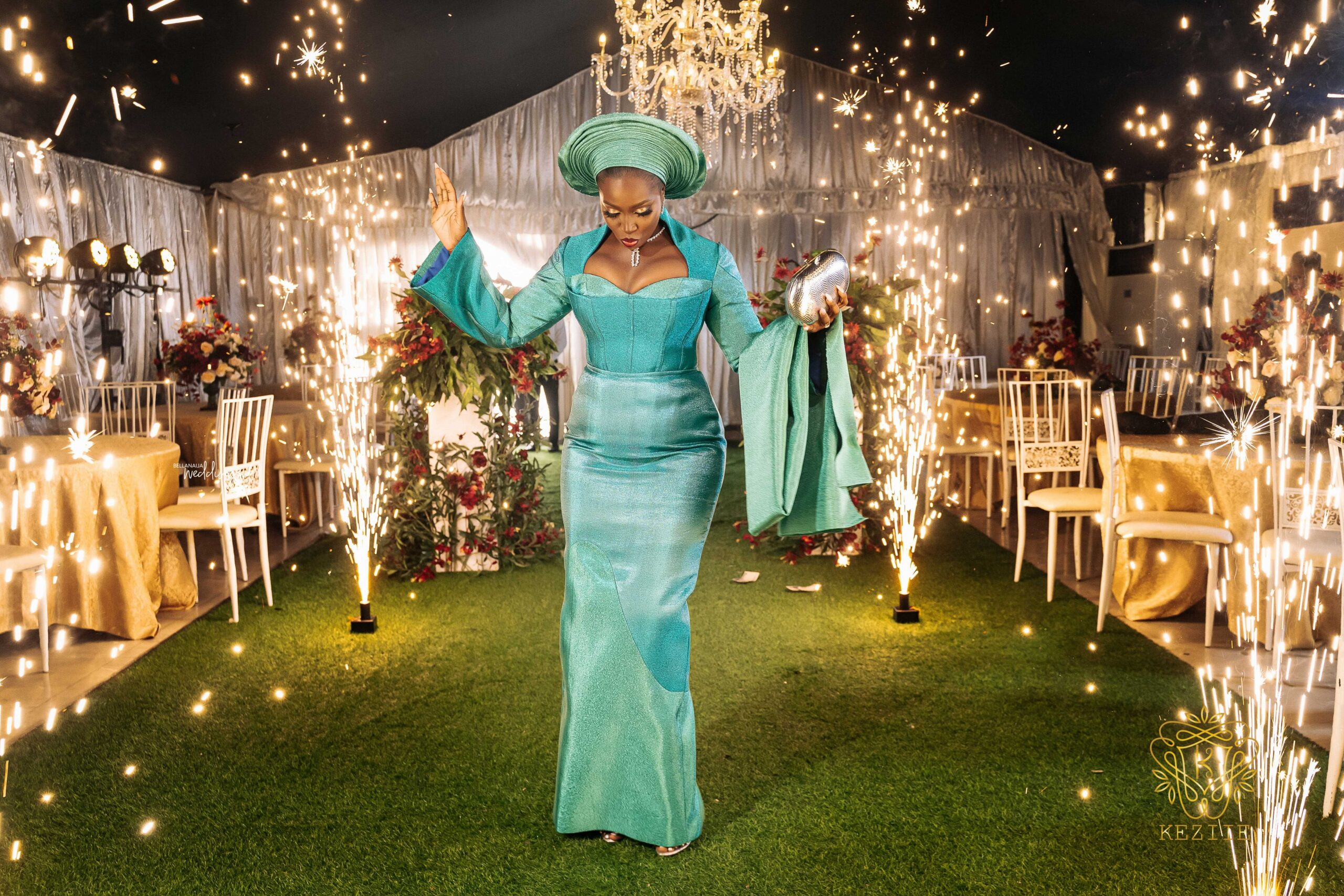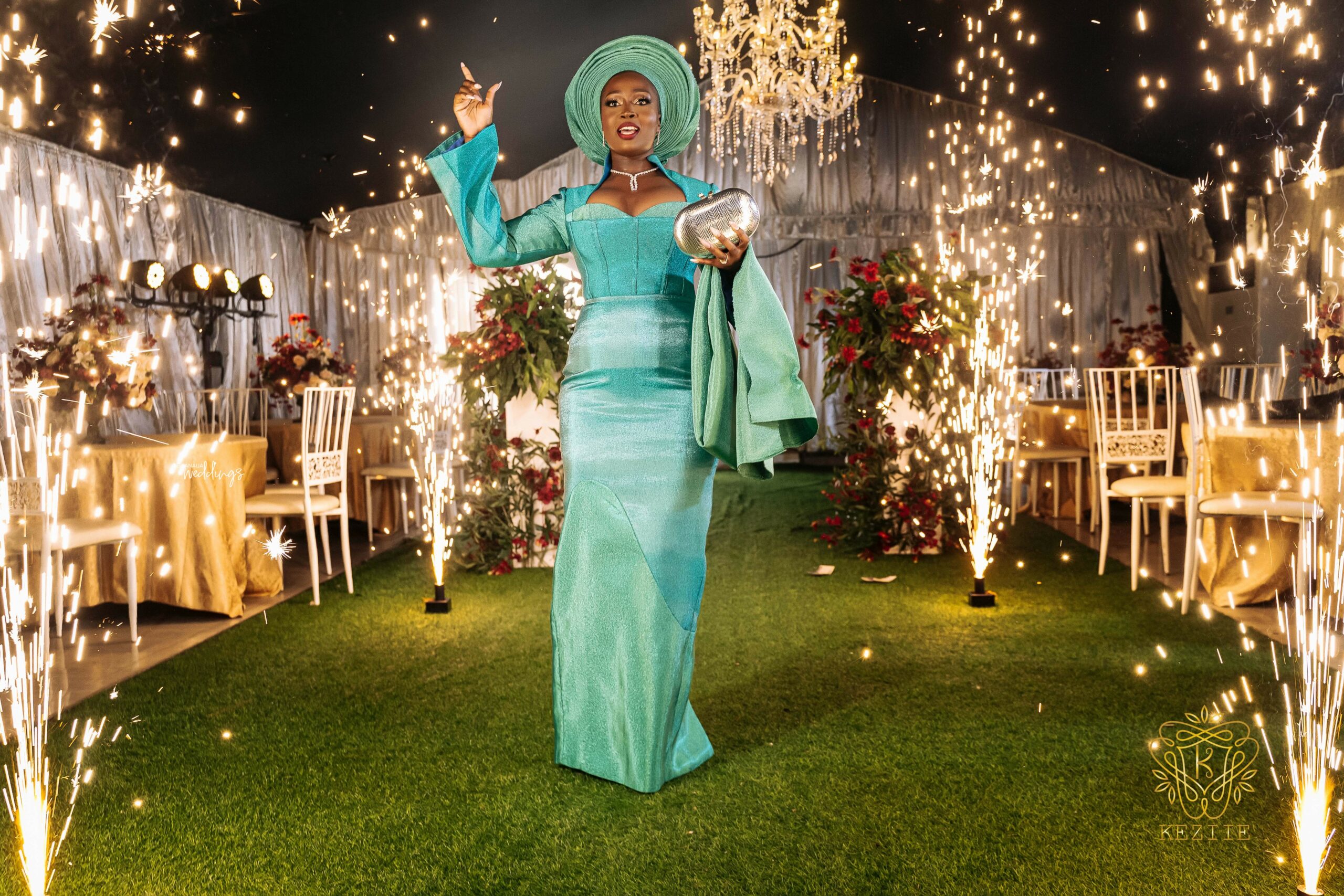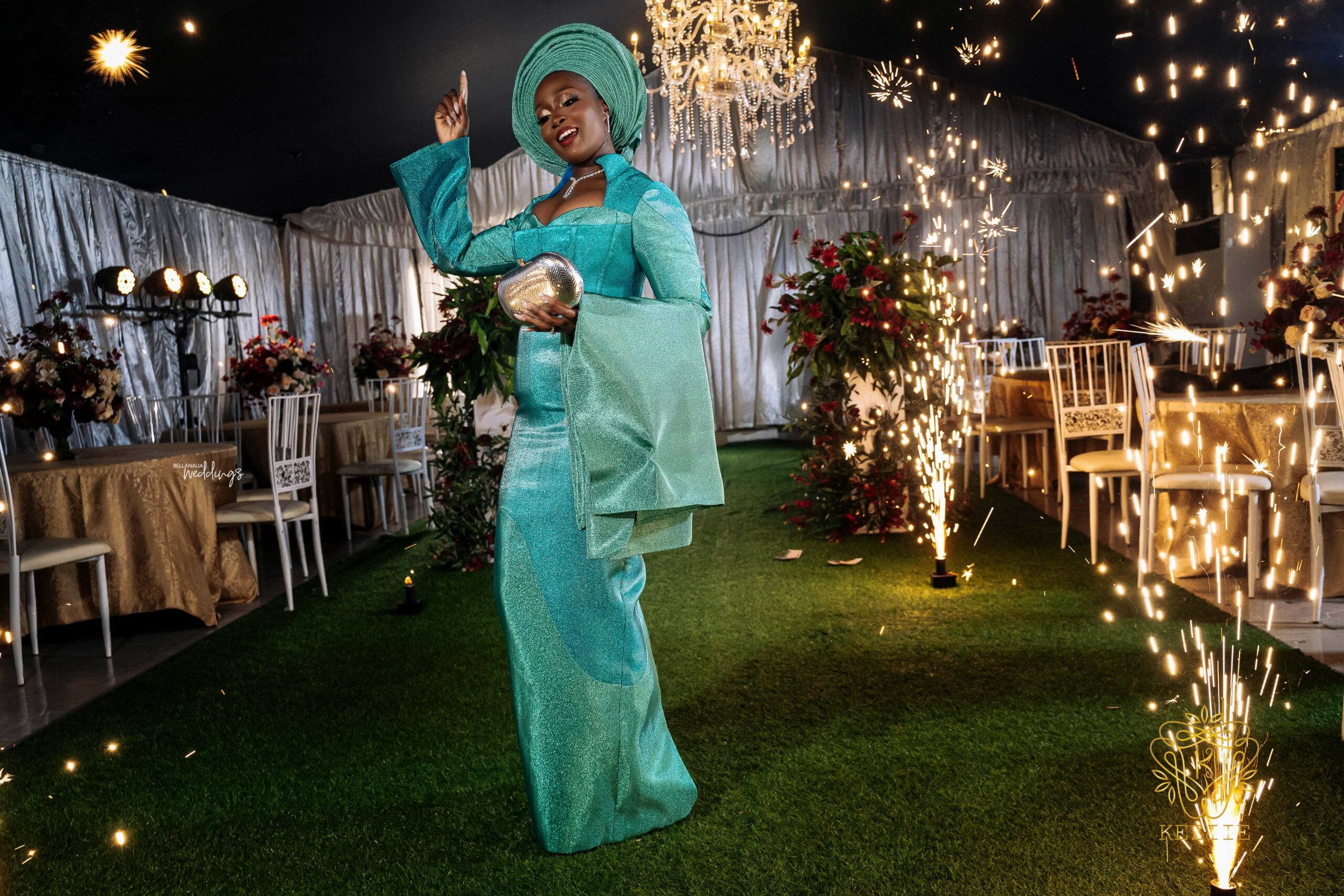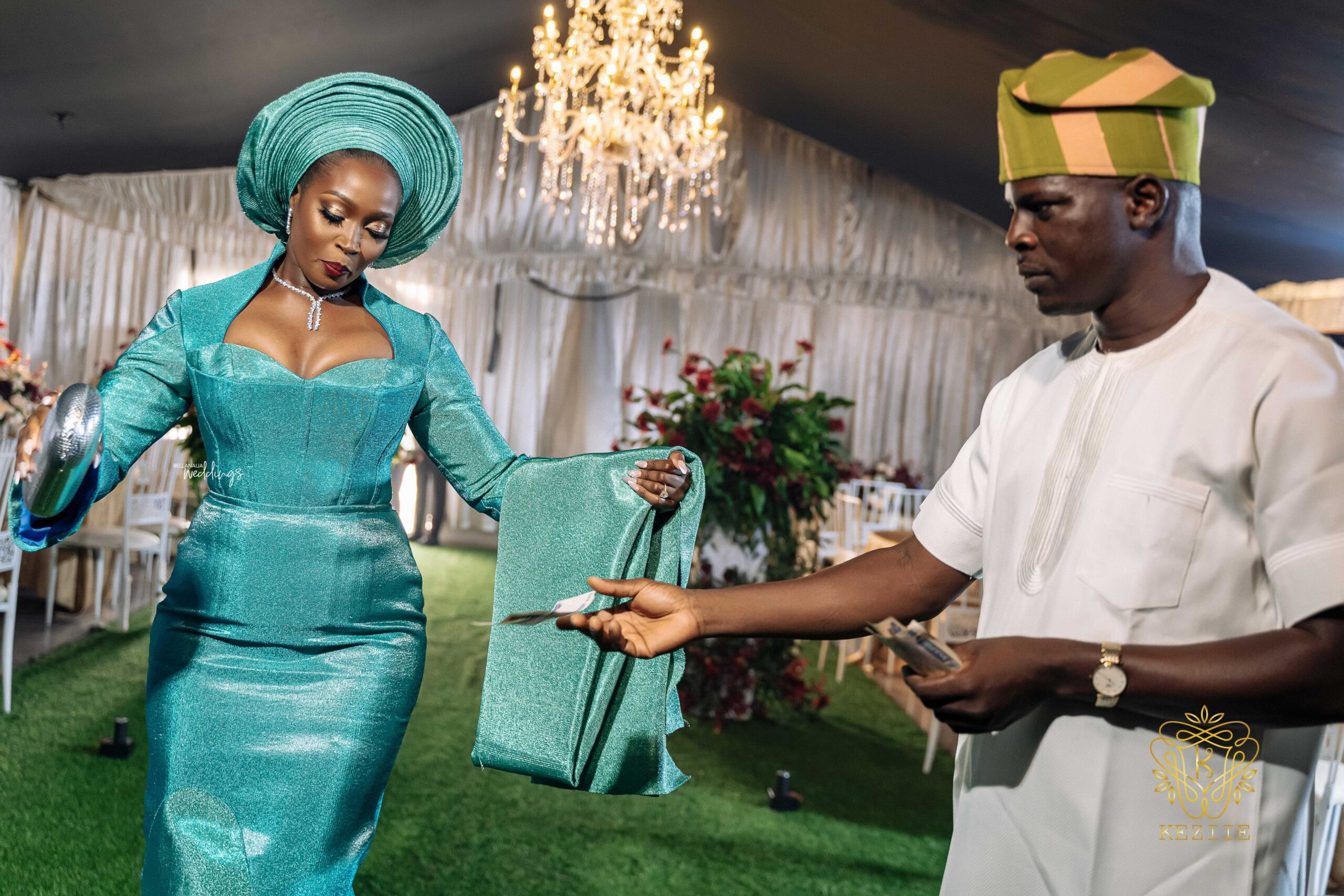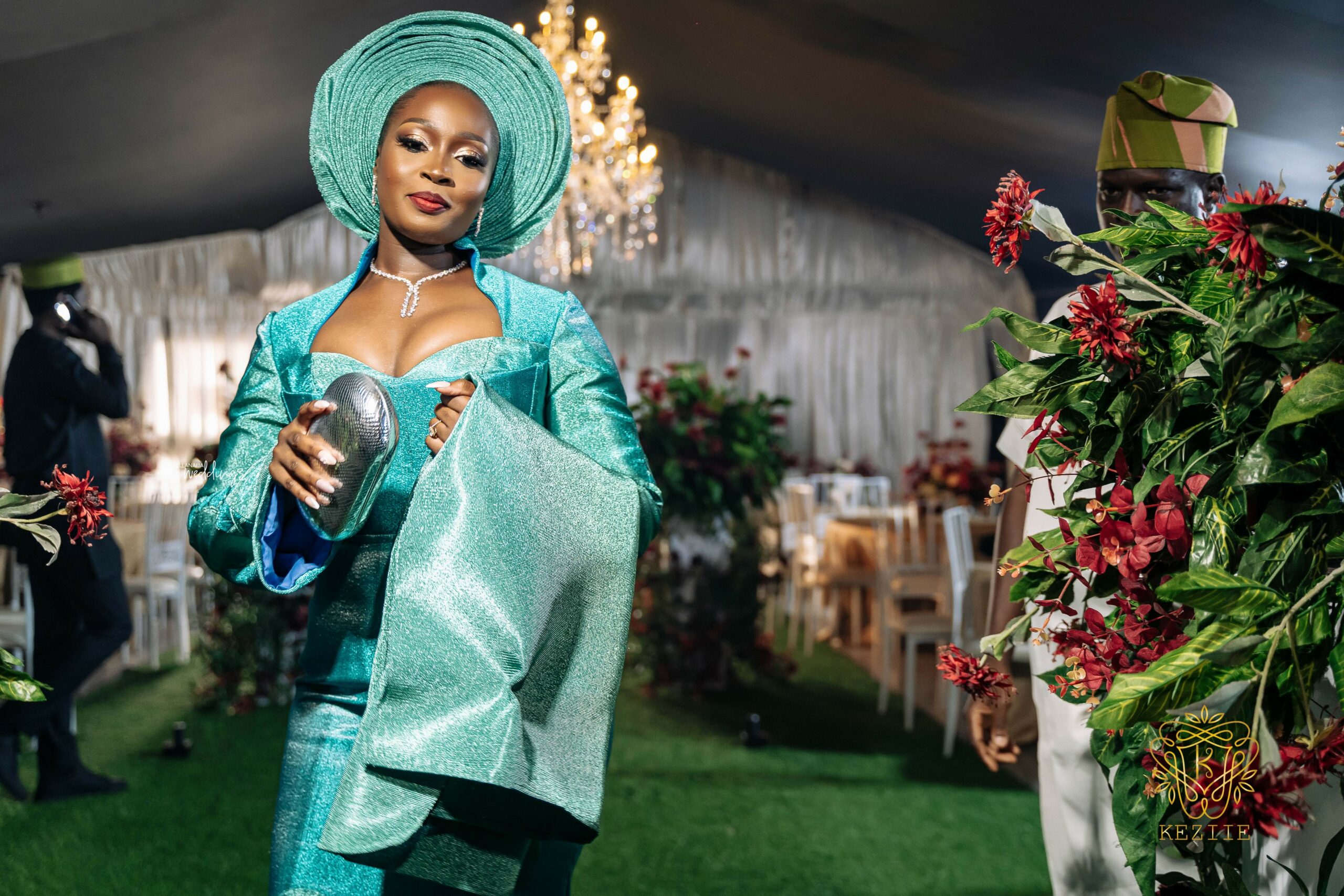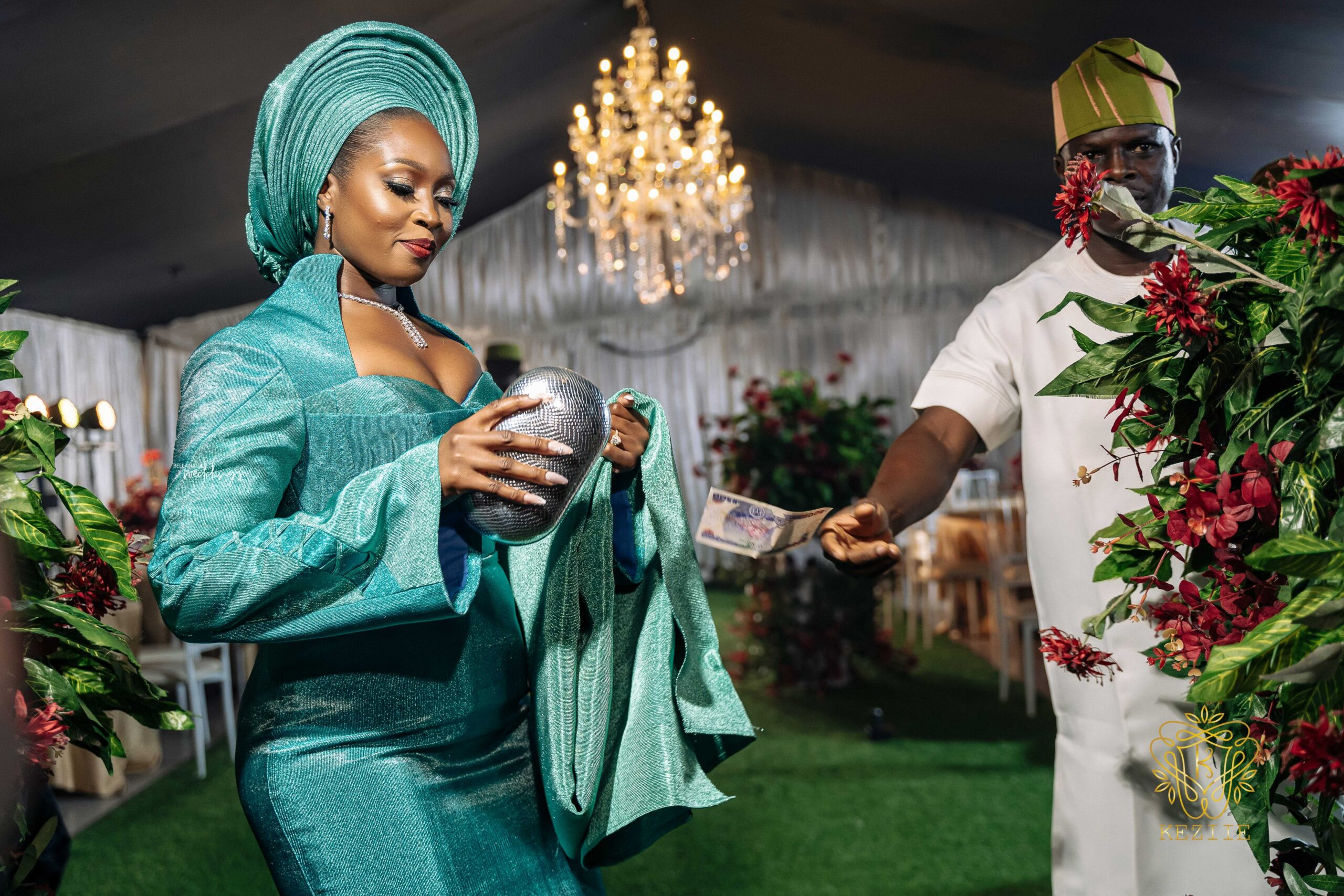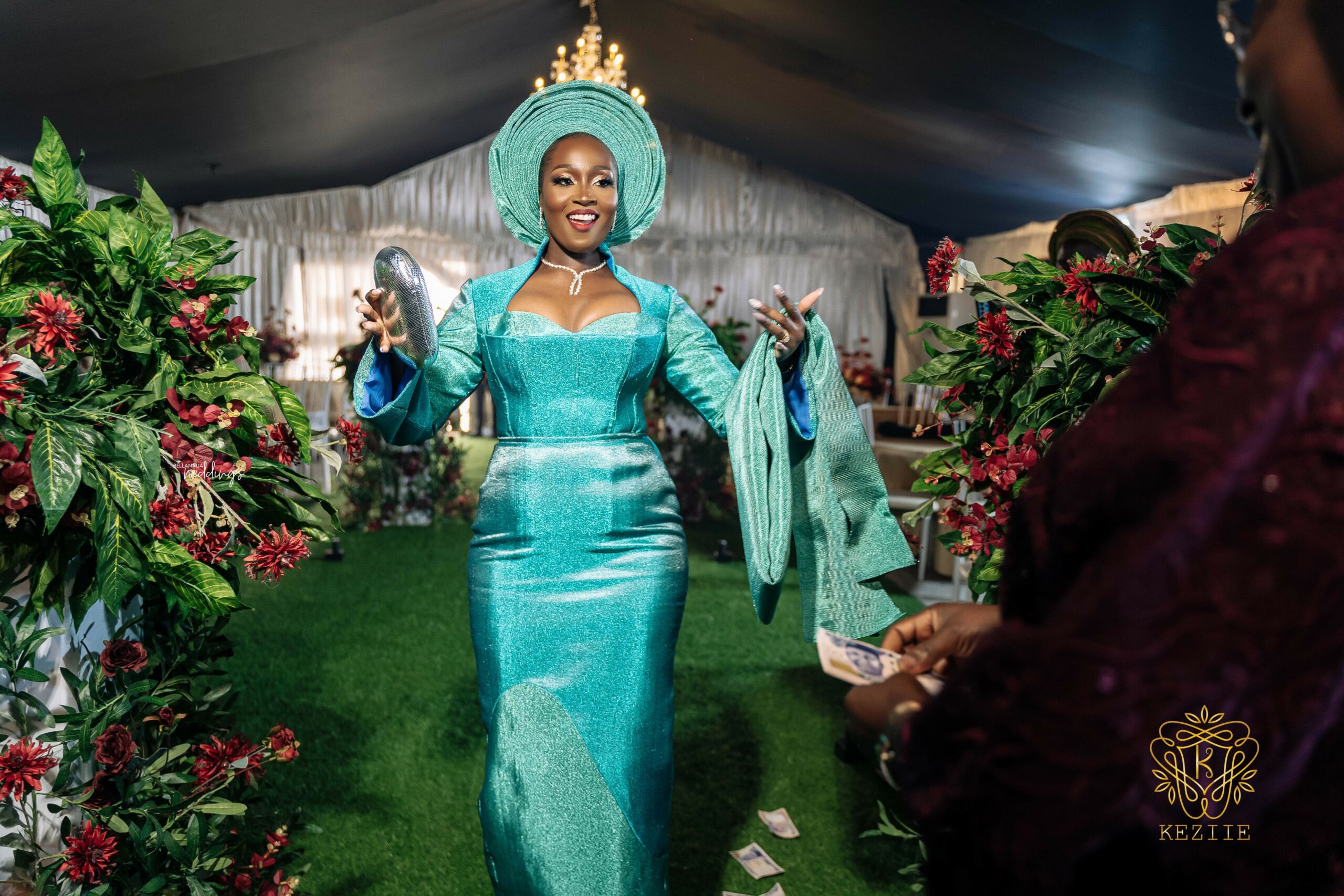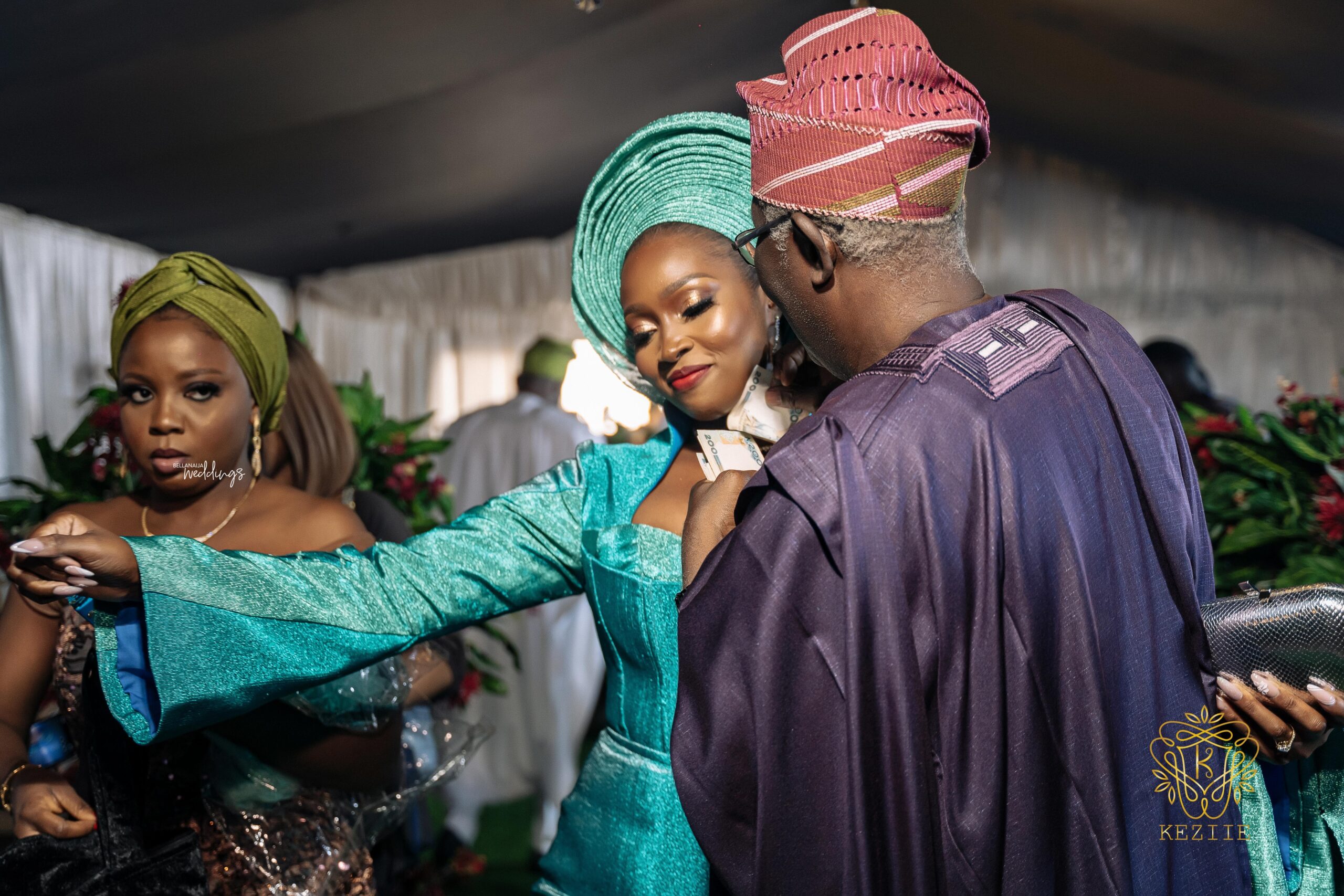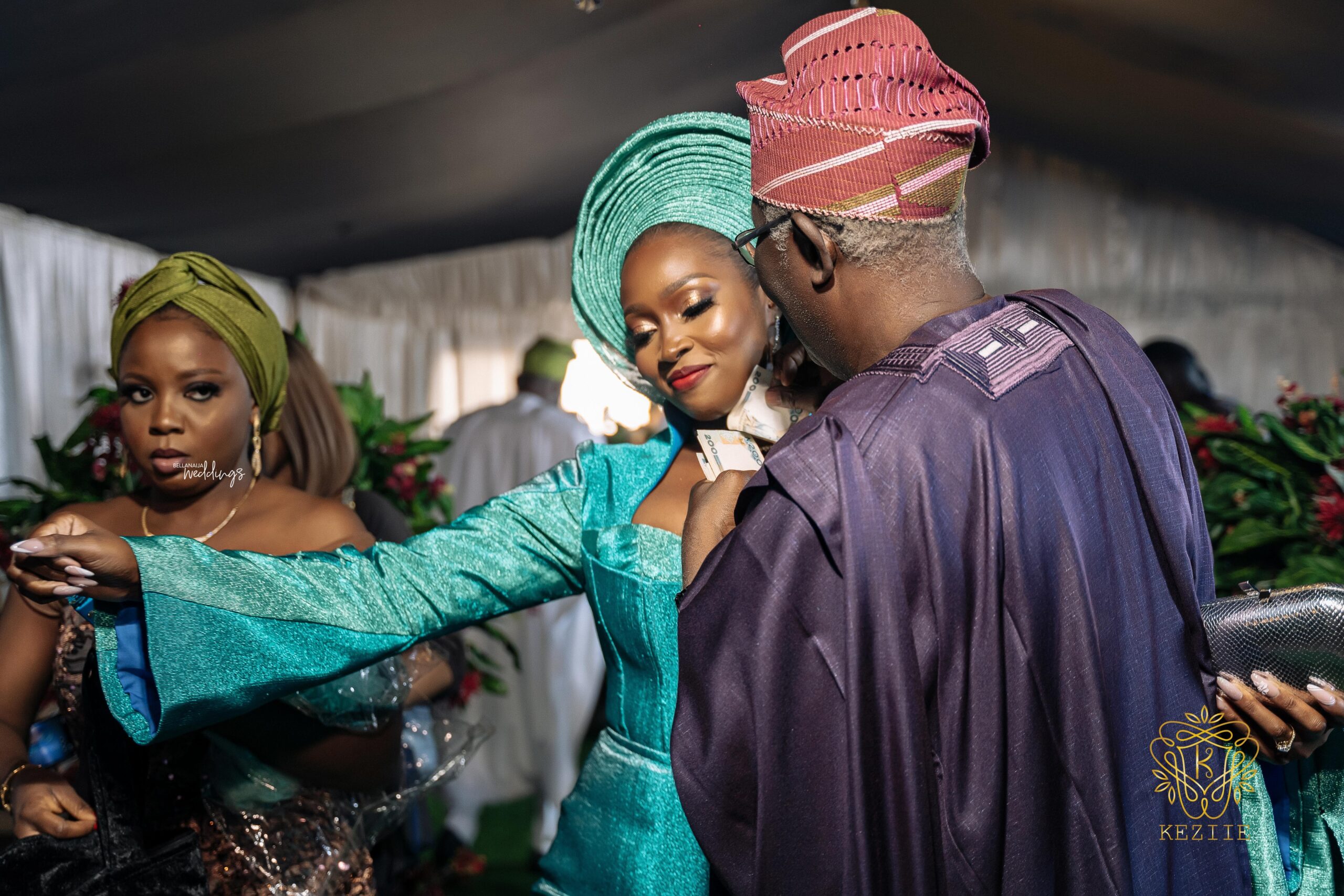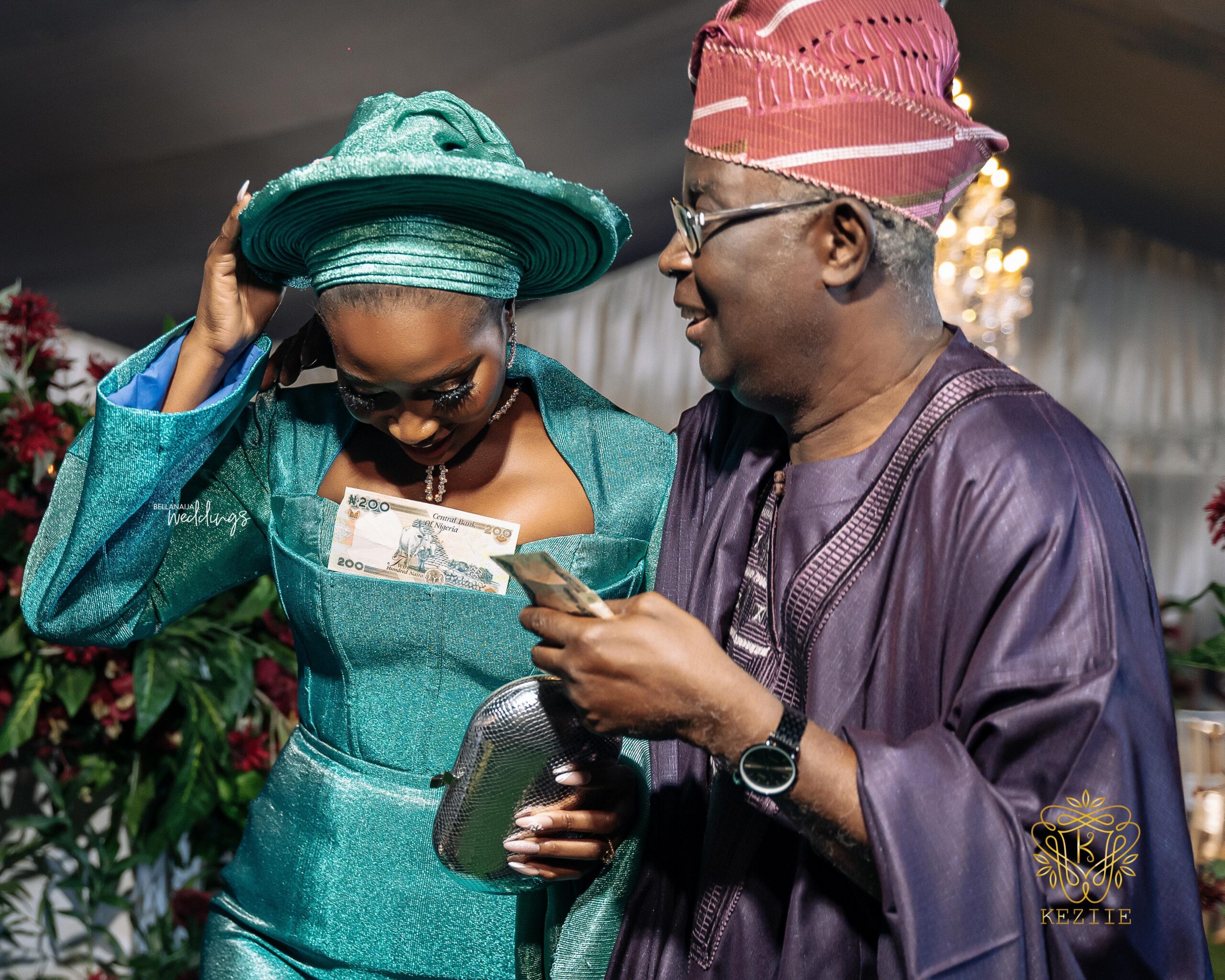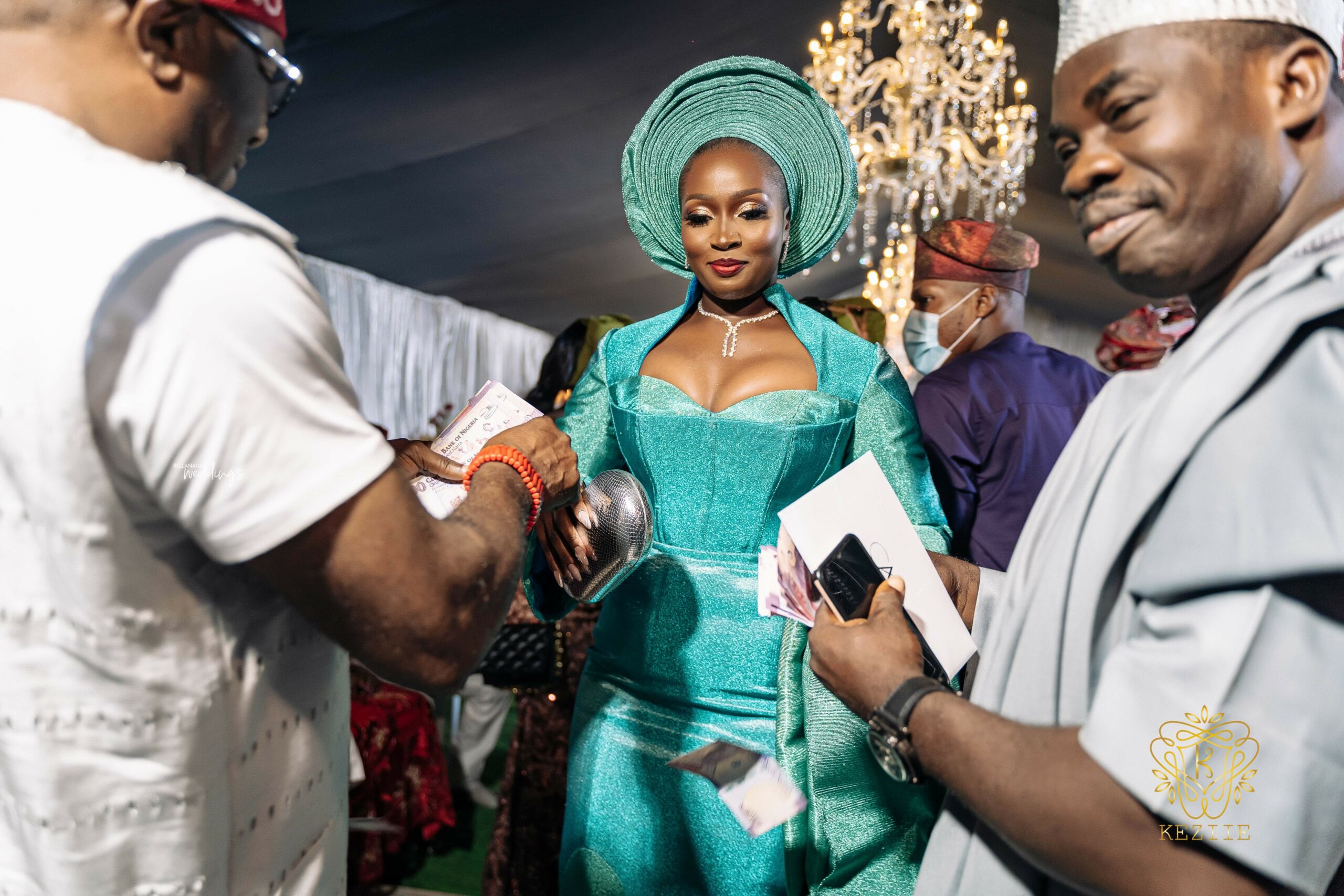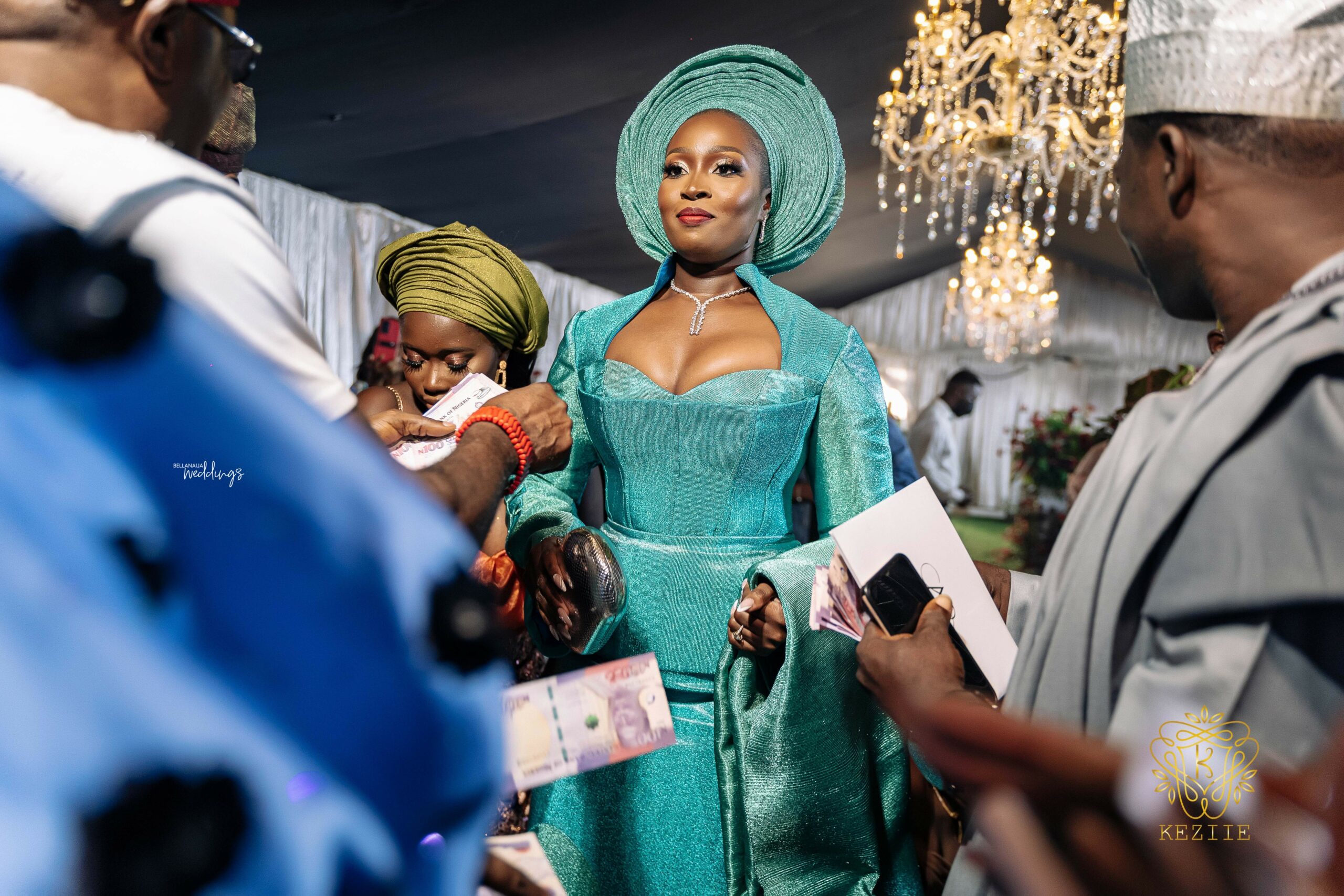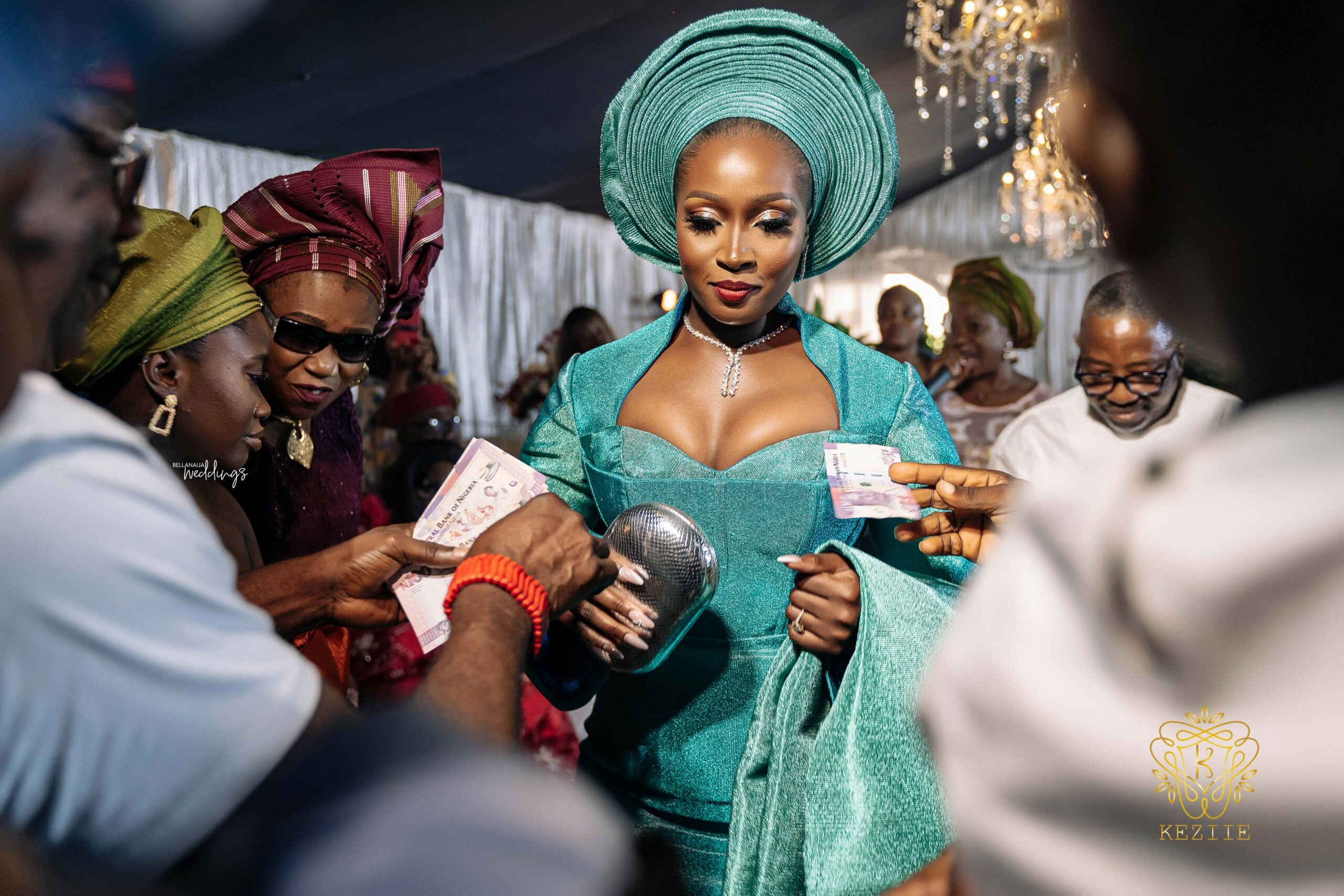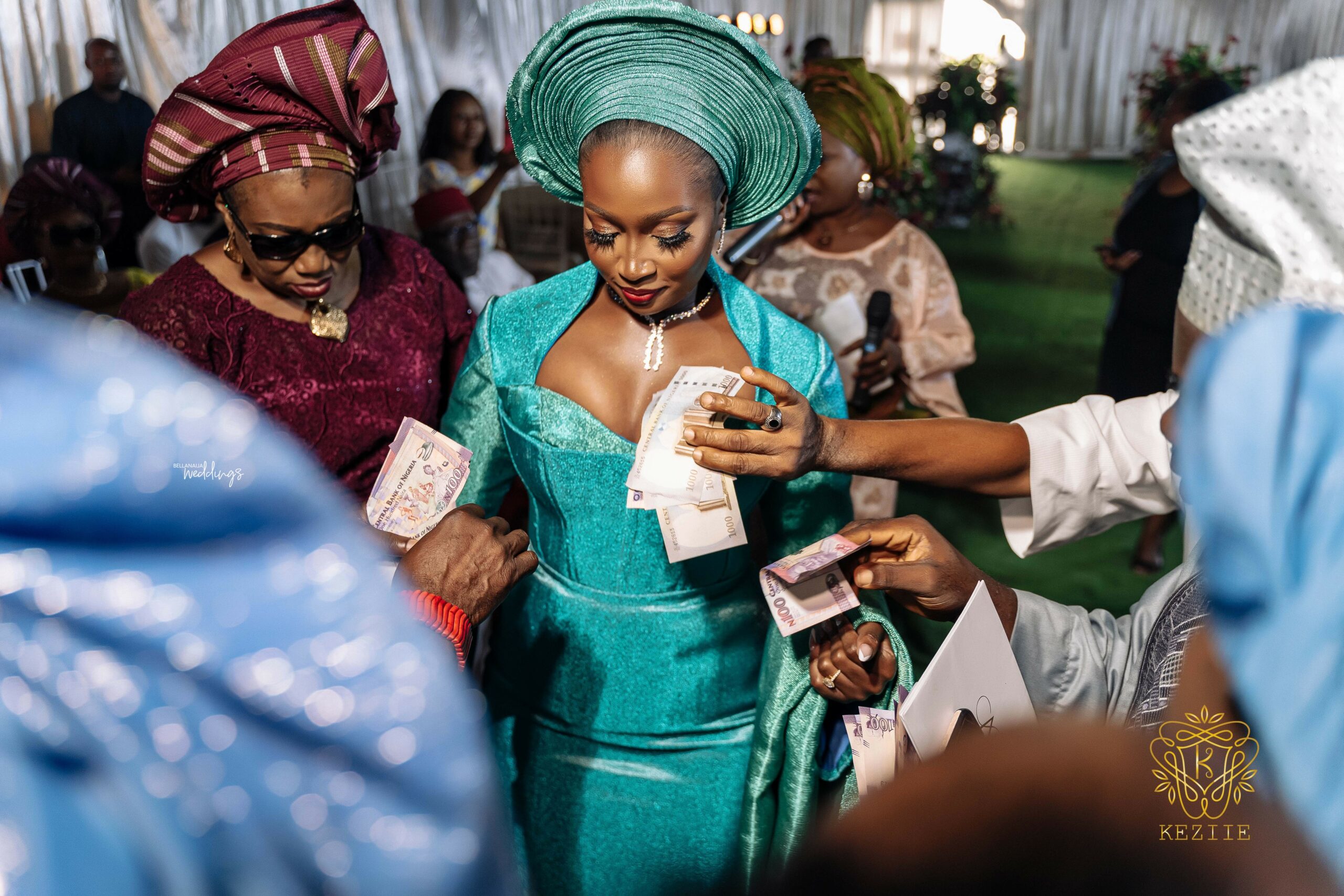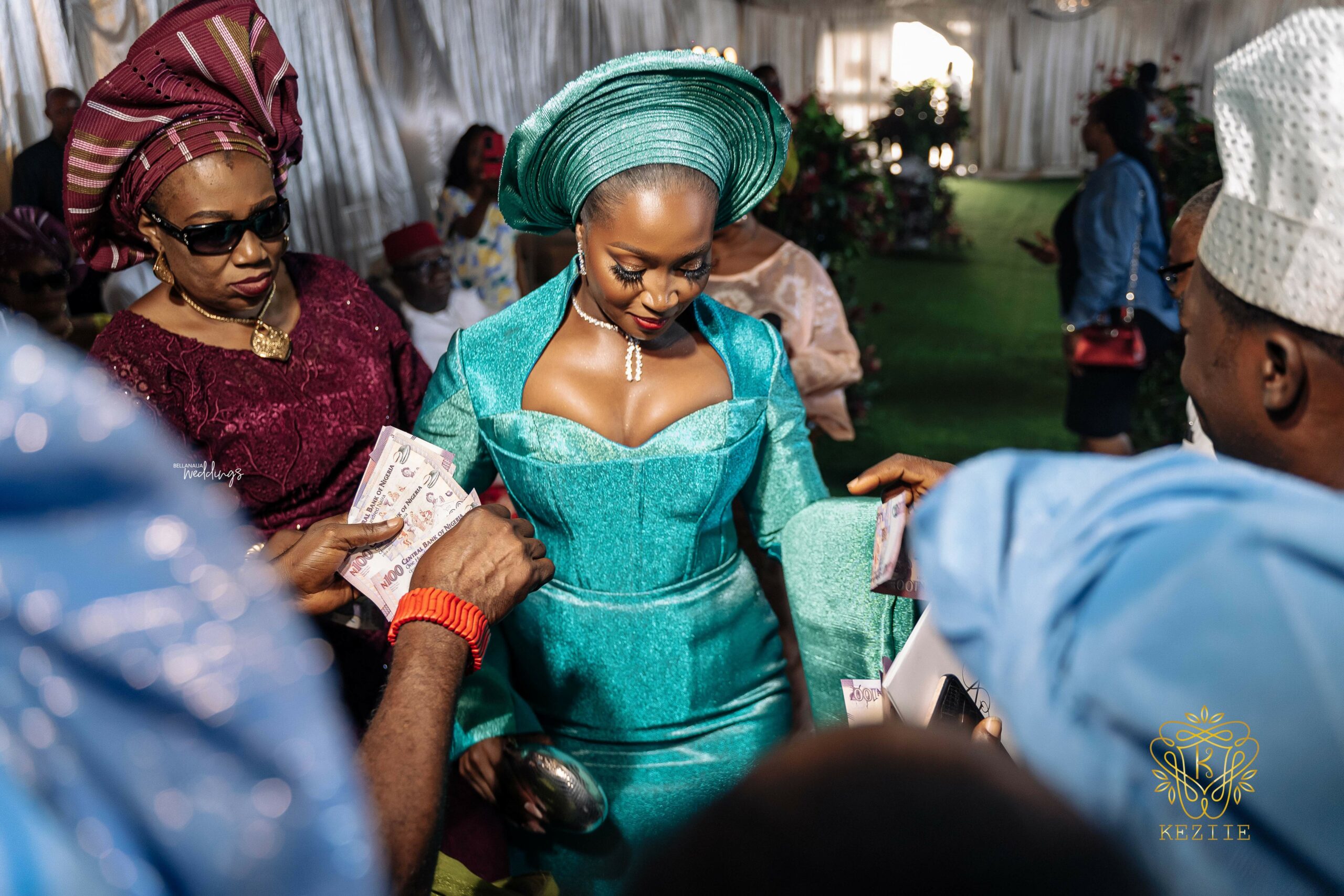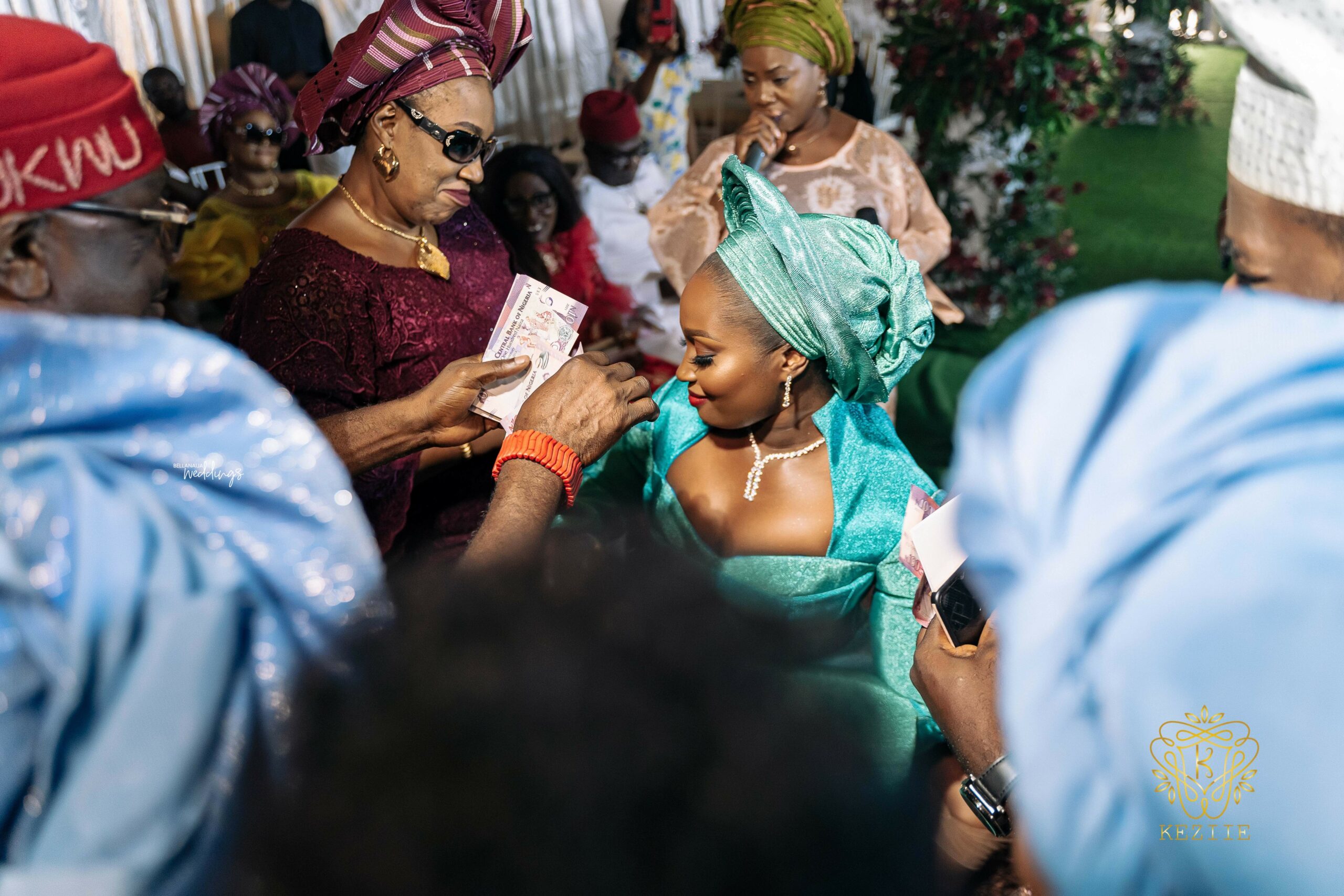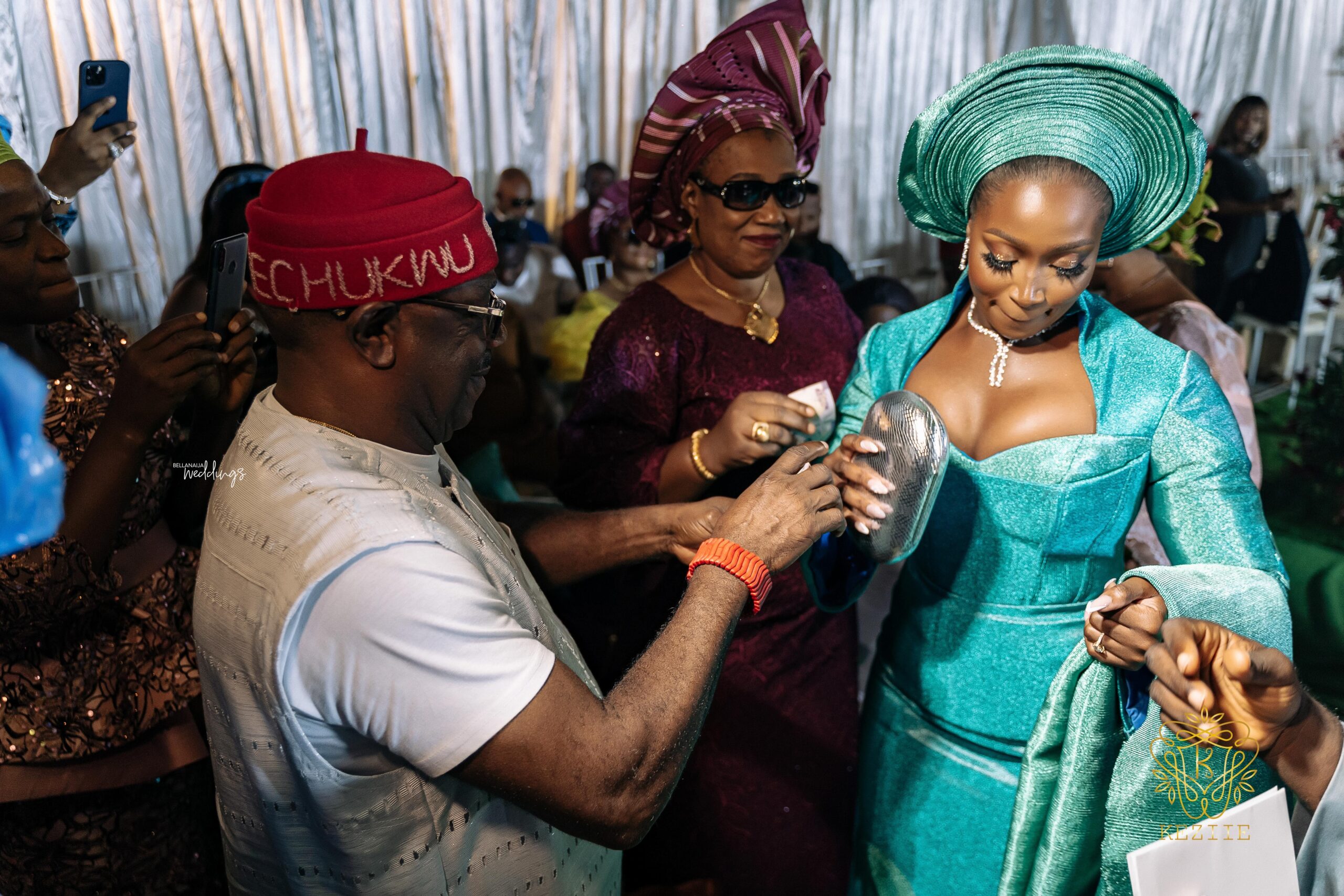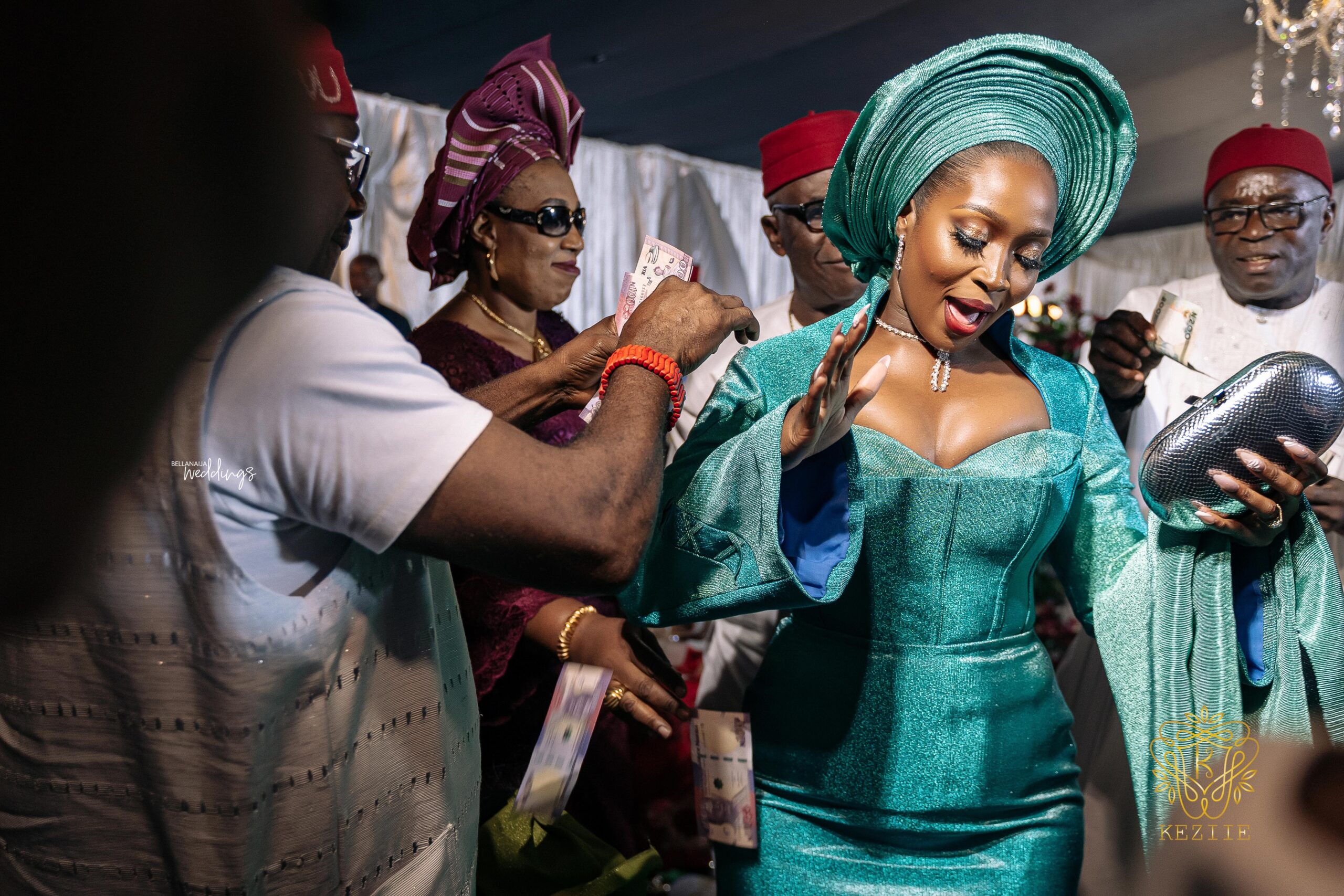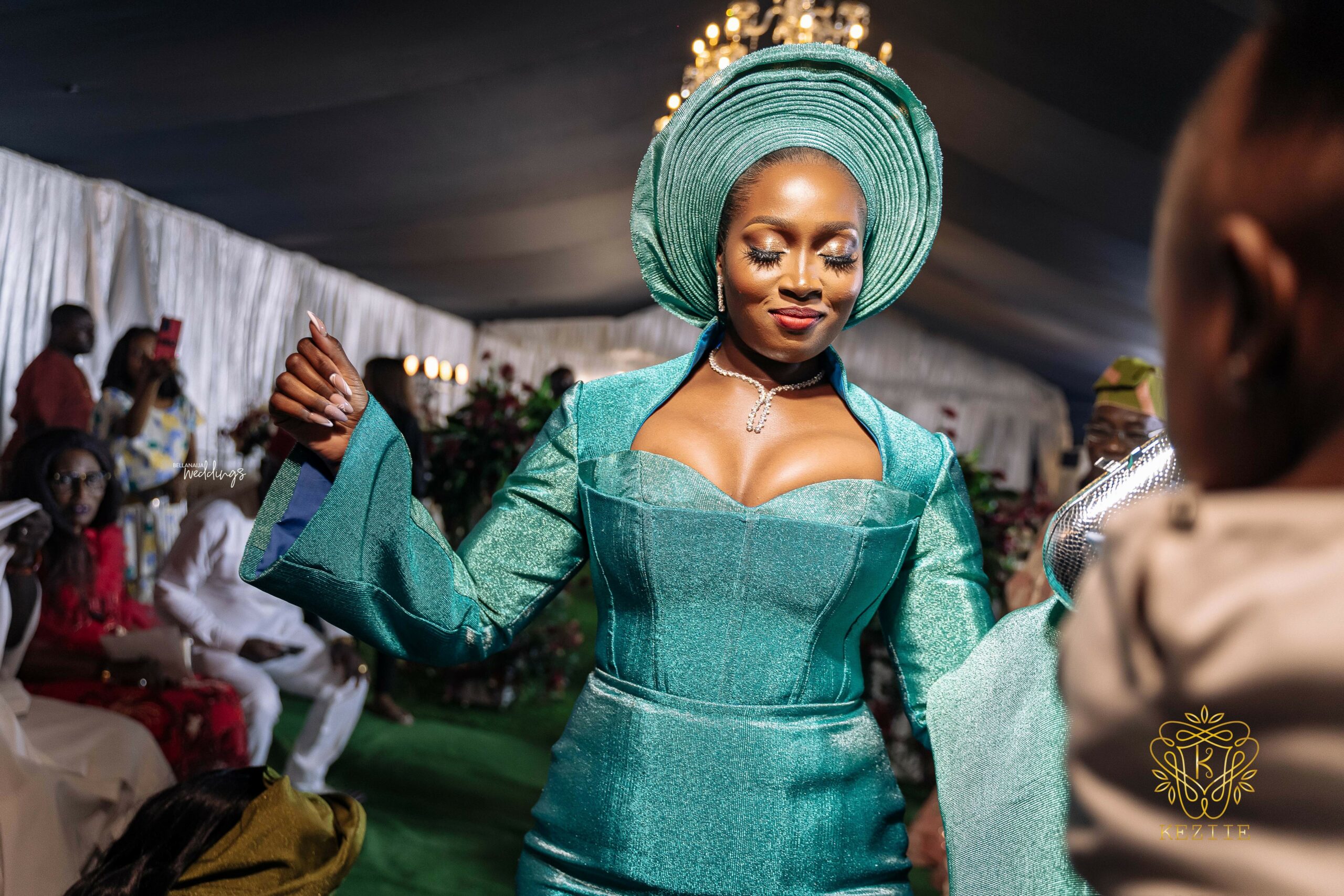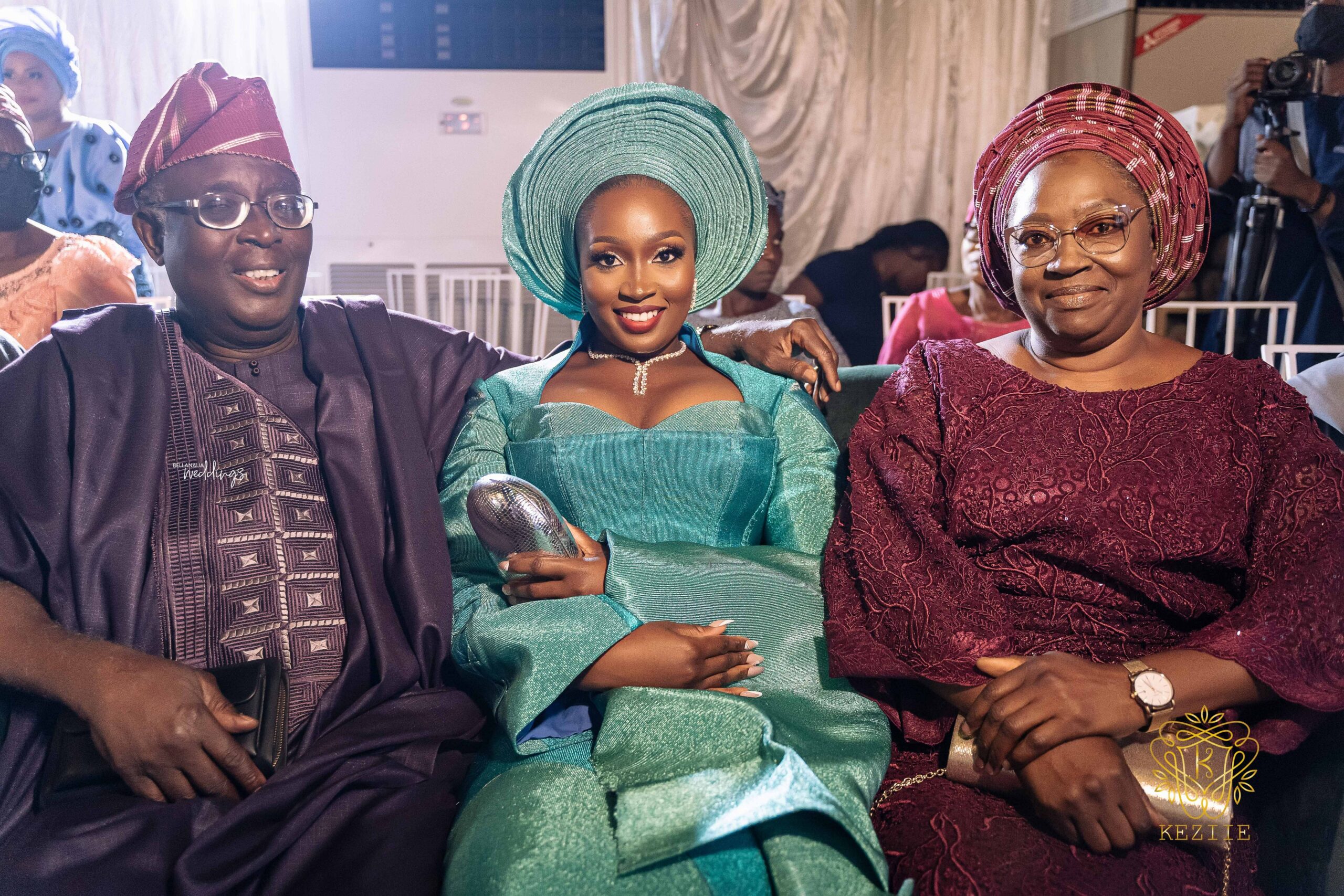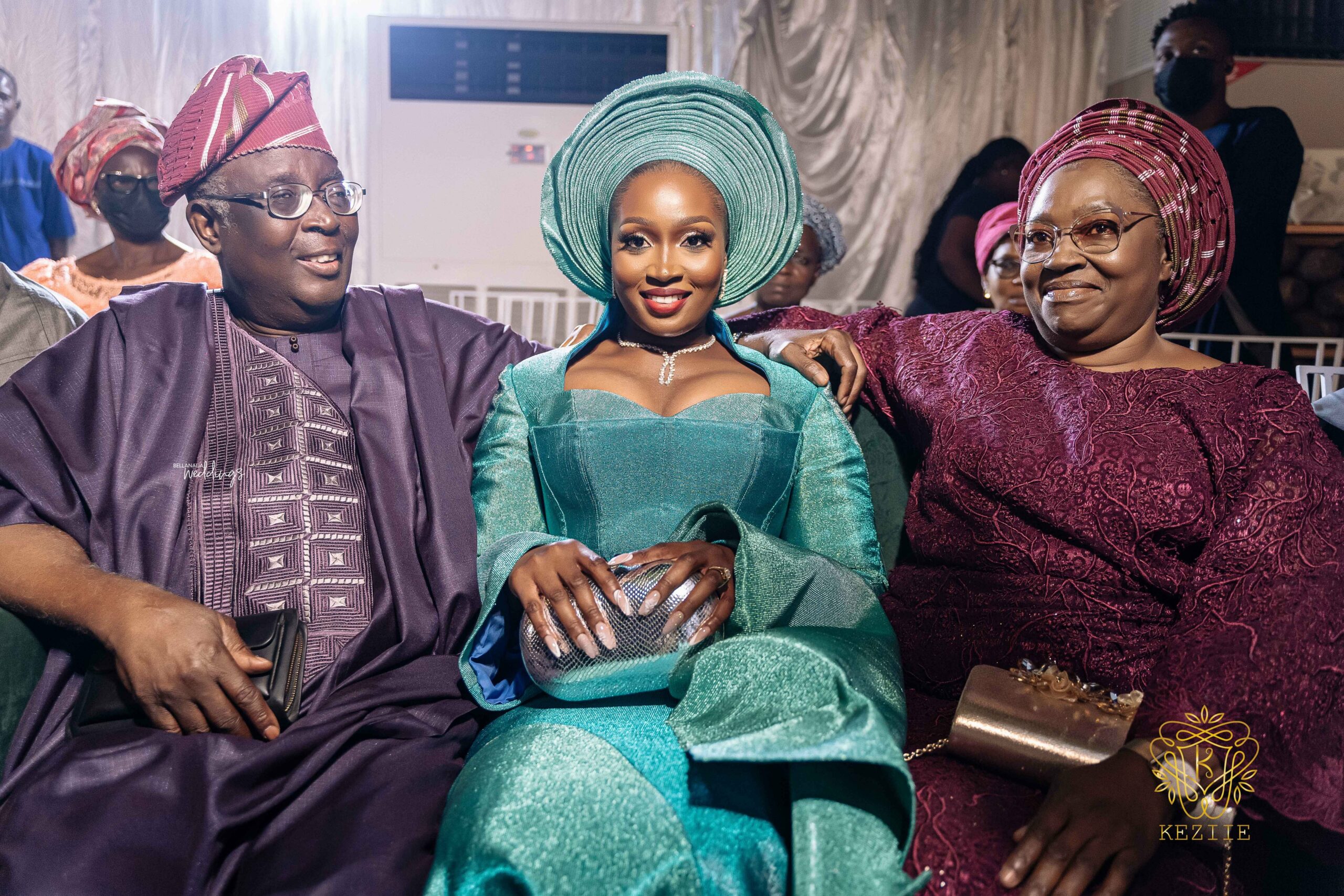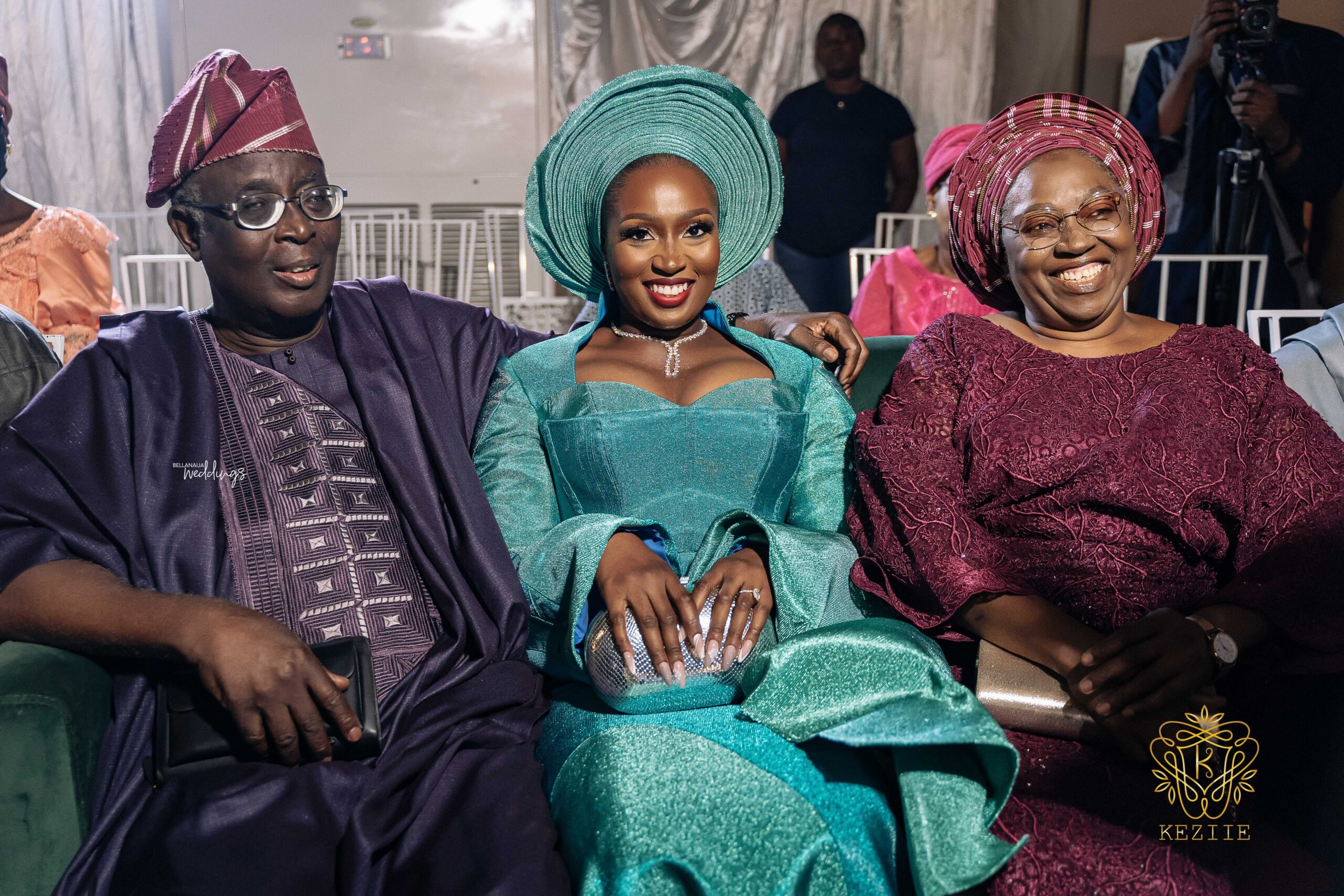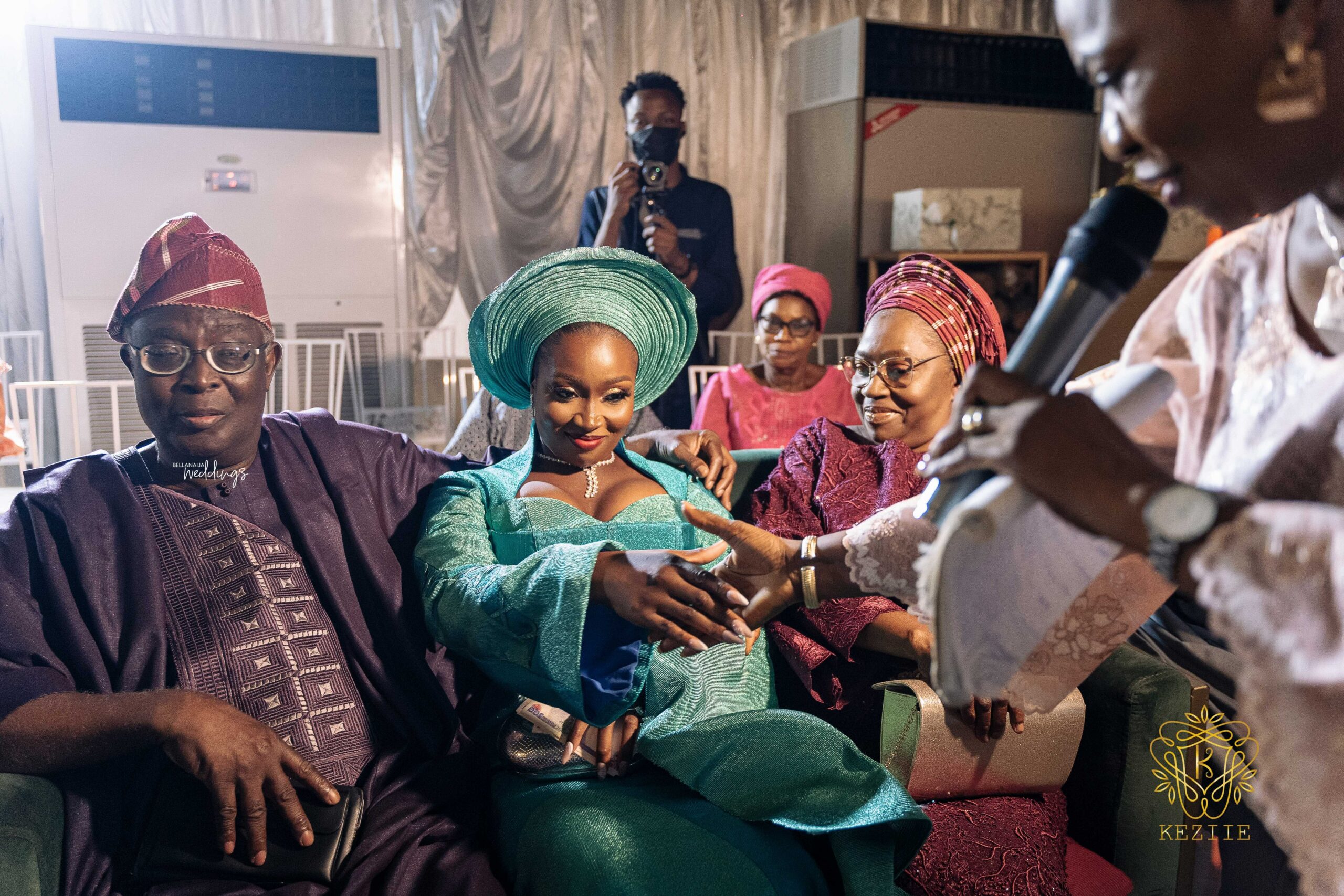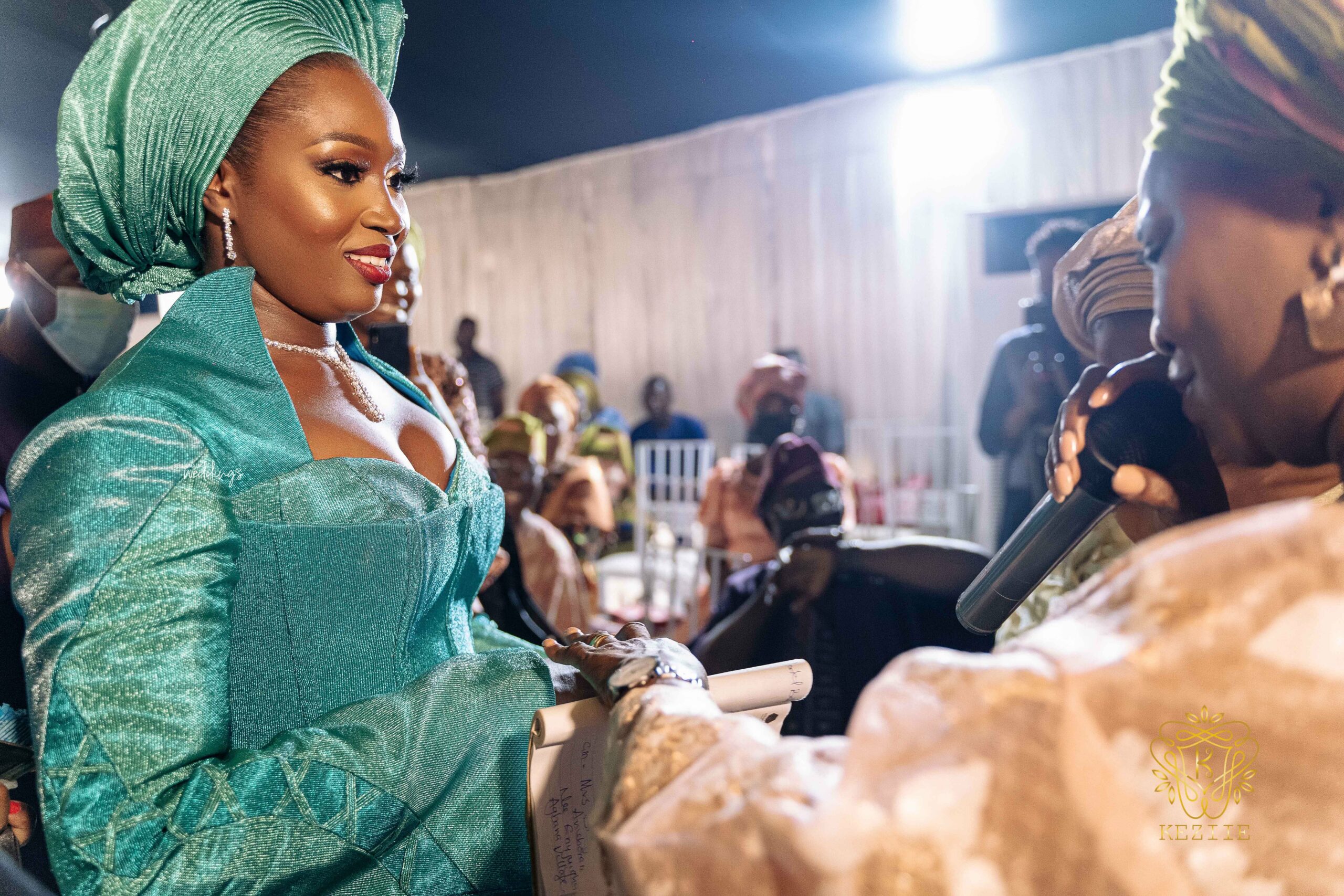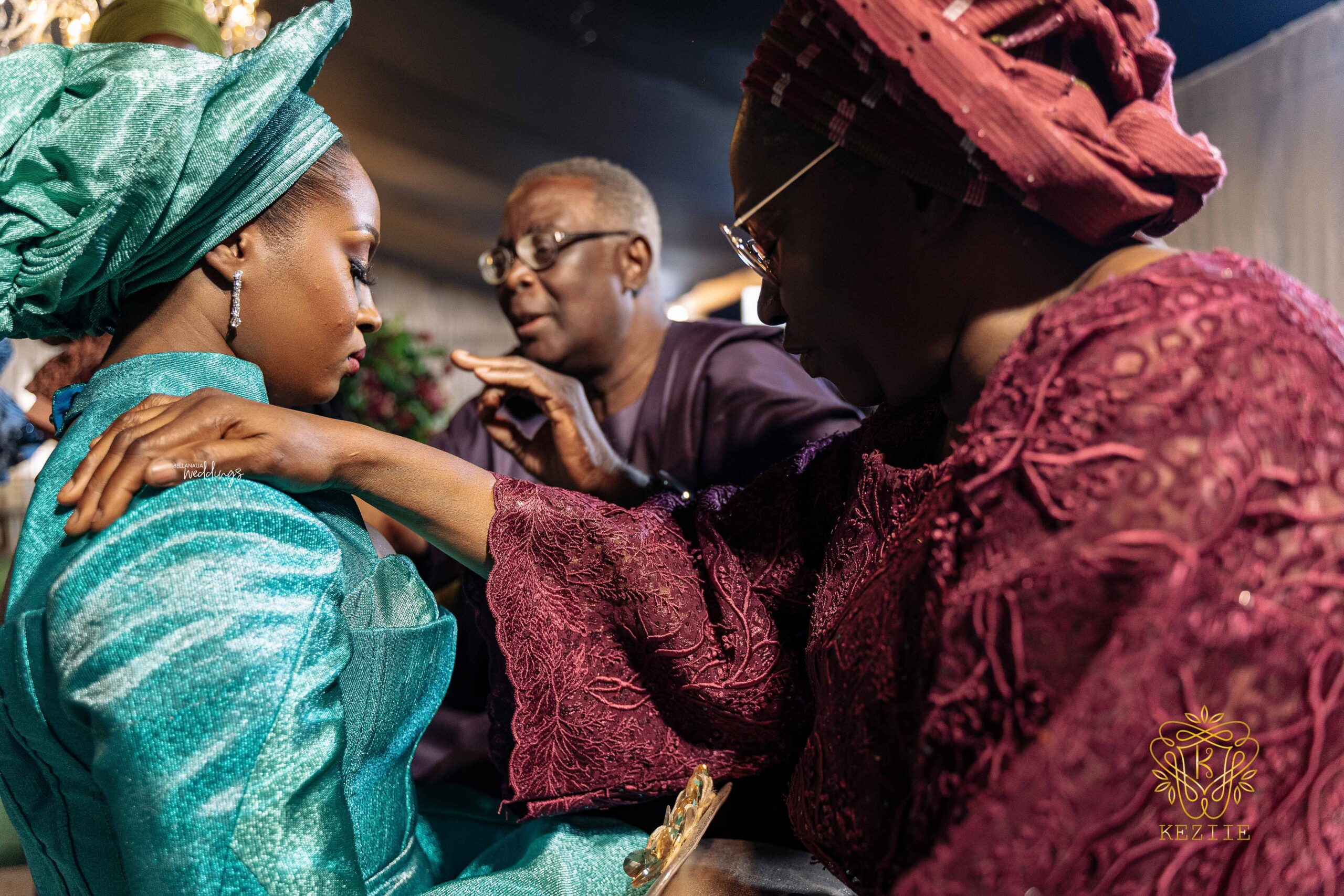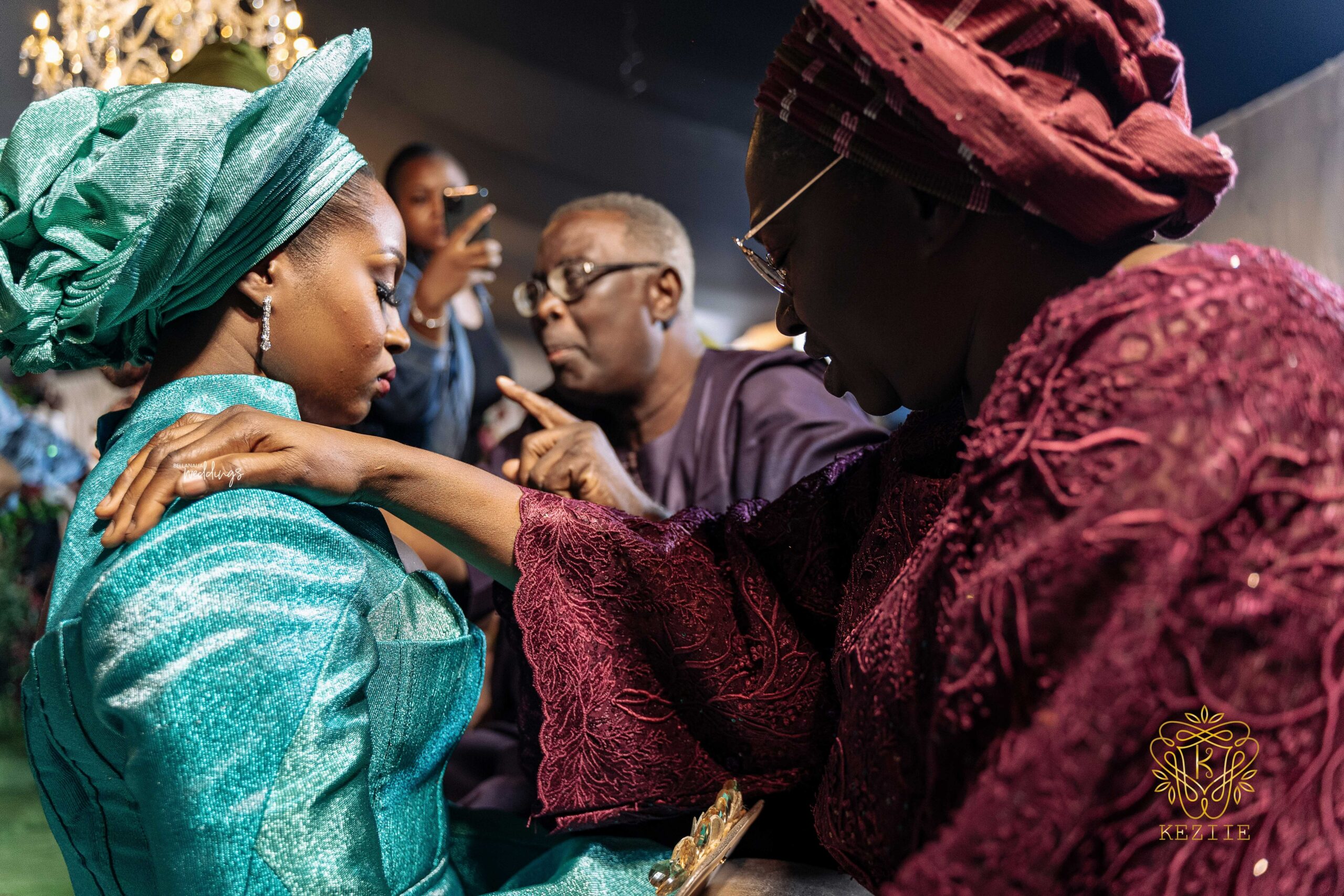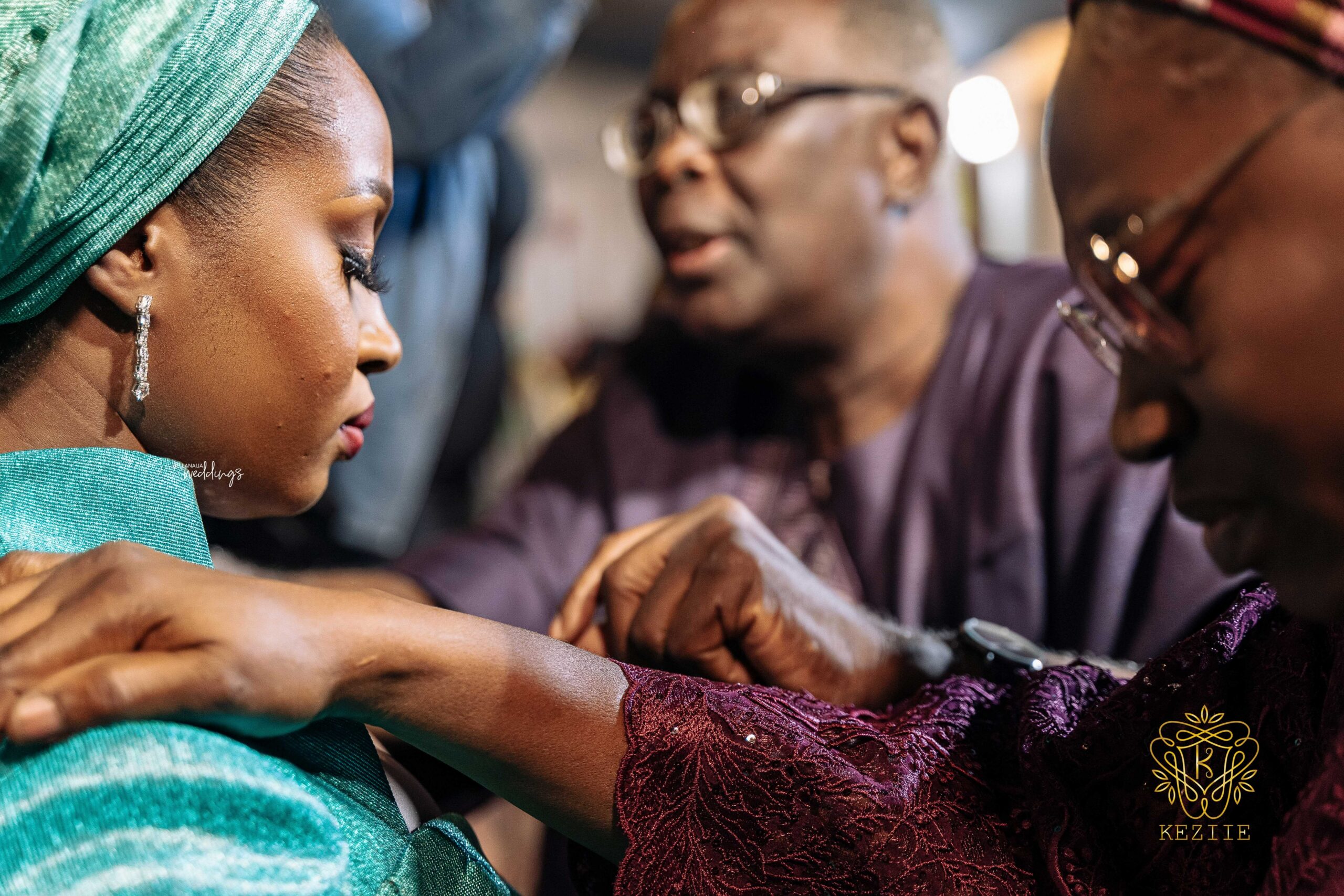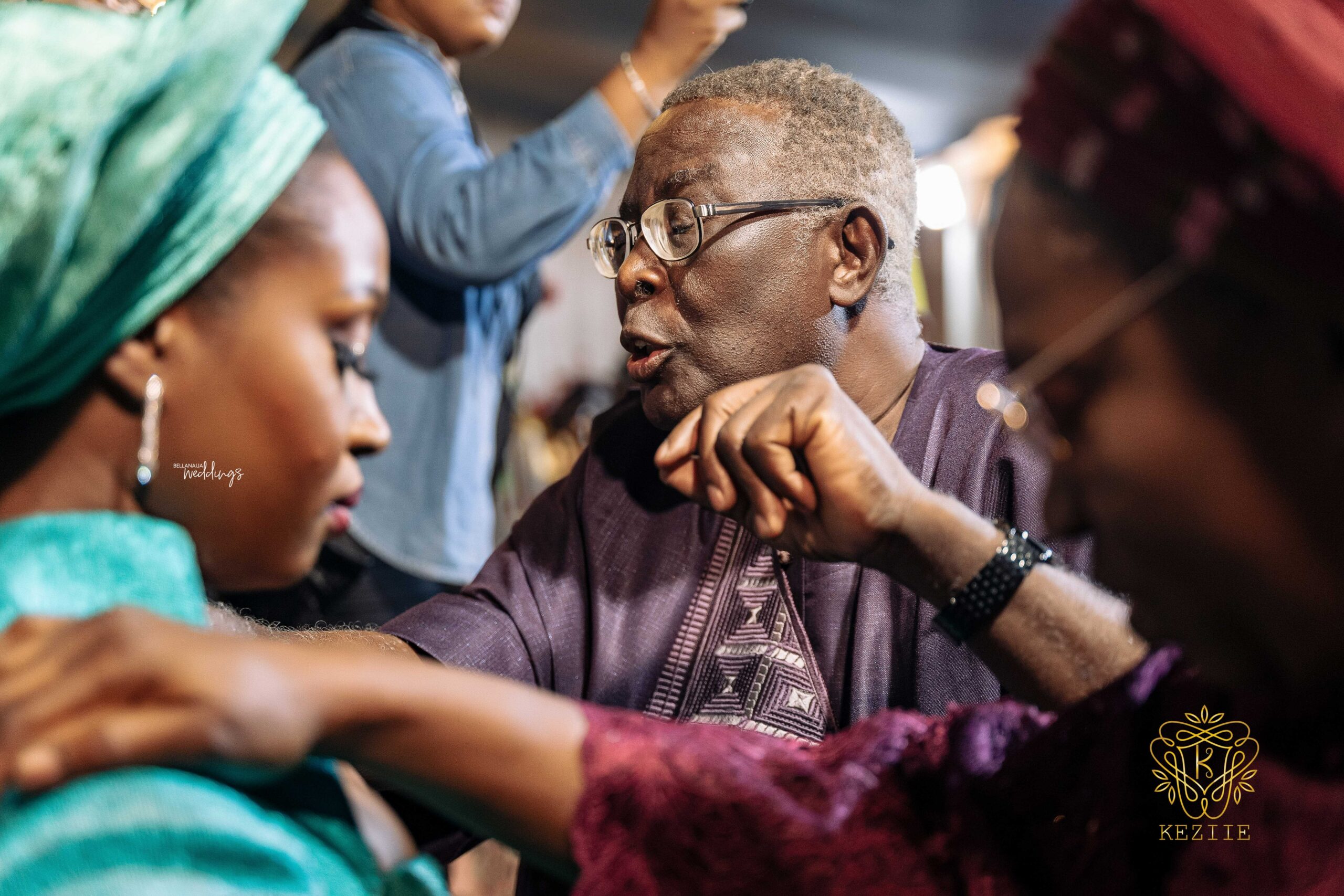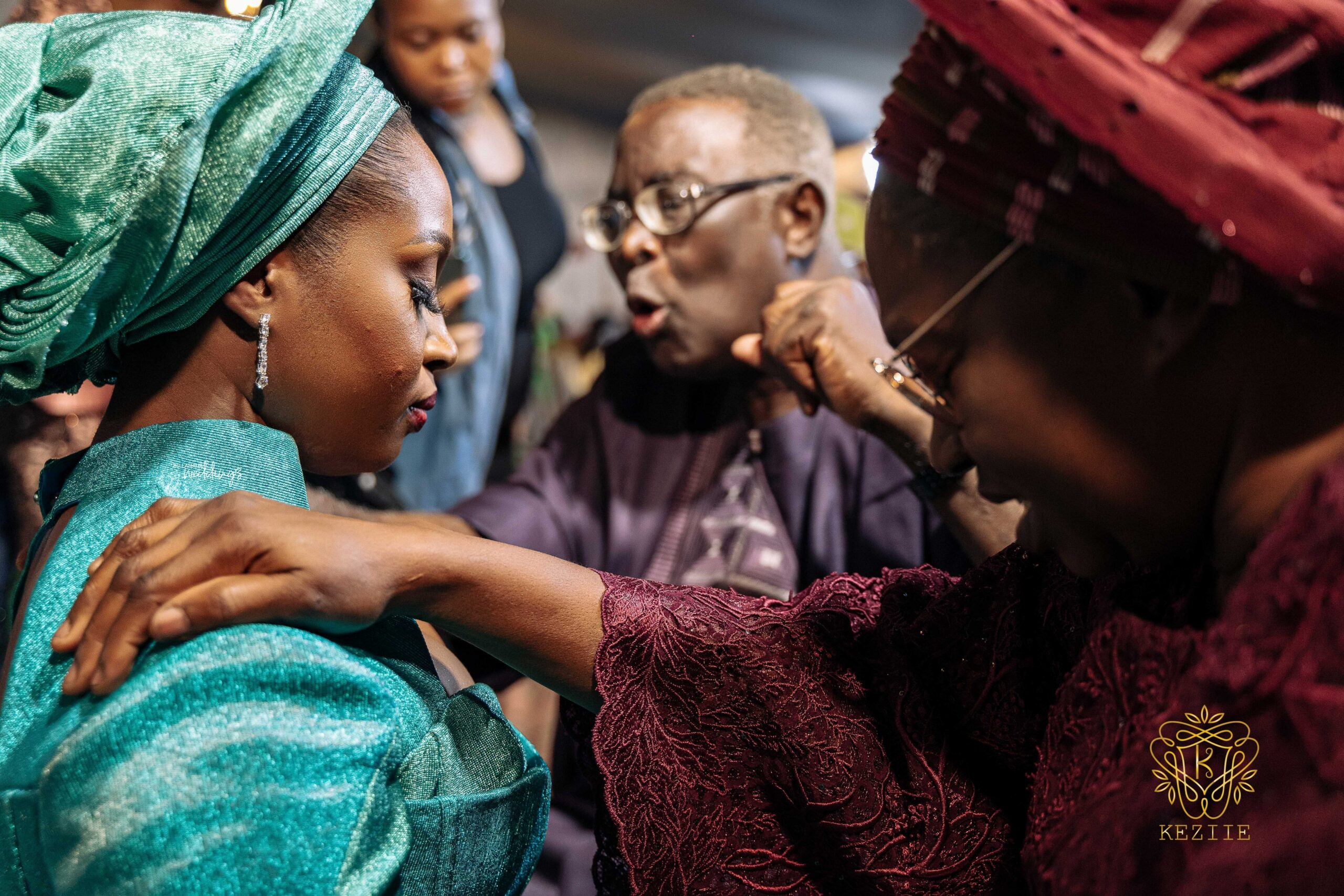 Now, the veiling of the bride…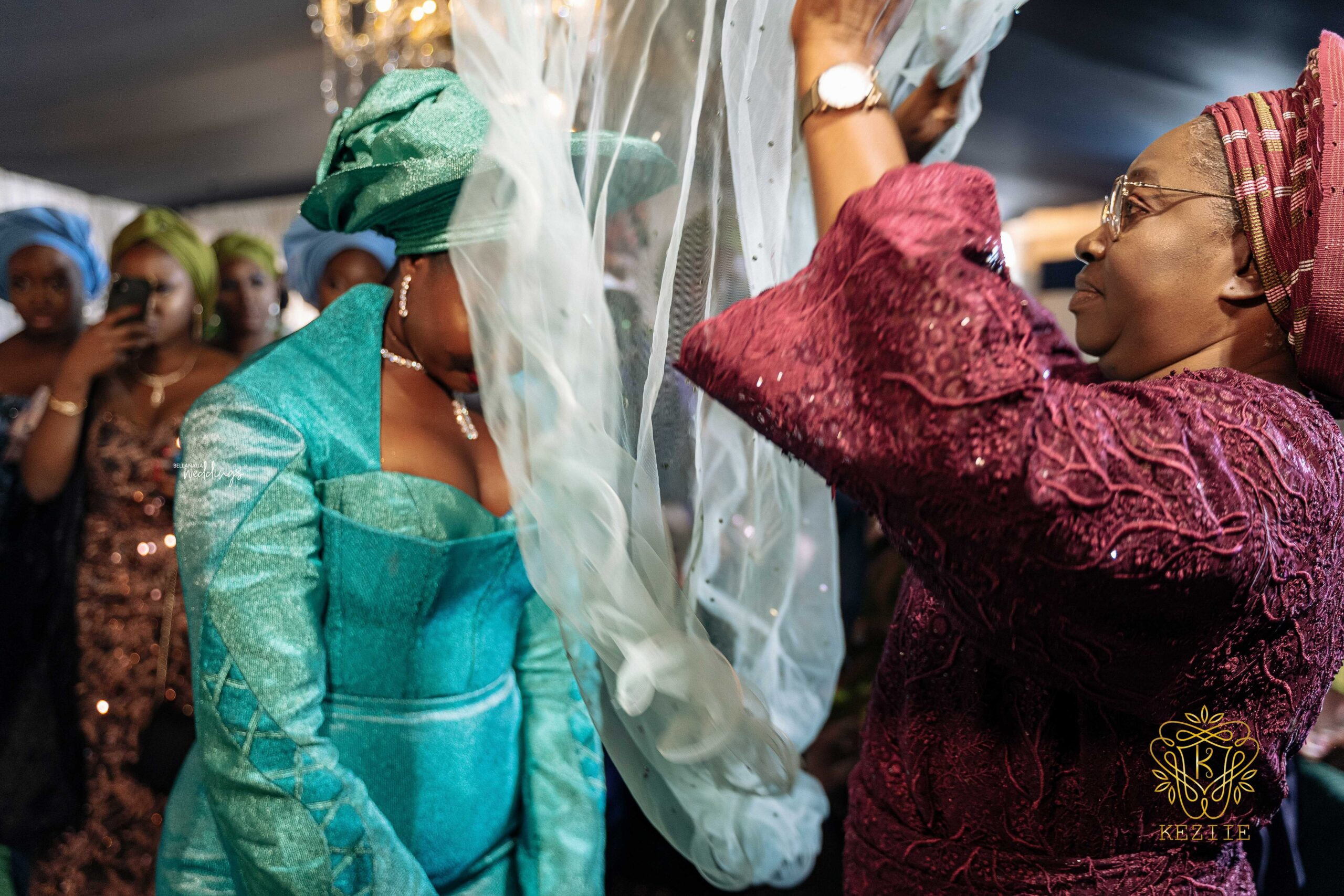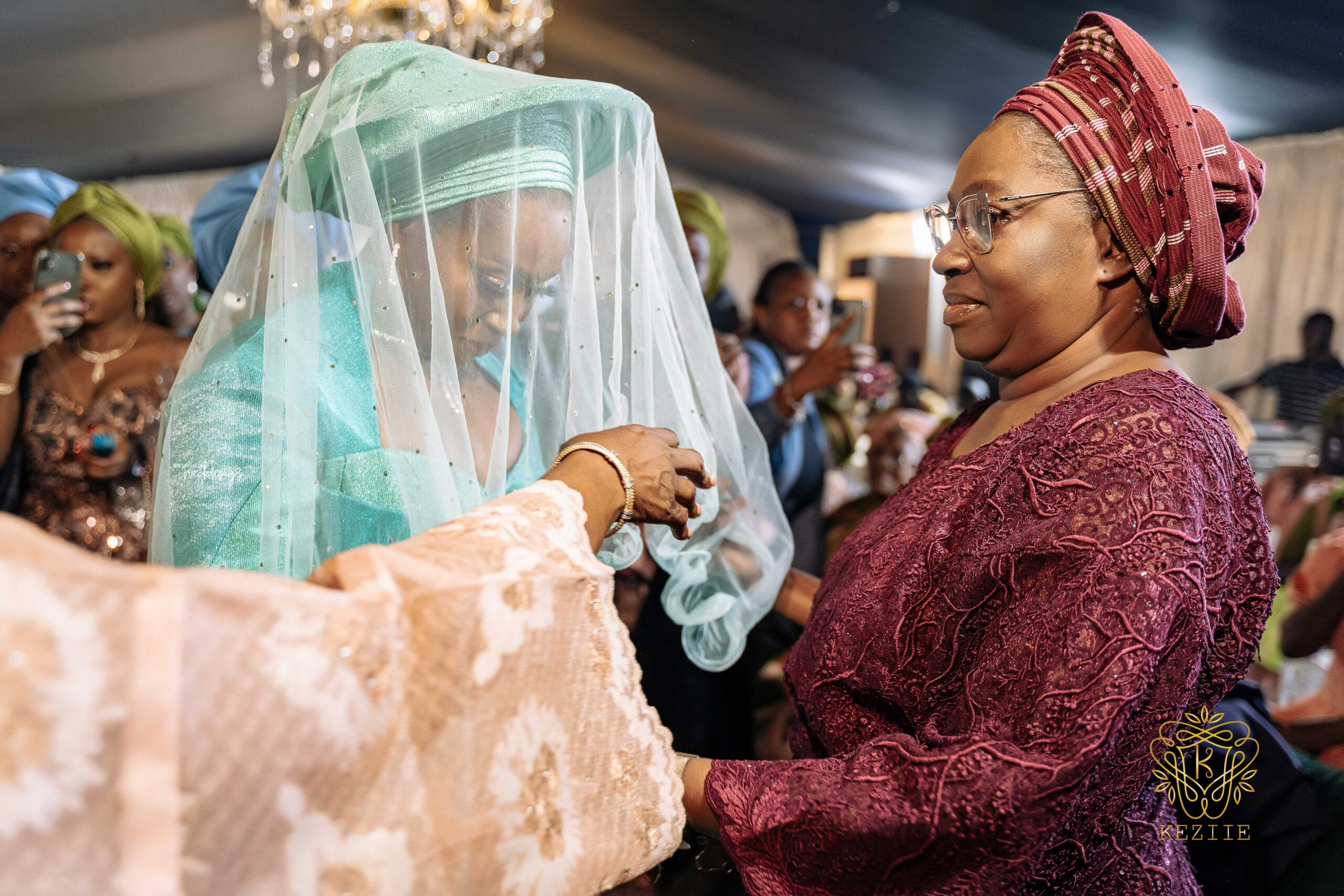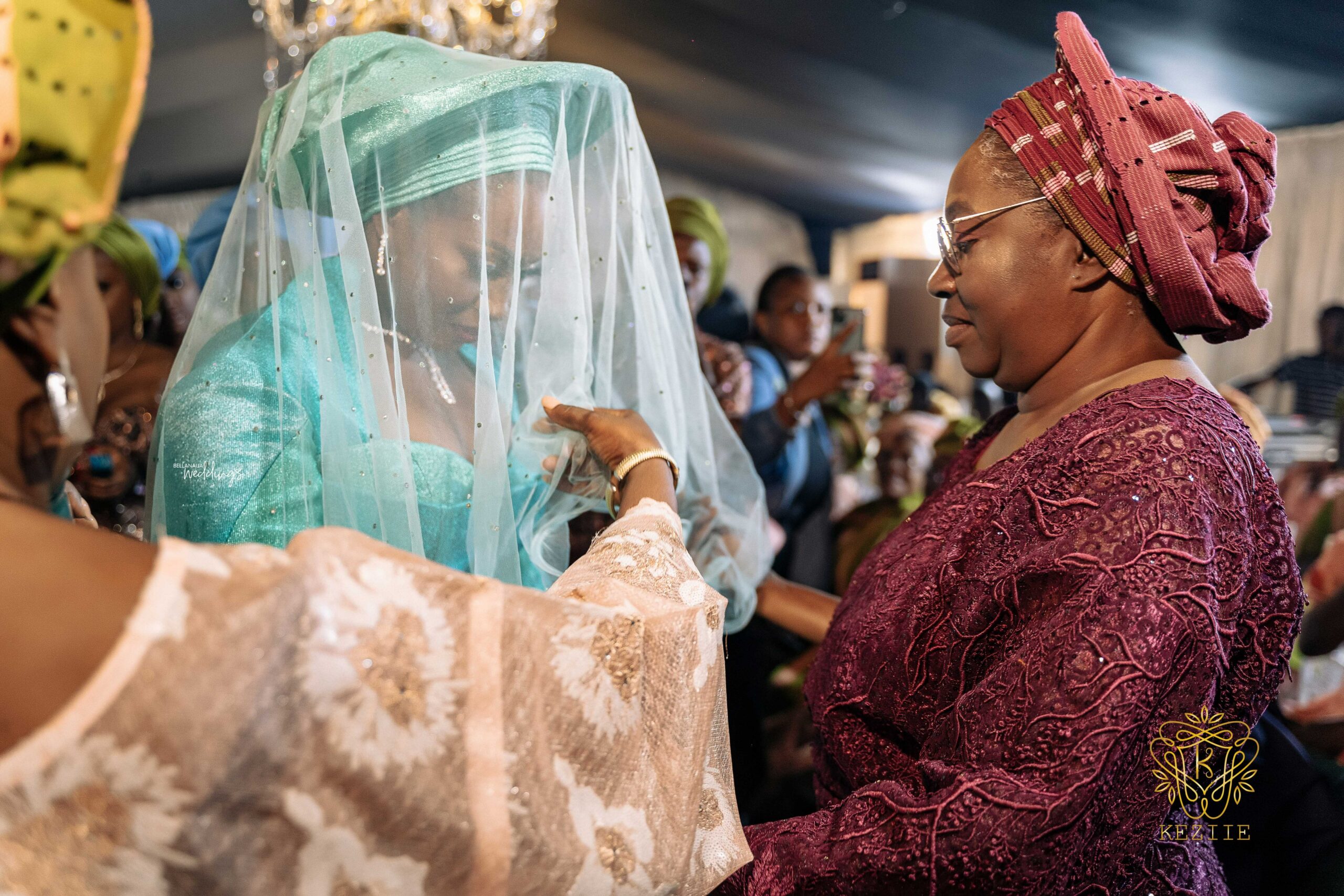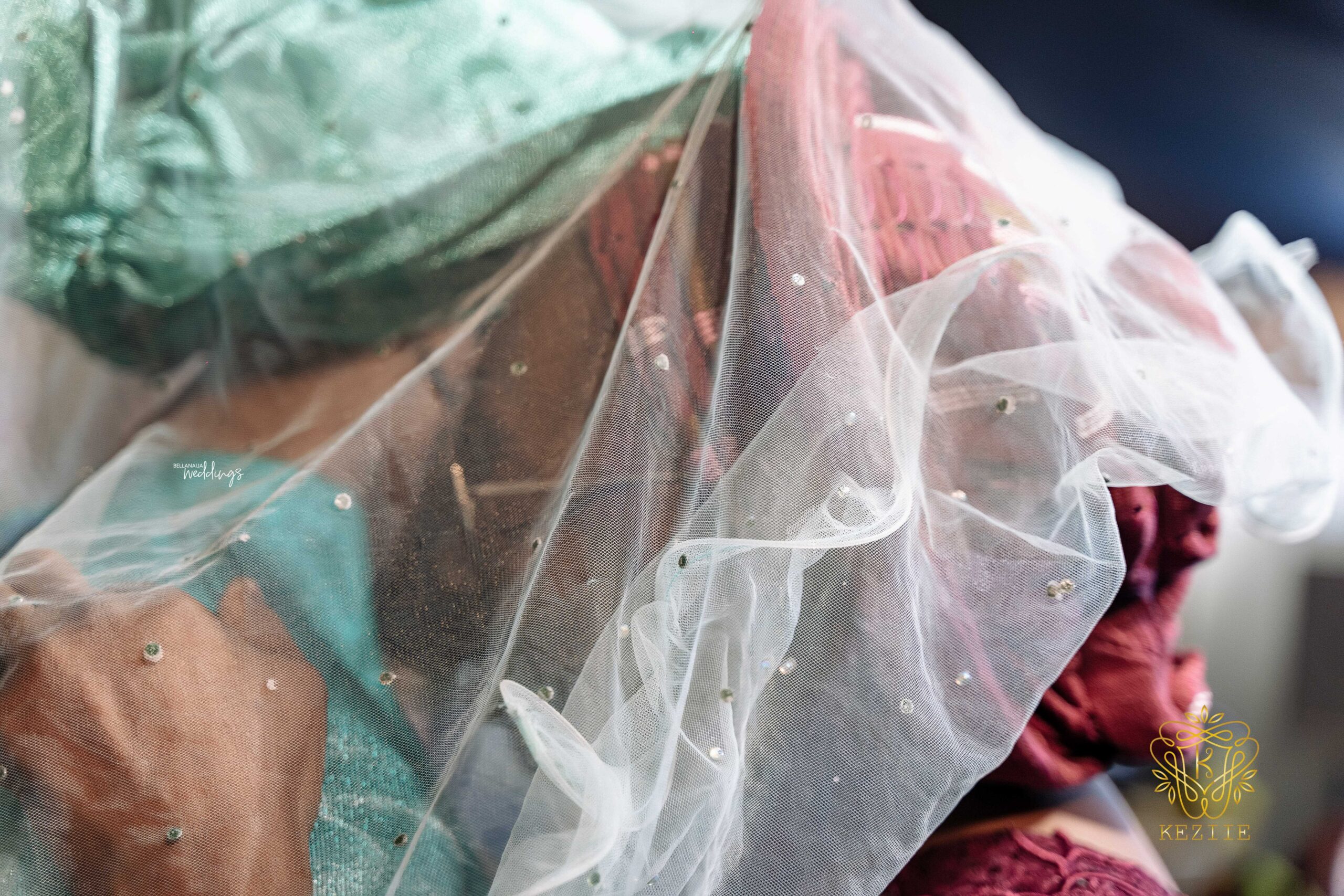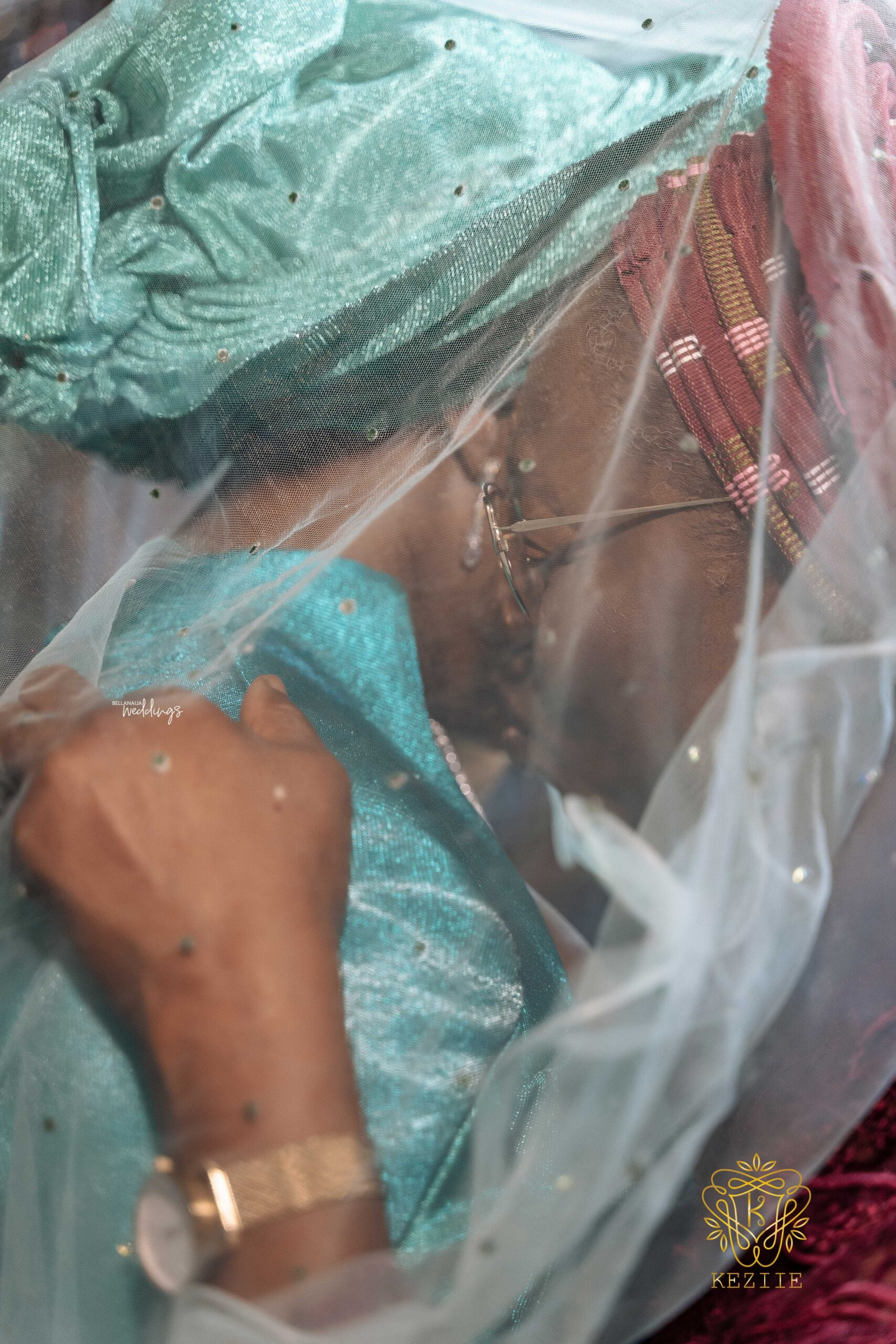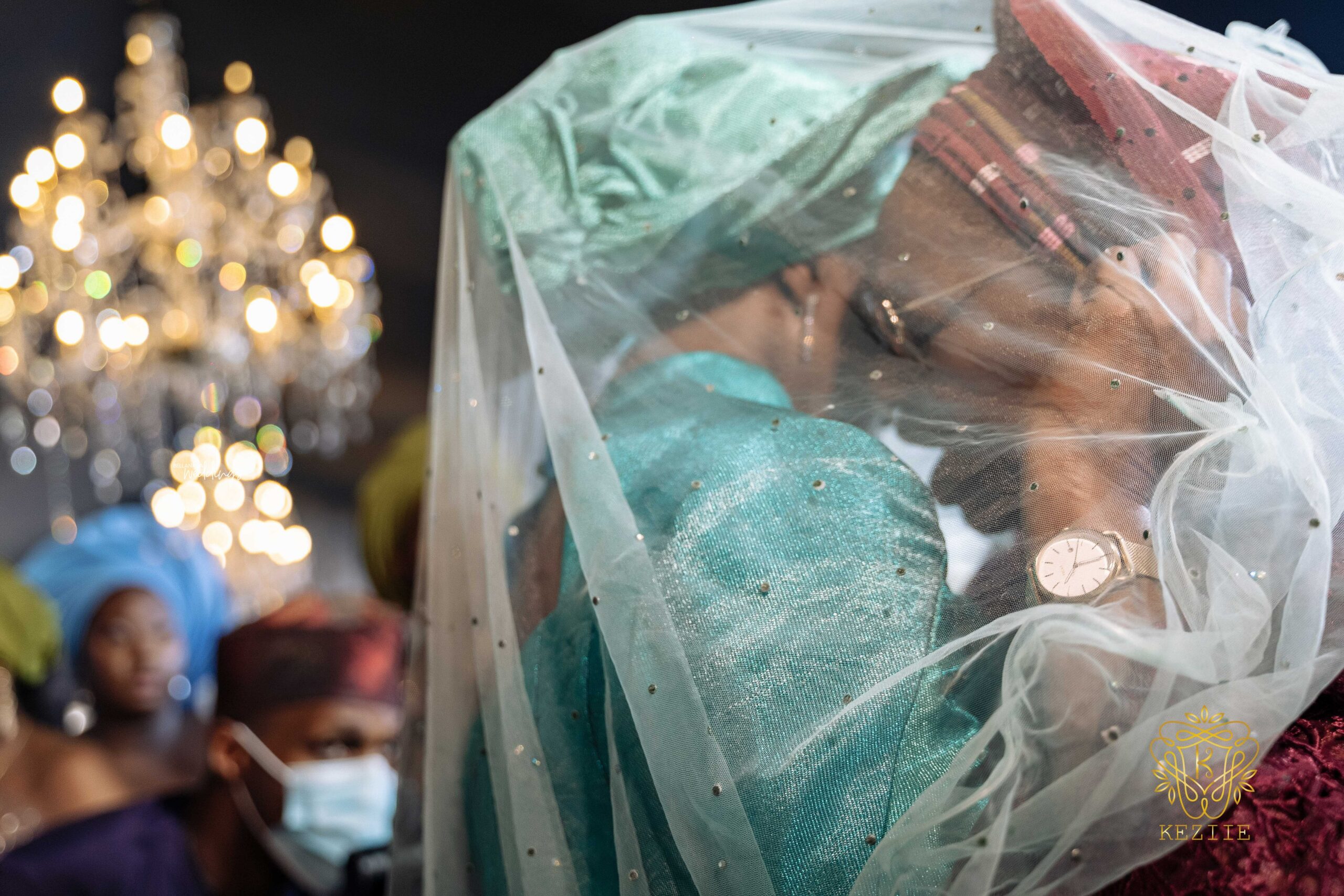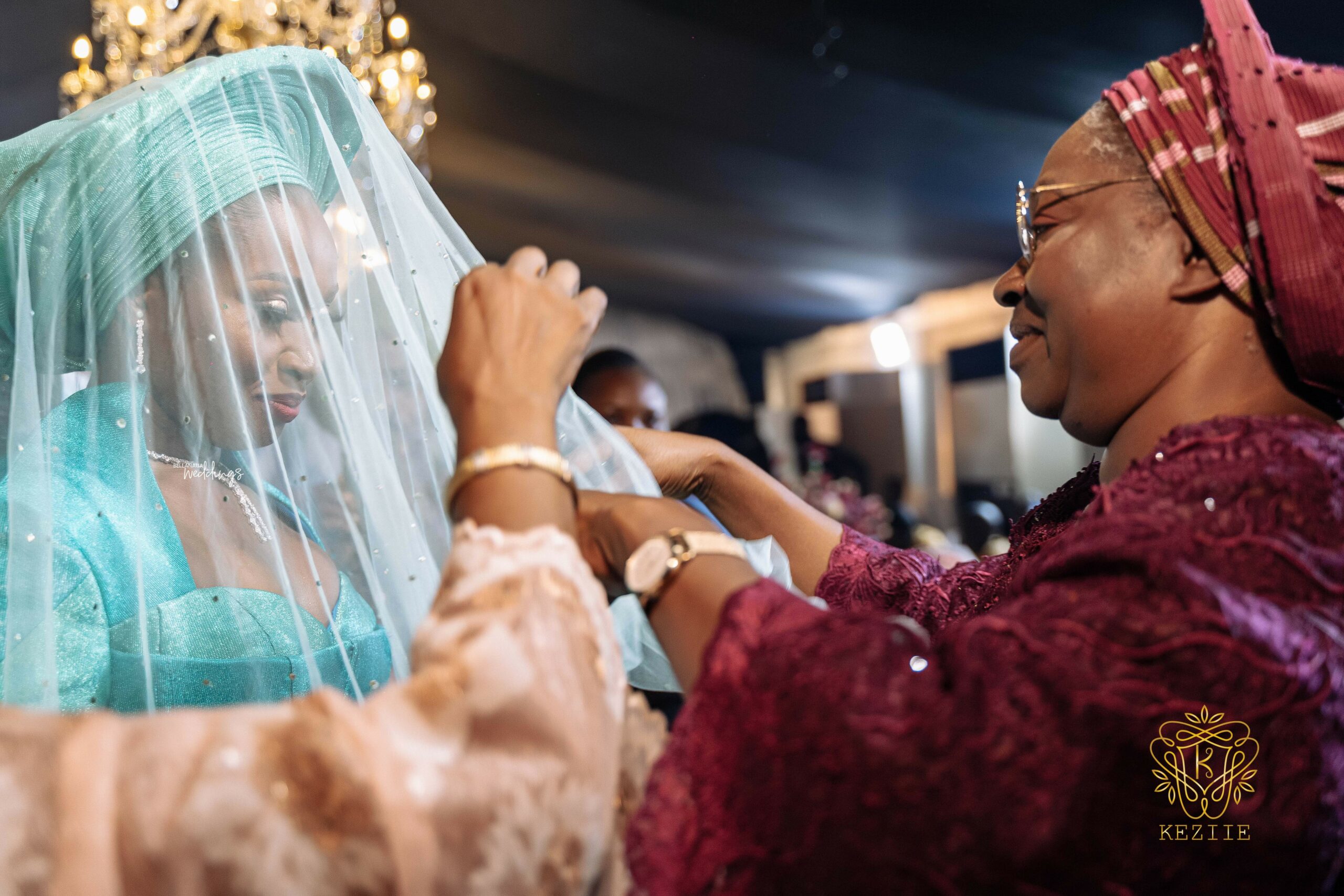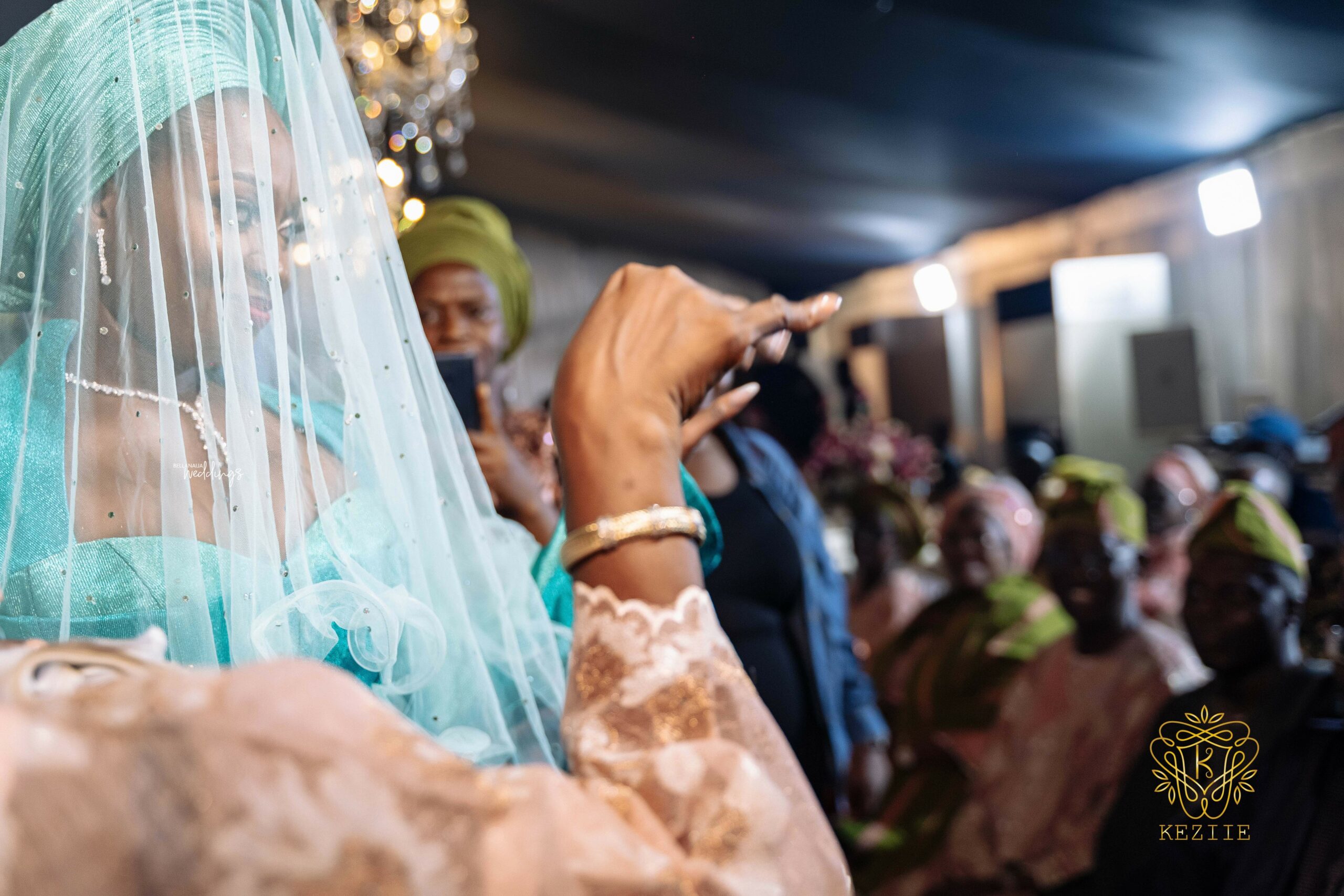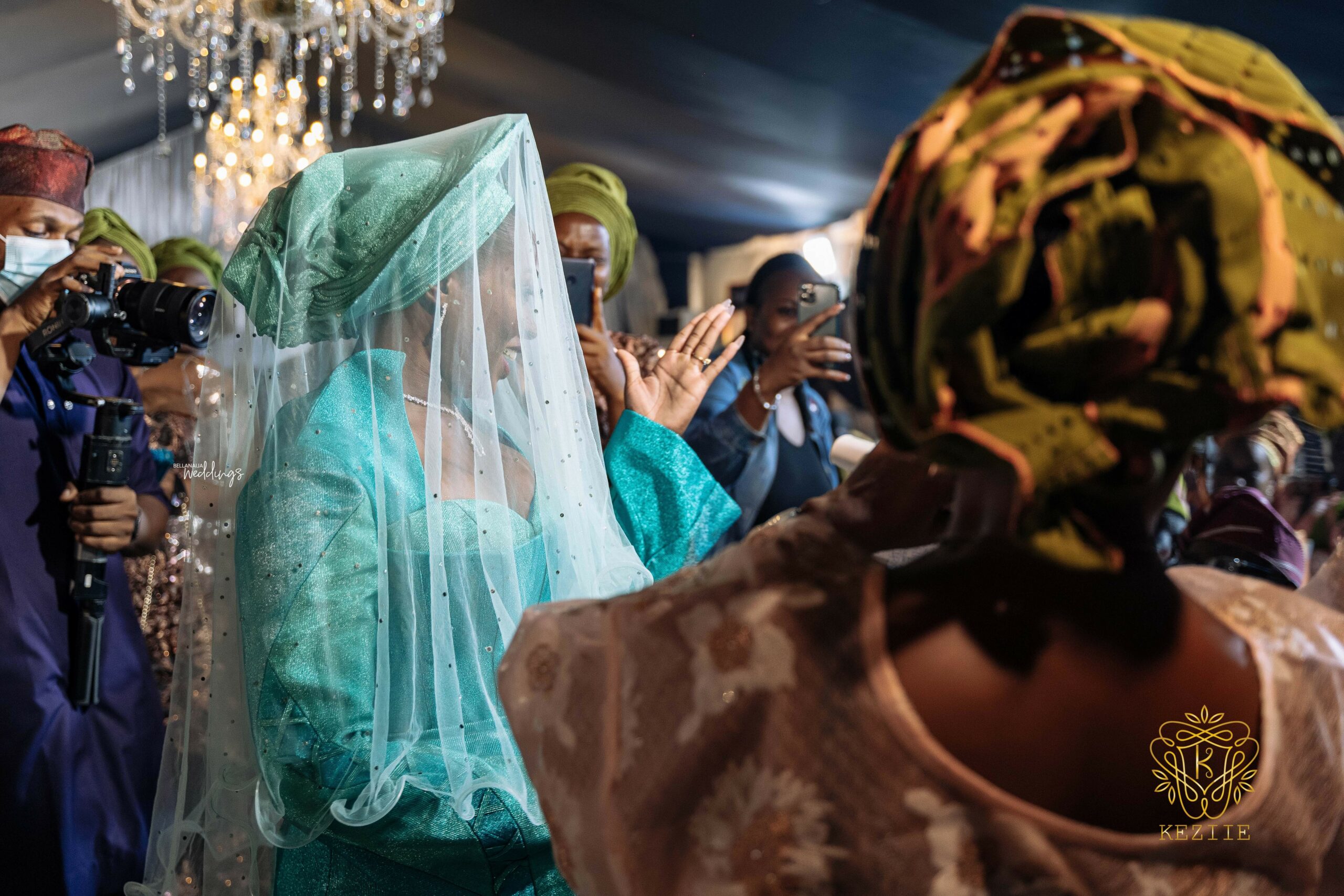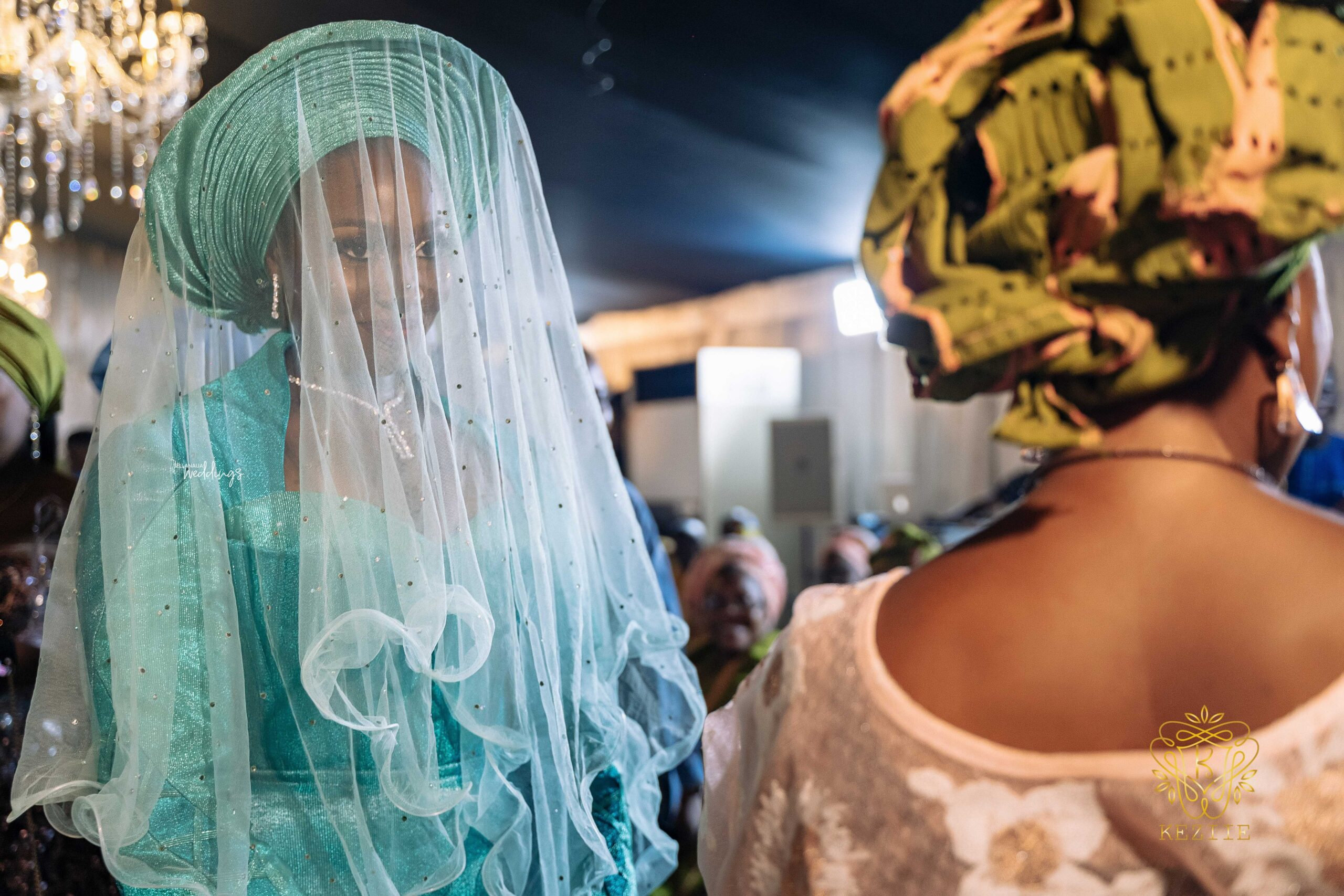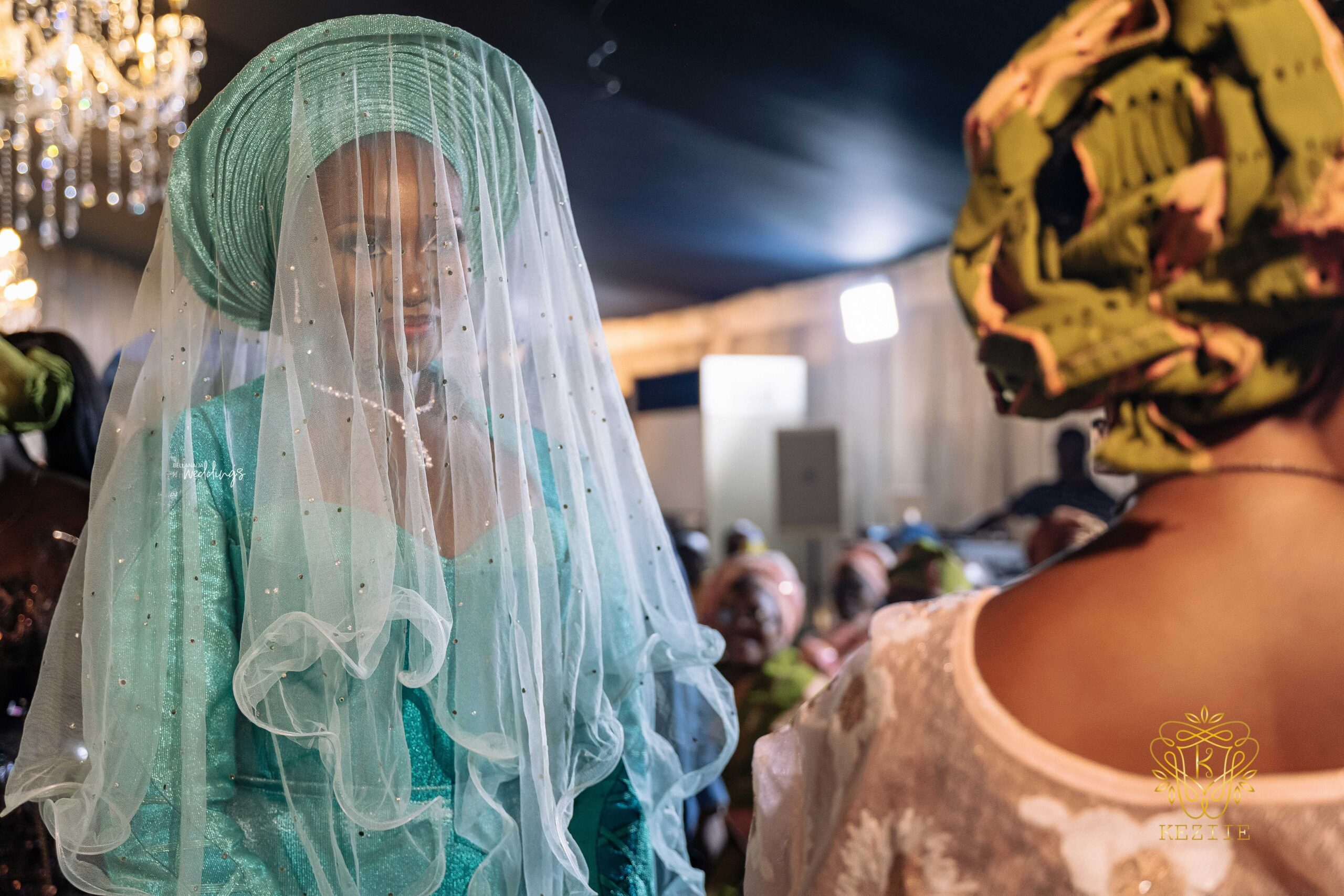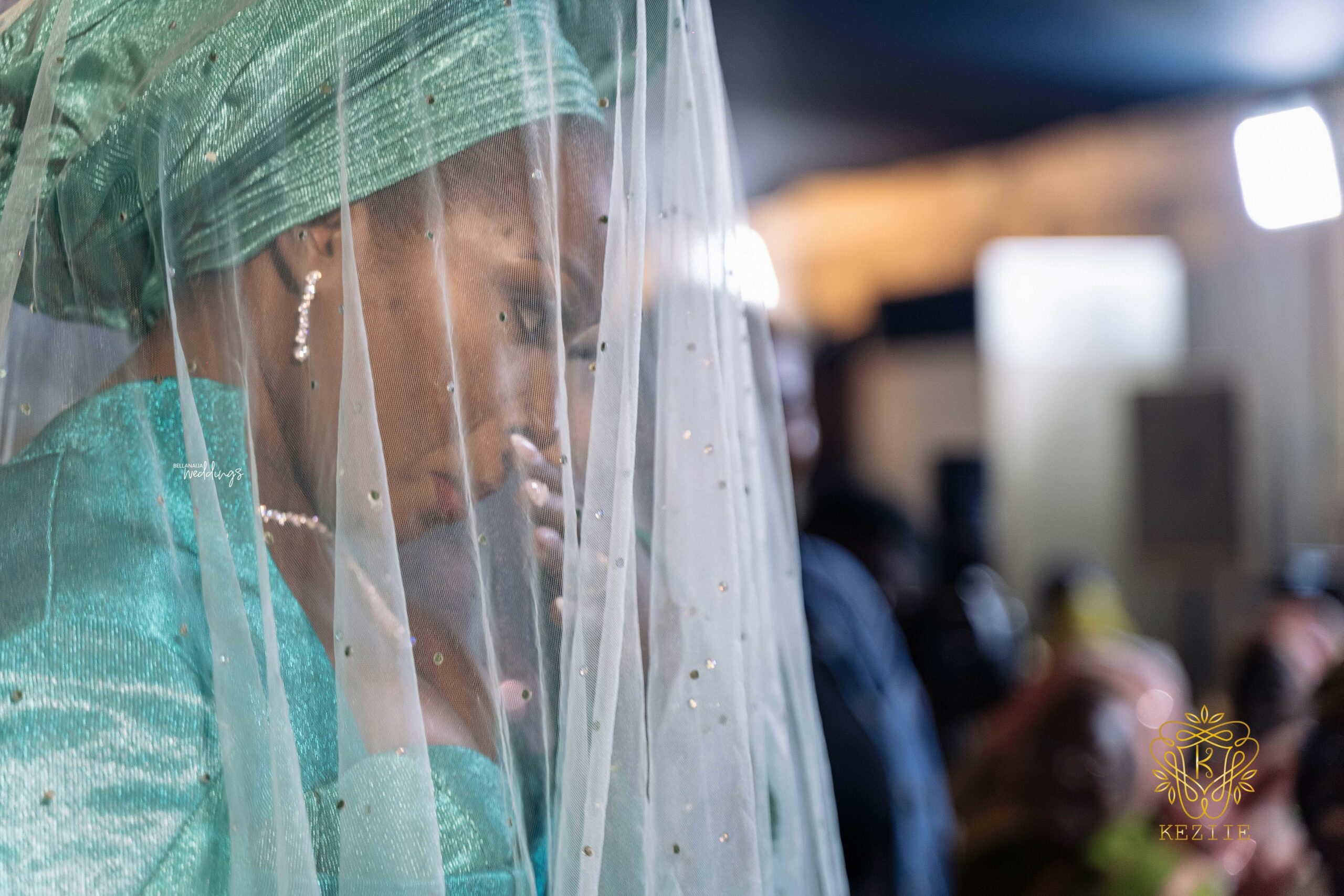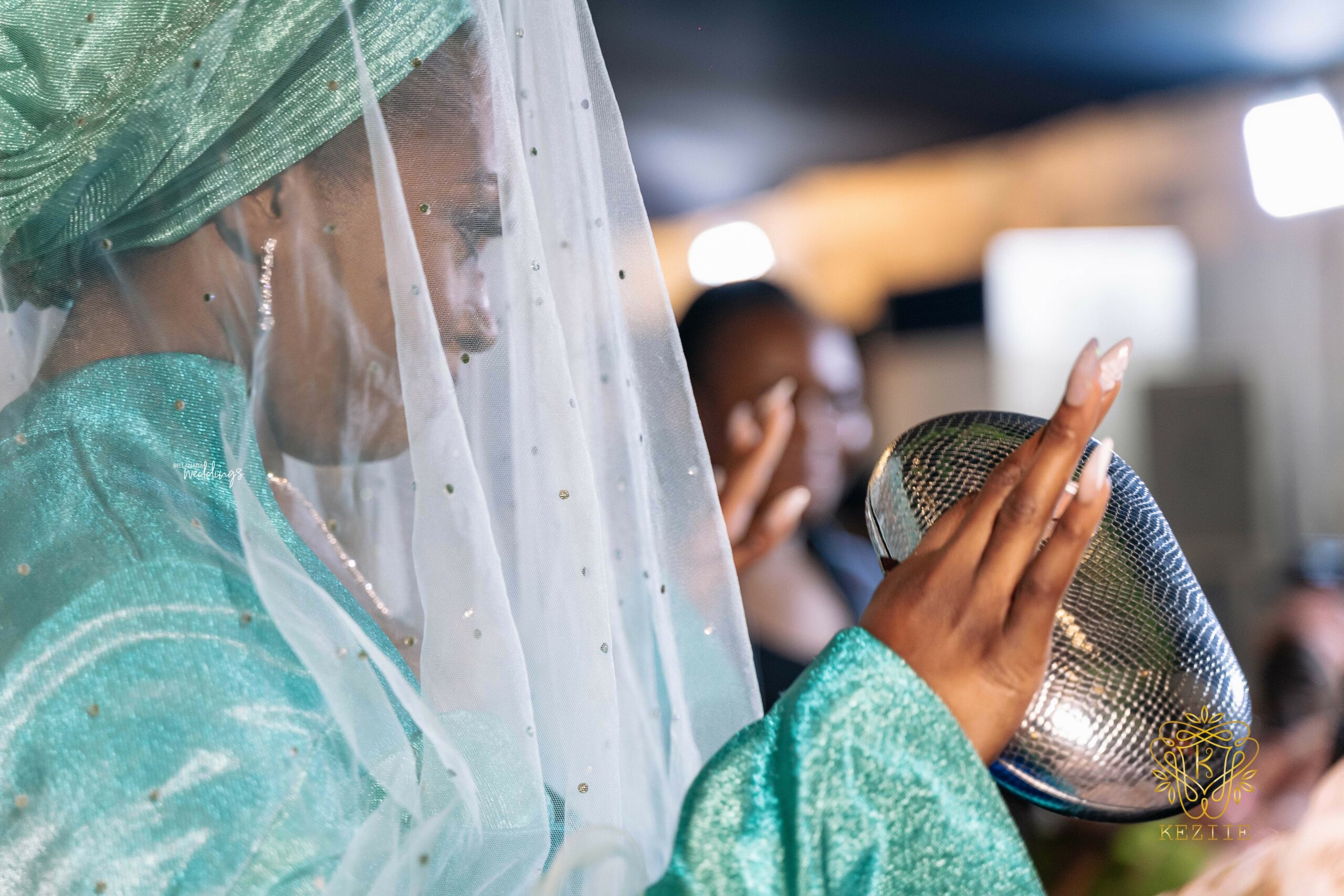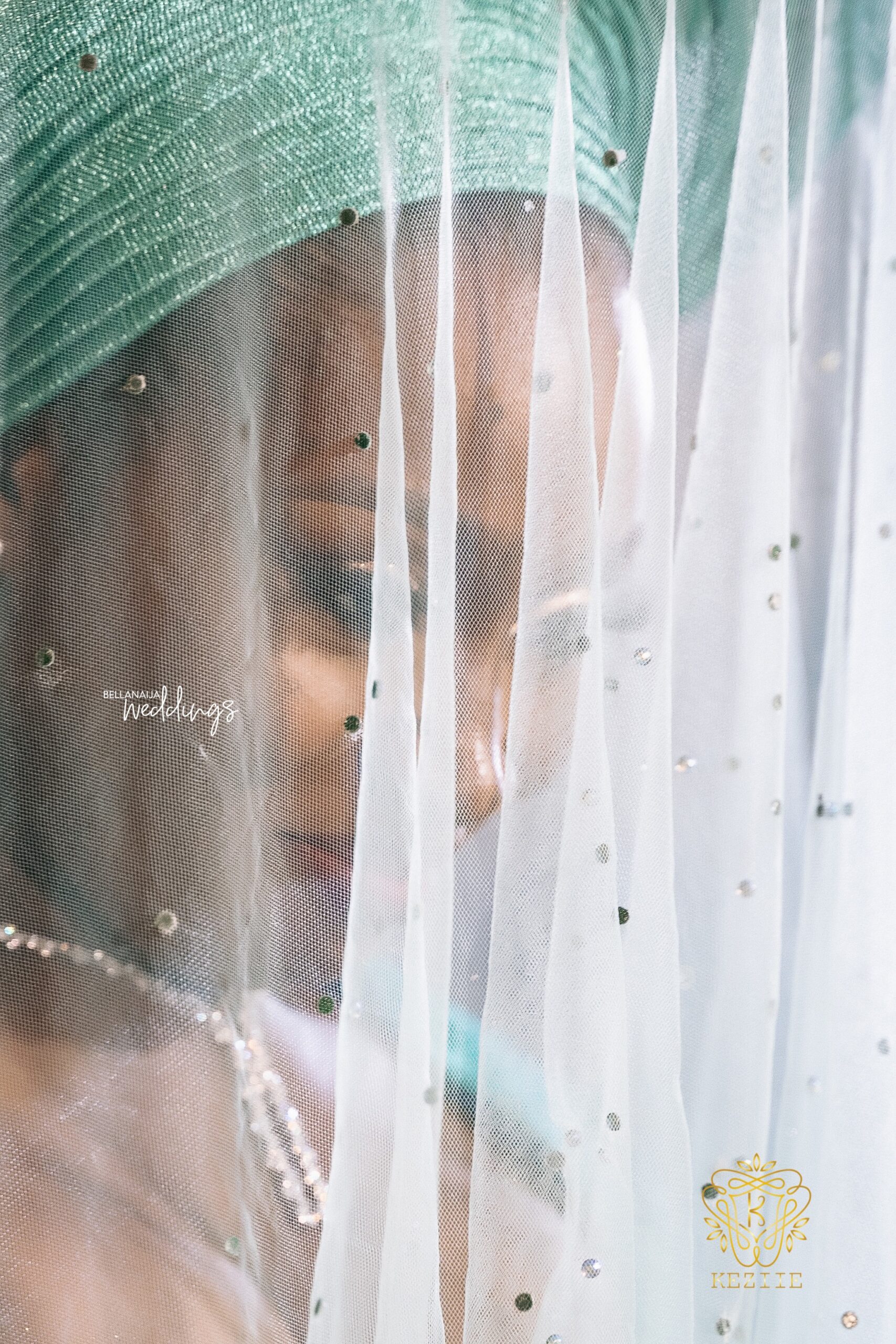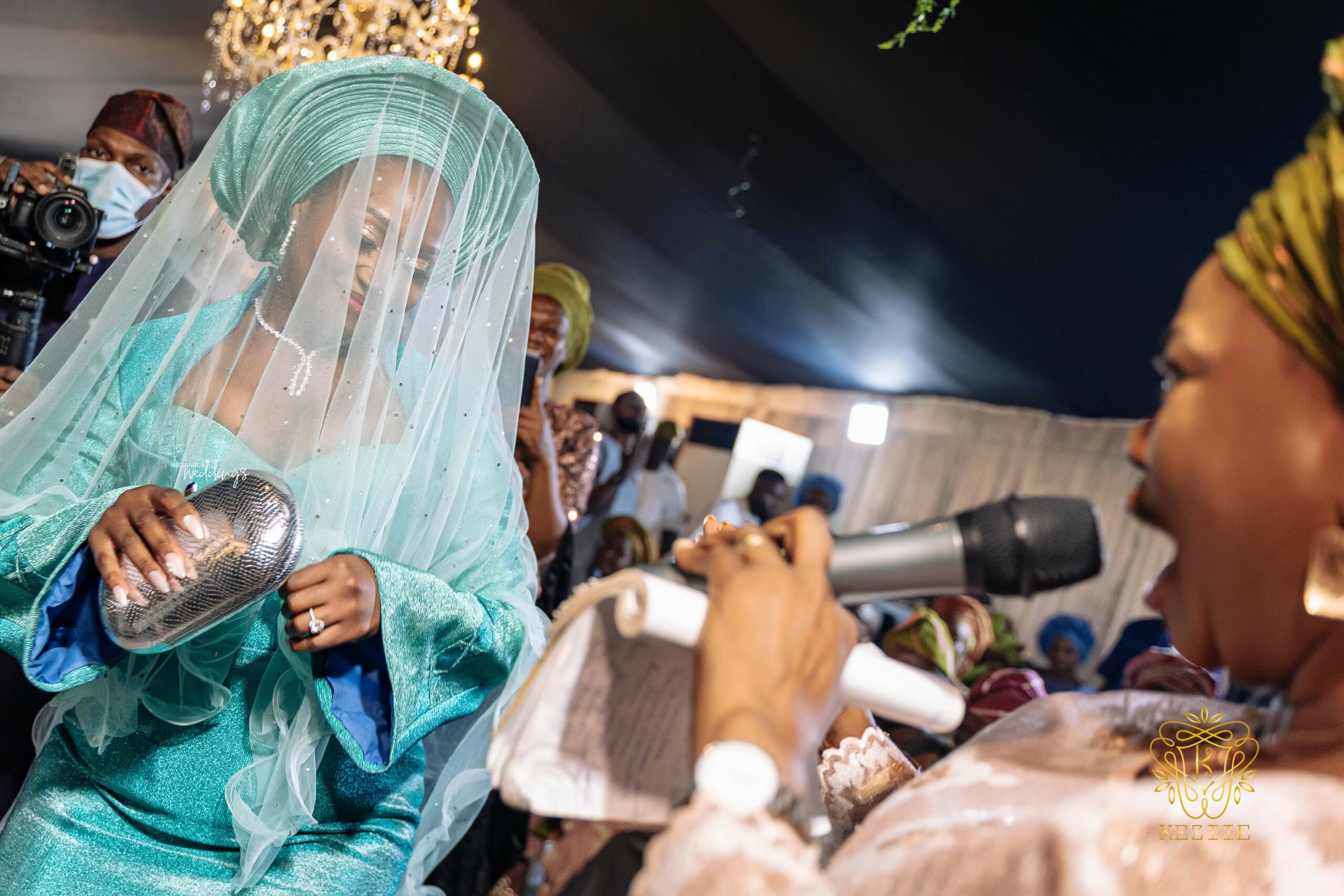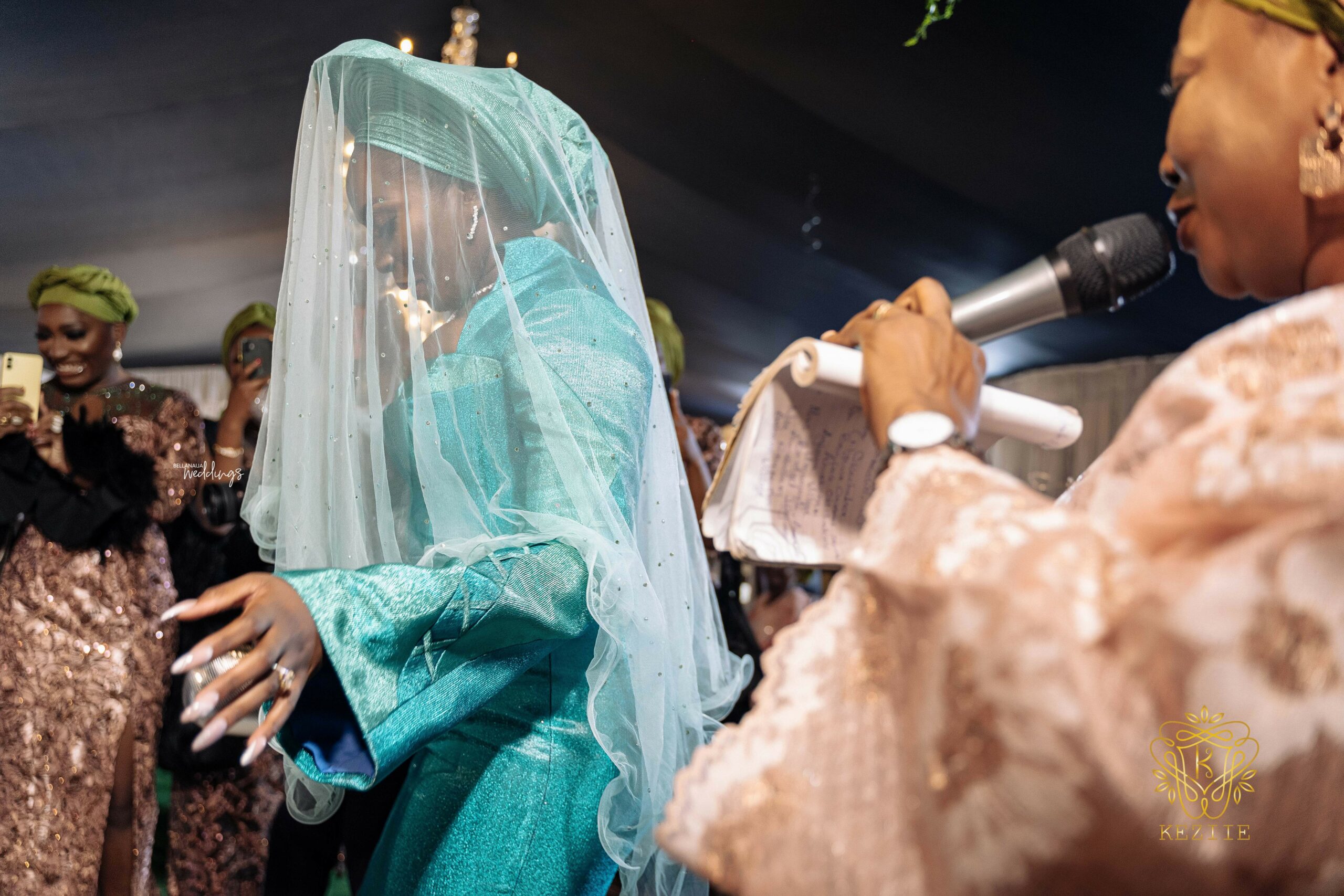 Time to unveil! 😅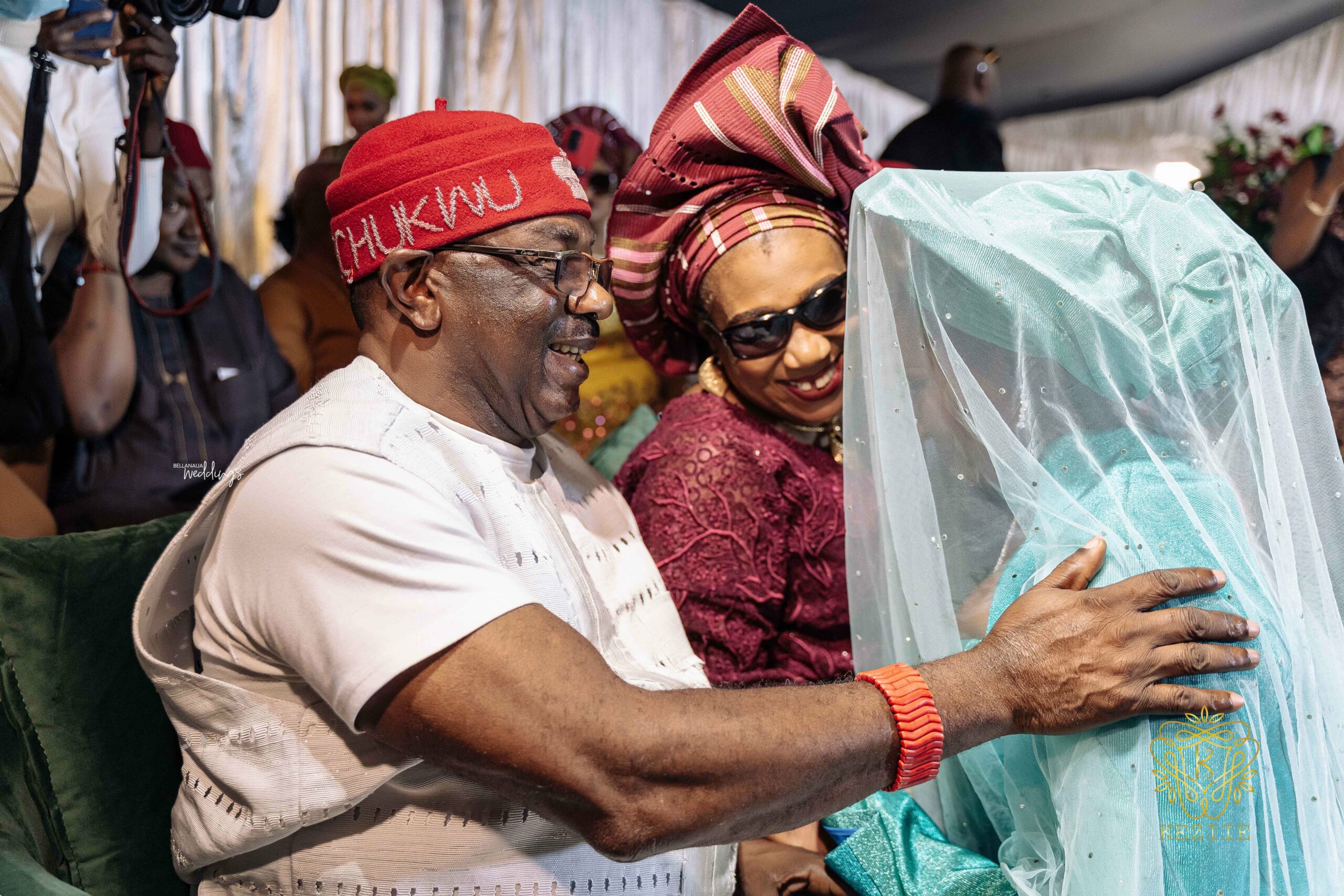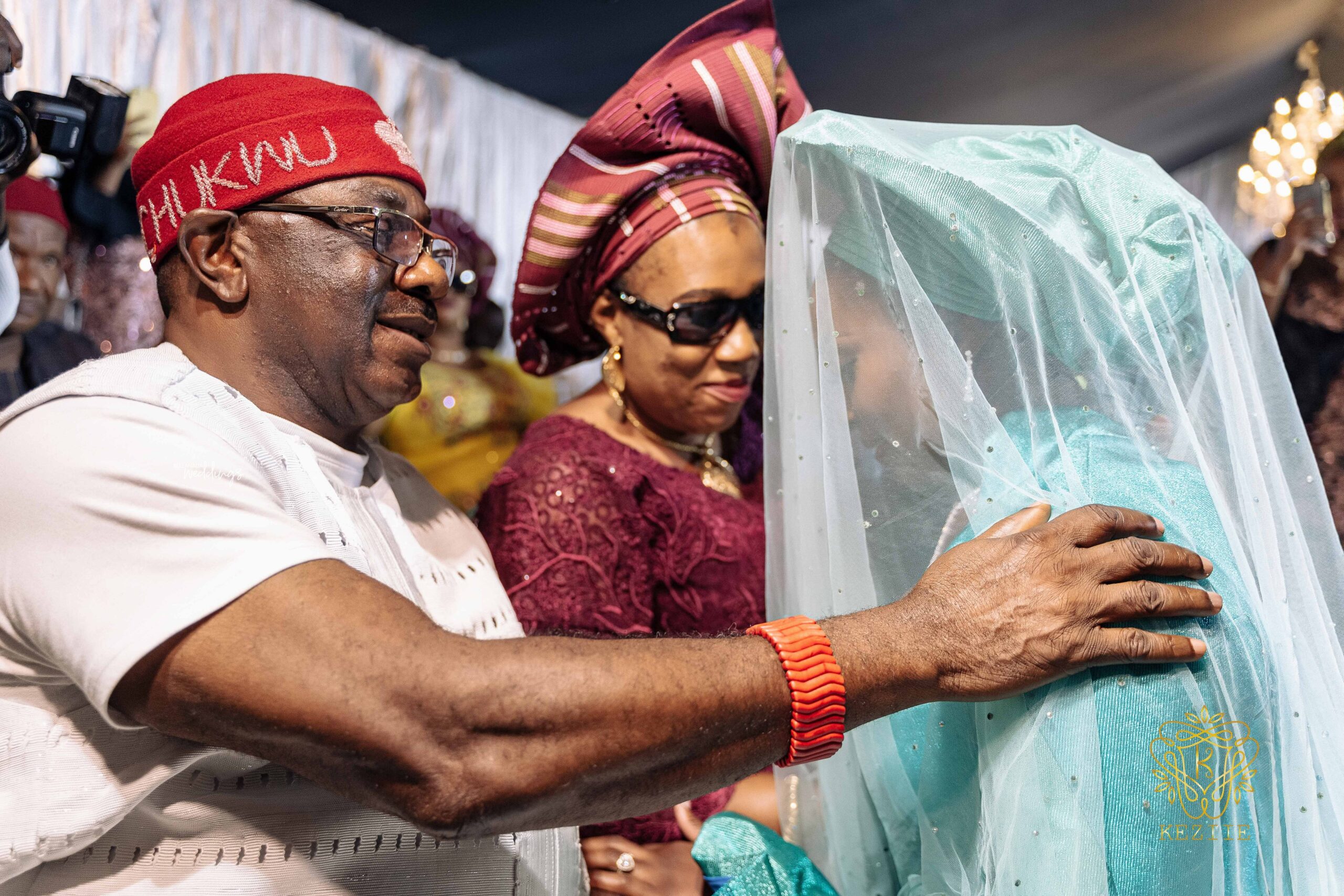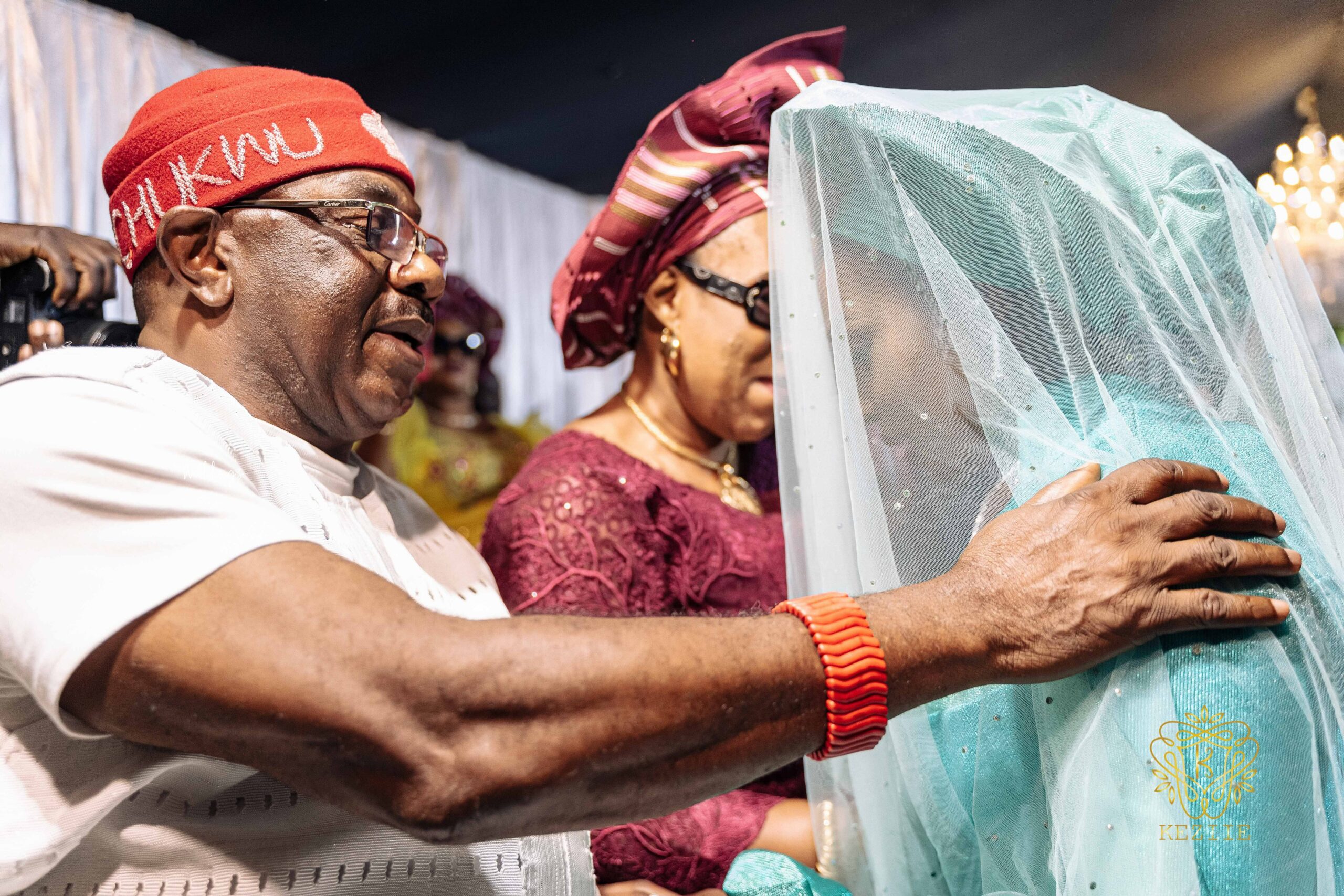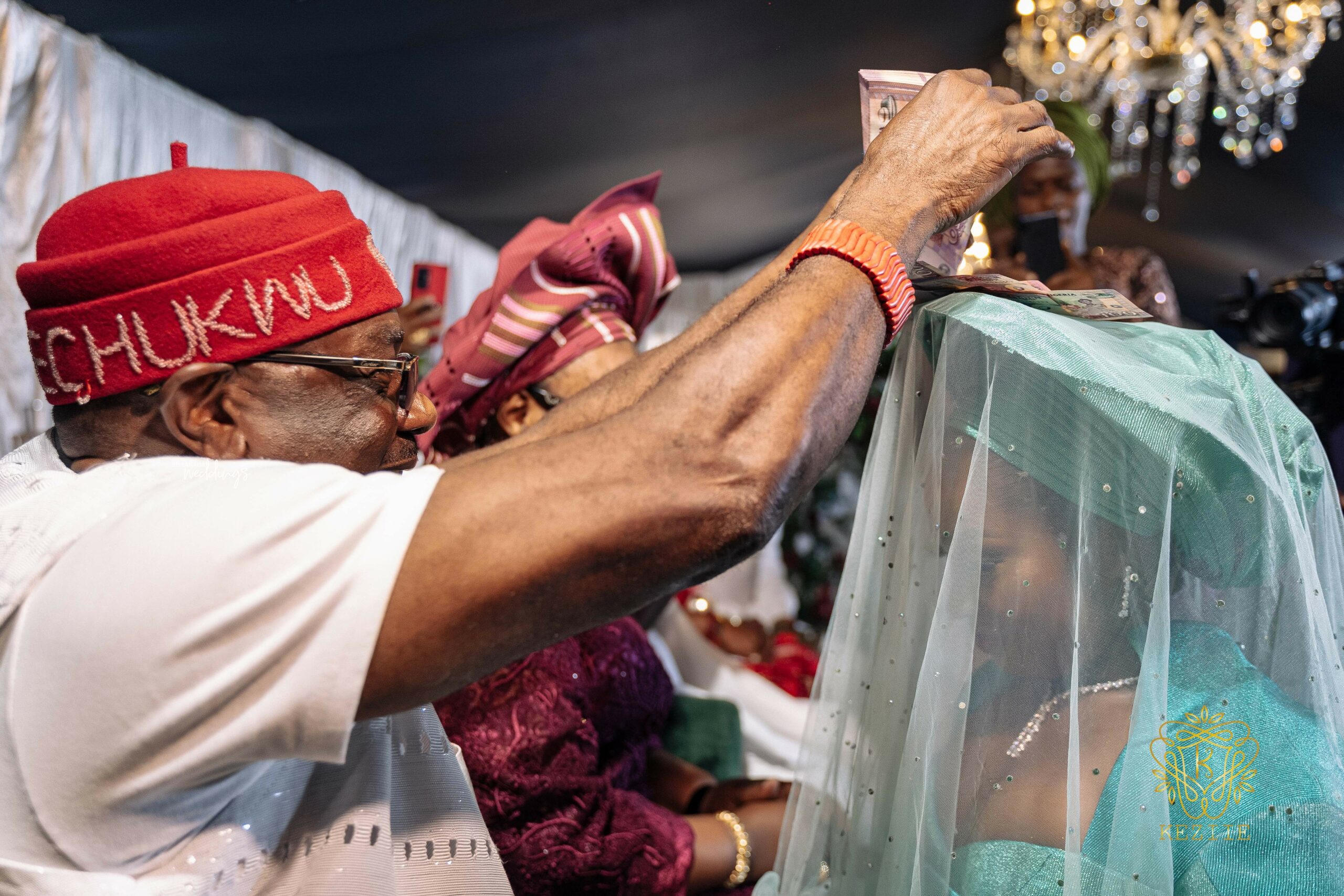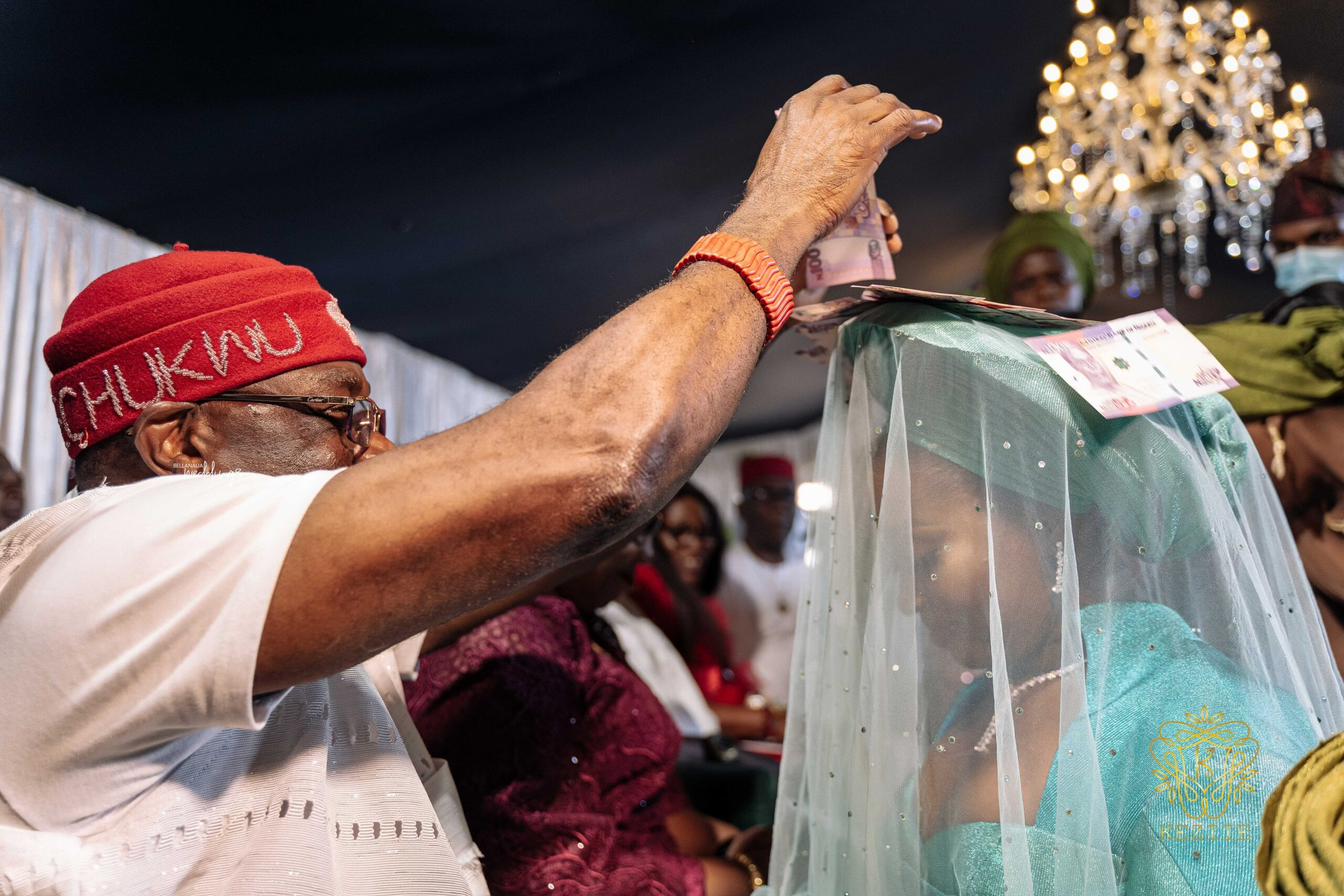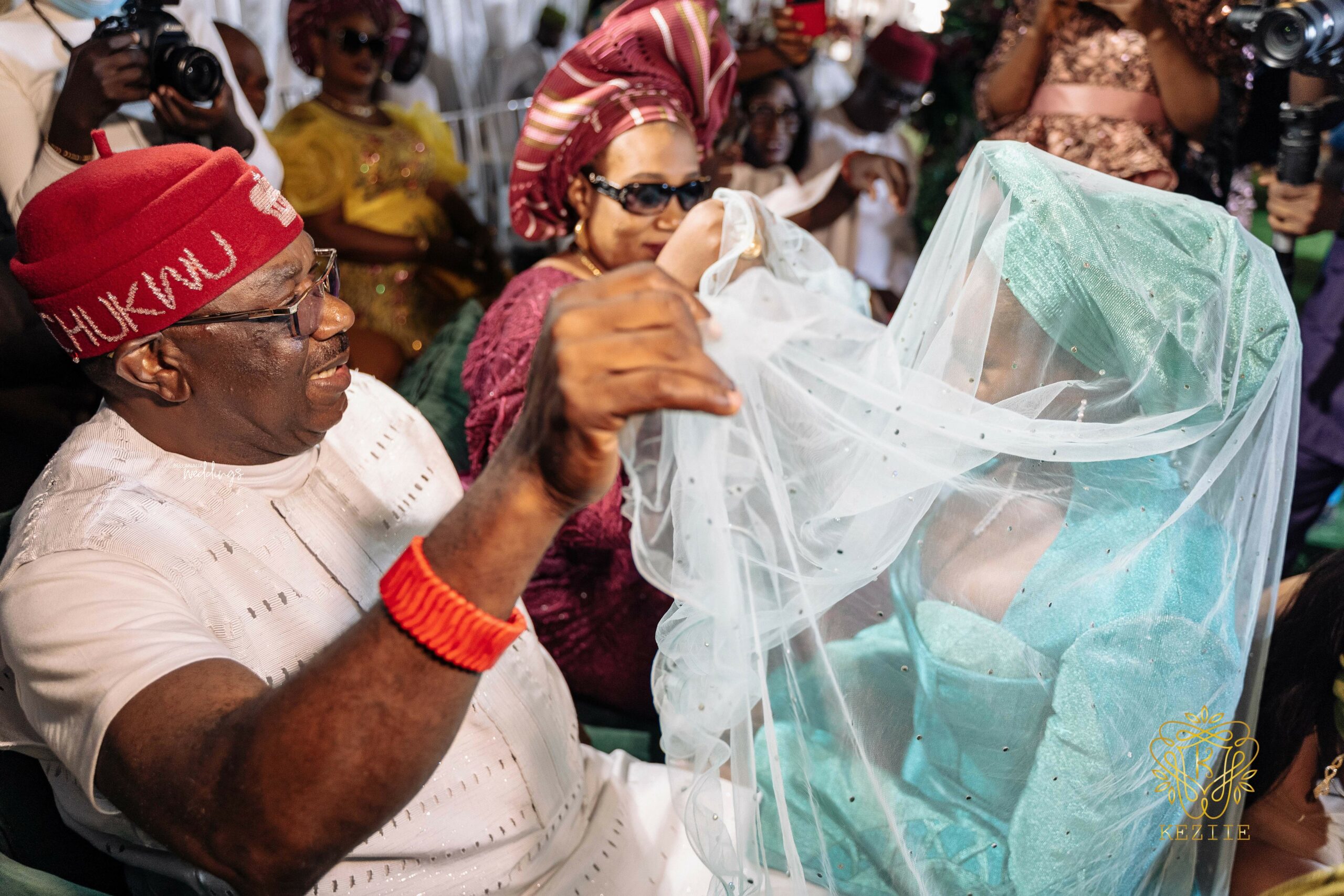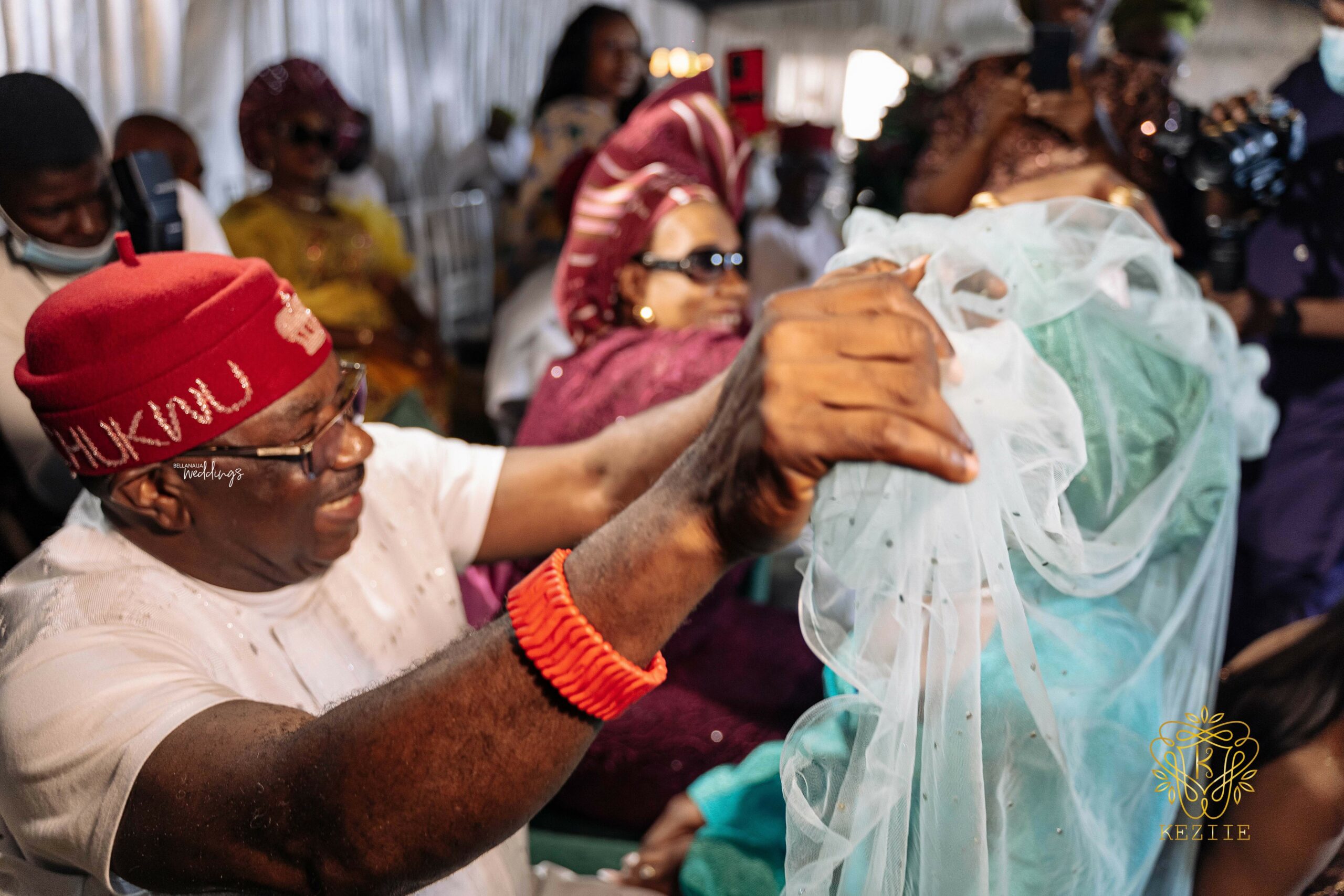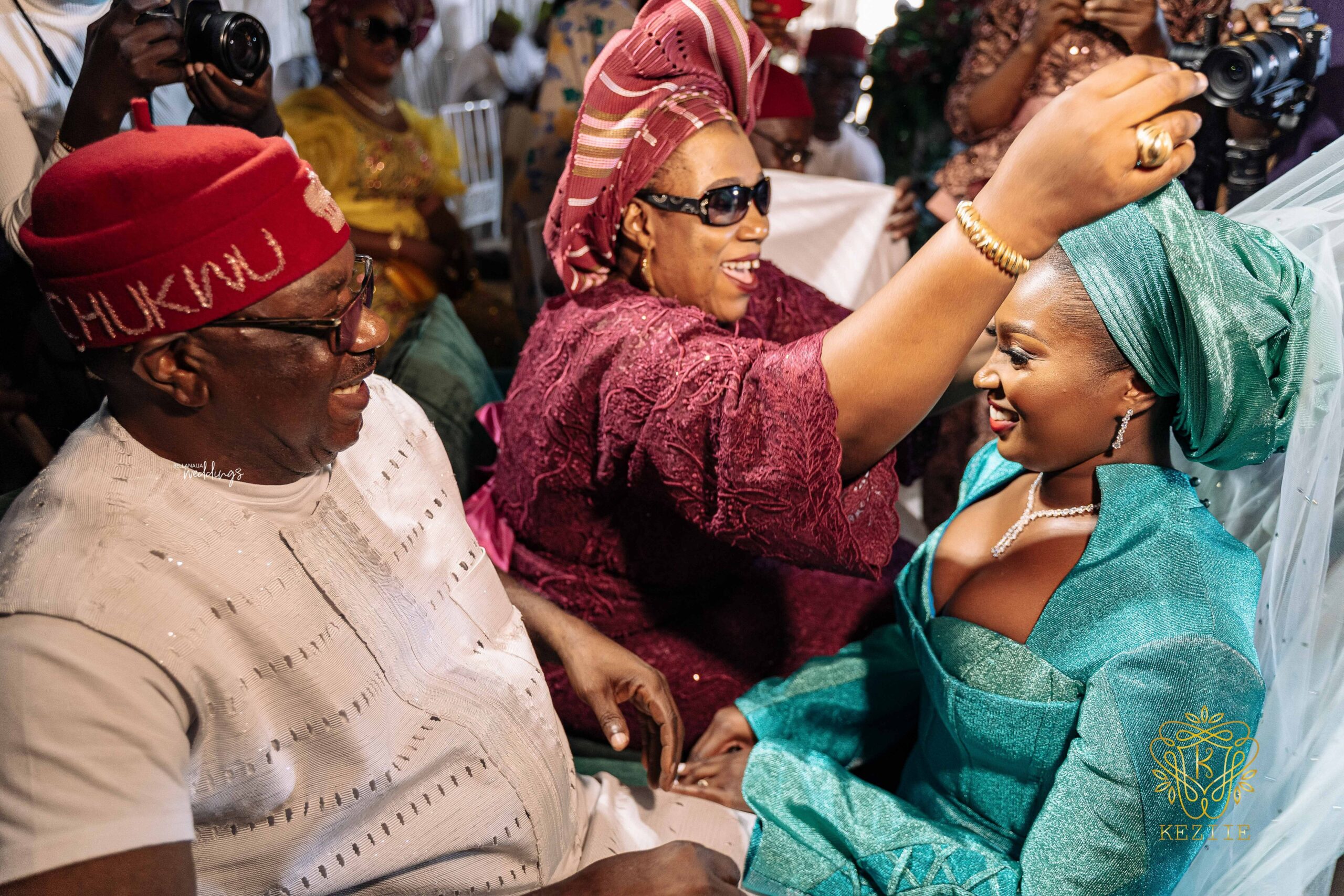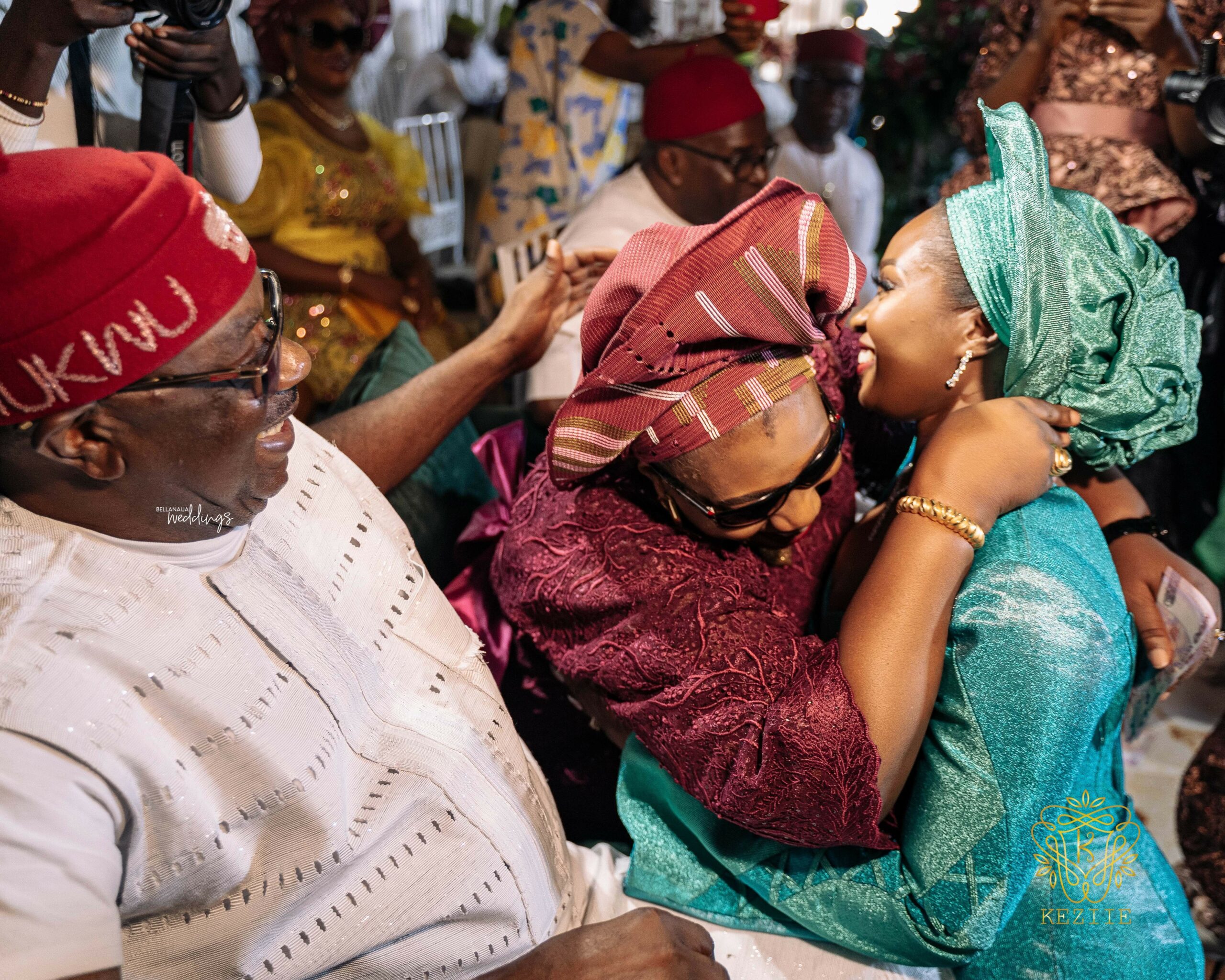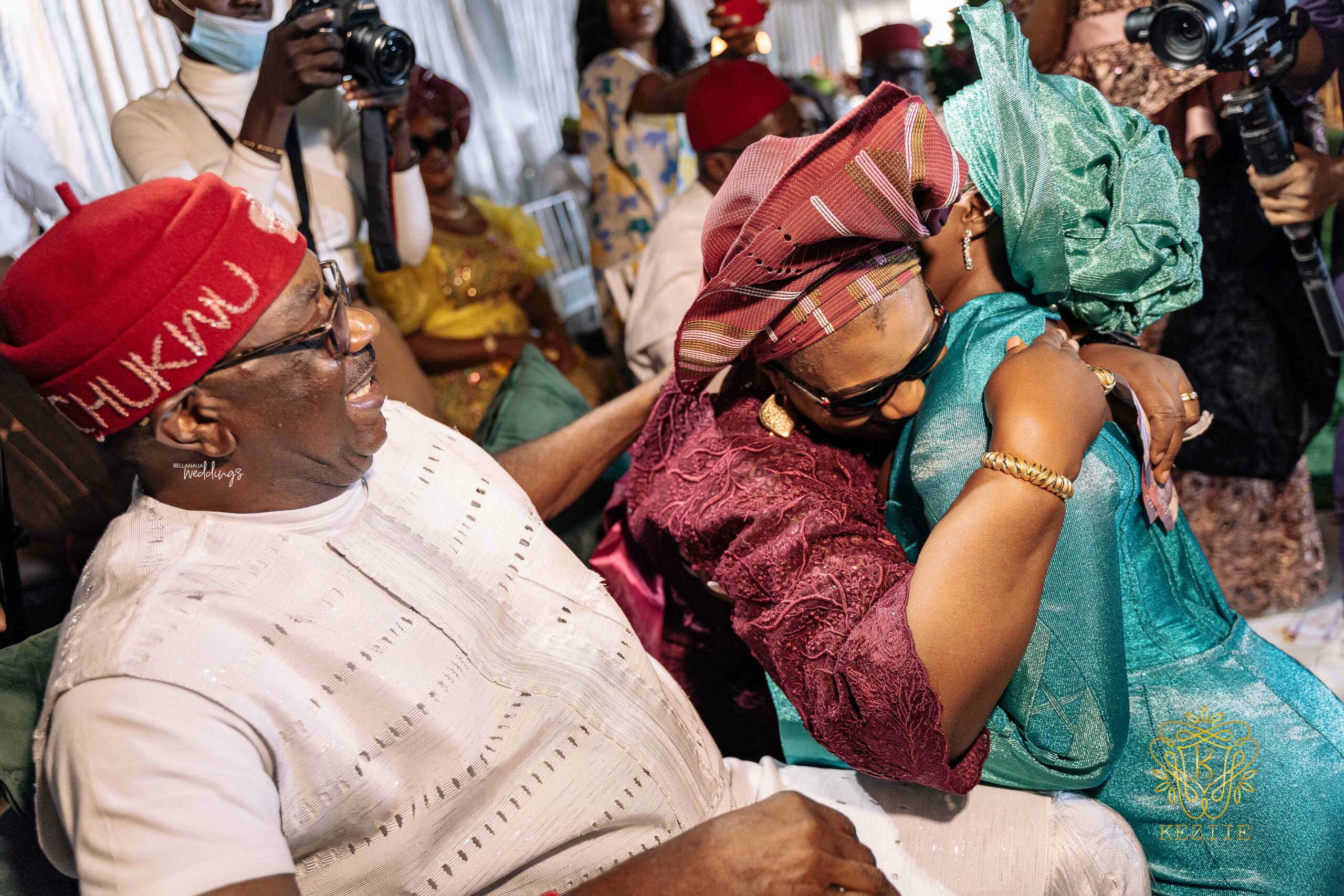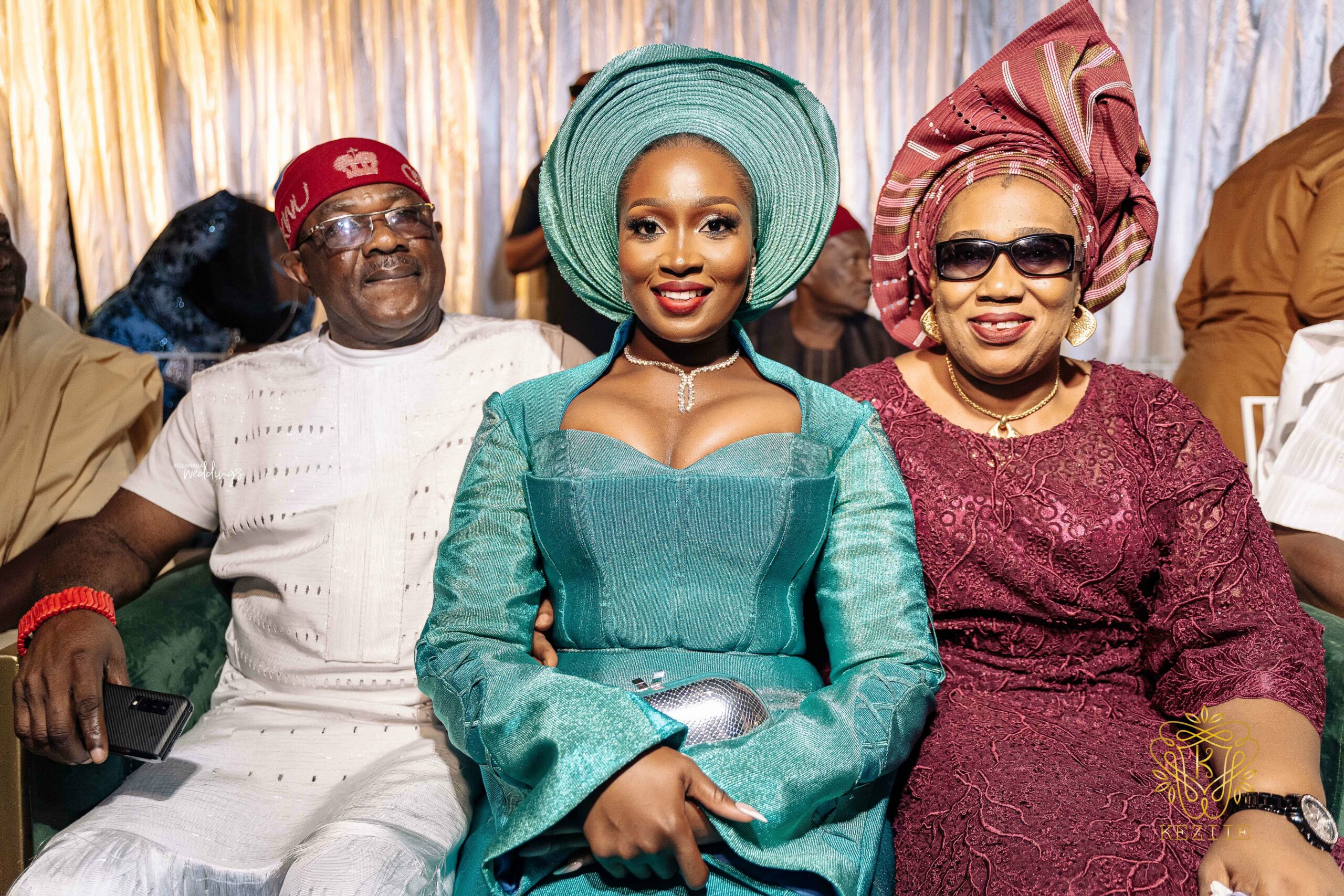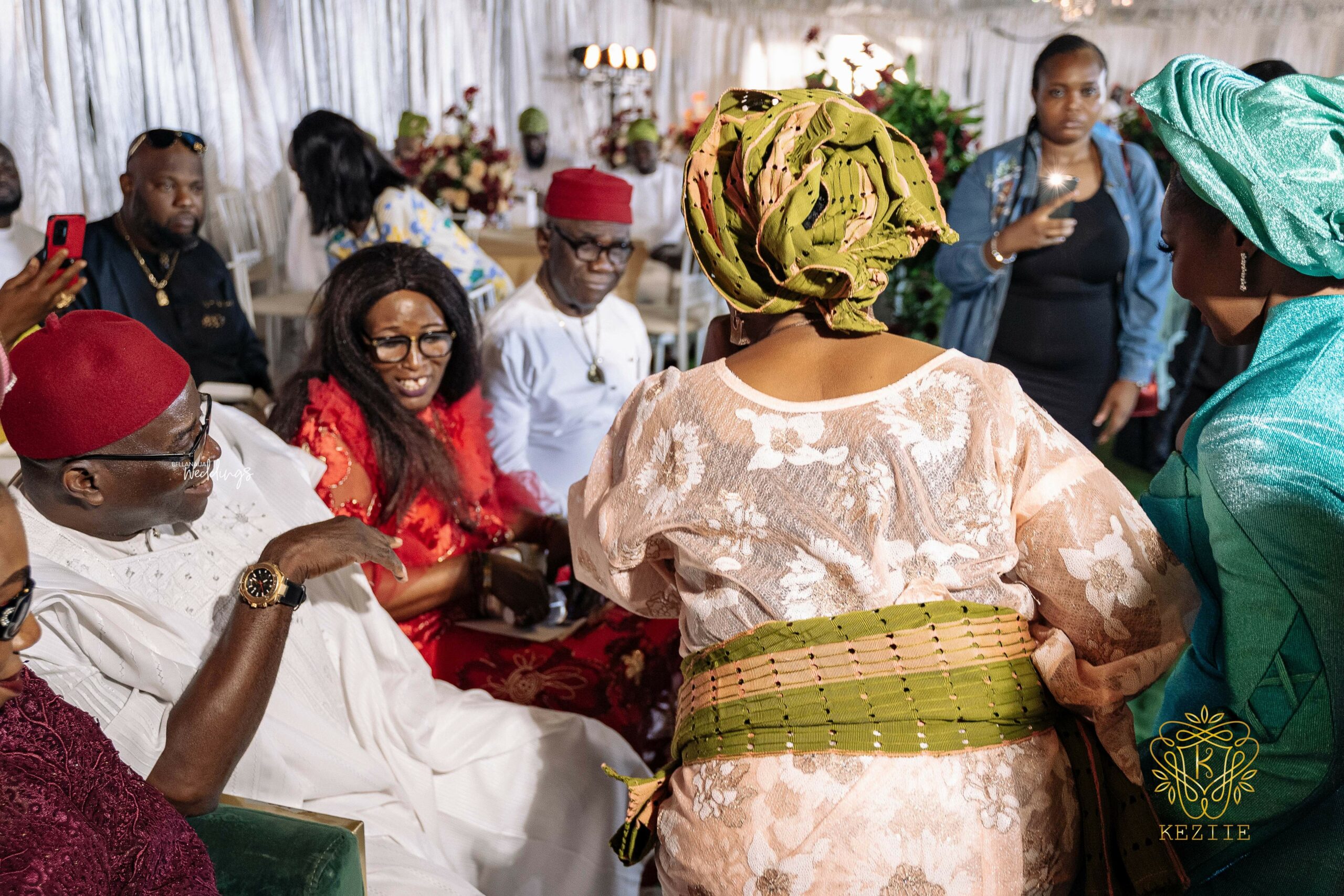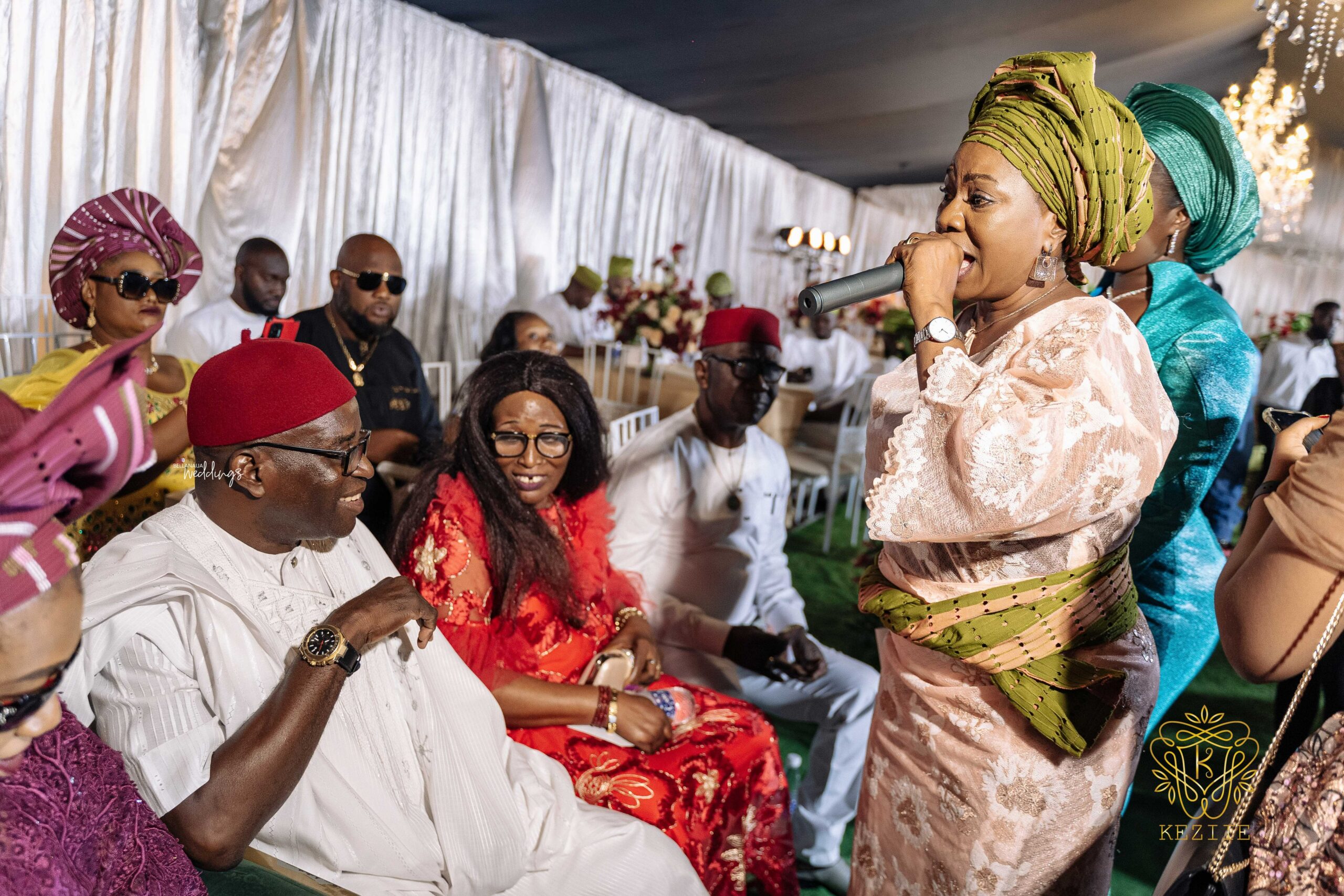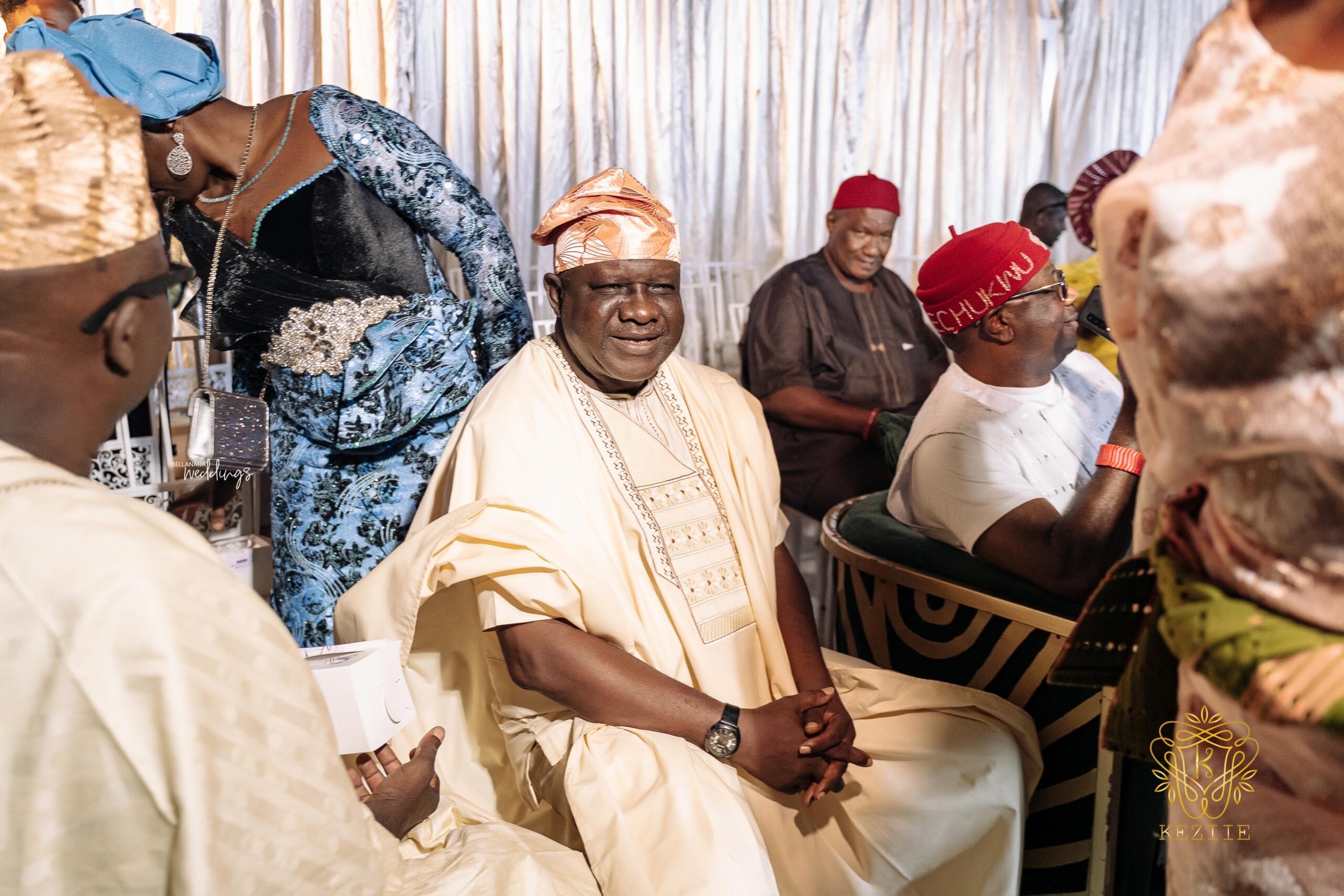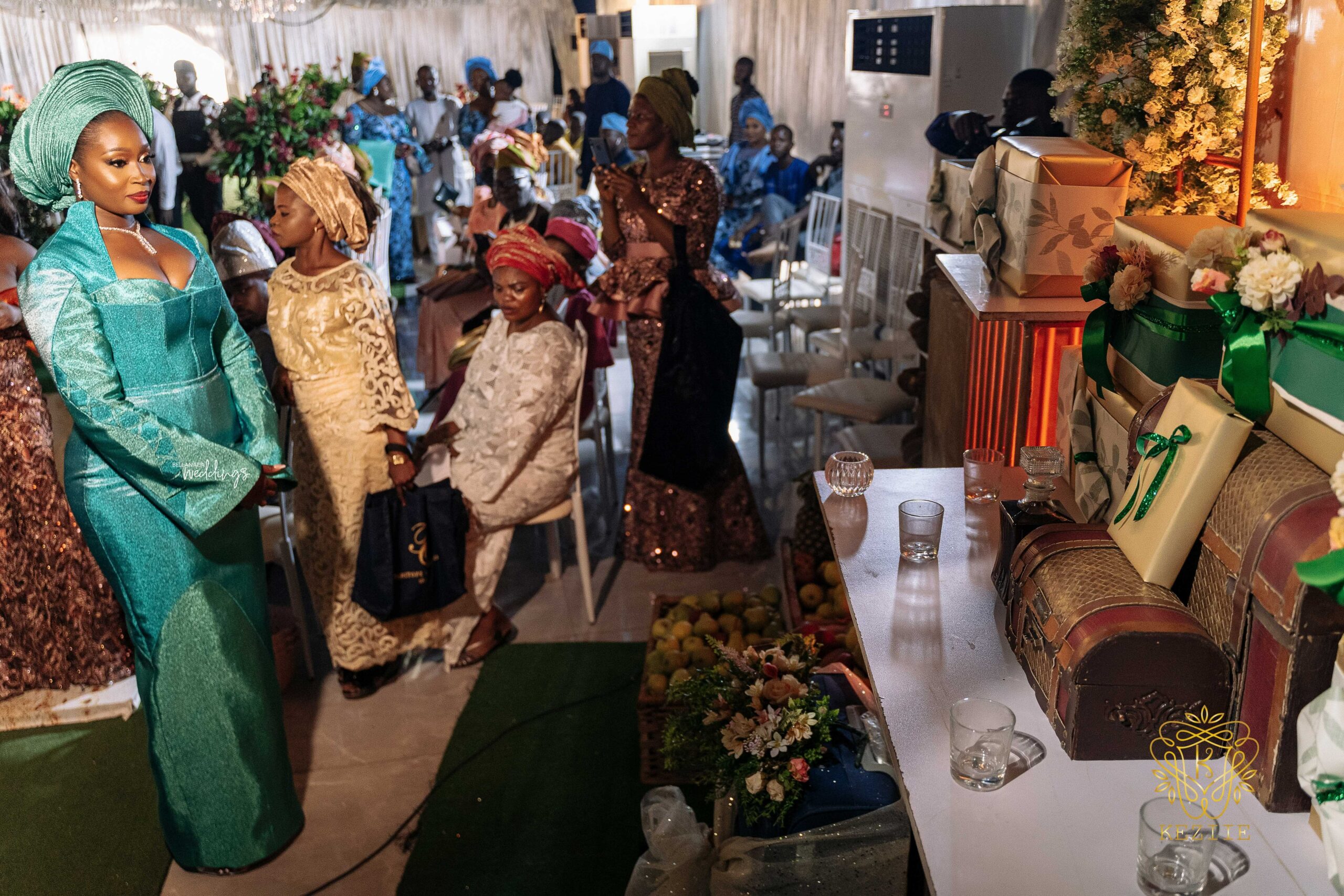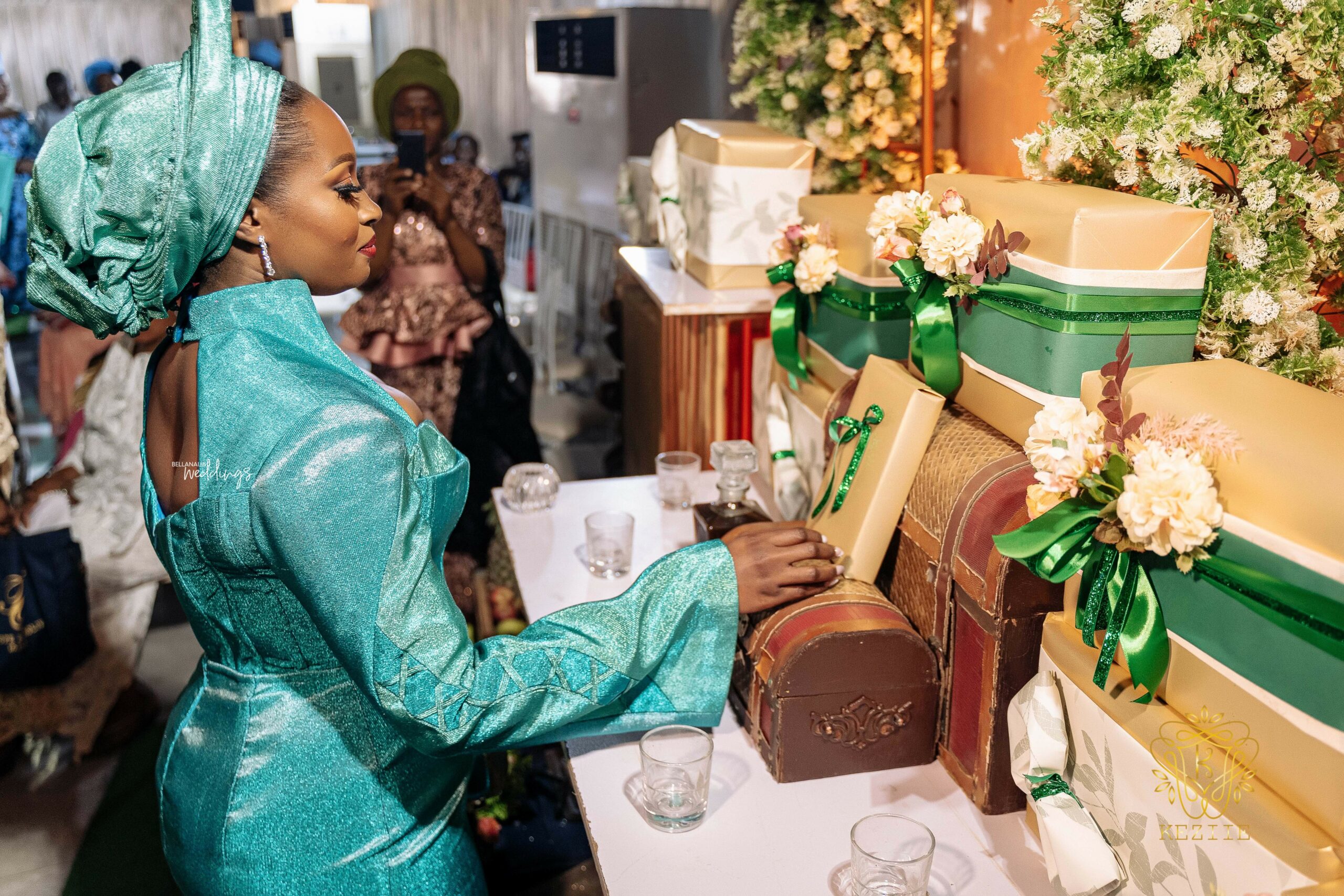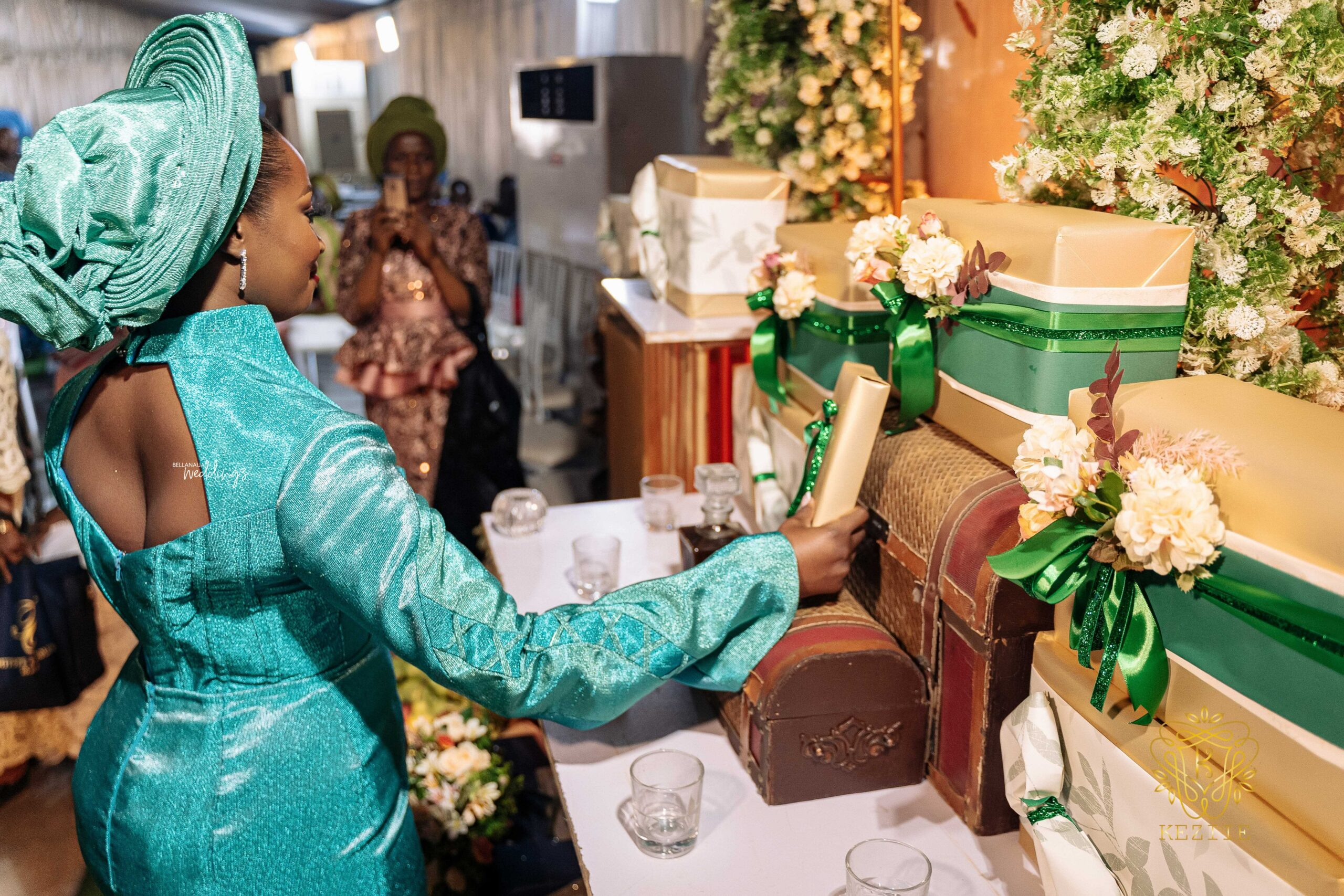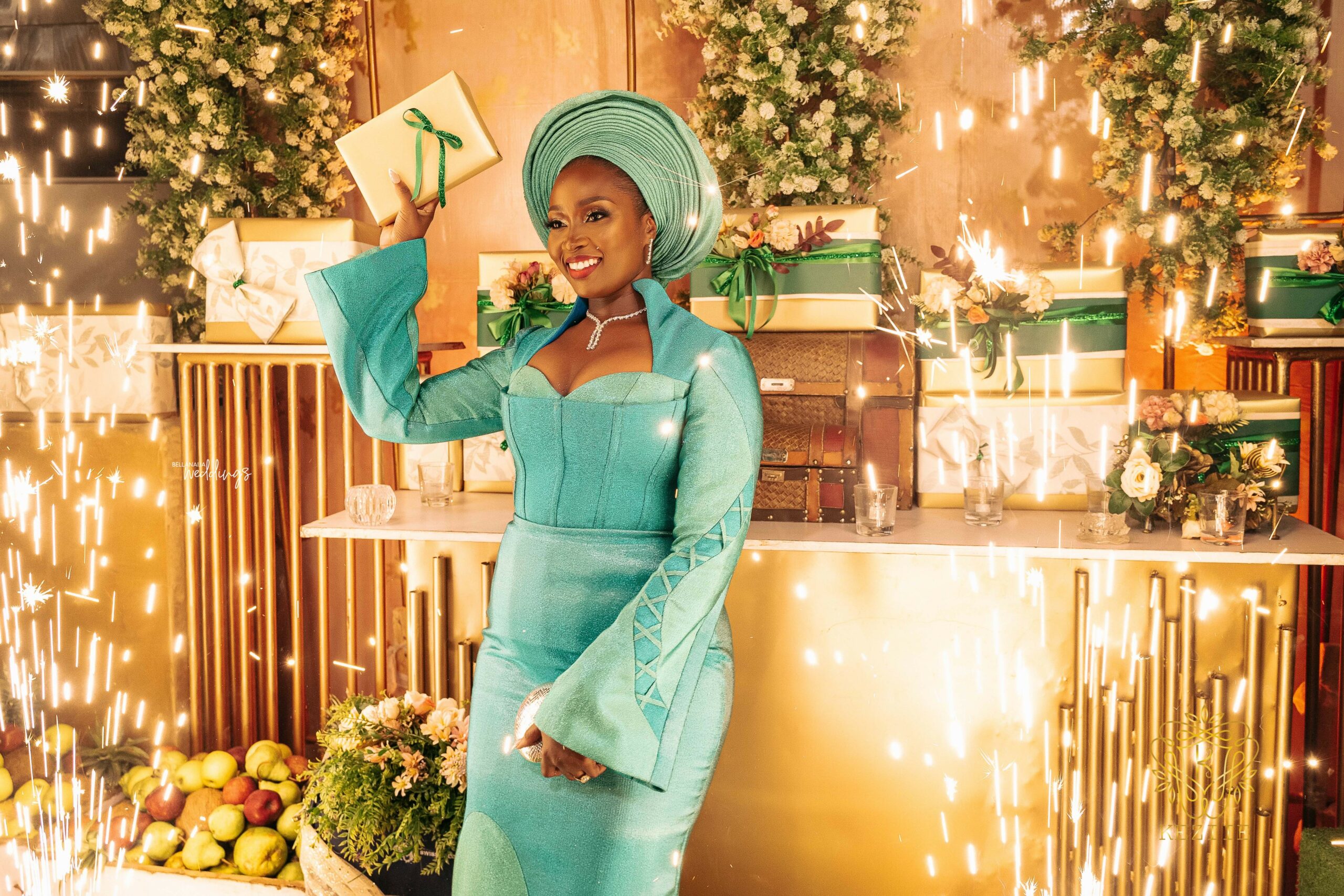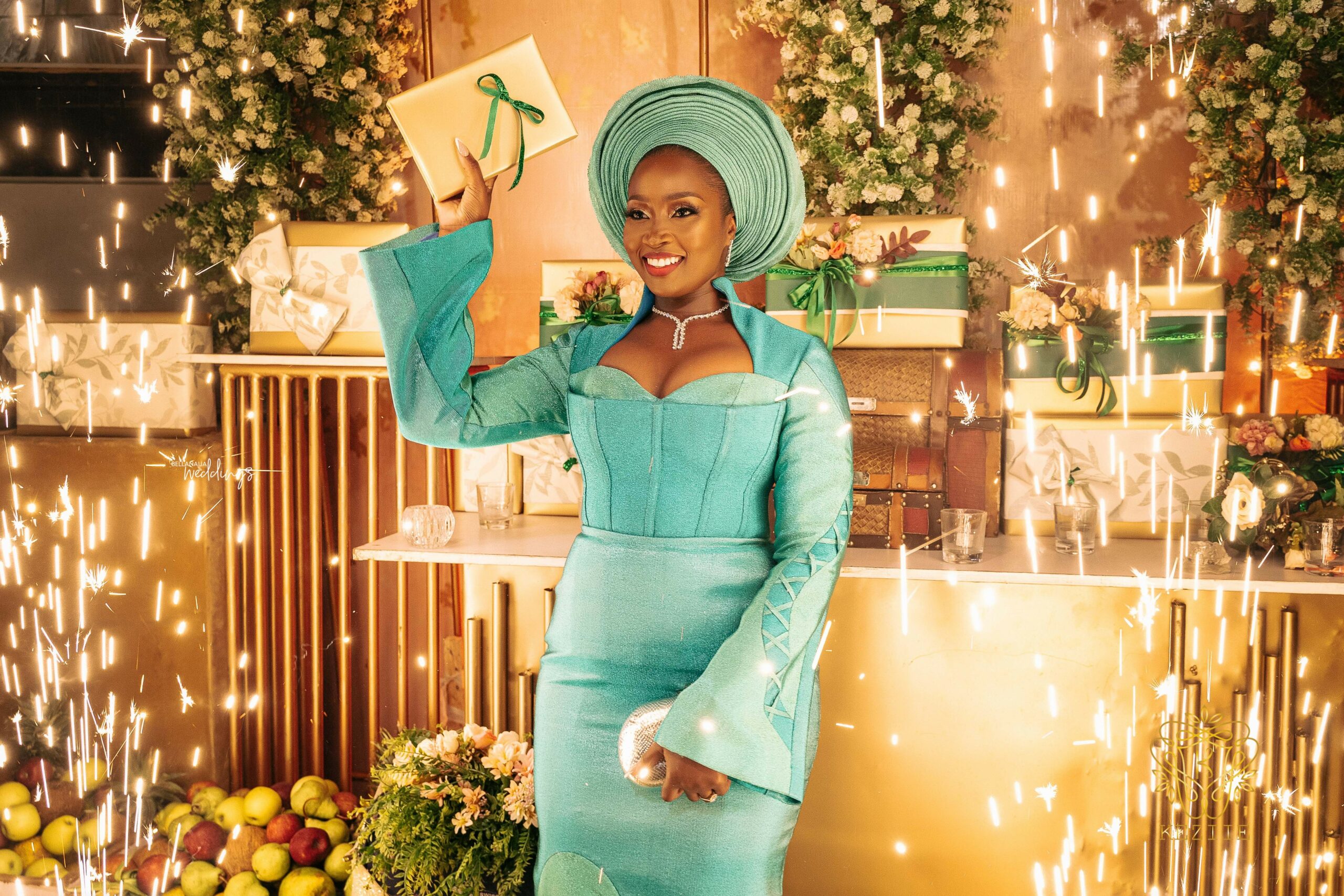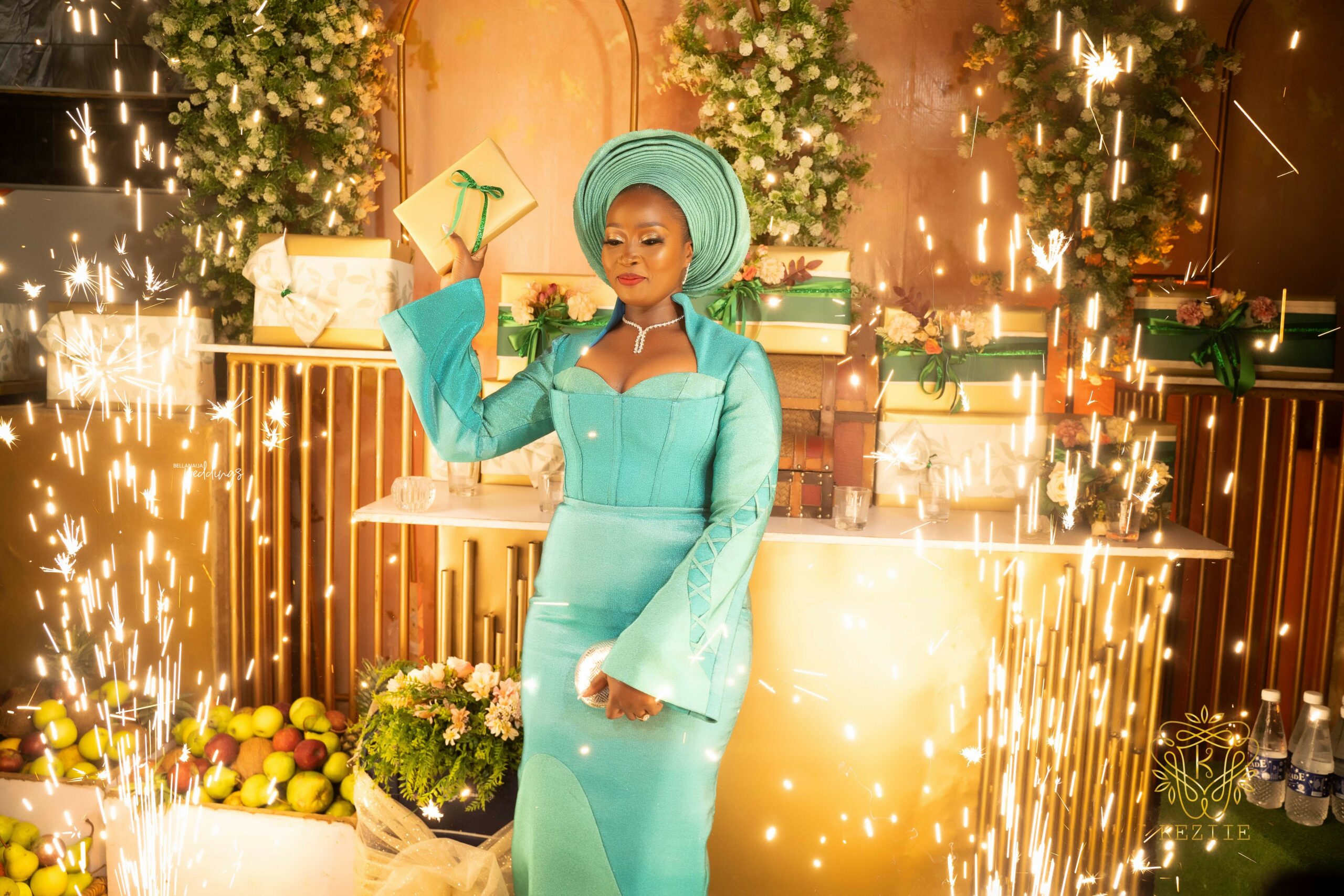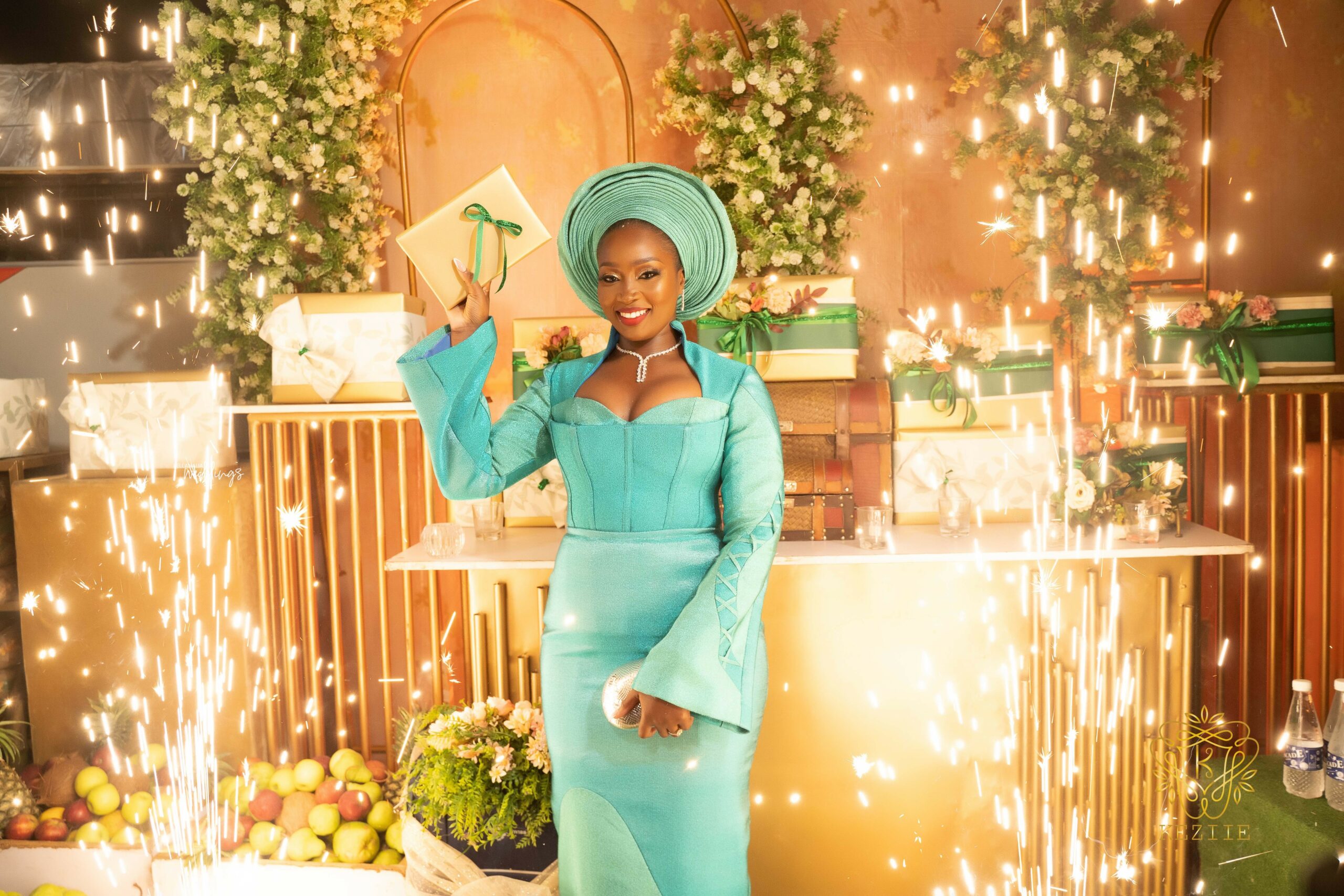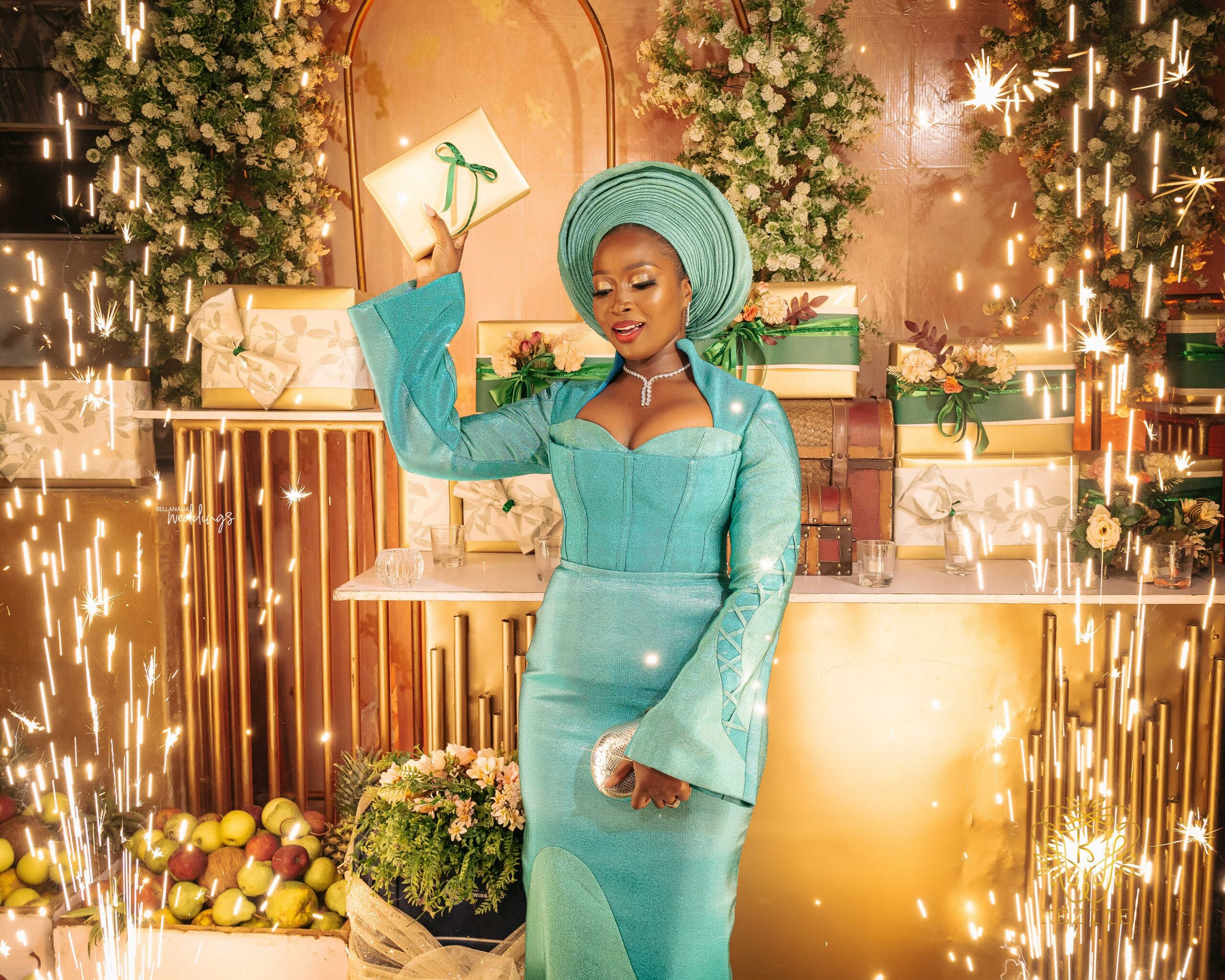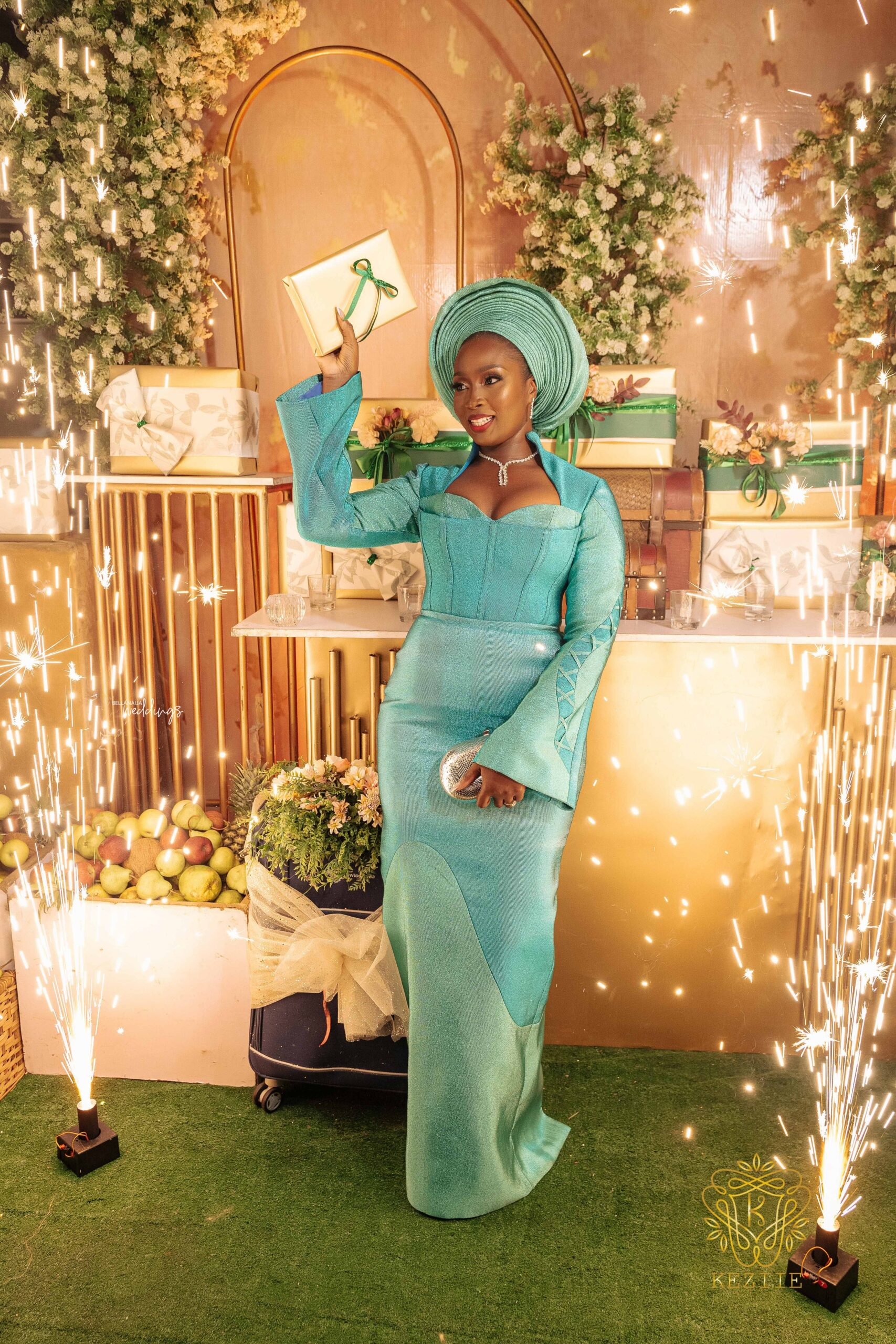 Time for Fola to go get her man… As the Yorubas say, he whom the cap fits is the groom!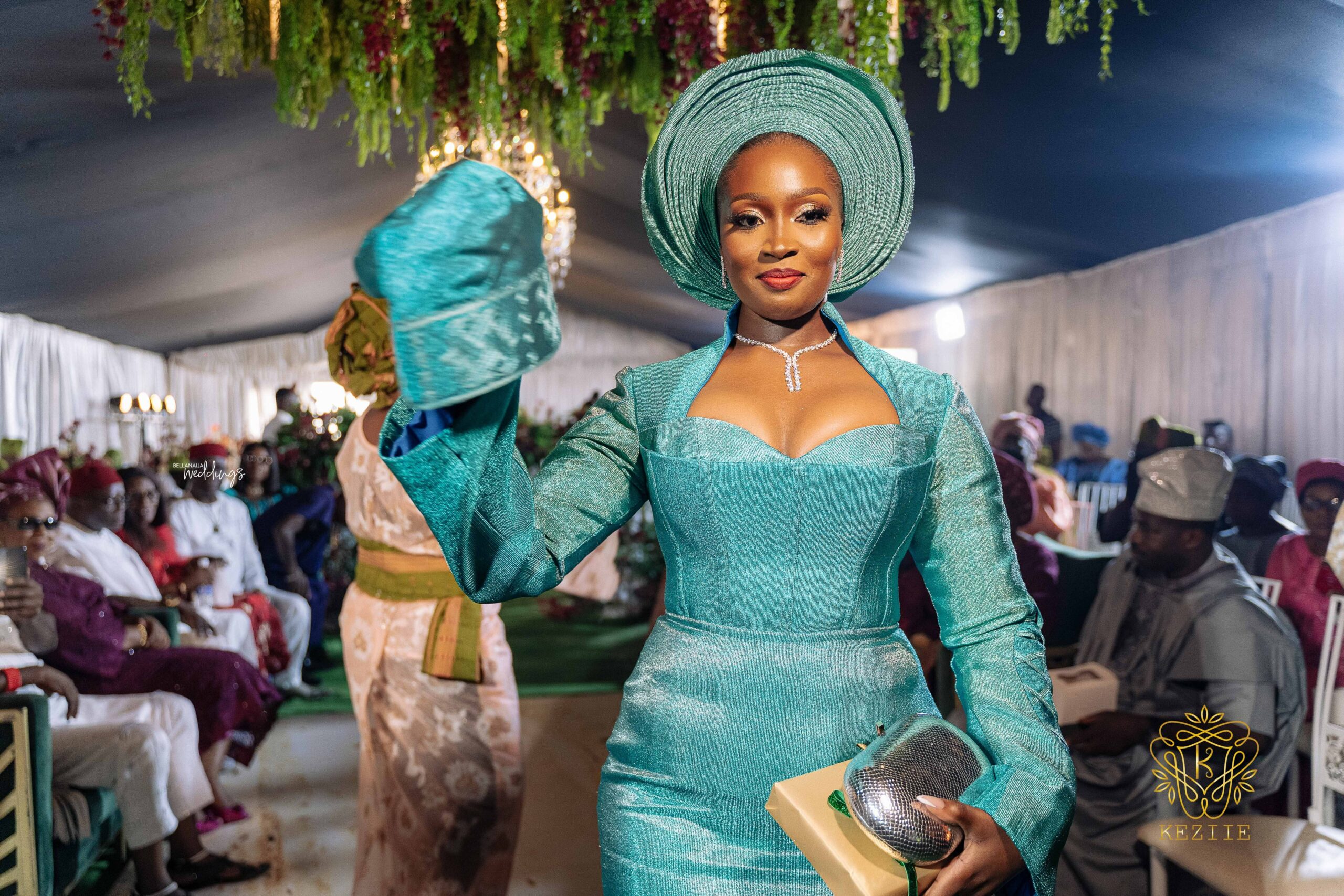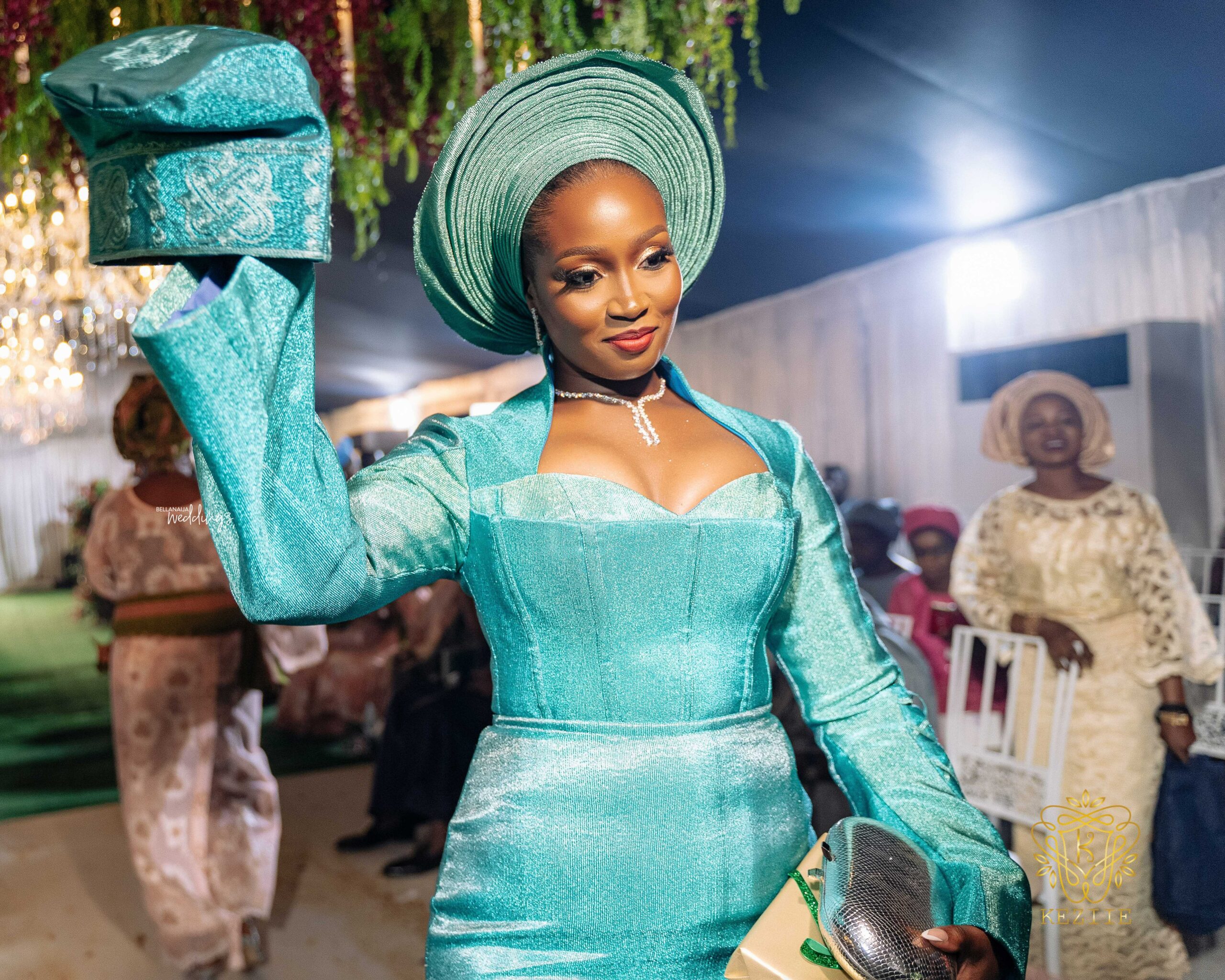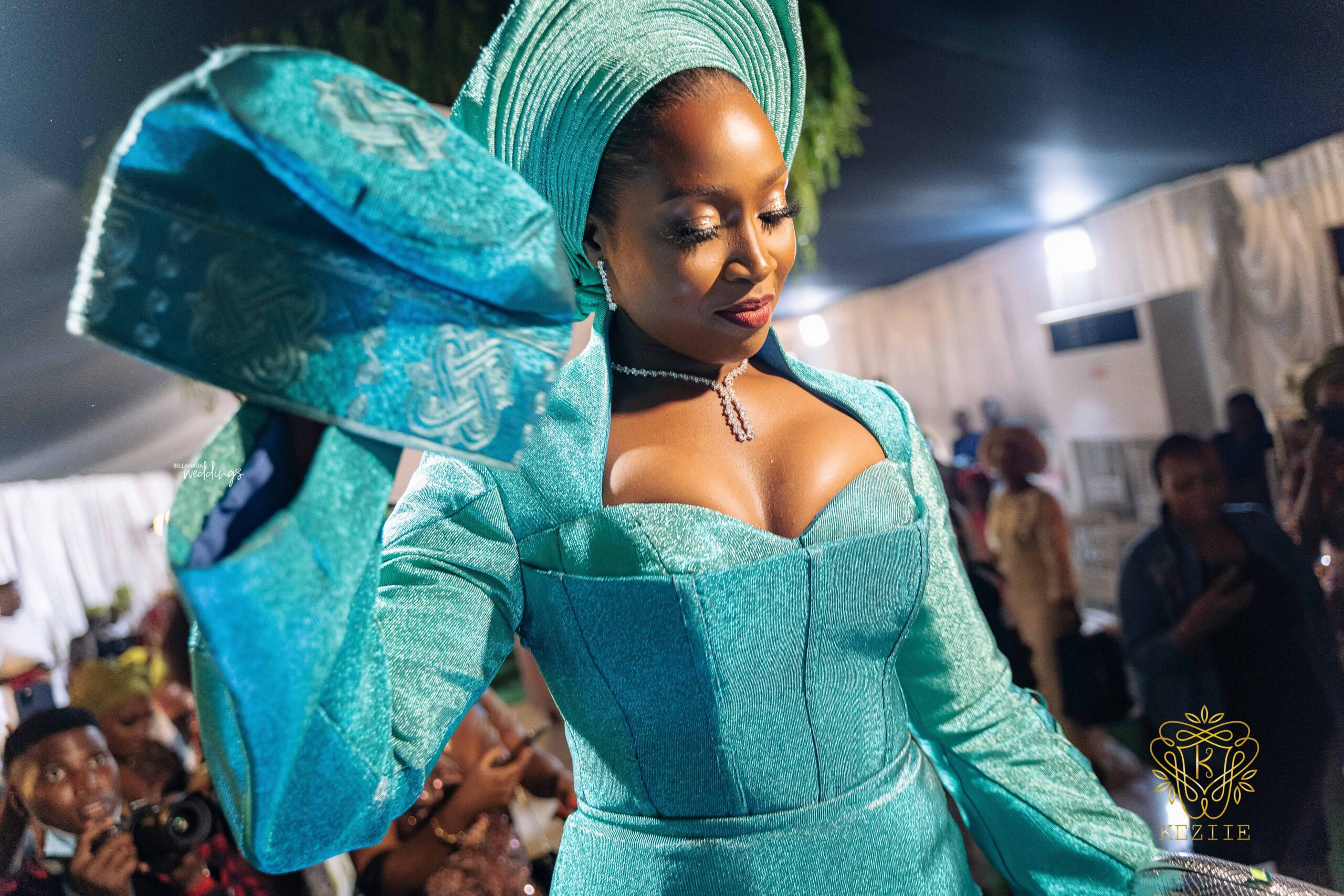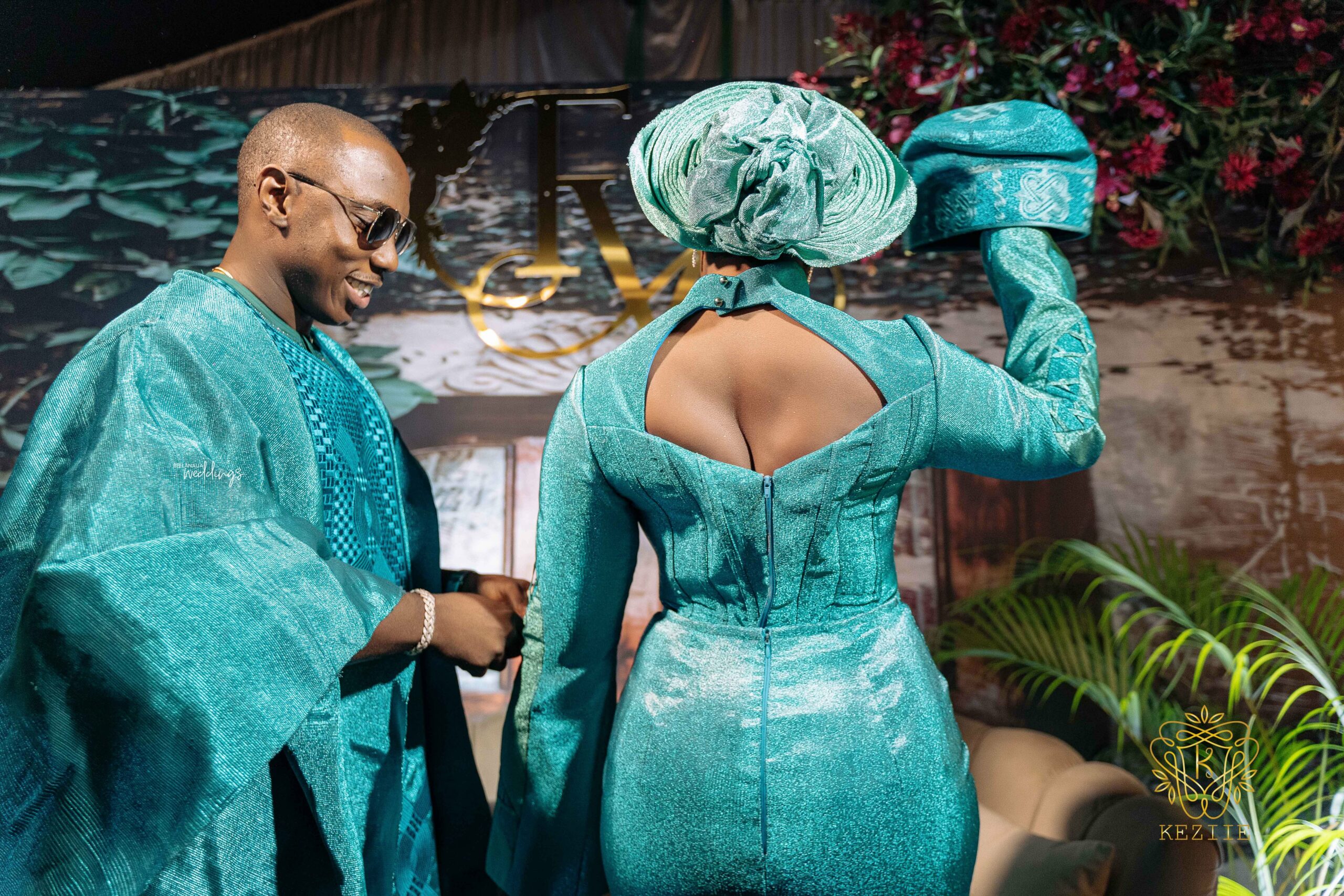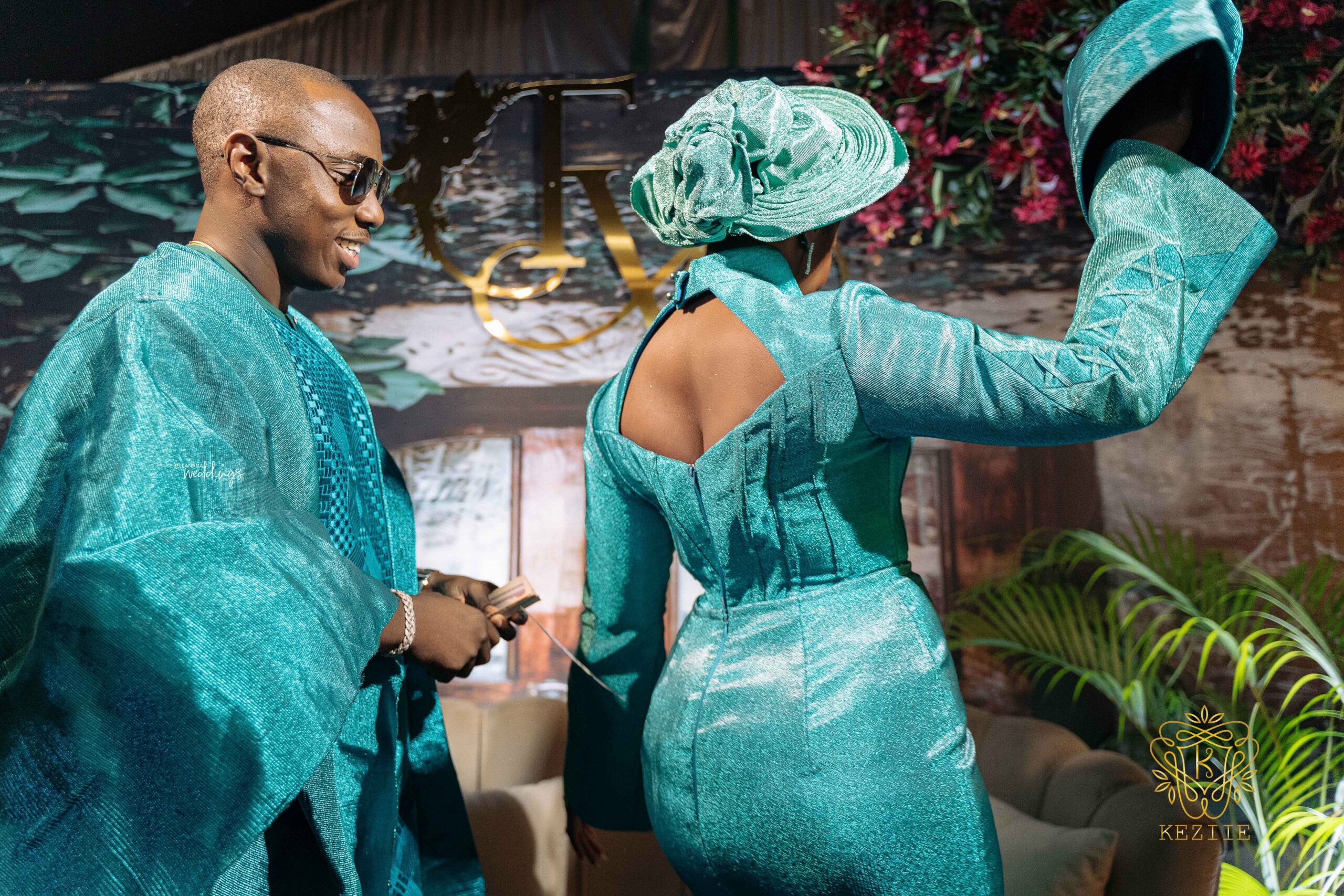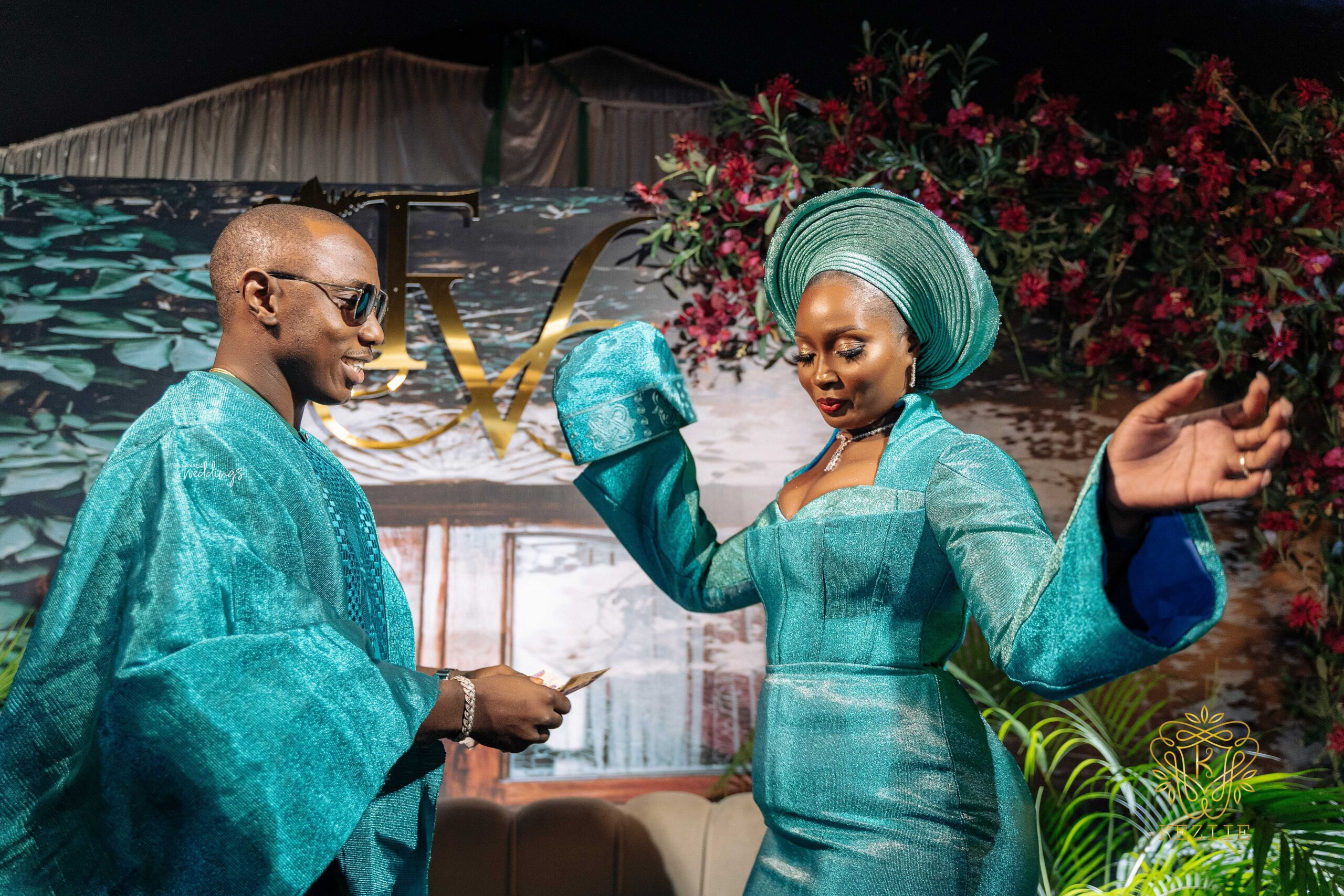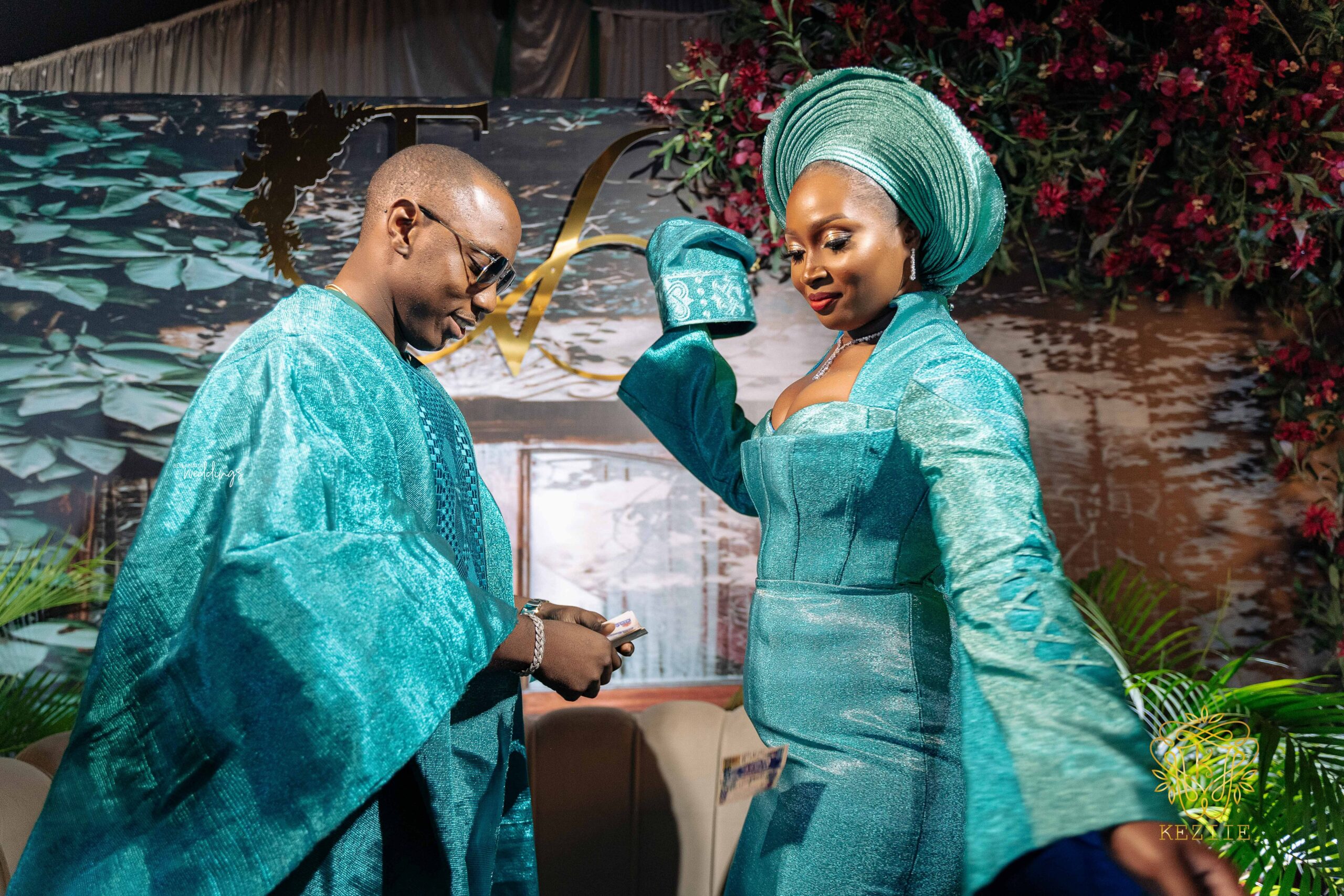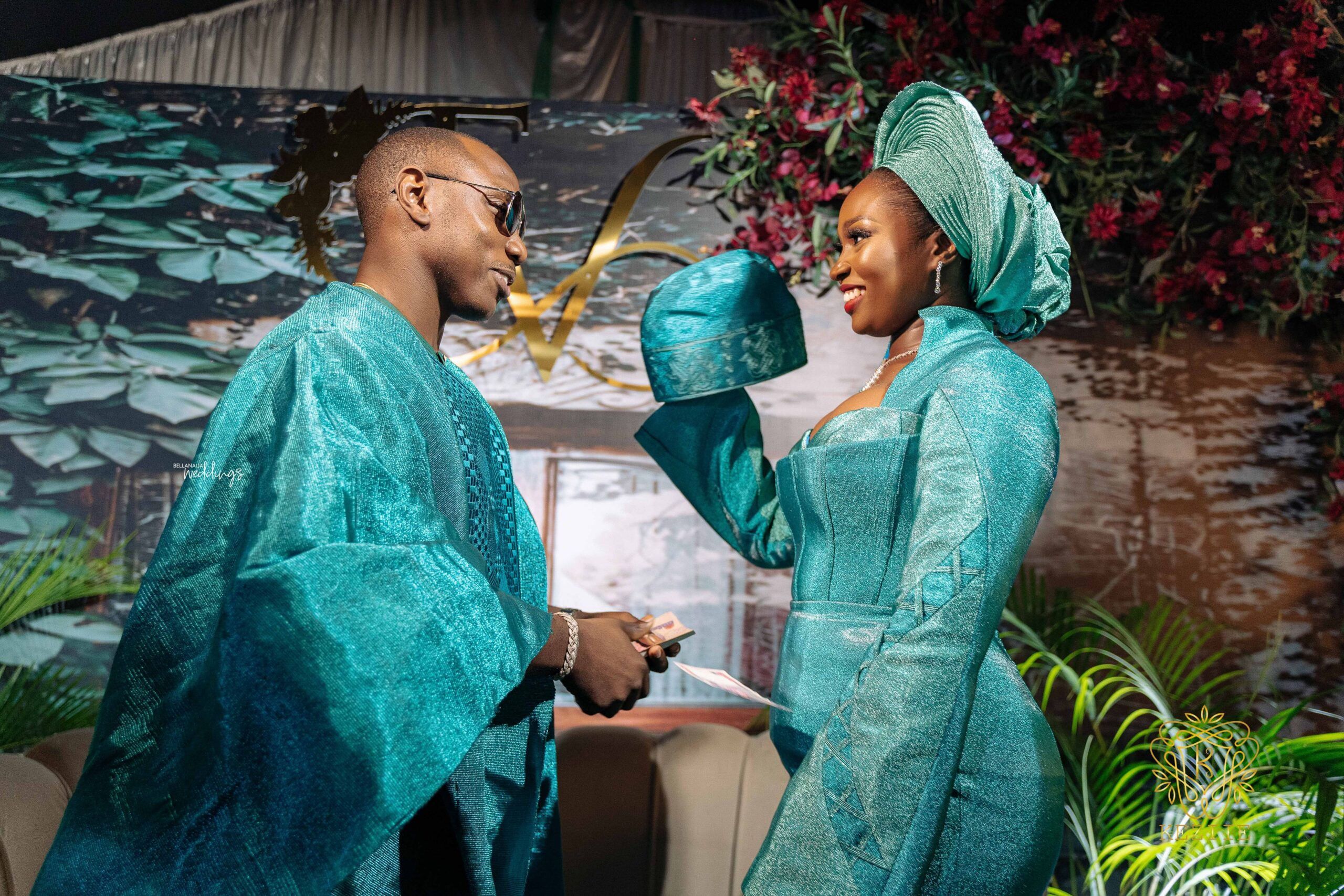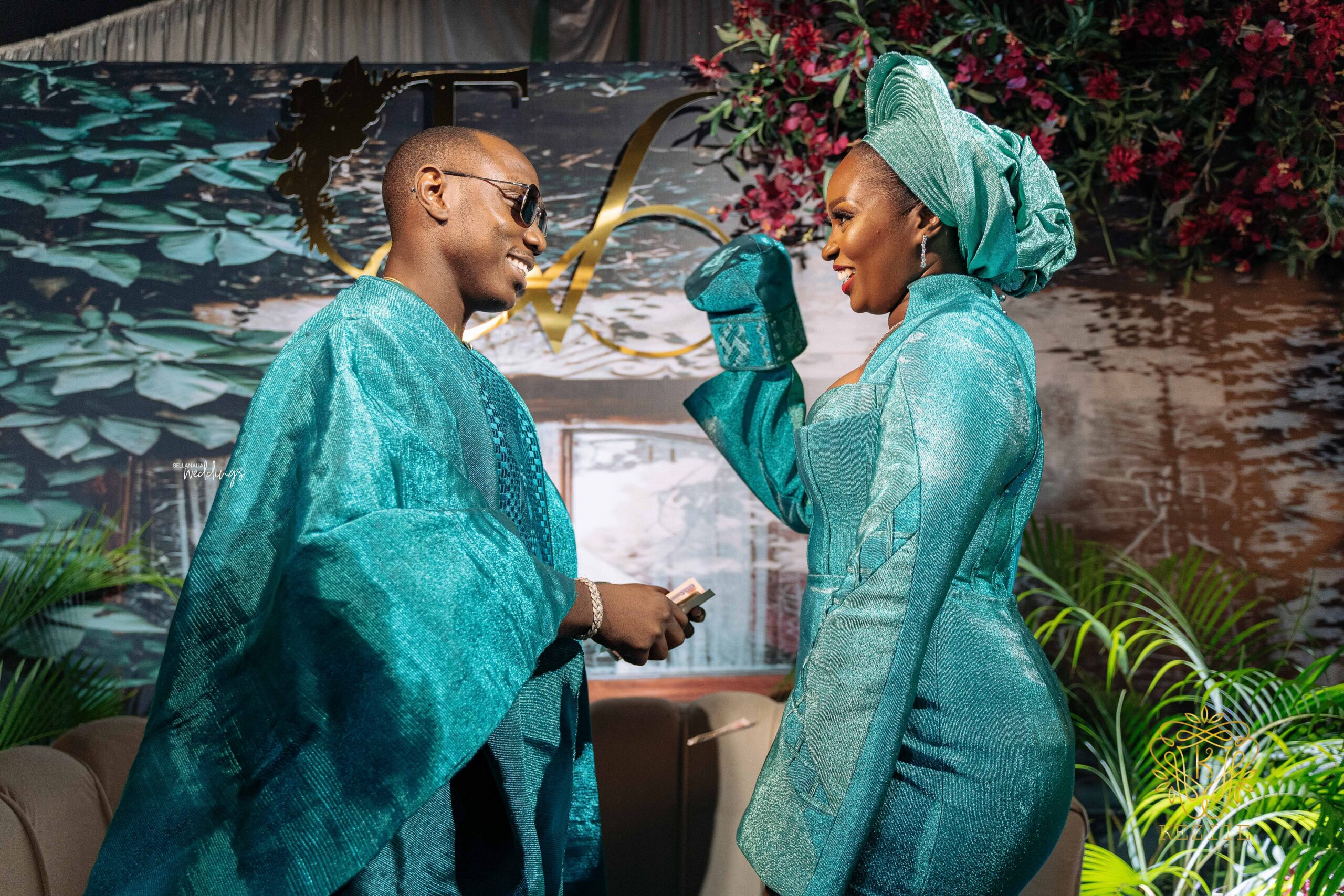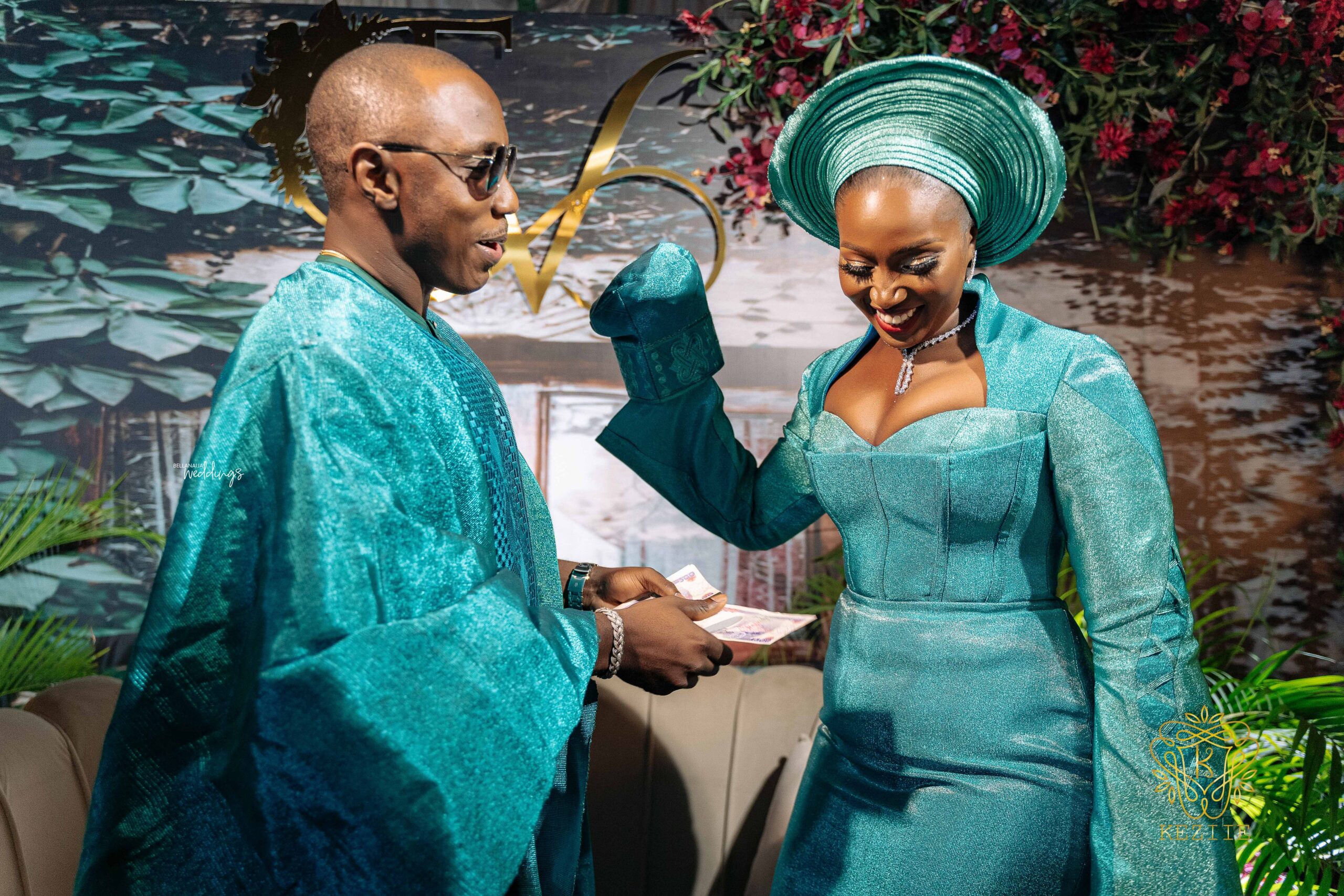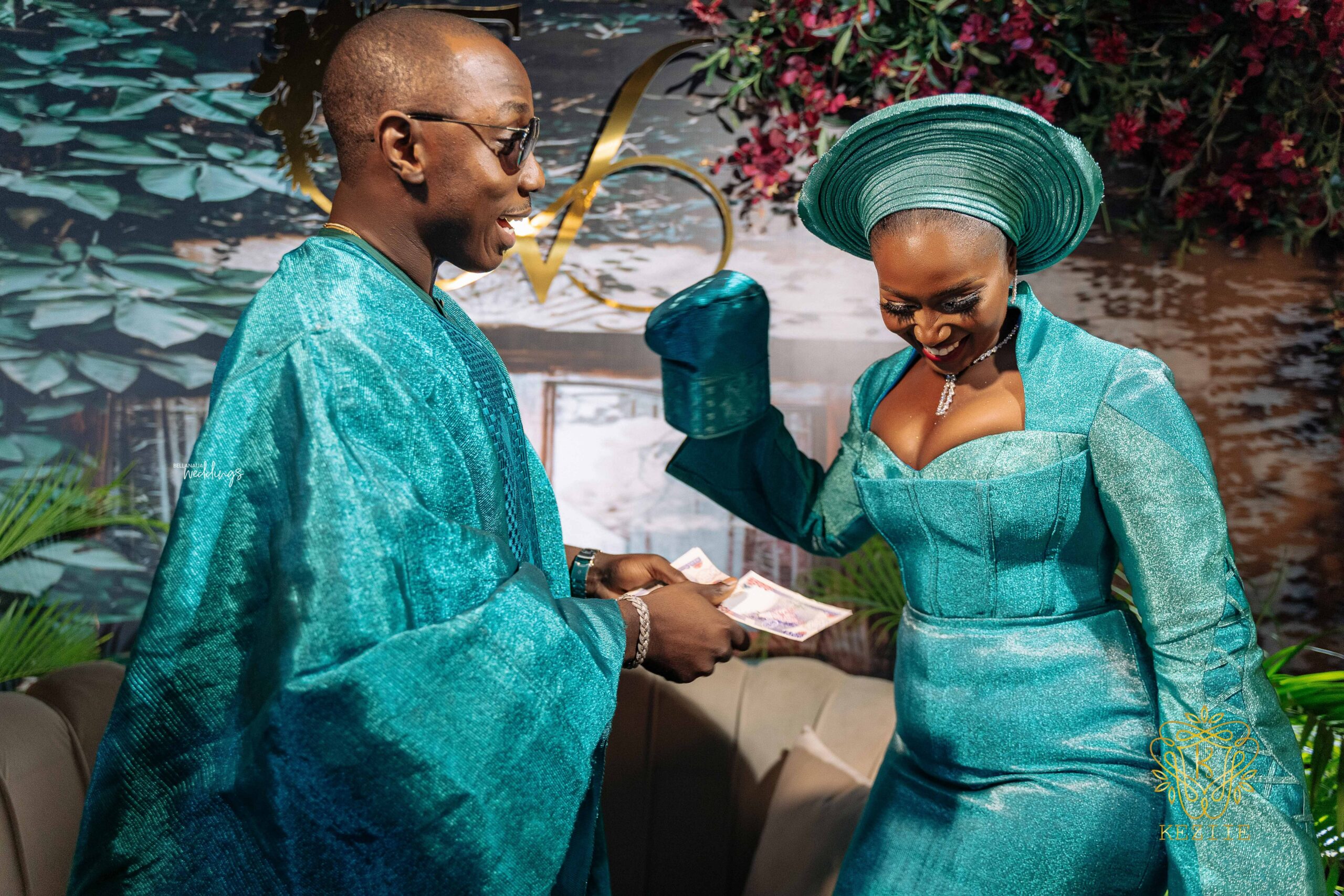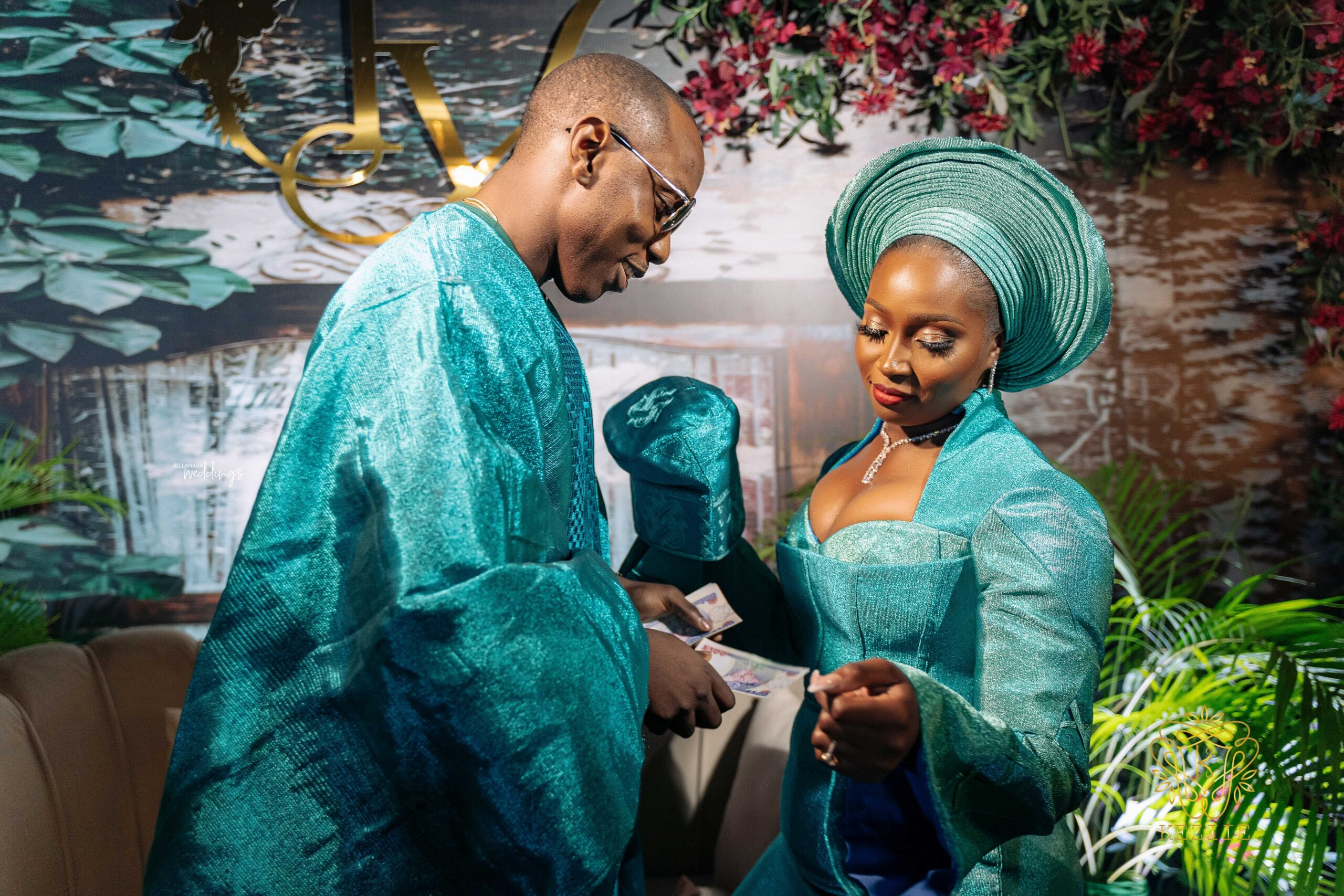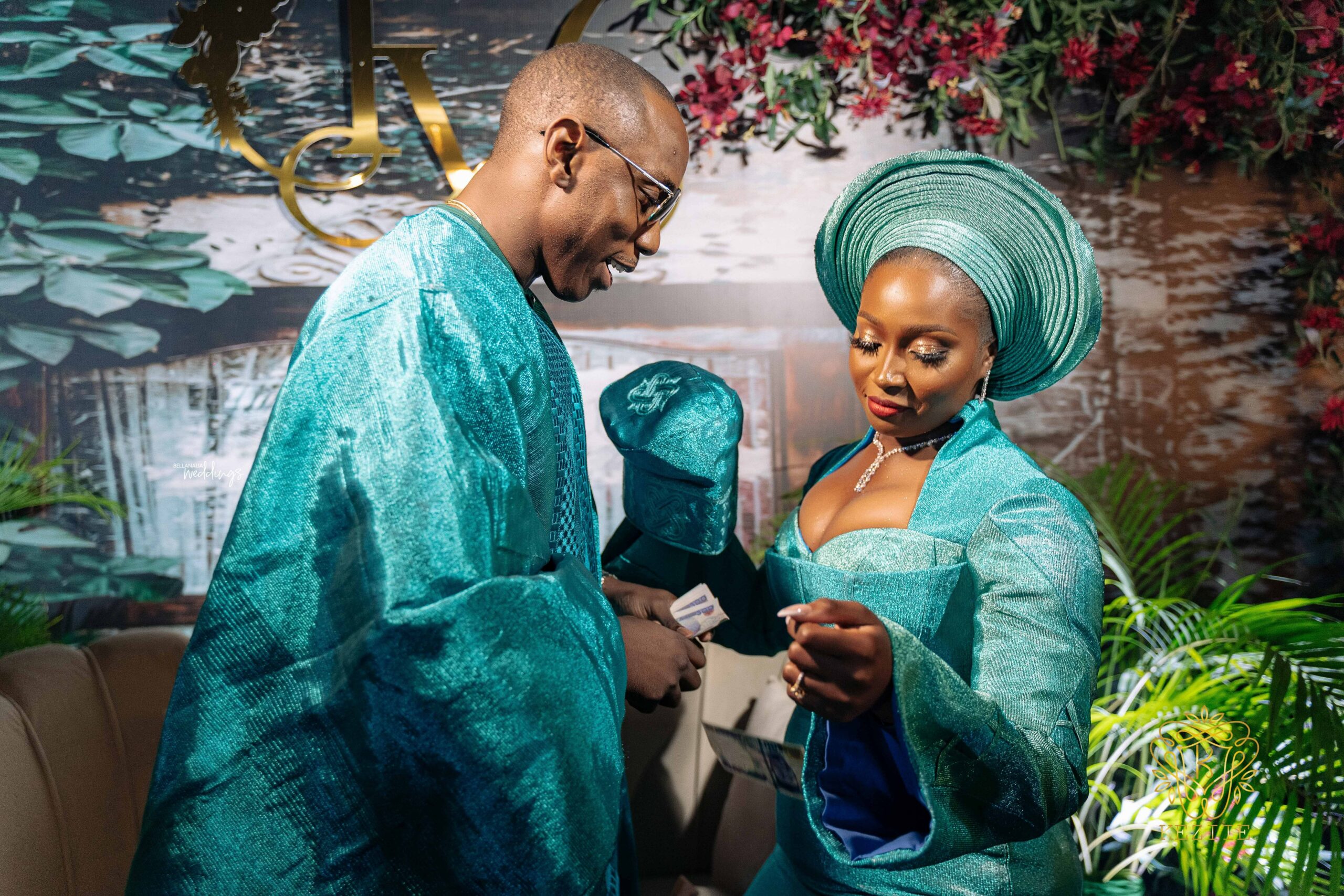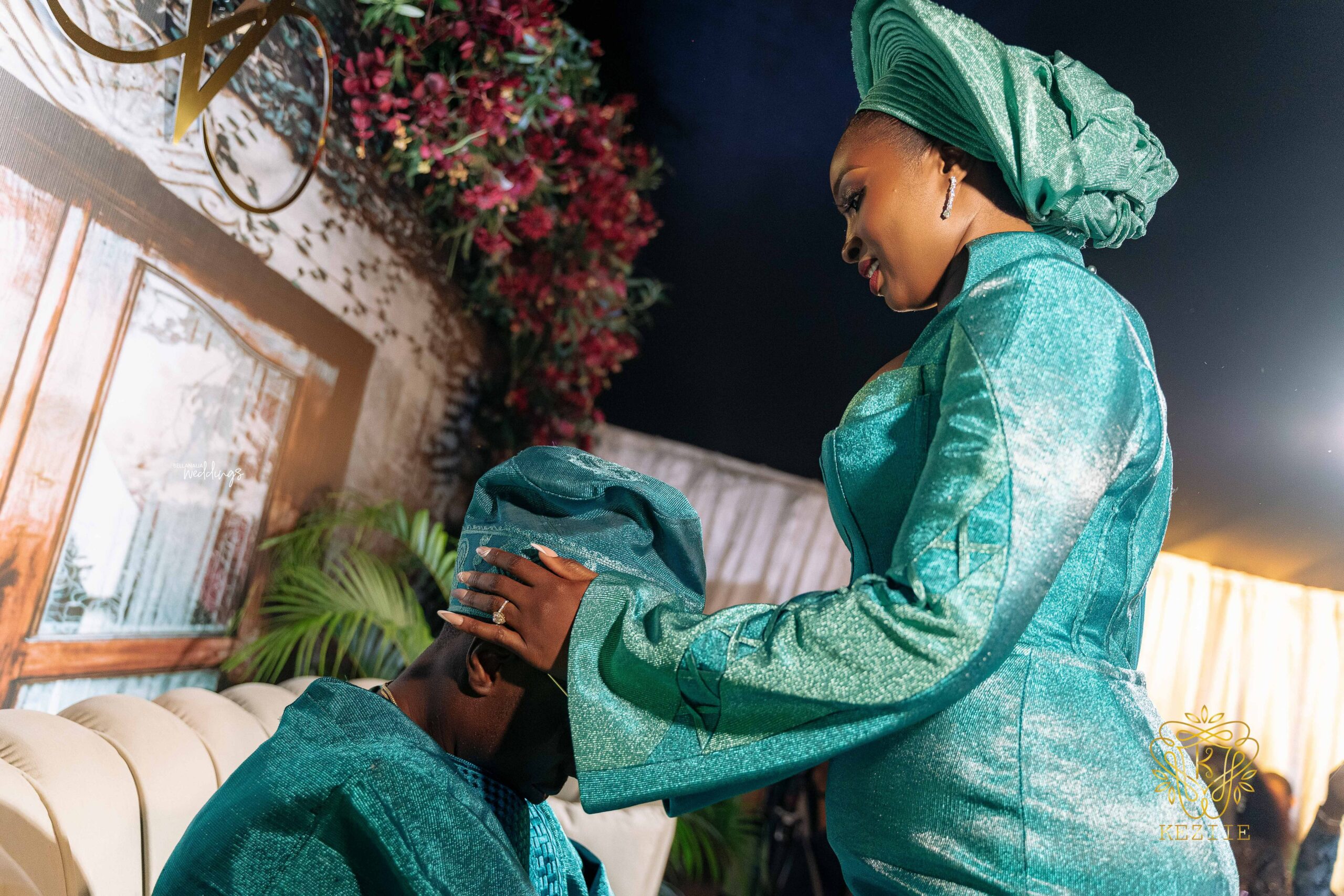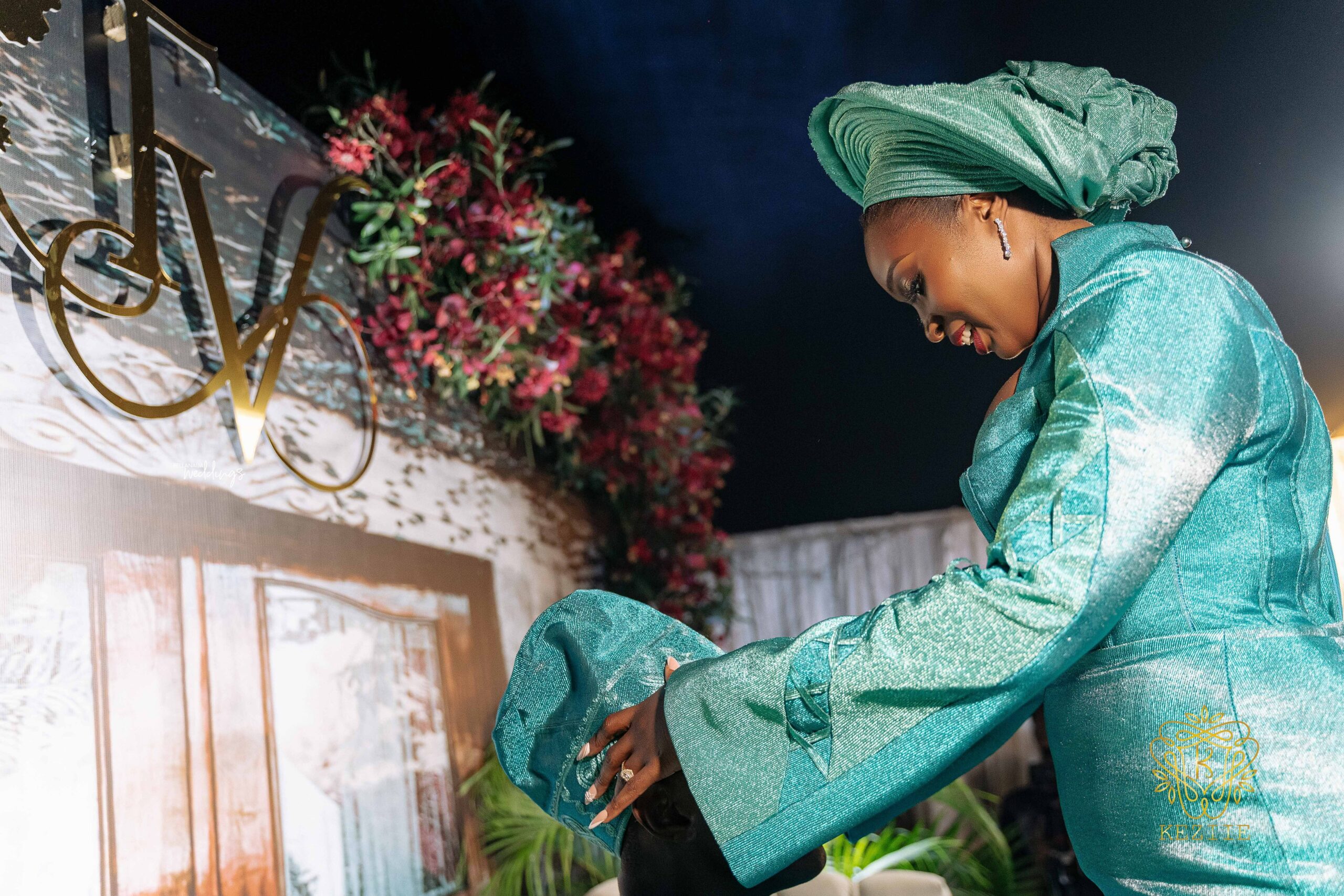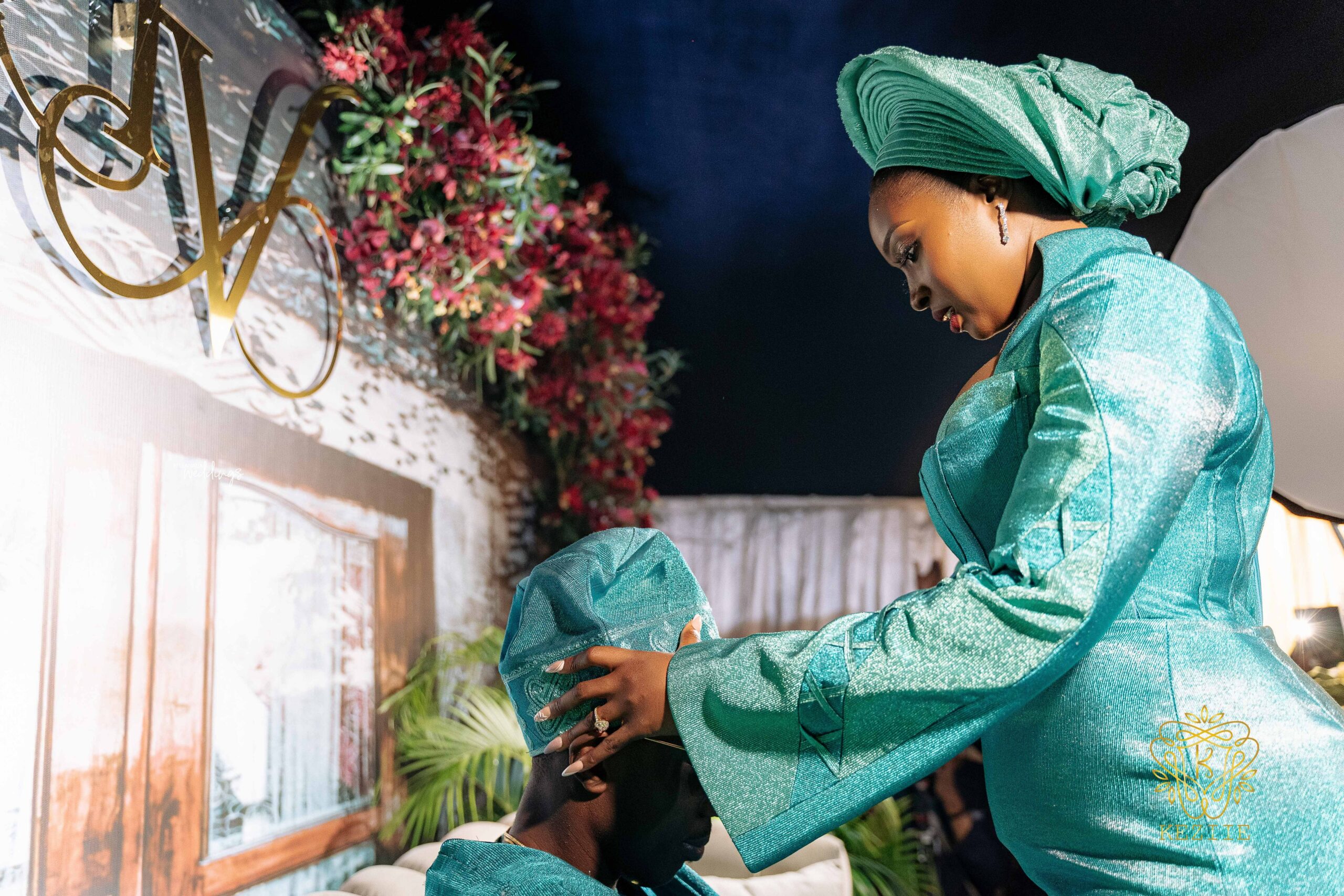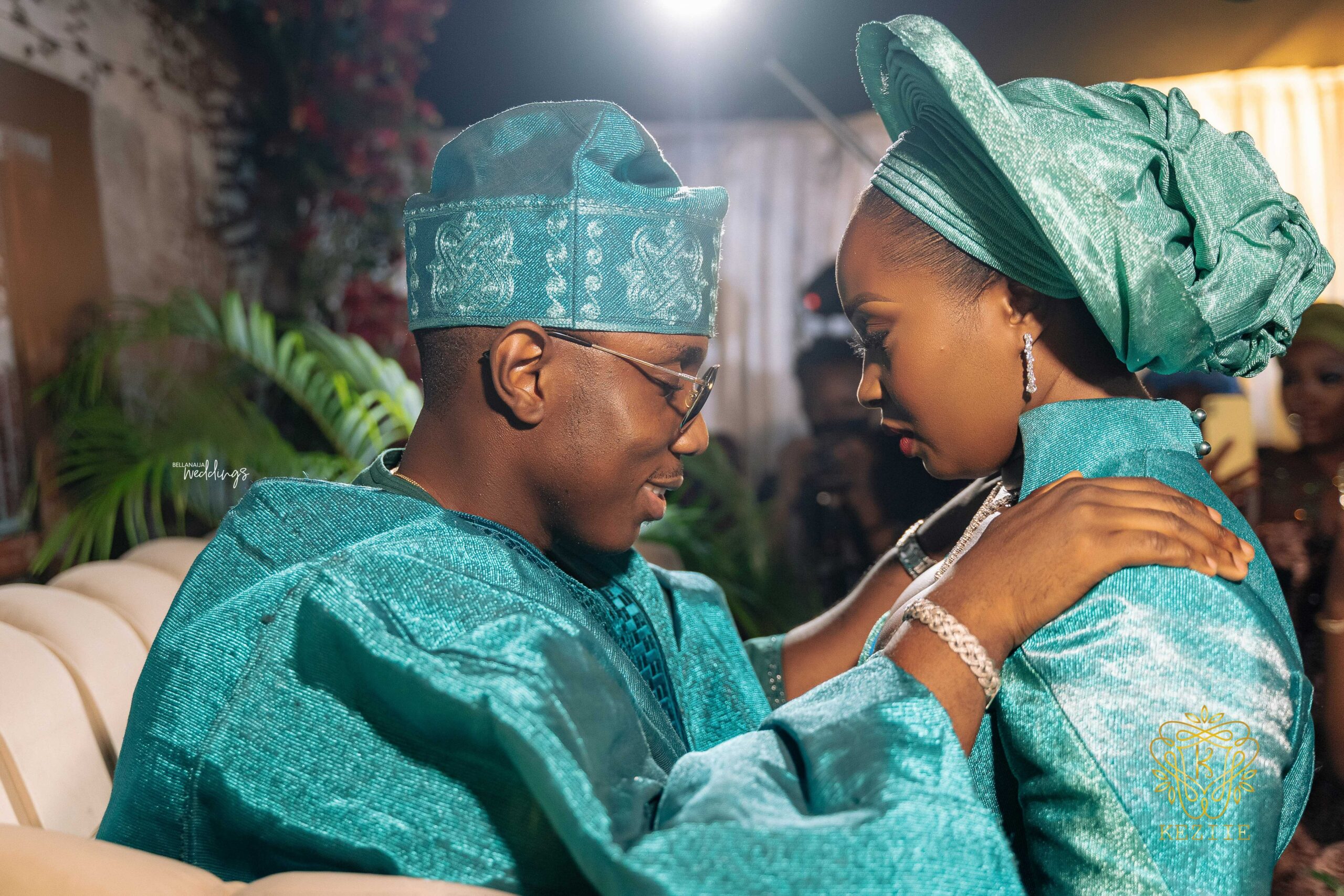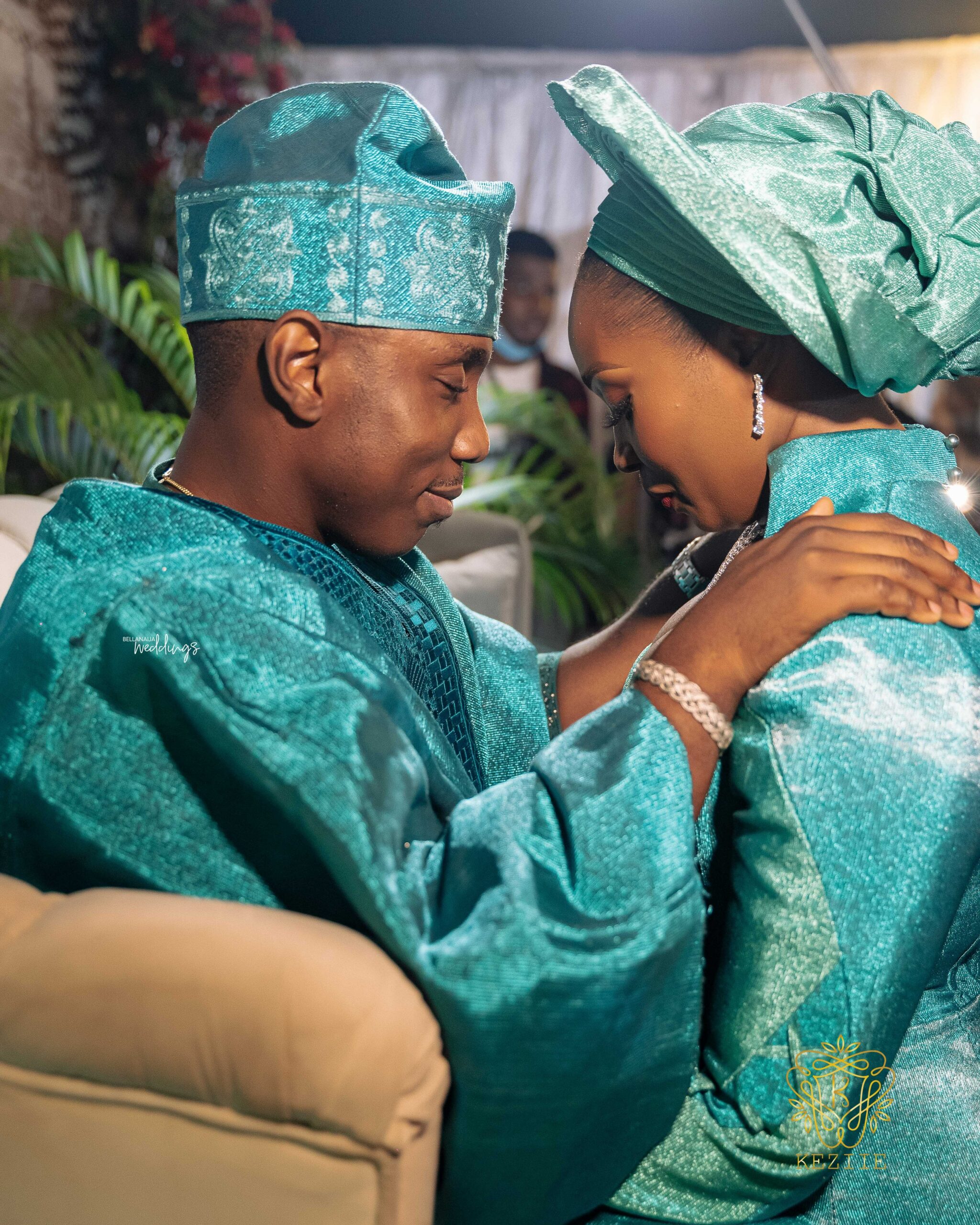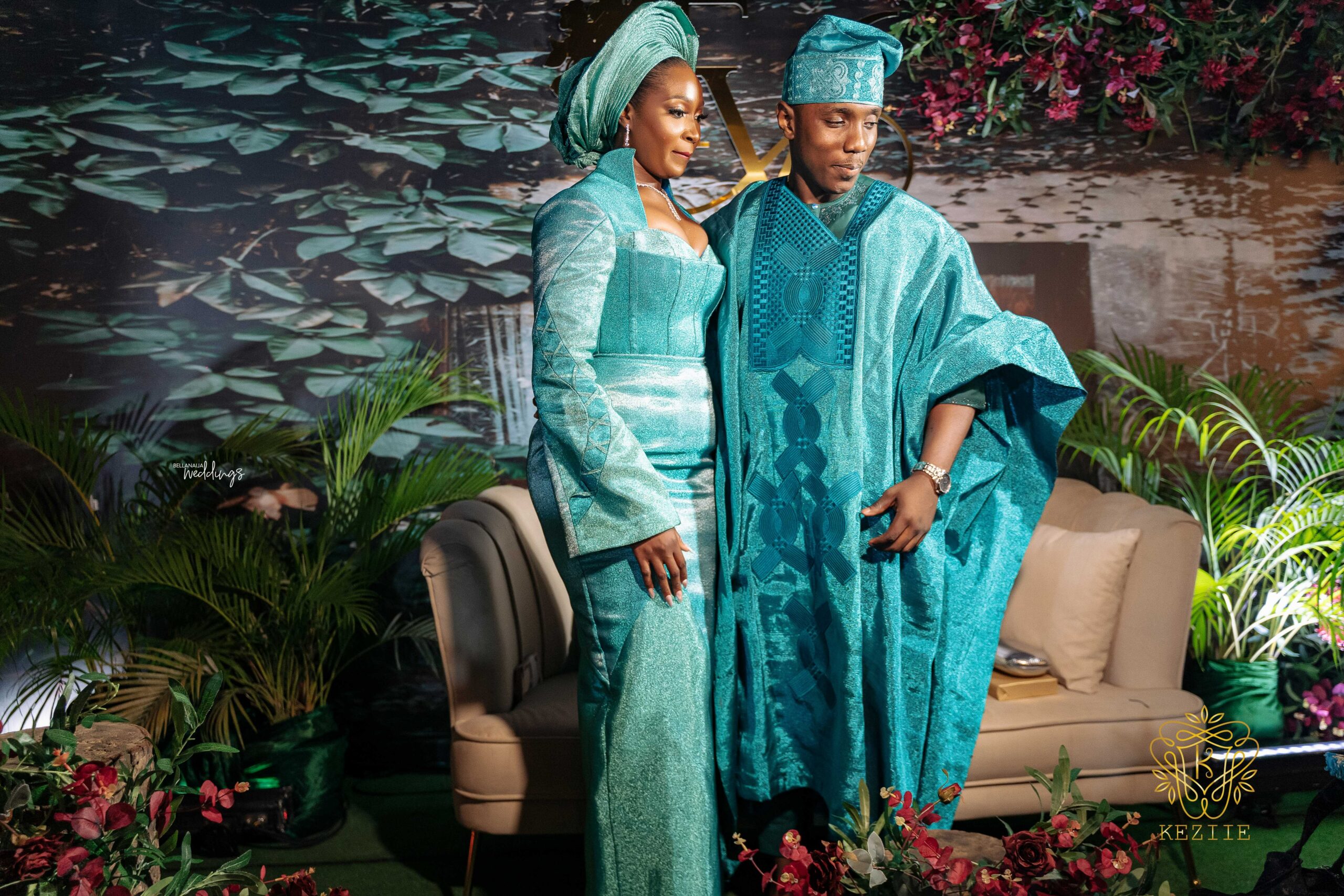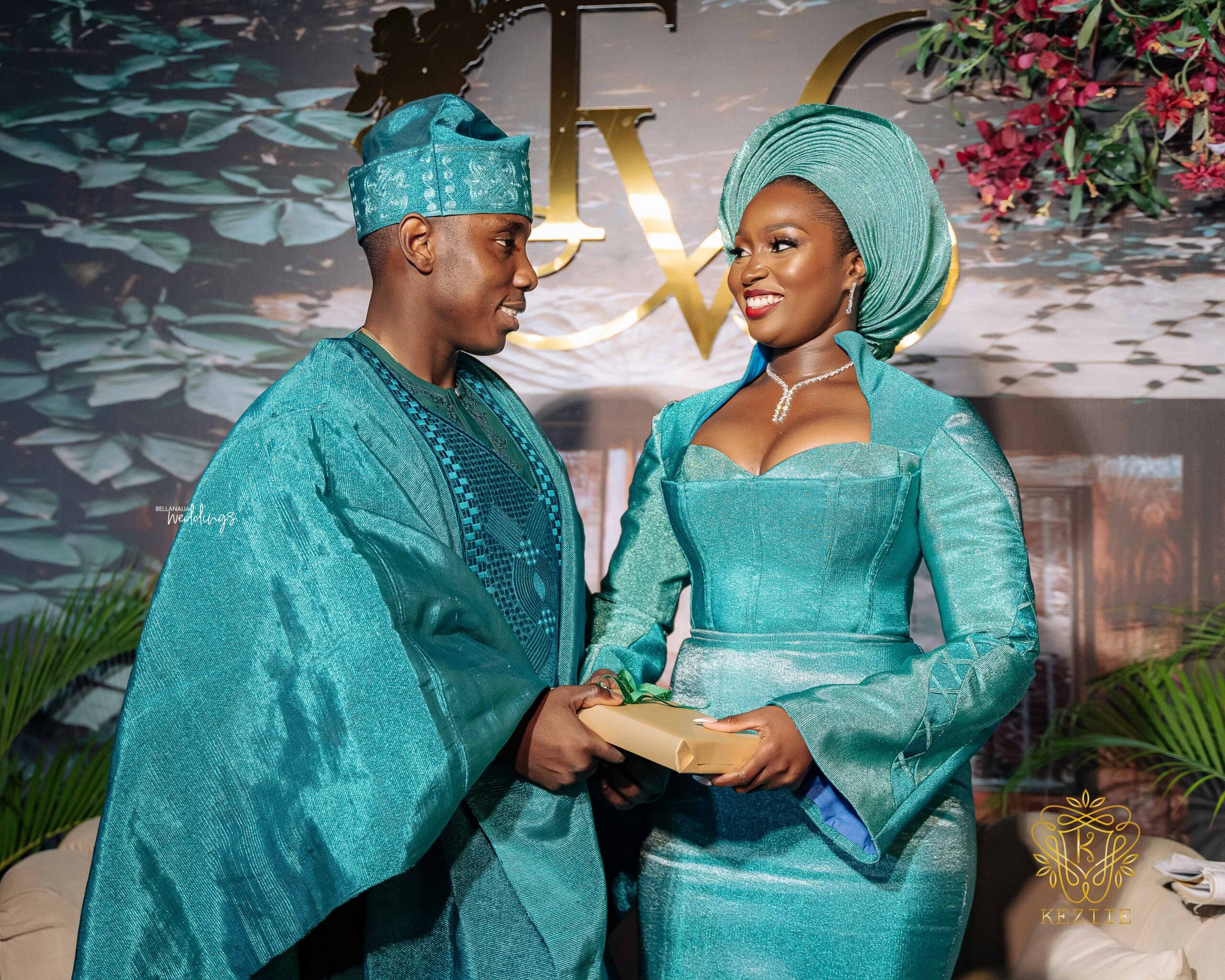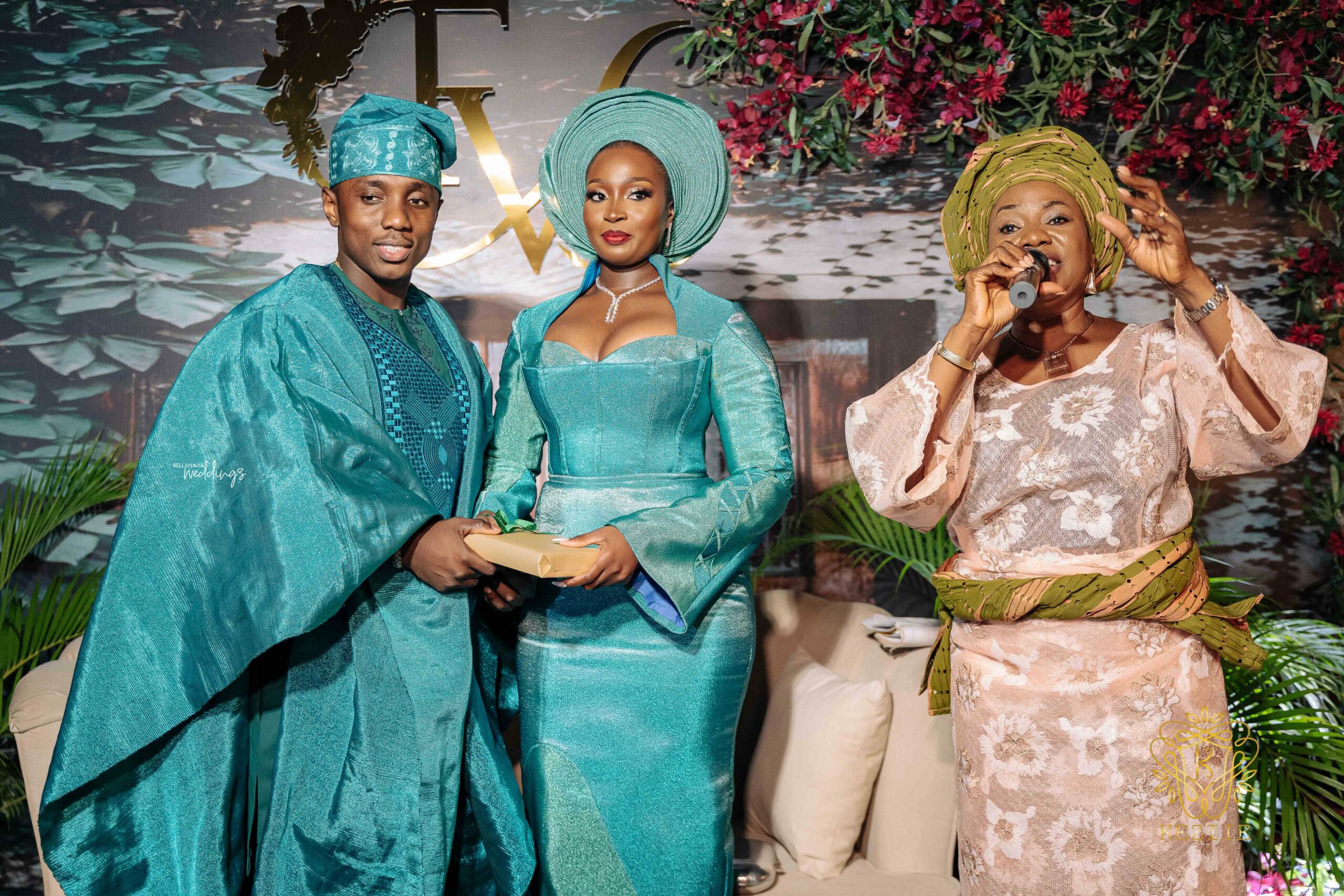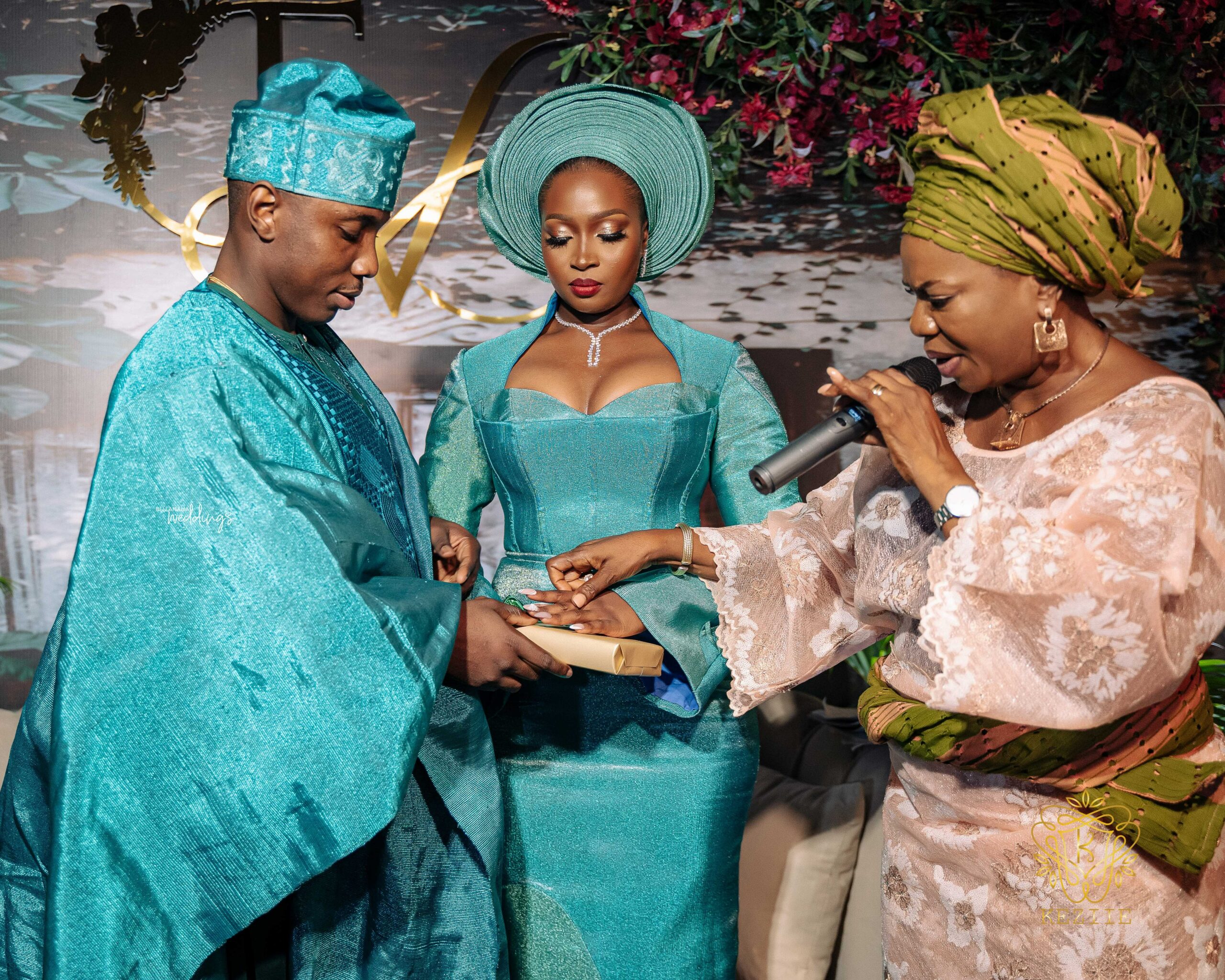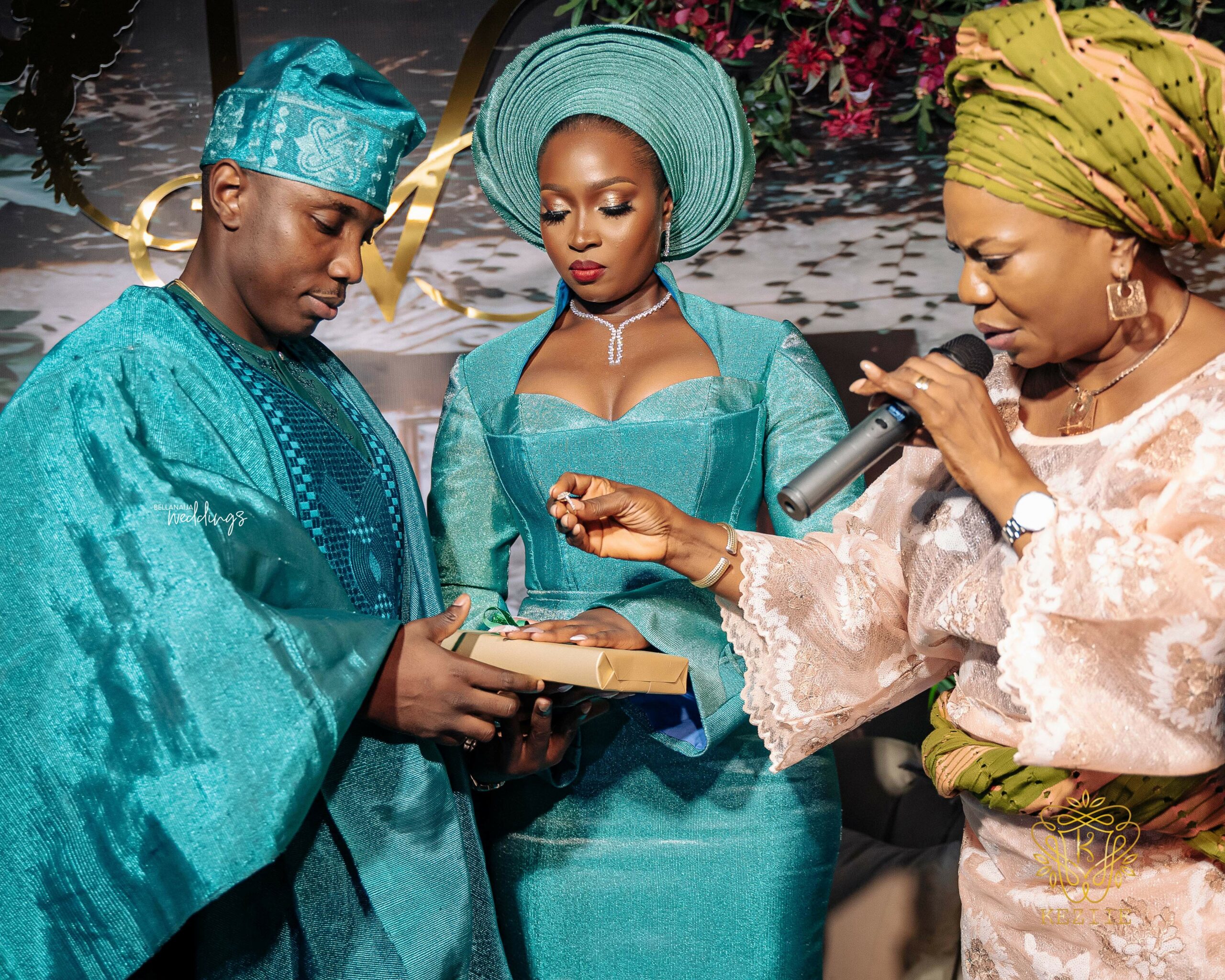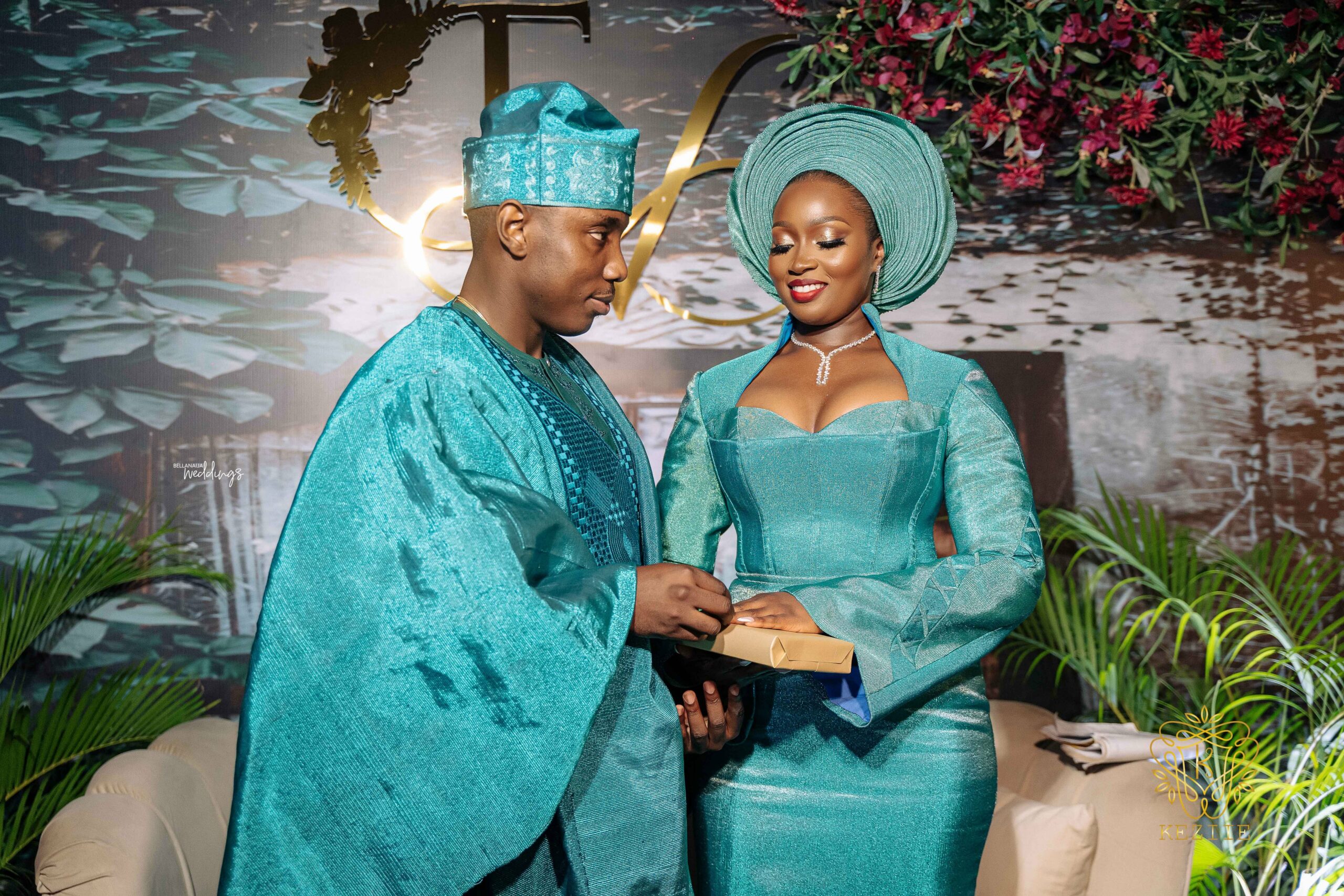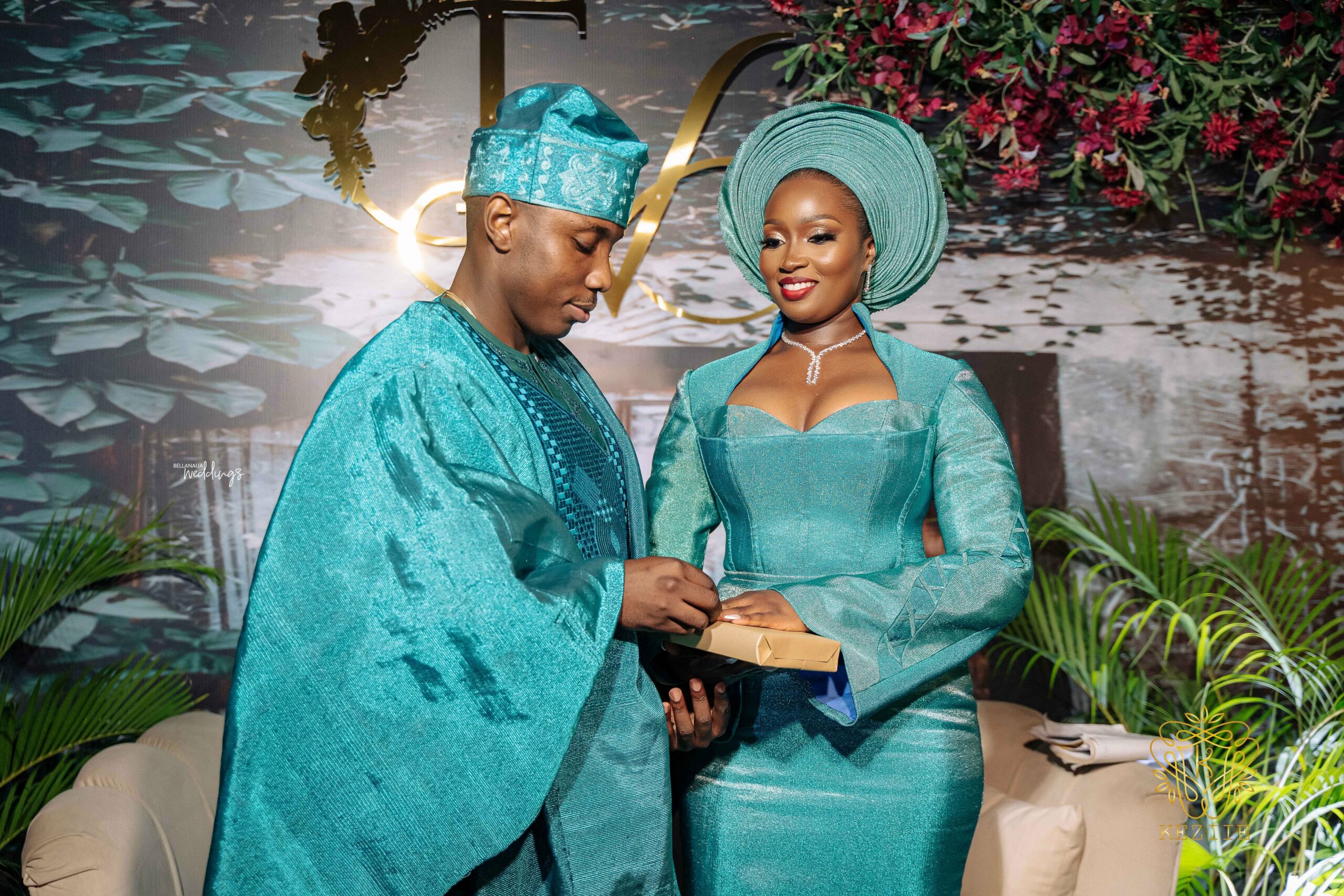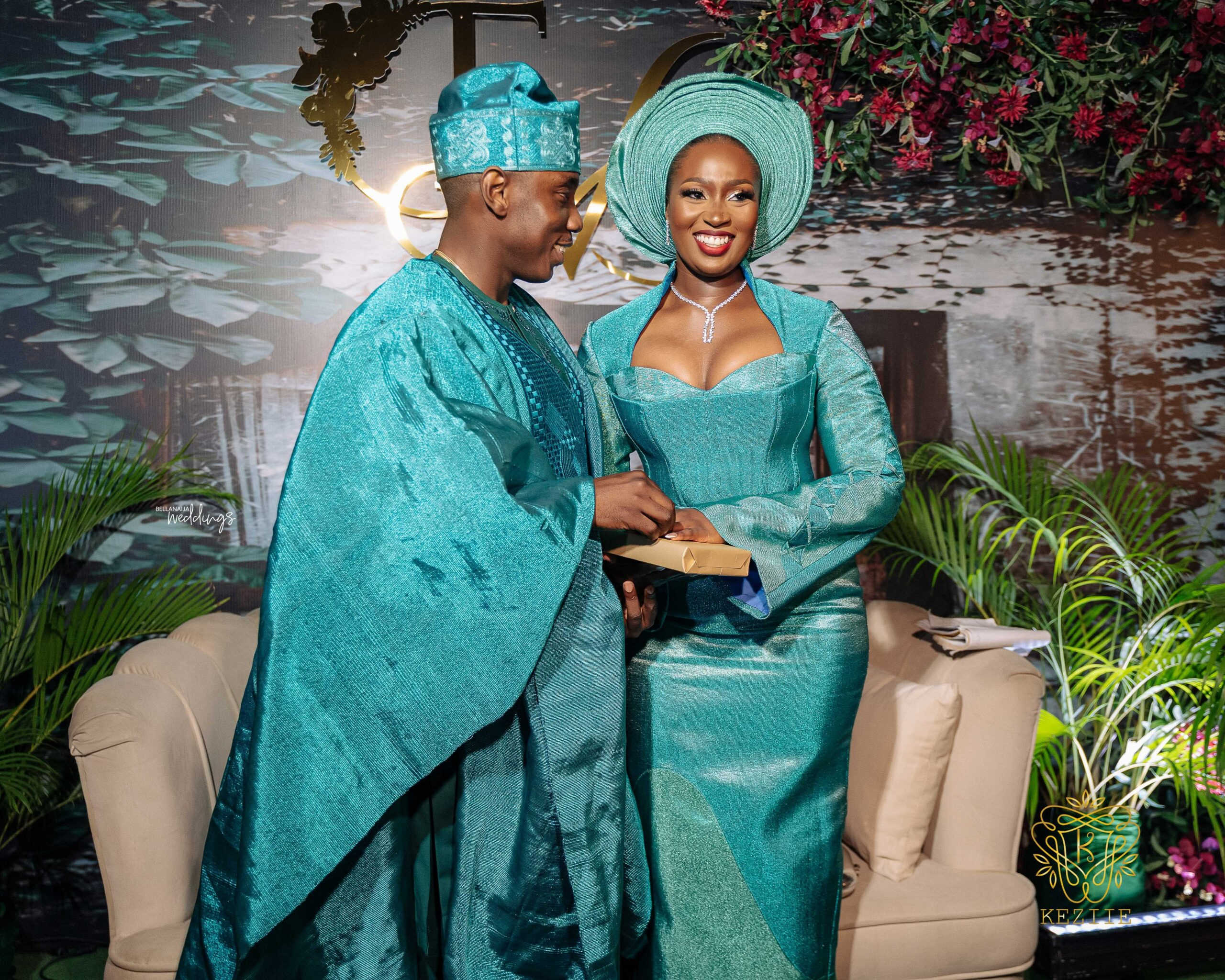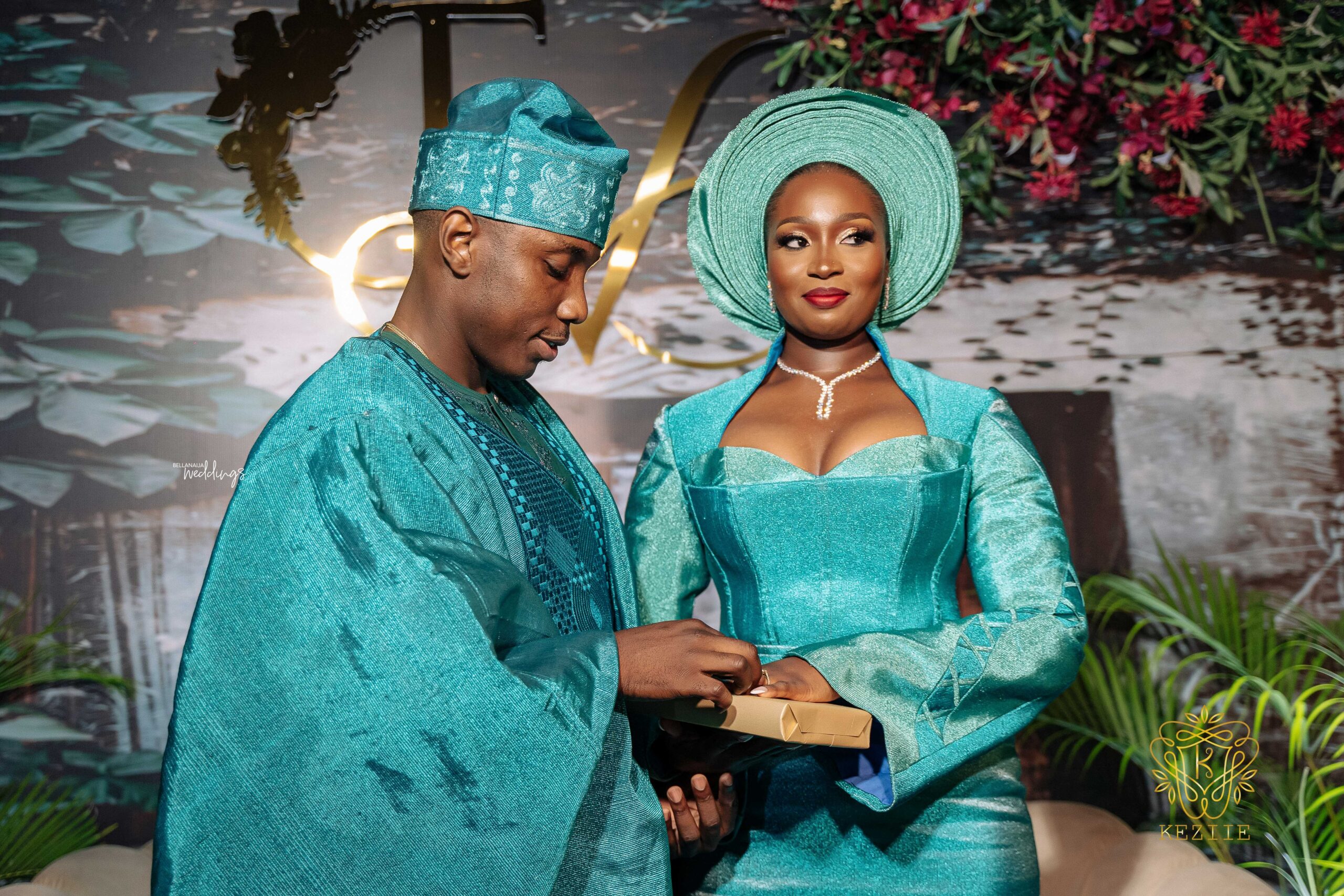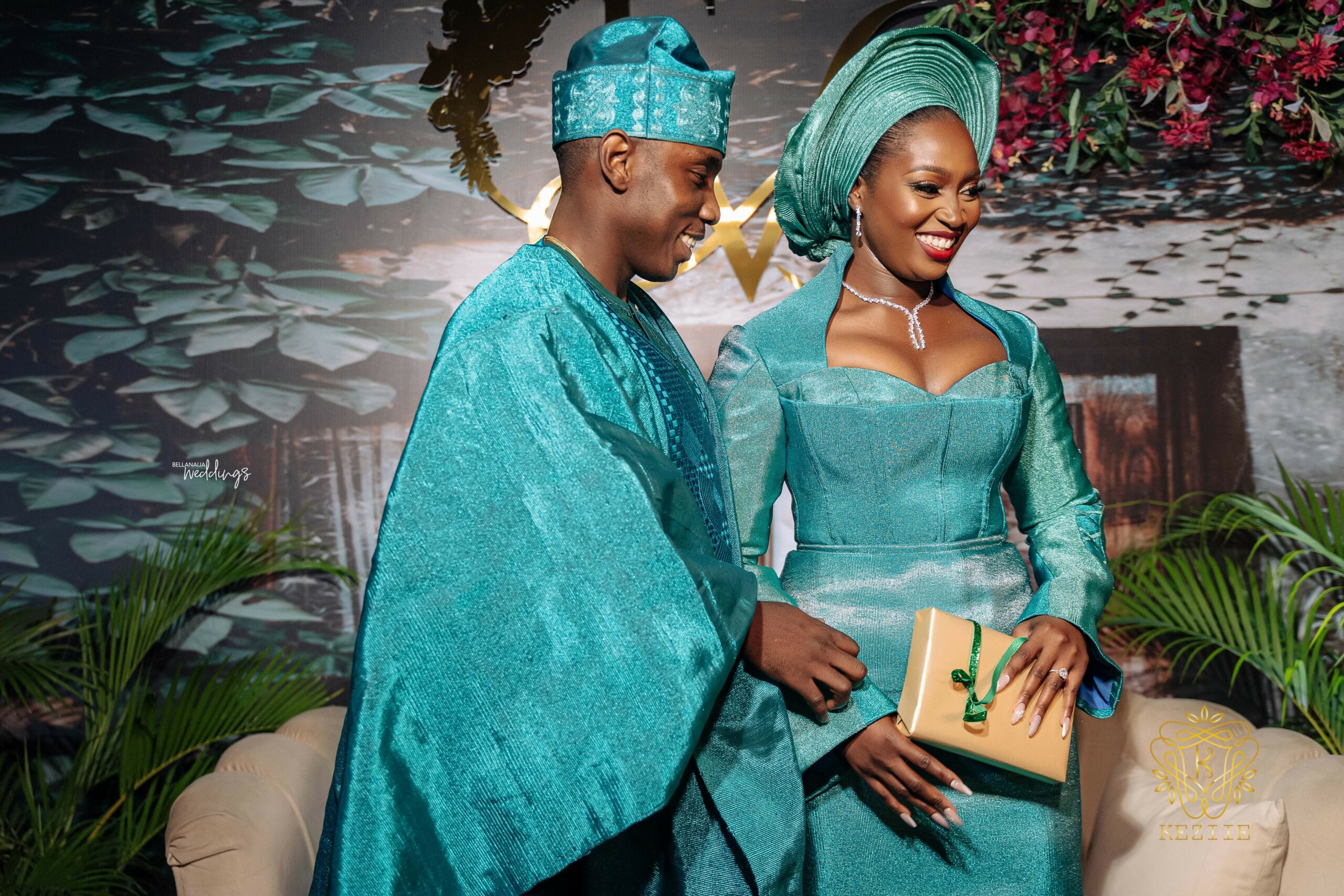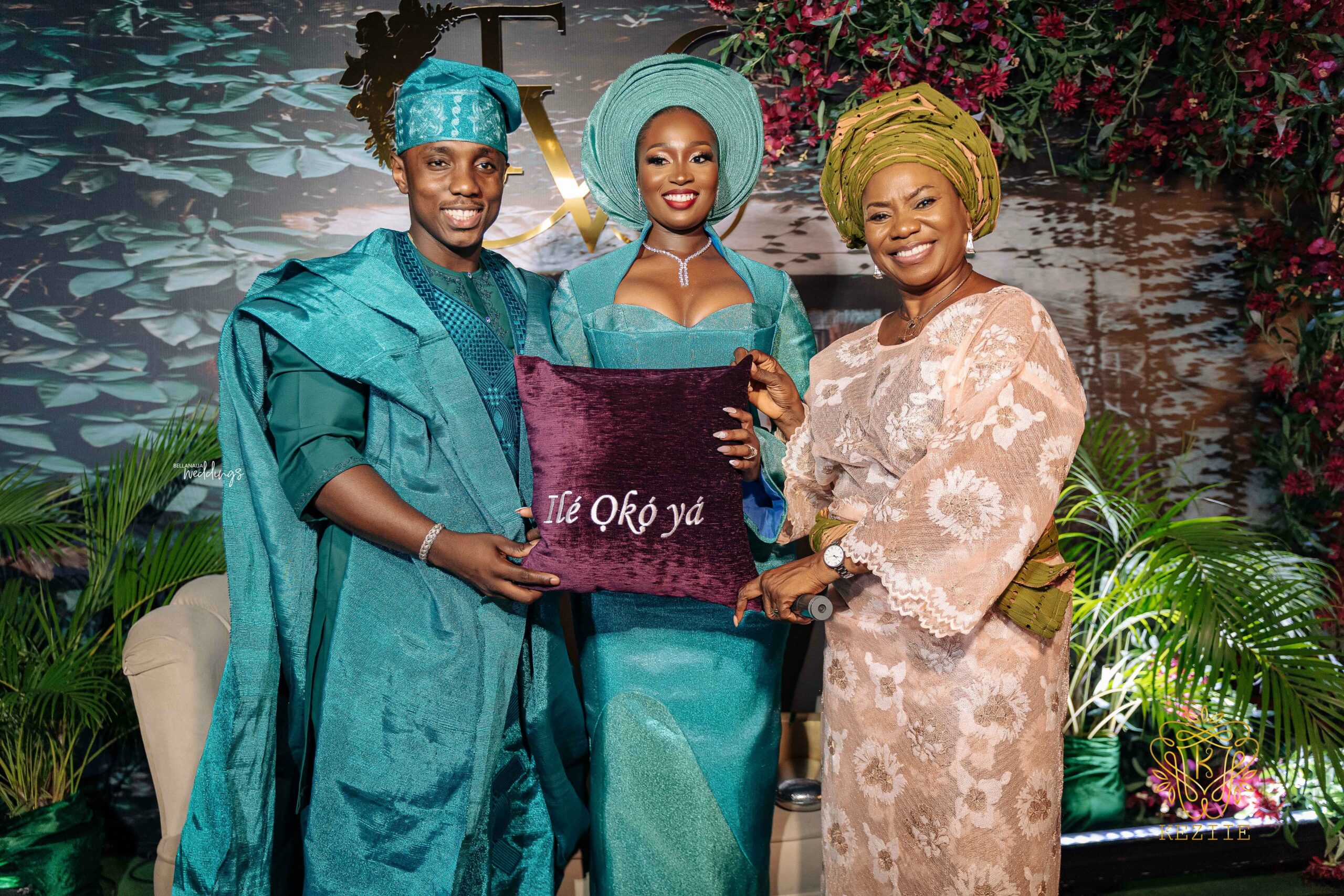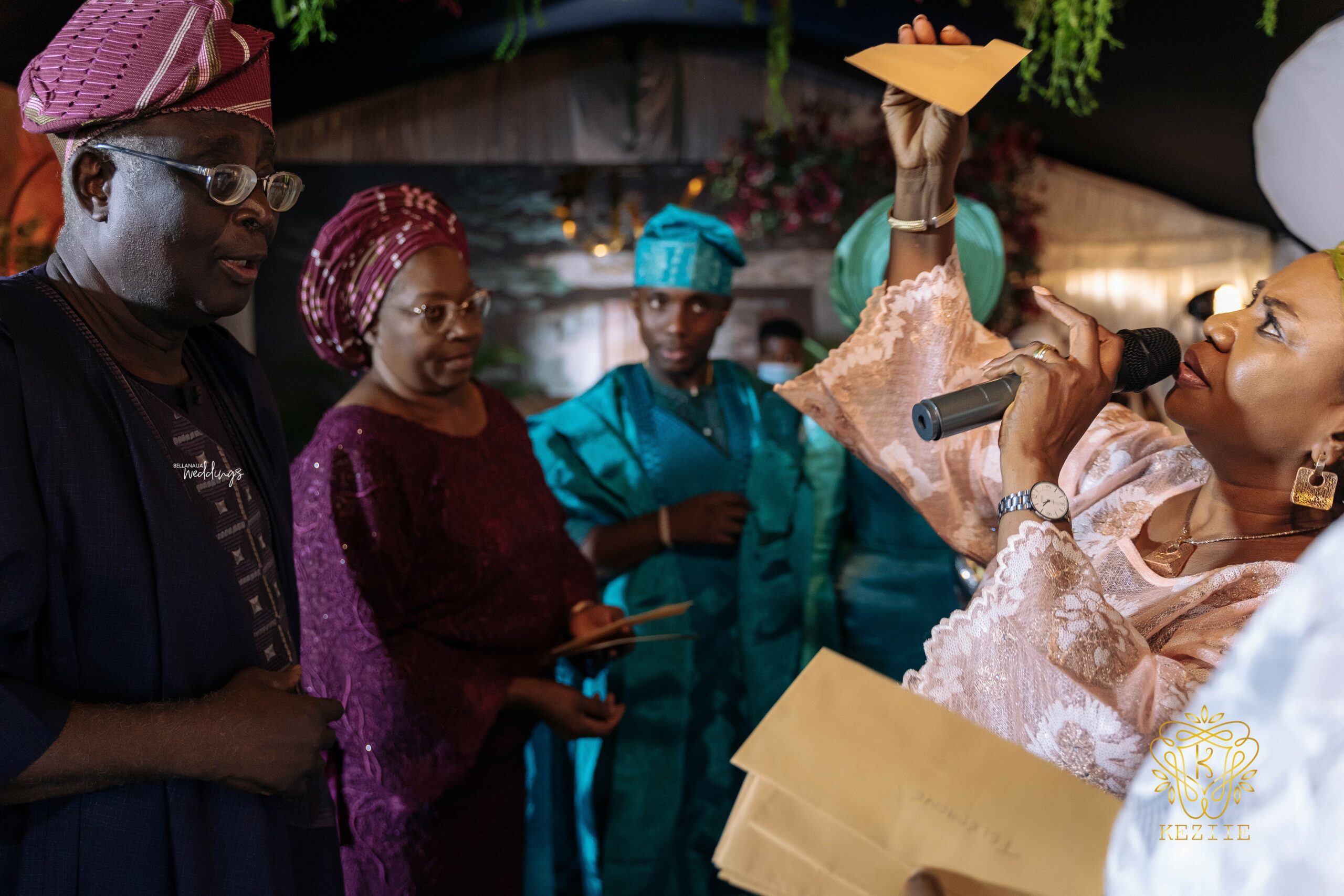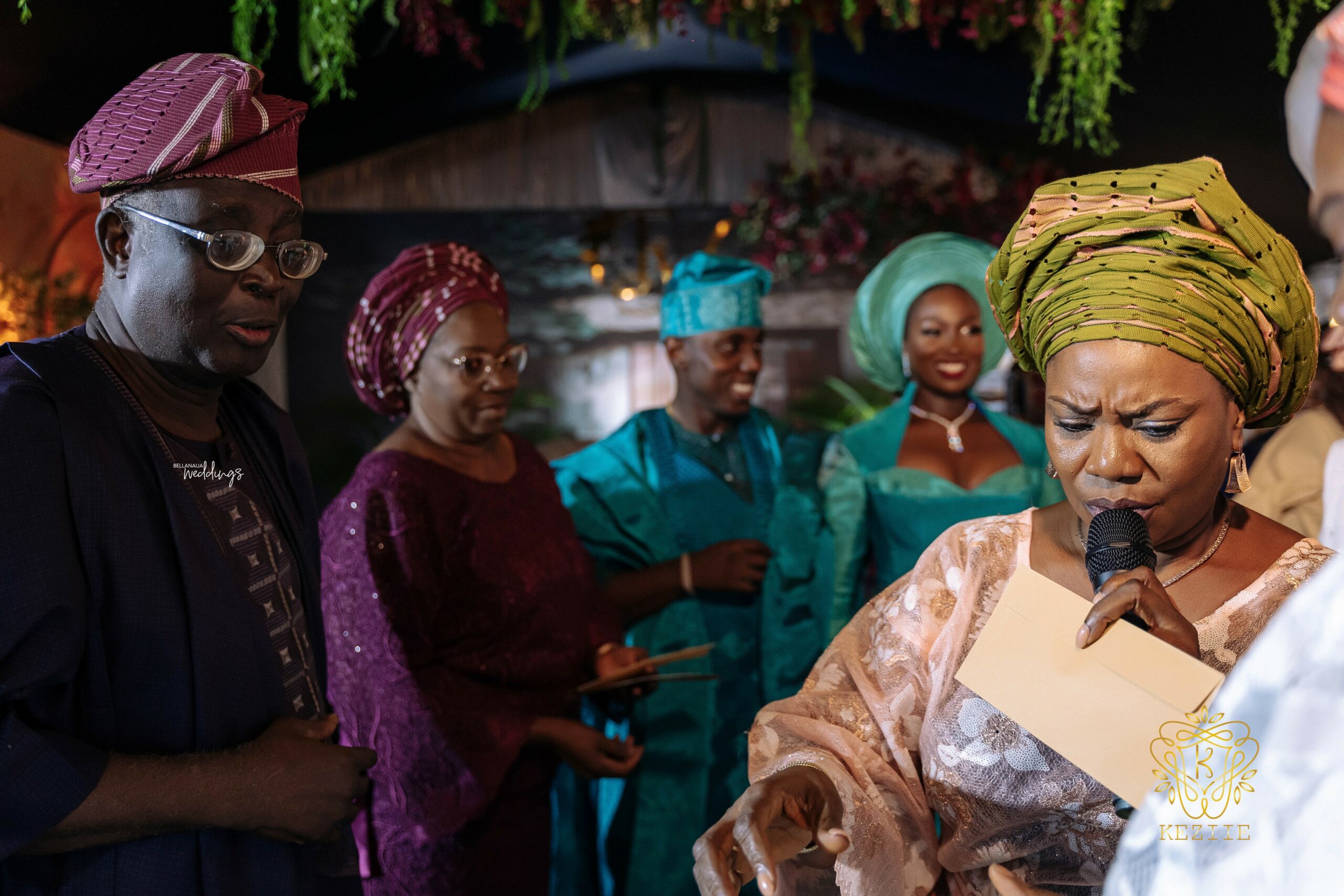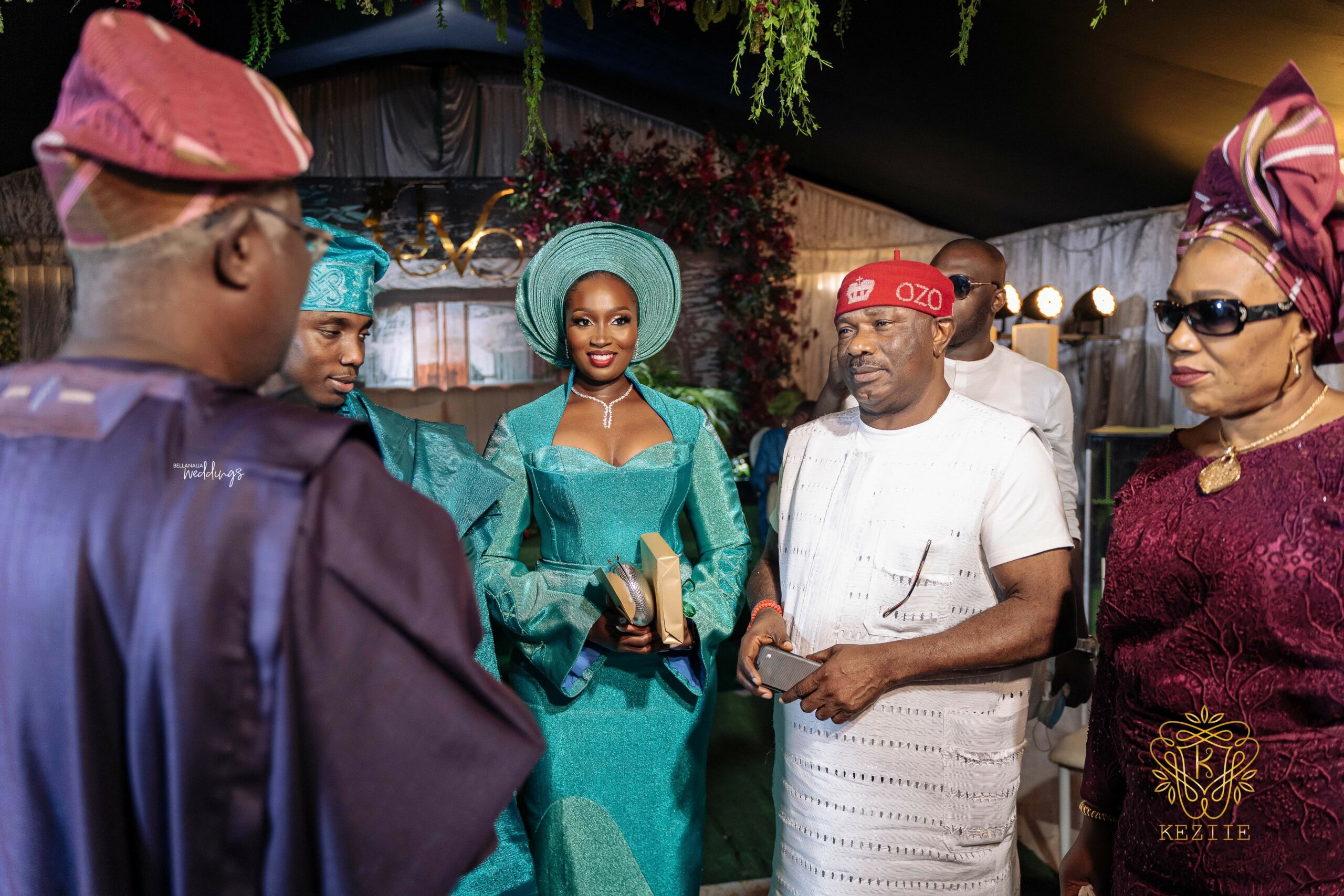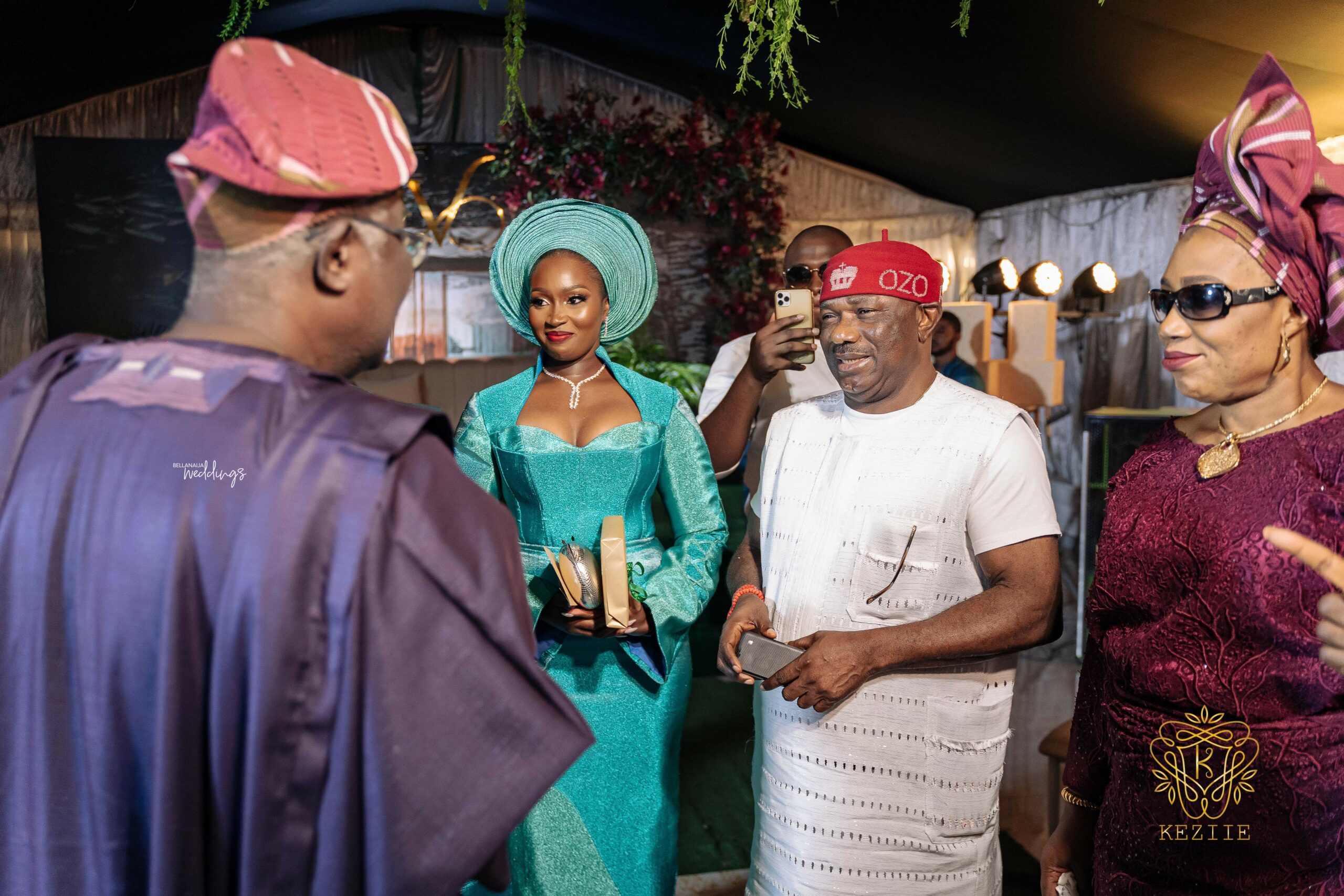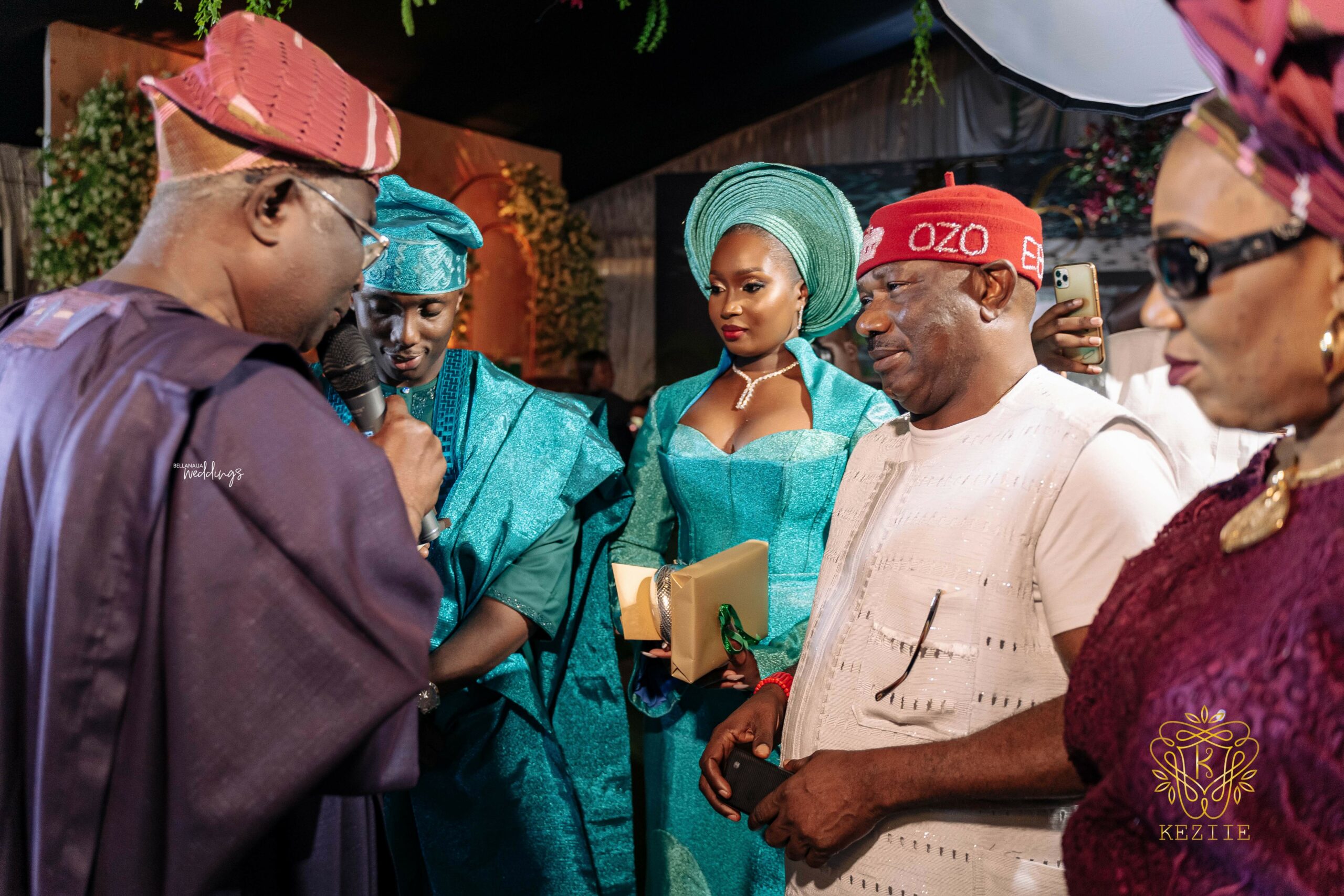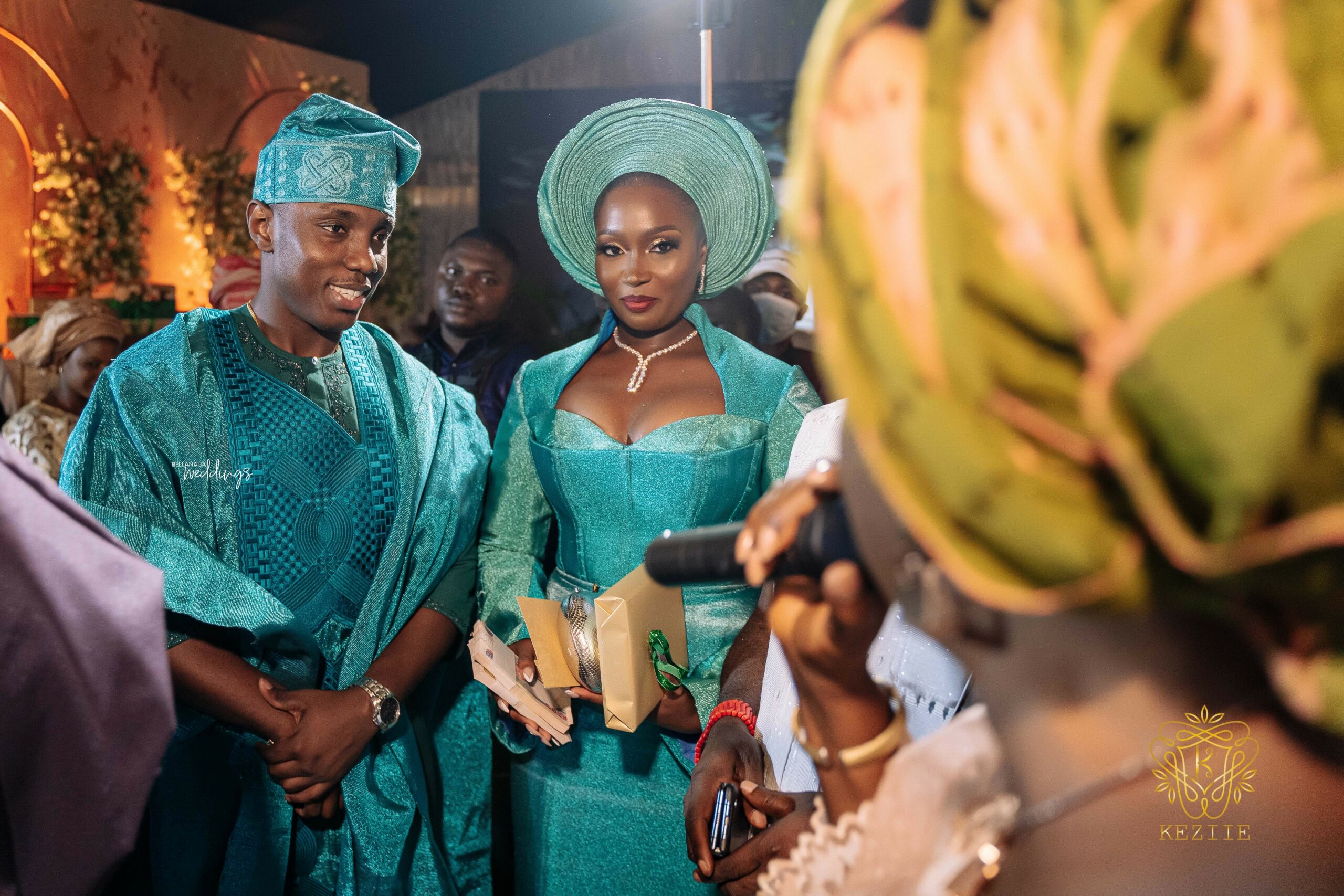 All the emotions…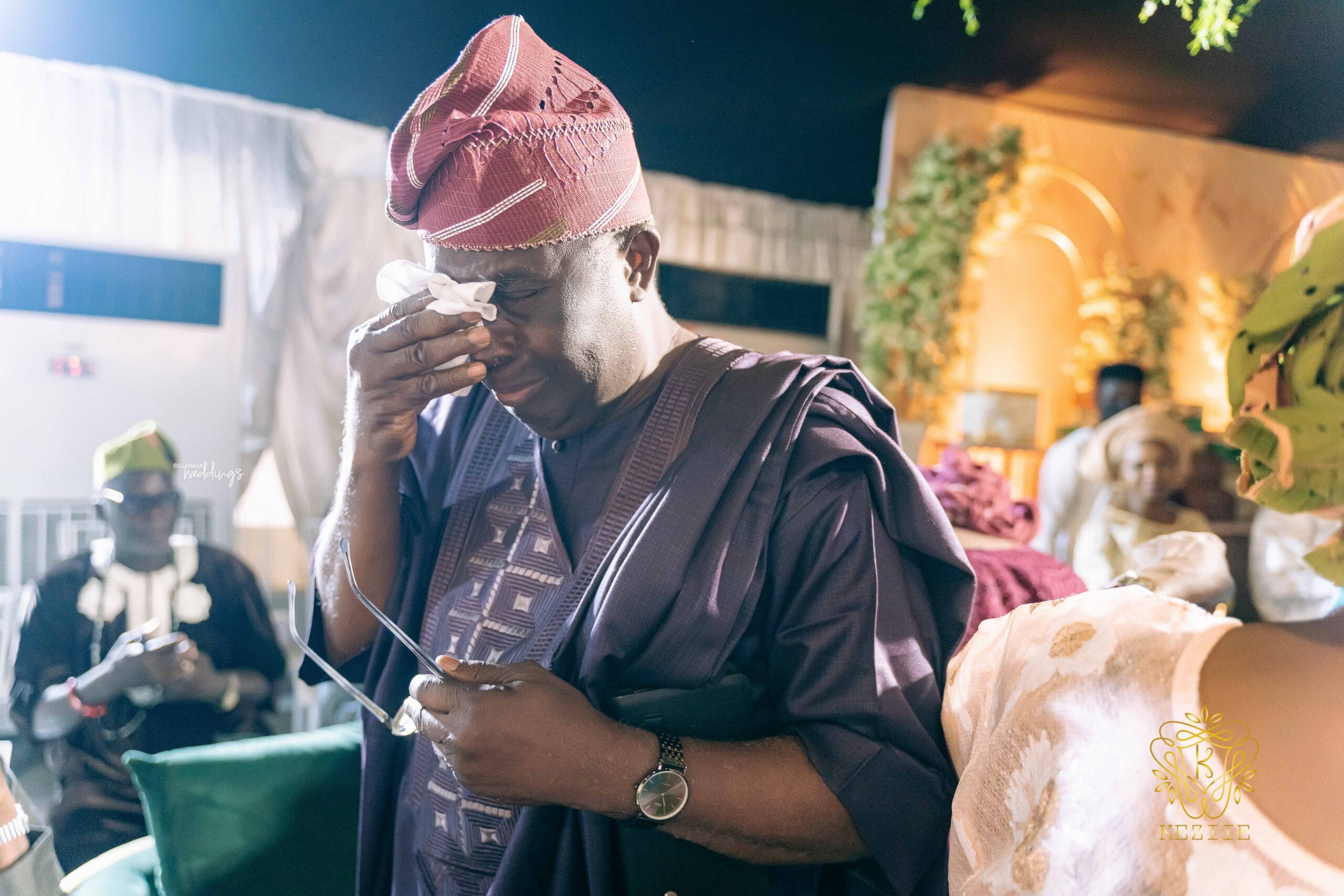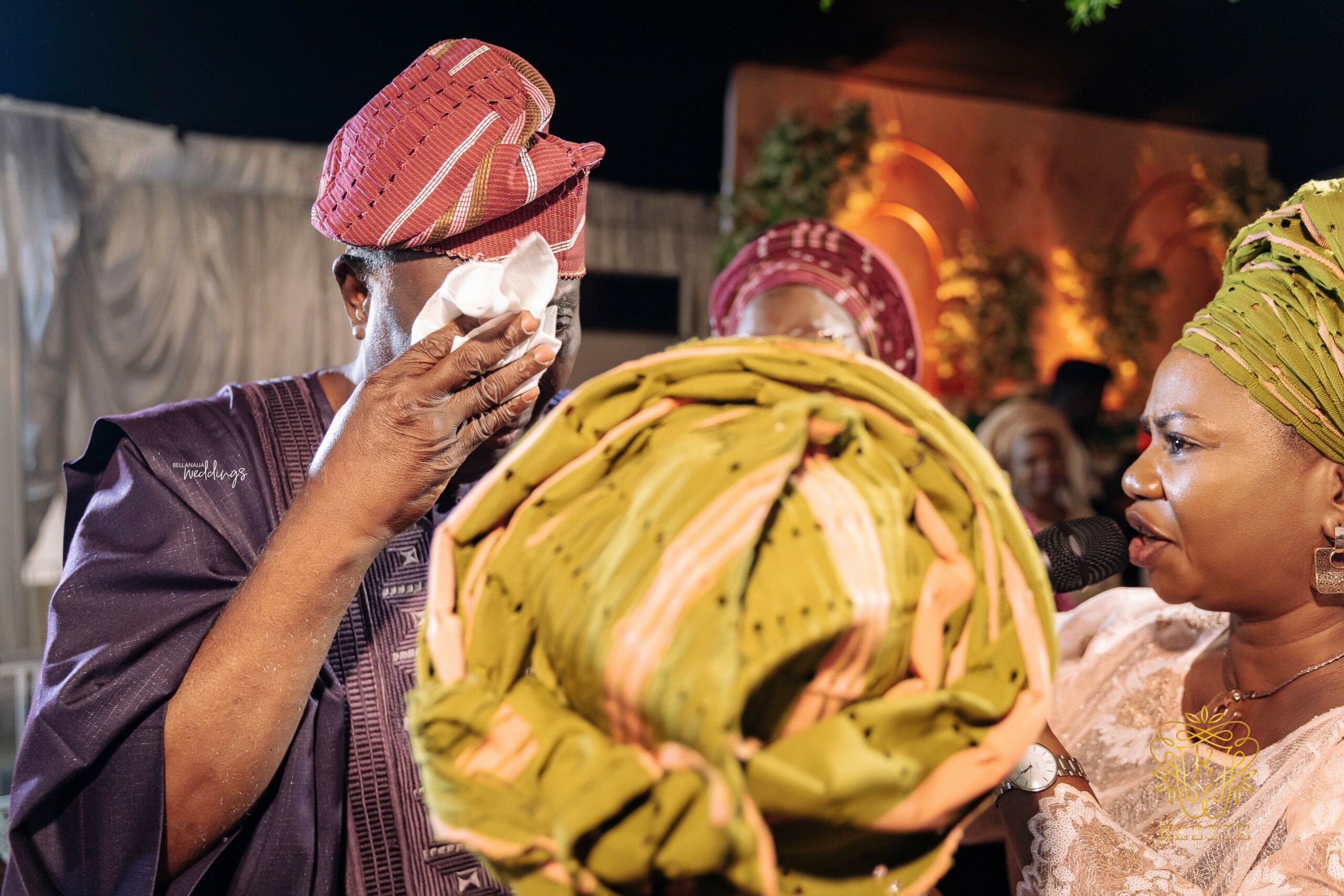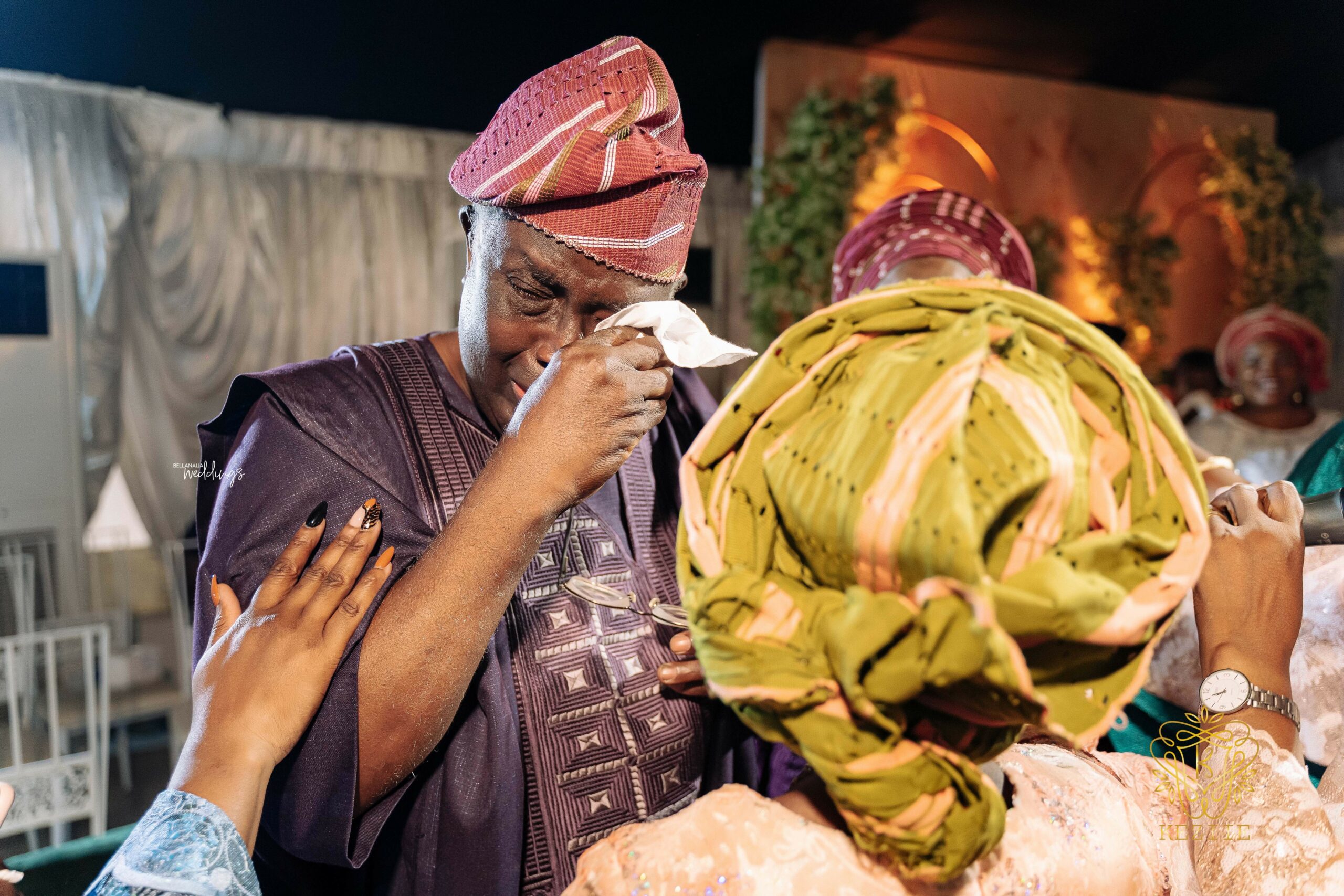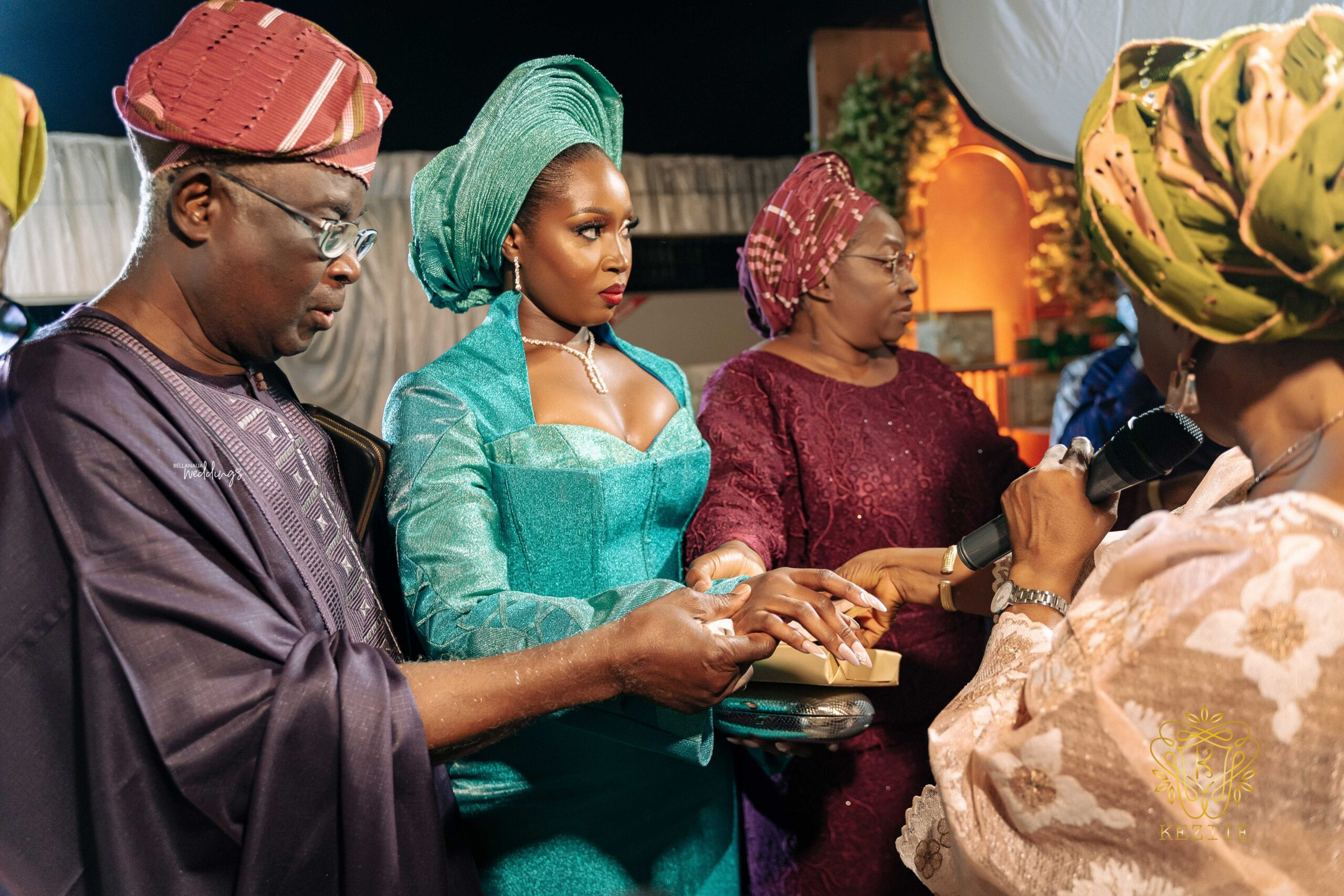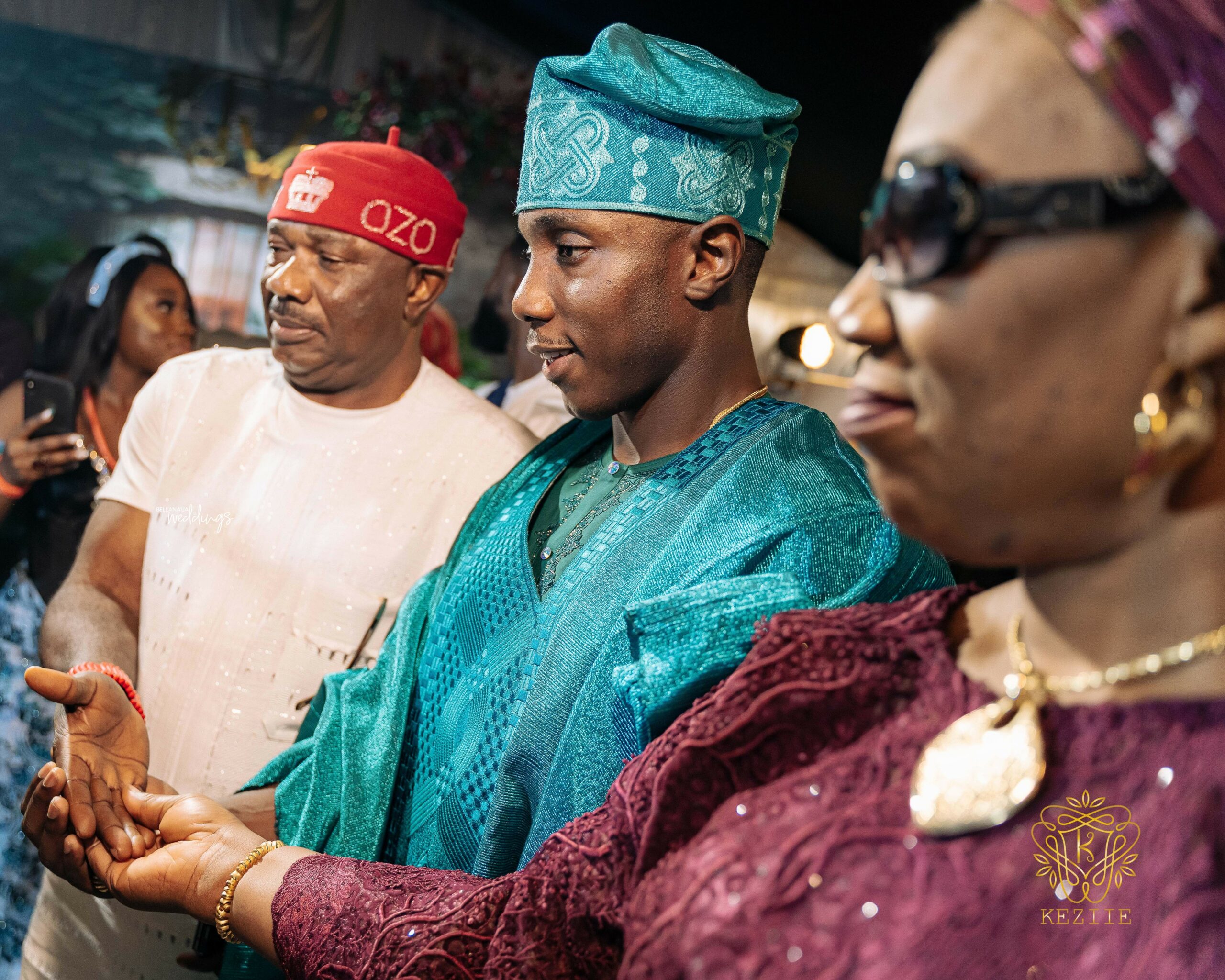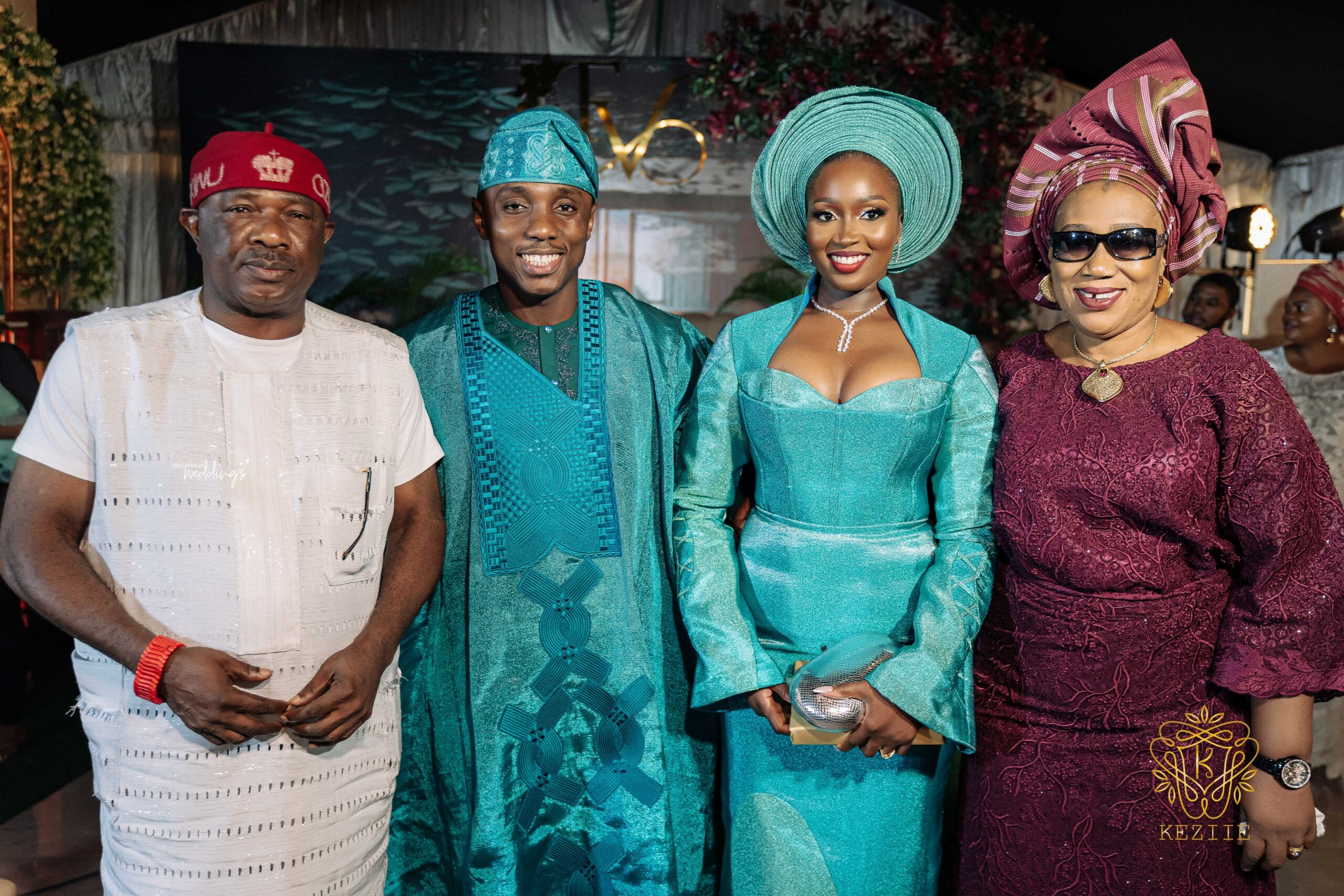 It's love forever!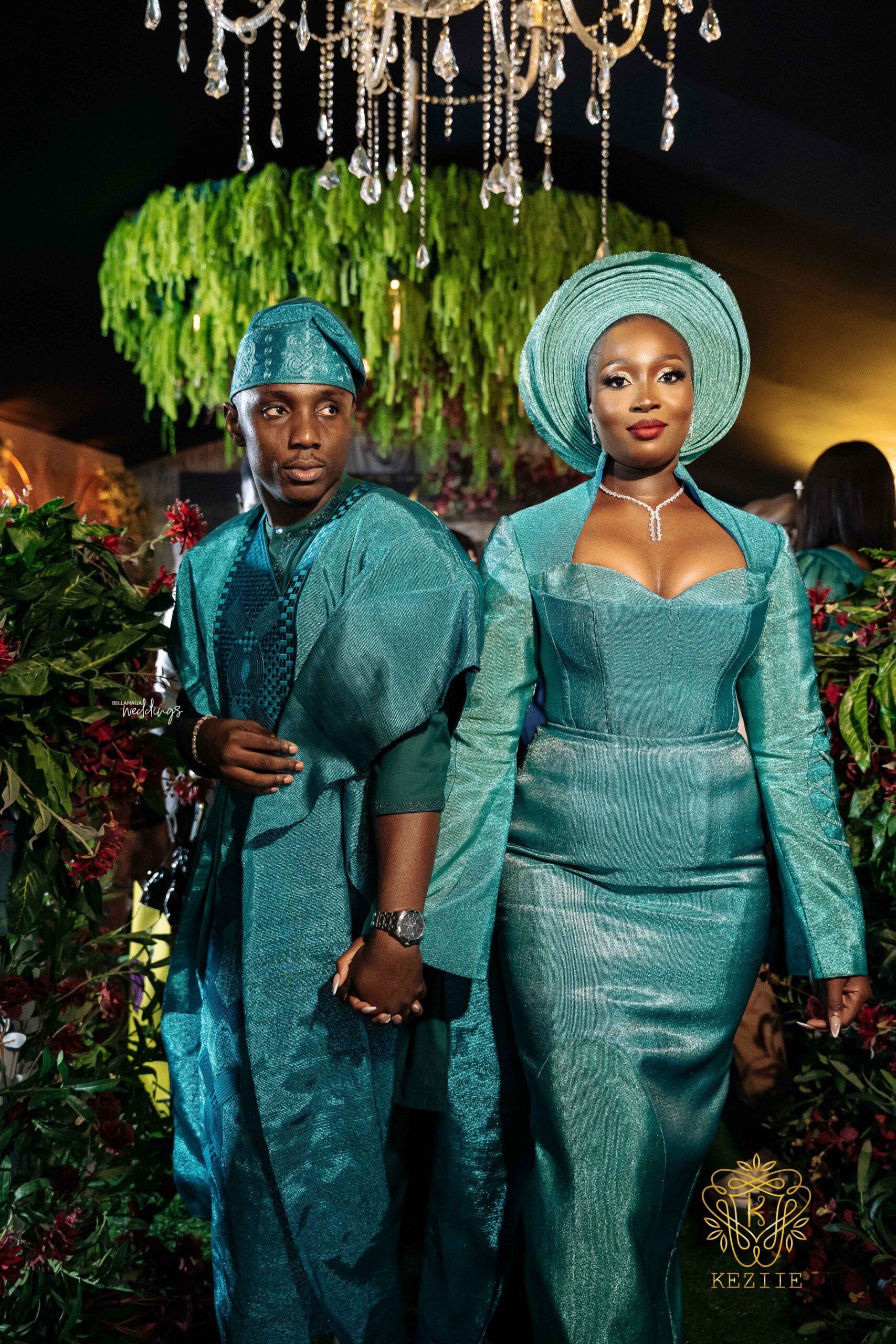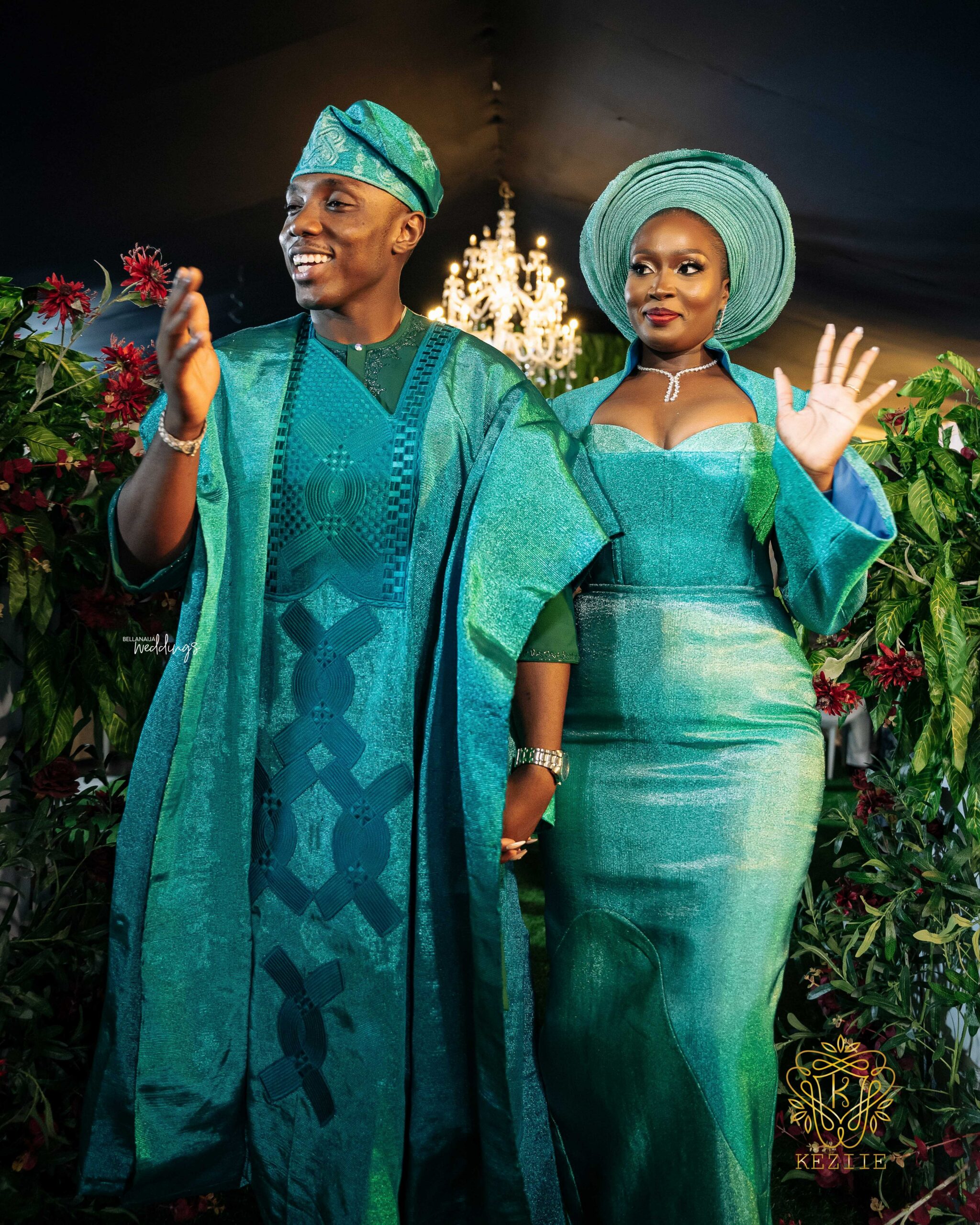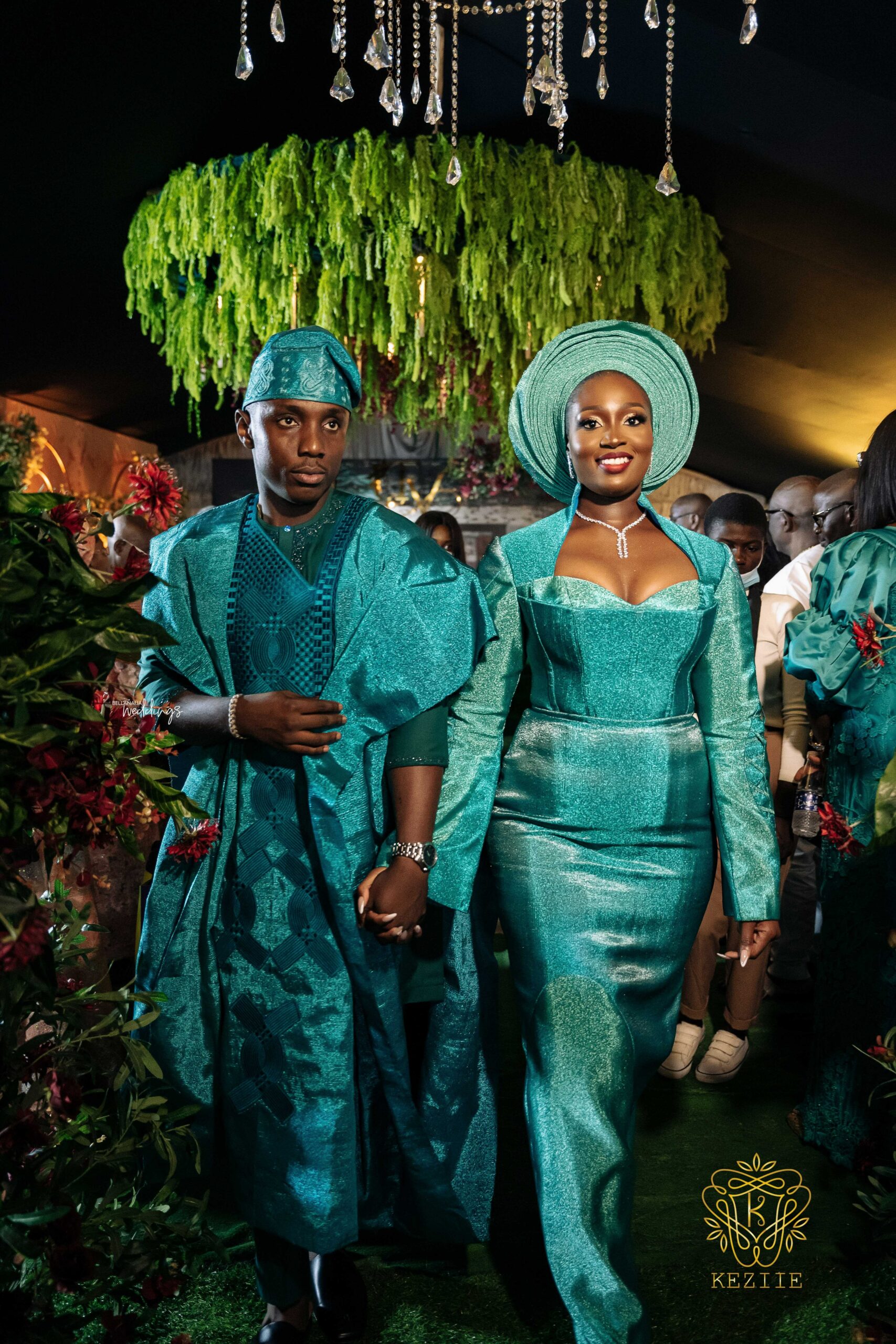 Credits
Photography: @keziie
Makeup: @y_glam
Styling: @thewardrobemanager
Planner: @mimiluxe_events