We know you've heard about #AFreeUnion!
Just in case you haven't, Union Bank and BellaNaija Weddings will be celebrating Valentine's Day in a truly special way! We will be providing one deserving couple with a lifetime experience of an all-expenses-paid union. Yes, it is truly #AFreeUnion!
This means that one couple will get to tie the knot on Sunday, February 14th, 2021 at no cost! We will be taking care of everything from planning, vendor sourcing, venue selection, bridal & groom styling, catering, entertainment and much more. All you have to do is to be ready to walk down the aisle on Valentine's Day with 50 guests in attendance.
We know you'd have some questions, so we have put together some answers to these questions.
Again, what is #AFreeUnion?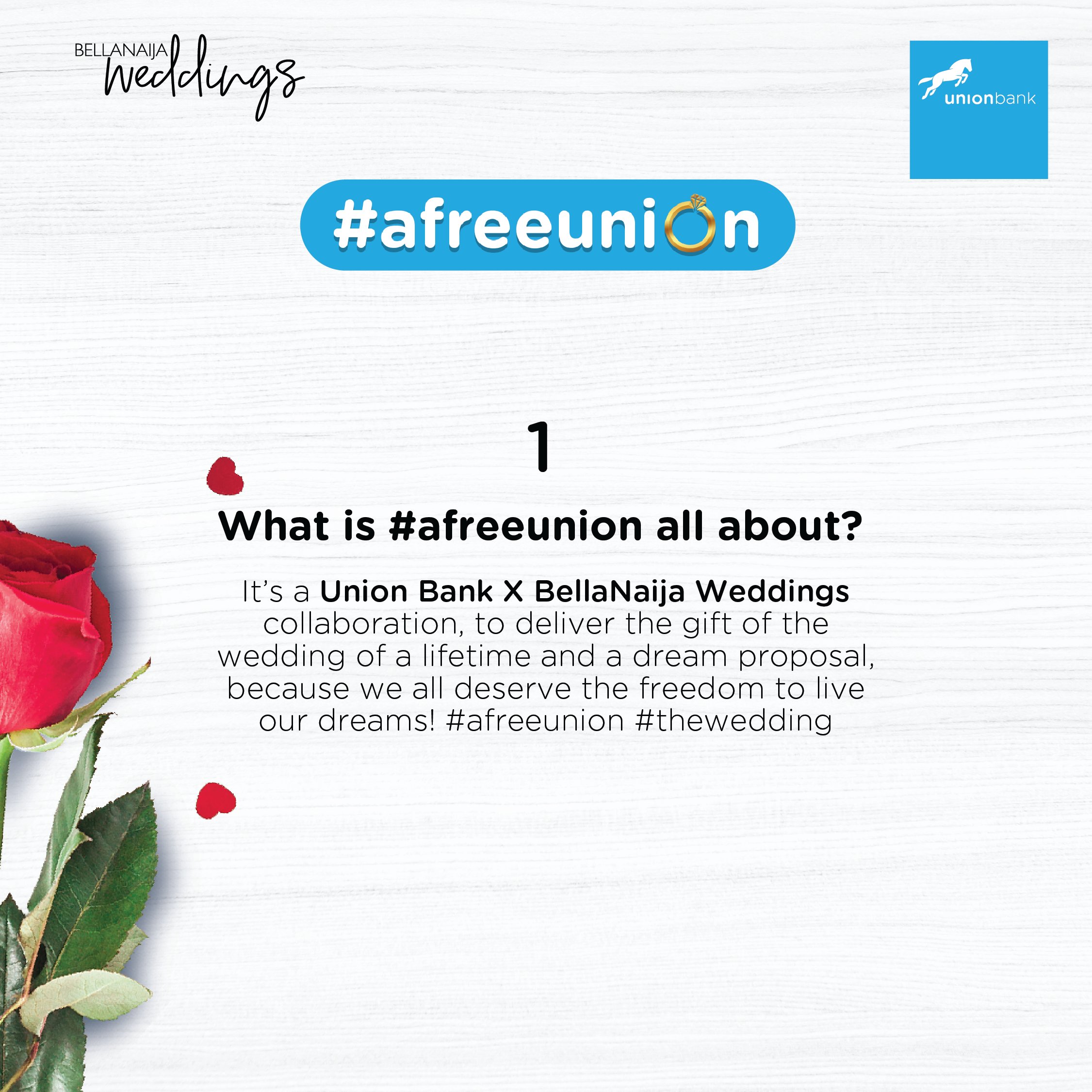 I have friends that I want to be a part of this, so can I apply for them?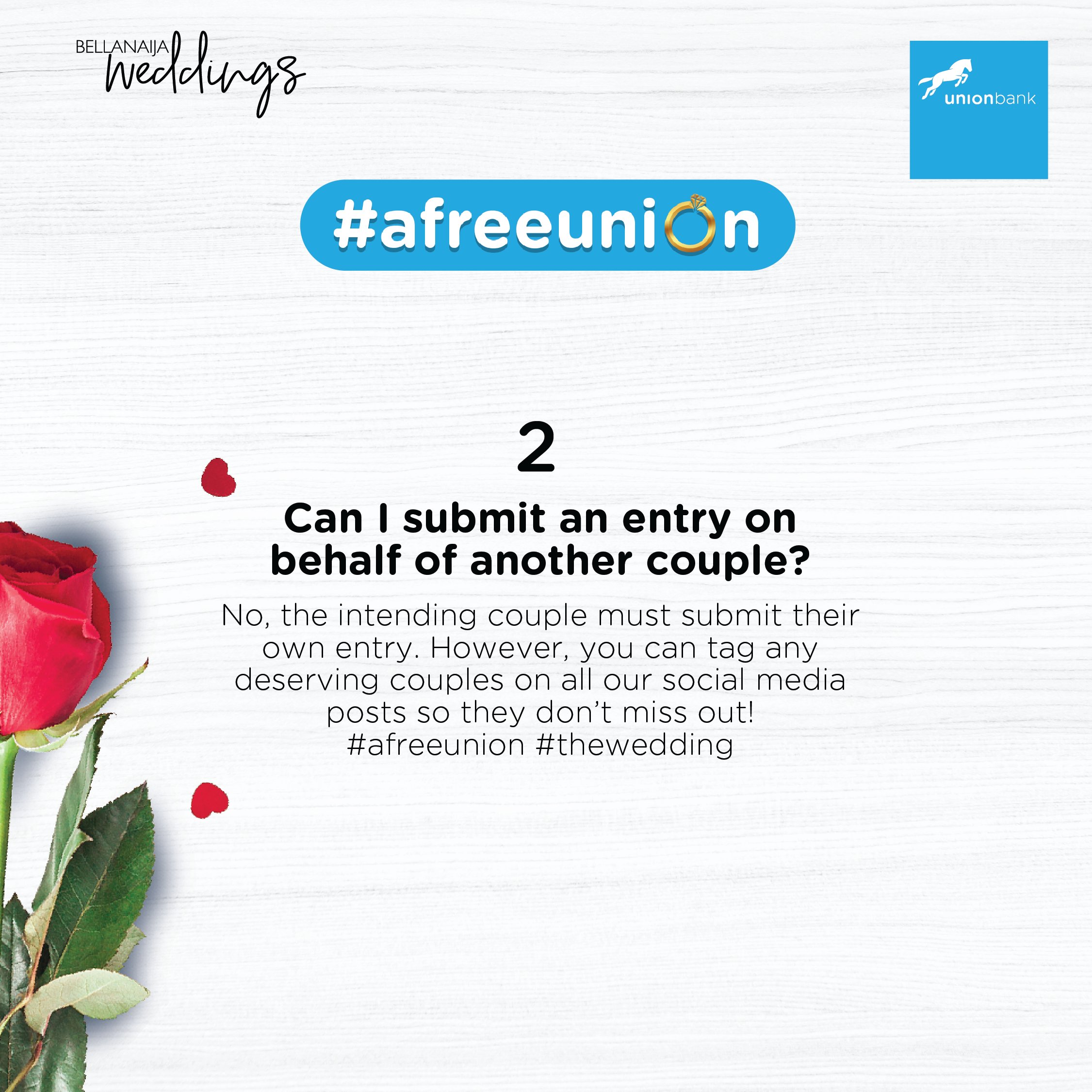 Is the union really free?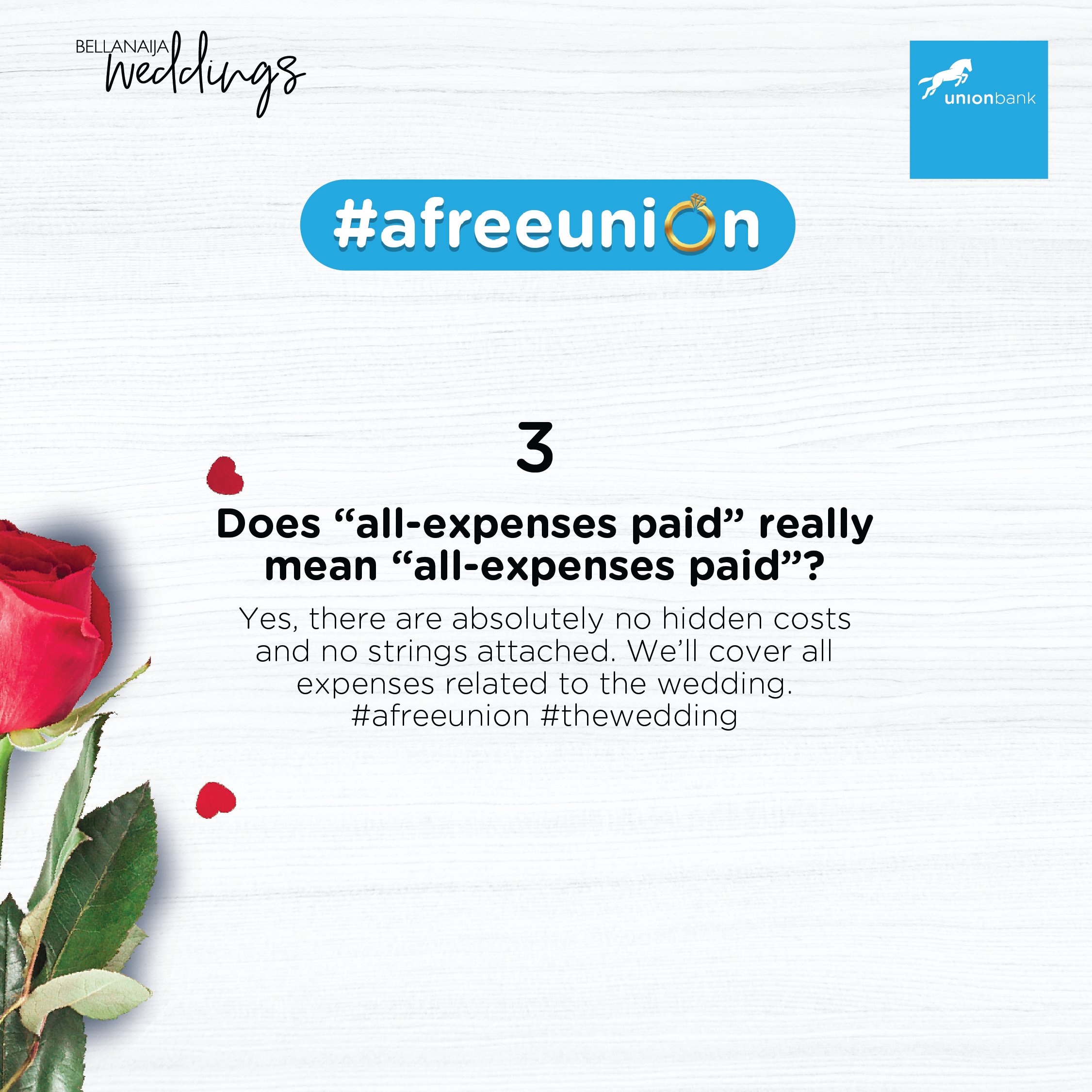 But there's a pandemic and I want to invite everyone I know, how will that work?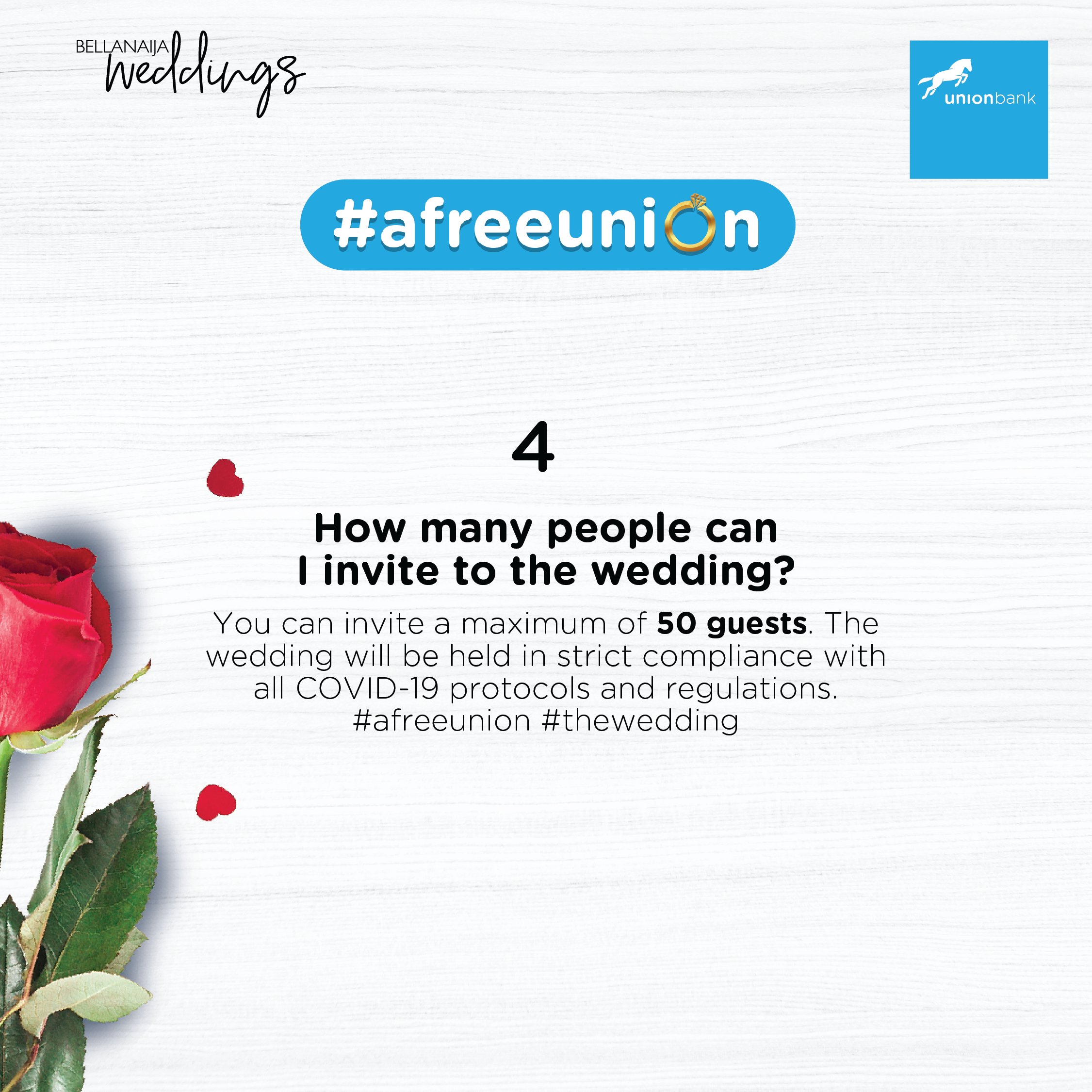 Ohh nice, I want to be a part of this. When does the entry close? Must I have a Union Bank account?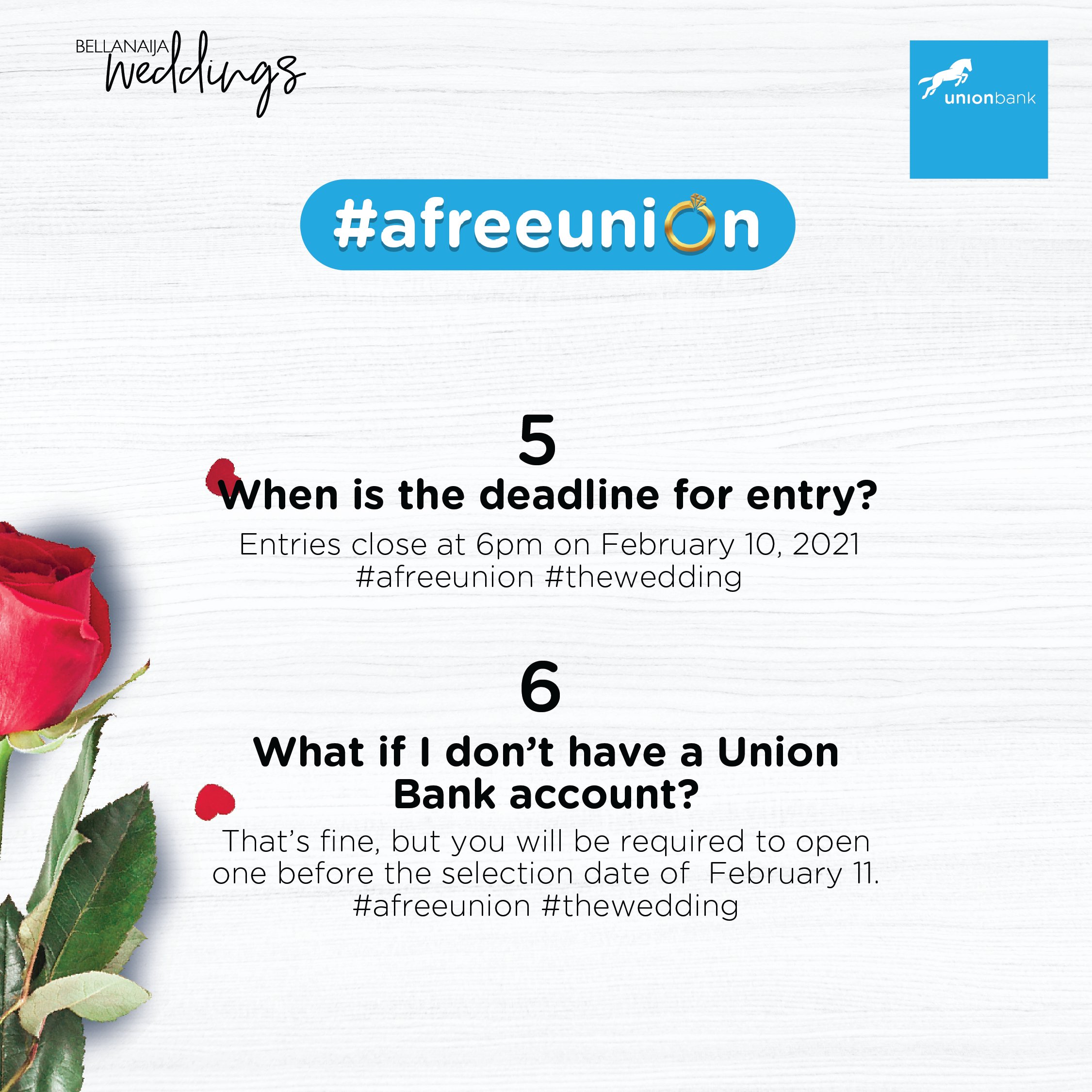 Nice, what do I have to bring to the table? Wait, do I have control over my guest list?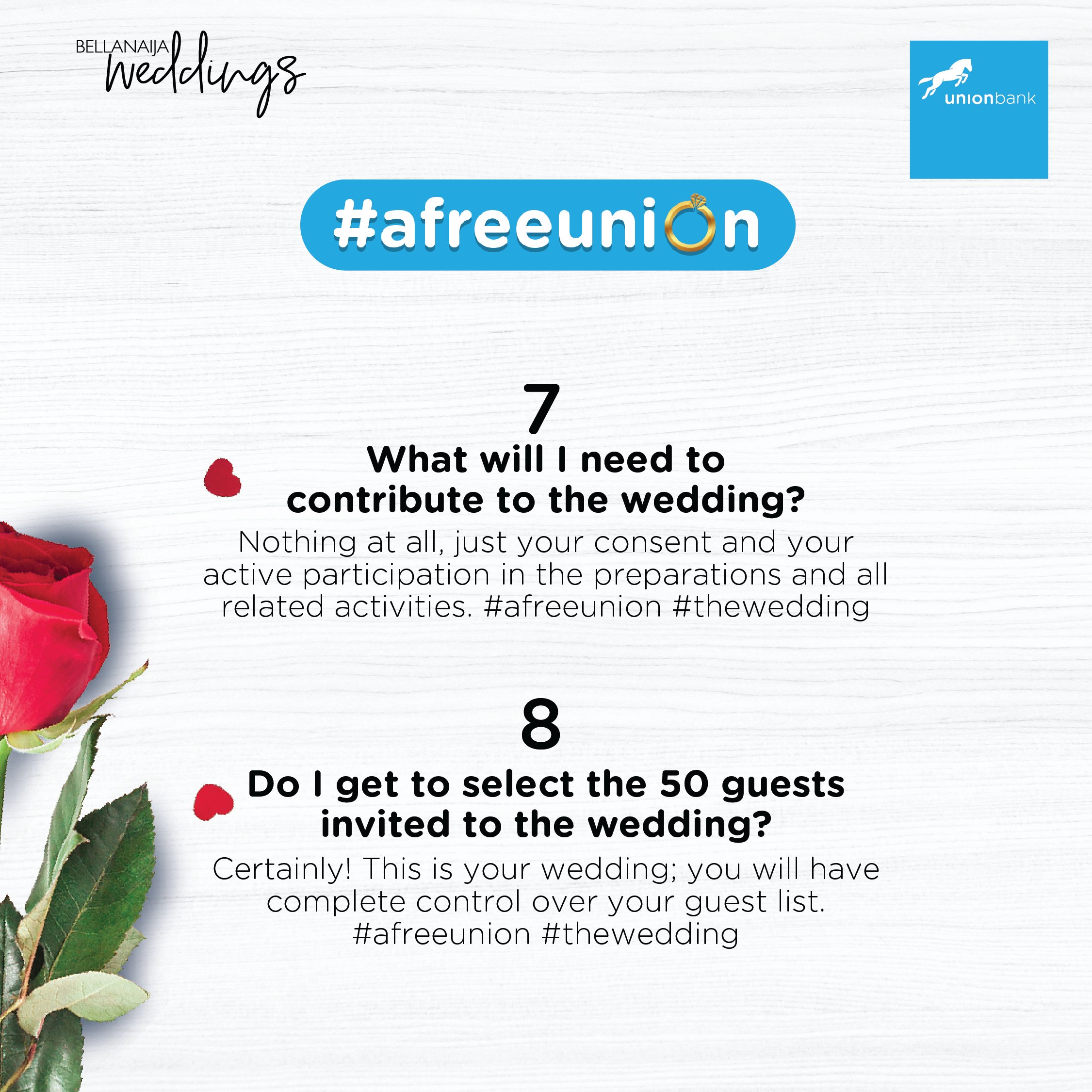 50 guests are too small for me. What if I want to invite more than 50 guests?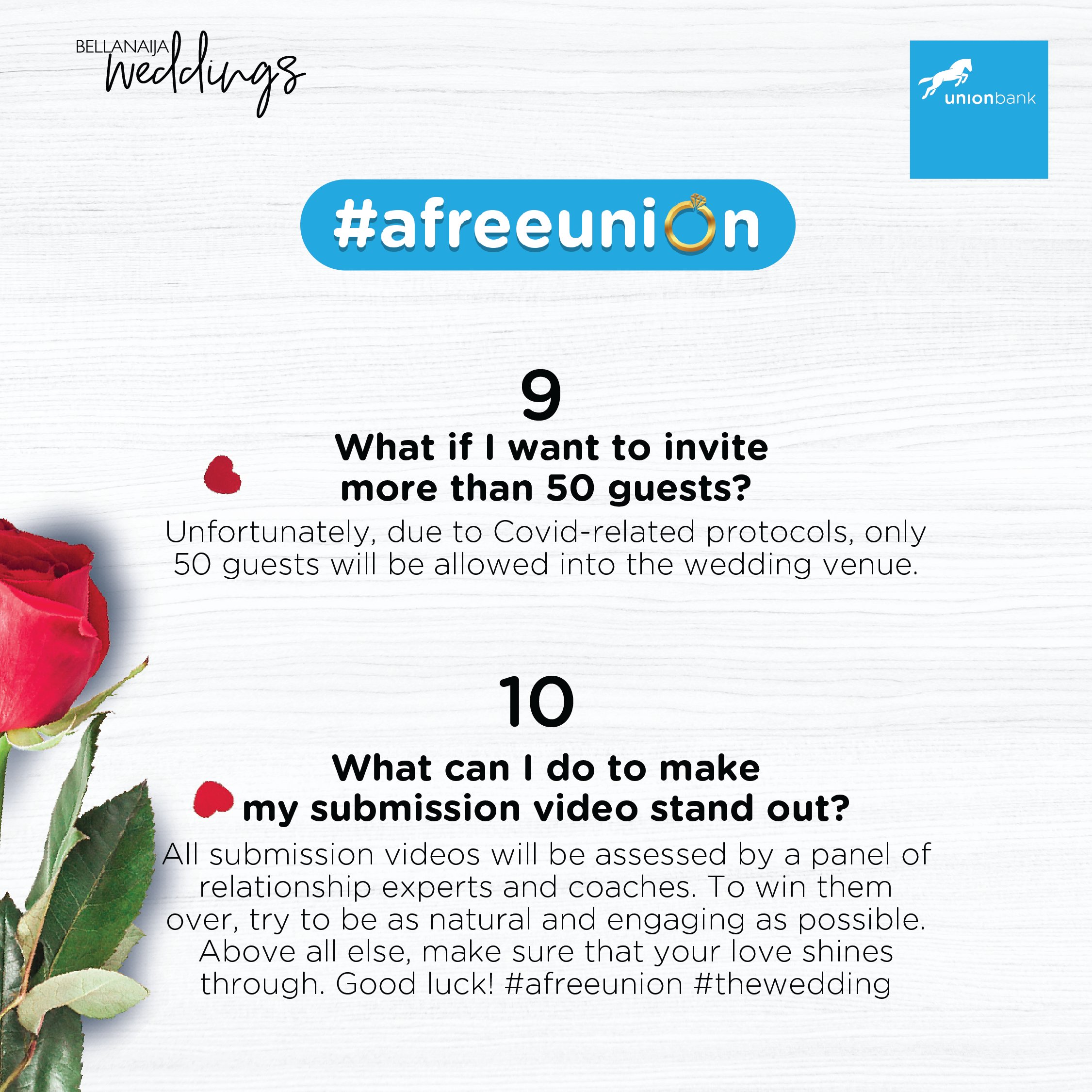 I have read all this and I'm ready to participate but my partner is not willing to be married on Valentine's Day.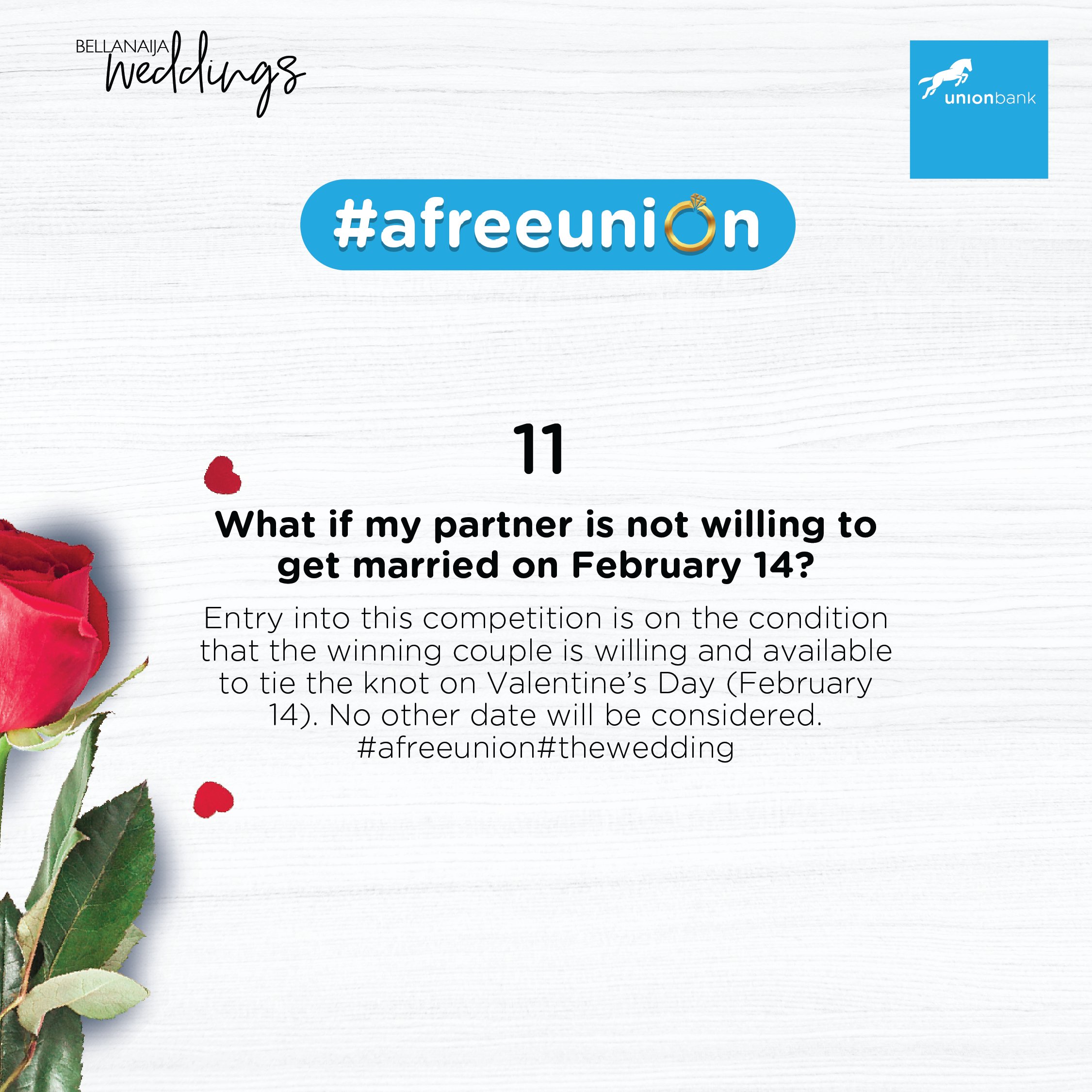 I'm certainly submitting my entry for this amazing opportunity. How will the winner be selected?