Editor's Note: Hey guys, we are super excited about our #BellaNaijaWeddingsFreshersWeek! Today, Ghanaian event planner and decorator, Belinda of  Platinum Planners will be sharing five decor ideas for an intimate wedding.  Enjoy and see you in the comment section.
Intimate events have become a wedding trend this year. No matter how little the ceremony is it can still be well-executed, beautifully decorated and can be in different styles. Weddings with guests counting between 20 to 75 are considered intimate although it can be as little as 6 guests. You can decide to choose a non-traditional venue like a restaurant) because they will have the logistics (tables, chairs, cutleries, side plates) you need. If you are organizing an intimate wedding, here are a few decor ideas to styling your intimate wedding.
Simple with White and Botanical Accents
An intimate wedding may be simple and organic. This wedding theme is incredibly versatile and it can be anything you want it to be, whether that's rustic, botanical, glamorous or luxurious – the choice is yours! A lot of green will add that botanical vibe to the overall decor.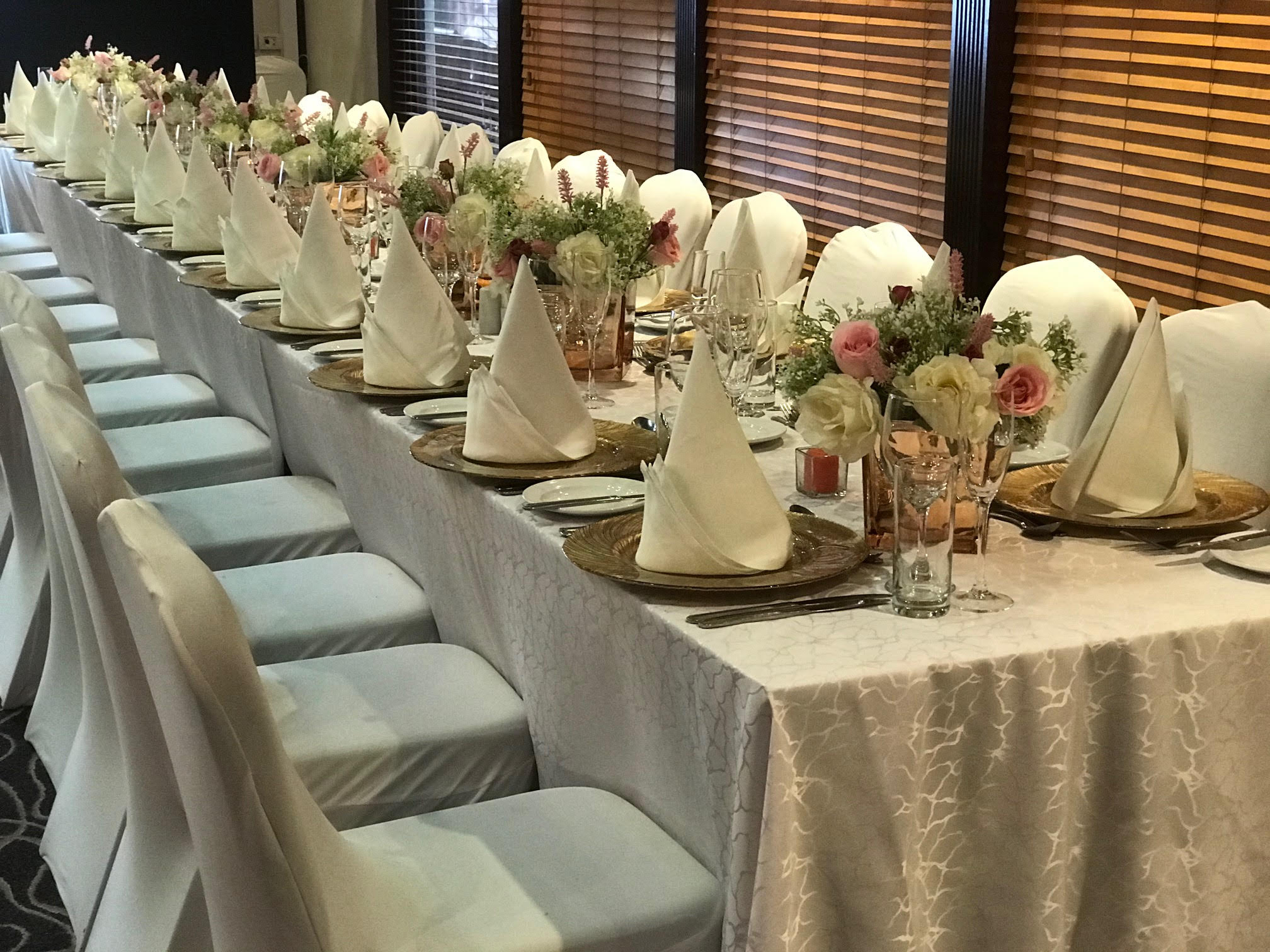 Original Shapes and Geometry in Modern Wedding Decor Setups
If you are looking for something unique without it looking overly romantic to your wedding, then geometric designs are just the way to go.  They gove structure with clean lines and shapes. It also adds an overall vibe to the floral and table arrangement.  This could just be the fab glam you are looking for.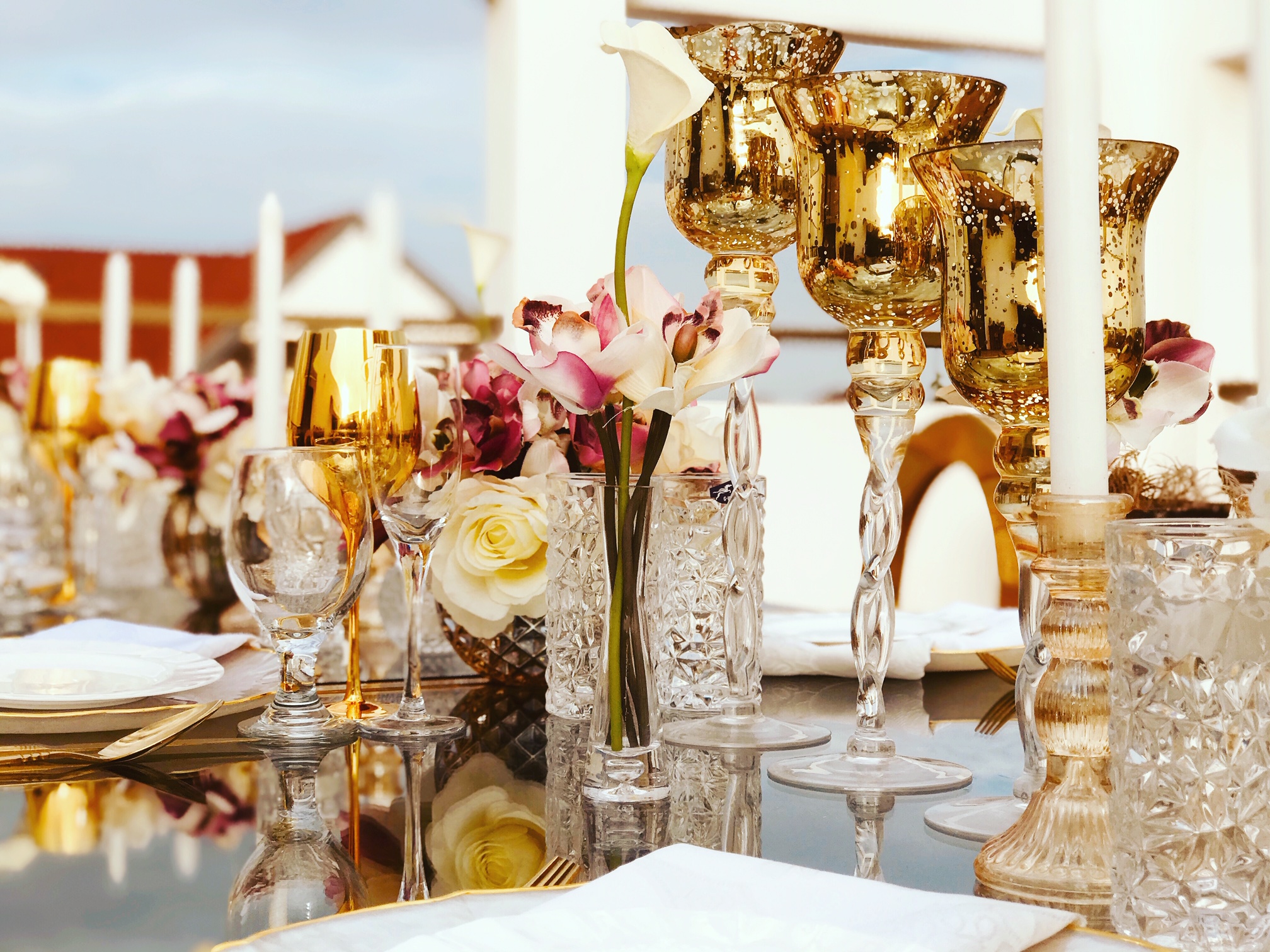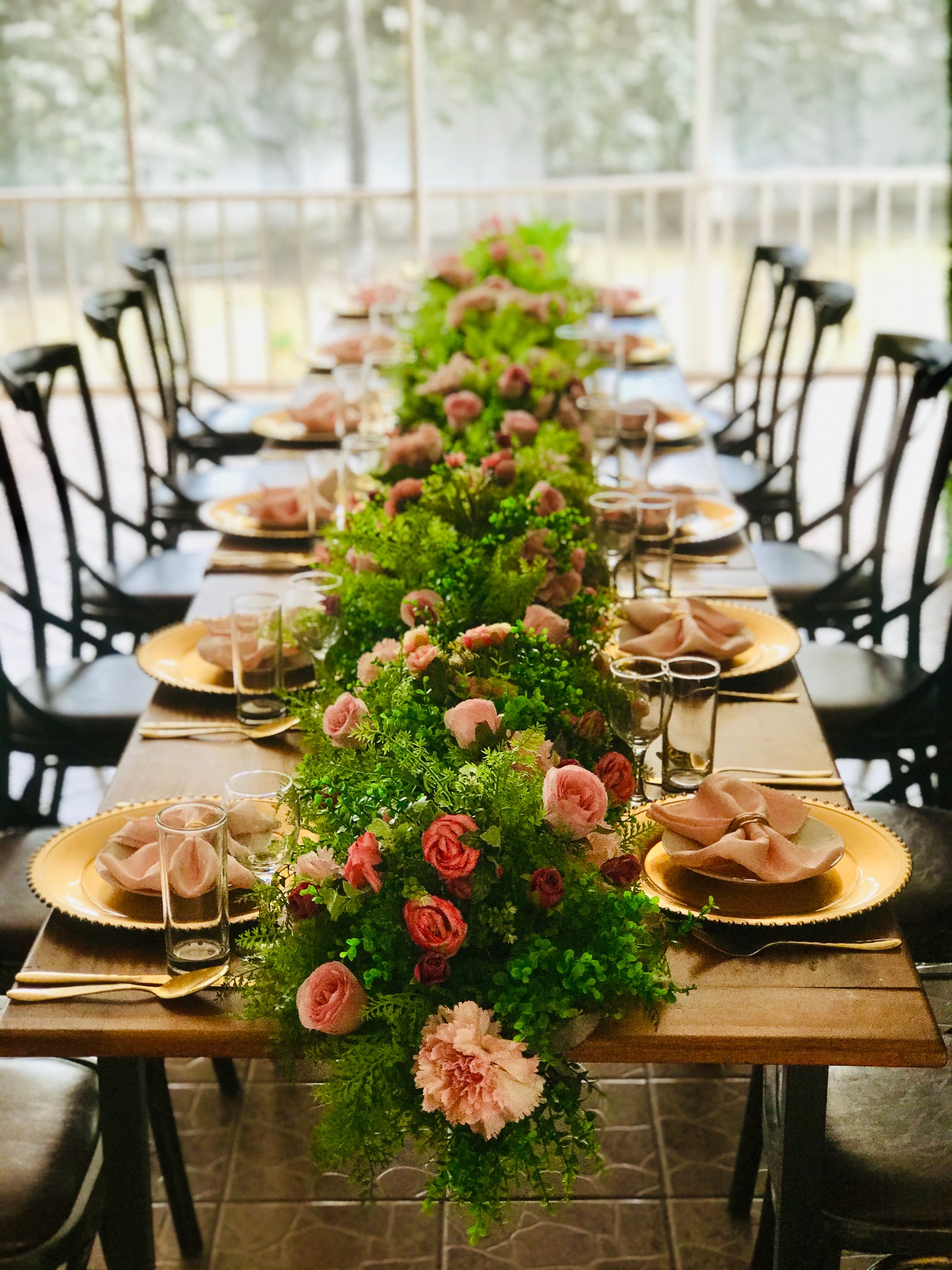 Industrial with a Mix of Urban and Rustic.
If you are planning an outdoor ceremony, then a blend of rustic and urban decor ideas will work perfectly. You'd lean perfectly on your environment and then add extra lighting to bring in that urban feel. Make sure to utilize wooden or woven elements in your decor. You can also use a lot of greenery so it blends organically with the environment.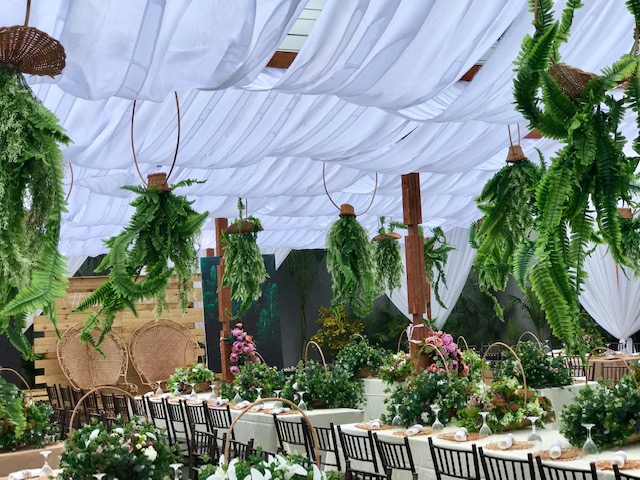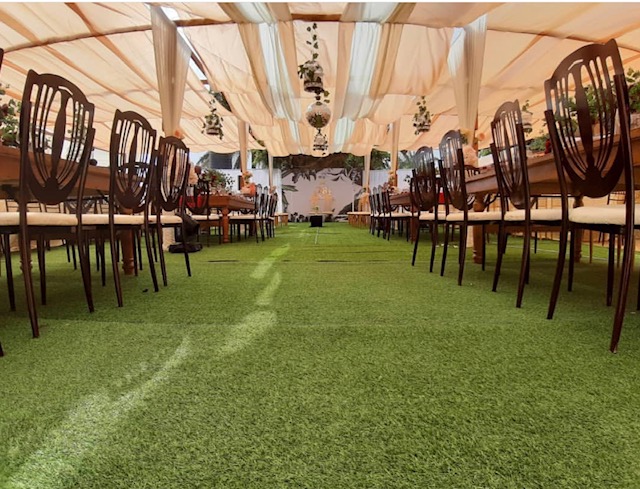 Crystals & Organic Greens
If you are looking to brighten up your space to lighten up the darkness of our intimate space, then crystals and a lot of greenery decor will work. First off, crystals and greenery are timeless. You could use white chairs, flowers, green floral centrepieces and tablescape. For the centre of the ceremony can be with dropping crystals of a mix of white and green to keep the attention on the focal point of the venue. You could also give your guests' potted succulents as wedding favors.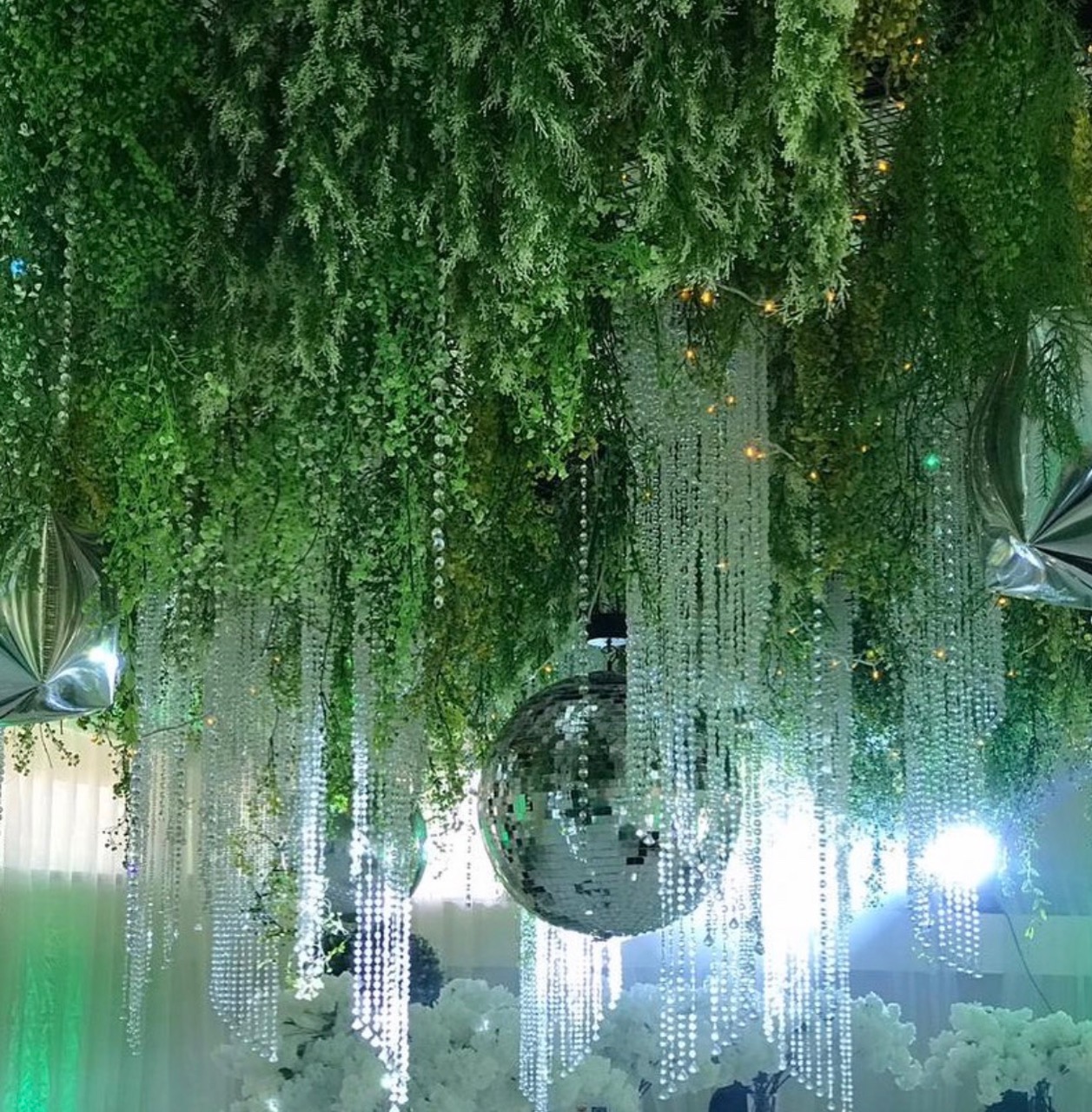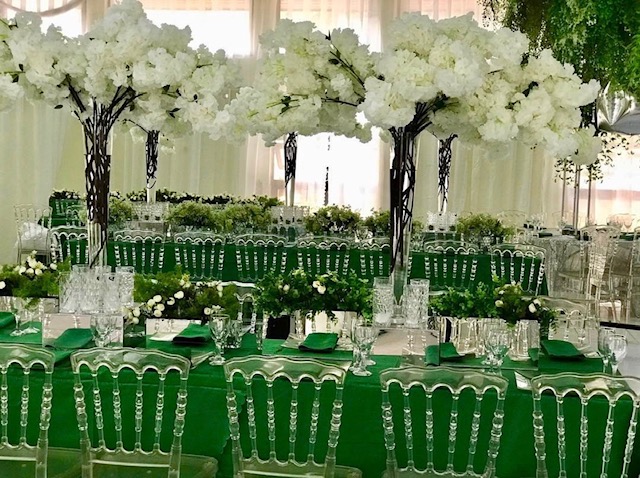 Red to Create A Romantic Ambience
Red they say is the colour of romance. What better to get a romantic ambience on than with red. Don't go on making everything about the decor red but rather complement it with some colours like gold, white, blush pink roses or even aqua. These colours will brilliantly add an elegant vibe to the outcome of the ambience.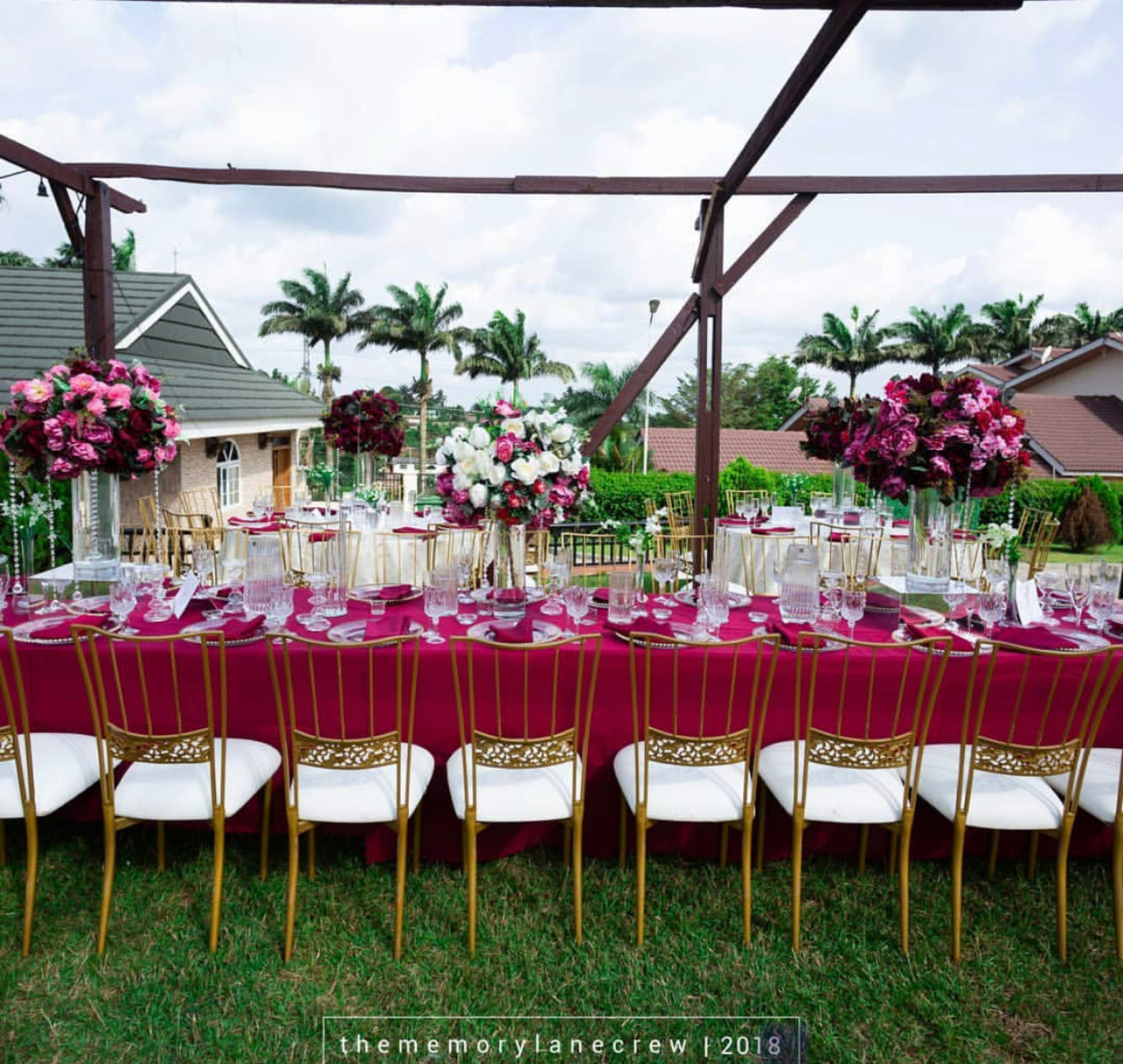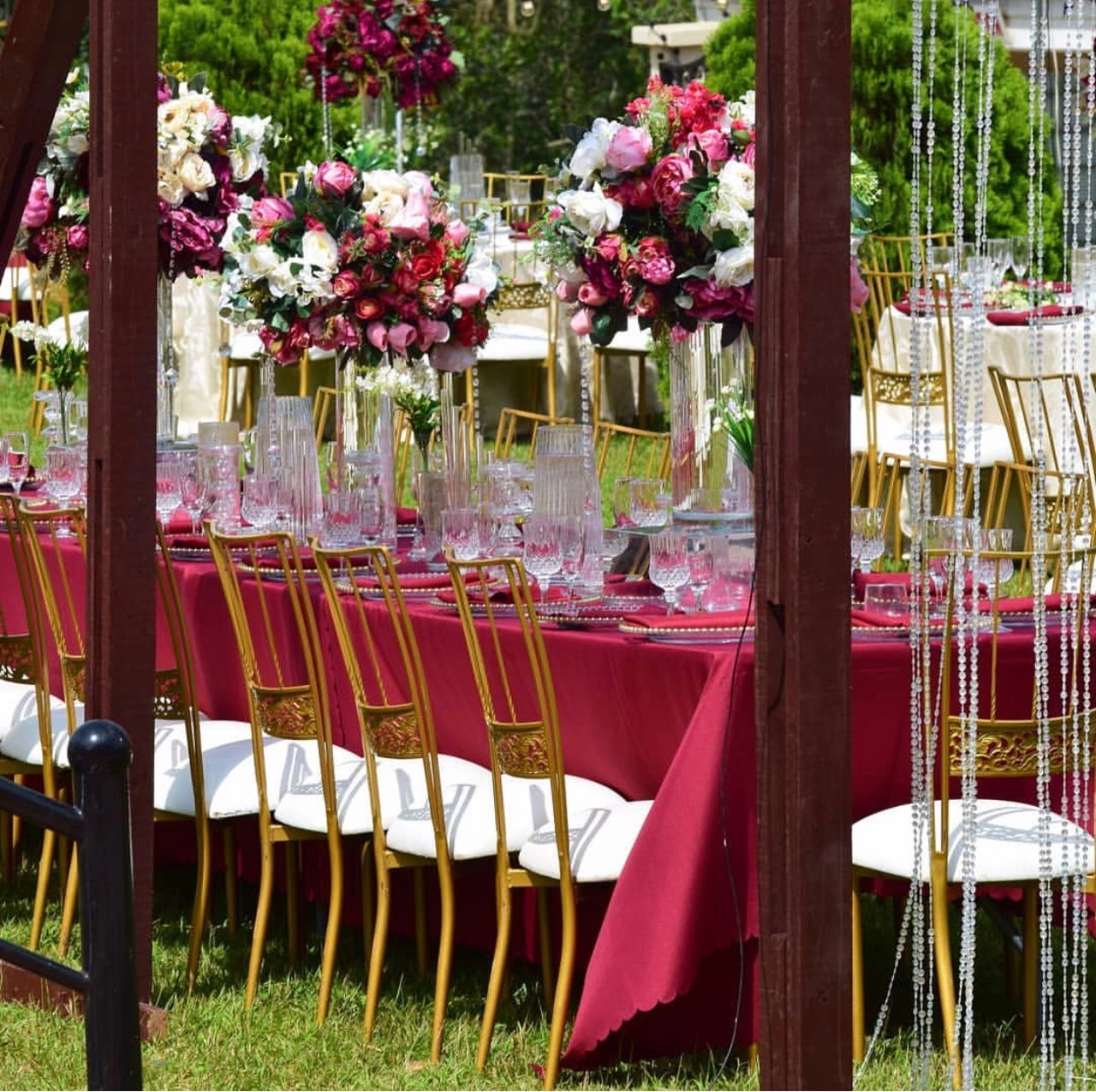 The space you have is the only limit to your design. Make each item really detailed considering lights centrepieces (flowers), tea lighters and anything else that can create a magical ambience.
NB: Hire a sound engineer/ disc jockey who can really entertain your guests. A good photographer/videographer who can take videos/pictures to capture all moments will come in handy.
Credit
Planner, Decor & Pictures: @platinum_planners