Have you ever met someone who just left you spellbound!? The butterflies in your stomach and those tiny voices in your head telling you that you've found something special… That's exactly how it played out for Gift and Osasu! Their love story has us totally rooting for love – even more than we already do!
Gift and Osasu were members of their friend's bridal party when they saw each other for the first time. Now,  the beautiful thing about this is how they both got the same butterfly effect before even speaking! What happened after is a perfectly drafted love script that can only be written by love itself! You'll get to find out as you keep reading. Yes, they both give us the details of how it all went down! Now, we're totally loving their pre-wedding shoot. The vibes and undeniable chemistry in each frame is proof of how beautiful love truly is!
Enjoy all the amazing photos from their pre-wedding shoot below. Also, enjoy their love story and get to see how Osasu popped the big question!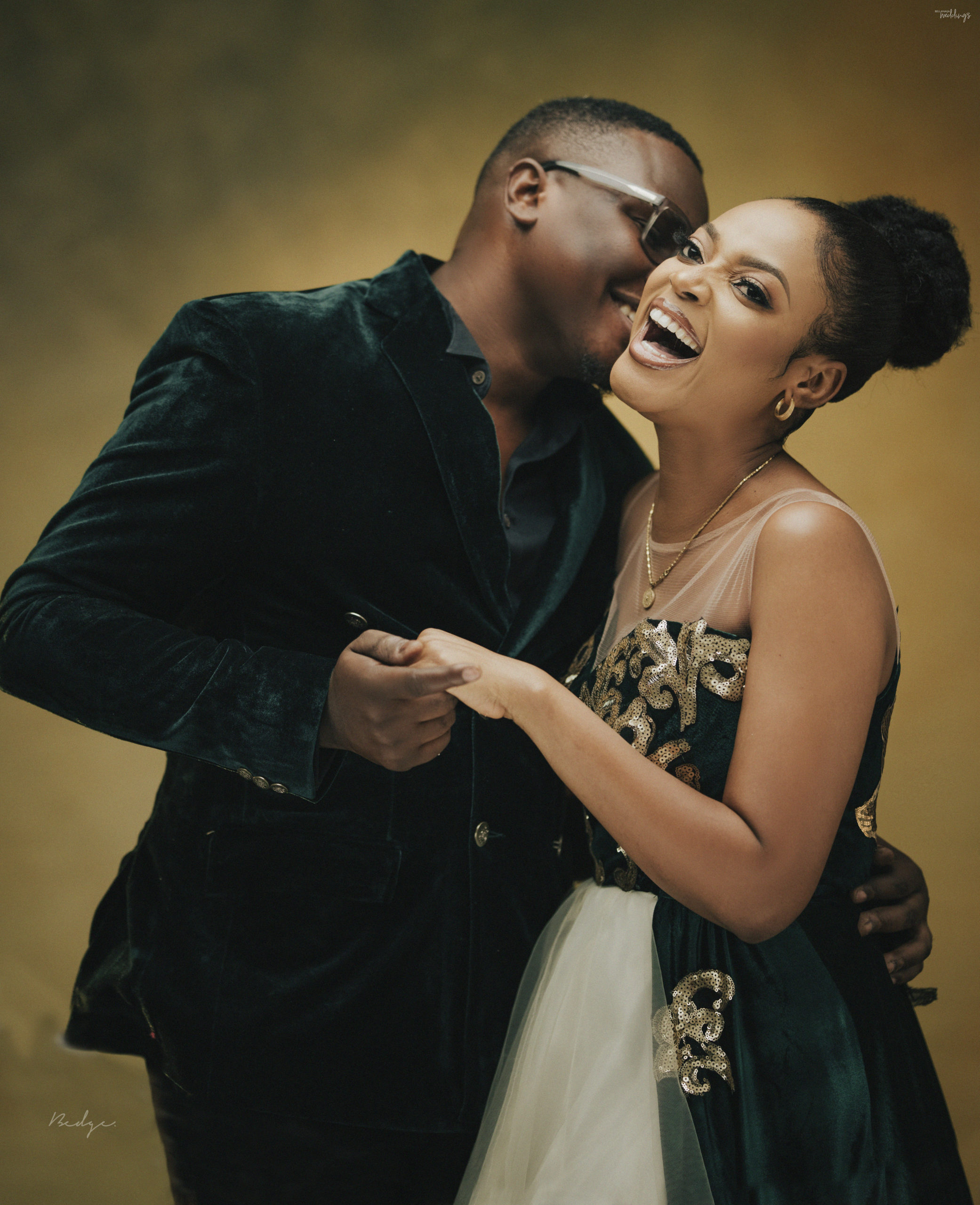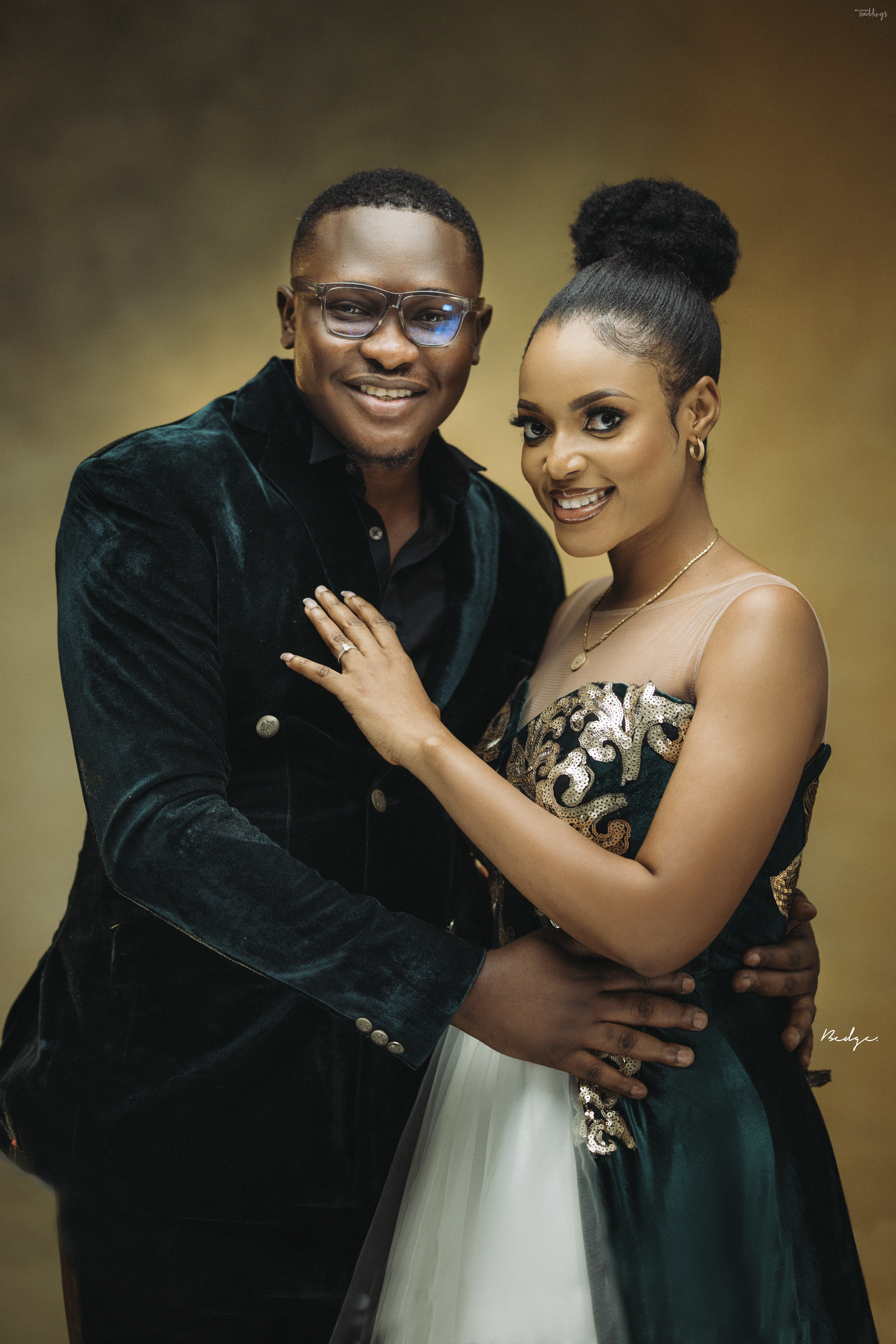 Their love story as Osasu tells it:
The first day I saw her was at a friend's traditional wedding – I was amongst the groomsmen and she was amongst the bridesmaids. I admired her from afar mainly because she looked stressed and I didn't want to add to that by starting up a conversation or even approaching her.

I was almost regretting not walking up to her until I ran into her again at the hotel where the groomsmen and bridesmaids were lodged. It felt like a greater force was pulling us together – I immediately recognized her.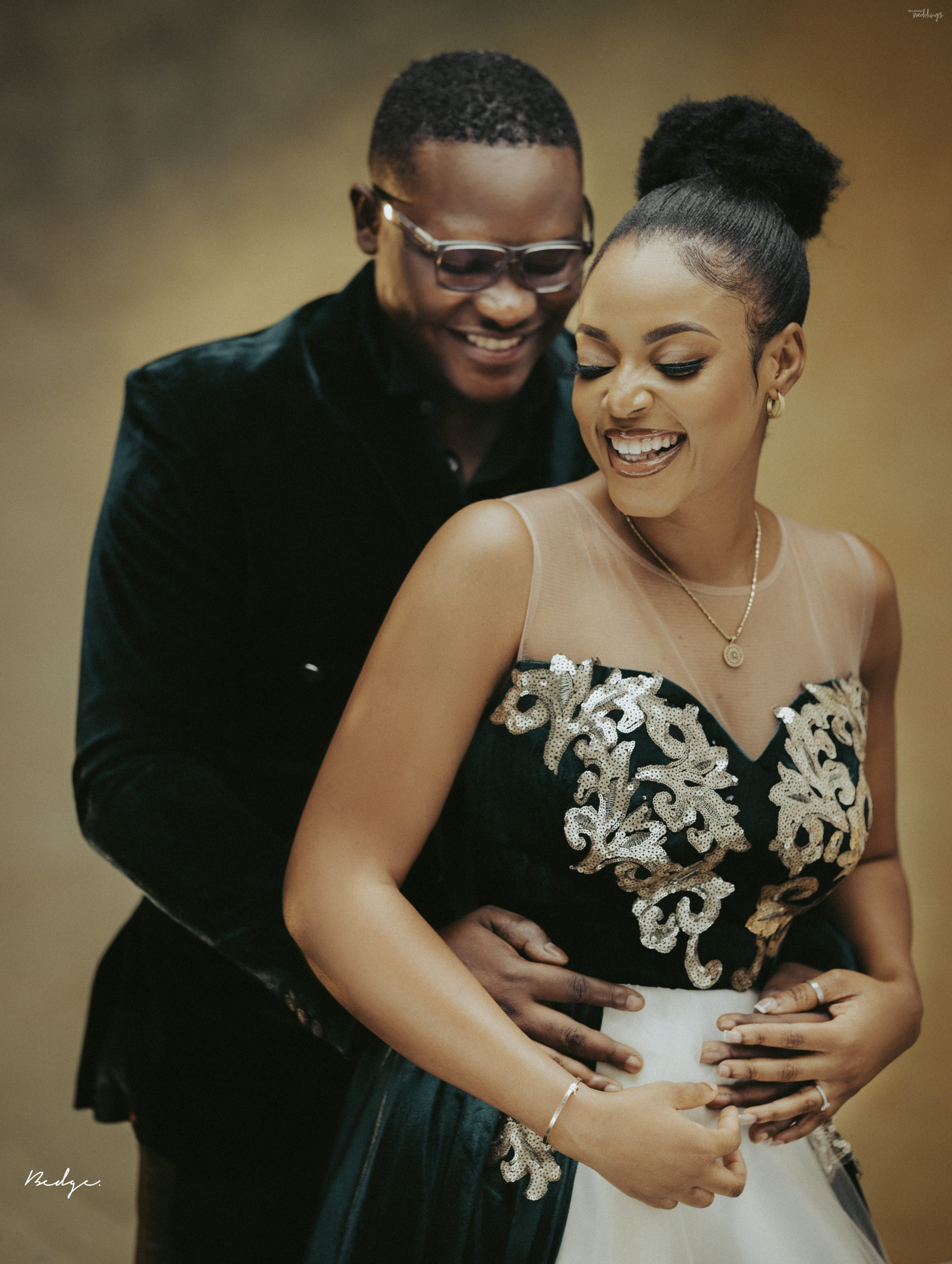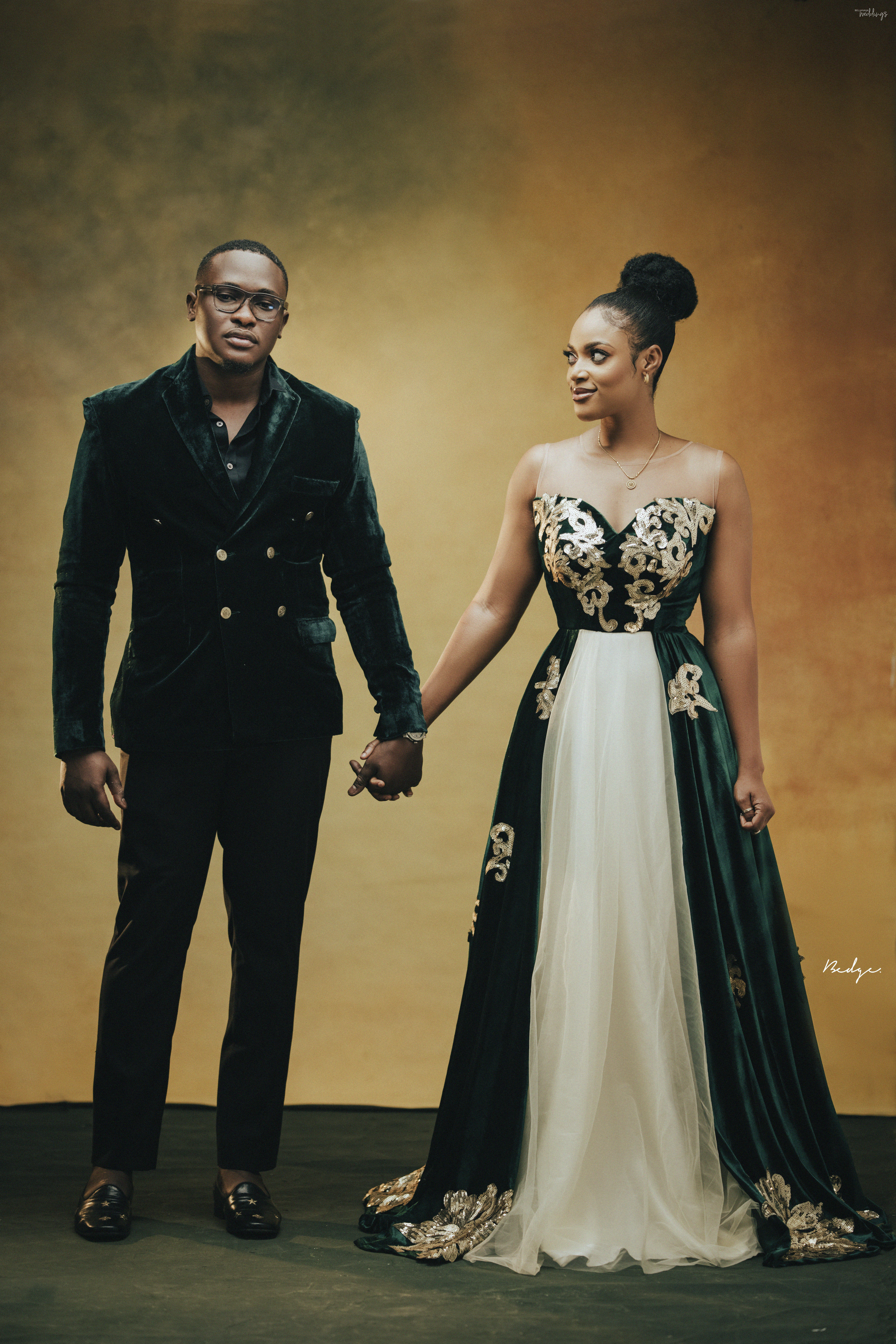 So, I said hi to her in the lobby and she mentioned seeing me at the traditional wedding too. This was really surprising because I had no idea. After chatting for just a few seconds, I walked out of the lobby.

Then I hurried back to check if she was done talking to the receptionist so that I can try to get her number, but she already left.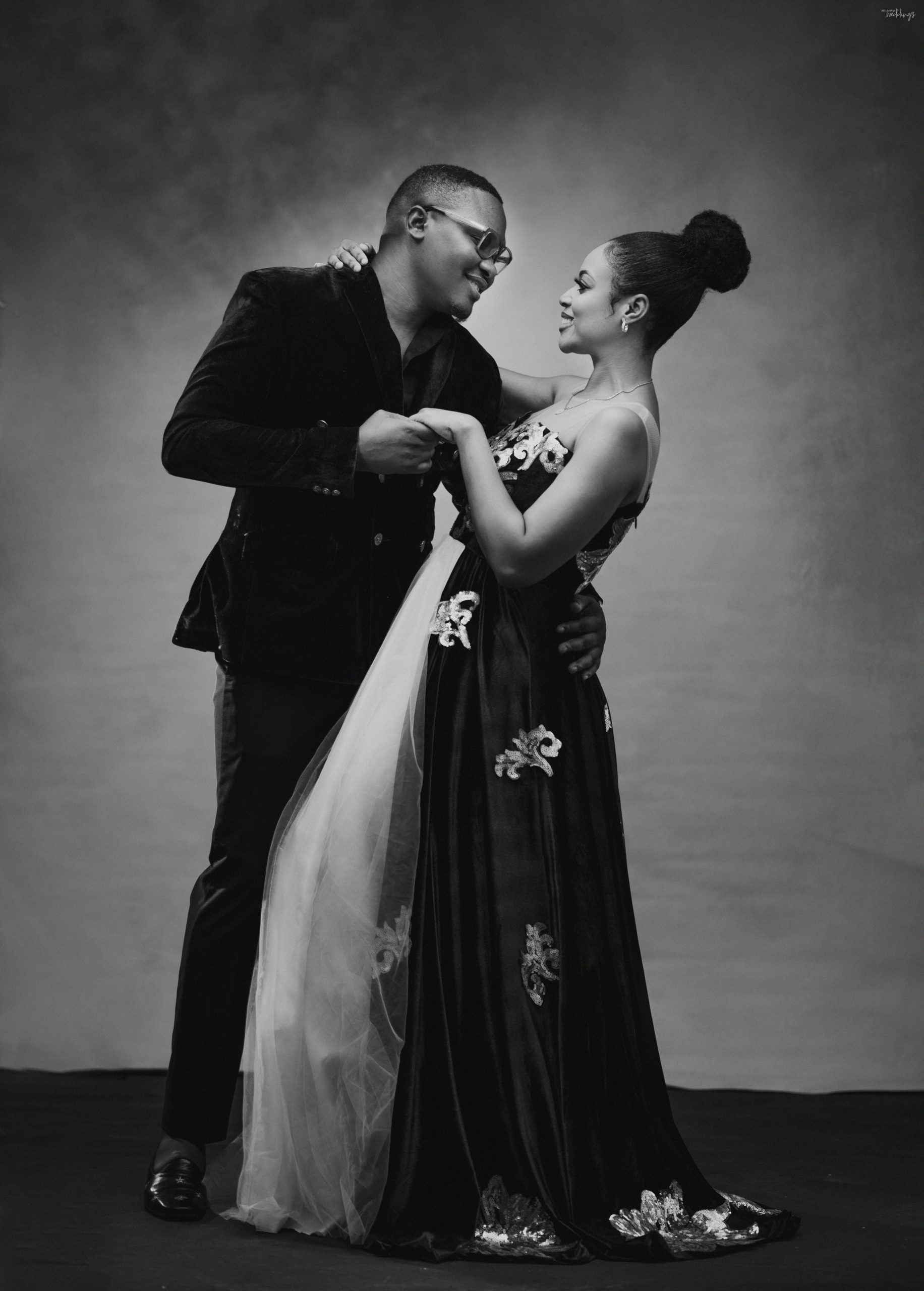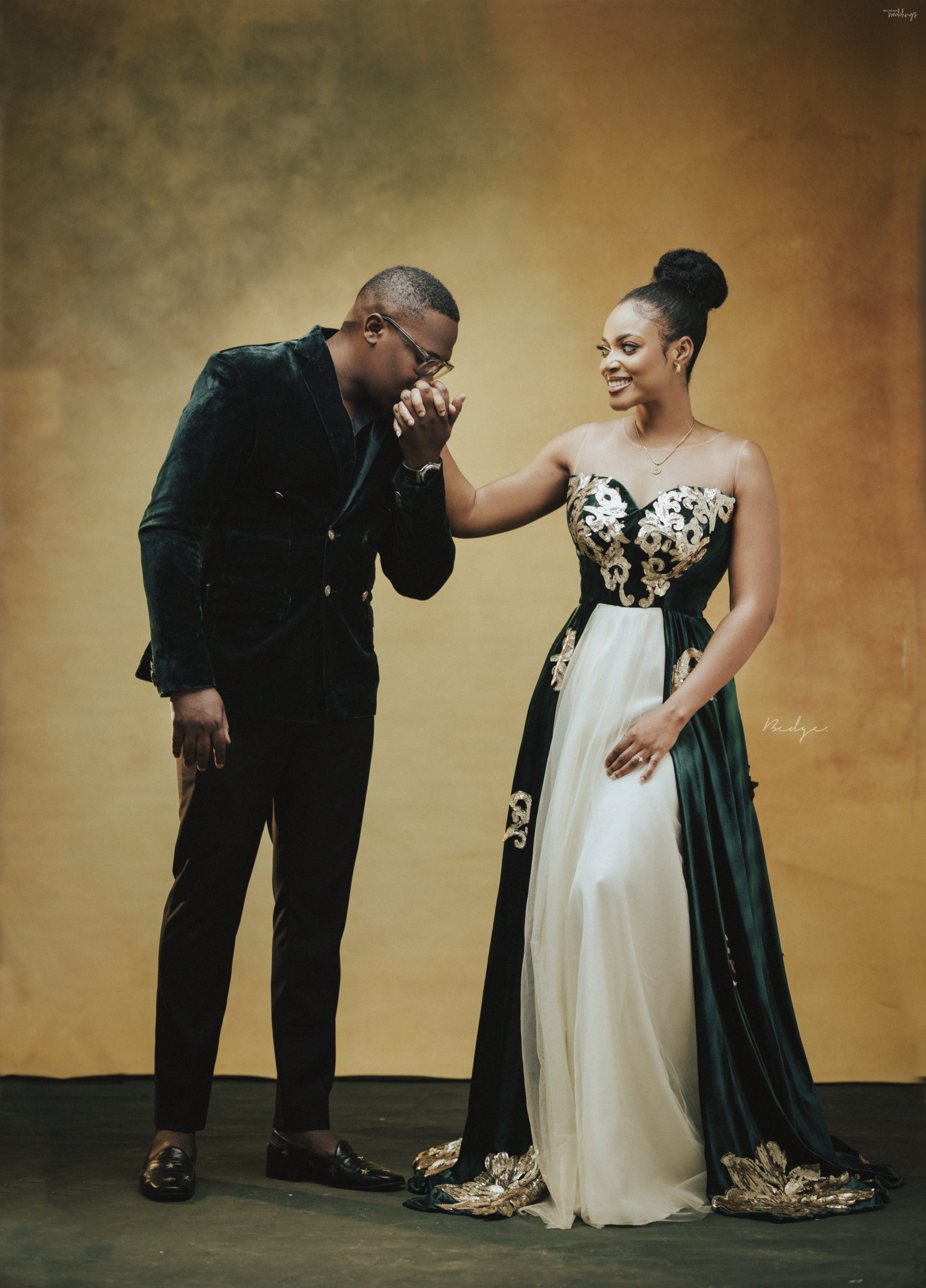 I had to search for her all over the place, went to different wings of the hotel, in hopes that I'll run into her but all efforts seemed not to yield any profit. I left and waited outside the hotel when a friend walked up to me and we started talking.

We were in a dark spot and it was hard to see people clearly. However, I immediately noticed when she passed. So, I quickly left the person I was talking to and ran after her. Unfortunately, she had disappeared into thin air again.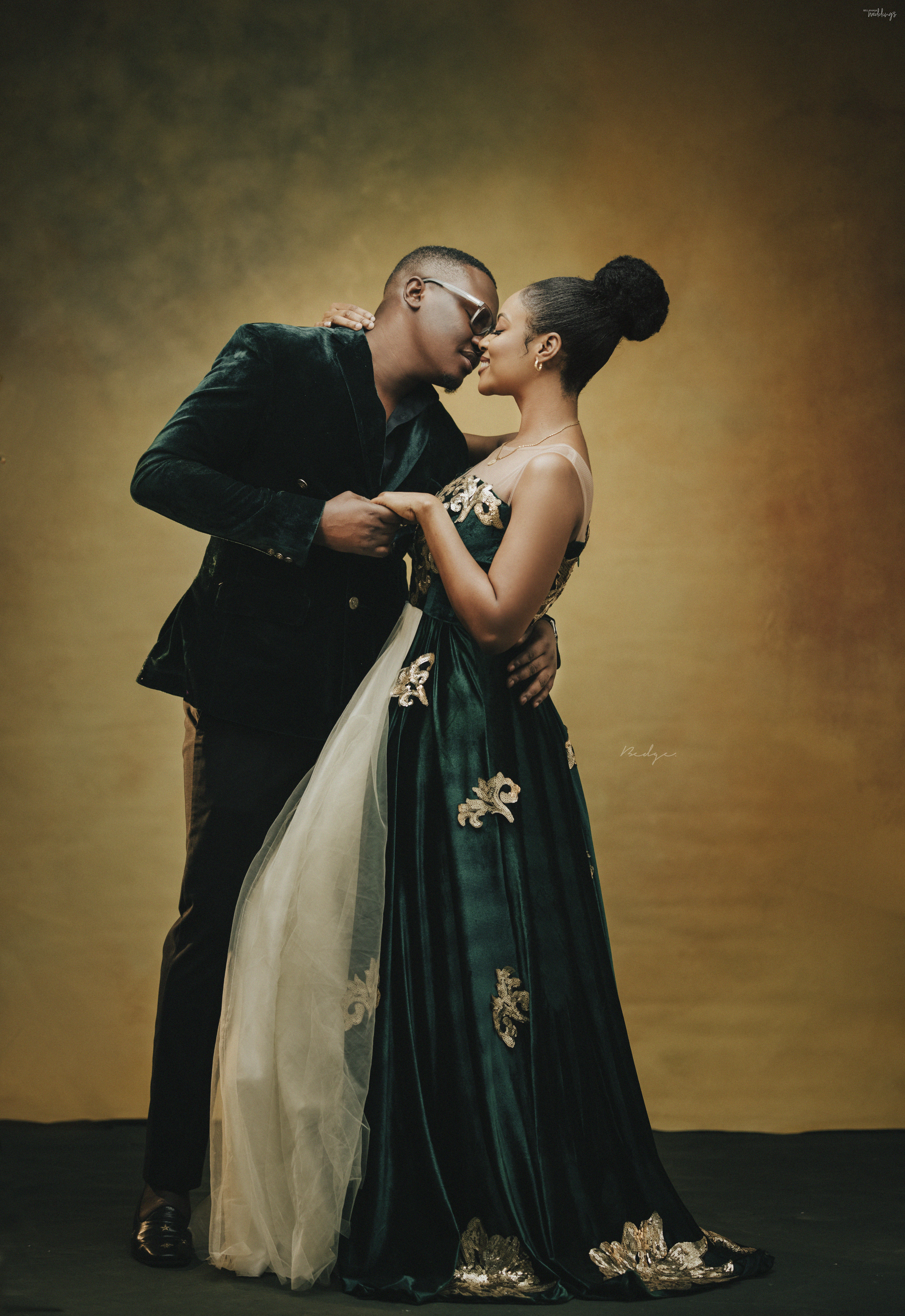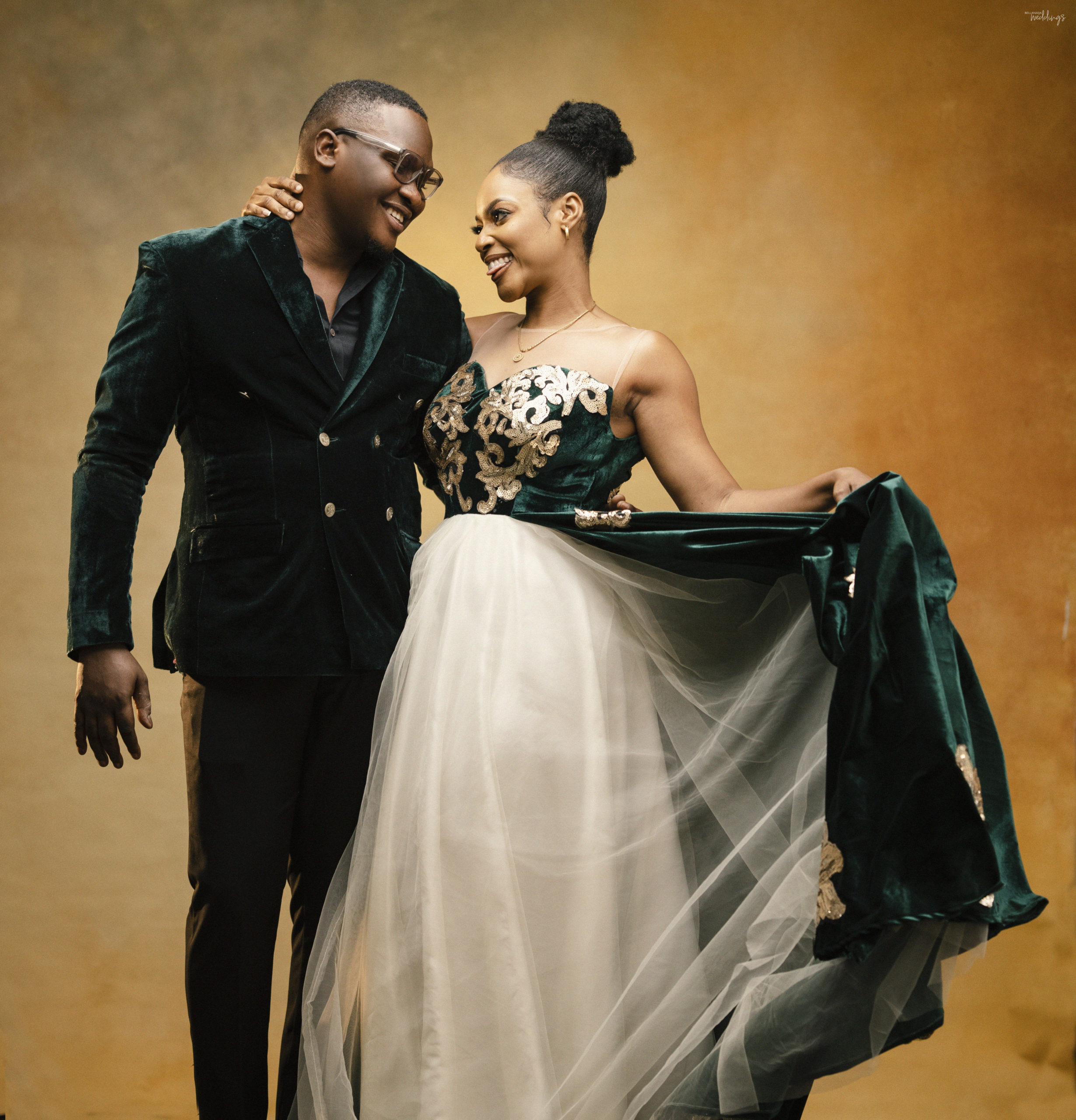 It was not until the day of the wedding that I saw her again, but she was busy yet again taking pictures. I was a little busy myself so I waited until we got to the location for the wedding reception.

Then I saw her in the parking lot. There she was in her car, making a call. I summoned the courage to enter her car, not knowing how she will react to that.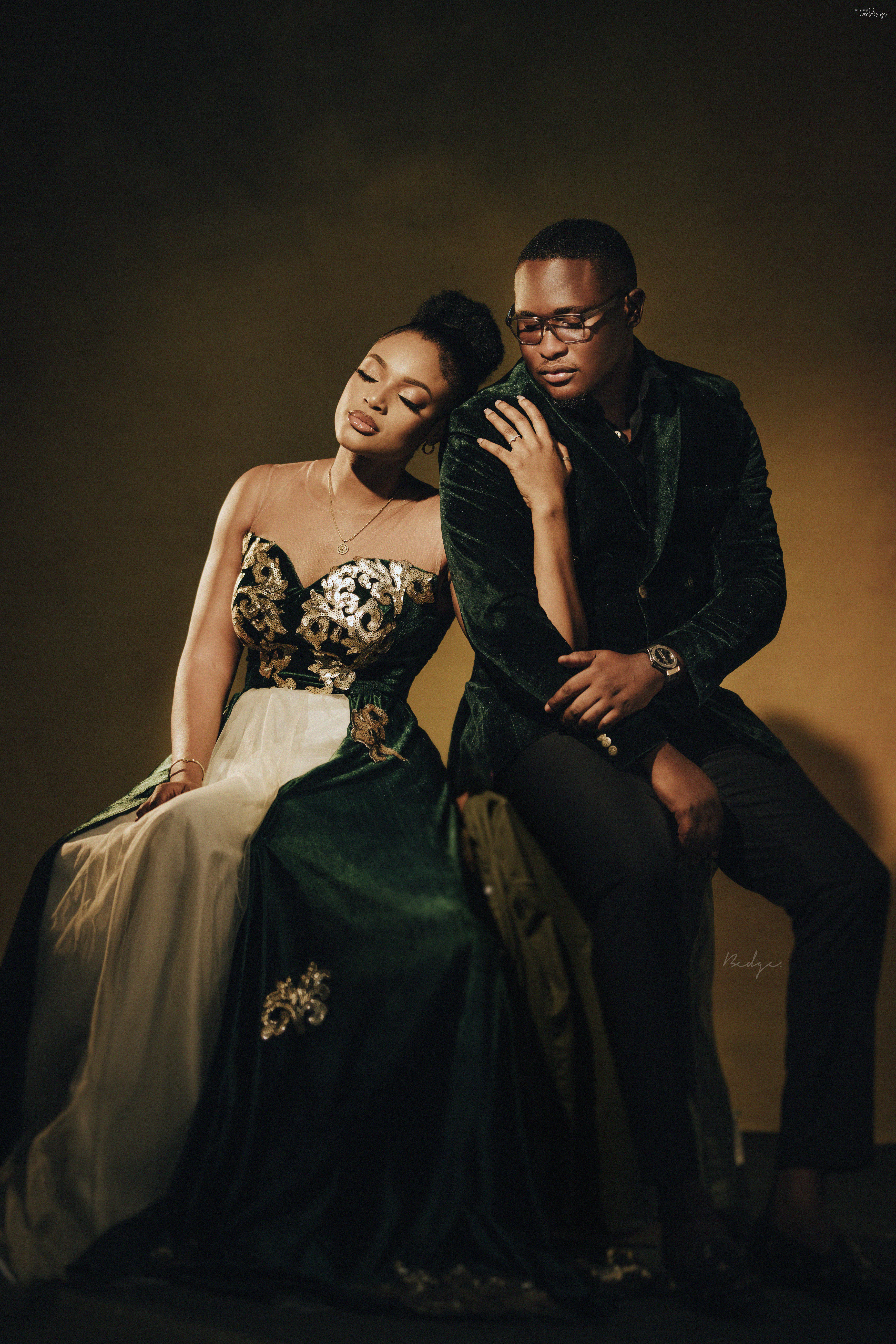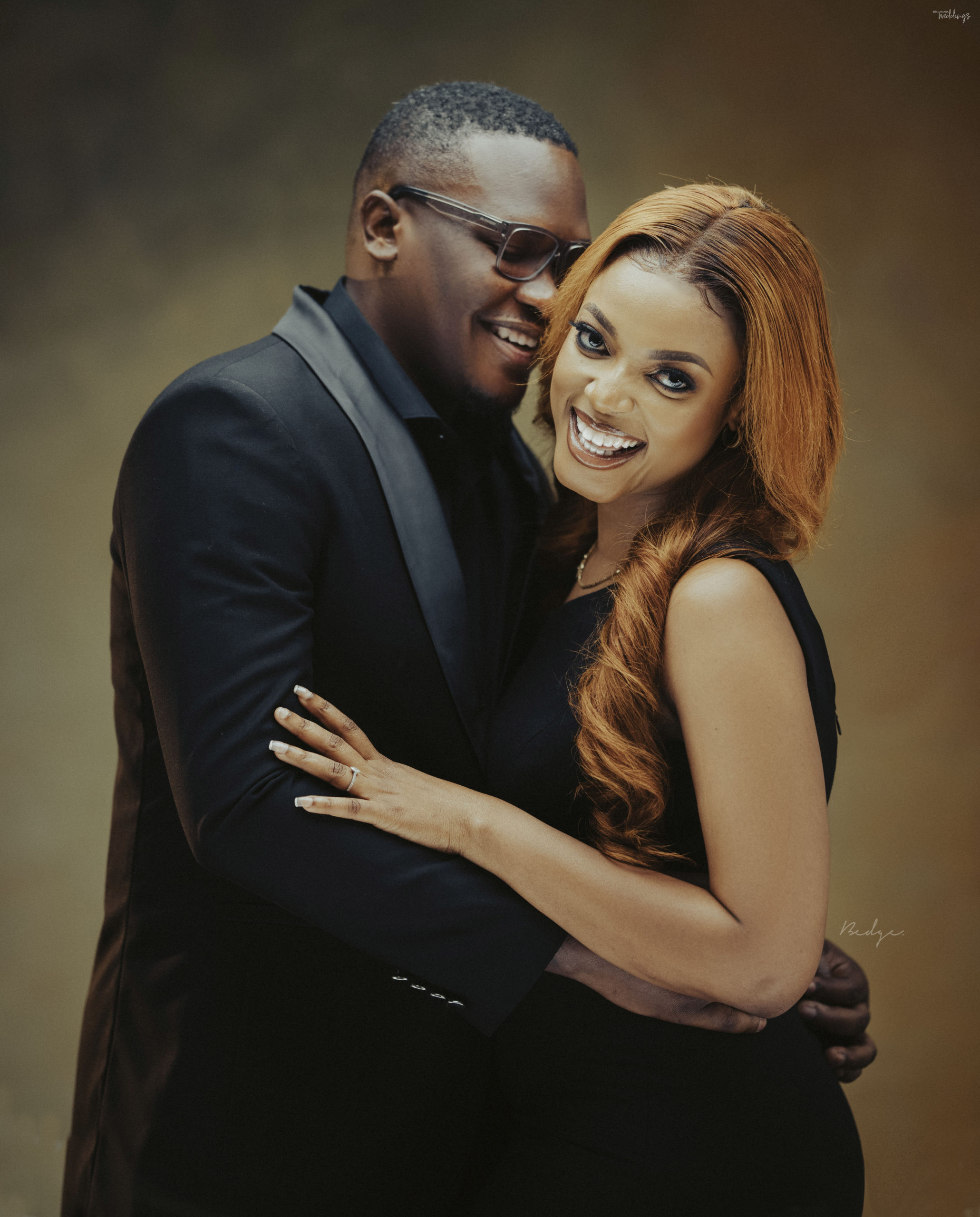 Surprisingly, she was cool about it and didn't make it an issue.  We got talking and at the end exchanged contacts and the rest is history.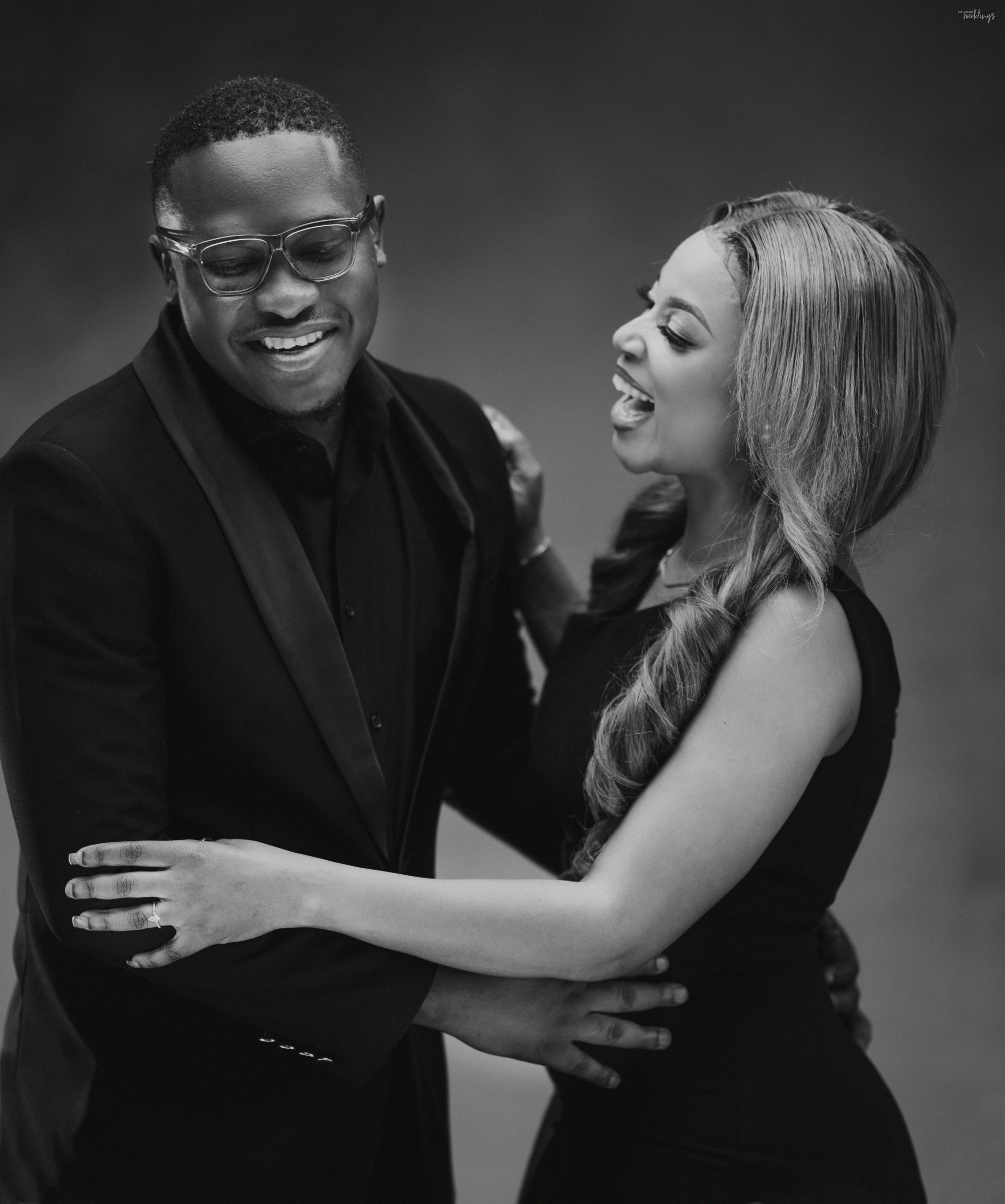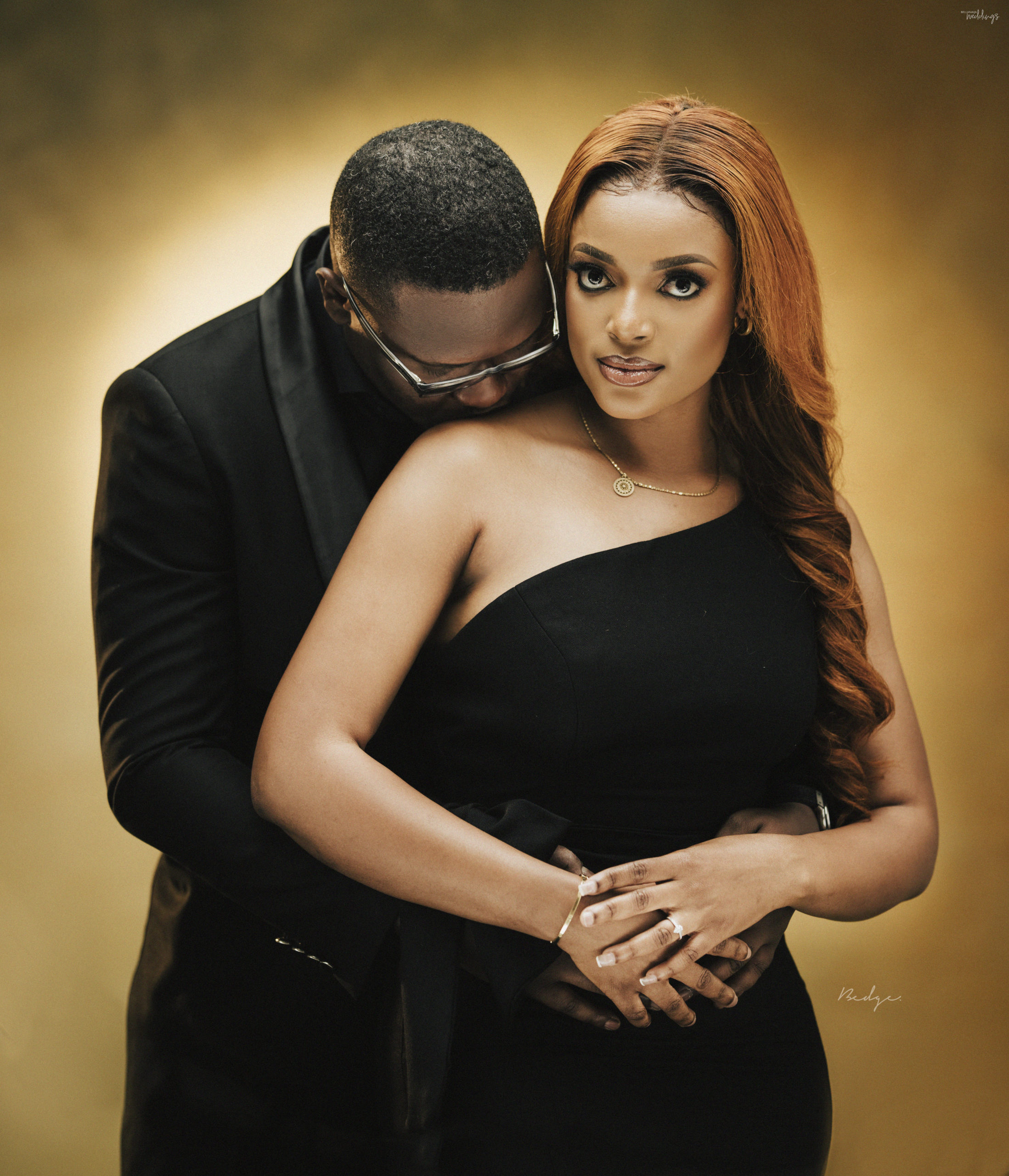 Here's what Gift has to say:
My story with Osasu is love at first sight. It wasn't something I believed in, but when I saw Osasu at the wedding of our mutual friend, I knew he was the one. His approach towards me was one for the fairy tales.

From the get-go of our relationship, Osasu has been my shield. He has been my everything. We complete each other, learn from each other and have crazy fun adventures together.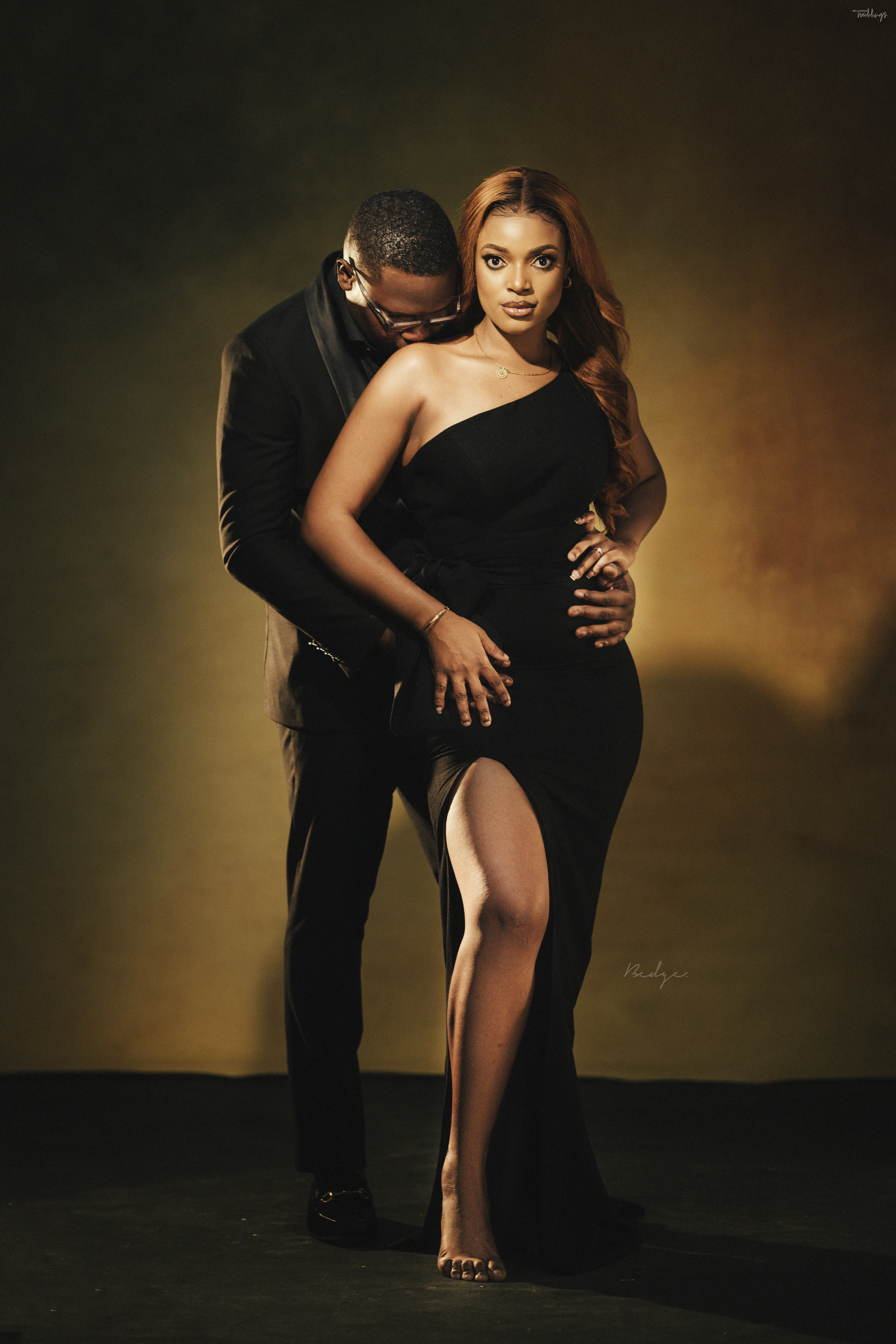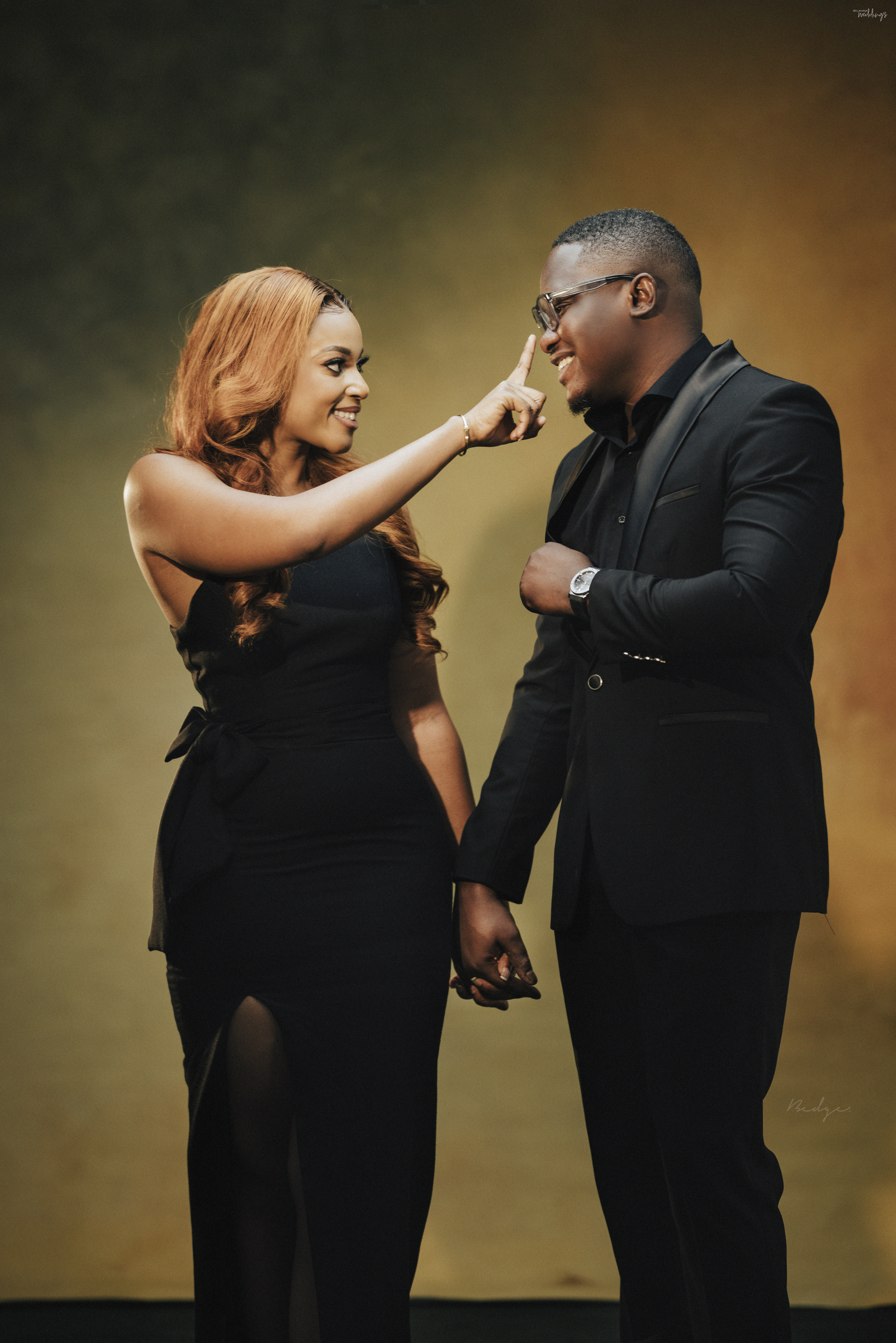 The Proposal:
We went to the Maldives for a vacation and honestly I was expecting him to propose but nothing happened, I gave up and told my self that maybe he will propose on my birthday. We went out for one last dinner before our departure the next day.

To my surprise, he went down on one knee and asked me to marry him and I wholeheartedly said Yes! I am looking forward to this journey with the love of my life and I can't wait to start forever with him.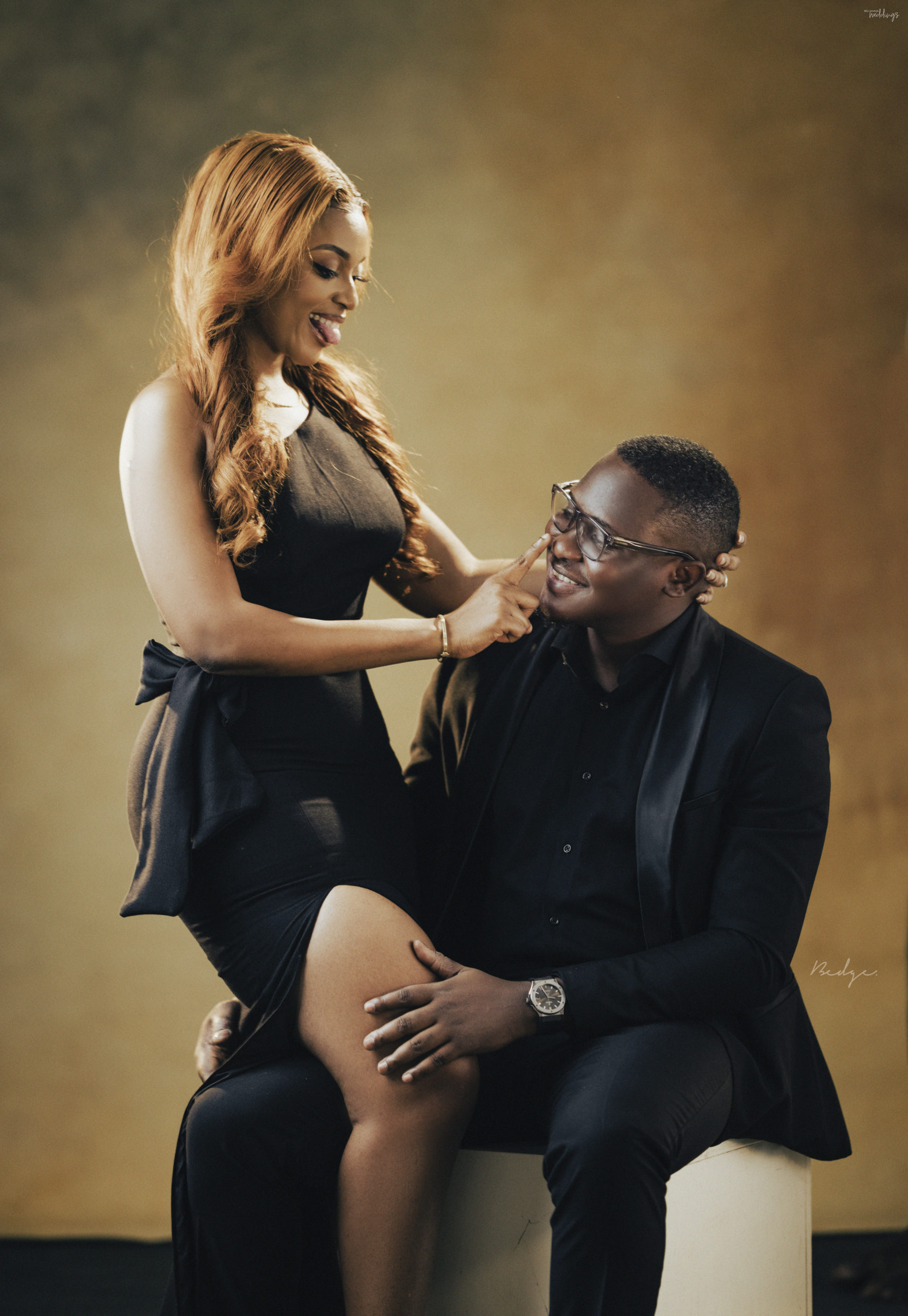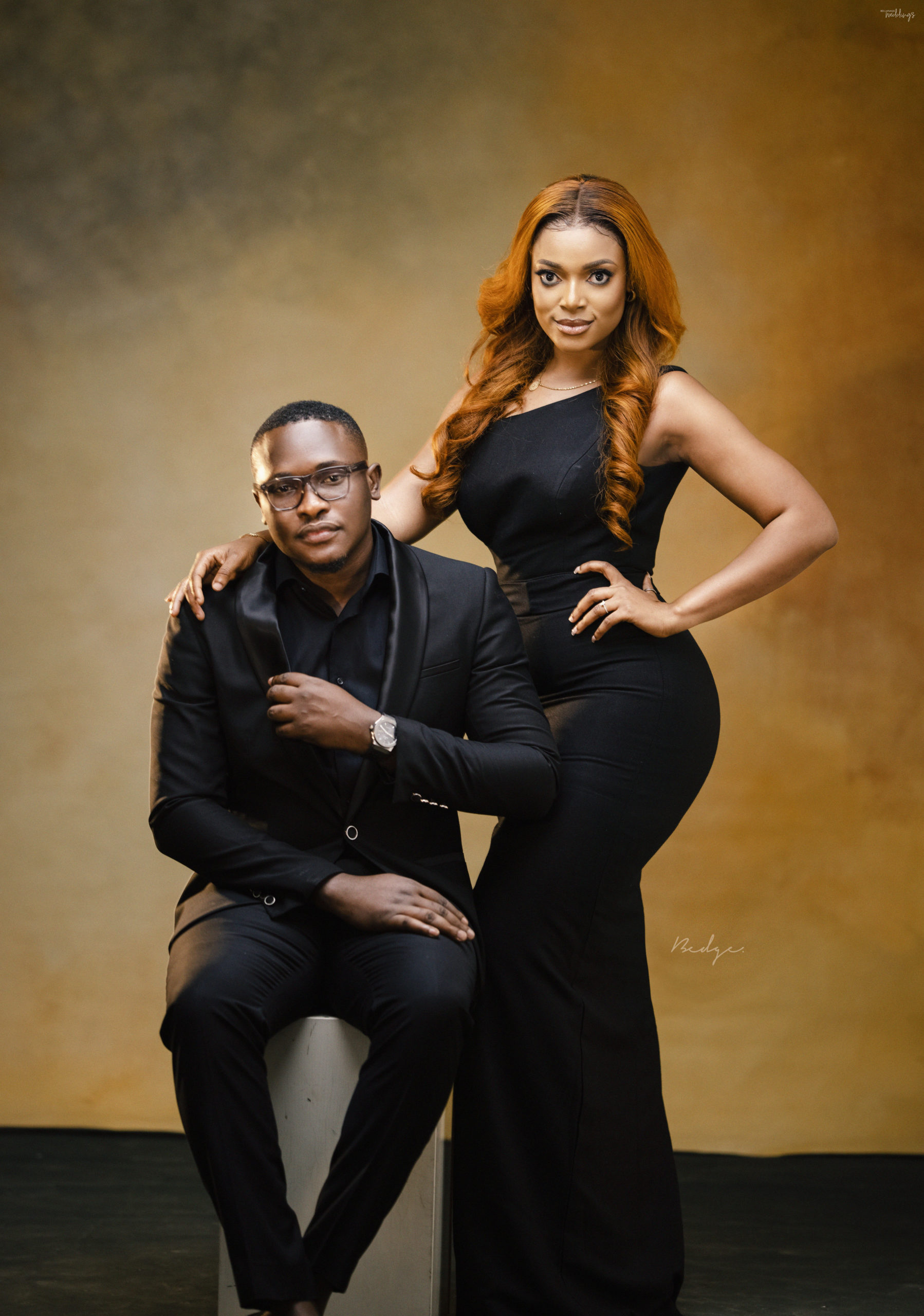 Credits
Photography: @bedgepictures
Planner: @qmaravieplanners
Dress: @lola_rata
Hair: @hairbyehis
Makeup: @beauteporch