Gold tones, glossy lips and a well-laid gele, yes, please!
If you have been wondering how to make gold look stunning for your wedding beauty look, then you are going to love this traditional beauty look.
The makeup artist, Mo Dees, was inspired by tones of gold. She then created a look that reflected this with sunset eyes and nude lips.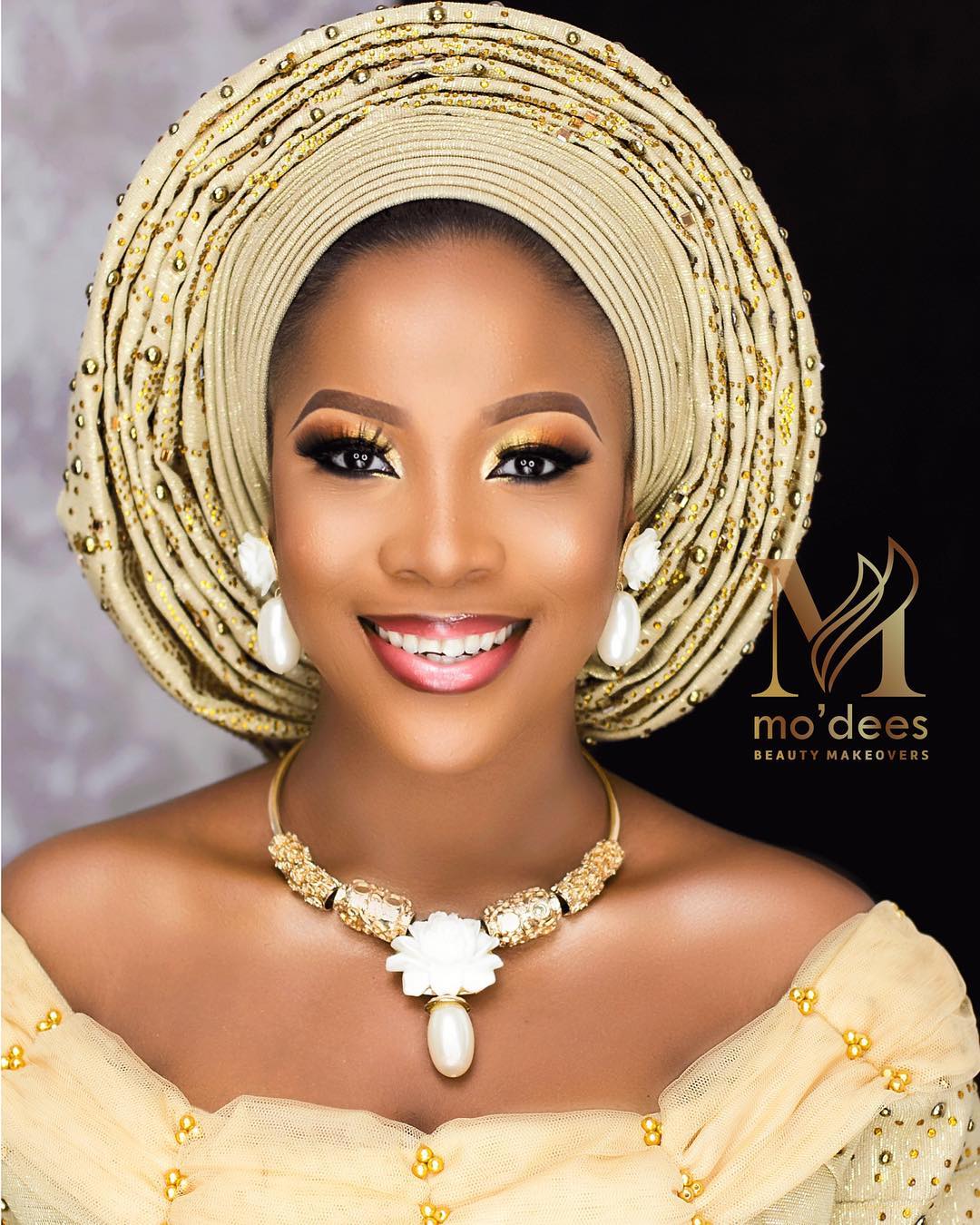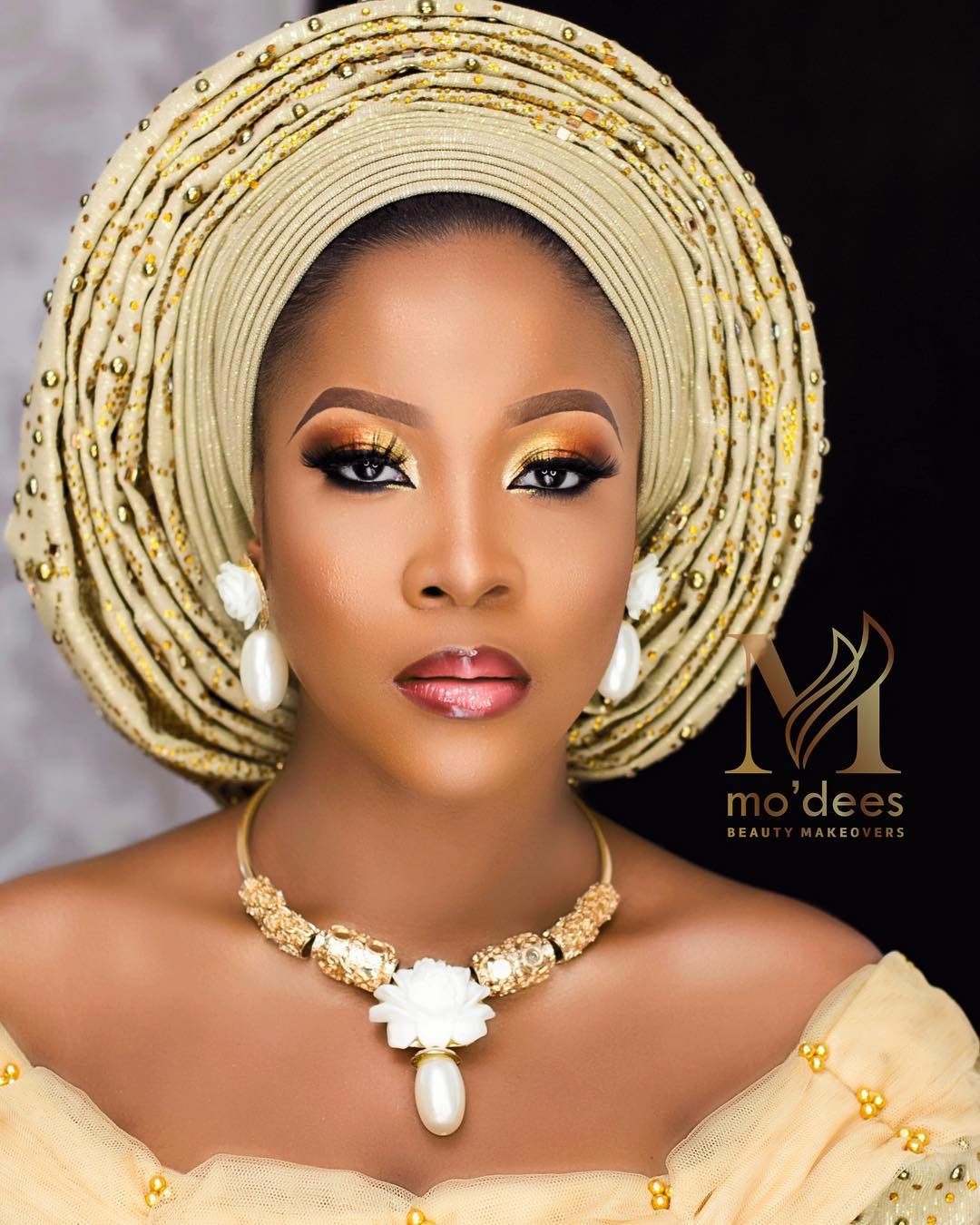 For the final look, she switched up the gele style to an uncoventional style and brought in the red matte lips to spice up the entire look.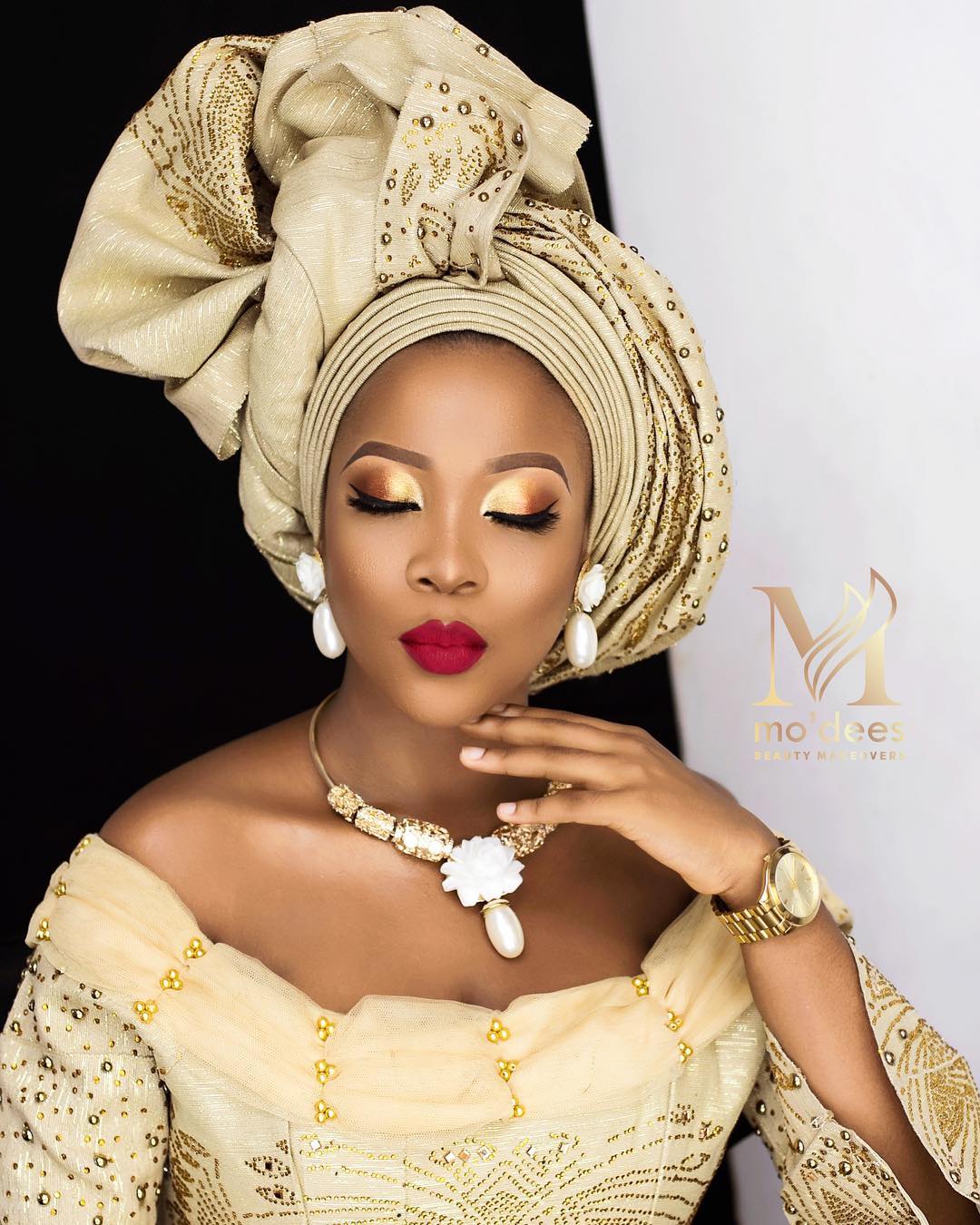 Credits
Makeup: @mo_dees
Asooke: @bolsy_asooke
Gele: @neemahs_glam
Beads: @tavinbeads
Shoe & Bag: @marony_world