When you think of the colours green and red together, one thing comes to mind- Christmas ?.
Since it's not Christmas, there's another way to rock these colours. How about the traditional engagement.? Yes, your traditional engagement! I mean, it doesn't have to look funny but when beautifully combined as you'd see below, you'd feel like a queen dancing into your own wedding.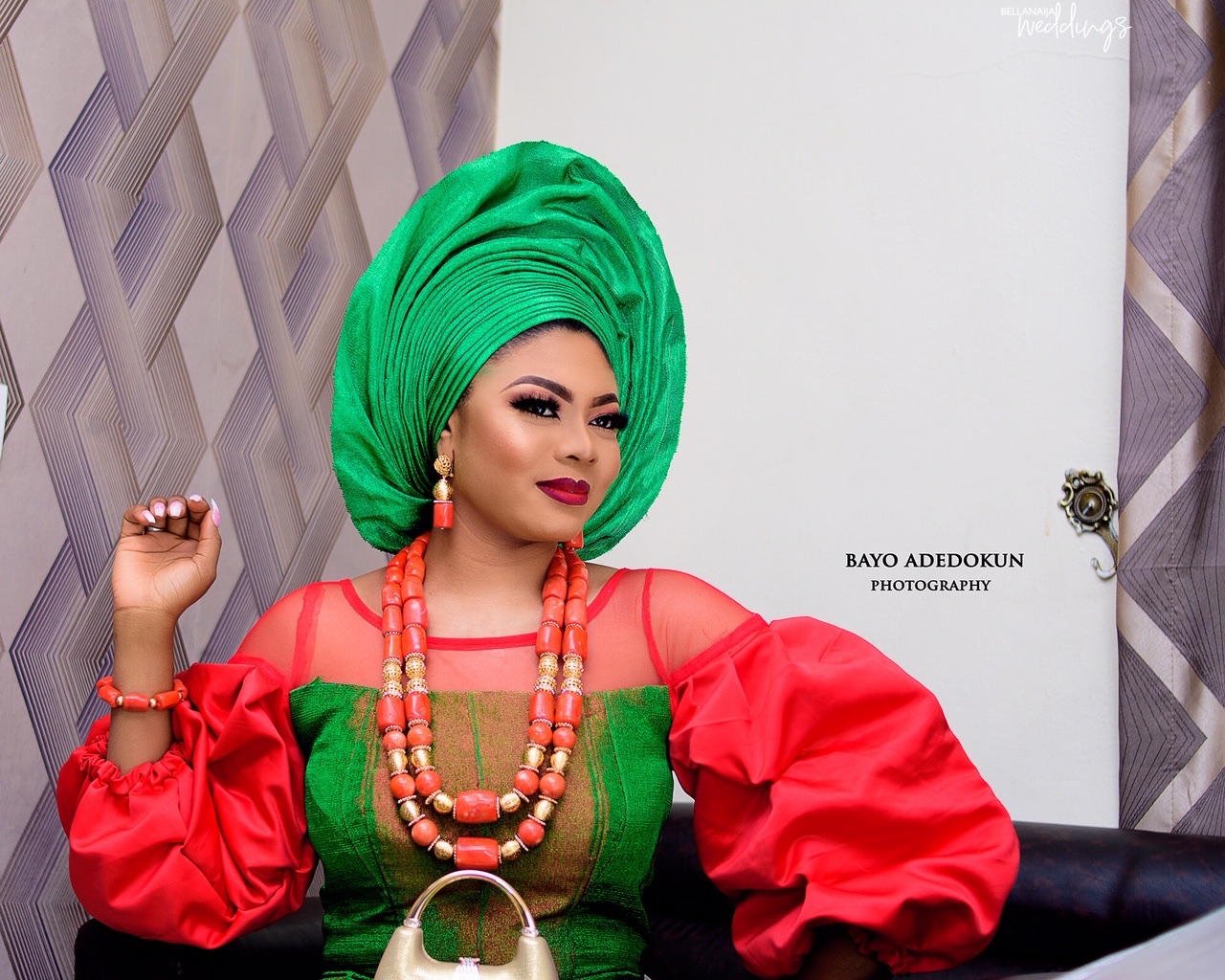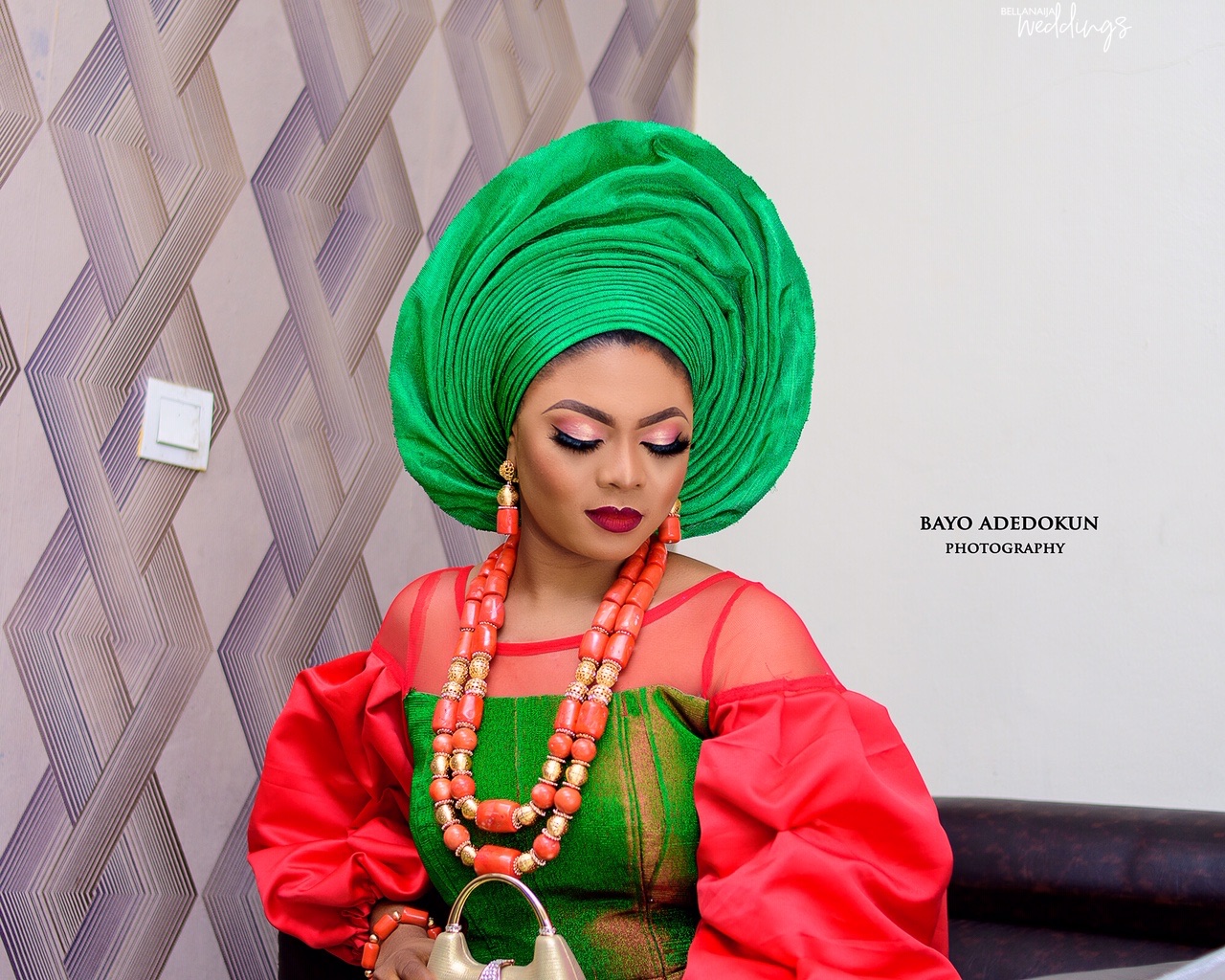 The style is chic and unconventional. It combines the beautiful Aooske and chiffon. Since they are both bright colours, the outfit was kept miminal but with a little extra on the sleeves. You'd have thought that the lip colour should be nude but it's a popping red lip and it still bangs!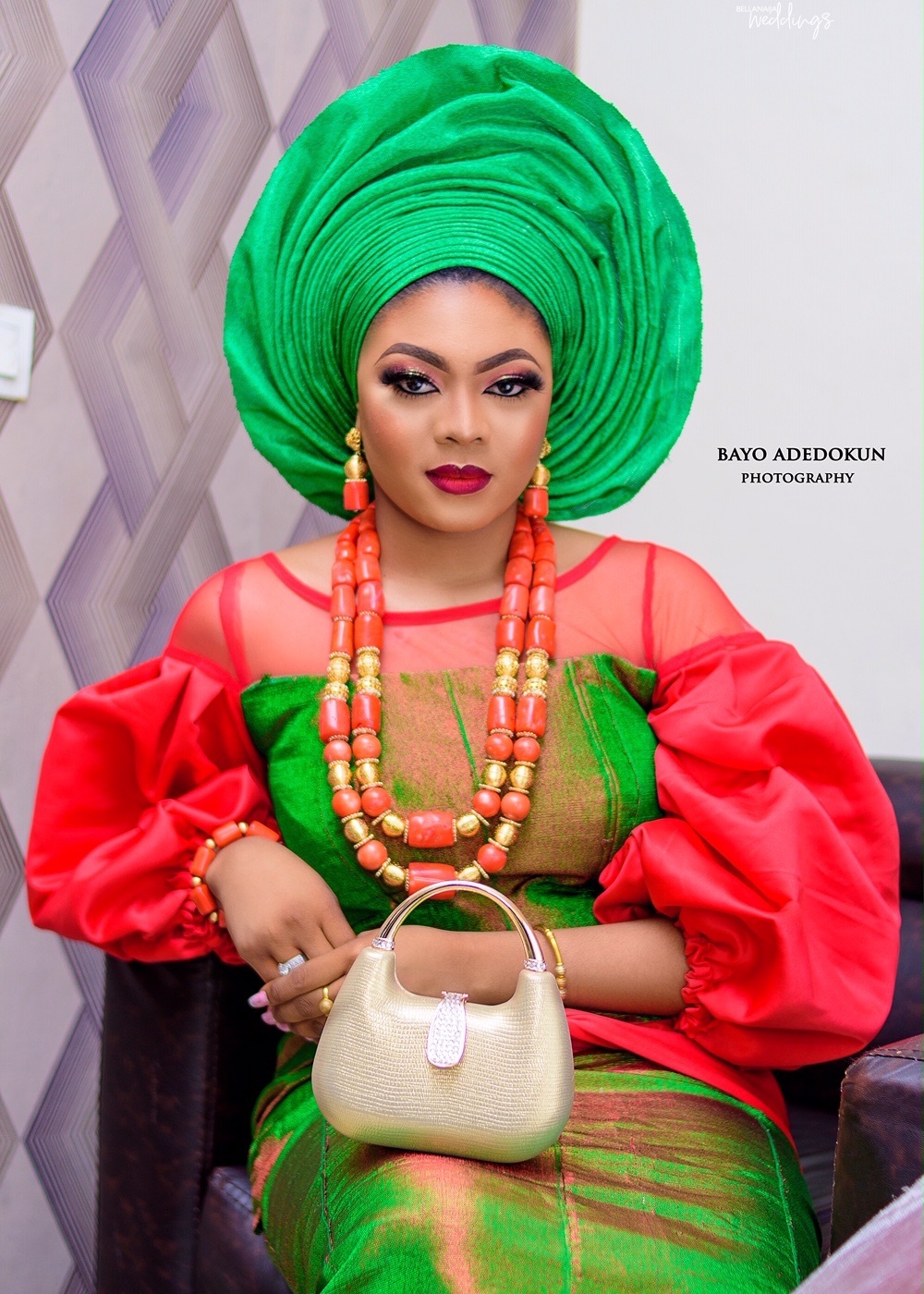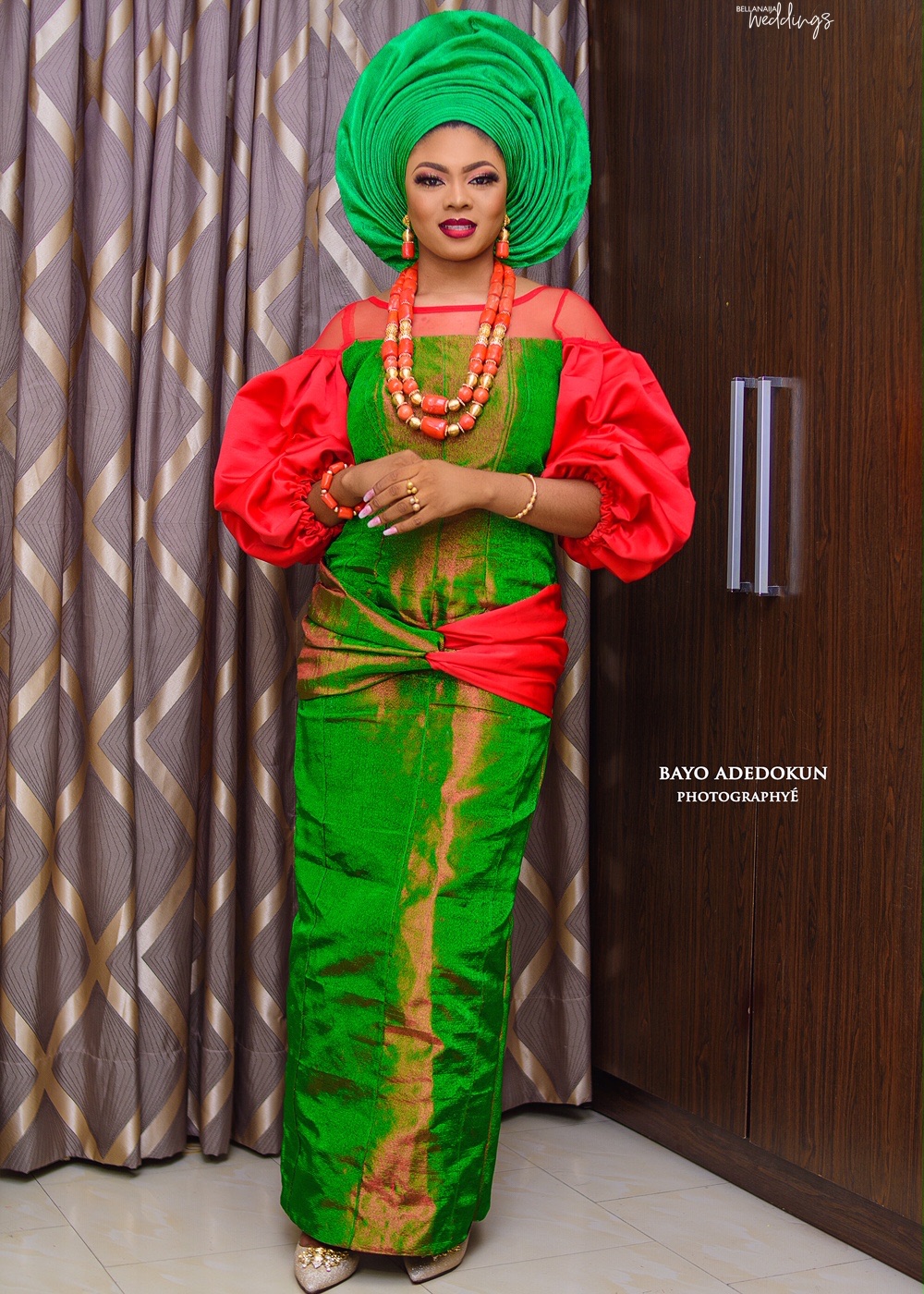 If you'd like to see more beauty looks, check here.
Credits
Makeup: @oteniaramakeovers
Belle: @nanah_d_queen
Gele: @gele_by_segunlagos
Asooke: @ariesbeadnasooke
Coral beads: @rochem_iyaileke
Shoes and purse: @maronyworld
Photography: @bayoadedokunphotography