Love gets us giddy all the time and it's not hard to see why! Today, we're taking in the sweetness of love through the lenses of Habibat and Mukhtar.
Habibat's sister was the Cupid's agent in this tale as she linked the both of them up. A beautiful friendship brewed and it has now led to a happy ever after story. The lovebirds tied the knot in a vibrant Yoruba traditional engagement and it was a colourful display of love, culture and fun.
Habibat was every bit an elegant Yoruba bride and Mukhtar came through repping the gents as well. From the ceremony to the reception and after-party, the happiness was absolutely evident and we can't get enough of all the love. You certainly want to relish it all yourself – so keep scrolling.
Enjoy their beautiful love story as shared by Habibat and their trad photos below.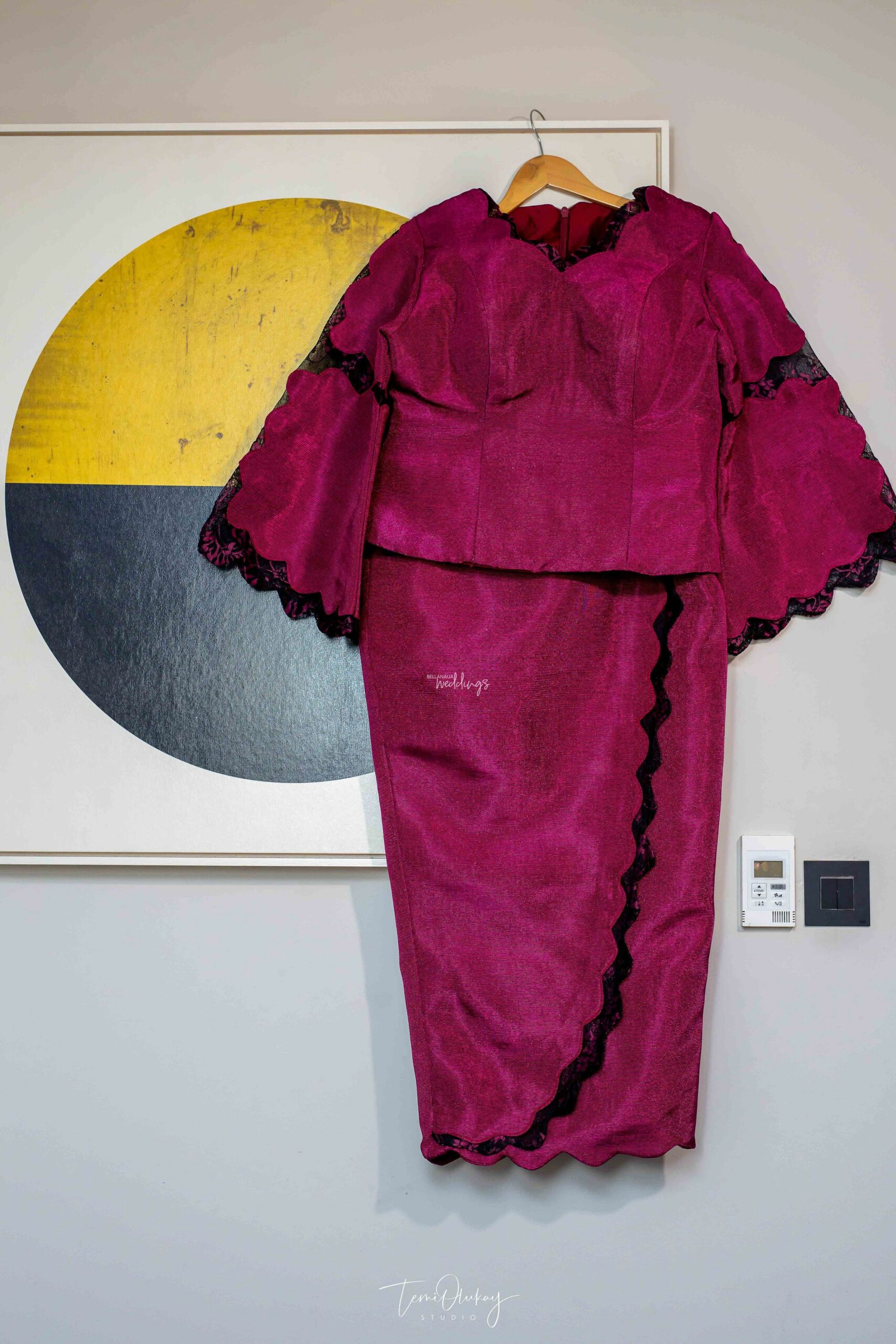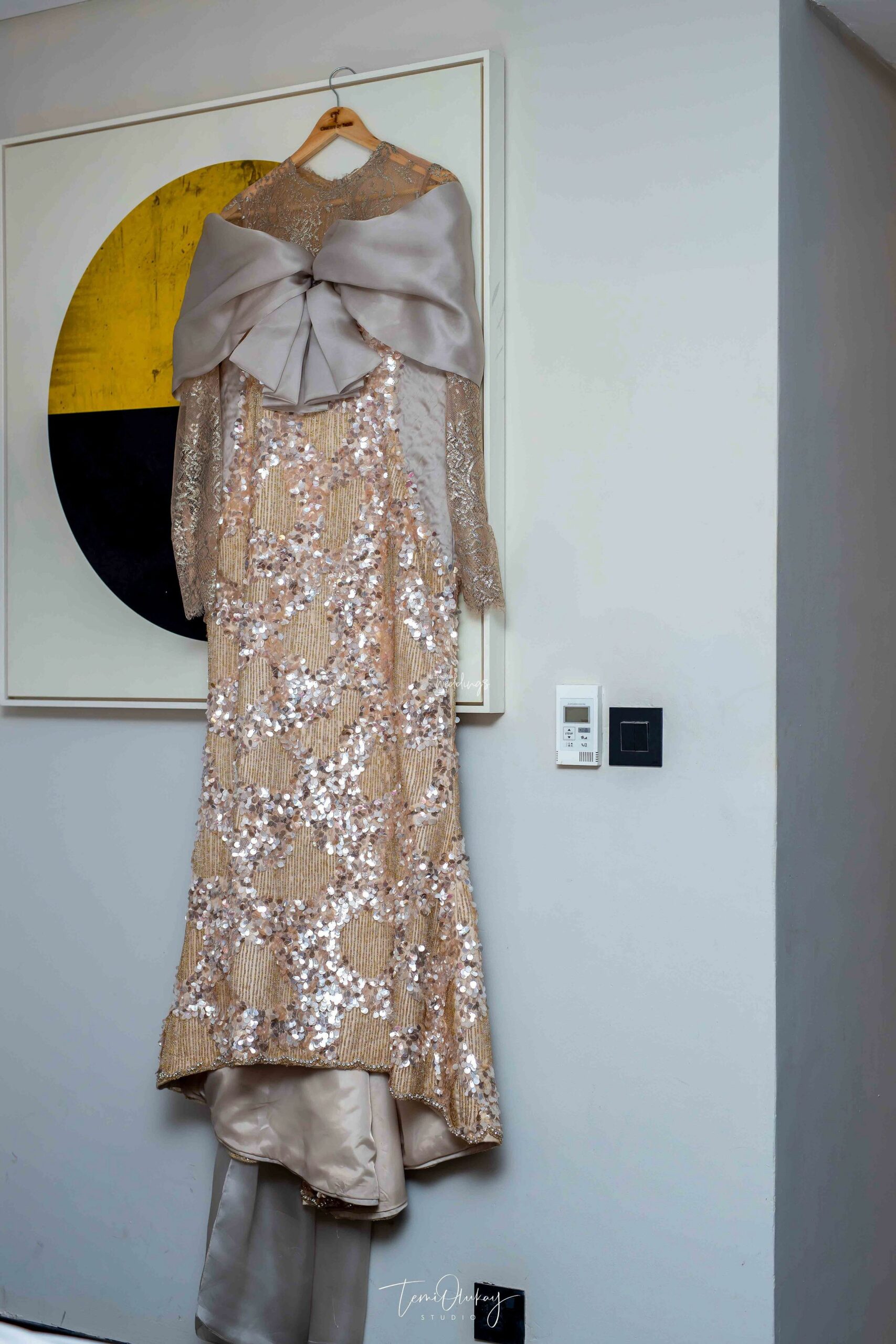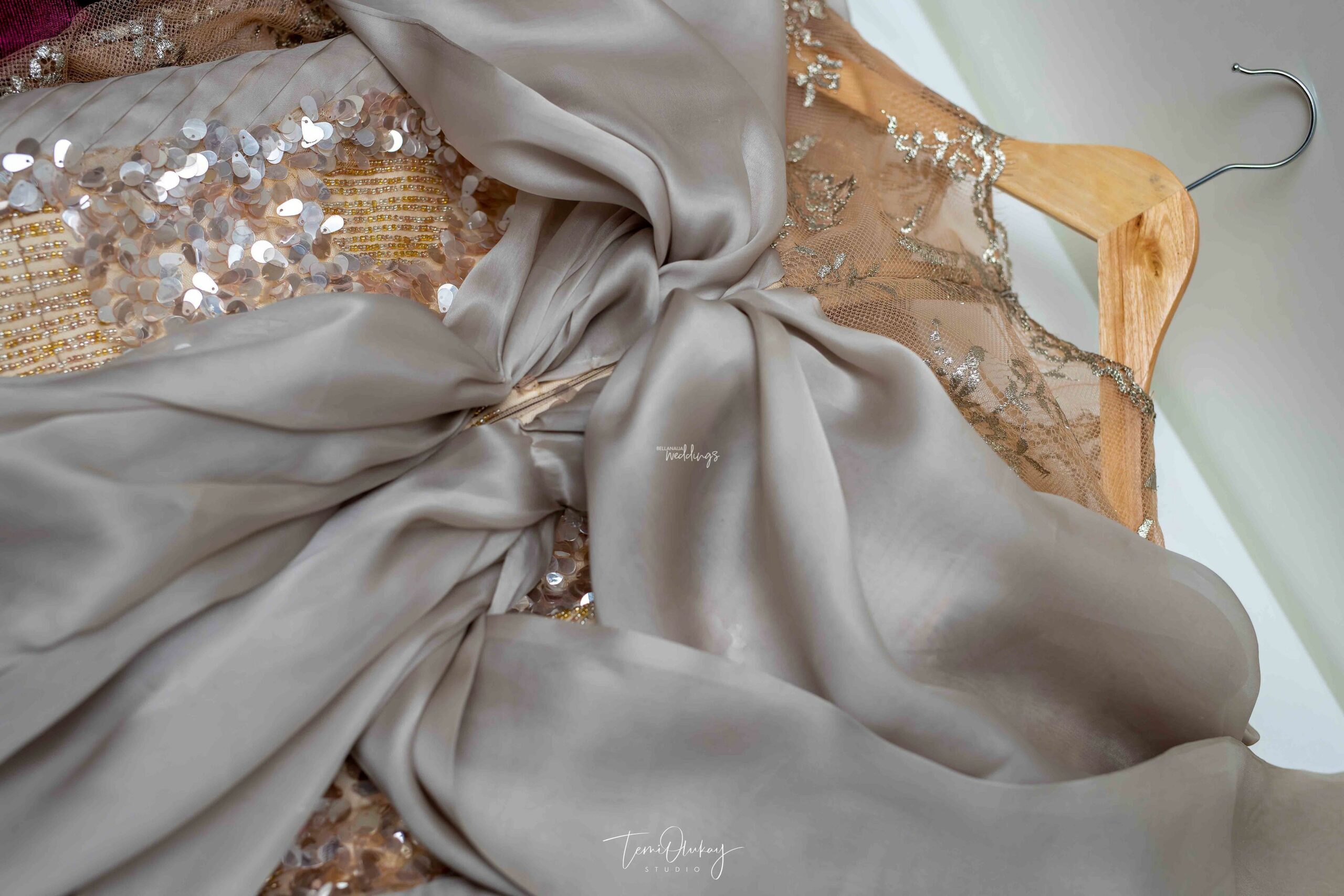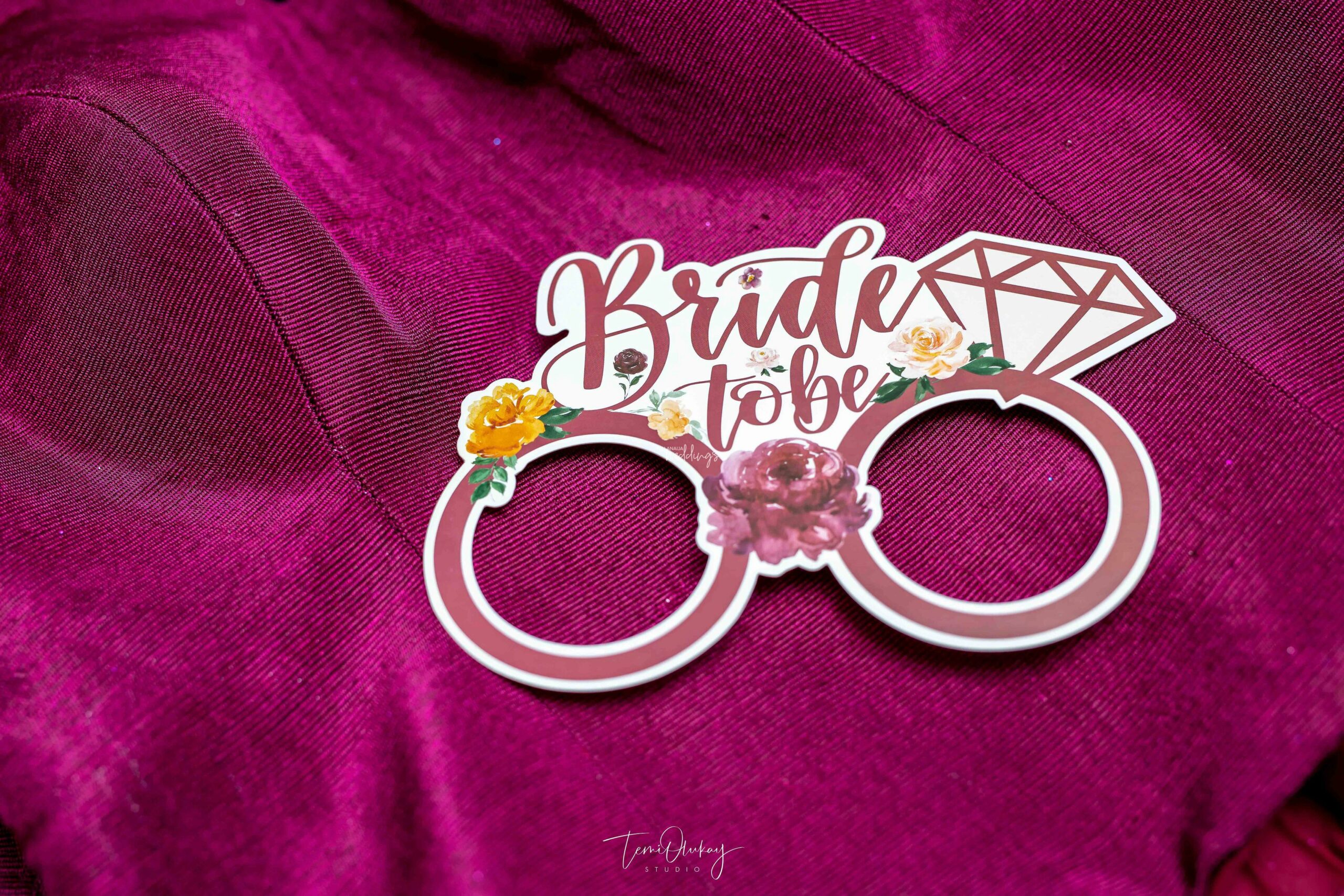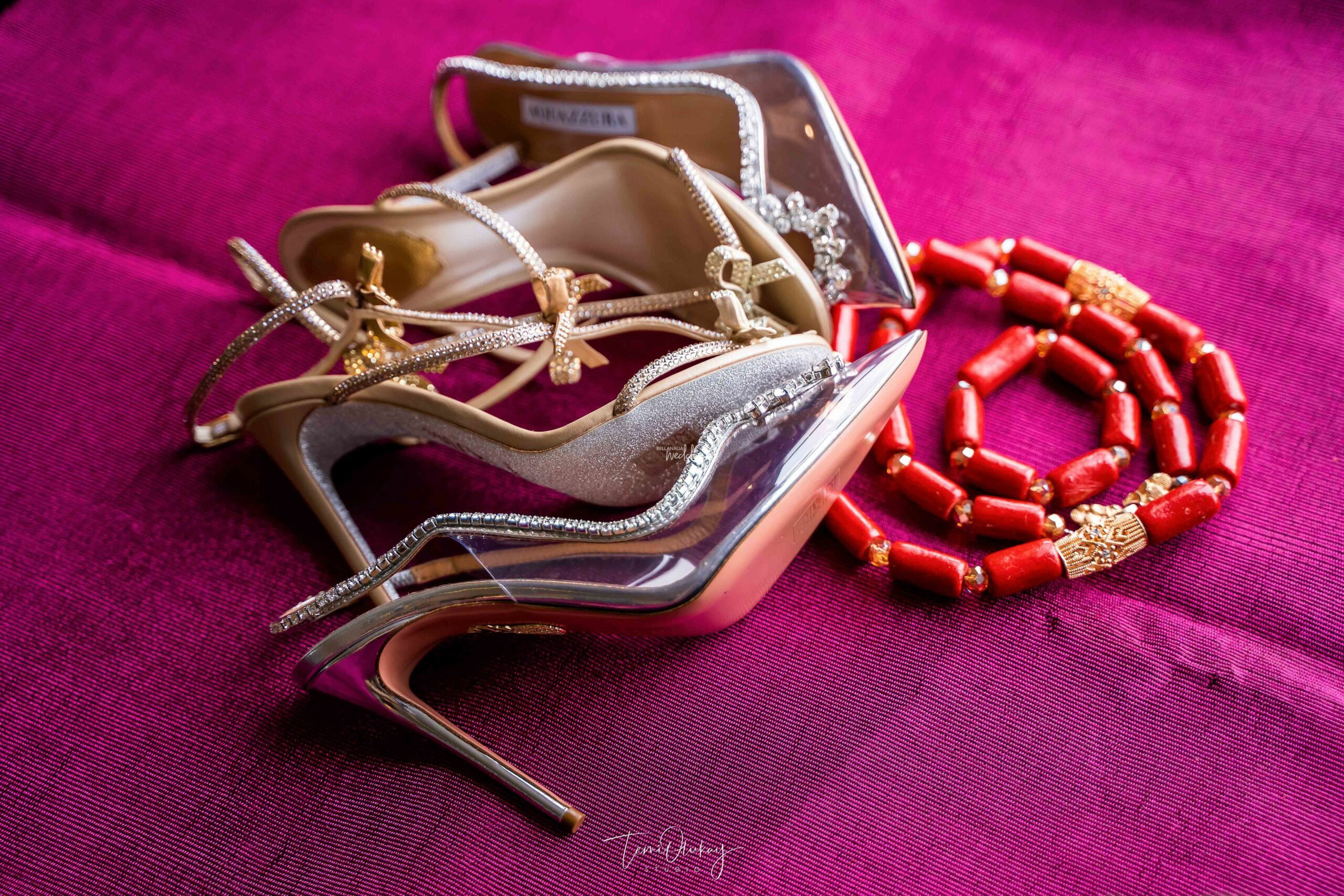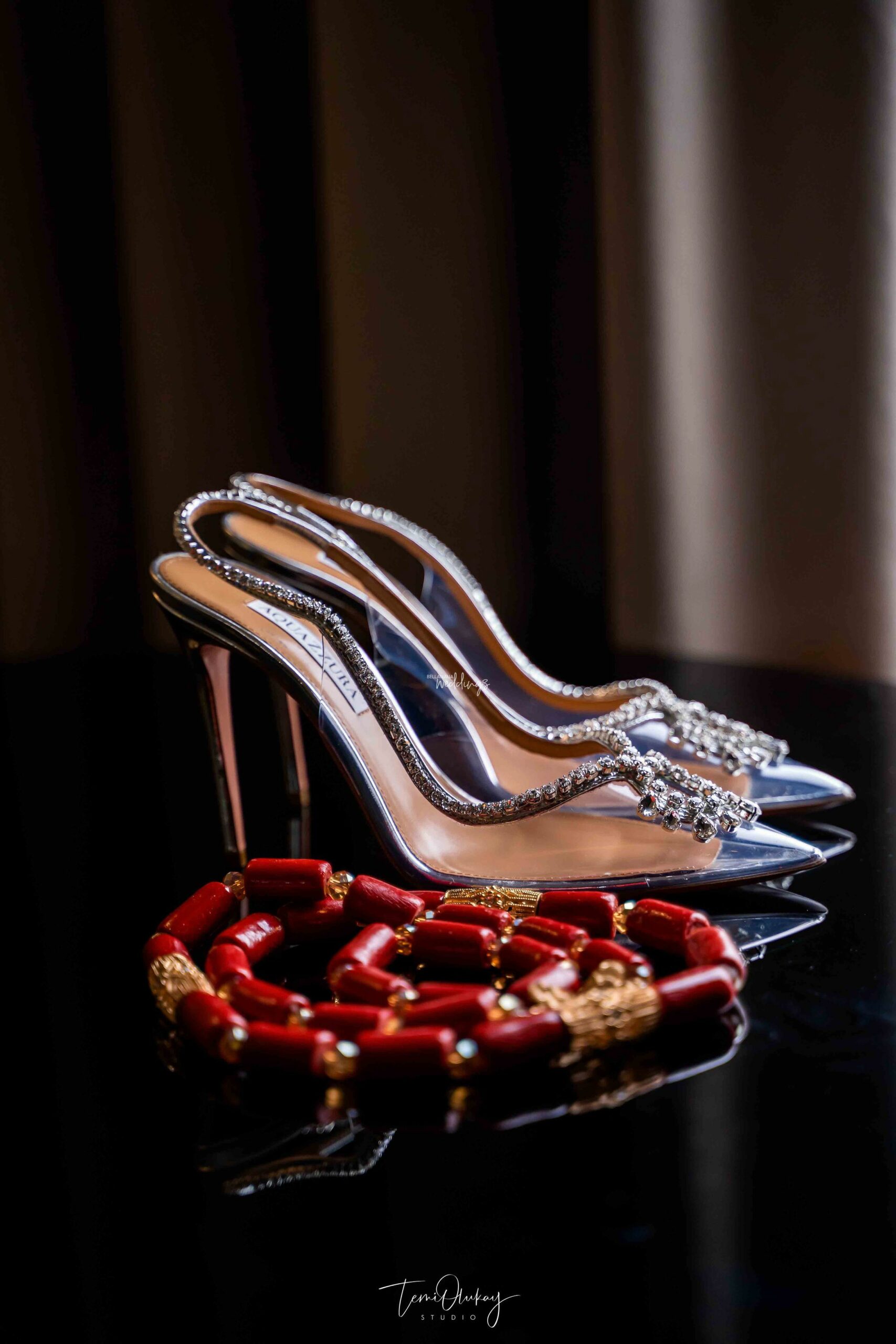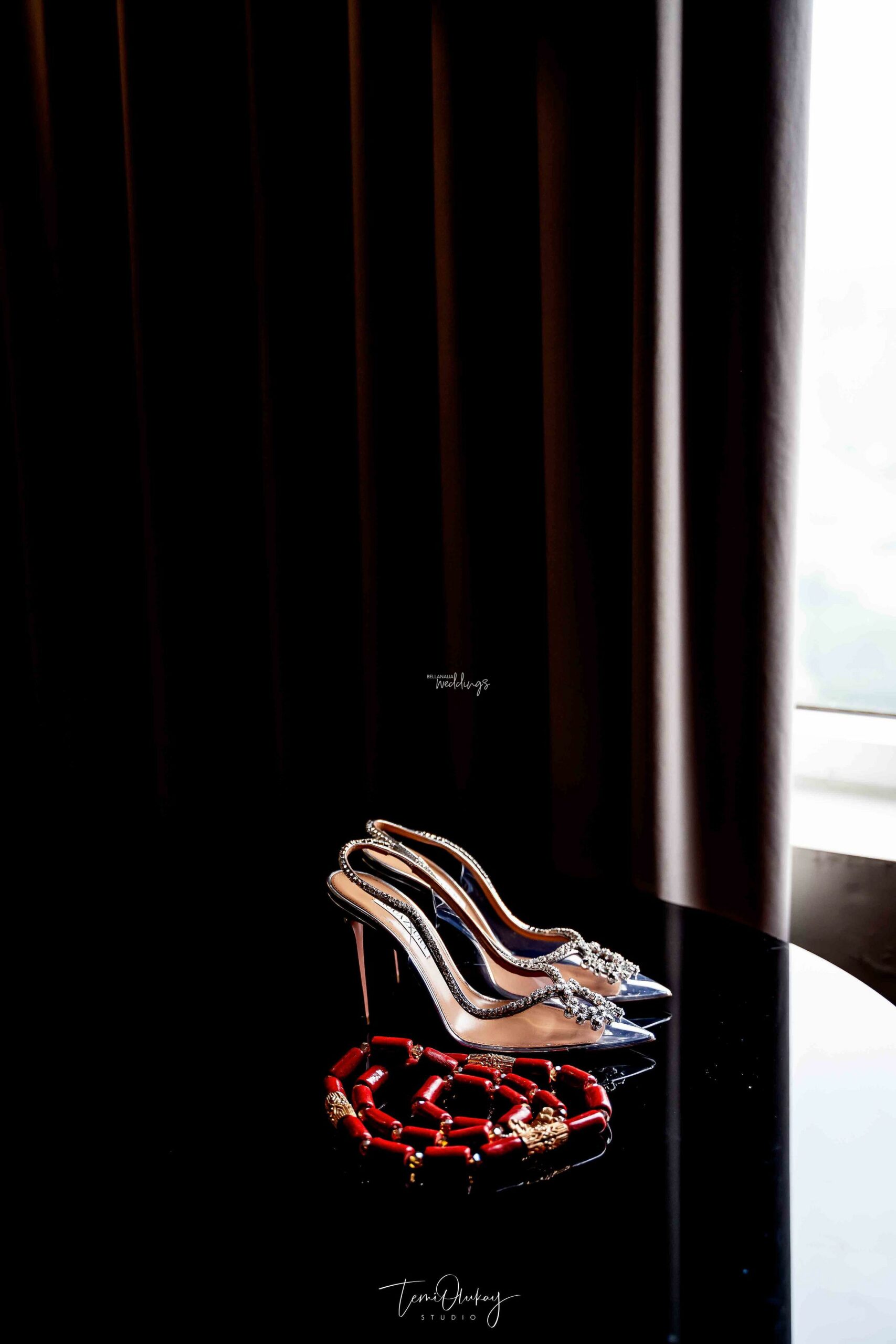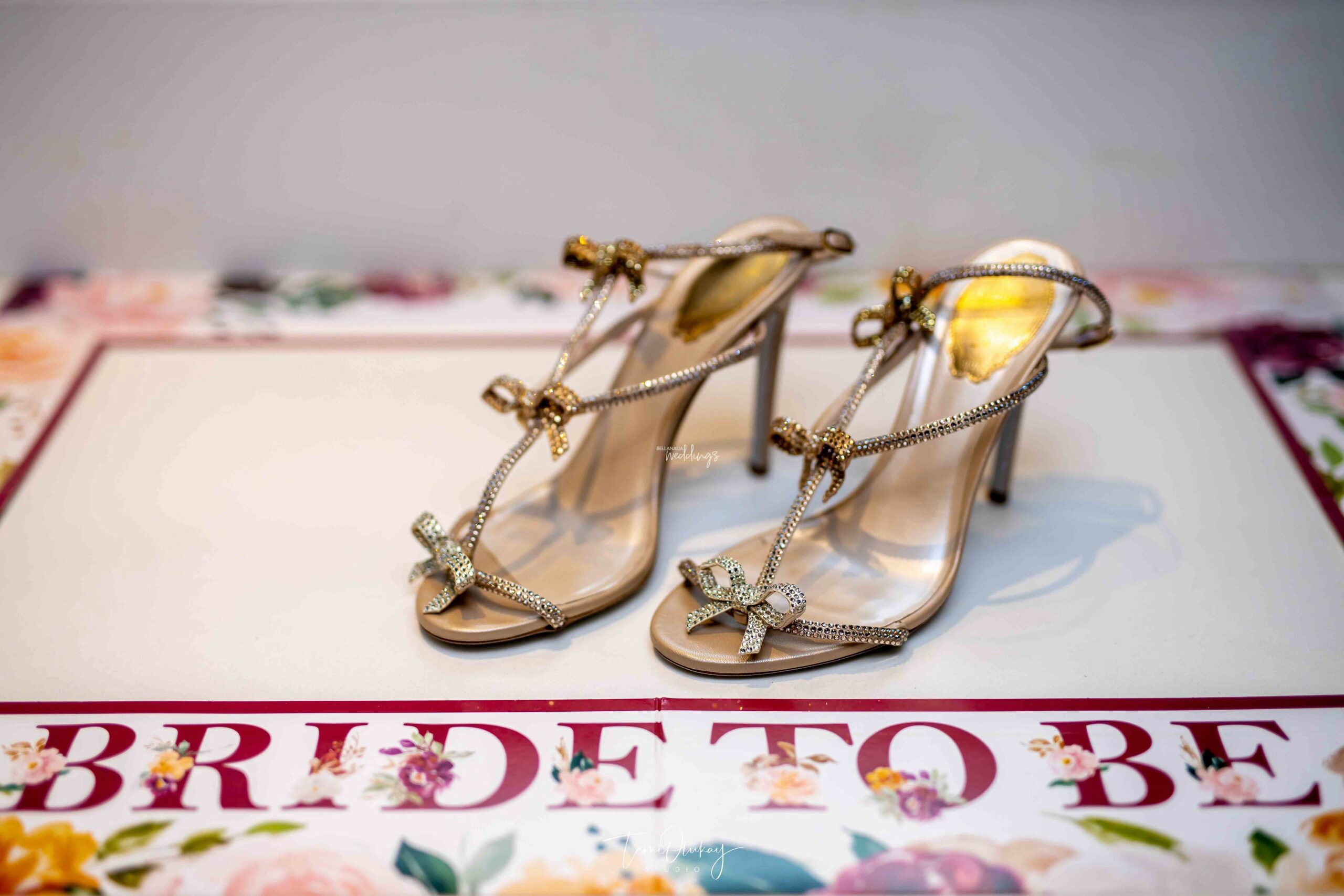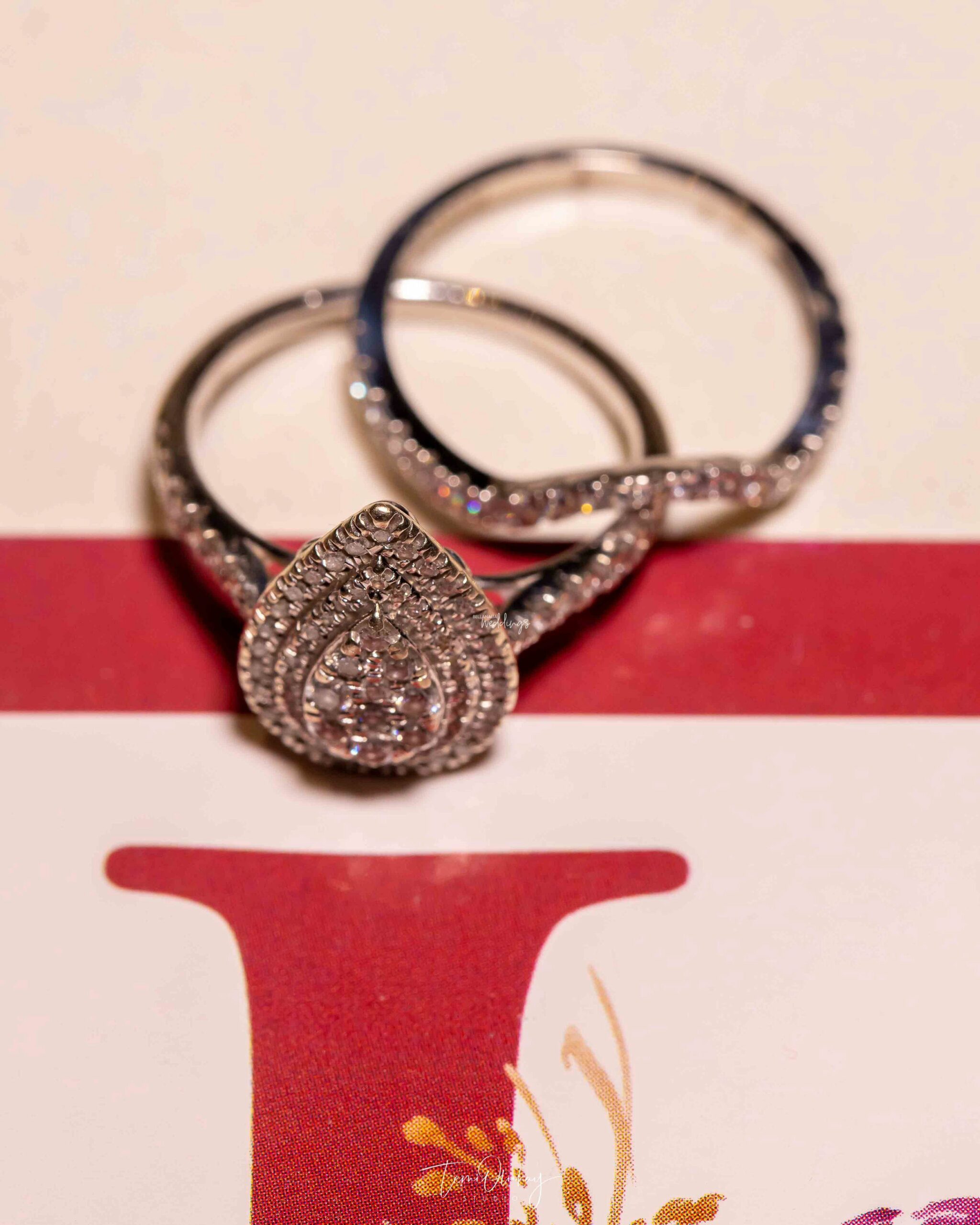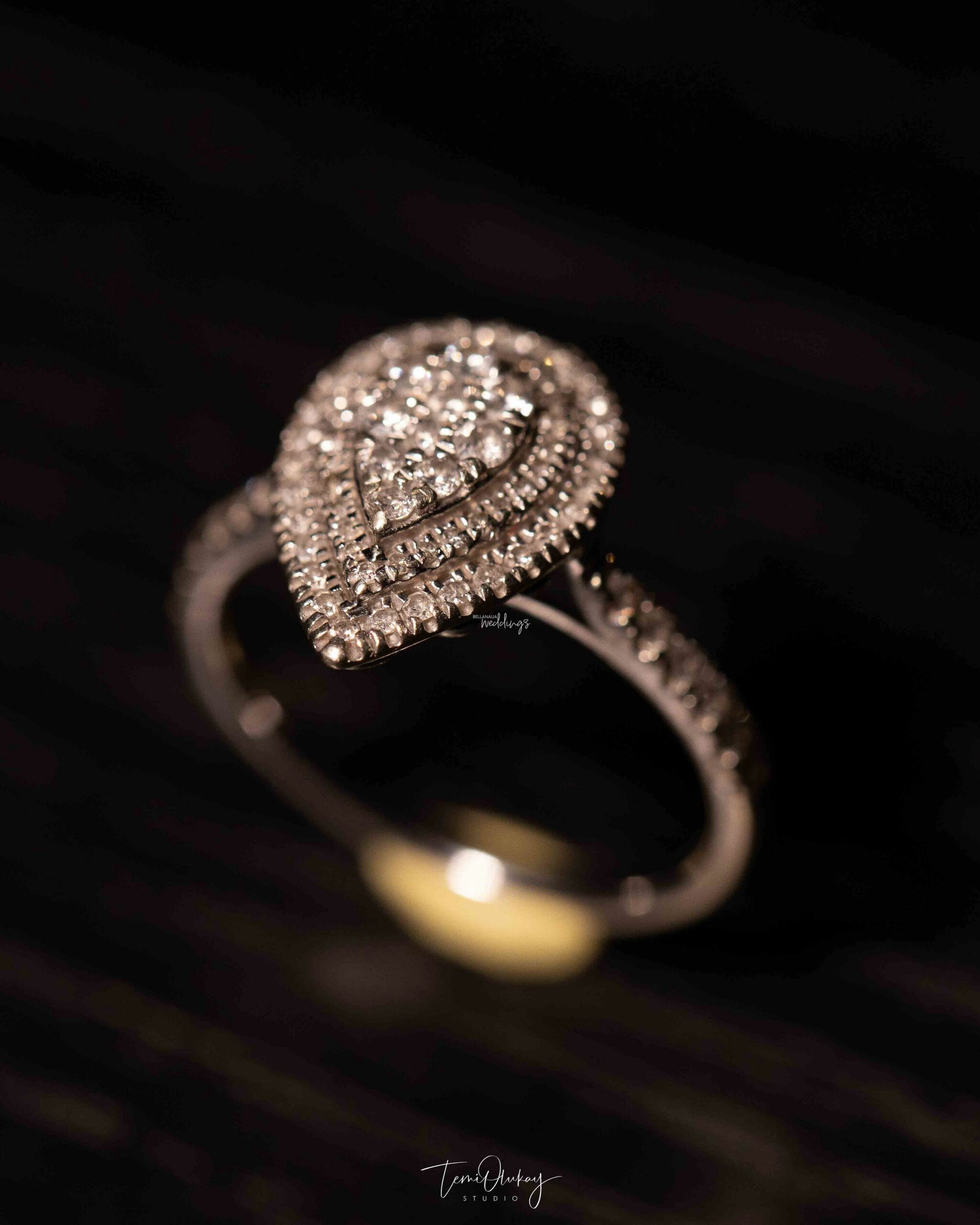 Their love story as shared by Habibat:
I had just returned to the U.S after a year of working/living in Bangladesh. I was applying to PhD programs, studying for the GRE and settling into my new job. My sister, who has always been interested in my love life (or lack thereof) reached out to me about a "super cool" guy who she thinks will be a great husband. She boasted of how intelligent he is and was confident that we would get along. I agreed to chat with him, telling her not to get her hopes up, as dating was not on my priority list at the time.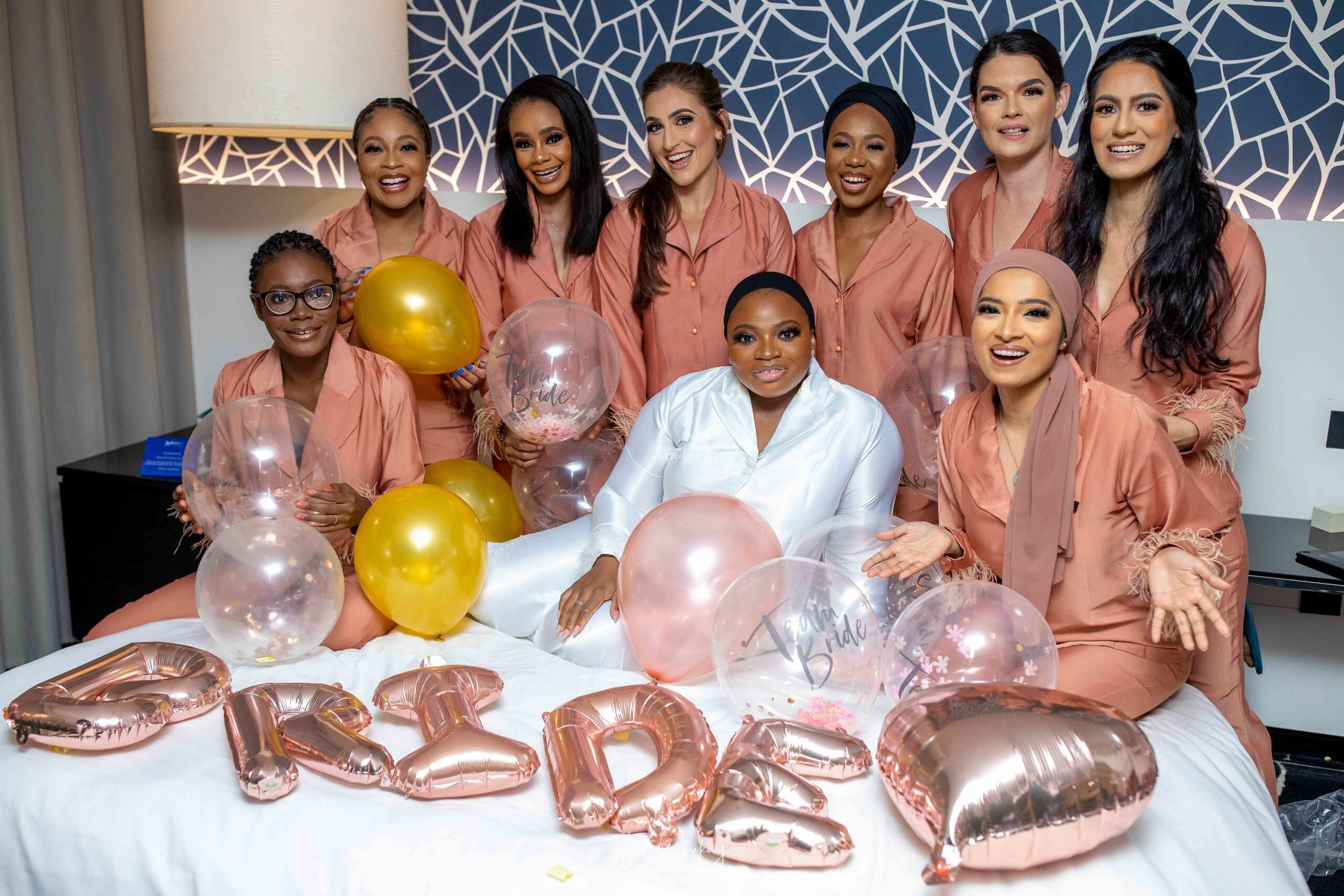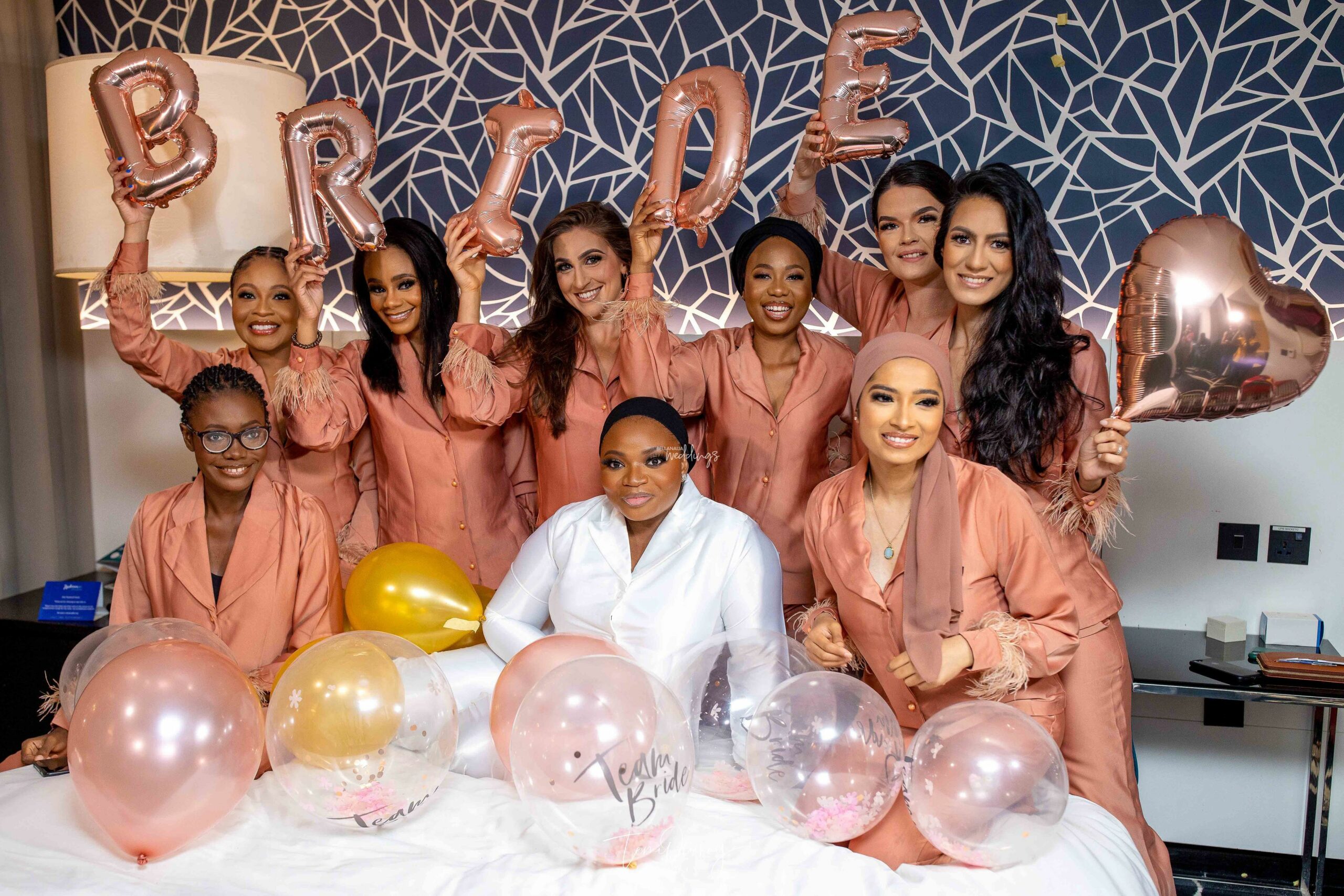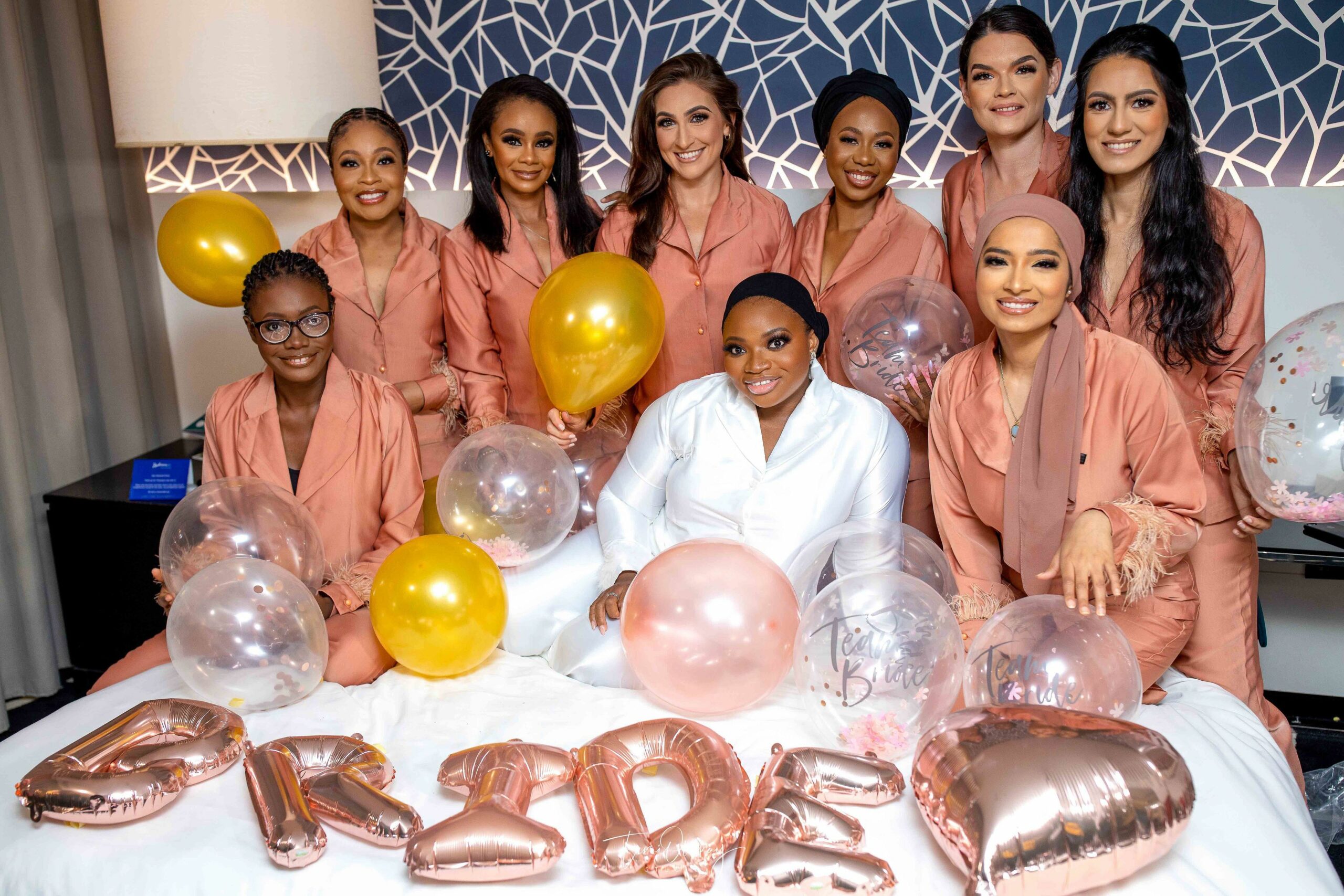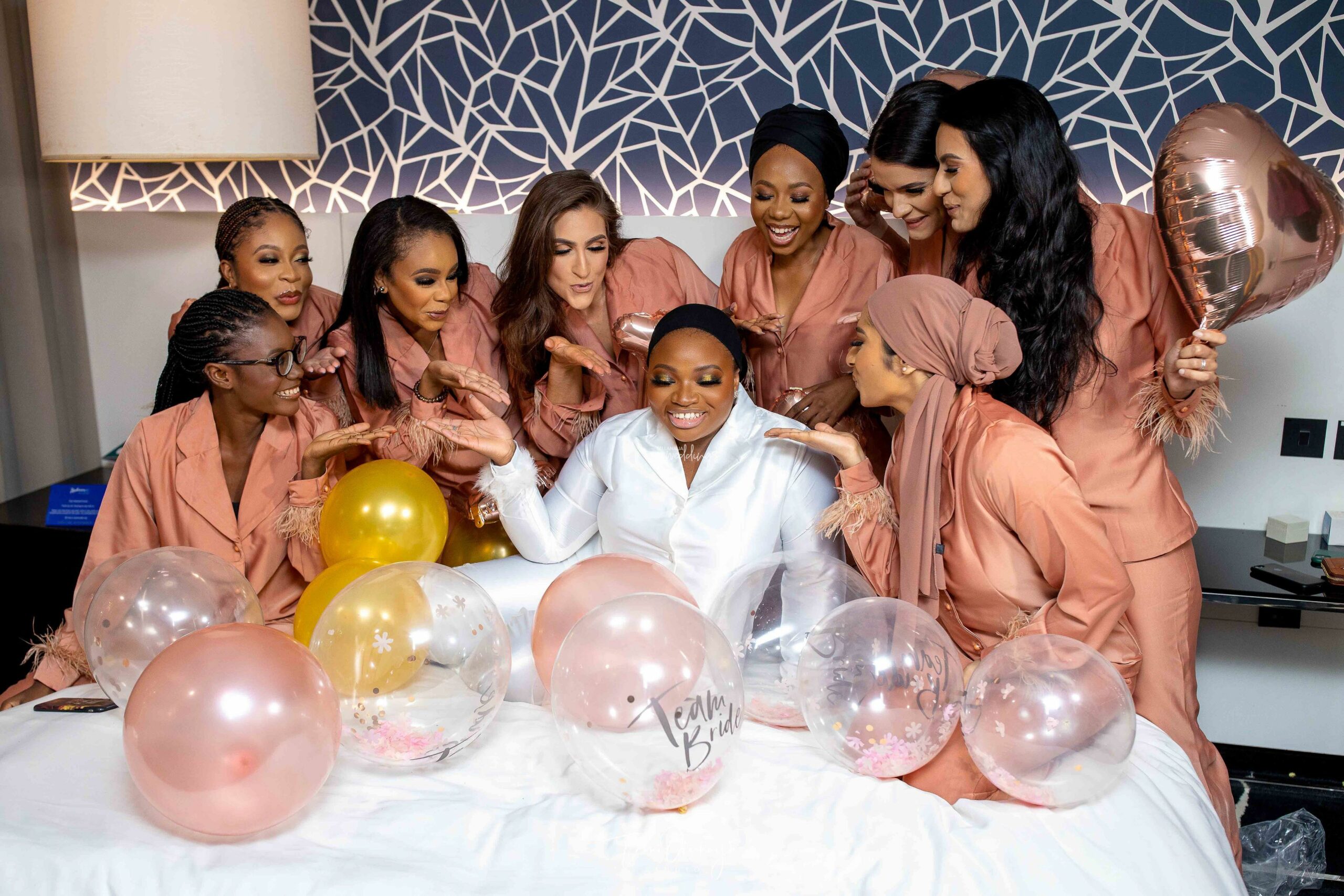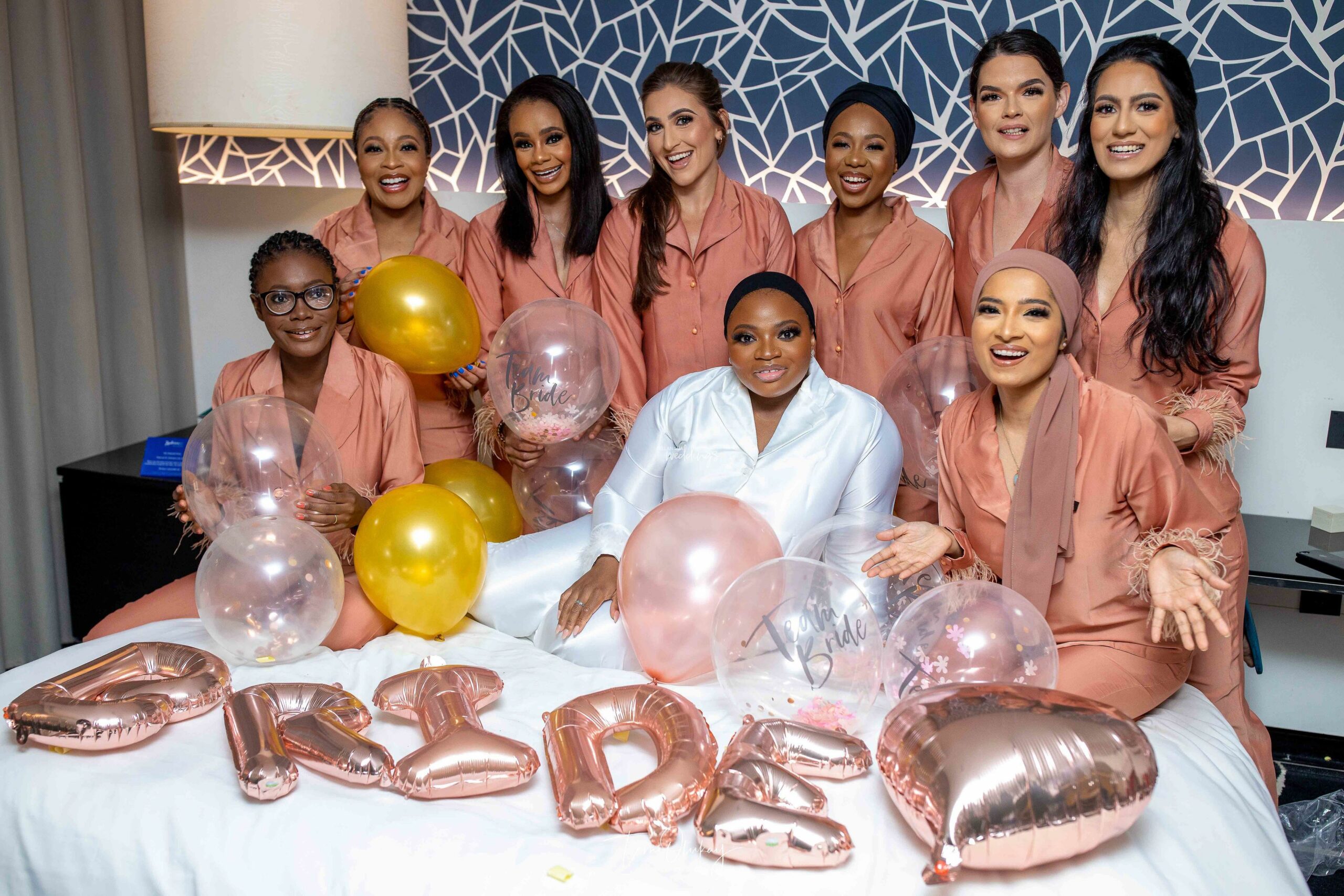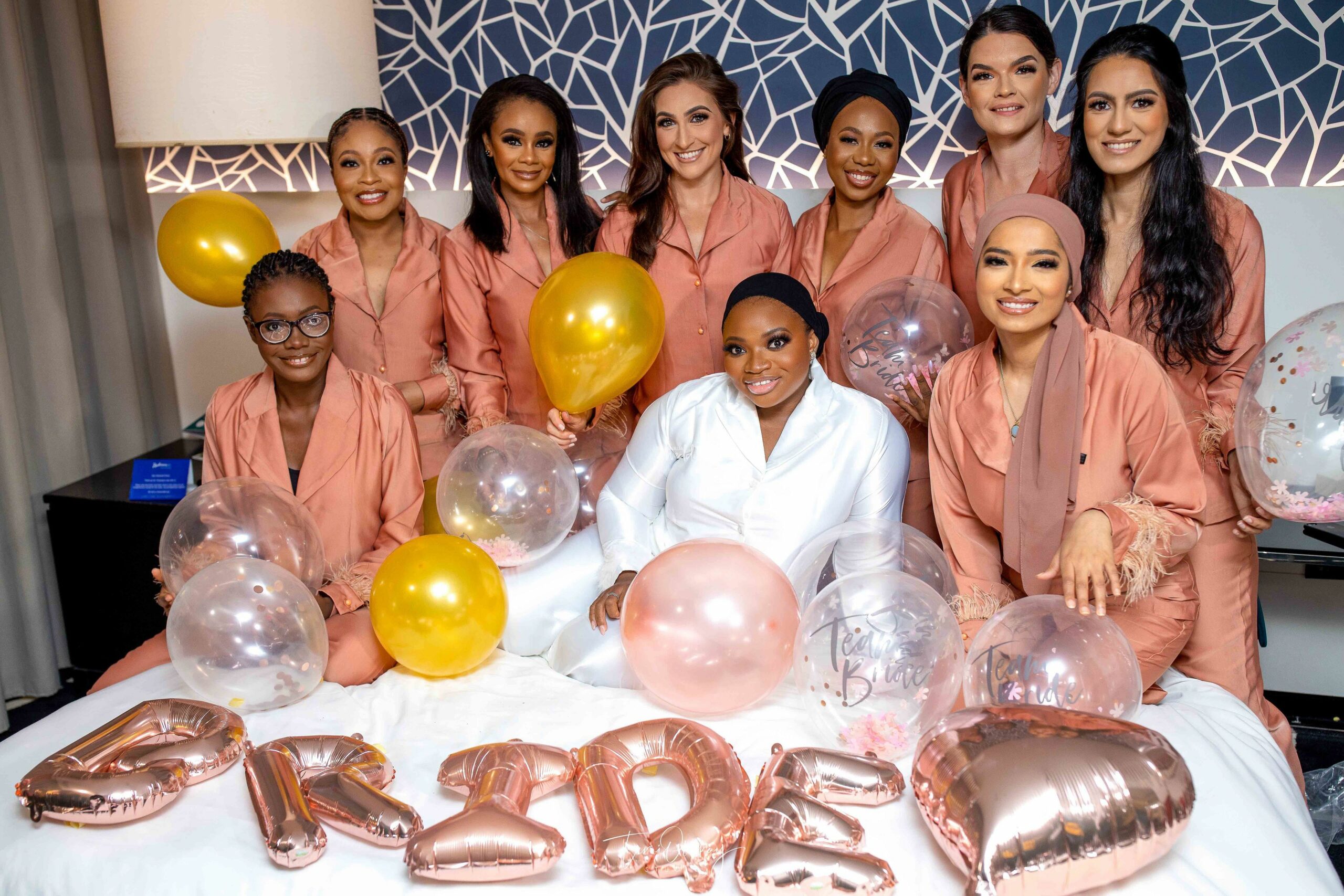 Mukhtar reached out a couple of days later via text. The conversations were effortless and engaging. It didn't take long to realize how much we have in common. Most importantly, there were no expectations and he never pressured me to date. Although we didn't meet in person for over a year, that only made our friendship stronger.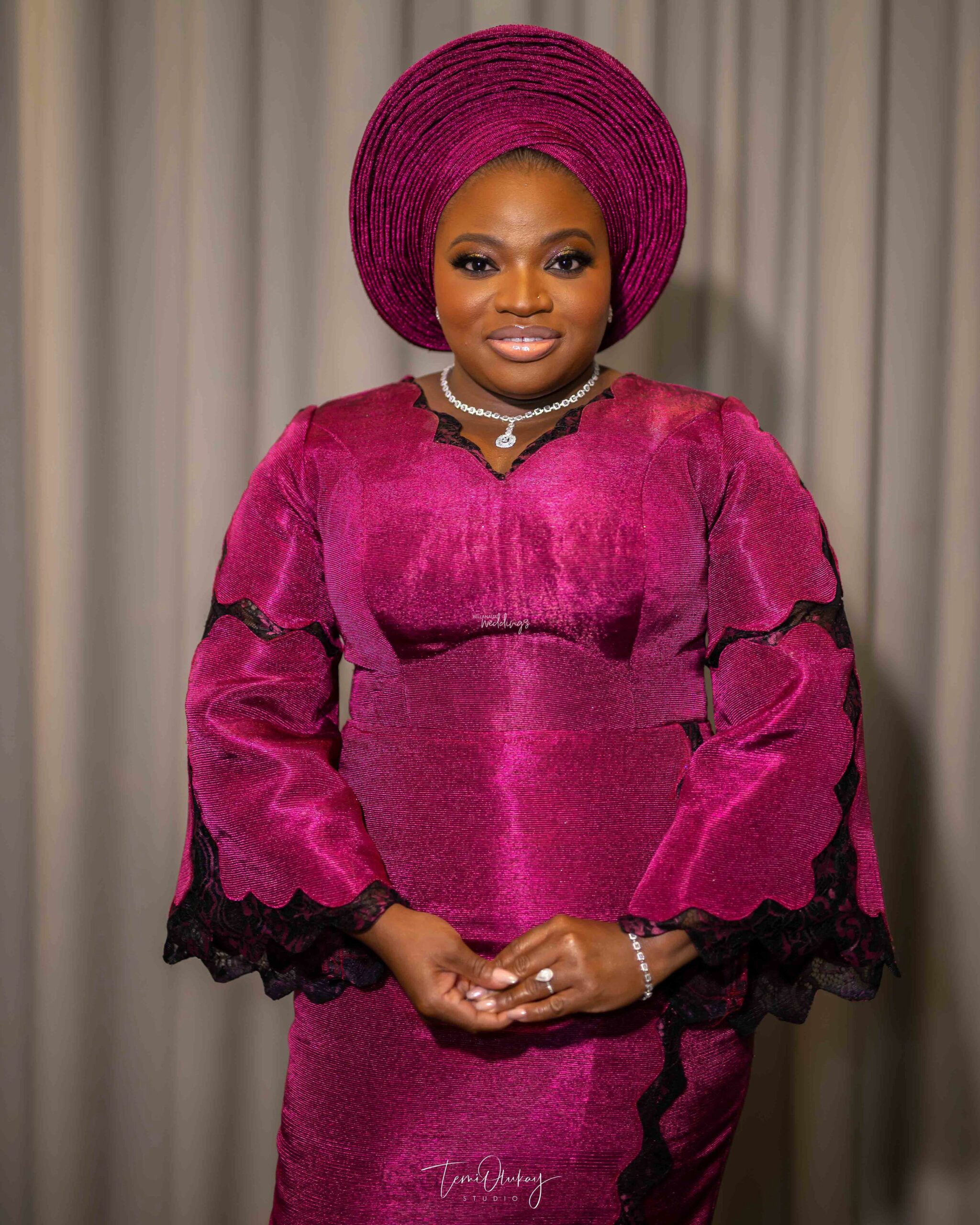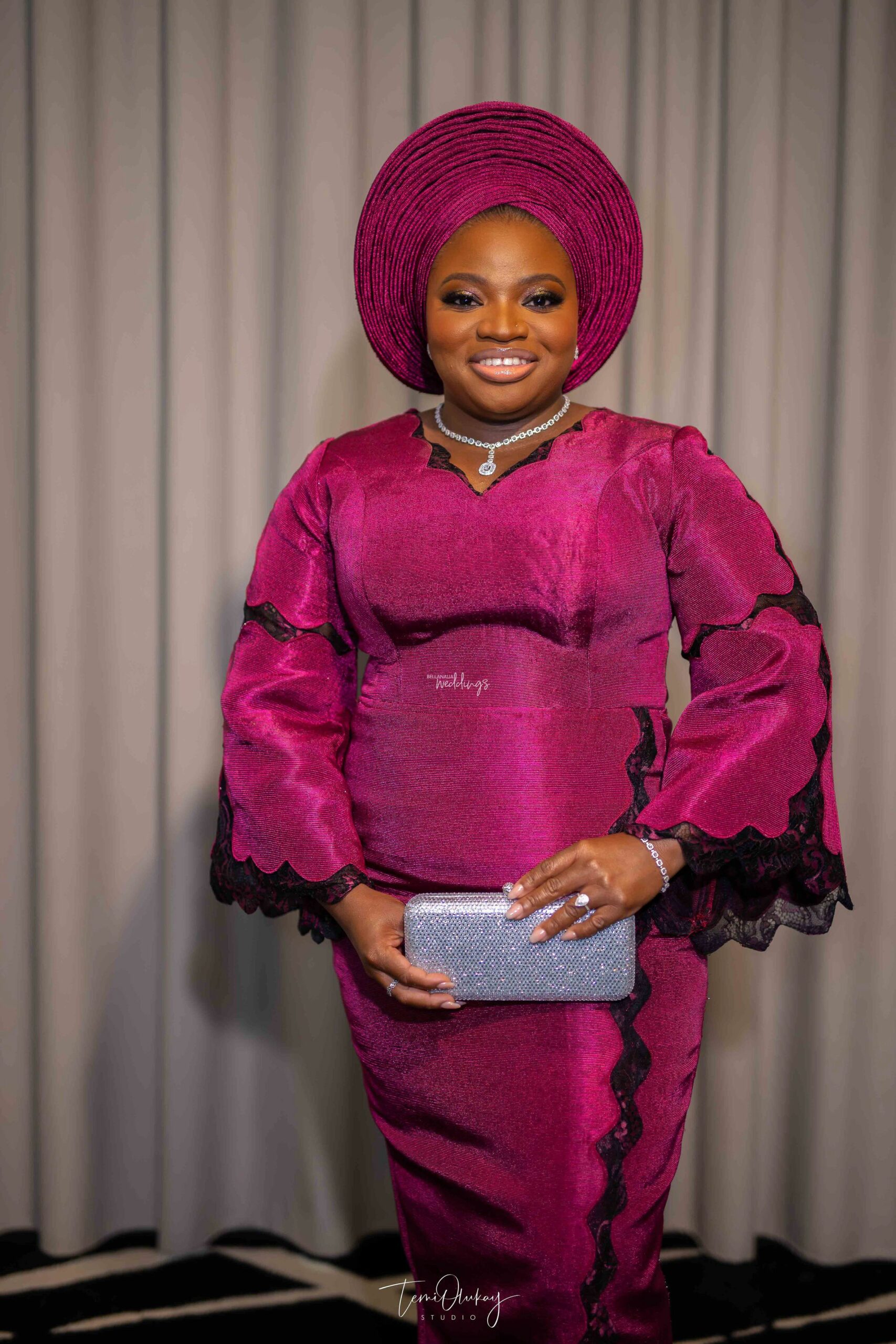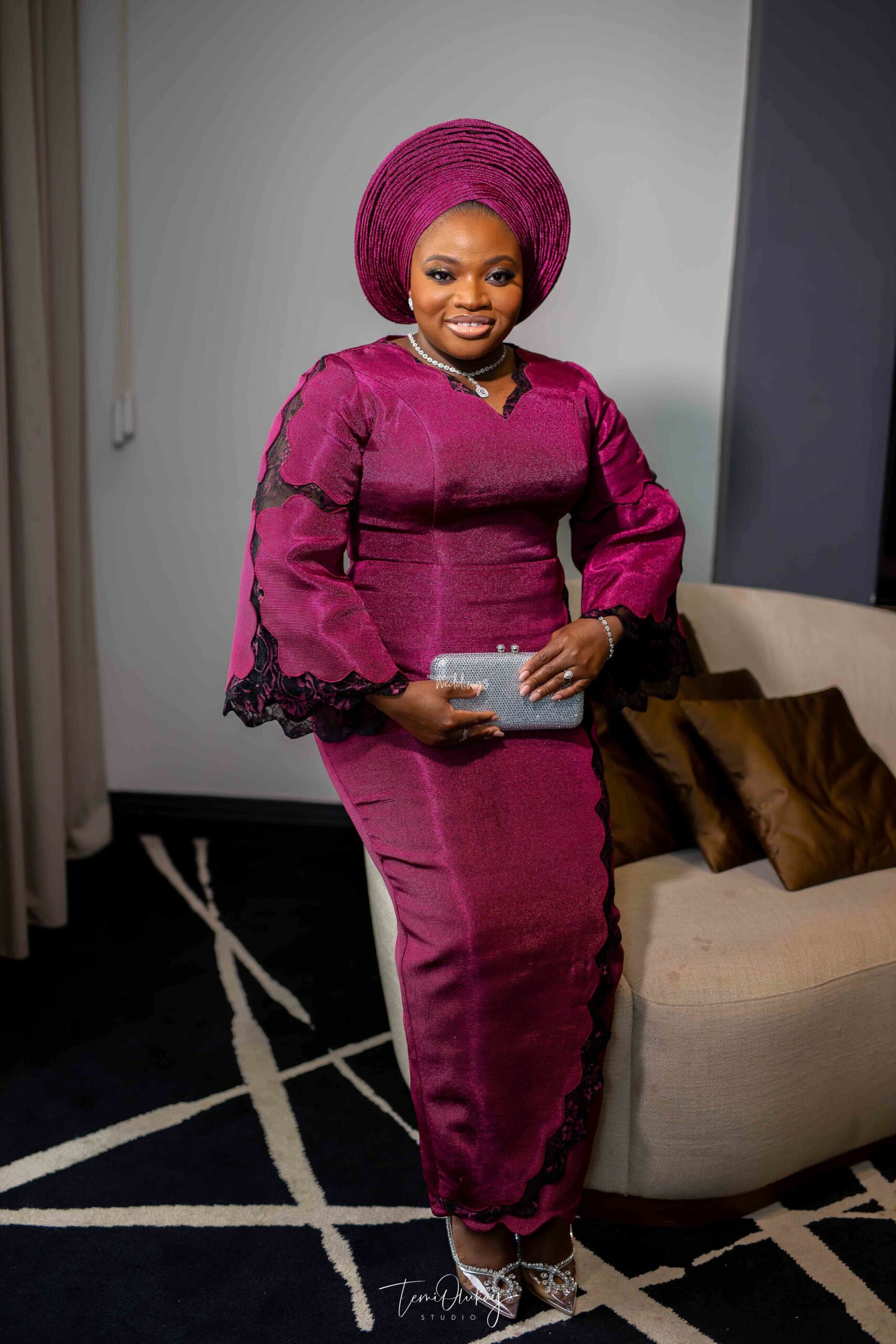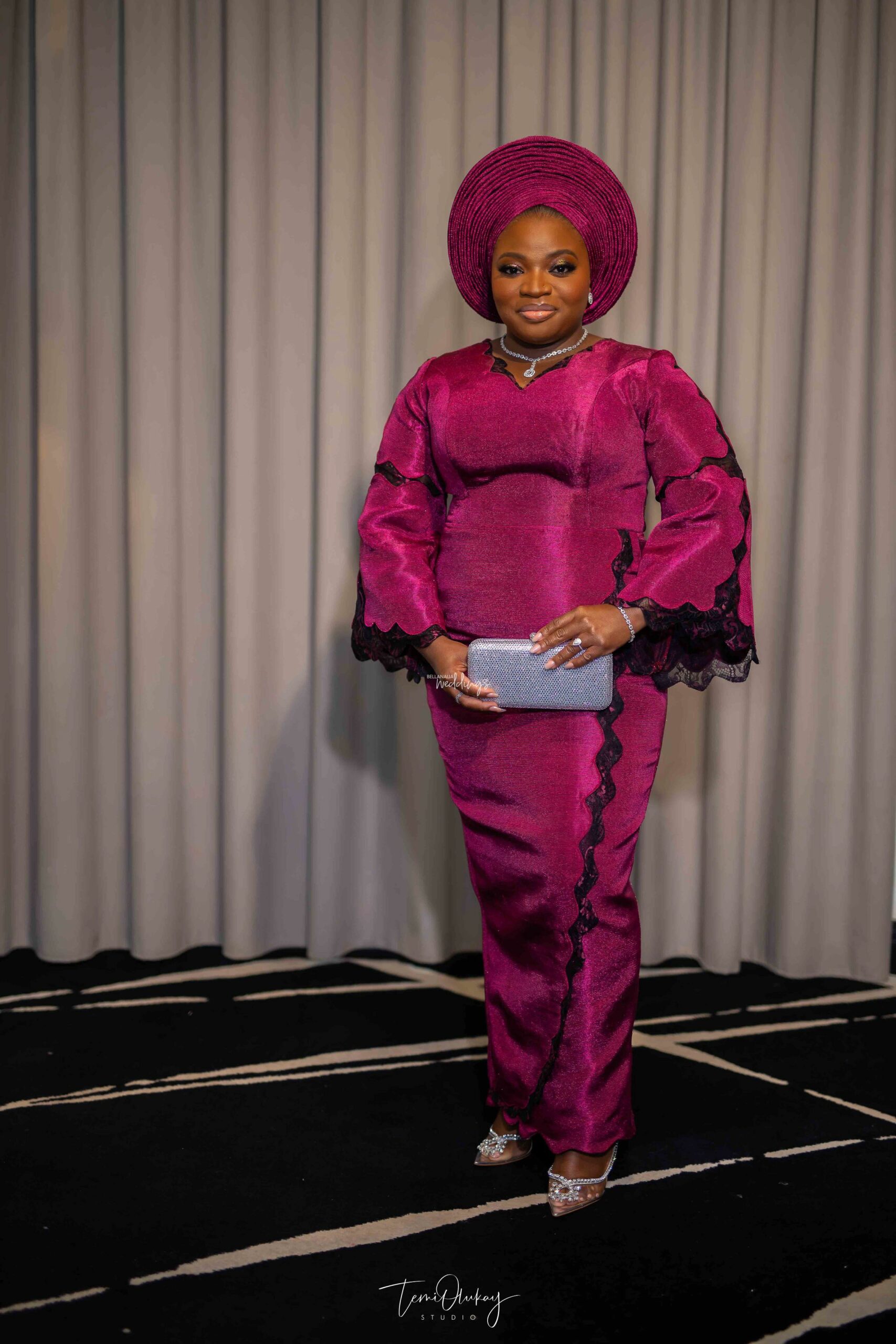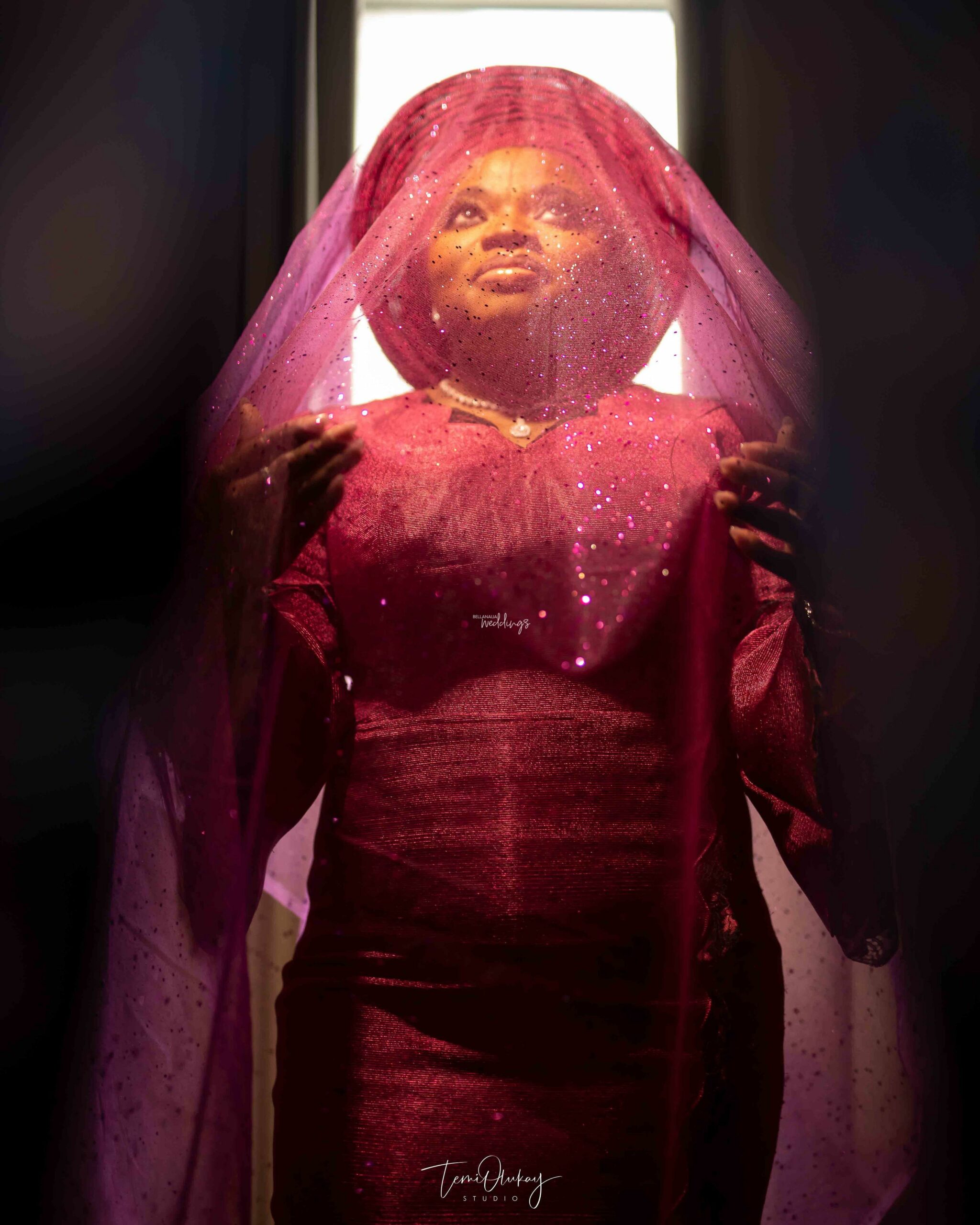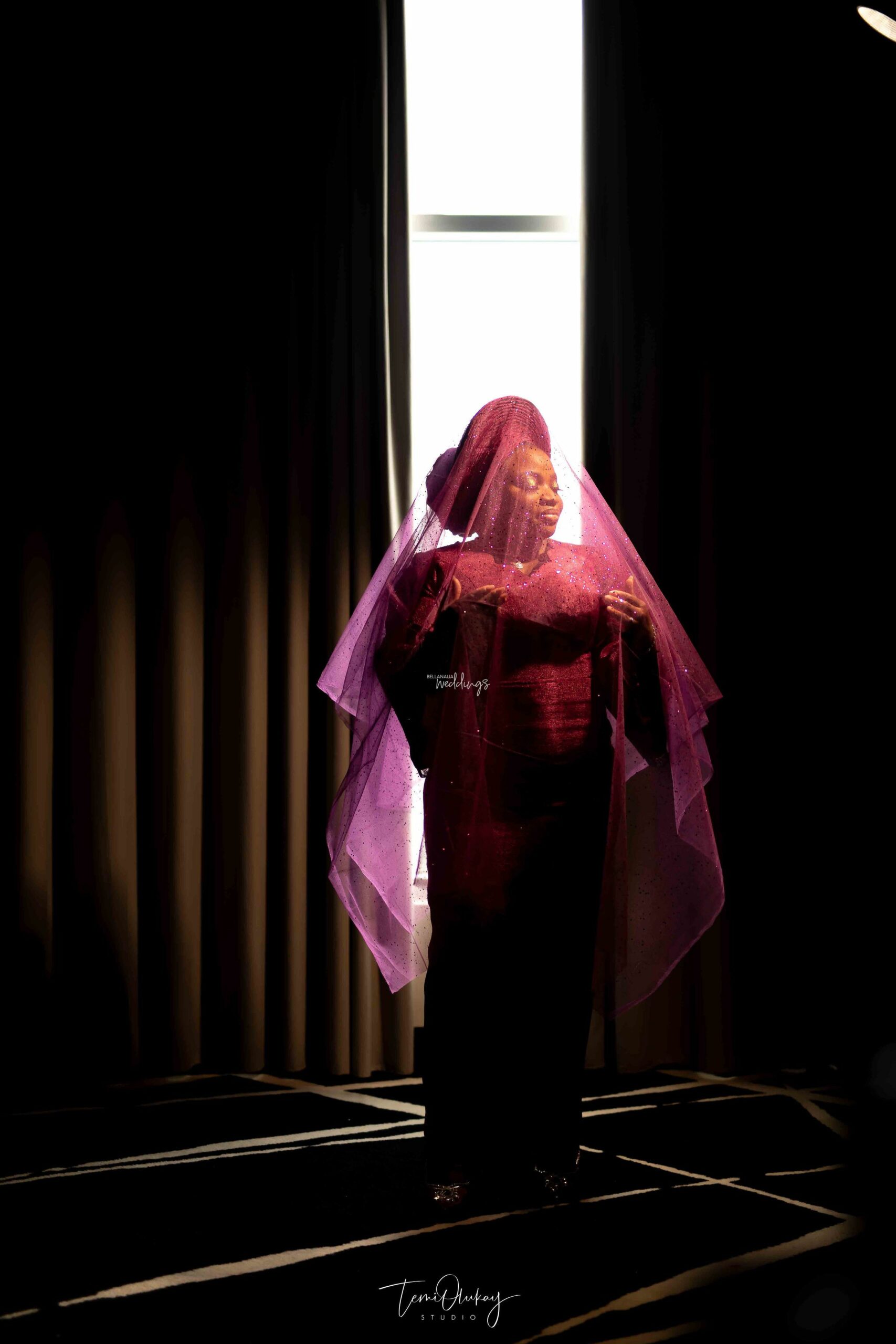 Mukhtar has been such a wonderful friend and partner. Some may argue that you can never have the perfect man, but I know that I do. He brings out the best in me. He is incredibly intelligent, extremely kind, always supportive and very playful. He knows me like no one else does. Loving Mukhtar comes so naturally. The moment he came into my life, my days became joyous, my heart full, and my world a better place. May God bless the day we met, the promises we have made and the path have taken. Mukhtar is truly an answered prayer.
Let's head over to Mukhtar and his squad as they also get ready…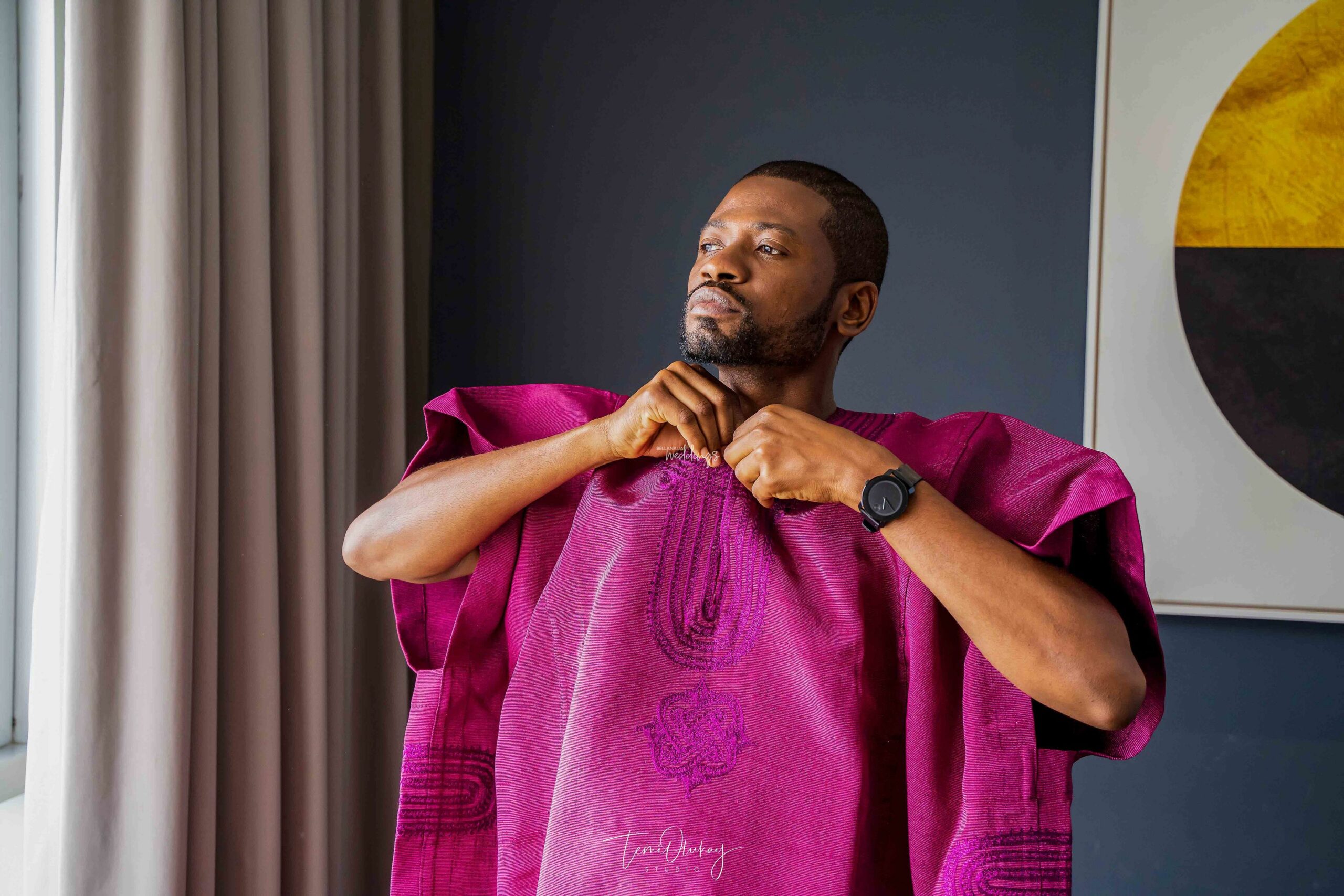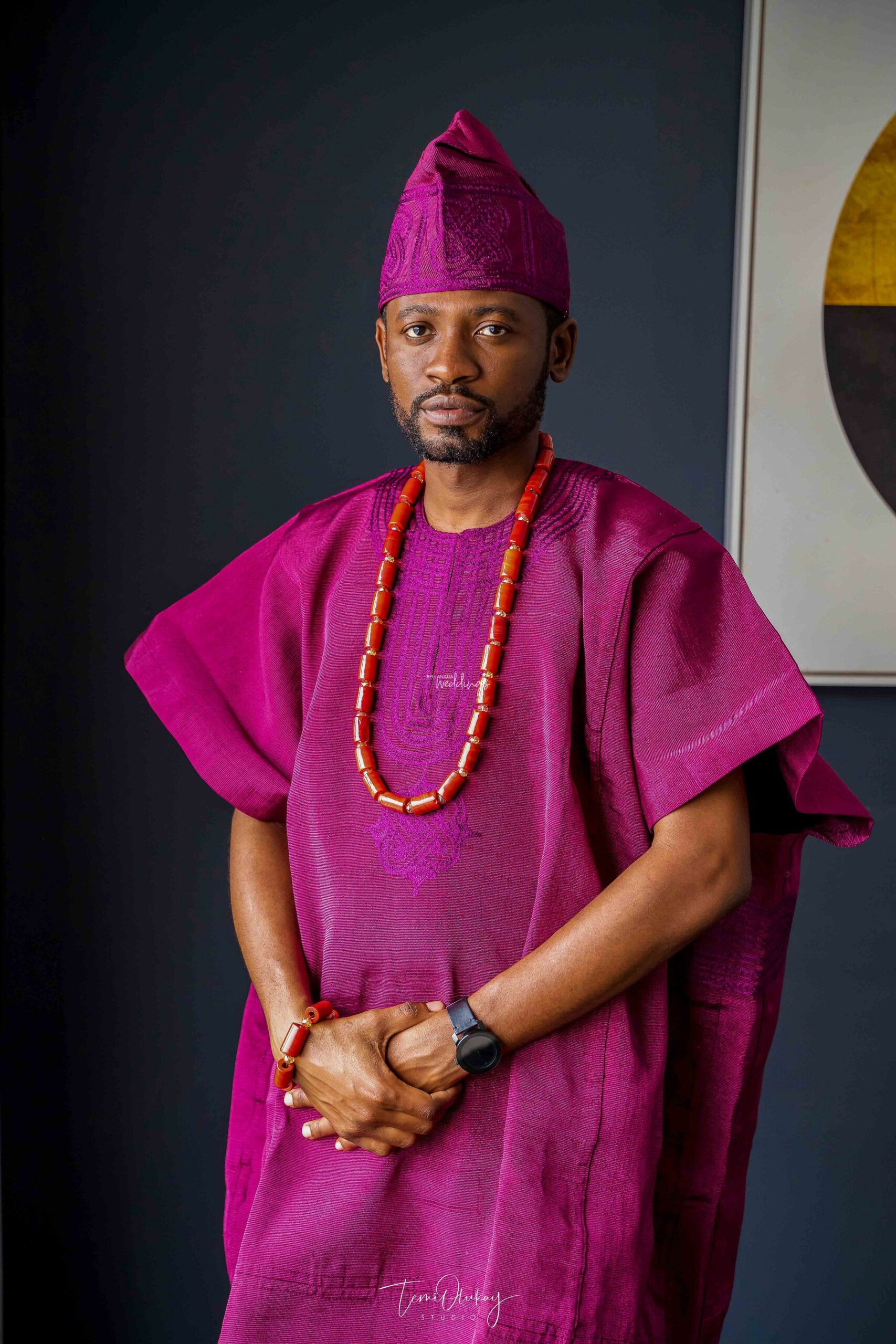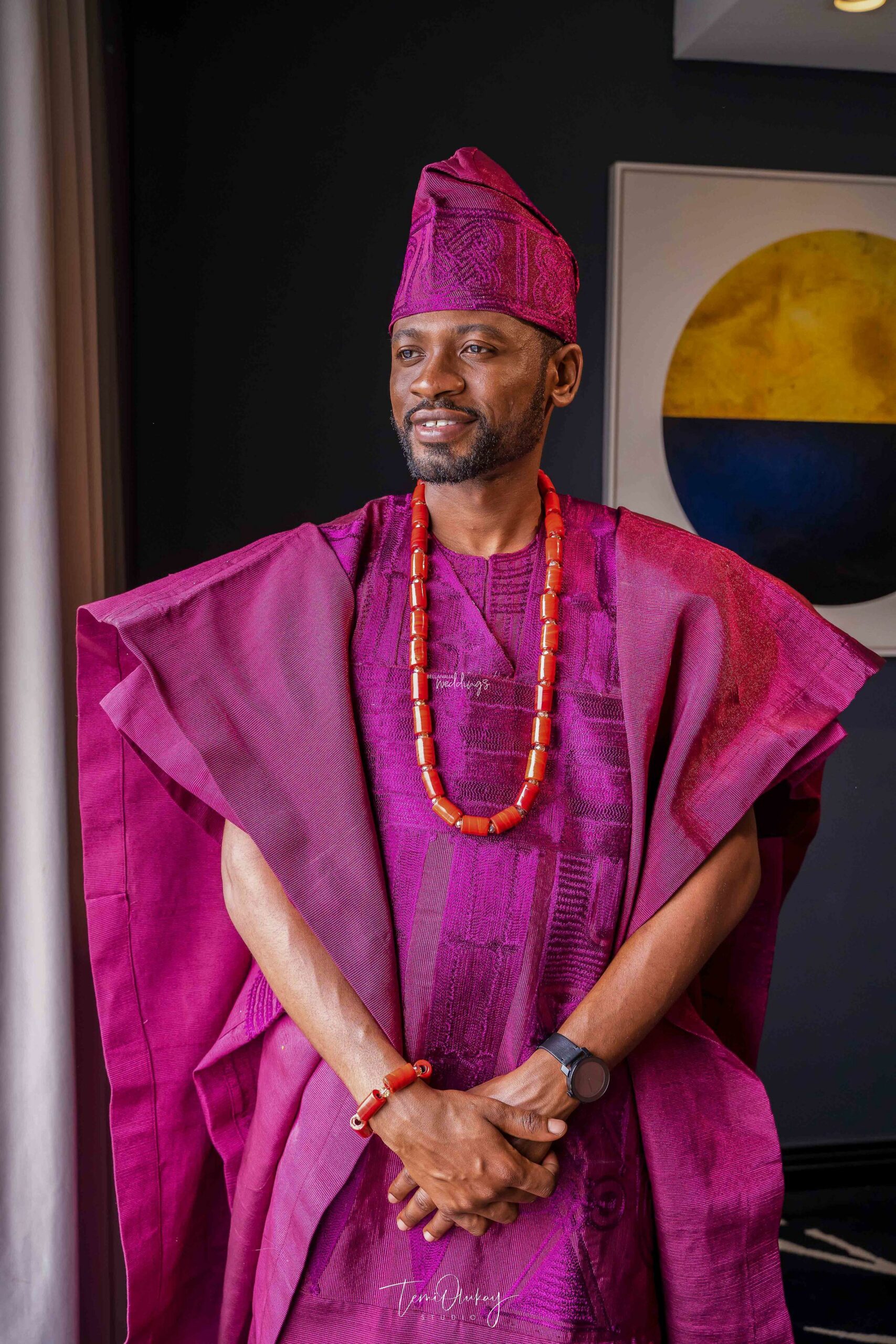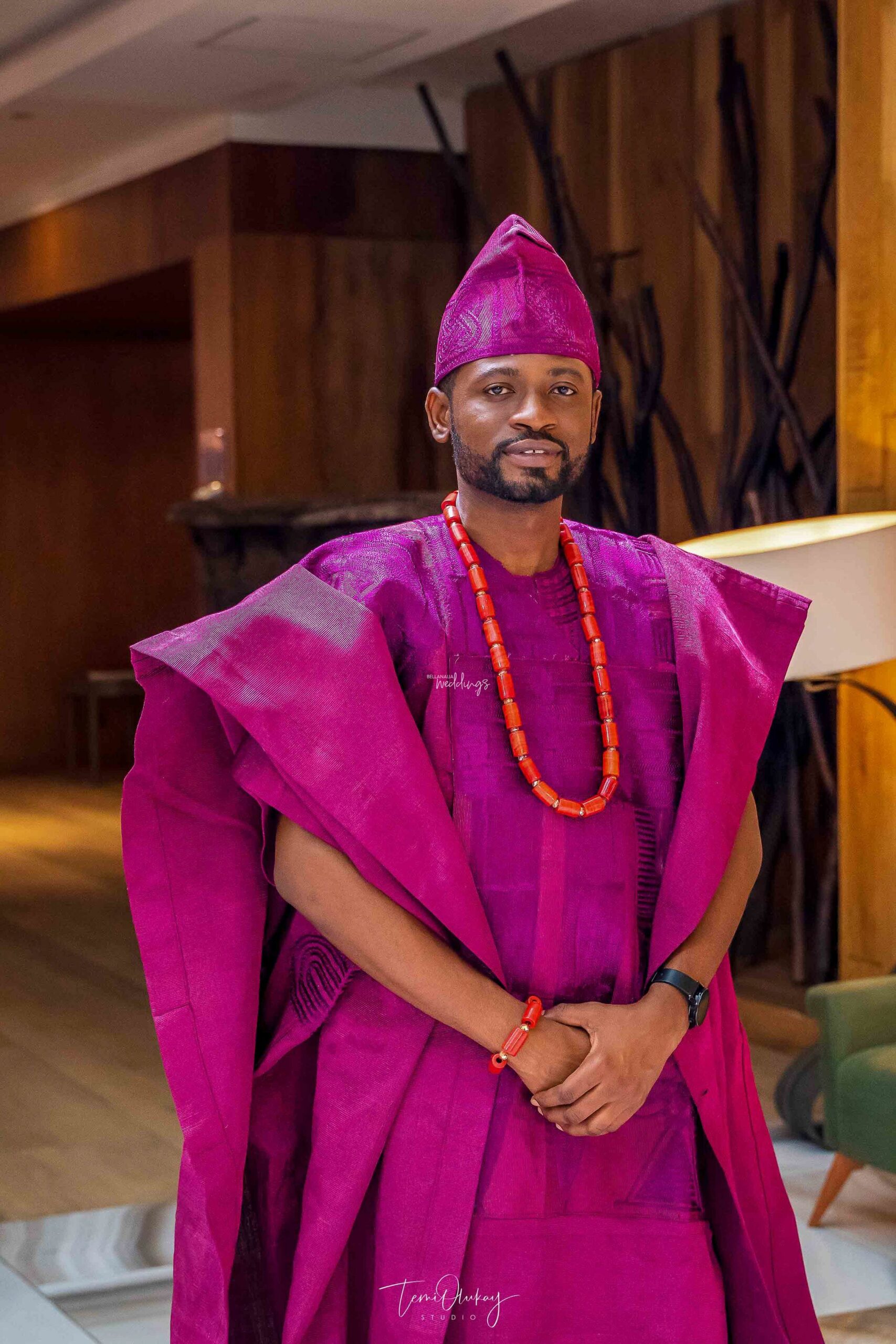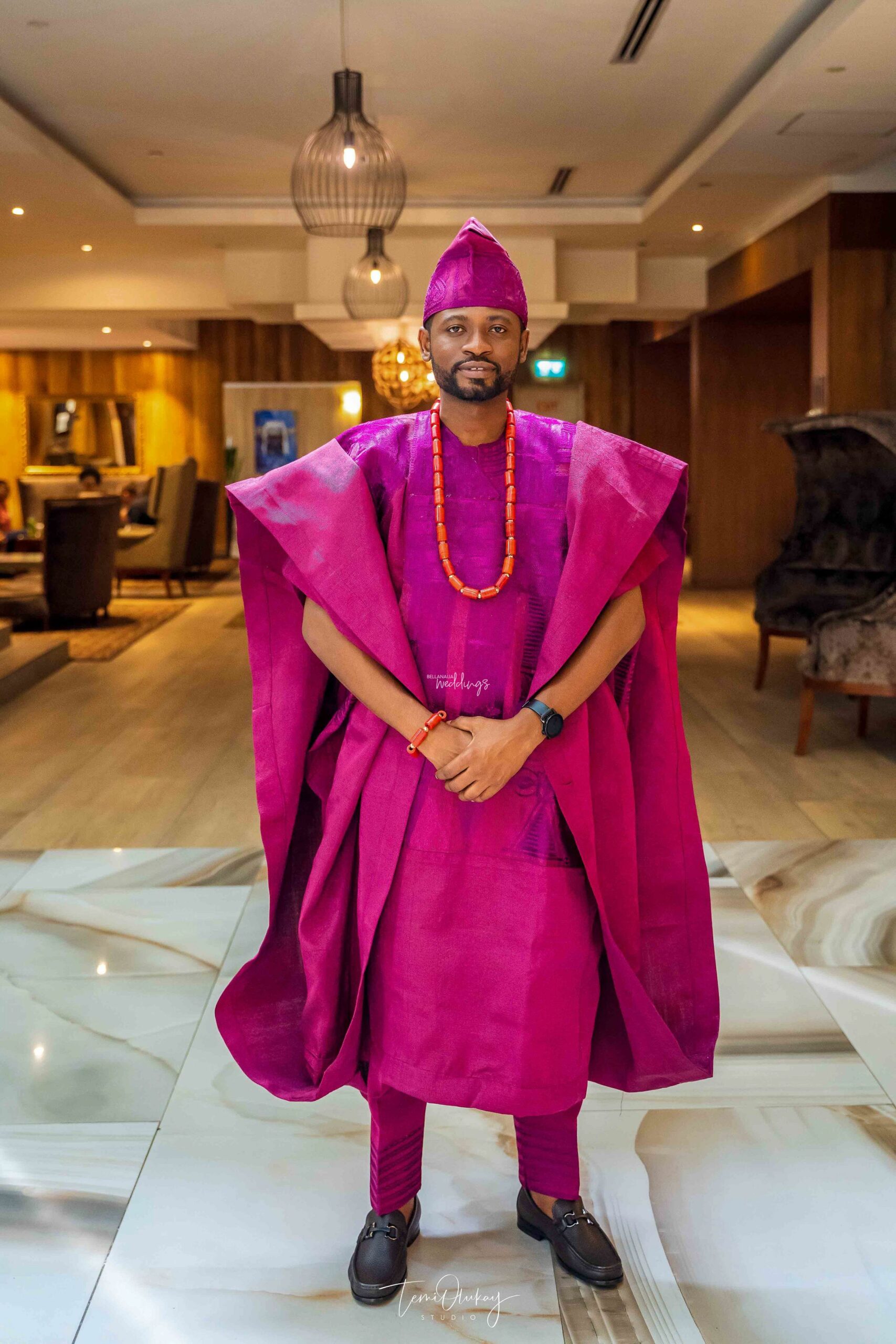 Their love story as shared by Mukhtar:
Words can not do justice to the absolutely phenomenal woman Habibat is. She is literally the light of my world. I still pinch myself about how I got lucky. Many months after my friend did the virtual introductions, I am glad I sent the text message. Looking back, I am grateful for the friendship and love we share. I am in awe of the exceedingly brilliant and driven woman she is. Beautiful, bold, daring, playful and the best teacher ever. I love our commitment and devotion to each other, the unshakeable feeling of loving and being loved.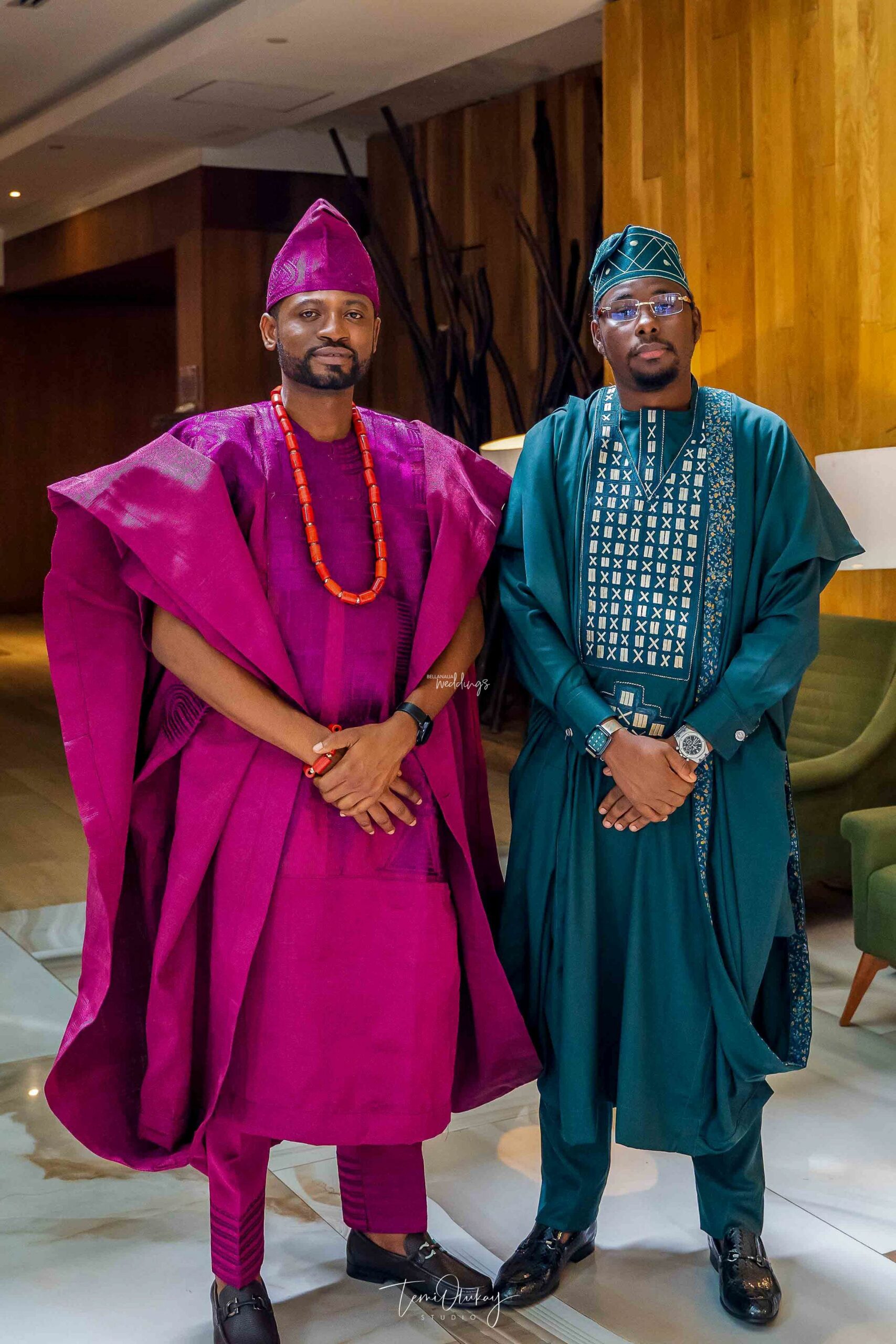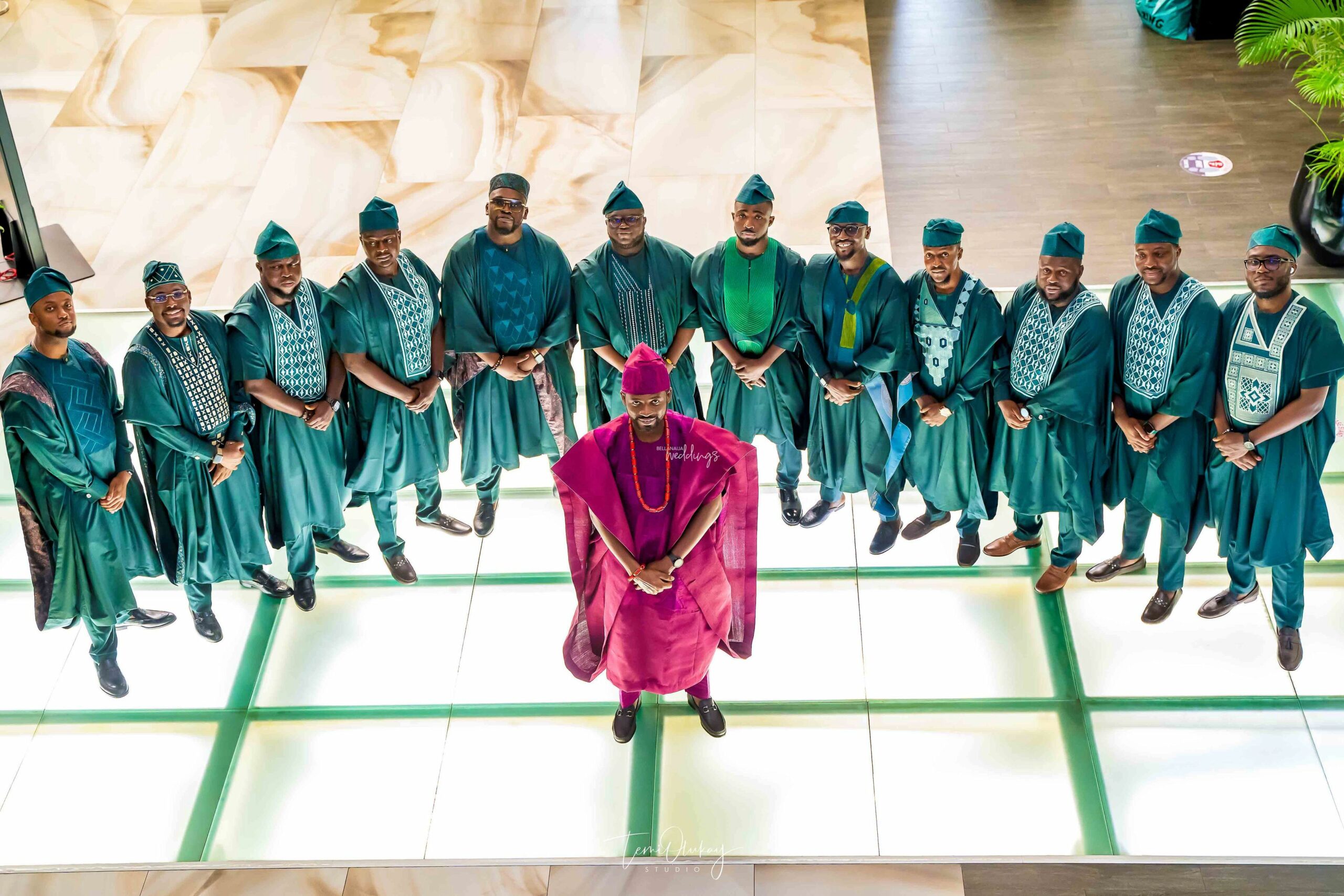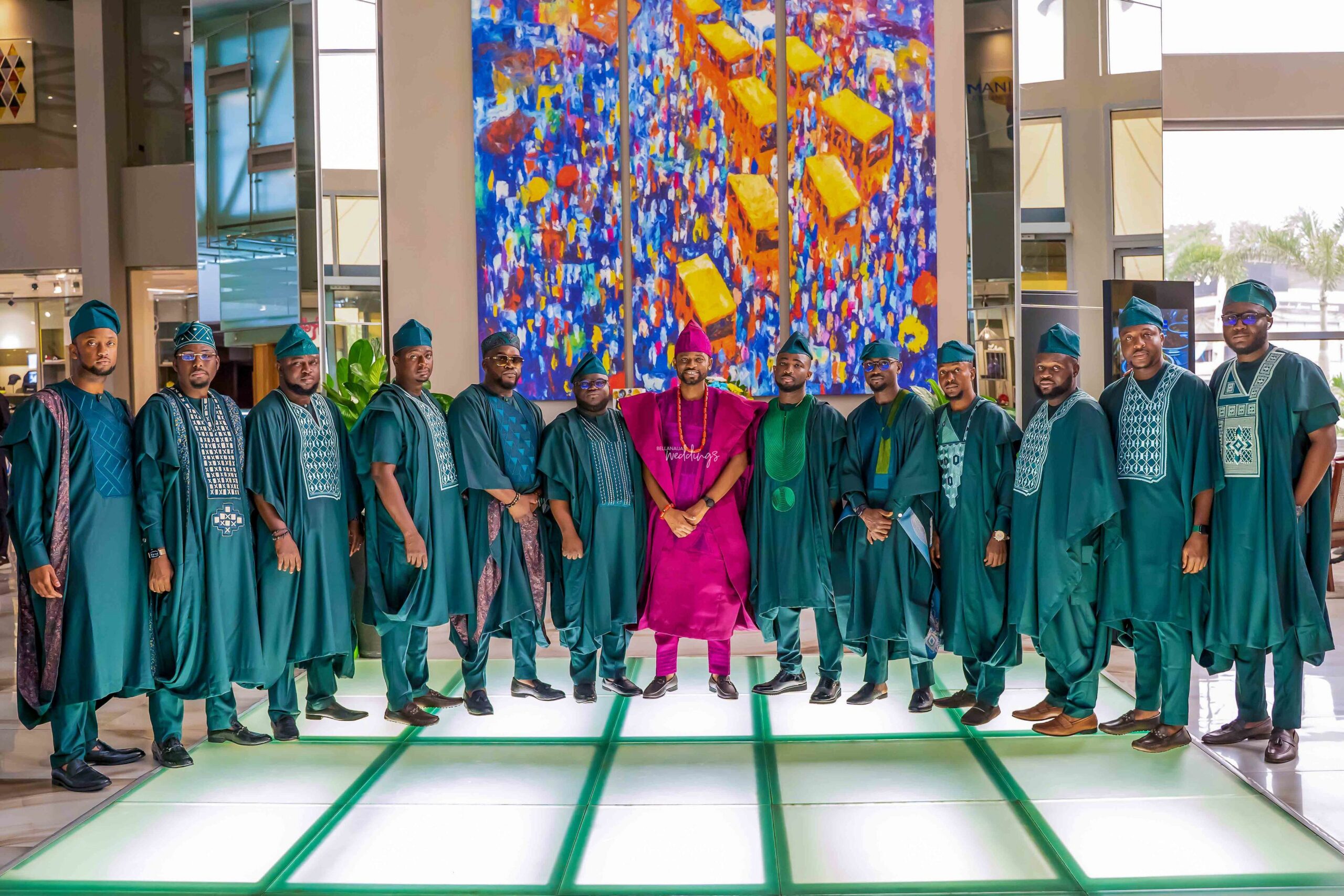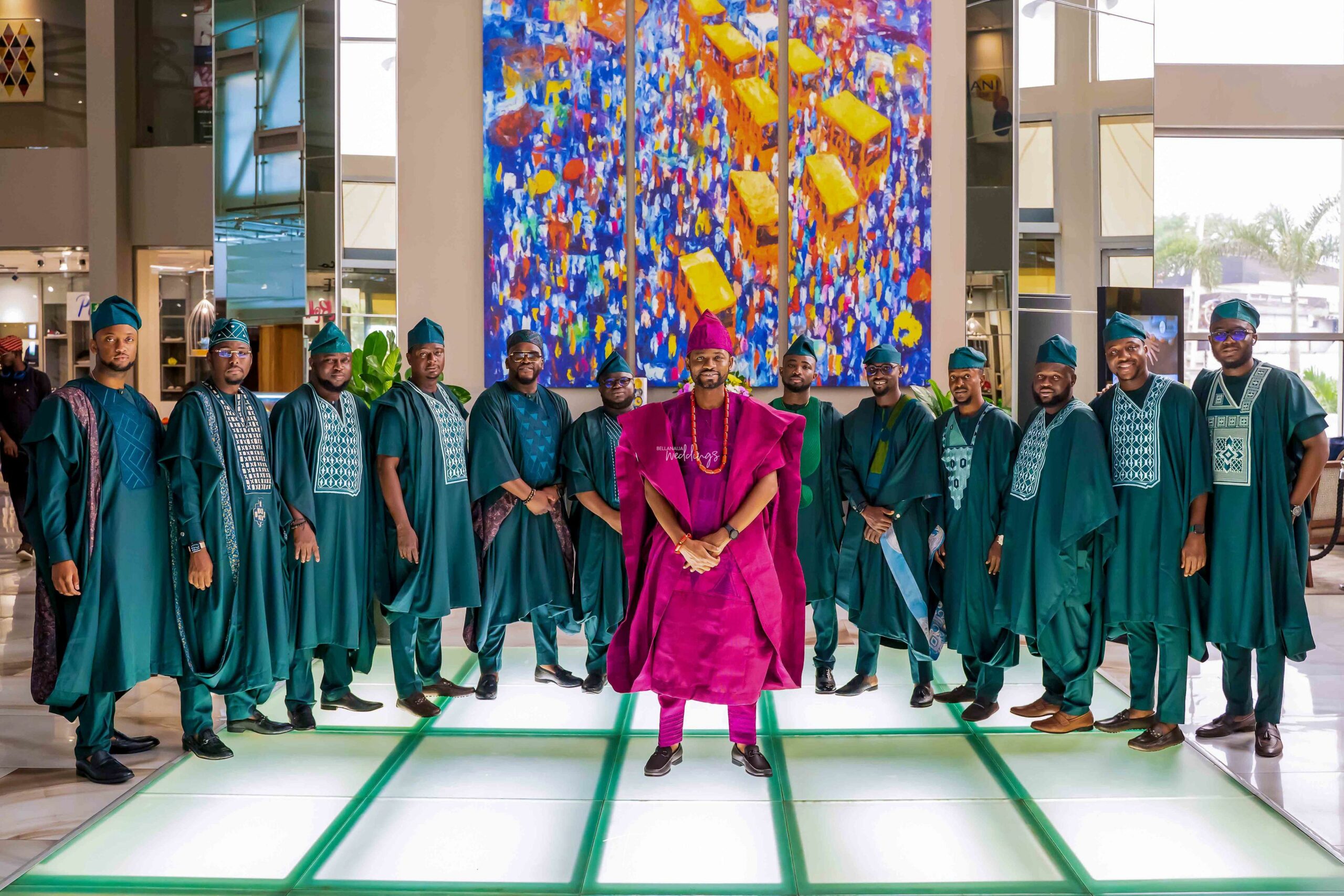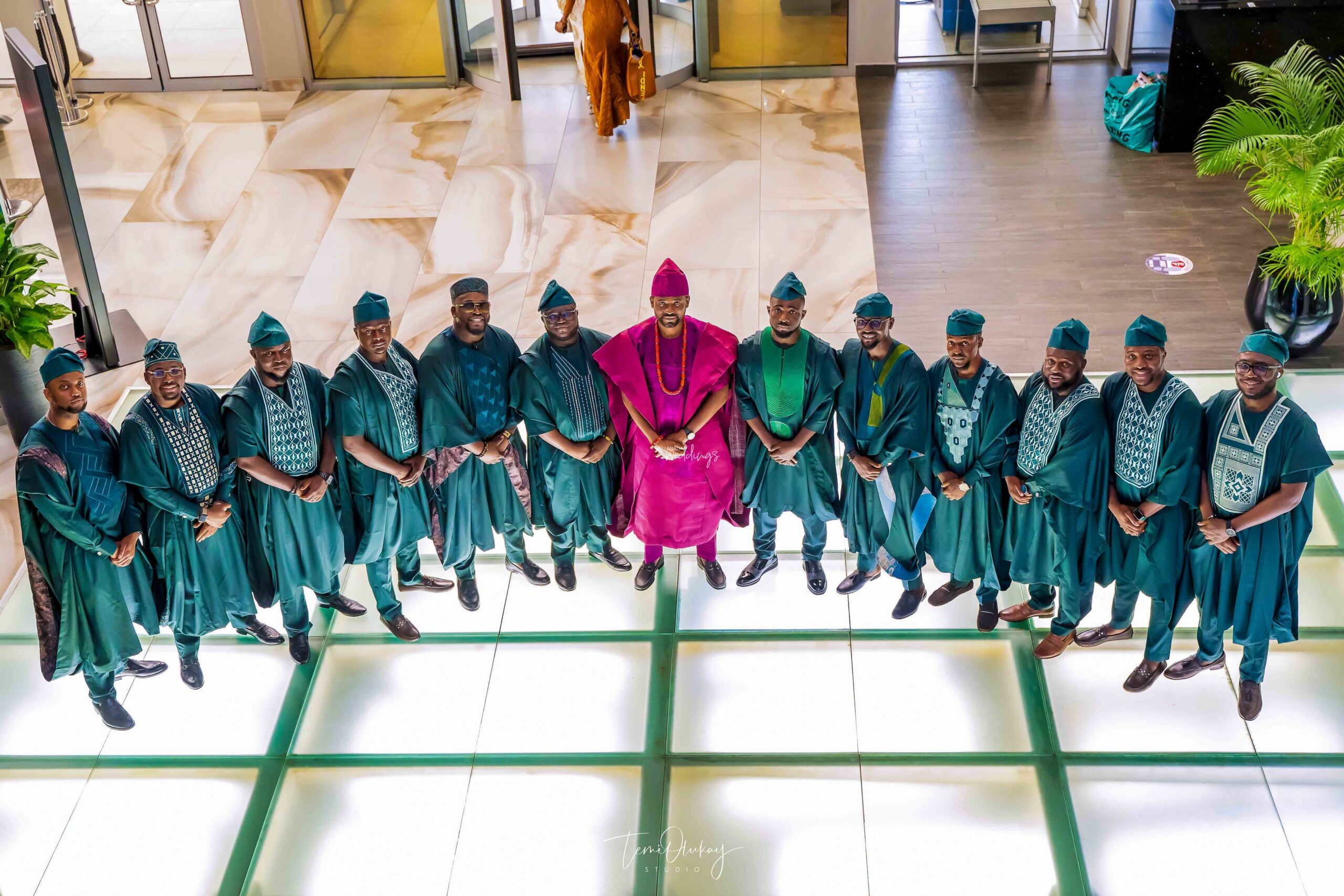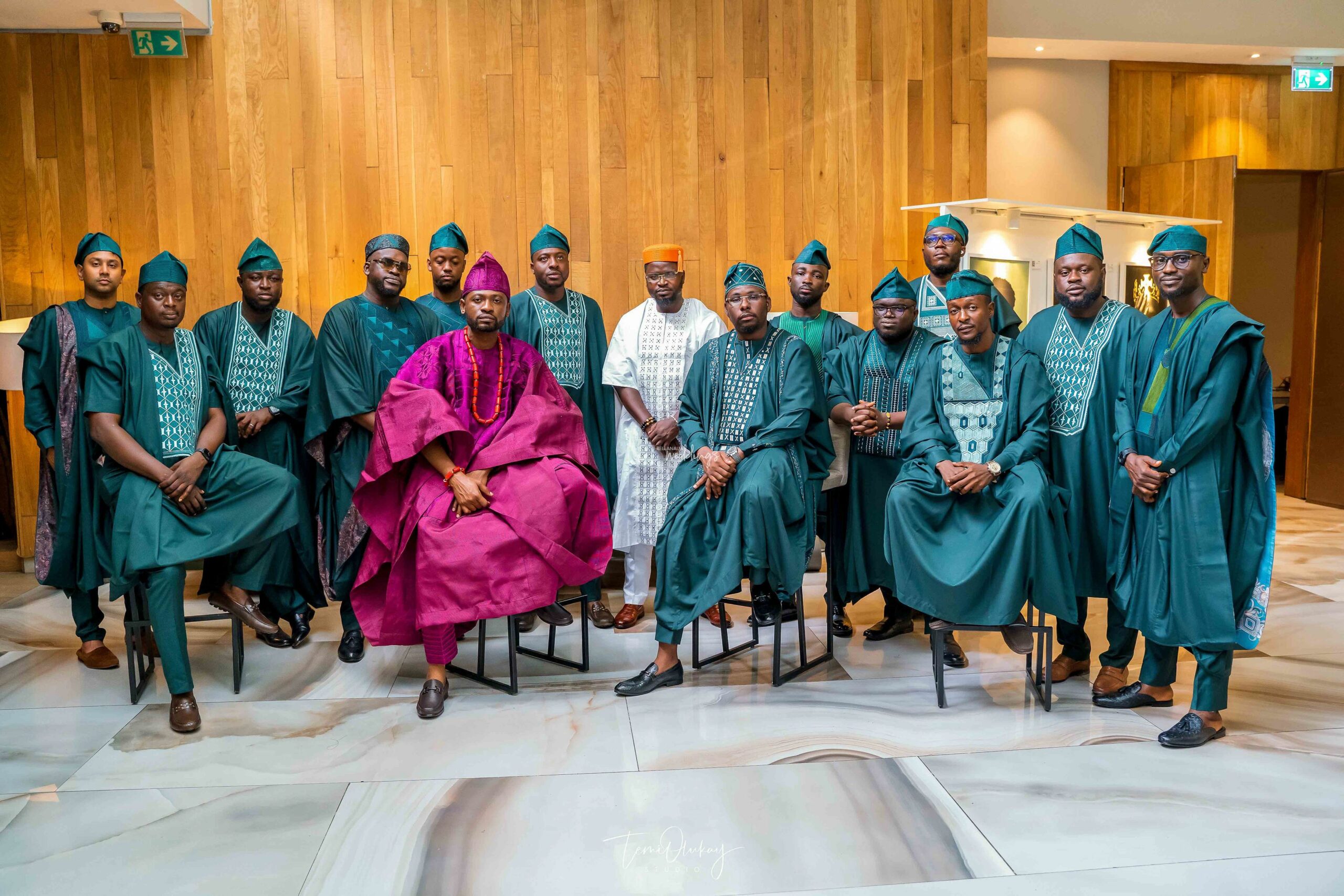 Home is where the heart is and she is my home. I look forward to waking up next to you every morning, coming back to you every day, haggling over American/British pronunciations and spellings, winning and losing games, travelling the world and making so much more memories. PS: I refused to be brother zoned. 😊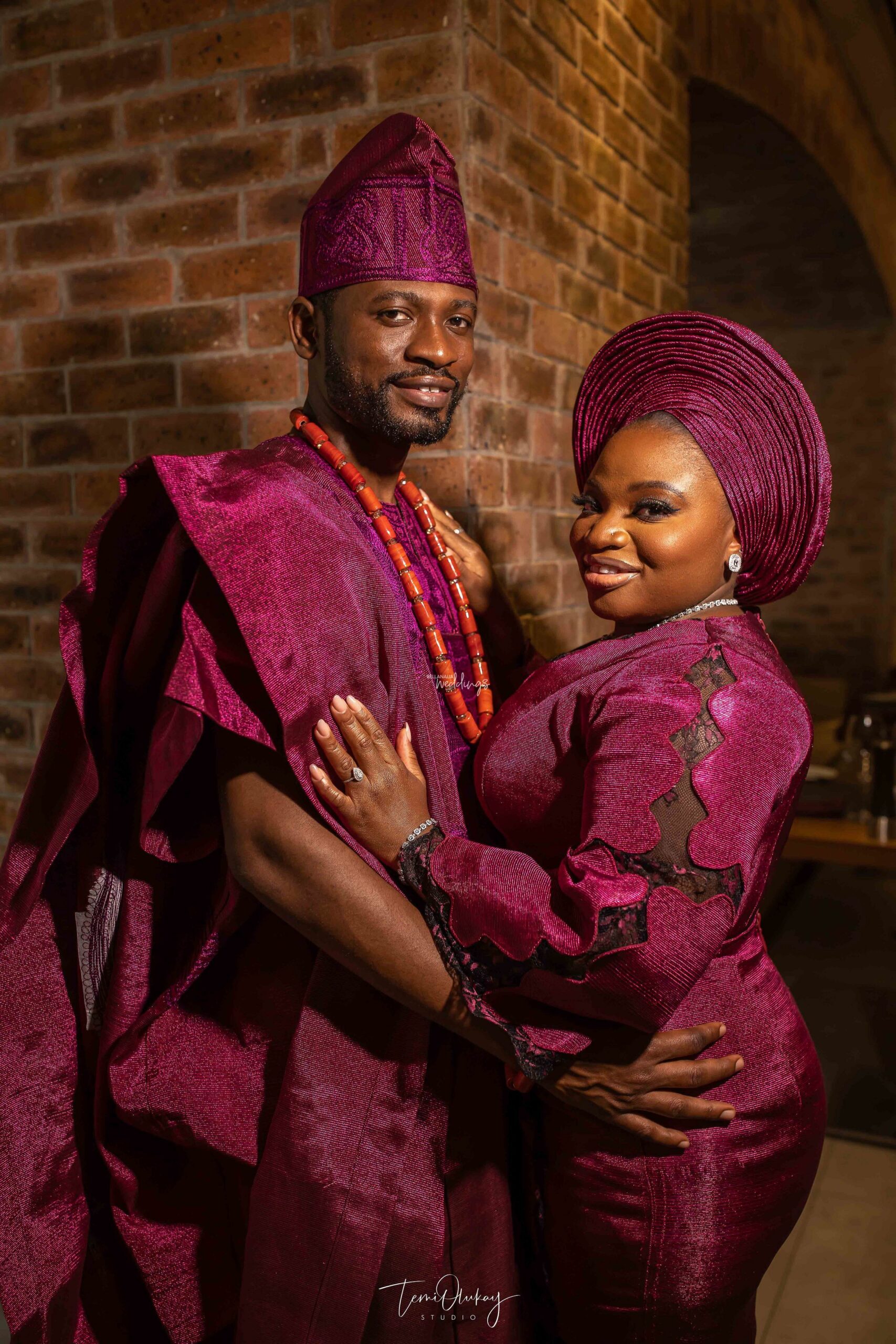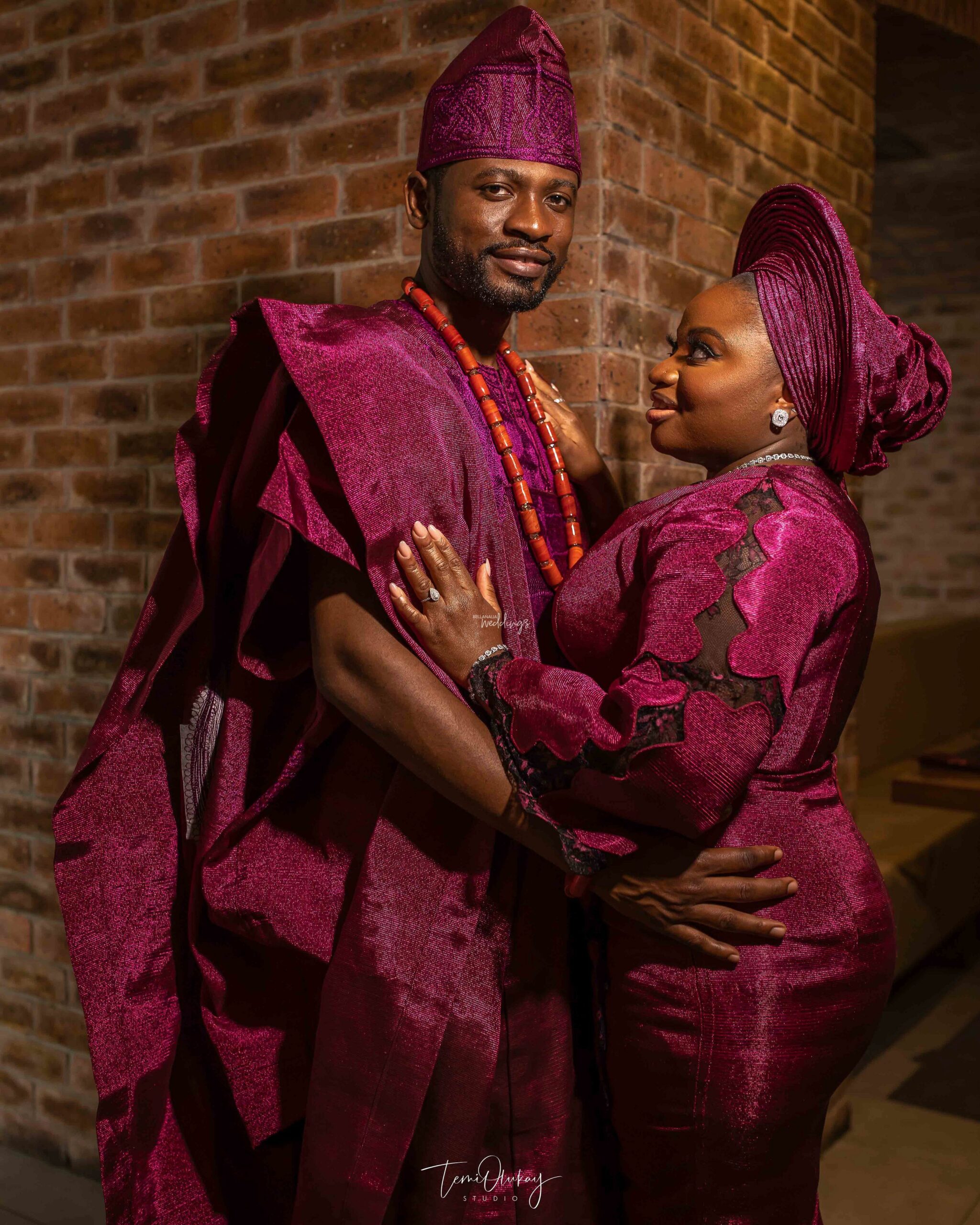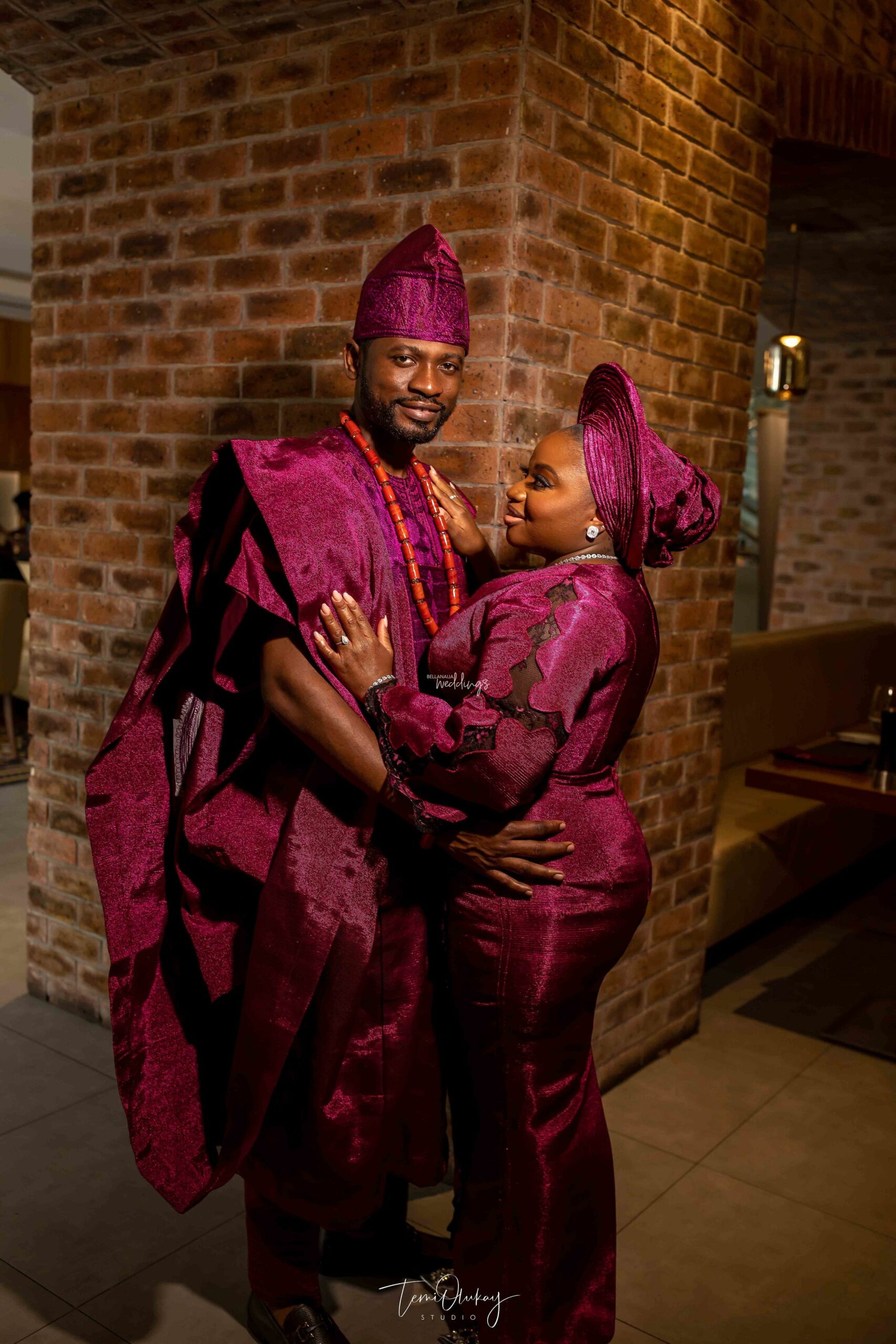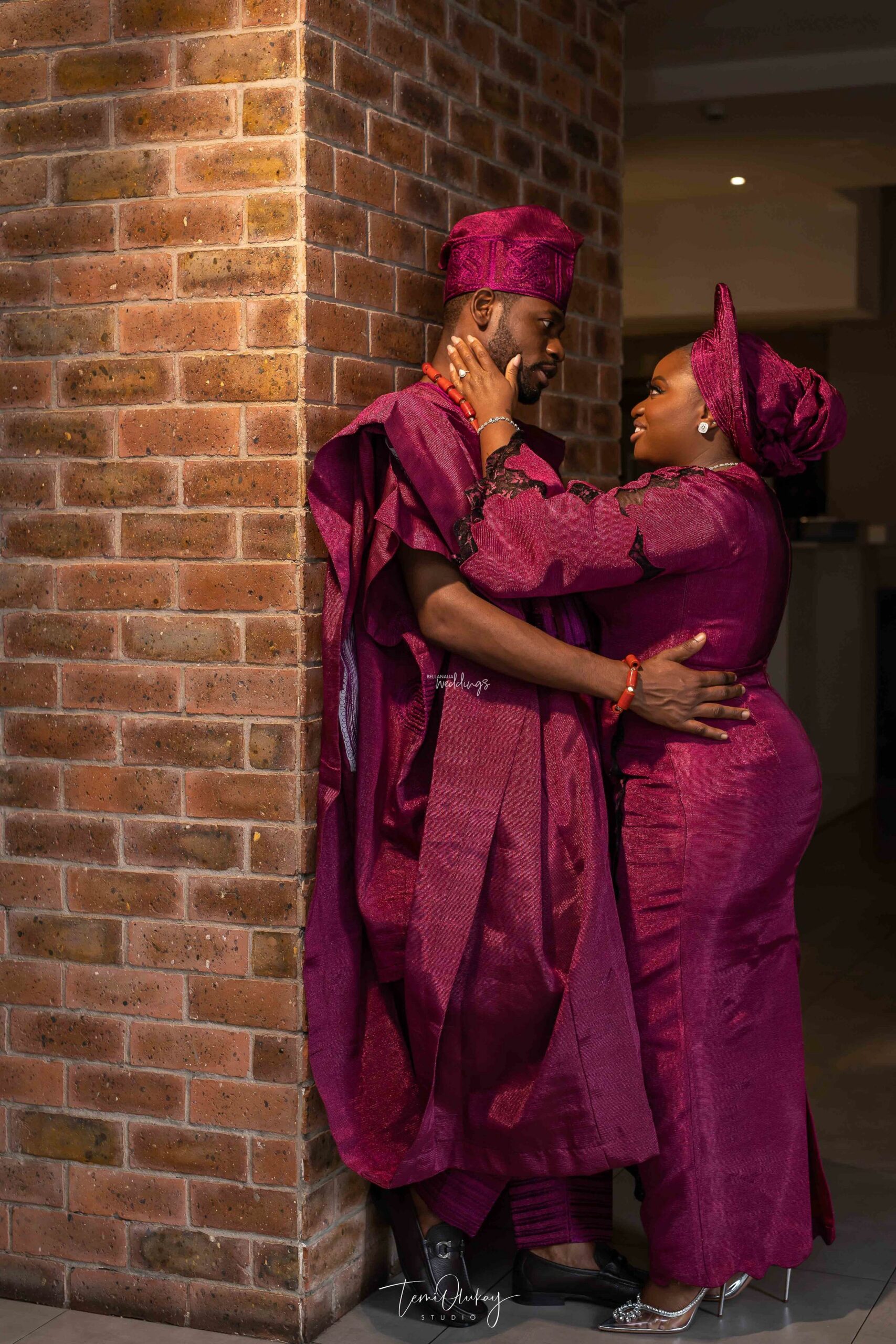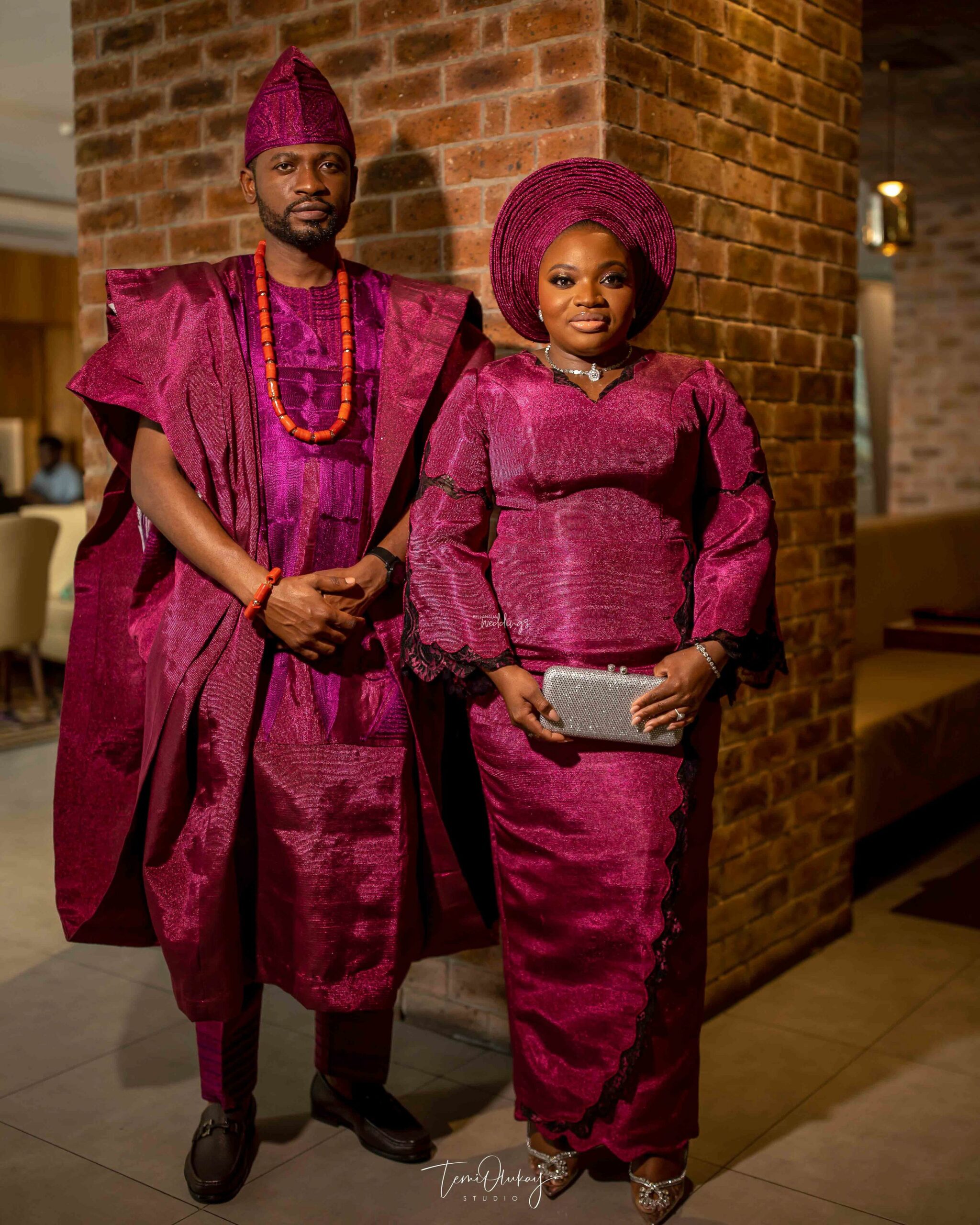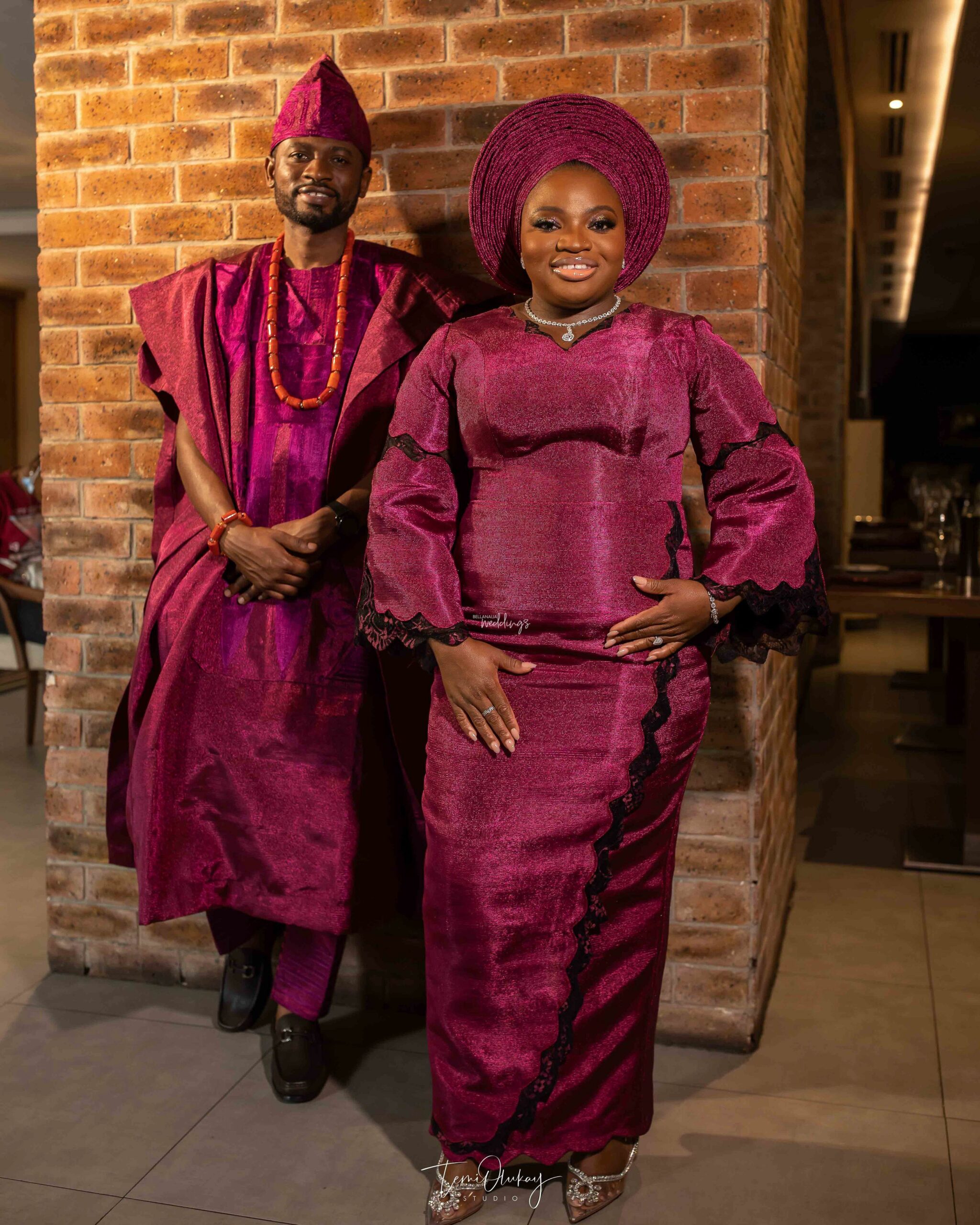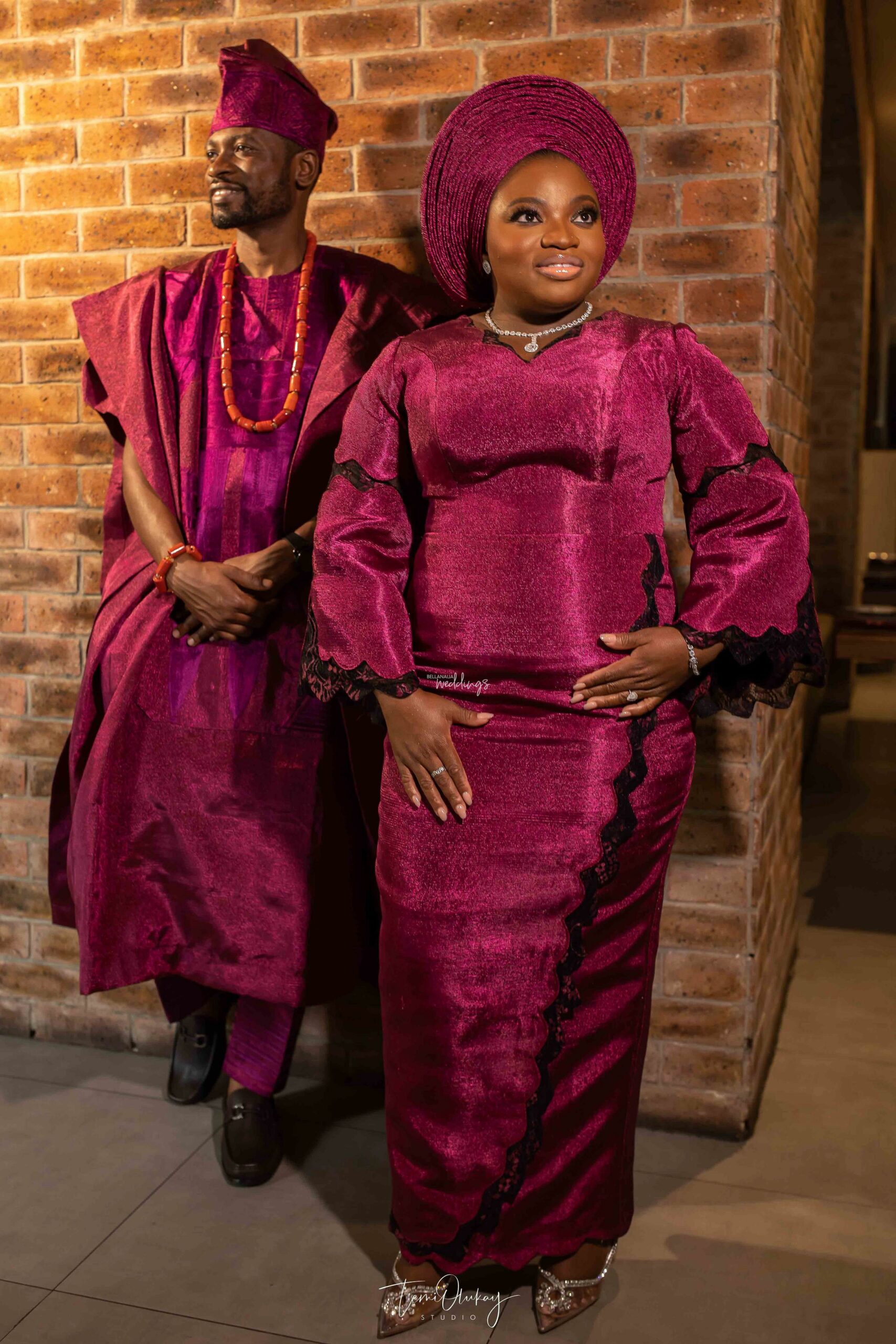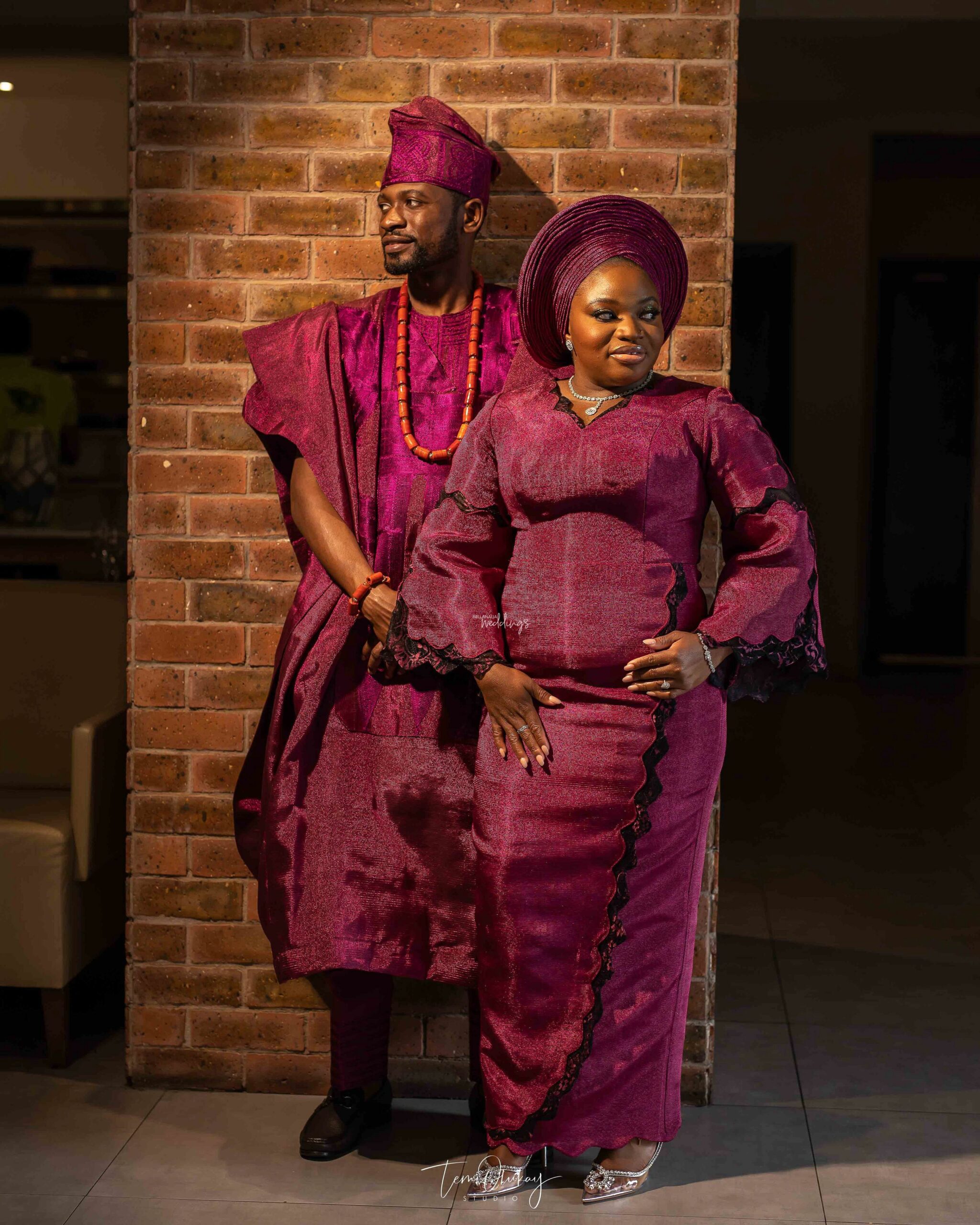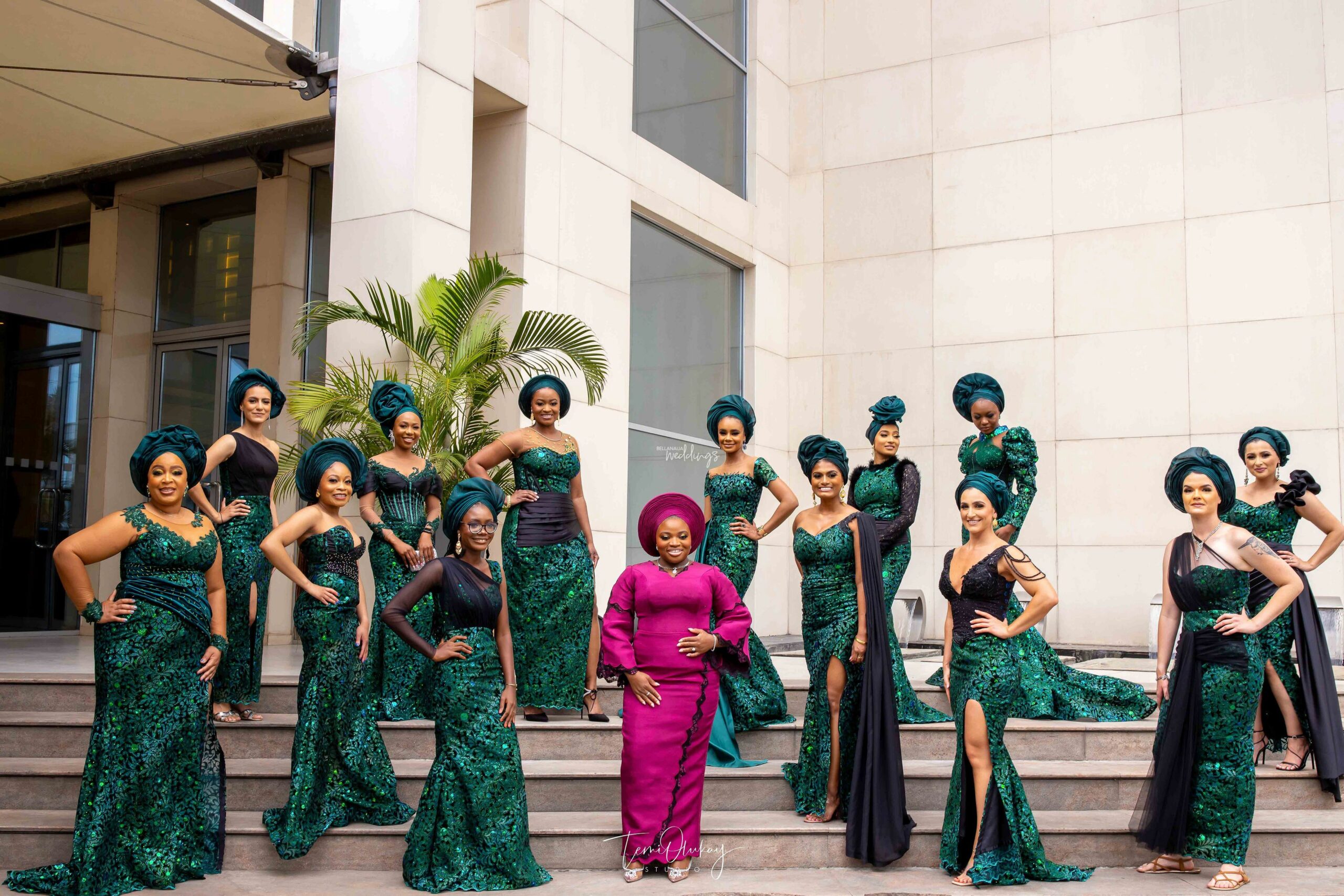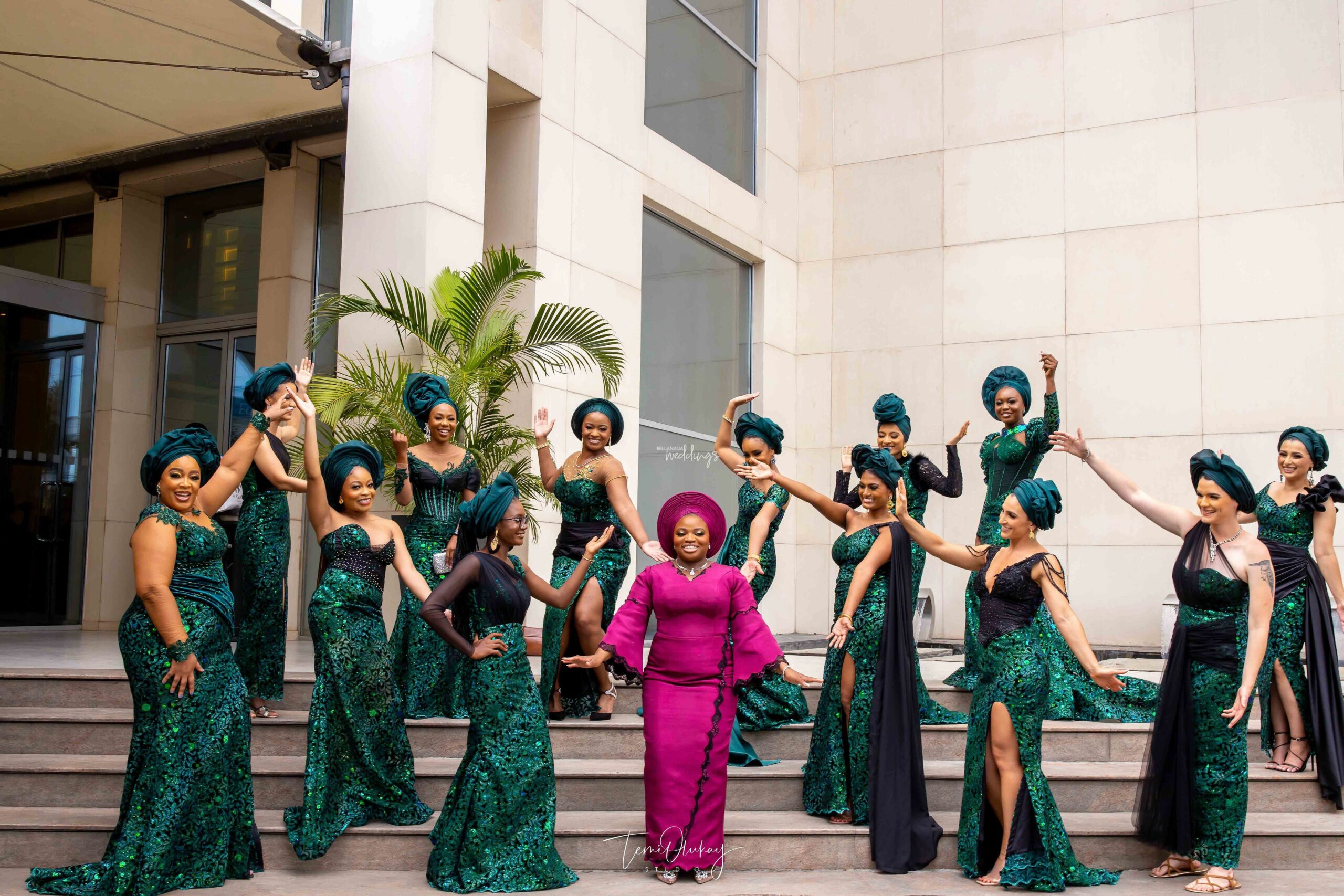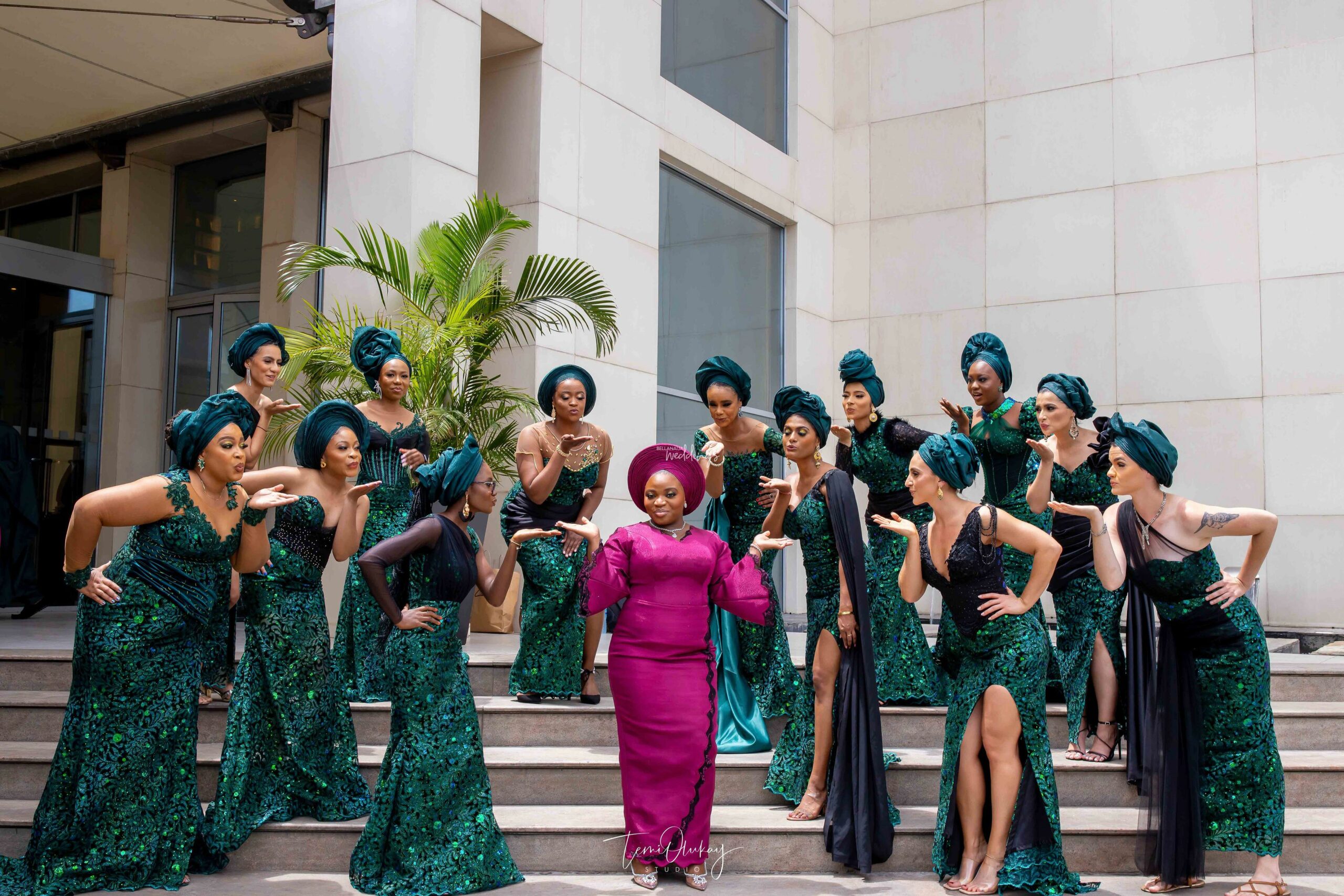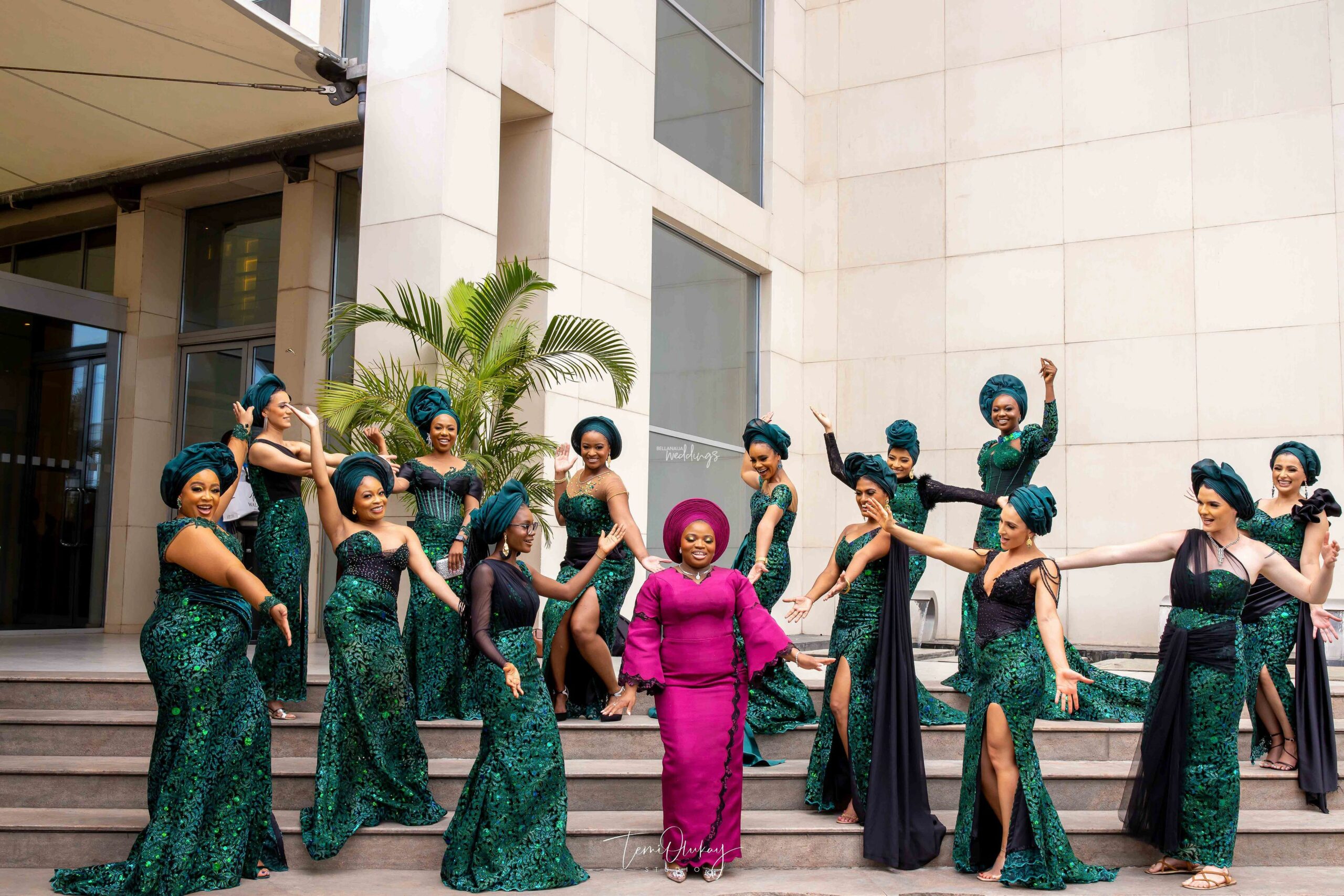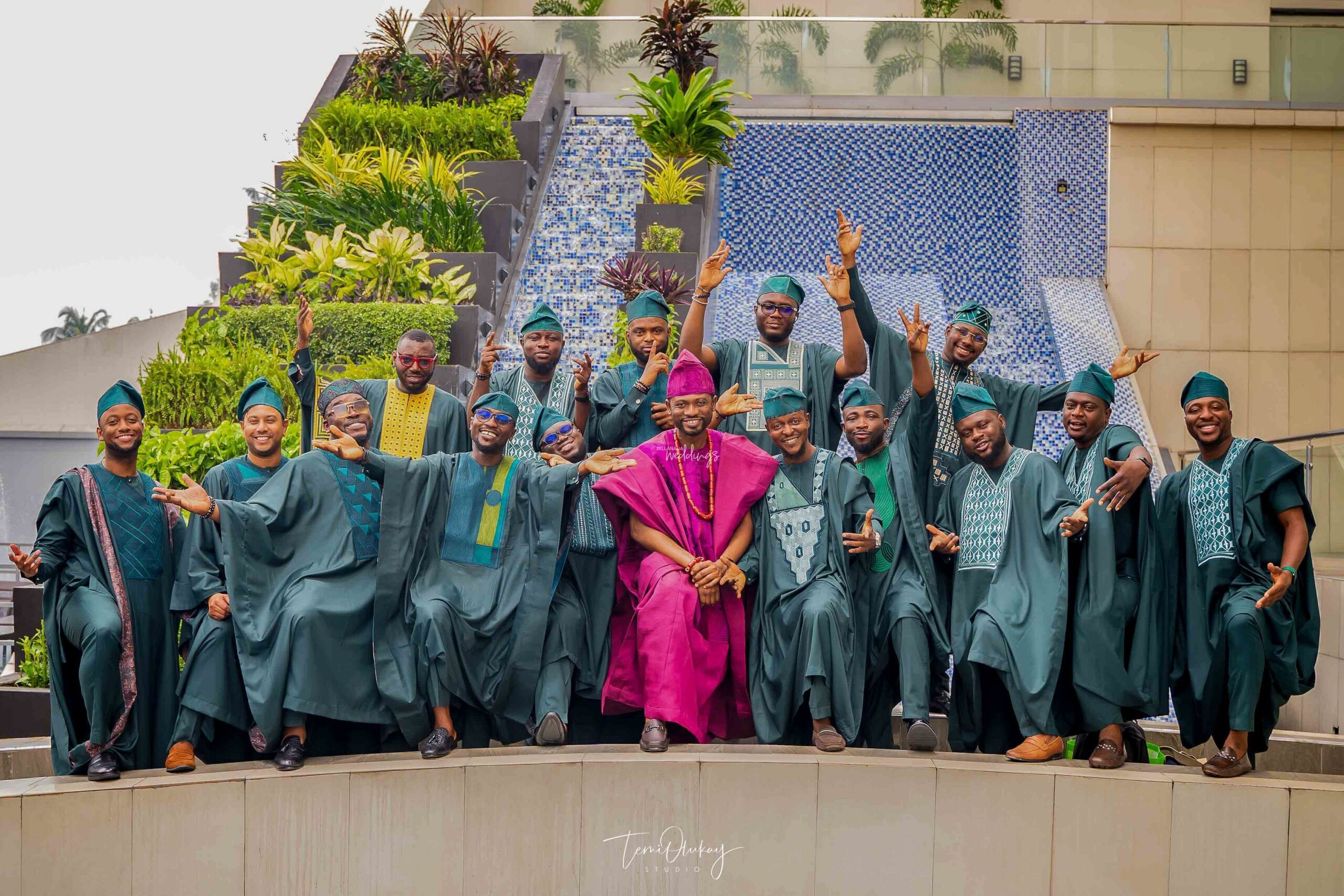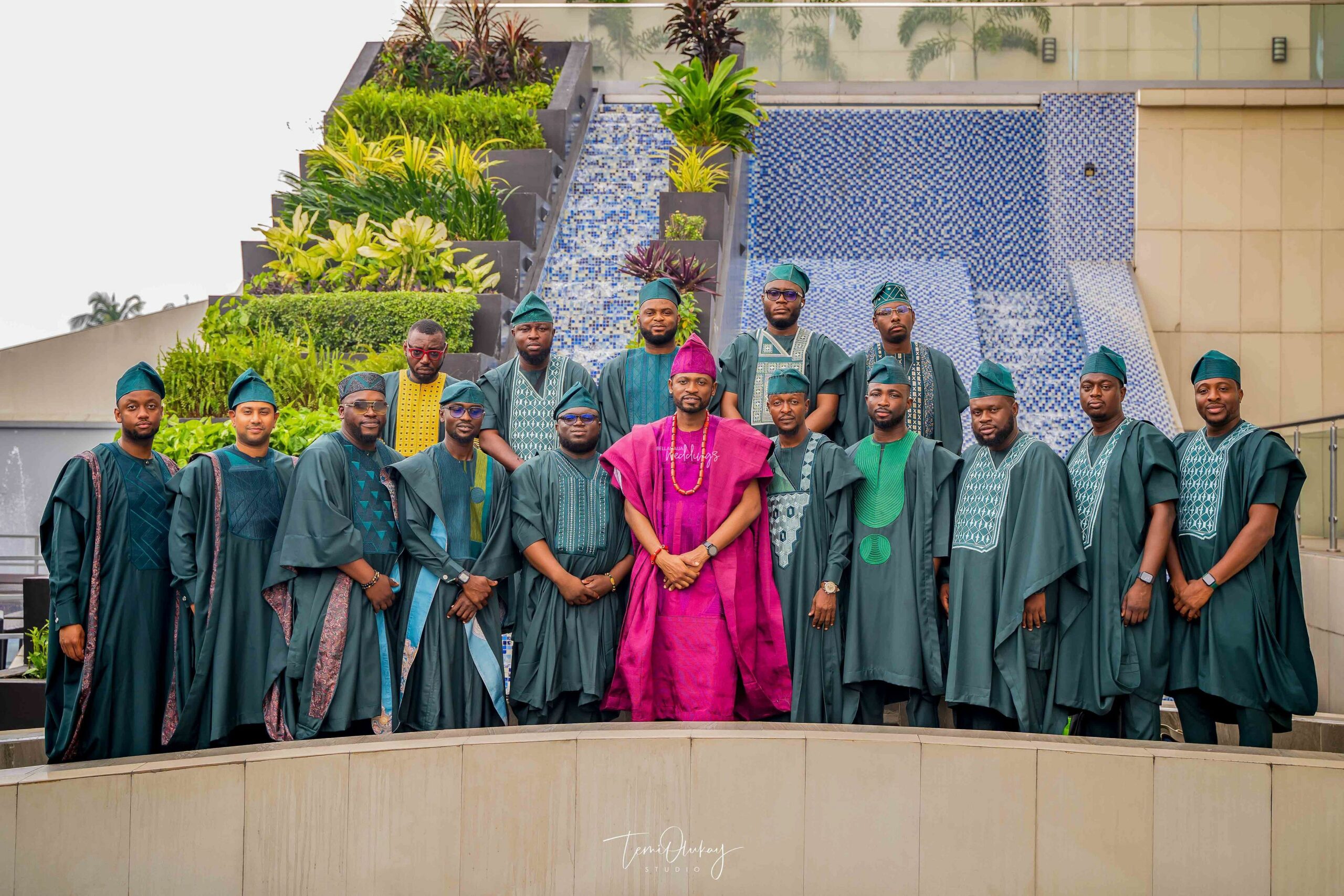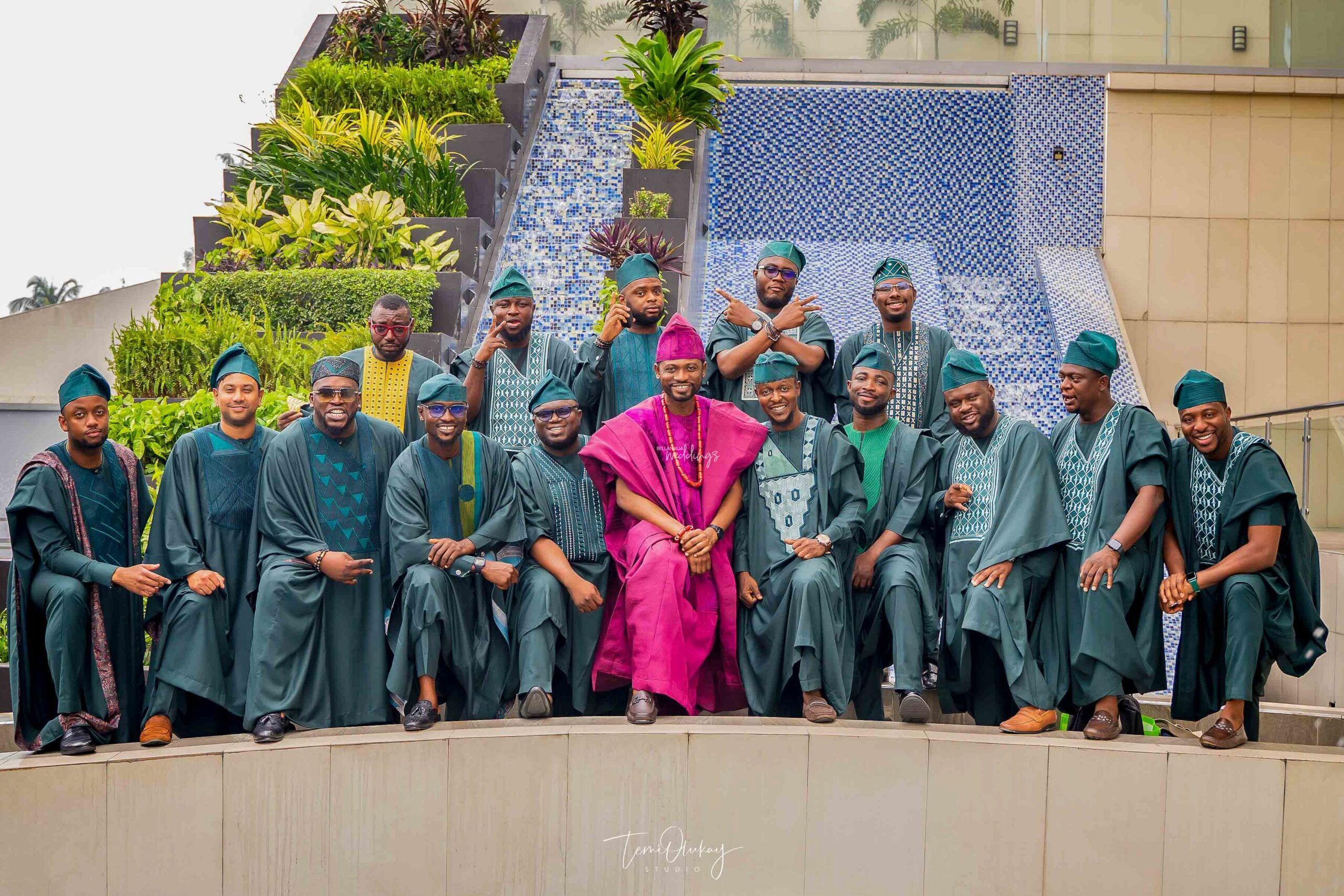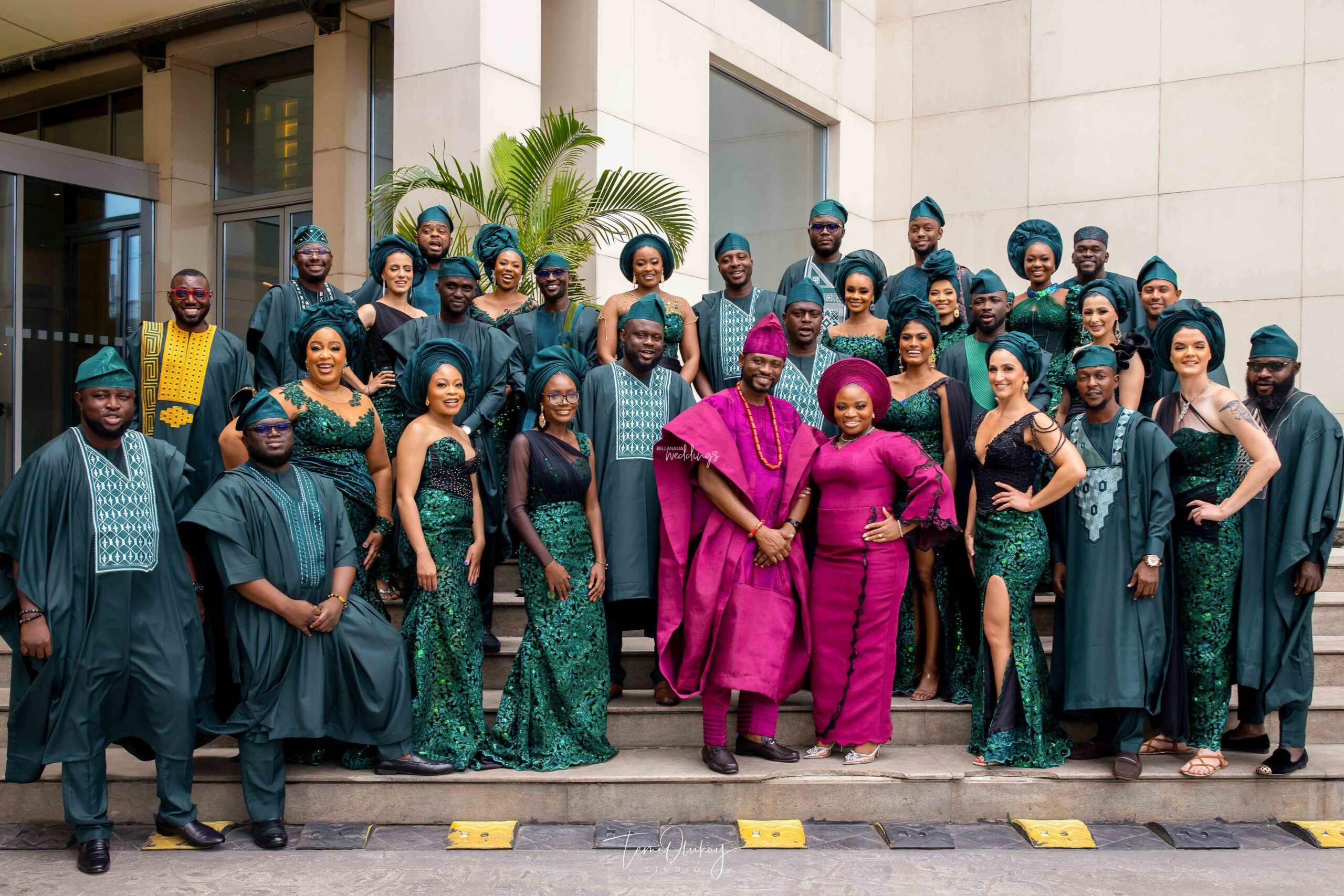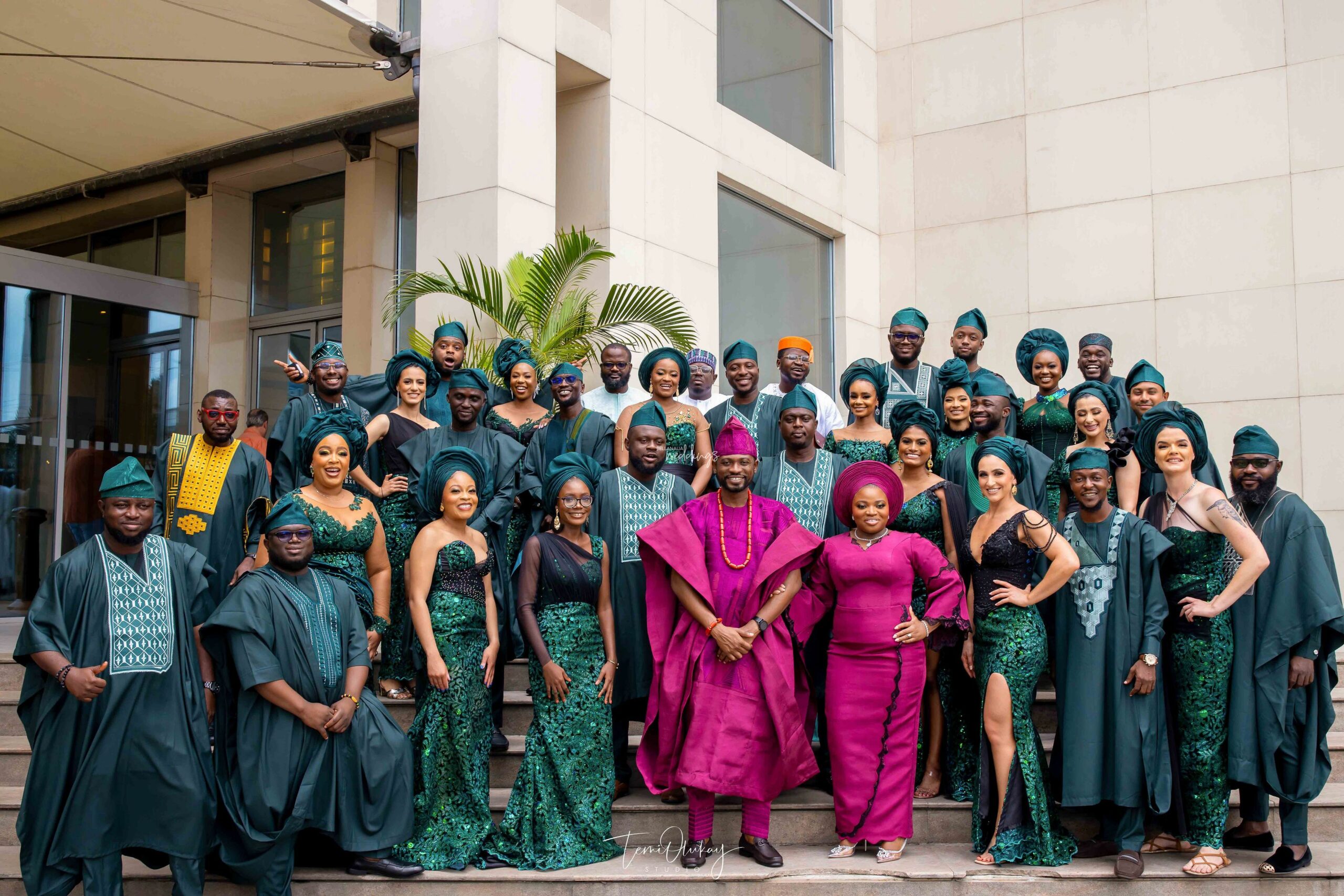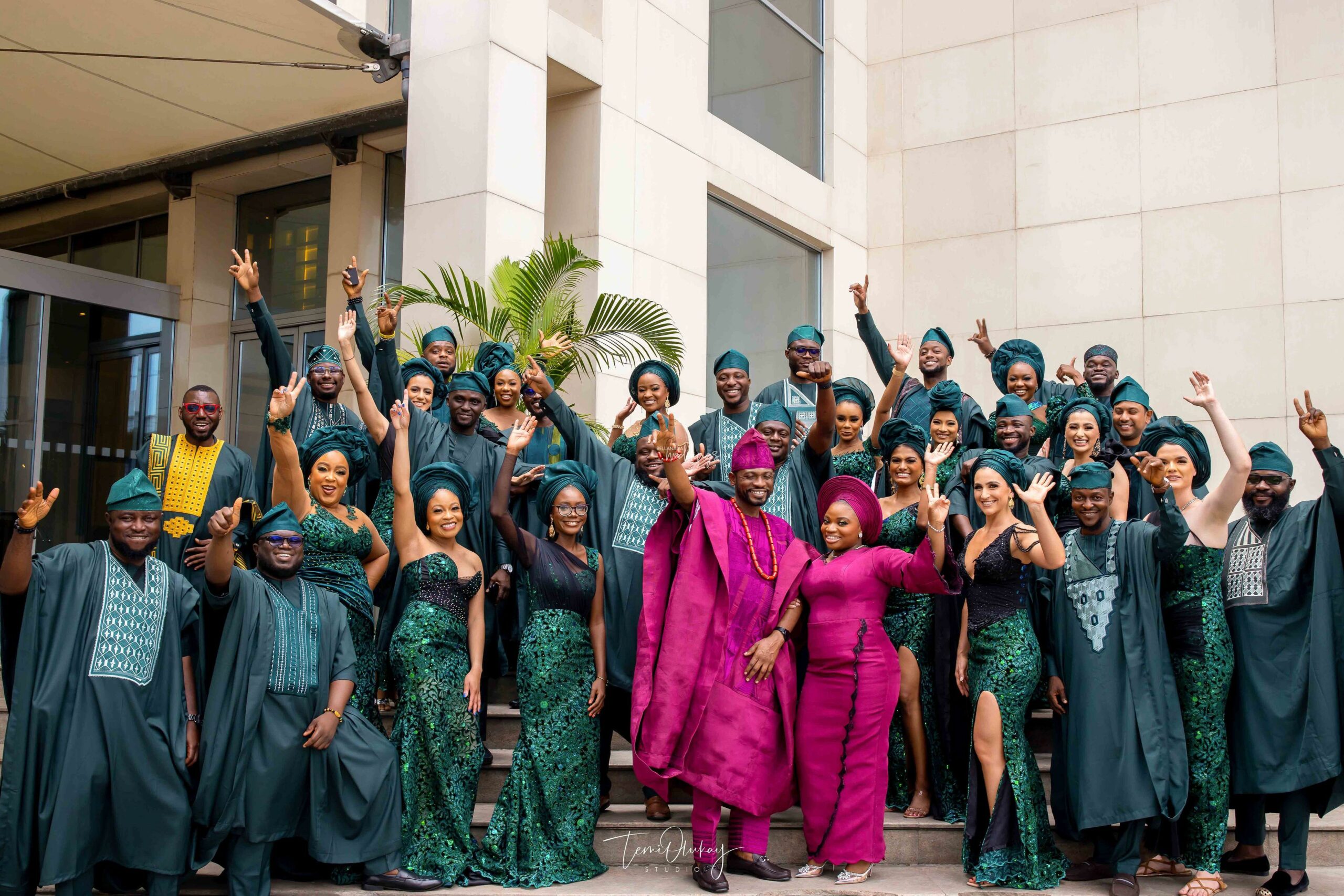 It's time for the engagement ceremony. But first, let's take in this beautiful rustic decor…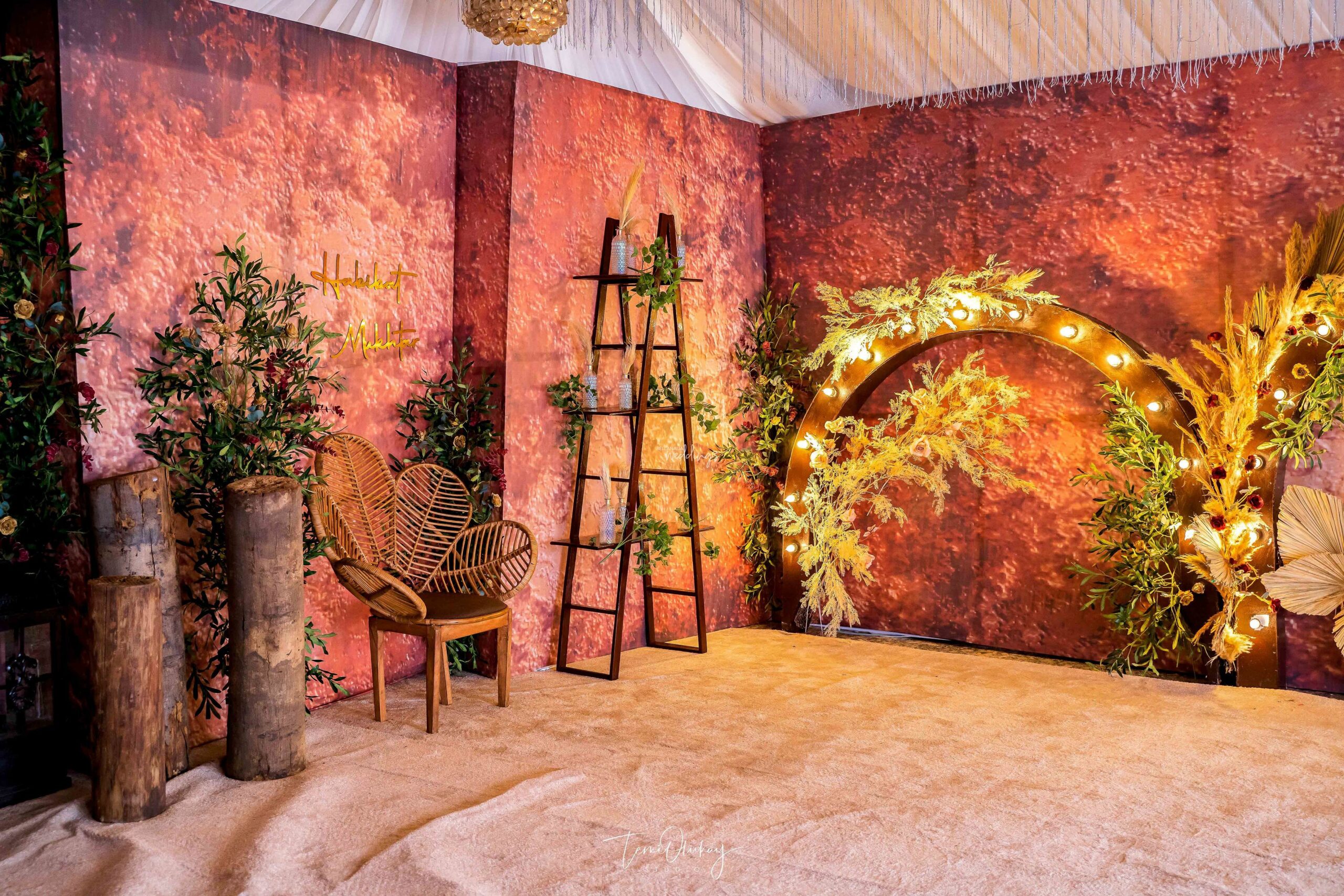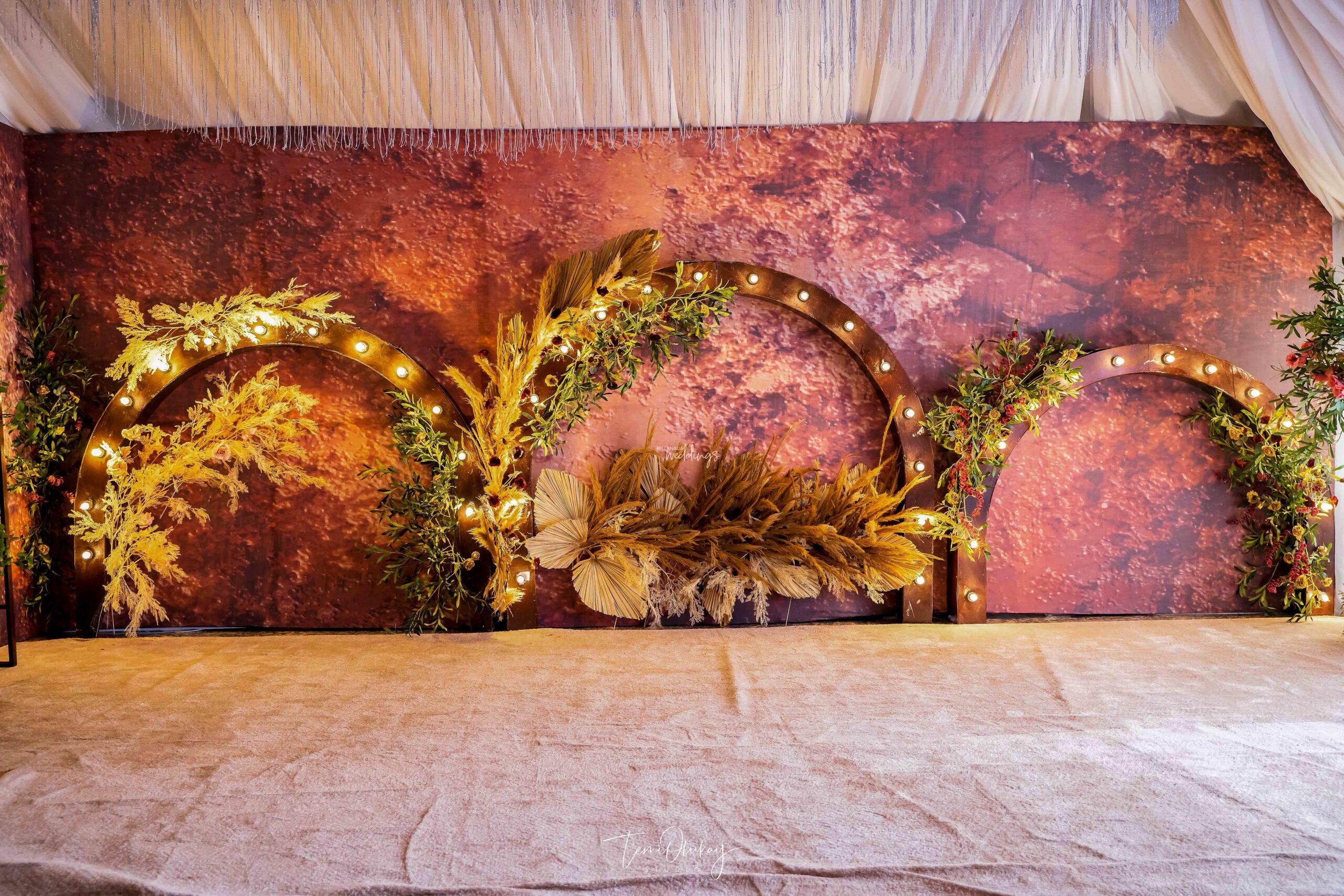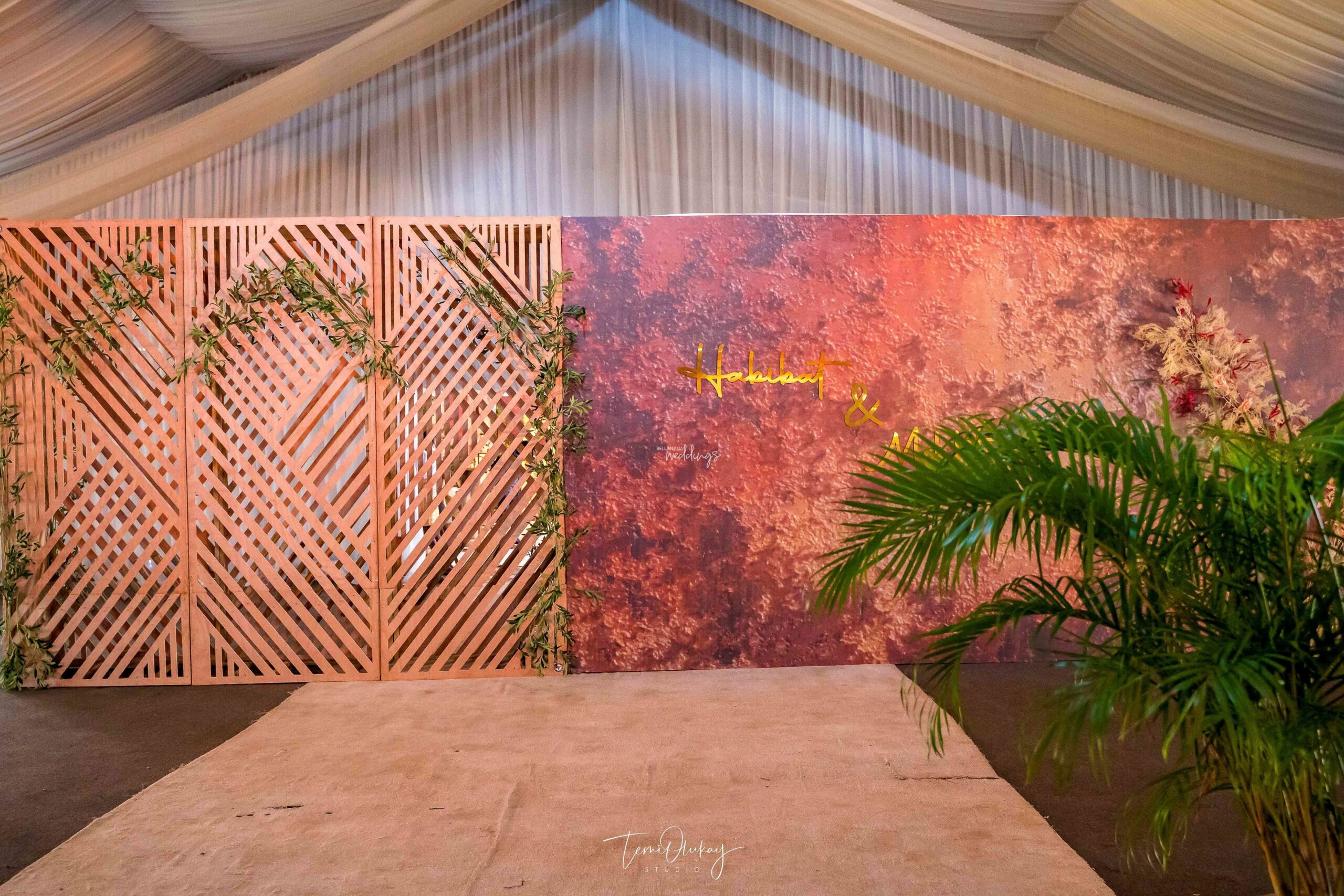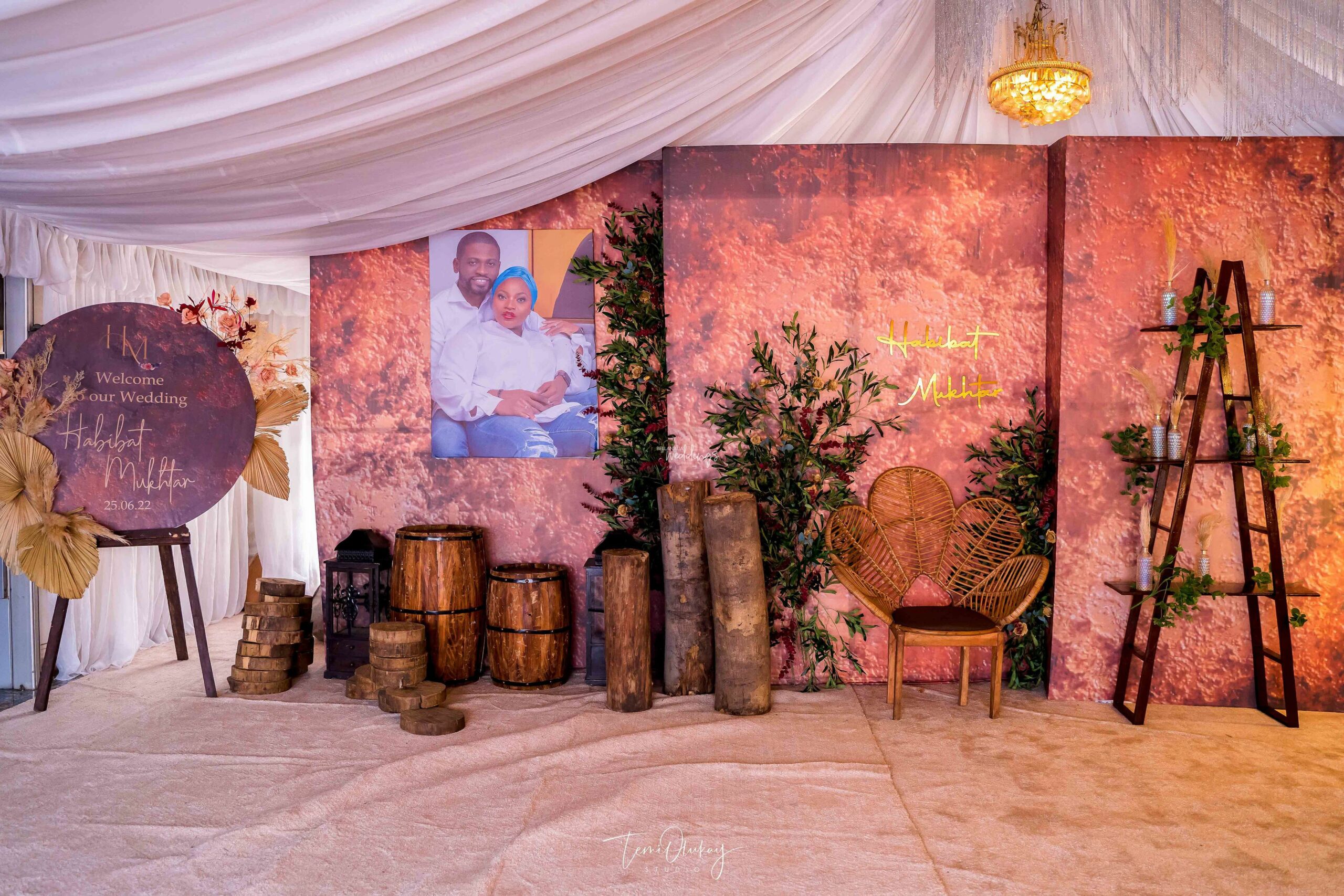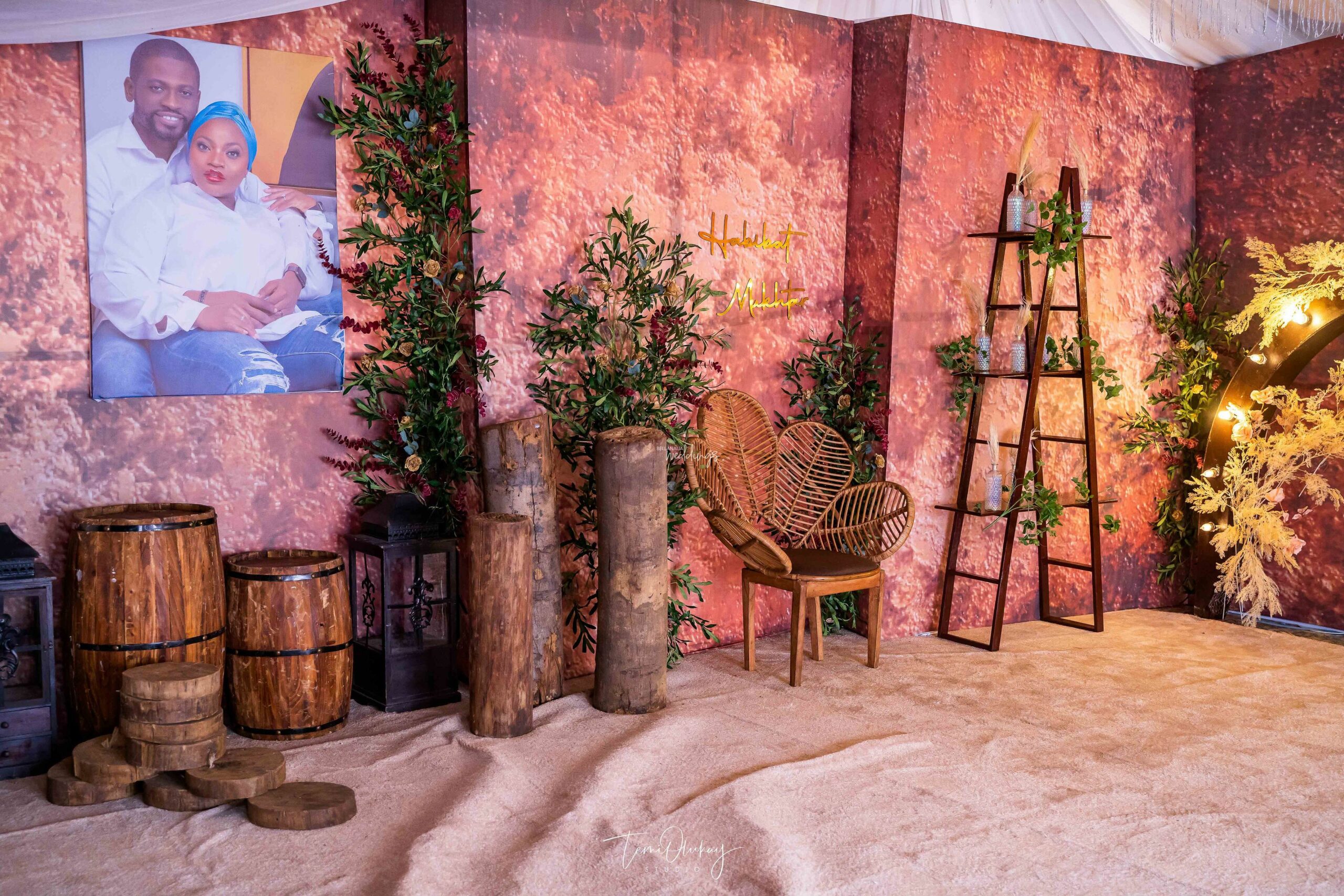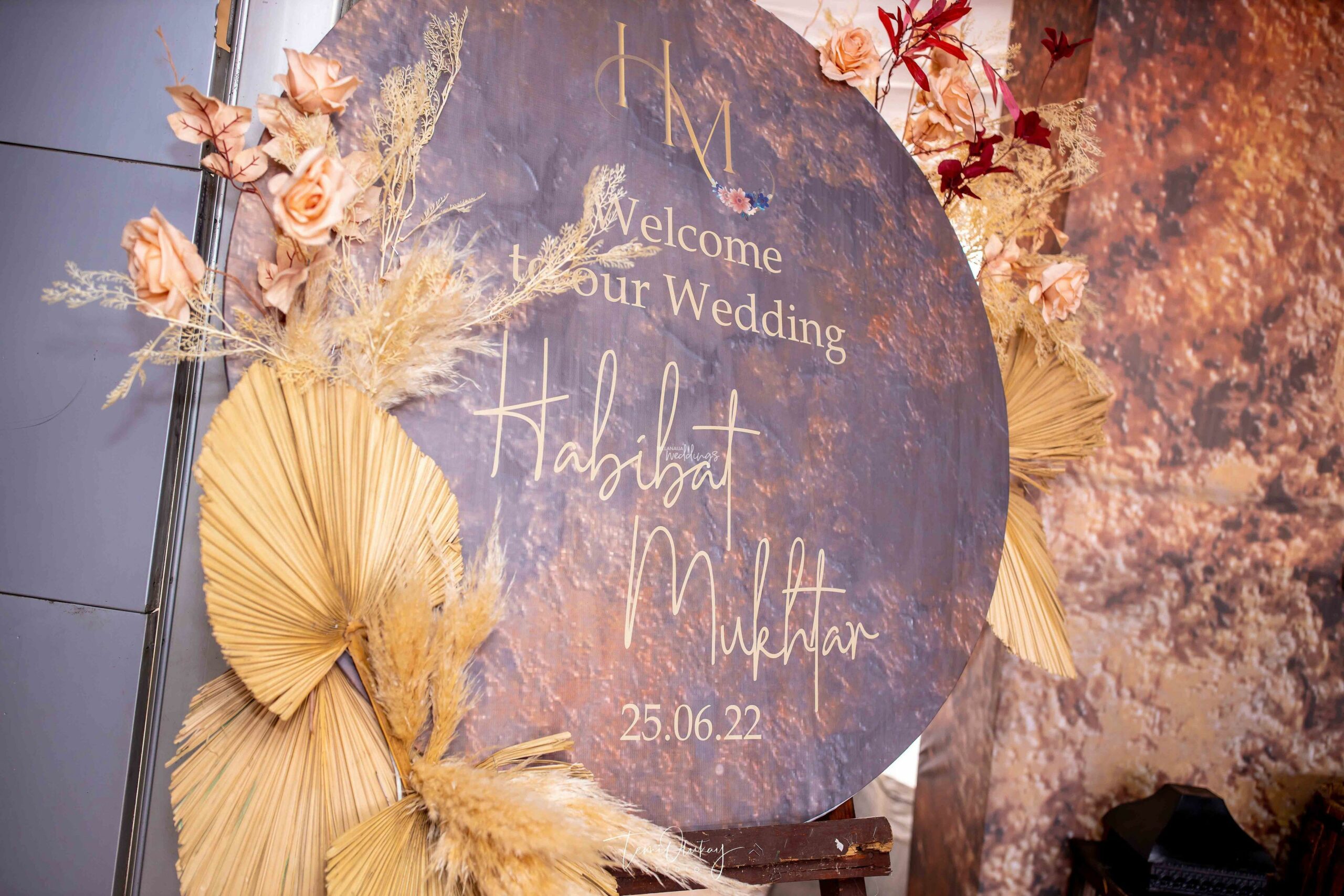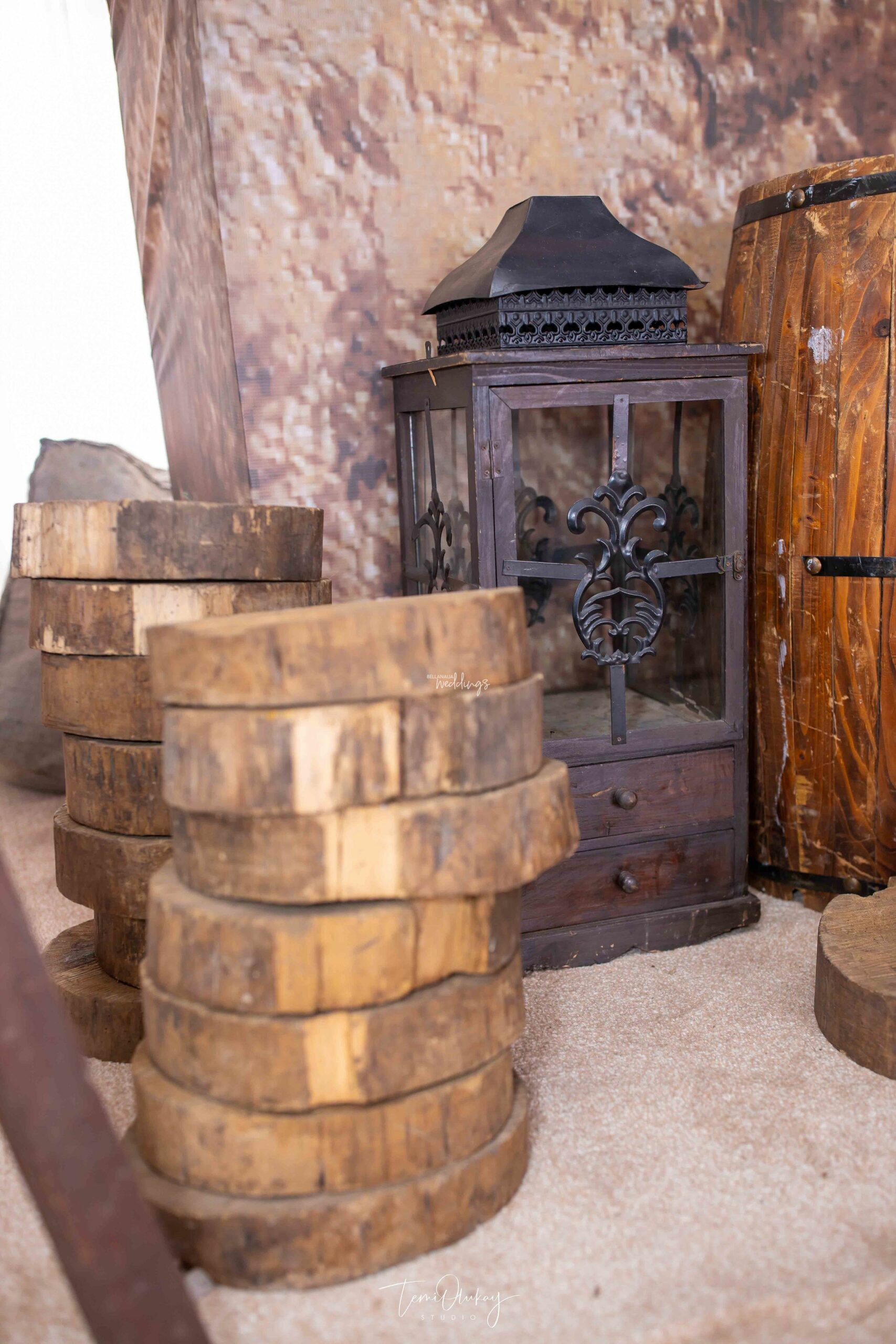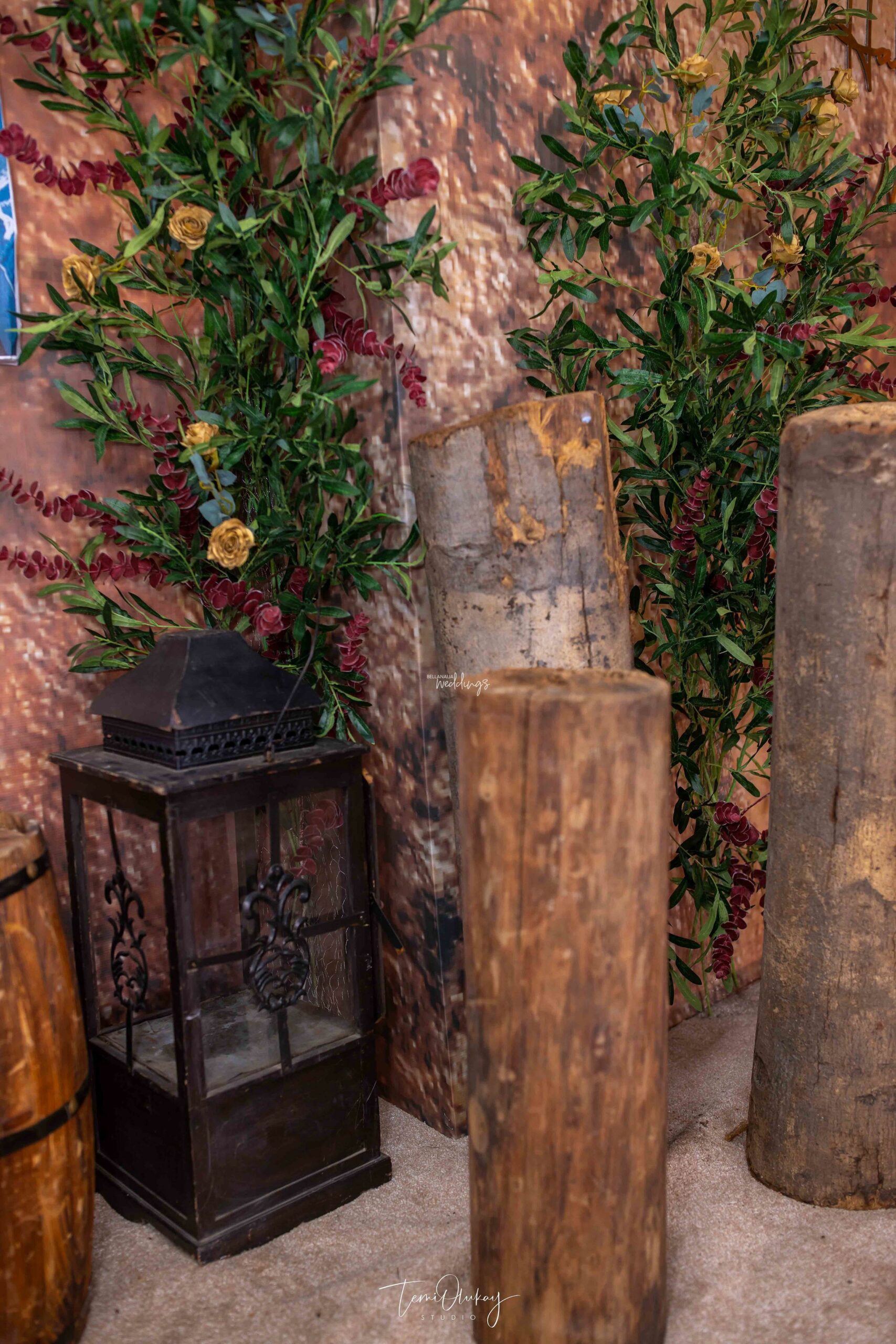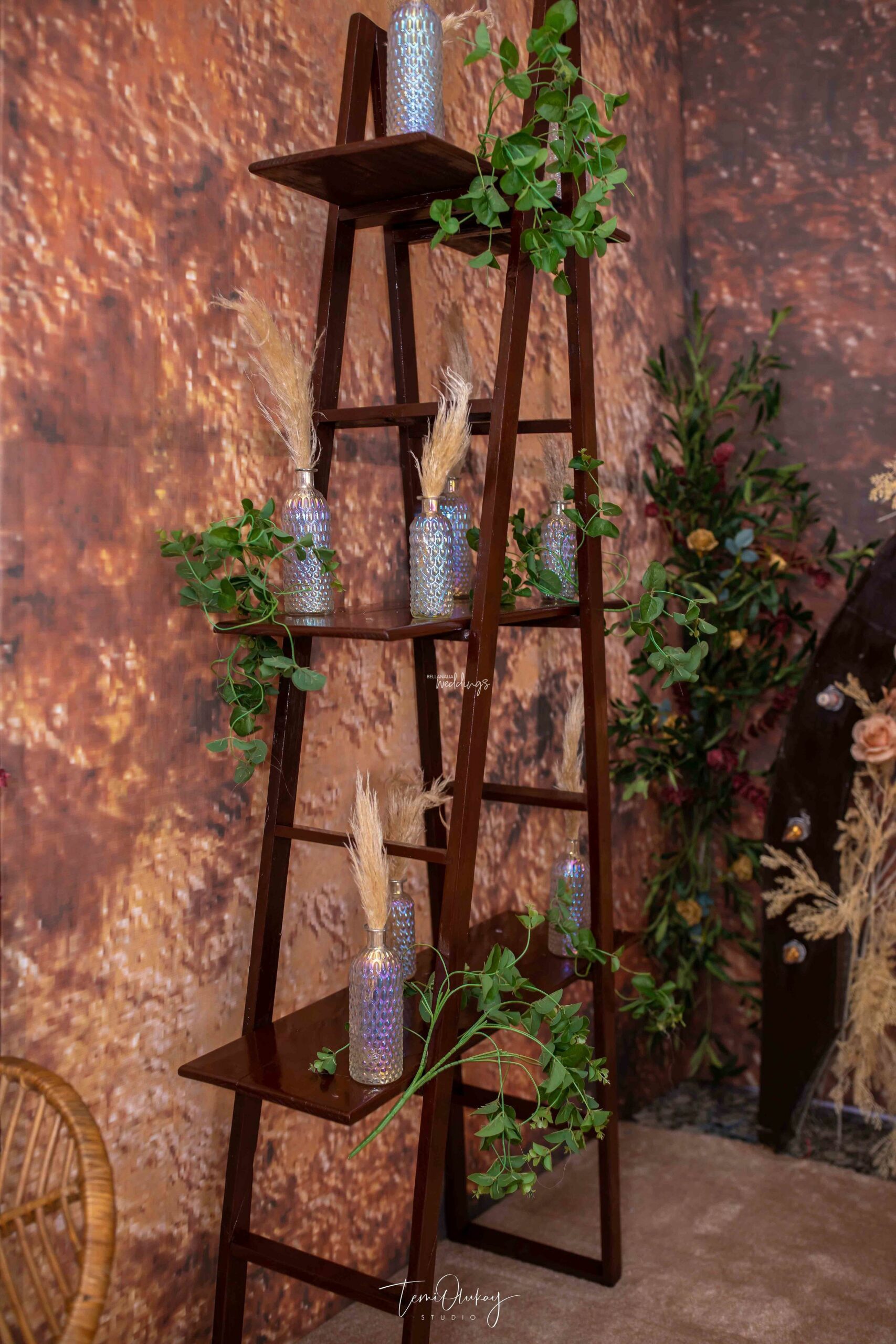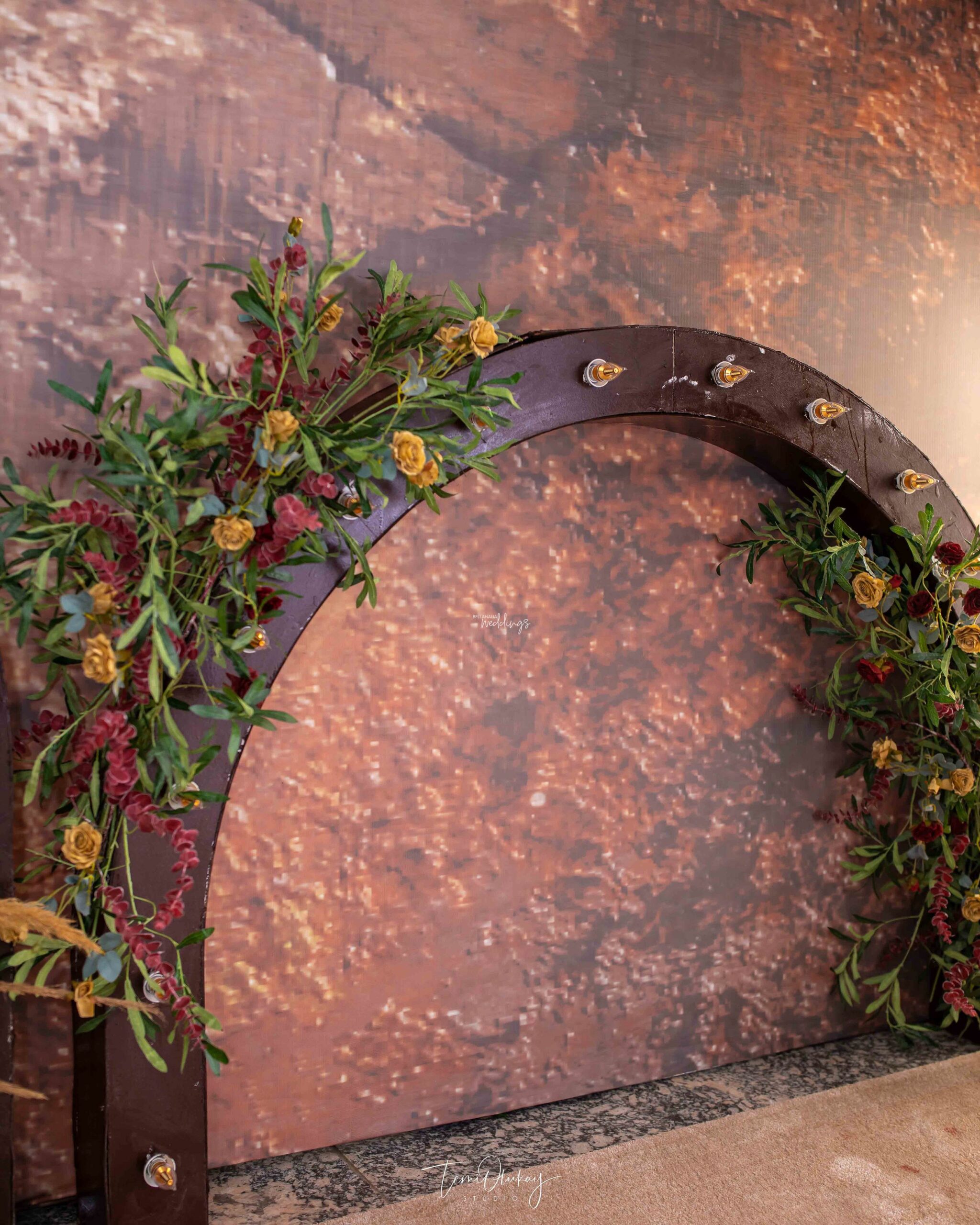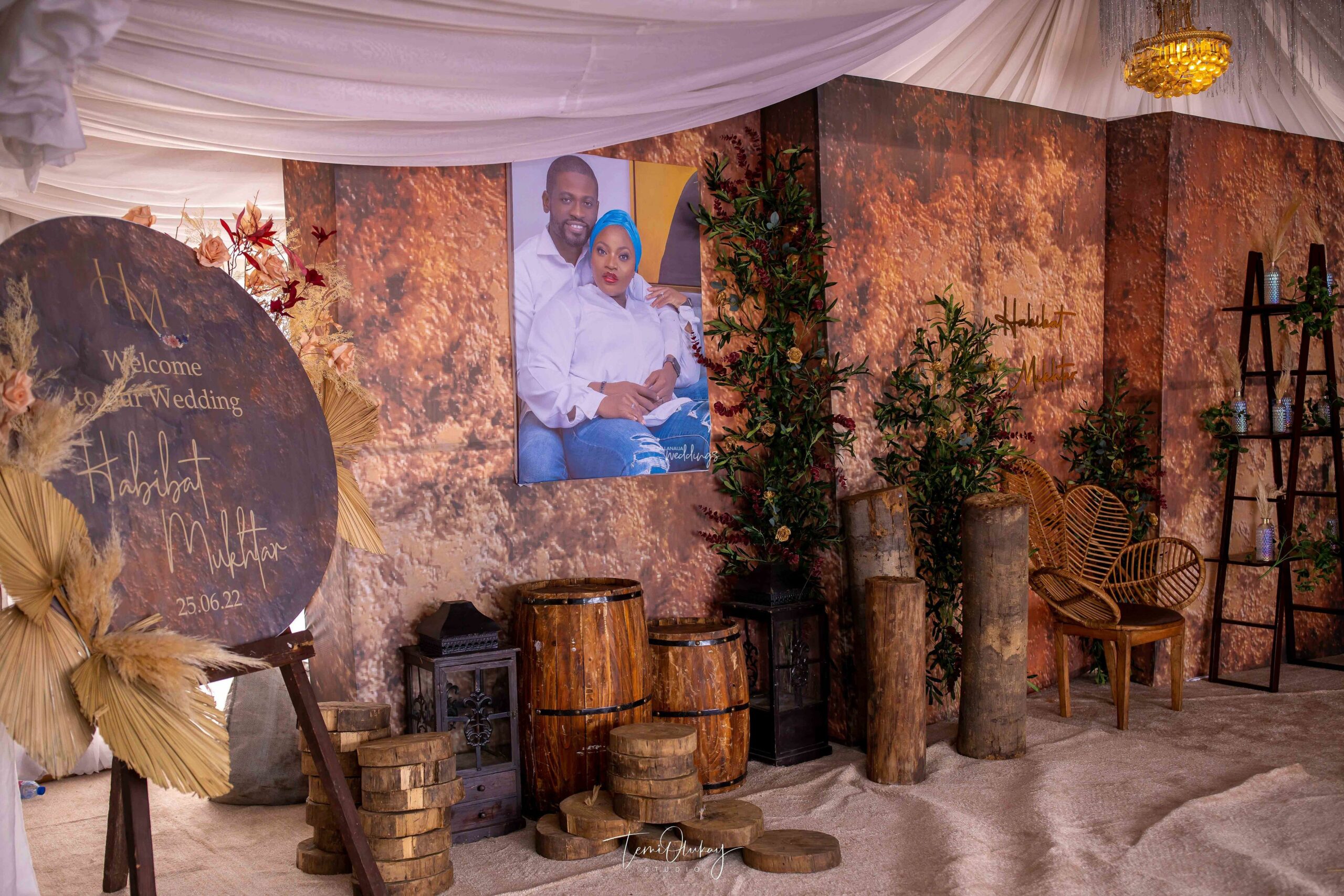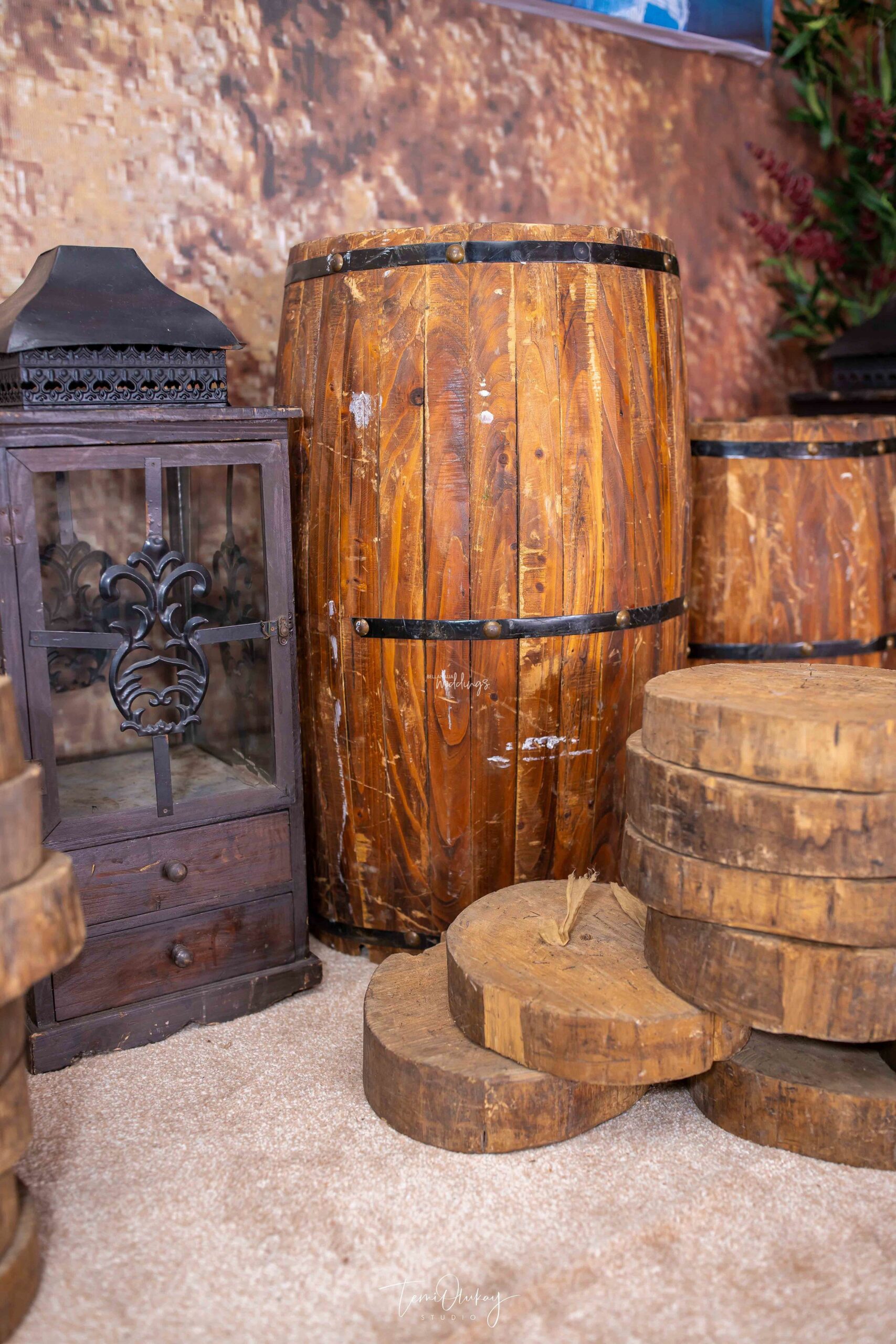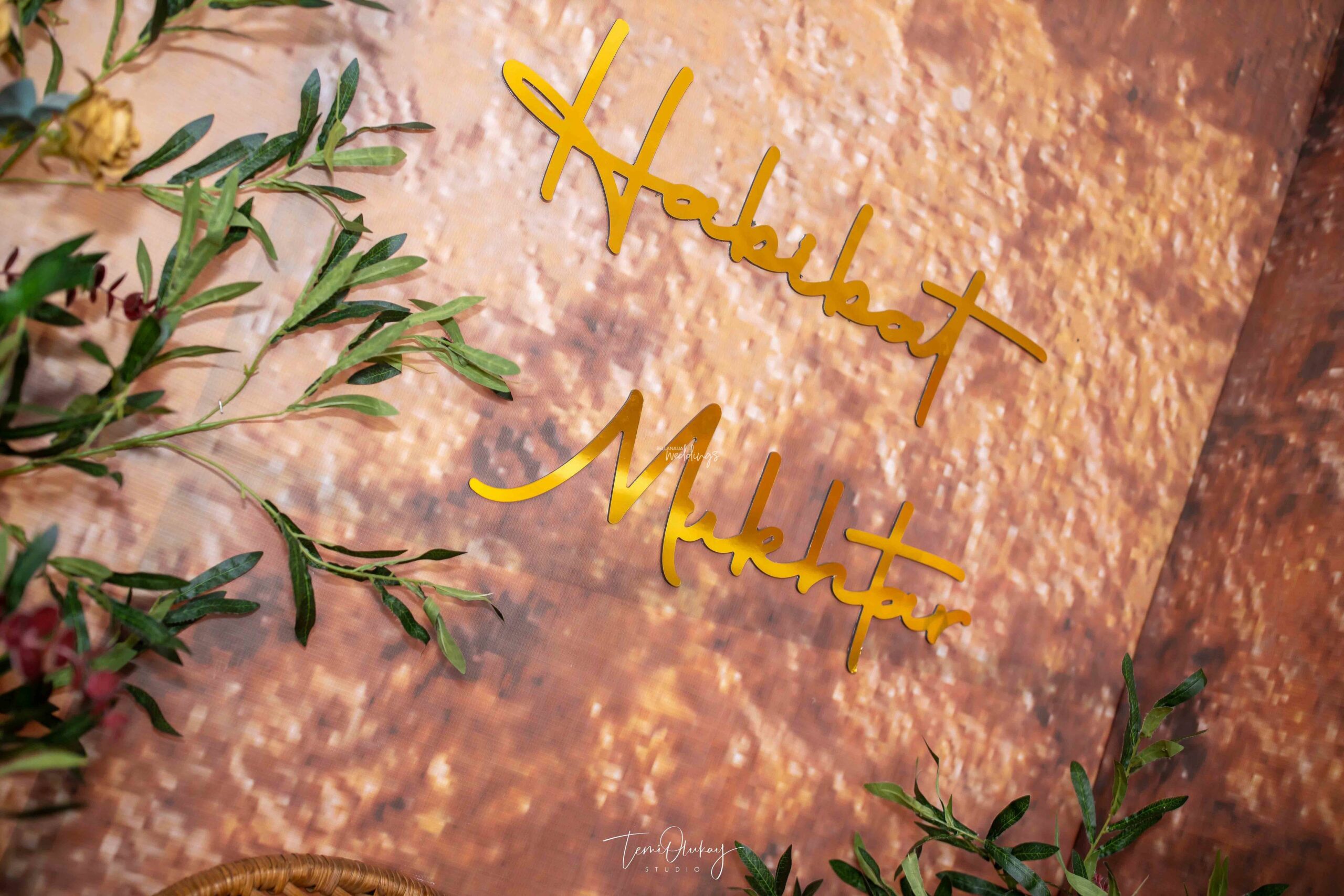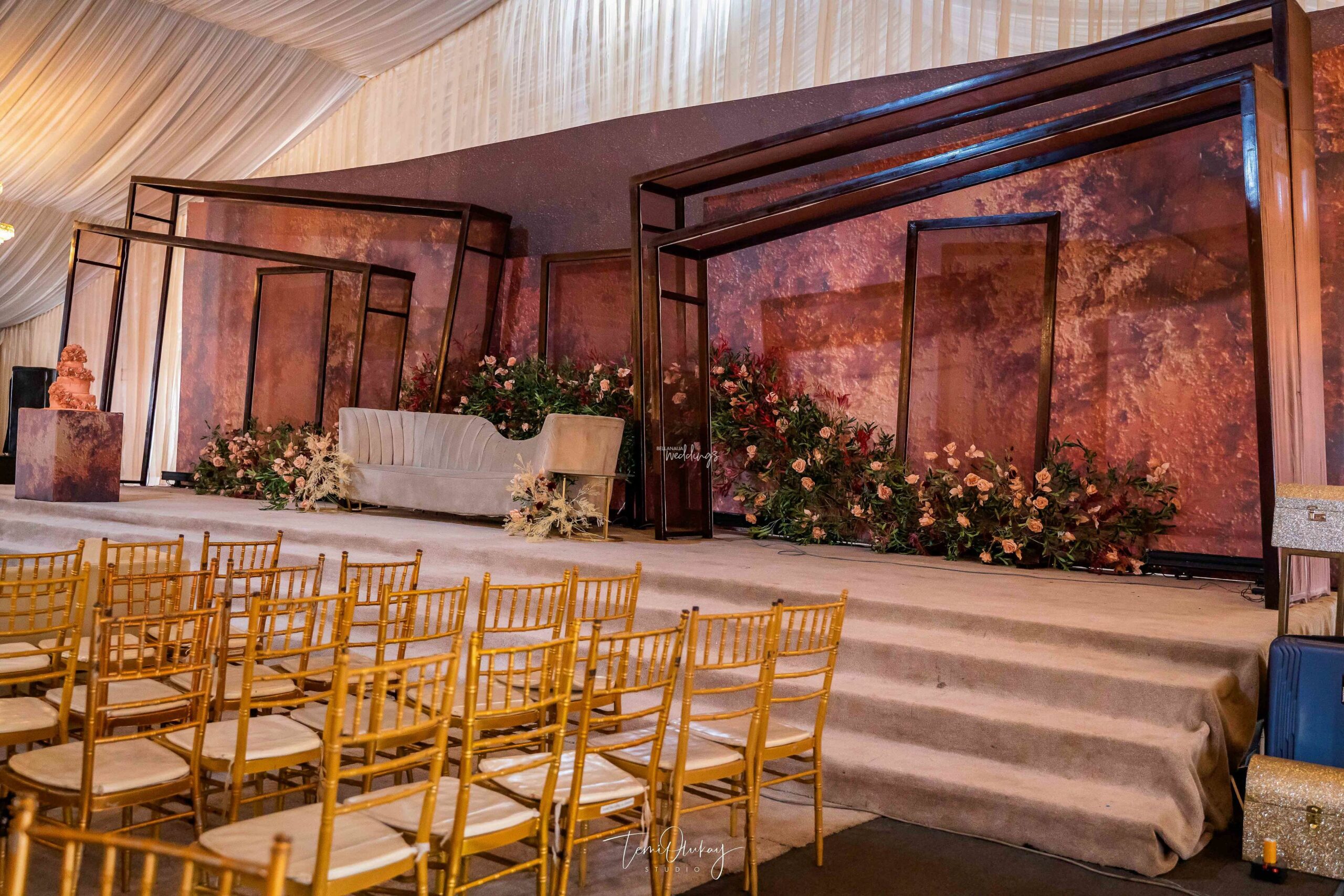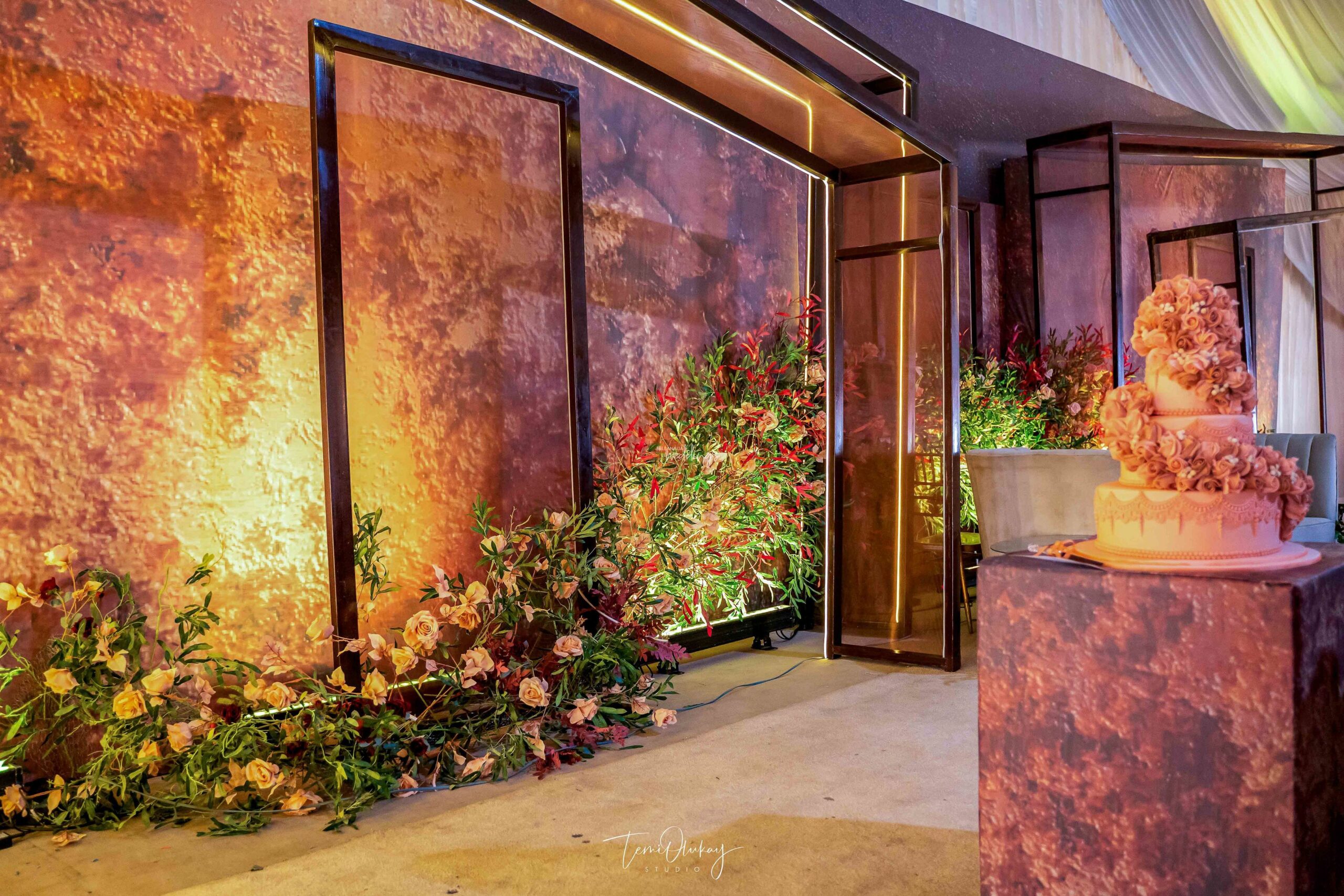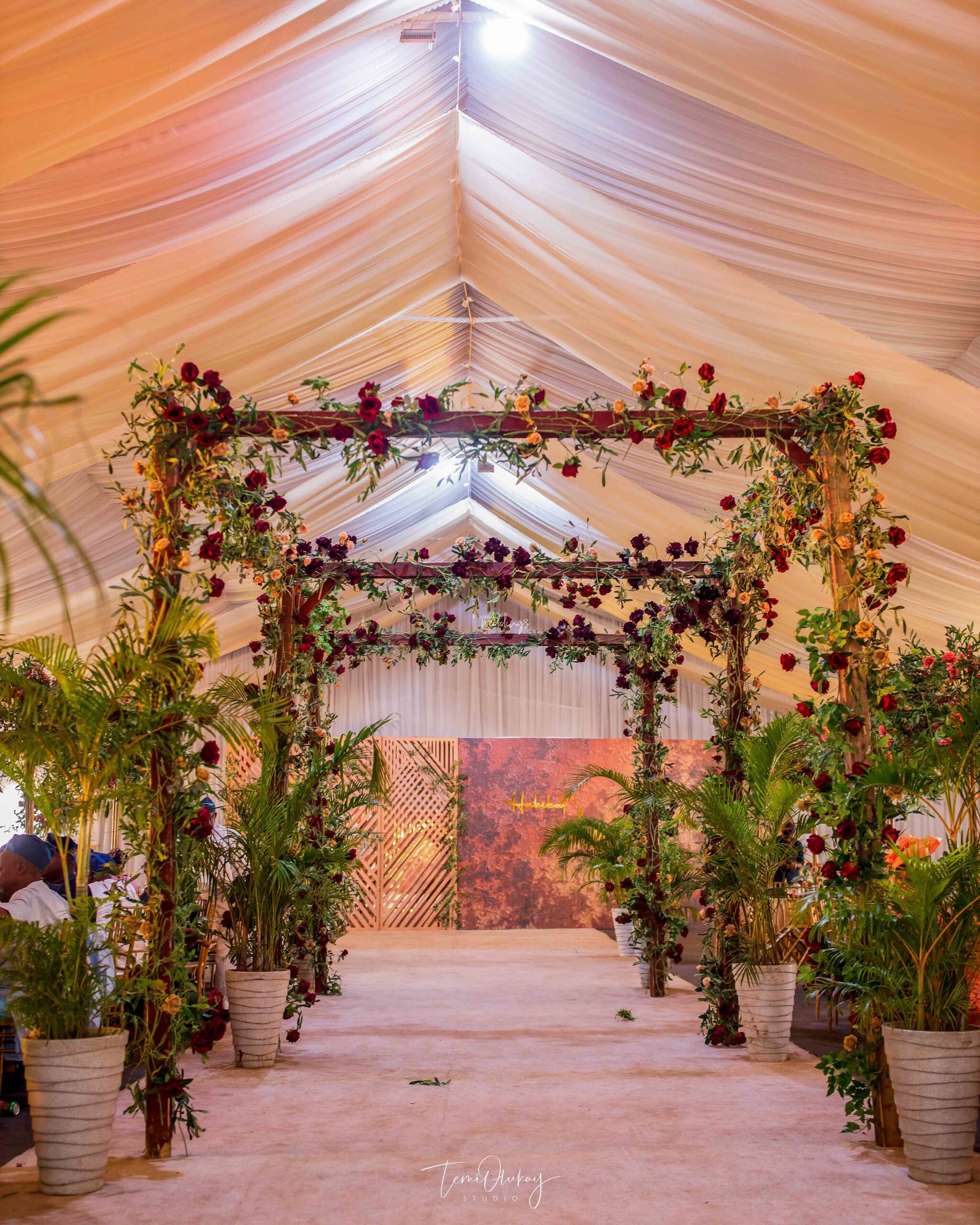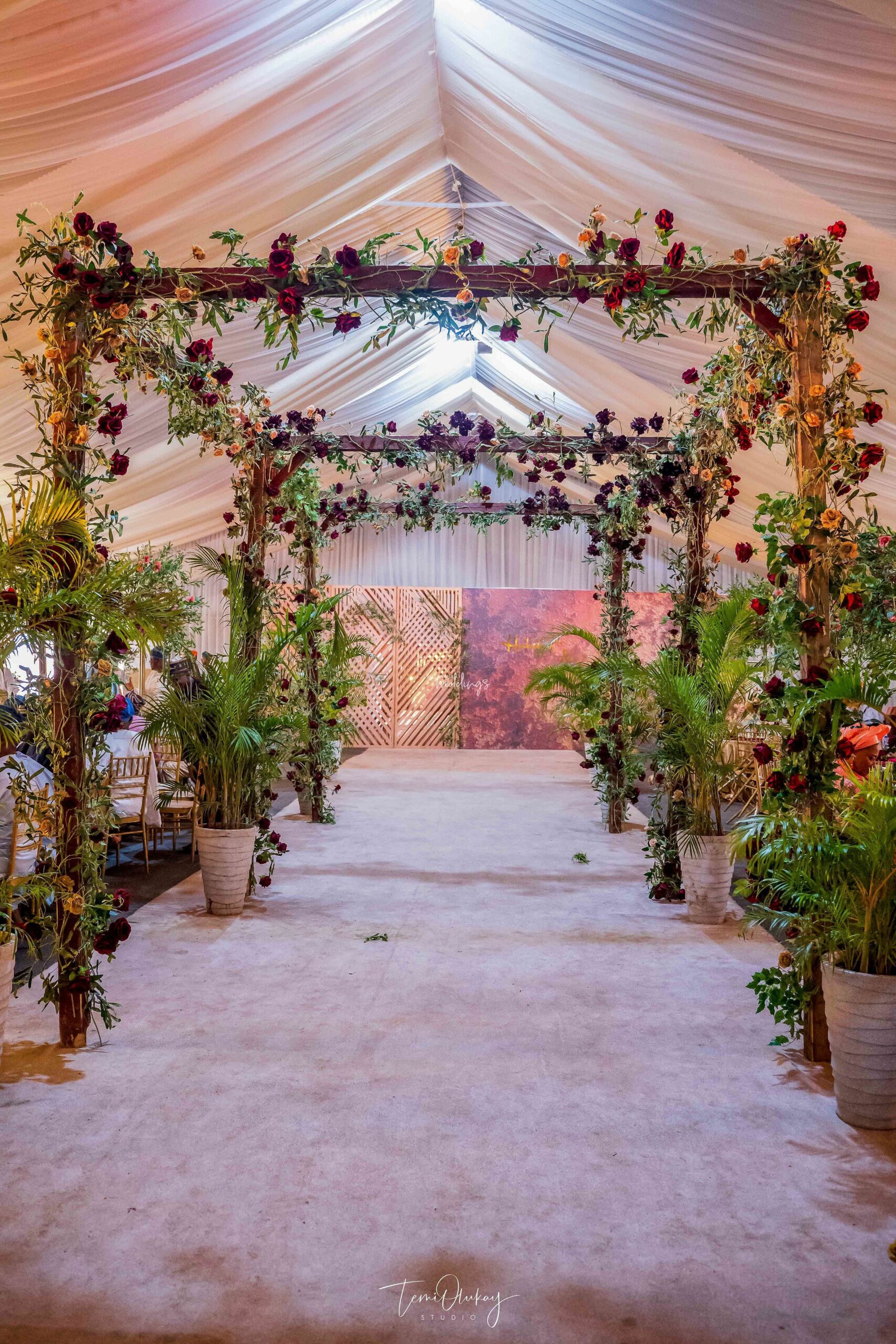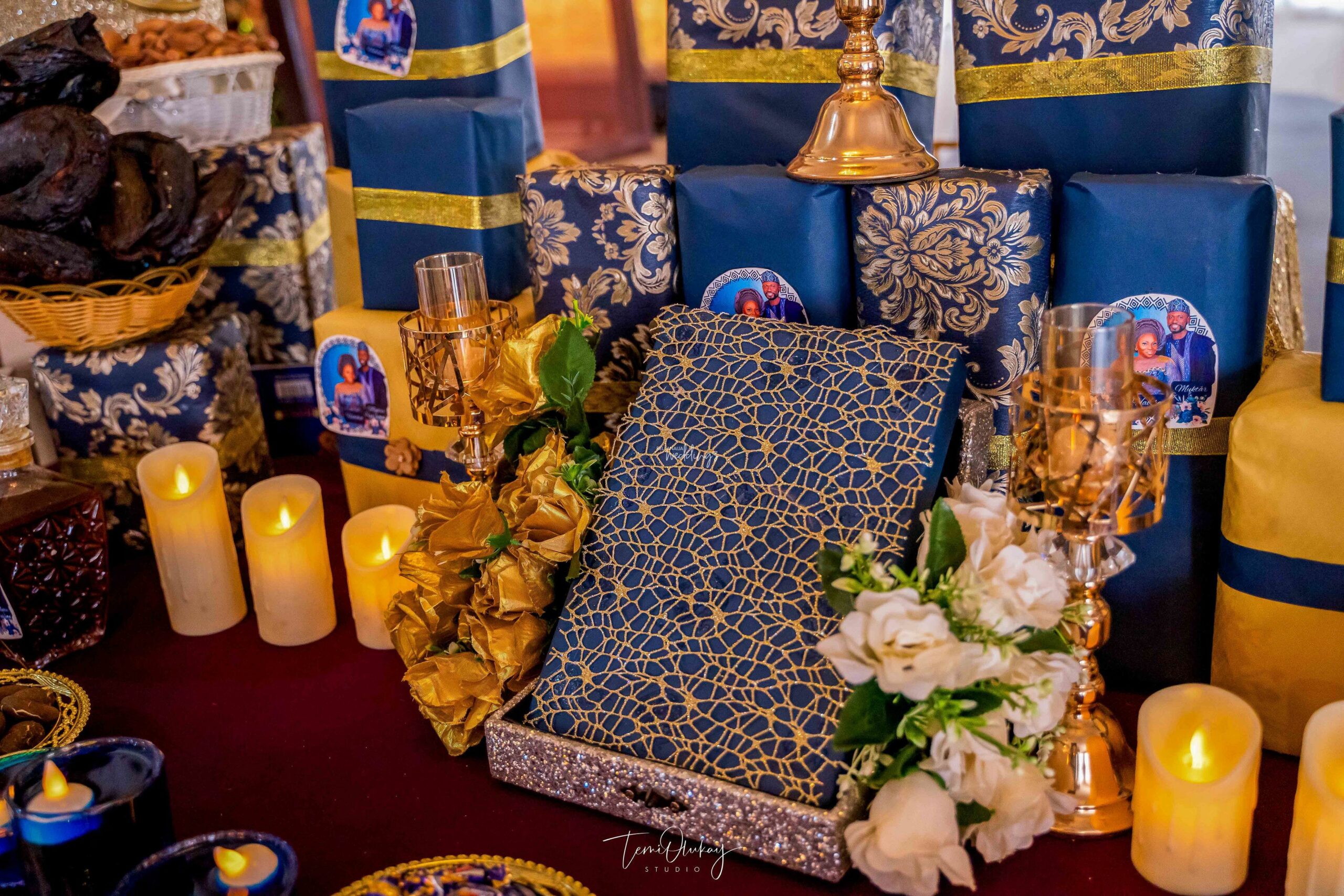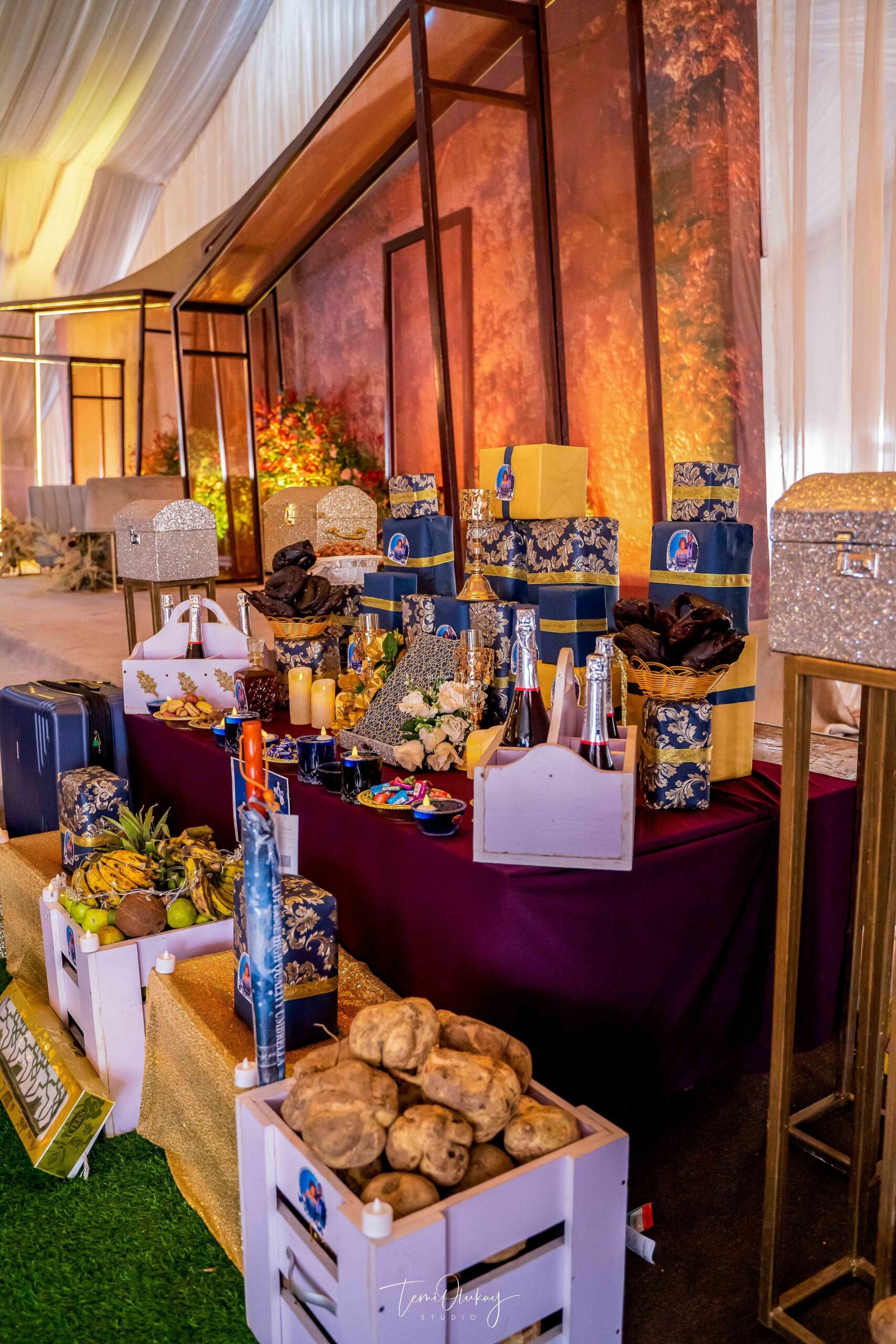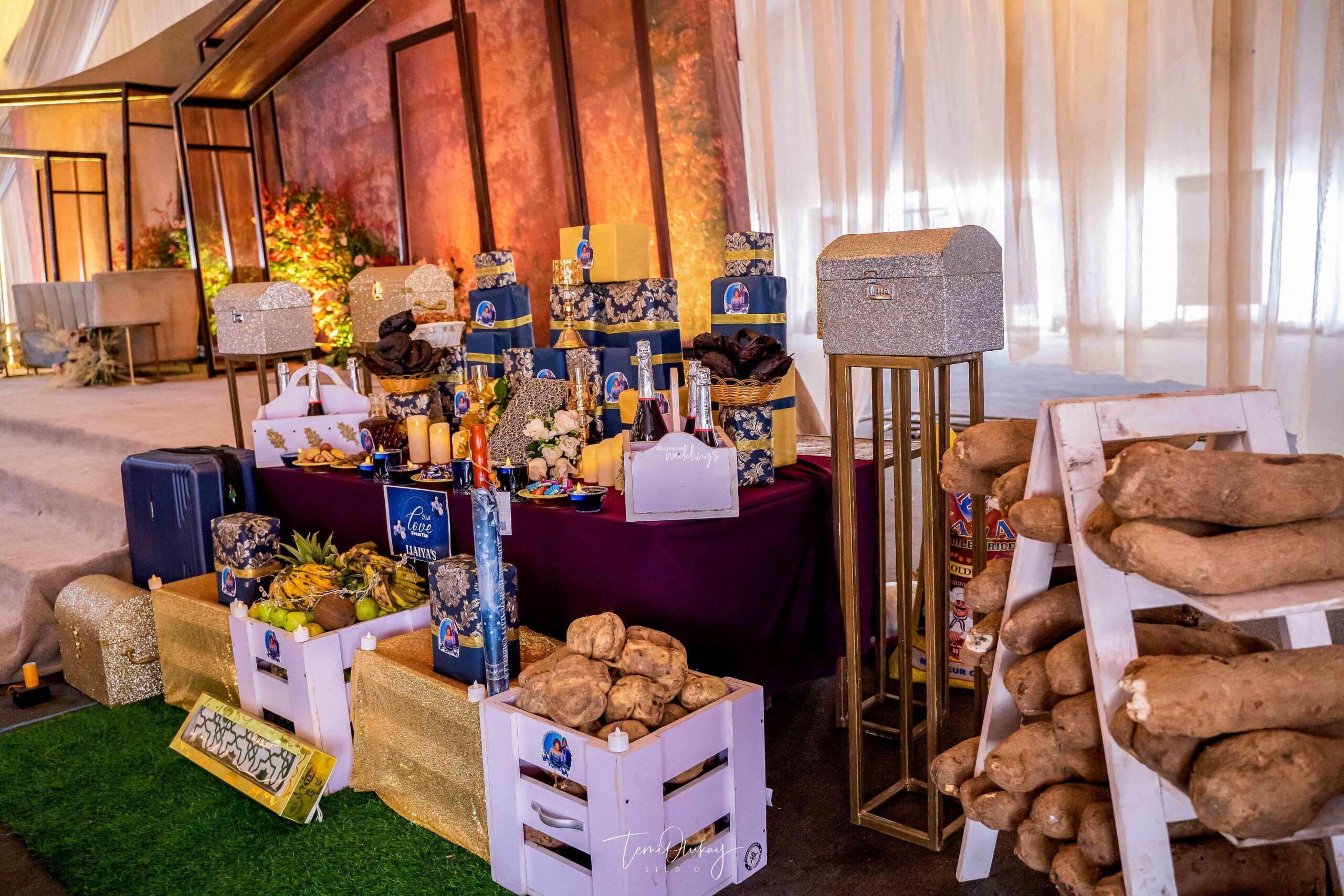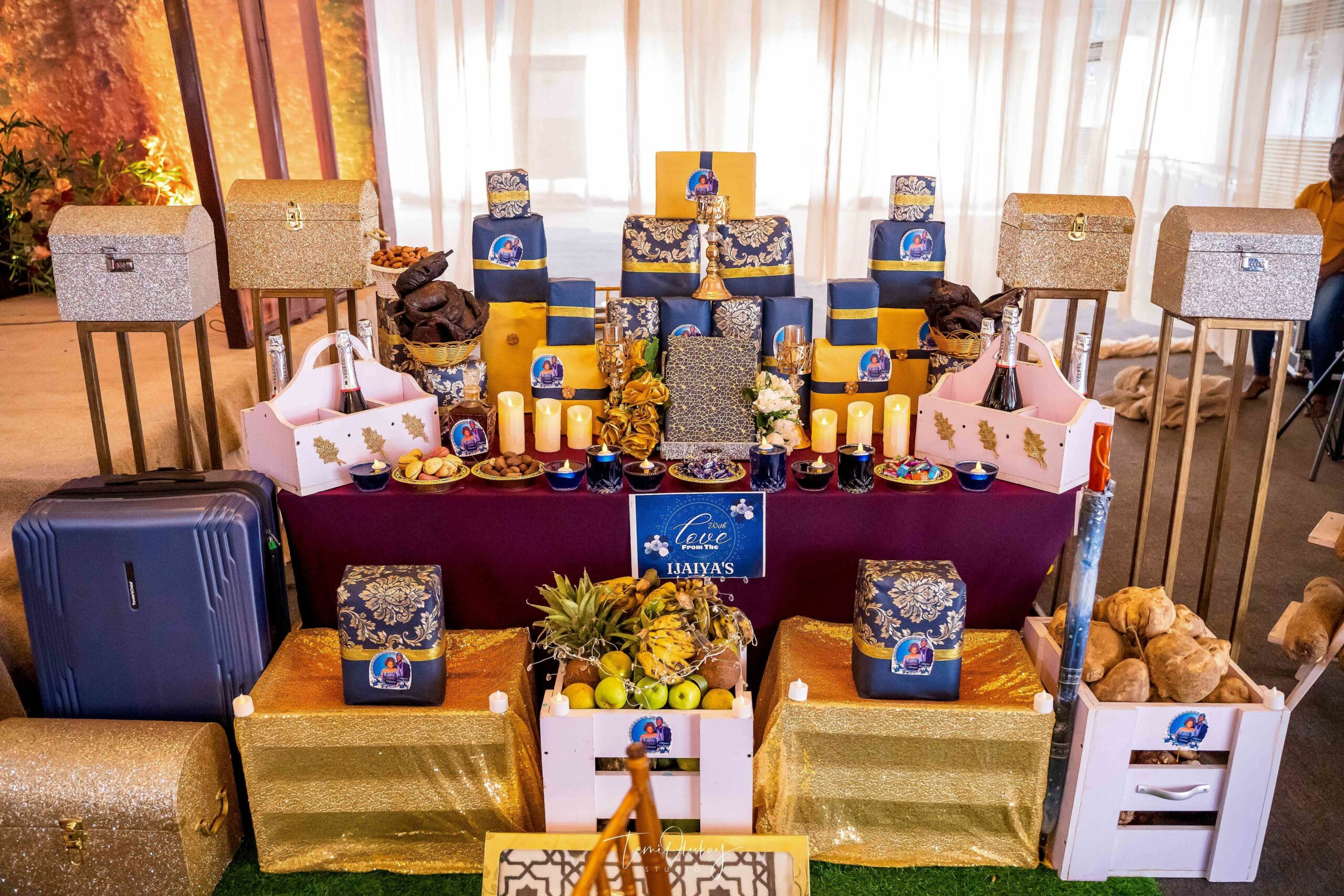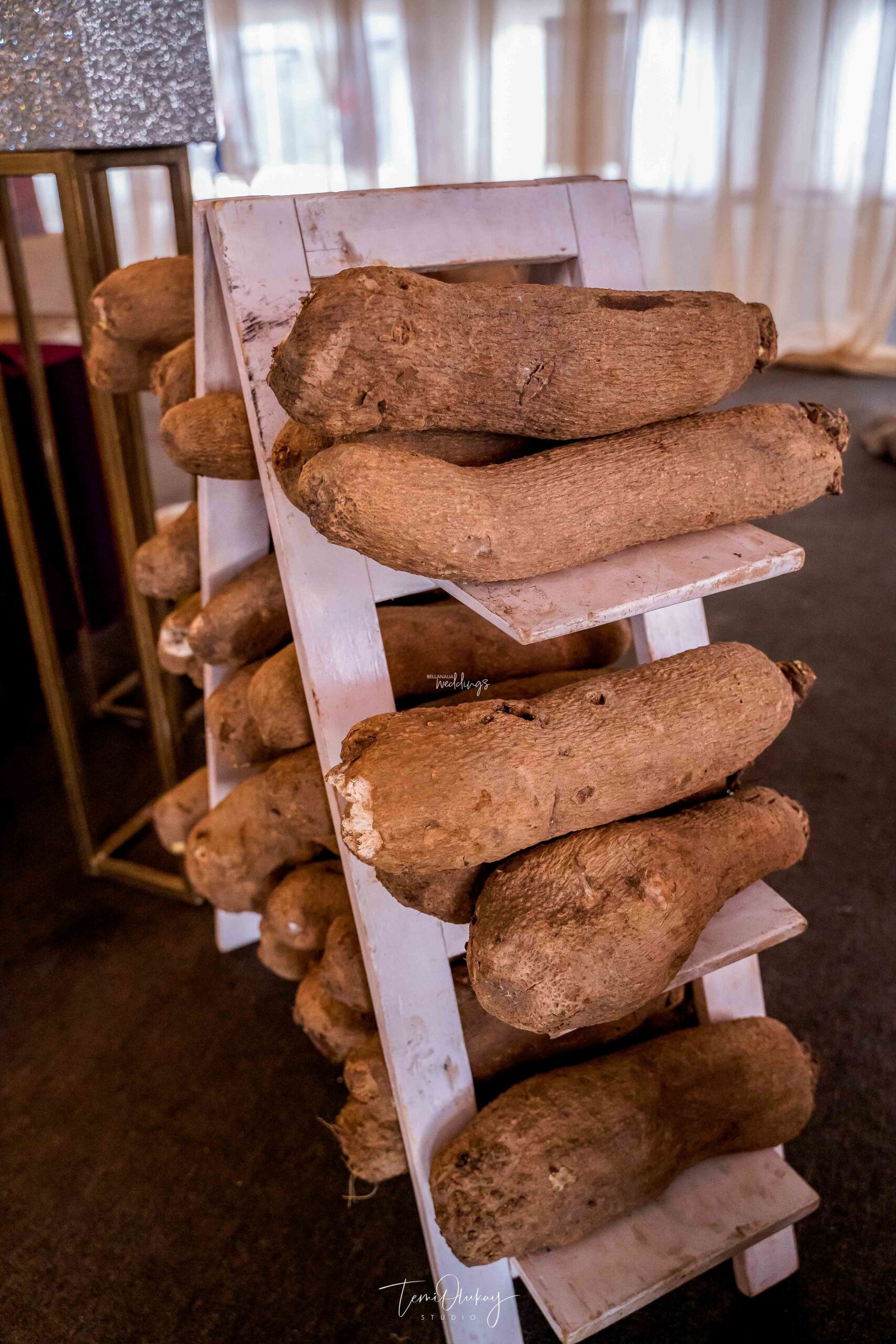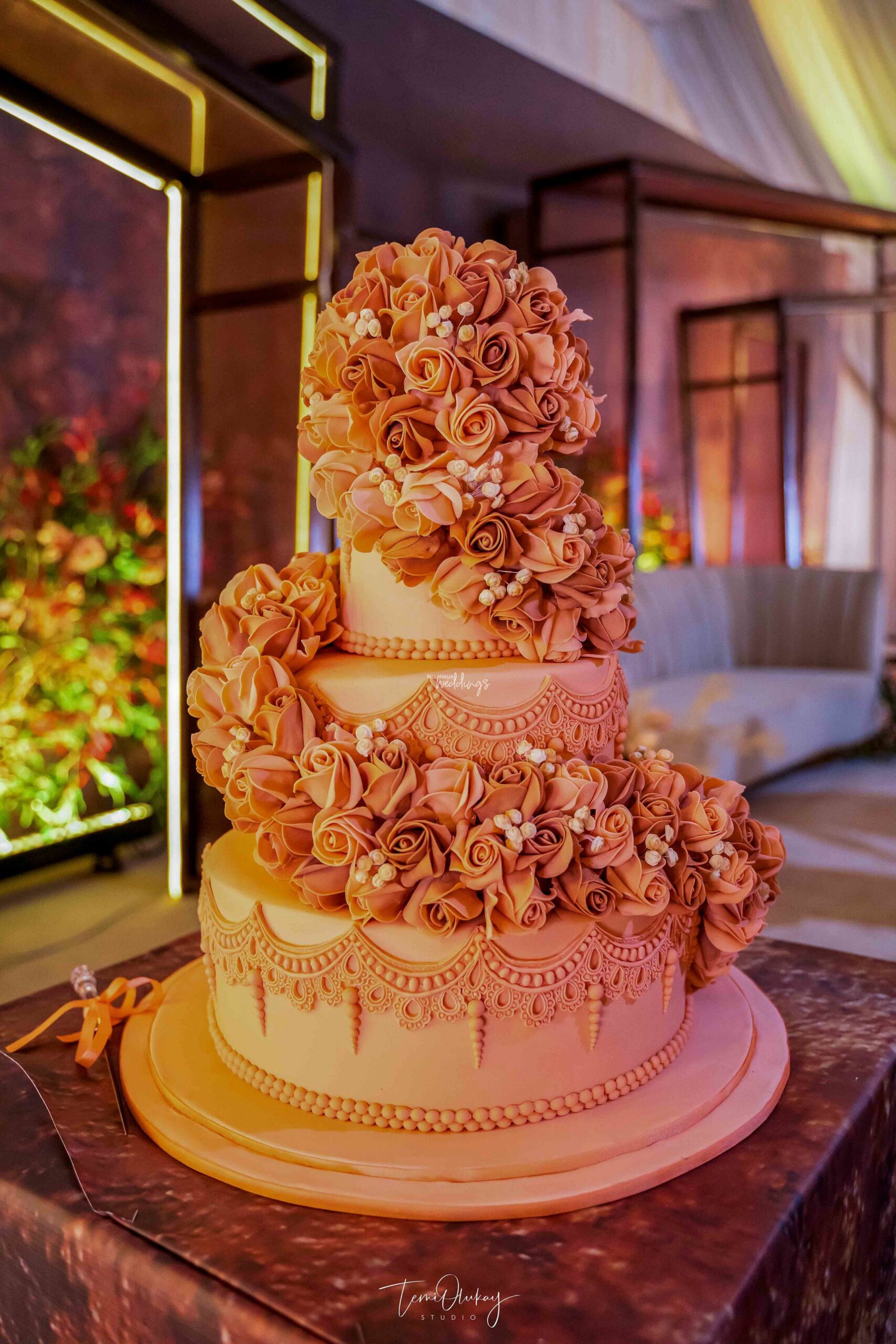 Let the ceremony begin!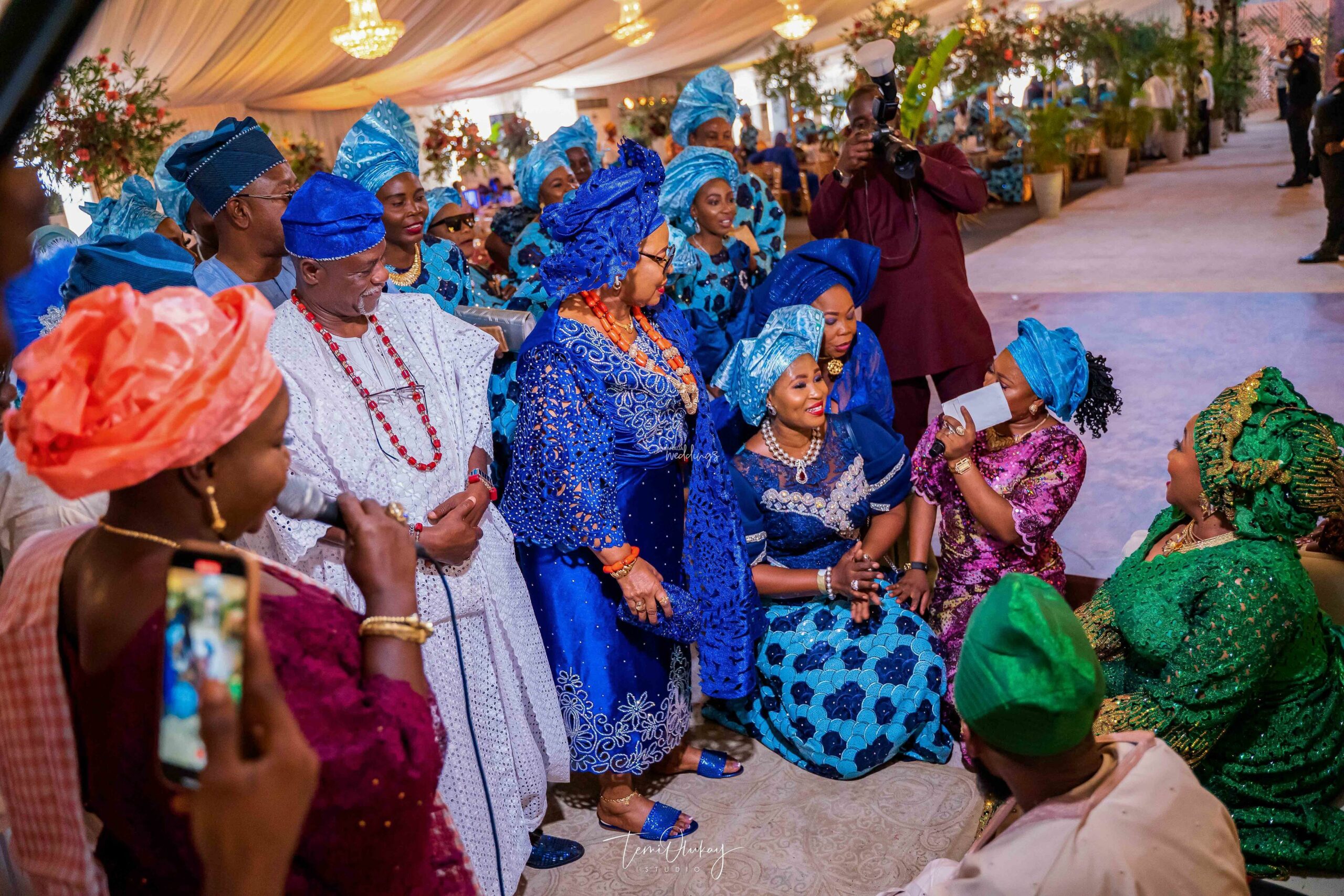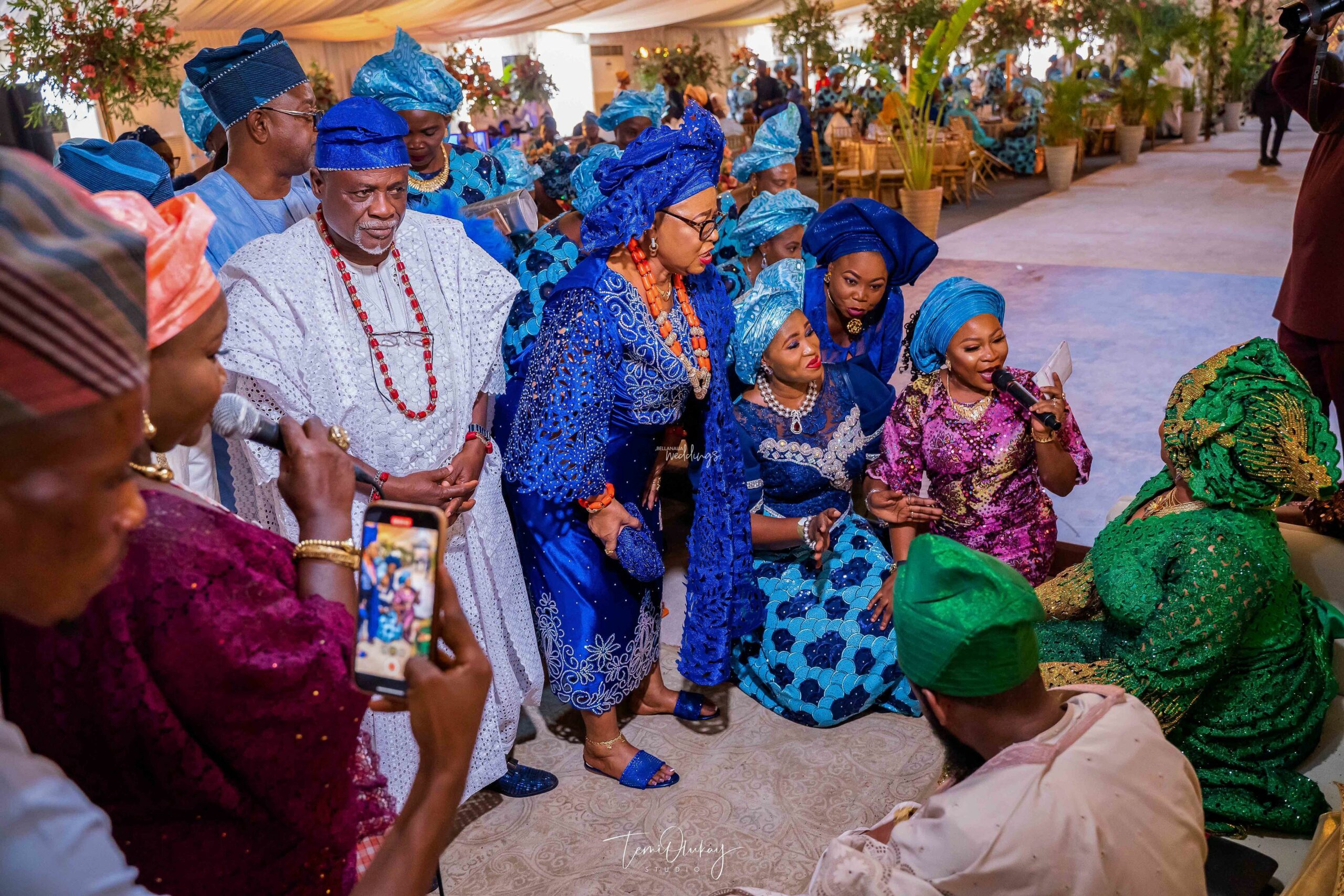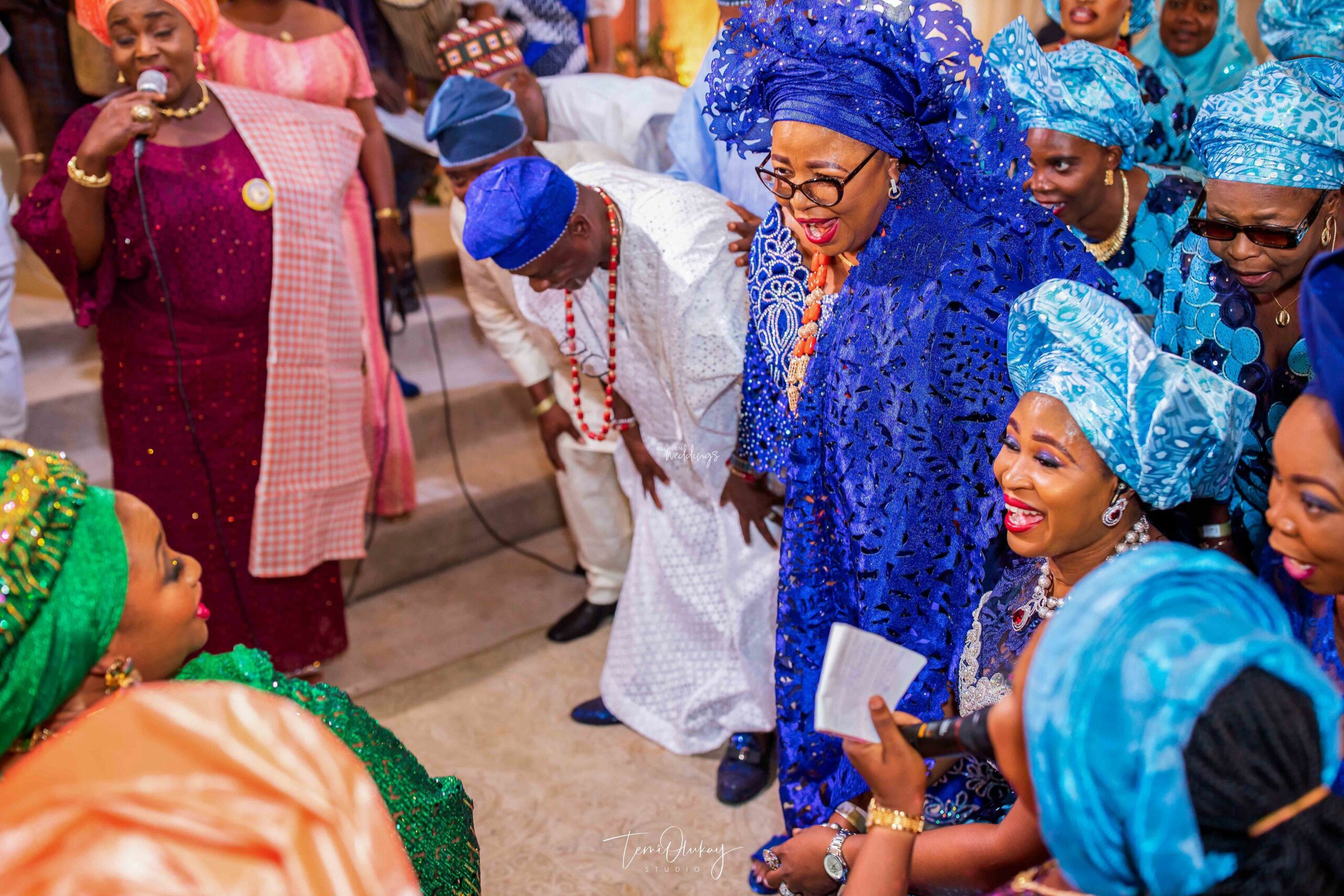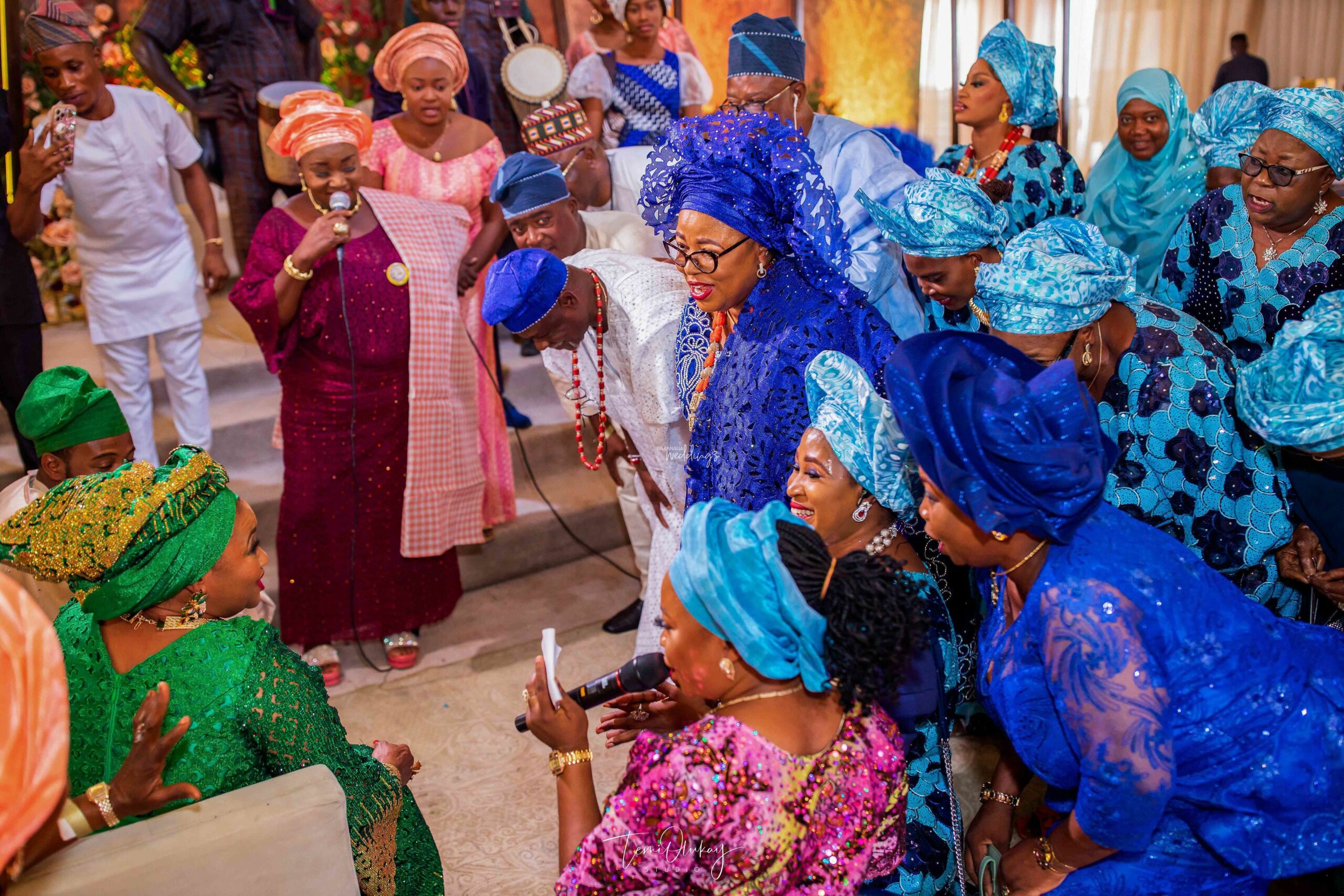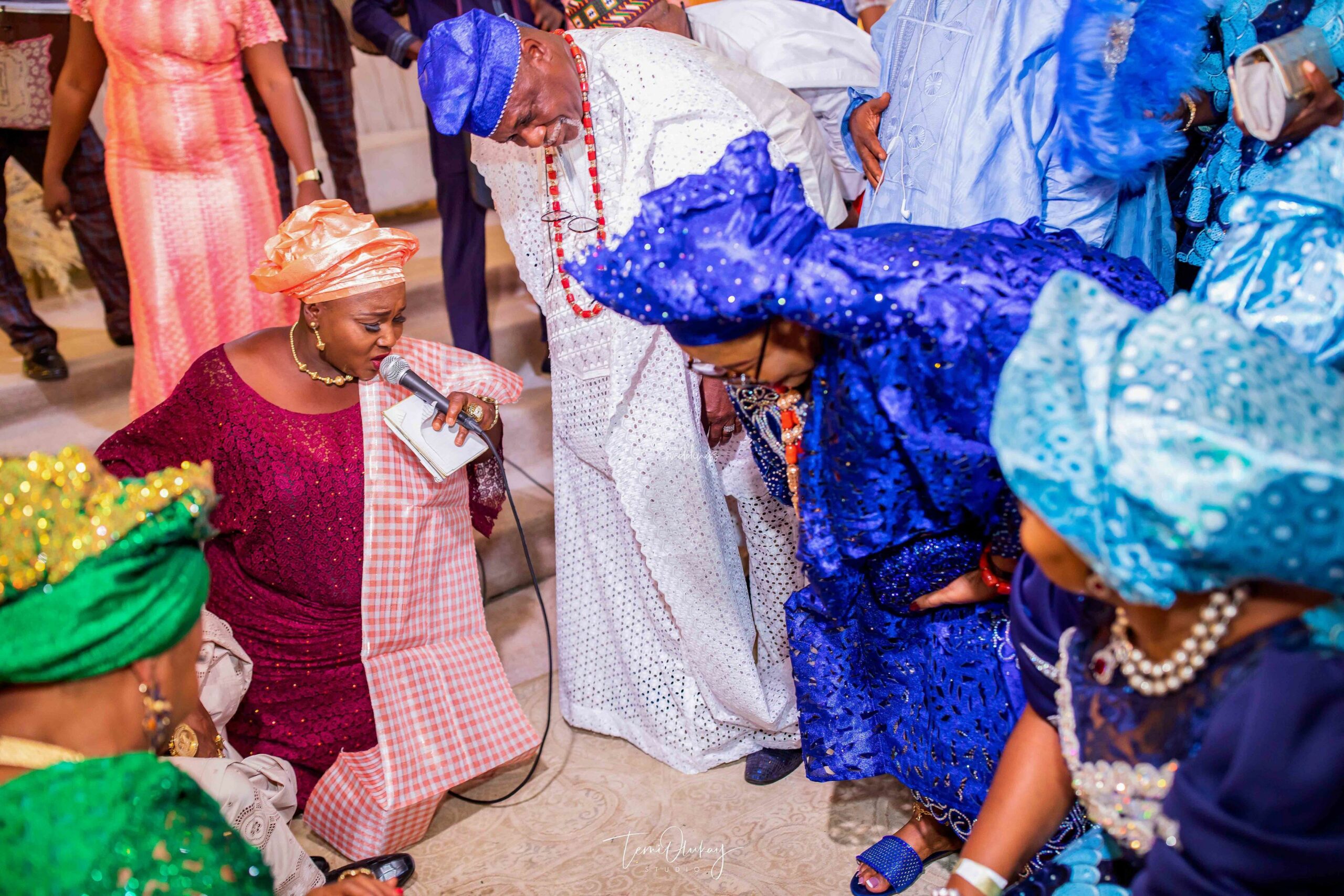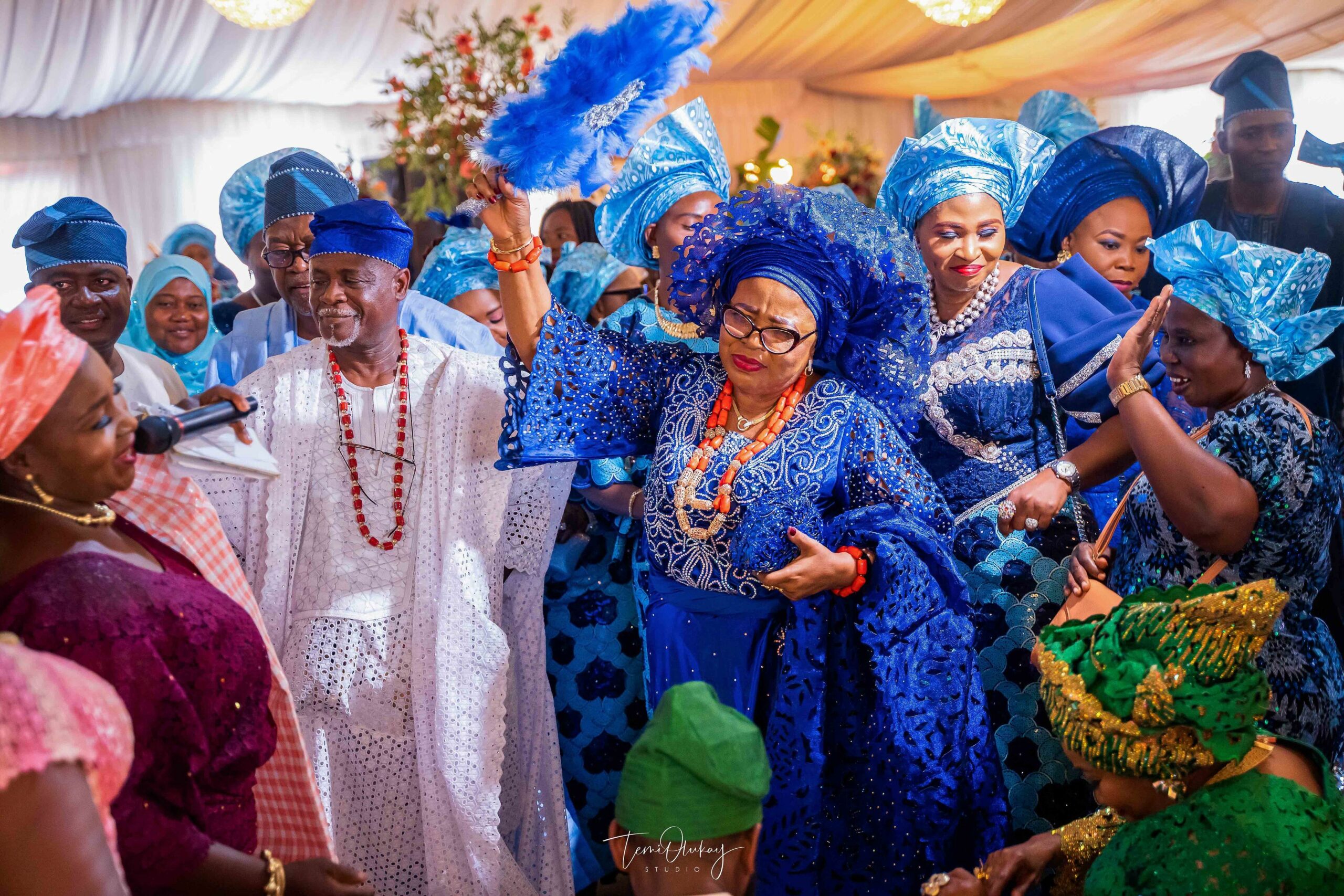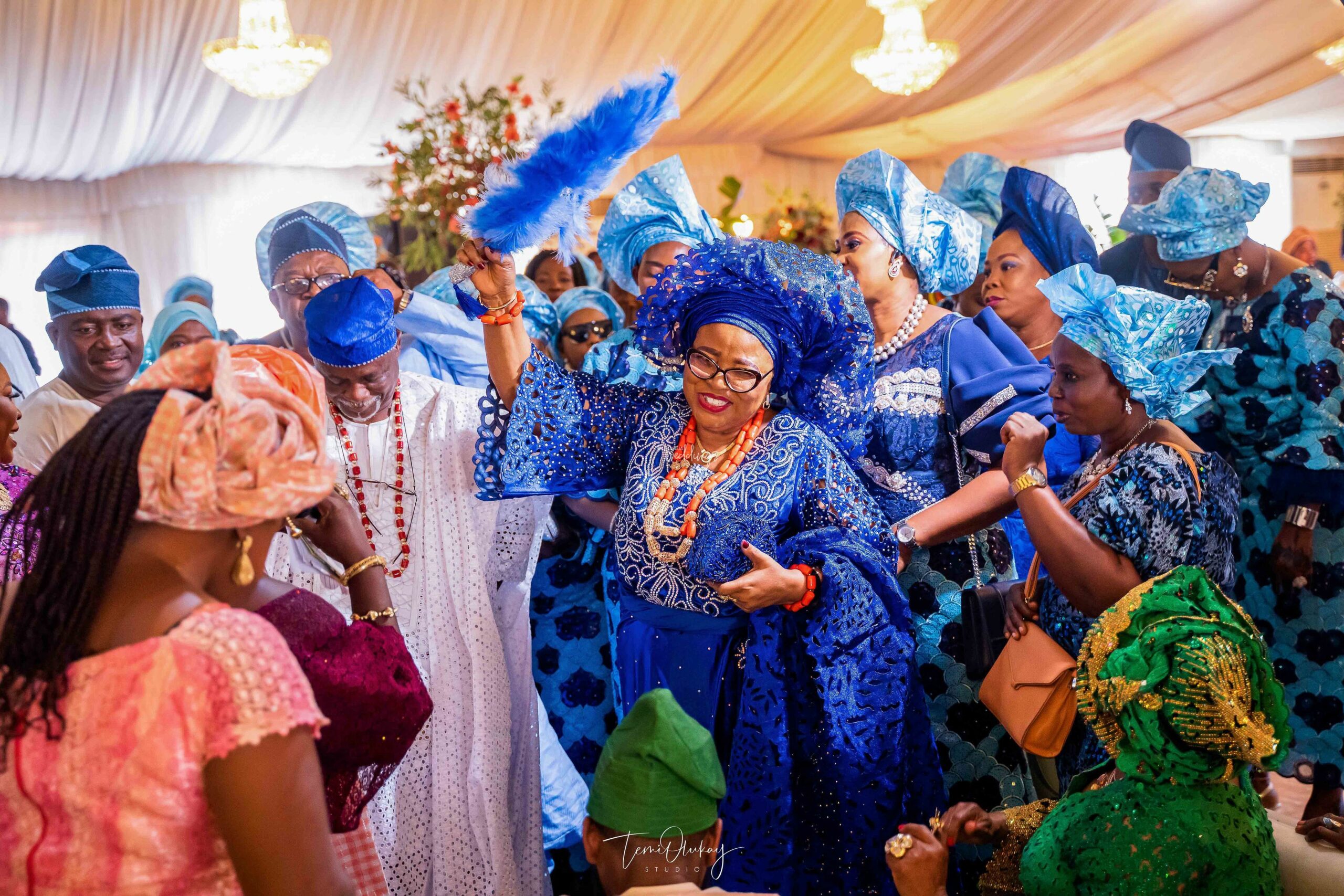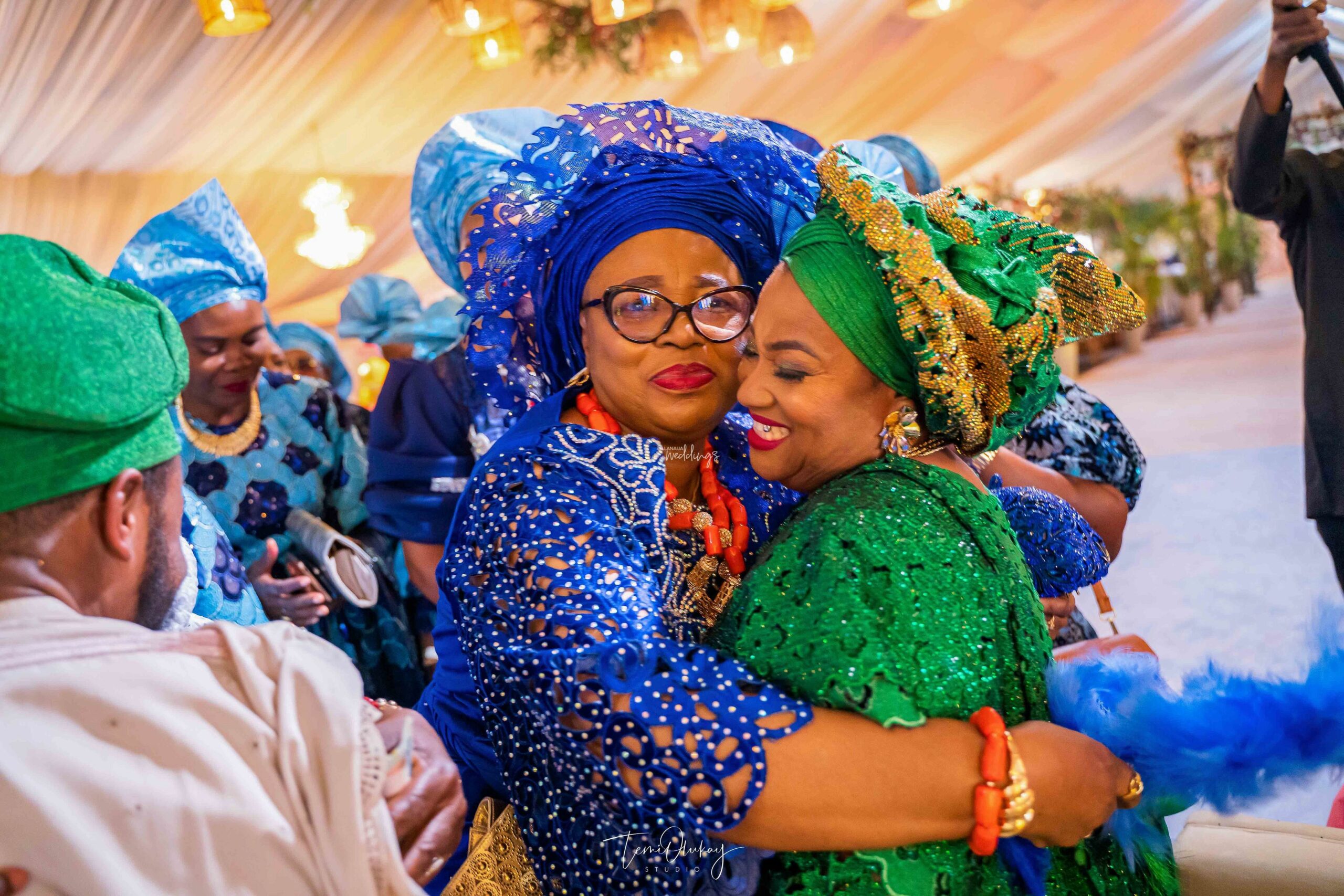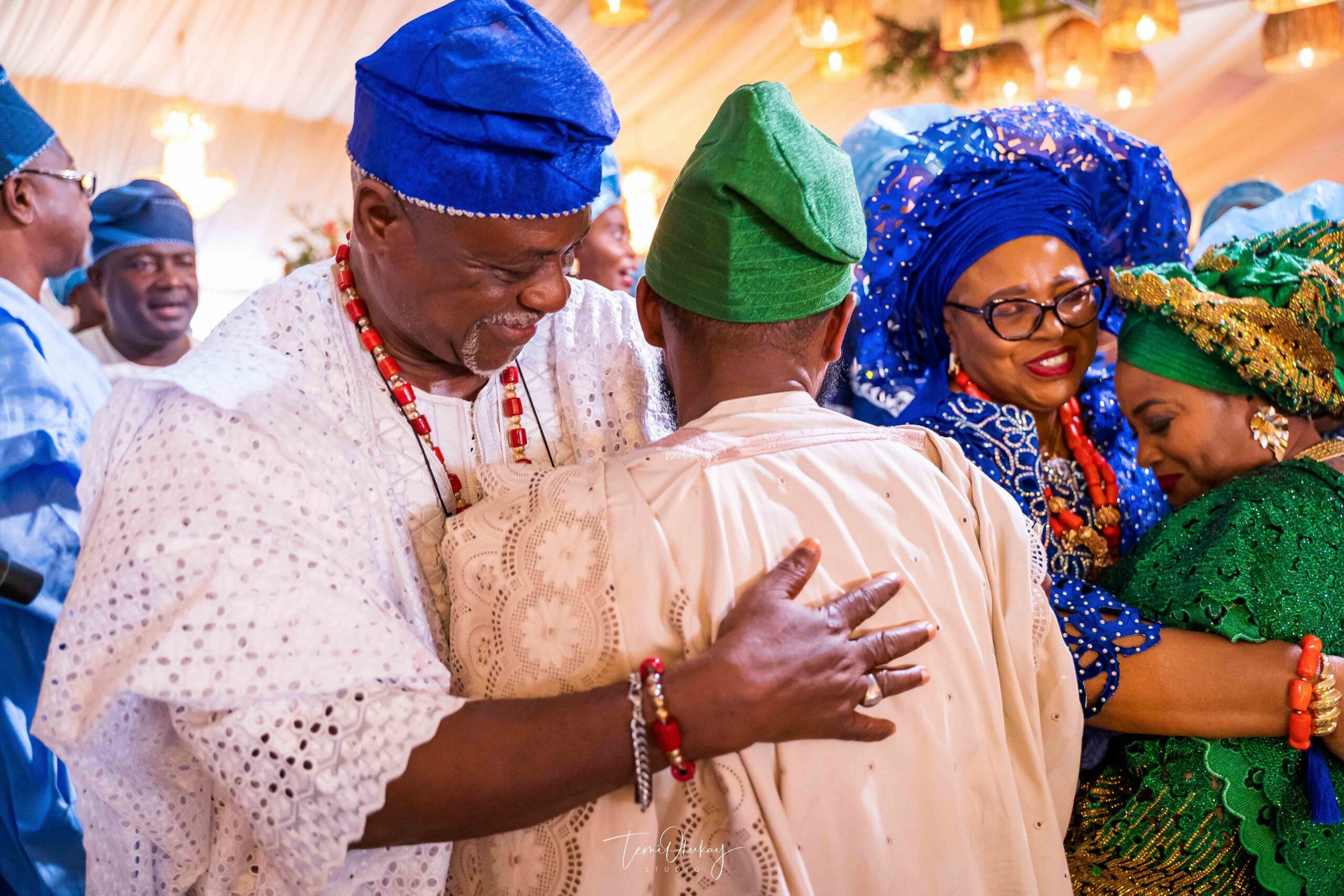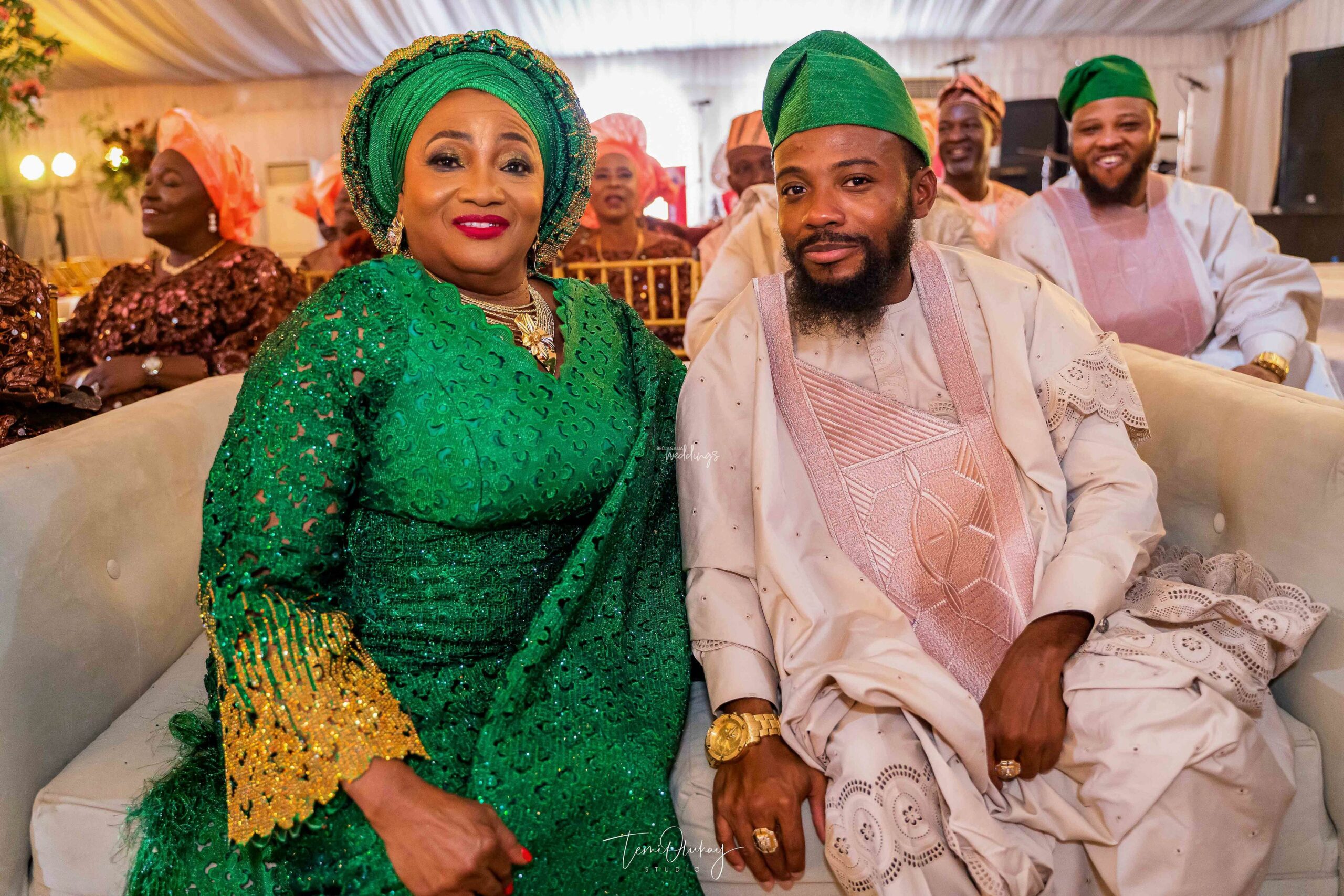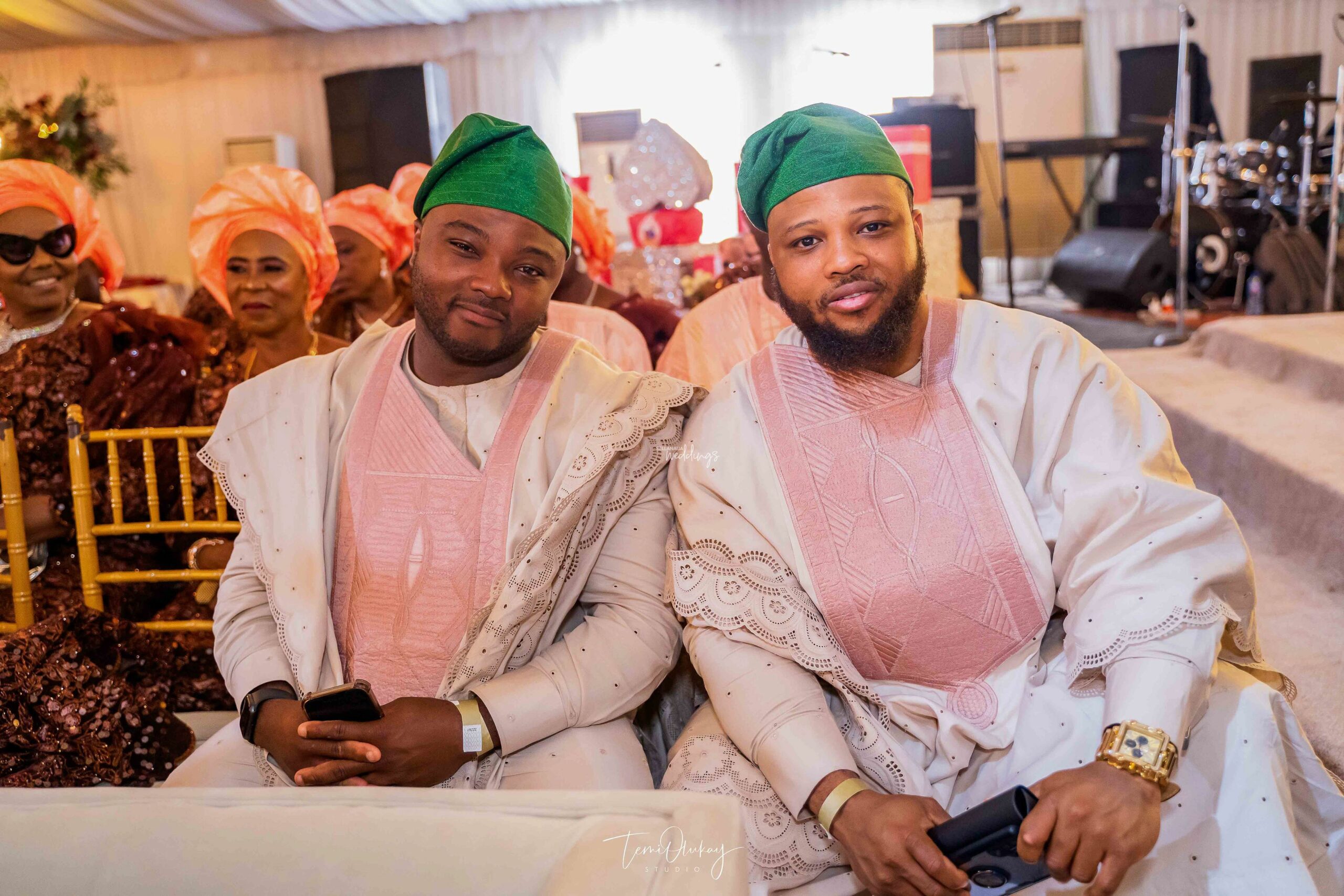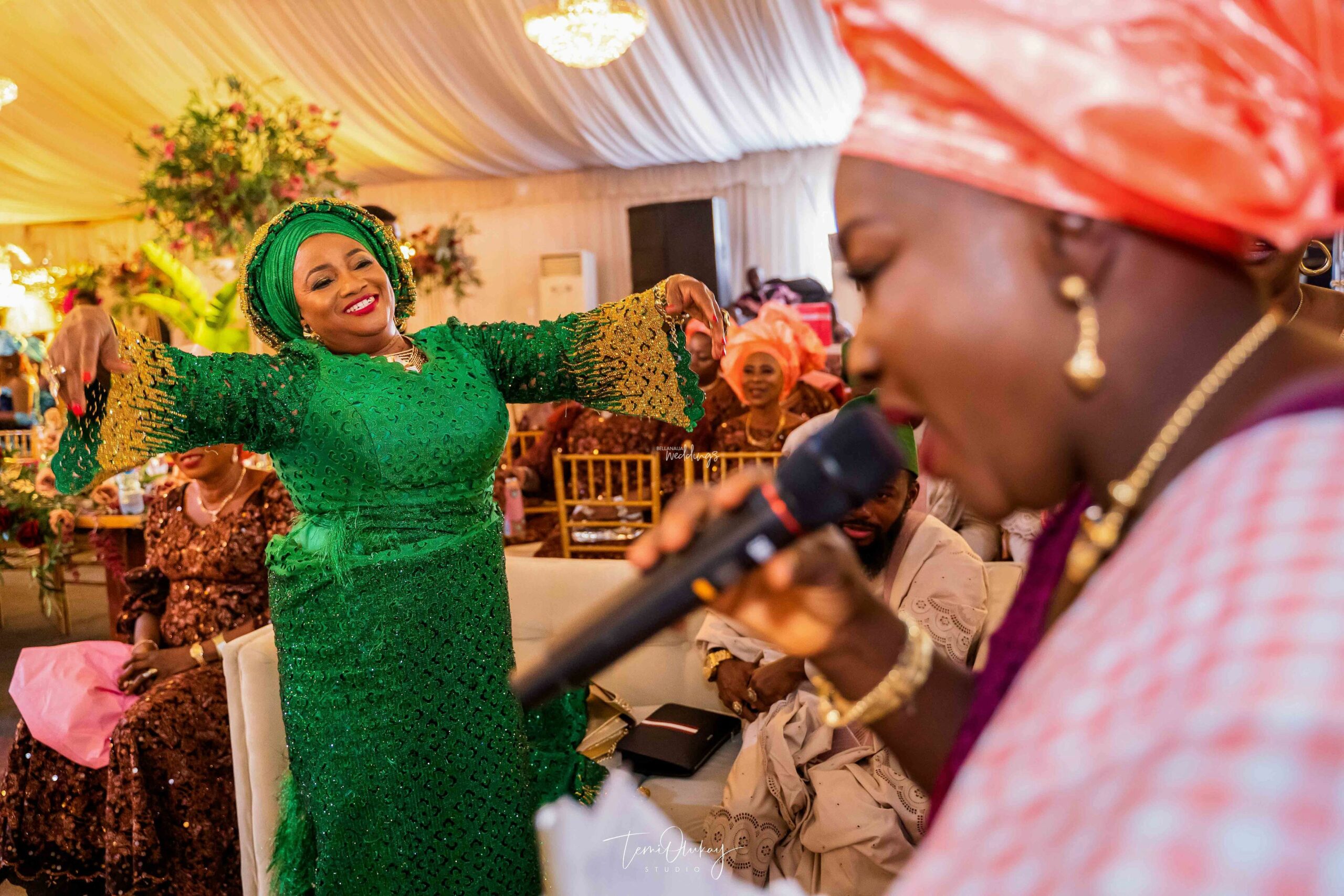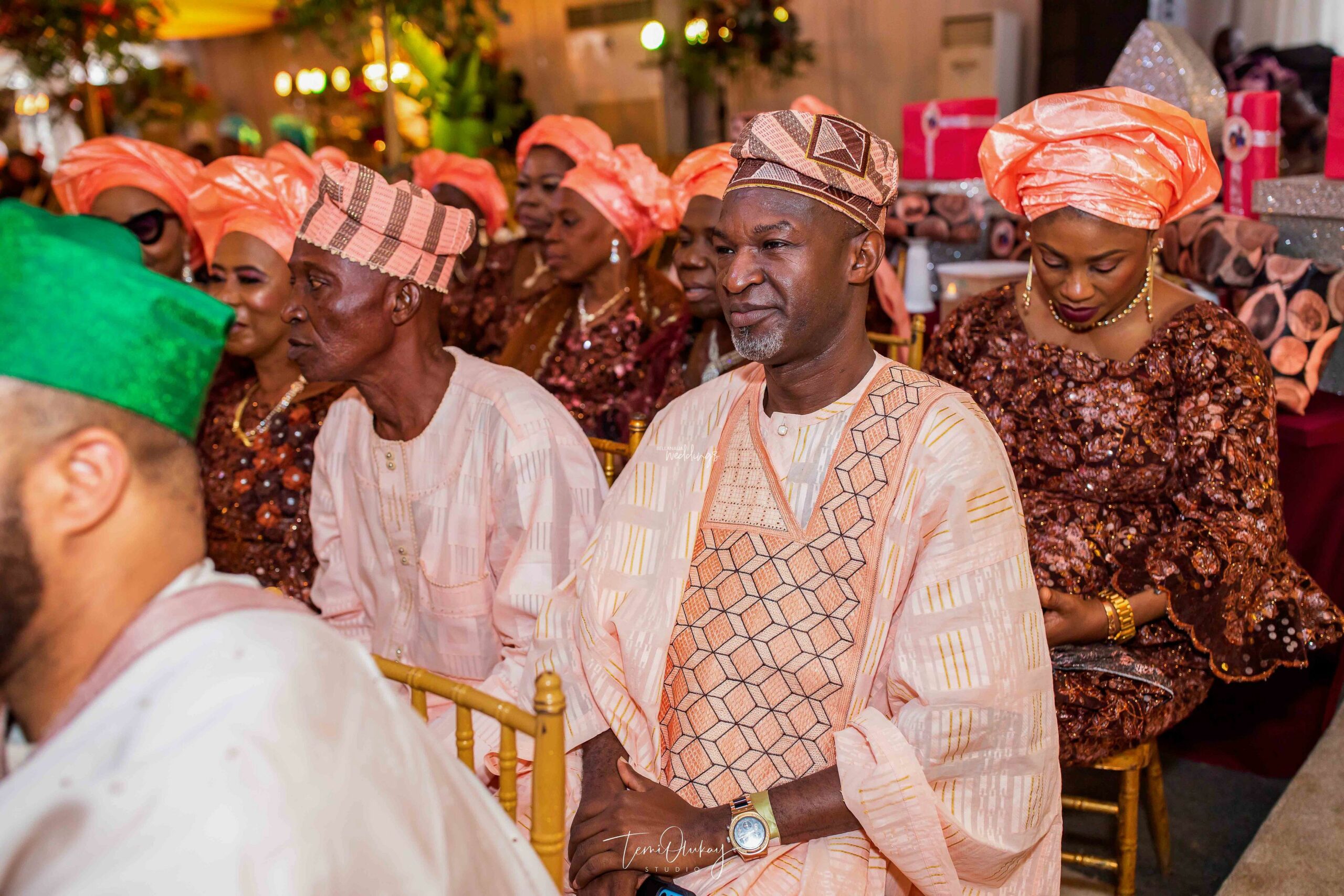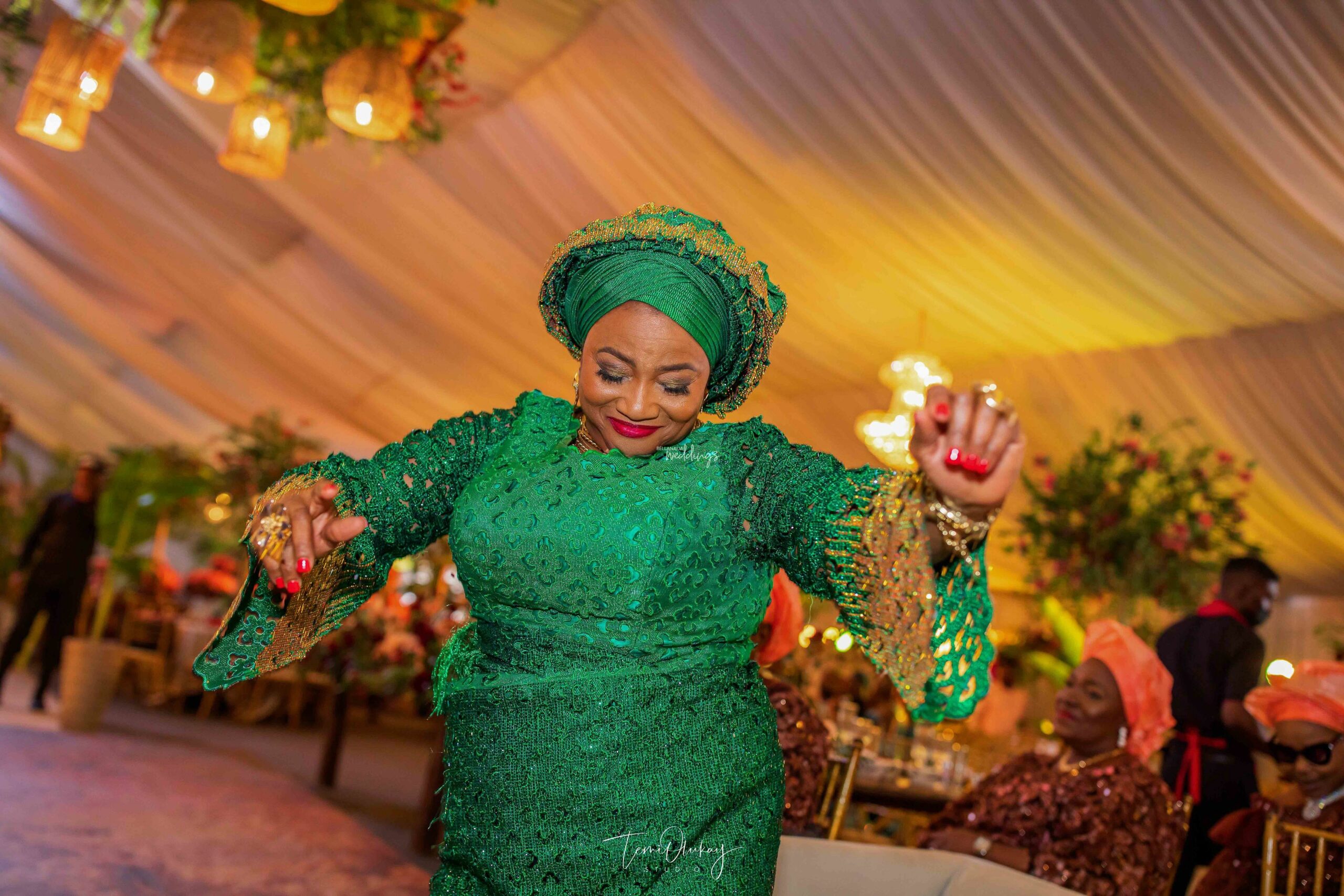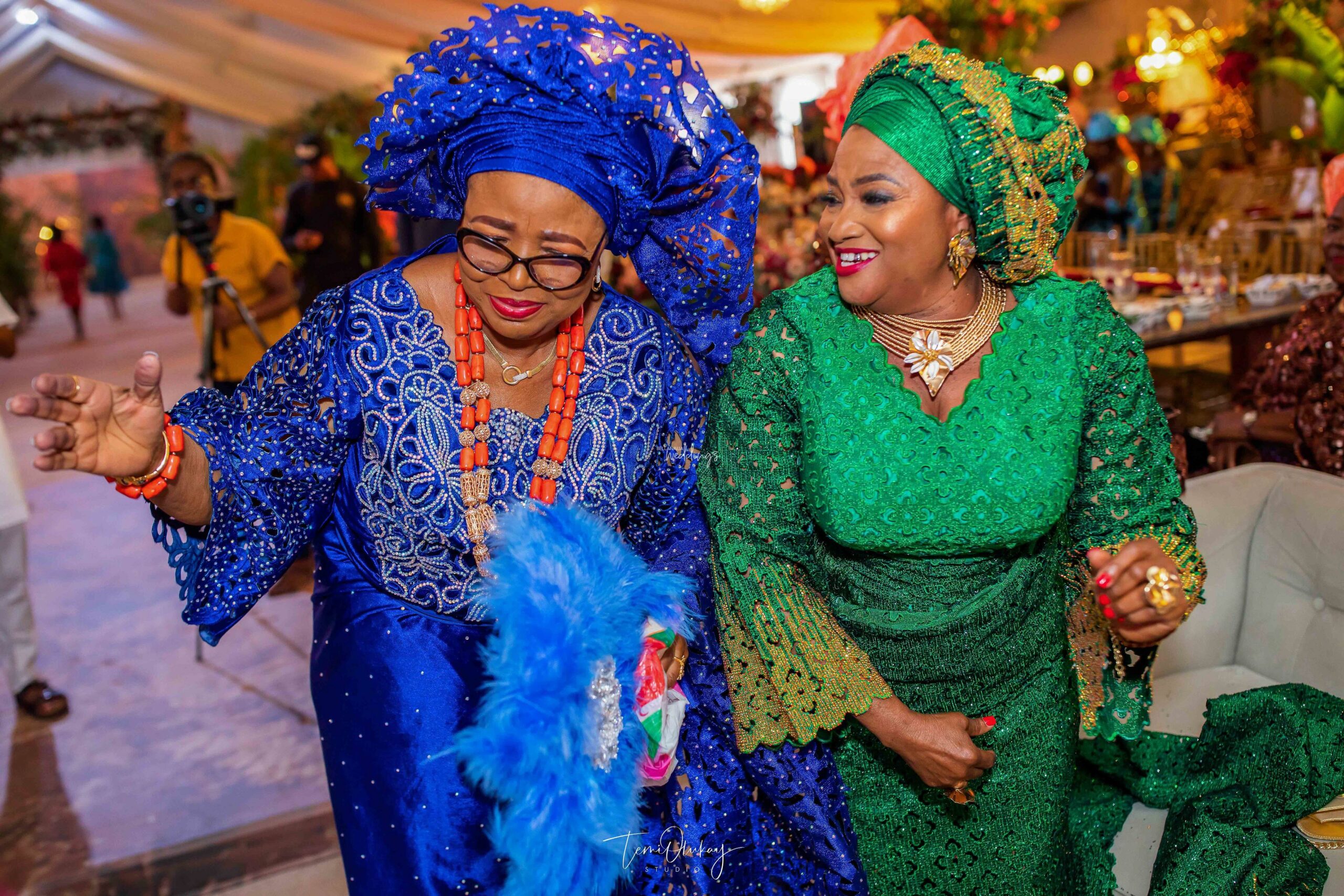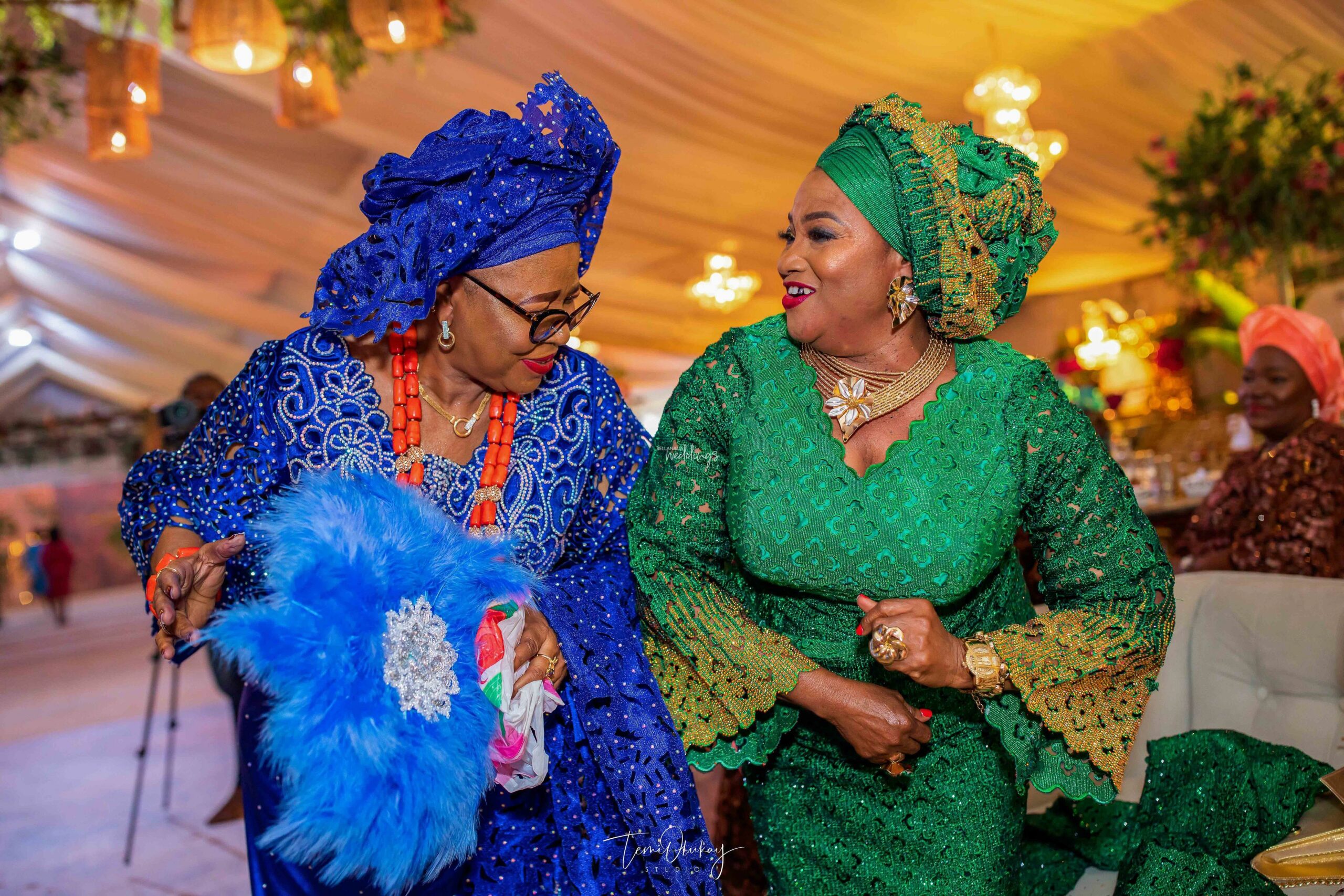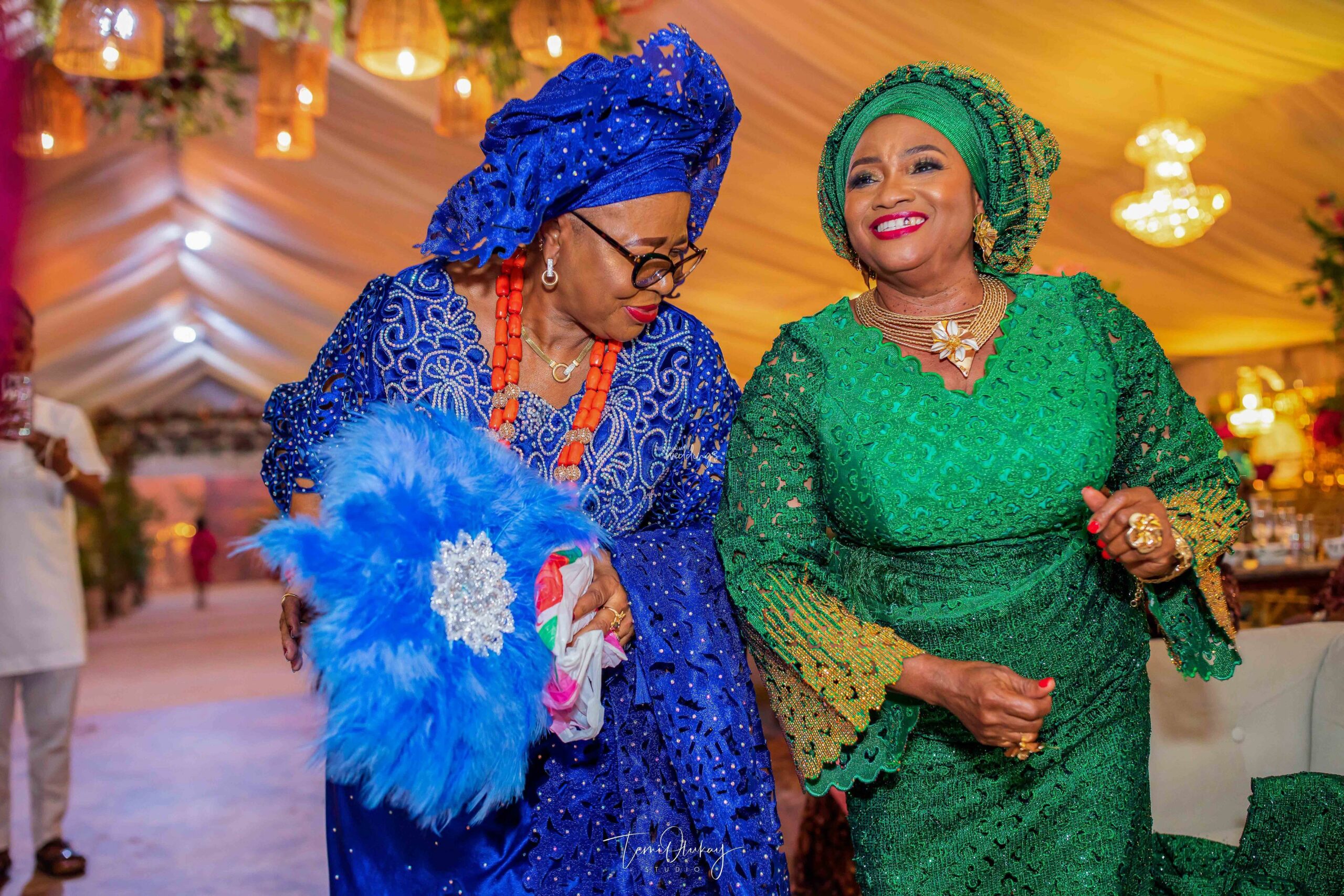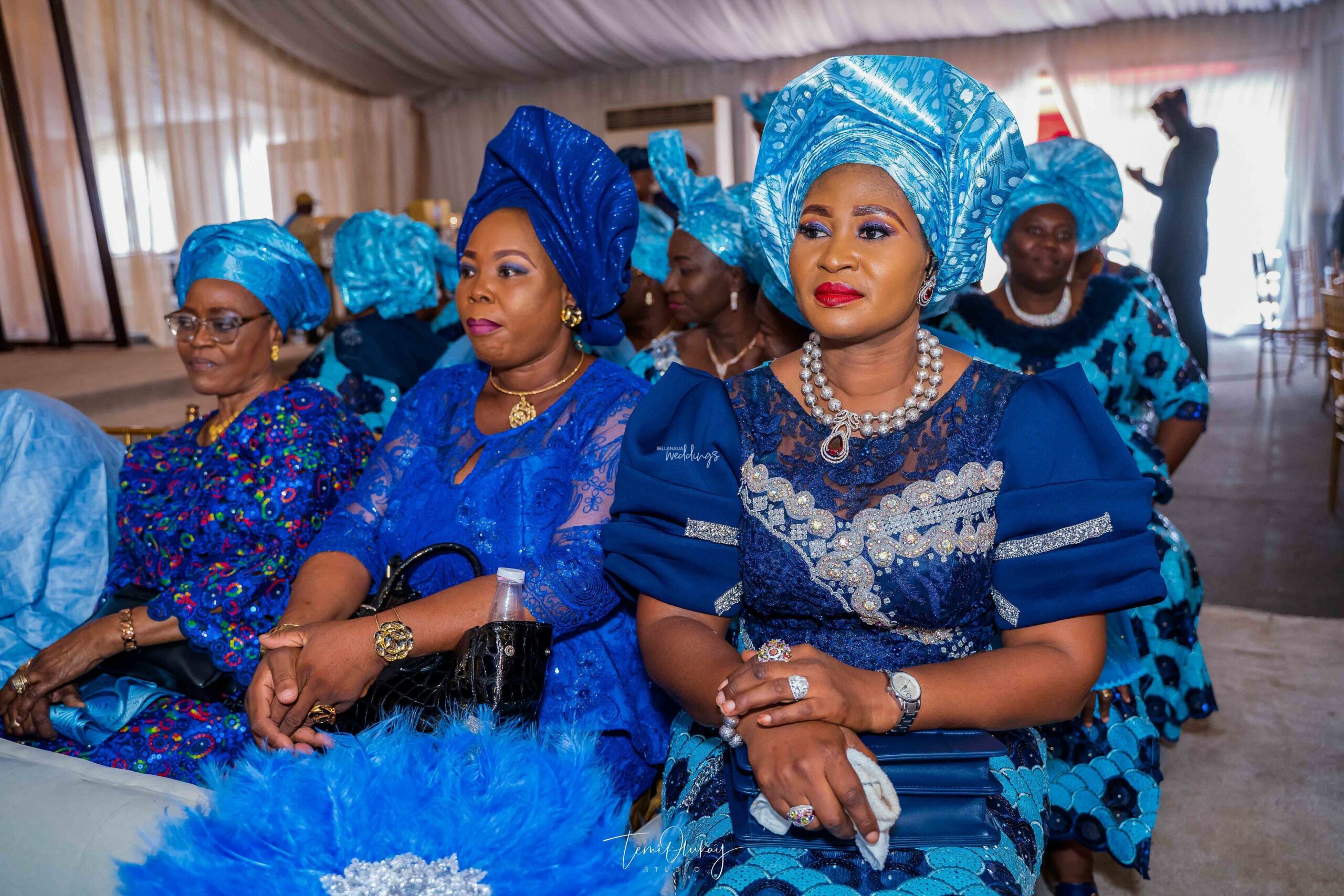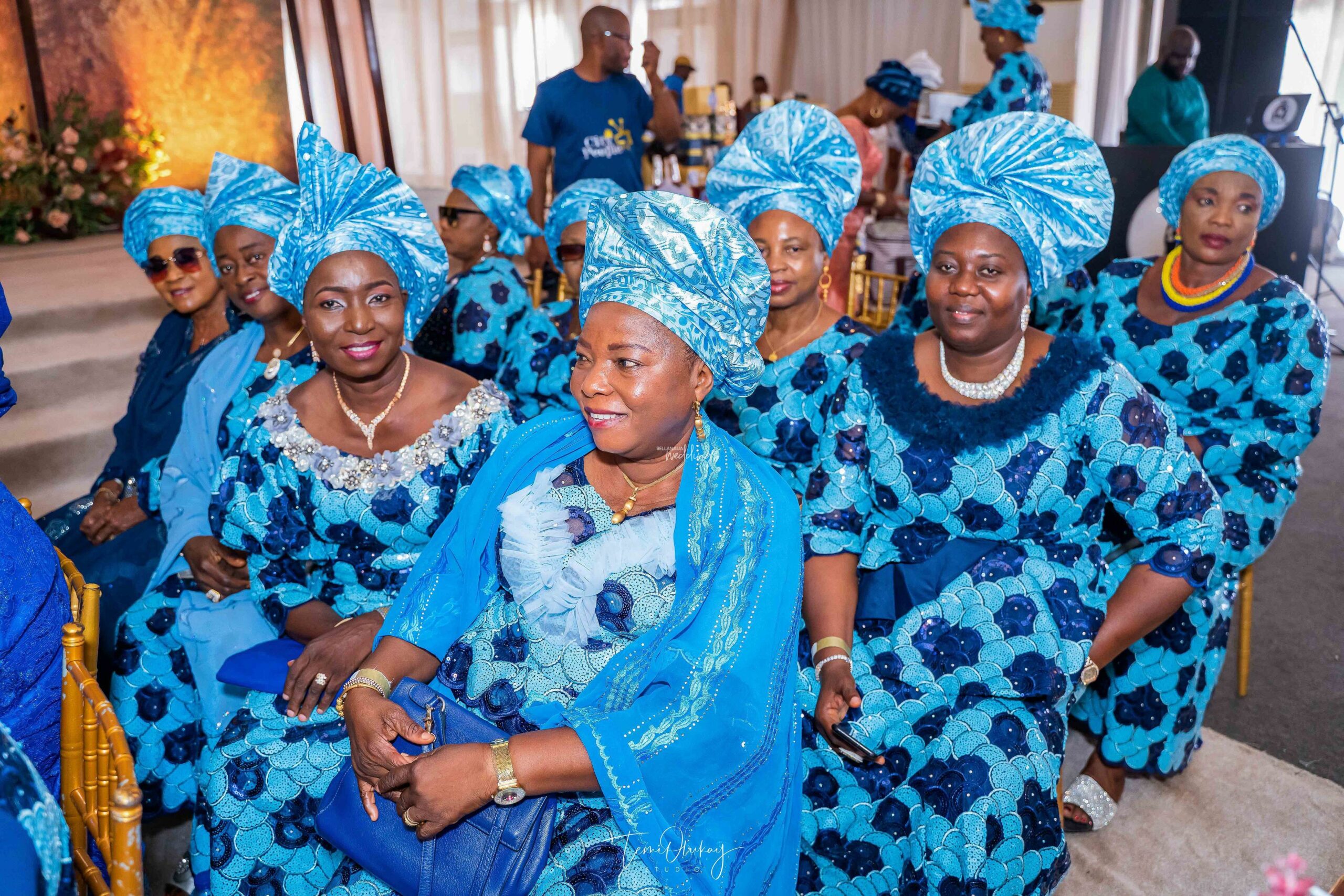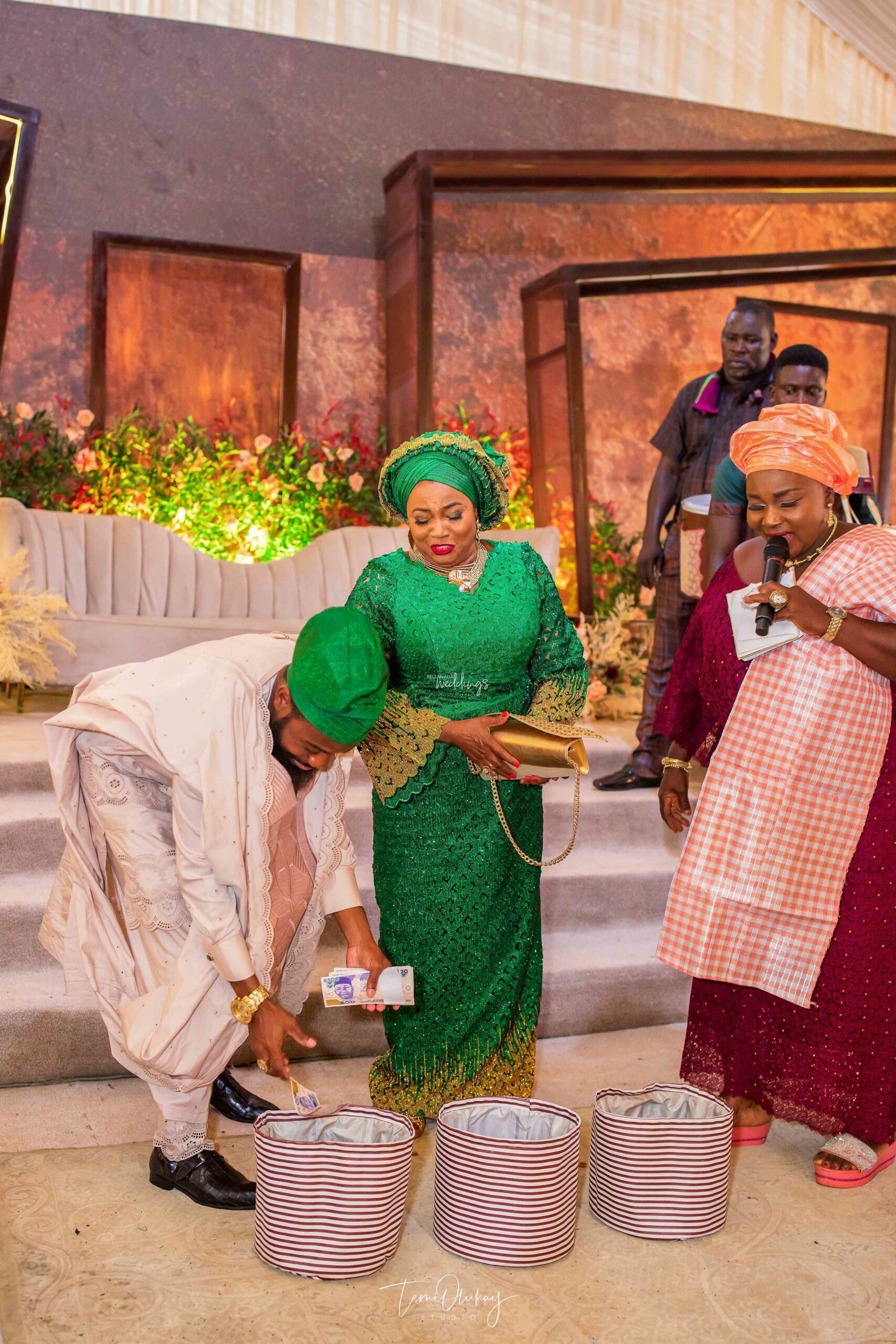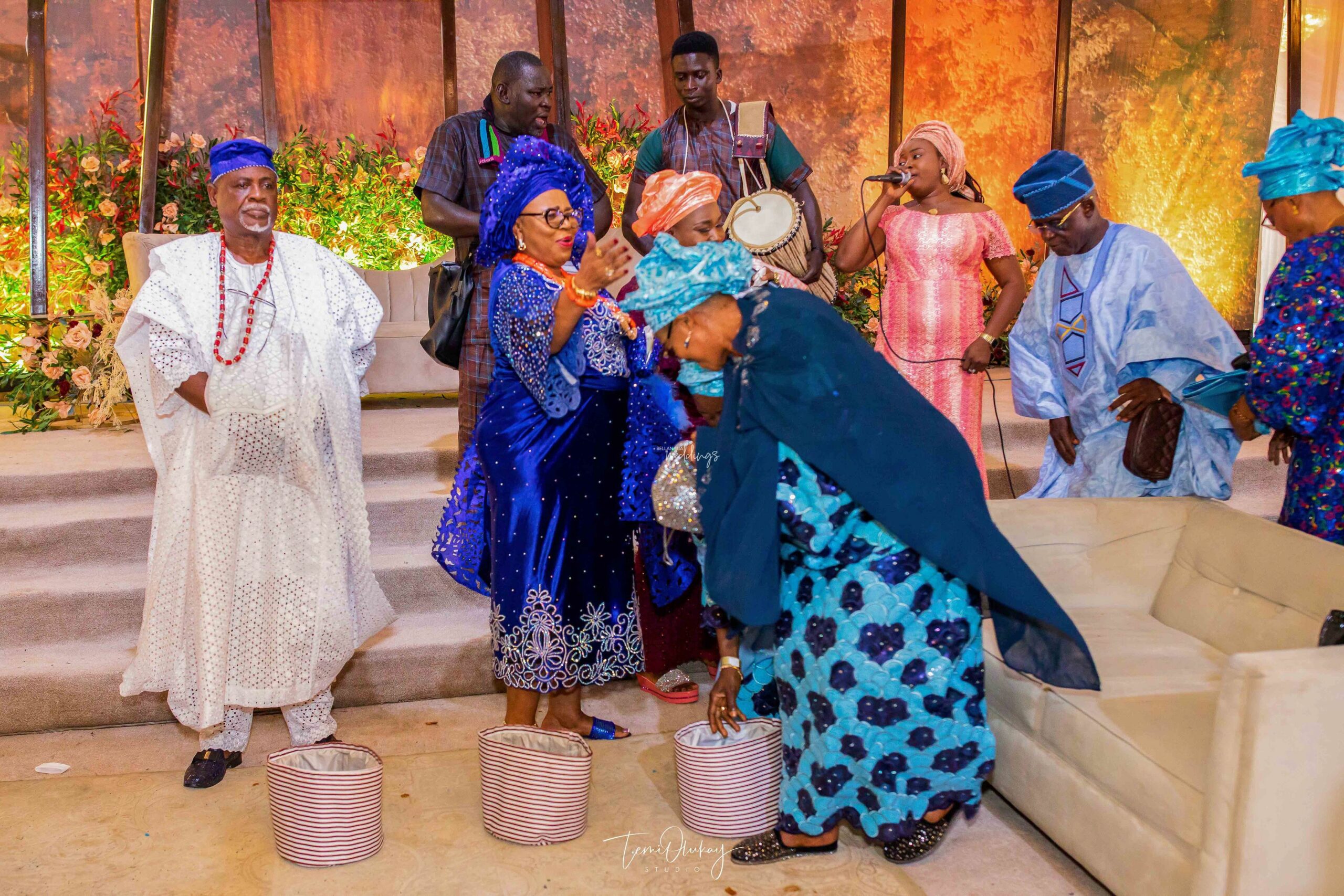 The groom and his squad coming through to get his woman…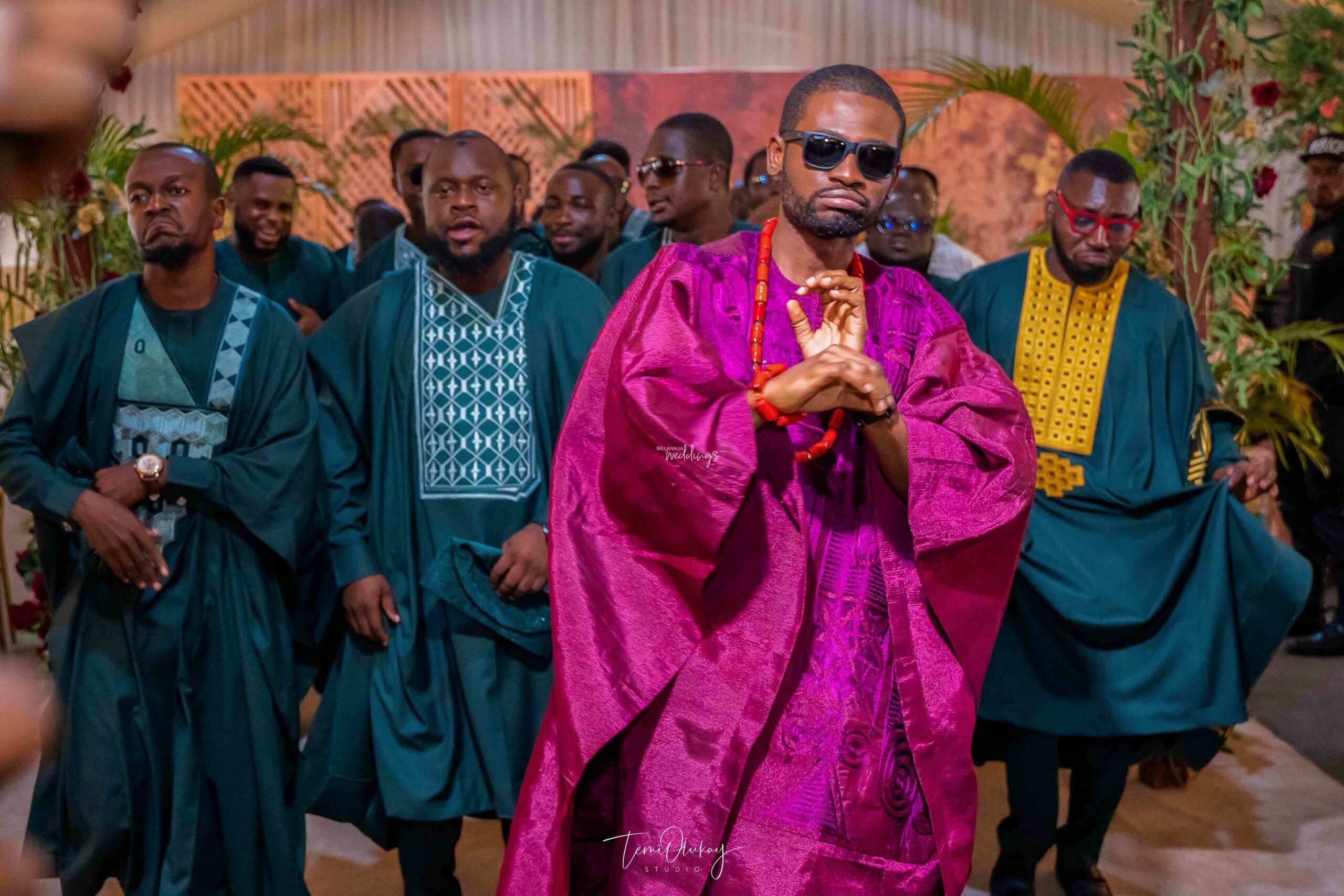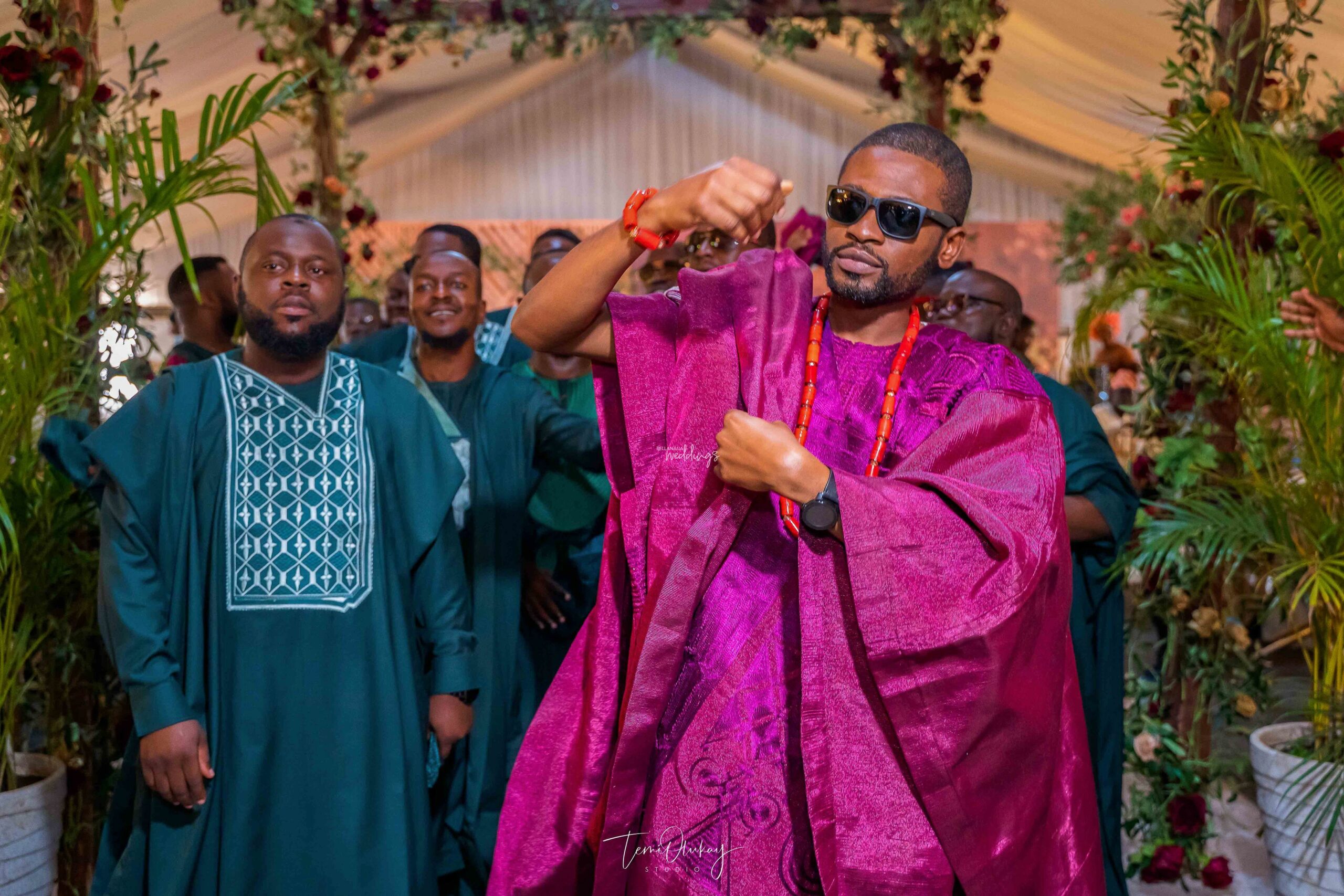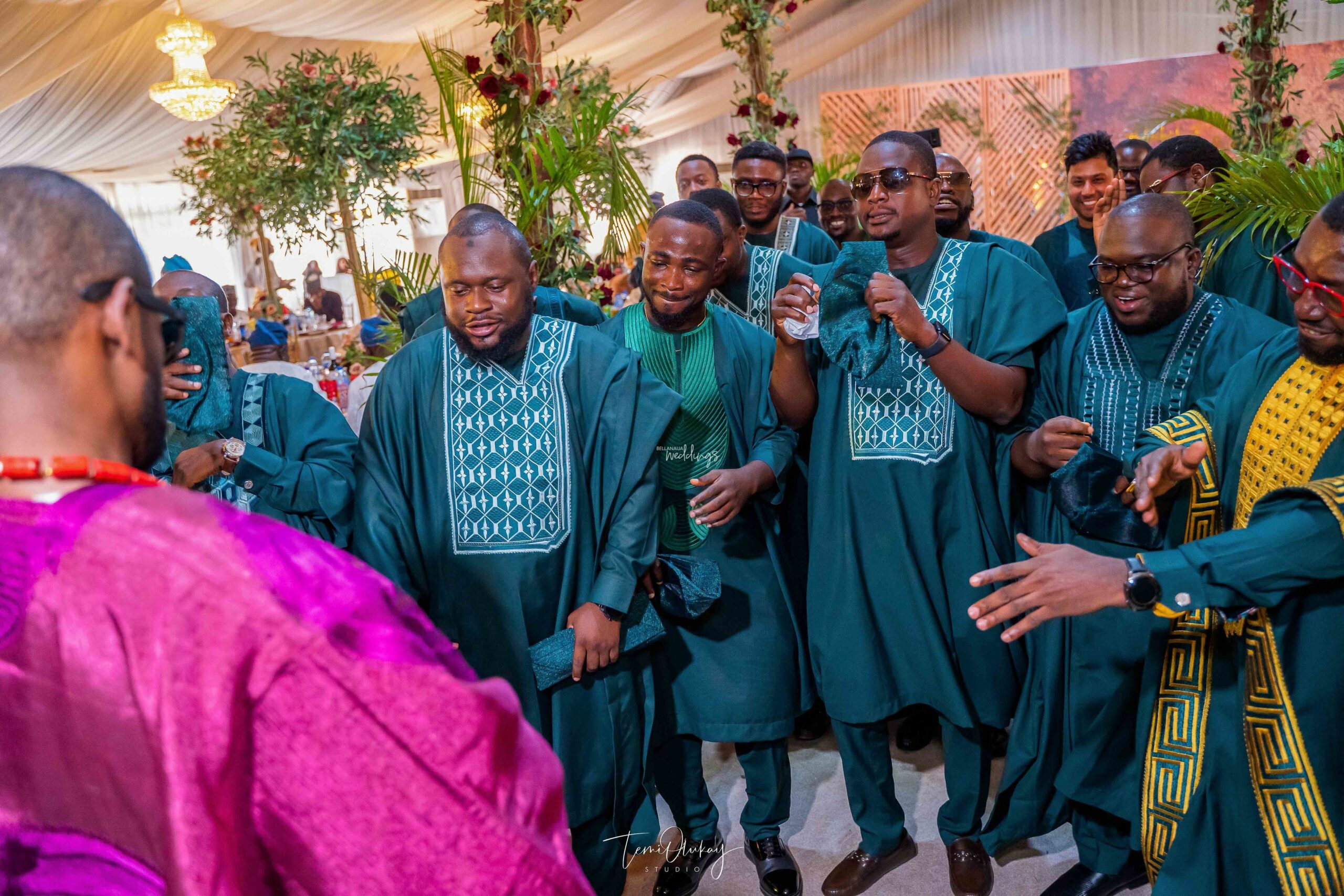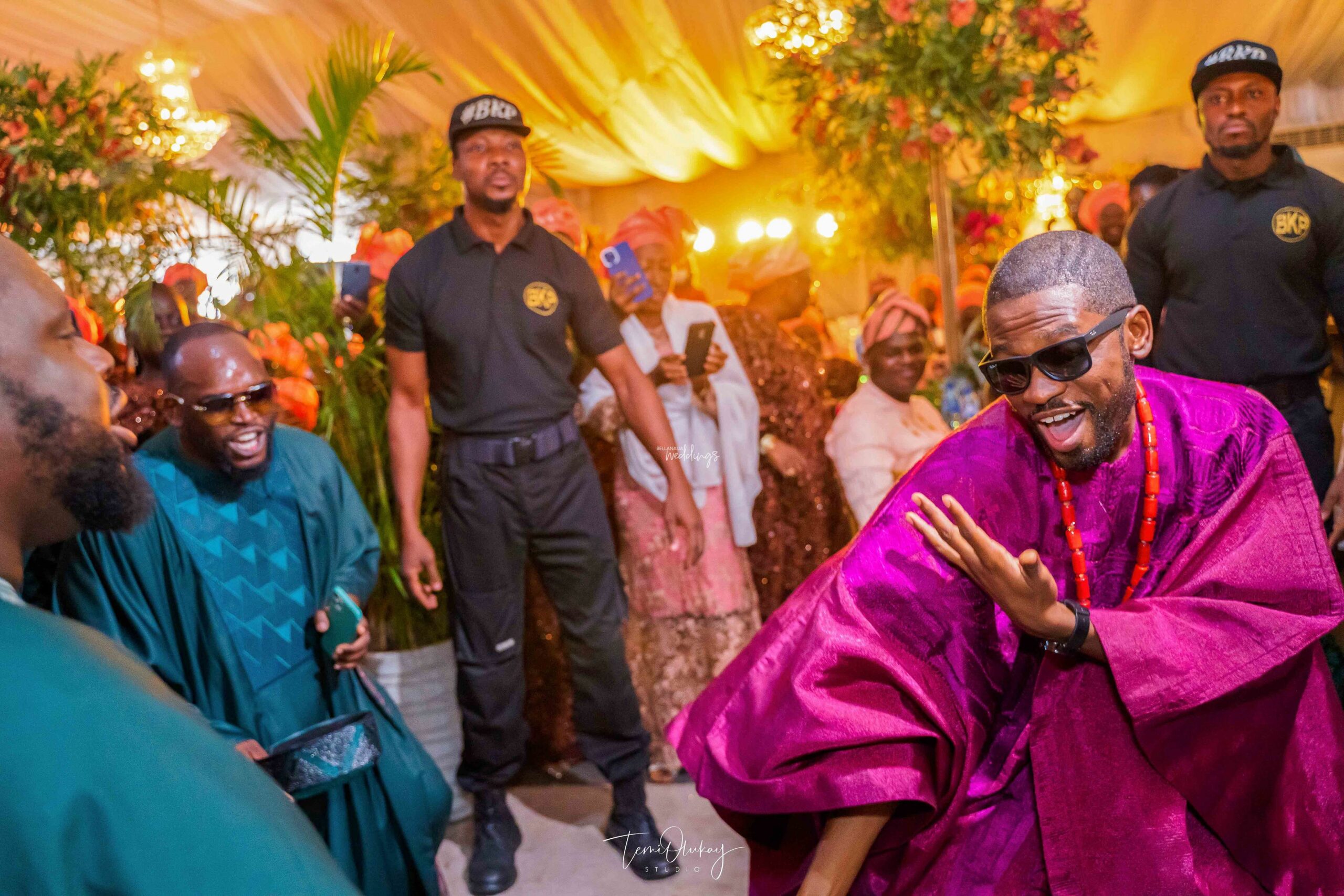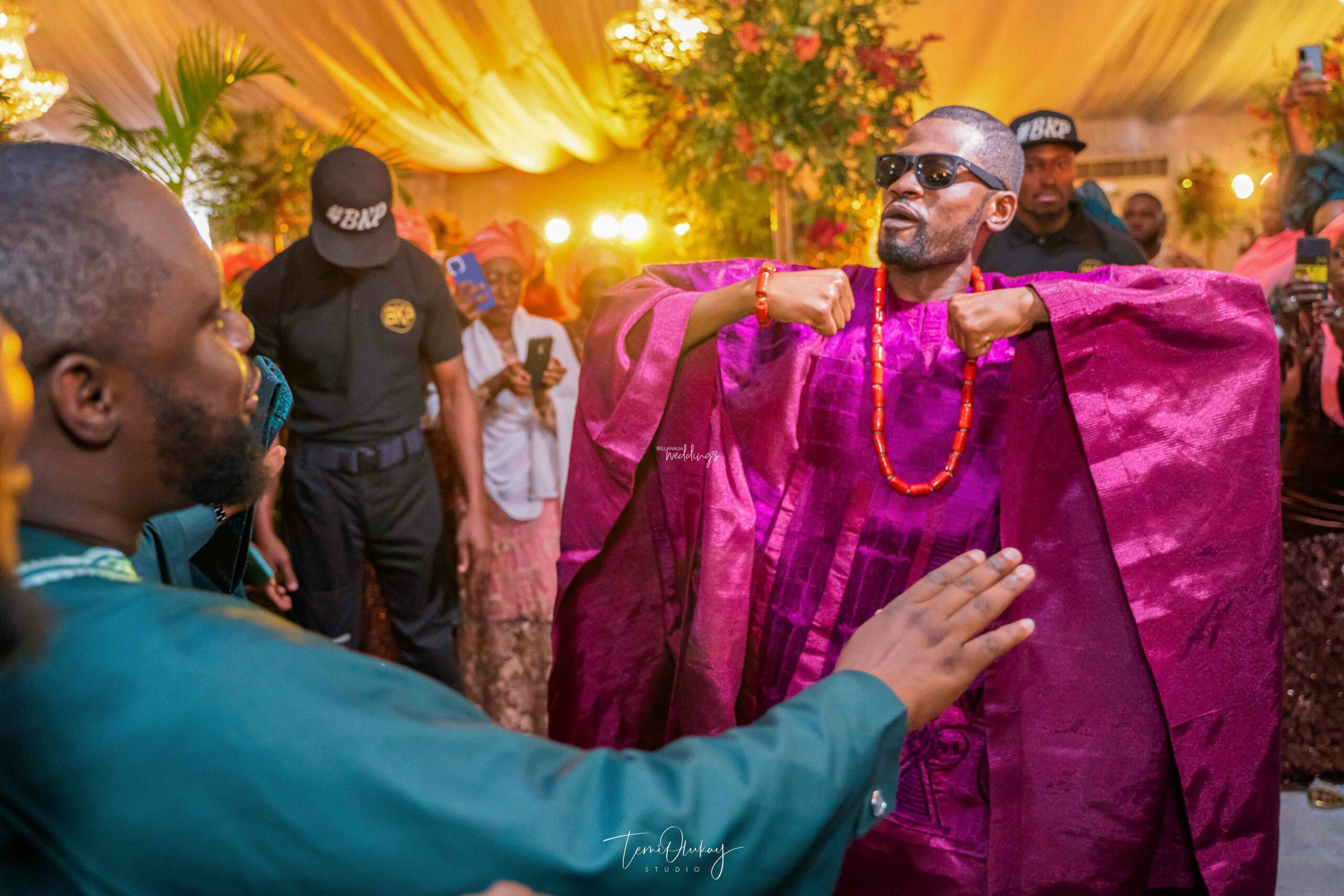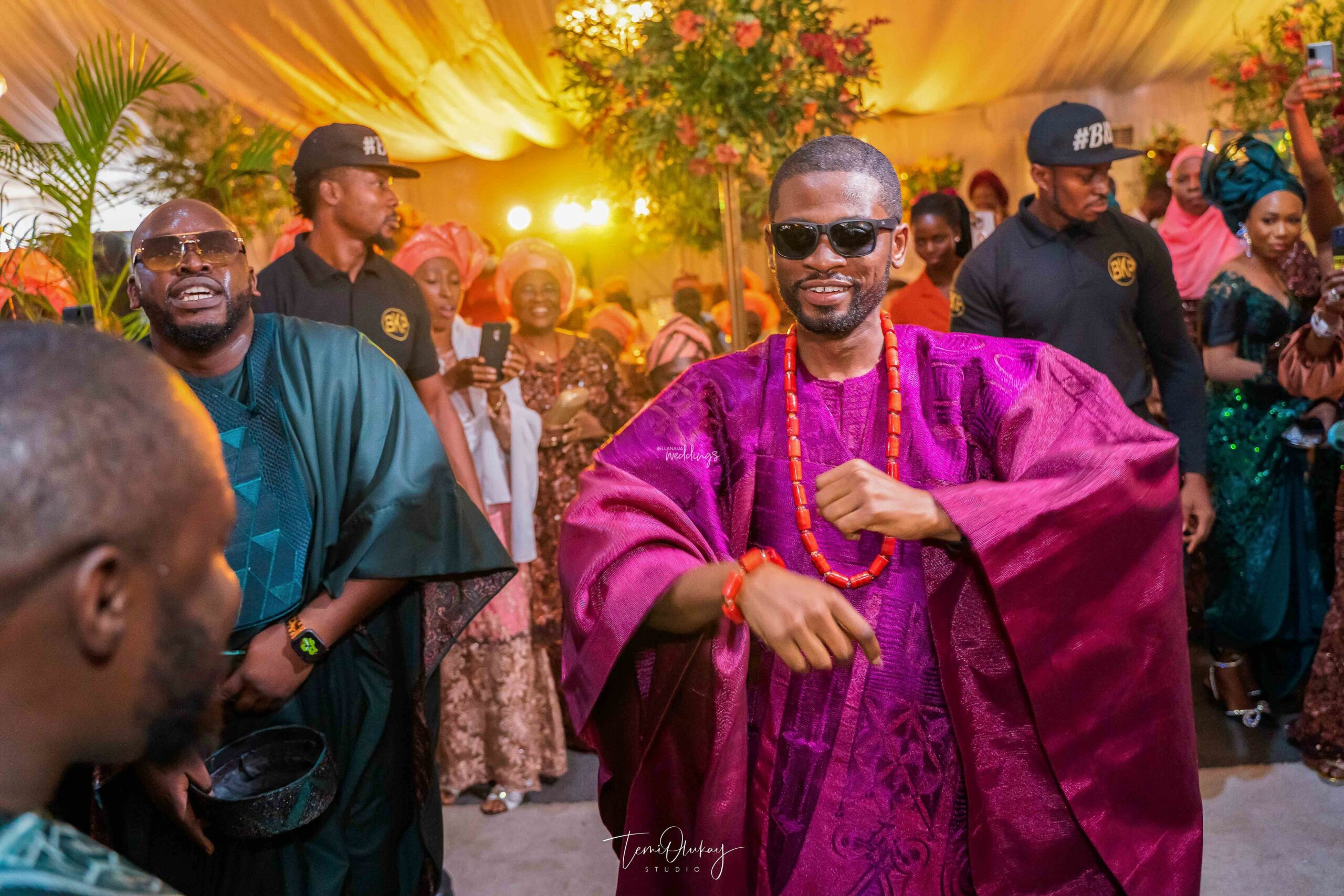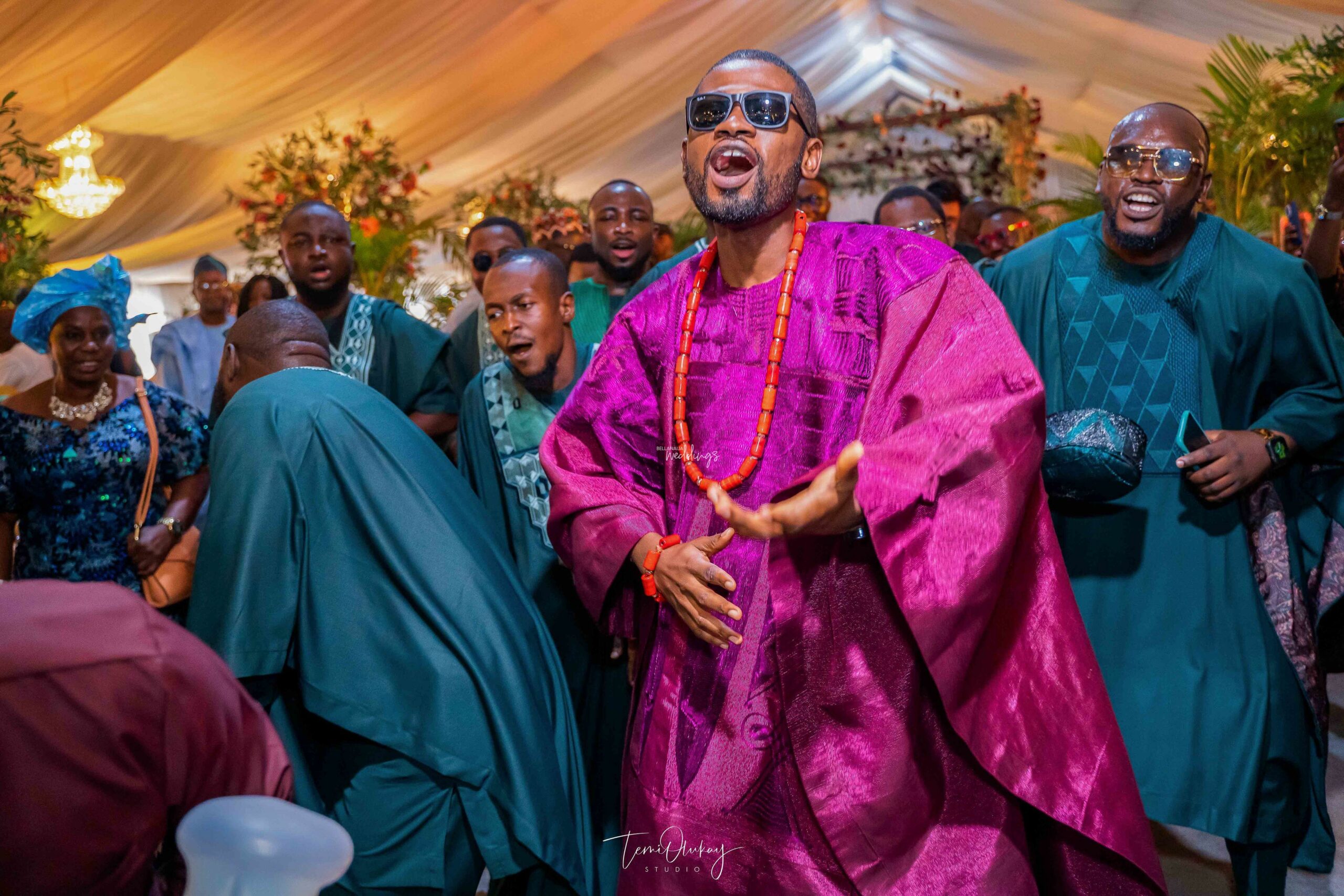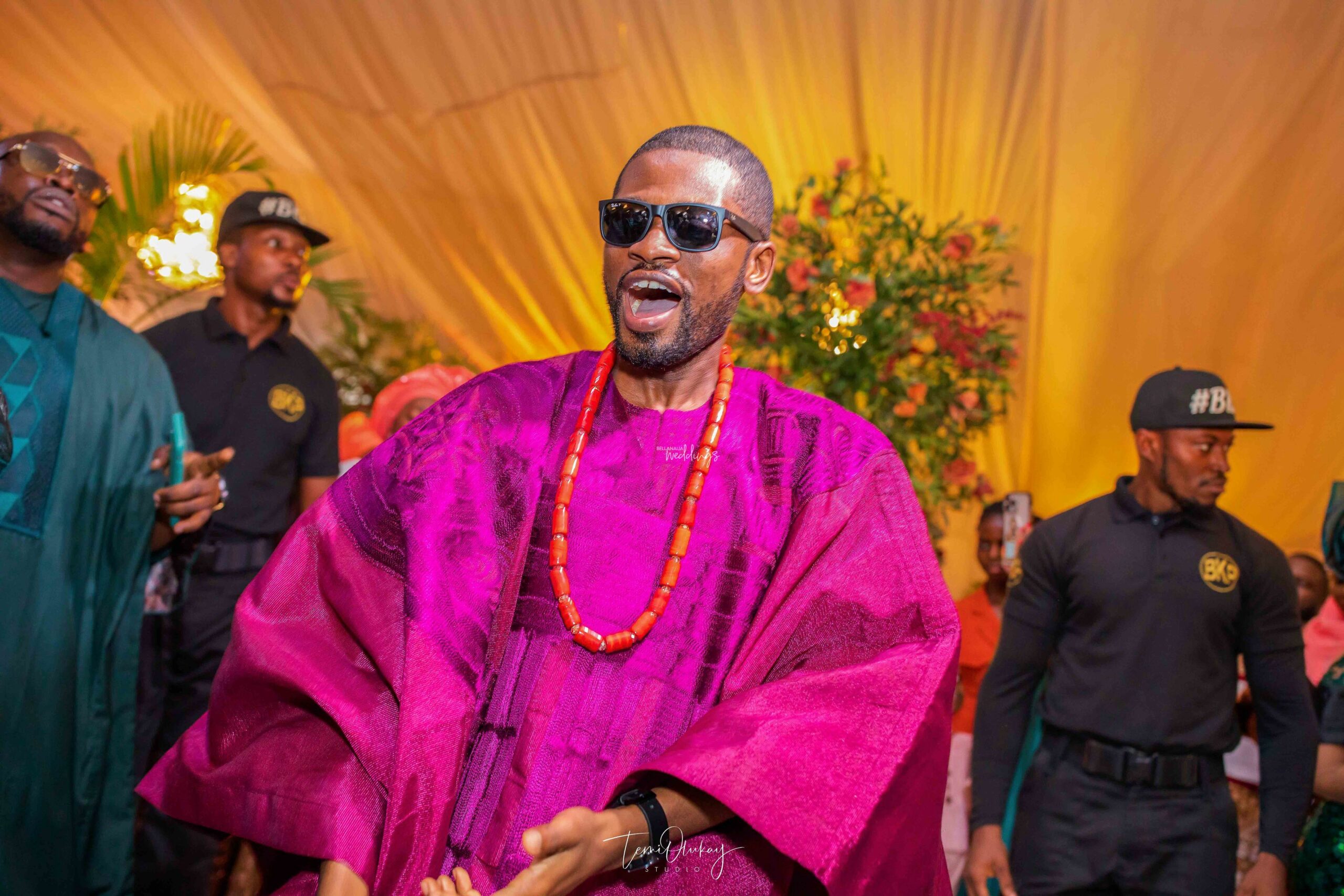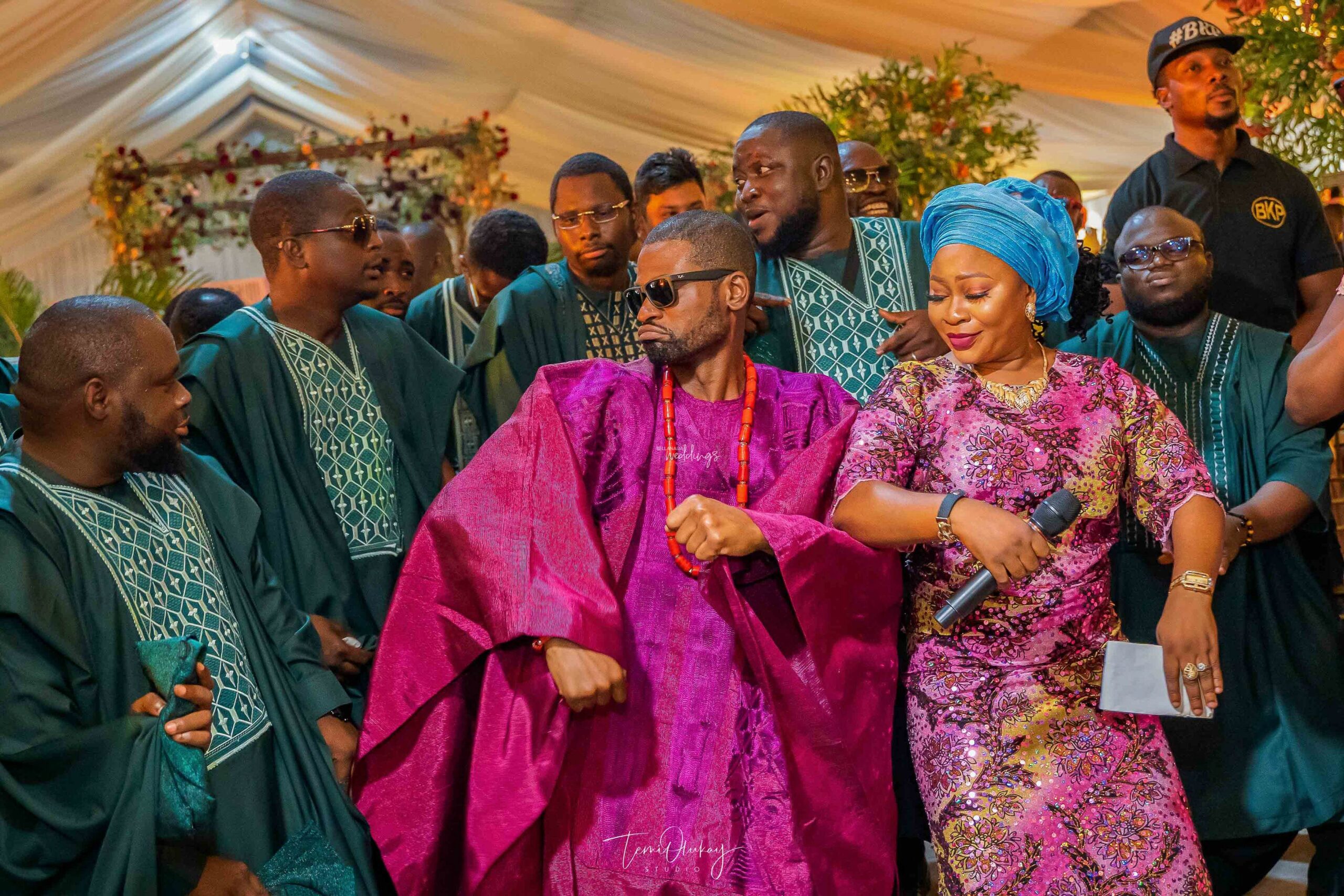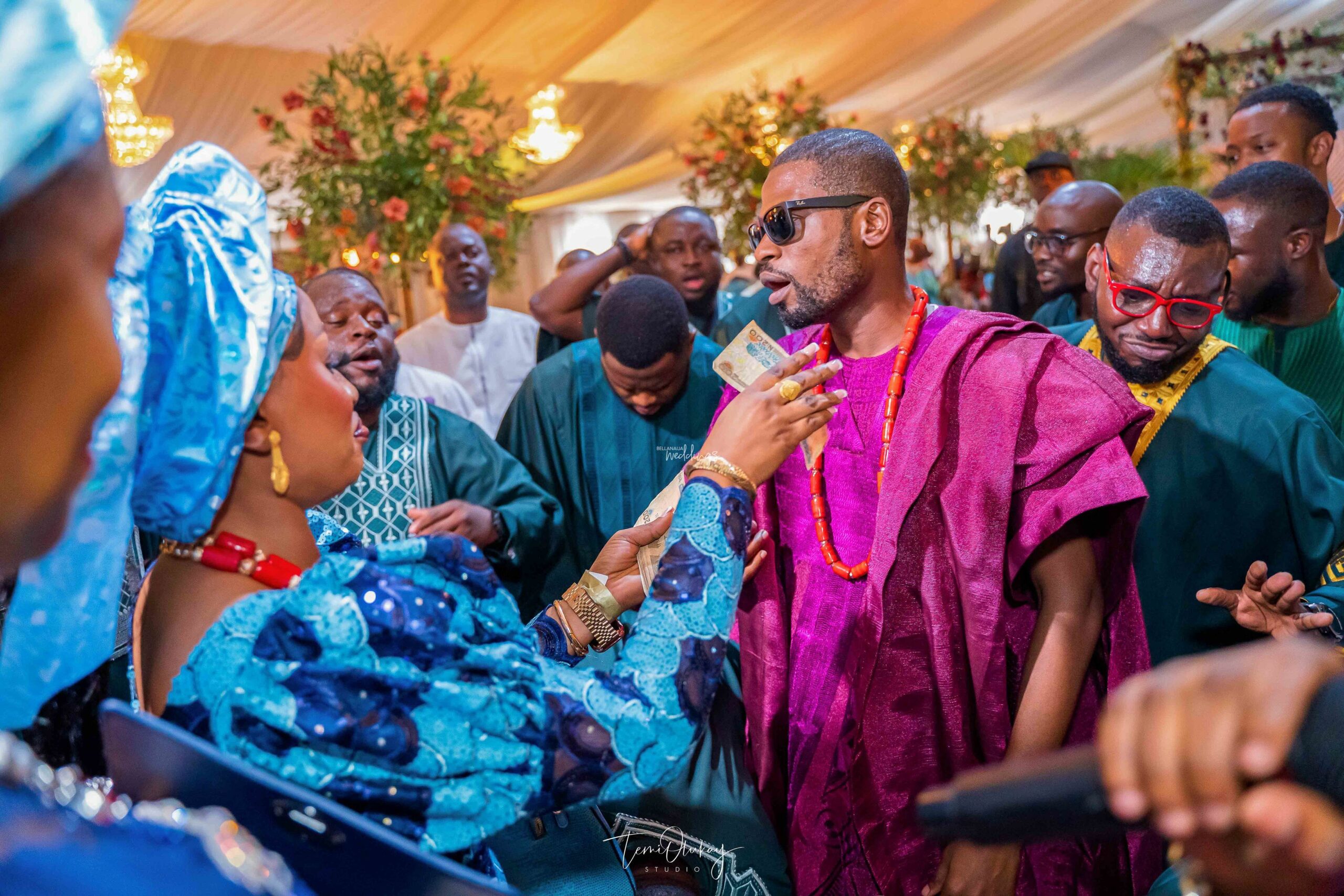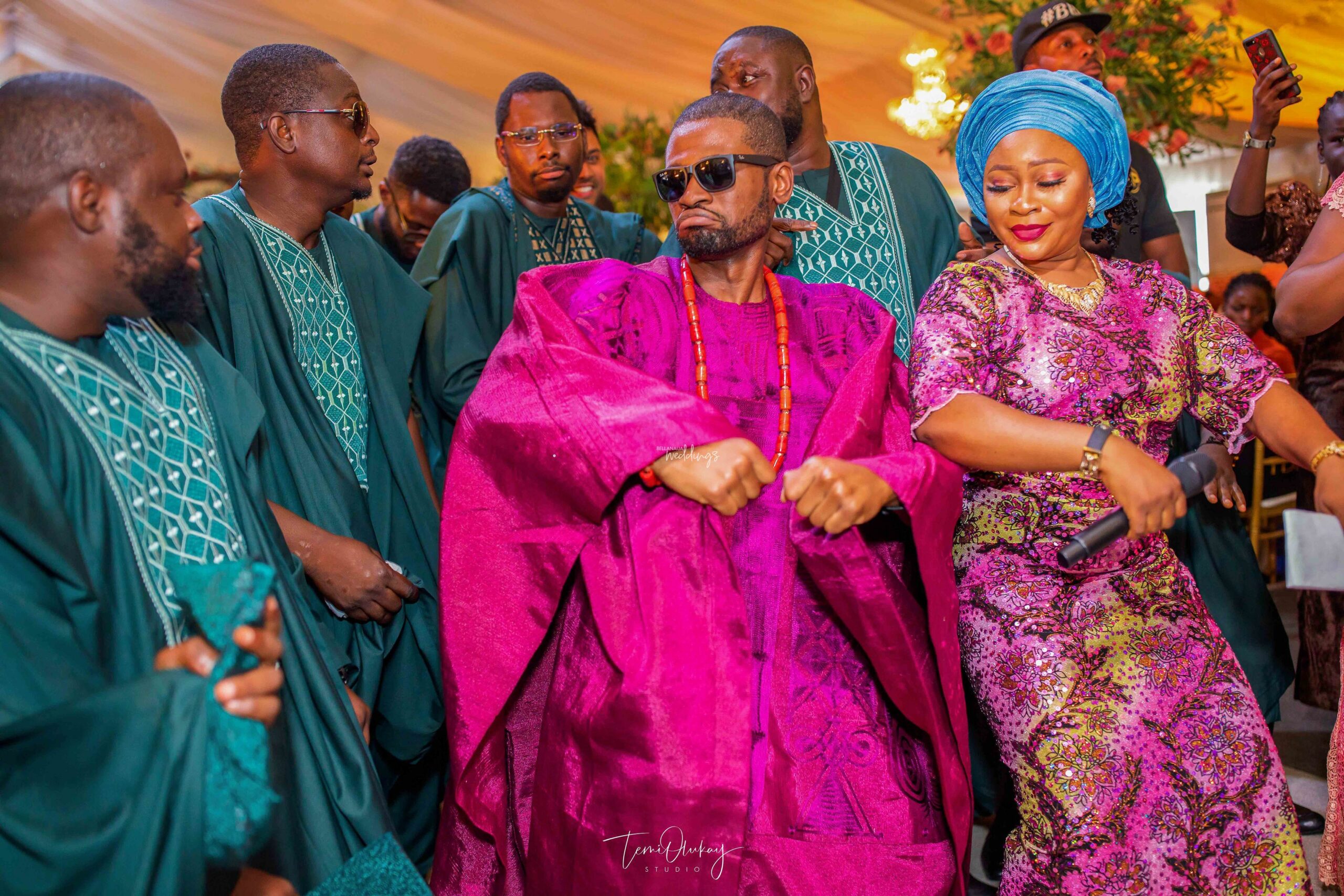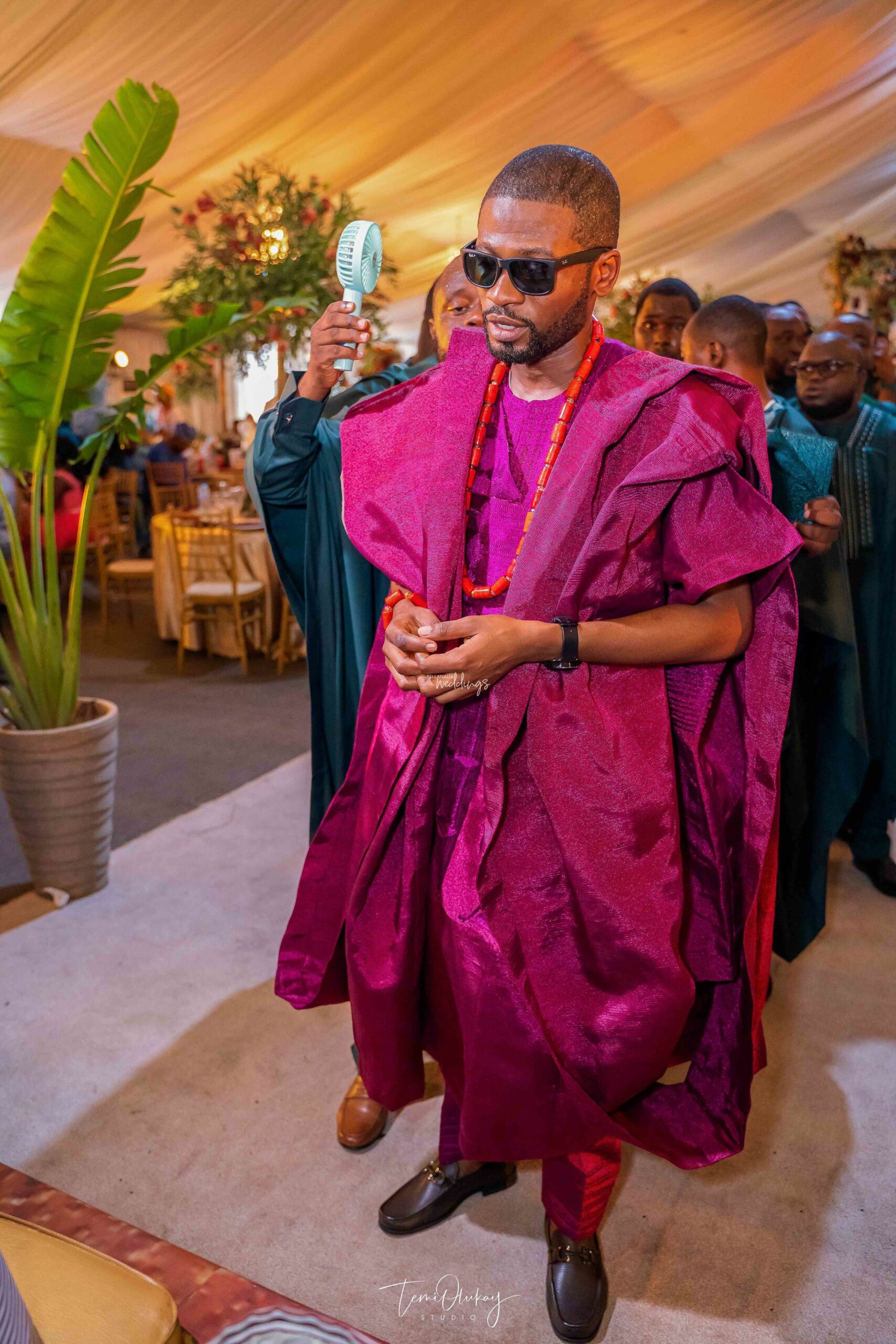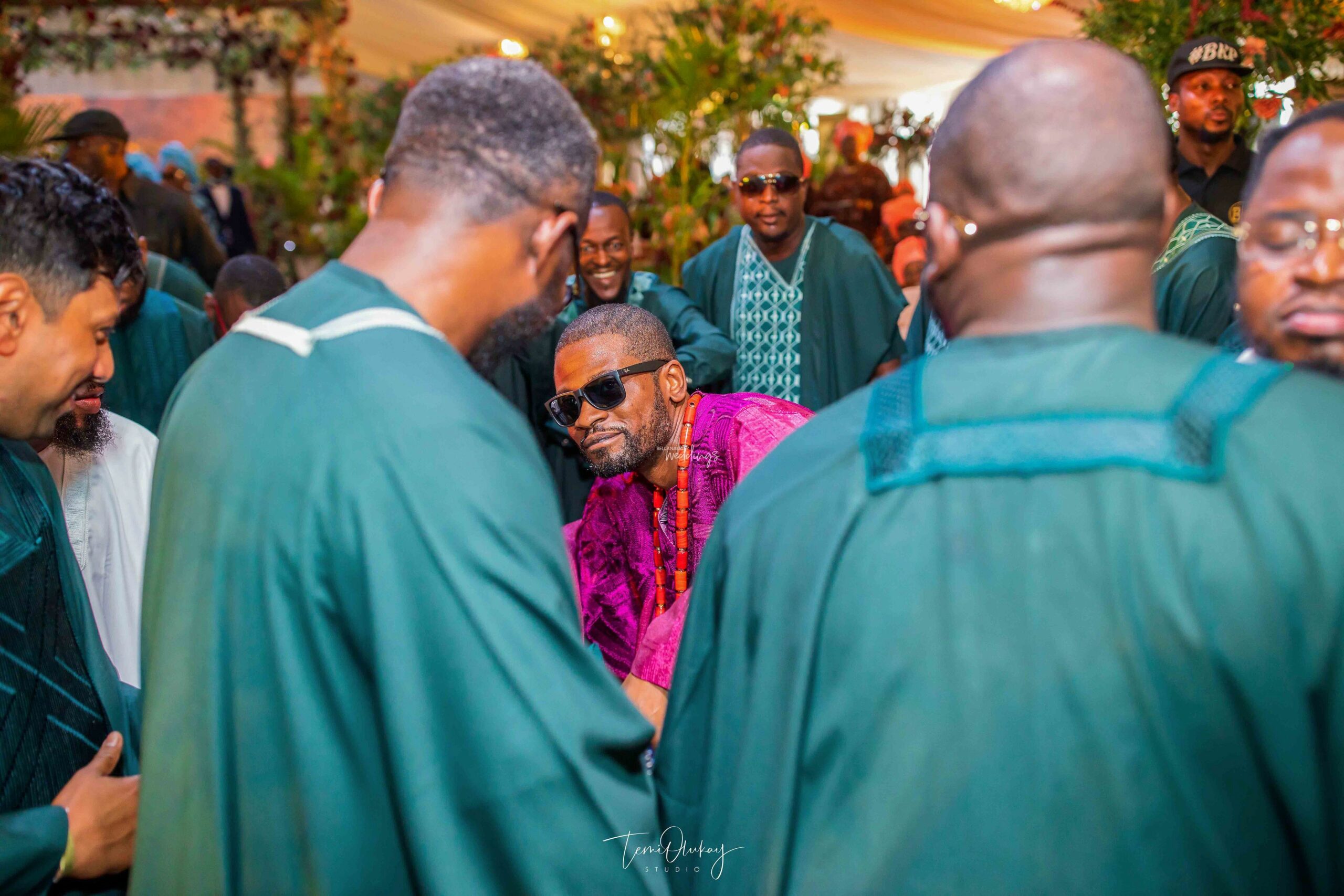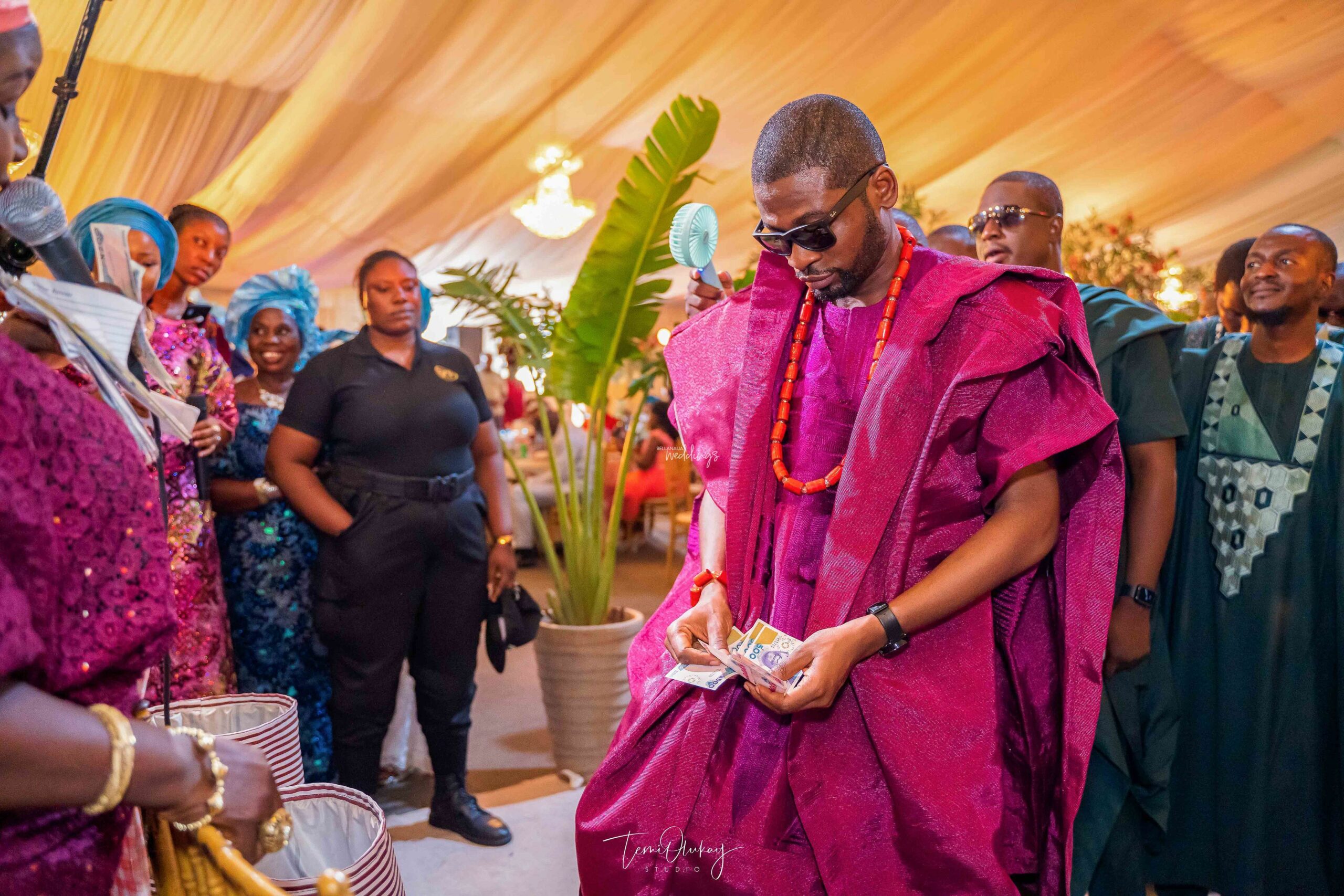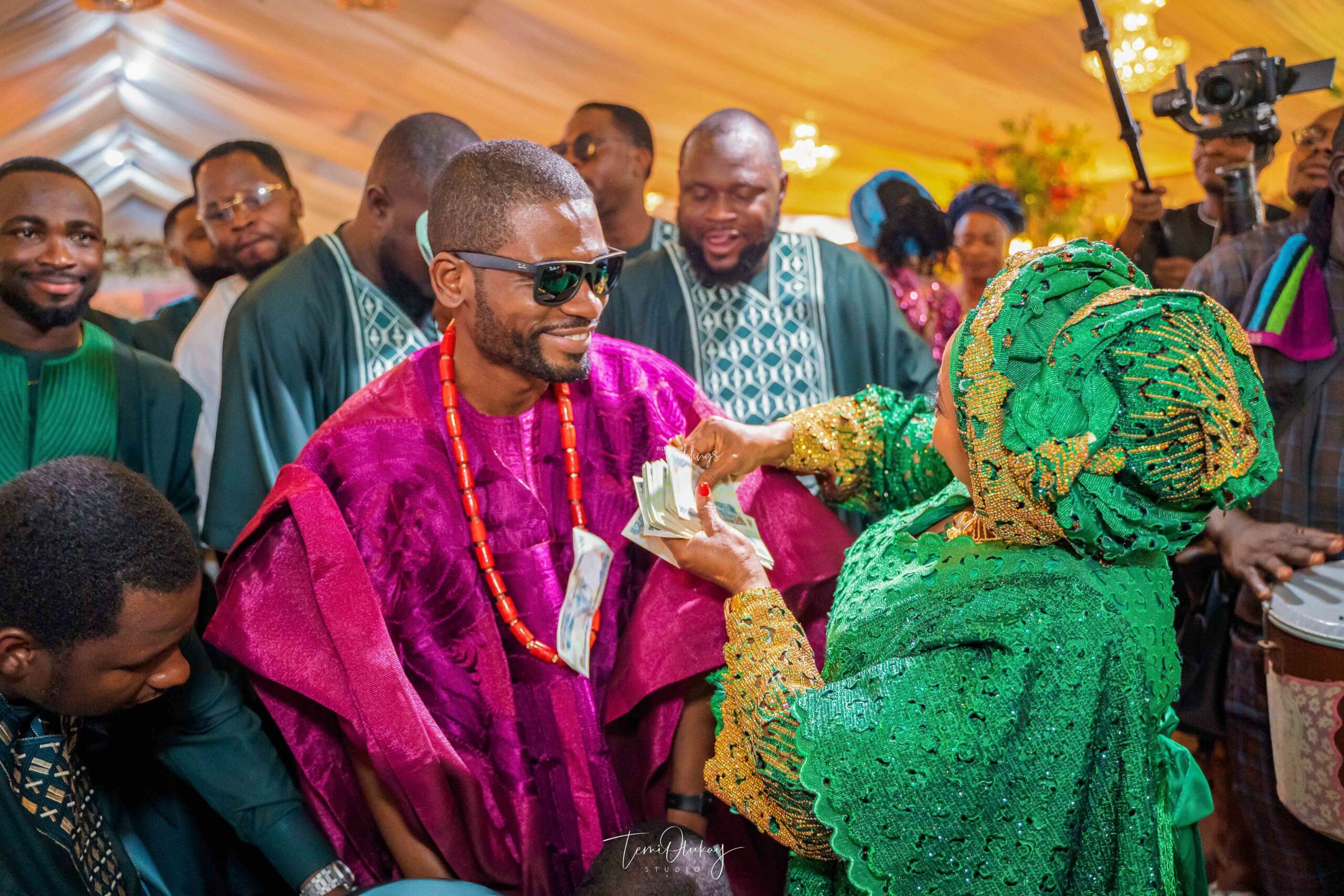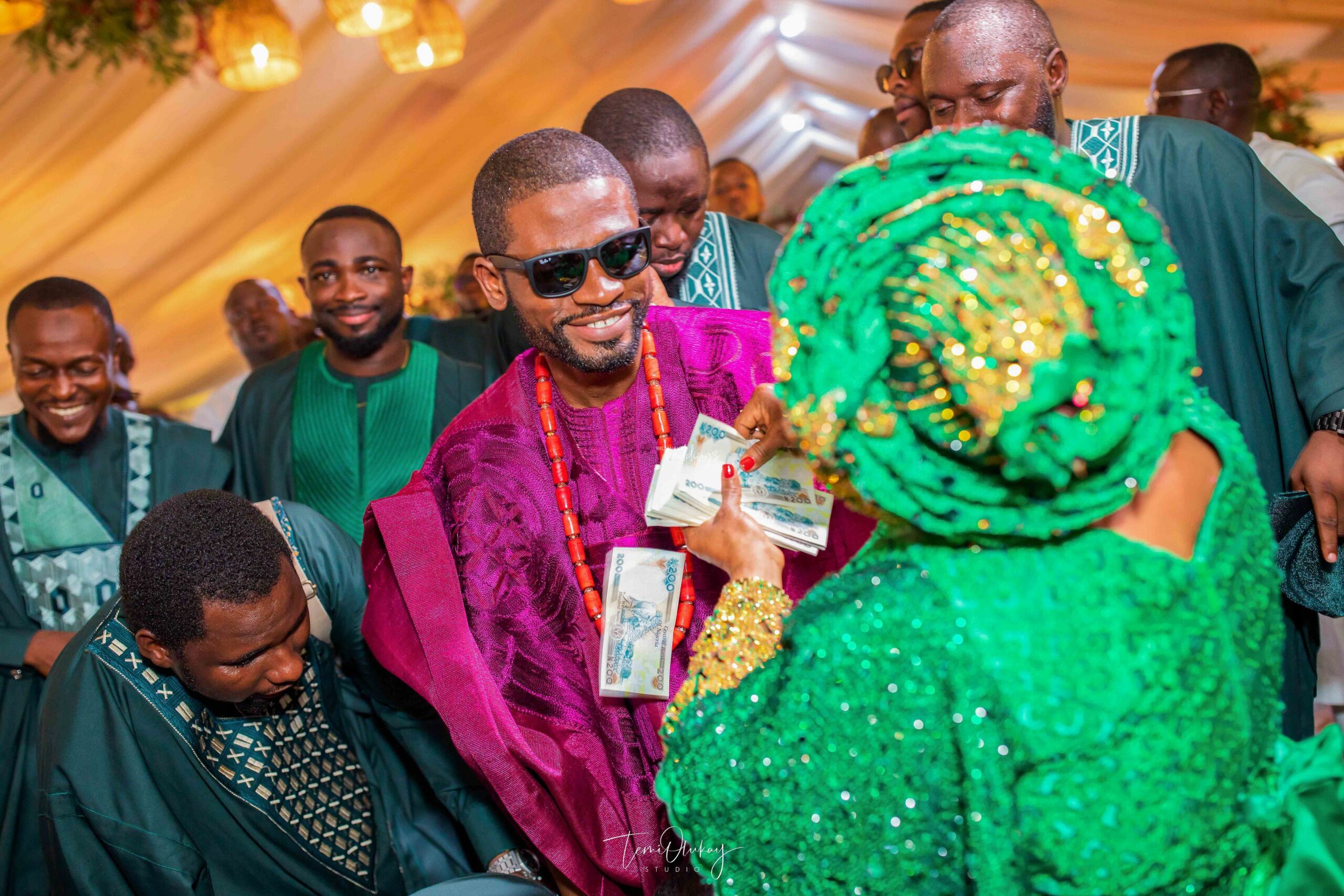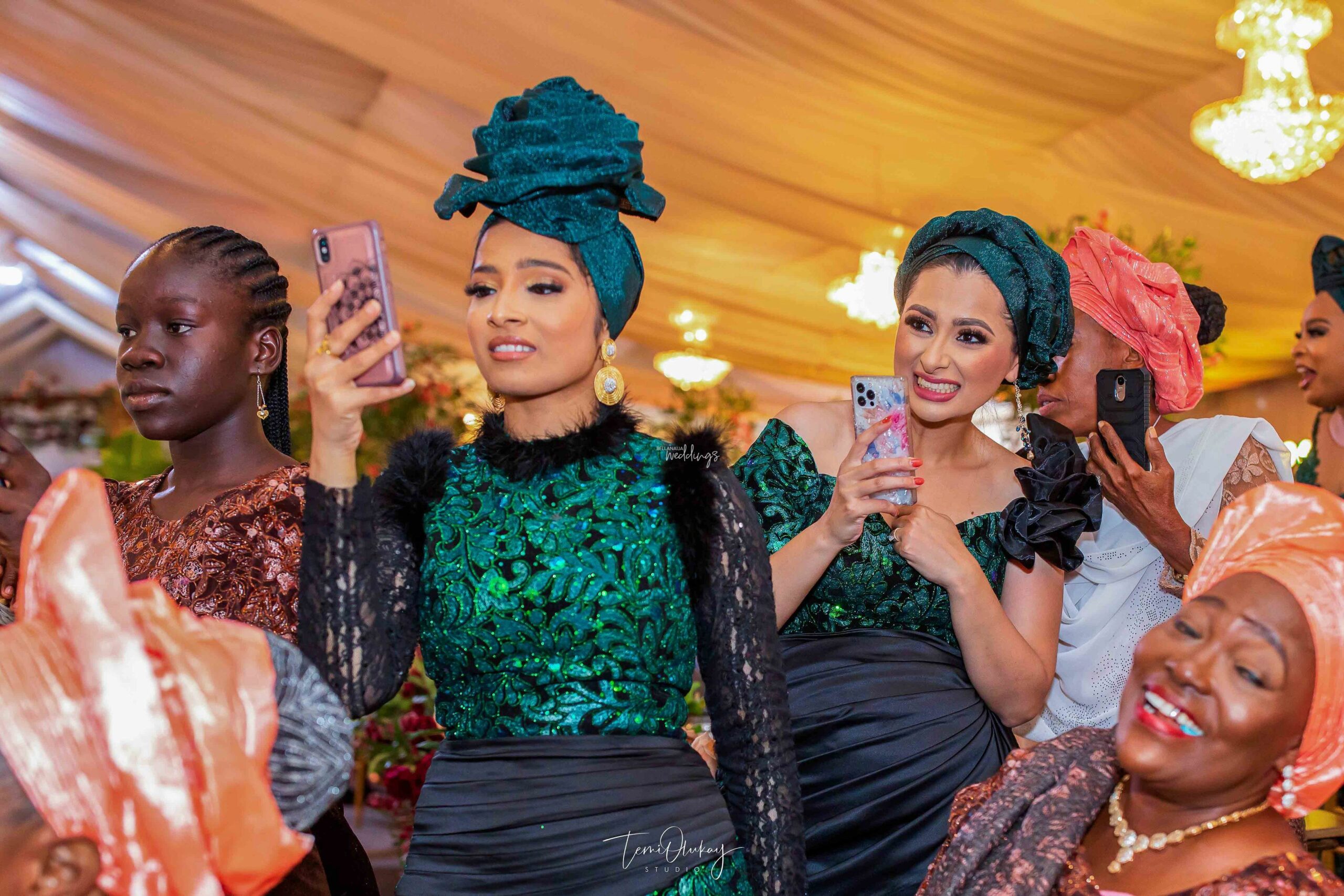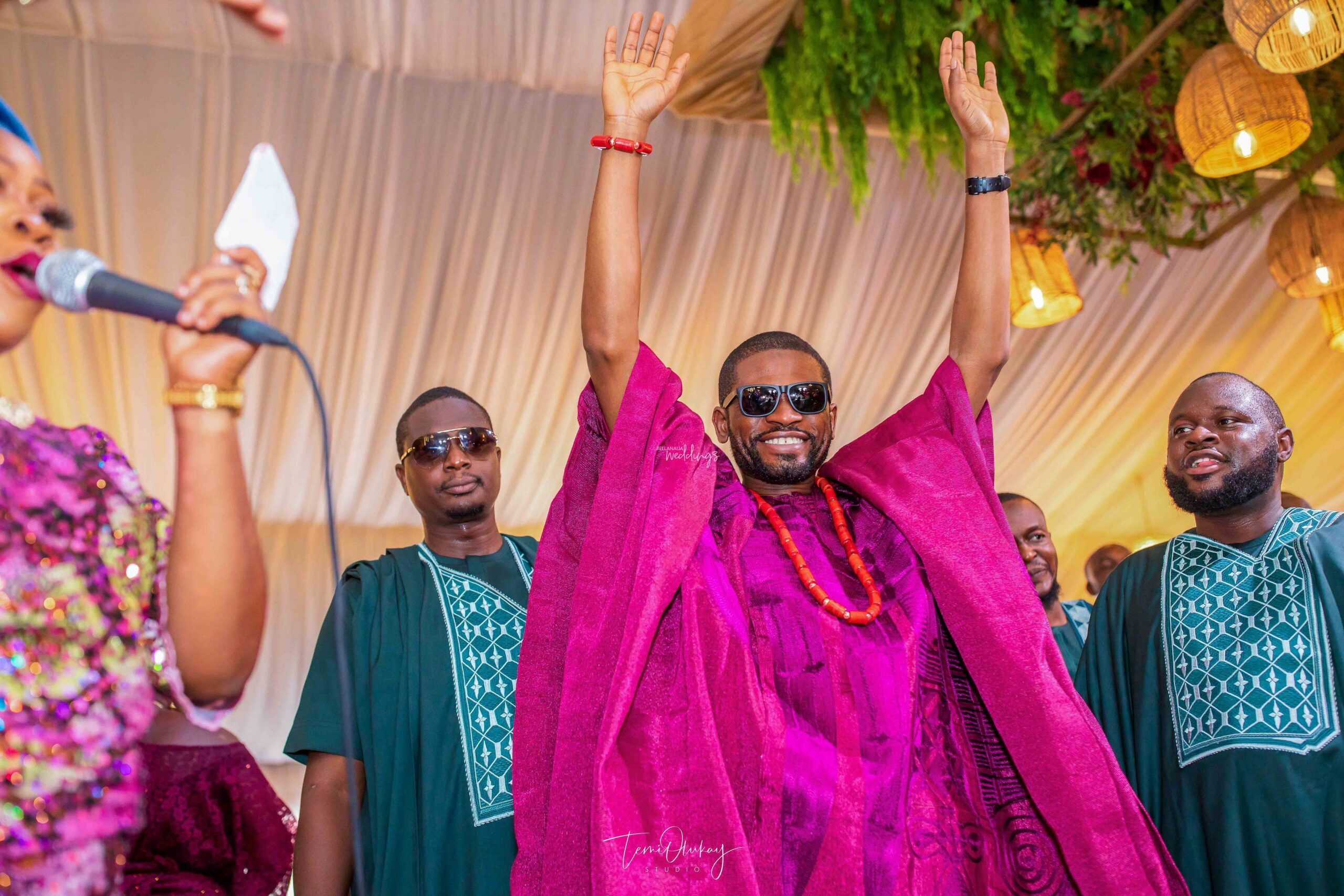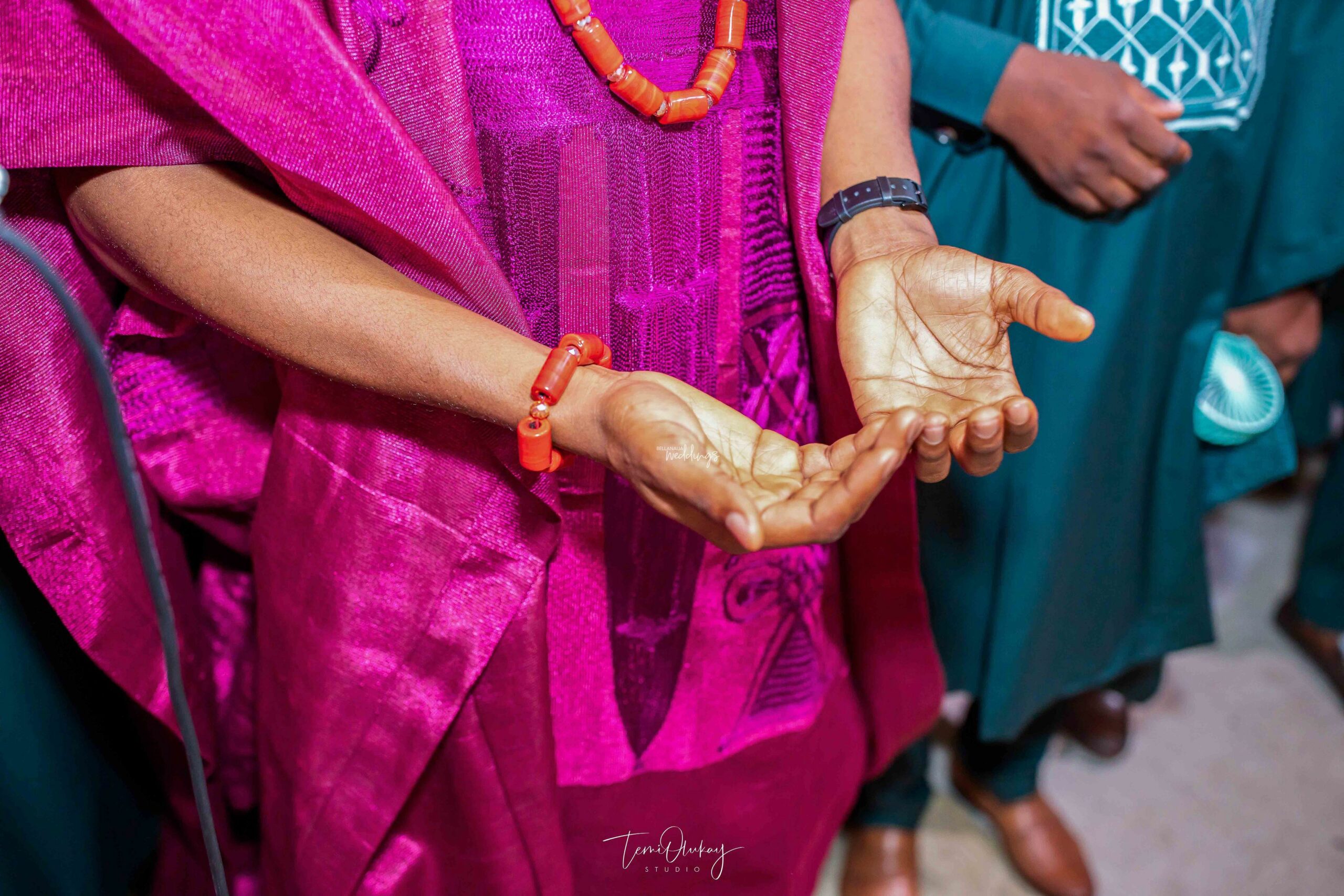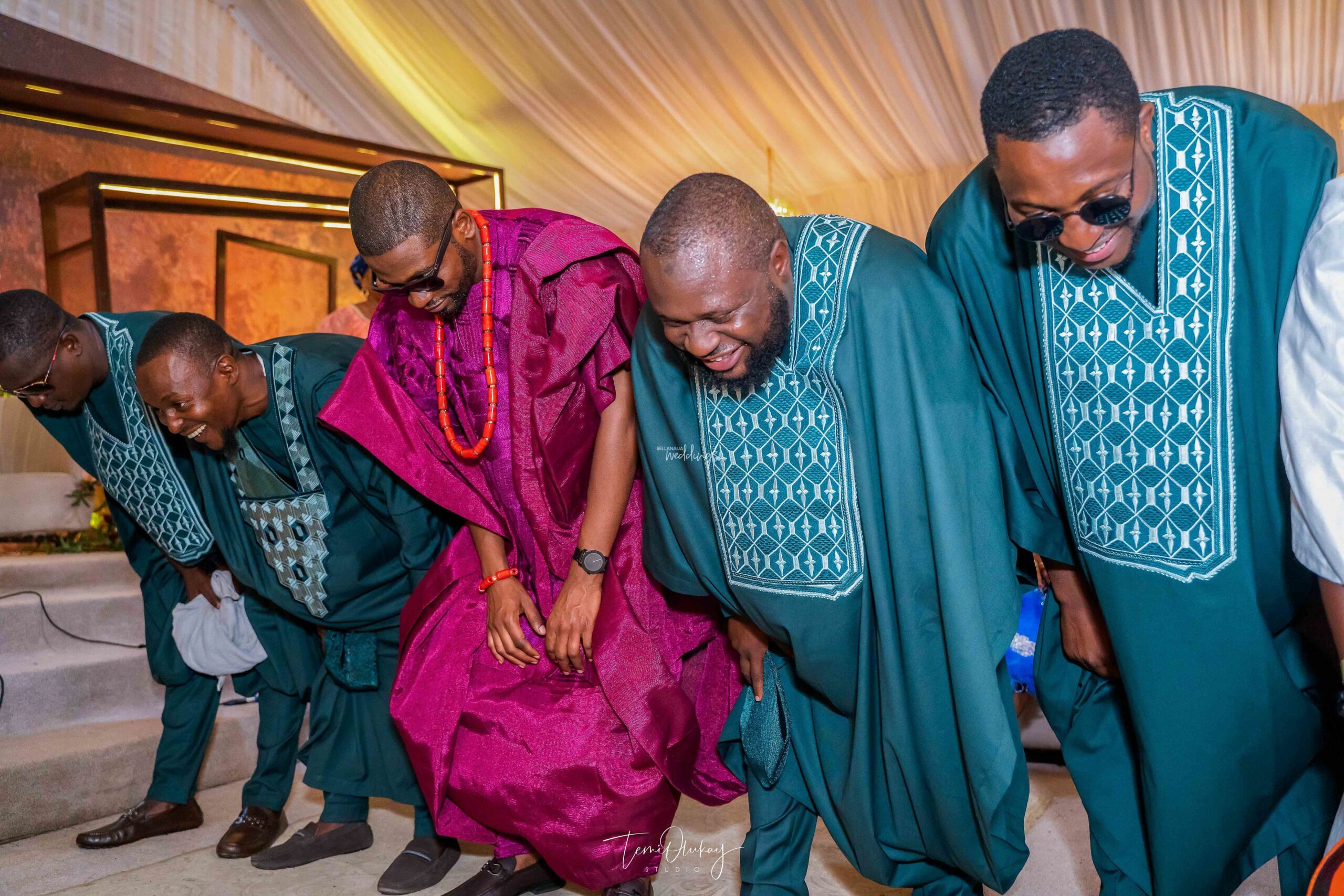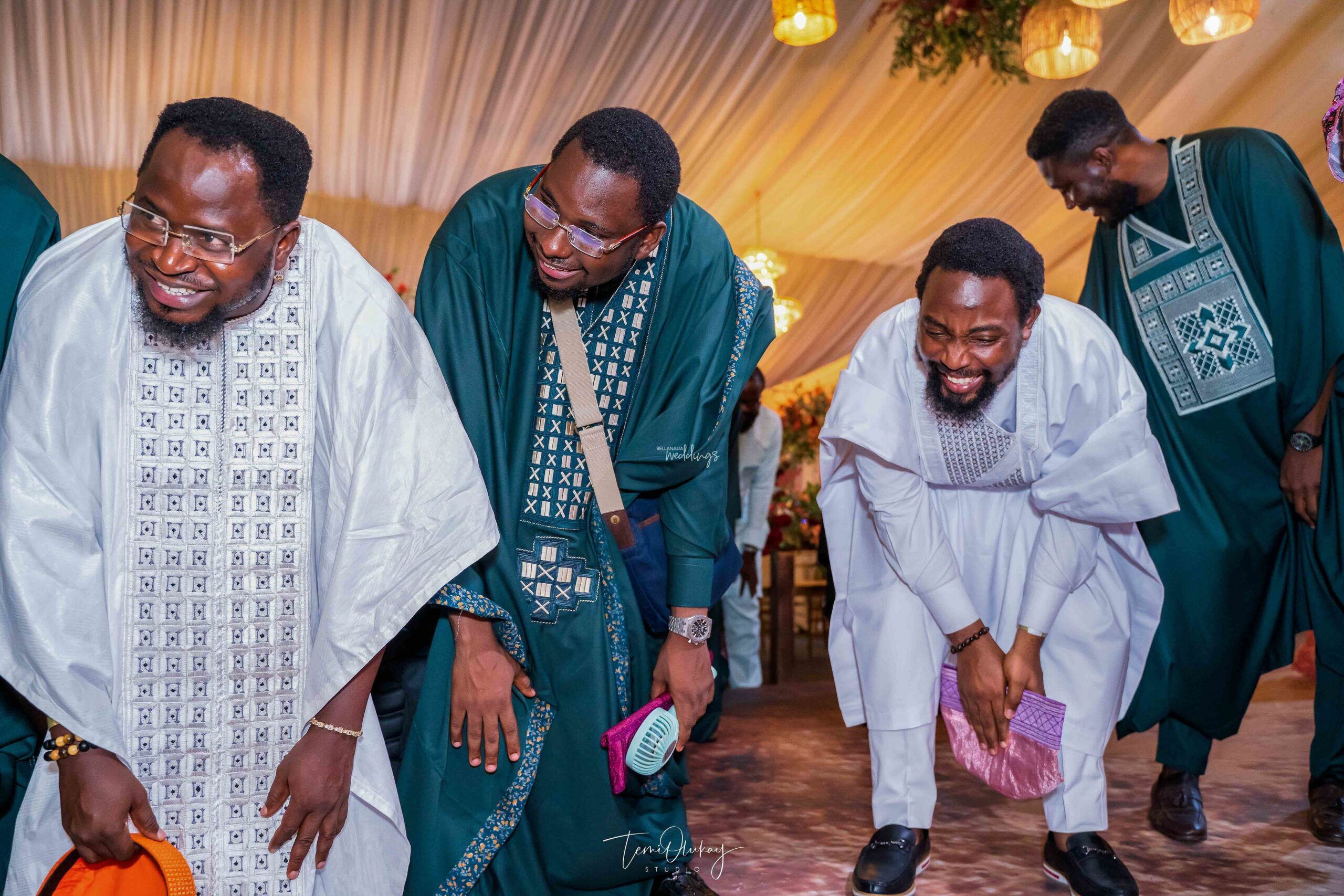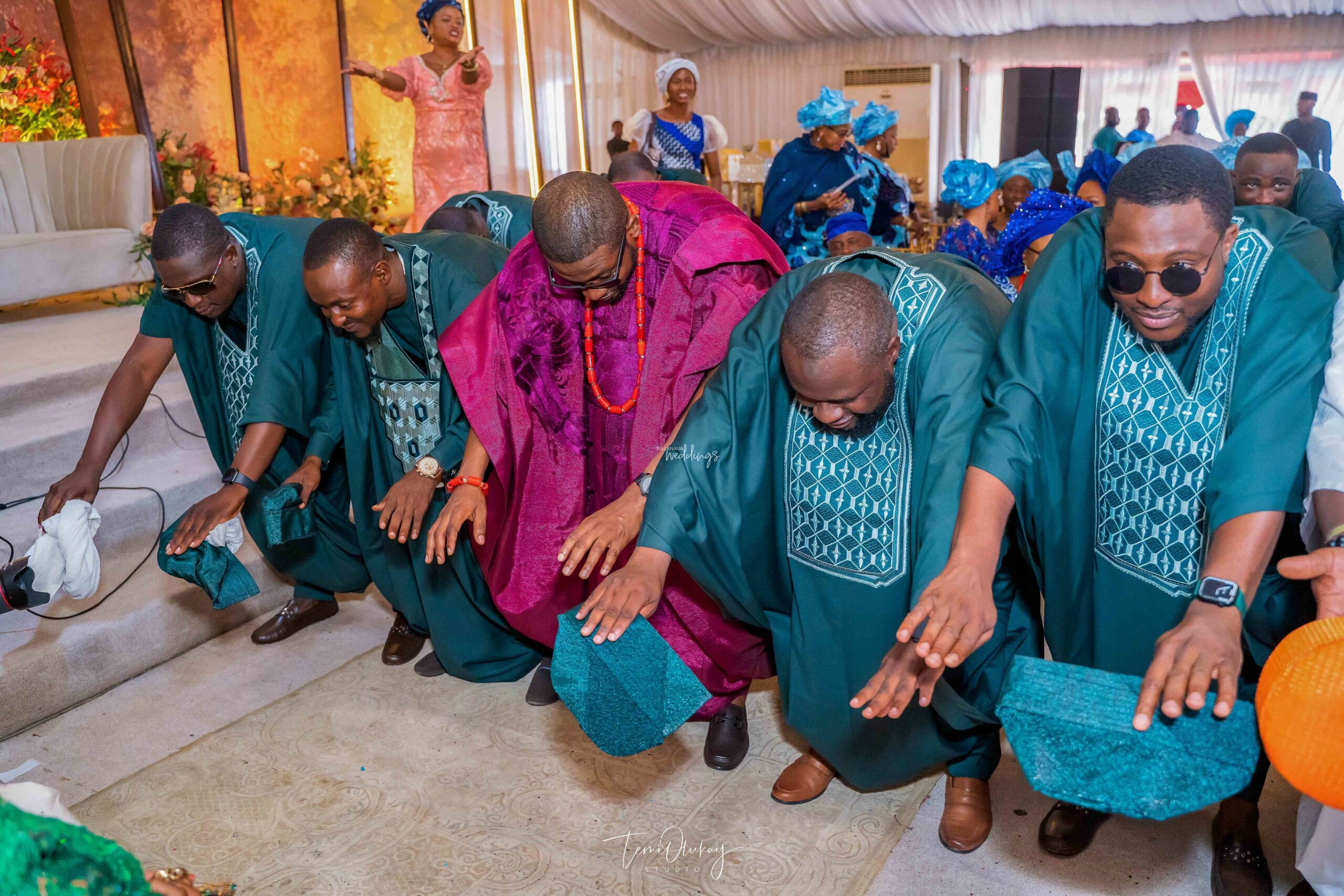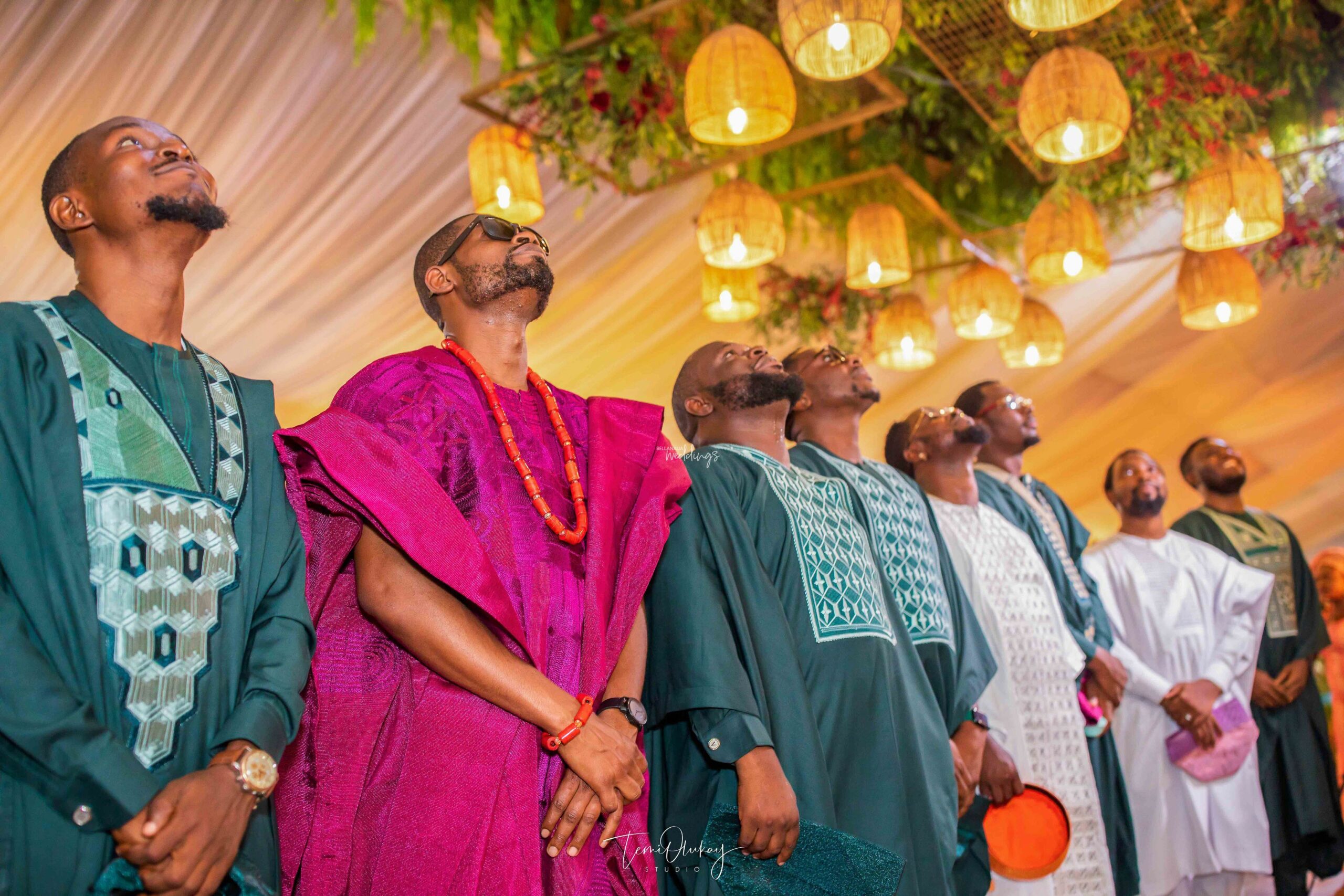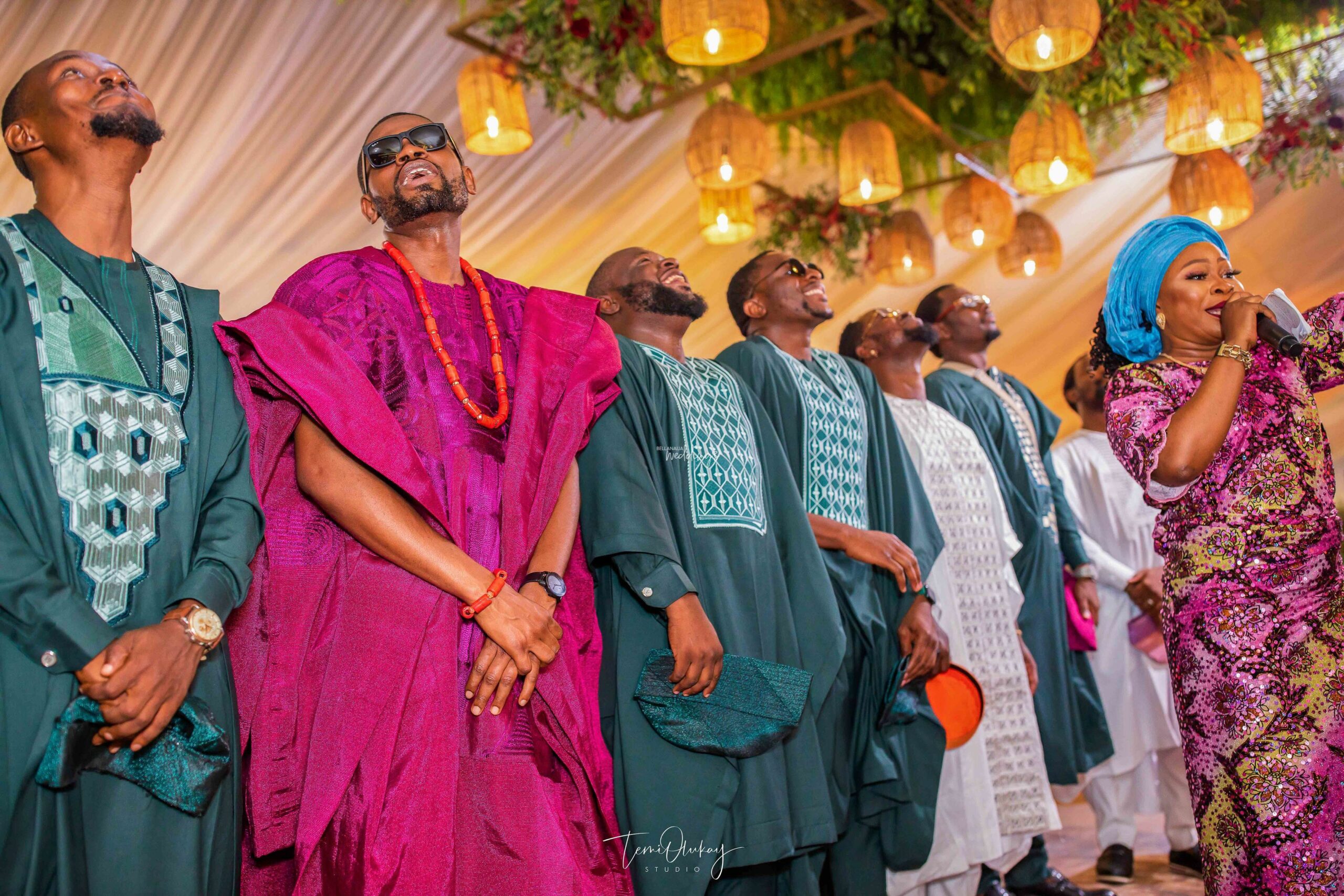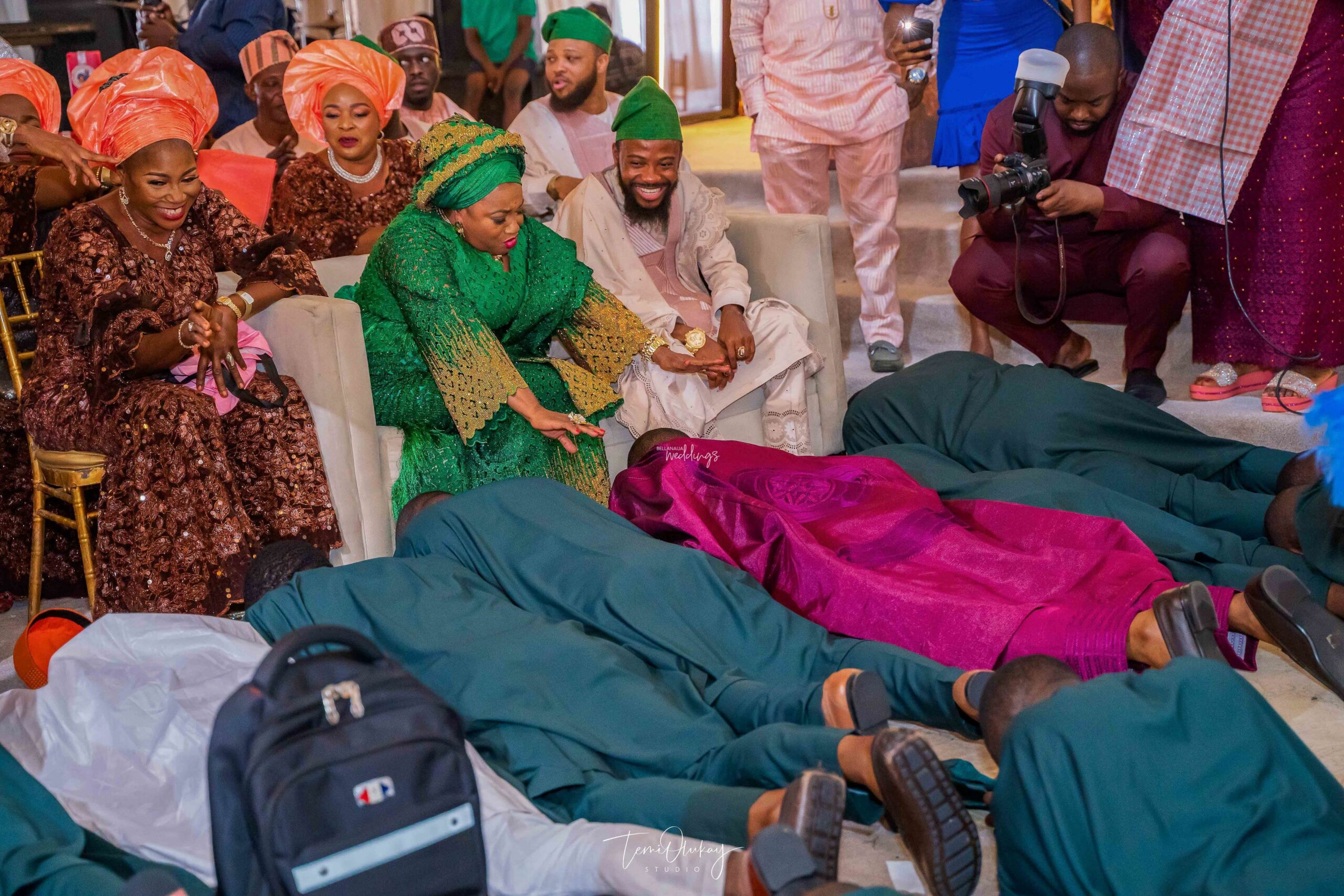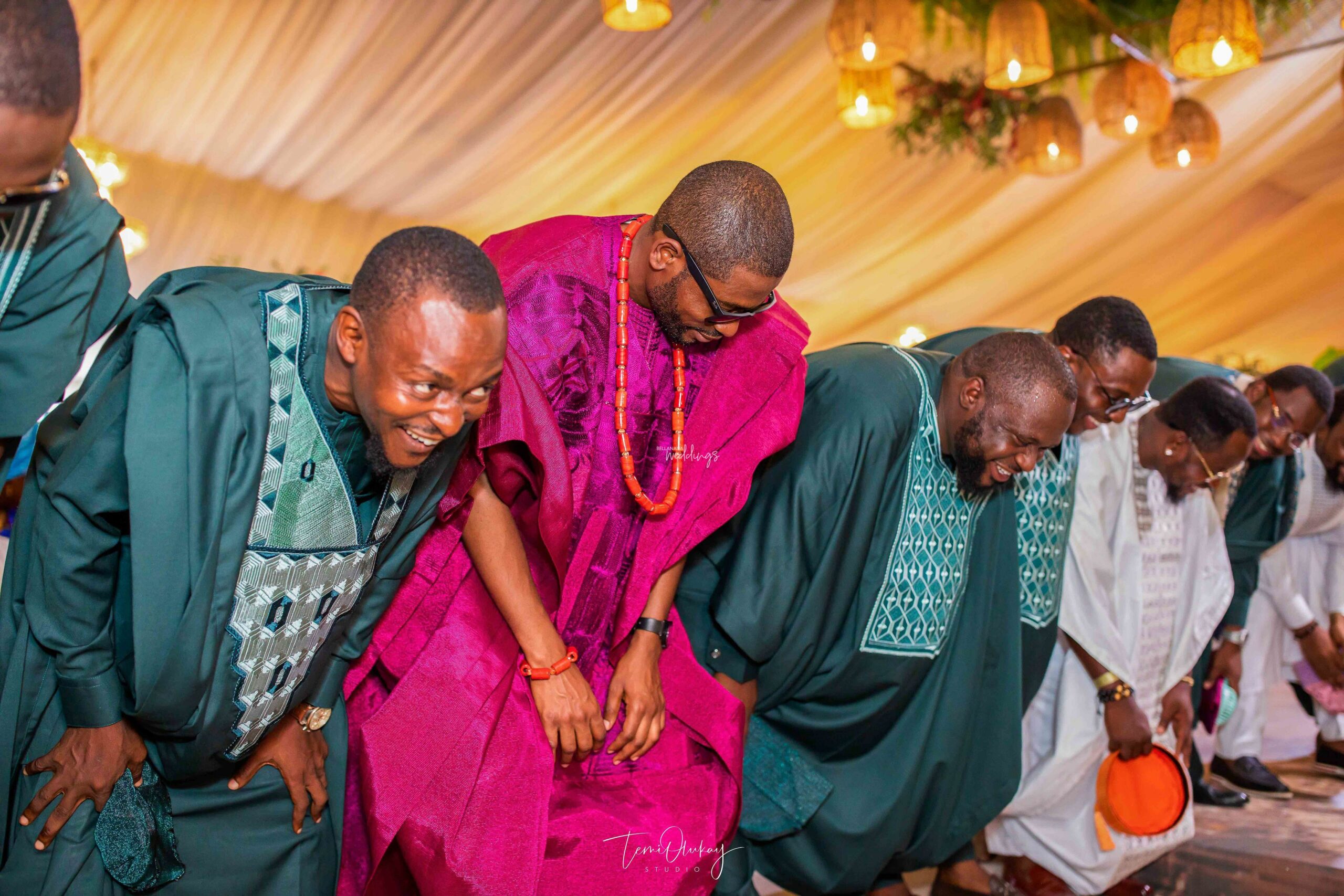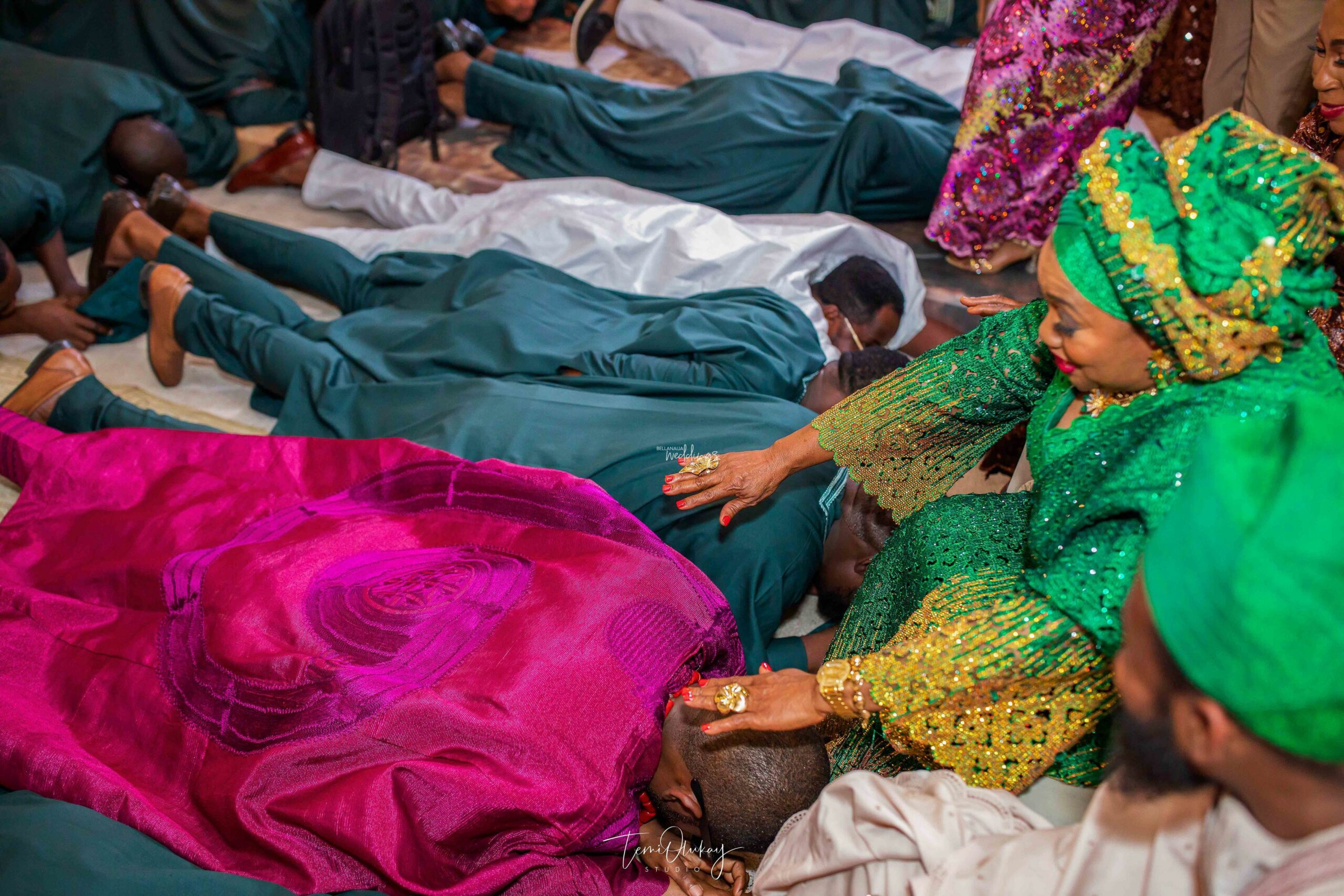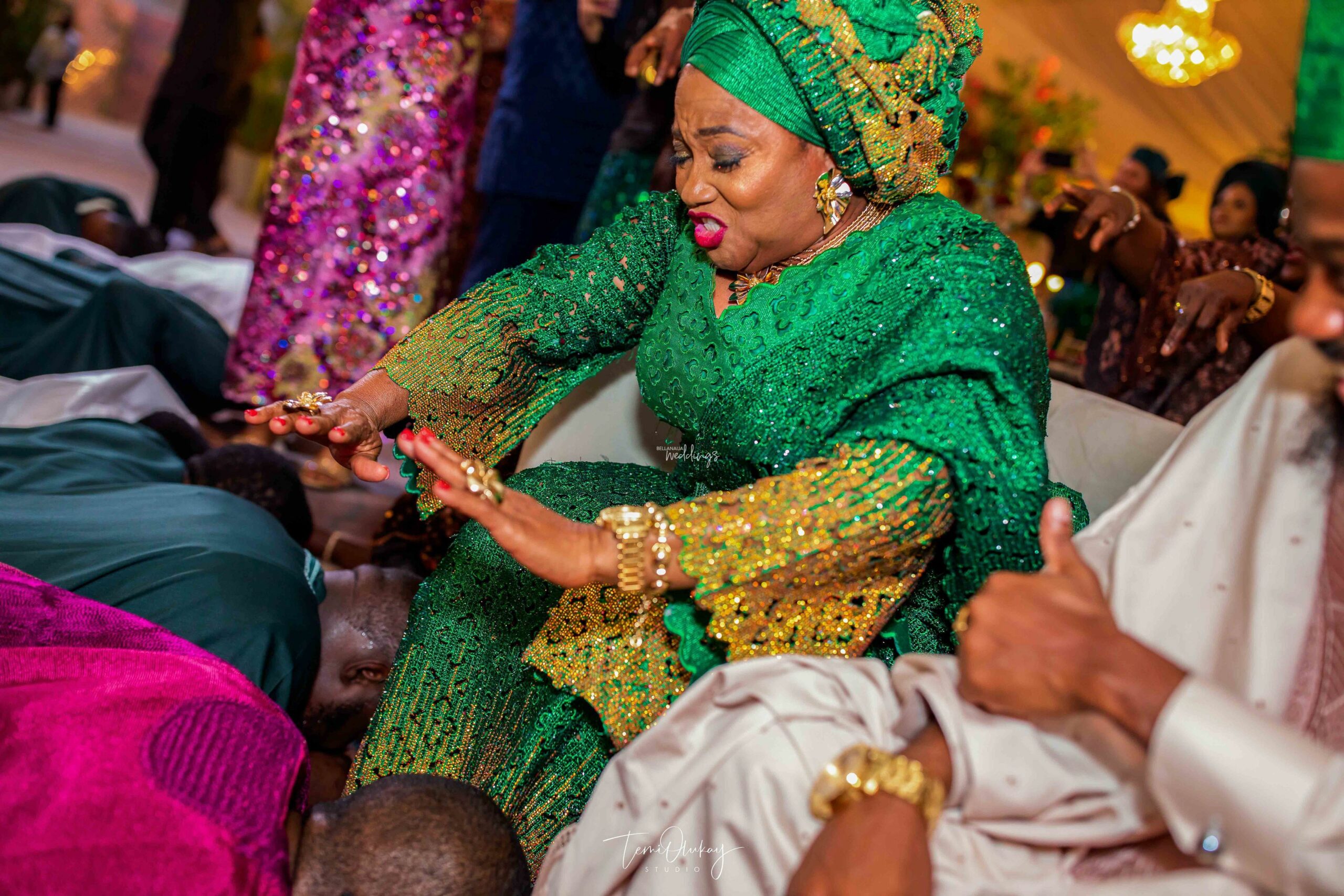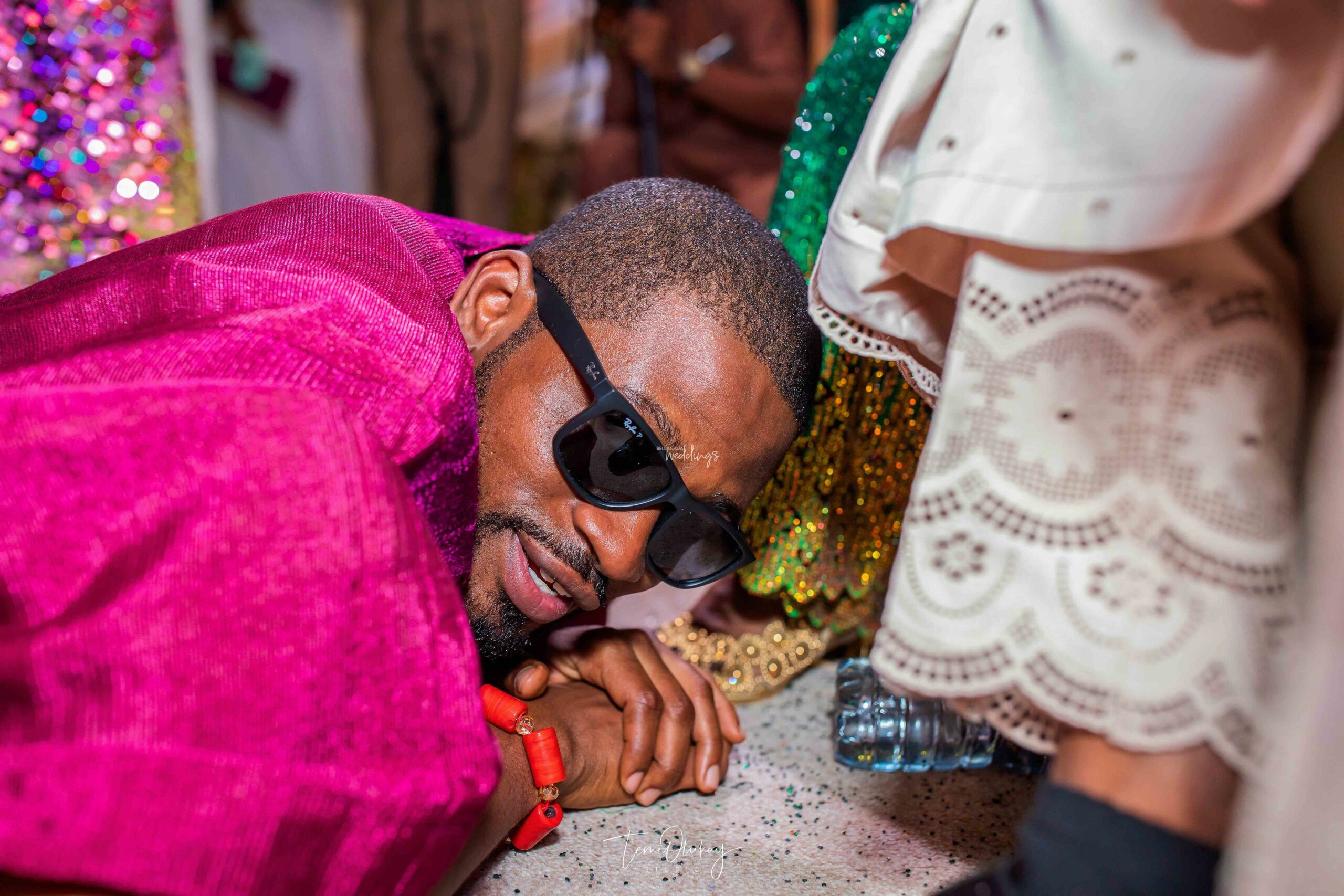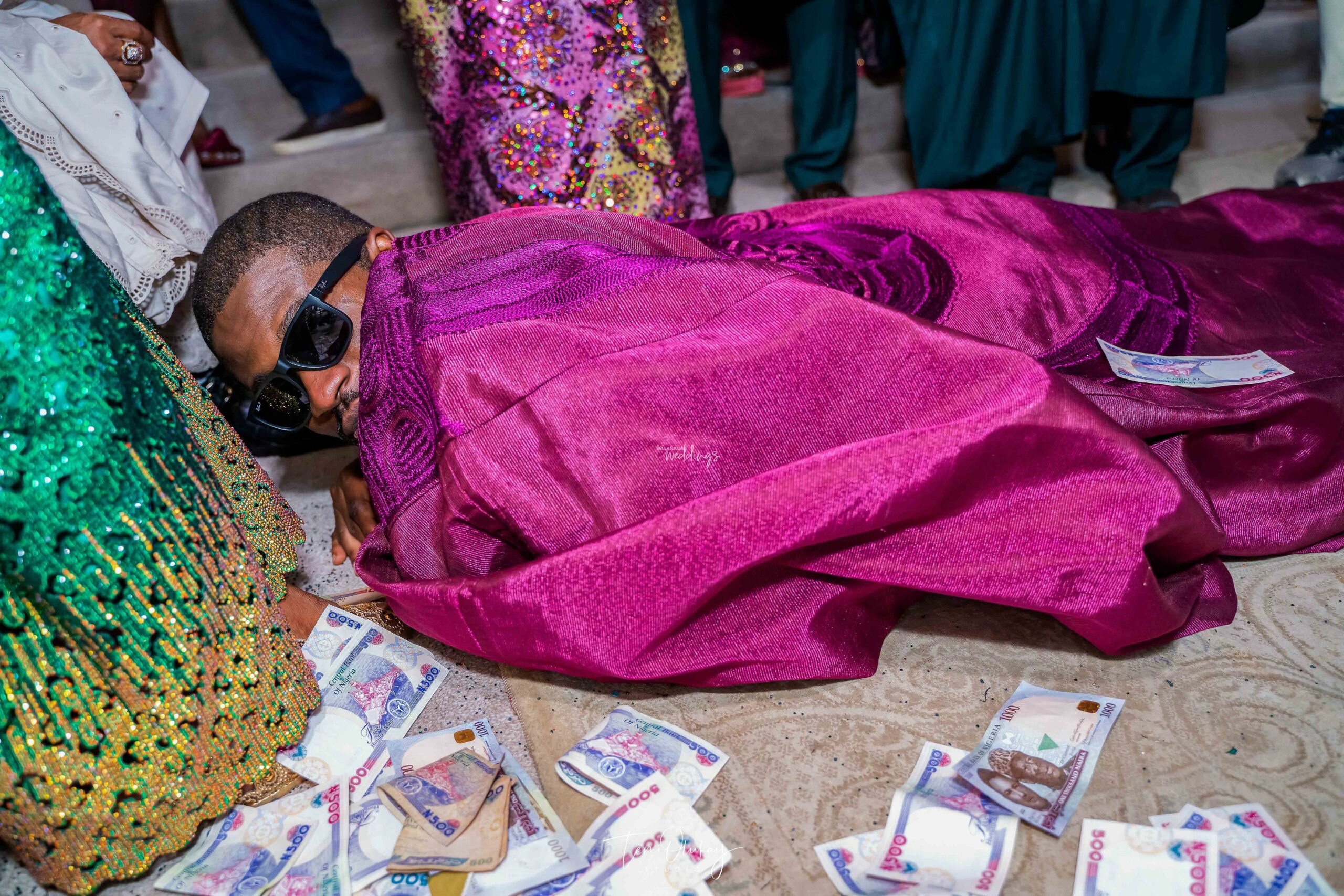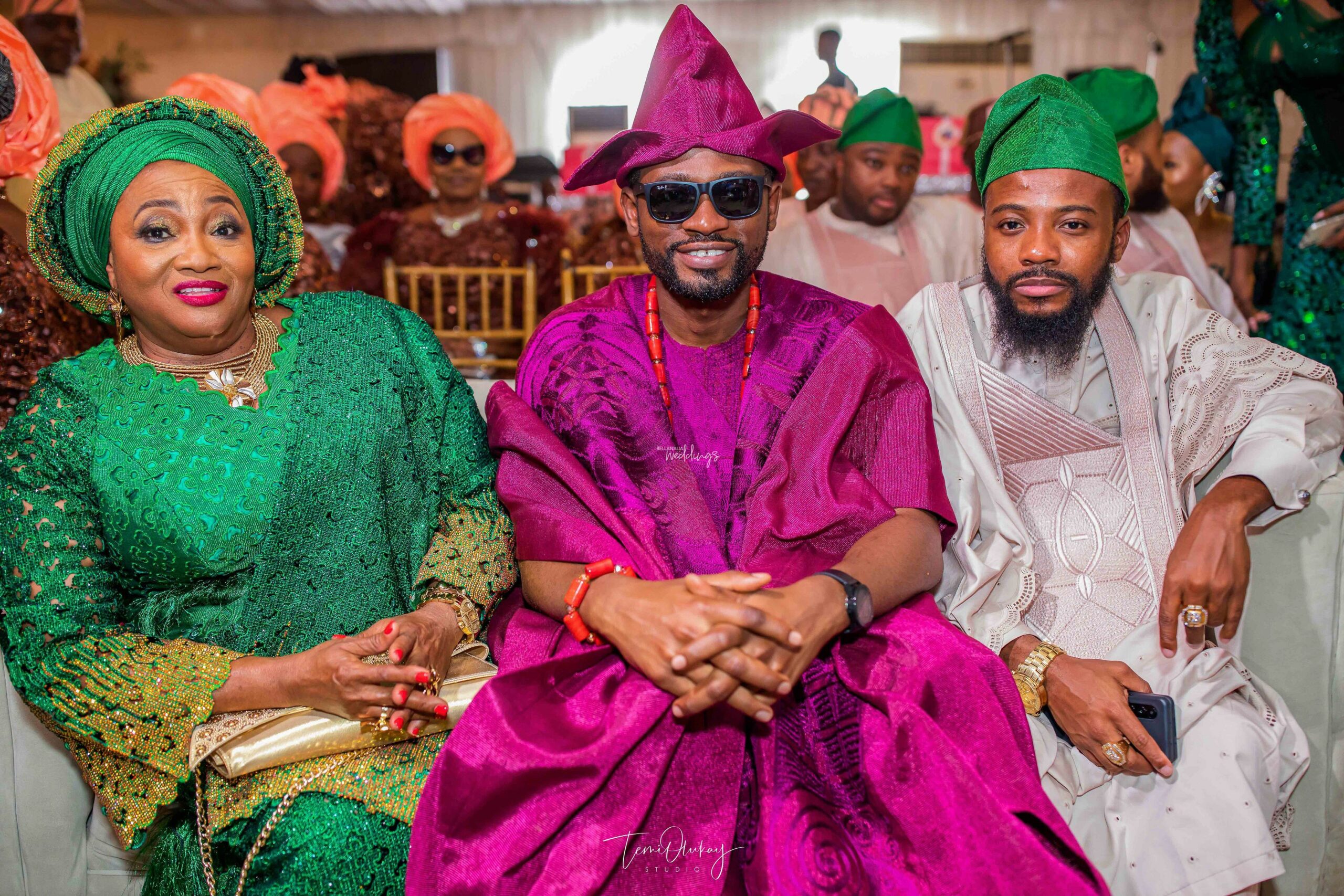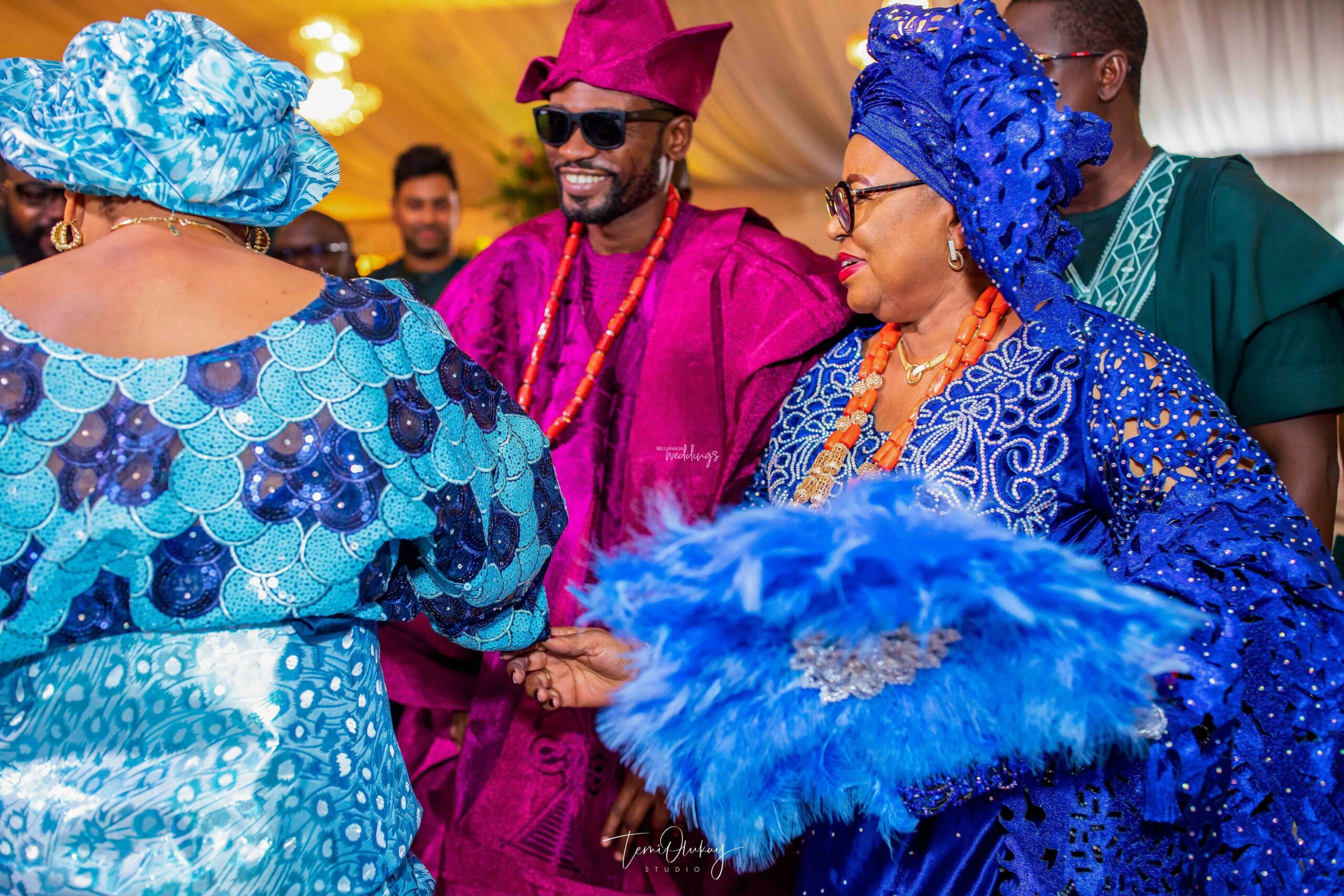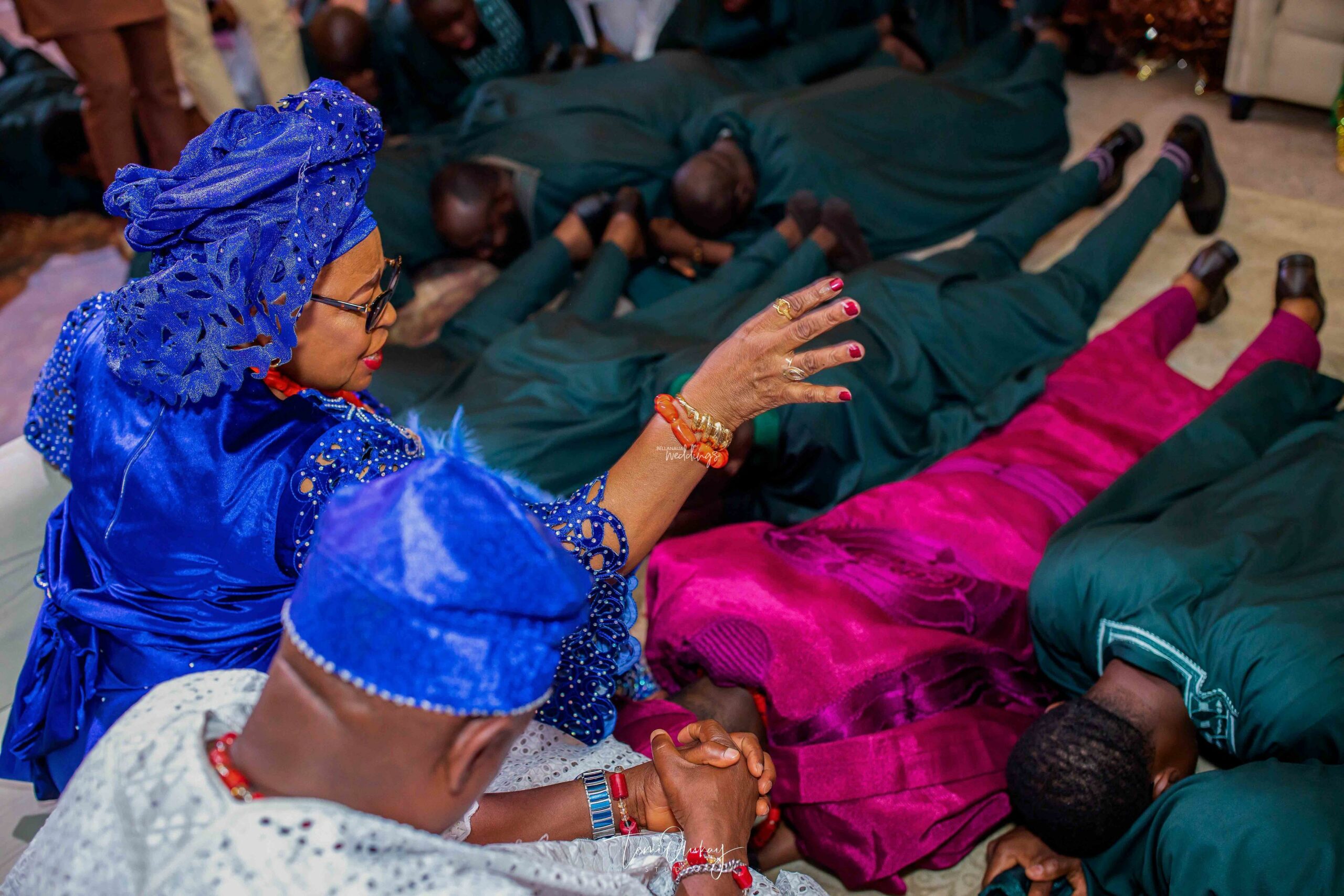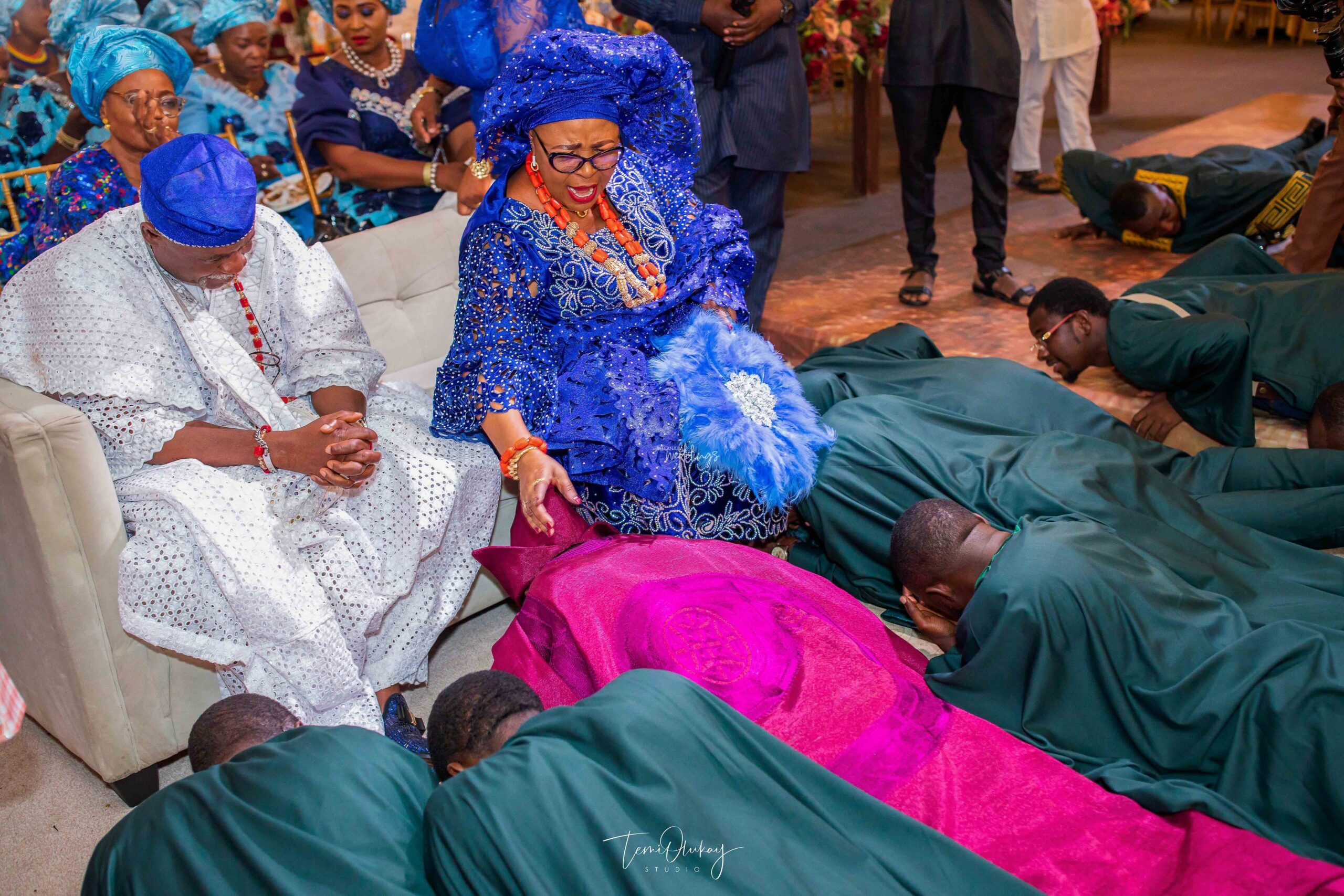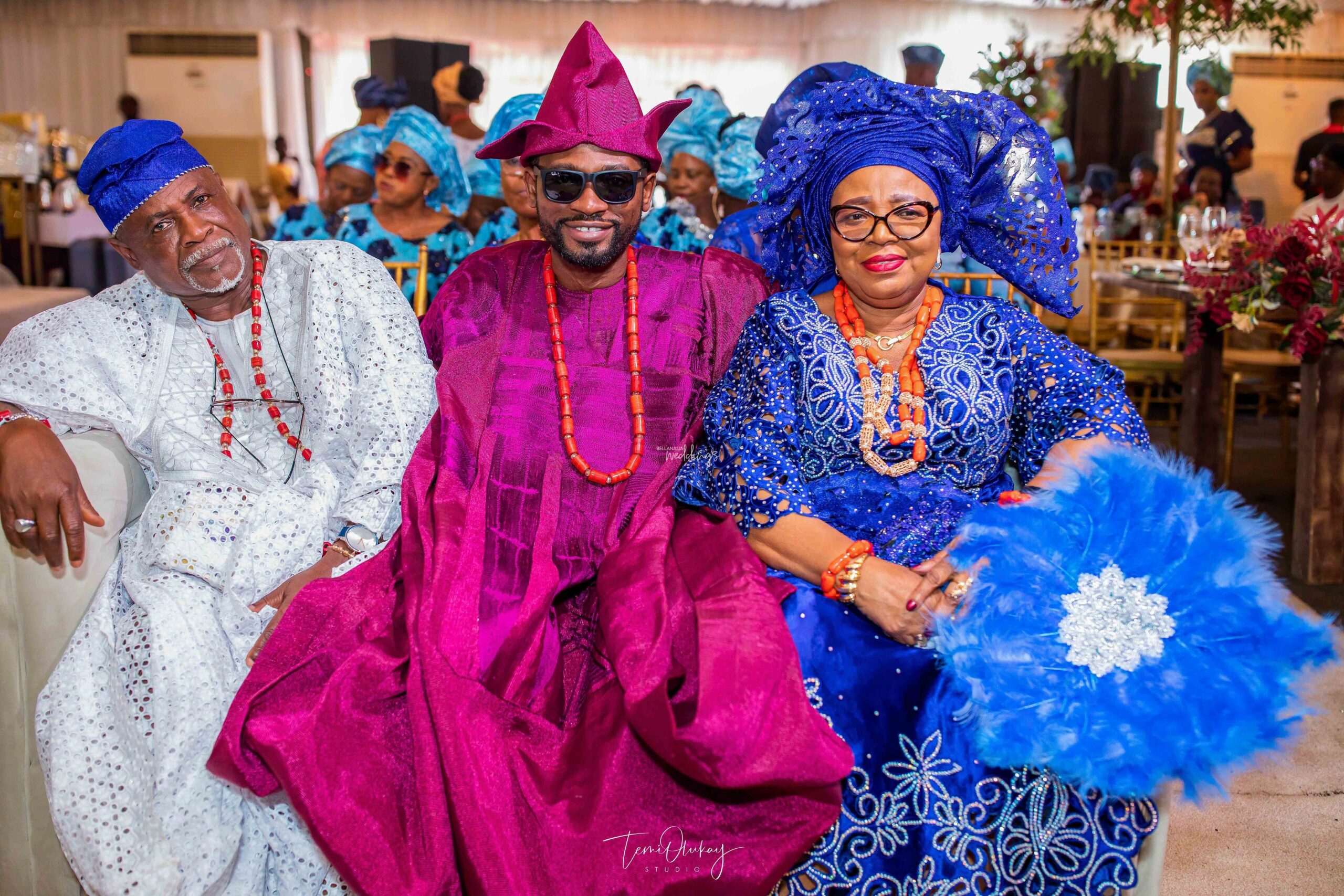 Here comes the bride…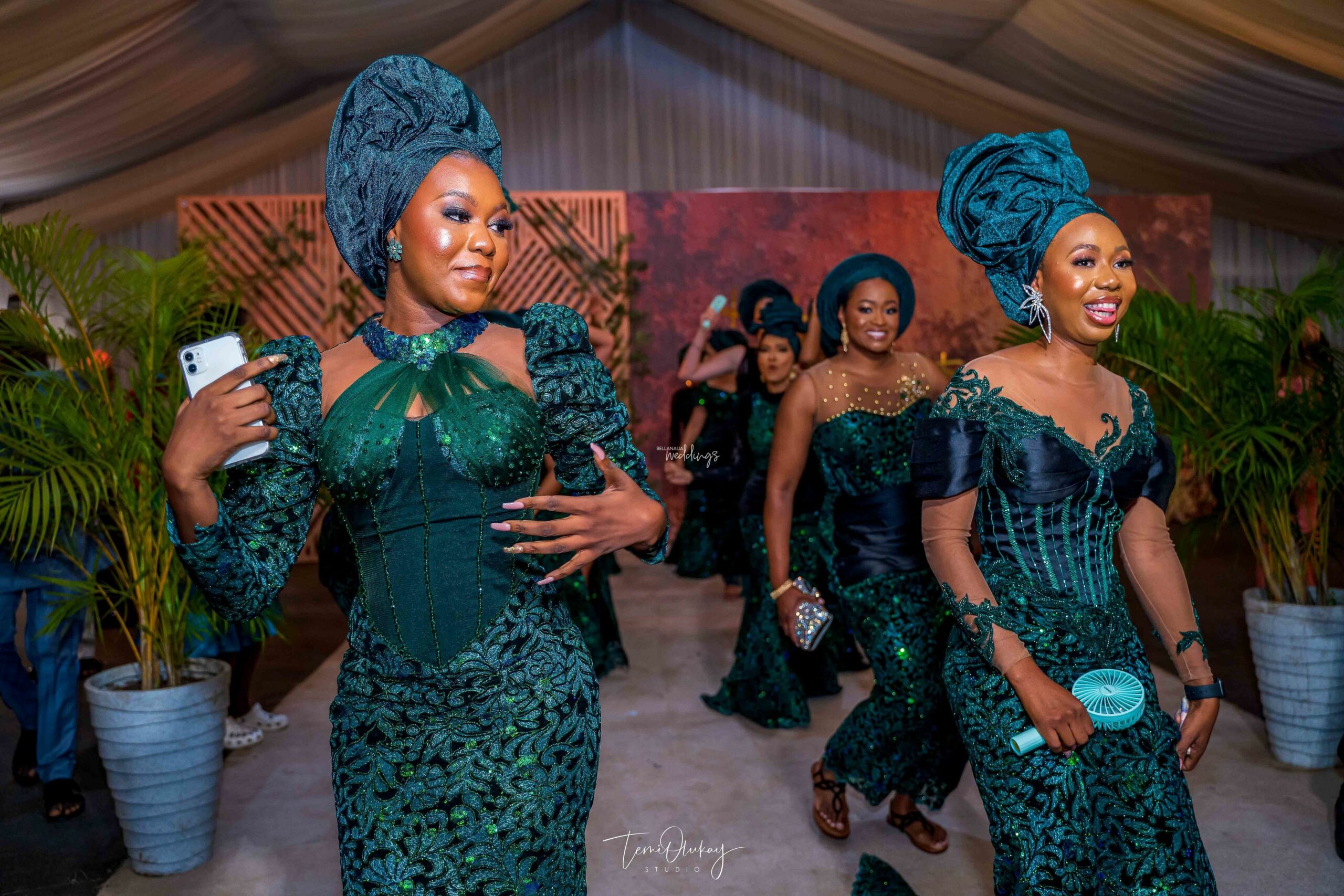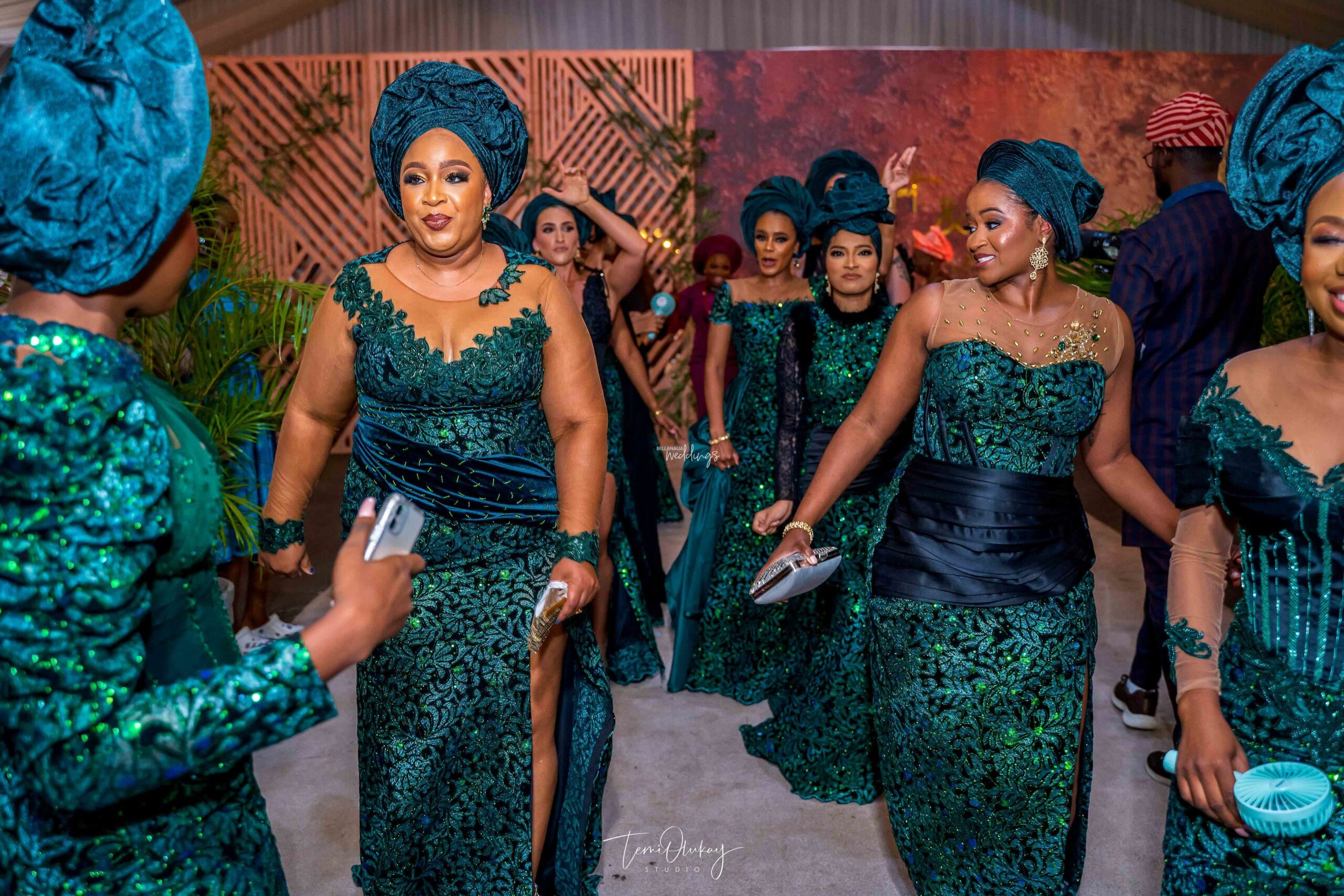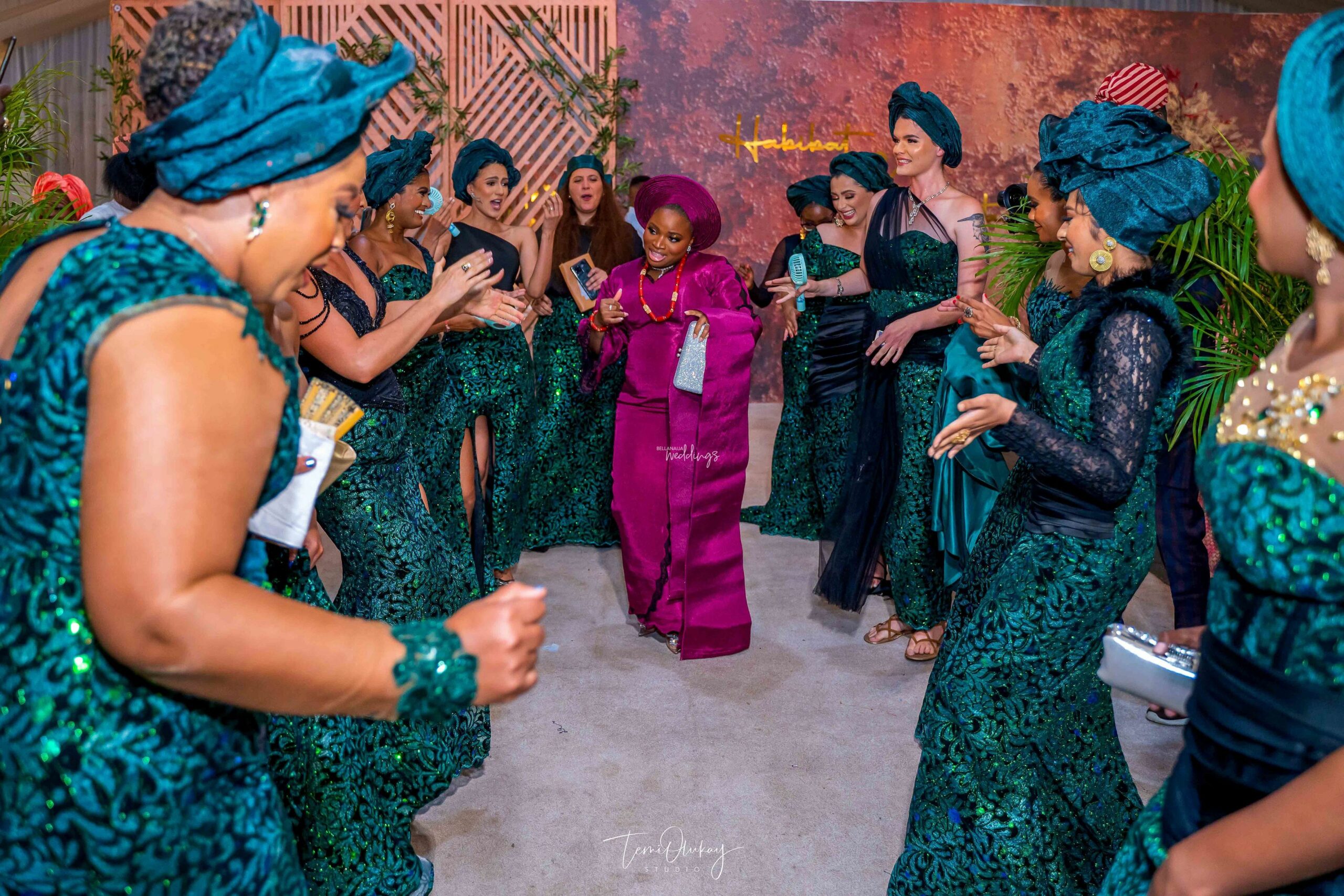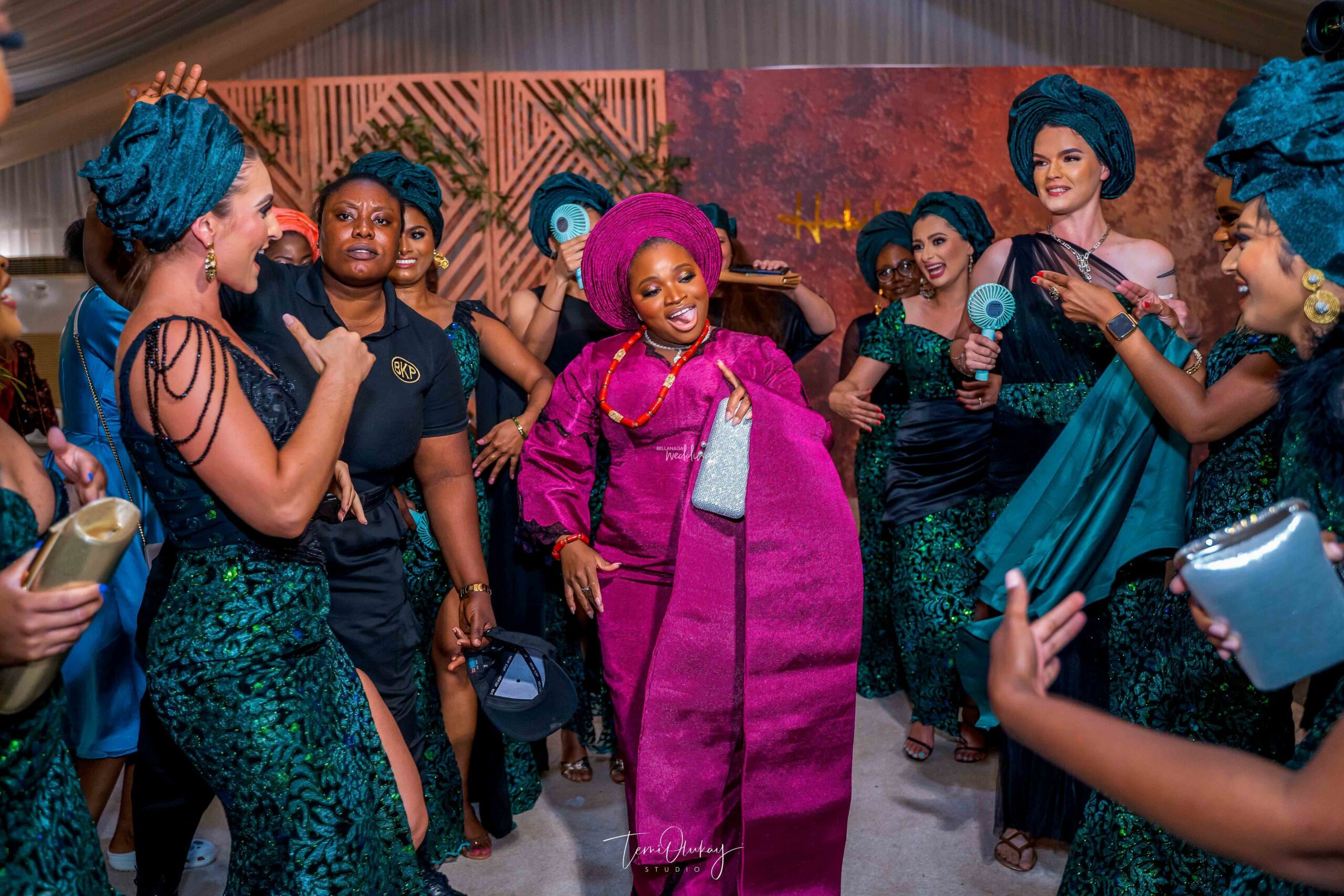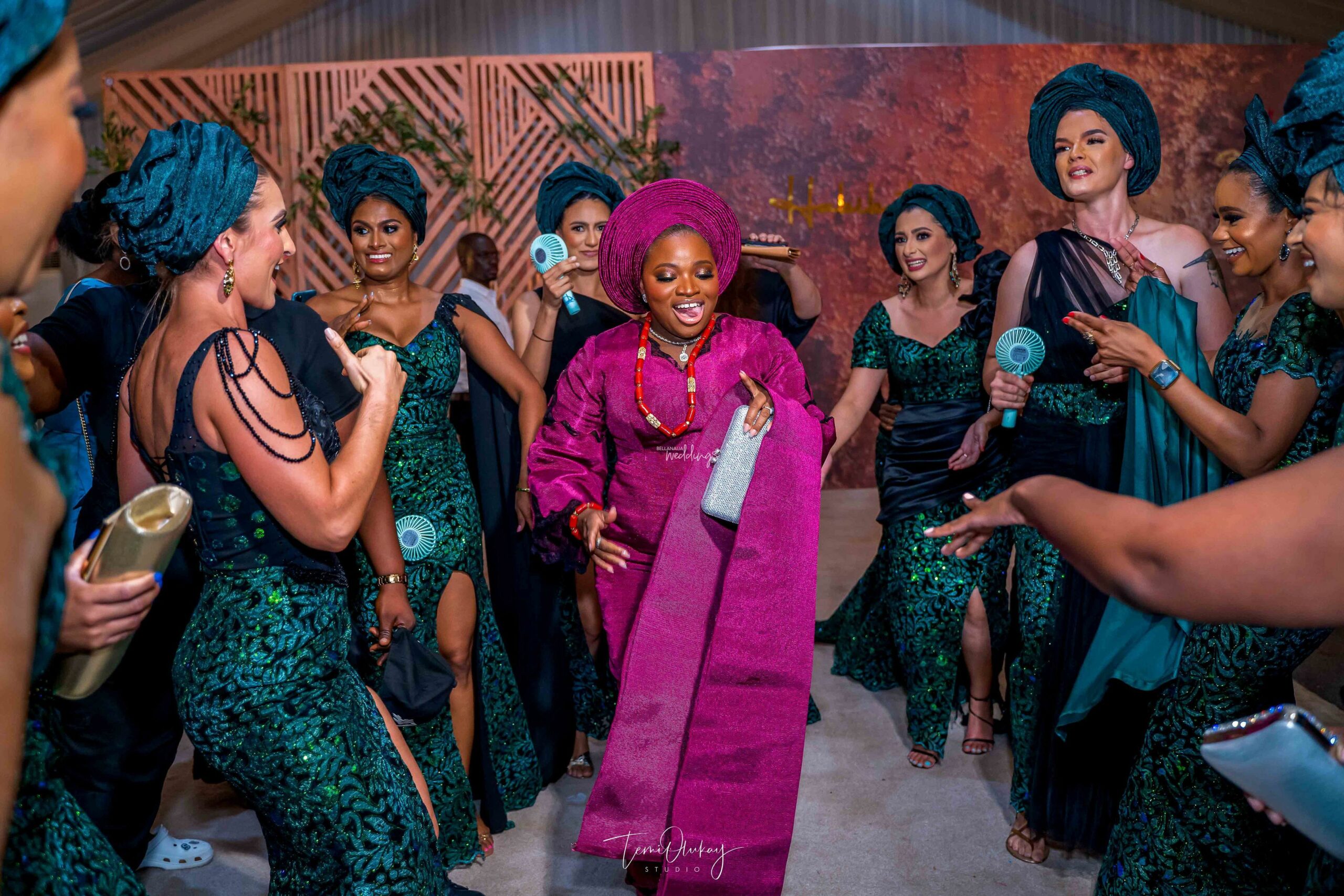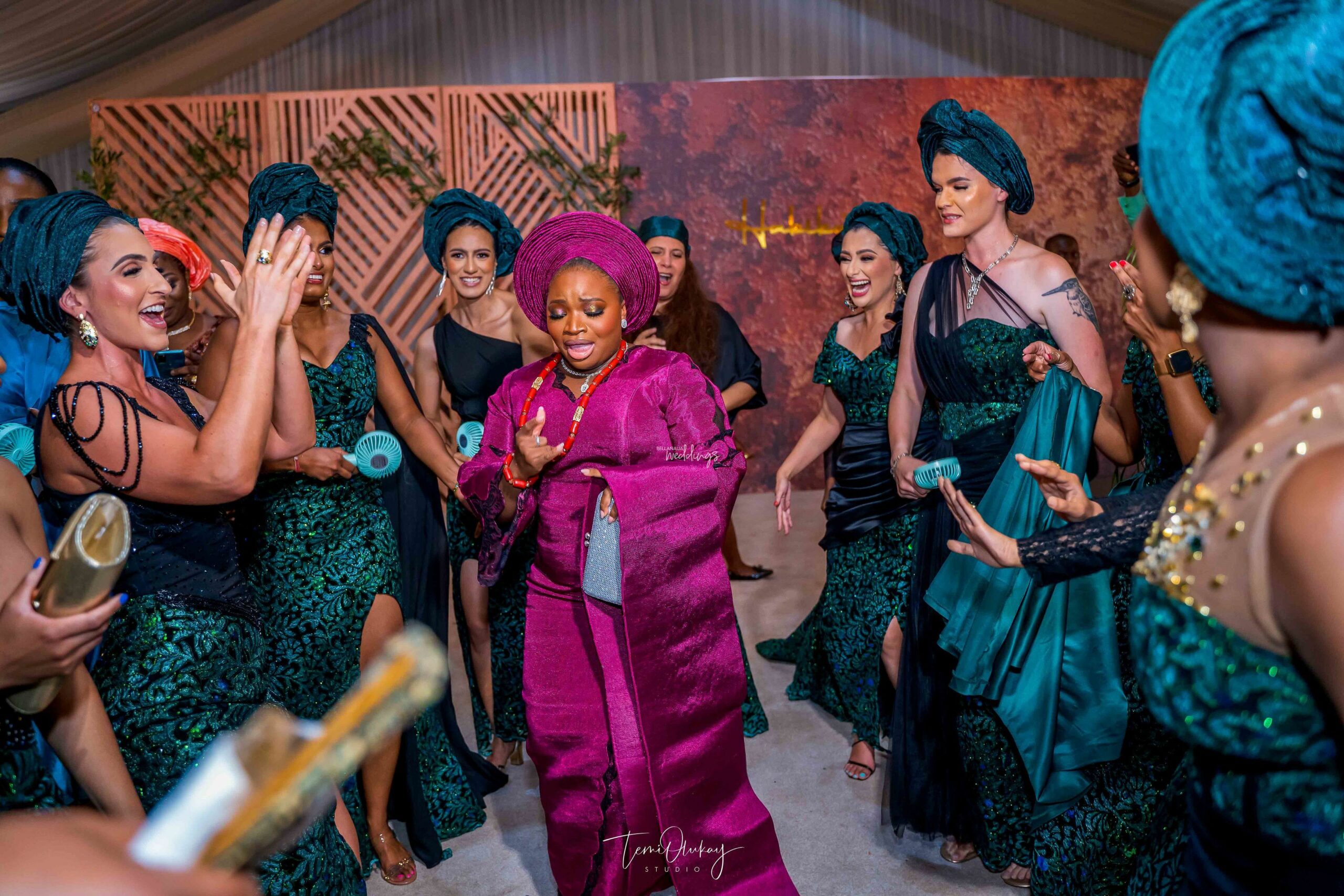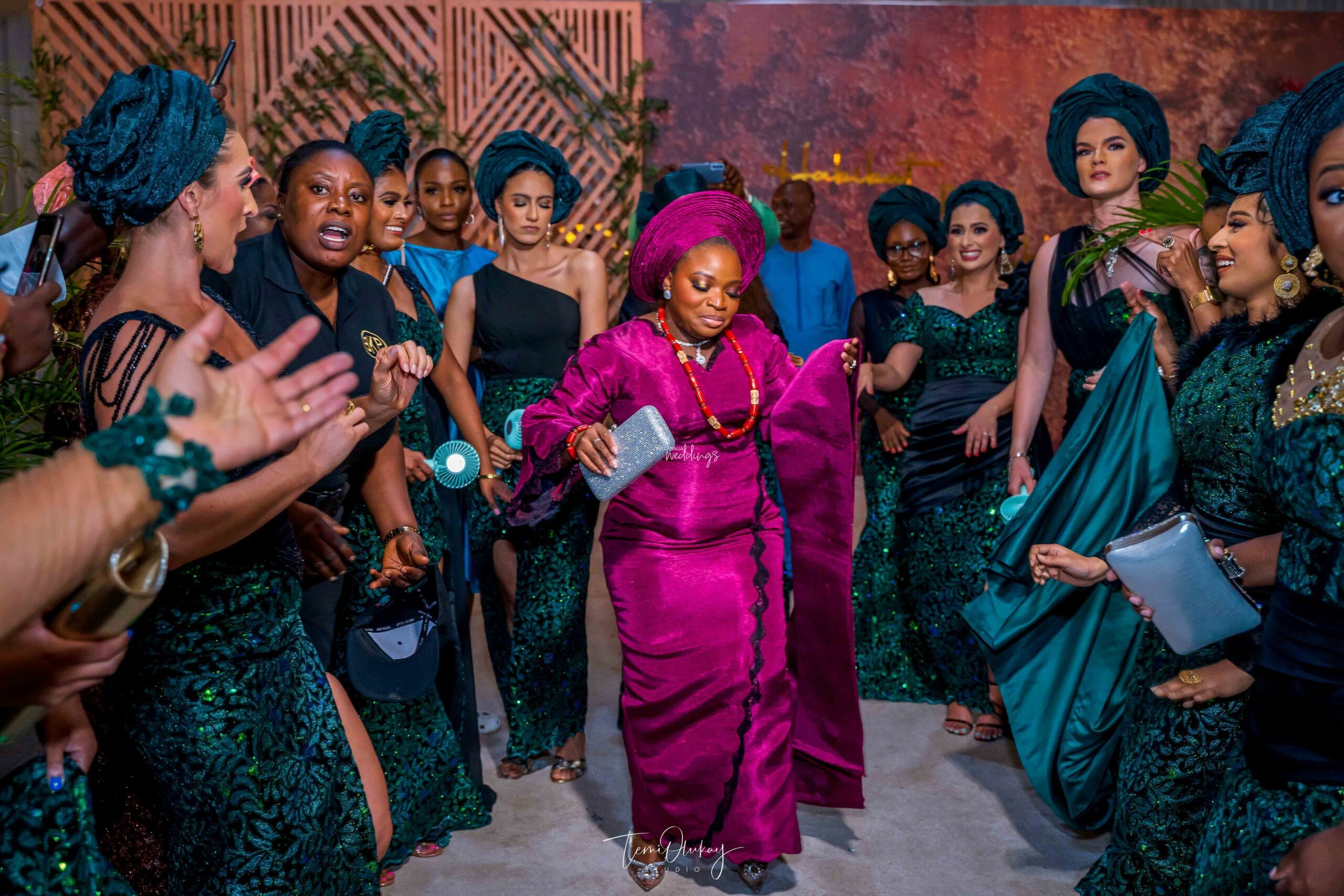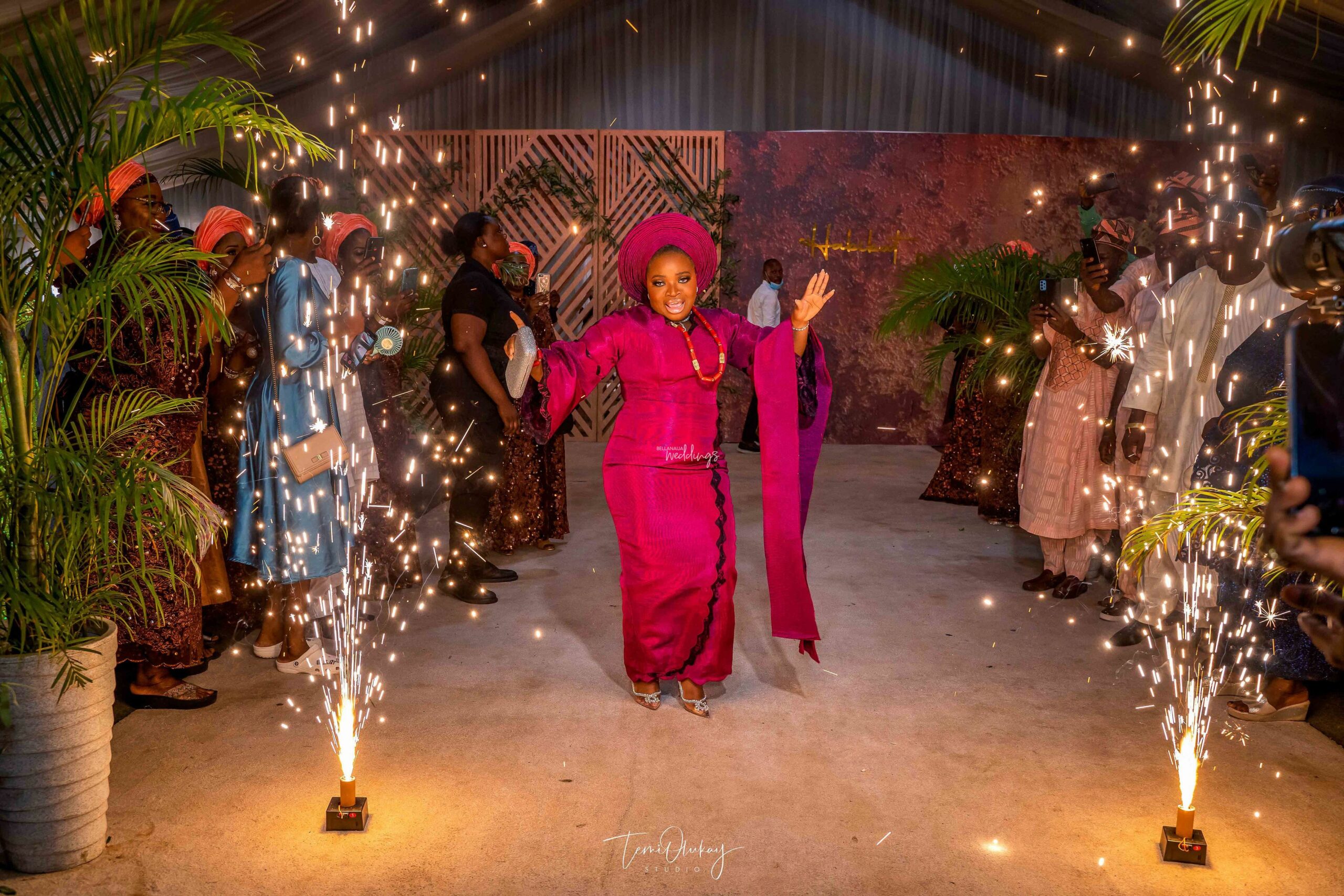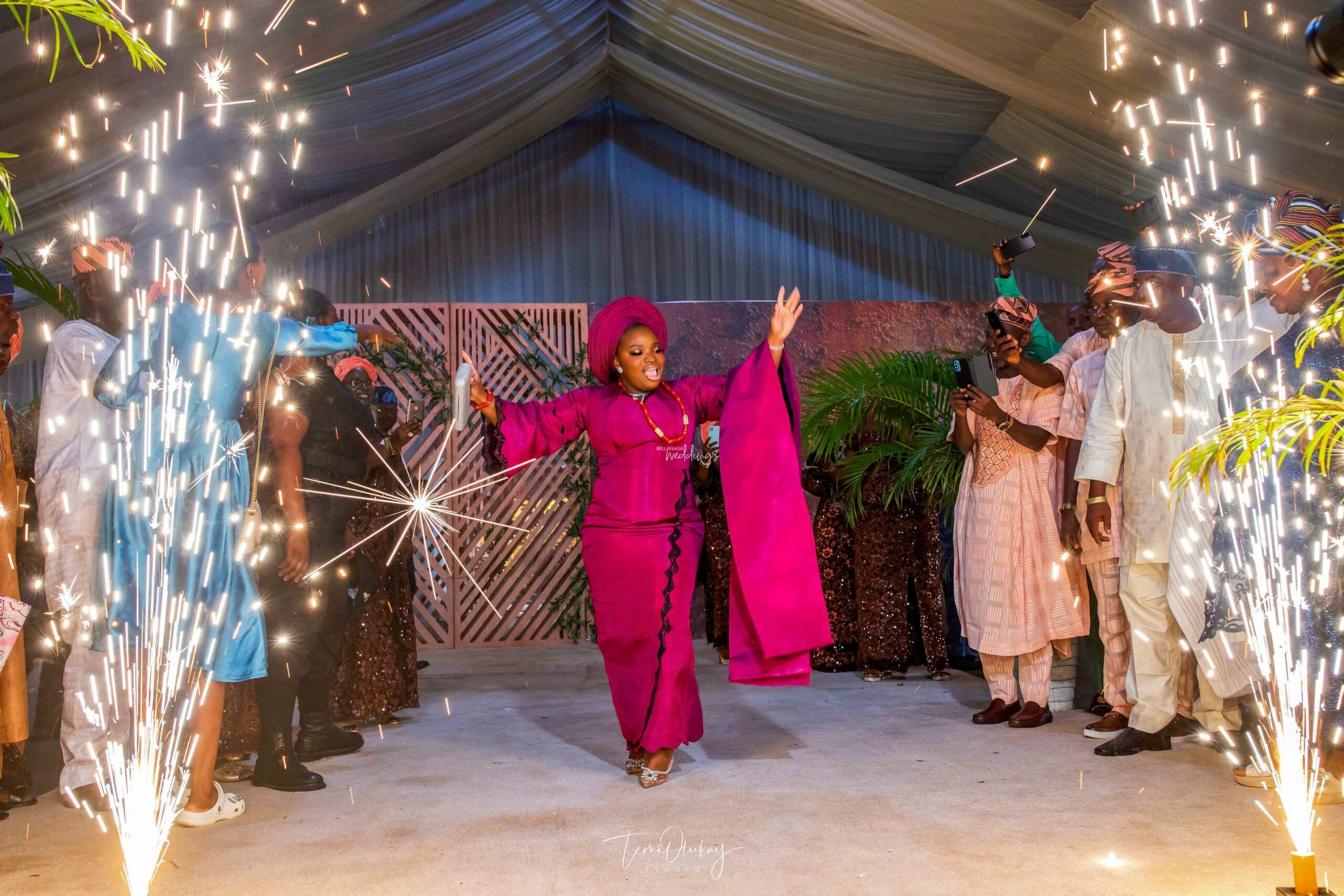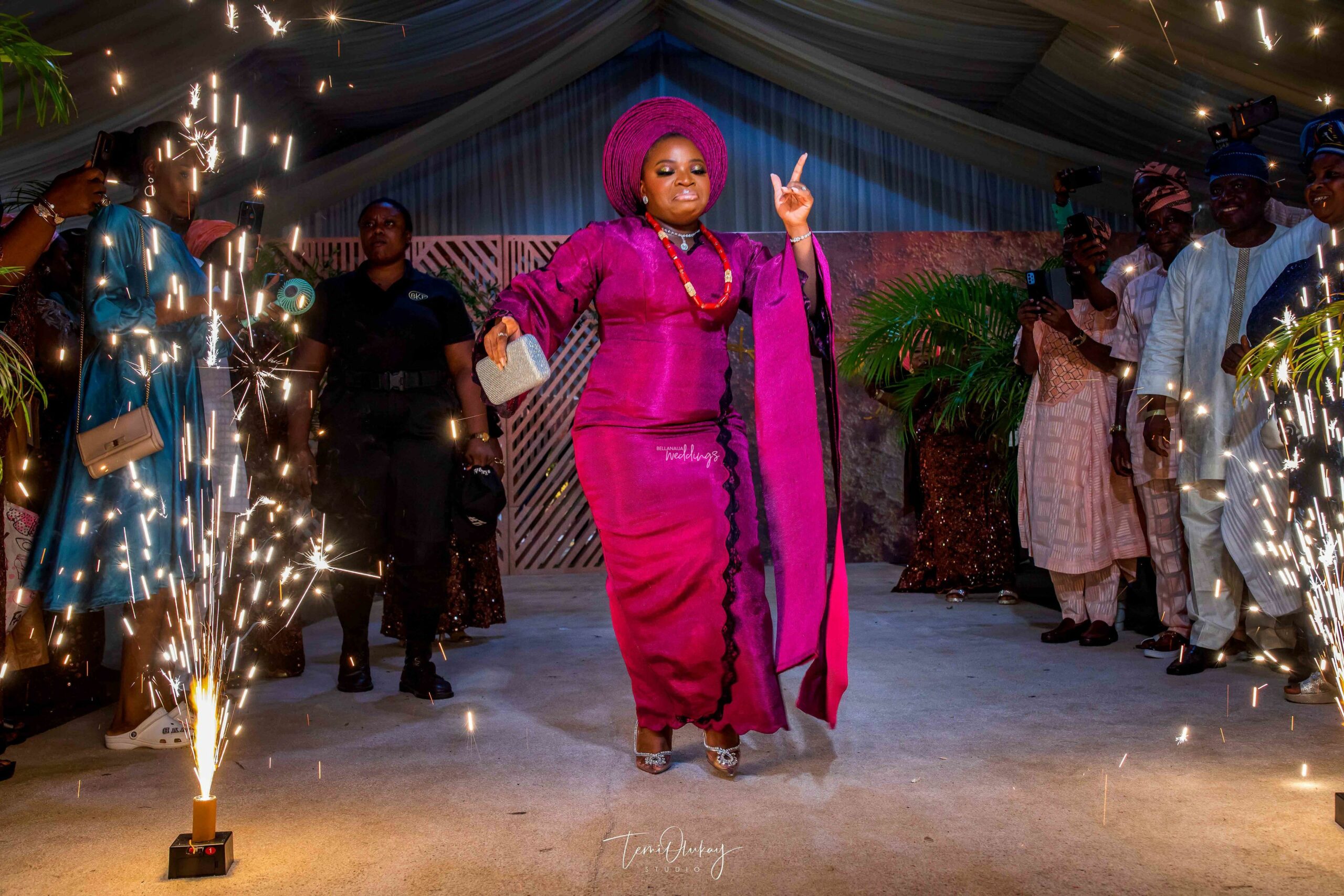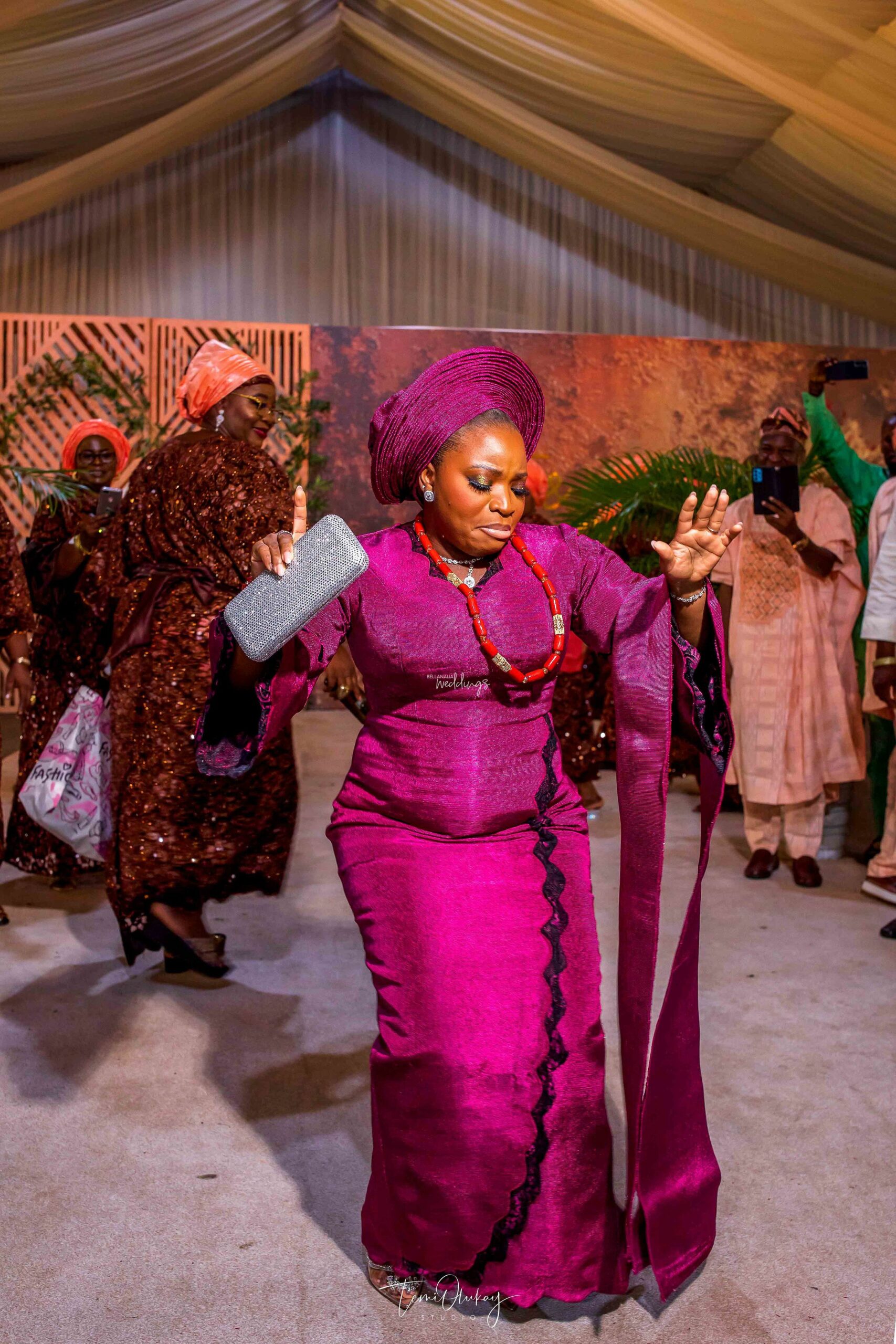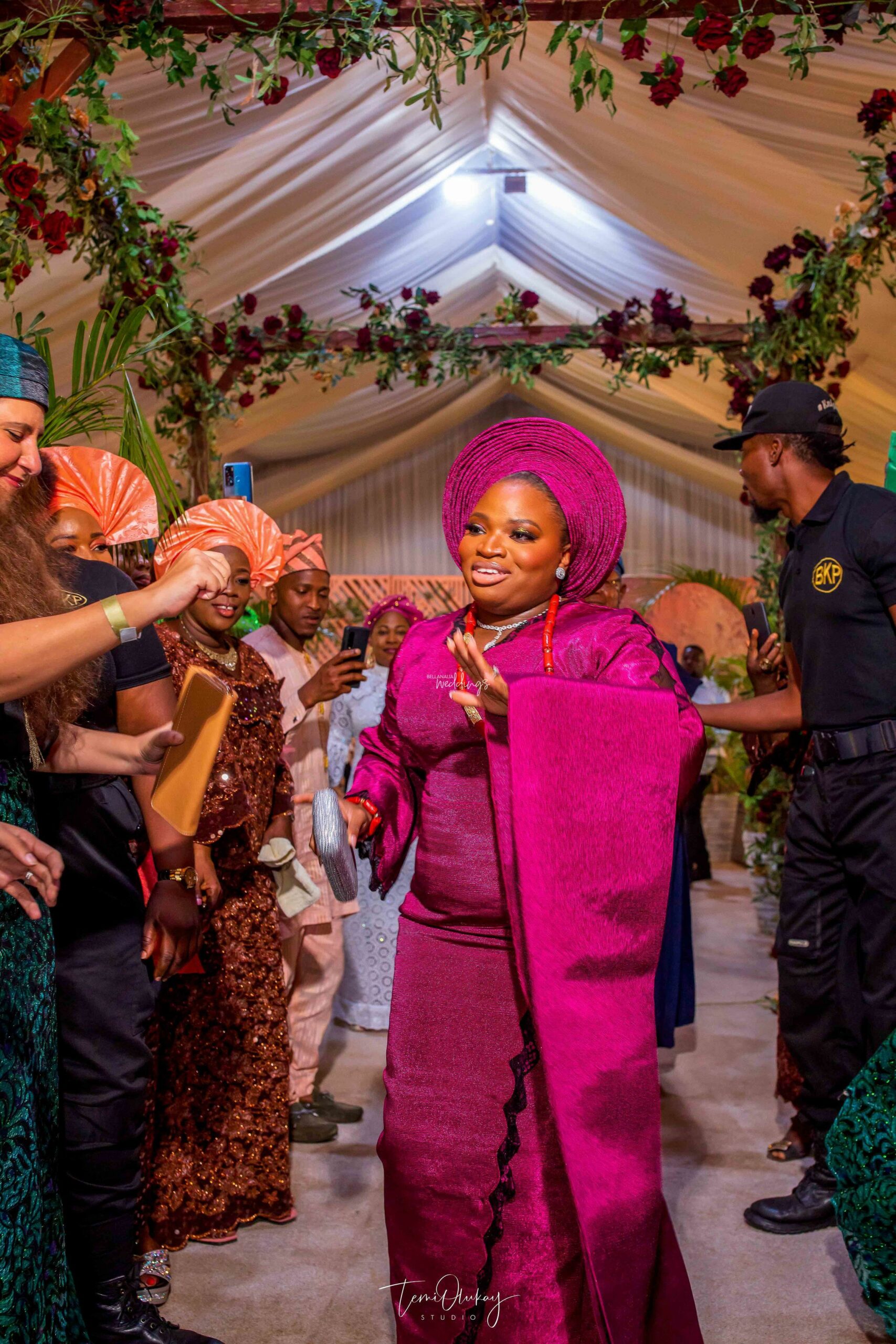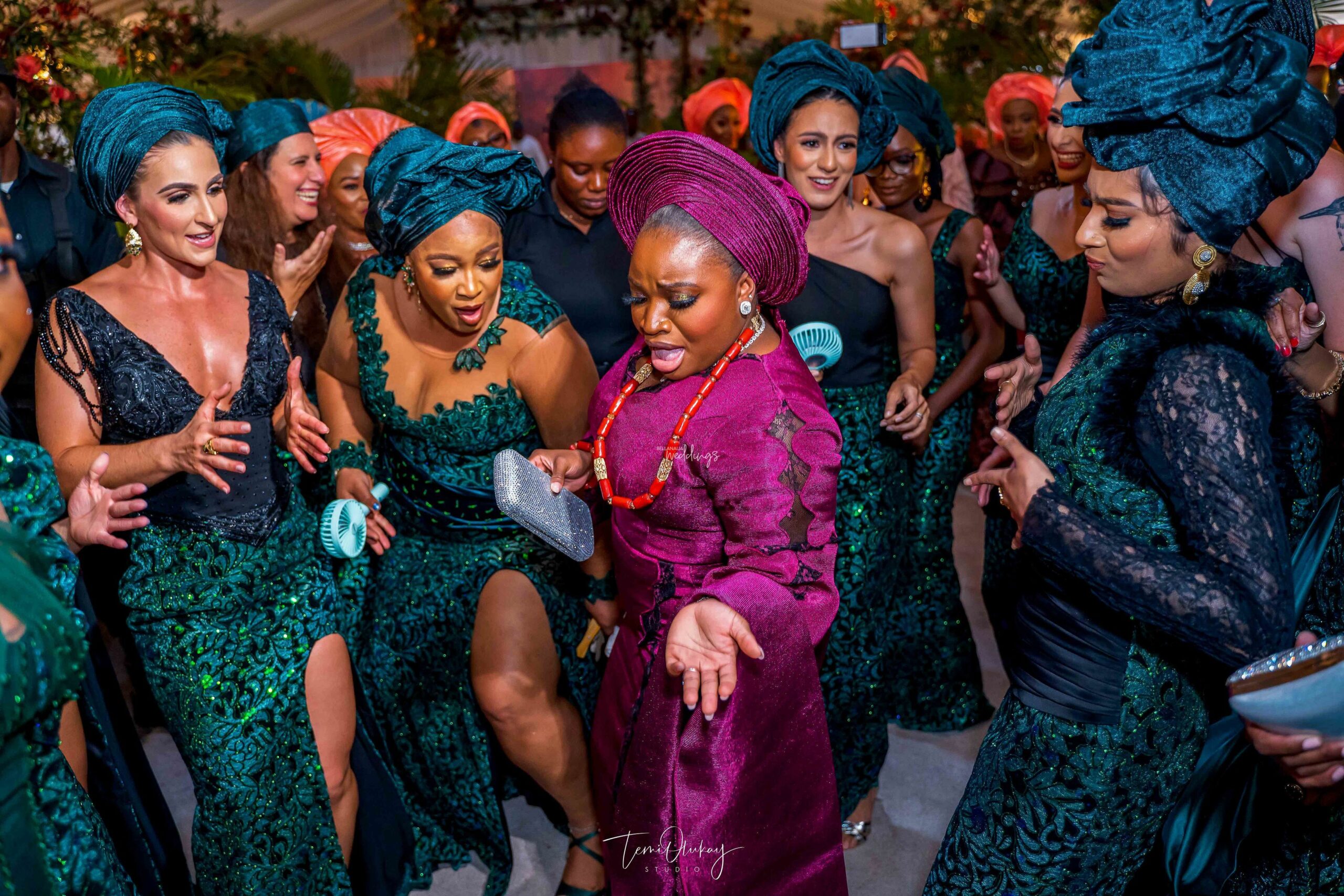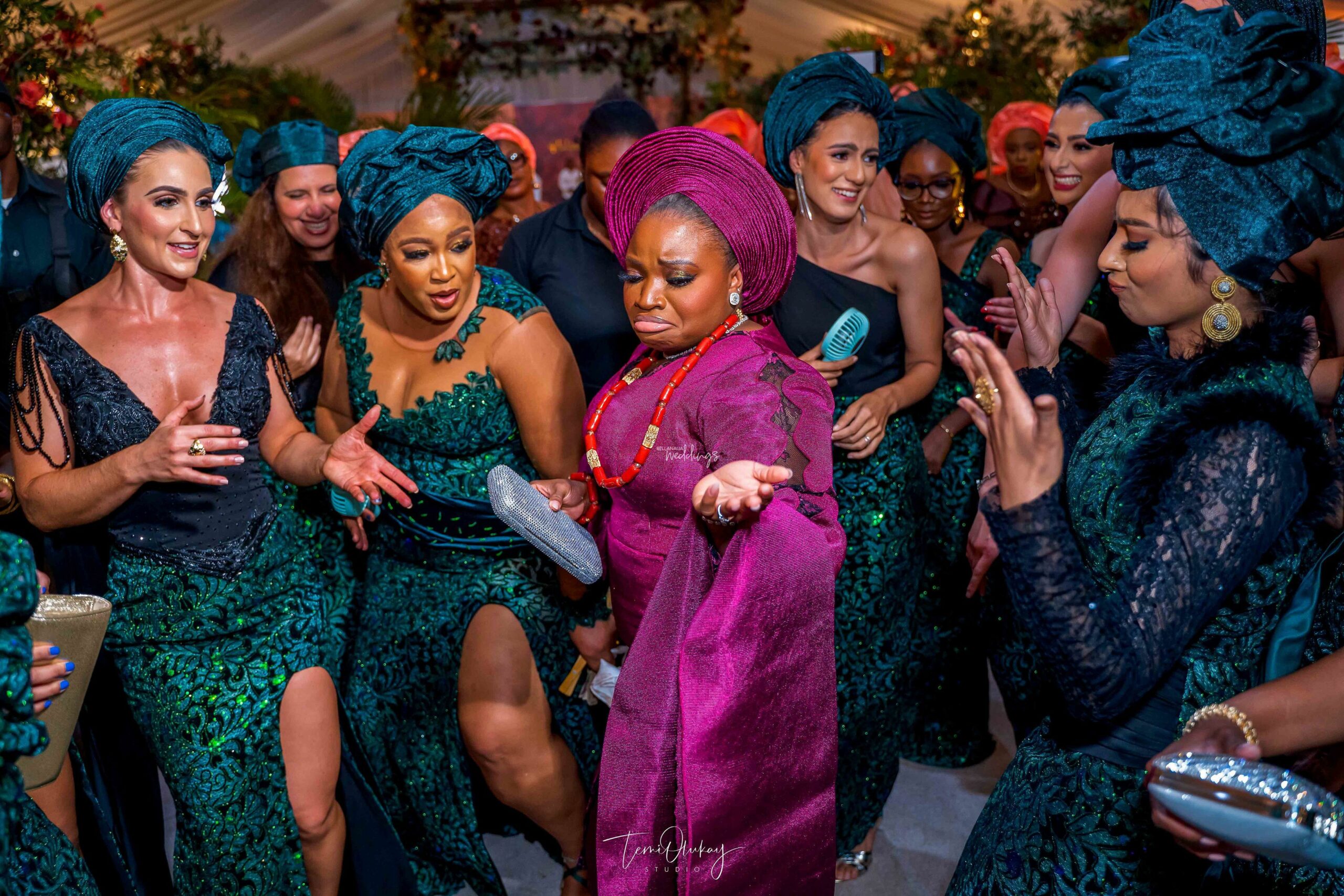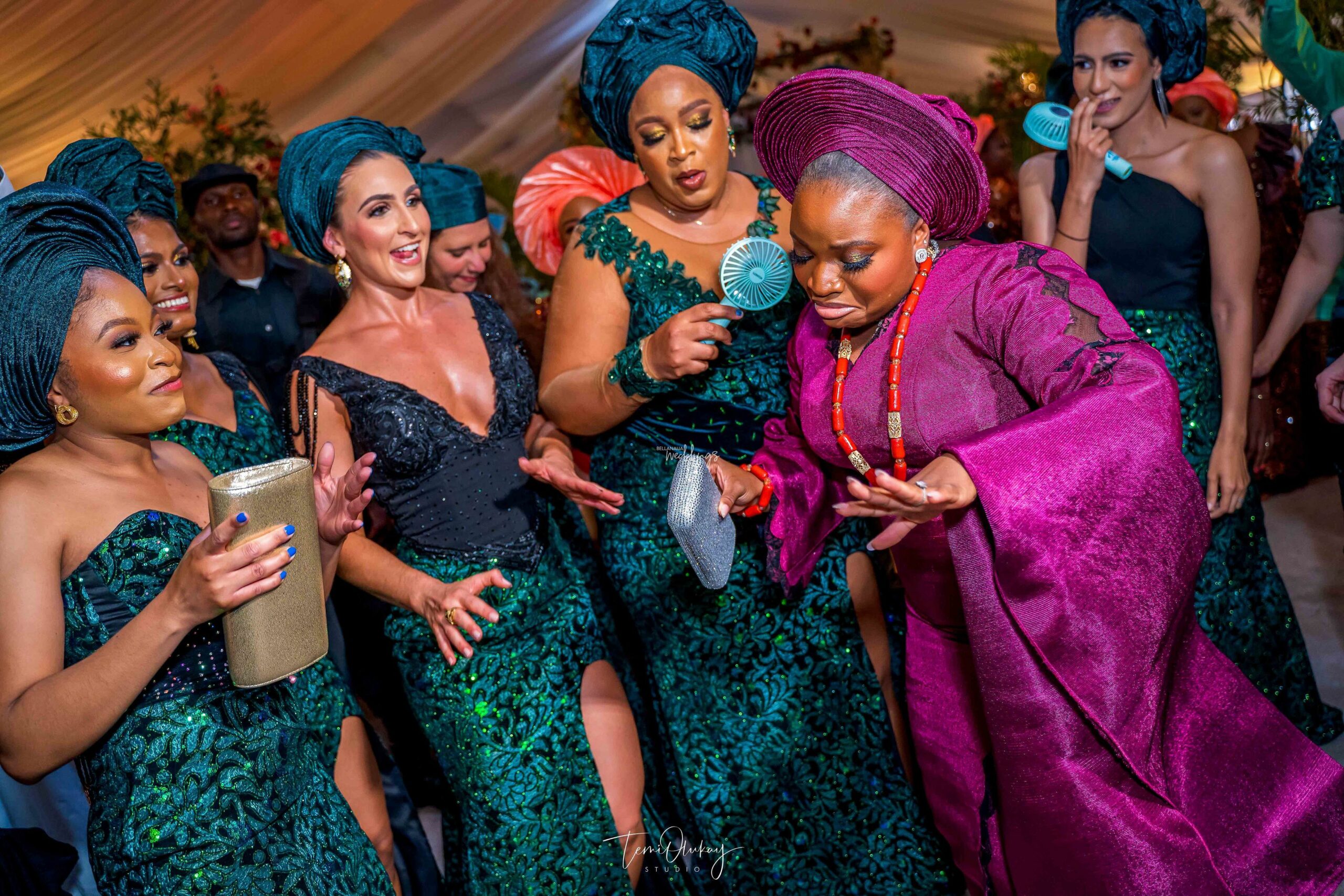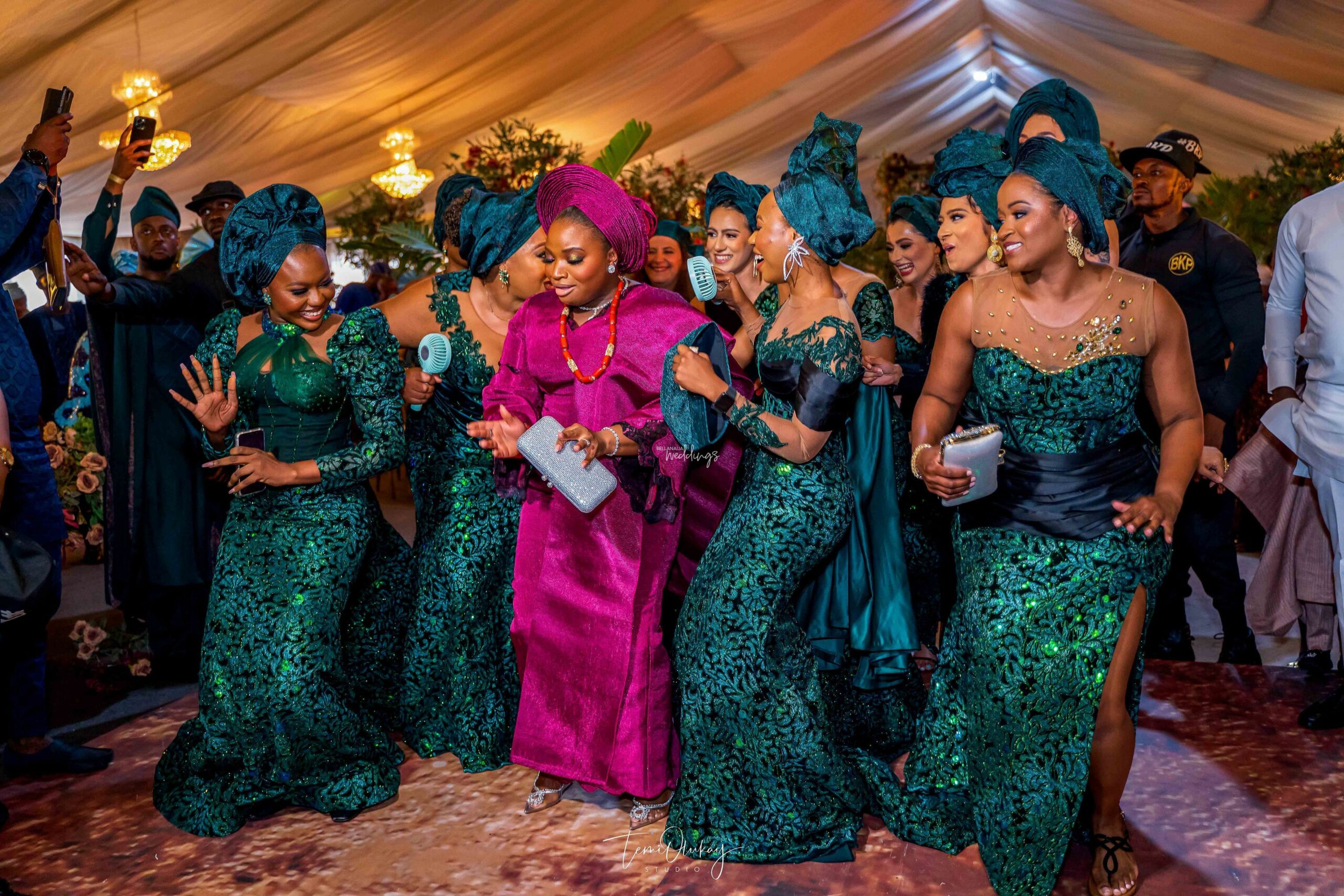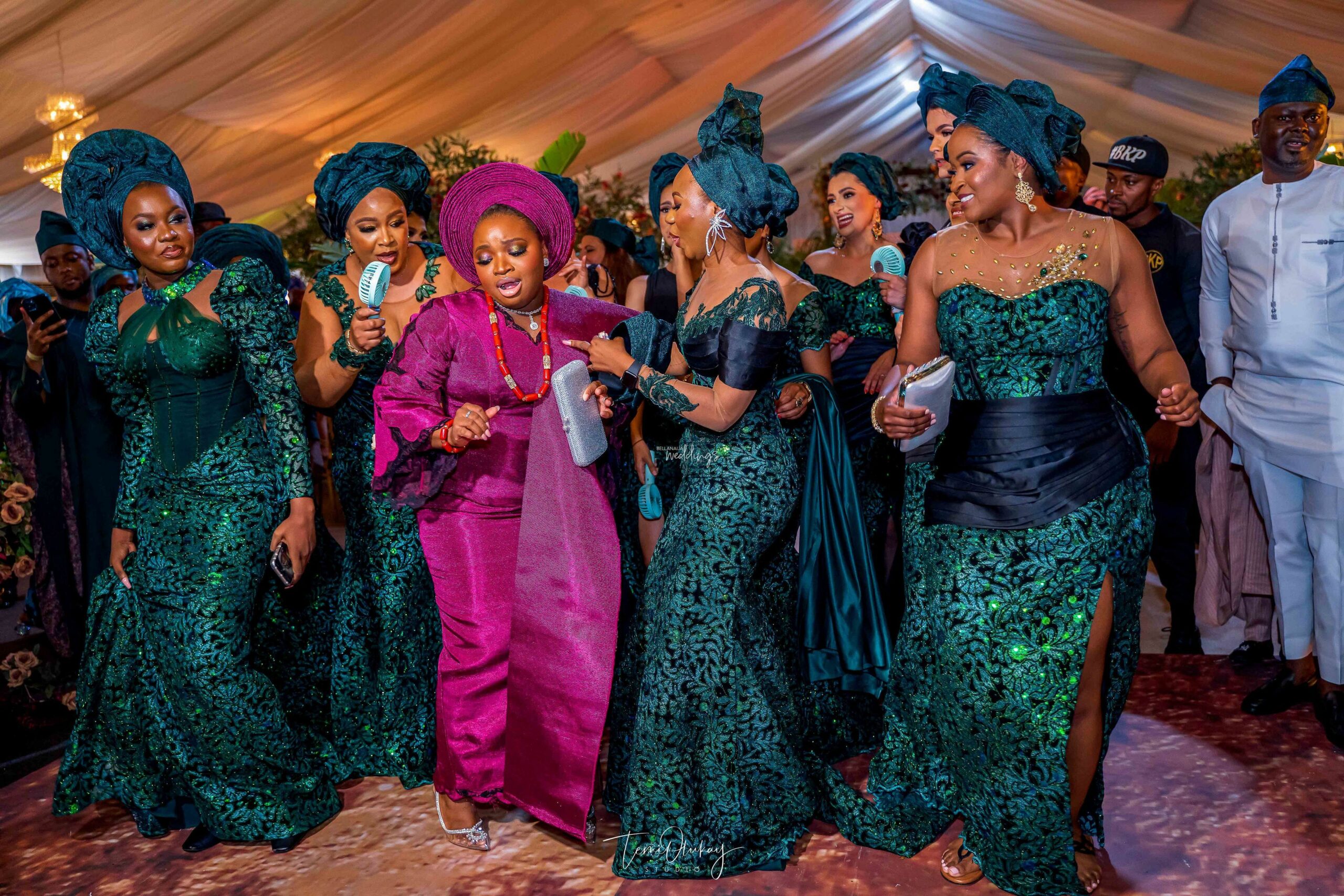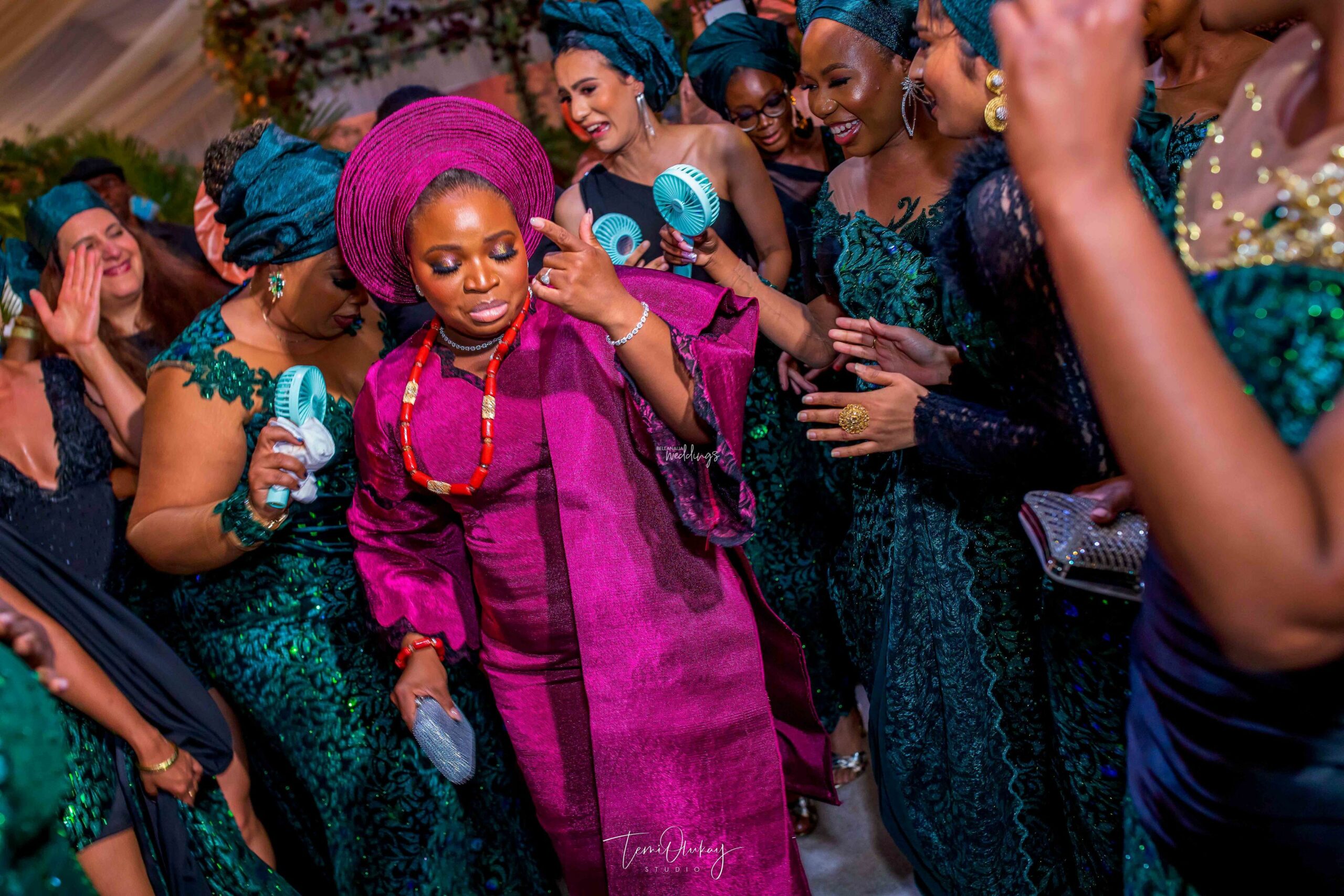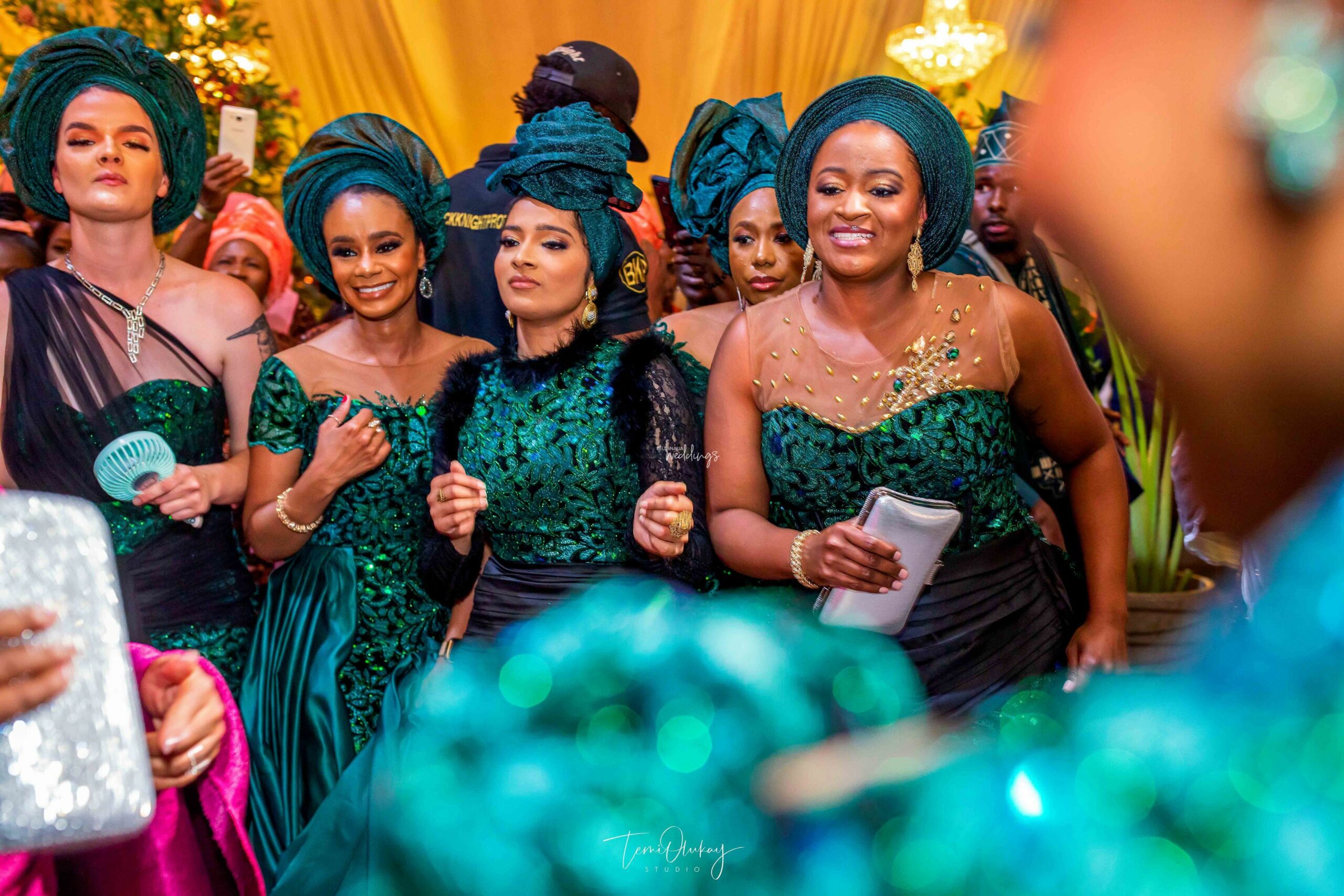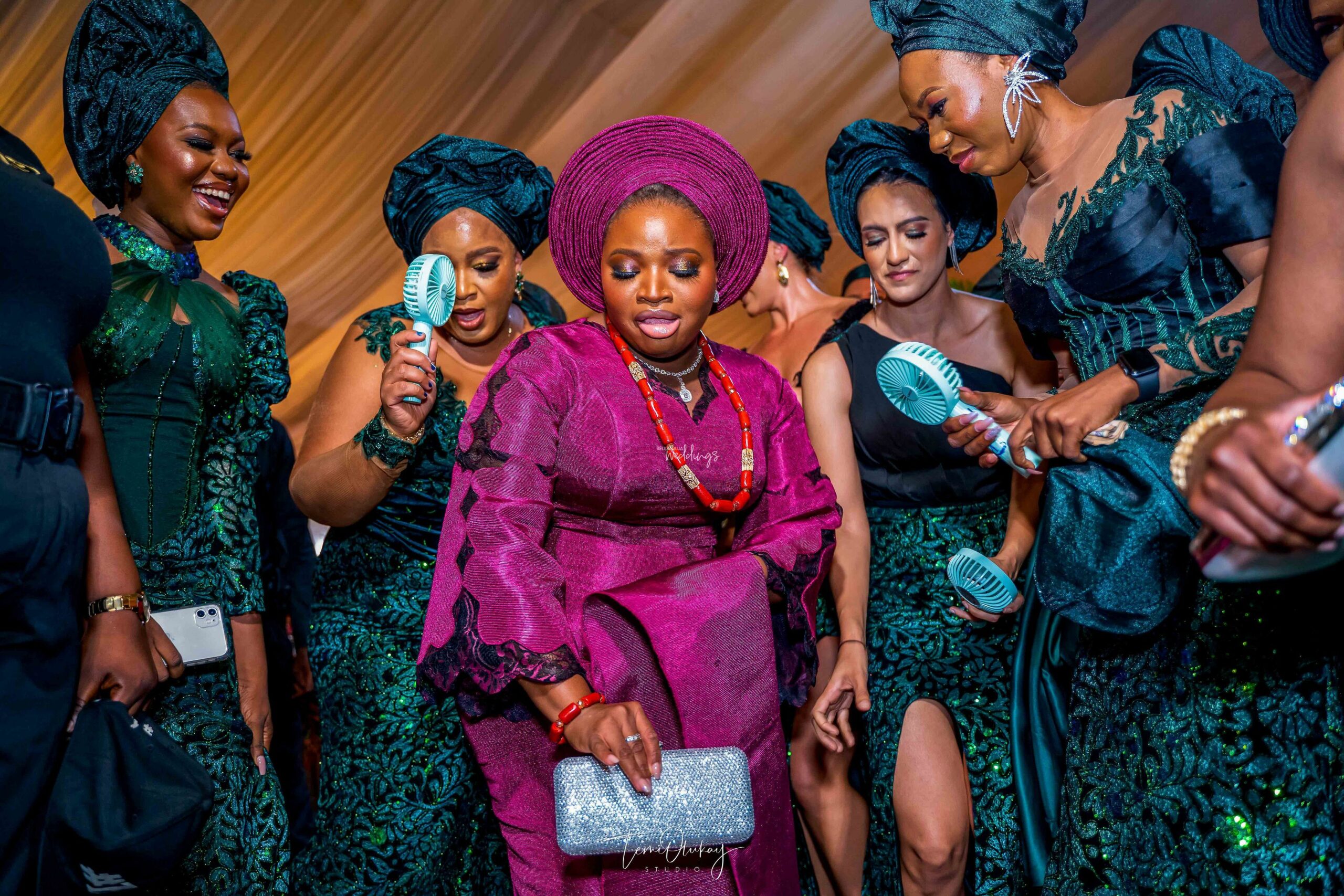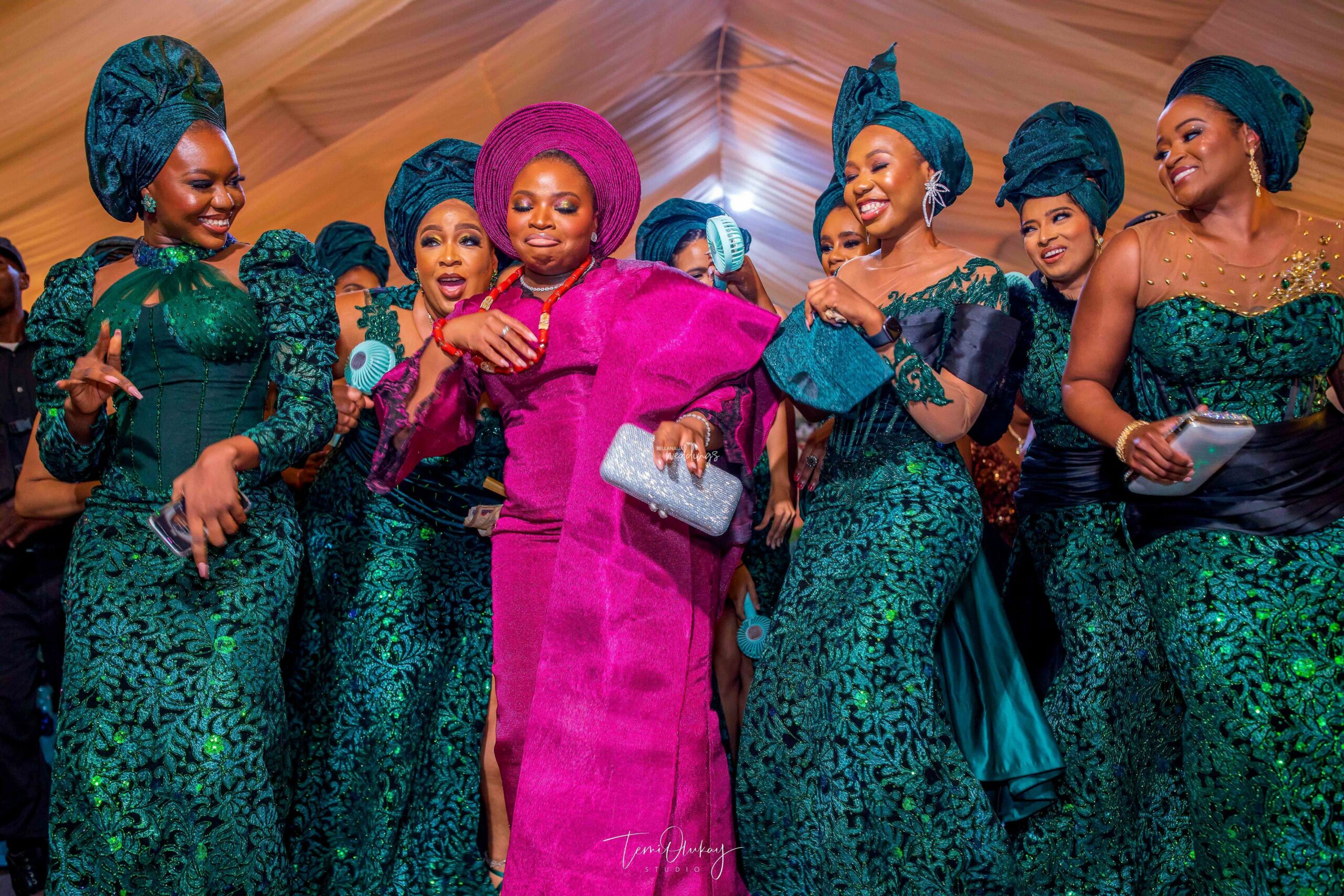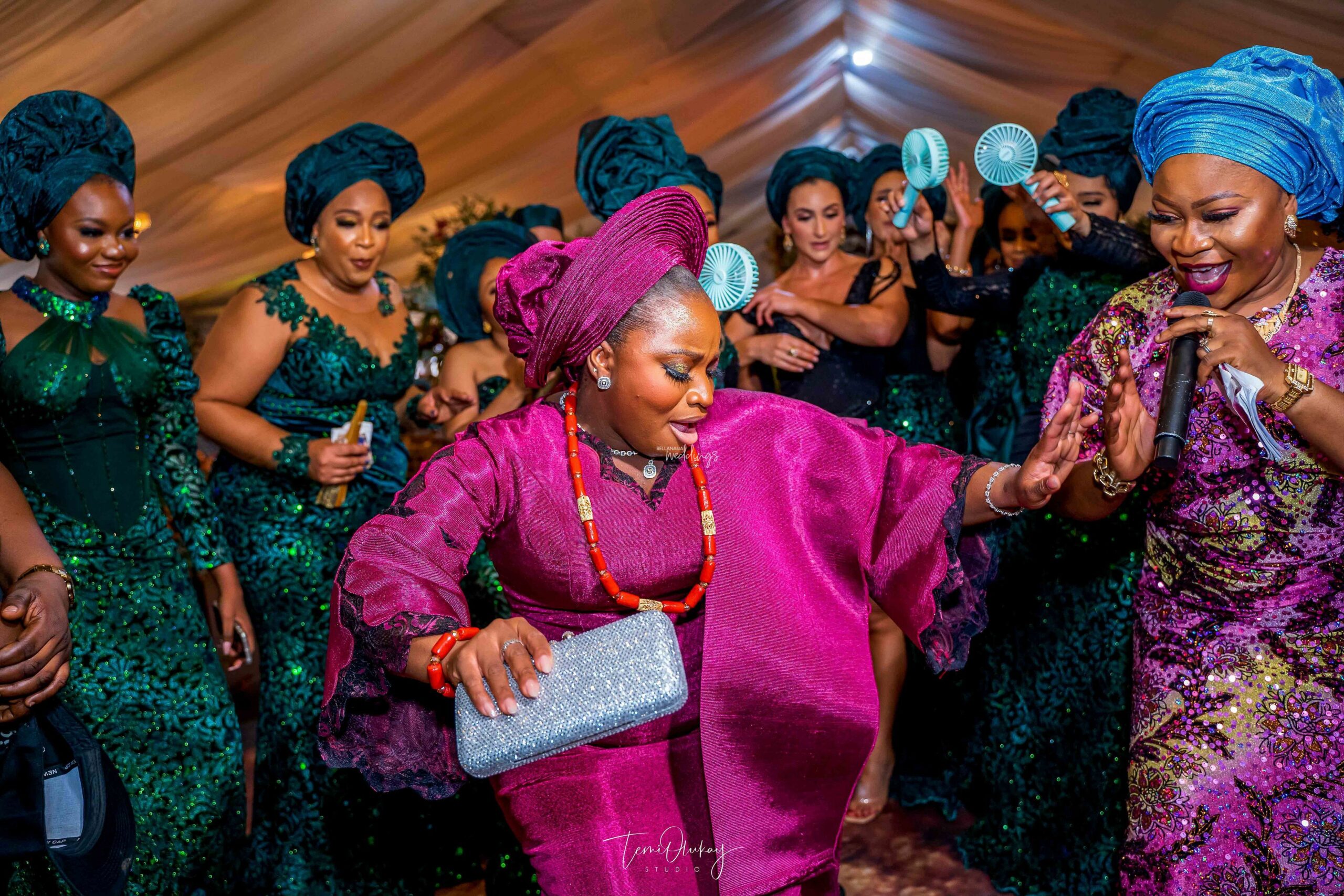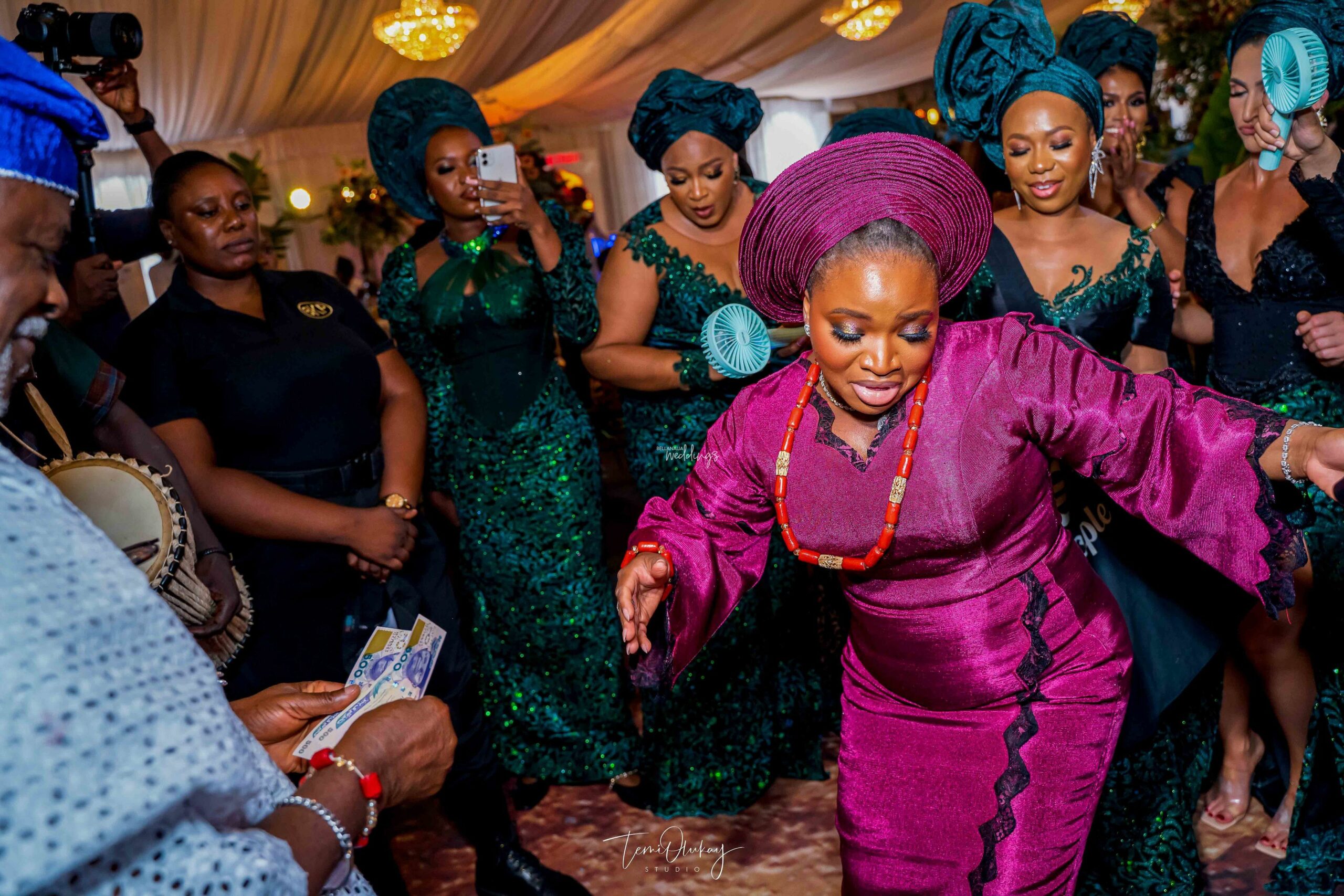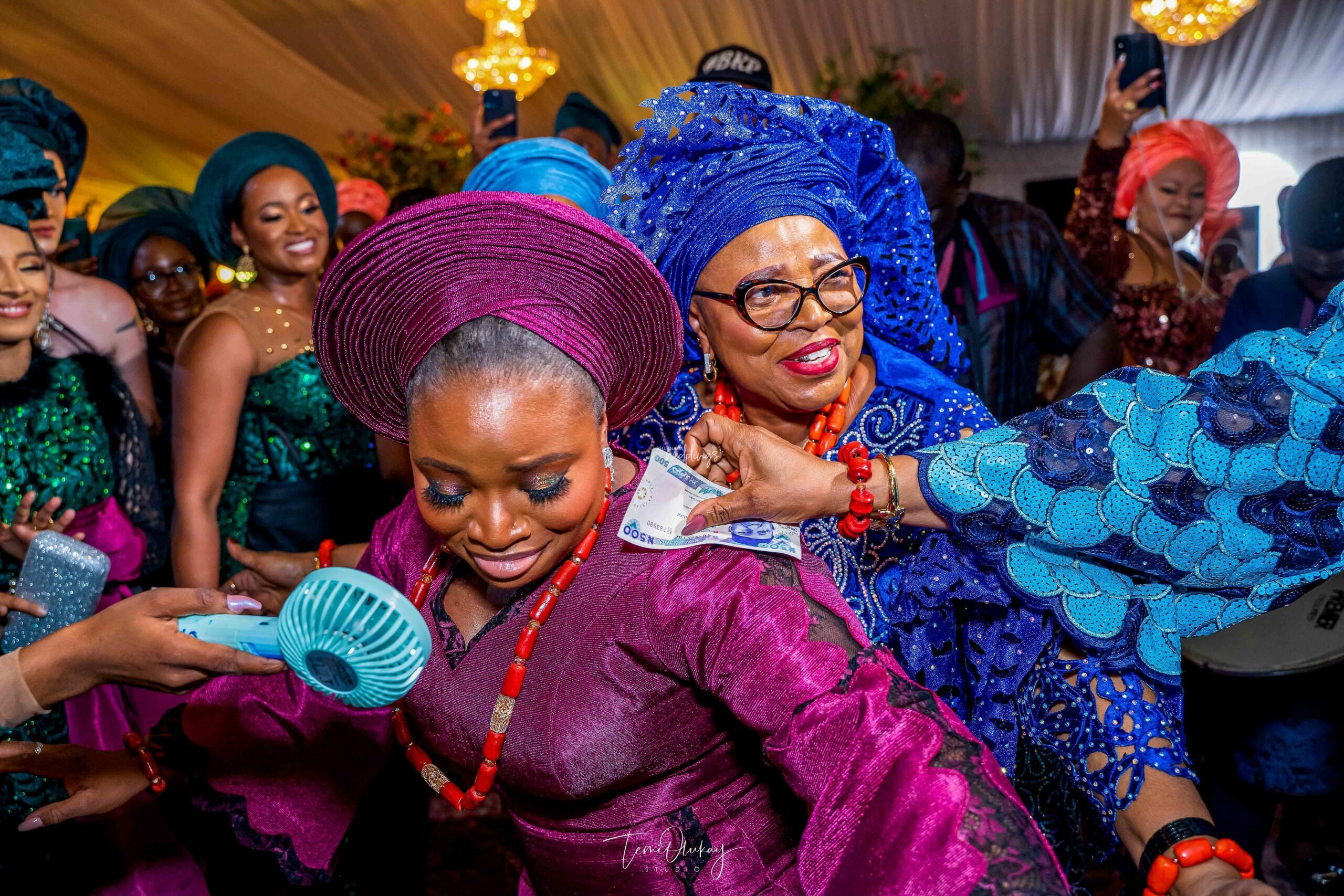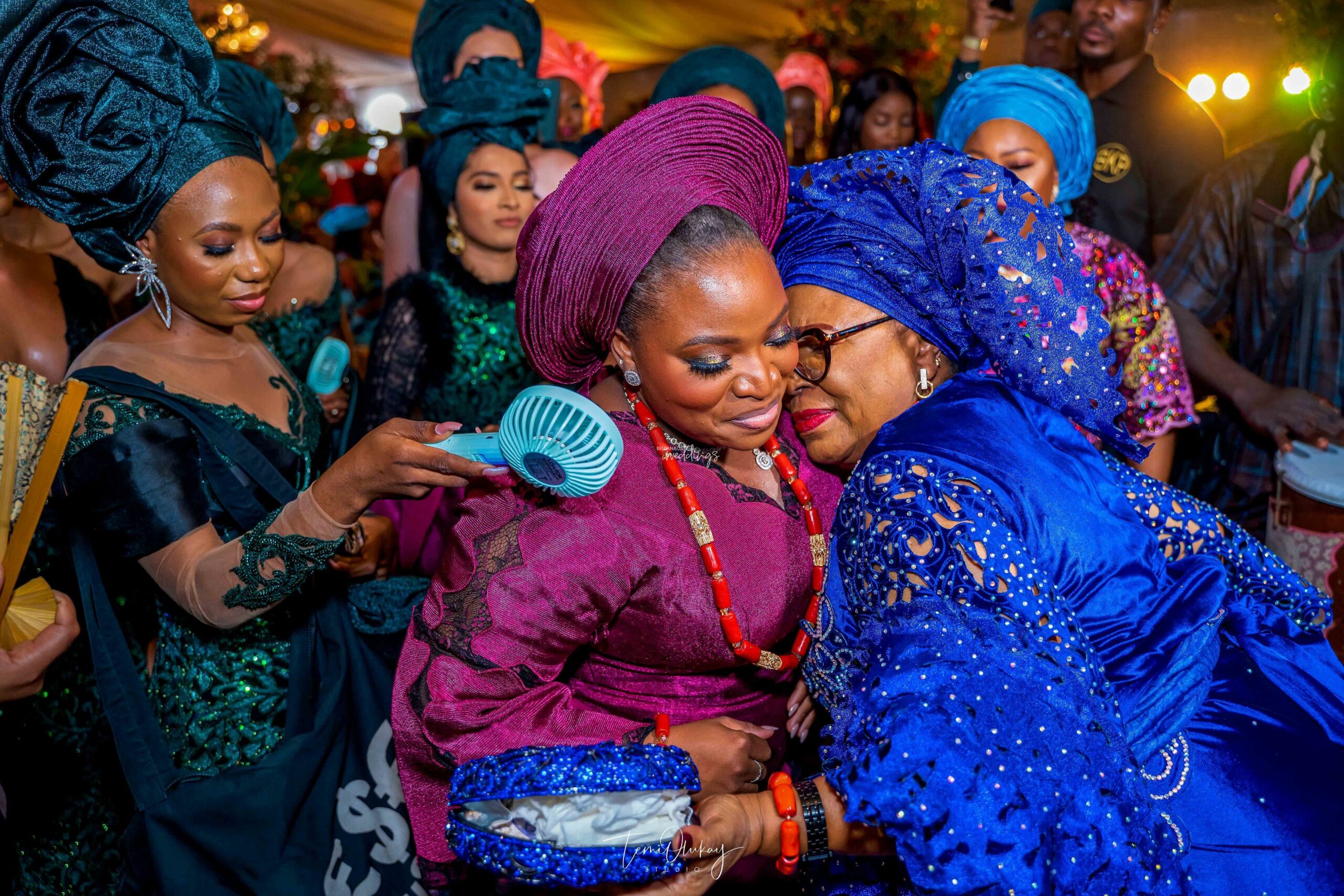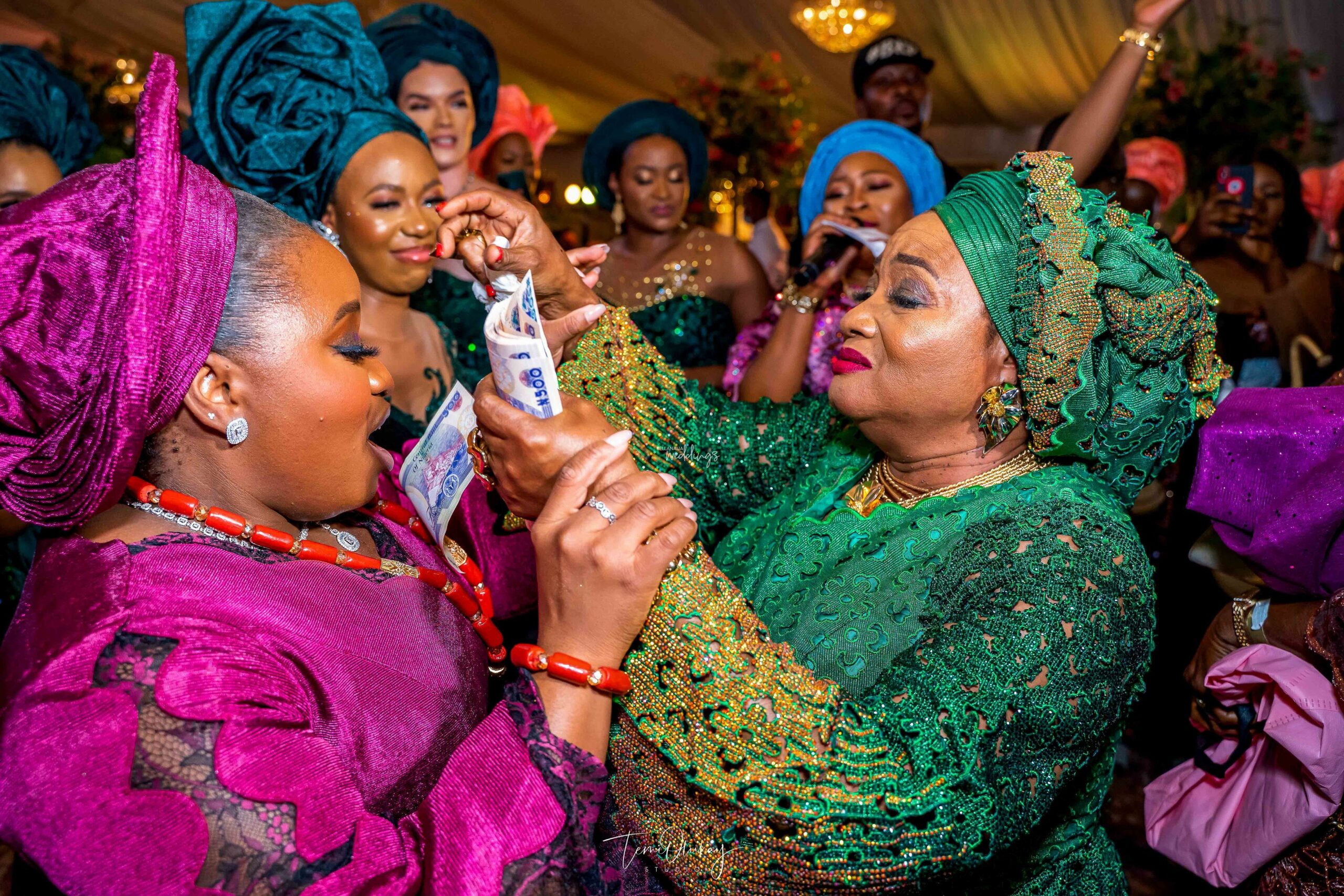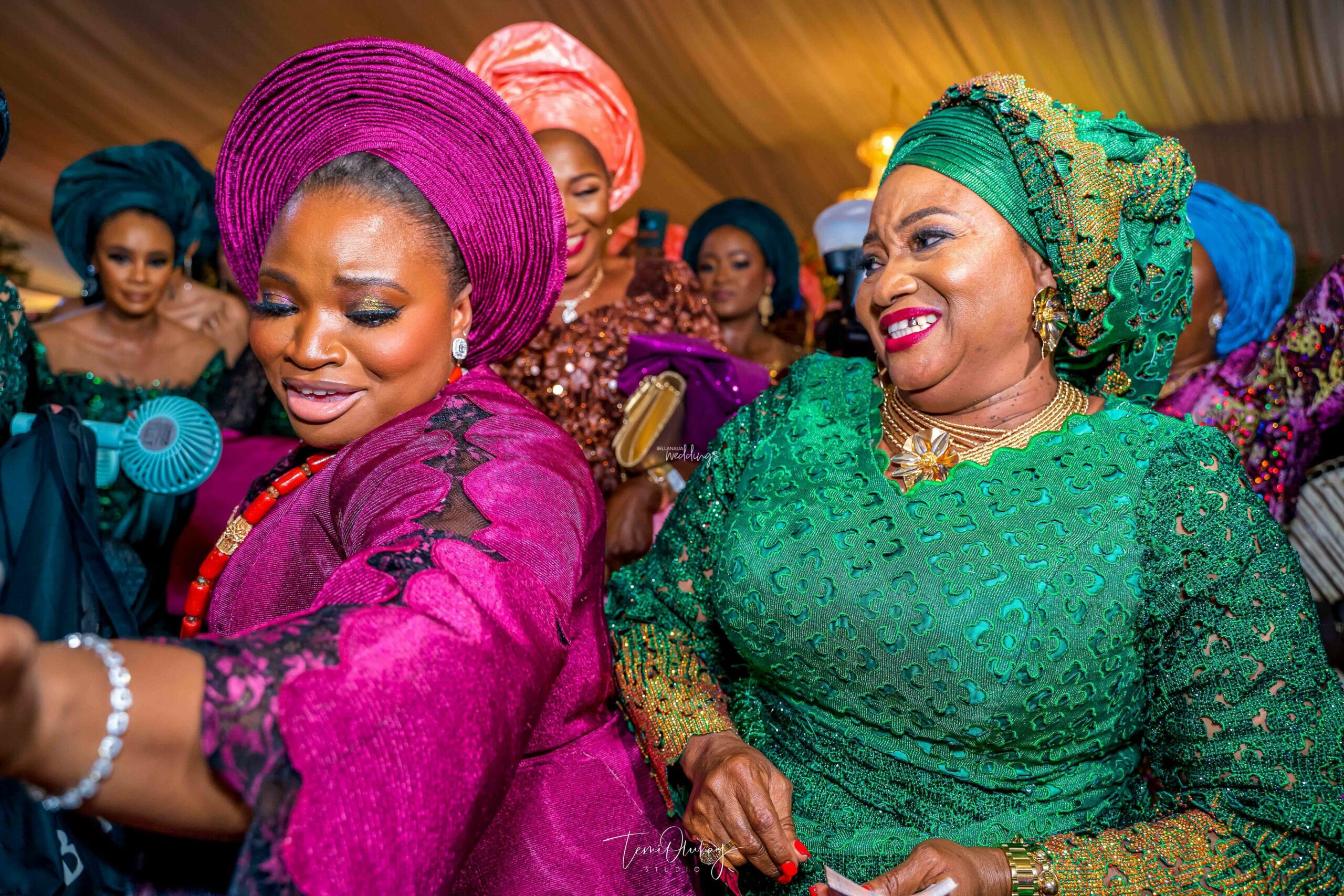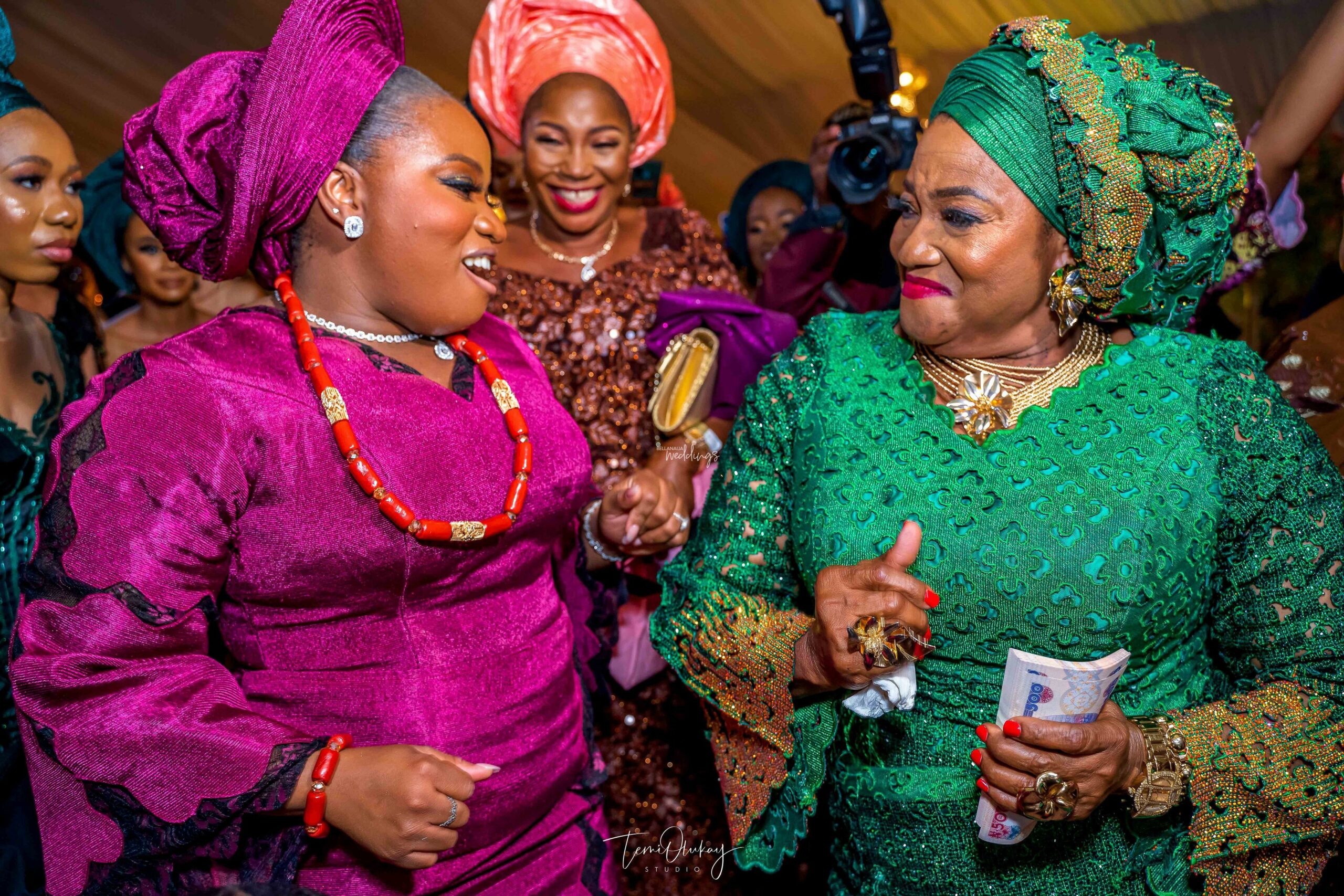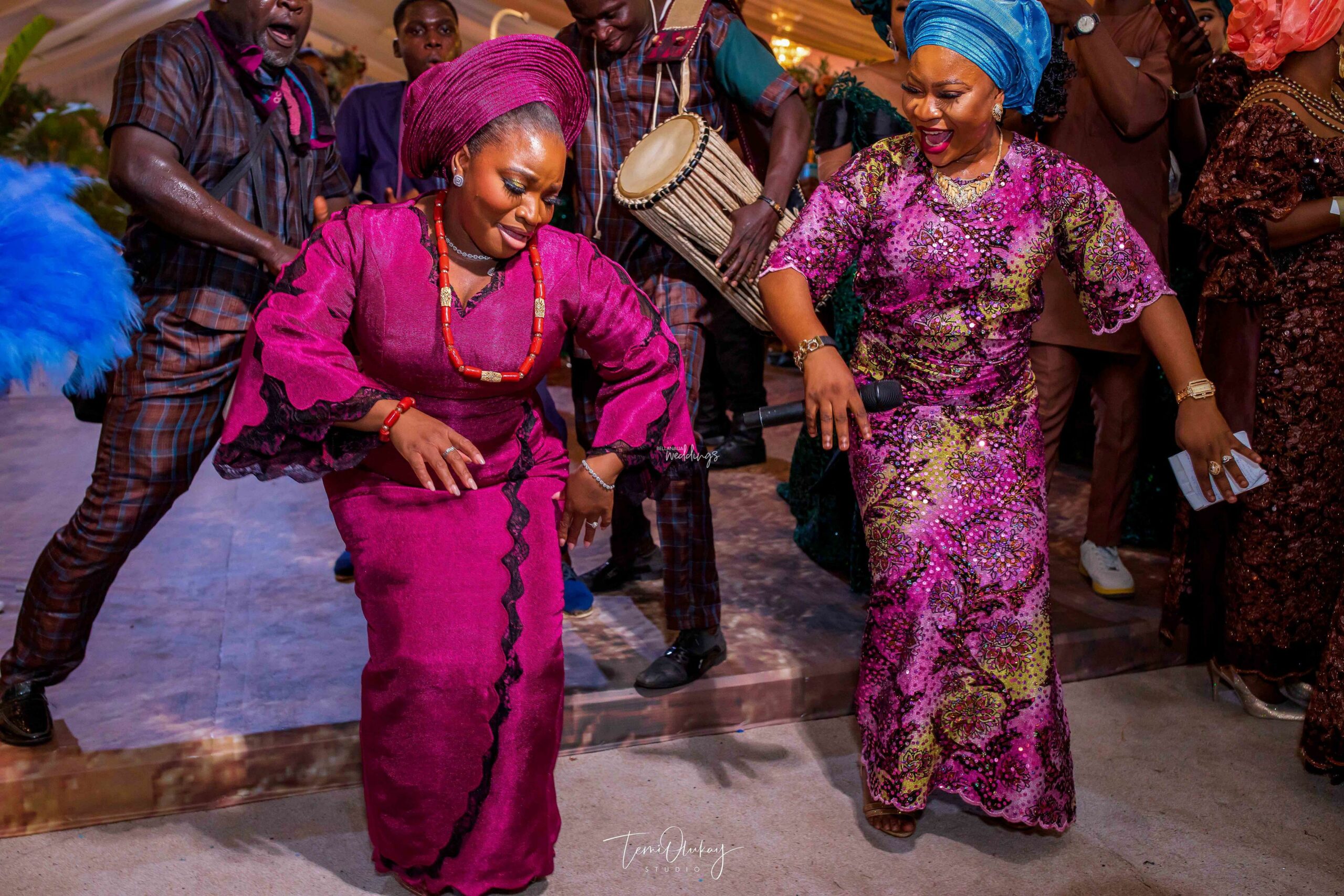 The sweetness of that mother-daughter bond…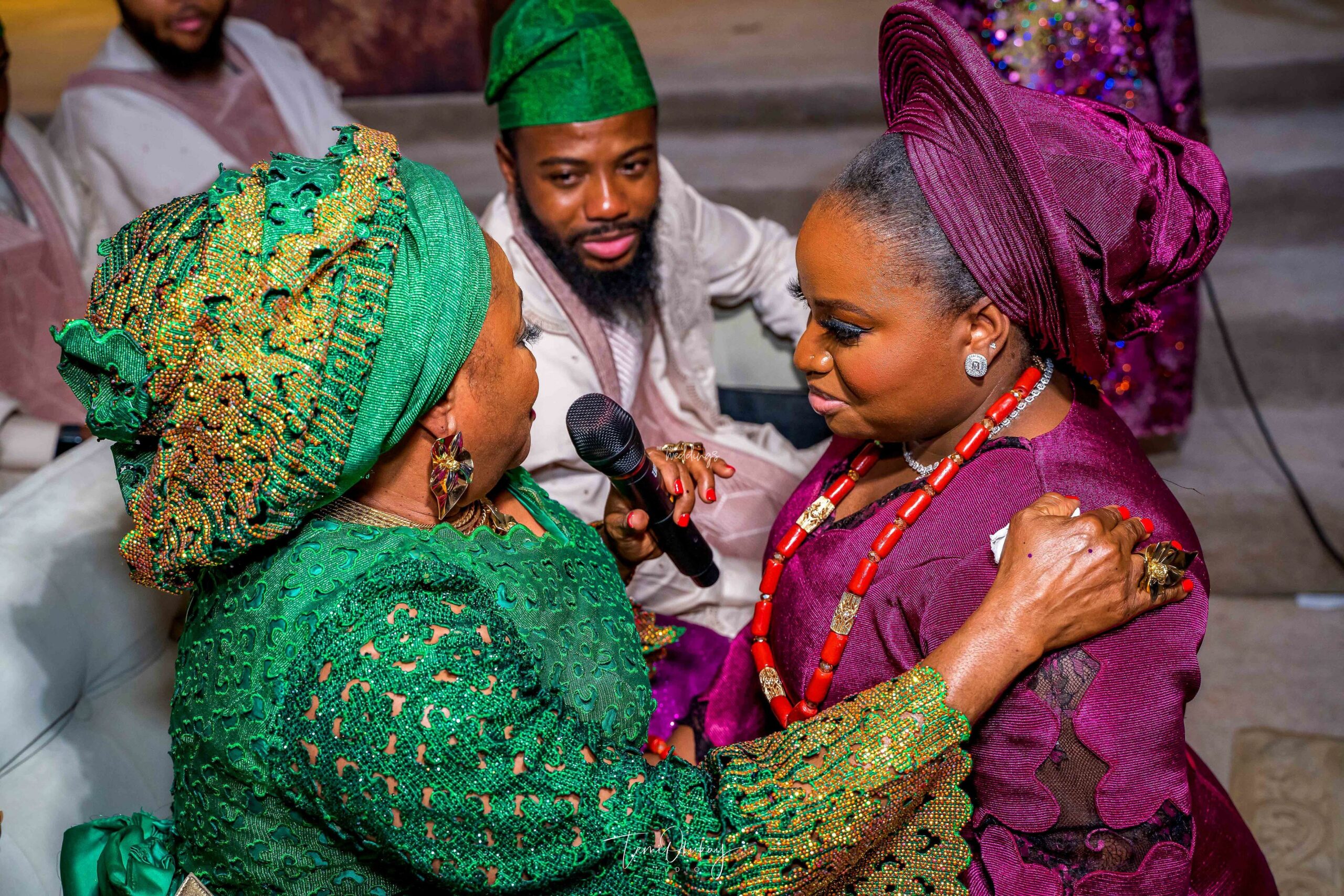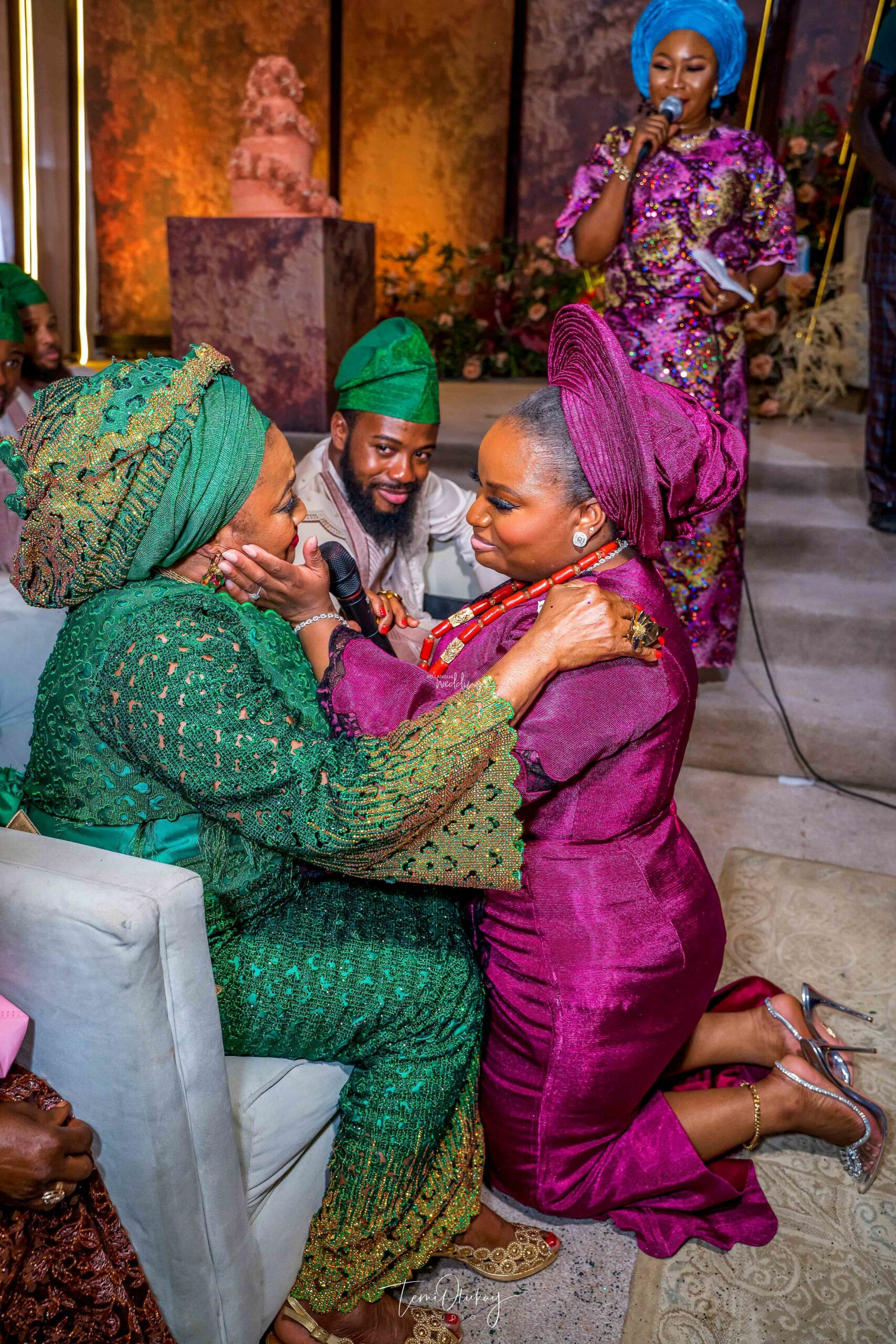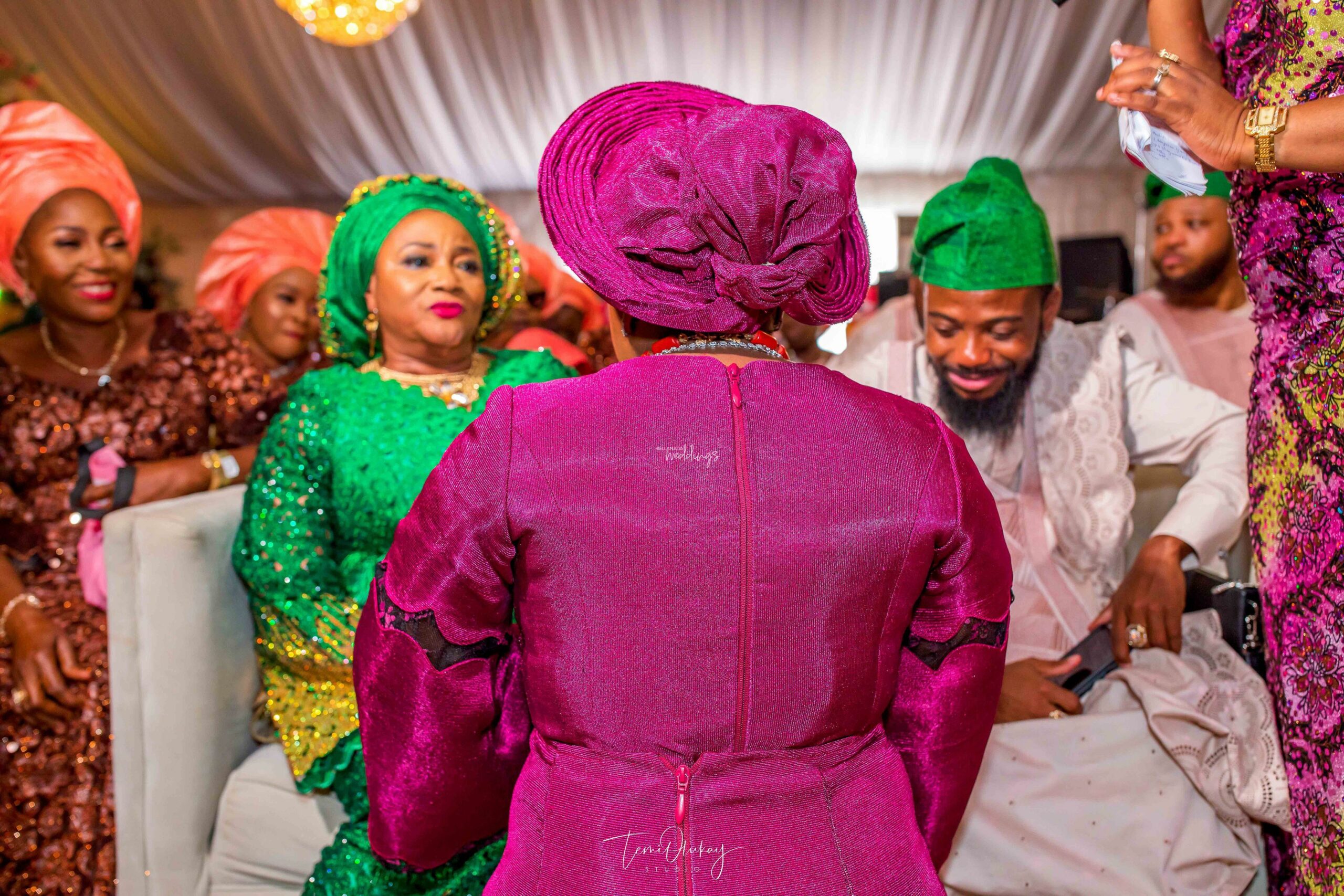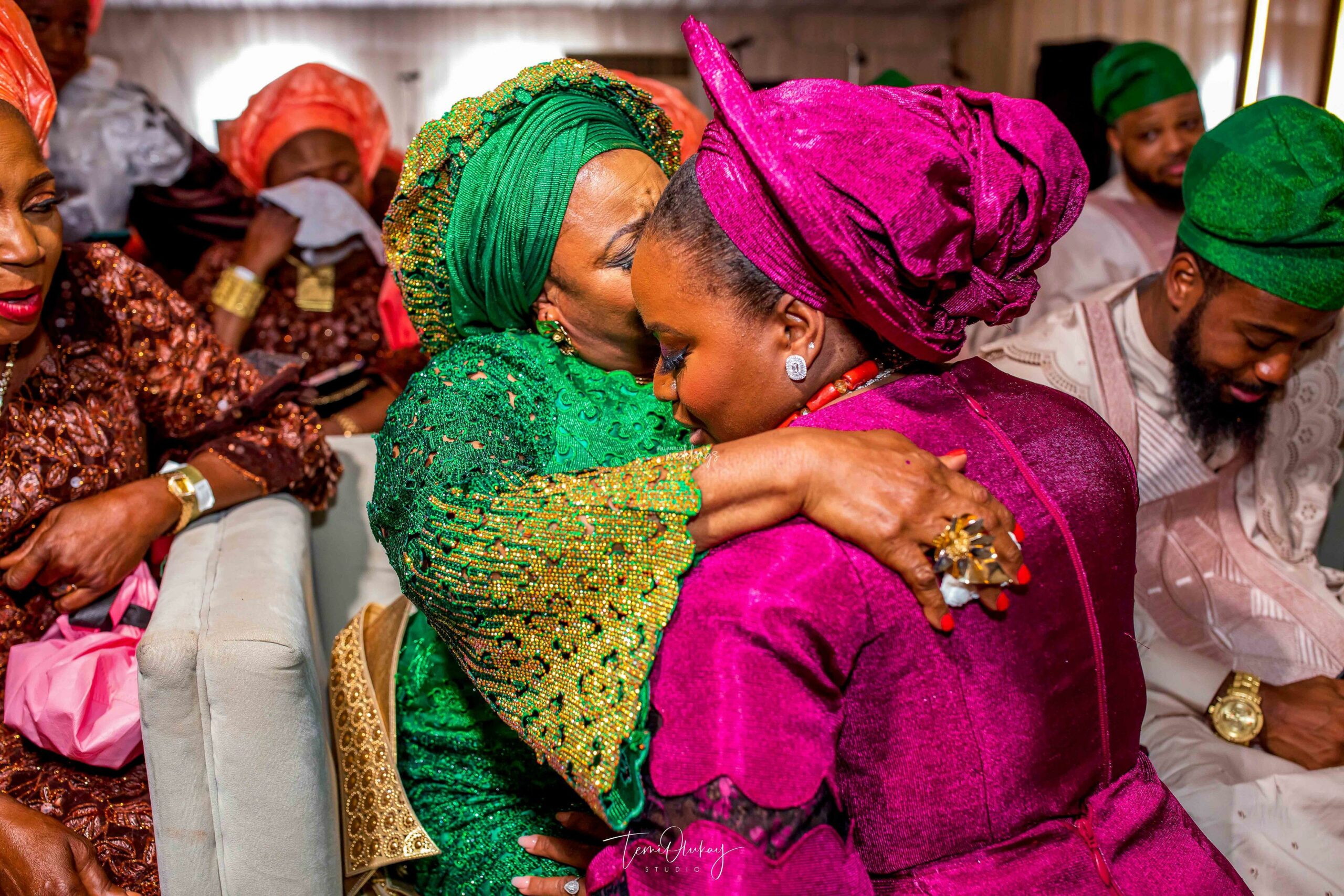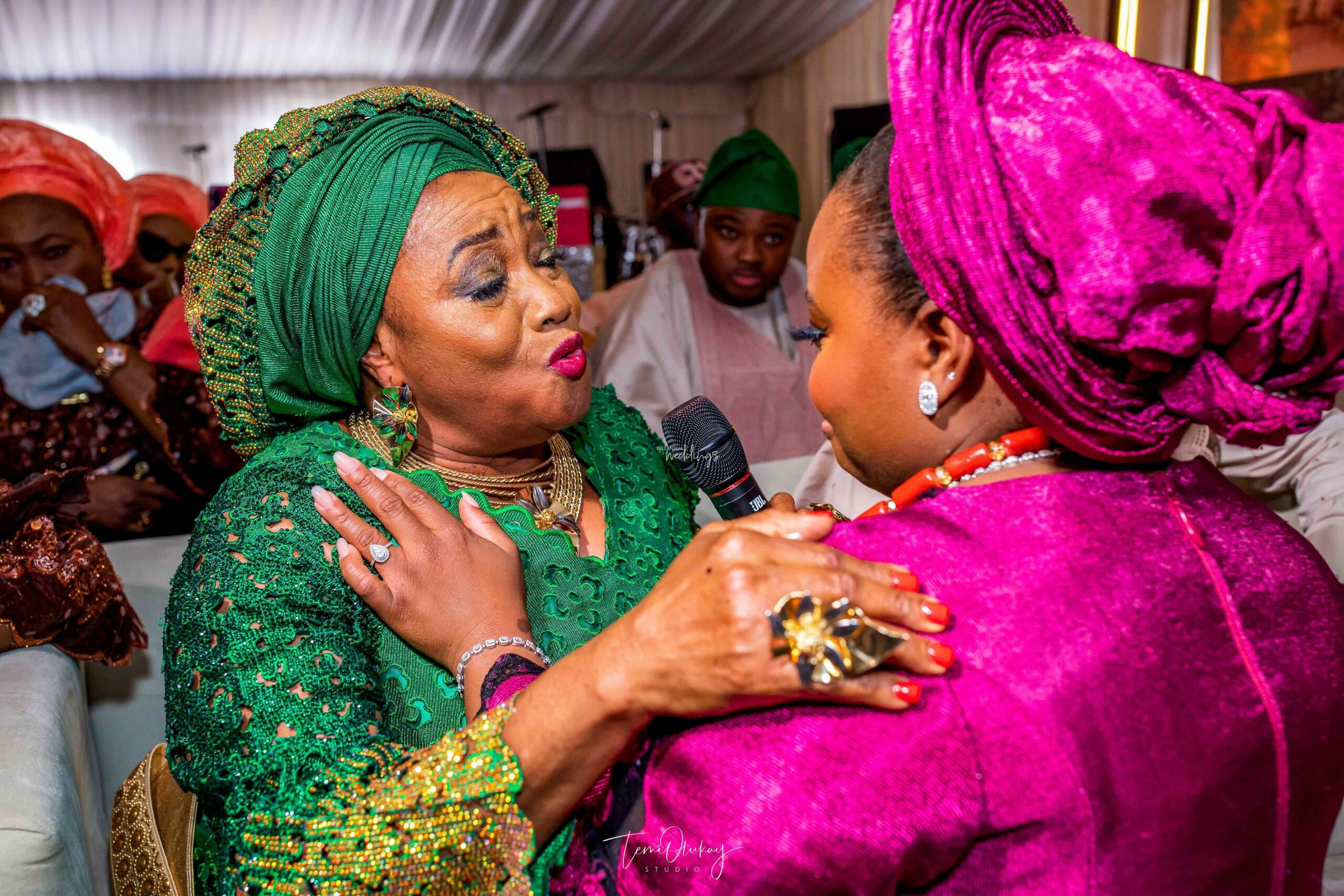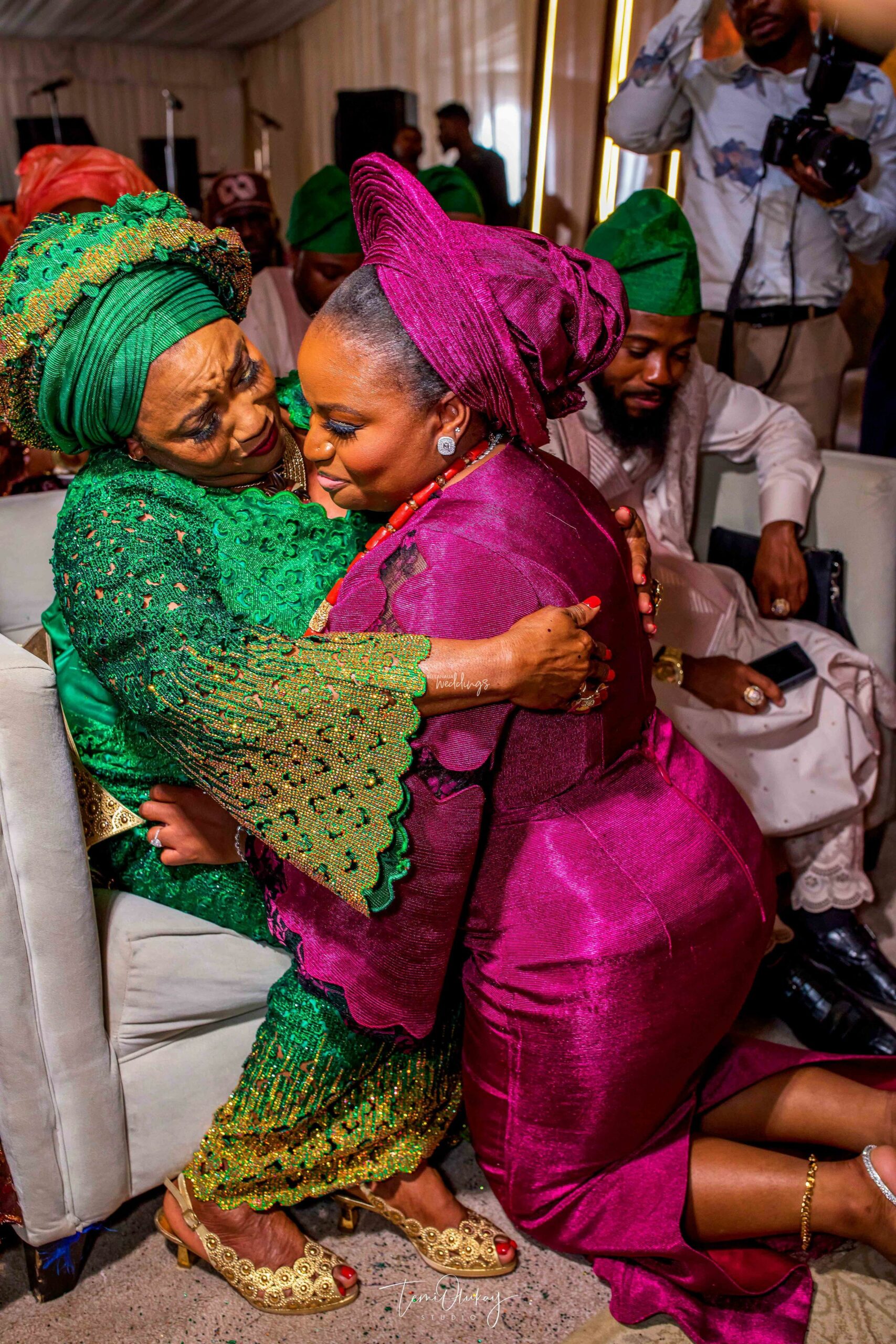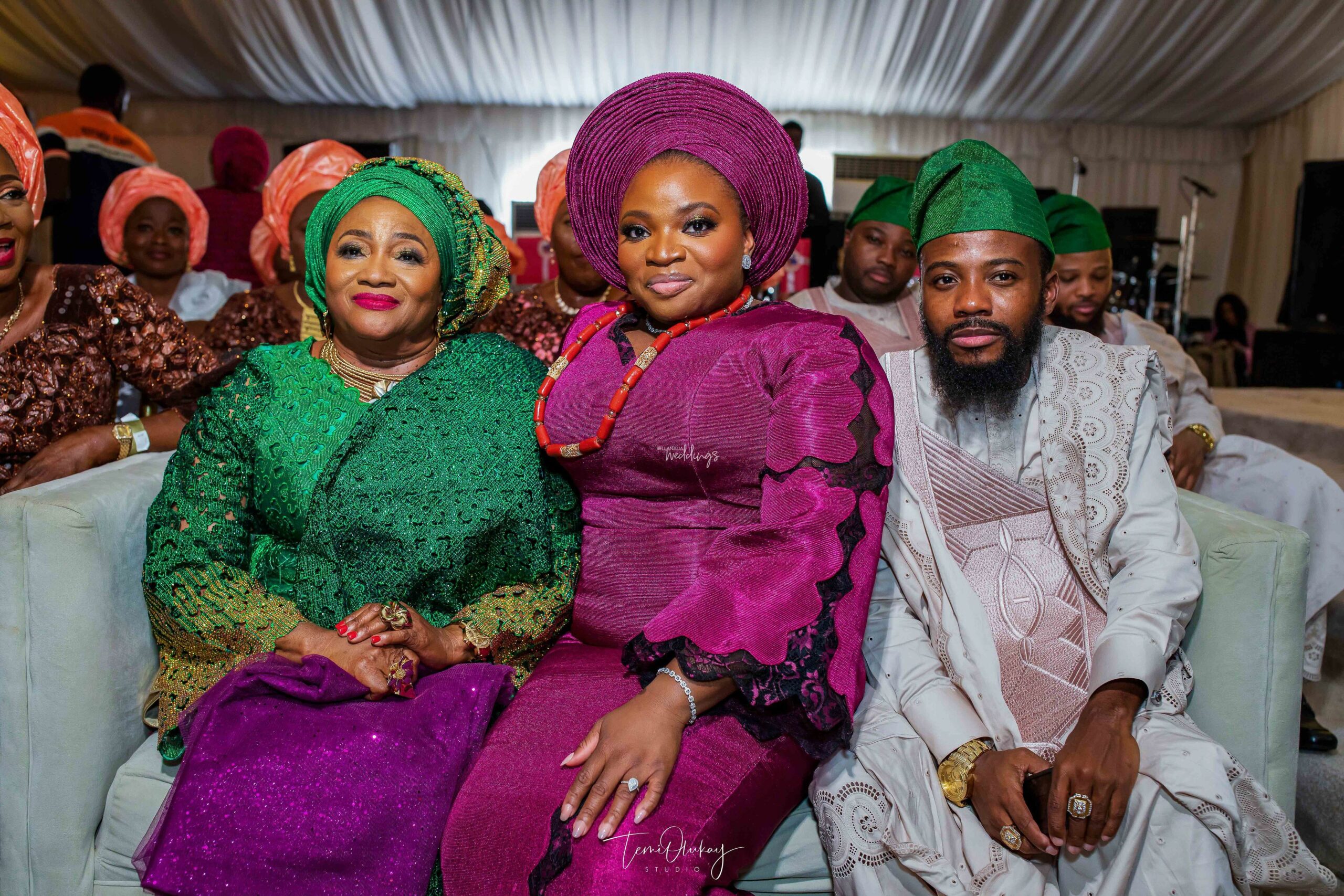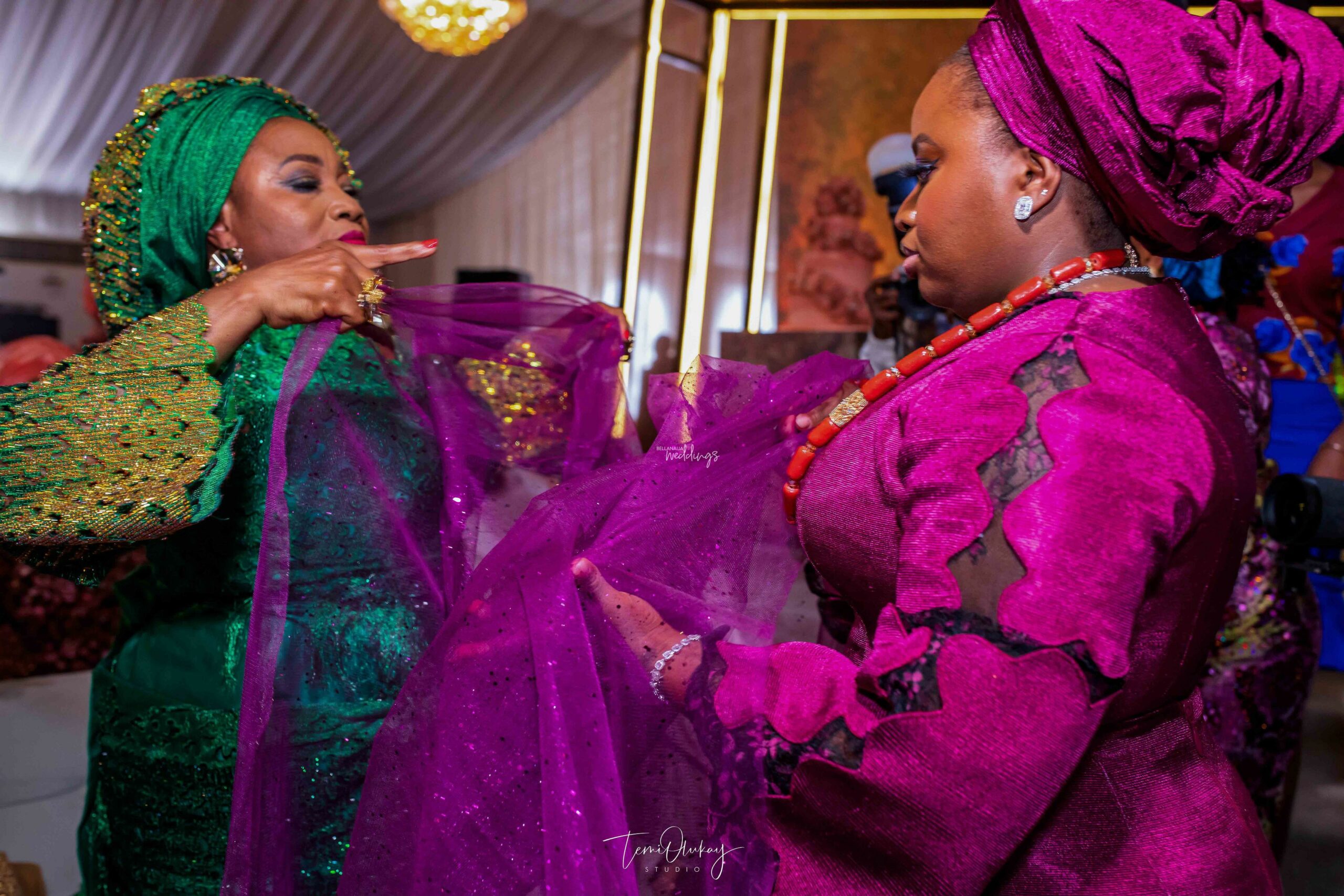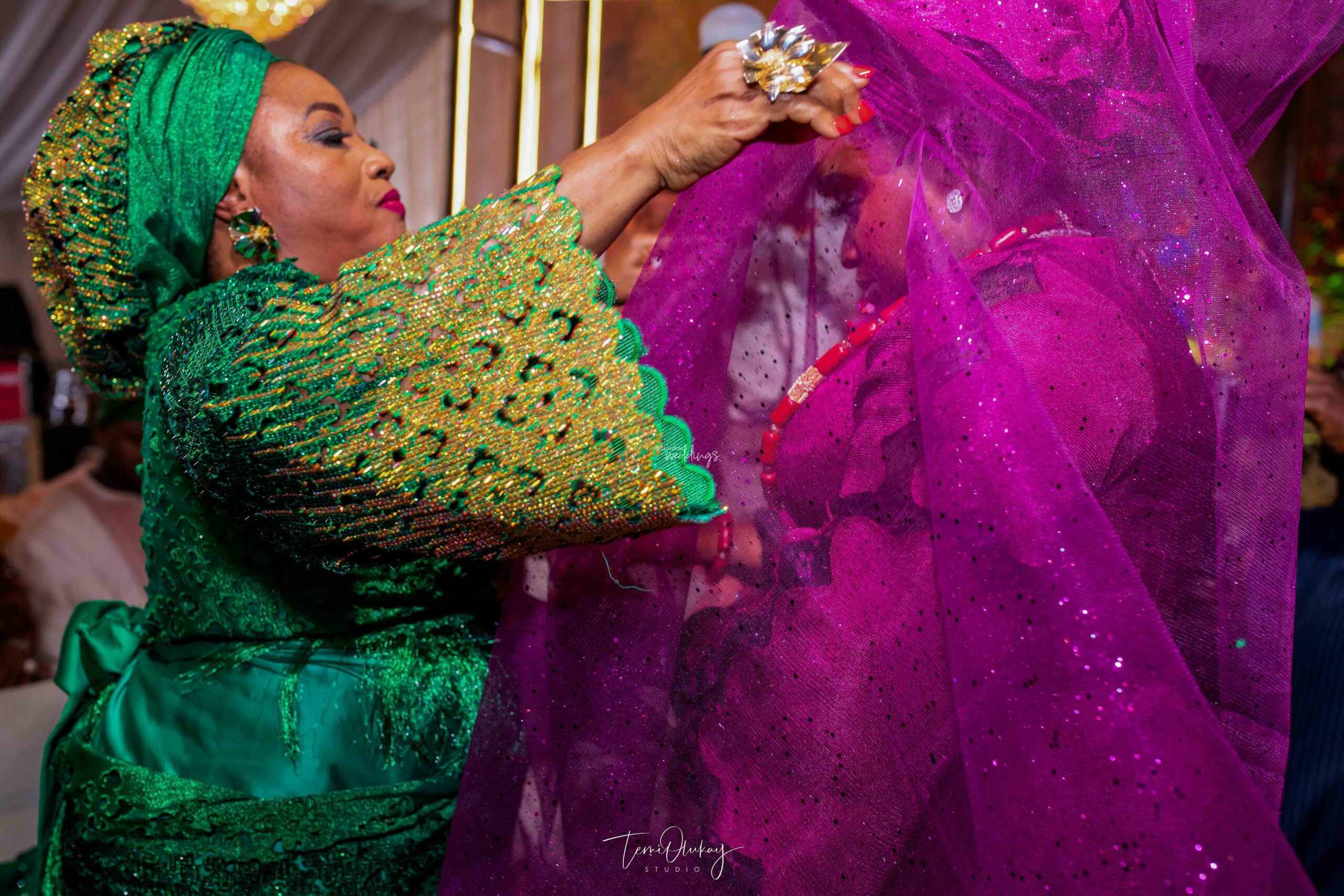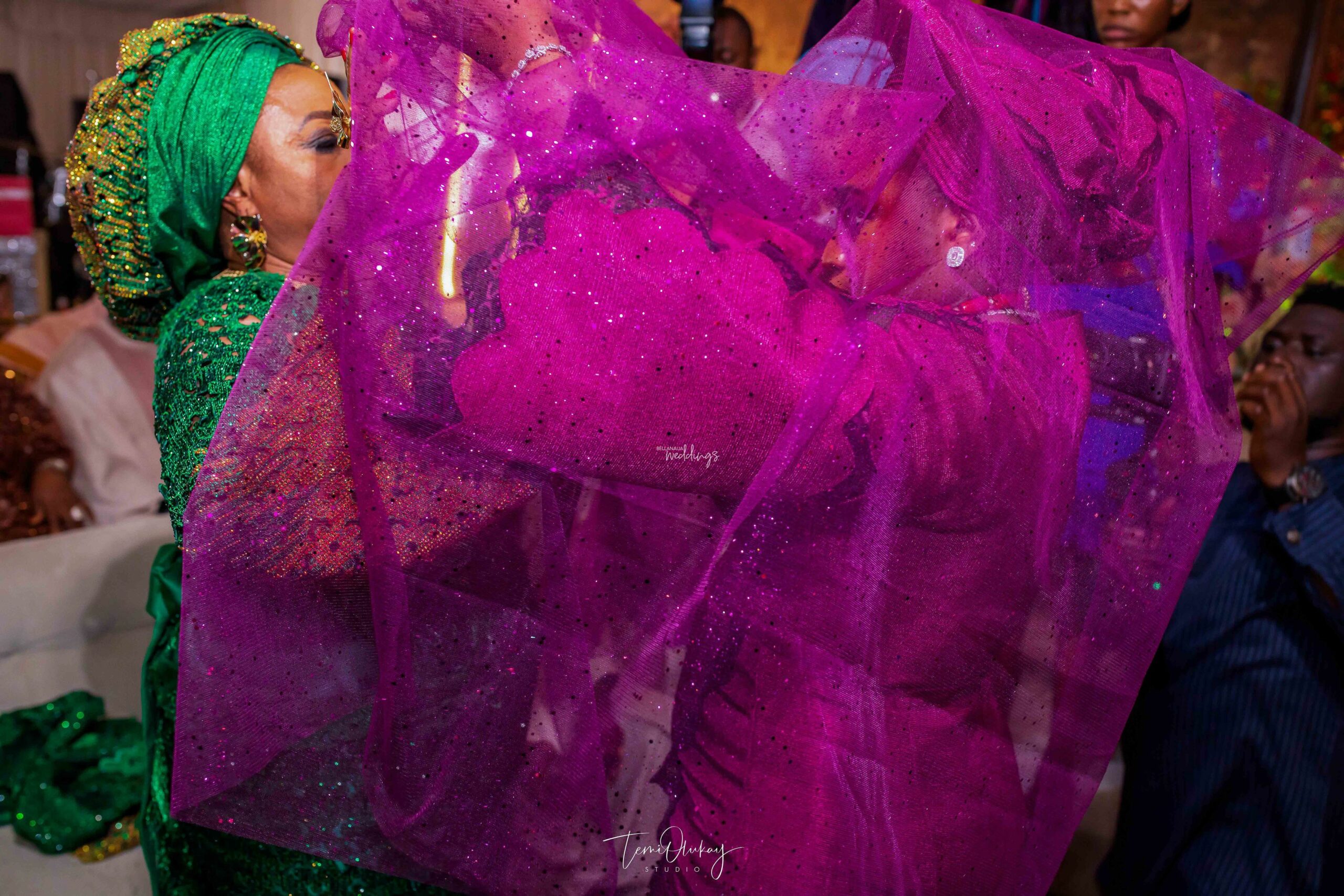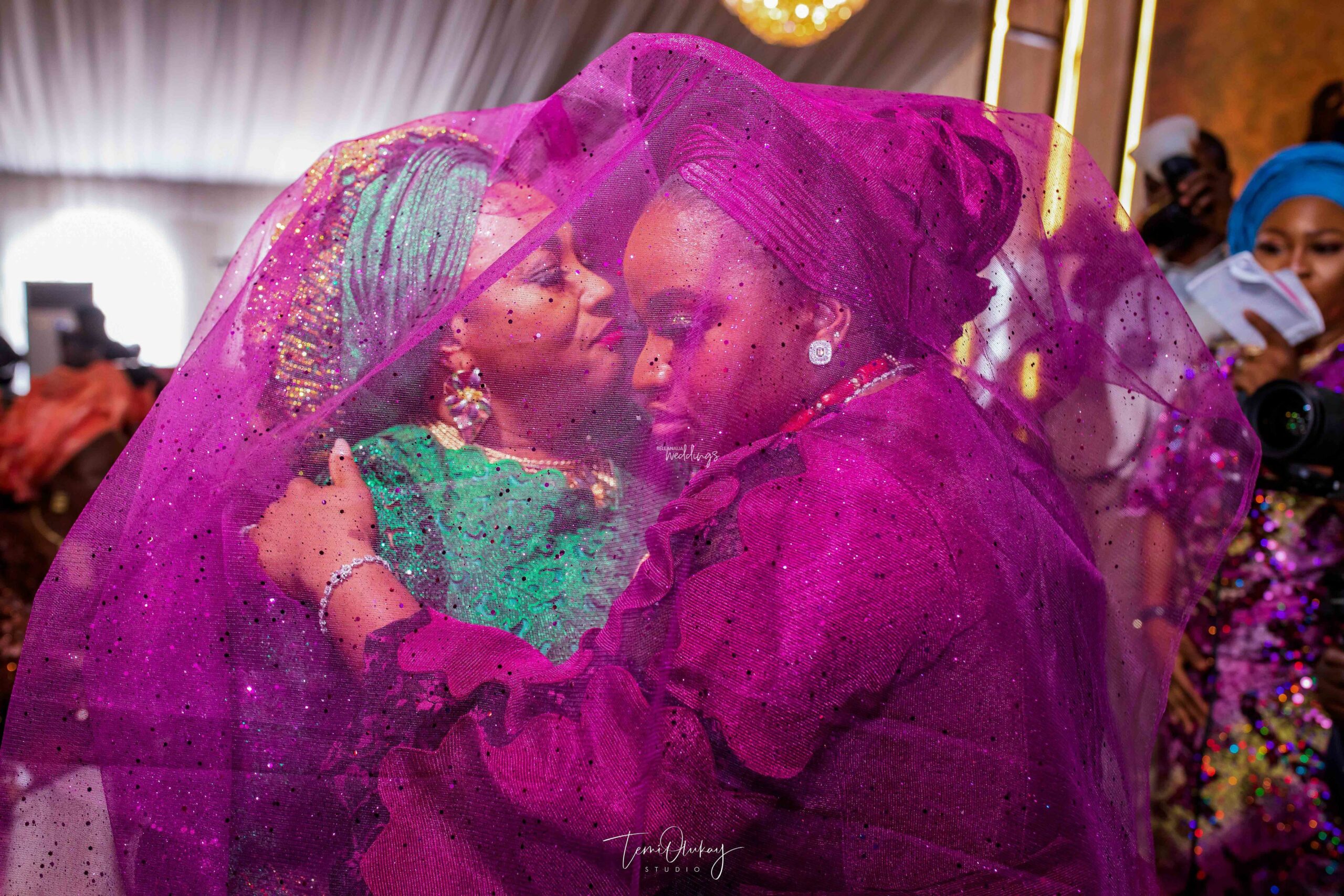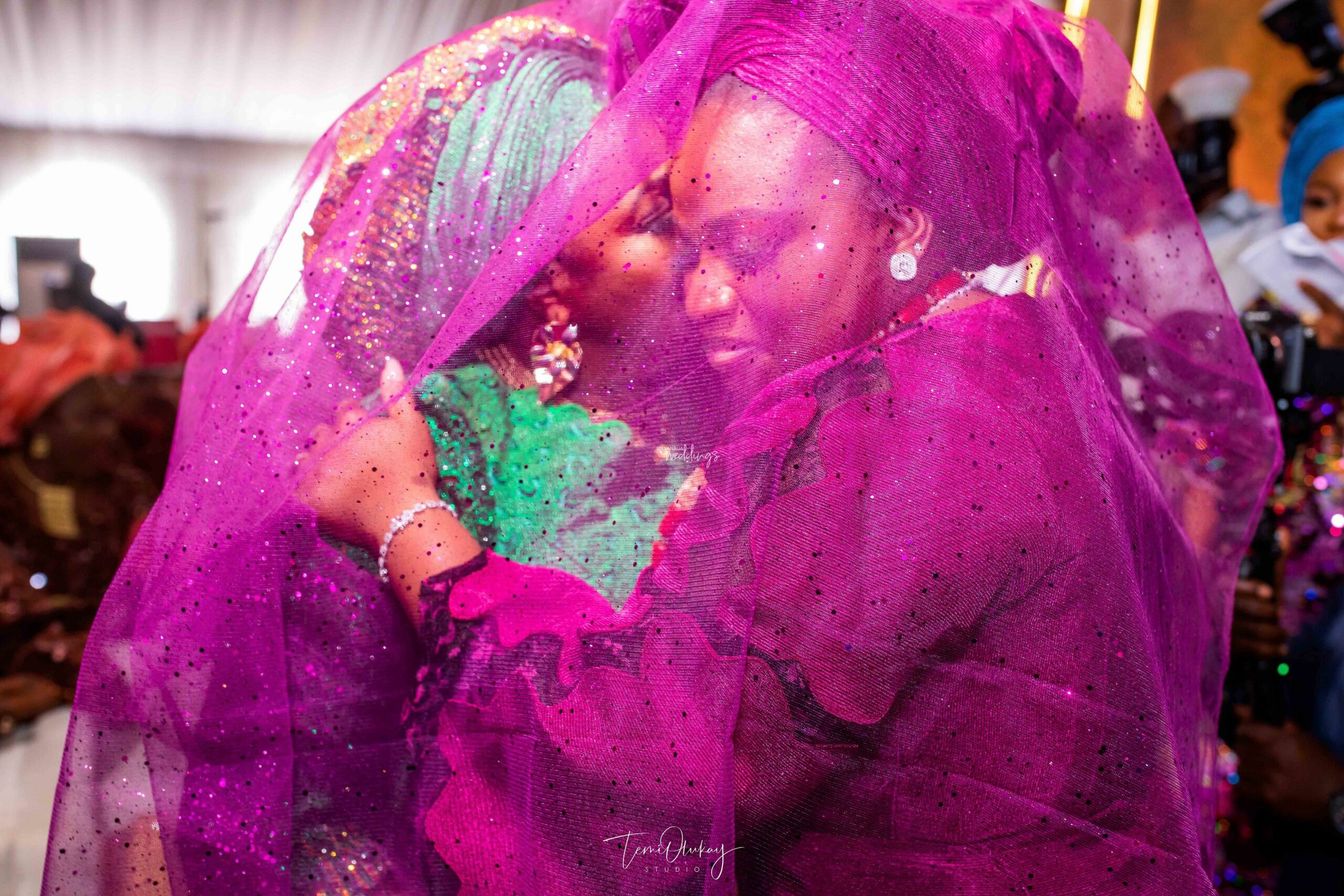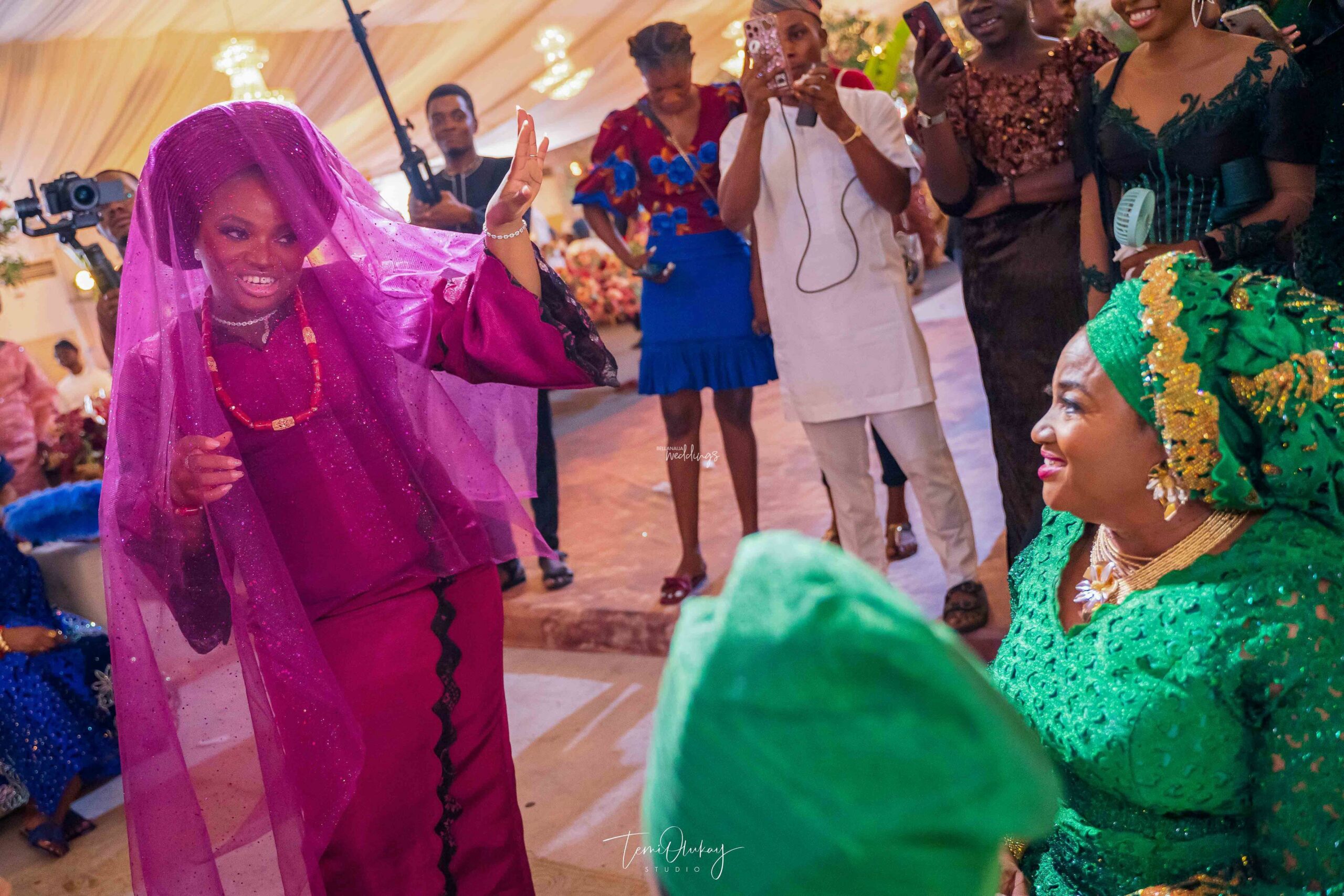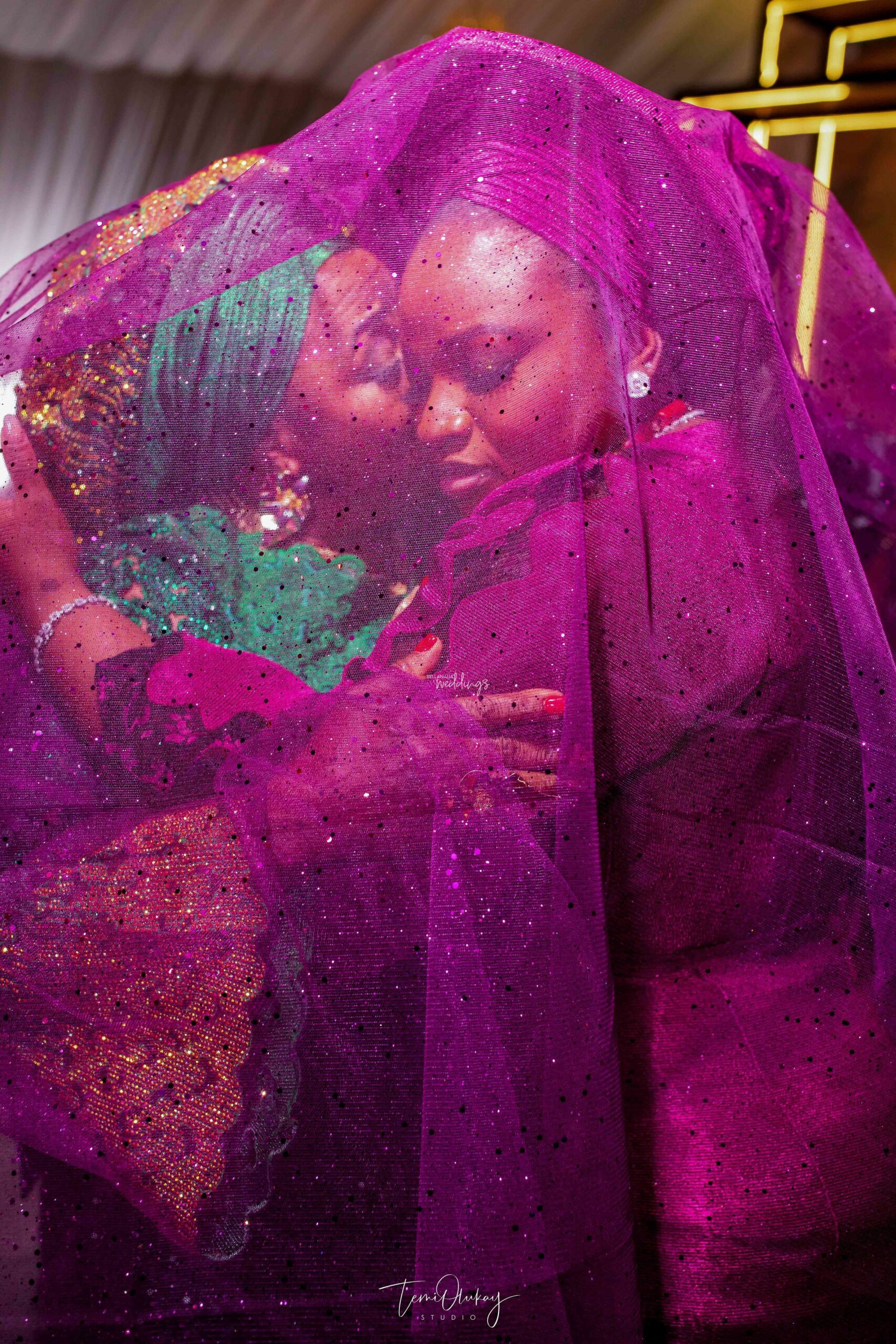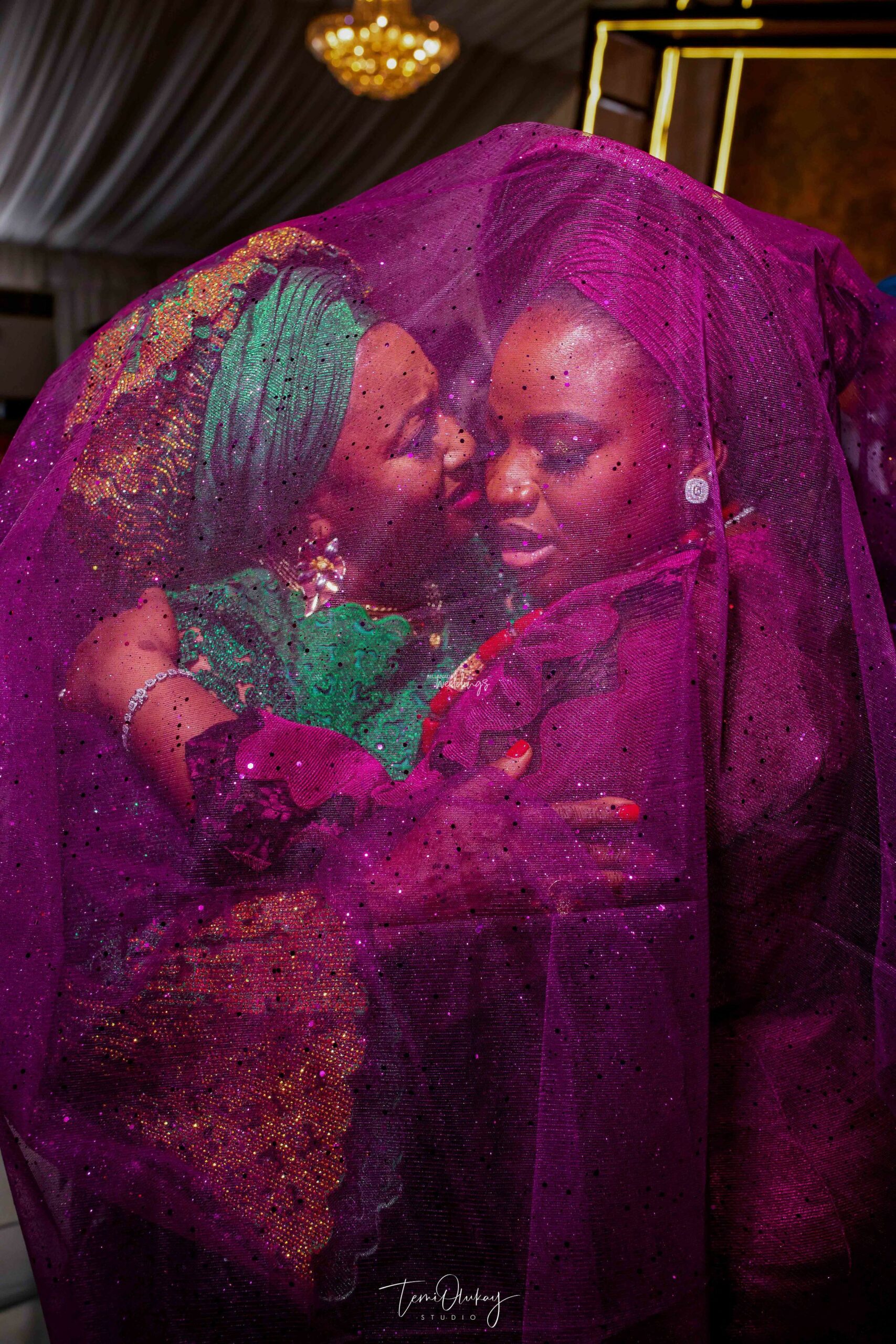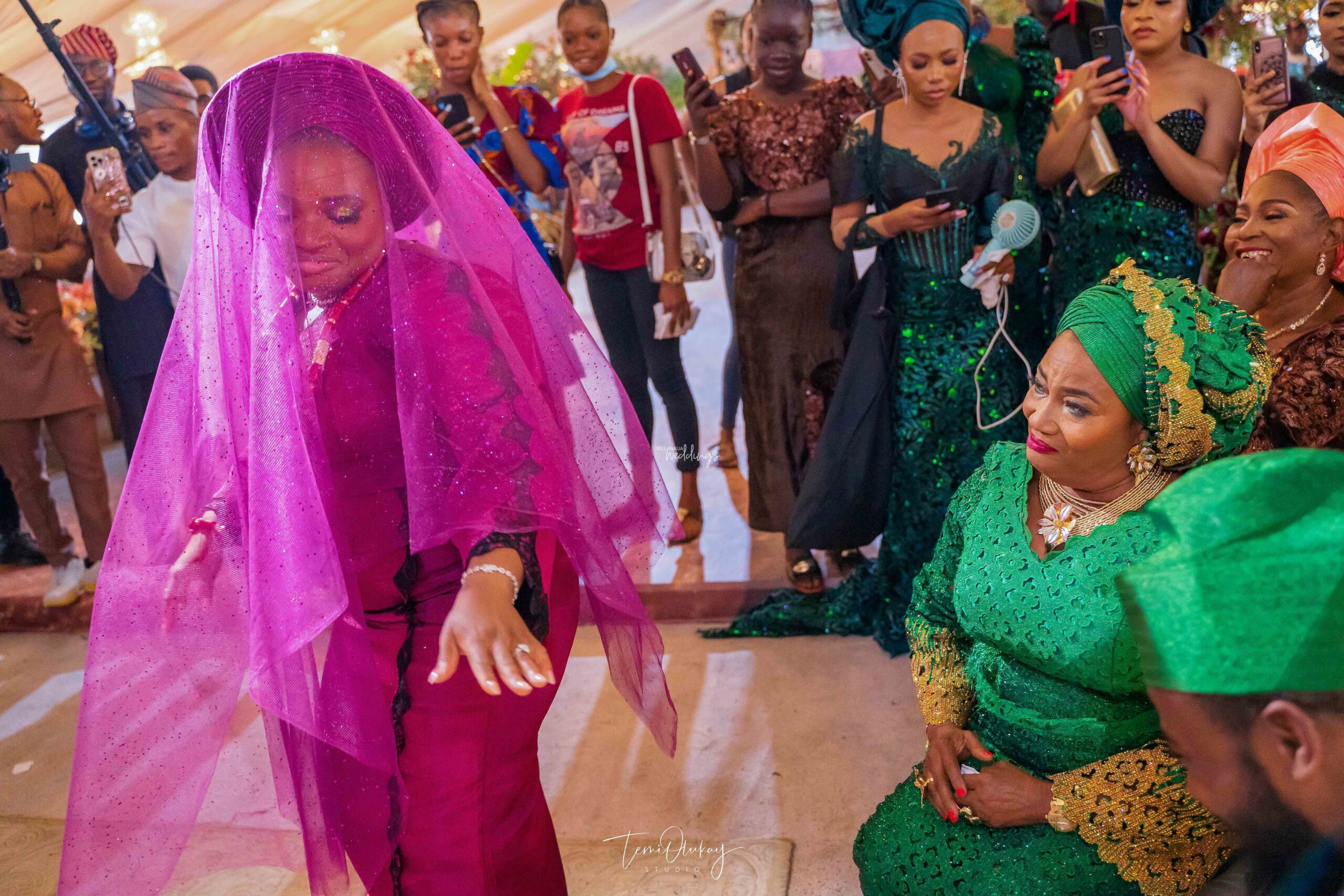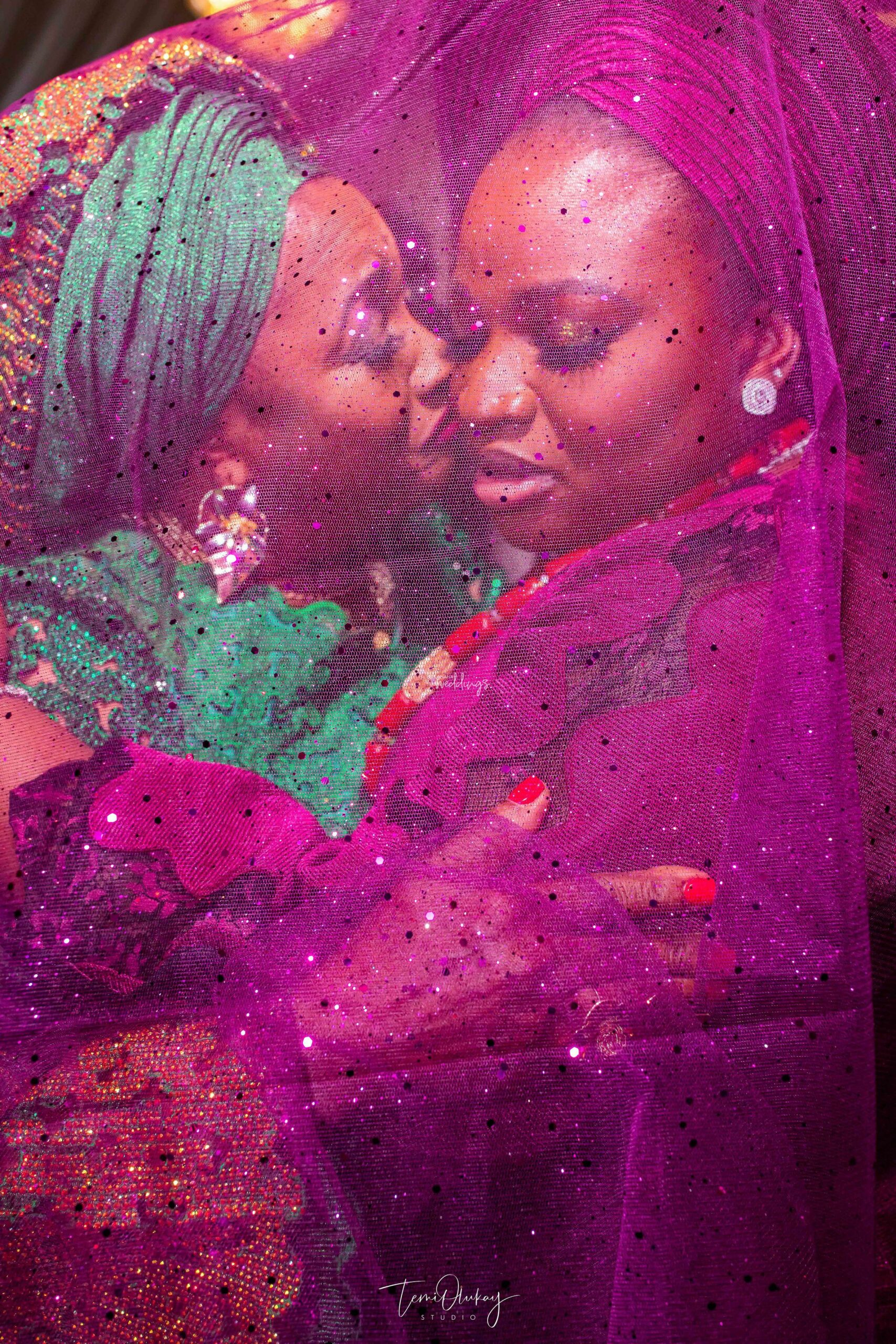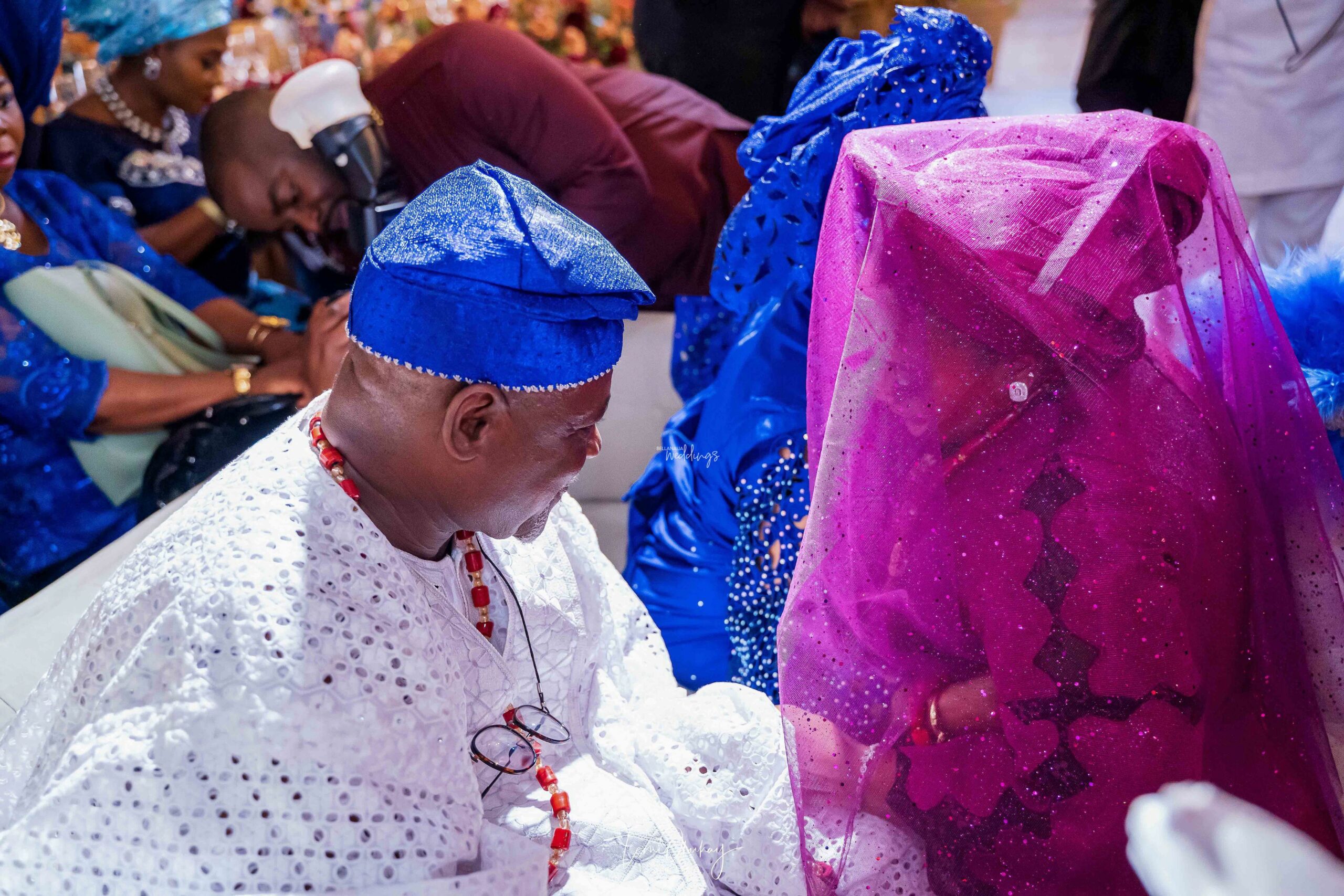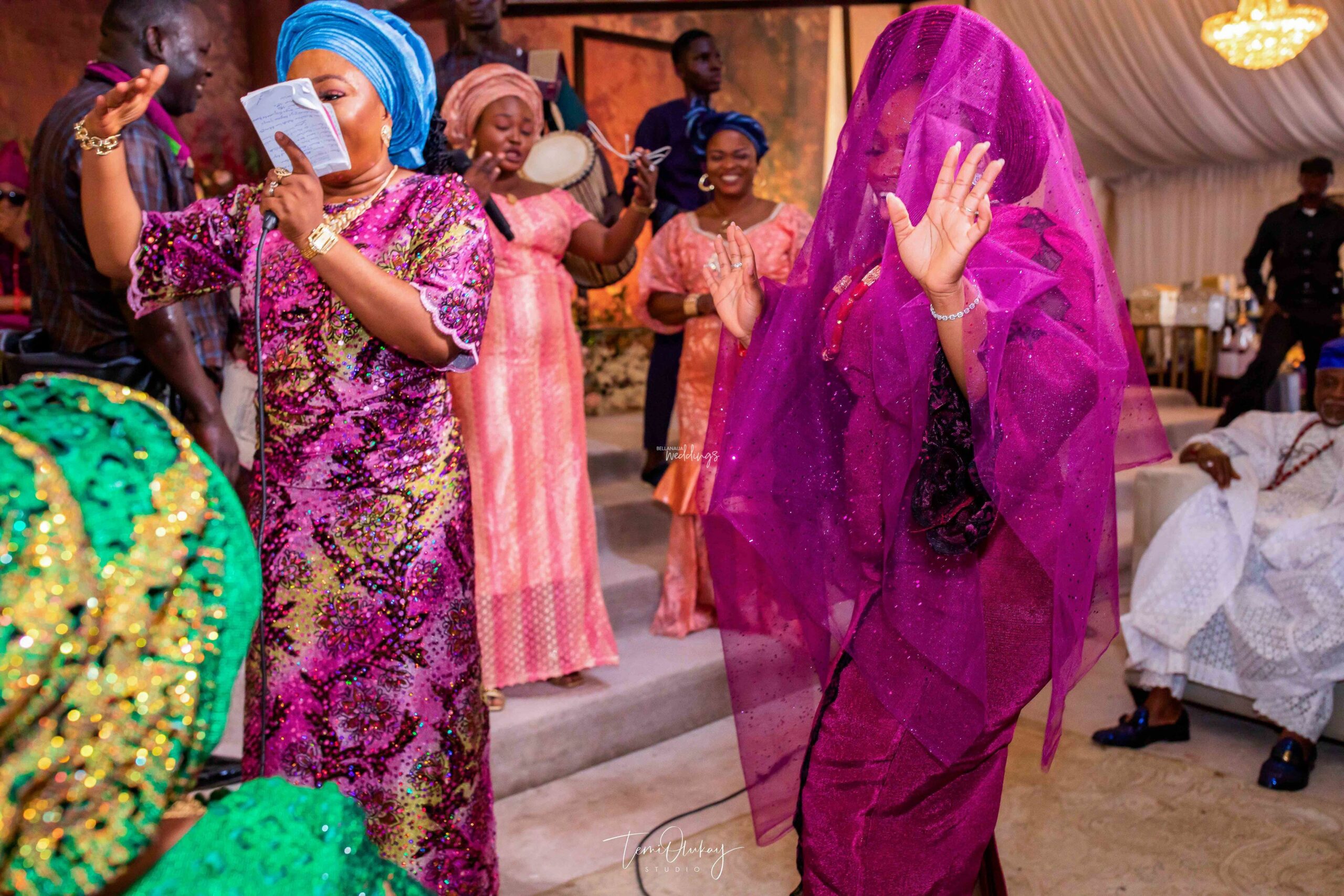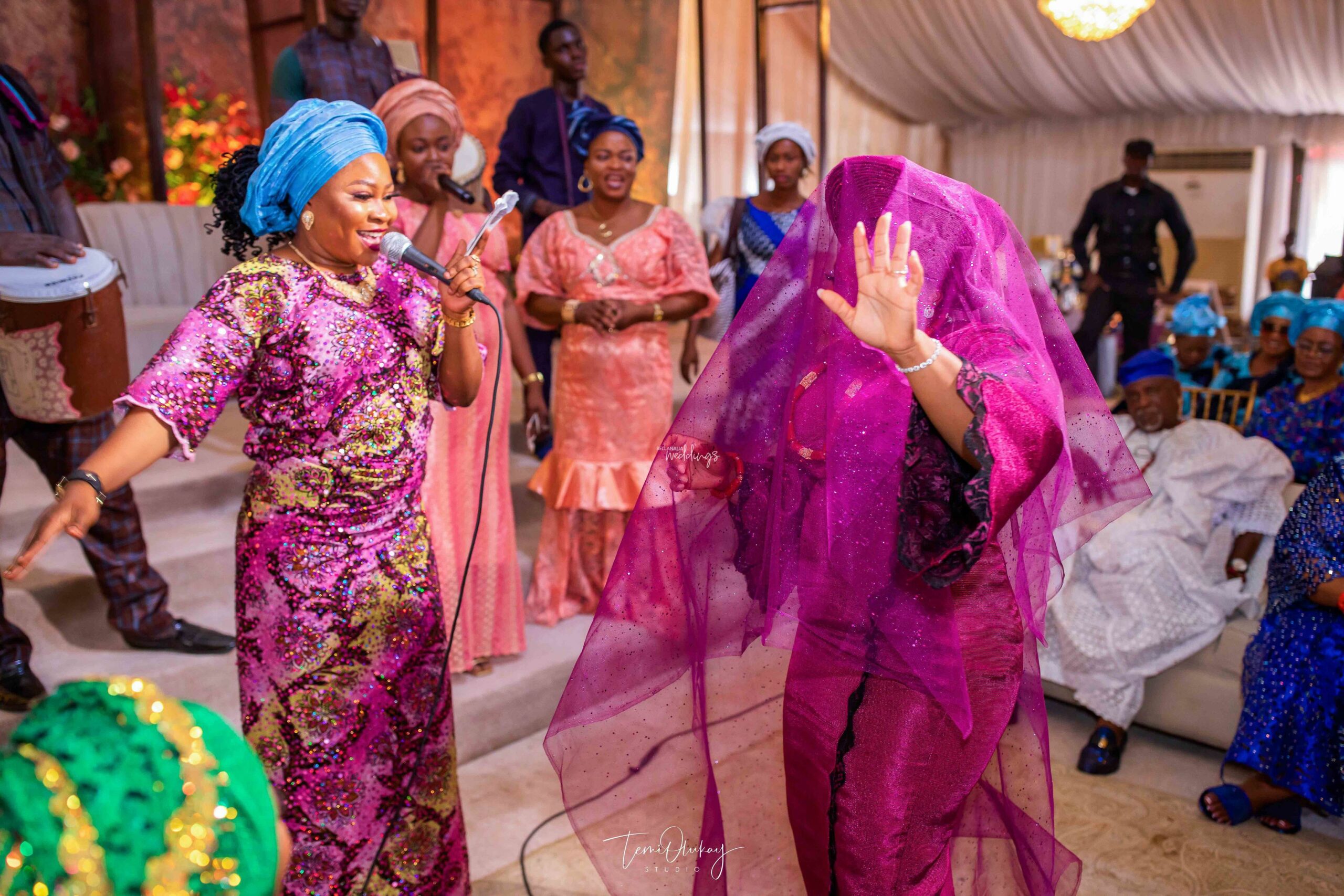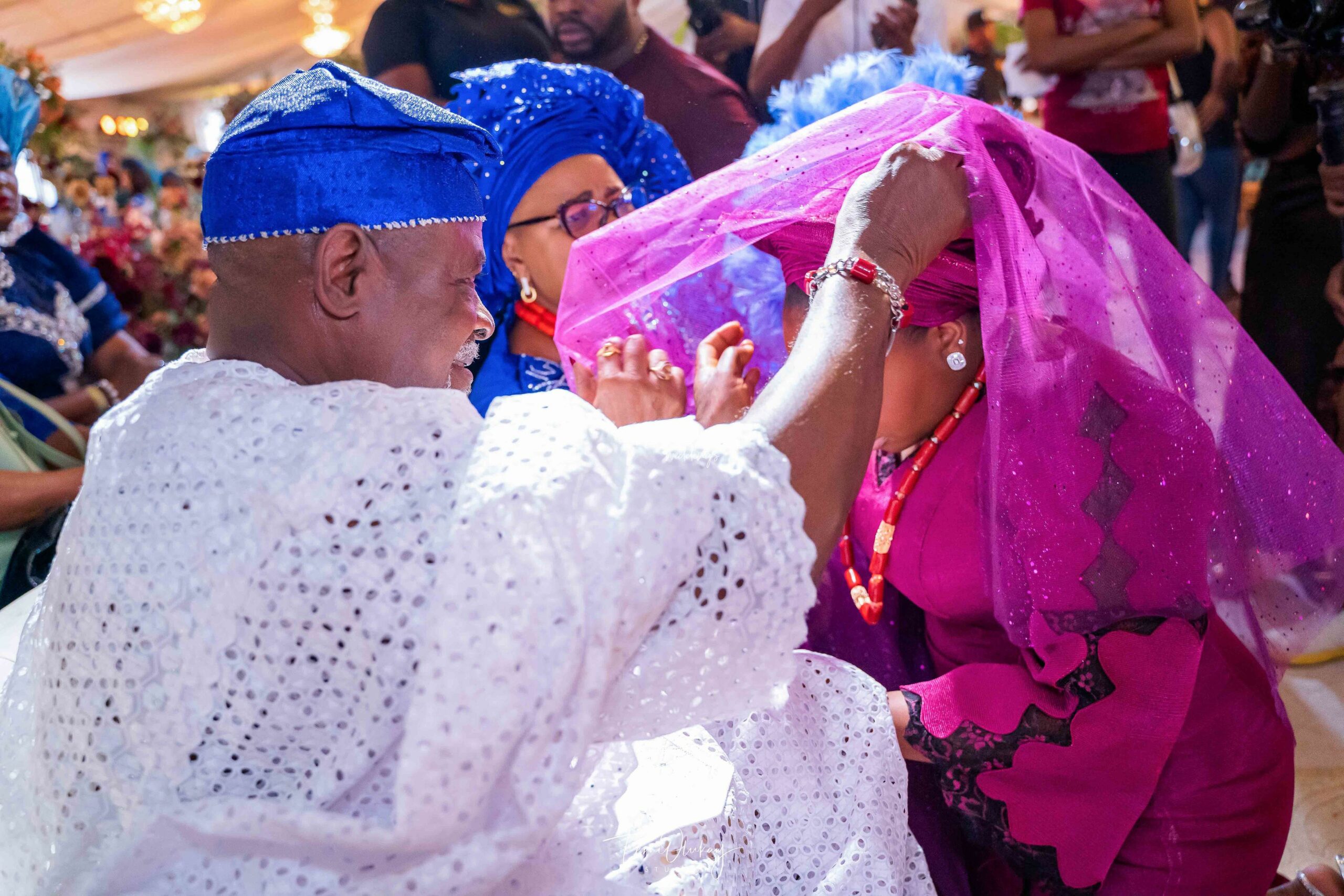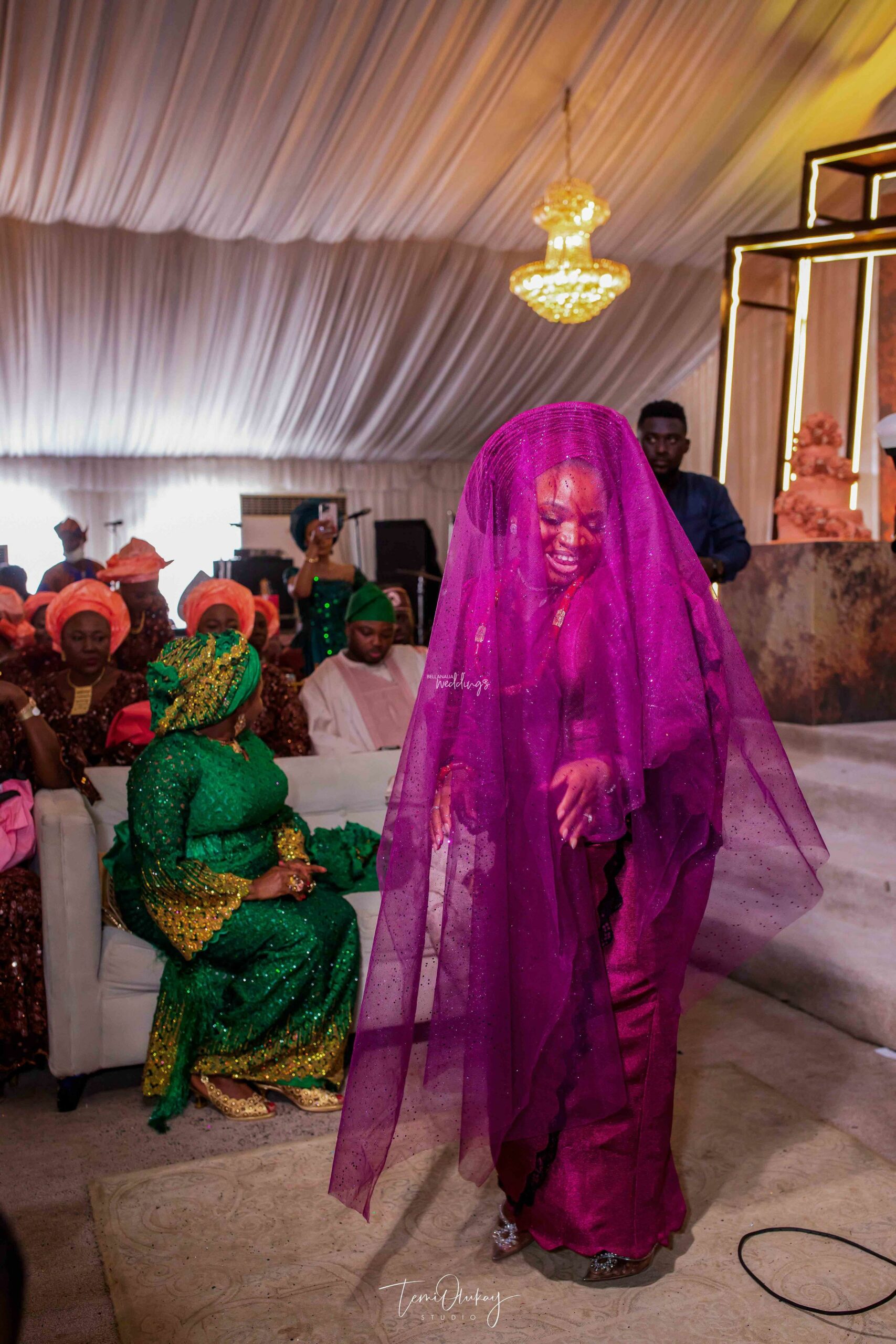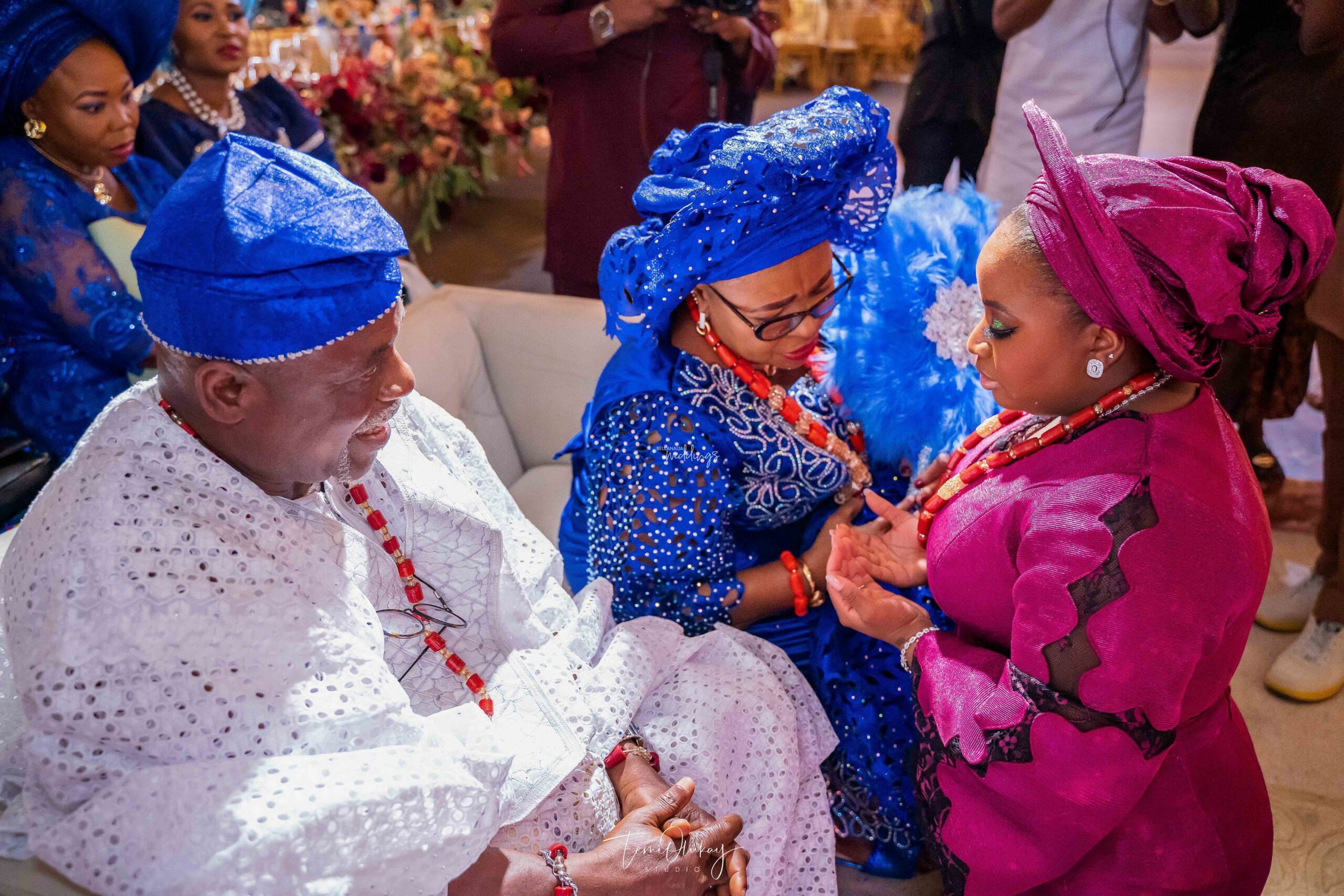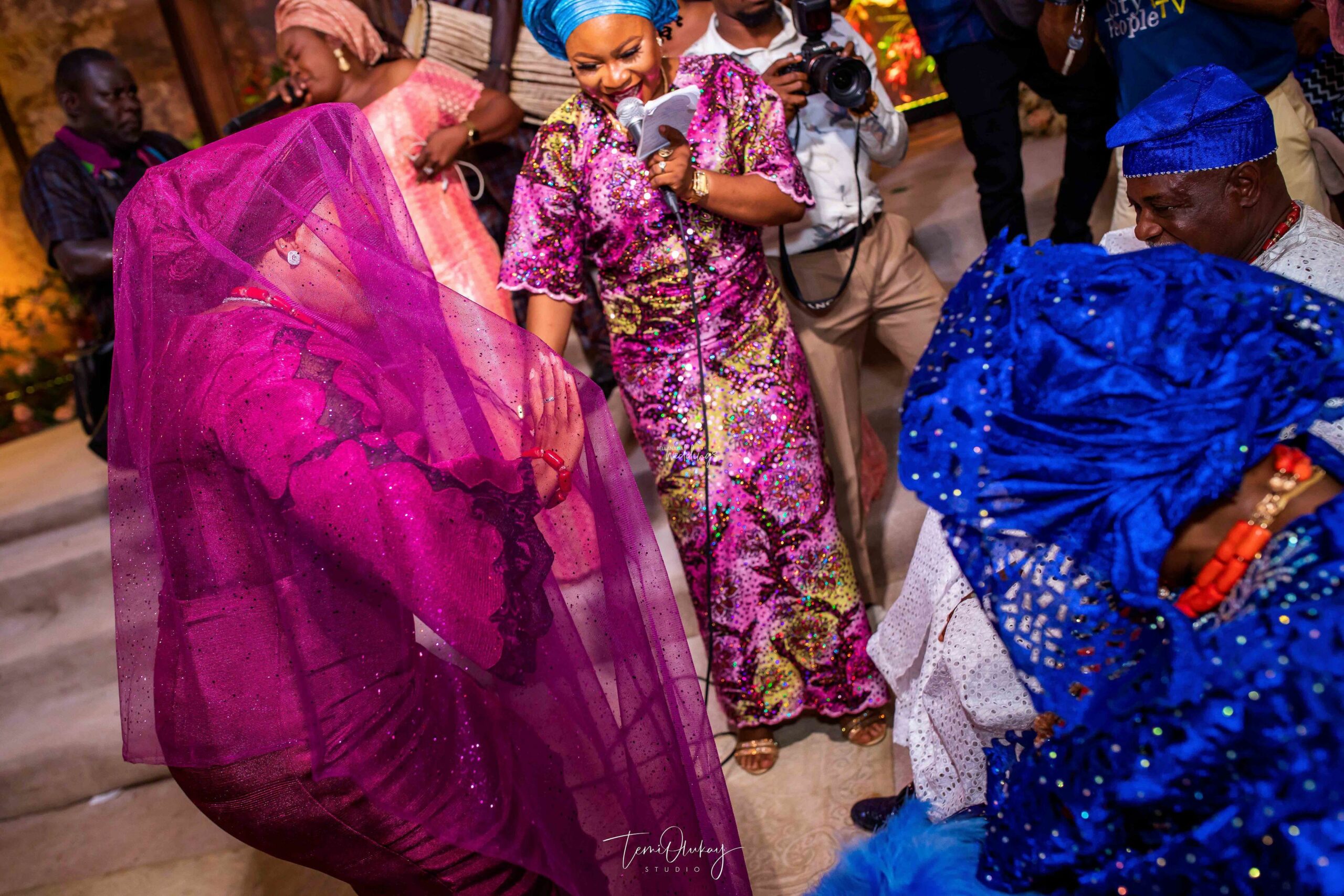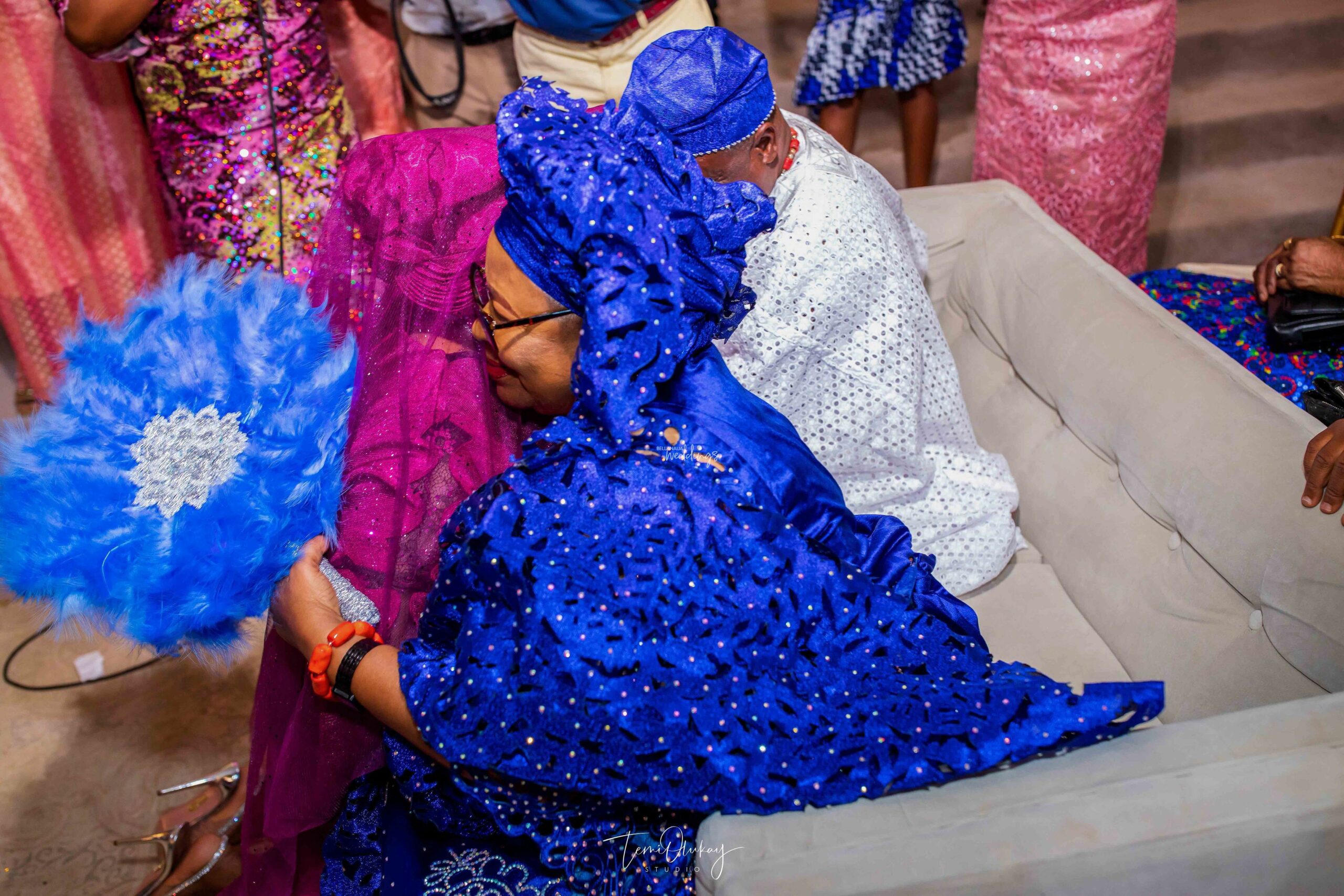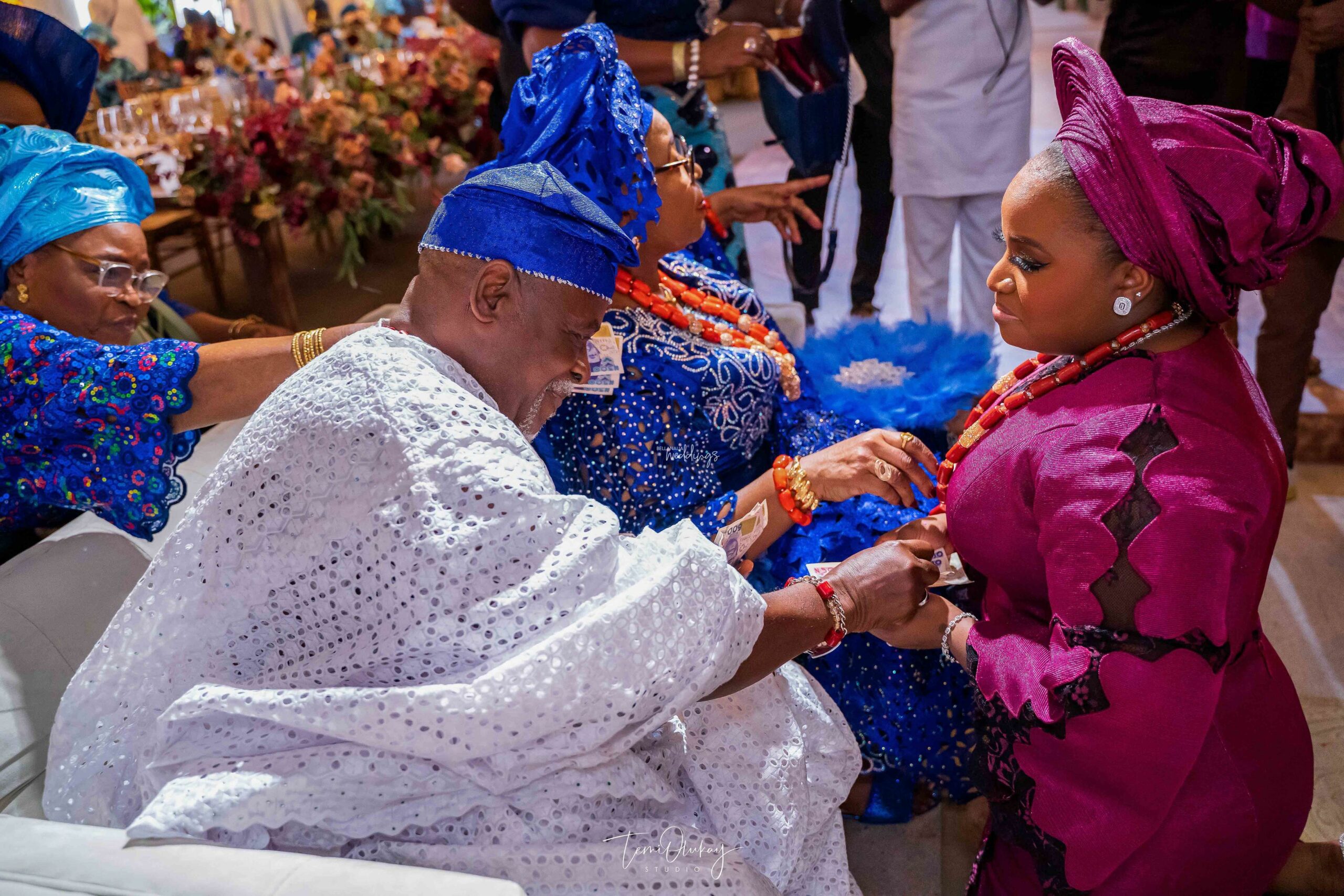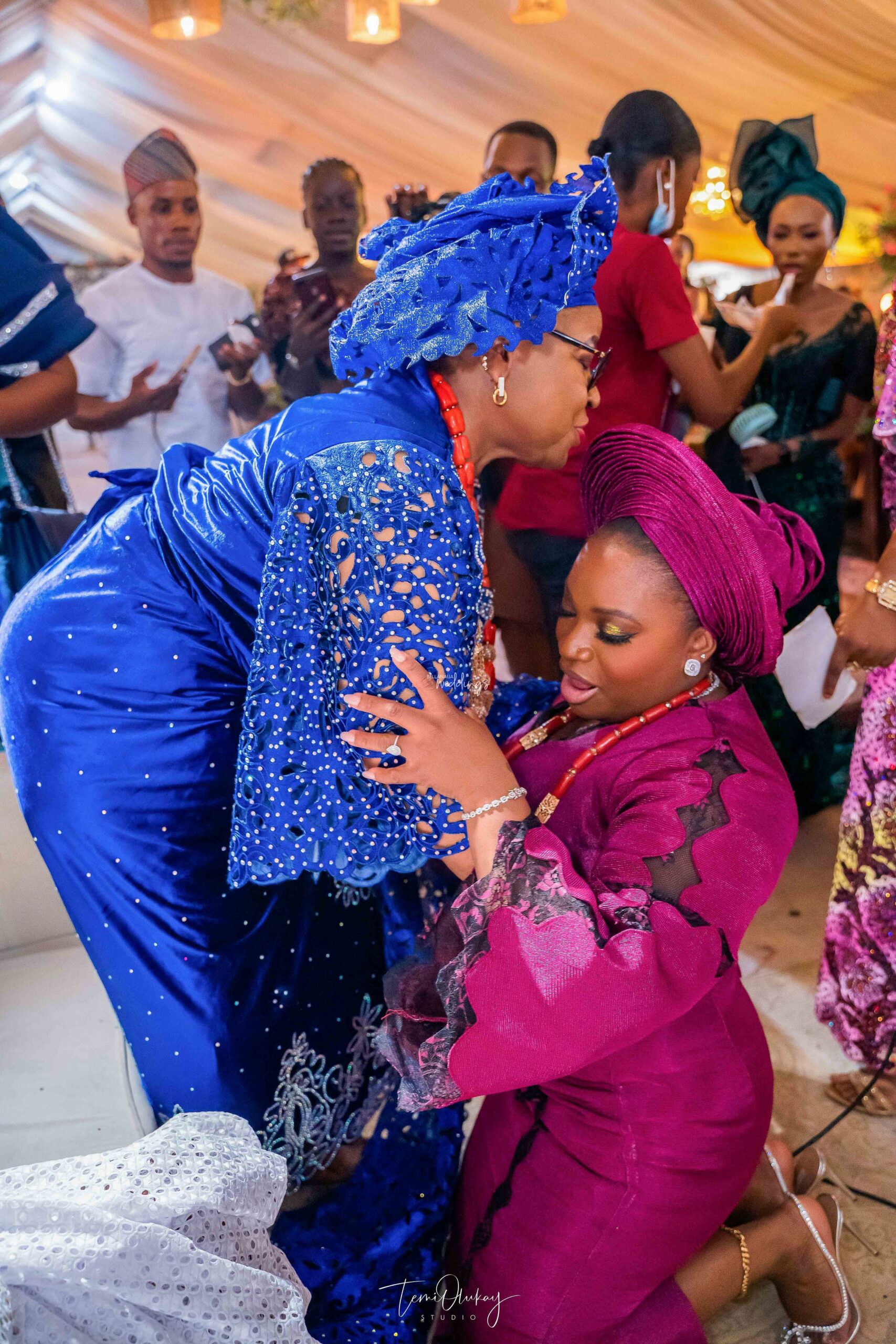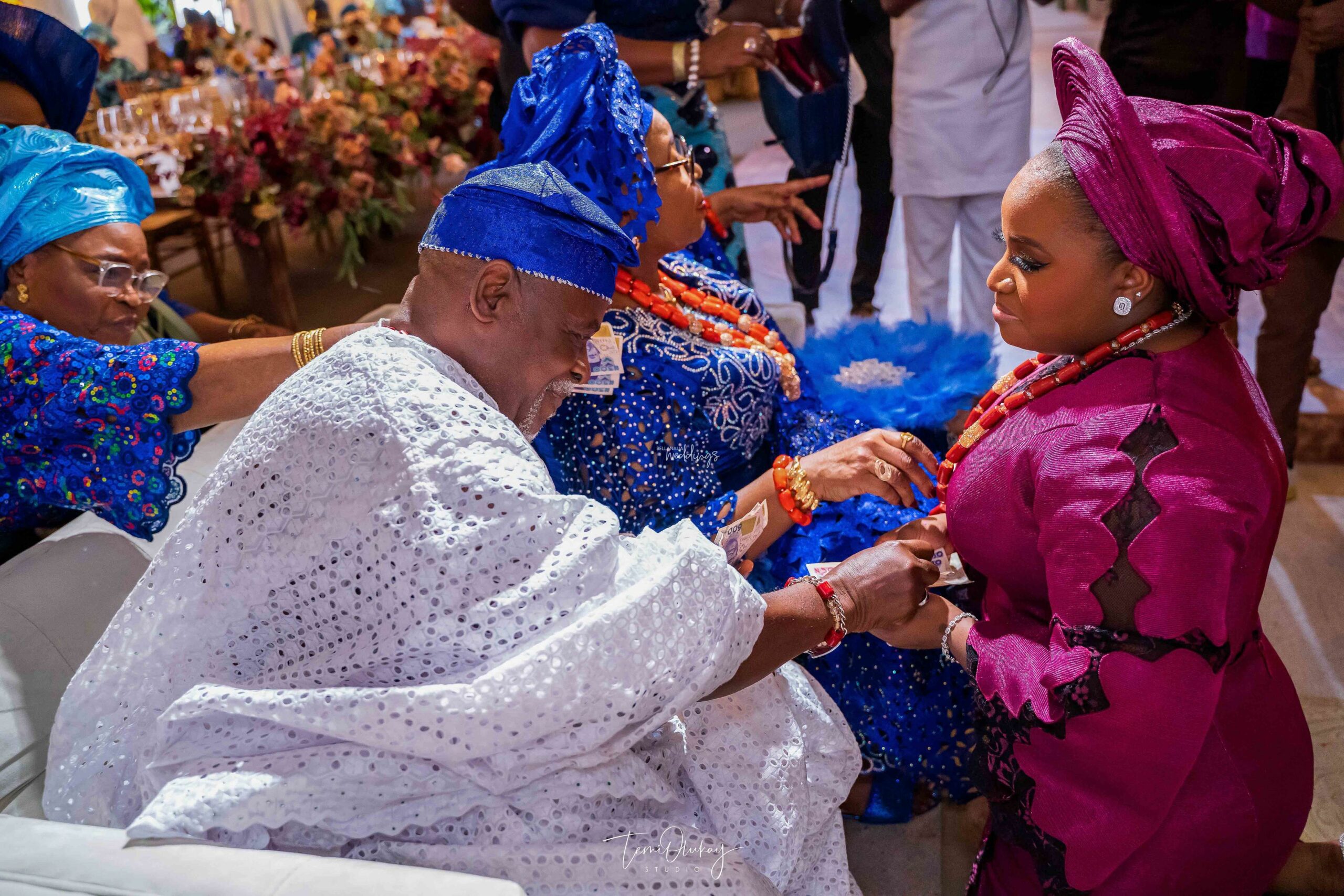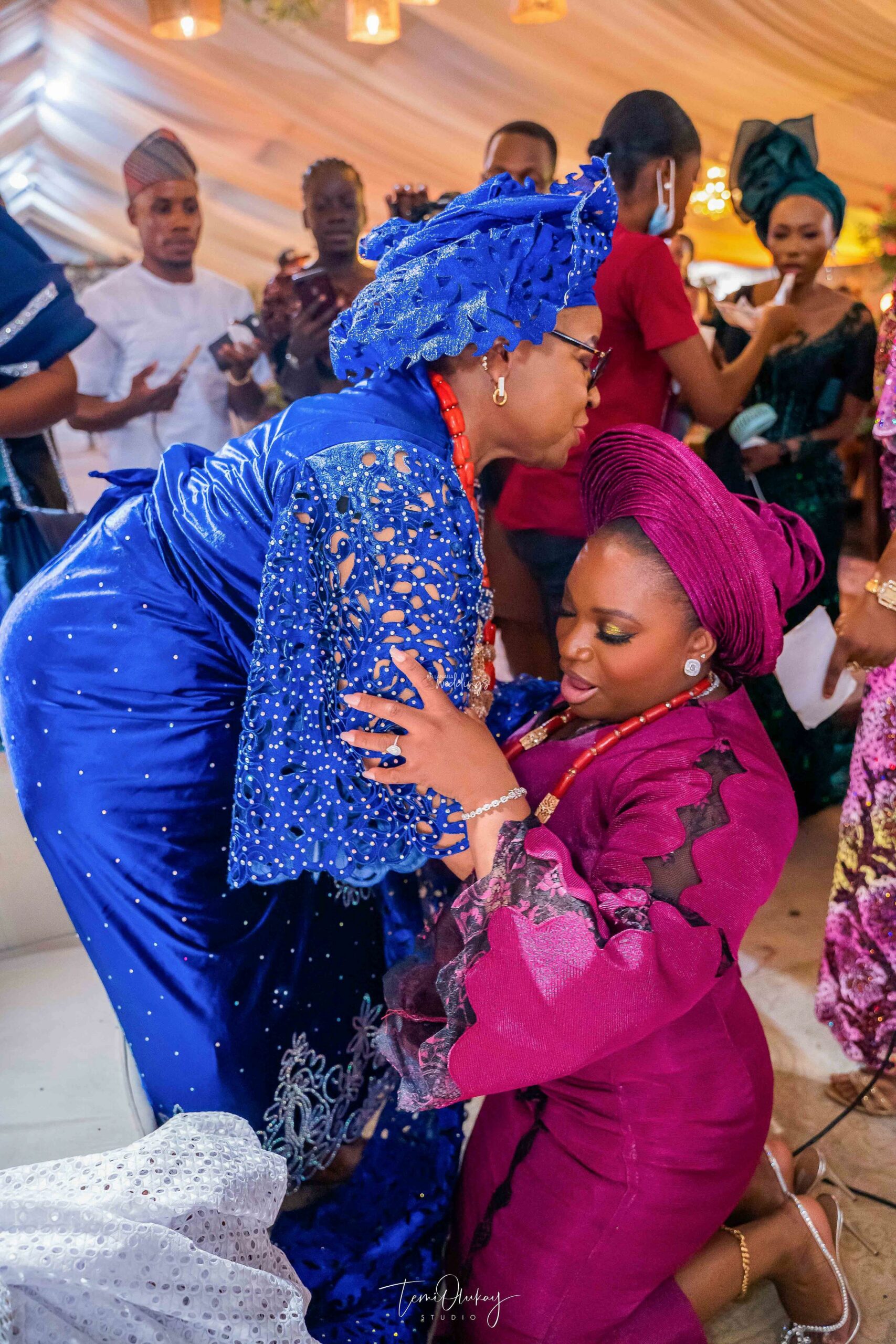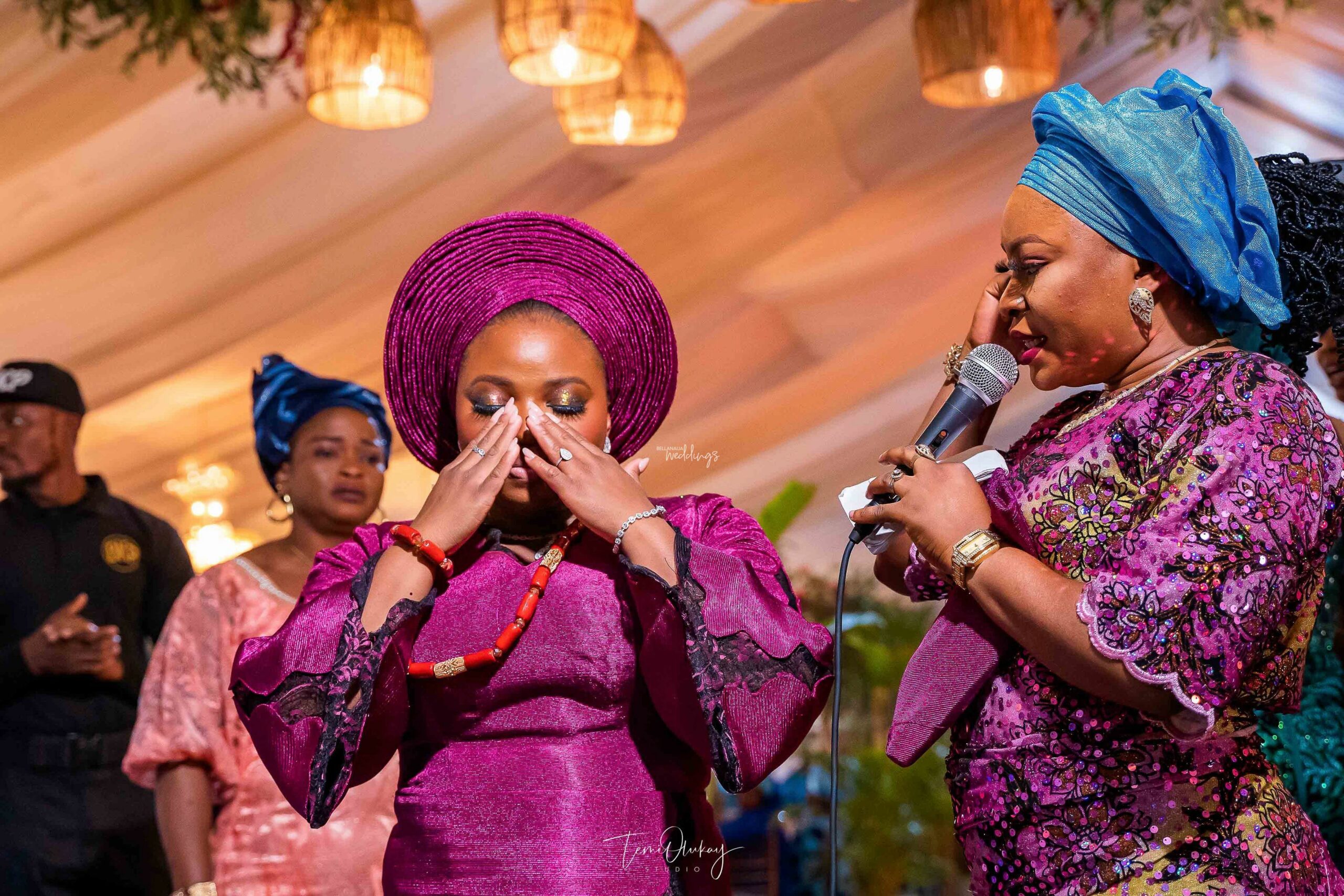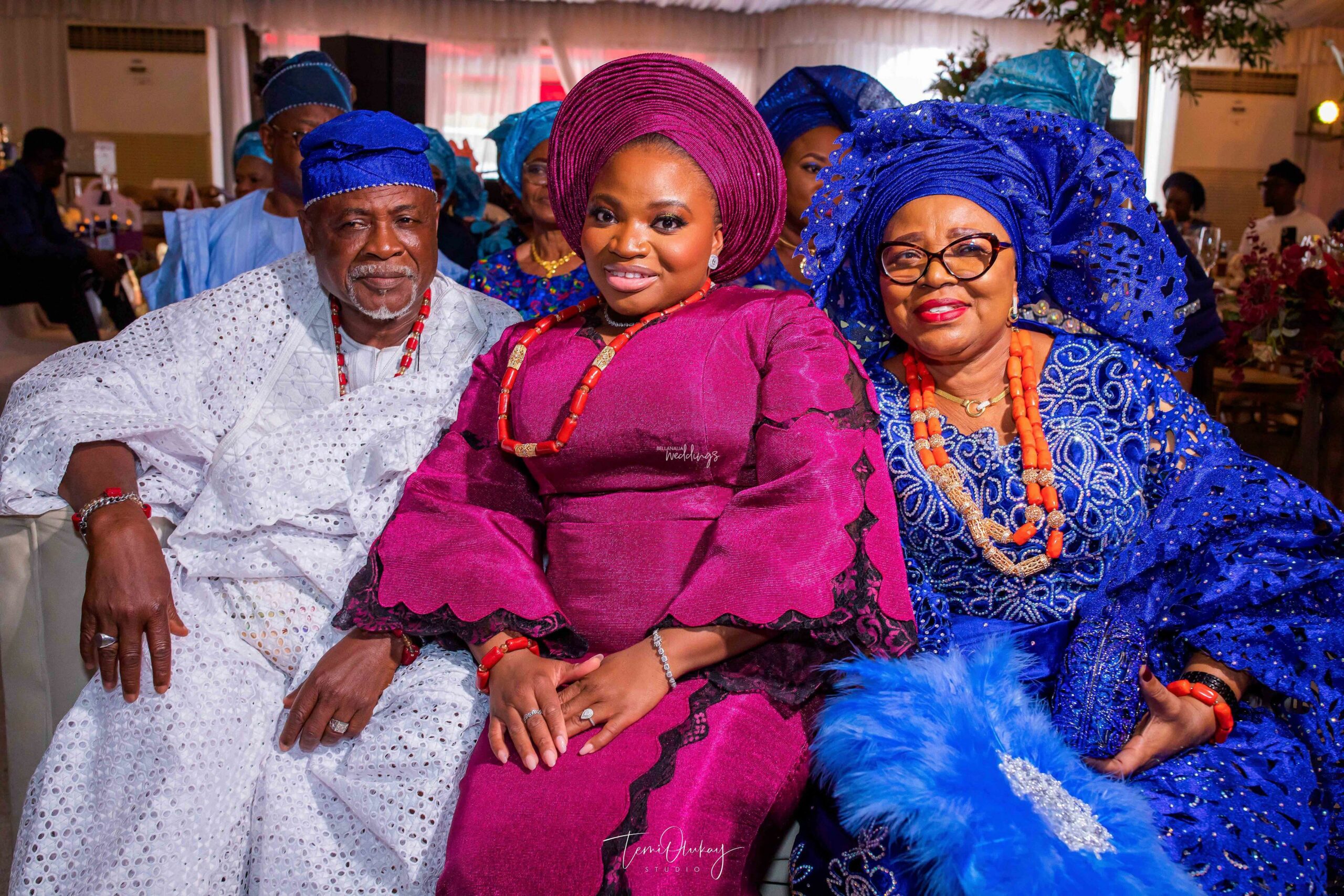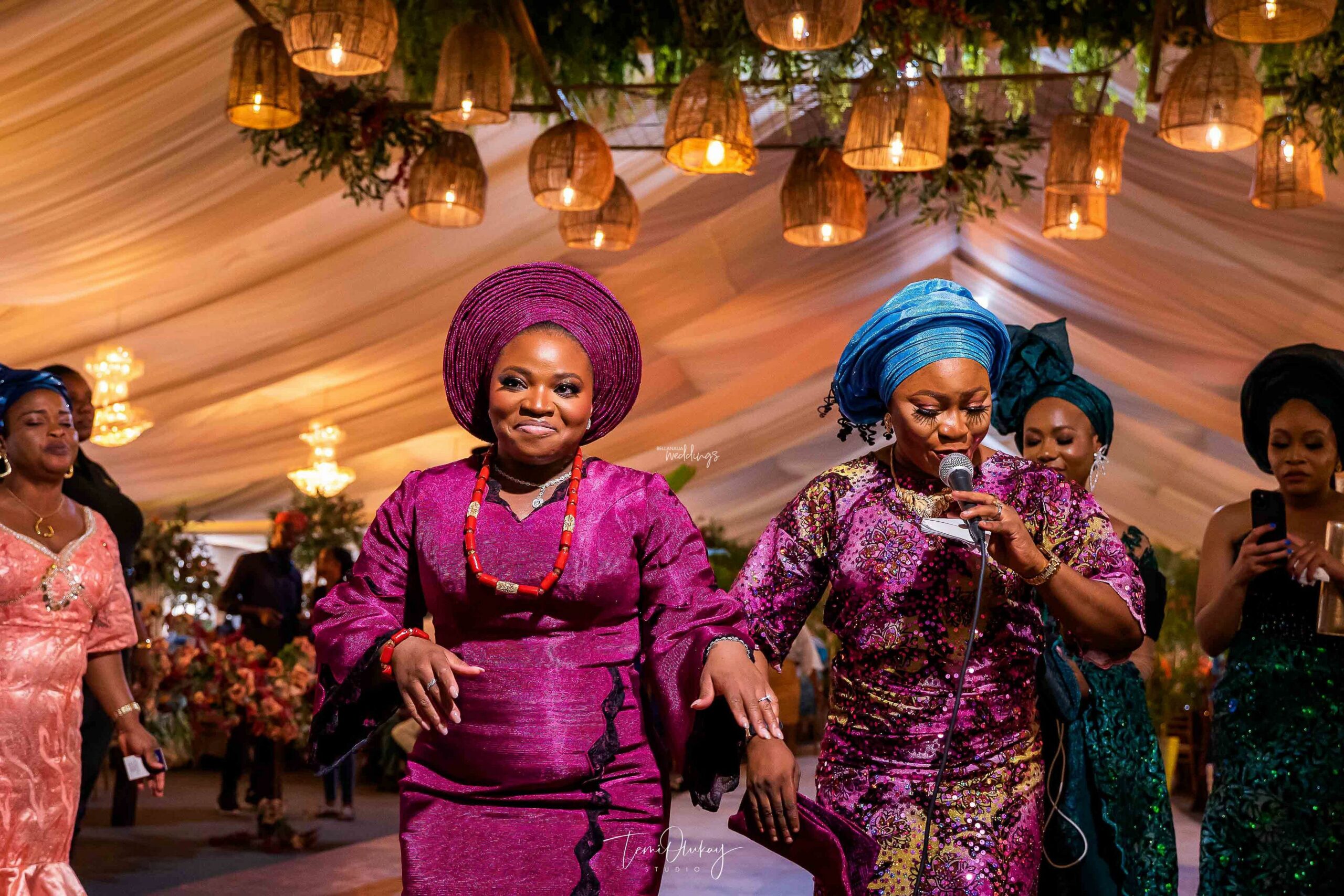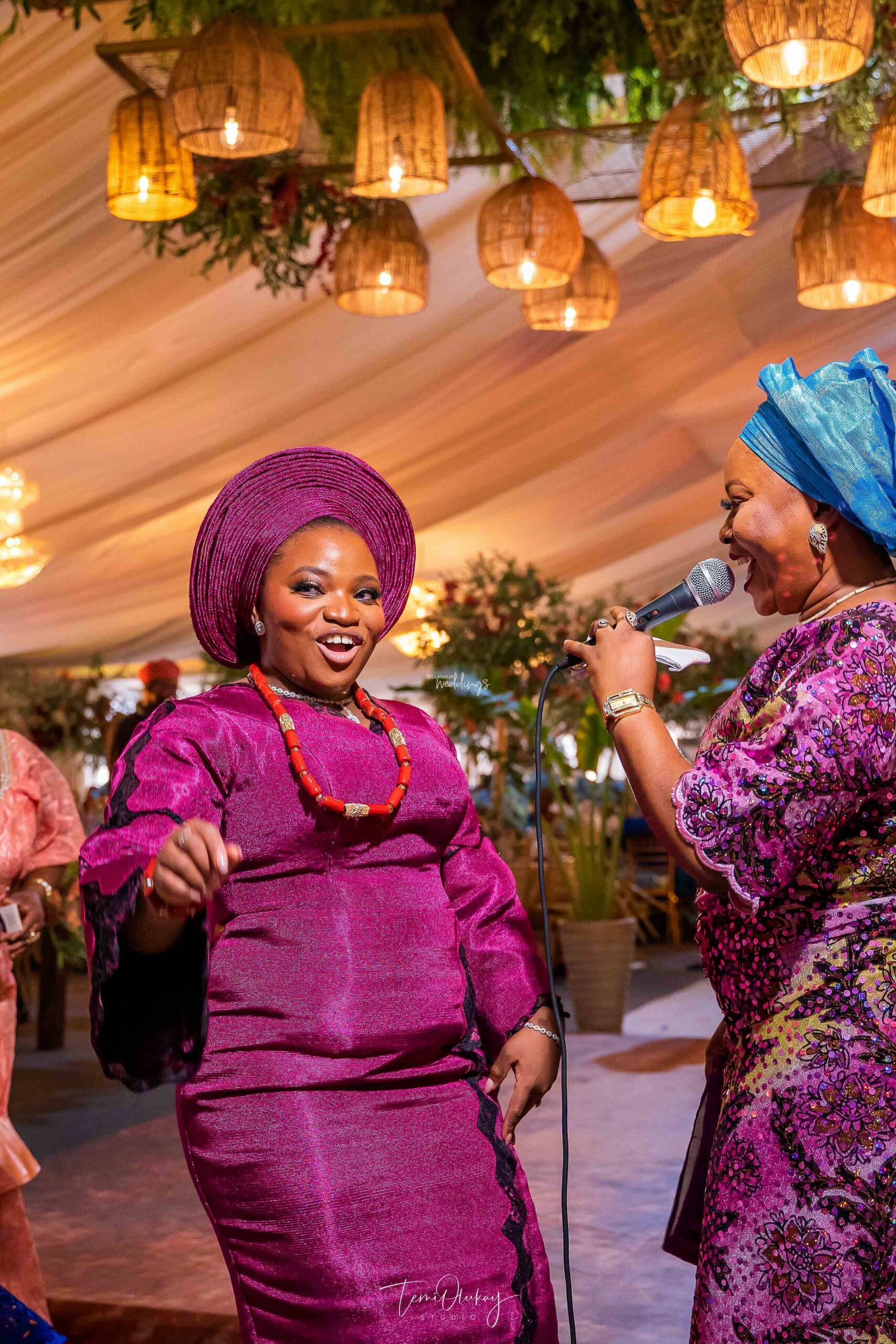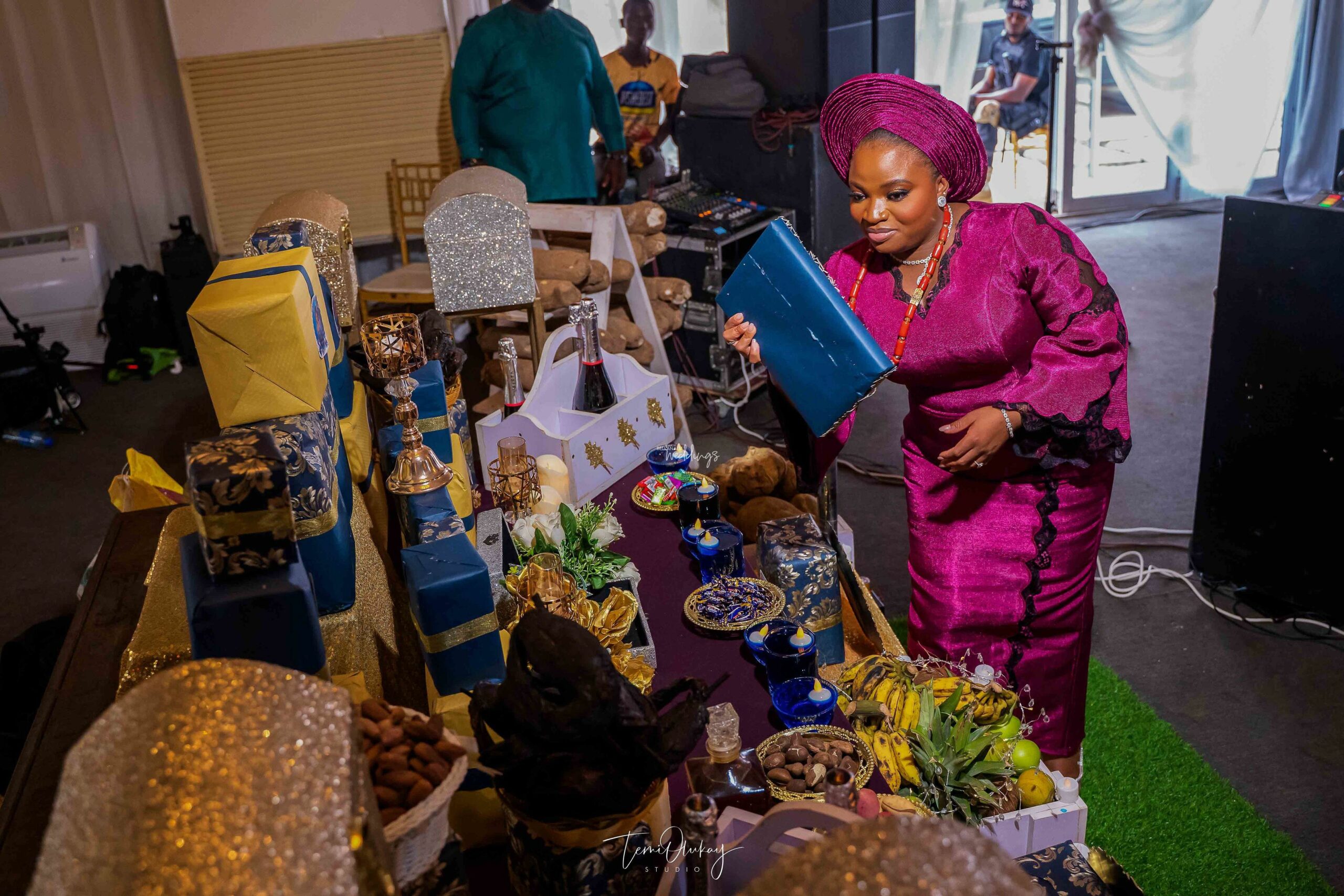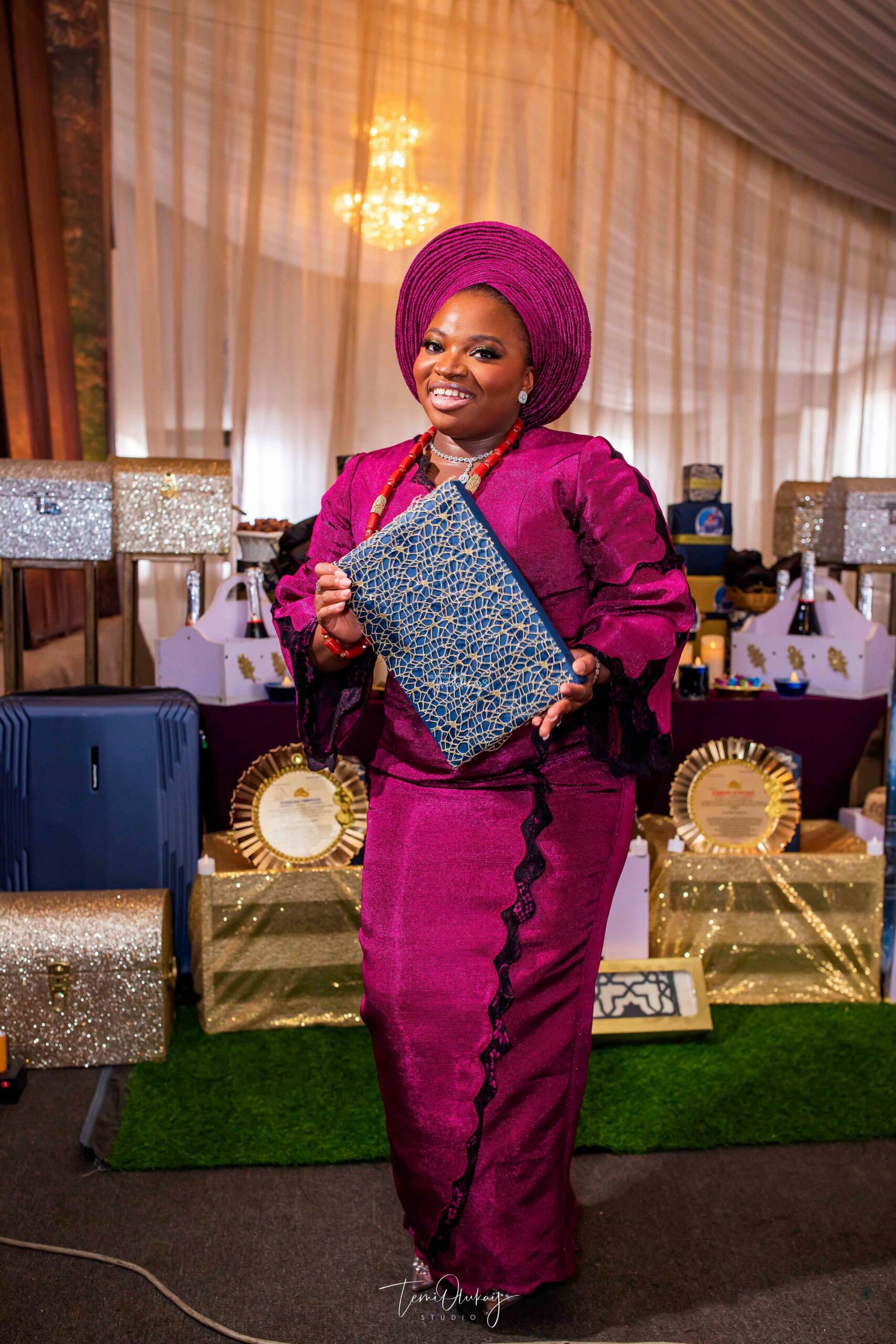 Going to get her prince charming…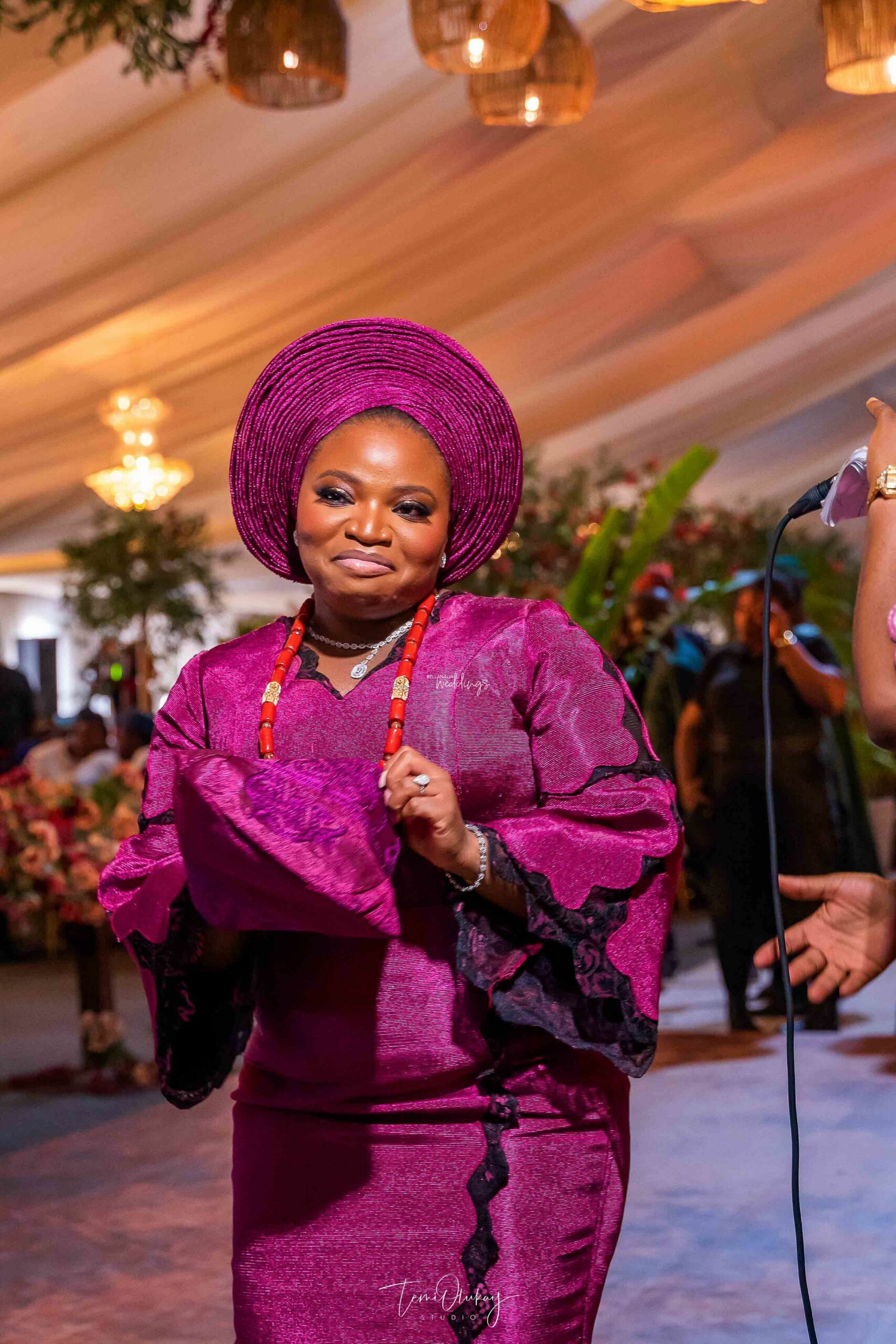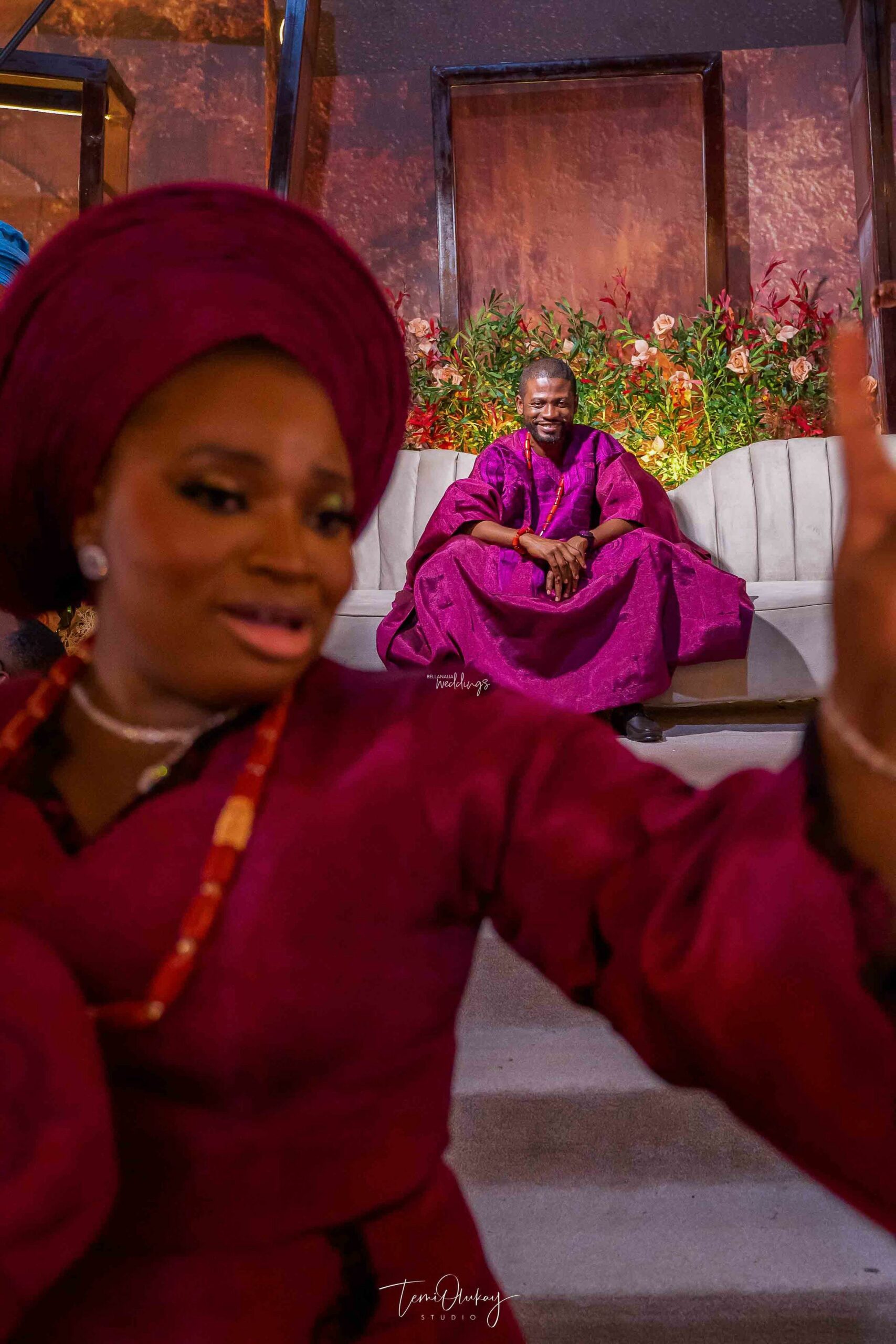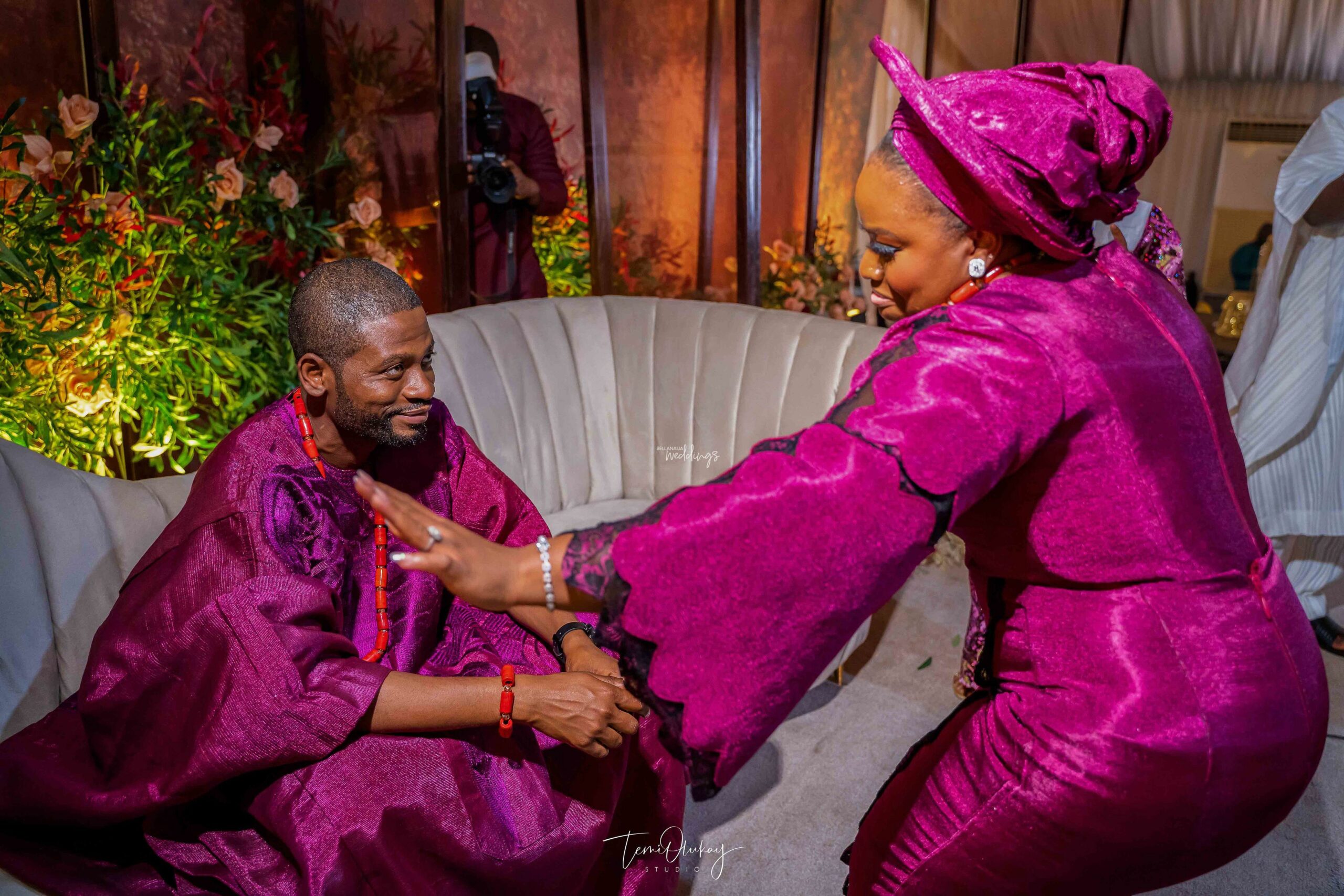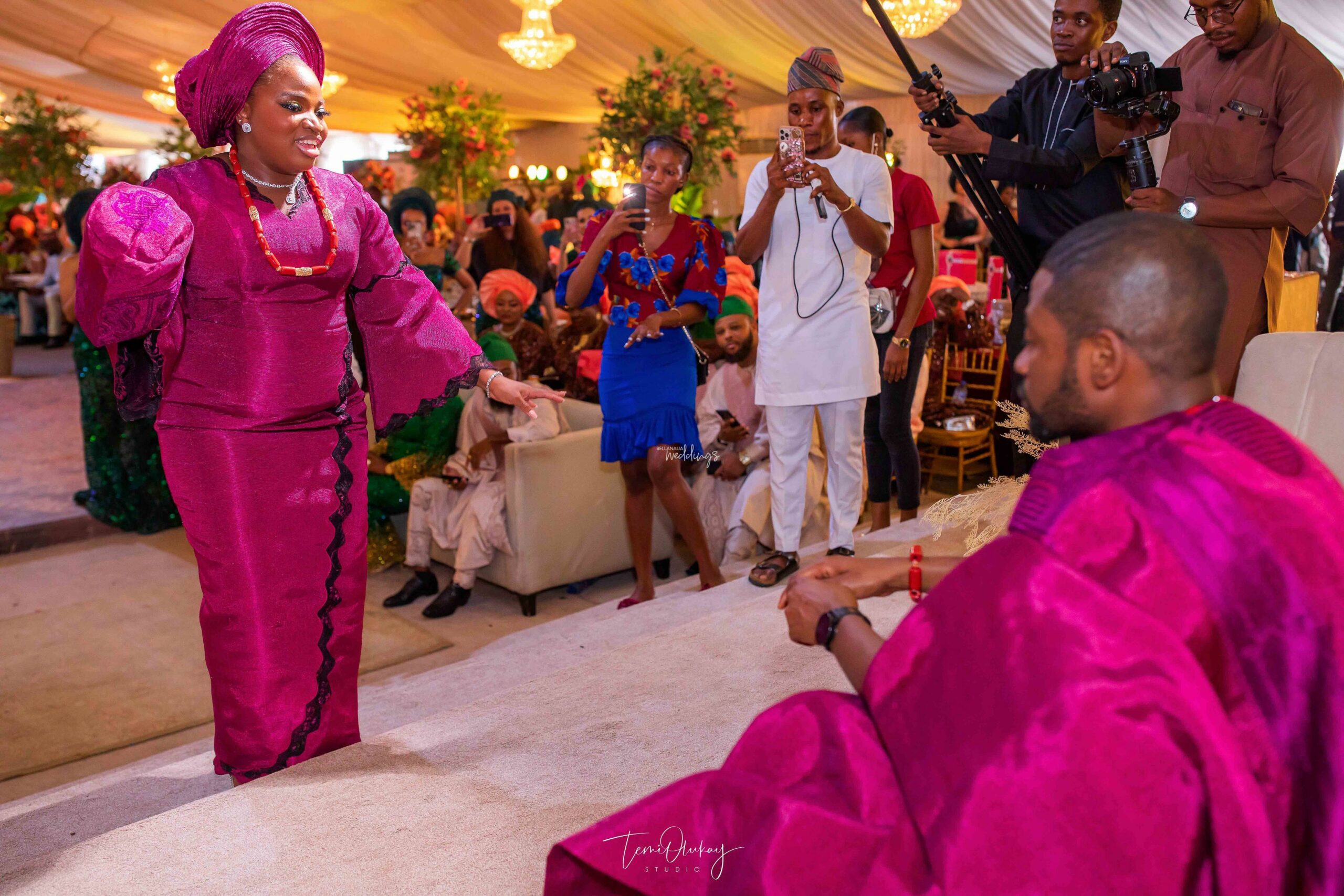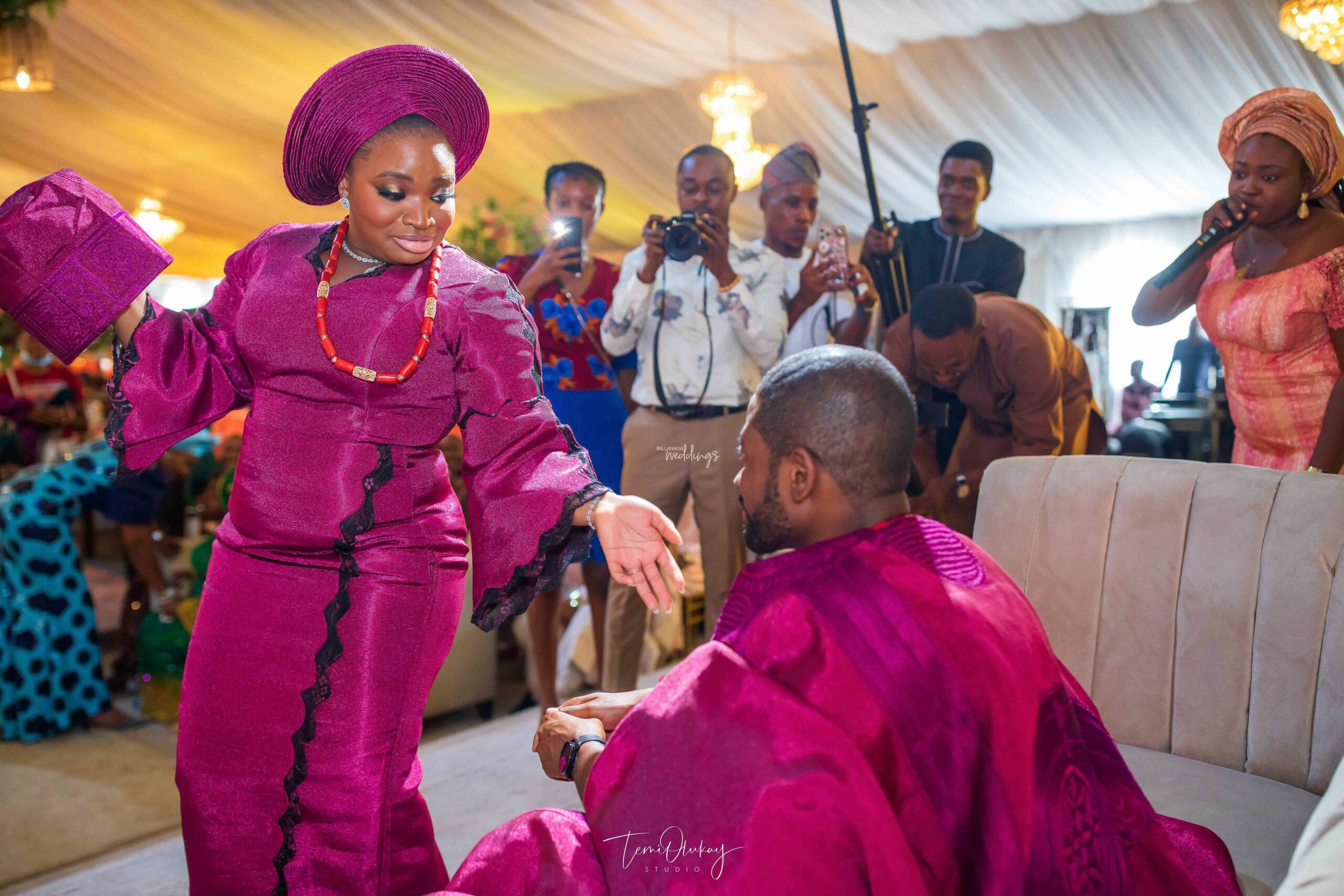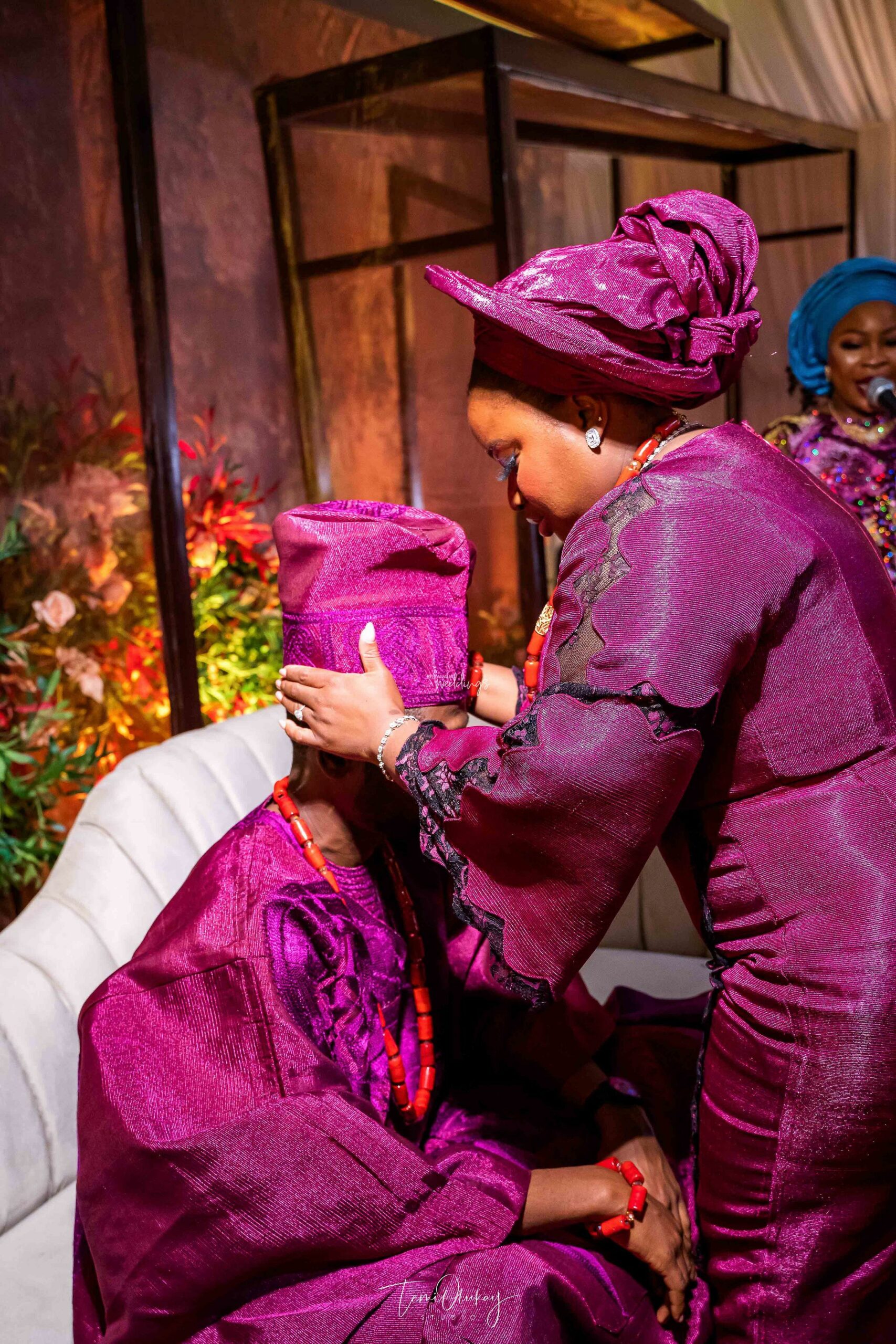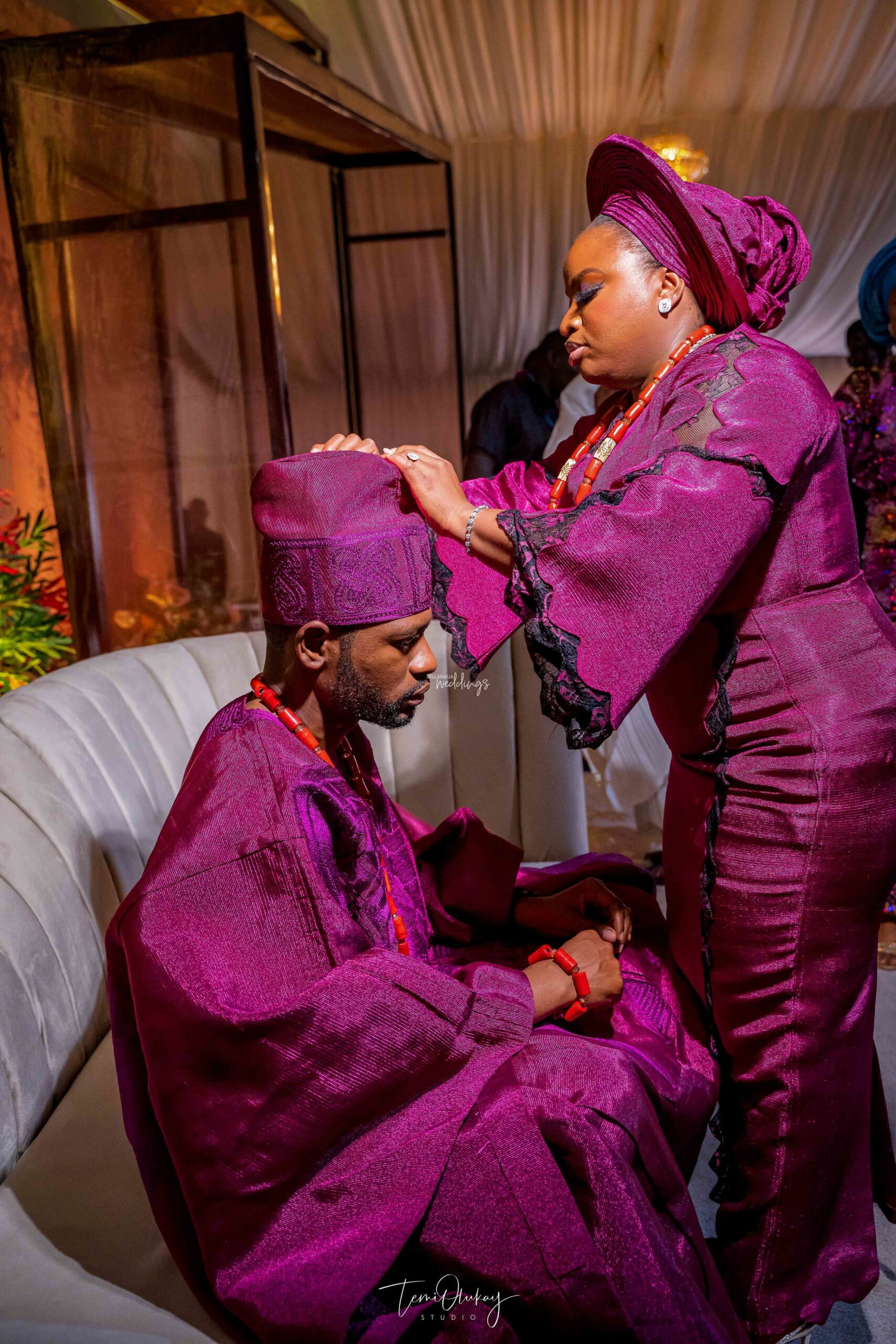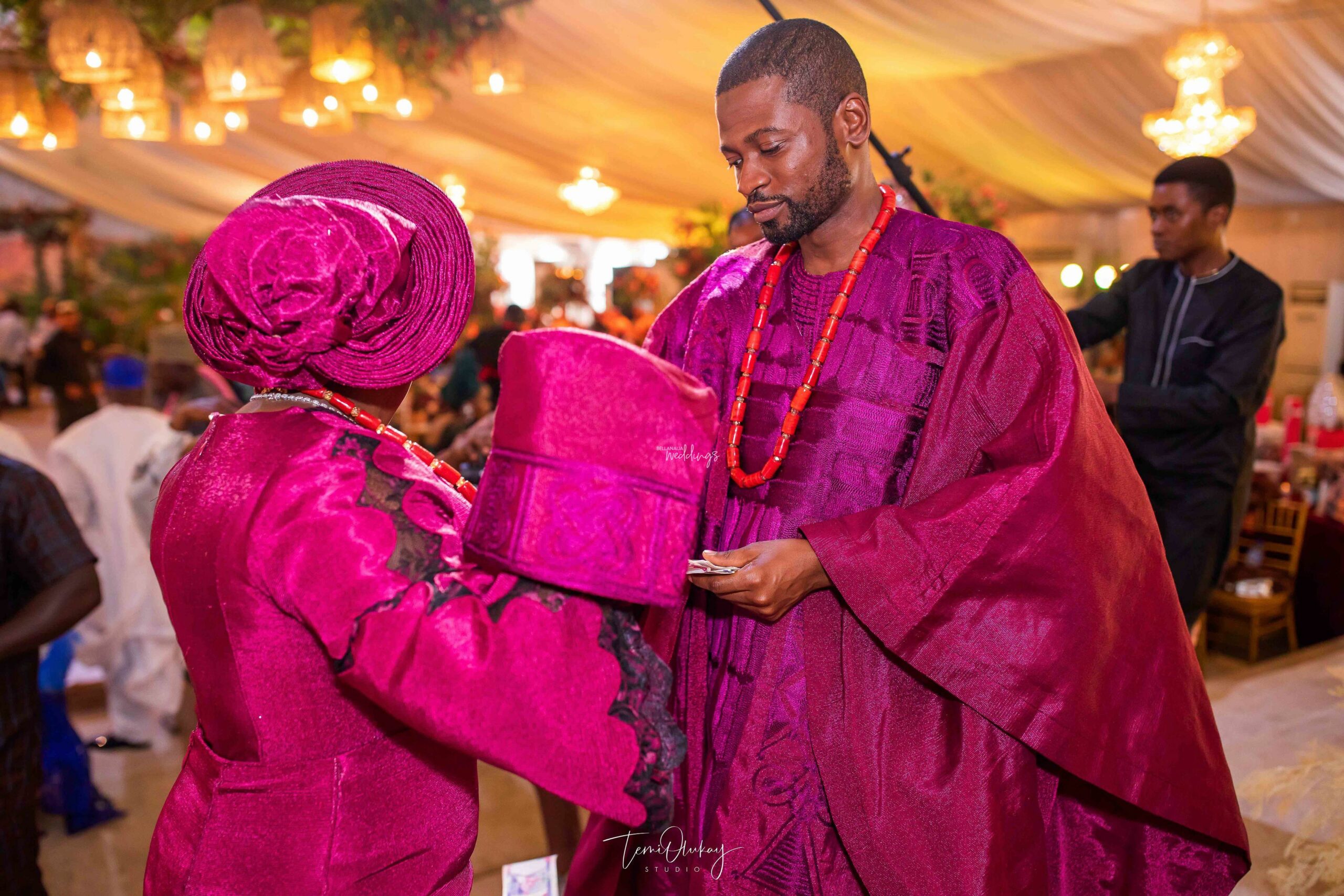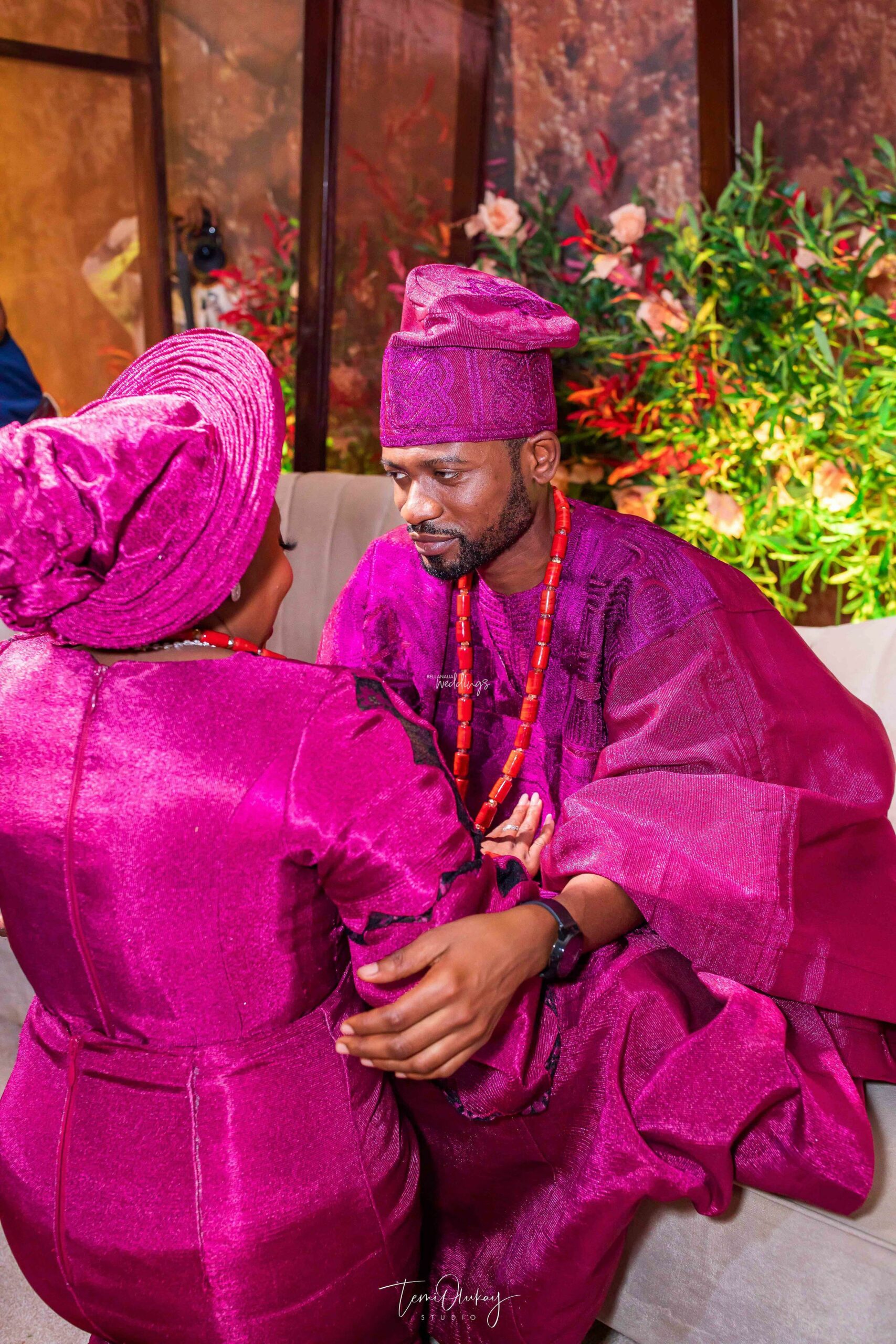 Blessings for a truly happy ever after!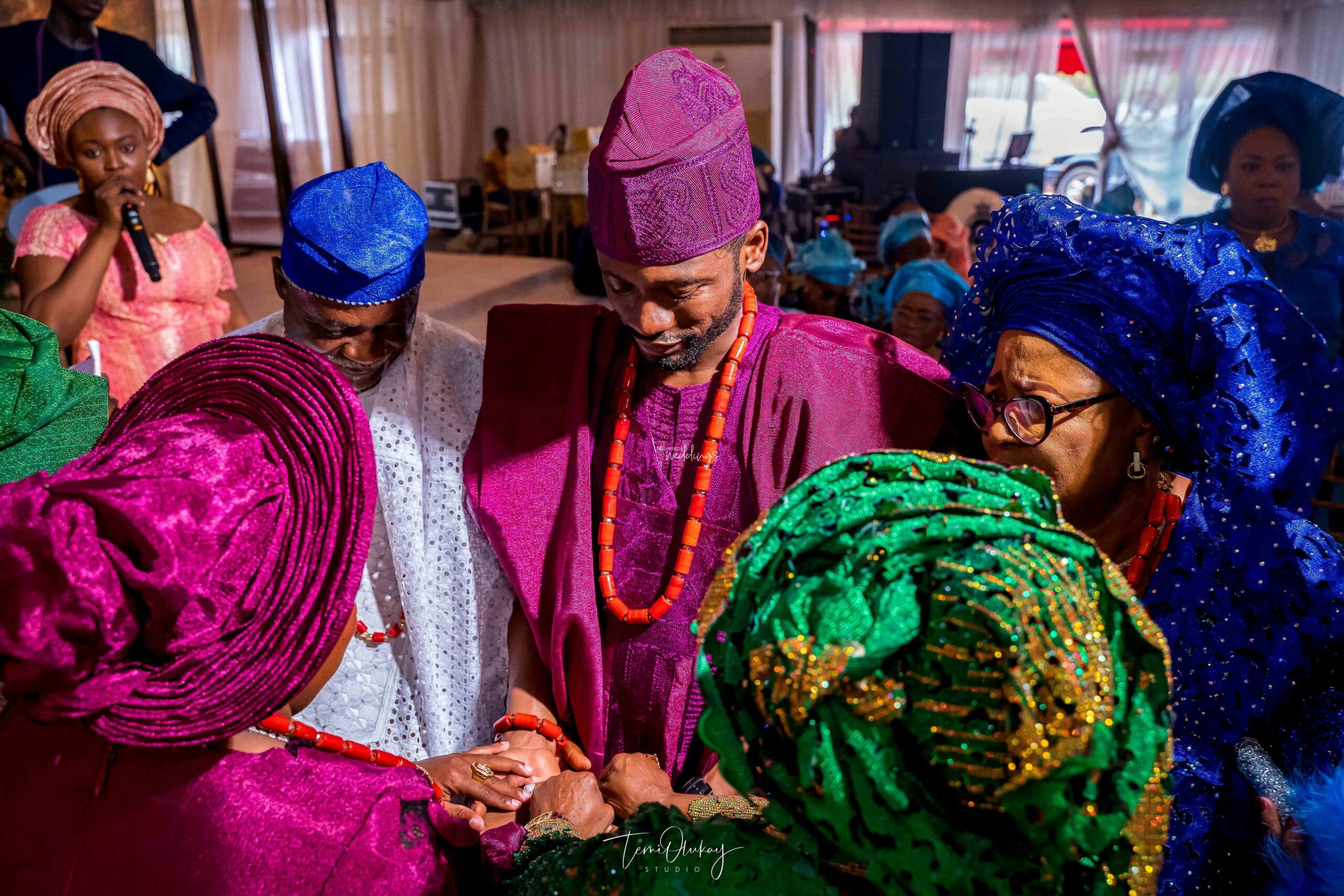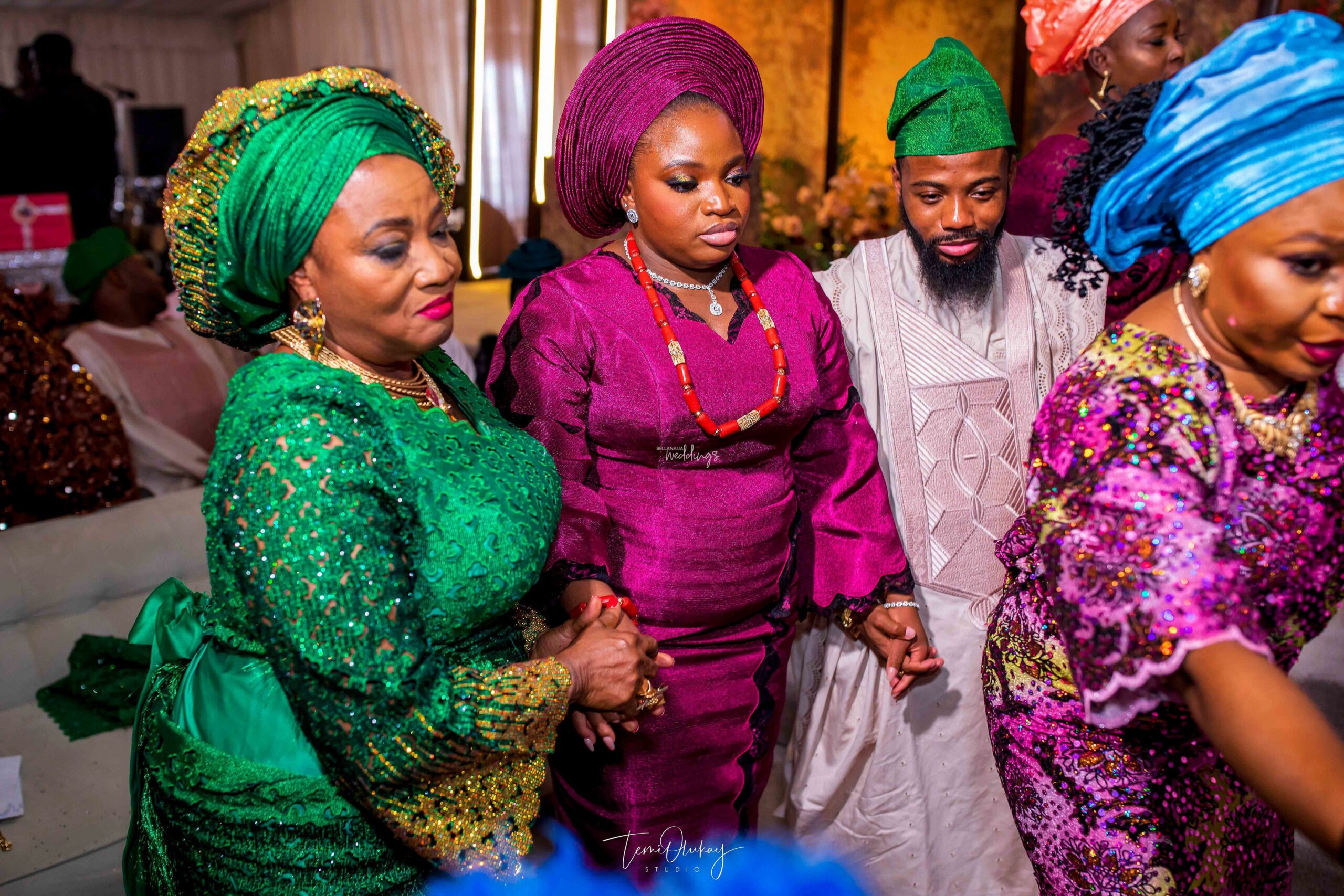 Time for the second appearance!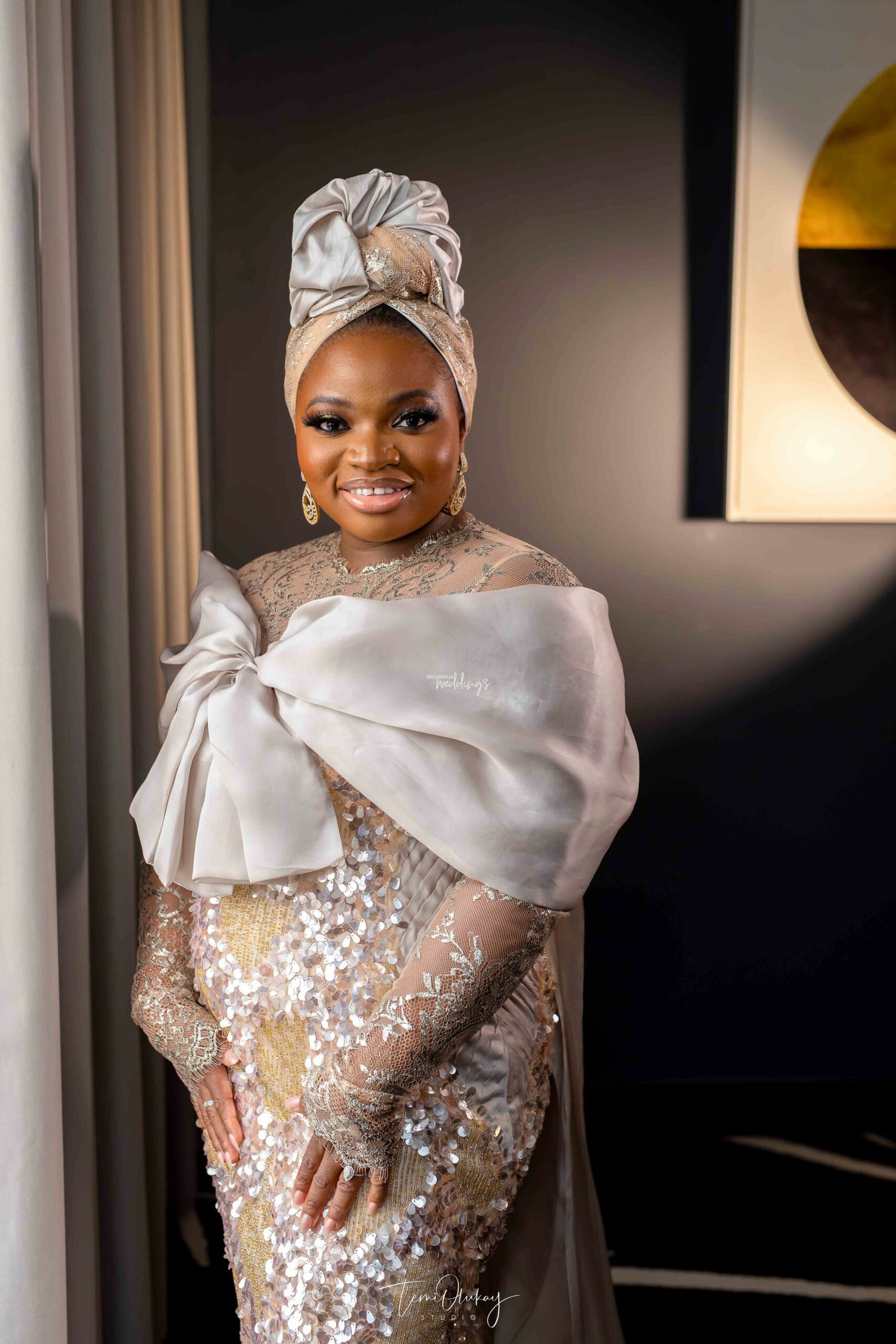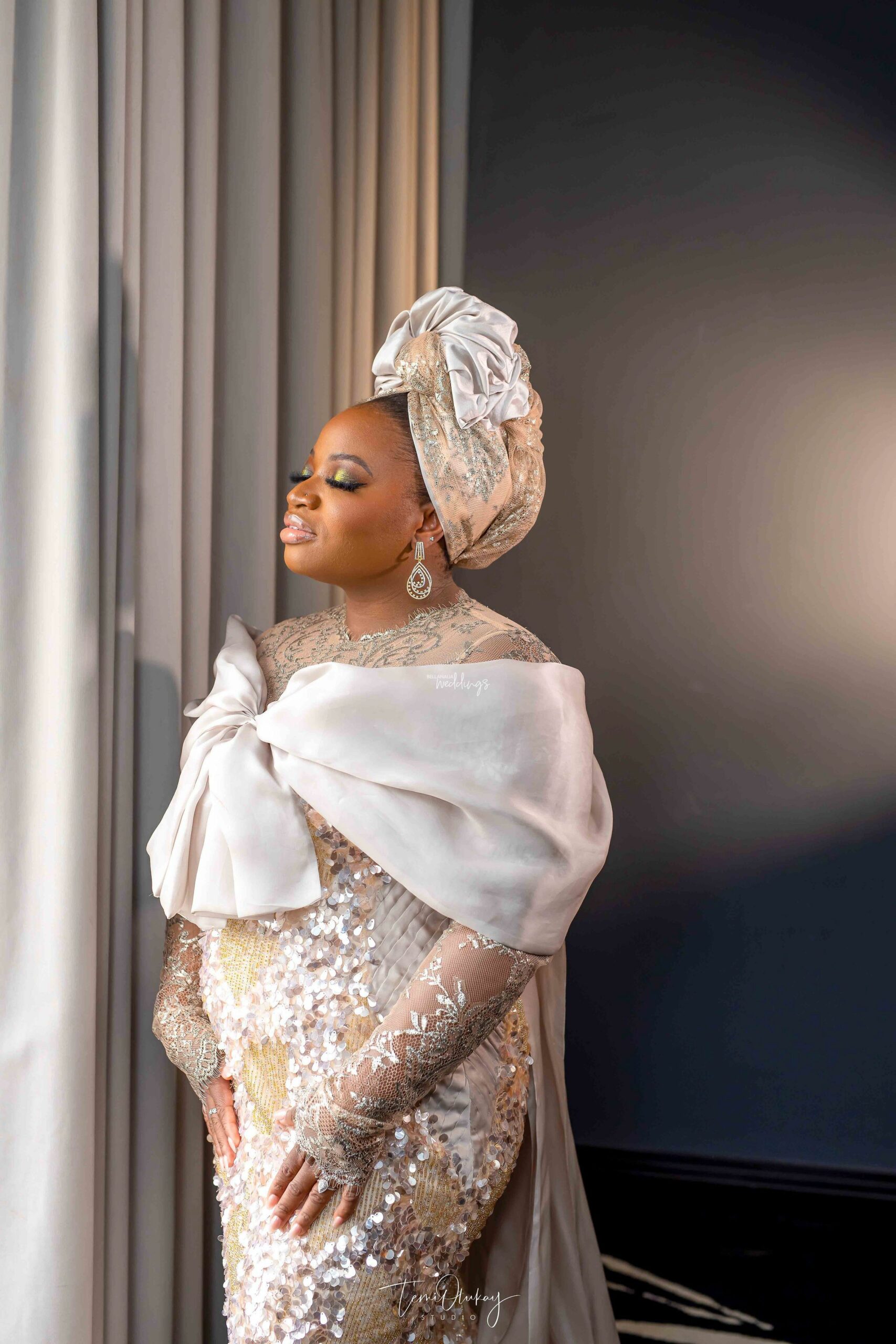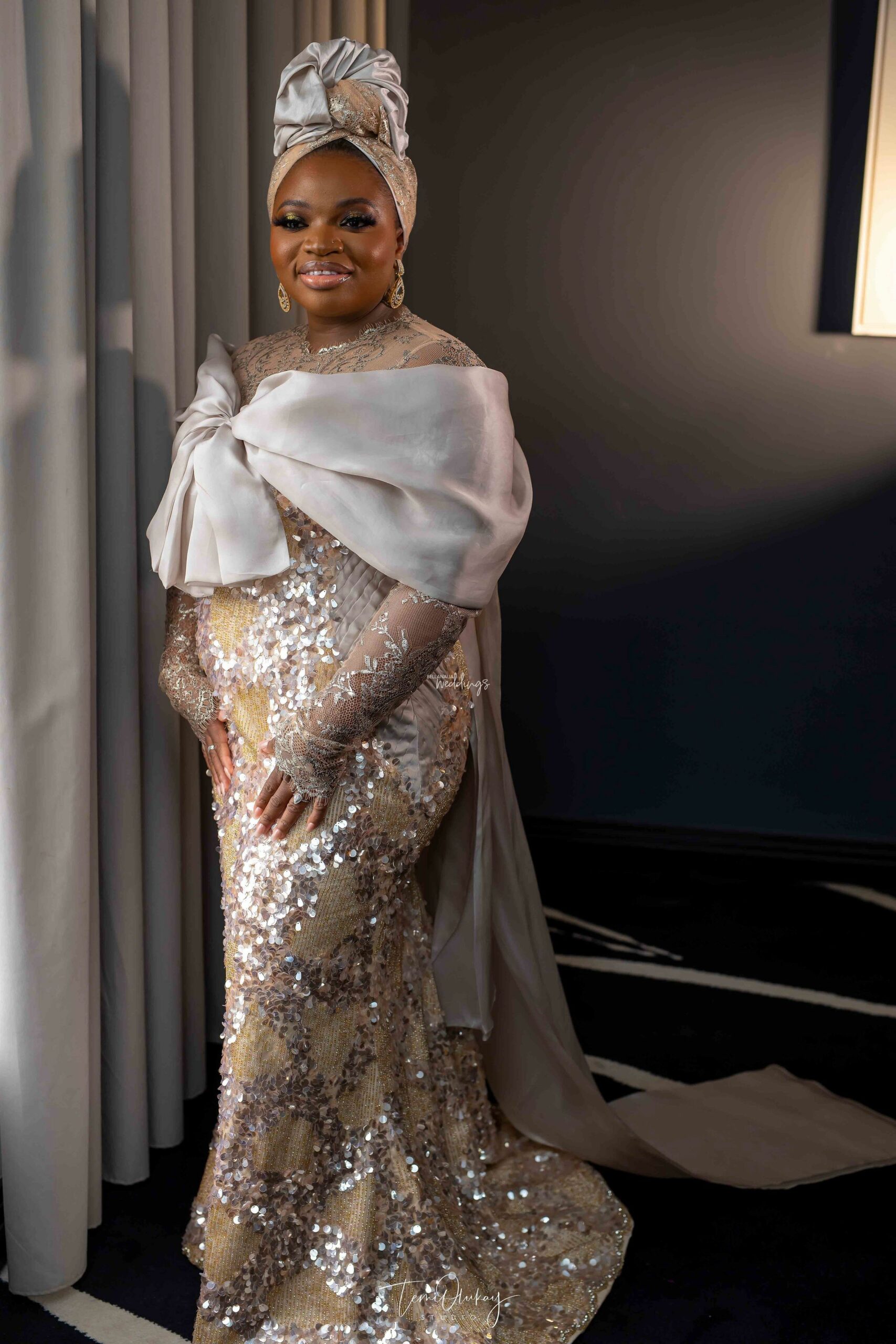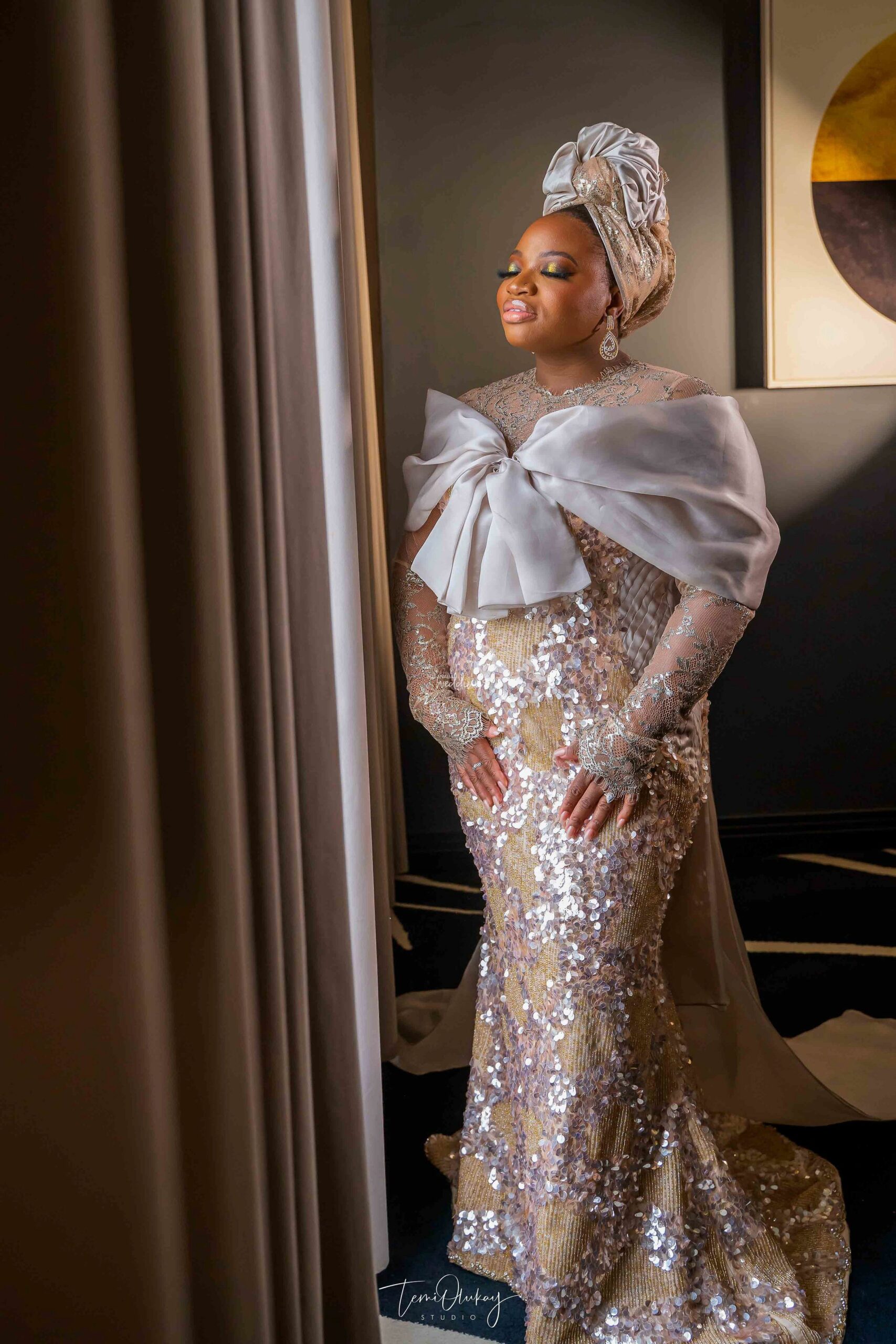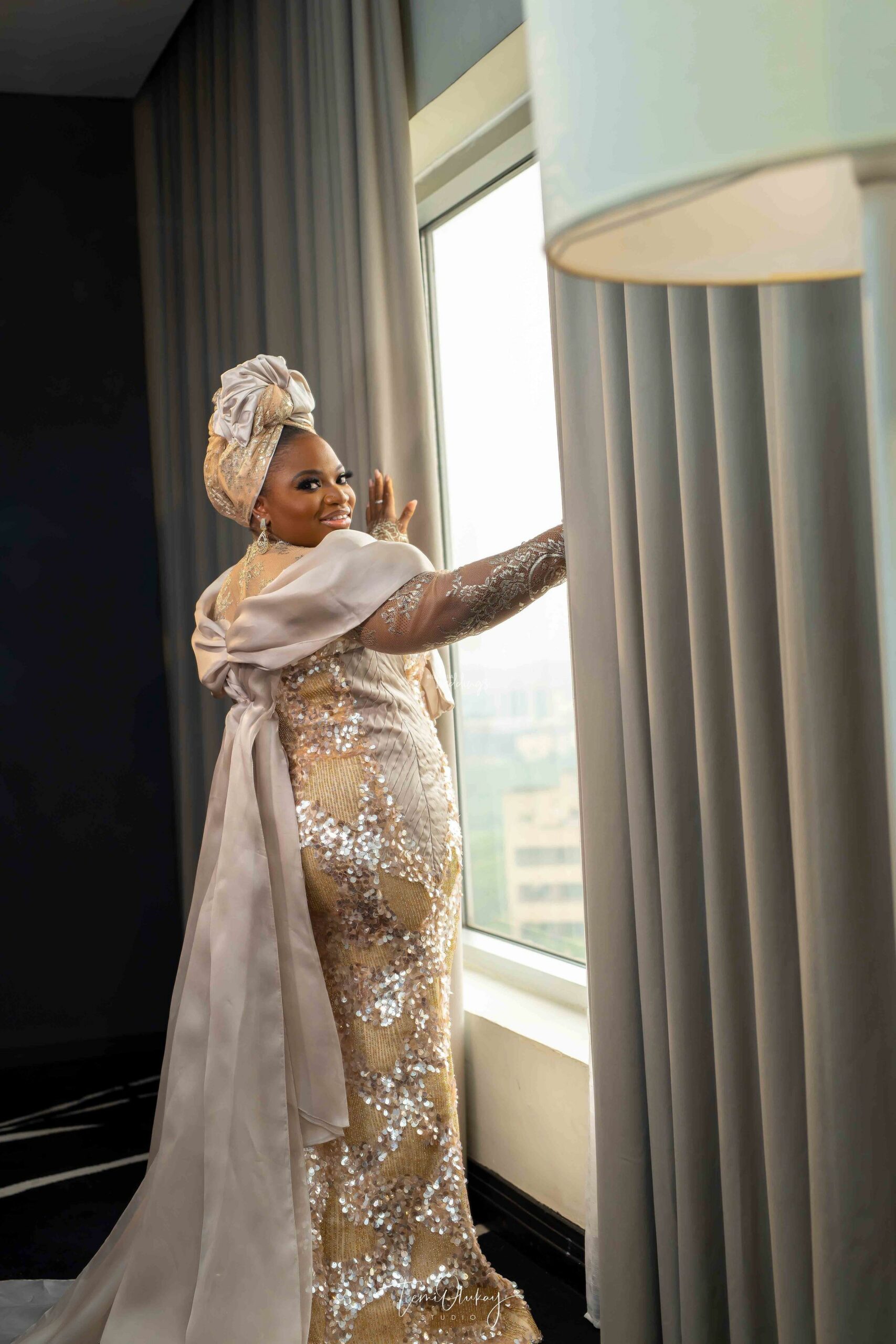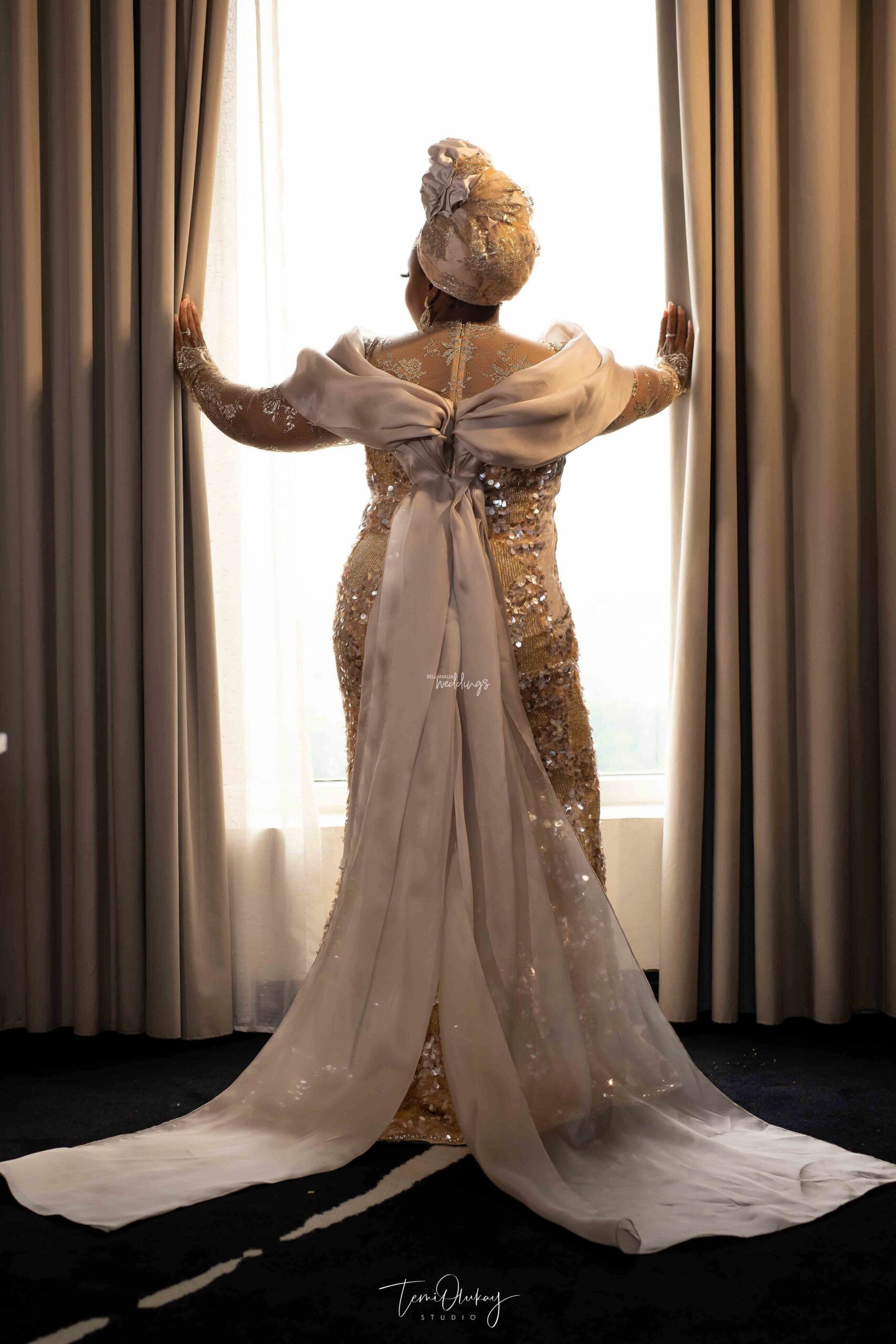 The exquisite Habibat, on her way to surprise her man…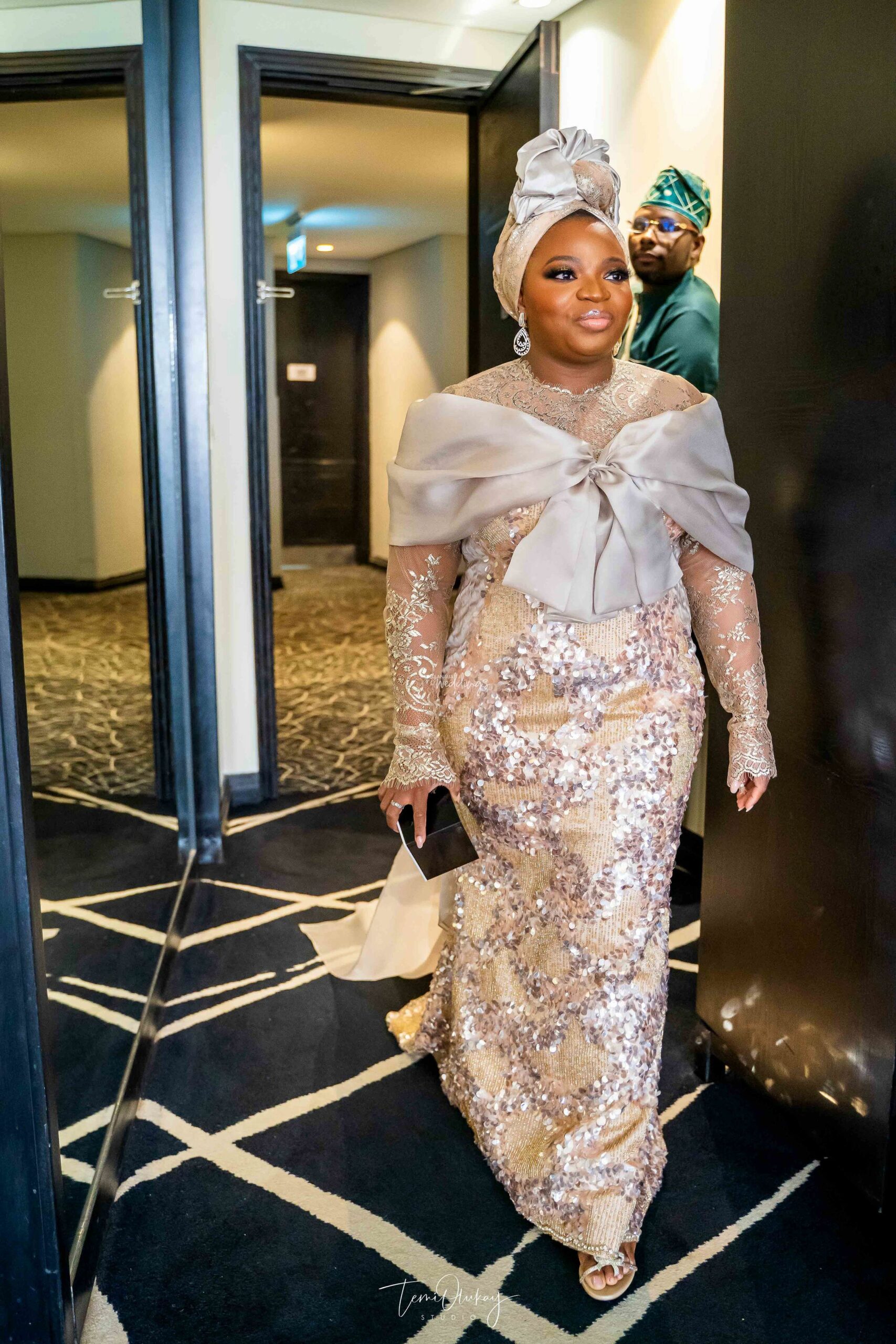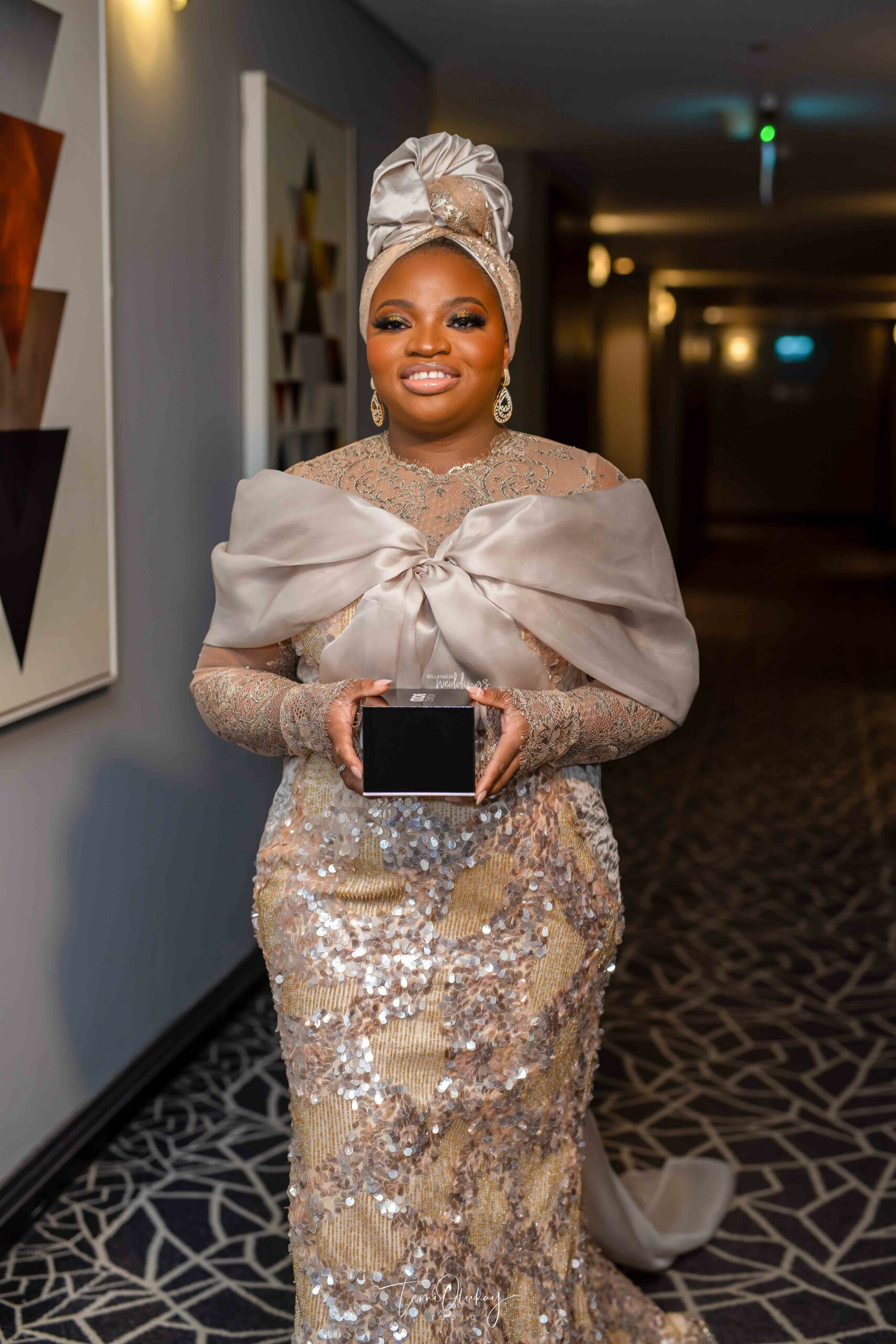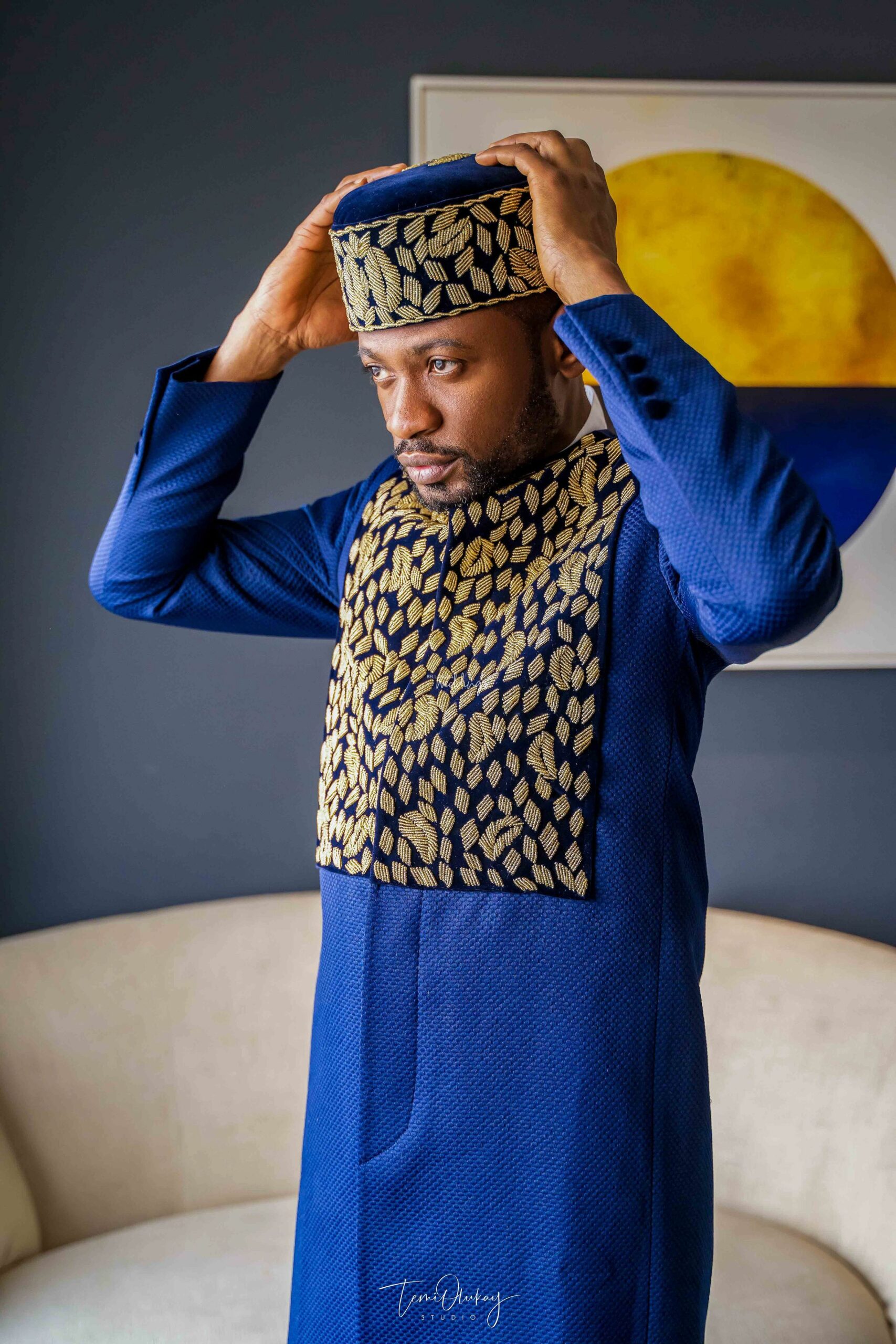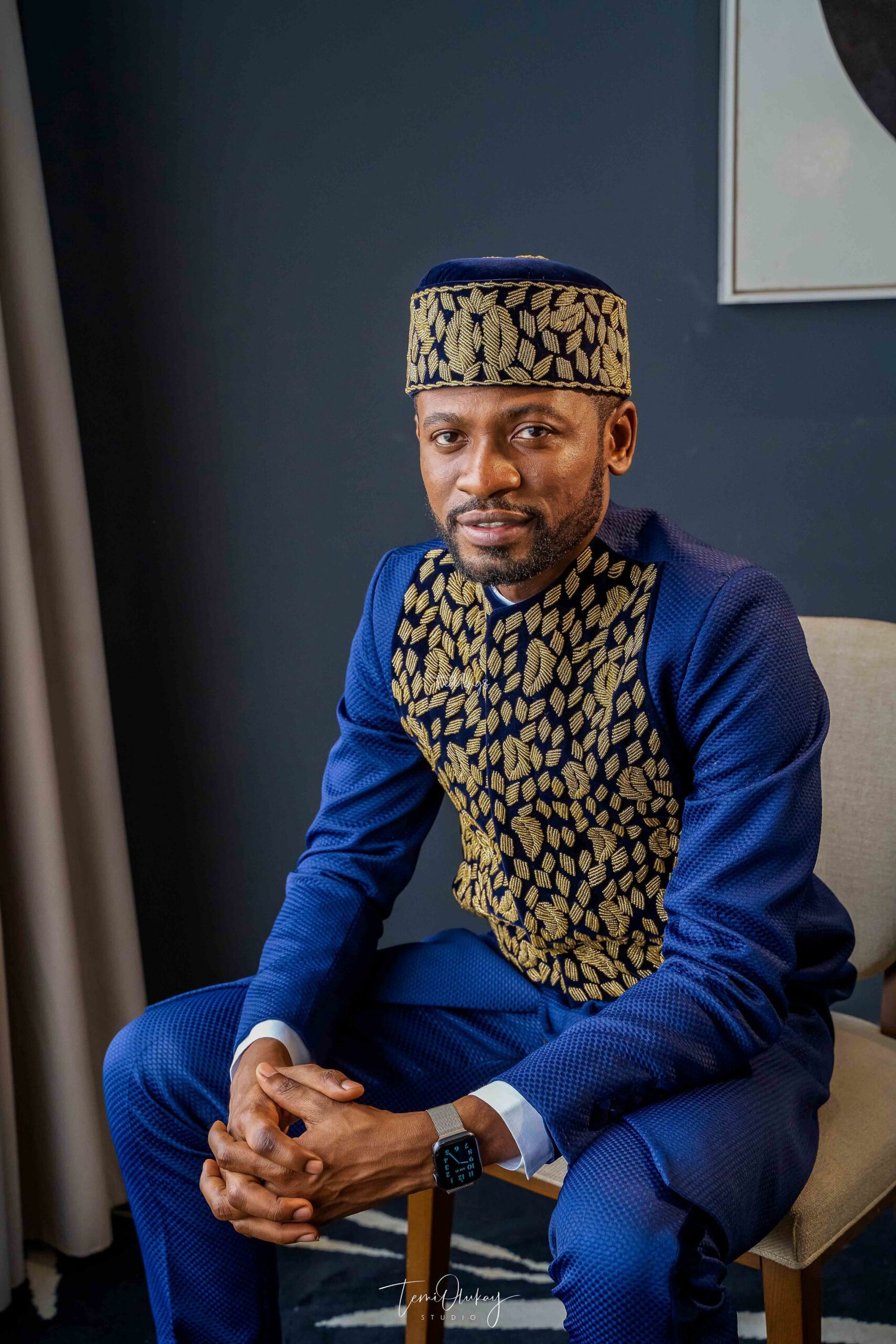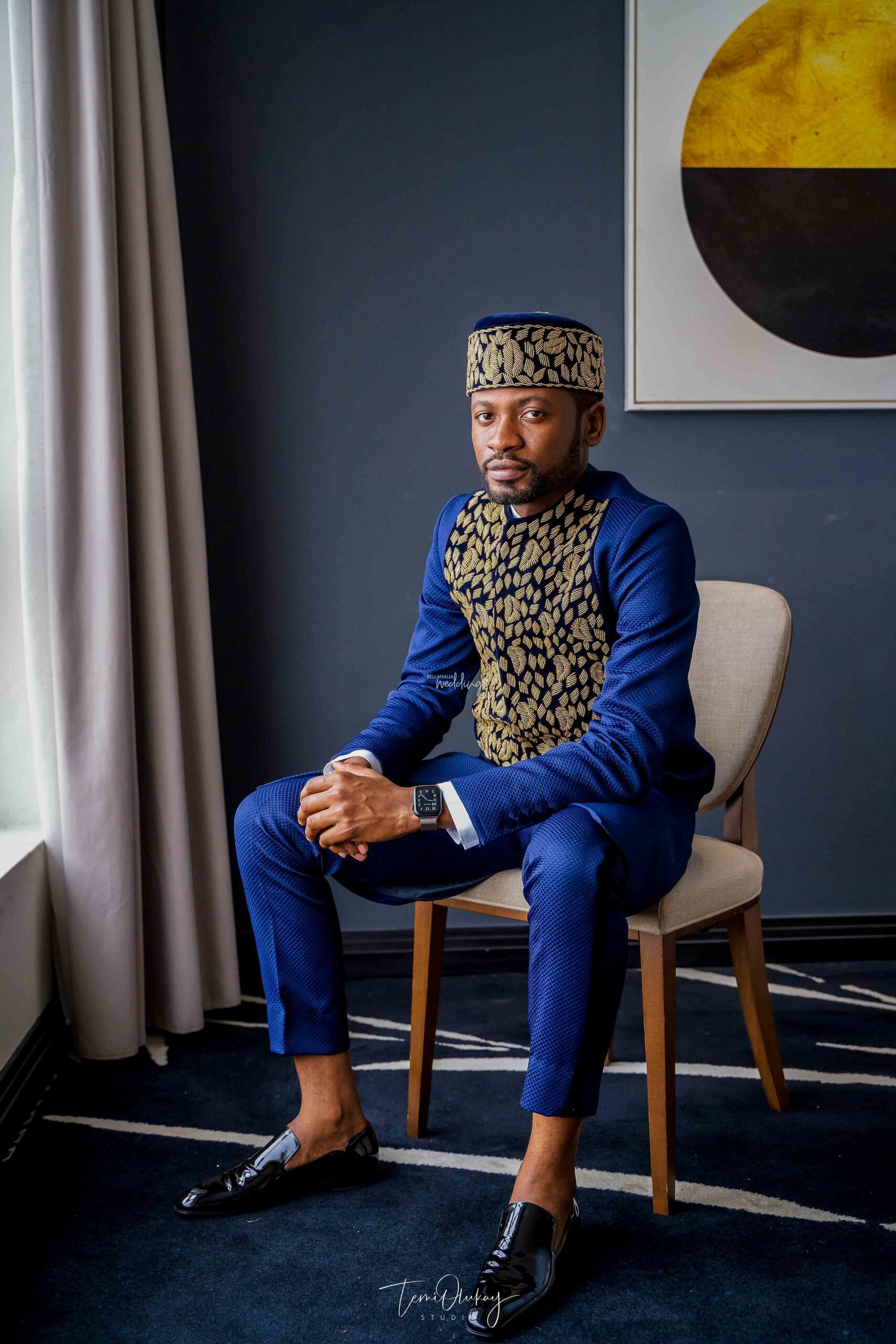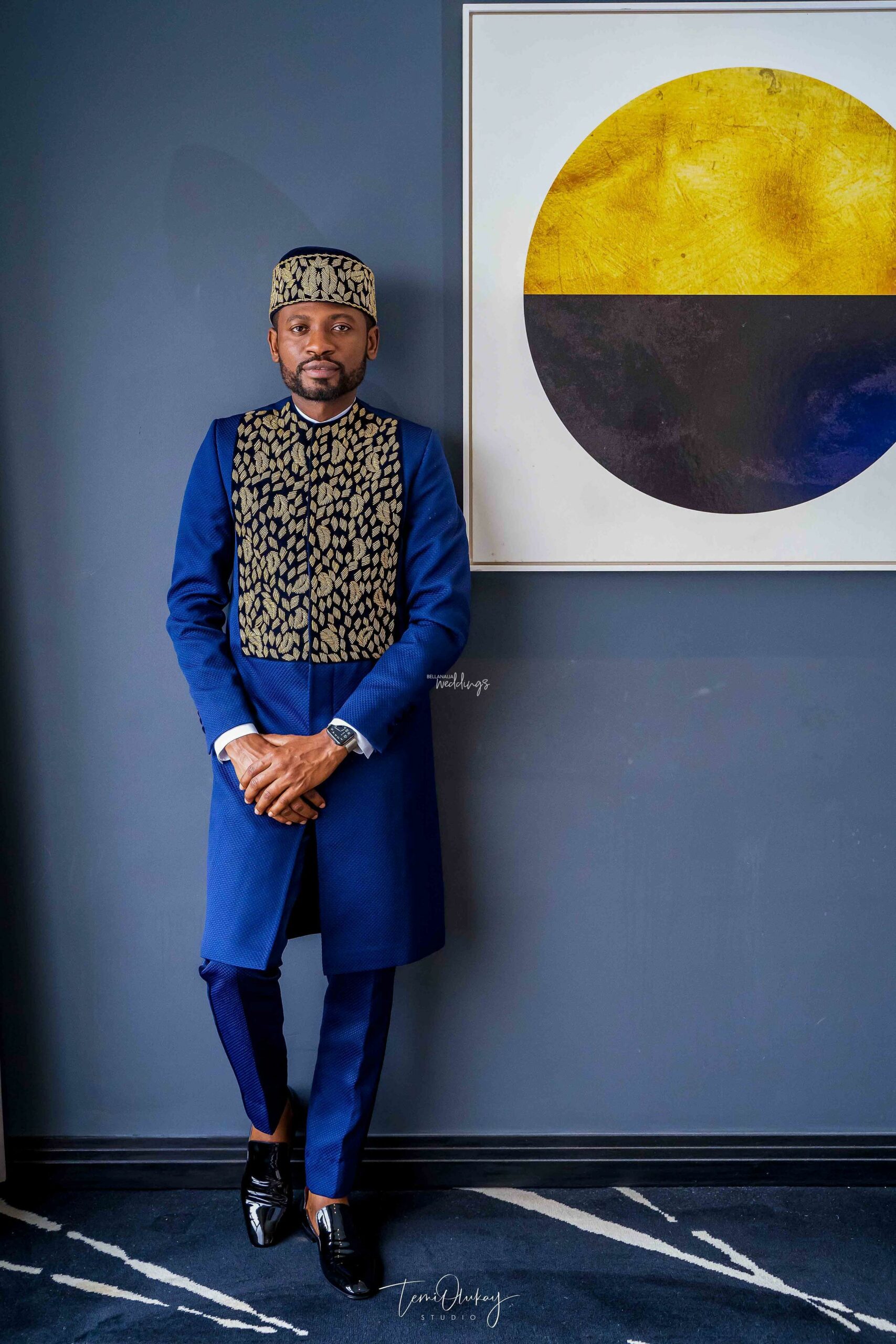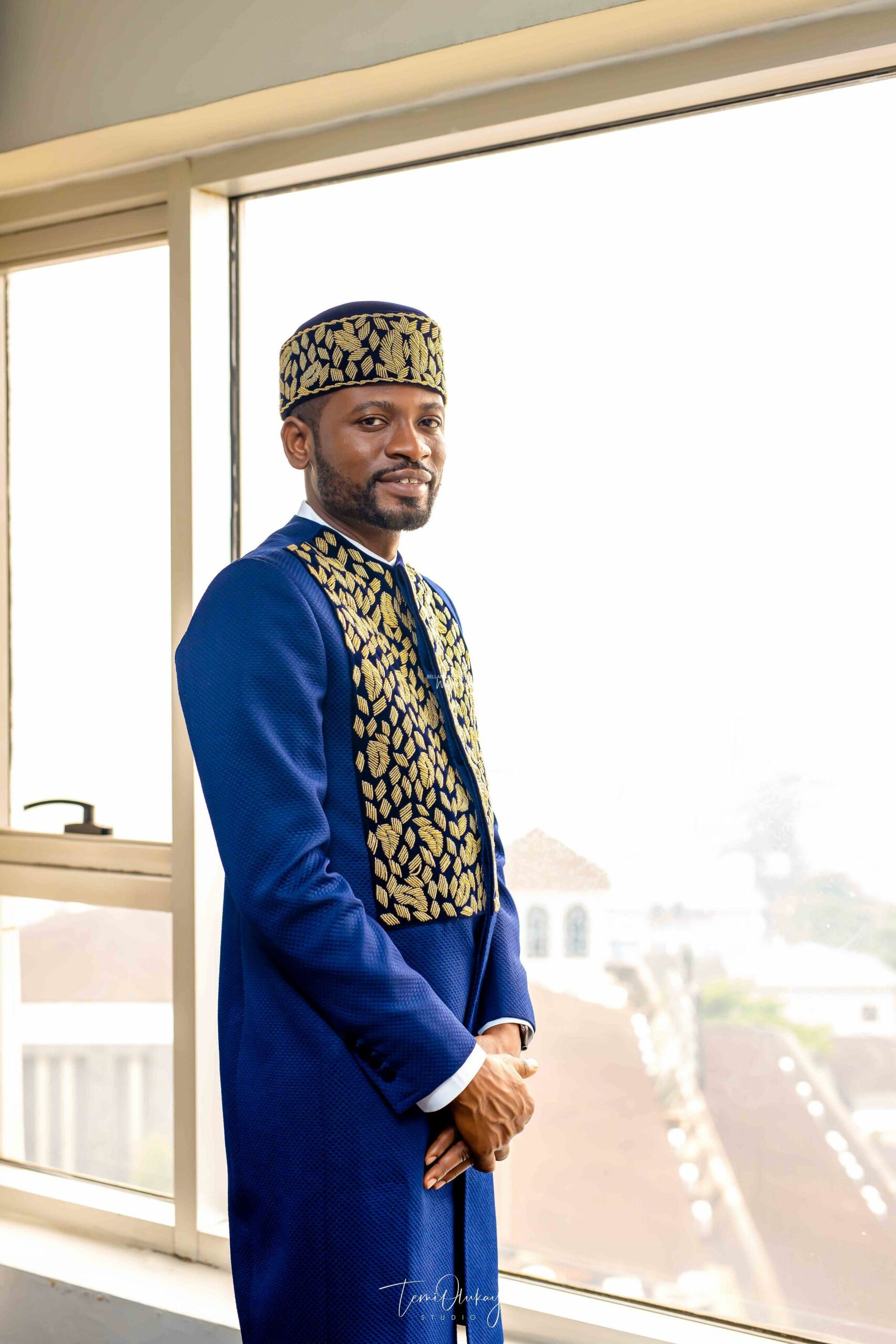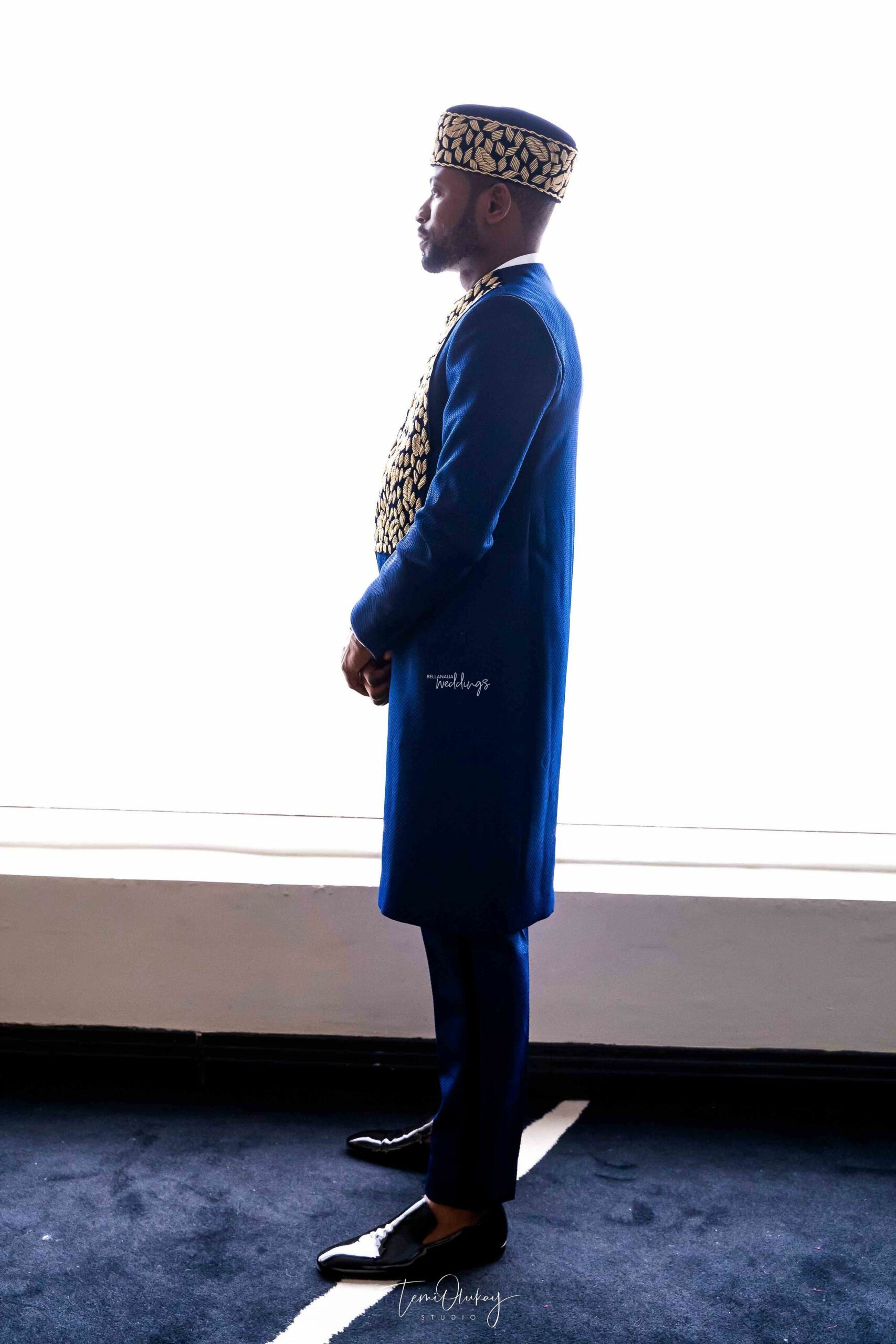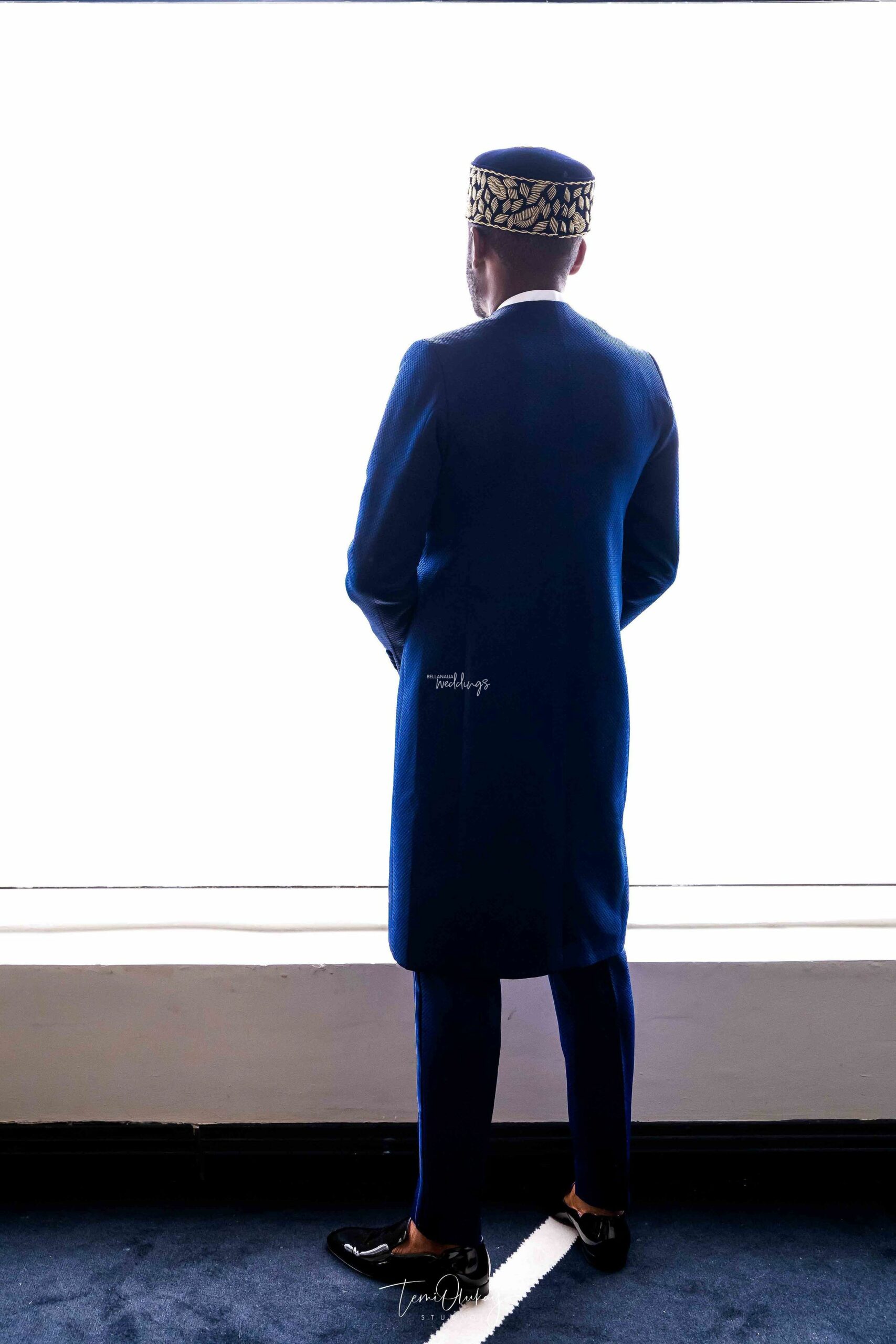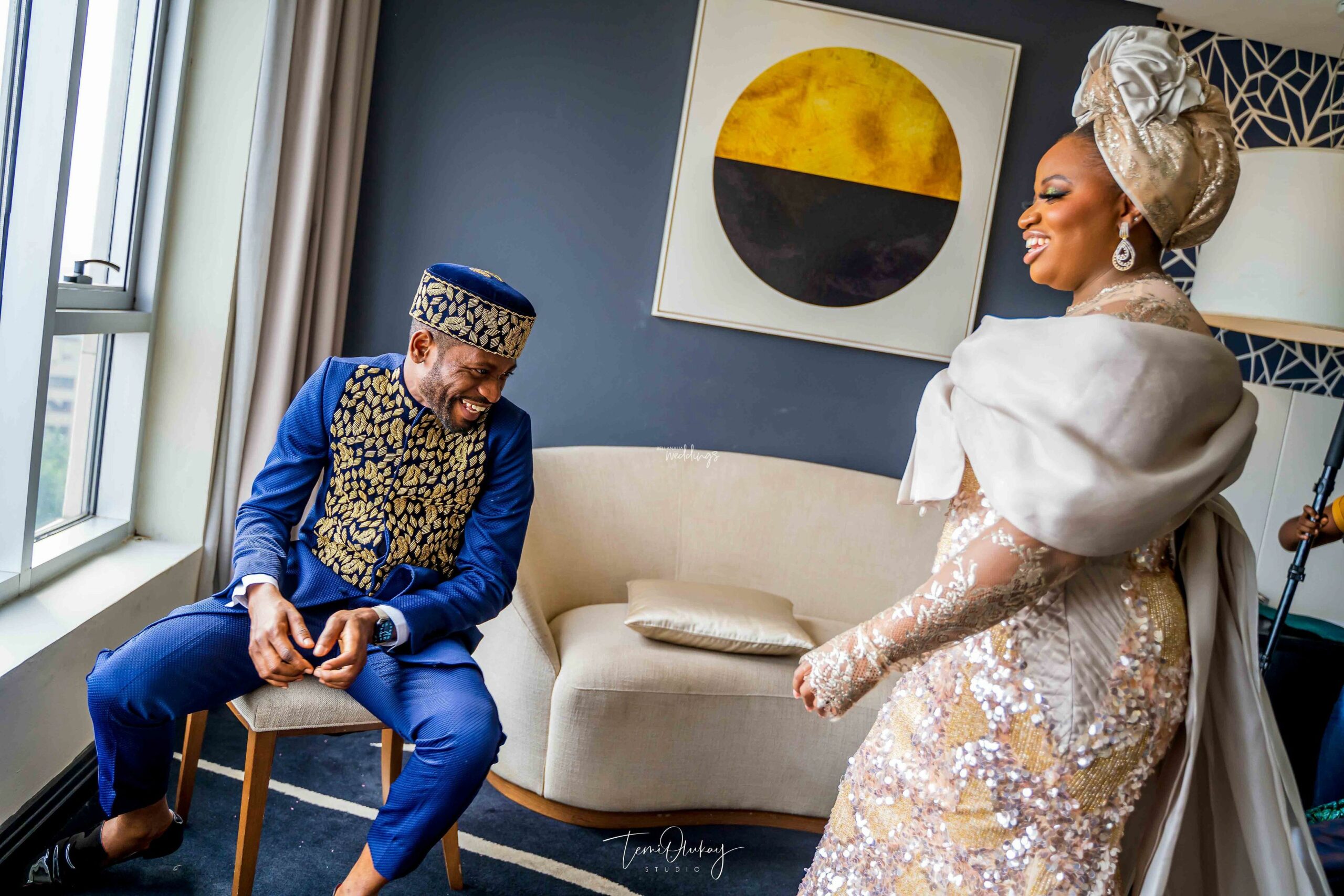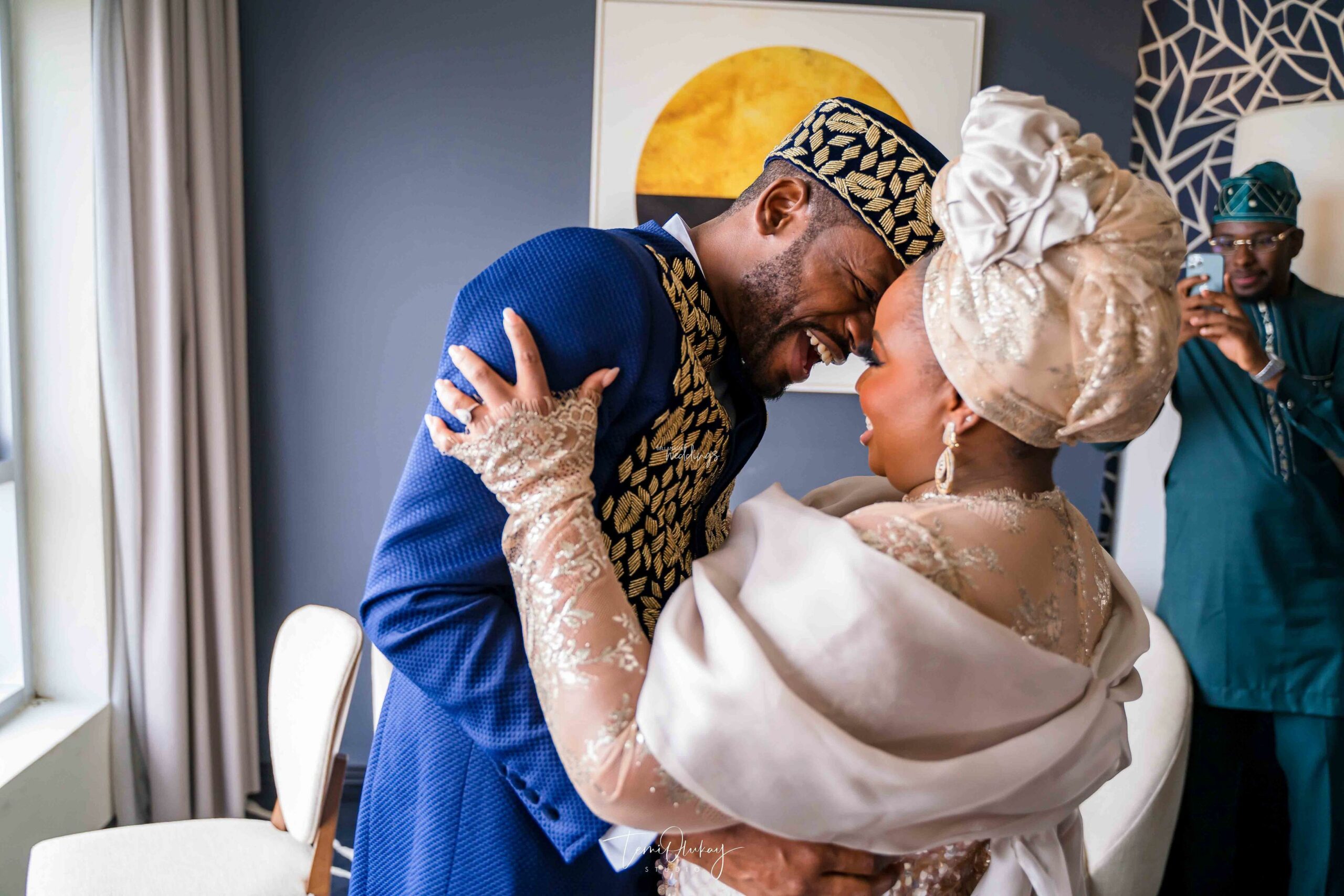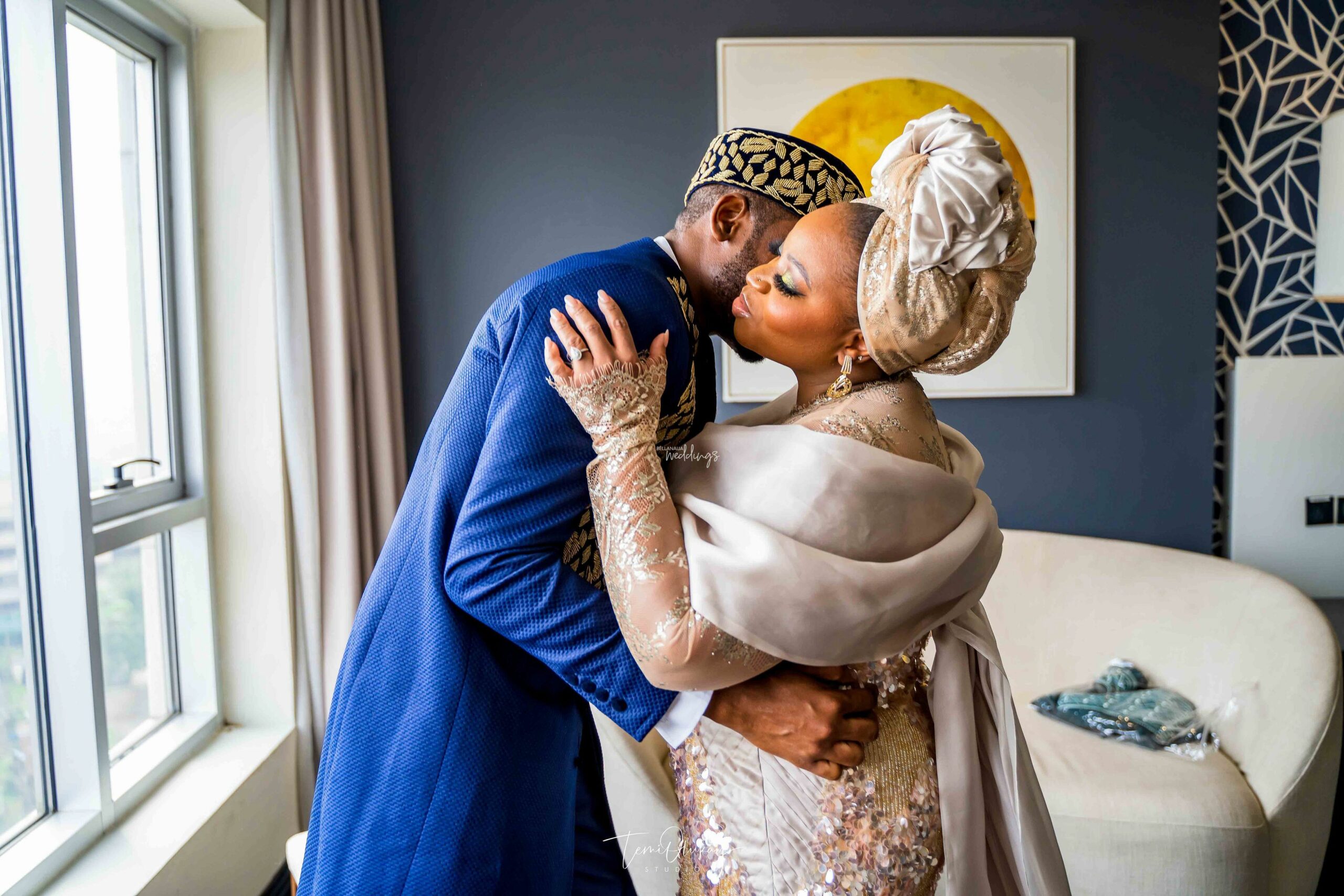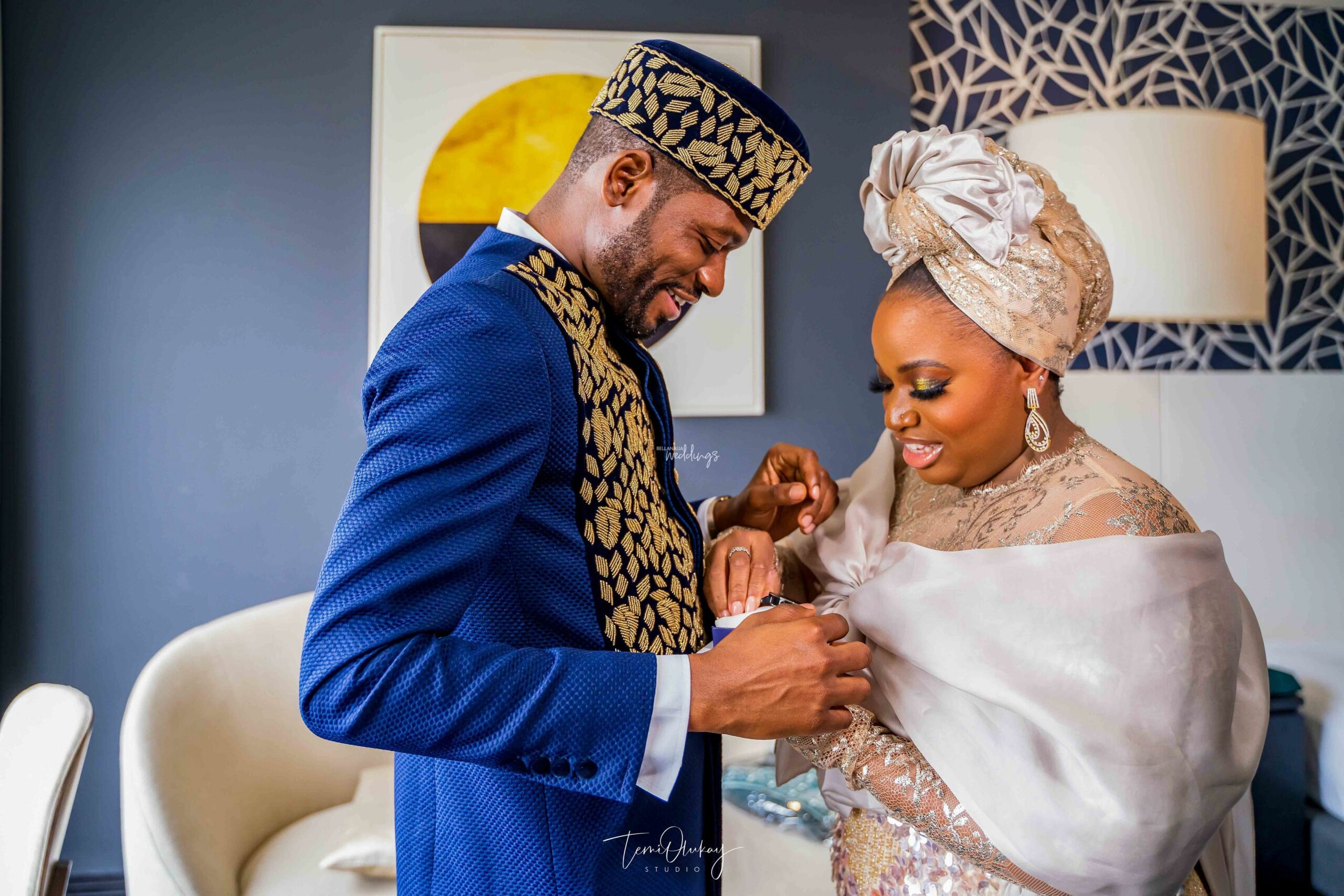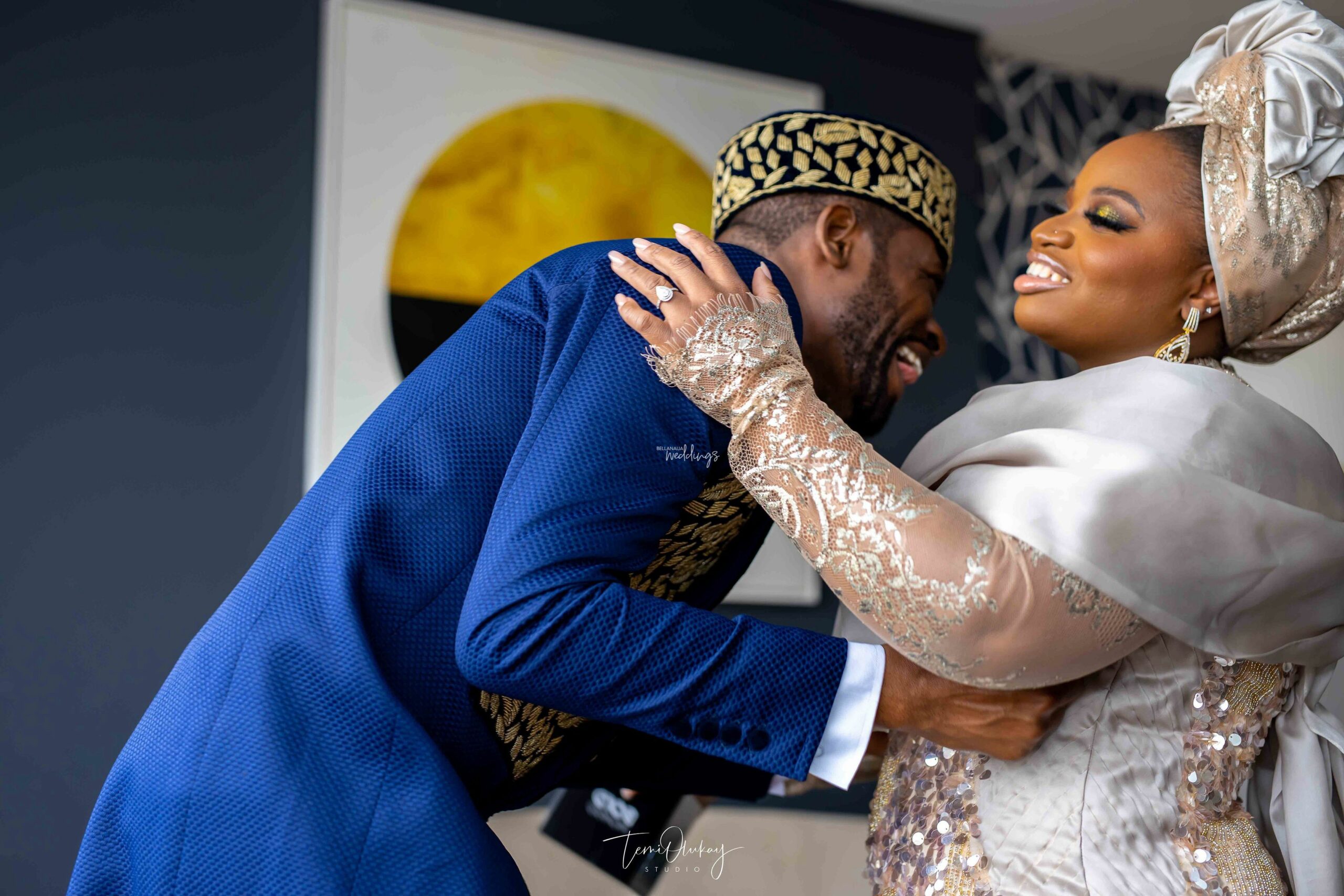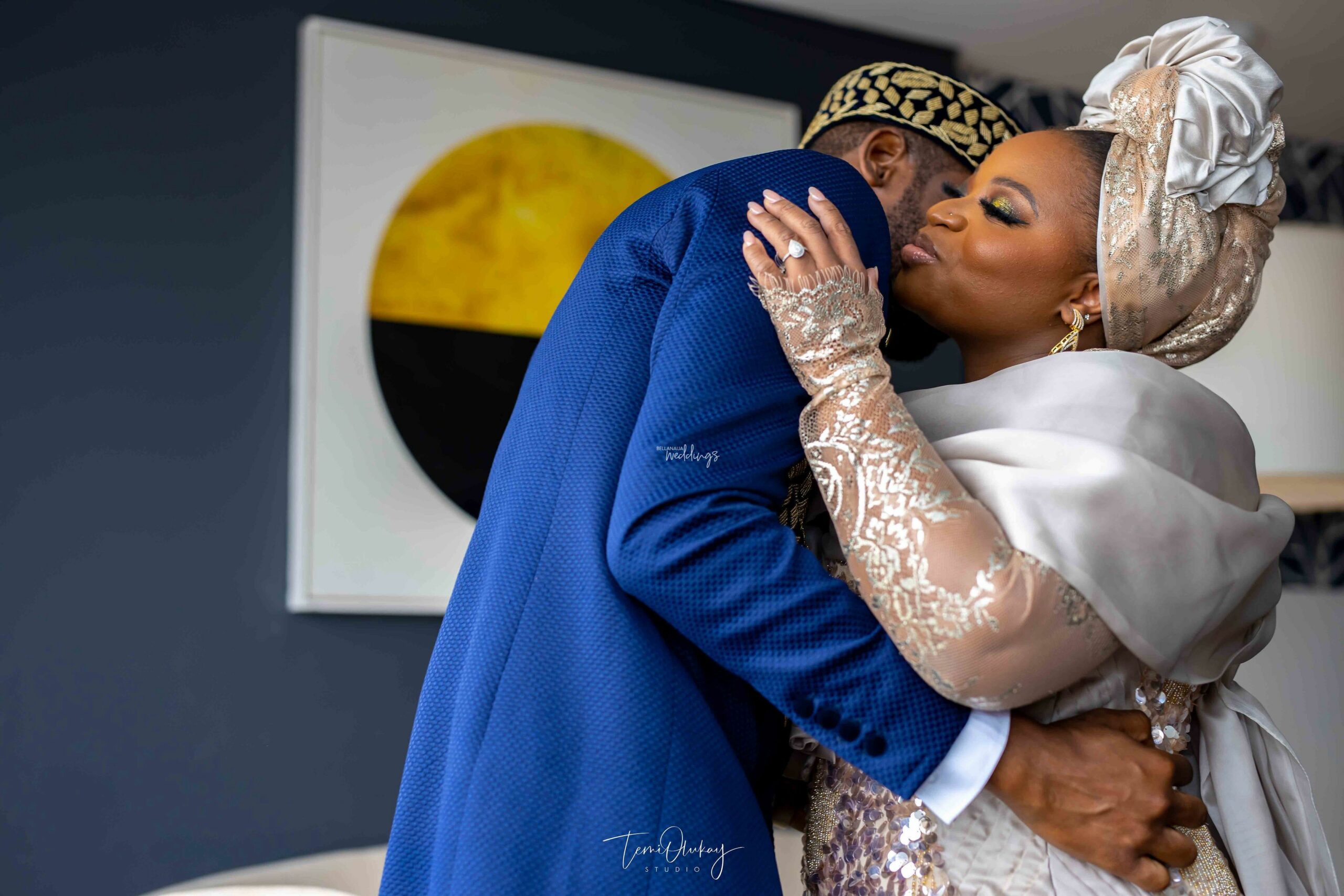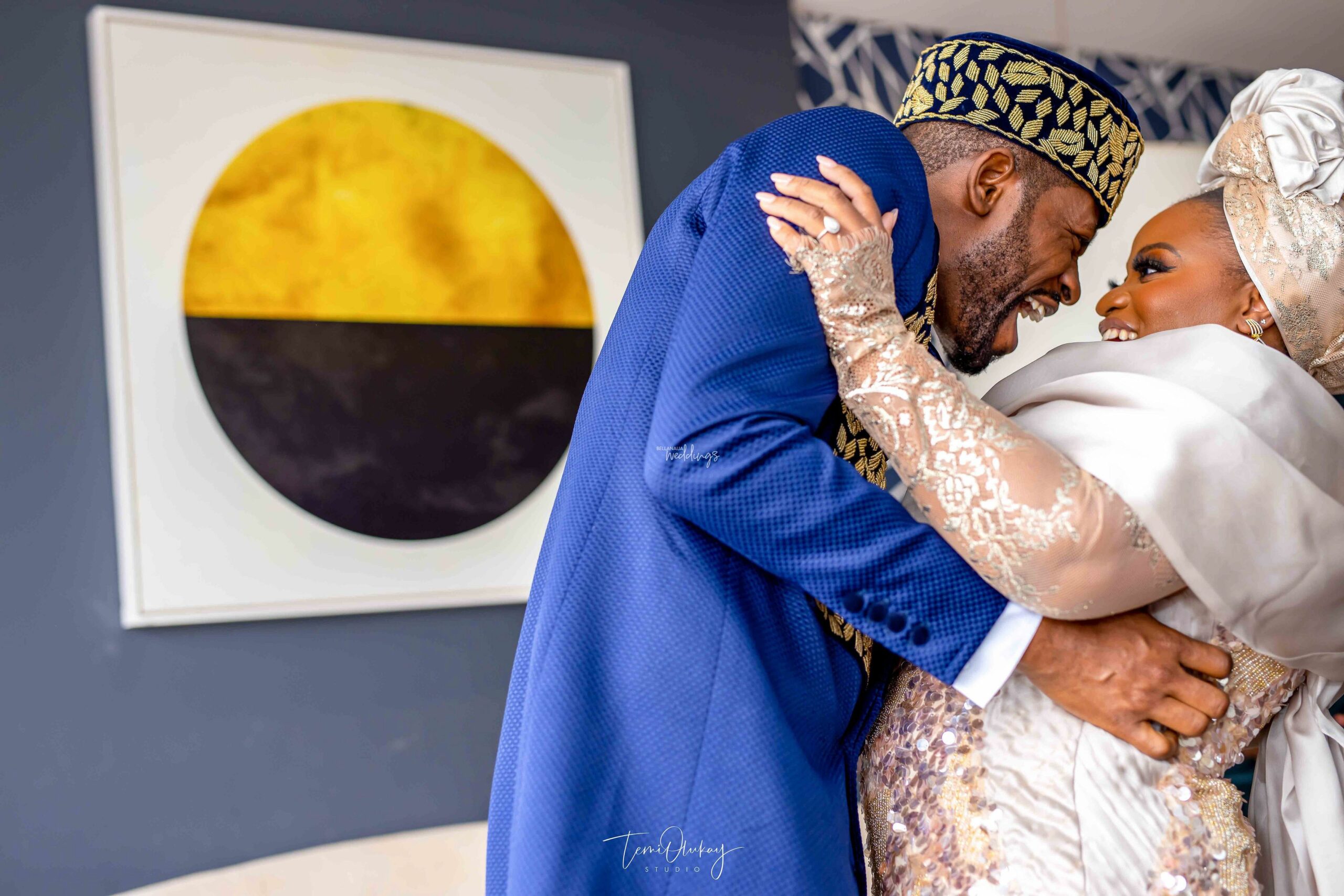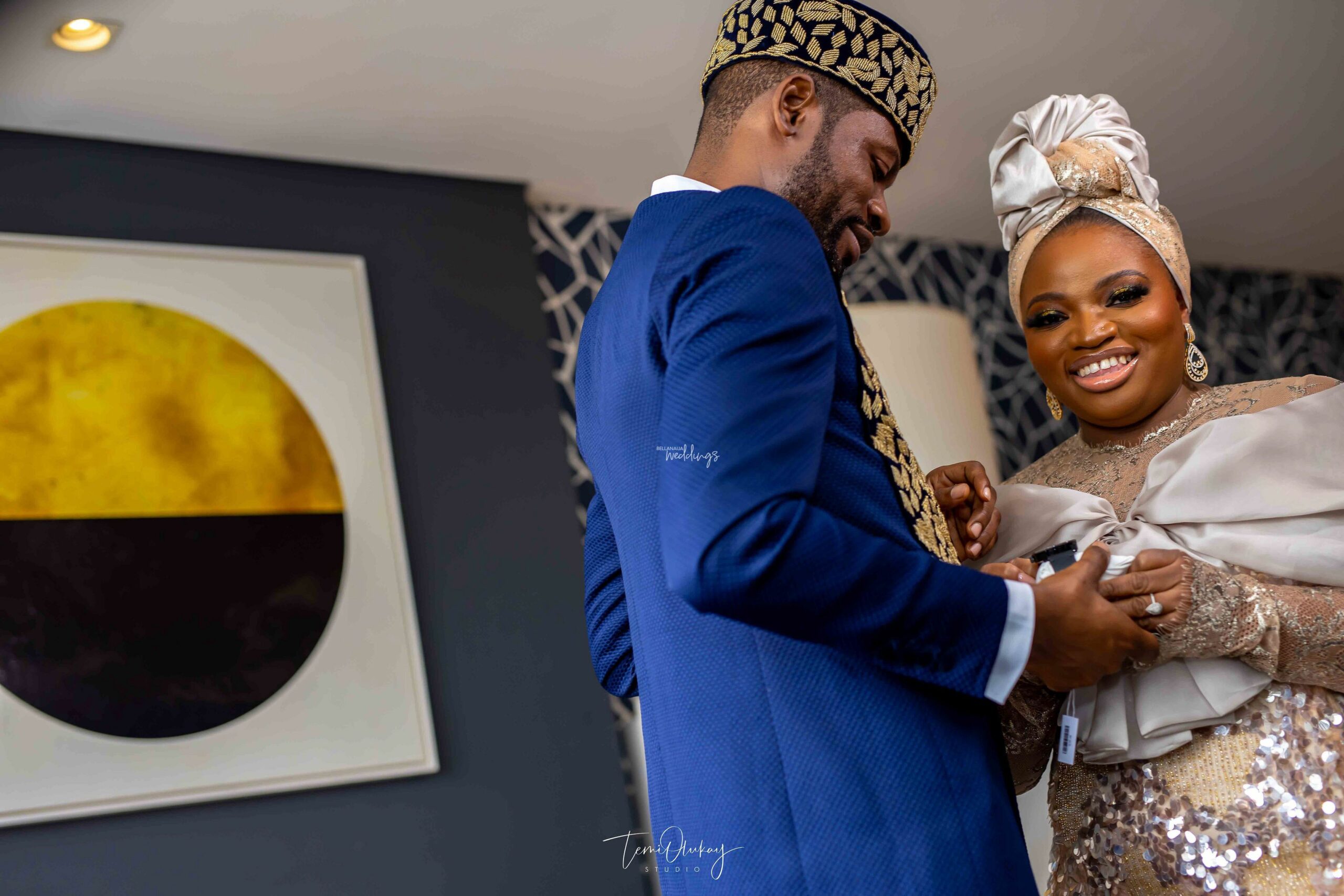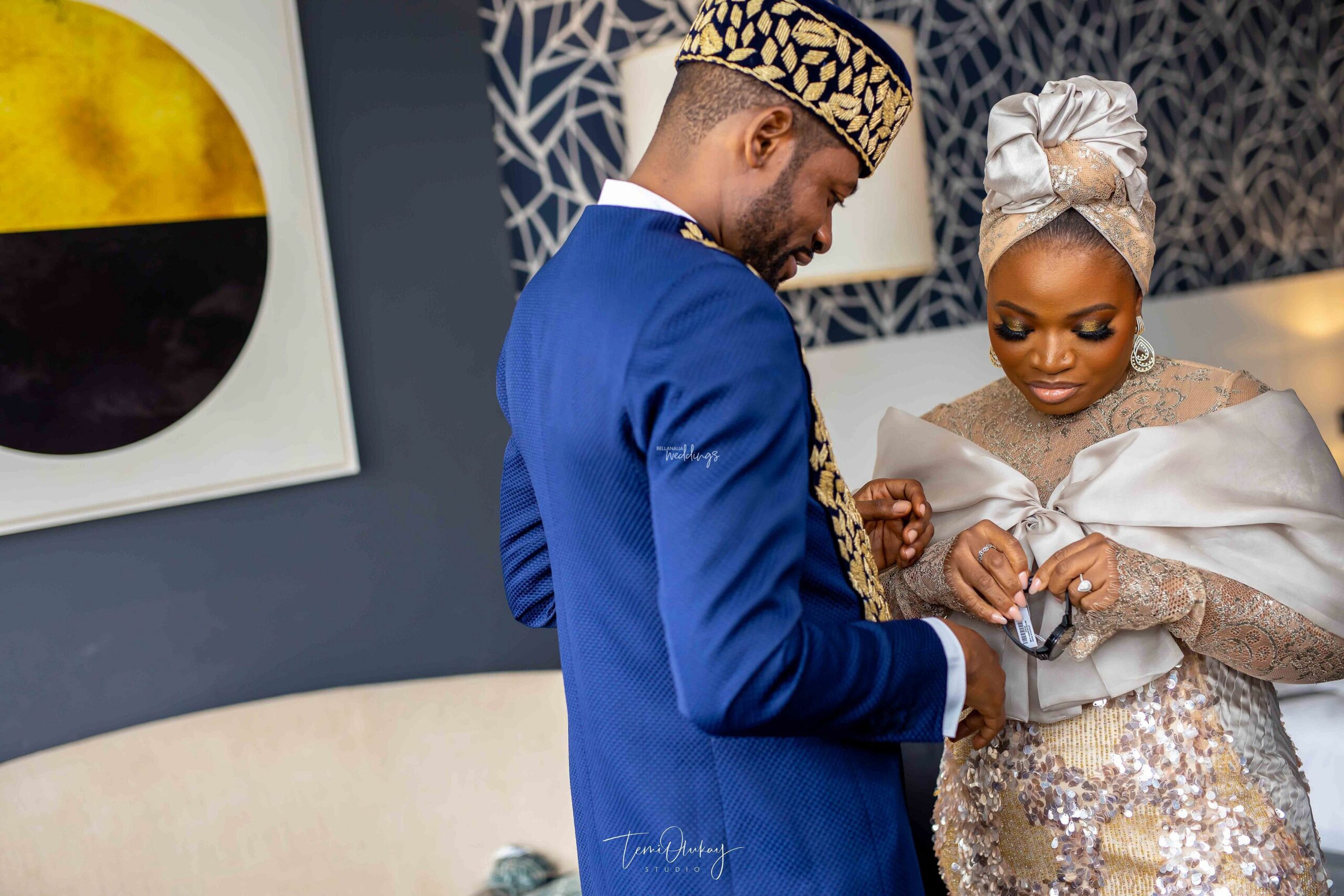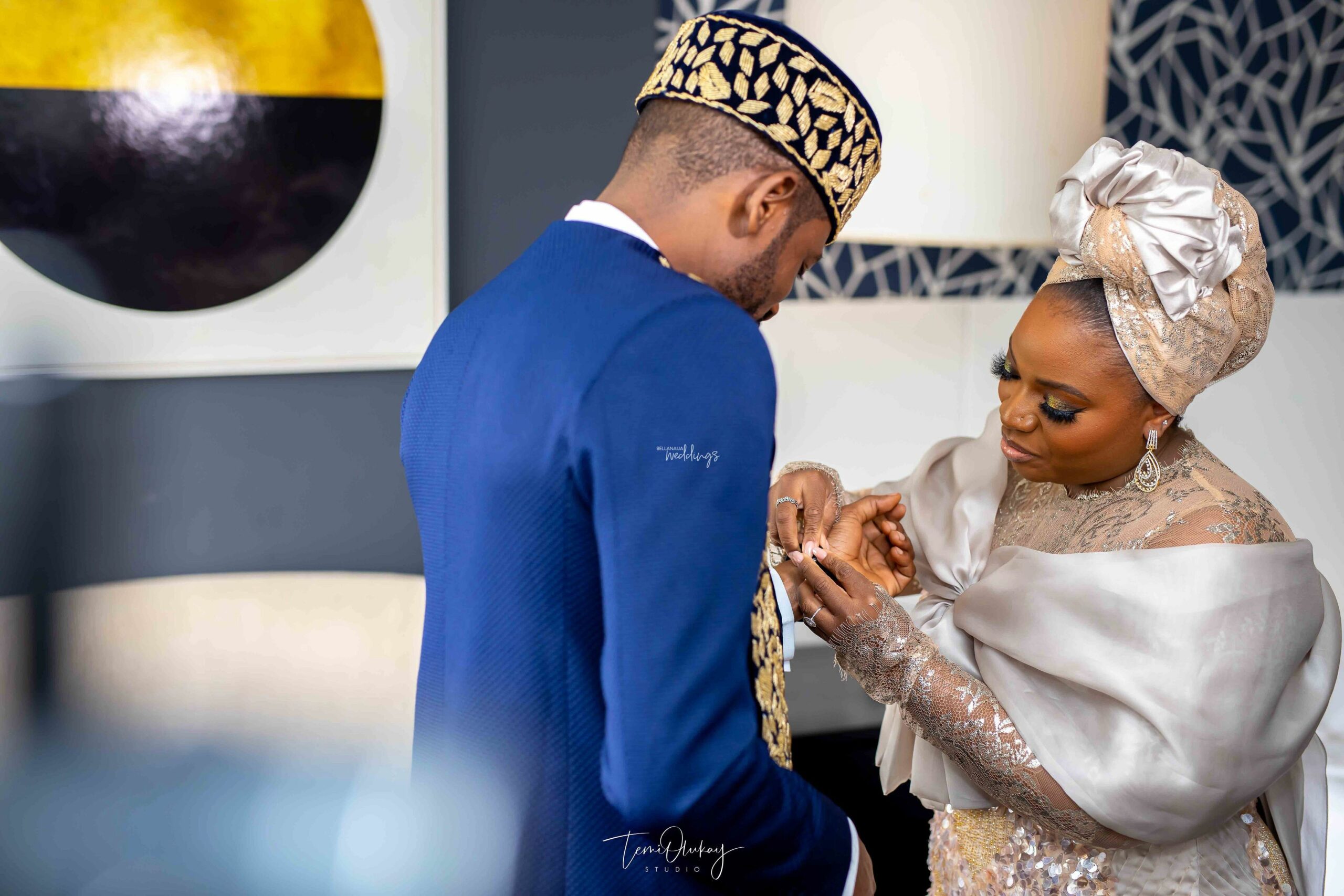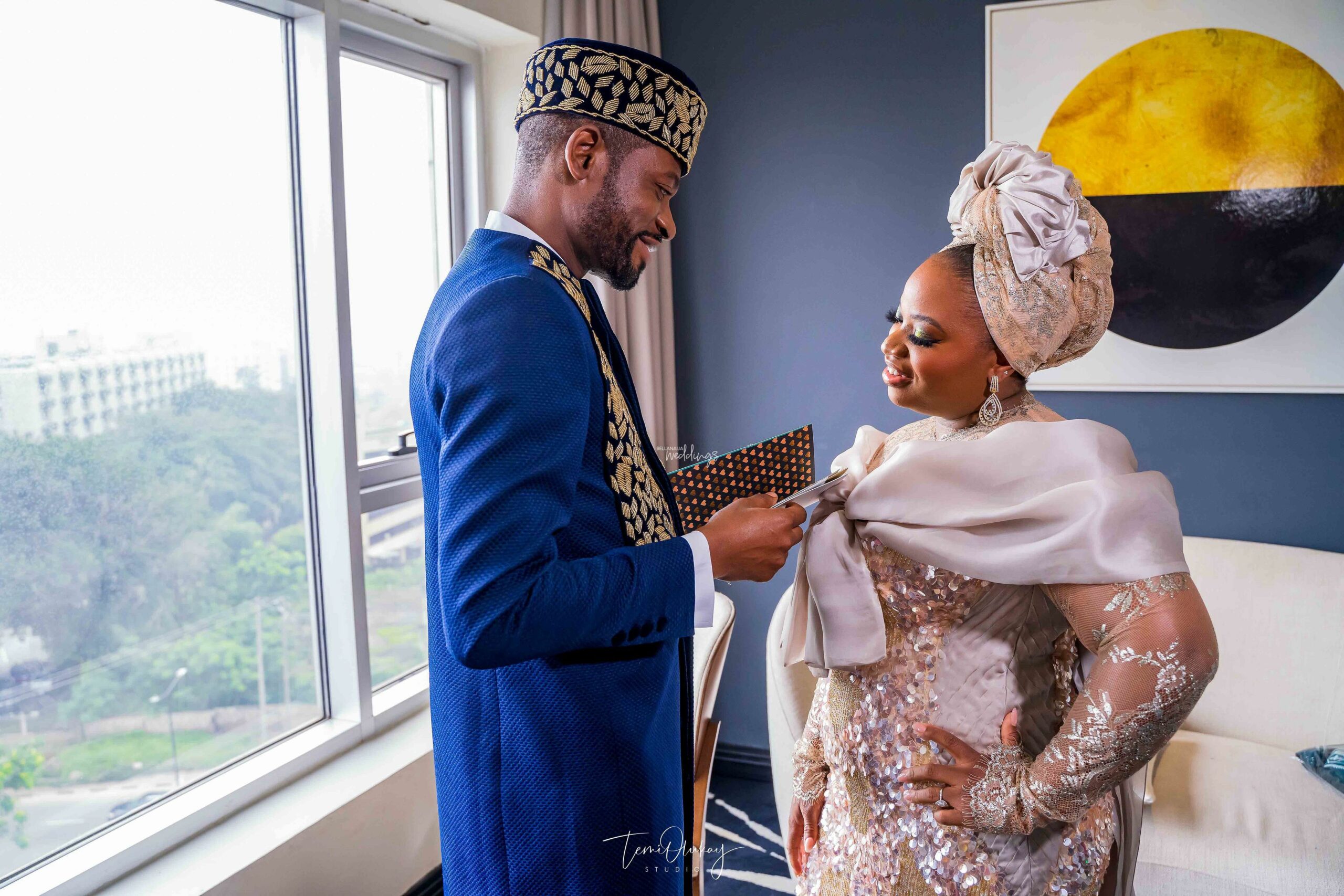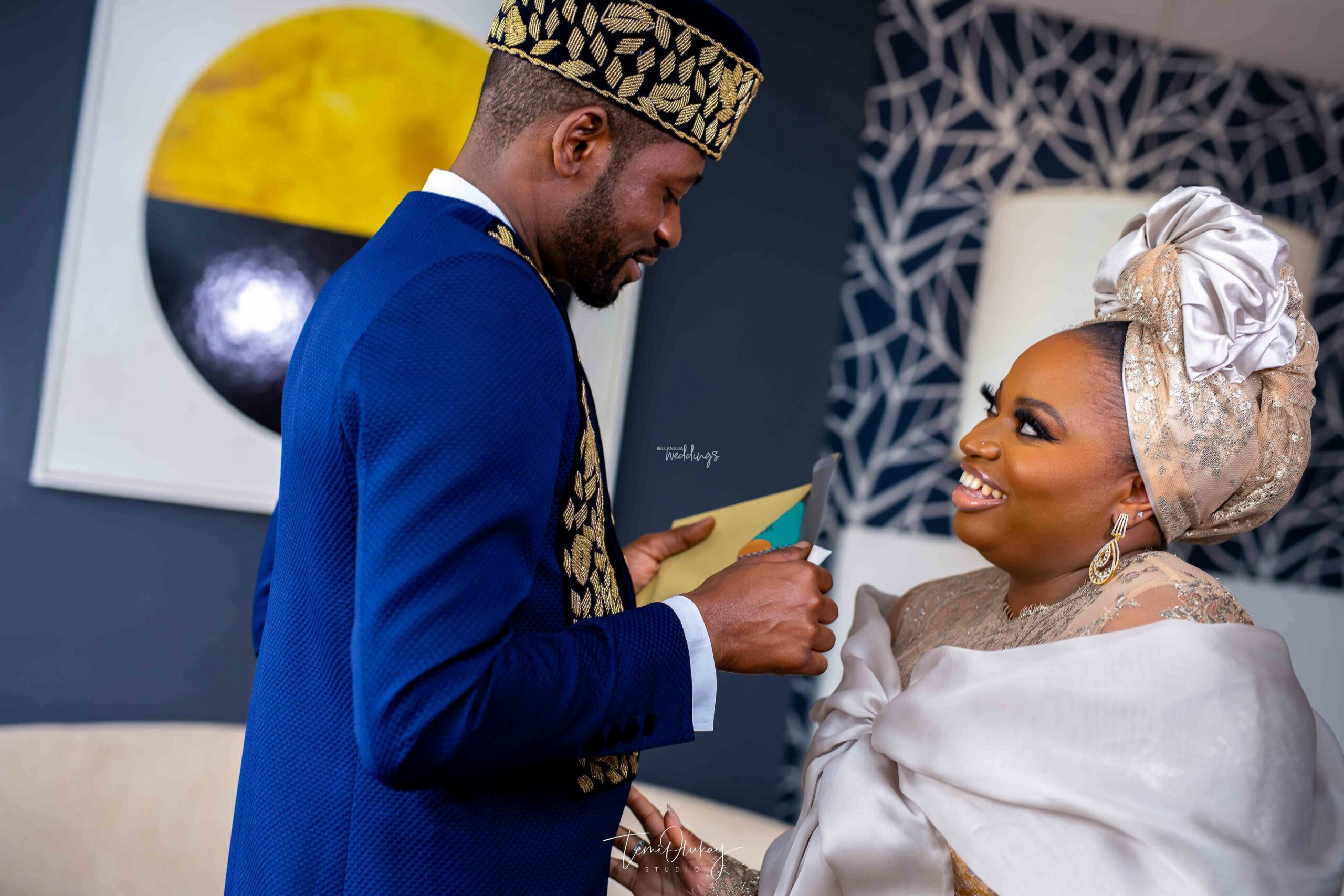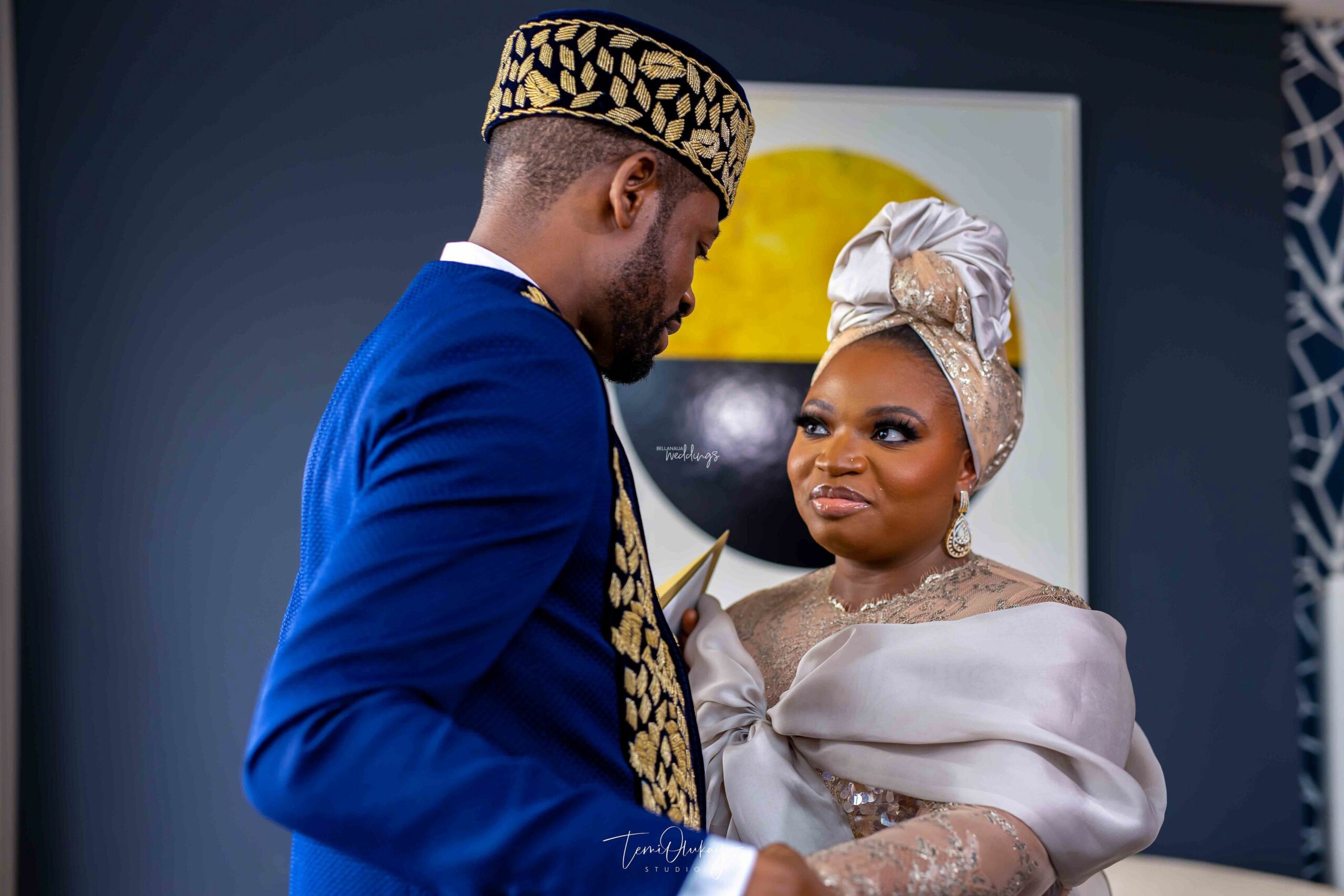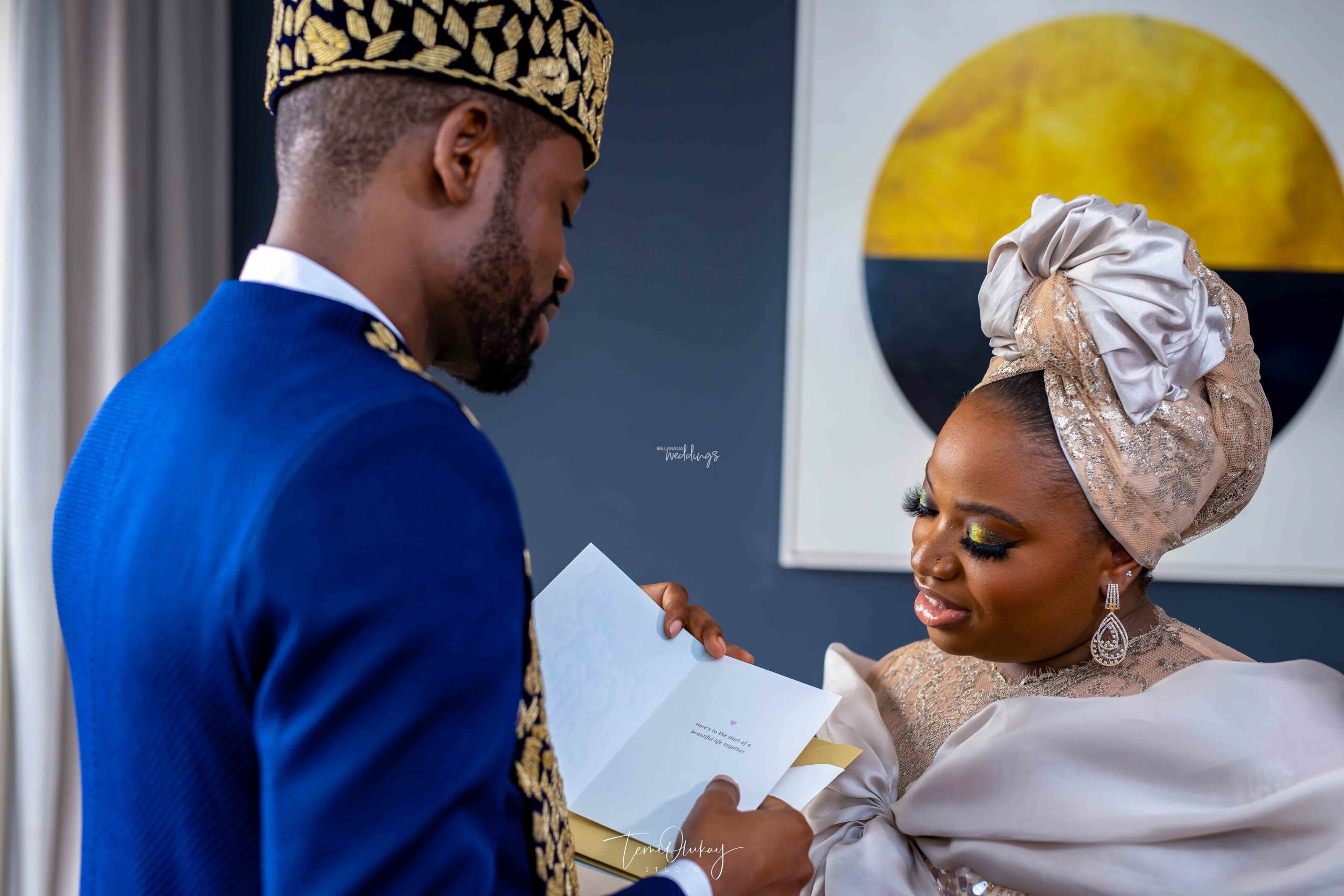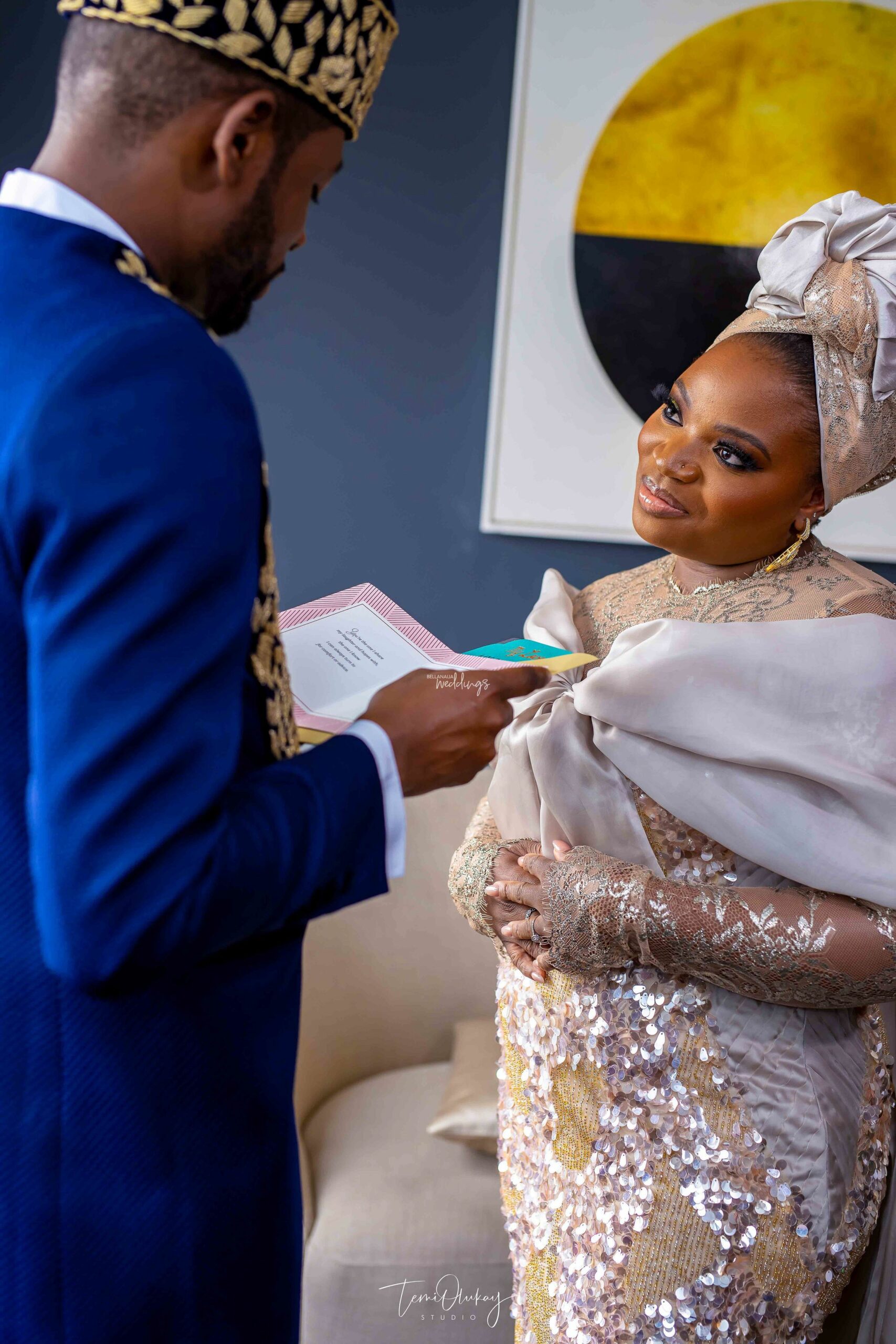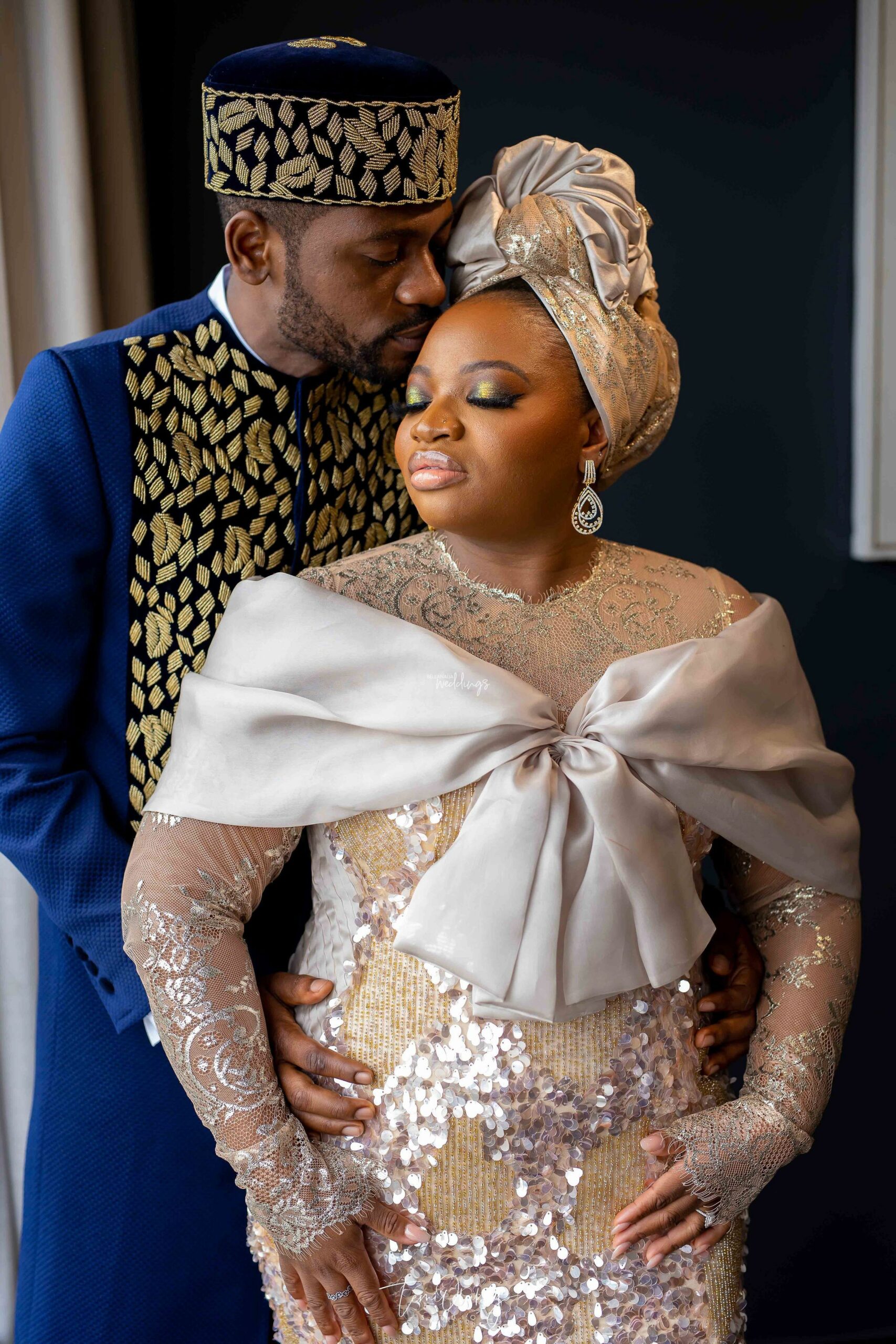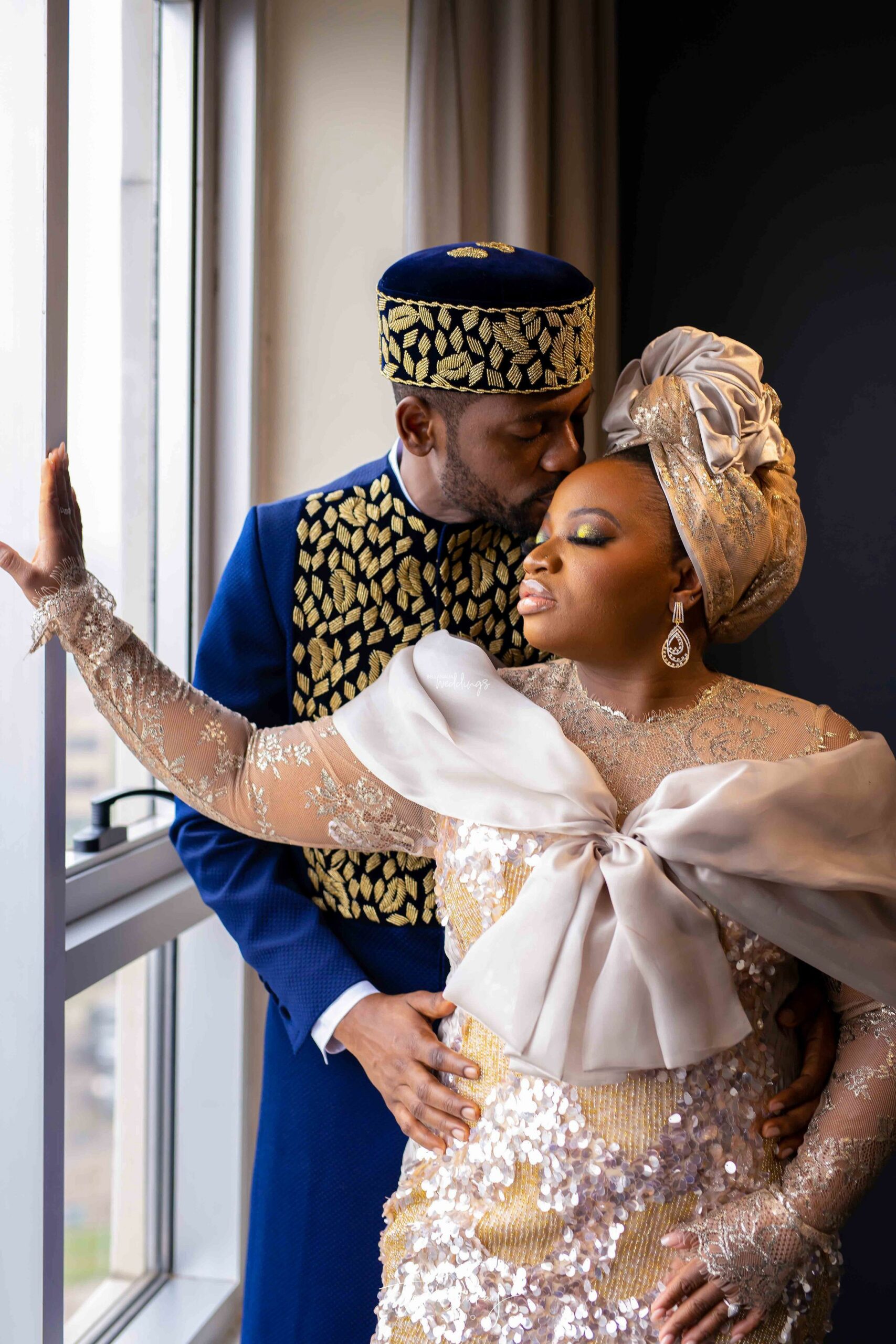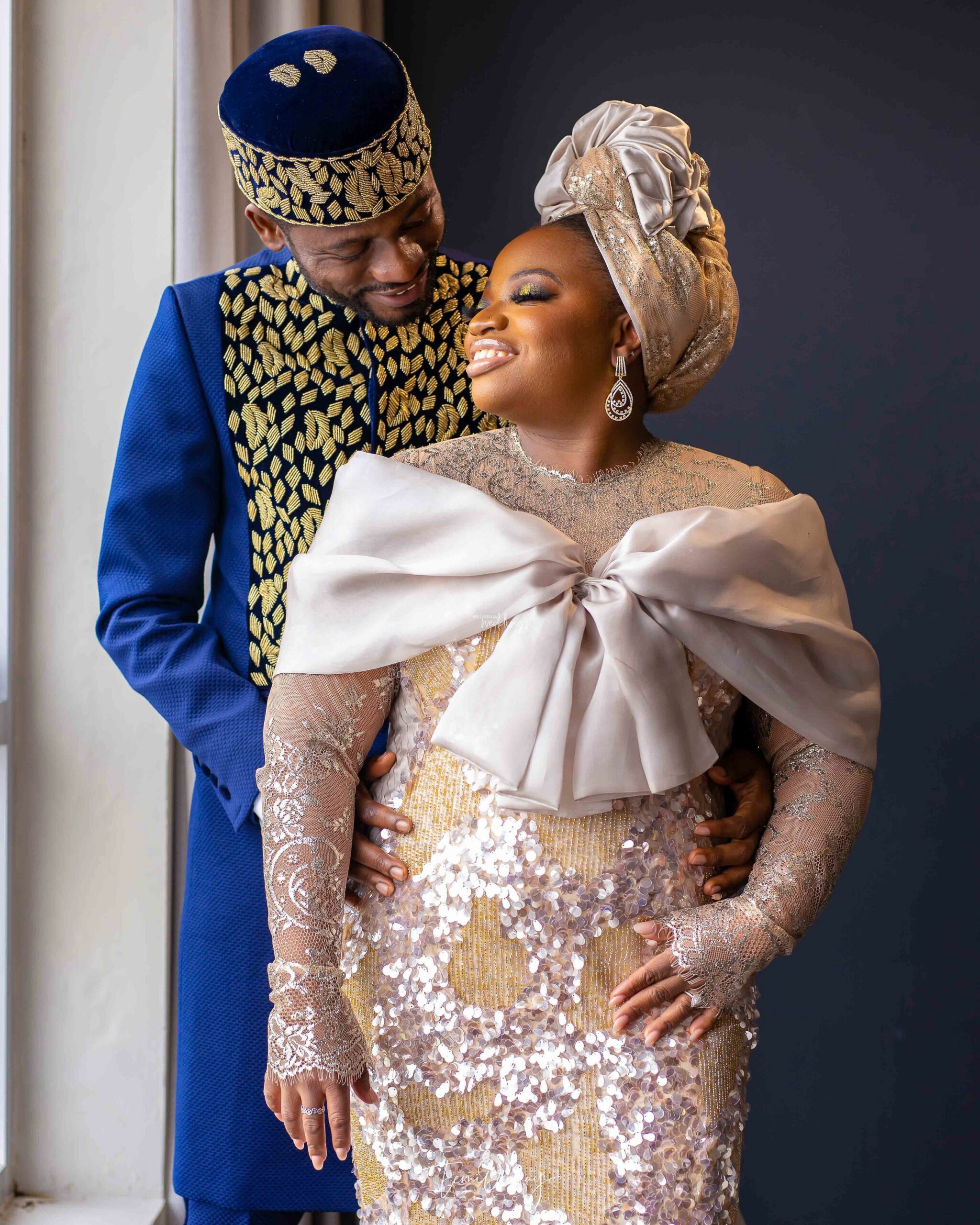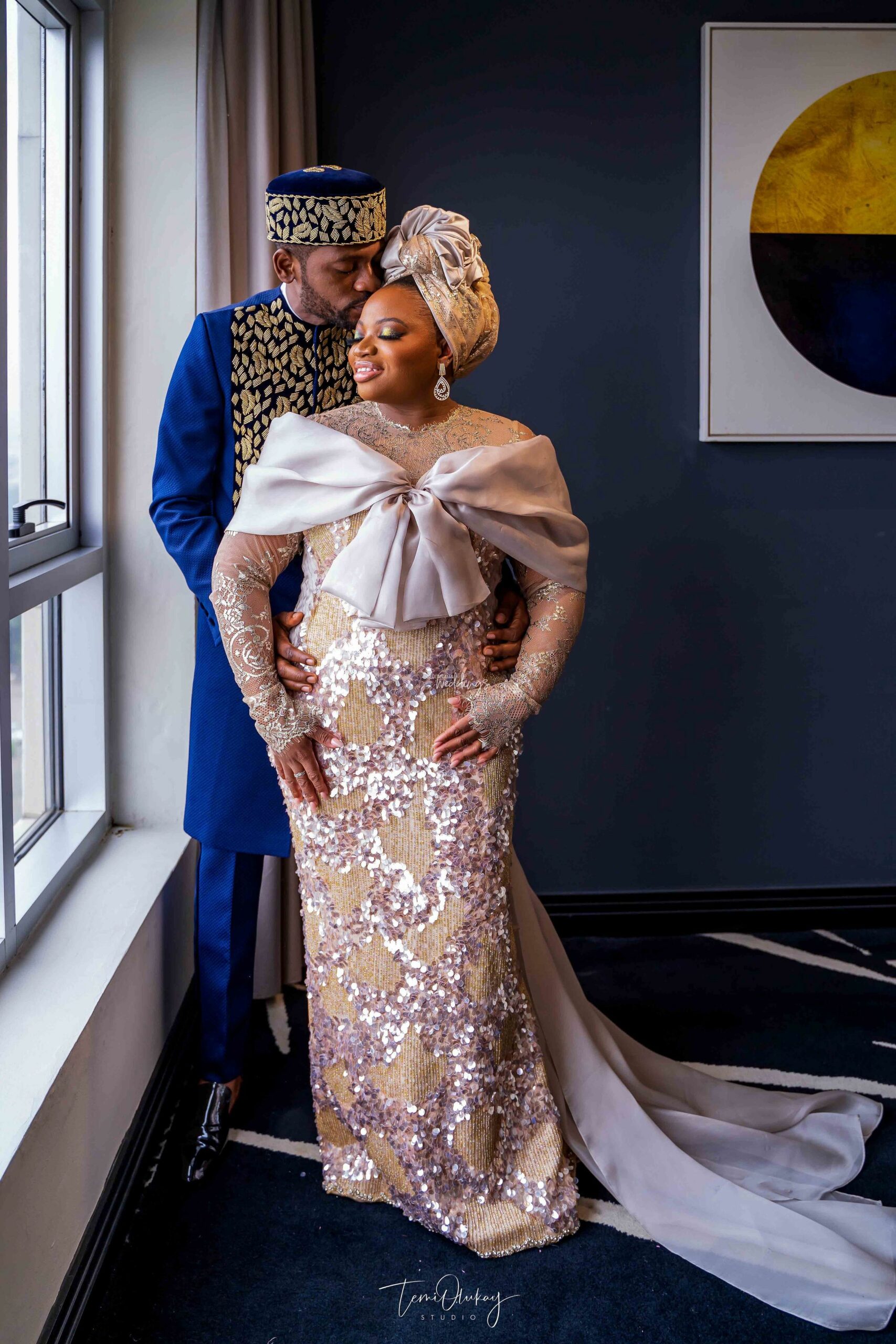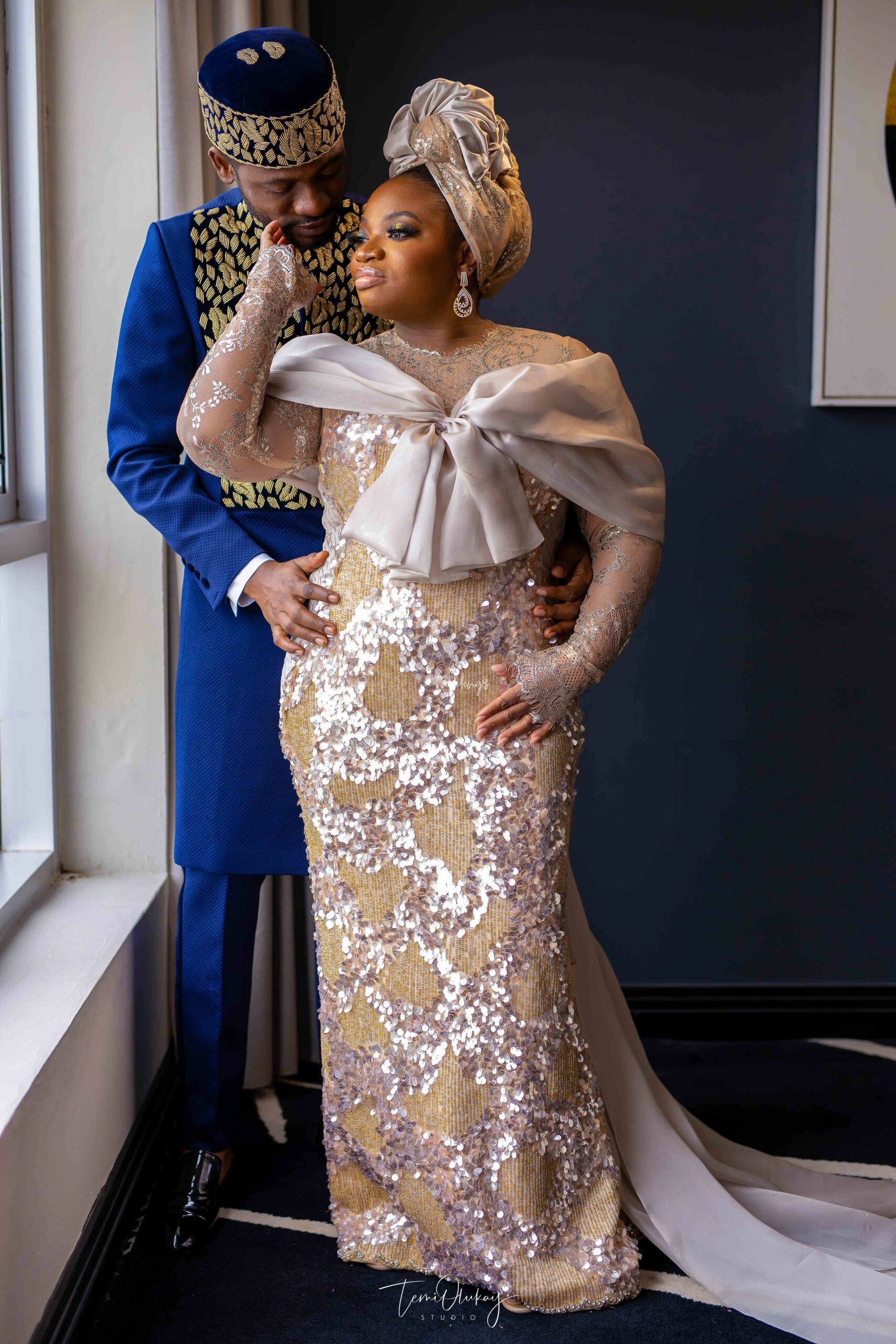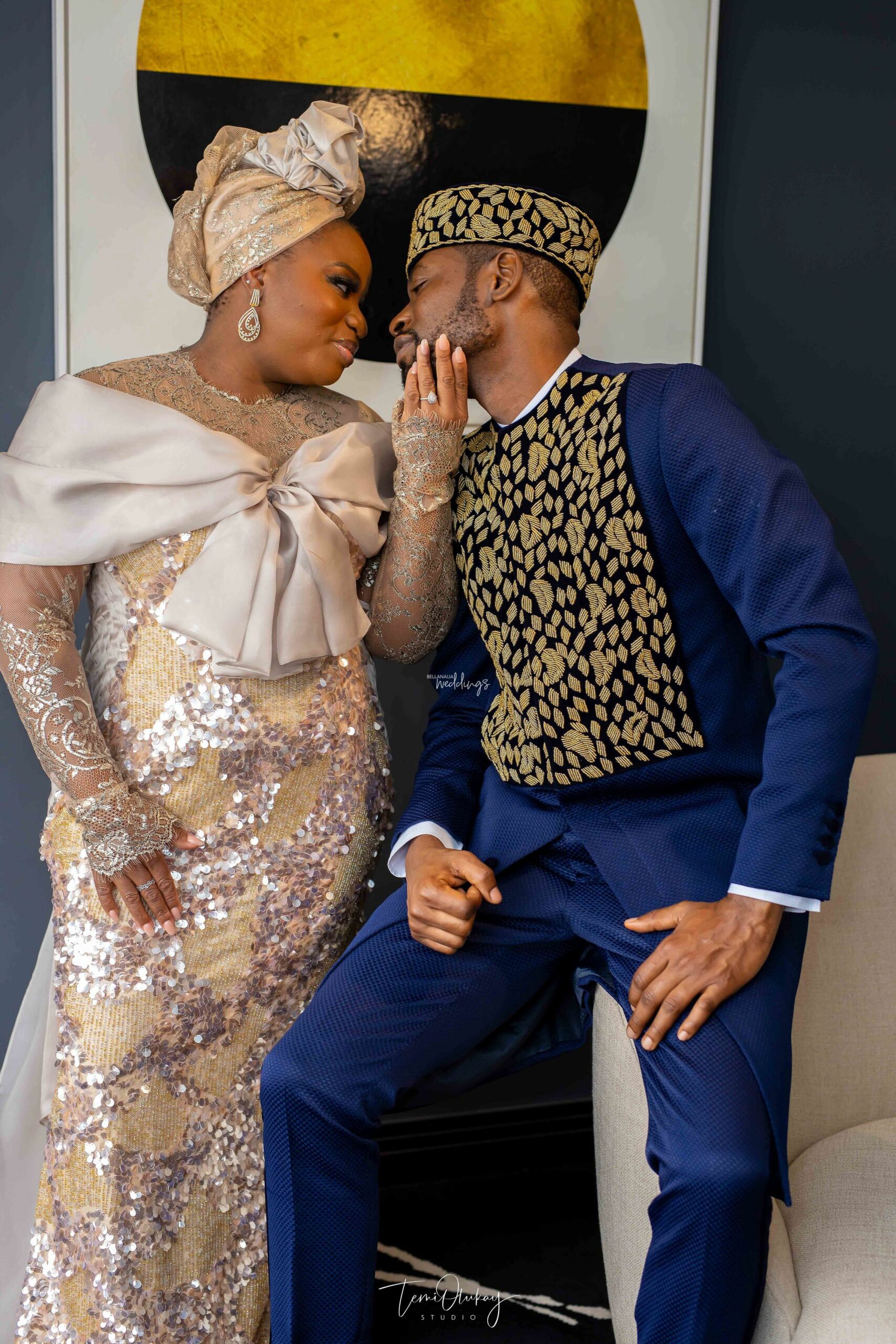 The squad was sure to come through with a bang…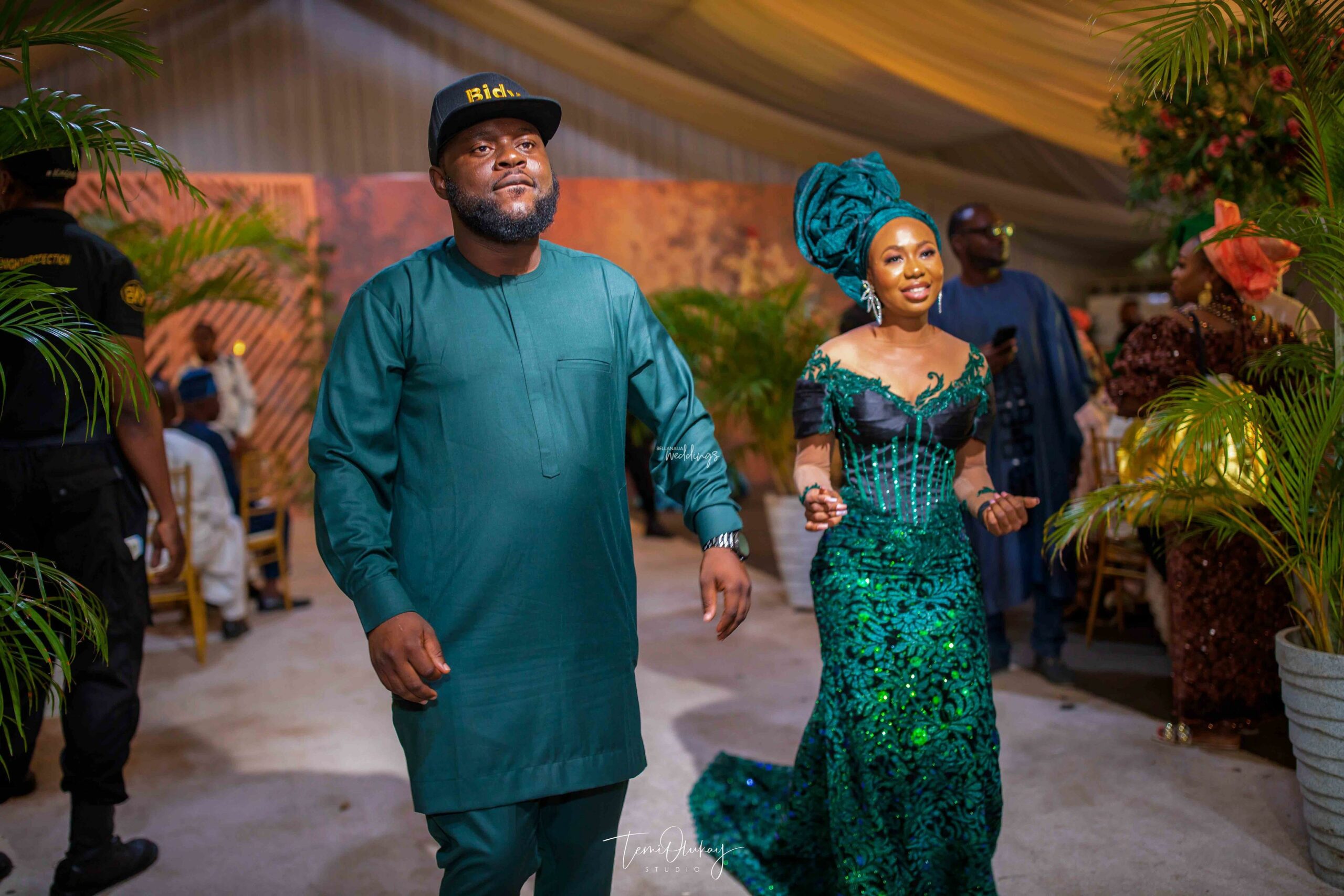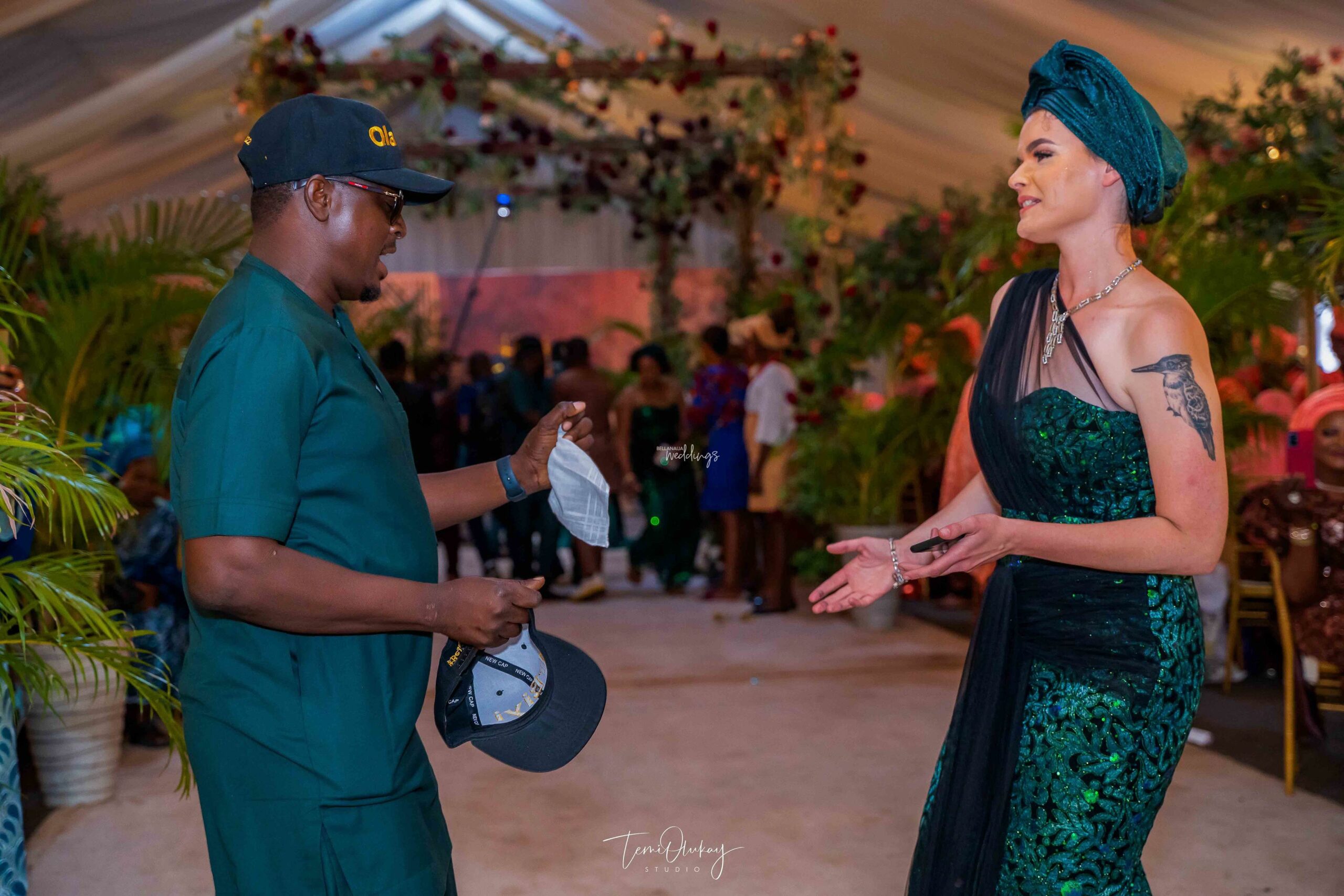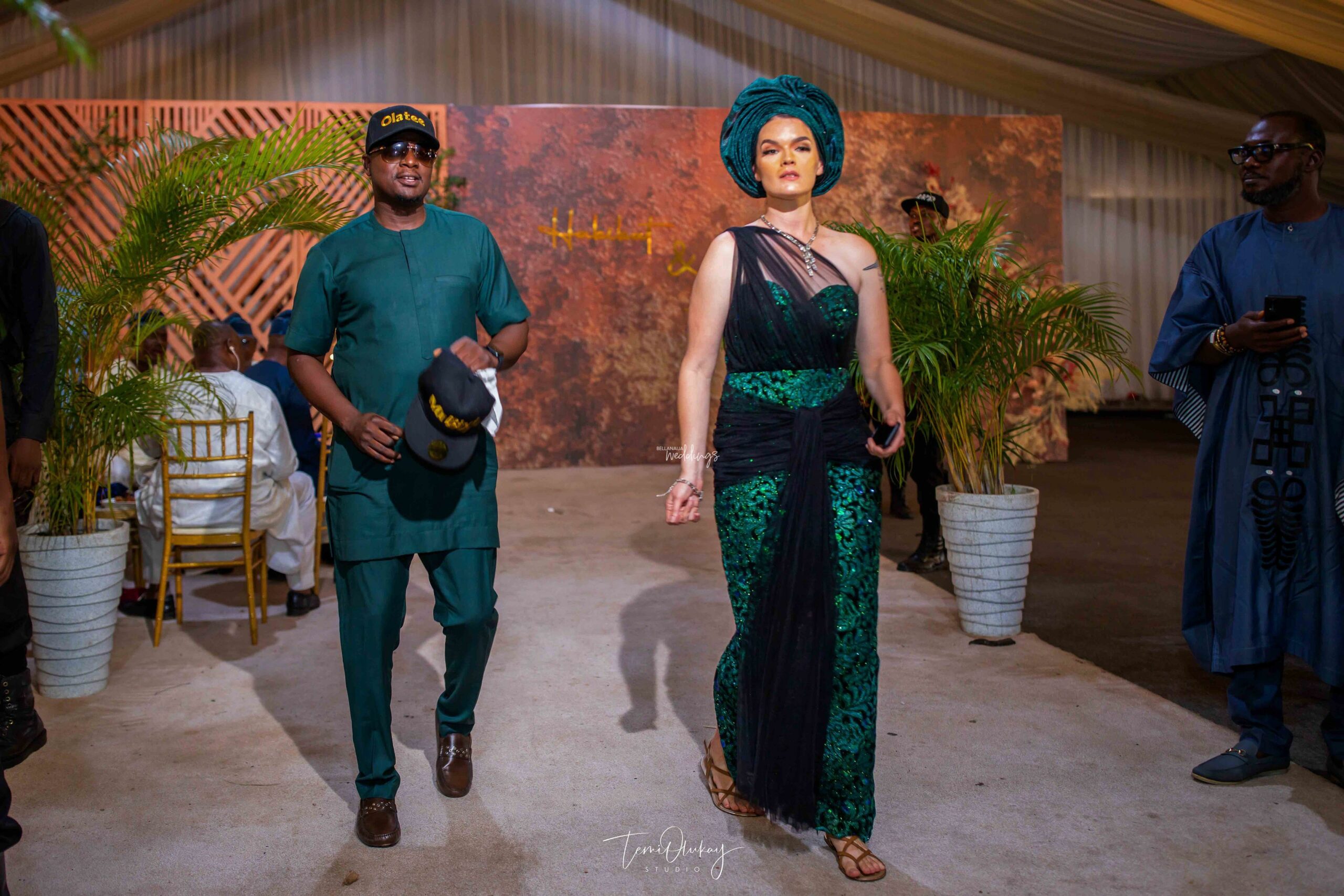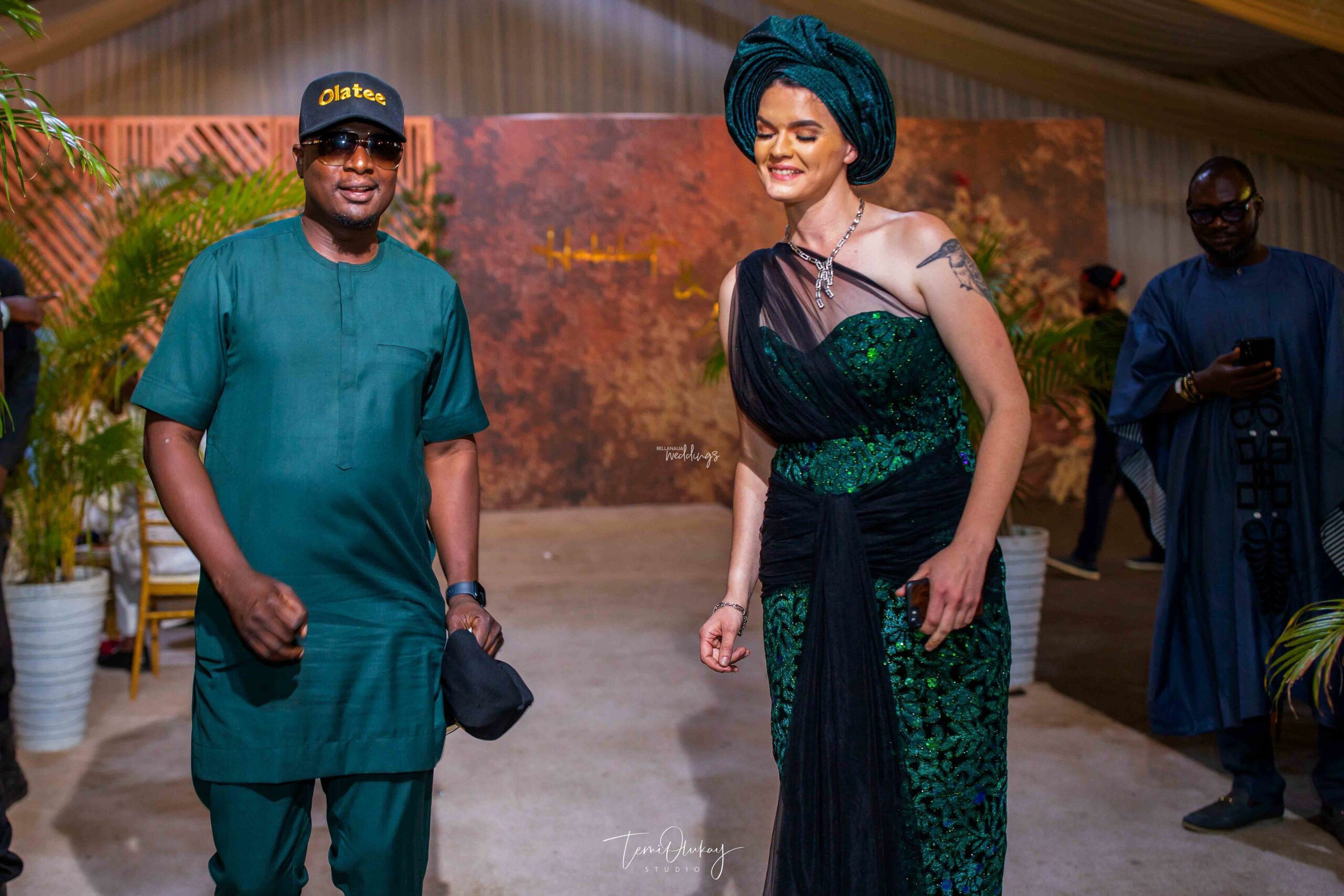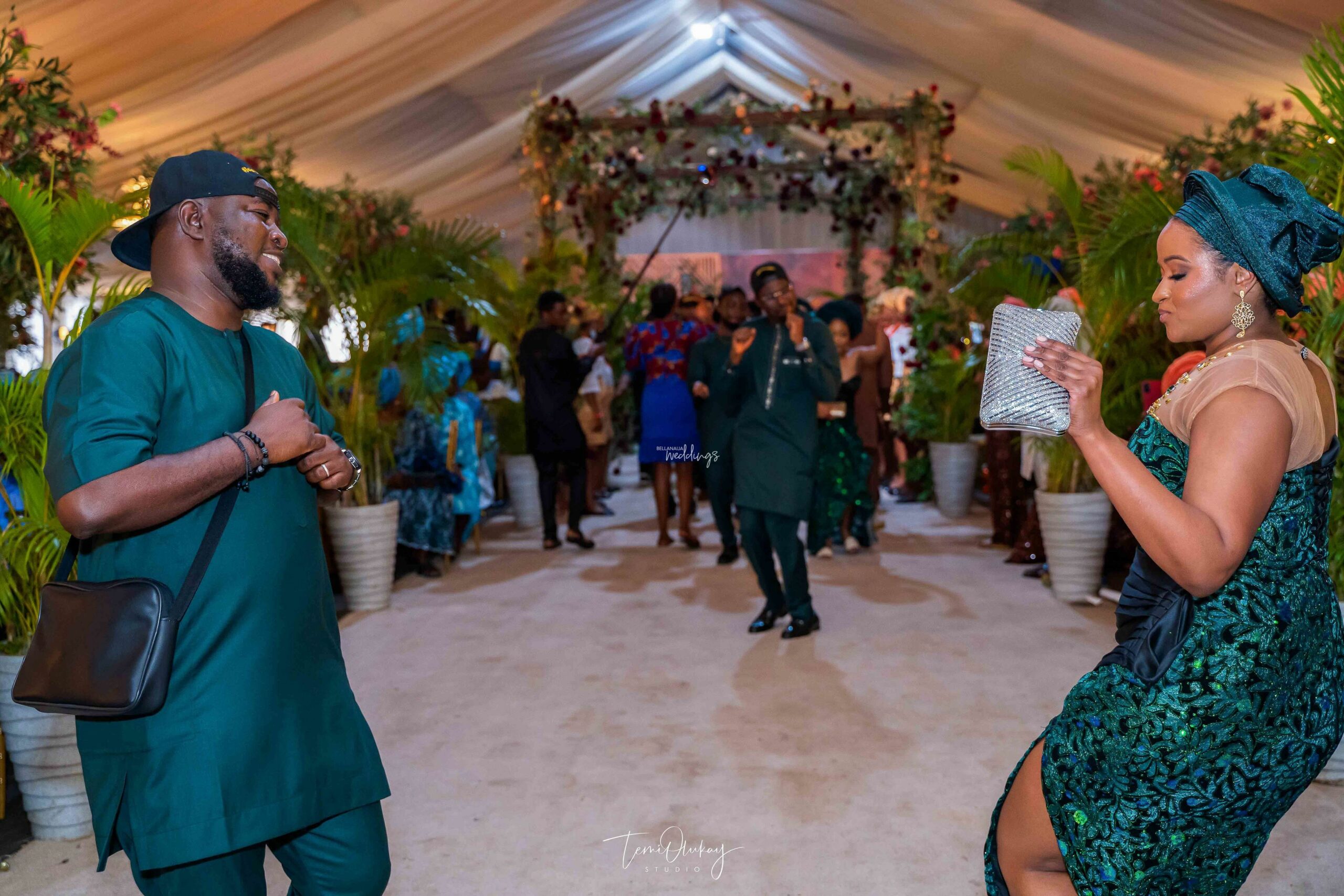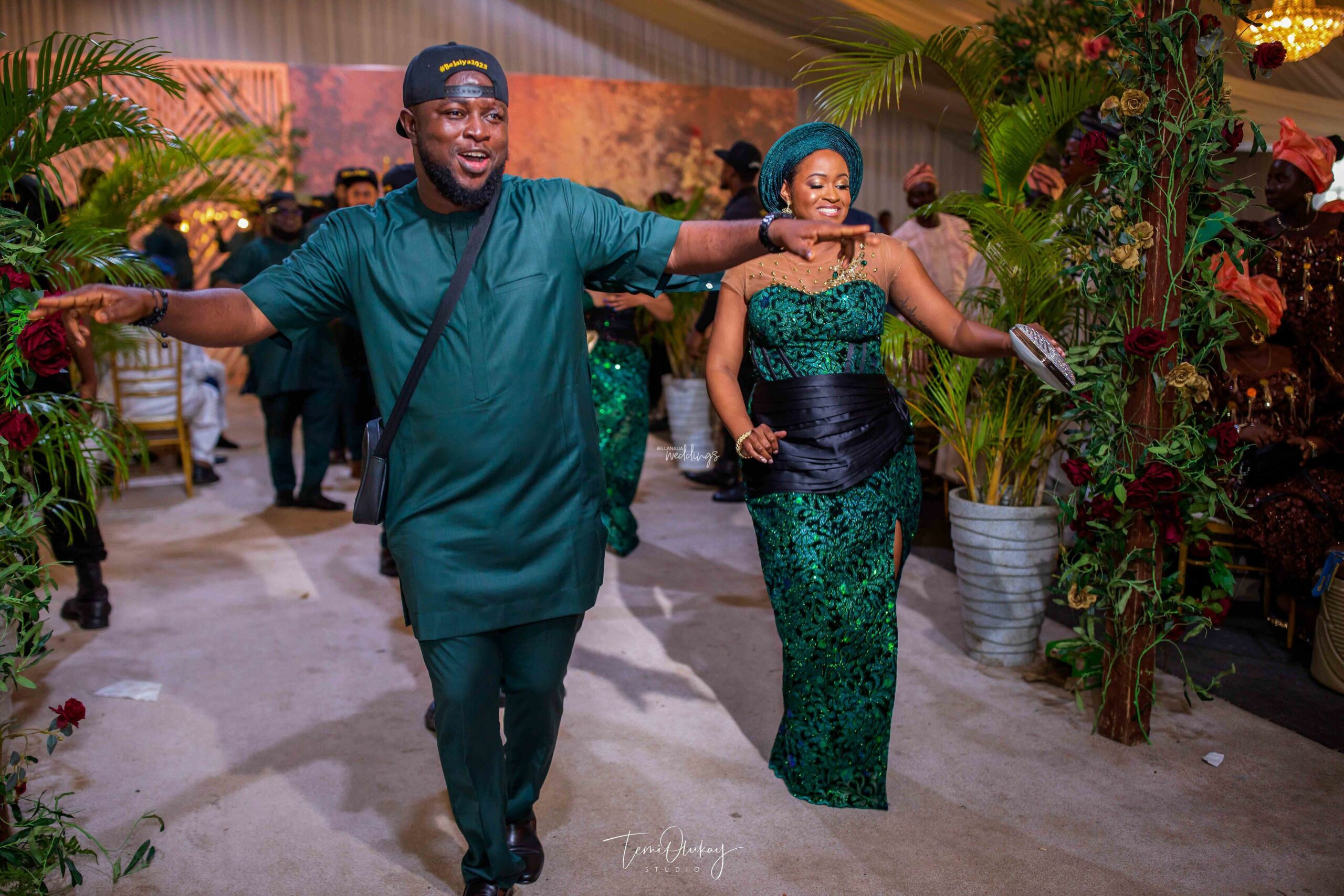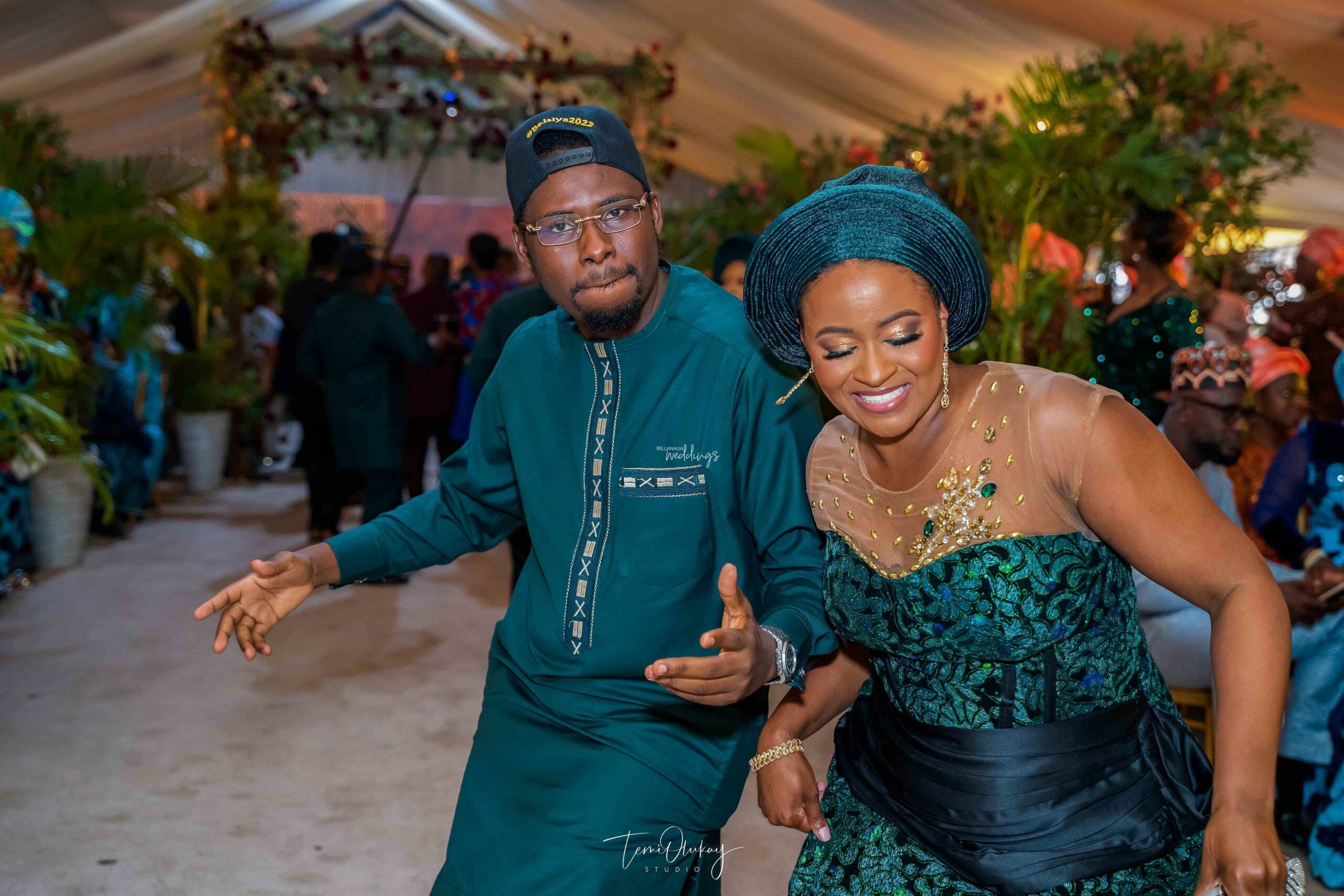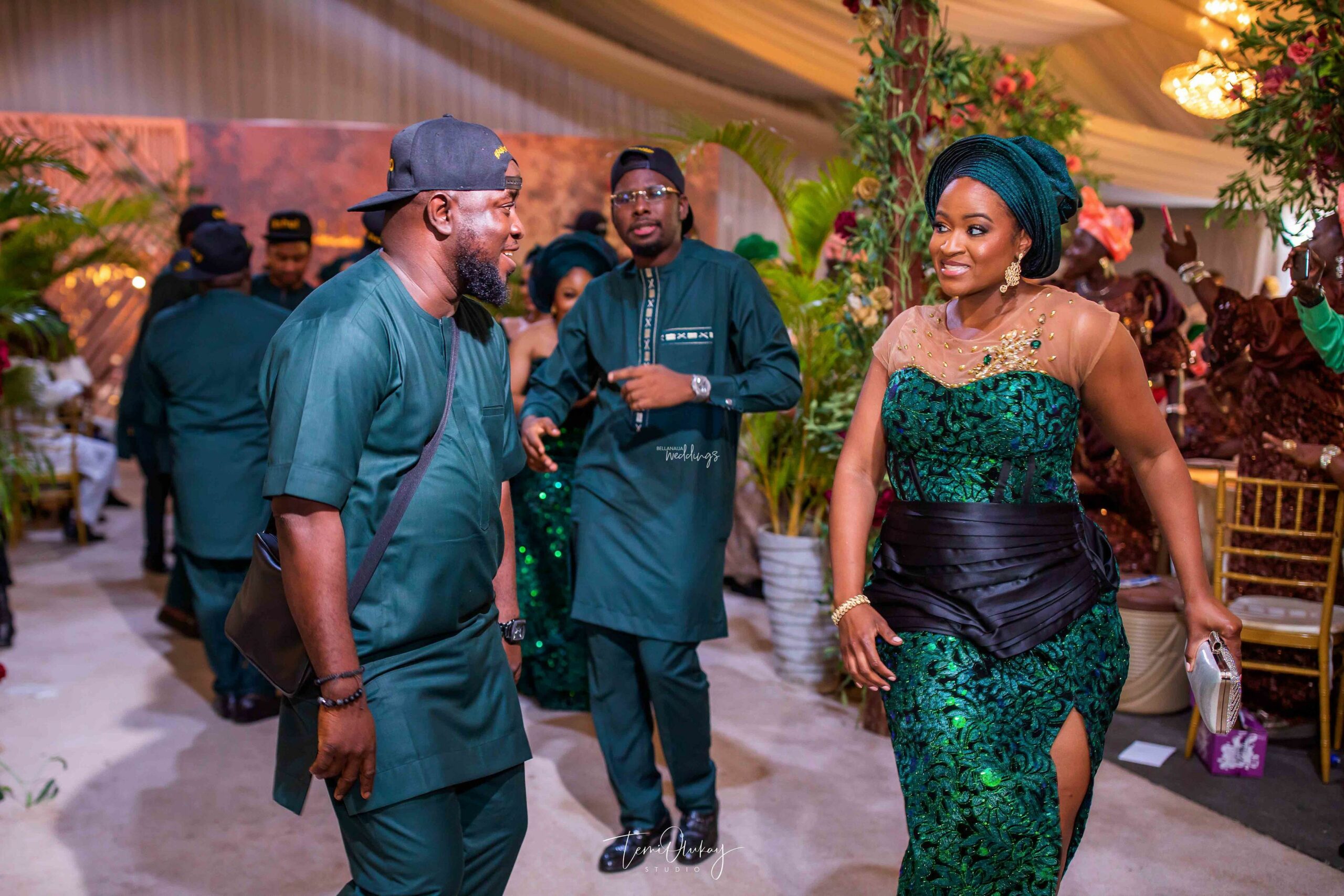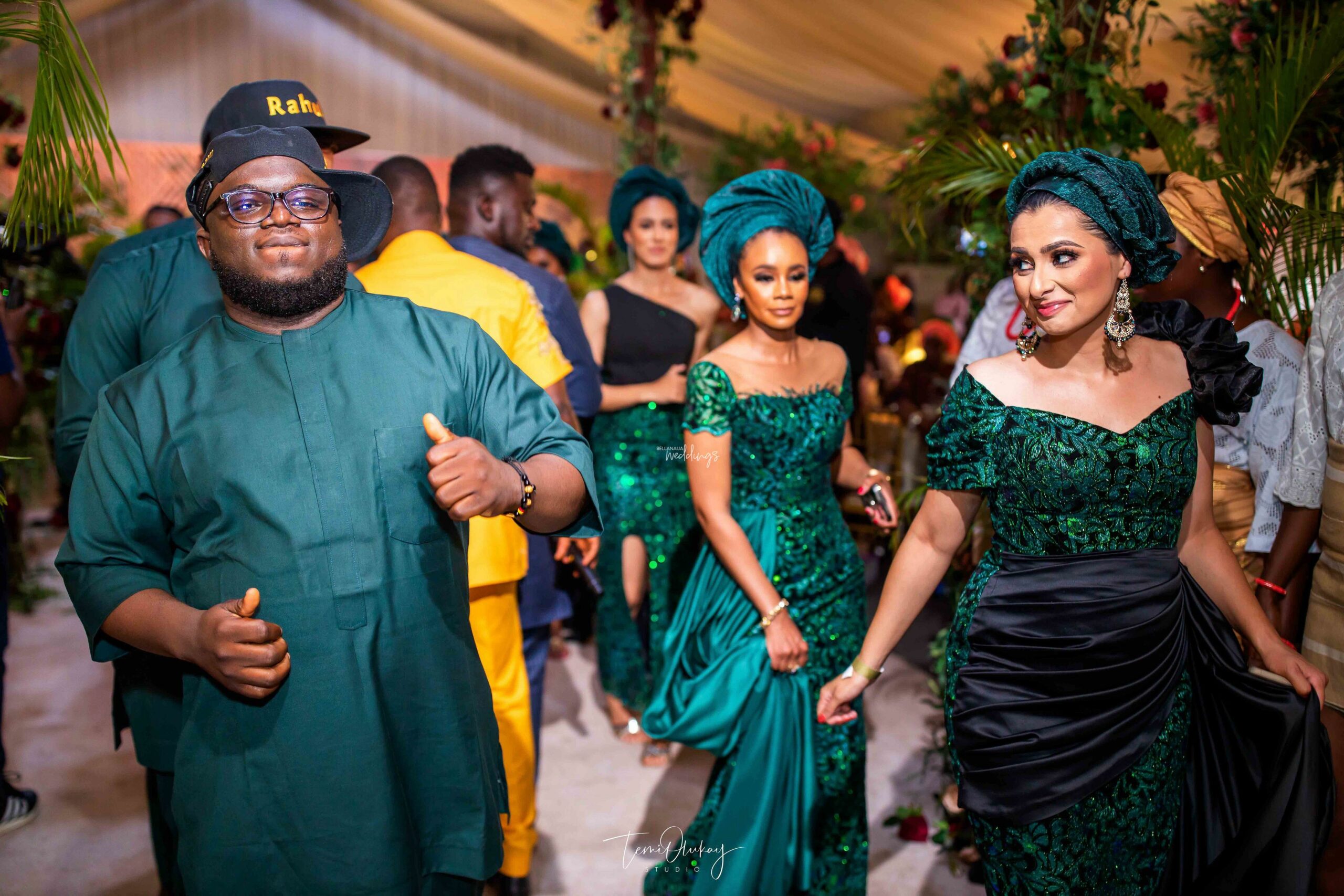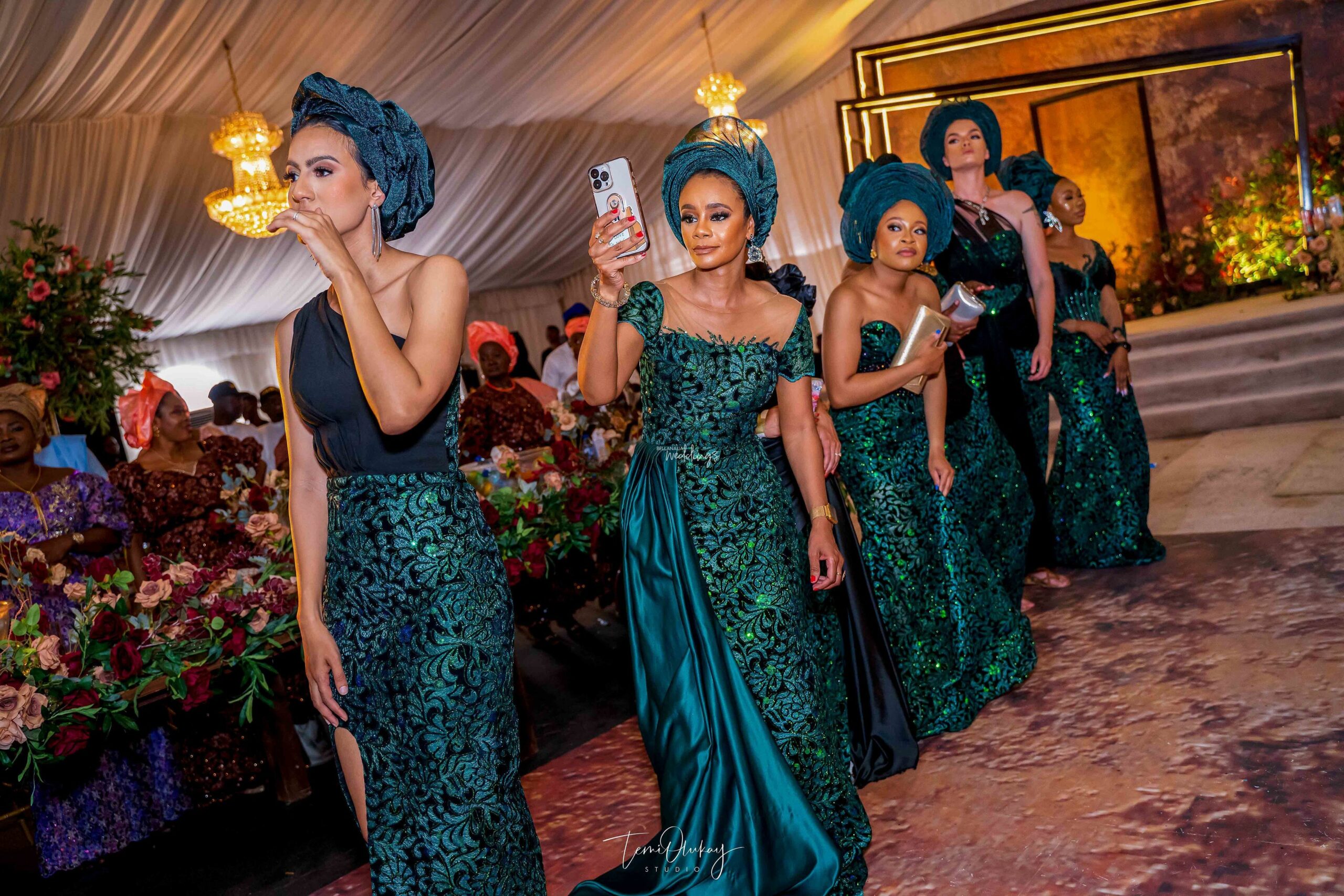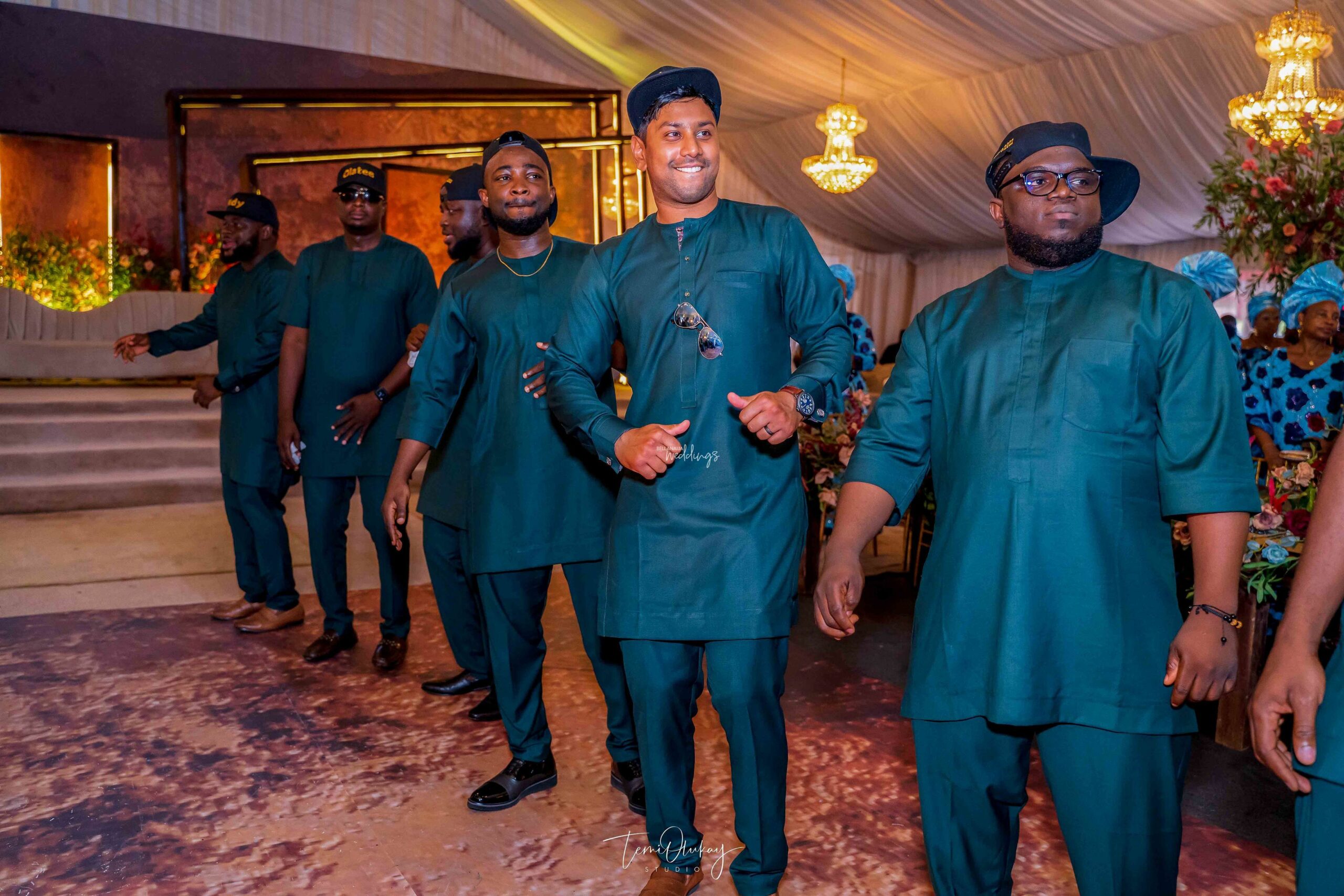 Make way for the couple of the moment…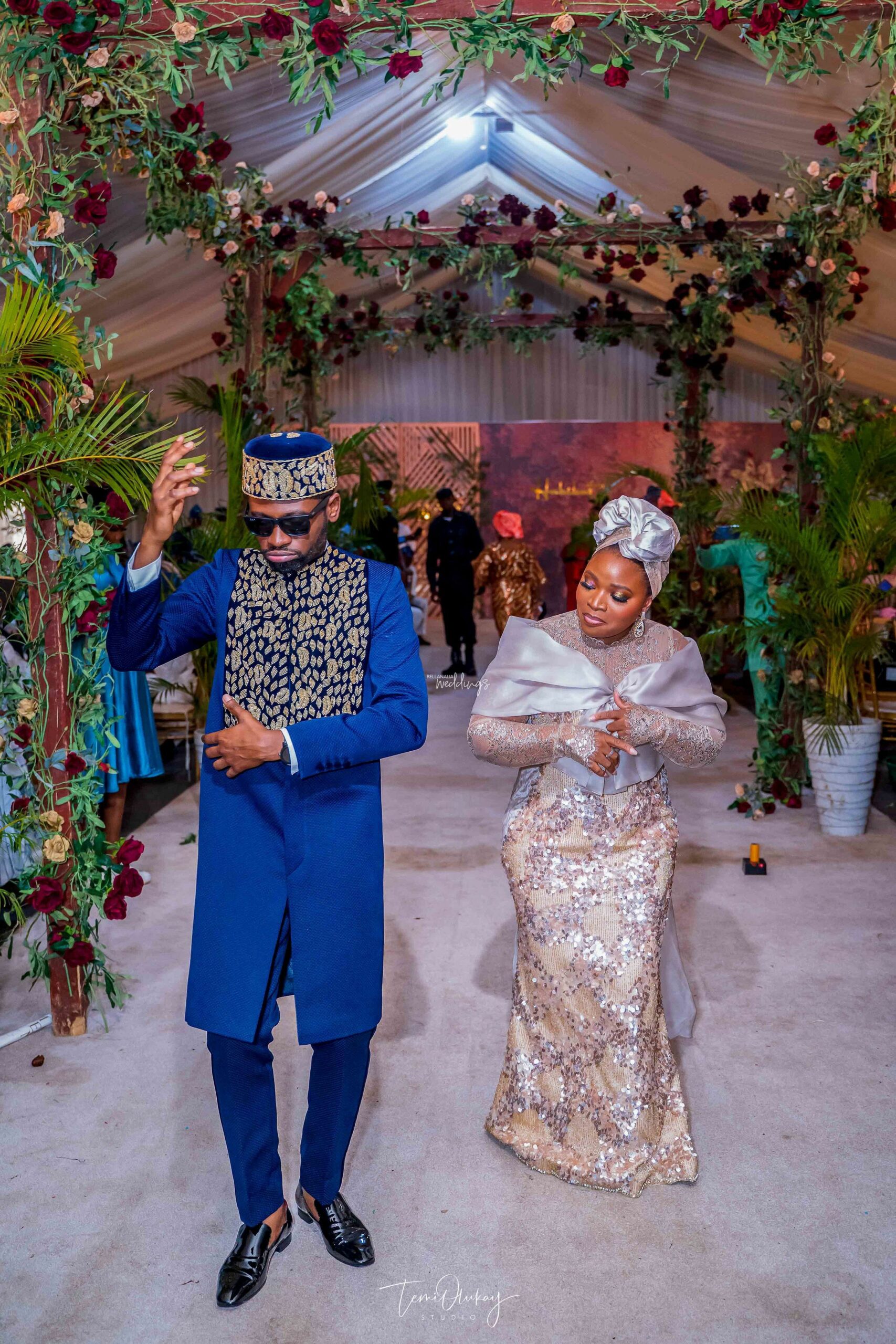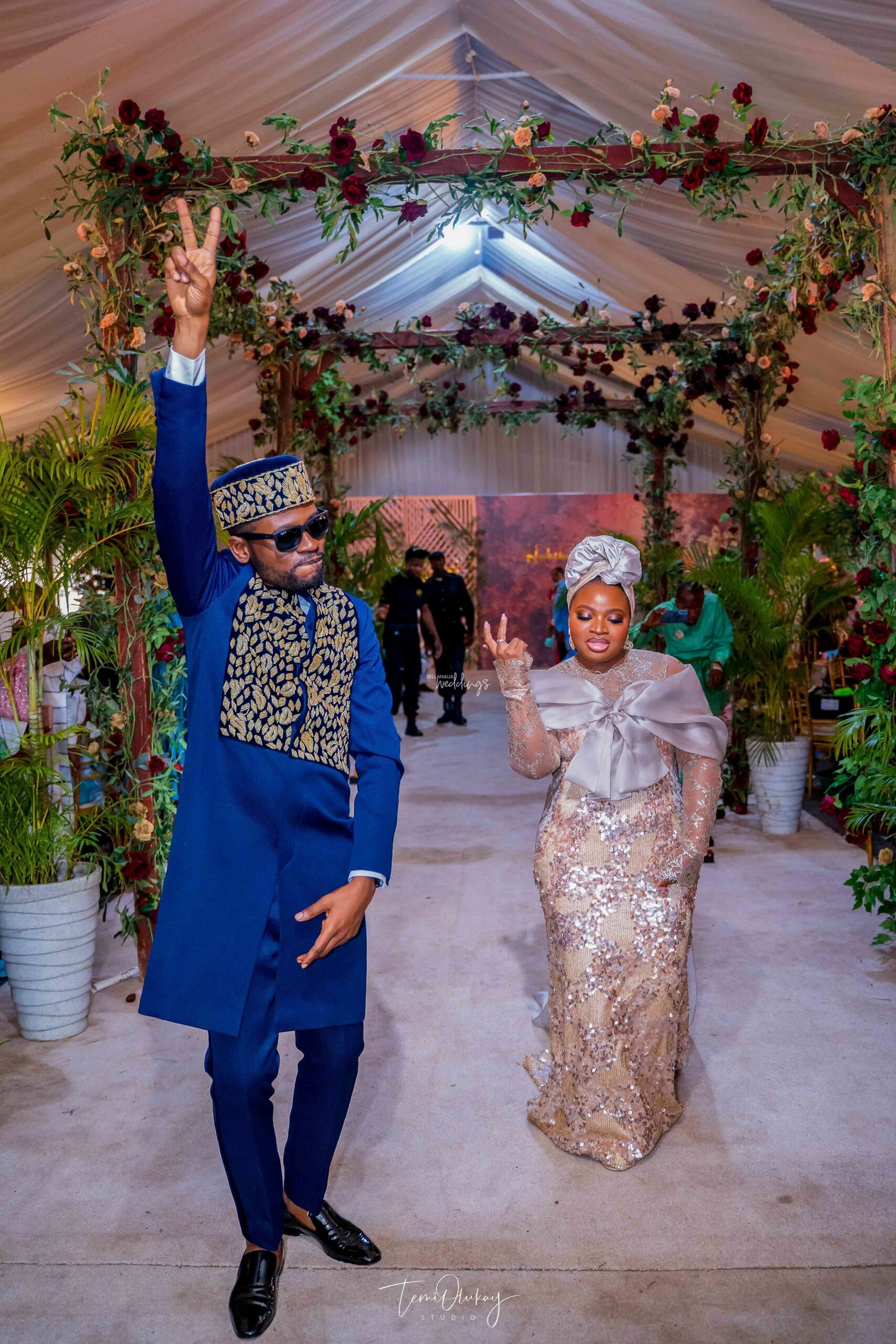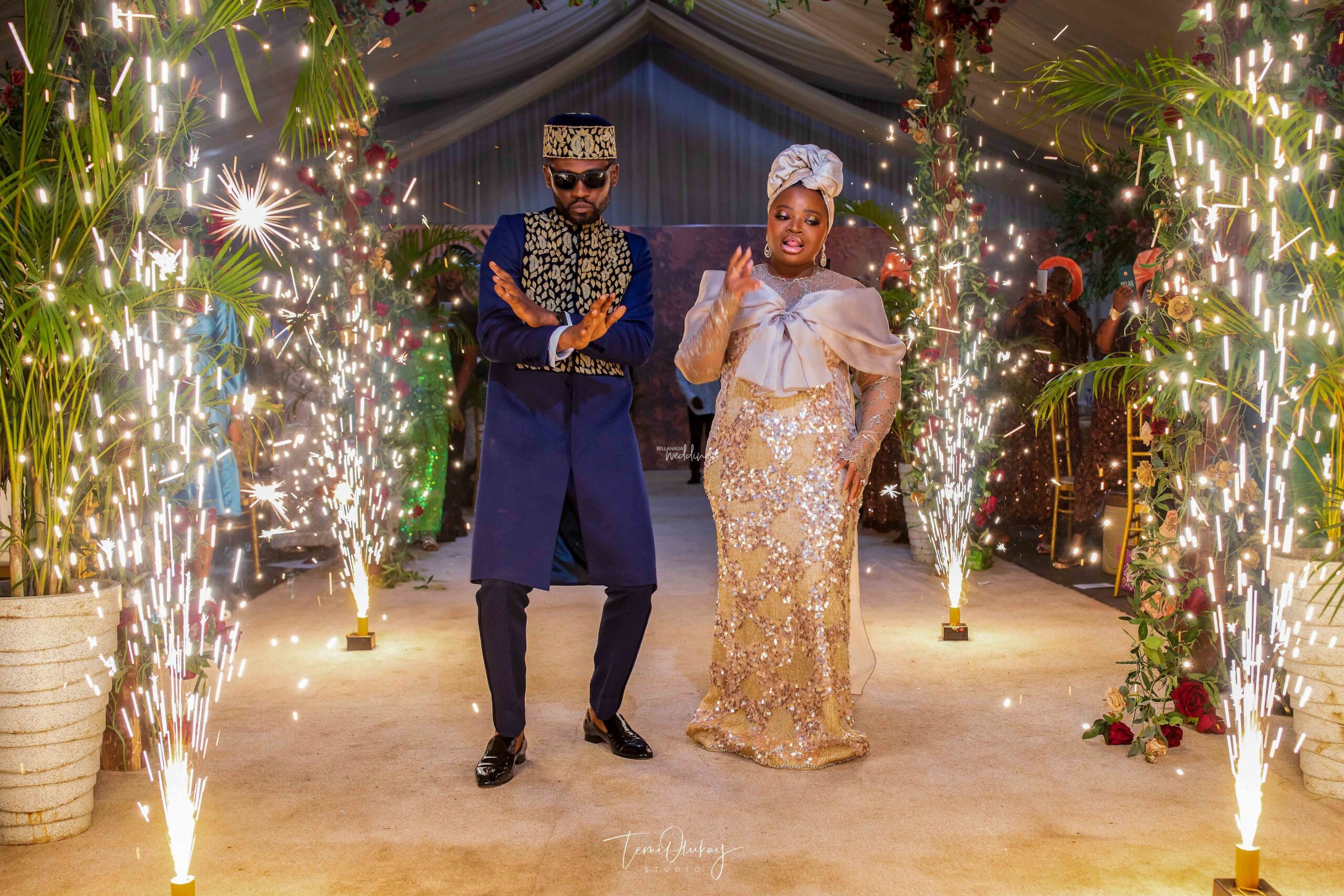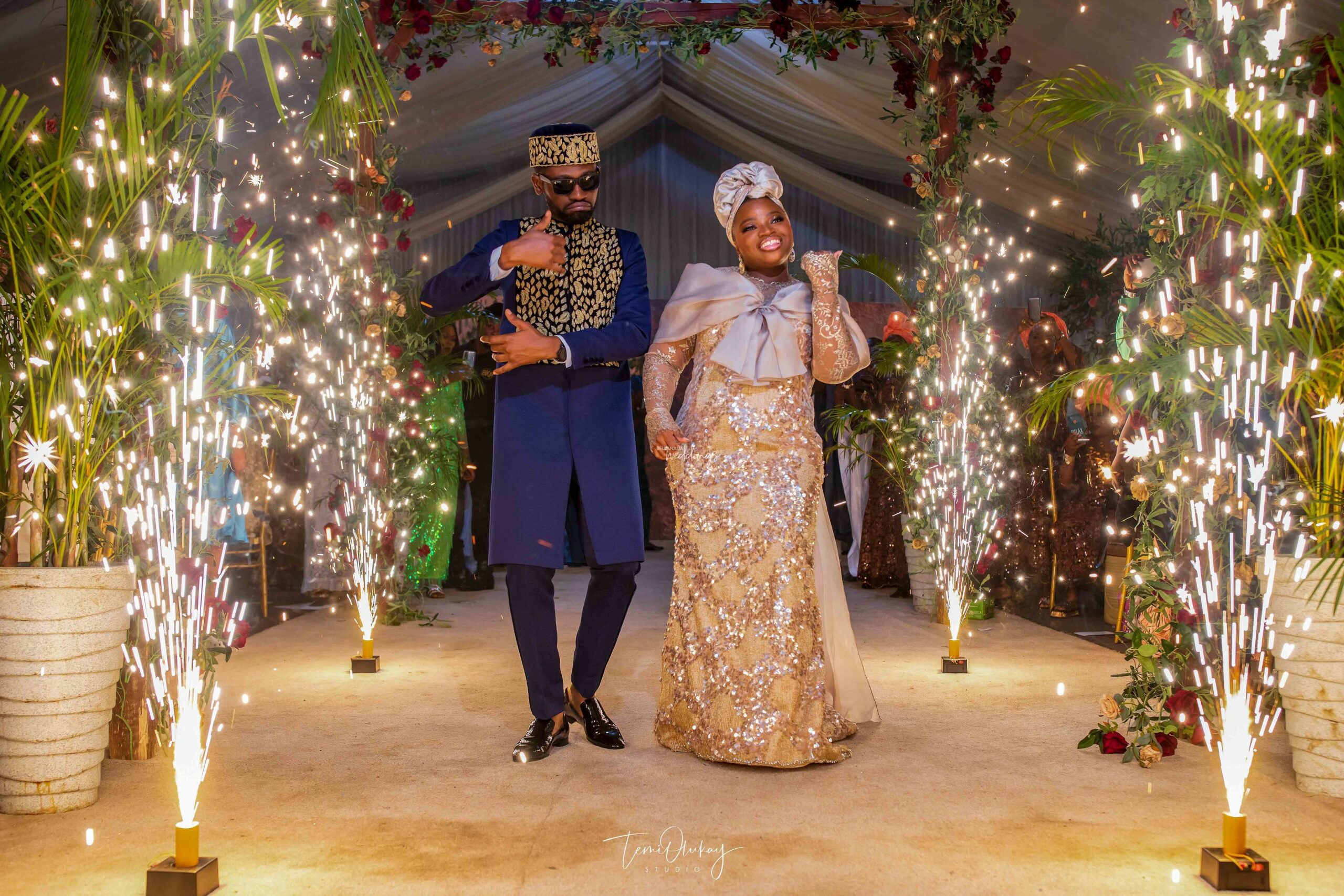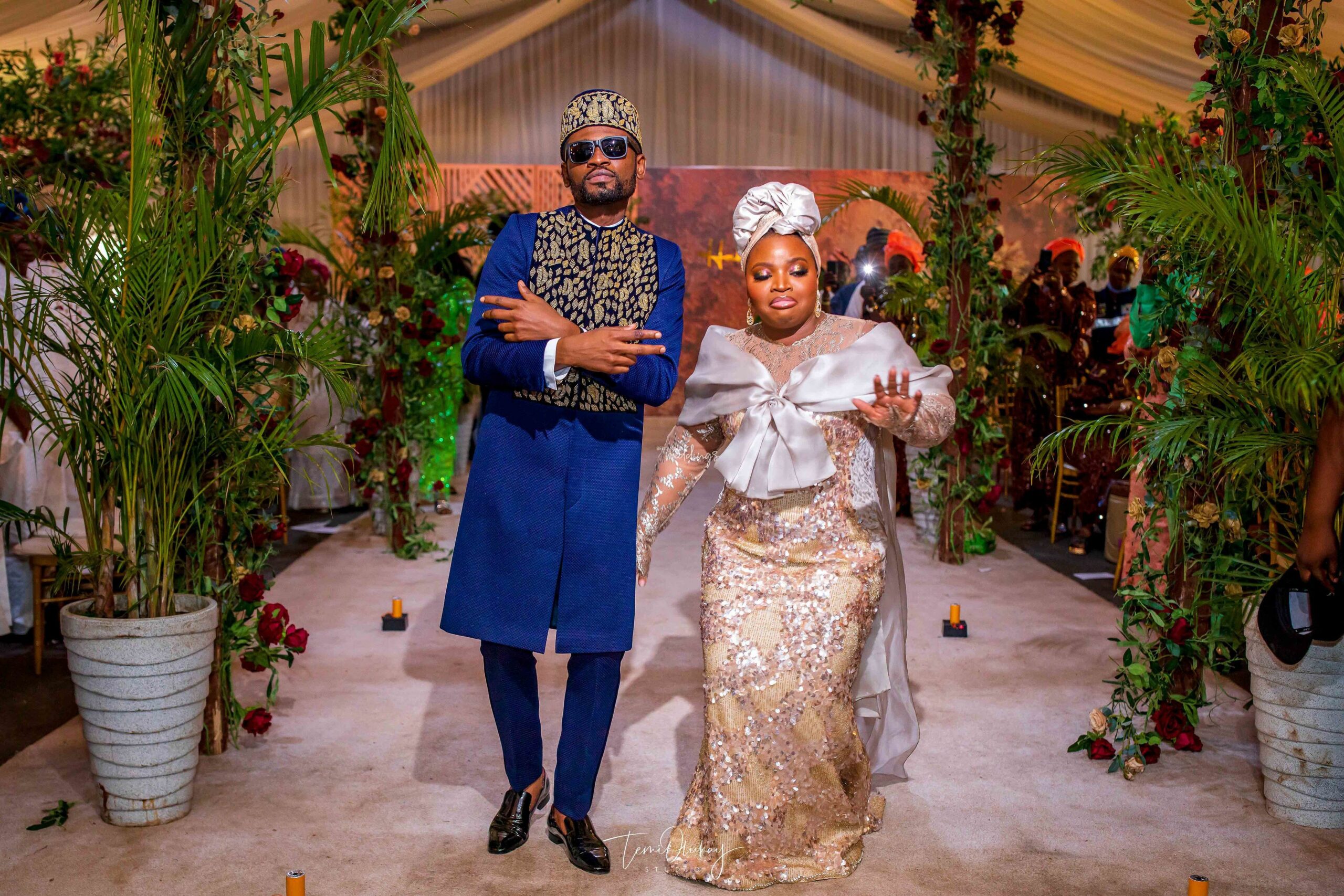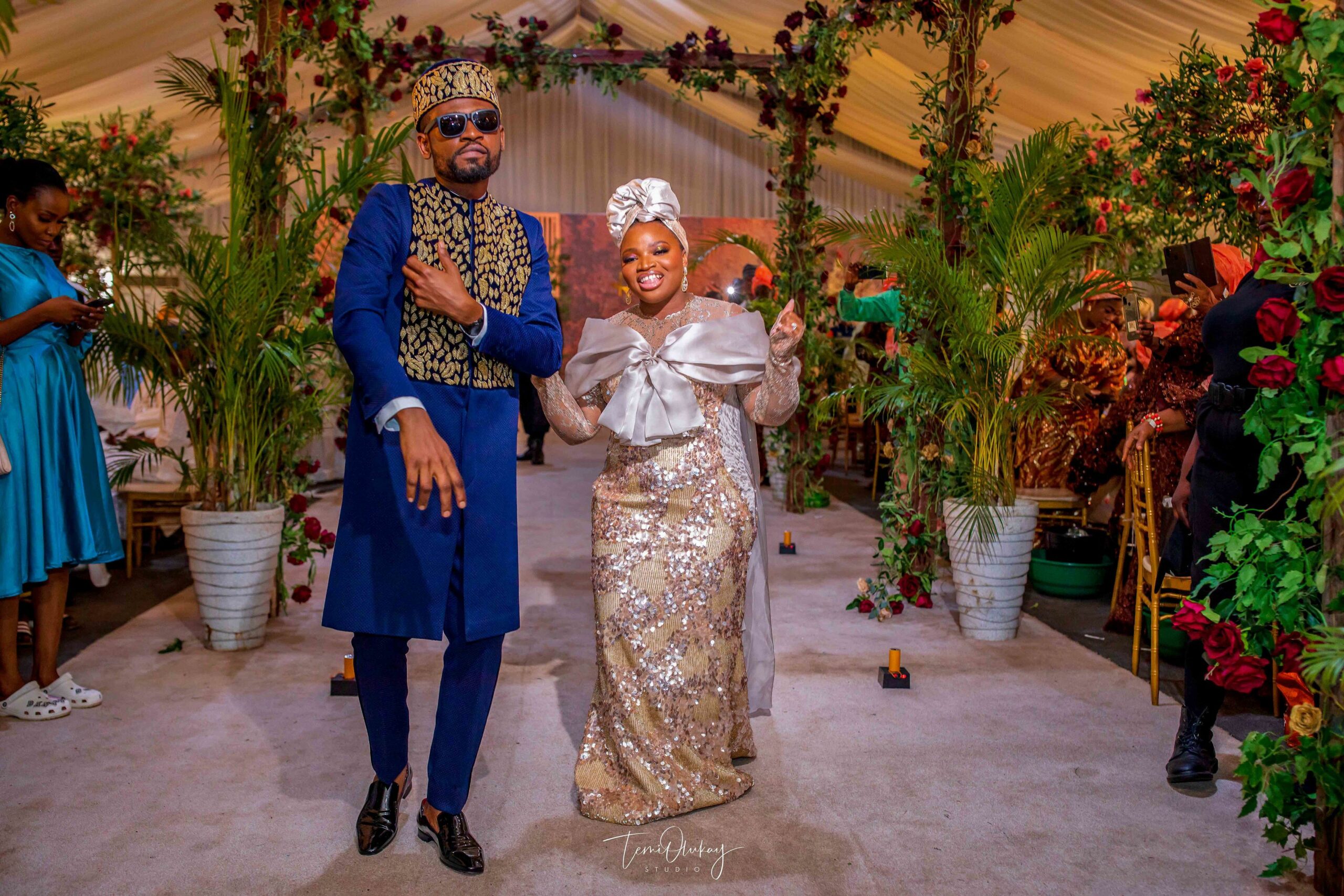 What's a lit wedding party without the fun and games!